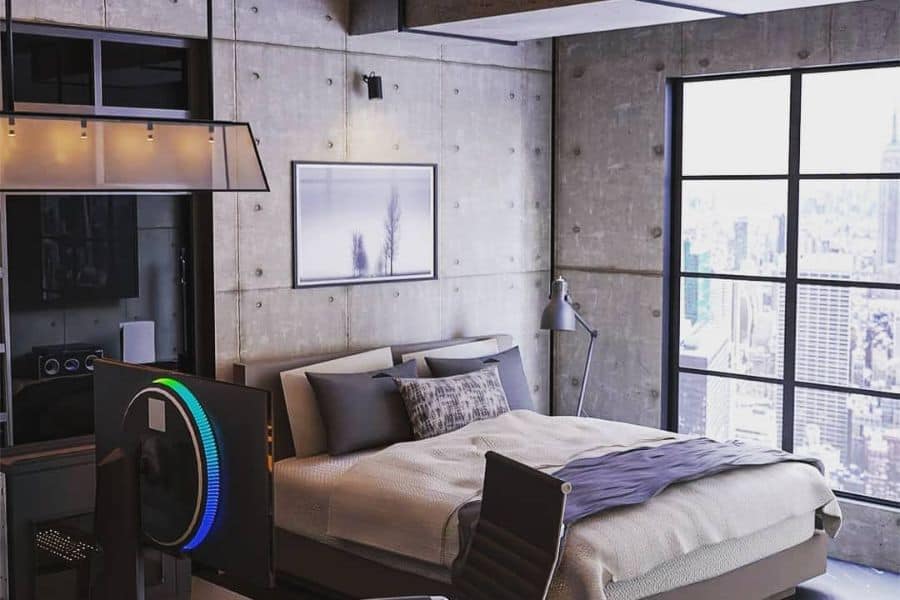 60+ Creative Aesthetic Bedroom Ideas
In modern design lingo, aesthetic is really just another word for trend. This term is largely used by teens and young adults to describe any fashion or home decor style that elicits a certain emotion or atmosphere.
Unlike home design trends of the past, today's most popular aesthetics don't sacrifice comfort or functionality for a better appearance. Instead, these decor ideas perfectly blend the visual and practical aspects of the living spaces they're used in.
Keep reading for some of our favorite aesthetic bedroom ideas and how to adapt these trends to fit your own personal style.
1. Boho
Boho design was one of the first trends to fall under the "aesthetic" umbrella. While this trend gets its name from the artsy Bohemian lifestyle, it also draws inspiration from modern design and the American Southwest.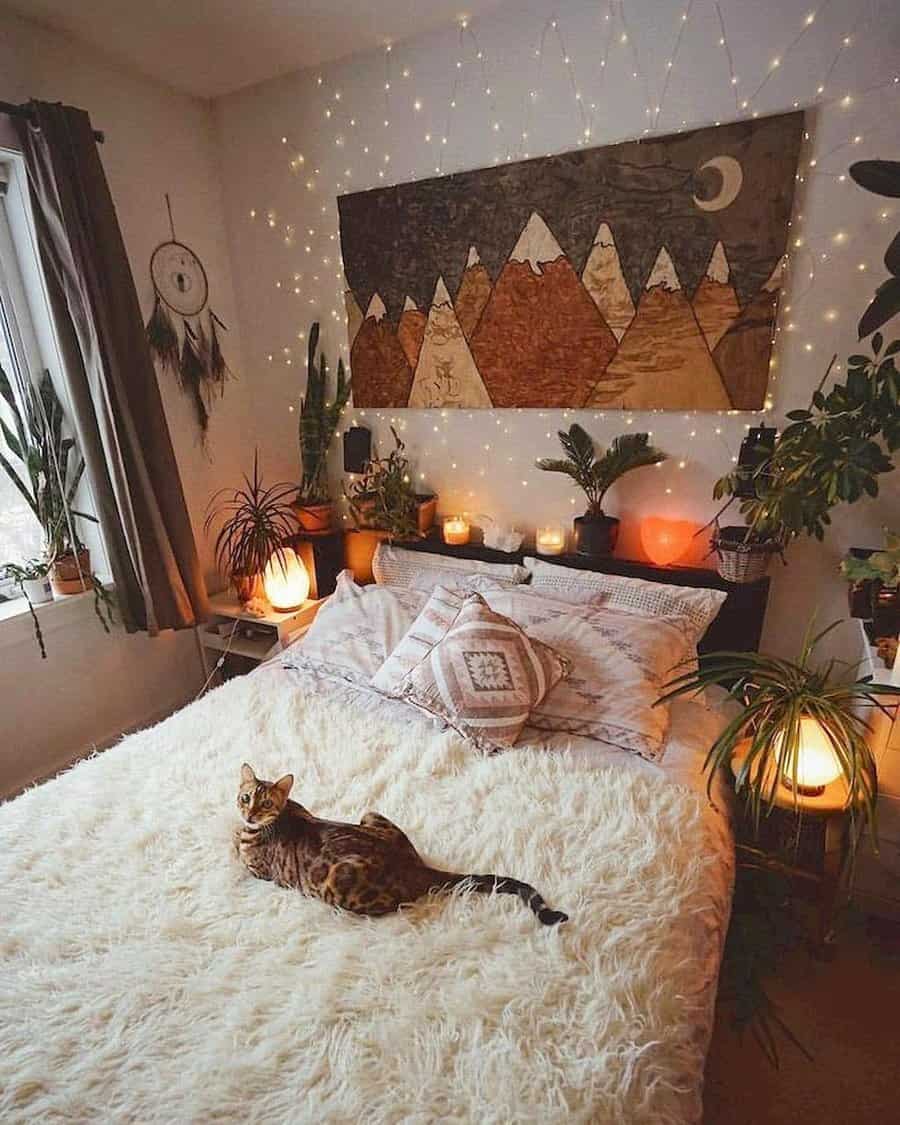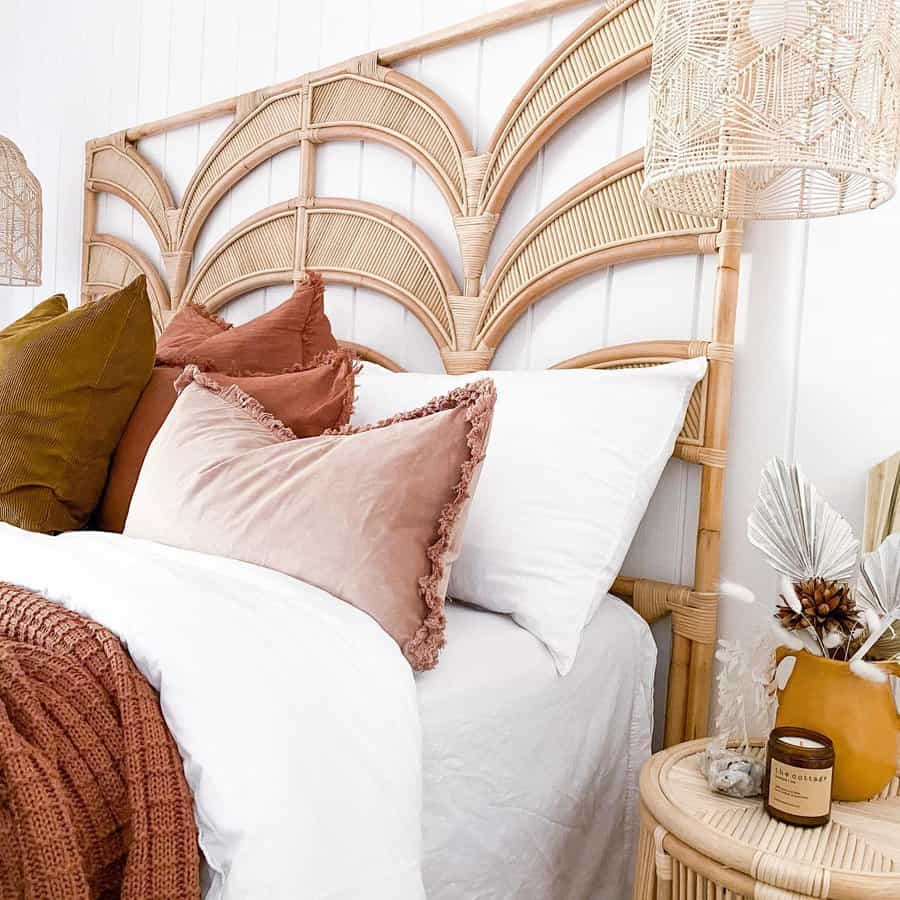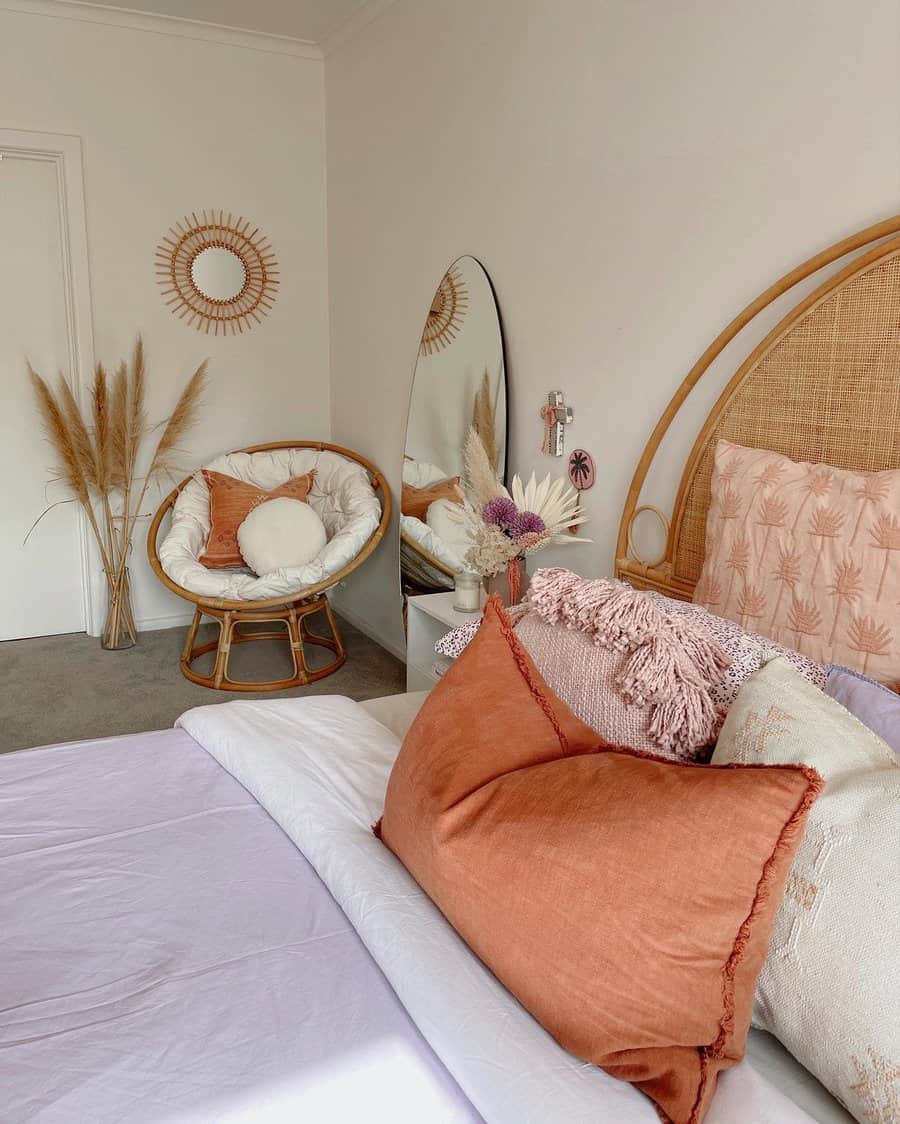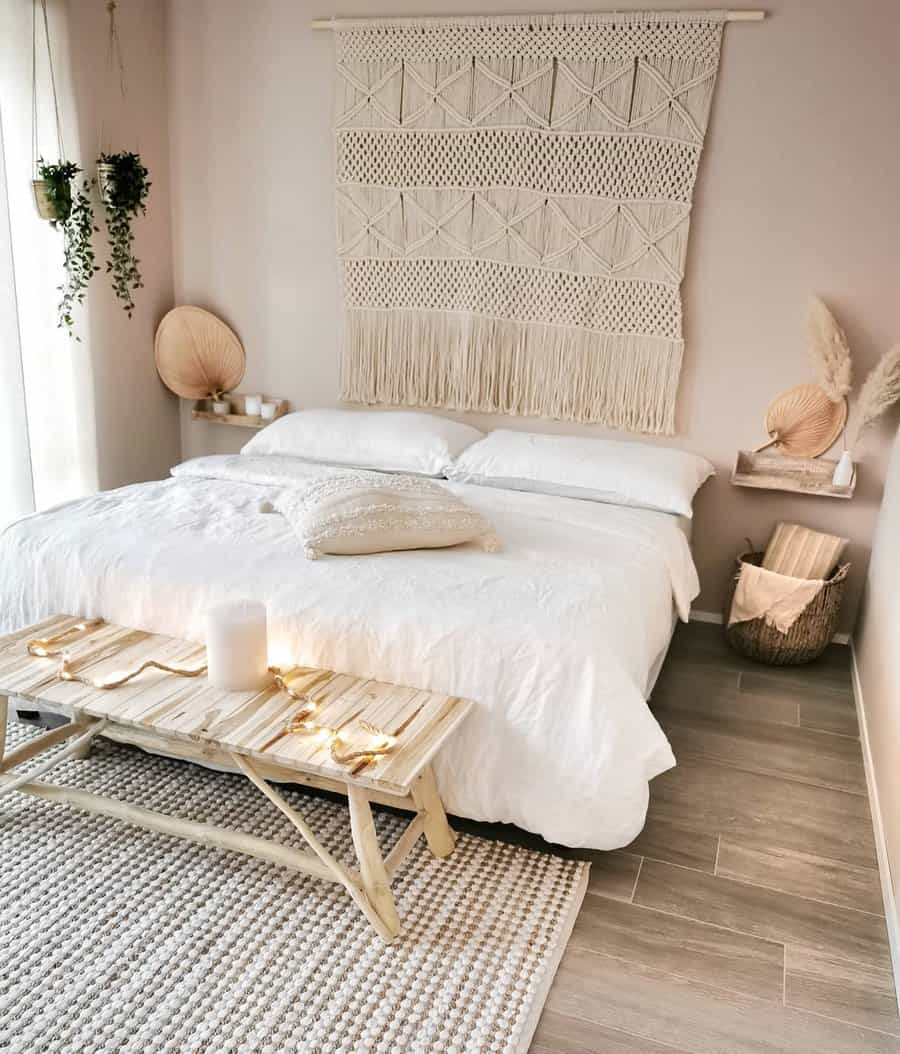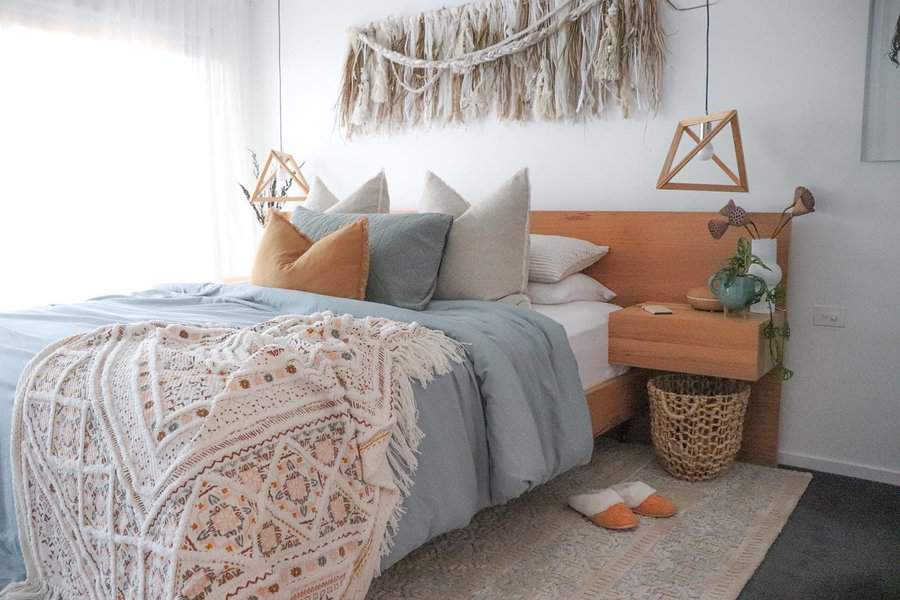 Boho decor typically revolves around a warm, neutral color scheme. You might also see hints of green, especially in the form of living plants (cacti and succulents are hallmarks of this aesthetic).
You'll also want to include plenty of organic materials and textiles in your bedroom decor. Natural linens, macrame, and wicker are all perfect examples. You can also incorporate wall-hanging tapestries throughout the space.
2. Coastal
Even landlocked individuals can incorporate a beachy vibe in their bedroom aesthetic. But forget about sailboats and anchors. For a more contemporary take on this decor trend, you'll want to work with elements like driftwood, woven rope, and dried grasses.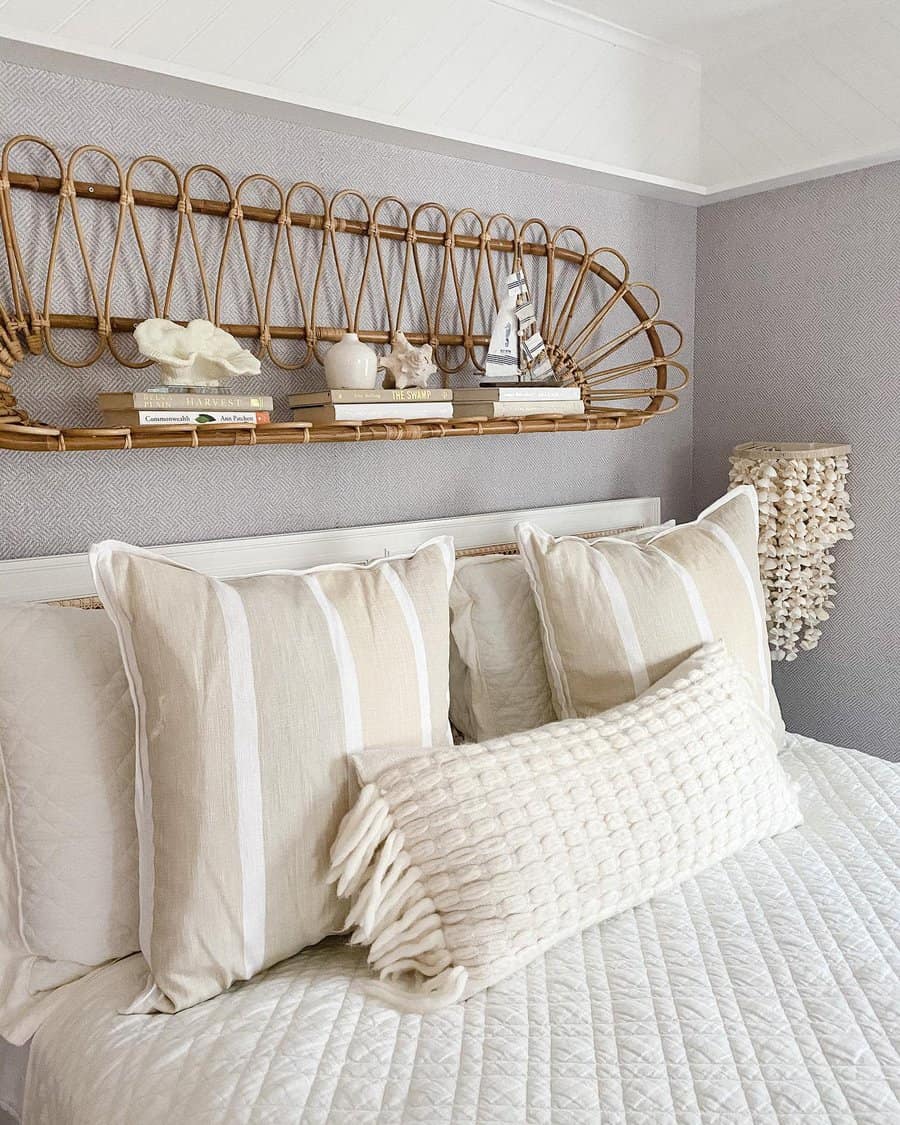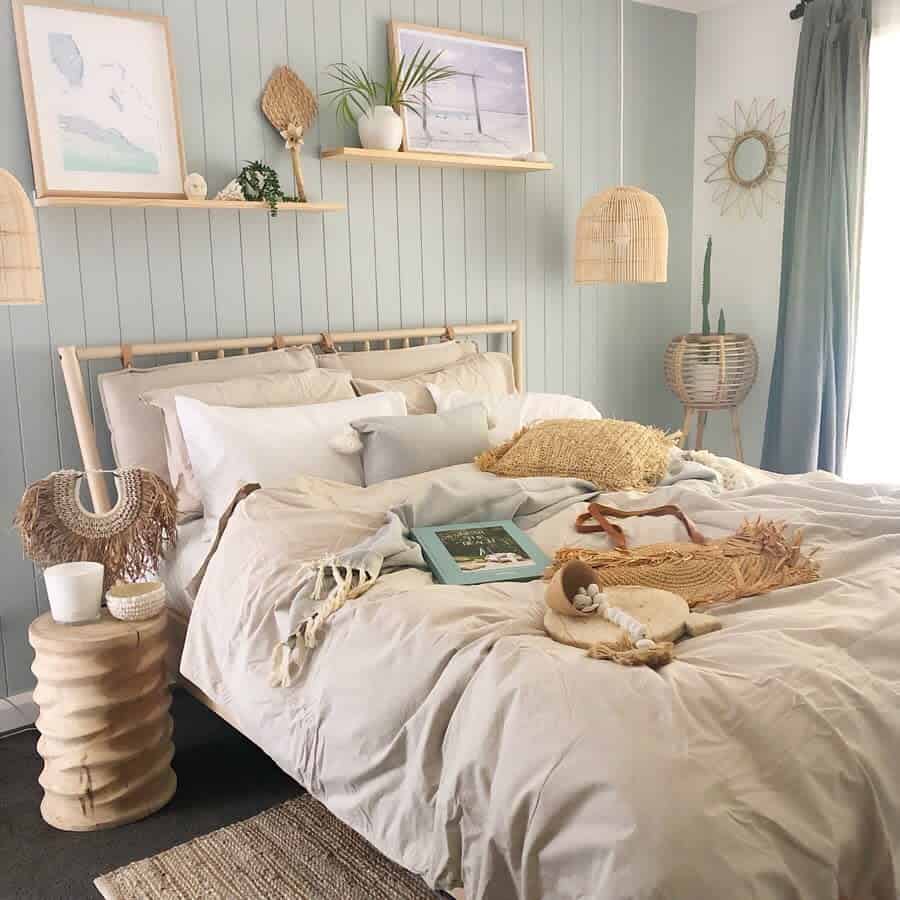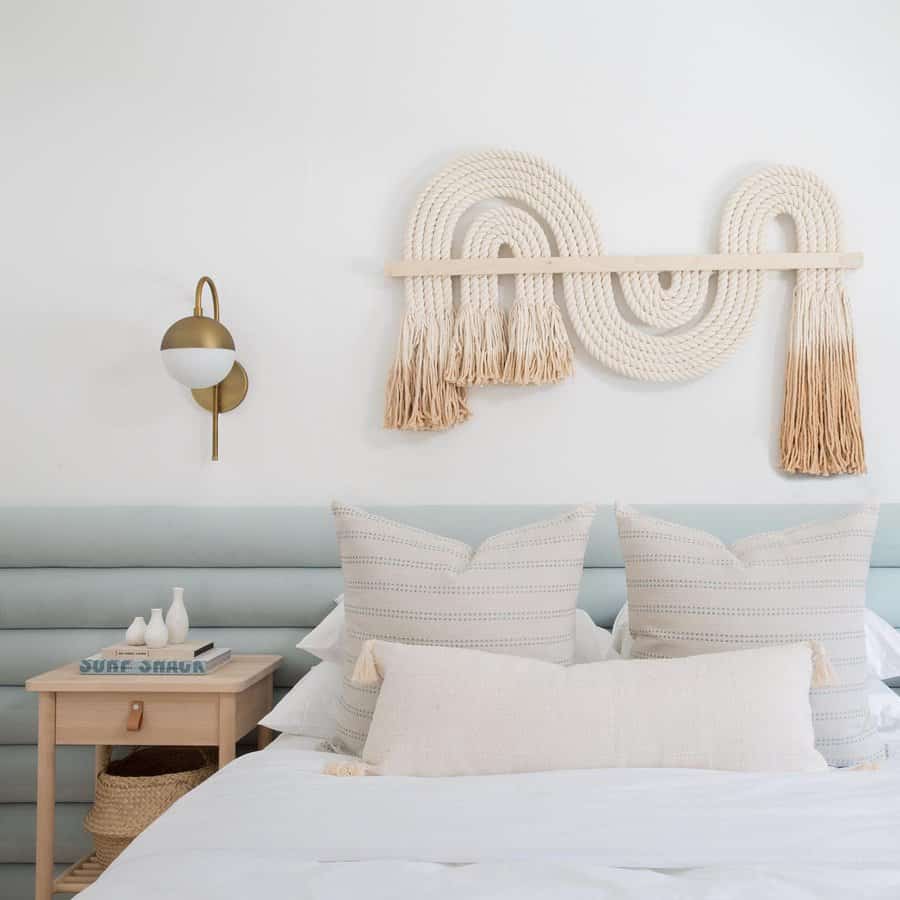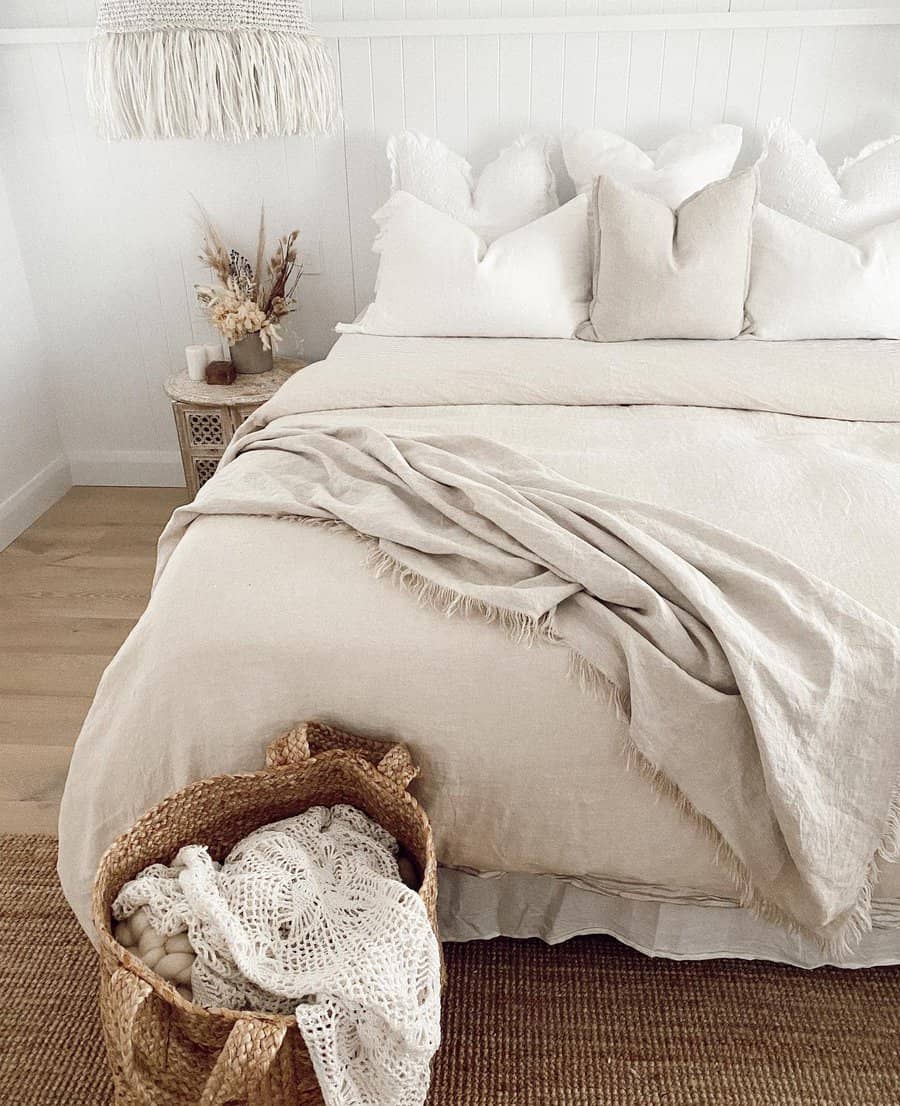 Stick with a color palette featuring white, sandy neutrals, and light blues. Avoid dark colors of any kind — even wood furniture or metal fixtures. This aesthetic will make even the smallest dorm room feel light and airy.
Rattan furniture is the ideal choice for this bedroom aesthetic. You can also use upholstered items. Place dried or living plants (or both) throughout your room as decor.
3. Color
Color is an incredibly powerful aspect of bedroom design. Even if you don't want to model your room after a specific aesthetic, choosing a pleasing color palette can be just as impactful.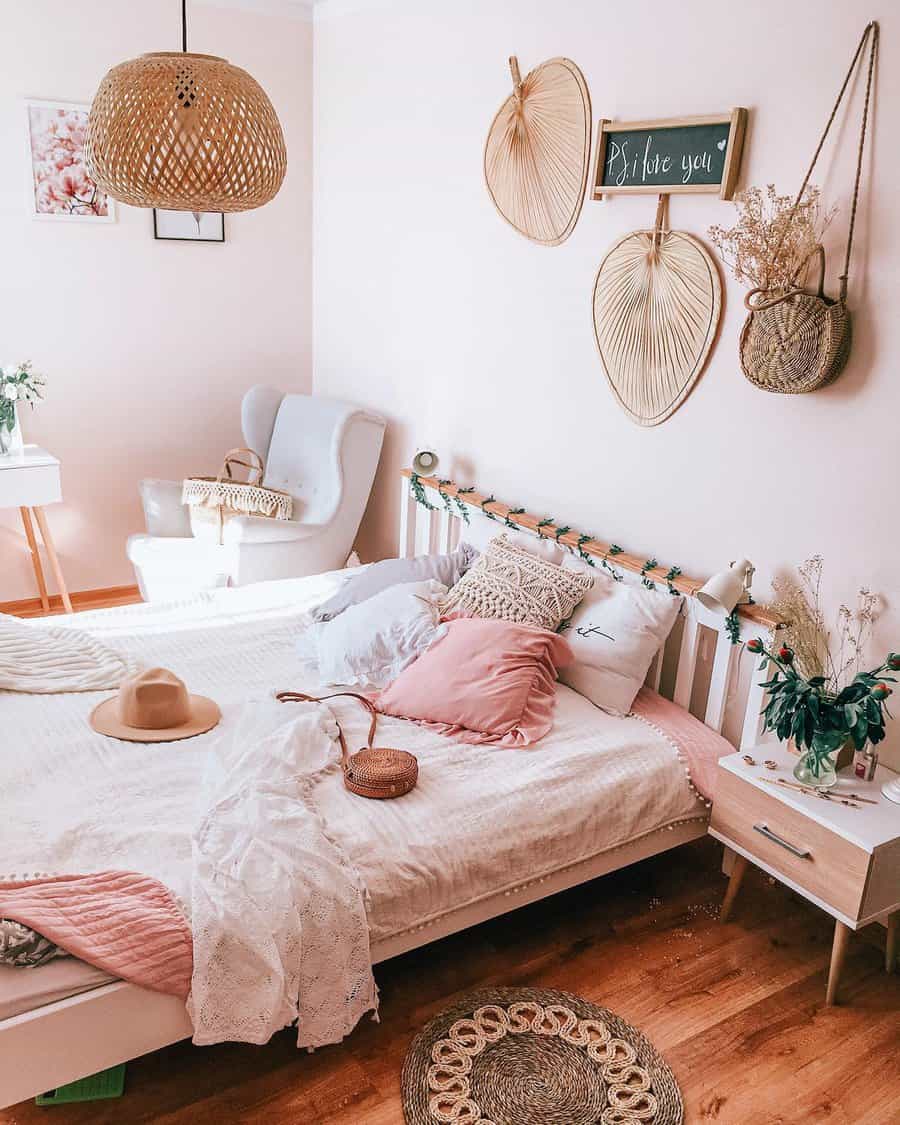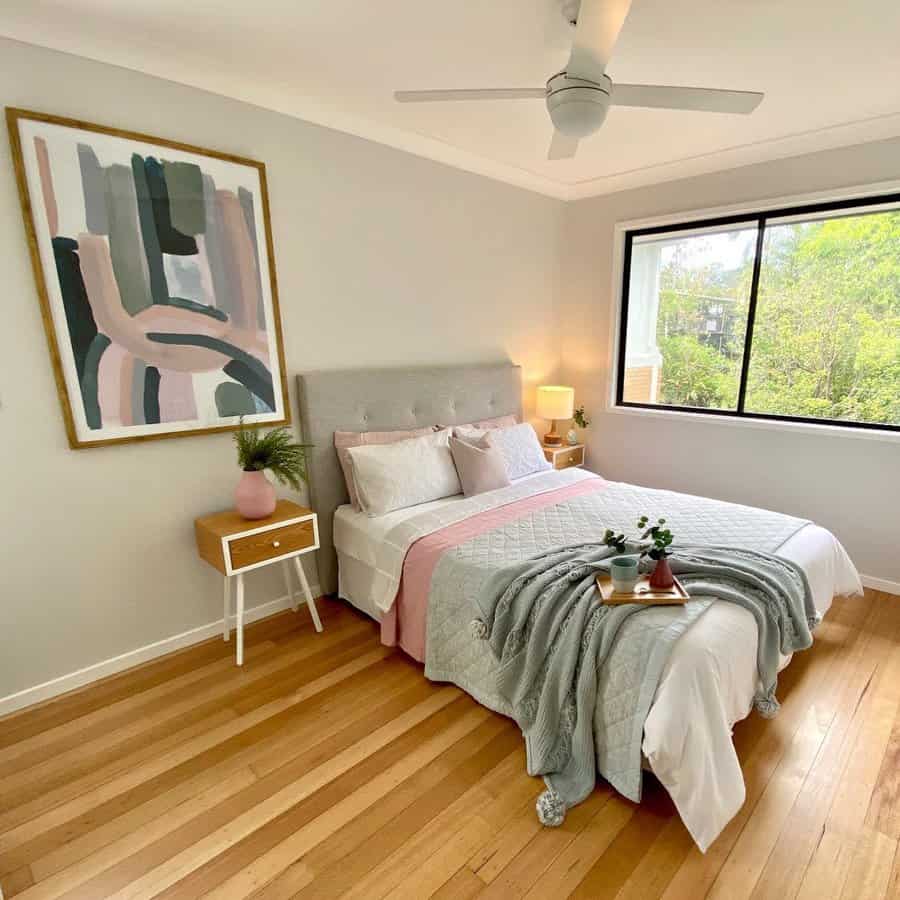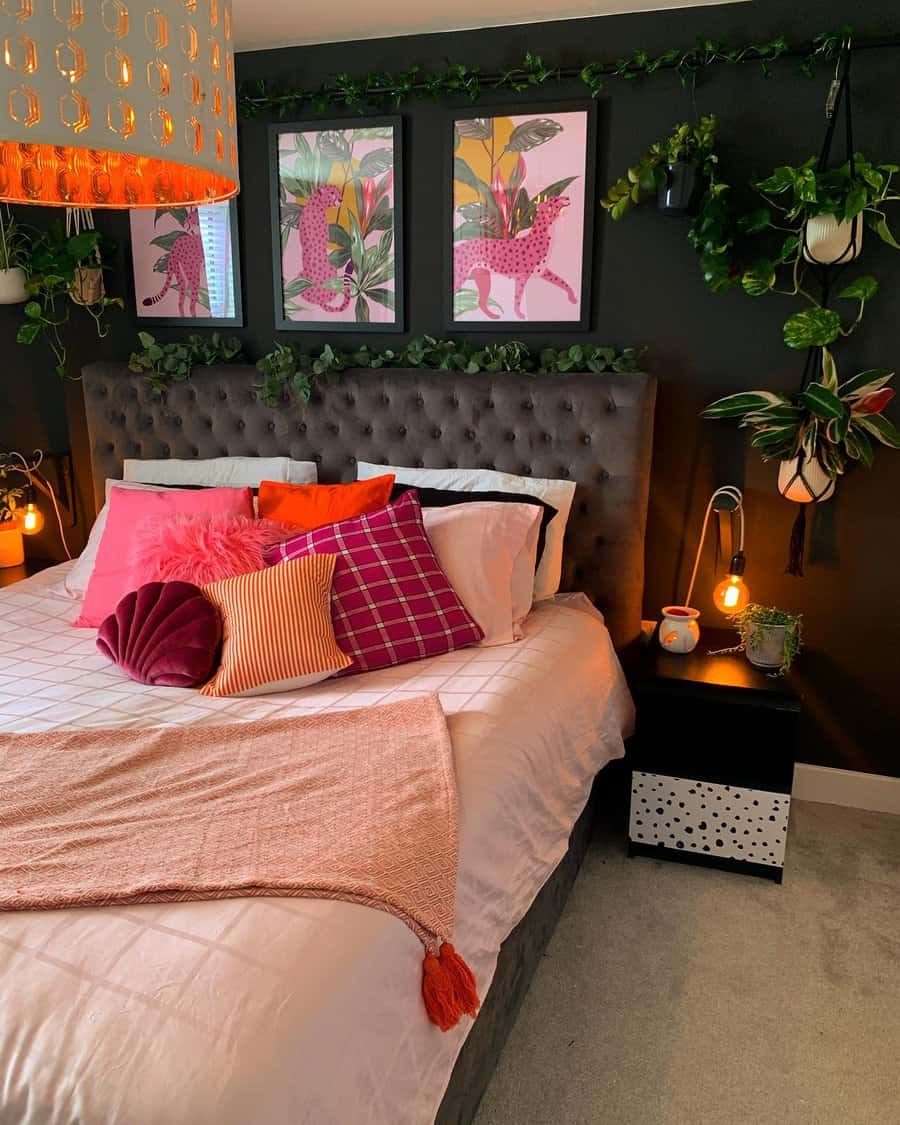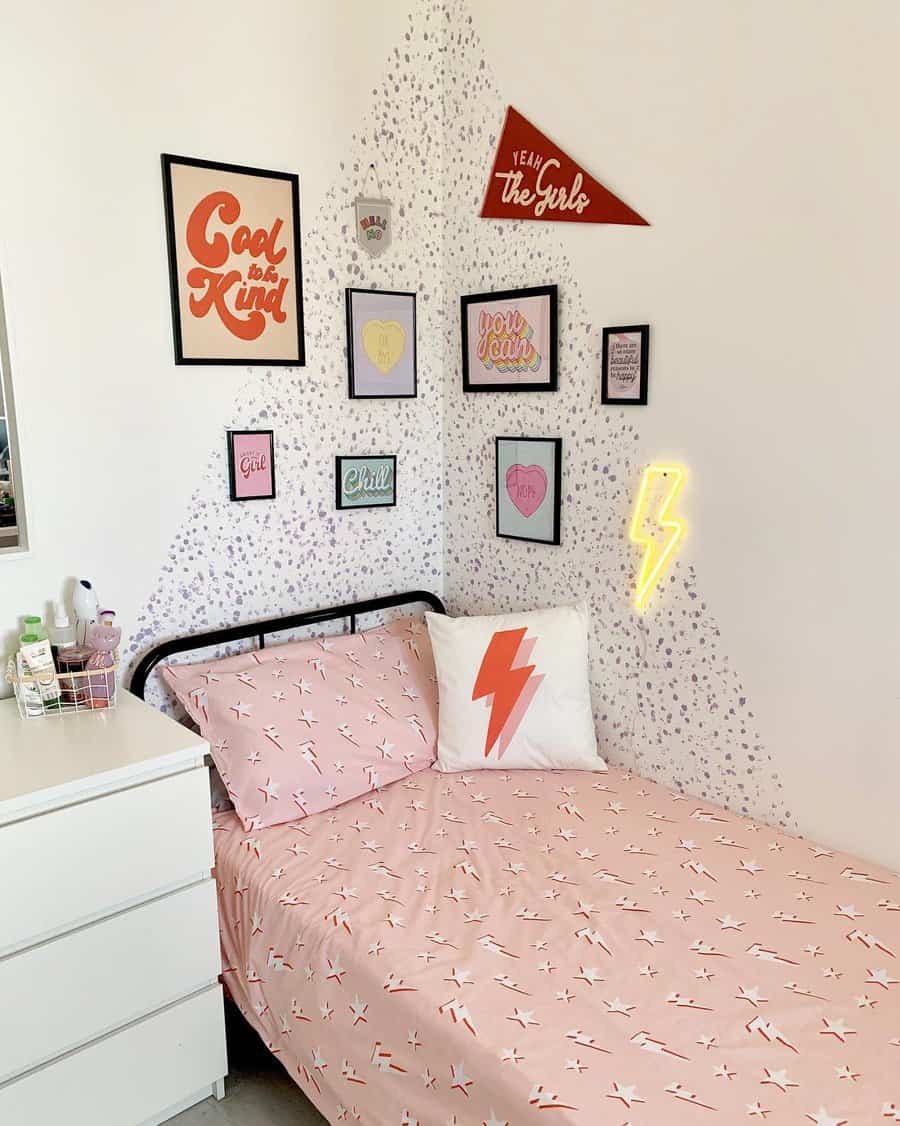 One of the easiest color-based aesthetics to replicate is the monochromatic look. This uses multiple shades of a specific color (such as green, yellow, blue, or even gray) ranging in lightness or intensity.
Pastels are also super trendy right now. While these shades tend to be seen as feminine, every color can be gender-neutral in the right context. For a more masculine take, select pastels that are muted rather than bright.
4. Cottage Core
All you need to do is search "cottagecore" on a platform like Instagram to see how popular this aesthetic has become in recent years.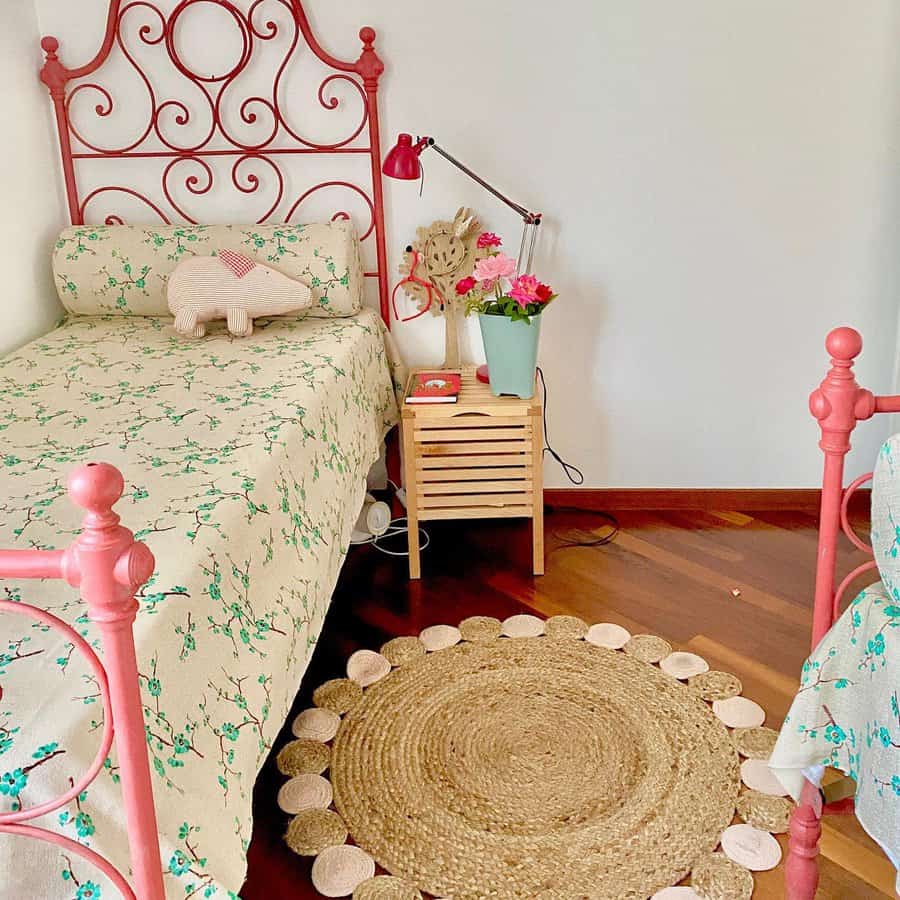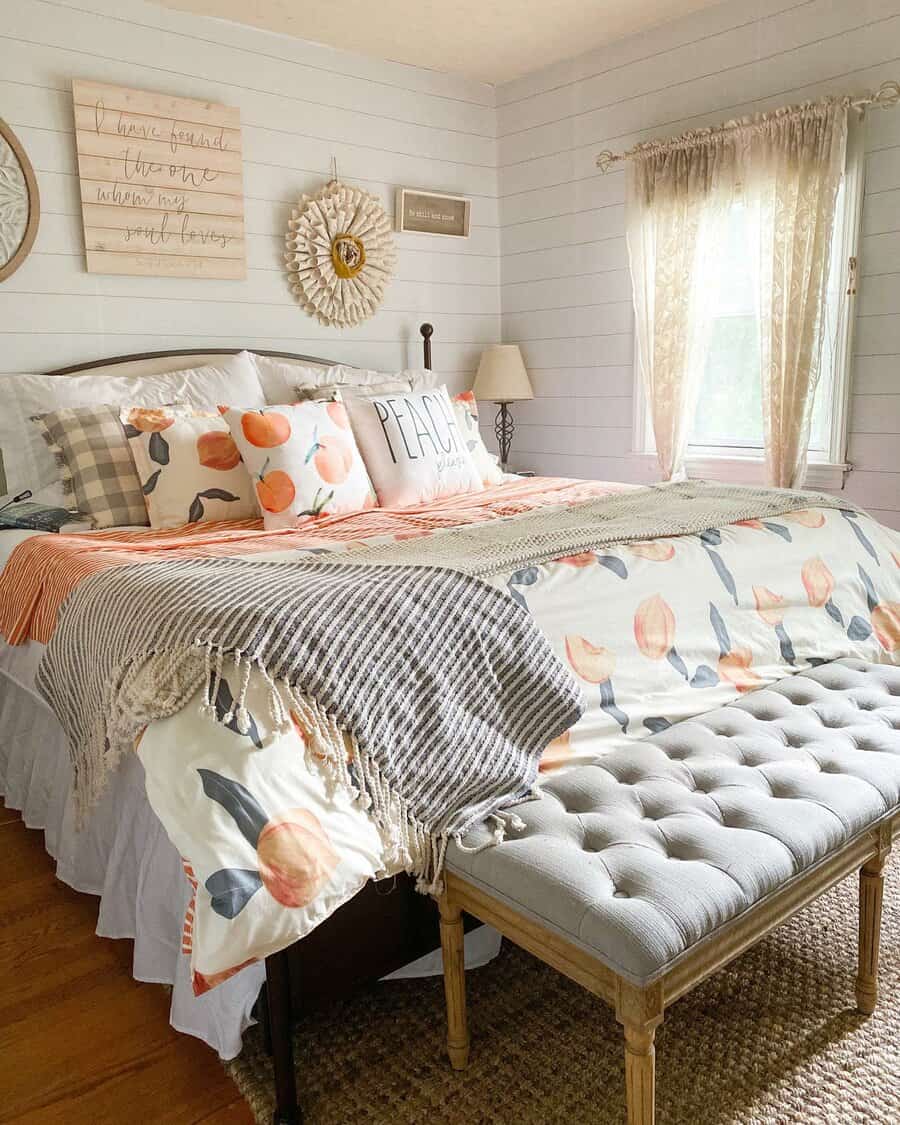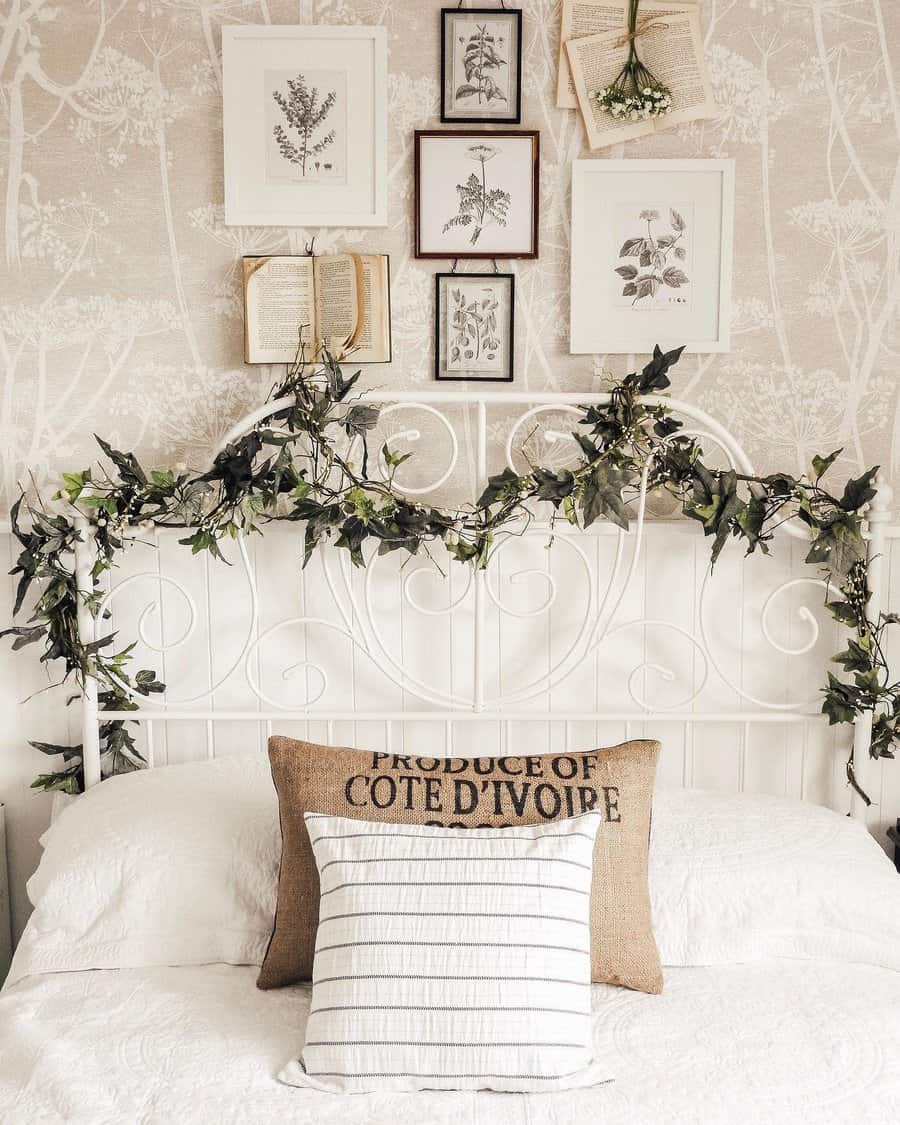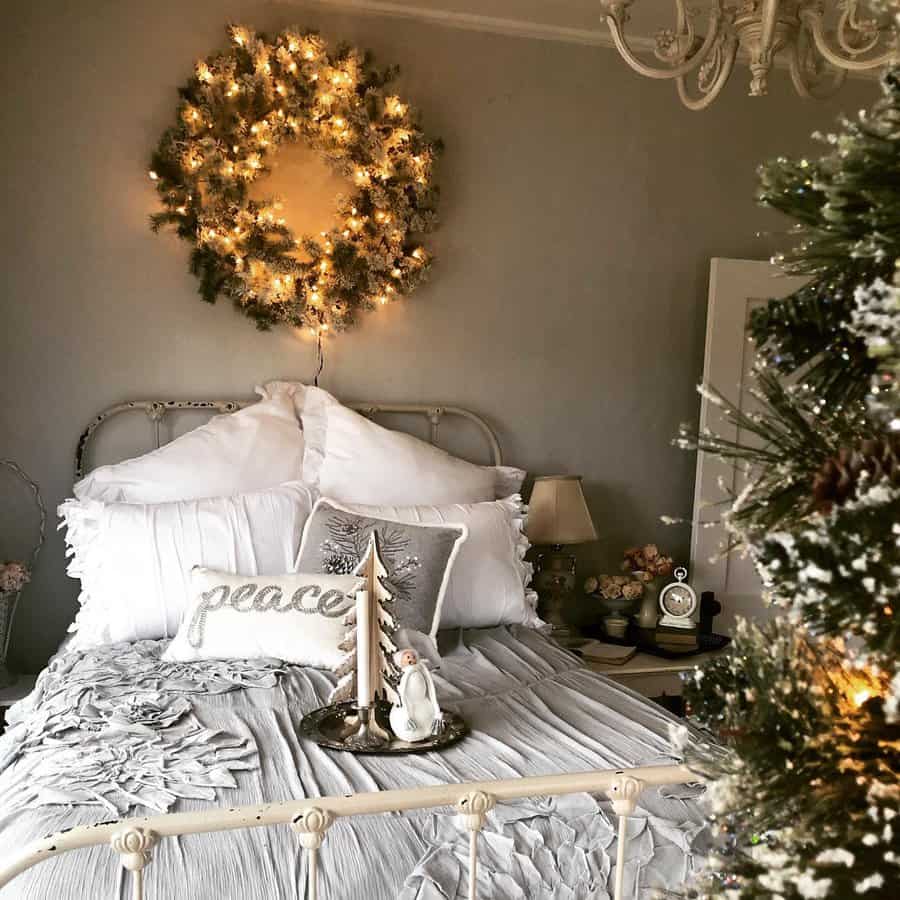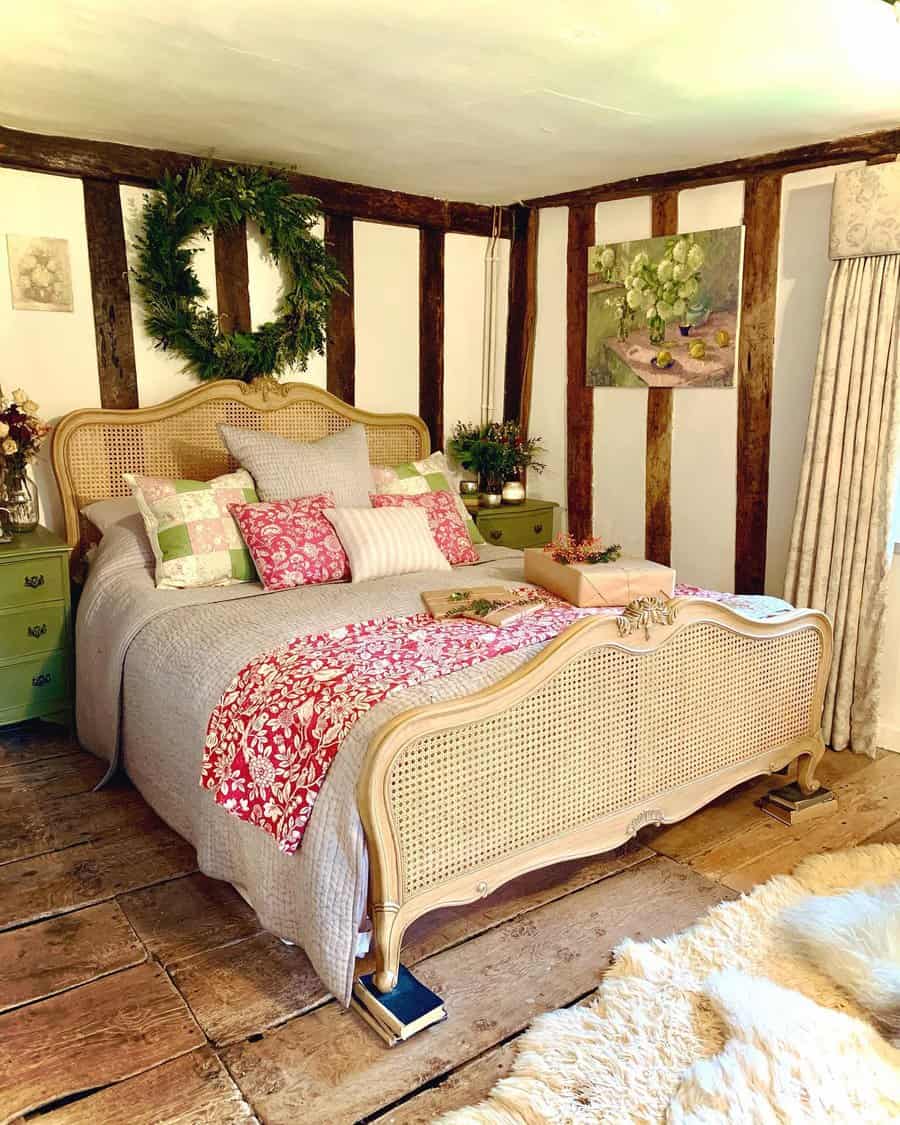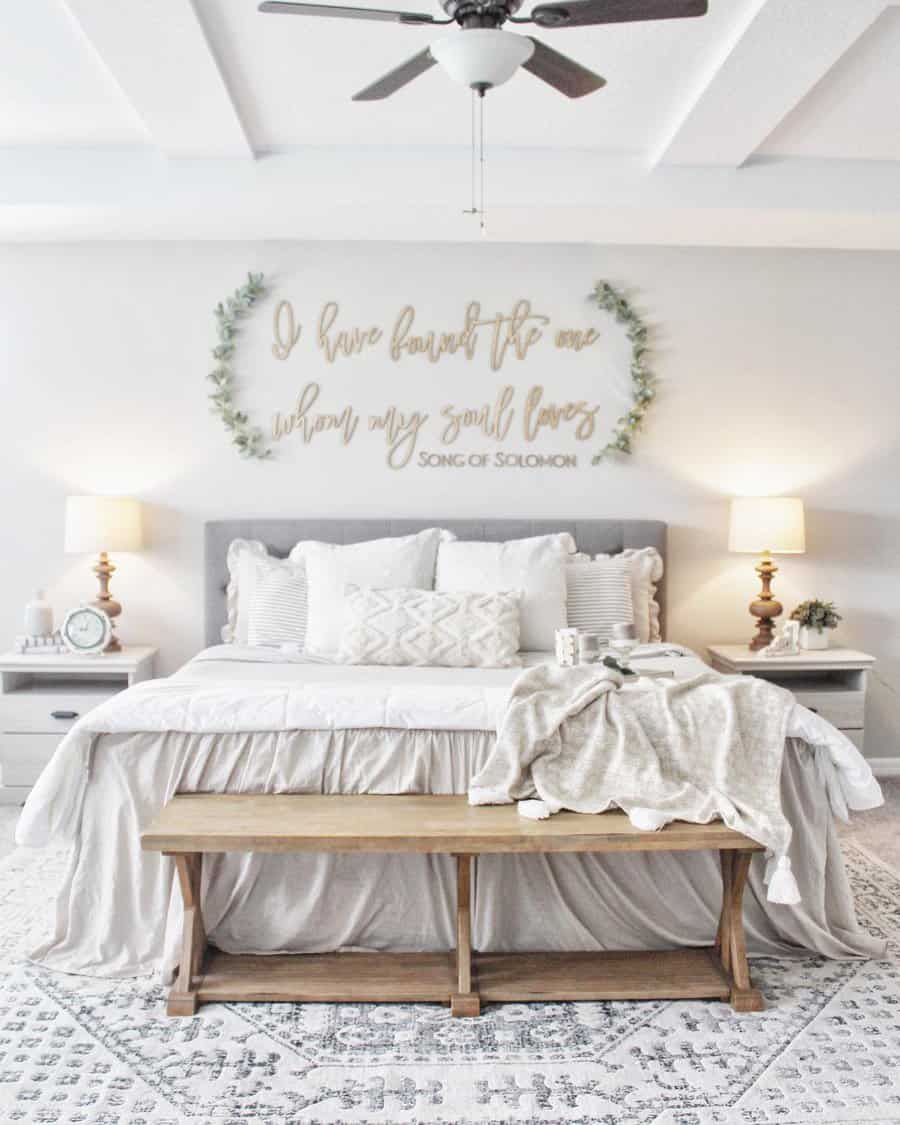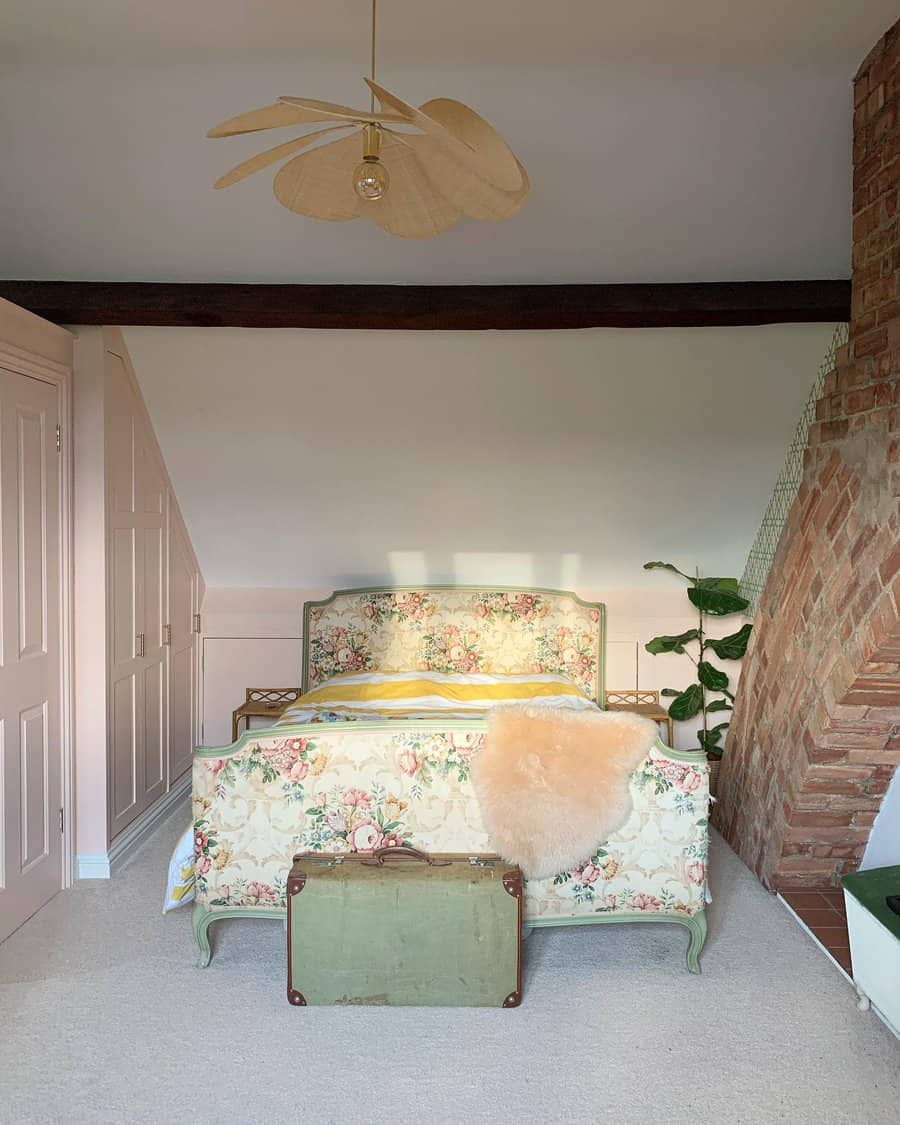 Cottage-style bedroom decor is primarily based on vintage design with some contemporary influences. Most examples borrow elements from various European architecture and interior design trends.
A soft, feminine color scheme is ideal for this aesthetic. Or you can use light neutral shades for a more mature version. Select bedding and curtains with classic botanical prints and details like lace or ruffles. Use various dried cut flowers, wreaths, or grasses as decoration.
5. Glam
As children, many of us dreamed of having a bedroom fit for a little prince or princess. The glam aesthetic takes this idea and updates it to suit teenage or adult tastes.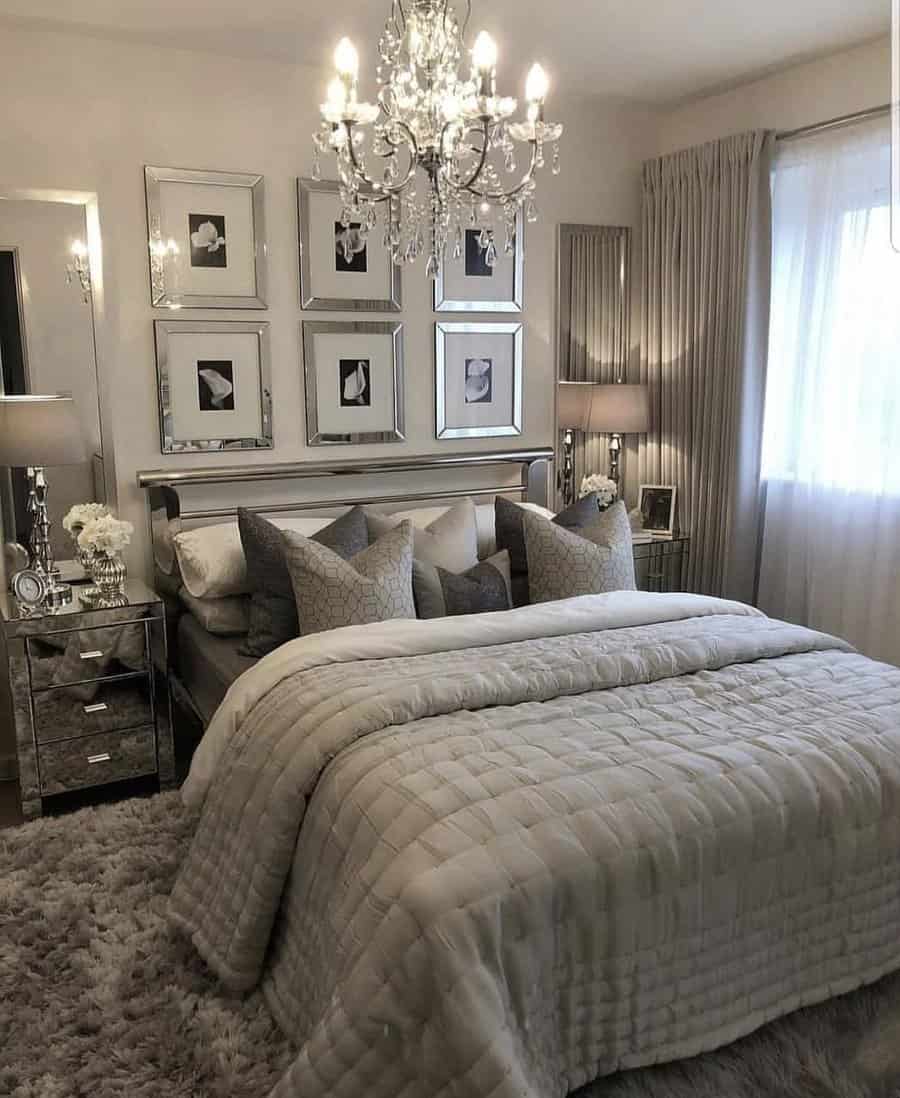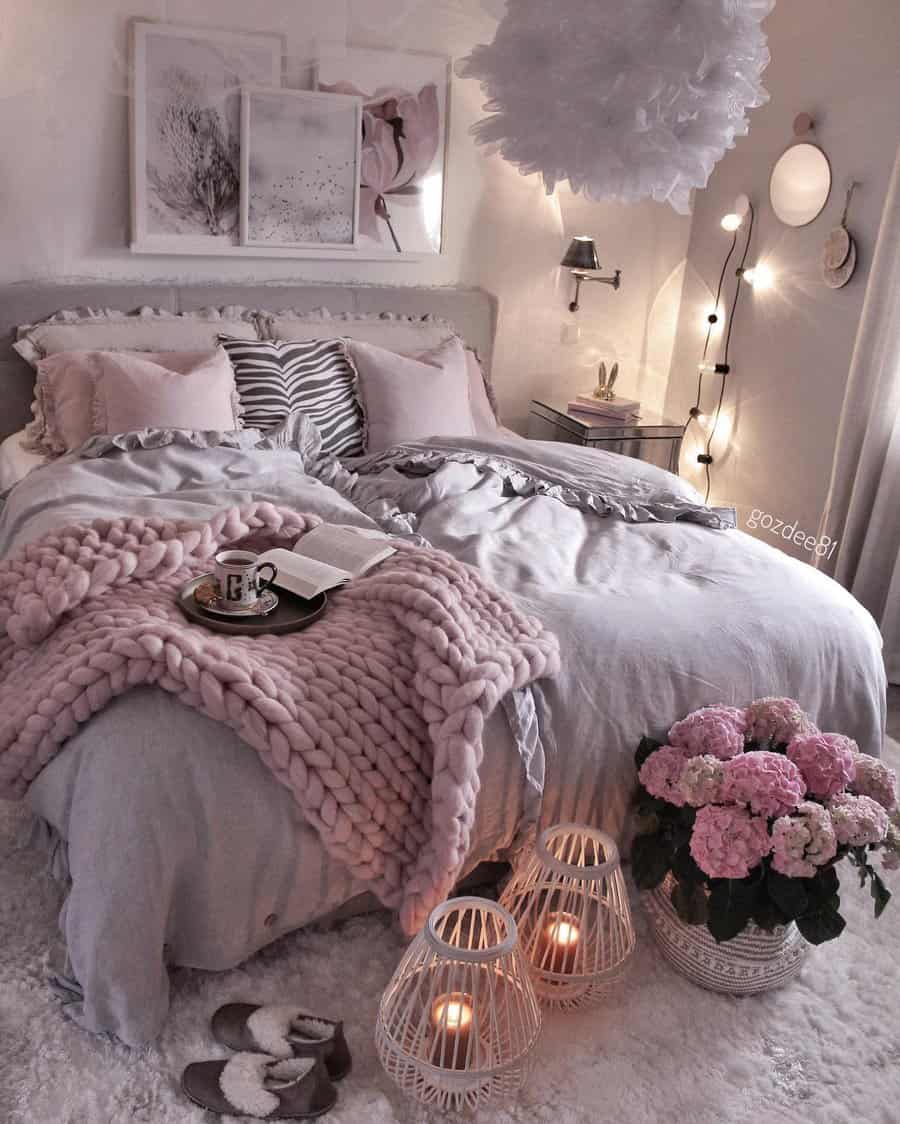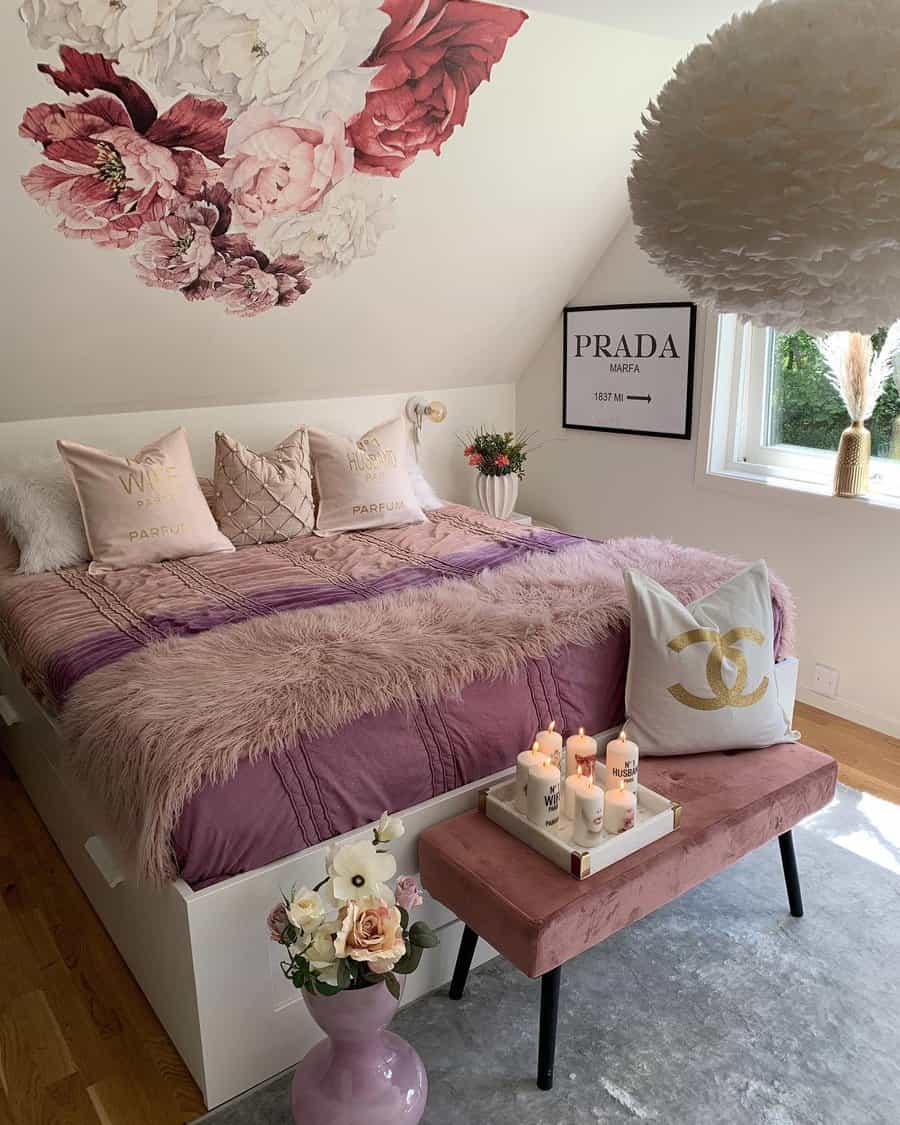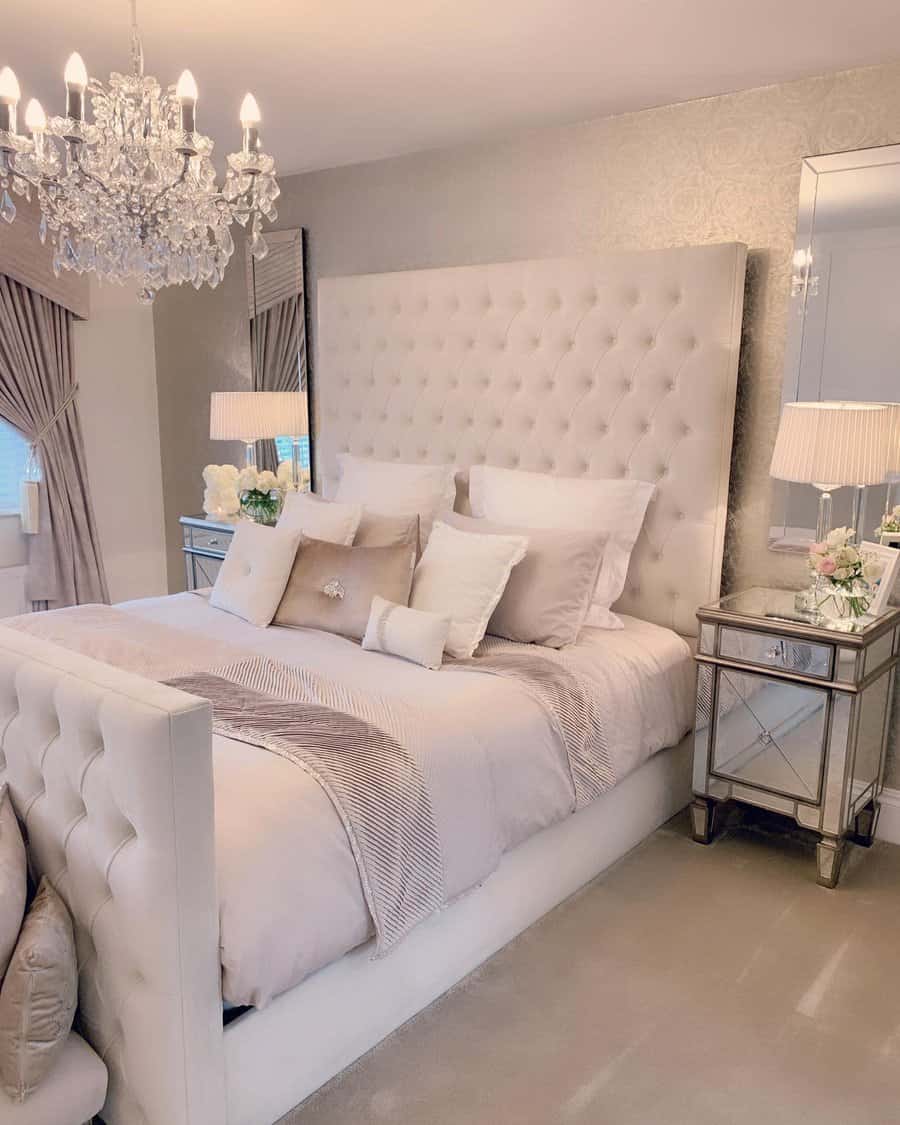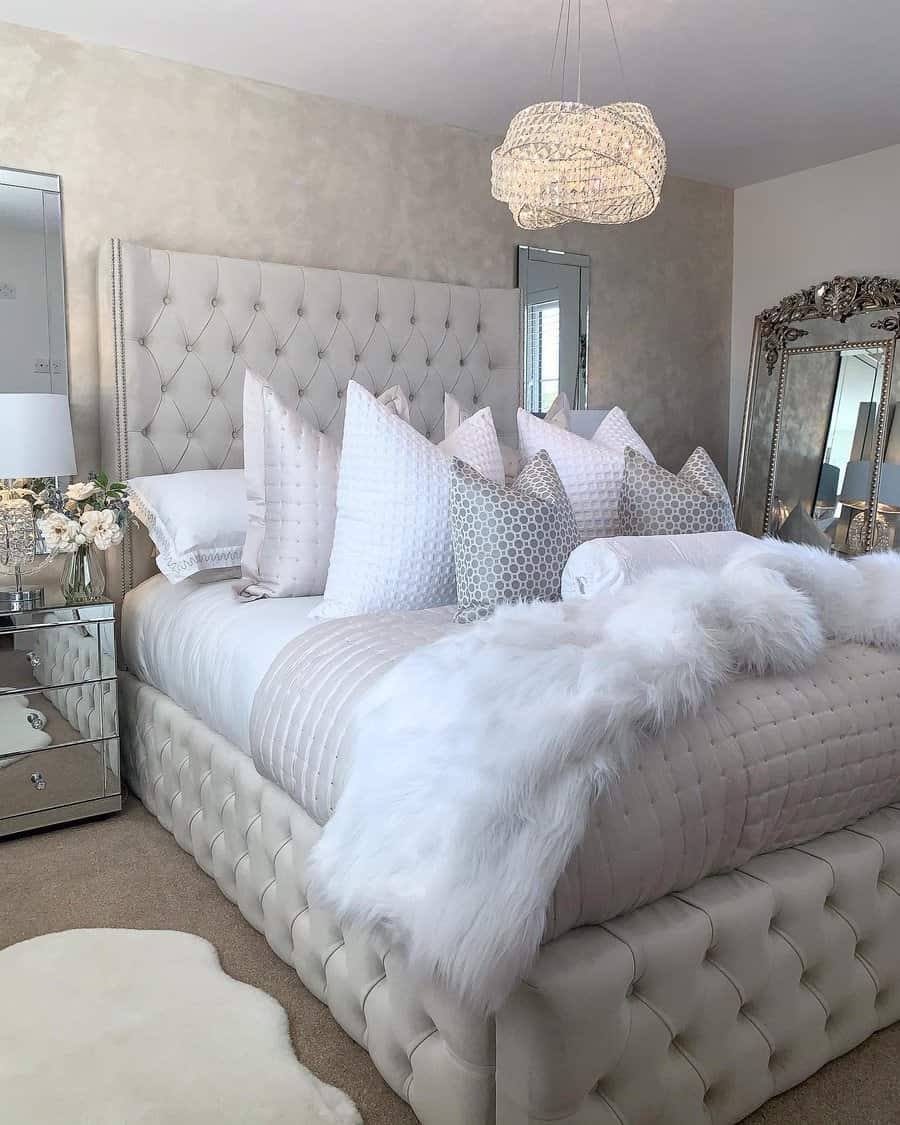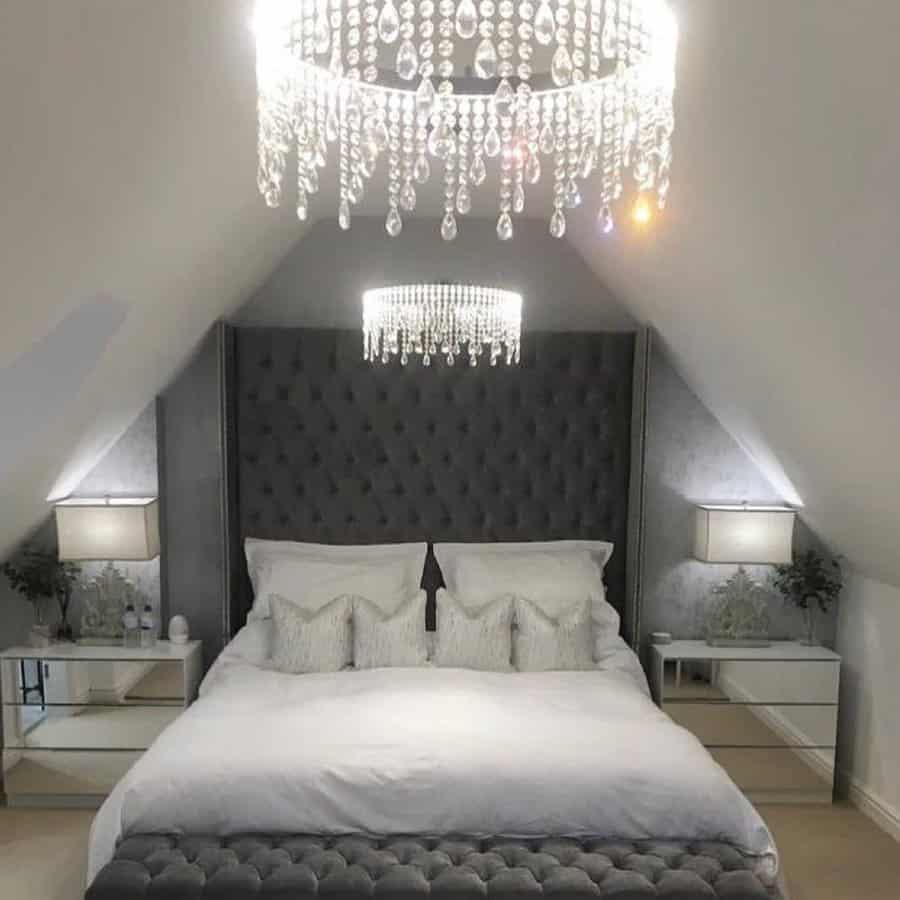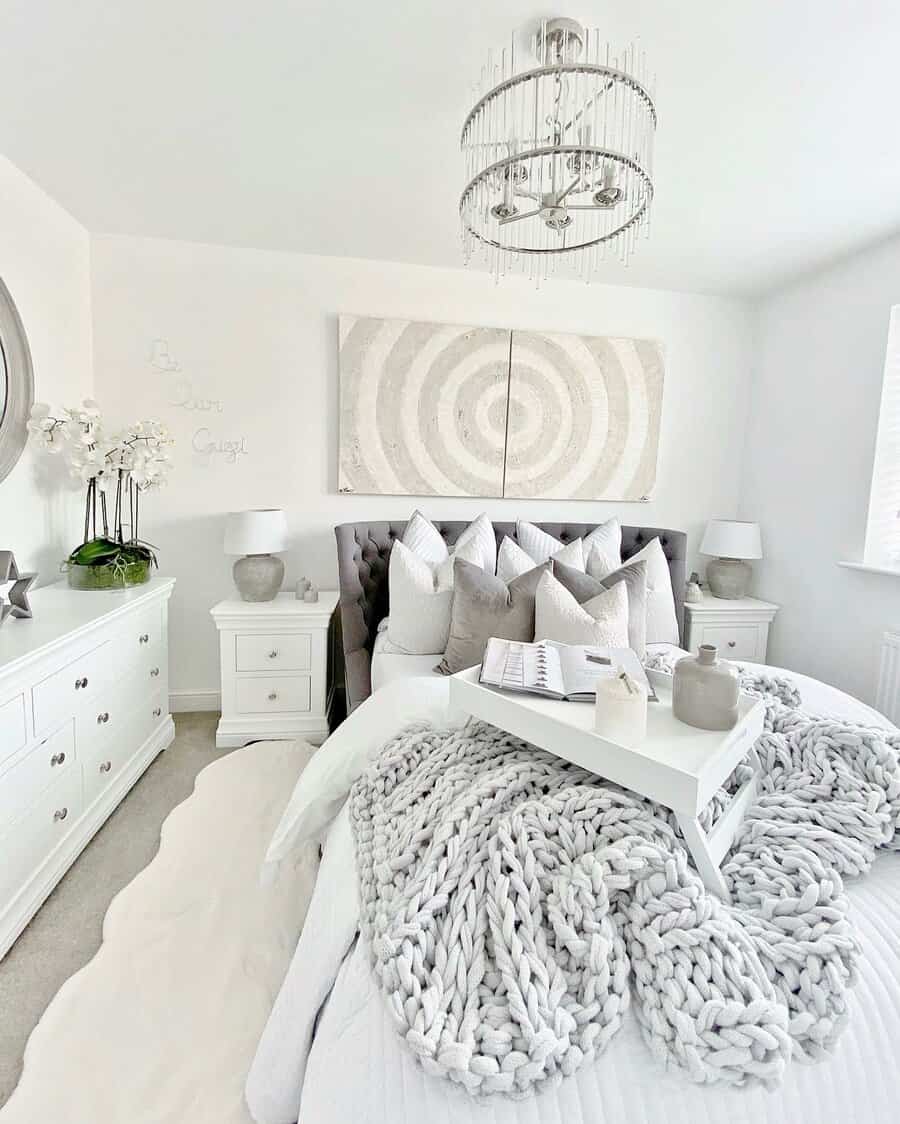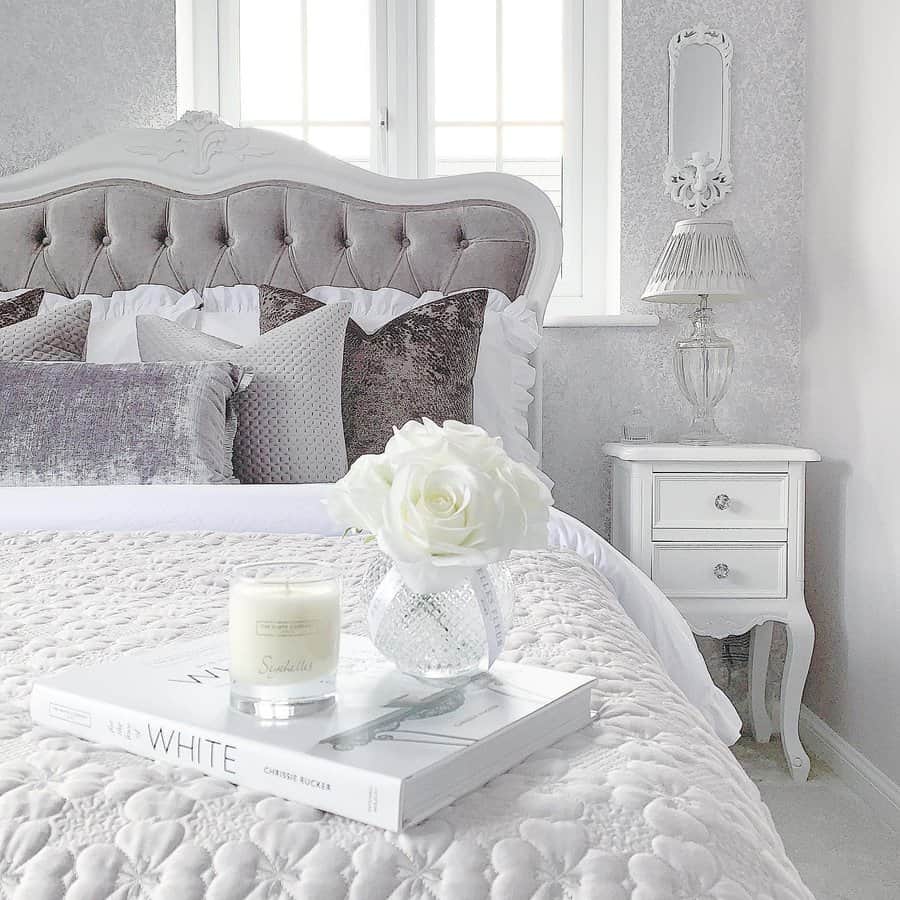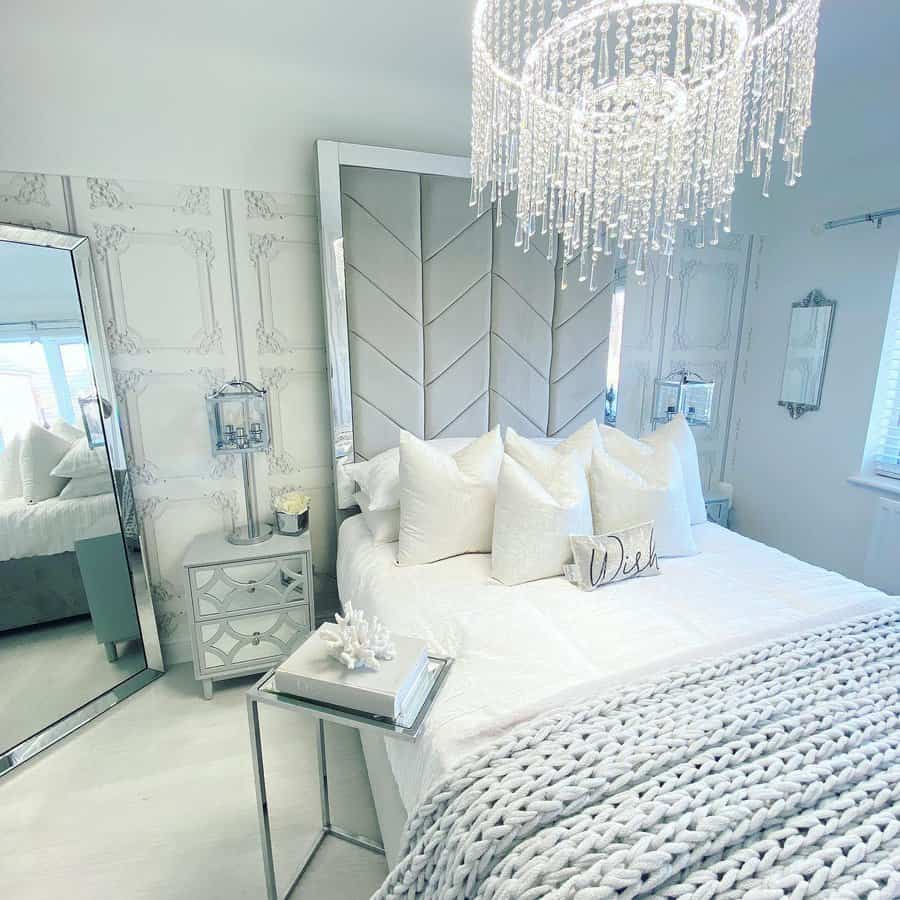 Your bed is the centerpiece of your bedroom design. For a contemporary look, go with an upholstered bed frame with an oversized headboard. If you're a fan of vintage furniture, invest in a classic four-poster or canopy bed.
Don't clutter up your bedroom walls with hanging art. You can add intrigue with a subtle wallpaper pattern or accent wall. Install a statement light fixture over your bed and place smaller lamps around the room.
6. Hygge
Hygge (pronounced hue-guh) is the Danish concept of coziness and contentment. While this term can be used to describe an entire way of living, it's also been co-opted to describe a specific design aesthetic.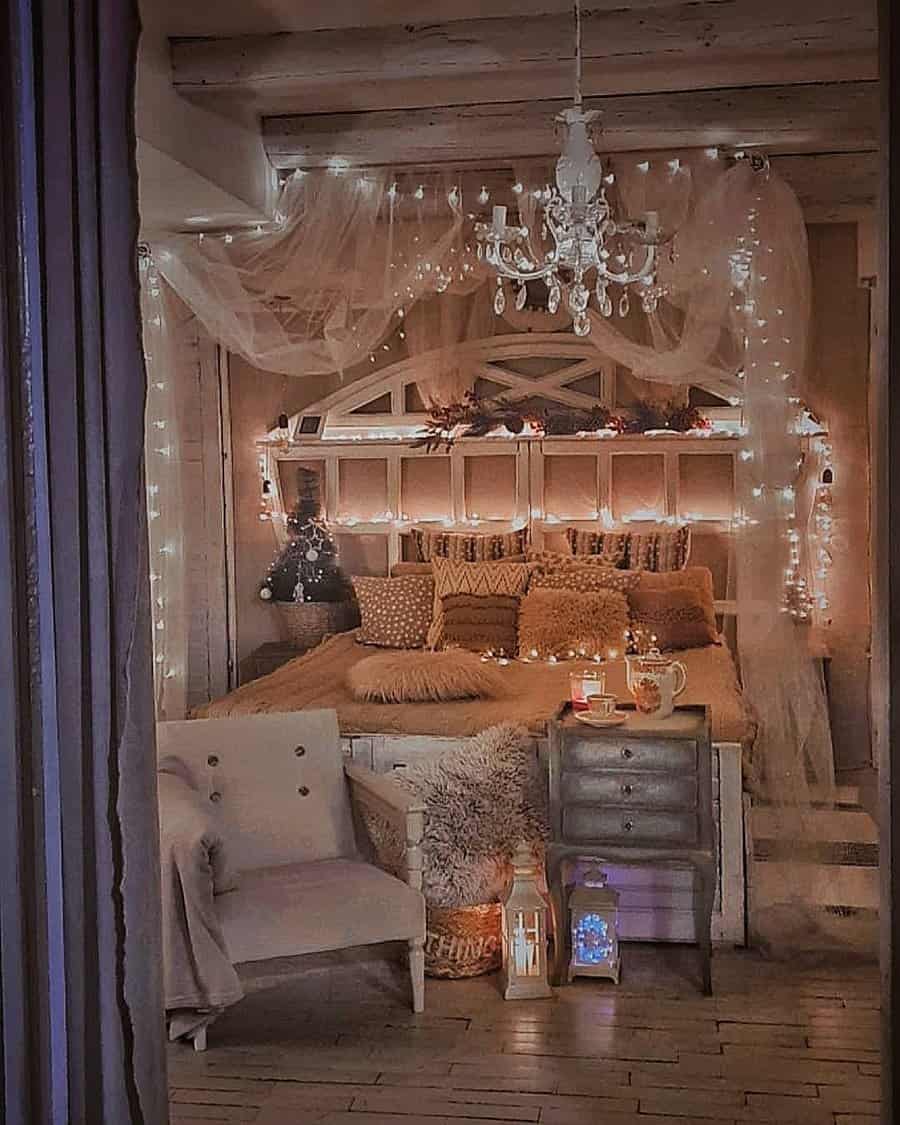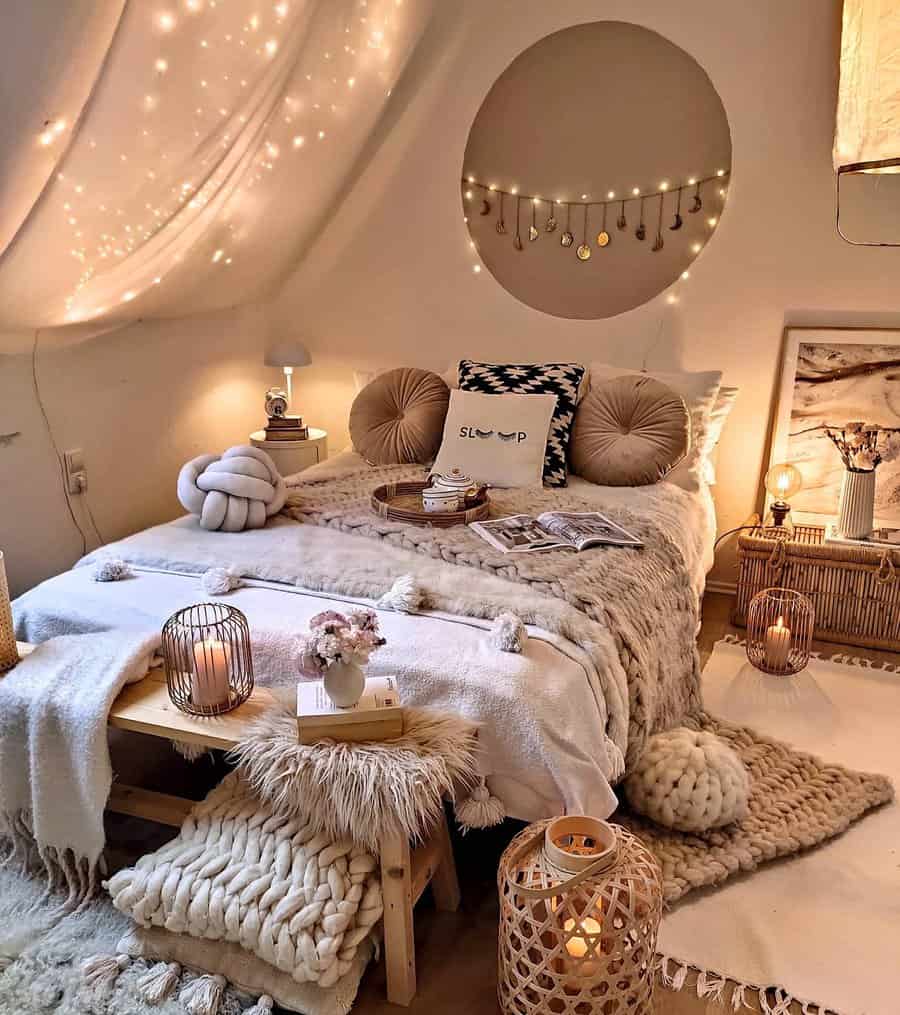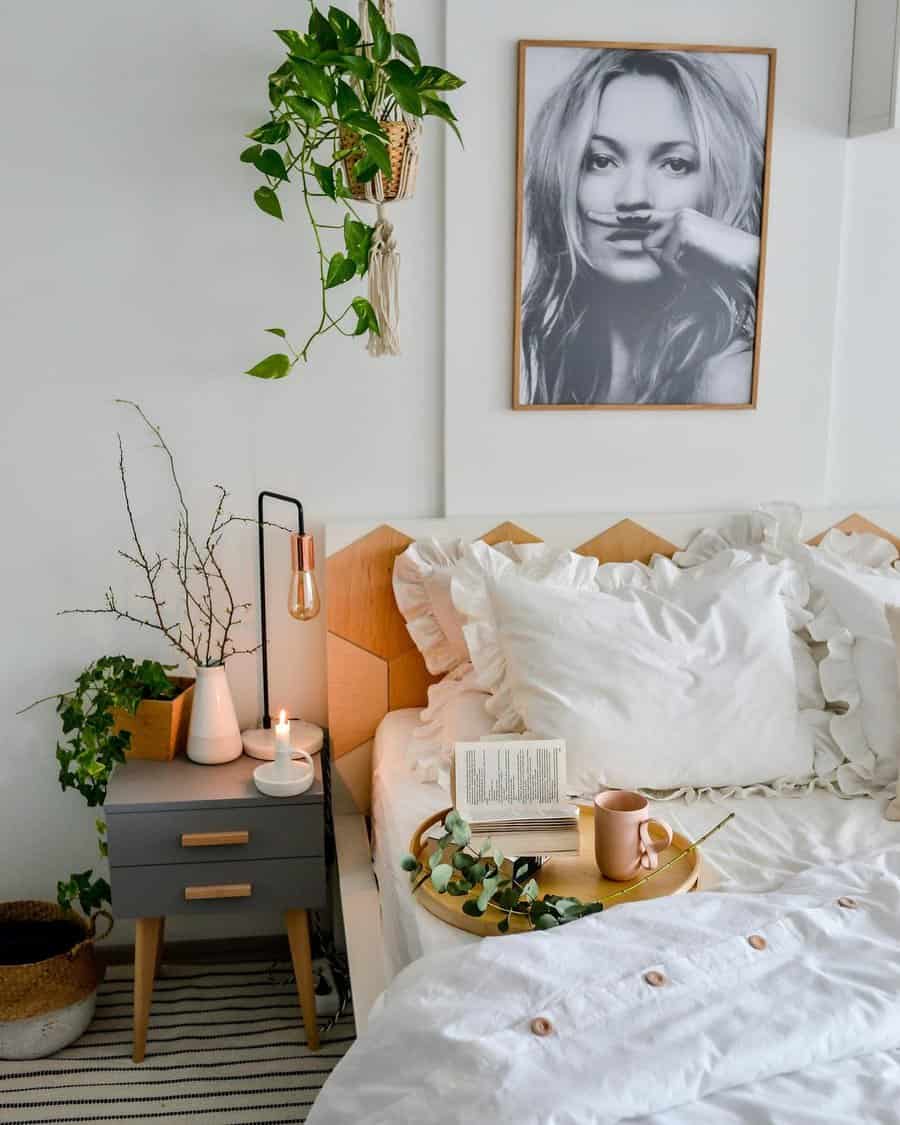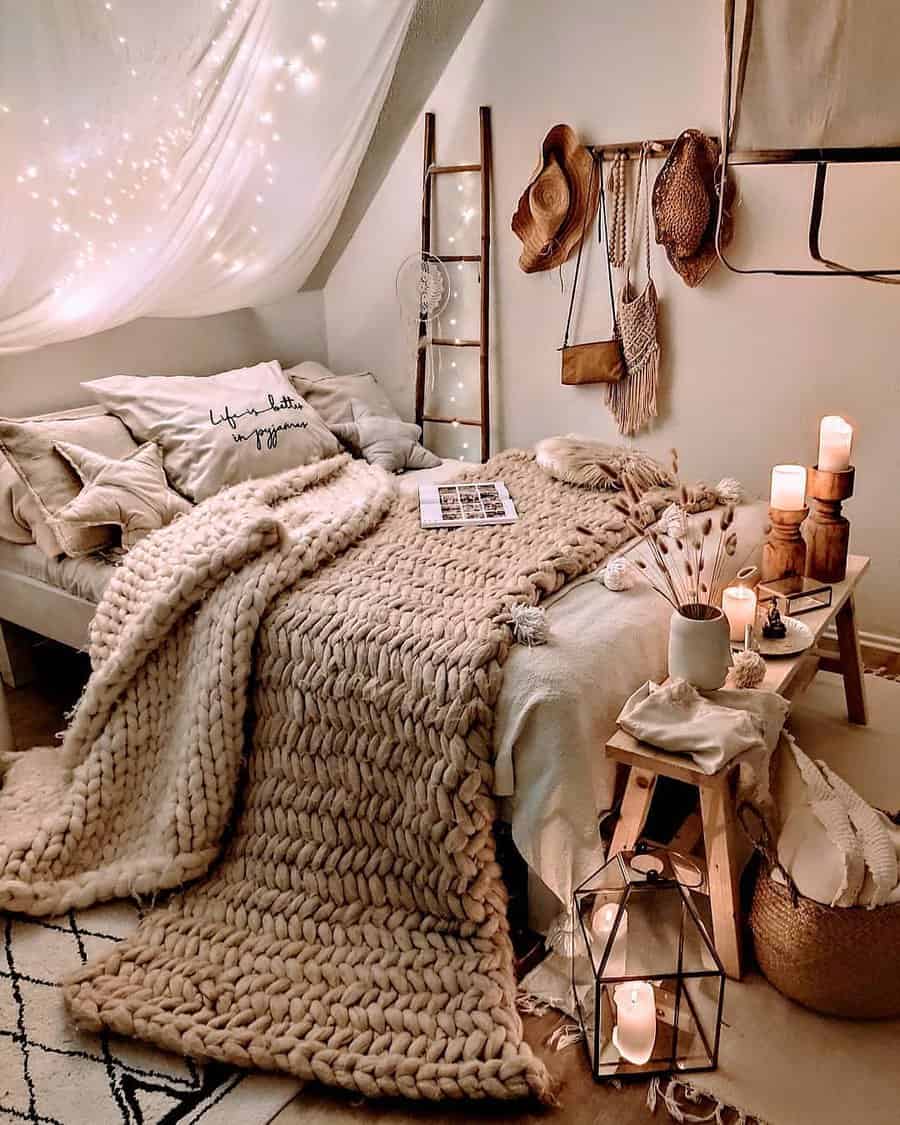 Hygge is largely about creating a comforting atmosphere. However, there are a few things you'll find in almost any hygge-inspired aesthetic bedroom decor.
Warm colors are a must — most examples of this style are filled with white and other neutrals. Use candles or lanterns to light your bedroom (string lights are another great option). And, of course, include tons of chunky knit blankets and plush pillows for maximum coziness.
7. Korean or Japanese Minimalist
One of the greatest things about the internet and social media is that trends can be shared across the globe with hardly any delay. Many aesthetic room ideas are directly borrowed from Asian designs.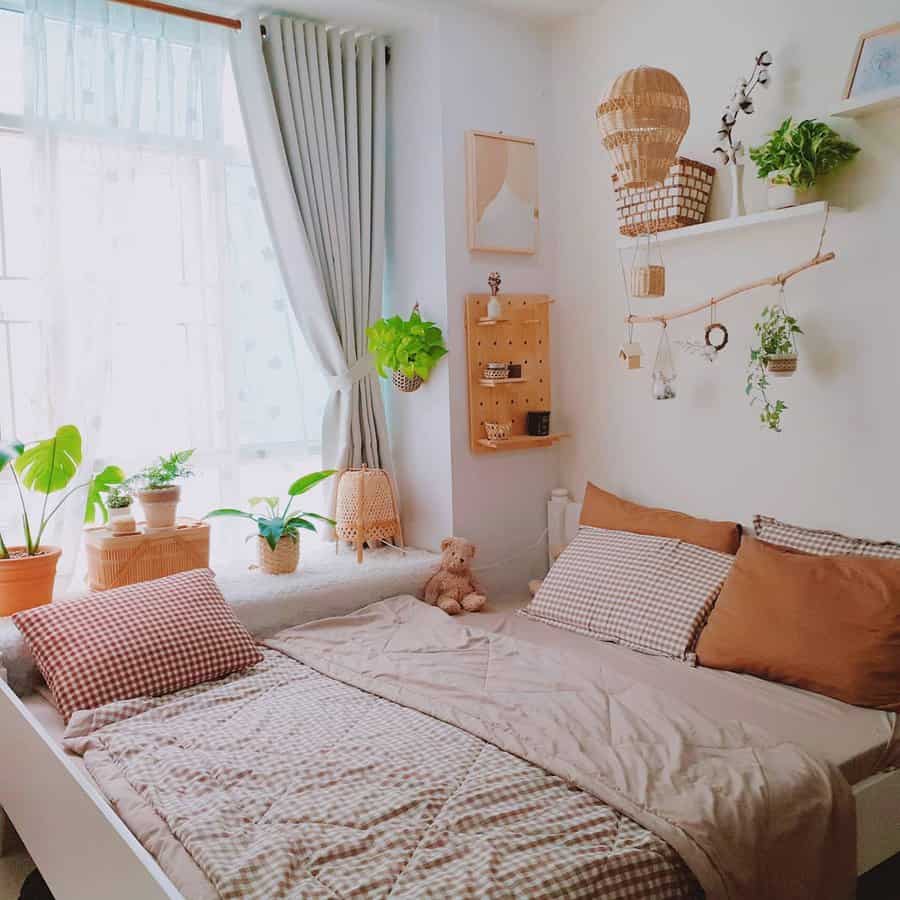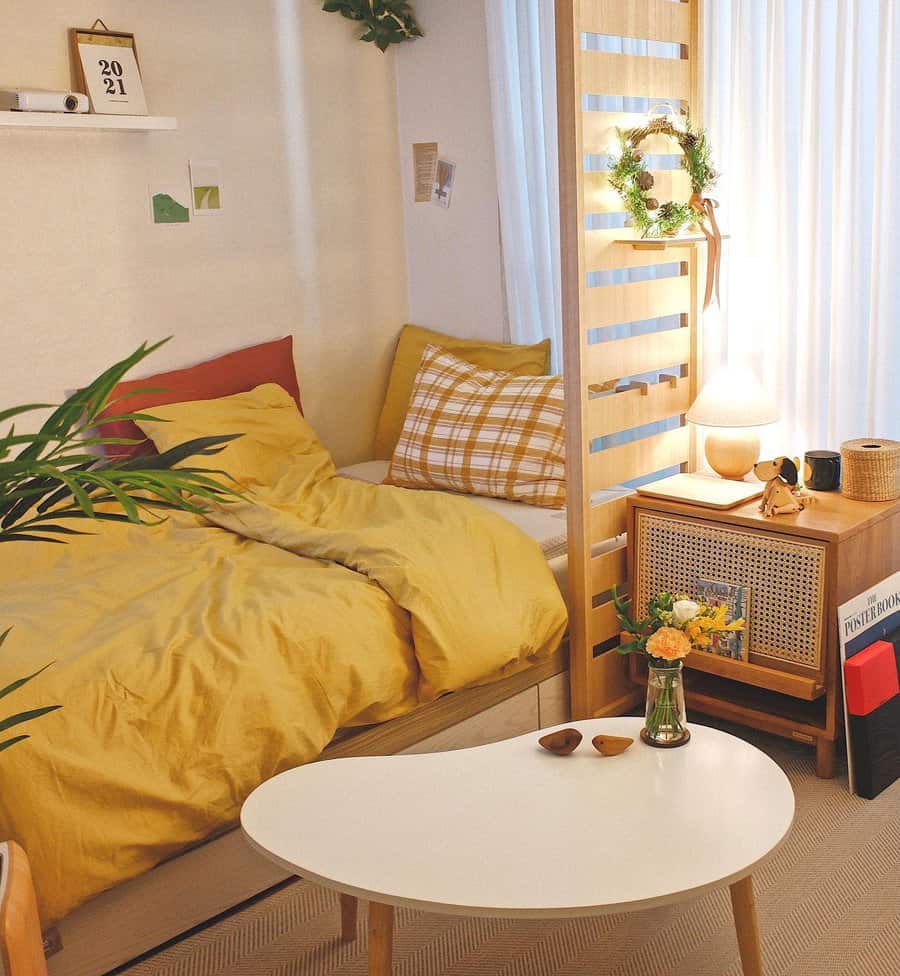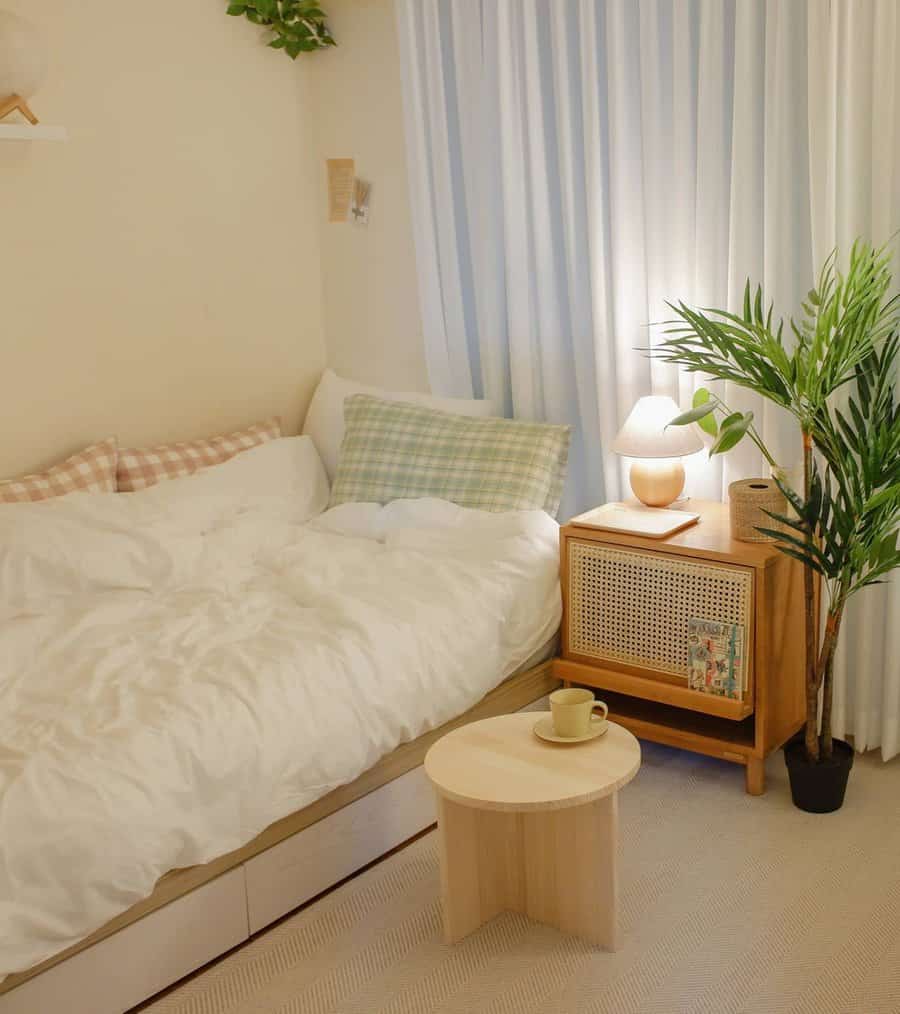 Korean and Japanese minimalism largely relies on light, neutral colors. However, it can also employ bright accent shades. Patterns are another hallmark of this trend, so don't hesitate to include a gingham throw pillow or blanket in your design.
Japanese and Korean furniture tends to be smaller and visually softer than western versions. When combined with minimalist decor, you end up with a mix of cuteness and maturity that's perfect for teens and young adults.
8. Masculine
Aesthetic bedroom decor tends to include a disproportionate number of feminine trends. With that said, masculine-leaning aesthetics do exist! Many draw inspiration from modern movements like industrial or urban interior design.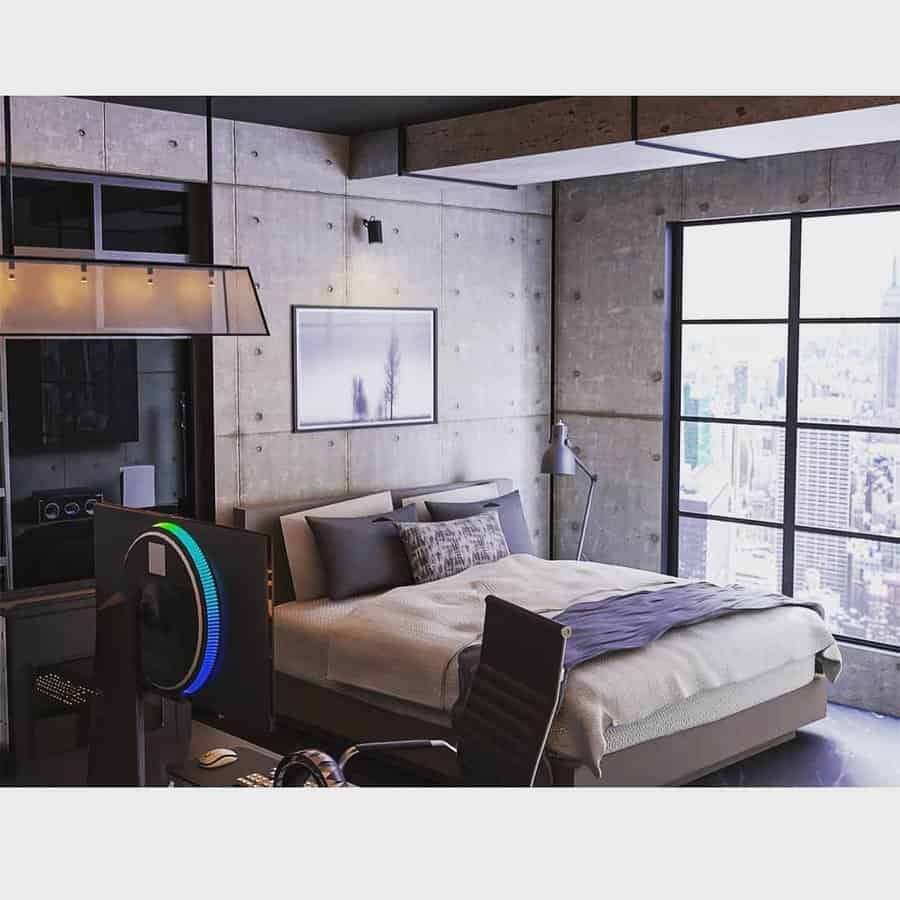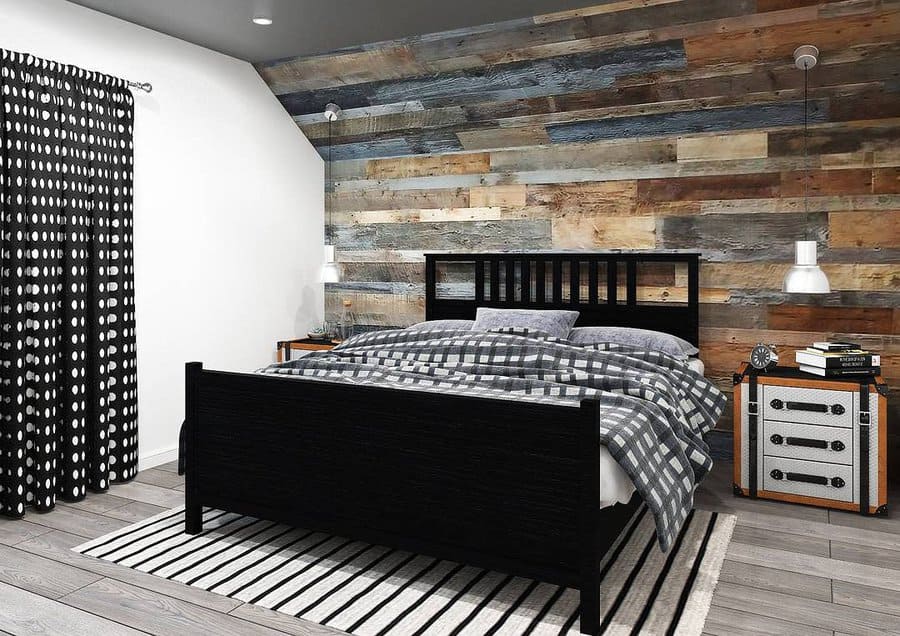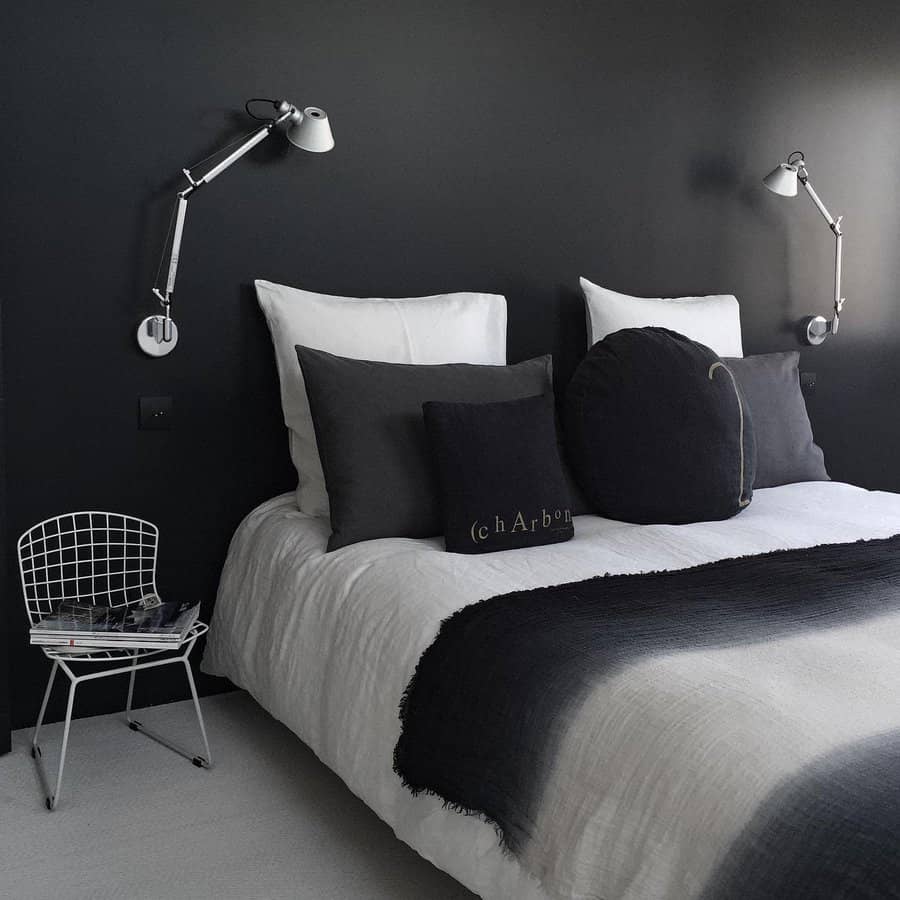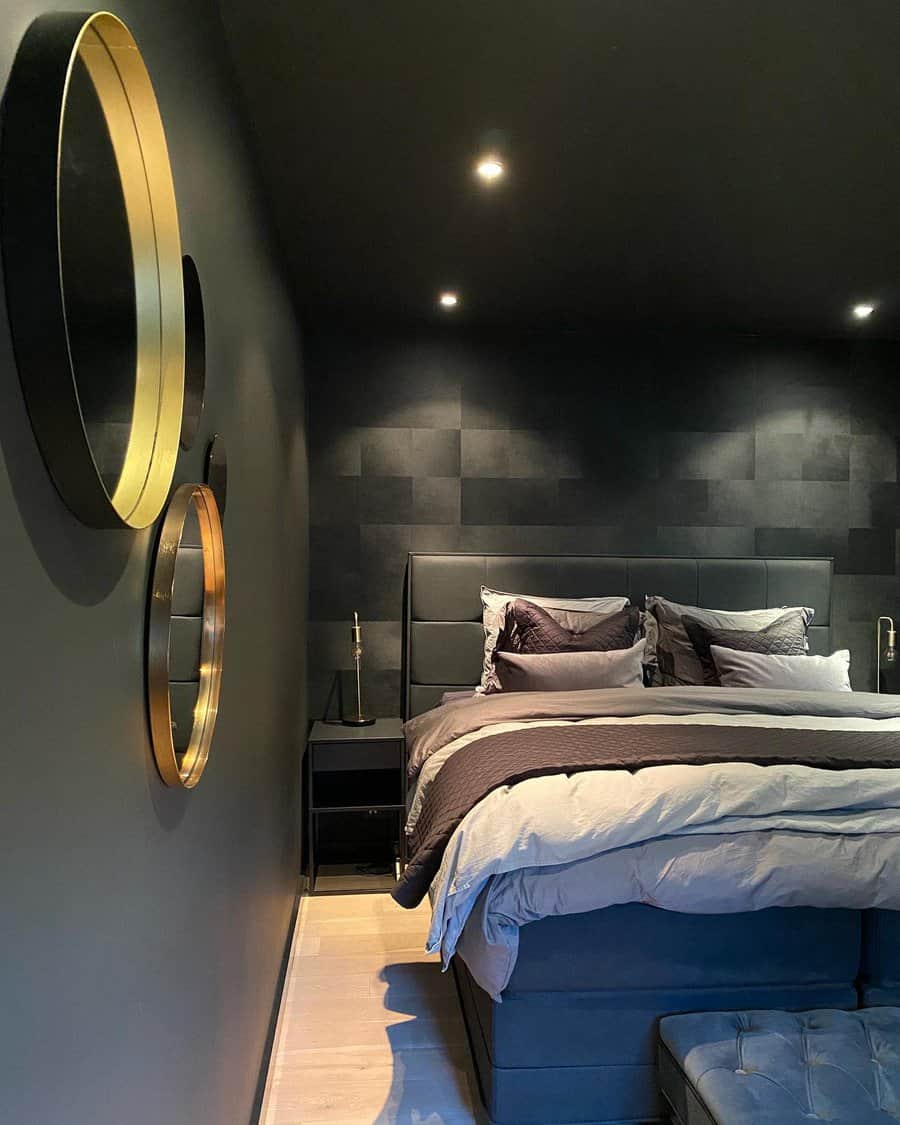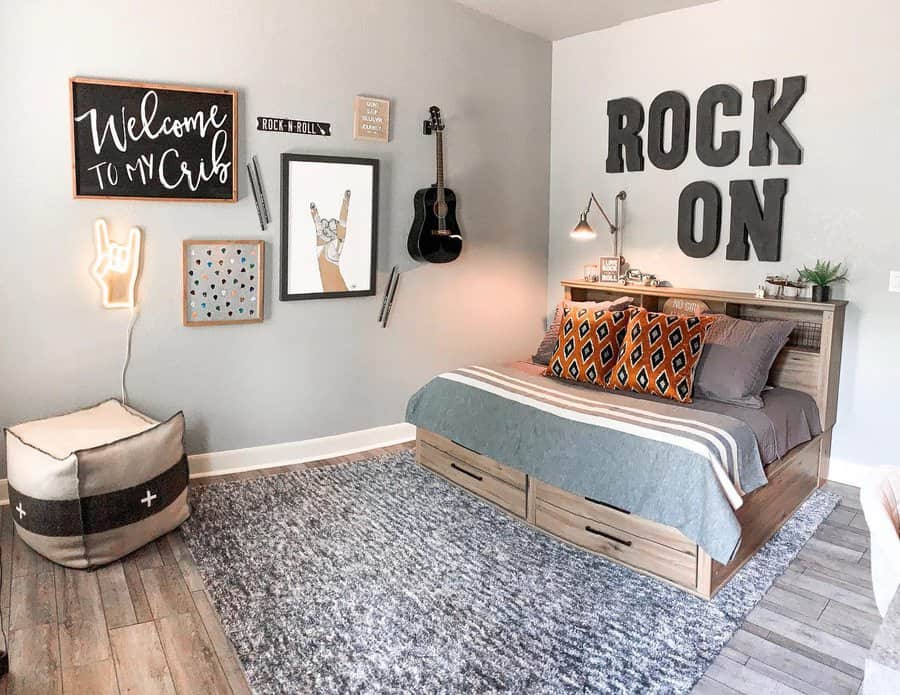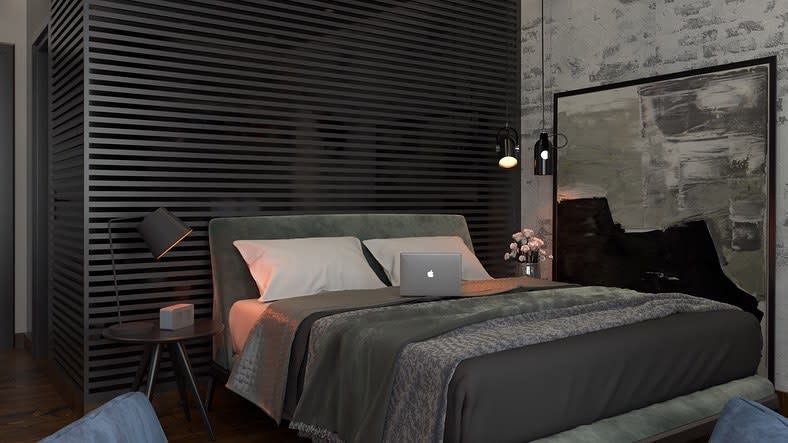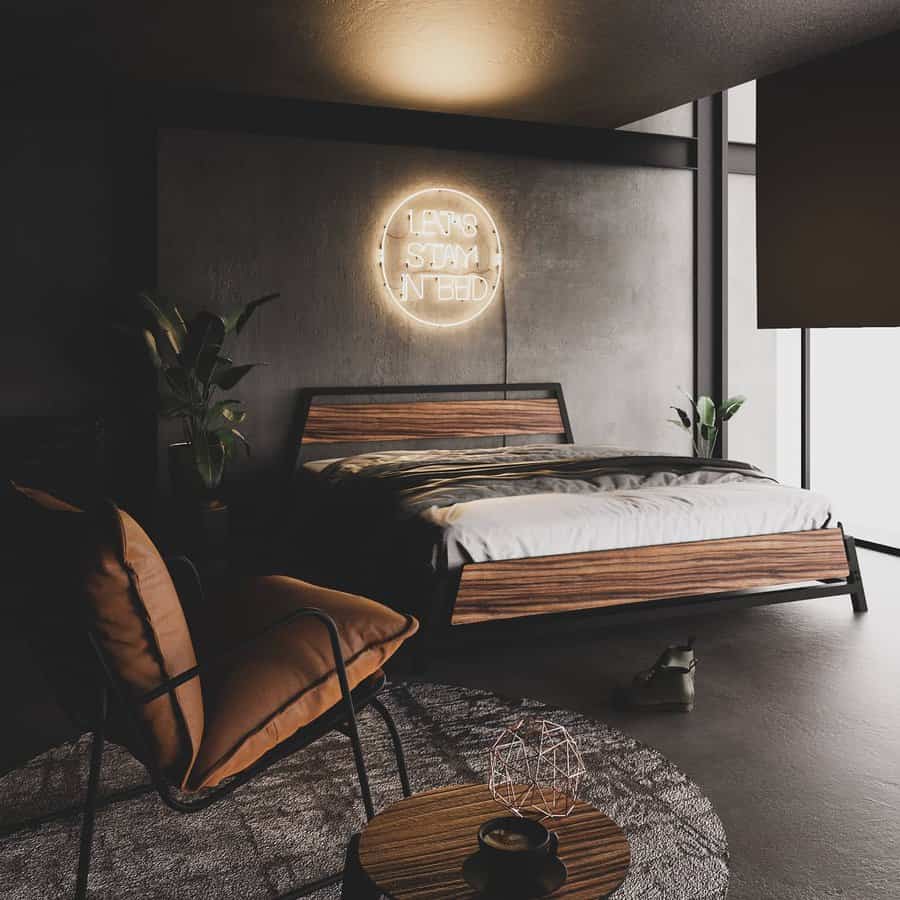 A dark color scheme will make a room feel more masculine and mature. Your dorm or apartment may already be equipped with exposed brick, concrete, or wood walls — take advantage of these in your bedroom makeover.
Select furniture made of textured materials like leather, steel, or reclaimed wood. Cover your walls with framed posters and art prints. To really hone in on the urban aesthetic, hang a piece of neon wall art over your headboard.
9. Organic
The organic aesthetic is a branch of modern interior design. While this trend borrows the clean, minimalist aspect of modern decor, it also focuses on using organic materials and shapes. The result is much cozier than other iterations of modern design.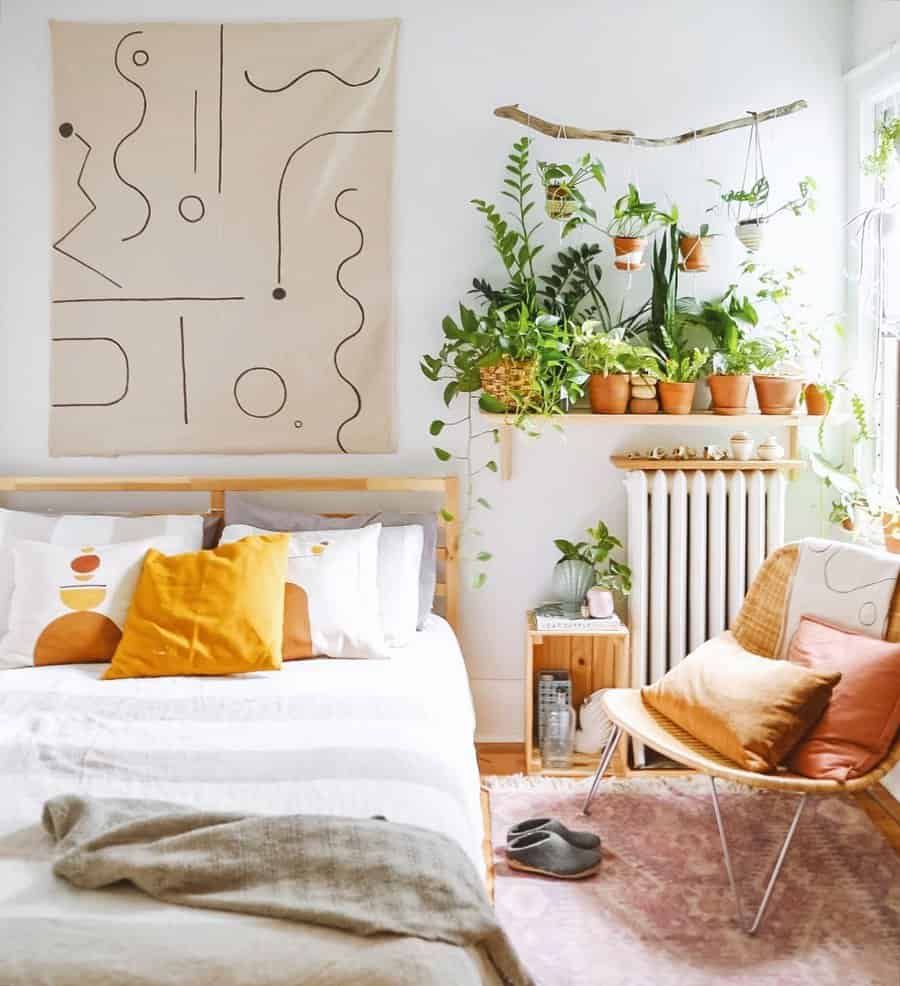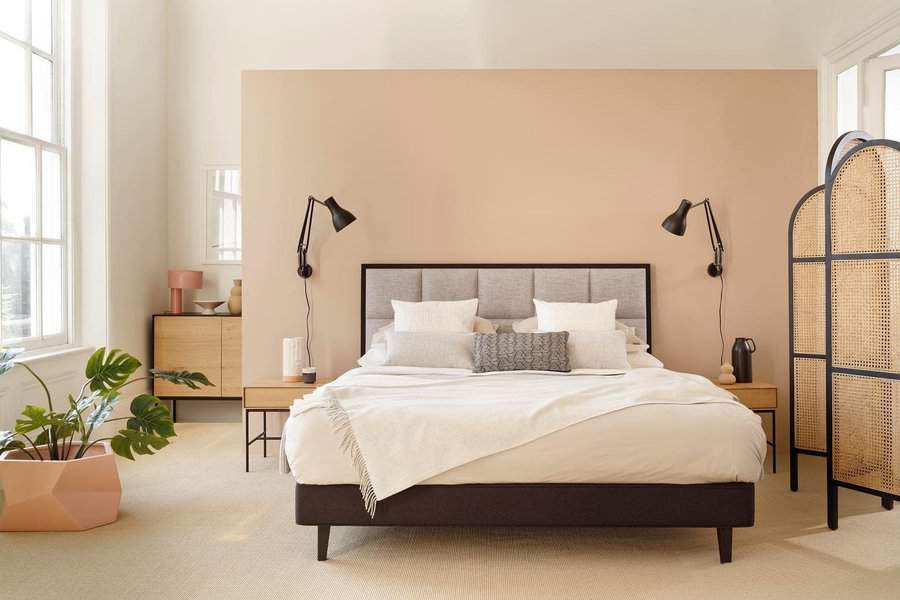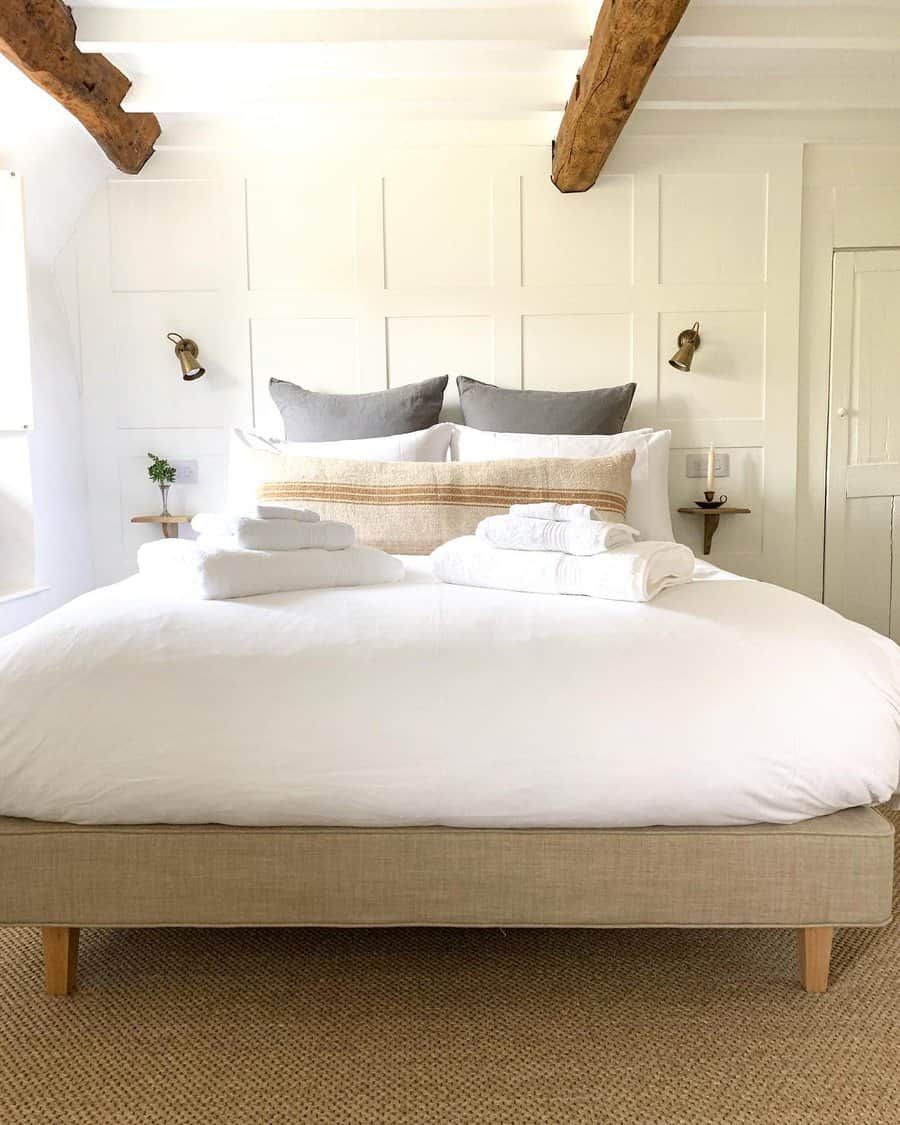 Light, neutral colors are the backdrop for this aesthetic. Add contrast with furniture and decor made from natural wood, stone, and clay. Combine crisp white bed linens with textured throw blankets and pillows.
While modern design traditionally features sharp angles and geometric shapes, organic design is defined by much softer shapes. Some examples to consider include art prints featuring nature- or doodle-inspired images as well as avant-garde pottery and light fixtures.
10. Rustic
Some design trends feel like they never go out of style. If you thought rustic decor was at the end of its life, think again! While the rustic aesthetic looks a bit different than interior design from a decade ago, they share plenty of similarities as well.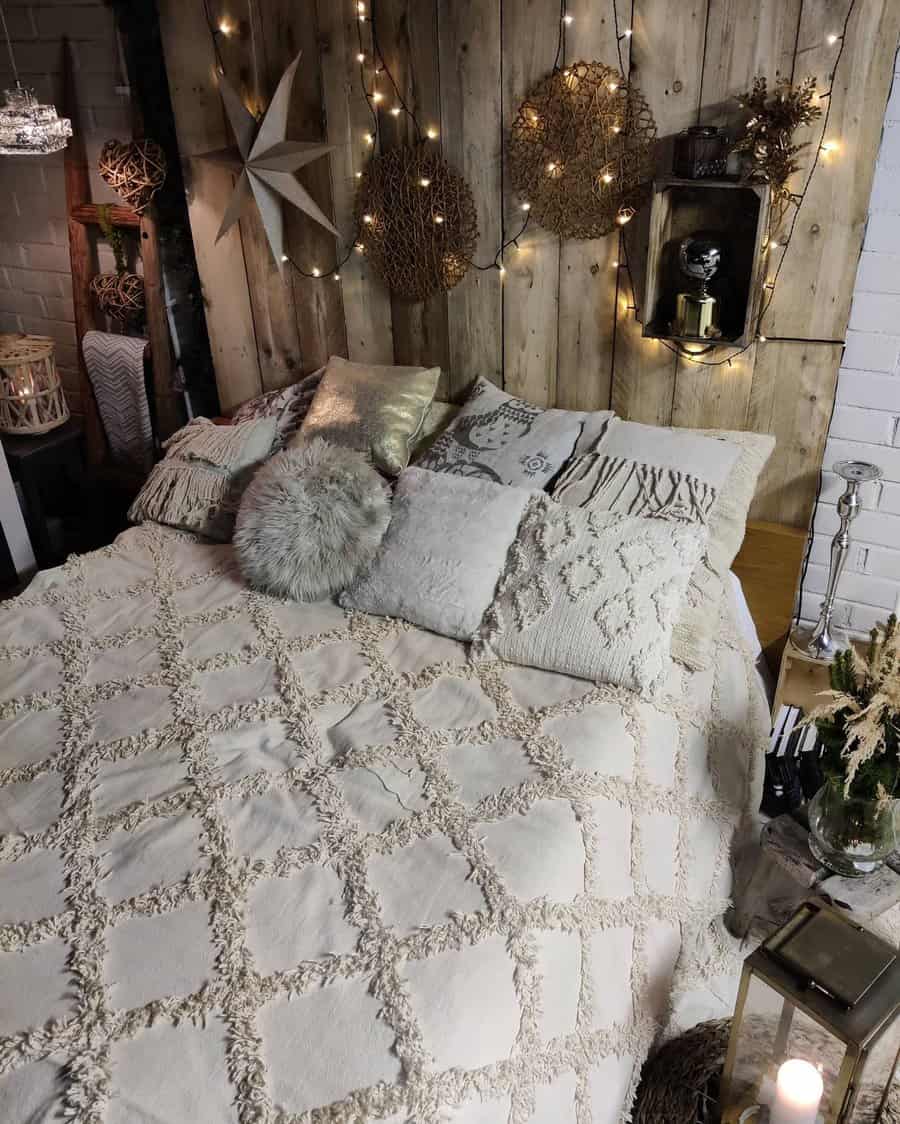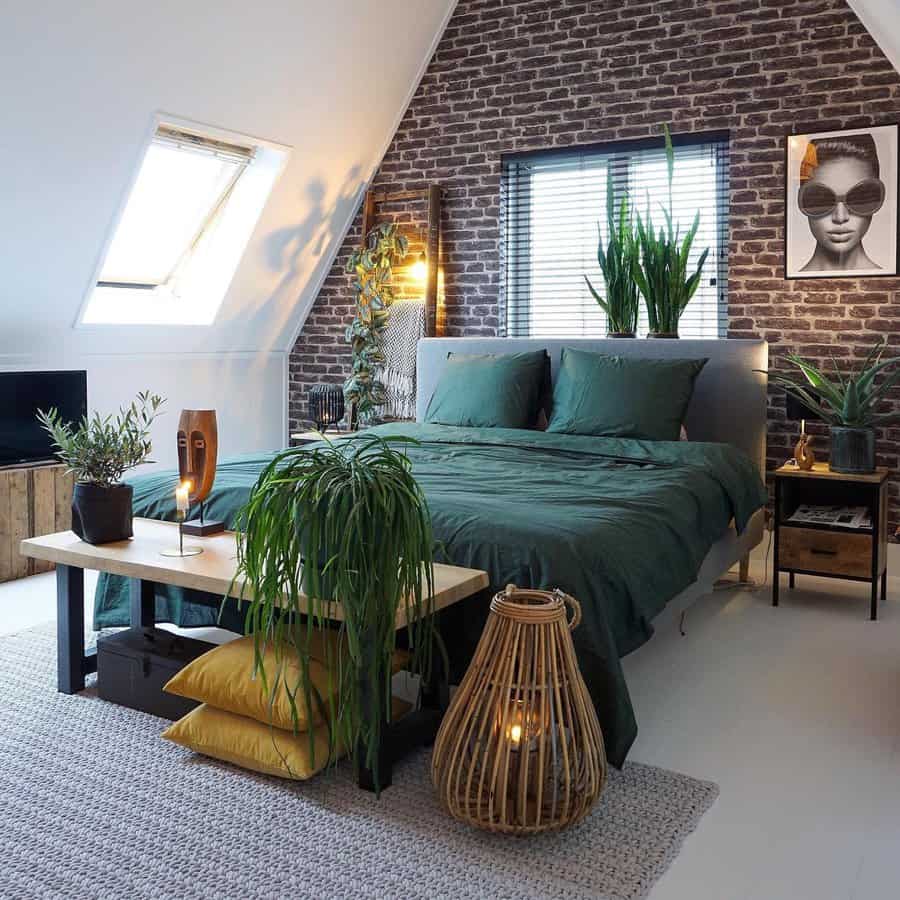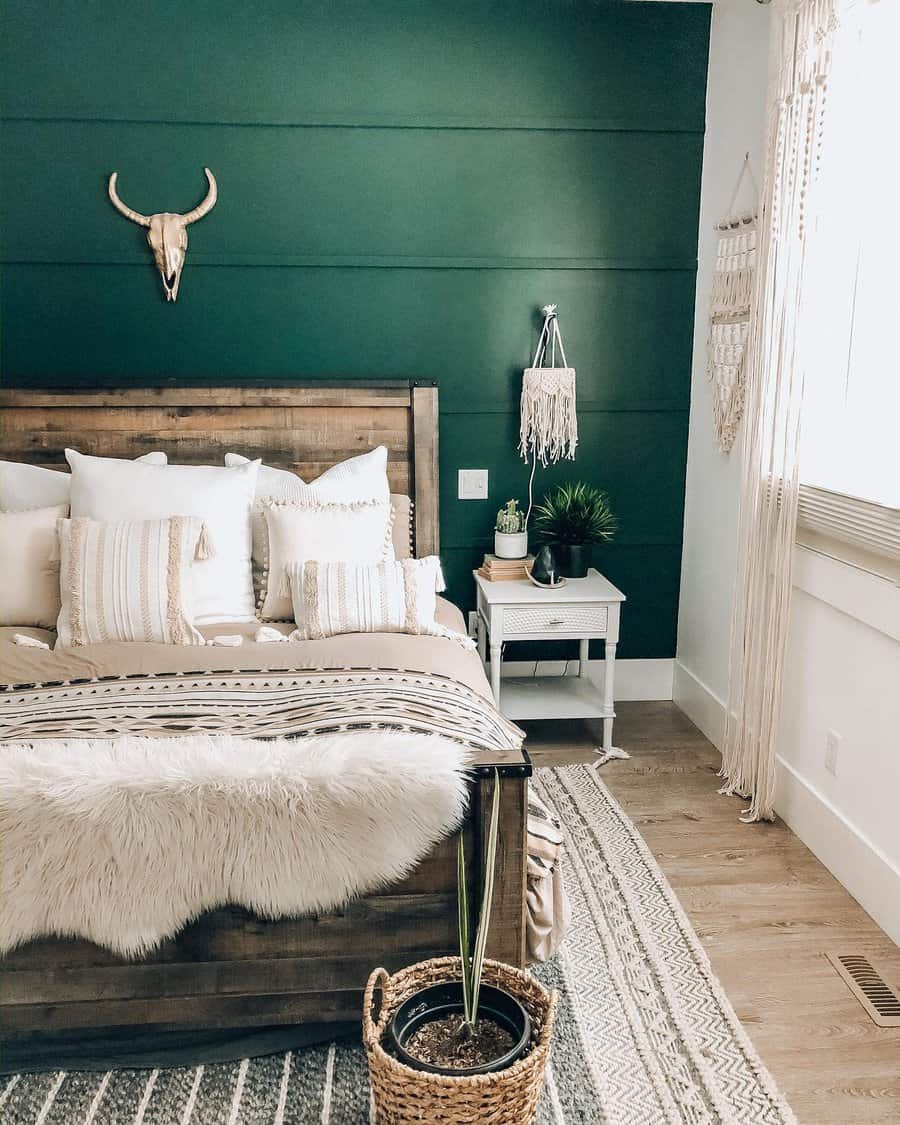 This updated rustic aesthetic doesn't take inspiration from old farmhouses (you'll find more of these influences in cottage-style decor). Instead, it is inspired by the American West.
On top of incorporating lots of dark reclaimed wood, leather, and fur, this aesthetic also has a softer side. You'll see lots of greenery and warm colors used throughout, along with small decor items like antique lanterns and wall hangings.
11. Scandinavian
Scandinavian design is all about having the bare minimum without sacrificing comfort. So if you're looking for a way to create a minimalist bedroom that doesn't feel cold and sterile, this is the decor idea for you.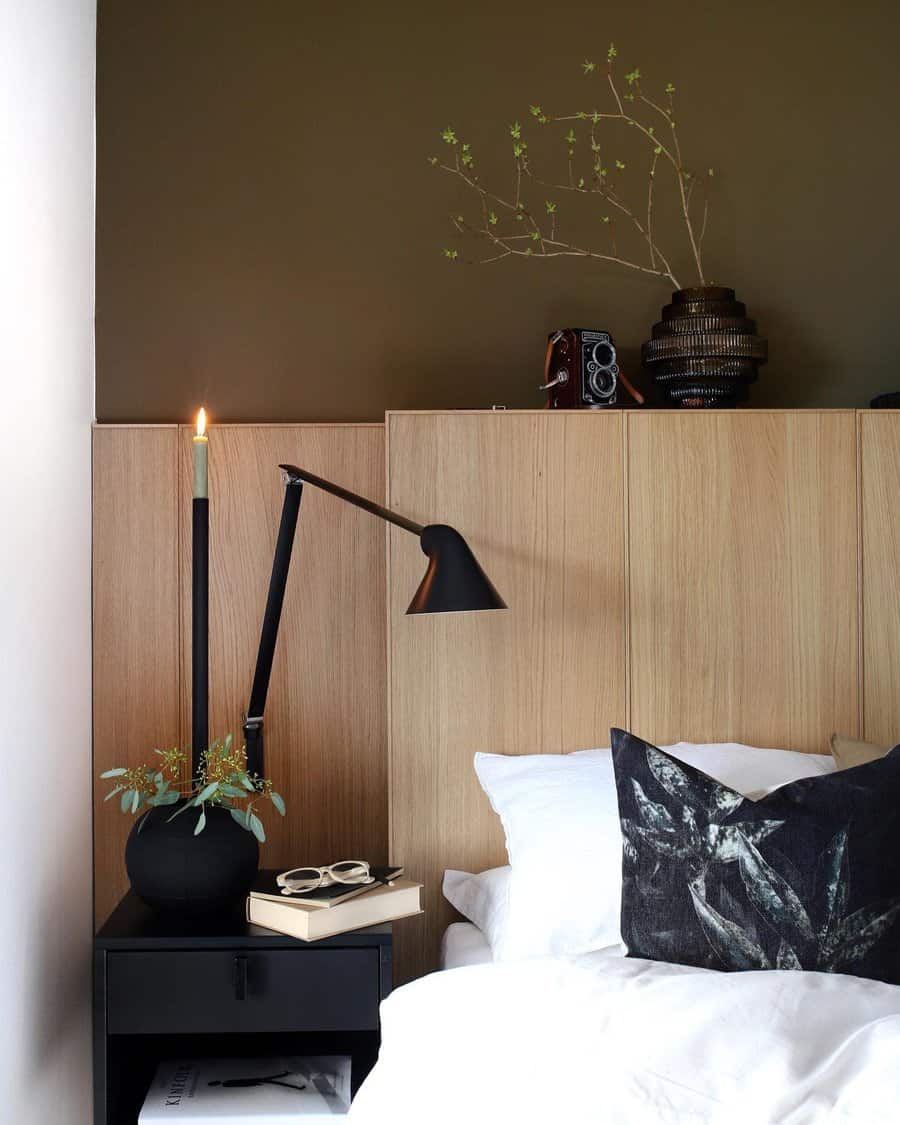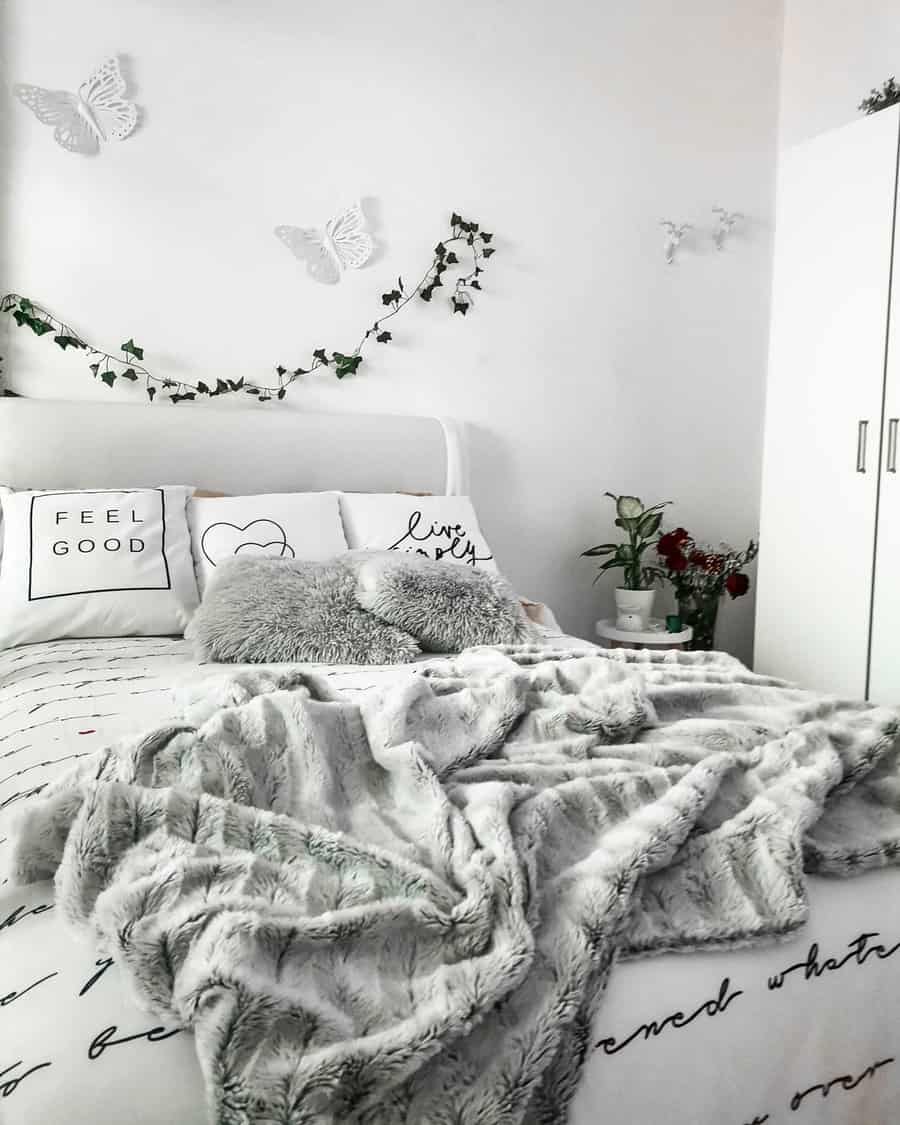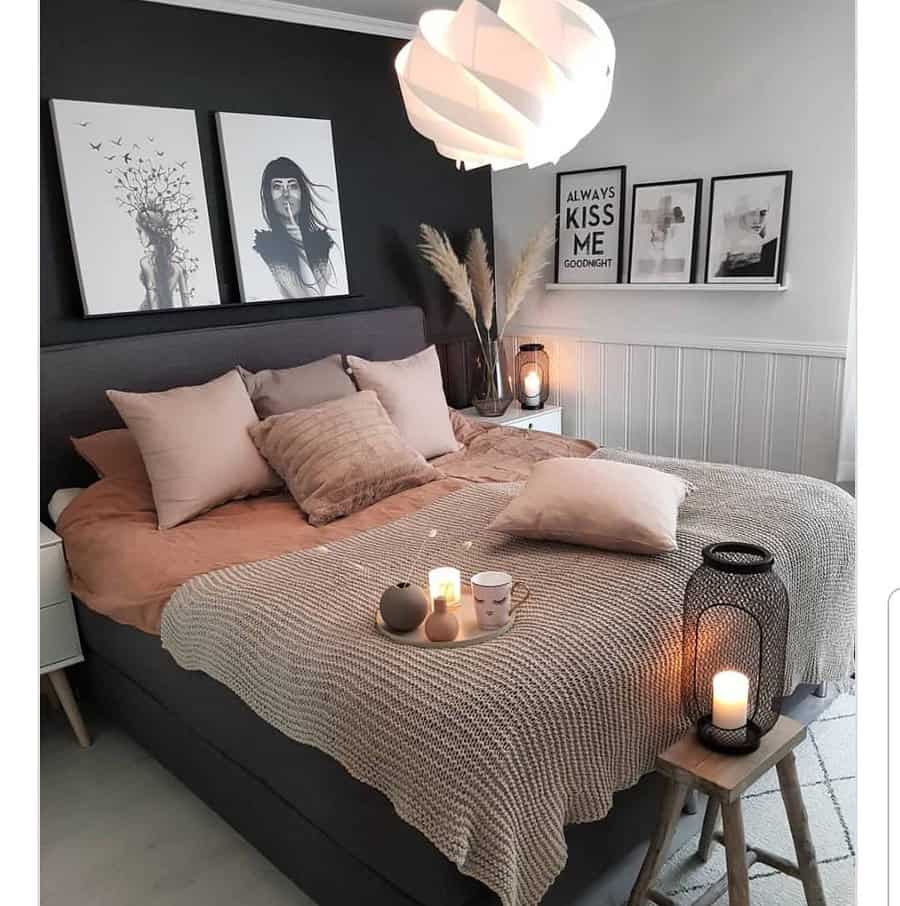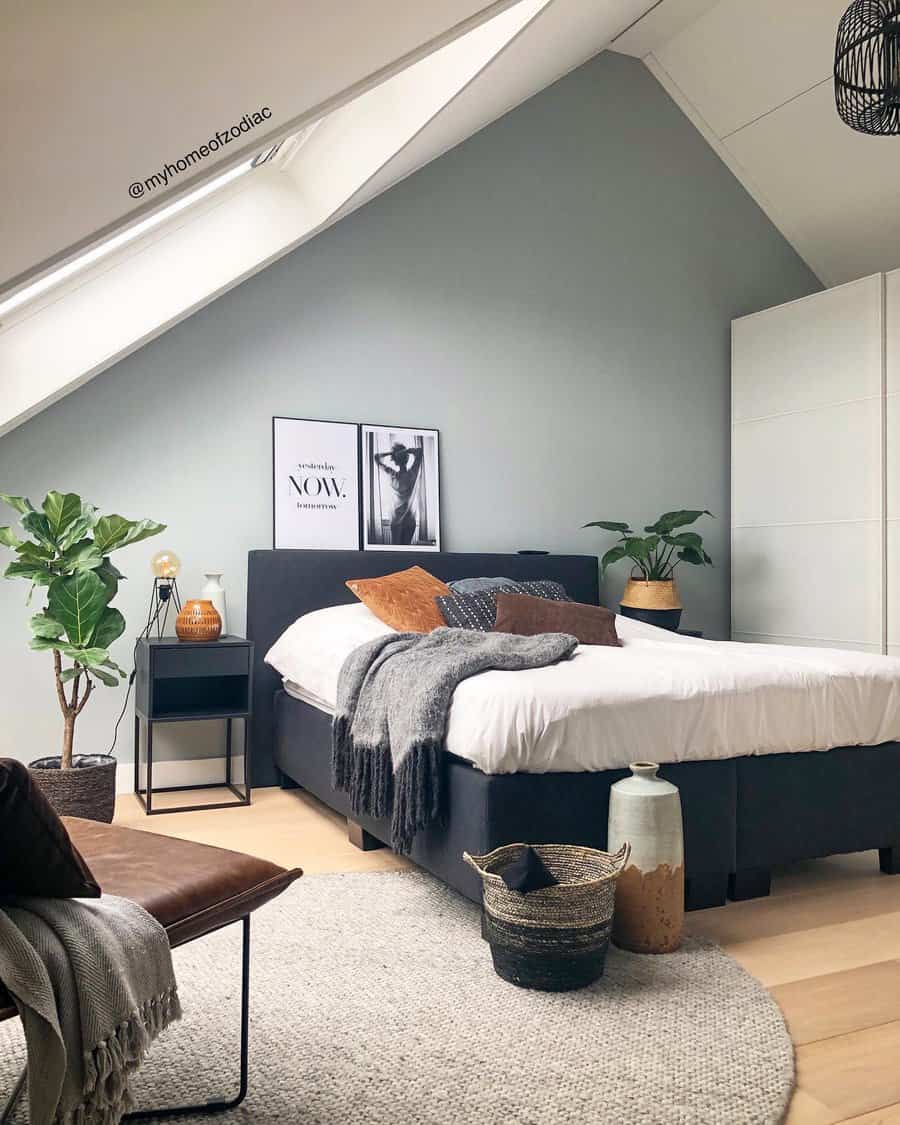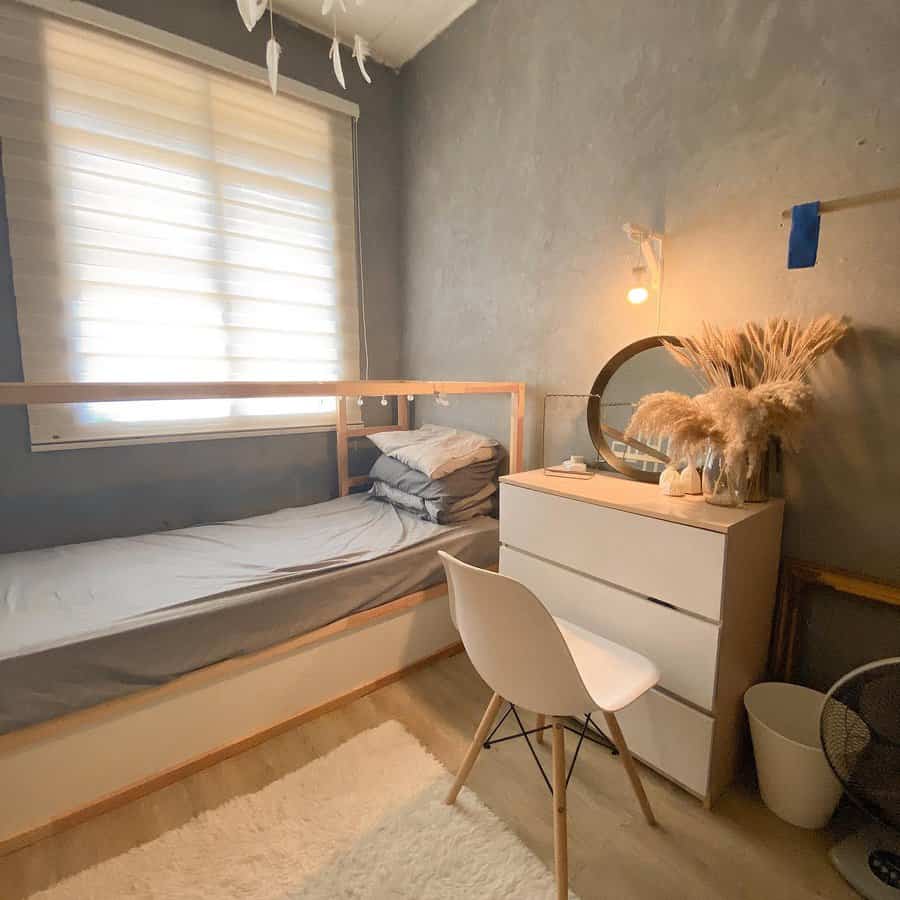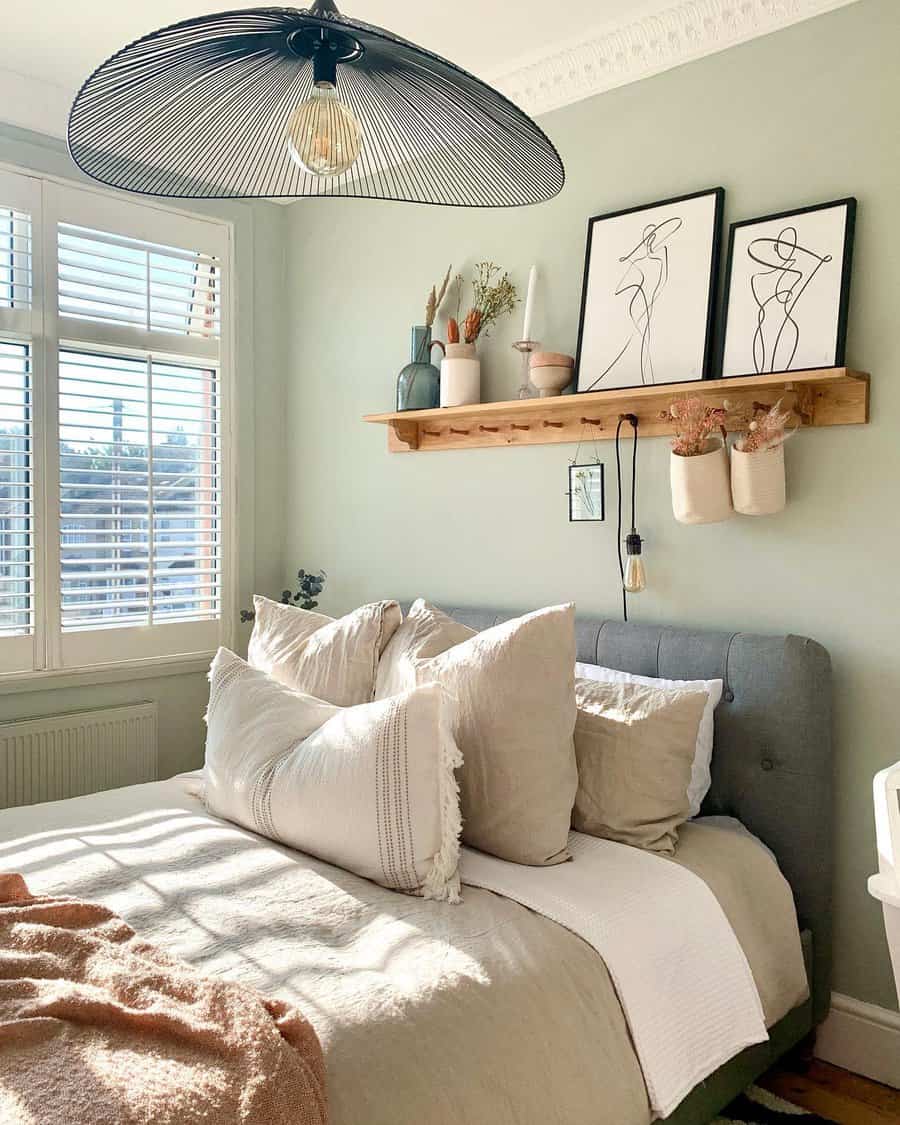 There shouldn't be any clutter in your final design — the Scandinavian aesthetic is ideal for any small space. Every piece of decor in your room should have a purpose. In the same vein, every functional item in your room should be visually pleasing.
Use muted shades rather than a bright color palette. With that said, you don't need to limit yourself to neutral shades. Rich, organic colors can be used to create an accent wall or for pillow covers.
12. Urban Jungle
This style of aesthetic room decor is popular with apartment dwellers who don't have outdoor space for a garden. Instead, they choose to keep a large collection of houseplants in their living spaces.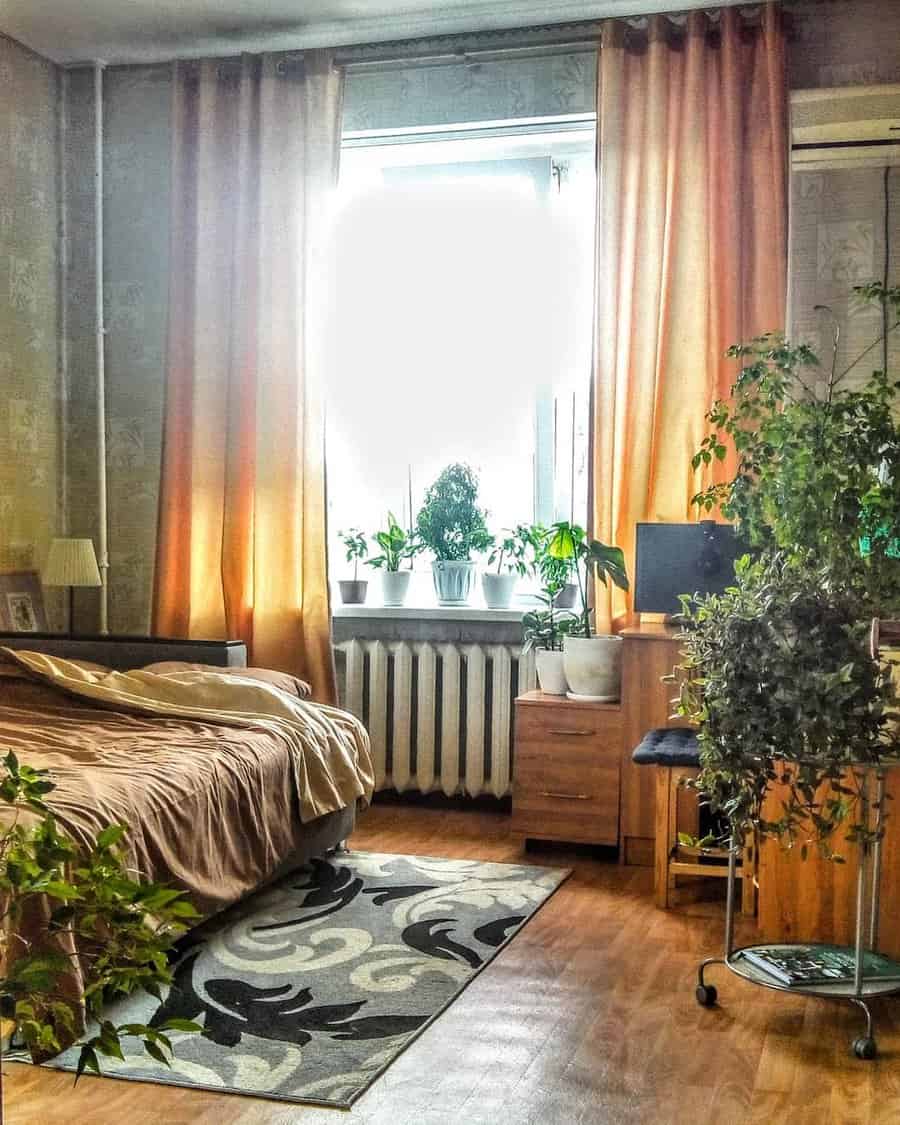 Lighting is the most important factor in replicating this aesthetic. If you have a sunny master bedroom, you should have no trouble raising houseplants inside. Grow lights can also be used to supplement your greenery's daily needs.
Because the goal of this aesthetic is to copy the dense, lush appearance of a rainforest, it's the perfect choice for a small room. Arrange large plants around your bedroom furniture. Use floating shelves to maximize space for smaller pots.
13. Warm
Warm colors are a big trend in all types of design. These shades are not only incredibly versatile but can also be the best way to give your bedroom a more inviting atmosphere.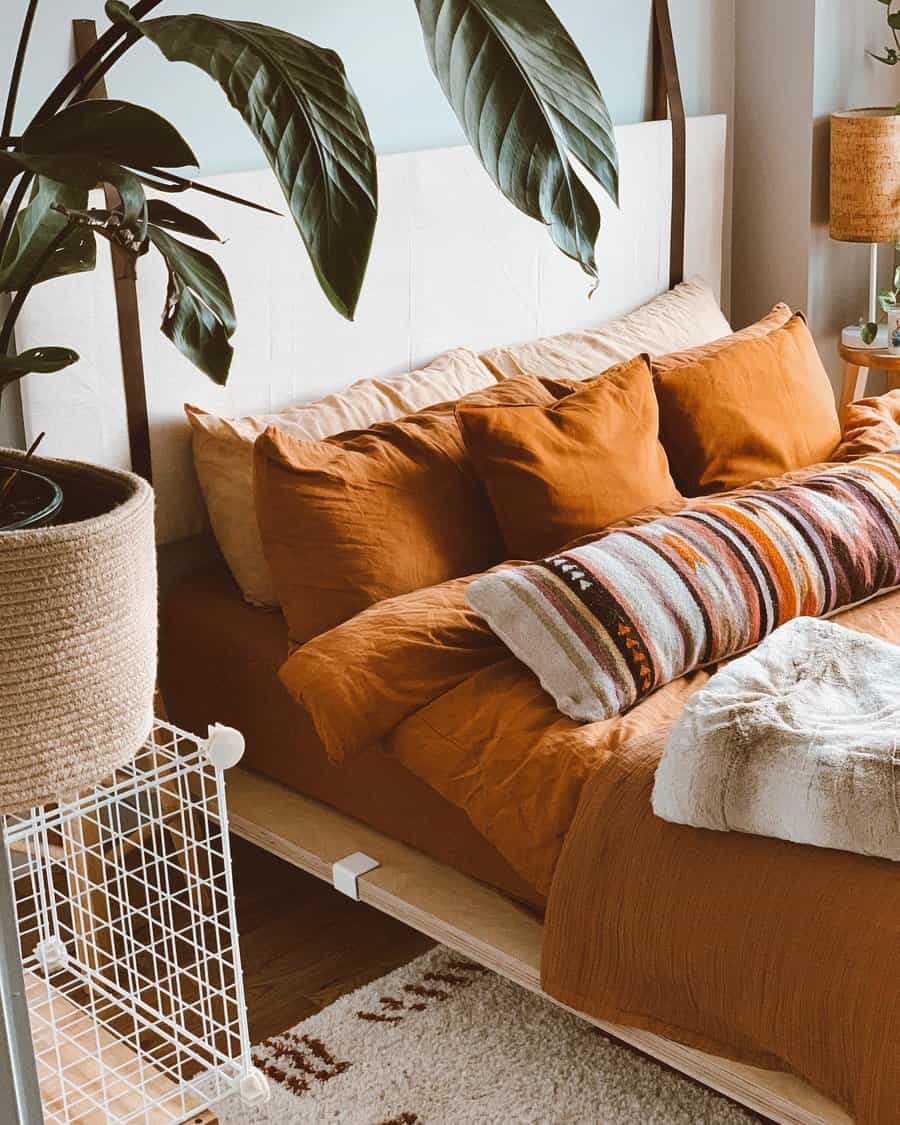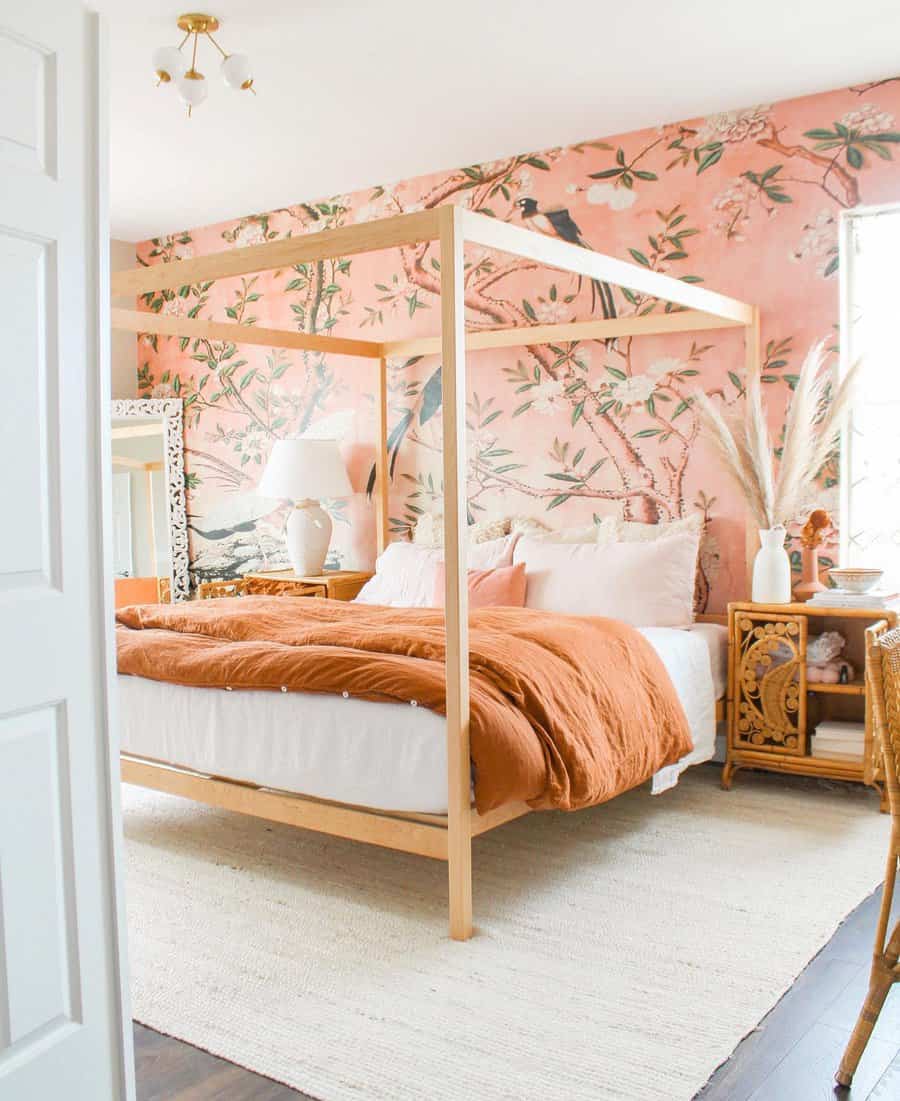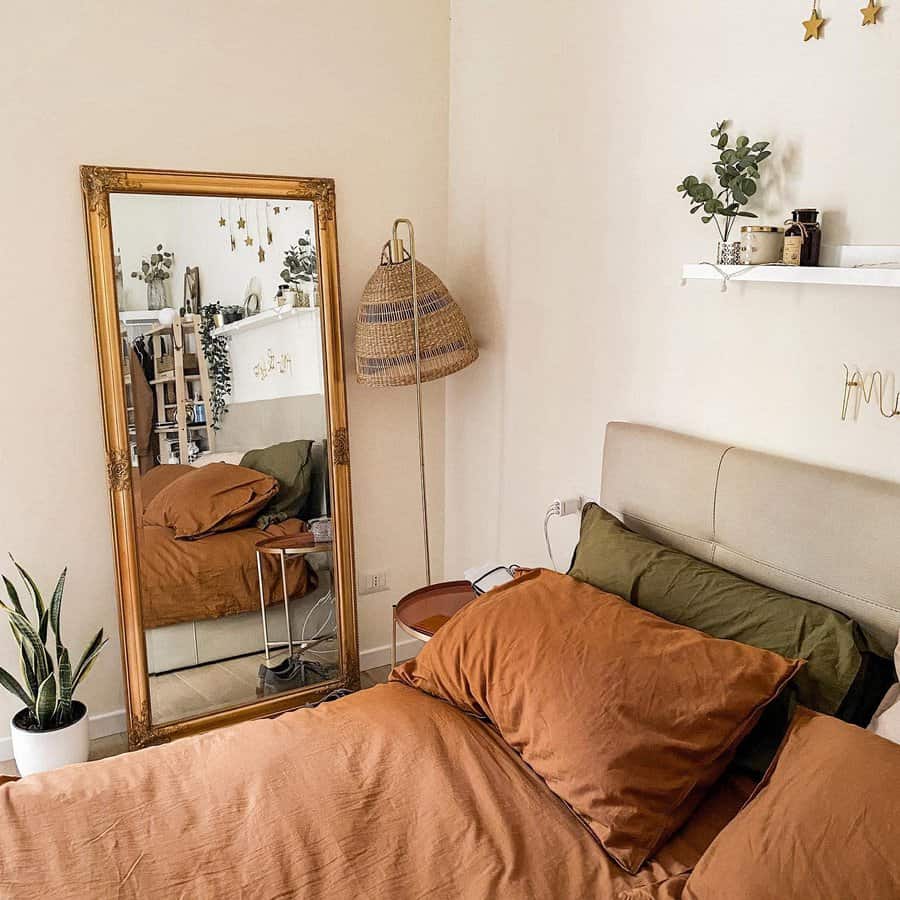 Warm colors can range from light beige to hot pink. Muted yellows and oranges are extremely popular right now as accent colors. Even some shades of gray can be included in this color scheme.
One thing you'll also notice is that almost all natural materials are warm-toned. This means you can include things like wood, live plants, and wicker in your bedroom design without interfering with your chosen color palette.
Aesthetic Bedroom FAQs
Can you use aesthetic decor in any room?
Yes. Because these trends are so popular with teens and young adults (including college students), most examples you see online are limited to stylish bedrooms and cute dorm rooms. But you can use these trends throughout your entire home if you like.
Many popular aesthetics would work great in a small living room or home office, especially if you want your home to feel cozier. You can also mix and match various aesthetics throughout your house or apartment.
Does aesthetic room decor go out of style quickly?
One downside of popular aesthetics is that some decorative accents will look dated in as little as a year. You can age-proof your bedroom idea by selecting classic pieces over trendy ones.
Large items like furniture should be as timeless as possible. Meanwhile, trendier items like wall vine LED lights or a washi tape collage are relatively cheap and easy to replace as desired.