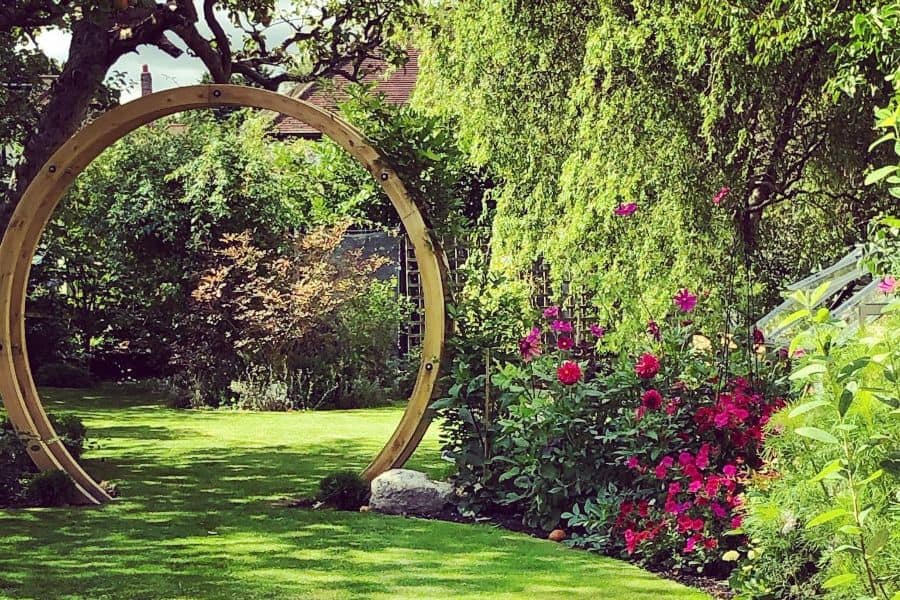 The Top 67 Backyard Arbor Ideas
Garden design can be as much a part of curating a beautiful home as any of your interior living spaces. And if you're planning to put your home on the market anytime soon, you can never have too much curb appeal.
While plant life is practically a must, there are countless structural elements that can be used to bring dimension, style, and functionality to your backyard. Arbors are one — tragically underutilized — example.
Whether you're starting from scratch or reimagining an existing outdoor space, keep reading for the best garden arbor ideas of the moment!
1. Backyard
We don't always realize the impact doorways have on how we use and move around our home's rooms.
Replicating these natural divisions in your backyard can make your outdoor living space more functional and diverse.
An arbor is a perfect stand-in for a doorway. This structure visually separates the spaces on each side without actually blocking your view of your entire yard.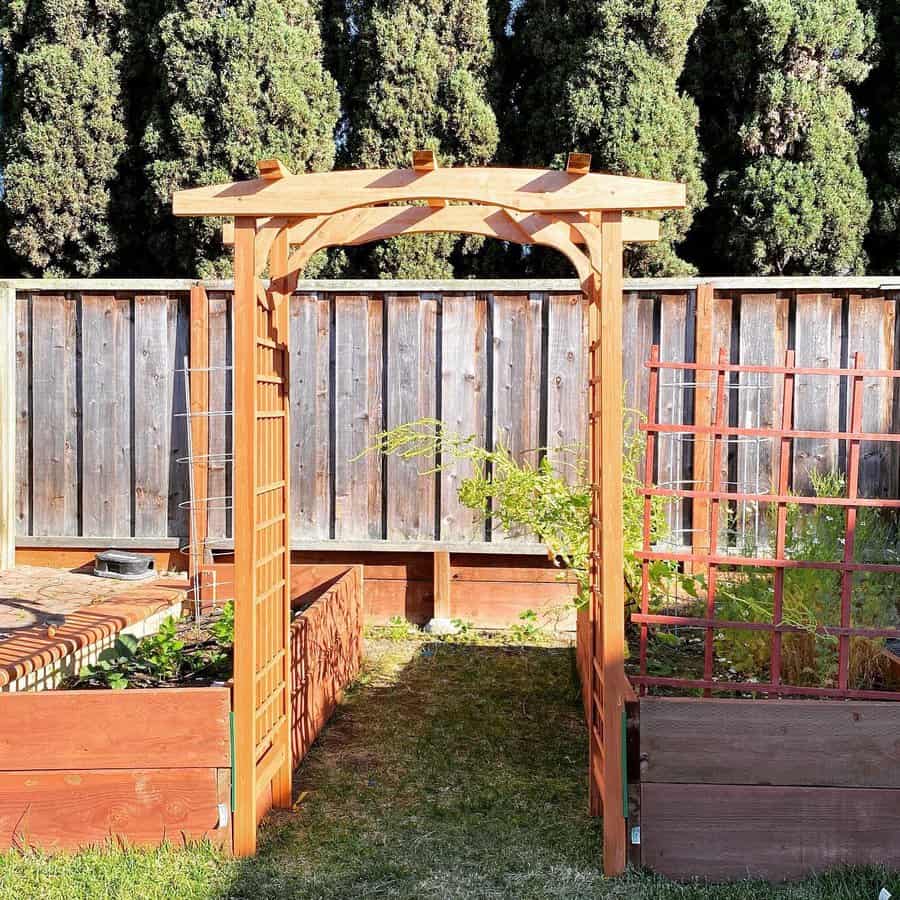 Use an arbor to frame a garden bed, backyard walkway, patio, or pool area. Plant the arbor with your favorite climbing vines or leave the structure bare for a more contemporary appearance.
2. Bench
Arbors don't just make great archways. Add a functional seating area to your garden with a stylish bench arbor.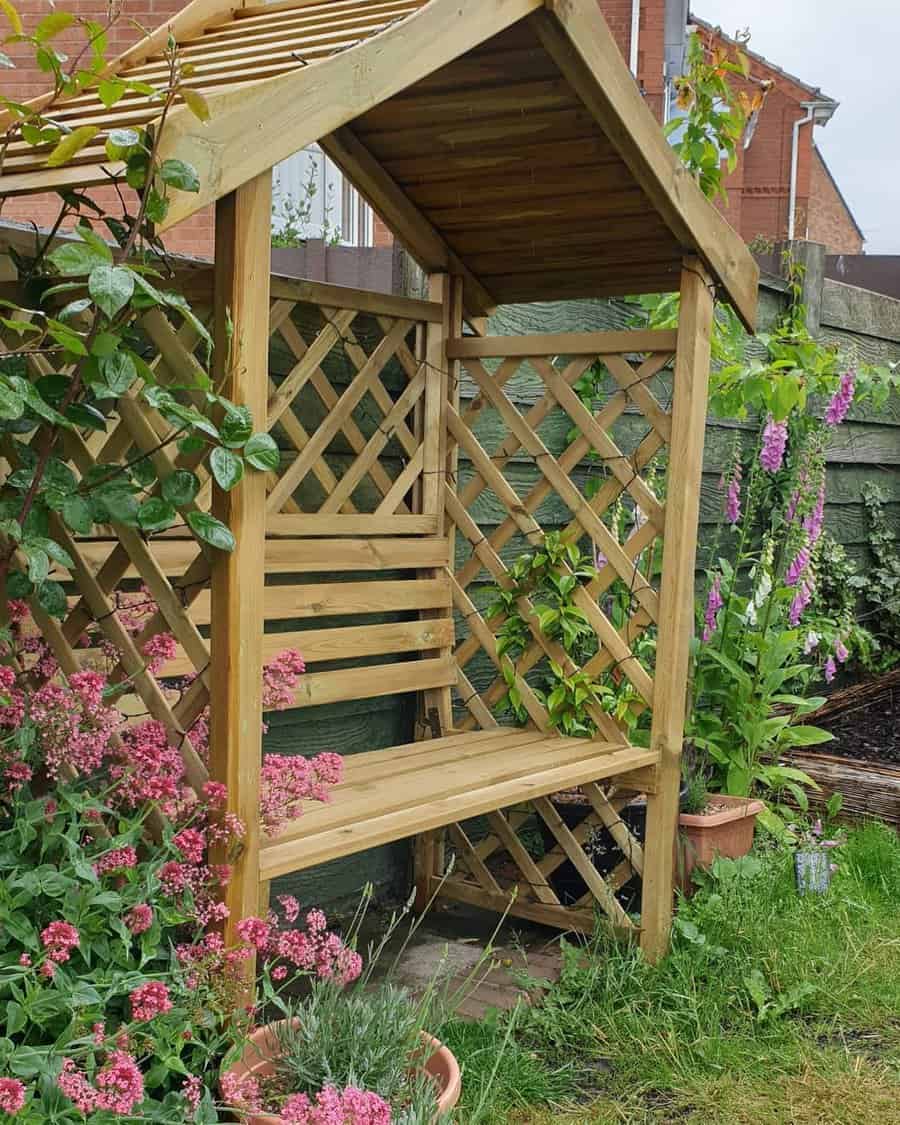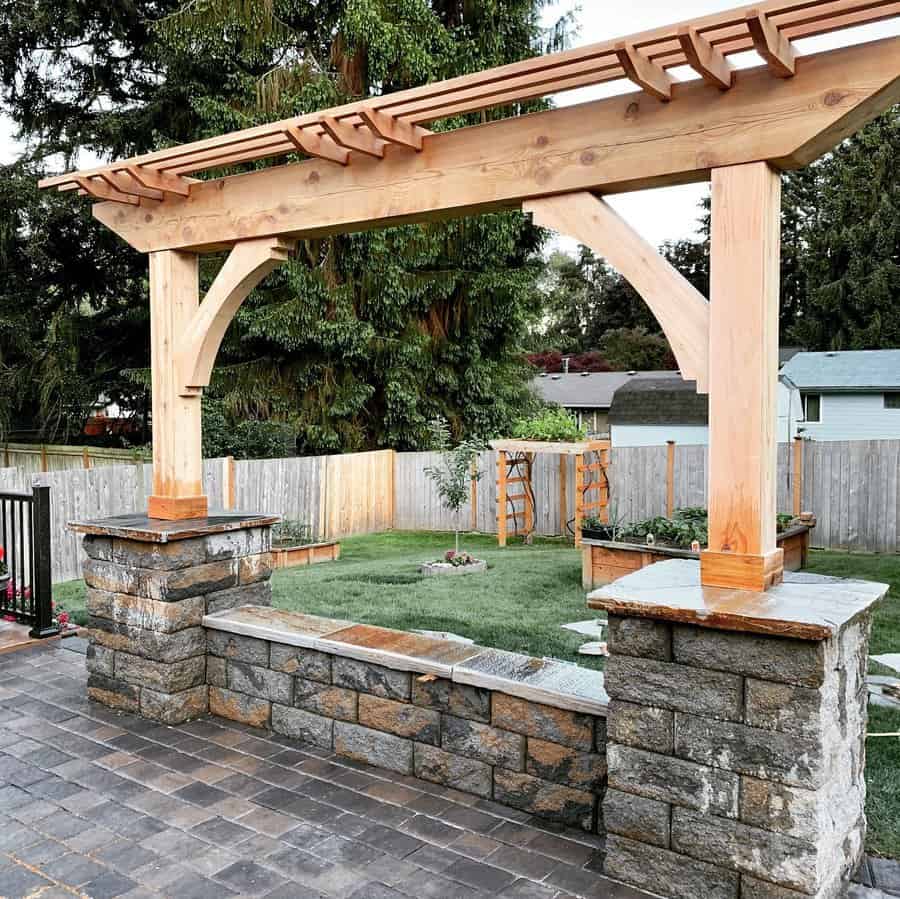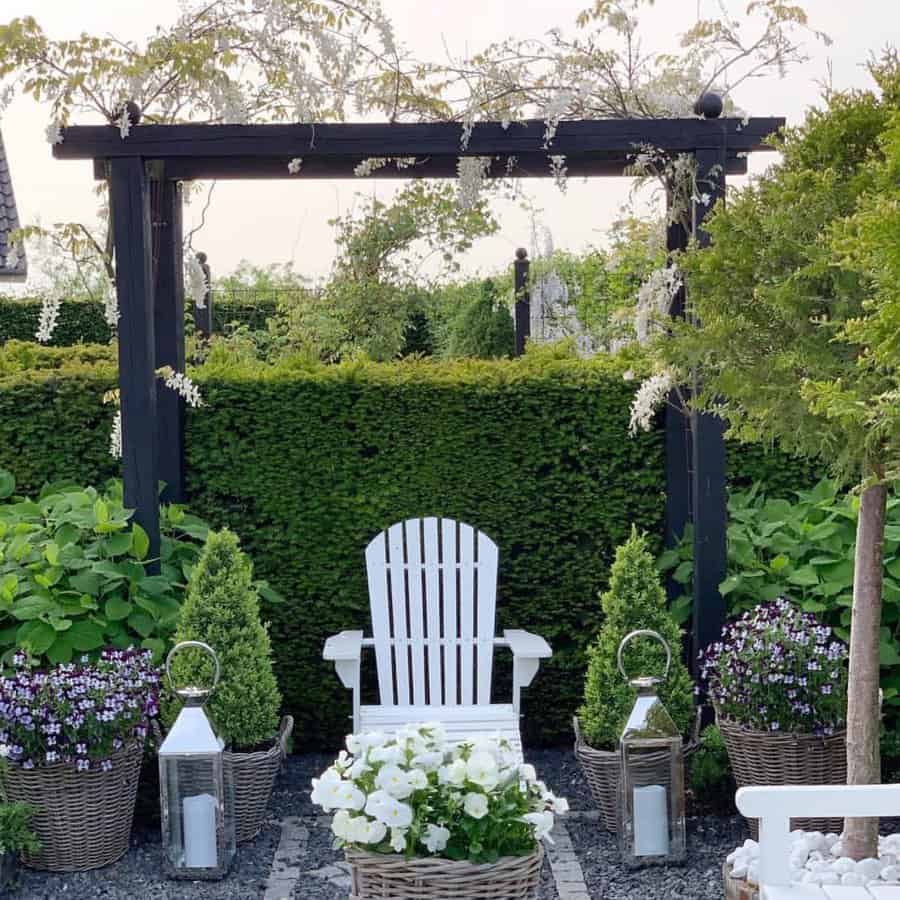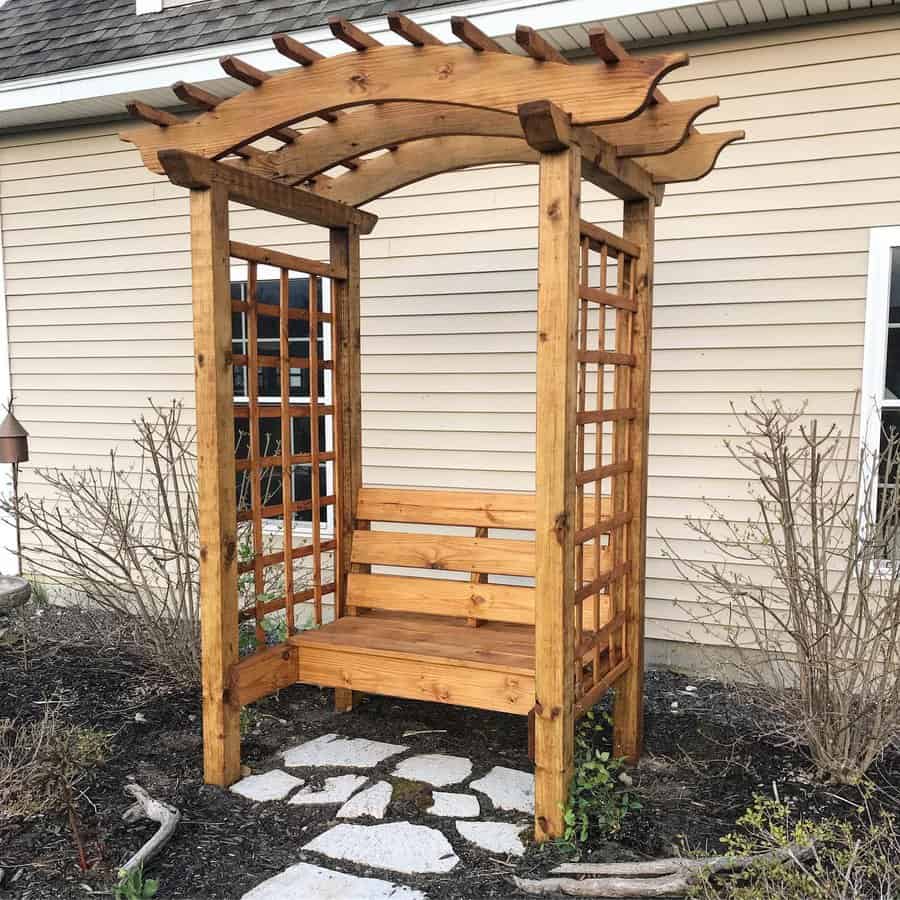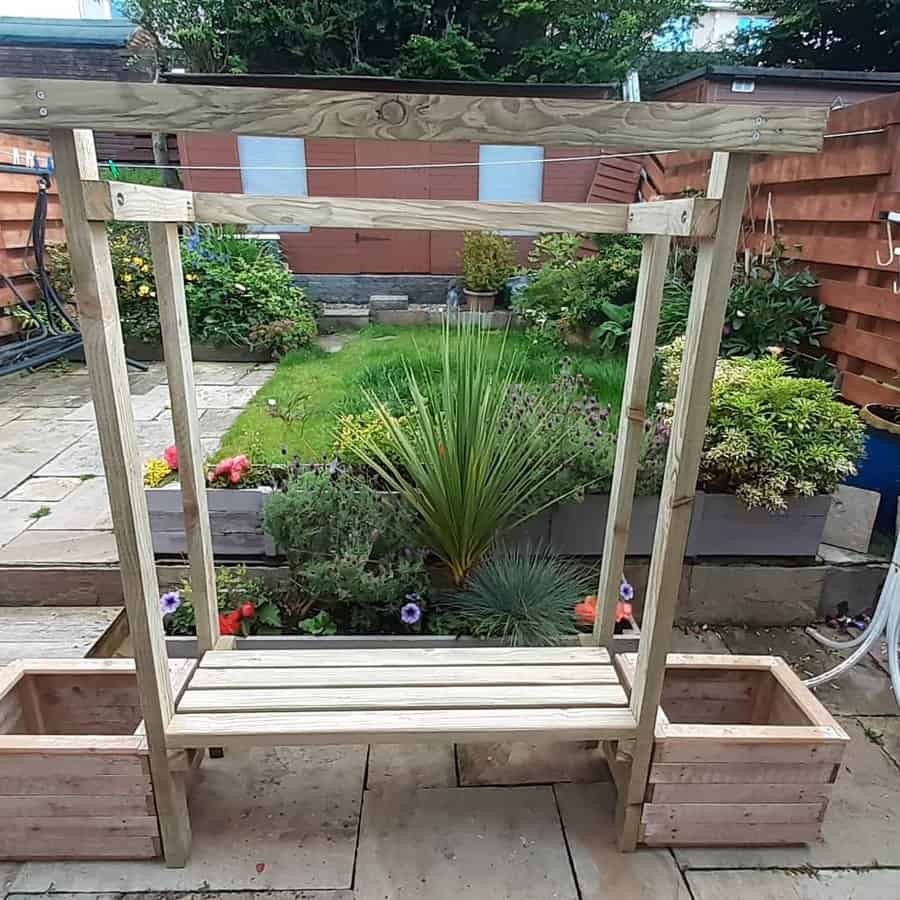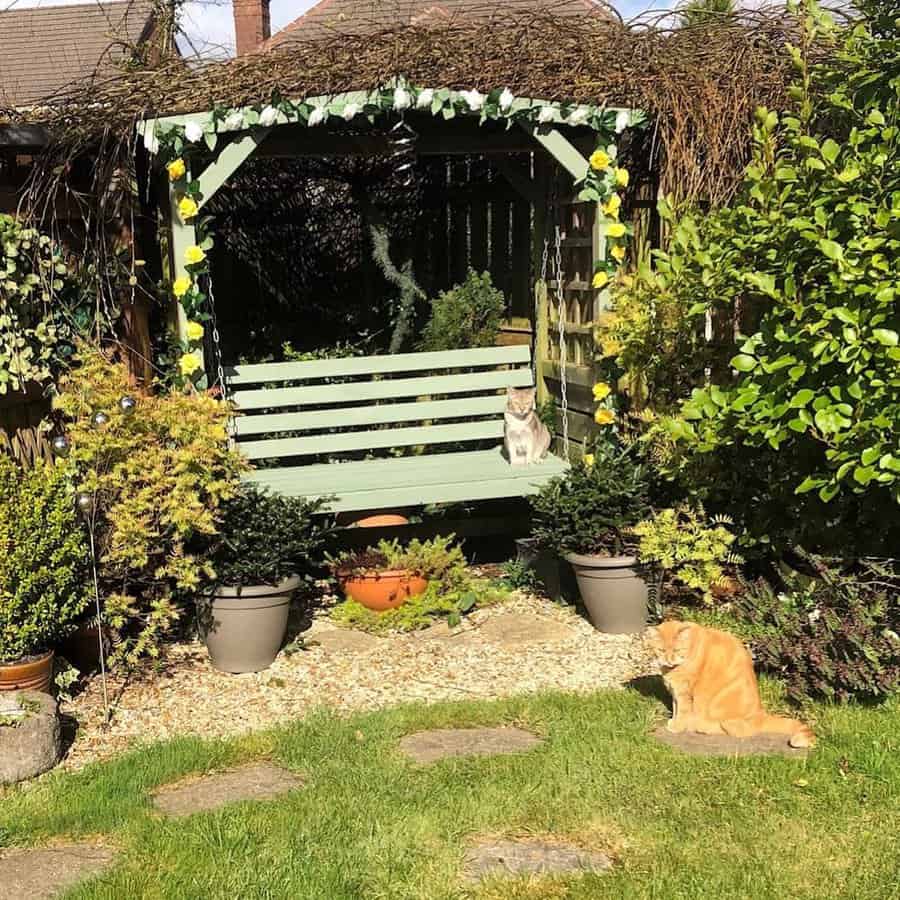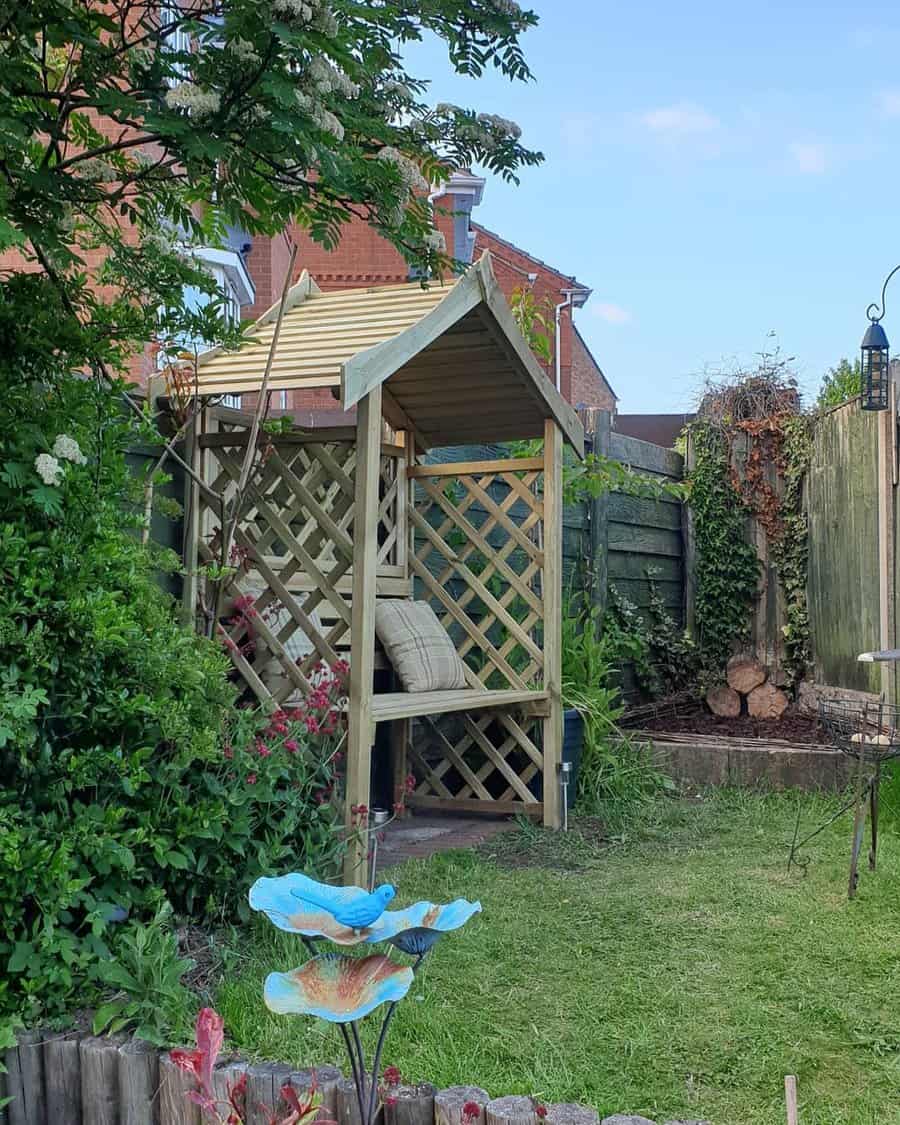 A bench arbor is exactly what it sounds like. Most bench arbors are made of solid wood. Some benches swing. Others are stationary.
You can find countless arbor designs with bench seats already attached or build your own as a weekend DIY project.
The best thing about a bench arbor is the built-in shade. Opt for a solid roof to protect yourself from the sun's rays while enjoying your garden space.
Or train thick vine plants across your arbor rafters for shade that's a bit more visually appealing.
3. Entry
Freestanding arbors are used throughout garden design. But the most common place to find an arbor is above a fence gate or entryway.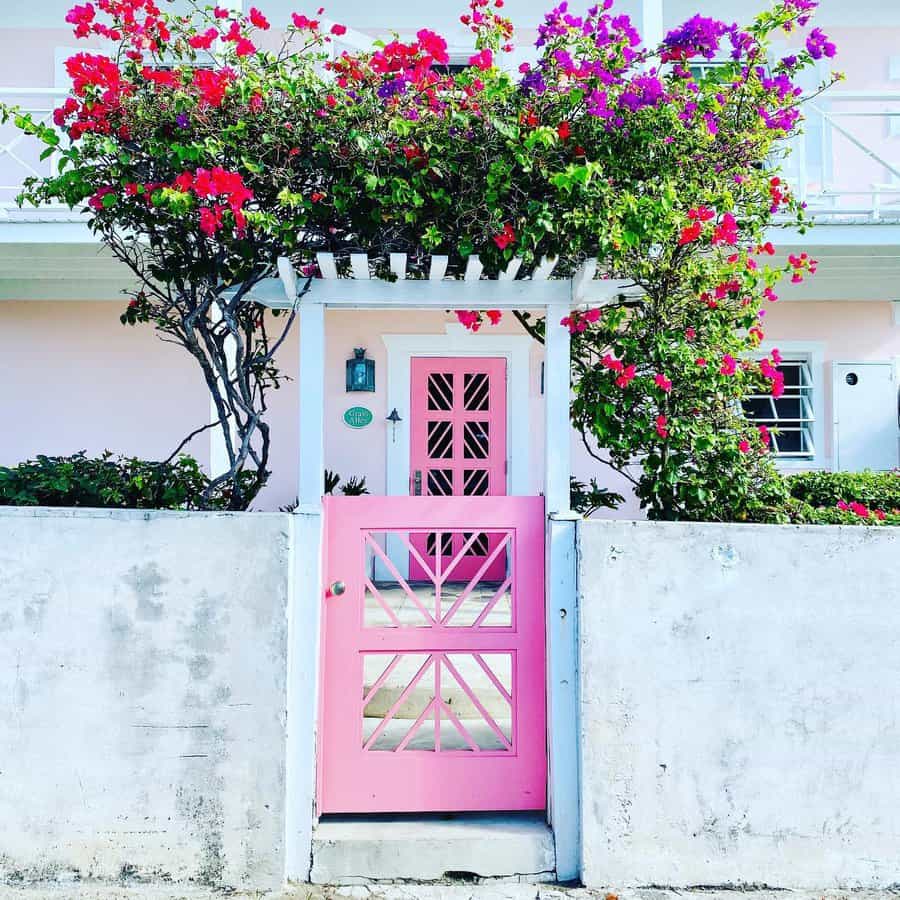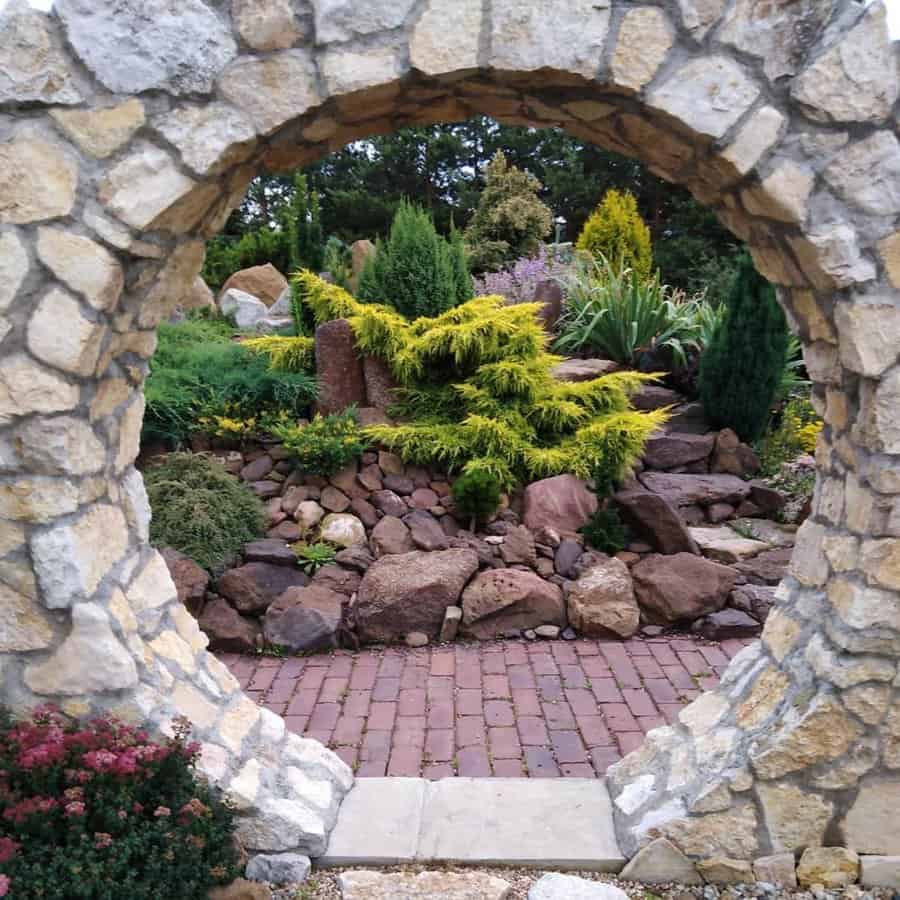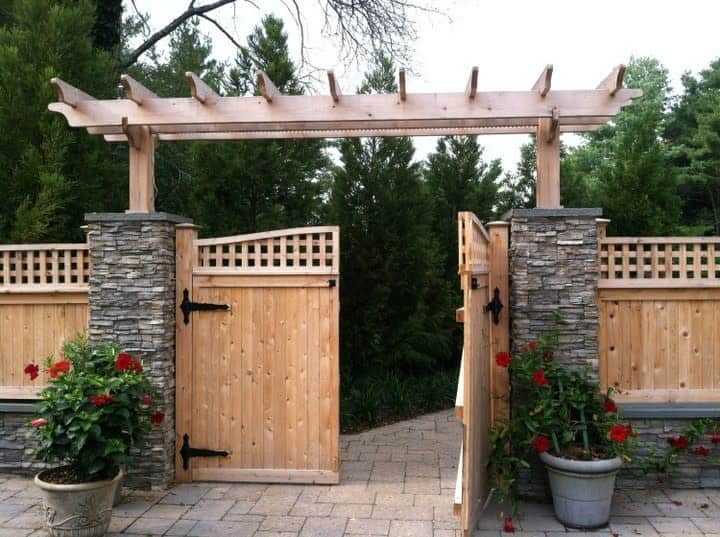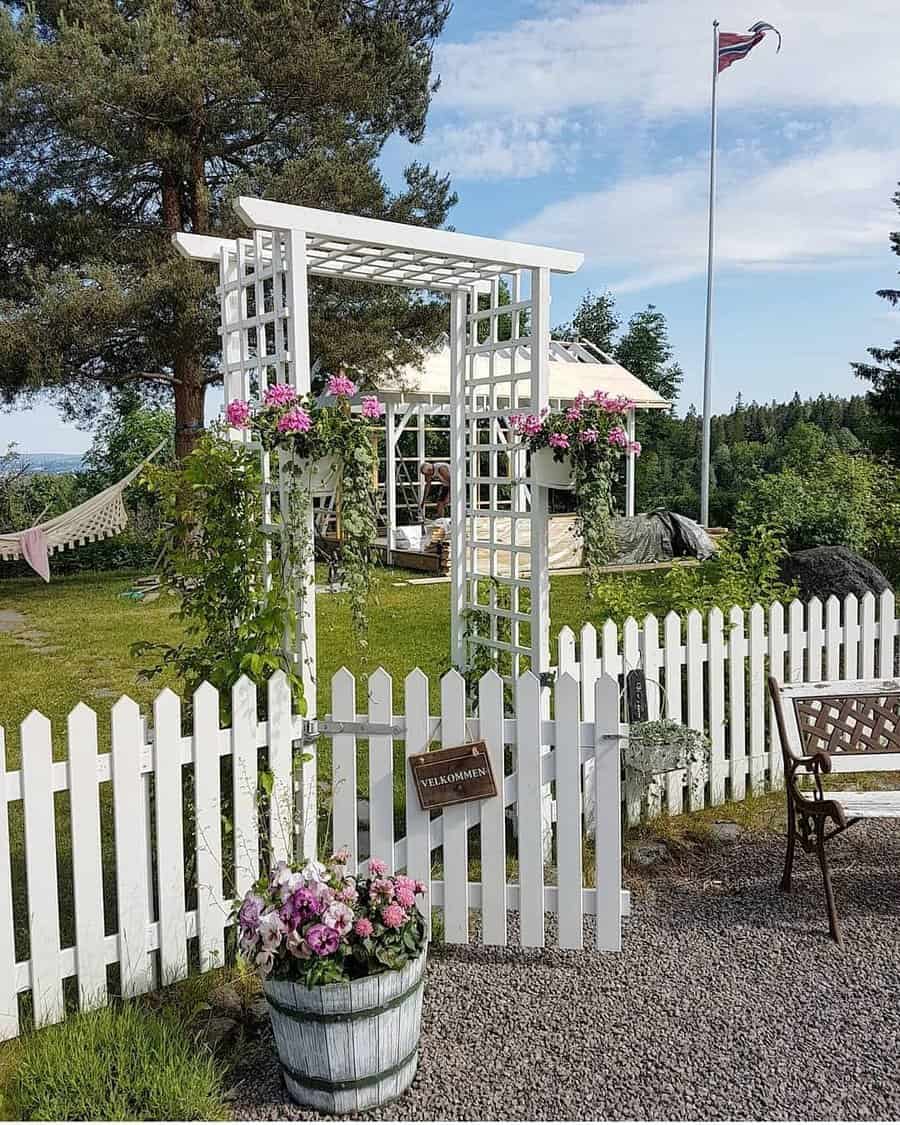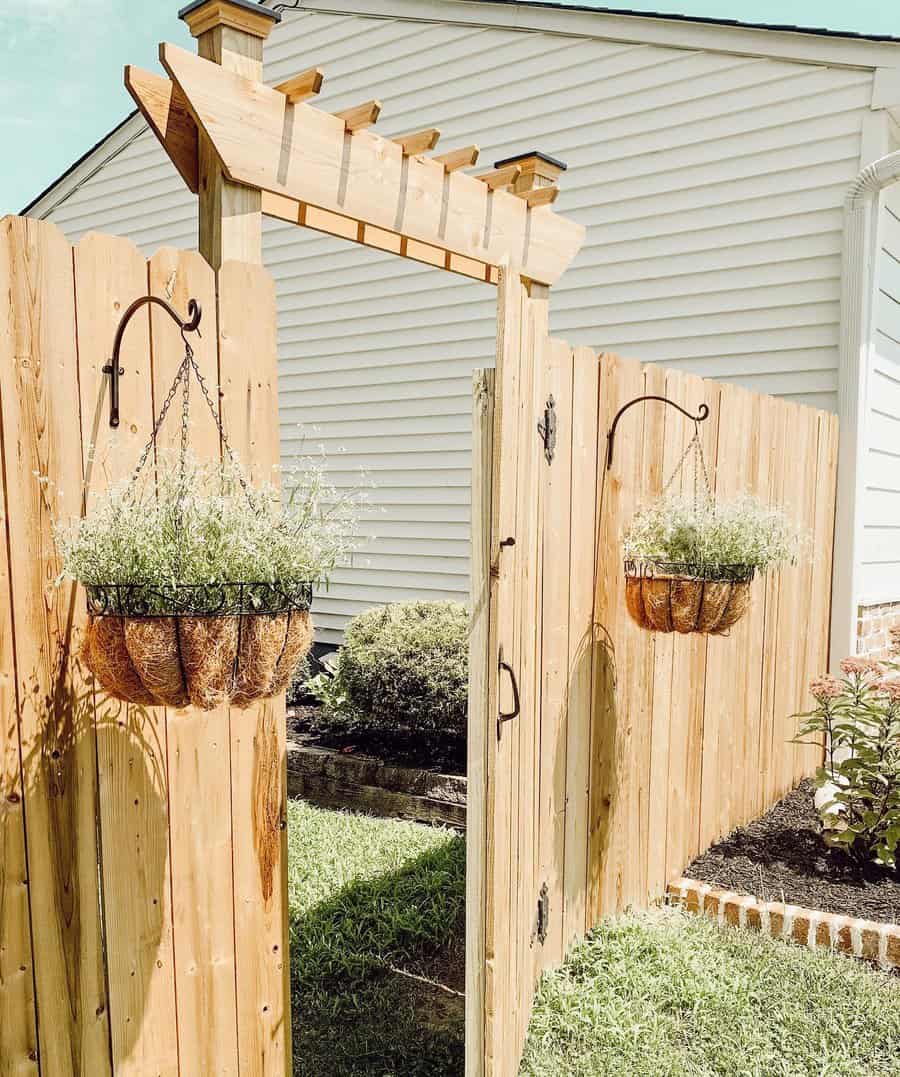 Framing your garden gate with an arbor structure draws attention to the entry and makes it feel more like a formal doorway.
Arbors are often — not always — made from the same material as the attached gate and fence.
Arbor gates are purely decorative. They do not affect the function of the gate below. You can use your arbor to grow fruit-bearing or ornamental climbing plants and add some color to your fence gate!
4. Garden
An arbor is an excellent alternative to a traditional trellis, especially if you don't have a building exterior or fence with which to mount a trellis.
Arbors aren't just for flower gardens! Use a garden arbor to grow delicious sweet peas, squash, or grapevines.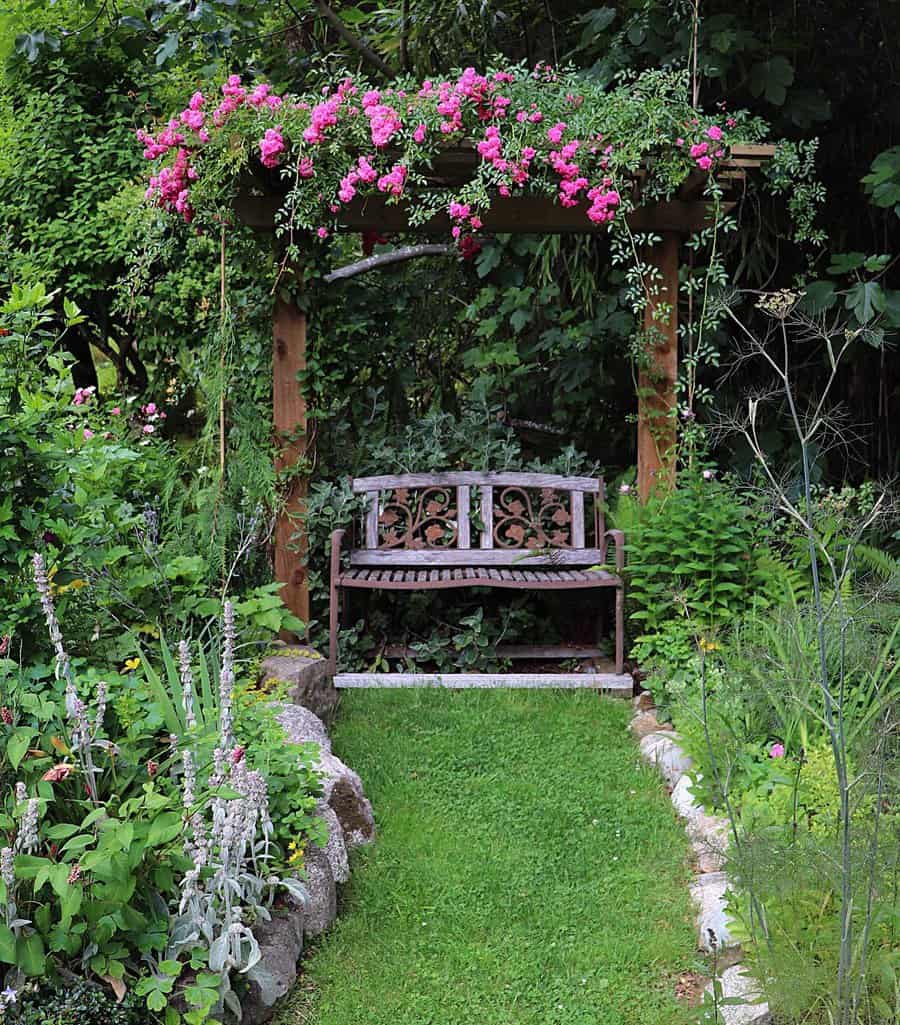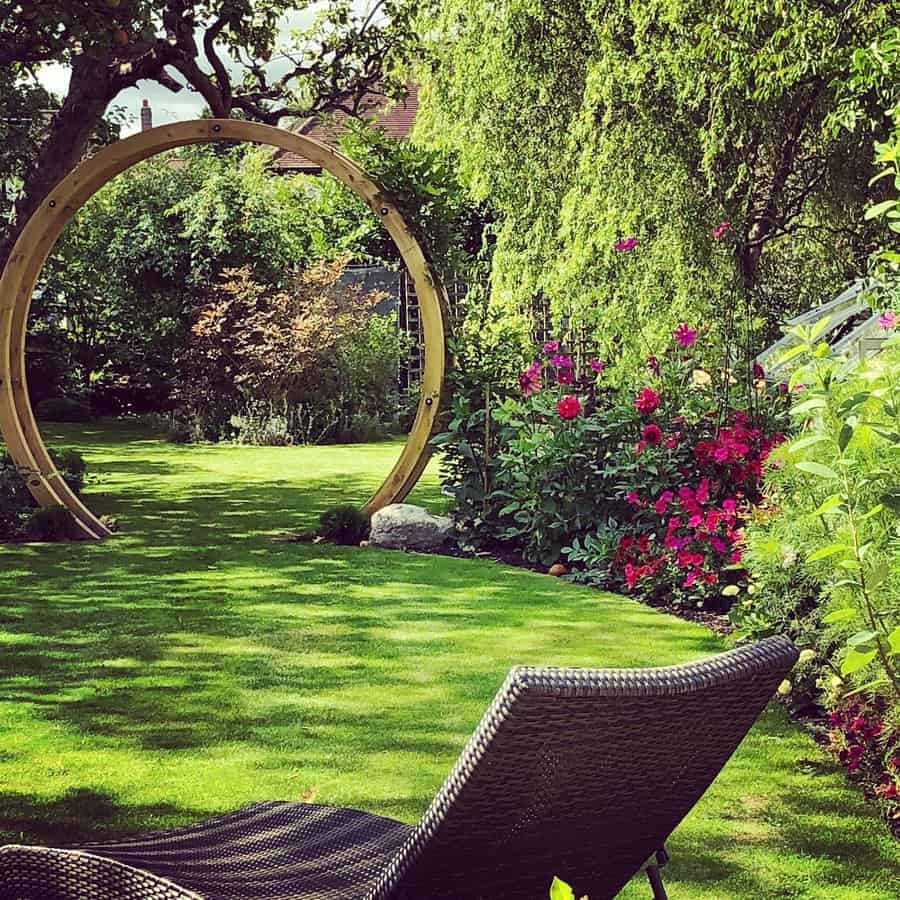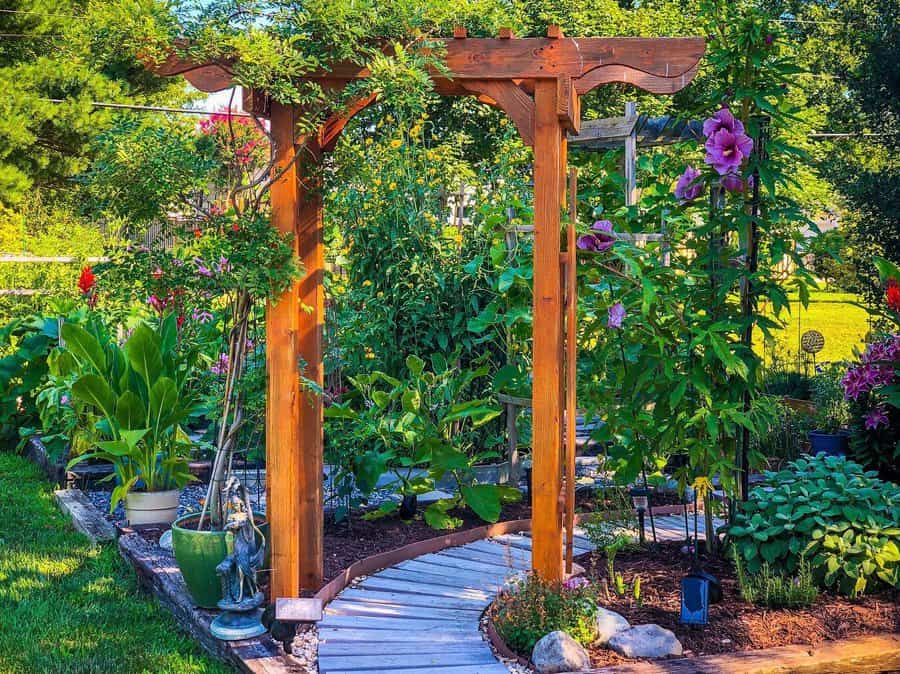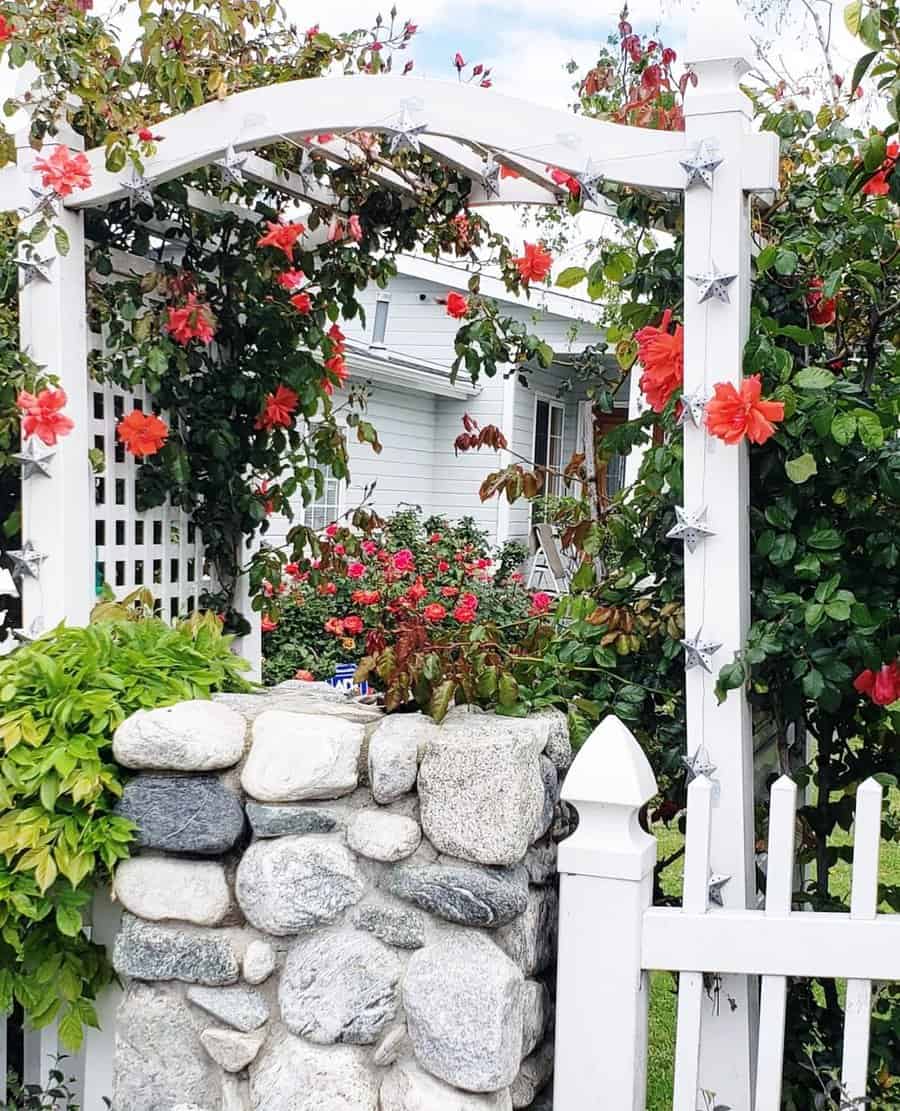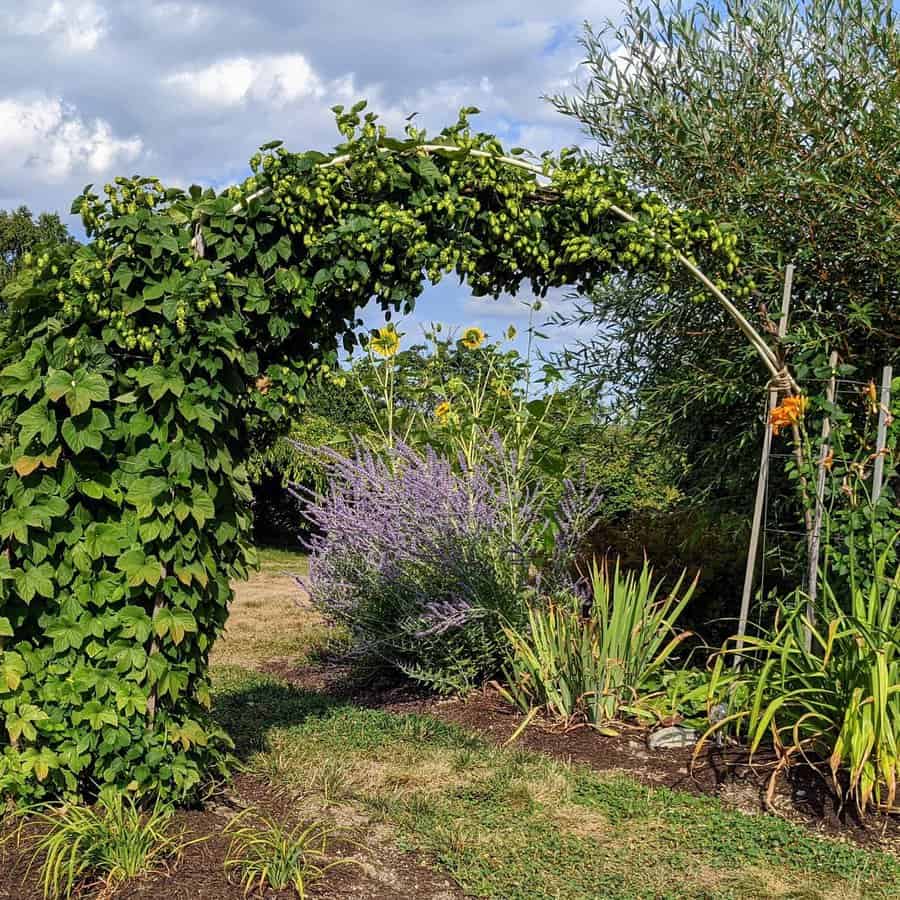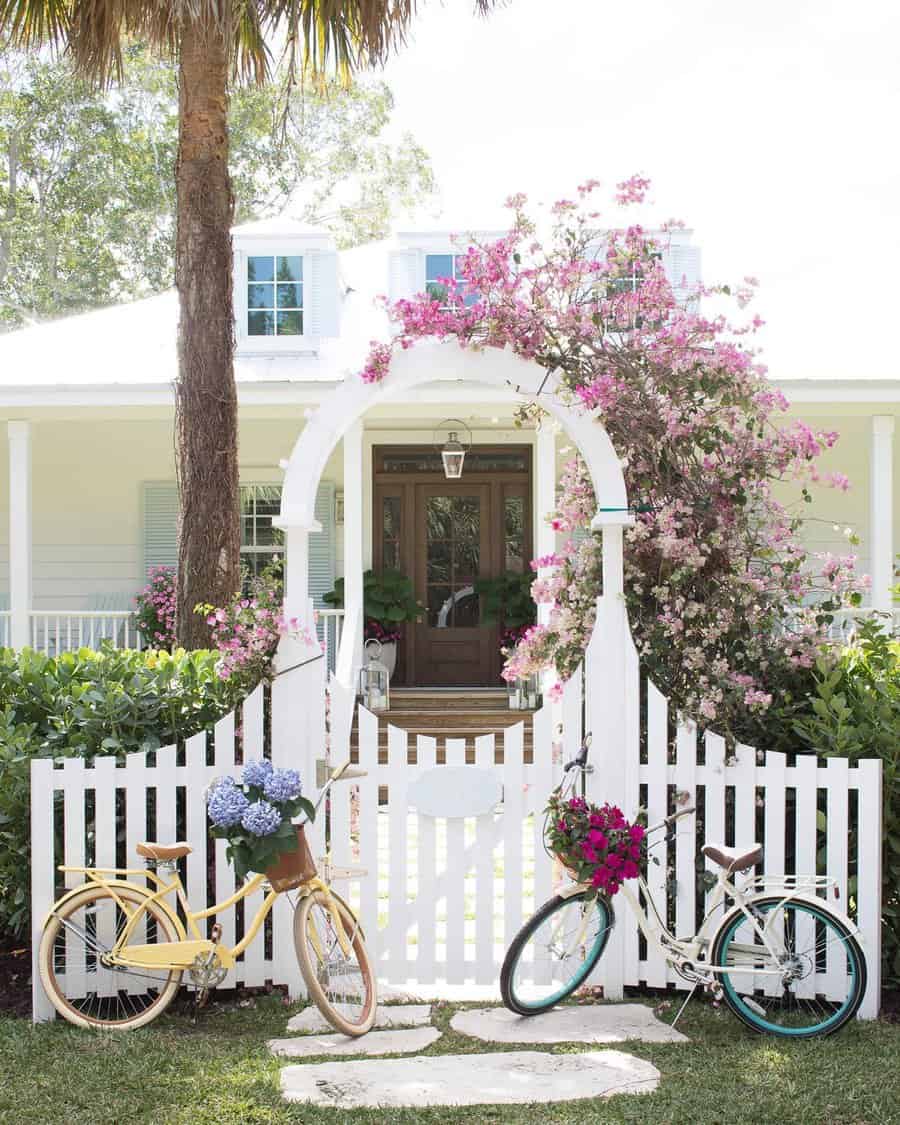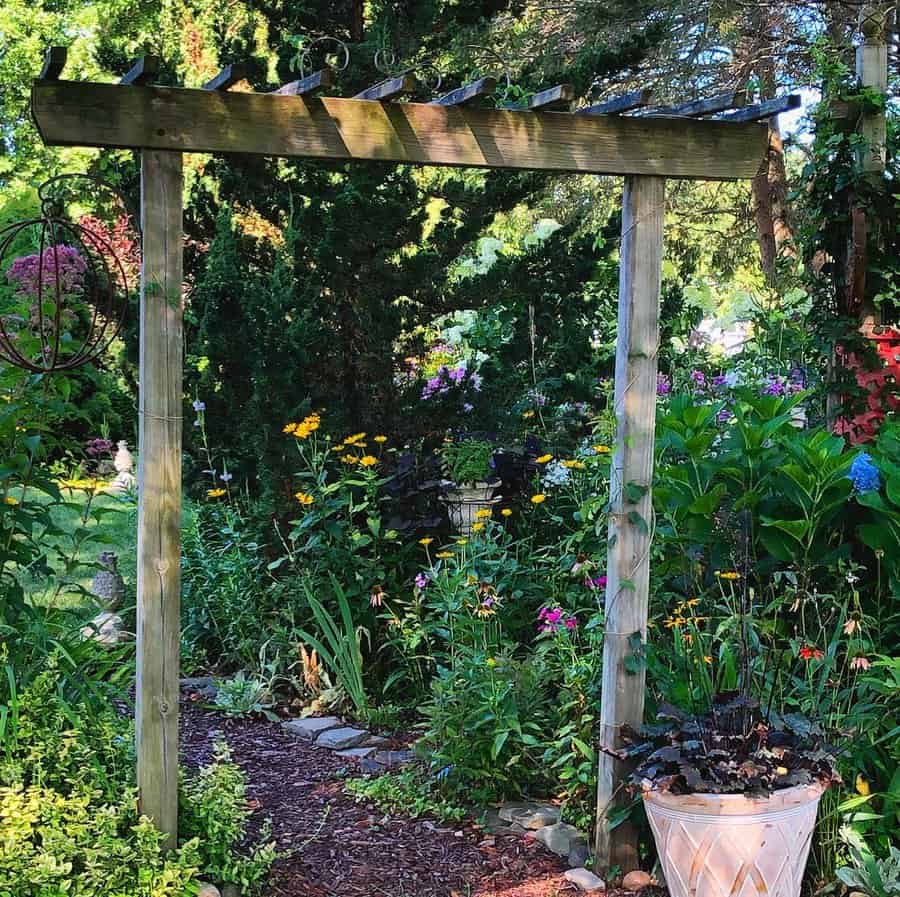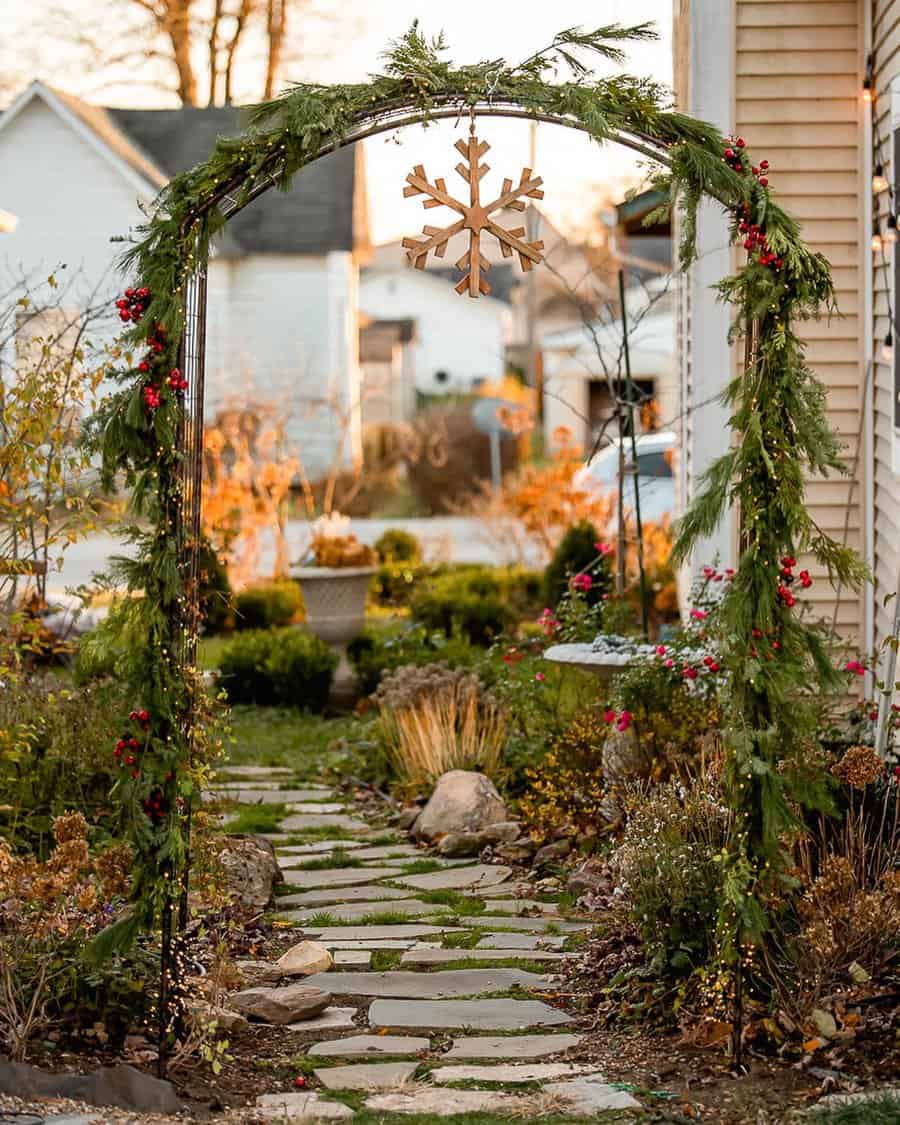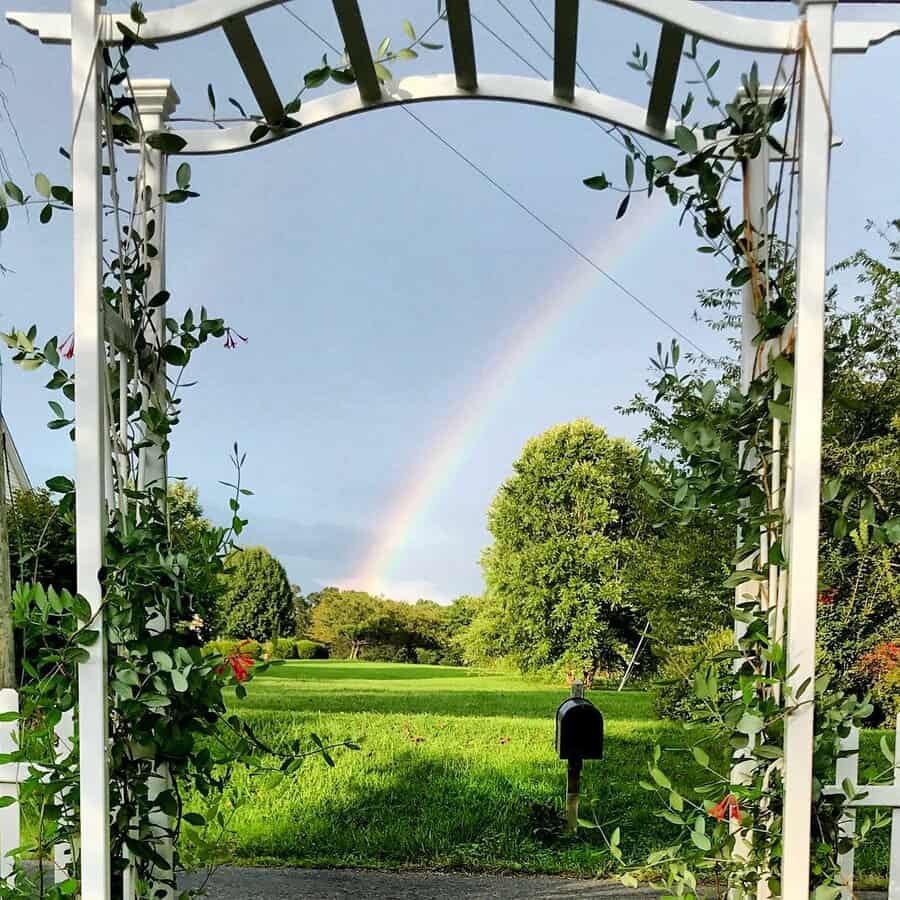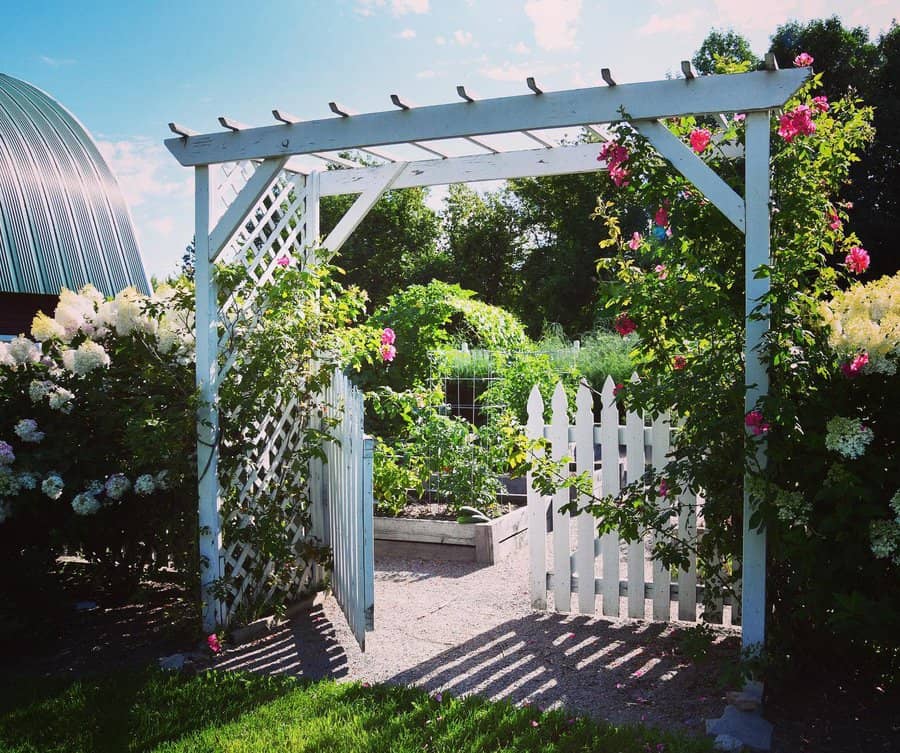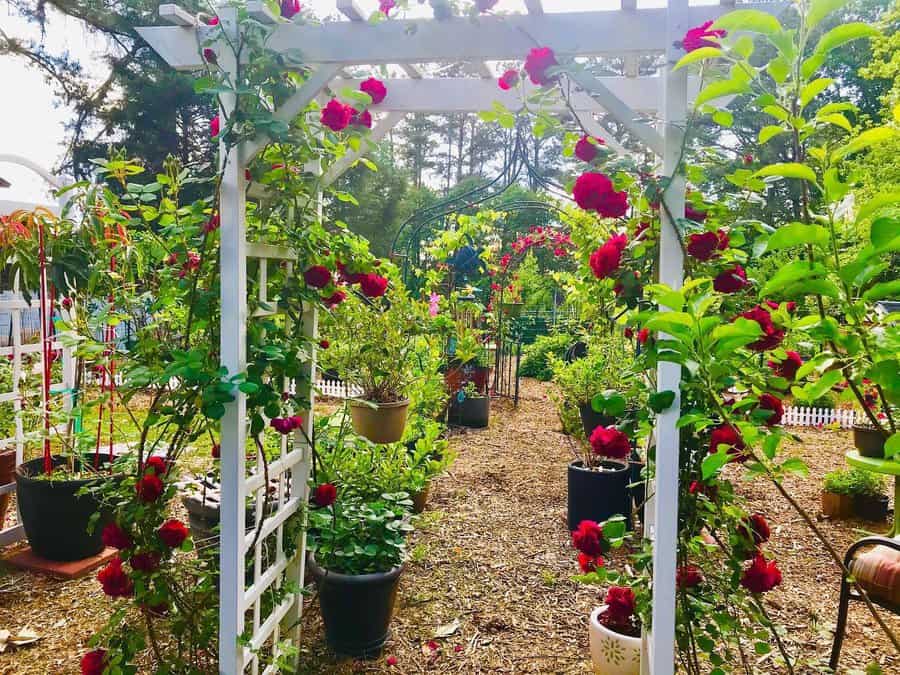 Don't be discouraged if your new garden arbor looks barren the first year or two. Arbors get better with age. It will just take a little bit of time for your climbing plants to fill out.
Add winter color to your garden arbor with string lights, evergreen branches, and other decor. Come springtime, your garden greenery will re-emerge bigger and better than before.
5. Metal
Metal is one of the most durable materials used in arbor design. And, despite their sturdy appearance, metal arbors are often lighter and more flexible than solid wood ones.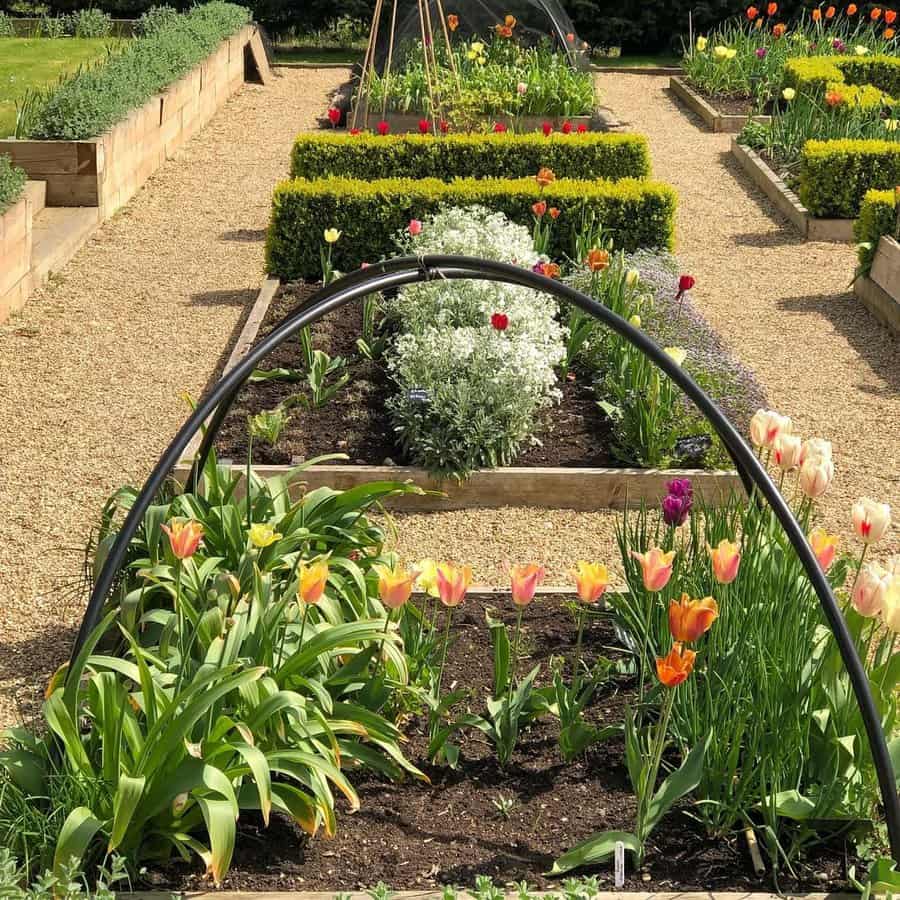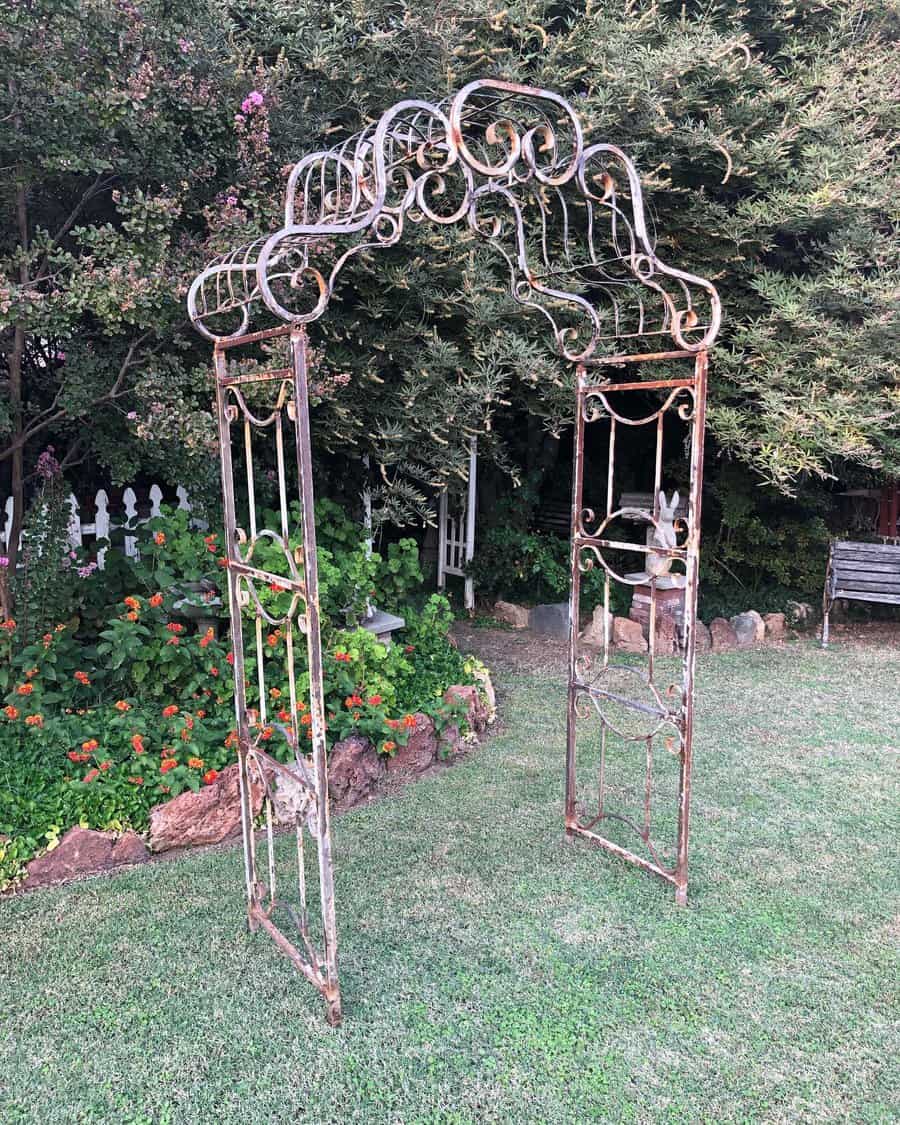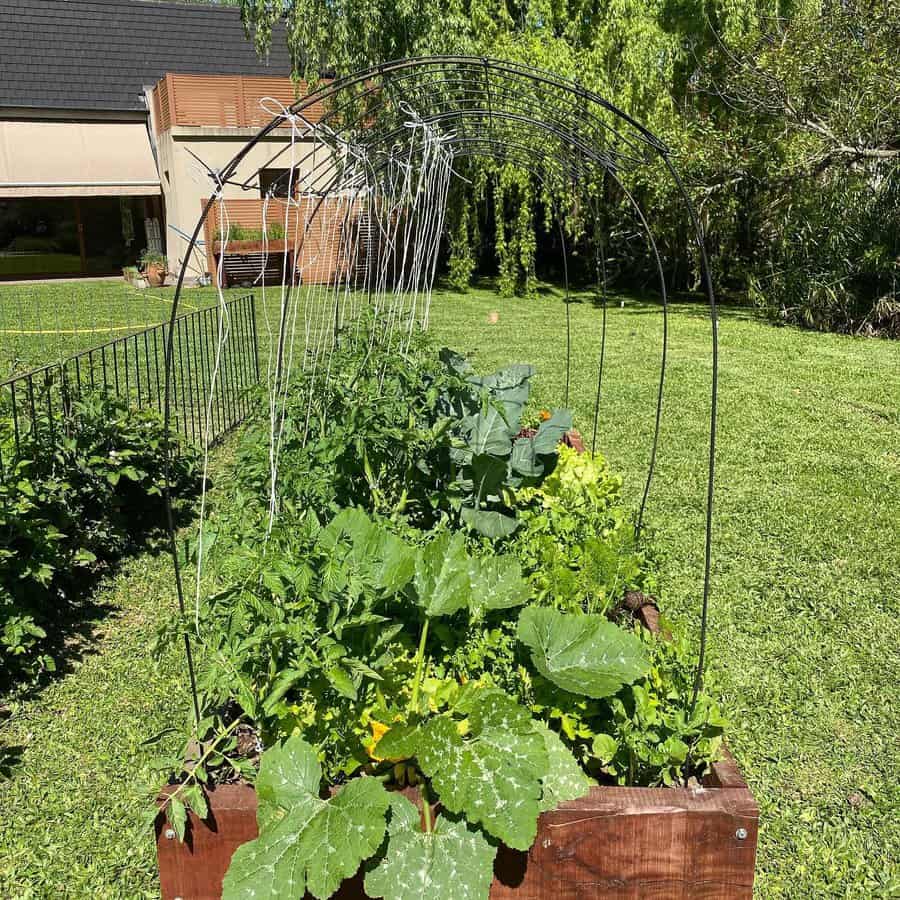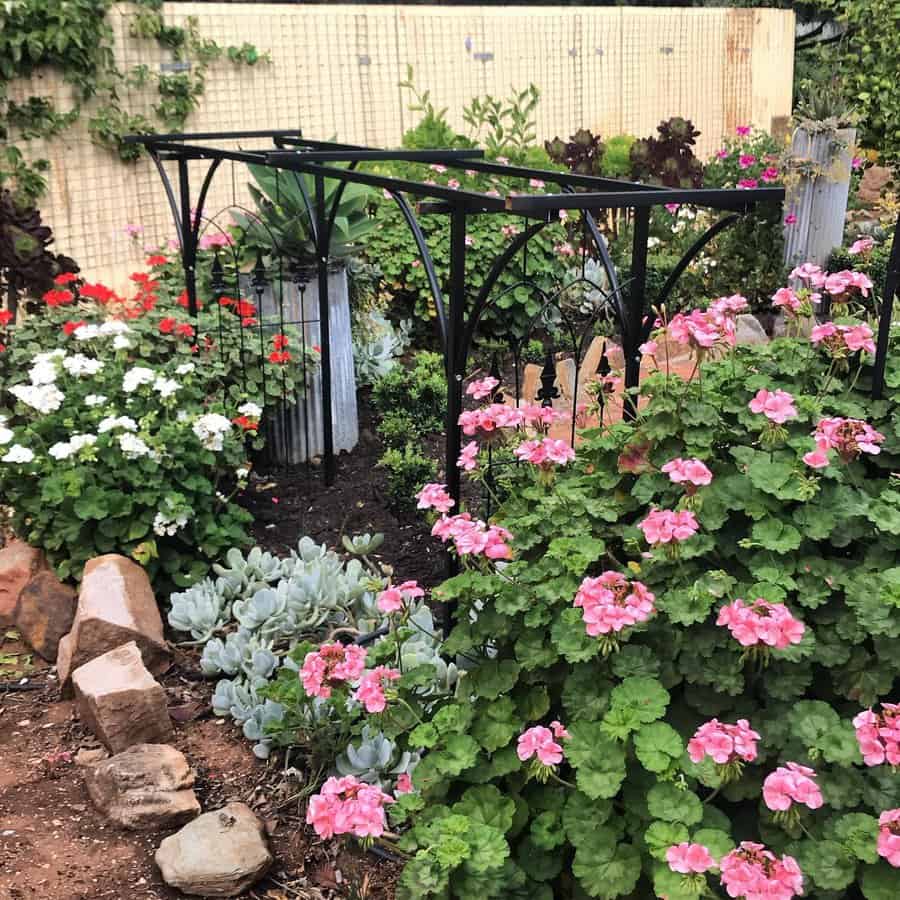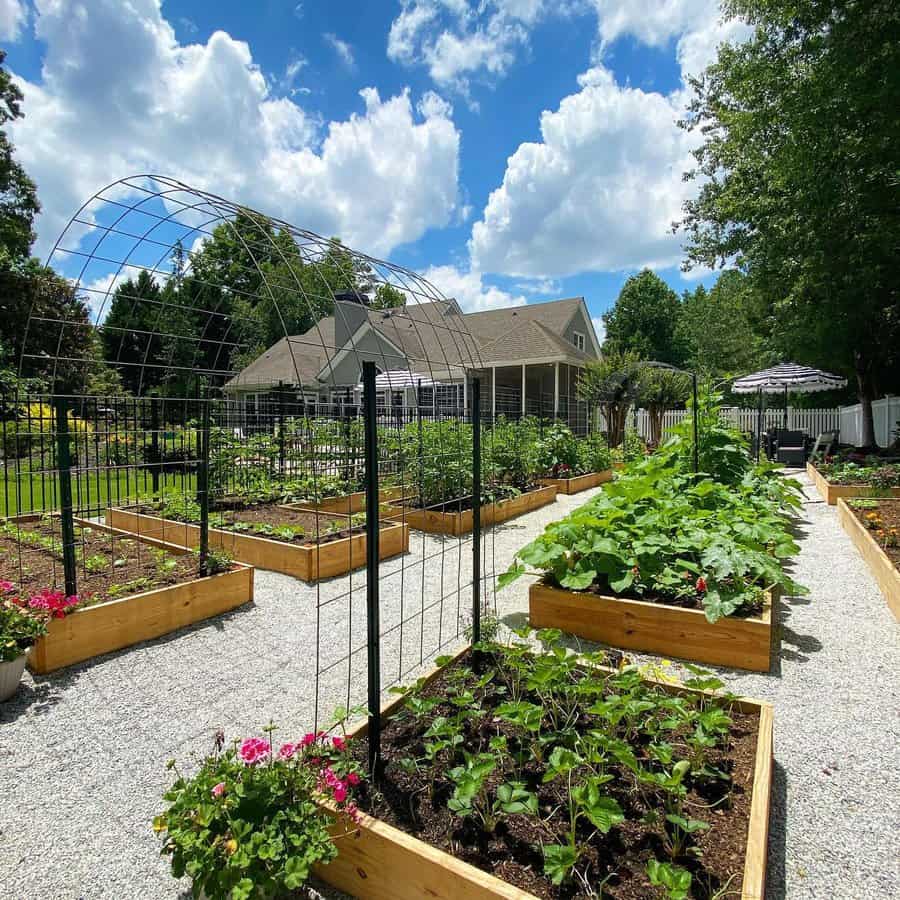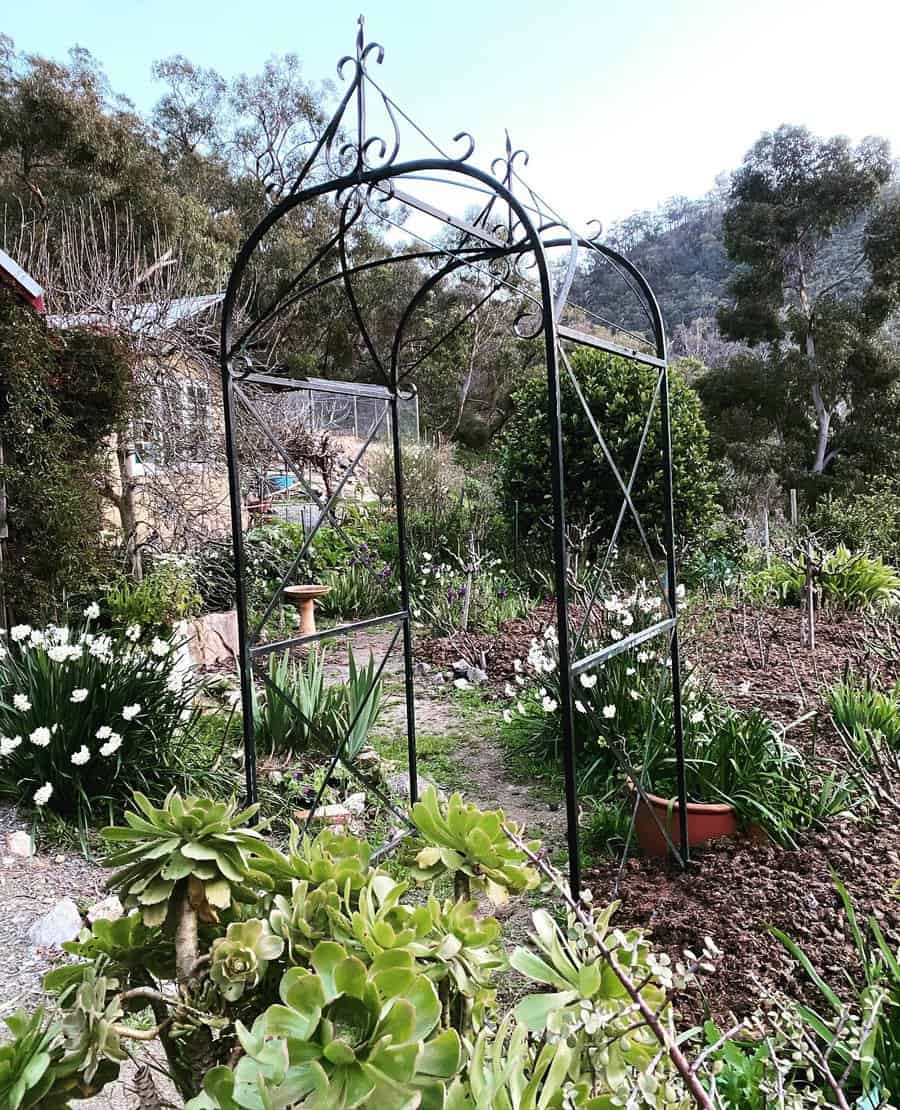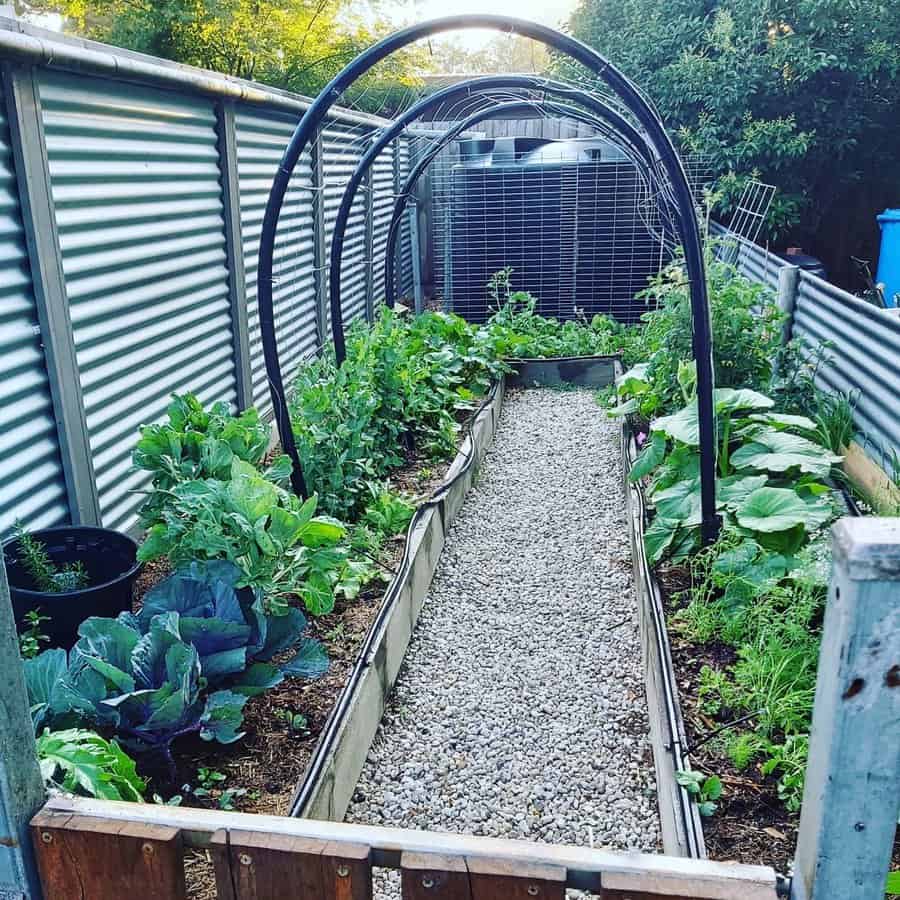 In a pinch, you can build a DIY arbor out of mesh fencing or metal arches. This project is ideal for supporting climbing vegetables or for wrapping with string lights as temporary yard decor.
Wrought iron arbors come with a Victorian charm that pairs nicely with traditional English- or cottage-style gardens.
This material can also be used to create modern, avant-garde arbor designs that will ensure your landscaping stands out from the neighbors'.
6. Patio
Your patio might be a small section of your backyard. Or it could be the entire thing.
Either way, great patio design is the secret to giving yourself a beautiful outdoor living space that meets your entire household's needs.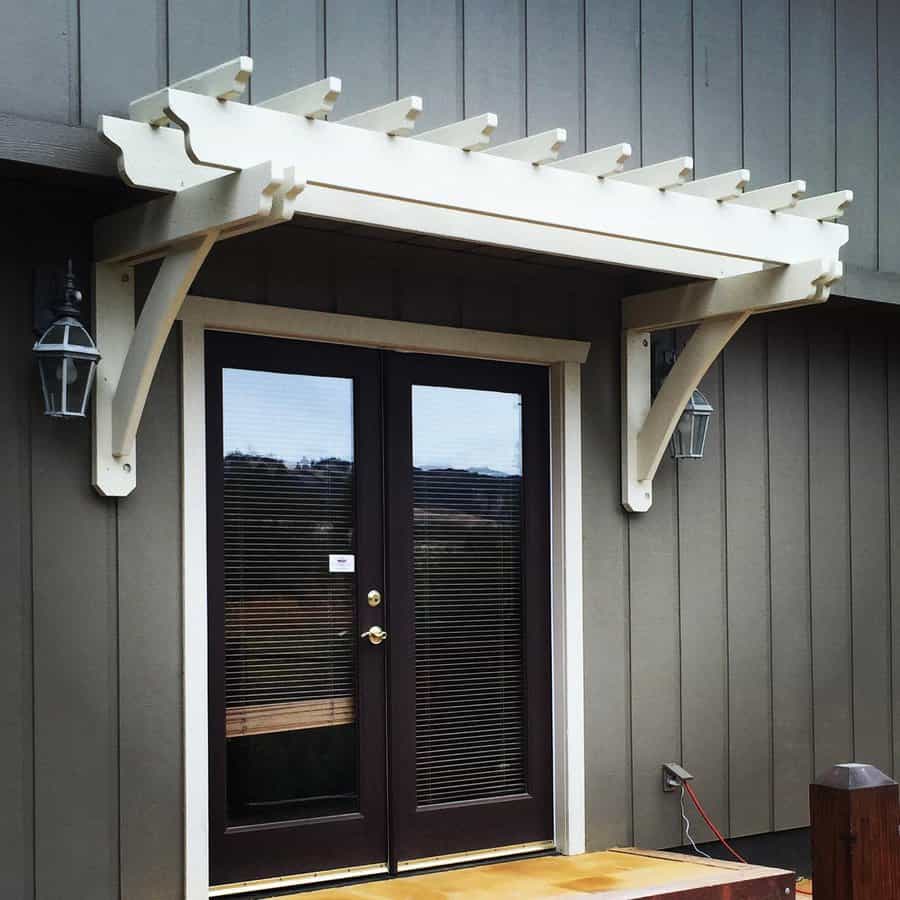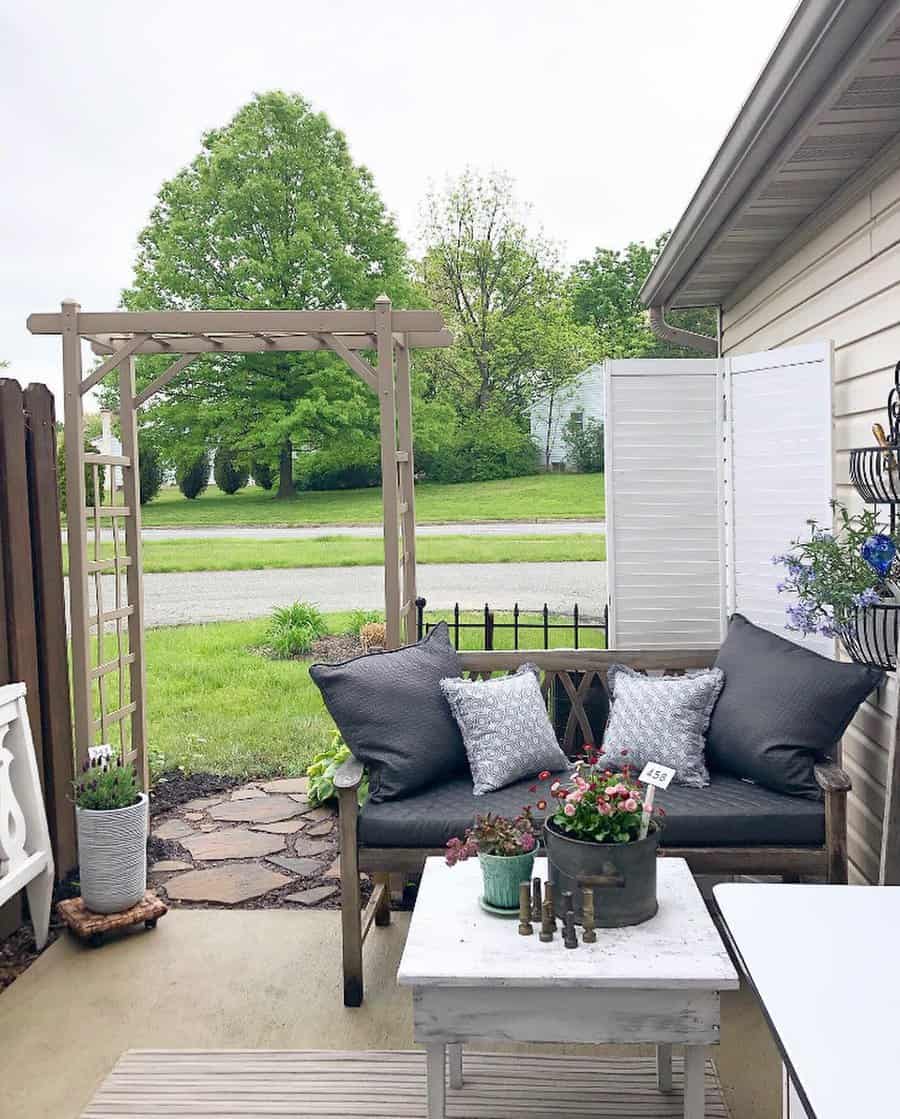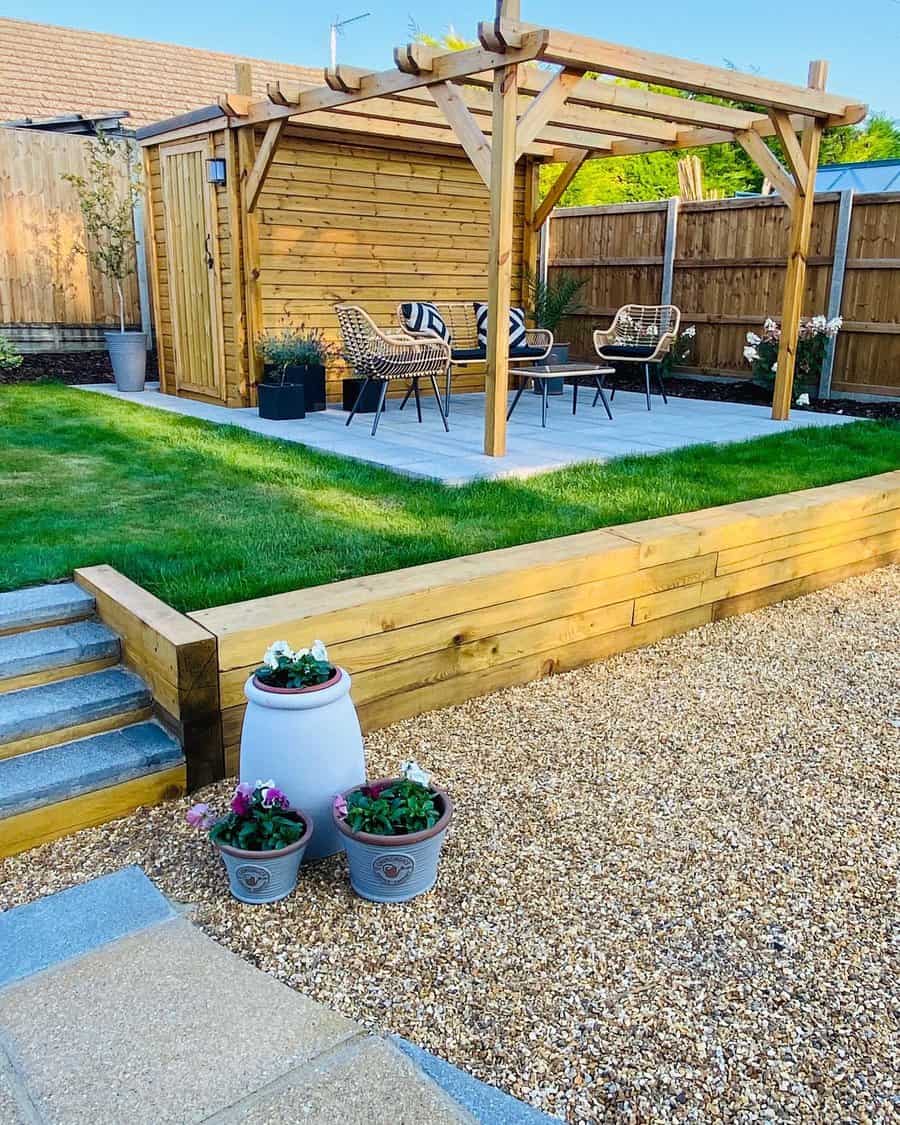 An arbor can be used to frame the entry point of your patio. Connect your new garden arbor to an existing privacy fence or opt for a freestanding design.
Installing an arbor or trellis can be practical as well as decorative. A wooden trellis covered with your favorite flowering vines (or even left bare) can double as a privacy screen for your patio space.
7. Pergola
Think of arbors and pergolas as close cousins. These two garden structures are very similar, and it can be hard to pinpoint exactly where one ends and the other begins!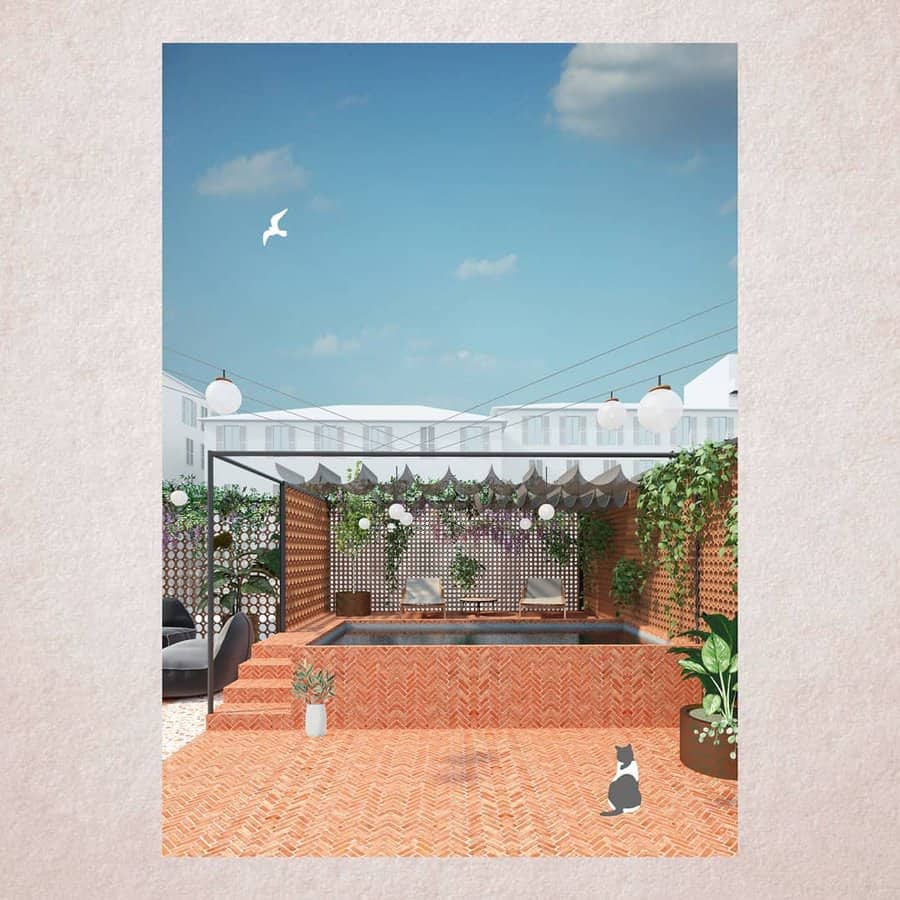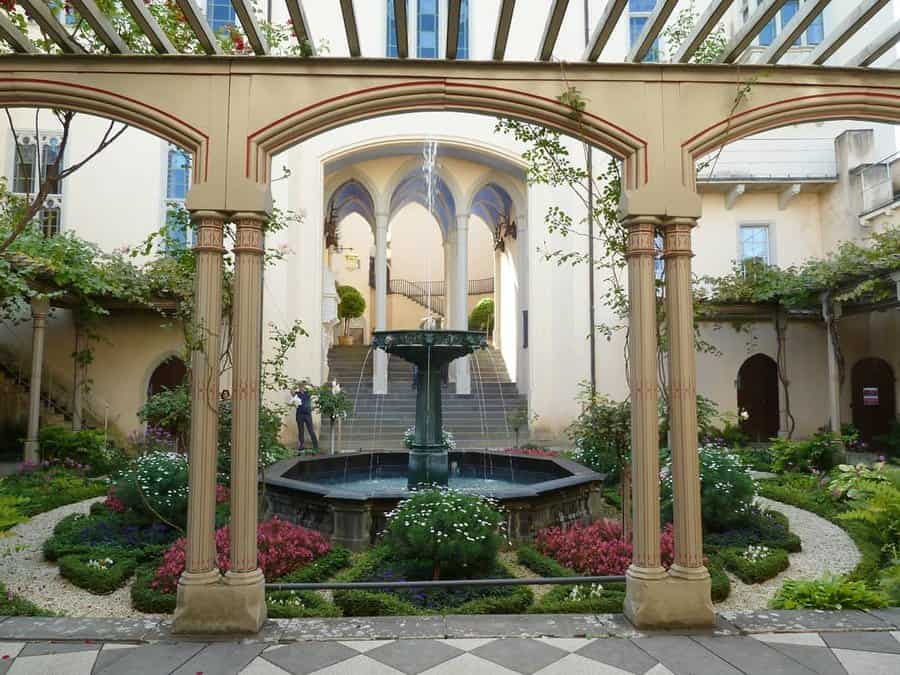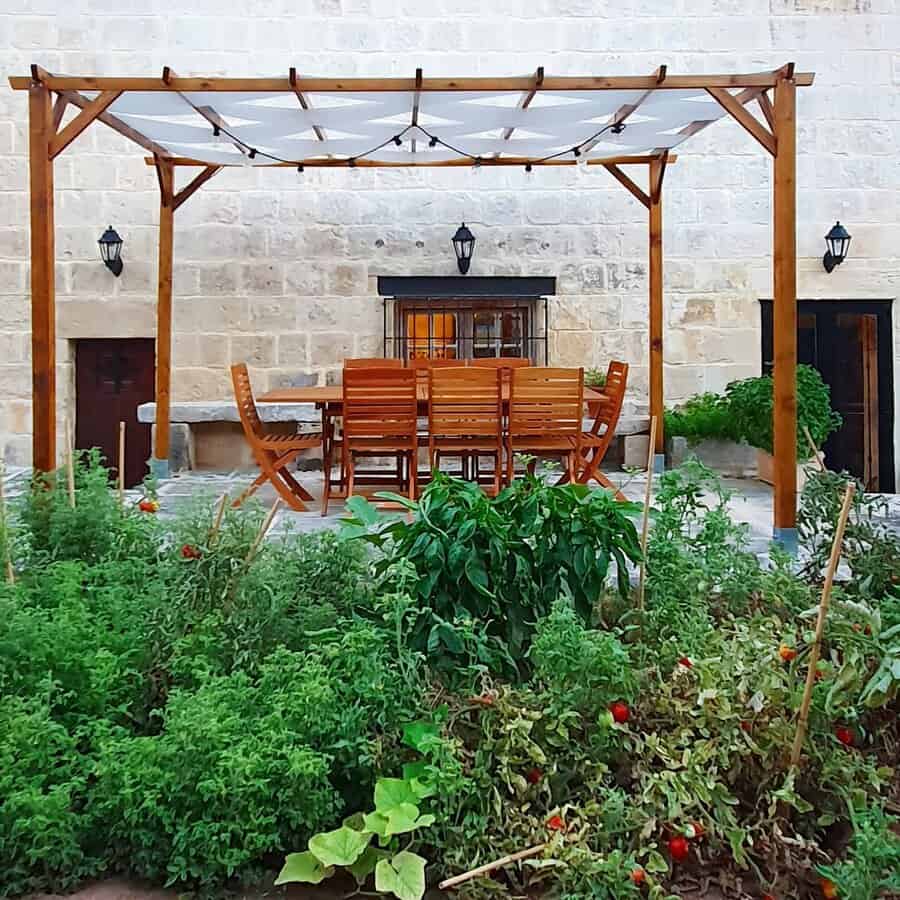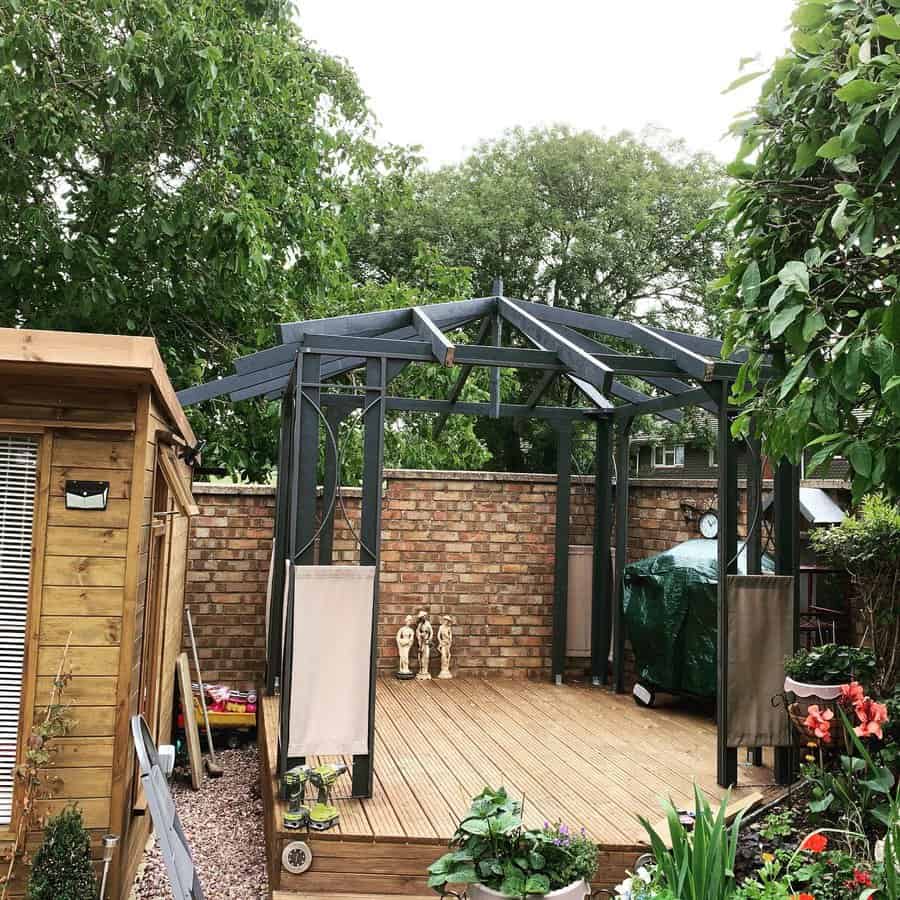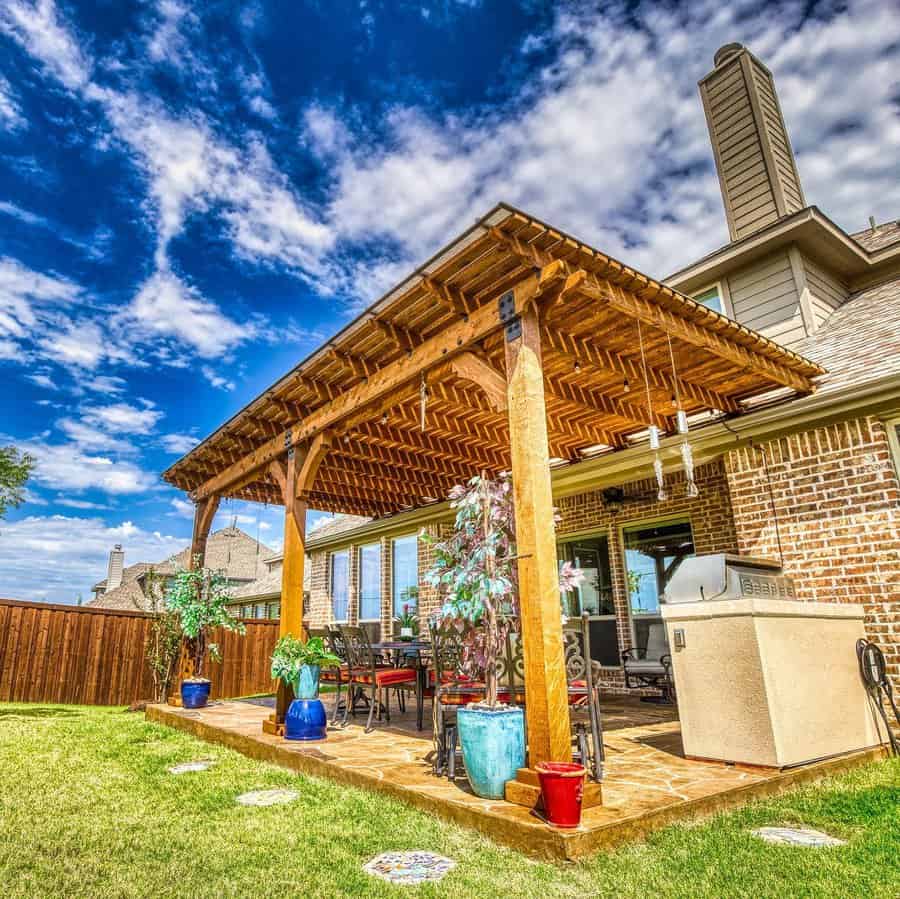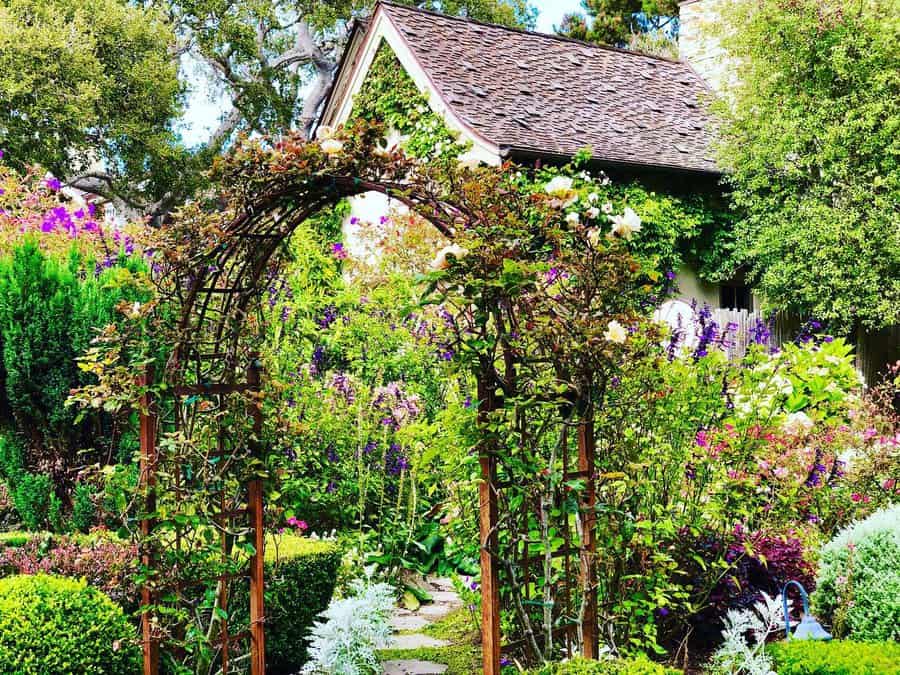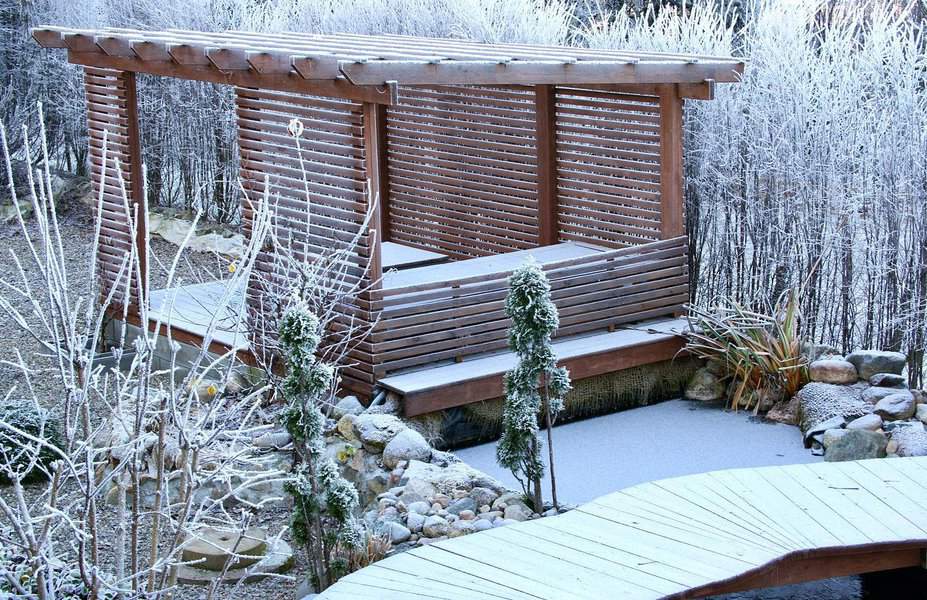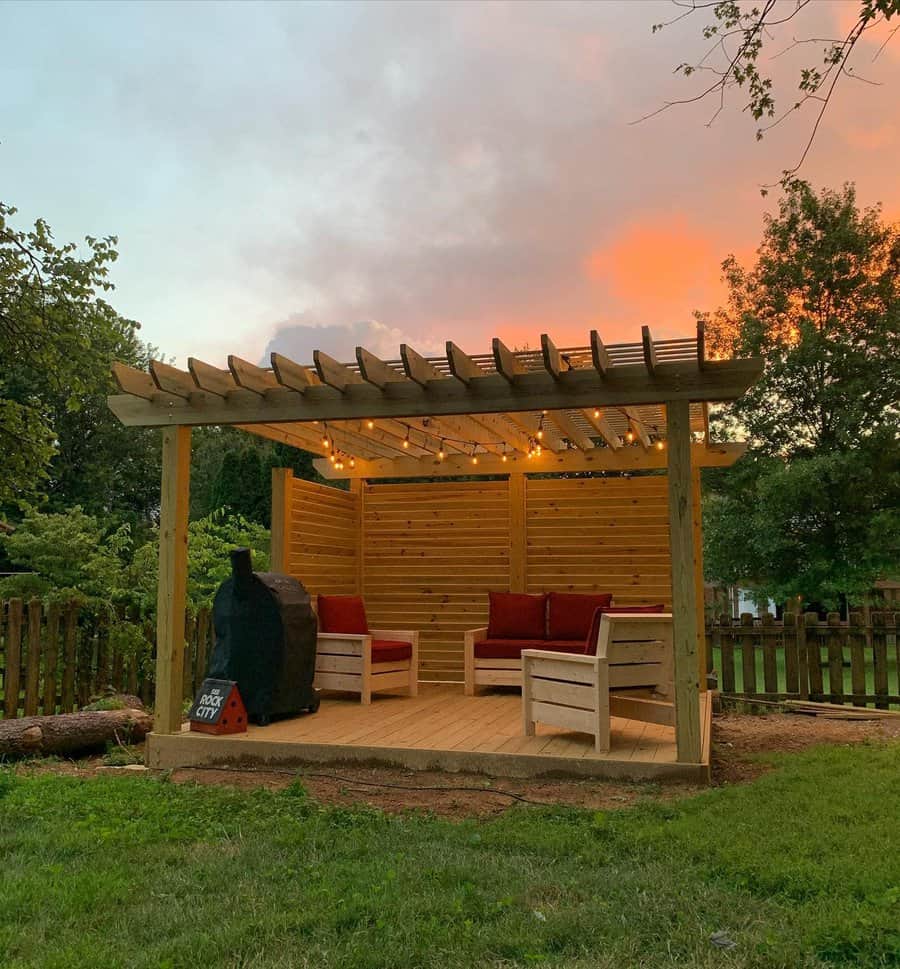 The main advantage of opting for a pergola instead of a standard arbor is the coverage. Pergolas can be used to shade an entire deck or patio.
Even if your favorite arbor ideas fall under the figurative pergola umbrella, the best ways to incorporate these structures into your yard are pretty much identical.
While pergolas aren't always used to support climbing vines, you can plant the area around your pergola just as you would a regular arbor.
8. Rose
According to Shakespeare, "A rose by any other name would smell as sweet." And that applies to climbing roses, too.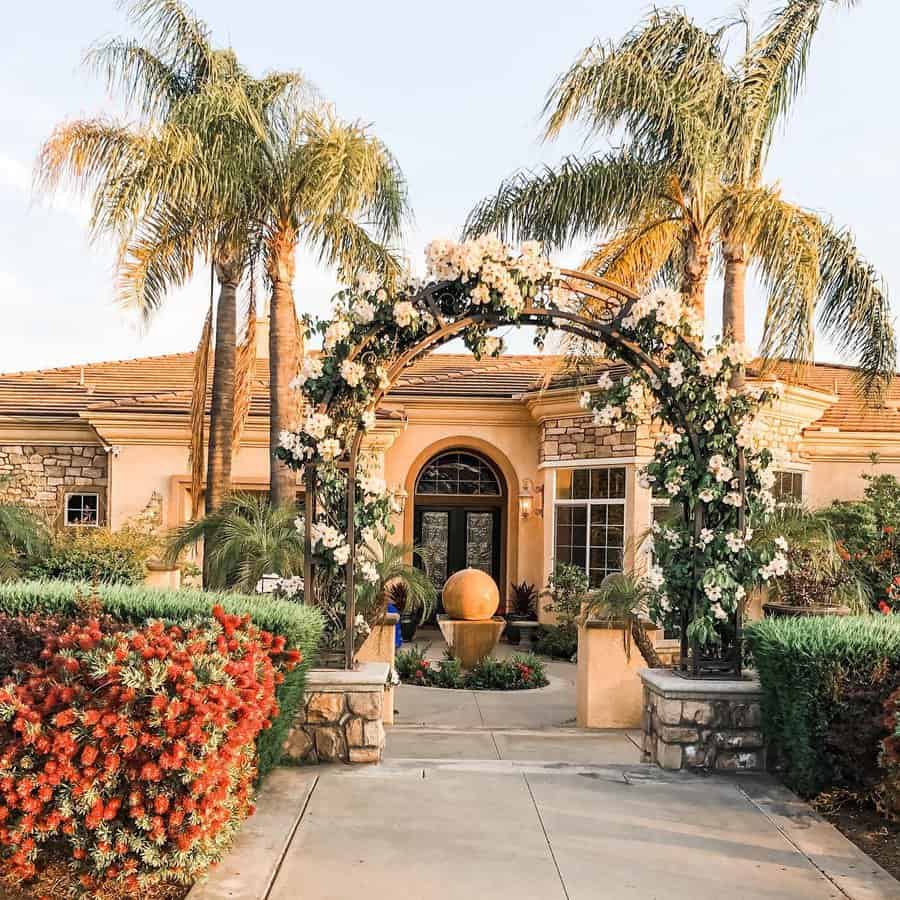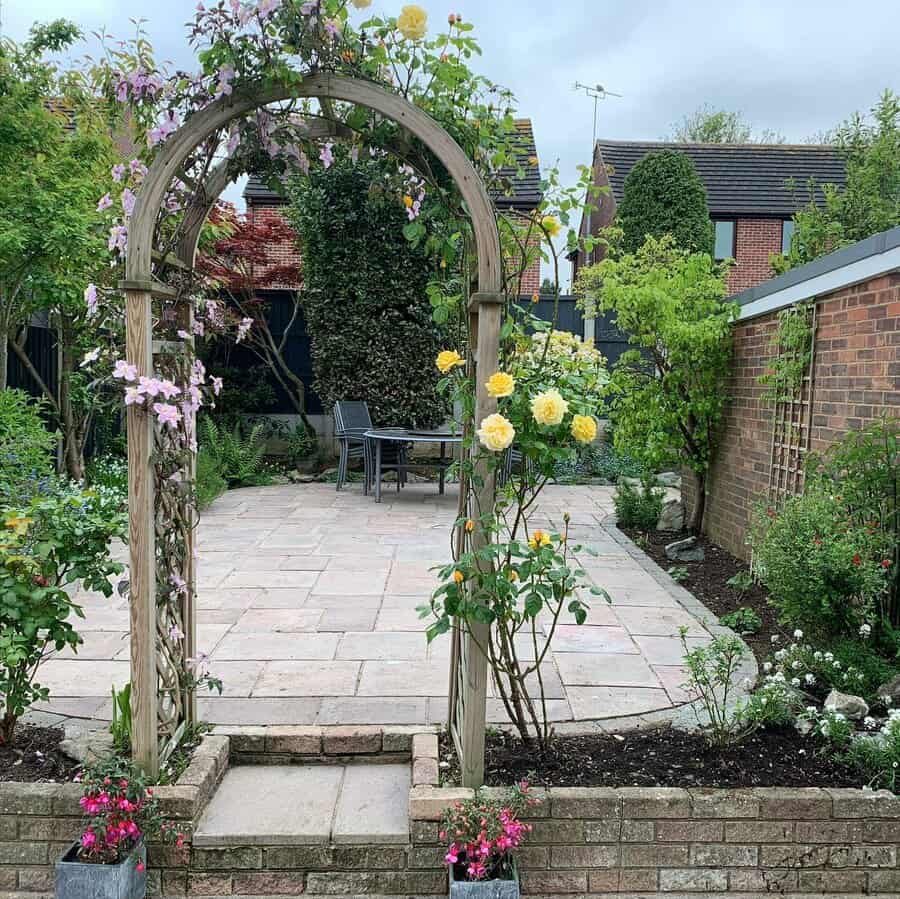 Many gardeners are intimidated by the climbing rose. While it's true that some varieties are sensitive to disease and pests, this isn't the case for all.
The key to a successful climbing rose is selecting a variety suited to your climate and the specific planting location.
A garden arbor is the ideal support system for a climbing rose bush. An arbor will provide more surface area and be sturdier than a regular trellis — both important factors when cultivating a show-stopping rose bush!
9. Rustic
Rustic garden decor is beloved by many. So if you're planning on adding an arbor to your garden layout, it's important to know what rustic arbor ideas are at your disposal.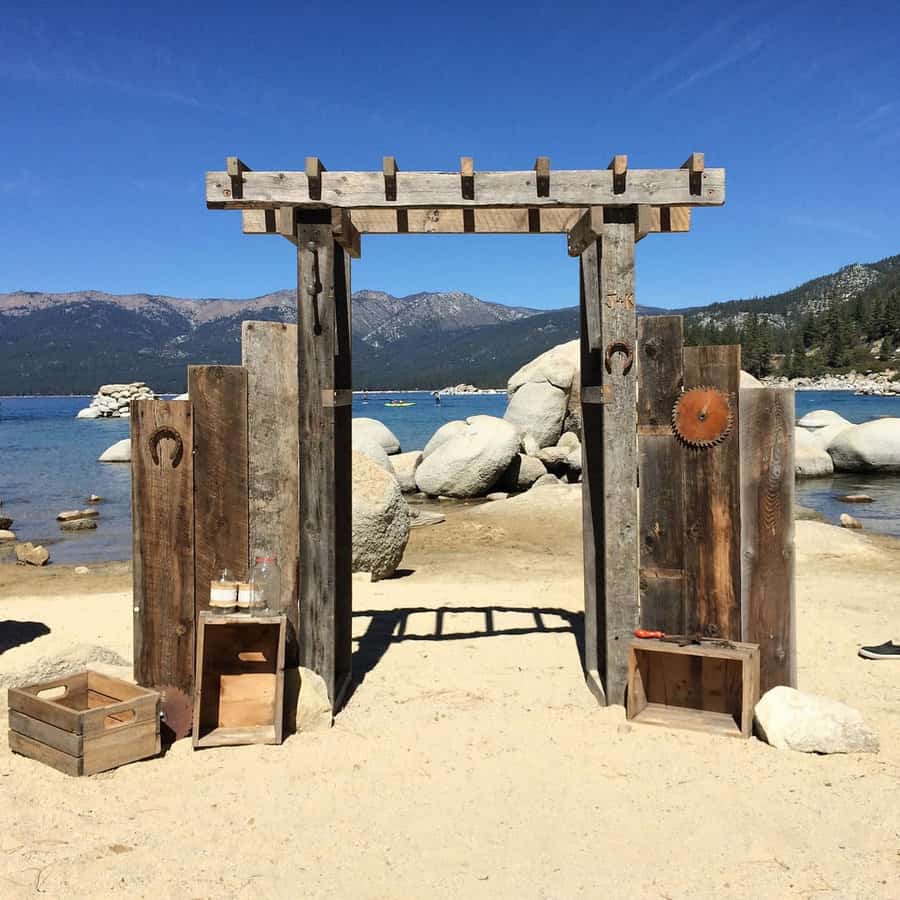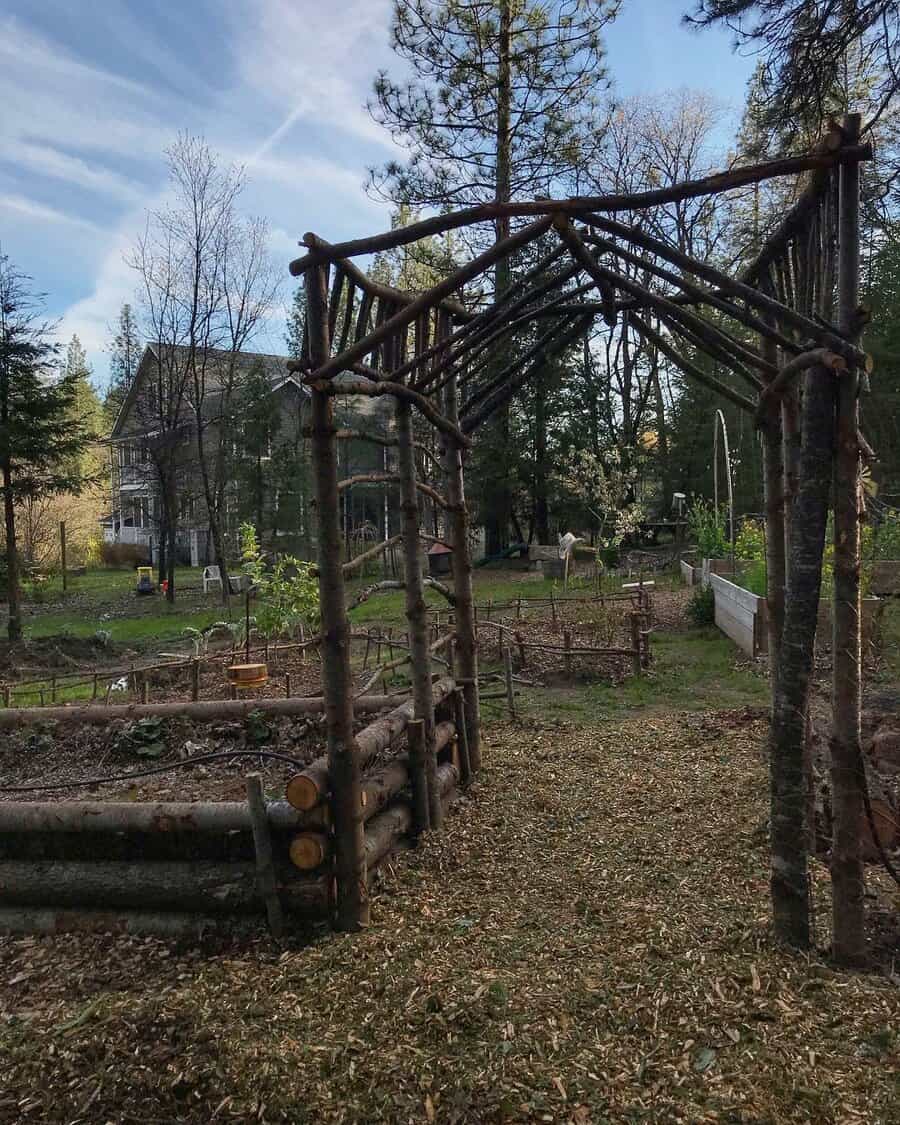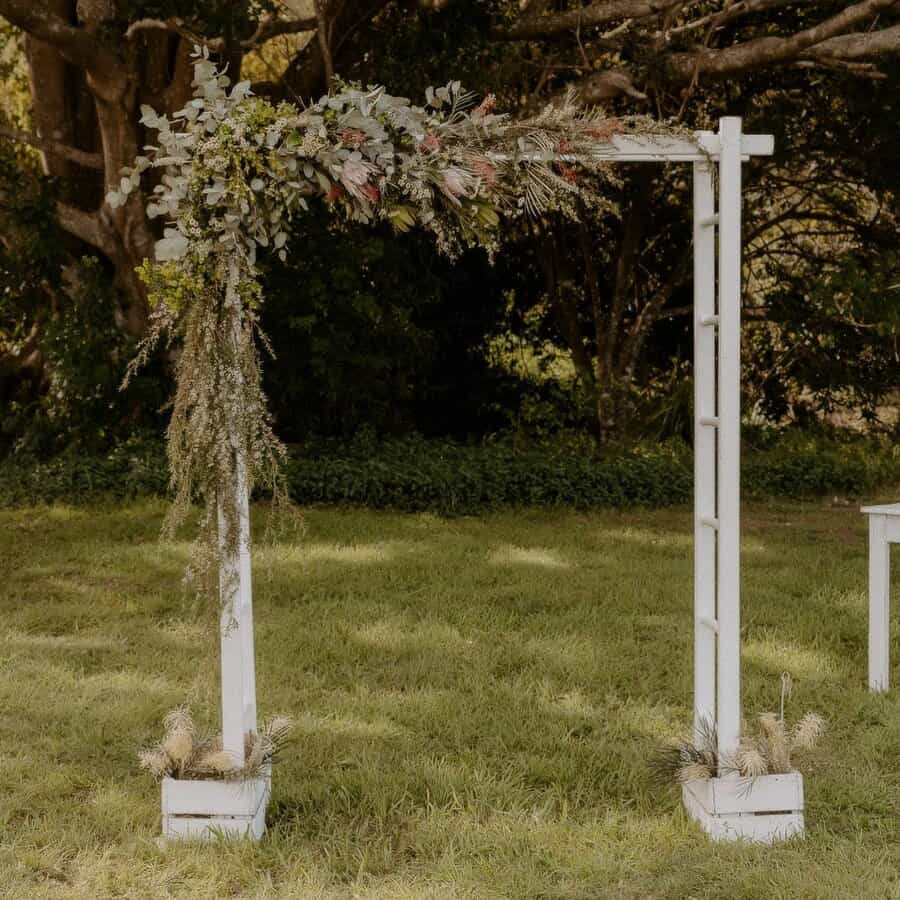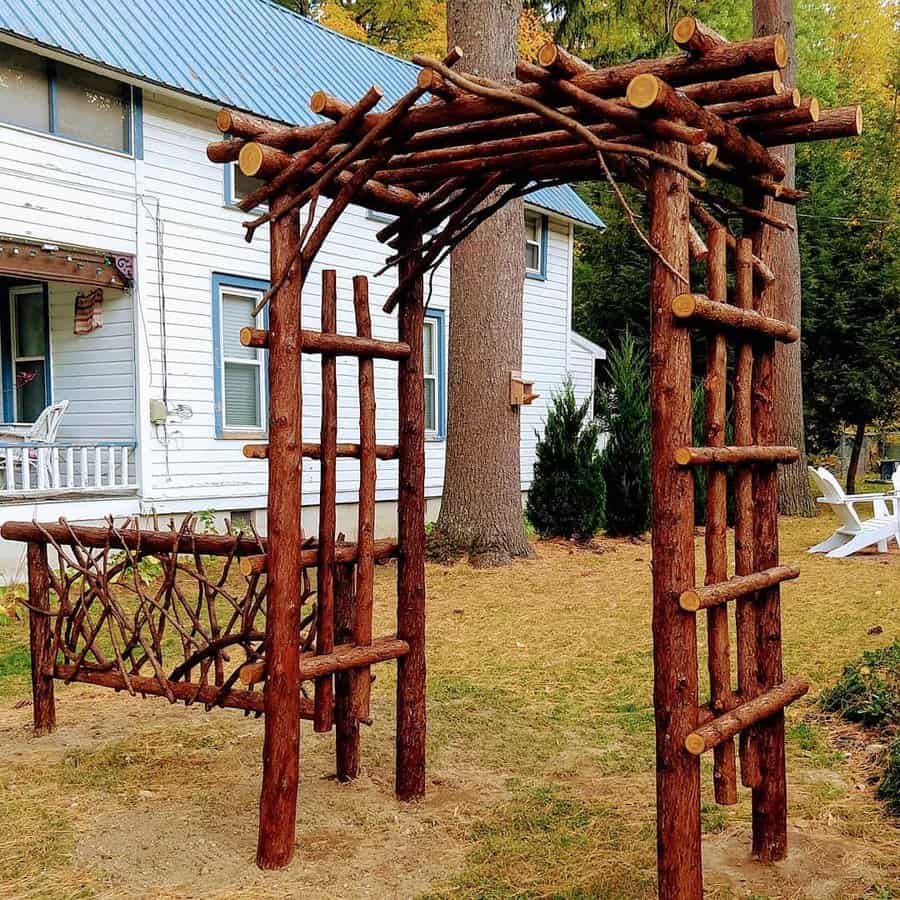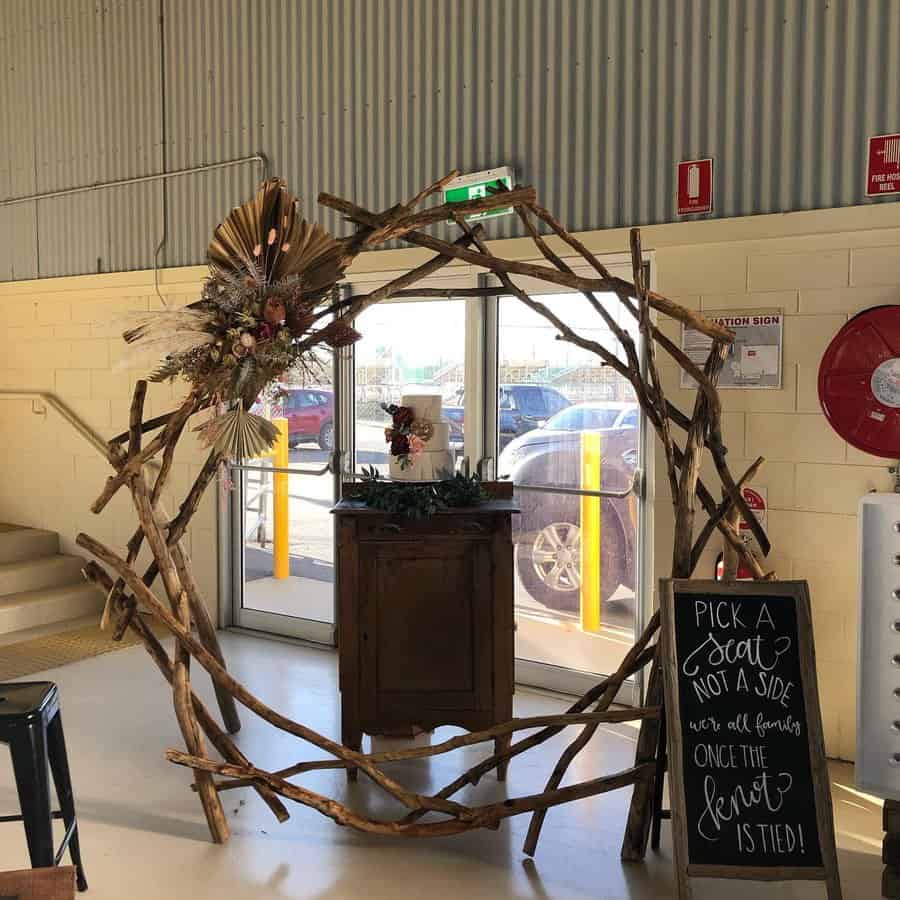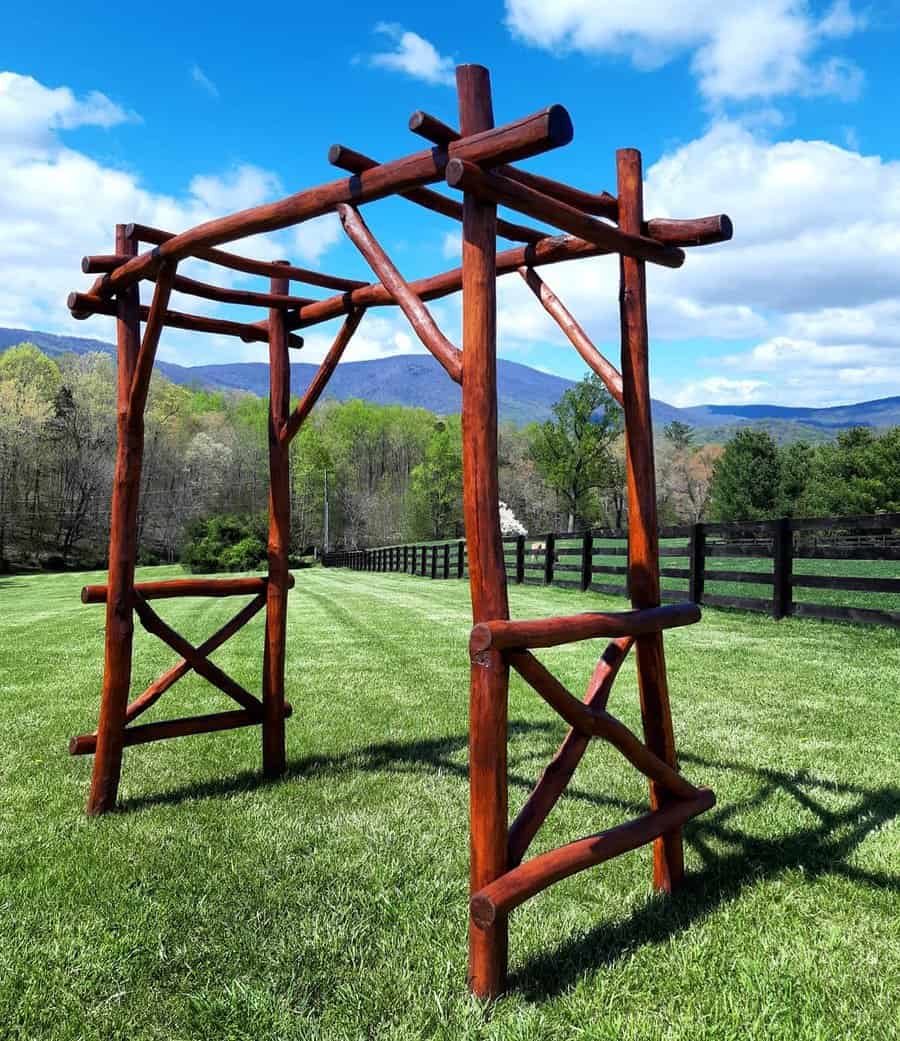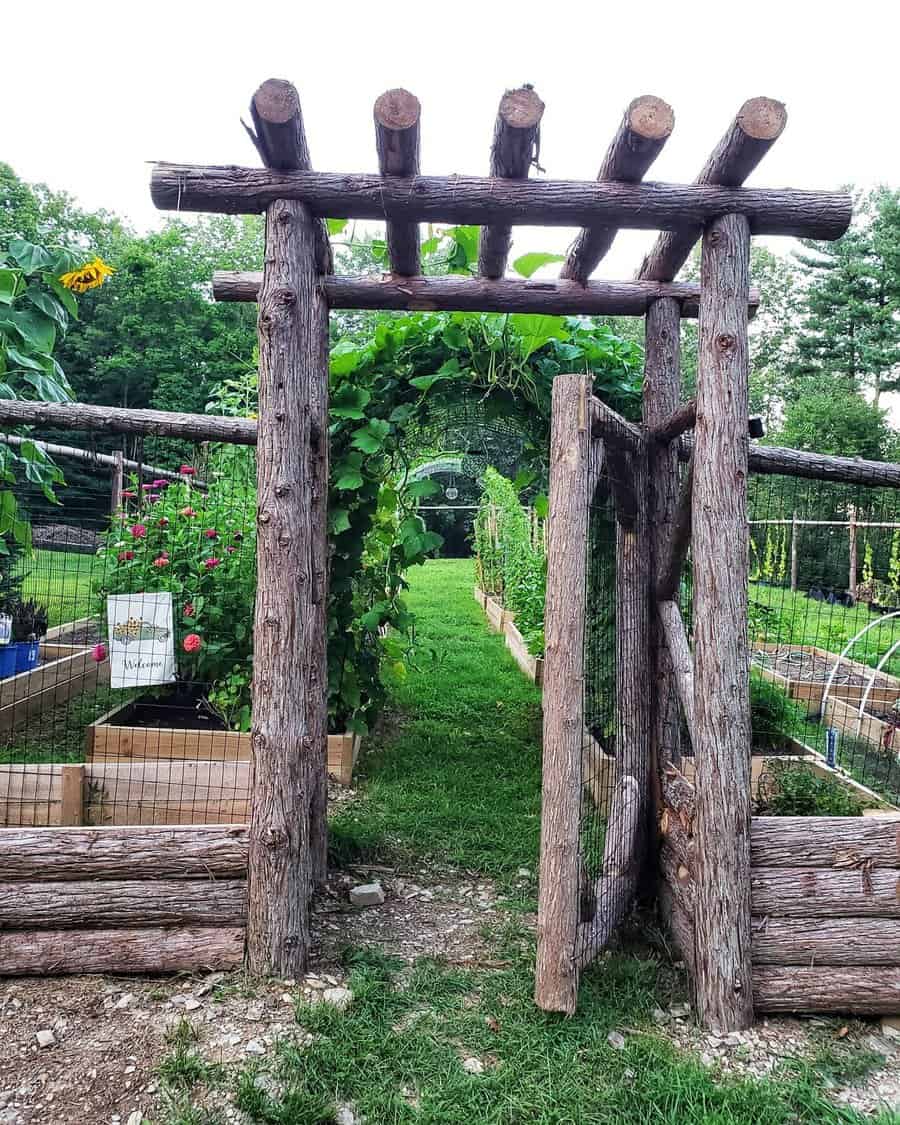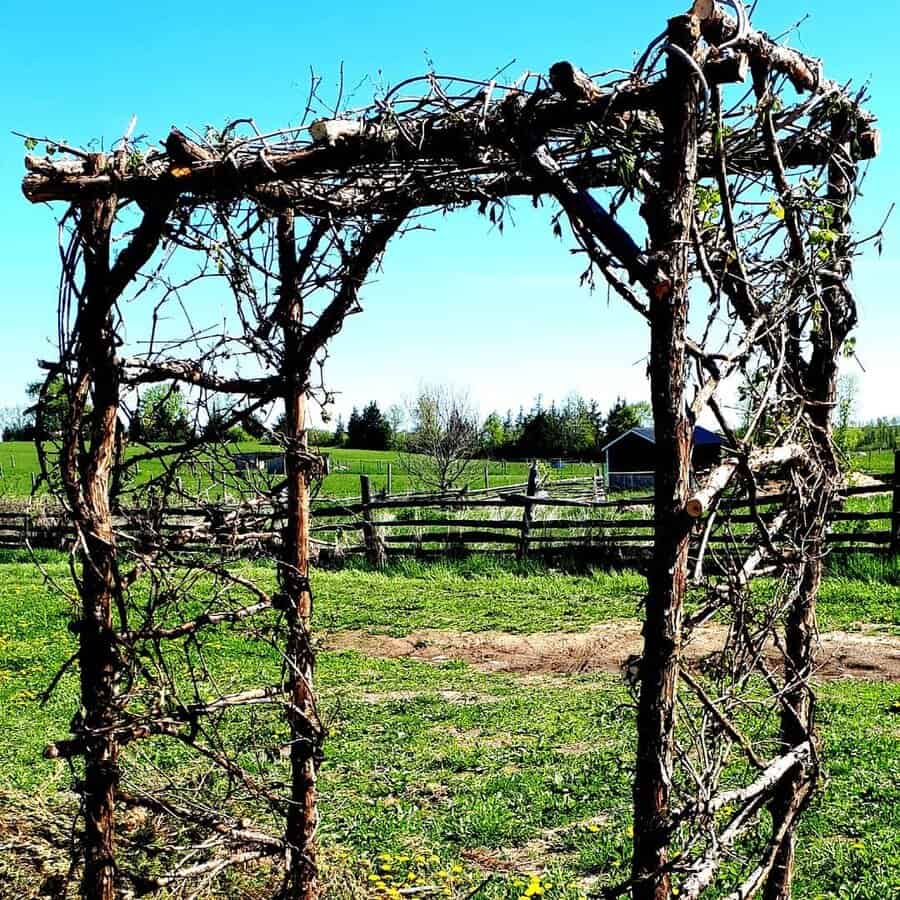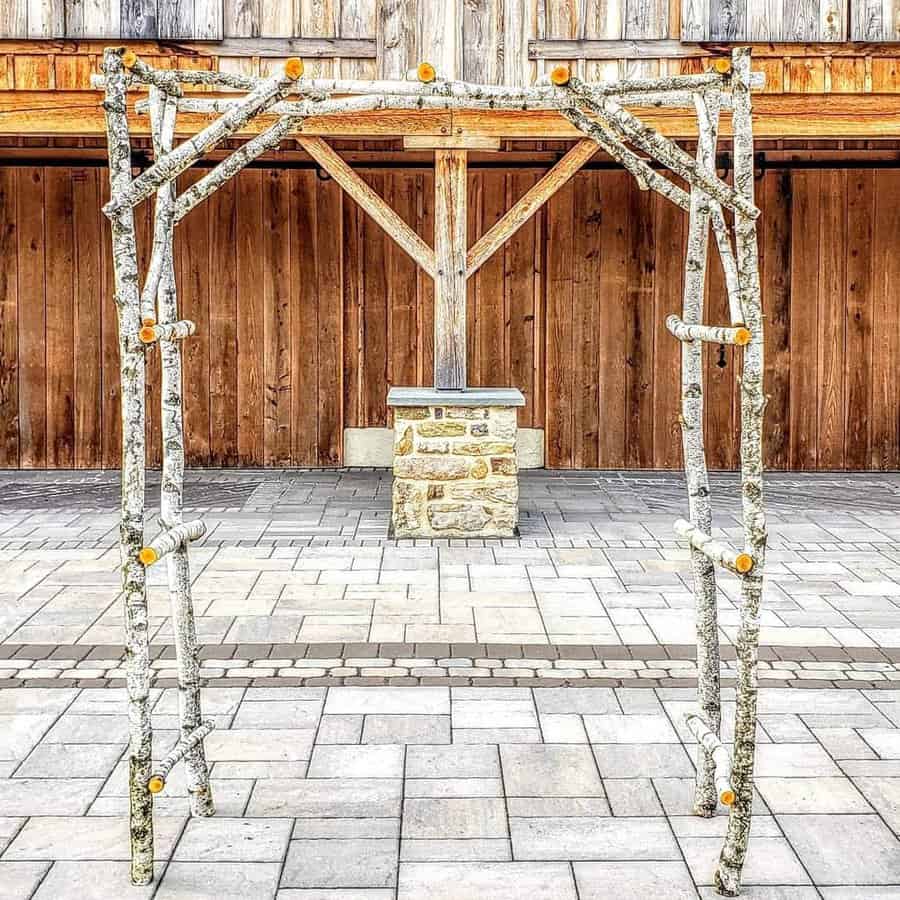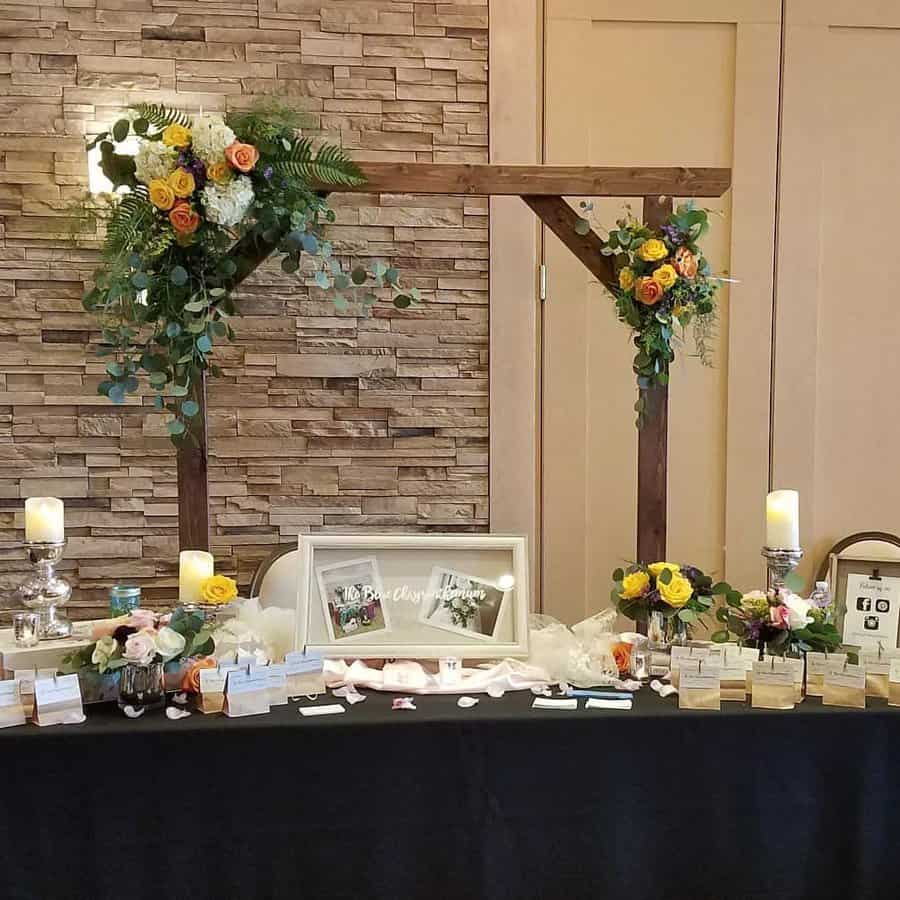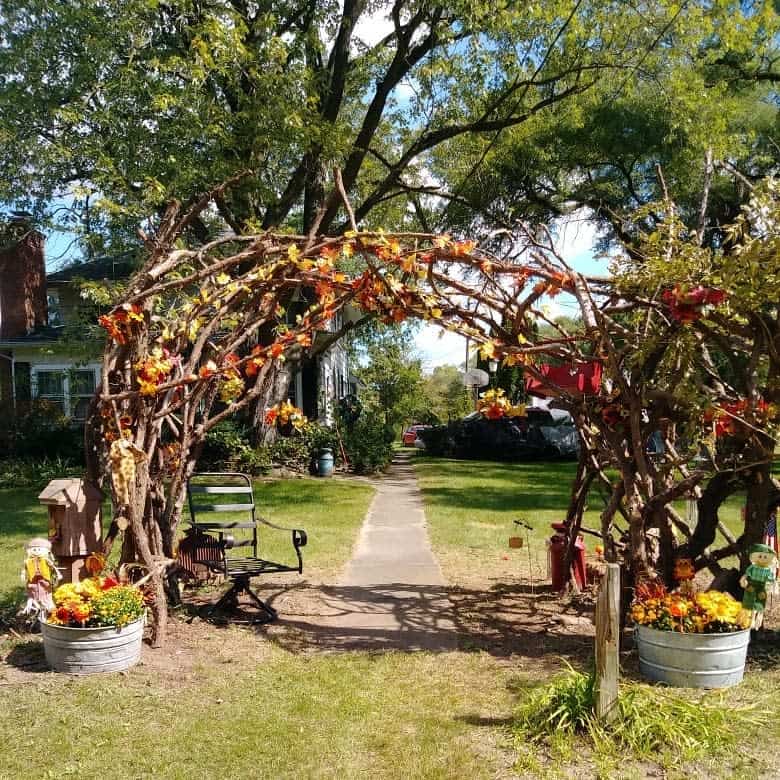 Many pre-built arbors boast a rustic finish. Look for a simple arbor made of cedarwood or another textured lumber. Leave your new arbor bare or adorn it with seasonal wreaths, lights, and other decor.
If you're feeling crafty, customize your yard with a DIY garden arbor. A rustic arbor can be easily built out of foraged lumber or reclaimed pallet wood.
10. Vine
Some arbors are decorated with climbing plants as an afterthought. Others exist solely to support the vines that cover them.
Even if your garden arbor is more practical than ornamental, you should still invest time into finding the best design possible for your outdoor space.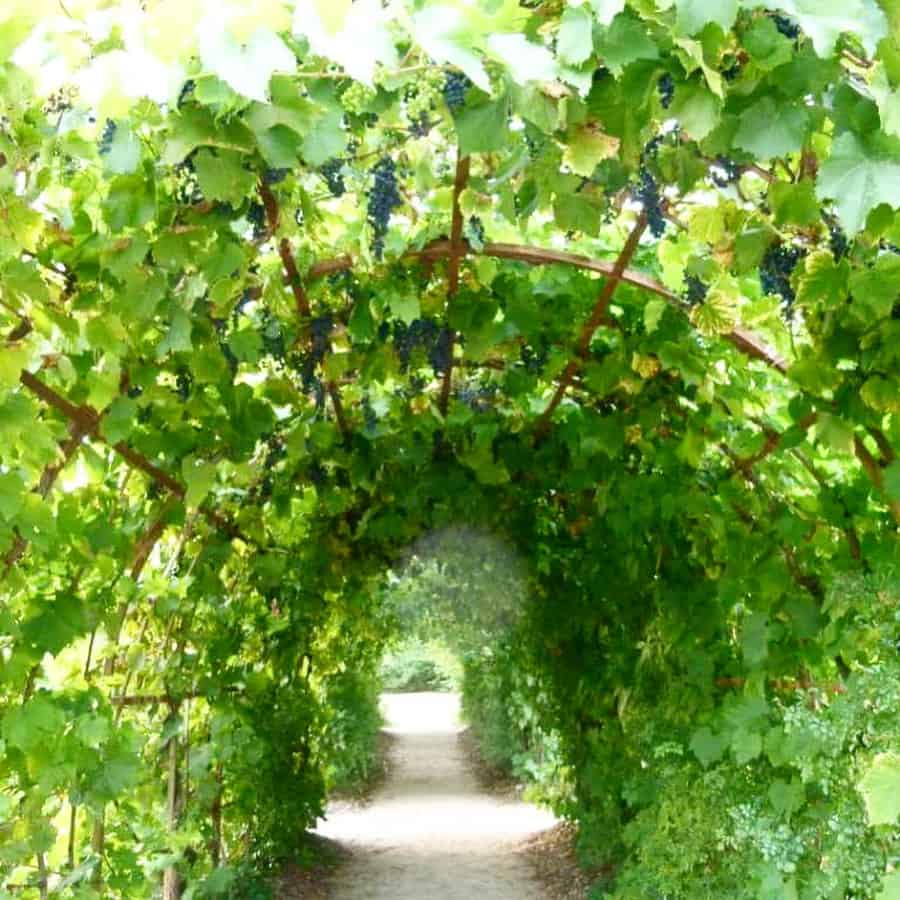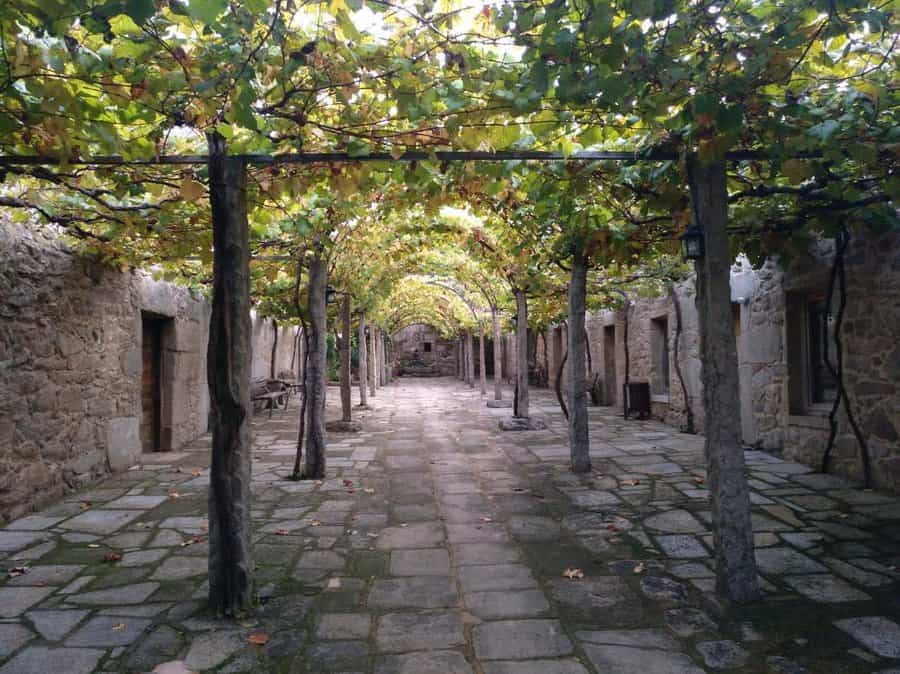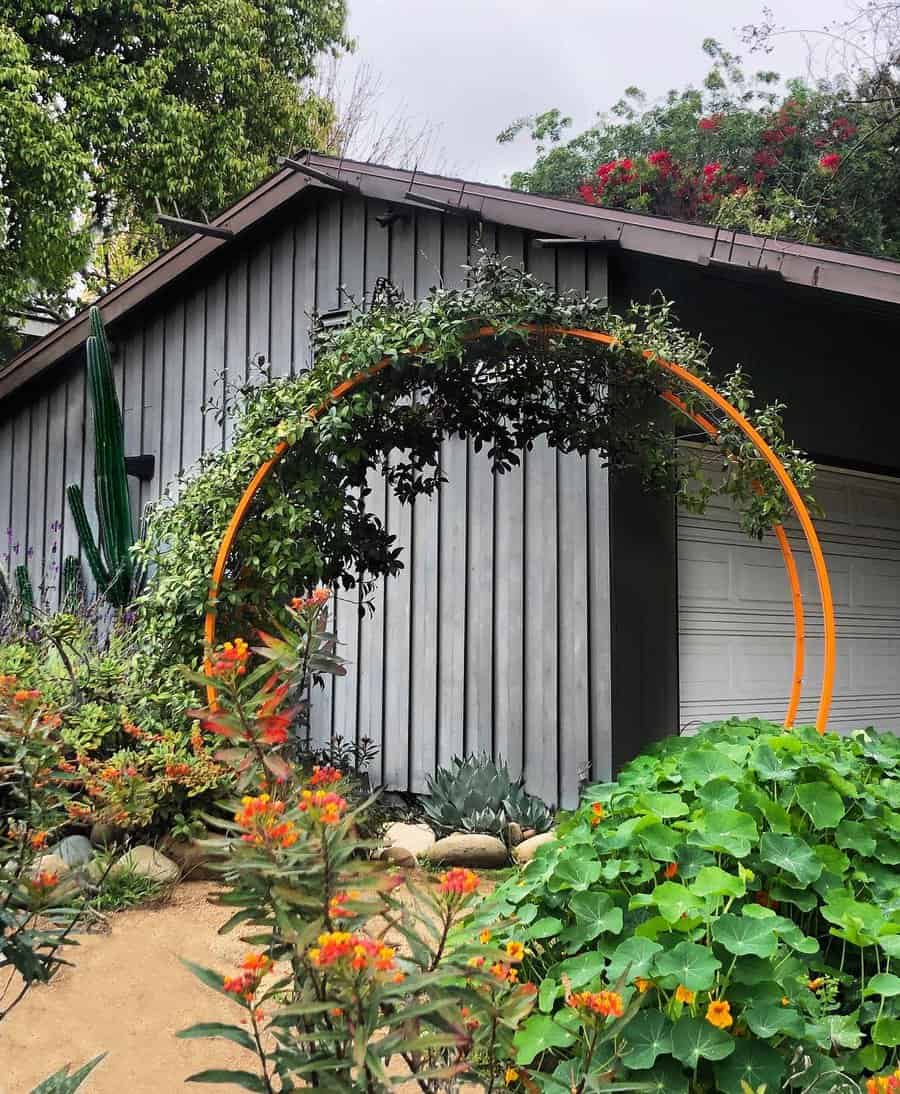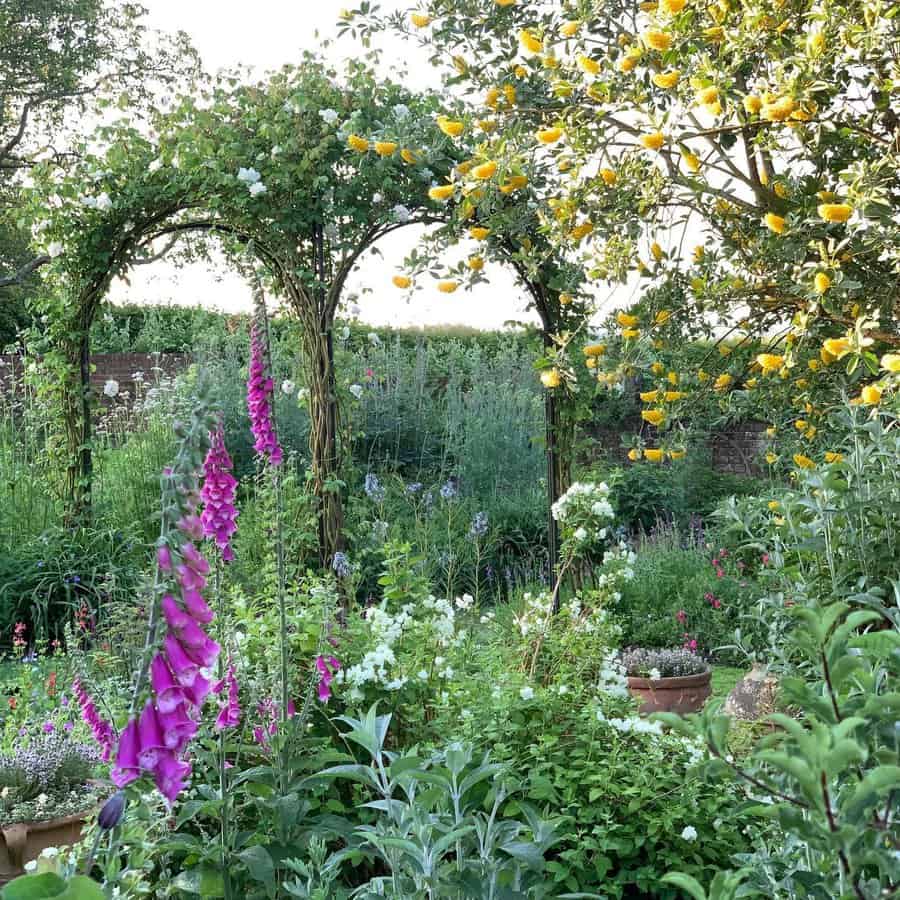 There are many plant species that can be grown across an arbor or trellis.
But none can compete with the classic aesthetic of a lush, mature grape vine. Select a cultivar that grows well in your area to cover your grape arbor.
No matter the plant you choose, covering your arbor with a vine can be a great way to boost available shade. You can also use a vine to fill in your pergola roof.
11. Wedding
Outdoor weddings will never go out of style. But turning your backyard or local park into a high-class venue can take a heavy dose of creativity. Arbors are the perfect structure to use at either end of your wedding aisle.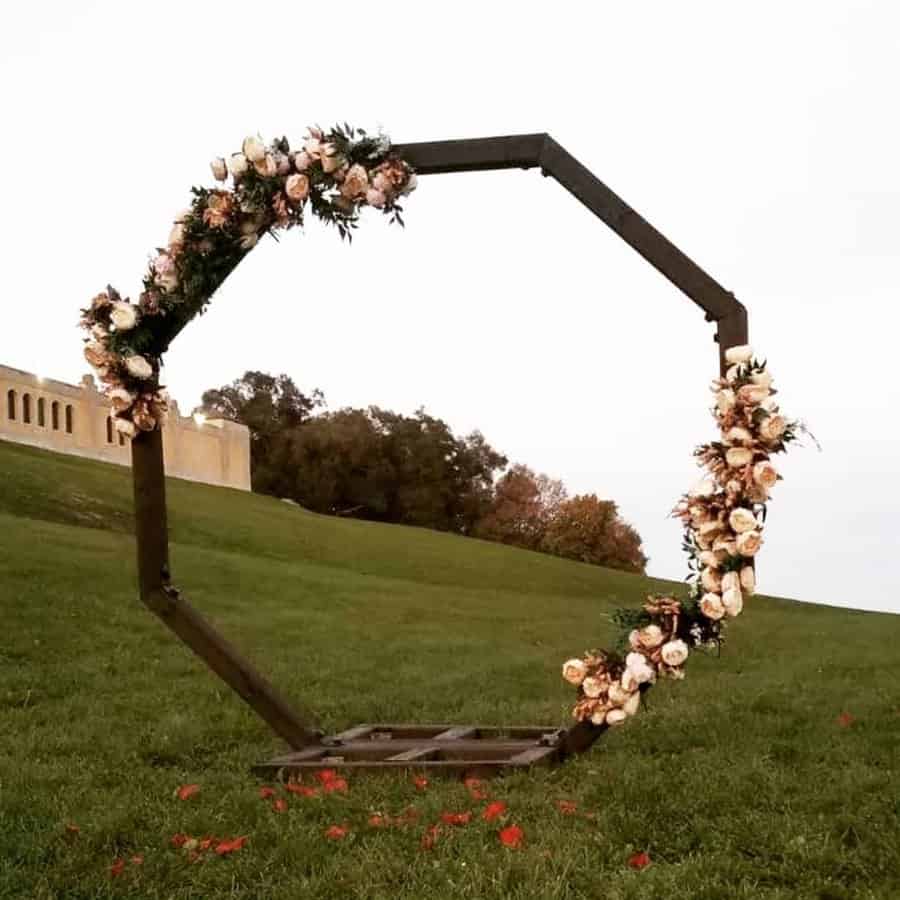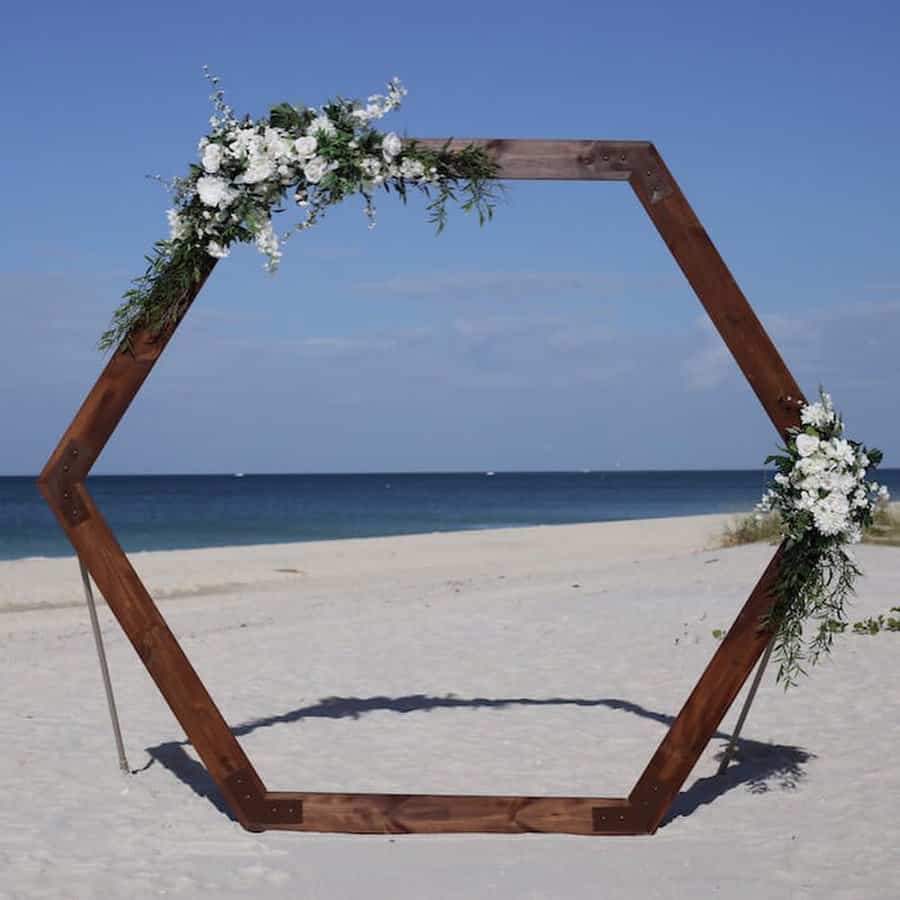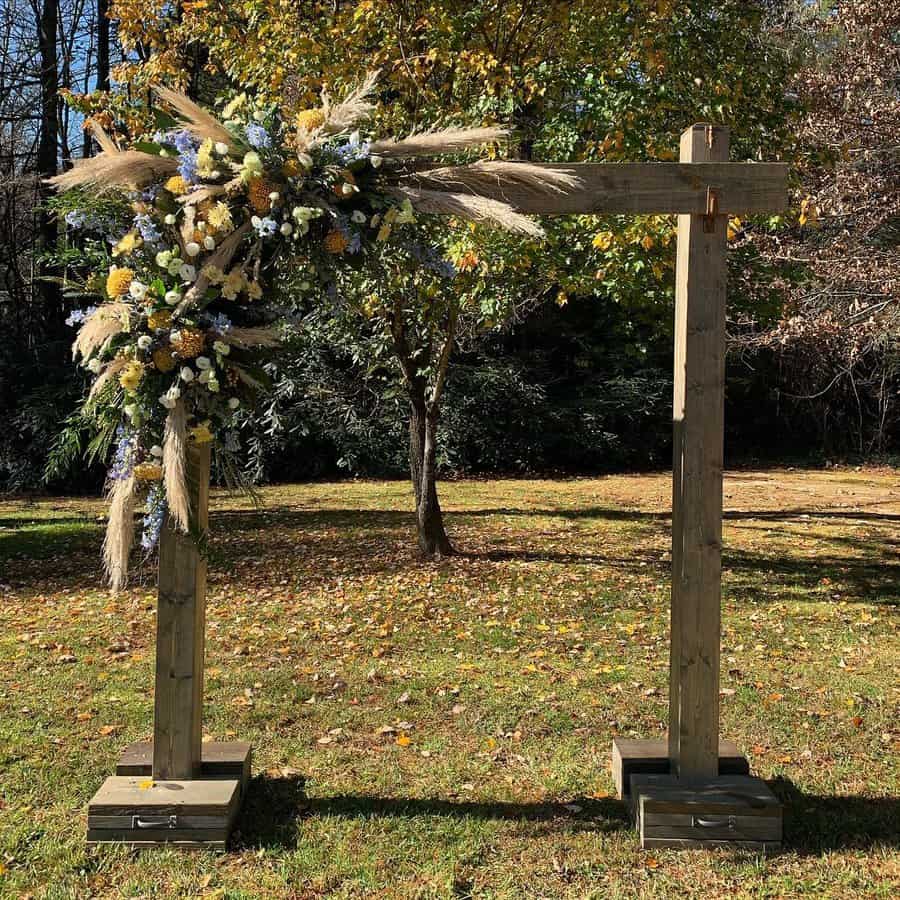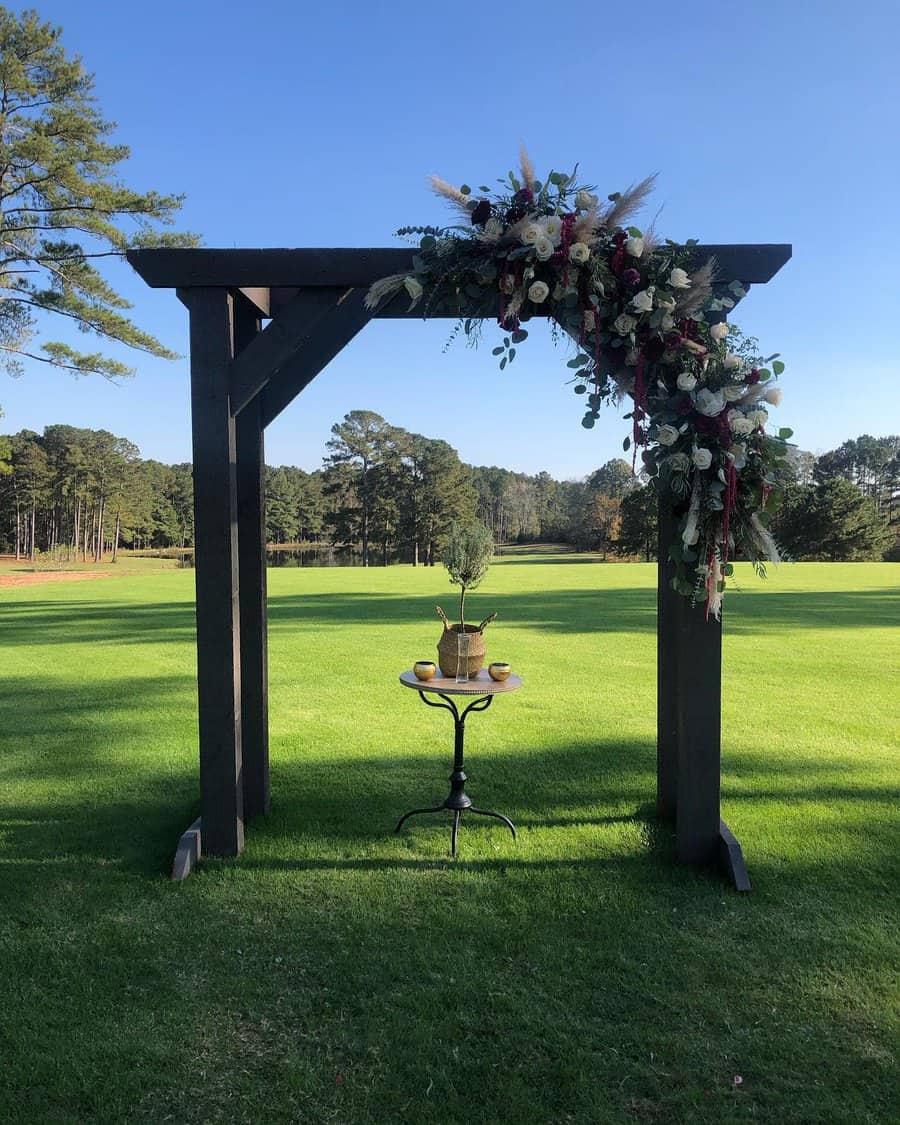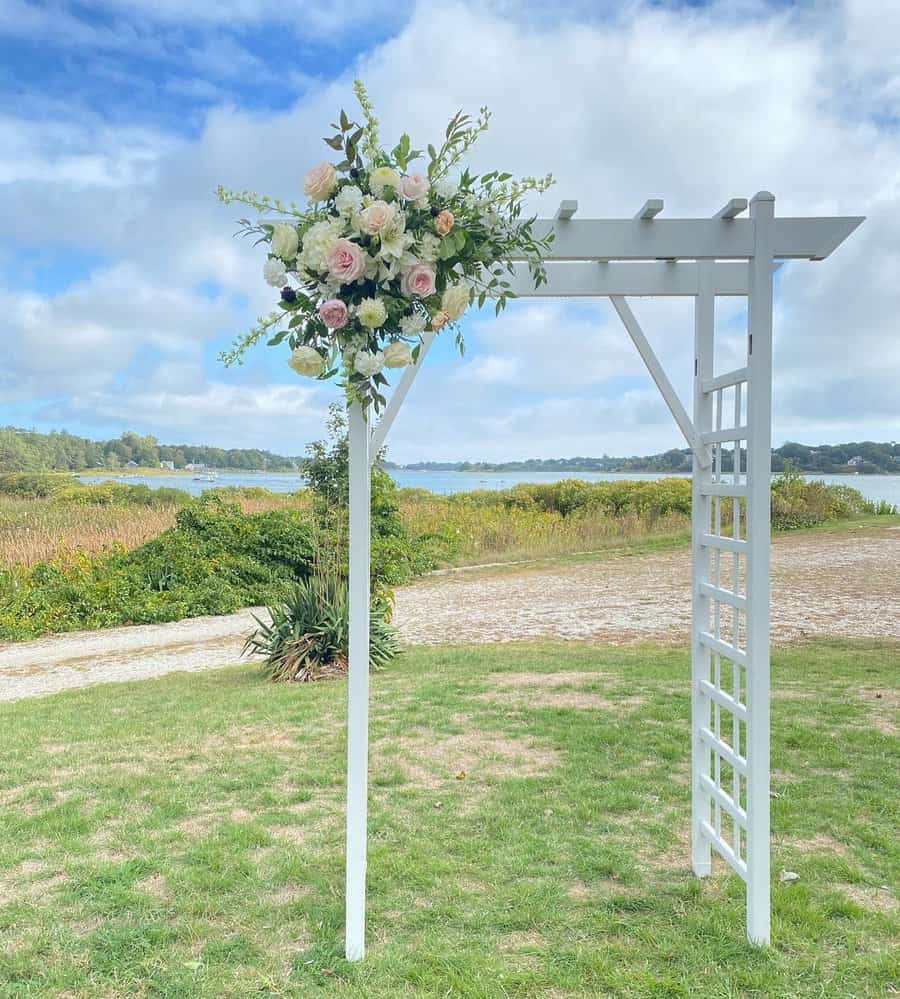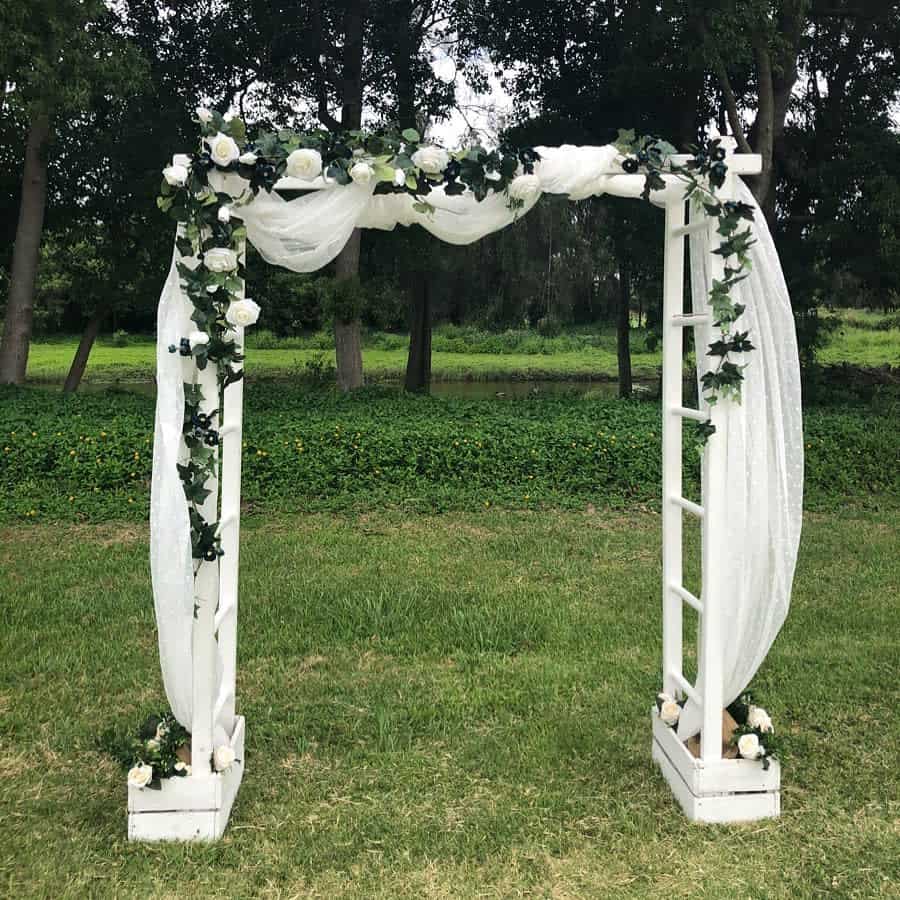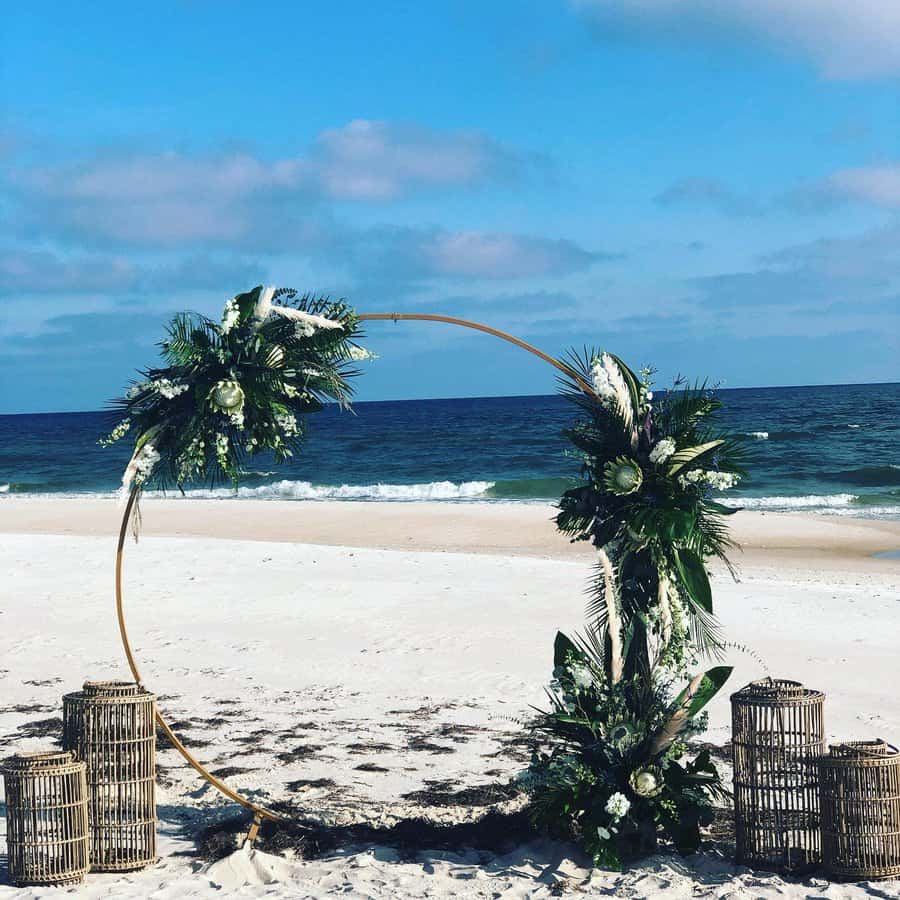 Even the simplest arbor can be decorated with live or artificial flowers and foliage. Twinkle lights are an excellent option for an evening ceremony and reception.
Be sure to explore all of your options before settling on a wedding arbor for your own special day. If you don't have a garden arbor at the ready, many companies offer rentals specifically for this purpose!
Arbor FAQs
What is the difference between an arbor and a pergola?
Arbors are often smaller than pergolas, standing on two or four posts depending on size.
Arbors often feature a trellis that can be left bare or covered with a climbing plant. The roof of an arbor may be flat, angled, or arched.
Pergolas stand on four support posts and almost always have flat roofs. While lattices can be mounted to the side of a pergola, they are typically left completely open.
Do arbors need to be secured to the ground?
With the exception of decorative arbors being used for an outdoor wedding or another event, it's always best to secure your garden arbor to the ground.
Most arbors can be secured to the ground using fence post concrete. You can also weigh down your arbor with heavy planters mounted to each side or a built-in bench.
If you're not sure how to secure your arbor, research the best techniques for mounting fence posts to the surface in question.