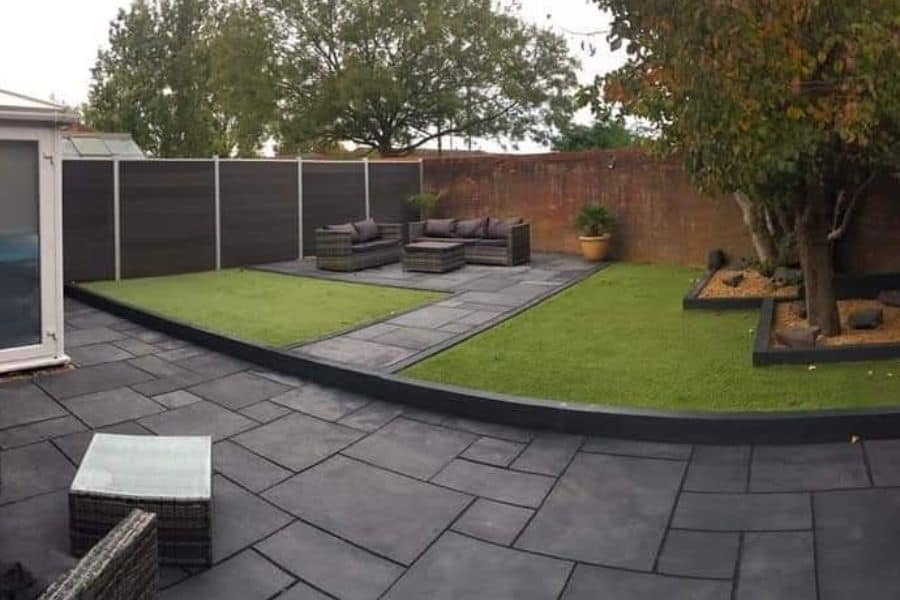 The Top 51 Backyard Landscaping Ideas on a Budget
They say that curb appeal is responsible for up to 11% of a home's resale value. But you shouldn't wait until it's time to sell your home to invest in the beauty and function of the surrounding property.
The backyard is an invaluable part of any home. Big or small, the backyard is the perfect space to entertain family, visit with friends, or relax after a long day at work. And for households with children or pets, a backyard can be a welcome distraction from causing havoc around the house!
Yes, landscaping is expensive. But it doesn't have to be. Keep reading for our favorite backyard landscaping ideas on a budget!
1. Corner
If your home is located on a standard city lot, there's a good chance you have at least one unused corner somewhere on the property. So why not make good use of that space with a quick and affordable weekend project?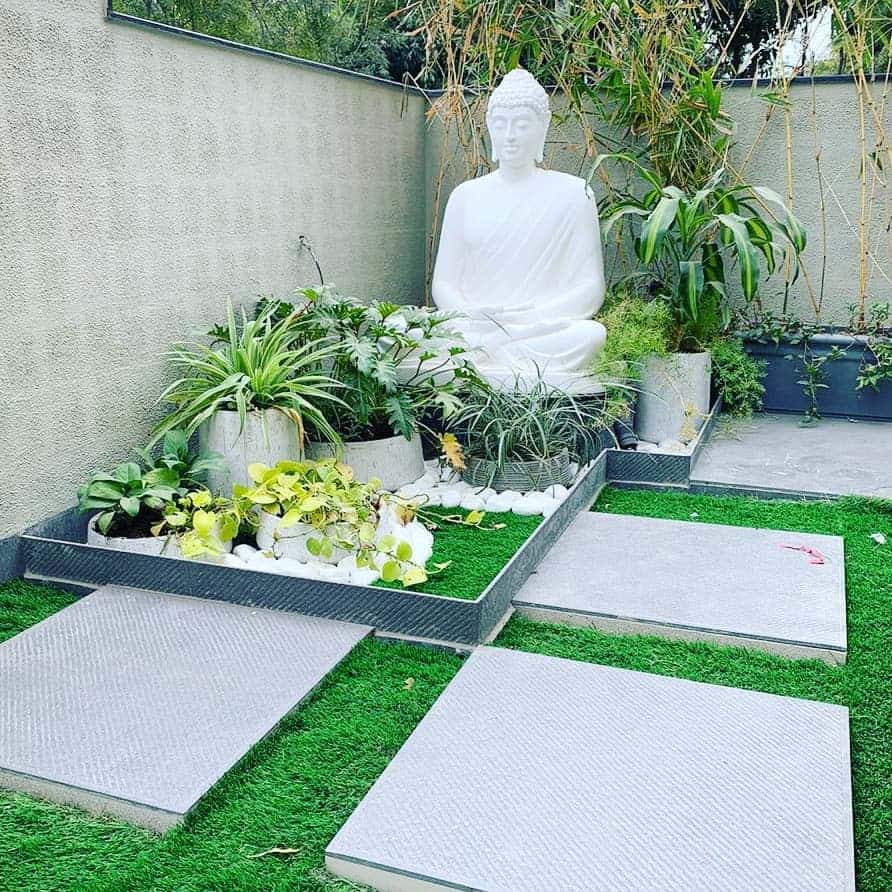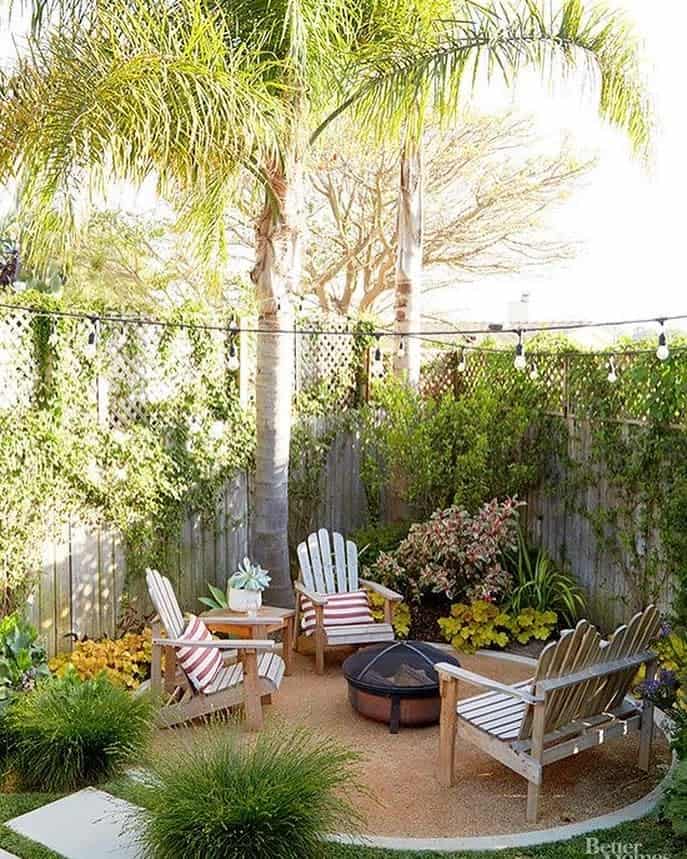 A corner is the perfect spot for a semi-private seating area. If installing a concrete patio isn't in the budget, consider laying down pea gravel instead. Use decorative stone or invisible landscape borders to define the edge of your new patio space.
You could also transform your backyard corner into a vibrant flower bed! This is an incredibly simple way to beautify your outdoor space with a minimal budget.
2. DIY
The backyard is a wonderful place to practice your DIY skills. Remember: You can always start over if it doesn't come out the way you imagined!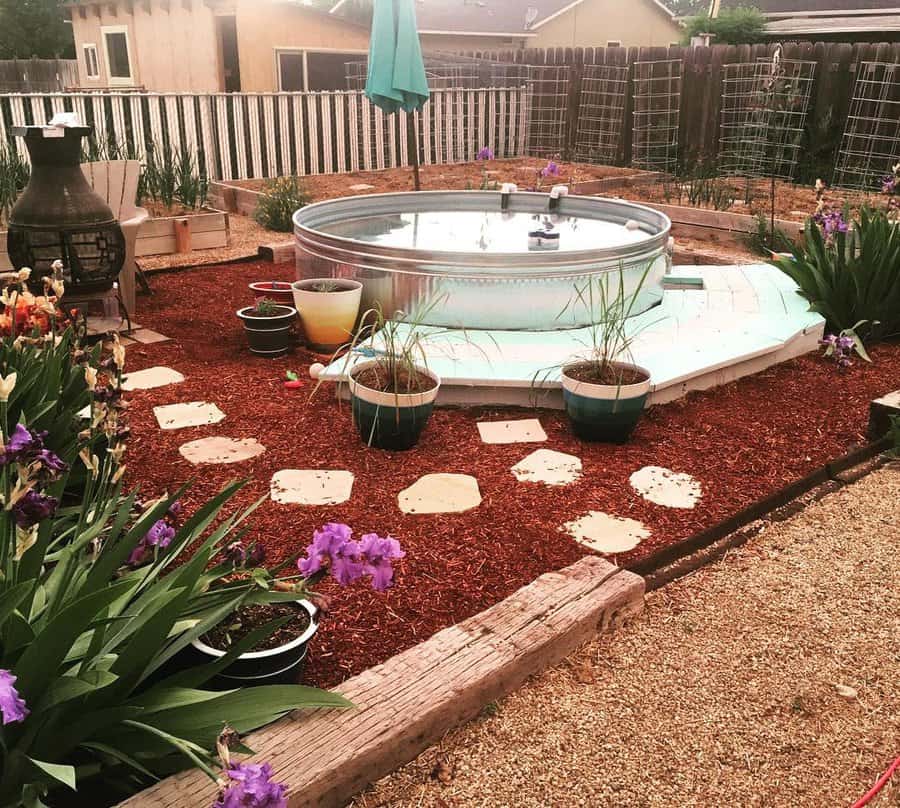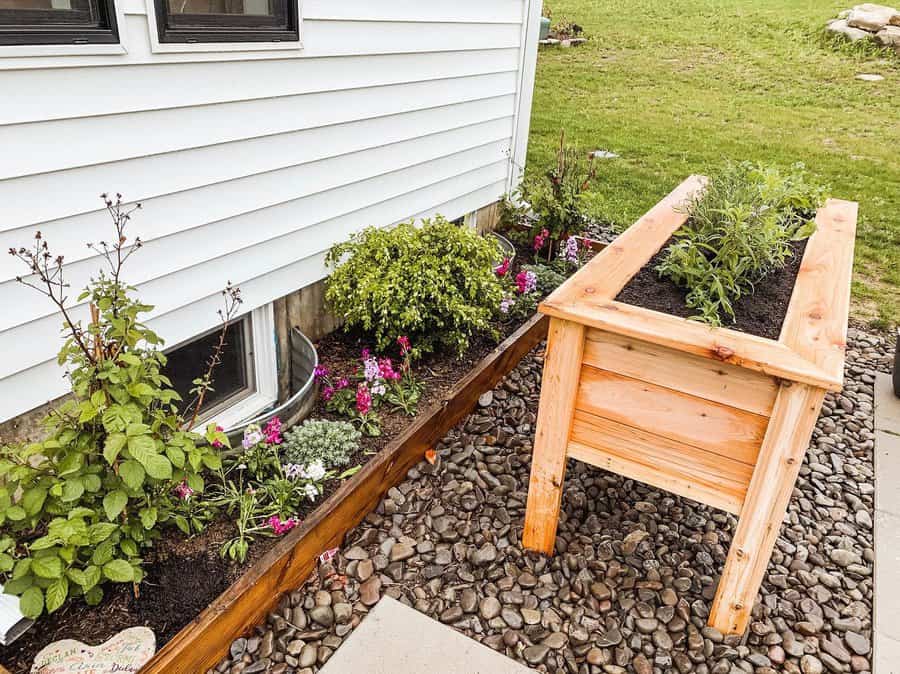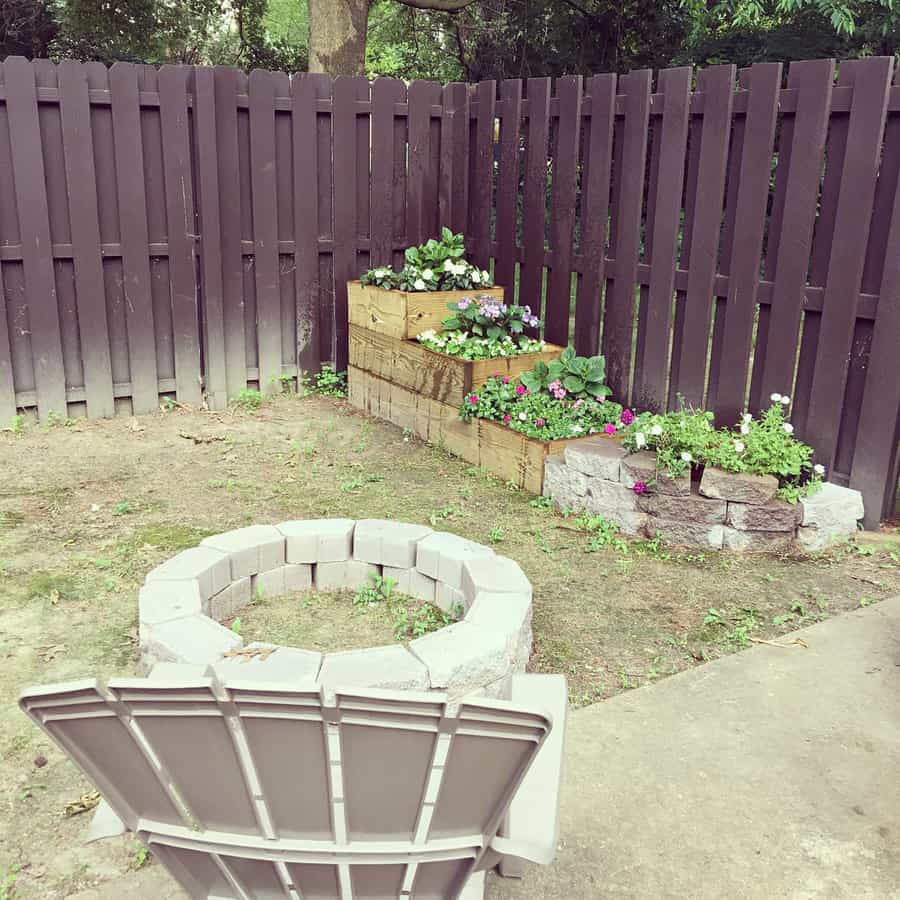 If you think it's impossible to change the shape of your yard, you're only half-right. Installing garden beds around the perimeter of your yard will add shape and color. All you need is some mulch and your landscape border of choice!
Some of the best DIY backyard ideas are also extremely functional. Build a simple fire pit for entertaining on the weekends. Or invest in a stock tank pool for a private place to relax after a long day.
3. Deck
Building a deck is one of the best ways to convert your backyard into a functional outdoor living space. It can also be ridiculously expensive!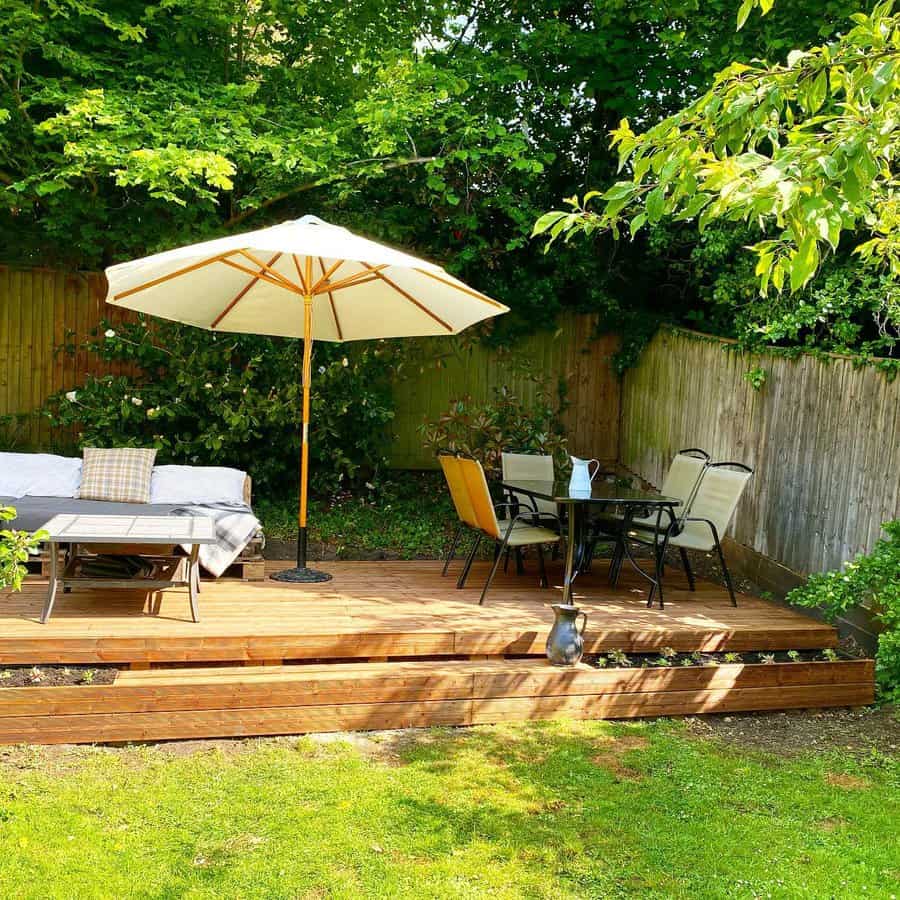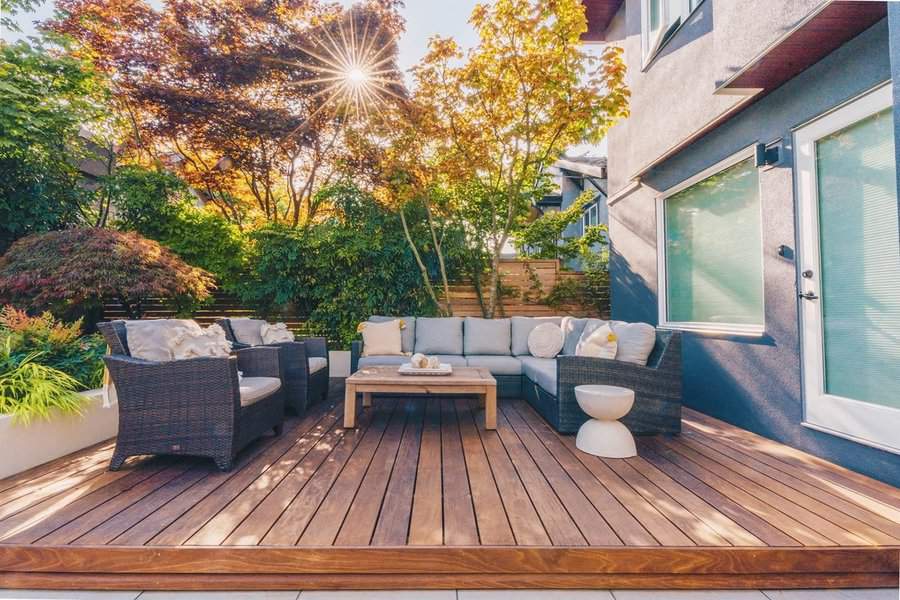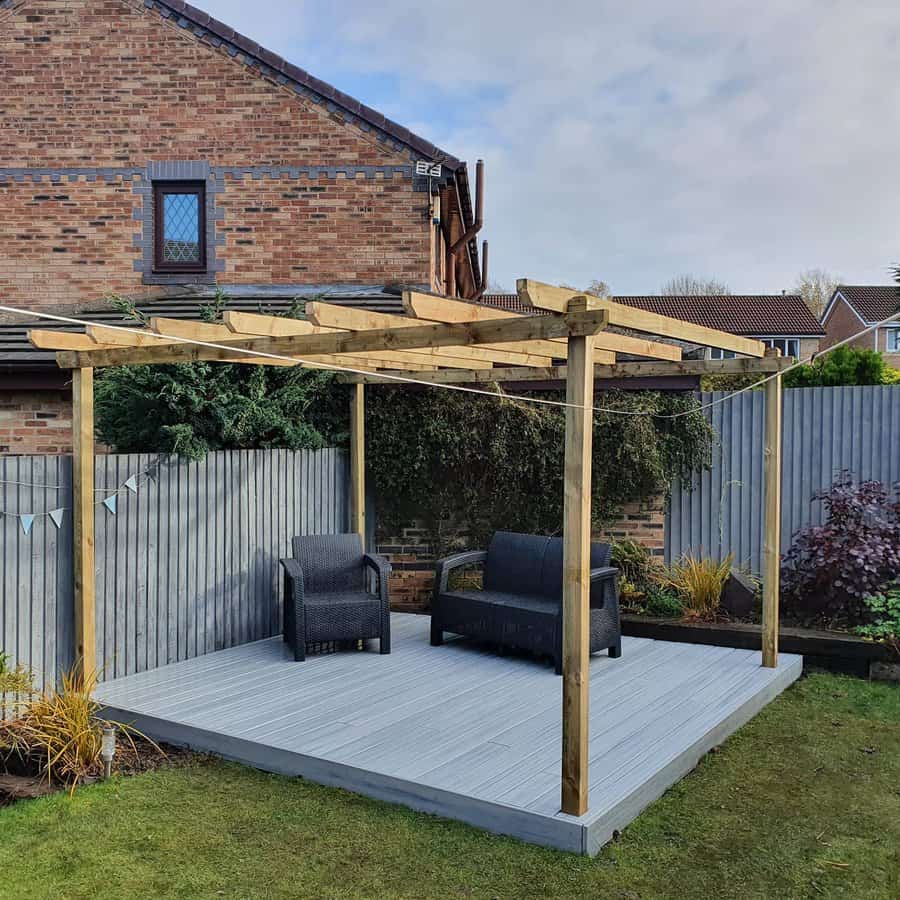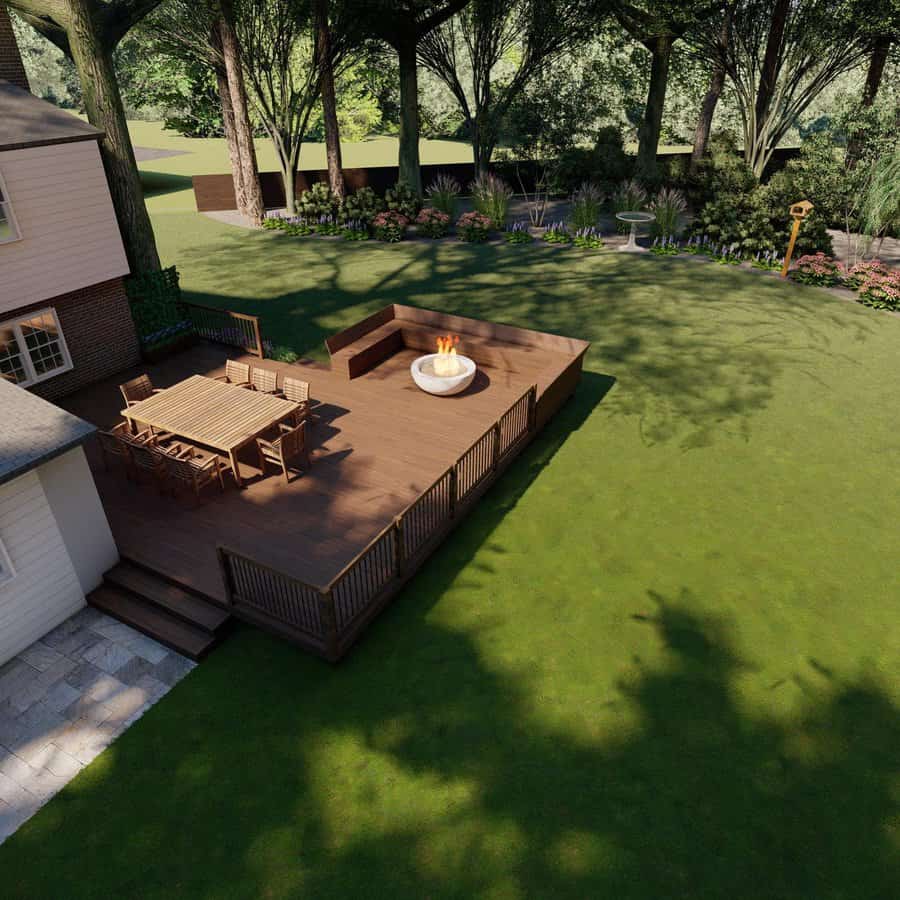 Fortunately, there's more than one way to create a deck. And many of these methods can be done without spending a small fortune on lumber and labor. At the end of the day, a deck is little more than a smooth, solid surface.
A ground-level deck is both more versatile and more affordable than your average second-story deck. Shade can be added with a covered pergola or patio umbrella. Be sure to look for deals when furnishing your backyard deck with a cozy sitting area or grill hangout.
4. Decorating
We all know that a high-quality makeover can make a fixer-upper look and feel like a brand new home. But did you know that the same phenomenon exists in the world of landscaping?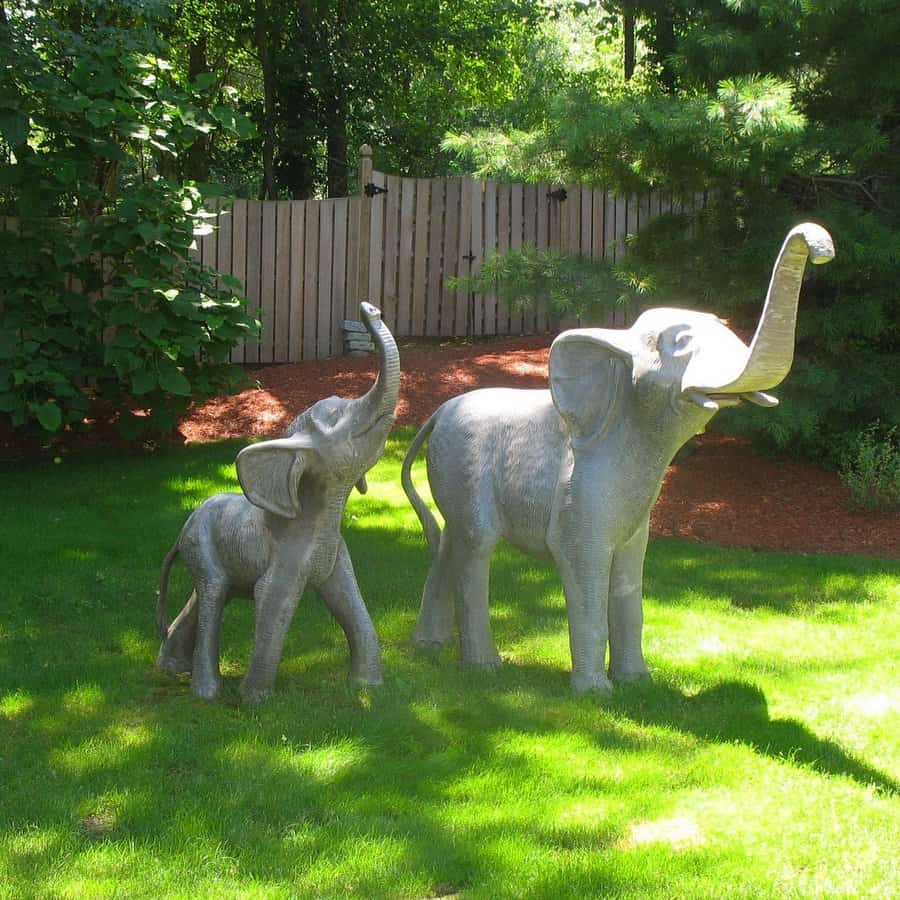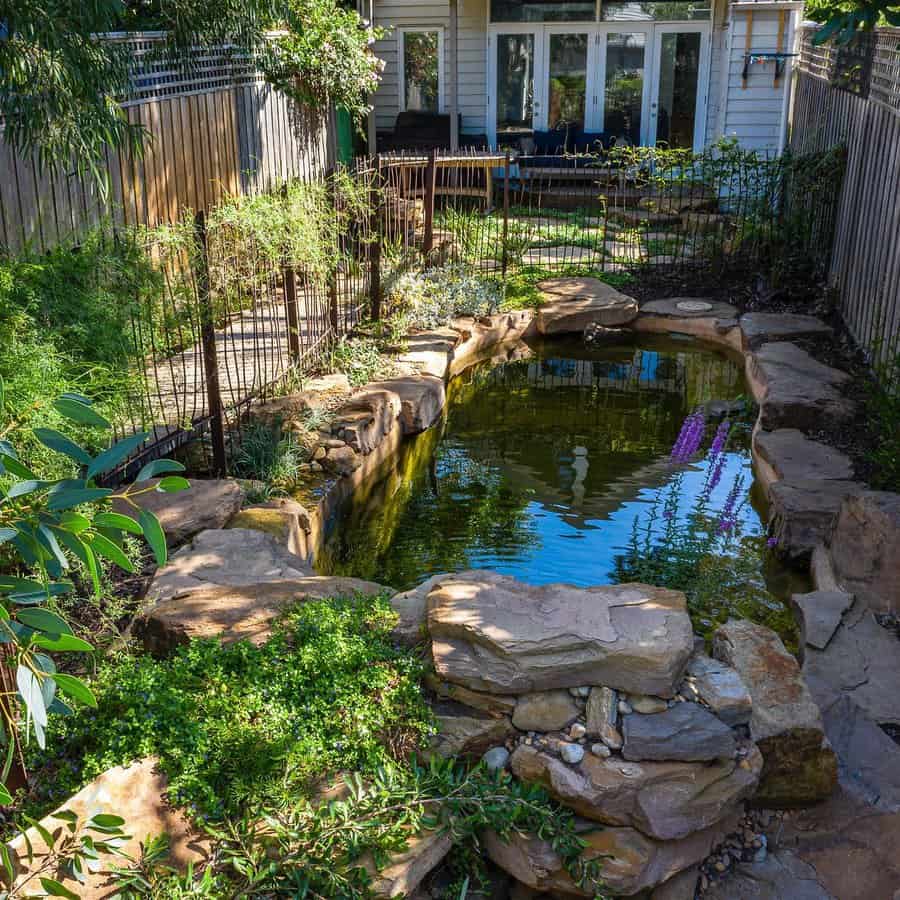 A clean, well-manicured backyard is a great place to start. As they say, there's little use putting lipstick on a pig! Be sure to prioritize the health of your lawn and garden beds before embarking on any big decorating projects.
Your DIY landscaping can be just as effective as a professional's. But you should never jump into a landscaping project unprepared. Take the time to draw out your ideas — there's a very good chance your first draft will not be your last!
5. Fence
Constructing a fence around your yard can be both labor-intensive and costly. One of the best ways to cut expenses is to finish and decorate your new fence yourself.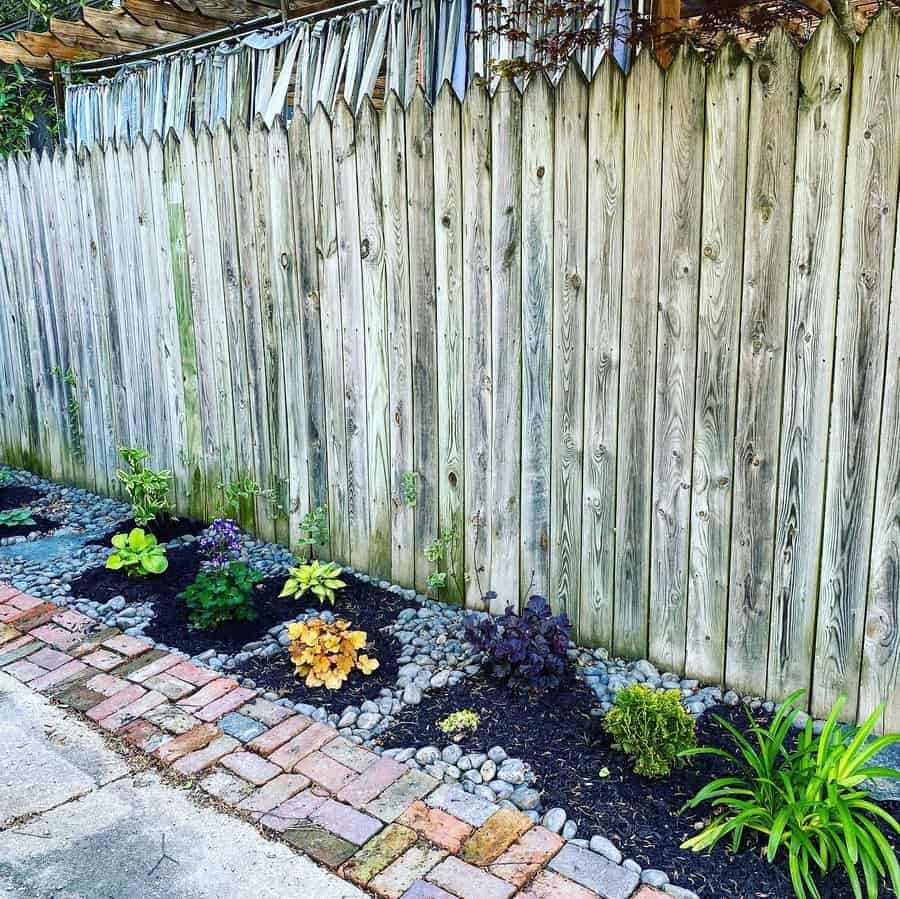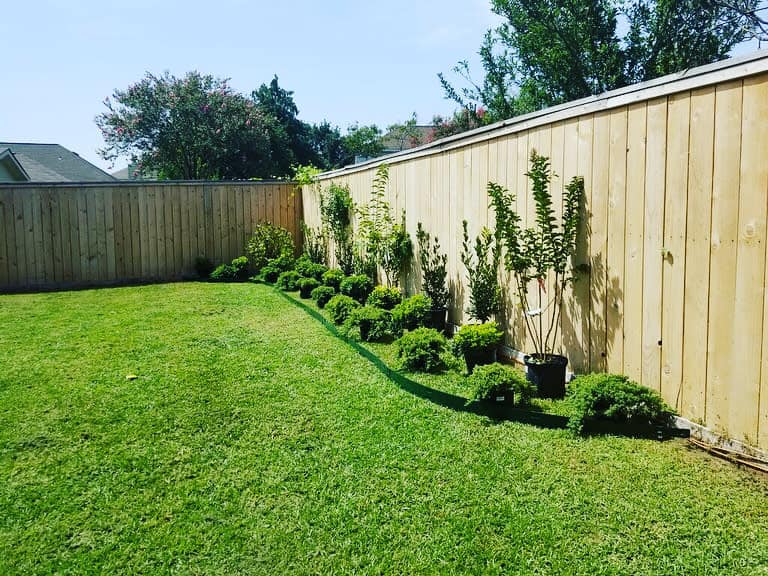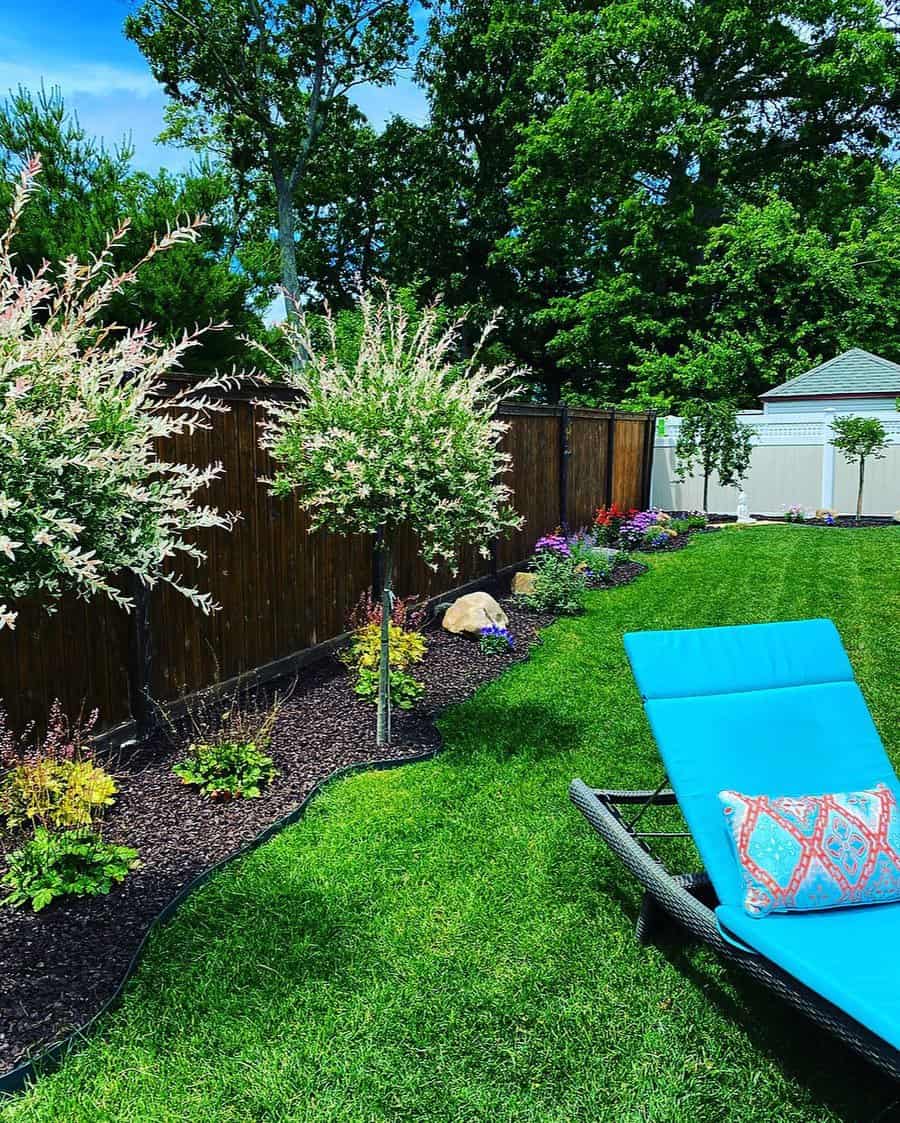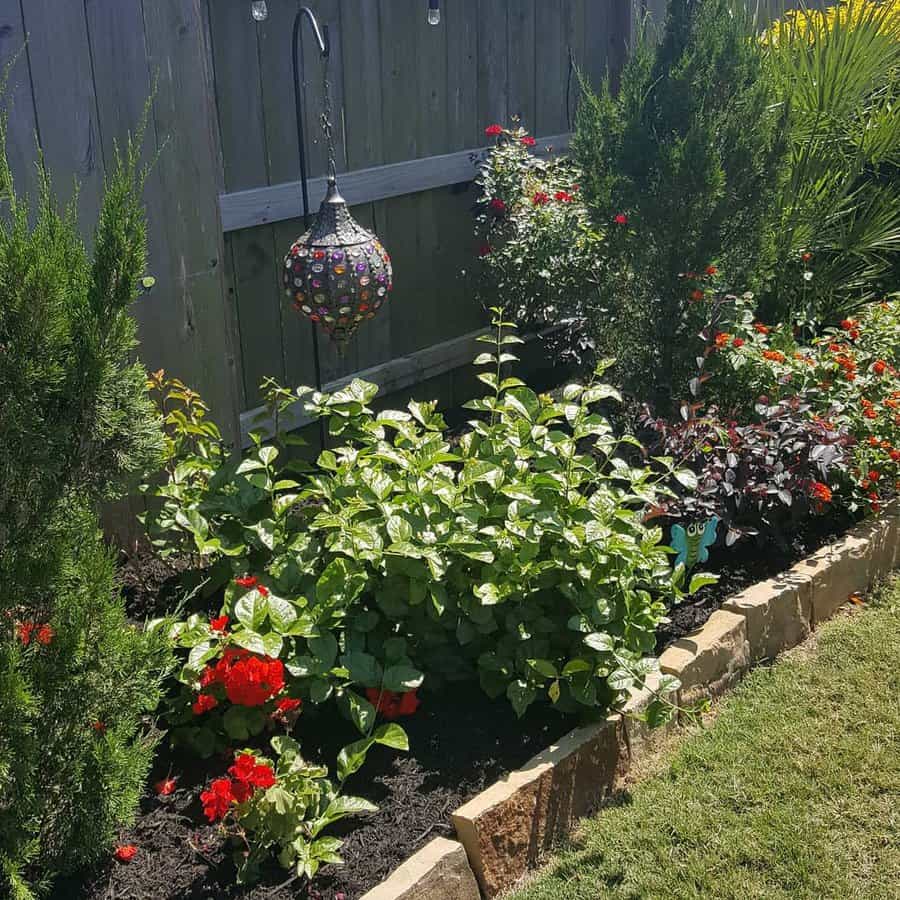 If you have an existing fence in need of a bit of love, a fresh coat of paint is probably in order. This is a relatively simple and affordable way to update your backyard fencing without starting from scratch.
A solid fence can be used just like a wall to display outdoor decor or hanging planters. Mount a trellis to your fence to give climbing plants a place to call home. You can also hang string lights from your fence posts to improve your backyard ambiance.
6. Gardening
Many homeowners are shocked to learn just how expensive plants and other gardening supplies really are. But there are a number of ways to save money while still bringing life to your yard.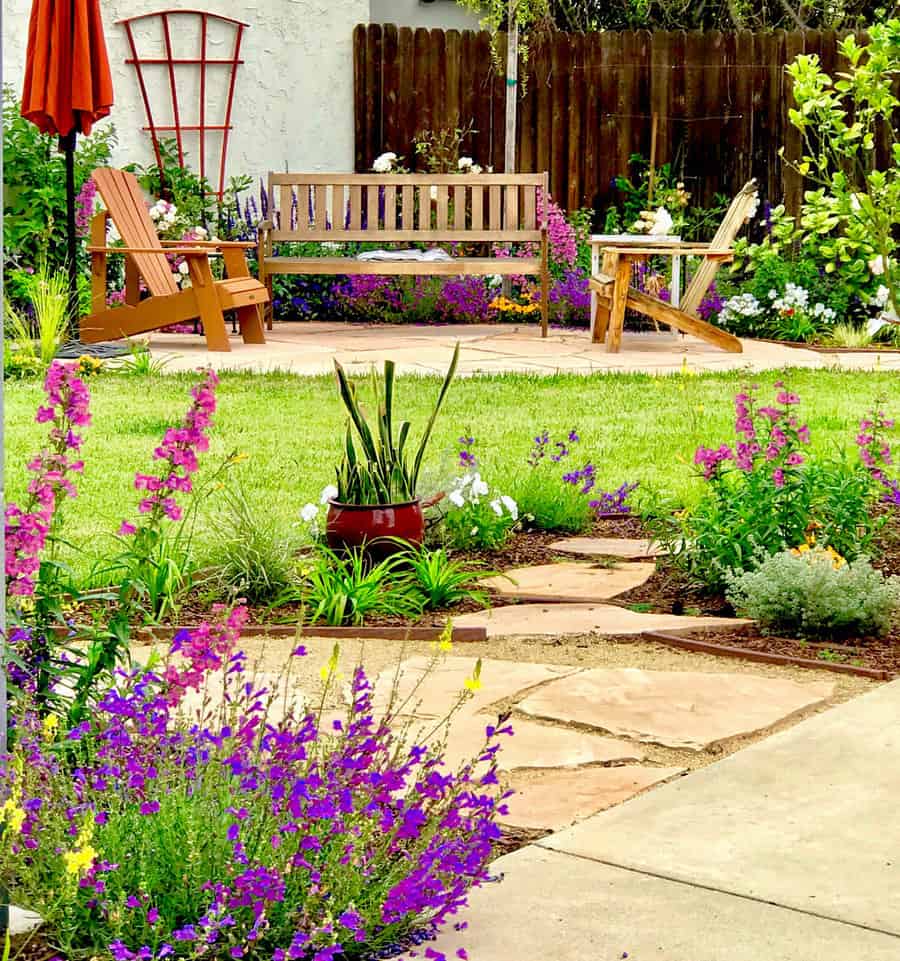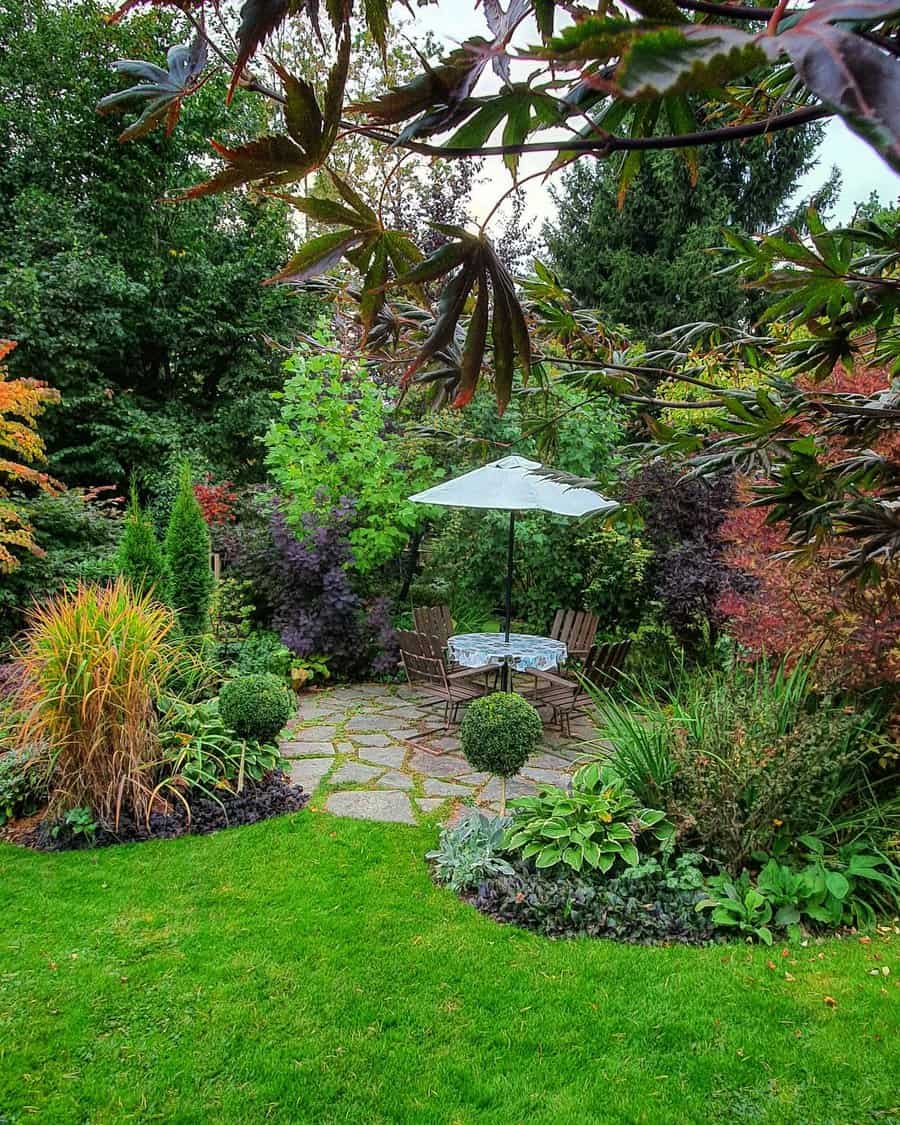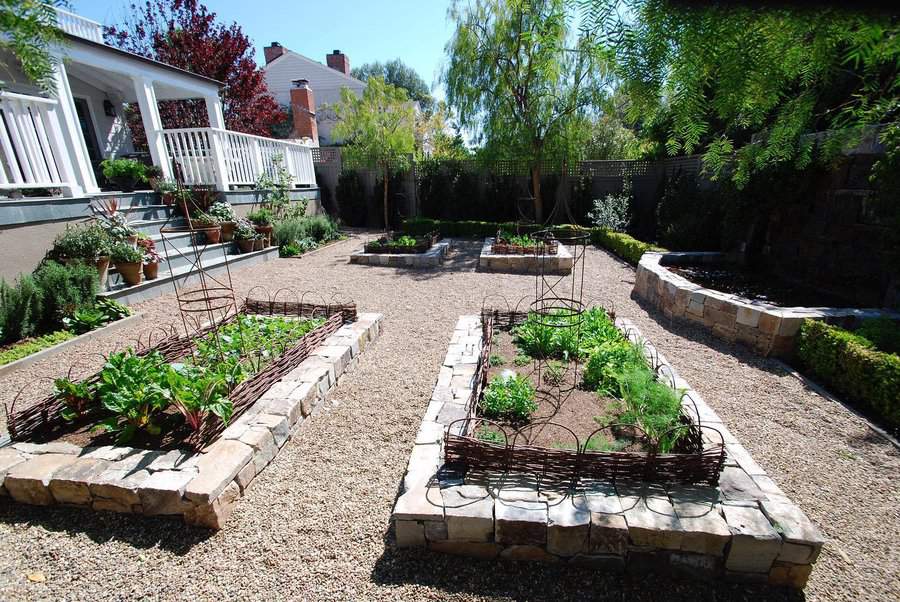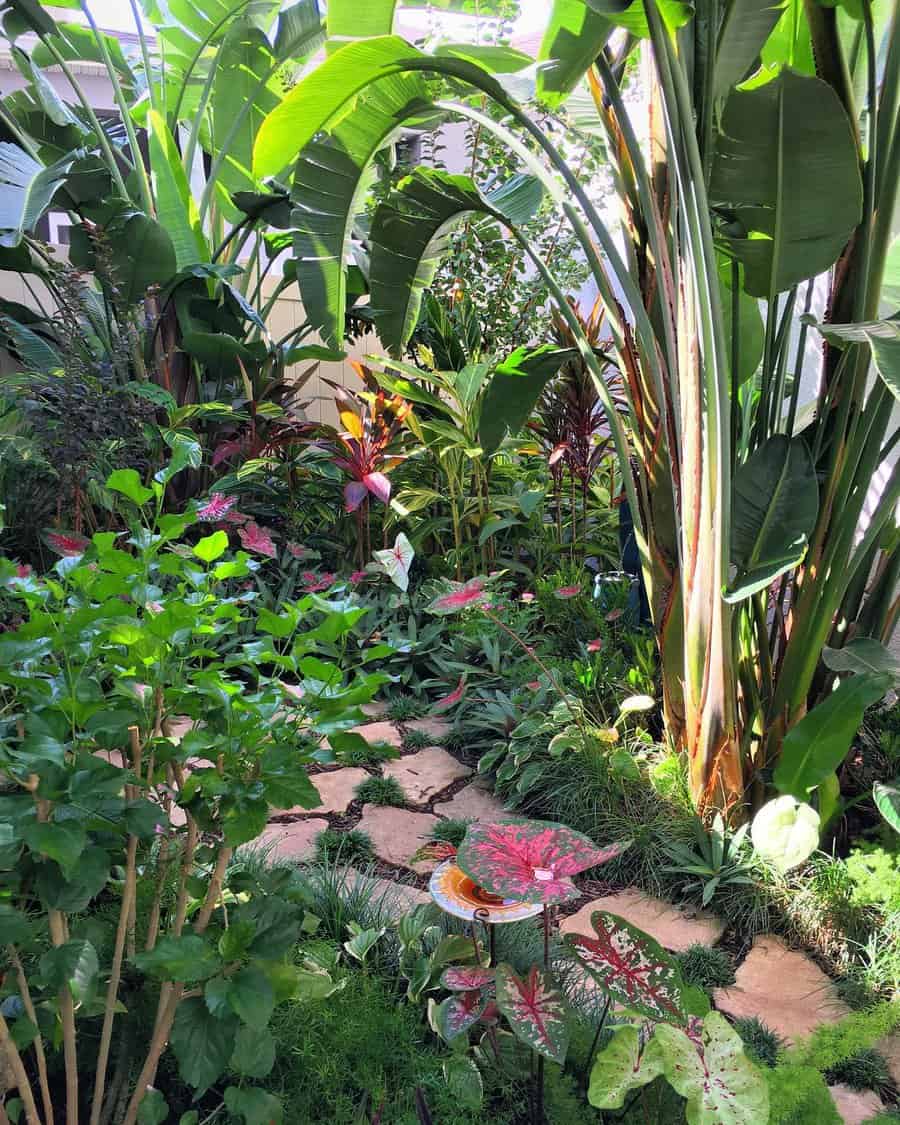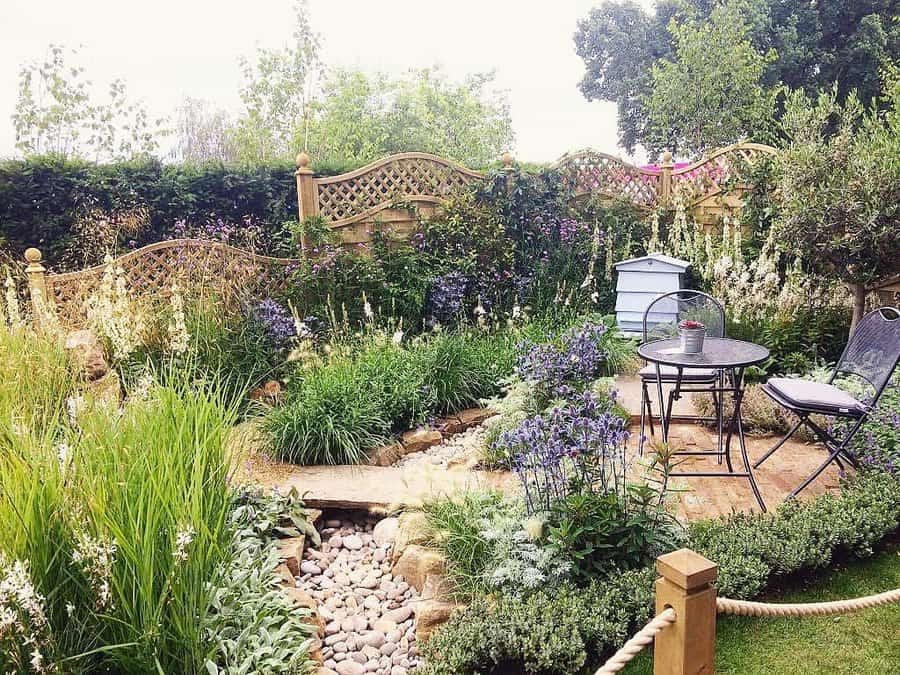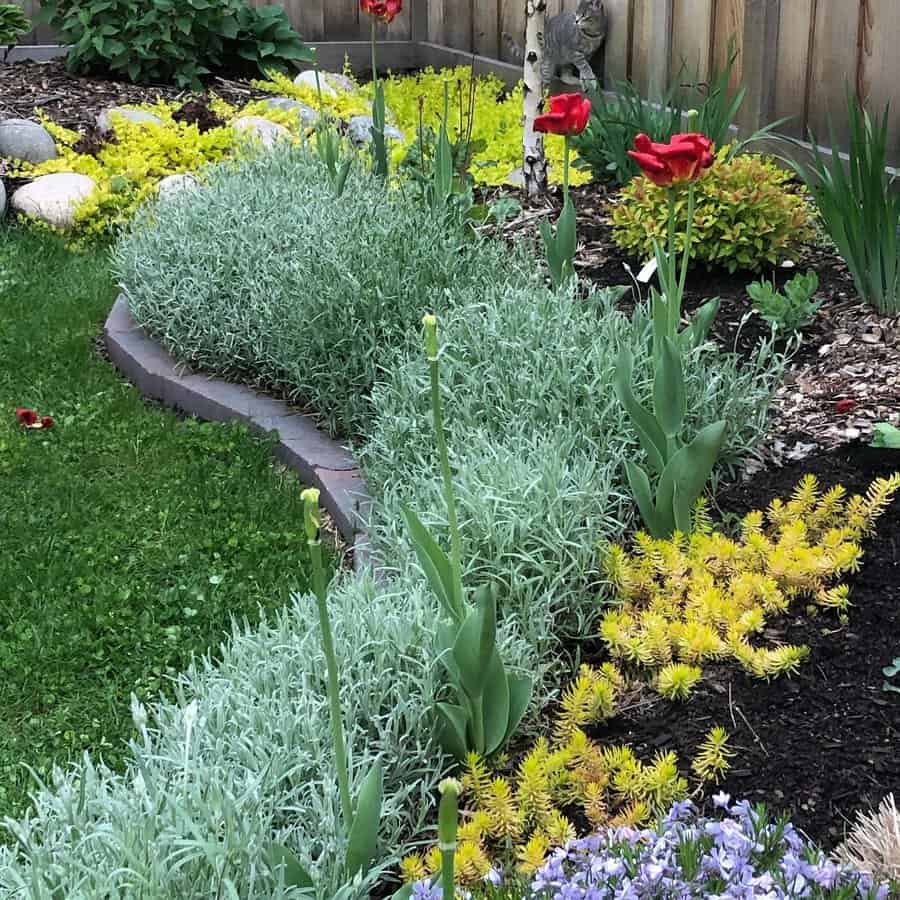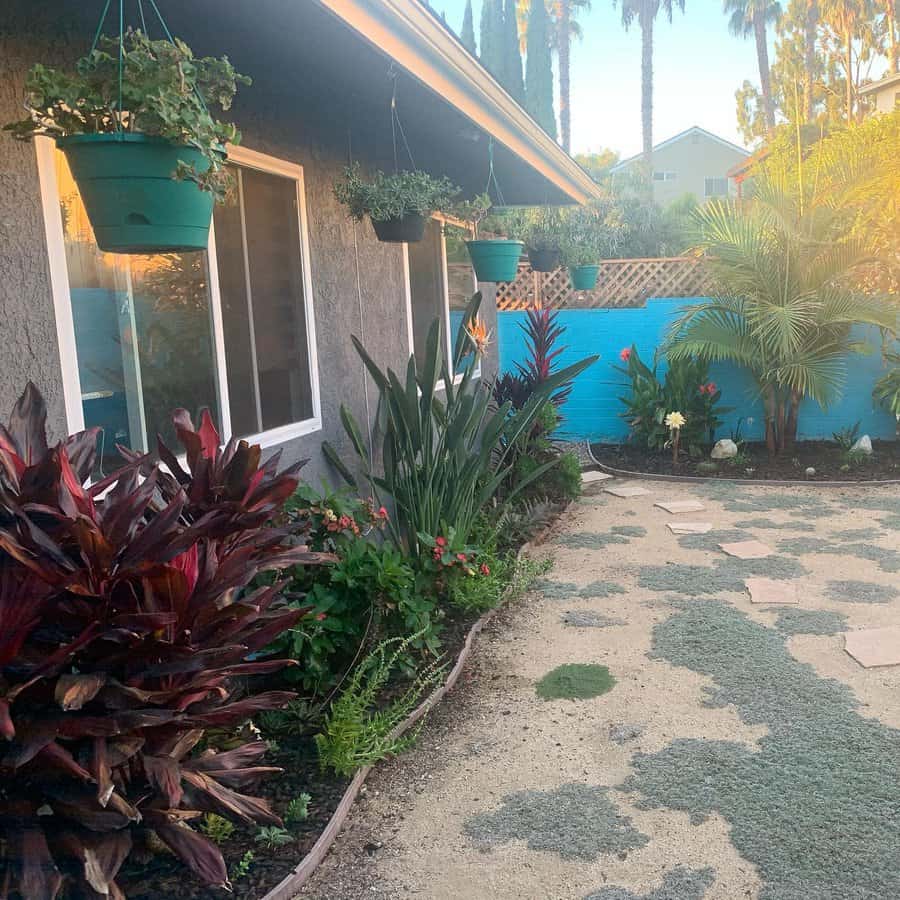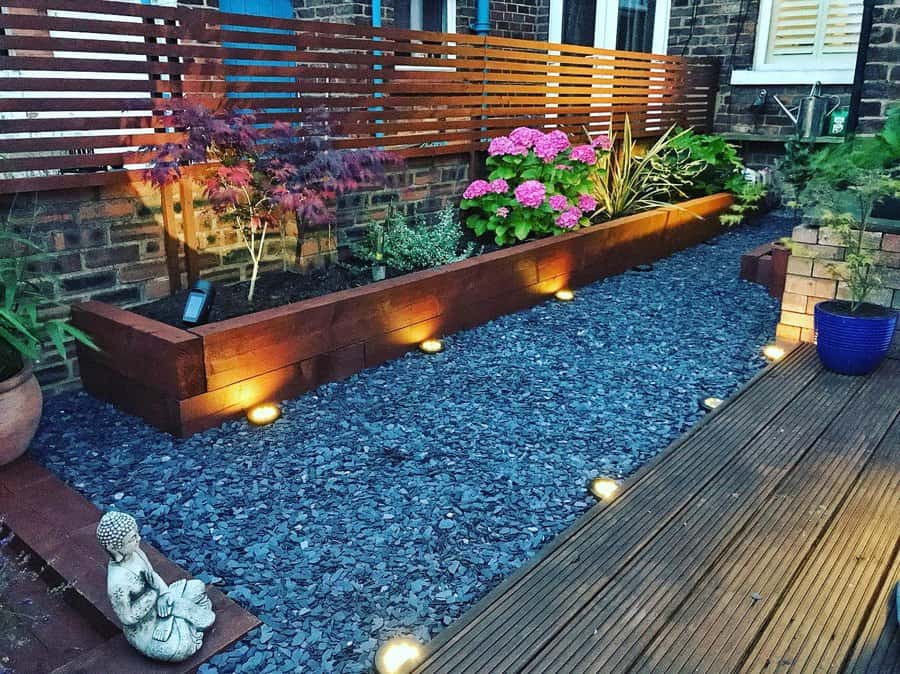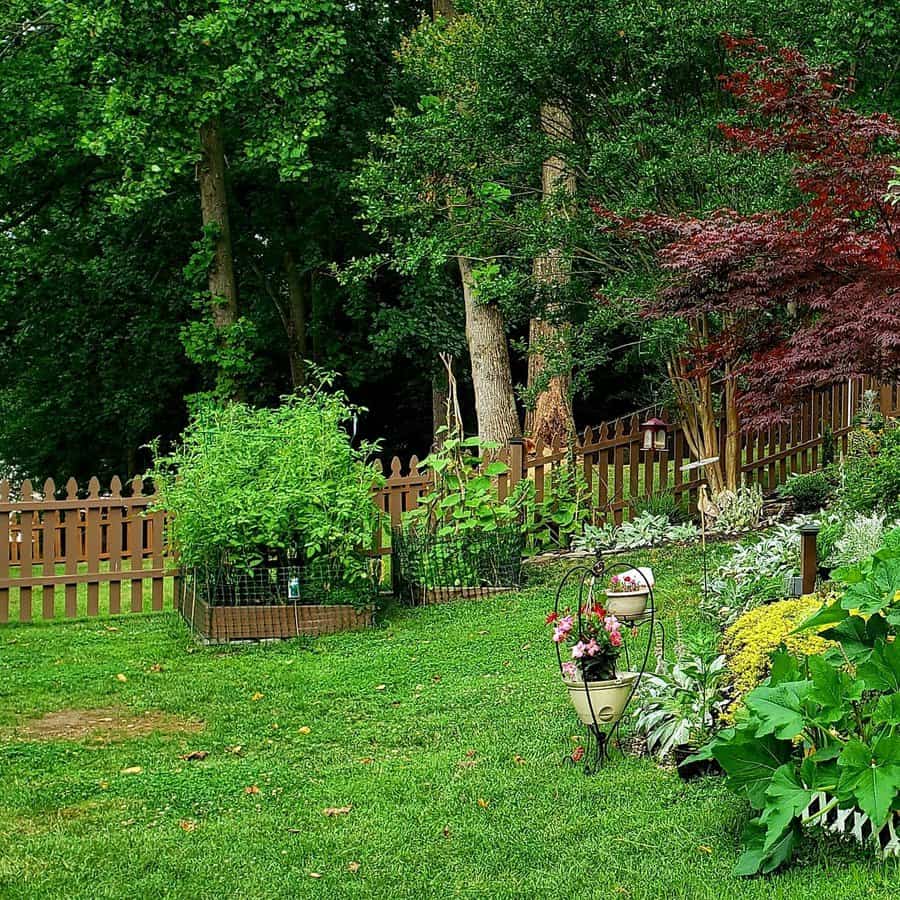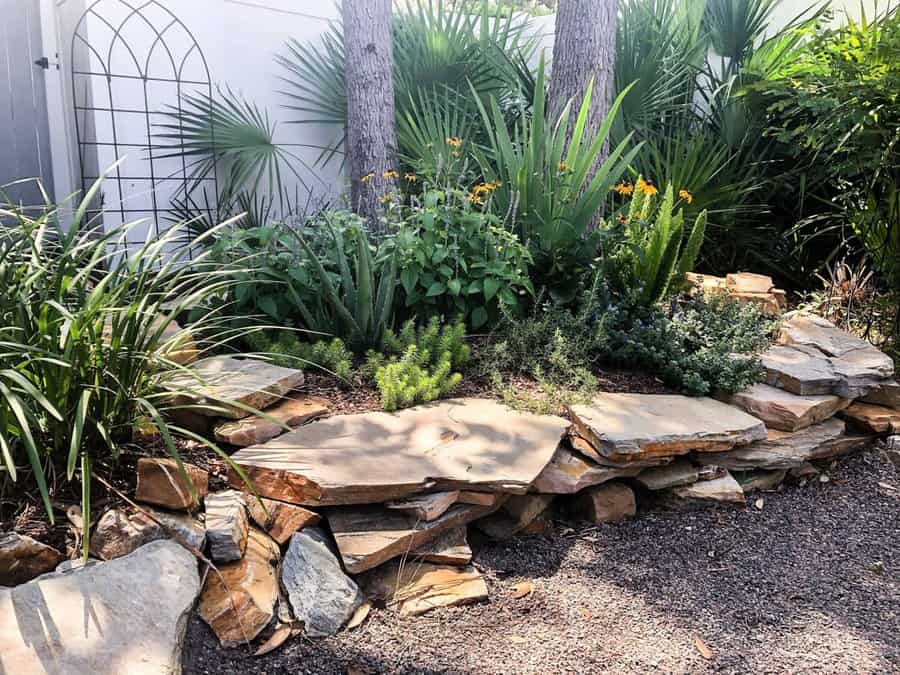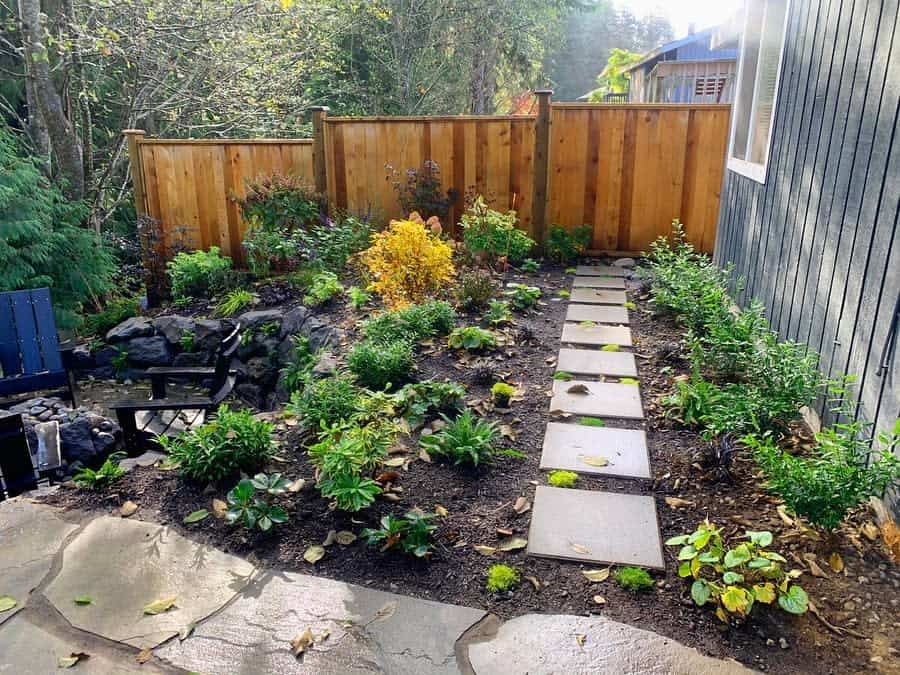 The best way to cut gardening costs is to avoid purchasing mature plants. Starting your own flower or vegetable garden from seed is time-consuming but incredibly rewarding. Include perennials — plants that return year after year — in your garden bed wherever possible!
Composting can replace expensive store-bought fertilizer. Use repurposed pavers to build a walkway or retaining wall around your garden bed. Lay down a thin layer of mulch to conserve soil or opt for a rock garden instead.
7. Lawn
Intricate landscaping isn't for everyone. From young children to rowdy dogs, there are plenty of practical reasons to preserve as much open lawn as possible. But you can still make your backyard look great for cheap!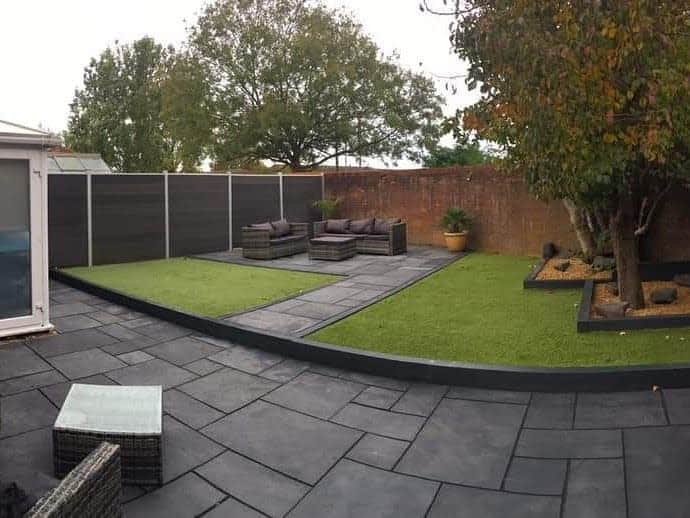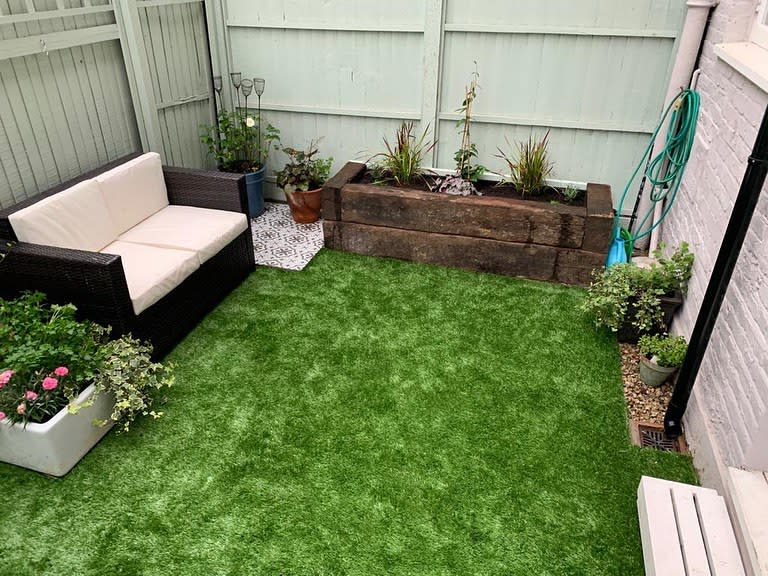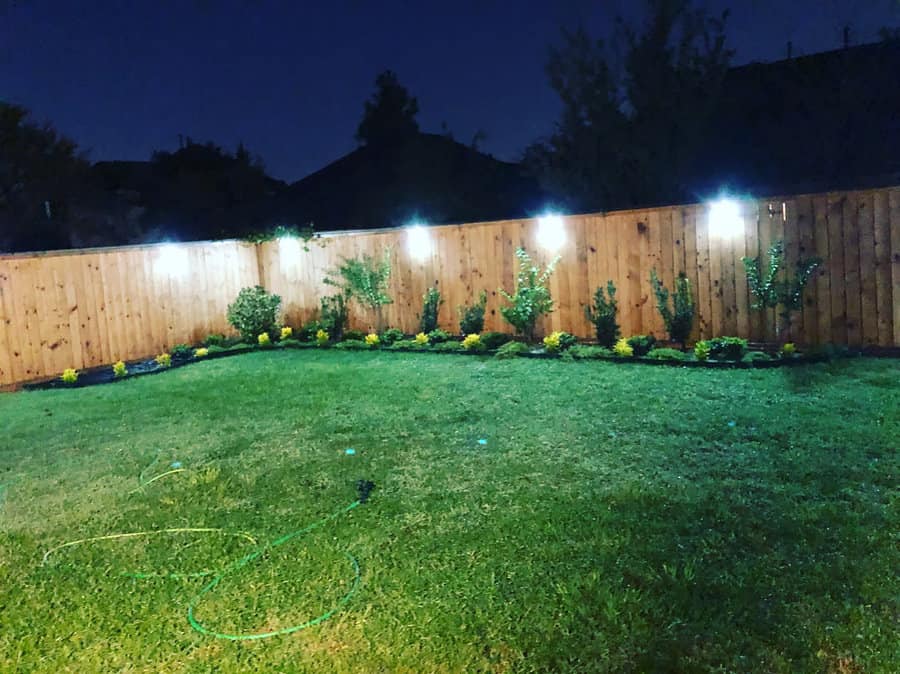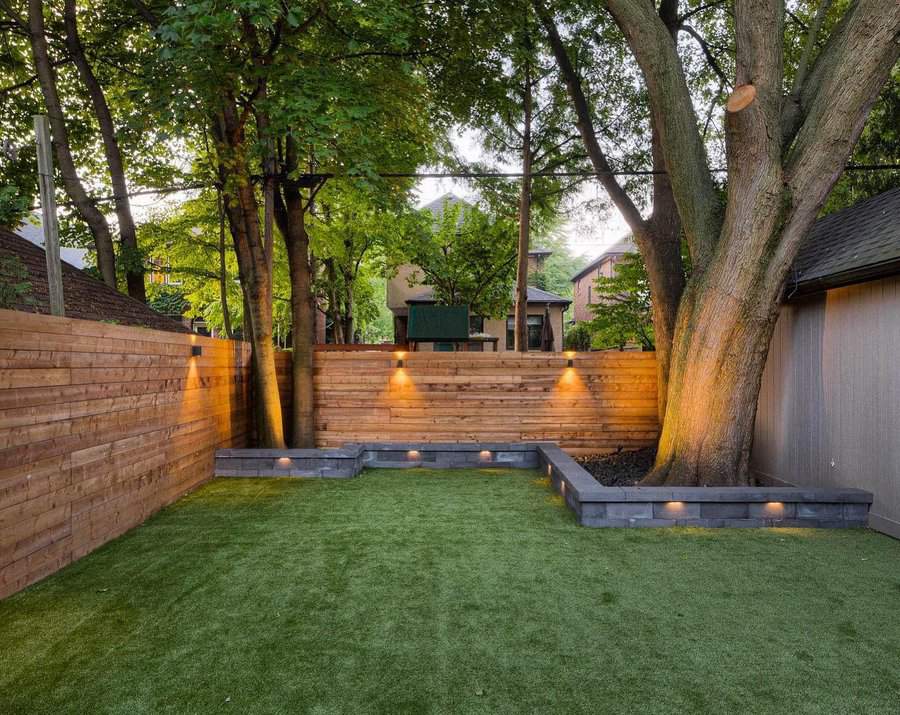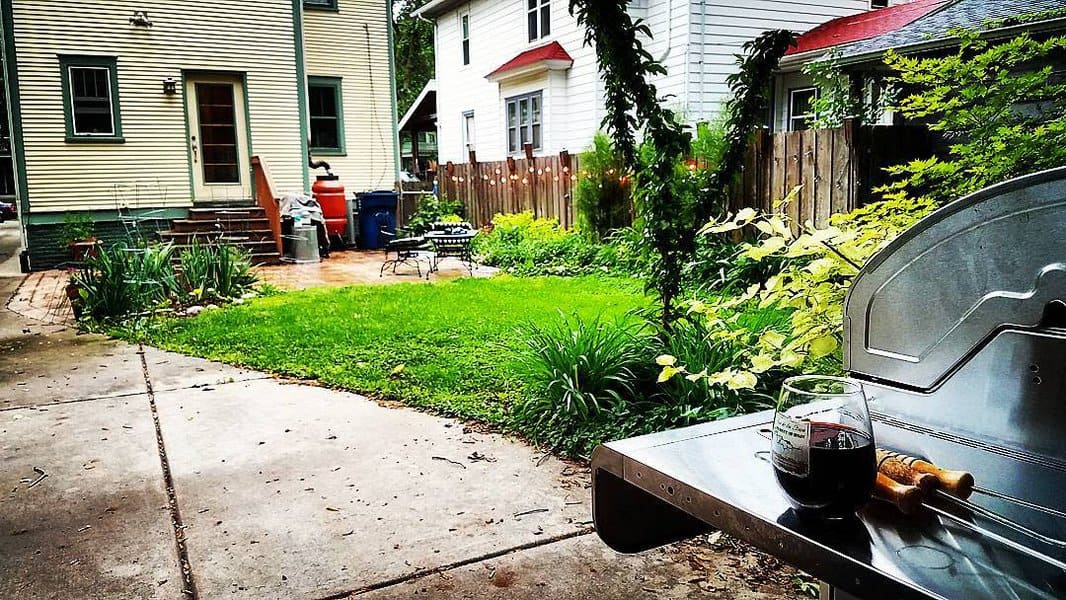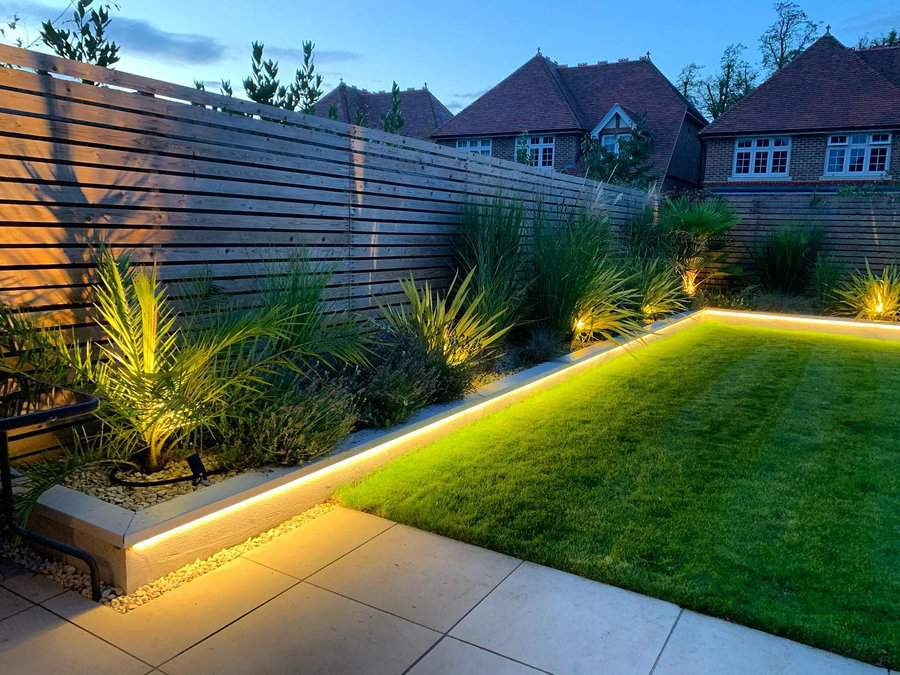 Pay close attention to the perimeter of your grass lawn. Built-in lighting can emphasize the best parts of your backyard while adding a touch of elegance to the space.
Healthy grass is beautiful grass. Artificial turf is a no-brainer for those who want a pristine lawn 24/7. While artificial turf can be prohibitively expensive, you can mitigate some of the cost by replacing part of your lawn with a concrete or pea gravel patio.
8. Patio
The most expensive part of creating a patio is laying down the base. This isn't an issue if your home already features a concrete slab or wooden deck. But it can be a problem for those revamping a yard from scratch.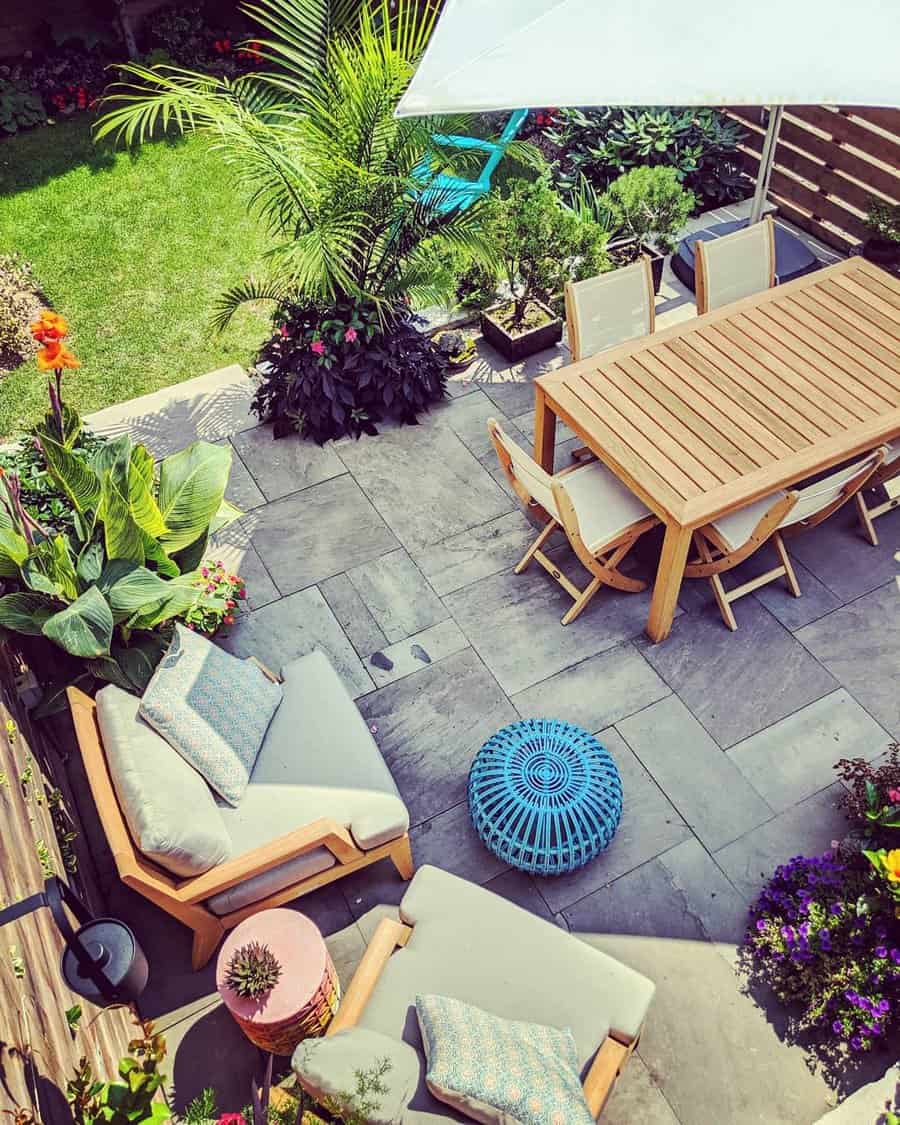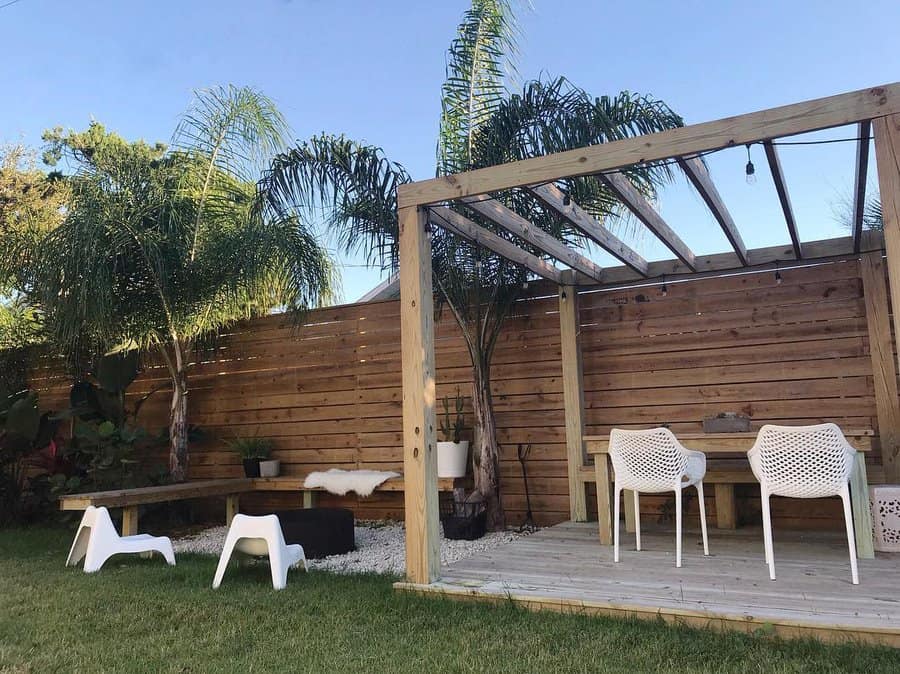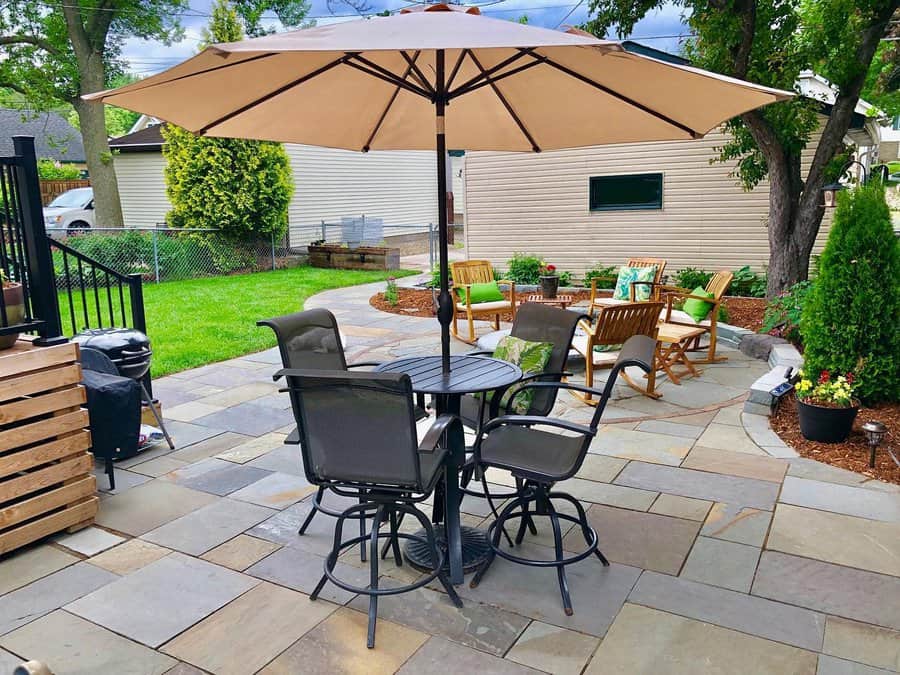 To save time and money, opt for a pea gravel or paver patio instead of a concrete one. (You can always update the space at a later time!) This project can be completed in a weekend and requires little more than some regular garden tools.
Of course, that's just the first step to designing a stylish patio. Save room in the budget for comfy furniture and decor — potted plants are a great way to decorate your outdoor patio.
9. Small
What do you need most from your yard? Do you need a grass lawn? Or are you looking to create an outdoor living space?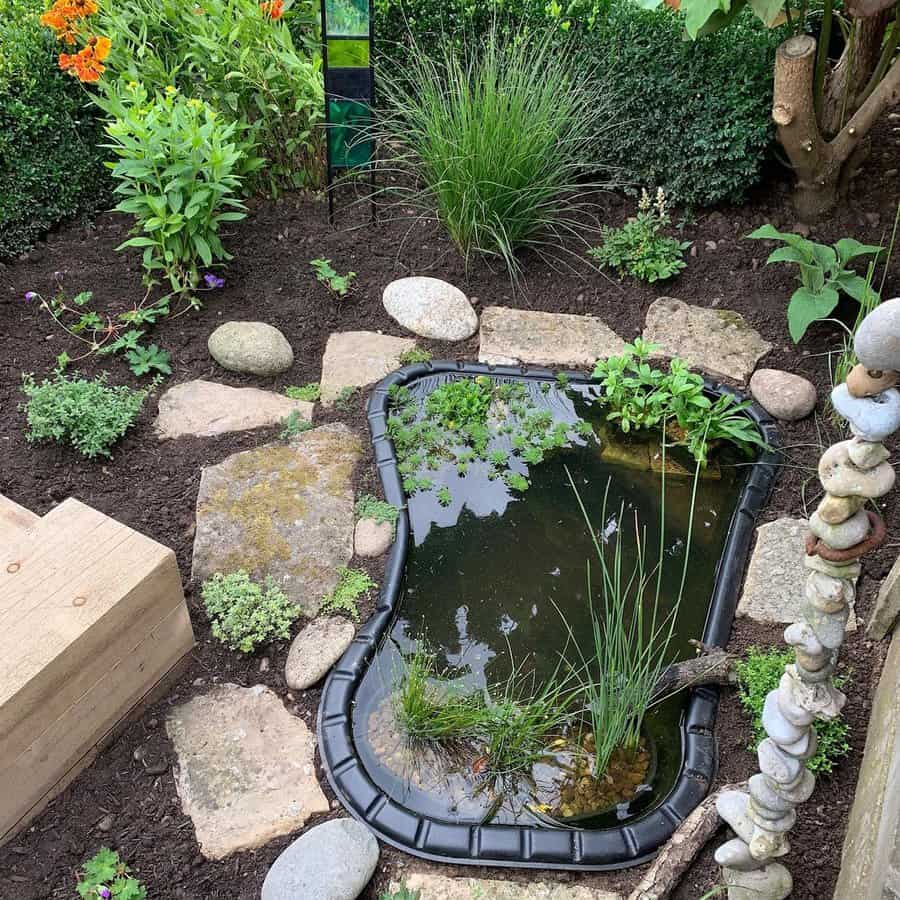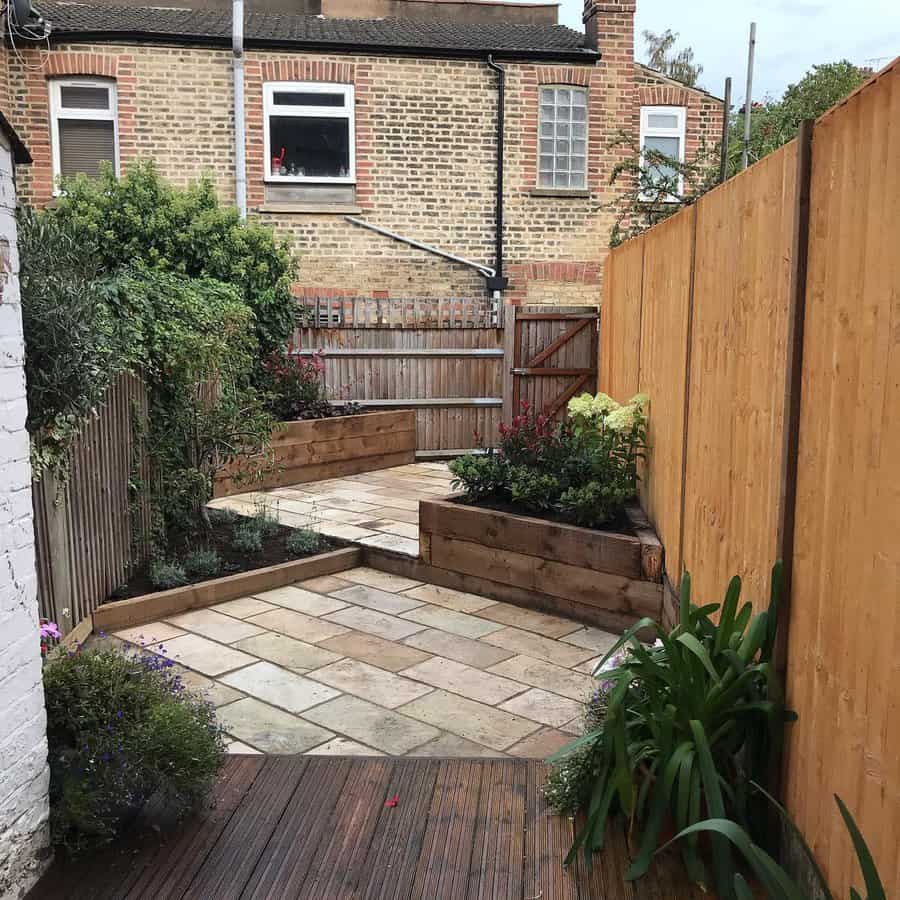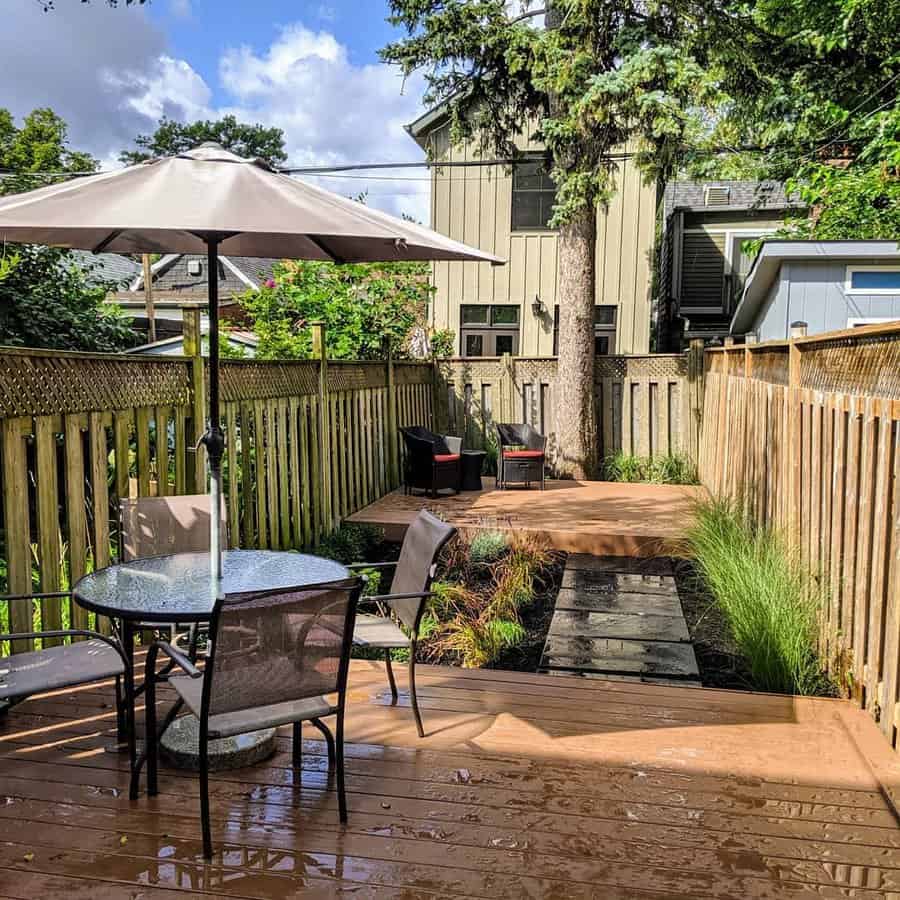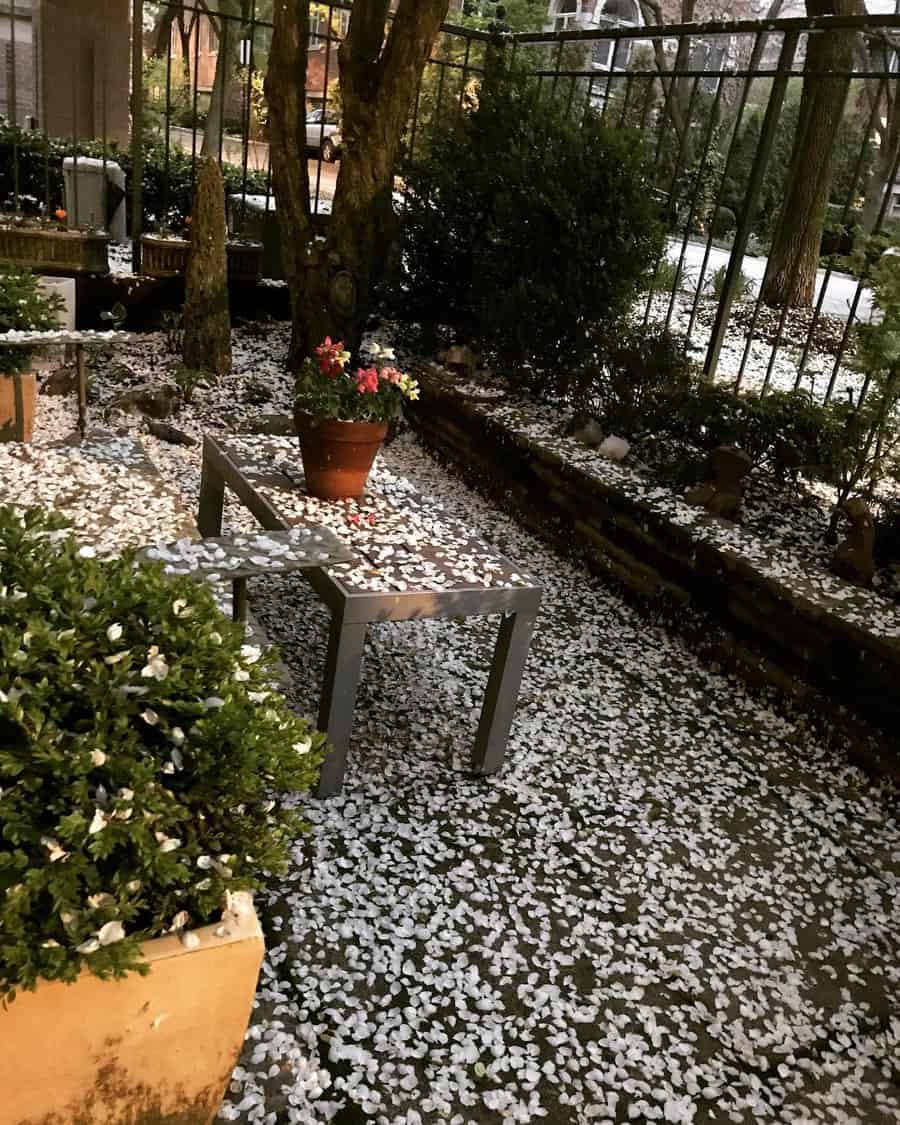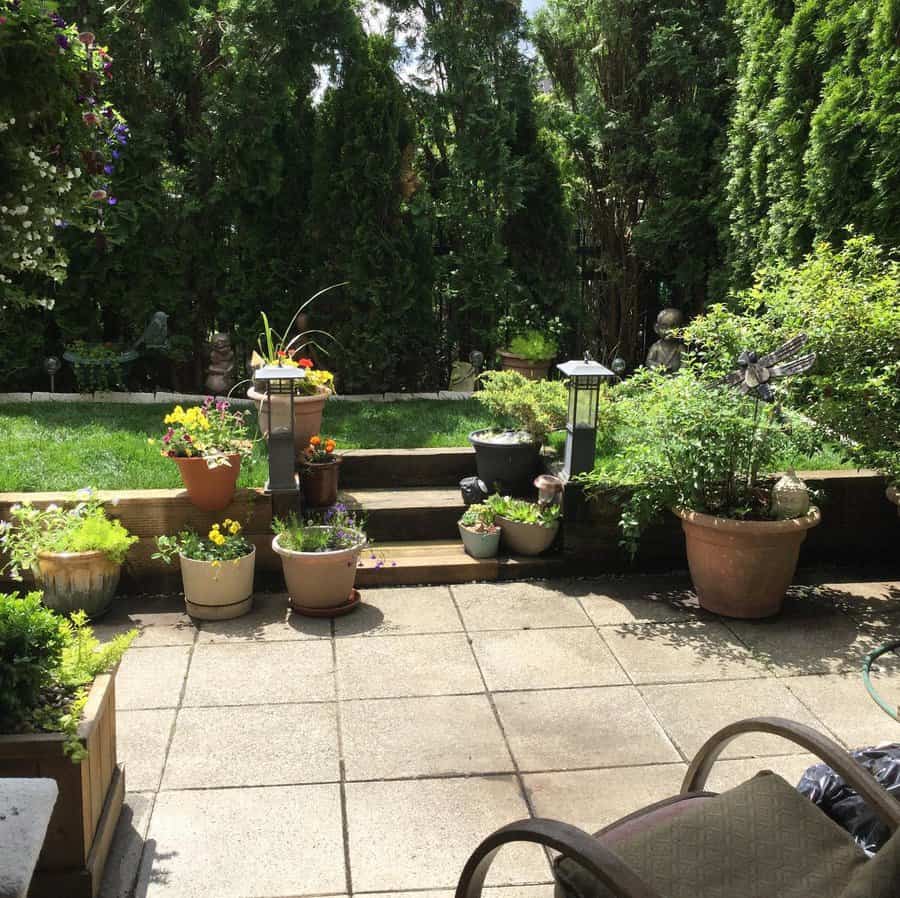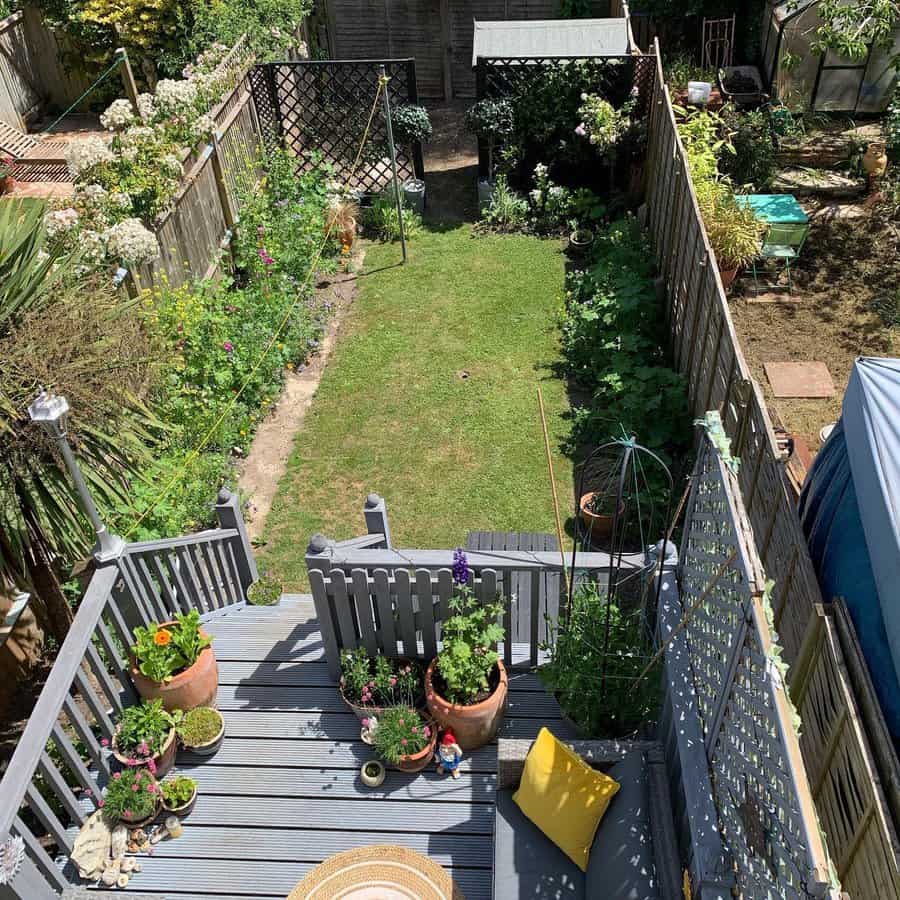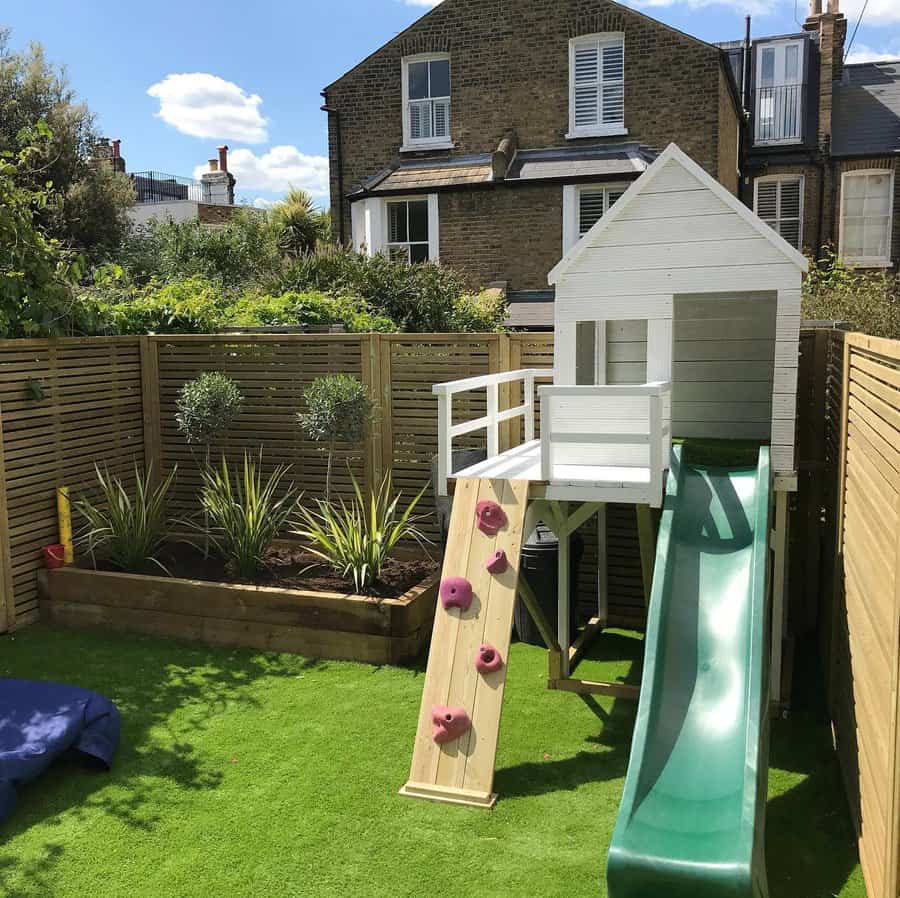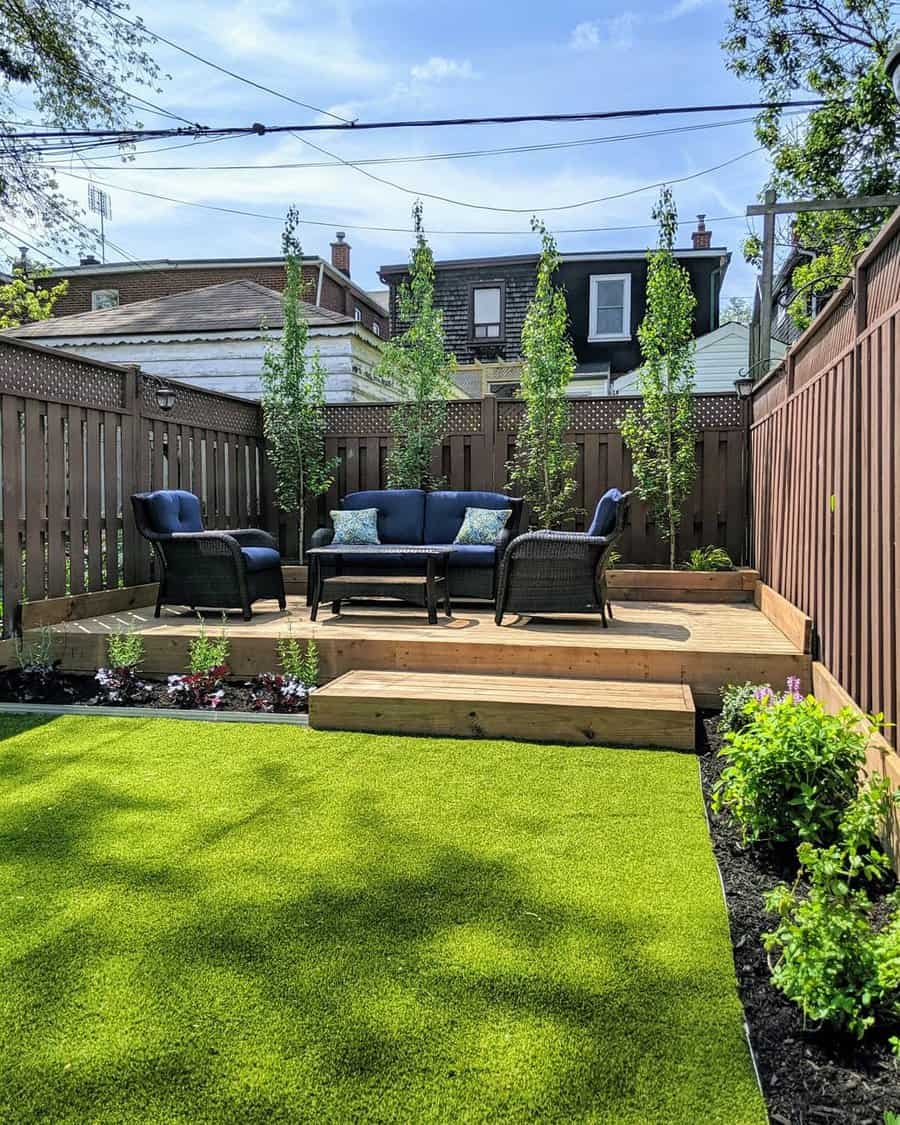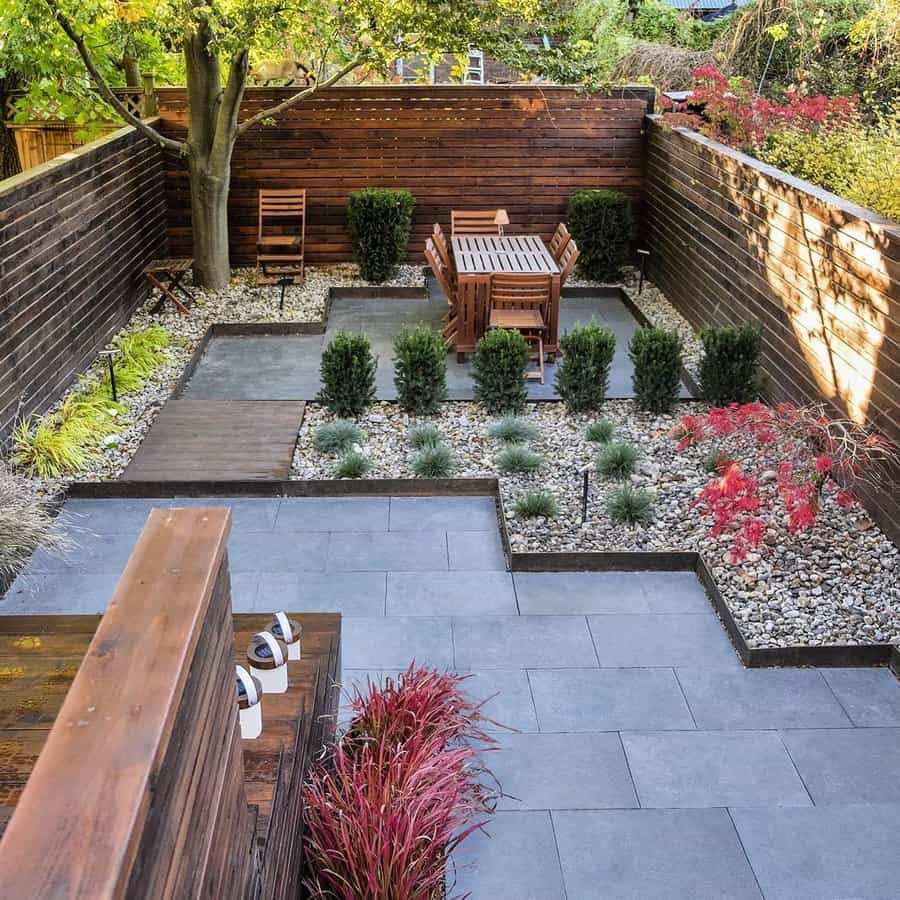 The answers to these questions will determine the best design for you and your home. Be sure to take maintenance expenses into account as well!
Don't give up on your yard just because it lacks square footage. A small backyard can be just as stylish as a large one. And, perhaps best of all, it's a lot cheaper to redesign than its counterparts.
10. Walkway
Walkways serve many purposes in the backyard landscape. The most obvious is to keep foot traffic away from the yard and garden beds.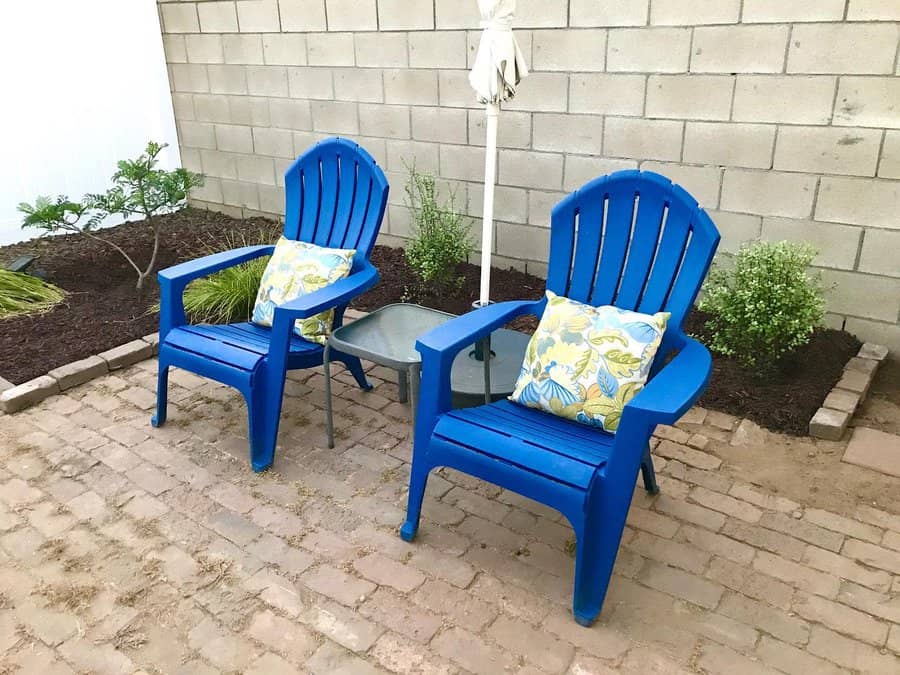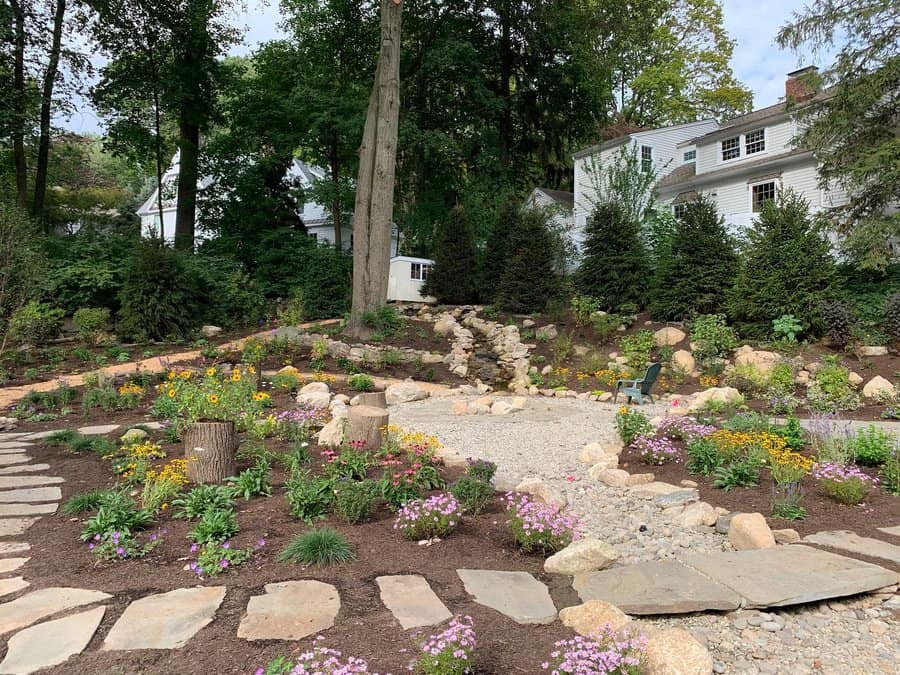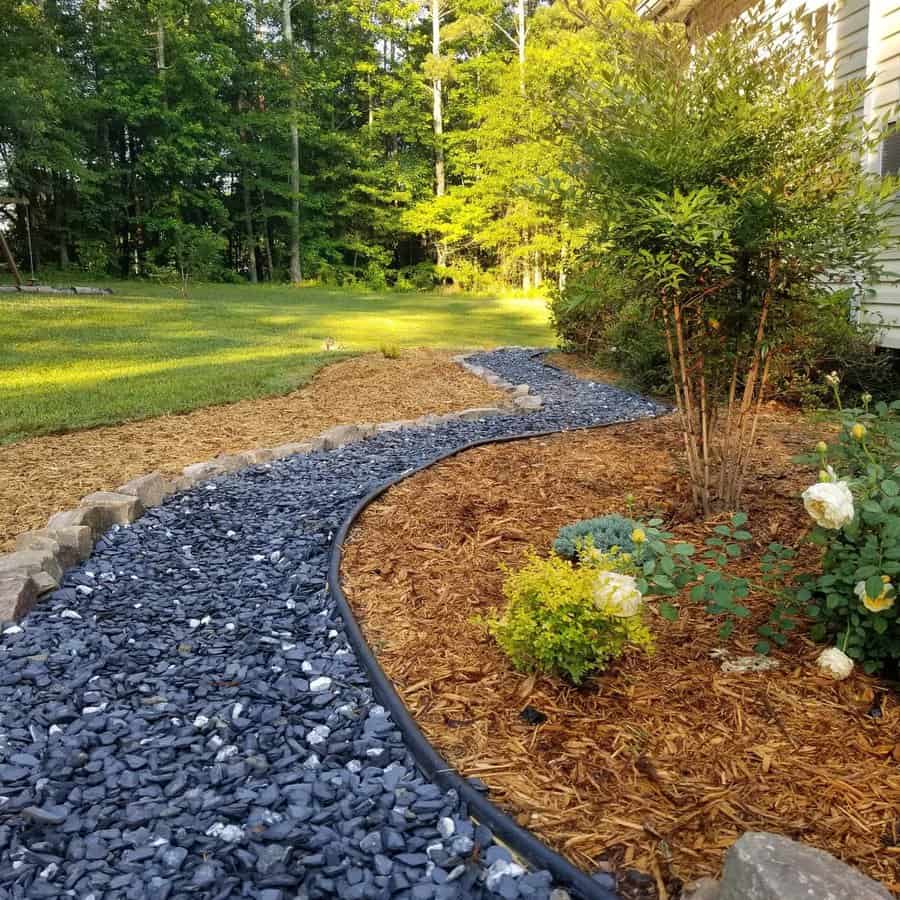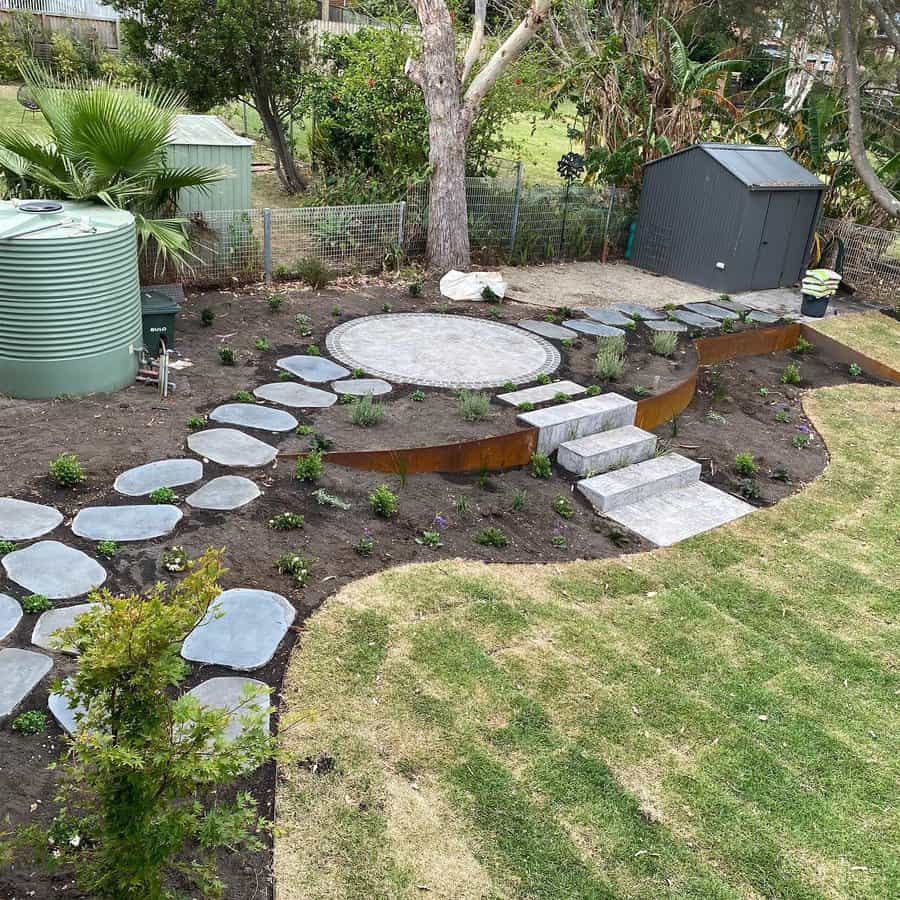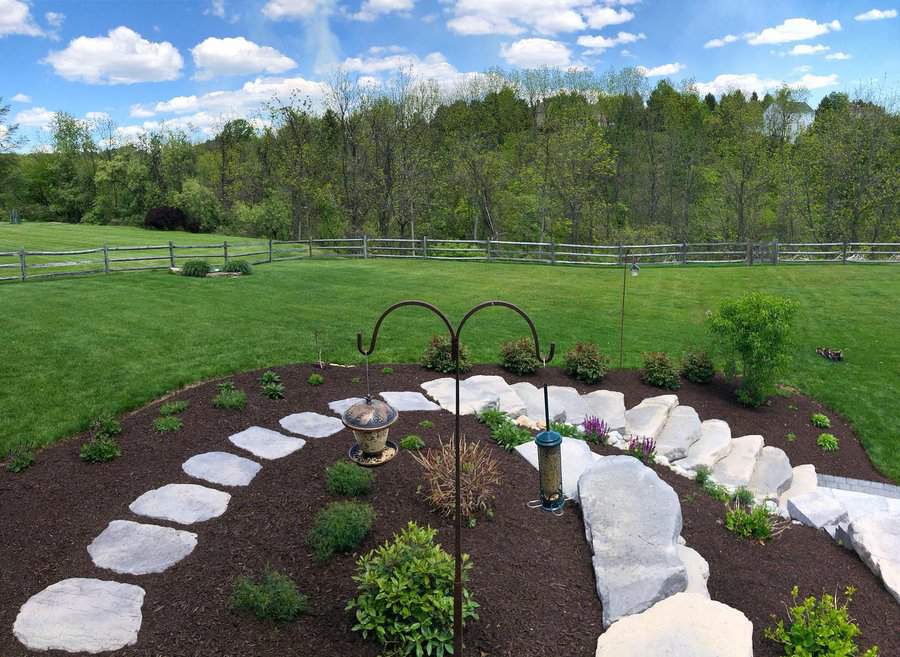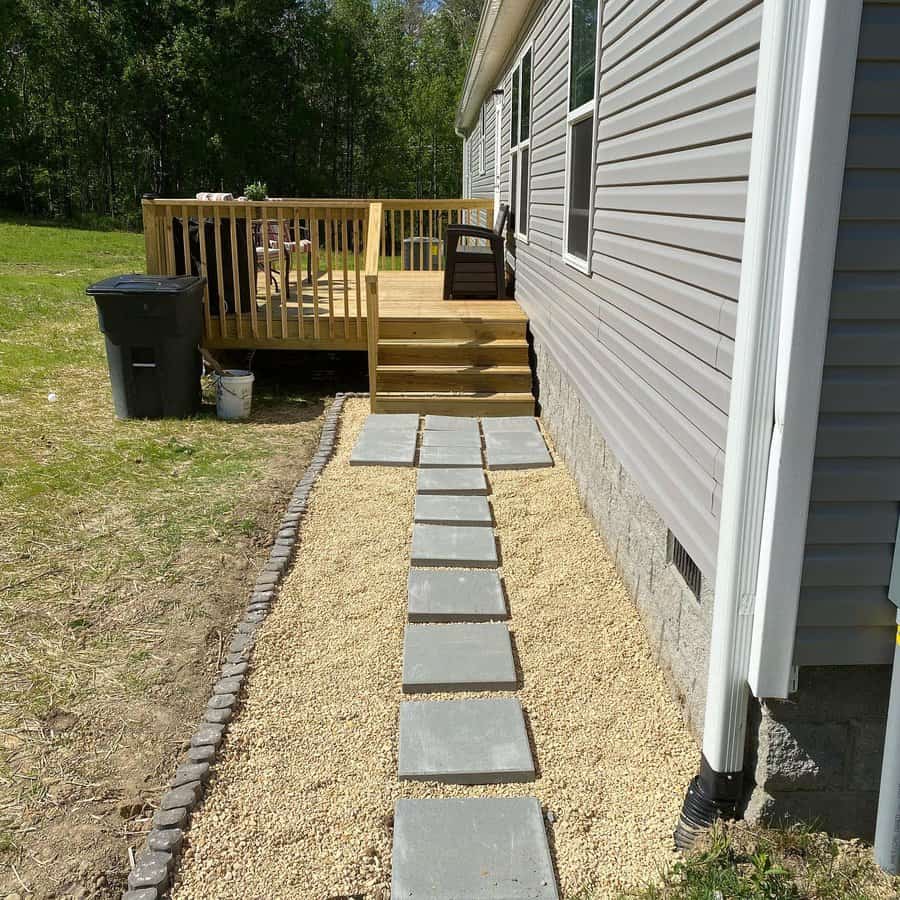 A walkway is a great addition to a backyard fire pit or patio area. Individual pavers are relatively easy to DIY with minimal equipment. Install solar-powered lanterns along the walkway to illuminate it at night.
Many homeowners use mulch to fill the gaps in their backyard walkways. Mulch is an organic material that can and will break down over time. To save time and money on upkeep, opt for pea gravel instead.
Backyard Landscaping on a Budget FAQs
Where is the best place to find affordable outdoor furniture?
Outdoor furniture is the cherry on top of a stylish patio or fire pit area. Start your search by looking at gently used items.
Consignment shops and neighborhood sales are excellent places to find new-to-you backyard furniture. Keep an eye on local social media pages to snatch high-quality pieces before a neighbor does!
Remember to shop with an open mind. A coat of spray paint or new upholstery could turn an outdated lounge chair or patio dining set into a trendy work of art.
How can you save money on landscaping equipment?
Some landscaping projects — even DIY ones — require power tools or other heavy machinery. Few homeowners have this equipment sitting in their garden shed or garage.
First and foremost, don't use any machinery that you don't know how to safely operate. It's better to spend a little extra money to get the job done safely in these cases!
If you have the skills but lack the tools, consider renting the necessary equipment from a local landscaping center. (Also, be sure to ask around with friends and family first. You never know what you could borrow for free!)