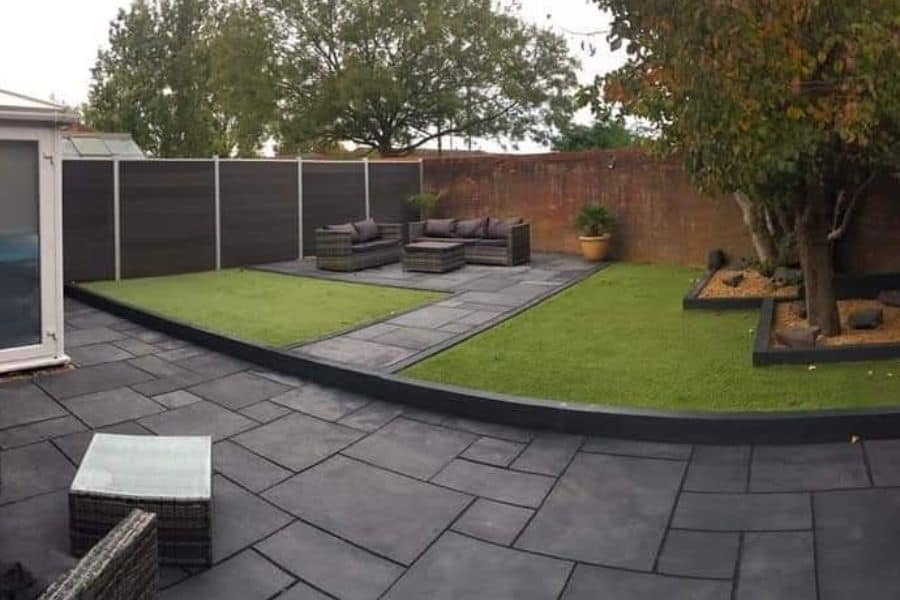 The Top 51 Backyard Landscaping Ideas on a Budget
They say that curb appeal is responsible for up to 11% of a home's resale value. But you shouldn't wait until it's time to sell your home to invest in the beauty and function of the surrounding property.
The backyard is an invaluable part of any home. Big or small, the backyard is the perfect space to entertain family, visit with friends, or relax after a long day at work. And for households with children or pets, a backyard can be a welcome distraction from causing havoc around the house!
Yes, landscaping is expensive. But it doesn't have to be. Keep reading for our favorite backyard landscaping ideas on a budget!
1. Thrift A Garden Statue
Designing a backyard landscape with a garden statue can elevate the overall aesthetic and add a touch of elegance to your outdoor space. A well-placed garden statue can be a focal point that draws the eye and complements the surrounding greenery. From classic Greek-inspired statues to modern abstract pieces, there are endless options to choose from that can suit your personal style and preferences.
The key is to find the right balance between the statue and the rest of the landscape elements, ensuring that it enhances rather than overwhelms the natural beauty of your backyard. Whether you want to create a relaxing sanctuary or a vibrant entertainment area, a garden statue can add a unique and artistic touch to your outdoor oasis.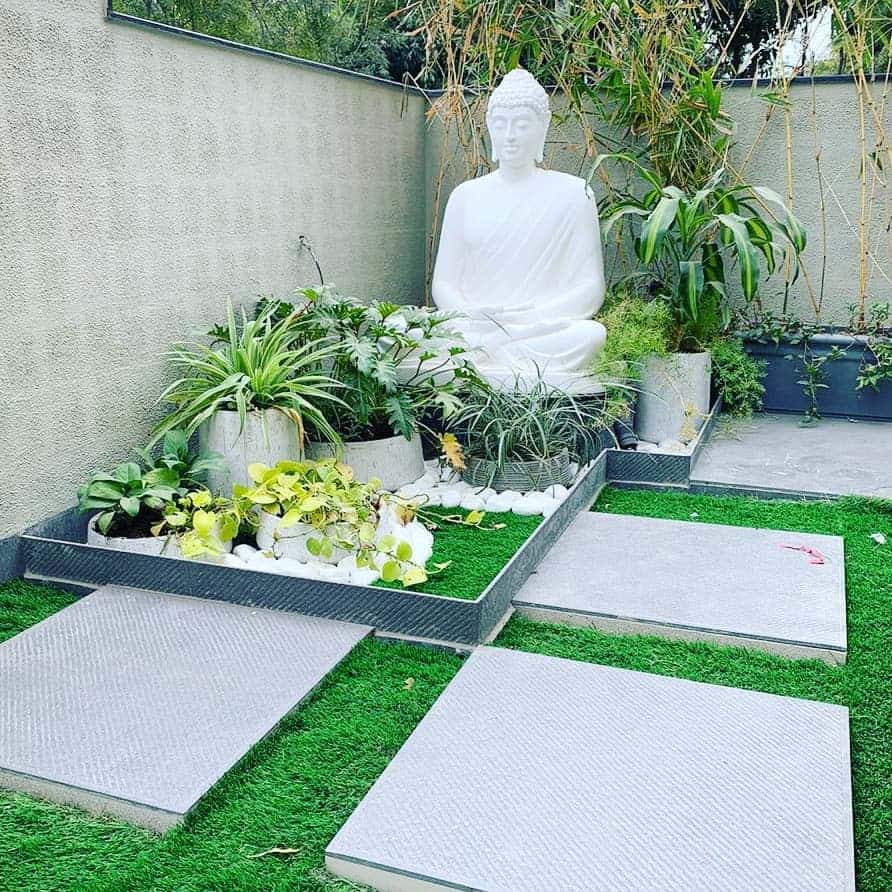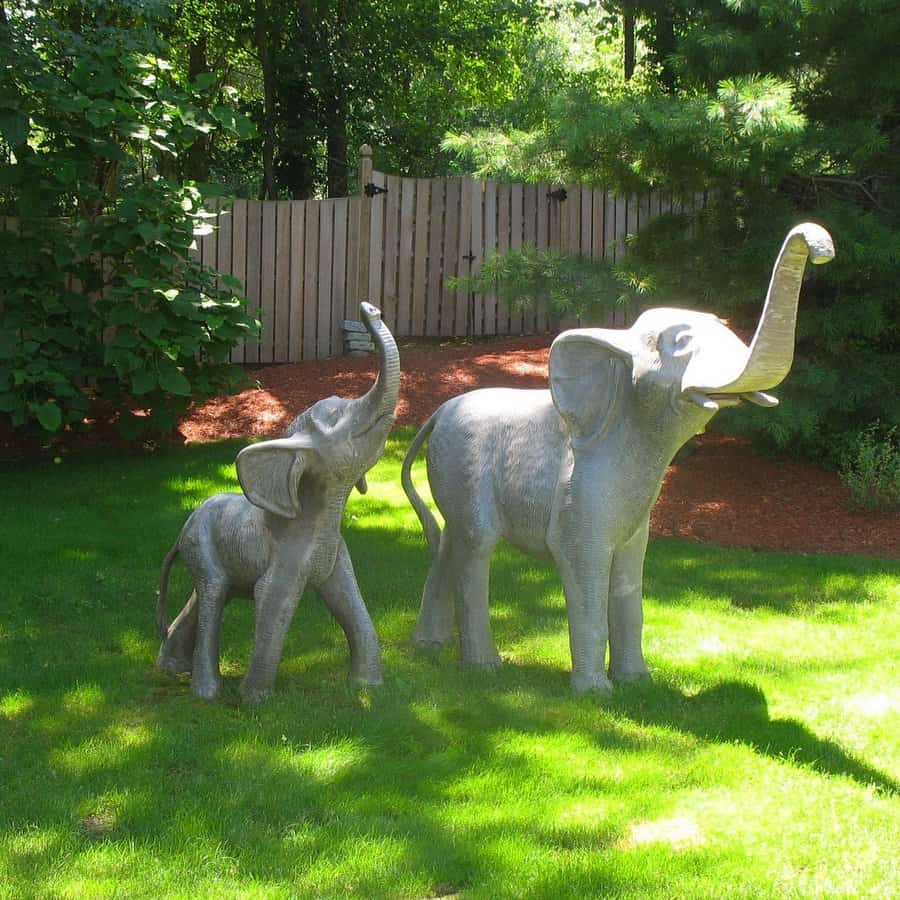 2. Add A Trellis Wall
Transform your backyard into a stunning oasis with a trellis wall that offers both beauty and function. The trellis provides the perfect backdrop for climbing plants and creates a sense of privacy, while also adding texture and depth to your outdoor space.
Choose a trellis design that complements your home's architecture and adds a touch of charm and elegance to your backyard landscape. Whether you opt for a classic lattice design or a more intricate pattern, a trellis wall is sure to become a statement piece in your outdoor living area.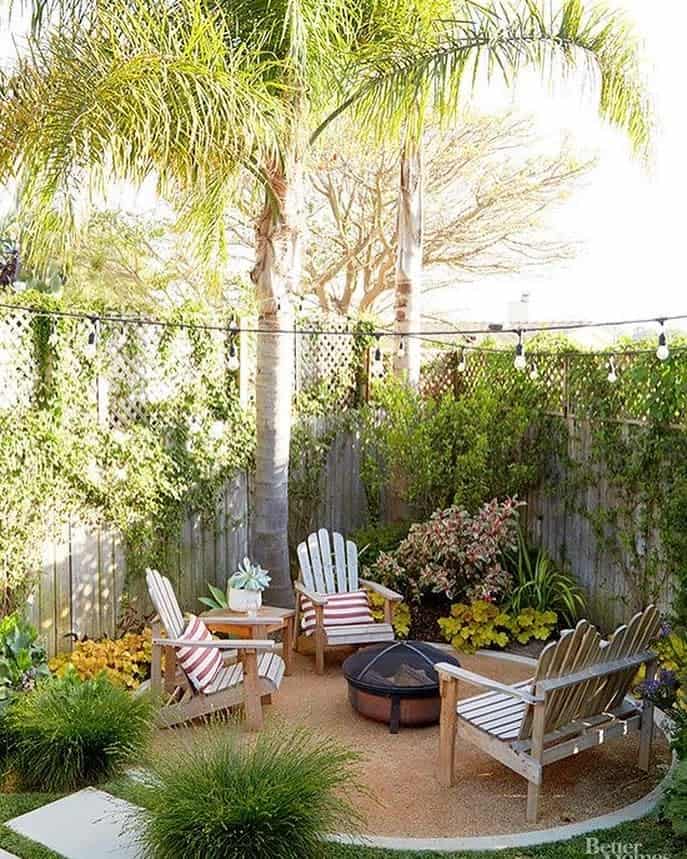 3. Get A Pool Or Pond For Movement
A backyard landscape with a pond can bring tranquility and beauty to any outdoor space. A pond can be a focal point in the landscape, attracting birds and other wildlife to your backyard oasis. If you're looking for an alternative to a traditional pond, consider a stock tank pool.
Stock tank pools are a popular trend for a reason: they're affordable and easy to install. A pond, whether traditional or a stock tank pool, adds movement to the landscape and can help to create a soothing atmosphere. With the right landscape design and plants, a pond can transform a backyard into a peaceful retreat.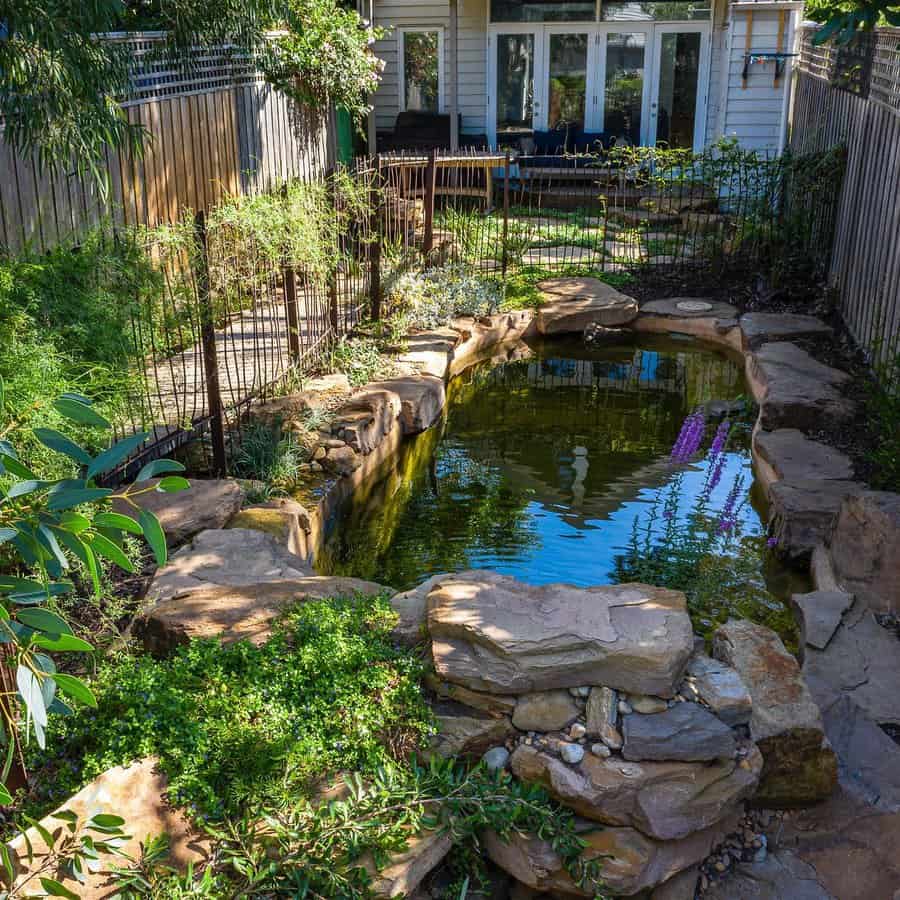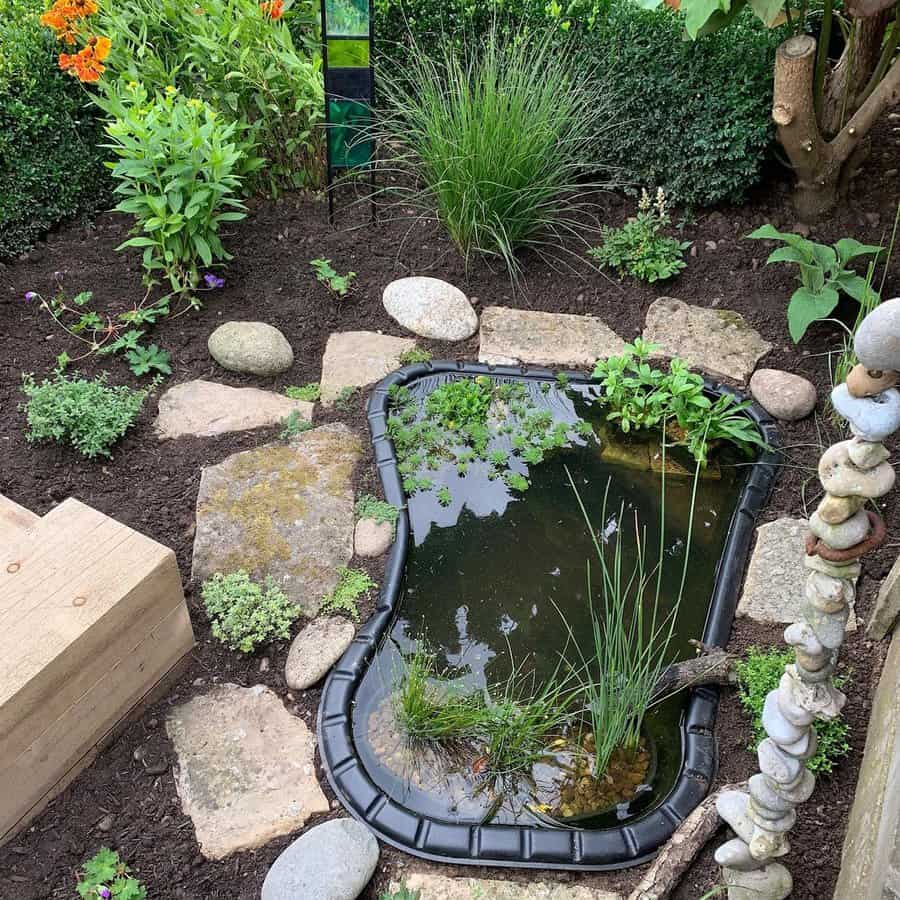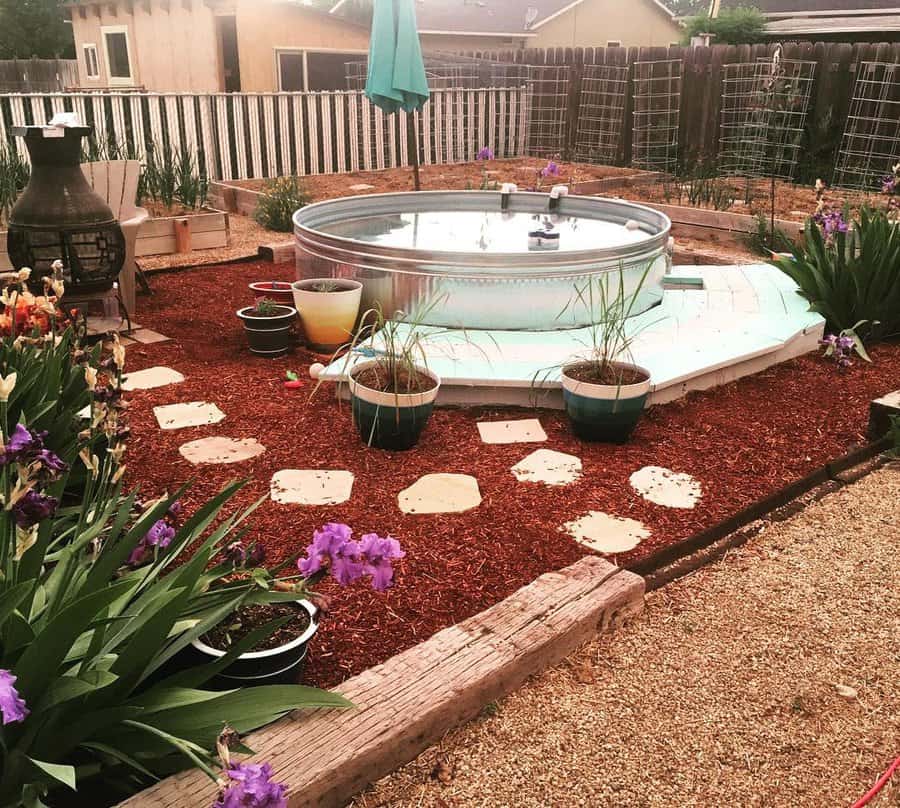 4. Wood Pallet Plant Box
Looking to add some greenery to your backyard deck without taking up too much space? A wood pallet plant box could be just the solution you need. These boxes can be either DIY or pre-fabricated and are a great way to add some rustic charm to your deck while also providing a home for your favorite plants.
The natural look of the wood blends in seamlessly with the surrounding environment, creating a cohesive and inviting space for you and your guests to enjoy. Whether you're a seasoned gardener or just looking to add some greenery to your outdoor space, a wood pallet plant box is a simple and stylish way to do it.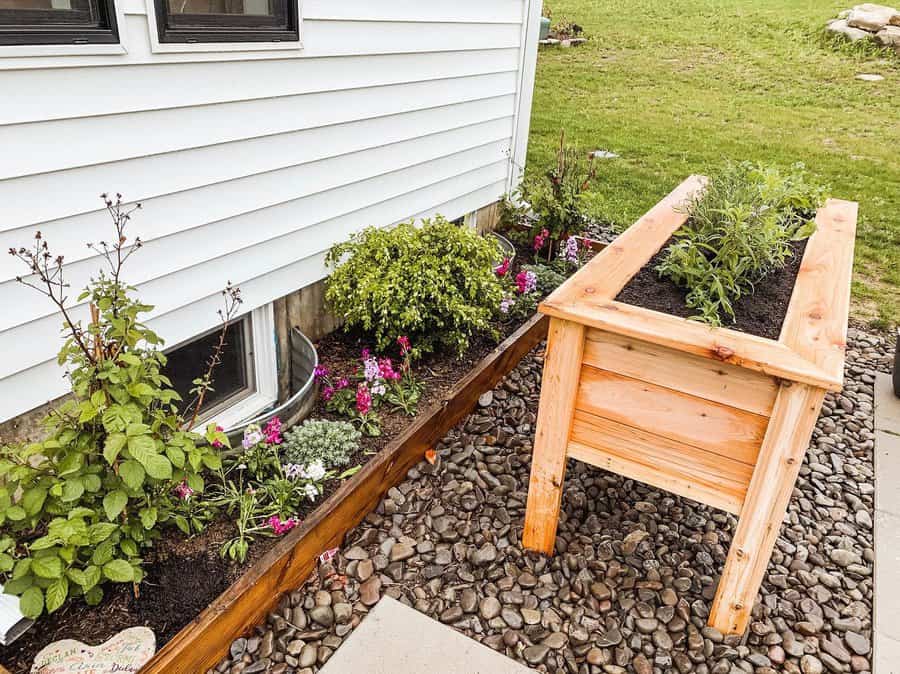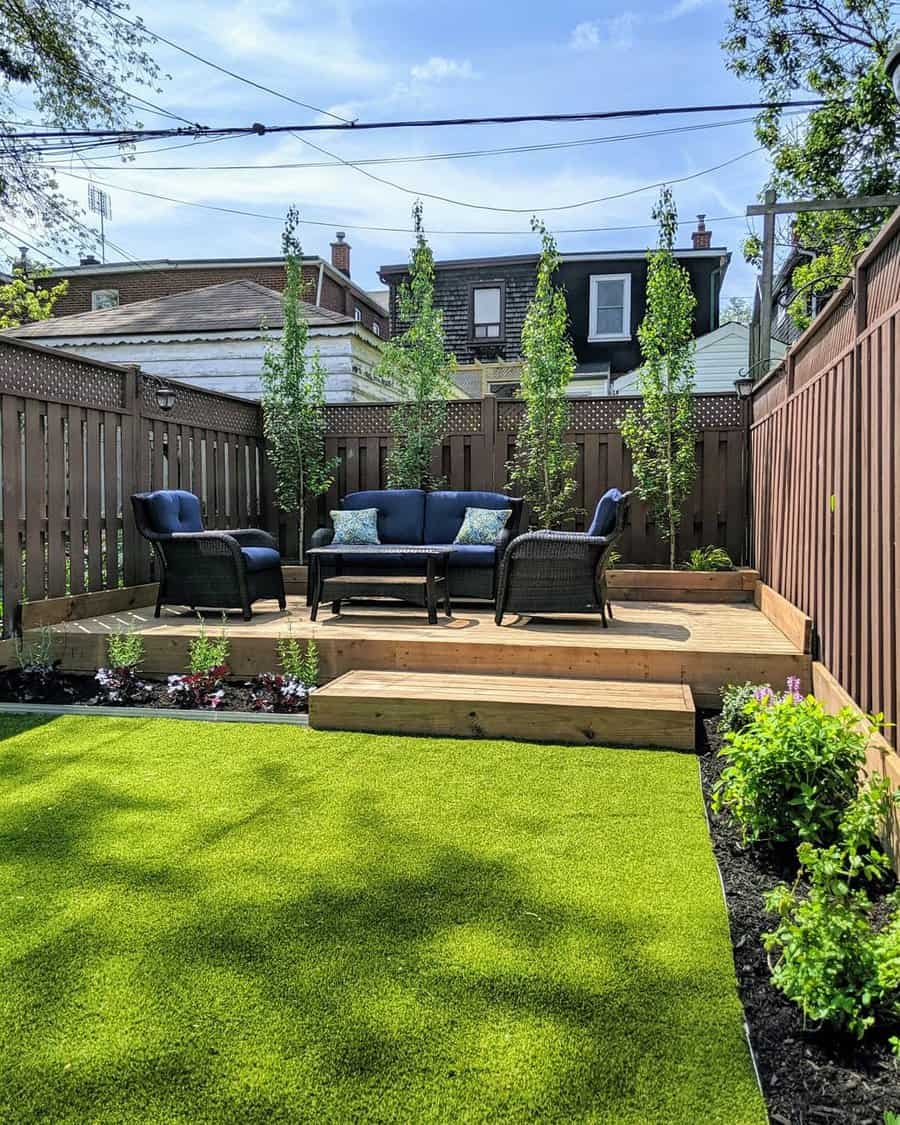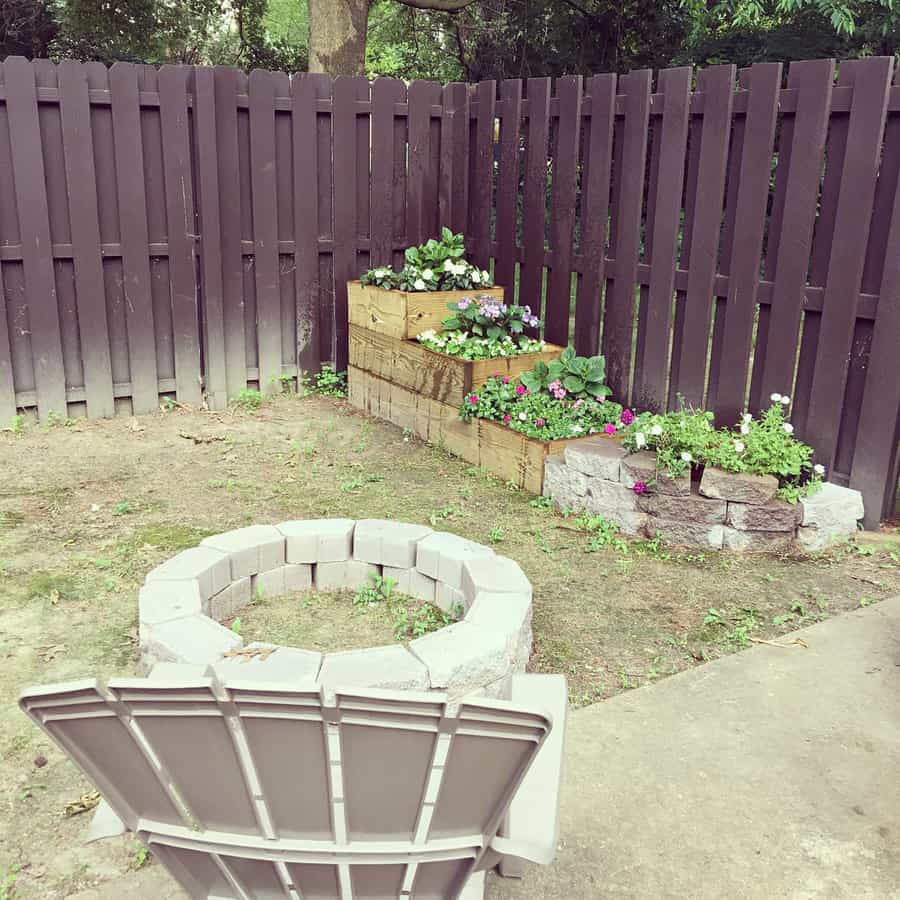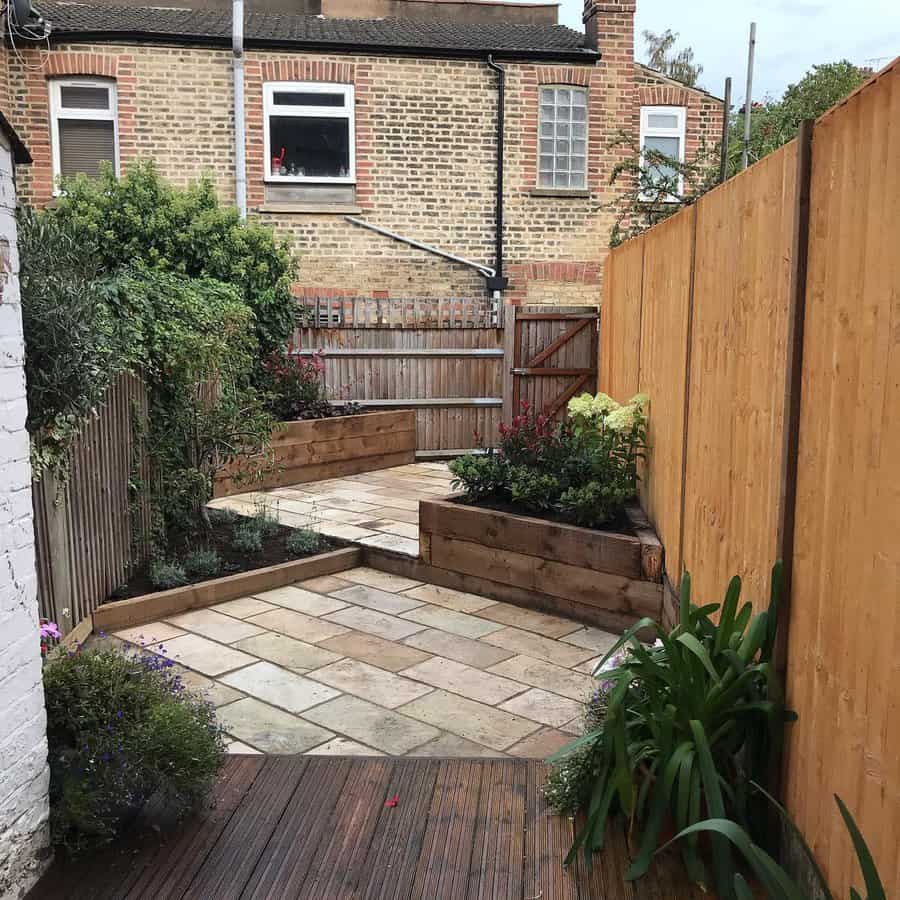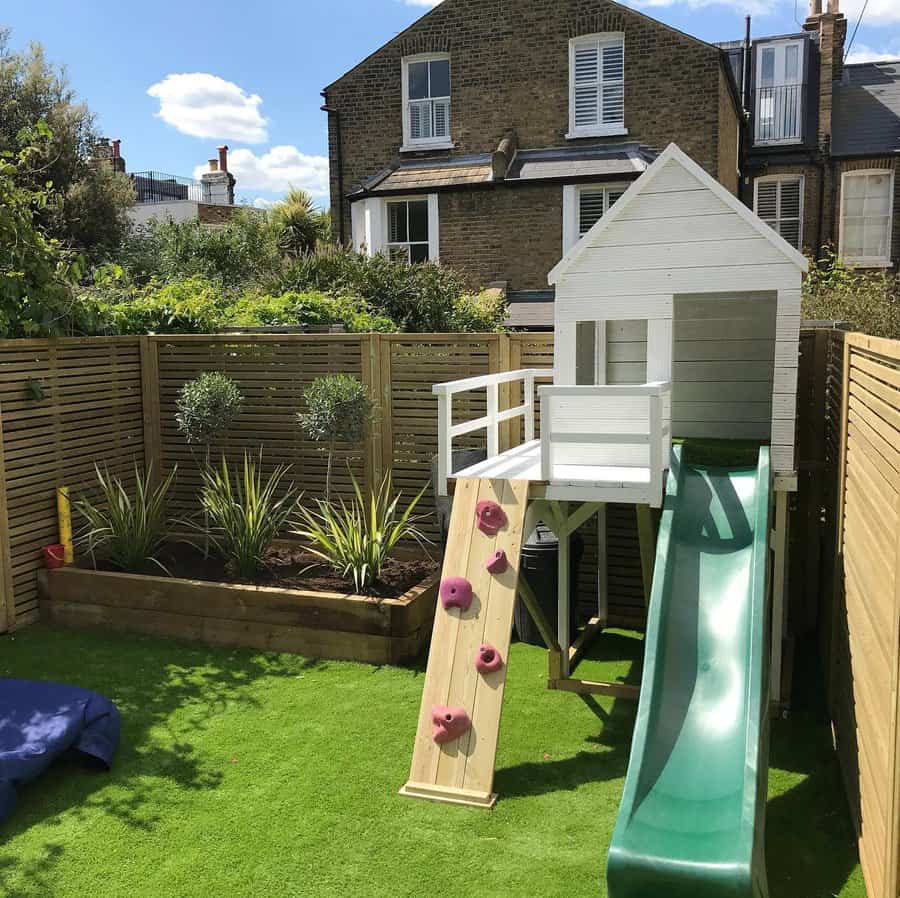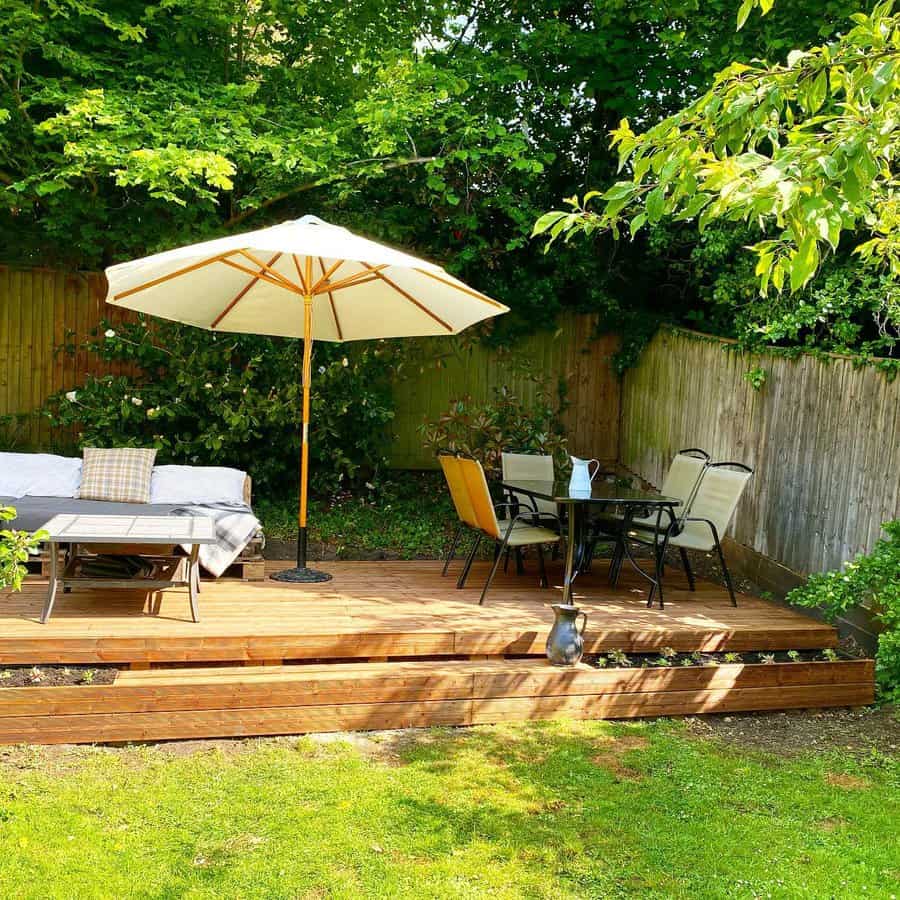 5. Install A Backyard Deck
Installing a deck is the perfect way to elevate your outdoor living space and create a designated area for relaxing and entertaining. From simple designs to multi-level structures, a backyard deck offers endless possibilities for customization.
When paired with the right backyard landscaping, your deck can become a true work of art. Whether you opt for vibrant flower beds or a lush green lawn, the right landscaping can complement your deck and create a cohesive, welcoming atmosphere.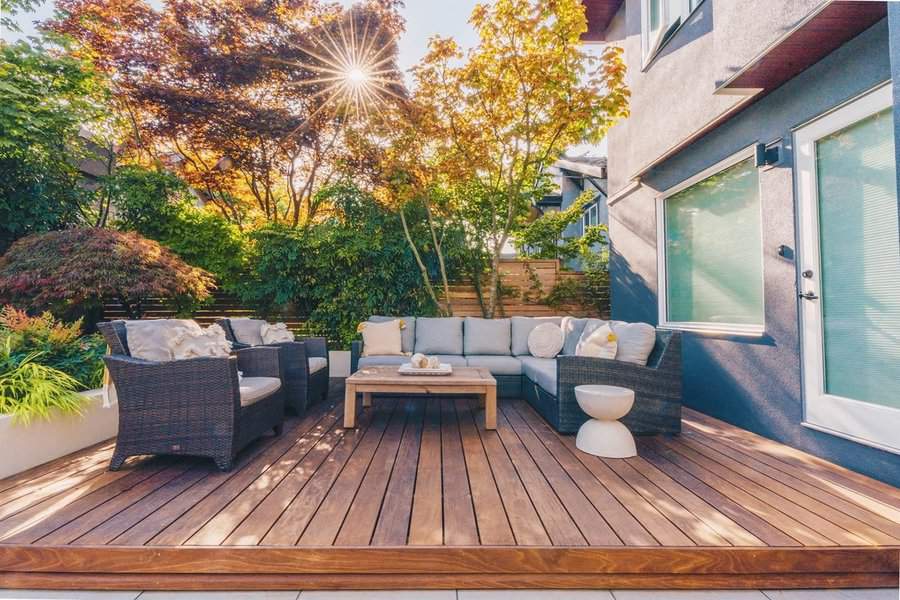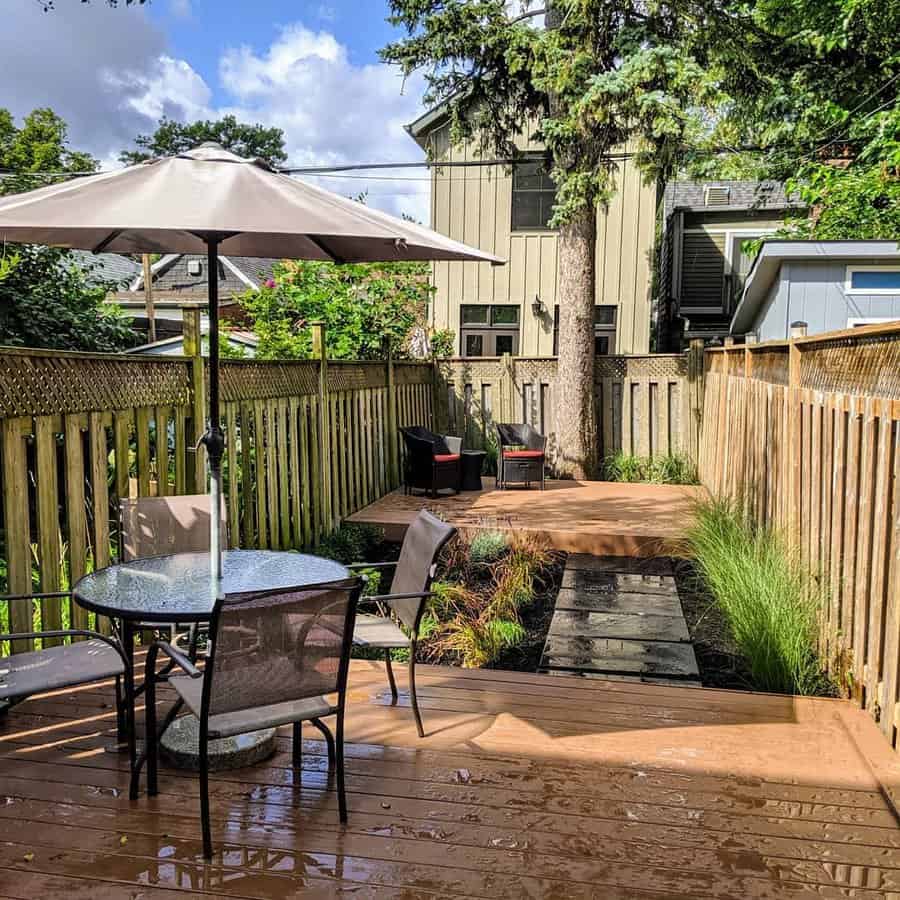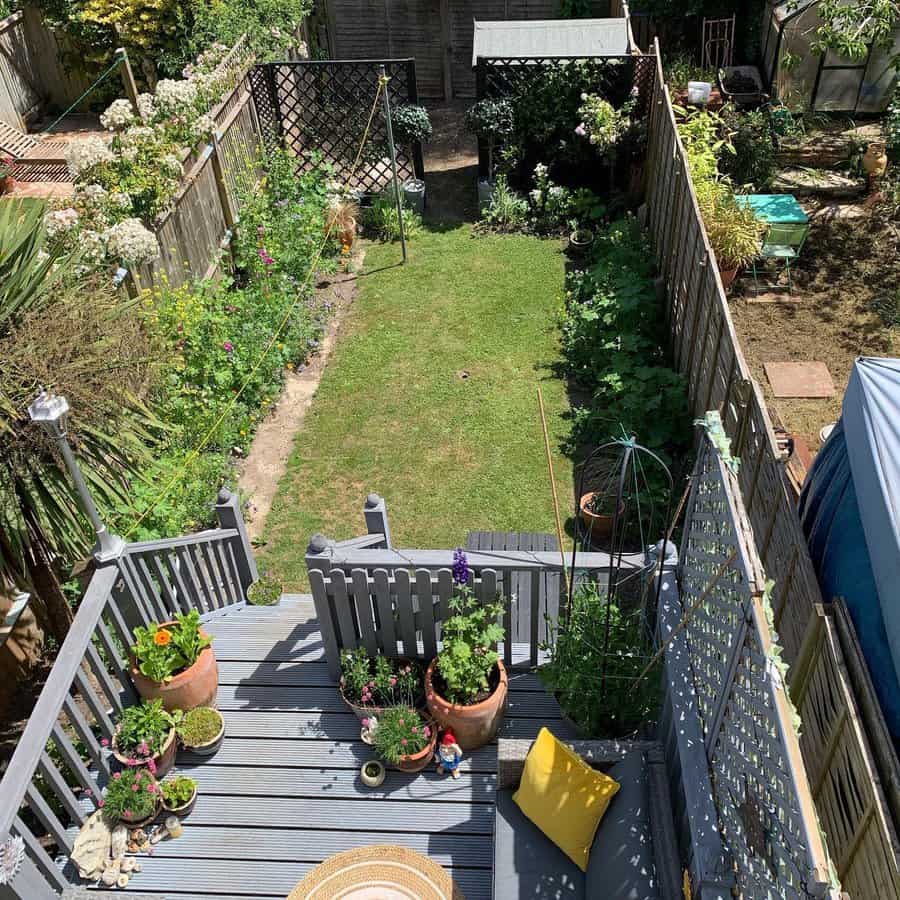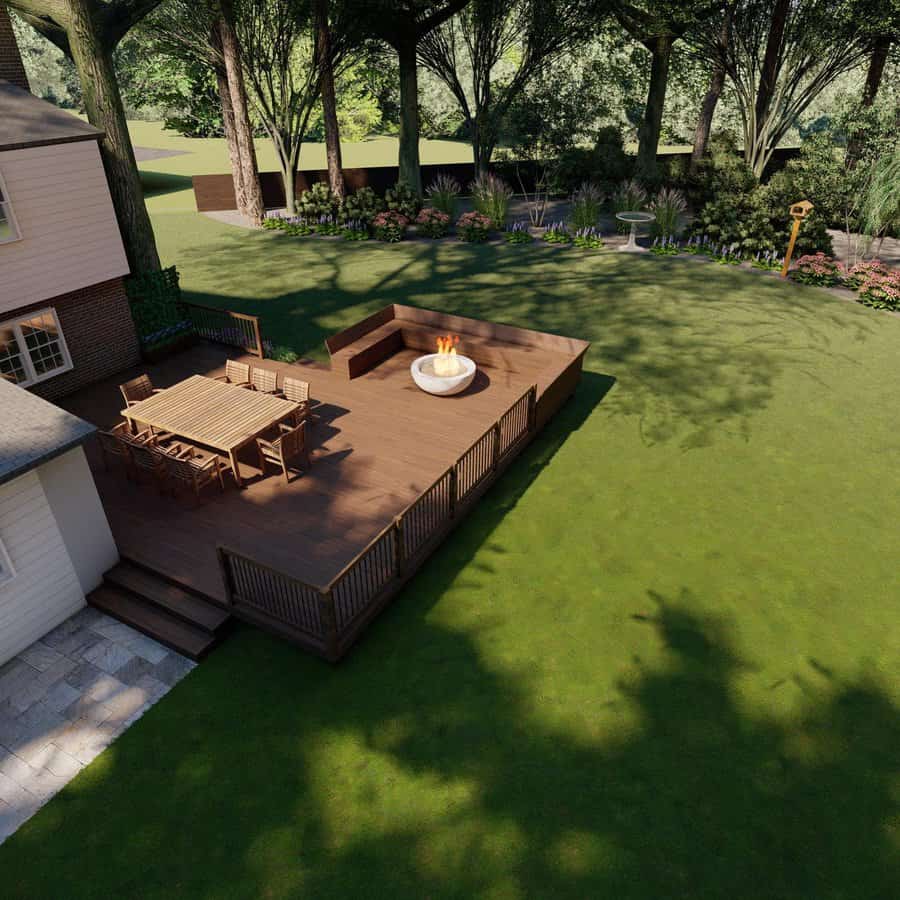 6. Landscape A Rock Garden
A rock garden is a great addition to any backyard landscaping project. With its natural elements, it can bring an earthy, tranquil feel to your outdoor space. Start by choosing a spot in your yard that receives plenty of sunlight and has good drainage. Then, select the types of rocks you want to use, such as river rocks or boulders, and arrange them in a pleasing way.
Consider adding plants that thrive in rocky environments, such as succulents or alpine plants, for an added touch of greenery. You can also incorporate a small water feature, like a fountain or a pond, to add even more tranquility to your rock garden.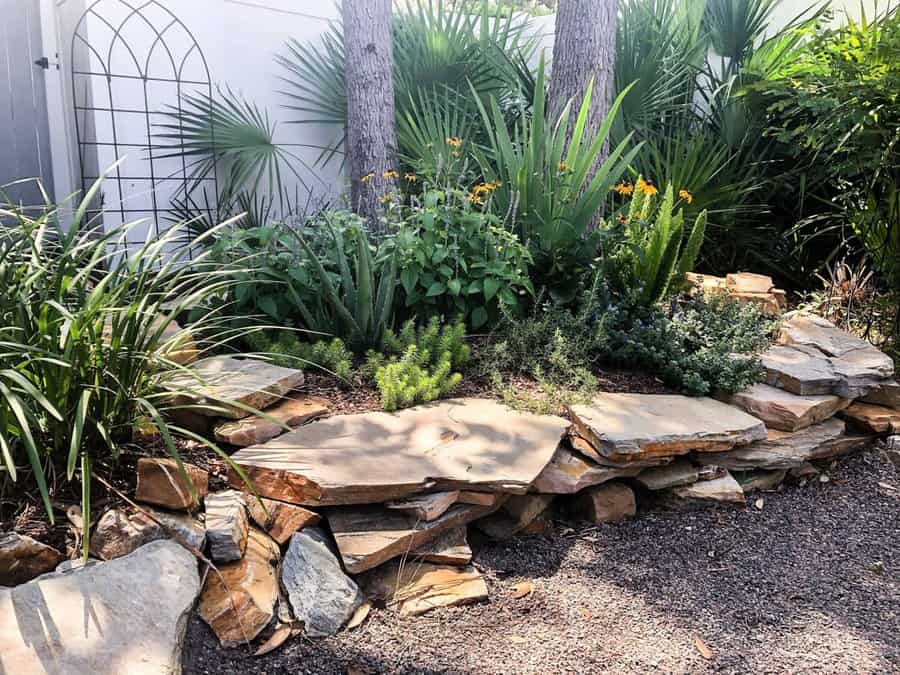 7. Add A Pergola
A pergola is a fantastic way to add a touch of elegance to your backyard landscaping. Whether you want to create a cozy outdoor living space or a shady spot to relax in the summer heat, a pergola is the perfect solution.
Add some climbing plants or hanging baskets to the pergola for a touch of greenery, or string up some twinkling lights to create a magical ambiance in the evenings. With a pergola, you can make your backyard the ultimate destination for relaxation and entertainment.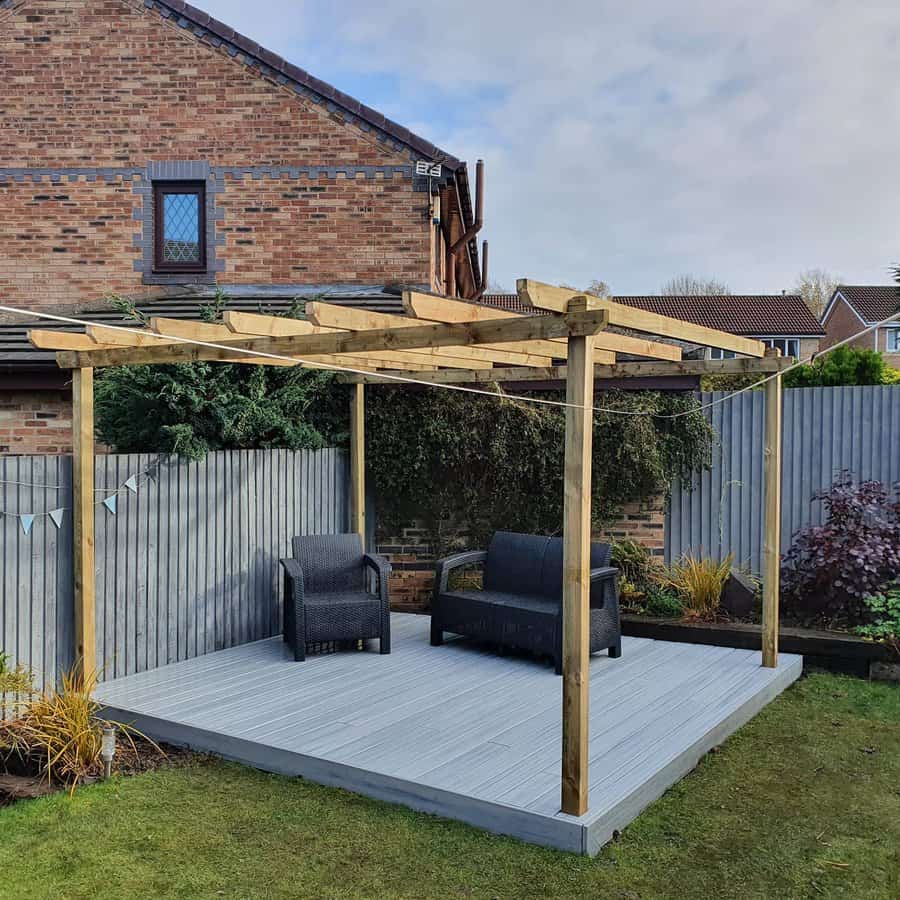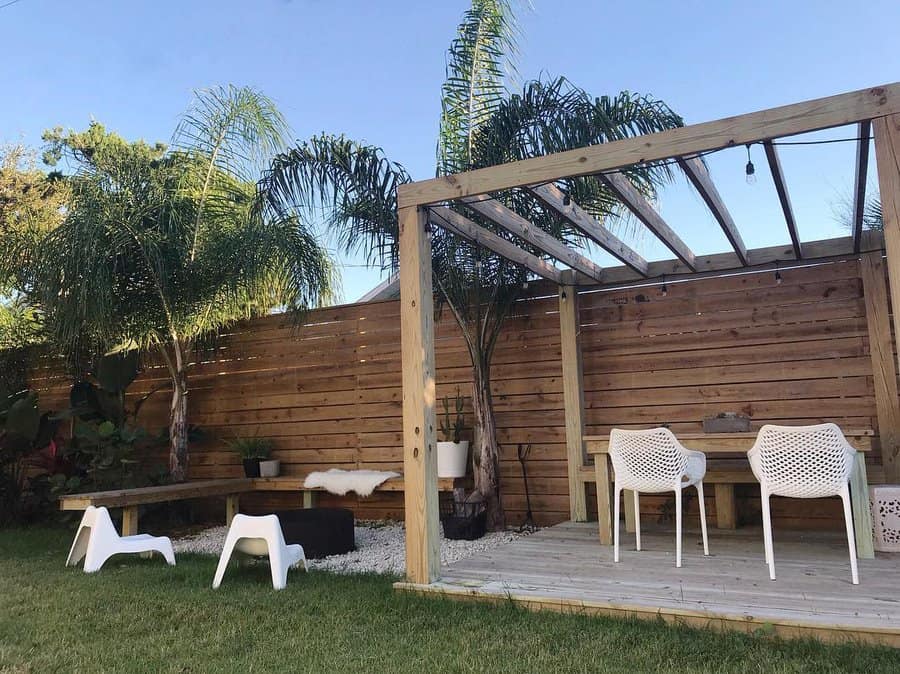 8. Landscape Along Fencing
Introduce a variety of floor plants to create a natural screen and soften the harsh look of your fence. Choose a mix of shrubs, flowers, and foliage to add color and texture.
Consider layering the plants to create a visually interesting and dynamic effect. The best part? This landscaping approach is versatile and works with different fence styles, from wood to chain-link to vinyl.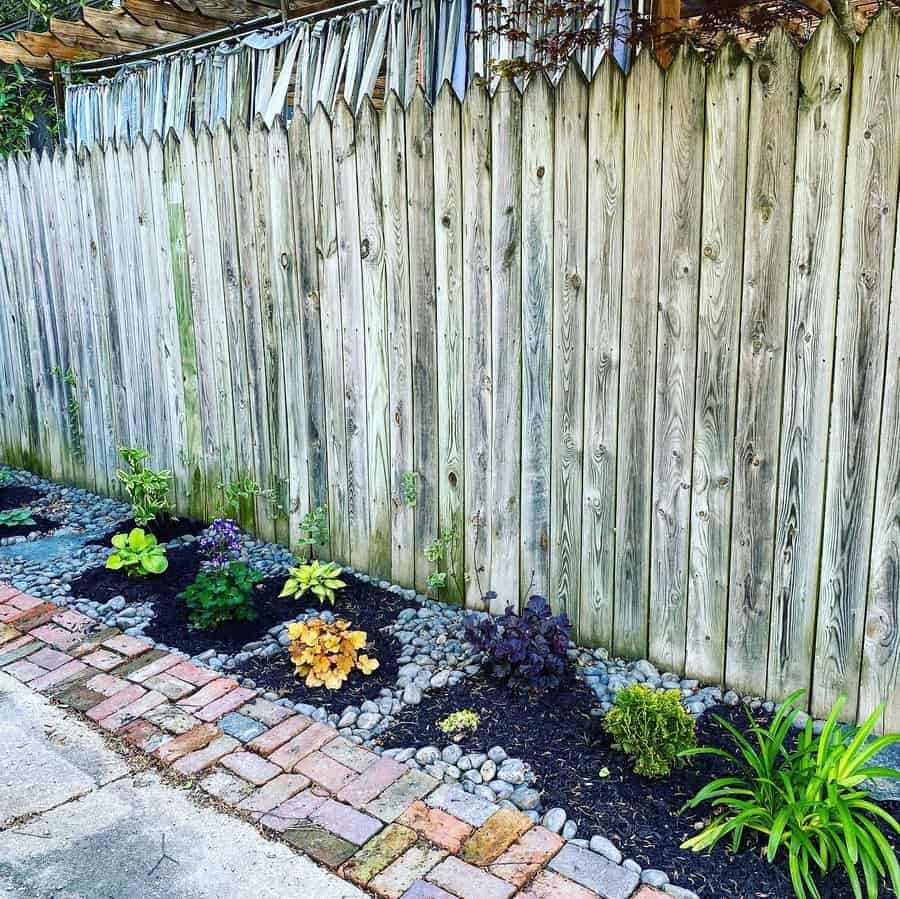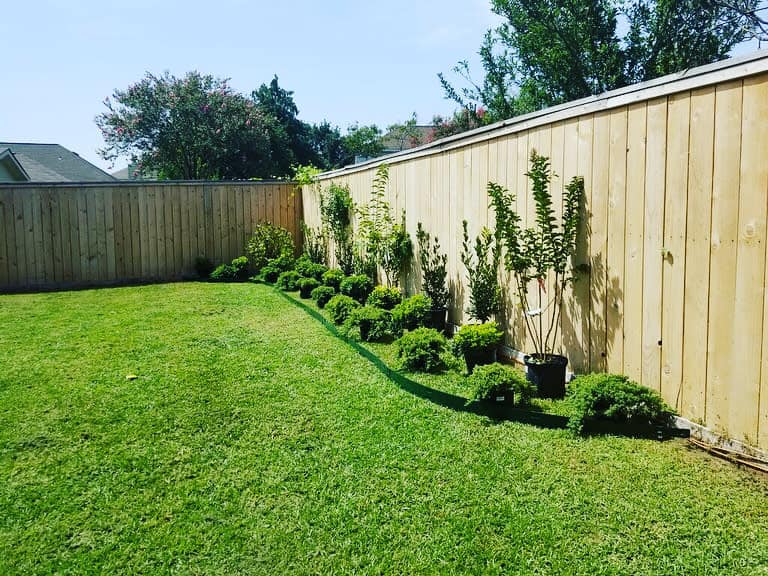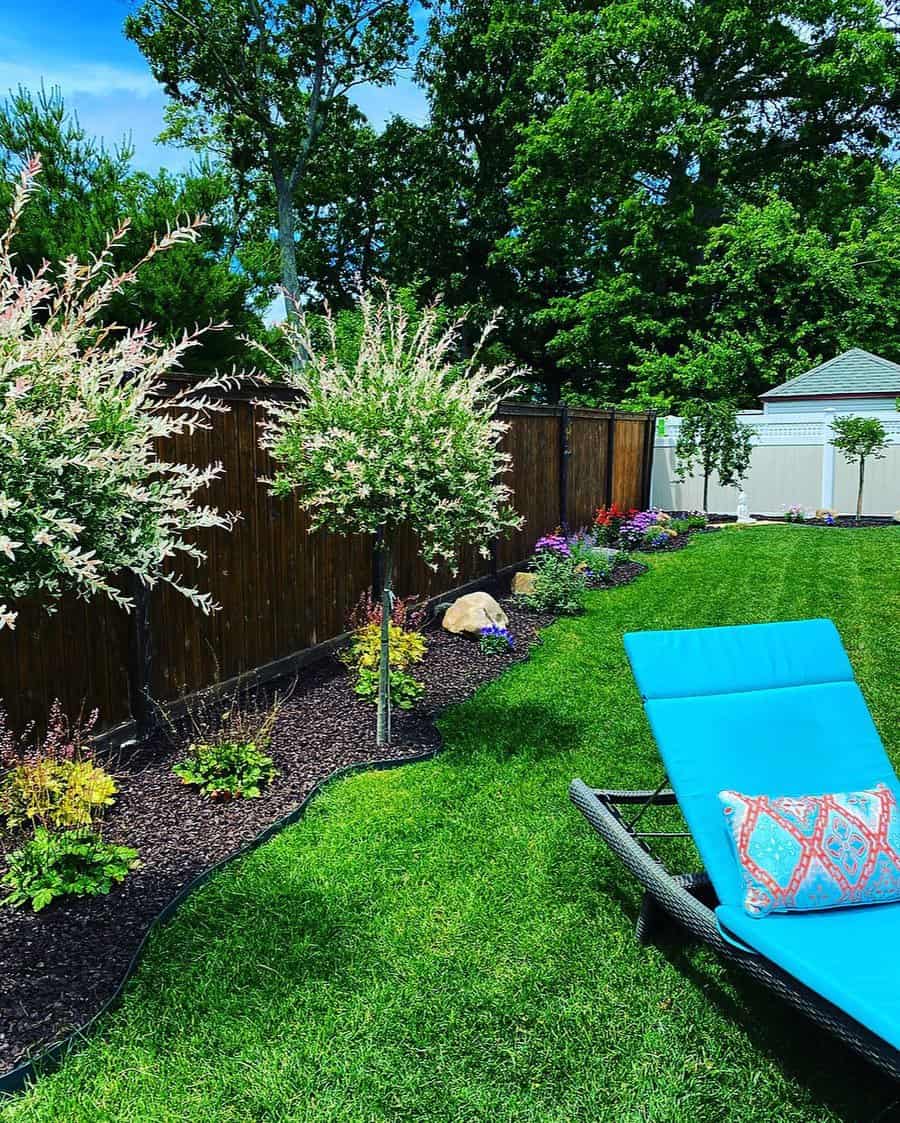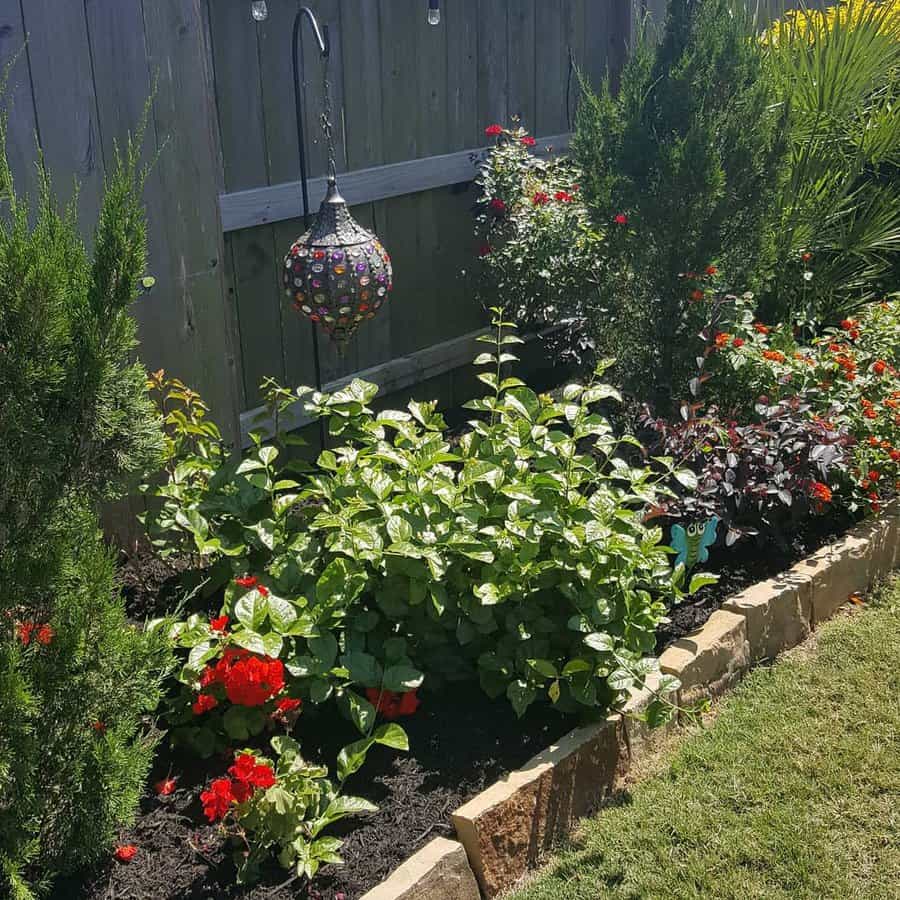 9. Install Flagstone Steps
One of the best ways to create a welcoming and functional outdoor space is by incorporating flagstone steps. These natural-looking stones come in a variety of shapes and sizes, giving you the freedom to design a unique and charming walkway.
The rustic, earthy tones of the flagstone add character to your backyard while also providing a safe and practical way to navigate around your property. With the addition of vibrant flowers and greenery, your backyard will transform into a peaceful haven that you'll never want to leave.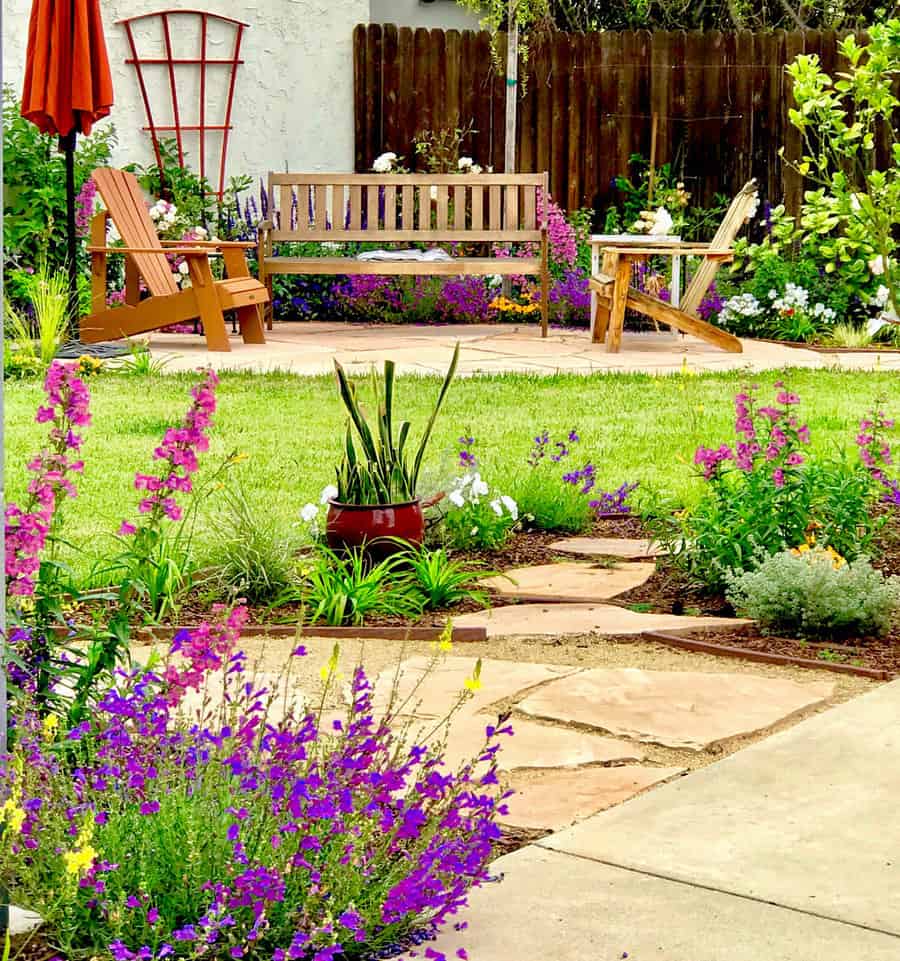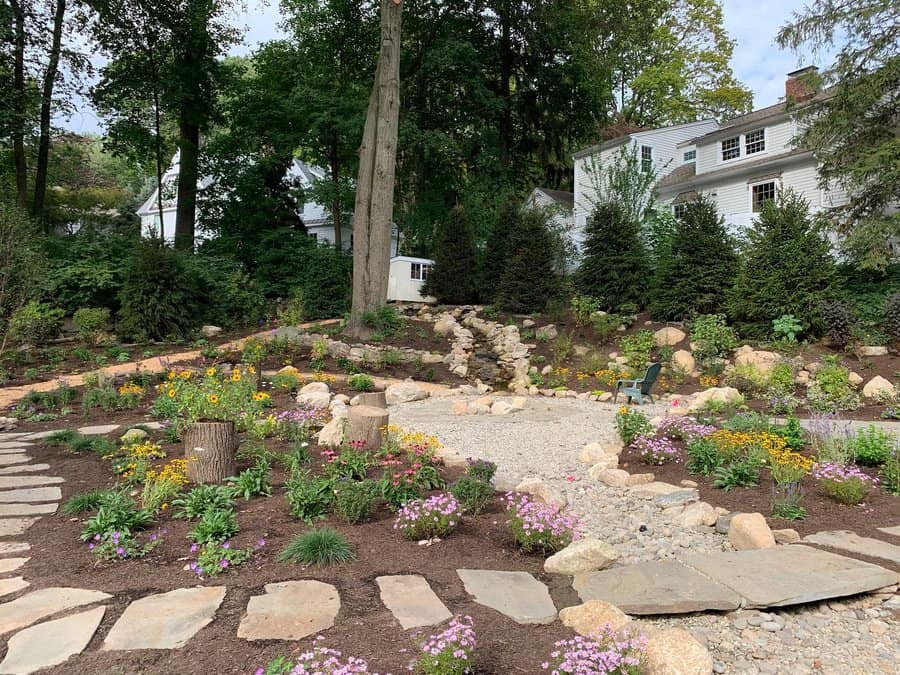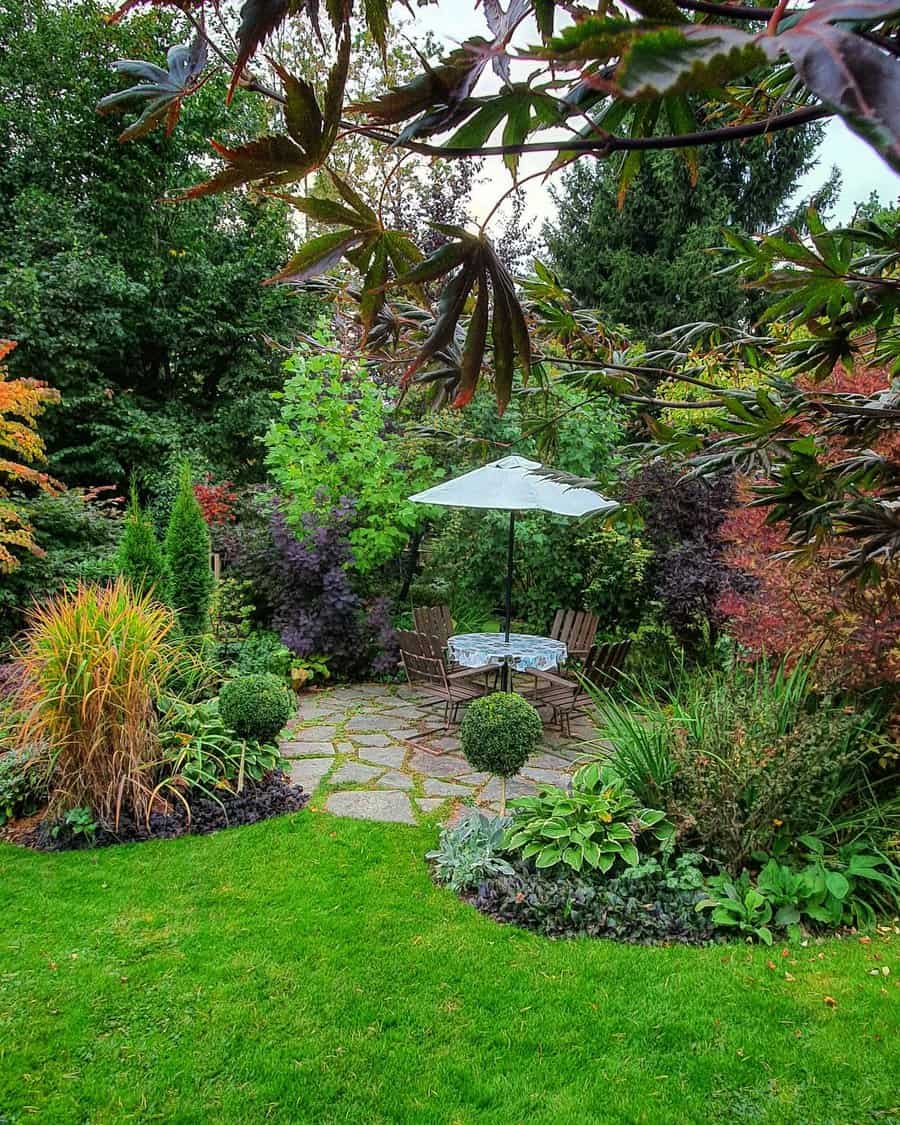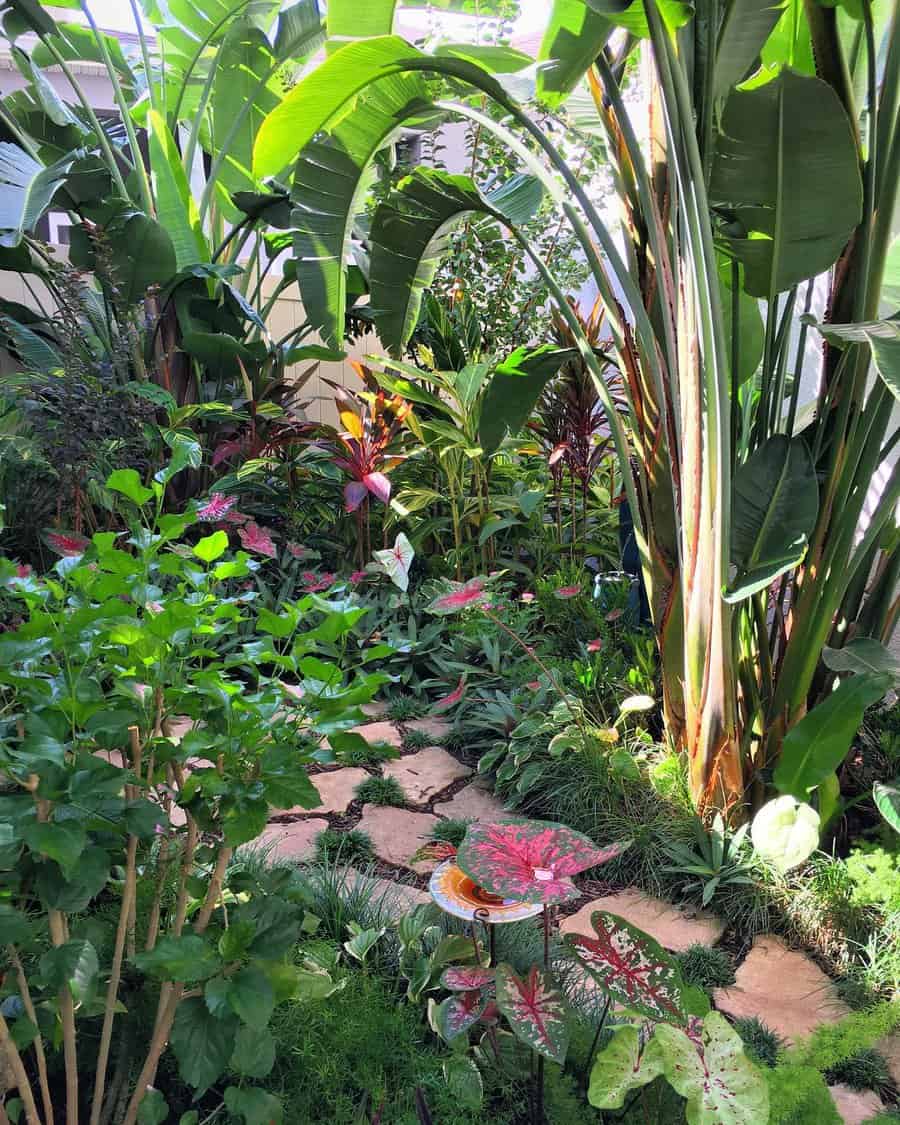 10. Brick Garden Retaining Walls
If you're looking for a sturdy and visually appealing way to add depth to your garden or backyard, brick retaining walls are a fantastic option. They offer a classic and timeless aesthetic that complements any landscaping style, from modern to traditional.
The natural texture and color of brick create a warm and inviting atmosphere, perfect for relaxing or entertaining outdoors. Plus, brick walls can help prevent soil erosion and provide additional seating or planting space. Whether you're looking to add height to your flowerbeds or define a seating area, brick retaining walls are a beautiful and functional solution.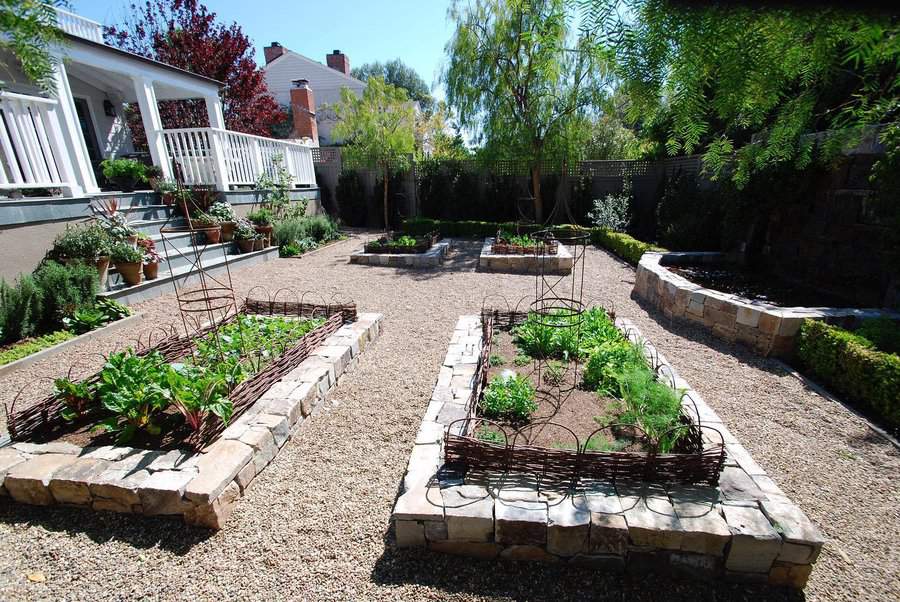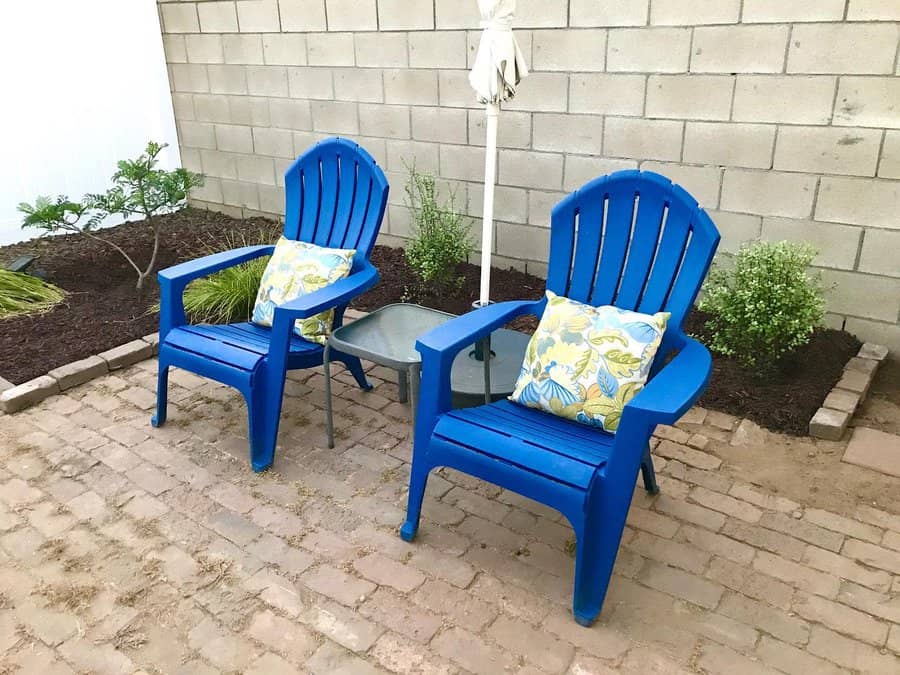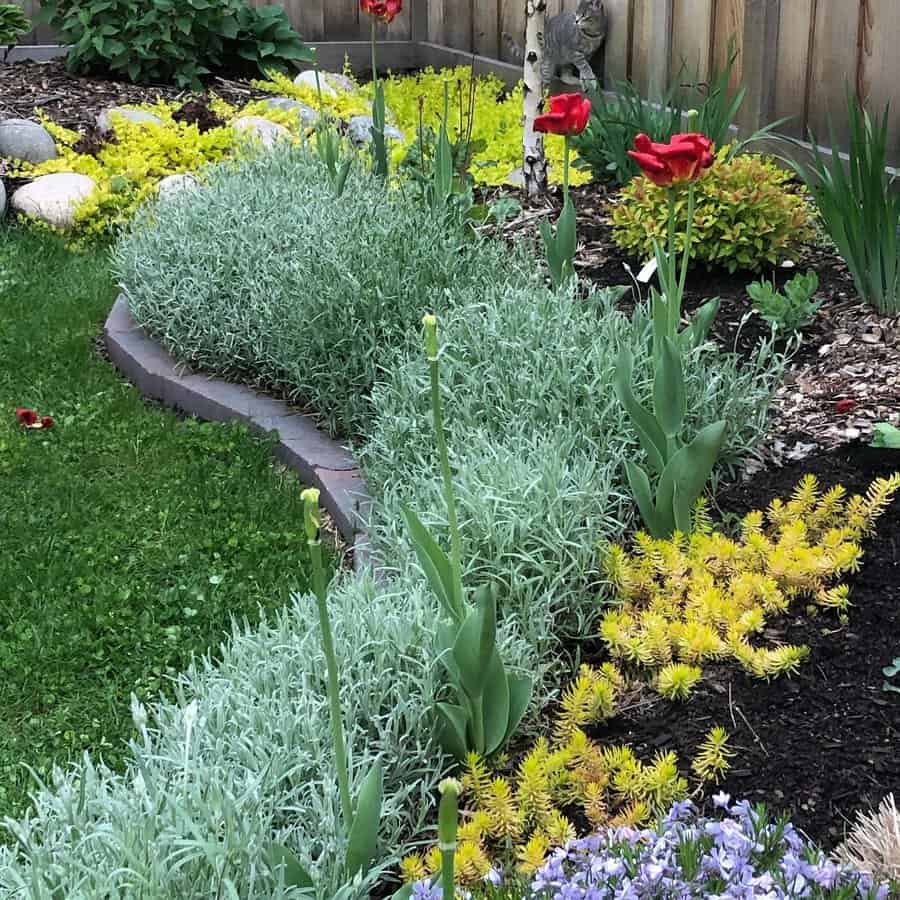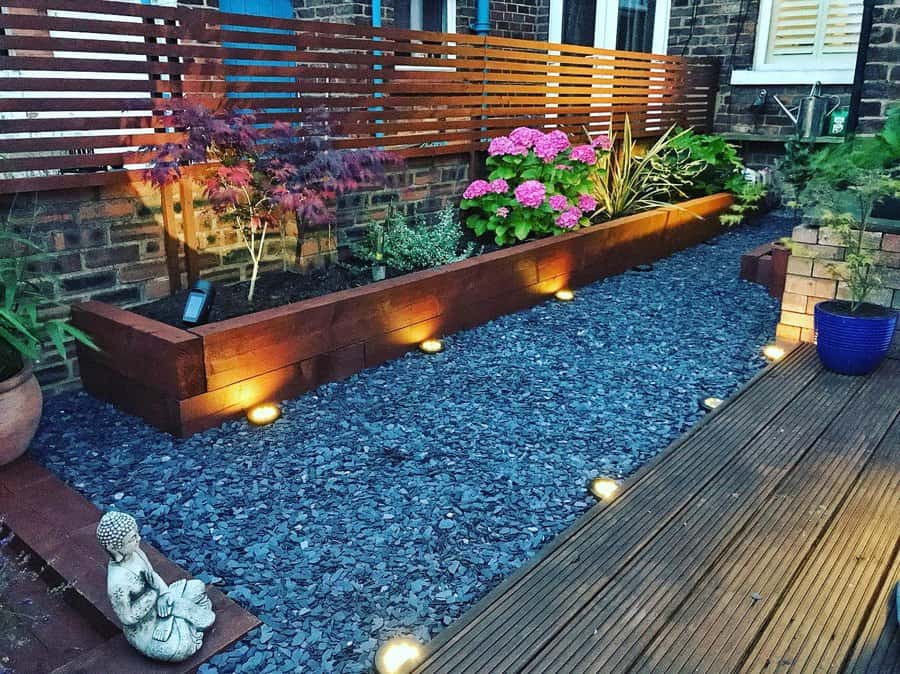 11. Landscape With Pebbles
Creating a landscape with pebbles is a unique way to add a touch of natural beauty to your outdoor space. With a wide range of colors and sizes, pebbles can be used to create a stunning design that blends seamlessly with your existing landscaping.
Pebbles can be used to create paths, borders, and even rock gardens, making them a versatile option for any landscape project. Additionally, pebbles require minimal maintenance and can be used in a variety of settings, from contemporary to rustic.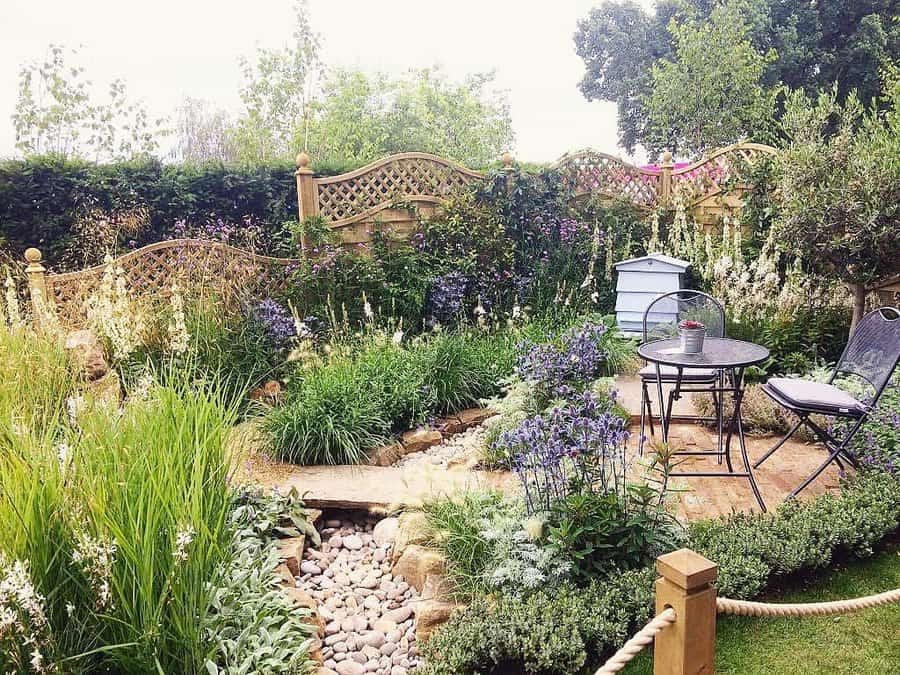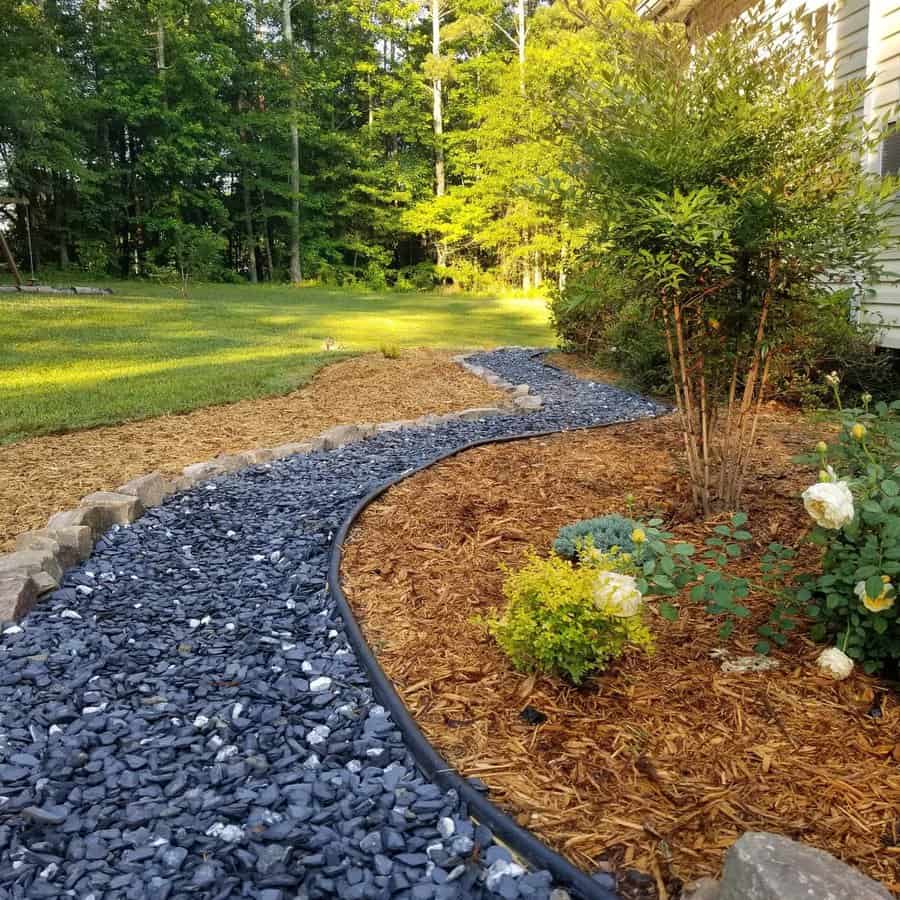 12. Hang Plants
Transform your backyard landscape into a lush oasis with the addition of hanging plants! Hanging planters can add texture and dimension to your outdoor space, and they're easy to install using macrame or wire hangers.
Consider selecting a variety of plant species with different leaf shapes and textures to create a dynamic and visually interesting display. Whether you're looking to add a touch of greenery to a small balcony or create a stunning vertical garden on a large patio, hanging plants can elevate your backyard landscape with their natural beauty and charm.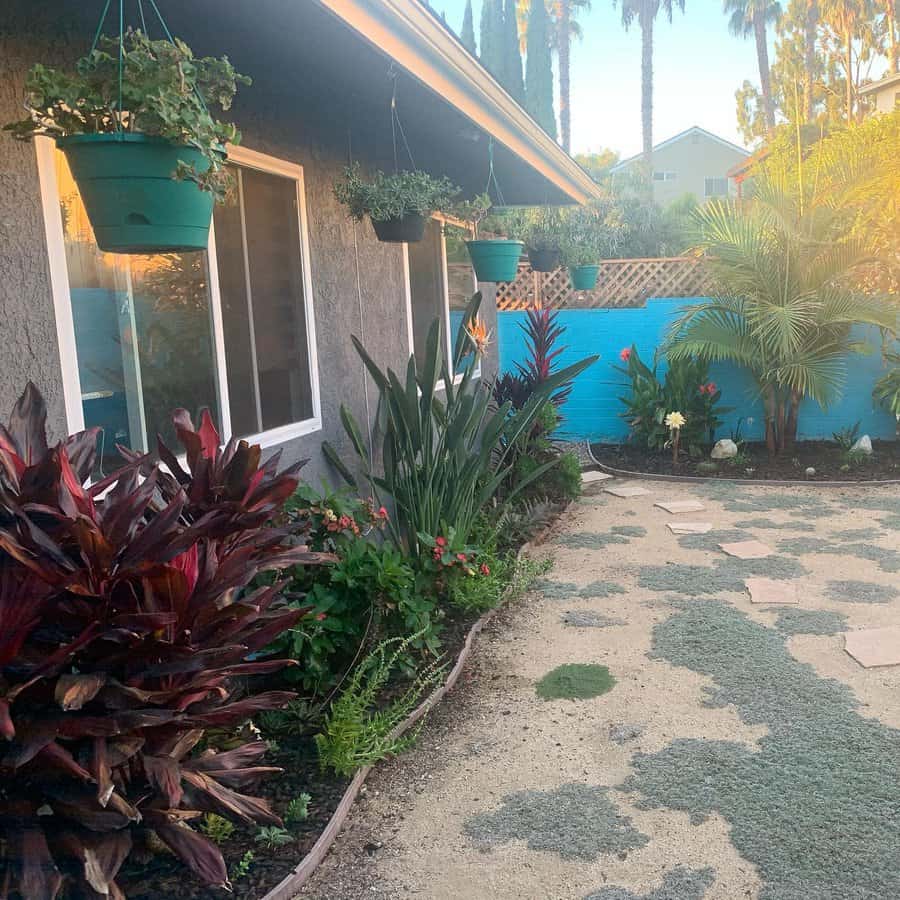 13. Vegetable Garden With Mesh Screen
You can use climbing wires to create a trellis system for trailing plants and vines. This will not only help to maximize space but also create a stunning visual appeal. The mesh screen is perfect for keeping out unwanted pests while still allowing plenty of sunlight and fresh air to reach your plants.
With this setup, you'll have a bountiful harvest of fresh vegetables right in your own backyard. Plus, you can feel good knowing that your garden is not only functional but also stylish and eco-friendly.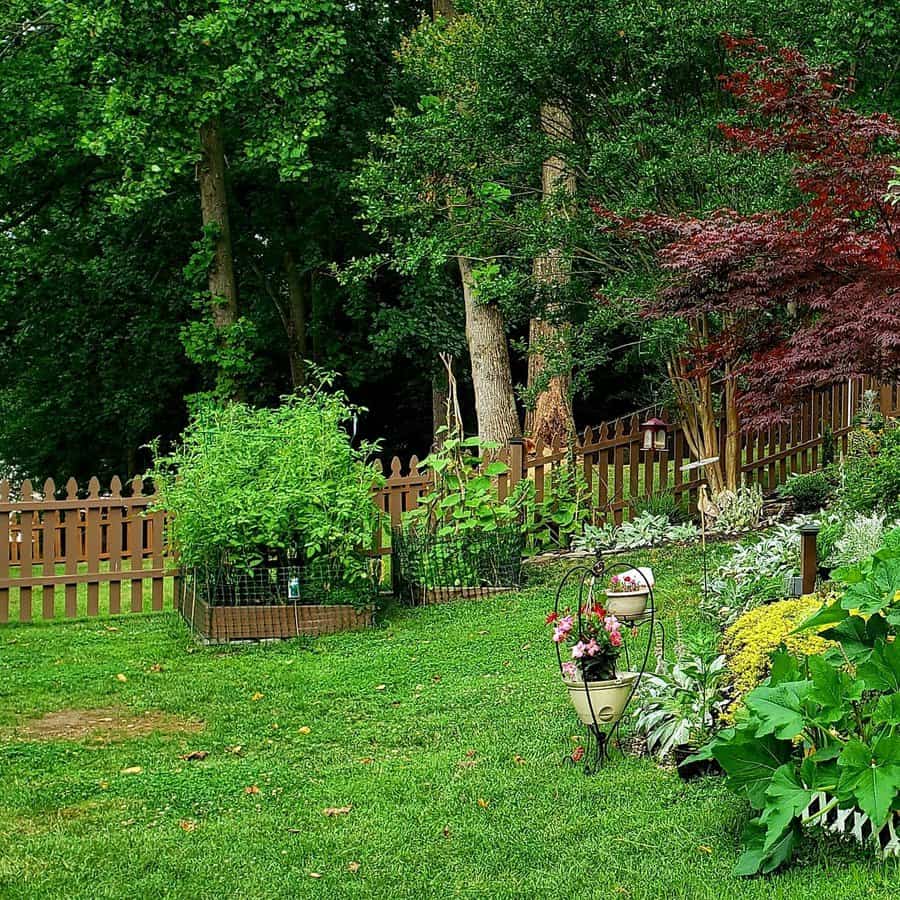 14. Add Stepping Stones
Creating stunning backyard landscaping with stepping stones can transform your dull yard into a stunning oasis. Using concrete pavers is an excellent choice for a sturdy and long-lasting surface. It's an inexpensive and durable way to add visual interest to your landscape.
You can use a combination of different sizes, colors, and textures of pavers to create unique designs for your stepping stones. Additionally, using pavers for your stepping stones can create a defined path through your yard, making it easy for you and your guests to navigate. Whether you prefer a modern or rustic look, using pavers as stepping stones can add a touch of sophistication to your outdoor living space.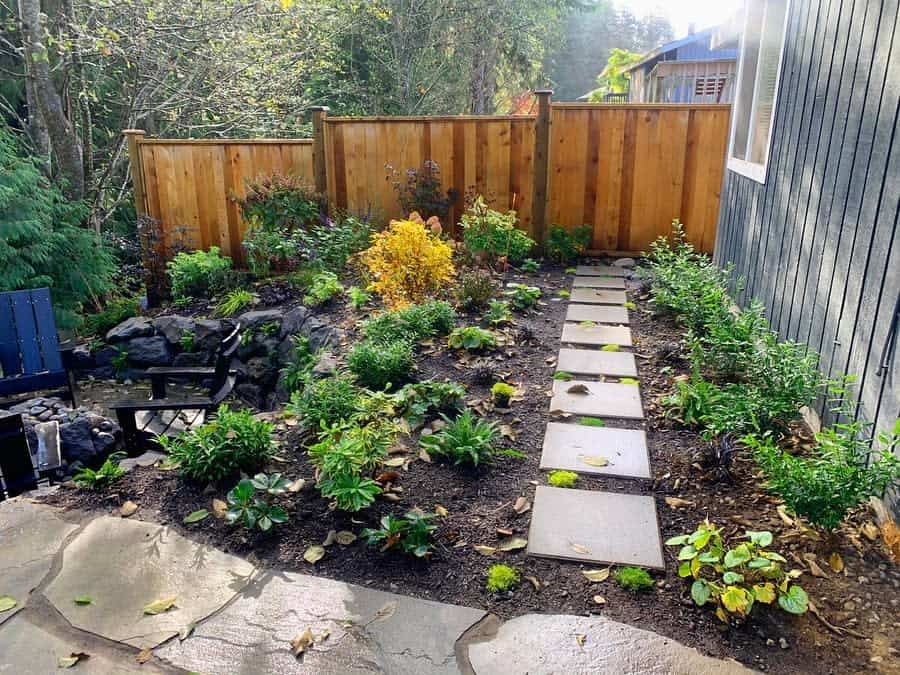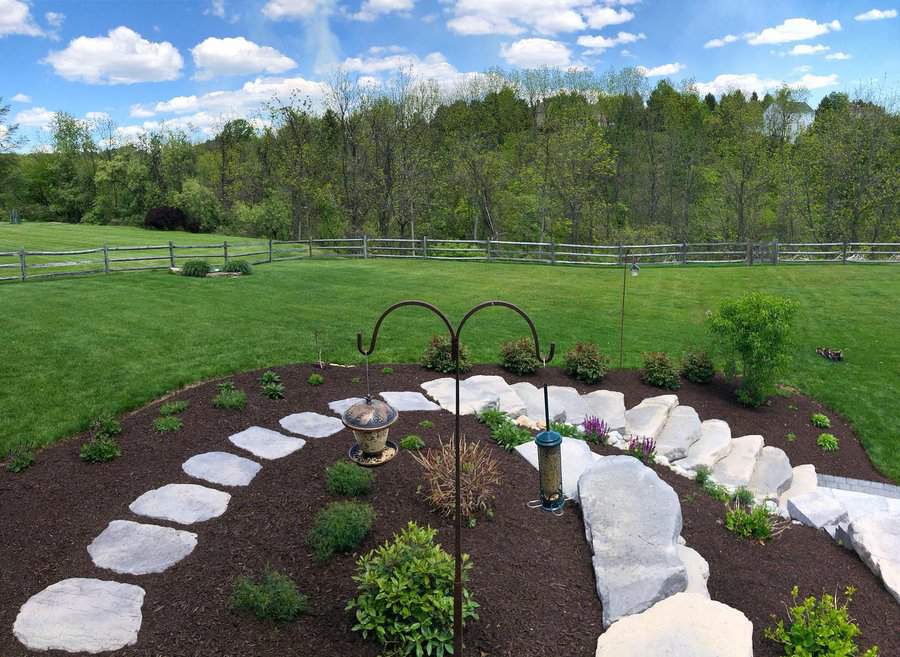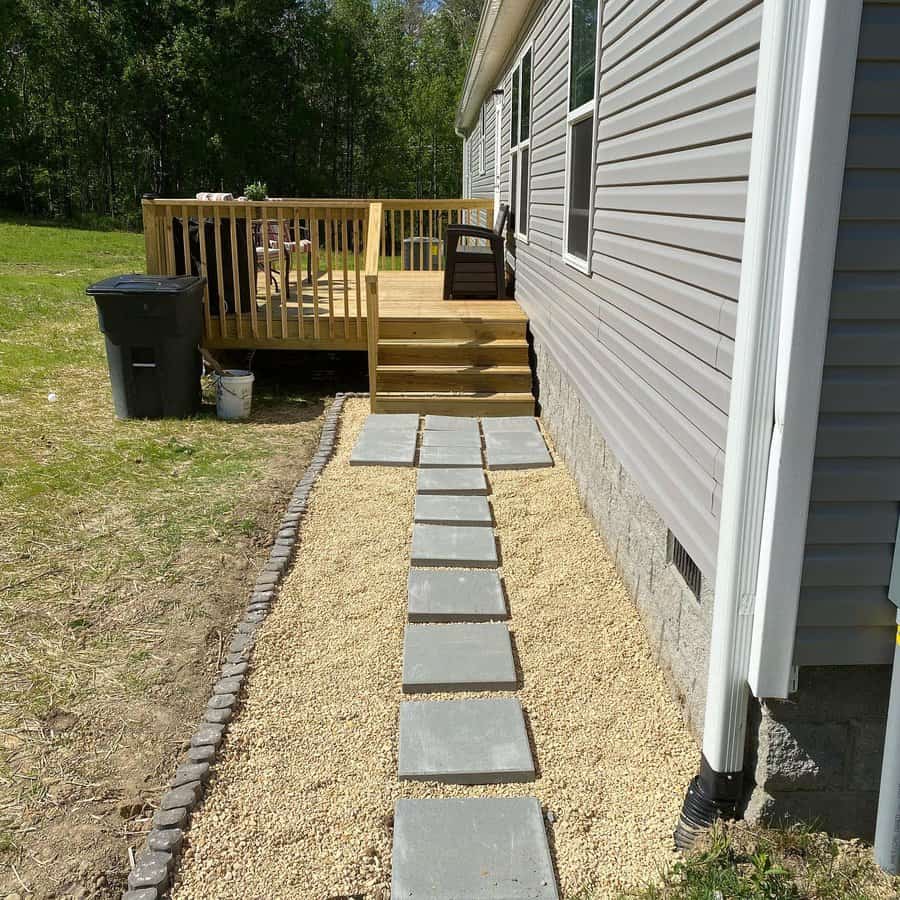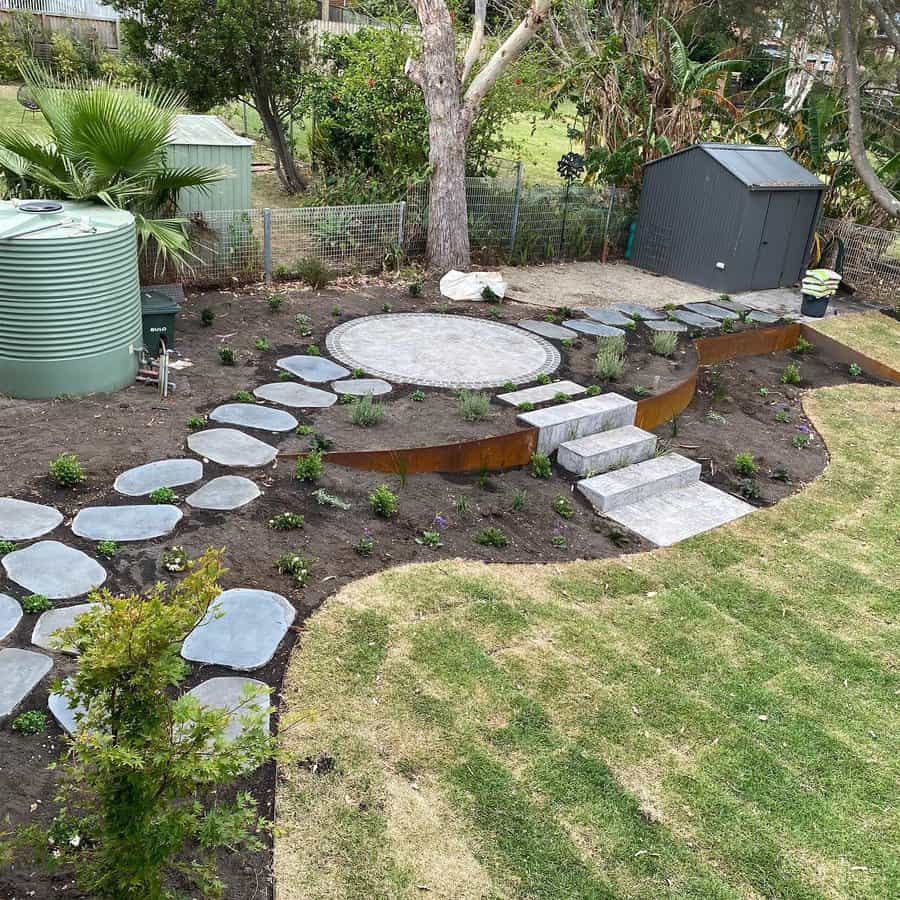 15. Concrete Pavers
Looking for a modern and functional backyard landscaping idea? Look no further than concrete pavers! These versatile materials can be used to create beautiful flooring for your outdoor living space. Concrete paver flooring offers a clean and sleek look that is perfect for contemporary or minimalist design styles.
You can choose from a variety of shapes, sizes, and colors to create a unique look that fits your personal style. Plus, concrete pavers are durable, weather-resistant, and require minimal maintenance, making them a practical choice for any backyard.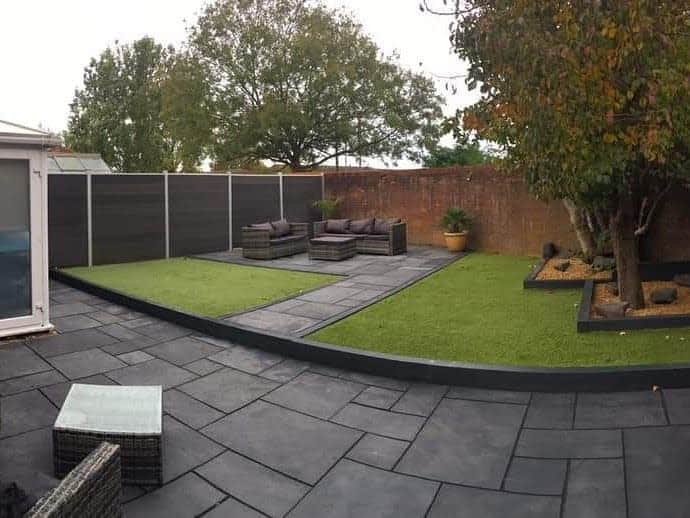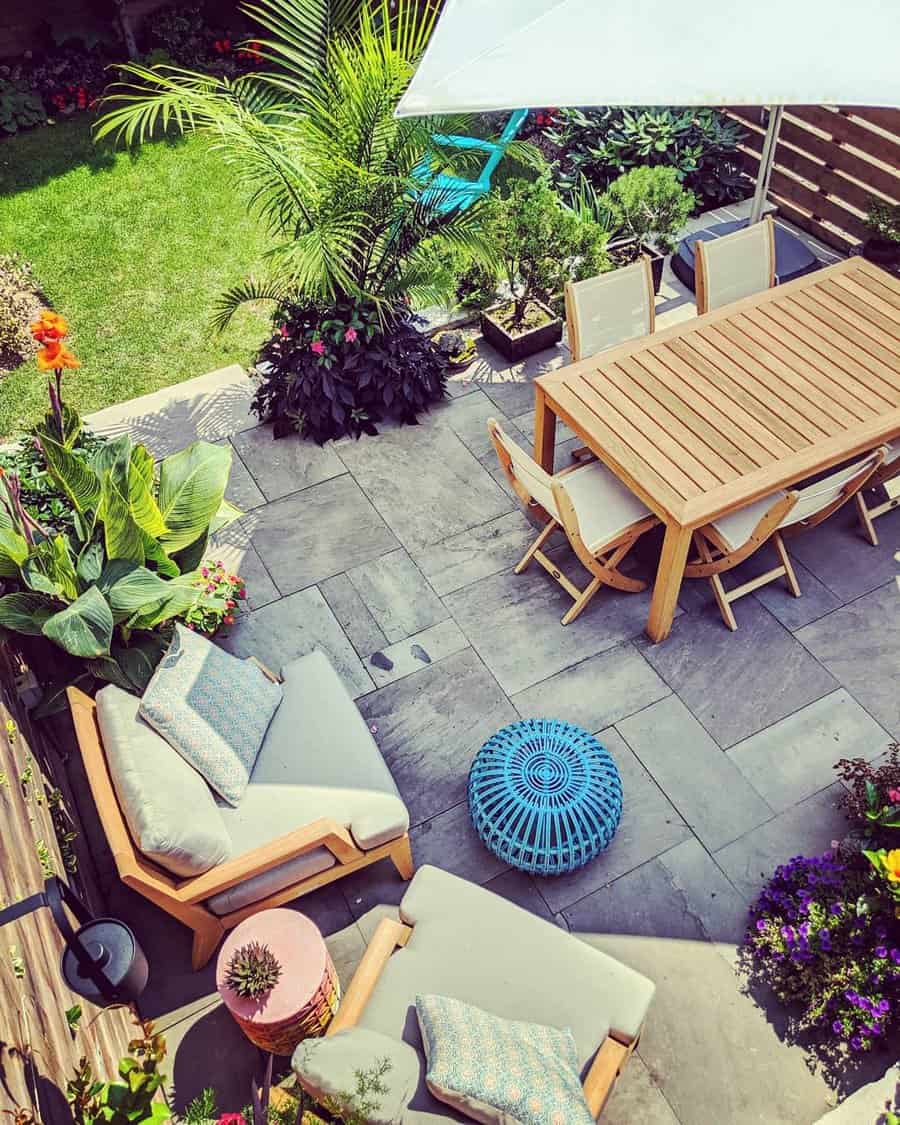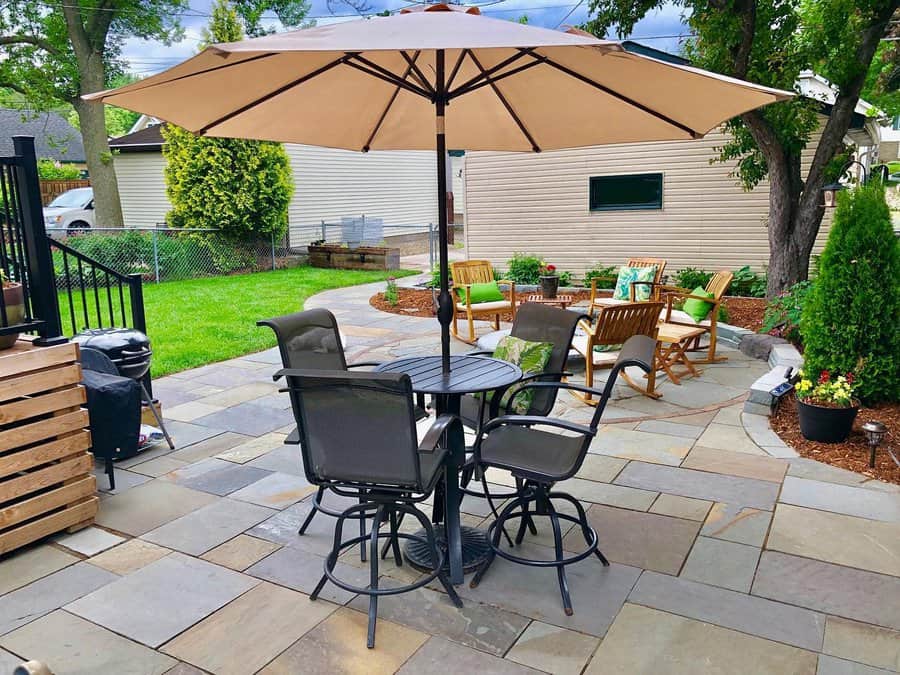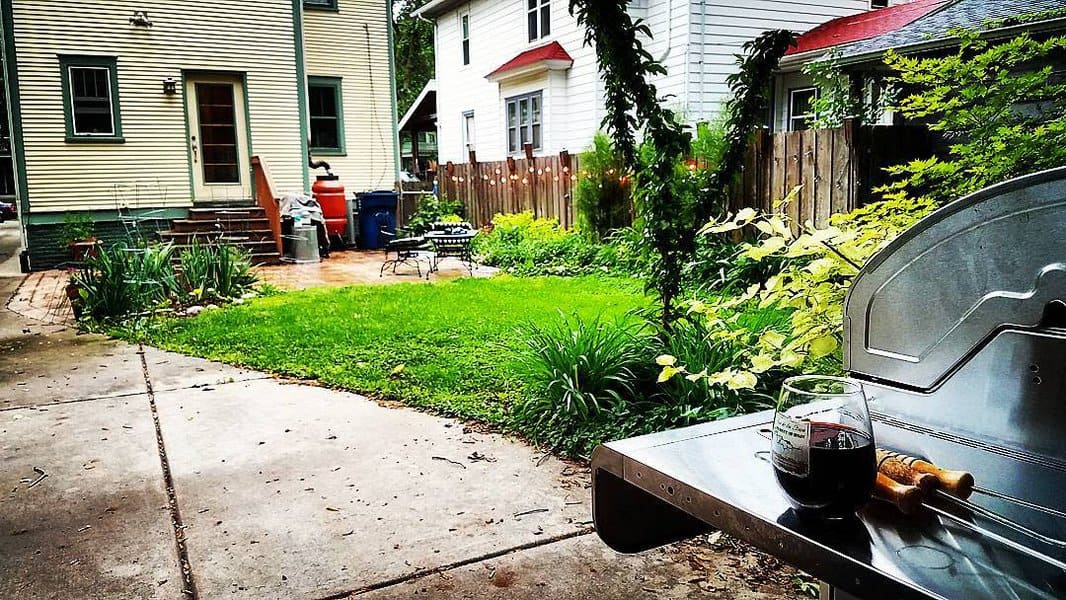 16. Install Artificial Grass
Backyard landscaping can be a daunting task, but with the help of artificial grass, it can become a breeze. Artificial grass provides a low-maintenance and cost-effective solution to creating a beautiful and lush lawn. Not only does it require minimal upkeep, but it also stays green all year round, saving you time and money on watering and mowing.
With artificial grass, you can also create a more sustainable backyard by reducing water usage and eliminating the need for chemical fertilizers and pesticides. Plus, it can be customized to fit any backyard size or shape. With its realistic texture and appearance, you can have a beautiful green backyard without the hassle of traditional grass.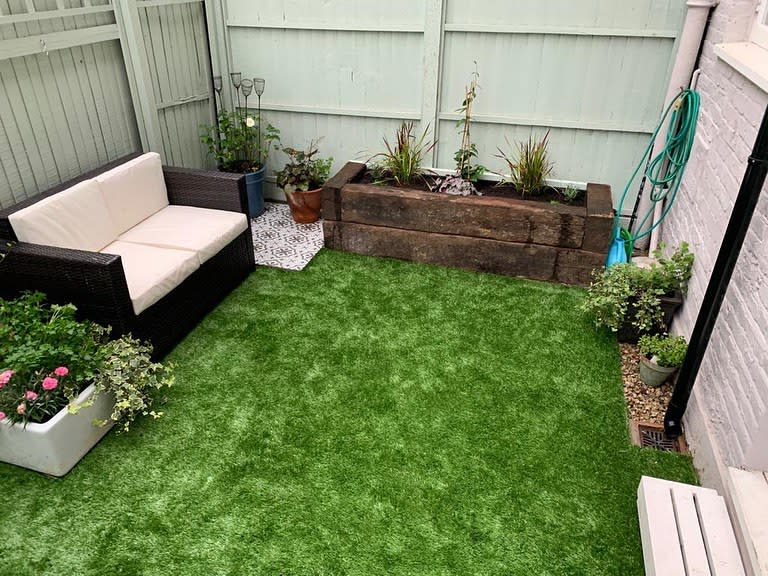 17. Use Fence Sconces
The fence sconces not only provide beautiful lighting for your backyard but also enhance the overall aesthetic appeal of your property. The sconces can be installed on the fence and come in different styles and designs, allowing you to customize your backyard's look to your liking.
With the right landscaping design and fence sconces, you can create a relaxing and cozy ambiance that will make you and your guests feel right at home.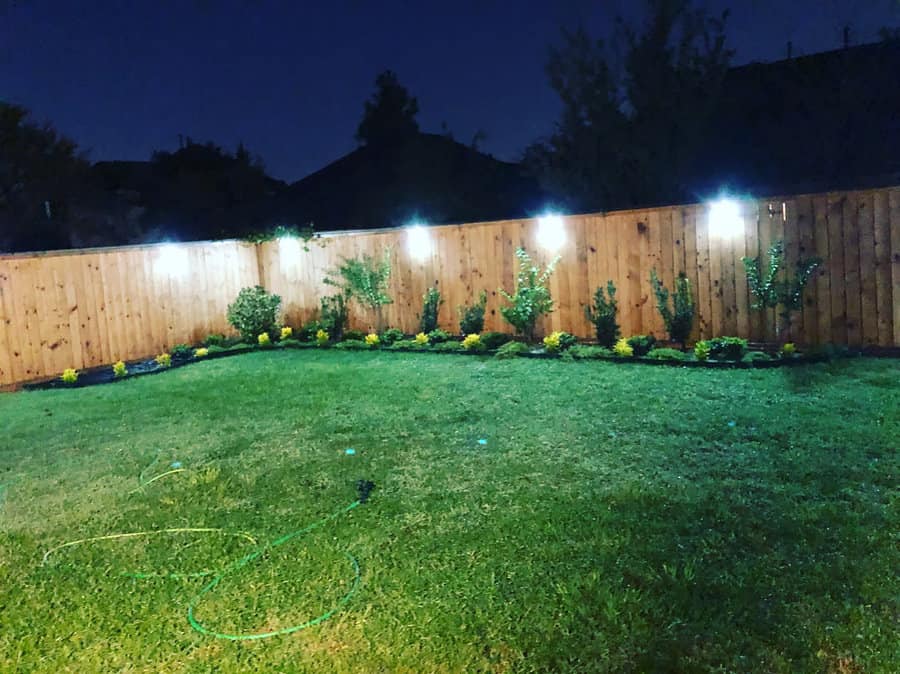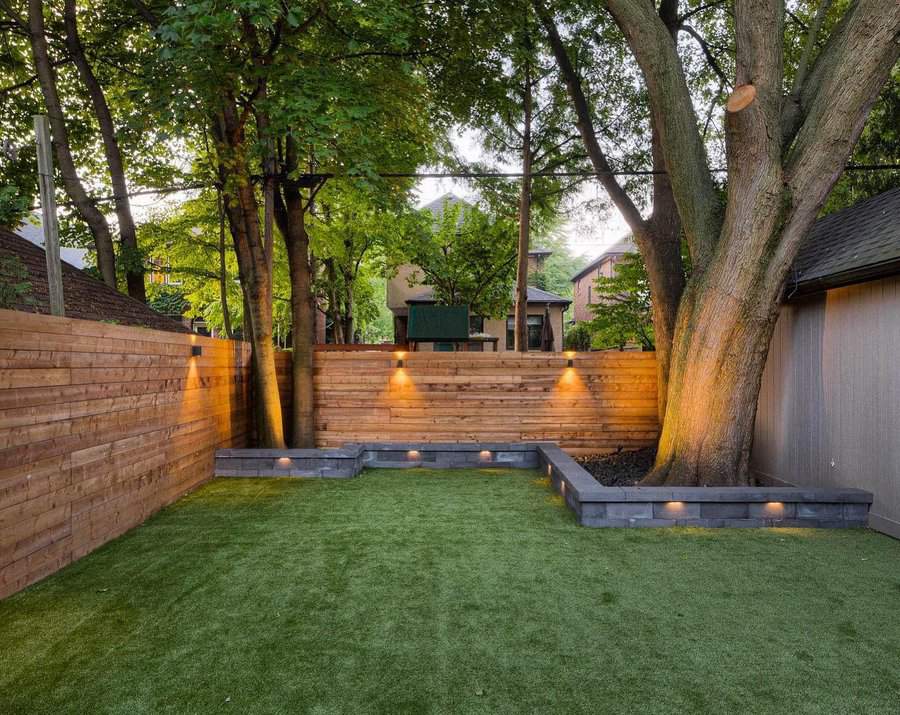 18. Plant Box With LED Light Strips
These plant boxes not only offer a stylish and convenient way to grow your favorite plants, but they also come with built-in LED strips that add an enchanting touch to your outdoor space. Imagine the warm glow of the LED lights casting a cozy atmosphere over your backyard at night.
Plus, with various color options available, you can customize the ambiance to match your mood or occasion. This backyard landscaping idea is not only beautiful but also practical, as the LED strips provide an extra source of lighting for when you're entertaining guests or enjoying a quiet evening outside.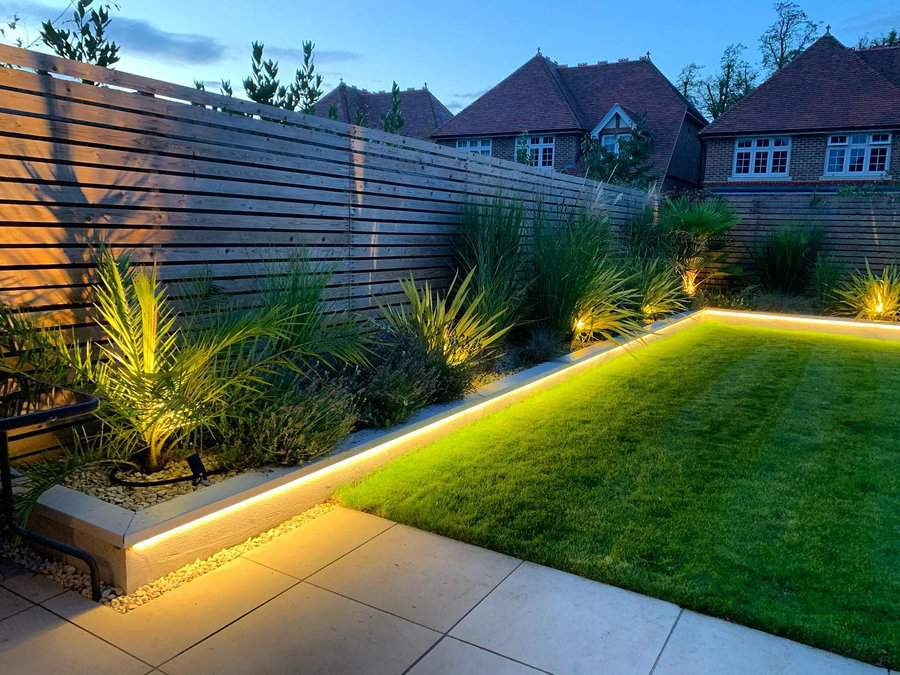 19. Incorporate A Bench
Adding a bench to your backyard not only provides a place to sit and enjoy the scenery, but it can also add a touch of charm and character to the overall aesthetic. You can enhance the beauty of your backyard landscaping by selecting the right bench to match your style and the overall theme of your backyard.
From a simple wooden bench to a more elaborate metal bench, the options are endless. With the right bench, you can enjoy your backyard to the fullest while admiring the beauty of your landscaping.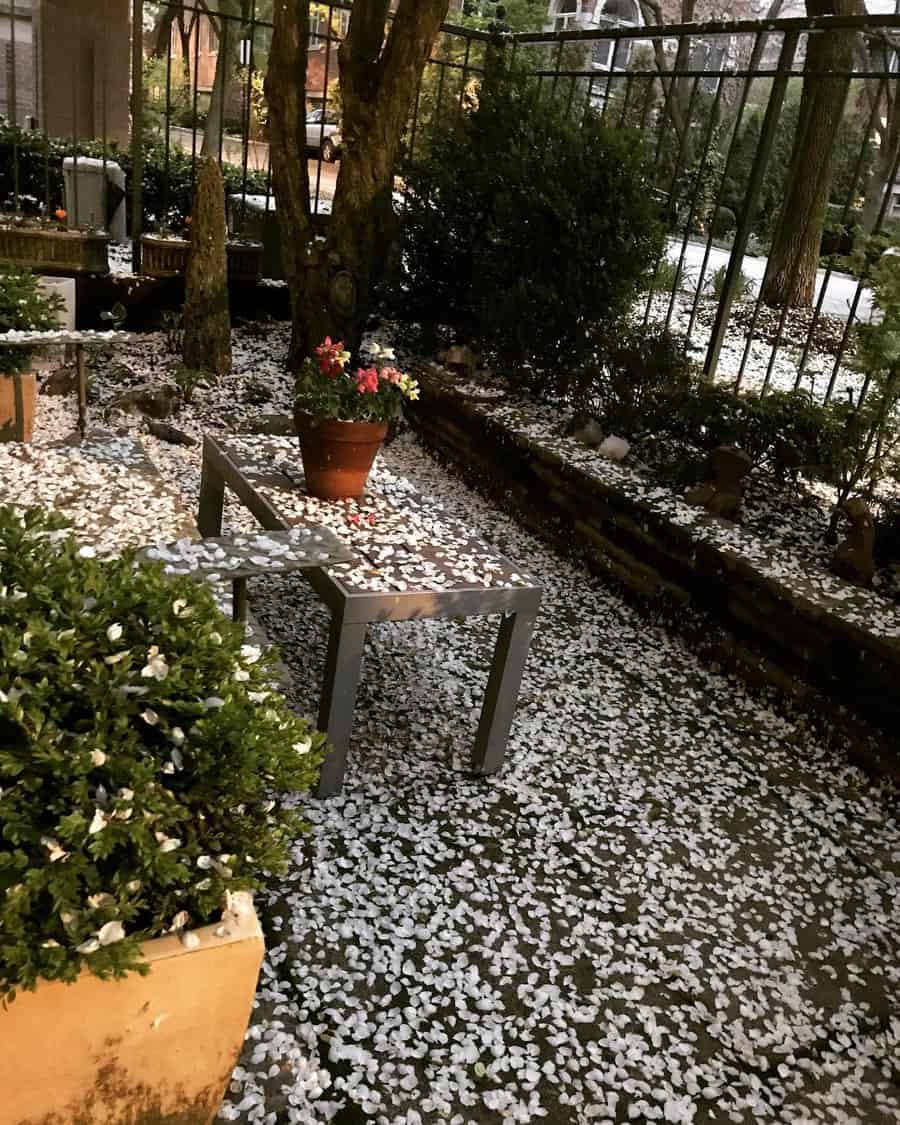 20. Use a Retaining Wall
A well-designed retaining wall can add definition and interest to your landscape. It can also help prevent soil erosion and provide extra space for planting. Retaining walls come in many materials, from natural stones to bricks, but with the right design and placement, a simple retaining wall can elevate the aesthetic of your backyard.
By incorporating different levels, you can create a terraced effect that allows for multiple garden beds and seating areas. Add some outdoor lighting and decorative elements, and you'll have a beautiful and functional outdoor space to enjoy year-round.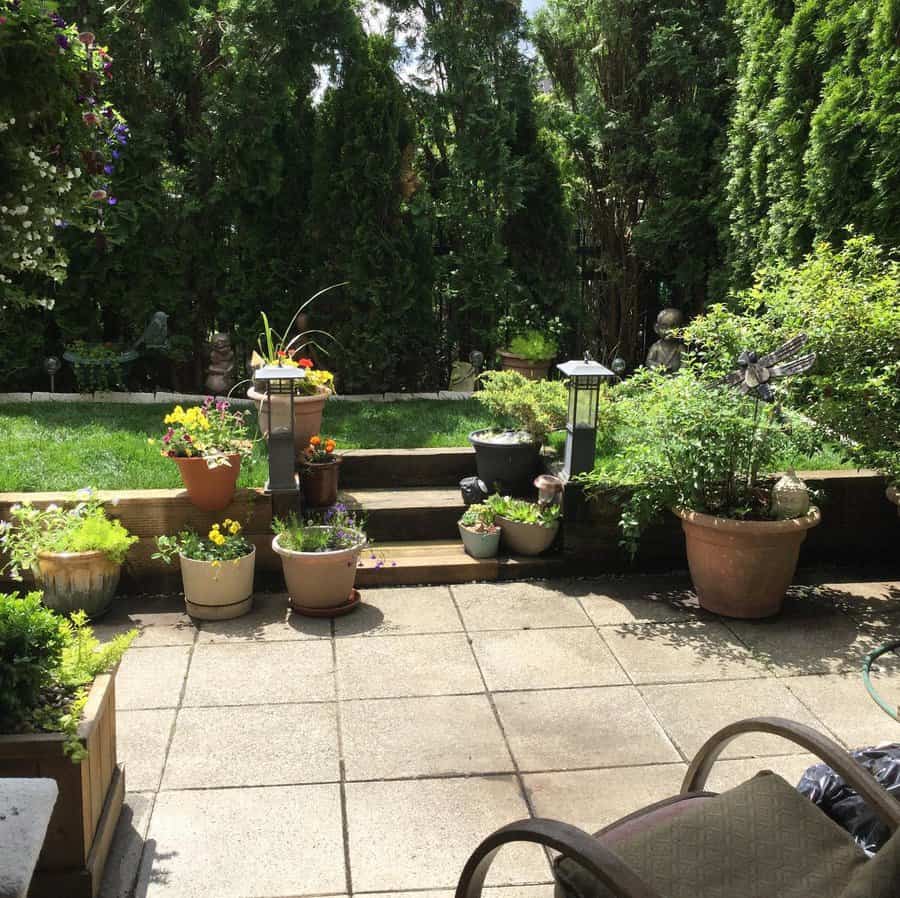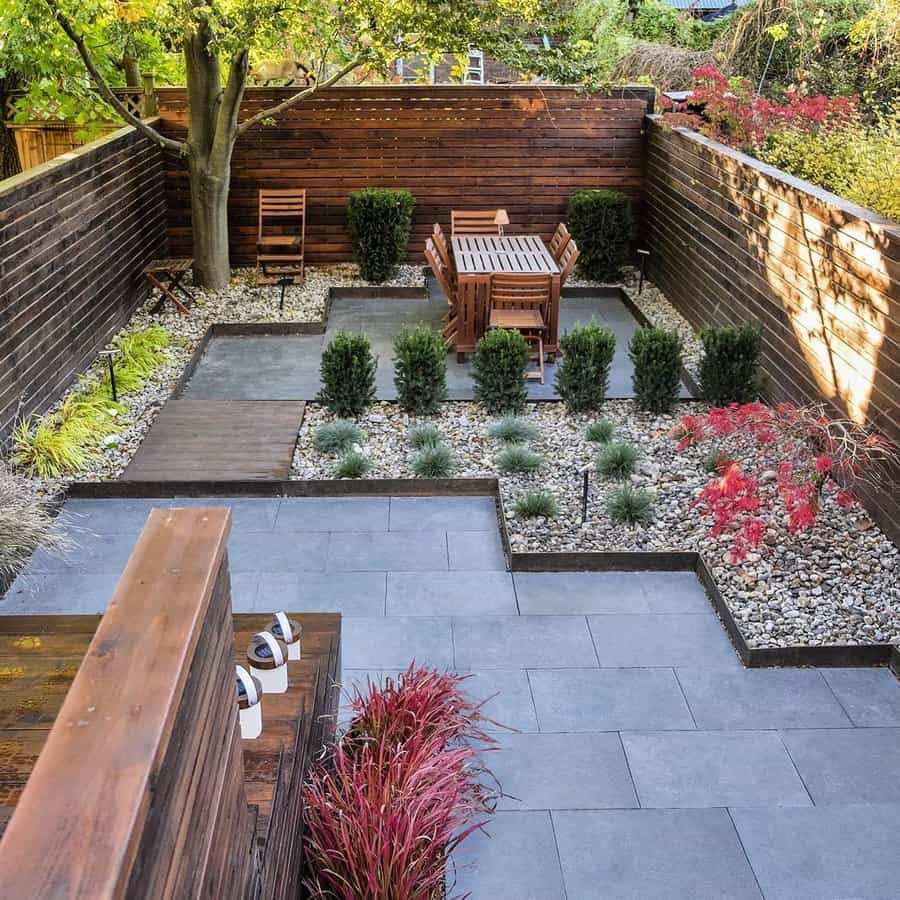 Backyard Landscaping on a Budget FAQs
Where is the best place to find affordable outdoor furniture?
Outdoor furniture is the cherry on top of a stylish patio or fire pit area. Start your search by looking at gently used items.
Consignment shops and neighborhood sales are excellent places to find new-to-you backyard furniture. Keep an eye on local social media pages to snatch high-quality pieces before a neighbor does!
Remember to shop with an open mind. A coat of spray paint or new upholstery could turn an outdated lounge chair or patio dining set into a trendy work of art.
How can you save money on landscaping equipment?
Some landscaping projects — even DIY ones — require power tools or other heavy machinery. Few homeowners have this equipment sitting in their garden shed or garage.
First and foremost, don't use any machinery that you don't know how to safely operate. It's better to spend a little extra money to get the job done safely in these cases!
If you have the skills but lack the tools, consider renting the necessary equipment from a local landscaping center. (Also, be sure to ask around with friends and family first. You never know what you could borrow for free!)