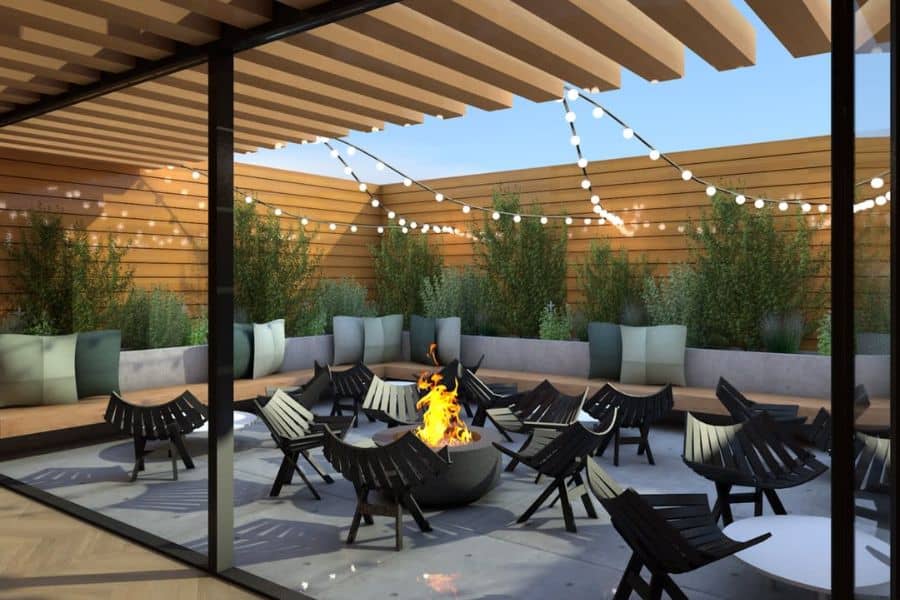 The Top 49 Backyard Privacy Ideas
"Privacy is paradise." – Holly Hunter
You have a spacious backyard with a large patio or deck that would be perfect for entertaining or just hanging out. The only problem is that it lacks privacy by blocking their view. You aren't looking to be the neighborhood entertainment. The only solution is to create some privacy. There are various ways you can go about creating a private space in your backyard, from the natural look with plants to something modern using mixed materials.
These backyard privacy ideas will help you create the perfect escape where you can relax outside and not have to worry about others watching.
1. Back Porch
Typically, a porch has built-in privacy because it's built into the home. The home's exterior will create a wall around one, two, or three sides of your outdoor living space. However, then may not be enough. Work with your home's exterior to add privacy to your porch. You could hang long outdoor curtains from the eaves or overhang. Install railings so that you can easily open and close the curtains as needed.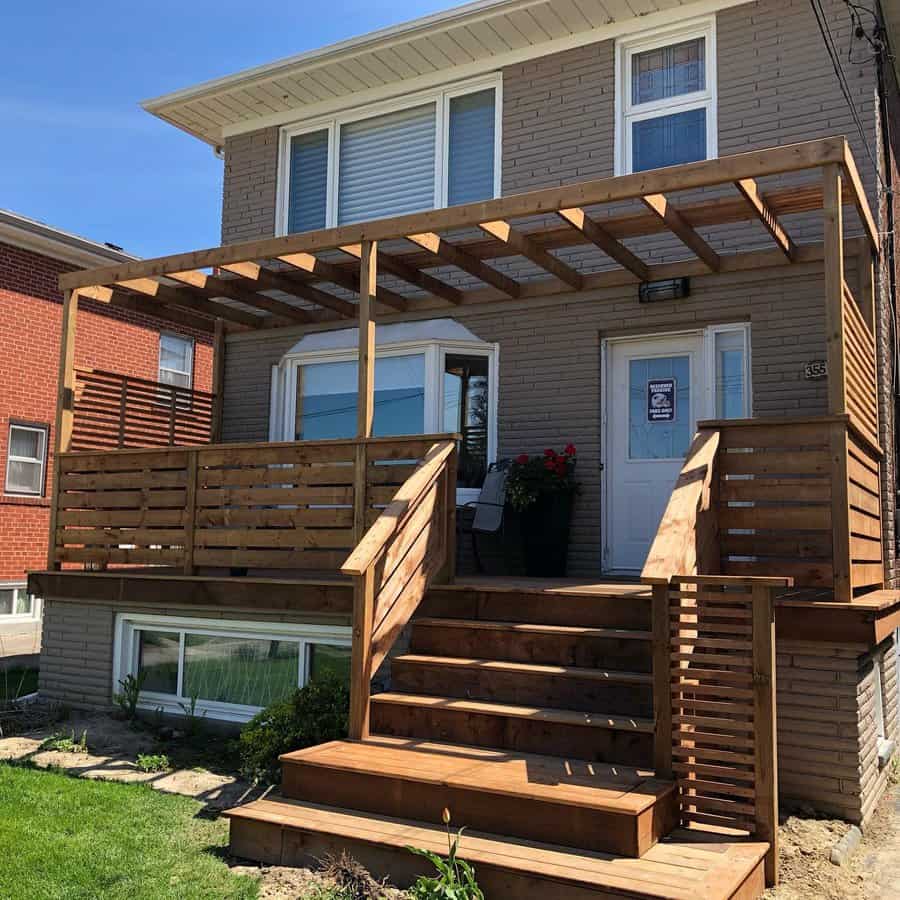 Another option is to embrace plants. Potted plants with large leaves or hanging pots with vining plants create a natural visual barrier. There will be gaps between the leaves. They won't block the view completely, but they should create enough of a barrier that the casual observer won't notice you enjoying time on your patio.
2. Corner
Adding privacy to a corner backyard is a bit more challenging because you have more than one direction to protect. The first step in creating privacy is to determine where you need the privacy most. Perhaps you need it on both sides of the corner. Maybe you are lucky and only need to create privacy on one side. You may want to build a uniform privacy solution around both corners even if you don't need the full view blocked because this creates visual continuity around the backyard.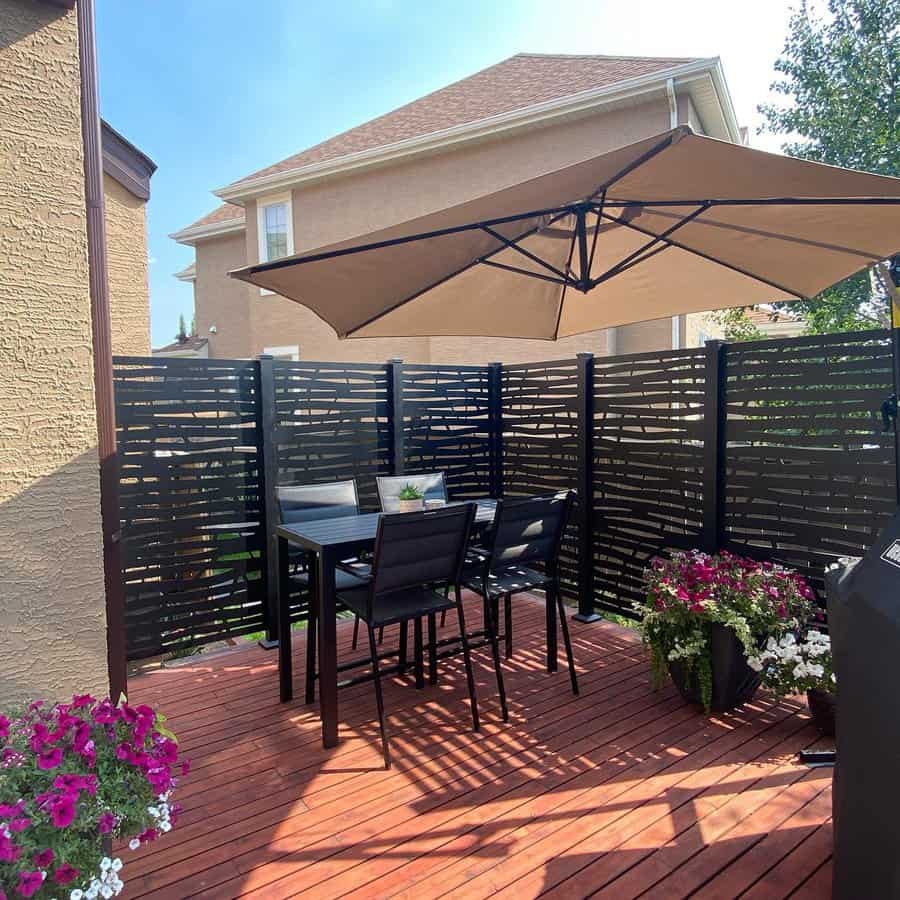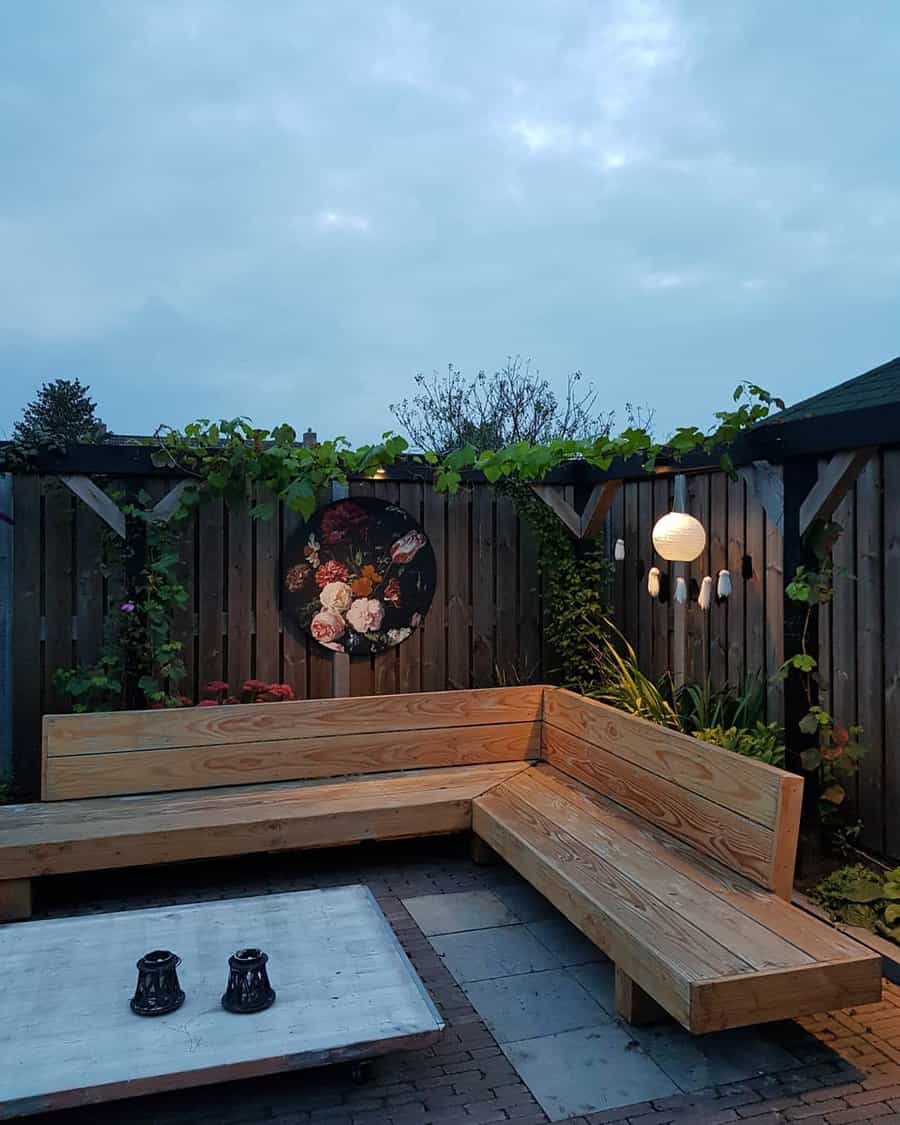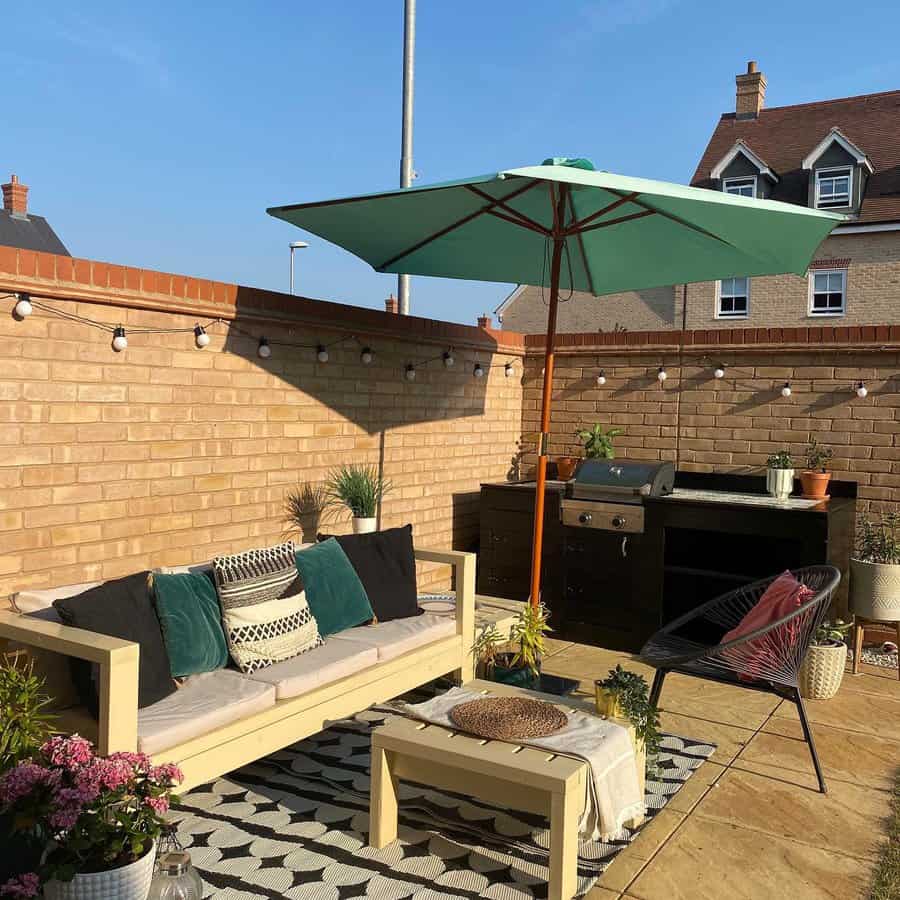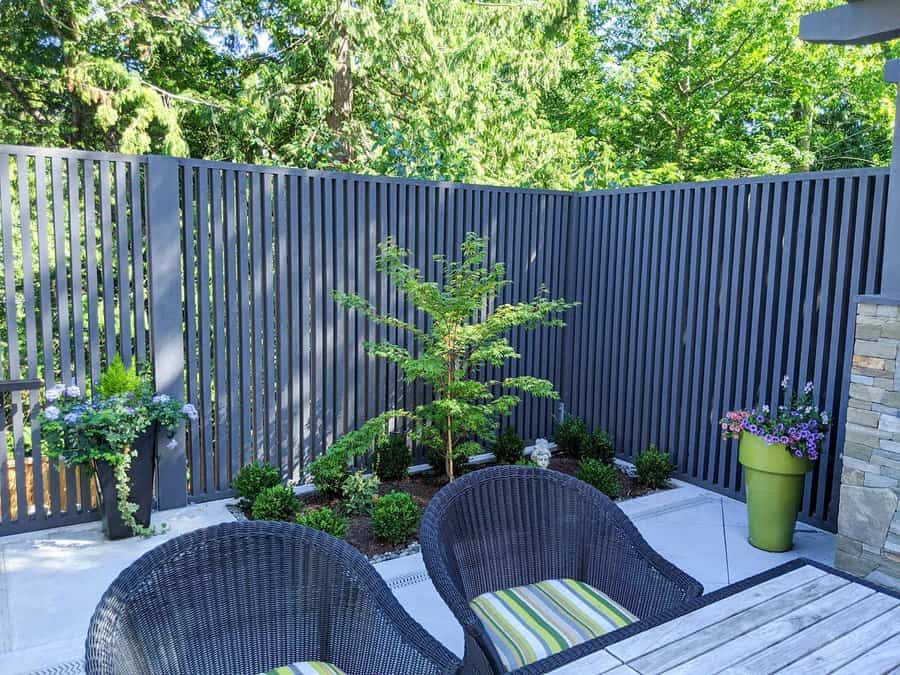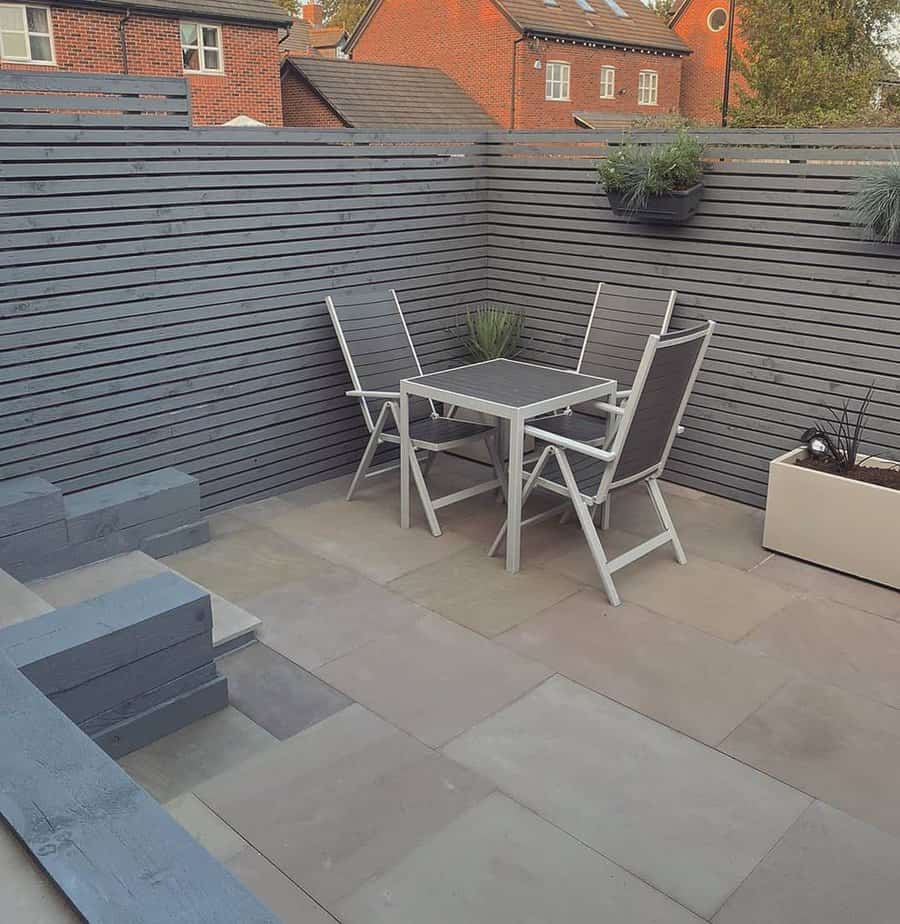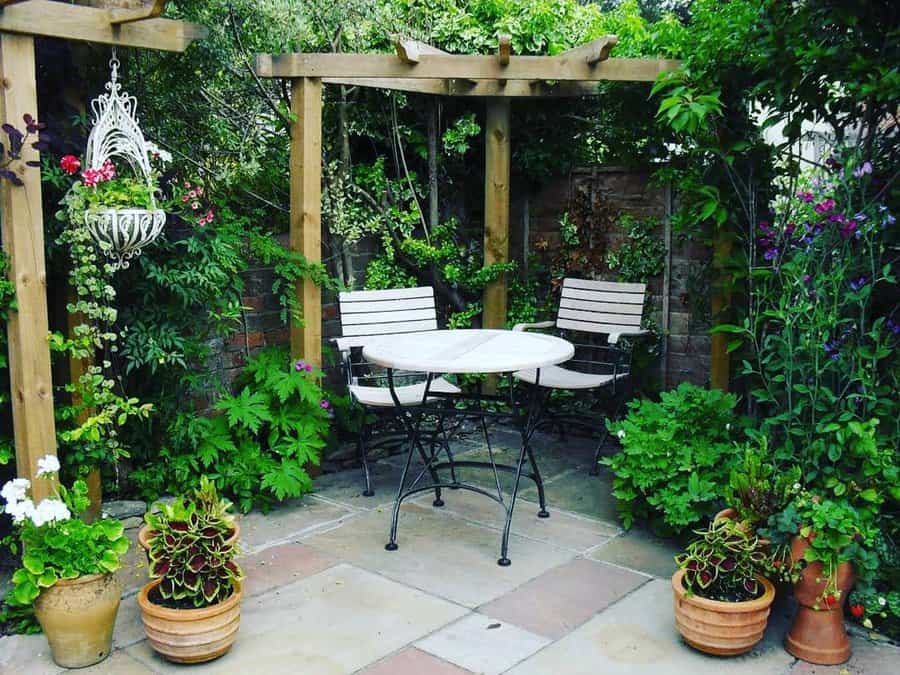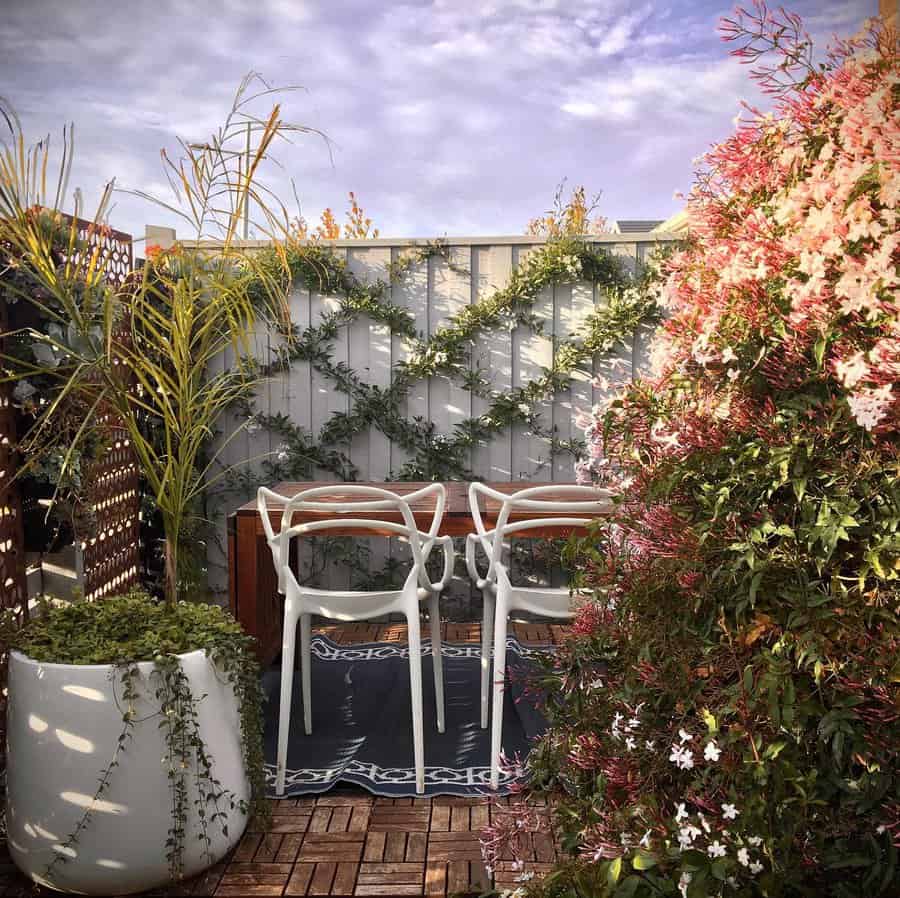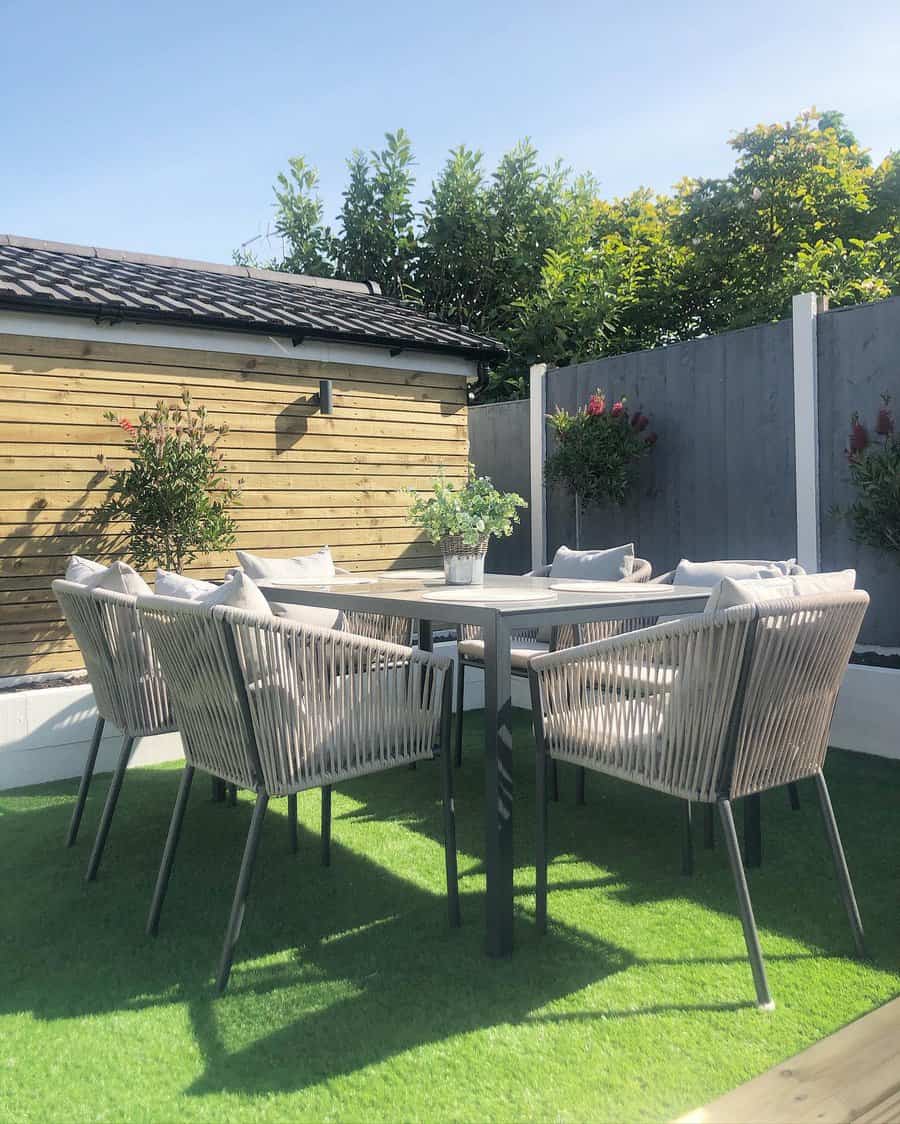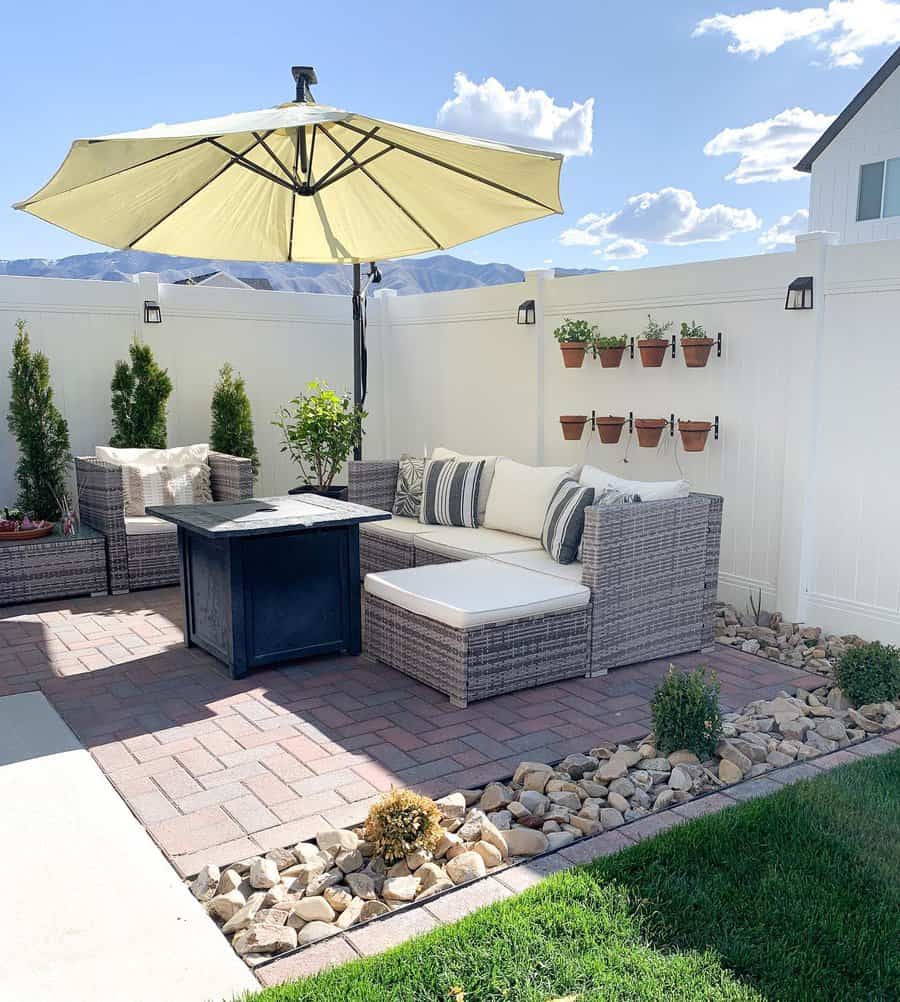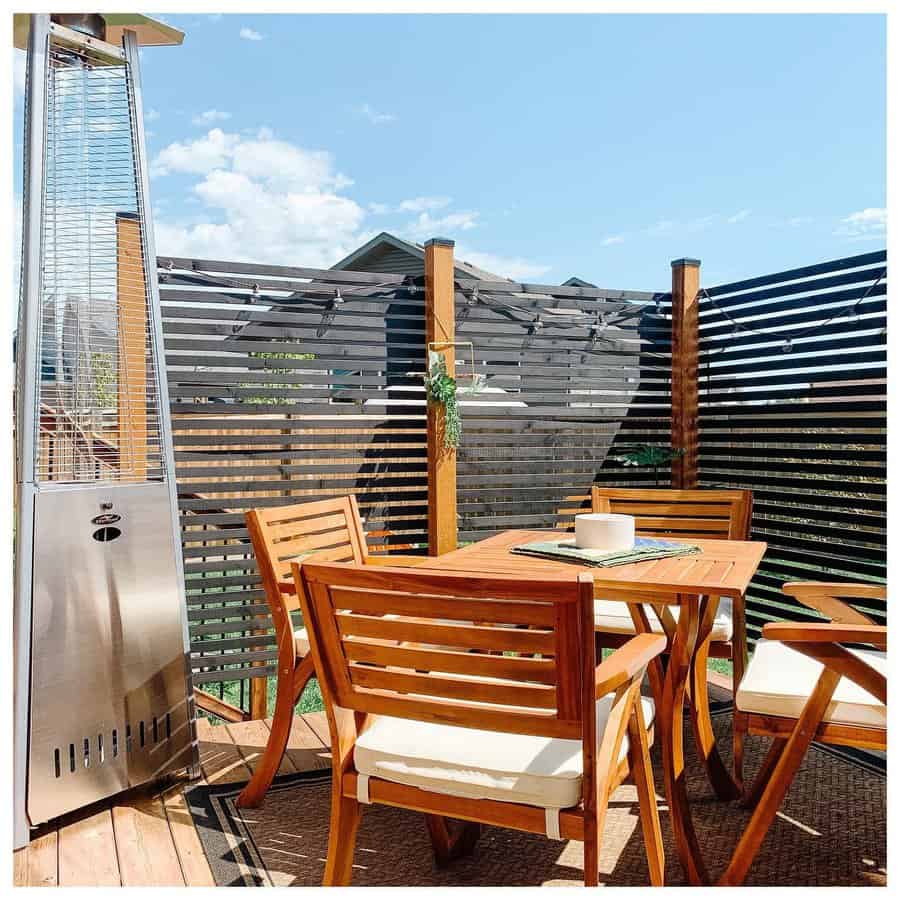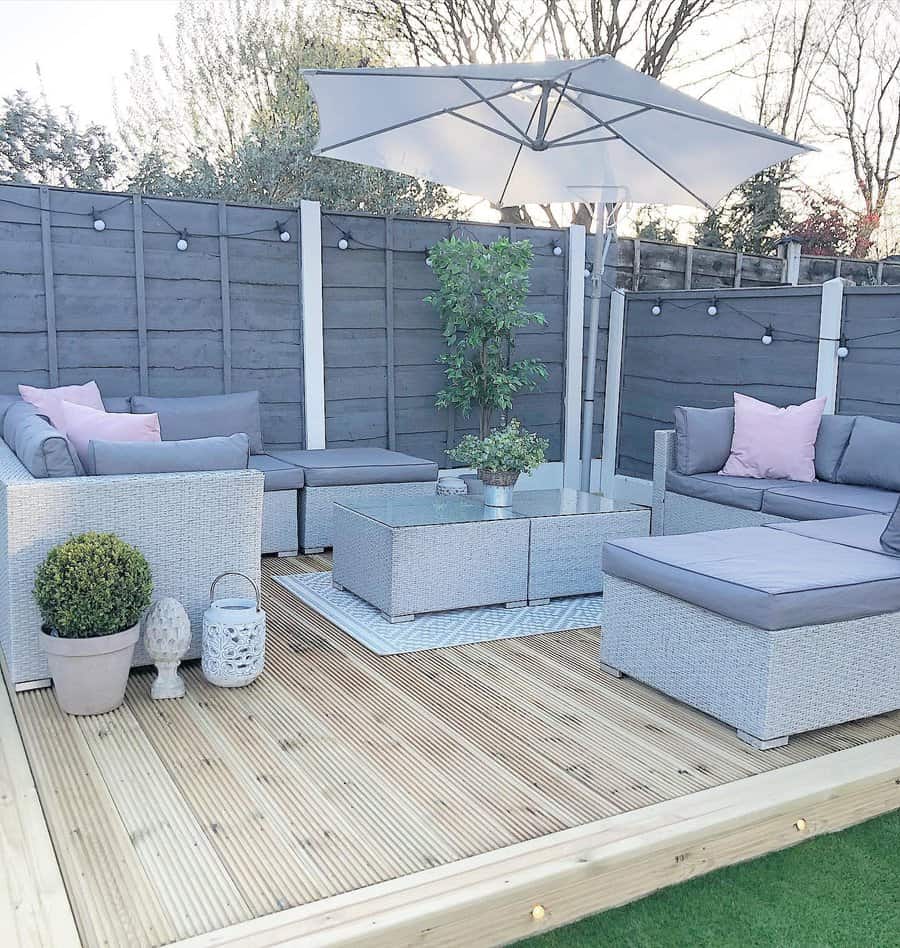 Don't be afraid to mix and match your privacy solutions. A fence could make sense for creating privacy down the side of your property. Then across the back of your property, you could plant bushes or trees for a natural privacy wall. The two will meet in the corner.
3. DIY
You don't have to spend a lot of money on a contractor to add privacy to your property. Build your own fence or privacy screen for a customized solution that works perfectly in your backyard. You can build a corrugated metal fence with large metal sheets and wood posts for support. Measure the width of the metal and place the posts this far apart.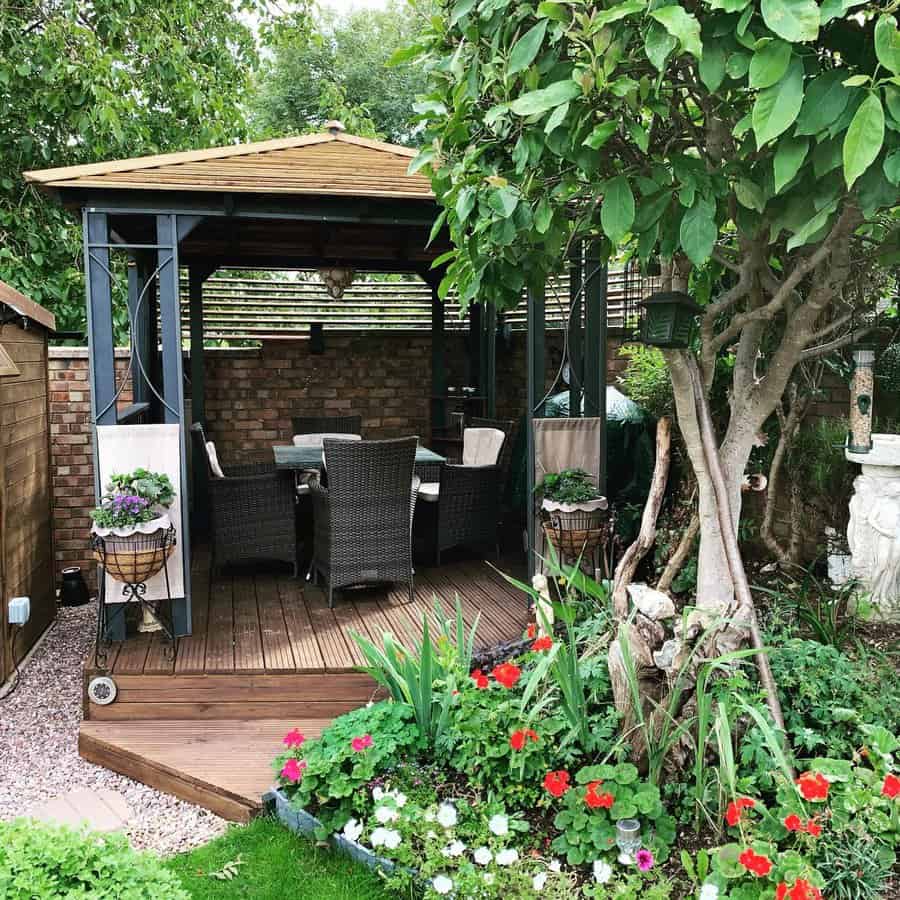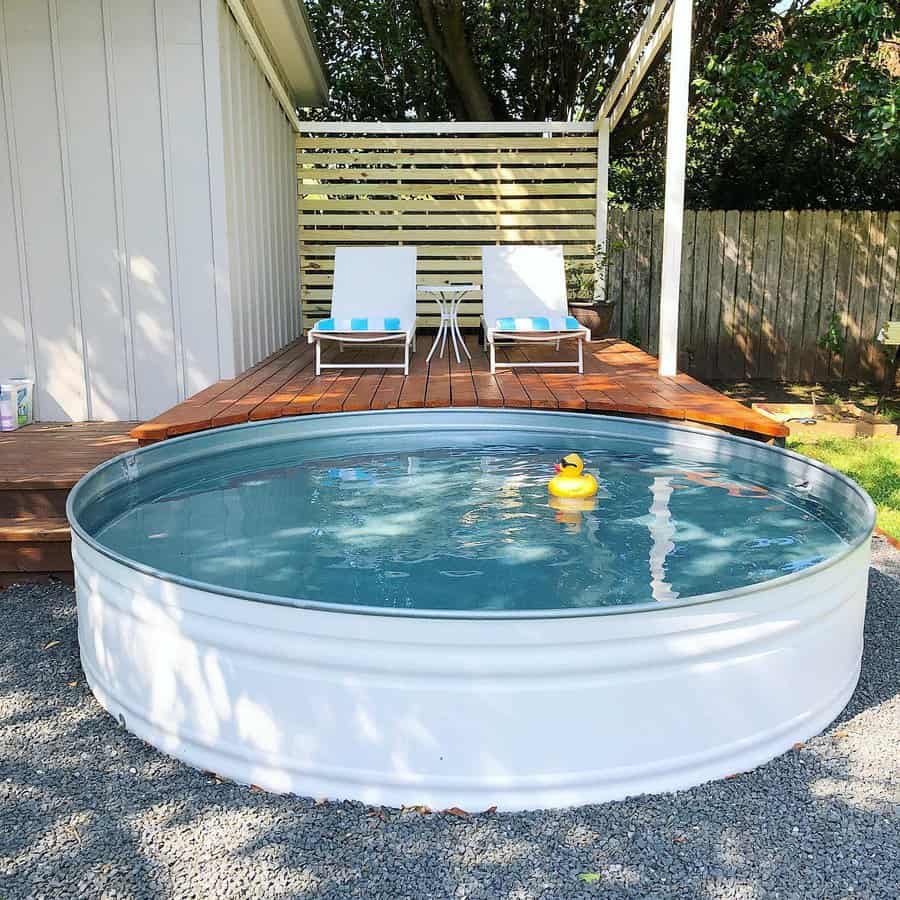 You can also build a backyard privacy fence out of pre-made fence panels. This lets you have a slightly fancier privacy fence than the one you could build from scratch. You will find options that are made from vinyl, wood, or metal.
4. Deck
Your deck is in the backyard and the perfect place for enjoying time outside with family and friends. Since you typically use your deck in the warm summer months, look for privacy solutions that can also protect you from the sun. Shade sails are perfect for this. These are large pieces of durable outdoor fabric that get mounted overhead. Install them at an angle to create privacy and block the harsh UV rays.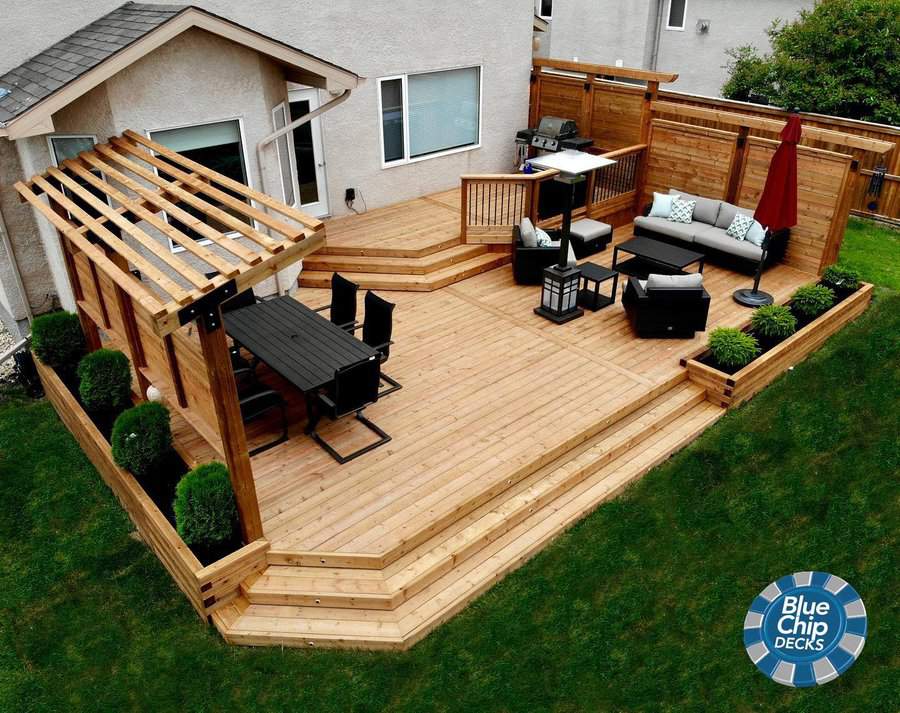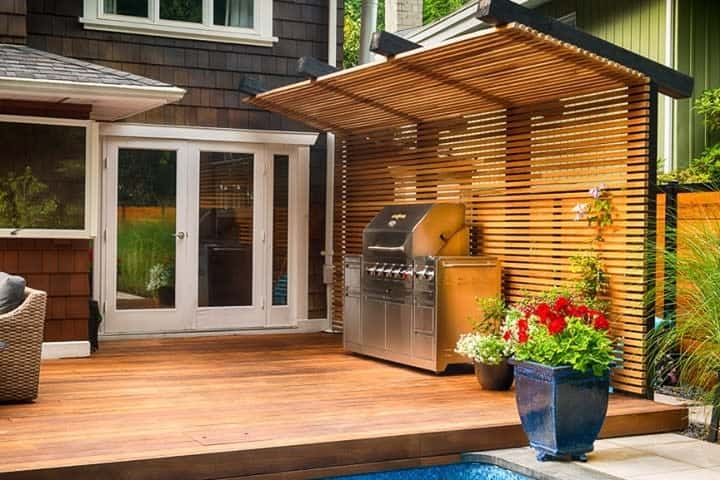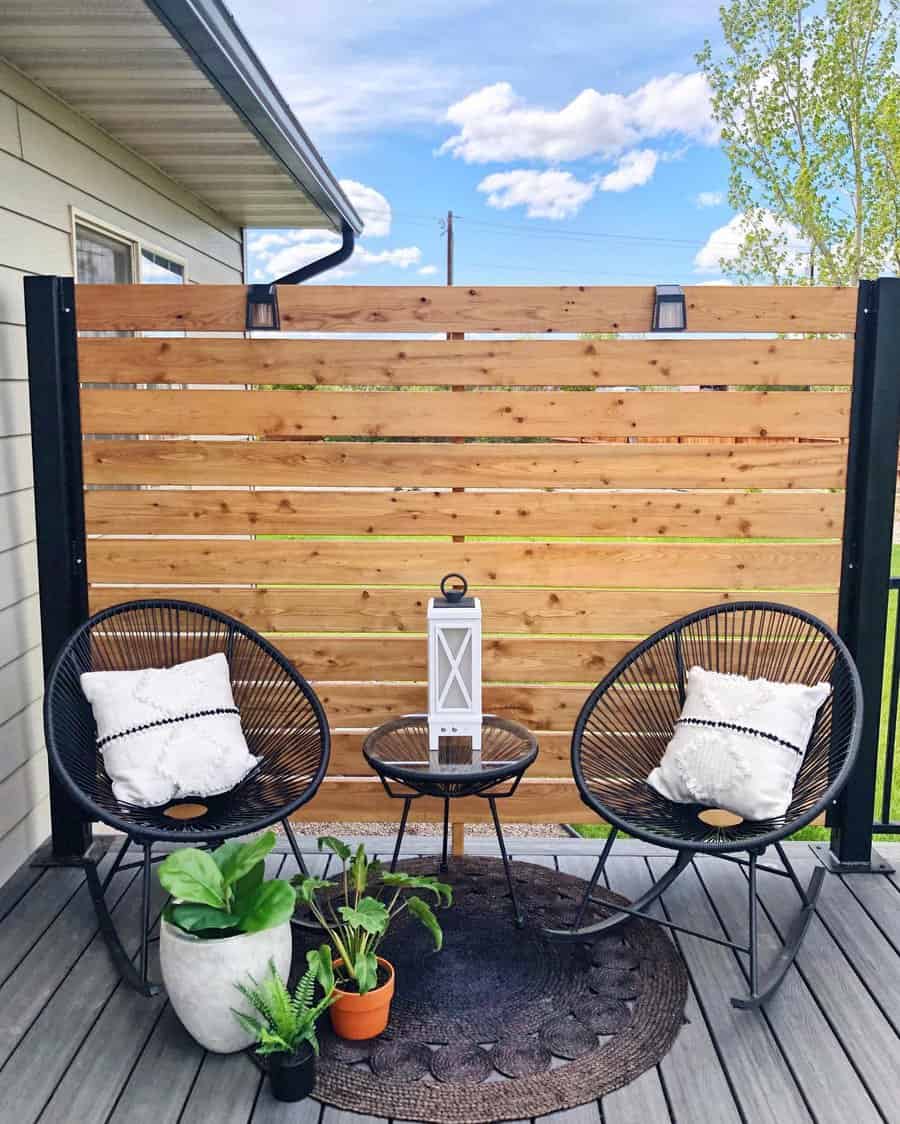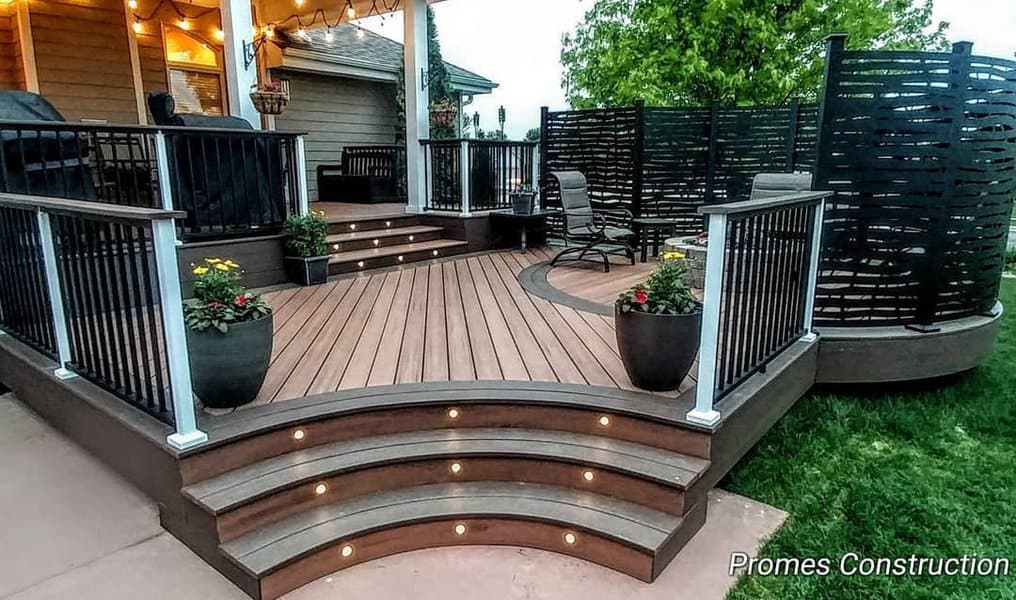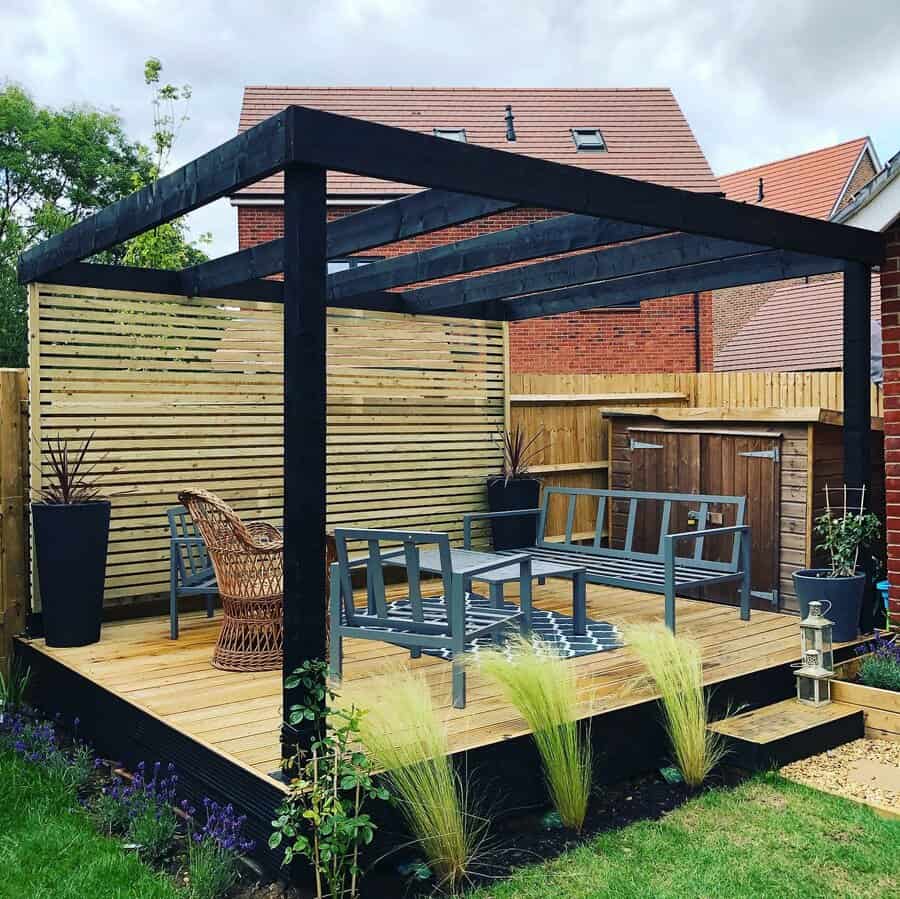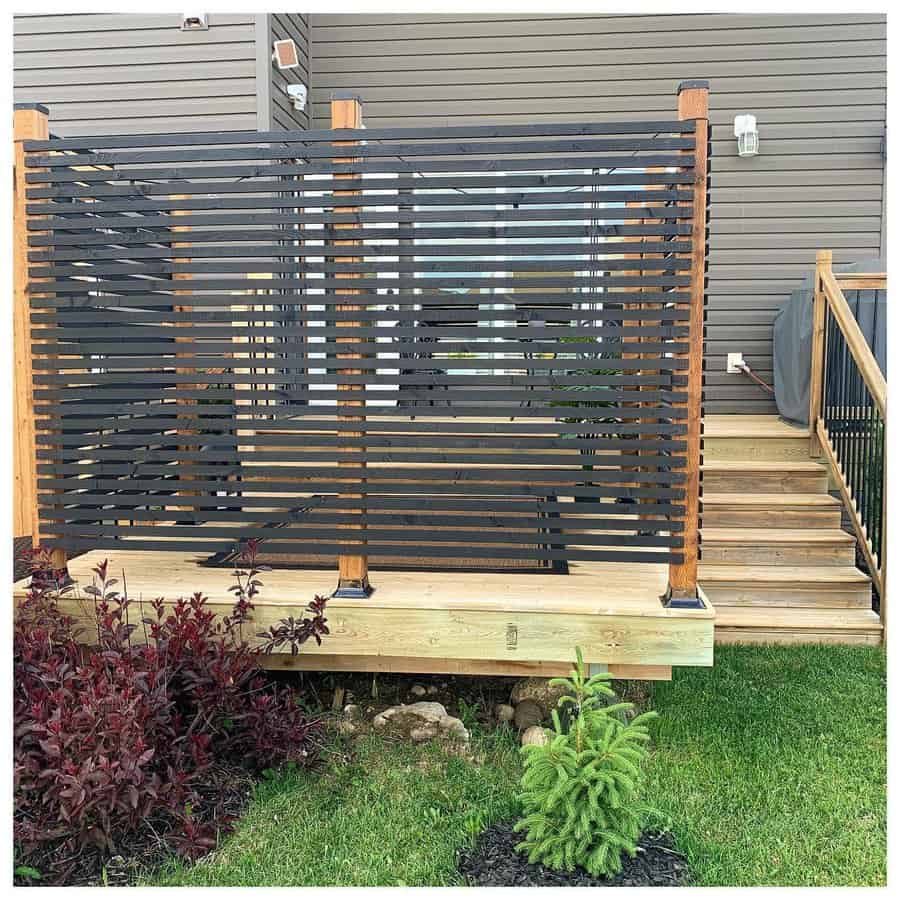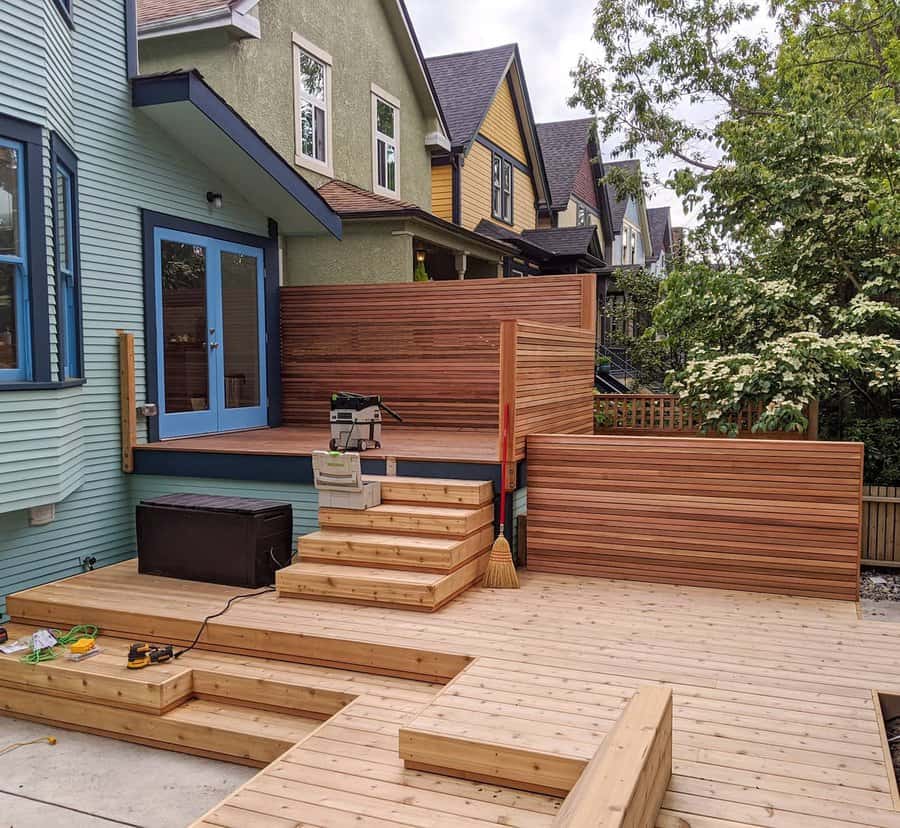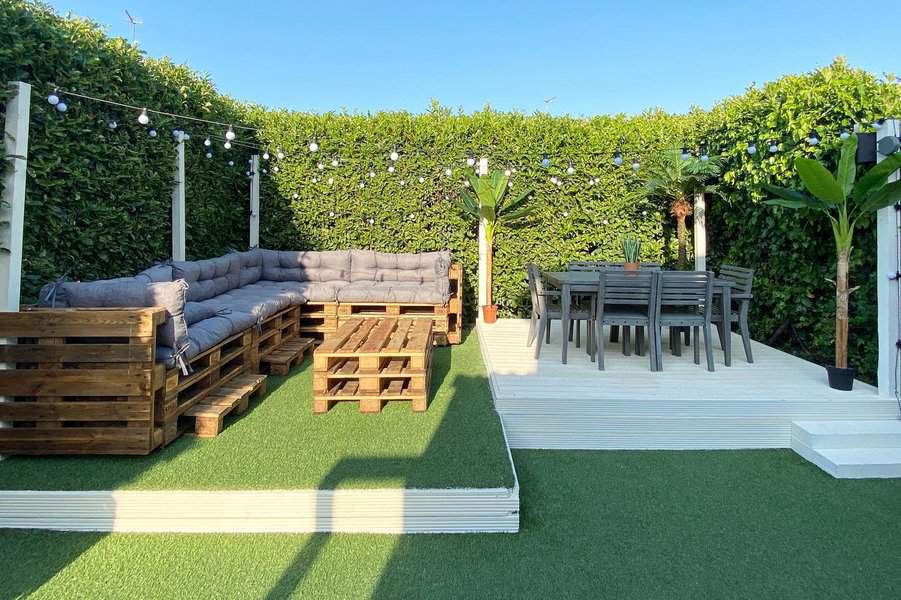 An outdoor screen is also a good privacy and sun protection solution. These large freestanding screens can be arranged around the outside of your deck. Place as many as you need to give you the privacy level you crave. One that's made of wood and metal will look modern. Make sure it isn't a solid wall. Small gaps or holes in the screen's design allow for airflow. This helps to keep your deck cooler and makes the screen less susceptible to wind.
5. Fence
The traditional method of creating privacy is to build a backyard fence. These aren't small white picket fences or a post and rail wood fence. They are privacy walls that the average person cannot see through or over. If you already have a chain-link fence, you can mount outdoor fencing fabric to give you more privacy. However, you may be limited on how tall the fence is.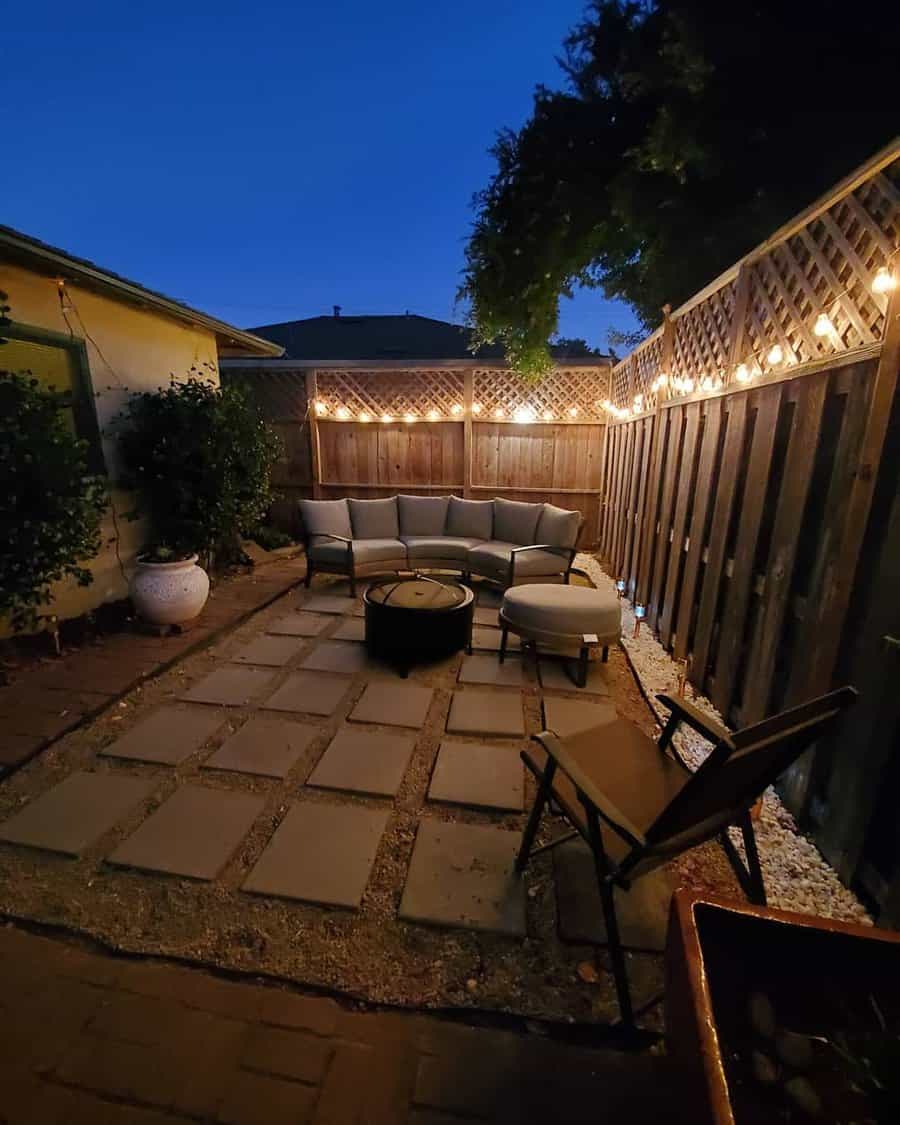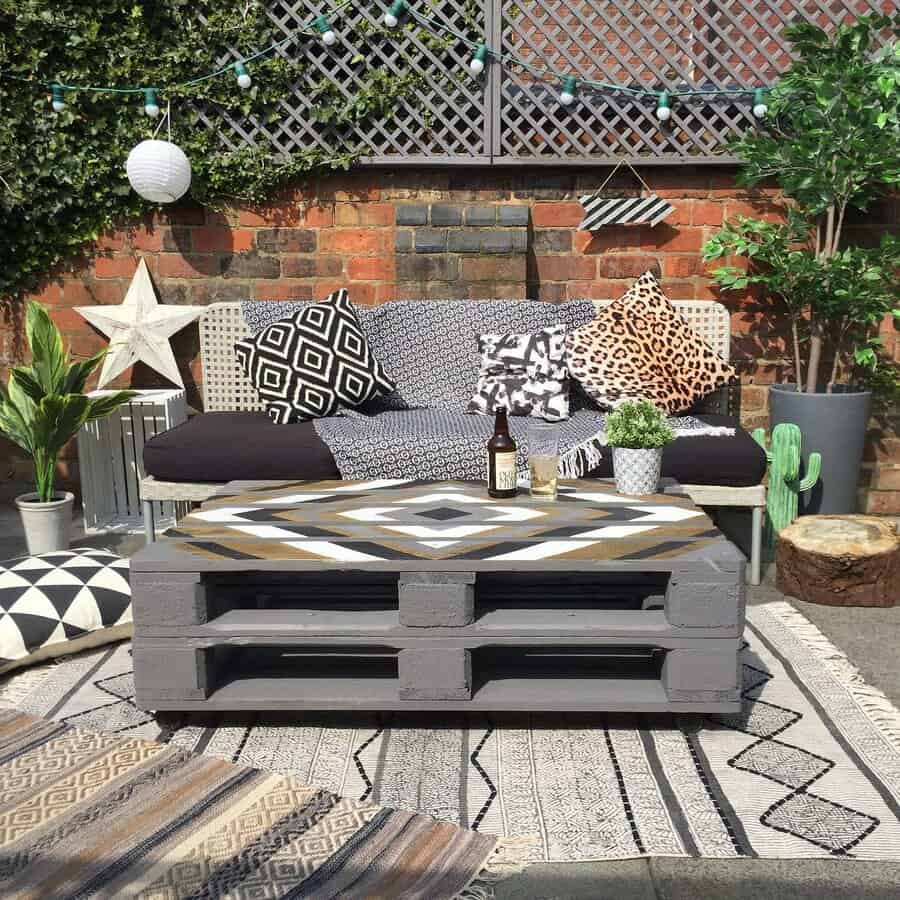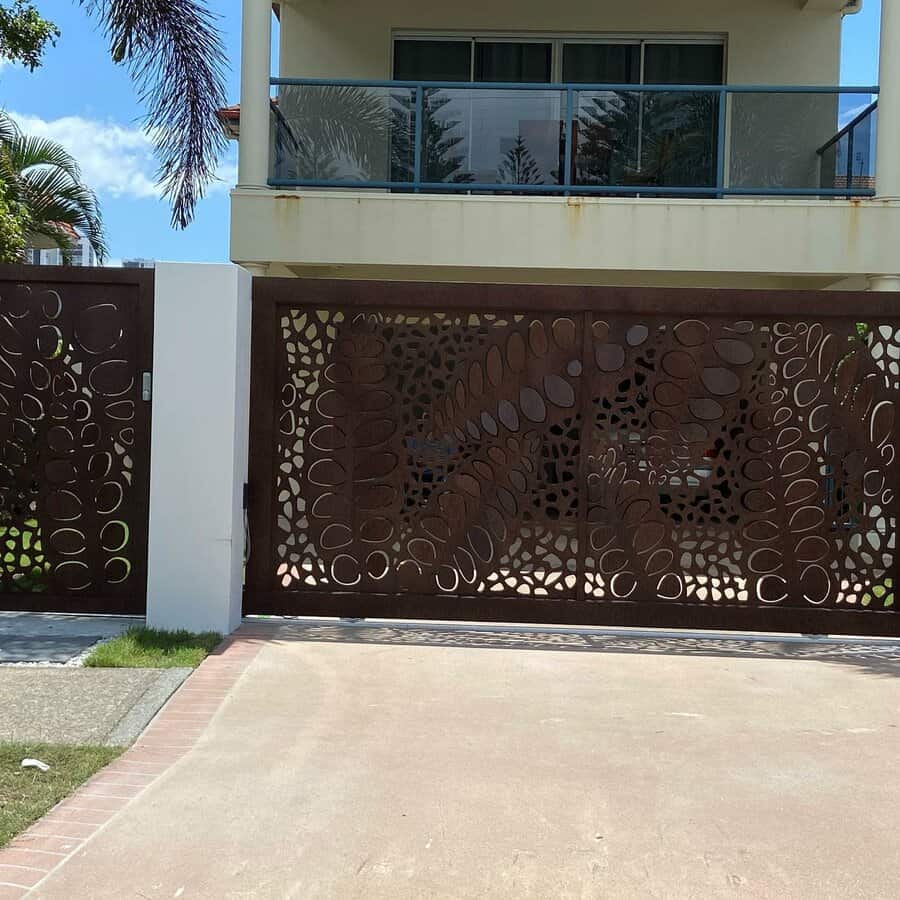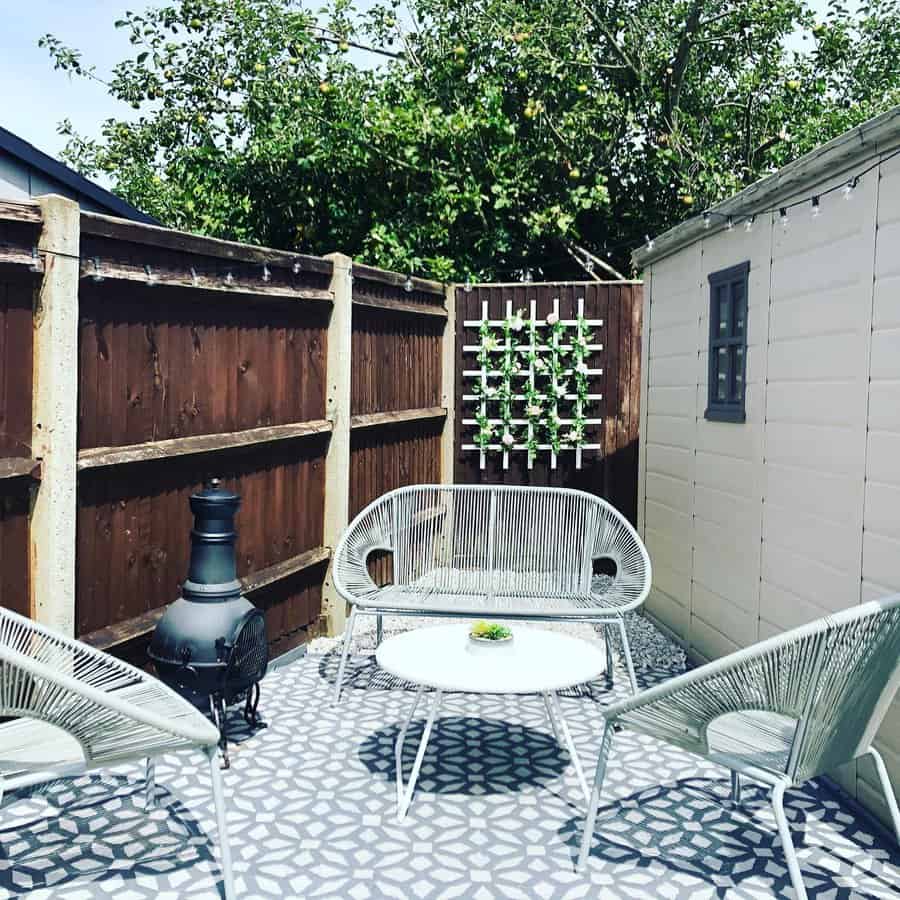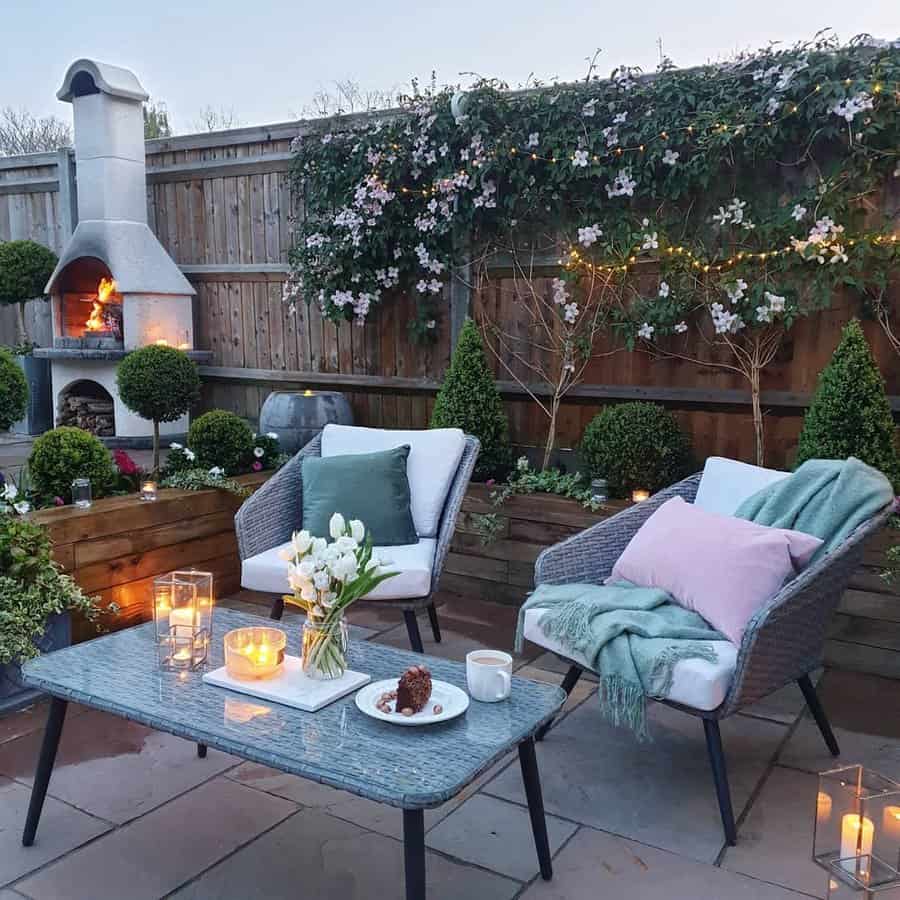 A durable option is a vinyl fence, although this can be a larger upfront investment. They are also a bit limited in design, with only white as the color option. Wooden fences are popular in privacy fence ideas because they come in various styles to match your home style.
6. Inexpensive
If you have a limited budget, you may find fancy panel kit fences and custom builds to be outside of what you can afford. Corrugated metal panels are an affordable fencing option. You could also build a louver or vertical board pallet fence. All you need to do is find cheap or free pallets that you can break down and build a fence out of. The wood planks are all a uniform size, making it easier for beginners to build a fence.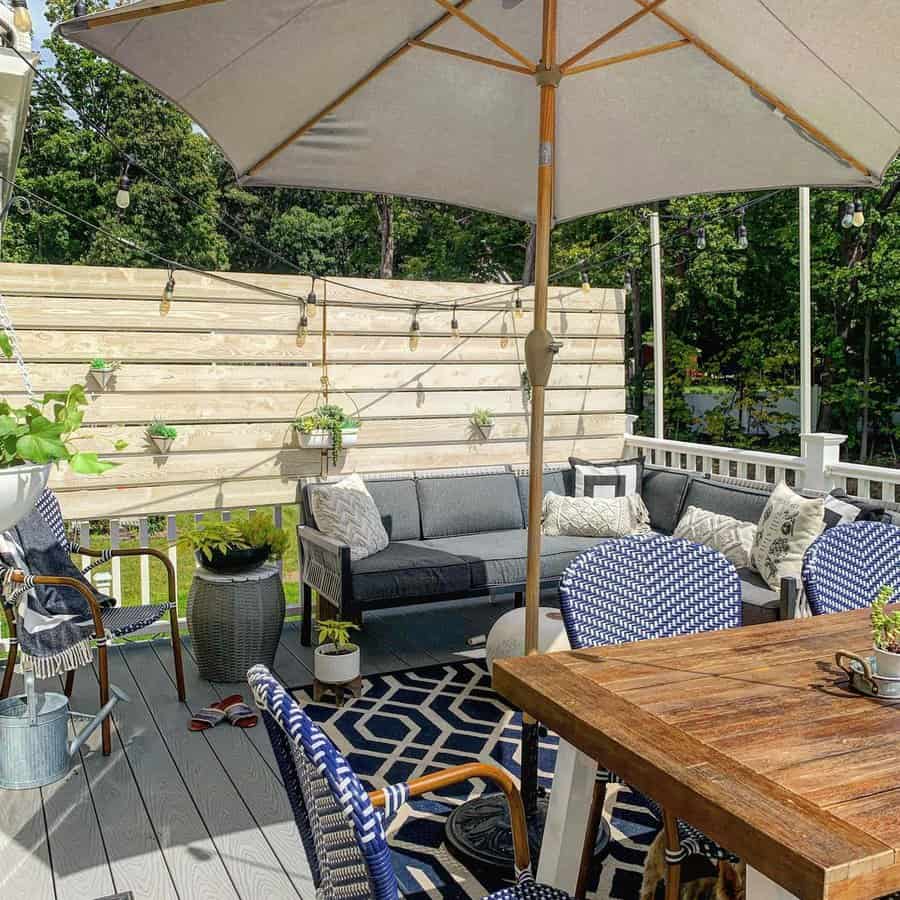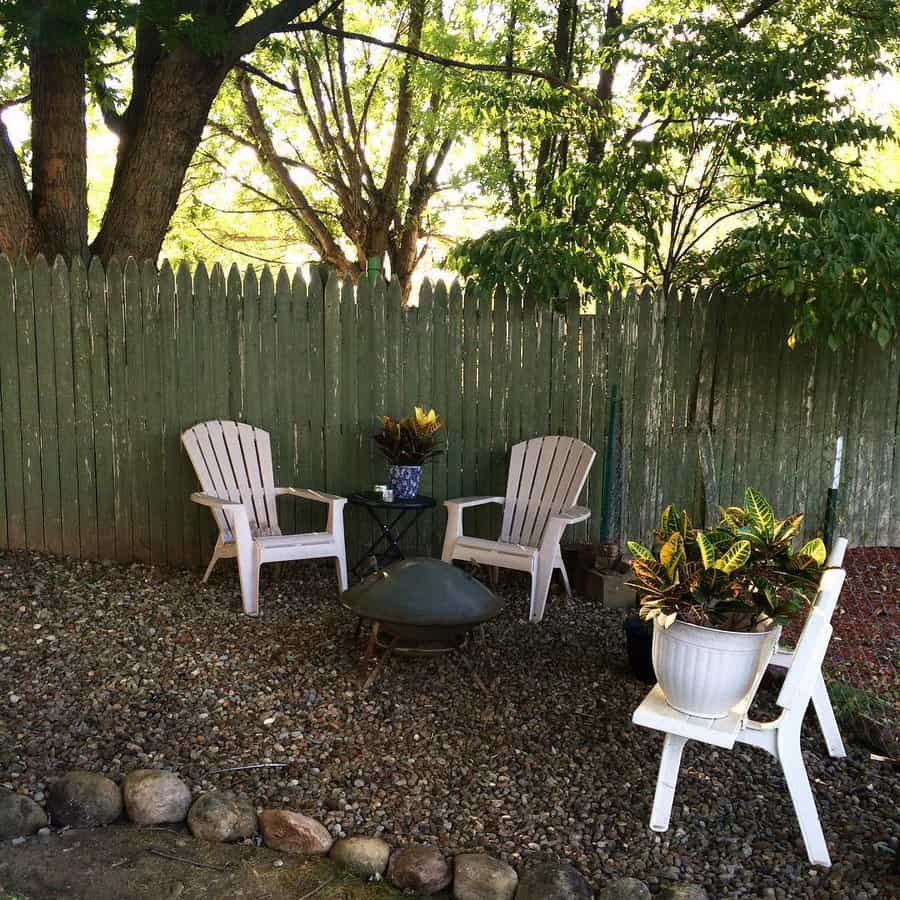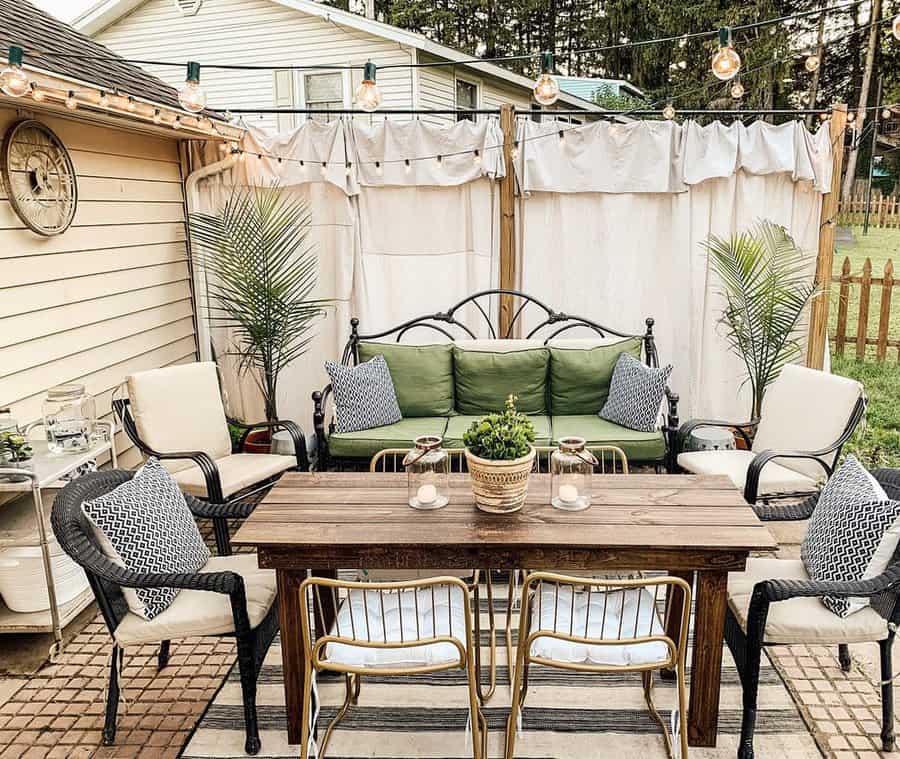 A plant barrier can also be an affordable option when you buy local plants. They will thrive in your climate because it is the ideal growing condition. This will allow your plants to grow quickly and fill in, creating a natural wall.
7. Landscape
You can use the natural landscape to create privacy in your backyard. This method works best when you have a larger piece of property that gives you the space to work with your backyard landscaping. Bamboo grows fast and thick, creating a tall and thick barrier that will prevent anyone from seeing your backyard or coming onto your property.
If you don't have enough space to grow your backyard oasis, then you can create a scaled-down effect. Build a living wall with a trellis and potted plants. It will look like a vertical garden with climbing plants that work their way up the trellis to fill it in.
8. Patio
You have plenty of backyard privacy solutions for your patio. Build a pergola over the patio and allow a climbing vine to take over. It will fill in and filter the light while blocking the view. Choose a flowering vine that will produce plenty of colorful blooms. Or you could grow lemons or grapes and have a fruit harvest each year.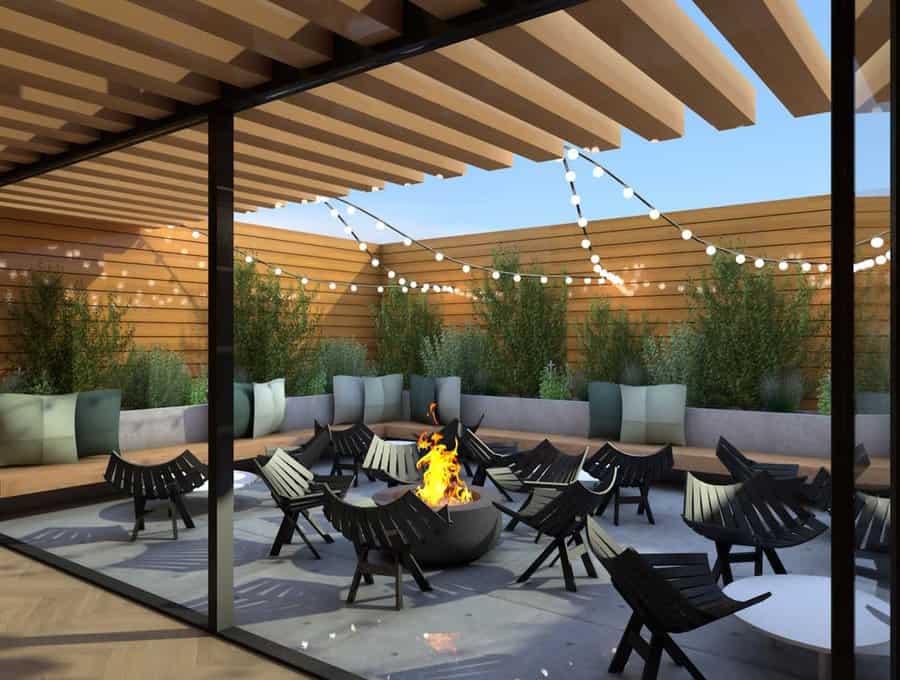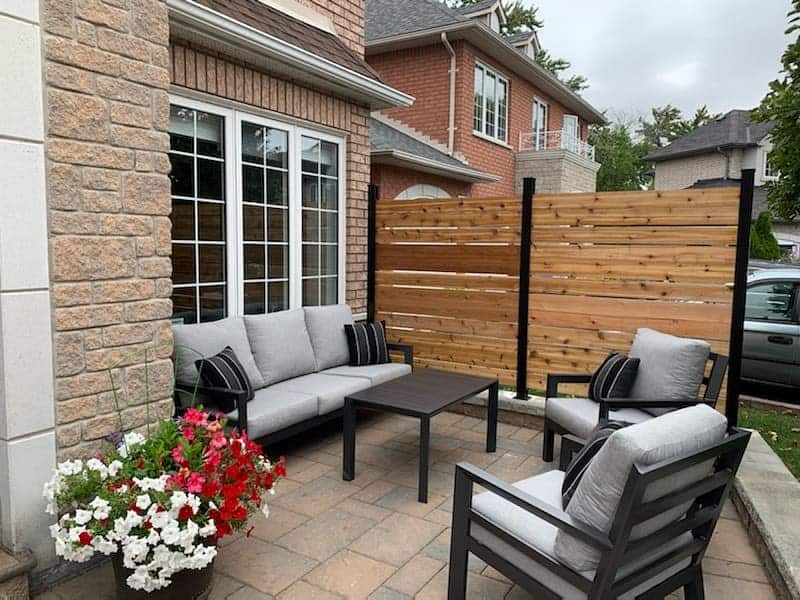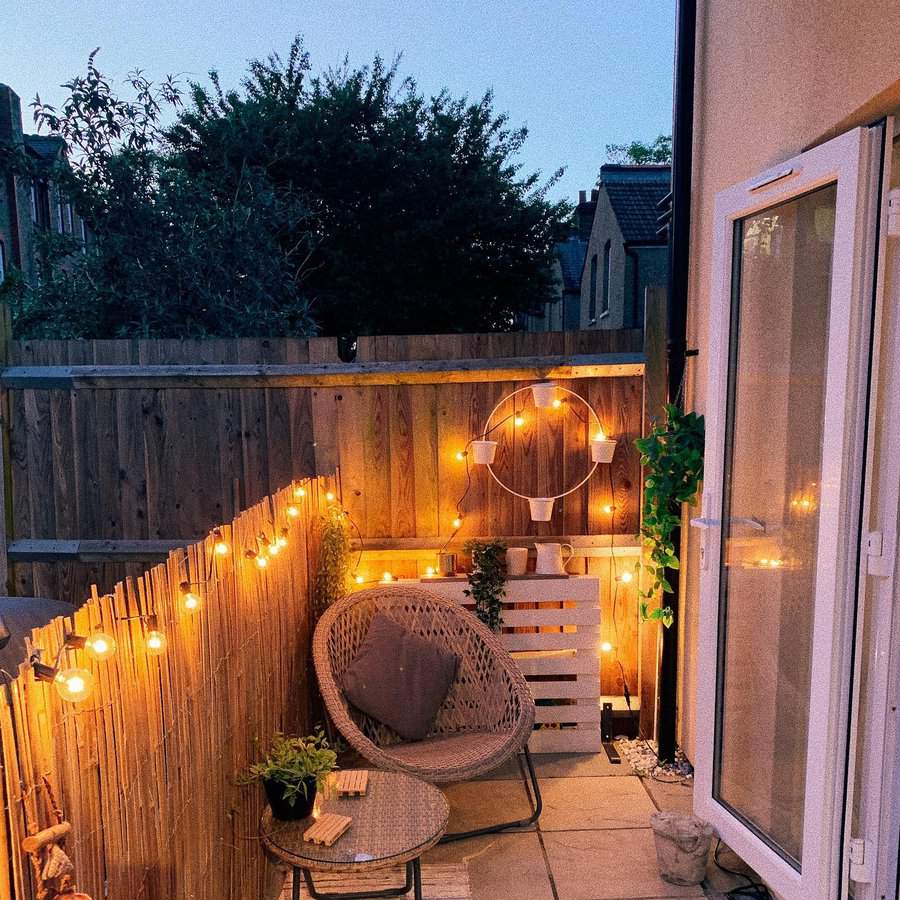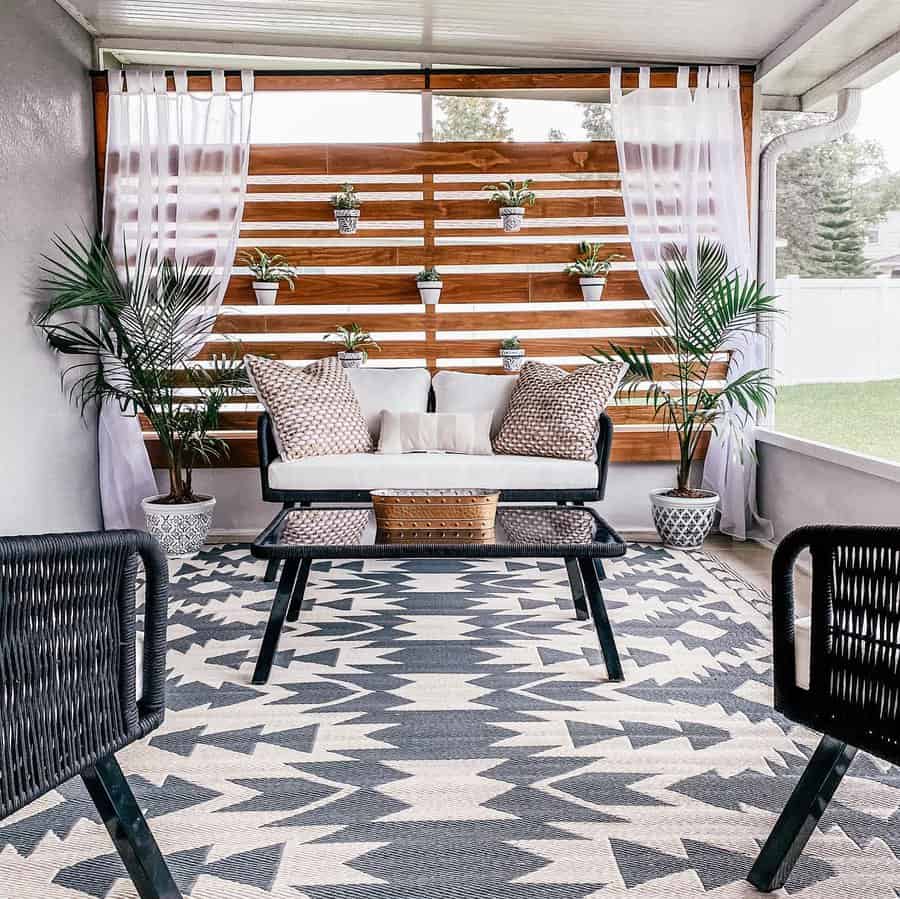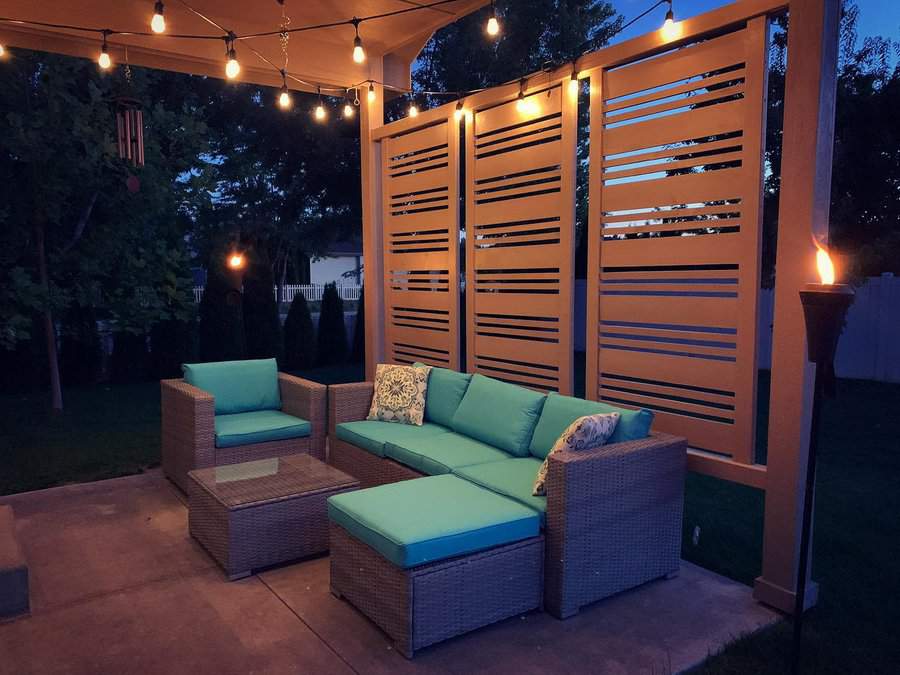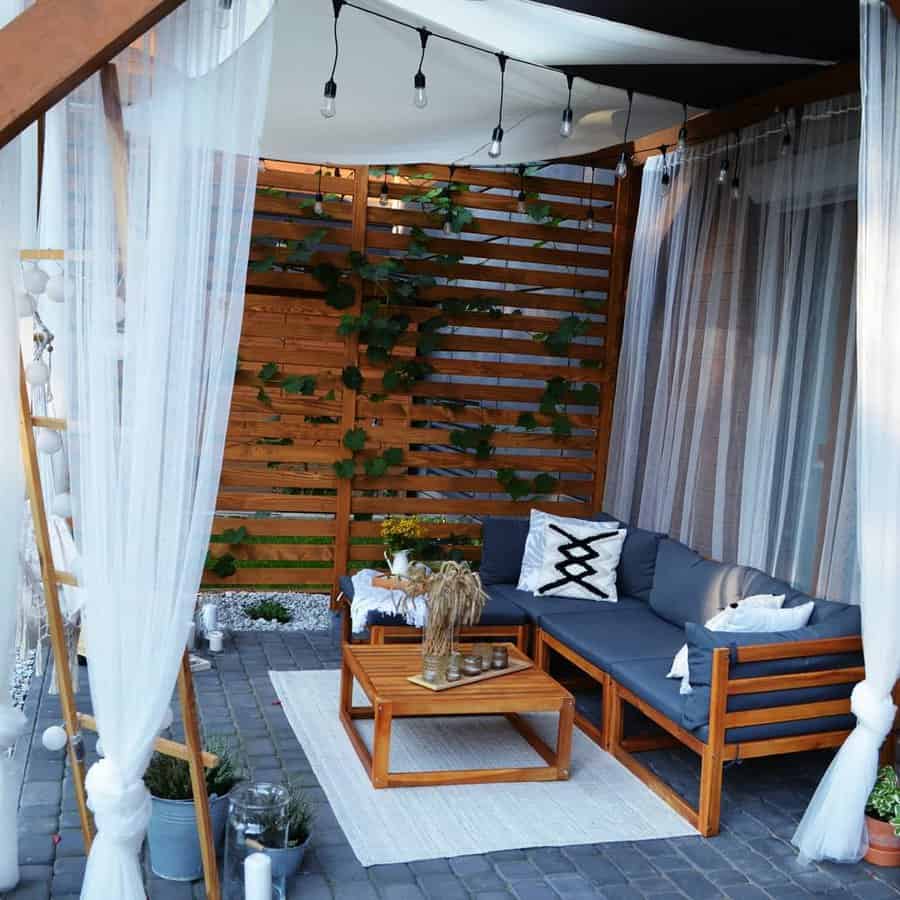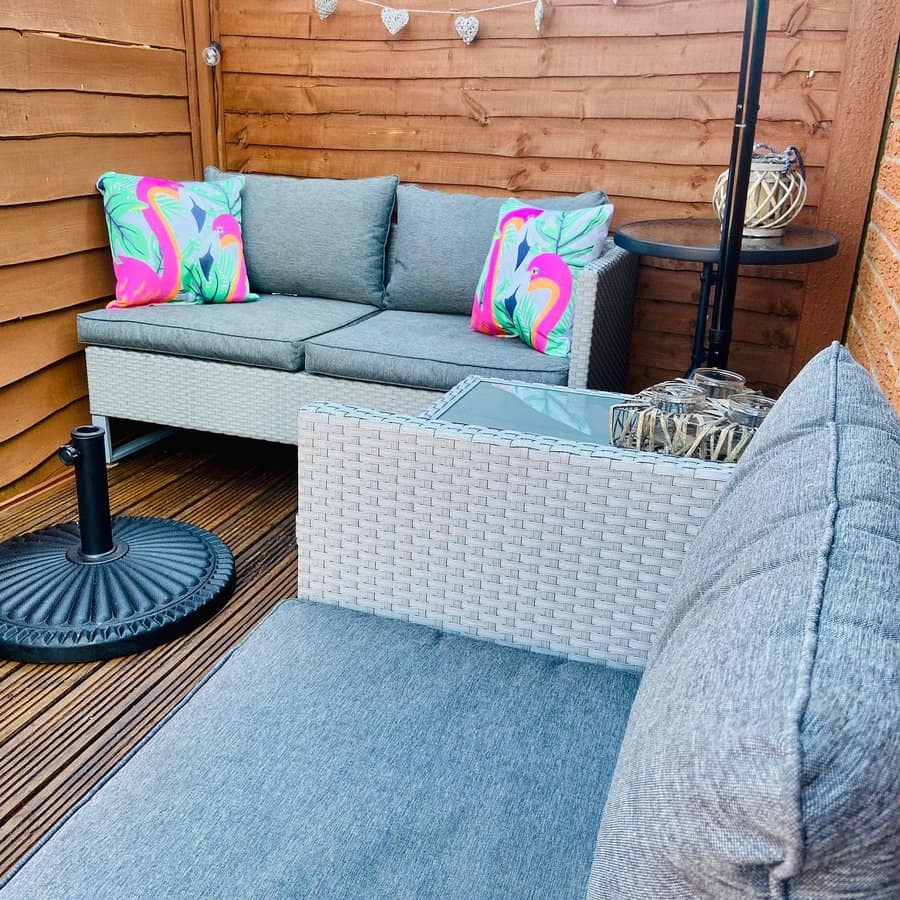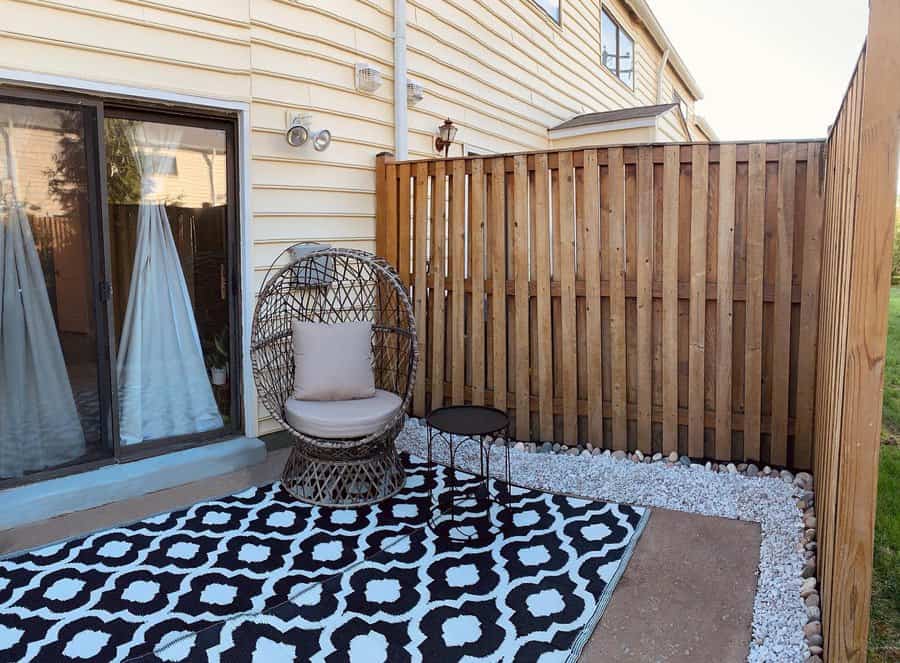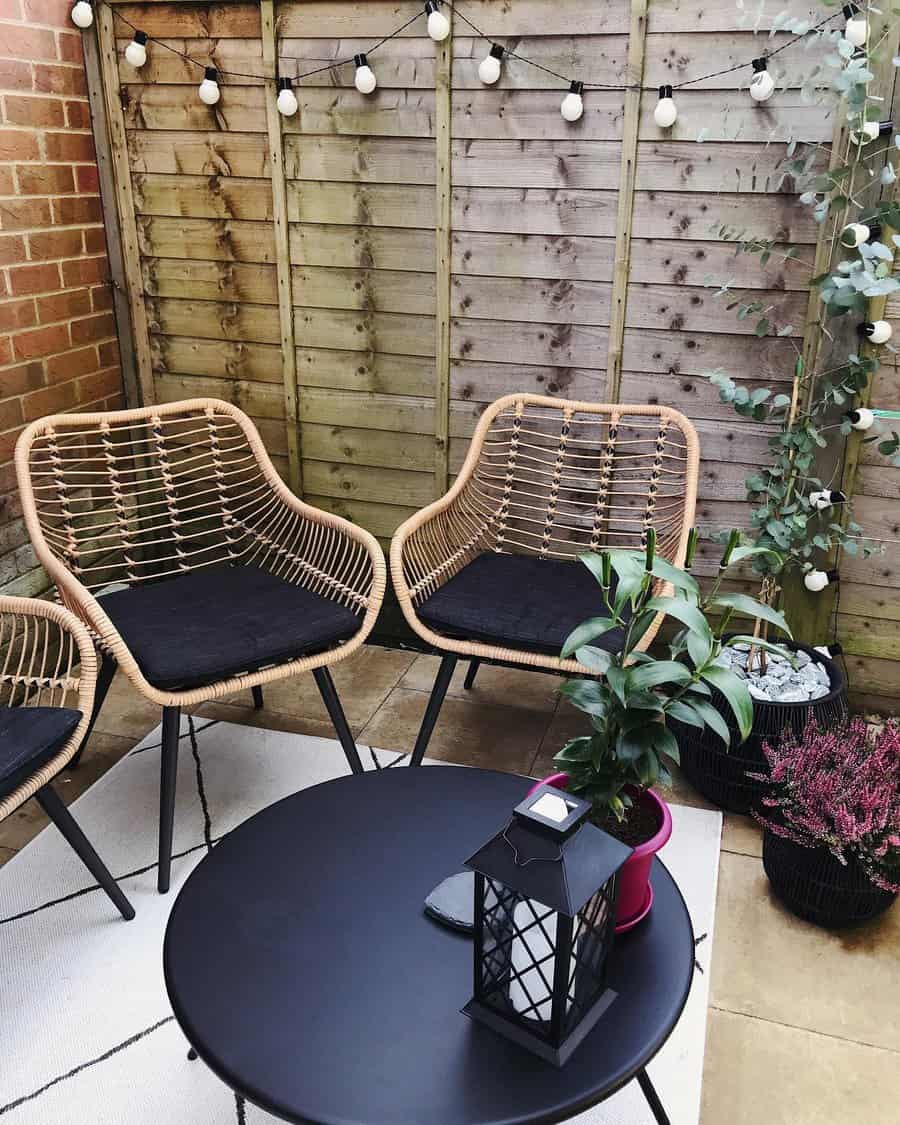 If plants aren't your thing, then use screens or curtains to create privacy. You can move both of these around to add privacy where you need it. This is nice because you can also use them to create shade from the sun.
9. Pergola
Building a pergola over your backyard space serves a dual purpose. It gives you a frame that you can hang outdoor curtains from. This lets you open and close the curtains based on how much privacy you want to create. Use sheer curtains that filter the light and obscure view so that it doesn't feel too dark and stifling. The best curtains also have weights in the bottom to keep the curtains from blowing up in the wind.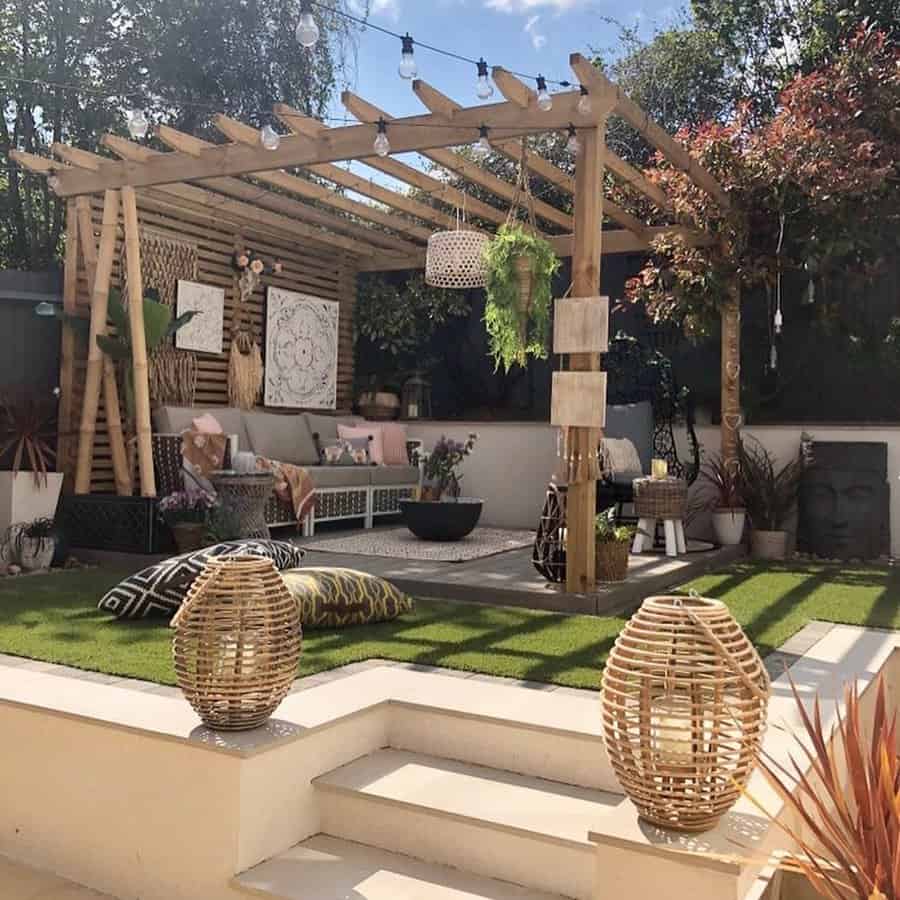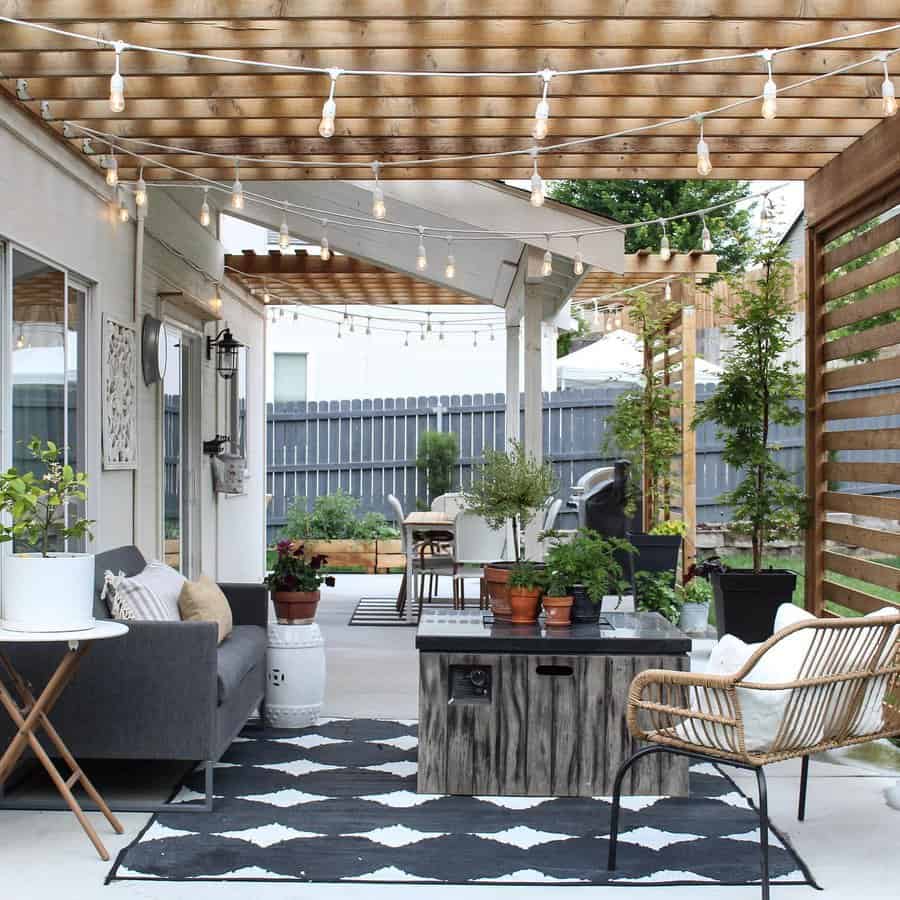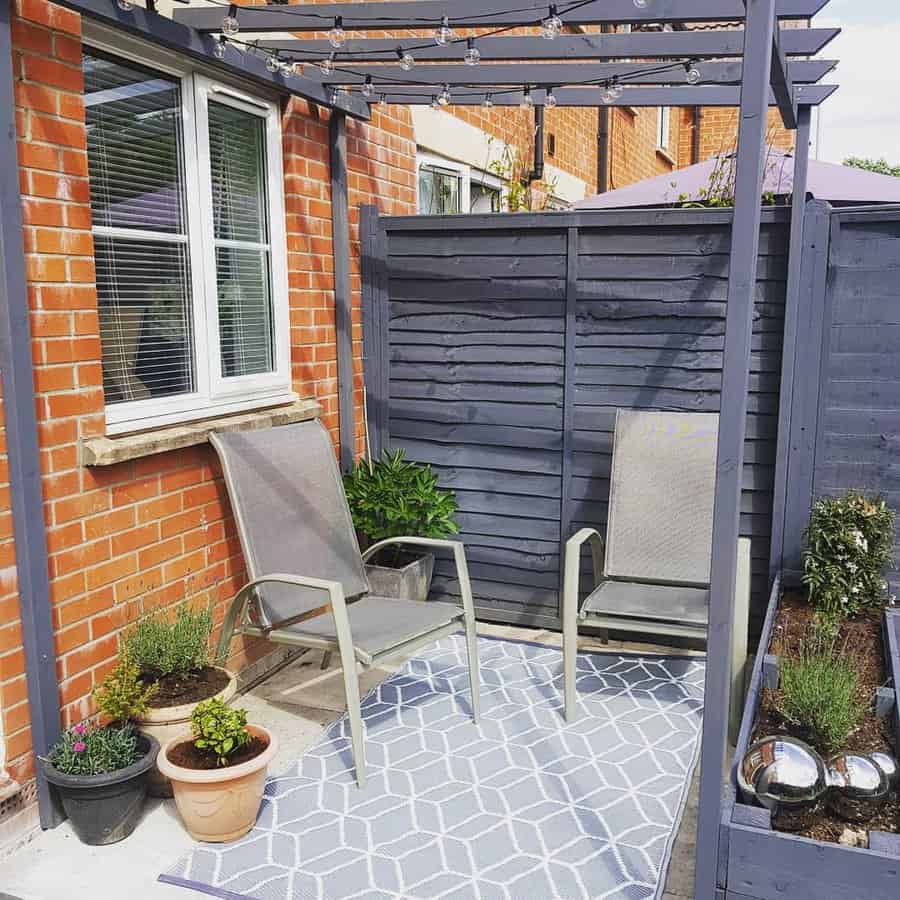 What's nice about pergolas is that they have an overhead part. This protects you from the sun and people viewing your yard from above. High-end pergolas have slats that you can open and close either manually or motorized.
10. Pool
The last thing you want is spying eyes when you're trying to enjoy some time in your pool. The easiest method for adding privacy to your yard is by building a stone wall around your outdoor space. A brick wall gives your backyard design a traditional feel. However, it can be a bit boring and sterile.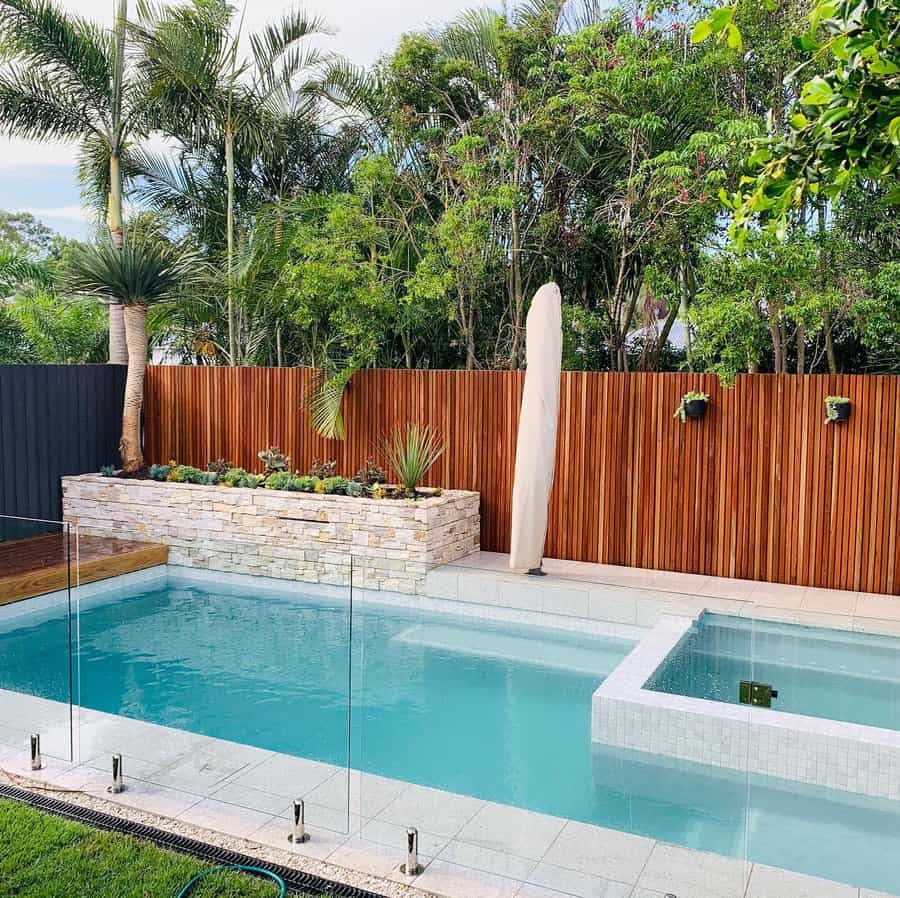 Instead, use your landscaping to create privacy. You could have just the plants or build the tall fence and then have the plants in front of it to camouflage the wall. Choose plants that will thrive in your climate while also giving your pool area a lush and tropical-inspired vibe. Plants with large foliage and flowers are perfect for this.
11. Screened
If you have a large deck, patio, or lanai, then you can have the entire area screened in. Choose a screen with a tighter weave to create more privacy. It also has the added benefit of blocking the sun more for greater UV protection. You will still be able to see out because you are close to the screen. However, the prying eyes of your neighbors are further away and will struggle to see in from far away.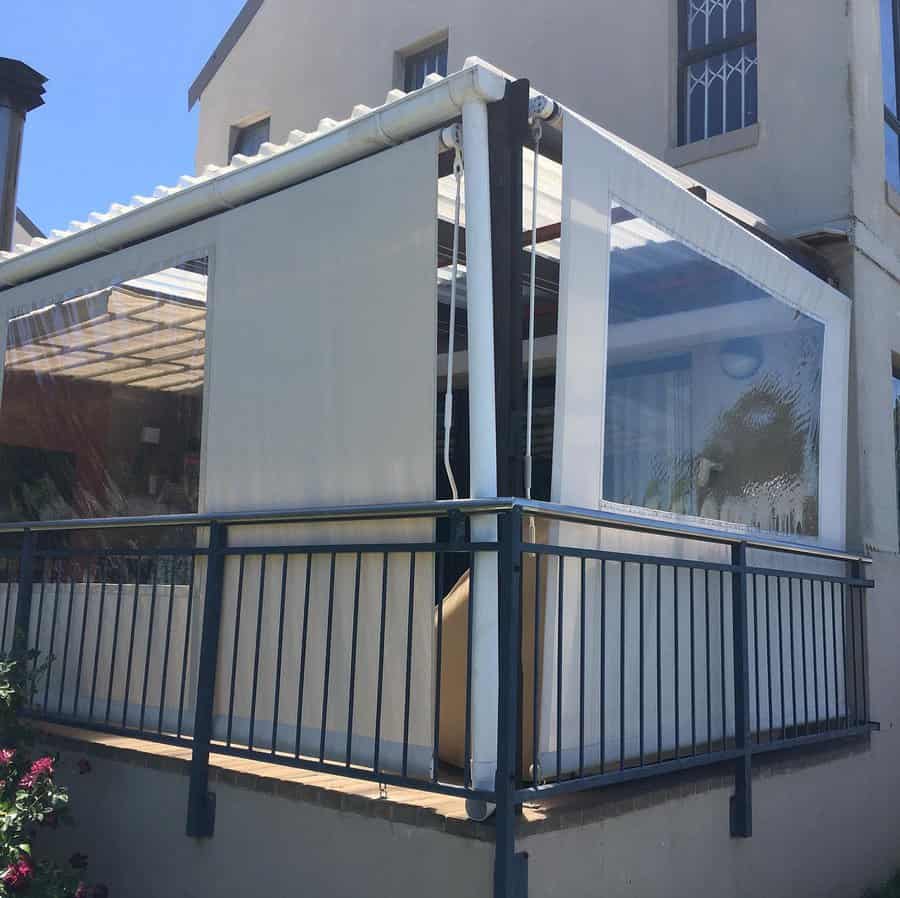 Another option is to add a freestanding outdoor privacy screen to your yard. You can buy them in various sizes to get just the right amount of privacy. You can then position it just where you need it without blocking your view of other areas. Screens made from all metal can give your backyard an ultra-modern or traditional feel, depending on the style and design. A screen that's made from wood will look good in almost any backyard because it's a natural material and typically has a simple design.
See more outdoor privacy screen ideas.
Backyard Privacy FAQs
How do I block my neighbors' view of my yard?
Block the view of your yard by adding a physical barrier that people cannot see through. You can do this with a fence, large screen, plants, curtains, or trellis. The barrier you use doesn't have to be solid. It just needs to have holes small enough that it makes it difficult to see through.
How do I block out my neighbors' noise?
The best way to block sounds is by adding objects that absorb sound waves. The more mass it has, the better. Plants are a good option because the leaves absorb and redirect the sound waves. This dampens the sound. They also rustle, creating their own sound that drowns out the sound of music or voices. Avoid hard and flat surfaces. These reflect the sound waves, which cause them to bounce around and possibly amplify.
How do I get privacy from my neighbors?
Before you start building a wall or creating a barrier, you need to determine where or whom you want privacy from. If your neighbor has a two-story house, then a fence around your yard does nothing. They can still easily see into your yard from the second story of their home. This same thing happens if one yard is at a higher elevation than the other. In these situations, you need to get more creative with how you create your privacy.