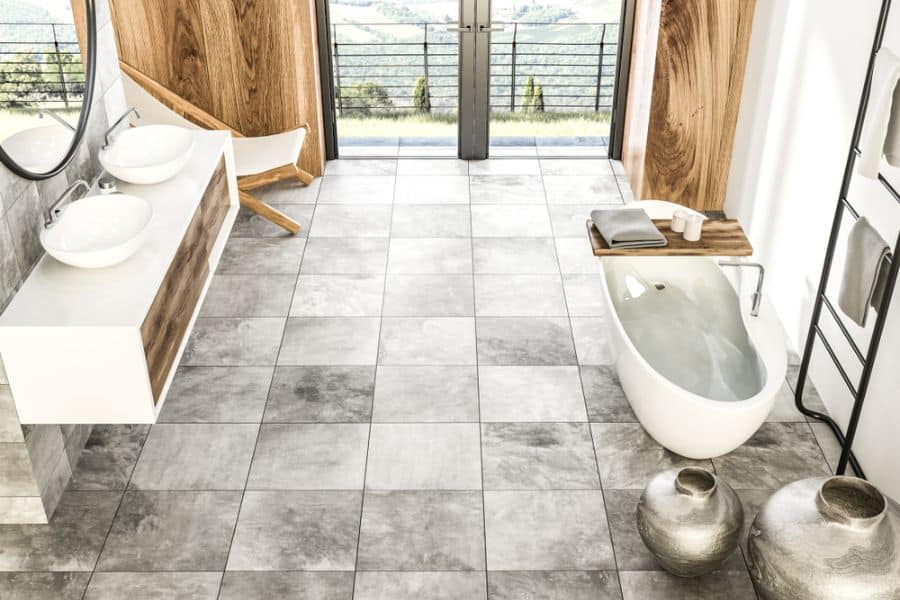 The Top 53 Best Bathroom Flooring Ideas
"If no one ever took risks, Michaelangelo would have painted the Sistine floor." – Neil Simon
What does your bathroom floor look like? If it's a plain neutral-colored tile, then you are missing out on a prime opportunity for a custom flooring design. Bathroom tile is more than just a floor covering in your bathroom. It is a design element that can transform the look of your bathroom.
These bathroom flooring ideas will help you get inspired for your bathroom remodel. Start from the ground up with your bathroom makeover.
1. Hexagon Tiles
Hexagon bathroom flooring is a stylish and trendy option for any bathroom. The unique shape adds visual interest and texture to the floor, making it a statement piece on its own. Whether you choose a classic white or a bold color, hexagon tiles can fit any design scheme.
Plus, the smaller tile size allows for more intricate patterns and designs. With proper installation and maintenance, hexagon flooring can be a durable and long-lasting option for your bathroom. So why settle for a boring and plain bathroom floor when you can make a statement with hexagon tiles?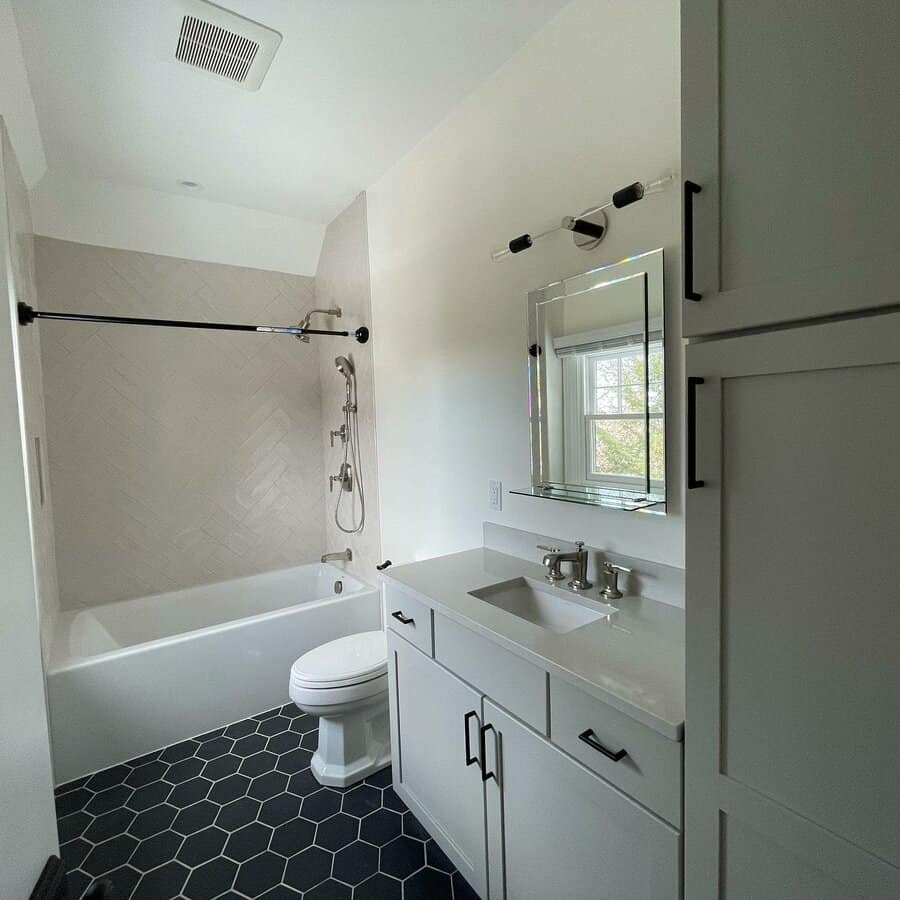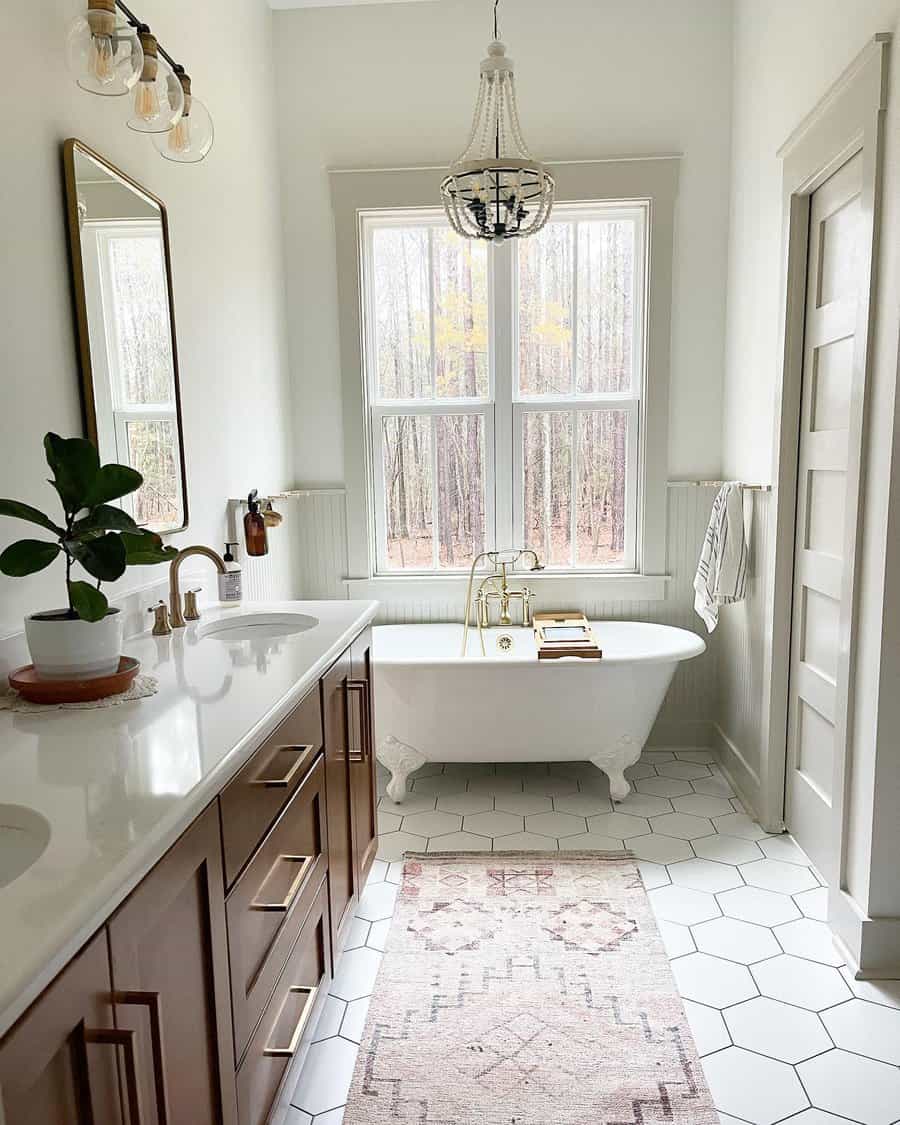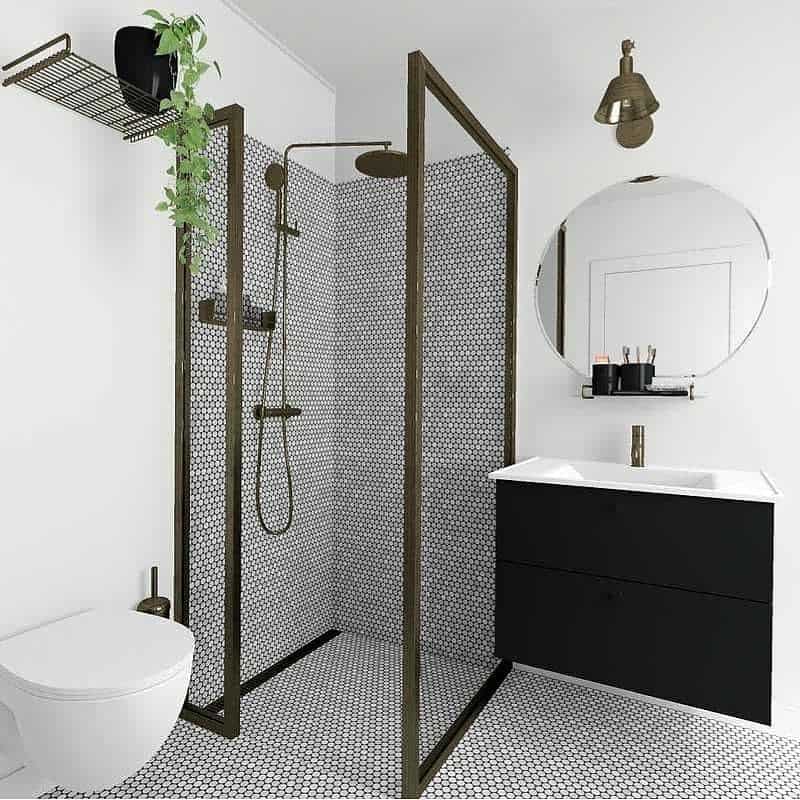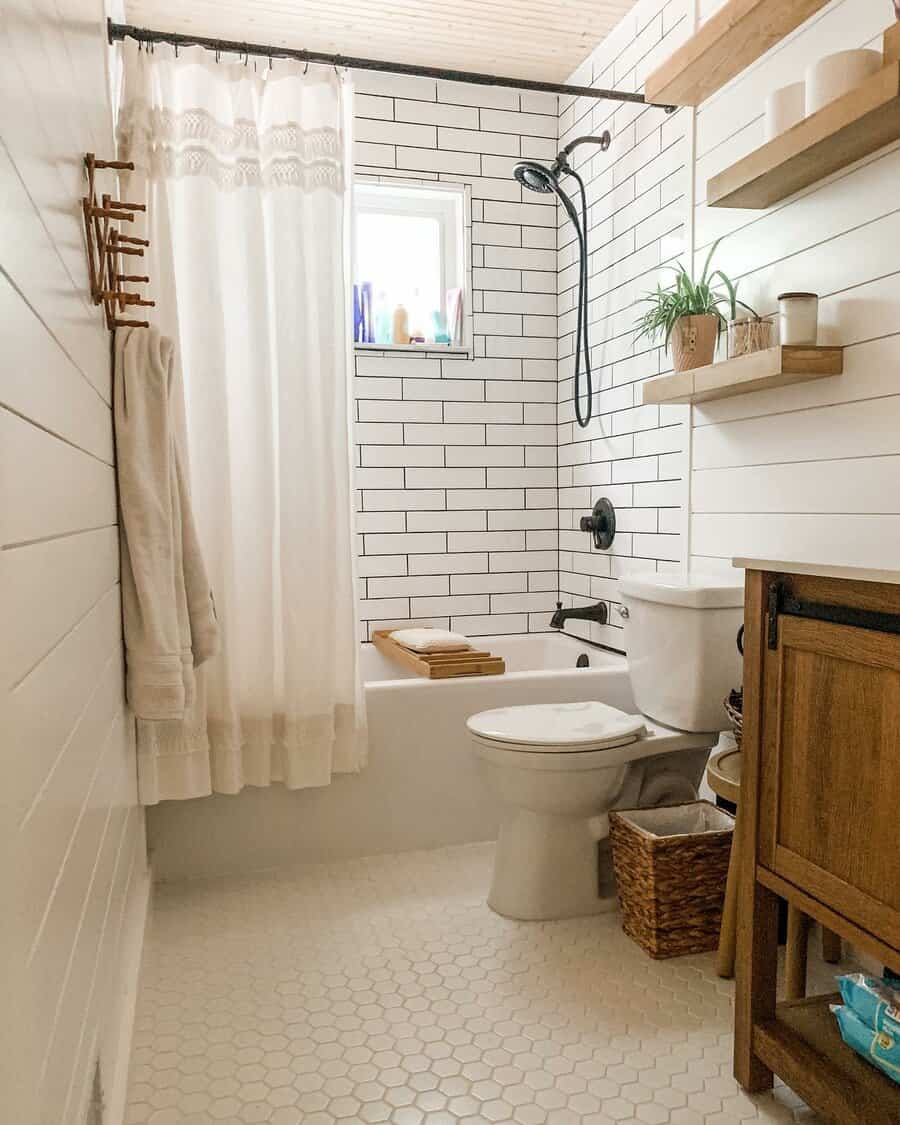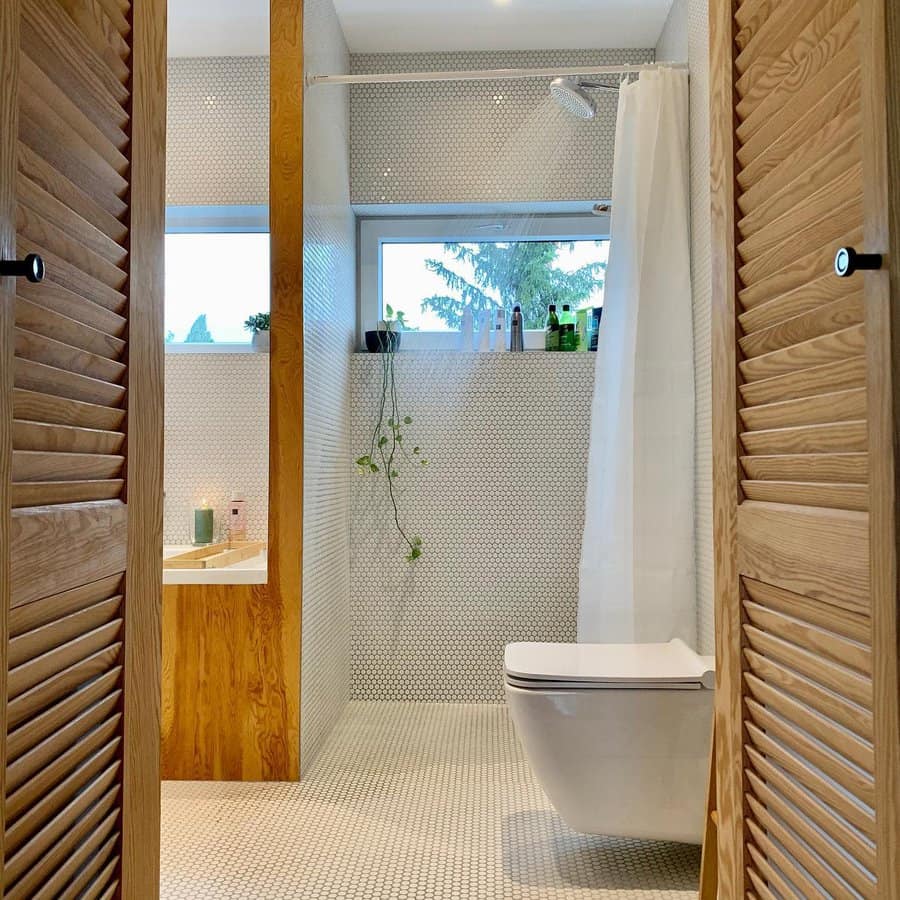 2. Patterned Tiles
Transform your bathroom into a unique and charming space with patterned tile flooring. With a wide range of colors and designs, you can create a one-of-a-kind look that complements your style. These tiles are perfect for adding character to a bland bathroom and can make a small bathroom appear larger.
Patterned tiles come in different shapes and sizes, so you can mix and match them to create your desired look. Plus, they are durable and easy to clean, making them an ideal choice for high-traffic areas. Whether you want a classic or contemporary vibe, patterned tiles flooring is a versatile choice that can give your bathroom a stunning makeover.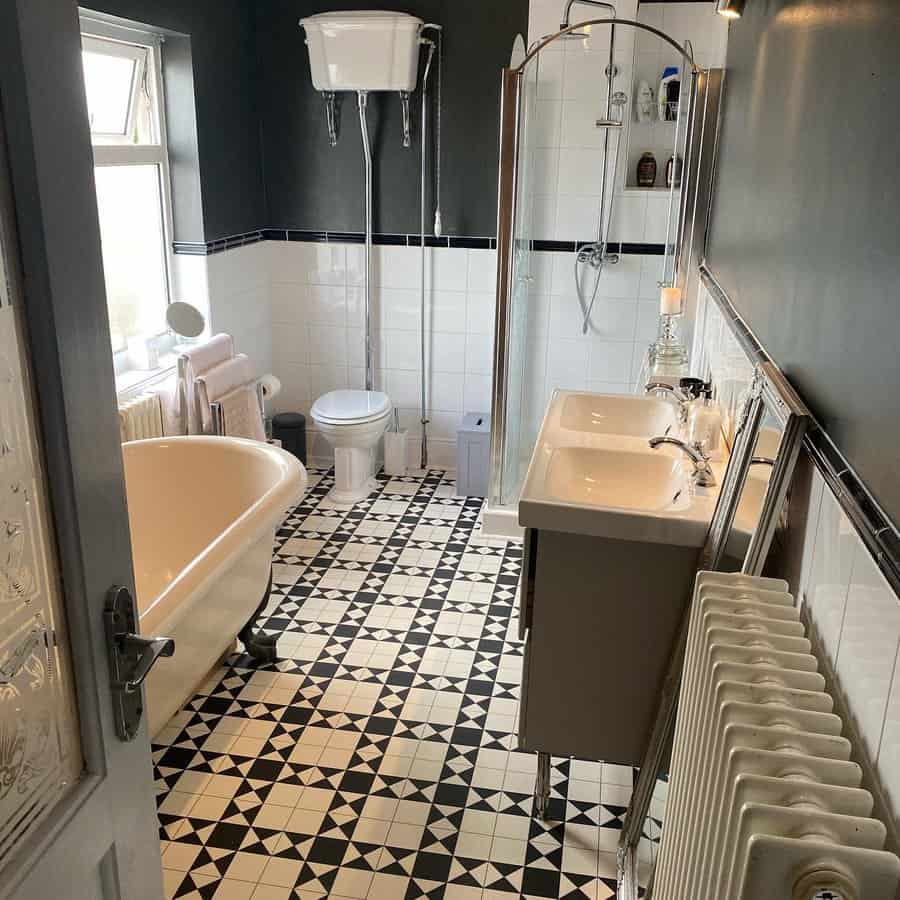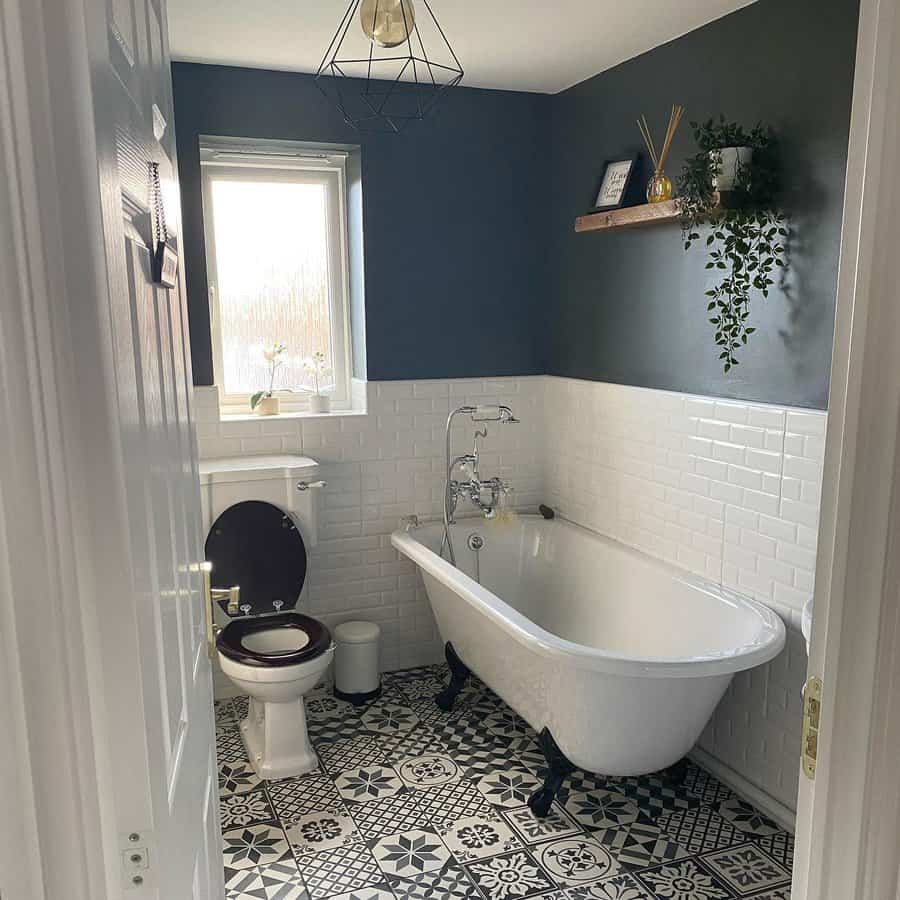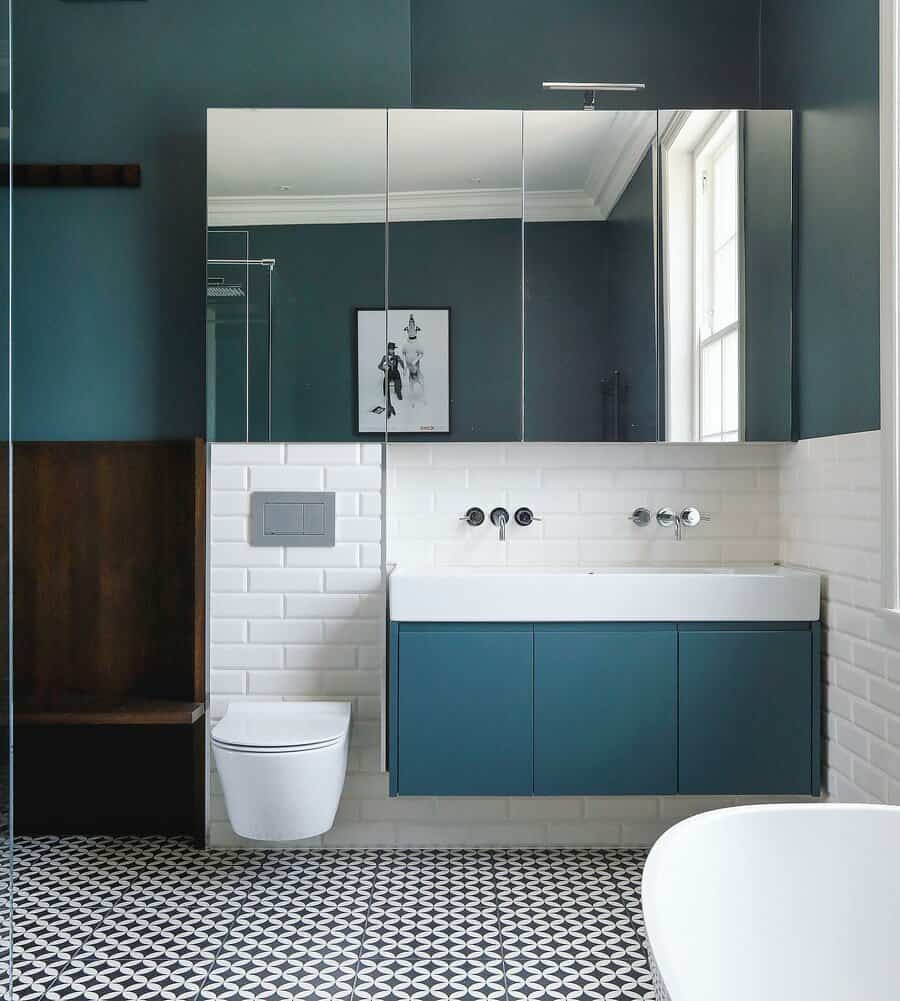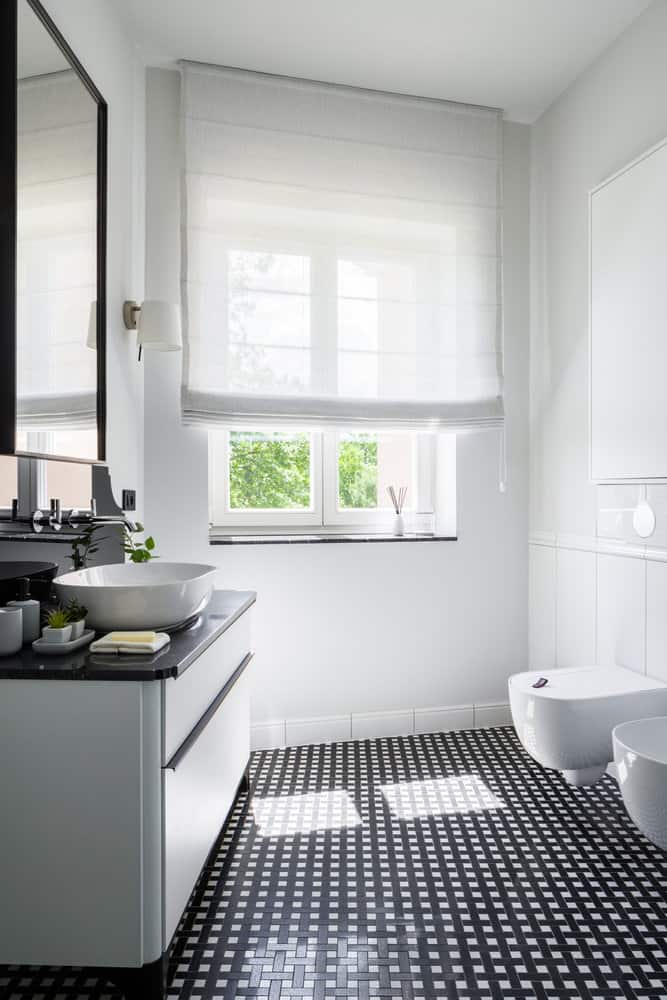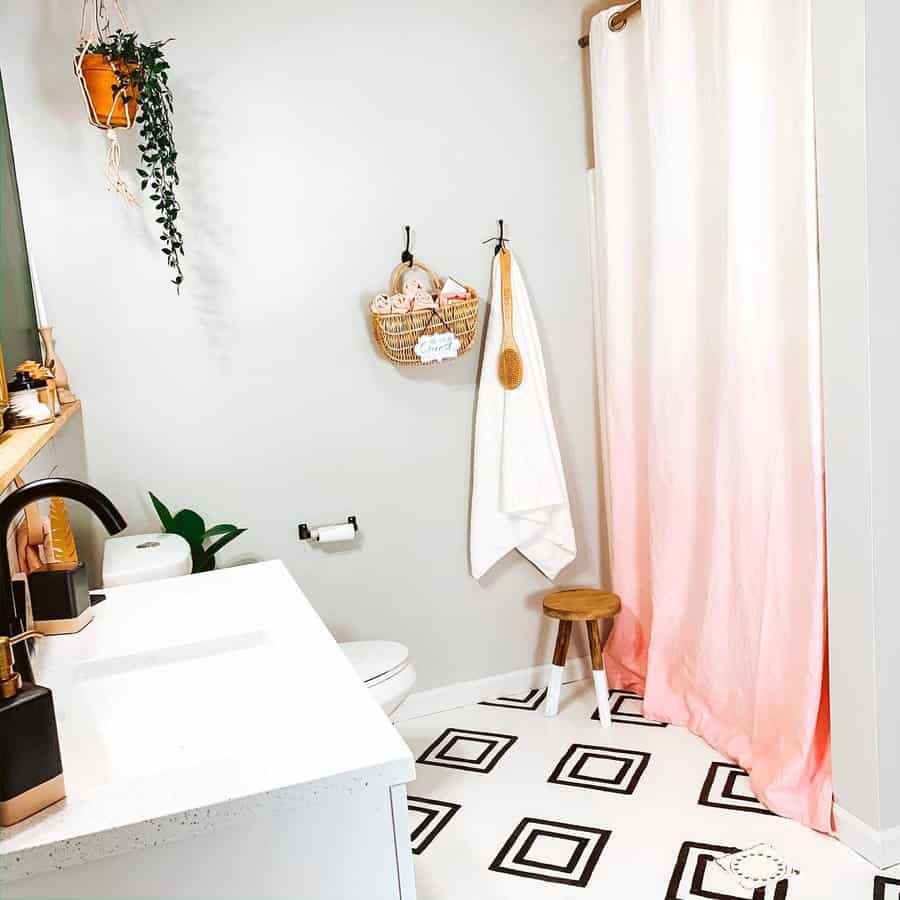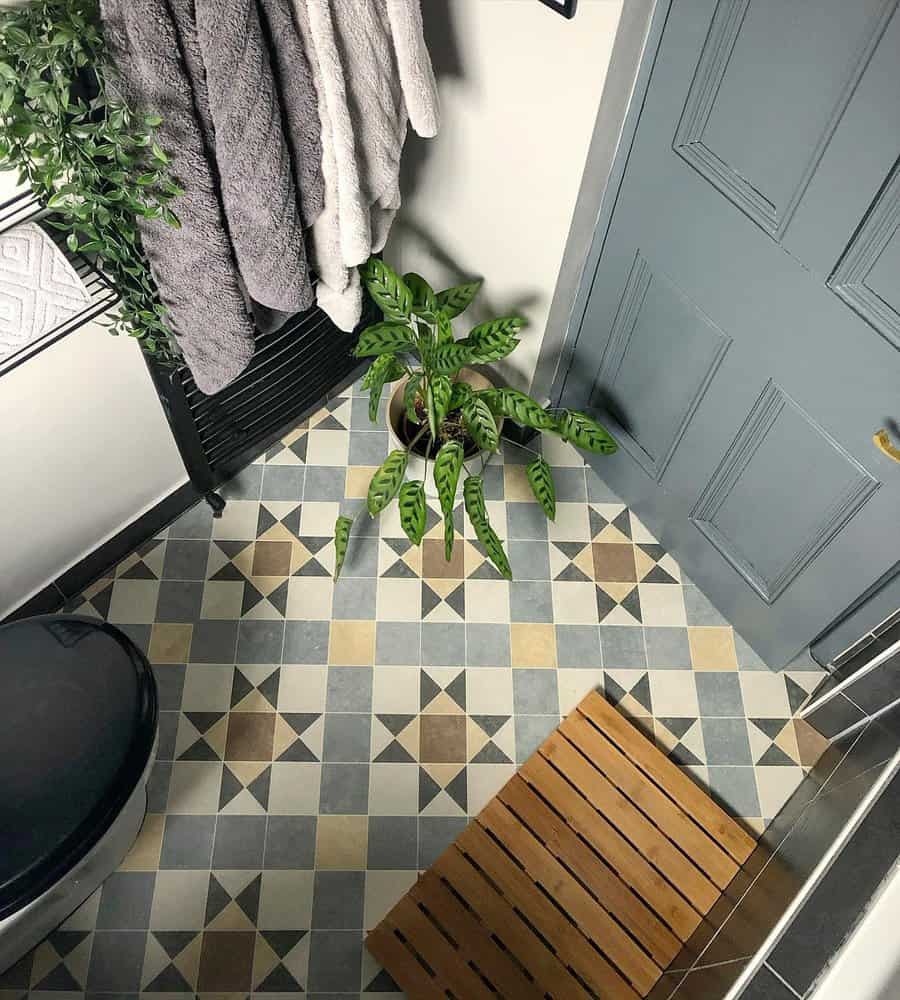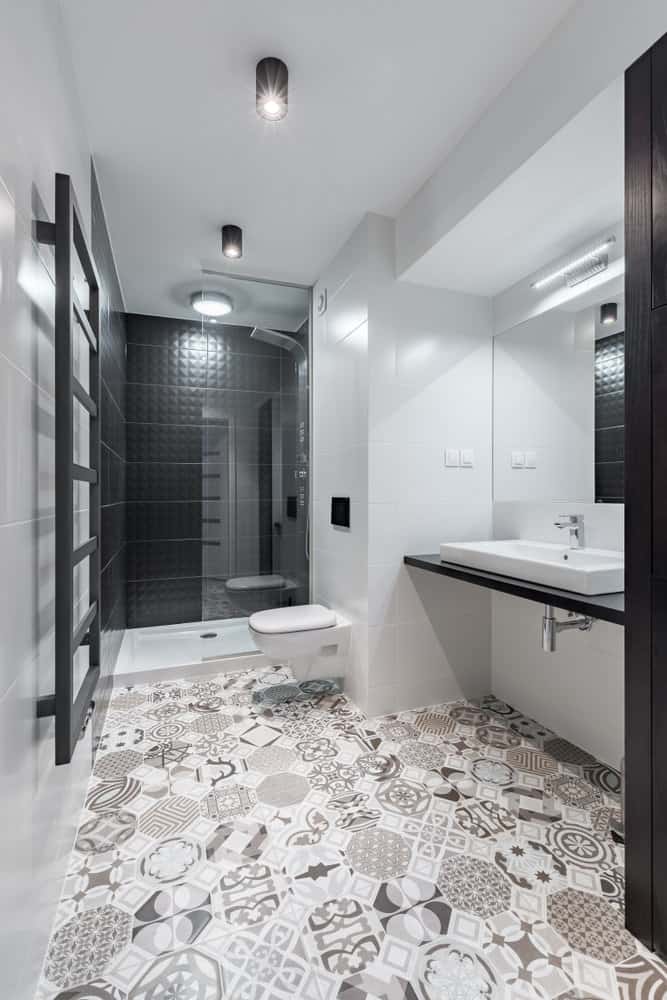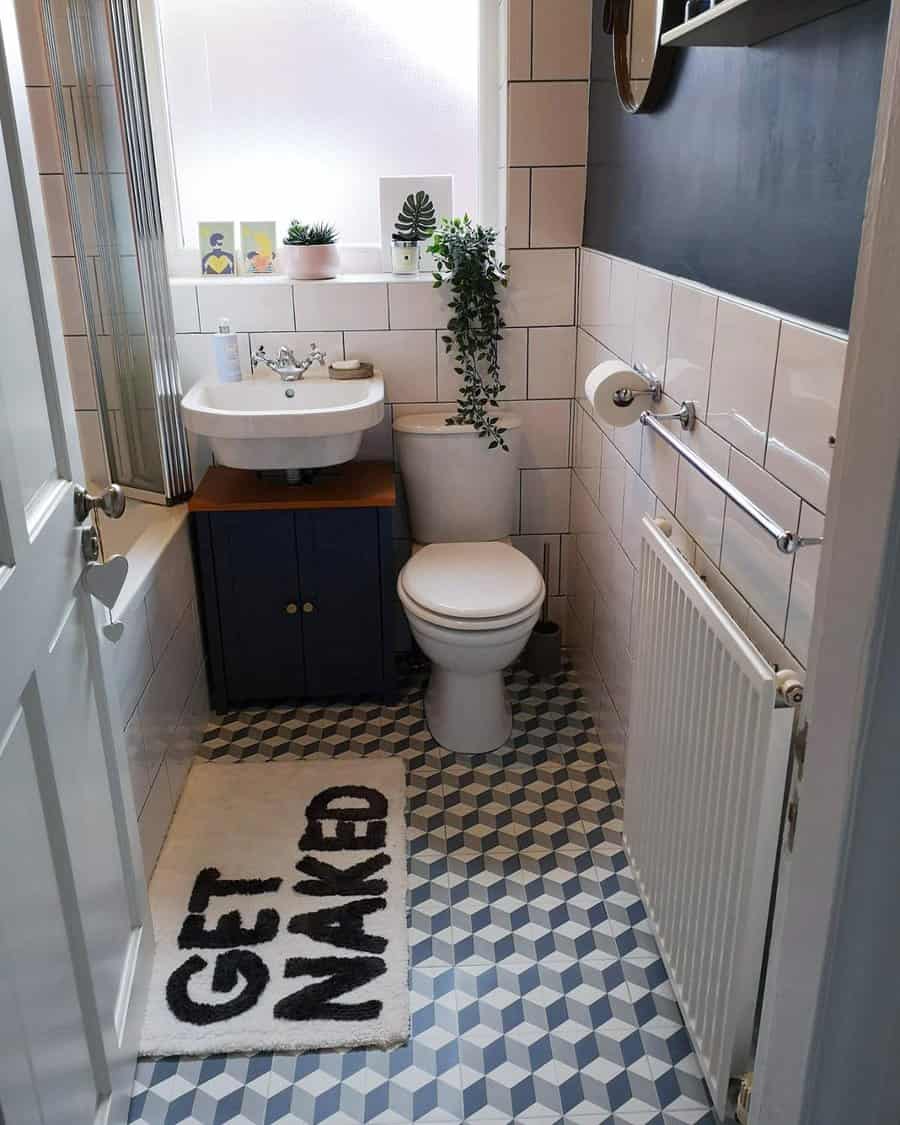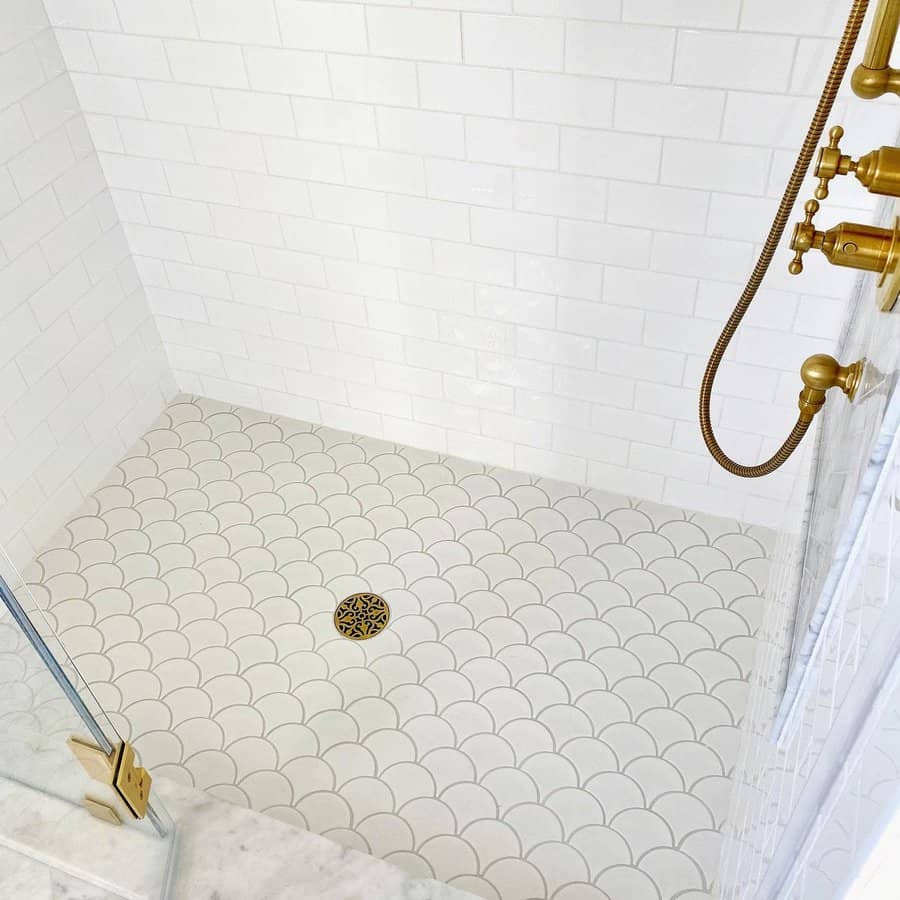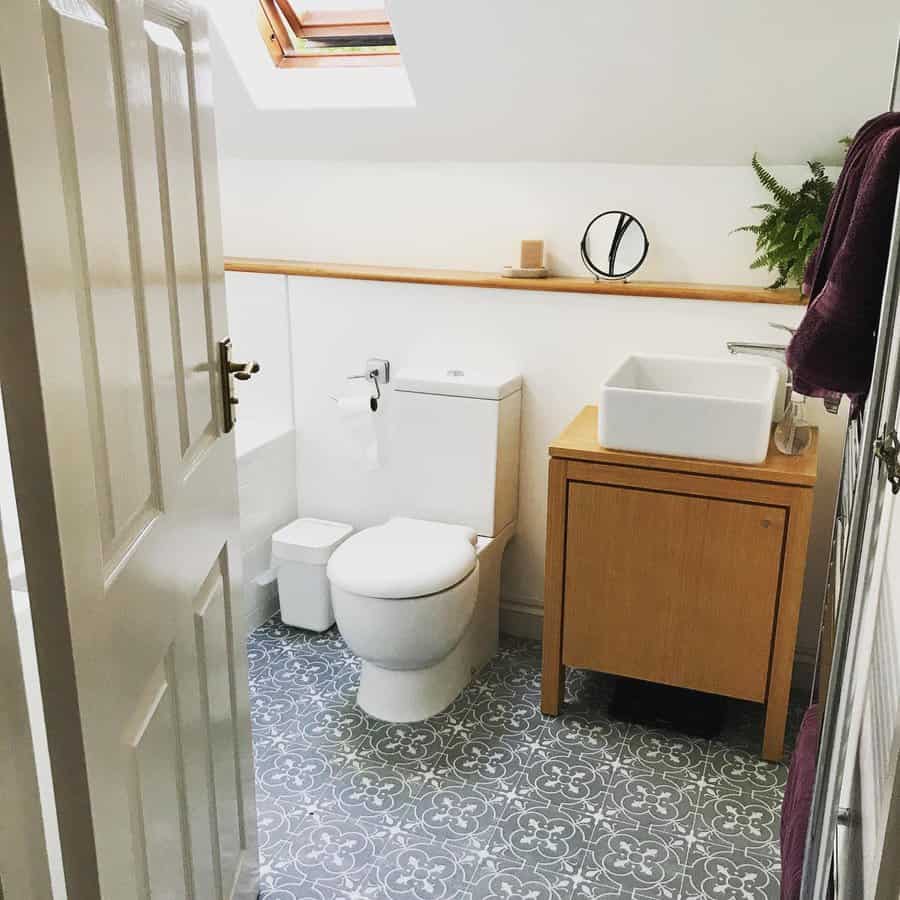 3. Multi-Colored Tiles
Picture this: a bathroom with flooring that's not just any ordinary tile, but a vibrant and dynamic display of multi-colored tiles. As soon as you step inside, you'll feel a burst of energy from the lively and exciting patterns that surround you. It's like a rainbow exploded and landed right beneath your feet. Every step you take feels like a new adventure, as you notice different colors and shapes popping out at you from every angle.
From bold reds to calming blues, and sunny yellows to earthy greens, the combination of colors creates a one-of-a-kind visual masterpiece. It's a perfect way to add some personality and character to an otherwise mundane bathroom and an exciting way to start your day.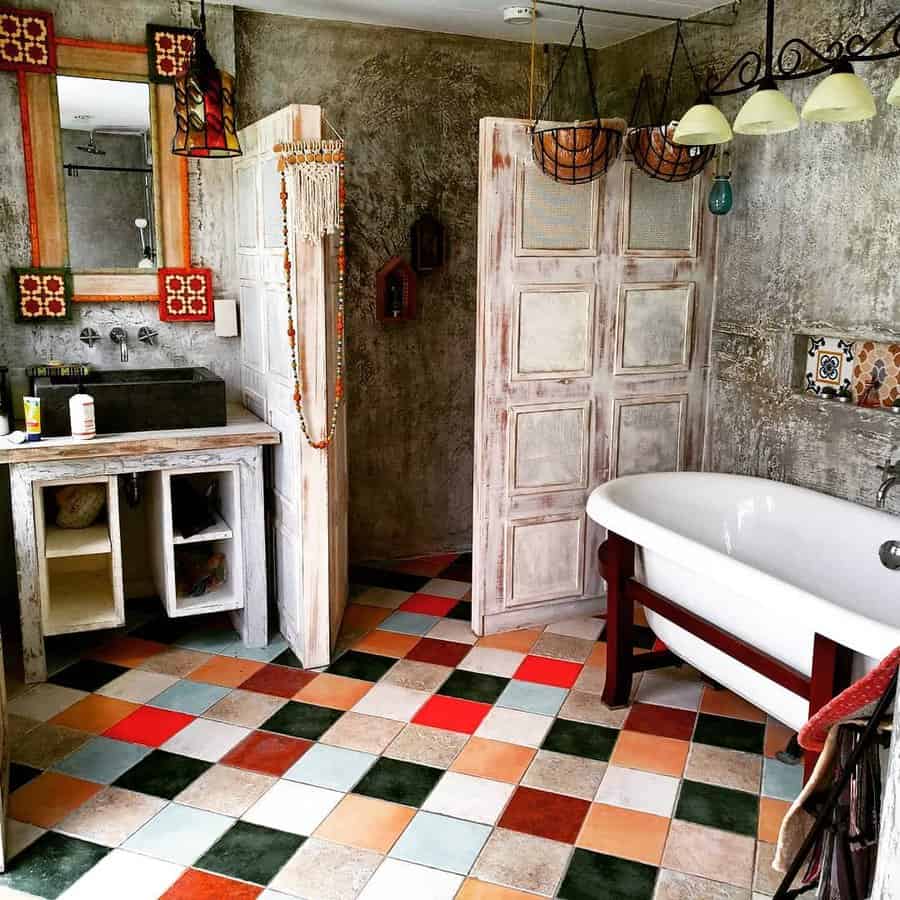 4. Washed Concrete Tiles
Polished concrete tile flooring for a bathroom is a bold and unique choice that can transform your space into a modern oasis. The sleek, glossy finish of polished concrete adds a touch of sophistication and elegance to any bathroom. Not only is it aesthetically pleasing, but it is also incredibly durable and easy to maintain.
With its resistance to water and stains, polished concrete is an ideal choice for a bathroom that sees frequent use. Plus, the minimalist look of concrete tile flooring can create the perfect backdrop for any decor, whether you prefer a contemporary or traditional style. So if you're looking to elevate your bathroom design, consider the striking beauty and functionality of polished concrete tile flooring.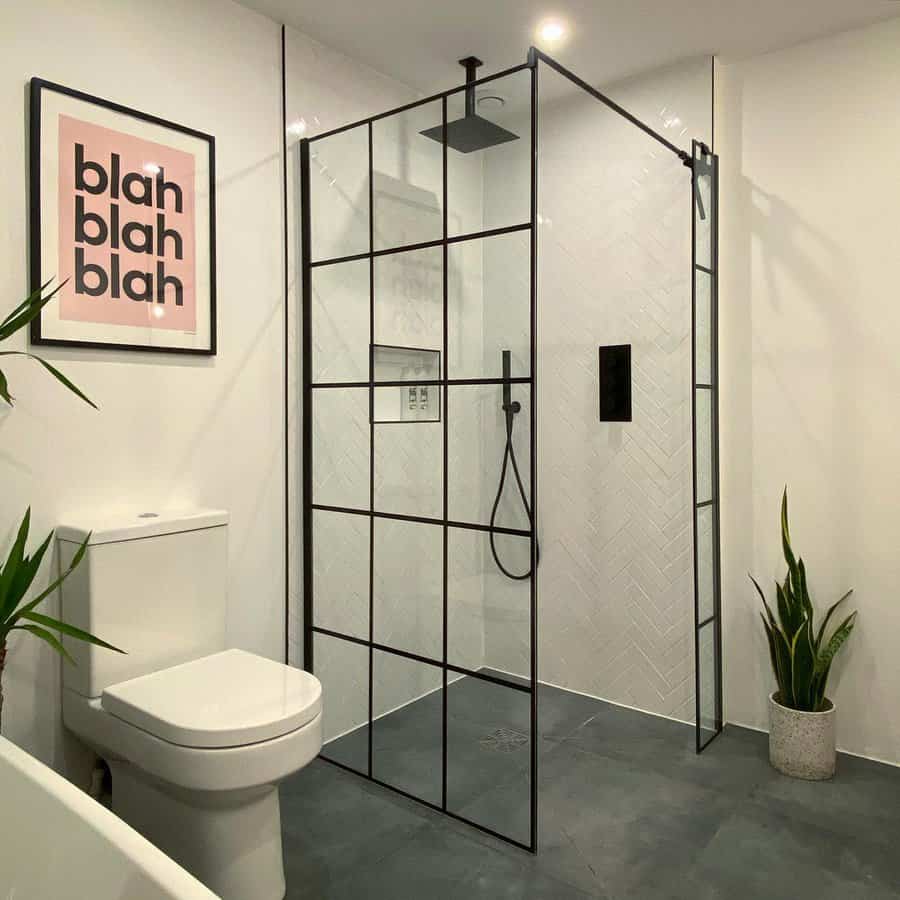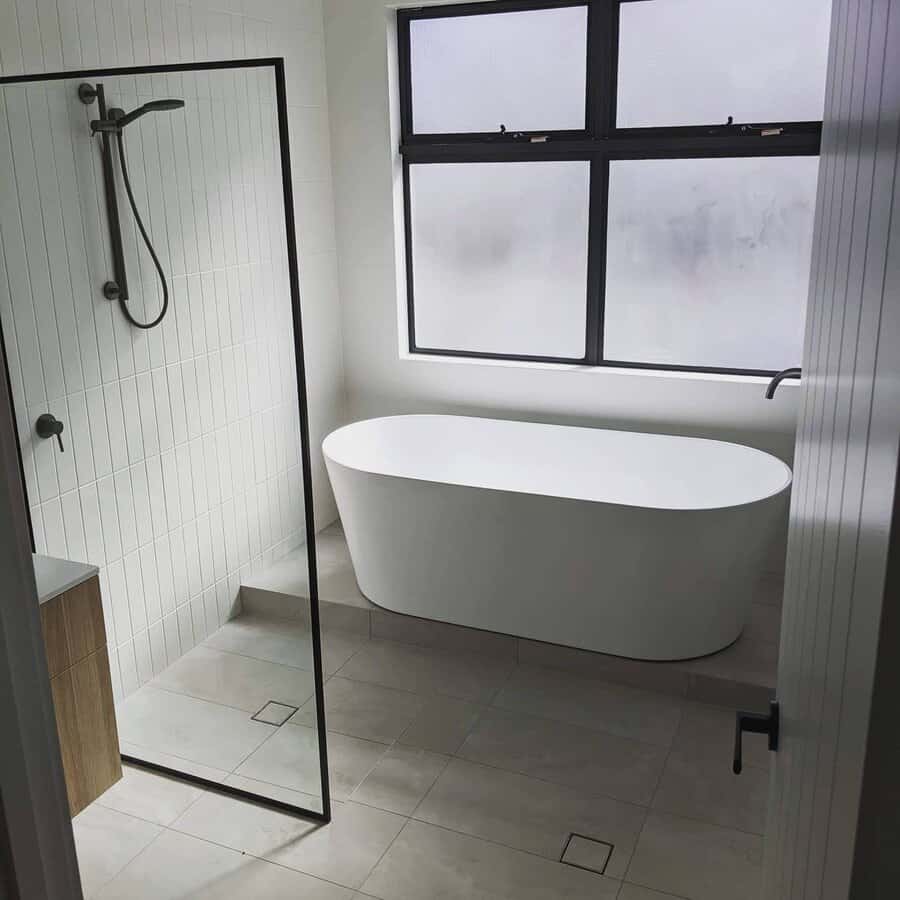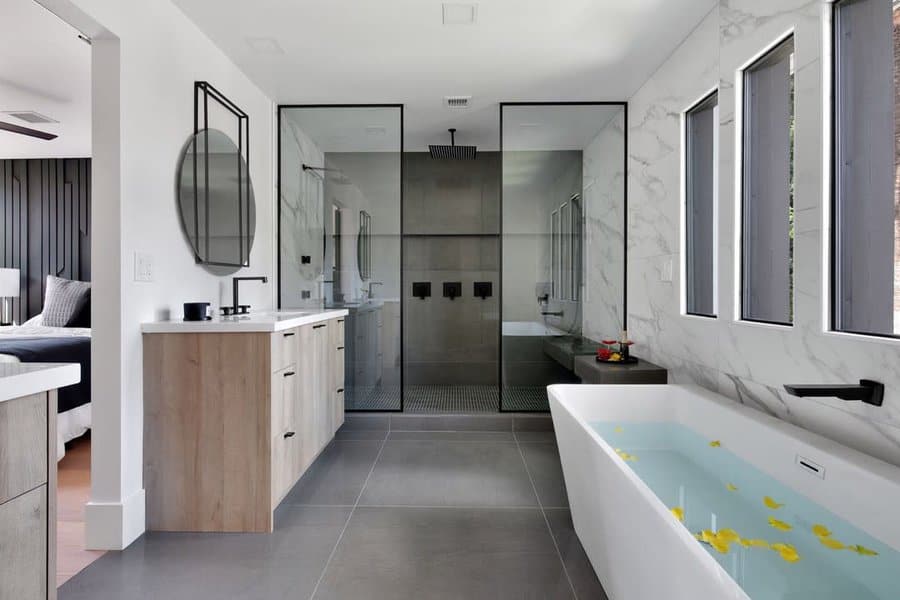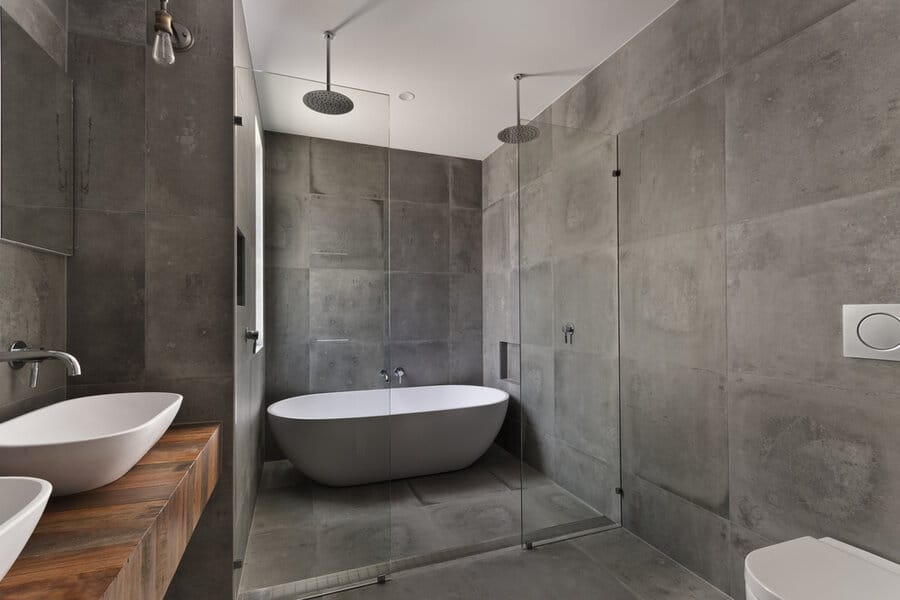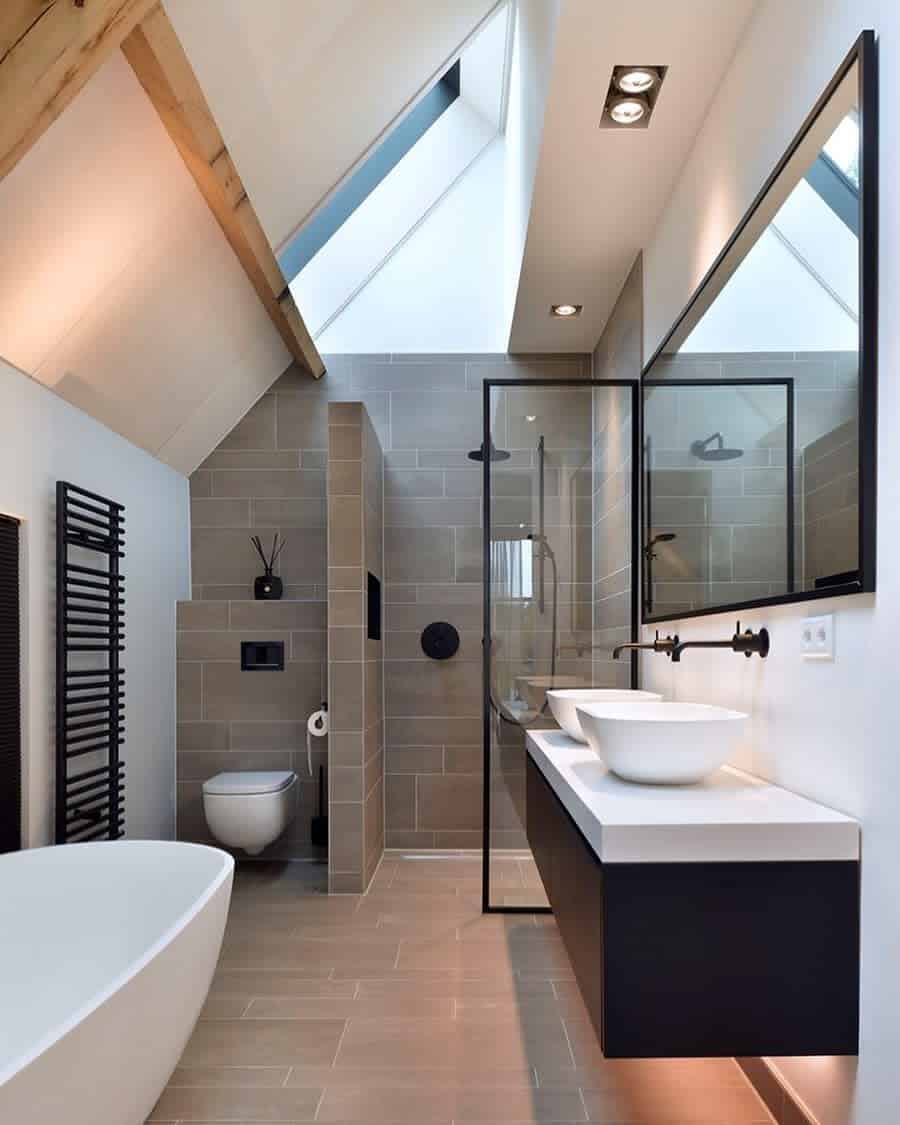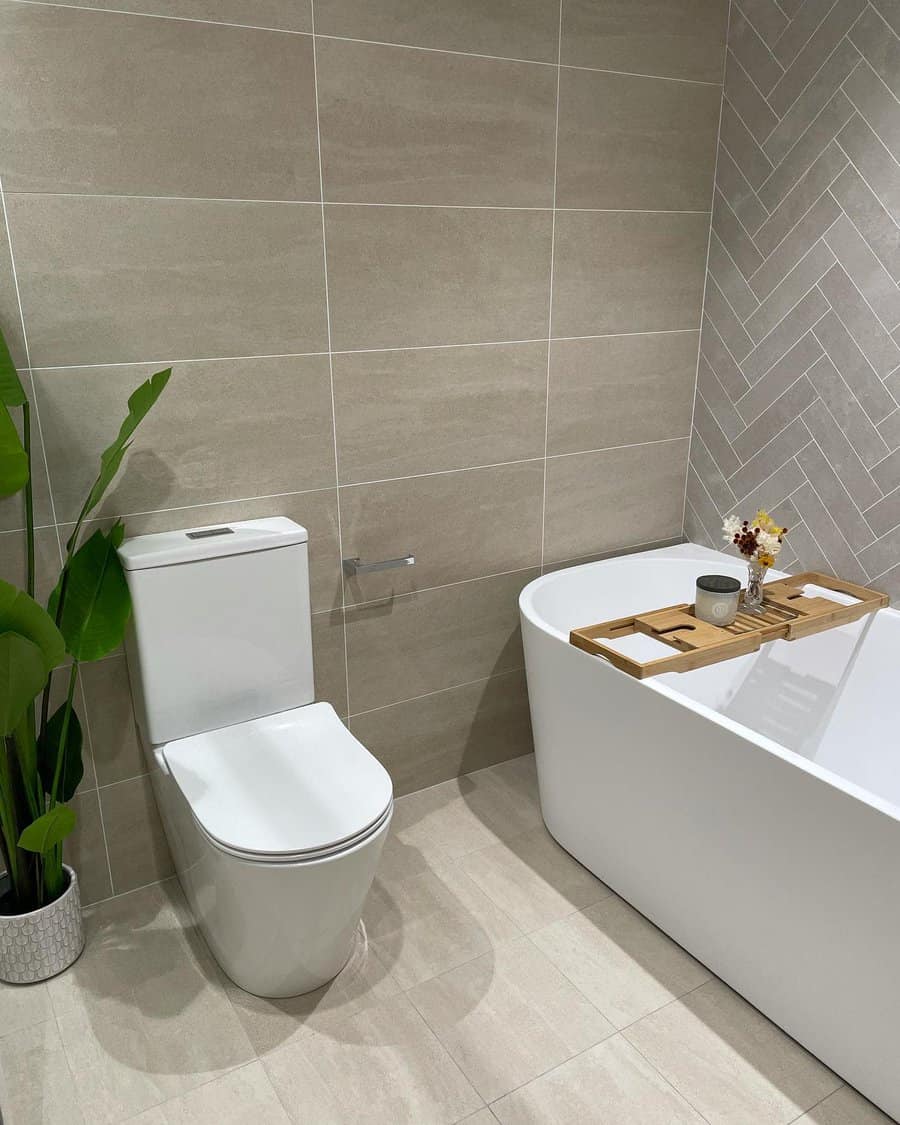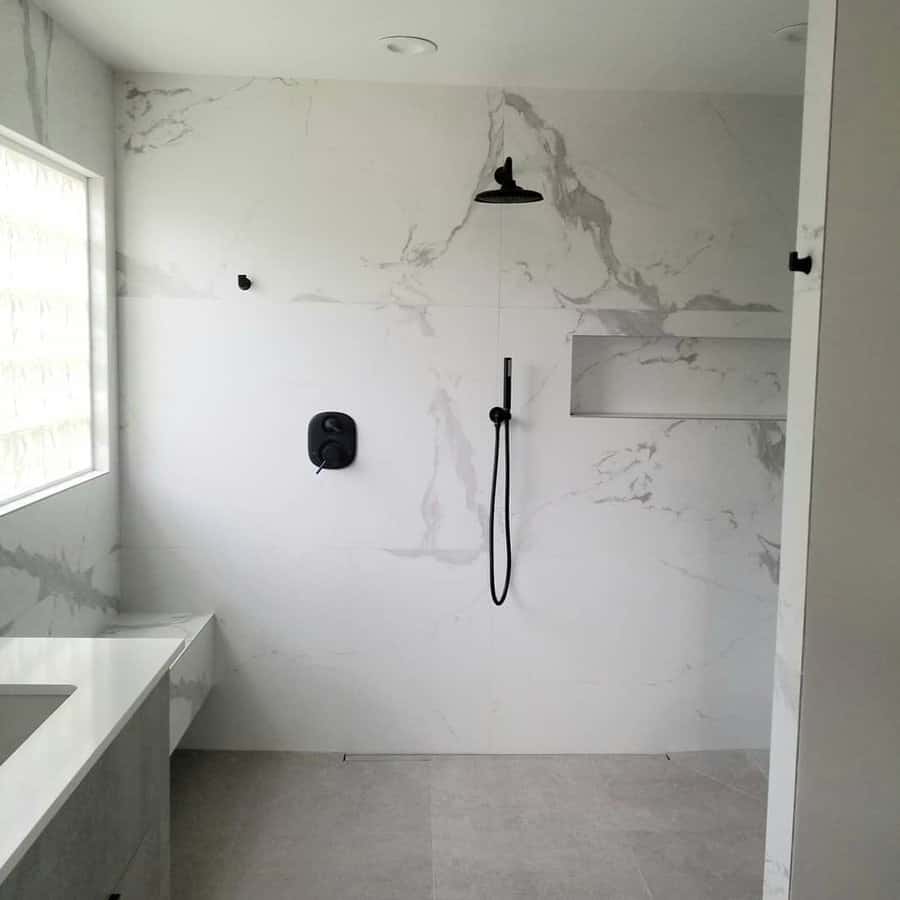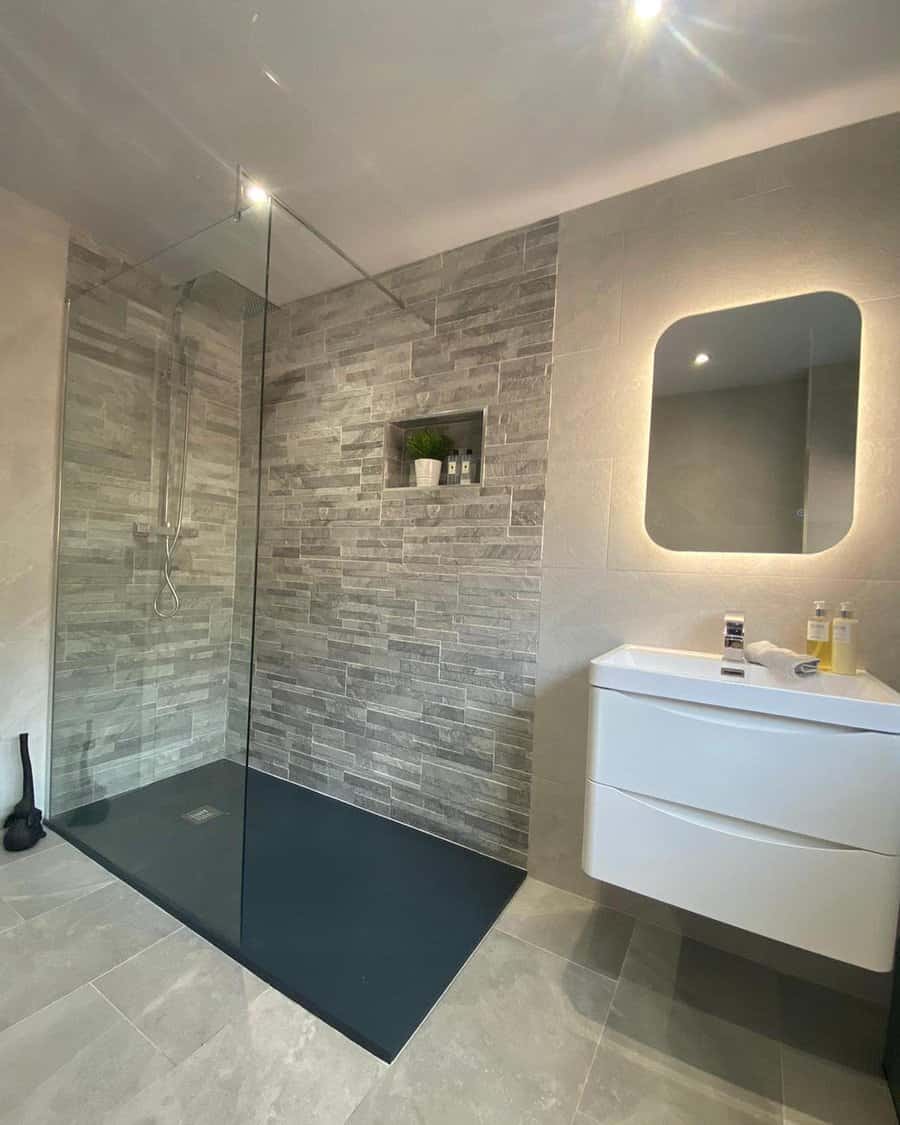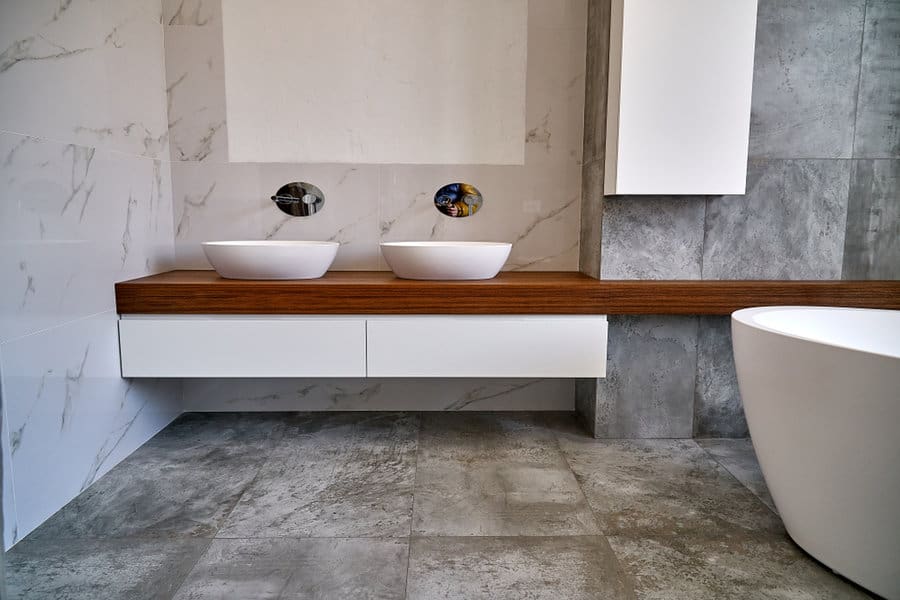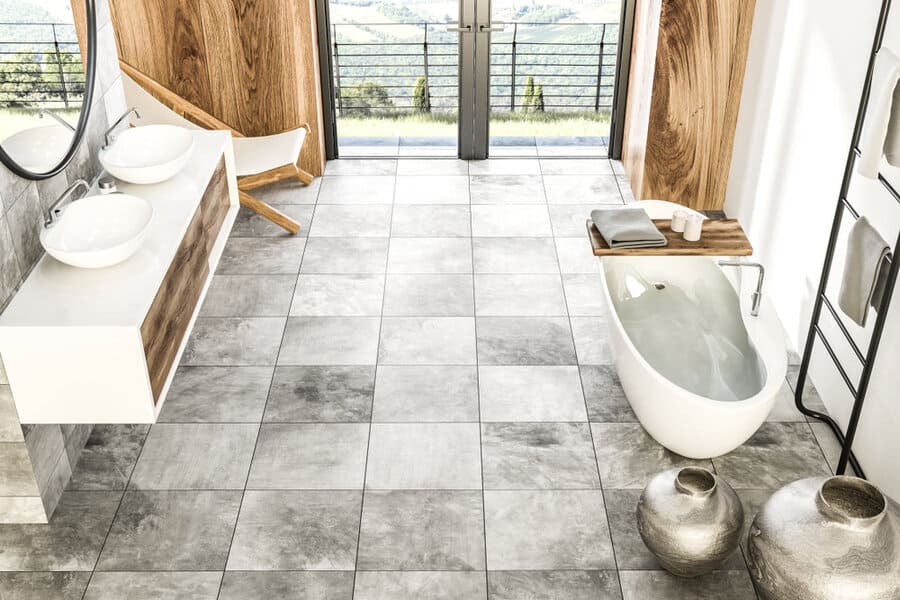 5. White Marble Tiles
Marble flooring in a bathroom is an elegant and luxurious choice that can elevate the look and feel of the space. With its unique veining and natural pattern, marble adds a touch of sophistication and glamour. It is also a highly durable material that can withstand moisture and heat, making it a practical choice for a bathroom.
From classic white Carrara marble to bold black and gold designs, the possibilities for creating a stunning bathroom with marble flooring are endless. Whether you prefer a traditional or modern style, marble flooring can bring a sense of timeless beauty and refinement to any bathroom.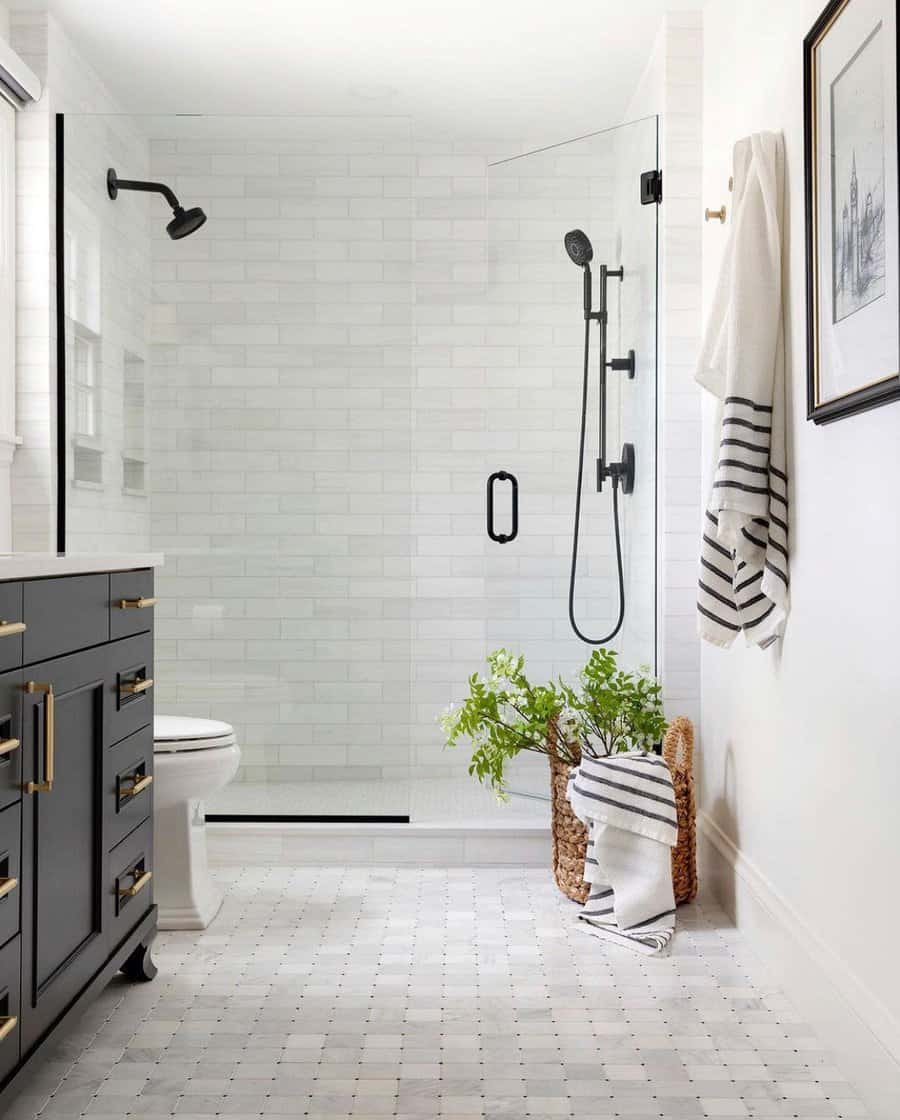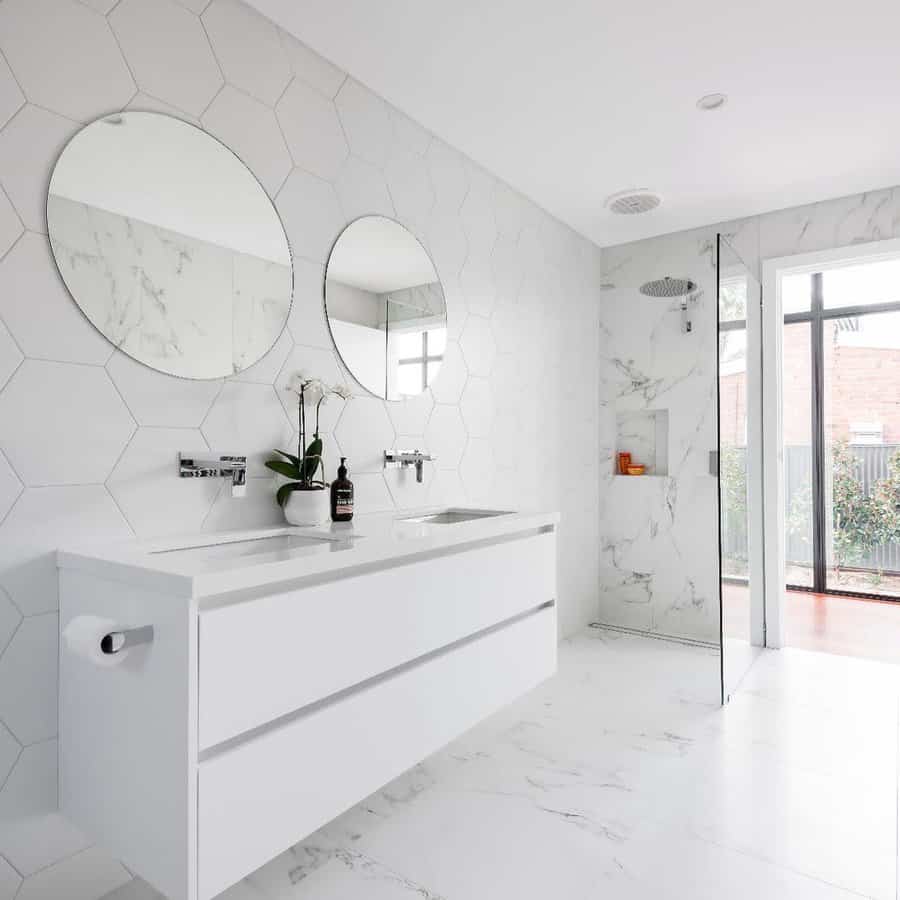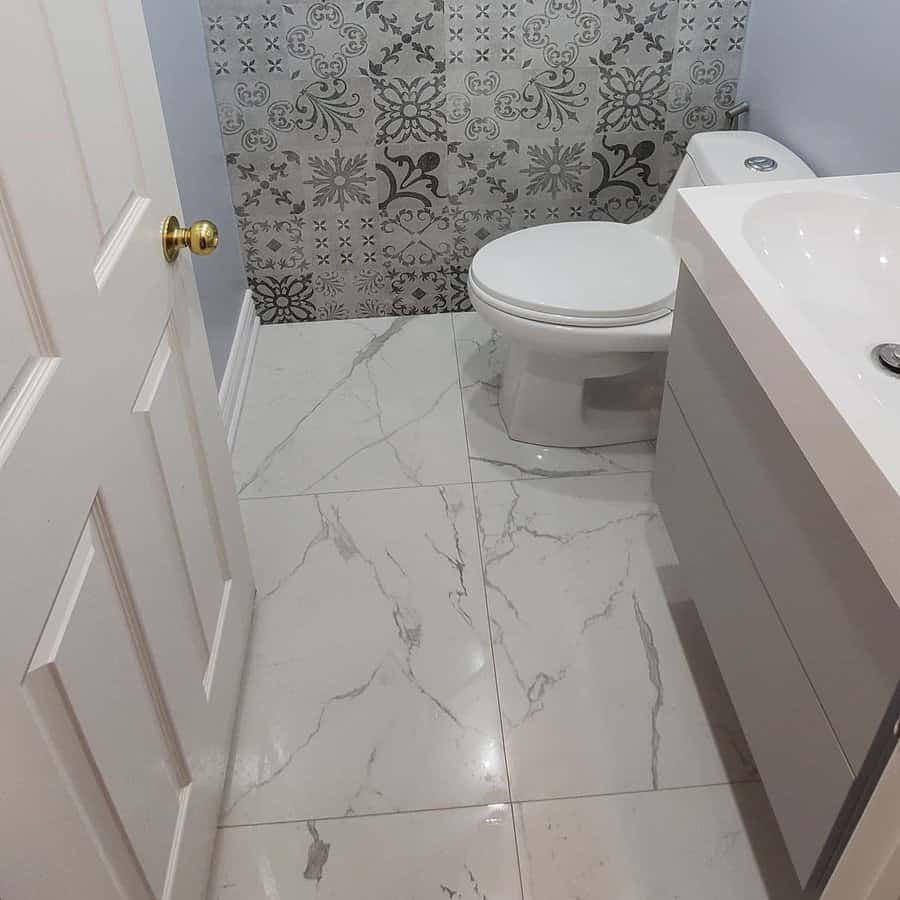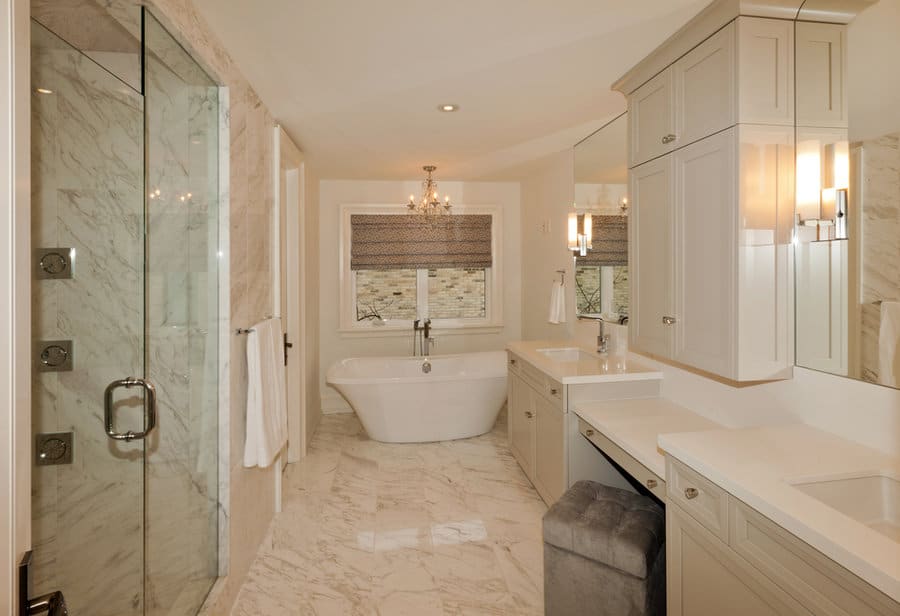 6. Dark Grey Flooring
When it comes to bathroom design, the flooring choice can have a significant impact on the overall feel of the space. If you're looking for a flooring option that exudes sophistication and masculinity, dark grey flooring is an excellent choice. Its sleek and modern appearance creates an elegant ambiance that is perfect for those who appreciate a refined and polished aesthetic.
The dark hue adds depth and contrast to the room, creating a moody and luxurious atmosphere that is both striking and inviting. Whether you're going for a minimalist or industrial look, dark grey flooring is a versatile option that can complement a range of styles.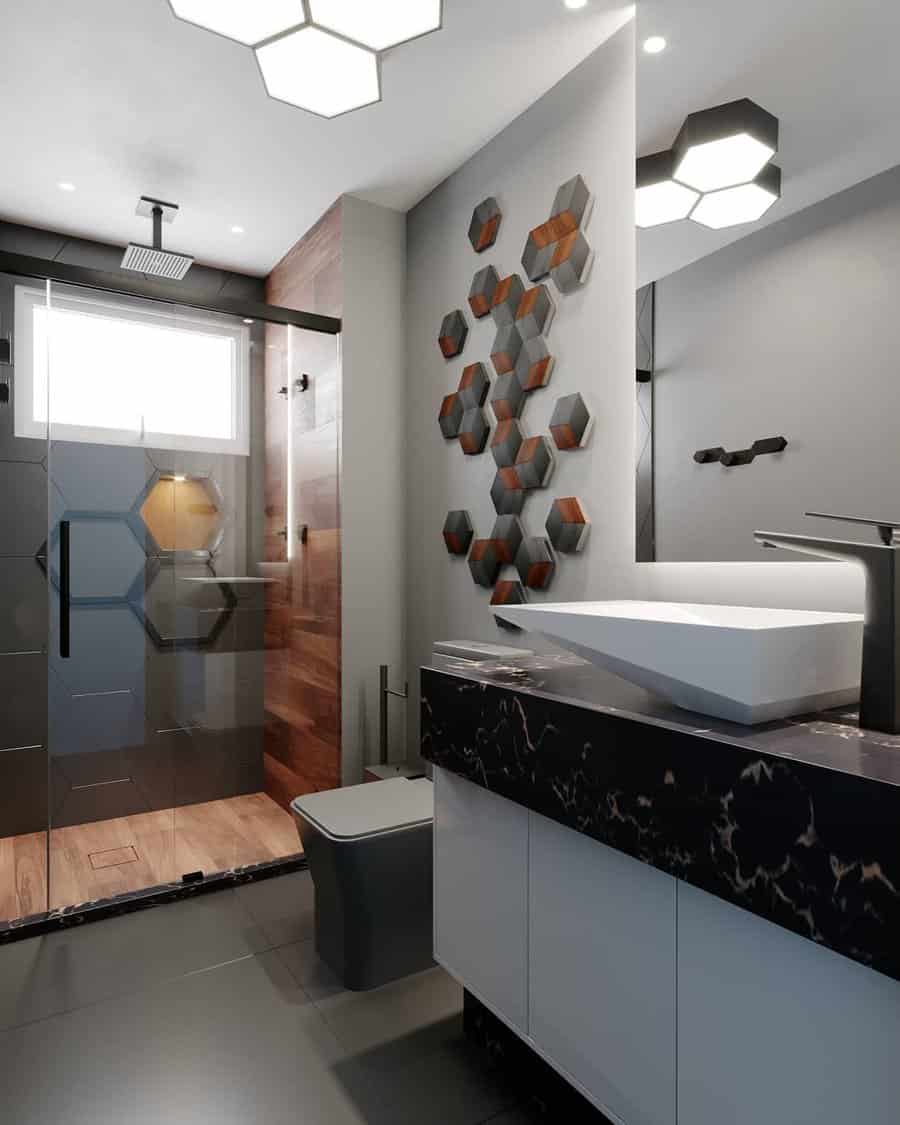 8. Ceramic Tiles
When it comes to bathroom decor, ceramic tiles are a classic option that never goes out of style. These versatile tiles are not only visually appealing but also highly practical, as they are water-resistant and easy to clean. With a wide range of colors, patterns, and textures available, you can create a personalized look that suits your individual taste and style.
Whether you prefer a sleek and modern aesthetic or a more traditional vibe, ceramic tiles can help you achieve the perfect look for your bathroom. Plus, their durability ensures that they will last for years to come, making them a smart investment in your home.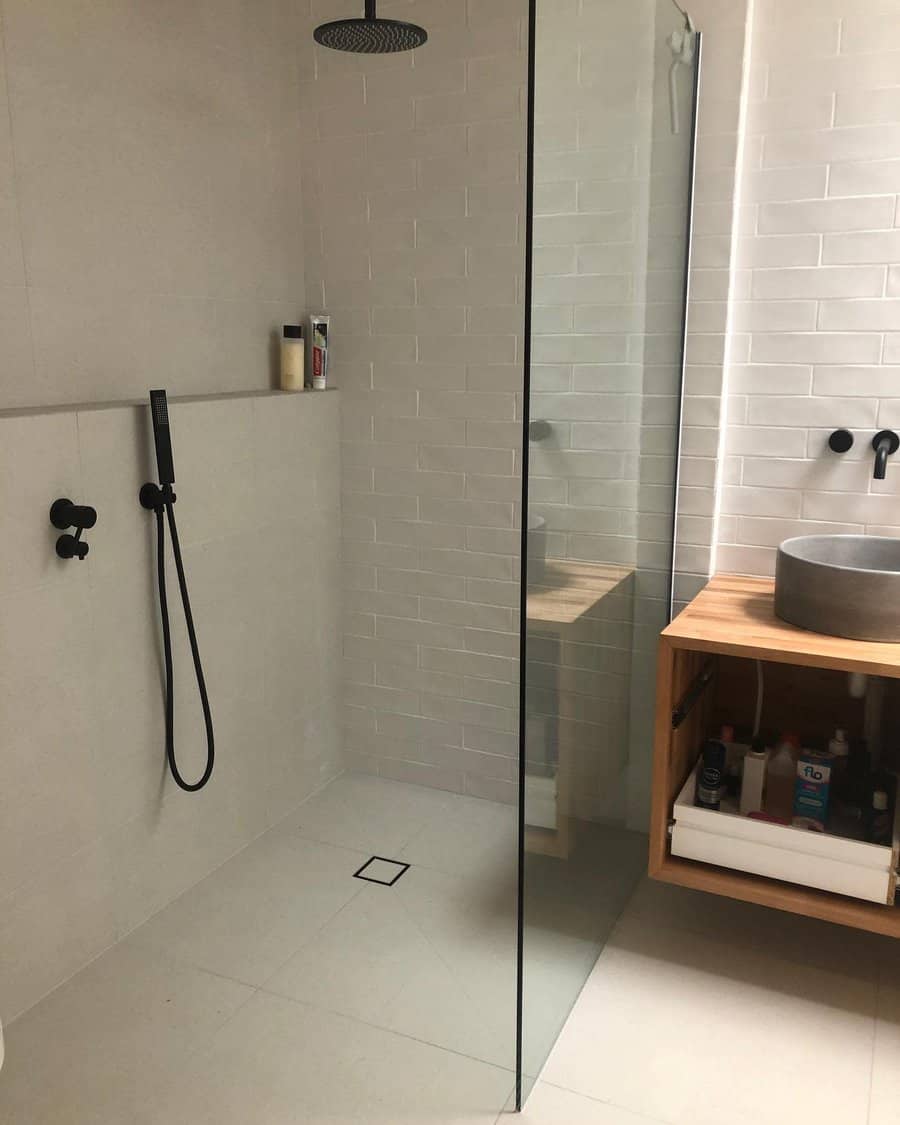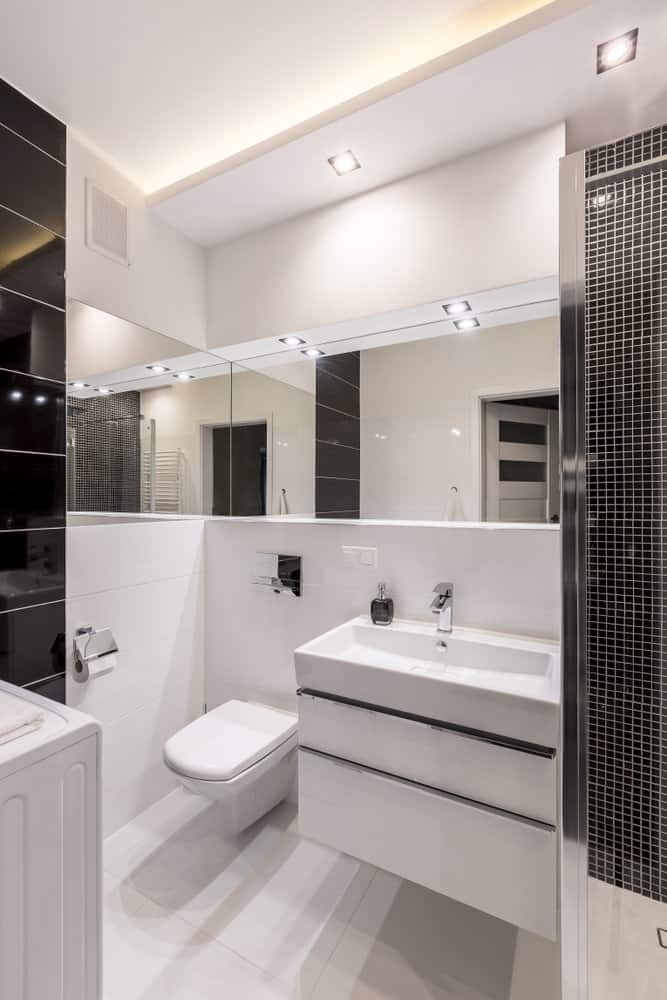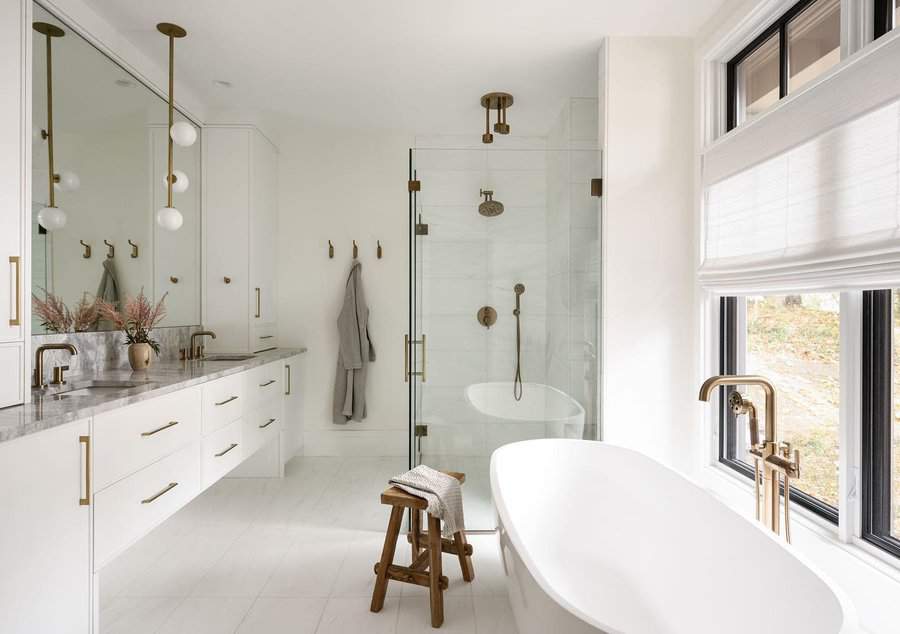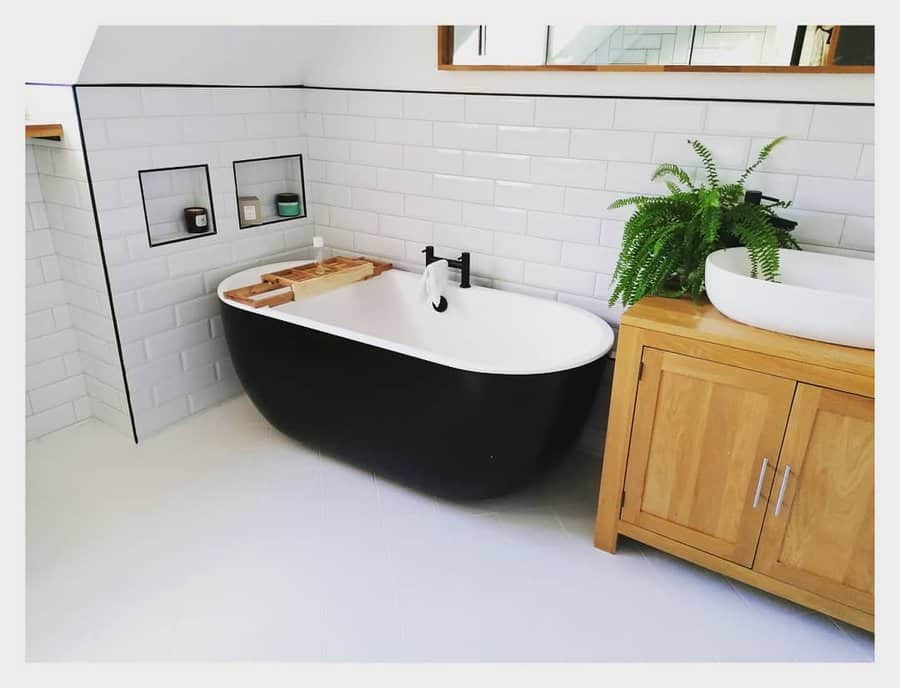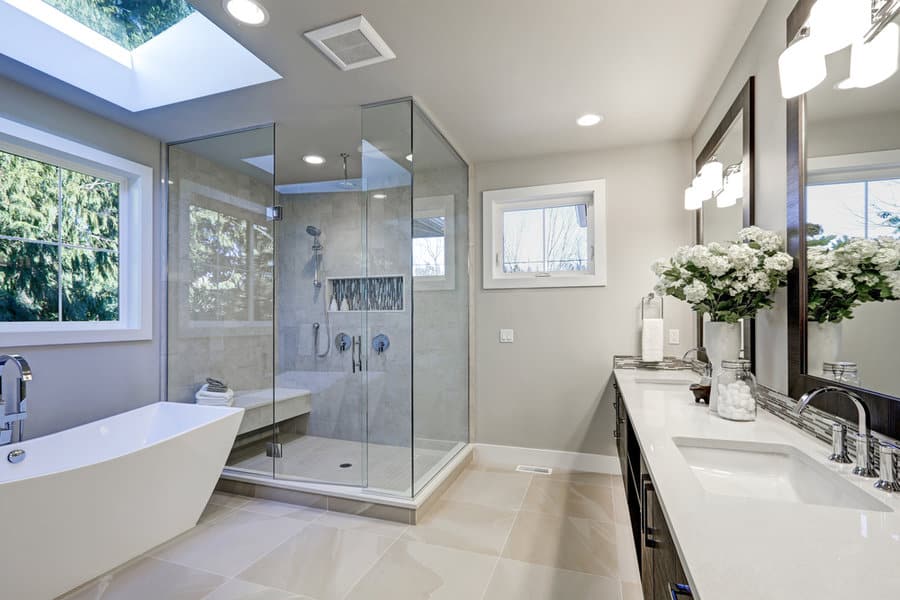 9. Linoleum Flooring
When it comes to bathroom flooring, linoleum may not be the first option that comes to mind, but it's an elegant choice that shouldn't be overlooked. Not only is it durable and easy to maintain, but it also comes in a wide range of colors and patterns, making it a versatile choice for any bathroom decor.
With its water-resistant properties, linoleum flooring can withstand the inevitable splashes and spills that come with daily bathroom use. And while some may associate linoleum with a dated look, modern designs, and styles have given it a fresh new edge.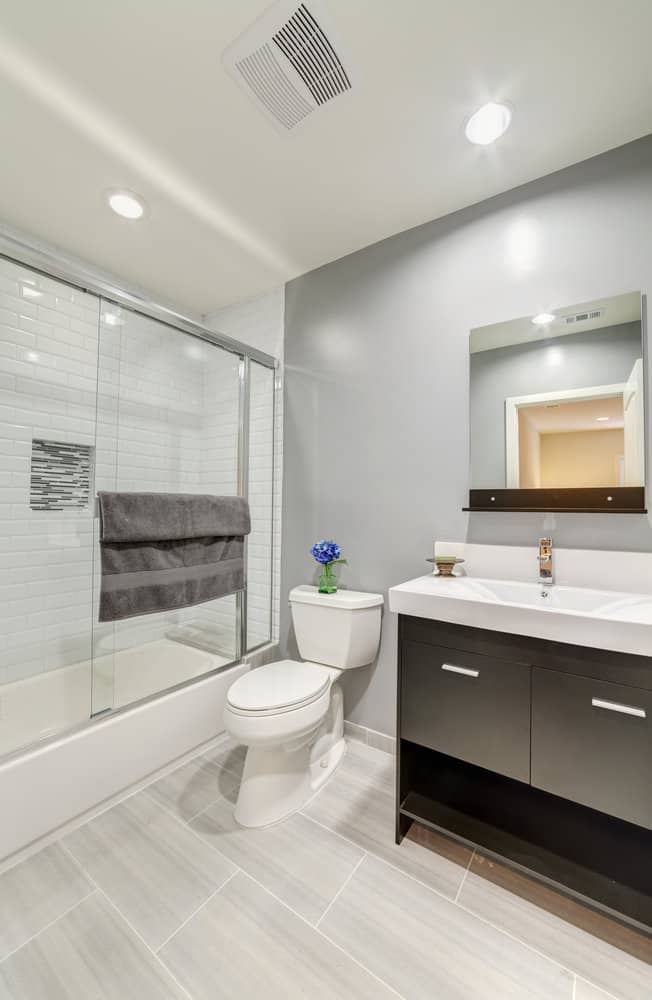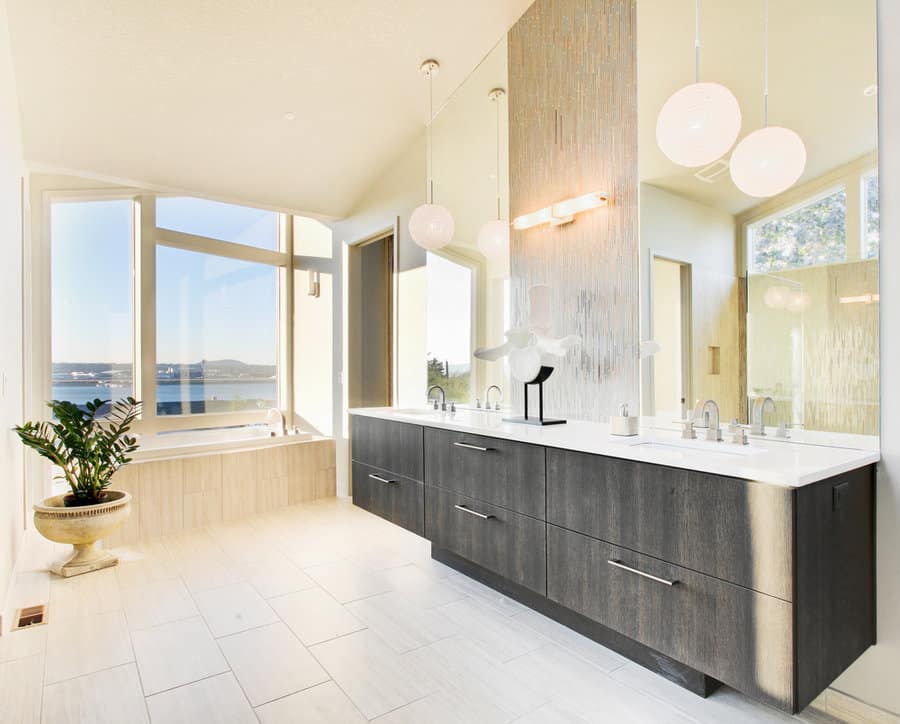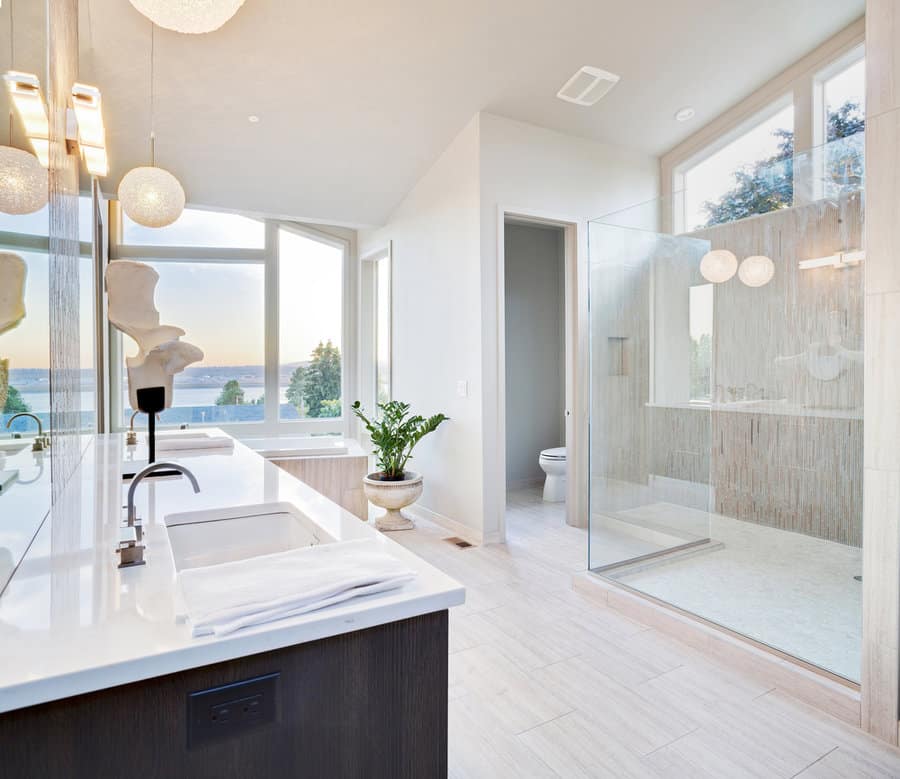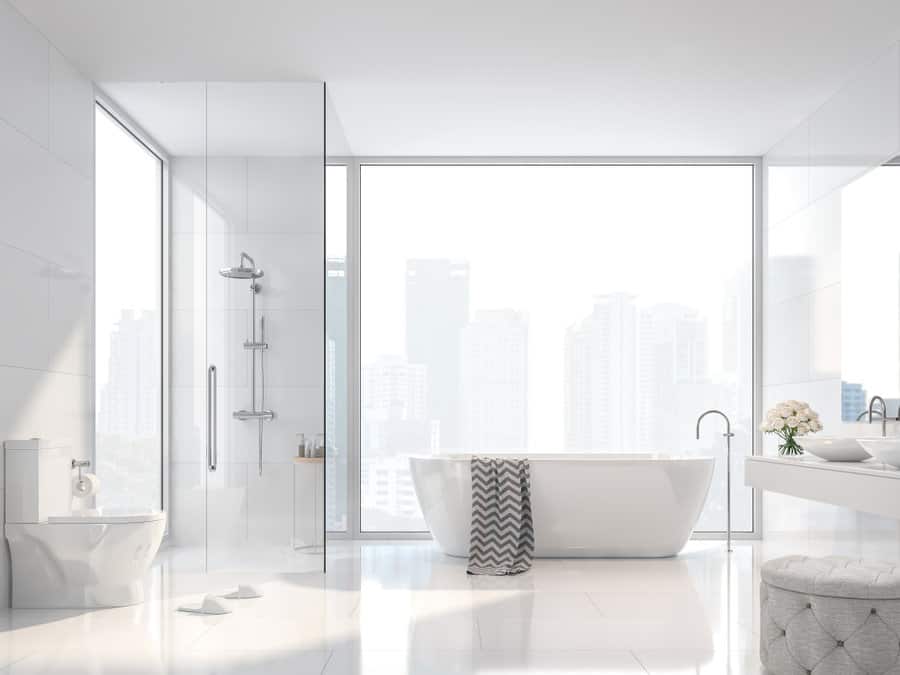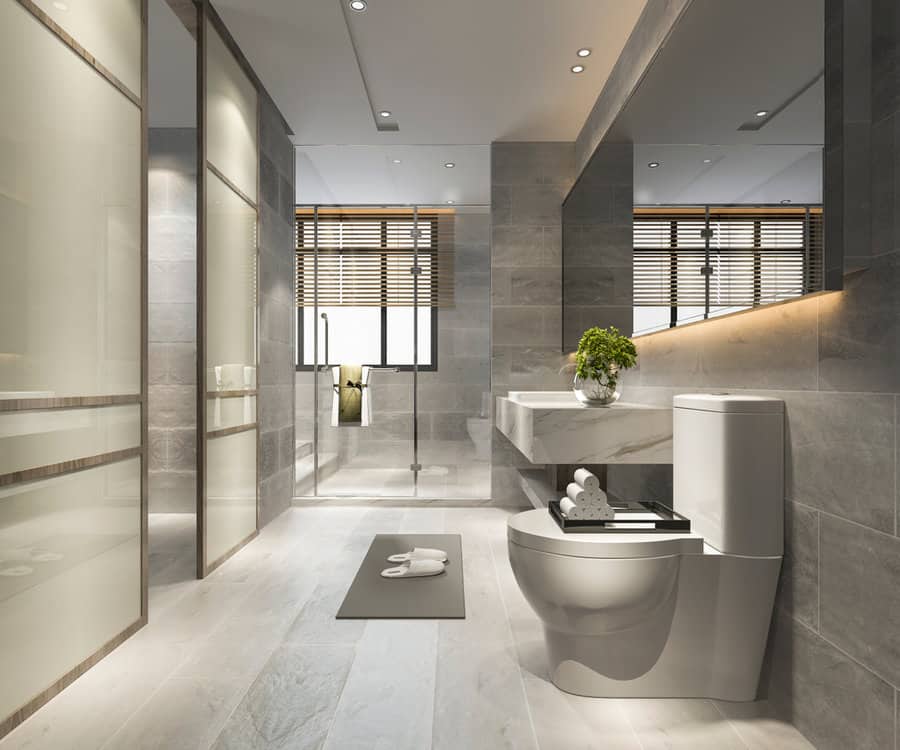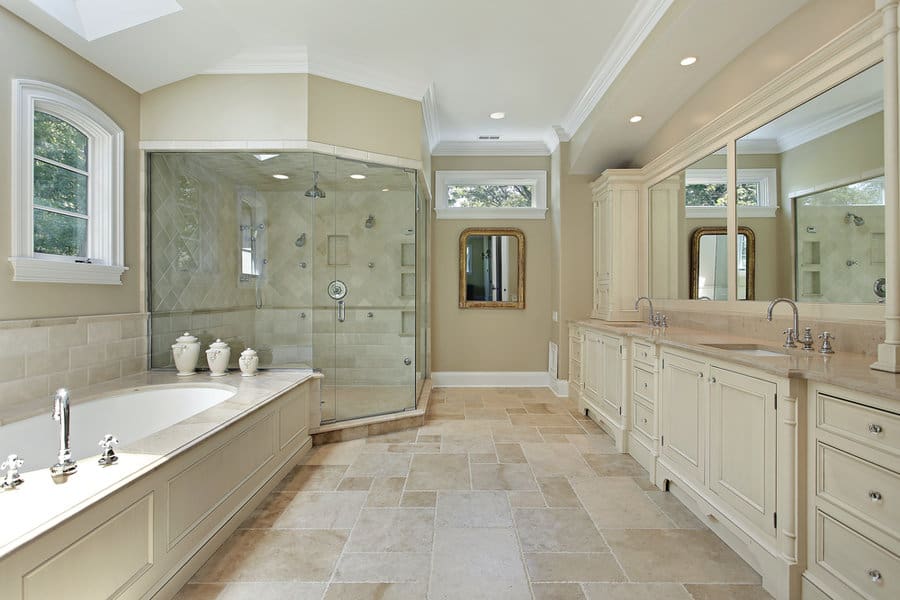 10. Pebblestone Flooring
Pebblestone bathroom flooring is a unique and stylish option for those who want to add a touch of nature to their home. The natural texture and pattern of the pebbles create a calming and serene atmosphere in your bathroom, making it feel like a relaxing spa retreat.
Not only does it look beautiful, but pebblestone flooring is also durable and slip-resistant, making it a practical choice for a high-traffic area like the bathroom. With its earthy tones and natural variations, pebblestone flooring is a perfect choice for those who want to create a warm and welcoming ambiance in their bathroom.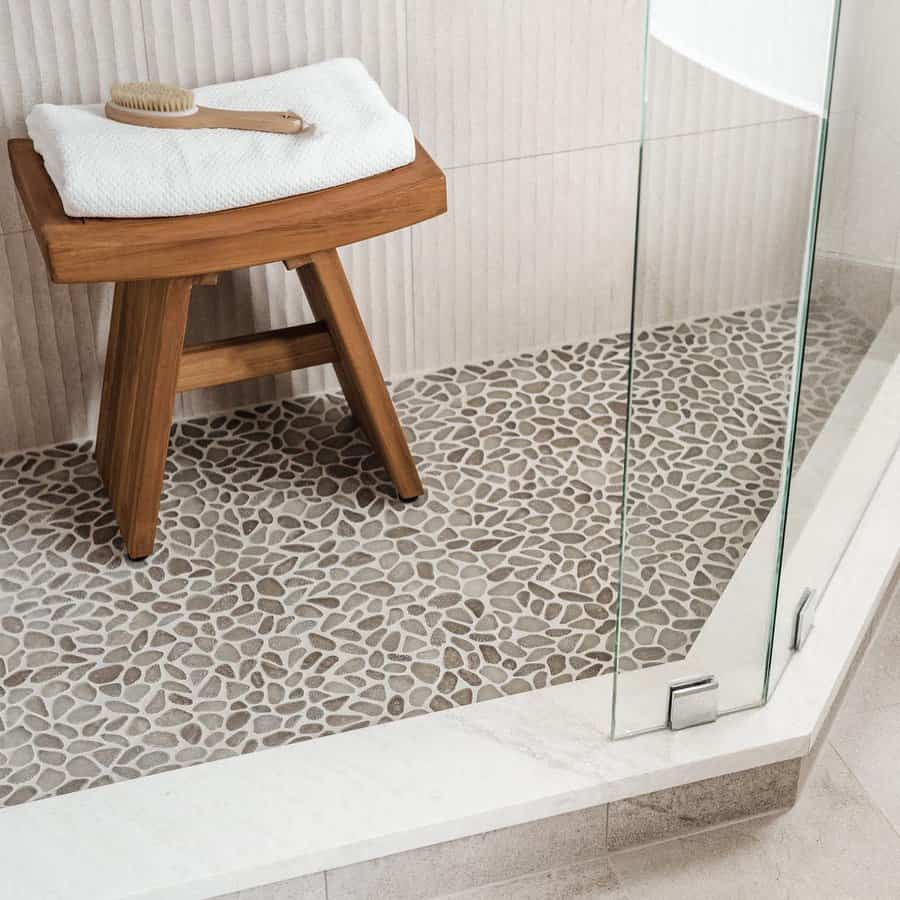 11. Pastel Tiles
Imagine stepping into a bathroom with flooring that reminds you of a delicate array of macarons. Pastel tile bathroom flooring is a chic and playful way to add a touch of elegance to any bathroom space. With colors ranging from soft blush pink to light mint green, pastel tiles bring a sense of lightness and freshness to the room.
The subtle shades create a calming atmosphere, making it the perfect space for relaxation and rejuvenation. Whether you choose a matte or glossy finish, pastel tiles are sure to bring a modern and sophisticated look to your bathroom.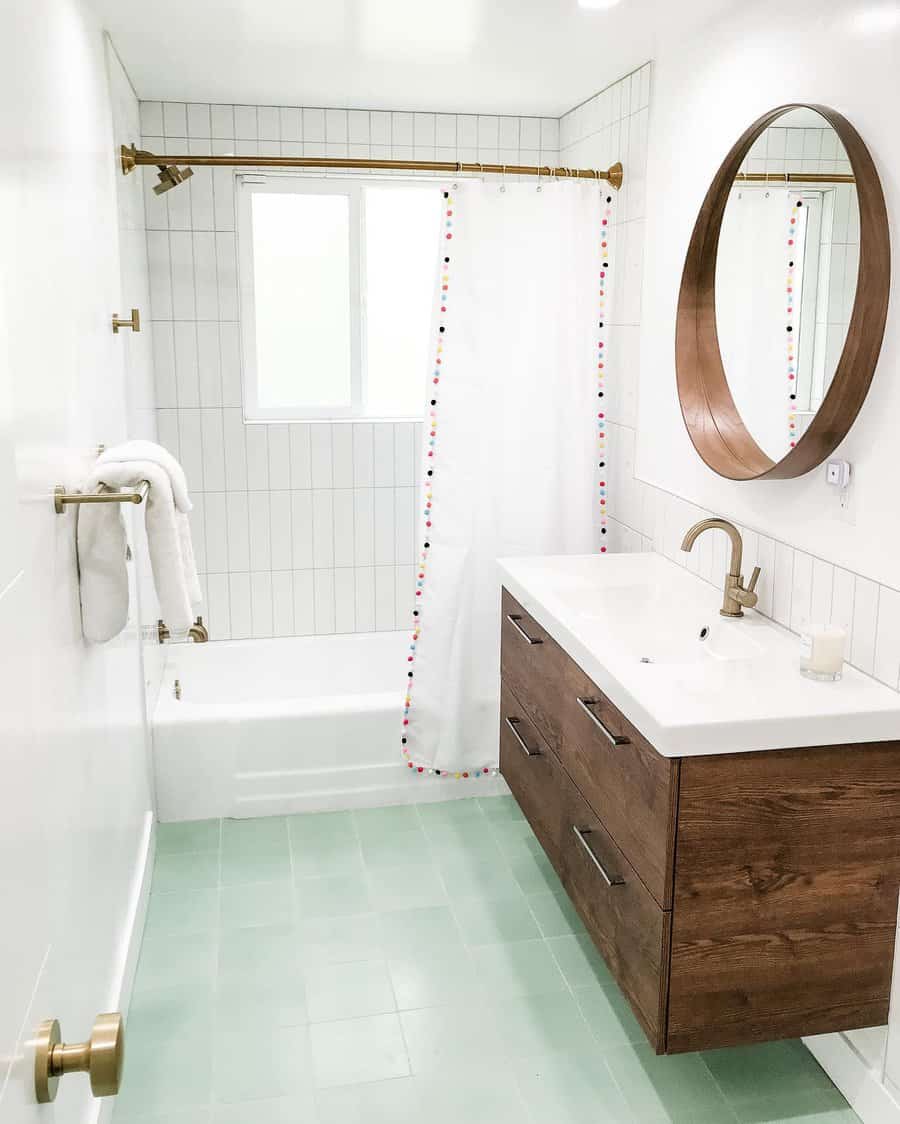 12. Luxury Vinyl Tiles
Luxury Vinyl Tiles (LVT) are the perfect choice for bathroom flooring, combining both luxury and practicality. Not only are they water-resistant, but they also come in an array of stylish designs that can transform your bathroom into a haven of tranquility. LVT is a durable material that can withstand daily wear and tear, making it an excellent option for high-traffic areas like your bathroom.
With its unique features and benefits, it is no wonder that LVT has become a popular choice among homeowners and interior designers alike.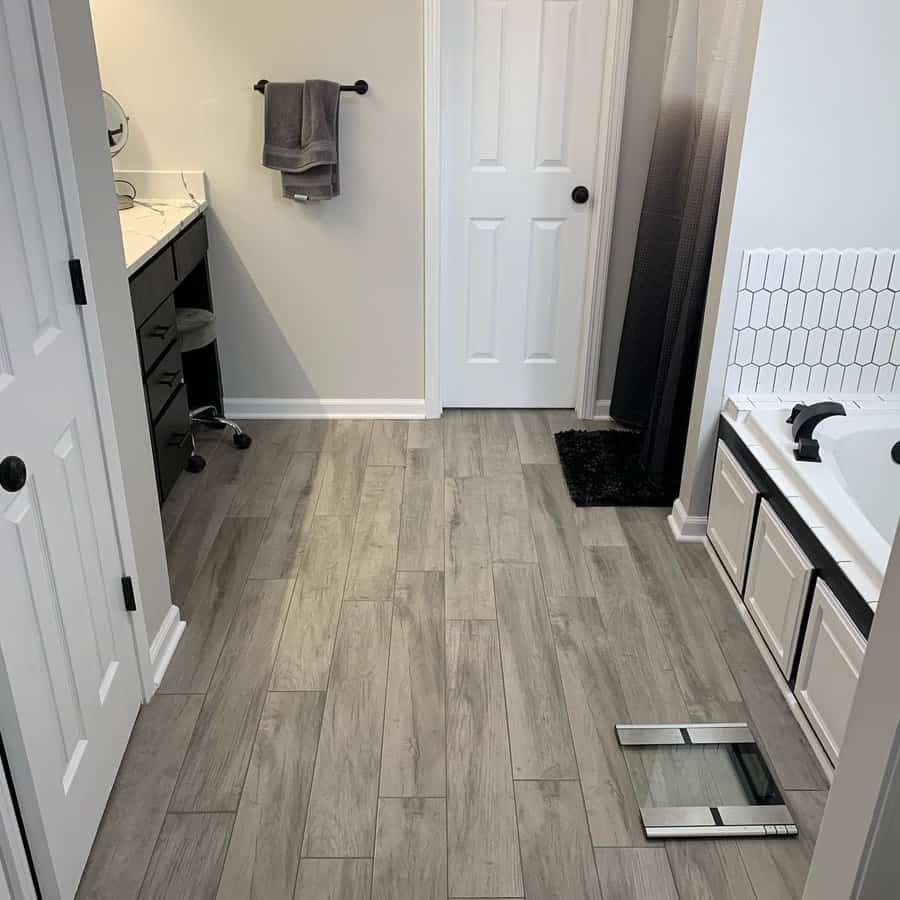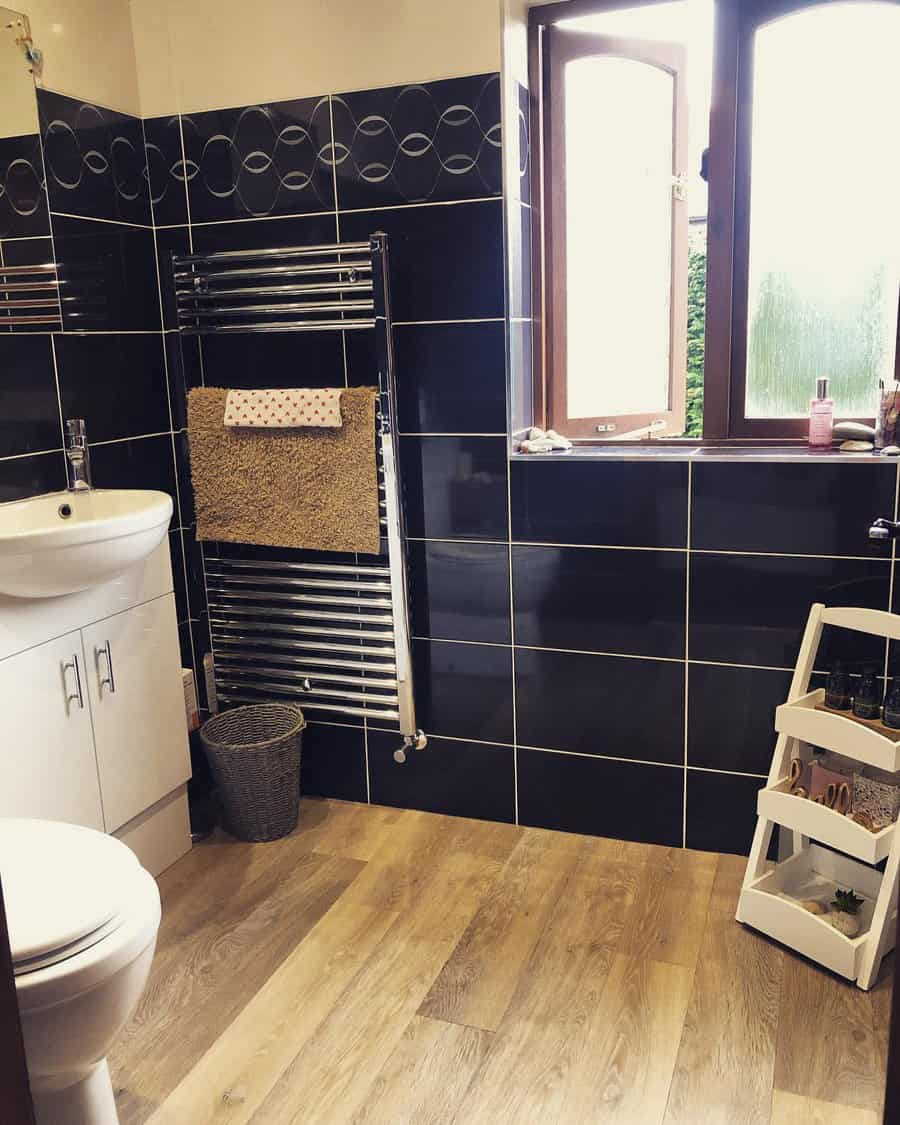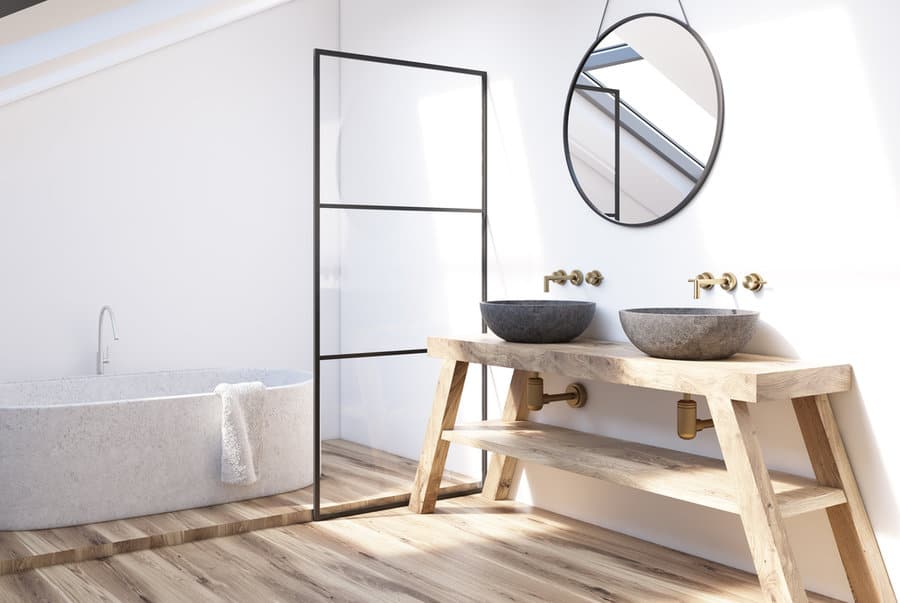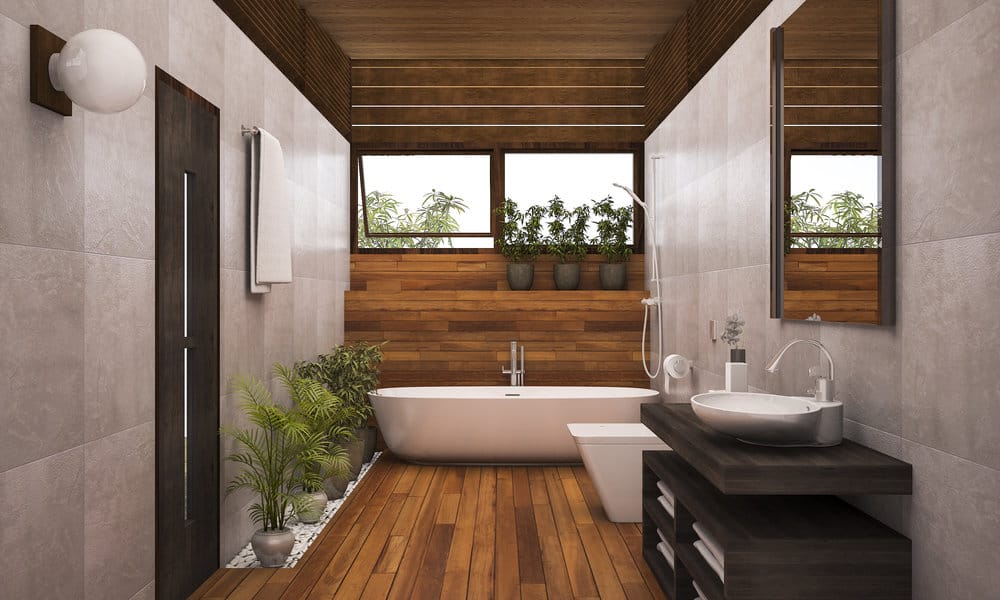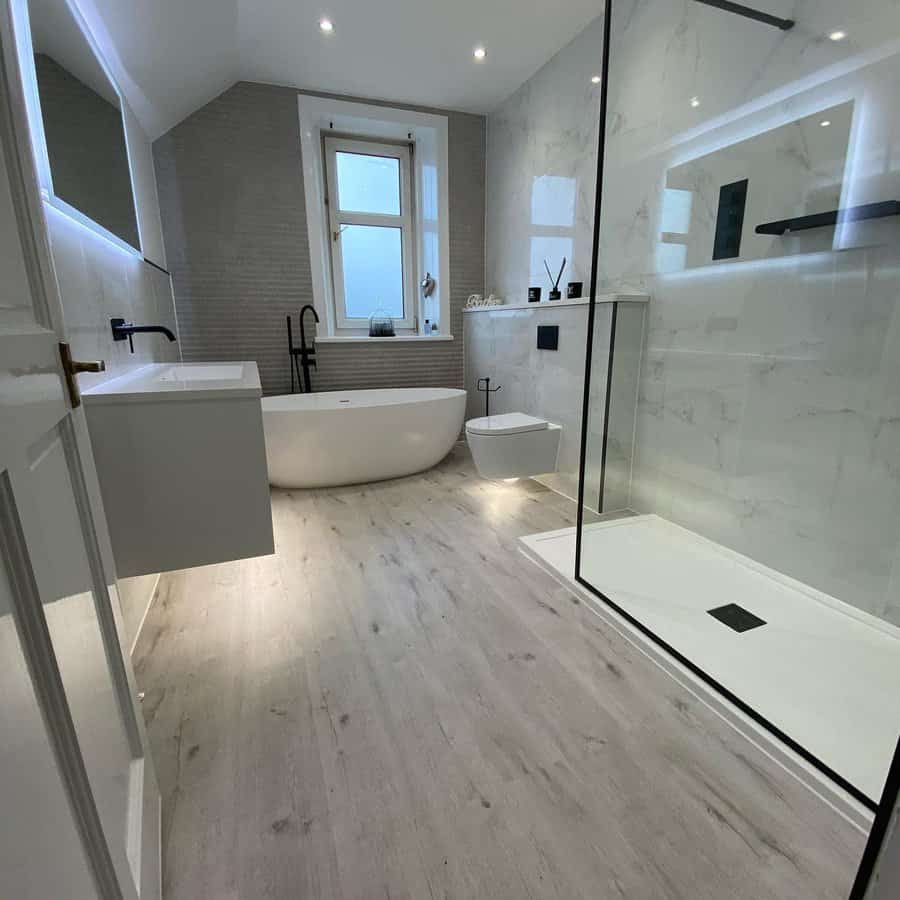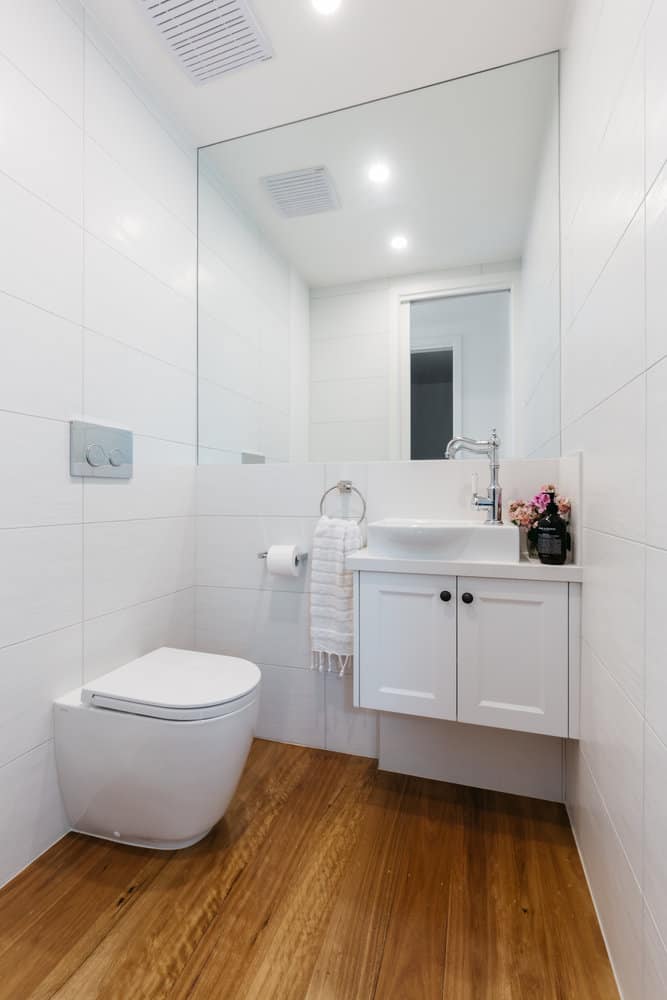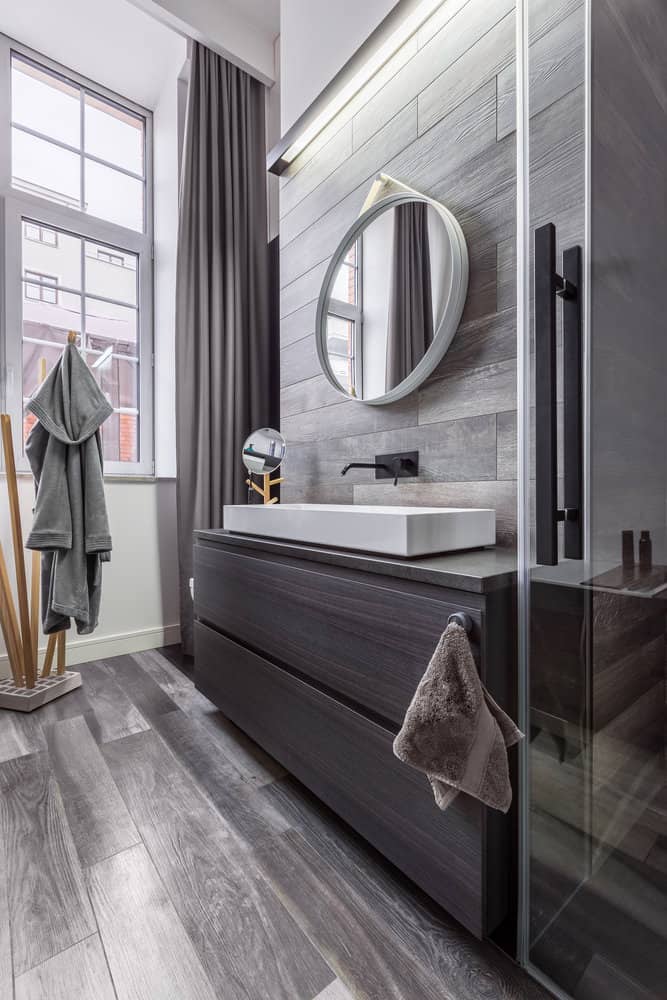 Bathroom Flooring FAQs
What is the best type of flooring for a bathroom?
The most popular flooring option for bathrooms is tile. Porcelain and ceramic tiles are sturdy, durable, and waterproof. You can find tile in any color, shape, size, and pattern. When installed correctly and given proper care, tile floors can last many decades.
What is the easiest flooring to install in a bathroom?
The easiest flooring to install is vinyl sheeting. However, it tends to look a bit cheap. The next easiest is vinyl plank flooring. It's nicer because it has a more upscale look and can last for longer.
Is it OK to put laminate flooring in a bathroom?
As long as you aren't letting water pool, you should be fine to use laminate flooring in the bathroom. It's durable enough to withstand dripping while you towel off after a shower. It's also strong enough to withstand heavy traffic, dropped hot tools, and personal care products. It also resists staining. However, some laminate floor manufacturers do not recommend use of their products in the bathroom for fear of water damage.