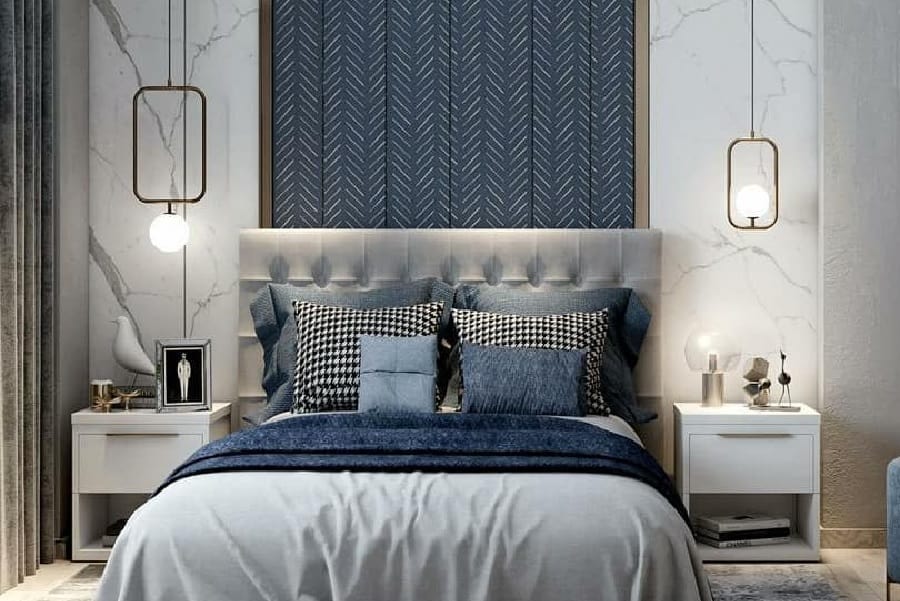 The Top 36 Bedroom Lighting Ideas
If the only light in your bedroom is on the ceiling fan, then you are doing yourself and your bedroom a disservice. This isn't enough light to make your bedroom an enjoyable or functional place to be. What you need are other light sources that make the room brighter.
Task lighting adds focused light that can make it easier to perform activities like reading, putting on makeup, or working at a desk. Accent lighting is perfect for highlighting the unique features of the room.
These bedroom lighting ideas will help you turn a boring and dark bedroom into a well-lit and styled private space.
1. Chandelier
Switching out your boring builder-grade overhead light for a chandelier can give you more ambient lighting in your master bedroom. Interior designers use this trick in spaces that lack natural light.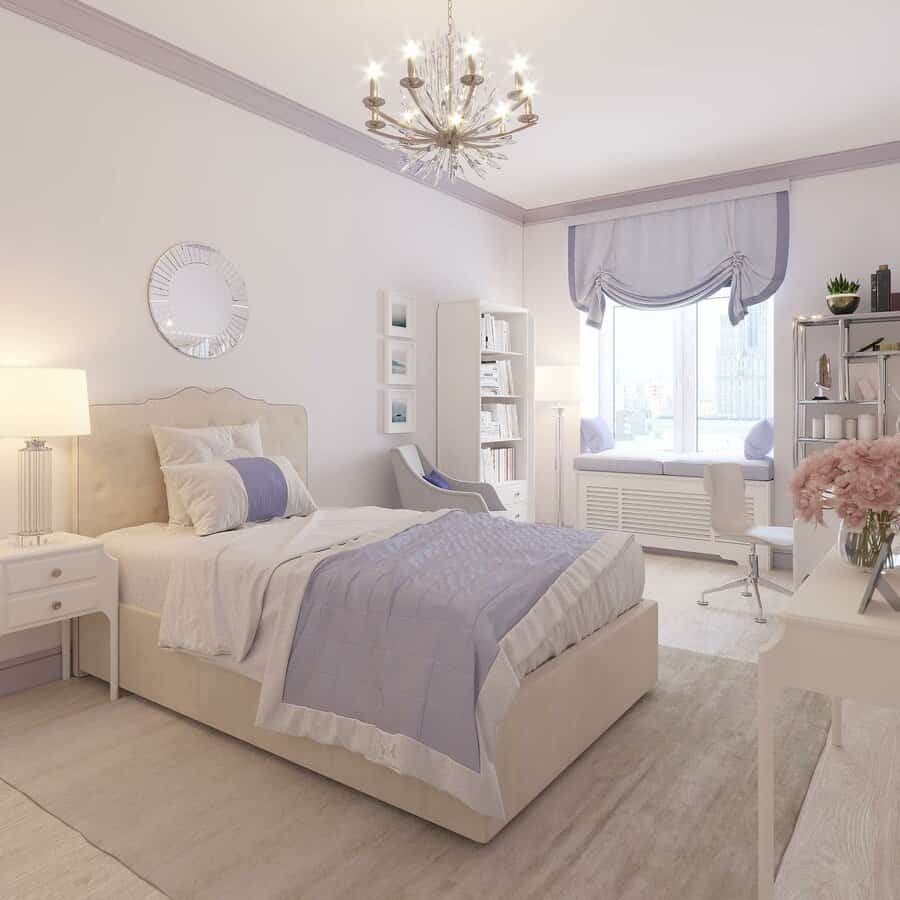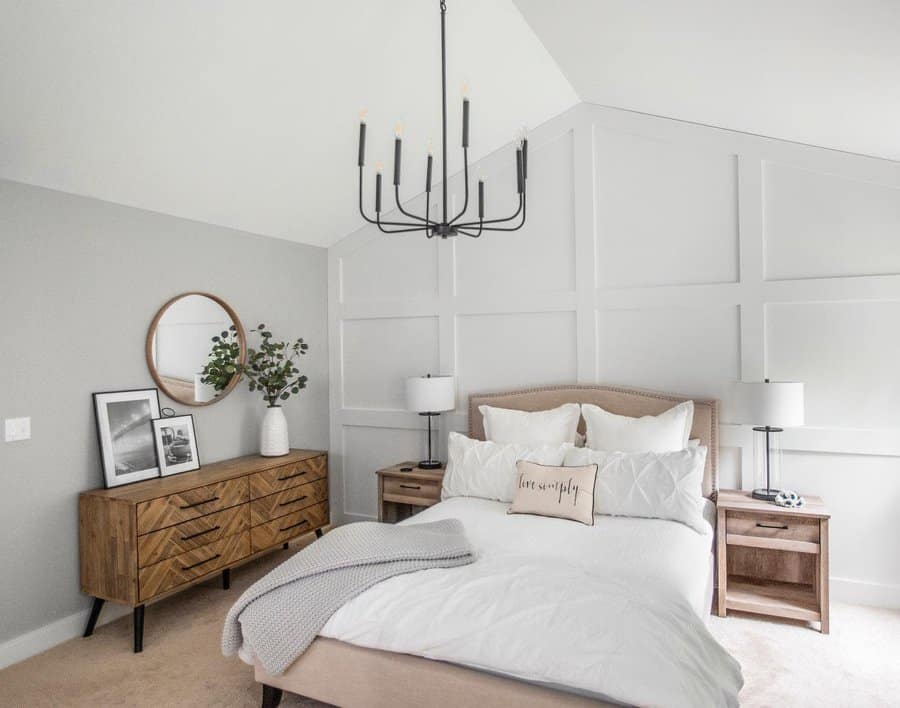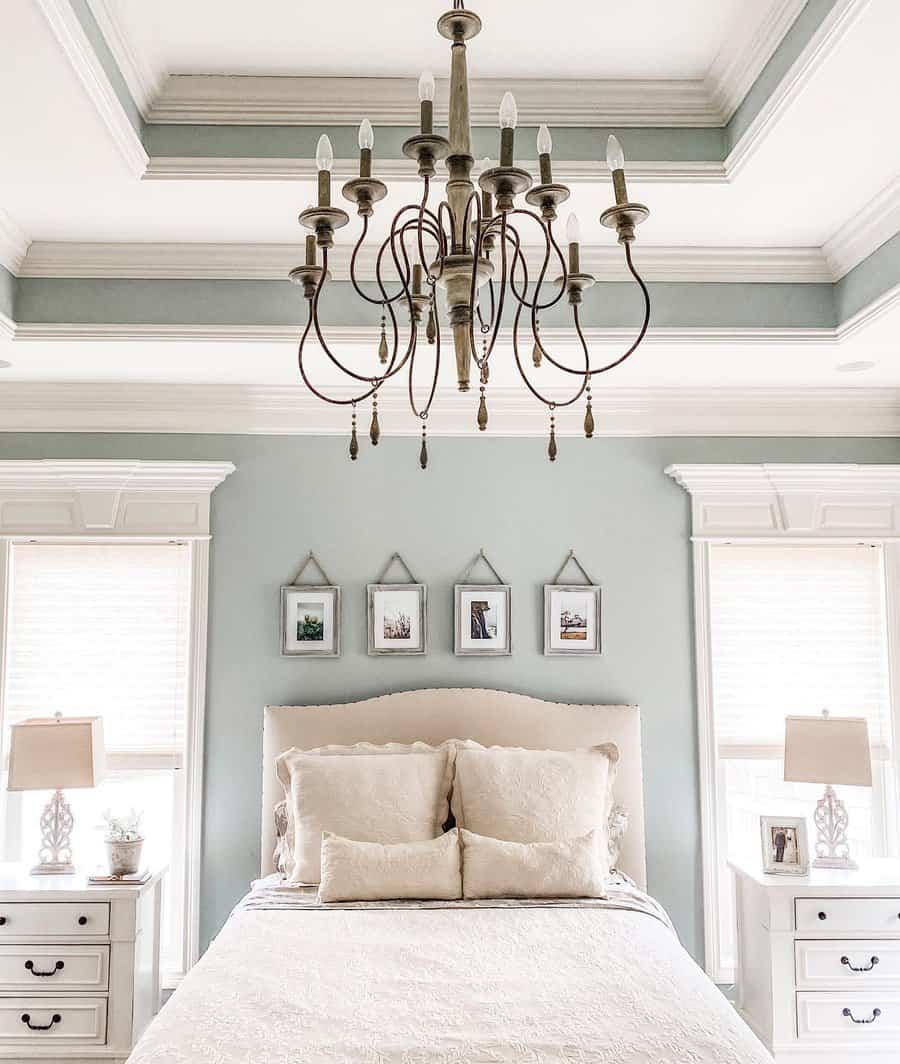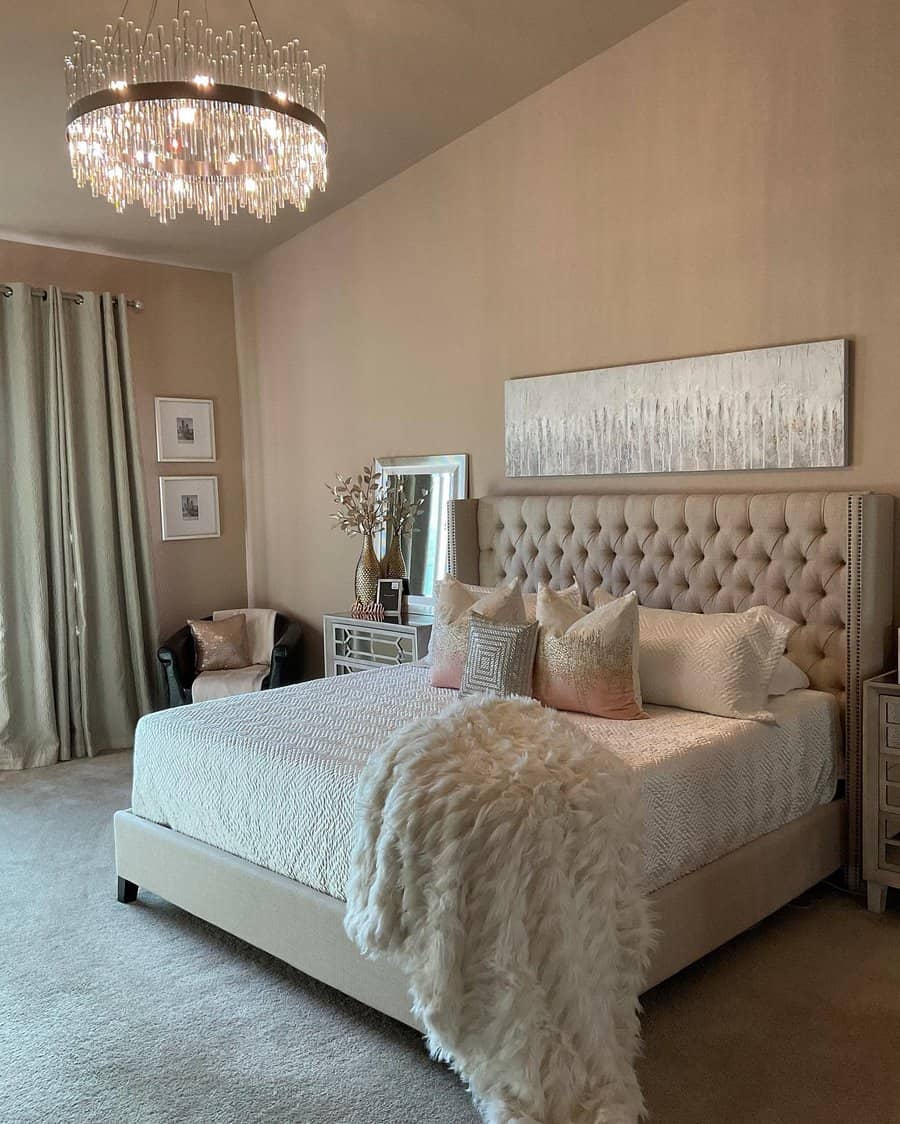 Chandeliers are traditional lighting fixtures that you find in the formal finding room, over a breakfast table, in an entryway, or even a living room. However, no rule says you can't install one in your bedroom. You can find chandeliers that are glamorous, modern, minimalist, farmhouse, or even rustic.
2. DIY
You don't have to be a home improvement expert to add your own DIY accent lighting. Adding fairy lights to a wall, window curtains, or over your bed can give you a subtle glow. LED lights are versatile and can be used throughout your room as accent lighting. Add strip lights under your bed for a cool underglow. Place them under the shelves in a built-in or bookshelf.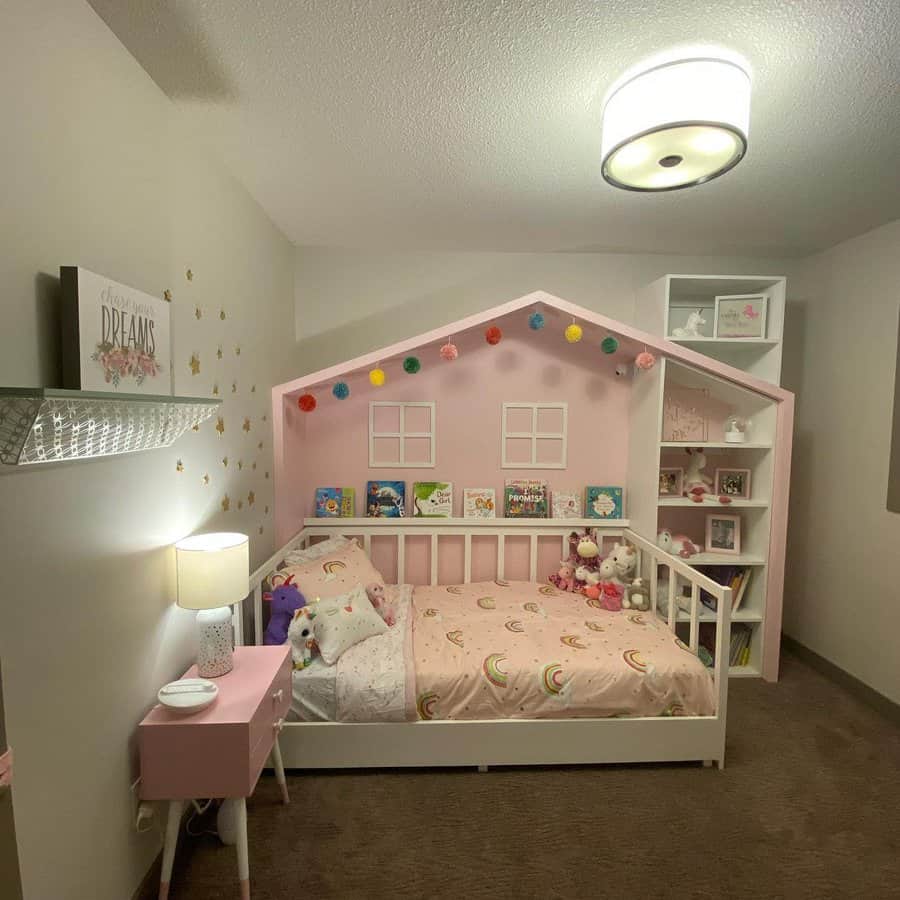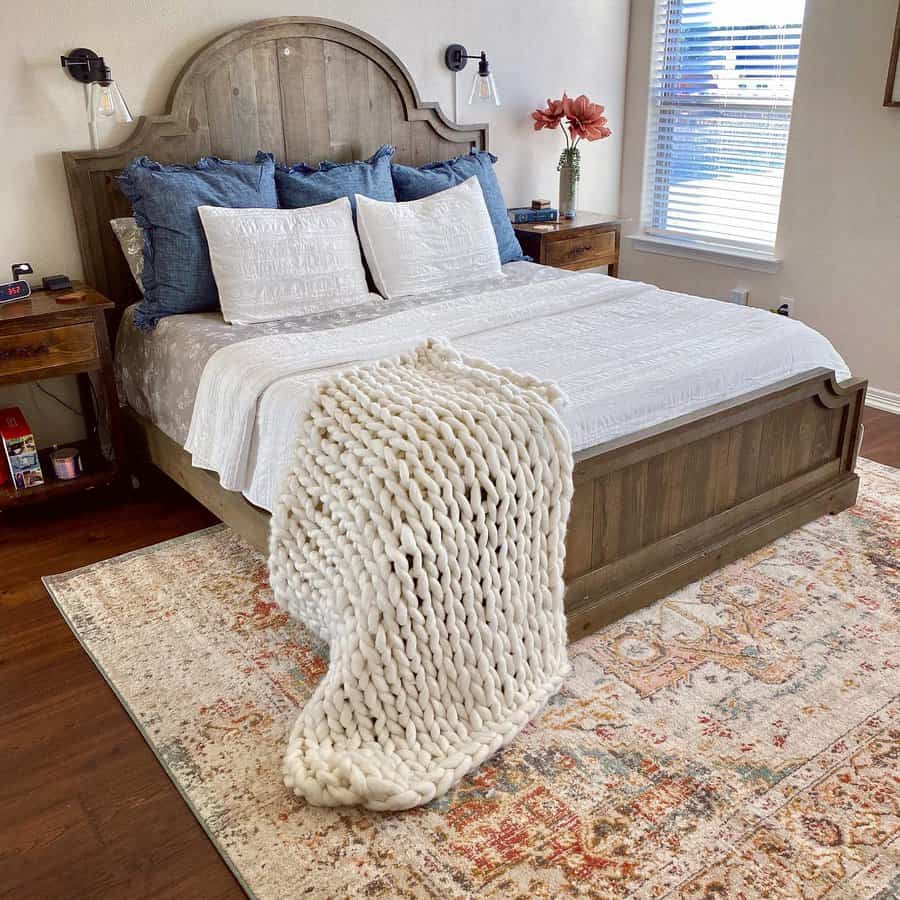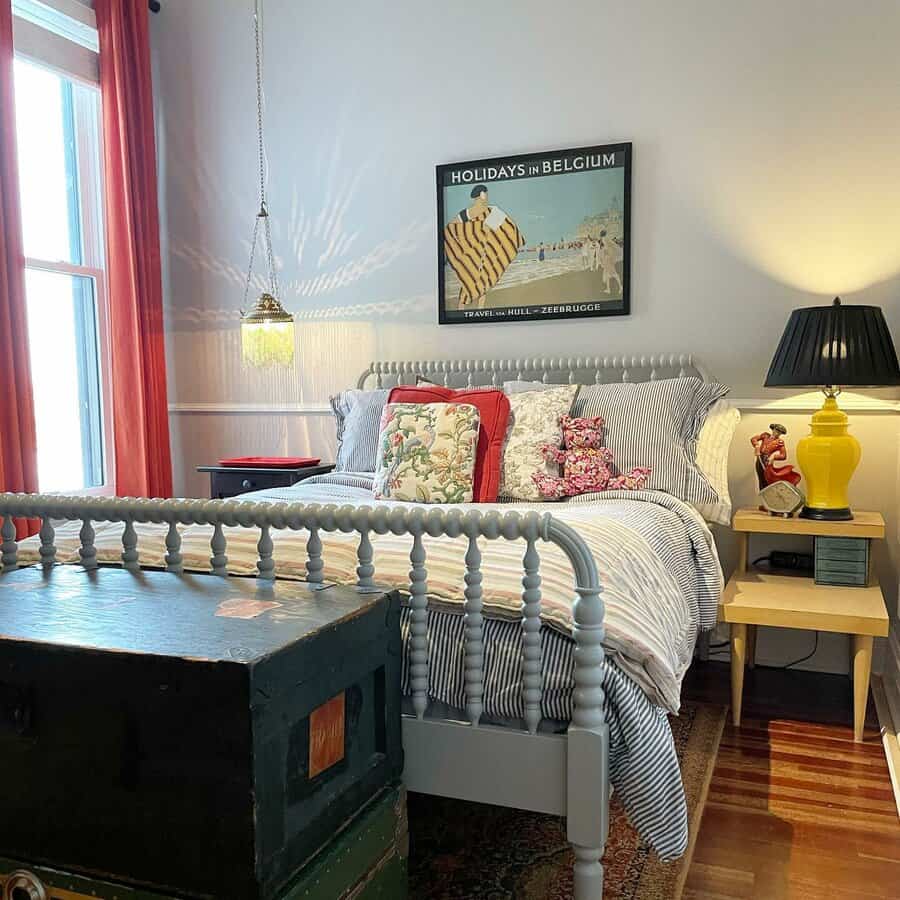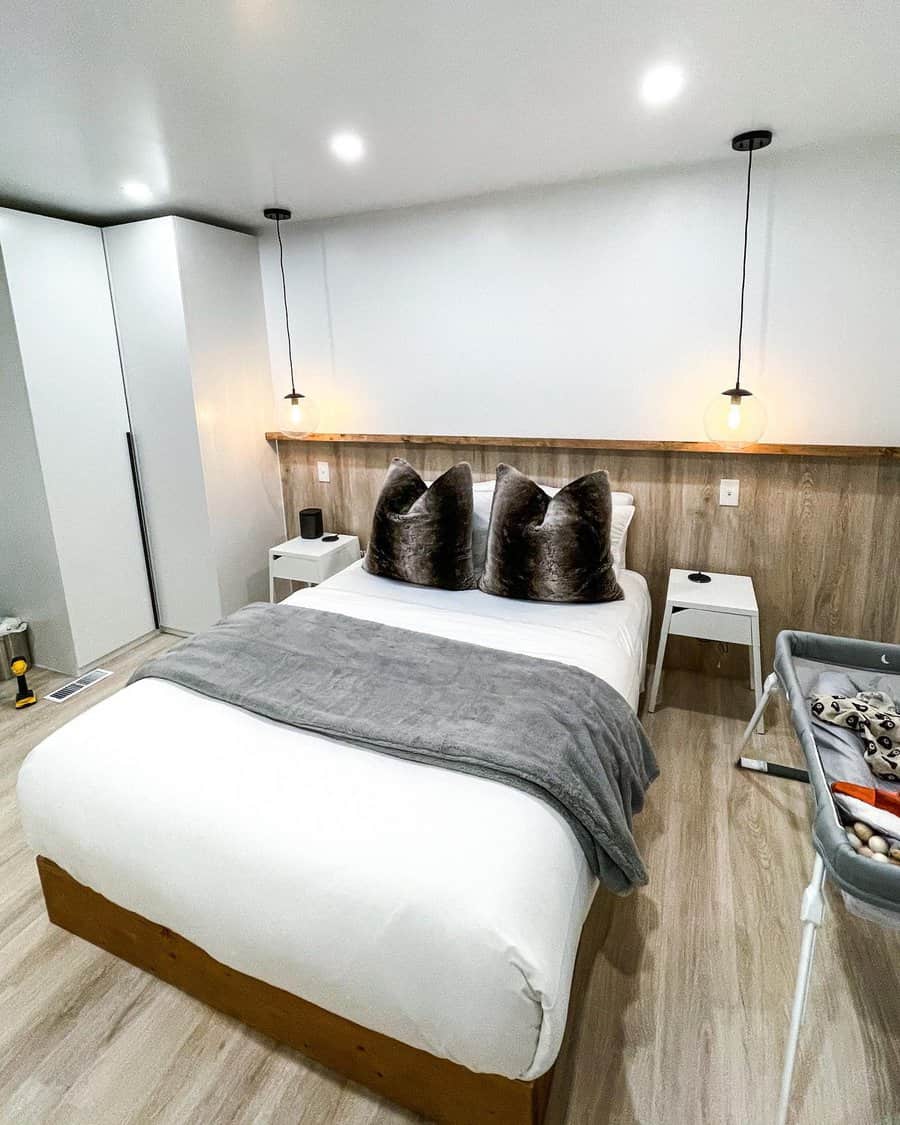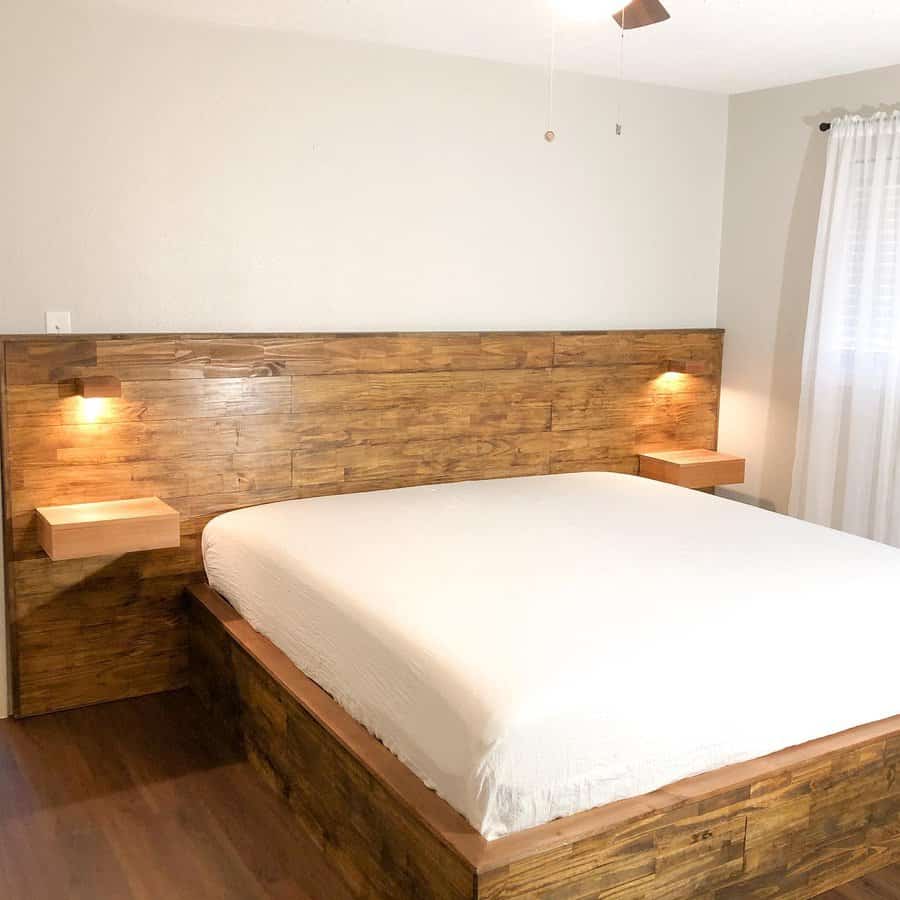 Add crown molding at the top of your walls, where they meet the ceiling. Highlight the ceiling by adding LED strip lights to the crown molding. You could order a custom neon light if LEDs aren't your style and hang it on the wall.
3. Design
Take the approach of a designer when adding lighting fixtures to your bedroom. Consider the type of lighting you want to add and the type of decorative lighting fixture that will complement the rest of your bedroom's design. Perhaps track lighting would be perfect for adding focused light in several areas throughout your room.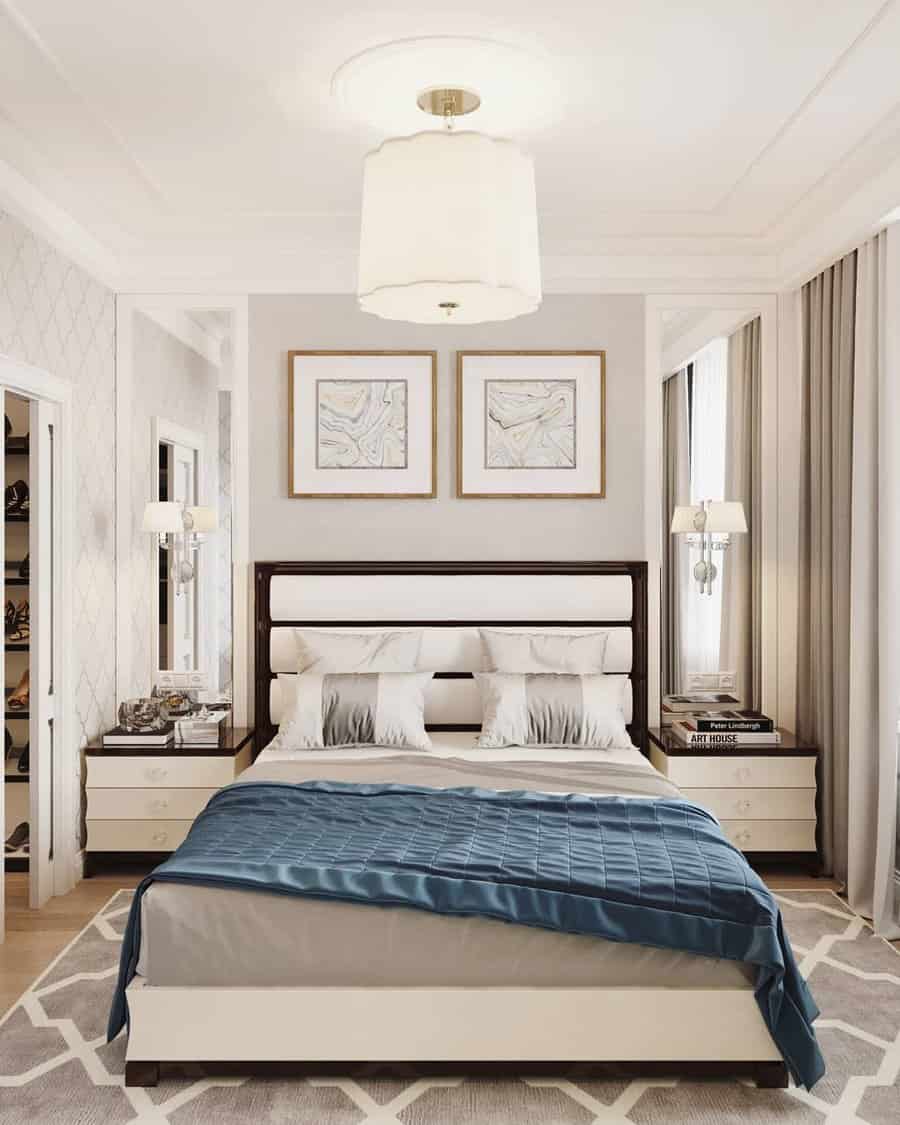 Source: @_anndesigner via Instagram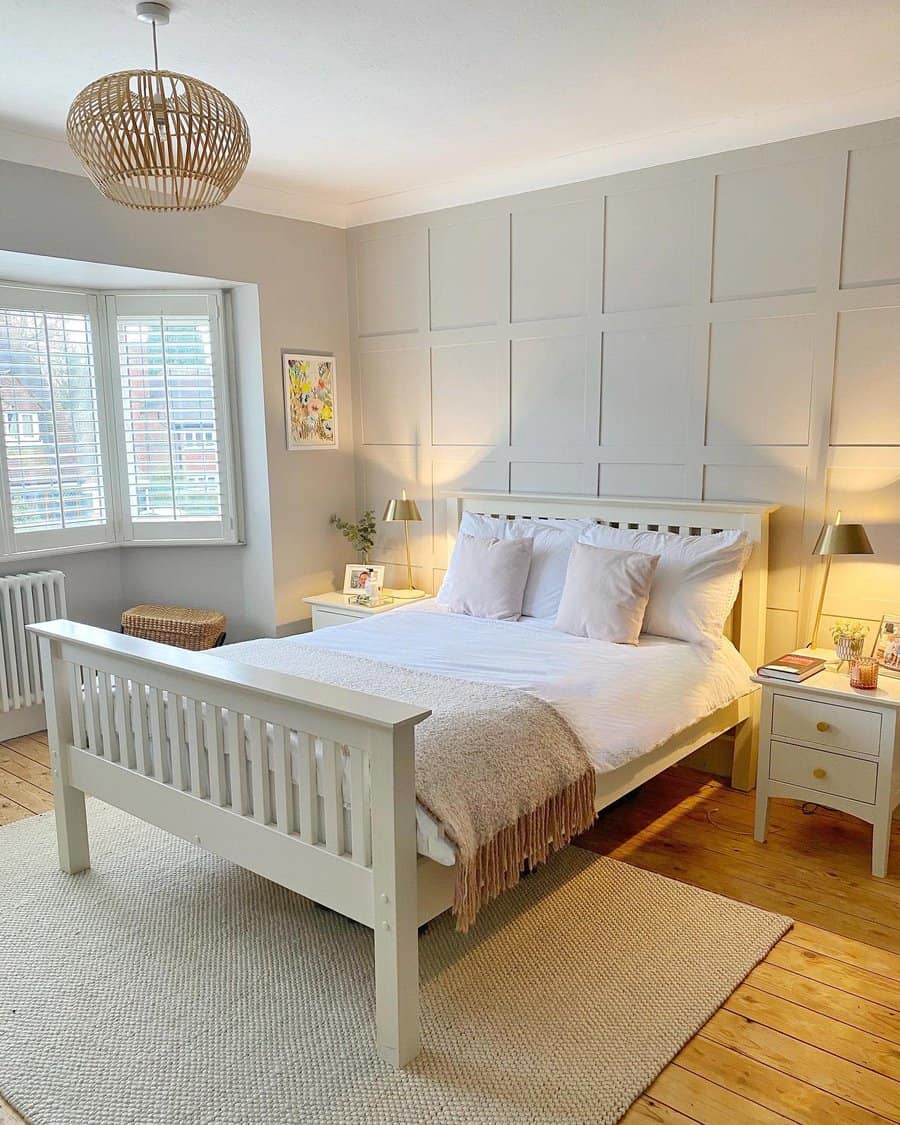 Recessed lighting throughout your ceiling will give you plenty of ambient lighting. Subtle mood lighting that can change color will let you change the lighting to suit your mood. It's best to have multiple layers of light from different sources for a professional look.
4. Farmhouse
Farmhouse lighting ideas embrace Edison light bulbs, raw wood, and a lack of finished design. You could place actual vintage bedside table lamps on your nightstands.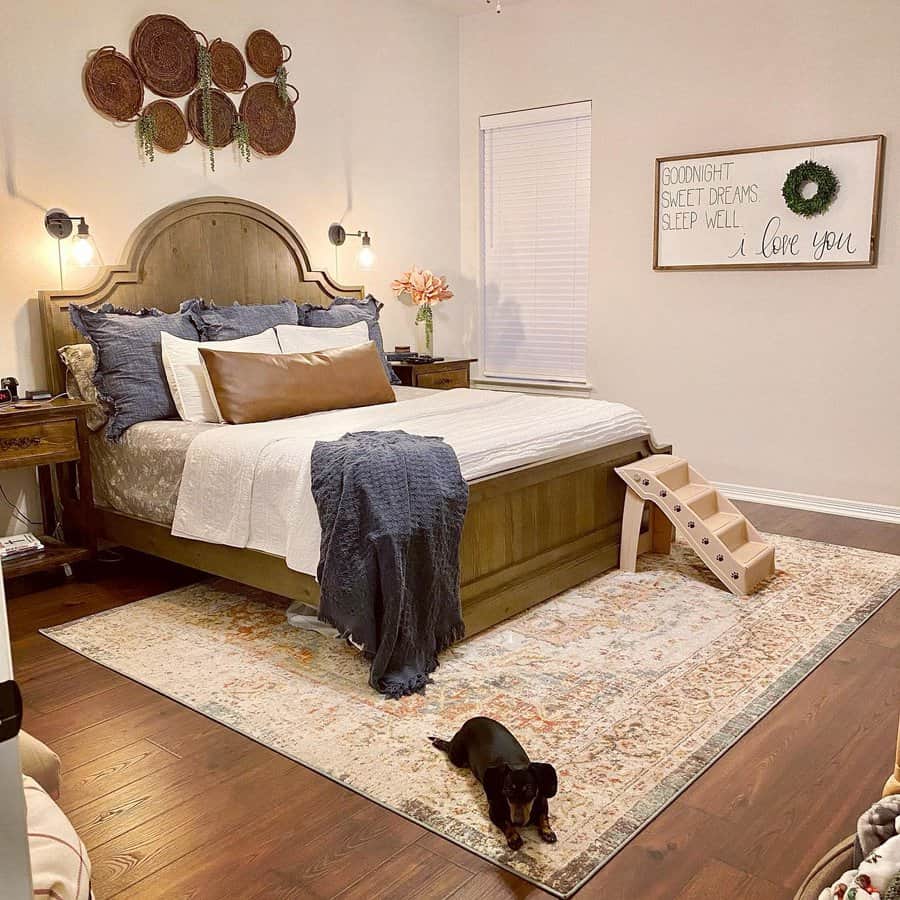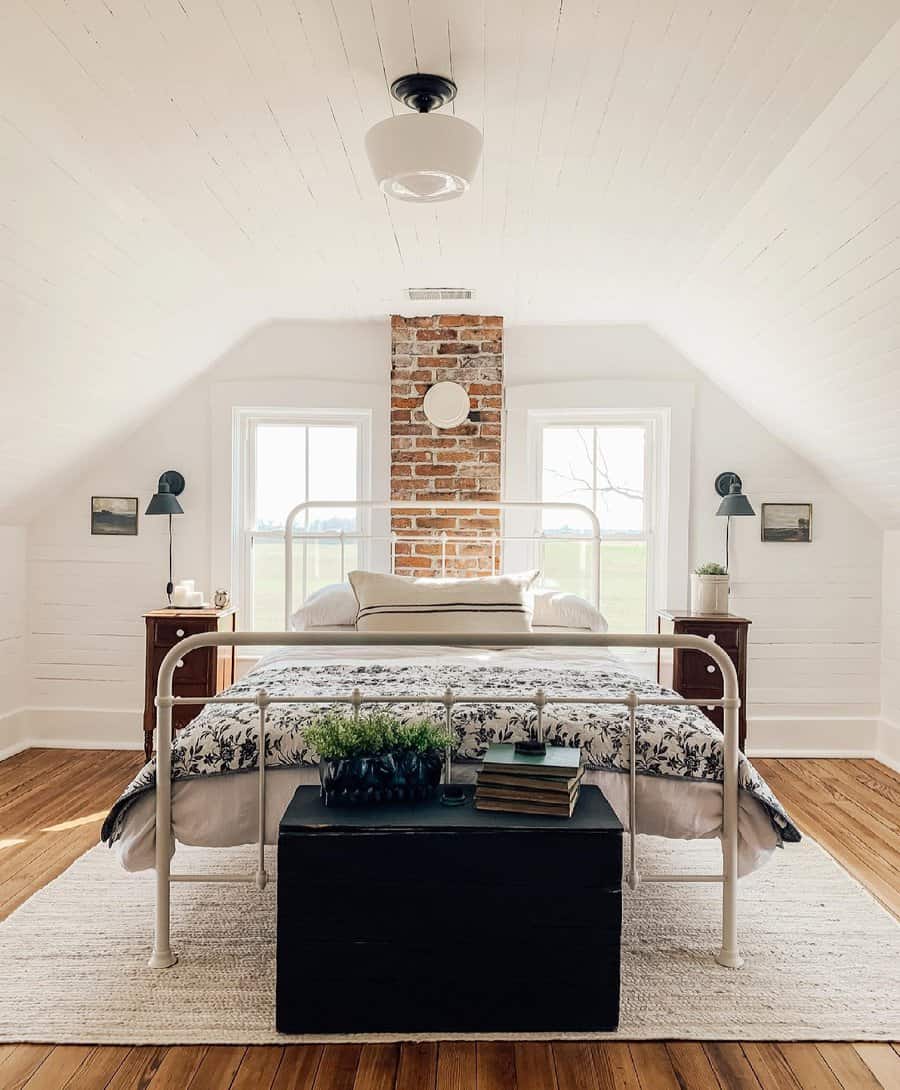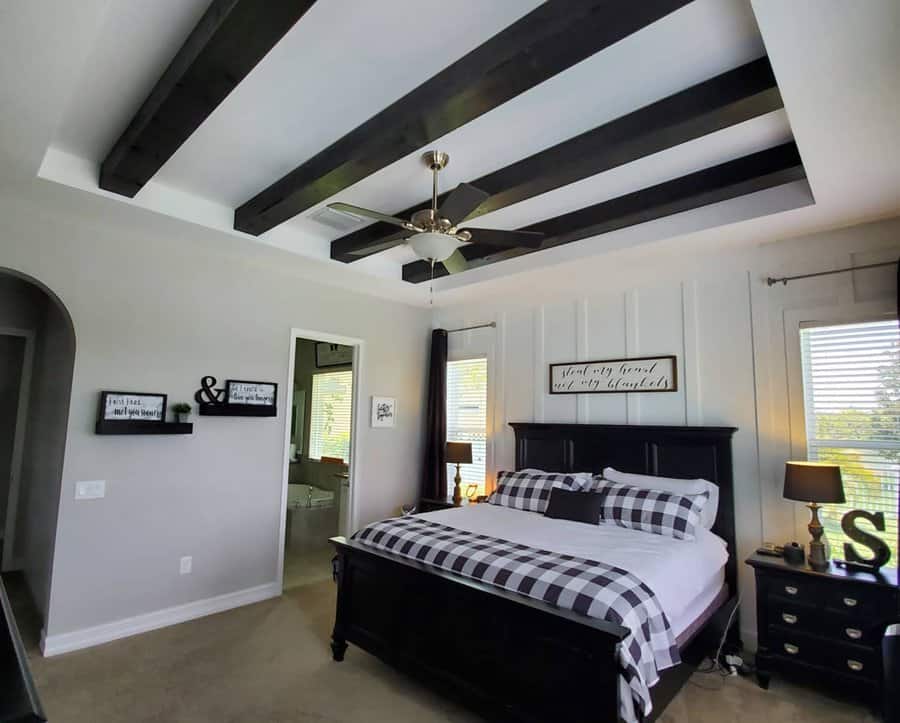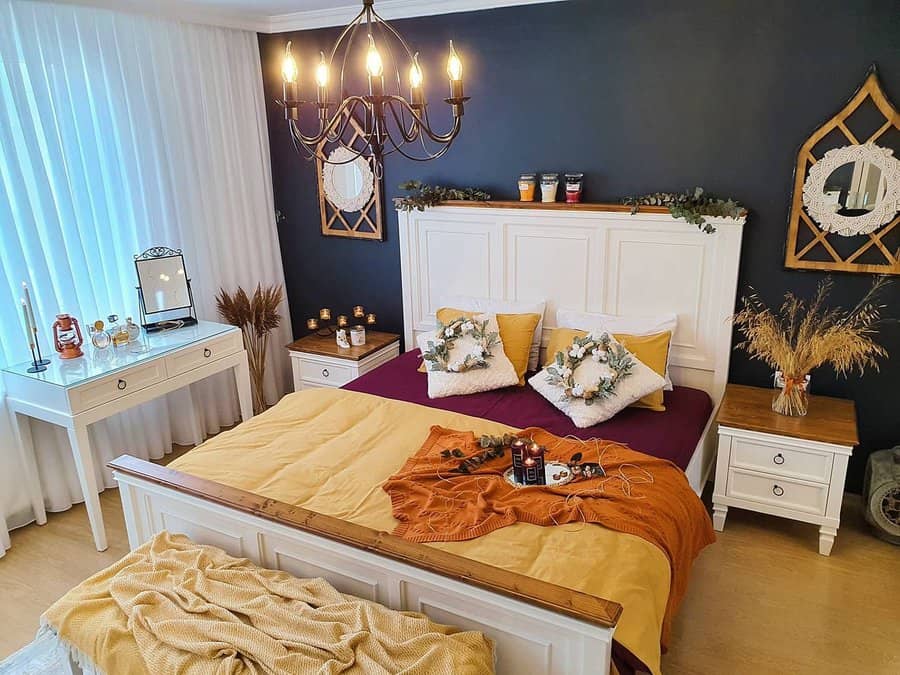 Another popular farmhouse lighting option is a rustic chandelier. This could be a tree branch with lights woven throughout, a large wooden beam with lights draped and hung from it, or even a wrought iron design with lights that mimic candles.
For a country-inspired feel to your farmhouse design, try a wagon wheel chandelier. A coastal-inspired farmhouse chandelier will have nautical rope wrapped around the frame.
5. Low Ceiling
When you have a low ceiling, you have to get creative with your lighting. A ceiling fan can be a dangerous idea, so you don't want to depend on this type of lighting. What you need is overhead lighting that has a low-profile design.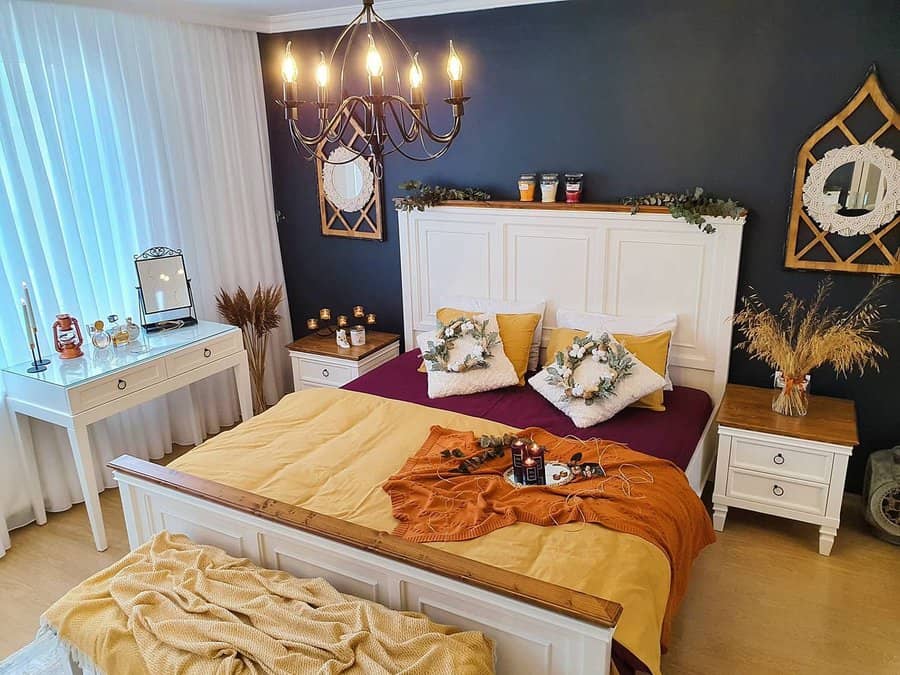 Recessed downlights are good because the light housing is flush with the ceiling. Flush mount ceiling lights are also good because while they are attached to the ceiling, they are compact and don't hang down too low.
You can also skip mounting lights on the ceiling completely and opt for floor lights instead.
6. Luxury
Changing the light fixture in your bedroom can significantly impact its overall design.
If you want to have a luxurious bedroom, then you need to replace your boring and plain budget light fixtures with expensive-looking ones. This doesn't mean you need to buy expensive light fixtures; they just need to look like they are expensive.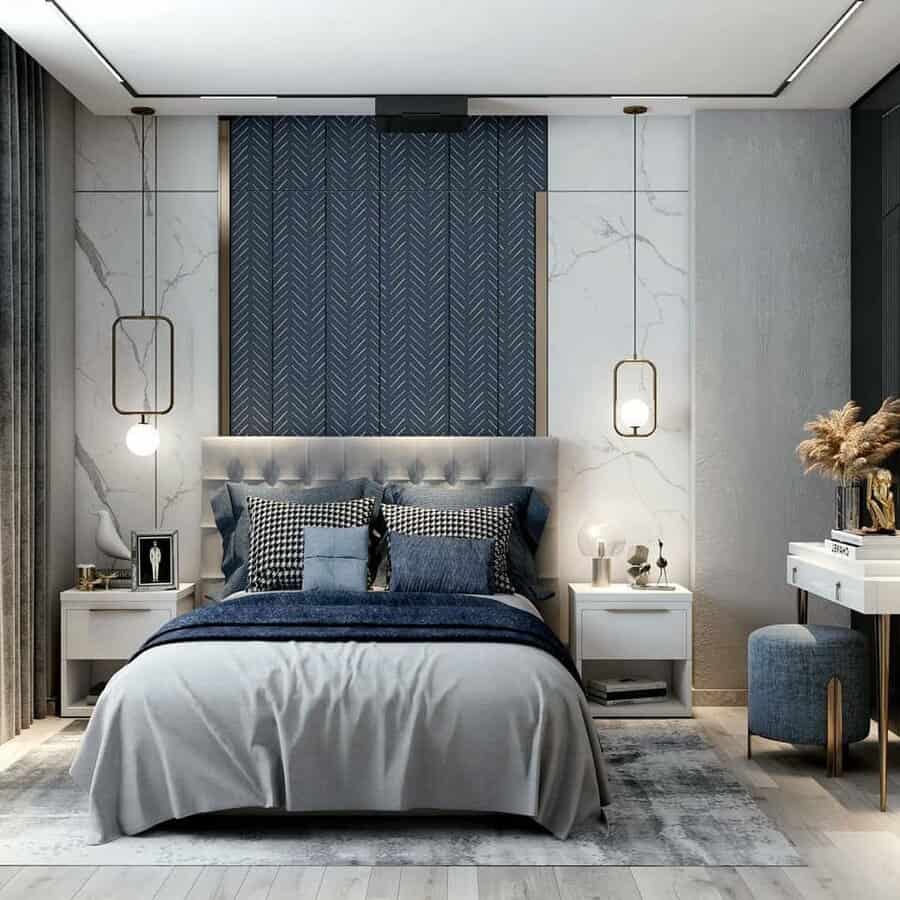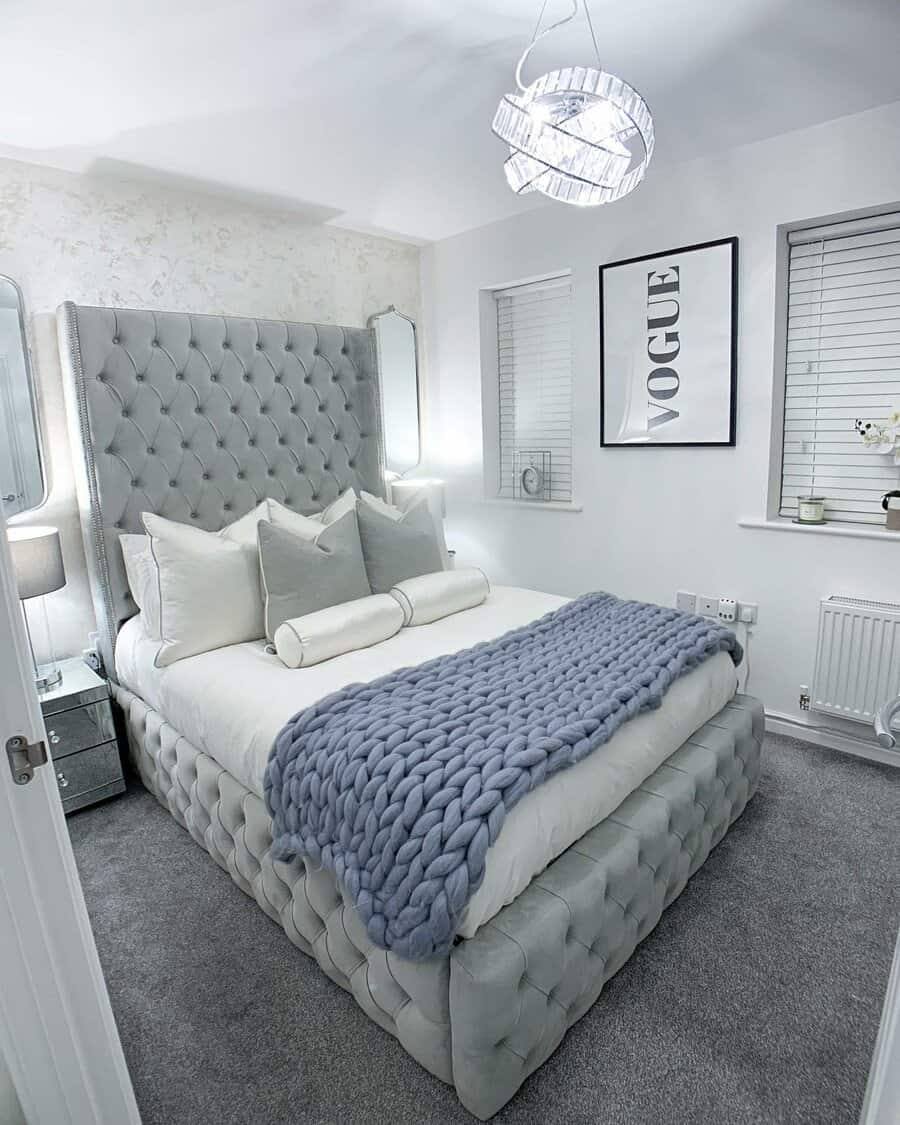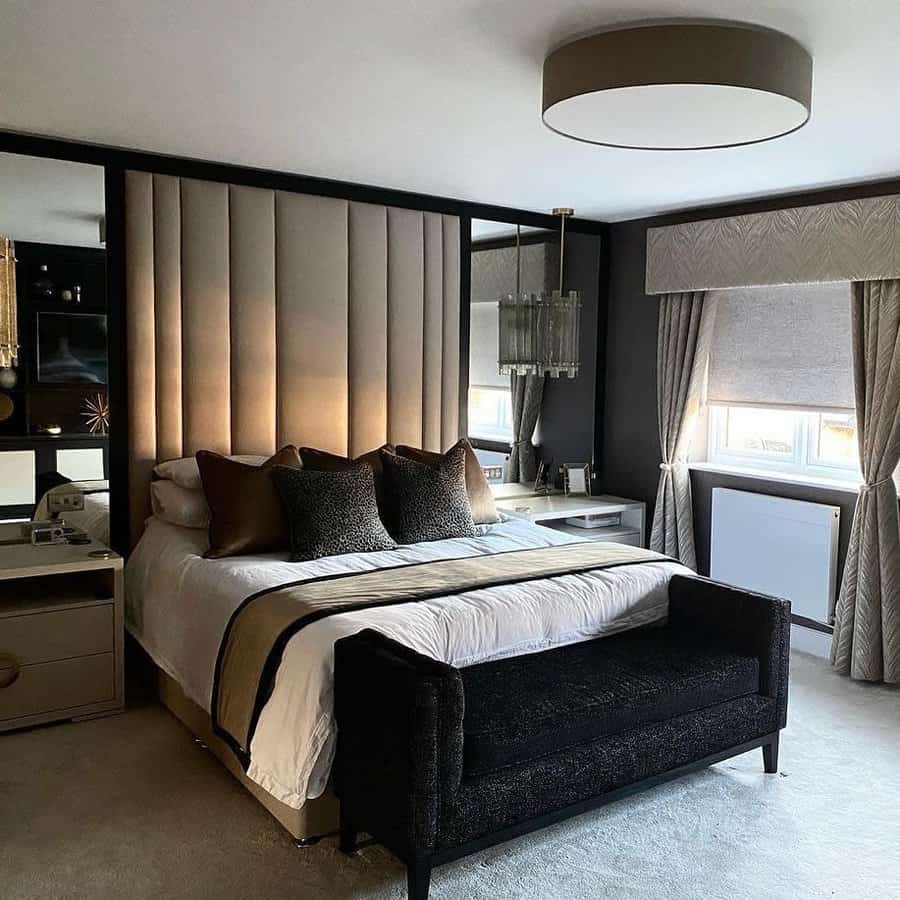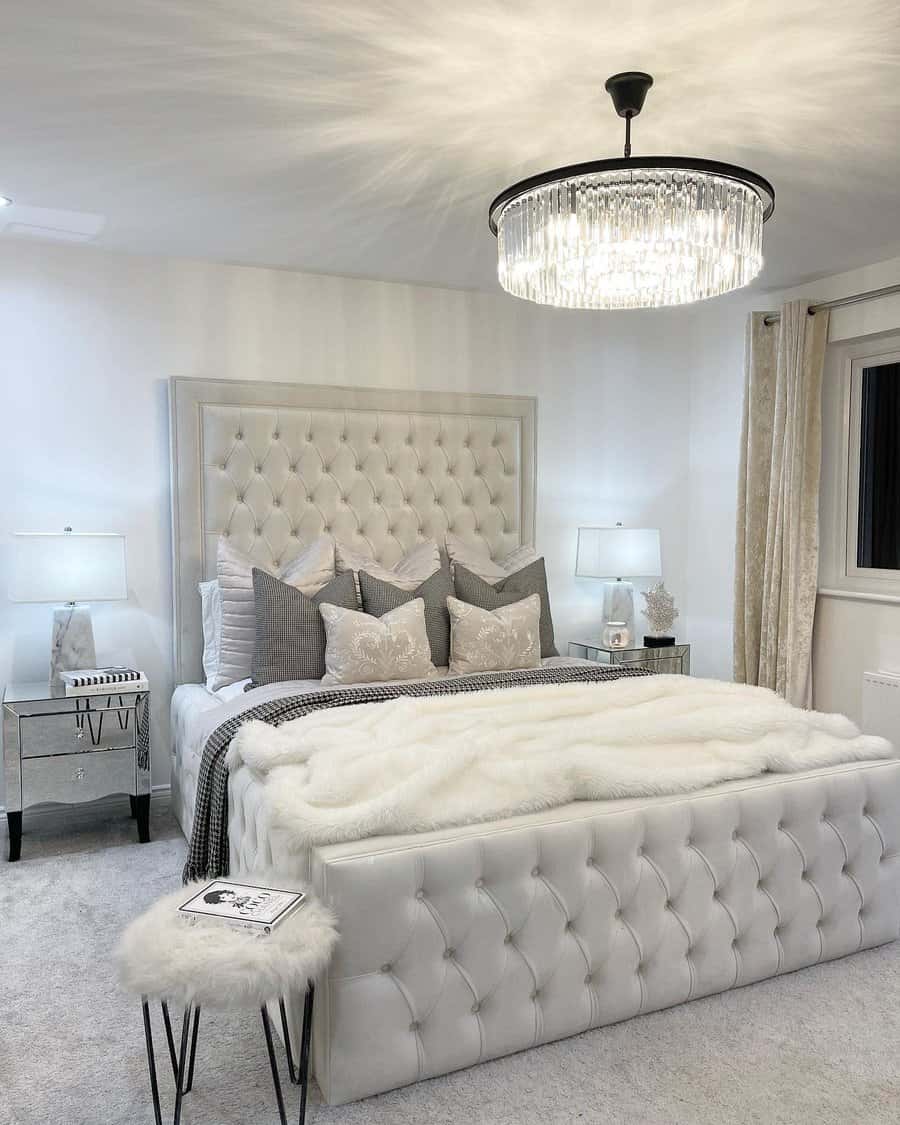 Look for fixtures that use ornate metal frames, crystals, or unique materials like leather. Turn your light fixtures into a focal point to draw attention. Add multiple light sources to mimic the lighting options that expensive homes have.
7. Master
Your master bedroom should be your sanctuary away from the world. It should be your place for recharging, resting, and relaxing.
The lighting needs to accommodate this. Sure, you need plenty of bright light when you're getting ready in the morning or using the room throughout the day.
However, in the evening and into the night, you need the ability to dim the lights. Turning the brightness down reduces the stress on your eyes and signals that it's time to slow down.
Add dimmers to your lights or add multiple light sources that give you the ability to adjust the level of light in the room.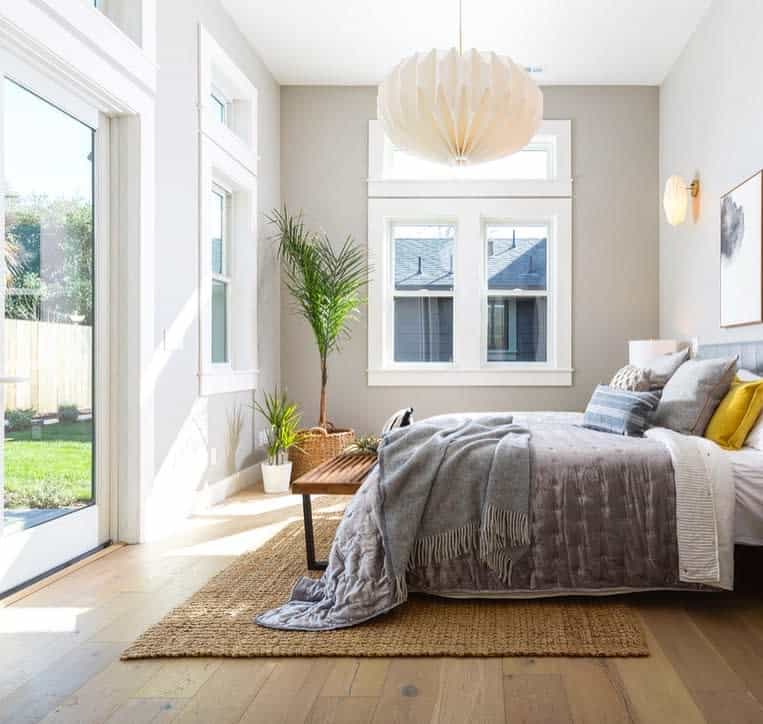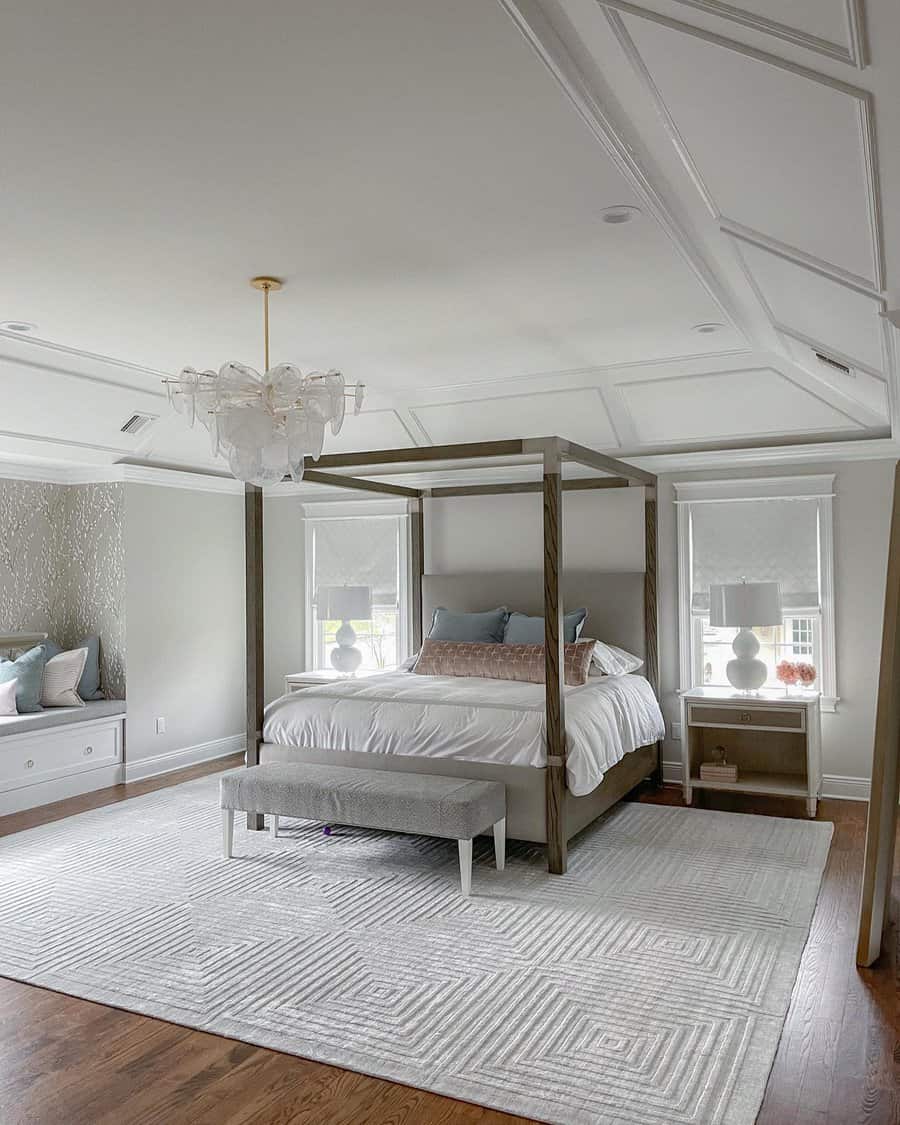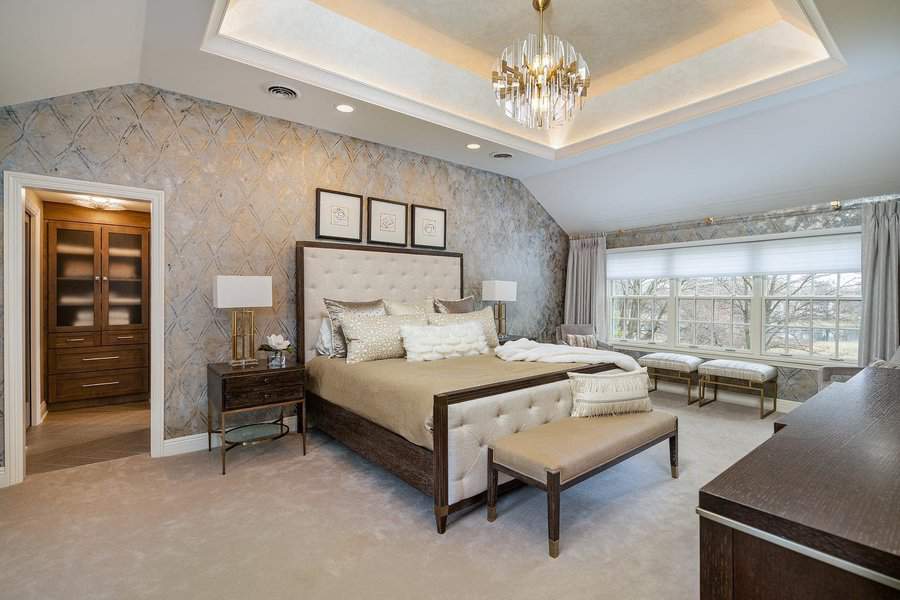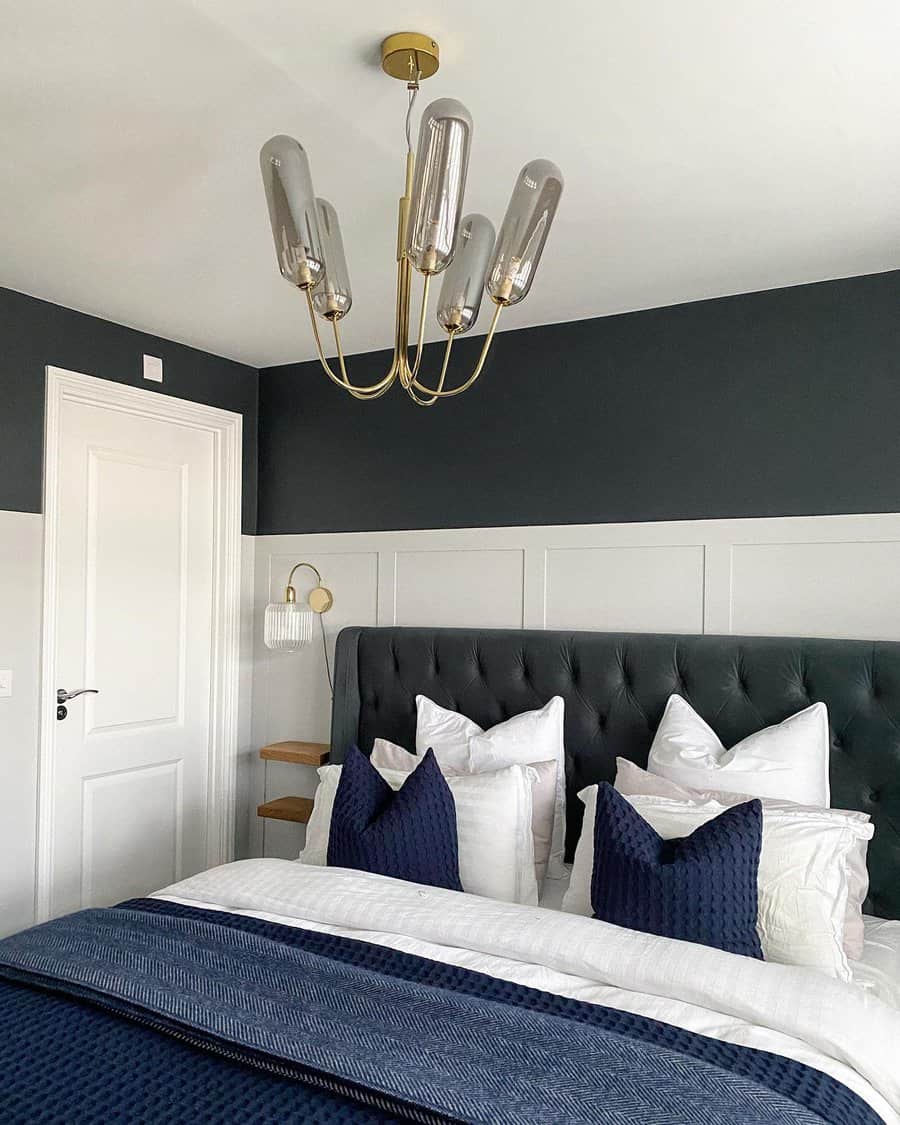 8. Modern
Give your modern bedroom a funky feel with innovative and creative lighting. Skip the cliche fairy lights and opt for bold neon lights. You could have bright pink neon clouds, red lips, or anything else in any color. Order a custom neon sign in your chosen color and size and give your room one-of-a-kind lighting.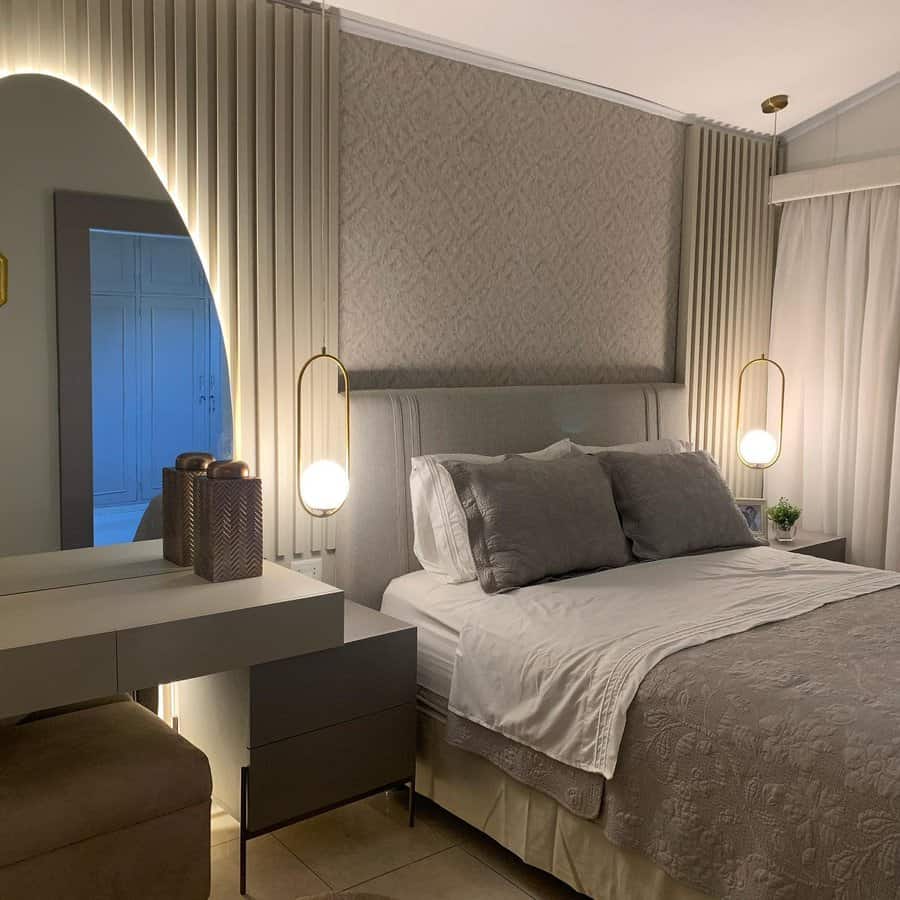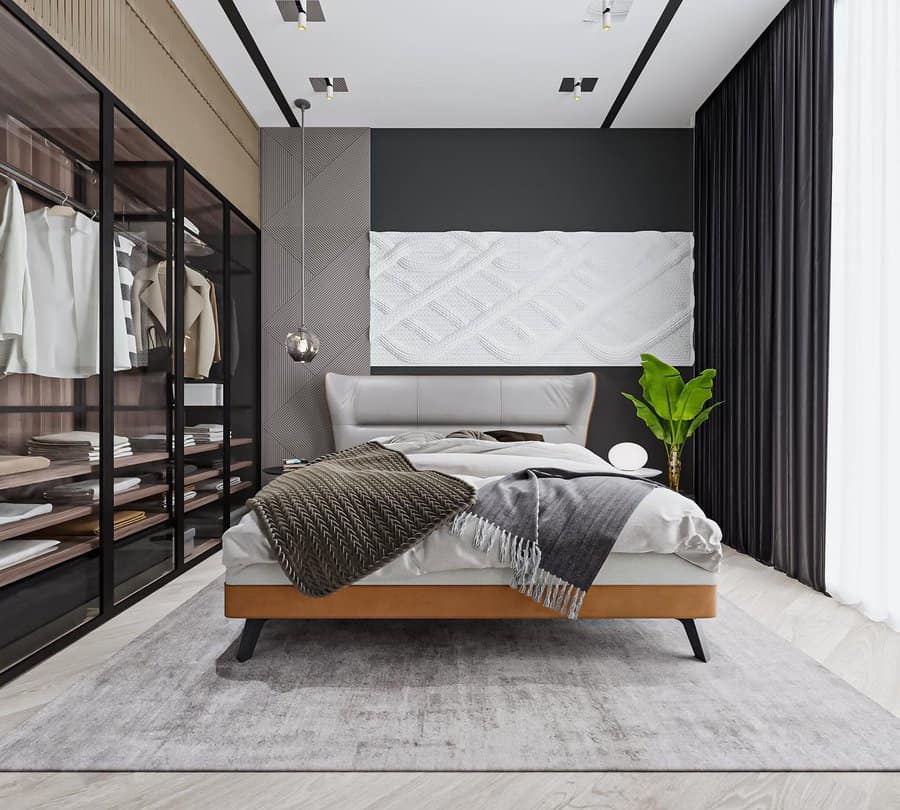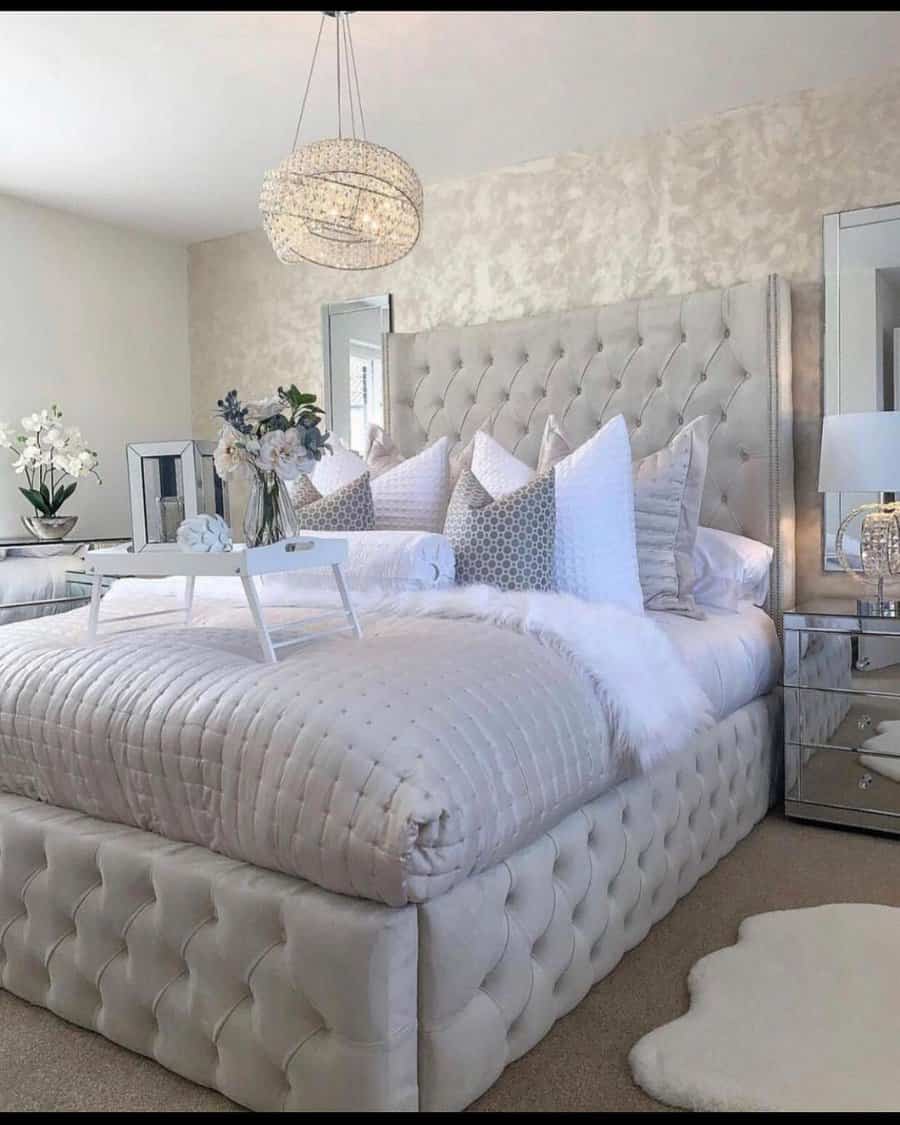 Modern interior design embraces accent lighting that makes a statement. You could add sound dampening panels to your bedroom walls and then add accent lighting behind them. This creates a quiet space while adding a subtle glow.
9. Pendant
Pendant lights were once only thought of as useful in very specific applications. However, this task lighting is finally making its way into the bedroom.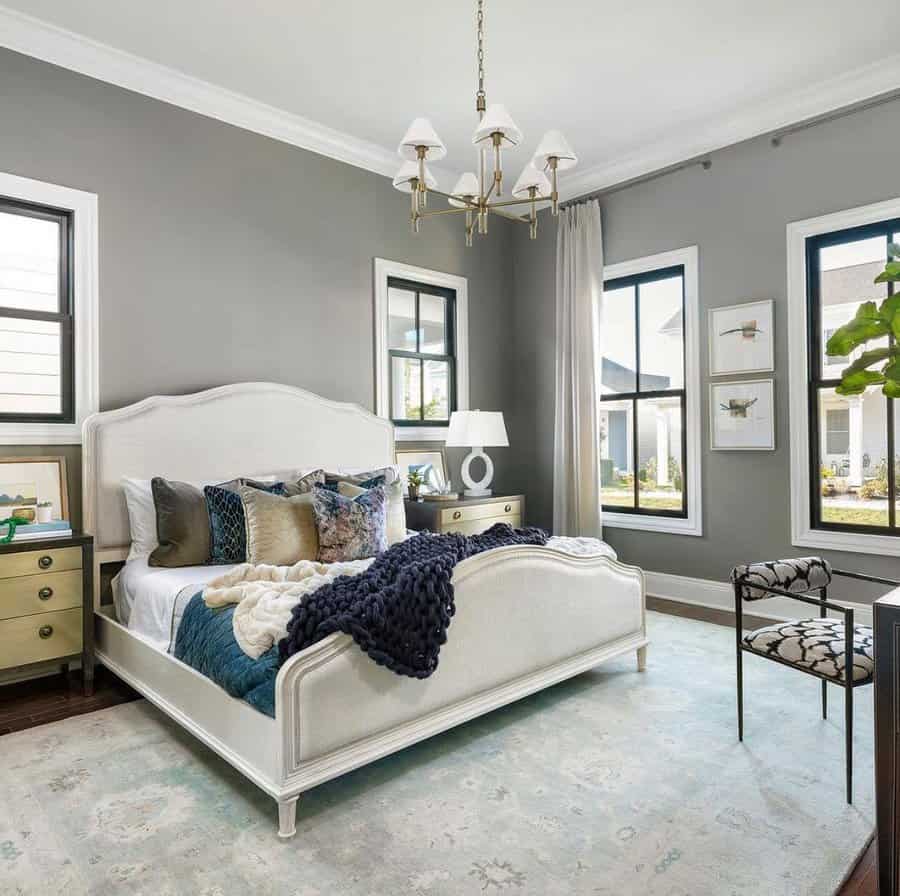 If you have a small bedroom, you may not have room for a nightstand with a bedside lamp. Instead, hang pendant lights on either side of your bed from the ceiling. They don't take up any floor space, and you don't have to give up having bedside lights. Additionally, having them hang from the ceiling makes a bold design statement.
10. Wall
Don't assume that wall sconces are an outdated lighting solution. Modern versions of these light fixtures look like sleek wall lights. They make for perfect bedside lighting when you don't want to have table lamps on your nightstands. You can also use them on either side of a mirror that's positioned over a table that serves as a vanity.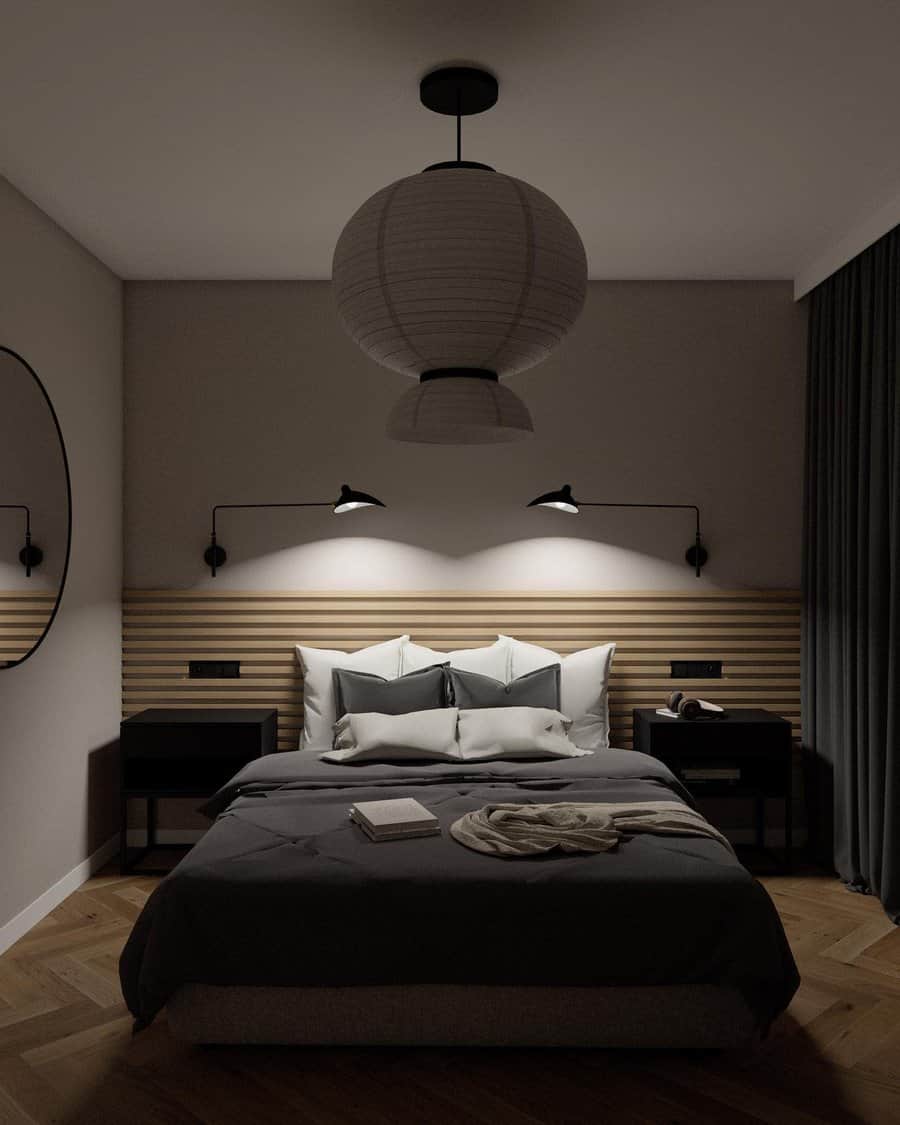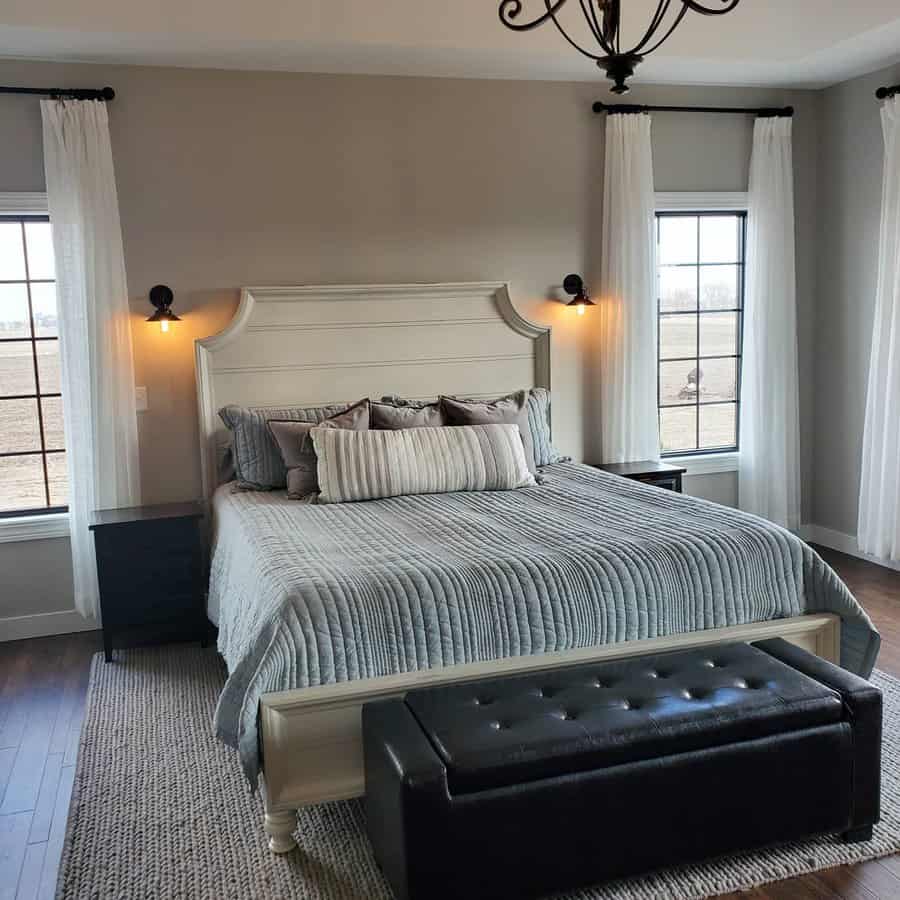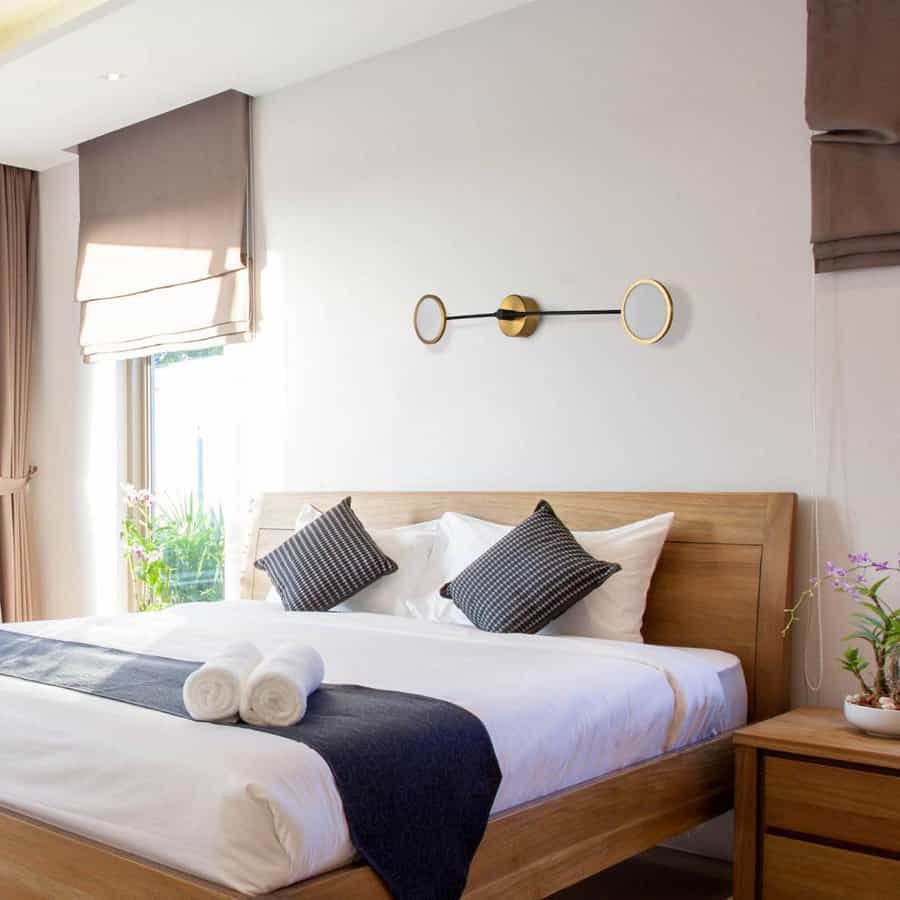 A straight, single line of light will look minimalist and modern. Vintage-inspired lanterns are perfect for a farmhouse style. You'll even find funky retro, art deco, and rustic designs.
Bedroom Lighting FAQs
What is good lighting for a bedroom?
Your bedroom needs ambient lighting. This is the generalized light that illuminates the entire room. This light makes it easier to get ready in the morning, use your room throughout the day, and get ready for bed at night. You also need task lighting in strategic areas. Lamps next to the bed give you a soft, focused light that is nice to use while in bed. It's also essential for getting in and out of bed when the ambient light is turned off.
Are LED lights good for bedrooms?
Yes! You can use LED lights in your bedroom. They are energy efficient and come in a wide range of colors and temperatures. This makes it easy to find the perfect lighting for the mood you want to set in your bedroom. LED lights also come in a wide range of shapes and sizes, so you can use them for everything, ambient, task, and accent lighting.
Where should lights be placed in a bedroom?
You should have ambient light placed in the center of the room from the ceiling. This is the best position for spreading light throughout the room. It's also good to place an ambient light source in a corner to brighten up a dark spot. Small lights on a vanity, desk, and bedside tables are good for task lights. Accent lighting looks nice when placed under the bed, along the crown molding, or in a built-in shelving unit.