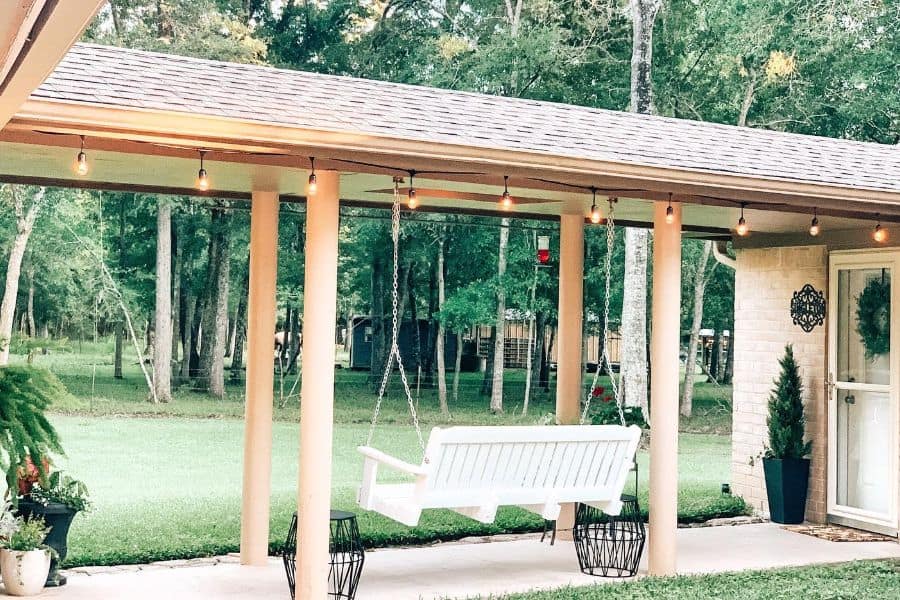 The Top 46 Breezeway Ideas
A breezeway is a covered passage between two detached buildings or running through the middle of a single building. Throughout their history, breezeways have had many decorative and practical purposes.
Breezeways can take on many forms. But you're probably most familiar with this architectural element in the form of enclosed hallways running to and from a detached garage.
There are plenty of reasons to add a breezeway to your house. Keep reading for our favorite breezeway ideas that could change the way you think about remodeling your home!
1. House-To-Shed Breezeway
A house-to-shed breezeway is a perfect addition to any home that has a backyard shed. Not only does it create a seamless transition from your house to your shed, but it also has multiple uses that can make your outdoor experience even more enjoyable.
You can use the breezeway as an outdoor entertaining area, a place for your kids to play, or even as a private retreat where you can relax and unwind. Jasper lumber is a great option for this type of project, as it is durable enough to withstand the elements and can add a rustic charm to your backyard.
With a house-to-shed breezeway, you can get the most out of your outdoor space while enhancing the overall aesthetic of your home.
2. Rustic Breezeway
The rustic home breezeway exudes true Southern charm. Constructed of wood, bricks, or stone, it creates a warm and inviting atmosphere that welcomes visitors as they enter the property.
With a subtle hint of a country-style aesthetic, the breezeway acts as a perfect transition between the home's interior and the great outdoors, allowing guests to enjoy the fresh air while still providing shelter from the elements.
Whether you're seeking a cozy place to relax or a welcoming space to entertain guests, the rustic home breezeway is the perfect spot to do so, offering a blend of vintage and modern styles, all wrapped up in a package that's perfectly suited to the southern lifestyle.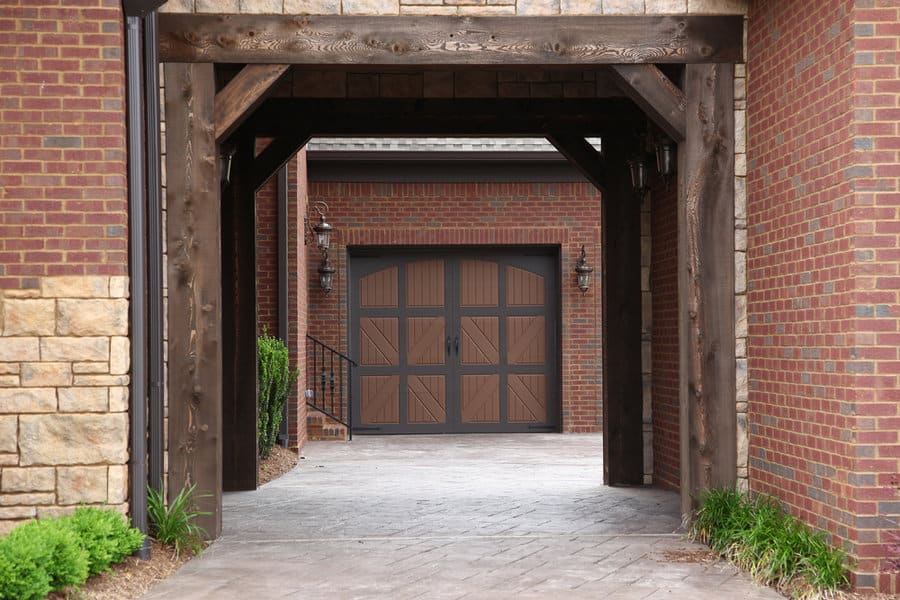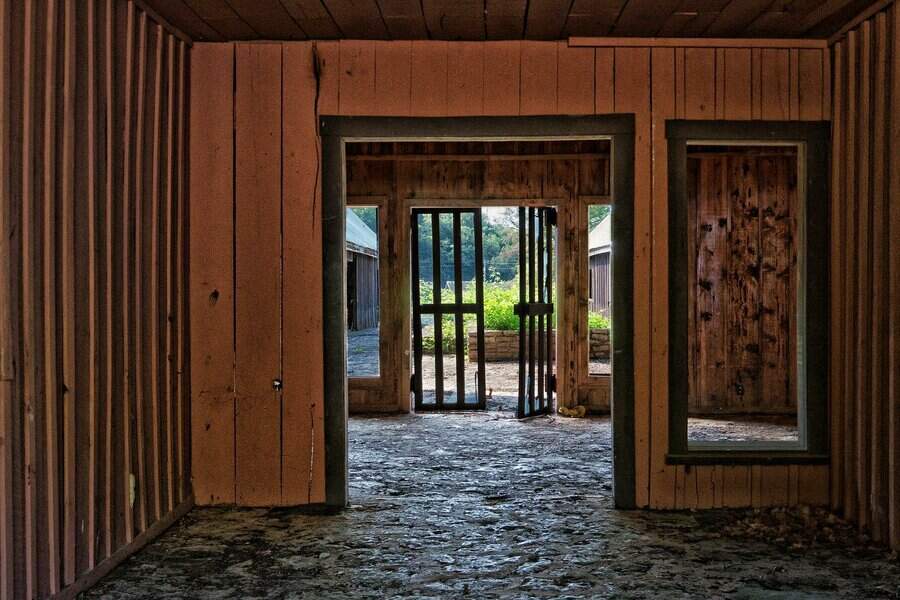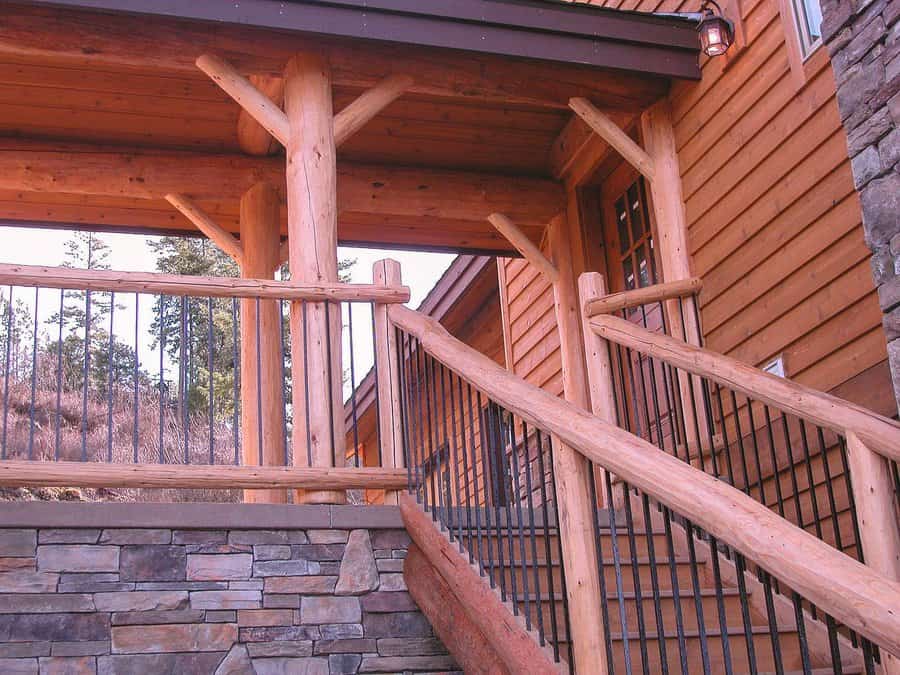 3. Garage Breezeway
A garage breezeway is more than just a space connecting the garage to the main house. It serves as a transition zone between the outdoor and indoor living spaces, providing a sheltered area for moving in and out of the house.
With a well-designed breezeway, one can create an inviting area that seamlessly ties their home and garage together. It can also function as an extended living space for outdoor entertaining, a place to store shoes and coats, or even a small garden.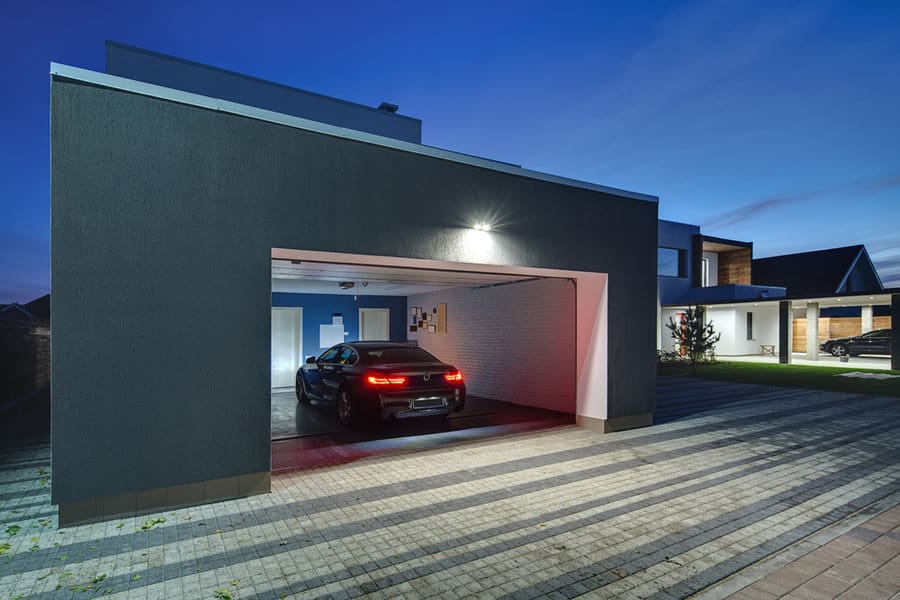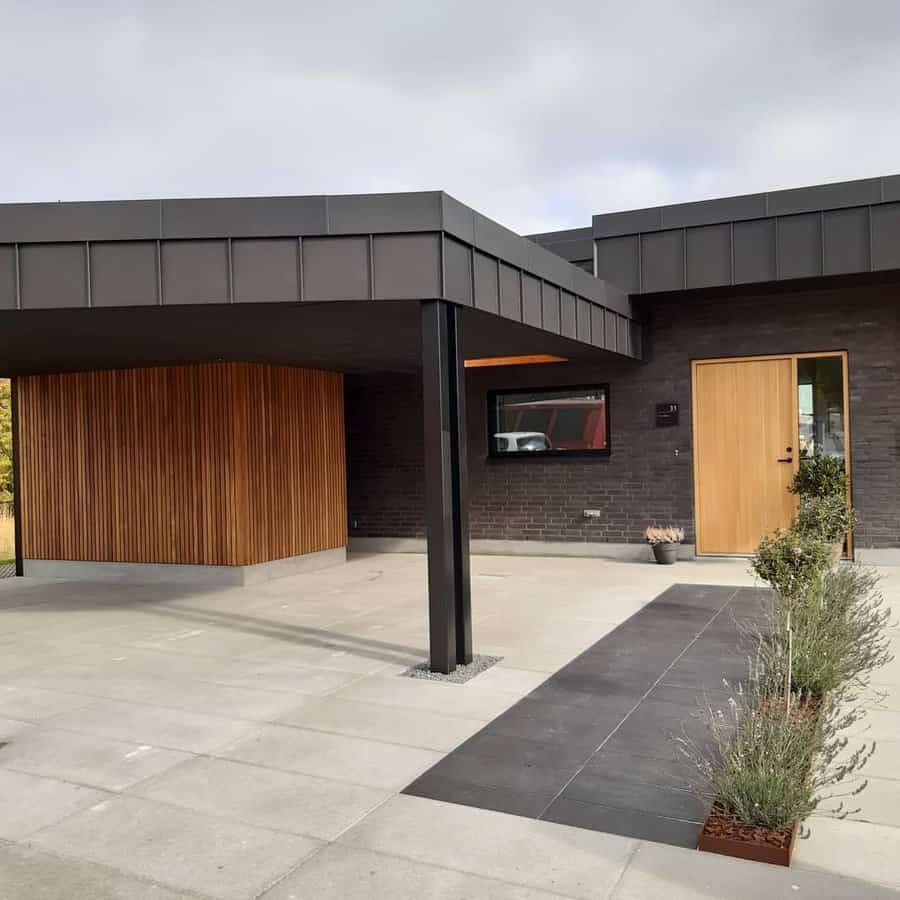 4. Farmhouse Breezeway
The allure of a farmhouse-style breezeway is undeniable – it's the perfect combination of rustic charm and practicality. But where do you start?
First, consider the layout of your property and how the breezeway will connect your home or outbuildings. Next, choose materials that fit with the style – think natural wood, stone, and metal accents. A wide, covered space with a high, bungalow-style roof and ceiling beams creates just the right amount of coziness and allows good airflow.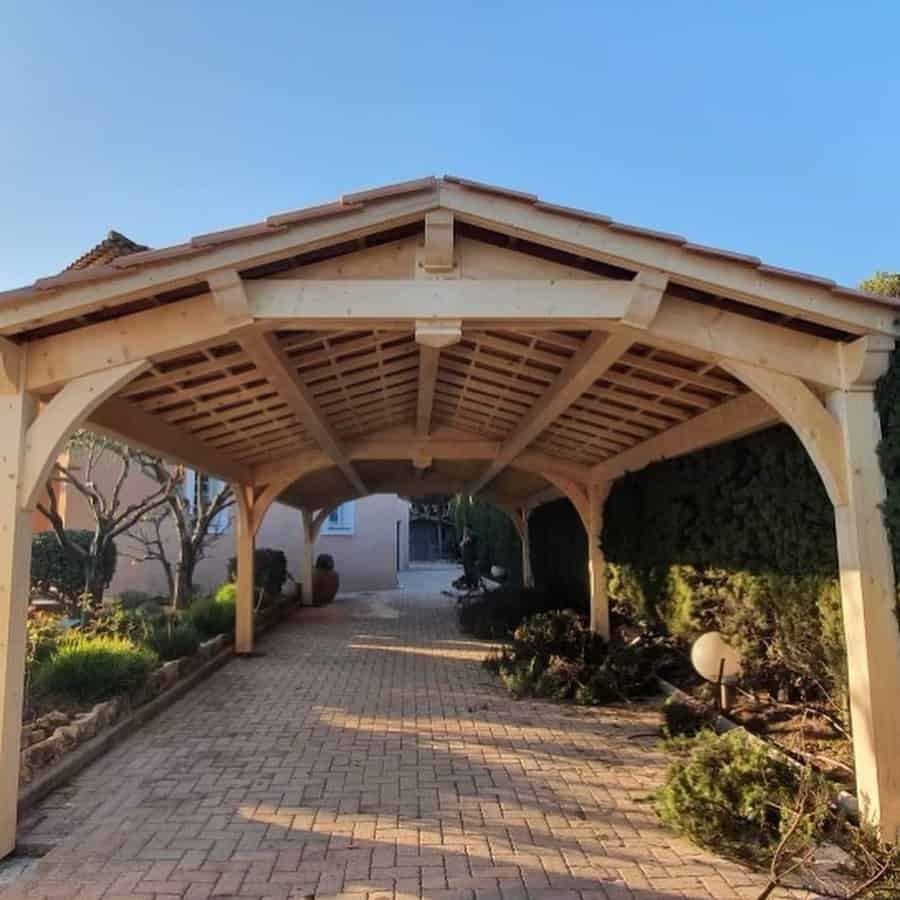 5. Dogtrot Breezeway
A dogtrot breezeway is a unique architectural feature that may have originated in the American South. Also known as a "dog-run" or "dog-trot," this type of breezeway consists of a covered, open-air hallway that runs through the middle of a house. Its name comes from the idea that dogs used to run through the breezeway to reach different parts of the house.
Today, dogtrot breezeways are often used as a way to maximize natural ventilation, allowing cooling breezes to flow through the house on hot summer days. In addition, they can be a great way to create a sense of spaciousness and connection between different areas of the home.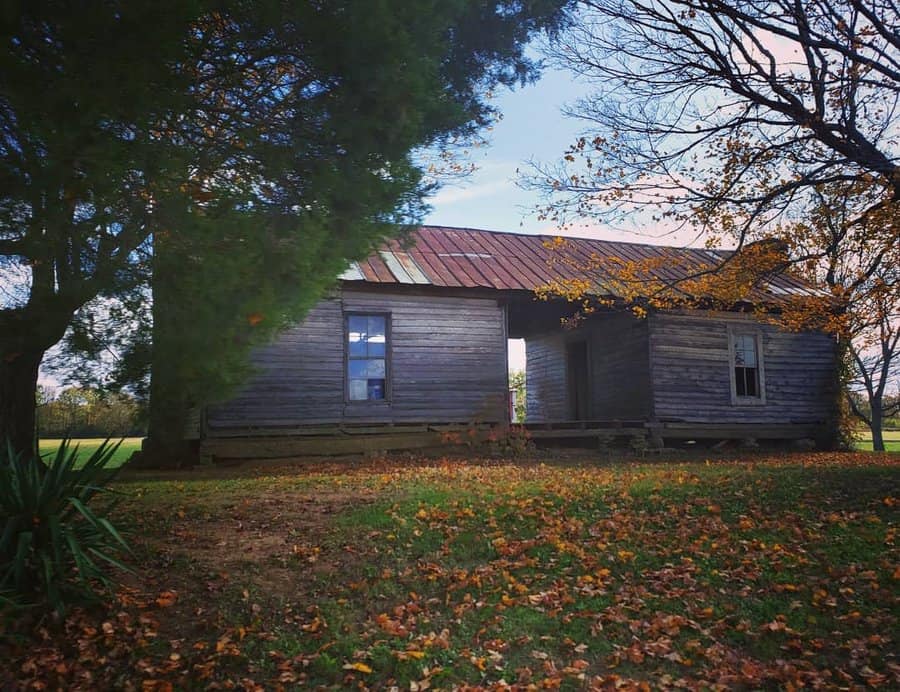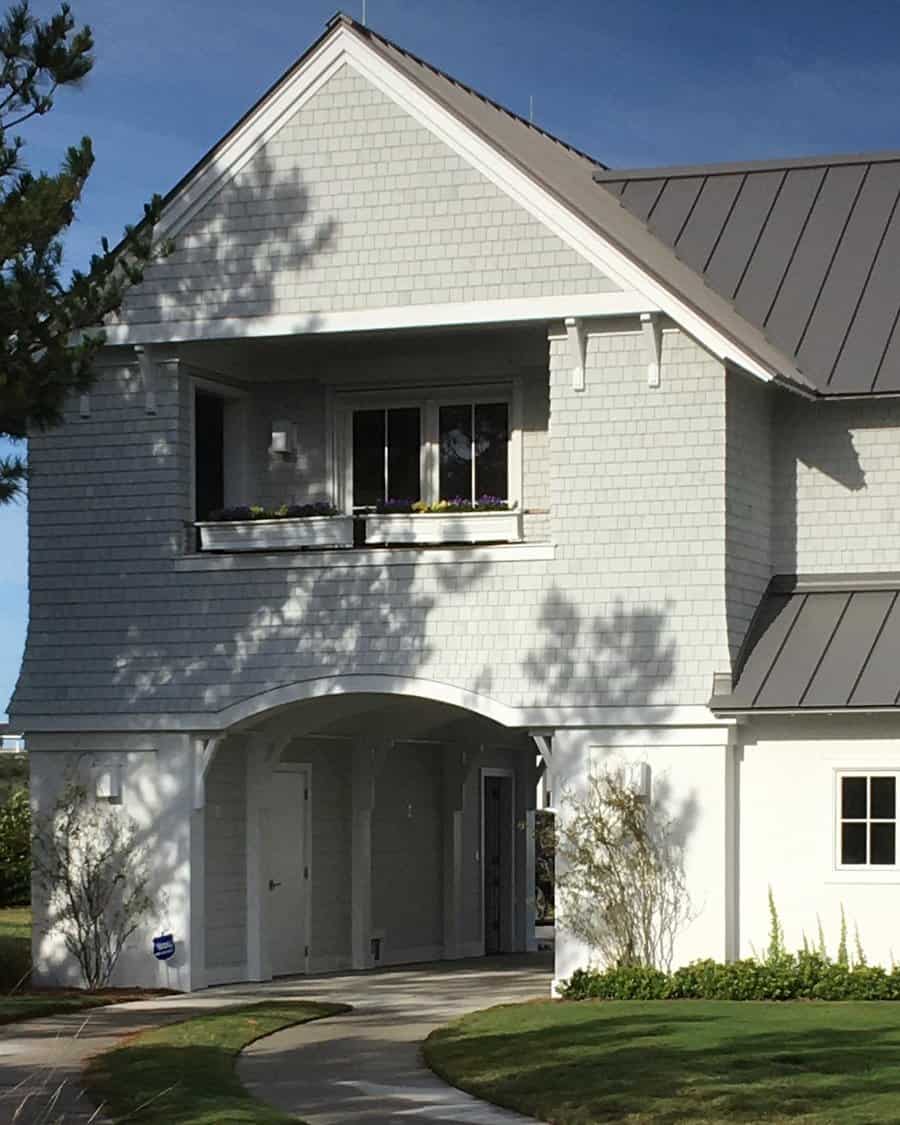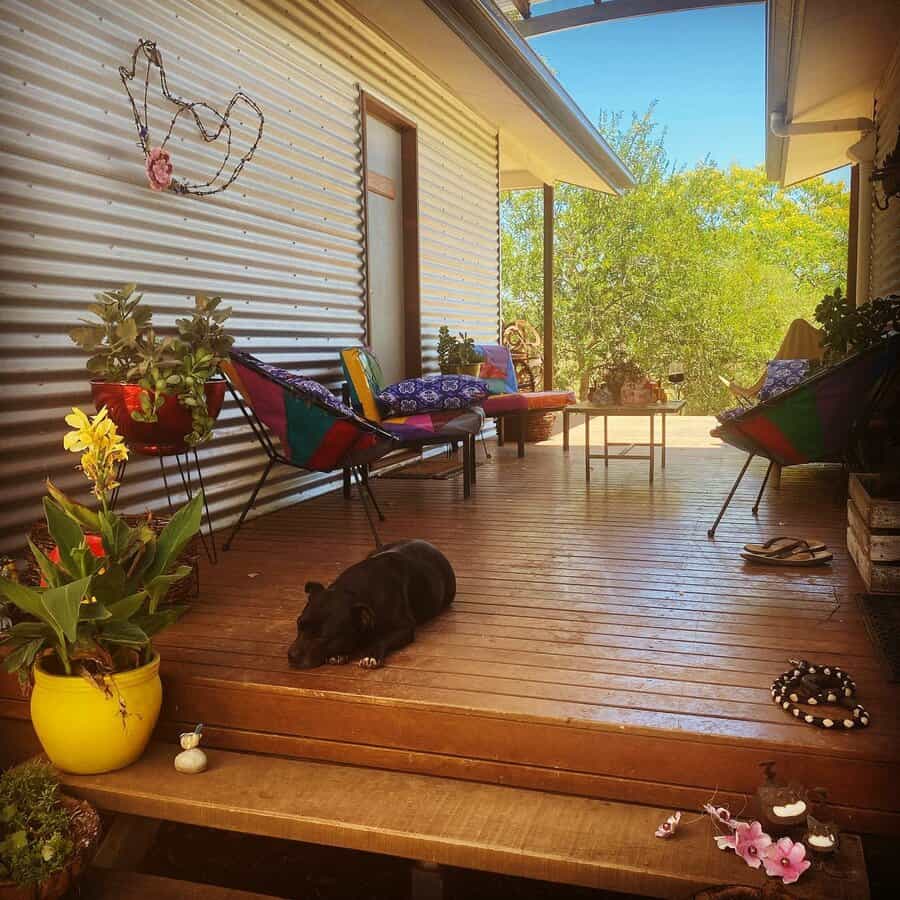 6. Enclosed Breezeway
An enclosed breezeway creates the perfect link between the indoors and the outdoors, providing you with a private sanctuary to soak up the natural beauty around you. Rain or shine, you'll be able to enjoy your favorite book or sip on your morning coffee while being sheltered from the elements.
This breezeway could serve as a bonafide relaxation space where you can embrace the welcoming sounds of chirping birds and rustling leaves. Or, it could be used as a multifunctional room where you can entertain guests or showcase your green thumb with indoor plants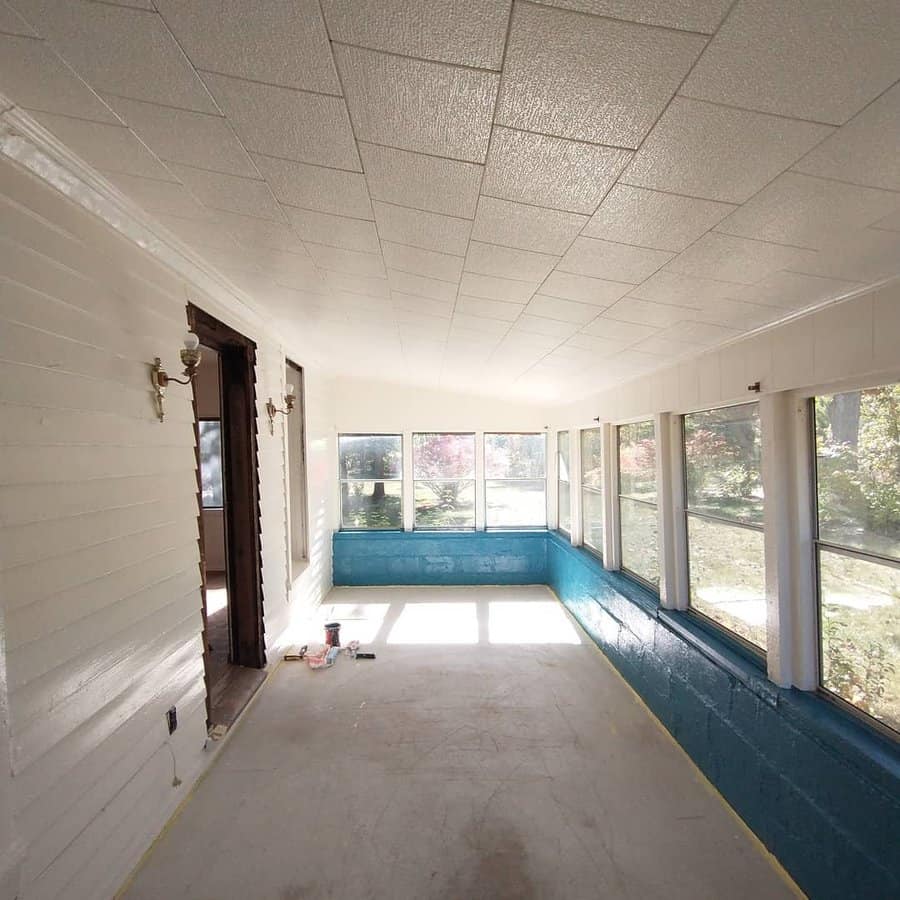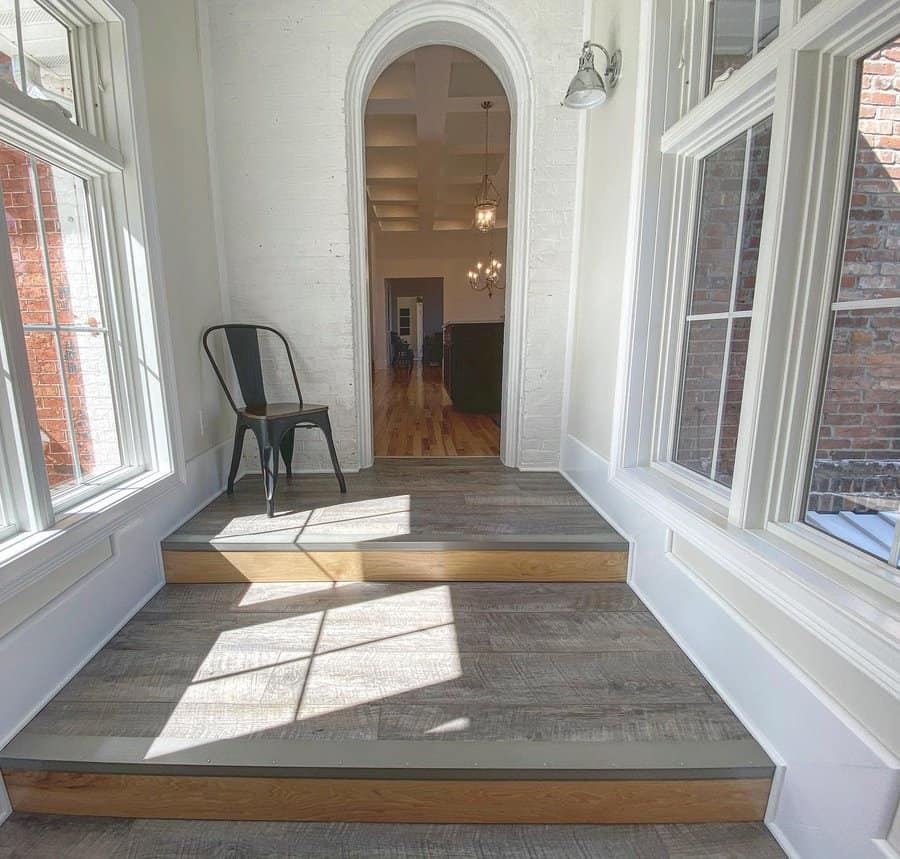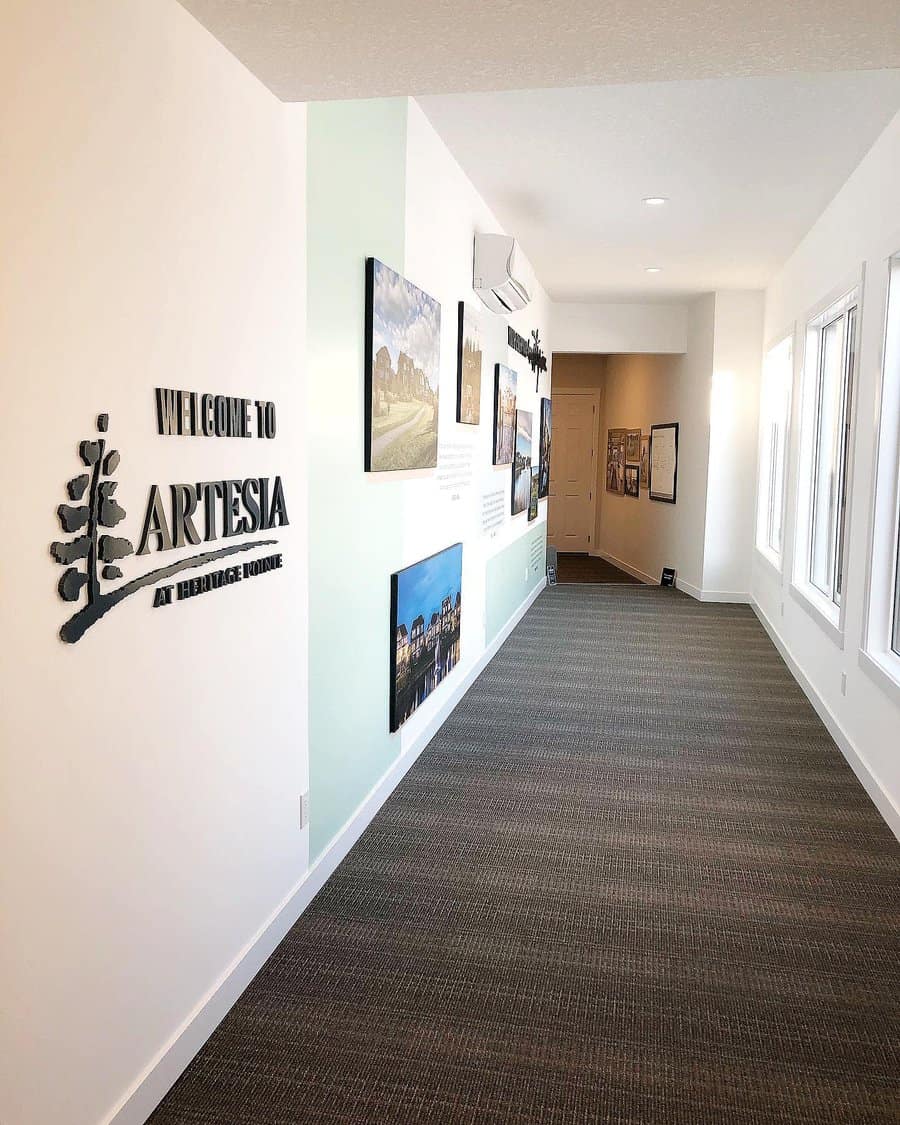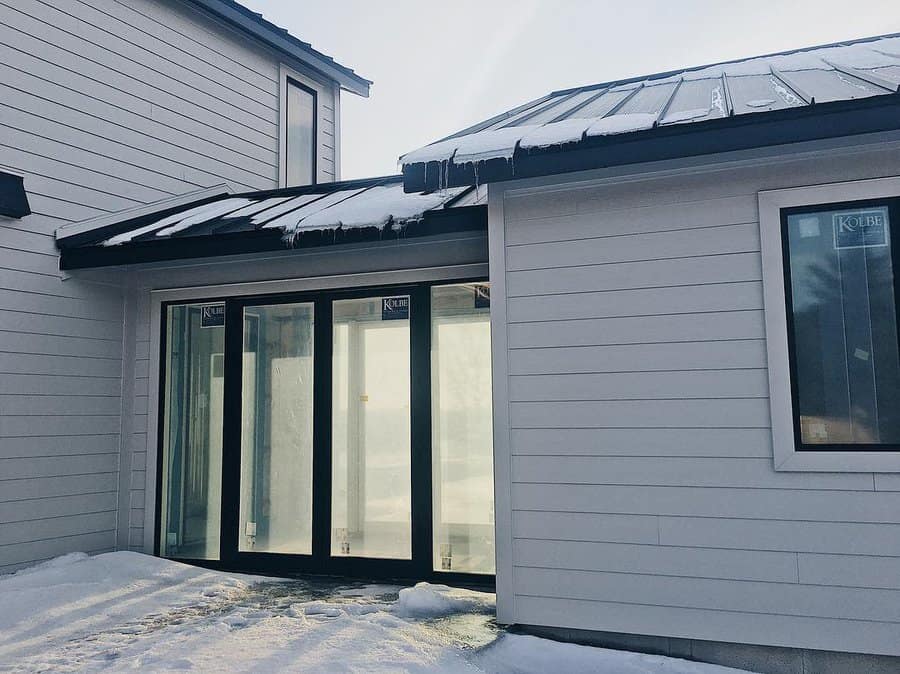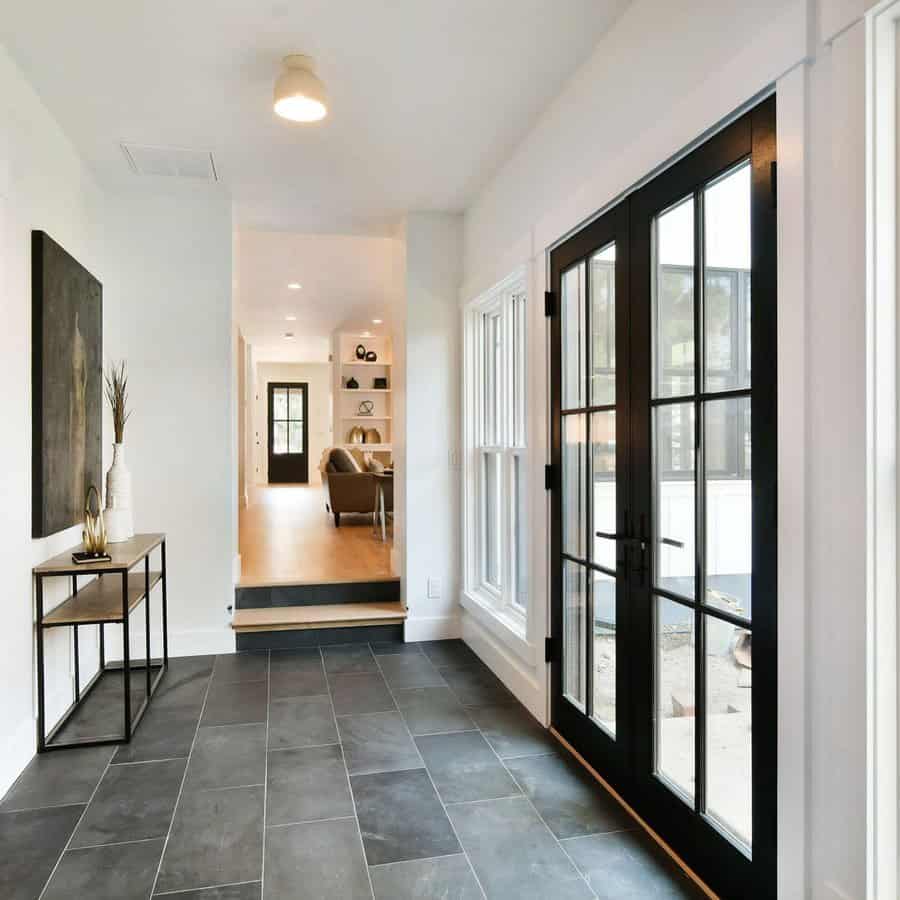 7. Brick Breezeway
An unexpected addition that could elevate your home's aesthetic to the next level is a brick breezeway. This creative design element will not only keep you dry during rainy weather and cool on a sunny day, but it's also a beautiful way to connect your indoor and outdoor space seamlessly.
Not only does the brick breezeway add an effortless charm and elegance to your home, but it also serves as a functional passageway, connecting your indoor and outdoor spaces with a touch of timeless design. A brick breezeway, when done right, is more than just a walkway – it's an experience.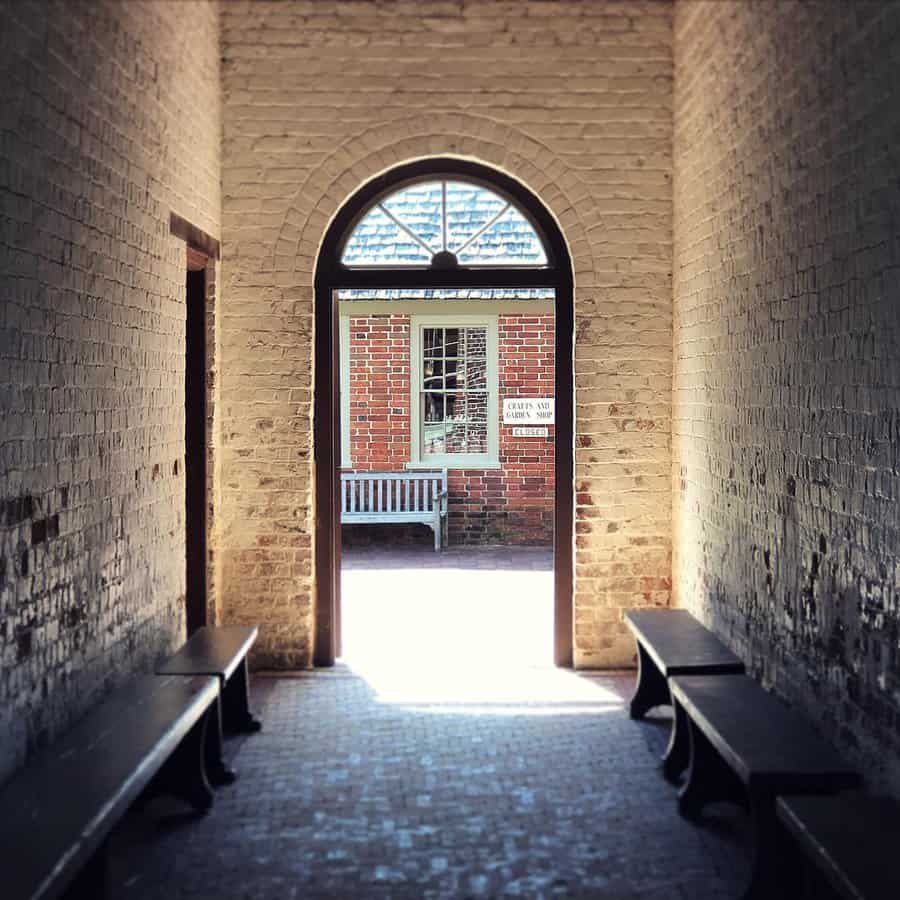 8. Entryway Breezeway
When it comes to creating an entrance that impresses you, a breezeway is a perfect addition to any abode. Not only does it offer functional benefits, such as shelter from the elements and an area to store shoes, but it also adds character and charm to your home. So, how can you build one? Apart from the essential tools and materials, it all begins with a vision.
Whether you're looking to add a rustic touch or a modern twist, your entryway breezeway should match your home's style. Once you have your design in mind, the process is similar to building a covered porch or patio. With a little bit of elbow grease and creativity, you can create an entryway that's both stylish and practical.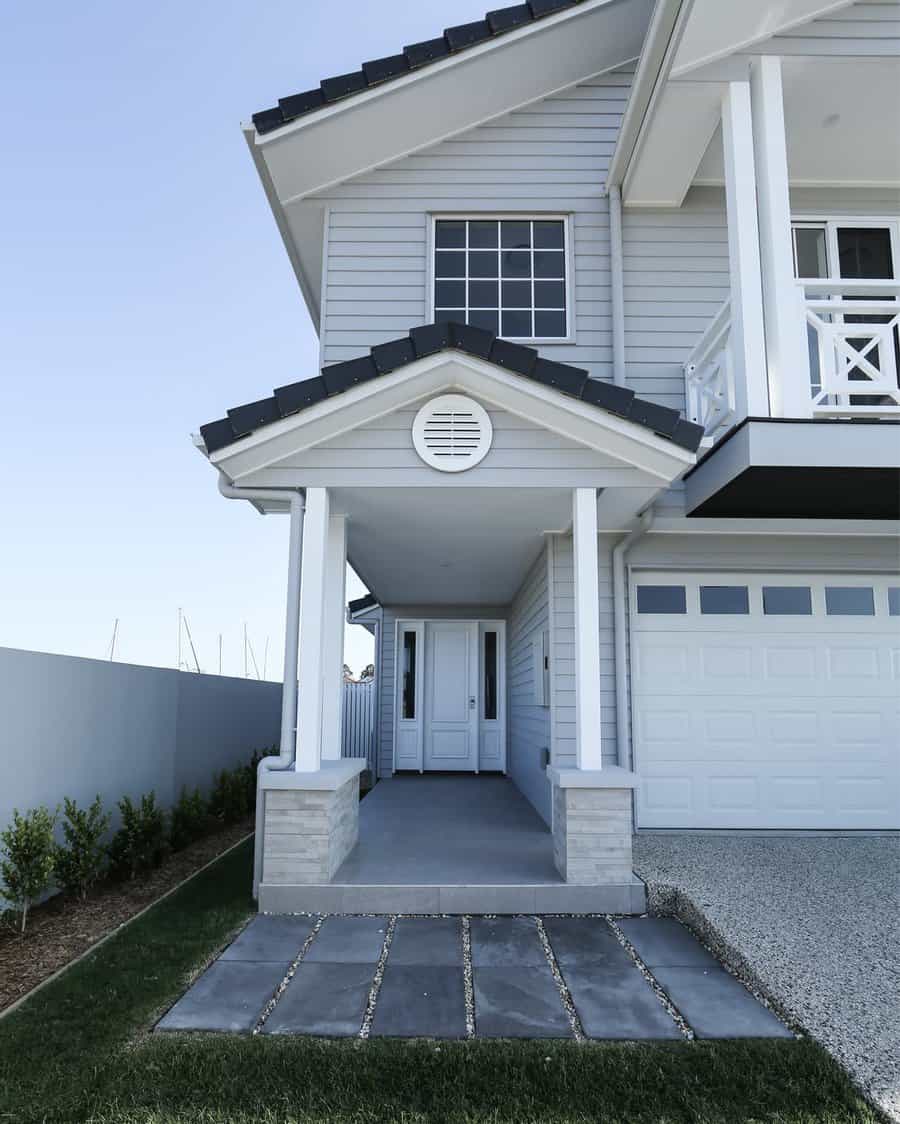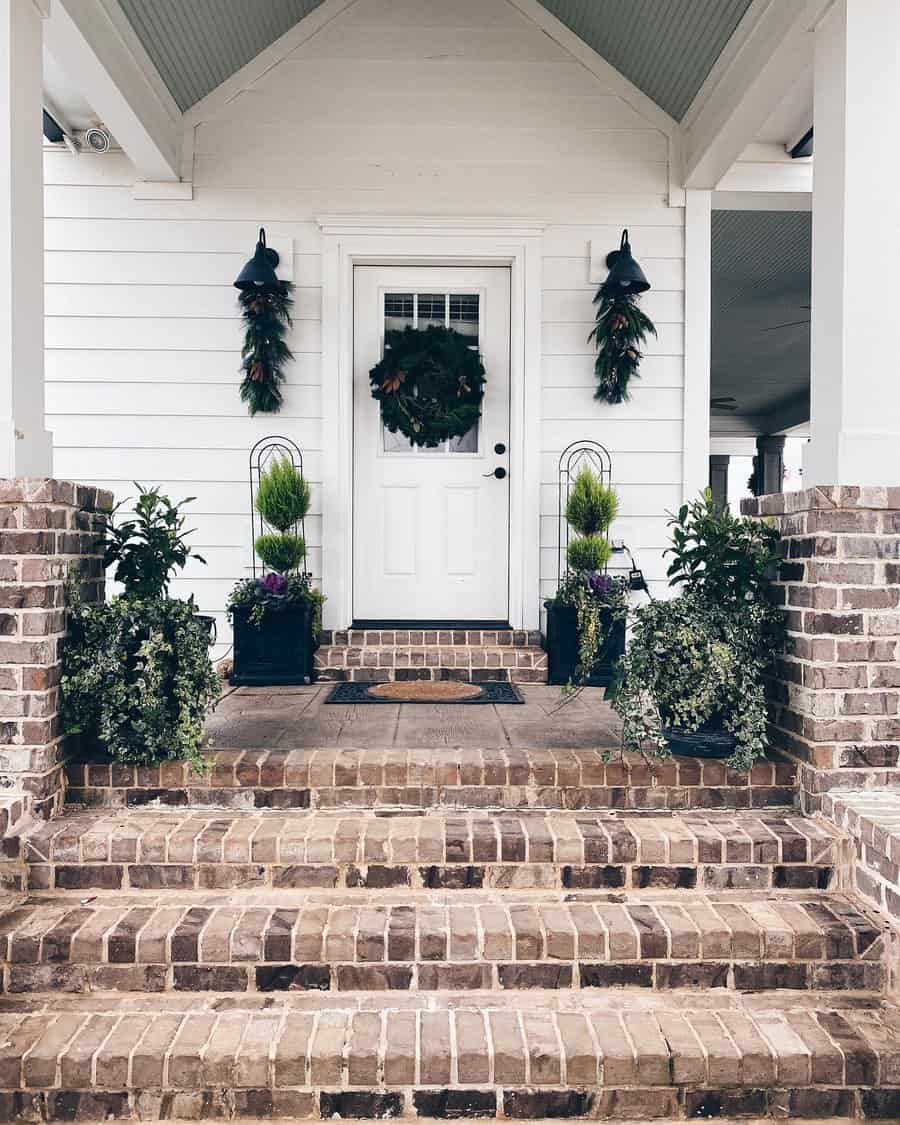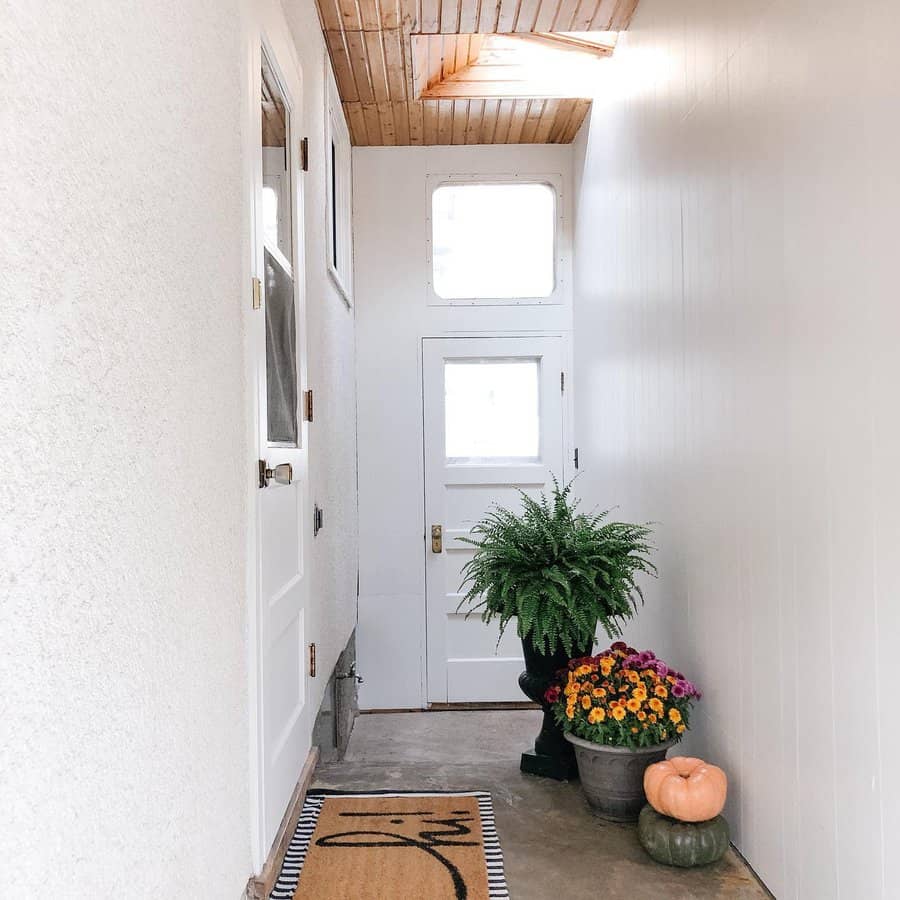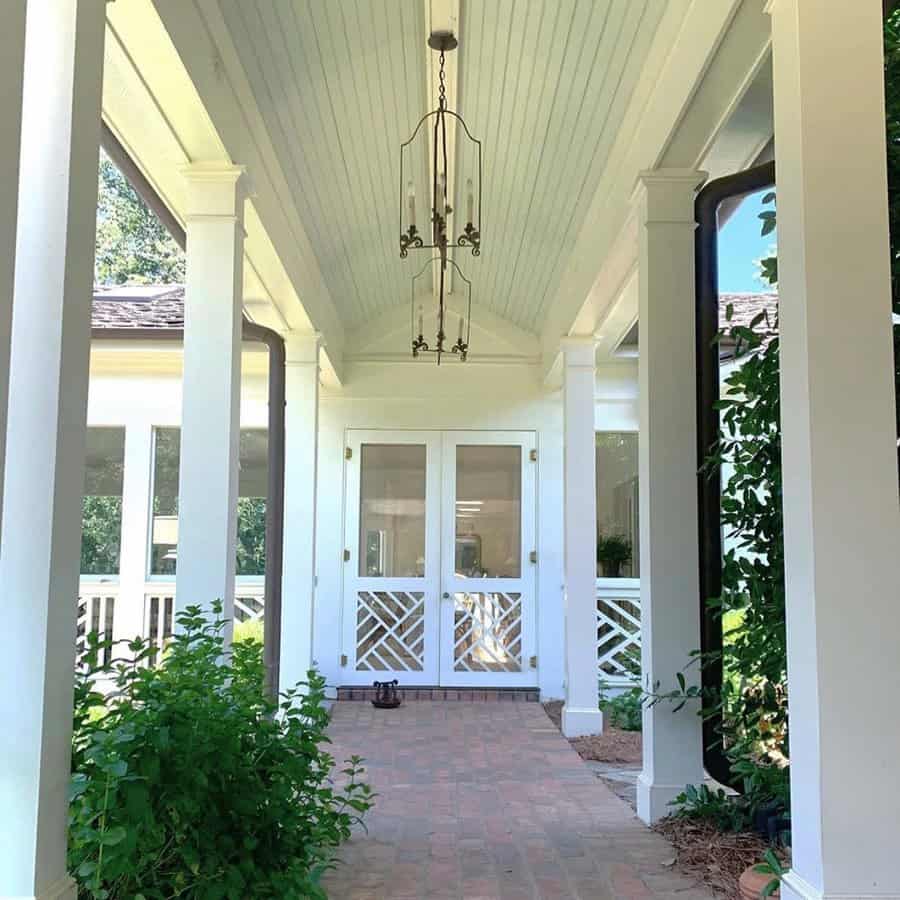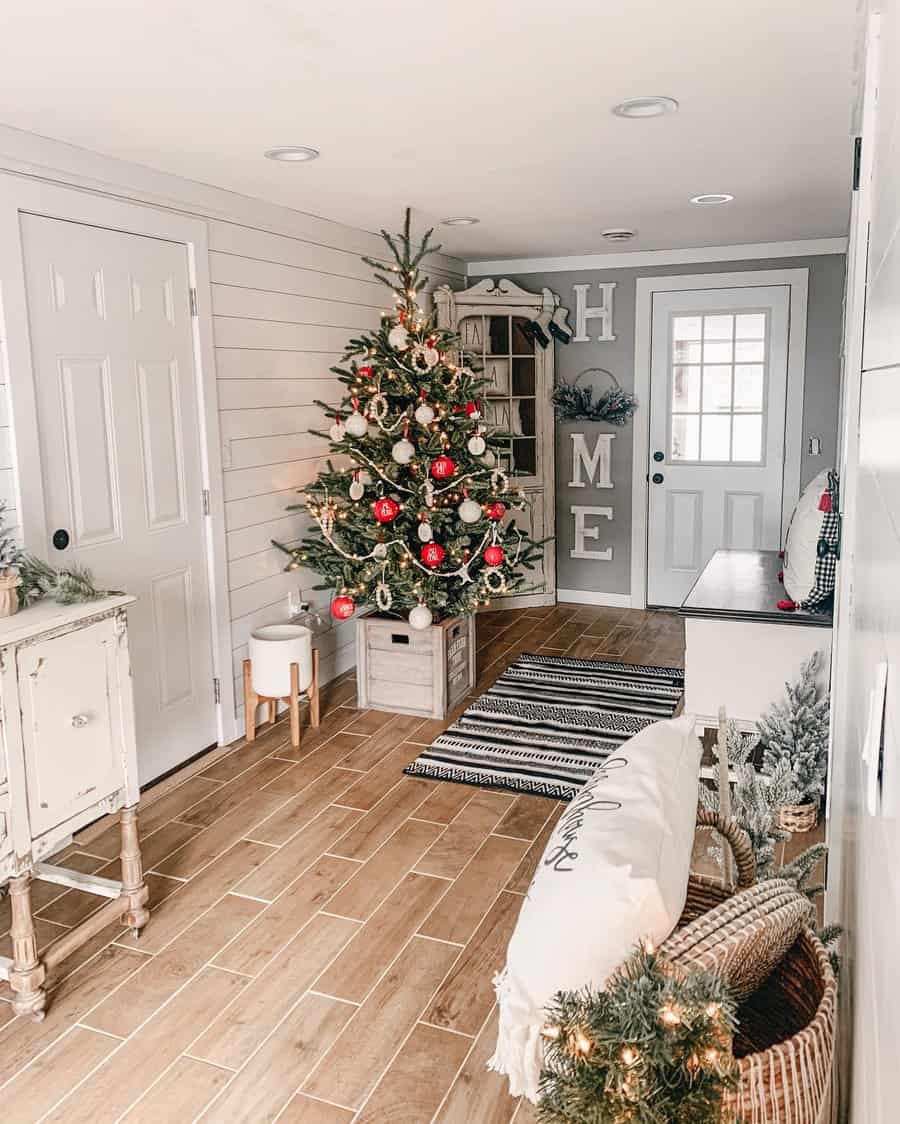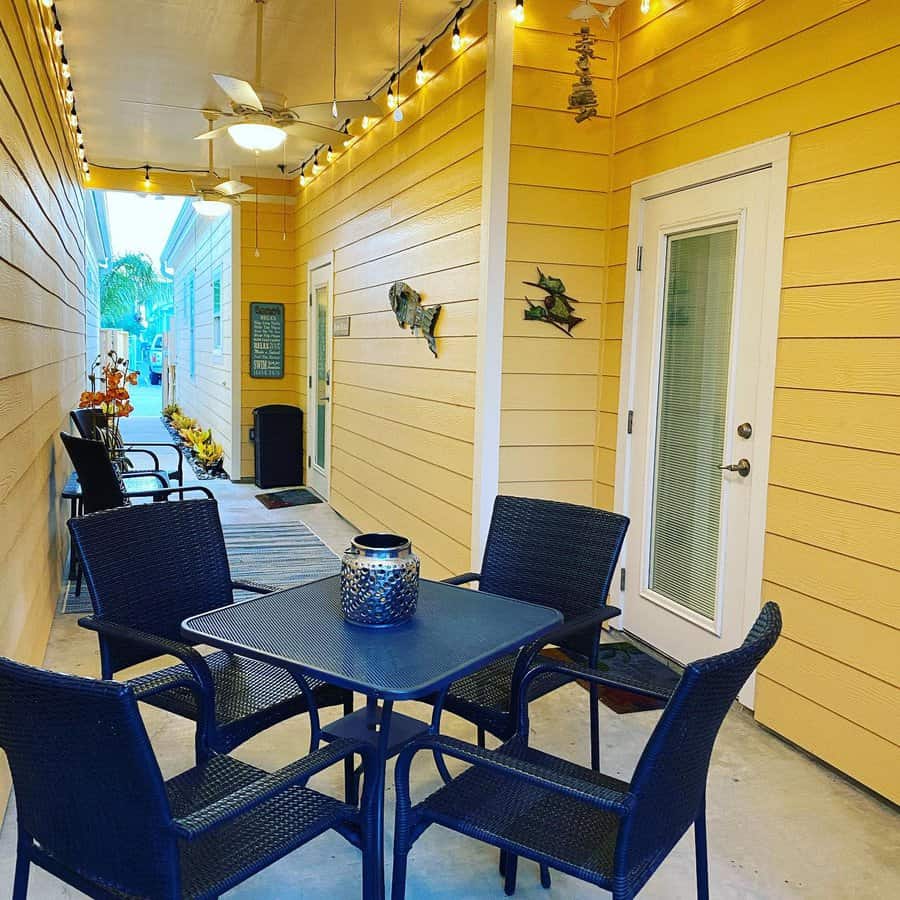 9. Patio Breezeway
Transforming a drab patio breezeway into an inviting and lively outdoor space is a great way to breathe new life into your home. There are endless ways to jazz it up, and the key is to get creative! Consider adding some colorful outdoor furniture, like a comfortable chaise lounge or a sleek dining set.
A beautifully crafted pergola covered with leafy vines can provide both shade and privacy. Don't underestimate the power of lighting: string lights or lanterns can add warmth and charm. To truly elevate your breezeway, you can also incorporate unique outdoor decors, such as geometric sculptures, garden fountains, or hanging planters.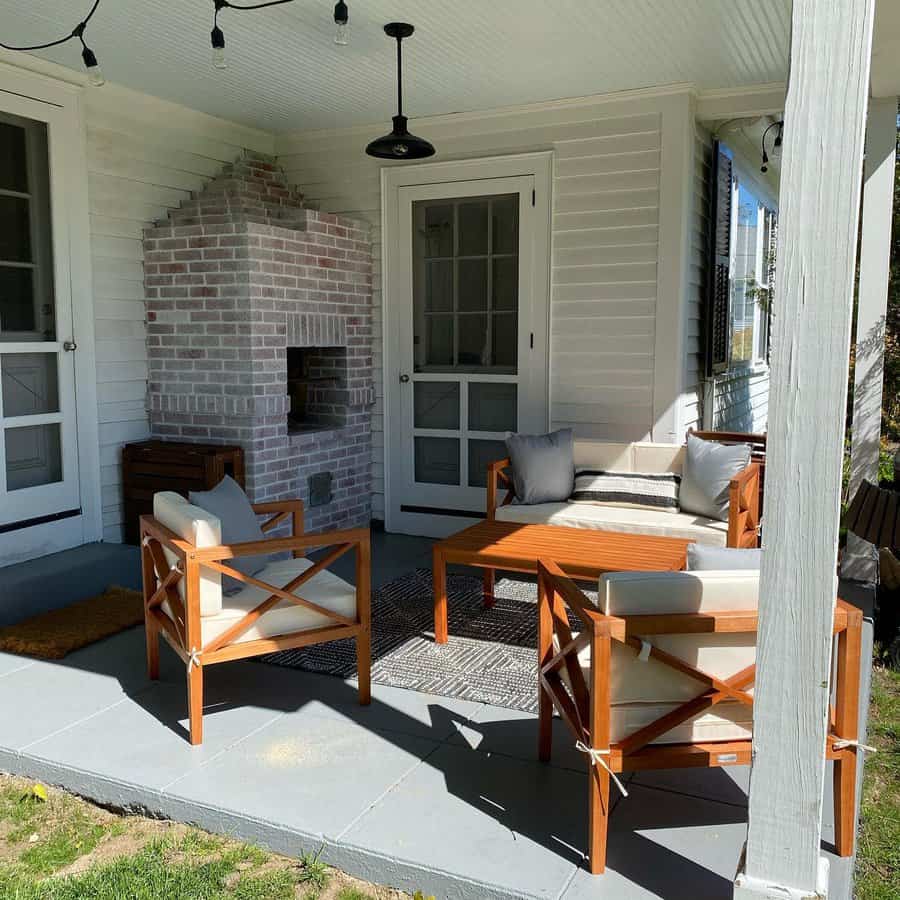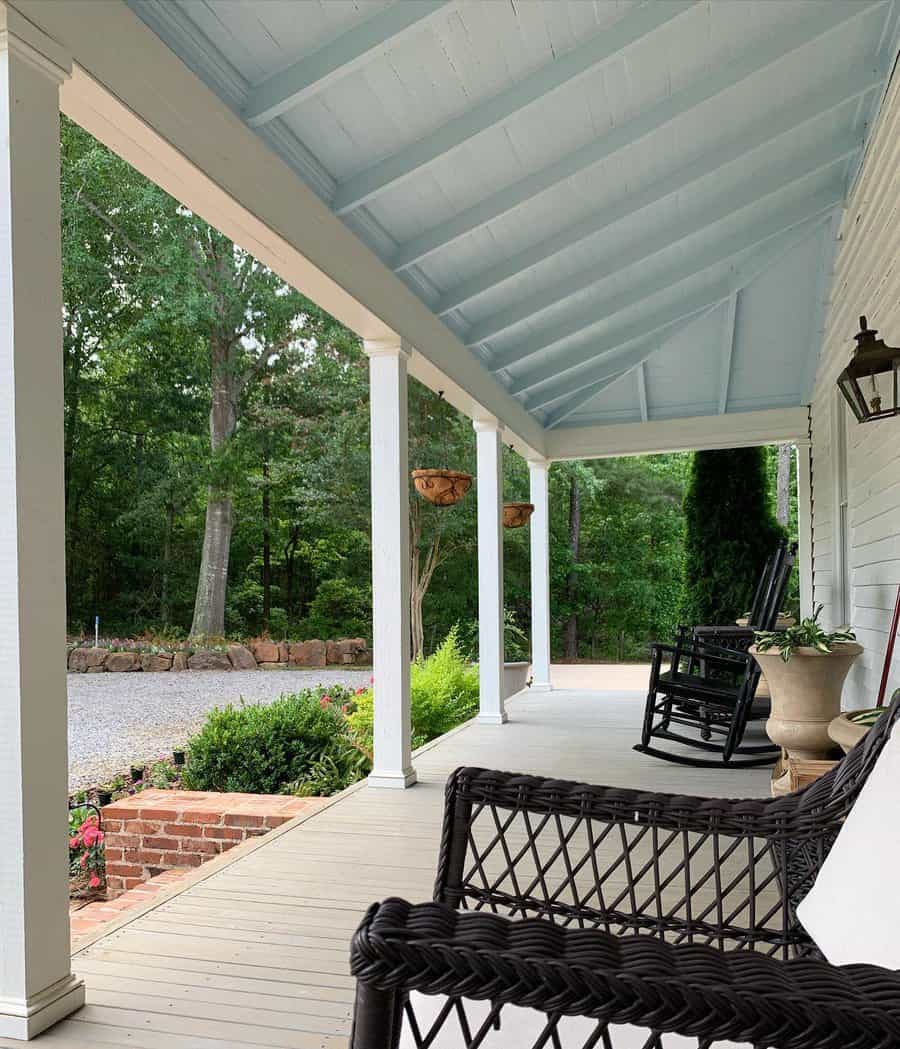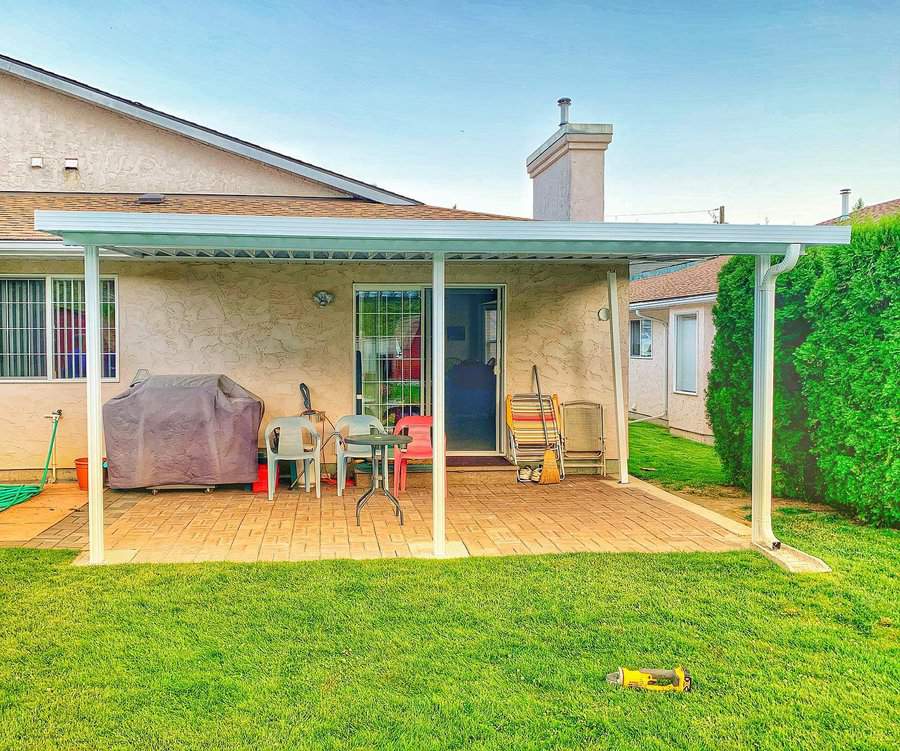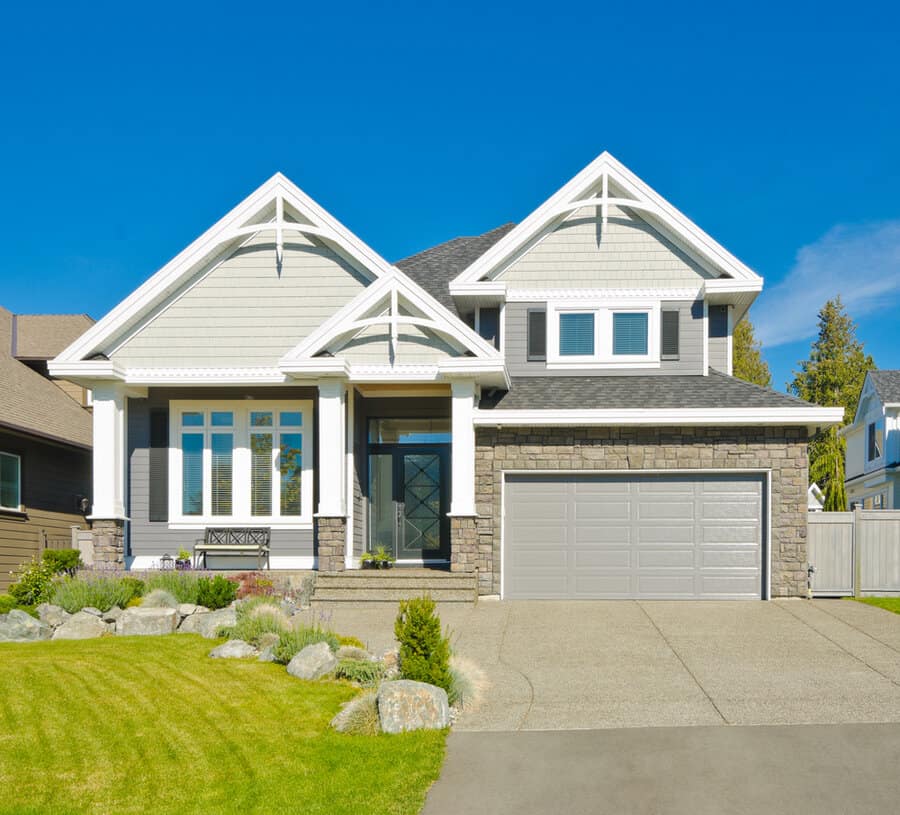 10. Breezeway With Outdoor Kitchen
Picture yourself enjoying a delicious barbecue with family and friends on a warm summer evening, all while enjoying the fresh air and beautiful scenery of your own home. The possibilities are endless with a breezeway outdoor kitchen at your disposal – grill up some mouth-watering burgers, cook a wood-fired pizza, or even roast marshmallows for s'mores under the stars.
The breezeway also provides the perfect escape from the hustle and bustle of day-to-day life, while still allowing you to enjoy the comforts of home. It's time to take your entertainment game to the next level with a breezeway and outdoor kitchen combo.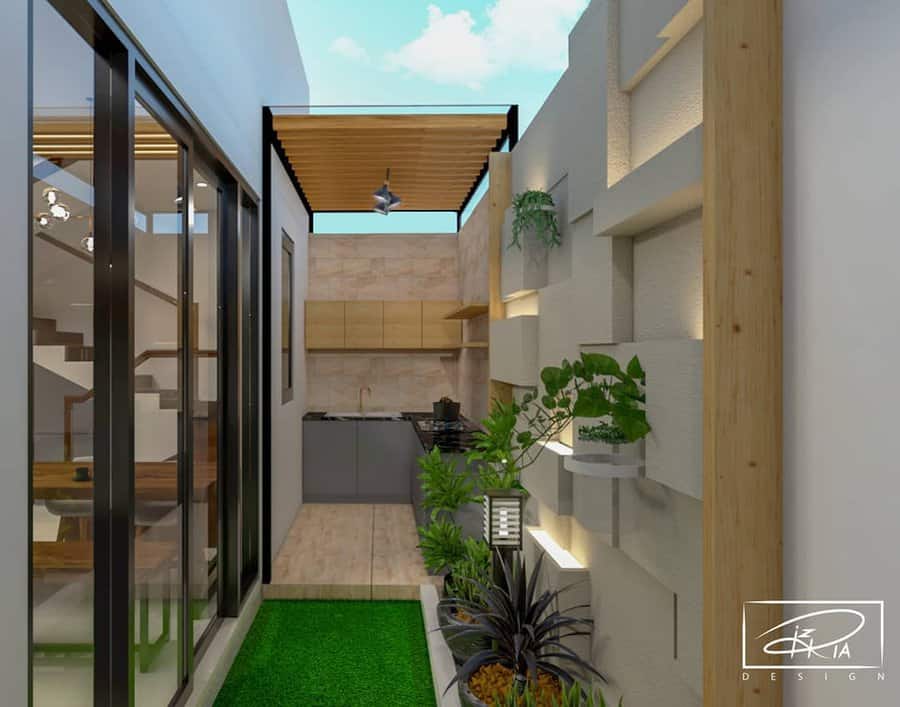 11. Pergola Breezeway
The pergola breezeway is more than just an architectural design element. It's a portal that beckons you into a world of relaxed elegance and natural beauty. With its open-air aesthetic, the breezeway seamlessly blends the indoors and outdoors, creating the perfect spot for lazy afternoons and starlit evenings.
Whether you're sipping a cool drink or reading a good book, the breezy whisper of wind through the wooden slats overhead is pure bliss. It's a place to unwind, recharge, and connect with nature.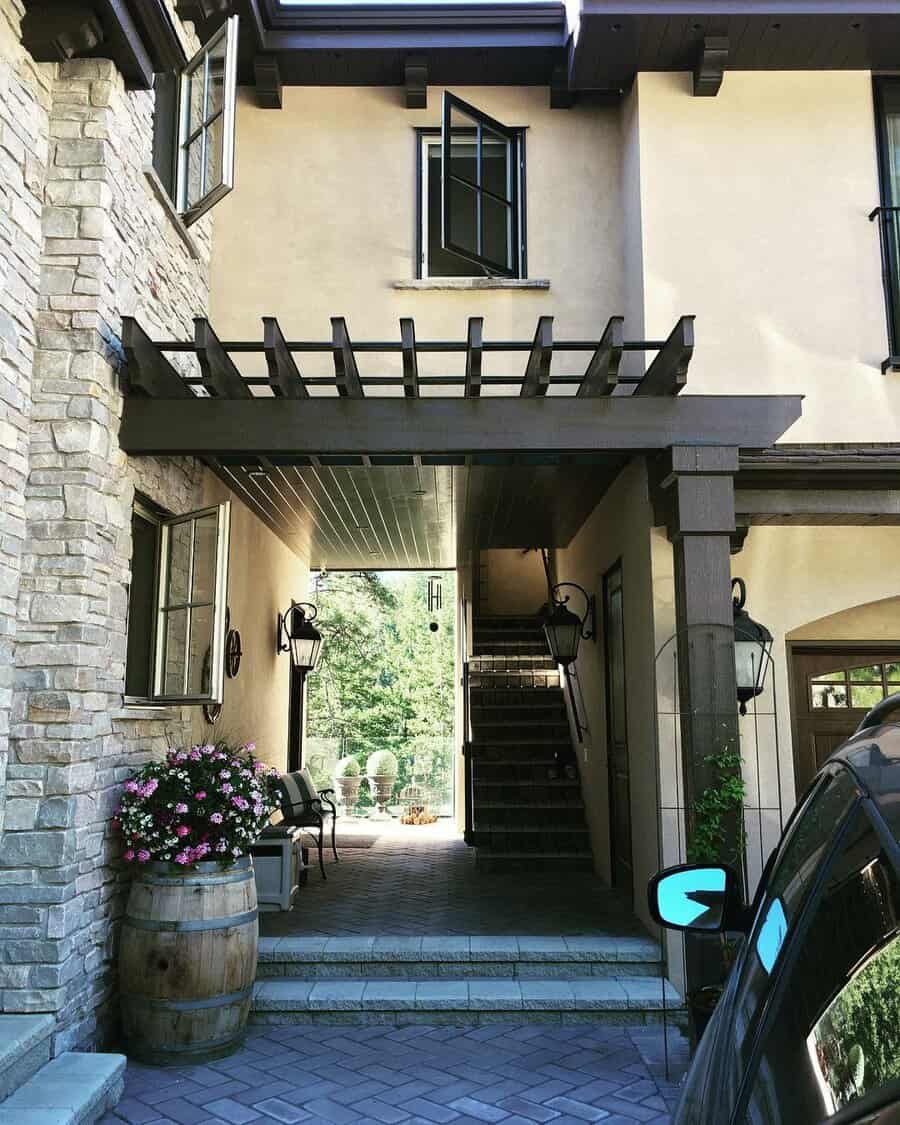 12. Bridge Breezeway
Feeling the cool breeze on a warm summer evening is one of life's simplest pleasures. Now, imagine being able to enjoy that same feeling while safely crossing over your backyard pond or garden. With a bridge breezeway for your home, you can make this dream a reality.
Whether you're looking for a striking architectural statement or a simple stroll with a view, a bridge breezeway can bring your backyard to life. Let your creative vision run wild – imagine the peak of the bridge adorned with hanging plants or strung with fairy lights. The options are endless.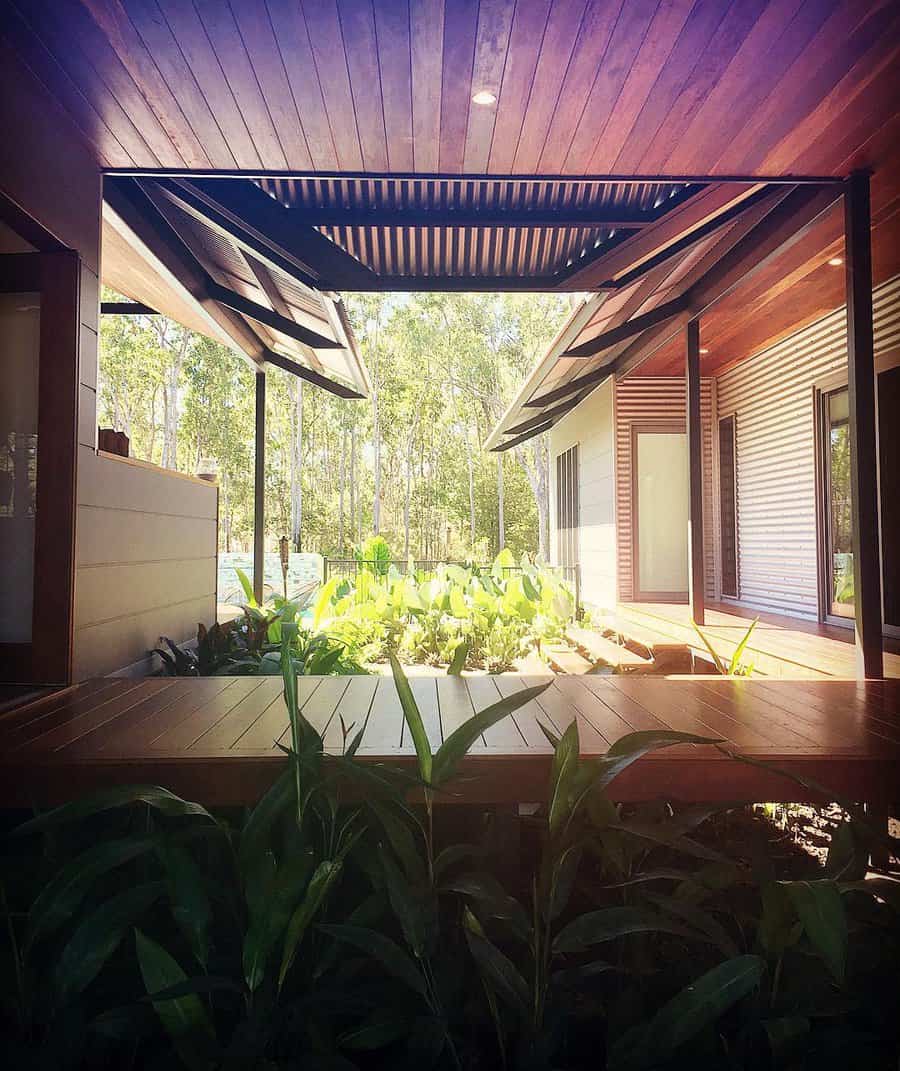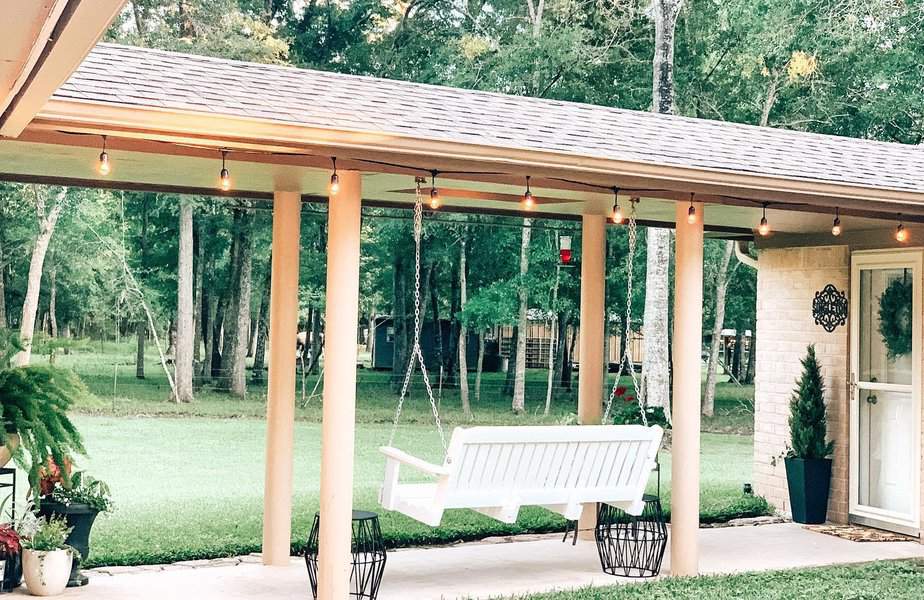 13. Screened Breezeway
As the weather warms up, there's nothing quite like enjoying a fresh breeze without the hassle of bugs. That's where building a breezeway with a mesh screen comes in! Not only does it allow for airflow and a connection between indoor and outdoor spaces, but it also keeps pesky insects at bay.
The addition of a breezeway not only adds functionality to your home but also puts a creative spin on traditional architectural design. Imagine sipping your morning coffee, feeling the gentle breeze, and enjoying the view of your backyard without a single bug bite in sight.
Building a breezeway with a mesh screen is a unique and practical way to elevate your home and enhance your outdoor living experience.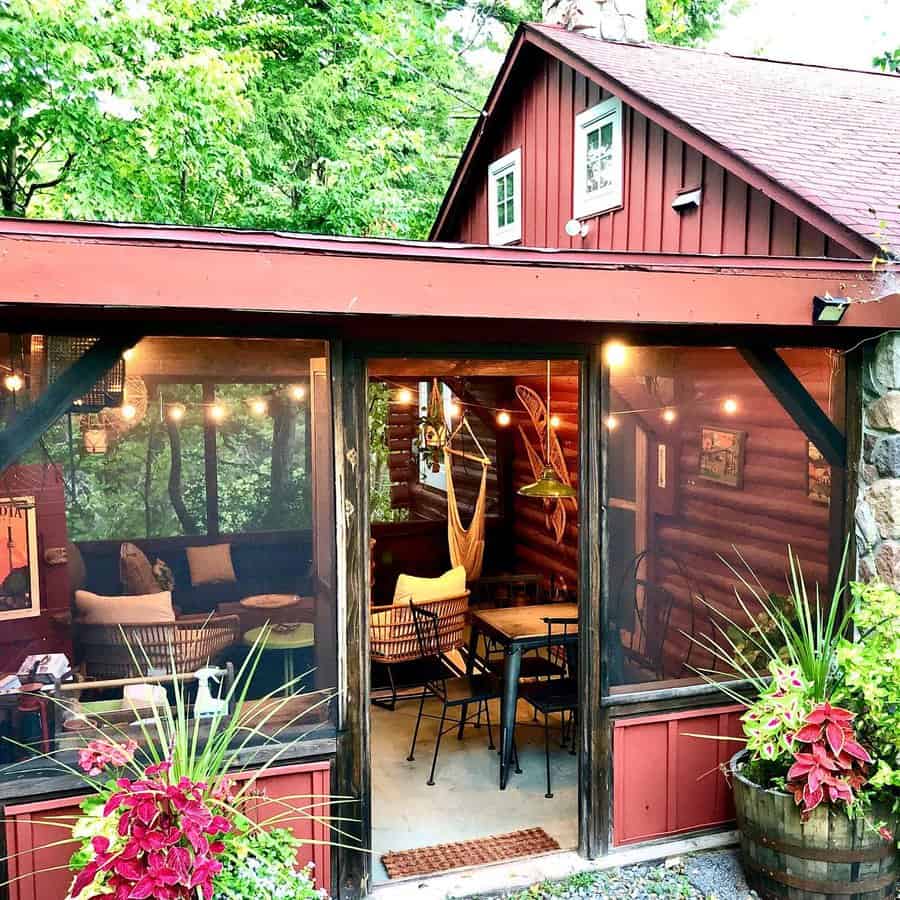 14. Garden Net Breezeway
Not only does a garage net shade provide a convenient way to access both your home and garage, but it also protects your low-light plants from the harsh light of the sun. The gentle breeze that flows through the open netting carries the sweet aromas of your garden with it.
As you walk through the breezeway into your home, you can't help but feel a sense of tranquility and calm. Building a breezeway with a garage net breezeway isn't just a functional decision, it's a creative one that can turn your home into a serene haven.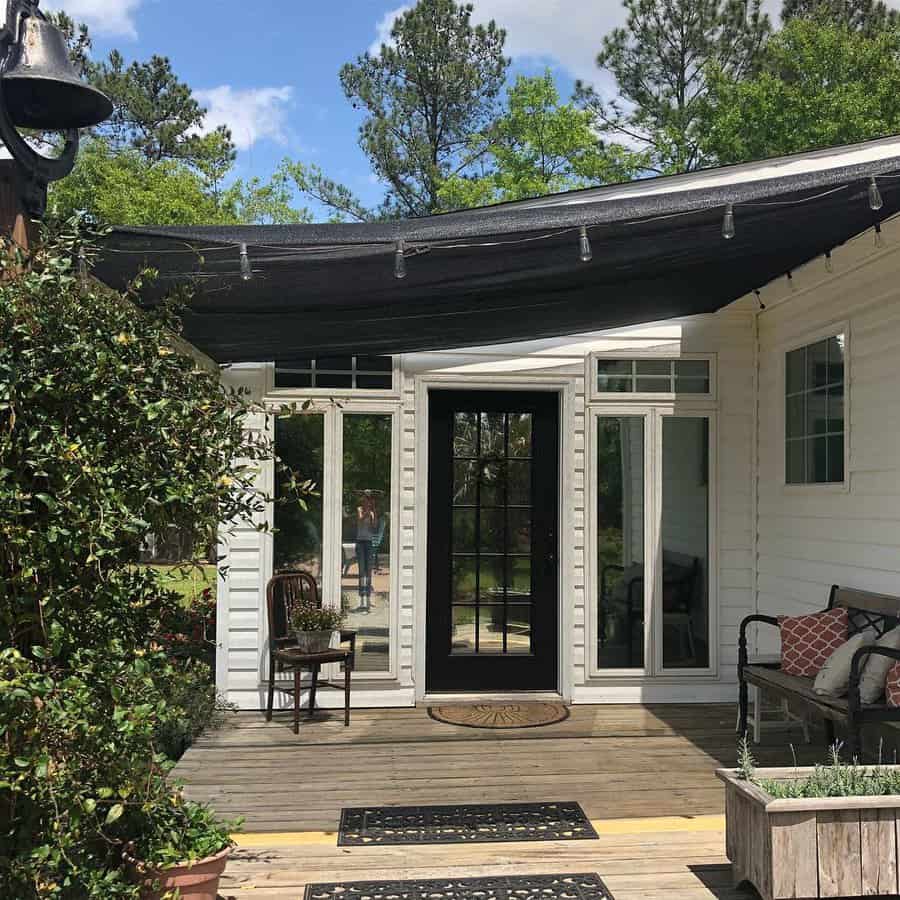 15. Narrow Breezeway
Like a secret passageway between two worlds, a narrow breezeway adds a dash of enchantment to any home. As you walk through its slender path, the walls rise up to offer a feeling of protection, while the sky overhead seems to beckon you towards adventure.
Perhaps, in the morning, a sip of coffee here could be the perfect way to start the day's quest. Or, in the evening, it could serve as a magical tunnel to slip through, leaving the busy outside world behind as you enter your peaceful sanctuary. With a dash of creativity, this simple space could become a gateway to your dreams.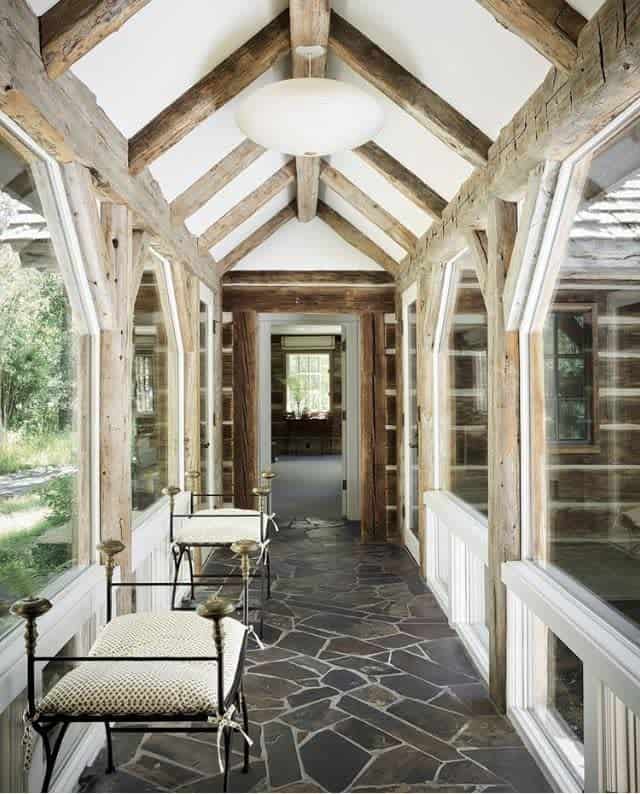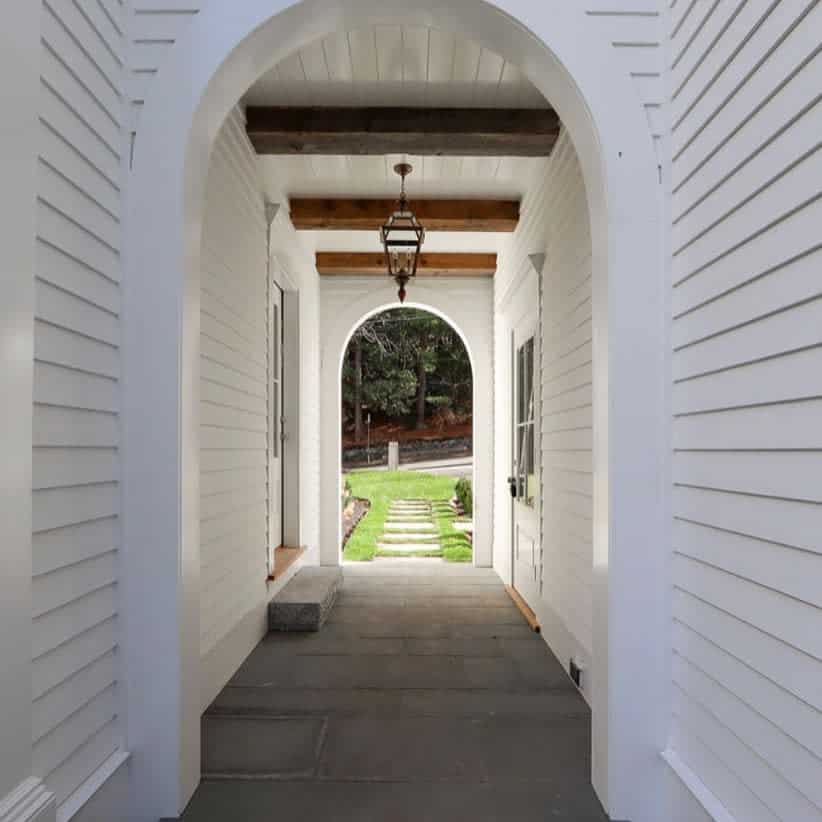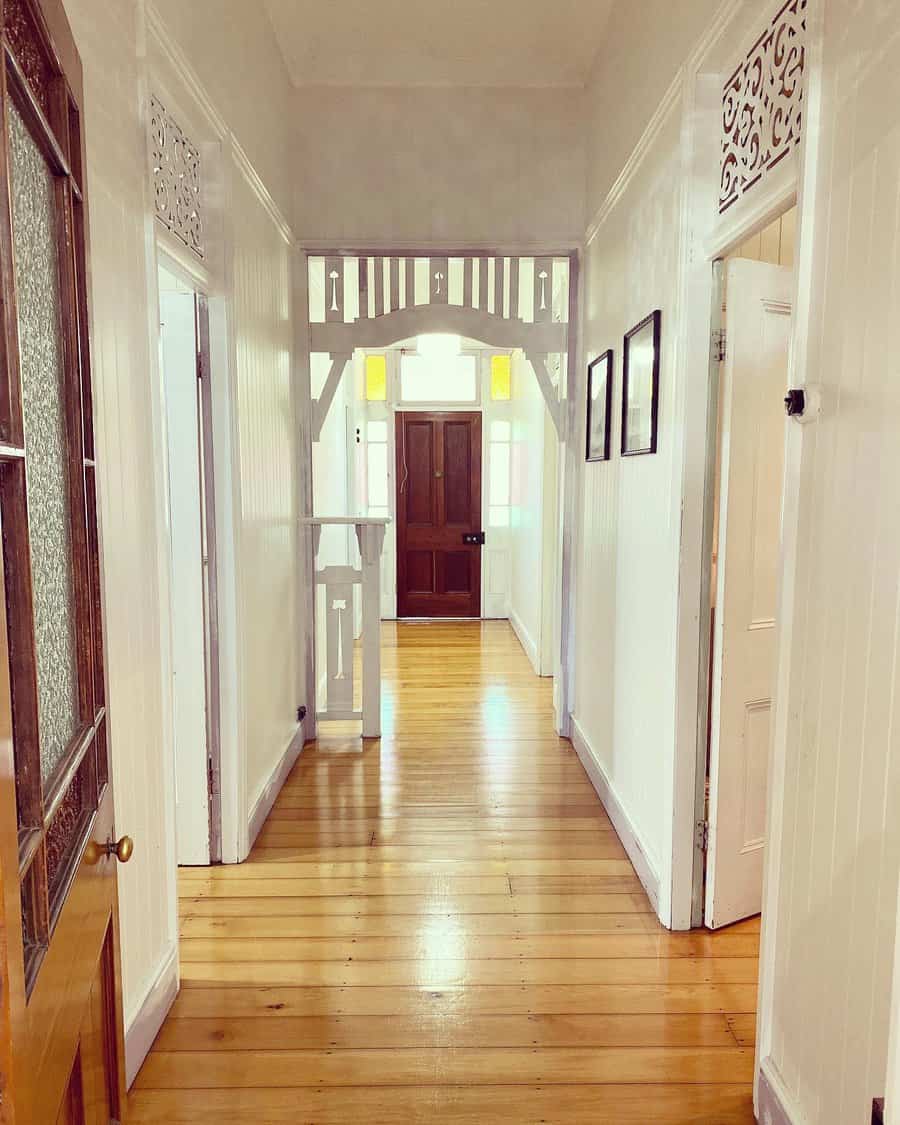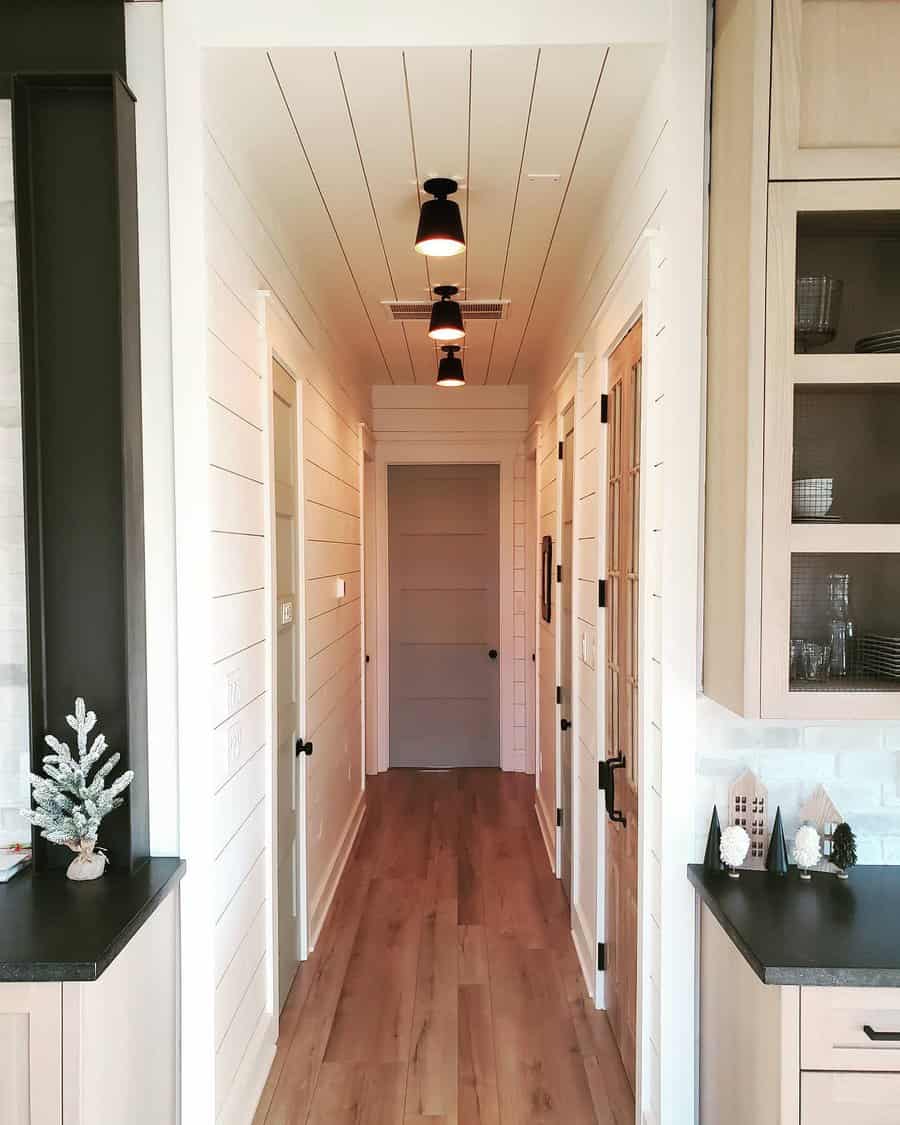 16. Trellis Breezeway
Another way to add character and charm to your abode is by incorporating a trellis breezeway into your design. Not only does it create a stunning visual impact, but it also serves a functional purpose by providing shaded walkways and an open-air transition from one area of your home to another.
Imagine a lush garden path adorned with climbing flowers and vines, leading you to a cozy outdoor seating area perfect for soaking up the sun or sipping a cup of tea. A trellis breezeway is sure to elevate your home to the next level of style and sophistication.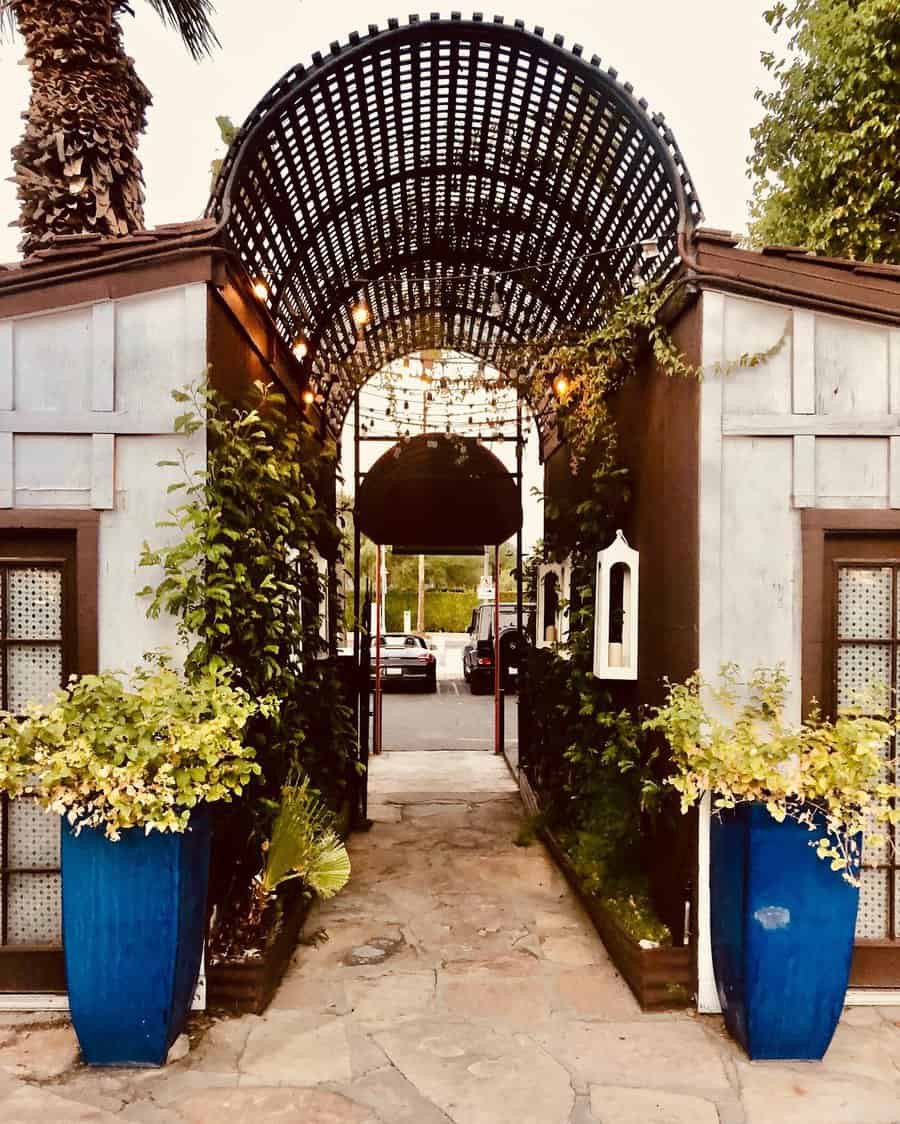 Breezeway FAQs
What is an offset breezeway?
An offset breezeway is used to bridge the gap between two buildings that aren't perfectly aligned.
Because the anchoring buildings aren't lined up, at least one side of the breezeways sticks out further than the buildings themselves. This extra space can be converted into a porch or patio.
Offset breezeways can also be enclosed. This layout is ideal if you plan to turn your breezeway into a functional living space.
Can you grow plants in a breezeway?
A breezeway can easily double as a makeshift greenhouse or sunroom! Enclosed breezeways offer protection from outdoor temperatures and harsh weather.
Be sure the space gets adequate light. Installing windows along the length of your breezeway will ensure your plants get the resources they need to thrive.
While potted plants are the easiest to grow without making a mess, it's also possible to cultivate an entire garden inside a breezeway with an unfinished floor. You can do this within an open or enclosed breezeway.