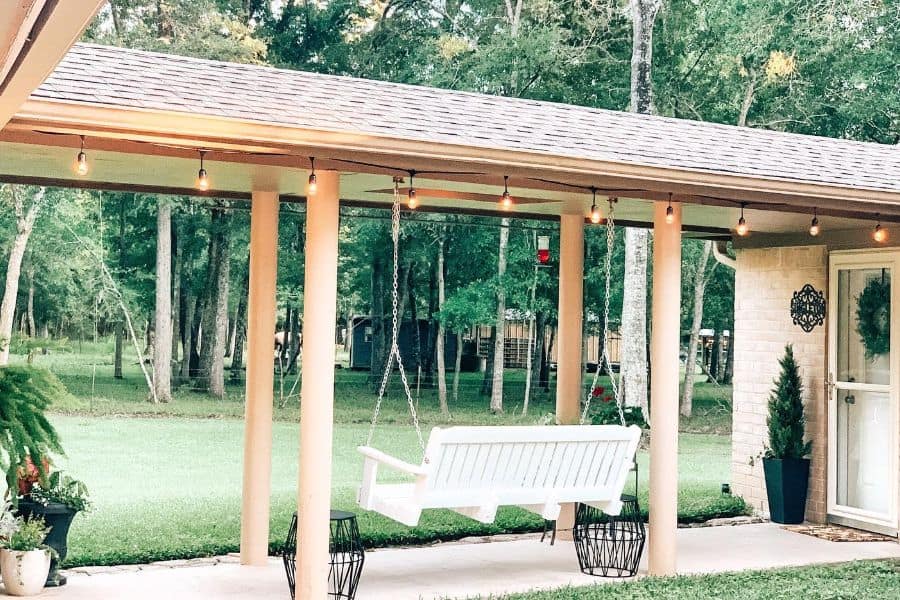 The Top 46 Breezeway Ideas
A breezeway is a covered passage between two detached buildings or running through the middle of a single building. Throughout their history, breezeways have had many decorative and practical purposes.
Breezeways can take on many forms. But you're probably most familiar with this architectural element in the form of enclosed hallways running to and from a detached garage.
There are plenty of reasons to add a breezeway to your house. Keep reading for our favorite breezeway ideas that could change the way you think about remodeling your home!
1. Addition
Home remodels are expensive. And if your home is historic or otherwise imbued with vintage charm, you may be afraid to ruin its original design for the sake of extra space.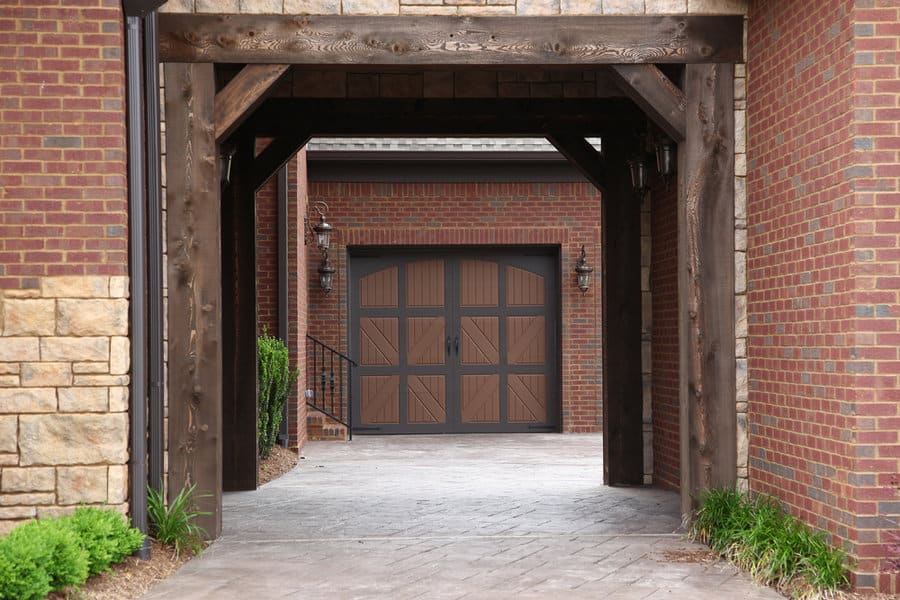 Using a breezeway to connect an existing home to an addition can be a wonderful compromise. This construction technique is standard in architecturally significant homes. It preserves their aesthetic while making the living spaces inside more functional.
The most popular way to use a breezeway is between a home and a detached garage.
An open or enclosed breezeway connects the garage to the main house and also offers protection from the weather as you walk from one to the other.
2. Carport
A carport is a covered area to park passenger cars and other vehicles. Carports are often used in place of an attached garage. These structures are popular in places where extreme weather is rare.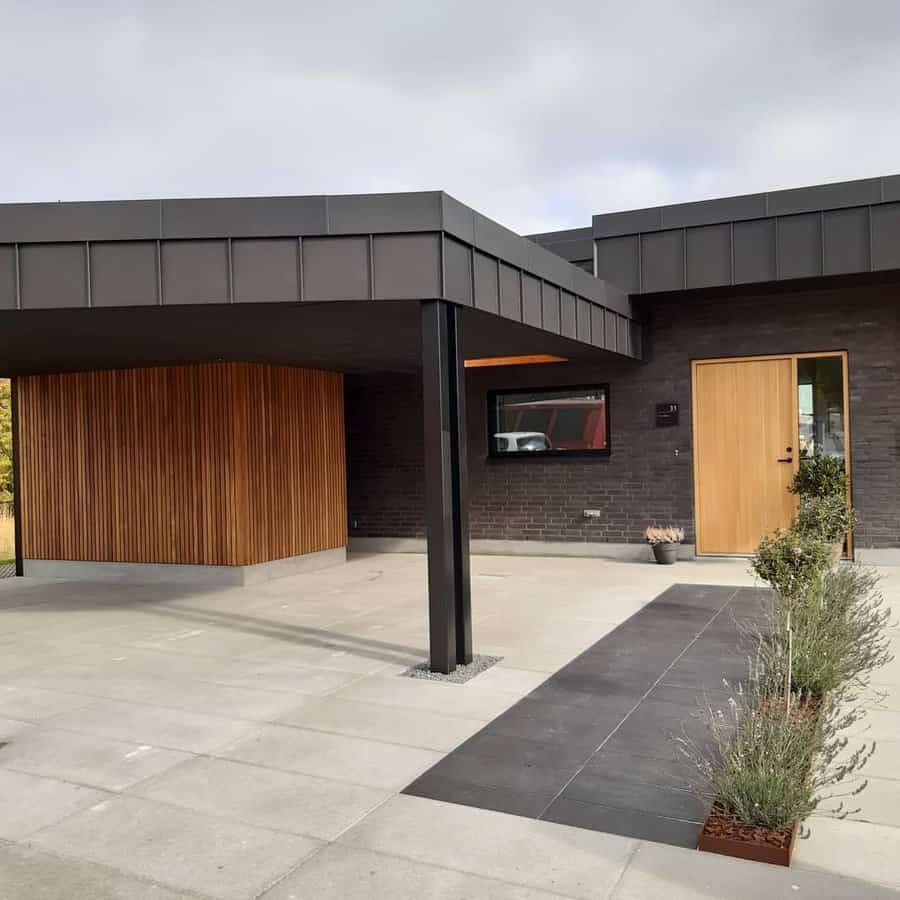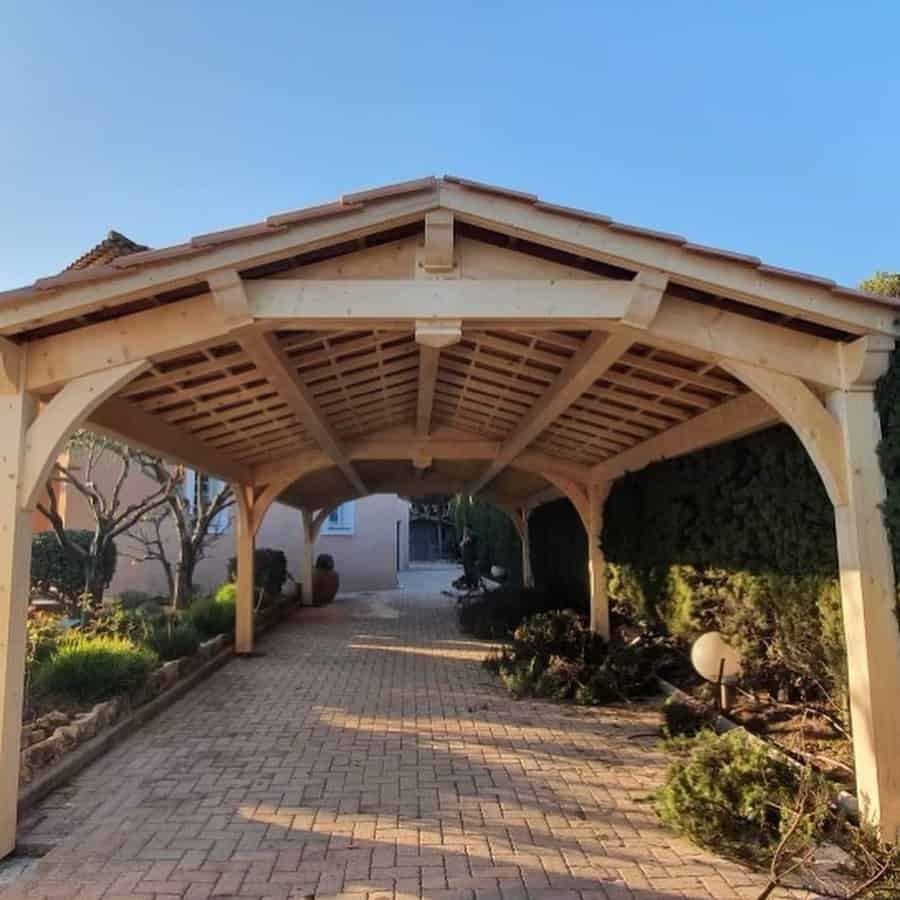 Some styles of architecture feature carport breezeways built right into the house itself. Others utilize these structures as add-ons (often constructed after the original building).
A carport can be built with a flat, pergola-style covering or with a gable roof that matches your house. You can construct a carport breezeway anywhere — as long as you can easily drive under it!
3. Dogtrot
No, a dogtrot has nothing to do with your pup's running speed! Instead, it's an open-ended tunnel running through the middle of a house or barn.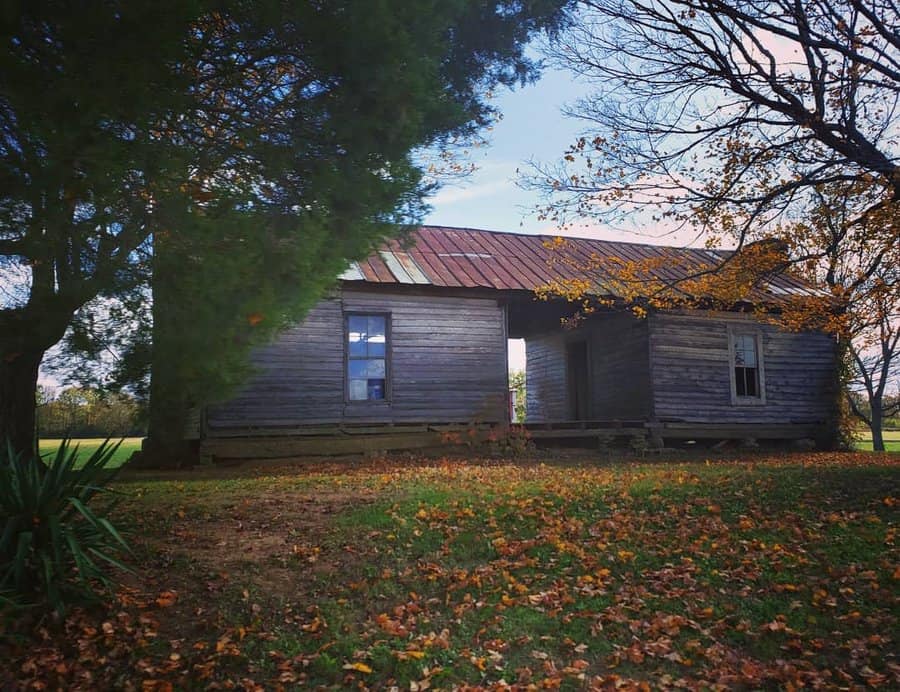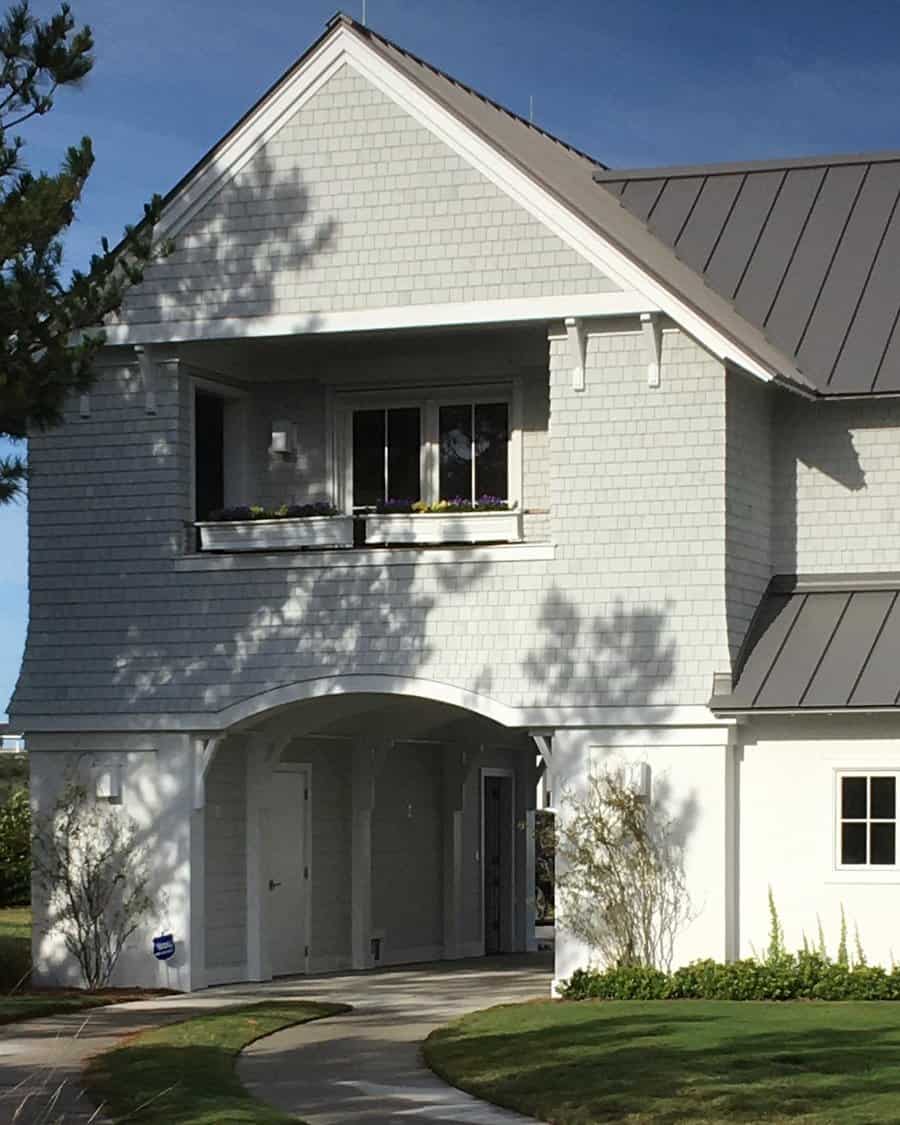 Dogtrots are an architectural feature most common in the American South.
The purpose of the dogtrot was to circulate air and cool the entire household via crosswinds. You'll see dogtrots throughout the Appalachians and surrounding areas.
Today, most dogtrots are decorative rather than functional. Modern dogtrots are typically furnished and used like a covered porch.
4. Enclosed
An enclosed breezeway might seem like it defeats the entire purpose. But these enclosed breezeway ideas are perfect for anyone living in climates where rain, sleet, and snow are commonplace!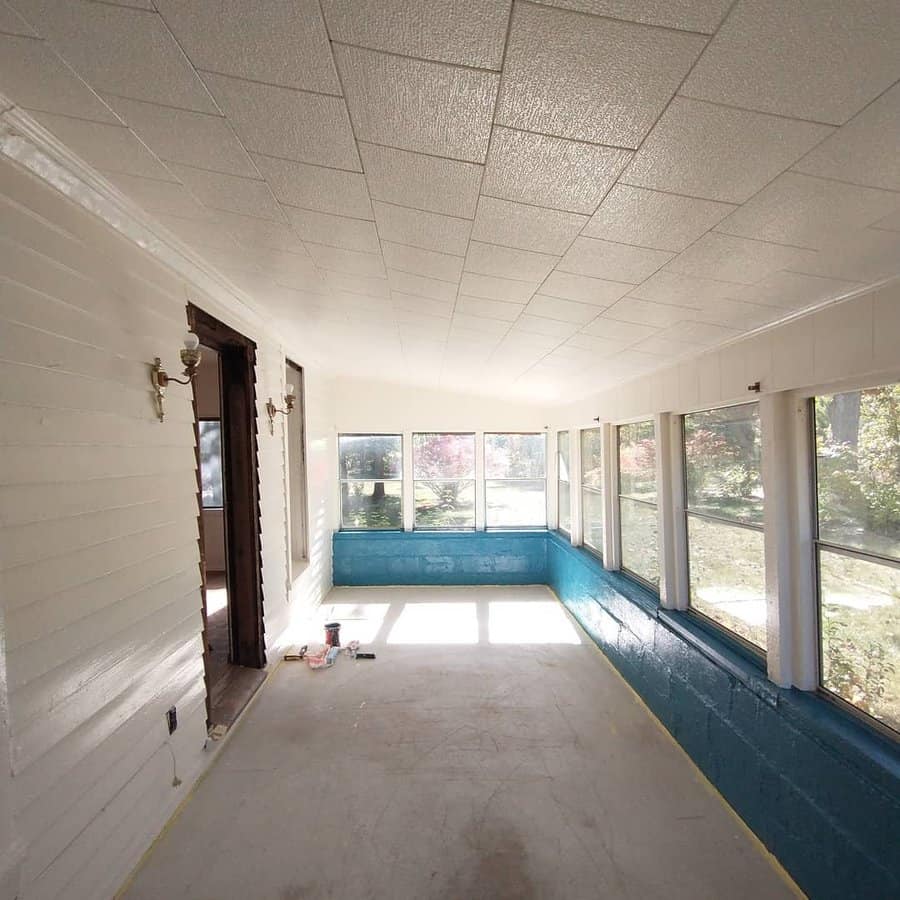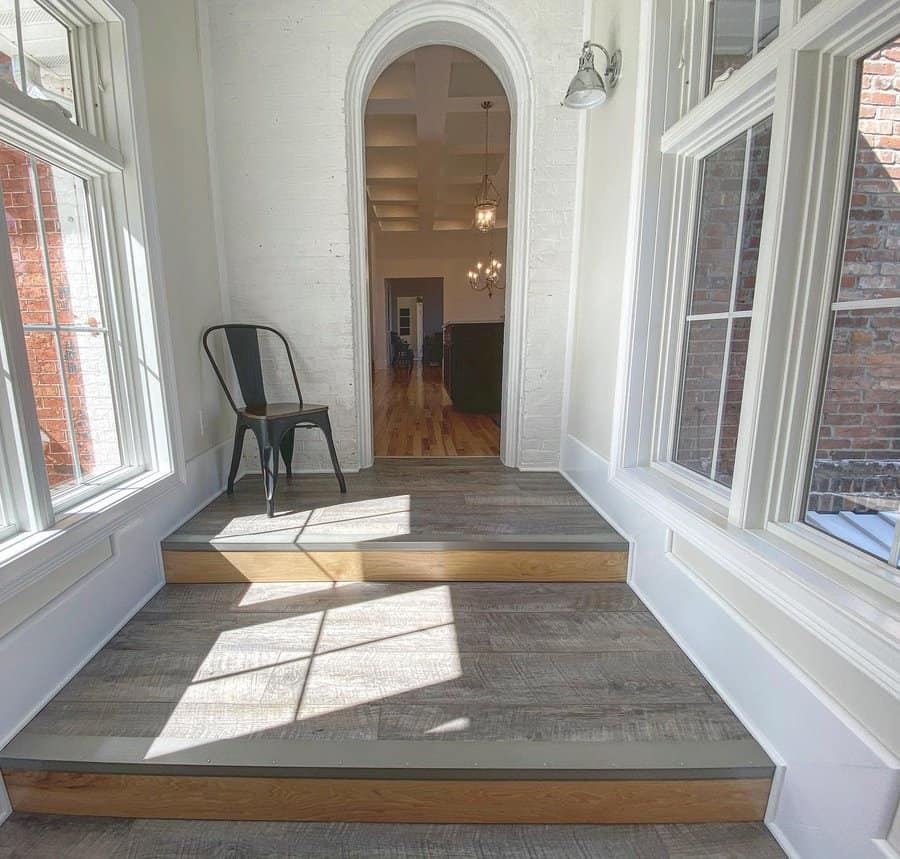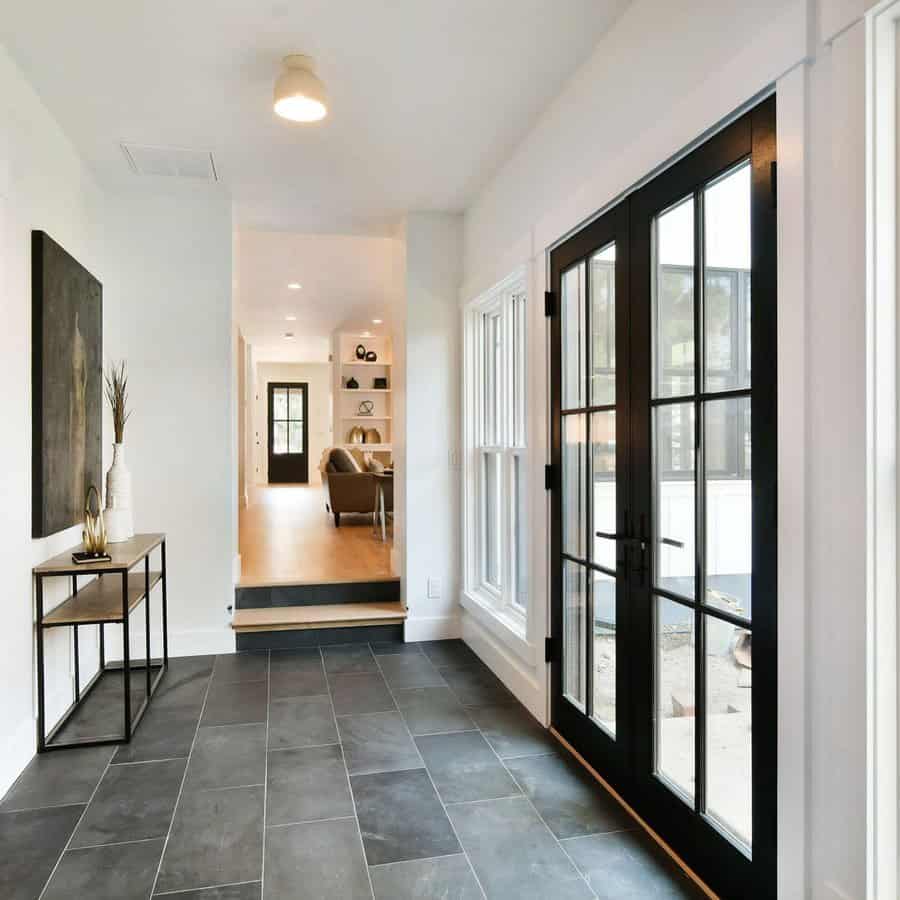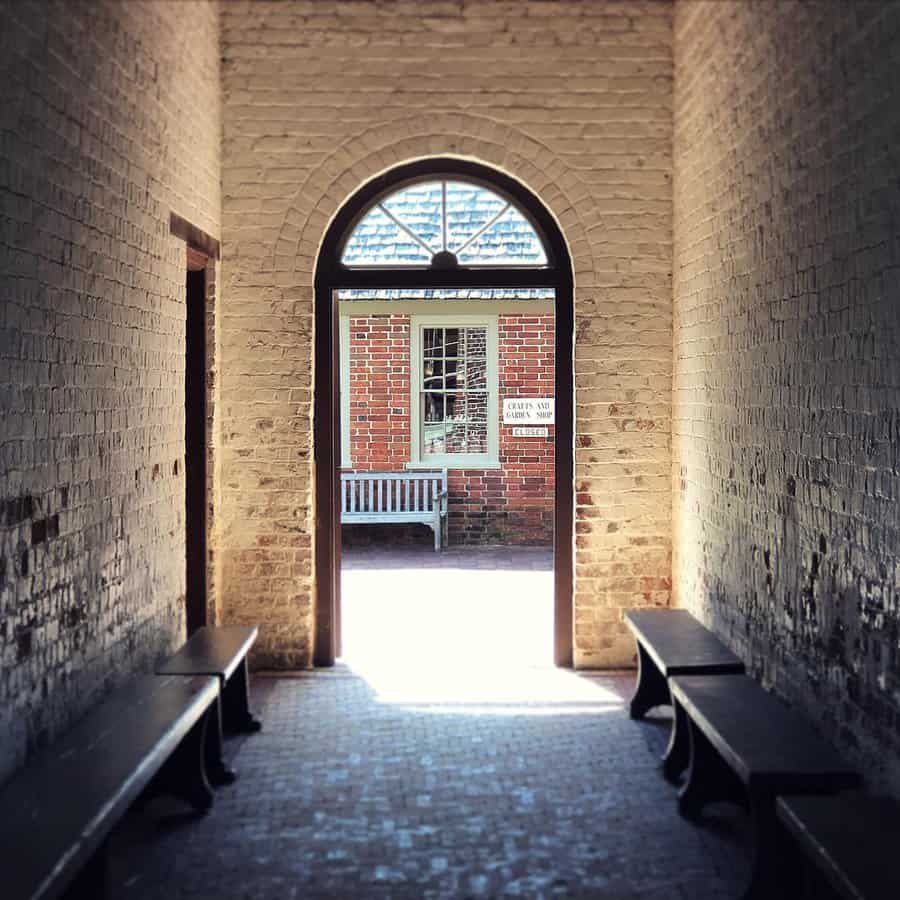 With an enclosed breezeway, you can enjoy all of the aesthetic and functional benefits of a funneled breezeway without the seasonality.
This style of breezeway can have walls or simply be screened in. Although glass doesn't offer much in terms of insulation, large windows will maximize natural light while providing protection from the elements.
5. Exterior
A roof is all you really need to create a breezeway. But defining a breezeway without completely boxing it in can be a design challenge.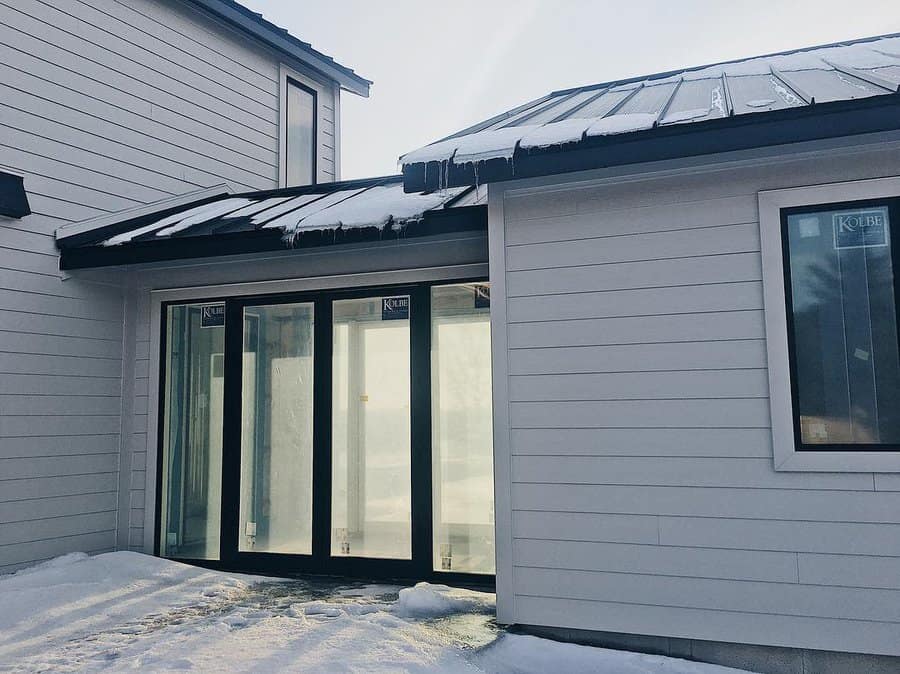 Consider lining your breezeway "walls" with a trellis. Leave the trellis bare or plant climbing vines on the outer side.
Or you can go au naturel by planting garden beds on either side of your breezeway path for a miniature oasis.
You can even style a covered patio or porch as a breezeway running along your home's exterior. This structure might not connect your house to another building but it does serve as a semi-protected walkway that blends comfort with the great outdoors.
6. Garage
Attached garages are the standard in many areas. But historic homes and those located in mild climates are often built without any garage space at all.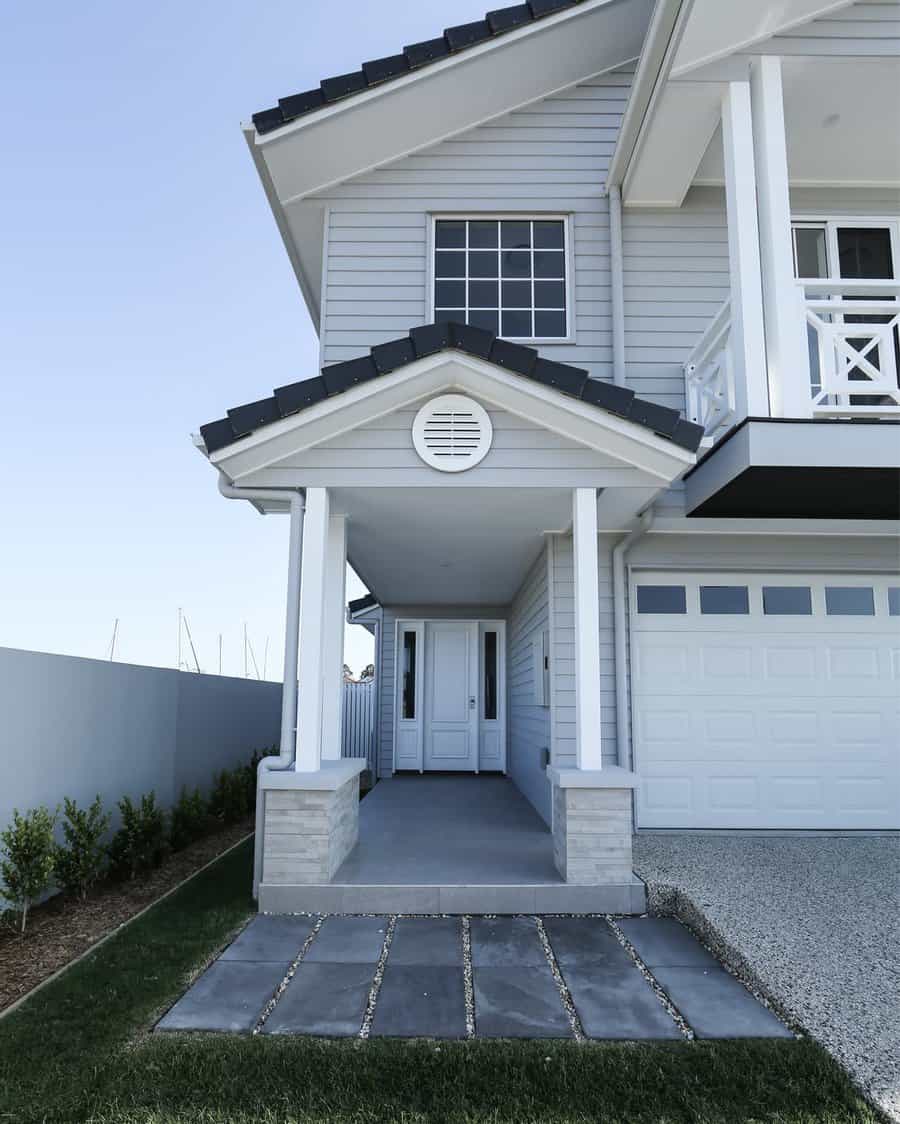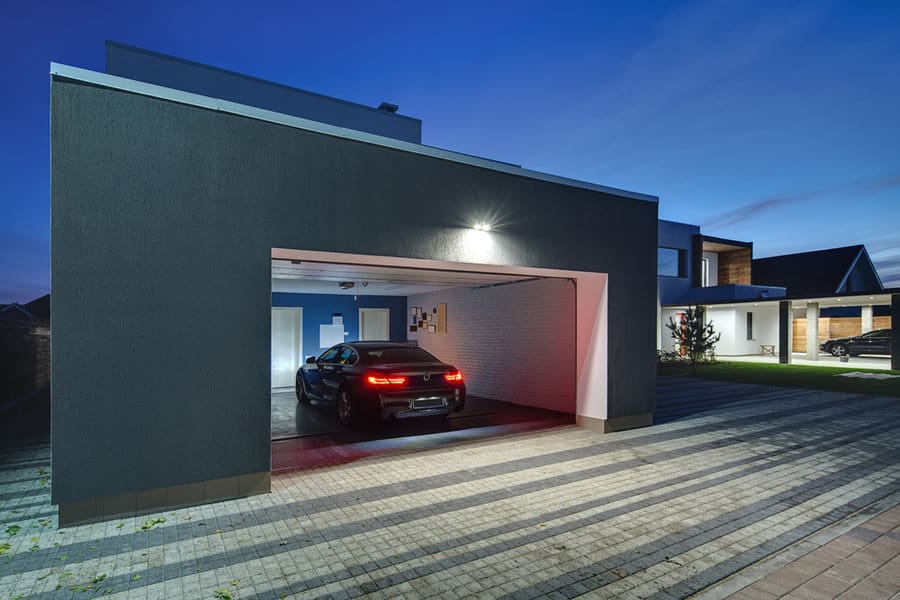 Building a covered breezeway is a great alternative to ripping apart your home's exterior to attach a garage. So you can enjoy protection for your vehicles and extra storage space without altering your home's appearance.
If your detached garage plan includes space for a loft, your breezeway can also act as an enclosed hallway to this bonus room.
Whether your garage loft serves as a guest room, living room, or home office, the space is sure to get more use if it's conveniently accessed from the main house!
7. House
Contemporary architects are finding unique ways to incorporate breezeways into the average house plan.
There are tons of interesting breezeway ideas to choose from, even for those without a detached house and garage.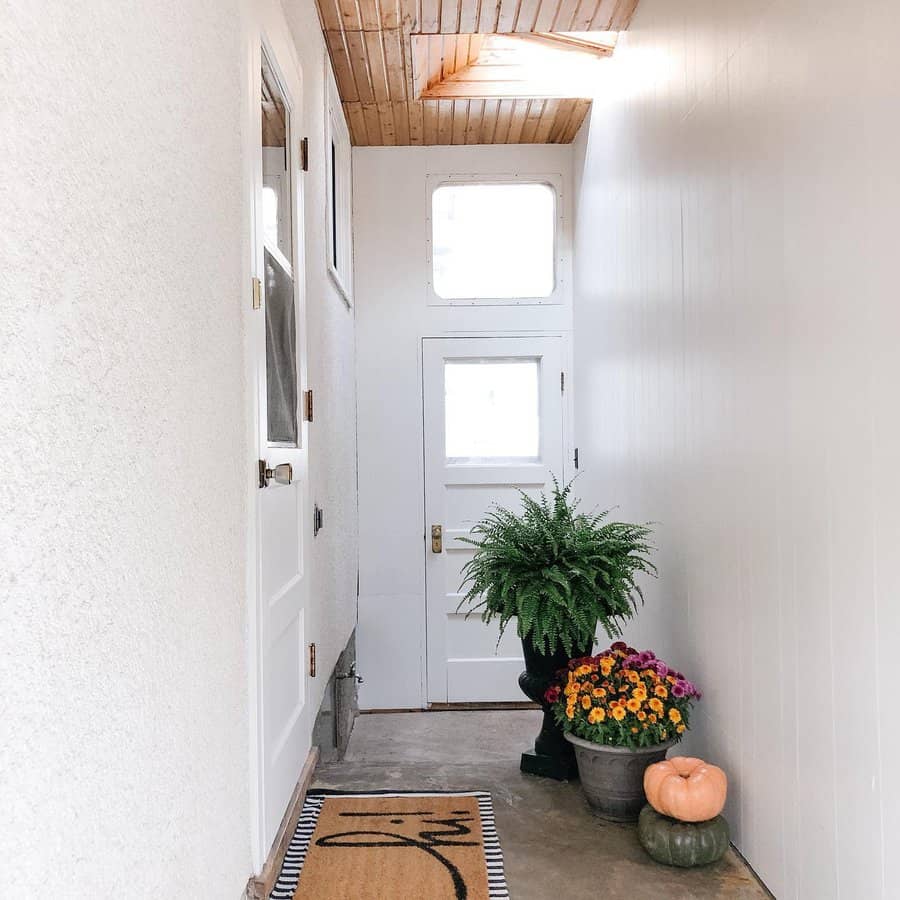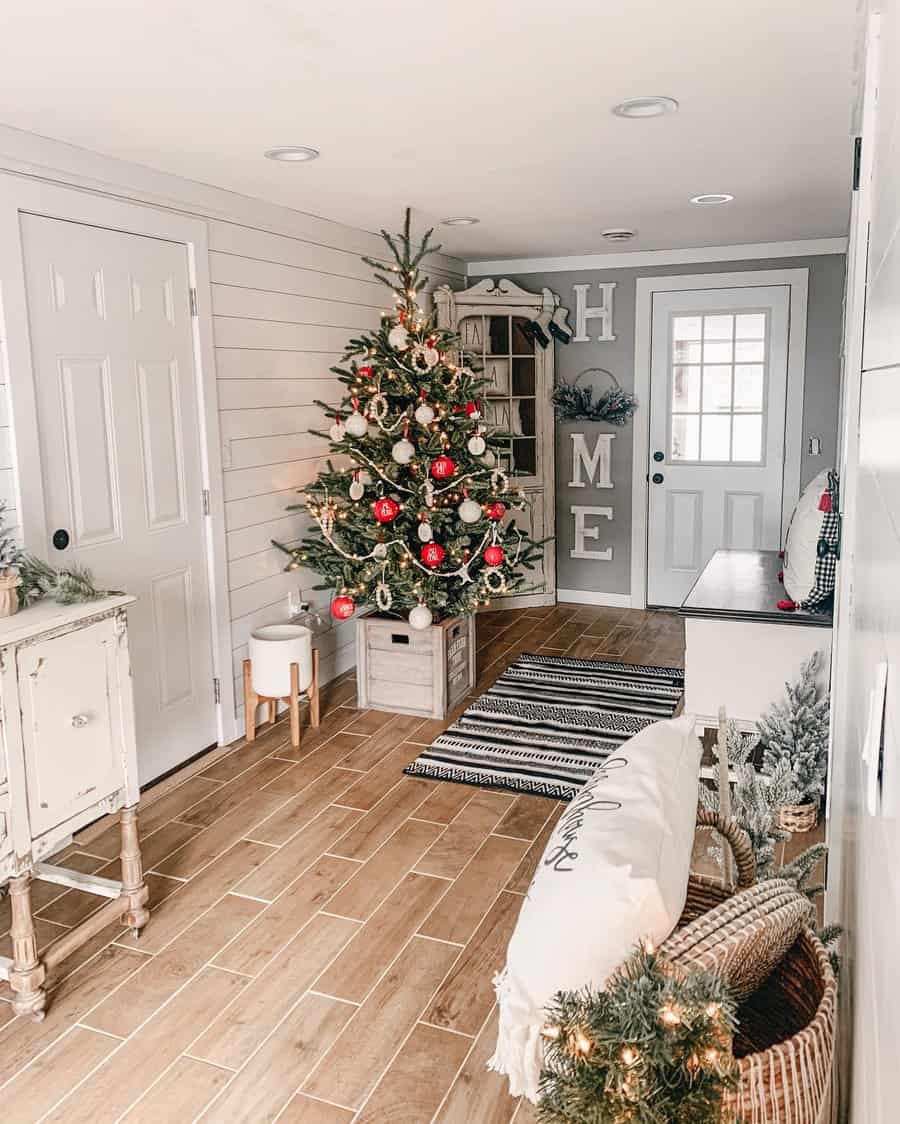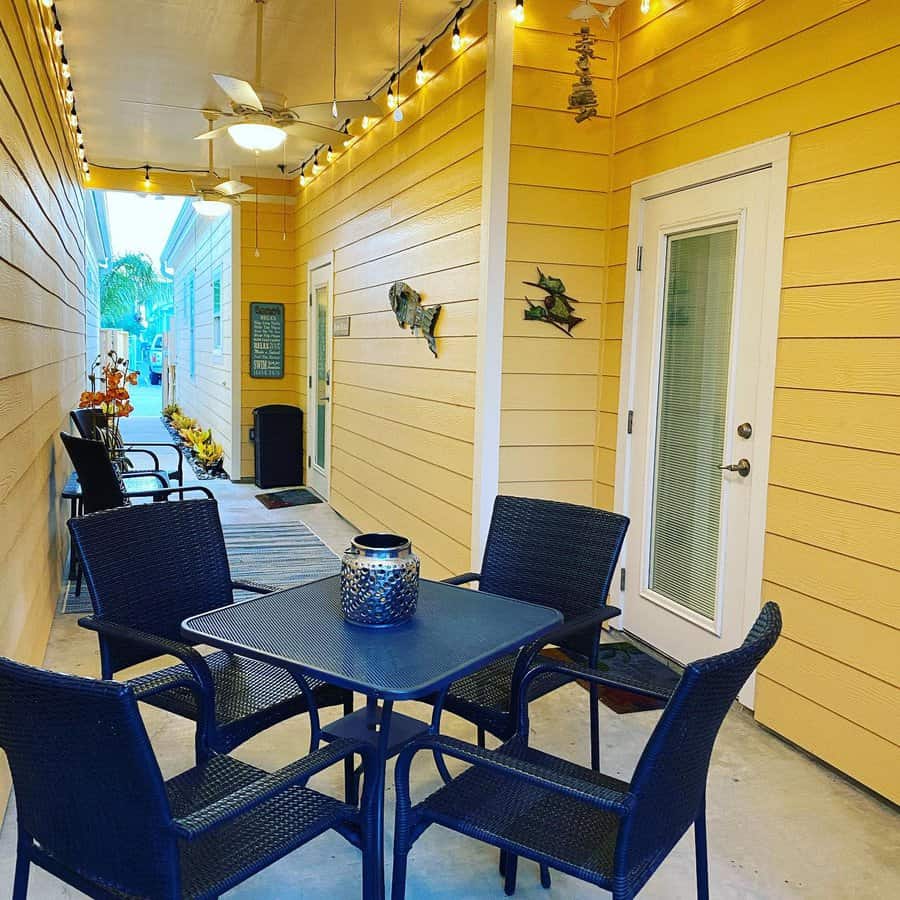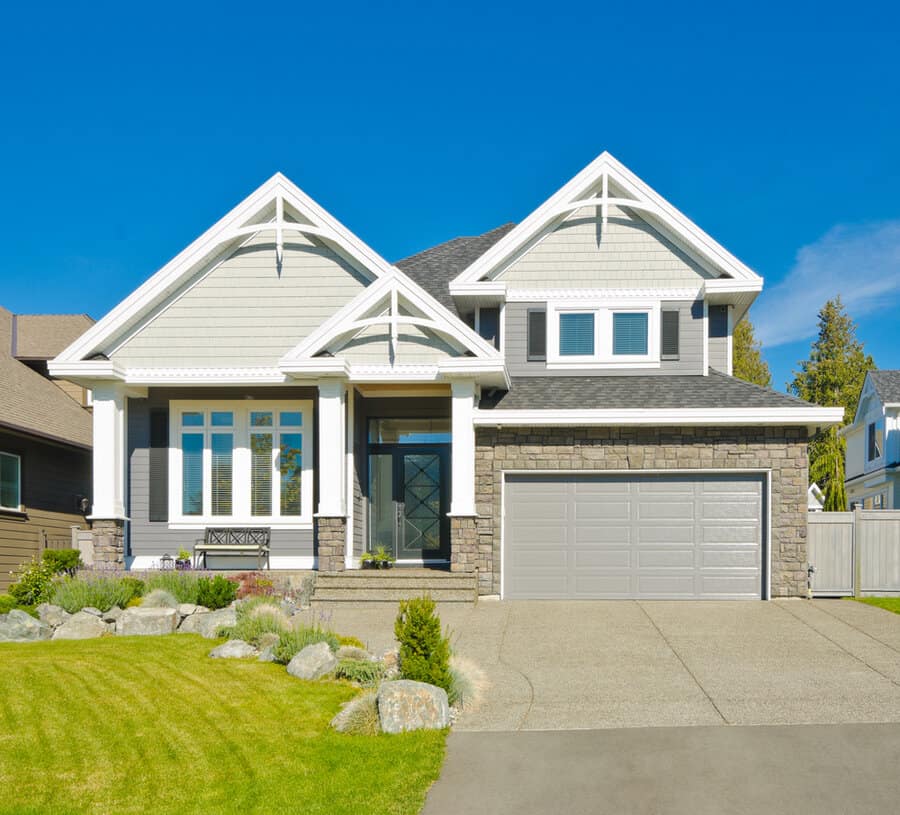 While true breezeways are no longer a necessity for household cooling, you can still save energy (and money on utility bills) by taking advantage of the wind's innate power. A breezeway with sliding doors on each end can naturally cool your home on windy days.
Convert your contained breezeway into a screened porch with sliding panels that can be opened and closed depending on the wind and insect activity. Heavy drapes can offer privacy and insulation when needed.
8. Kitchen
Your home's breezeway has far more potential than just being a glorified hallway. Make the most of a breezeway by transforming it into a full-scale kitchen.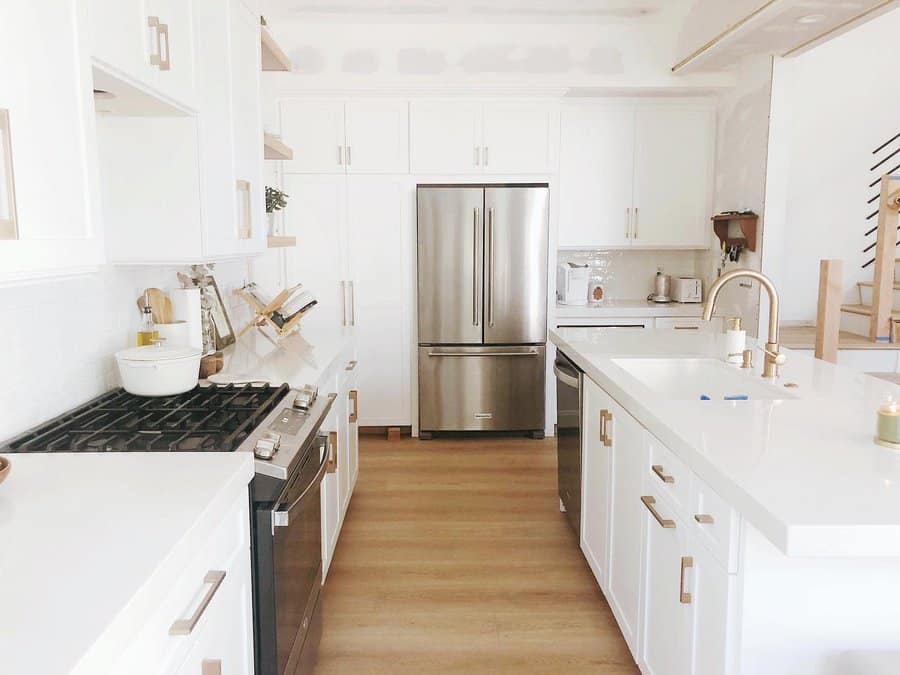 A large enclosed breezeway is the perfect size and shape for a galley-style kitchen. Expanding (or relocating) your family's kitchen into the breezeway can free up room elsewhere in your home for a more open floor plan.
This remodeling project optimizes your newly acquired square footage while bridging the gap between your home and garage.
Just keep in mind that your kitchen breezeway must be finished and insulated like any other addition.
Read also: 41 Must-See Backyard Kitchen Ideas
9. Laundry Room
A little creativity can turn any breezeway into a fully functional living space. Rather than let your enclosed breezeway sit empty, consider converting it into a laundry room.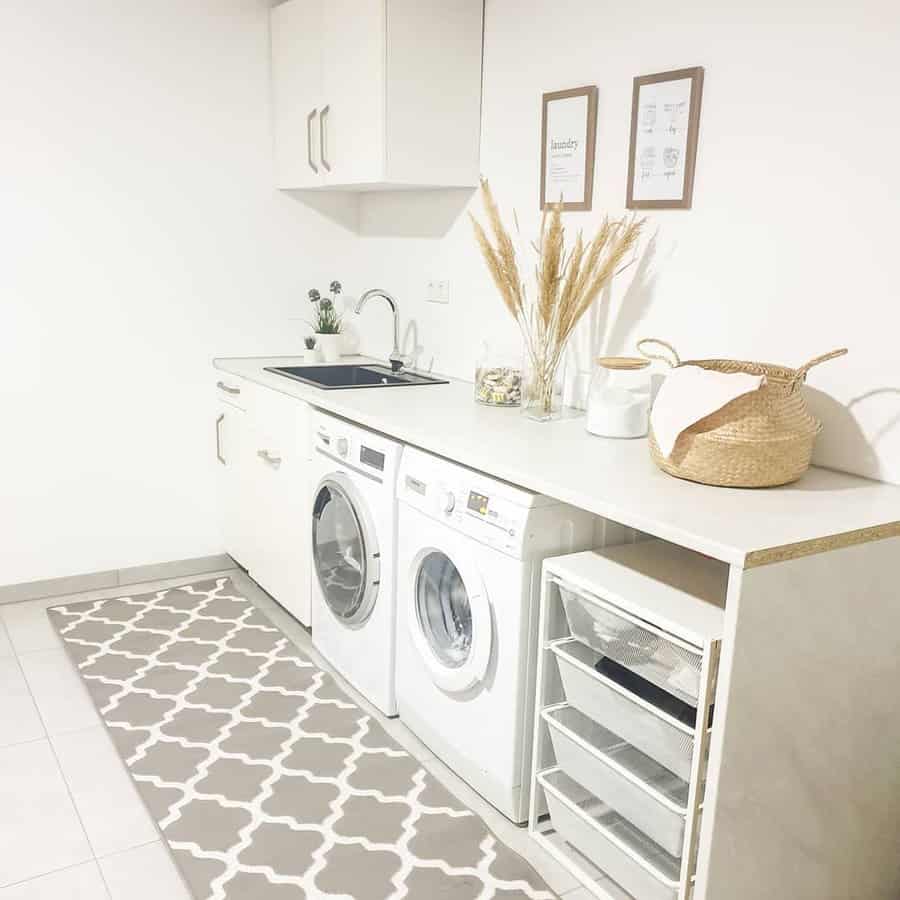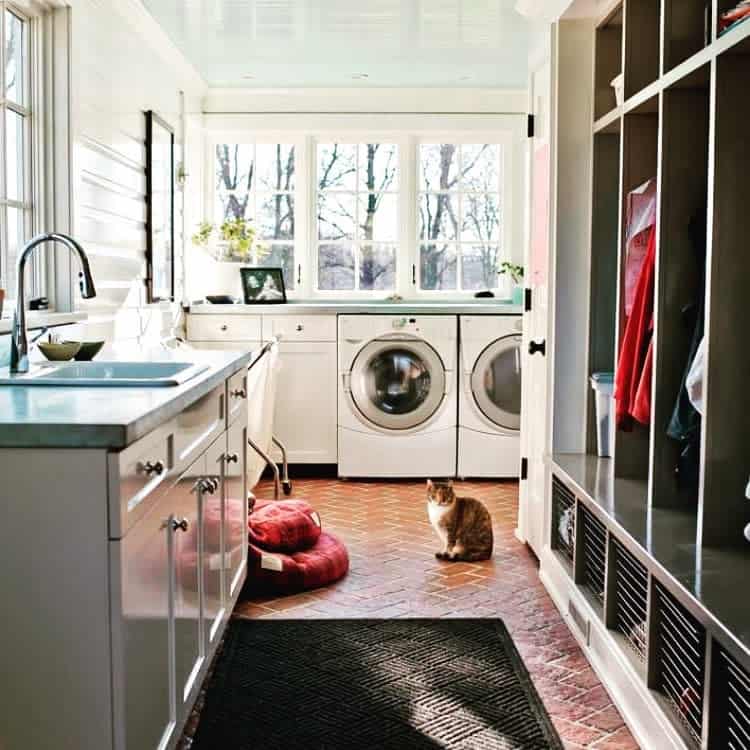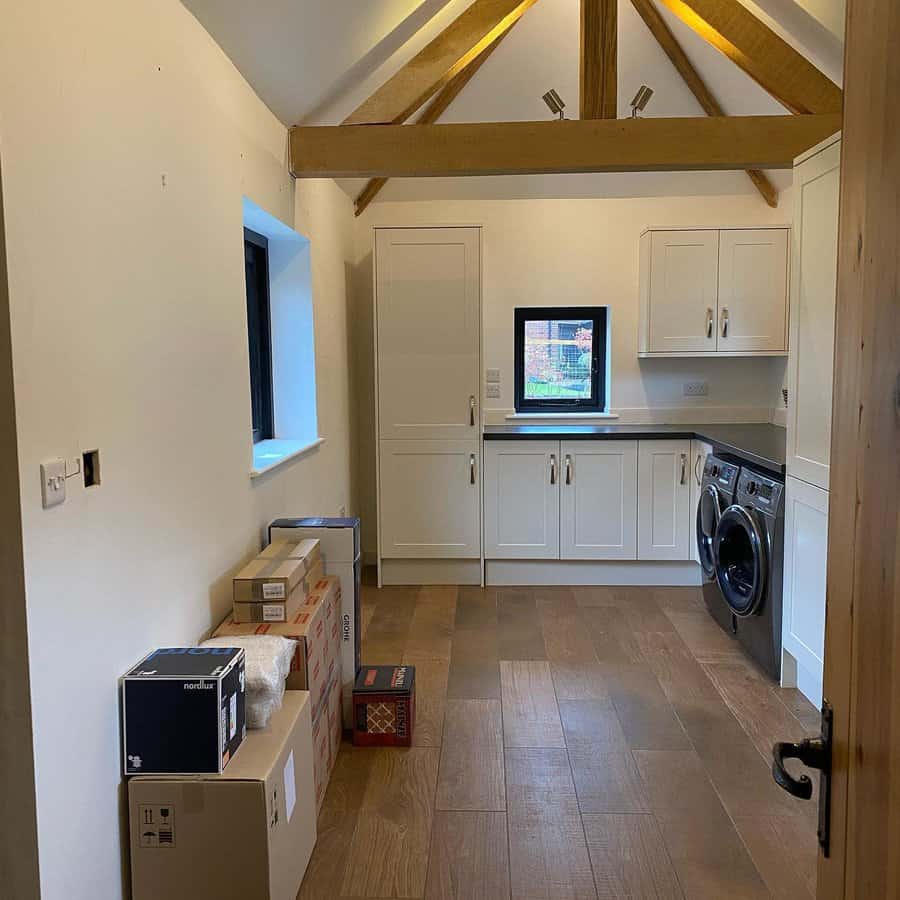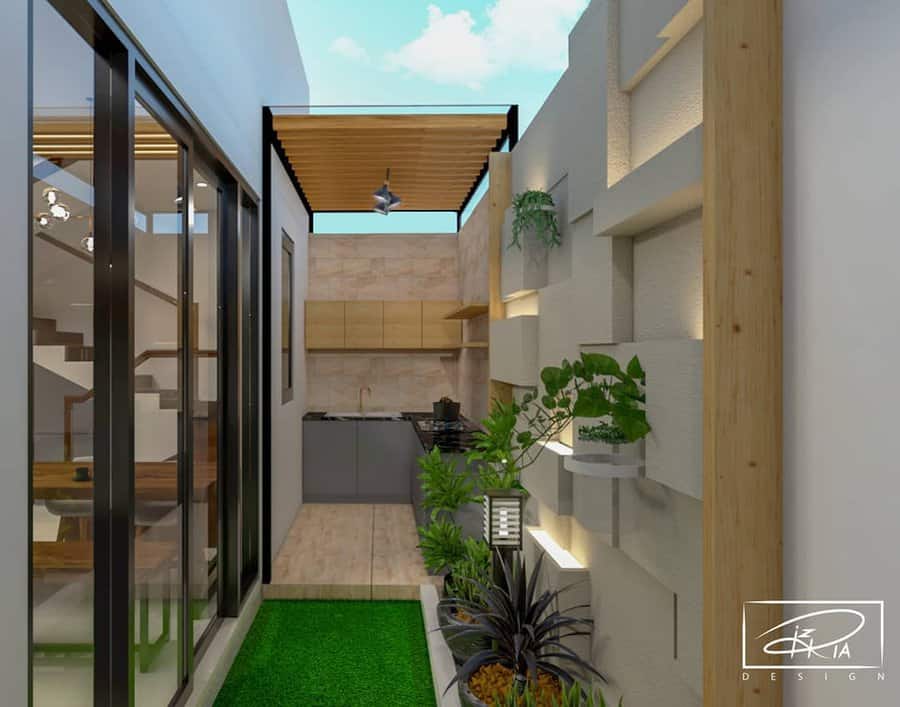 All you need for a breezeway mudroom is an enclosed space and appropriate hookups for your washer and dryer. Go the extra mile with custom built-in storage and your choice of decor.
You can even get away with installing a laundry room in a non-insulated breezeway, especially if you live somewhere with mild seasons.
The space might get a little chilly in winter (and toasty in summer) but can be blocked off from the rest of your house with a set of exterior doors.
10. Modern
Modern architecture is built on clean lines and sleek angles. You can easily adopt these basic principles when designing a breezeway for your own modern home.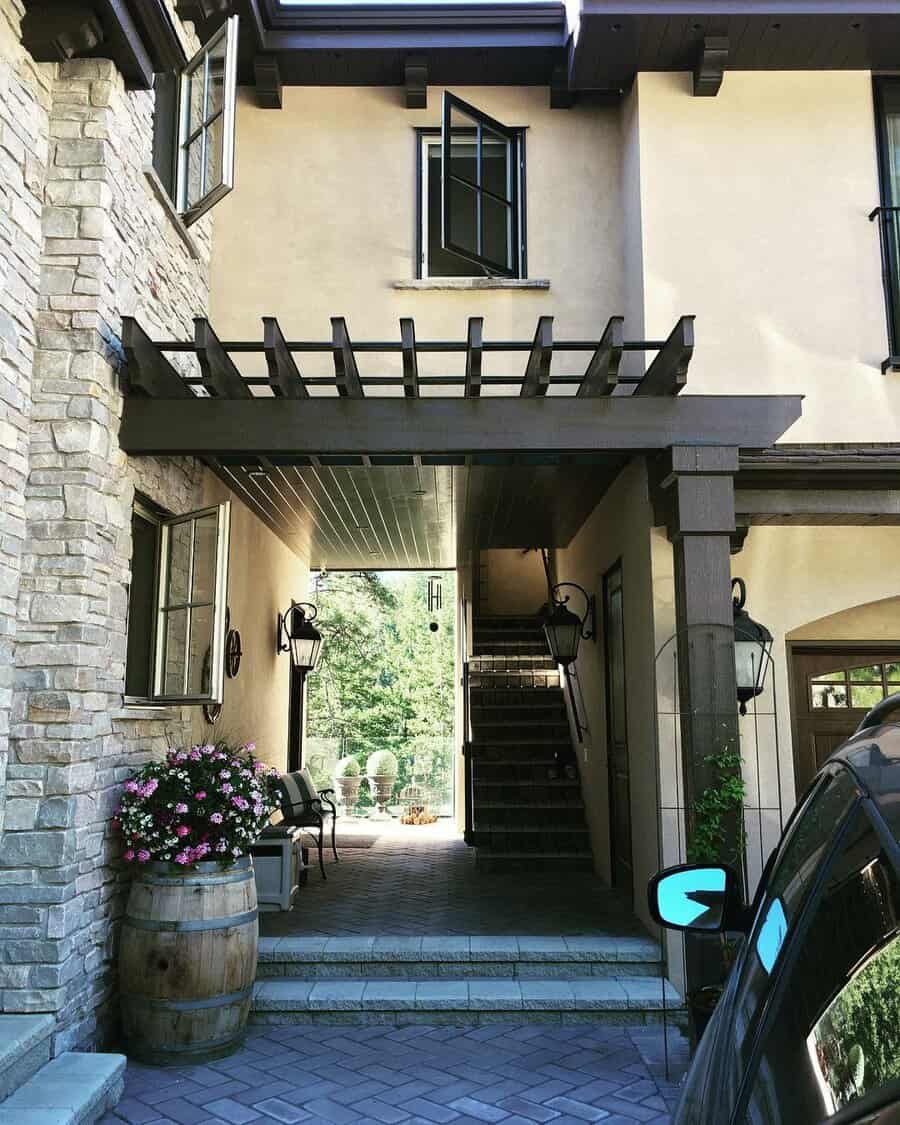 Instead of a traditional roof, try sheltering your breezeway with a flat patio cover or pergola-style rafters. This will allow plenty of light to pass through and emphasize the natural lines of your breezeway design.
Glass panes or screens are another great addition to any modern-style breezeway. Large windows or sliding doors offer the same bright, airy appearance of an open breezeway with all of the protection of an enclosed room.
11. Open
It's true that open breezeways lack any form of climate control. But there are plenty of regions and scenarios where an open breezeway is just as practical (and stylish!) as an enclosed design.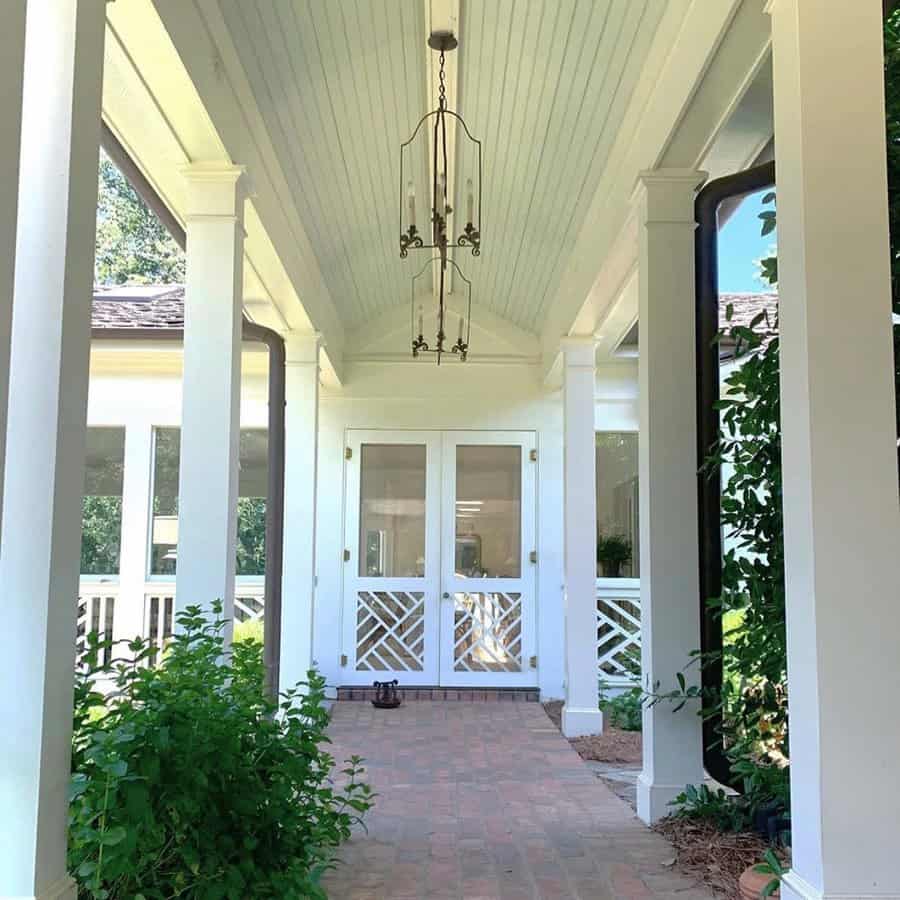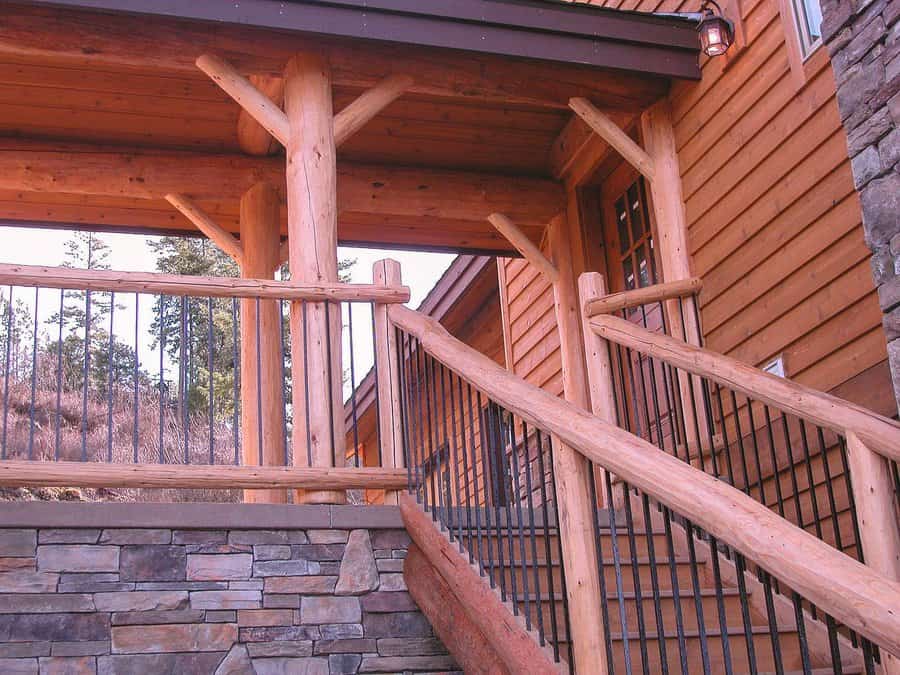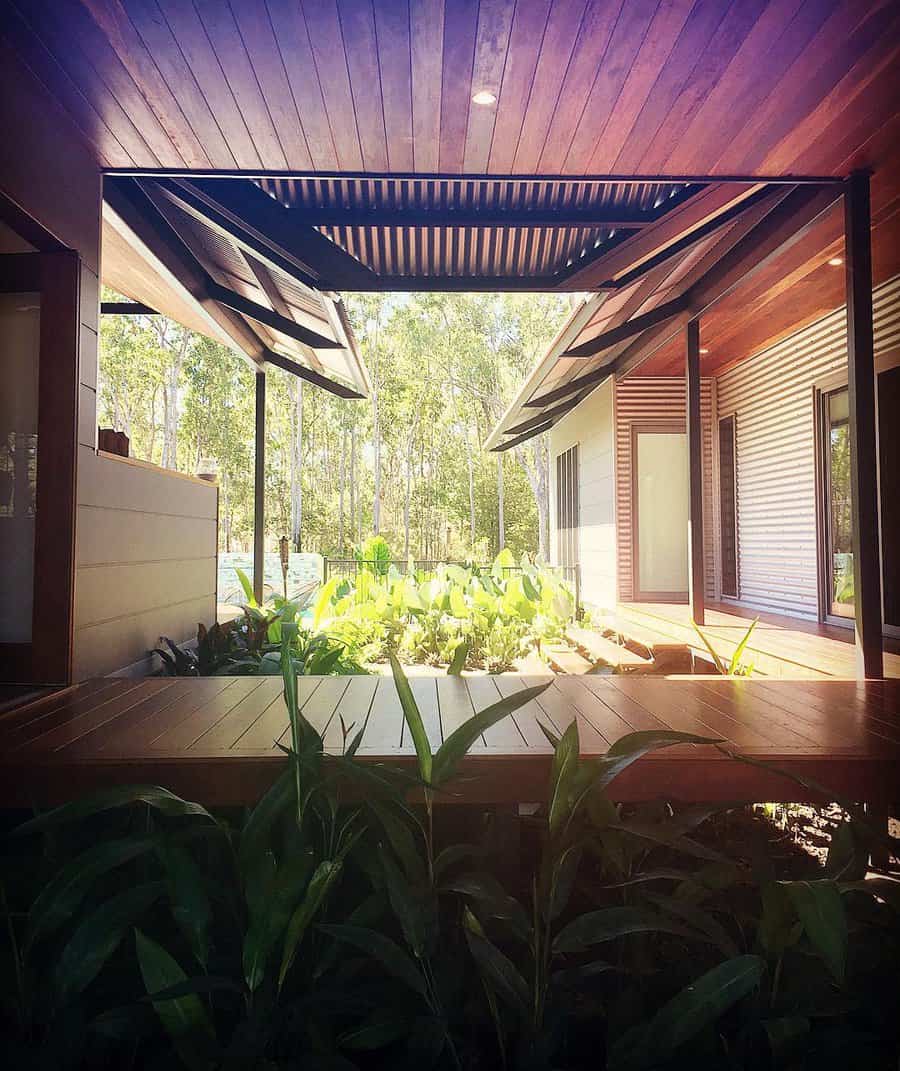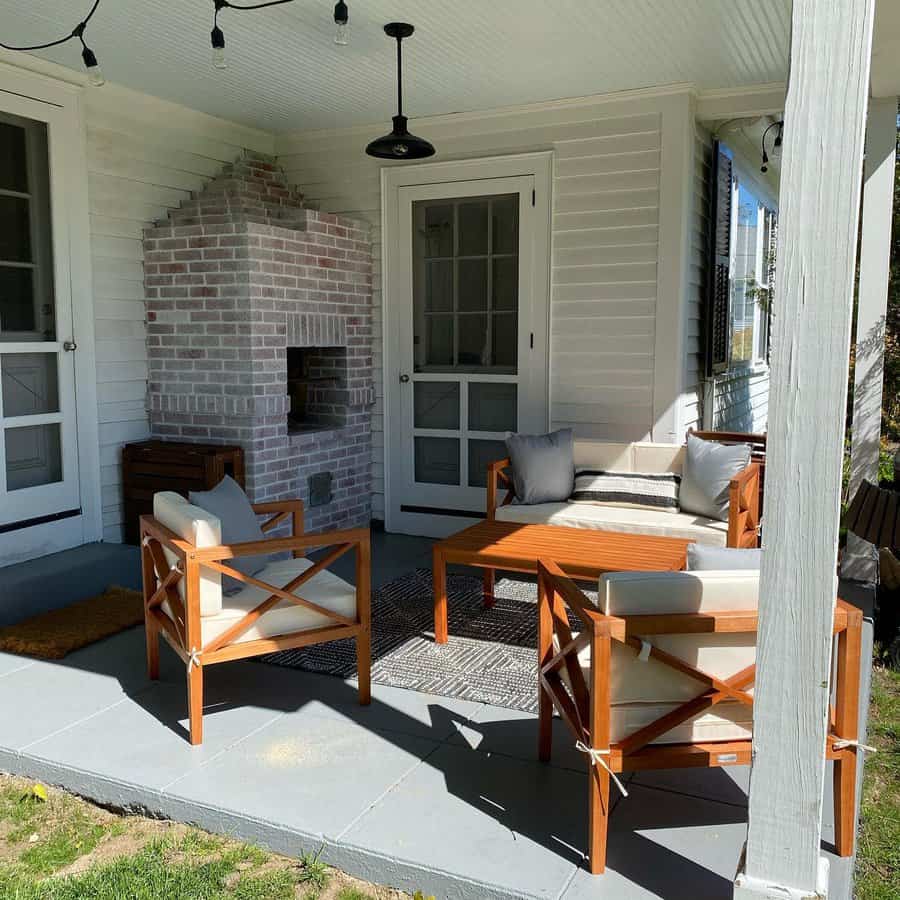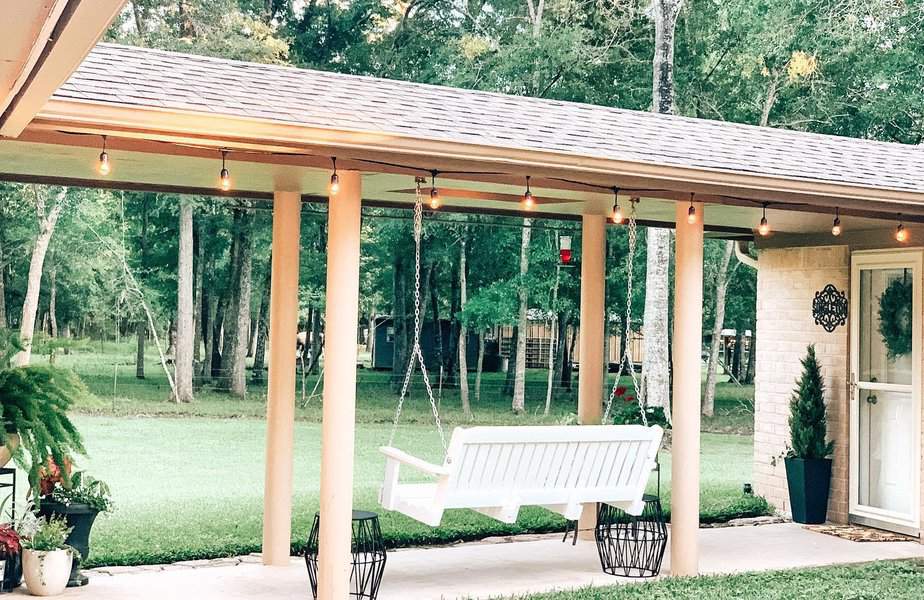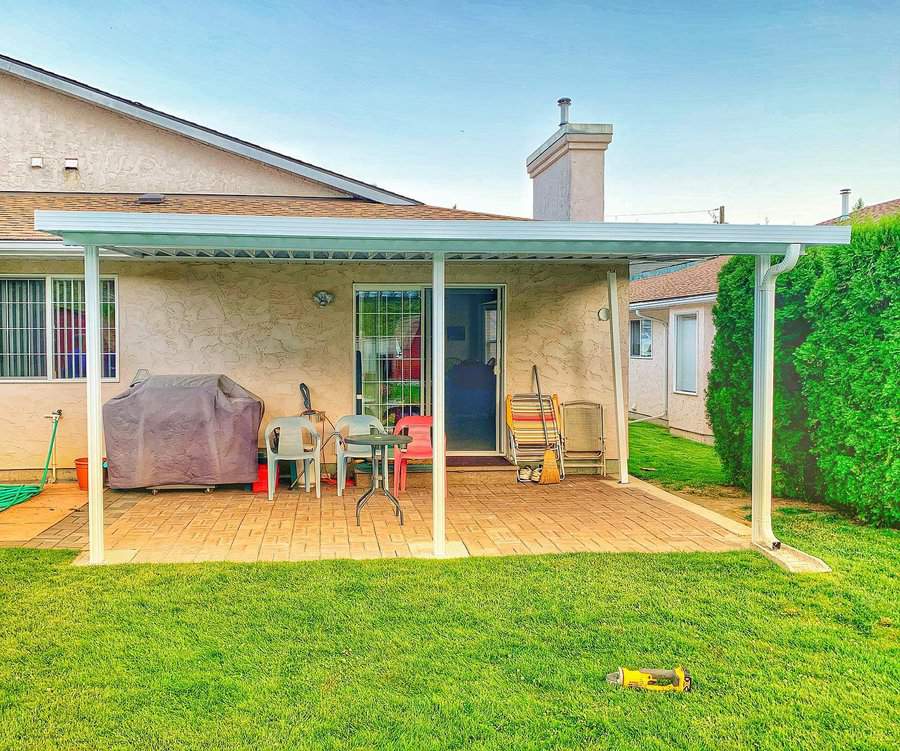 Even open breezeways are roofed more often than not. Rafters are a great compromise between a covered walkway and one that is entirely open-air.
An open breezeway can be used as a standalone structure at the entrance of a building. Not only does this offer a touch of drama. It can also be extremely useful in areas where heavy rain or snow are regular occurrences.
Read also: 67 Beautiful Arbor Ideas
12. Porch
Combining a breezeway with a porch is a no-brainer. After all, you can never have too many comfortable outdoor living spaces!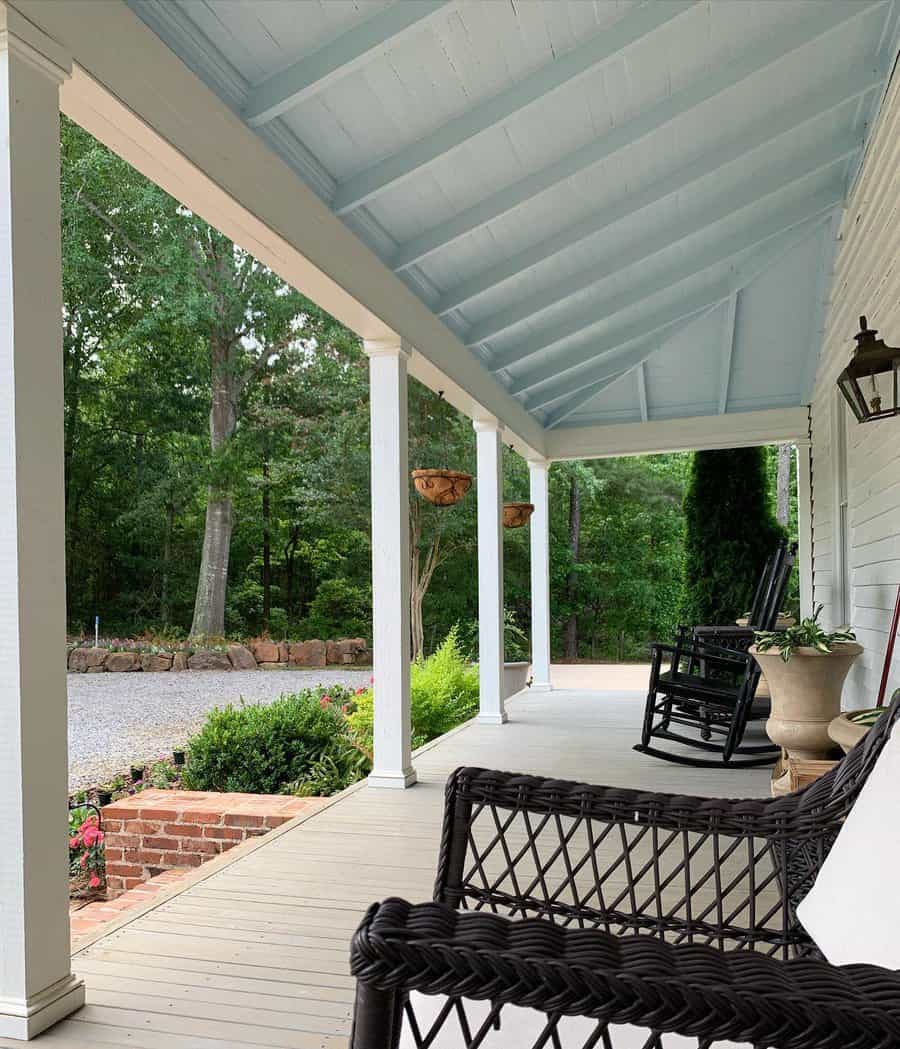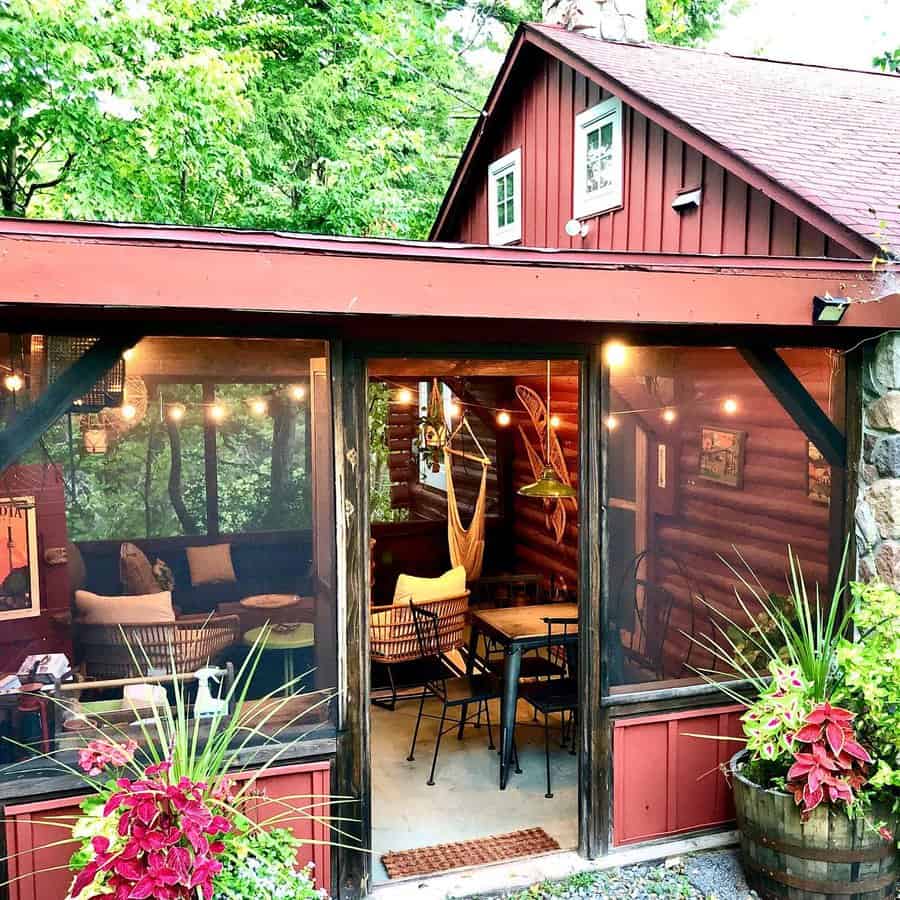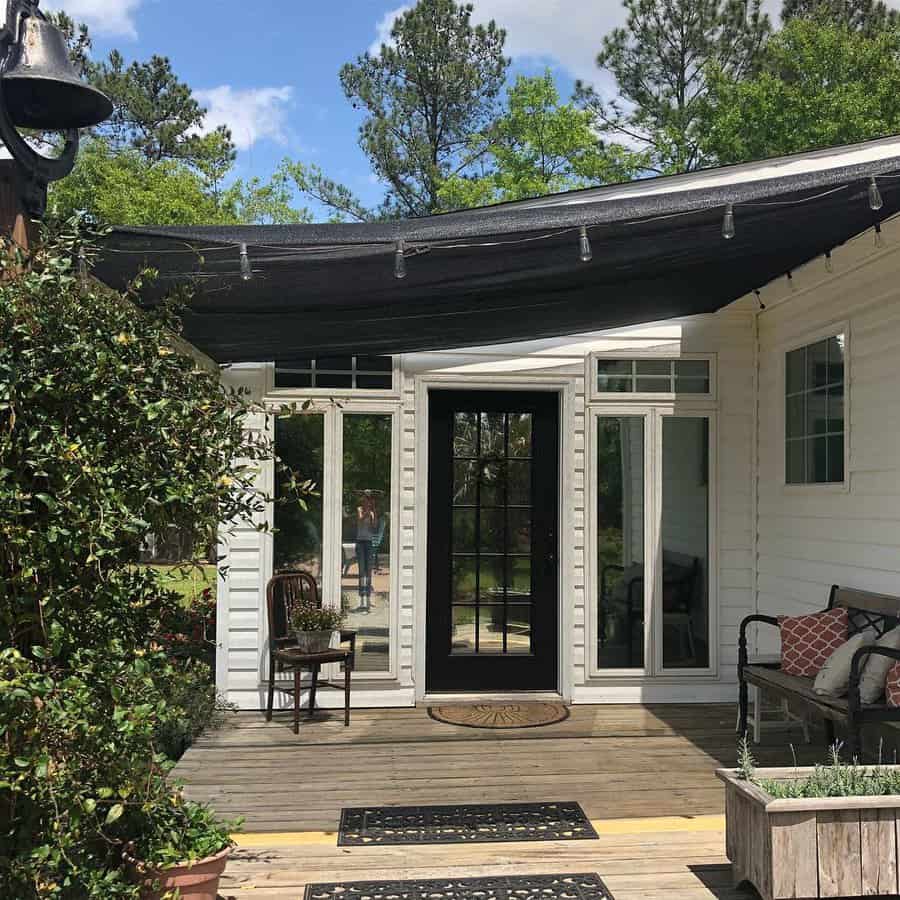 Any size breezeway can be outfitted with patio furniture and converted into a functional porch. Many homes also feature breezeways that connect to a larger porch area on one side of the house. These structures can be open, screened-in, or completely enclosed.
The little details are what will make your breezeway feel like a fully-realized porch. Add comfort with ceiling fans and built-in lighting. String lights can be hung across your breezeway ceiling as a quick and easy DIY solution.
13. Rustic
While contemporary breezeways have several different origin stories, many are rooted in traditional cottage and farmhouse design.
So it's only natural that you'd want to include a breezeway in your own rustic home.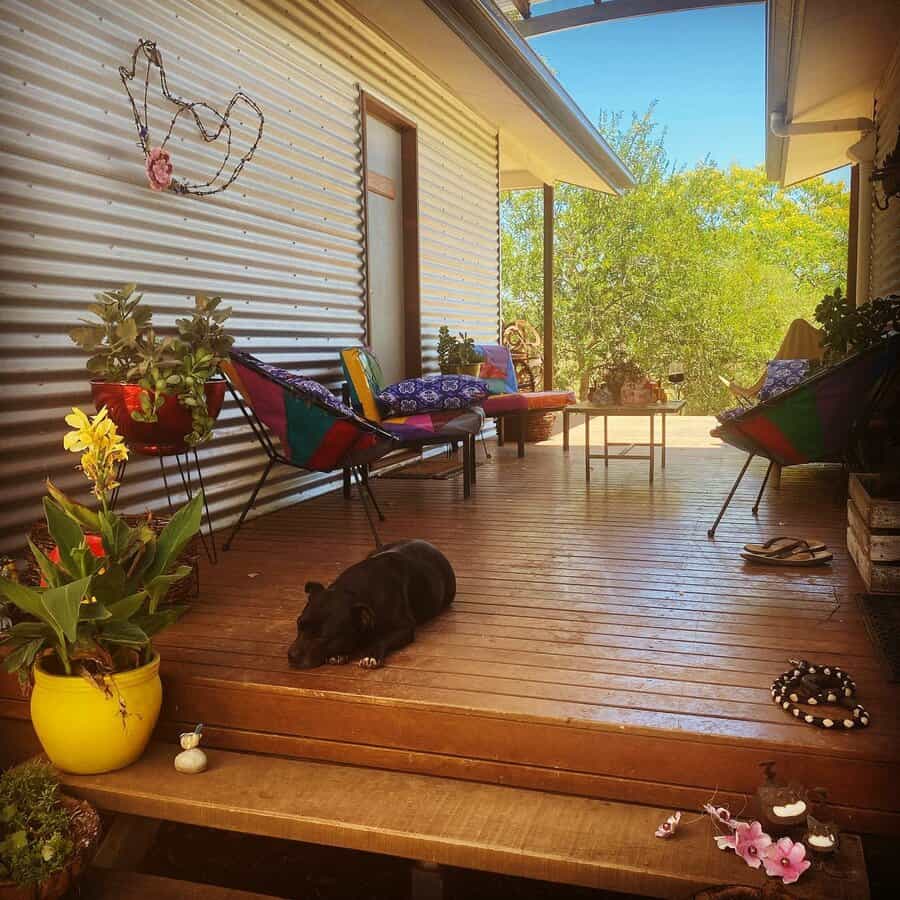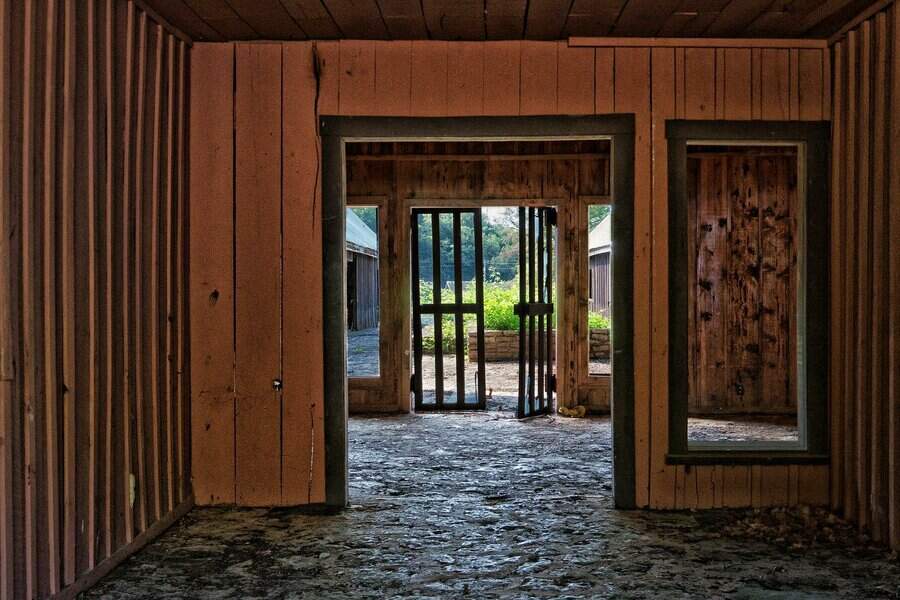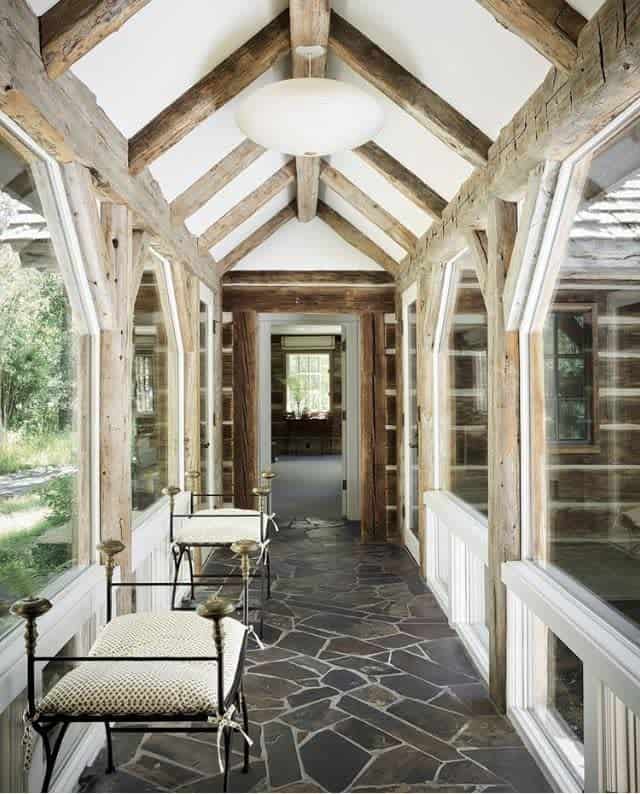 Brick, shiplap, or steel siding can all be used to give your breezeway an industrial edge.
Exposed ceiling beams are the perfect touch to an enclosed breezeway — if your breezeway doesn't have real rafters, this aesthetic is fairly easy to fake!
Don't overwhelm your breezeway with furniture and decor. You don't want to lose sight of its practical history. A few key items are all it takes to bring your vision to life.
14. Walkway
It's easy to get wrapped up in the countless breezeway ideas that feature full furniture sets and household fixtures. But many of the best breezeways are little more than a covered walkway.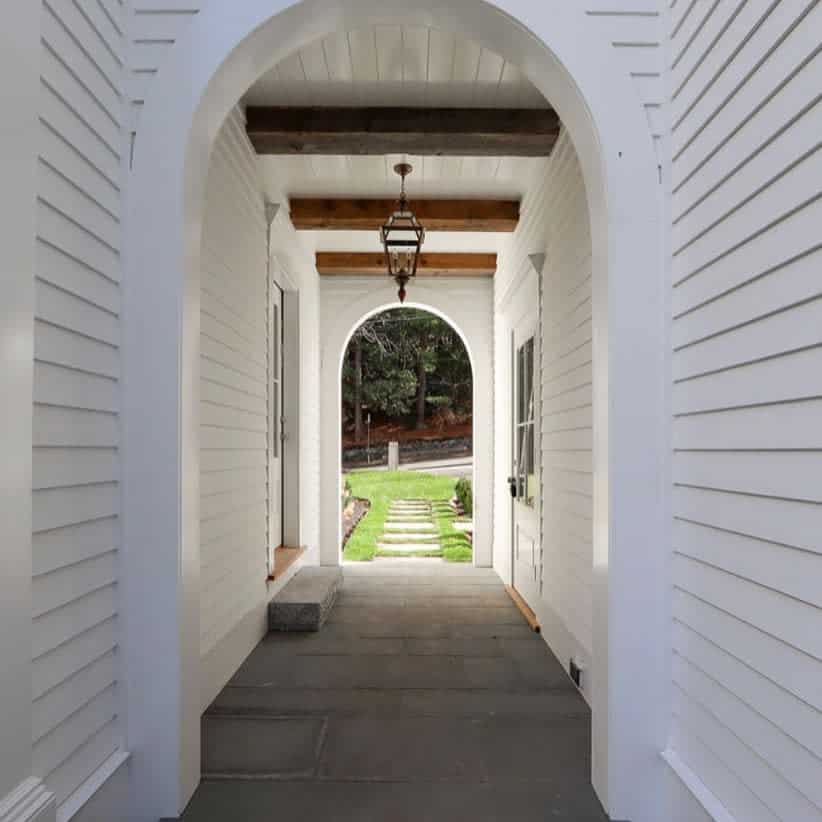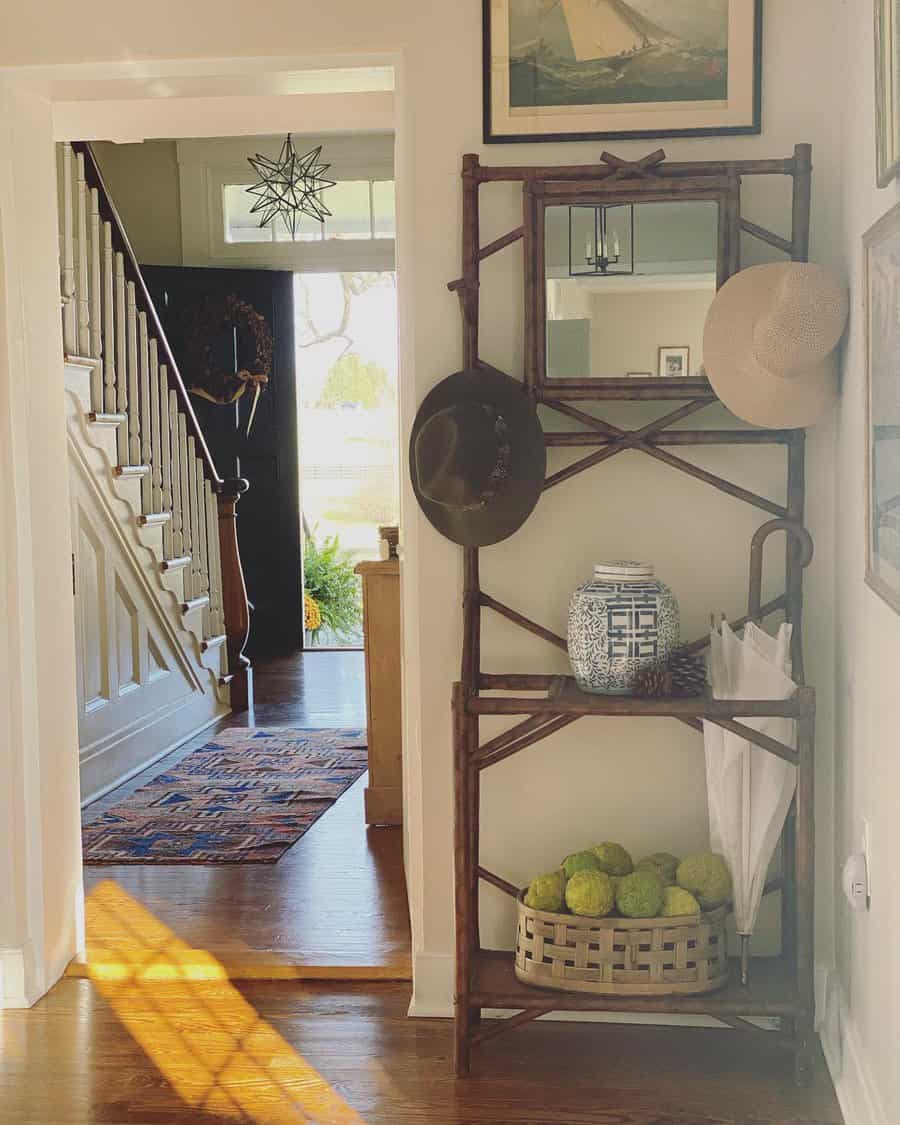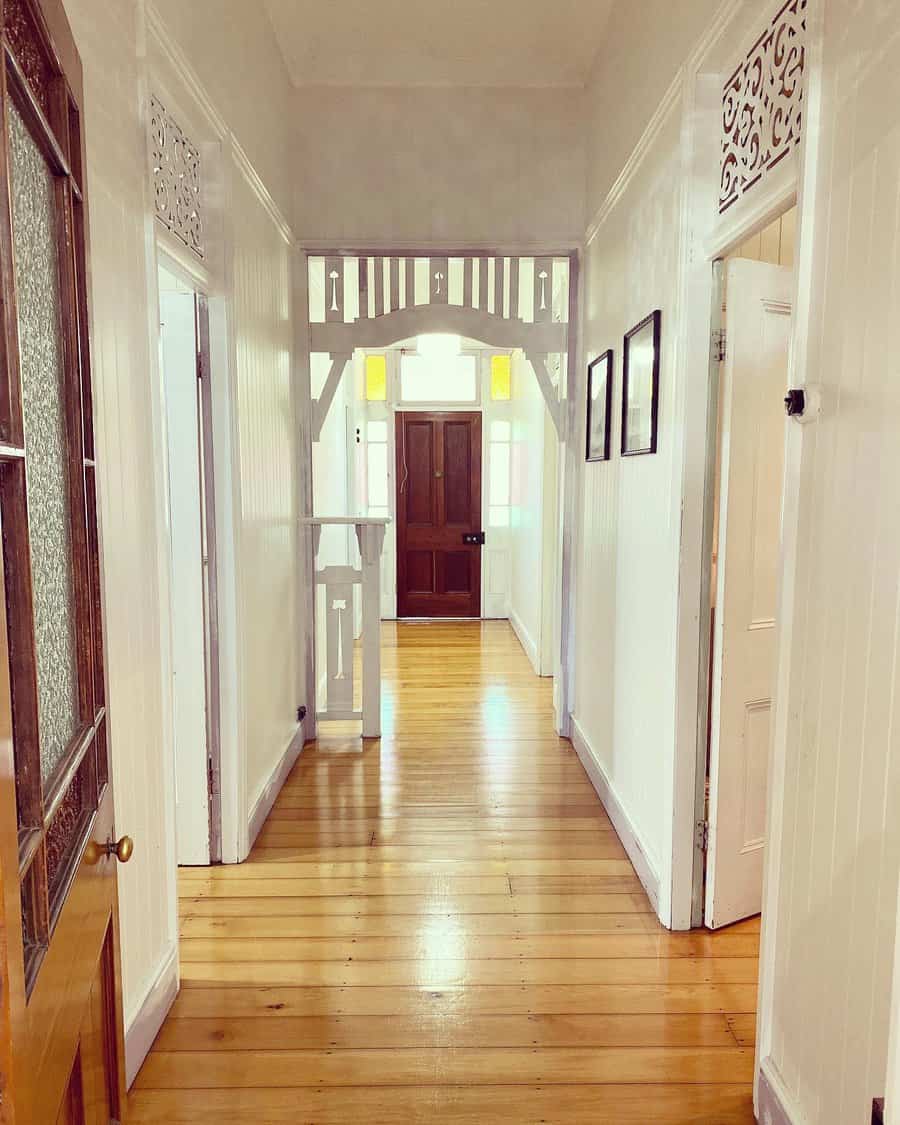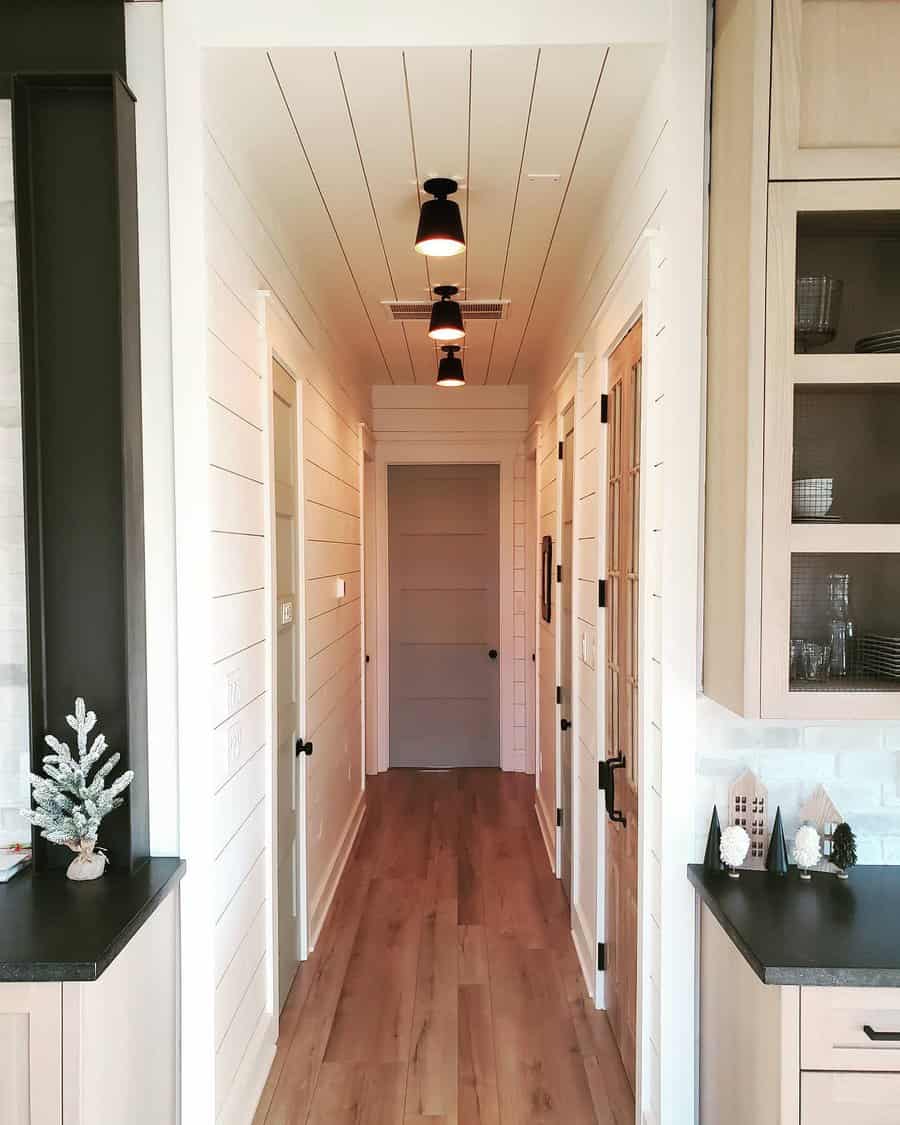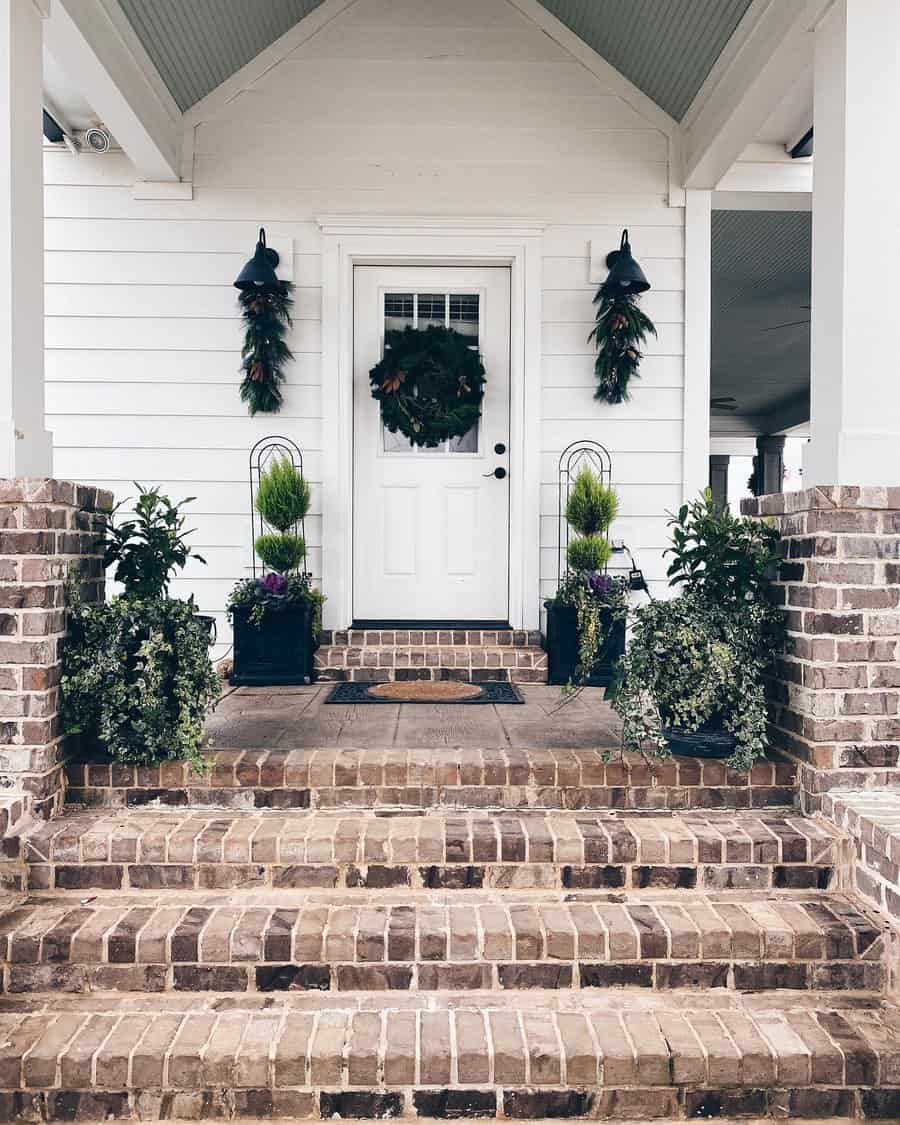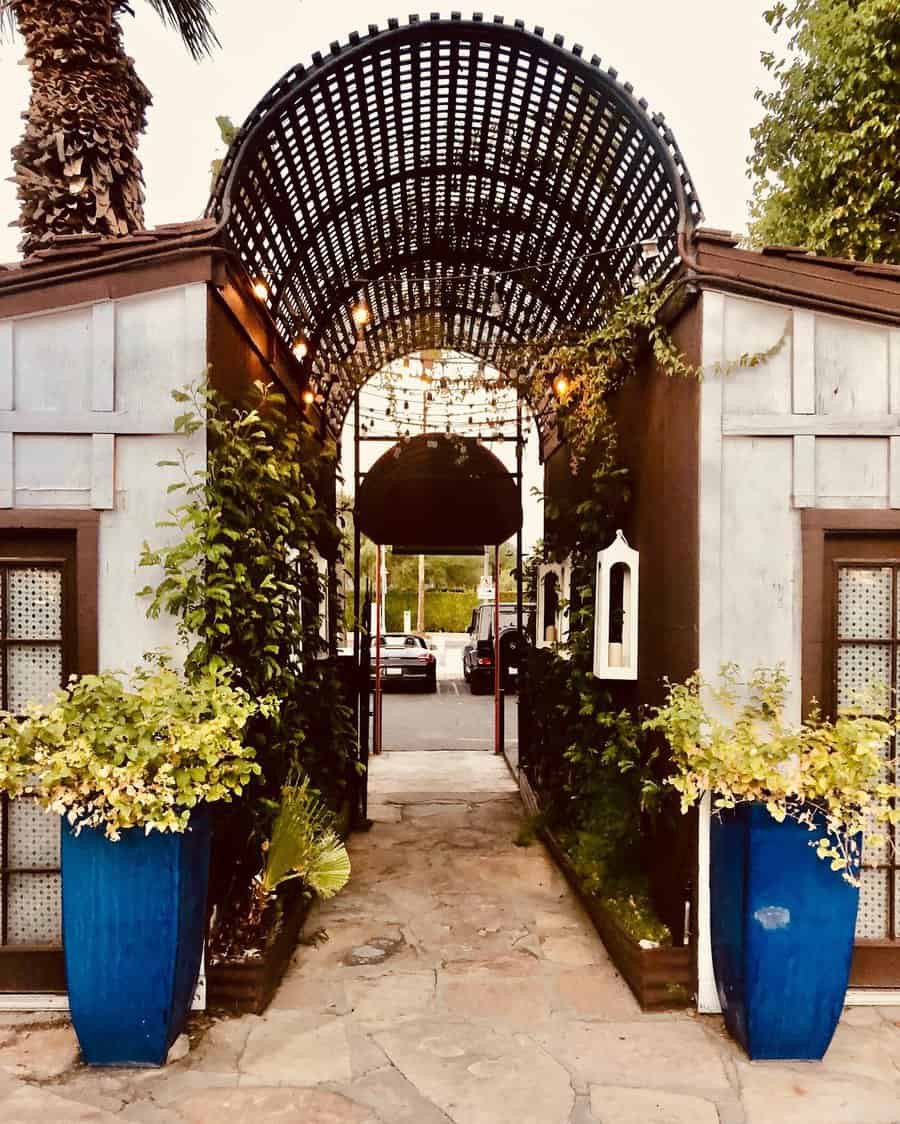 At its core, the breezeway is a functional way to get from Point A to Point B.
It can be nice to lean into this simplicity when creating your own breezeway connecting your home to a detached garage or another structure.
Keeping the length of your breezeway clear of obstacles and debris is incredibly important. Add seating with a sleek bench pushed up against one wall.
Focus on lighting the entire breezeway with wall sconces, hanging lanterns, or bright windows.
15. Window
Classic breezeways were open to the elements, occupying a place between the indoors and outdoors. But how do you maintain this feature in an enclosed breezeway?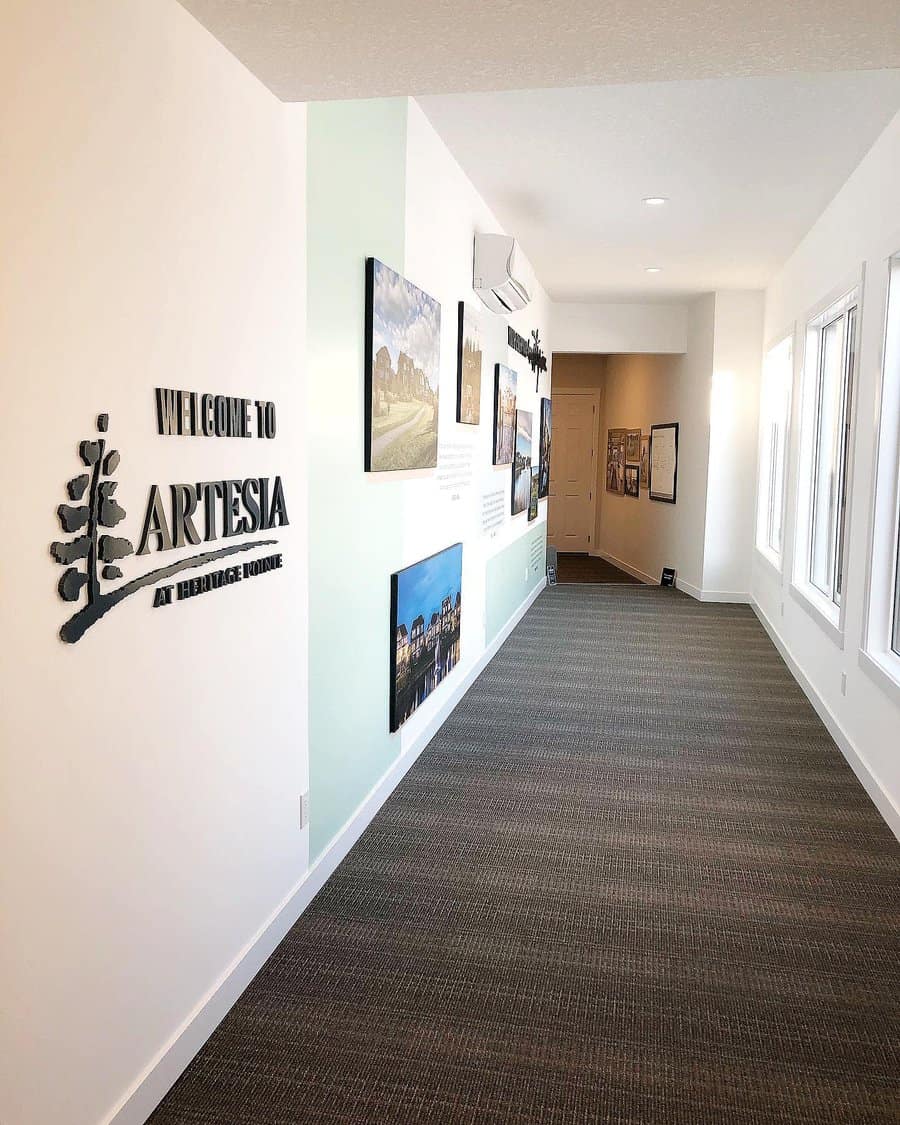 Enclosed breezeways should include as many windows as physically possible. Windows of any size will open up even the narrowest breezeway and add much-needed natural light to the space inside.
French doors or sliding glass doors make great alternatives to traditional window panes. With this setup, you can easily open up your breezeway to the outdoors for better airflow or for use as a covered patio.
Read also: 30 Unique Outdoor Living Space Ideas
Breezeway FAQs
What is an offset breezeway?
An offset breezeway is used to bridge the gap between two buildings that aren't perfectly aligned.
Because the anchoring buildings aren't lined up, at least one side of the breezeways sticks out further than the buildings themselves. This extra space can be converted into a porch or patio.
Offset breezeways can also be enclosed. This layout is ideal if you plan to turn your breezeway into a functional living space.
Can you grow plants in a breezeway?
A breezeway can easily double as a makeshift greenhouse or sunroom! Enclosed breezeways offer protection from outdoor temperatures and harsh weather.
Be sure the space gets adequate light. Installing windows along the length of your breezeway will ensure your plants get the resources they need to thrive.
While potted plants are the easiest to grow without making a mess, it's also possible to cultivate an entire garden inside a breezeway with an unfinished floor. You can do this within an open or enclosed breezeway.