22 Cheap Patio Paver Ideas
As the sun begins to peak more often, warming our days and whispering of summer's imminent arrival, our thoughts naturally gravitate towards the great outdoors. The patio, a focal point for warm weather activities, becomes an inviting canvas just waiting to be transformed. But does the prospect of revamping your patio make your wallet shudder in fear? Fear not, for you've found the perfect place.
This article is for those who dream of a stunning patio without the daunting expense often associated with home improvements. Here, we explore the realm of budget-friendly patio paver ideas that not only serve to beautify your outdoor living space, but also prove that style and function don't have to come with a hefty price tag.
From recycling and repurposing materials, to harnessing the wonders of the natural world, these cost-effective solutions promise to spark your imagination. Unleash your creativity as we delve into a world of affordable design where your patio's potential can be fully realized, without breaking the bank.
So, roll up your sleeves, gather your enthusiasm and embark on this journey with us, as we delve into a host of cheap patio paver ideas that will inspire you to create a space that is truly yours.
1. Stamped Tile Pavers
Stamped concrete tile pavers mimic the look of high-end materials like natural stone or ceramic tiles, giving your outdoor area a luxurious appearance at a fraction of the cost. With a wide range of patterns and designs available, you can customize your pavers to suit your personal style and complement the overall aesthetic of your space.
Whether you prefer a rustic cobblestone pattern or a sleek geometric design, stamped concrete tile pavers can be tailored to meet your specific design vision. Not only are they visually appealing, but they also provide durability and low maintenance, making them an ideal choice for high-traffic areas.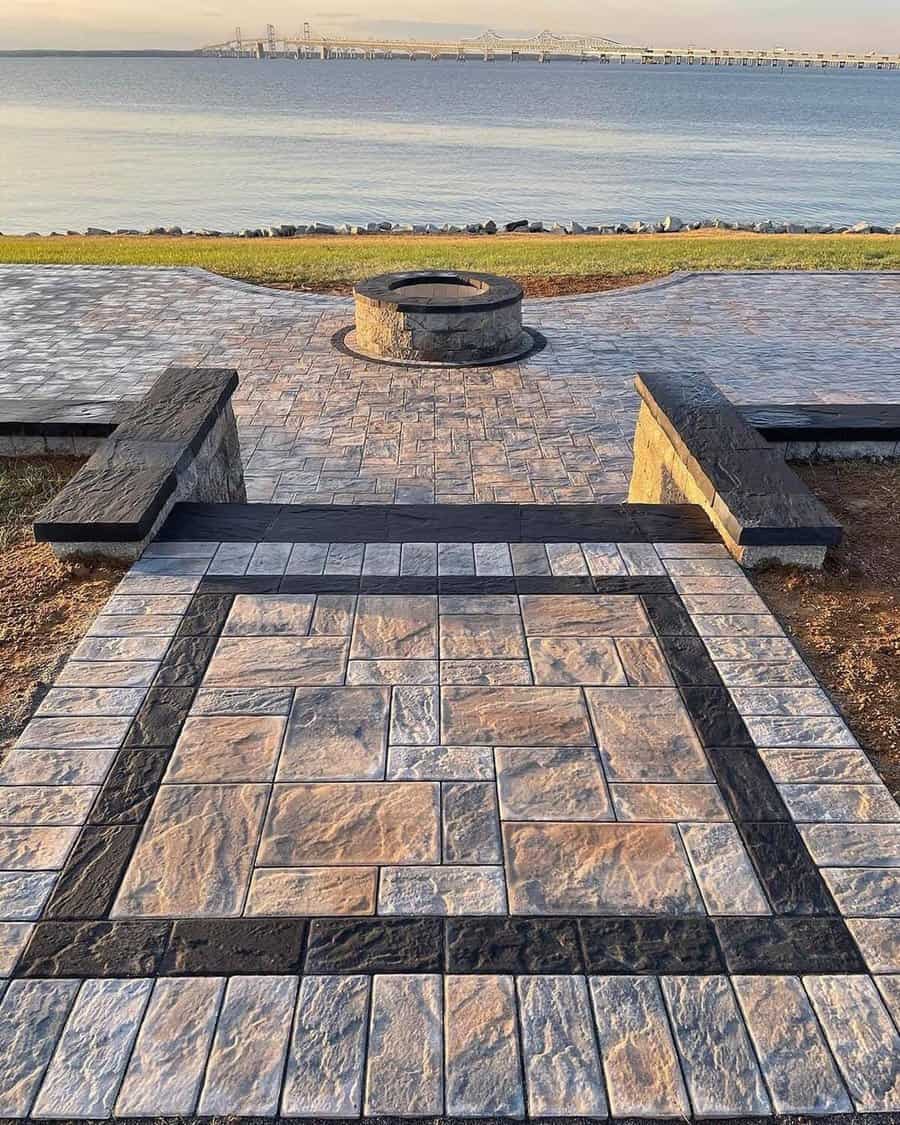 2. Poured Concrete Pavers
With poured concrete pavers, you can achieve a sleek and modern look while enjoying the benefits of durability and versatility. These pavers are created by pouring concrete into molds, allowing for various shapes, sizes, and designs to suit your style. Whether you desire a classic square pattern or a unique geometric arrangement, poured concrete pavers can be customized to your liking.
The best part? They are cost-effective, making them a great option for budget-conscious homeowners. These pavers can be laid in a variety of outdoor areas, such as patios, walkways, or even driveways, enhancing the overall aesthetic appeal of your home.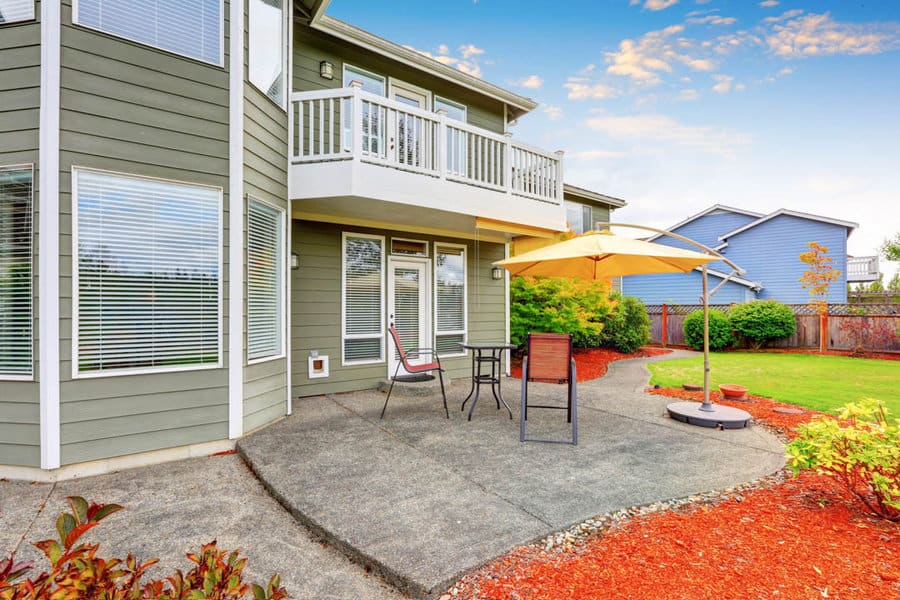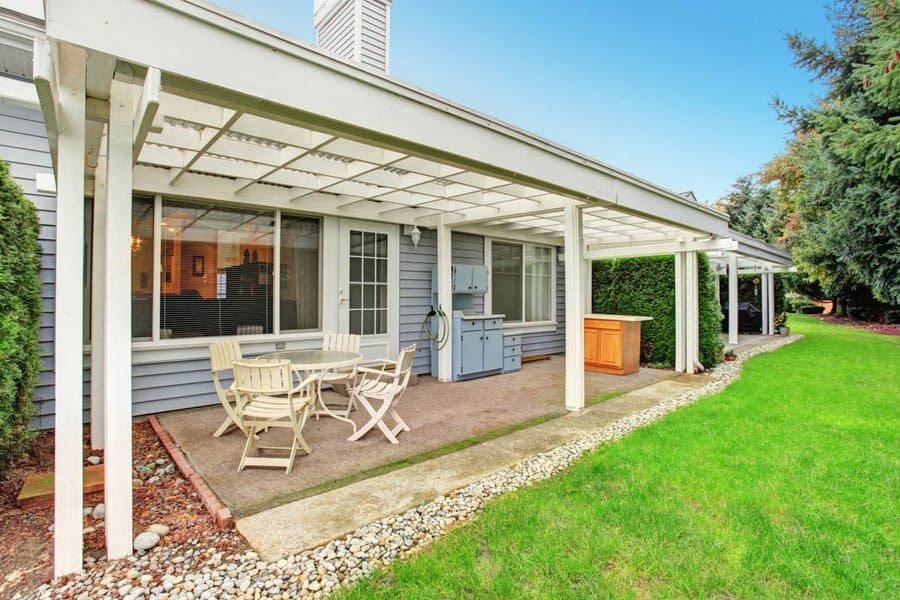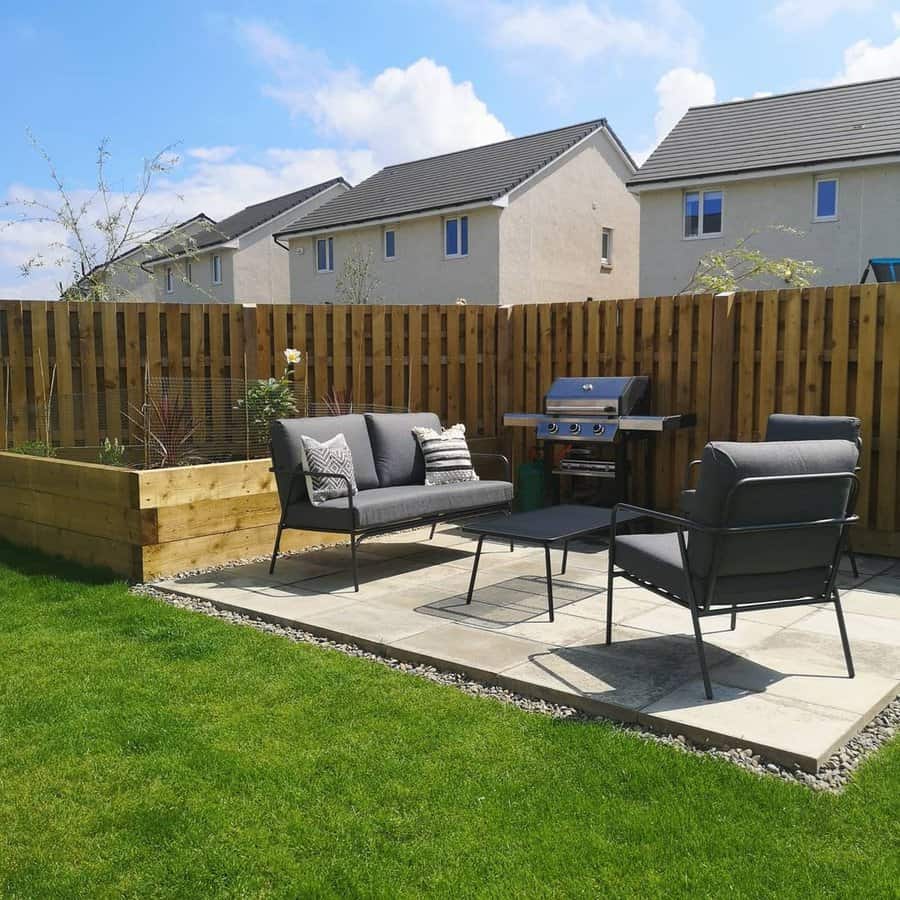 3. Leftover Tile Pavers
Don't let those leftover tiles go to waste! Instead, give them a new purpose by using them as affordable pavers for your outdoor areas. These repurposed pavers not only add a unique and stylish touch to your hardscape but also contribute to sustainable design practices. Arrange the ceramic tiles in a pattern of your choice, creating a mosaic-like effect that showcases your creativity.
Mix and match colors and sizes for a truly personalized look. The smooth surface of ceramic tiles provides a comfortable and durable walking surface, perfect for patios, walkways, or even a small garden path. With their weather-resistant properties, these repurposed pavers will stand the test of time while adding a touch of charm to your outdoor oasis.
4. Cobblestone Brick Pavers
Transform your outdoor space with the charm and affordability of cobblestone brick pavers. These versatile and budget-friendly pavers are the perfect solution for creating a stylish and functional hardscape without breaking the bank. With their unique and irregular shapes, cobblestone brick pavers add a rustic and timeless appeal to any patio, walkway, or driveway.
Their natural variations in color and texture create a visually interesting surface that complements a variety of architectural styles. Whether you're aiming for a quaint European courtyard or a cozy backyard retreat, cobblestone brick pavers bring character and warmth to your outdoor design. Plus, their durable composition ensures long-lasting performance and low maintenance, making them an excellent investment for your hardscaping projects.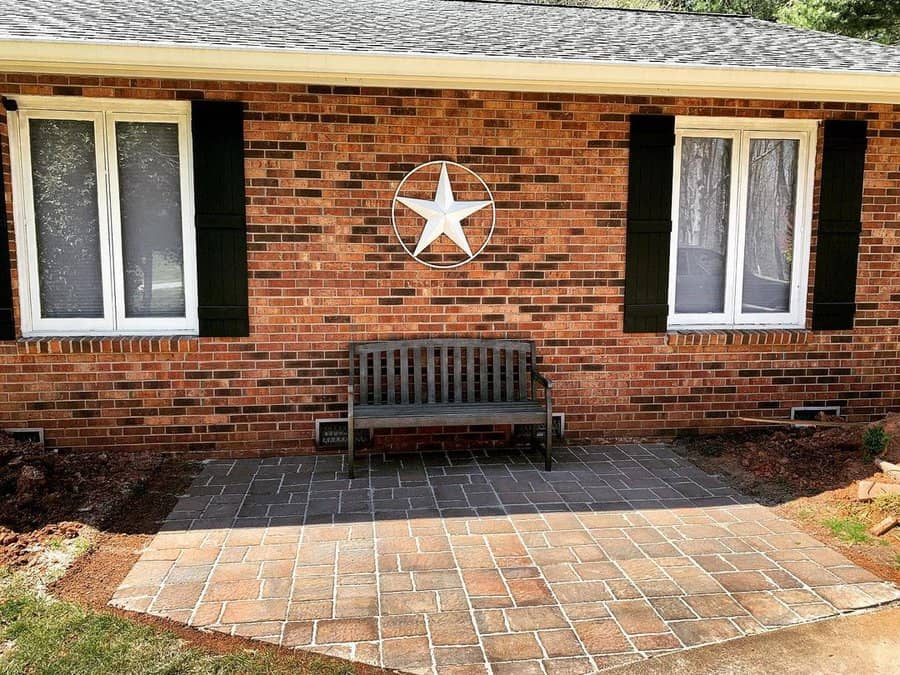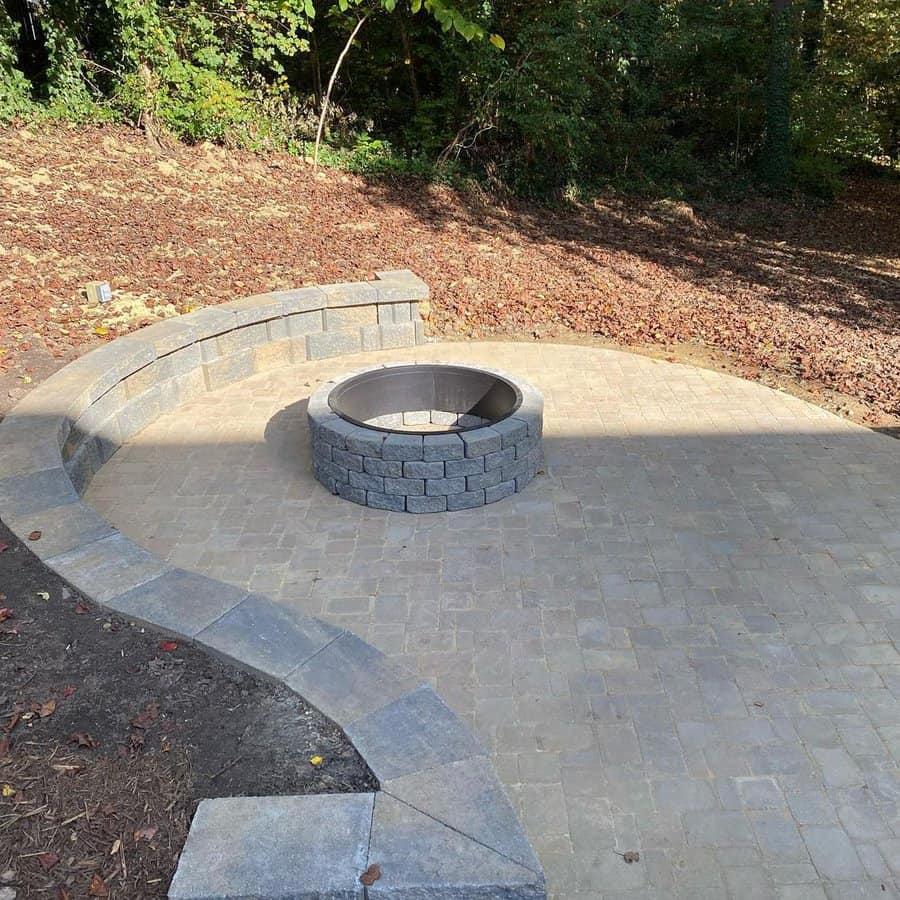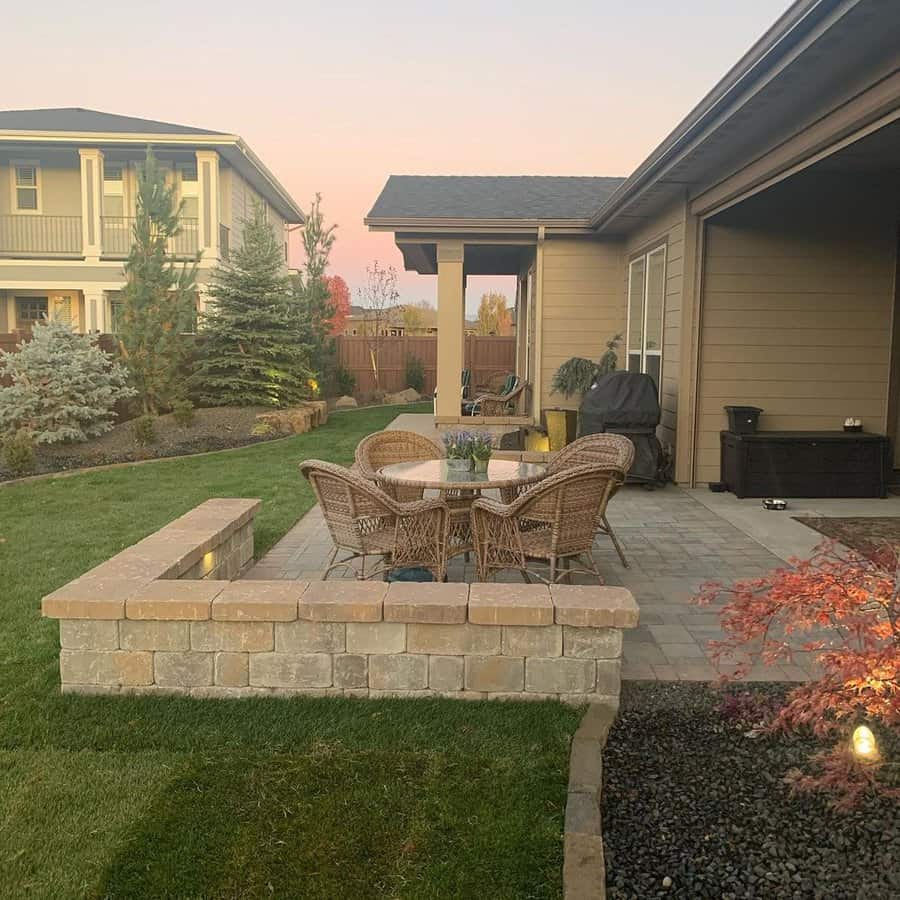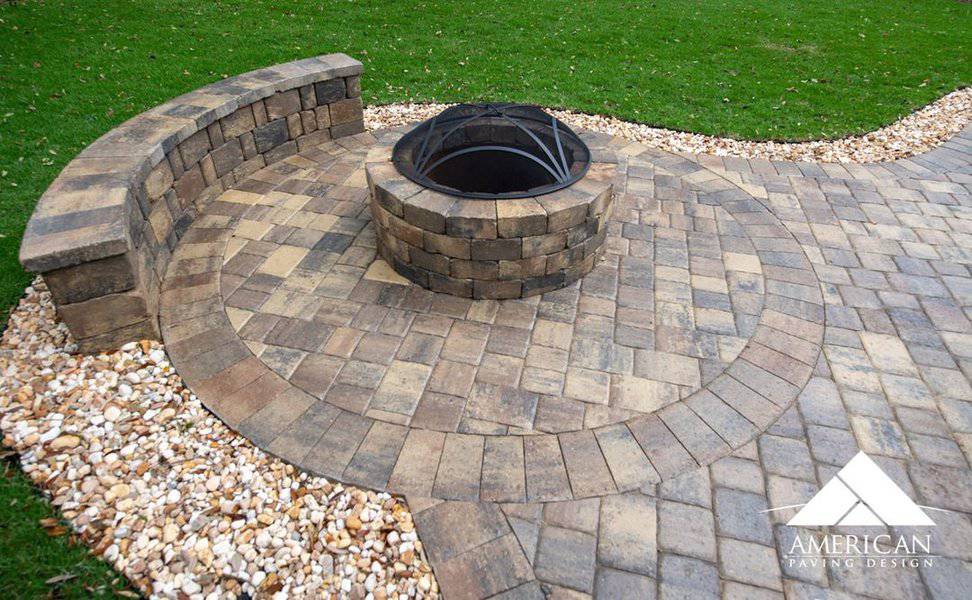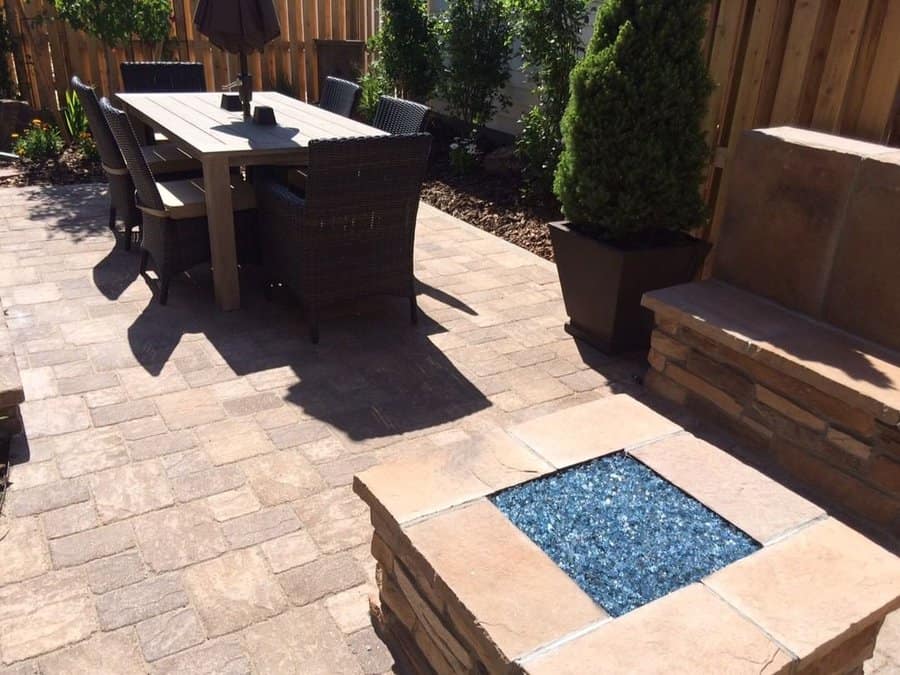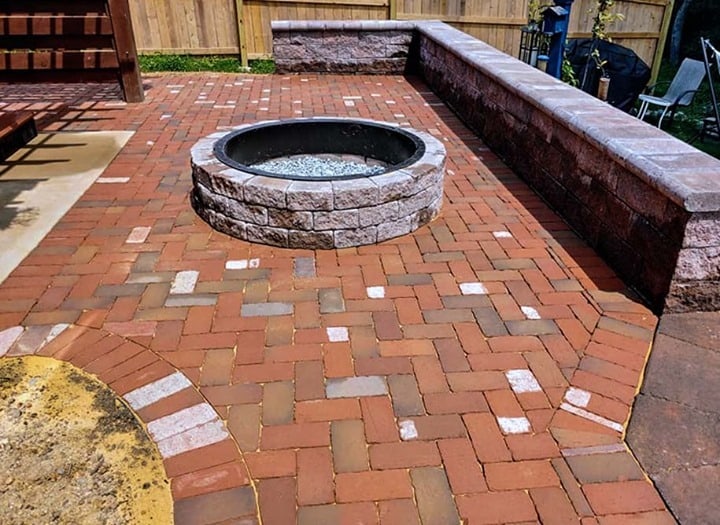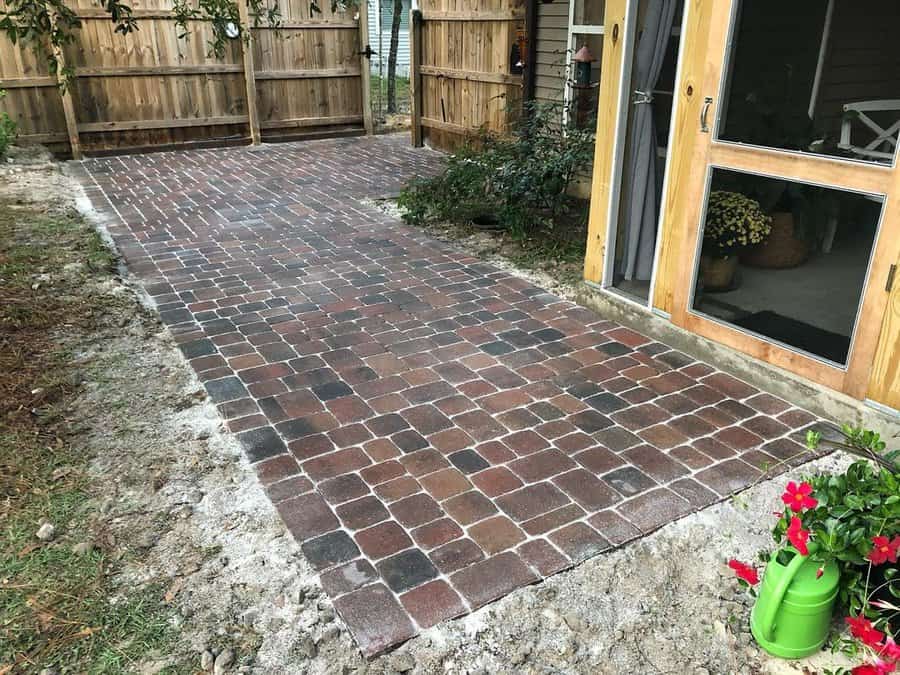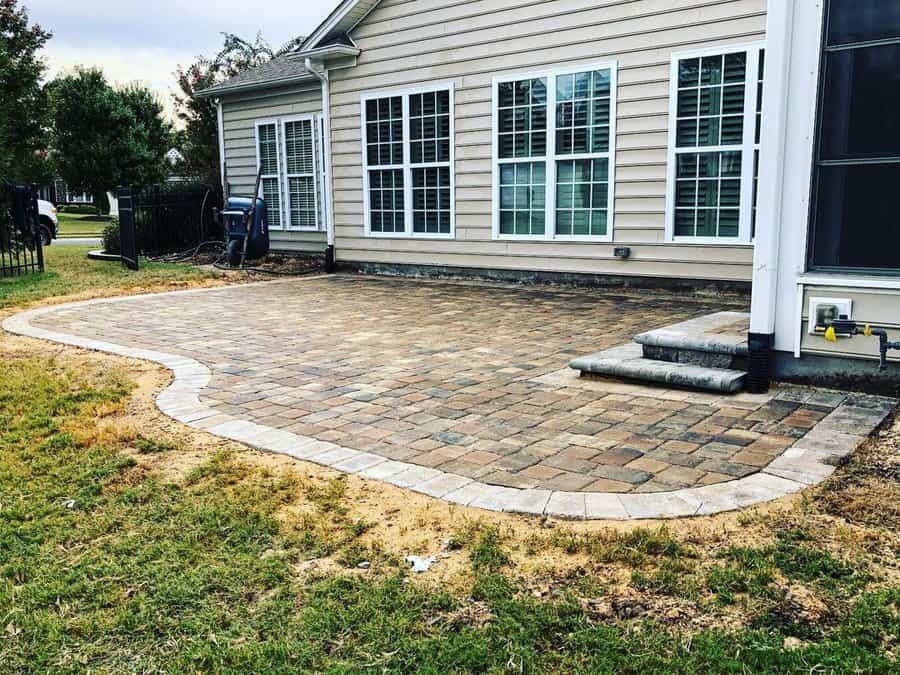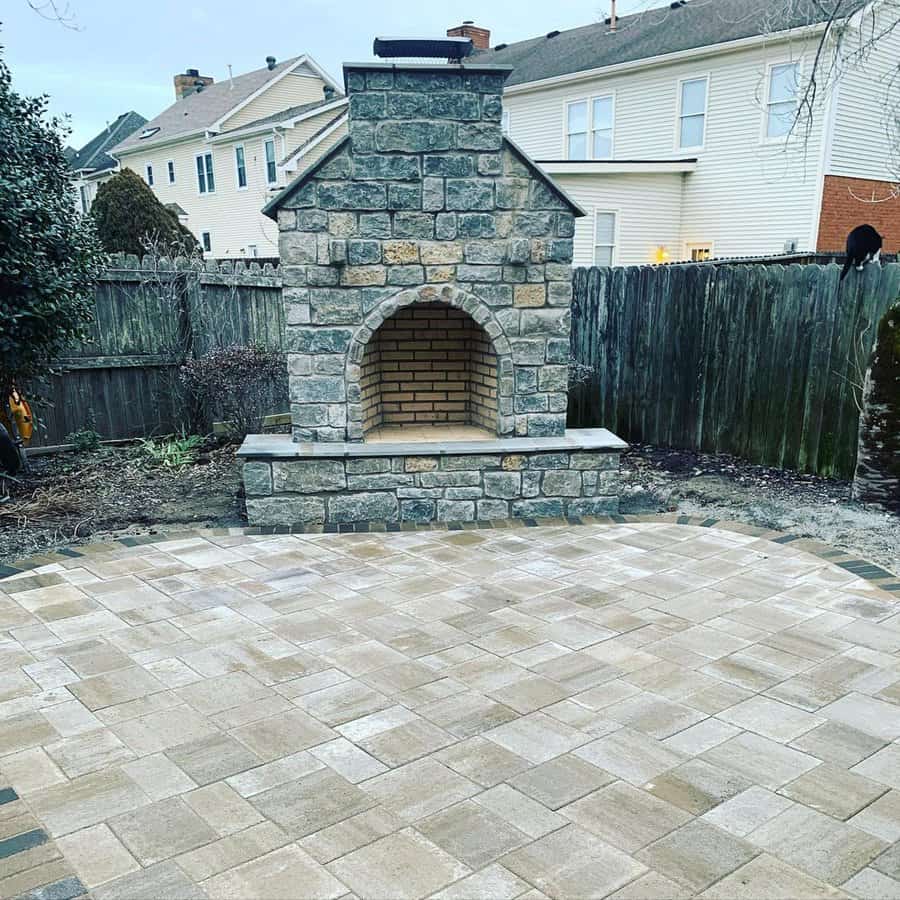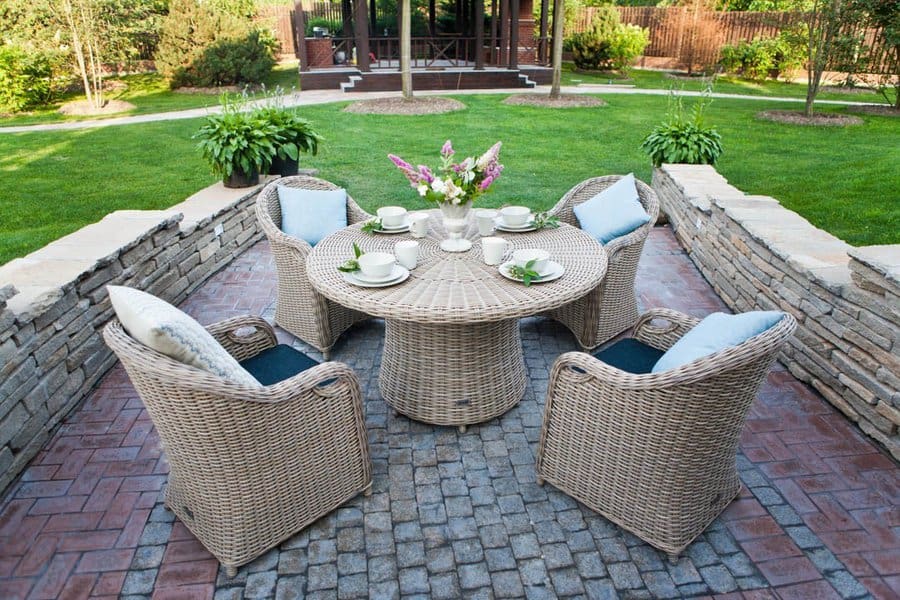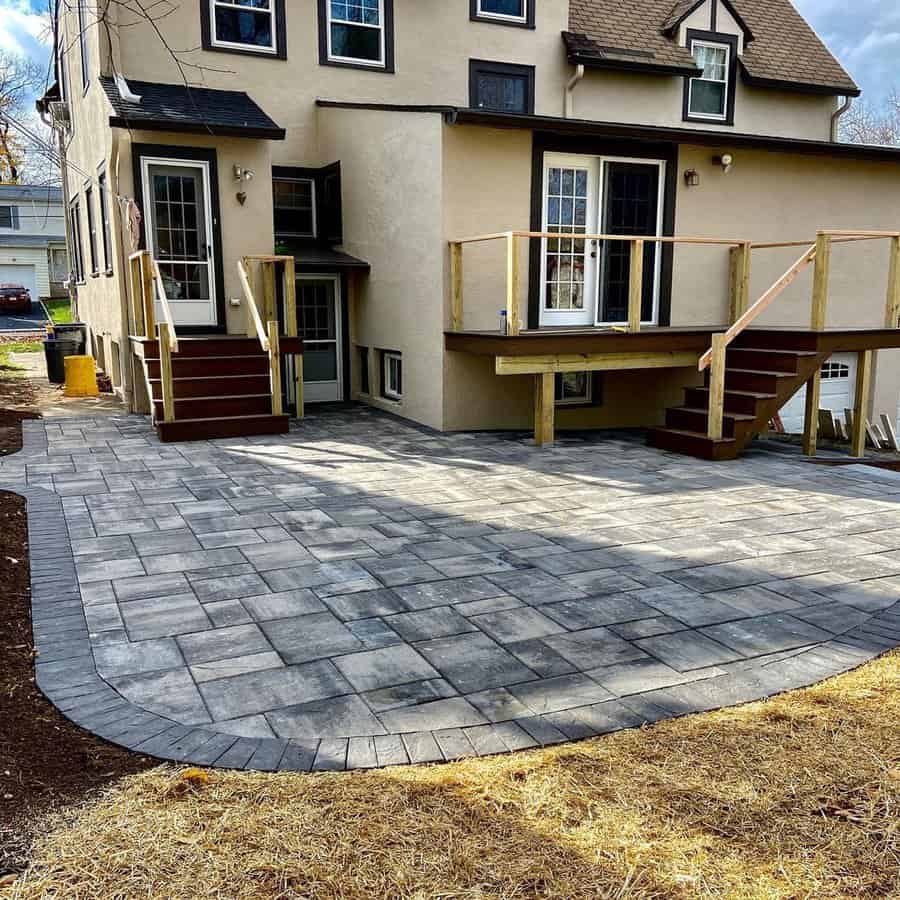 5. Pebble Pavers
Instead of traditional concrete or stone pavers, pebble paver steps combine the natural beauty of smooth pebbles with the durability and stability of pavers. The steps are constructed by embedding pavers into the ground and filling the gaps with an array of colorful pebbles.
This unique combination not only adds visual interest and texture but also creates a whimsical and inviting pathway. The contrasting colors and sizes of the pebbles create a mosaic-like effect that adds a touch of artistry to your outdoor space. Not only are pebble paver steps affordable, but they are also relatively easy to install, making them a great DIY project.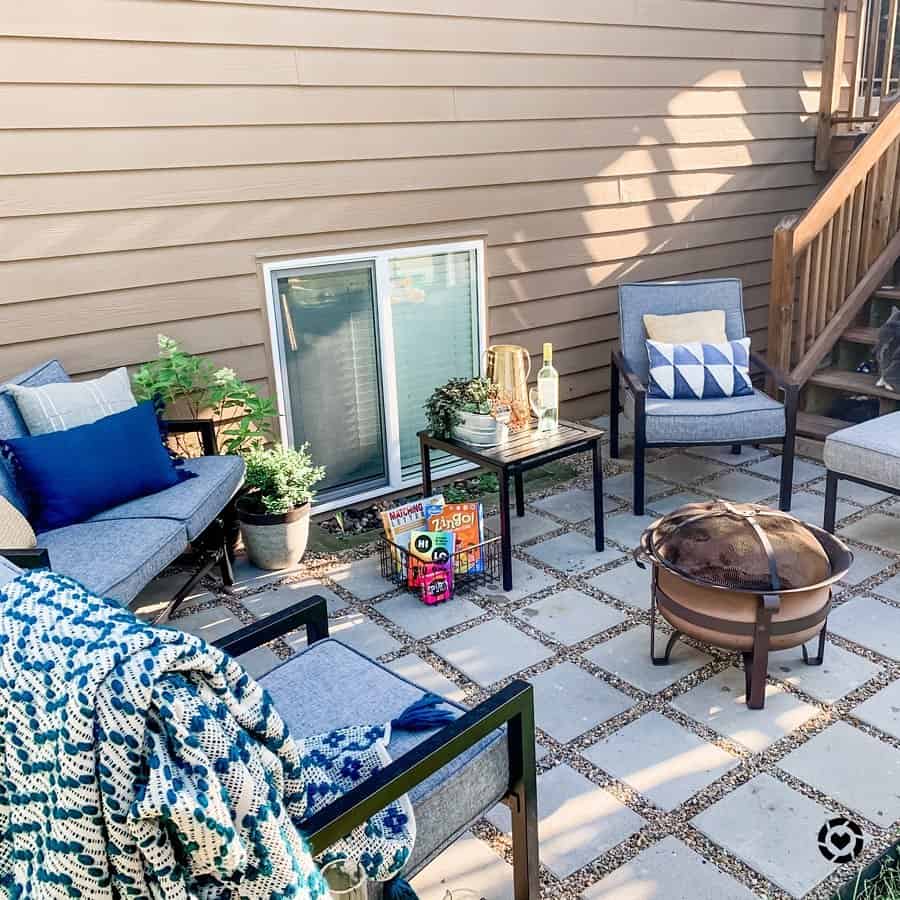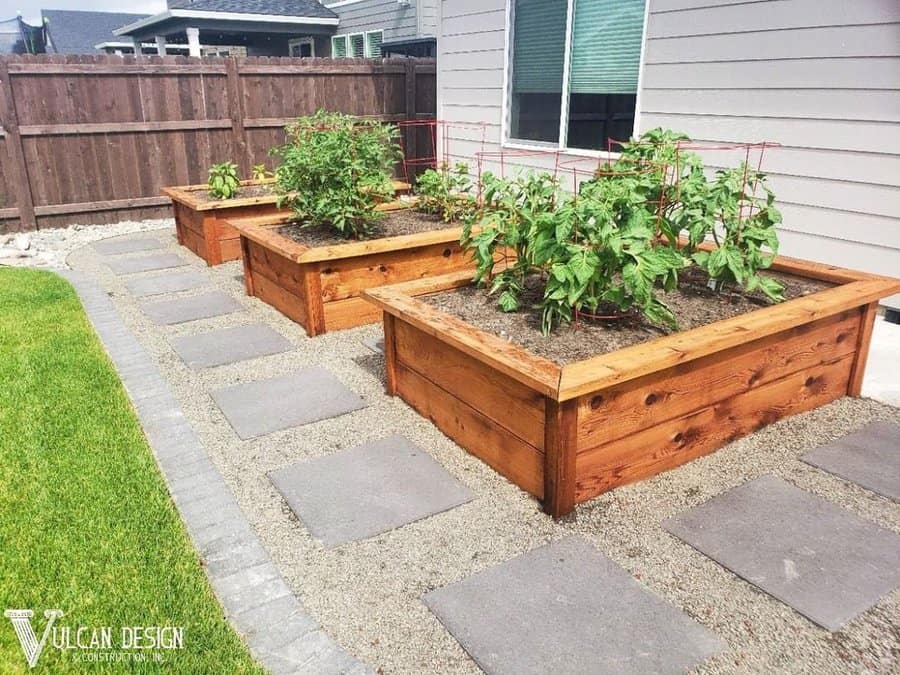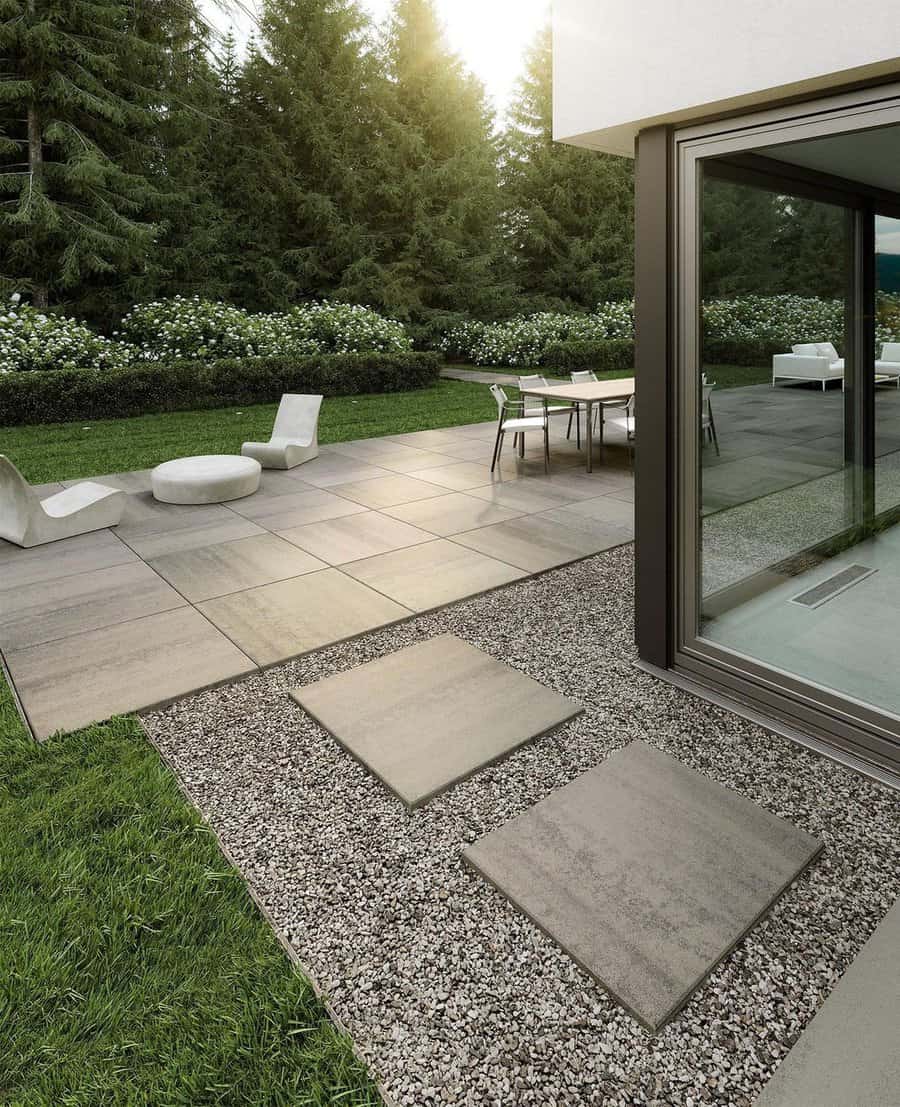 6. Herringbone Pavers
These versatile pavers offer a budget-friendly solution for creating a stylish and durable hardscape. The distinctive zigzag pattern of herringbone adds visual interest and a touch of sophistication to any patio or walkway. By using affordable materials such as concrete or brick, you can achieve a high-end look without the hefty price tag.
Herringbone-patterned pavers are not only cost-effective but also easy to install, making them a great DIY project for homeowners. Their interlocking design ensures stability and longevity, with the added benefit of easy maintenance. With a variety of colors and textures available, you can customize the pavers to suit your outdoor aesthetic.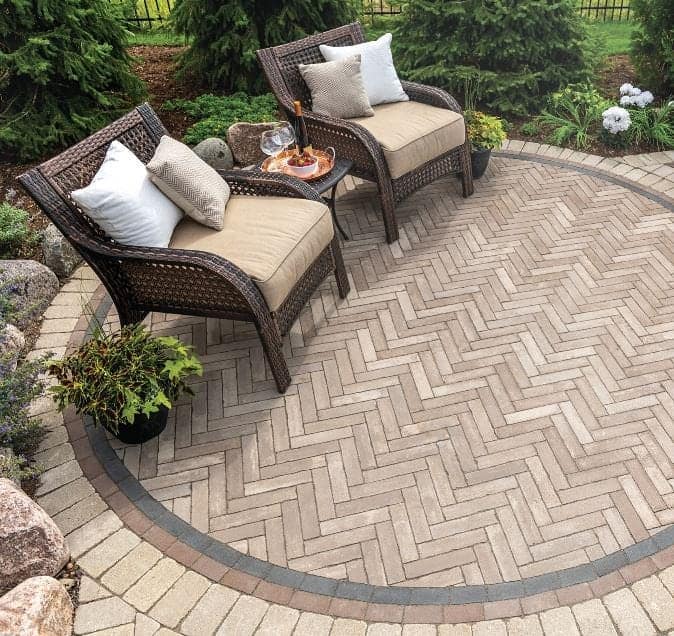 7. Grass Pavers
The concept is simple yet impactful: concrete pavers with hollowed-out sections are filled with soil and grass seeds, allowing grass to grow and thrive. As you step on these pavers, you're greeted by the soft and natural sensation of grass underfoot, adding a touch of freshness and vibrancy to your outdoor environment. Grass concrete paver steps are not only visually appealing but also practical.
They provide a comfortable and slip-resistant surface while seamlessly integrating with the surrounding landscape. This affordable solution allows you to achieve a seamless blend of hardscape and greenery, creating a unique and inviting atmosphere.