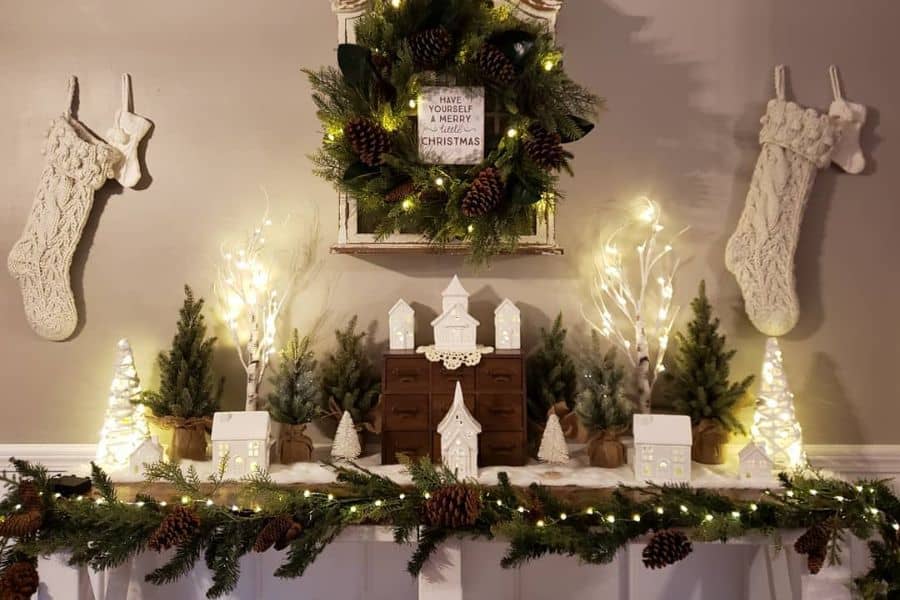 46 Christmas Lights Ideas
The holidays are a time for friends and family. It's also a time for spreading the holiday spirit and loves to everyone around you.
One of the easiest ways you can do this is by hanging Christmas lights and creating a holiday display on the exterior and interior of your home.
Some say you can never have enough lights. Others say that you should be strategic in how and where you hang your lights. Whatever your opinion, all that matters is that you love the outcome, and it brings you holiday cheer.
These Christmas lights ideas will help you be ready for the next holiday season so you can have the best display on your block.
1. Give Your Bedroom A Holiday Makeover
As winter descends and Christmas day comes closer, the bedroom can really come alive with the joy of the season. Decorate a bedroom with warm Christmas lights swirled around the edges of the walls, twinkling and radiating cheer wherever they go.
Place soft holiday decorations like little snowglobes and cotton fluffs around for extra comfort. Kids will surely love having a bedroom that says 'Merry Christmas' from every angle! It's sure to be a bedroom full of festive spirit and exciting holiday wonders – great for little ones who can't wait for Santa's visit.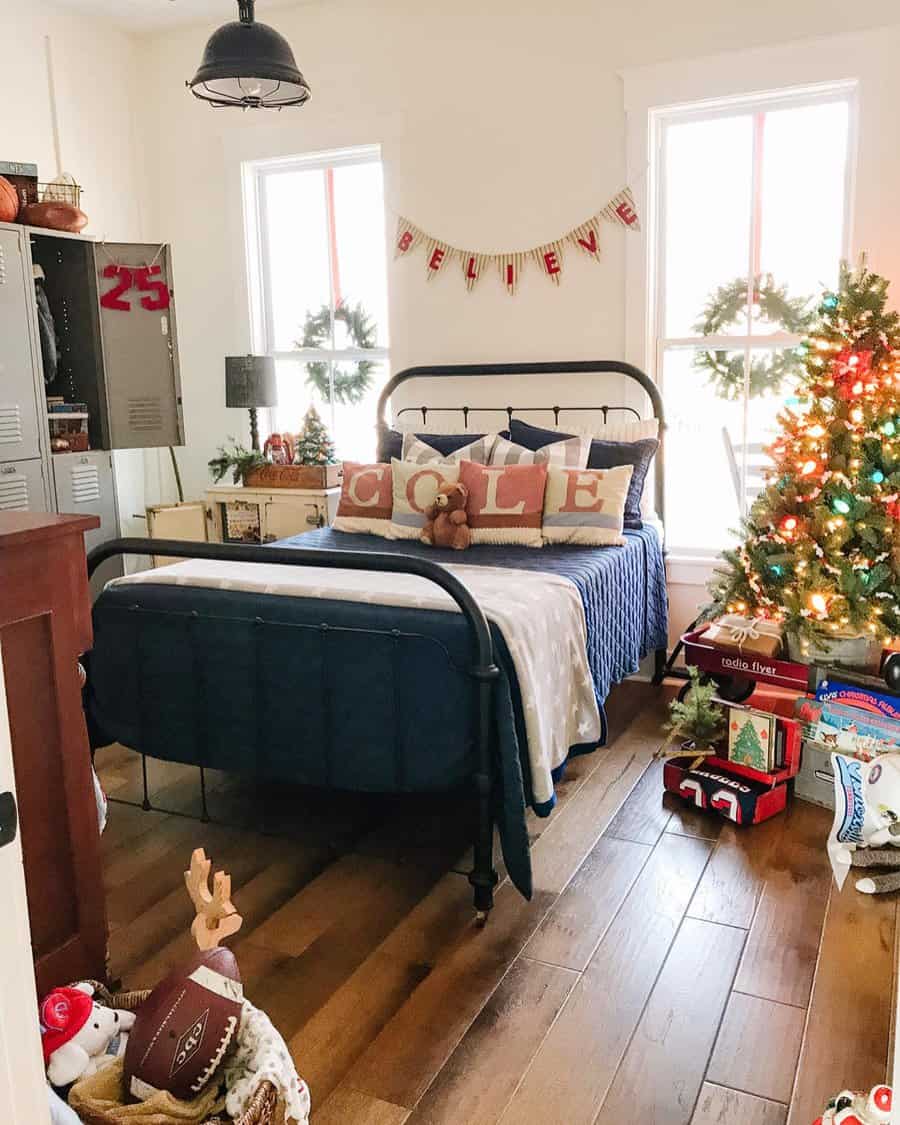 2. Dress Up Your Headboard
From headboards featuring gentle string lights, to more elaborate displays featuring rainbows of vibrant colors hung from nearby trees and rooftops alike, the beauty of Christmas lights is incomparable. They're more than just an elaborate design as they give us a sense of festivity and joy that remains unmatched no matter how big or small the display may be.
Nothing conveys the feeling of the holidays better than sparkling lights piercing through the night—warm and inviting, like a warm hug after months of enduring cold winter days.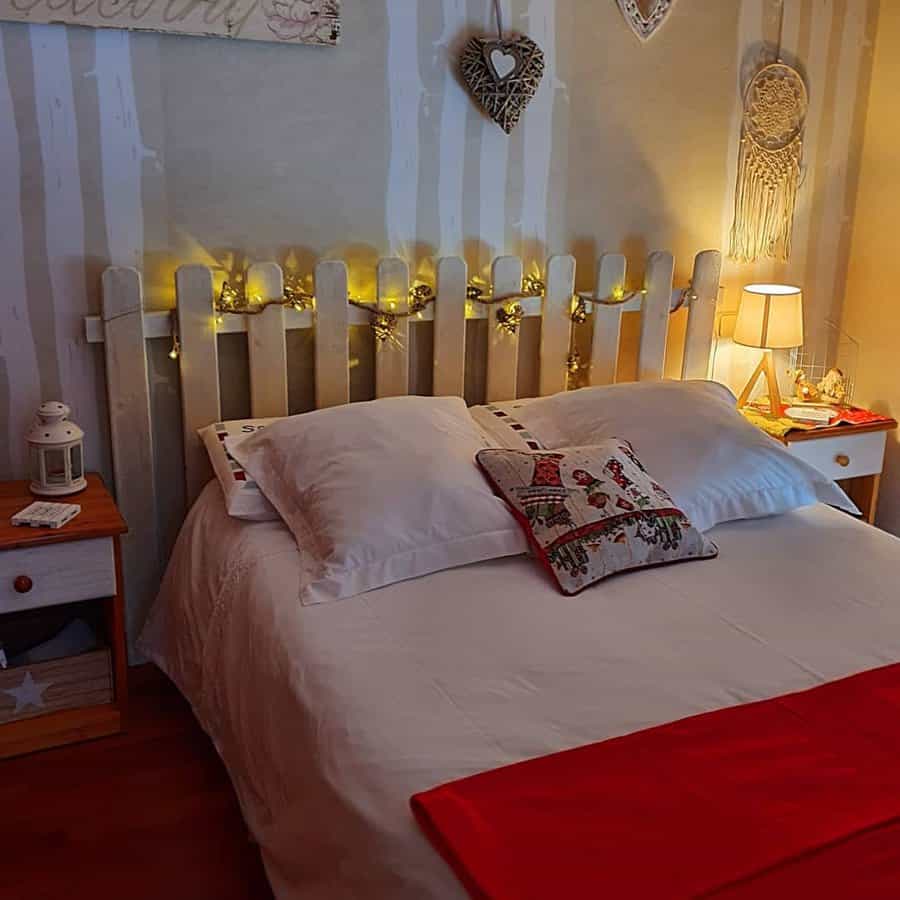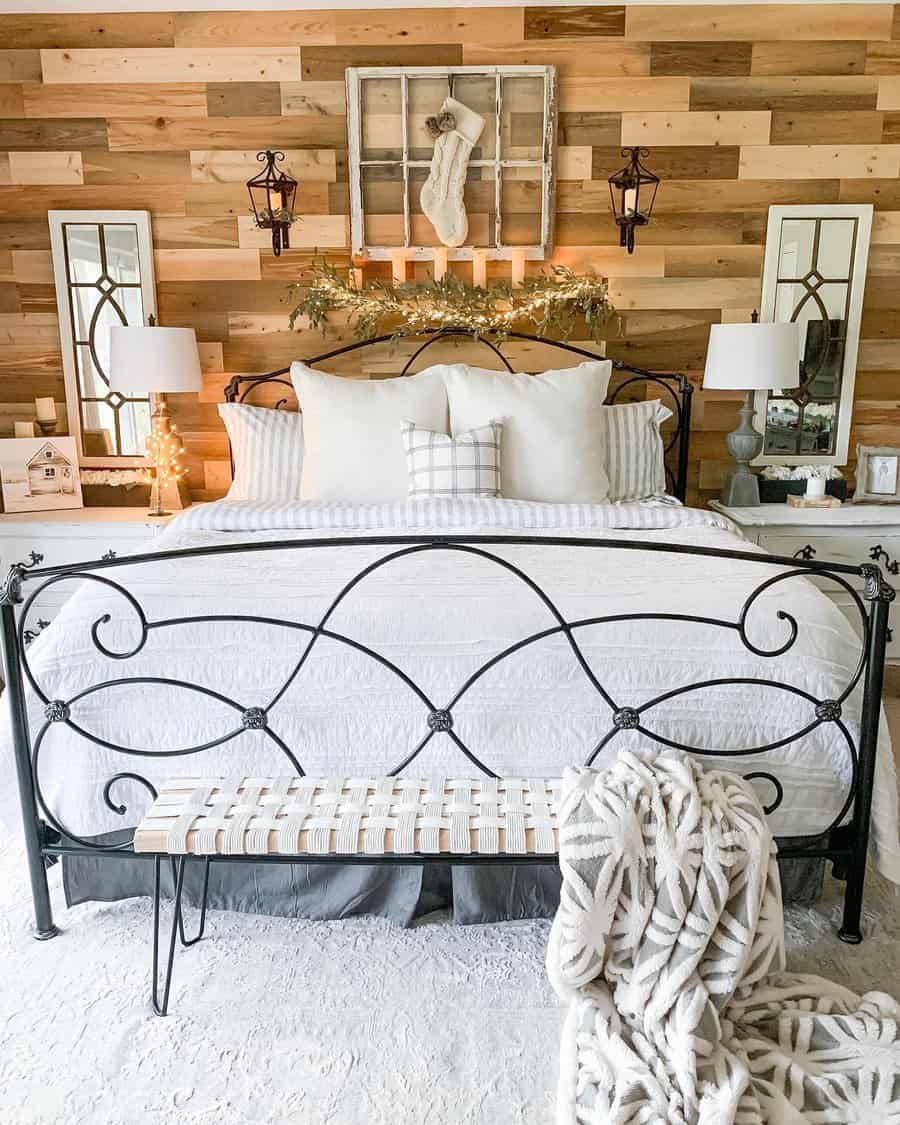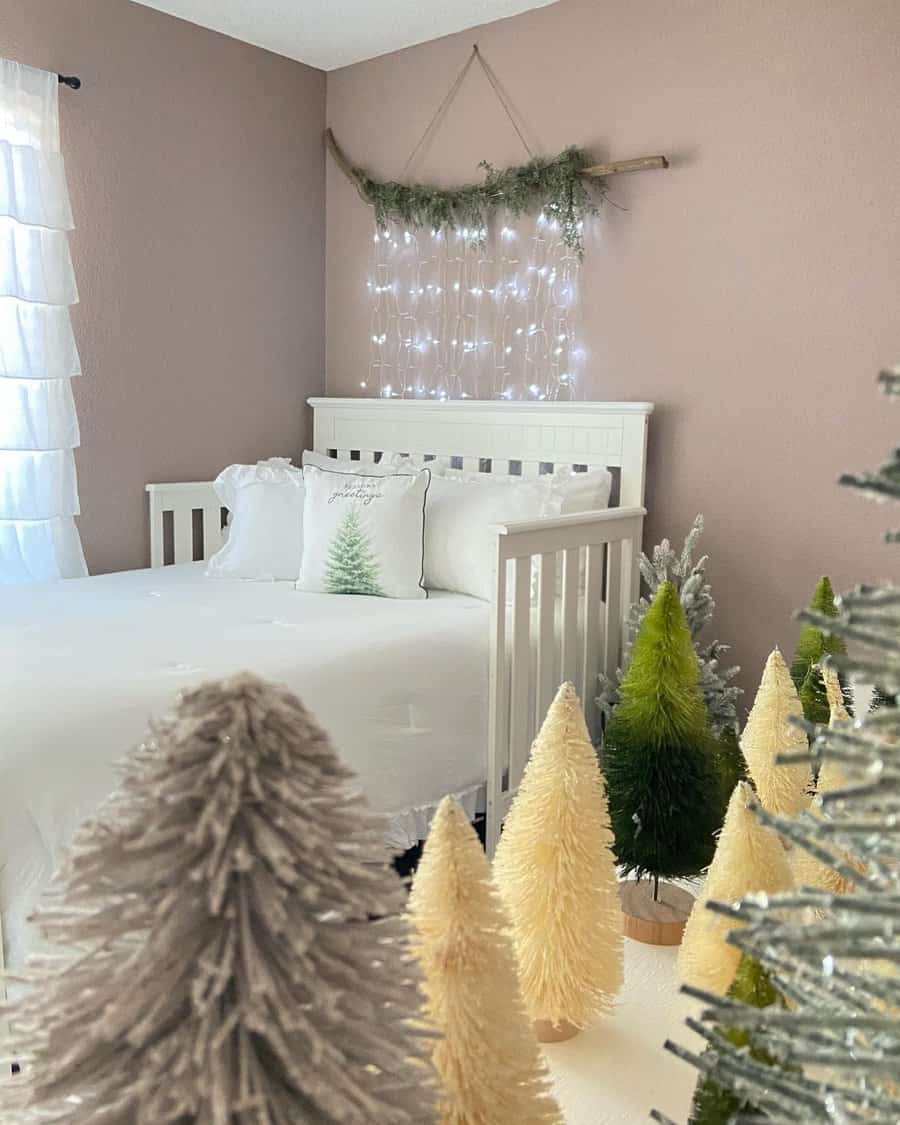 3. DIY A Christmas Village
Christmas is a time of magic and wonder; it's a season for dreaming of Christmas cheer and all the Christmas villages that we've ever loved or wished for! This Christmas is no different, why not add a little Christmas sparkle to your home with a mini Christmas village with lights?
Set up the Christmas houses adorned with miniatures like Santa Claus, snowmen, Christmas trees and so much more. Let the Christmas spirit shine throughout your home as these twinkling lights guide you back to childhood memories of Christmases past.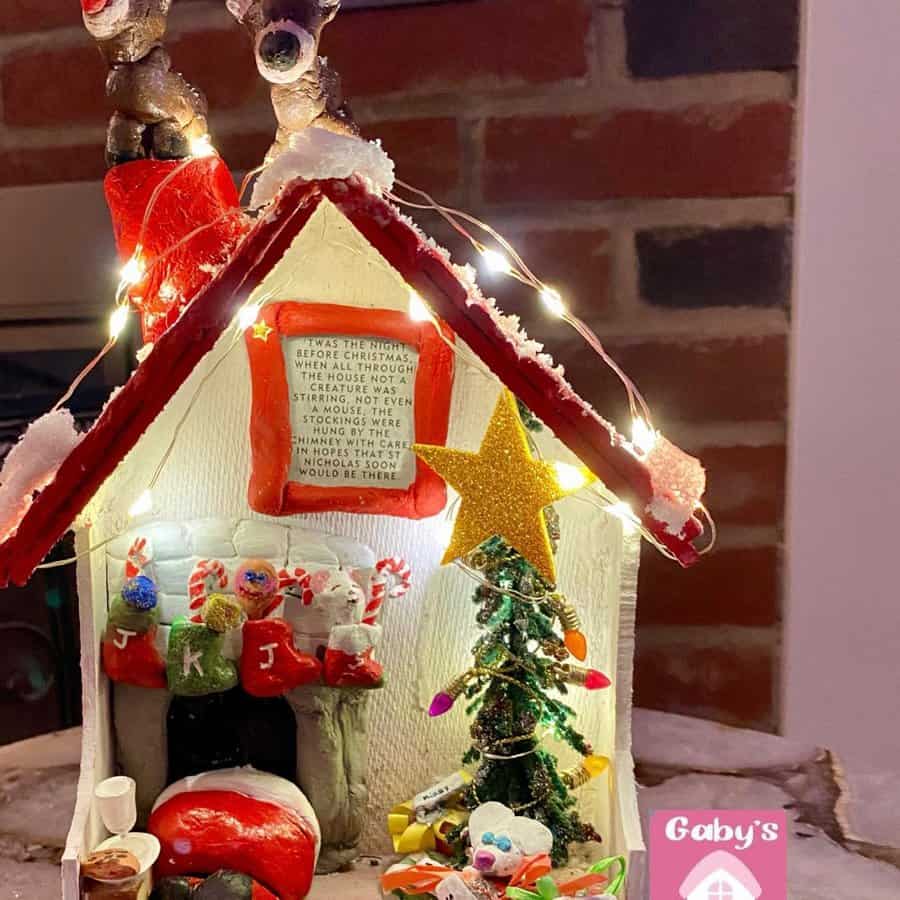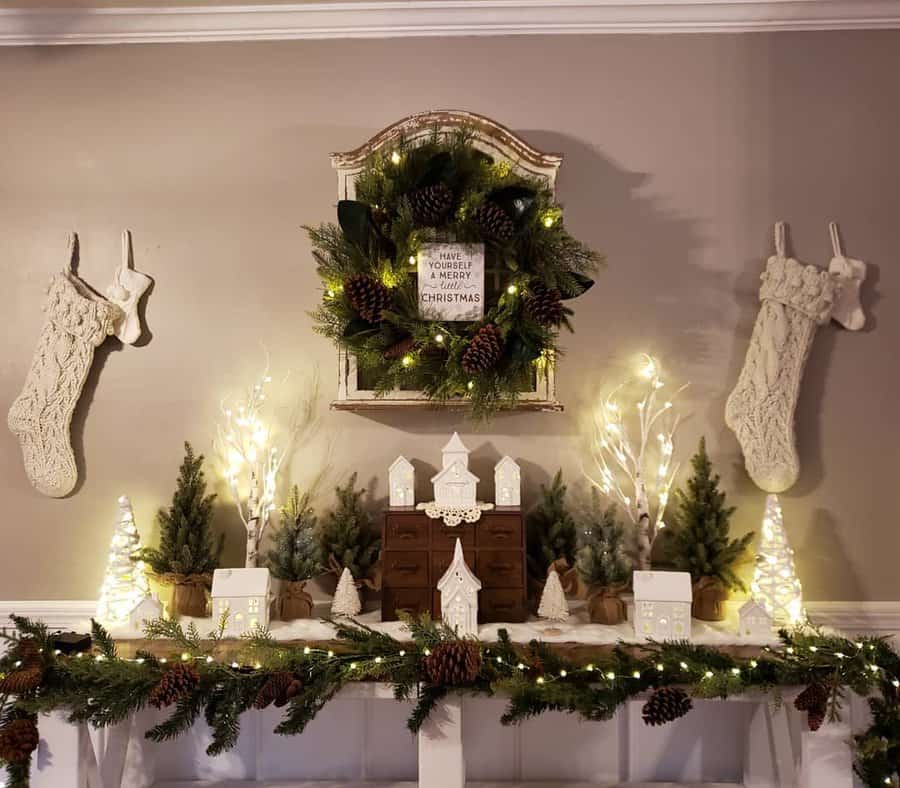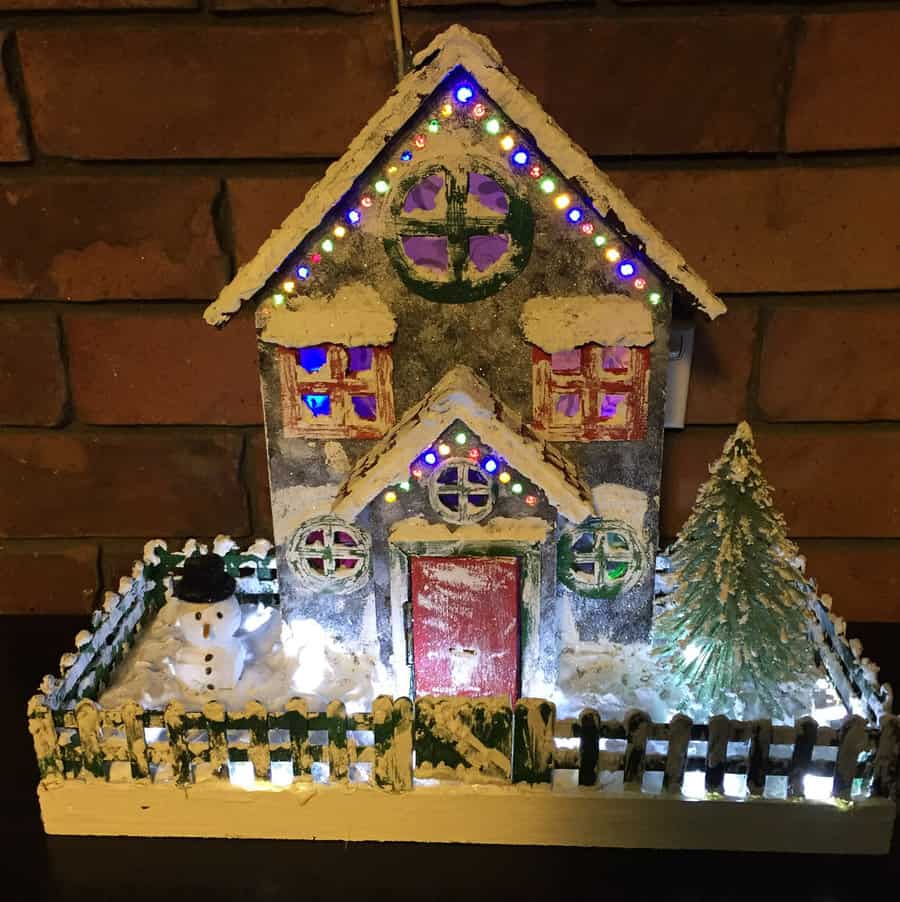 4. Craft A Christmas Wreath
Christmas is a time to get creative. If you're looking for a unique Christmas project, why not make your own Christmas light decorations?
Make a Christmas wreath with paper cut-outs, or string up lights along a wall or staircase to form Christmas trees and snowflakes. Hang mini ornaments on the branches and create sweet memories that will last! Add color and texture to your Christmas setting this season with DIY Christmas light decorations made by you, for you!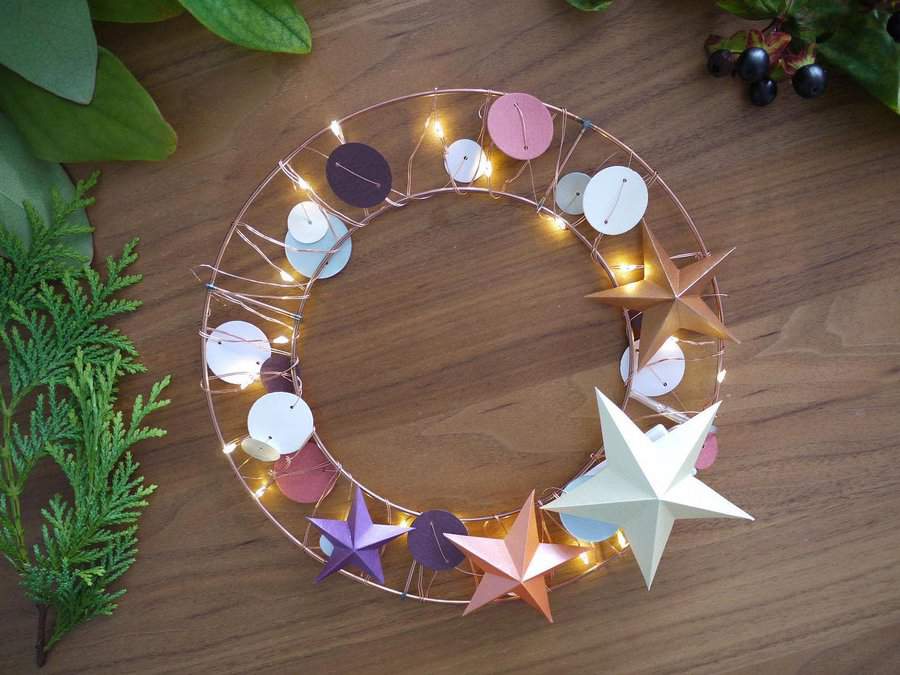 5. Re-imagine This Year's Christmas Tree
The holiday season is coming up quickly and with it, comes a unique spin on the traditional Christmas tree. May it be a peg board Christmas tree adorned with lights provides an elegant, minimalist look while still keeping the festive spirit alive or a large branch with lights that gives off a clean, minimalist look.
With just a few pieces of peg board, lights, and mounting material you can create your own re-imagined Christmas tree that will be sure to impress family and friends alike. If you're looking for an easy and creative way to decorate your space this holiday season, look no further than this peg board Christmas tree with lights – it's the perfect alternative to the traditional evergreen!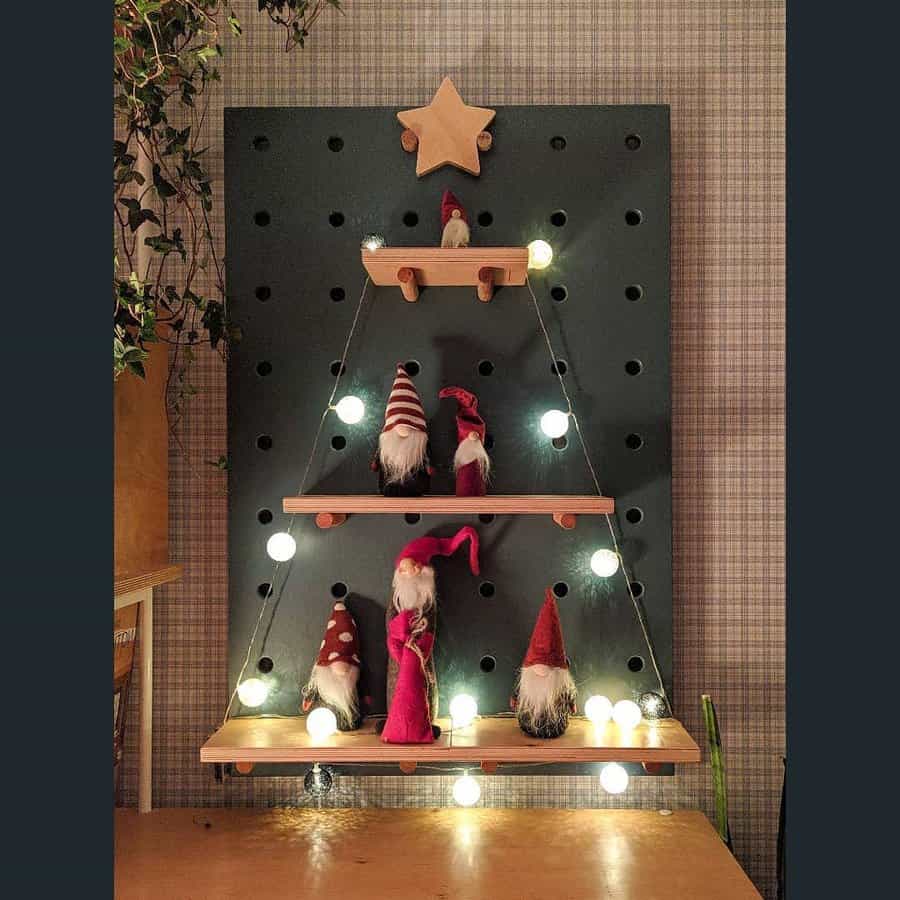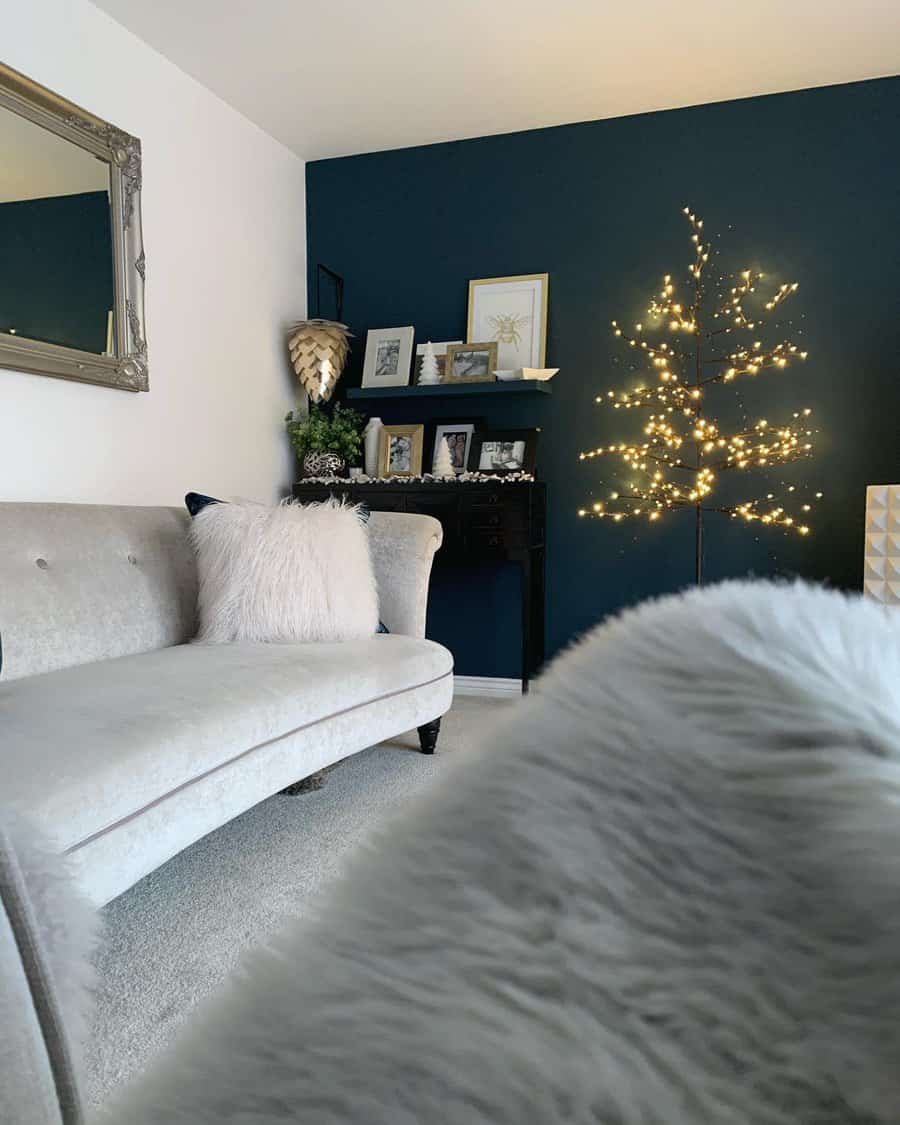 3. Set The Mood With Diversified Lighting
During the Christmas season, diversified lighting is everywhere! You name it, you see them. Tree lights in the form of fairy or lanterns create a distinct ambiance and make your festive gathering look even more cheerful.
Decorative lights shaped into stars or snowflakes can bring an inviting sense to your winter decorations. For those who advocate going green and eco-friendly, candles are a perfect option with their warm (and sometimes scented) glow bringing a particularly cozy touch to your Christmas celebrations.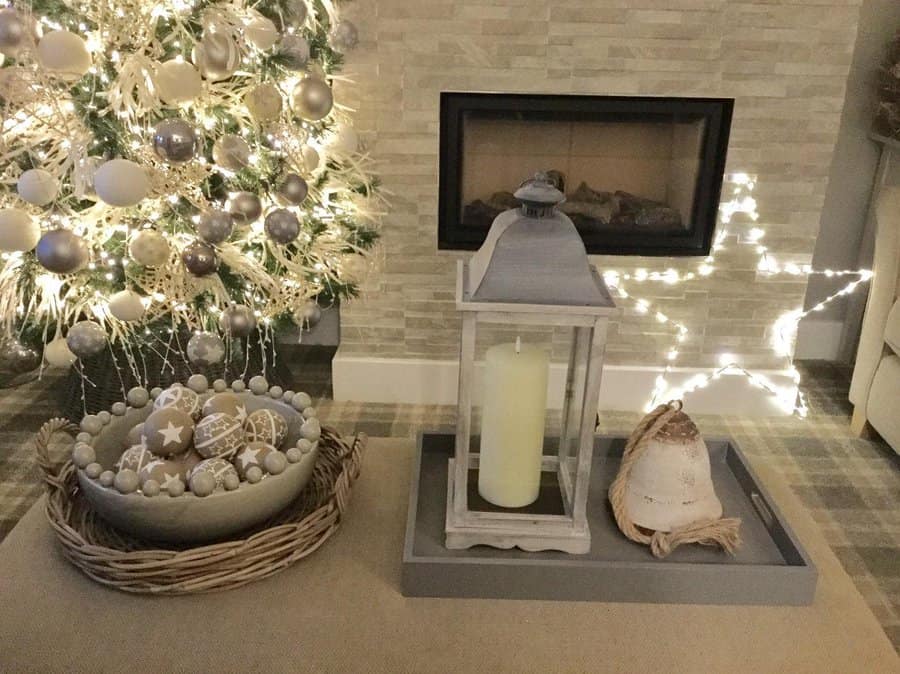 4. Be A Maximalist
Twinkling lights on roofs, trees, and walkways capture the maximalist beauty of the holiday spirit. Spreading across whole town blocks with a single house decorated in bright colors, it is impossible to miss an exterior Christmas lights display this time of year.
From multi-colored rainswept screens to illumination swirls surrounding sturdy pine trees and sprightly cutouts adorning each window, maximalist light decor can be seen everywhere from modest cities to sprawling metropolises. If we make just a bit of effort, this Christmas we can bring a touch of holiday magic to our own homes as well!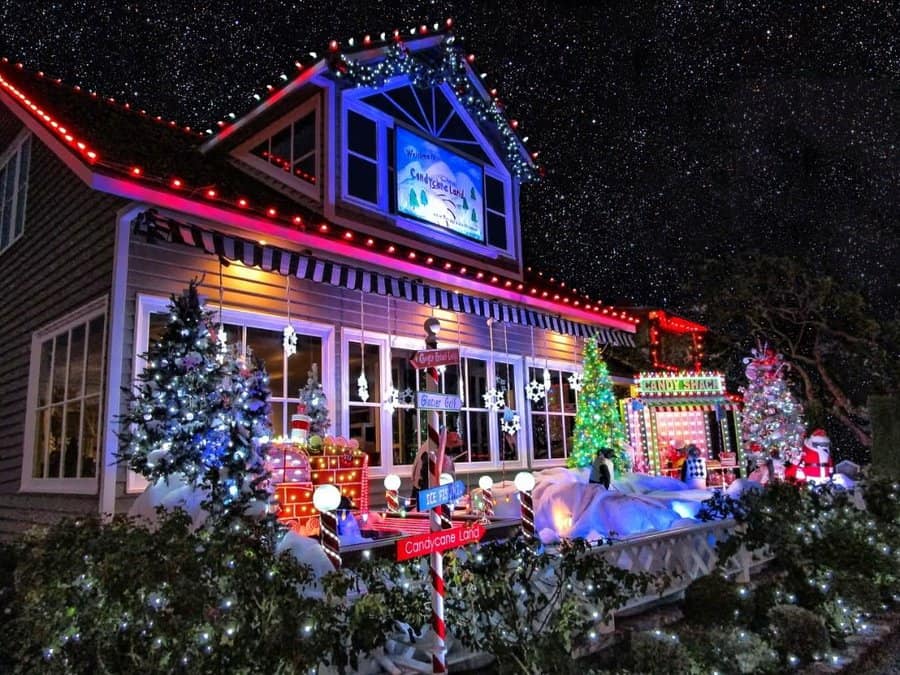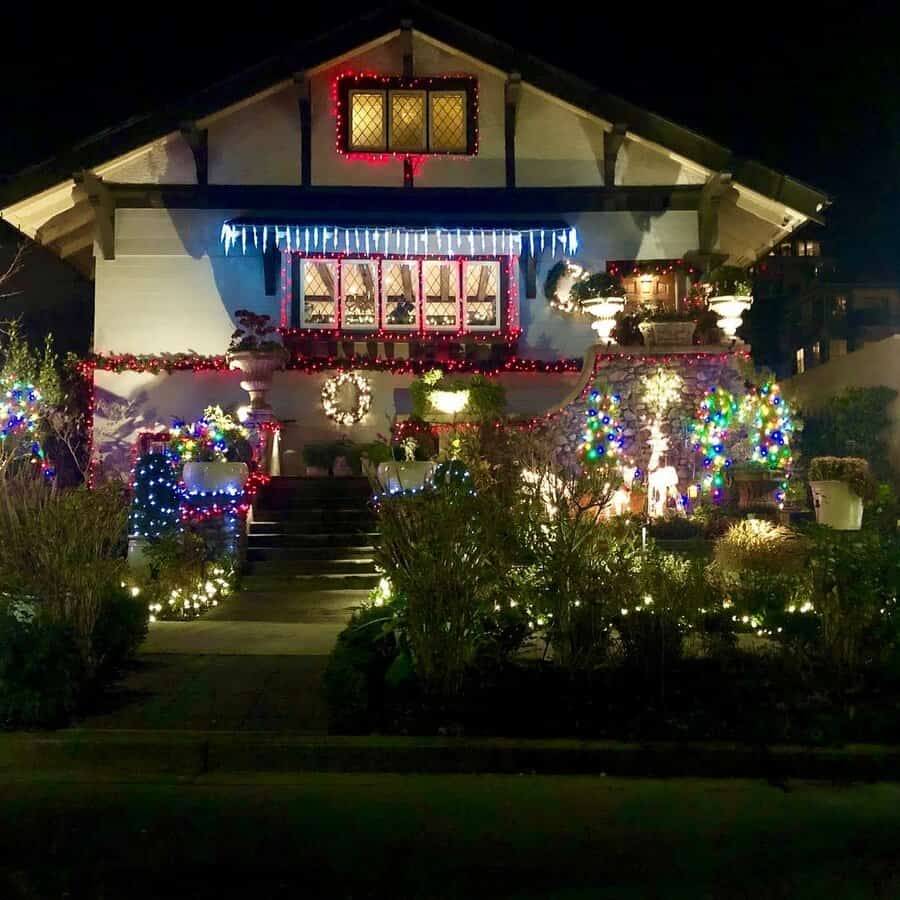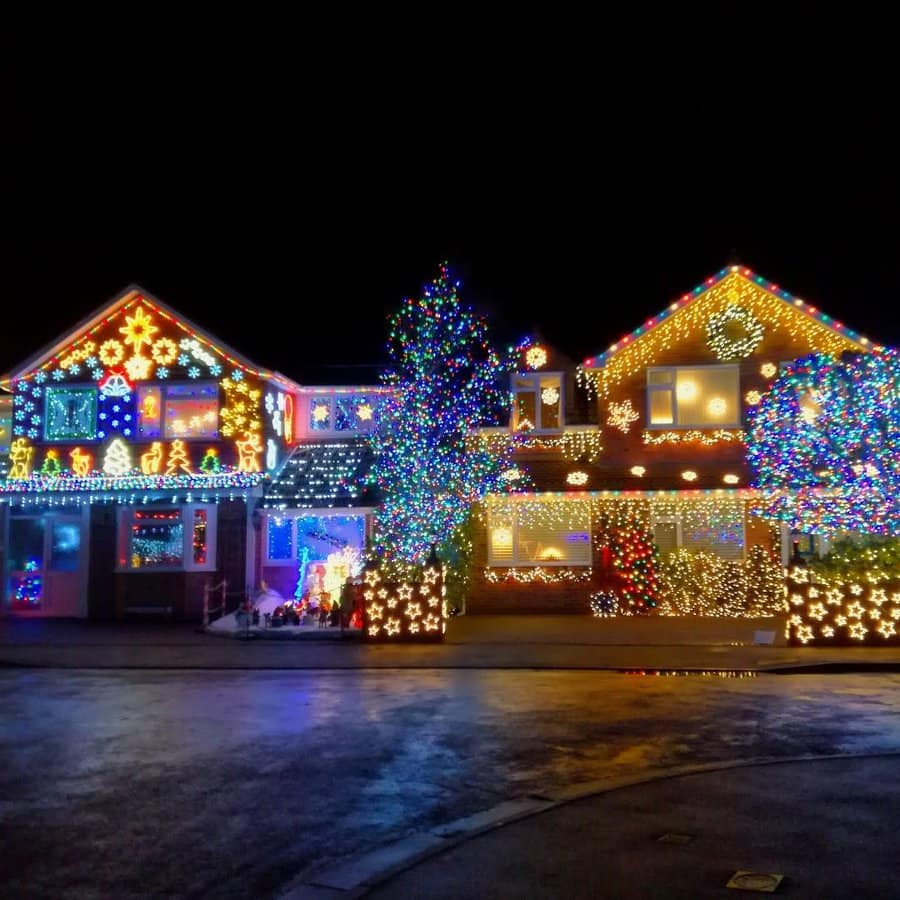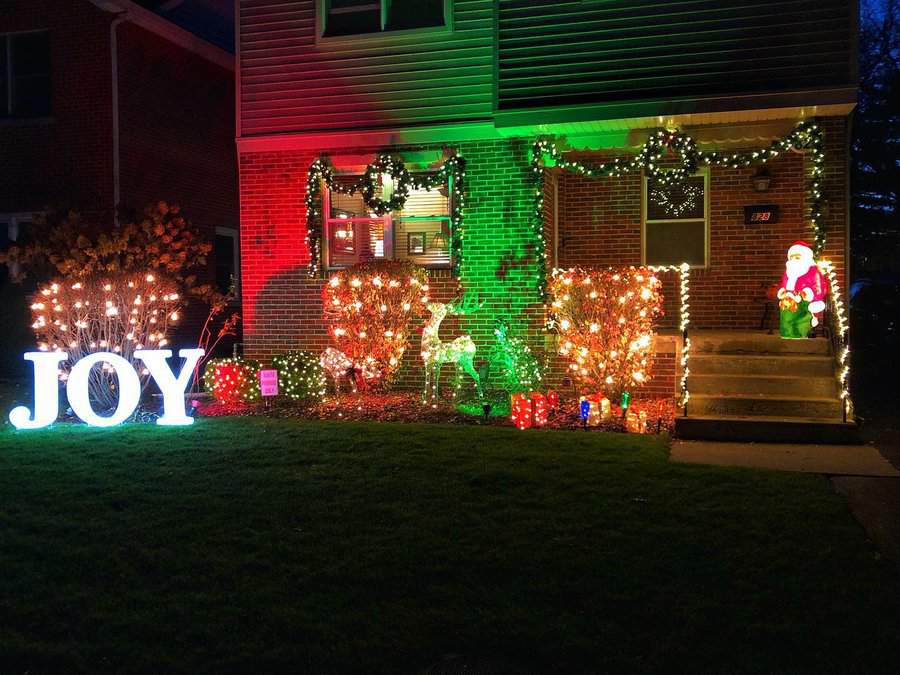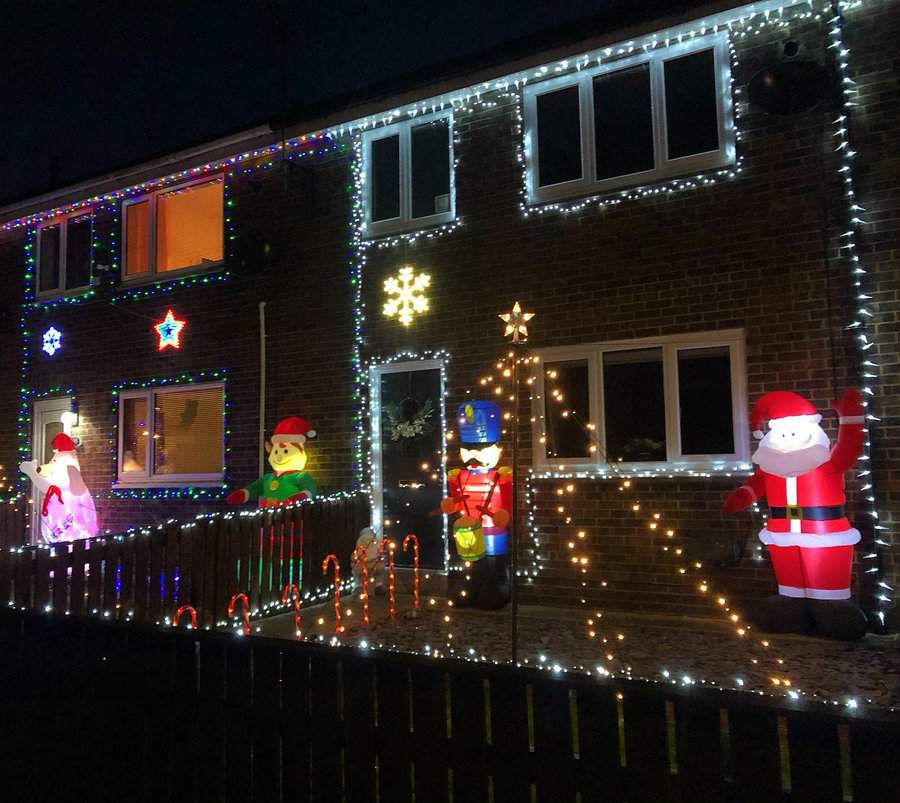 5. Dress Up Your Patio
Watching patio lights twinkle during Christmas is a magical experience, and a patio may just be the perfect place for this to happen. Imagine the festive feeling lighting up your patio with Christmas lights can create – an evening in with family, hot chocolate in hand, and little ones snuggled up in blankets.
Whether it's edging the patio or taking down existing patio furniture to put larger pieces that light up in their place, sprucing up your patio for the holidays will bring cheer to any room. And why not dress up your patio with some traditional hanging patio lights too?
An unexpected backyard patio decorated with festive Christmas lights will bring total warmth and joy which only enhances the spirit of togetherness of the season.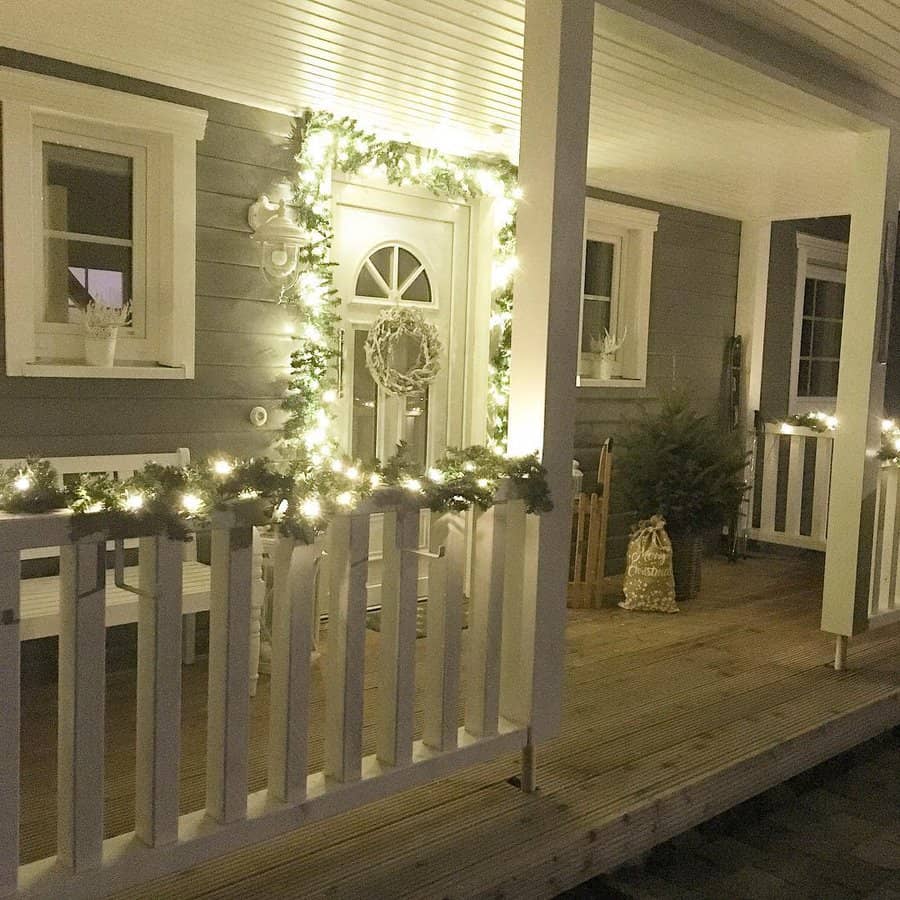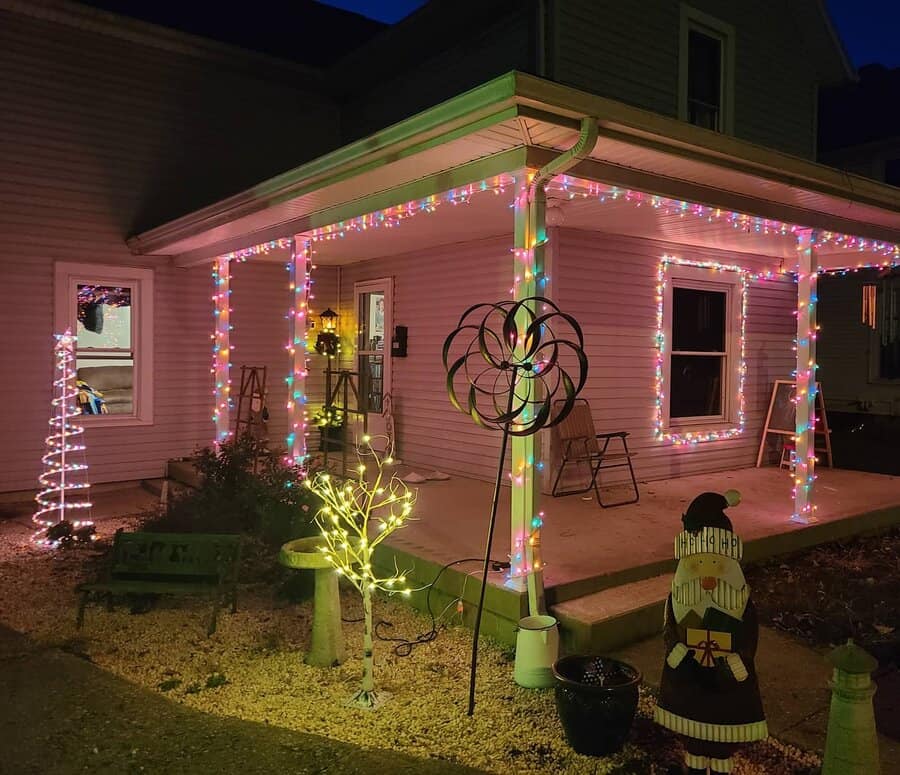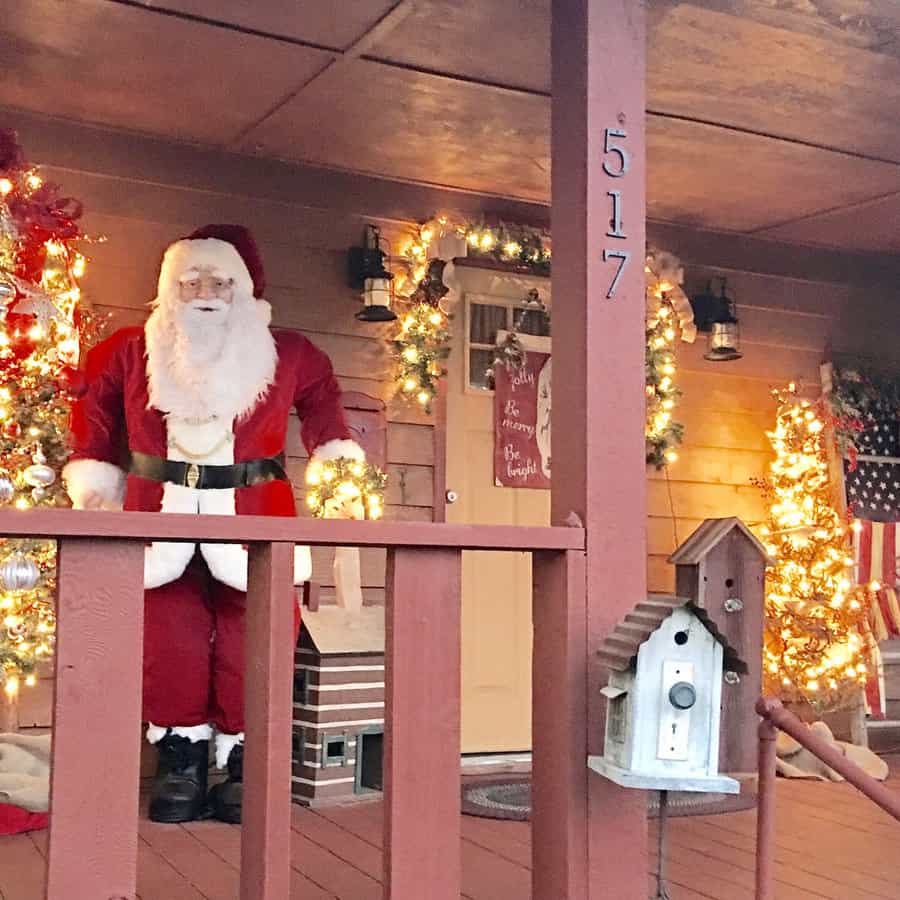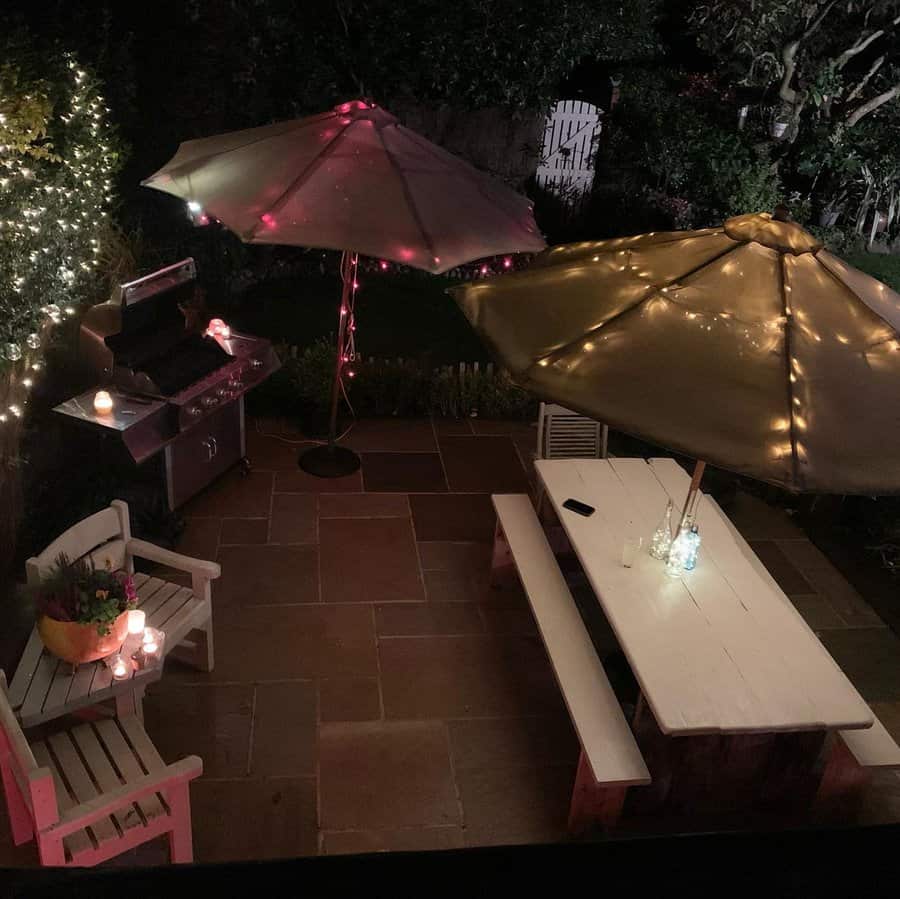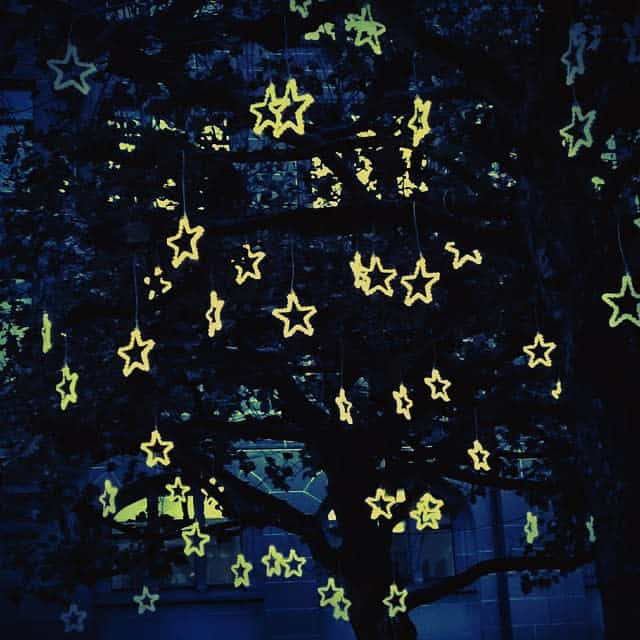 6. Make A Warm Welcome
The front door to any house during the holidays is a special sight to behold- especially if there are colorful Christmas lights surrounding it. As people drive by this front door with its welcoming vibe and festive decorations, it helps bring a festive atmosphere to an otherwise ordinary neighborhood and brings joy and warmth to anyone who passes by.
It's almost as if each string of lights along the front door brightens up the spirits of those nearby and is symbolic of embracing joy during the holiday season.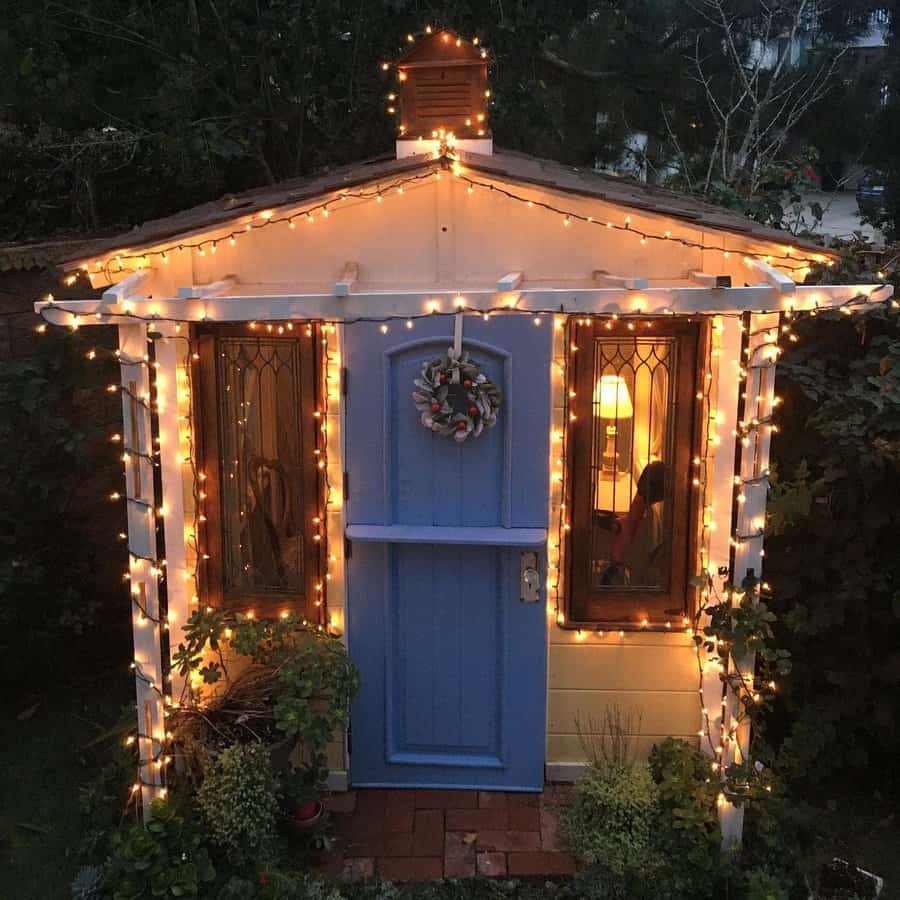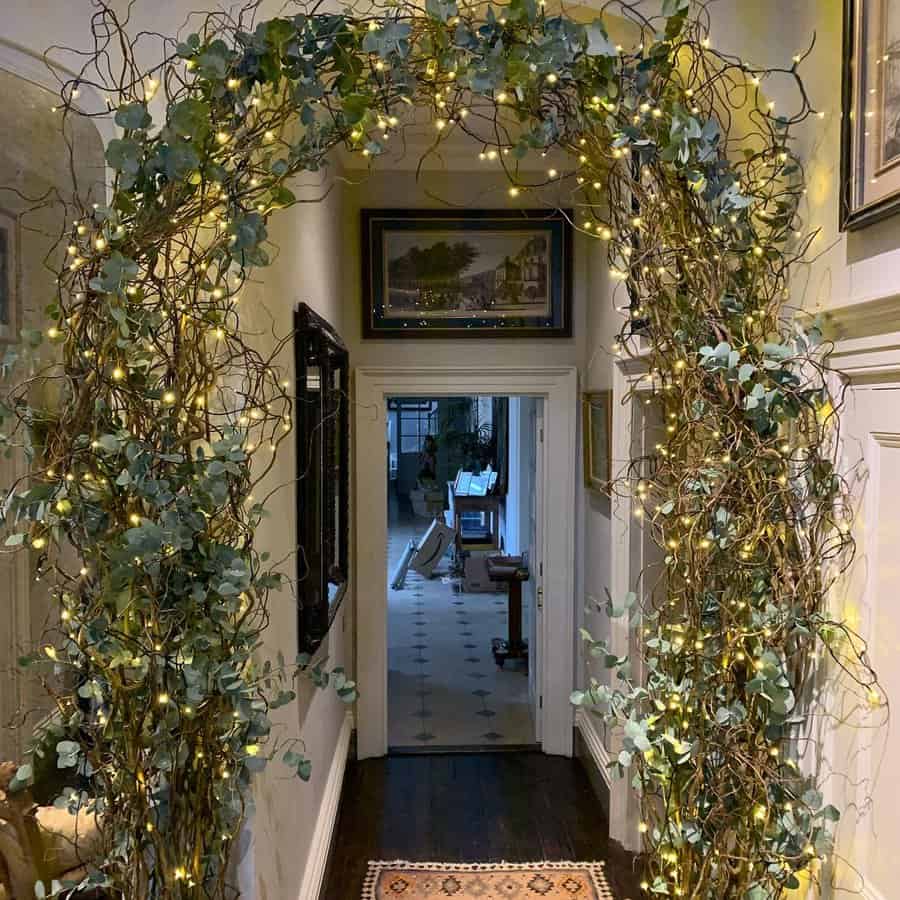 6. Be Spontaneous
Brighten up the cold, dark winter months with the magical lights of Christmas! String lights spontaneously hung everywhere can turn your home into a sparkling winter wonderland. Forget about clustering lights around traditional holiday spots like windows and doorways; get creative with your placement this year!
Hang lights in unexpected places like garlands around open wall spaces or circles of lights above door frames. Transform any room with the instantly festive appeal, while generating a sense of coziness and warmth. Step back and enjoy the twinkling lights – they will be sure to bring some extra Christmas cheer this season!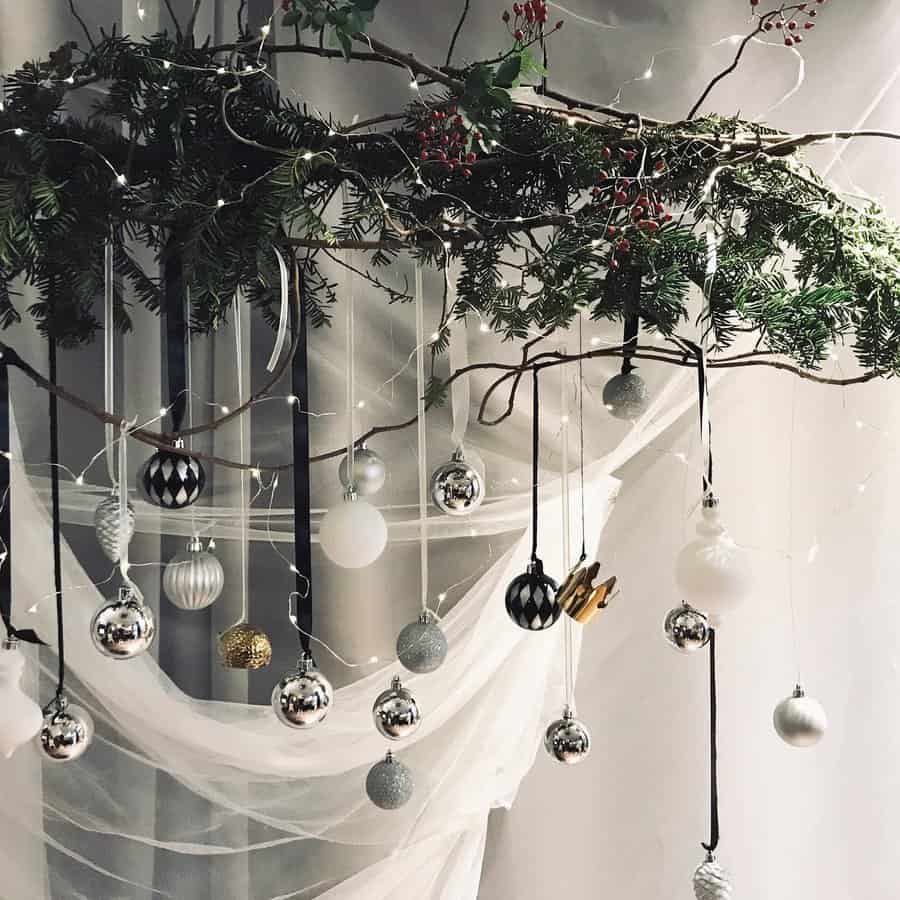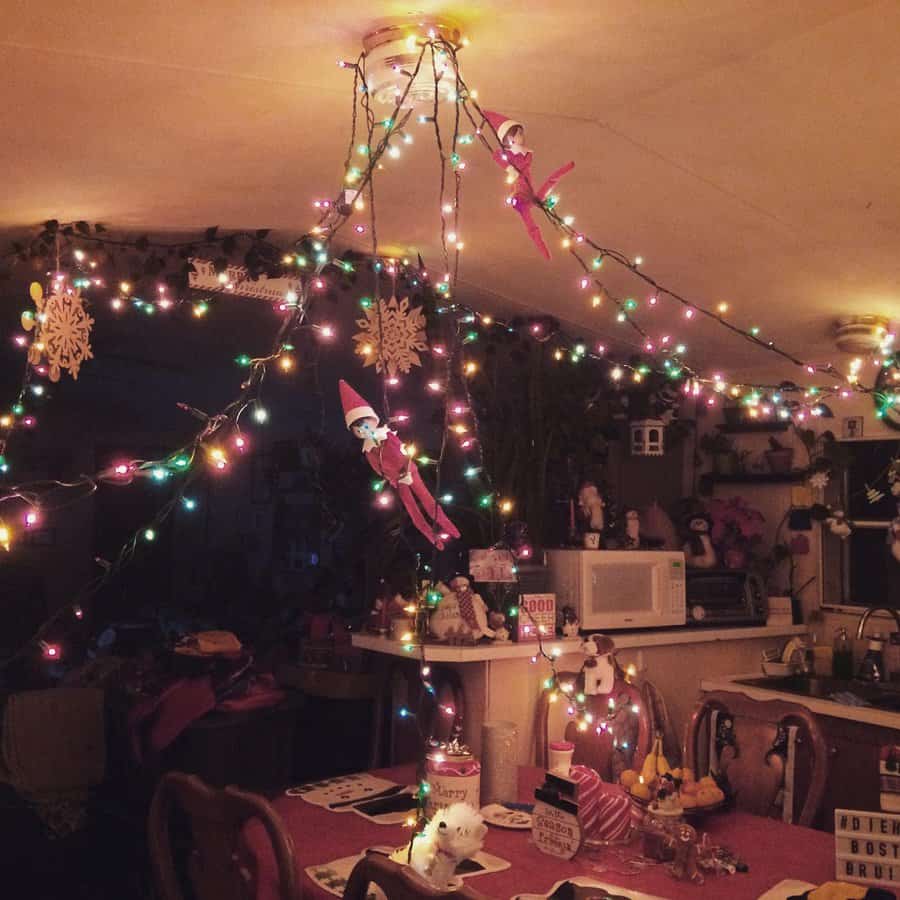 7. Jazz Up A Macrame Plant Hanger
Spruce up your home this holiday with a macrame plant hanger adorned with faux pine, candle holders, and Christmas lights. This statement piece is perfect for rustic interiors that need an injection of holiday cheer.
Macrame decor will add texture and warmth to the room, while the Christmas lights will create a warm magical feeling. You'll be delighted by how quickly a room can look festive with just one piece.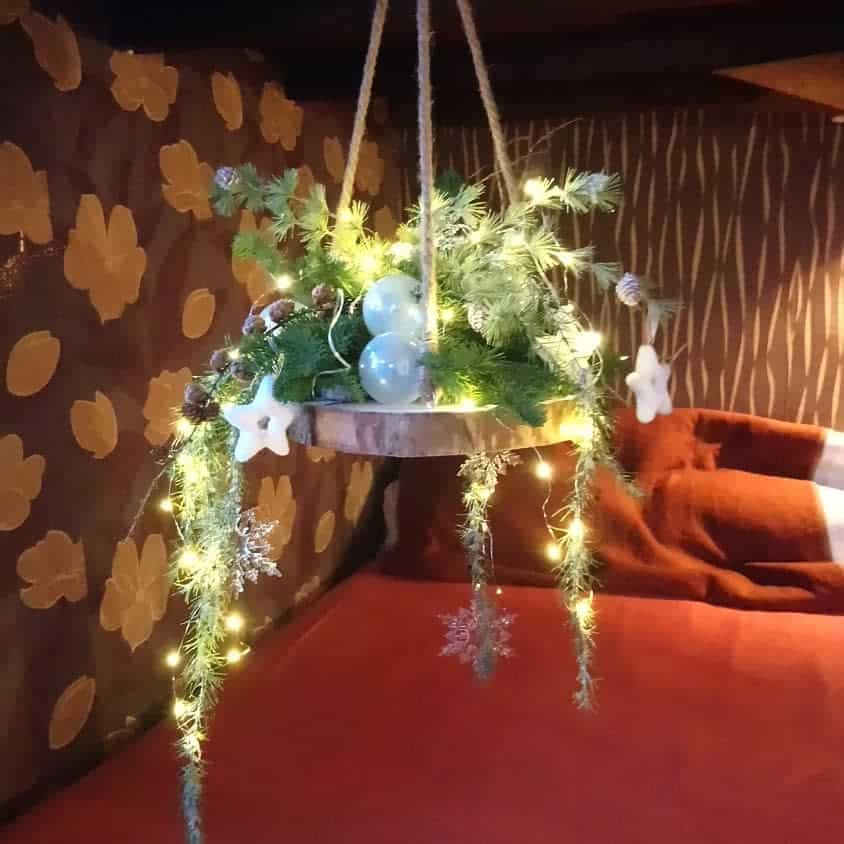 8. Frame Your House With Lights
Christmas is an incredibly merry time of the year, and exterior Christmas lights are the perfect way to capture that spirit. Take your home's silhouette and make it shine with Christmas lights, creating an enchanting display to welcome yourselves and any other visitors.
The warm light radiating from even those darkest of winter nights creates a bright entrance for you and your guests alike. You can also opt for a more minimalistic design, using Christmas lights to frame the silhouette of your house or porch.
Whichever route you chose, remember that Christmas is all about standing out in style!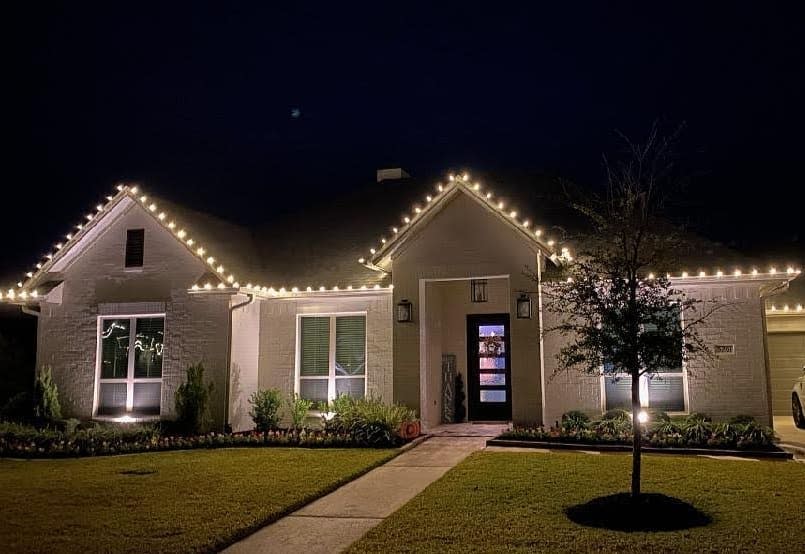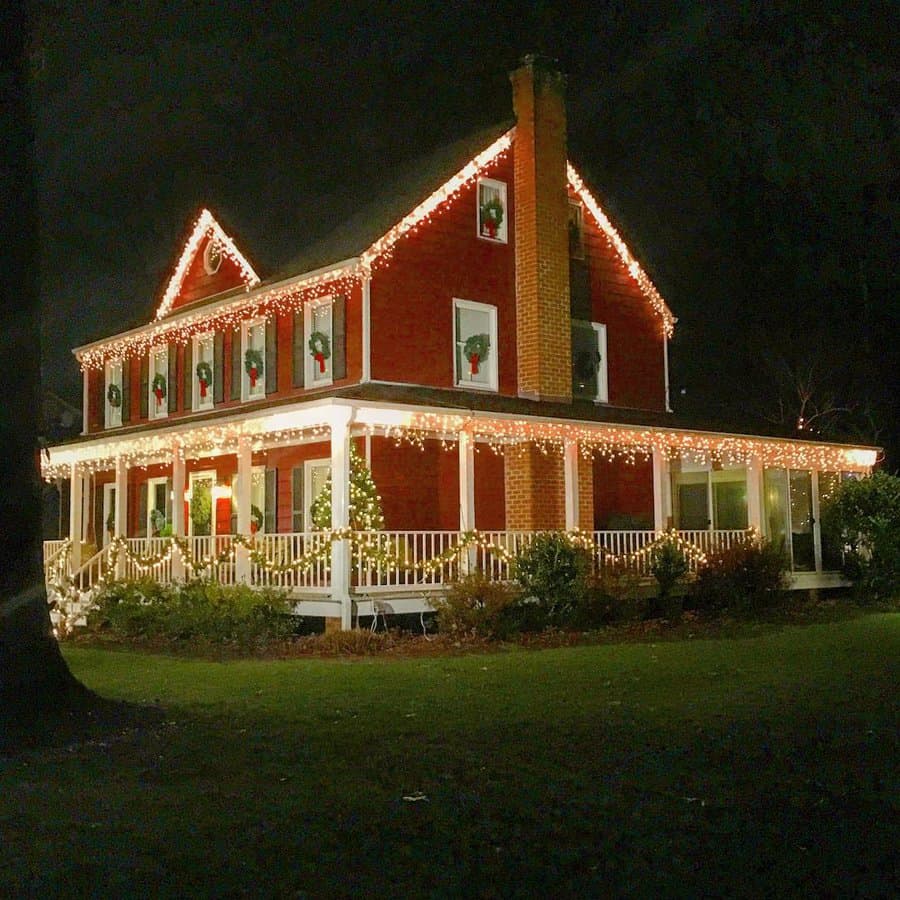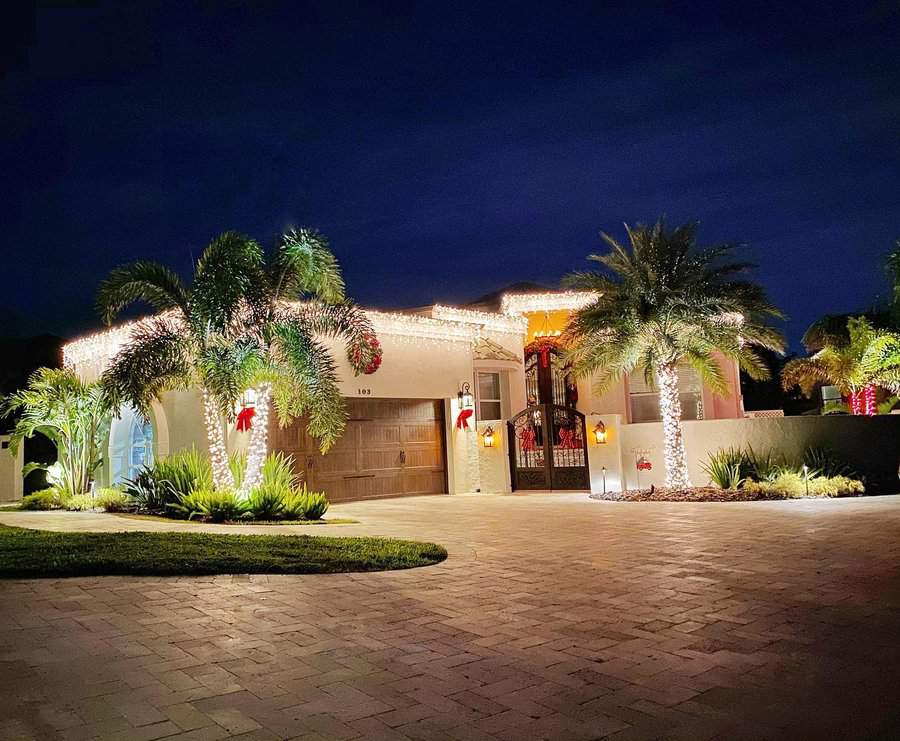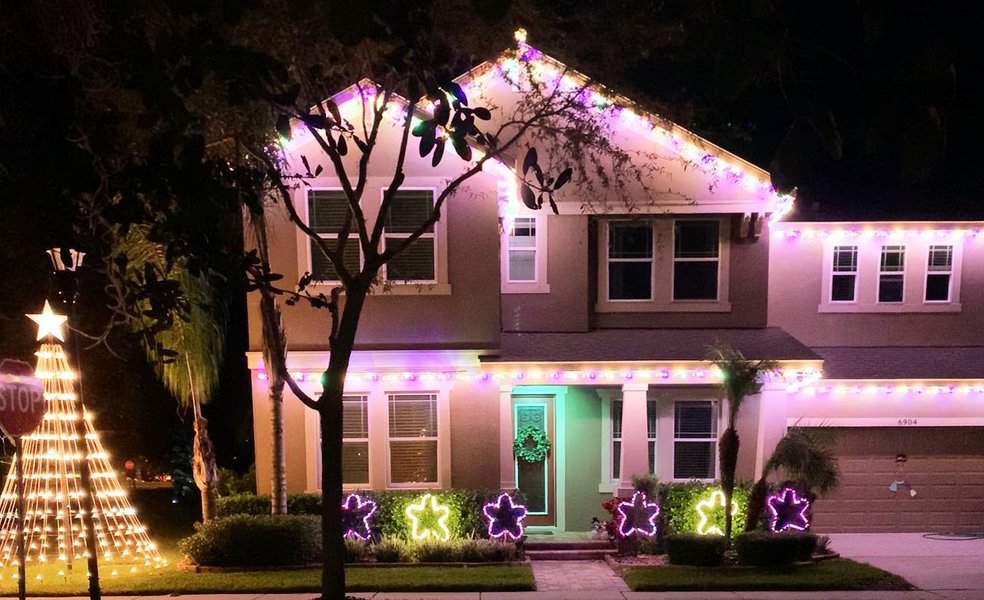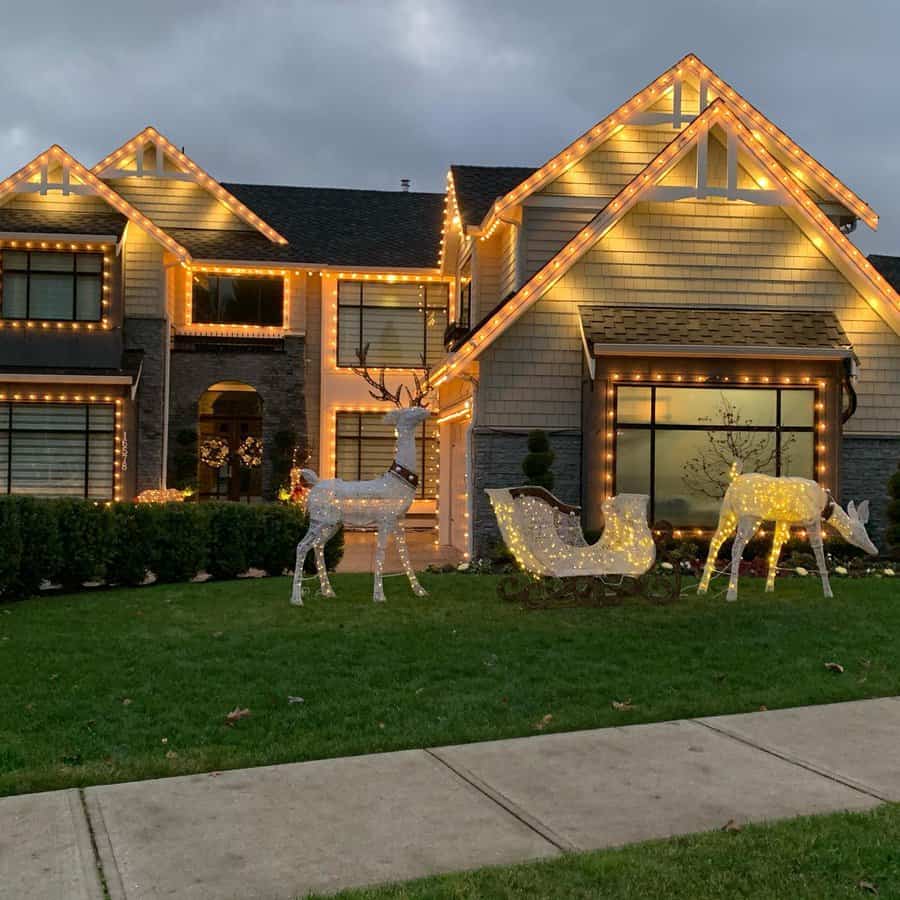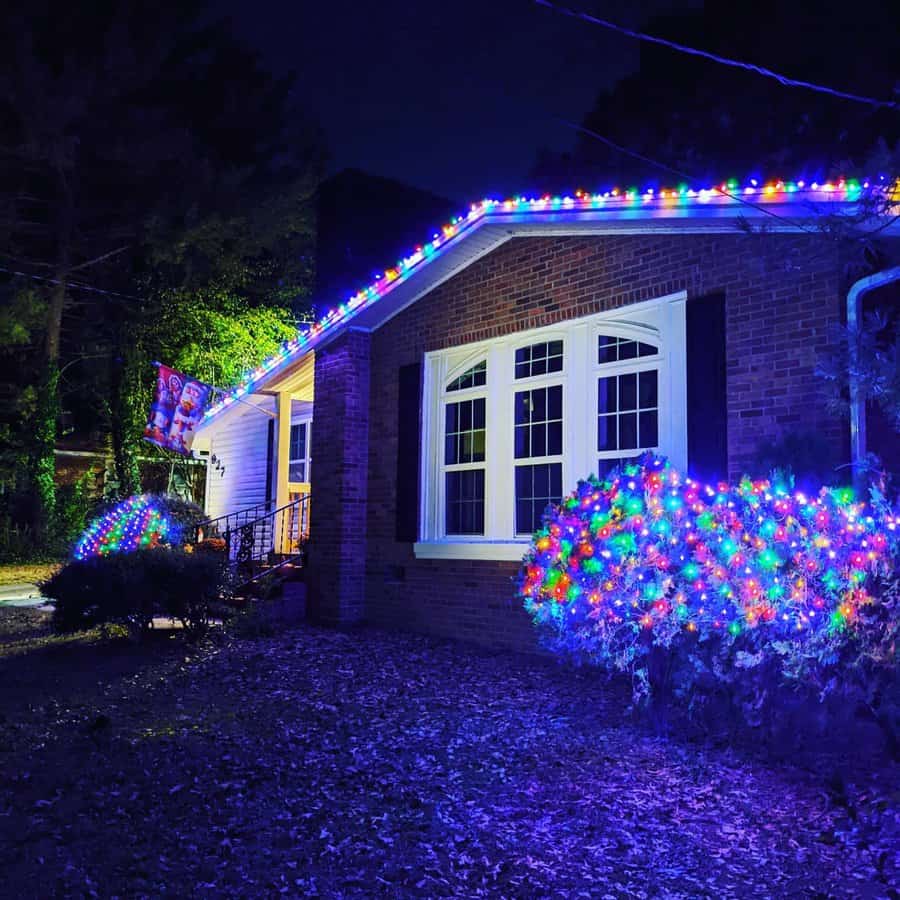 8. Match Christmas Decor With The Interior
Christmas lights are an aesthetic way to decorate for the holidays that can be tailored to match any interior aesthetic in a home. Whether your style is sleek and modern or rustic, there's a set of lights that fits perfectly. Investing in beautiful Christmas lights will add a classic, cozy touch to the home and create a warm atmosphere that cultivates holiday cheer.
A rustic tree house may be surrounded by wooden reindeer lit up from within with white lights, nodding to both its aesthetic outer facade and interior details. Nothing brings more holiday cheer than so many glowing orbs lighting up a neighborhood in celebration!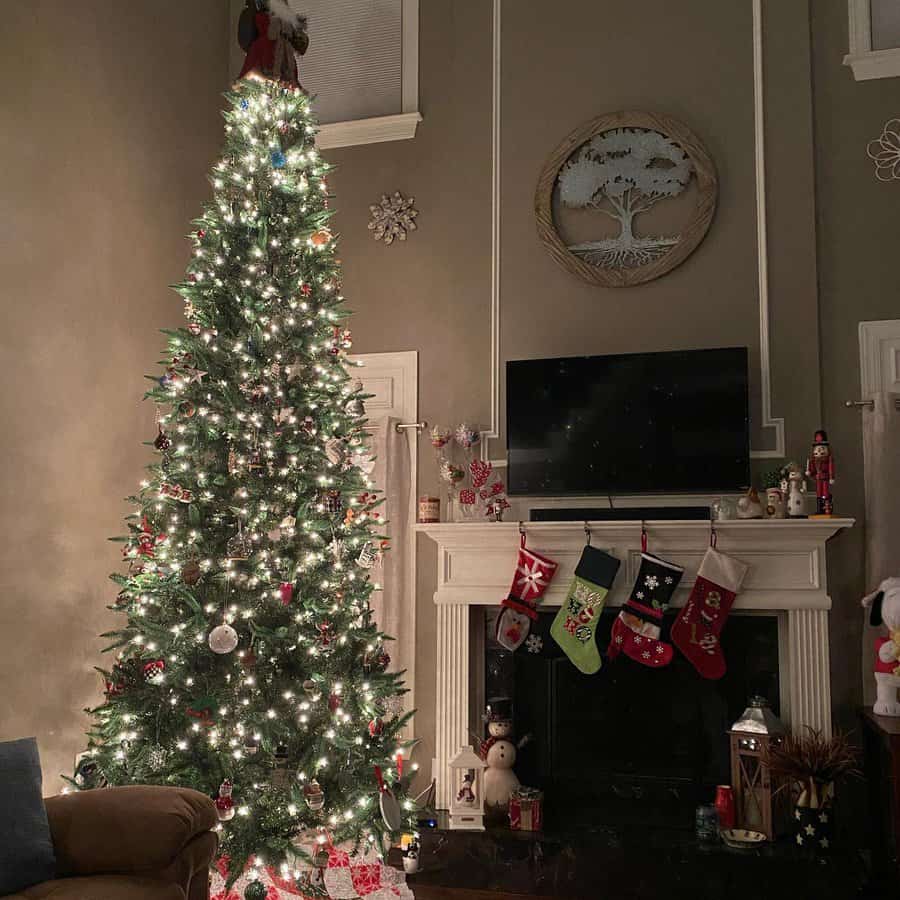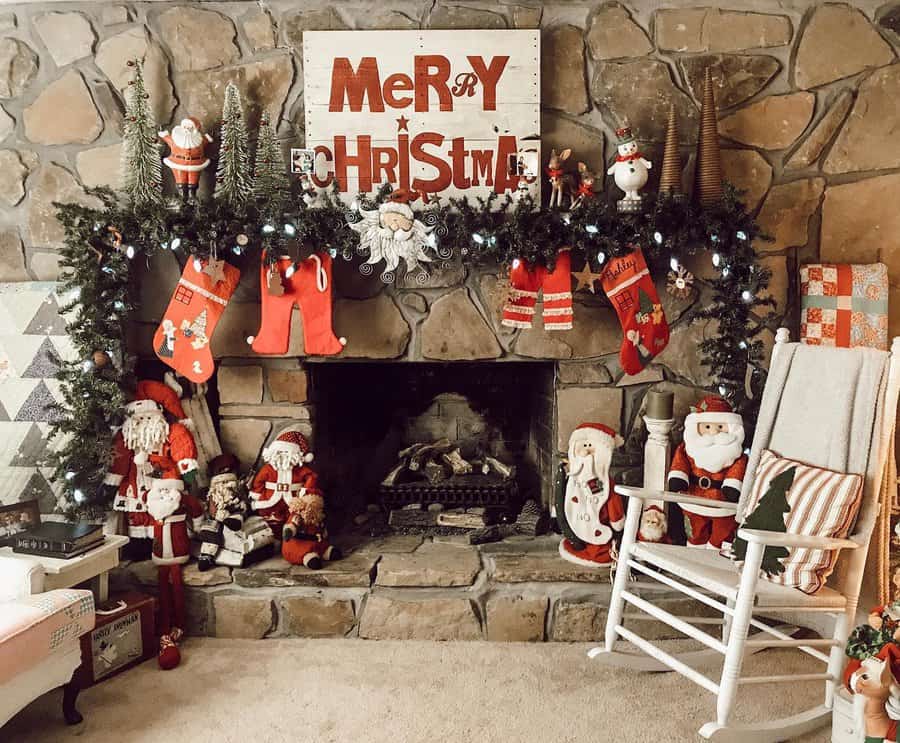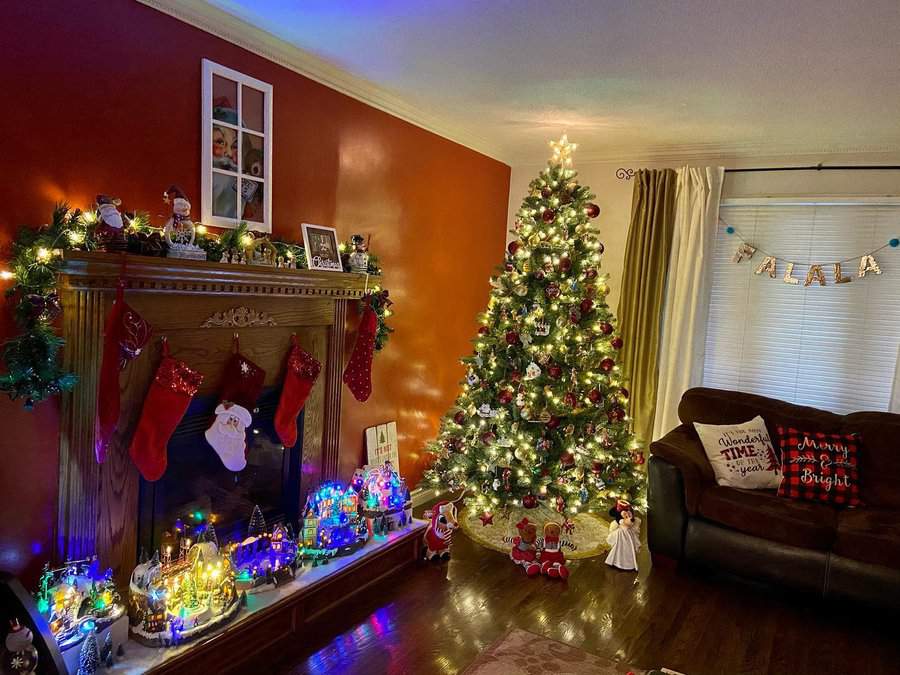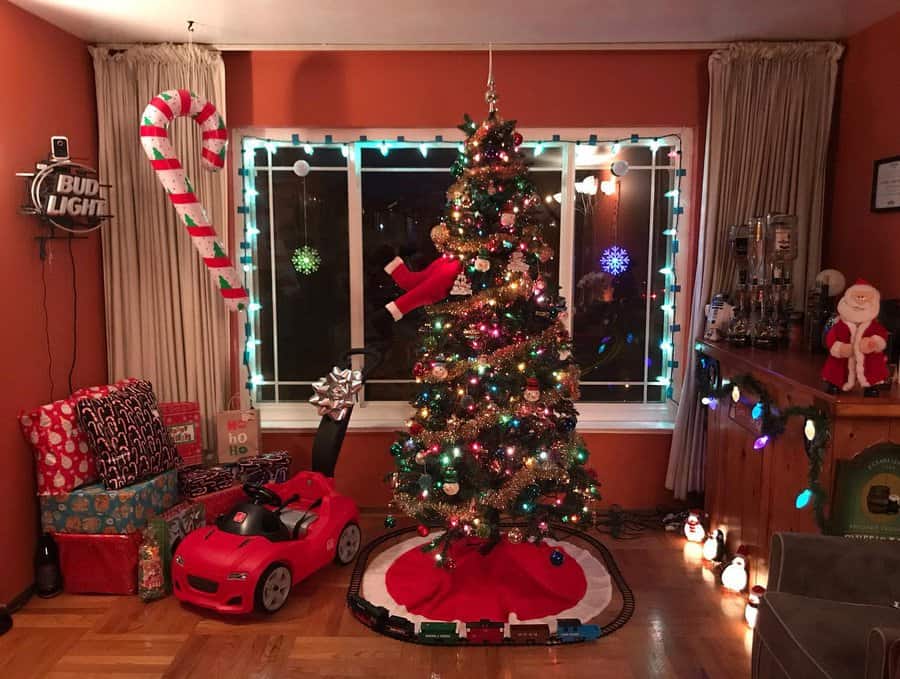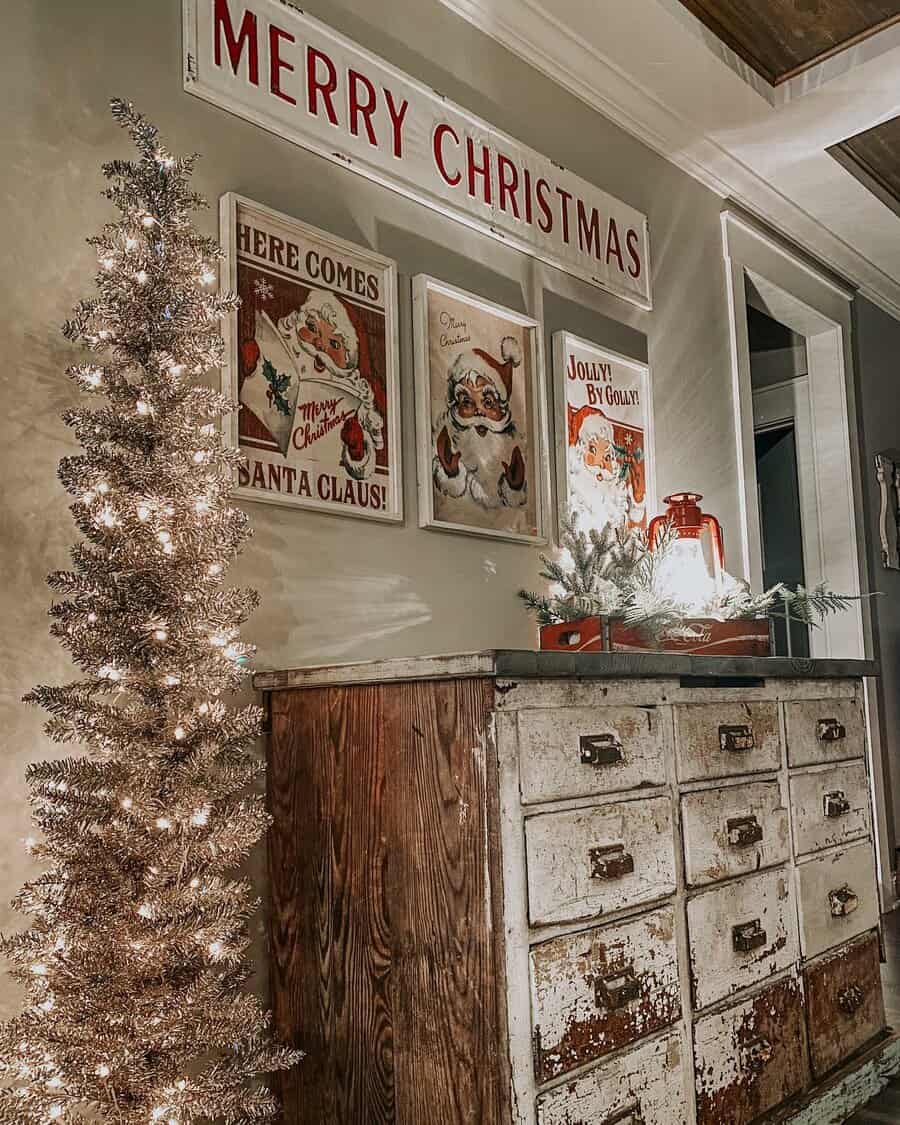 10. Brighten Up Your Christmas Tree
Christmas tree lights, arranged with lovingly-hung ribbons and baubles, create a twinkling centerpiece to any Christmas celebration. No other Christmas decoration manages to evoke the same feeling of warmth and contentment as those Christmas tree lights – the cheerful glow of each bulb acting like a beacon of love in the heart of winter.
Hanging decorations with ornaments and ribbons are sure to bring a smile to any face; their unique beauty shines on, reminding us all that Christmas is here!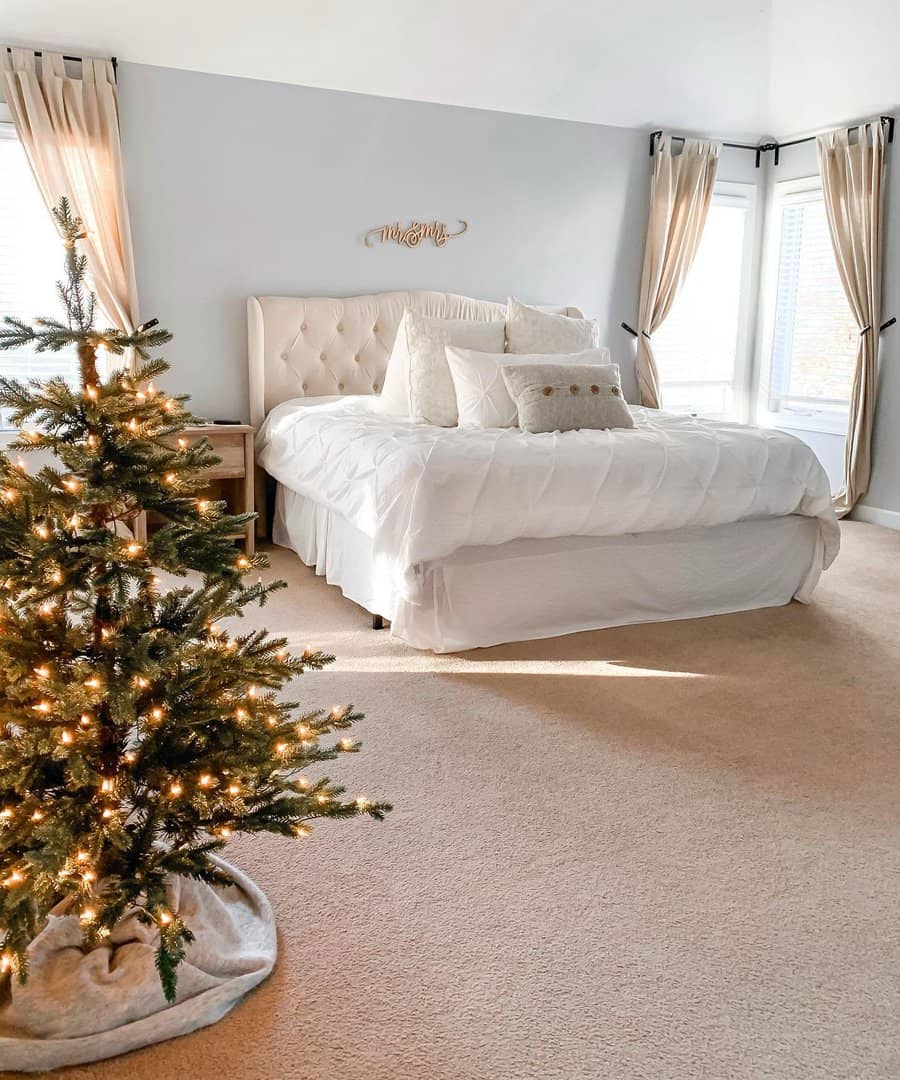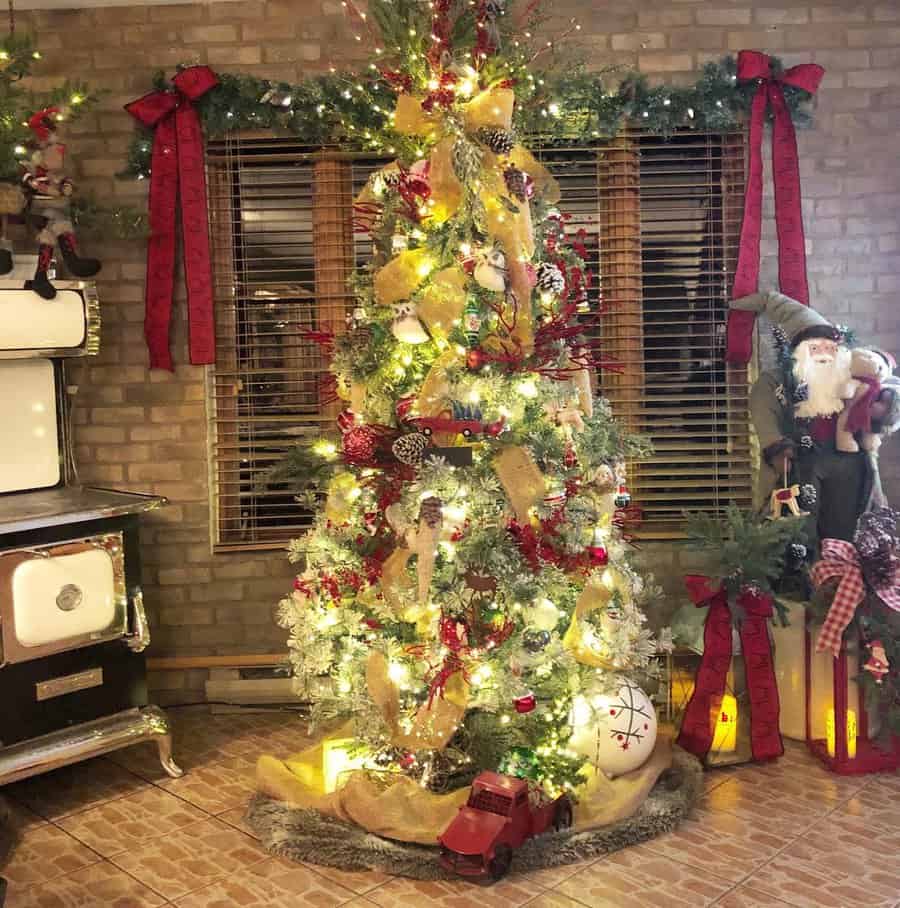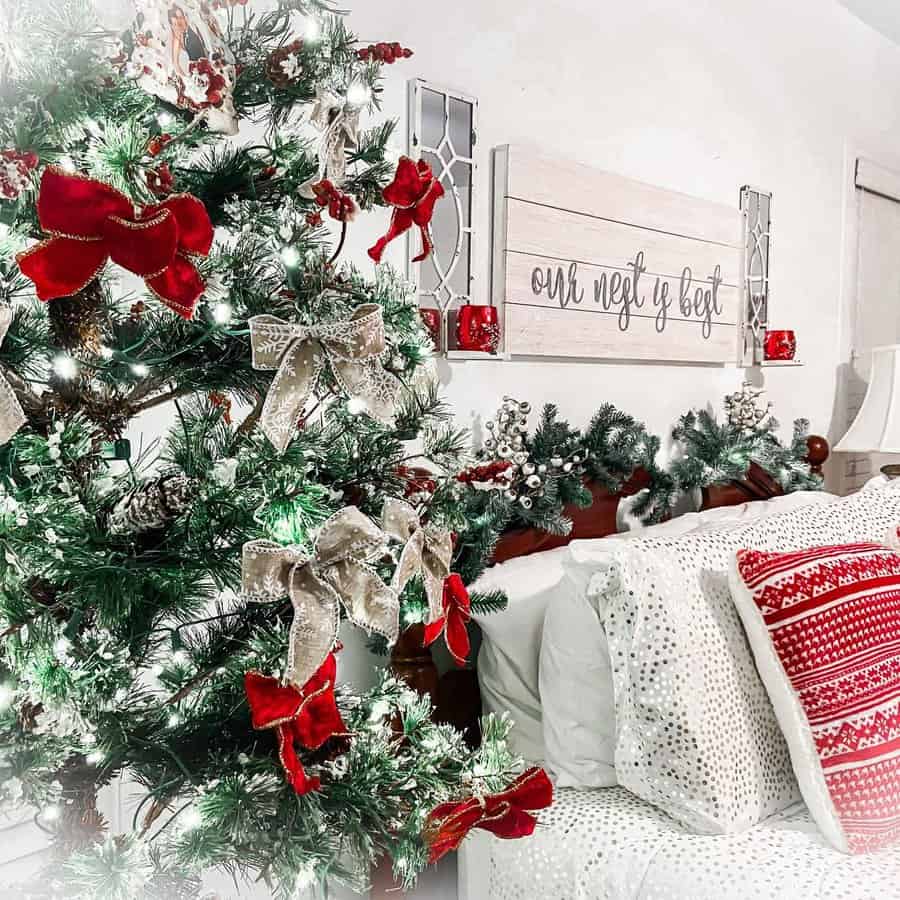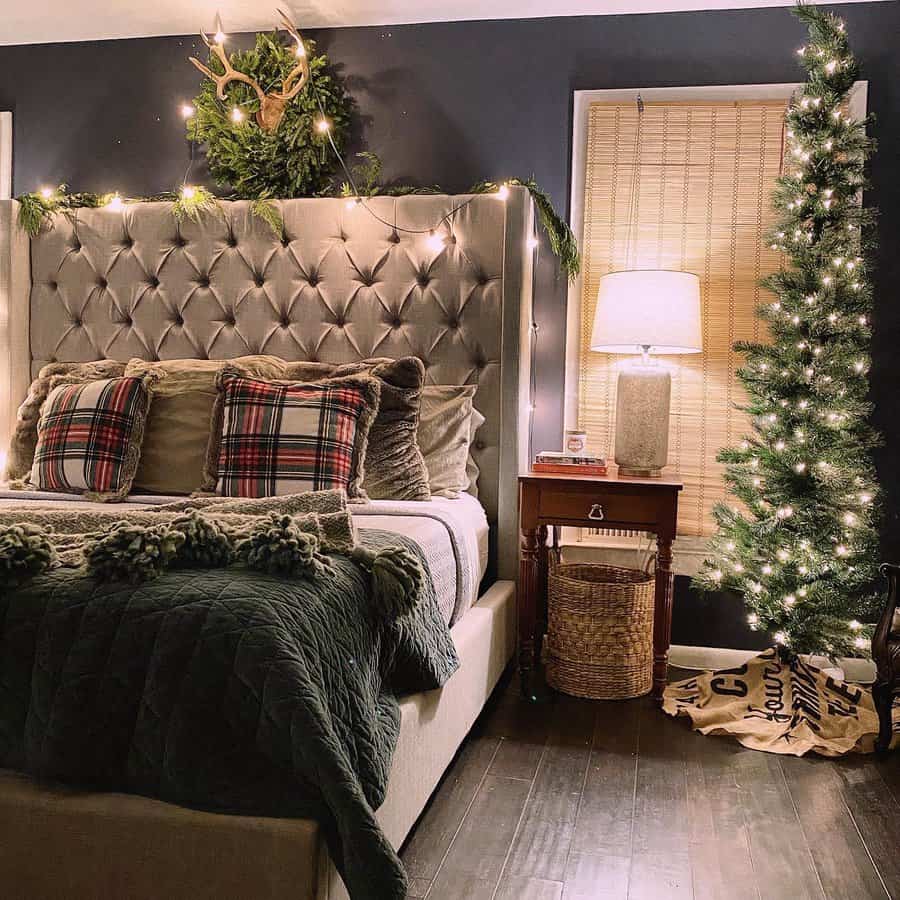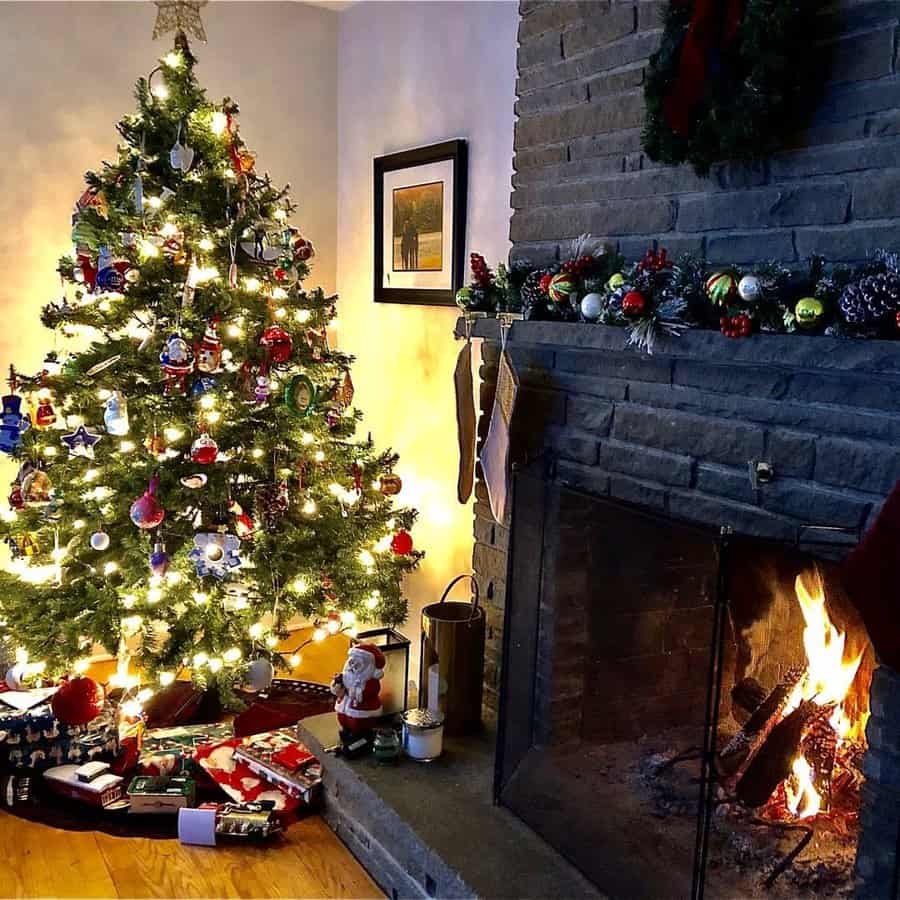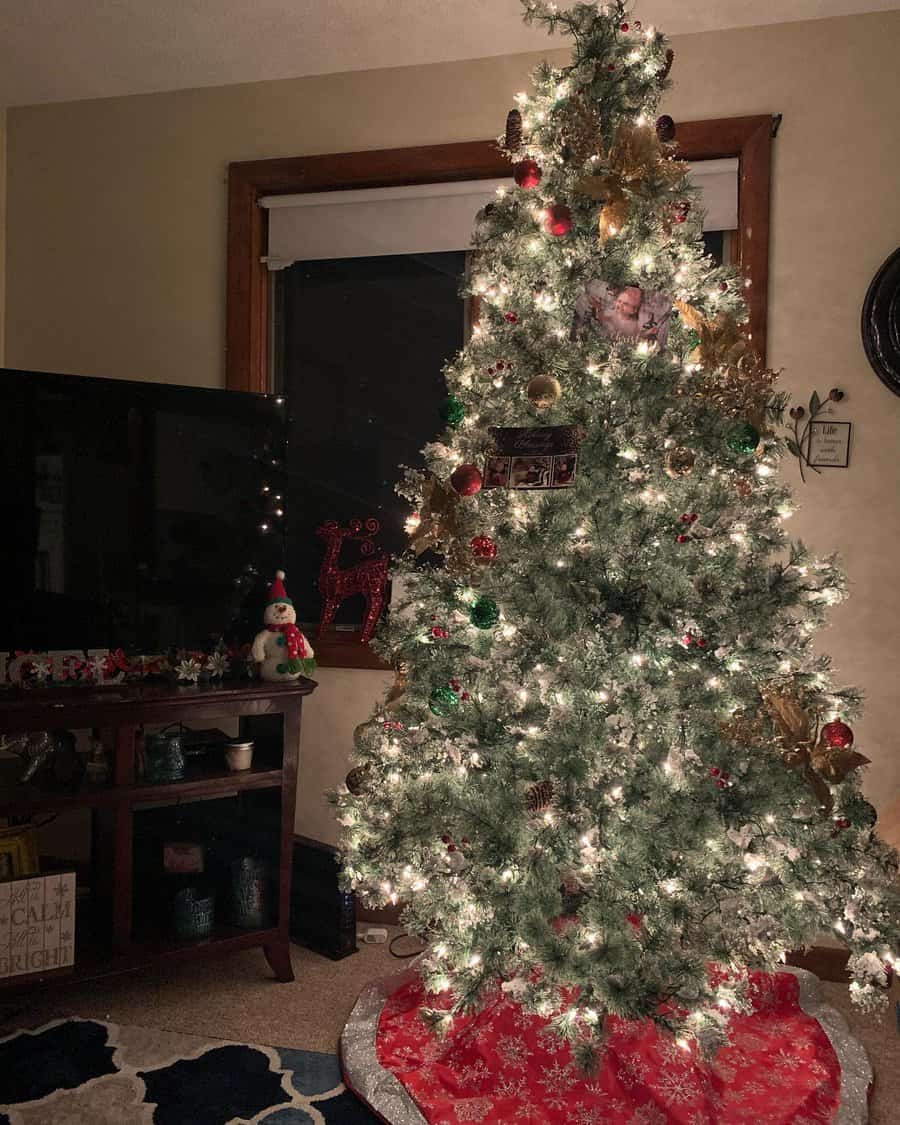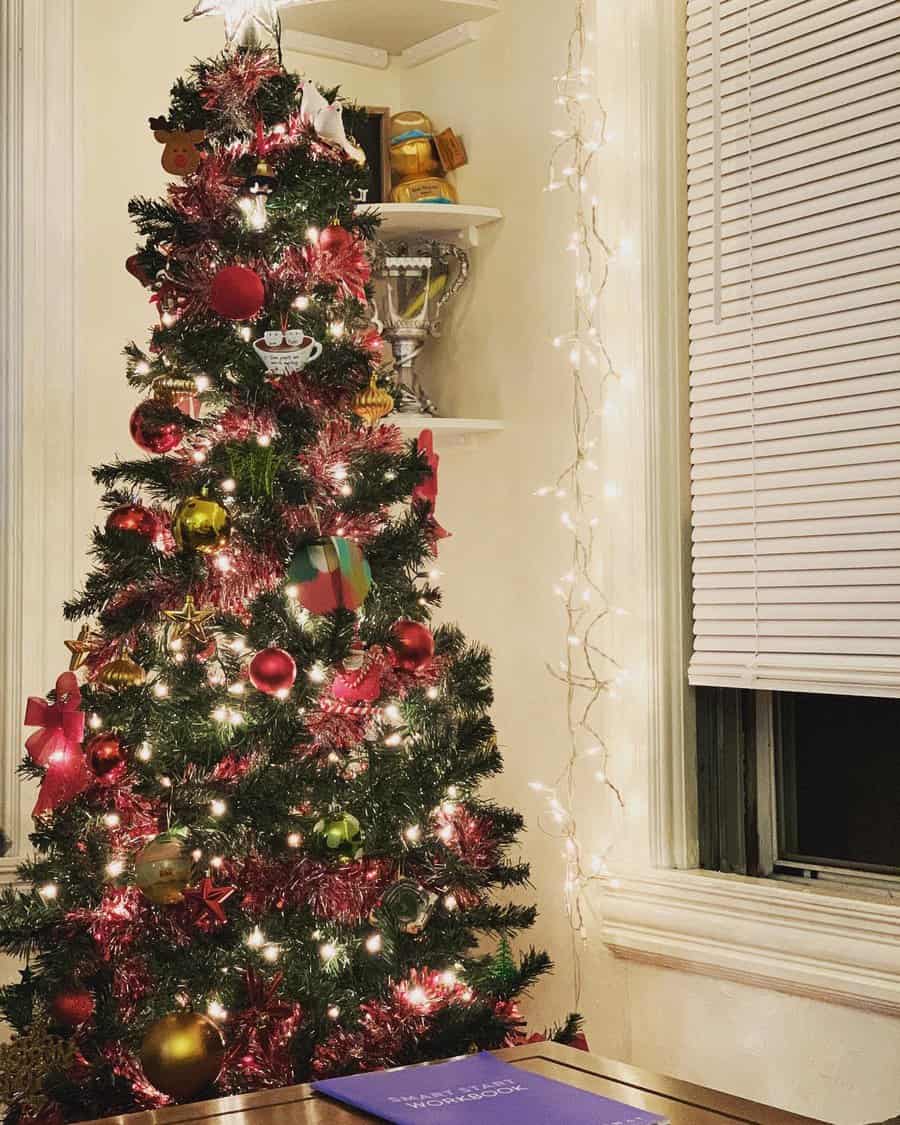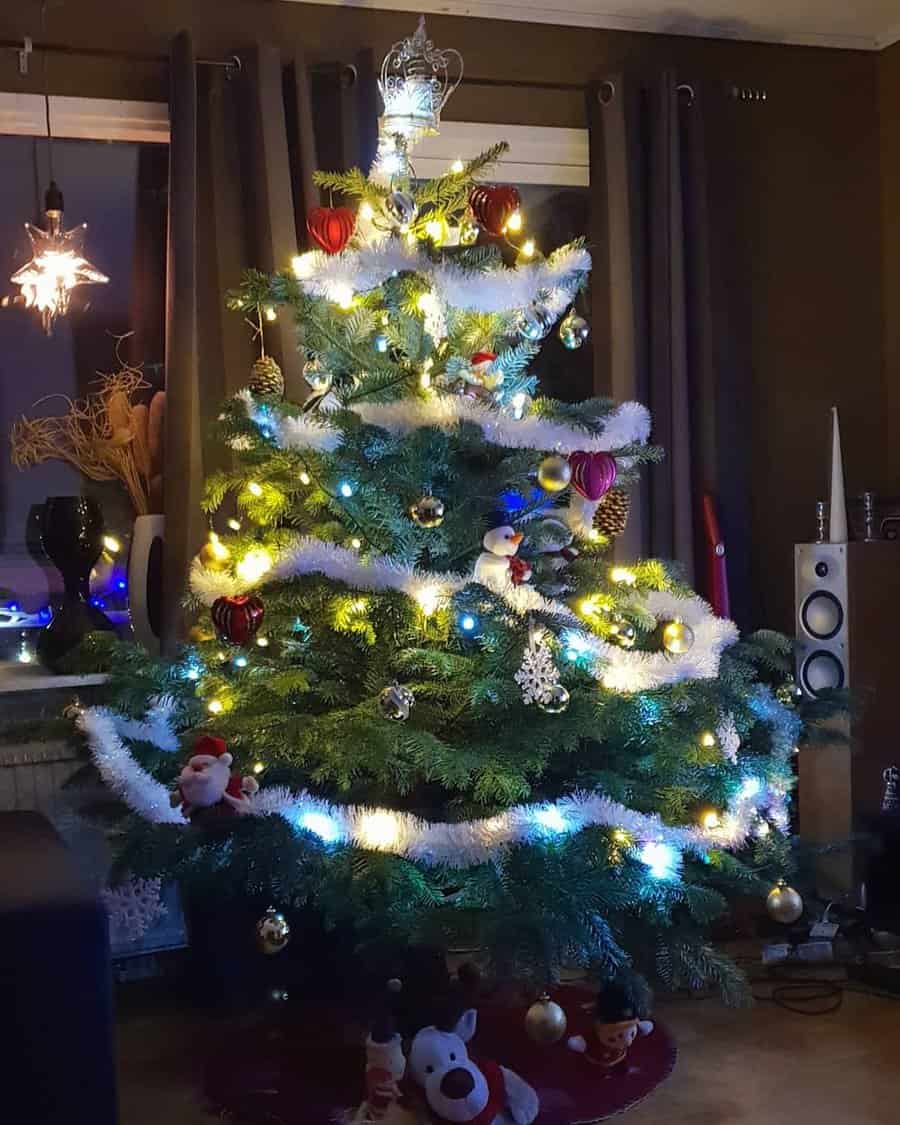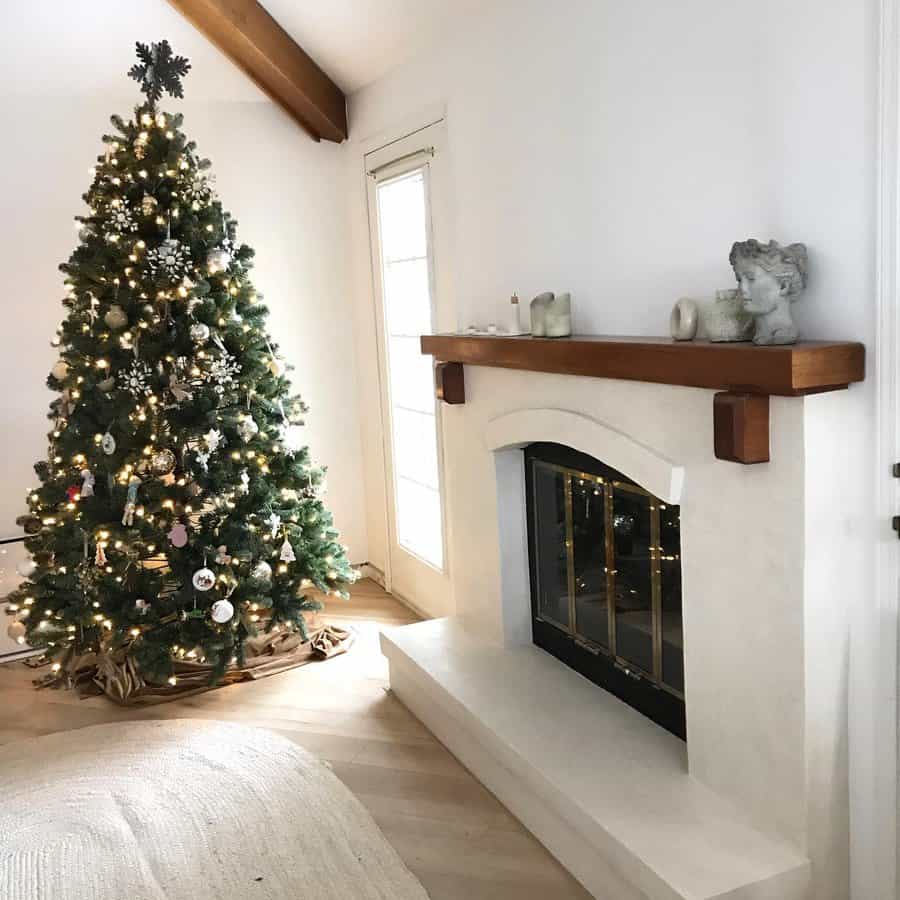 Christmas Light FAQs
What are the best Christmas lights to put on your house?
Icicle lights are popular because they are a single string of lights that have multiple strings hanging from it. This gives you the greatest visual effect for a minimal amount of work. The icicle lights also add a nice accent to your home.
How do you hang Christmas lights outside without nails?
Instead of using nails or staples, try using plastic clips. These are affordable and easy to use. You'll also find them easier to remove after Christmas. There are plastic clips that hook onto your gutter, roof, or other areas of your home.
Are LED Christmas lights better?
LED Christmas lights are a smart option because they don't use a filament to produce the light. This makes them more efficient, have increased durability, and are longer-lasting. They won't burn out the way filament bulbs do. They also don't get hot to the touch, making them less of a fire risk.