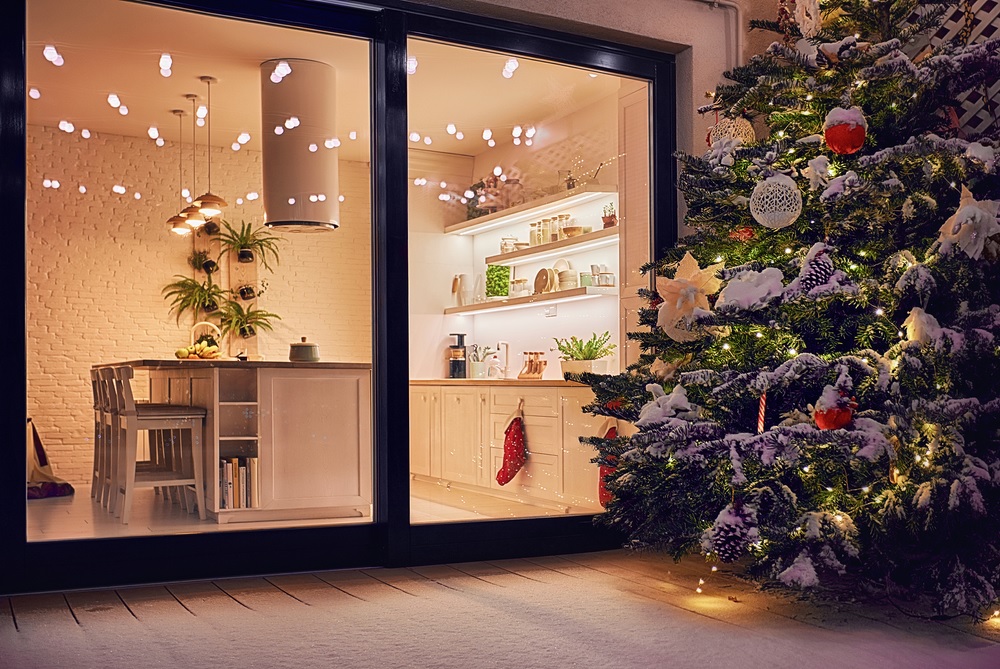 The Top 51 Christmas Tree Ideas
"I had a year-round Christmas tree with nothing but colored vinyl 45s hanging on it, like, old Elvis records and stuff."- John Prine
Your Christmas tree is the focal point and centerpiece of your home for the holiday season. There's no right way of decorating your tree. What you should focus on is how you want your tree to look. Start by deciding where you want your tree to be. Maybe you want it in the family room, or perhaps you want multiple trees throughout your home.
Now comes the fun part, checking out Christmas tree ideas and deciding a theme and decorating style. You could make all of the ornaments for your tree. Or you could choose a single color for a monochromatic look. Perhaps you want the tree to reflect the rest of your home's decor aesthetic. These Christmas tree decorating ideas will get you excited for the holiday season.
1. Put Up An Oversized Star
The Christmas season is never complete without a beautifully decorated Christmas tree, and what better way to add some sparkle and shine to it than with an oversized star topper?
This stunning addition to your tree will create a magical and whimsical feel that is sure to impress your guests. It will instantly elevate your tree to the next level and make it the center of attention in your holiday decor.
Whether you opt for a classic gold or silver star or go for something more unique like a sparkling rainbow star, this is a simple yet impactful way to add some personality and charm to your Christmas tree.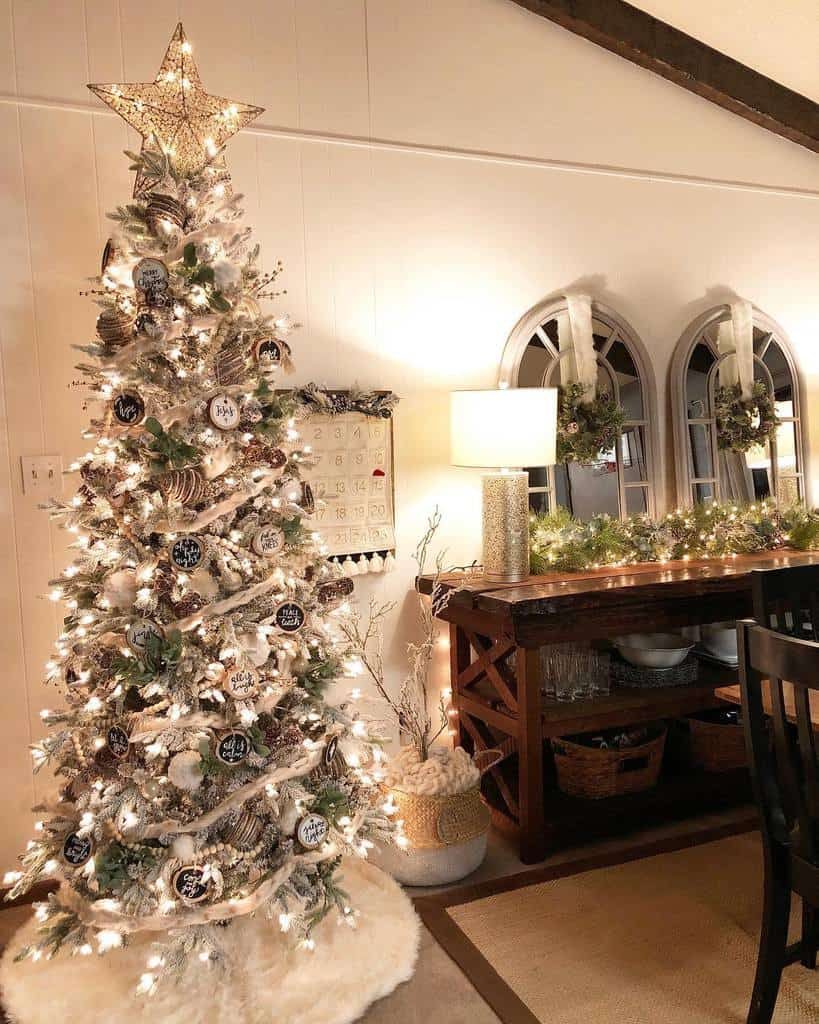 2. Add Pops Of Red
Nothing brings the holiday spirit quite like a beautifully decorated Christmas tree. If you're looking to add some excitement to your holiday decor this year, consider decorating your tree with pops of red ornaments.
To really make your tree stand out, try adding a gold or white garland with red ornaments that will provide a stunning contrast. The combination of the festive red ornaments and elegant garland will give your tree a classic and timeless look that will bring joy to your holiday season. Get ready to spread some Christmas cheer with this stunning tree decor!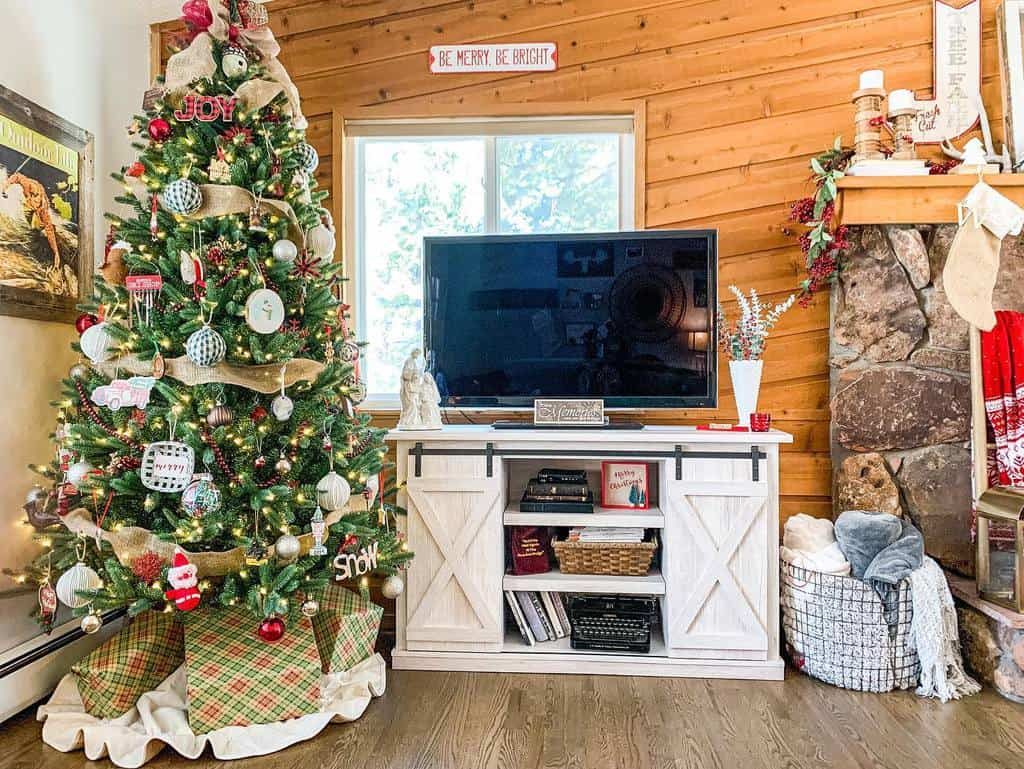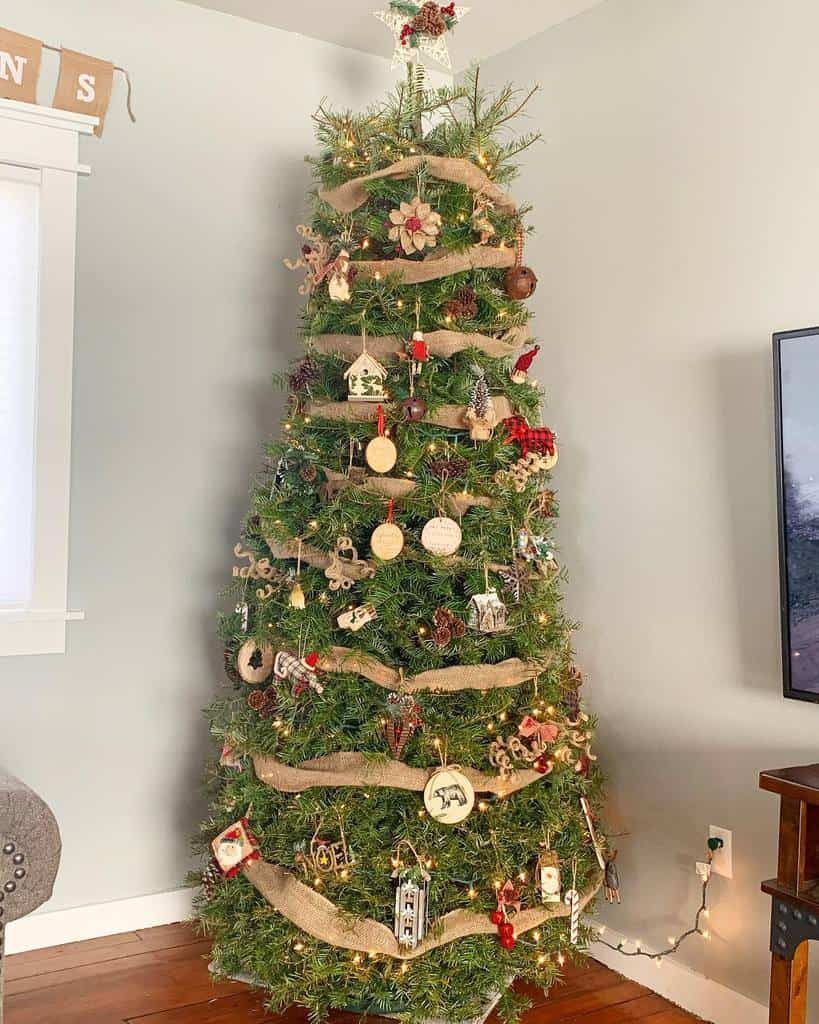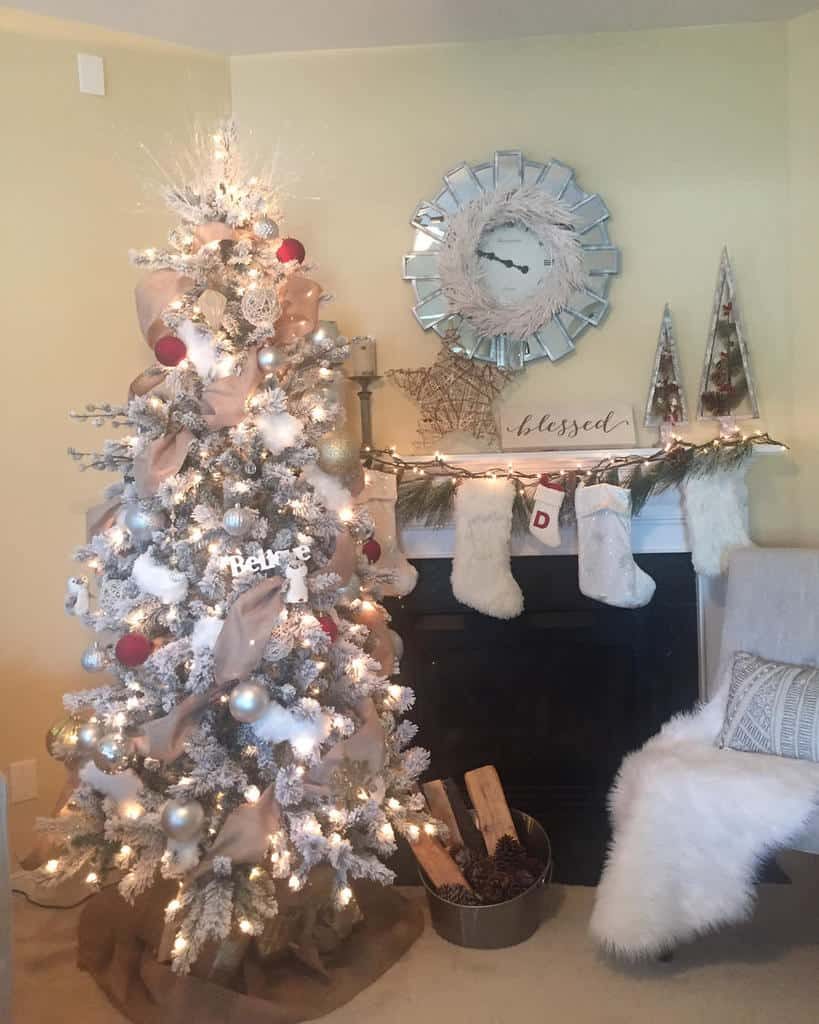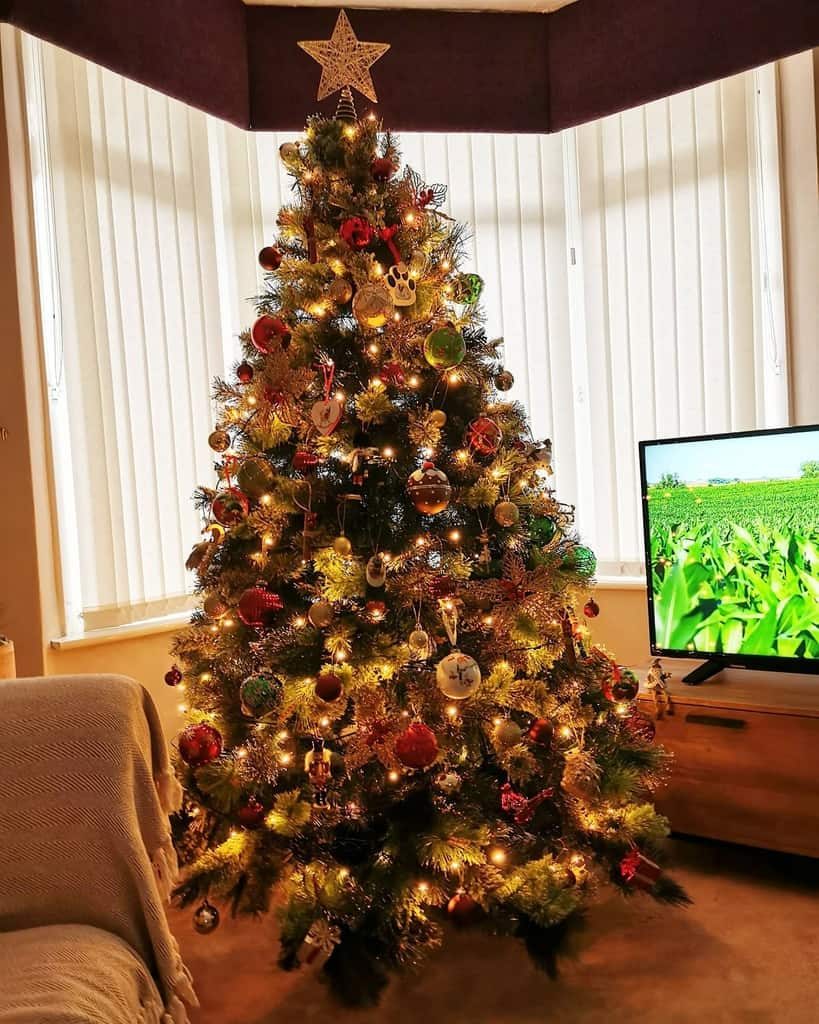 3. Jazz It Up With Muted Pastel Ornaments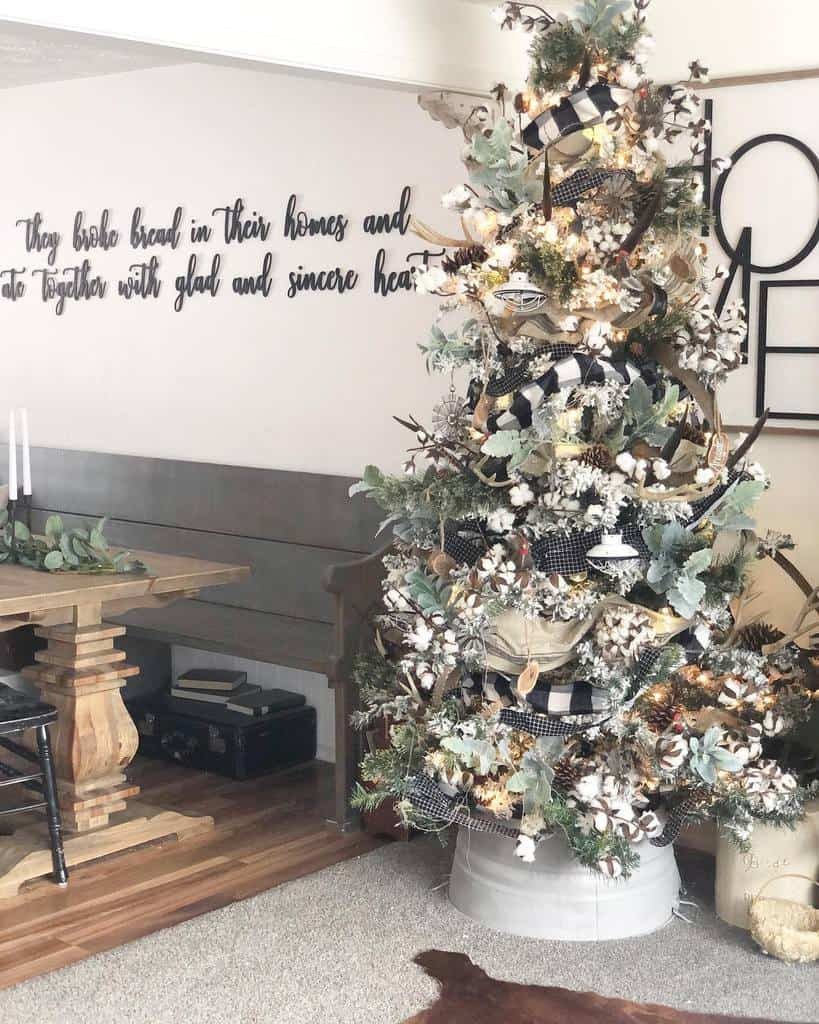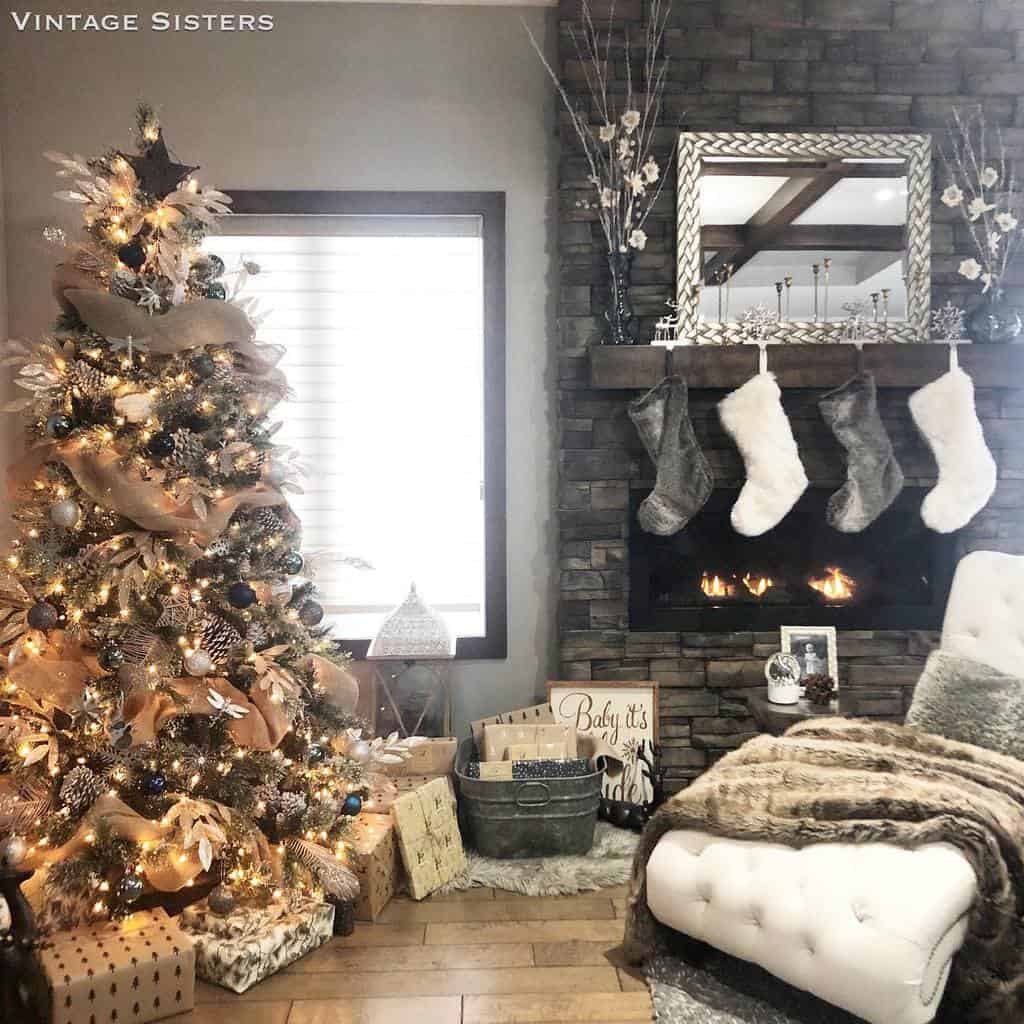 4. Stick To One Colored Ornament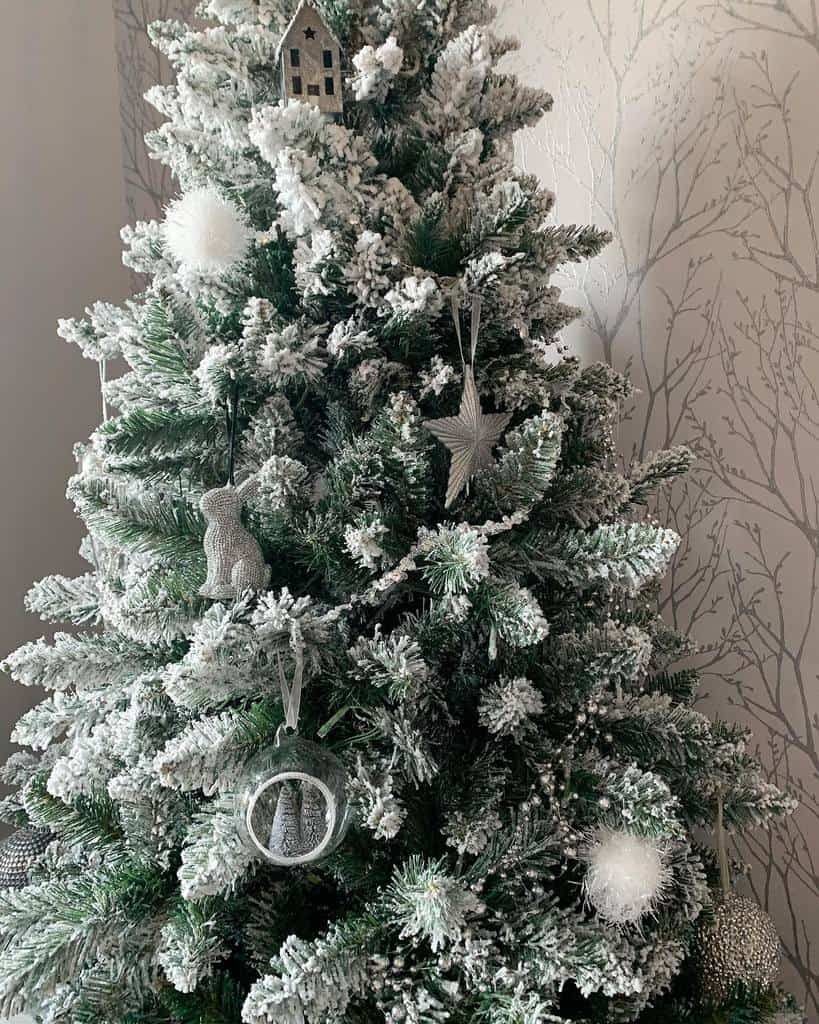 5. Opt For A Winter Wonderland Theme
Add a touch of frost to your holiday decor with a Christmas tree that features a snow effect, creating a magical winter wonderland right in your living room. This unique tree can be adorned with white ornaments, creating a serene and elegant feel.
You can also add twinkling lights to your tree, mimicking the look of snowflakes glistening in the sunlight. Bring the beauty of winter indoors with this breathtaking Christmas tree that will create a warm and inviting atmosphere for all of your holiday gatherings.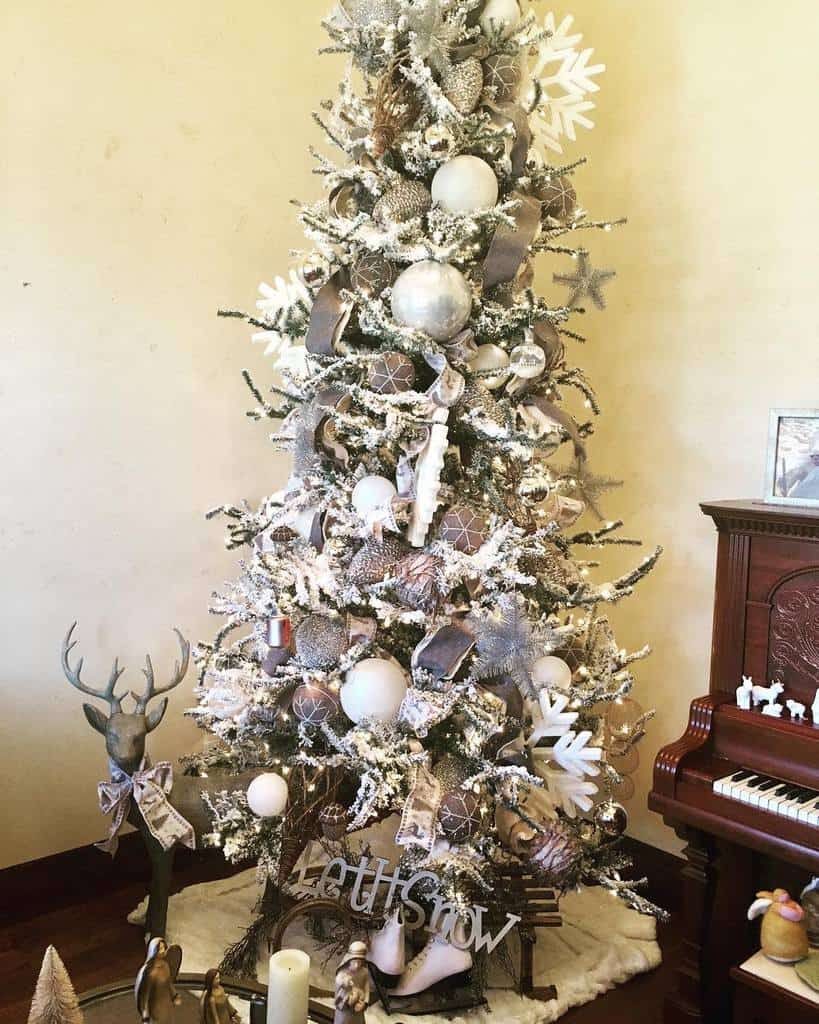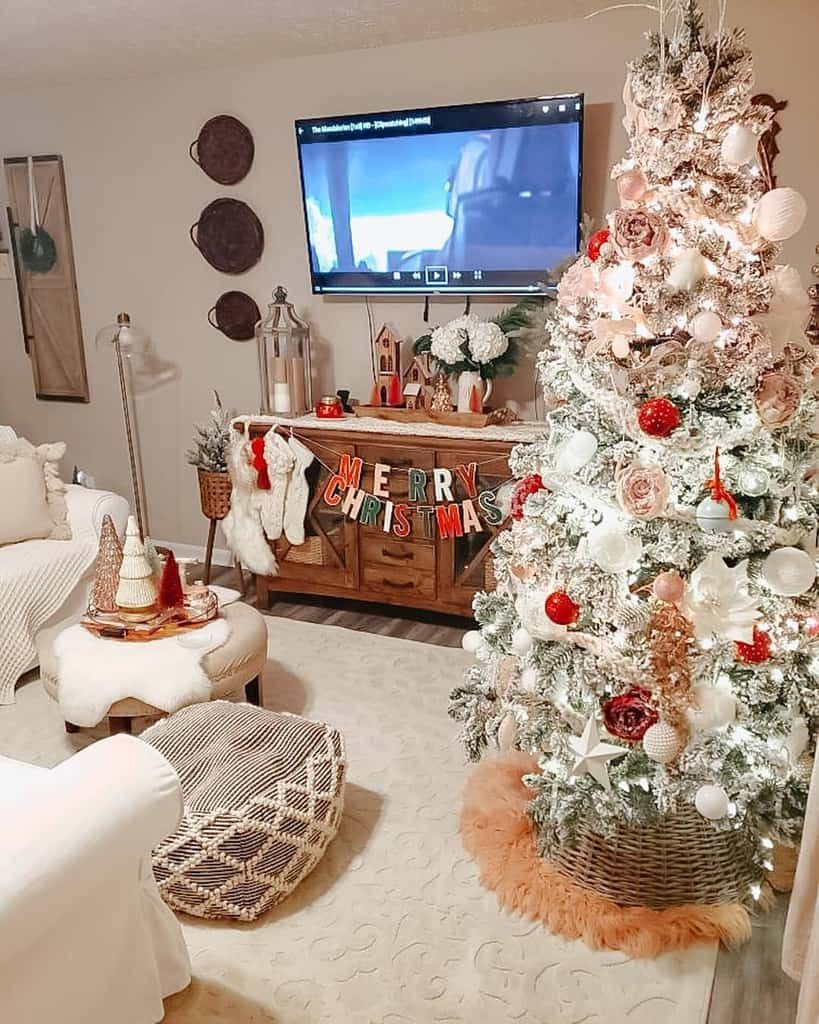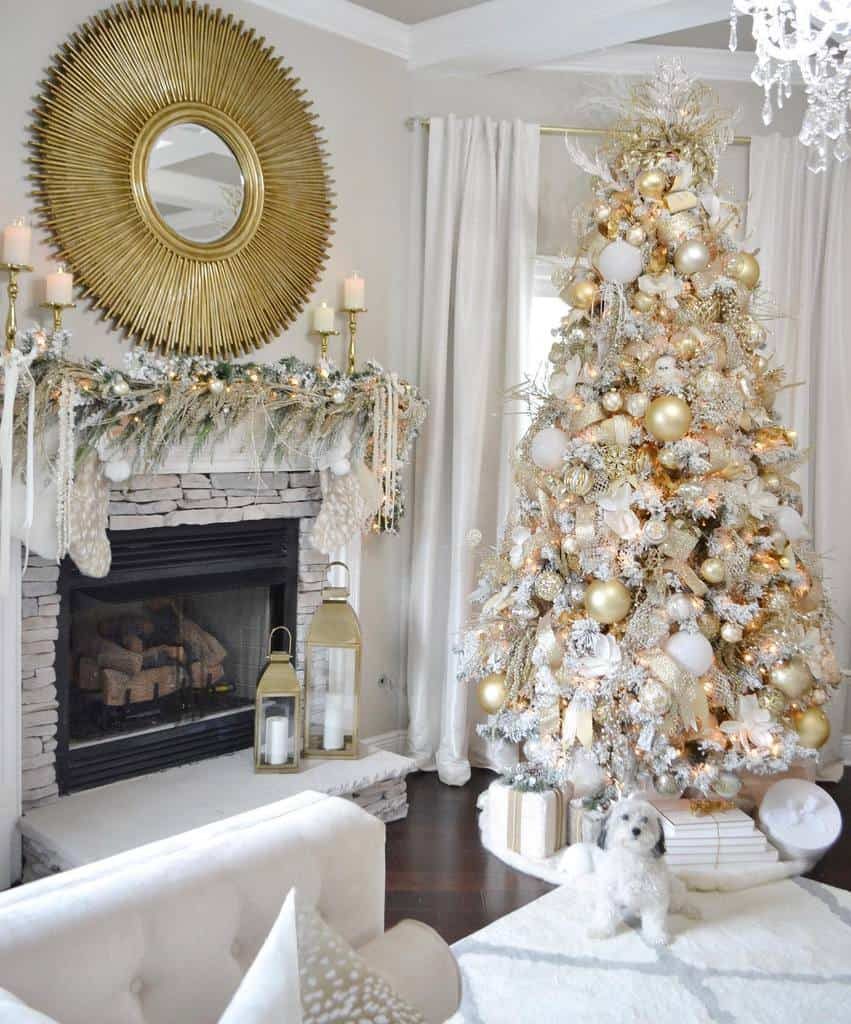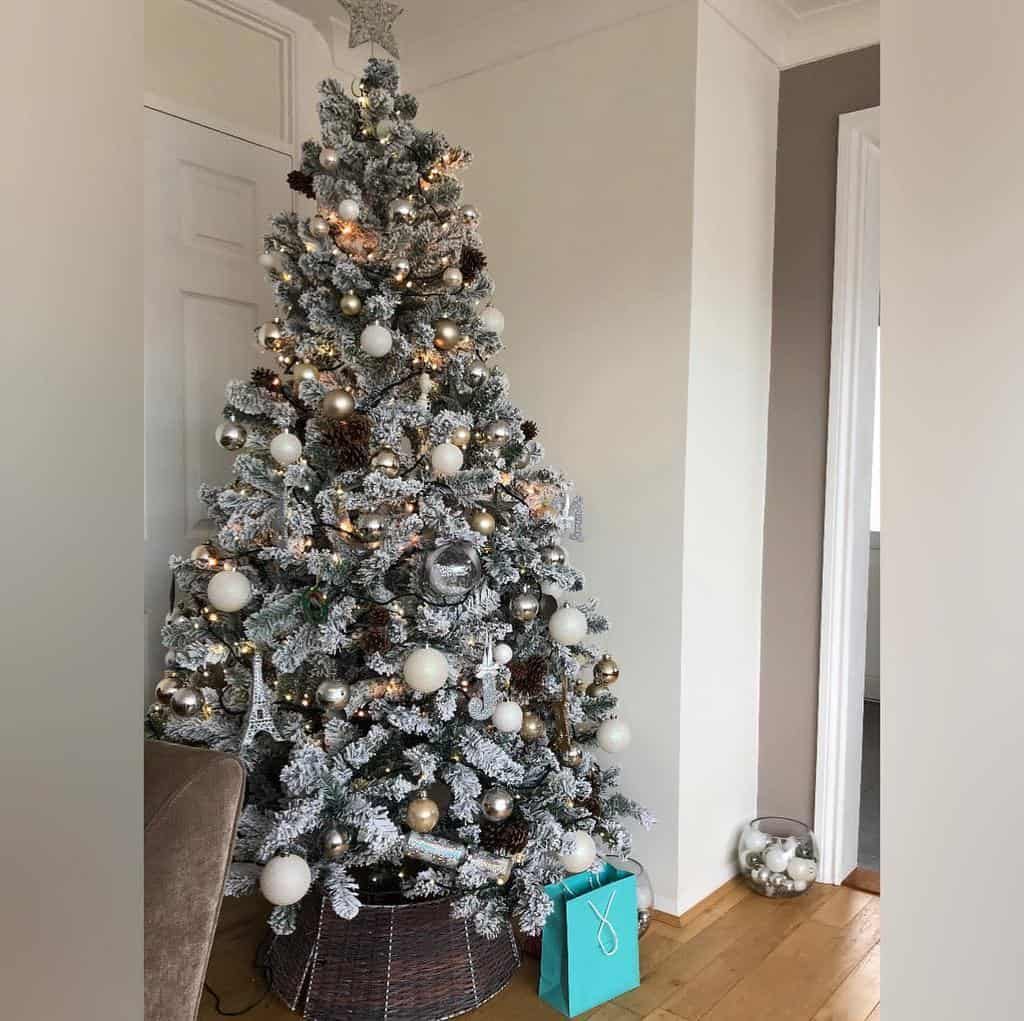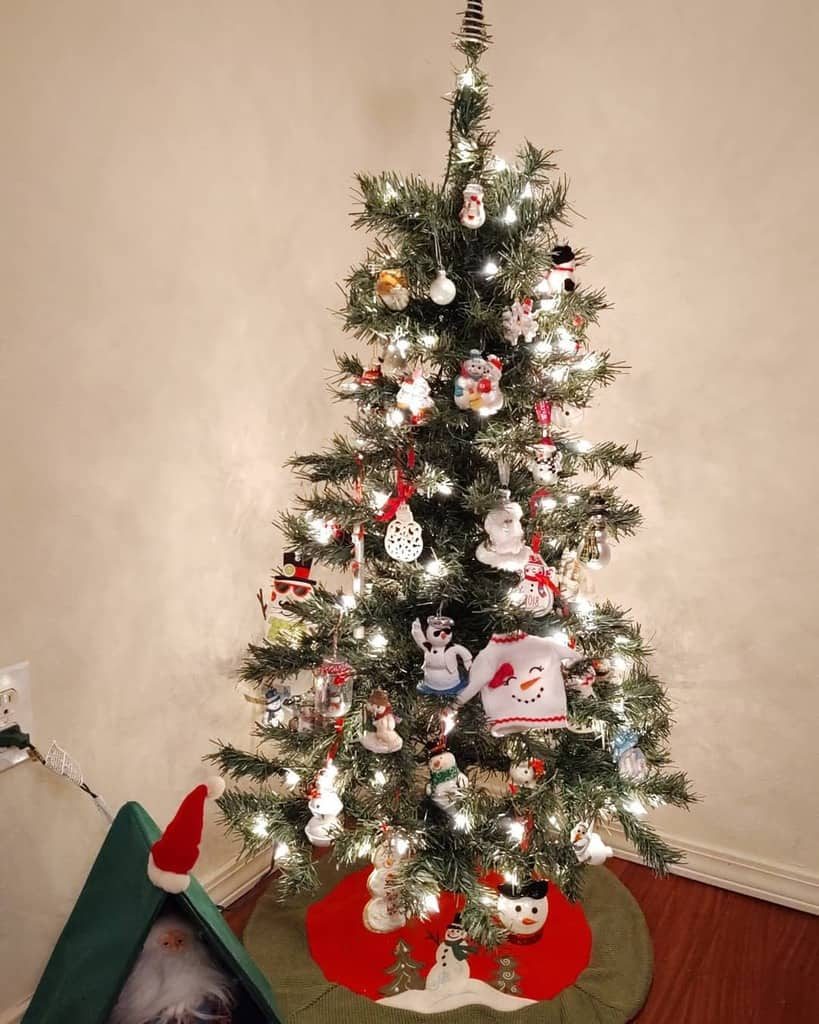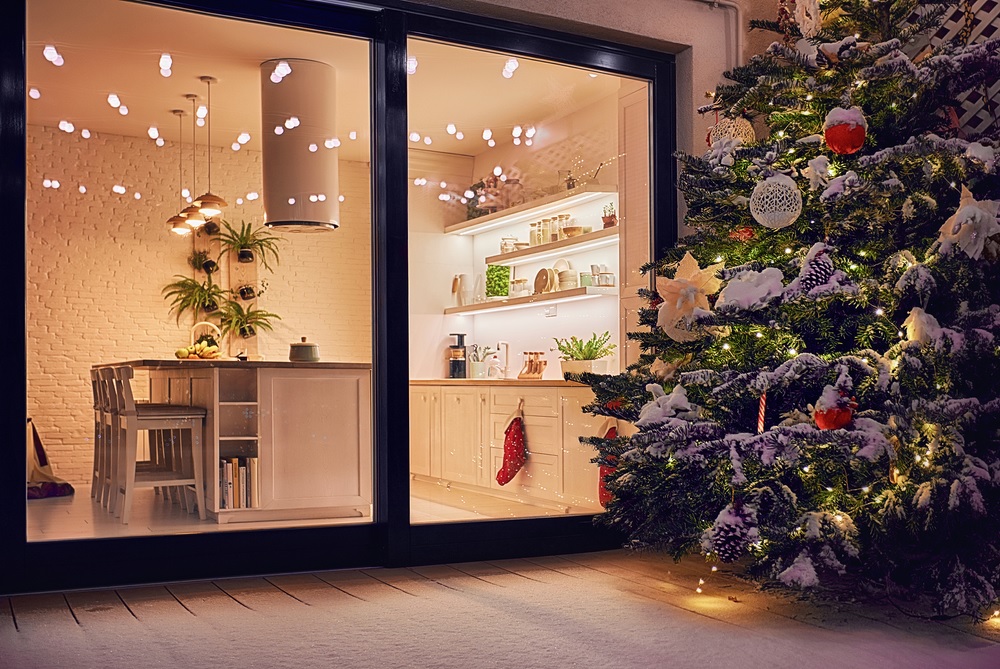 6. Rose Gold & Silver
Adorned with delicate rose gold and silver ornaments, this tree is the perfect combination of glamour and elegance. The addition of warm string lights creates a cozy and inviting ambiance that is sure to put anyone in the holiday spirit.
Whether you're looking for a way to add a touch of sophistication to your home this holiday season or simply want to create a warm and inviting atmosphere, the Rose Gold & Silver Christmas Tree is the perfect choice. It is a modern twist on a classic holiday staple that will leave your guests in awe.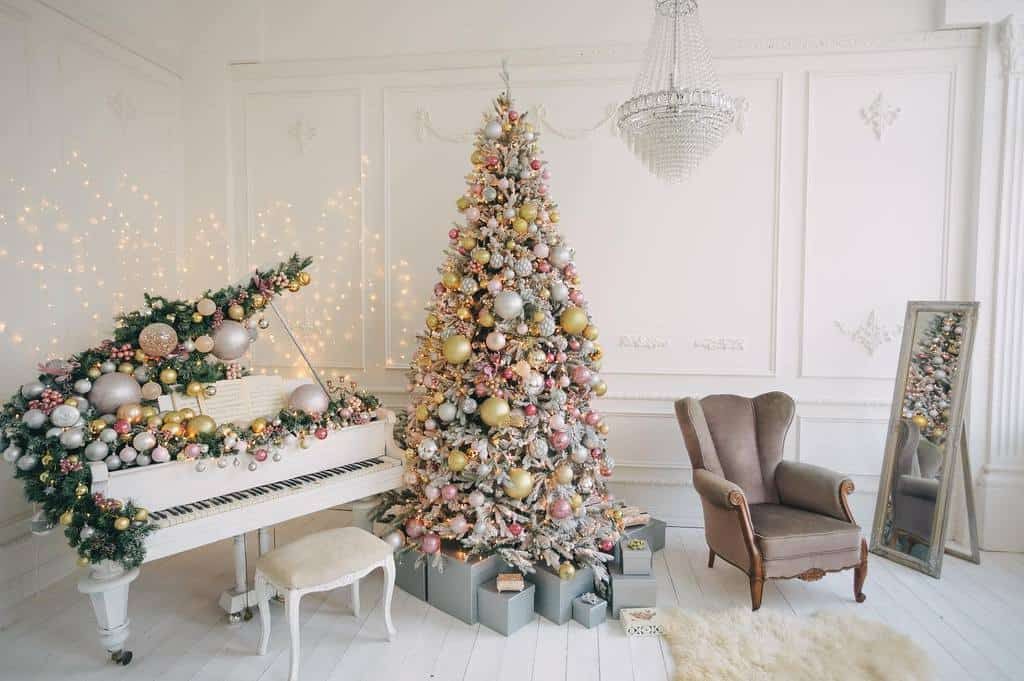 7. Outdoor Christmas Tree With Lights
Create a cozy and festive atmosphere by decorating the branches of the tree with ornaments and garlands. A live tree can be a beautiful addition to your outdoor space, bringing the holiday spirit to your backyard or patio.
Whether you choose to string the lights yourself or hire a professional, a sparkling Christmas tree can add a touch of magic to your home during the holiday season. So gather your family and friends, grab some hot cocoa, and enjoy the warmth and beauty of your outdoor Christmas tree.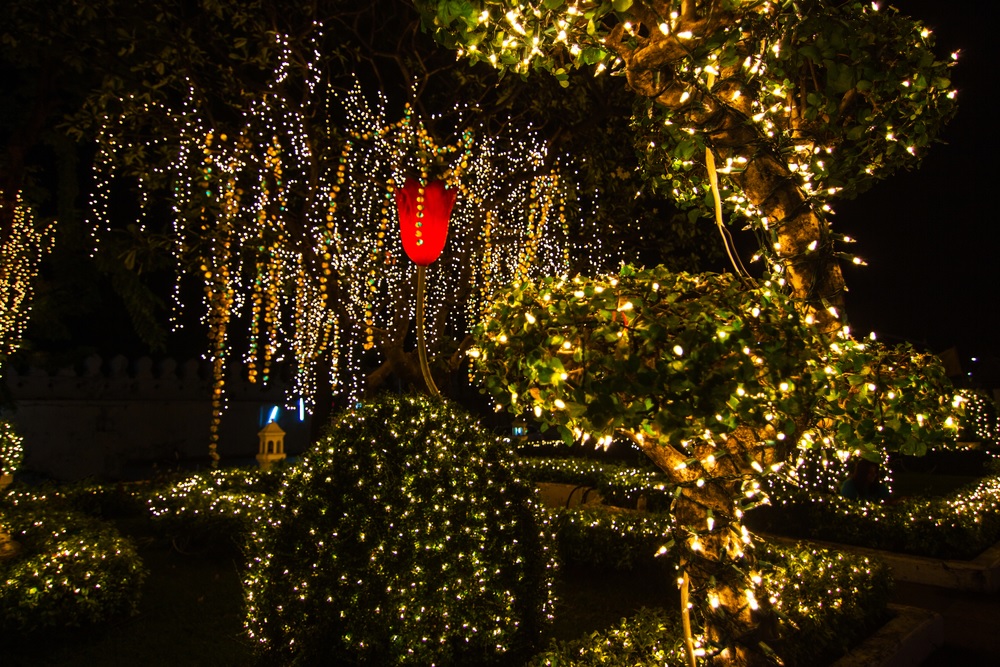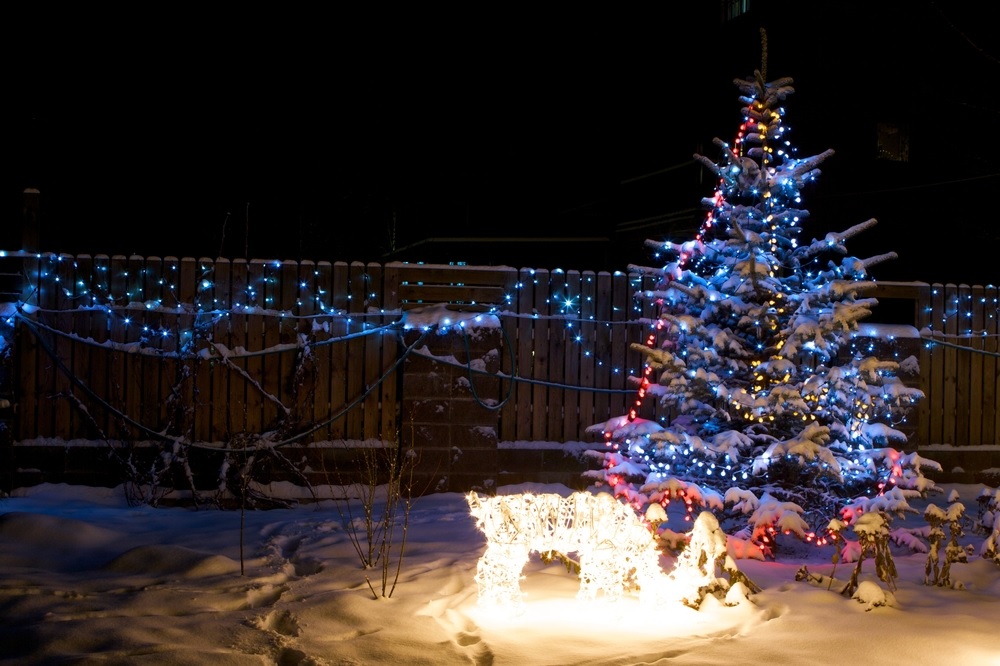 8. Modern String Christmas Tree
This modern string Christmas tree is a unique and stylish twist on the traditional Christmas tree. It is made up of strings of lights that are arranged in a tree shape, with the lights forming the branches and the trunk.
The lights can be white, colored, or even multicolored, depending on the desired effect. This type of tree is perfect for those who are short on space or who want to add a modern touch to their holiday decor.
It can be easily hung on a wall or even suspended from the ceiling for a dramatic effect. The modern string Christmas tree is a great way to bring some holiday cheer into any room without taking up too much space.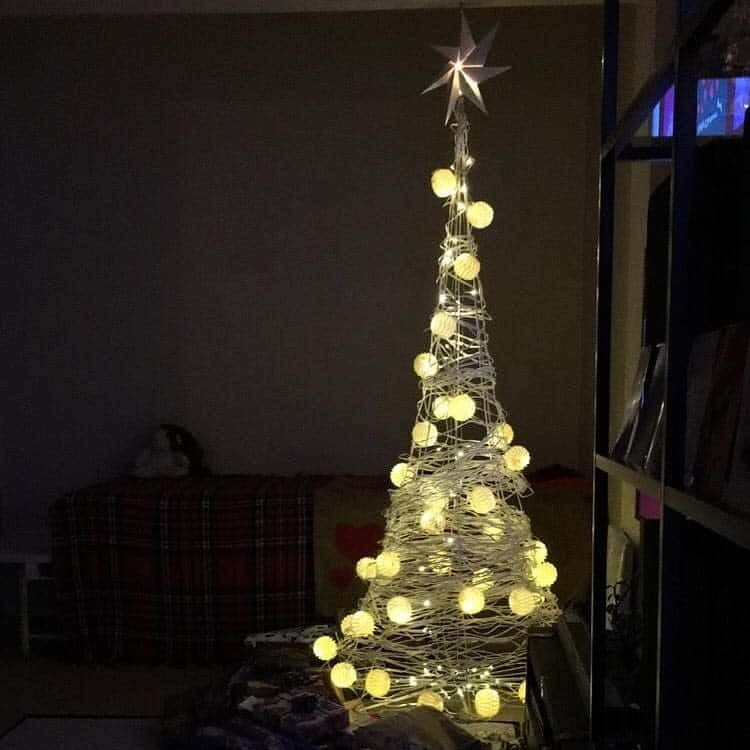 9. Balloon Tree
This balloon Christmas tree is a whimsical and fun alternative to the traditional evergreen centerpiece. Made entirely of colorful balloons, this festive decoration is perfect for those who want to add a playful touch to their holiday decor.
The balloons can be arranged in various shapes and sizes, creating a unique and eye-catching display that is sure to impress your guests. The balloon Christmas tree is also a great way to involve the kids in the decorating process, as they can help inflate and arrange the balloons.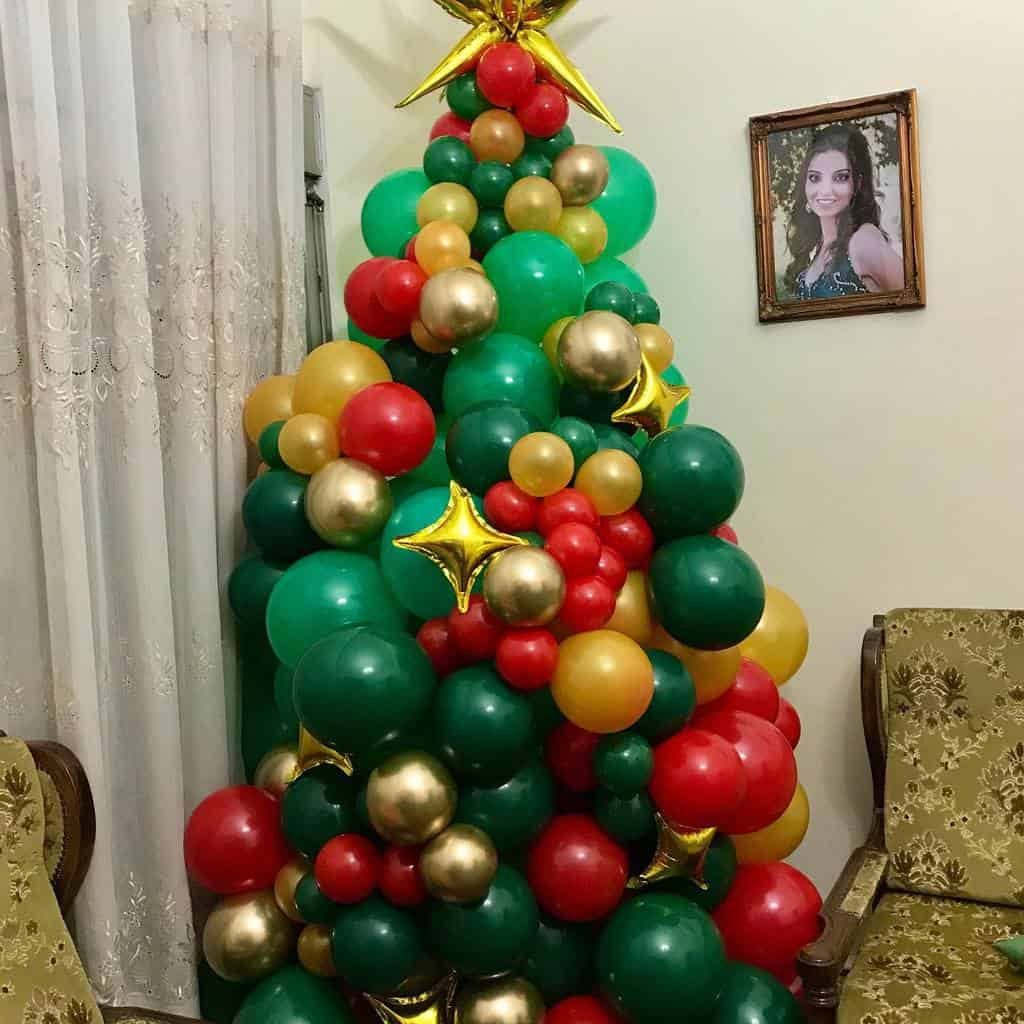 10. Modern Metal Bone Christmas Tree
A metal bone Christmas tree is a unique and modern take on traditional holiday decoration. Made of sleek and durable metal, this tree adds a touch of edginess to any space while still maintaining the festive spirit. It can be decorated with colorful lights and ornaments or left as is for a more minimalist look.
The bone-shaped design adds a playful touch and is sure to spark conversation among guests. Plus, unlike a traditional tree, it can be easily disassembled and stored for use in future holiday seasons.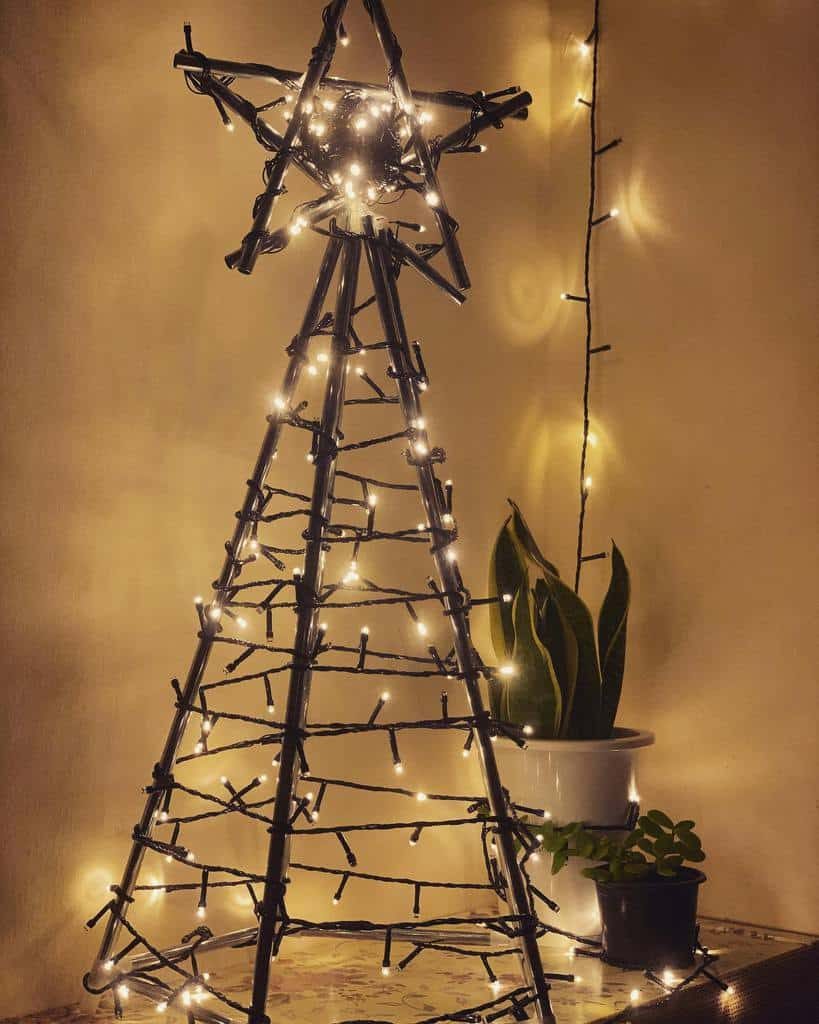 11. Paper Christmas Tree
One fun and unique idea is to create a paper Christmas tree. Not only is this a budget-friendly option, but it also allows you to customize the size and style to fit your space and preferences. To make your paper tree stand out, consider adding light ornaments or small balls in coordinating colors.
This will add some extra sparkle and dimension to your tree, making it a beautiful centerpiece for your holiday decor. So gather some scissors, paper, and decorations and get started on your own festive and creative paper Christmas tree.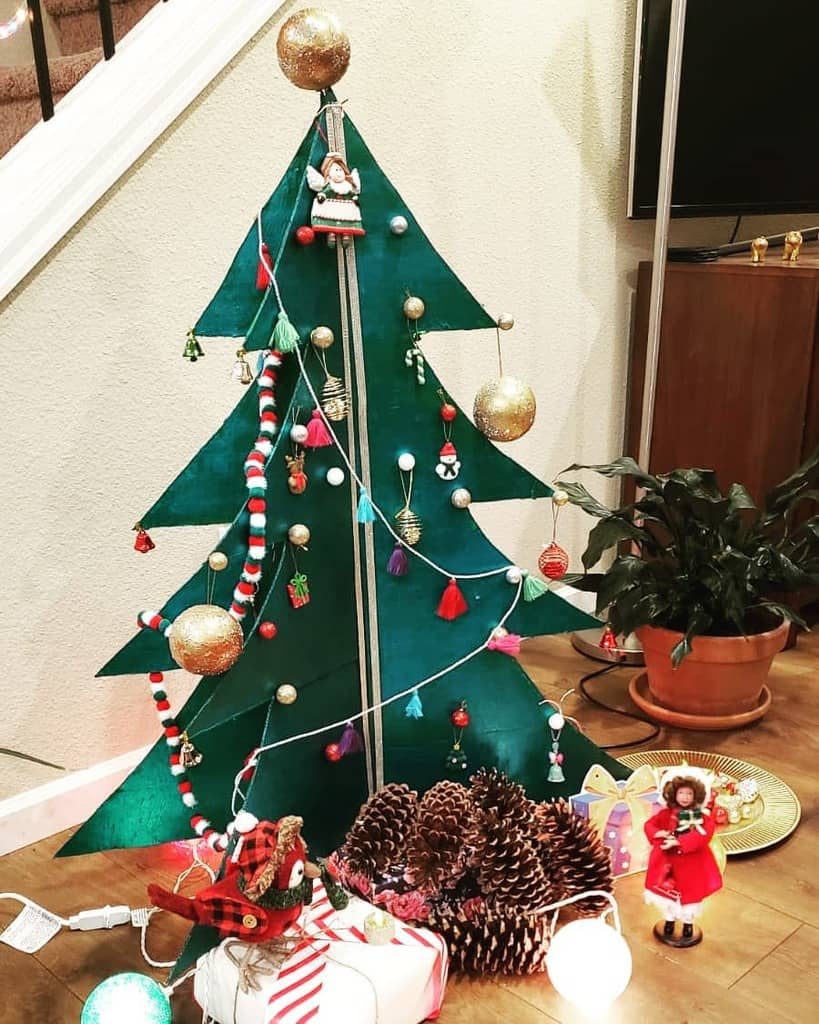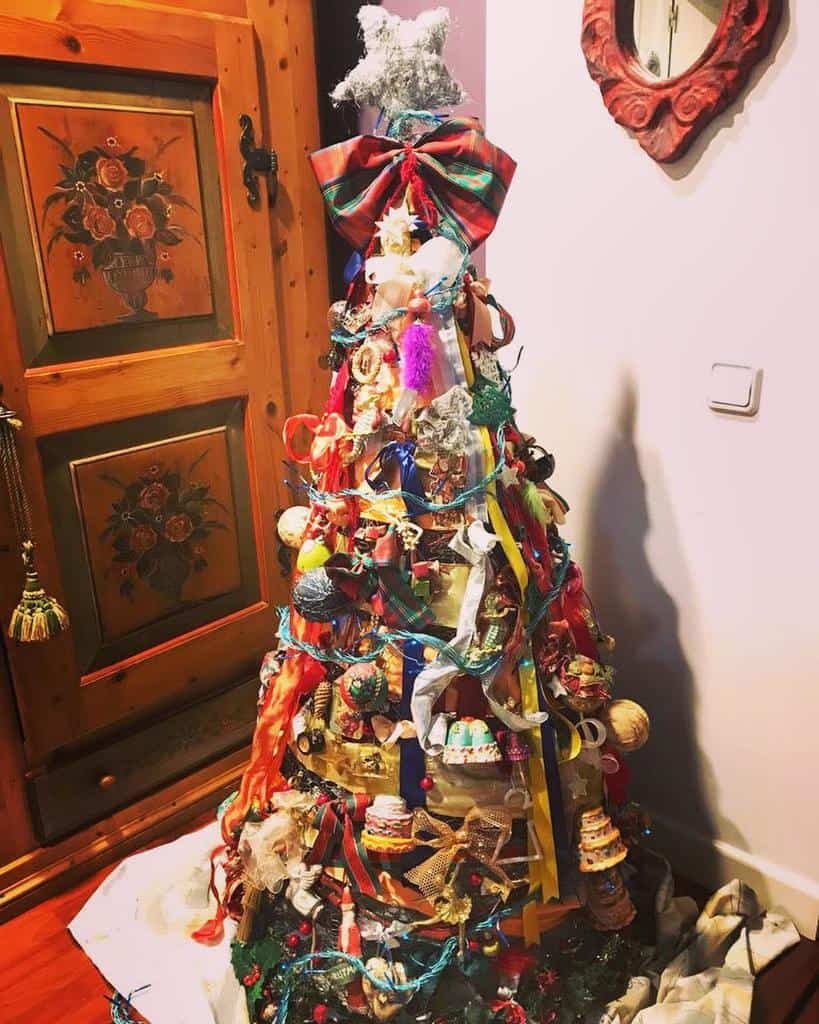 12. Wood Pallet Christmas Tree
Using stacked wood pallets, you can easily create a rustic and charming tree that adds a touch of warmth and personality to your home. Plus, with the ability to add ornaments and lights, you can make it as festive or as minimalist as you like.
Not only is it a unique and eye-catching addition to your holiday decorations, but it's also a fun DIY project that allows you to utilize materials that might otherwise go to waste.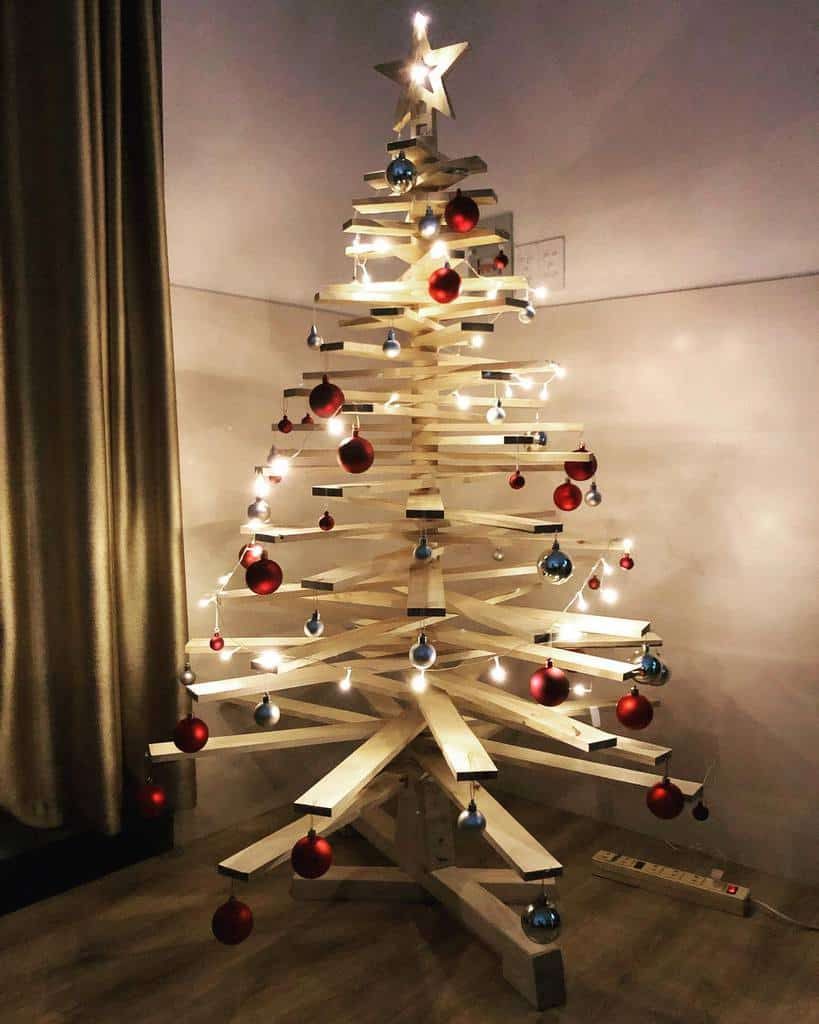 13. Creative Christmas Tree Stack

Tired of the same old Christmas tree every year? Why not try a creative Christmas tree object stack? Use your imagination and stack wine bottles or books to create a unique and resourceful alternative to a traditional tree.
Not only will this save space in your home, but it also offers a stylish and eco-friendly option for your holiday decor. This unconventional idea can be a great conversation starter and can be tailored to your personal style.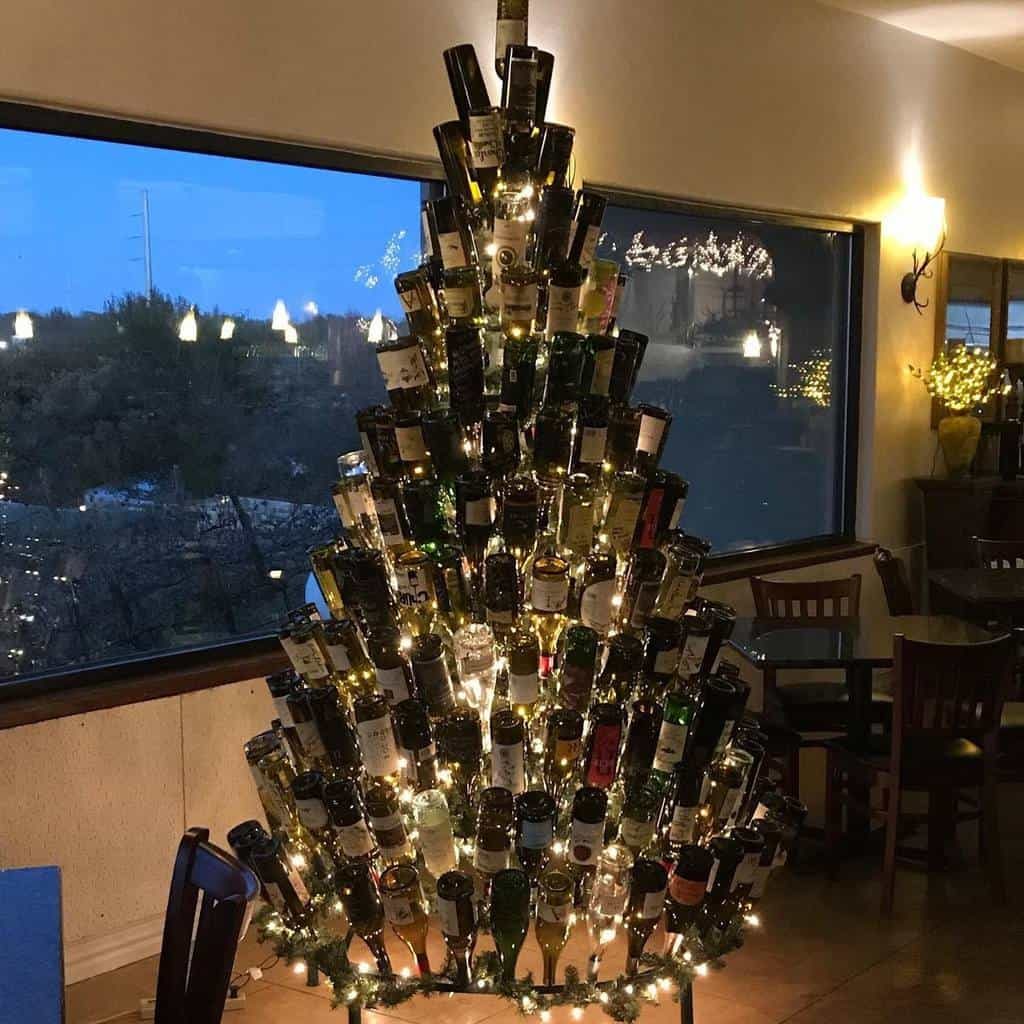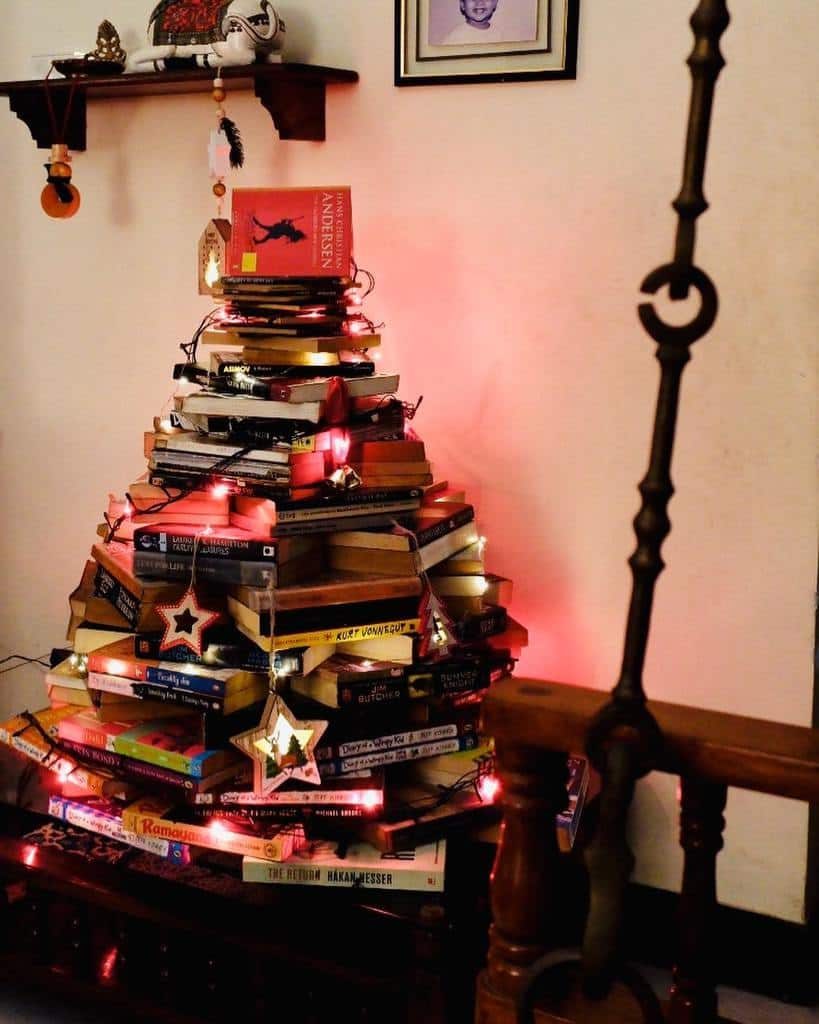 14. Uniquely Shaped Tree
A trimmed Christmas tree with a unique shape can bring a whole new level of charm to your holiday decor. Rather than going for the traditional symmetrical look, try experimenting with different levels of branches and asymmetrical trimming to create a one-of-a-kind tree.
You can also incorporate different types of ornaments, such as handmade crafts or vintage baubles, to add even more character. With a little creativity and an eye for design, you can turn your trimmed Christmas tree into the centerpiece of your holiday decor.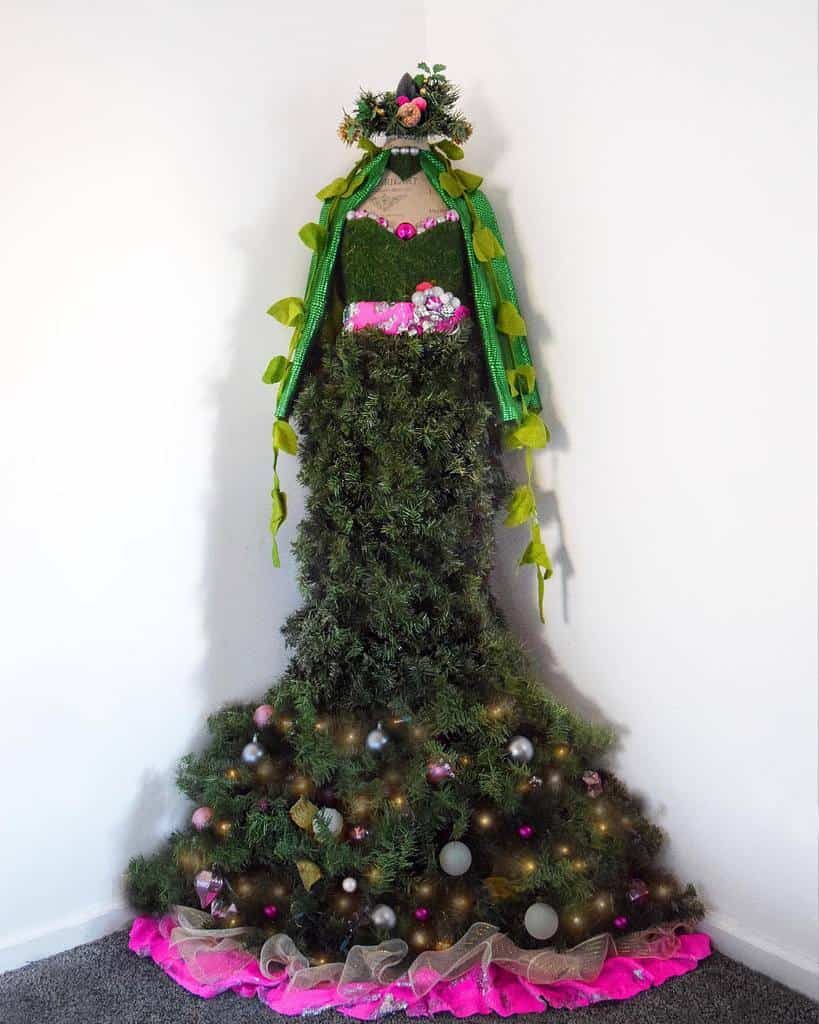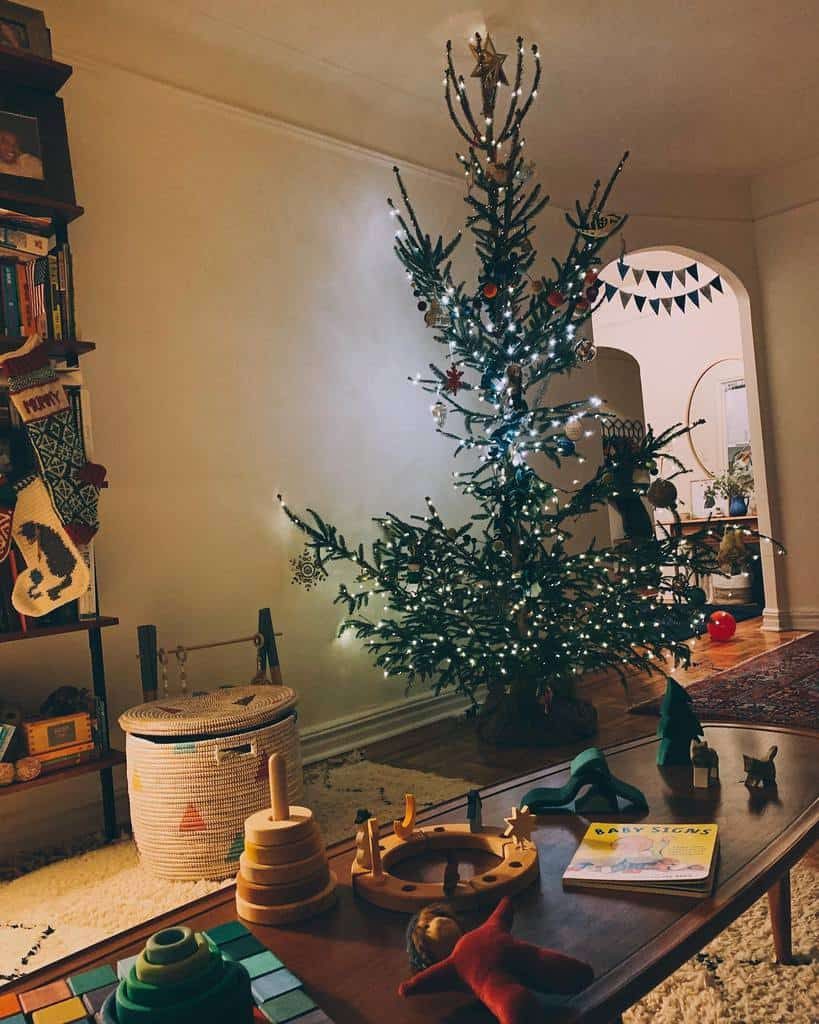 15. Just Add Lights
You don't need a lot of decorations to make your tree shine. Sometimes all you need is a simple strand of lights to create a cozy ambiance in your home. You can choose warm white or colorful lights depending on your style.
A minimalistic approach can also look elegant and sophisticated, especially if you have a tall and slender tree. Just add the lights and let them do the talking. You'll be surprised at how magical your tree can look with just a simple touch.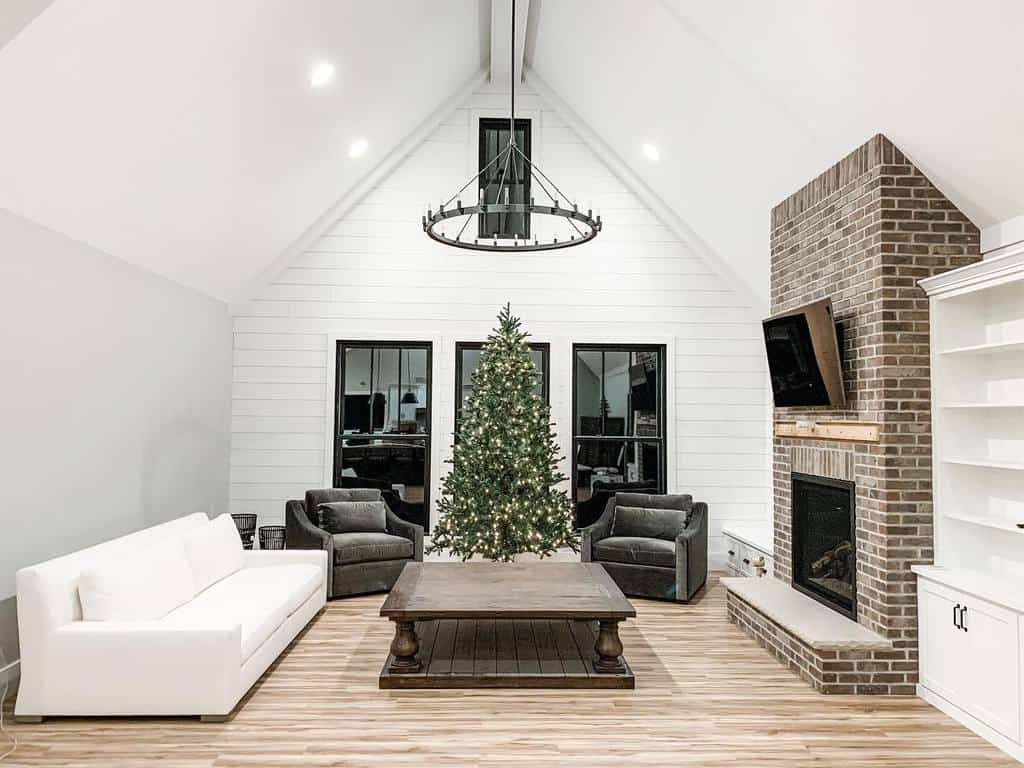 16. Table Christmas Tree Ornament
A wood Christmas tree table ornament is a charming and rustic addition to any holiday decor. It serves as a unique and eye-catching centerpiece for a Christmas dinner or party. The wooden tree is often handcrafted and can come in a variety of styles, from simple and minimalistic to more intricate and ornate designs.
It's a great way to add a touch of nature to your festive table without having to worry about shedding pine needles or watering a live tree. The wood texture adds warmth and coziness to the room, making it the perfect finishing touch for a memorable holiday celebration.
17. Use A Mini Christmas Tree
With its petite size and easy-to-maintain nature, this adorable tree is the perfect addition to any home. Plus, with fewer decorations required, clean-up is a breeze!
Whether you're short on space or just looking for a low-maintenance way to celebrate the season, a mini Christmas tree is a great way to spread some holiday cheer without all the fuss. So why not give it a try this year and see for yourself how easy and fun it can be to decorate a mini Christmas tree?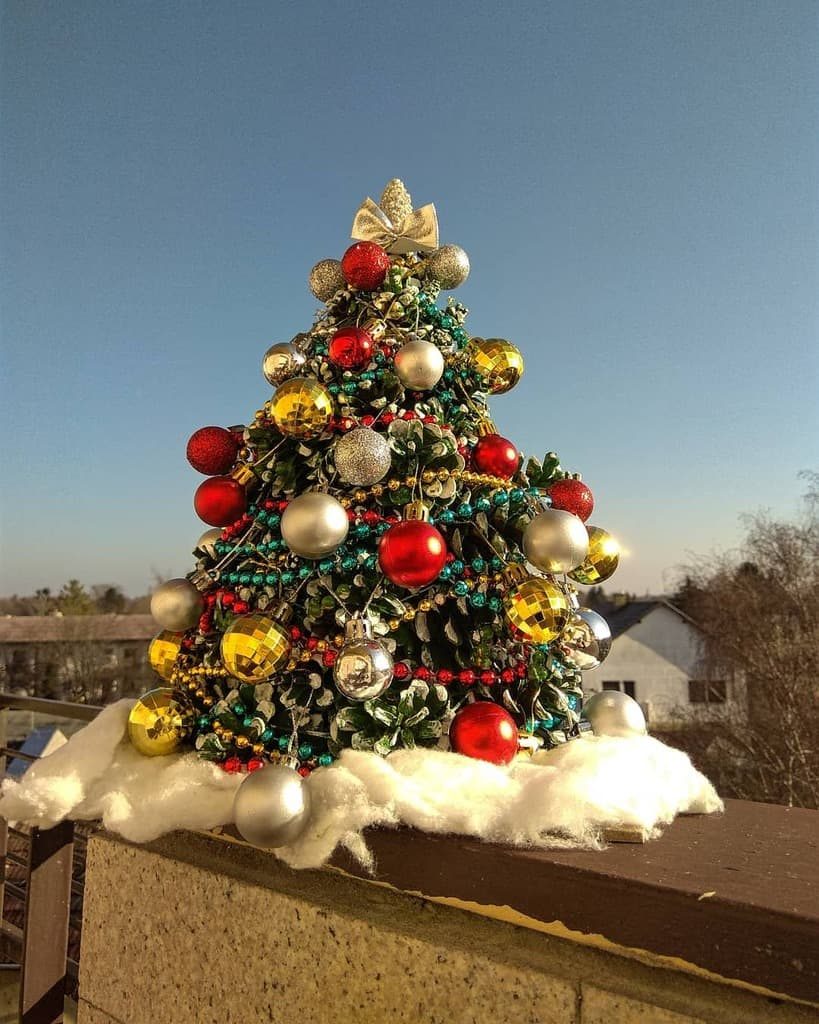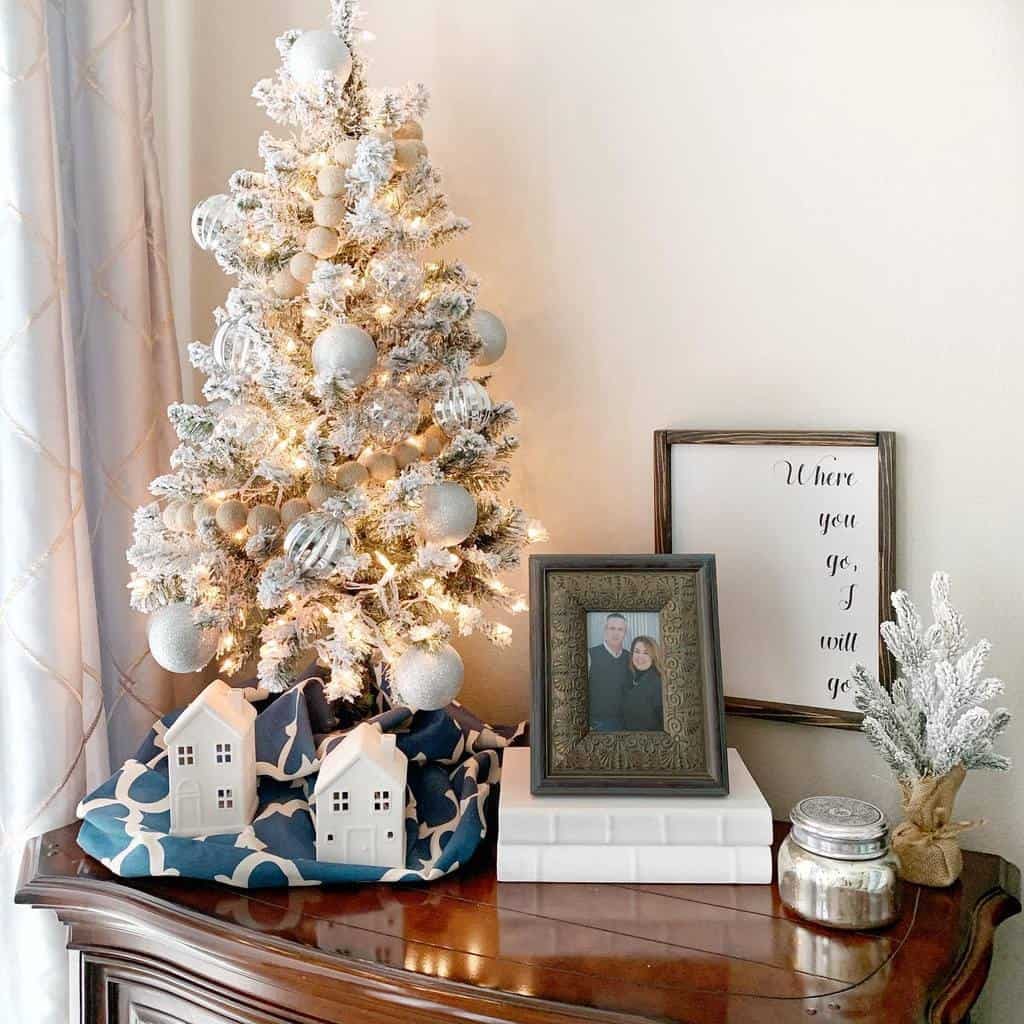 18. Drift Wood Christmas Tree
This unique and eye-catching style of holiday decor is perfect for those who want to celebrate the season with a twist of rustic and beachy style. You can gather driftwood on your beach walks and turn it into a fun holiday activity by creating your own one-of-a-kind tree.
With its natural and organic look, the driftwood Christmas tree adds a touch of warmth and coziness to any space. Whether you're looking to decorate your living room, porch, or dining area, this coastal-style tree is sure to be a standout piece that everyone will love.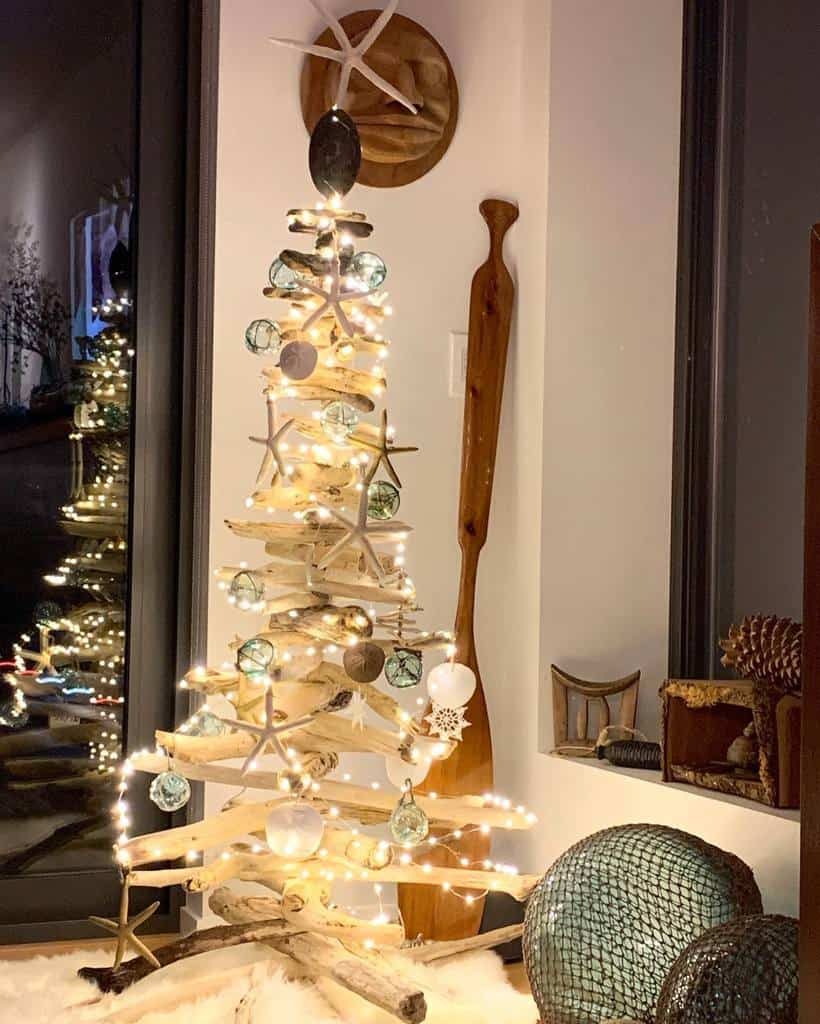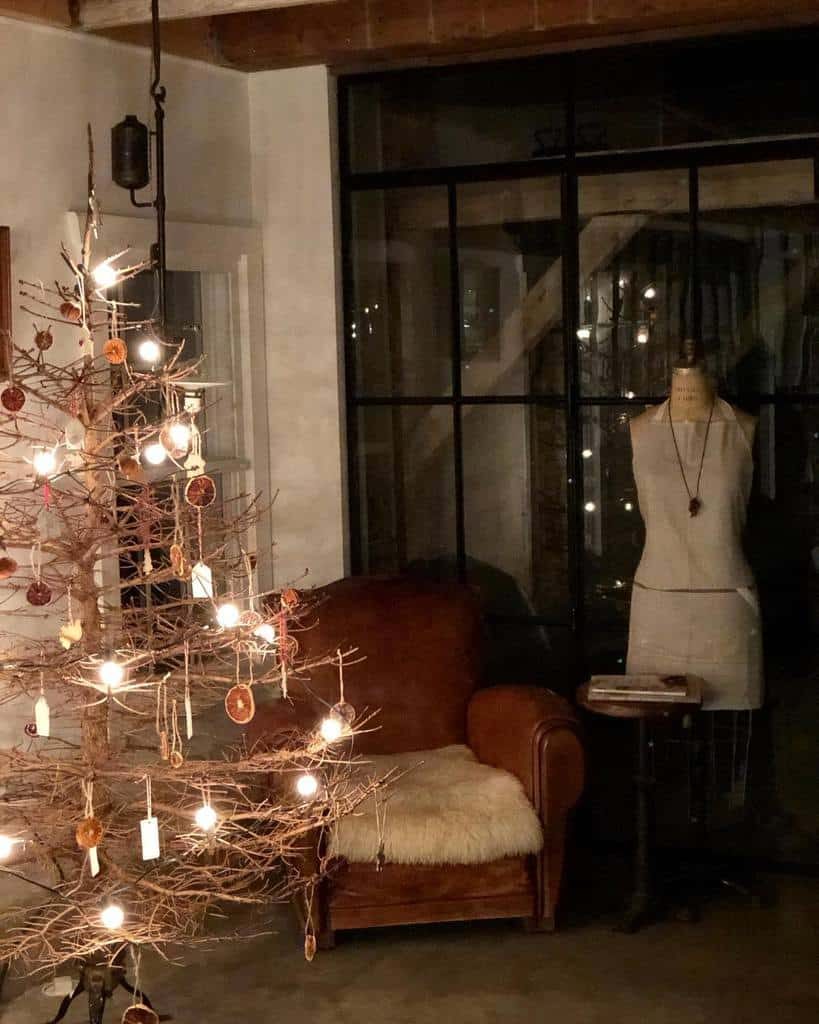 19. Use A White Christmas Tree
A white Christmas tree can bring a unique and sophisticated touch to your holiday decor. The white color creates a blank canvas for endless decorating possibilities, allowing you to showcase your own personal style.
You can go for a modern and minimalist look by keeping the tree simple with white ornaments, or make it more playful and colorful with bold and bright ornaments. No matter how you decorate it, a white Christmas tree is sure to make a statement and become the centerpiece of your holiday decorations.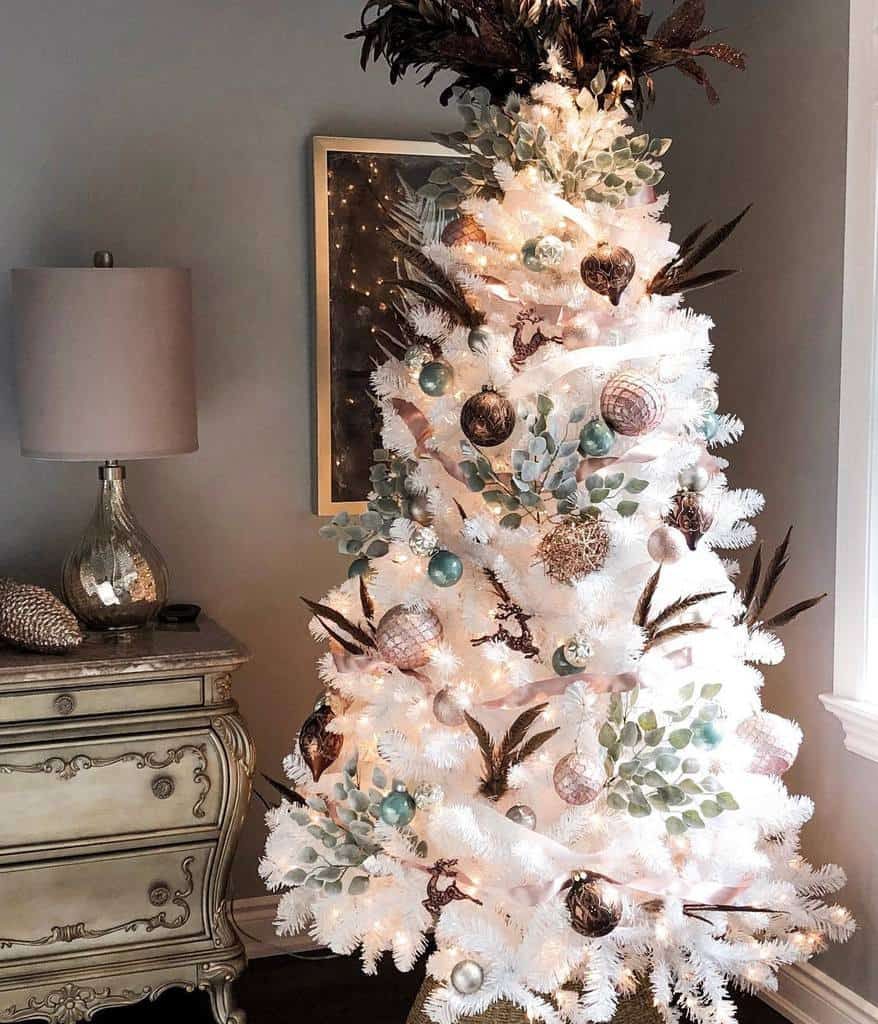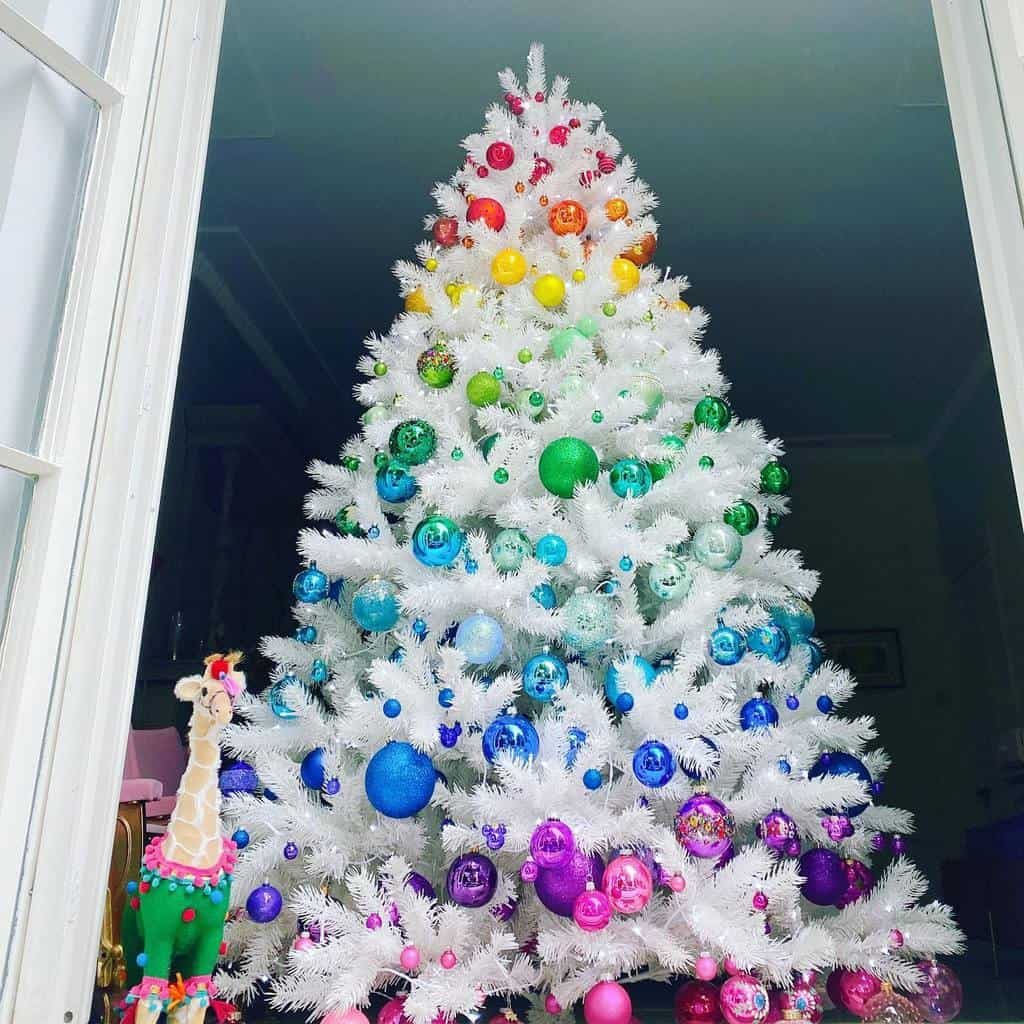 20. Halloween-Themed Christmas Tree
Who says Christmas trees are only for December? An off-the-season tree can be an unconventional yet fantastic addition to your Halloween decor. With a Halloween-themed Christmas tree, you can create a spooky and festive atmosphere in your home all October long.
The possibilities are endless – from black and orange lights to eerie ornaments and creepy garlands. You can even put a witch's hat on top of the tree instead of the traditional star or angel. A Halloween-themed Christmas tree is the perfect way to show off your love for this holiday and create a unique and memorable decoration that your guests won't forget.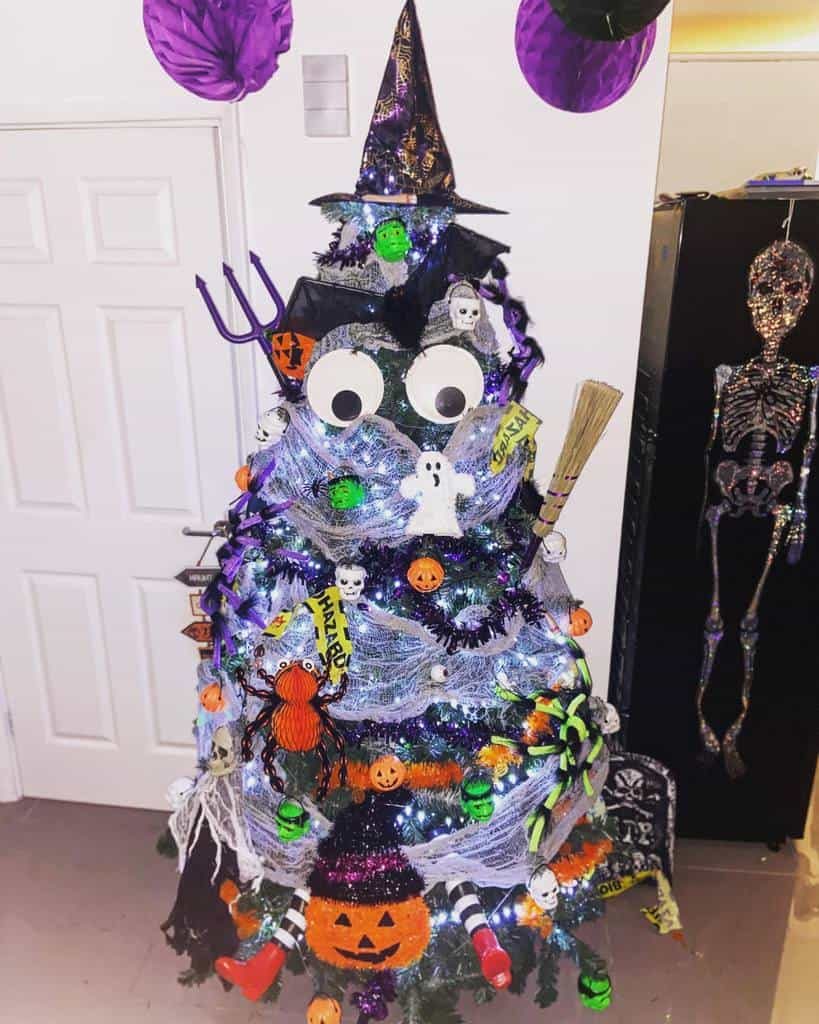 21. Rainbow-Themed Christmas Tree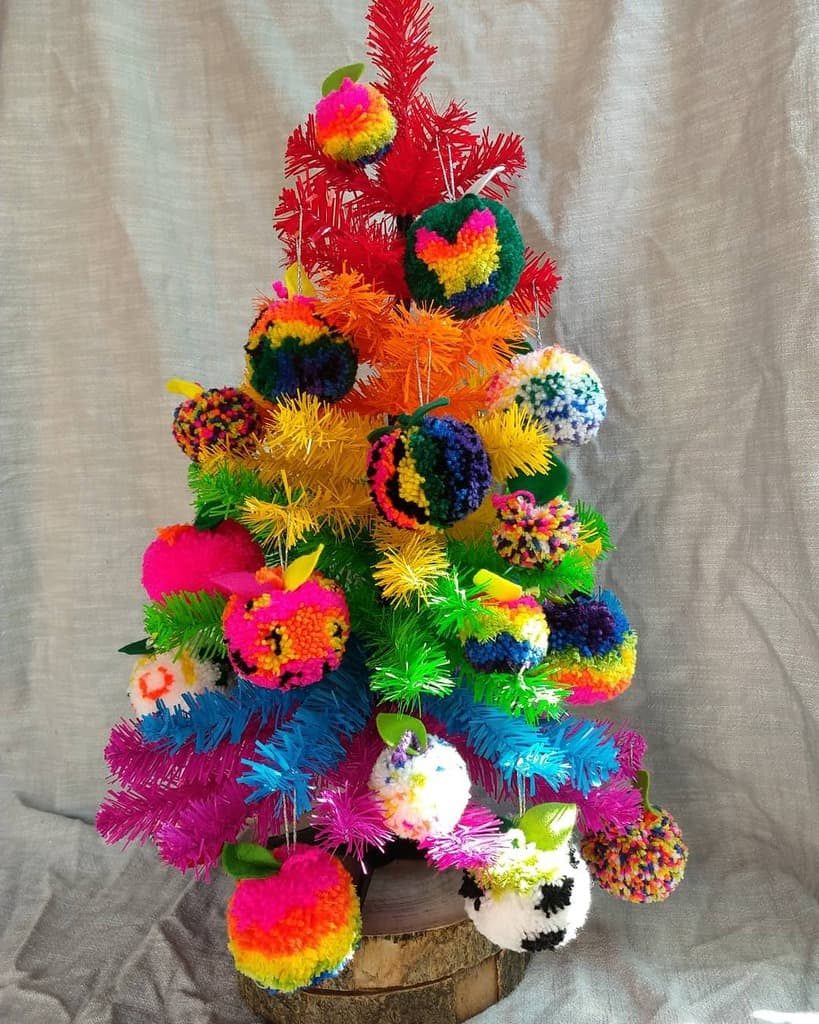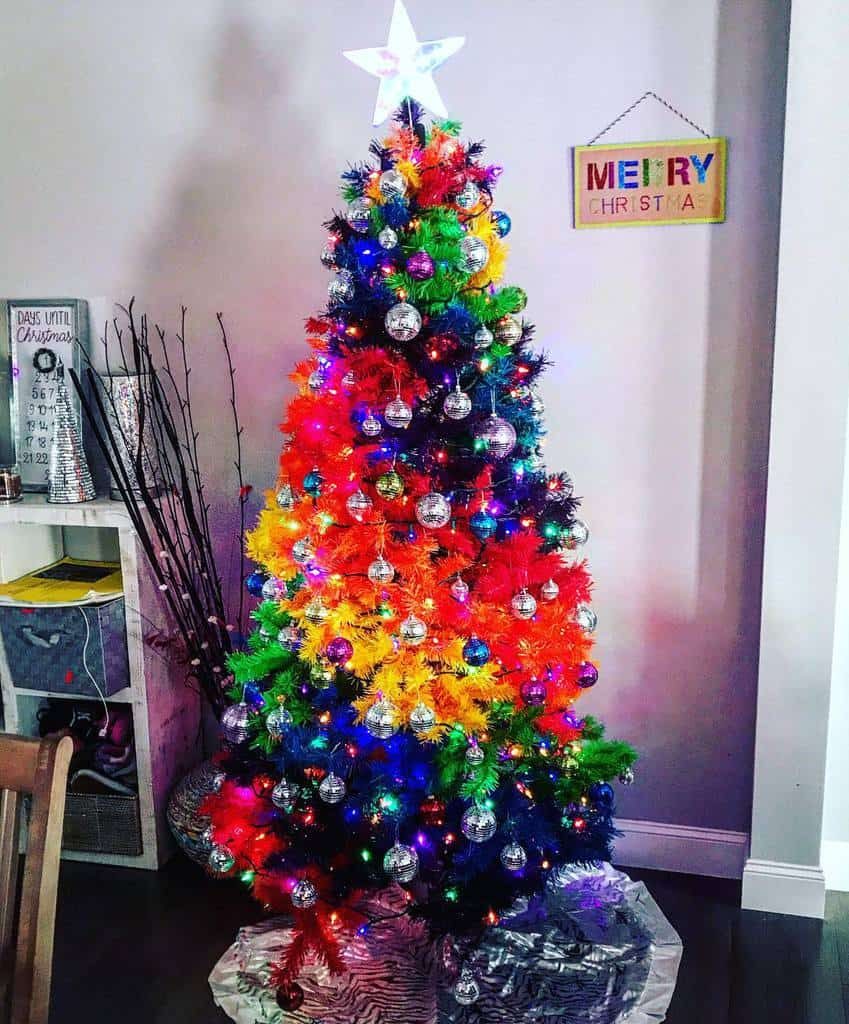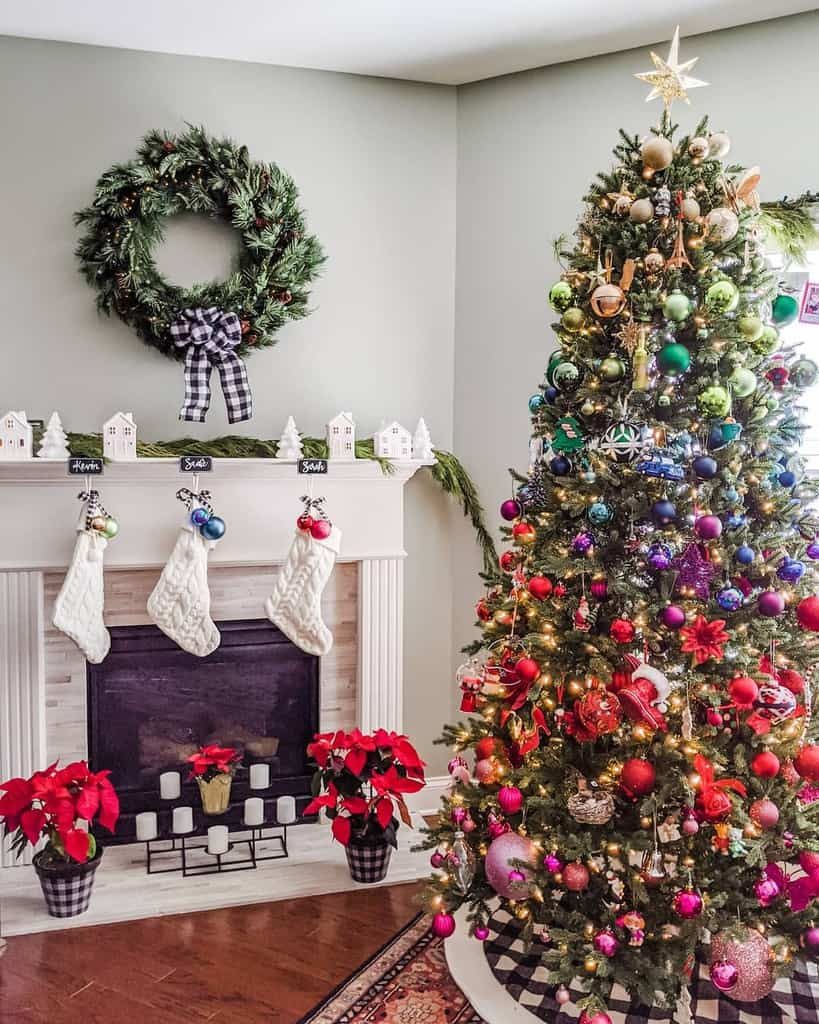 22. Colored Christmas Lights
A rainbow Christmas tree is a fun and festive way to add a splash of color to your holiday decor. By incorporating colorful ornaments arranged in rainbow order, this tree is sure to bring joy and cheer to all who see it.
Whether you opt for a full-sized tree or a smaller tabletop version, the rainbow color scheme is perfect for those who want to add a modern and playful twist to their Christmas decorations. Plus, with so many ornament options available, you can easily customize your tree to fit your personal style and taste.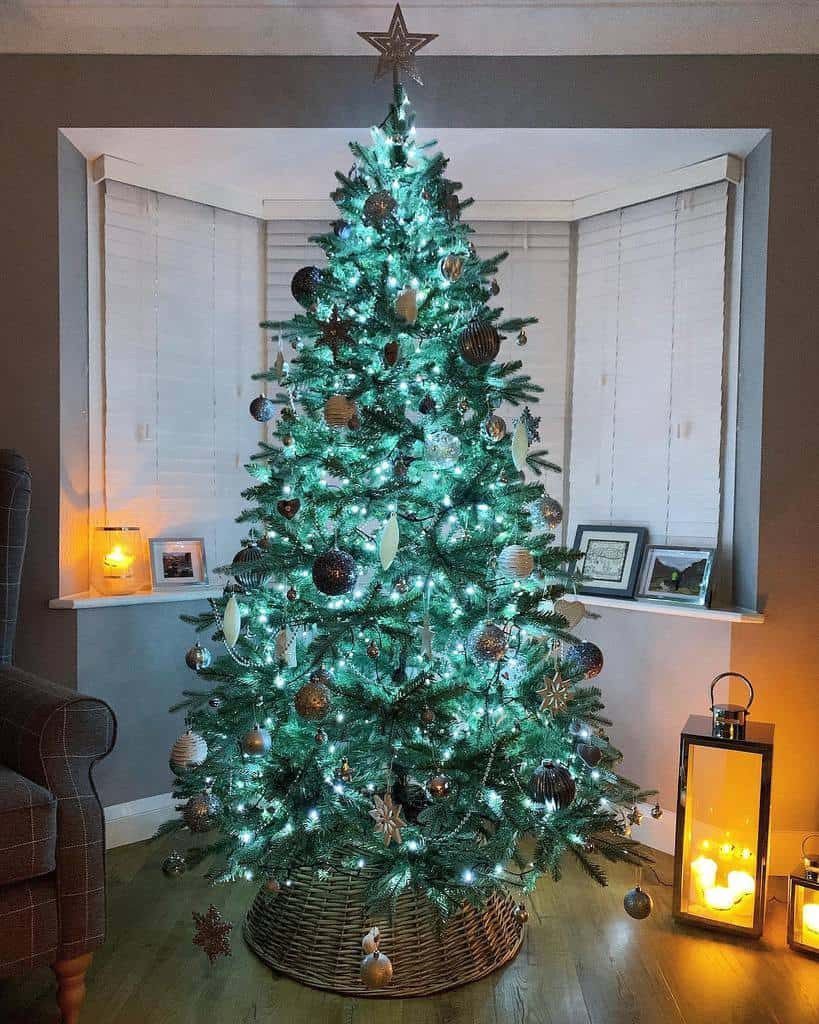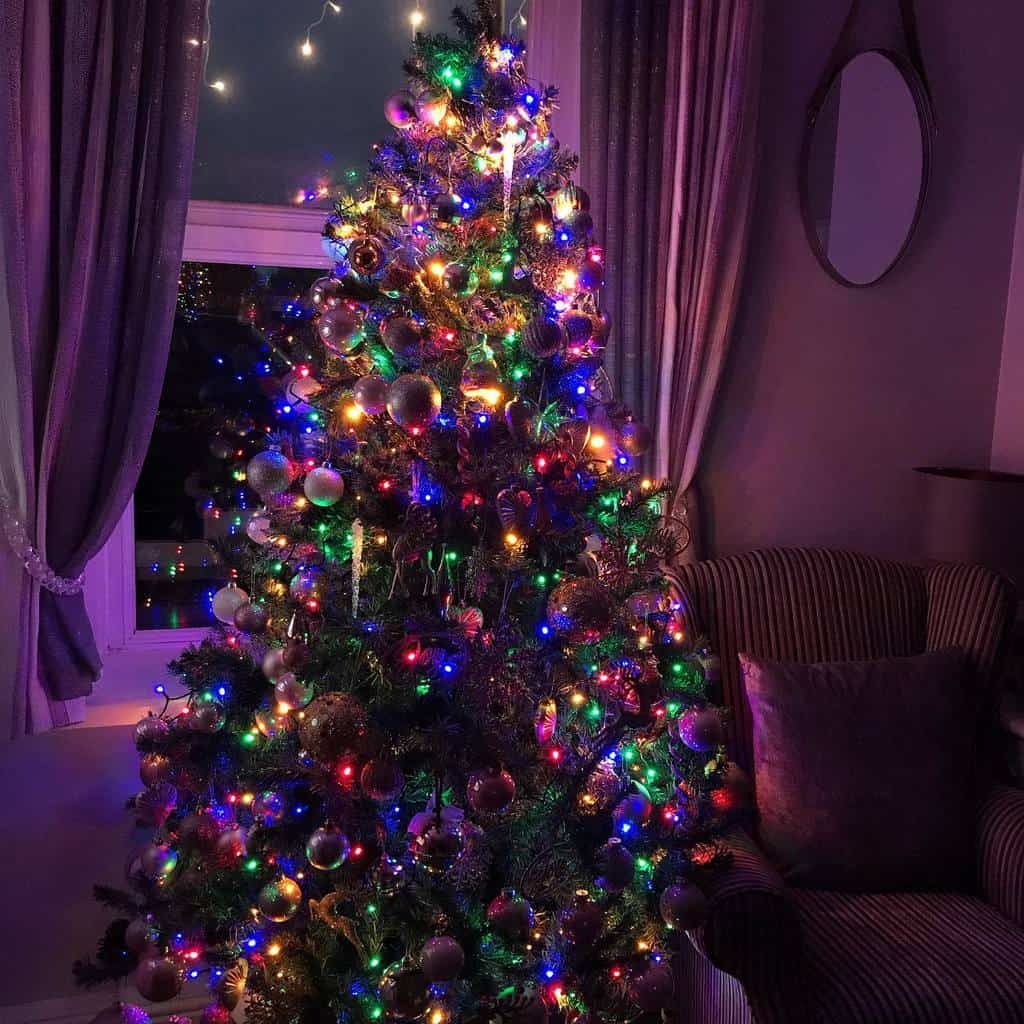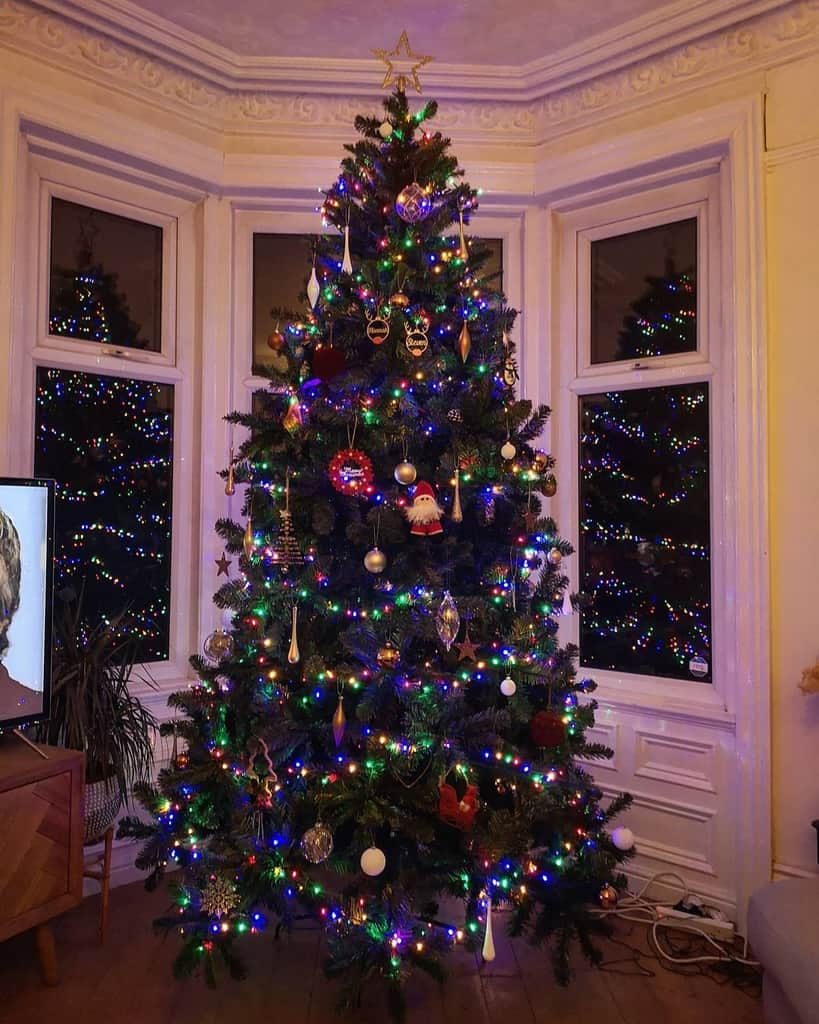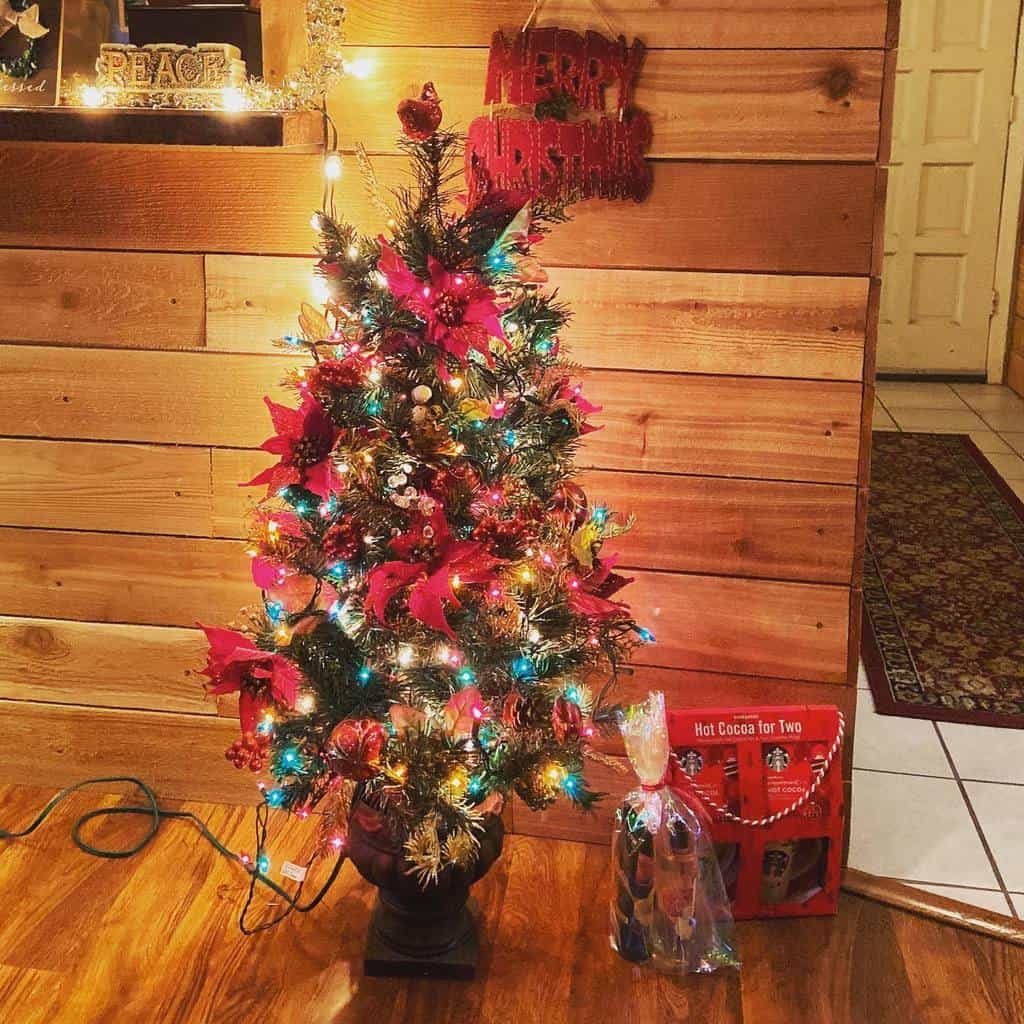 23. Wall Christmas Tree
A wall Christmas tree is a creative and resourceful option for those who live in small spaces or want to add some holiday cheer to their homes without taking up too much space. You can use driftwood or even tape to create a tree shape on the wall, and then add some garland or lights to create a festive look.
It's a great way to utilize your wall space and get into the holiday spirit without having to deal with the hassle of a traditional Christmas tree. Plus, you can easily customize it to fit your own unique style and decor preferences.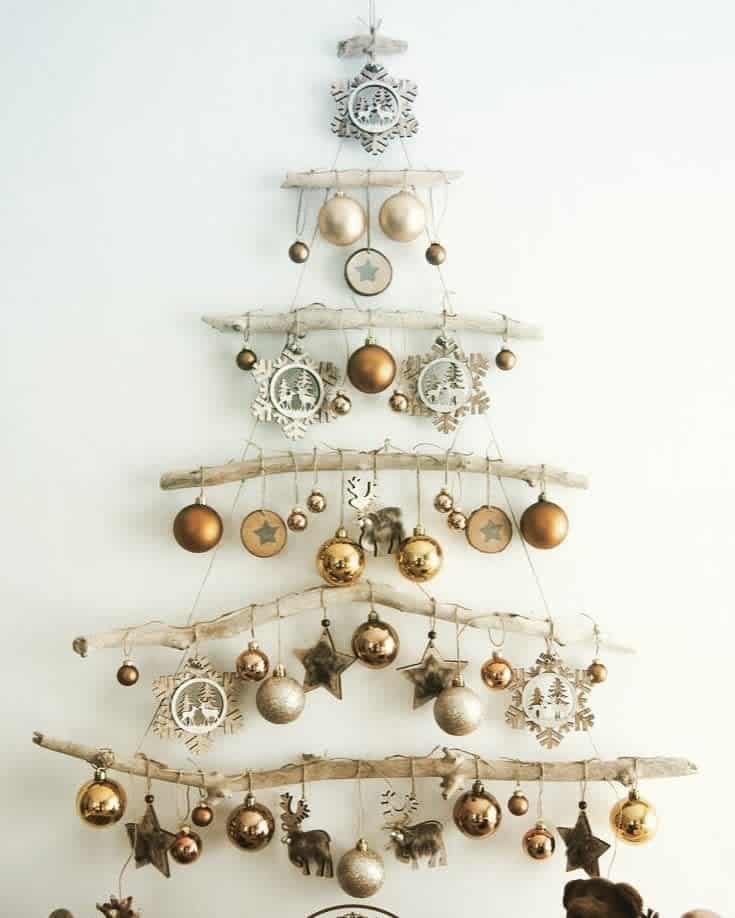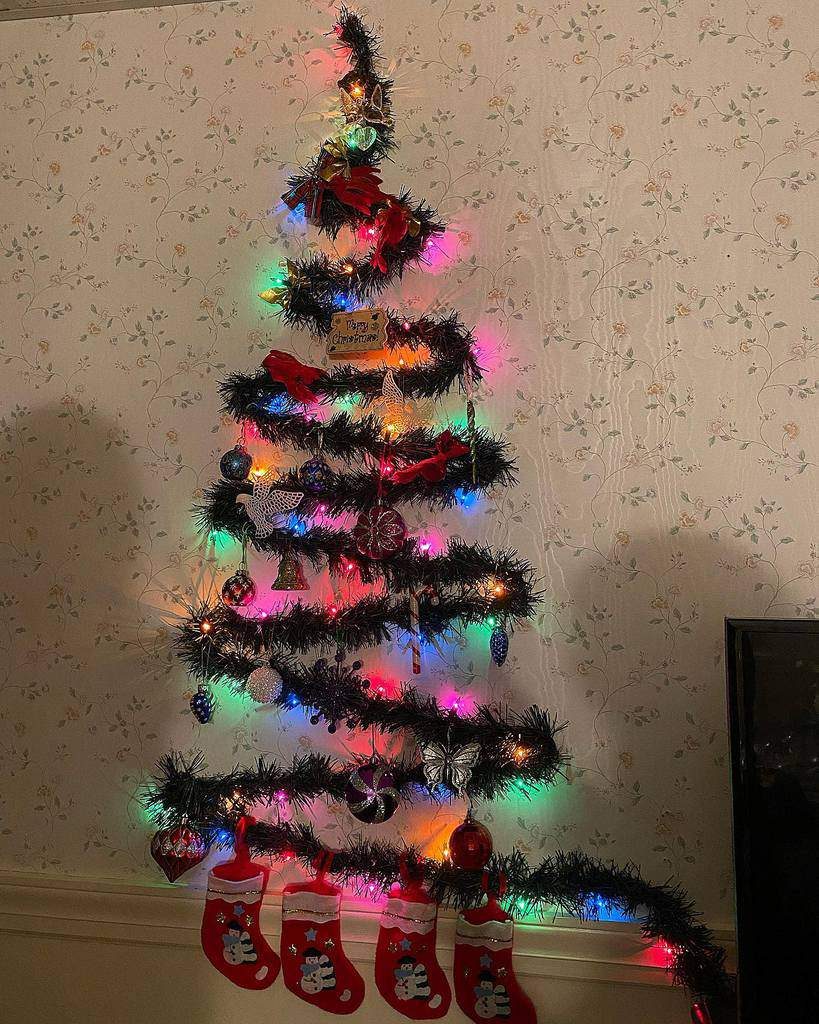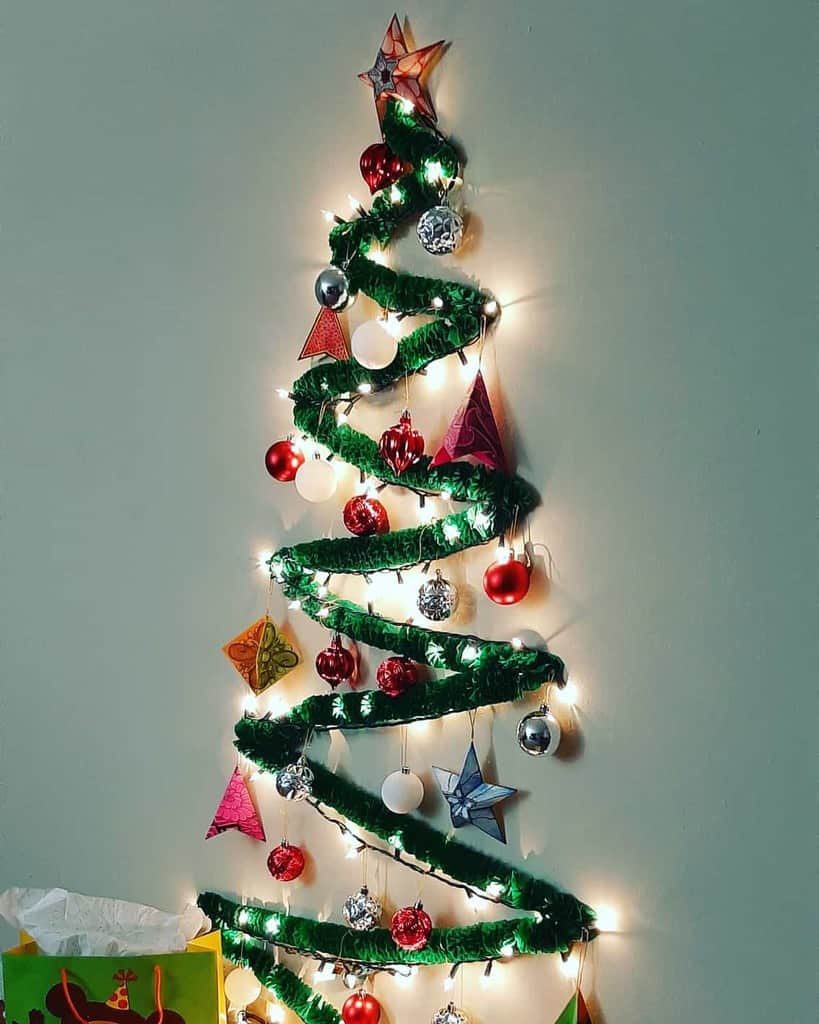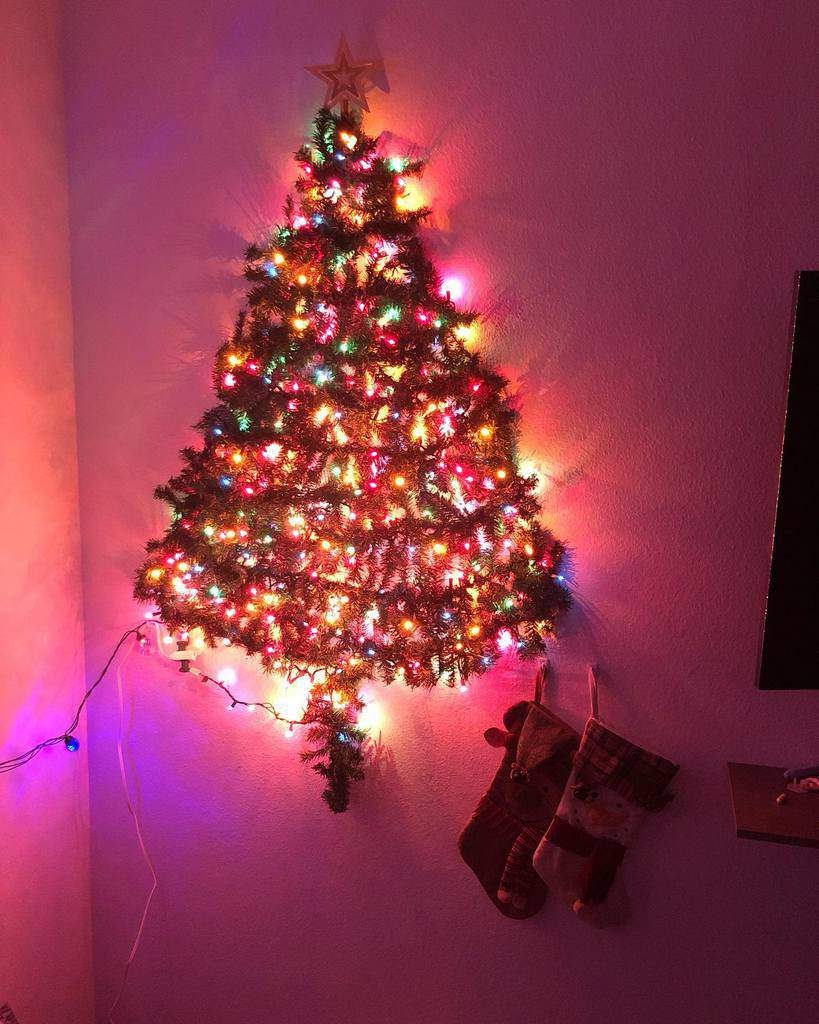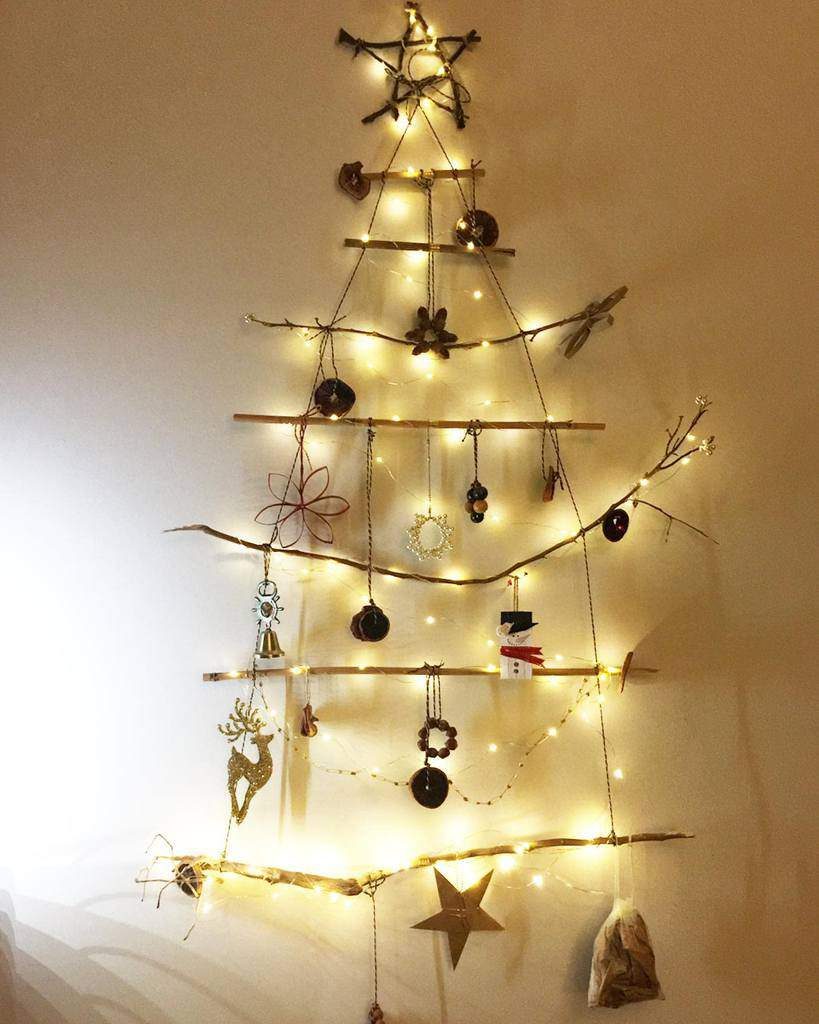 Christmas Tree Decor FAQs
What are the things you put on a Christmas tree?
Technically, you can put anything you want on your Christmas tree. Traditionally, people put candles on them. However, this is a fire hazard. Instead, start with string lights. Tinsel is another traditional decorative item, but it's dangerous to pets. Popular decorative items are garland and ornaments with a tree topper or angel.
How can I make my Christmas tree look nice?
Before you decorate your artificial tree, separate and fluff the branches. Wrap a tree skirt around your Christmas tree base to give the bottom a finished look and hide the stand. Use picks and garland to hide the holes that you find in the tree. Use a theme for your ornaments so that everything blends and complements each other.
How do you put lights on a Christmas tree like a pro?
Start by checking that all of the bulbs work. Begin adding lights at the top of the tree and work your way down and around the tree. Intertwine the lights so that they are both on the outside and towards the center of the tree. Aim to create even coverage throughout the tree.