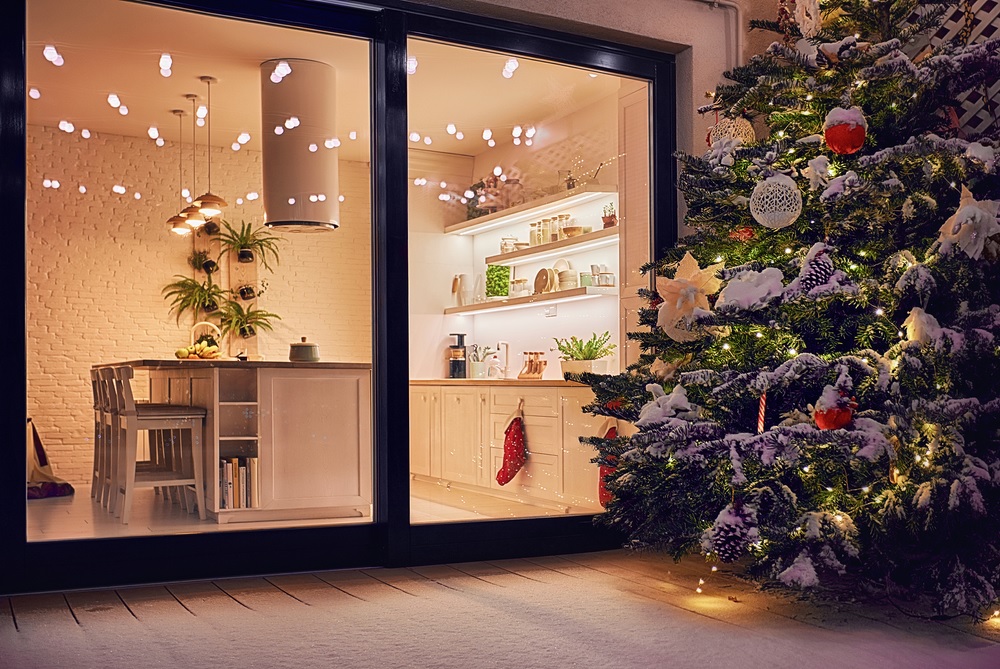 The Top 51 Christmas Tree Ideas
"I had a year-round Christmas tree with nothing but colored vinyl 45s hanging on it, like, old Elvis records and stuff."- John Prine
Your Christmas tree is the focal point and centerpiece of your home for the holiday season. There's no right way of decorating your tree. What you should focus on is how you want your tree to look. Start by deciding where you want your tree to be. Maybe you want it in the family room, or perhaps you want multiple trees throughout your home.
Now comes the fun part, checking out Christmas tree ideas and deciding a theme and decorating style. You could make all of the ornaments for your tree. Or you could choose a single color for a monochromatic look. Perhaps you want the tree to reflect the rest of your home's decor aesthetic. These Christmas tree decorating ideas will get you excited for the holiday season.
1. Rustic Christmas Tree Ideas
If you have a farmhouse or rustic aesthetic to your home, then have a farmhouse Christmas tree to complete the look. Start with a flocked Christmas tree that looks as if you just brought it inside with a fresh dusting of snow. A flocked tree is not the same as a white tree; an all-white tree doesn't have the same natural aesthetic as the flocked ones.
Once you have your tree set up, it's time to decorate. Stick with items that you can find in nature, around the farm, or invoke that rustic country feel. You could scatter pine cones throughout. Nestle small birds and berries among the branches. Accent the tree with plaid ribbon or make bows out of burlap ribbon.
You could even use food to decorate your tree. Make popcorn or dried cranberry strings for a natural garland. There are homemade ornaments you can make out of gingerbread or sew ornaments if you're handy with a needle and thread.
2. Christmas Trees With Snow Ideas
A flocked Christmas tree gives your artificial tree a feeling of authenticity and a lighter feel. If you feel that dark green trees are too dark, then a snowy tree can brighten things up for you. These white trees also happen to work with several Christmas decorating ideas.
Try a white, silver, and gold theme. You could have ornaments in varying shades of these colors to give your tree depth and variety. Insert some picks with gold flowers and leaves.
The white on the leaves adds a beautiful accent if you want to decorate in a red and white theme. Your ornaments should all match with one shade of red used and paired with a bright white. If your tree lacks depth, add accents of black sparingly.
A snowy tree also looks beautiful if you want to create a natural or woodsy theme for your tree. You could have snowflake ornaments made from white crocheted yarn, wood, leather, or other natural elements. Your picks could be antlers, feathers, branches.
3. Outdoor Christmas Tree Ideas
If you have bushes or trees outside of your home as a part of your landscaping, decorate them with ornaments? They don't even have to be a traditional Christmas tree. If you live in warmer climates, you could decorate a palm. Or perhaps you hang ornaments on a cactus if you live in an arid climate.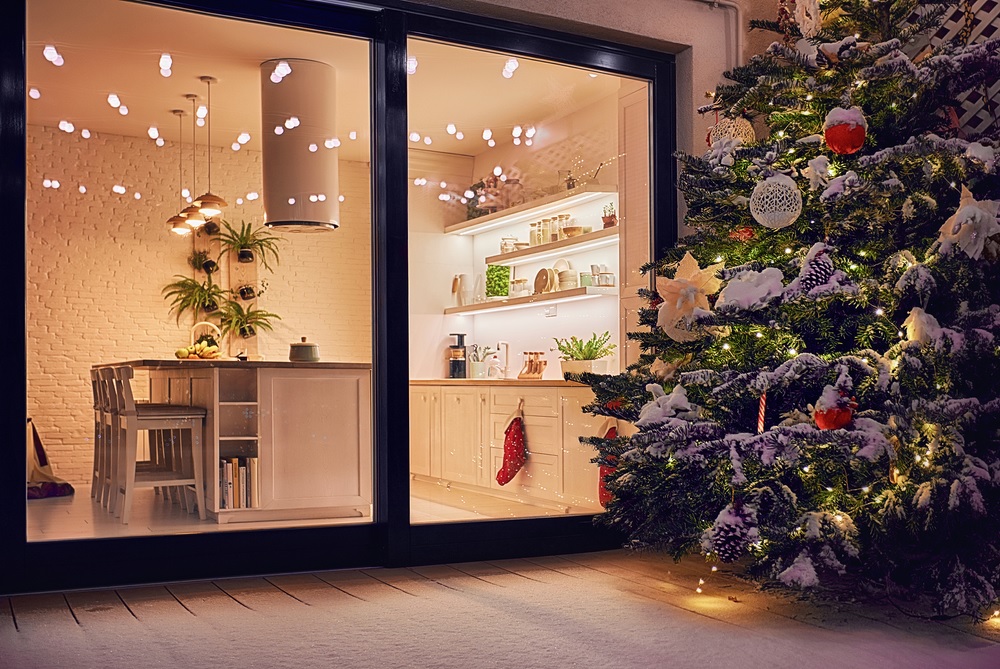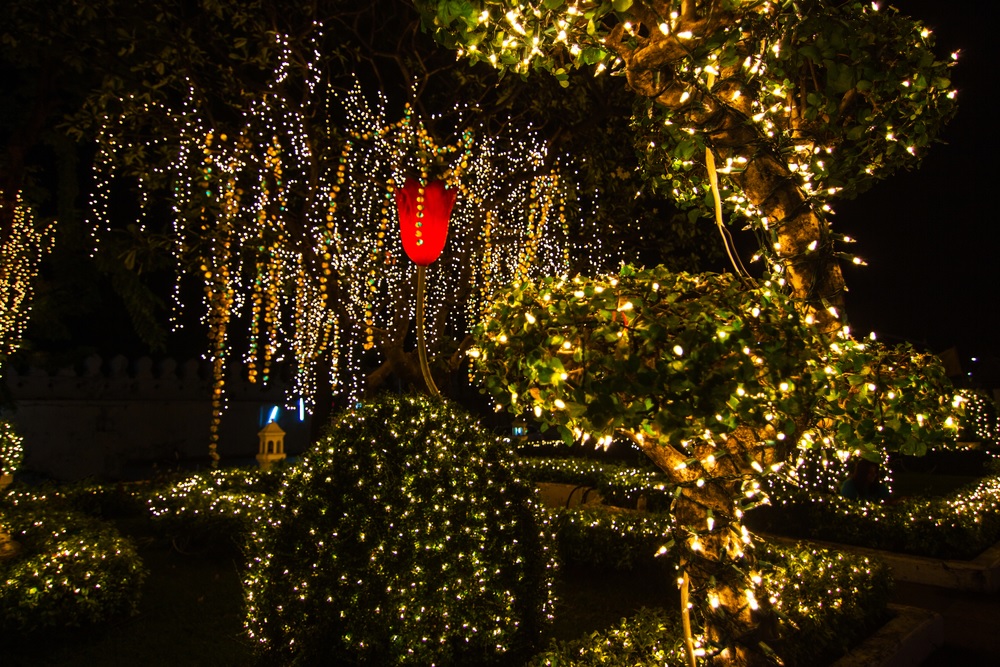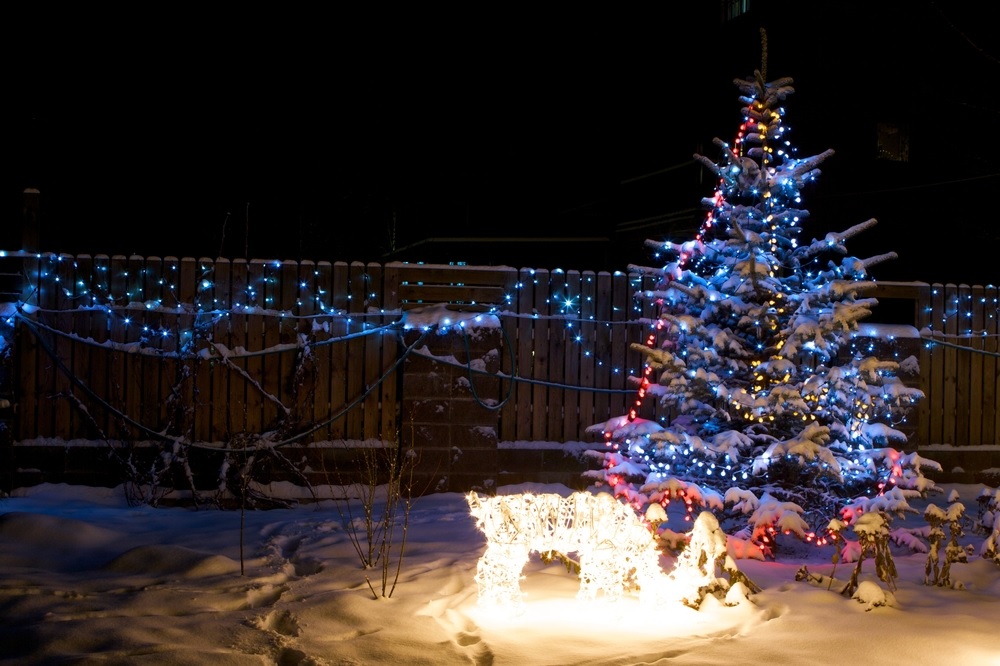 When choosing your outdoor decor, skip the glass ornaments. Choose ornaments that are durable enough to withstand the elements. For electrical safety, only use string lights that state they're designed for outdoor use and impervious to water.
You can still add holiday cheer to the outside of your home even if you don't have a tree. Place temporary Christmas decor in the shape of a lighted tree in your yard. They are typically made of metal and foldable for easy storage.
4. DIY Christmas Tree Ideas
Give your Christmas tree decor a personal touch by making your decorations. This turns your artificial Christmas tree into a touching and beautiful display. Start with Christmas lights to illuminate your tree. Have arts and crafts time with your family to make your own unique Christmas tree decorations. This turns your holiday season into a time to be together.
You can also build your own Christmas tree instead of buying the standard artificial ones. If you love the literary world, build a tree from books. Stack them in a circle getting progressively smaller with each layer. Use green construction paper and a central support pole for a slim tree that works perfectly in smaller spaces.
If you're hosting a party, build a tree out of balloons. They could be of varying sizes and in red, green, and gold. If you live on the coast or have a nautical theme to your home, make a tree out of a boat line. Choose the old school style of boat line made of brown fibers and unravel it slightly on the ends to create a full look with "branches".
5. Unique Christmas Decor
If you have a particular passion in life, build a tree out of the material associated with your passion? After all, a tree is just a cone shape. You could have a tree made from a green cast net, woven ribbon, lobster traps, wine bottles, whiskey barrels, beer cans, or jewelry boxes.
To make your alternative Christmas tree look like a tree and not like a pile of stuff, you need to add decorations. You could string lights around the tower and hang ornaments from strategic places. Add ornaments and decorations that keep within the theme of your alternative tree. Starfish, shells, and mermaids work well with a cast net tree. Bar paraphernalia will look right at home on a wine bottle or whiskey barrel tree.
If you're struggling to develop a cool idea, look at Christmas decor ideas to get inspired. Then look around your home for materials that you could use to create a tree shape. It could be a three-dimensional structure or flat against the wall. If you build yours on the wall, use temporary hooks that adhere. You don't want to create numerous holes that you'll have to fill after the holiday.
6. Creative Christmas Tree Ideas
For most people, a white Christmas tree is as creative as they're willing to get. However, this is only the start of the possibilities. You can decorate your home with smaller trees throughout your home. If you appreciate a minimalist or modern look, you could have small black Christmas trees decorating your fireplace mantel or create a table display.
A gold Christmas tree is ultra-glam and will add some sparkle and shine to your decor. You could place your trees on top of your kitchen cabinets, on a bookshelf, or dress up your dresser.
Have a traditional tree for your main Christmas tree. Then use alternative materials for your Christmas tree decoration ideas. You could have a small tree made of succulents or toilet paper in the bathroom. A tree made of canning jar lid rings will look right at home in the kitchen. If you work in the medical field, you could make a tree out of blowing up rubber gloves. Those who work with wood or metal can build a custom creation using their skills and creativity.
7. Rainbow Holiday Decor Ideas
Who doesn't love seeing a rainbow? They're rare, unique, colorful, and bring happiness. Say goodbye to your traditional Christmas tree and instead of a rainbow tree this year? Start with a neutral-colored tree skirt, such as white or black and white. This will give you a nice base for the color that's about to happen above. 
There are two ways you can have a rainbow-colored tree. The first is to buy a rainbow-colored tree. The branches have various colors and spiral upward to create a swirled rainbow effect. If you go with this route, you'll want to keep the decorations to a minimum so you can showcase the color of the tree. Silver ornaments scattered throughout can look beautiful.
Your other option is to keep your traditional green tree and create the rainbow effect with the Christmas decorations. Start with enough decorations of each color. Then start with the reds on the bottom with the yellow, gold, and orange above the red. Work your way up the tree with each color until you get to the top with purple. Or you could have your colors go top-down instead of bottom-up. Another creative option is to have all of the colors evenly scattered throughout the tree.
8. Christmas Lights
If you're going for a natural or rustic tree, you can get away with not having lights on your tree. However, most people feel that a Christmas tree just isn't complete without lights. Thanks to modern innovations, you can buy a tree with the lights already strung into it. Trees with LED bulbs can come with a remote that gives you various options, including cool white, warm white, colored, flashing, and fading.
Lights are great if you have metallic ornaments. The light will reflect off the metal and give your tree an extra twinkle and glow. Your other holiday decorations will benefit from the extra illumination. It prevents some of your ornaments from getting lost among the branches.
9. Wall Christmas Decorations
If you live in a small home or apartment, you may not have the room to set up a large tree. Your first option is to look for a pencil Christmas tree. These are skinny trees that don't have a broad base. They work well in small spaces, such as an apartment, foyer, or bedroom. You'll have more options when it comes to where you place your tree.
Another option is to hang your tree on the wall. Have several crossbars that progressively get larger with rope attaching them all. This creates the shape of the tree while also allowing the tree to lay flat against the wall. Another option is to use garland or string lights criss crossed back and forth to create the tree's shape.
Once you have the basic frame, you can hang a tree topper above it and several Christmas ornaments. You could also add edible treats for guests and family to grab when they need a sweet treat. Candy canes work perfectly for this.
10. White Christmas Tree Ideas
The all-white aesthetic is a popular one in interior design, and this doesn't change when it comes to Christmas tree decorating ideas. A white tree with white ornaments gives your home a dreamy and romantic feel. Plus, the white looks so clean and fresh.
Start with a white artificial tree. This gives you the perfect base. Next, gather your tree decor. The majority of your ornaments should be shades of white in various materials. You could have fabric, leather, glass, and wood ornaments in white. Add dimension to your tree by accenting your white tree with silver, gold, rose gold, or any combination of these metals. This gives your tree some glitter and glam without taking away from the white theme.
Christmas Tree Decor FAQs
What are the things you put on a Christmas tree?
Technically, you can put anything you want on your Christmas tree. Traditionally, people put candles on them. However, this is a fire hazard. Instead, start with string lights. Tinsel is another traditional decorative item, but it's dangerous to pets. Popular decorative items are garland and ornaments with a tree topper or angel.
How can I make my Christmas tree look nice?
Before you decorate your artificial tree, separate and fluff the branches. Wrap a tree skirt around your Christmas tree base to give the bottom a finished look and hide the stand. Use picks and garland to hide the holes that you find in the tree. Use a theme for your ornaments so that everything blends and complements each other.
How do you put lights on a Christmas tree like a pro?
Start by checking that all of the bulbs work. Begin adding lights at the top of the tree and work your way down and around the tree. Intertwine the lights so that they are both on the outside and towards the center of the tree. Aim to create even coverage throughout the tree.