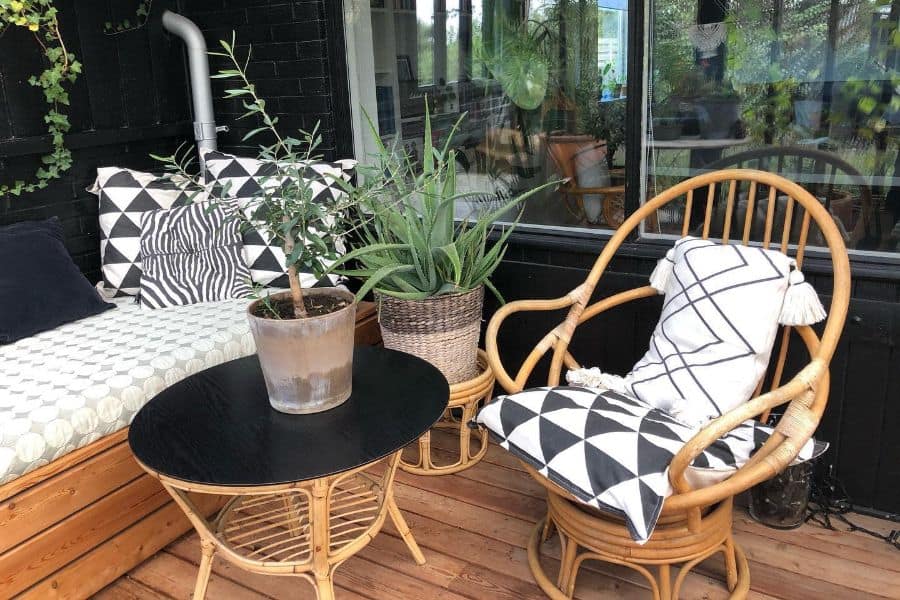 96 Best DIY Coffee Table Ideas to Inspire You
"I think a coffee table is one of the most important things. It's where everything happens." – Georgia Toffolo
What's sitting in the center of your living room? Chances are, it's a coffee table.
This short table sits proudly in the center of the room and gives you the perfect place for displaying decor, arranging books or magazines, or placing your glass. It could even give you more storage space.
If your living room doesn't have a coffee table, then your living room is clearly missing something.
Thankfully, these coffee table ideas will help you get inspired. That way, you can find the perfect gorgeous coffee table that will complete your living room furniture design.
1. Marble Coffee Table
A granite or marble coffee table is an excellent choice for anyone looking to add a touch of luxury and modern sophistication to their home. Not only do these materials have a beautiful glossy finish, they are also incredibly strong and long-lasting.
With the right maintenance, a marble or granite coffee table can quickly become an heirloom item that your family can pass down through generations.
Additionally, these types of tables come in many styles, shapes, and sizes, so you will be sure to find one that fits your space perfectly—whether it's casual or formal.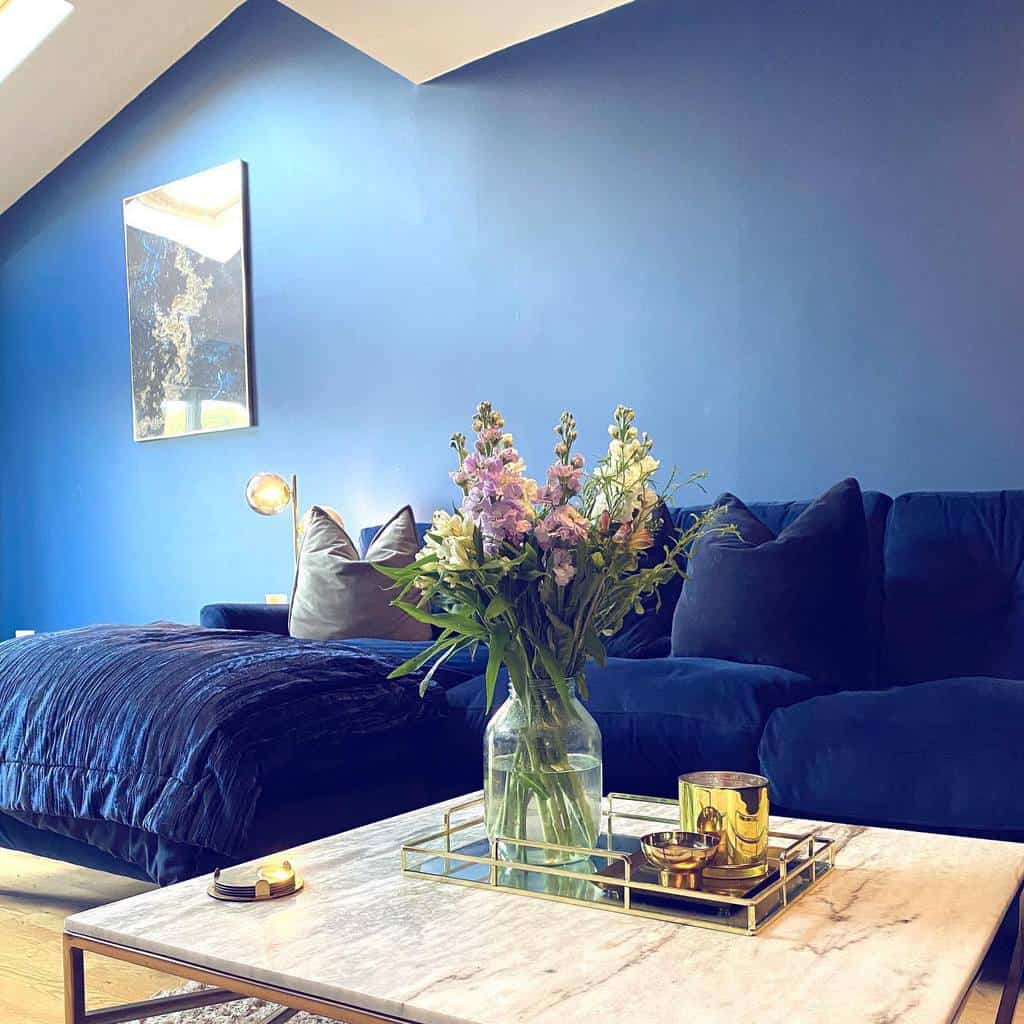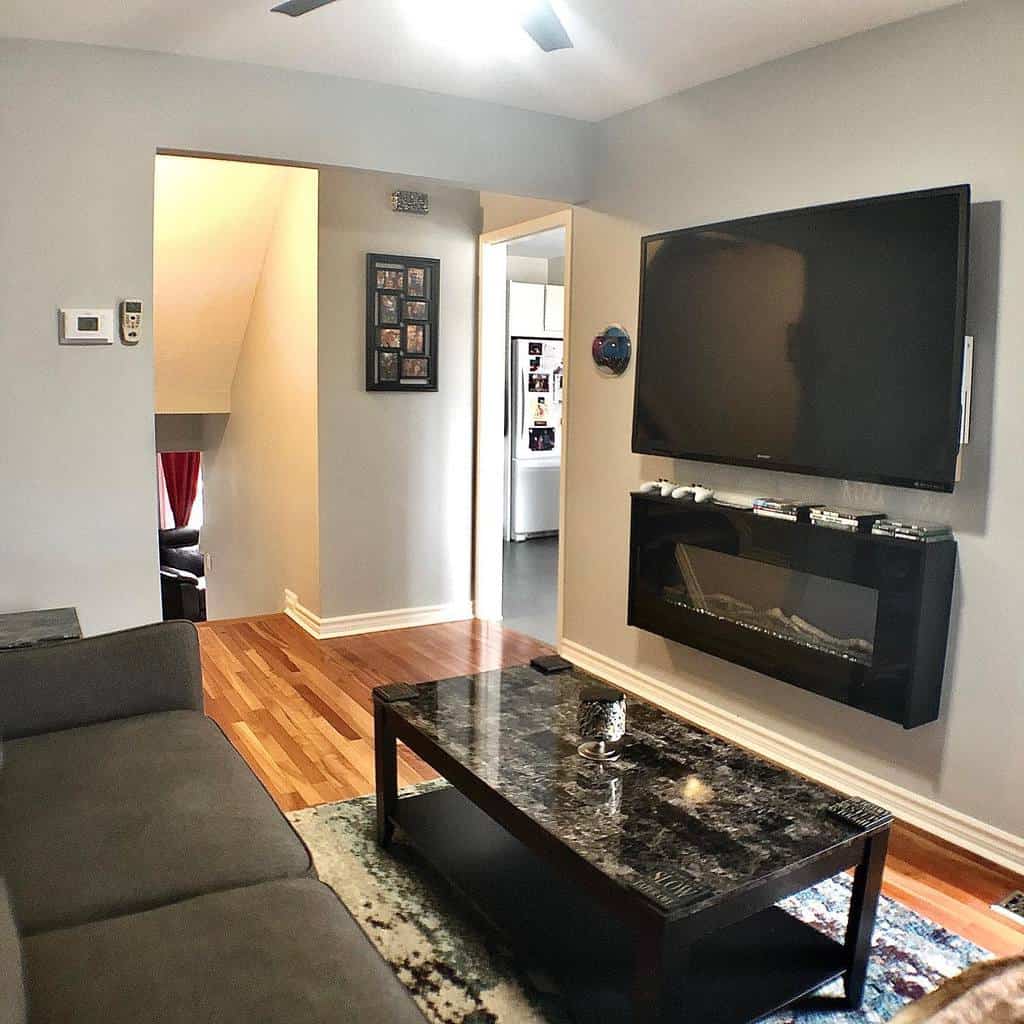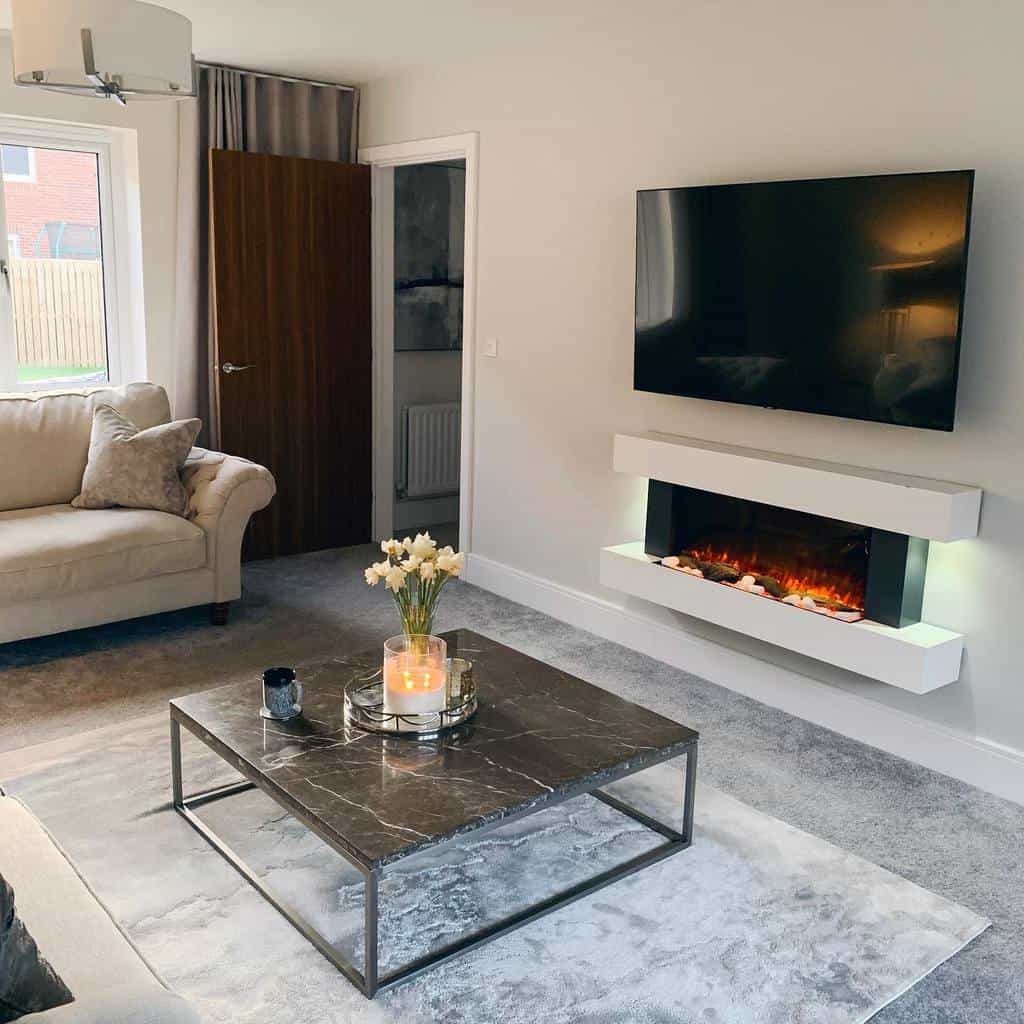 2. Round Coffee Table
If you're looking for creative coffee table ideas, why not consider a round one? Round coffee tables can lend a timeless look to any living room, and in some cases, be the talking point of your space.
With the right styling, a round coffee table can truly be a conversation starter, able to tie together an entire seating area or stand out in an eclectic mismatch of furnishings.
Whether you choose metal detailing or wood accents, your round coffee table could become the piece that everyone gathers around when it's time to relax.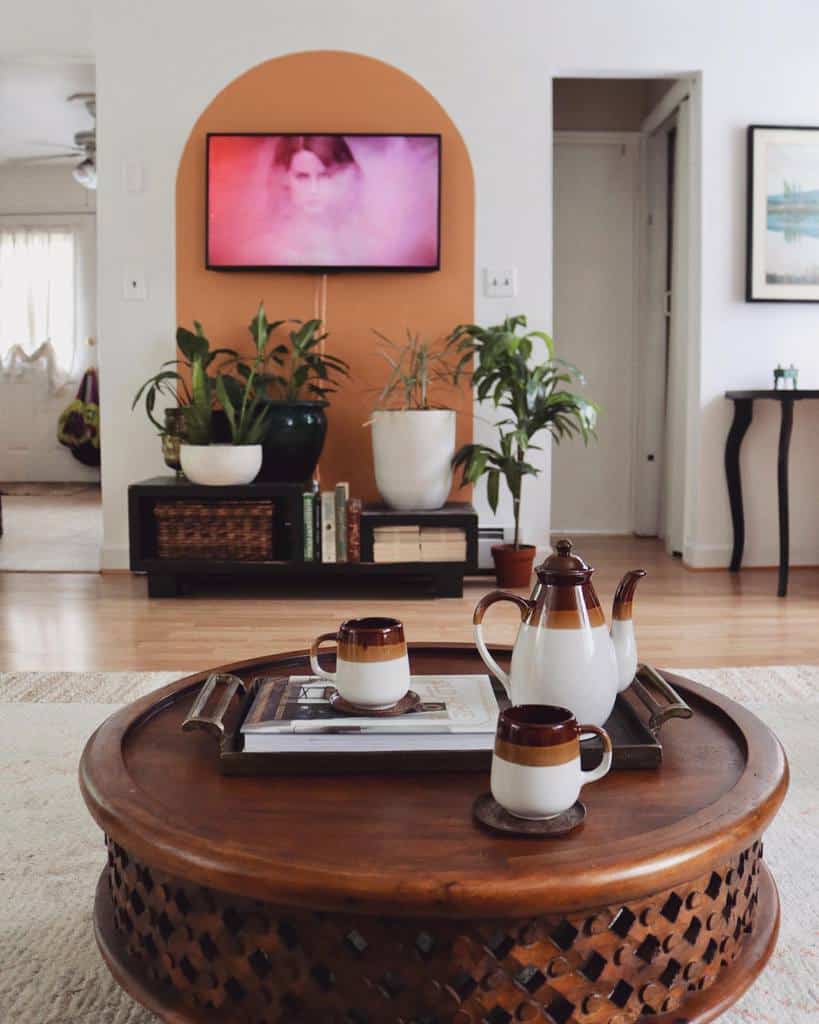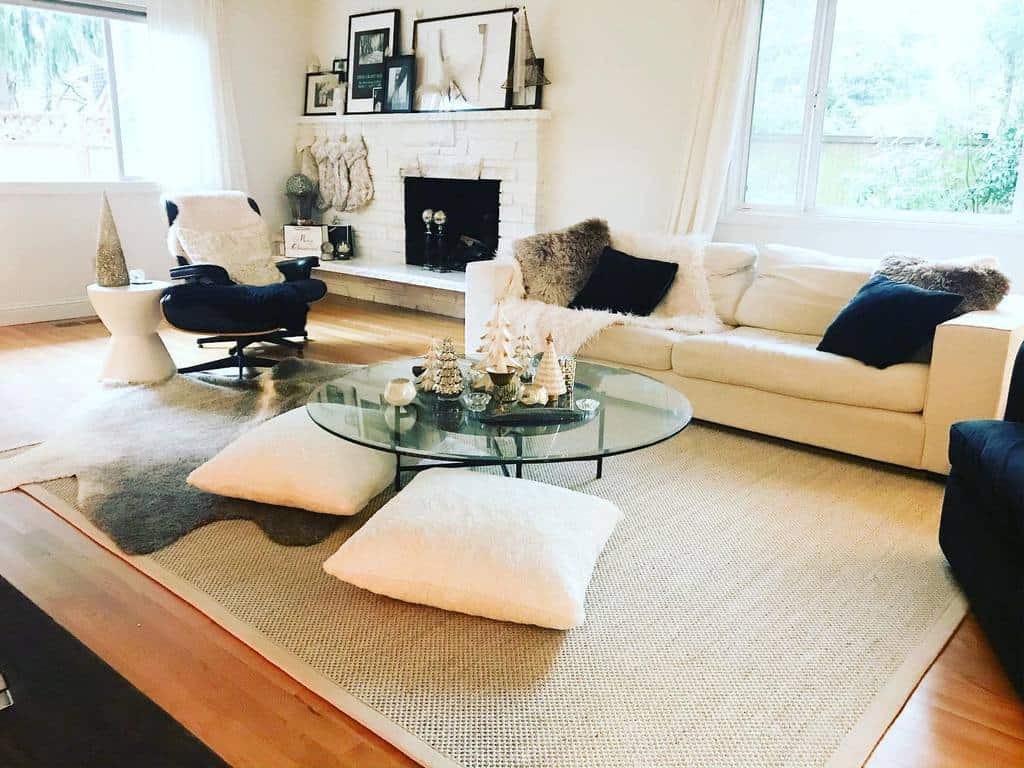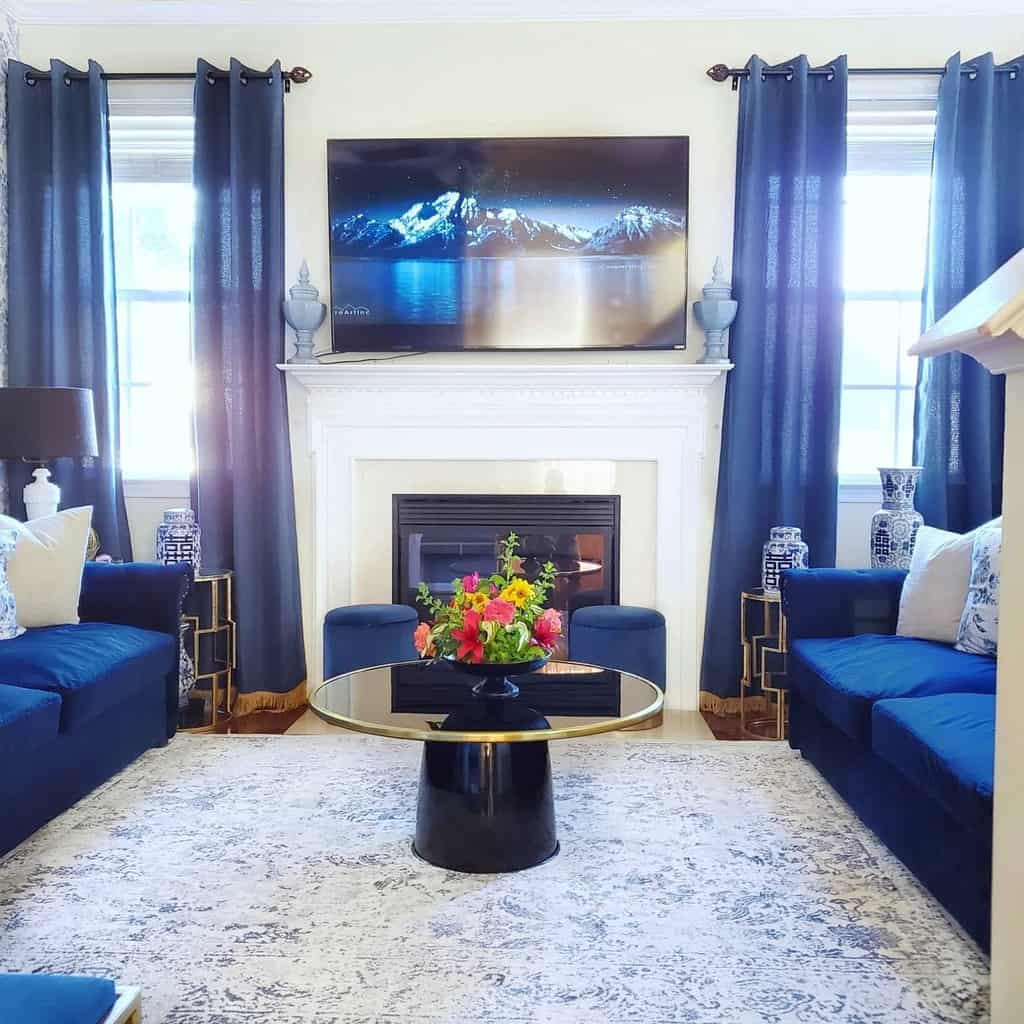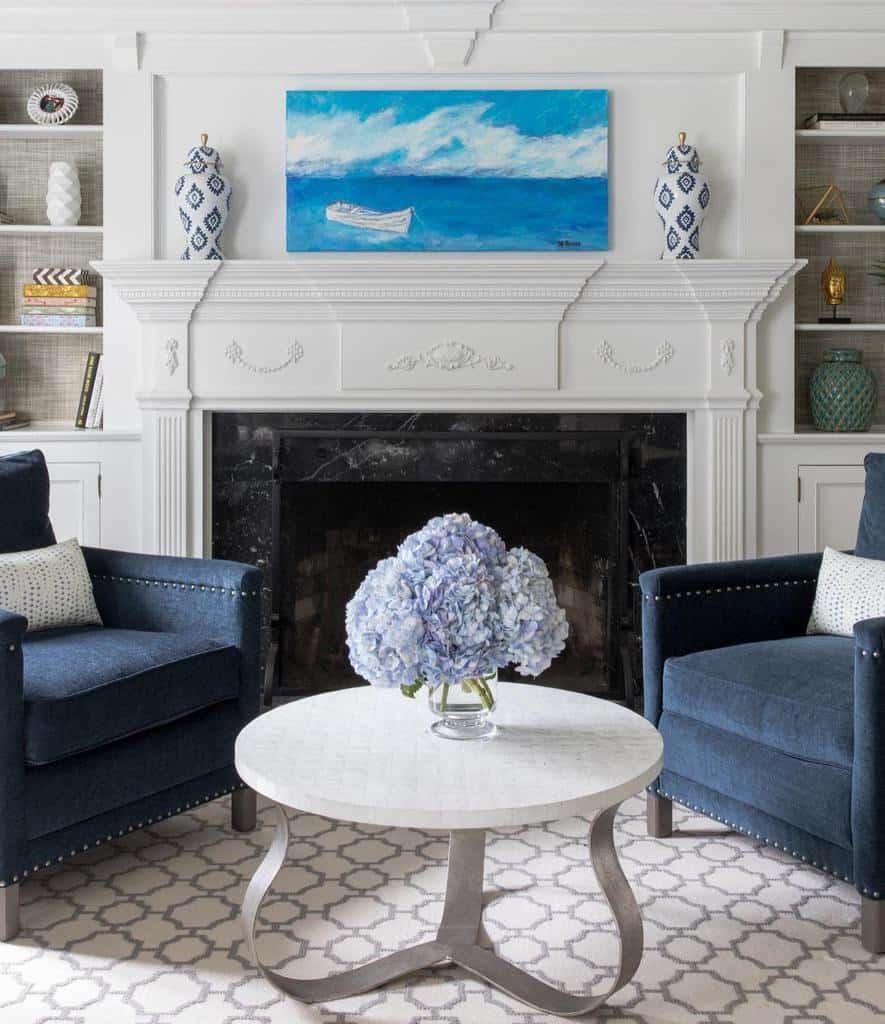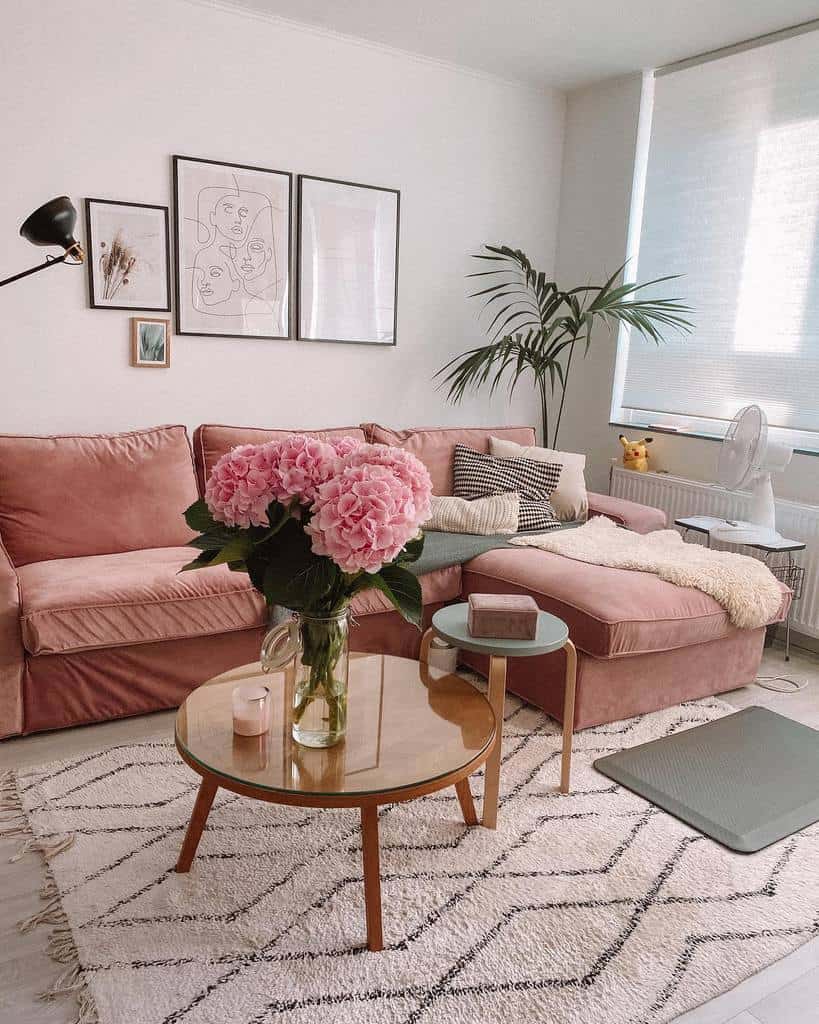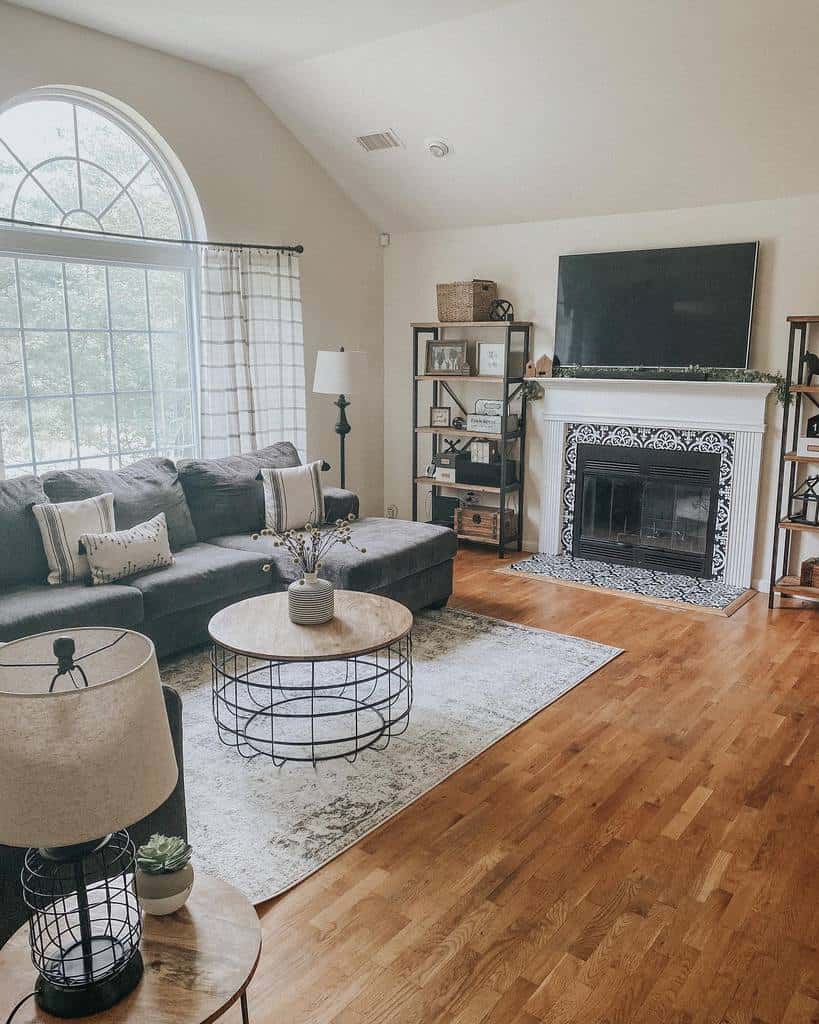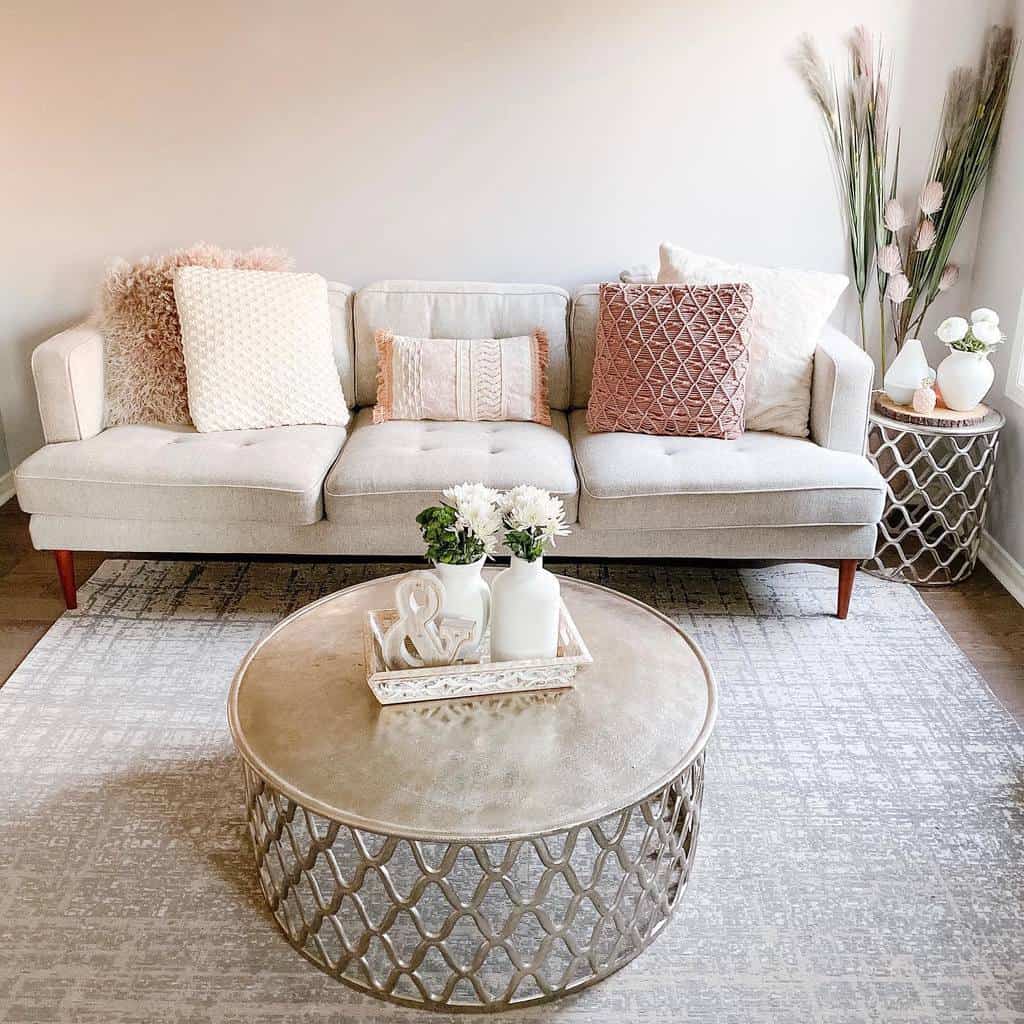 3. Scandinavian Coffee Table
Want to put the perfect accent on your living room? Opt for a Scandinavian-style coffee table! This minimalist design can provide many functions, while still maintaining its sleek and cohesive look.
It offers simplicity in its structure and form, creating an eye-catching piece in the center of any conversation space. Not only is it aesthetically pleasing, but it's also highly durable and easy to care for with just dusting or wiping down surfaces.
With such timeless appeal, you can't go wrong with this type of coffee table. Let your personality shine through as you choose from various colors and materials that are sure to fit any lifestyle.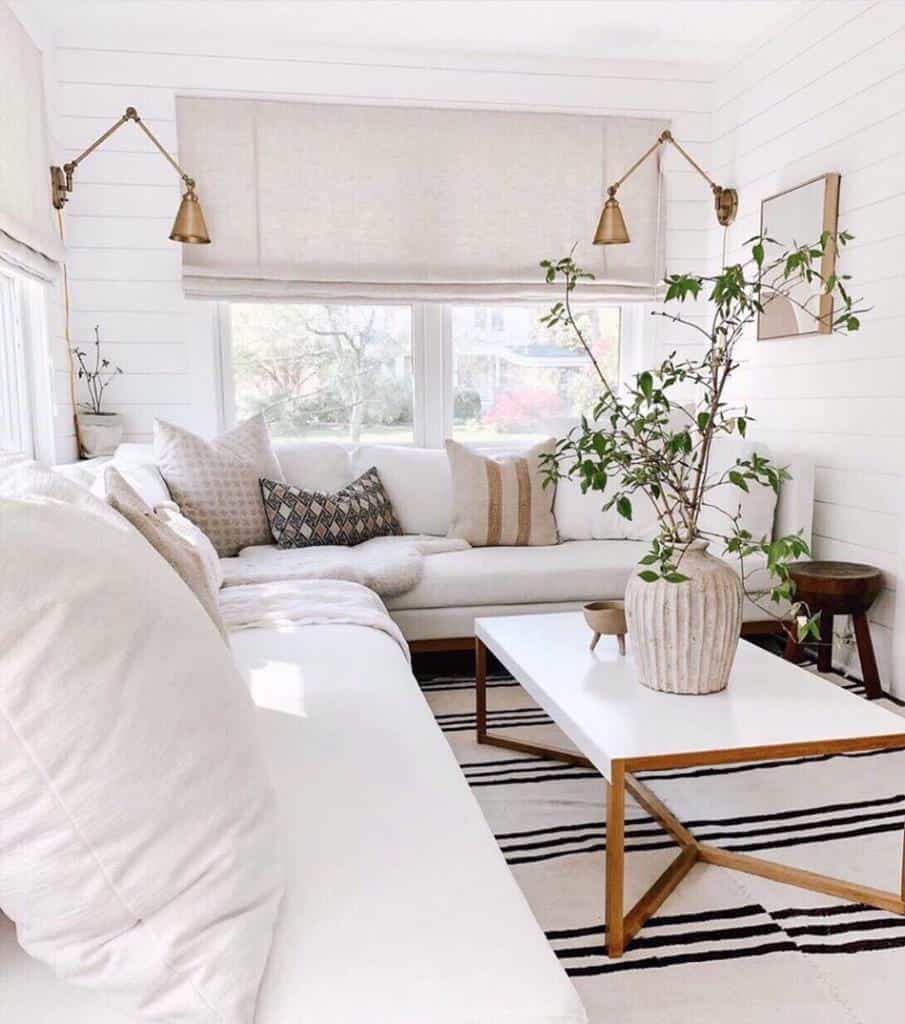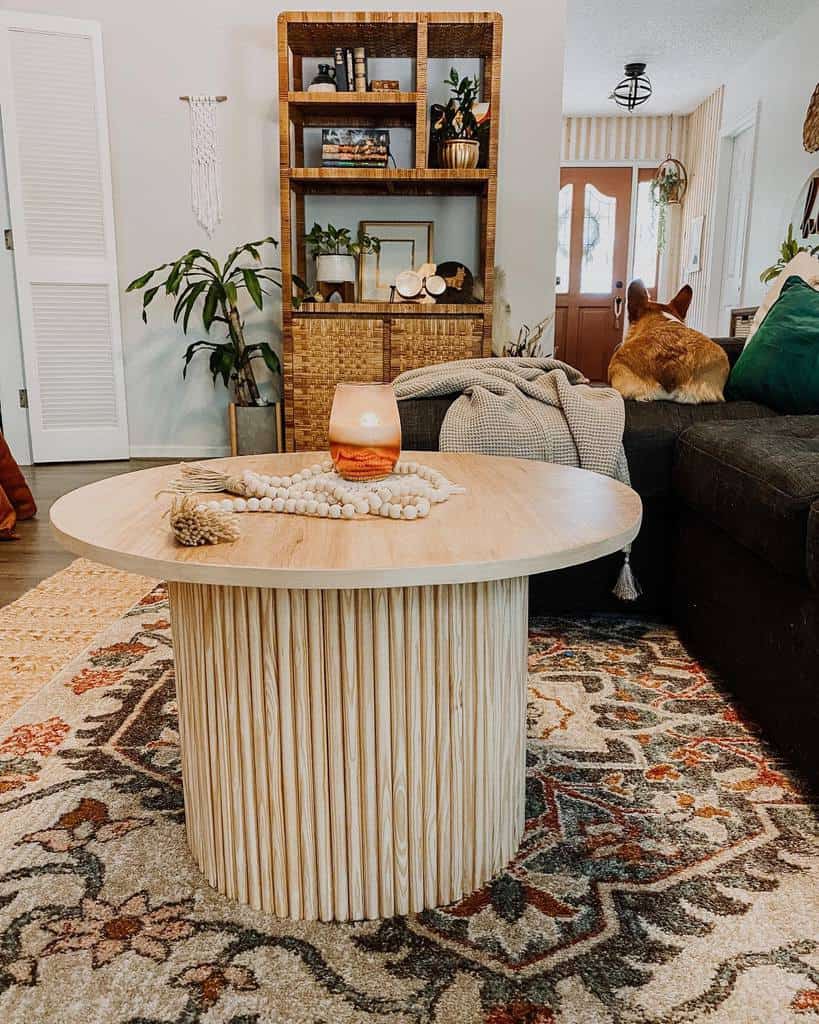 4. White-Washed Coffee Table
Transform your living space with a white-washed coffee table, perfect for creating a shabby chic atmosphere. This versatile piece can blend in with any room – no matter your style, it pairs nicely with muted pastels and bolder colors alike!
Add charm and character by decorating the top with unique trinkets and pictures, or transform the entire look of the table through paint or stain. And when you're feeling creative, why not use chalkboard paint on one side to try out a funky new design? With so many ideas to choose from, you're sure to find just the right touch for your coffee table.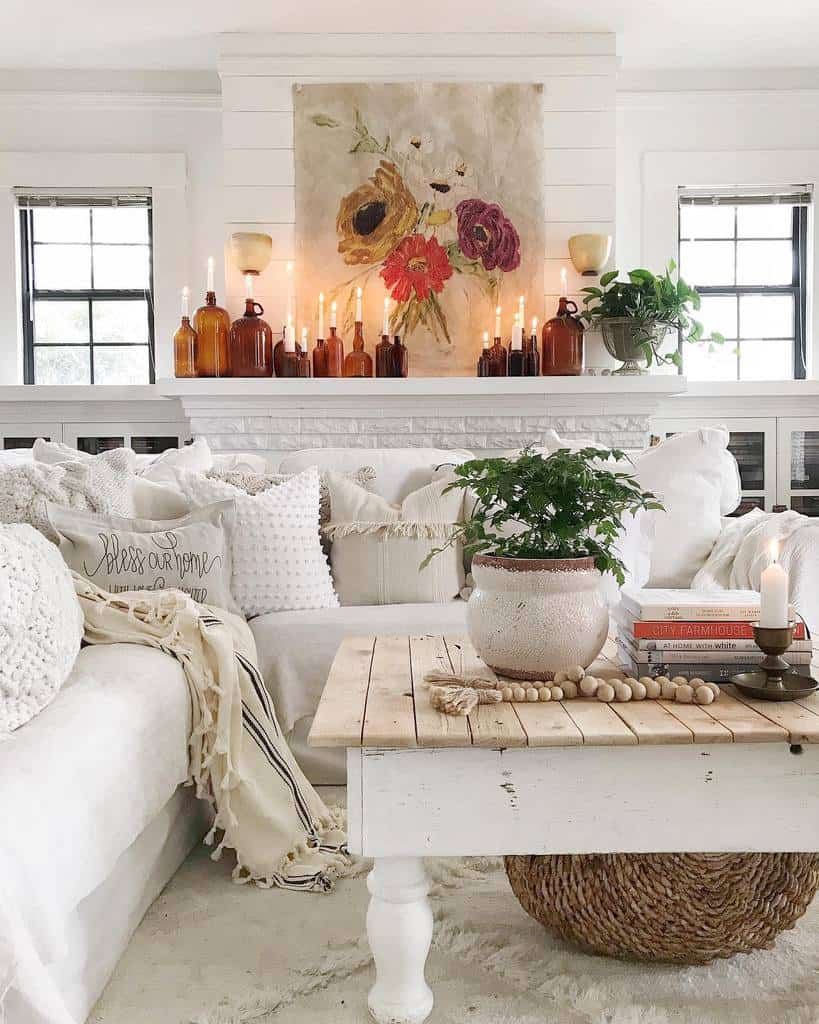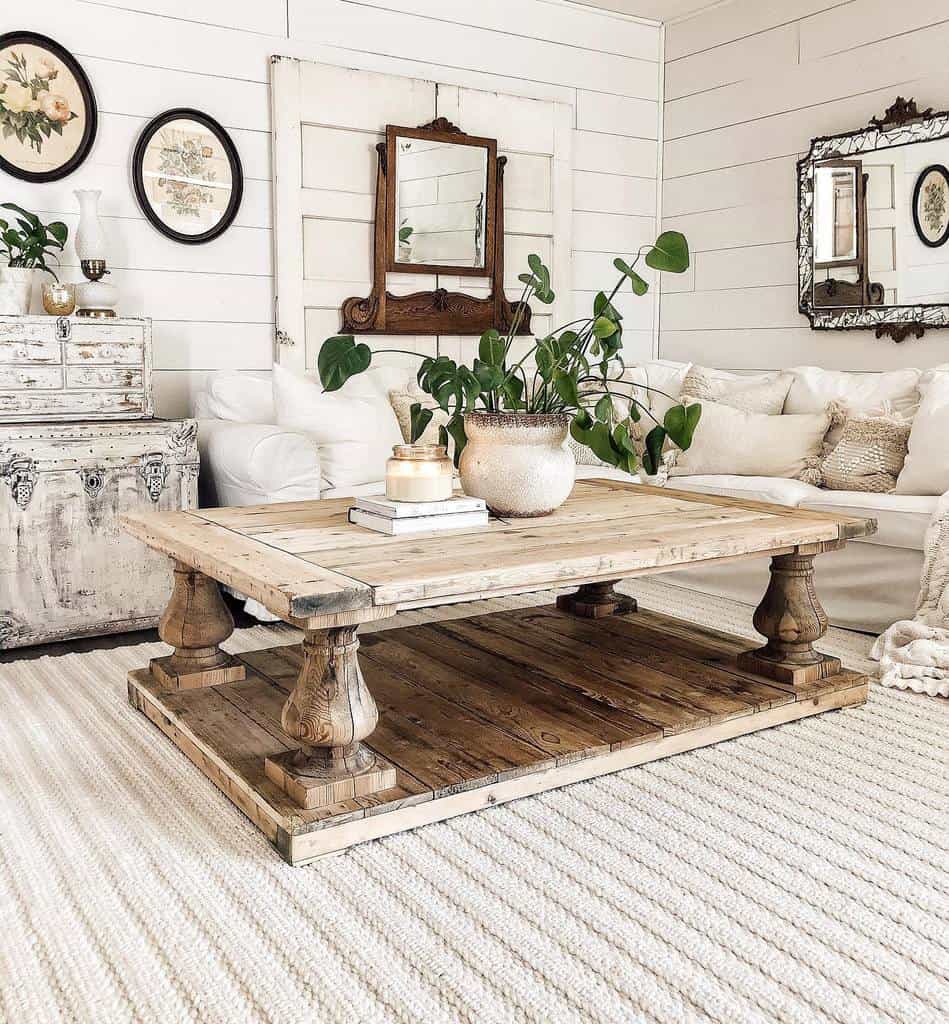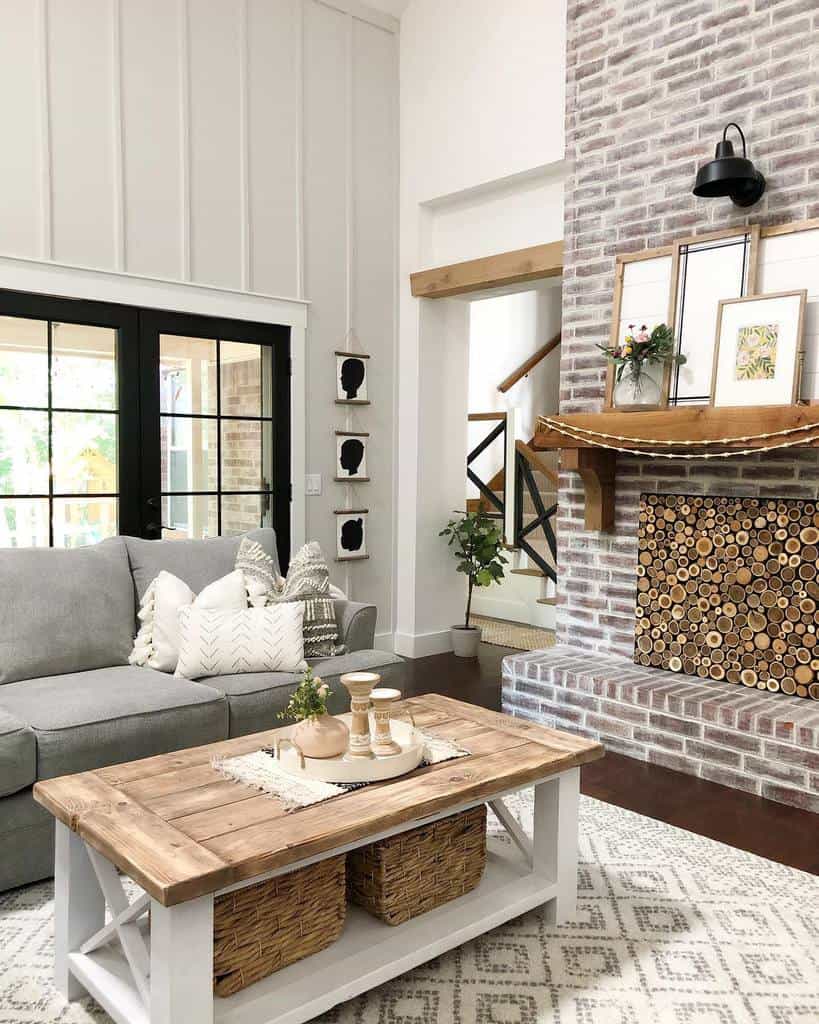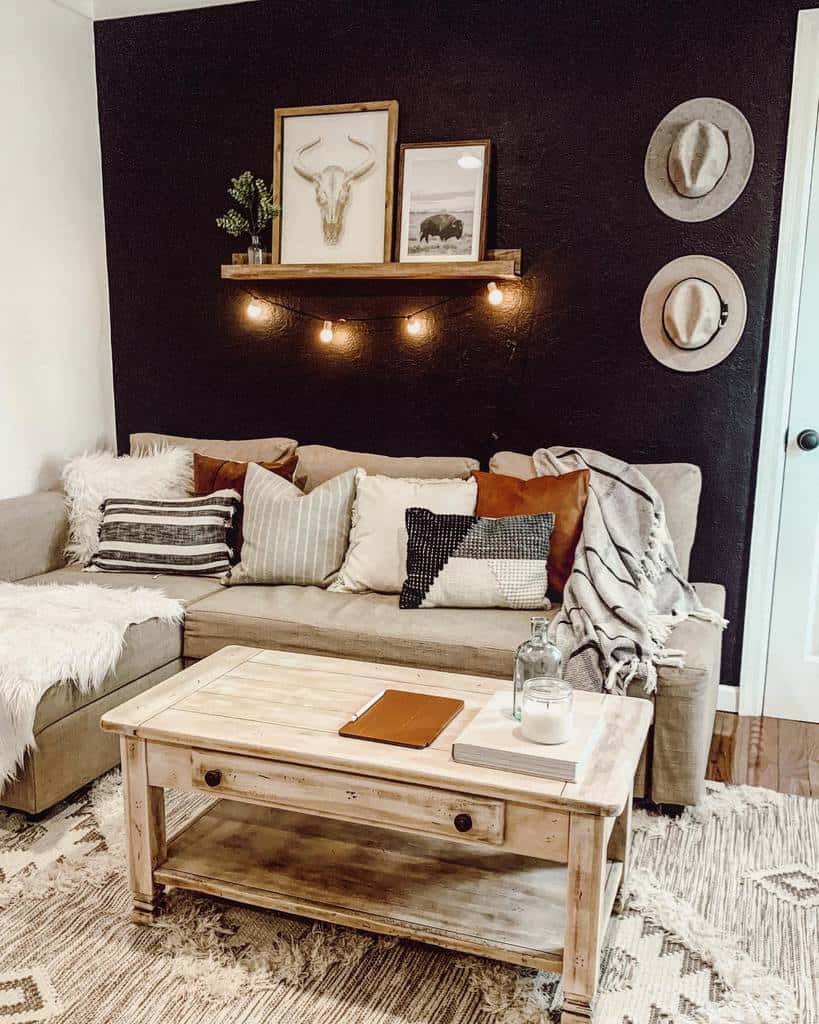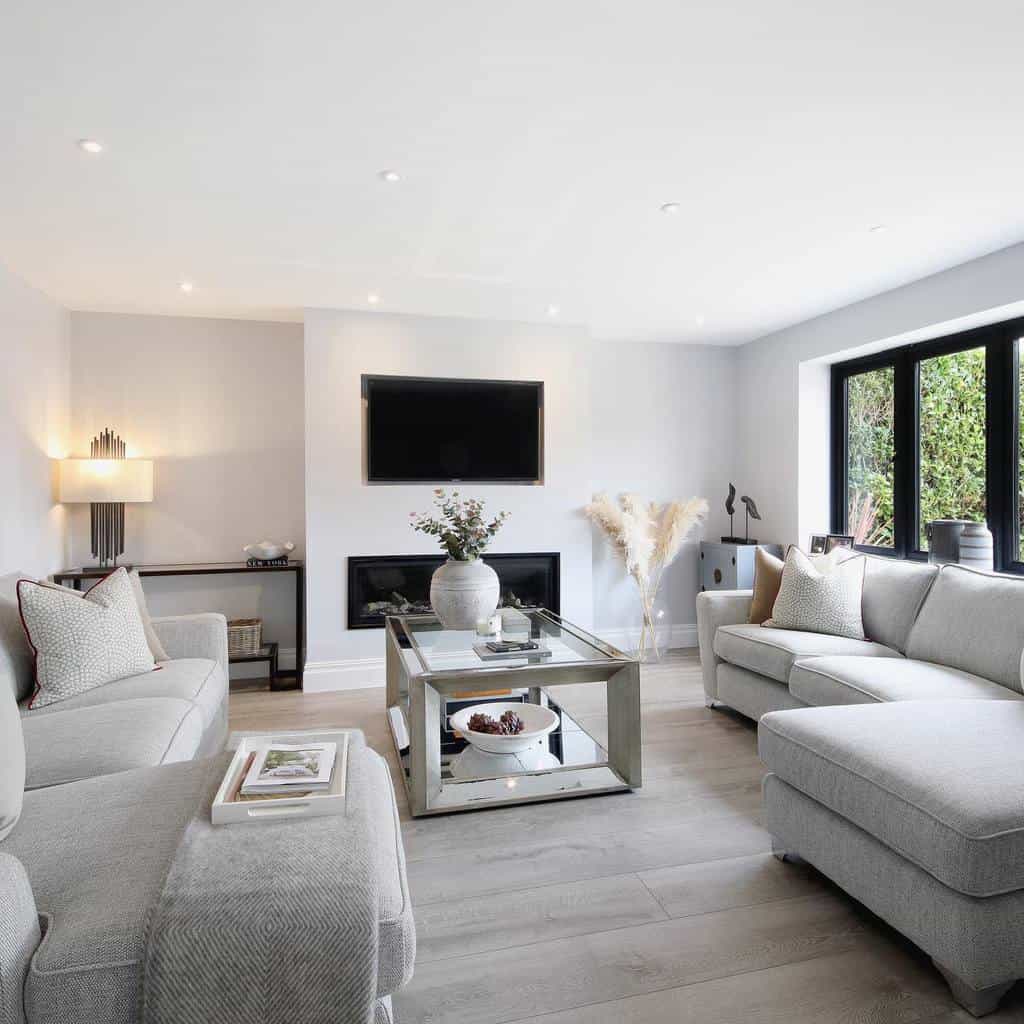 5. Woven Coffee Table
If you are looking for unique coffee table ideas, why not try adding a woven coffee table to your living room? Woven coffee tables add texture to any space, while simultaneously bringing in warmth and visual interest.
Not only that, they're perfect for displaying anything from books and magazines to decorative accents, or can even be used as an alternative dining or work surface. To add a touch of your own personal style, look for woven coffee tables in natural finishes like rattan, seagrass or bamboo – the possibilities are endless!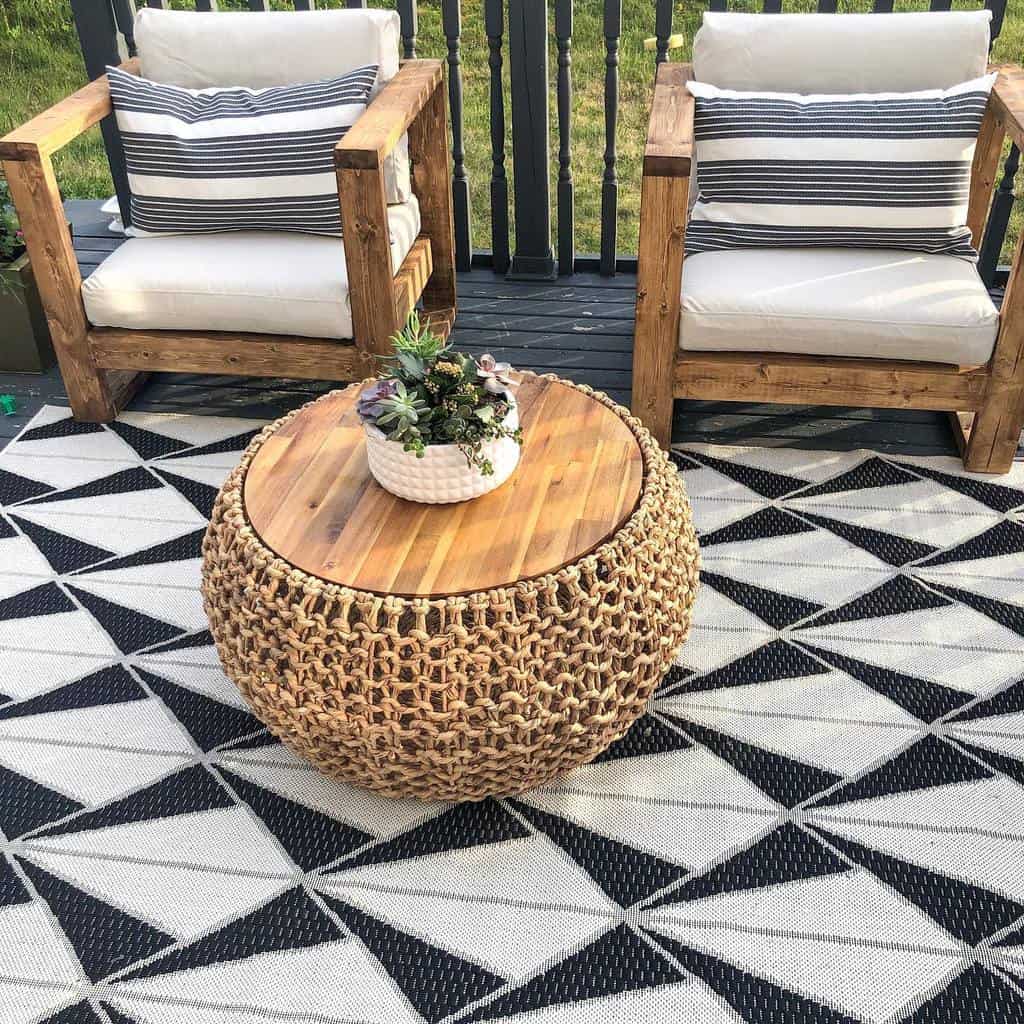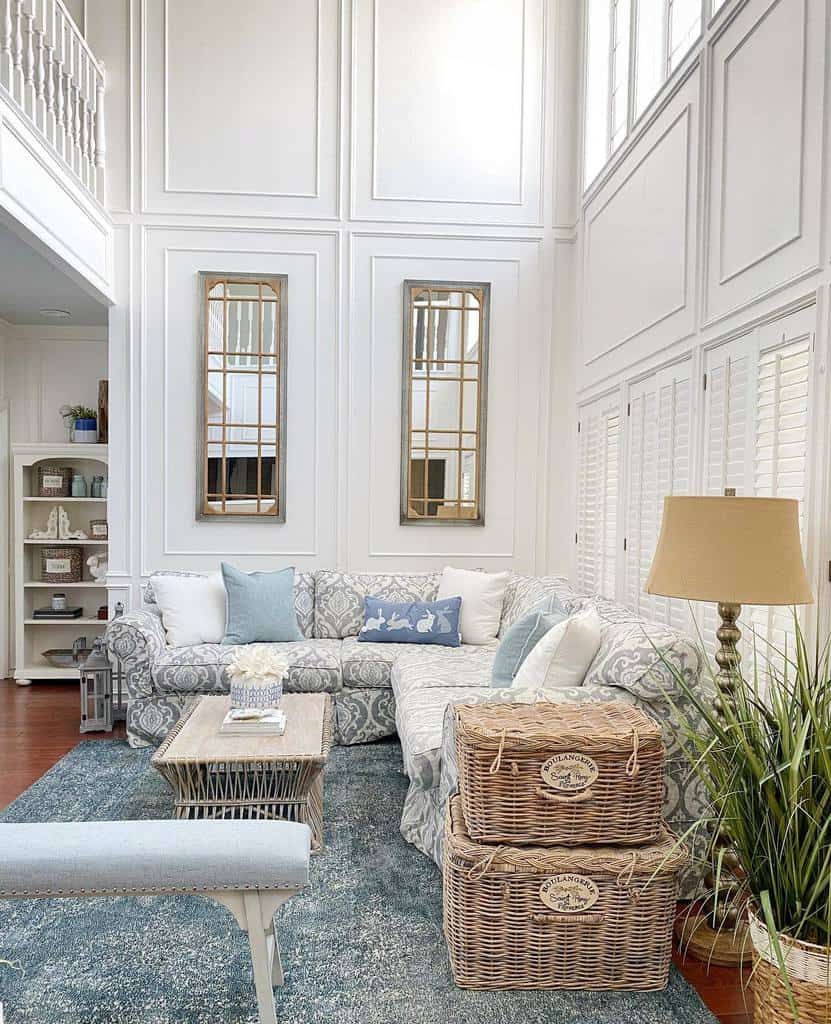 6. Farmhouse-Style Coffee Table
There's nothing quite like the classic farmhouse-style coffee table in your living room to bring a touch of character. With its rustic charm and sturdy construction, it's sure to last through years of laughter, memories, and family gatherings. If you're looking for something with a modern spin, try mounting hexagonal shelves onto the base of the table so that they form tiers around the top.
That way visitors can easily store items right underneath their cups of coffee! If you'd prefer something totally unique, why not go all out and create a collage on top? Collect magazine cutouts and vintage knick-knacks to create an interesting tabletop that is truly memorable. From traditional farmhouse styles to contemporary touches, there are plenty of coffee table ideas to fit any decor.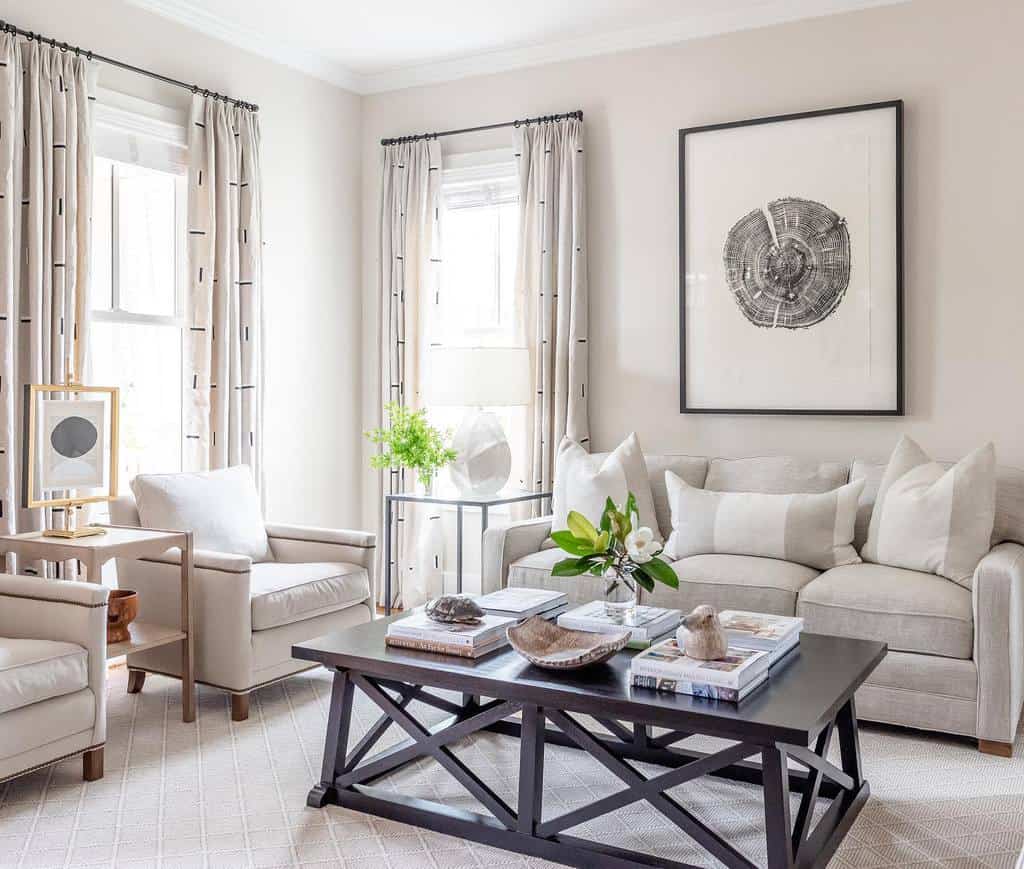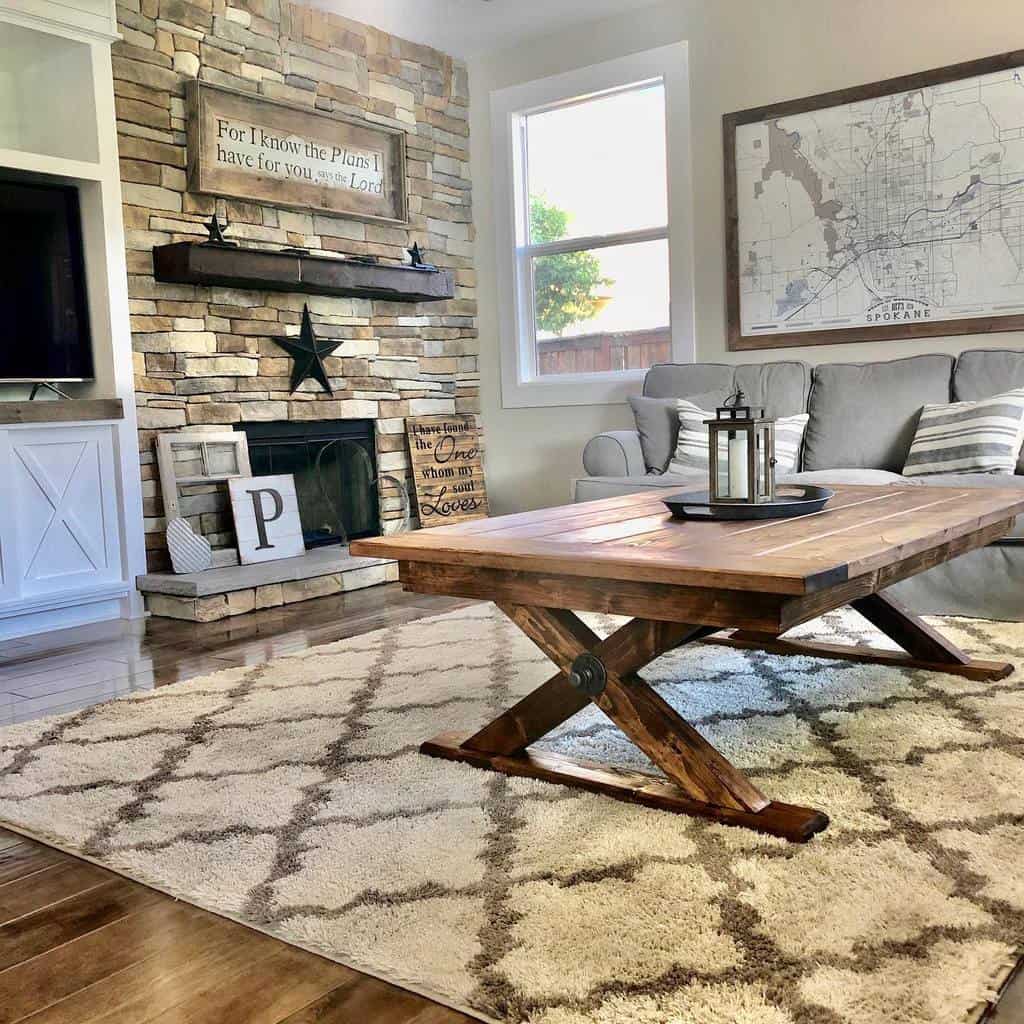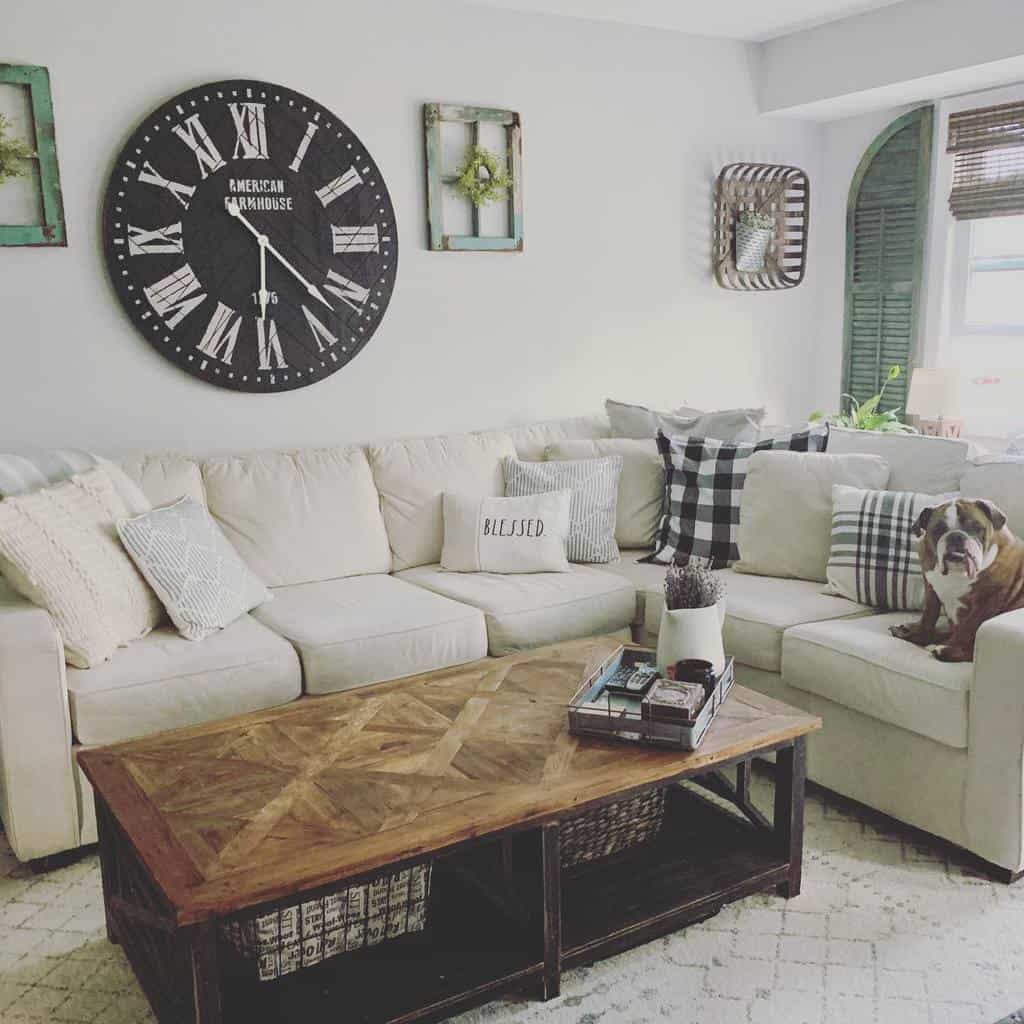 7. Oblong-Shaped
An oblong coffee table can be the perfect conversation piece in any living room, a bold contrast to the usual rectangular or round designs. Such tables offer an unexpected aesthetic that adds character and interest to a space, while still providing the essential role of a coffee table.
Imagine a bright teal oblong table with a sleek chrome base, paralleled by two matching sofas that anchor the room with their neutral grey palette! Suddenly you have a room that exudes creativity and flair — it turns heads and stands as one of your most unexpected yet commendable design decisions.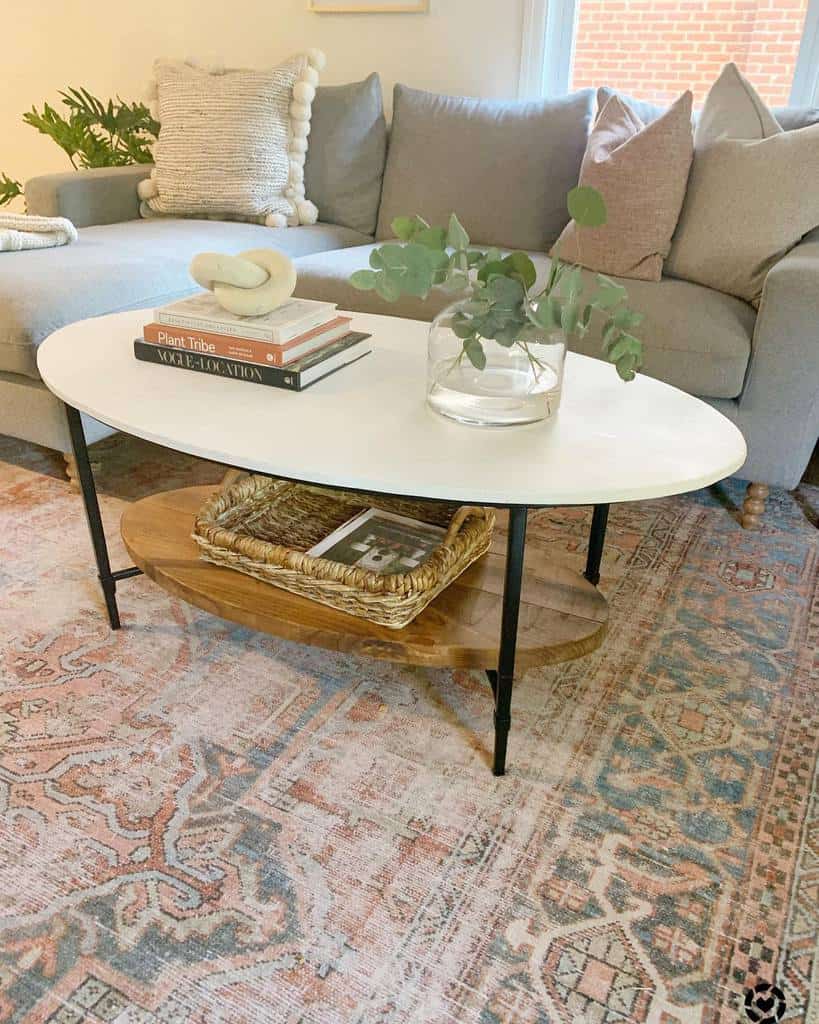 8. Industrial-Style Wooden Coffee Table
If you're looking for creative coffee table ideas to give your living room that perfect finishing touch, look no further than the industrial wood and metal coffee table. This multi-functional piece of furniture feels like a conversation starter in itself and can act as the ideal focal point of any seating area.
Whether you seek an informal setting with books, games, or magazines stored on top, or a sleek design finished with accessories like trays and vases, this versatile option fits whatever style you're going for. Just add a few comfy pillows to complete the look and your friends will be asking where you found such unique decor!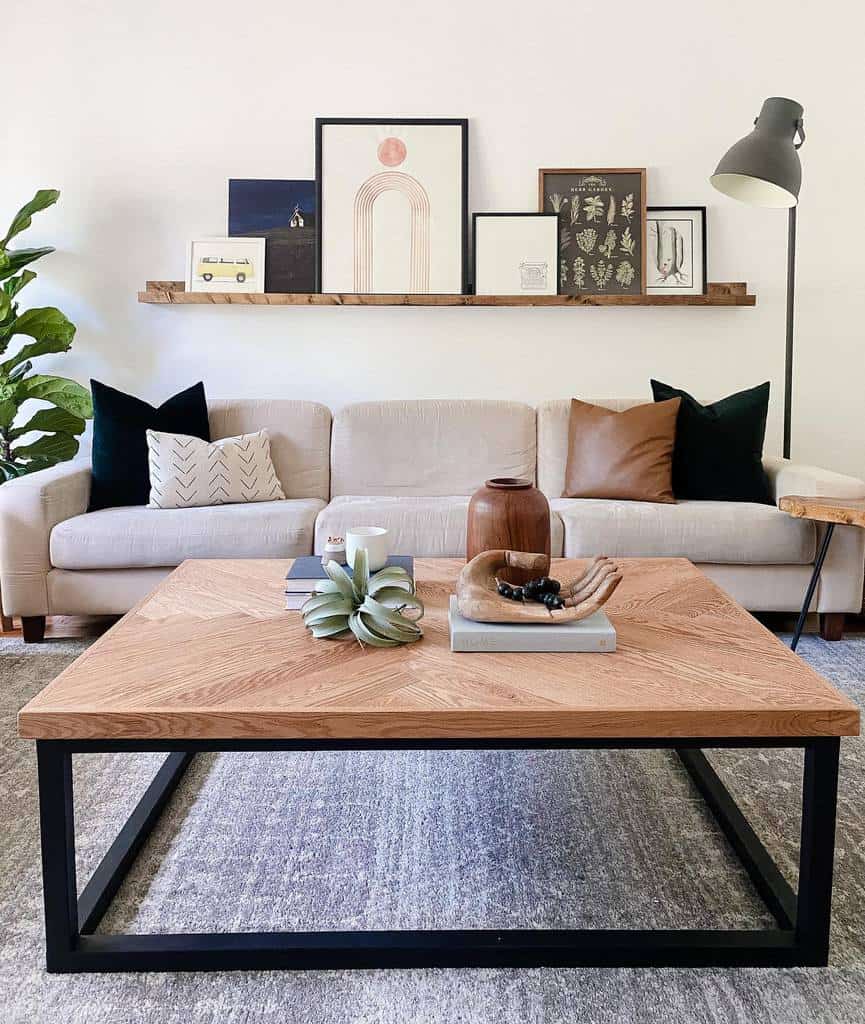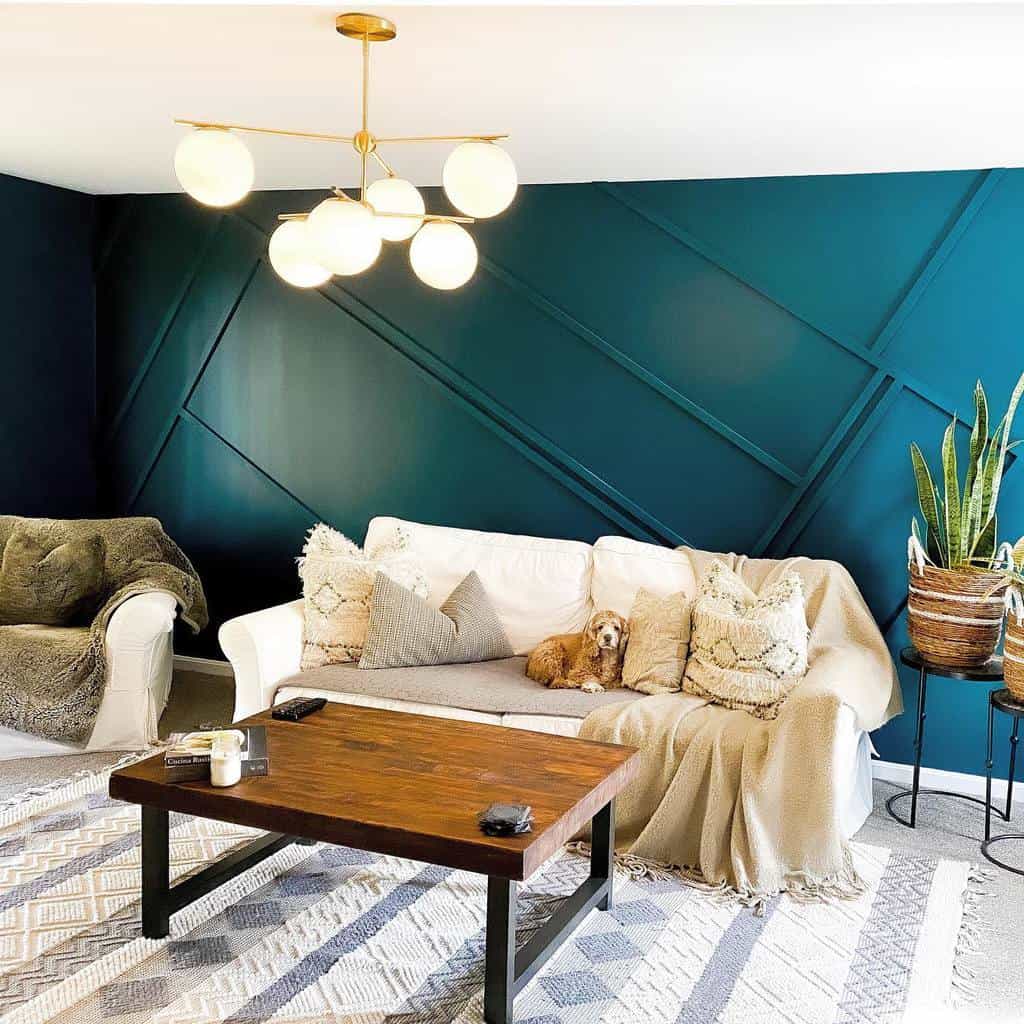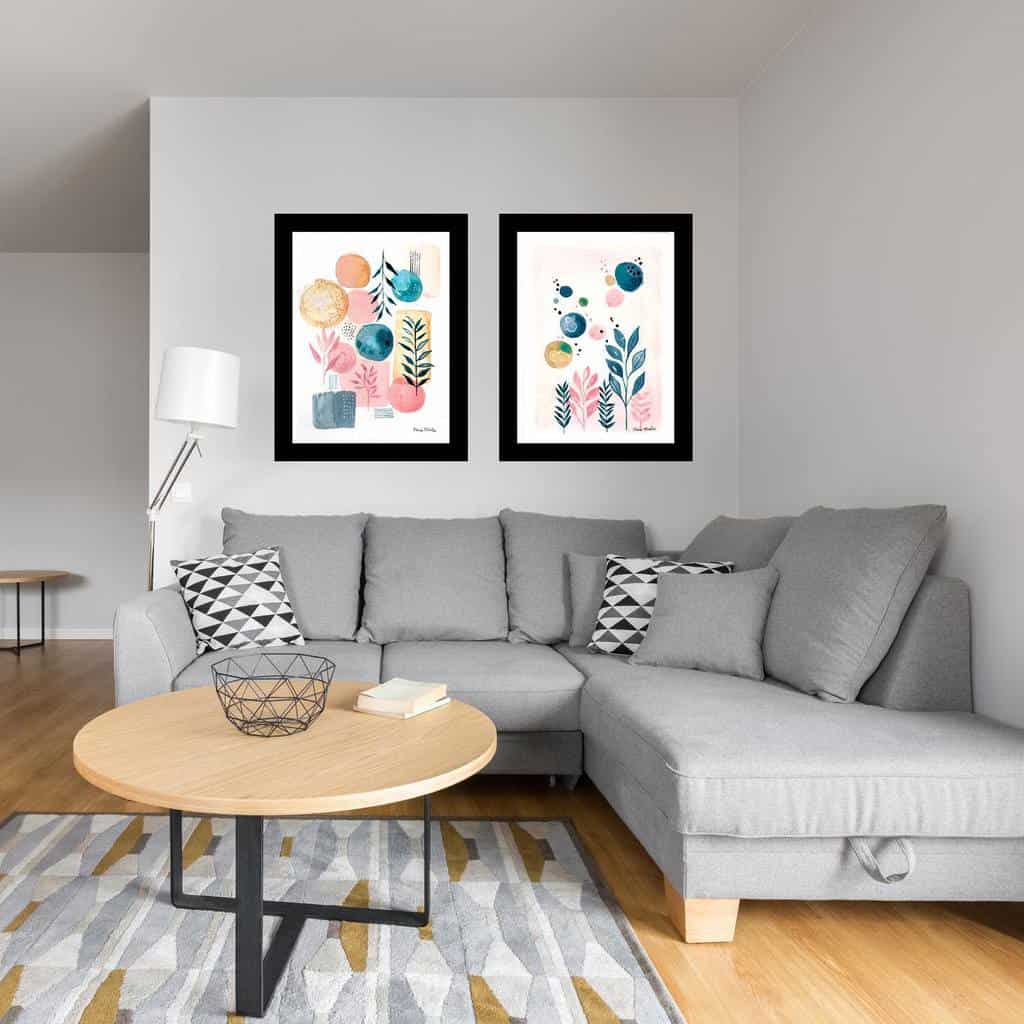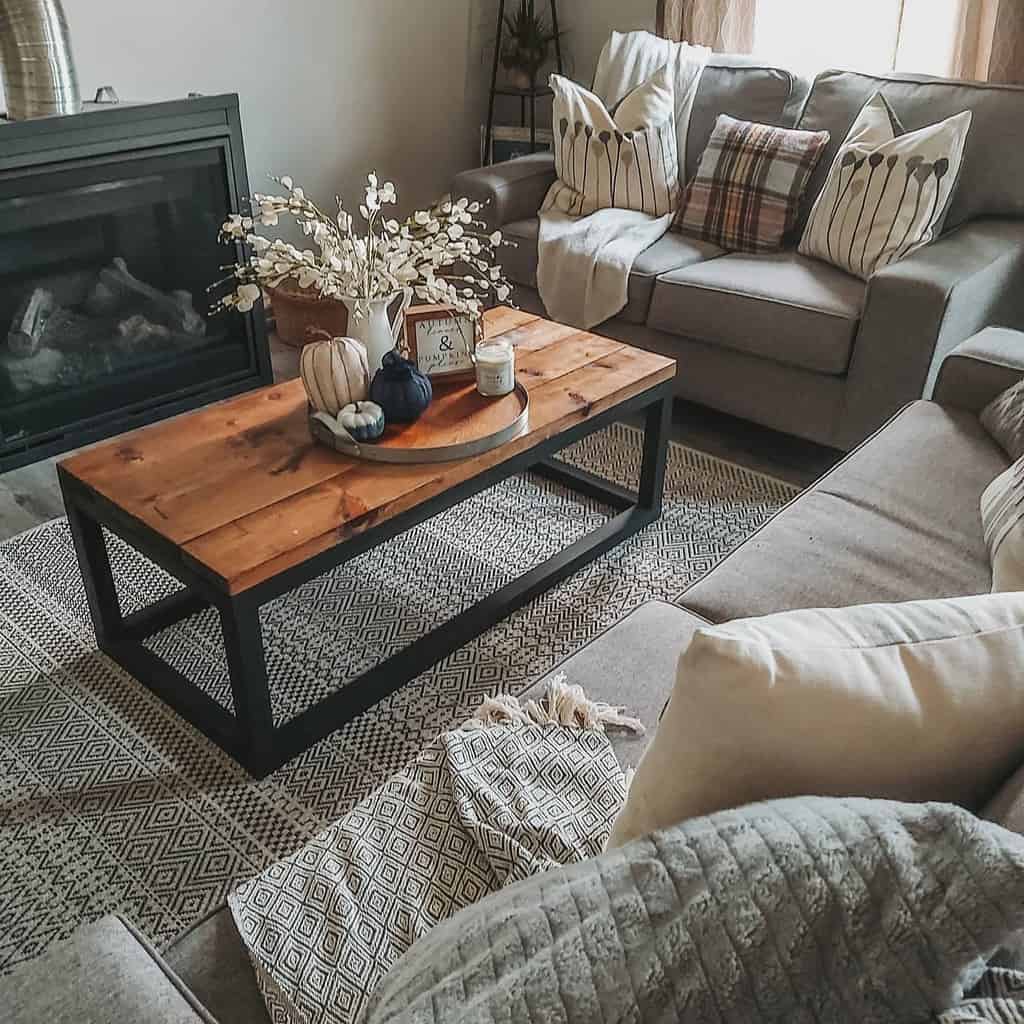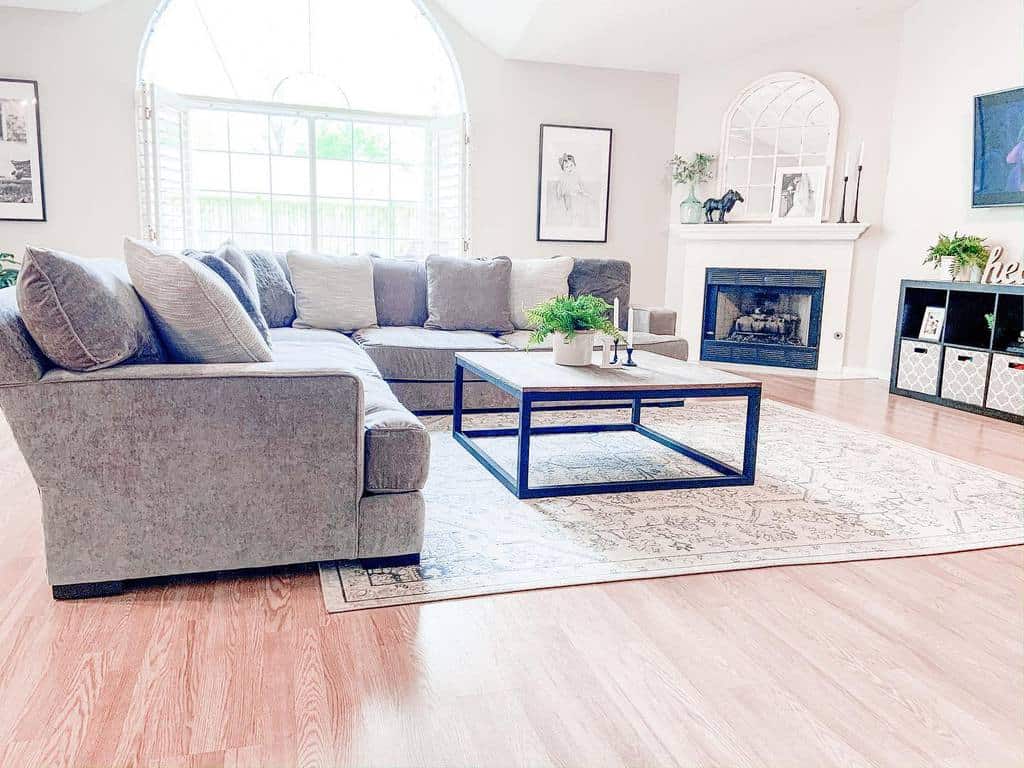 9. Glass Coffee Table
Looking for new ways to freshen up the look of your room? Why not try out a stylish glass coffee table for an instantly sleek, modern feel? Investing in a glass coffee table adds a contemporary vibe to any area and makes it look a lot bigger. It is also incredibly versatile, looking great in various décor options such as minimalist, traditional, or boho-chic.
Plus, it's super easy to clean – what could be better? With the right decorative items around it like photo frames and artwork, you can effortlessly upgrade any space with the addition of this beautiful piece.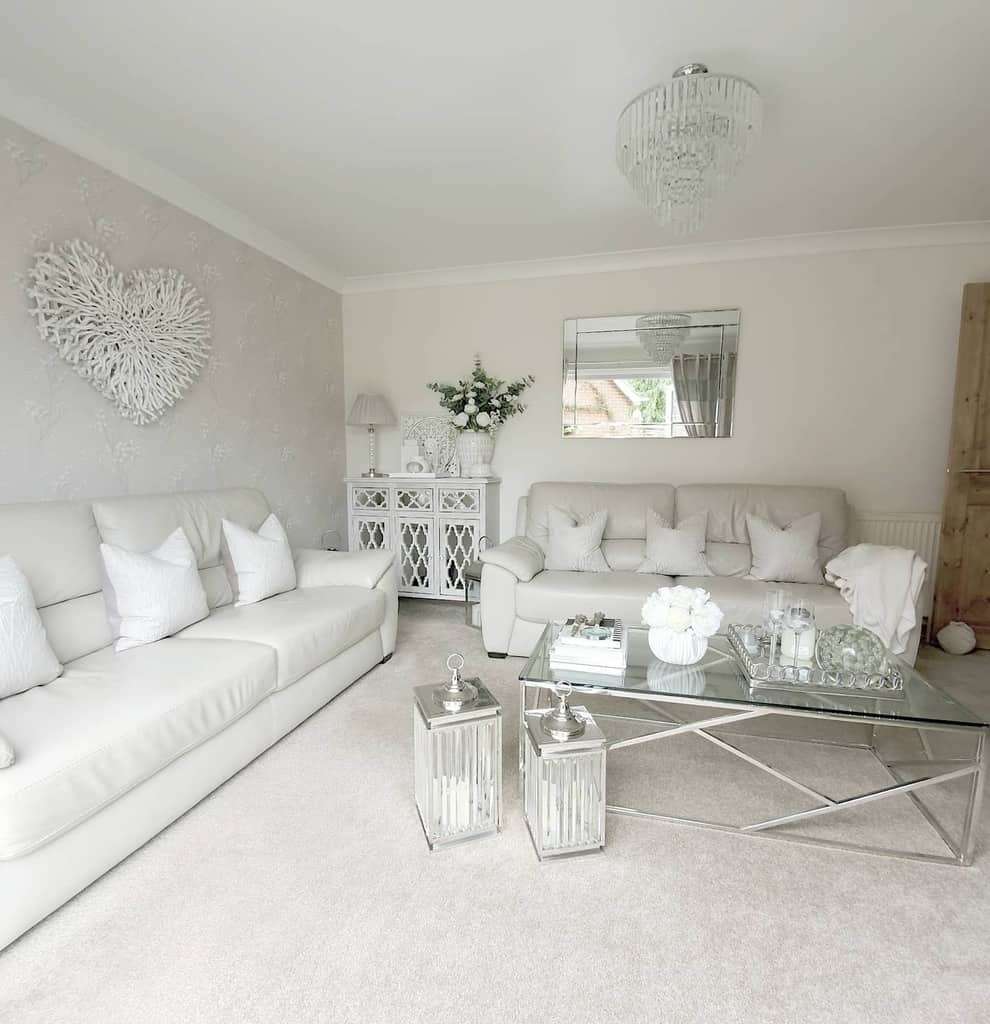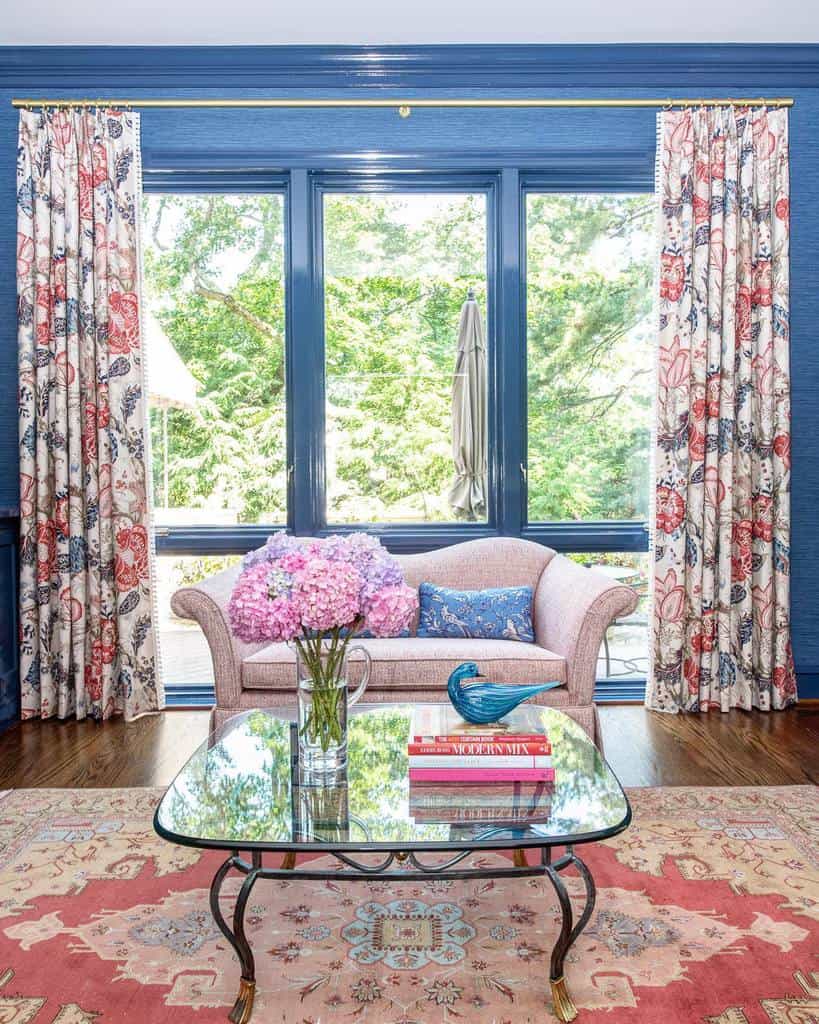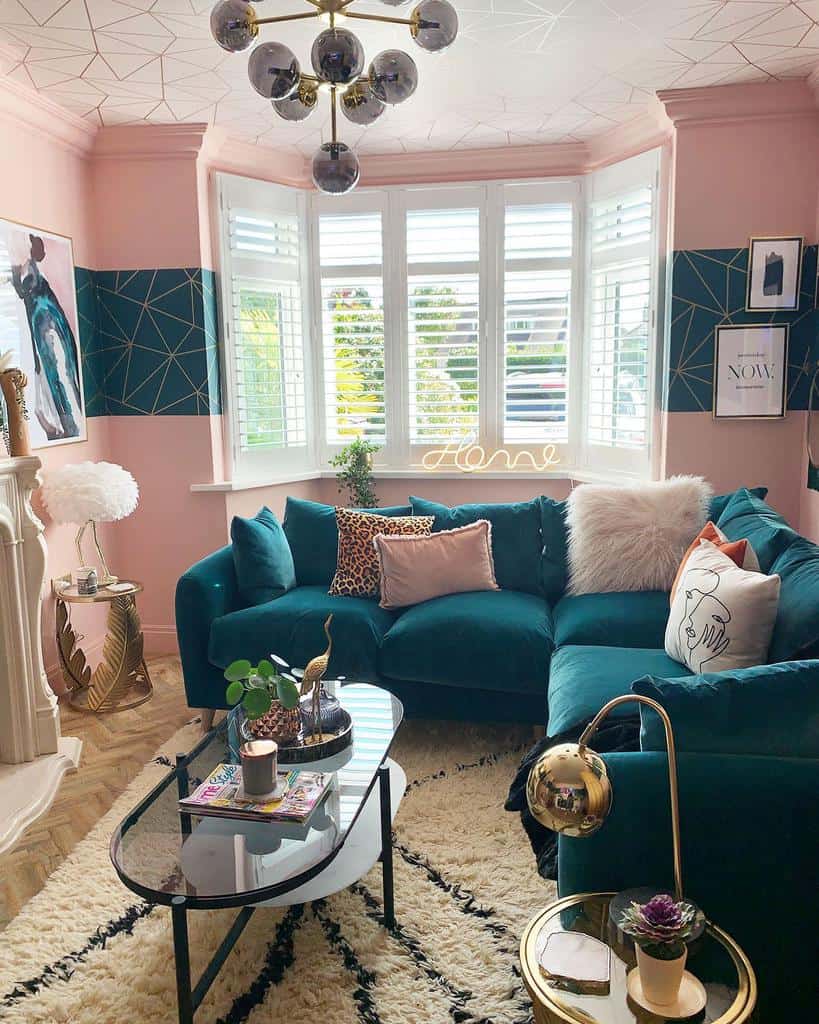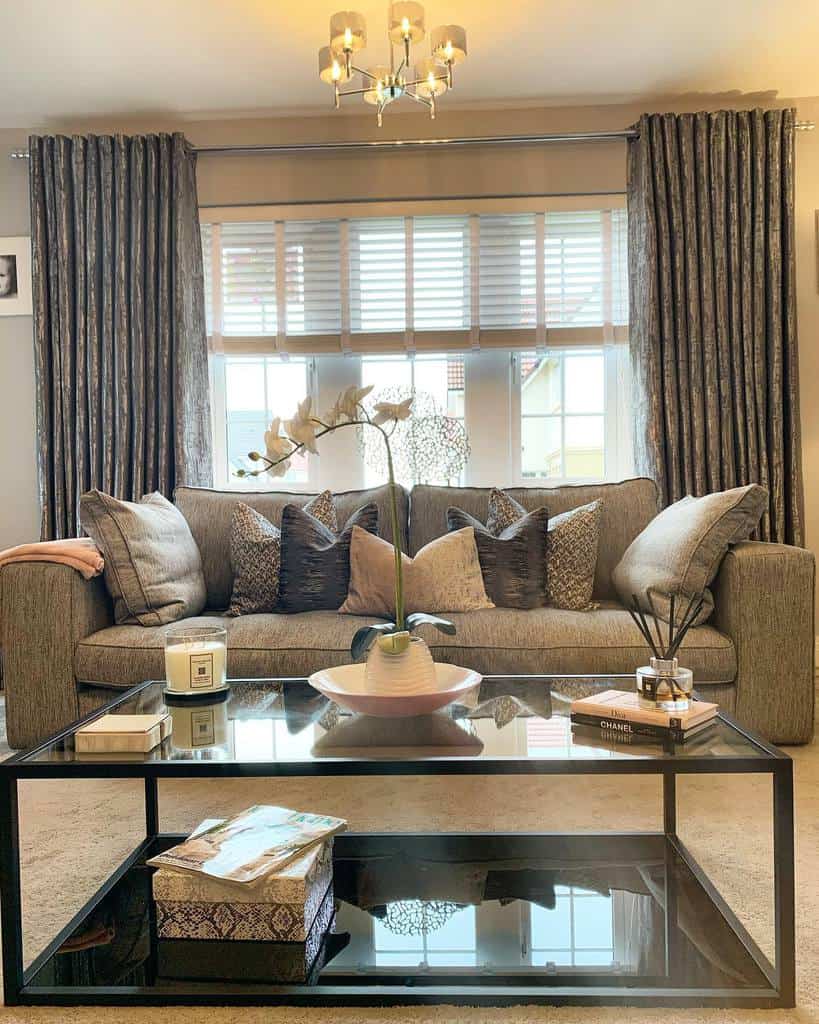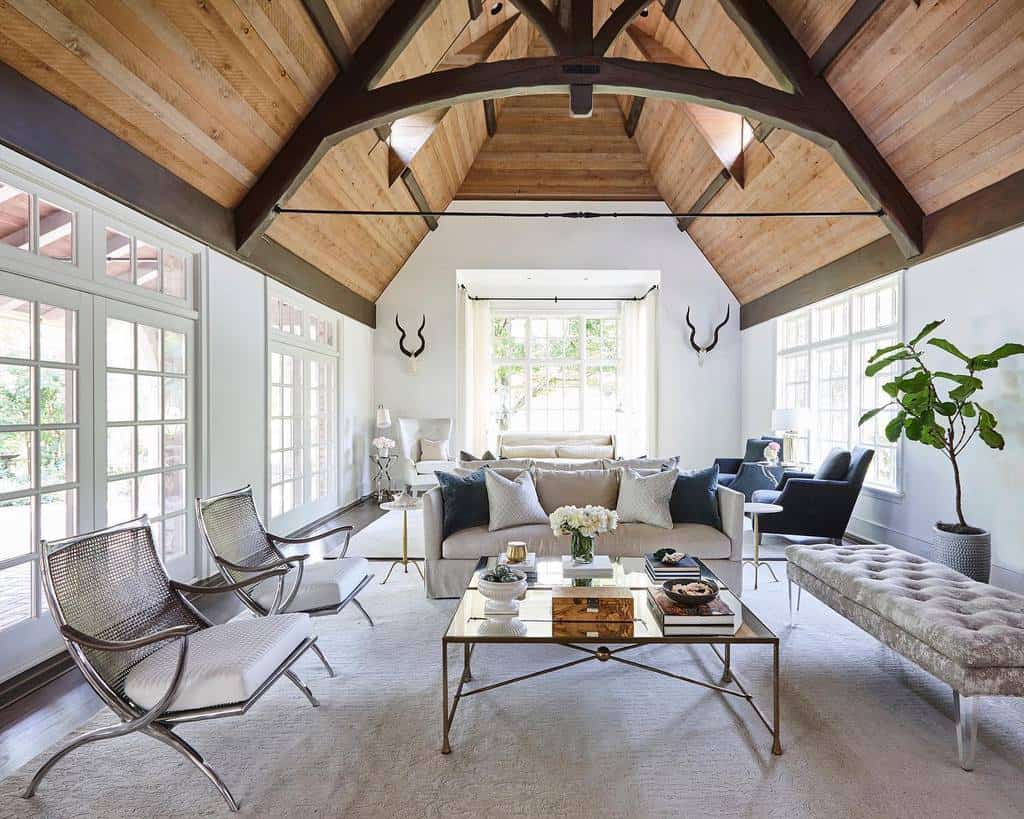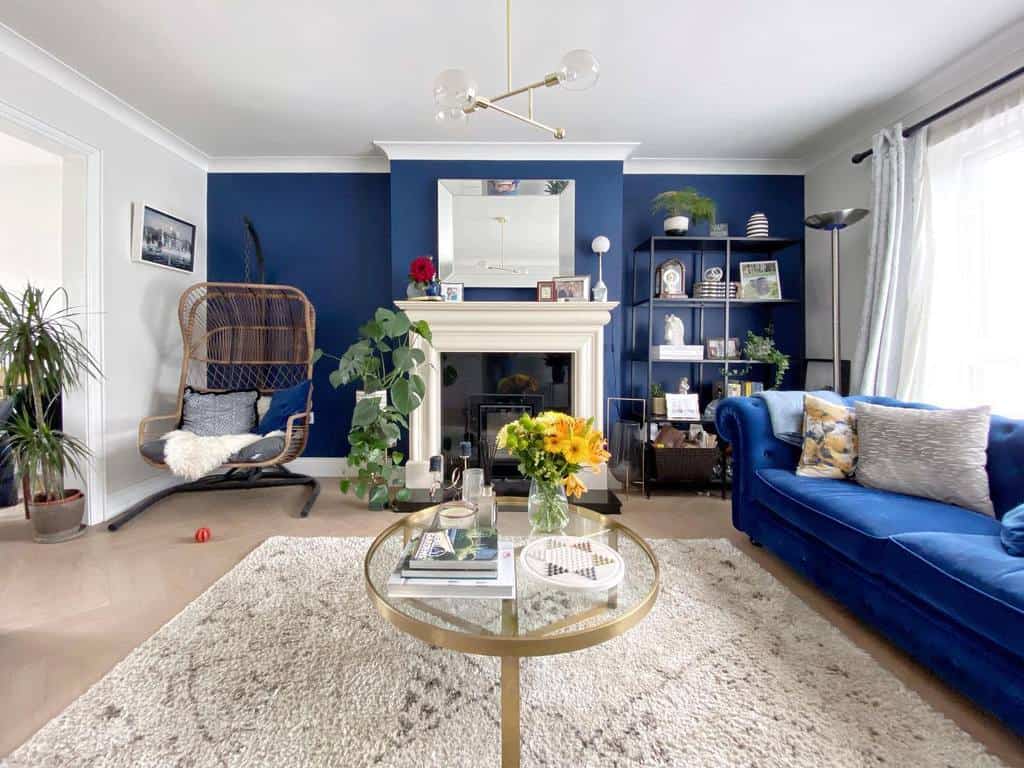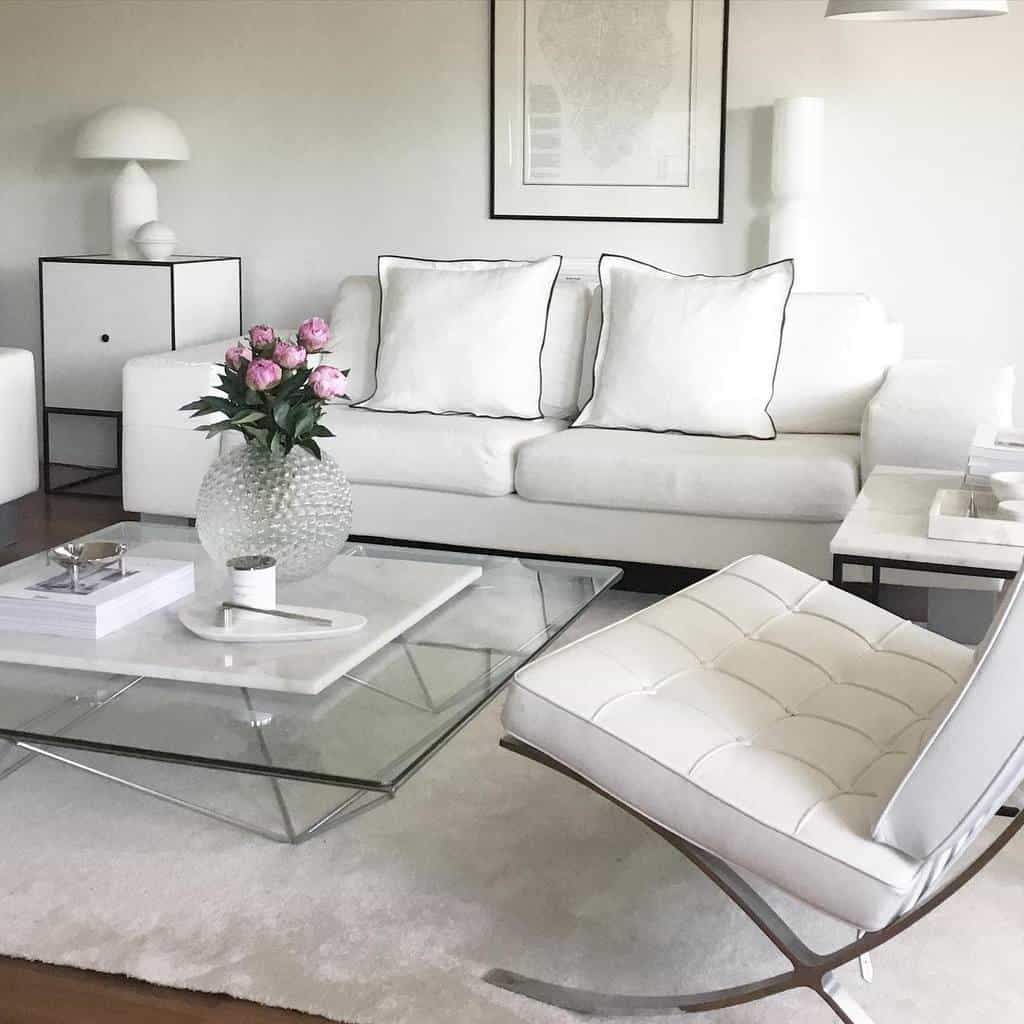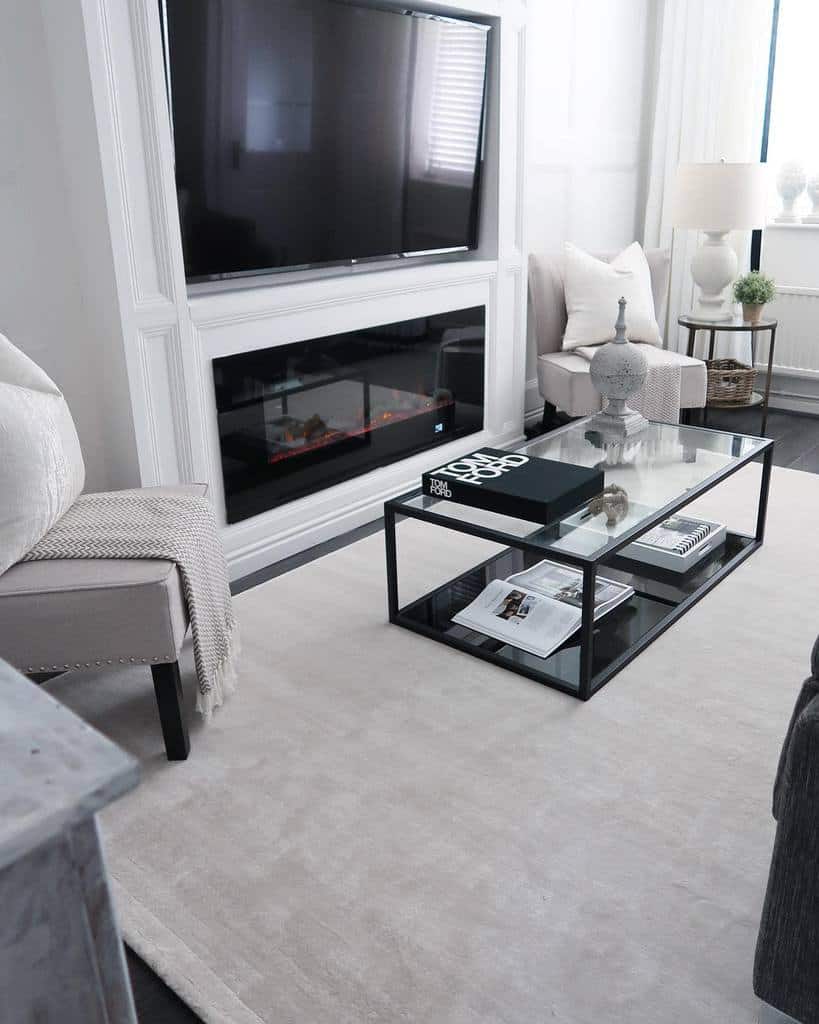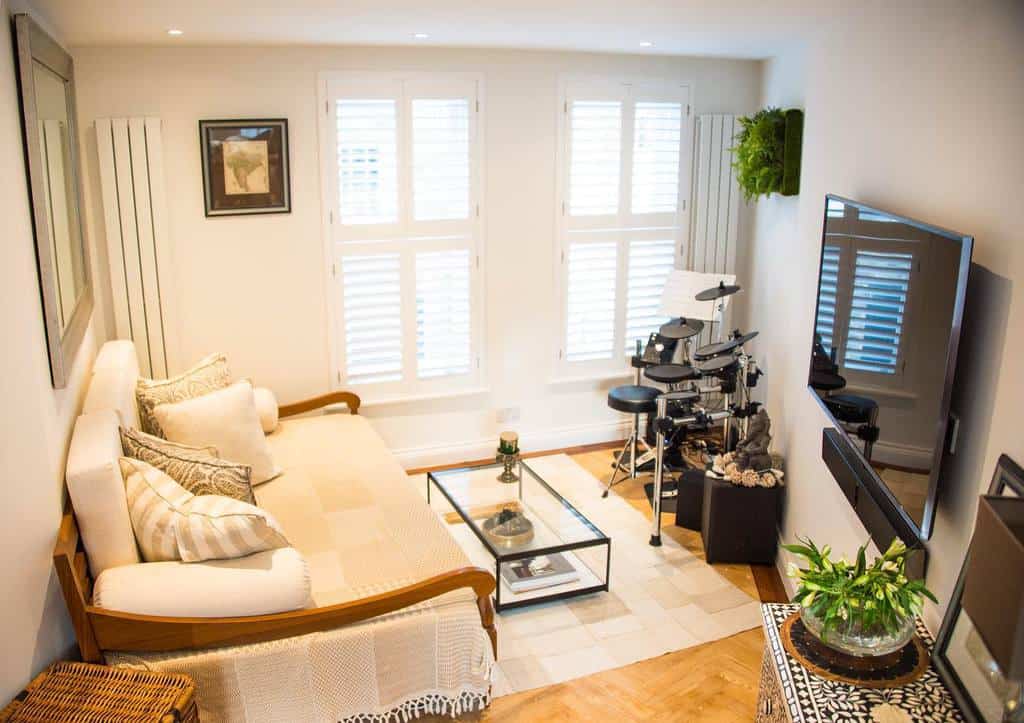 10. Wooden Slab Coffee Table
If you're looking for a uniquely creative coffee table idea, why not try a wooden slab coffee table? This will bring an organic feel to your space and is sure to be a conversation starter. Not only are these tables aesthetically pleasing, but they are also quite functional as well; you can customize the size and height of the slab to fit your needs.
You could even add some legs or place it on top of an ottoman for a more rustic look. Either way, having this kind of coffee table will be sure to give any room an interesting twist.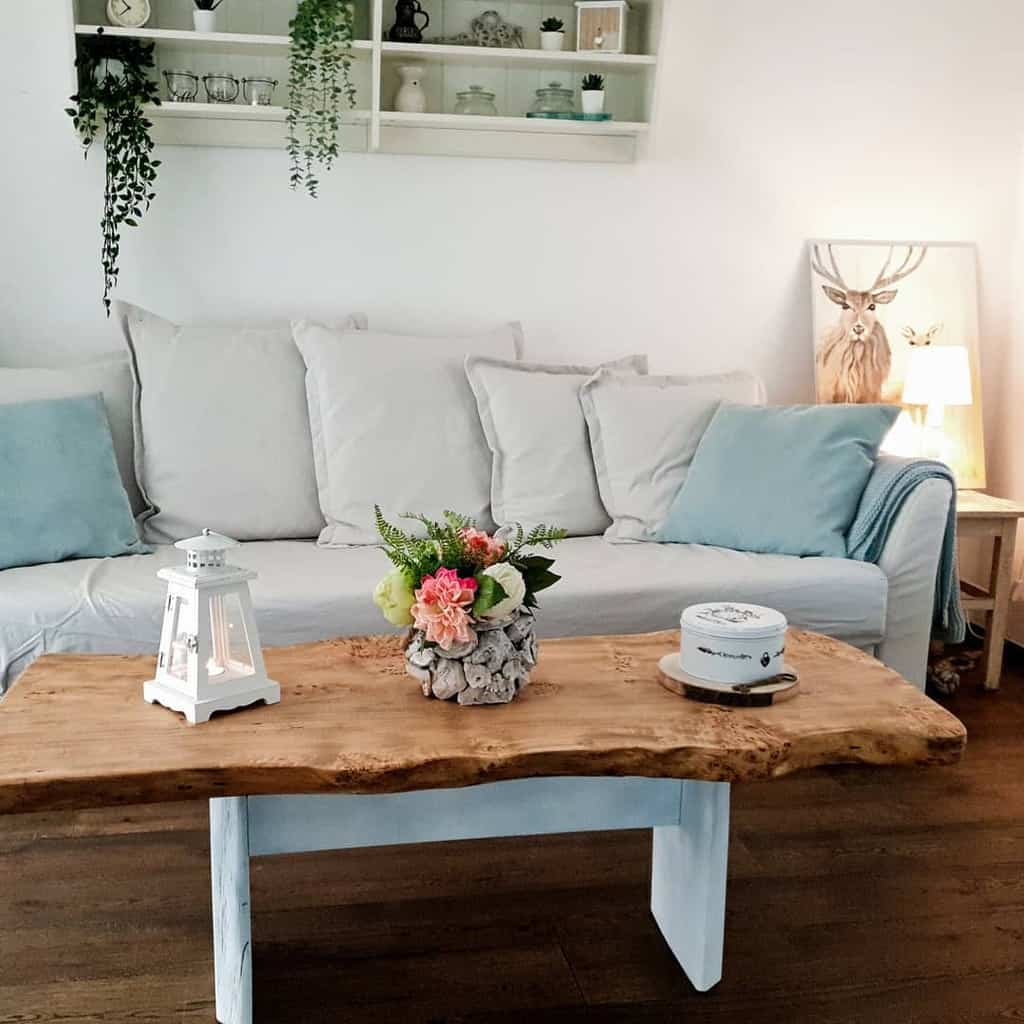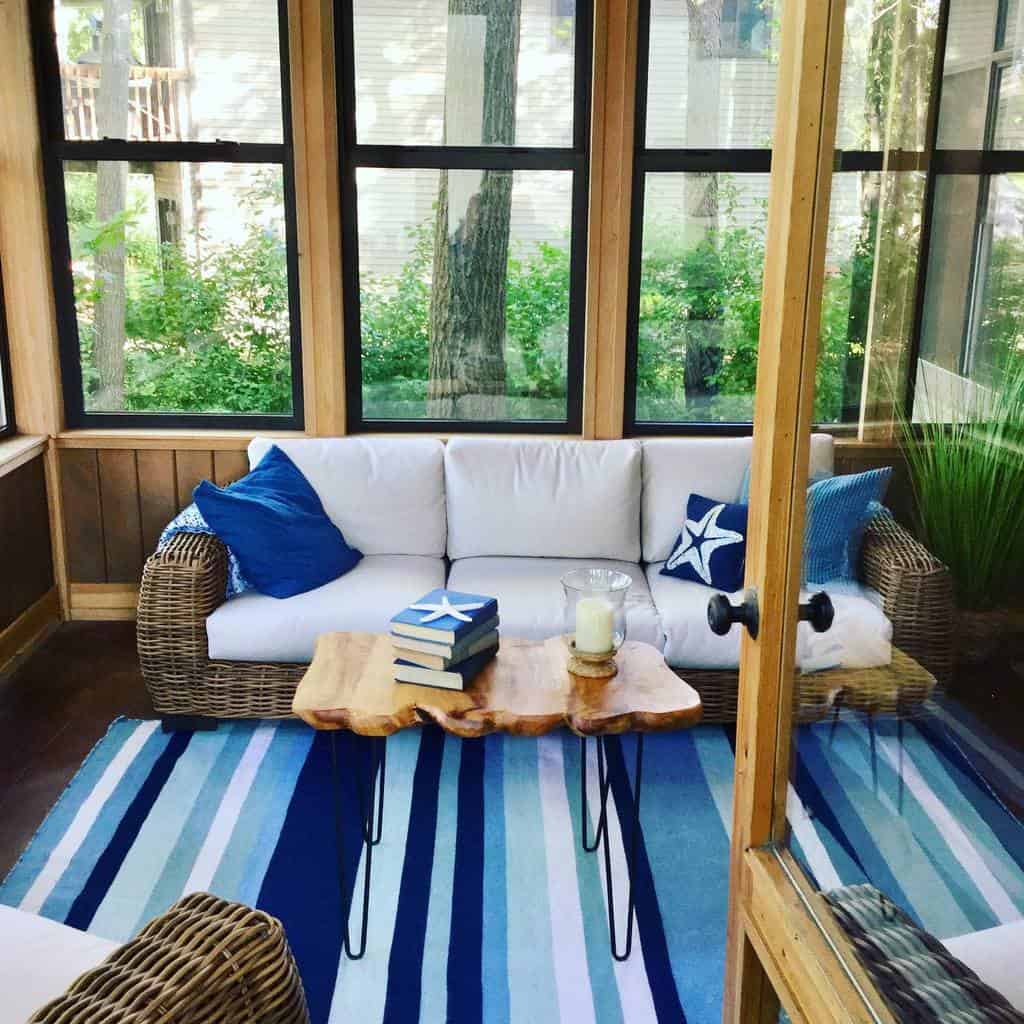 11. Pallet Coffee Table
With some ingenuity and elbow grease, a pallet coffee table is an easy and affordable option for creating a stylish centerpiece in any room. Taking on a DIY project like this is a great way to upcycle old pallets and give them new life as attractive pieces of furniture.
It's also an excellent opportunity to get creative – you can custom paint the wood, add accessories like wheels or handles, or give it extra storage with pull-out drawers underneath the tabletop surface. Putting your own spin on a recycled pallet table can bring personality to your home while helping the environment!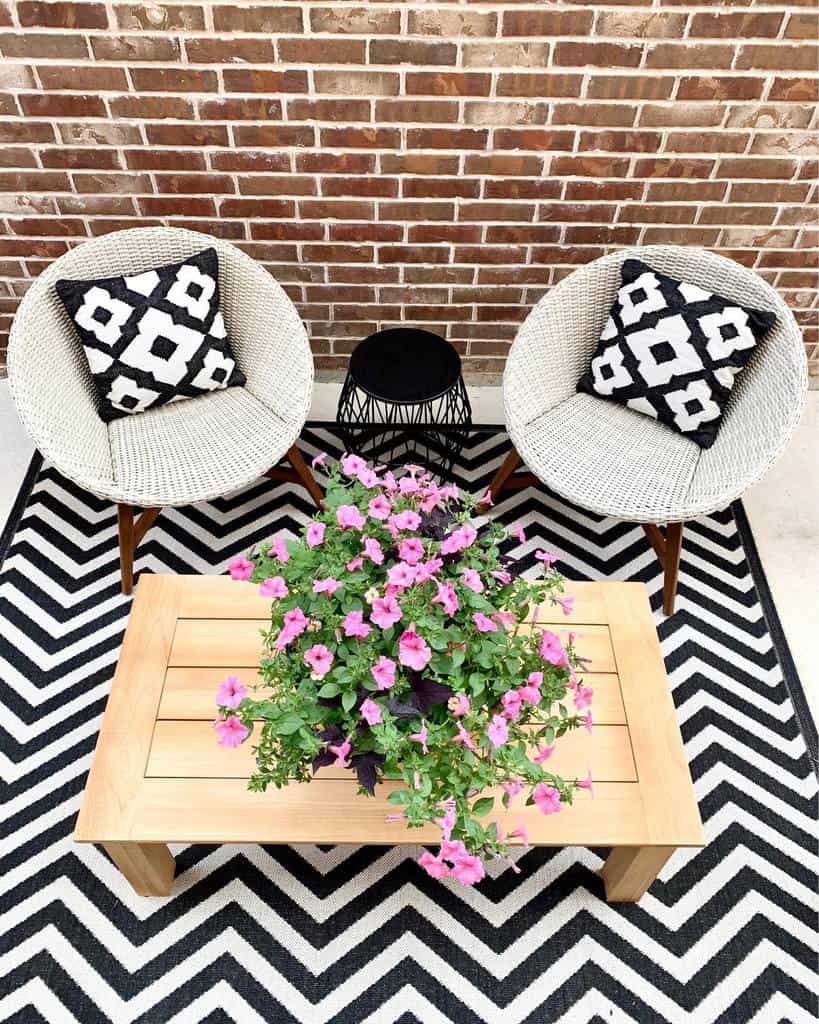 12. Layered Coffee Table
Create an eye-catching coffee table that will add a unique dimension to any room and make it a real statement piece. Consider making a layered coffee table, which involves stacking trays of different shapes and sizes on top of each other in an interesting way.
You can use wooden trays painted in bright colors or combine glass and metal trays for a contemporary look. This creative style adds depth and texture, creating an attractive focal point that is sure to draw attention.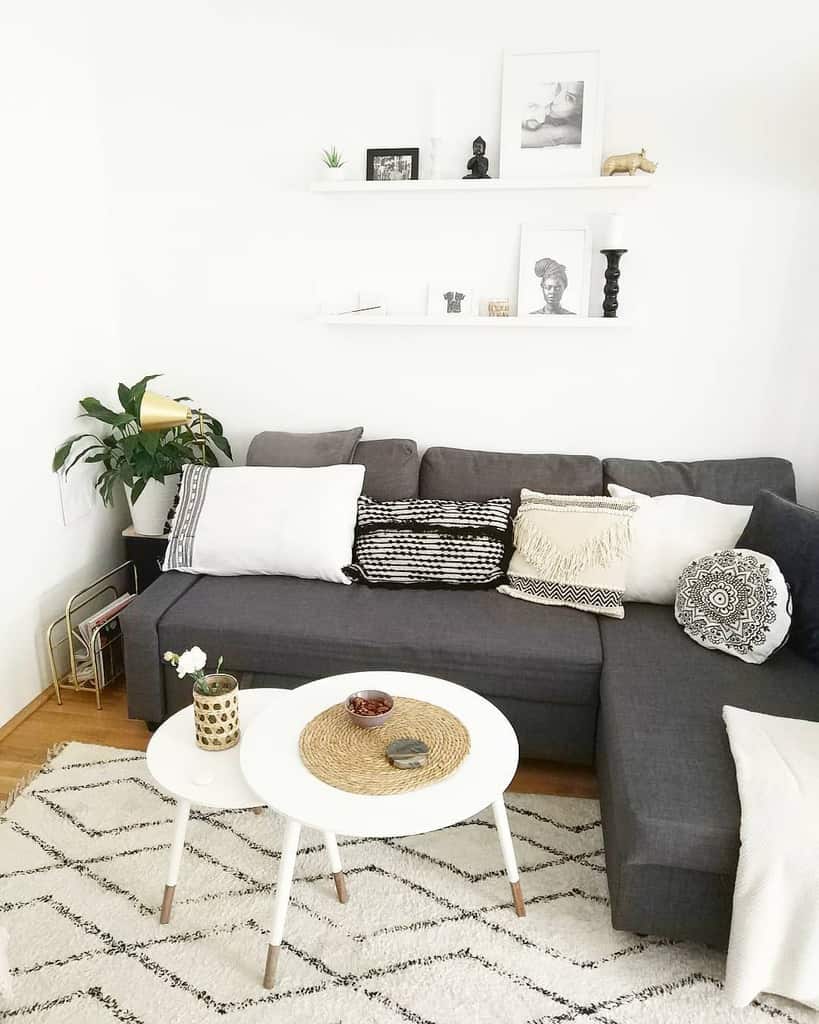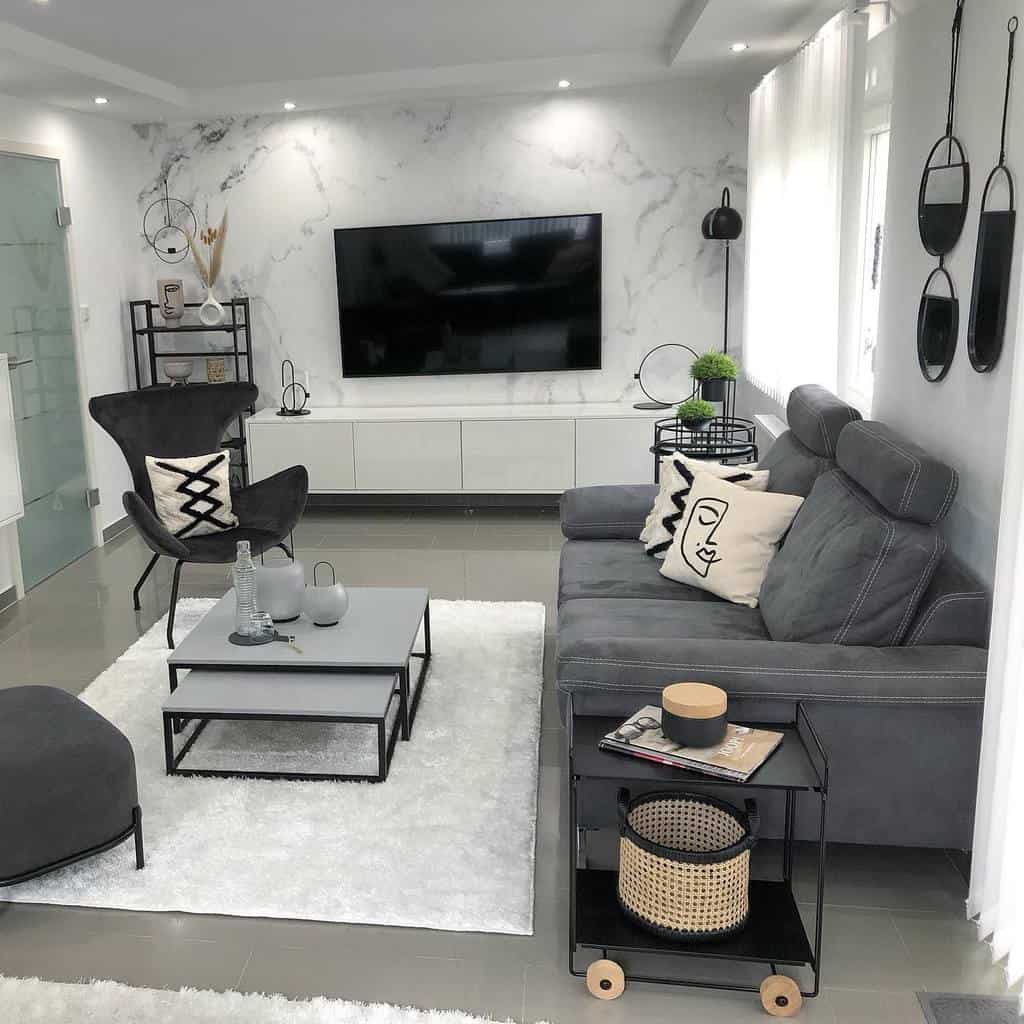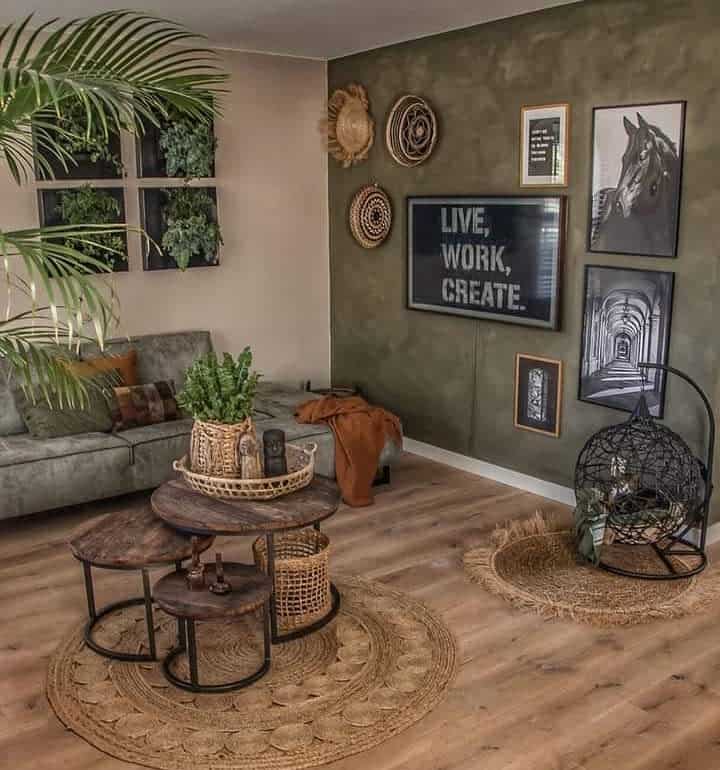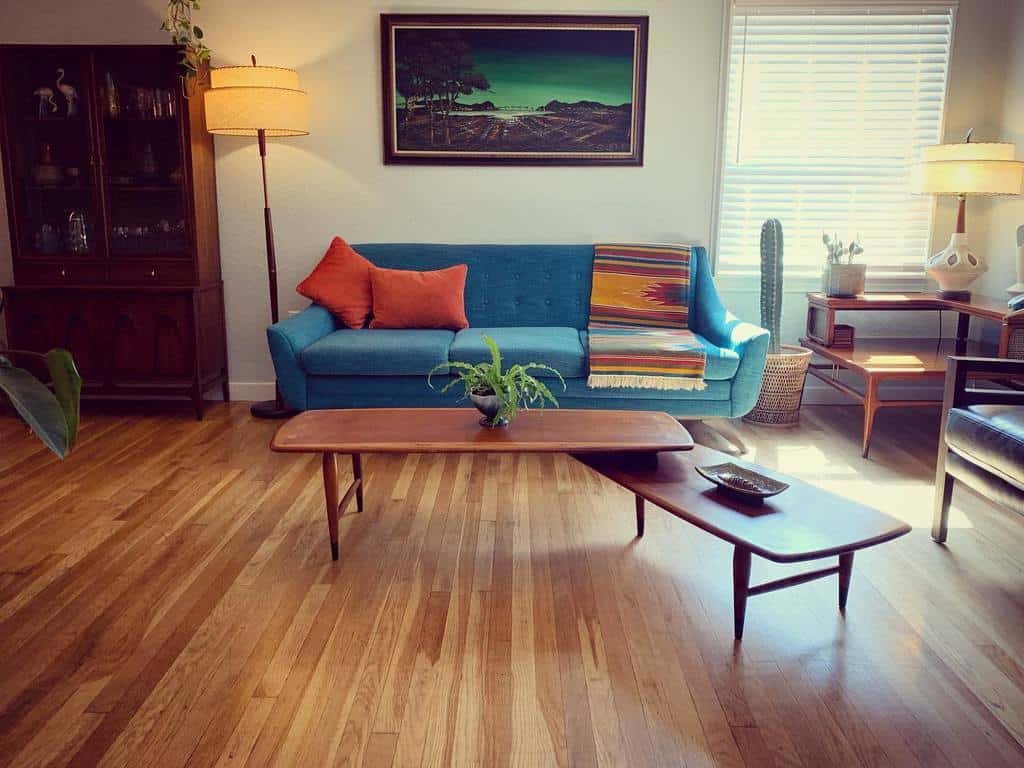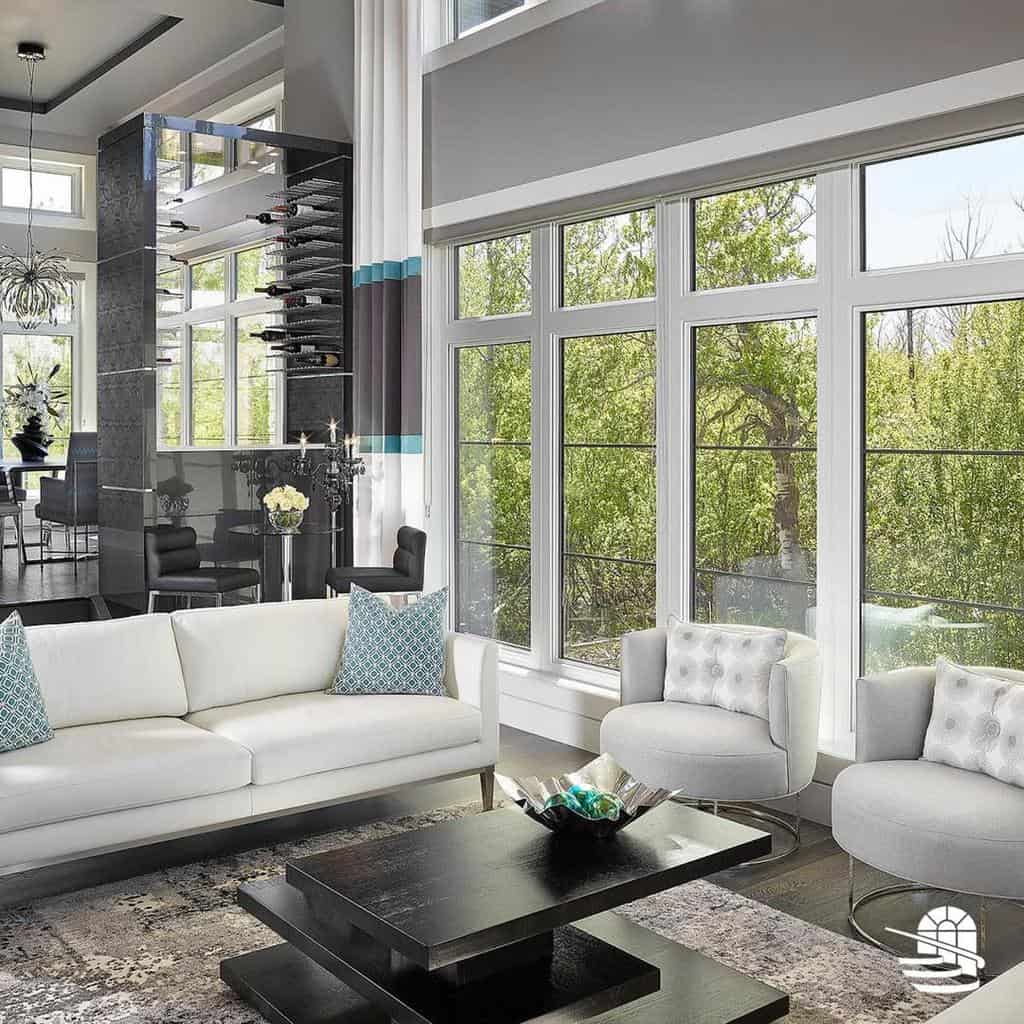 13. Driftwood & Glass
Bring nature indoors with a coffee table made of driftwood and glass! For a creative statement, use pieces of driftwood from your local beach to build the frame of your coffee table. To ensure stability and reduce splintering, consider adding some brackets to bolt the frame together.
Top with a thick sheet of clear glass for an elegant look that also makes for easy cleaning. Once your coffee table is complete, you'll have a unique piece that can add dimension and texture to any living space.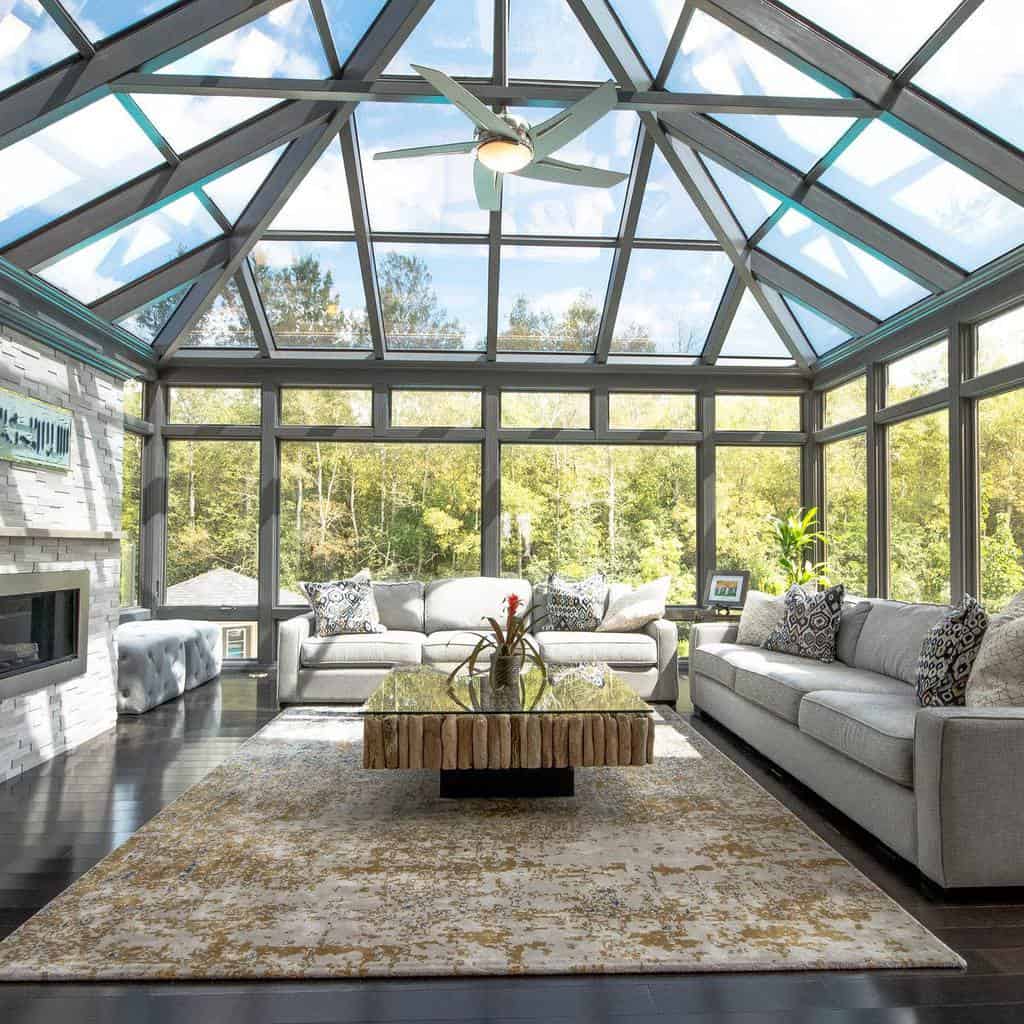 14. Darkwood Coffee Table
A unique coffee table idea for your living room is a dark wood coffee table, especially if your house has an inviting and cozy atmosphere. Not only does this type of coffee table provide an extra touch of warmth, but it also offers a timeless, classic look that will never go out of style.
With plenty of decorative items like trays, books, or candles sprinkled on top, you can customize the table to suit your taste in décor. For added appeal – and to let your creativity run wild – try pairing it with comfy throw blankets and plush pillows scattered around the room to make it picture-perfect!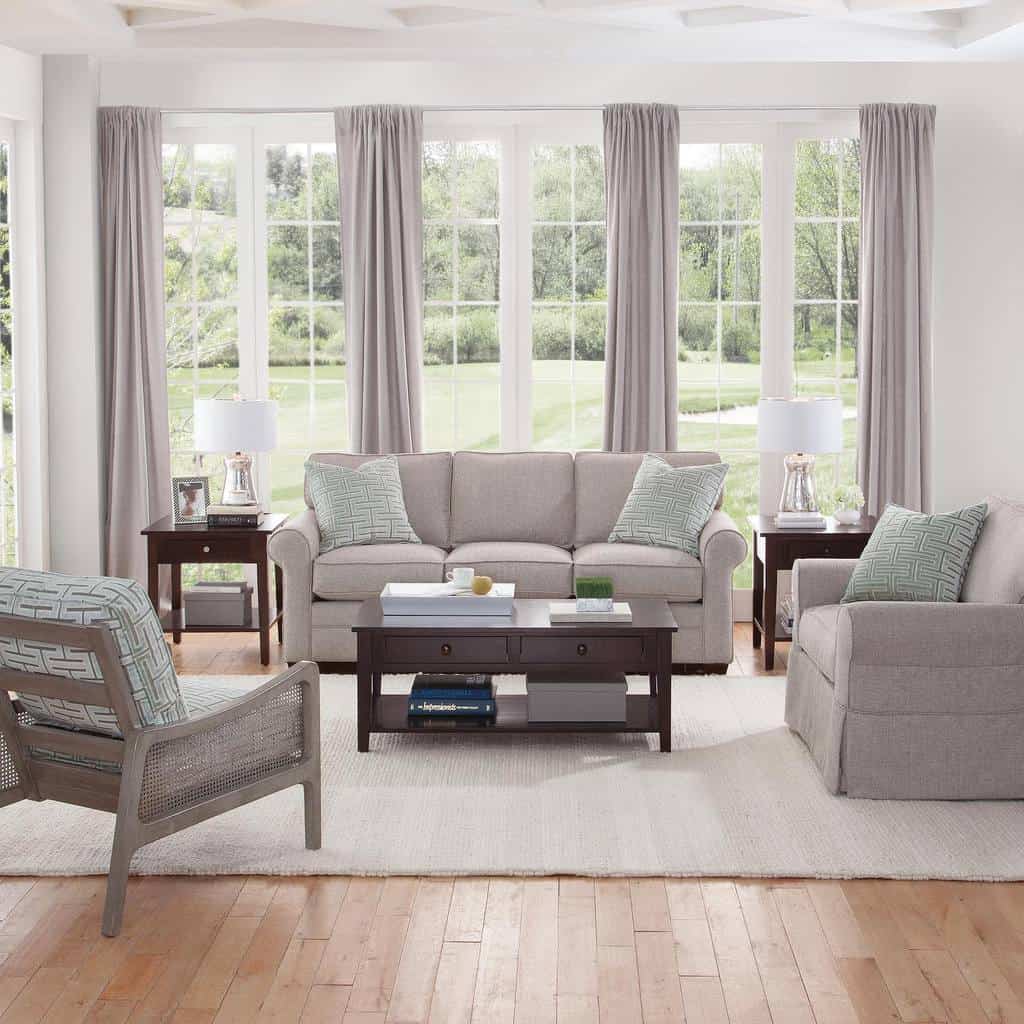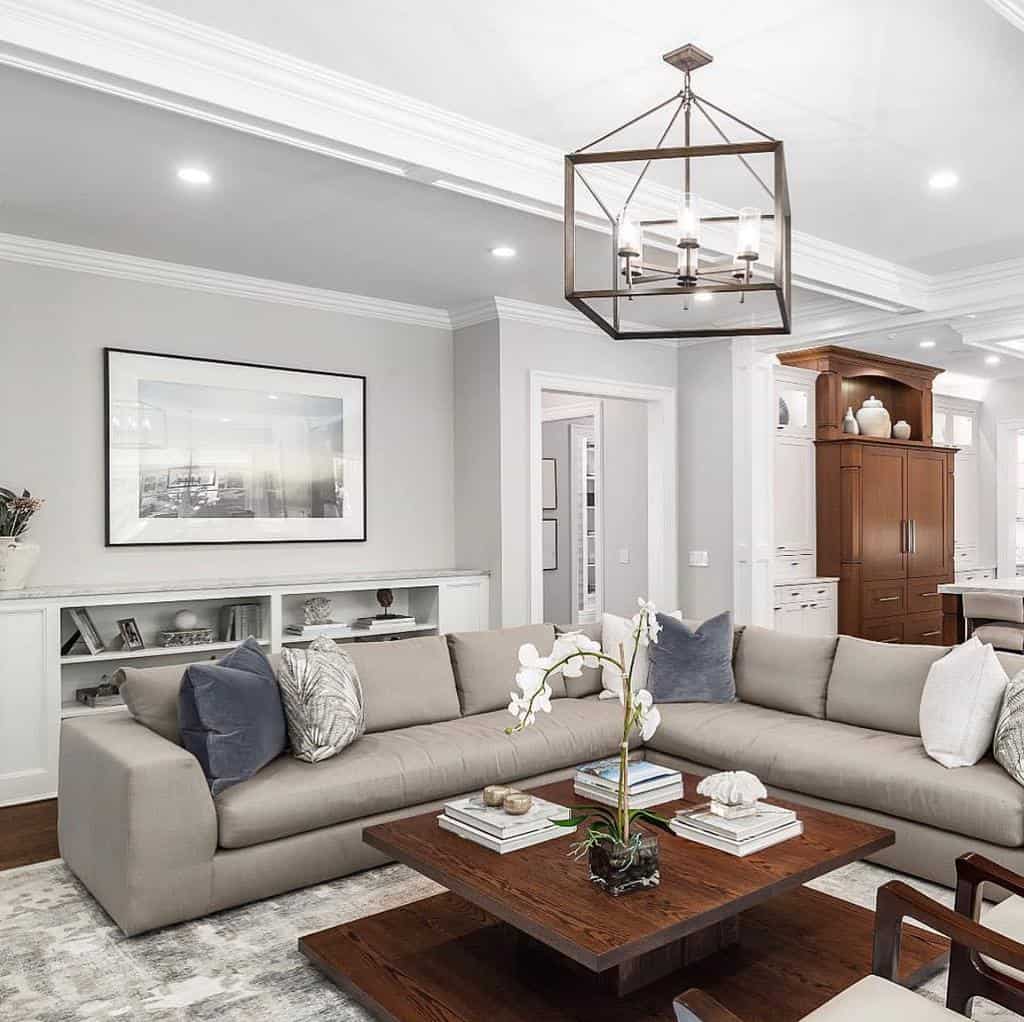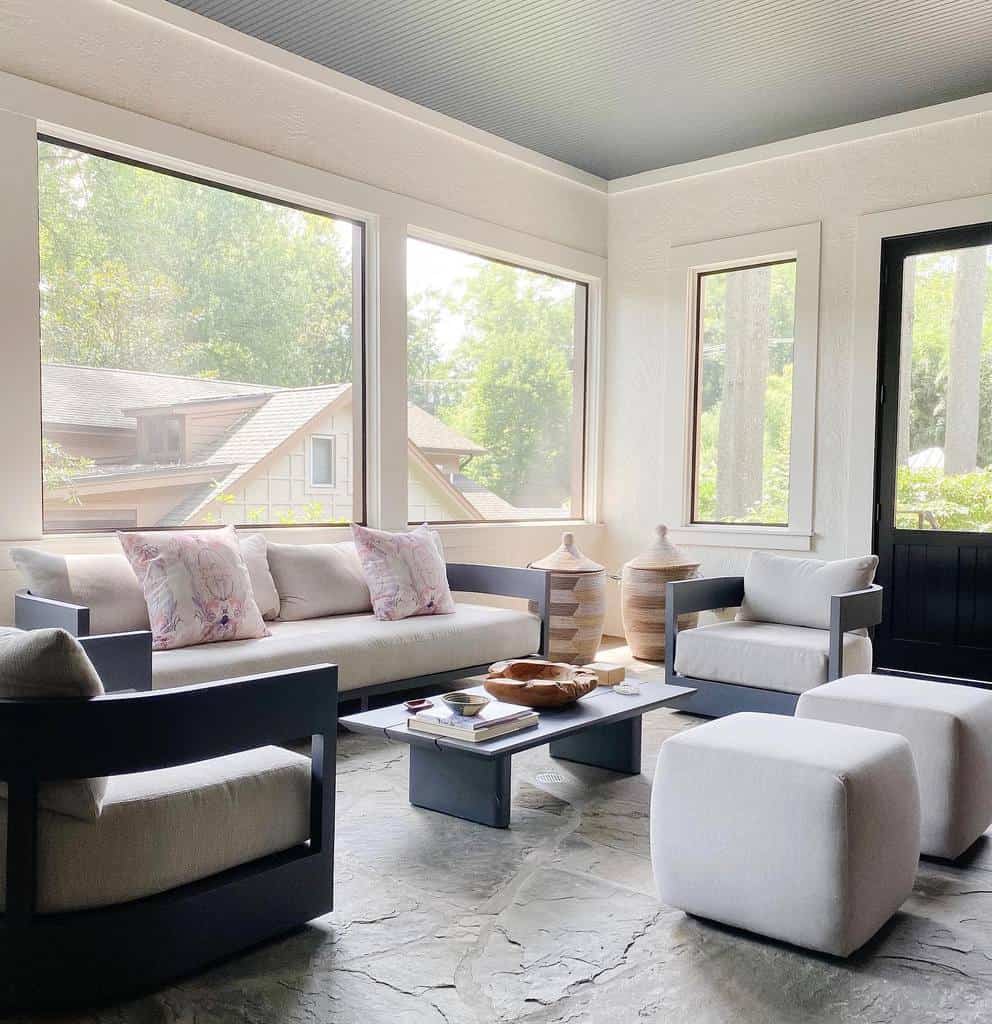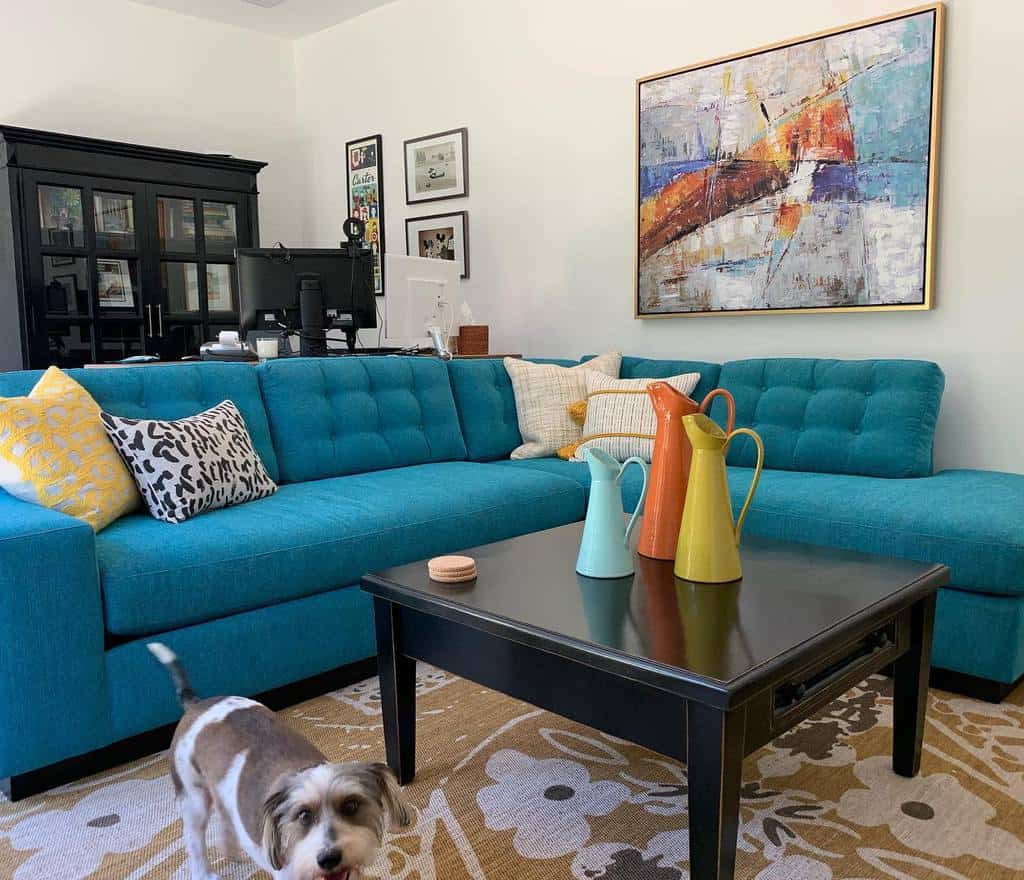 15. Wooden Coffee Table
Transform your living room with a unique and creative wooden coffee table! There are endless possibilities for how to design and decorate the perfect statement piece that can pull the whole room together.
Whether you want to build one yourself or easily find a ready-made one, choosing a wooden coffee table is a great way to make a bold interior impression. Go modern or rustic, or add some color with stain or paint – it all depends on your style! With these creative coffee table ideas, you can transform any living room into your dream oasis.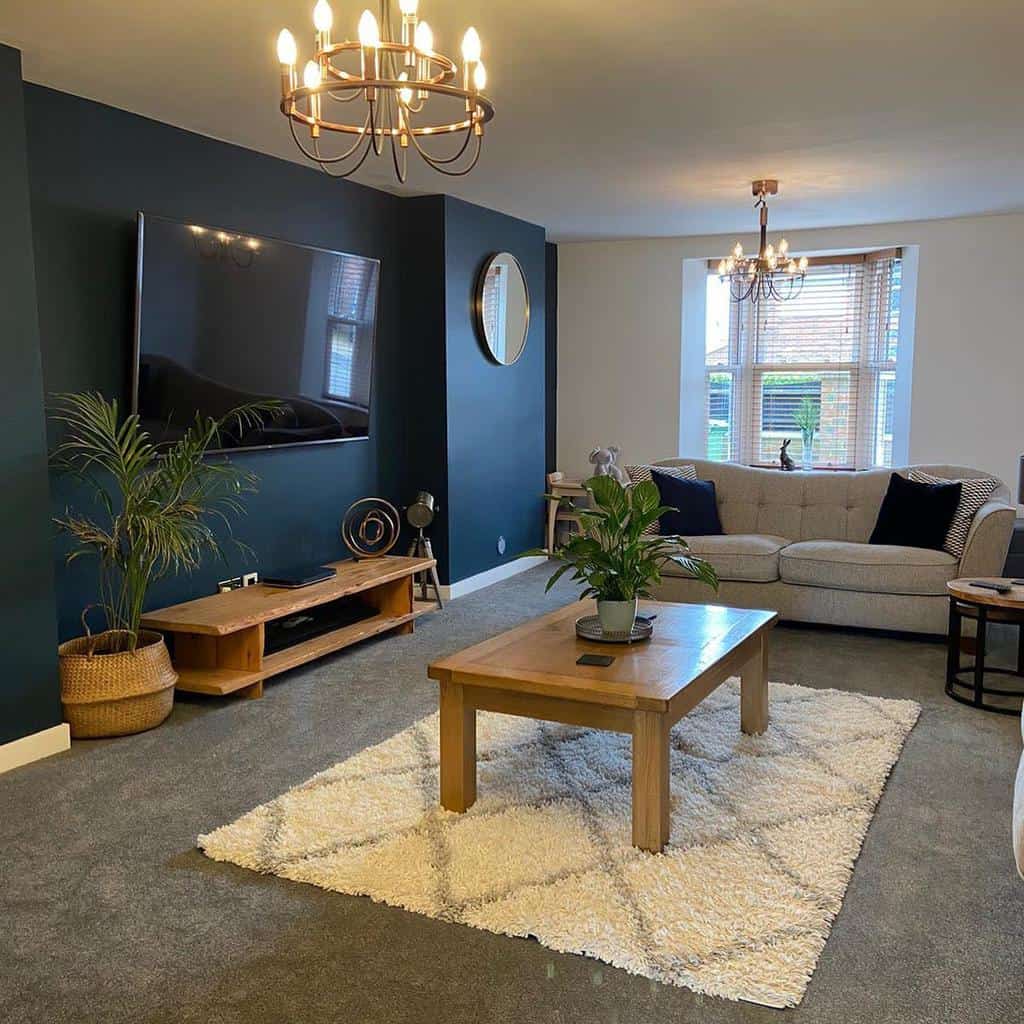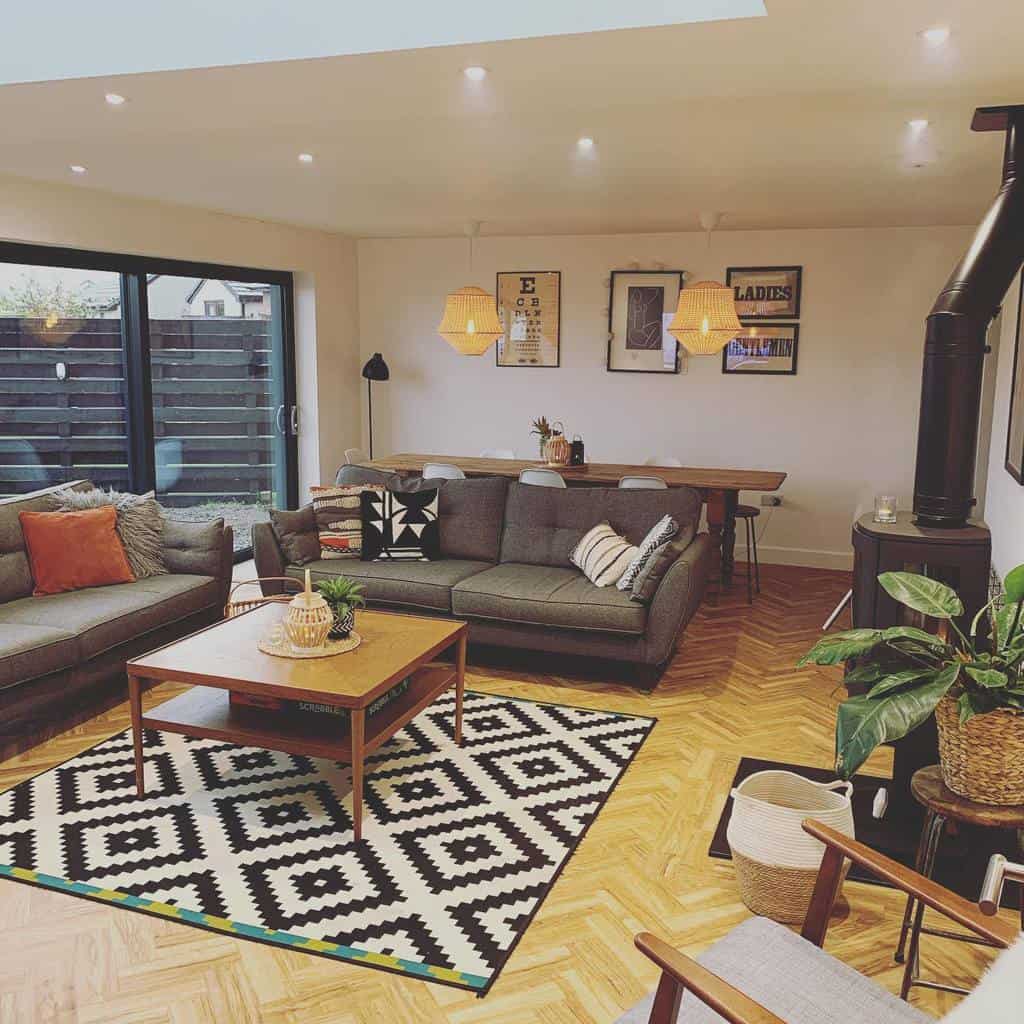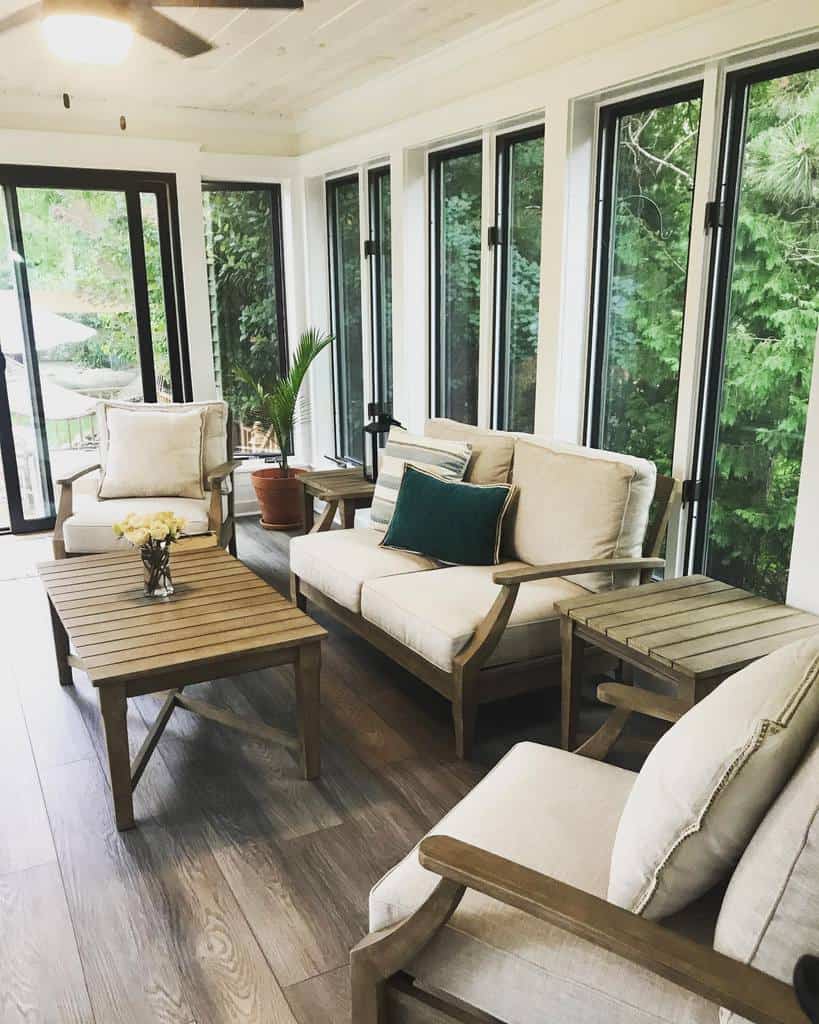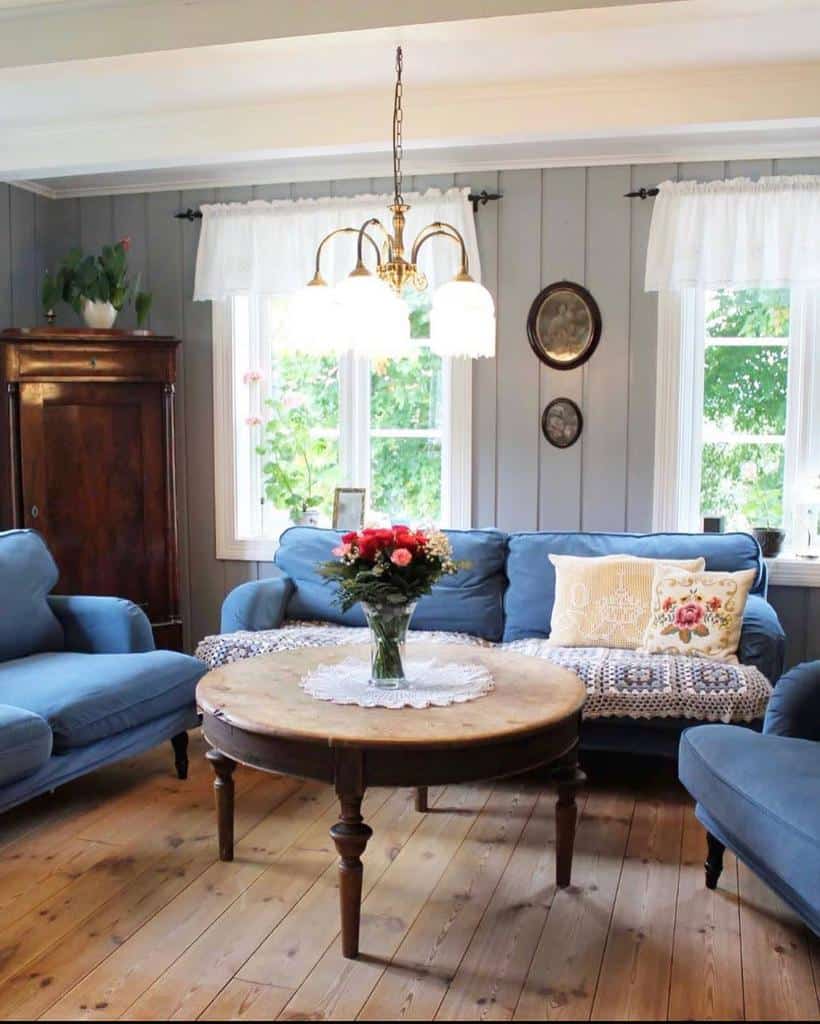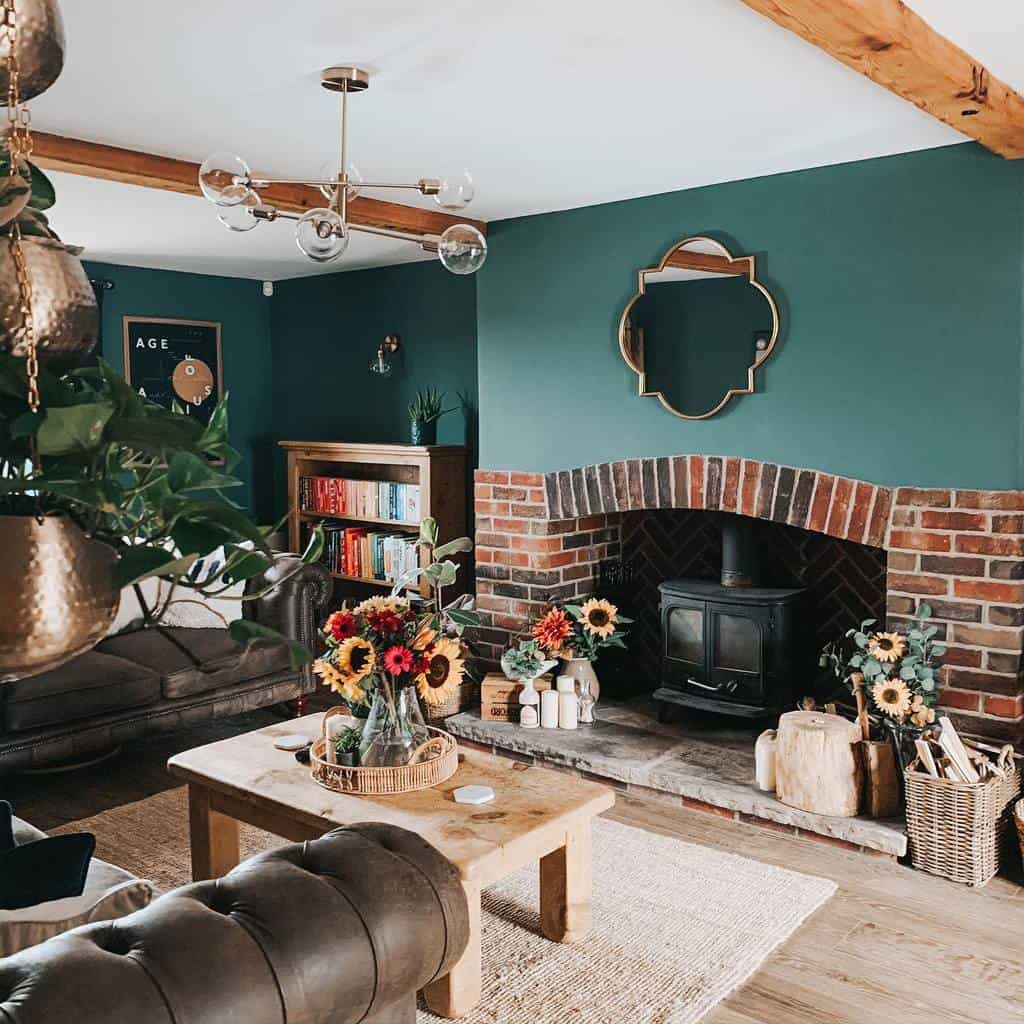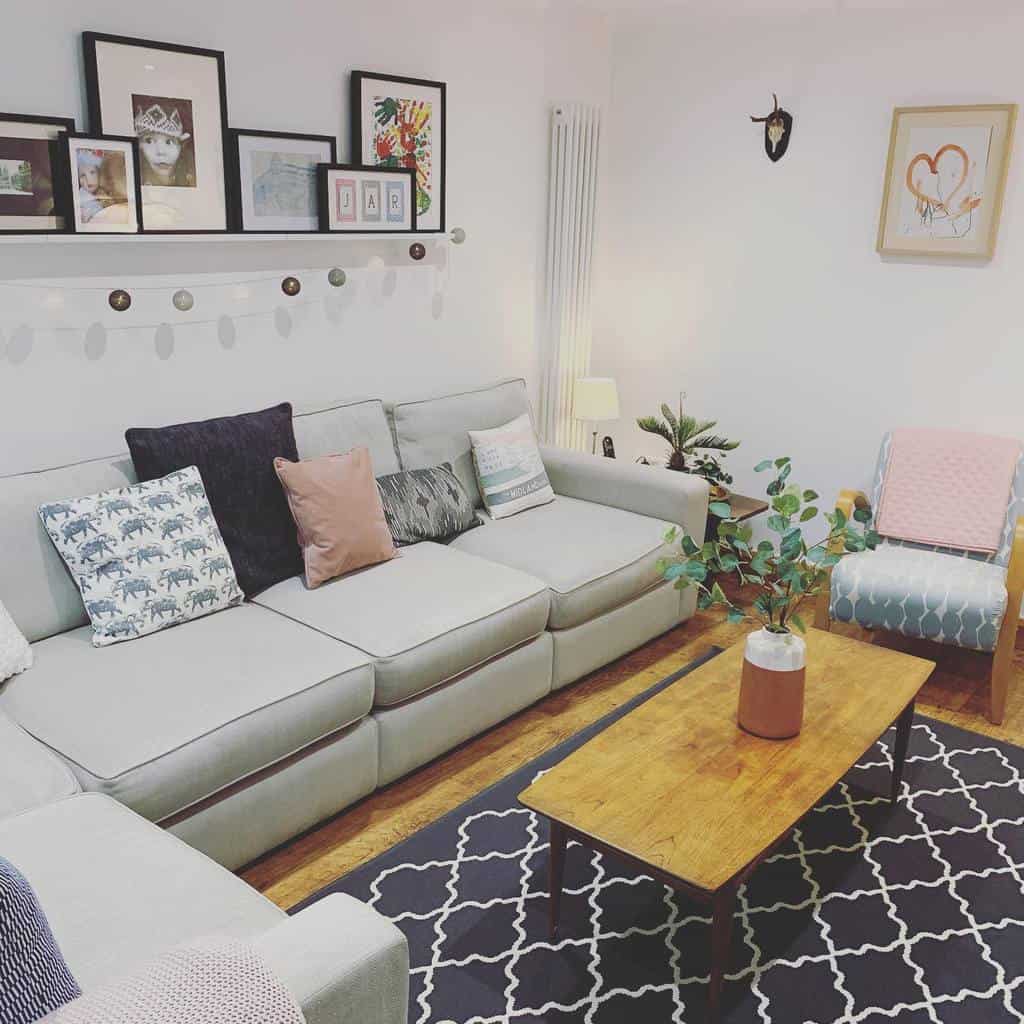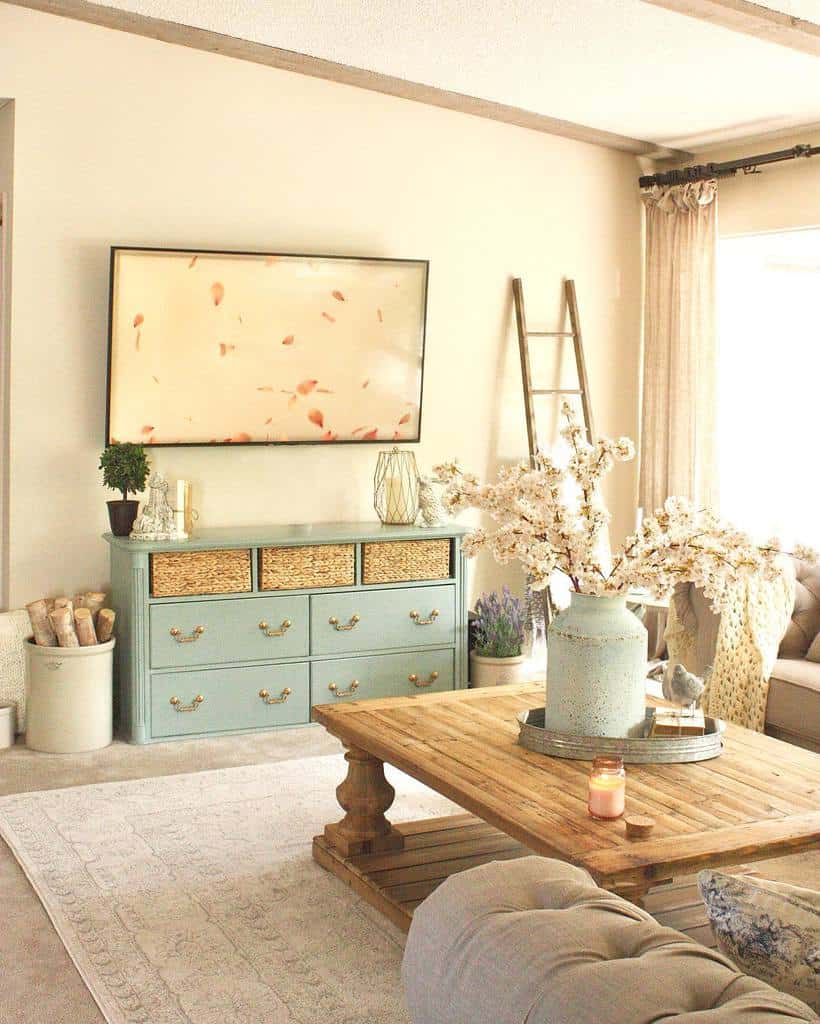 16. White Coffee Table
If you're looking for creative coffee table ideas, why not consider one in white? A white coffee table will give your living or family room an elegant and clean feel while providing a much-needed bright light to the area.
With the perfect combination of simple design, colorful accent pieces, and timeless style, a white coffee table can truly be the centerpiece of any room. Not only that but they tend to add a feeling of space, whether placed in a large room or small nook, giving your home an alluring look that is both inviting and chic.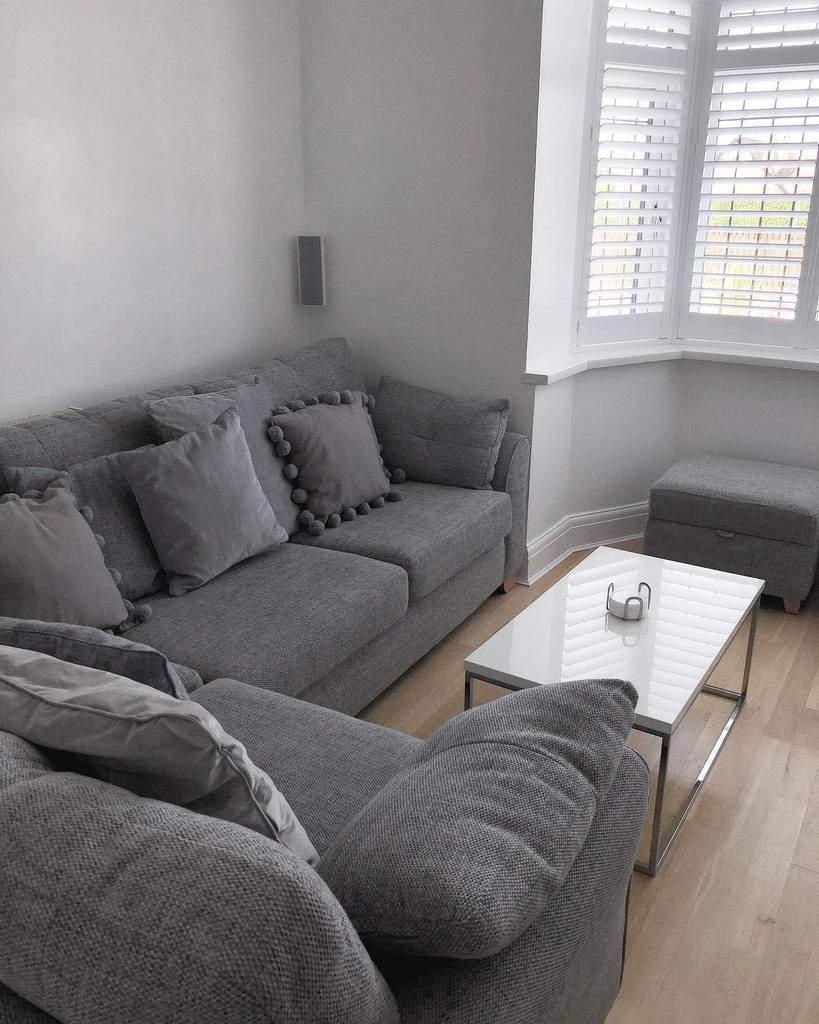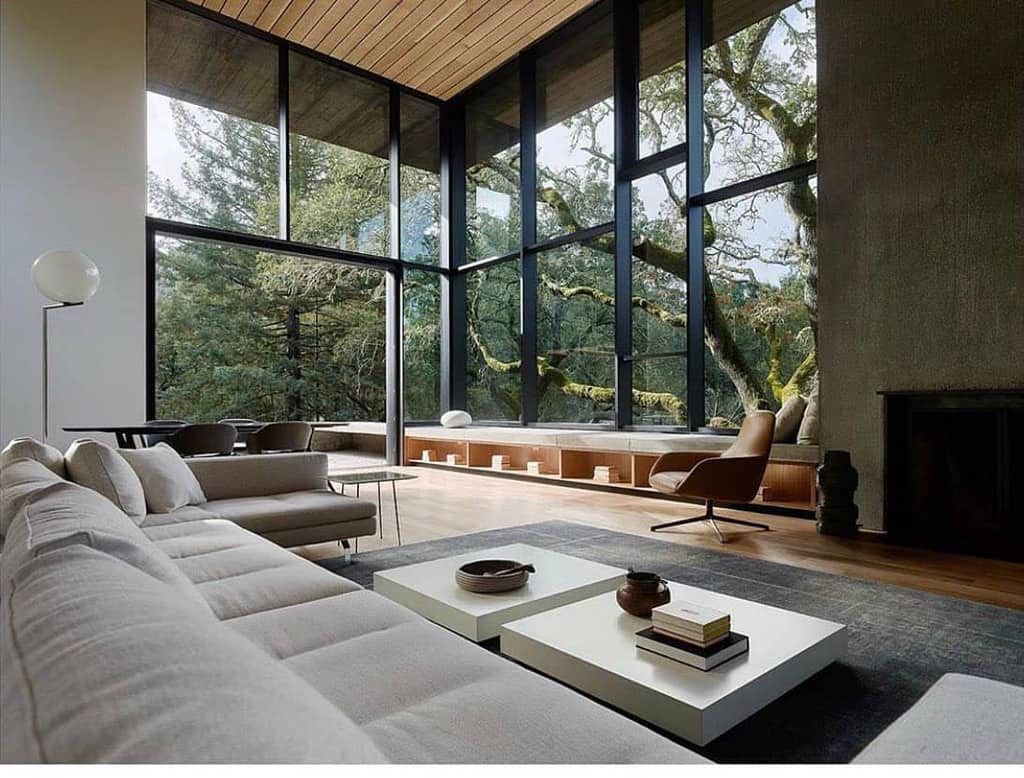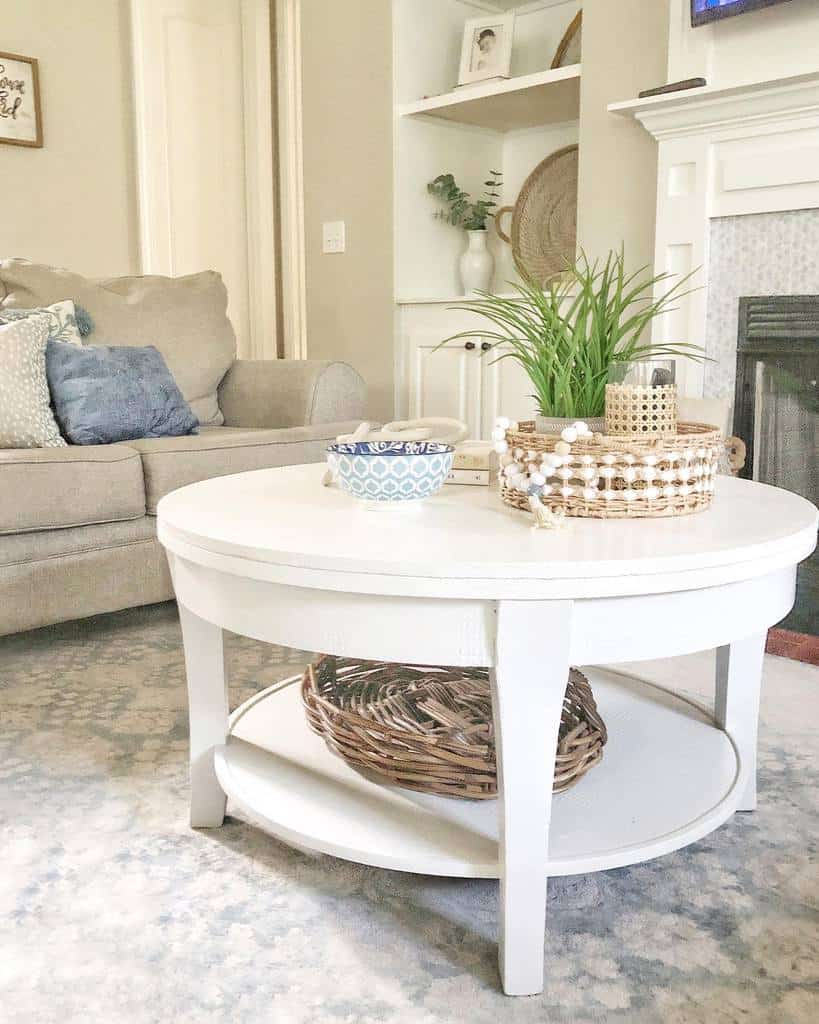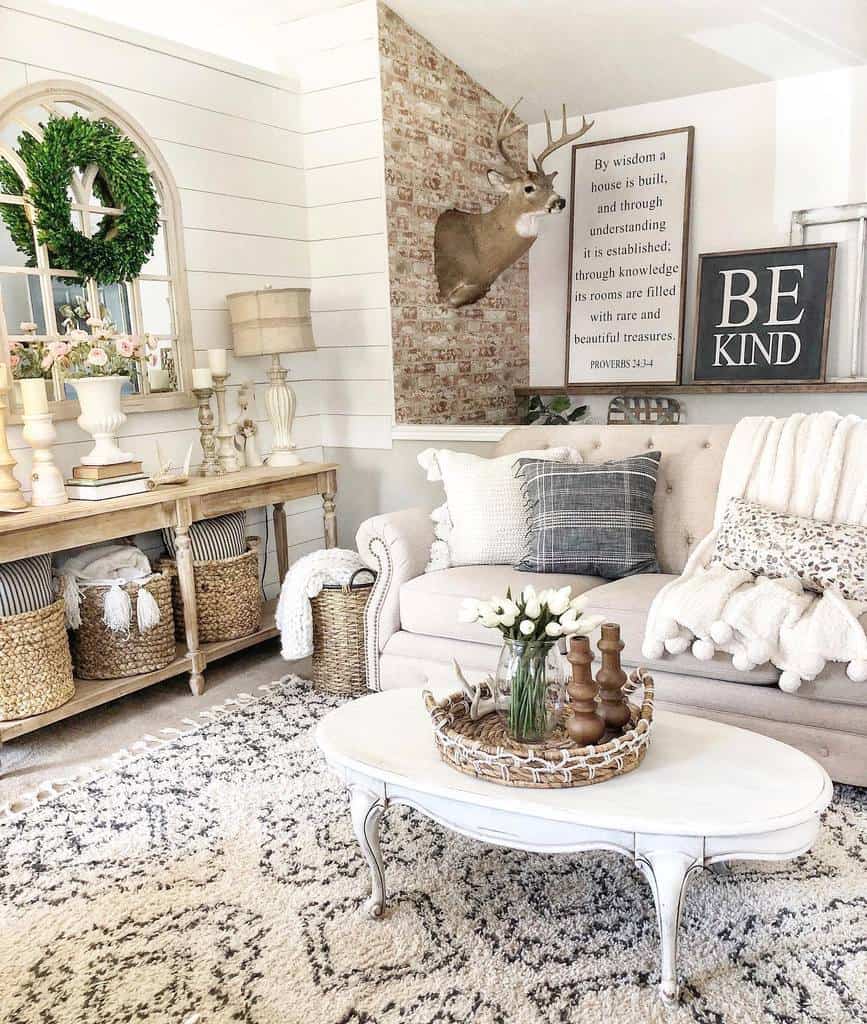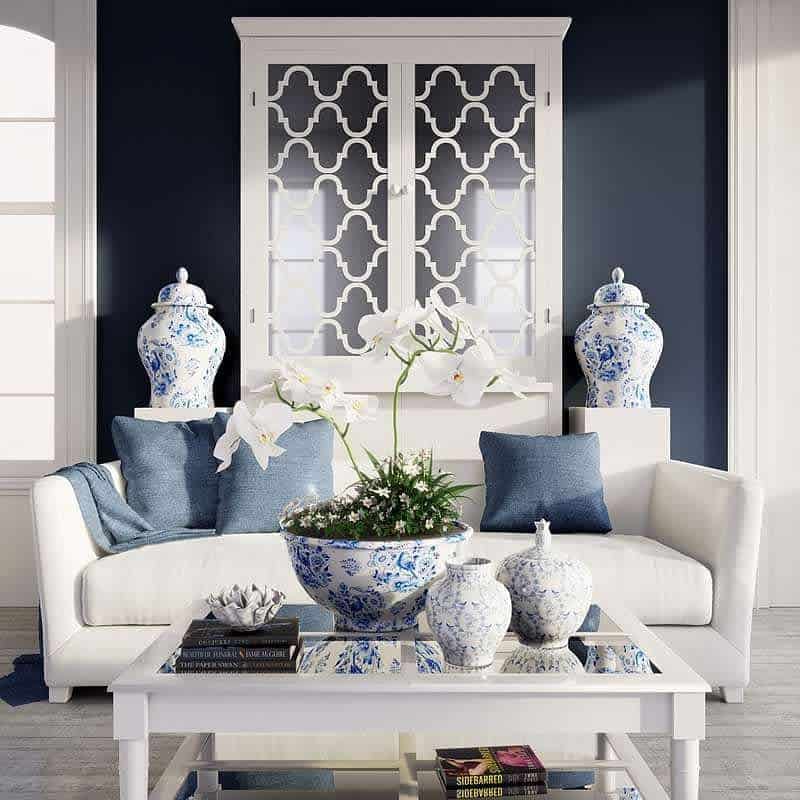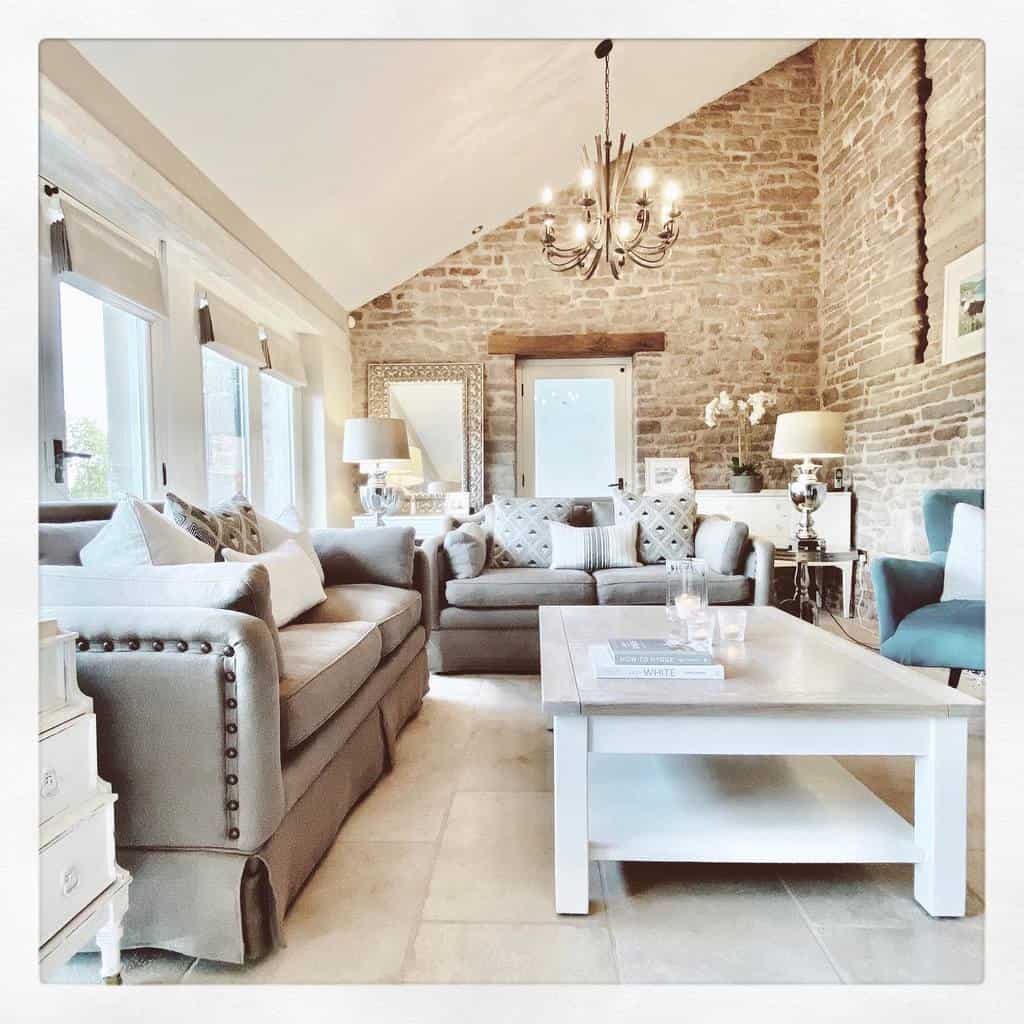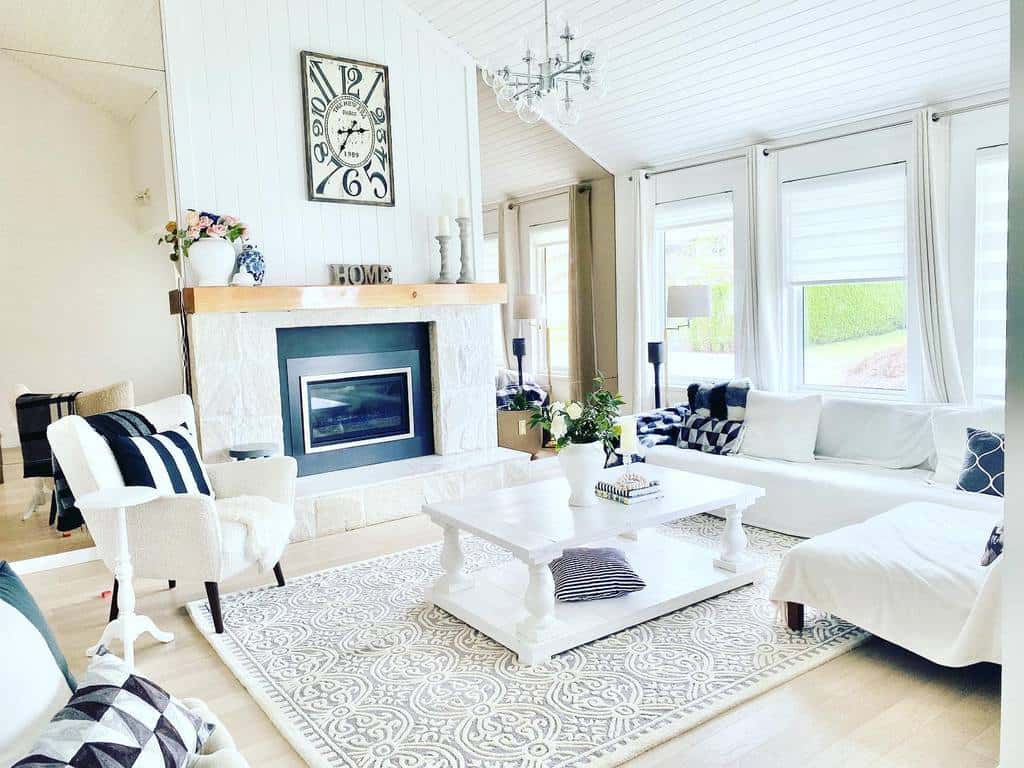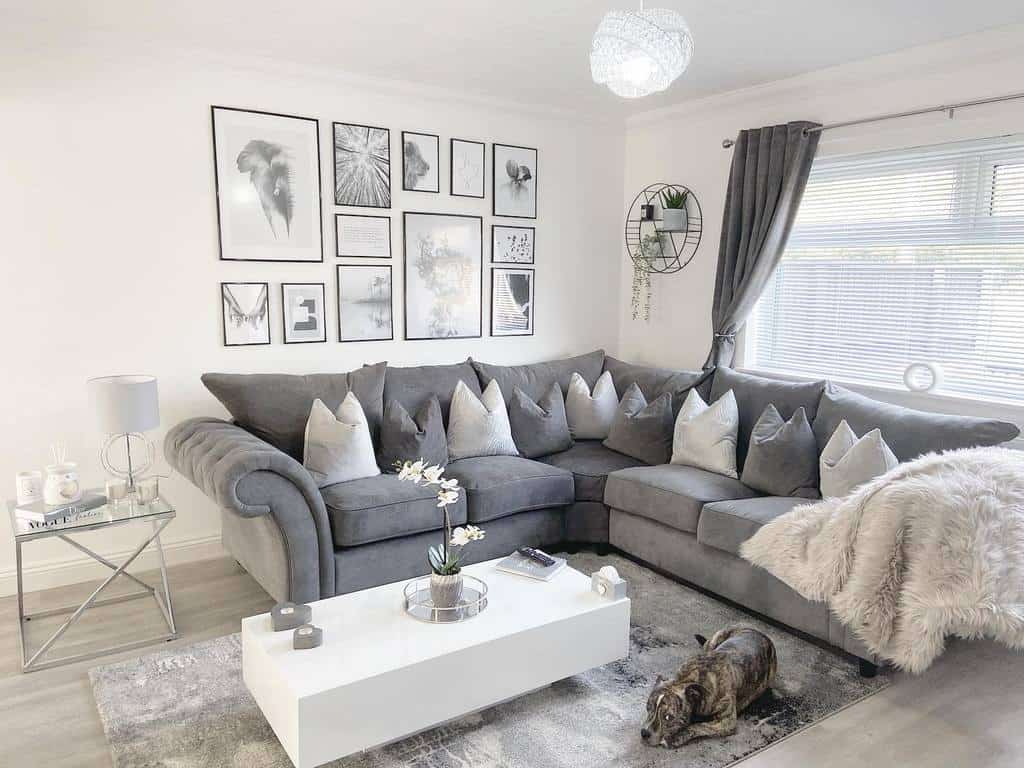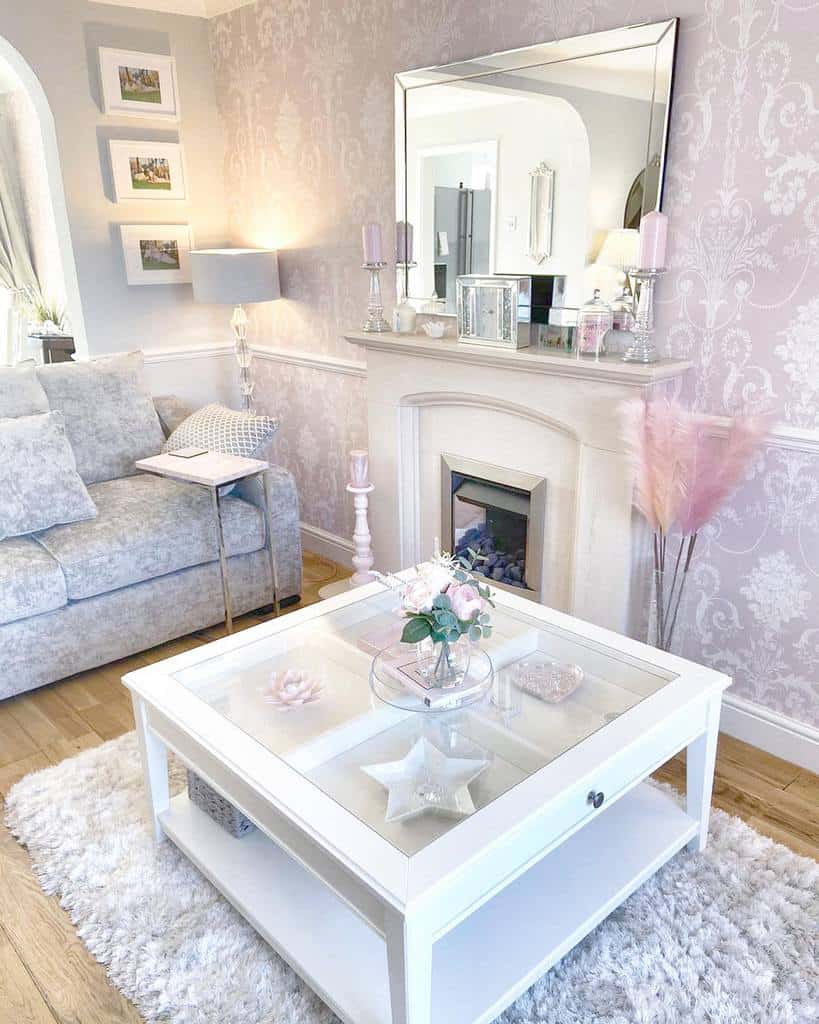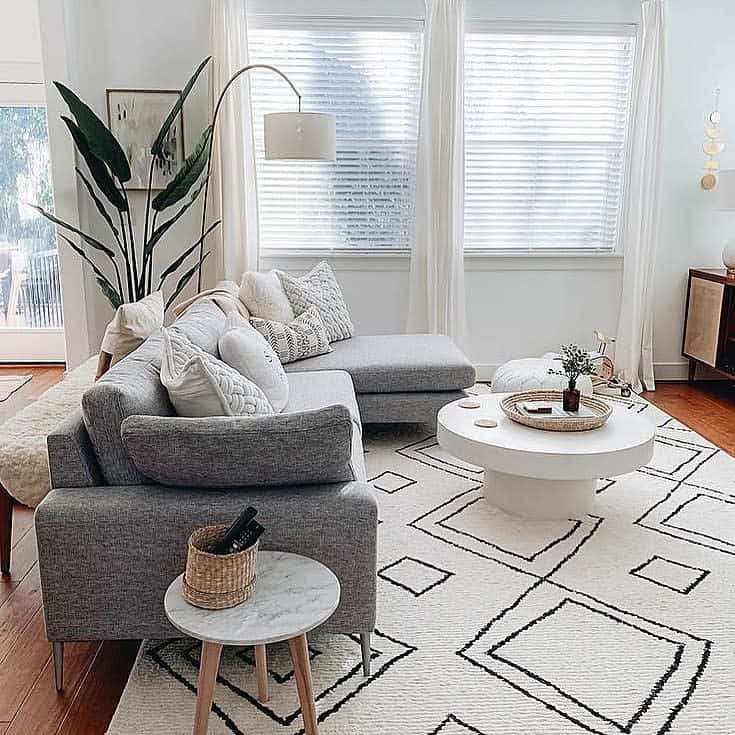 17. Dainty Blue Coffee Table
A dainty blue coffee table is the perfect addition to any living space. Not only will its light hue brighten up a room and give it a vibrant pop of color, but the delicate design will lend itself to several creative uses too.
For instance, you can accent the coffee table with an array of floral arrangements in a variety of colors and shapes or use it as a platform for displaying memorabilia like small trinkets from past travels. You could also opt for something more utilitarian and turn the top into a makeshift mini dining space for two by layering dinnerware around a centerpiece bowl.
Whatever your style or purpose, just know that adding this unique piece of furniture will elevate your décor in no time.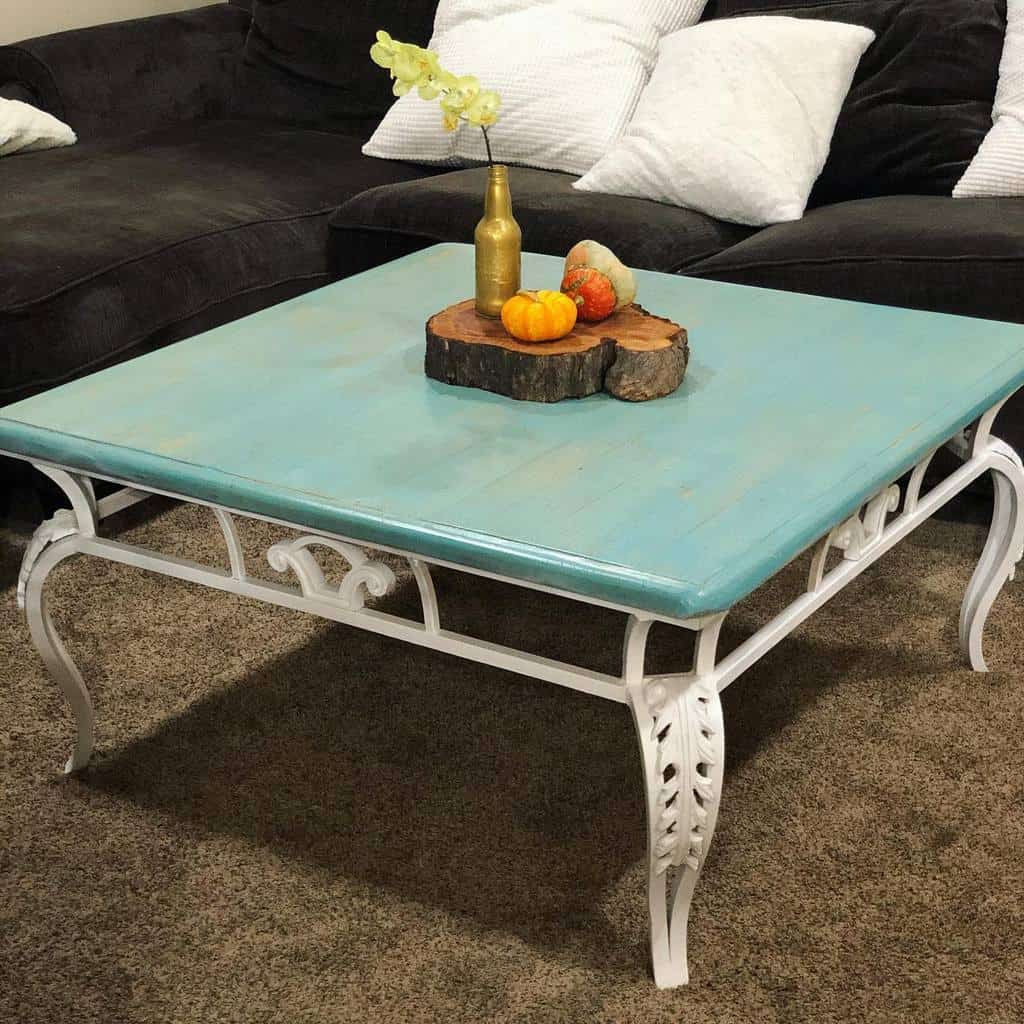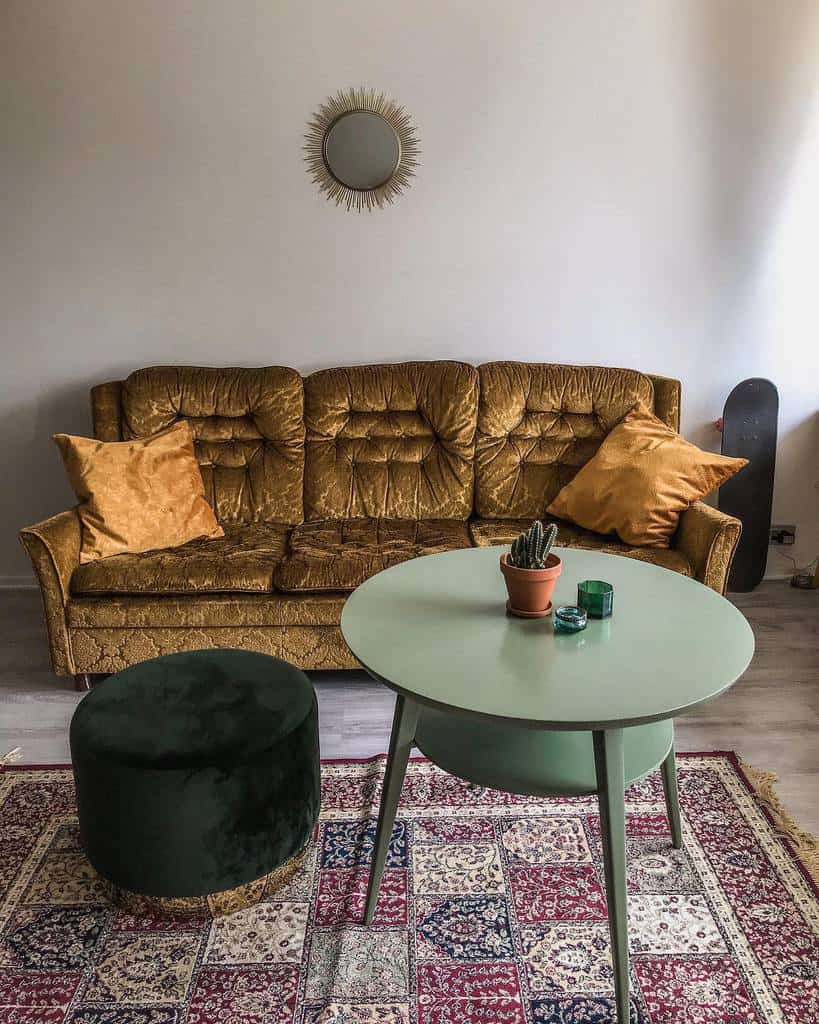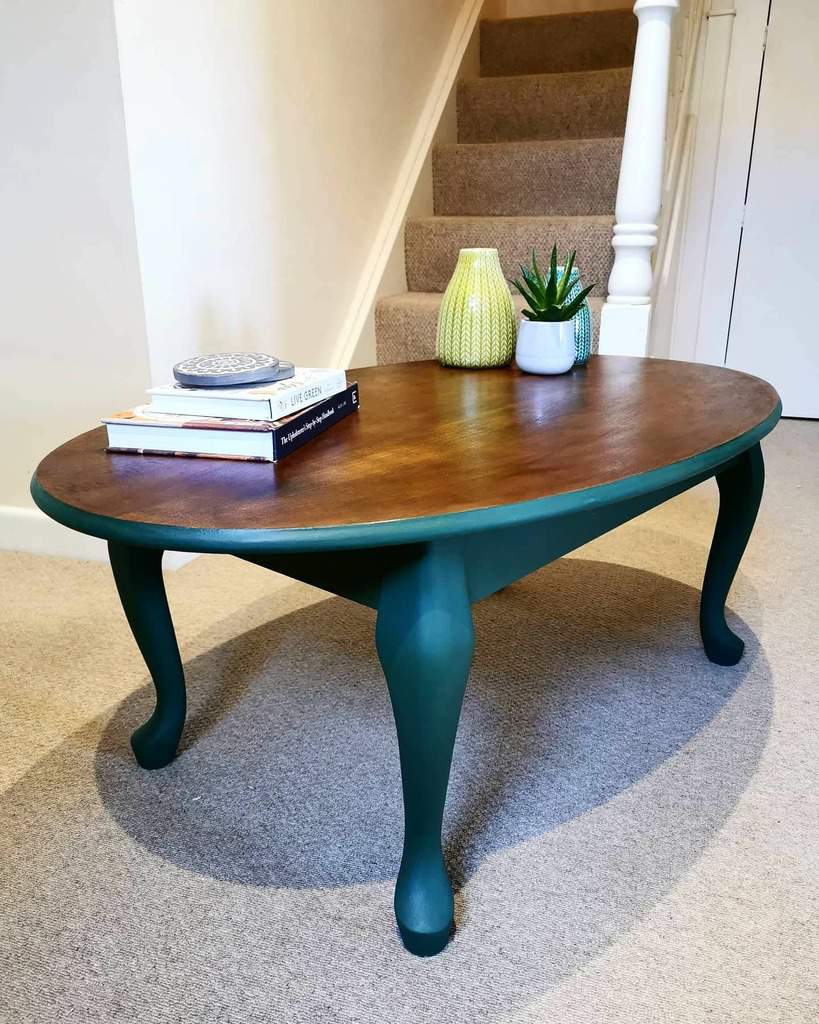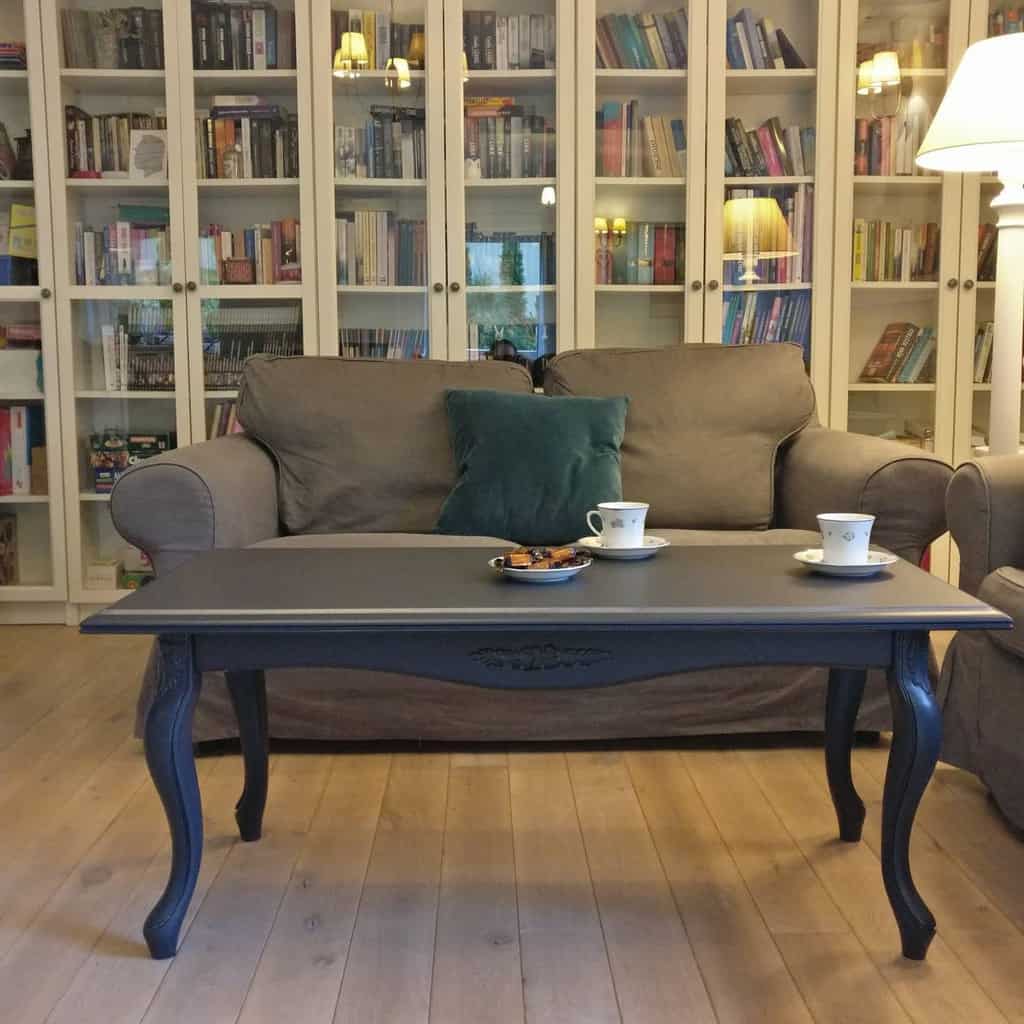 18. Black Coffee Table
Creating an elegant yet modern centerpiece in your living room starts with the right coffee table. Black coffee tables make a great choice, bringing a refreshingly crisp, sleek vibe to any space while also adding more visual interest. To dress it up and give it extra flair, you can try adding bright flowers or stunning candle holders.
Pillows and blankets are also great on black coffee tables – they can provide a cozy pop of color while adding texture that balances the bright colors of artwork or photo frames. With so many creative options, you have the freedom to make your coffee table into anything you want!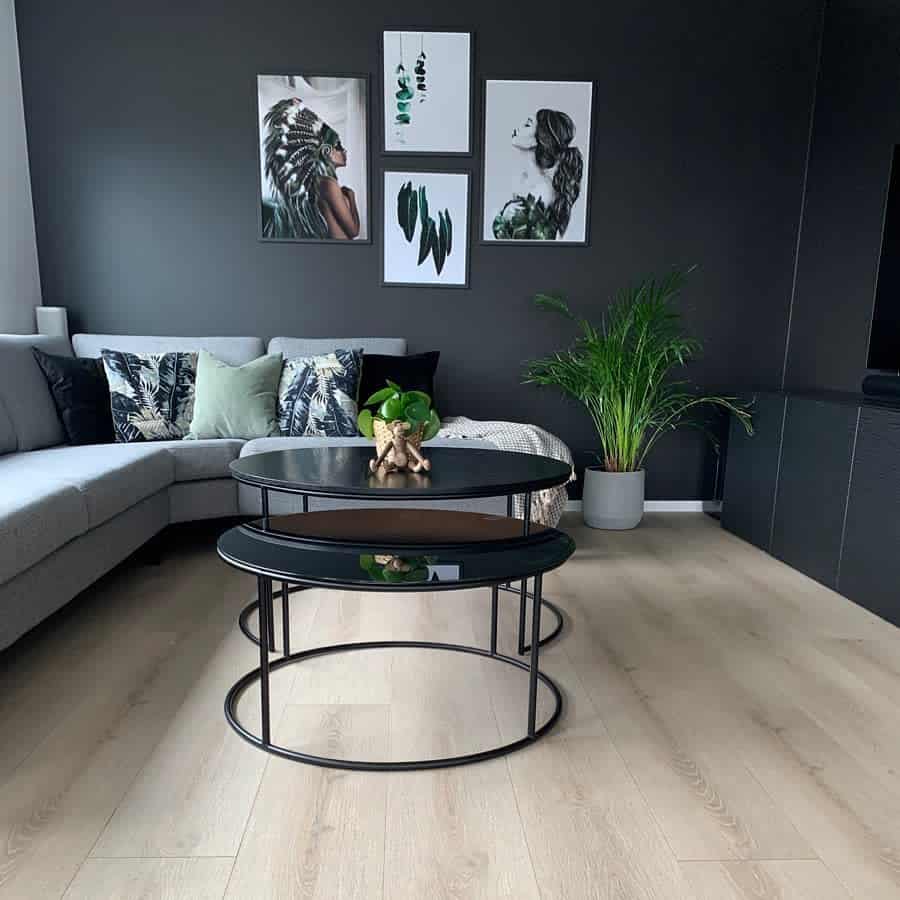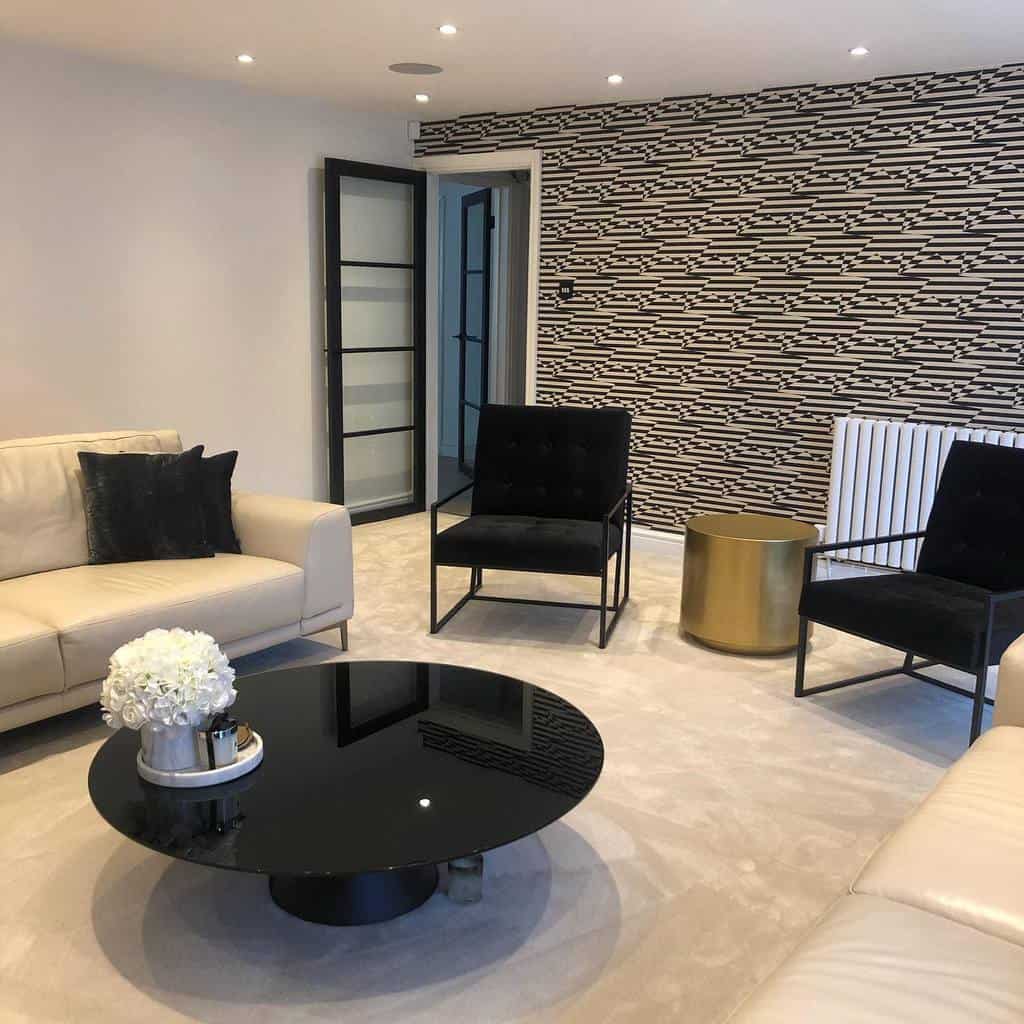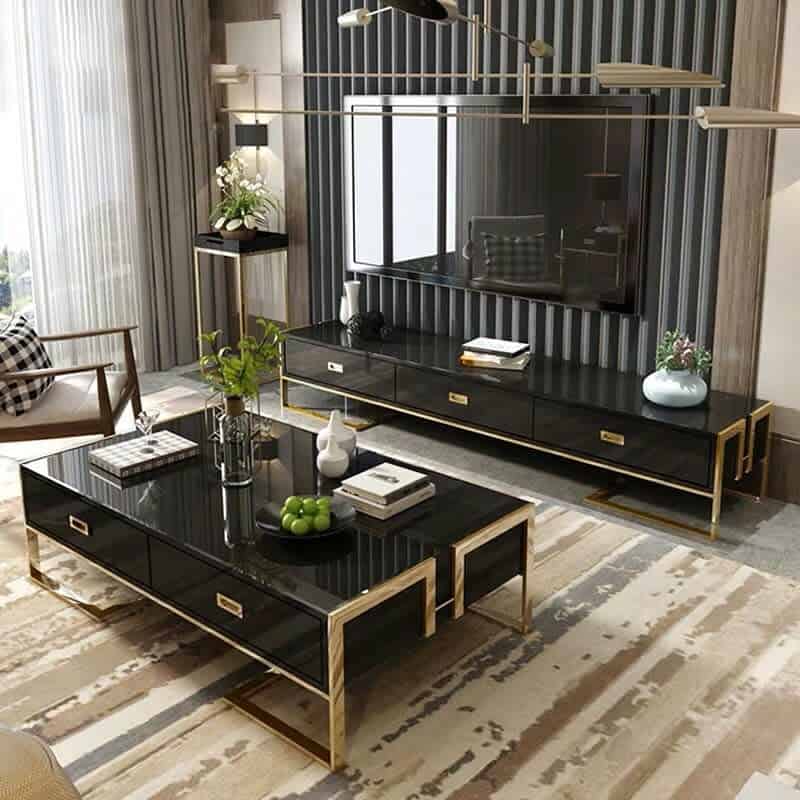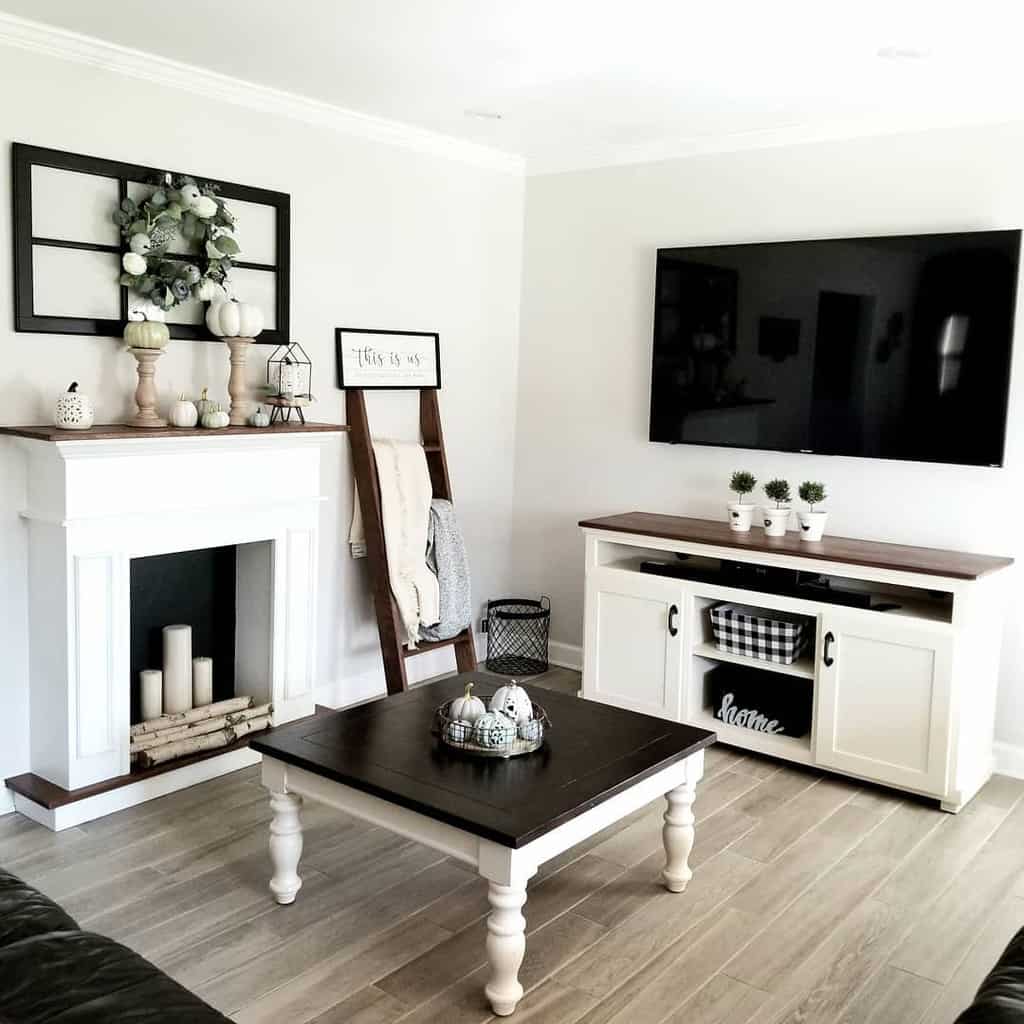 19. Freeform
If you want to add a touch of creativity and modernity to your home, consider a freeform coffee table. This artistically inspired furniture piece is sure to be the perfect contemporary addition to any living room. The unique design can create an aesthetically appealing atmosphere that will be certain to bring some character into your space.
Whether you pair it with stylish couches or minimalistic chairs, this table is sure to make any space more inviting and soothing. With plenty of options on the market, from glass art designs to modern wooden pieces, you are sure to find the perfect fit for your home.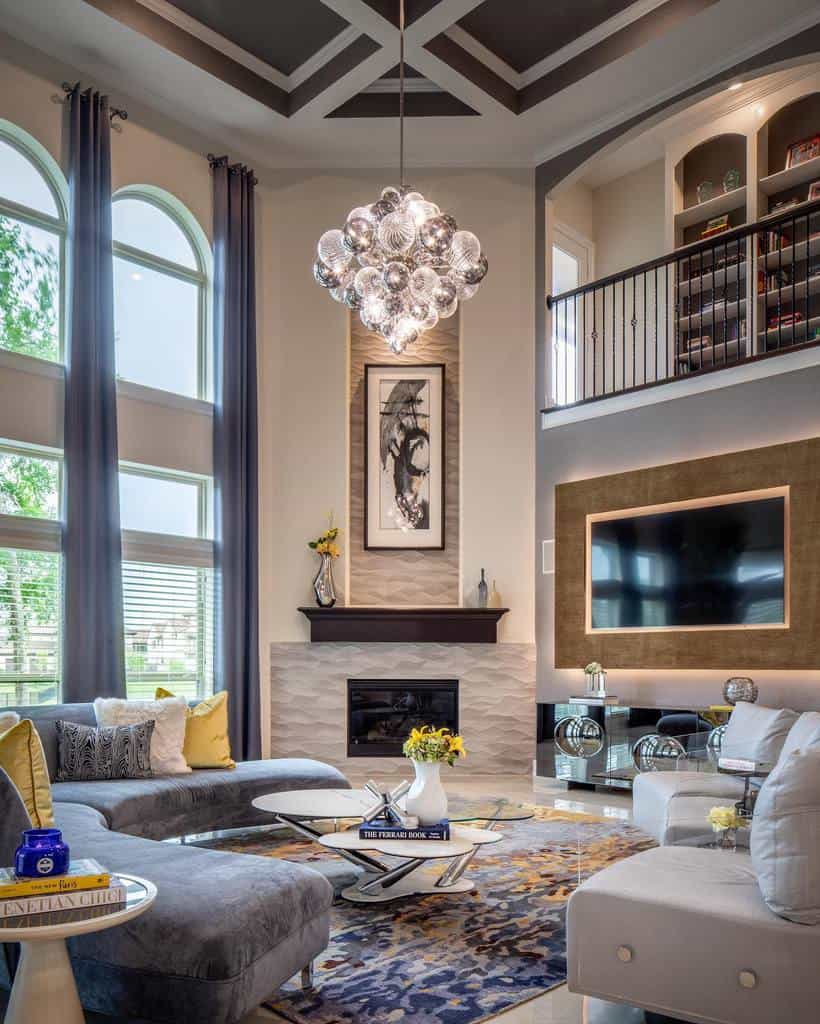 20. Barn Red Coffee Table
Giving your living room an extra touch of style doesn't have to be expensive or difficult. A red coffee table can provide the perfect pop of color that will instantly brighten up the room and create a bold design statement that won't be ignored.
Plus, you don't have to break the bank when shopping for one – look for secondhand pieces or check out garage sales and you may find a great original piece in your budget. Regardless of where you find it, adding a red coffee table to your living room will make a stylish impact quickly and easily!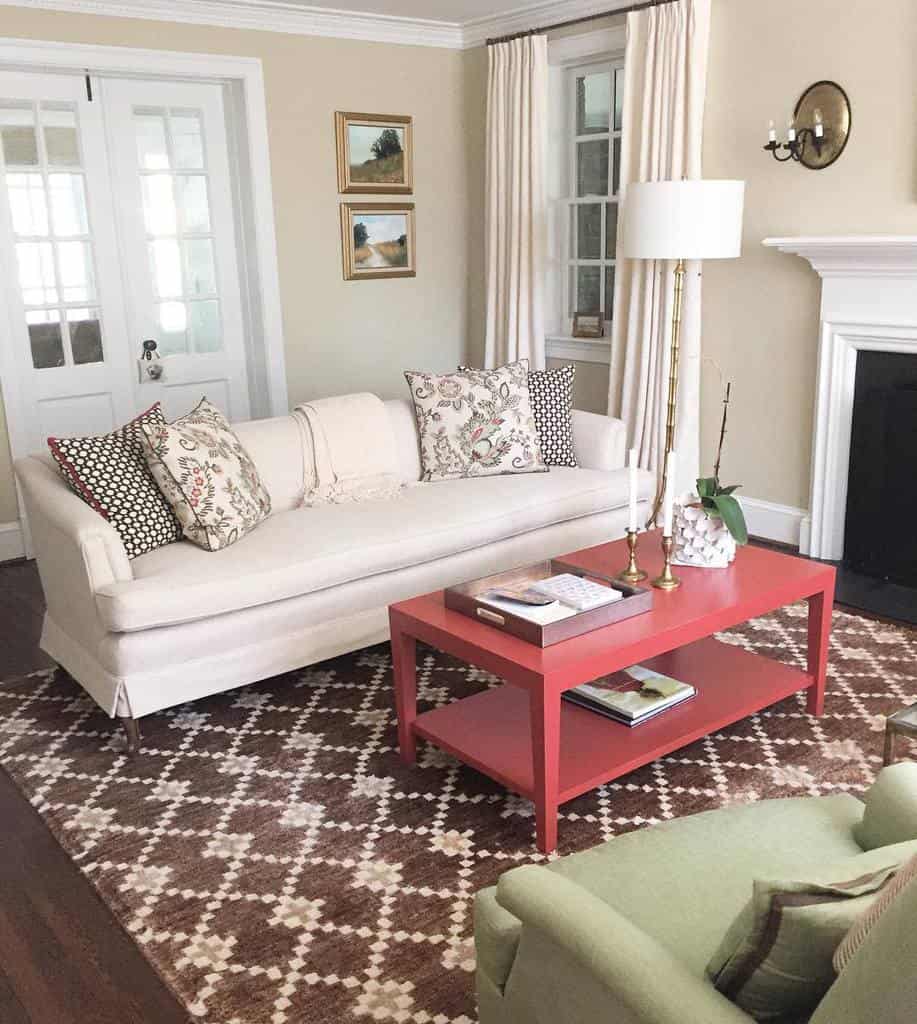 21. Rattan
Decorate your home with a unique coffee table that doubles as a conversation starter. Rattan coffee tables are the perfect way to add style, functionality, and flair to your living space. Not only is rattan environmentally friendly and sustainable, but it also has beautiful textural elements and timeless designs.
From dark wood to light weaves, this durable material can be used in many shapes and sizes, making it a great addition to any room no matter its style. Get creative with your décor and add a beautiful rattan piece for an eye-catching coffee table that will have your guests admiring it!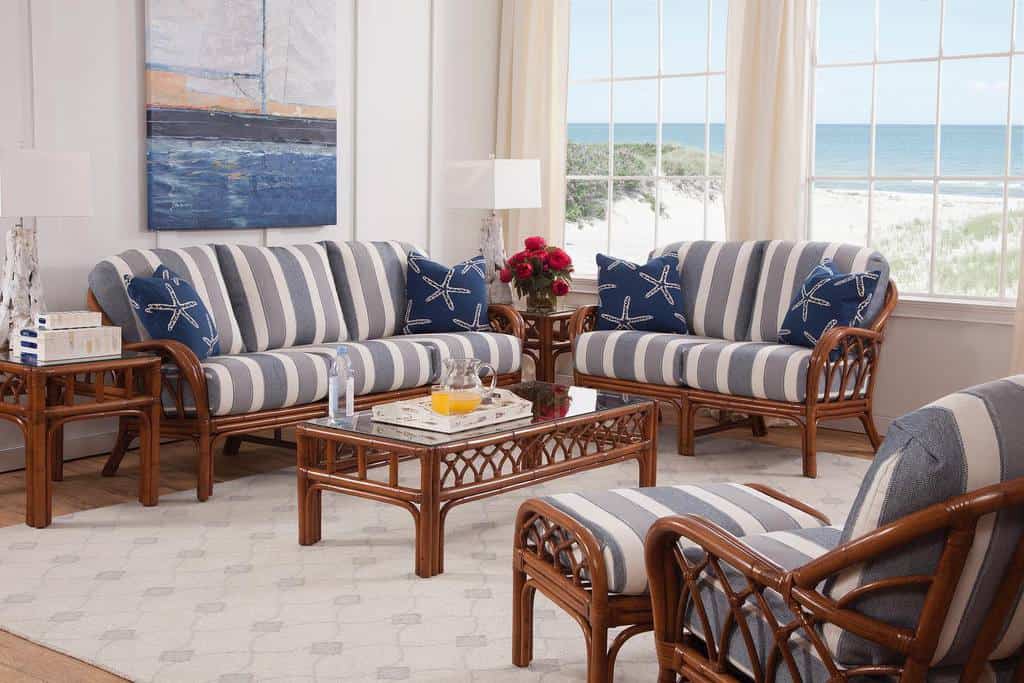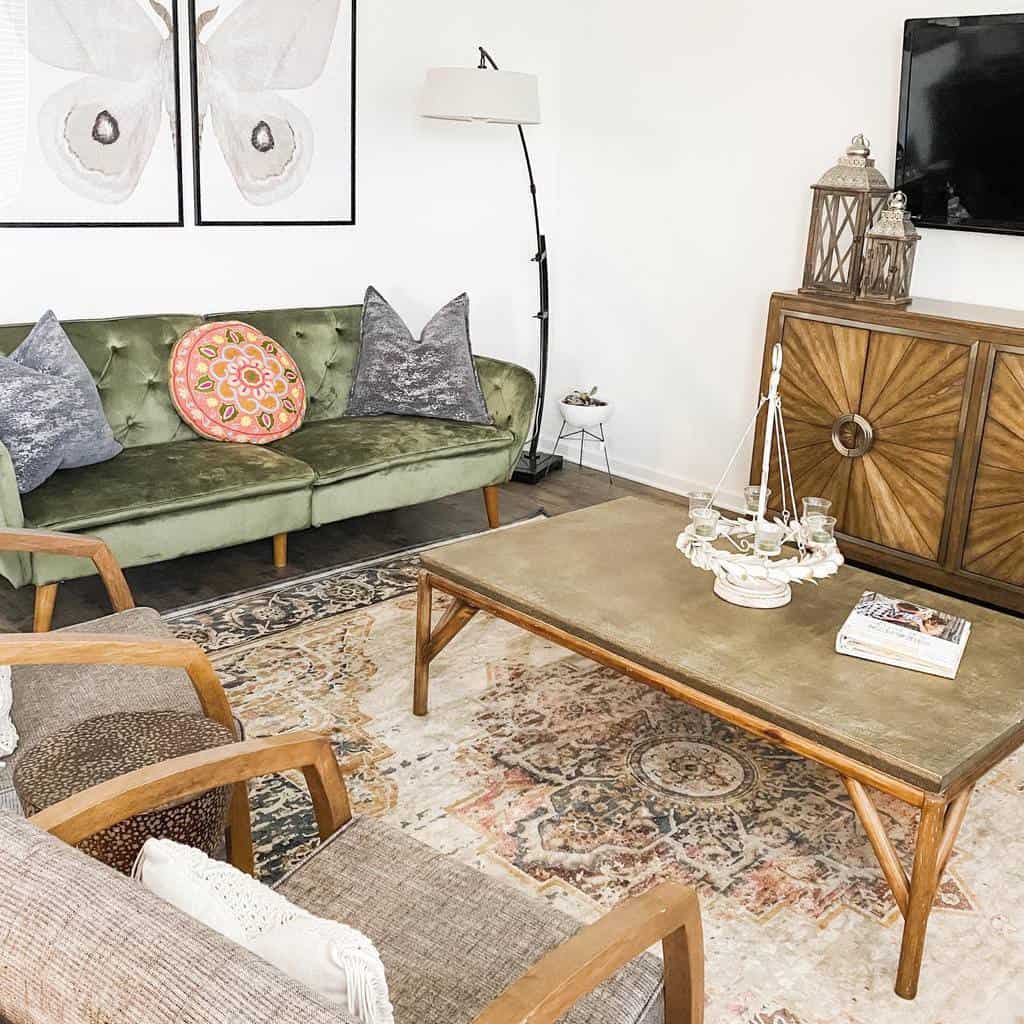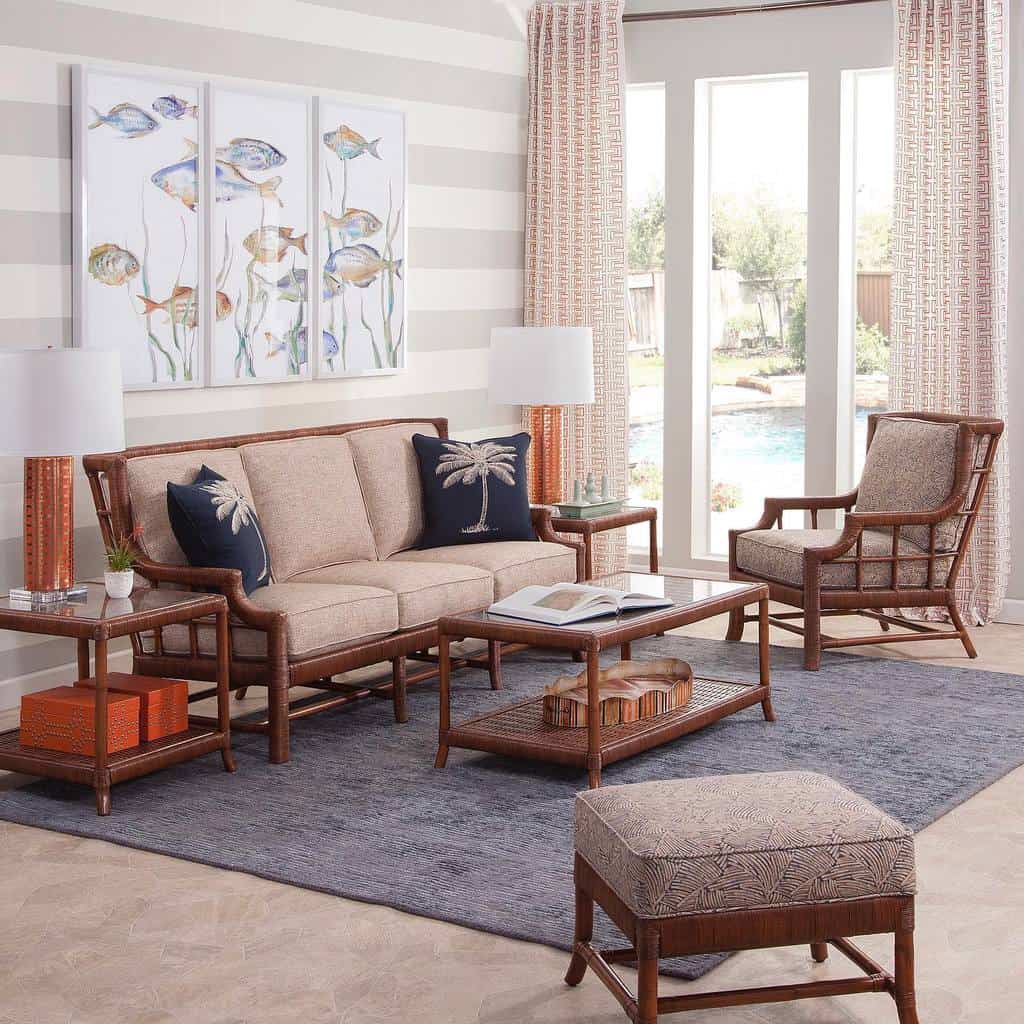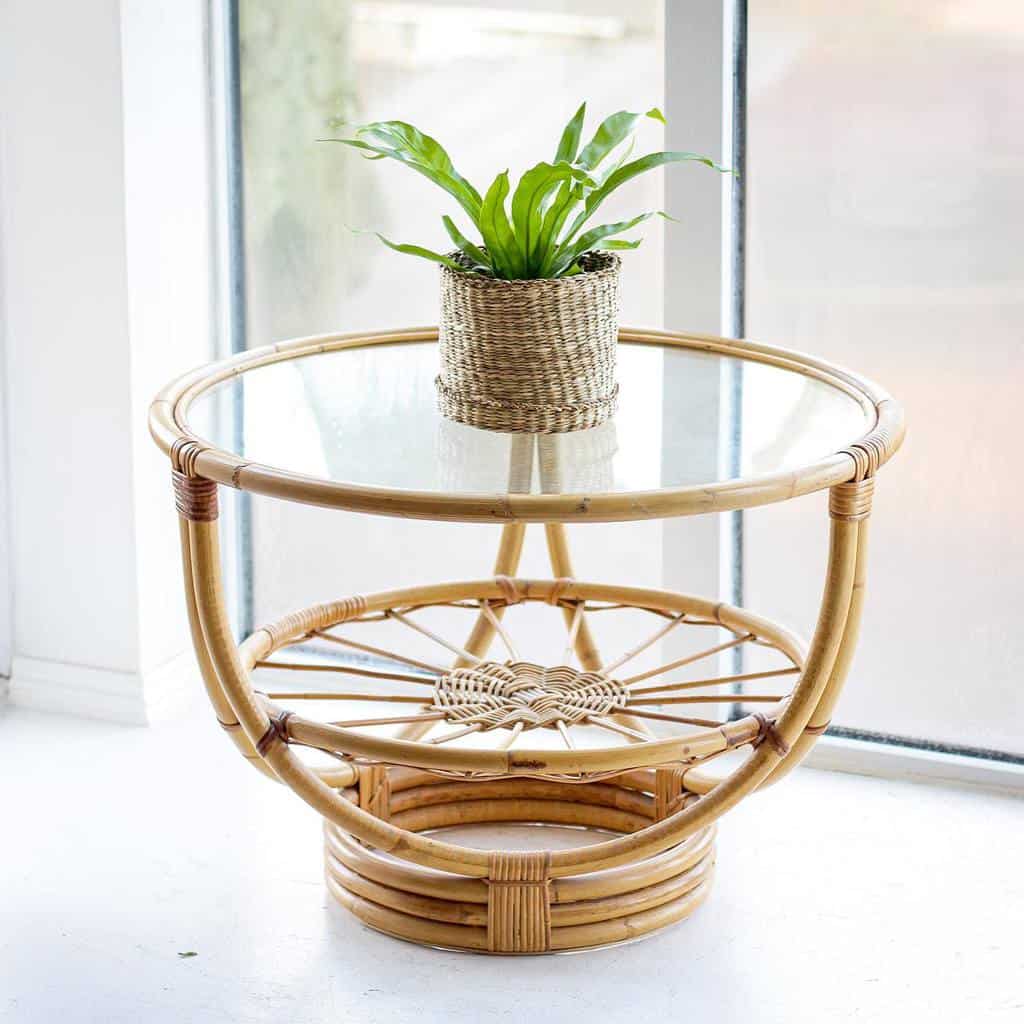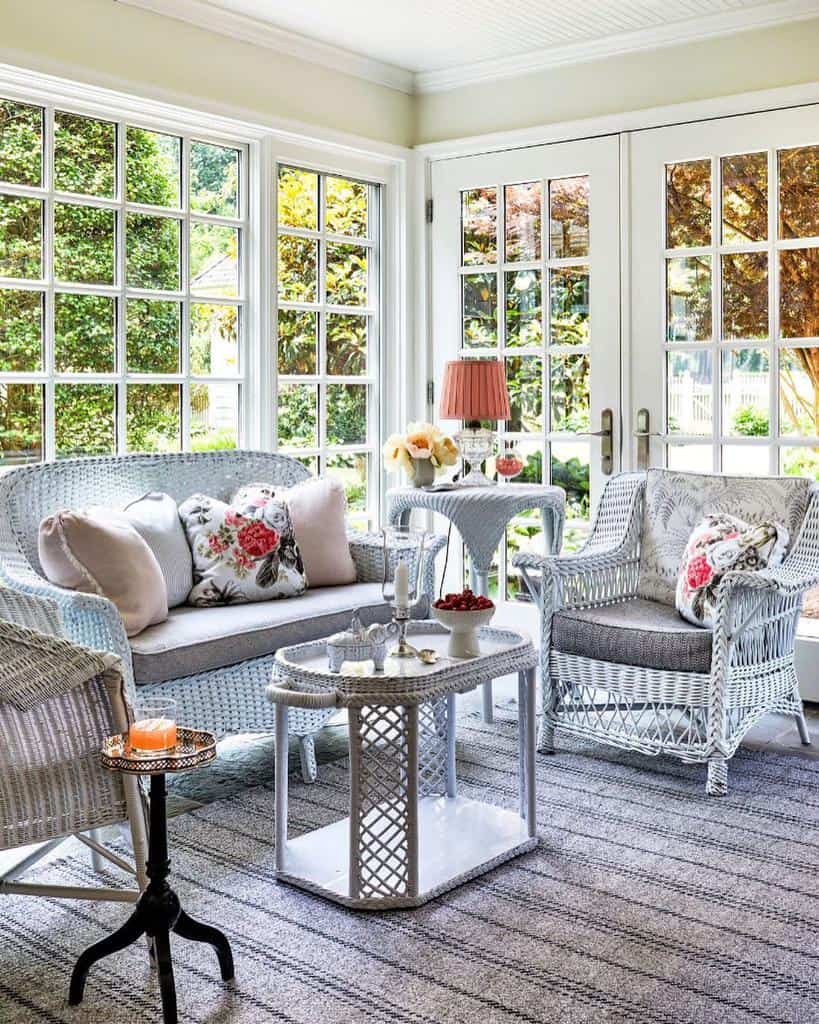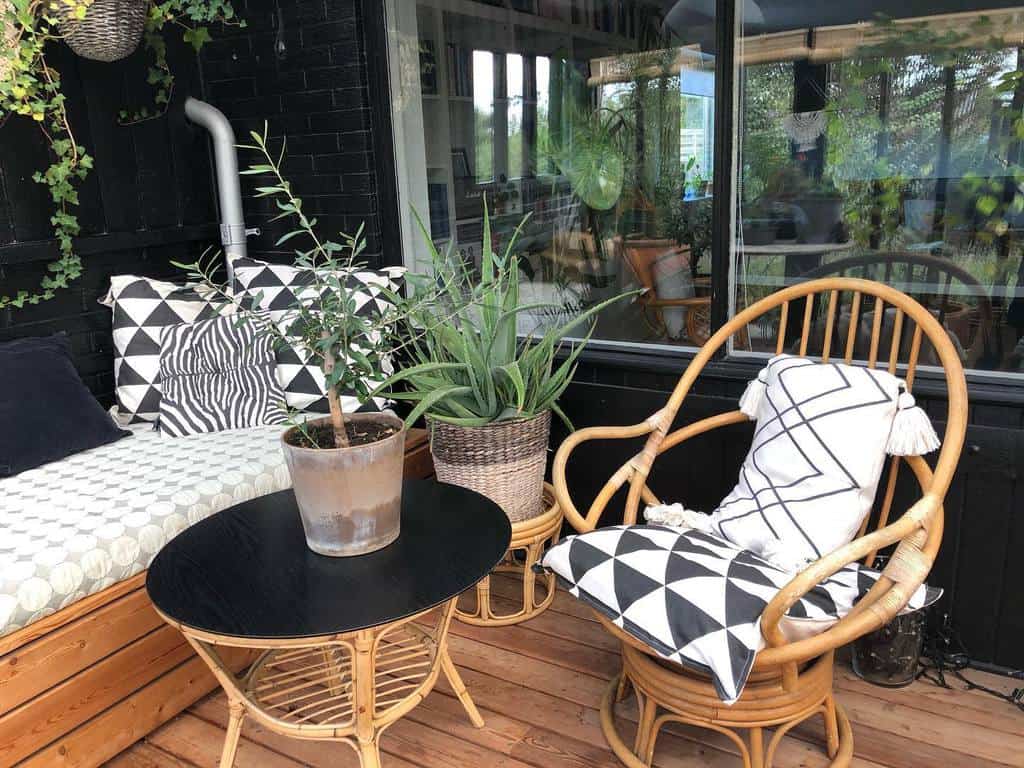 23. Stool Coffee Table
Finding interesting coffee tables doesn't mean you need to shop in the latest furniture store. Get creative and explore other possibilities, such as turning a small stool into your own unique and stylish coffee table. This solution is perfect for small spaces that don't have room for bulky pieces of furniture. Choose a stylish fabric that will fit with your home decor and give it an extra boost of luxuriousness.
When you're bored with the look, simply change the fabric – it's fast and easy! You can also decorate the table with flowers and trinkets, inviting guests over to chat or simply relax by enjoying the comfort of your home while having the perfect cup of coffee at your new DIY table.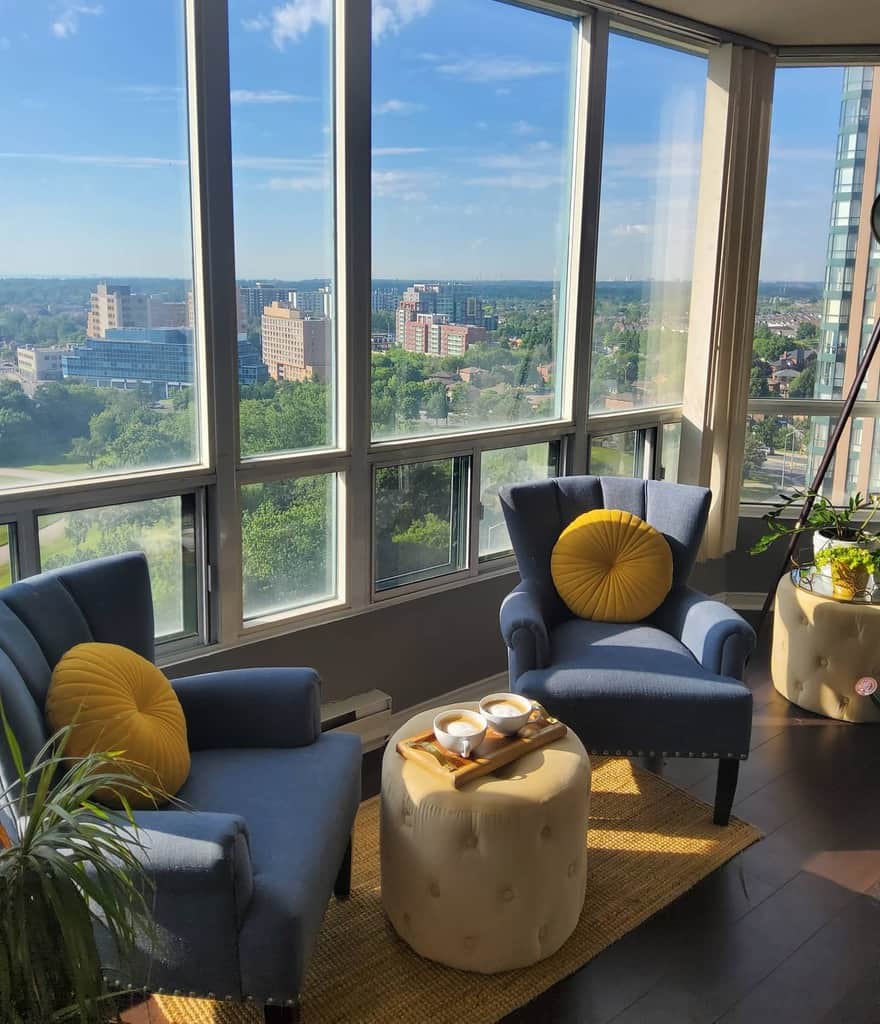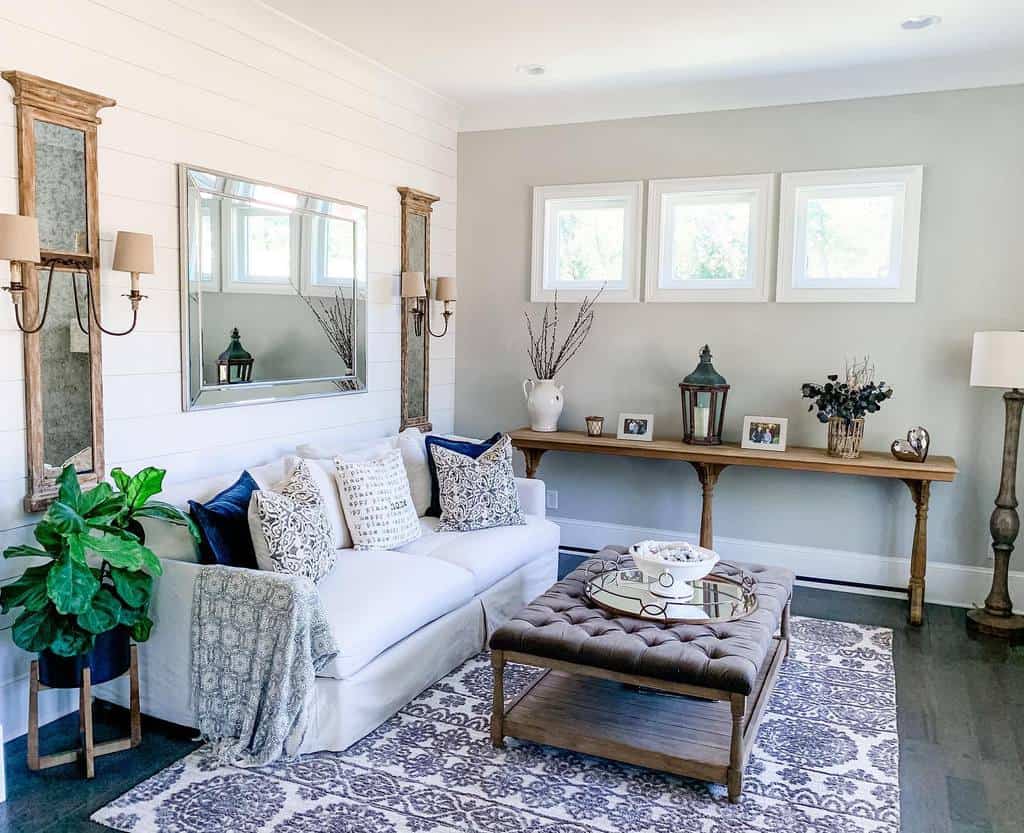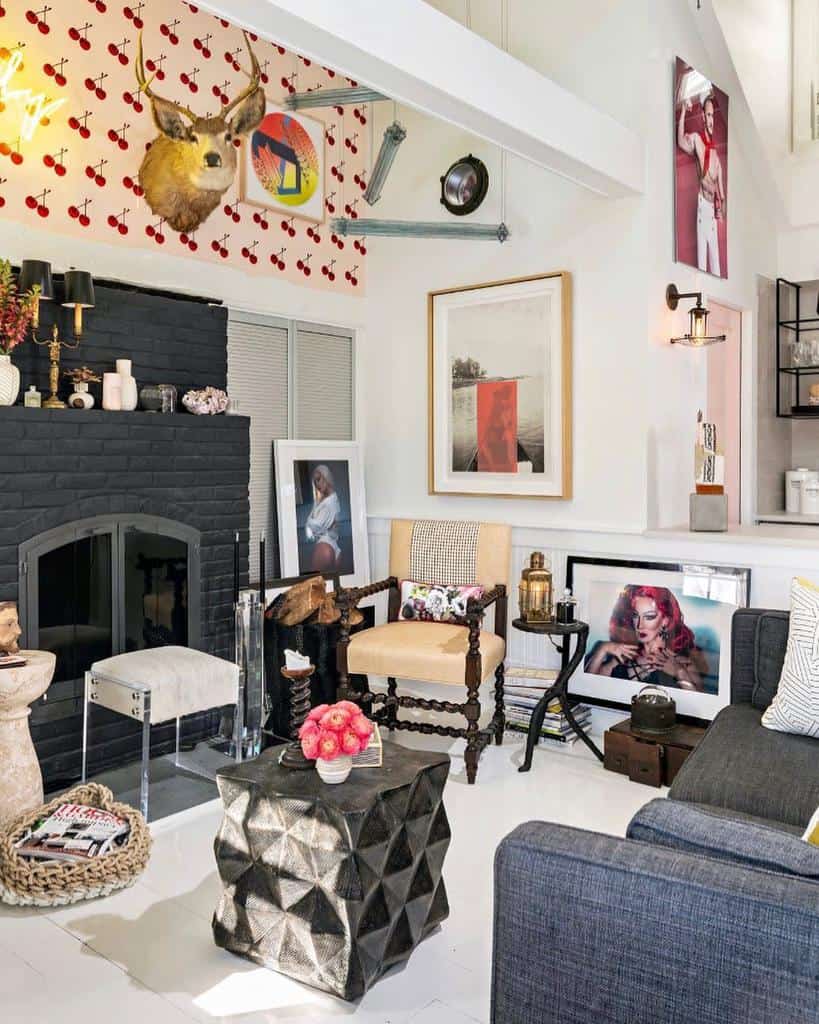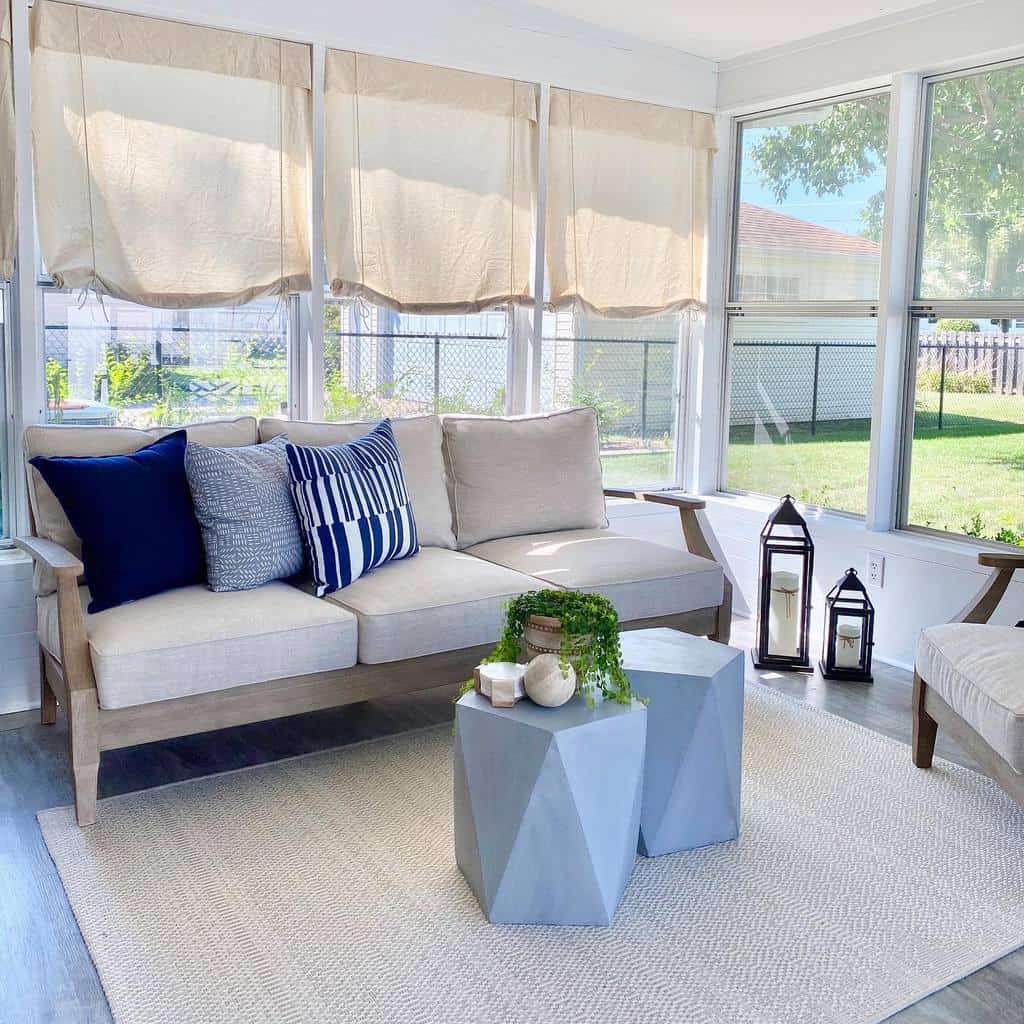 24. Printed Coffee Table
Give your living room a unique, one-of-a-kind look with a printed coffee table. Dress the top of your table up with digitally remastered artwork or vintage imagery you love. Alternatively, choose from a wide variety of contemporary designs or utilize the advanced technology to even print an original photo of your own on the tabletop.
Have endless fun decorating with furniture that looks like an updated version of Grandma's favorite quilt. With so many design possibilities, it's sure to be an artistic statement and conversation piece for years to come!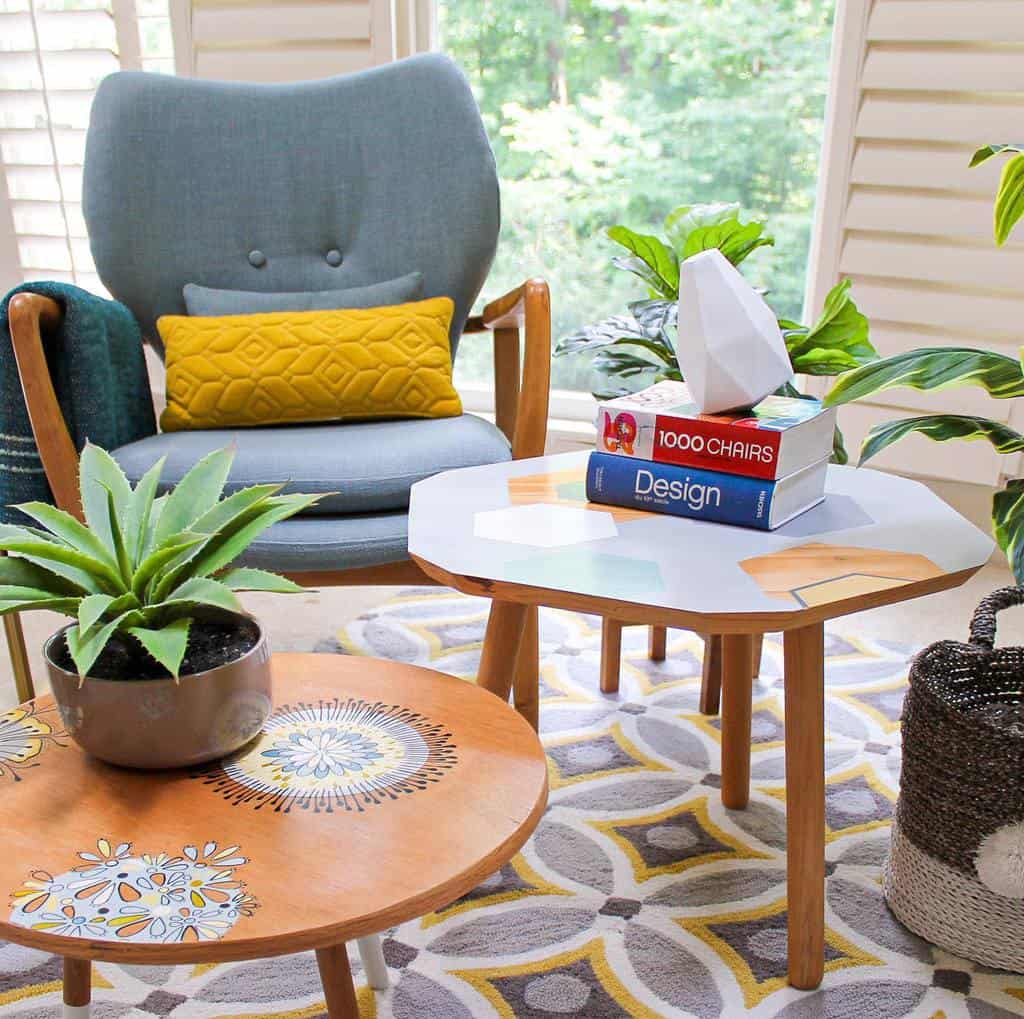 25. Transparent Acrylic Coffee Table
Spice up your living room with a bold and beautiful acrylic coffee table. It can make the perfect statement piece while still providing plenty of storage space. The transparent design gives a subtle touch of elegance that will shine in any light.
For those looking for a unique showpiece, try adding some small sculptures under the glass or displaying a curated selection of books. Start your coffee table journey now and create an eye-catching centerpiece that you can enjoy for years to come.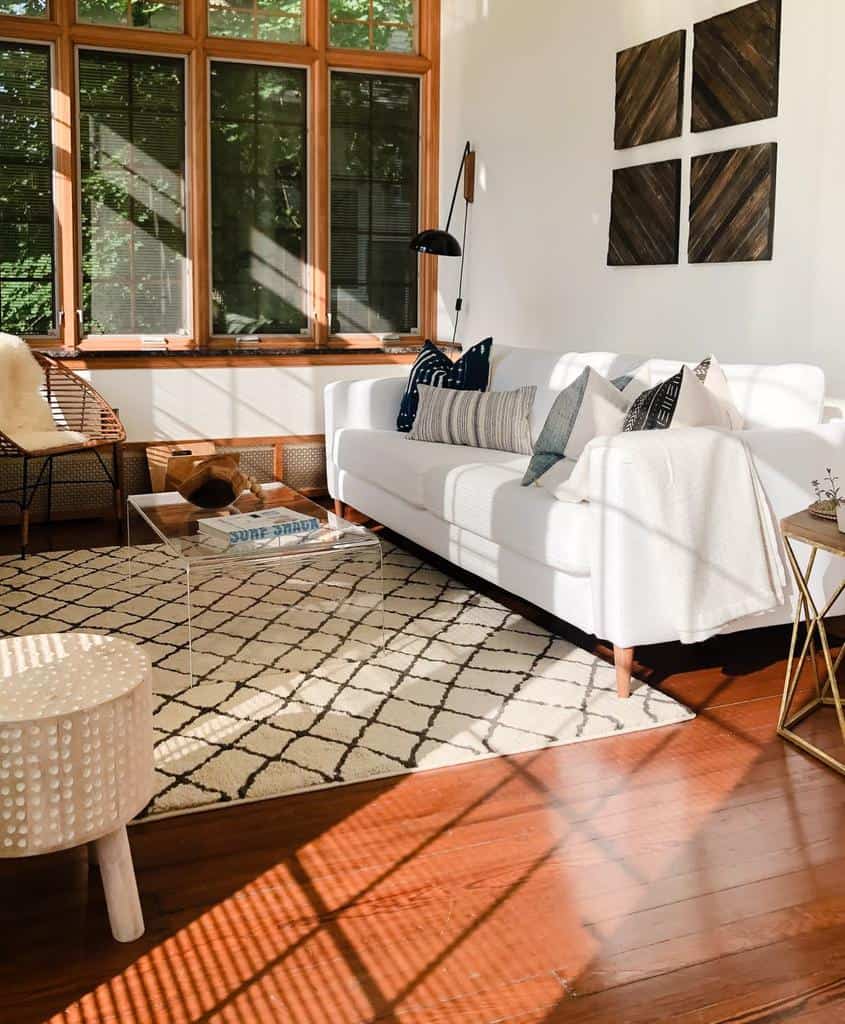 26. Low Coffee Table
With floor seating becoming more and more popular, it's important to find the right coffee table for your space. If you're looking for something a bit unconventional, why not go with a low coffee table?
Not only does this bring a modern, chic aesthetic to any living room or bedroom, but it also provides the perfect spot for eating or working from the comfort of your very own floor chair!
Whether you want something earthy and natural or colorful and bold — it's easy to find the ideal coffee table for your space.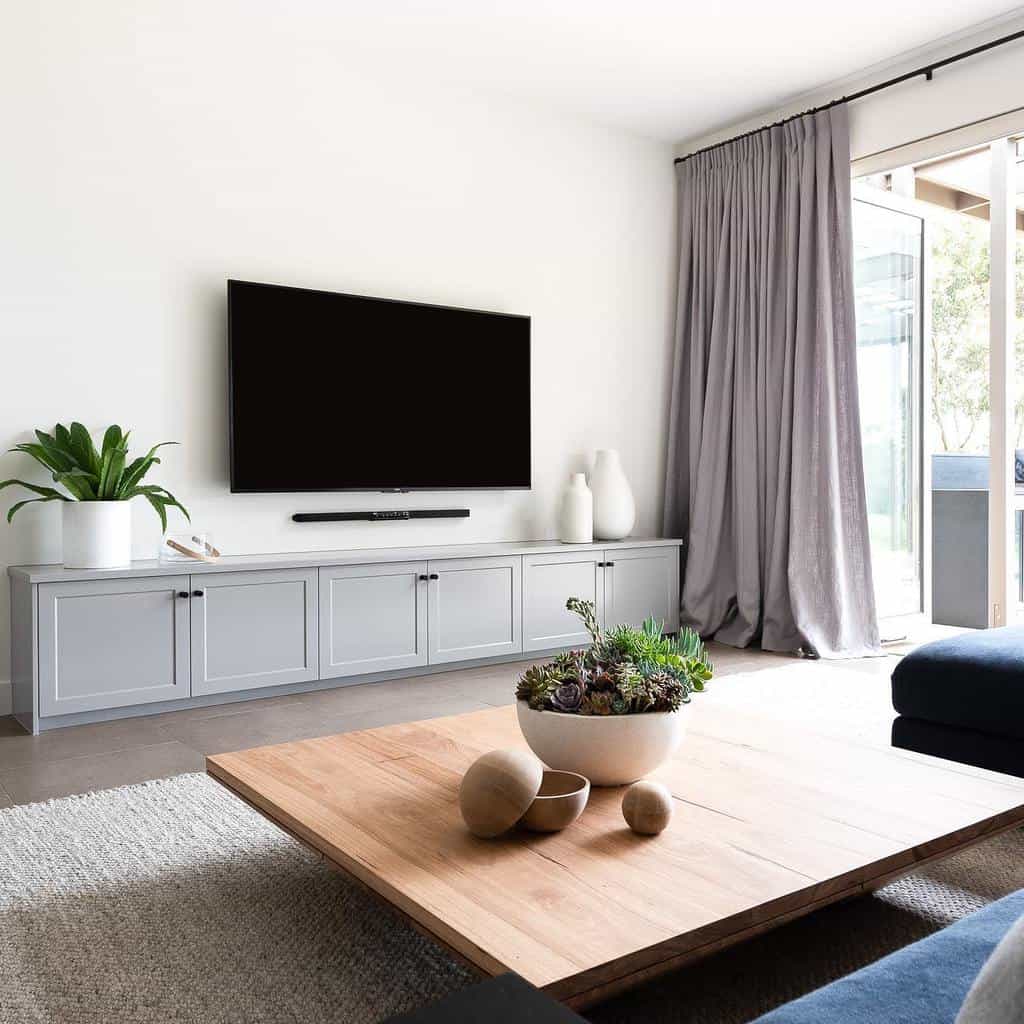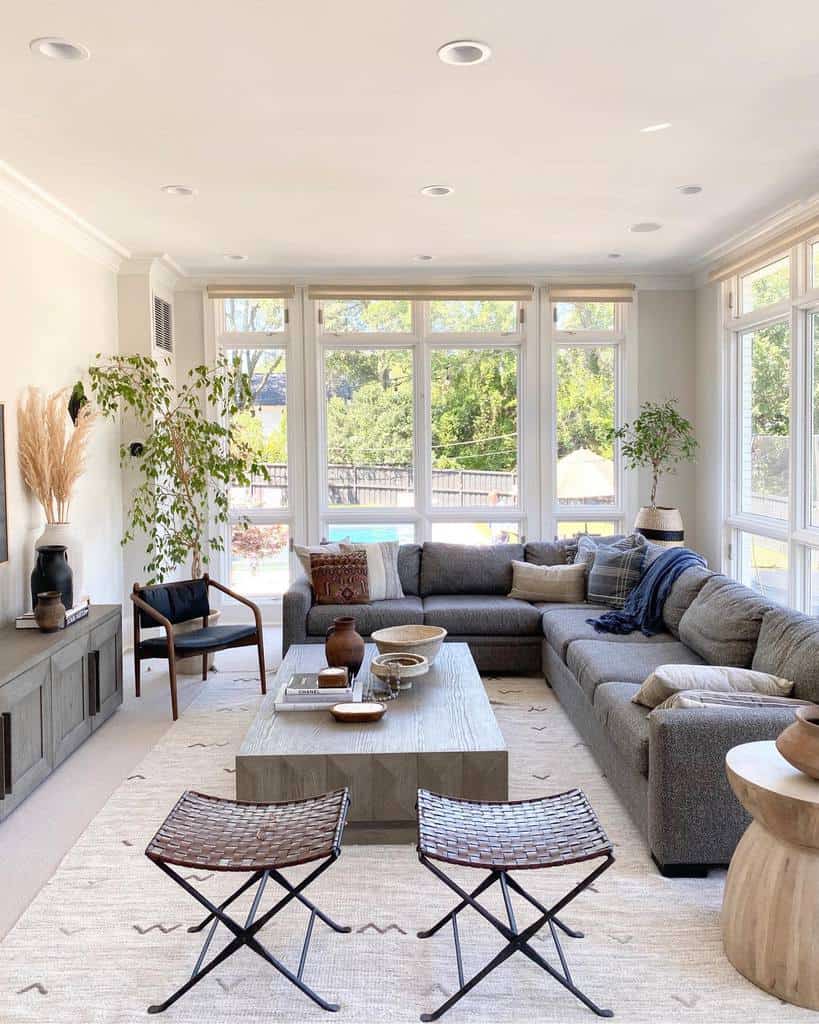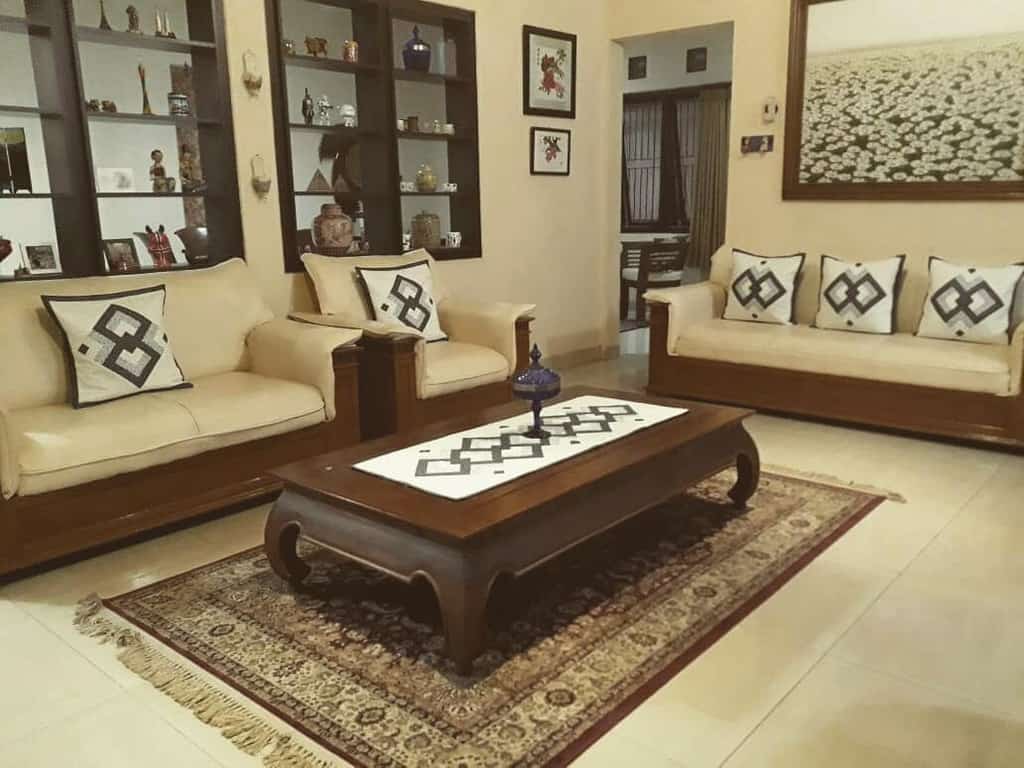 Coffee Table FAQs
What should I put on my coffee table?
Place decorative items of different heights to create a multi-tiered display. Try stacking books, placing a vase with fresh flowers, or a decorative object or two. If you want more than one of these, try stacking them on top of each other. Place the books on the coffee table, and then the vase on top. This will look less cluttered and give you more space on the coffee table.
What is the trend for coffee tables?
Modern materials are becoming more popular, especially when mixed together. This includes glass, metal, stone, and wood. You'll see more coffee tables with a modern aesthetic that features clean, straight lines and minimal ornamentation. Coffee tables with a unique shape or have a multi-functional design are also popular.
Is a coffee table necessary?
Most people agree that a coffee table is necessary because it gives you a place to display decor, rest your feet, and set down drinks. It also helps to center and anchor the entire living room. If you plan to have an area rug, it will anchor it and help to tie everything together.