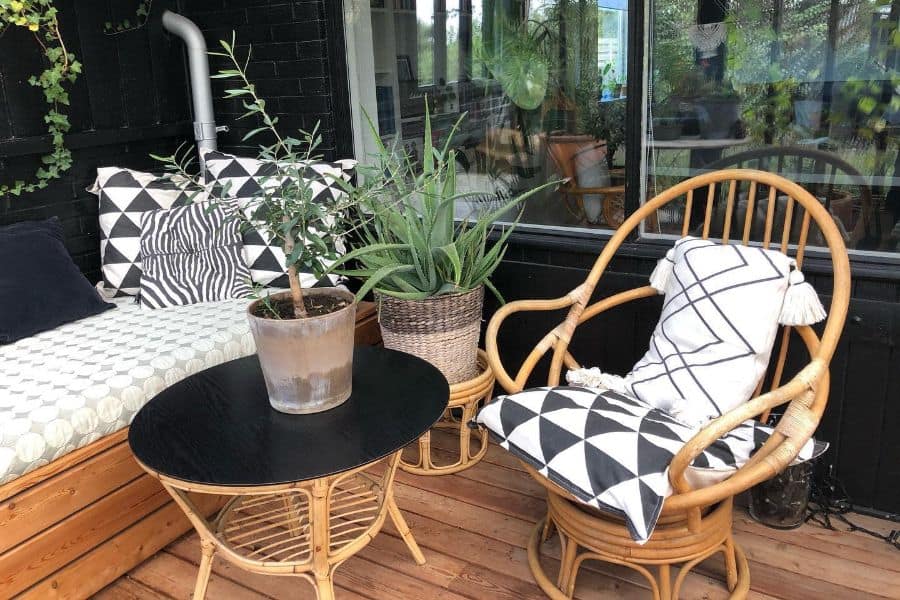 96 Best DIY Coffee Table Ideas to Inspire You
by — Andra DelMonico

Published on March 16, 2021

Updated on September 29, 2023
"I think a coffee table is one of the most important things. It's where everything happens." – Georgia Toffolo
What's sitting in the center of your living room? Chances are, it's a coffee table.
This short table sits proudly in the center of the room and gives you the perfect place for displaying decor, arranging books or magazines, or placing your glass. It could even give you more storage space.
If your living room doesn't have a coffee table, then your living room is clearly missing something.
Thankfully, these coffee table ideas will help you get inspired. That way, you can find the perfect gorgeous coffee table that will complete your living room furniture design.
1. Elegant Marble Coffee Table
Incorporating a granite or marble coffee table into your decor adds a luxurious and modern touch to your living space. These materials offer not only a glossy finish but also exceptional durability. To maintain their beauty, clean spills promptly and use coasters to prevent stains.
With various styles, shapes, and sizes available, you can easily find the perfect marble or granite coffee table to complement your space, whether it's a casual or formal setting. Consider pairing it with plush rugs and metallic accents for a truly opulent look.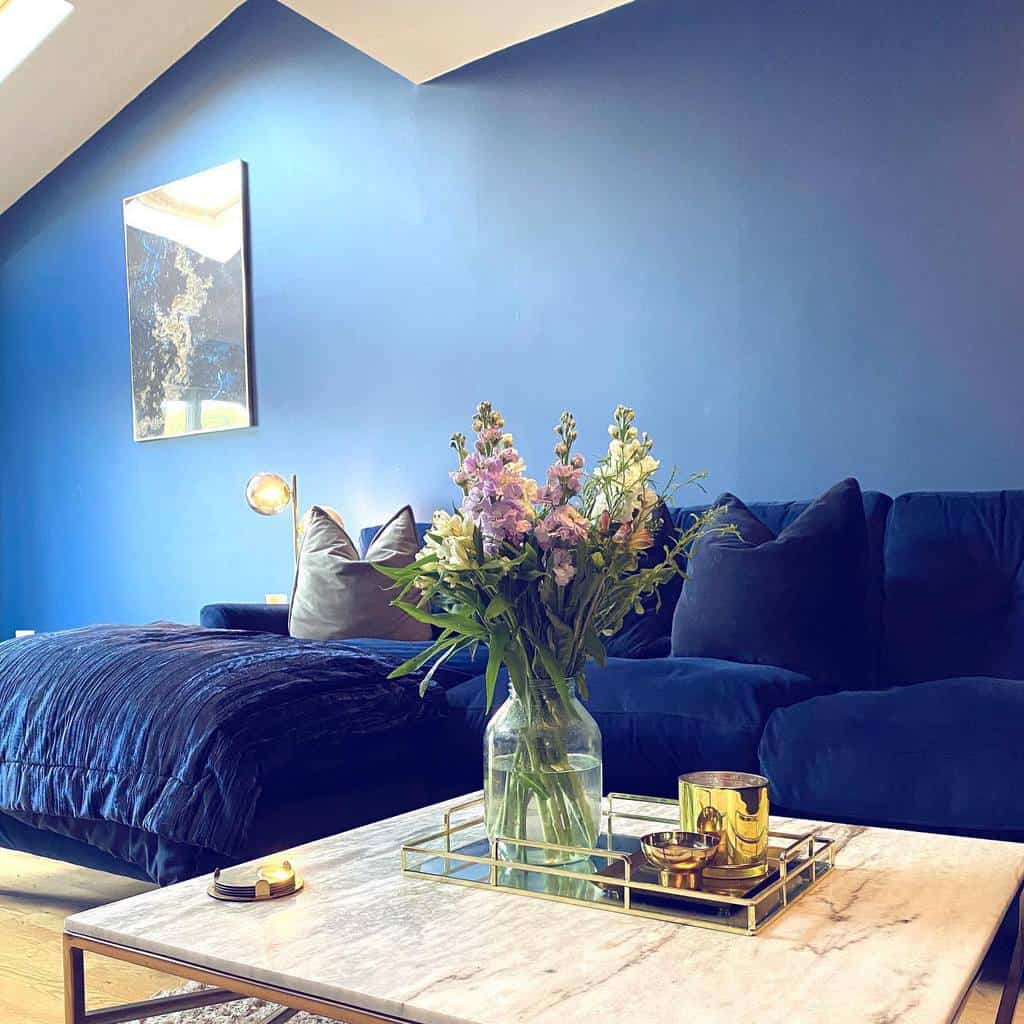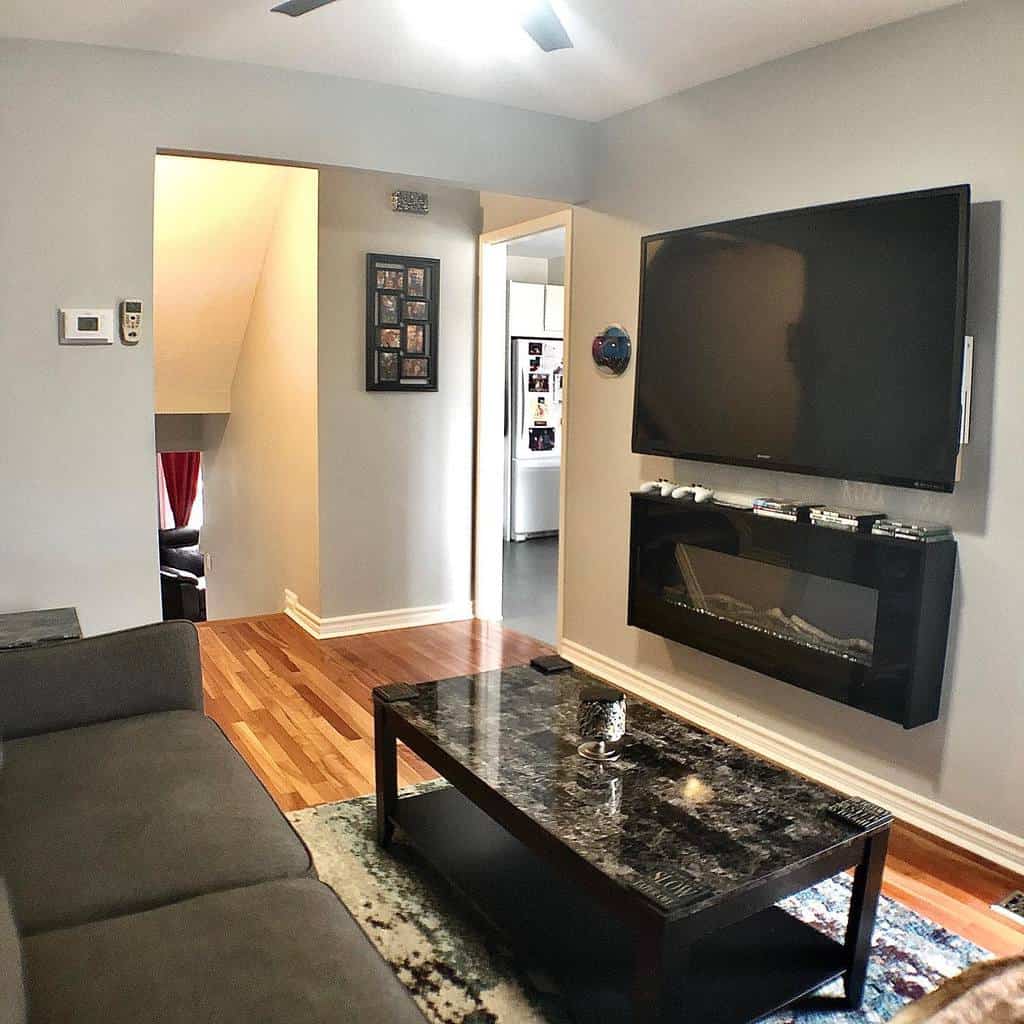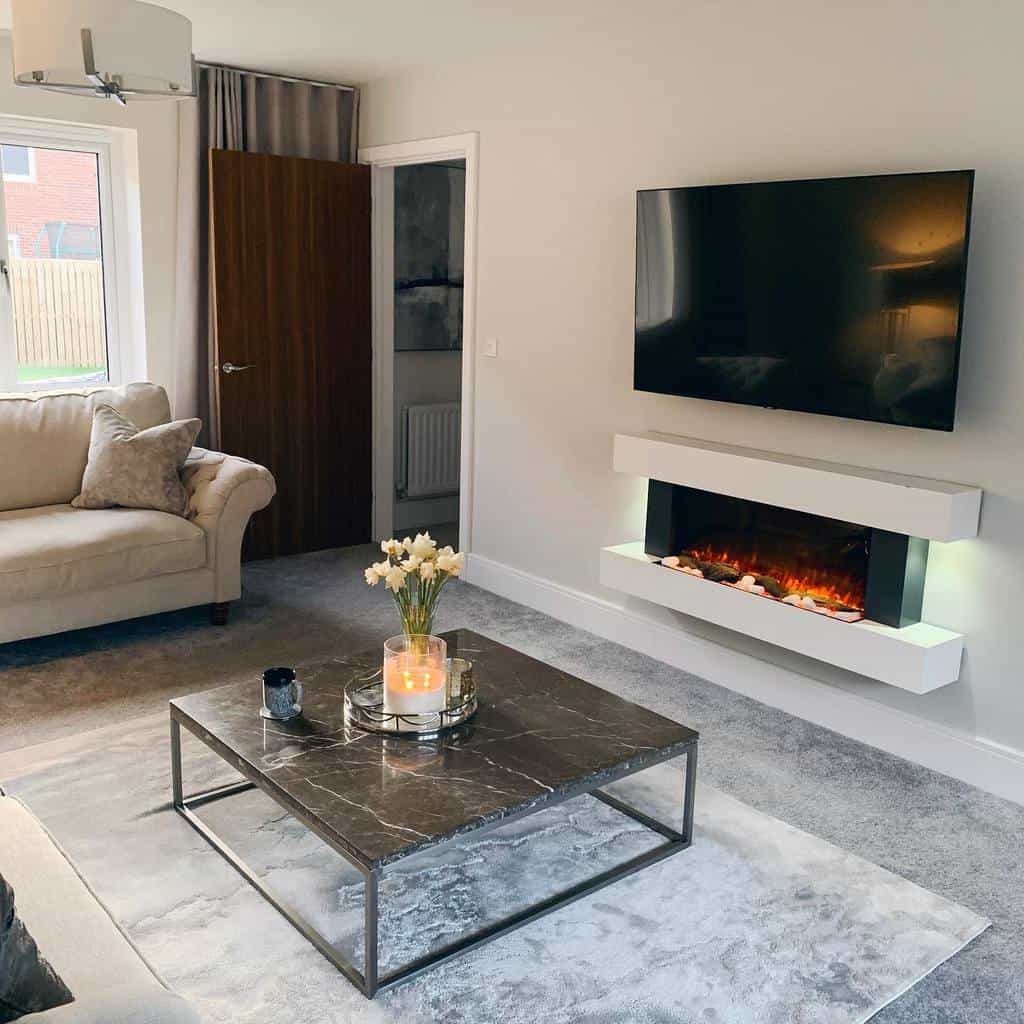 2. Chic Round Coffee Table
Round coffee tables offer a timeless and versatile addition to your living room. Their circular shape softens the room's aesthetic and promotes easy traffic flow.
To make the most of a round coffee table, consider pairing it with a sectional sofa to create a cozy conversation area. Mixing materials, such as a glass top with metal or wood accents, can add visual interest. Don't forget to add a decorative tray or a stack of books to enhance its style and functionality.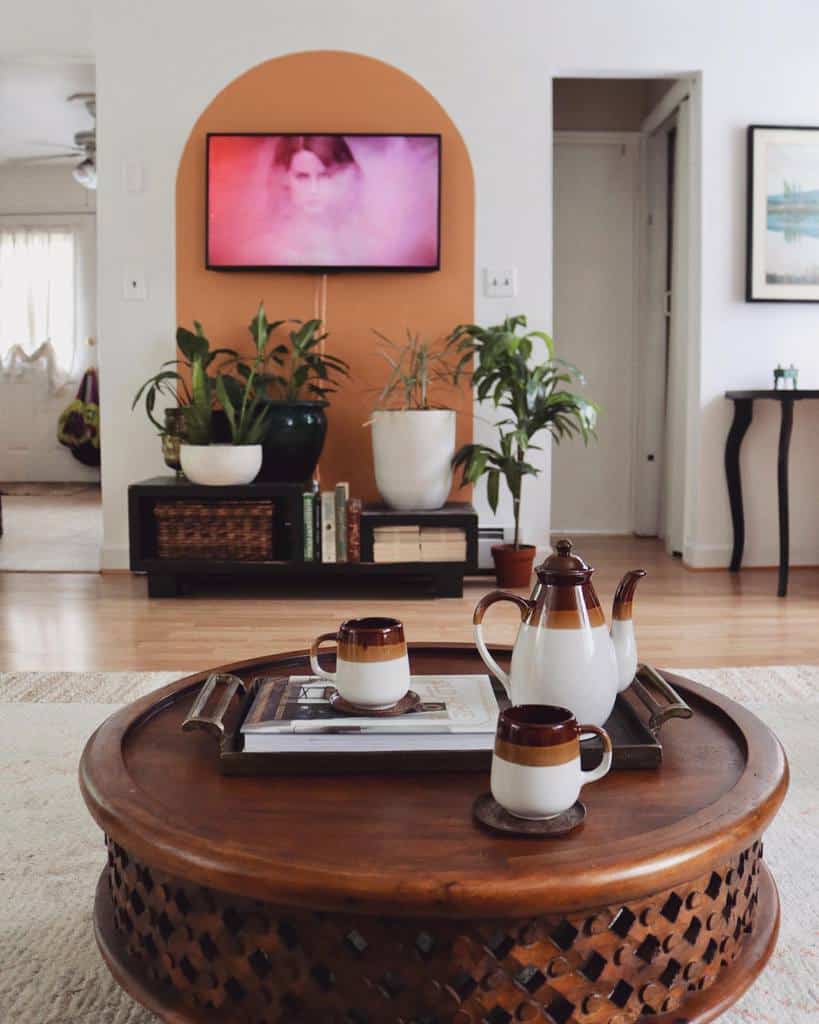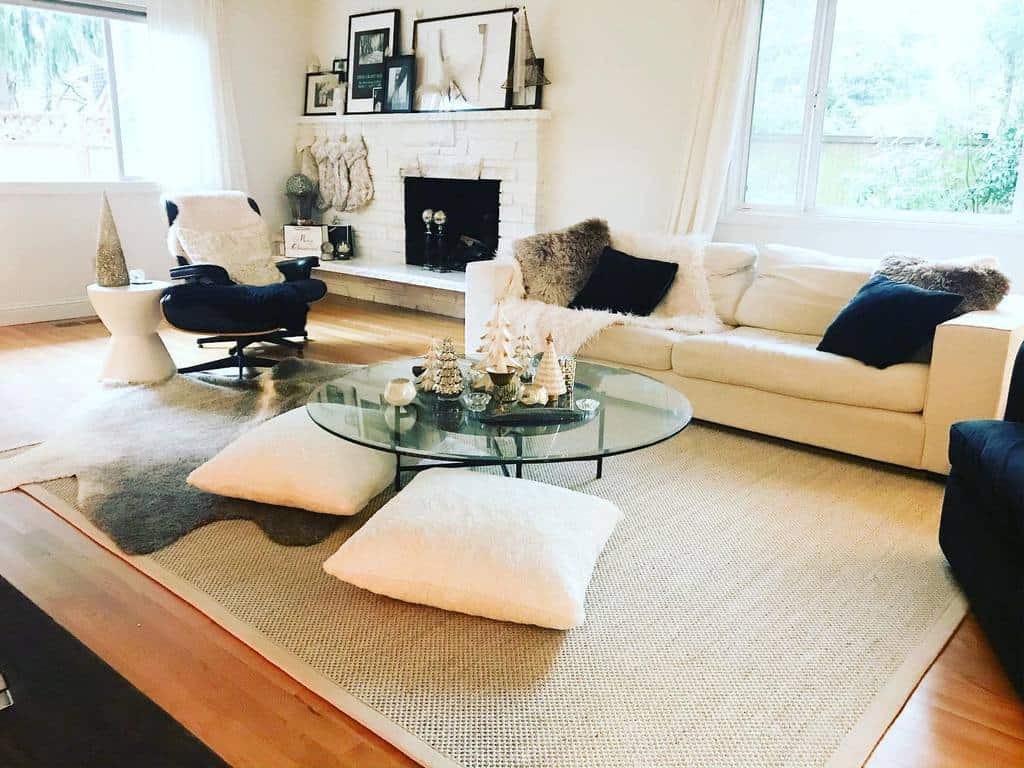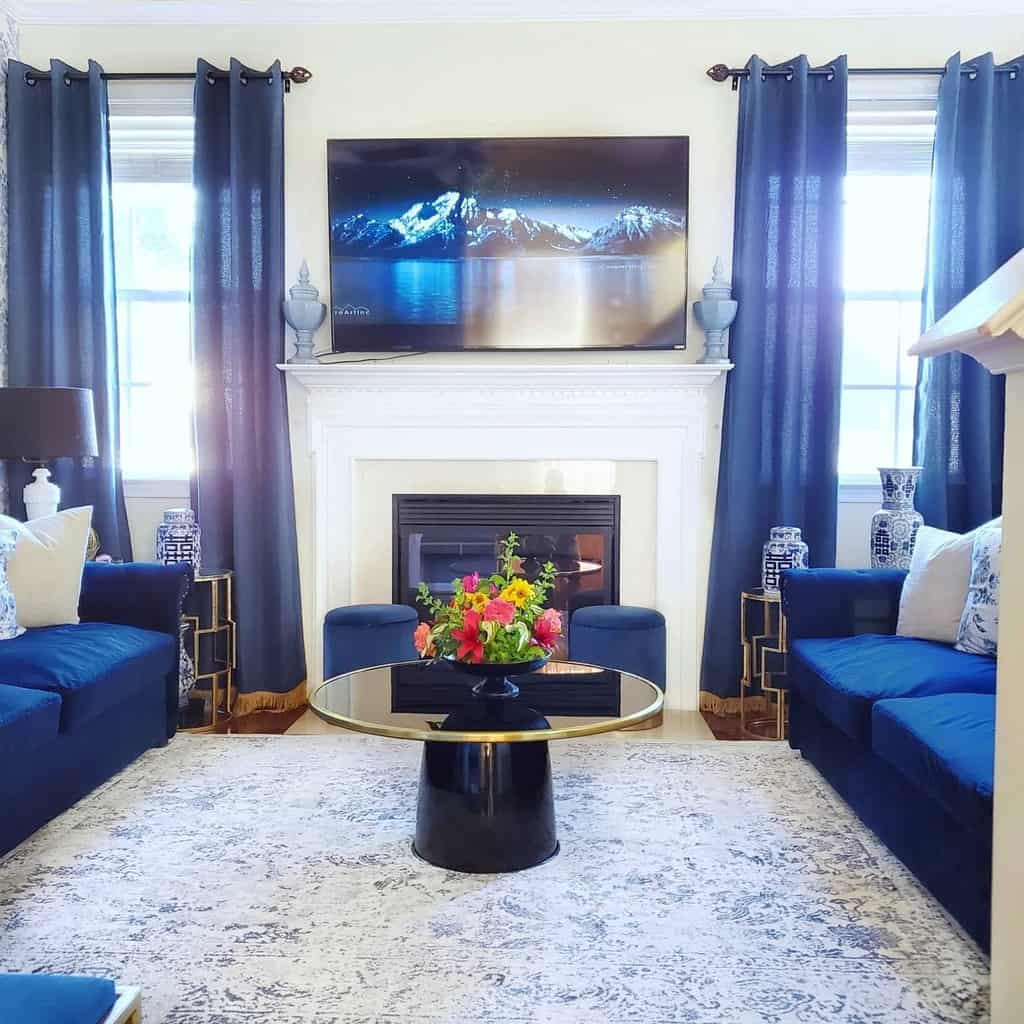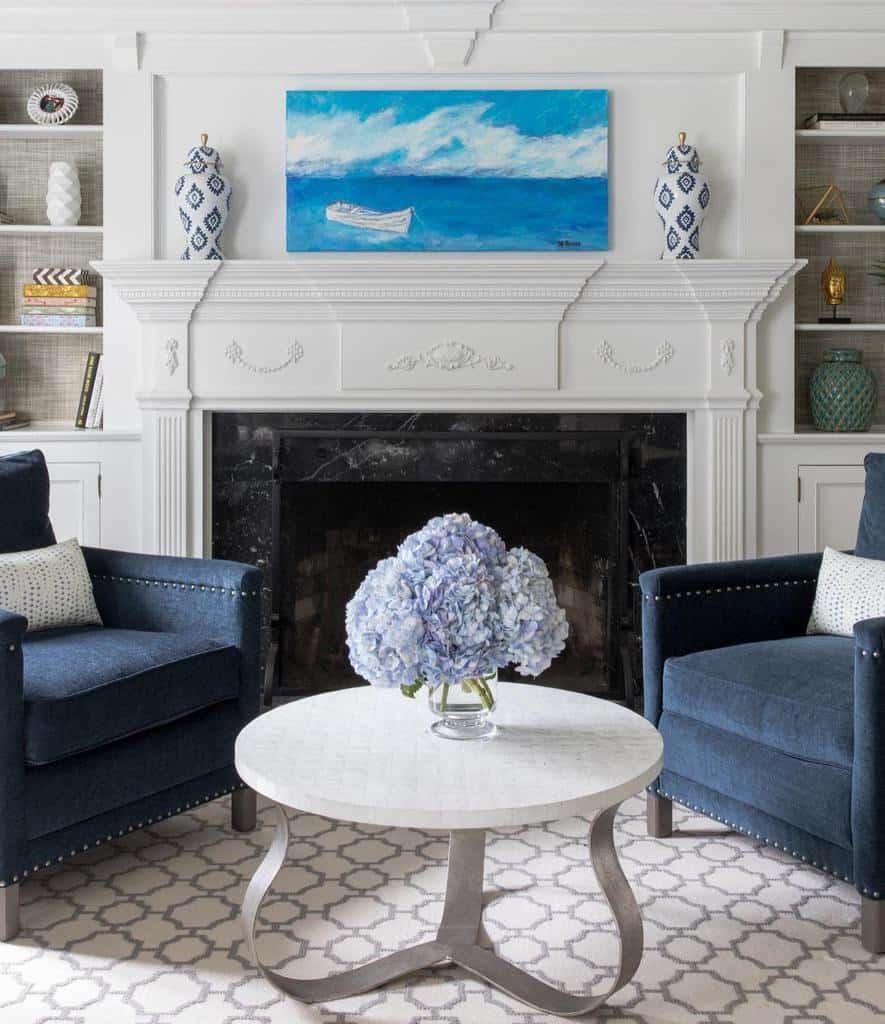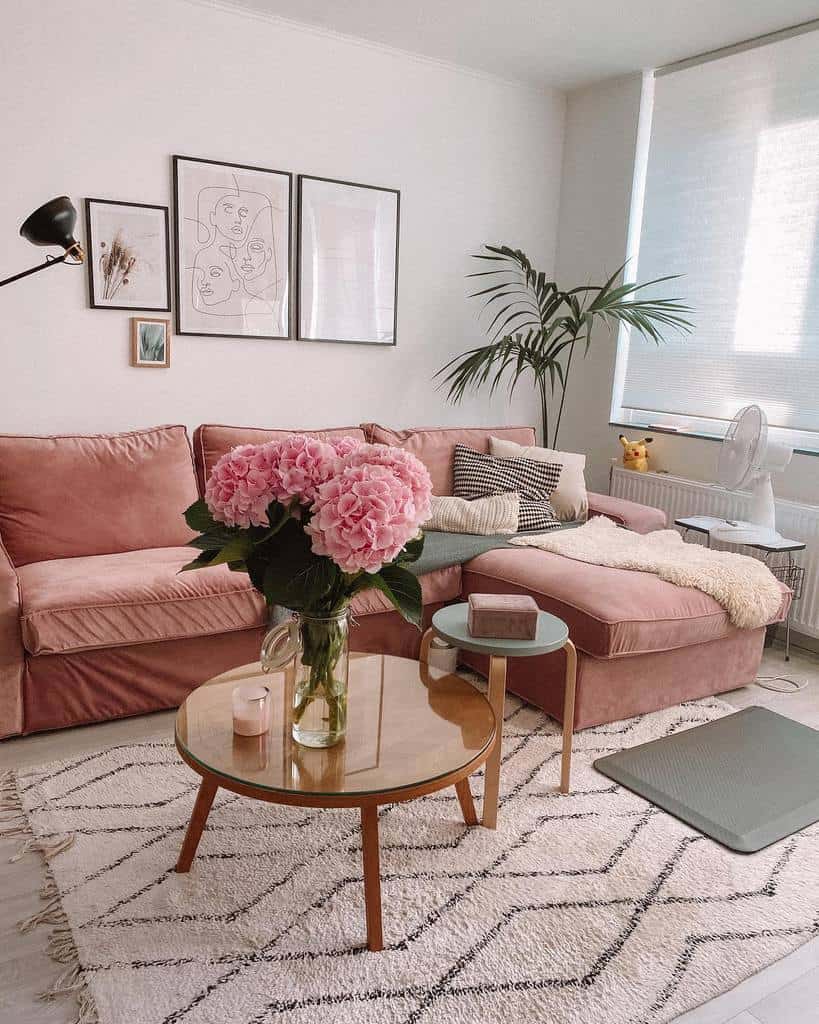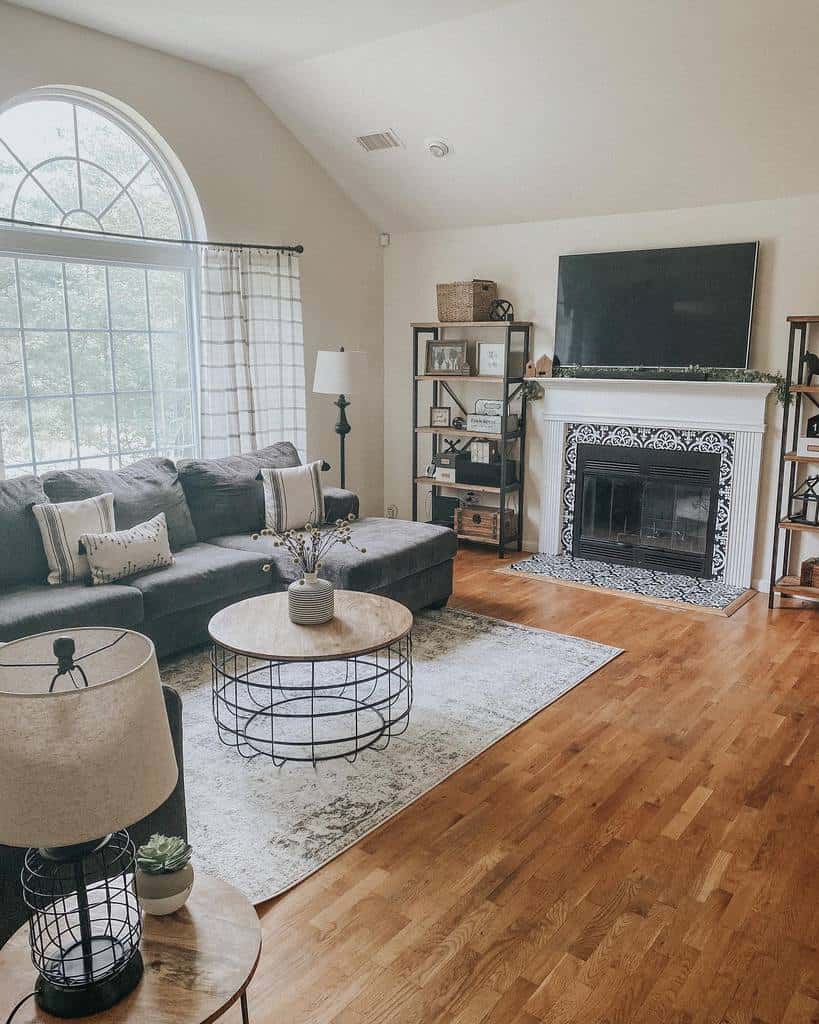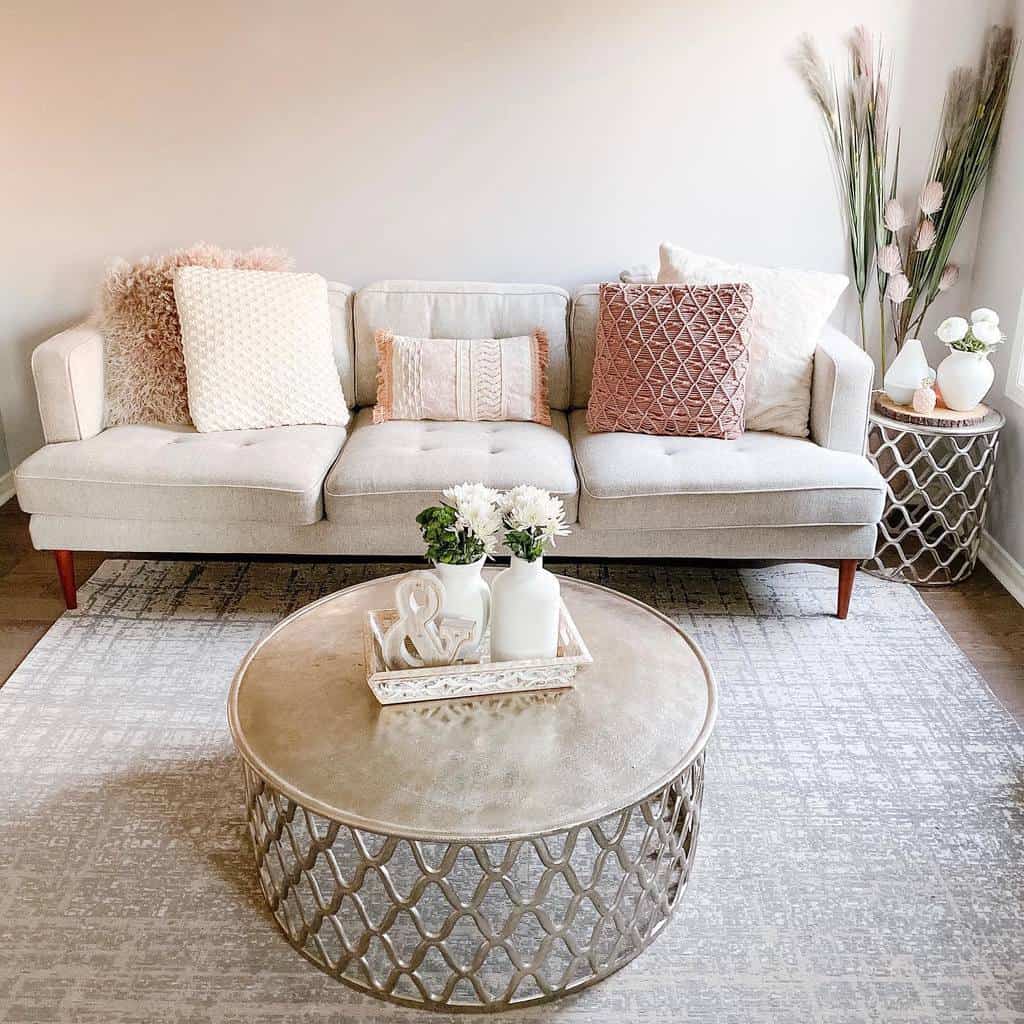 3. Minimalist Scandinavian Coffee Table
Enhance your living room with a Scandinavian-style coffee table, known for its minimalist charm and functionality. This design choice adds a clean, cohesive element to your space.
To fully embrace the minimalist aesthetic, keep the tabletop uncluttered with a few carefully selected decorative items. Consider a light wood finish for a classic Scandinavian look or opt for a pop of color to personalize your table. This versatile piece effortlessly complements neutral interiors and can be paired with cozy rugs and understated decor to complete the Nordic vibe.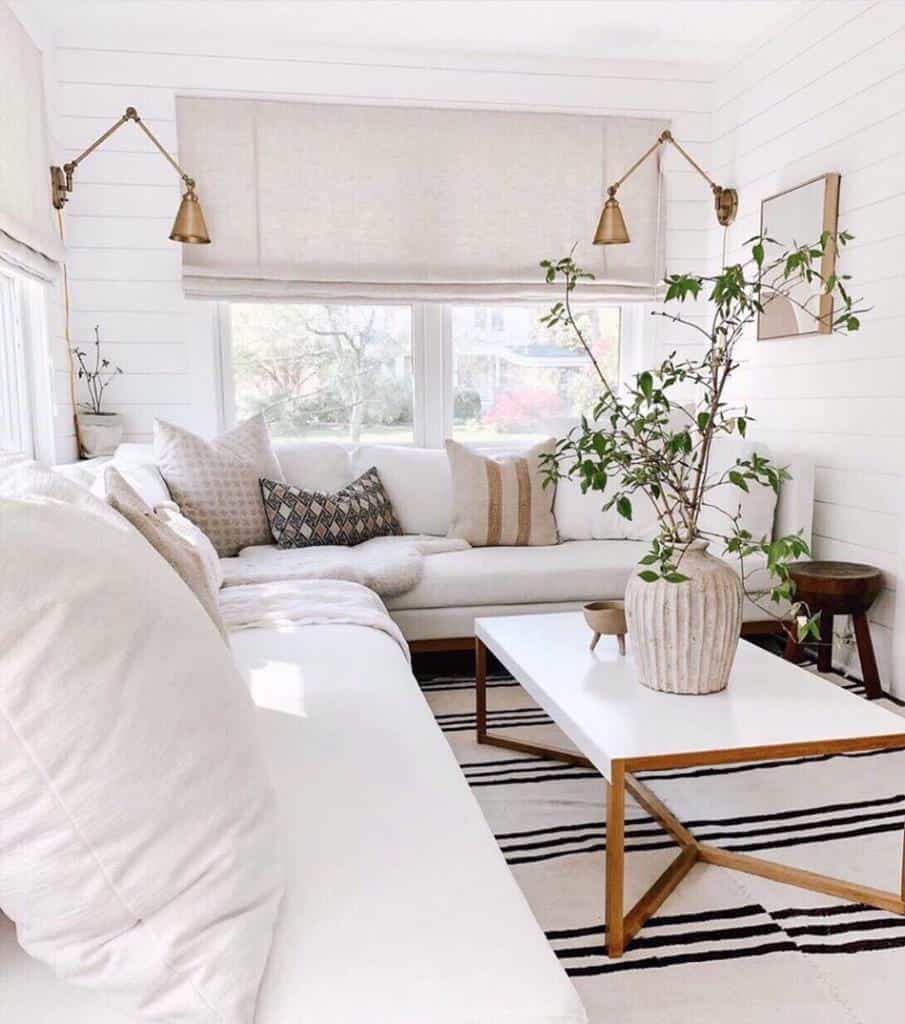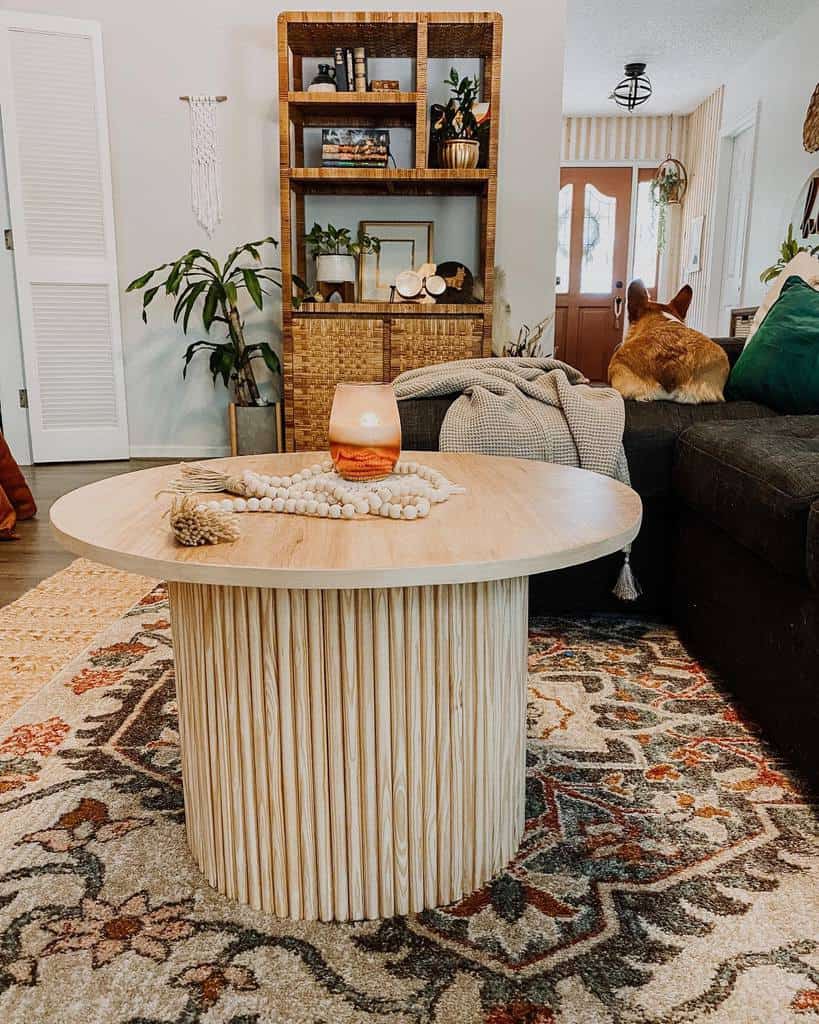 4. Airy White-Washed Coffee Table
Elevate your decor with a white-washed coffee table, ideal for cultivating a shabby chic ambiance in your living space. This versatile piece harmonizes effortlessly with various styles, from muted pastels to bold color schemes.
Personalize your coffee table by adorning its top with unique trinkets and photographs. For an extra touch of creativity, consider using chalkboard paint on one side for a changeable, artistic element. Whether you're aiming for a distressed look or a more polished finish, a white-washed coffee table can be customized to suit your style. Pair it with vintage accents and cozy textiles to complete the cozy, inviting atmosphere.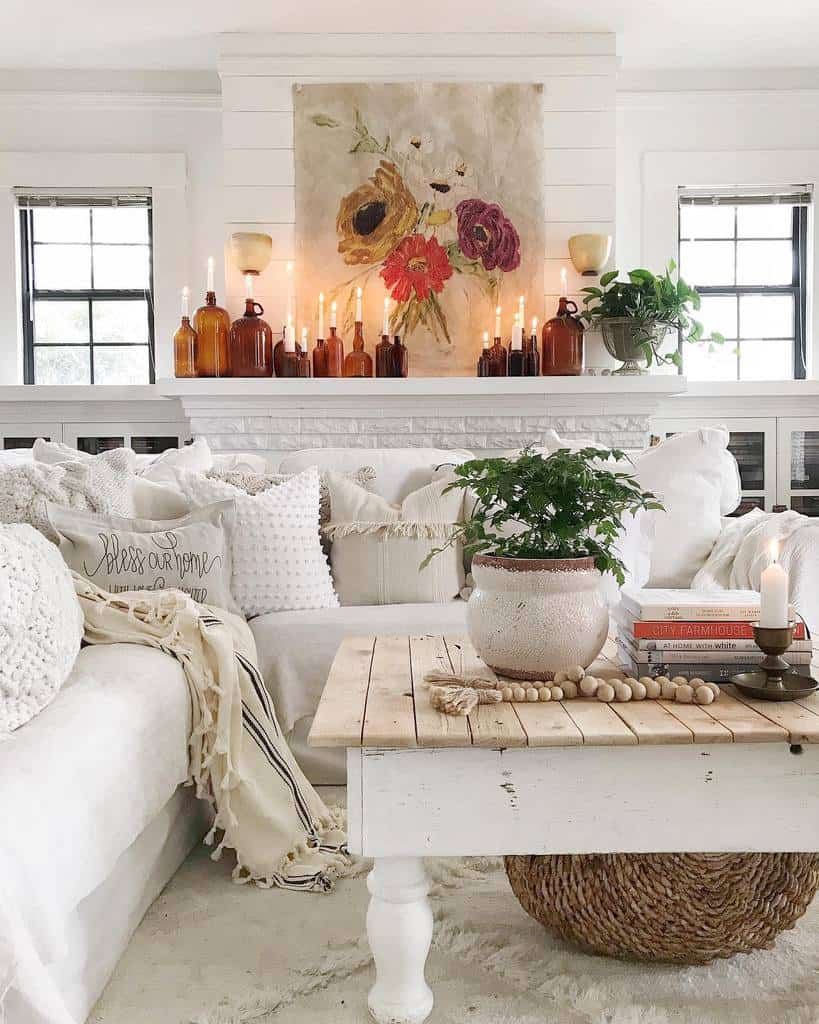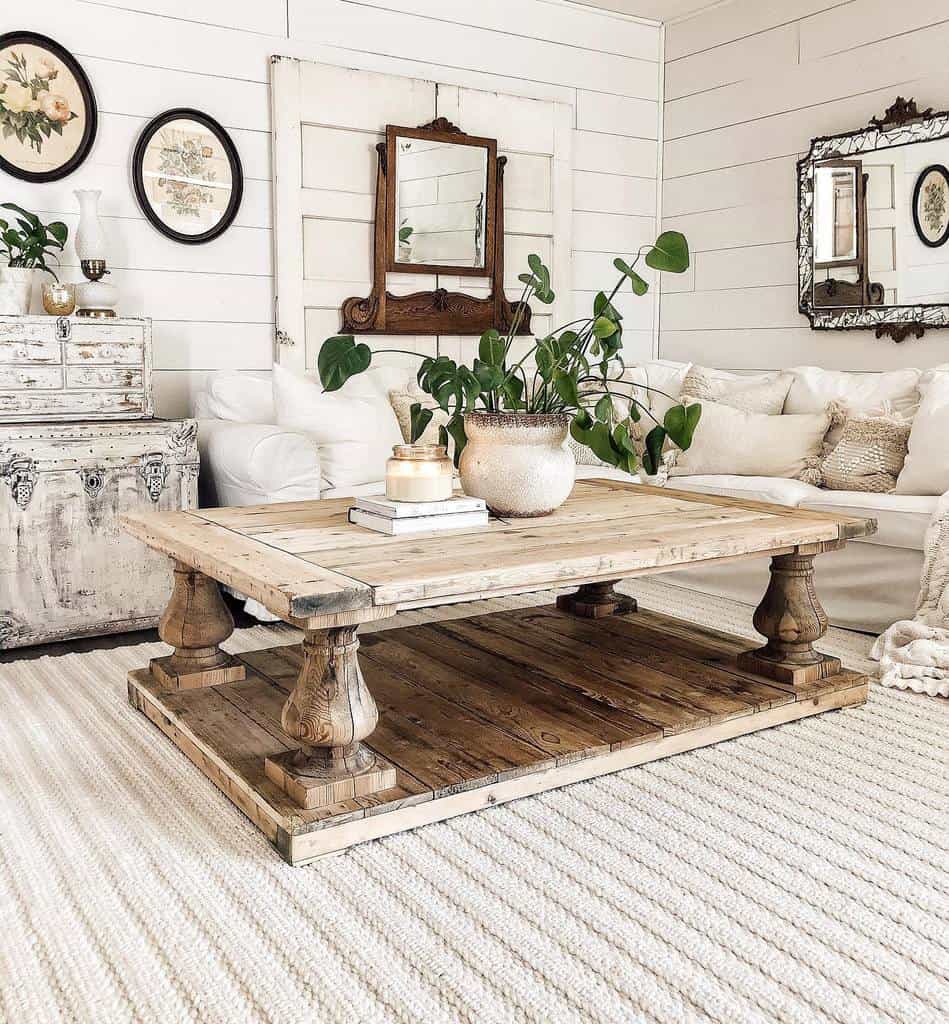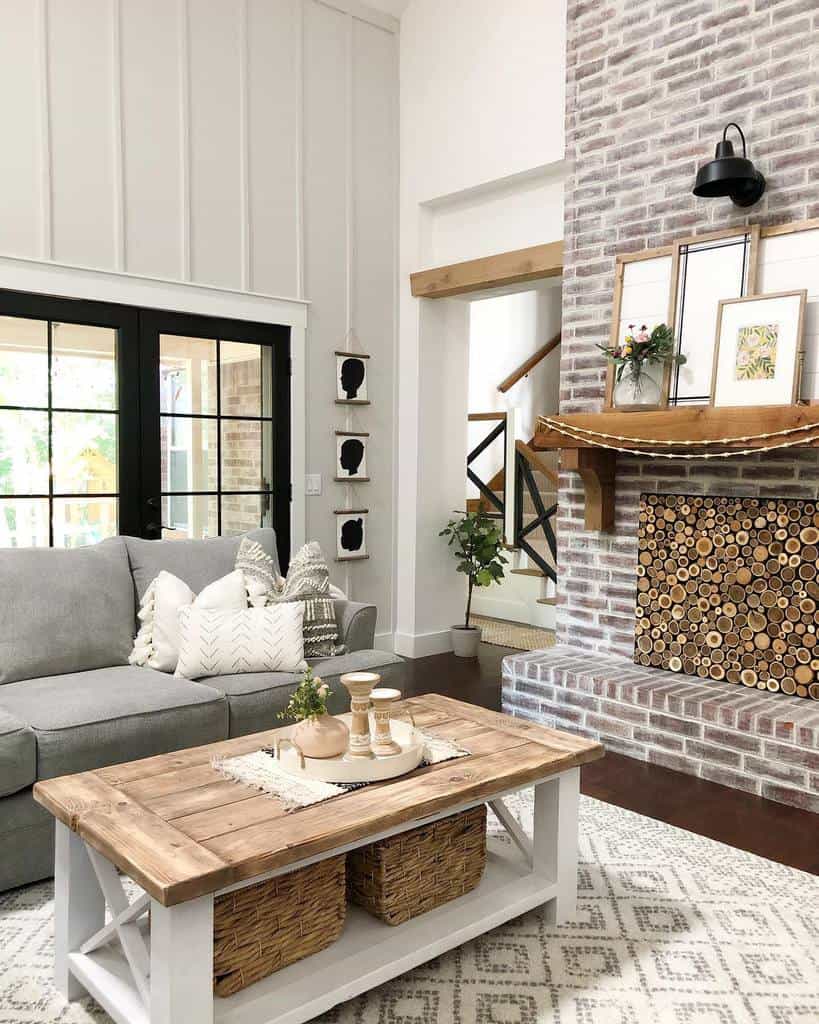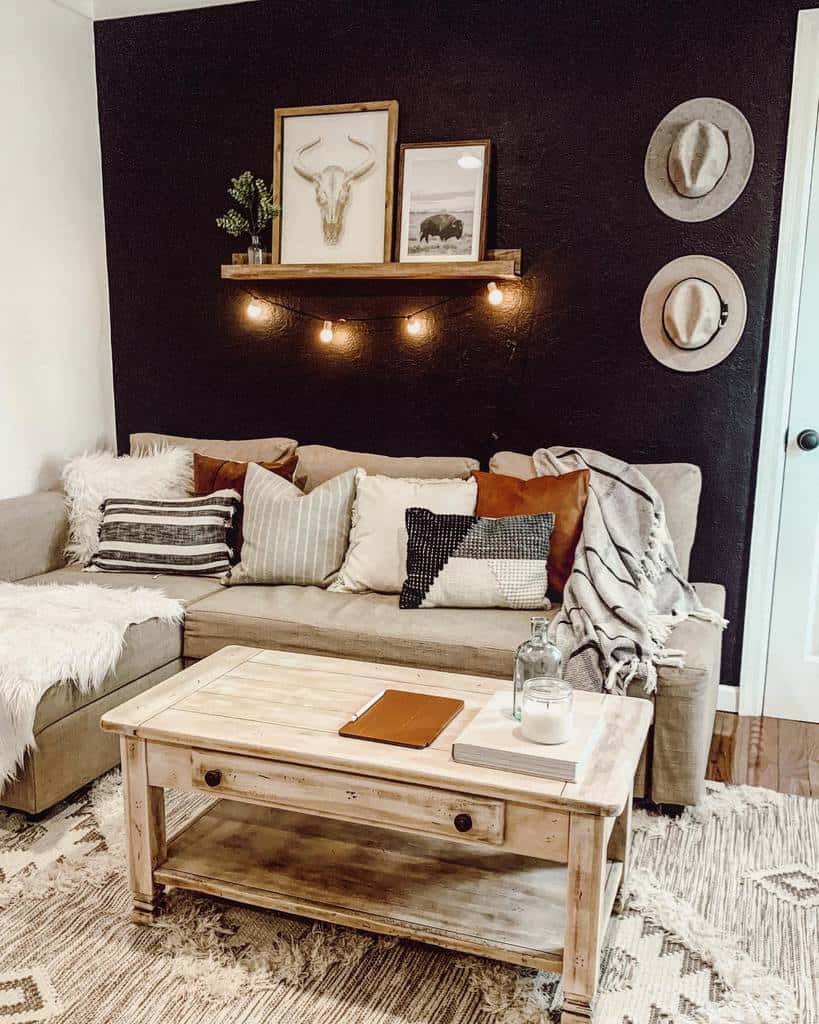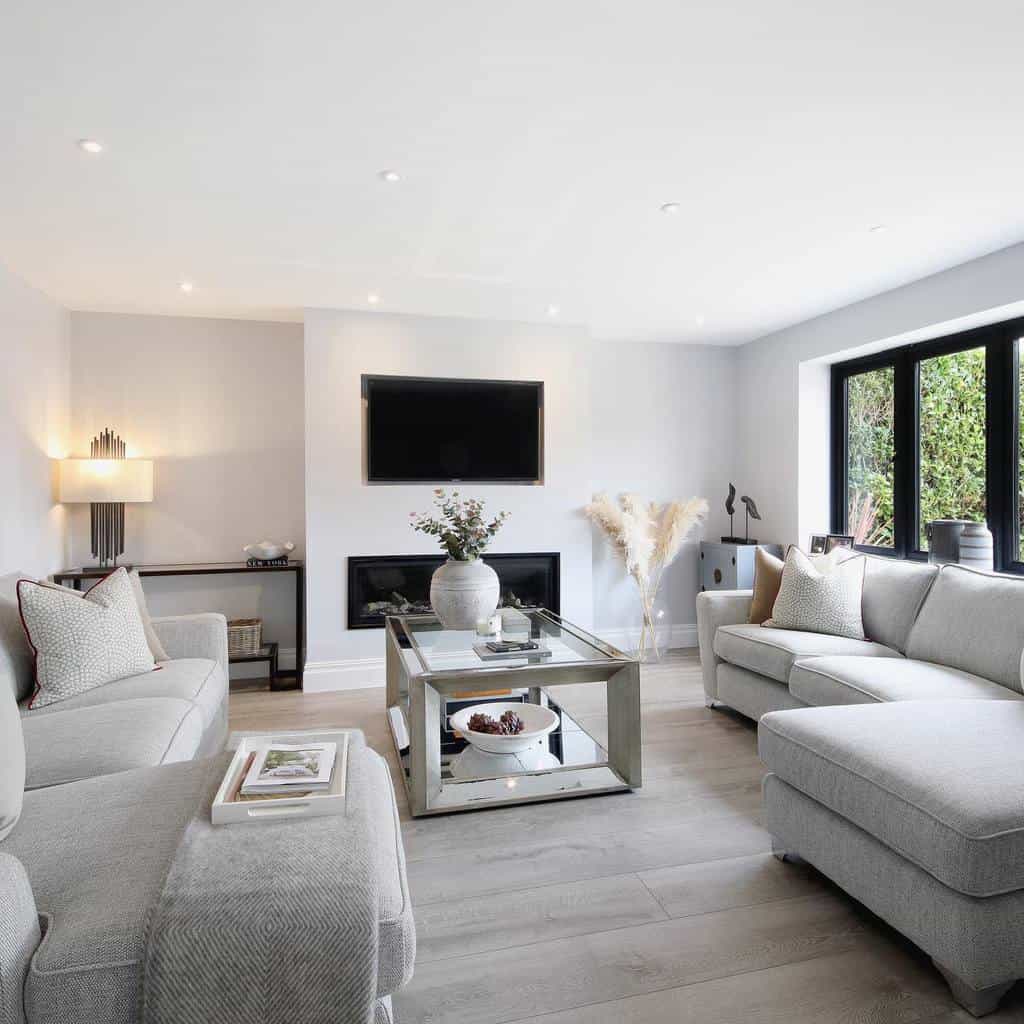 5. Natural Woven Coffee Table
Infuse your living room with character by introducing a woven coffee table. These tables offer texture, warmth, and visual appeal, making them a unique addition to any space.
Maximize functionality by using the table for display, storage, or even as an alternative dining or work surface. To personalize your space, explore woven coffee tables in natural finishes like rattan, seagrass, or bamboo. These materials lend a rustic, earthy charm to your decor, and you can enhance the cozy ambiance with plush cushions, greenery, and soft lighting.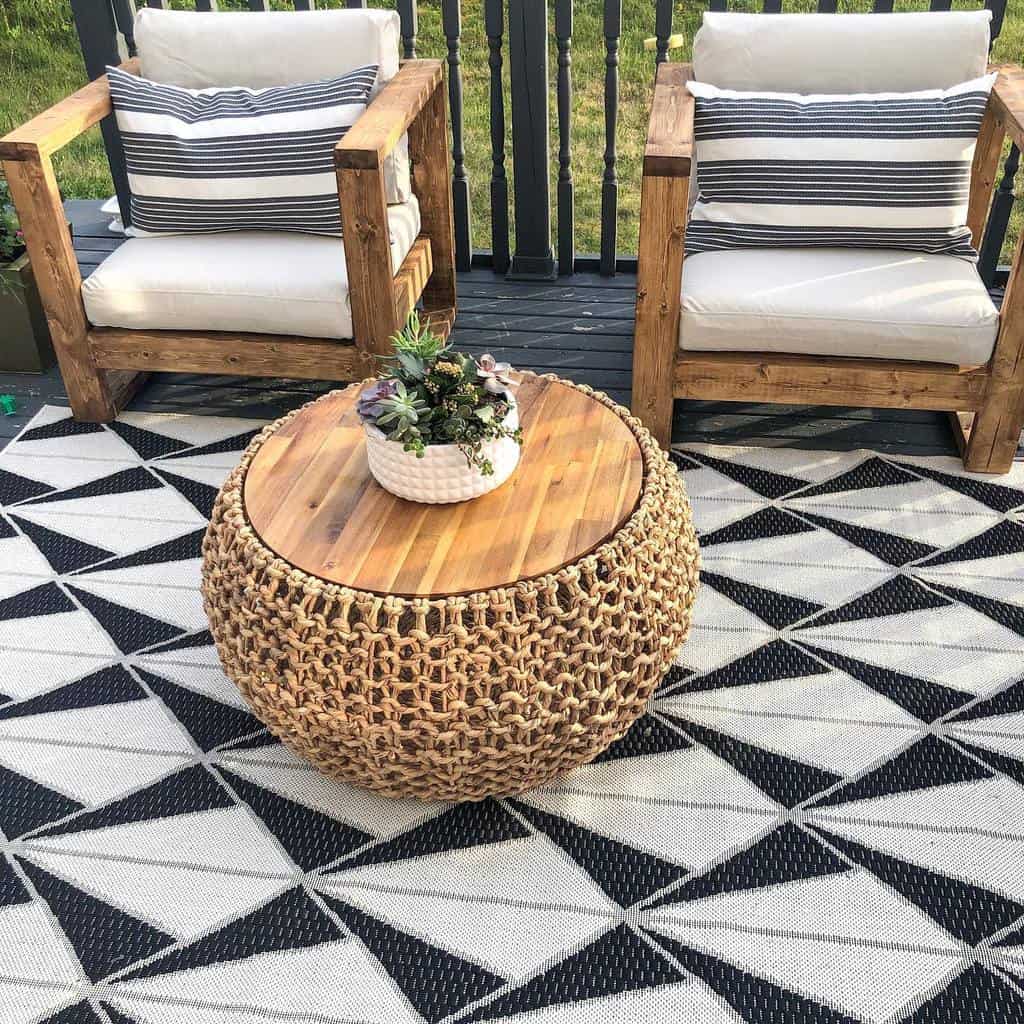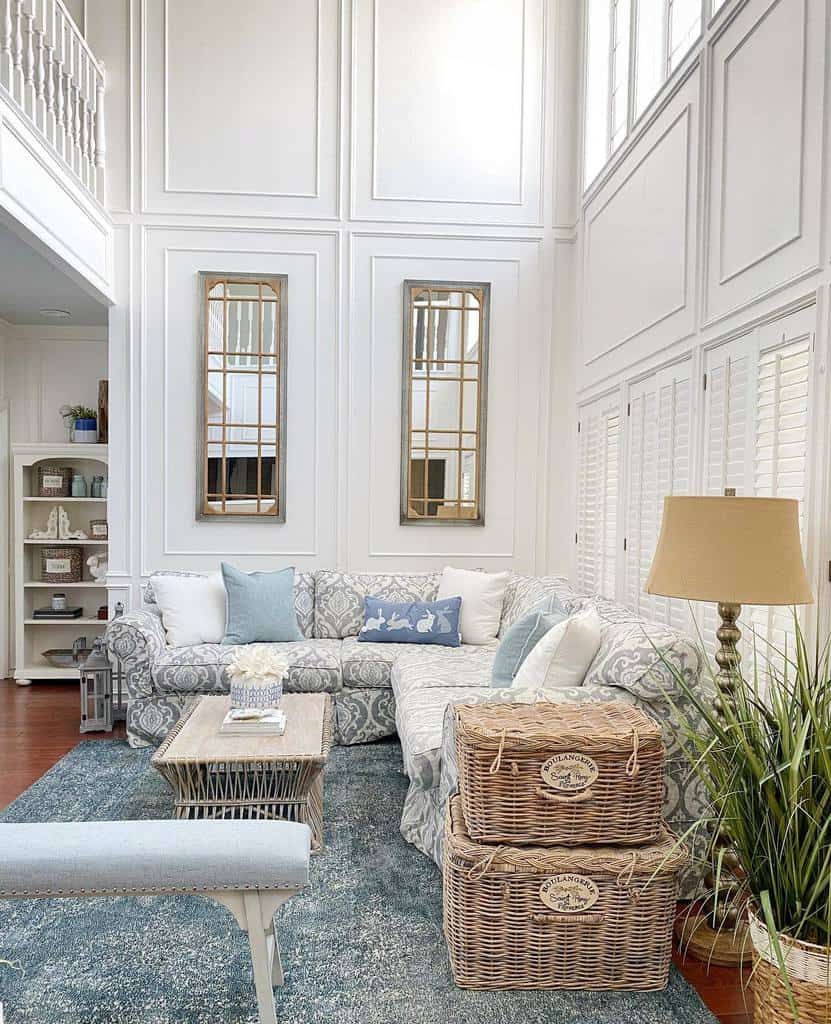 6. Rustic Farmhouse-Style Coffee Table
Bring enduring character to your living room with a rustic farmhouse-style coffee table. This sturdy piece evokes nostalgia and is built to withstand the test of time, perfect for hosting cherished memories and family gatherings.
For a modern twist, consider adding hexagonal shelves to the table's base, creating convenient tiers for storage or display. You can also opt for a truly unique tabletop by crafting a collage using magazine cutouts and vintage knick-knacks. This distinctive touch adds an eclectic charm to your farmhouse-style decor. To complete the look, pair the table with cozy throws, mismatched chairs, and a mix of distressed wood accents for a warm, welcoming atmosphere.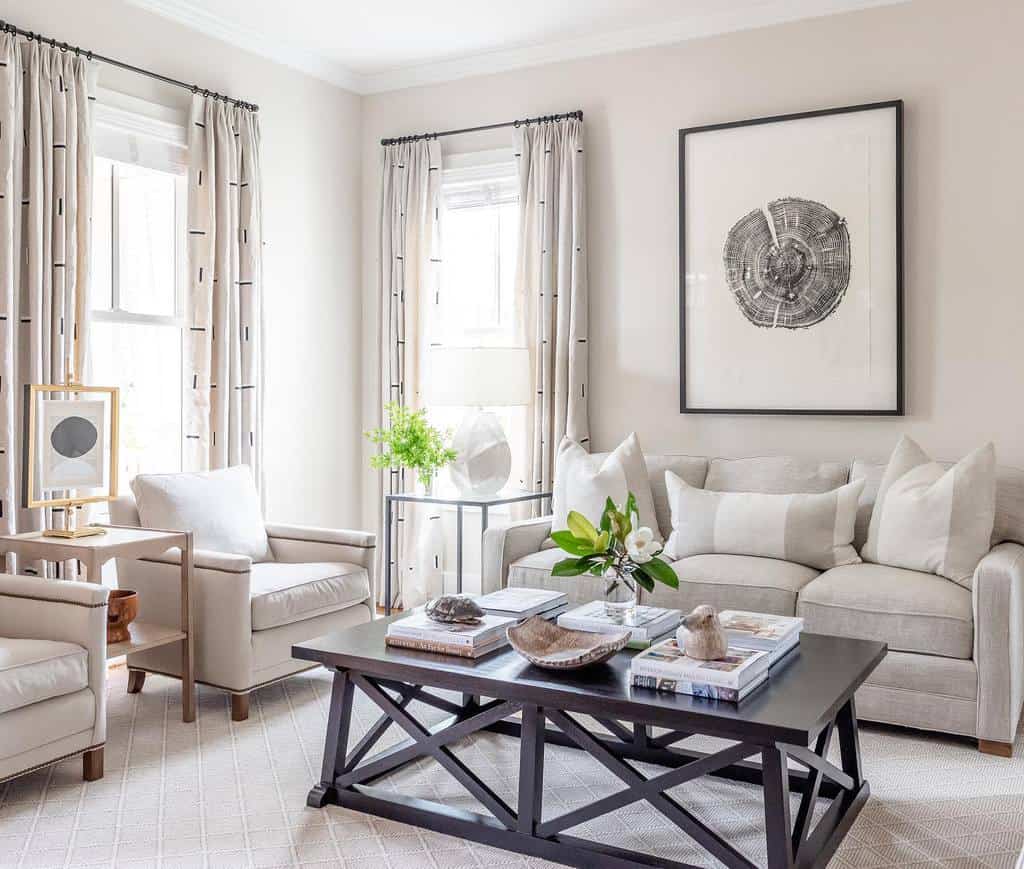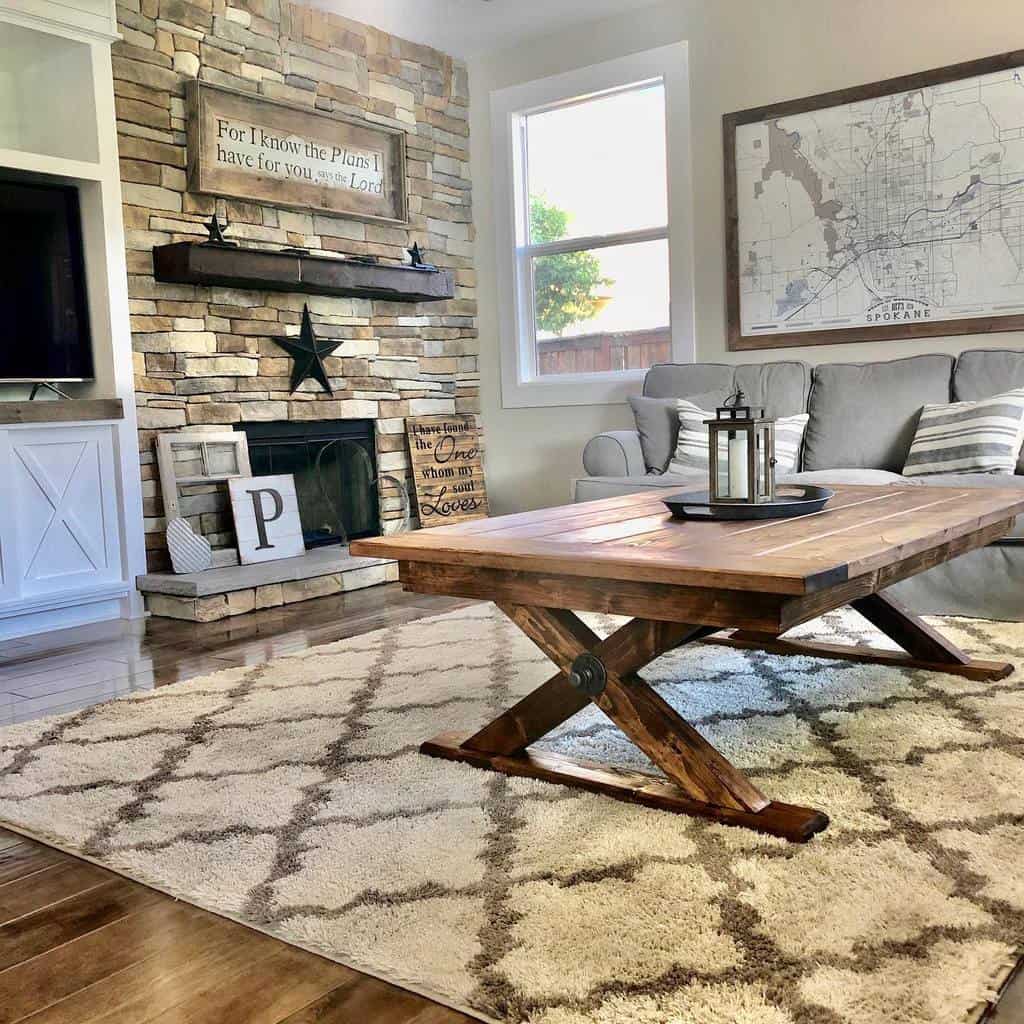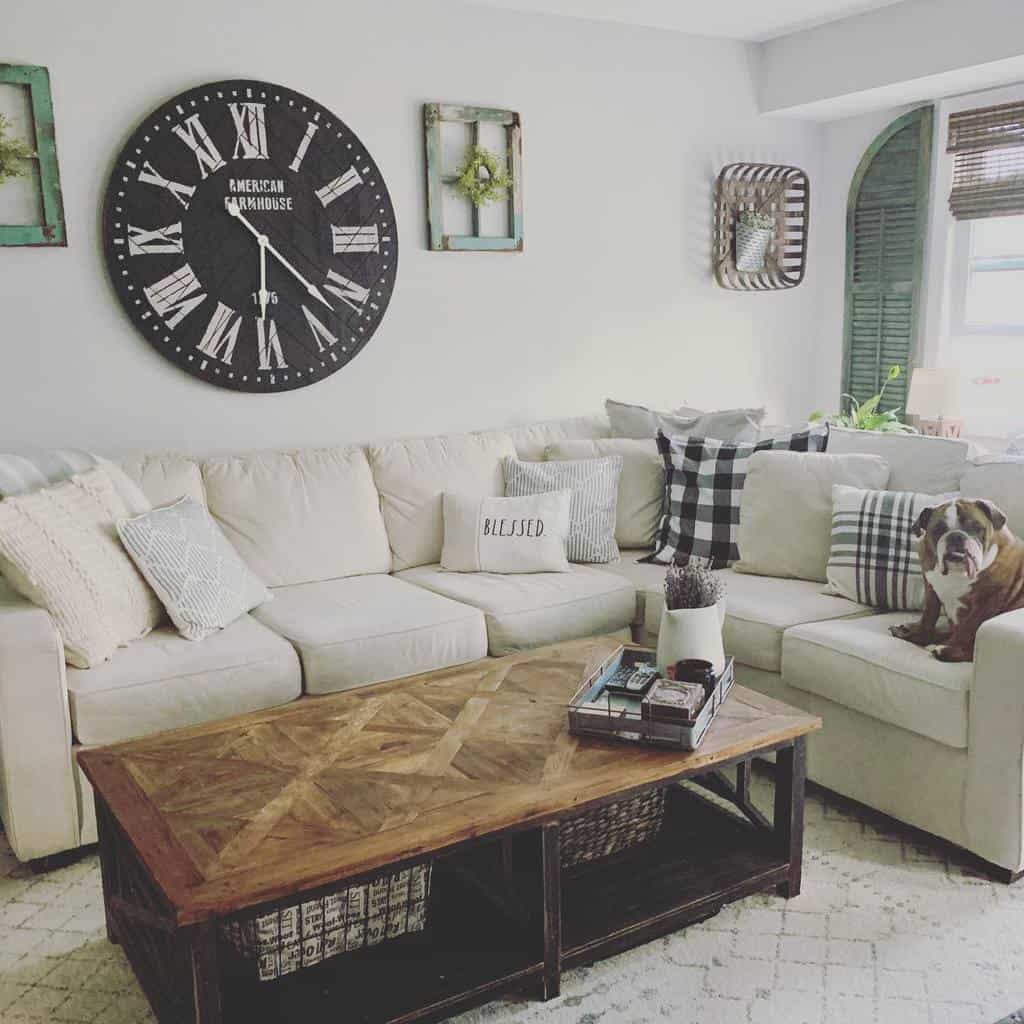 7. Sleek Oblong-Shaped Coffee Table
Elevate your living room's visual appeal with an oblong-shaped coffee table, a striking departure from the conventional rectangular or round designs. This unique choice injects character and intrigue into your space while fulfilling its fundamental function as a coffee table.
Picture a vibrant teal oblong table with a sleek chrome base, flanked by two coordinating sofas in neutral grey tones. The result is a room that radiates creativity and style, making it a standout design statement. To complement this bold choice, accessorize with decorative items in contrasting colors and textures, and incorporate other metallic accents for a cohesive look that catches the eye.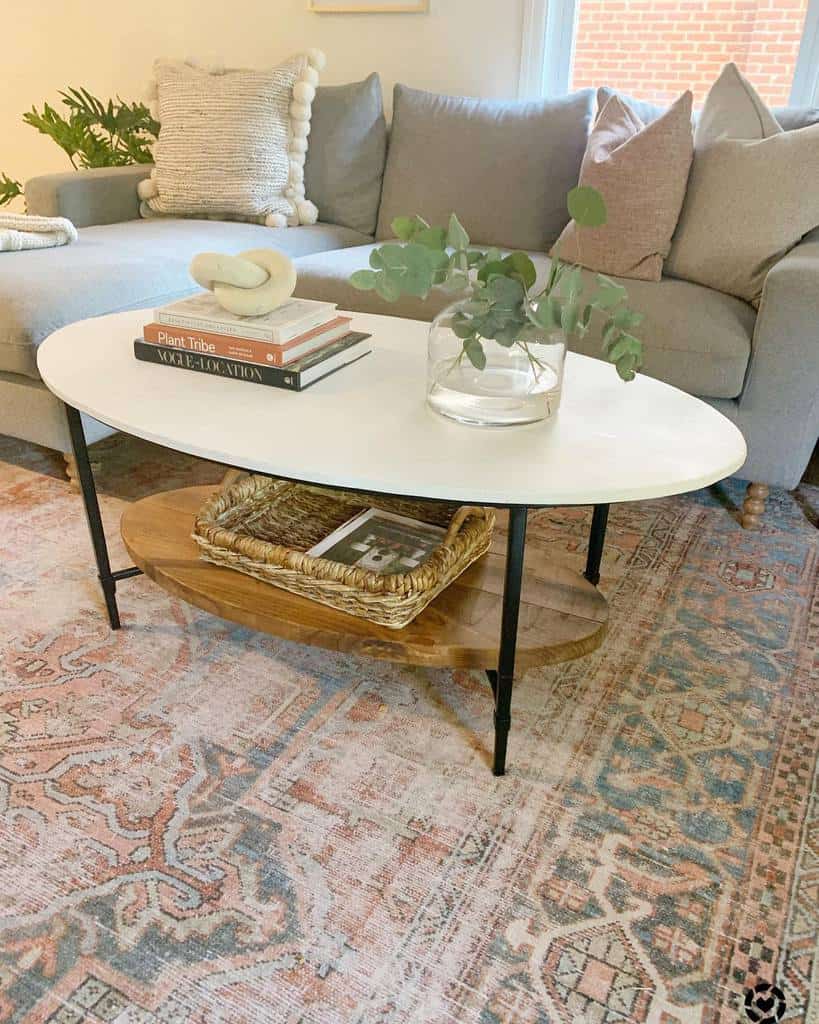 8. Stylish Industrial Wooden Table
For an exceptional finishing touch in your living room, consider the industrial wood and metal coffee table. This versatile piece not only sparks conversation but also becomes the perfect focal point.
Customize it for an informal setting with books or games on top, or create a sleek design with trays and vases to match your style. Add some cozy pillows for comfort, completing the look that will surely impress your guests. To enhance the industrial aesthetic, incorporate complementary metal accents and perhaps exposed brick walls, adding depth and character to your decor.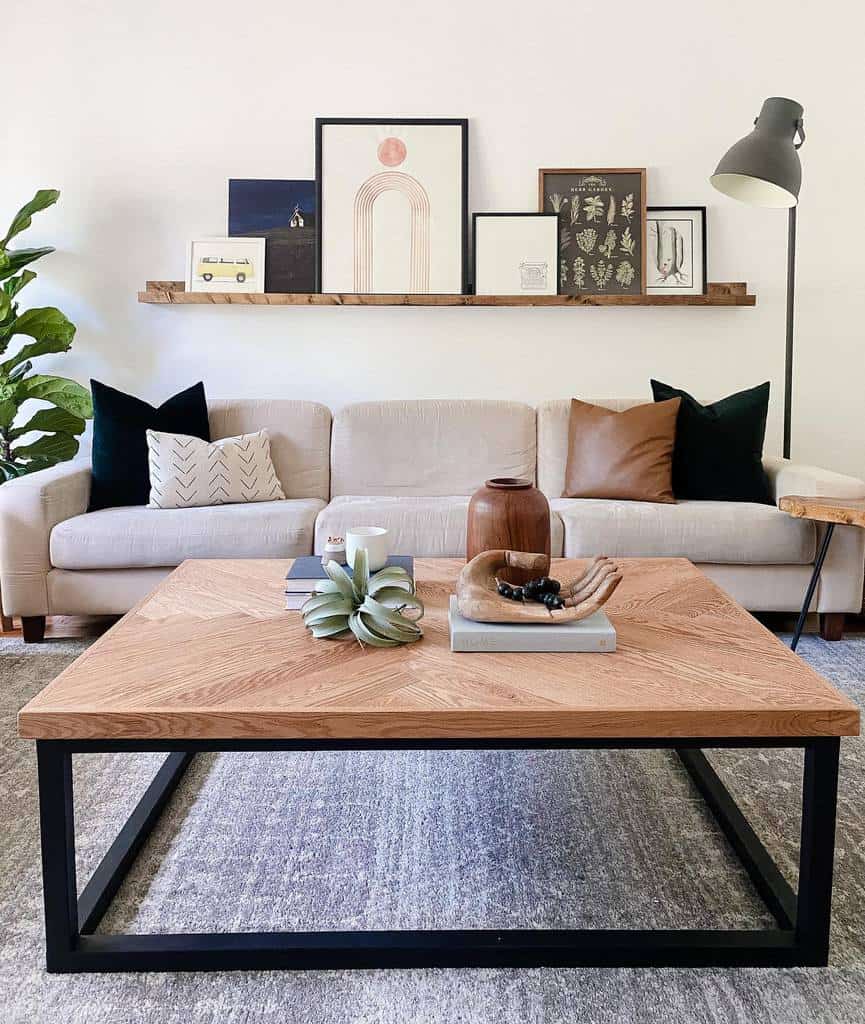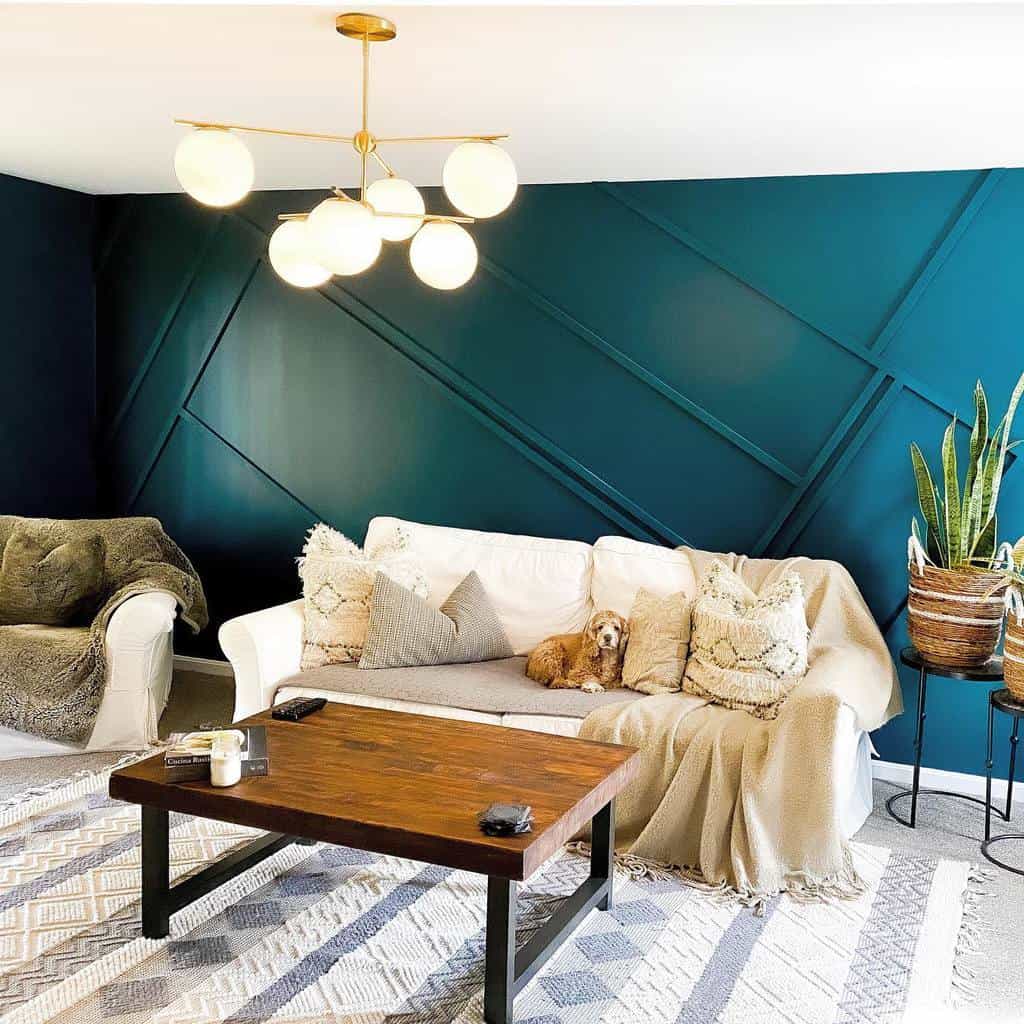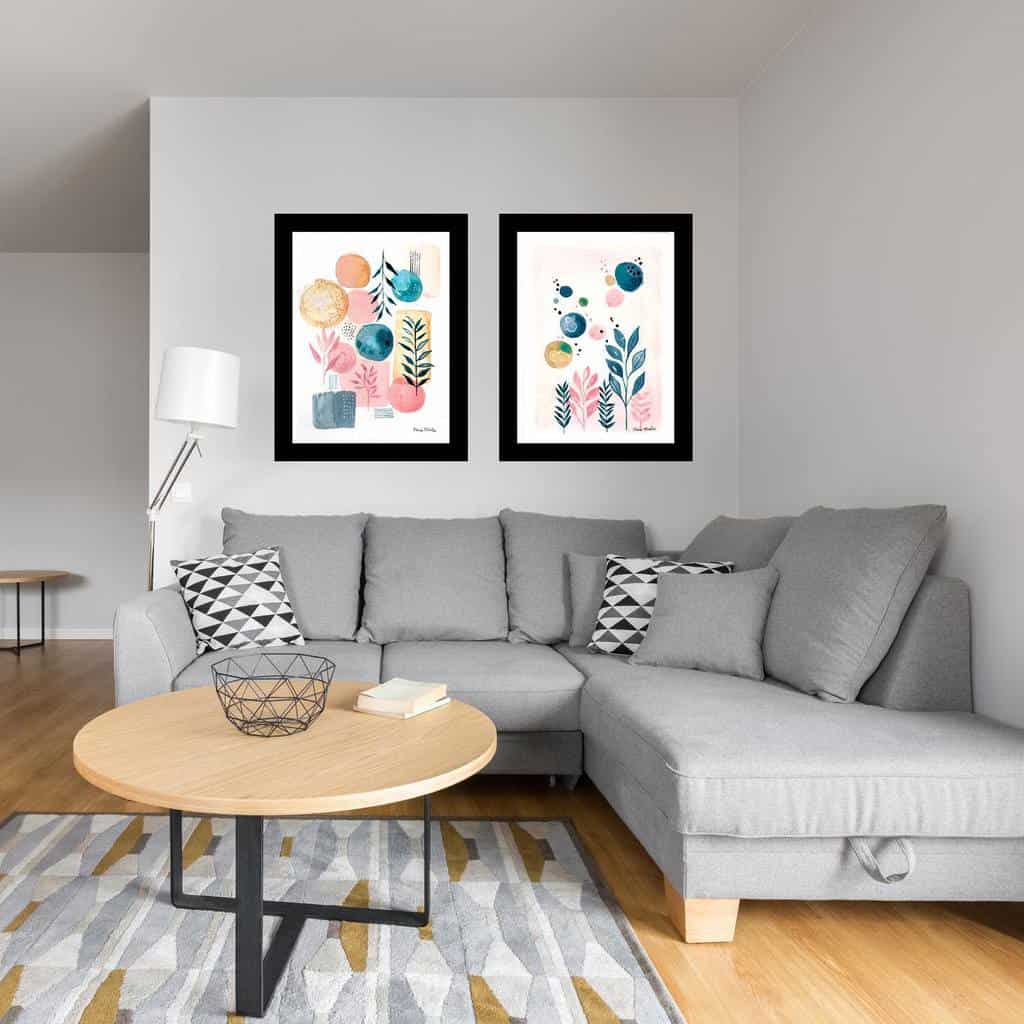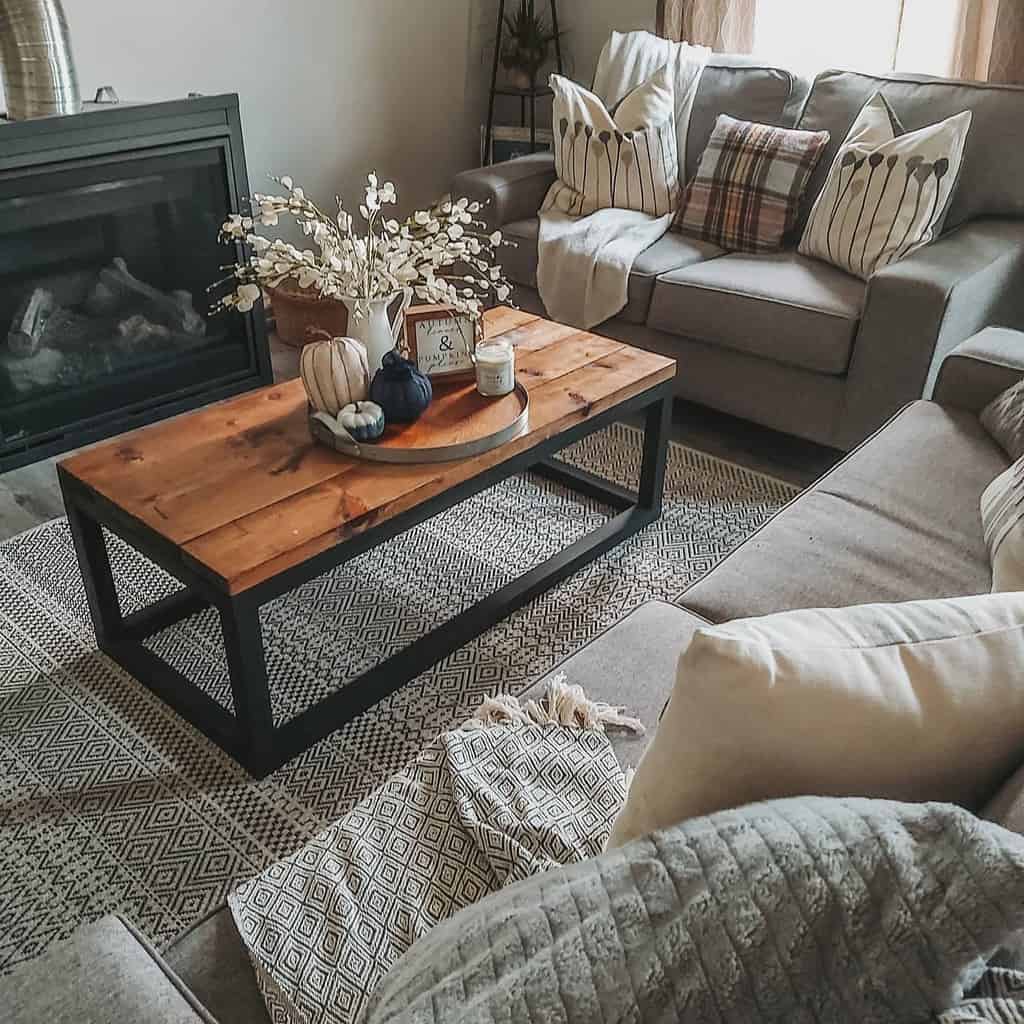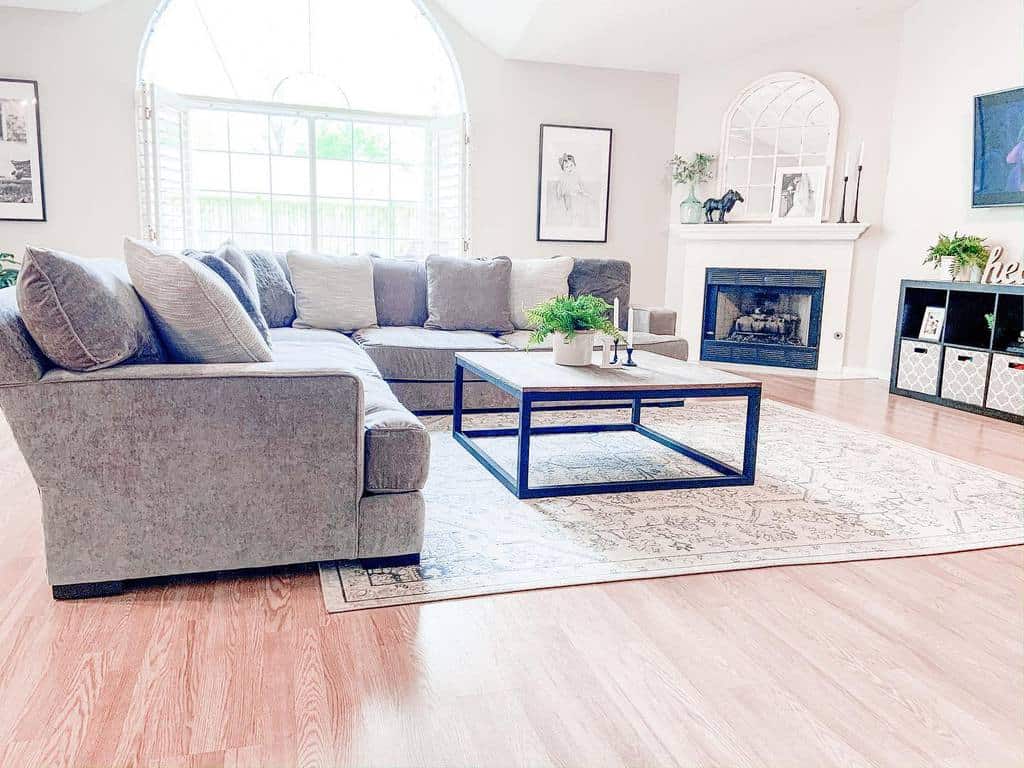 9. Modern Glass Coffee Table
Revitalize your room's appearance with a sleek glass coffee table for an instant modern touch. This investment not only imbues your space with a contemporary vibe but also creates an illusion of more space.
Versatility is its strong suit, seamlessly blending with minimalist, traditional, or boho-chic decor styles. Its easy-to-clean surface is a bonus. Elevate the table's appeal with well-placed photo frames and artwork, effortlessly transforming your space into a stylish haven. Consider pairing it with a shaggy rug and a mix of textures to amplify its modern allure.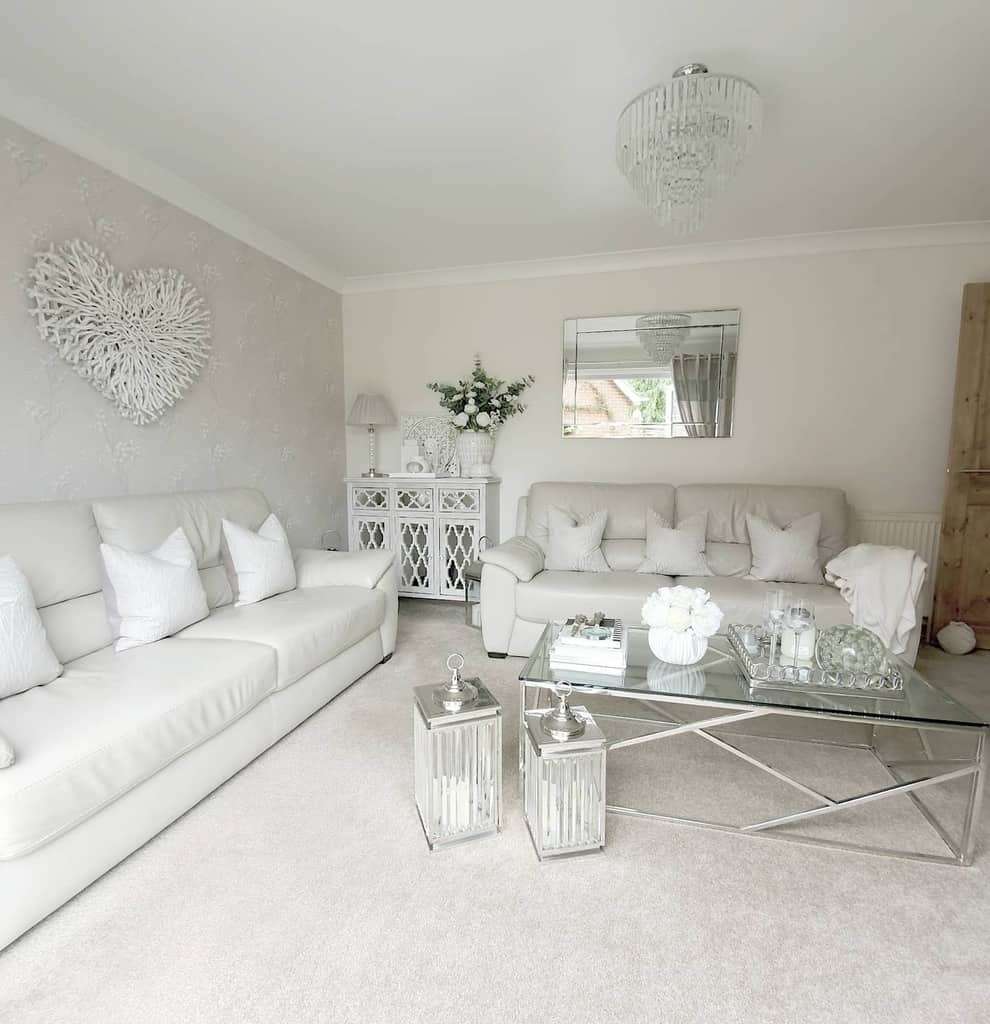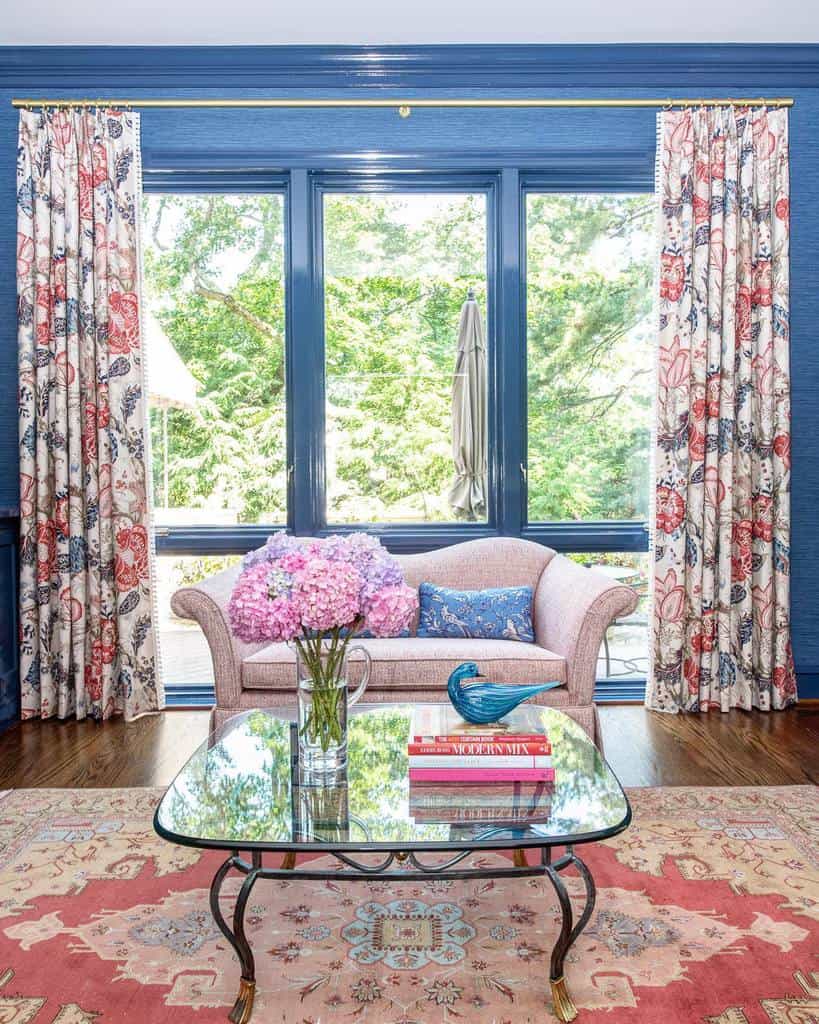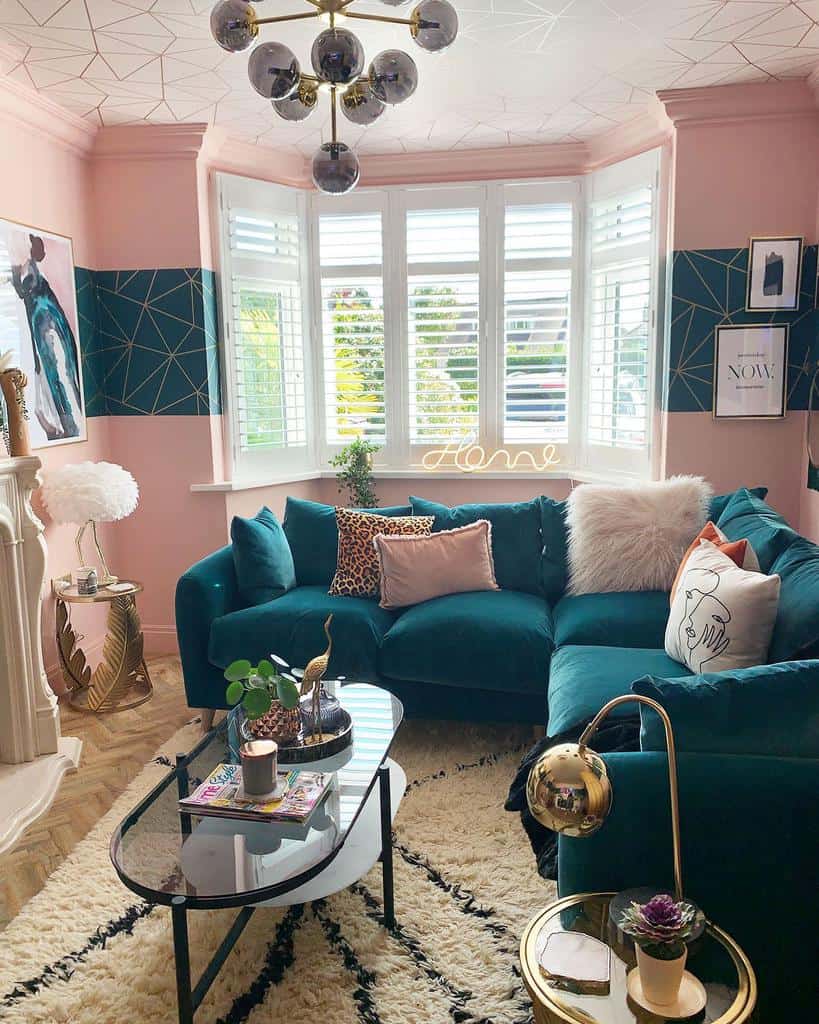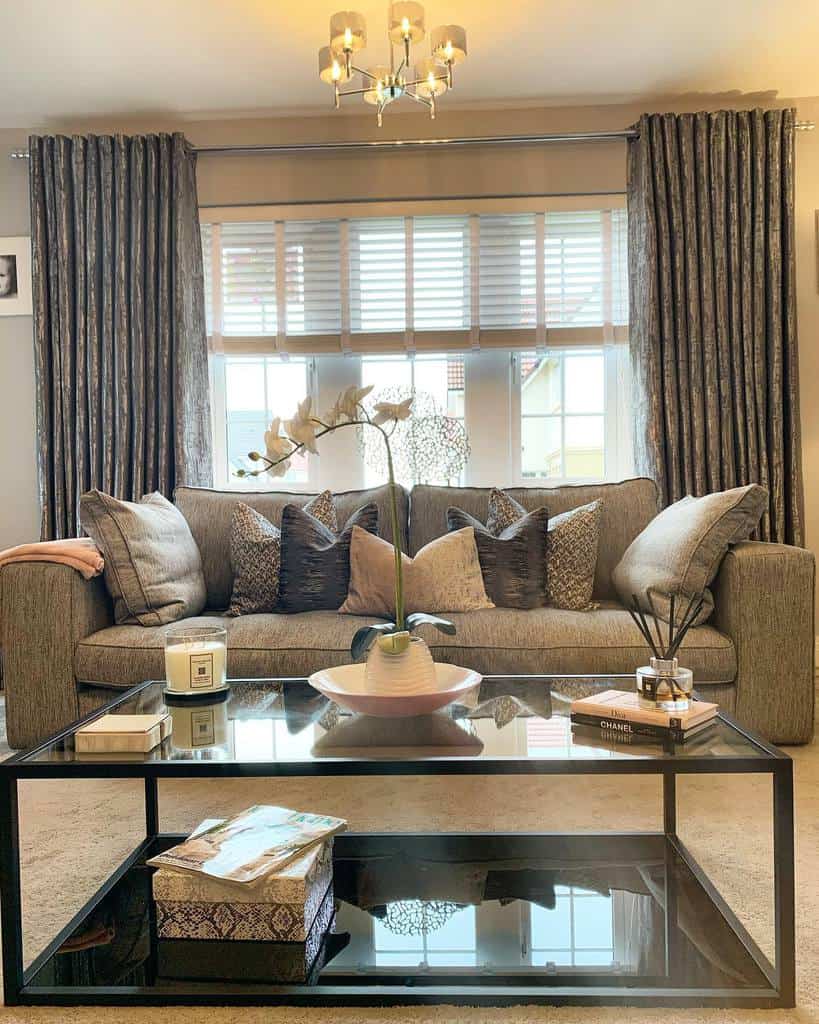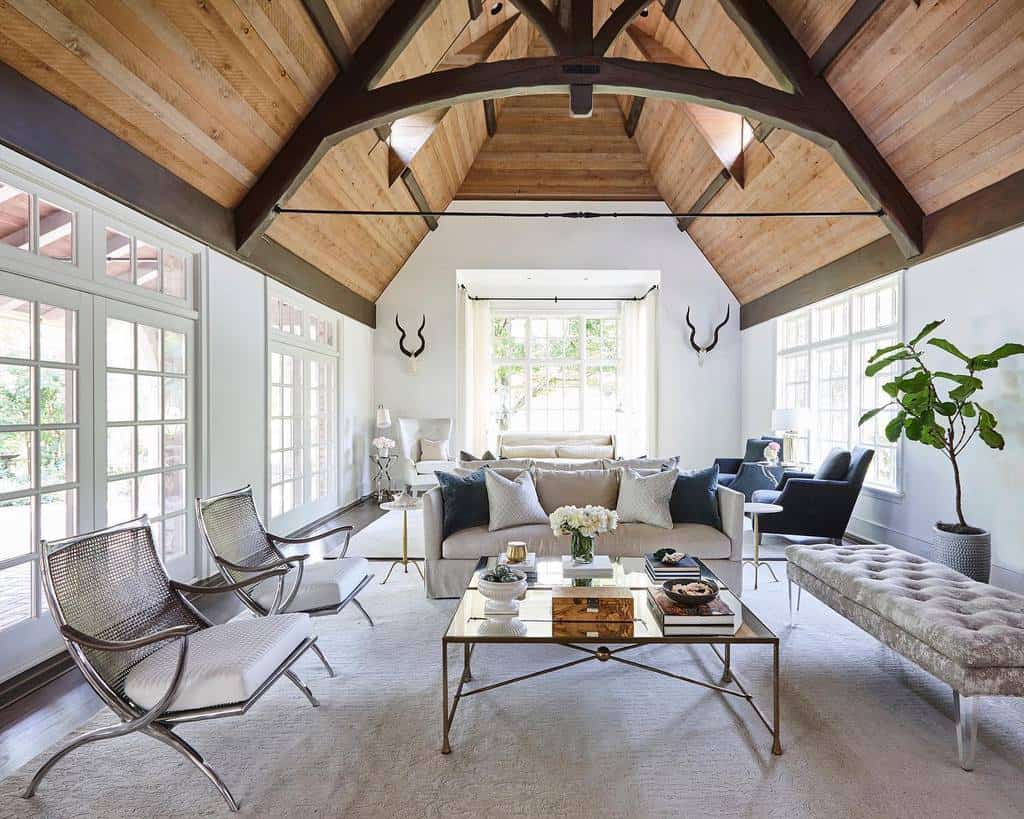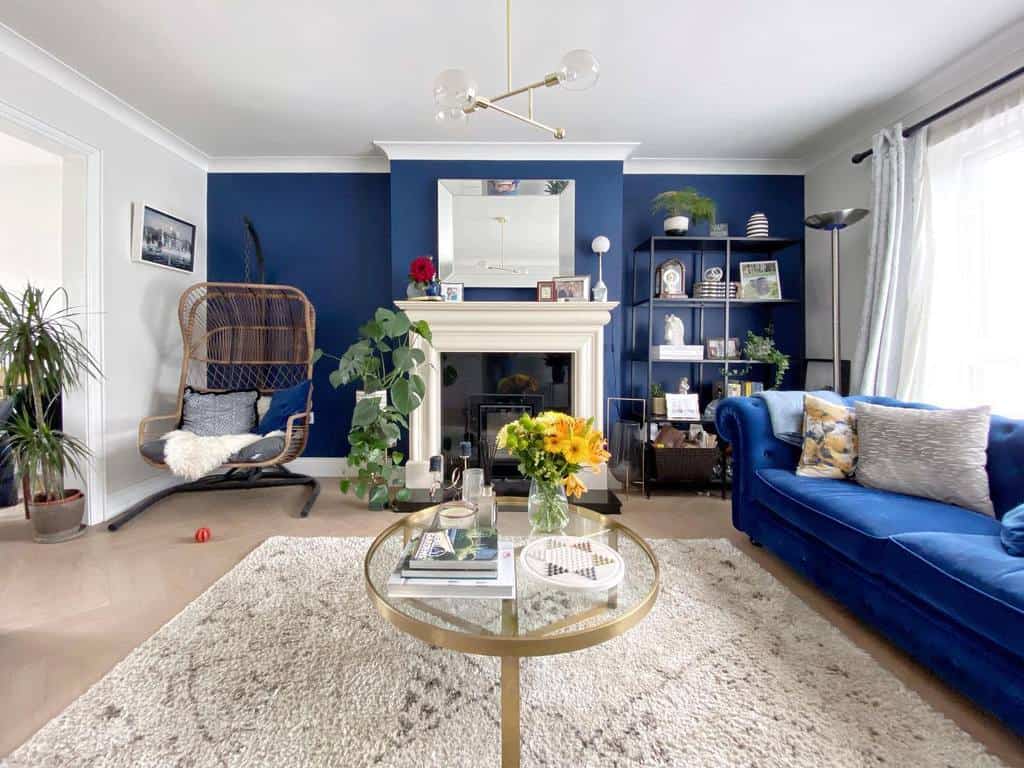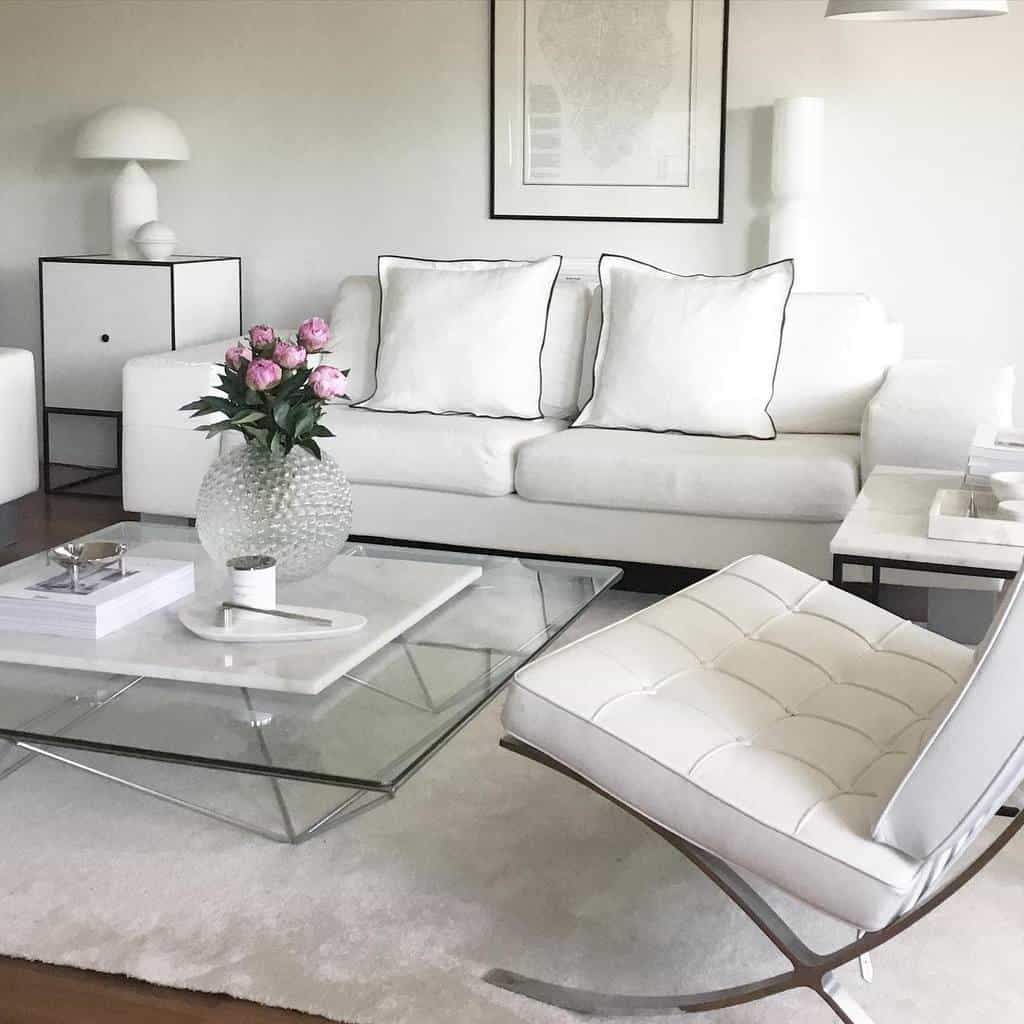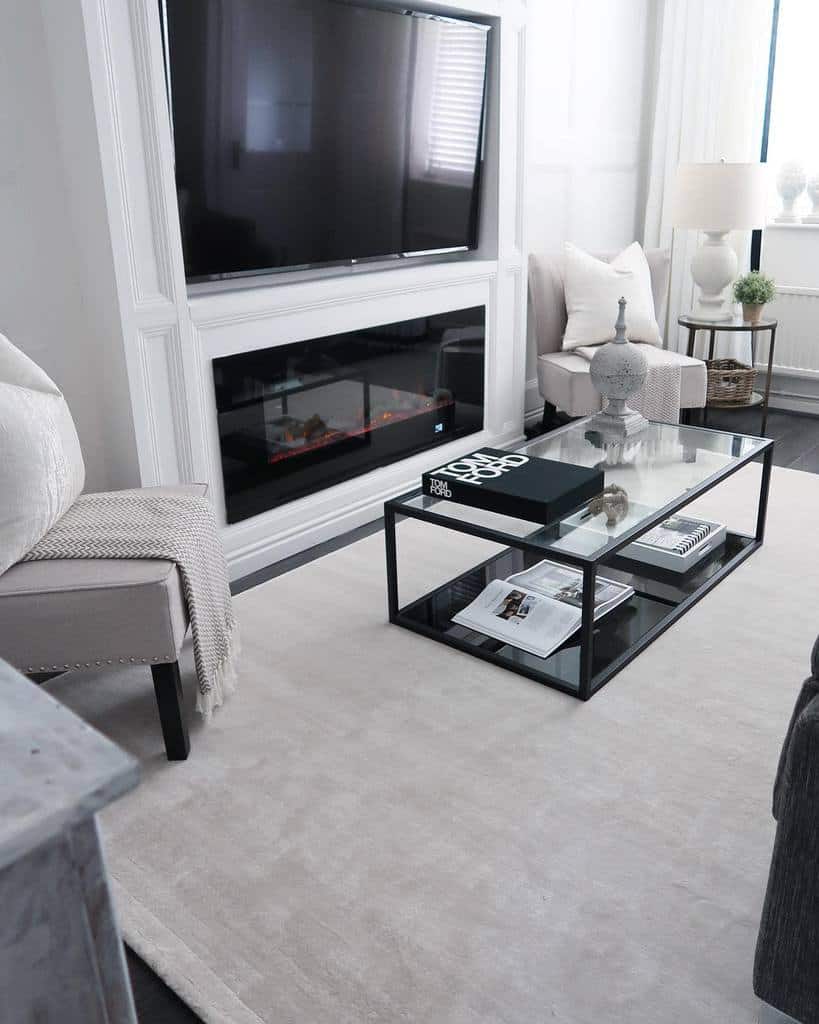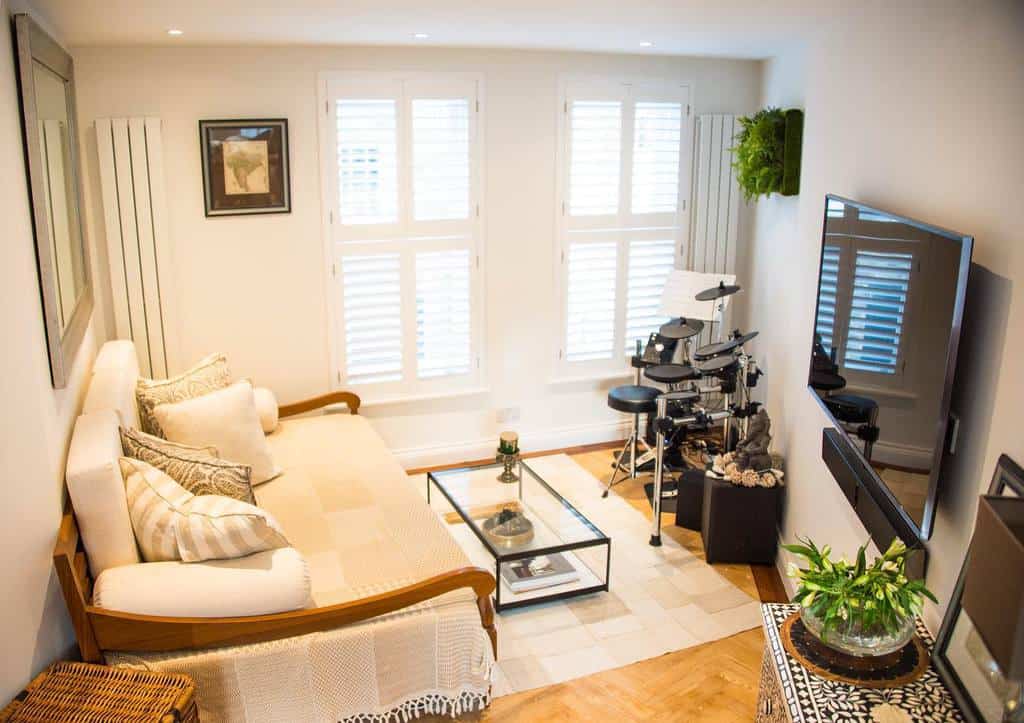 10. Raw Wooden Slab Table
Add a touch of natural creativity to your space with a wooden slab coffee table. This unique choice not only sparks conversations but also offers functionality since you can customize the size and height to suit your requirements.
Consider adding legs or placing it on an ottoman for a rustic touch. This versatile table injects character and uniqueness into any room, making it a captivating focal point. To complete the look, surround it with earthy accents like potted plants and cozy textiles, enhancing the organic feel of your decor.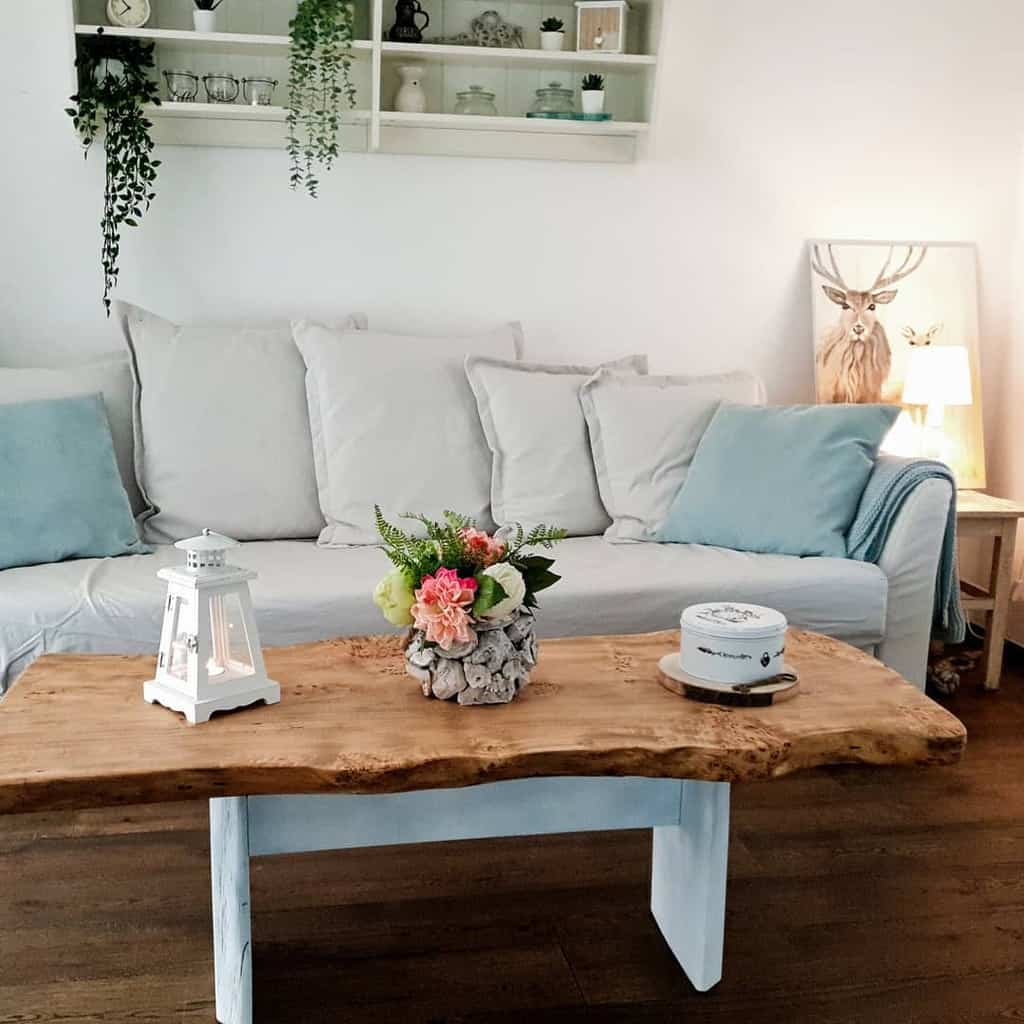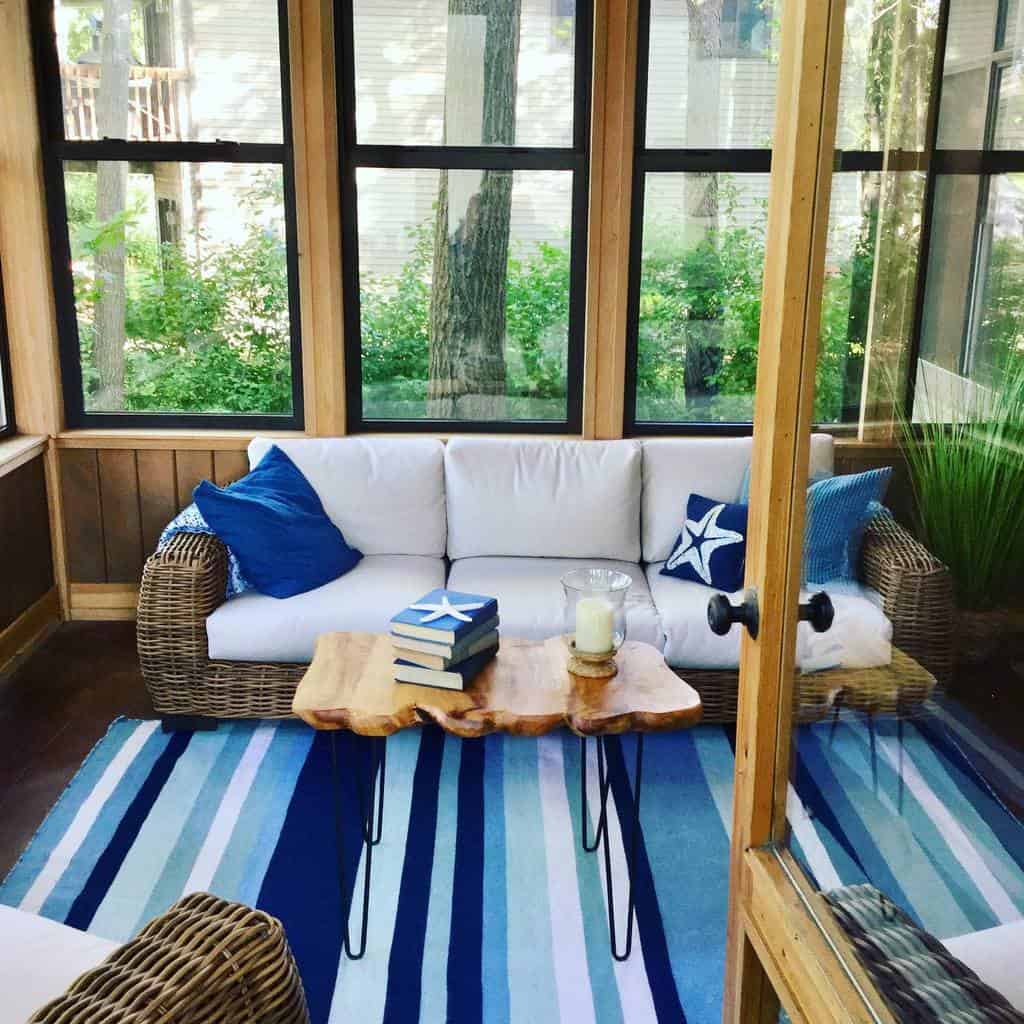 11. Upcycled Pallet Coffee Table
Unlock your inner DIY enthusiast with an upcycled pallet coffee table, an affordable and stylish centerpiece for any room. This project not only breathes new life into old pallets but also allows for boundless creativity.
Customize the wood with paint, add wheels or handles, or incorporate pull-out drawers for extra storage. Your unique touch can infuse personality into your home while contributing to sustainability. Complement the rustic charm of the table with cozy throws and natural accents, creating a harmonious and eco-friendly ambiance in your space.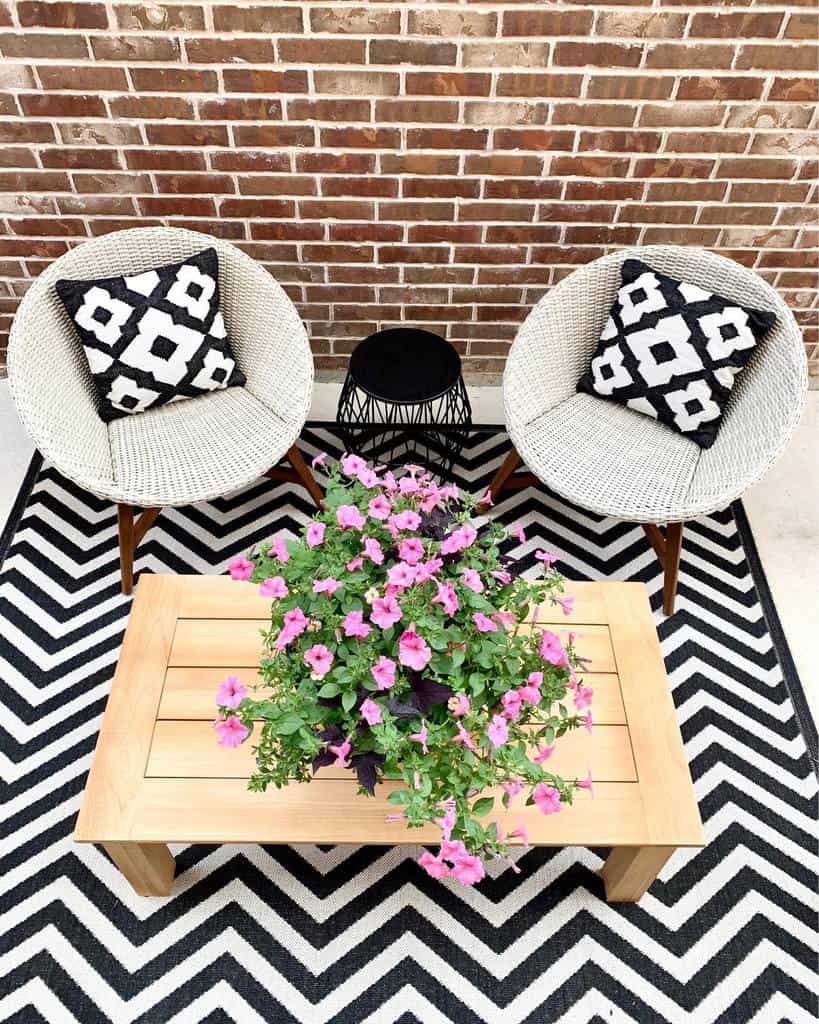 12. Artistic Layered Coffee Table
Elevate your room's style with an artistic layered coffee table, a standout statement piece that adds a unique dimension. Create intrigue by stacking trays of varying shapes and sizes in an eye-catching arrangement.
Experiment with wooden trays painted in vibrant hues or blend glass and metal trays for a modern touch. This imaginative design choice introduces depth and texture, forming an attractive focal point that captures attention. Enhance the table's artistic flair with eclectic decor elements like sculptural accents and textured rugs, completing a captivating and visually engaging space.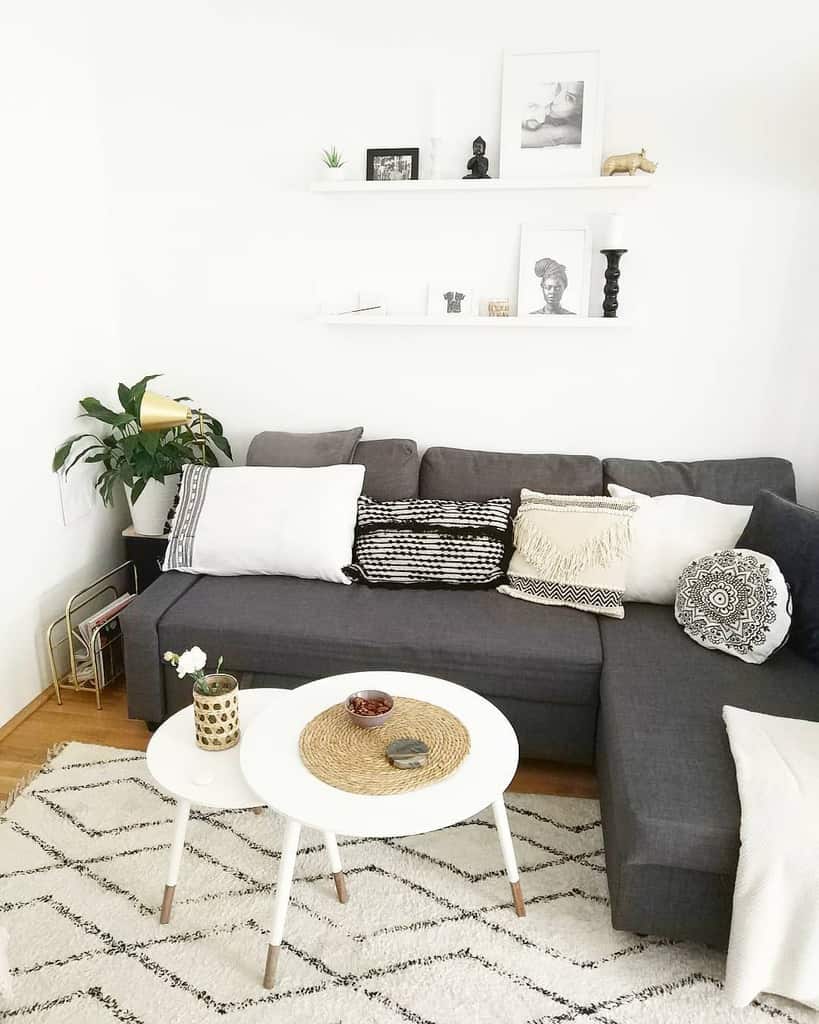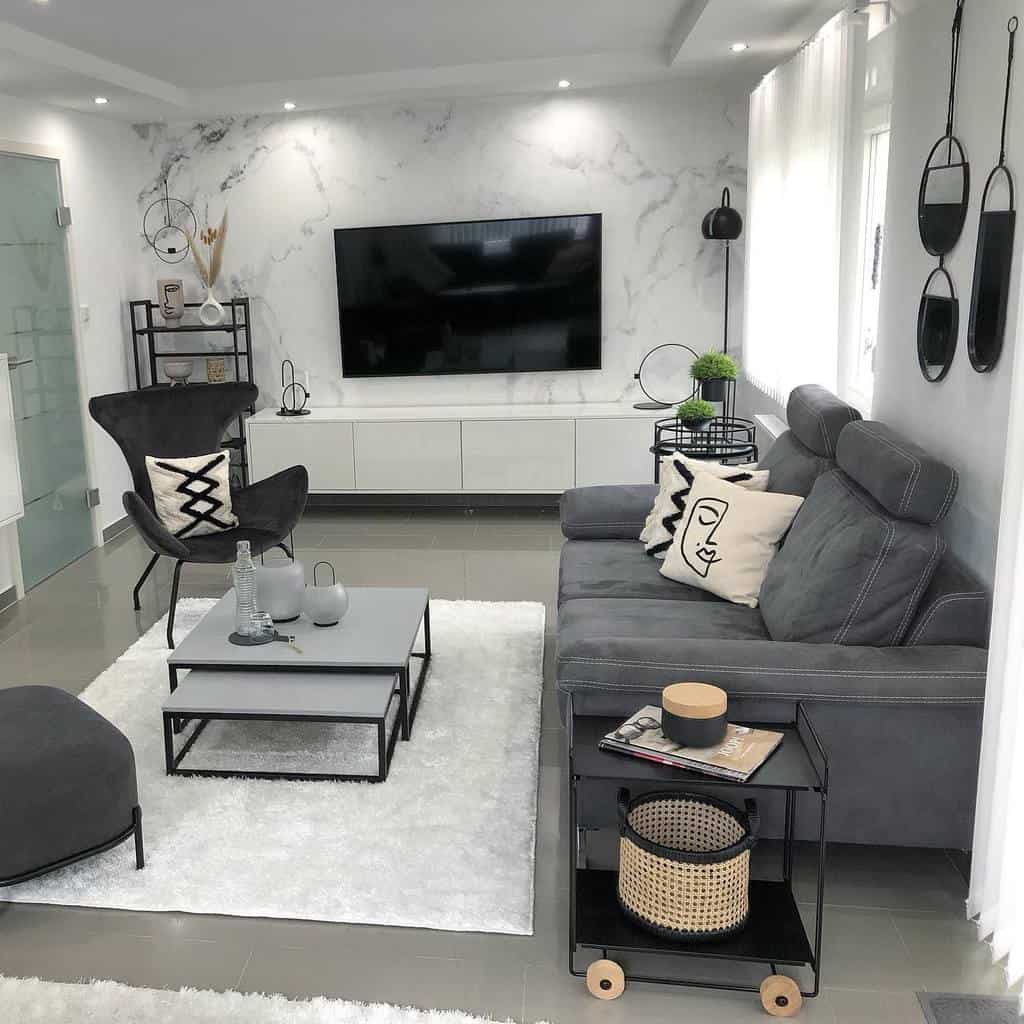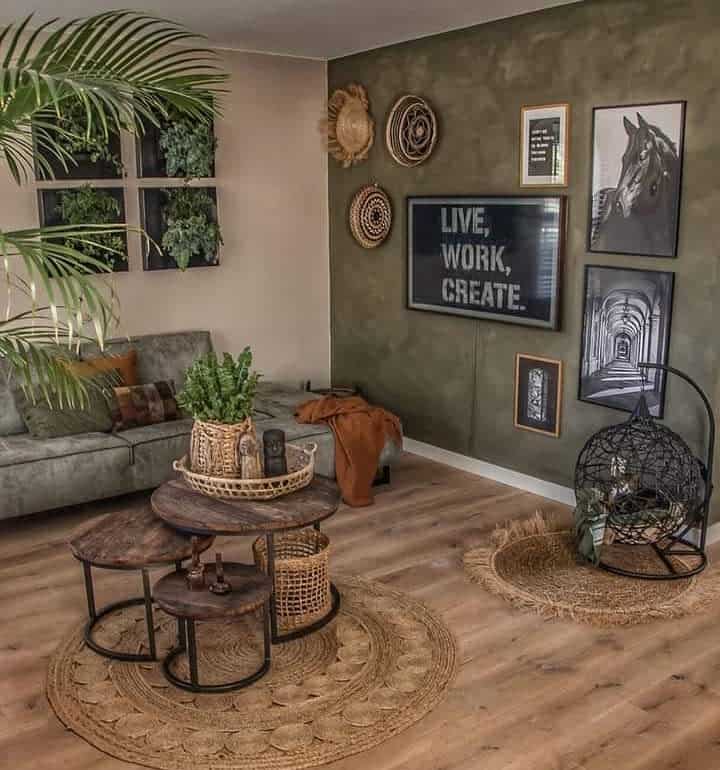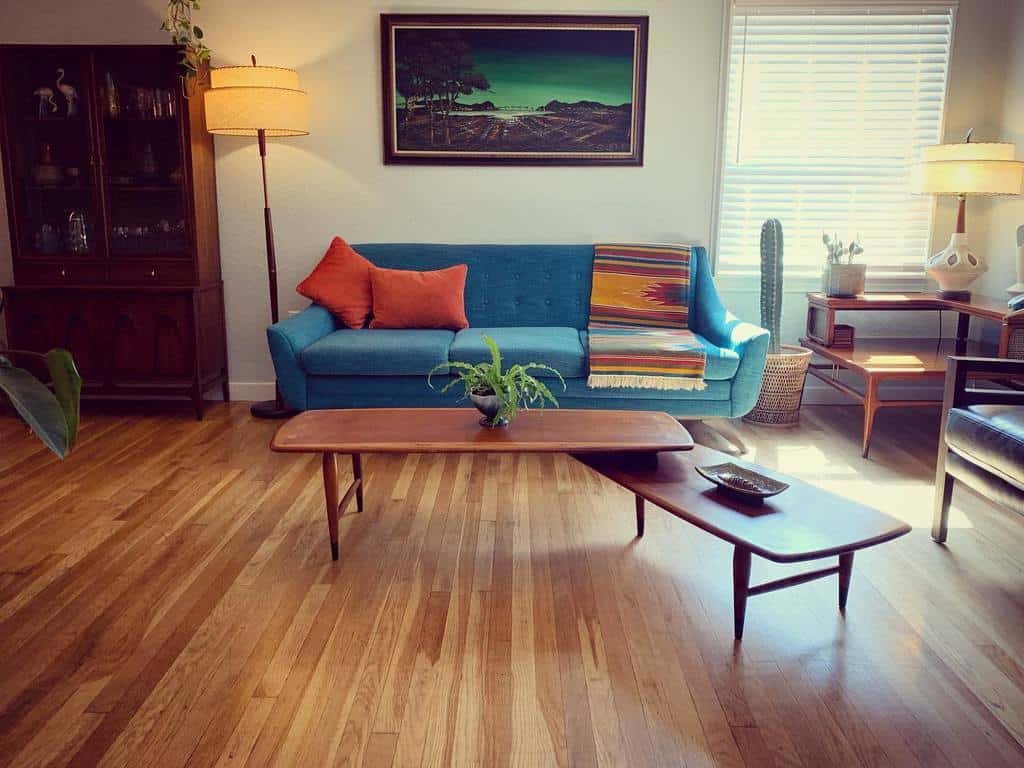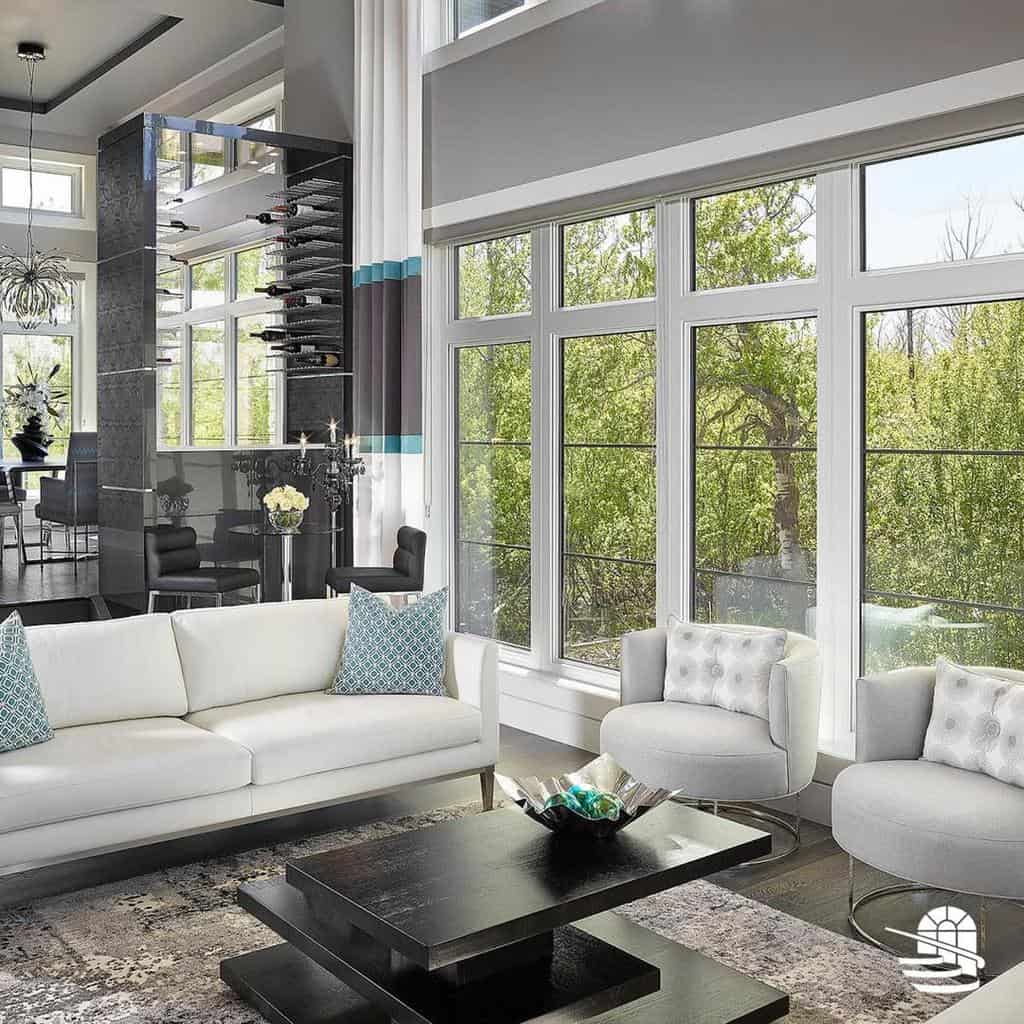 13. Coastal Driftwood & Glass Table
Embrace the beauty of nature with a driftwood and glass coffee table. Craft a creative statement piece by using locally sourced driftwood to construct the frame. Strengthen stability with added brackets for a sturdy assembly.
Complete the table with a thick, clear glass top for an elegant appearance that simplifies cleaning. This unique creation introduces dimension and texture to your living space, bringing a coastal vibe indoors. Enhance the coastal theme with nautical decor accents like rope details and sea-inspired artwork, creating a serene and inviting atmosphere in your home.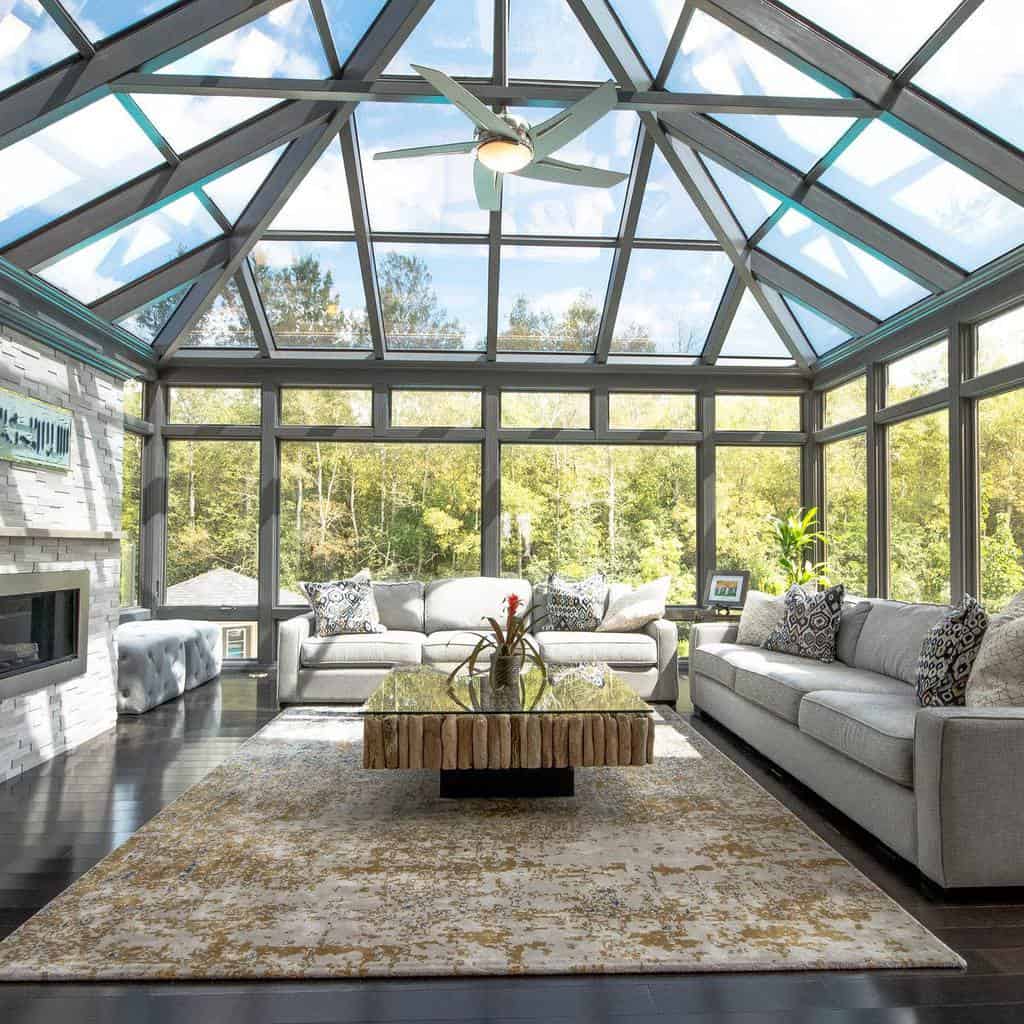 14. Classic Darkwood Coffee Table
Enhance your living room's inviting and cozy ambiance with a dark wood coffee table, a timeless and warm addition to your decor.
Elevate its classic charm with decorative items like trays, books, or candles atop the table, allowing you to personalize your space to your liking. Complement this classic piece with the comfort of throw blankets and plush pillows strategically placed around the room. Achieve a harmonious atmosphere with a blend of dark wood accents and warm, neutral hues for a picture-perfect, enduring style.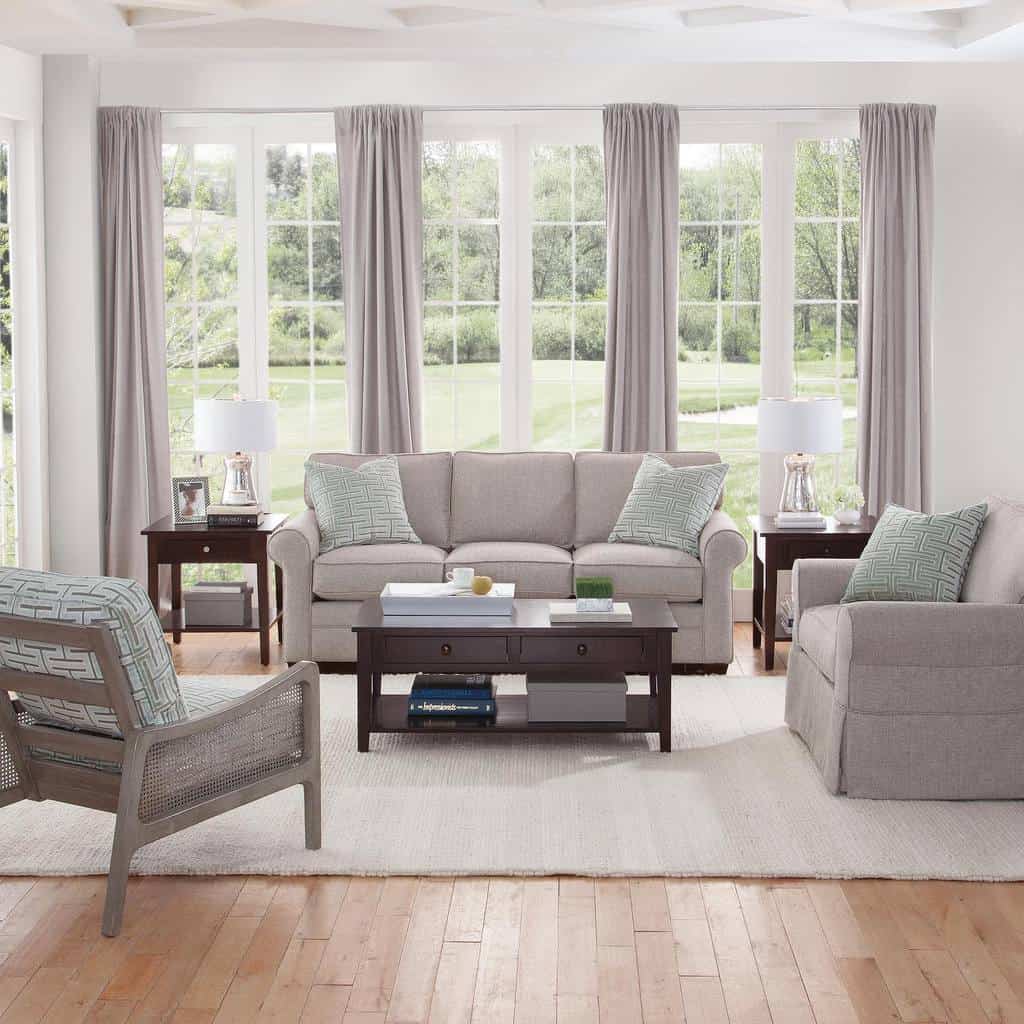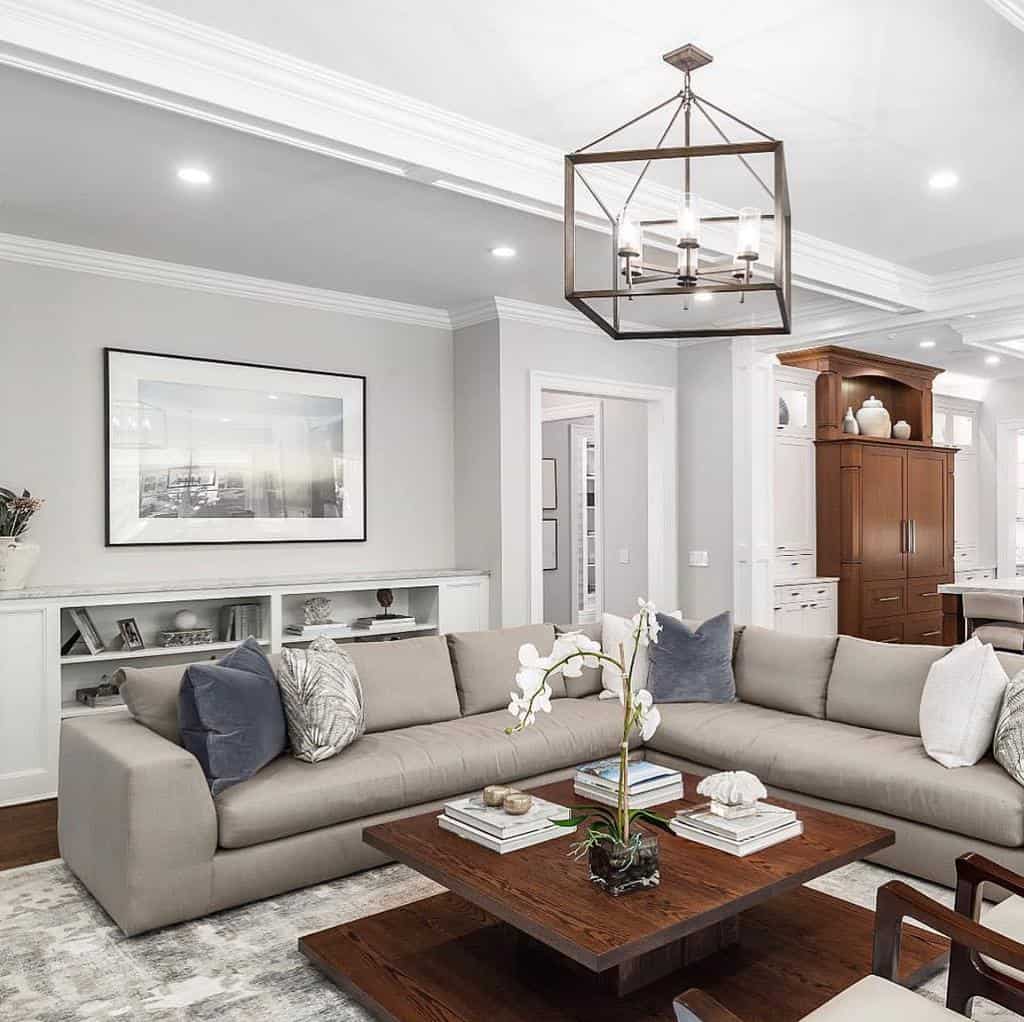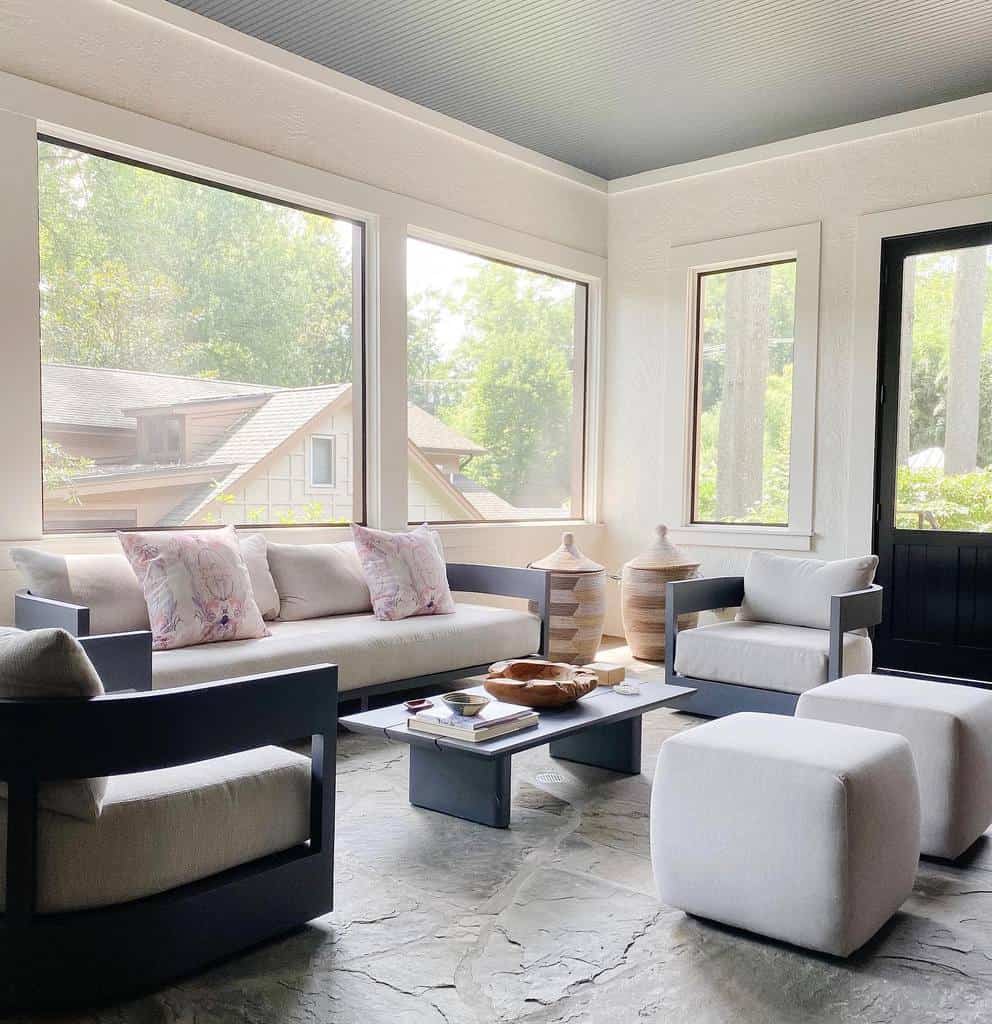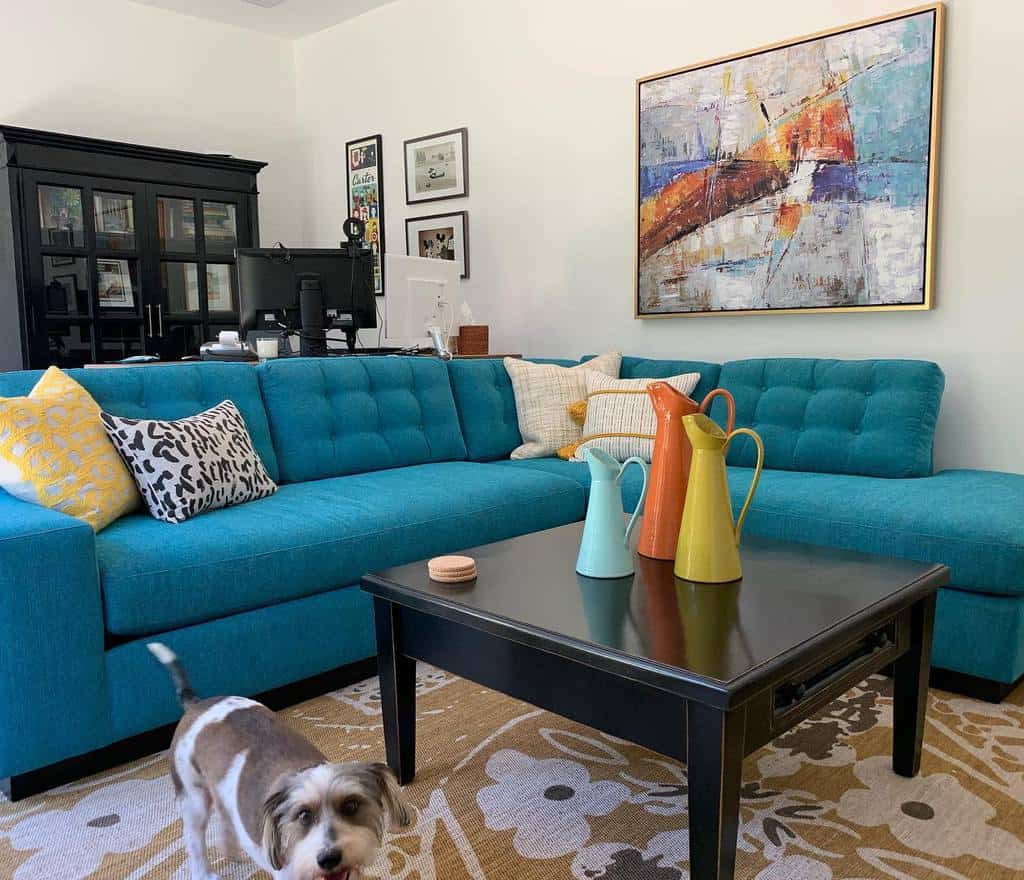 15. Timeless Wooden Coffee Table
Revitalize your living room with a creative and versatile wooden coffee table, the perfect statement piece to anchor your space.
Whether you opt for a DIY project or choose a ready-made option, wooden coffee tables offer endless design possibilities. Embrace a modern or rustic aesthetic, or inject a pop of color with stain or paint to match your style. These creative coffee table ideas allow you to craft your dream oasis, combining functionality and aesthetics seamlessly. To complete the look, incorporate complementary decor elements like matching wooden accents, cozy rugs, and elegant lighting fixtures for a harmonious and inviting atmosphere.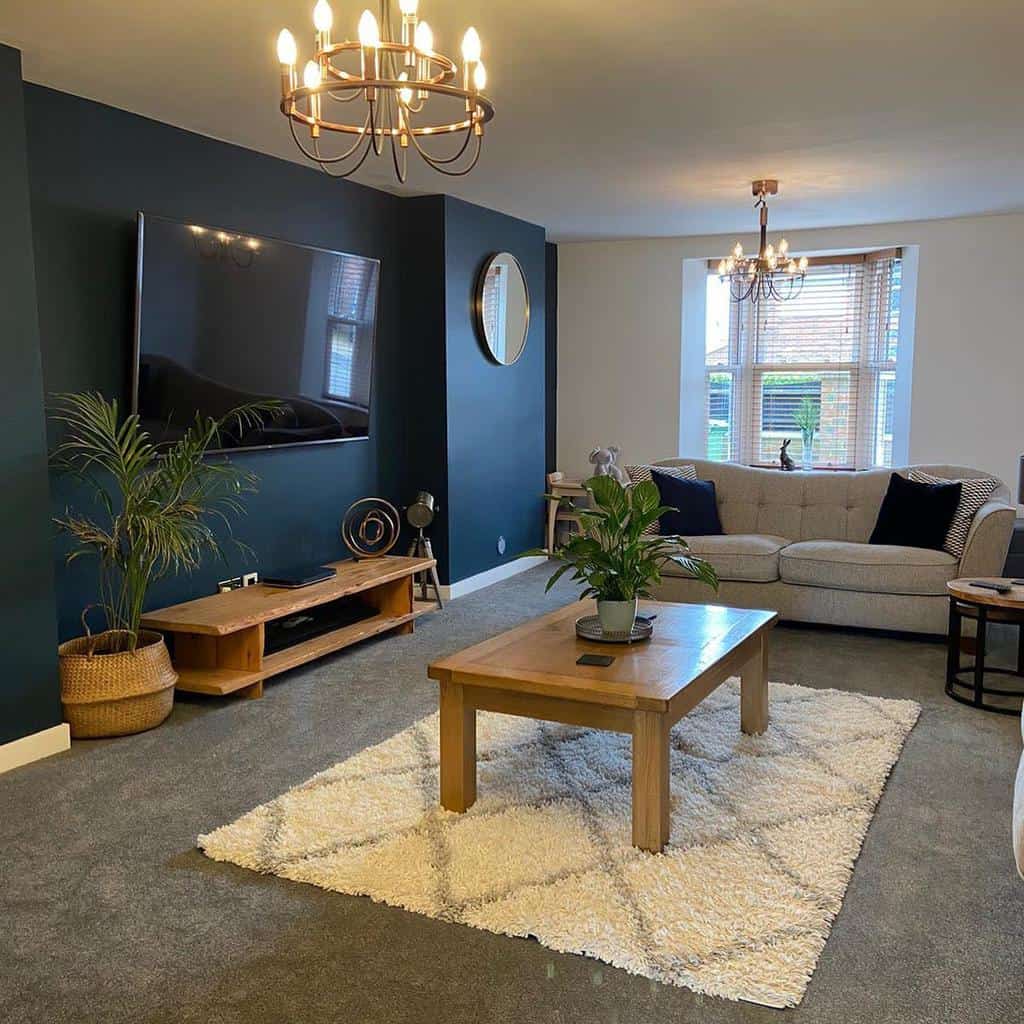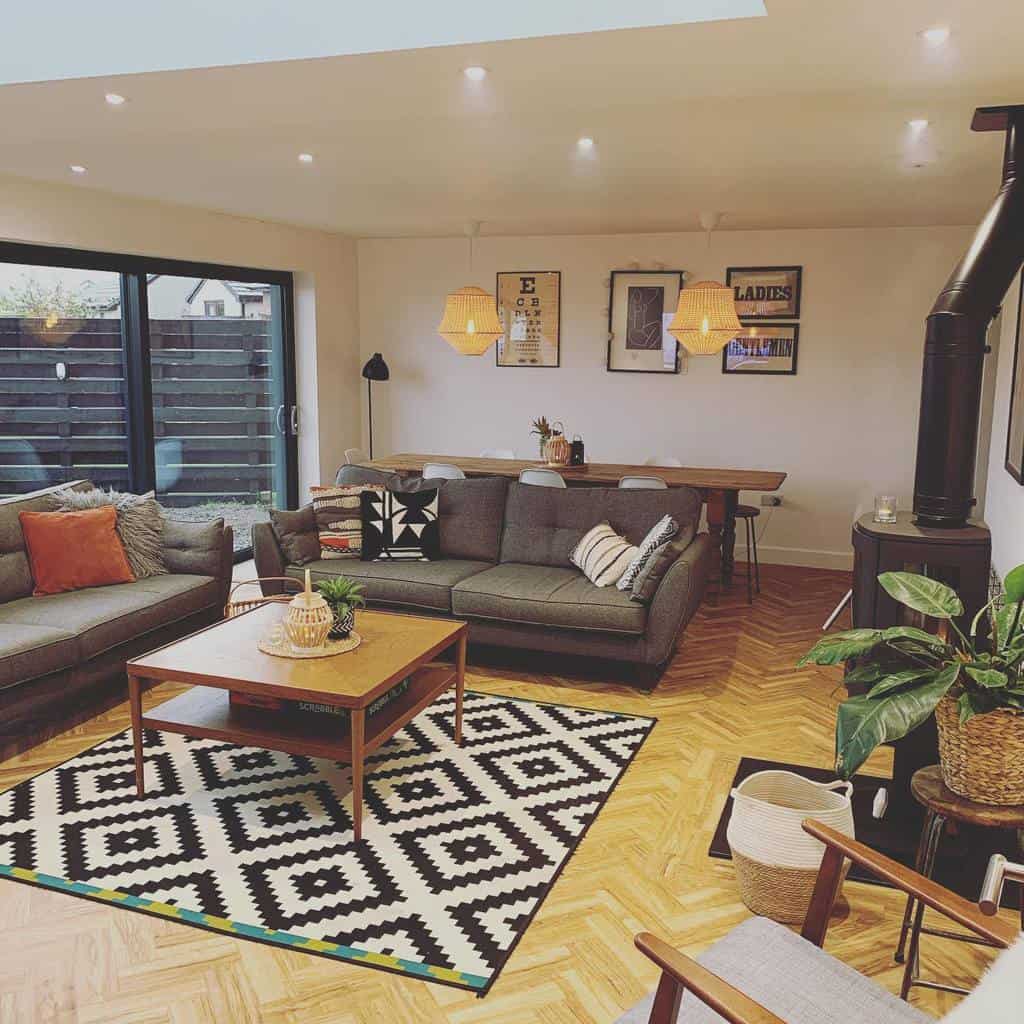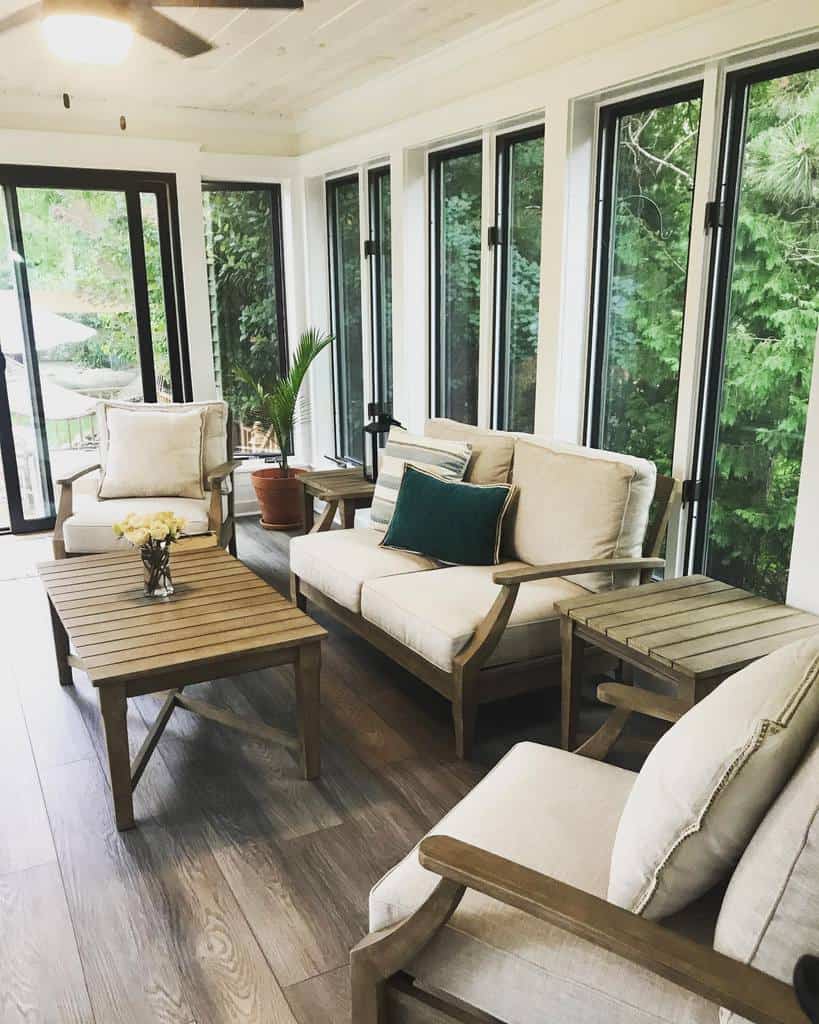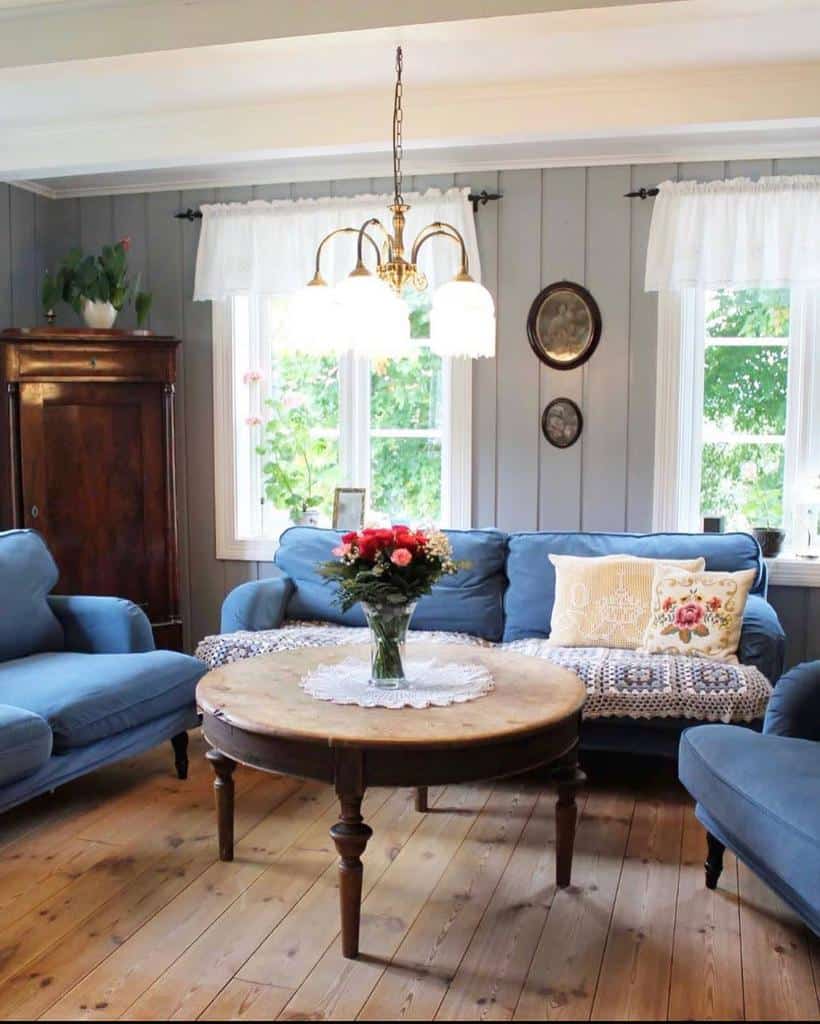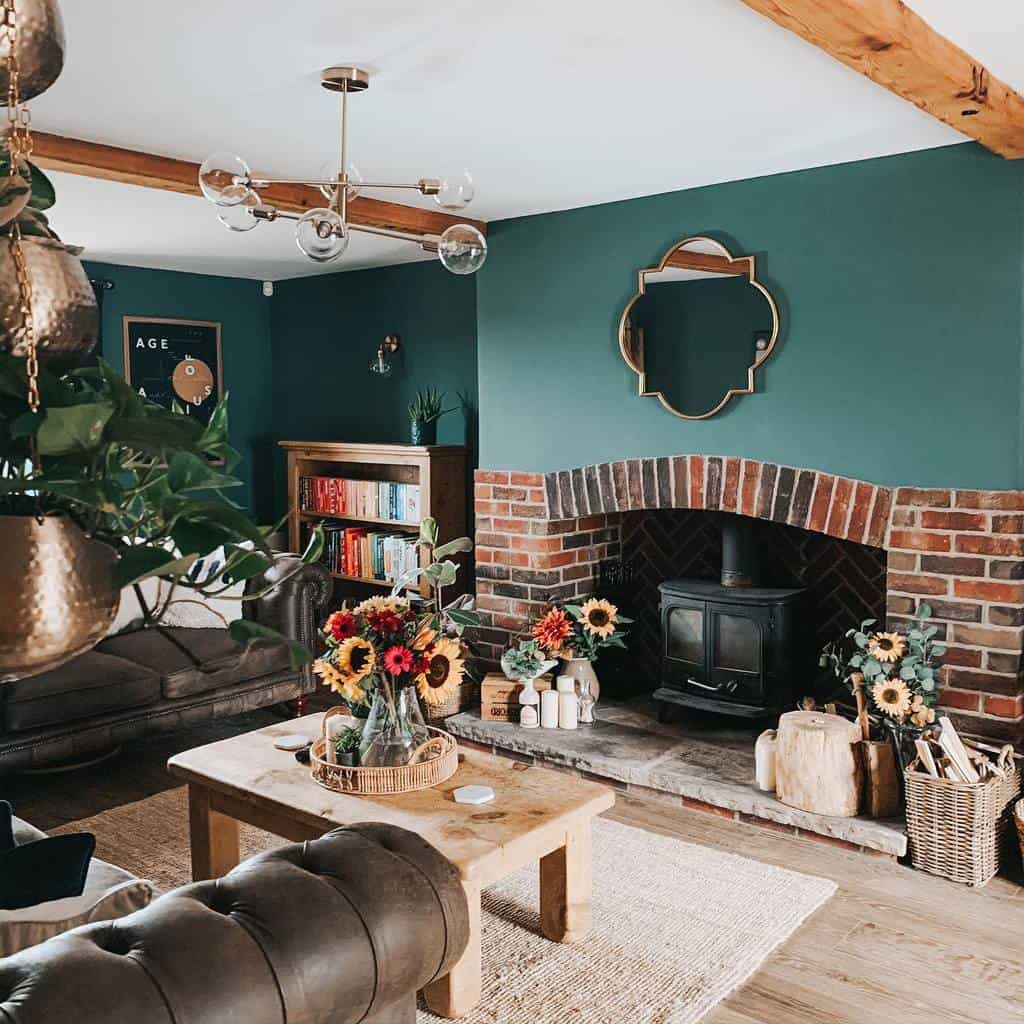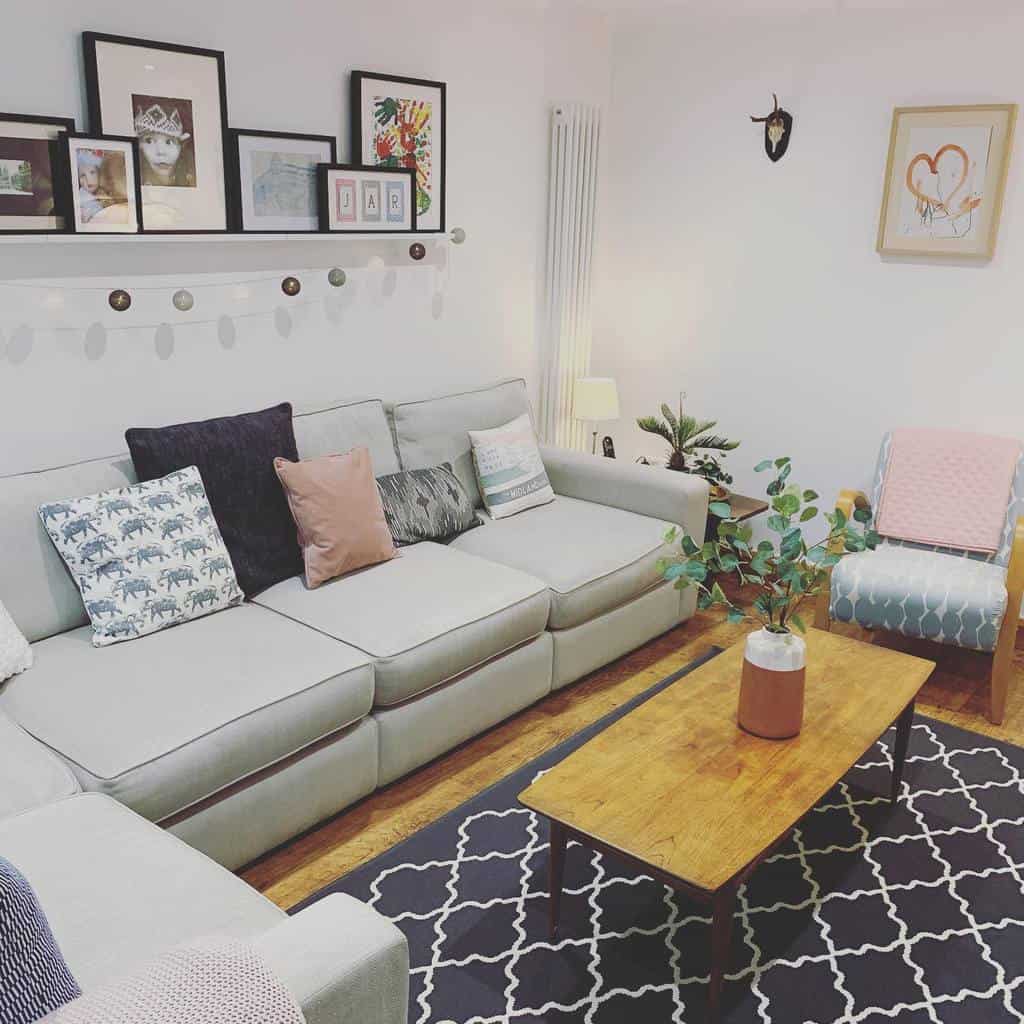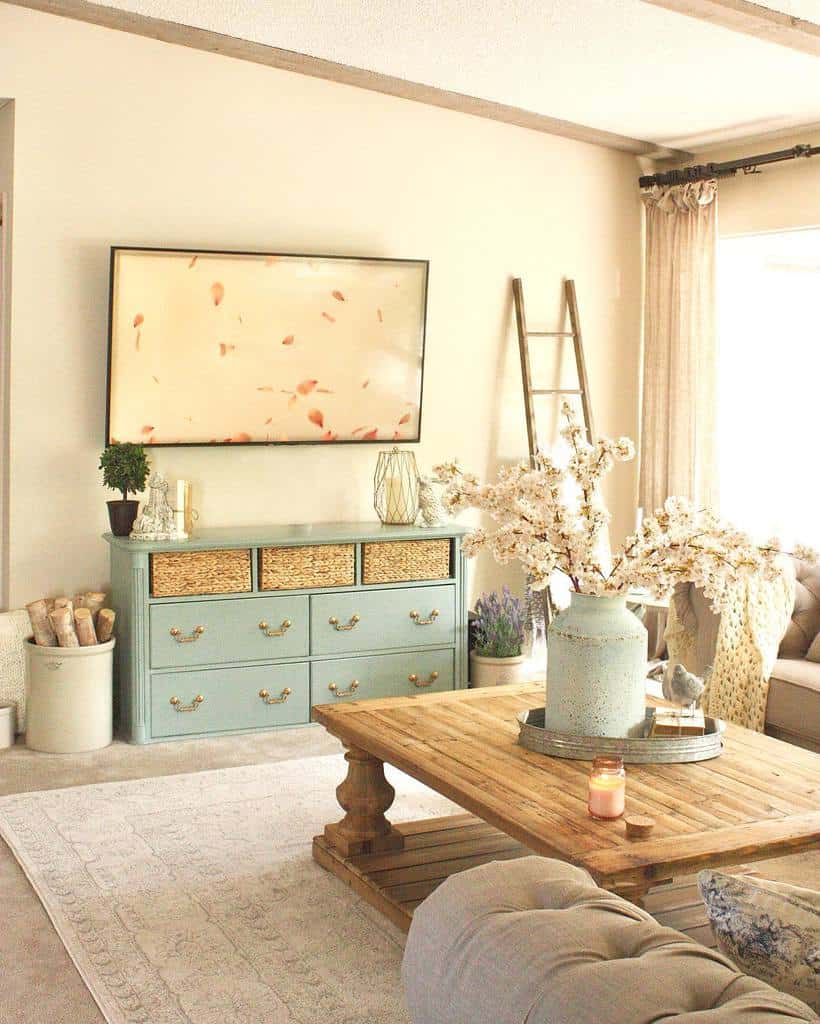 16. Crisp White Coffee Table
Elevate your living or family room's ambiance with a white coffee table, a creative choice that infuses elegance and brightness into your space.
Embrace its simplicity and timeless style by pairing it with colorful accent pieces, making it the room's centerpiece. White coffee tables create a sense of spaciousness, enhancing the allure of both large rooms and cozy nooks. Complement the chic aesthetic with minimalist decor, neutral tones, and pops of color for an inviting and stylish atmosphere. To complete the look, incorporate sleek furnishings and plenty of natural light, creating a harmonious and refreshing setting in your home.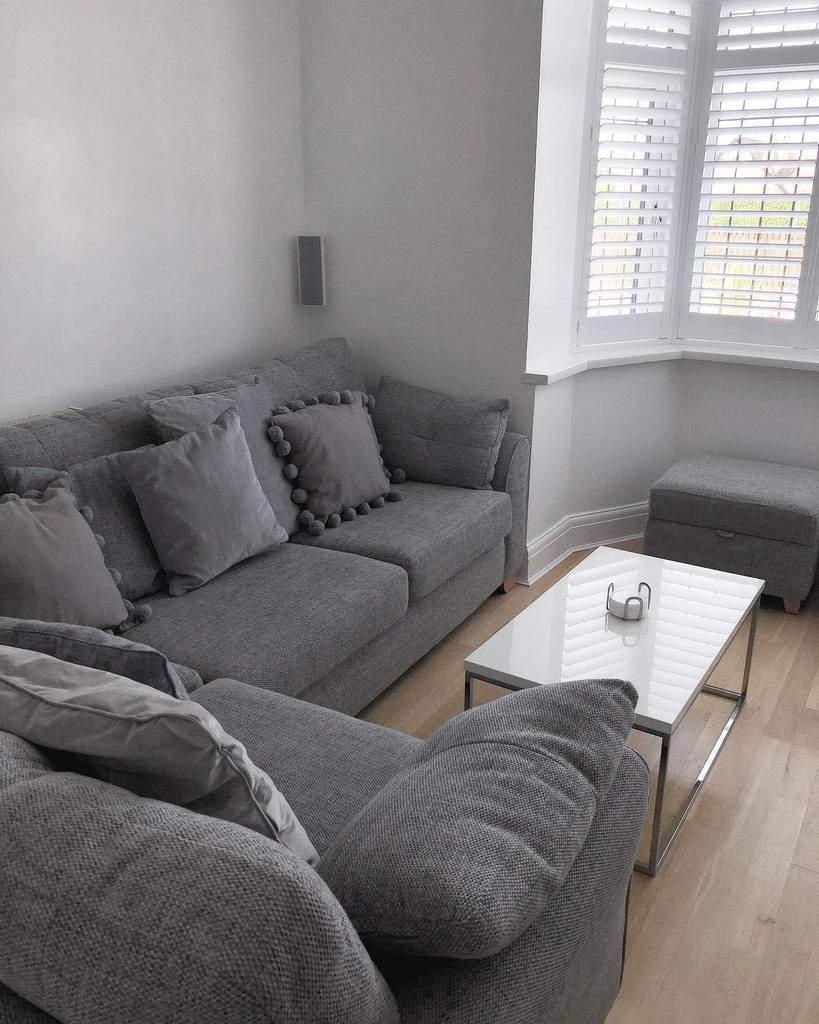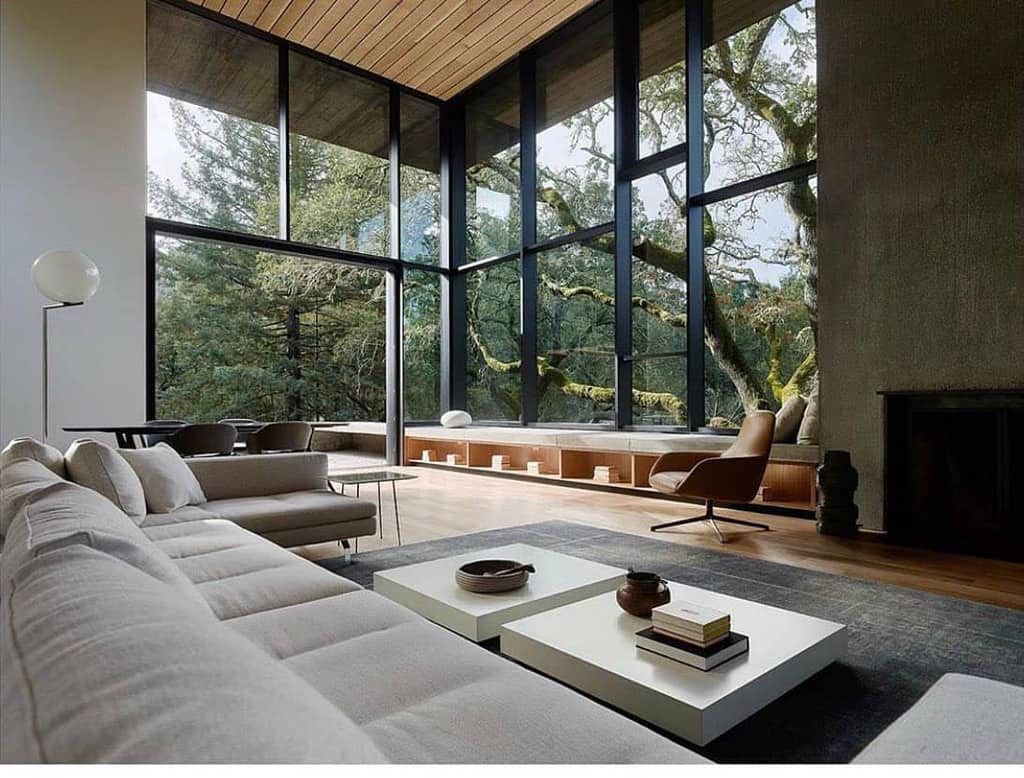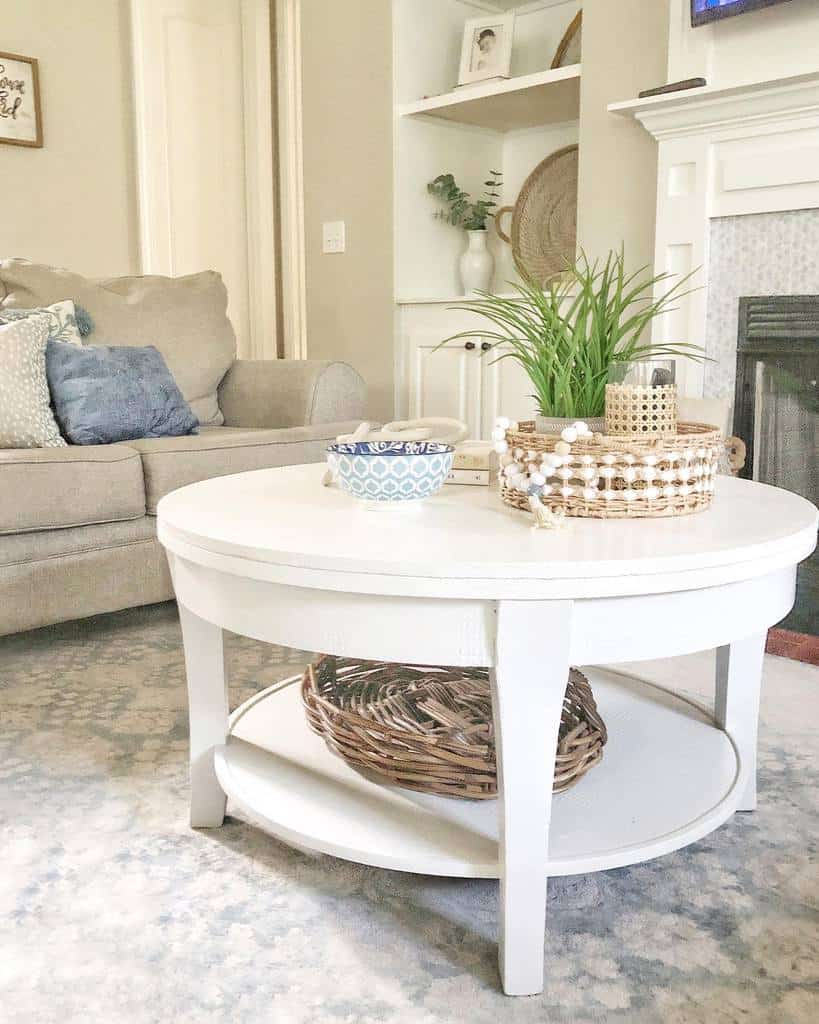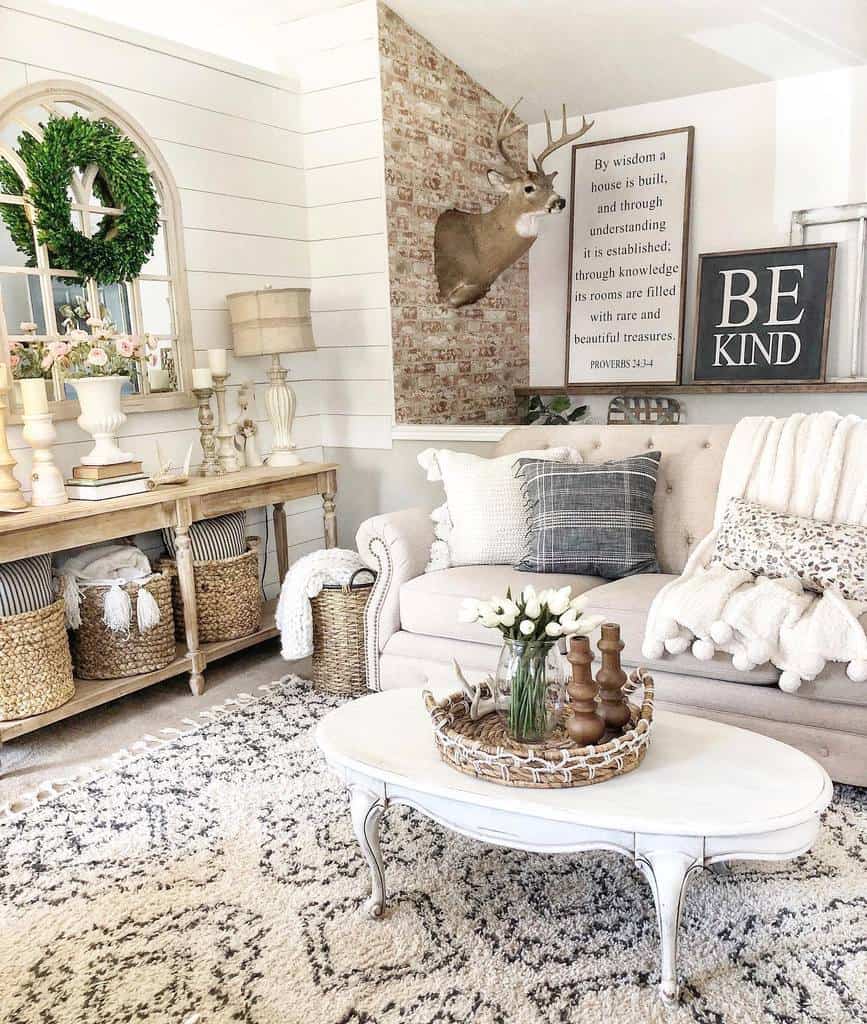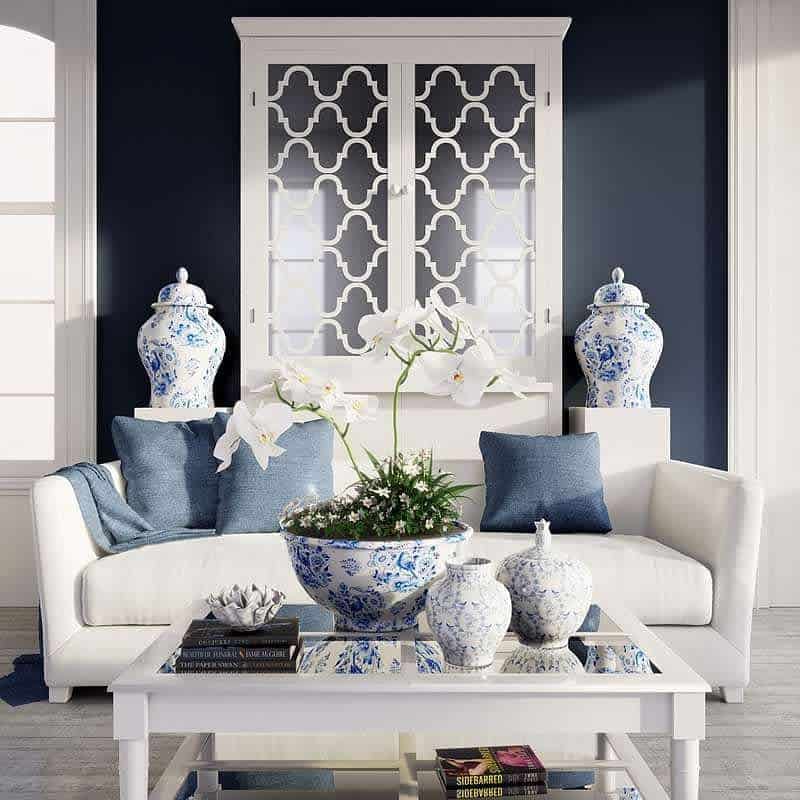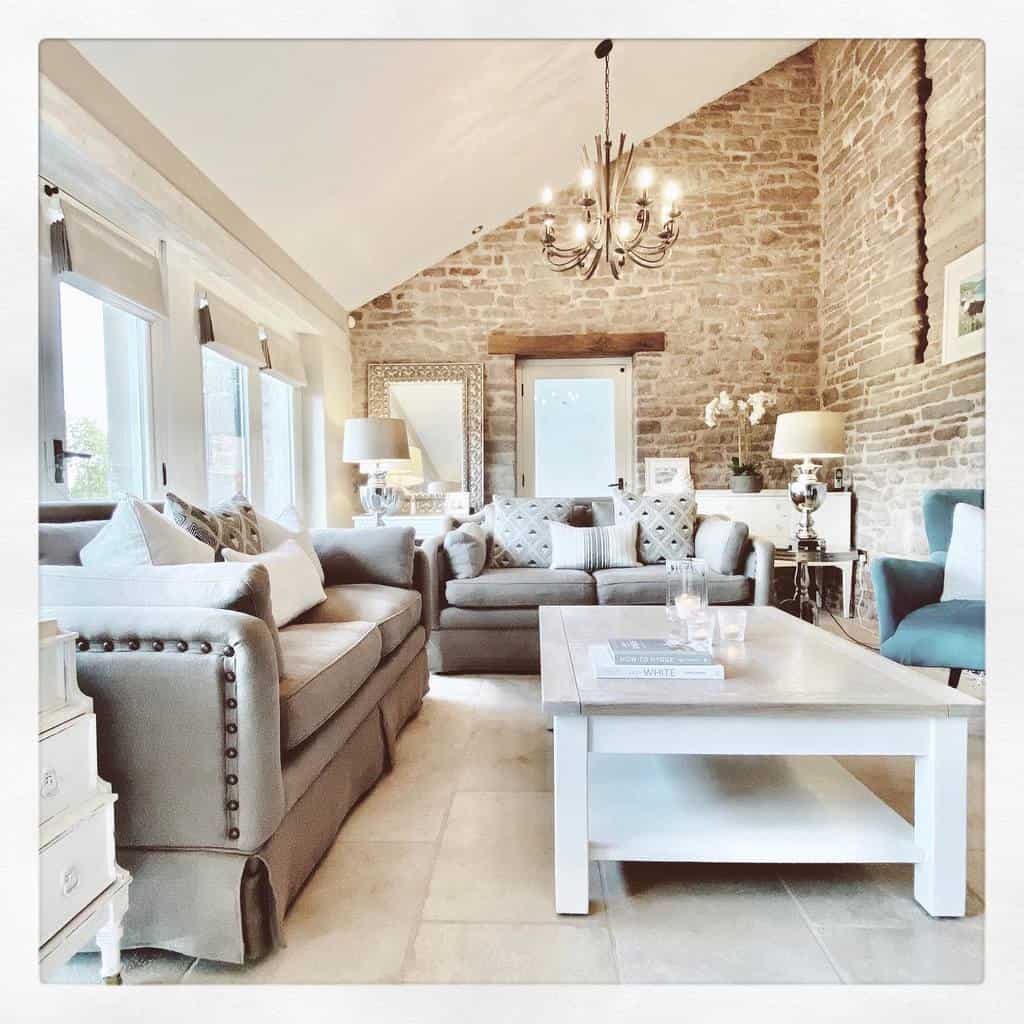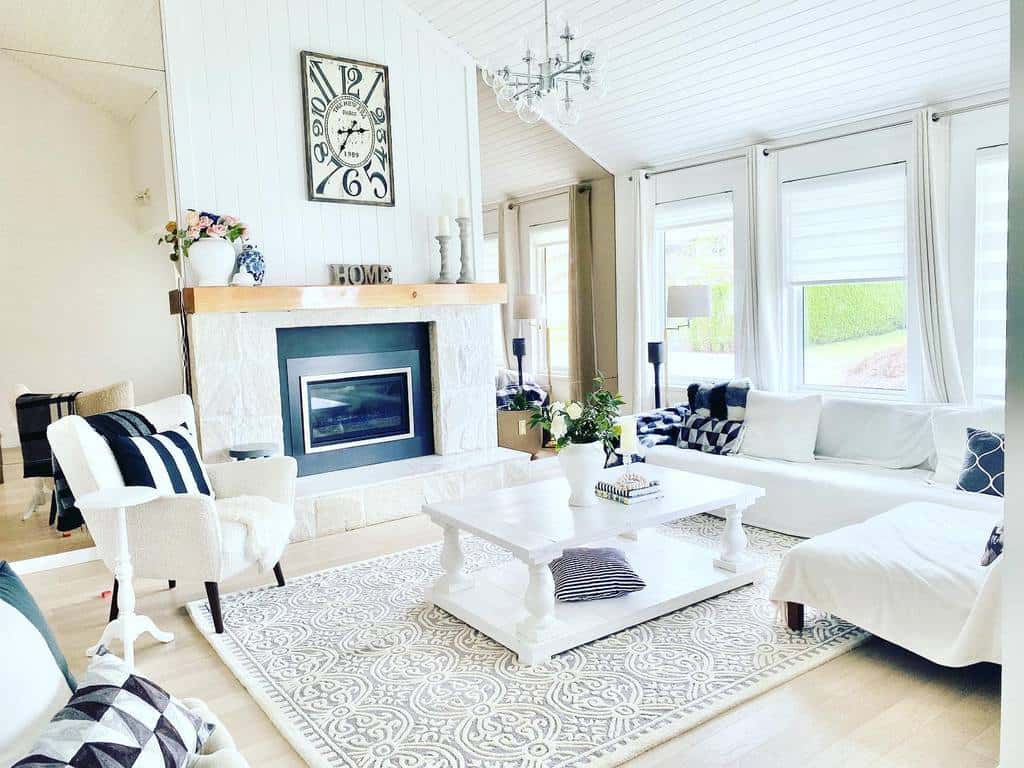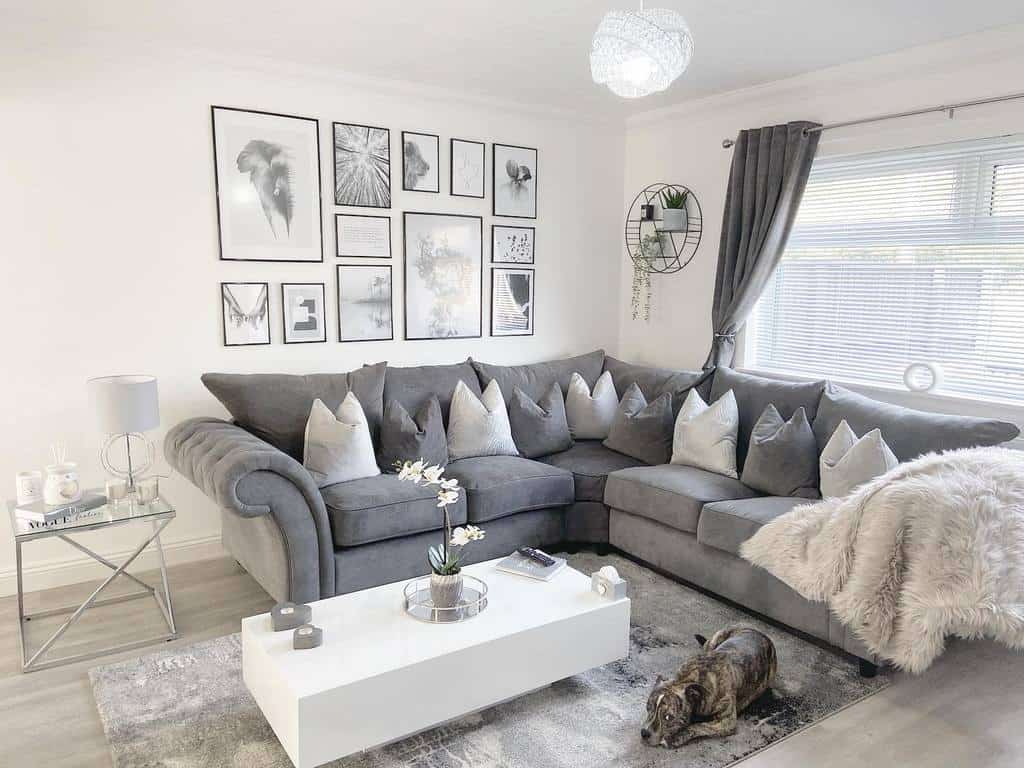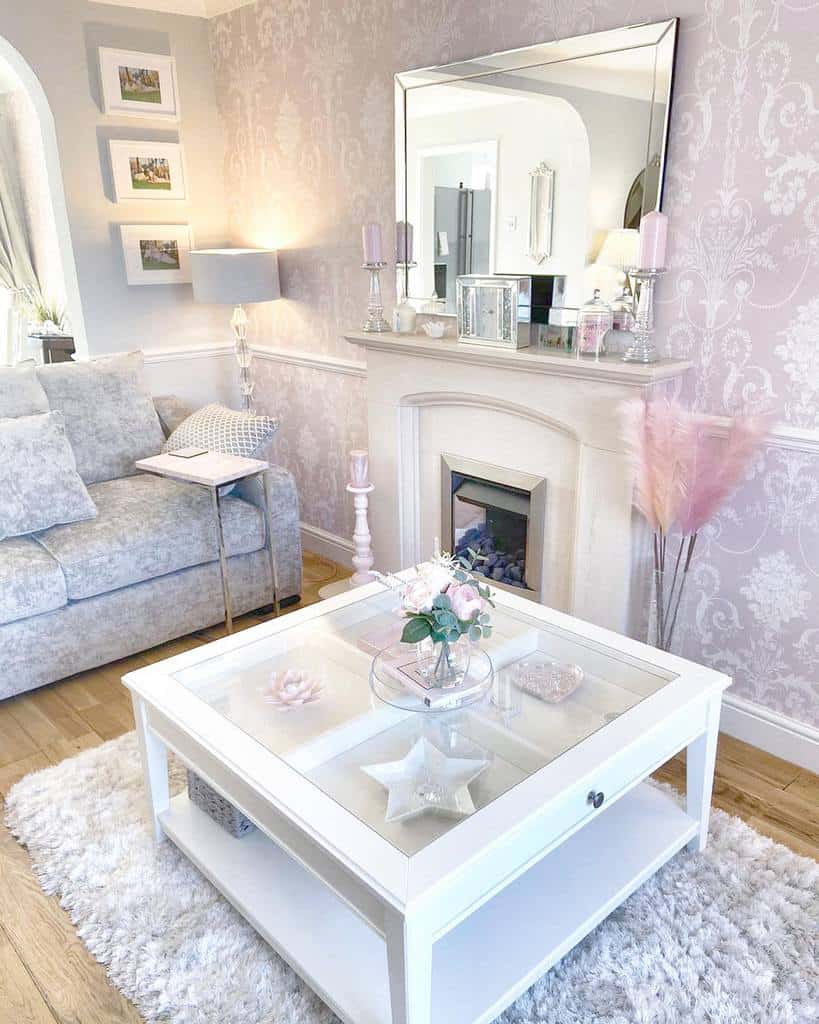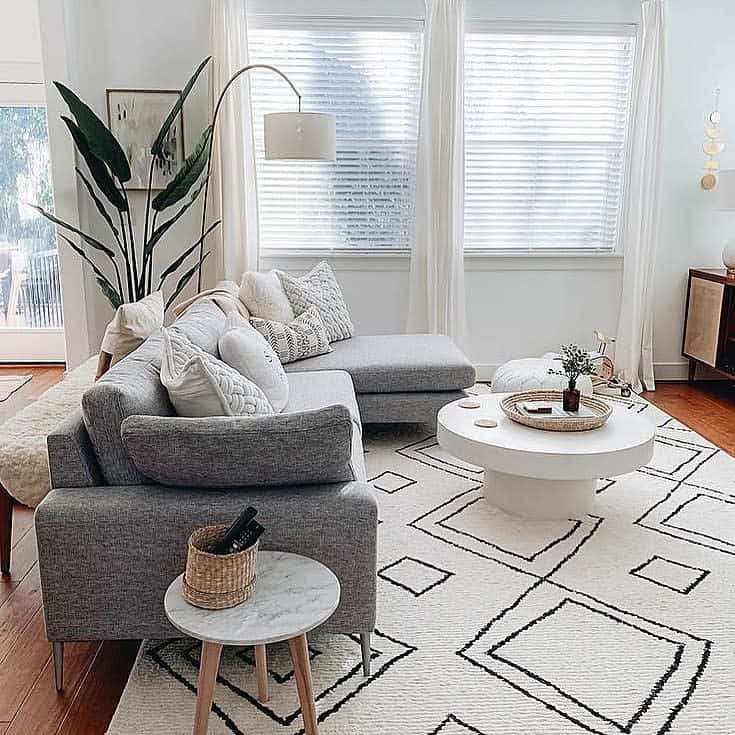 17. Delicate Blue Coffee Table
Transform your living space with a dainty blue coffee table, an exquisite addition that adds vibrancy and versatility to your room.
The light hue breathes life into your decor, creating a captivating focal point. Embrace its delicate design by using it to showcase vibrant floral arrangements or display cherished memorabilia, infusing personal character into your space. For a practical twist, transform the tabletop into an intimate dining area for two by arranging dinnerware around a centerpiece bowl. This unique piece elevates your decor, inviting creativity and charm into your living space. To complete the look, add coordinating blue accents and soft textiles for a harmonious and inviting ambiance.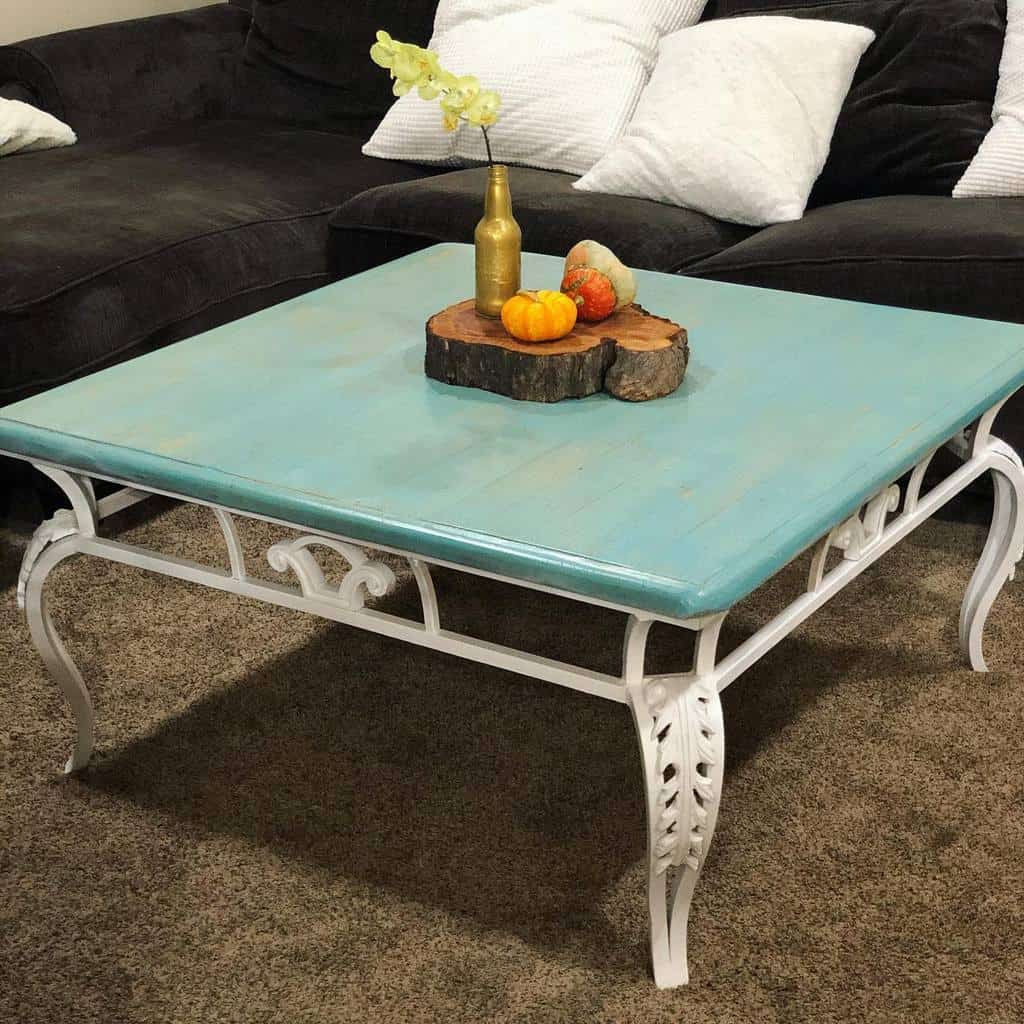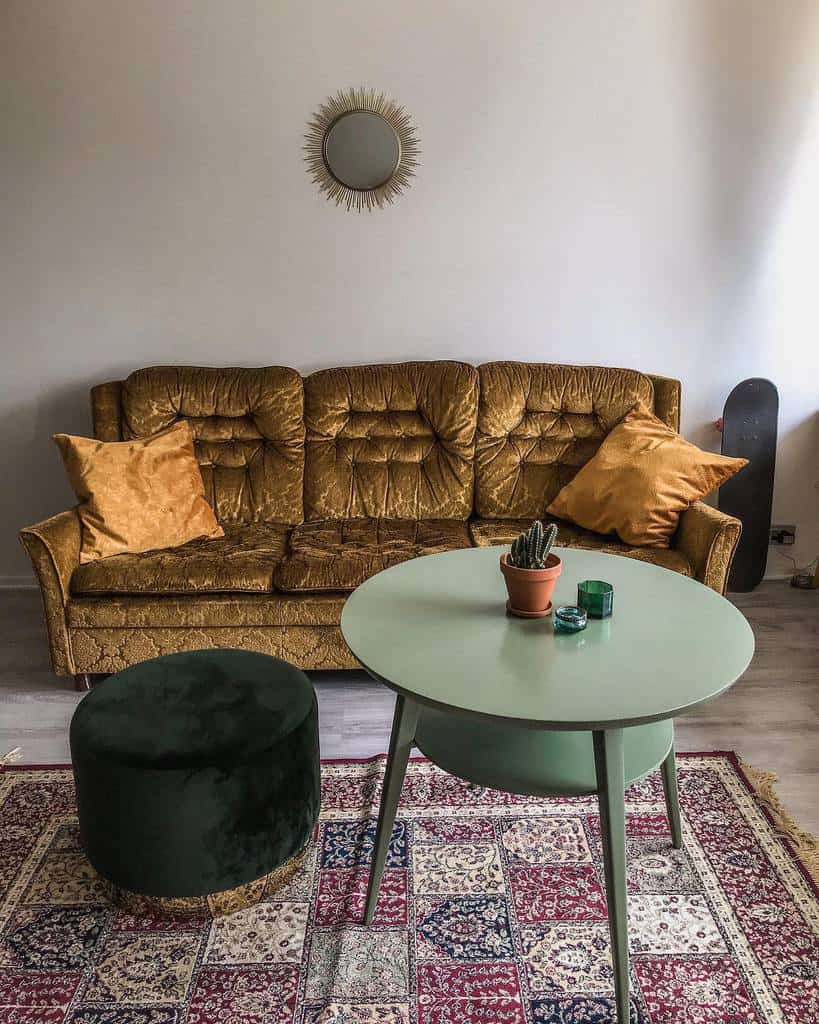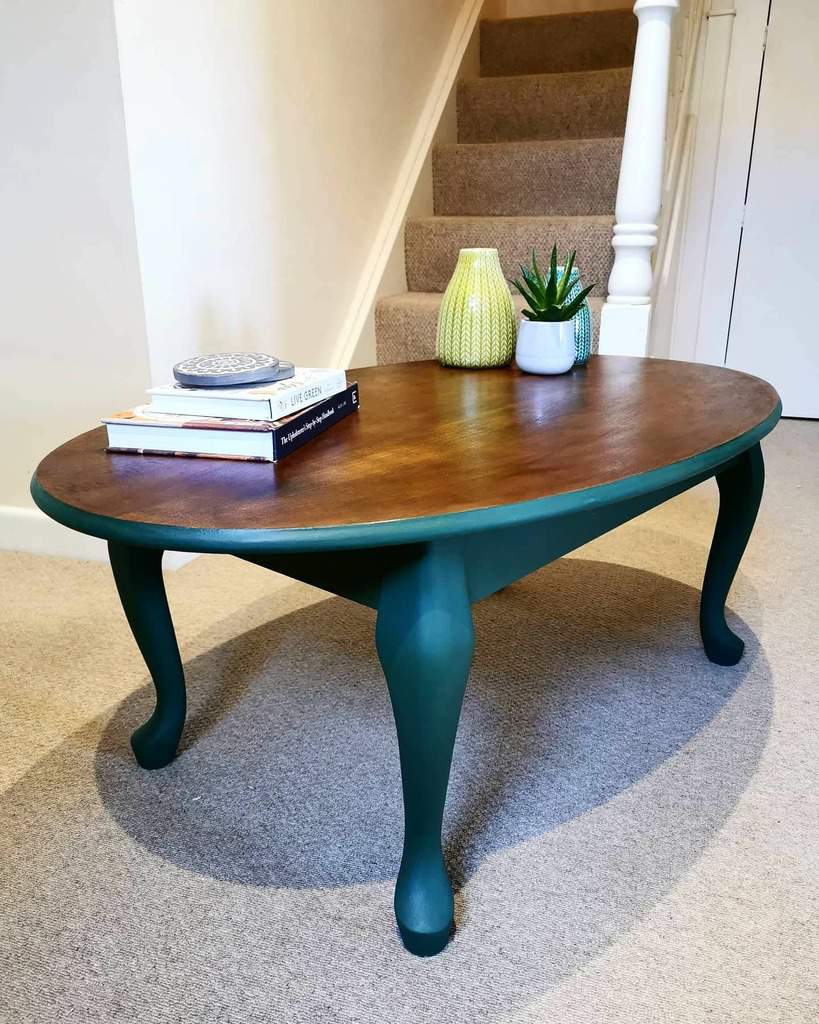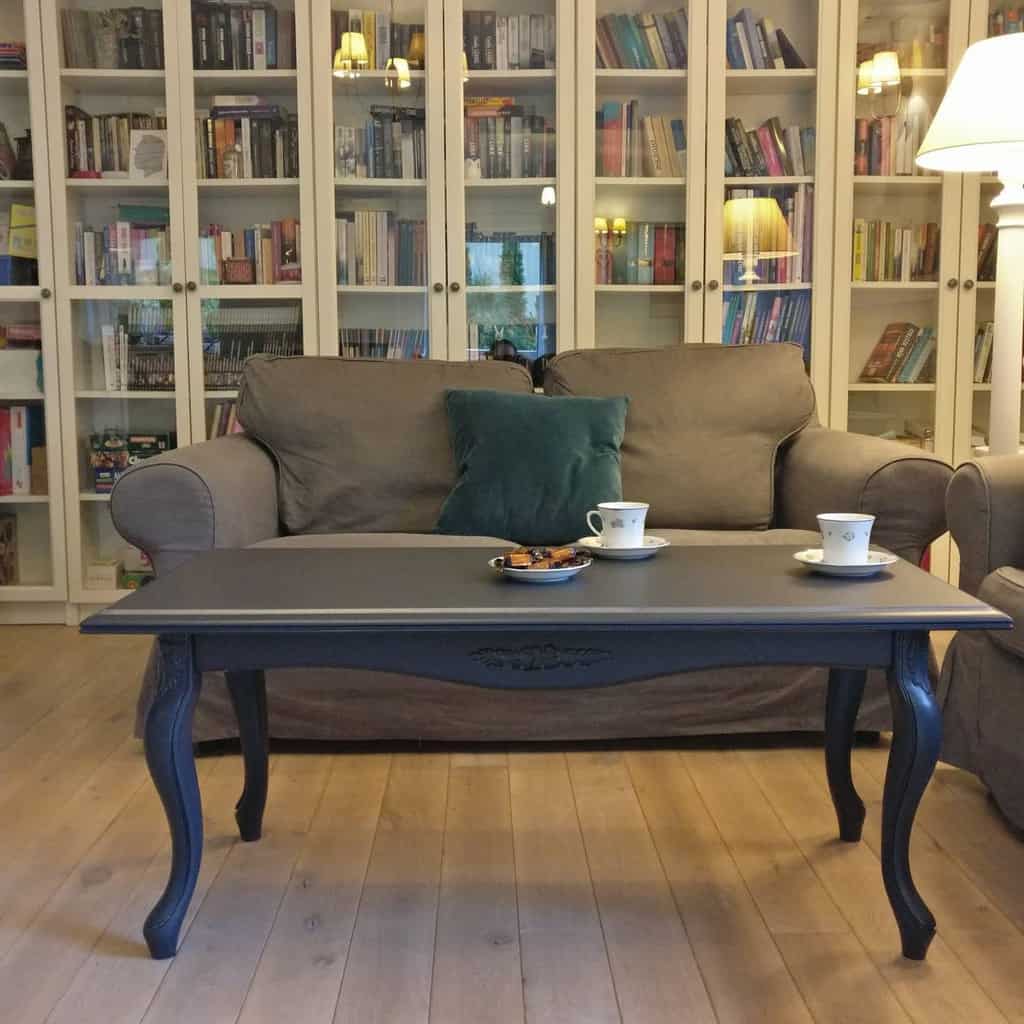 18. Bold Black Coffee Table
Craft a chic and modern centerpiece for your living room with a bold black coffee table, a choice that infuses sleek sophistication and visual intrigue into your space.
Dress it up with vibrant flowers or elegant candle holders for added flair and contrast. Enhance its aesthetic with colorful pillows and cozy blankets that provide a pop of color and texture, balancing the room's overall decor. Black coffee tables offer a versatile canvas for your creativity, allowing you to adapt them to your preferred style and vision. To complete the look, surround it with complementary decor elements like metallic accents and minimalist furnishings for a harmonious and inviting atmosphere.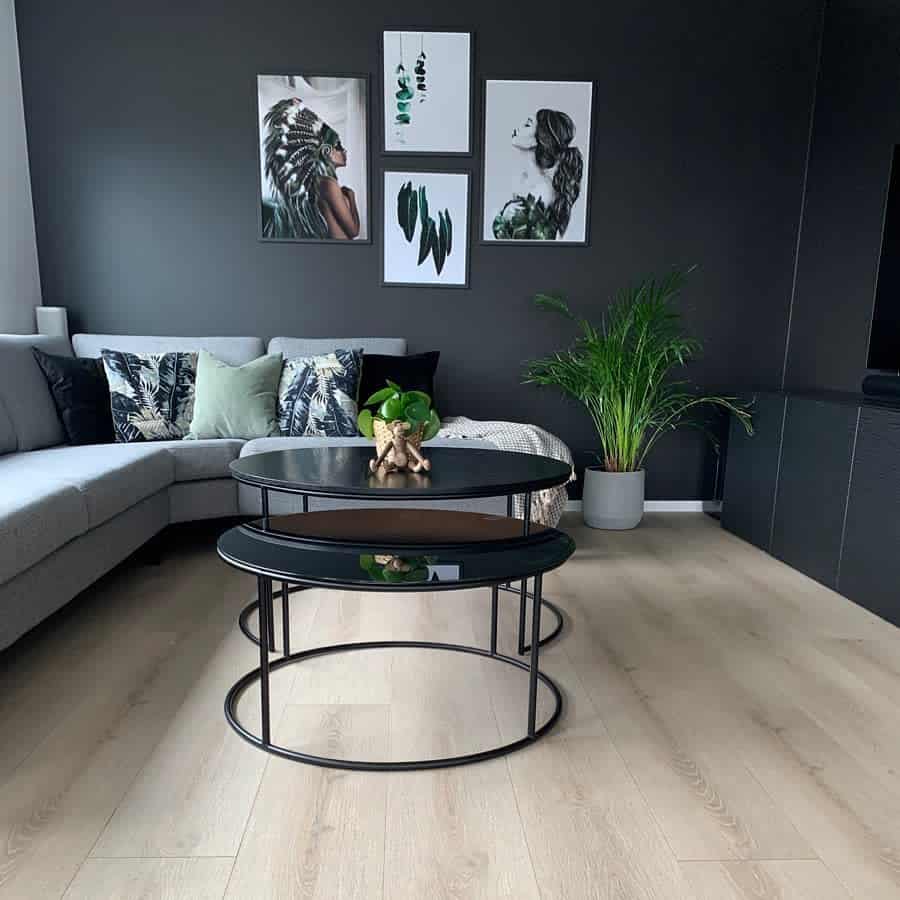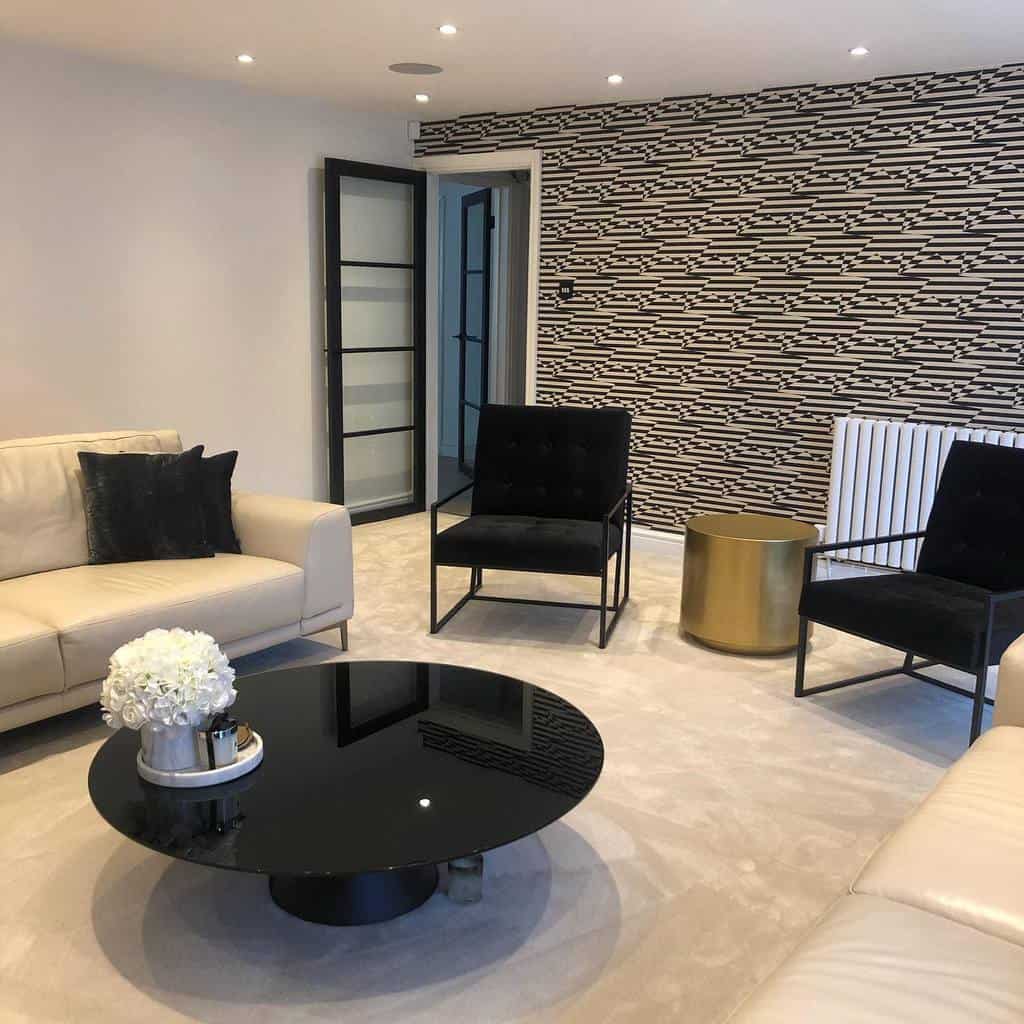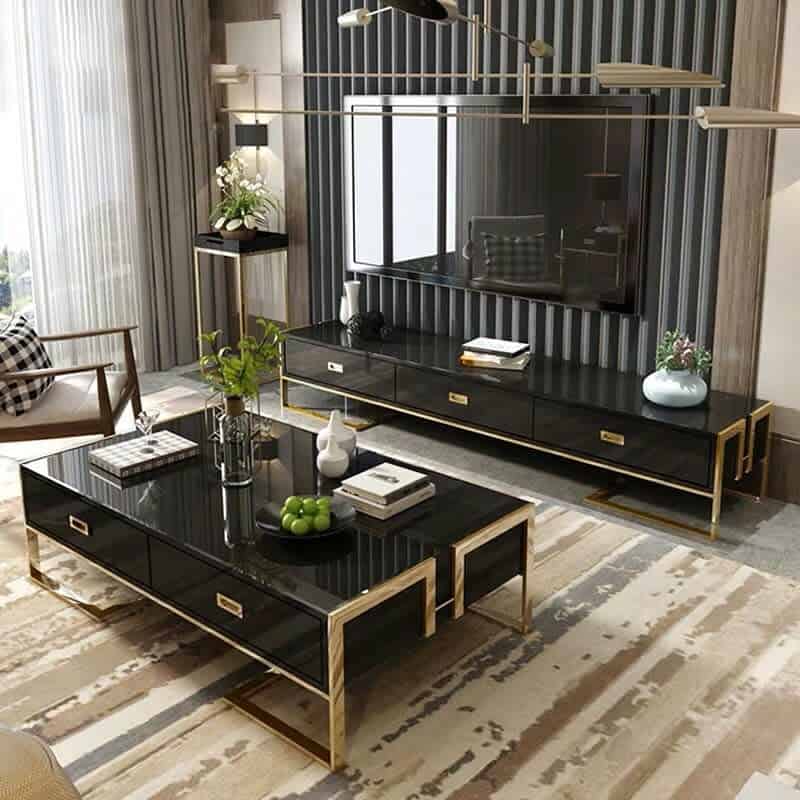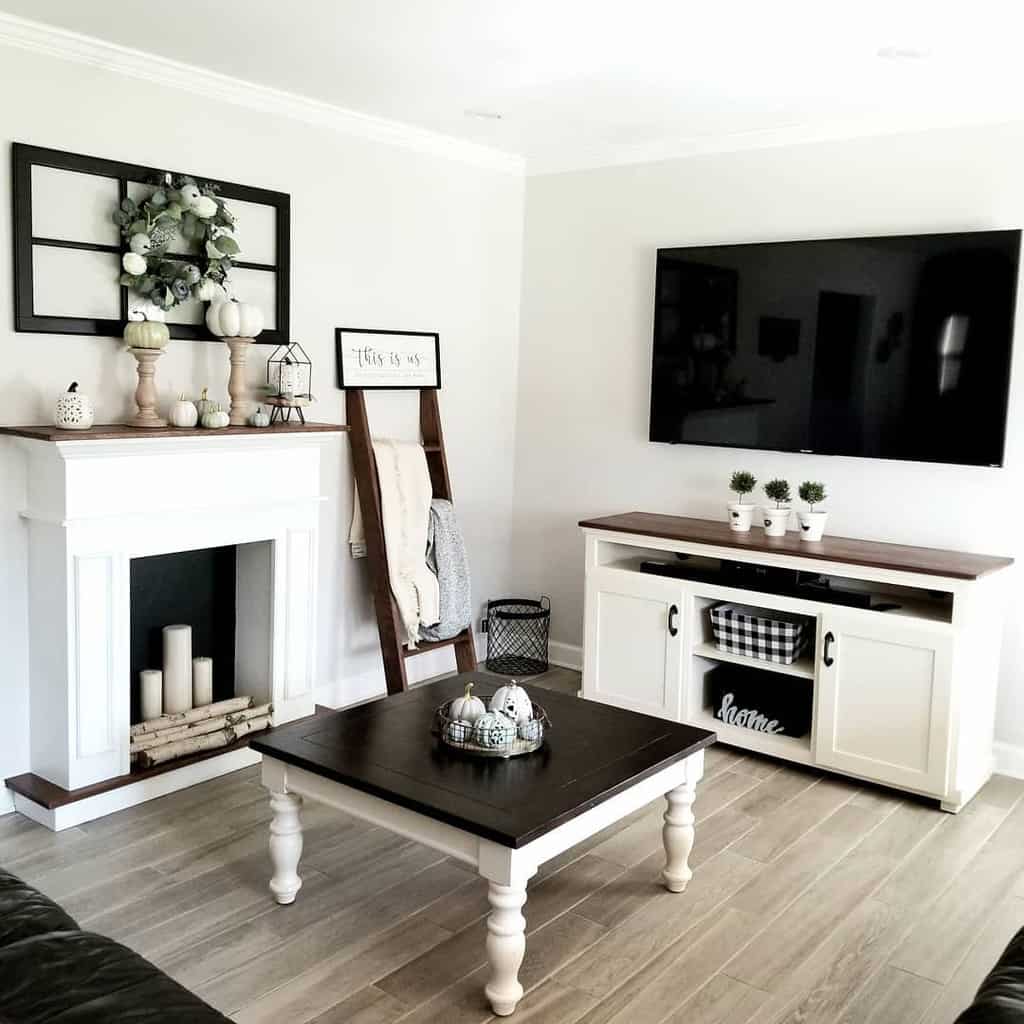 19. Unique Freeform Coffee Table
Inject creativity and modernity into your home with a unique freeform coffee table. This artistically inspired furniture piece brings contemporary flair to any living room, elevating your decor with its distinctive design.
Pair it with stylish couches or minimalist chairs to create an inviting and visually appealing atmosphere. The market offers a variety of options, including glass art designs and modern wooden pieces, ensuring you'll find the perfect fit for your home. Enhance the table's unique charm by adding sculptural accents and vibrant decor to complete the captivating aesthetic.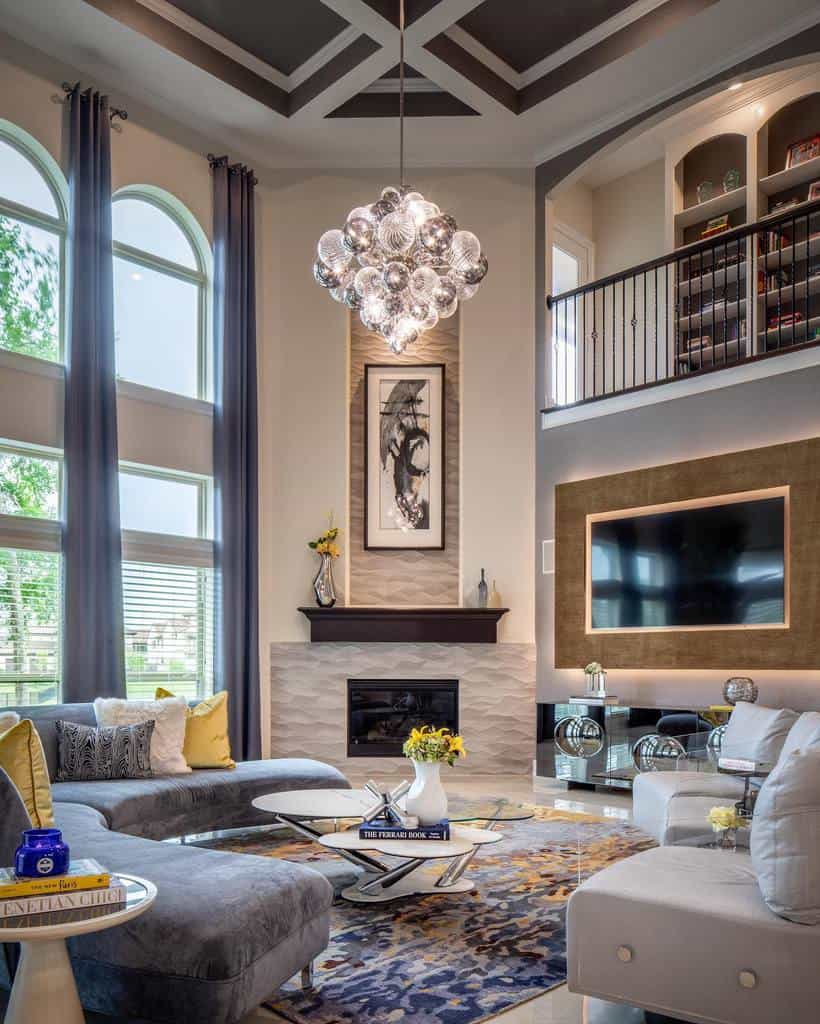 20. Vintage Barn Red Coffee Table
Infuse your living room with style without breaking the bank by adding a vintage barn red coffee table. This affordable yet impactful choice brings a vibrant pop of color, creating an eye-catching design statement.
Search for secondhand pieces or explore garage sales to find unique, budget-friendly options. The red coffee table instantly brightens your space and enhances its aesthetic appeal. Complement it with coordinating decor elements like throw pillows and artwork for a harmonious and inviting atmosphere. This cost-effective addition makes a stylish impact effortlessly and quickly.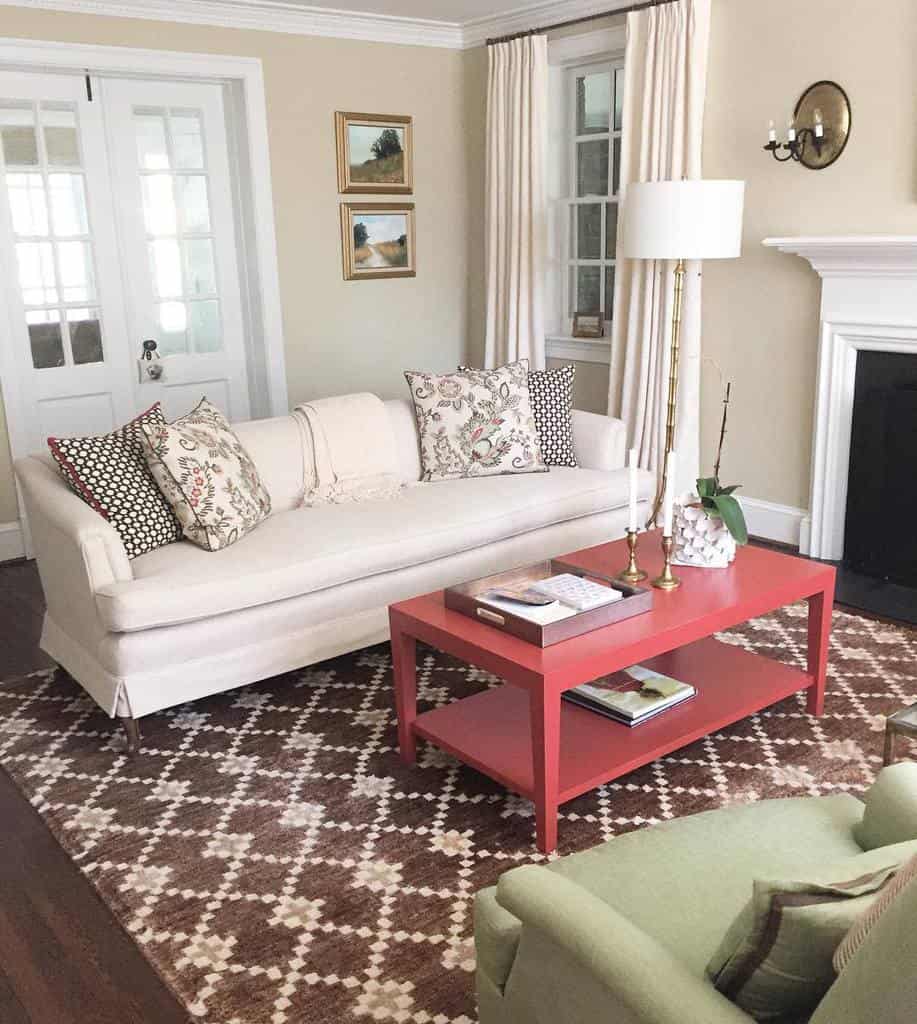 21. Trendy Rattan Coffee Table
Elevate your home decor with a distinctive coffee table that sparks conversations. Rattan coffee tables blend style, functionality, and flair seamlessly into your living space.
Embrace the environmentally friendly and sustainable nature of rattan, which offers beautiful textures and timeless designs. With various color options and versatile shapes and sizes, rattan effortlessly complements any room's style. Let your creativity shine by adding this eye-catching rattan piece, creating a captivating and admired coffee table that enhances your decor. To complete the look, incorporate natural accents like woven baskets and lush greenery, accentuating the table's organic appeal.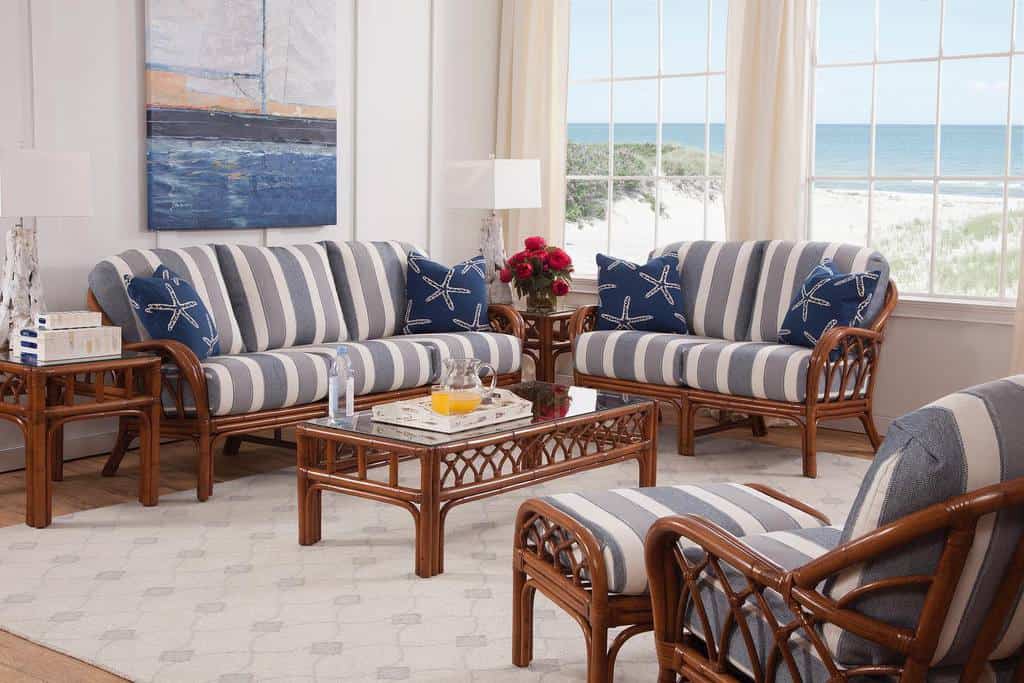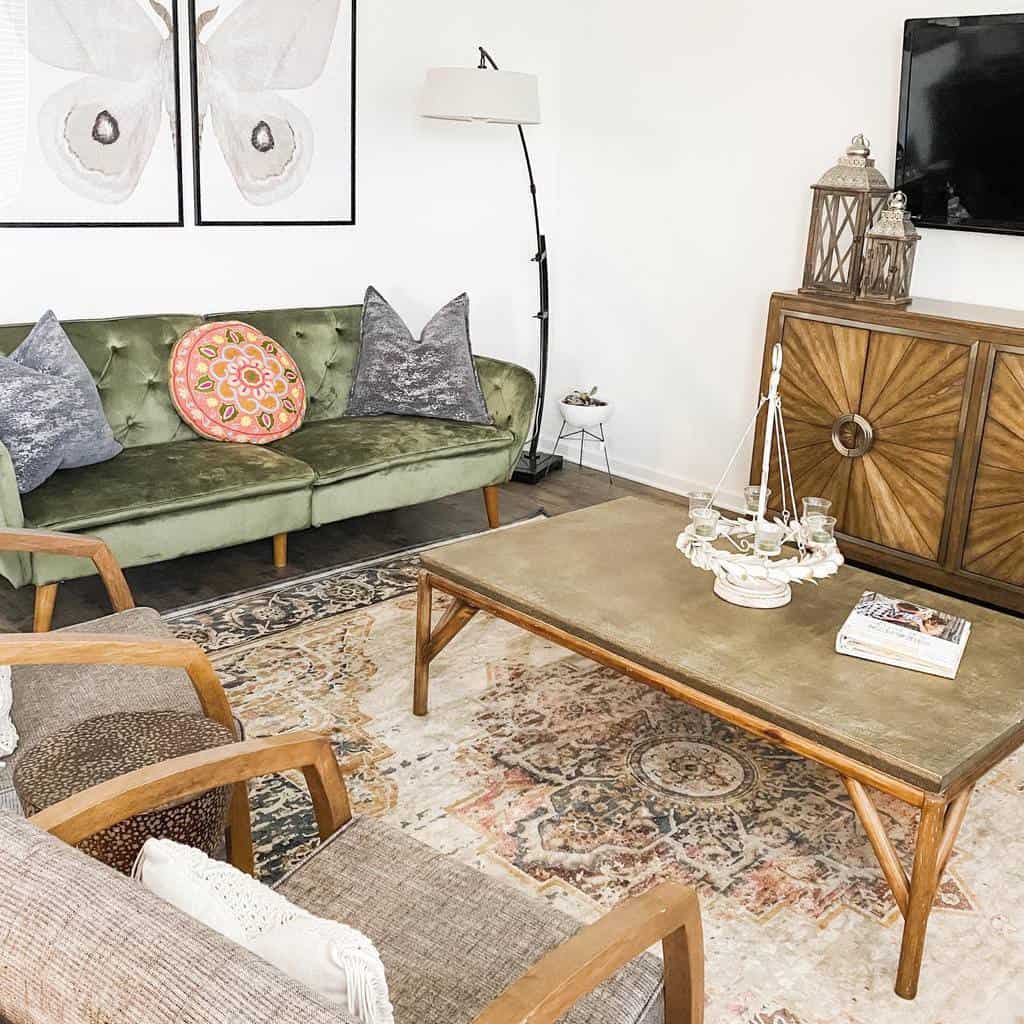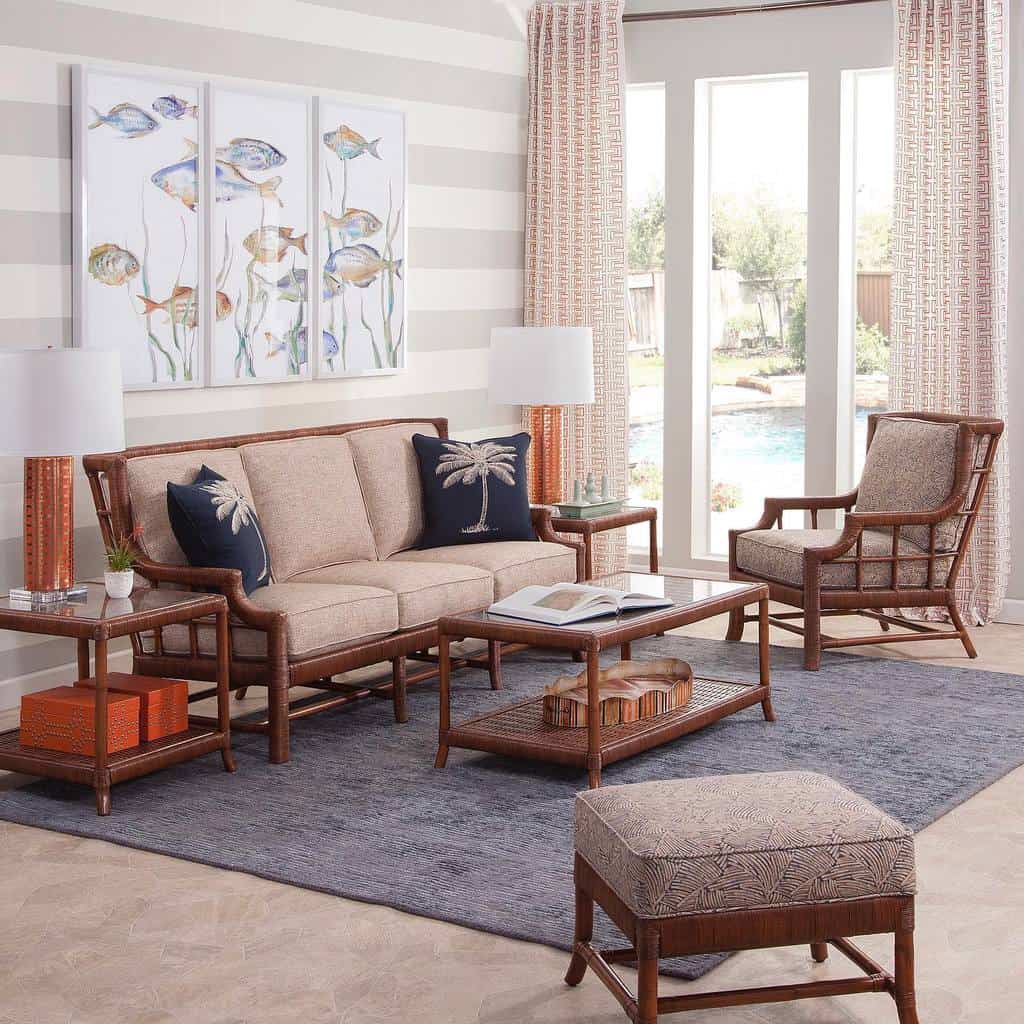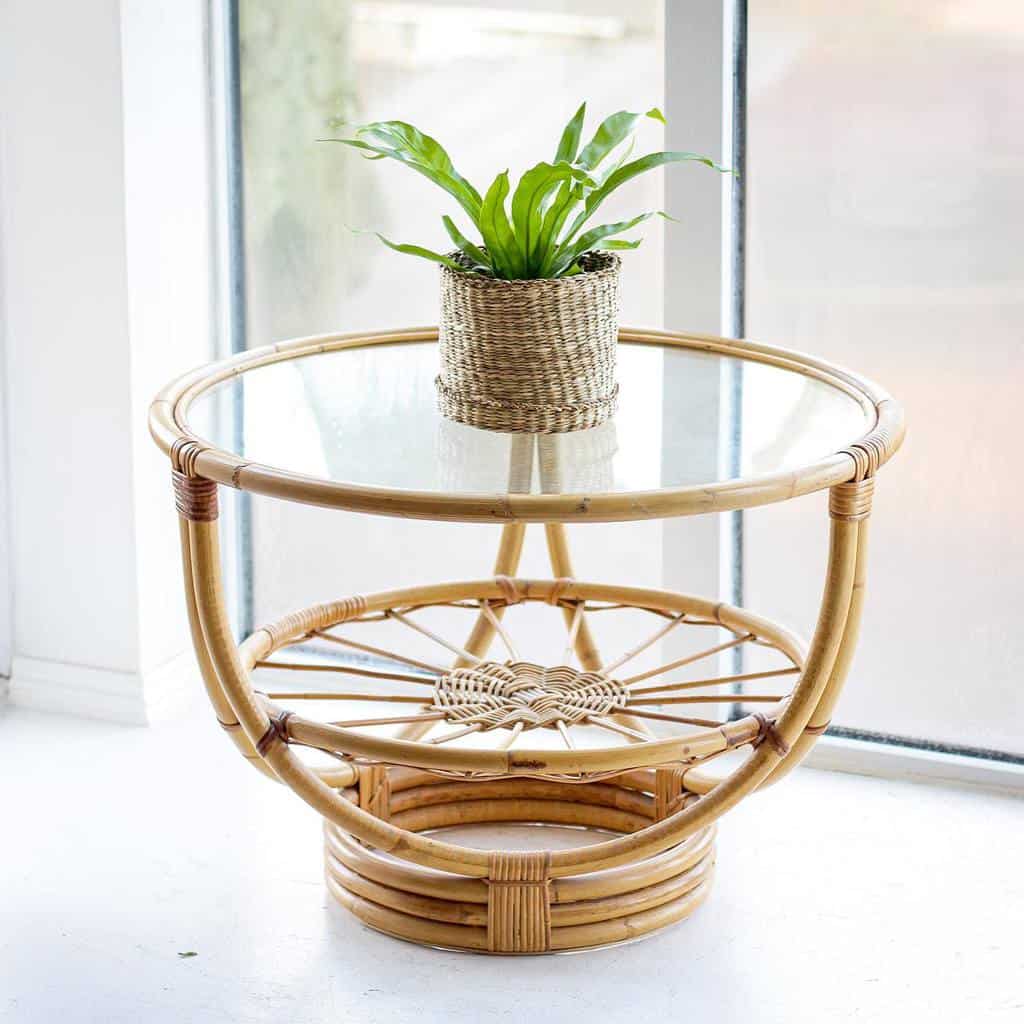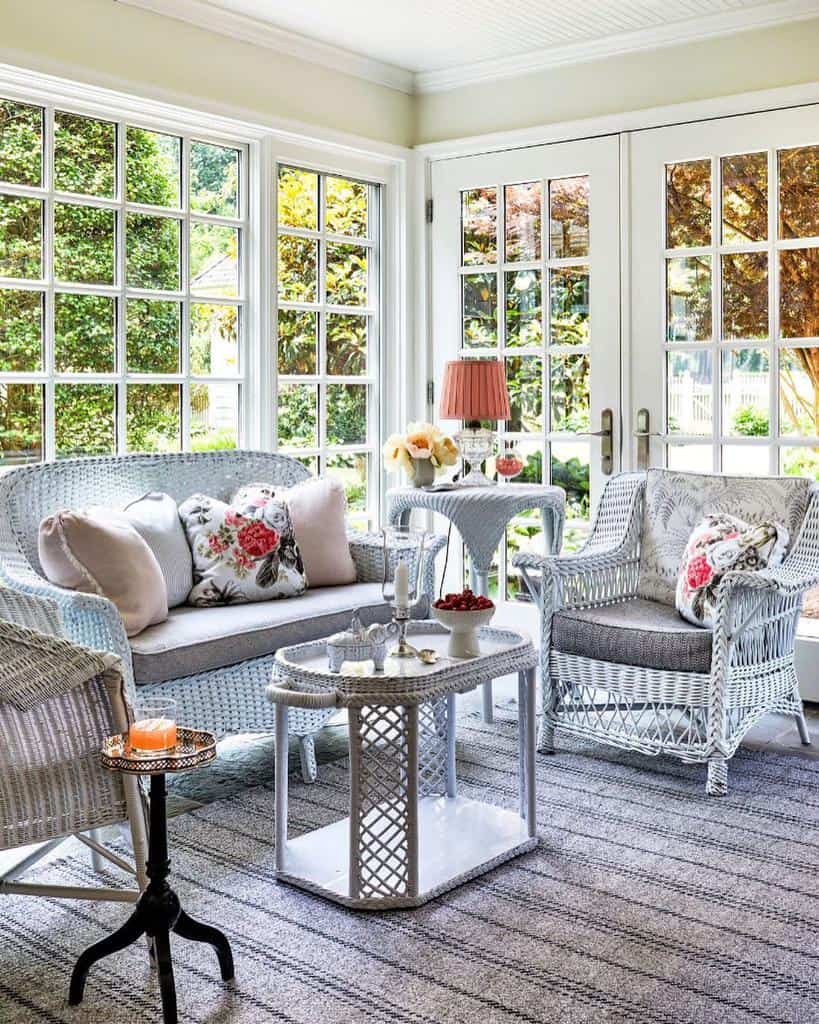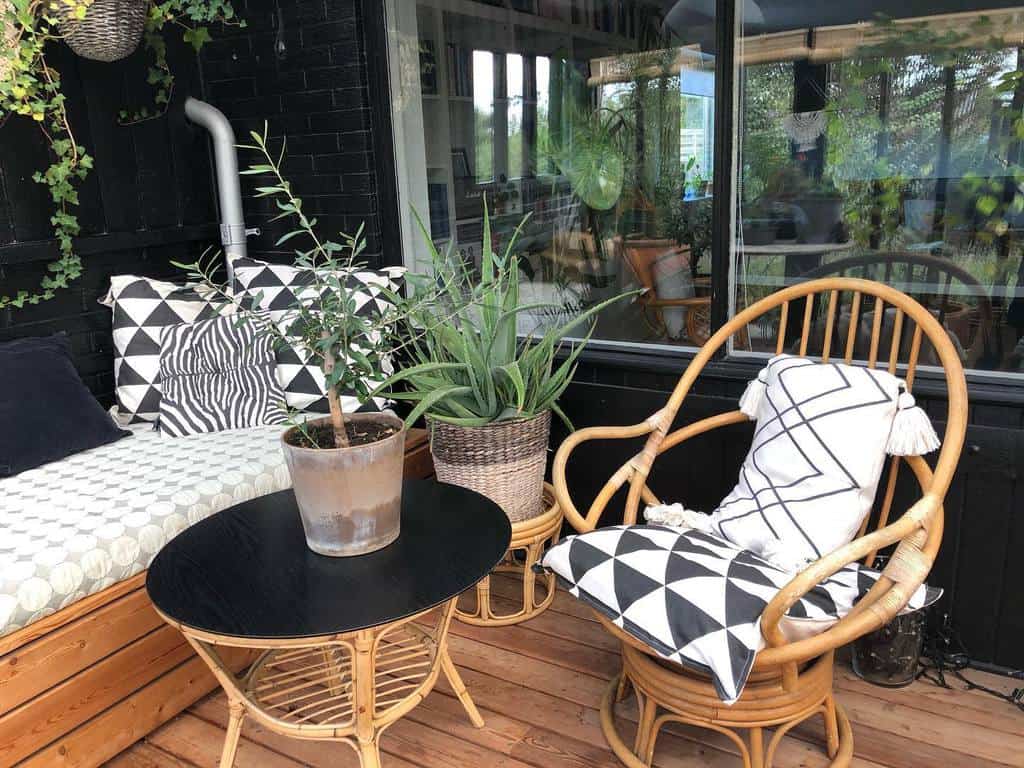 22. Multifunctional Stool Coffee Table
Unleash your creativity by repurposing a small stool into a unique and stylish coffee table. This DIY solution works wonders for smaller spaces where bulky furniture won't fit.
Choose a fabric that complements your home decor, adding a touch of luxury and personalization. When you're ready for a change, simply switch out the fabric—quick and hassle-free. Decorate your versatile stool table with flowers and trinkets, creating an inviting space for guests to chat or unwind with the perfect cup of coffee. This multifunctional piece effortlessly combines style, practicality, and adaptability in your home.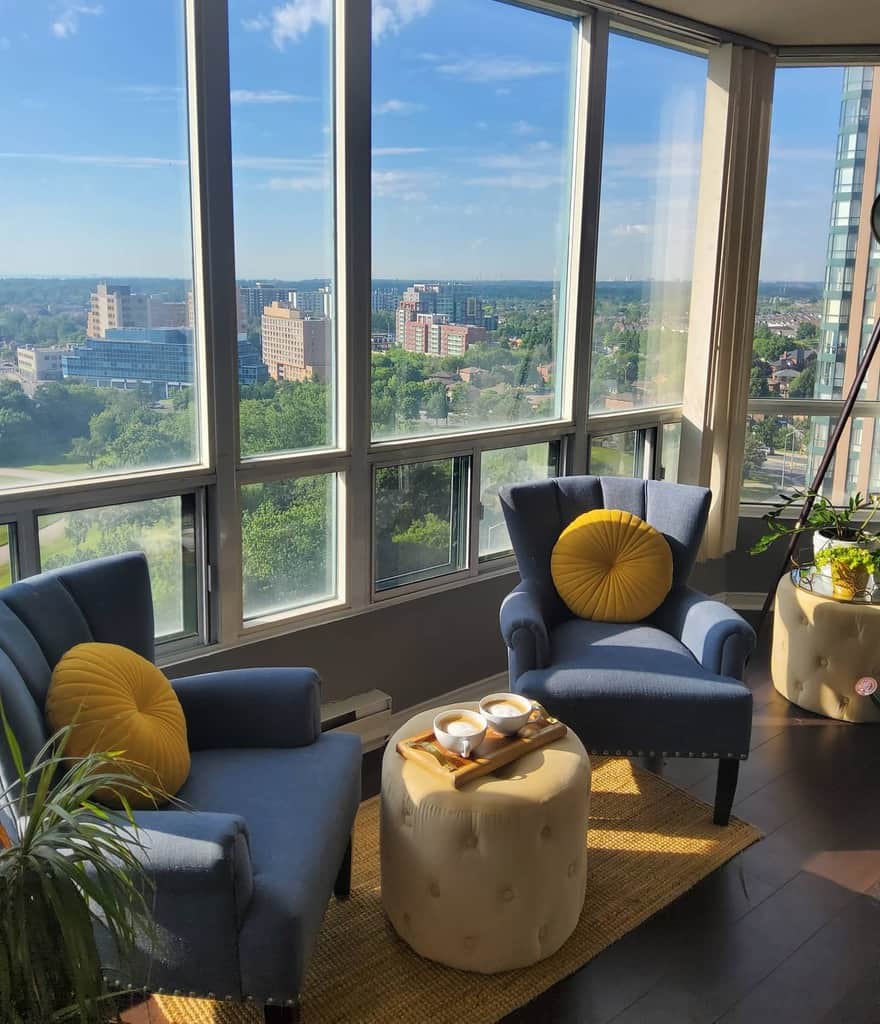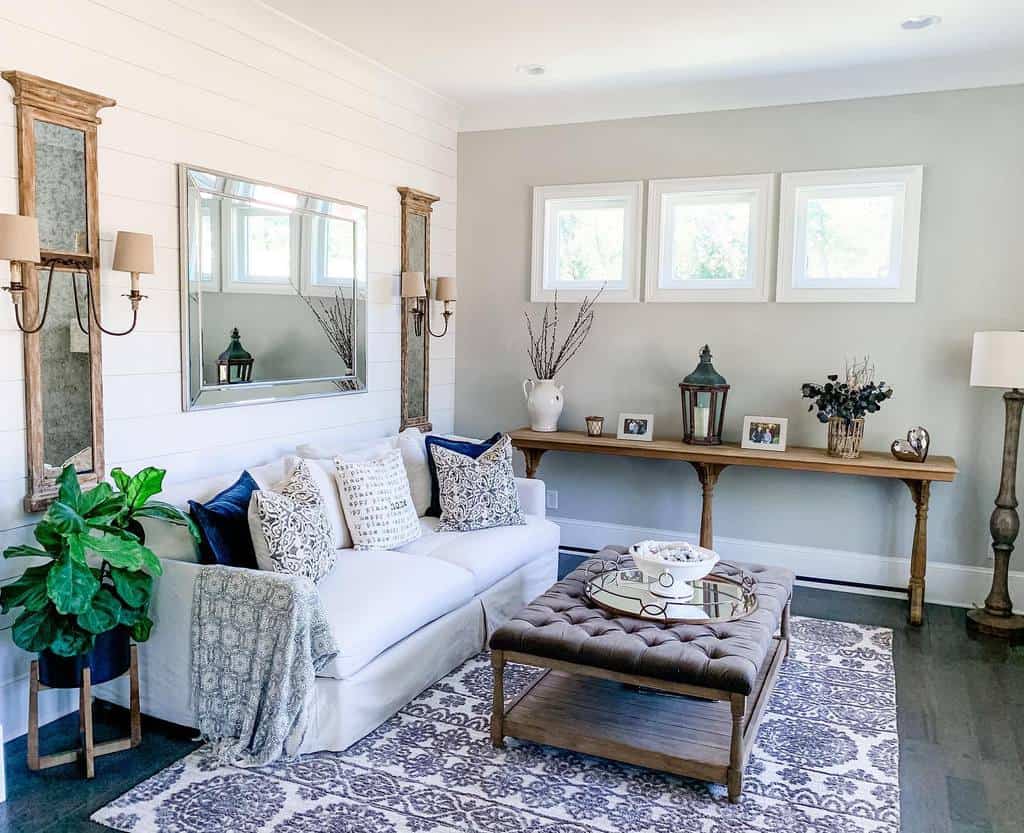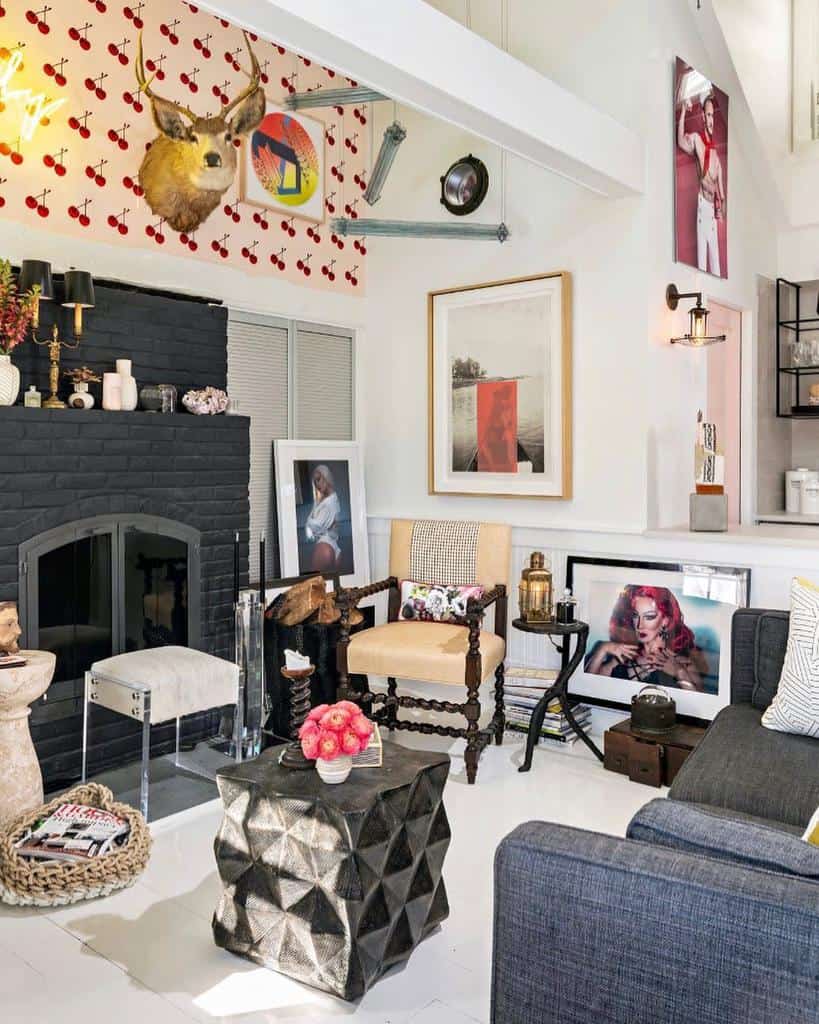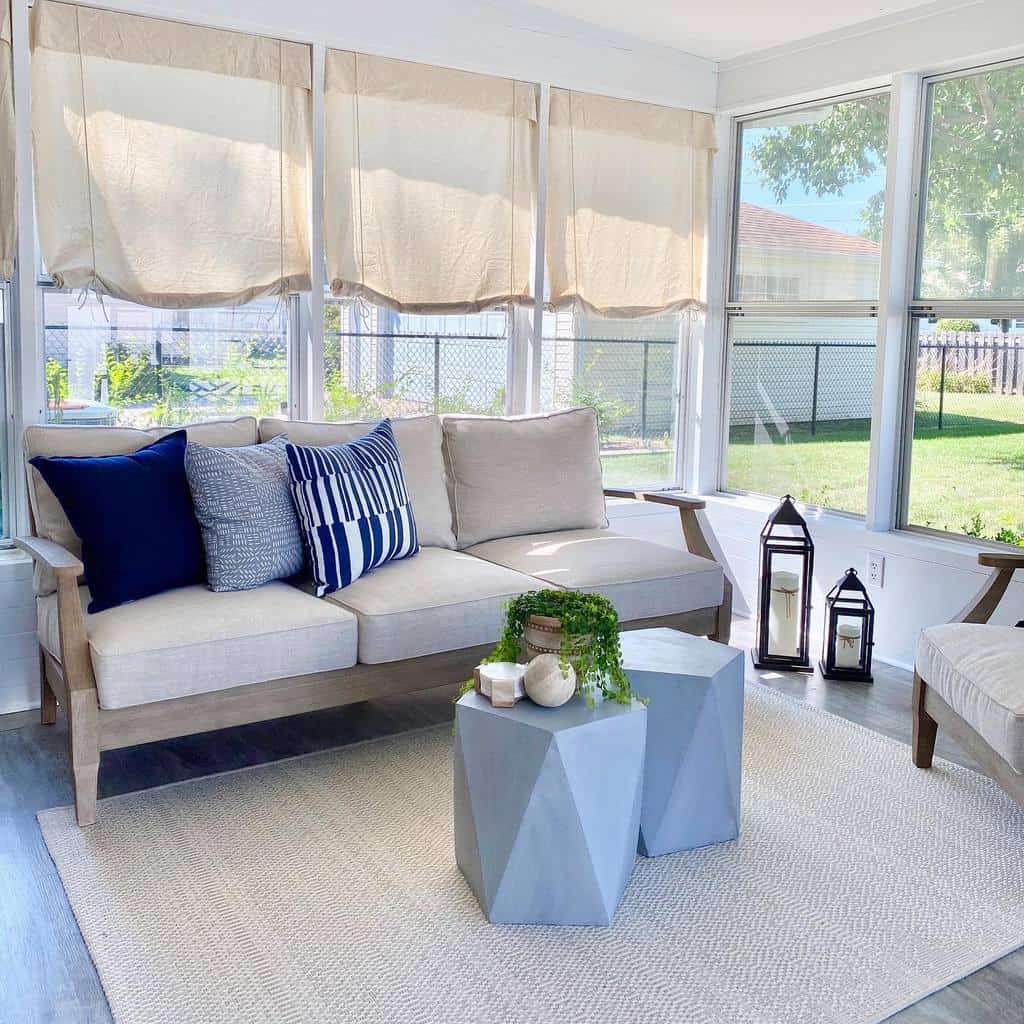 23. Vibrant Printed Coffee Table
Transform your living room into an artistic haven with a printed coffee table. Personalize the tabletop with digitally remastered artwork, vintage imagery, or even your own photos, thanks to advanced technology.
Explore contemporary designs or opt for a more nostalgic look reminiscent of Grandma's favorite quilt. This unique piece adds a one-of-a-kind touch to your decor, serving as both an artistic statement and a conversation starter. To enhance the vibrant atmosphere, coordinate the table with complementary decor elements, such as colorful cushions and statement artwork, creating a captivating and personalized space.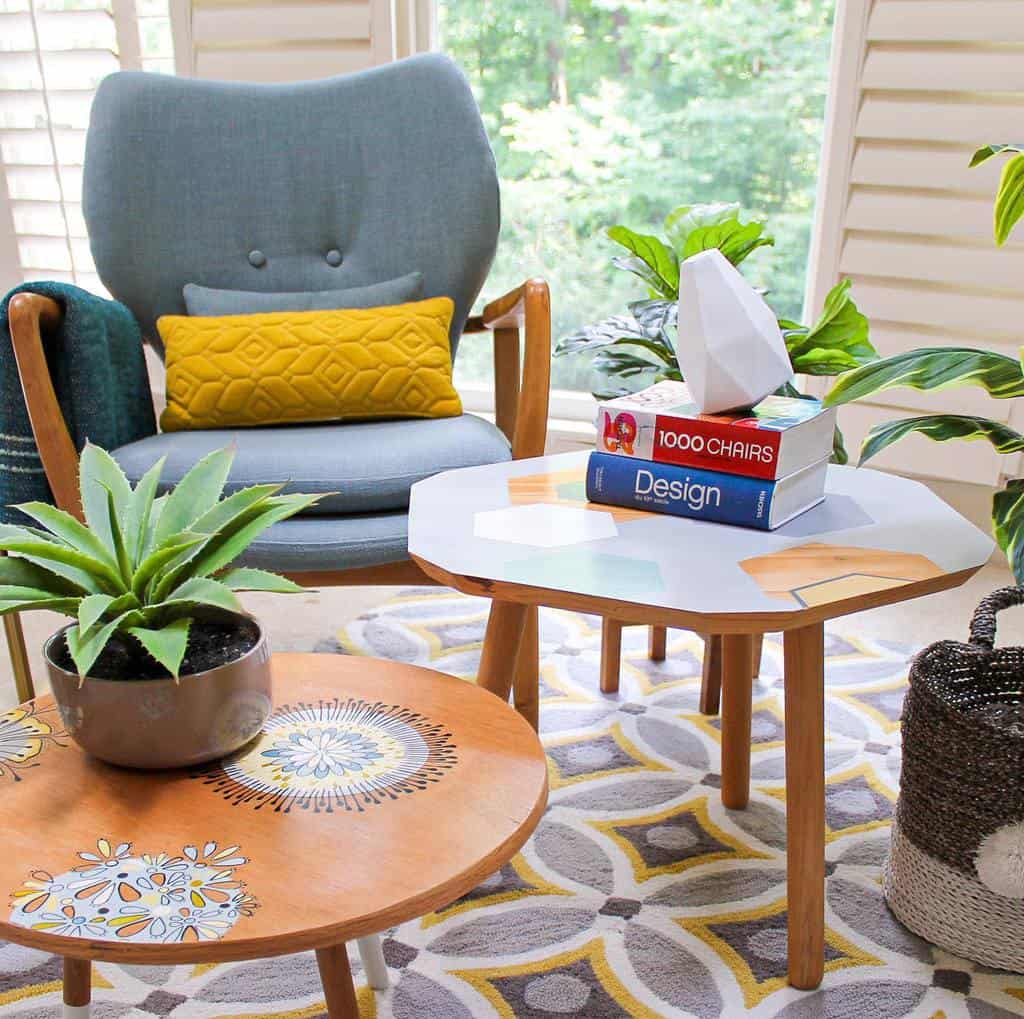 24. Contemporary Acrylic Coffee Table
Revitalize your living room with a striking acrylic coffee table that serves as both a statement piece and a practical storage solution. The transparent design exudes subtle elegance, complementing any lighting.
For added flair, consider placing small sculptures under the glass or showcasing a carefully curated collection of books. Embark on your coffee table journey now to create an eye-catching centerpiece that will continue to captivate for years to come. To complete the look, pair it with minimalist furnishings and neutral accents for a harmonious and contemporary atmosphere.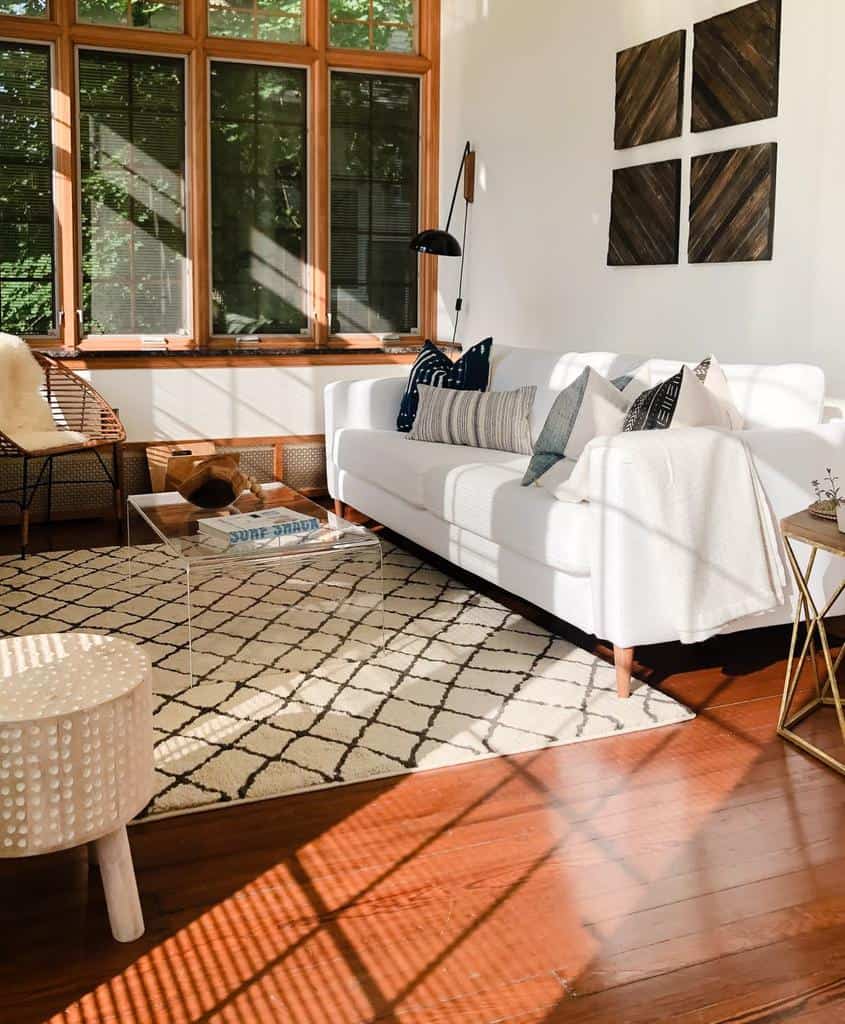 25. Minimalistic Low Coffee Table
Embrace the trend of floor seating with a minimalistic low coffee table, a chic and unconventional choice that enhances the modern aesthetic of your living room or bedroom.
This unique piece offers a stylish and functional surface for various activities, from dining to working while seated on floor chairs. Choose a design that suits your preferences, whether it's earthy and natural or colorful and bold. Elevate the atmosphere with coordinating floor cushions and textiles, creating a harmonious and inviting space that encourages relaxation and creativity.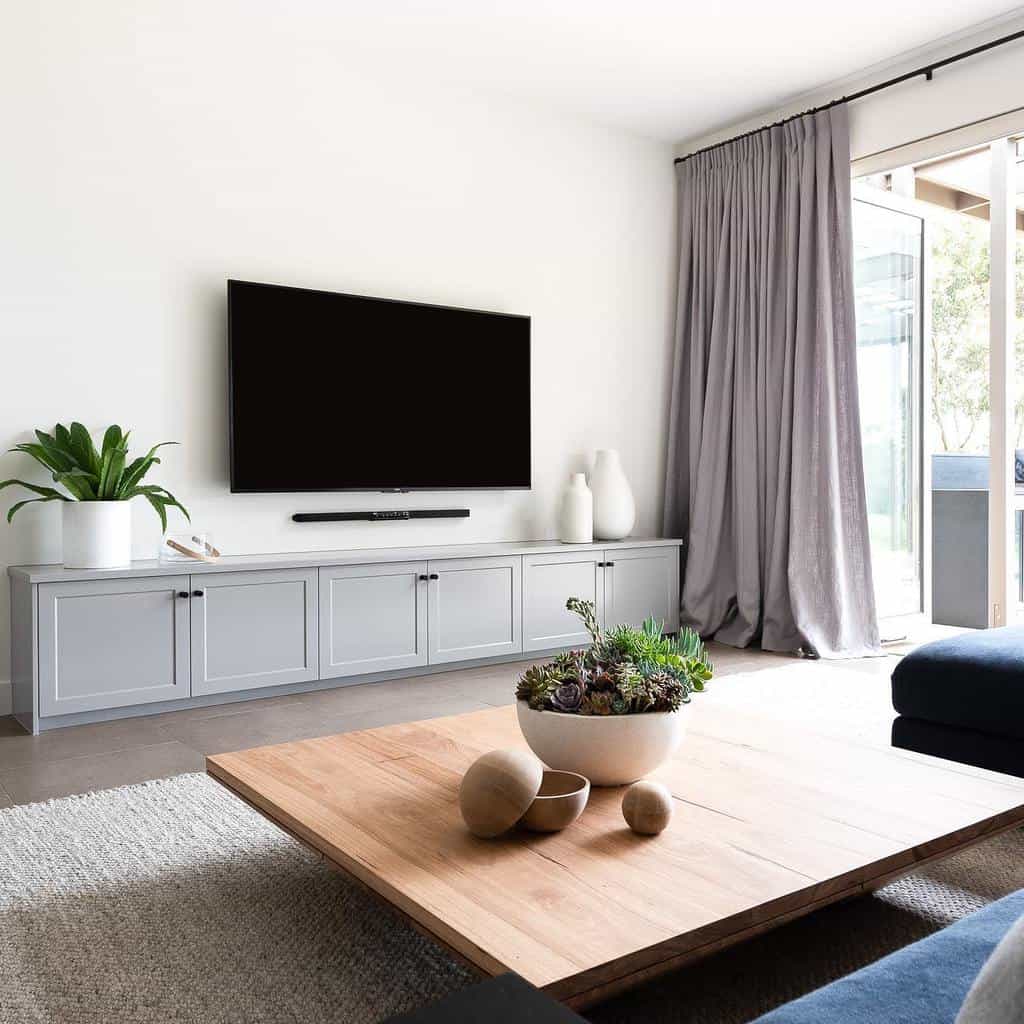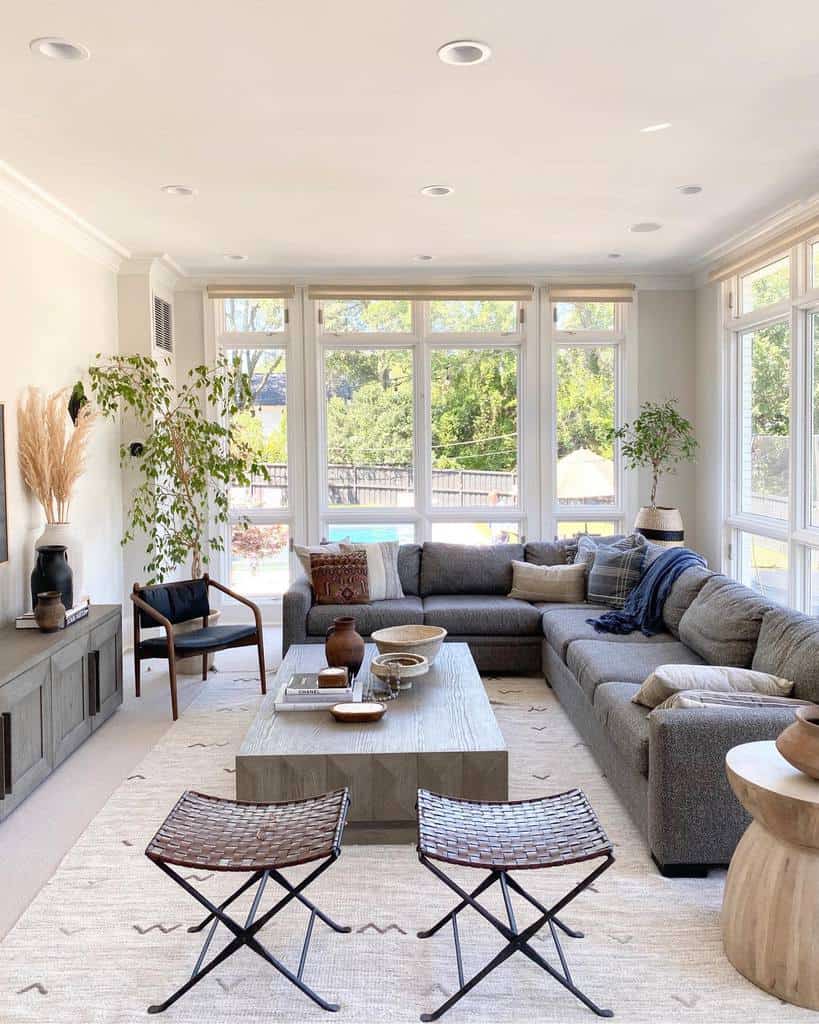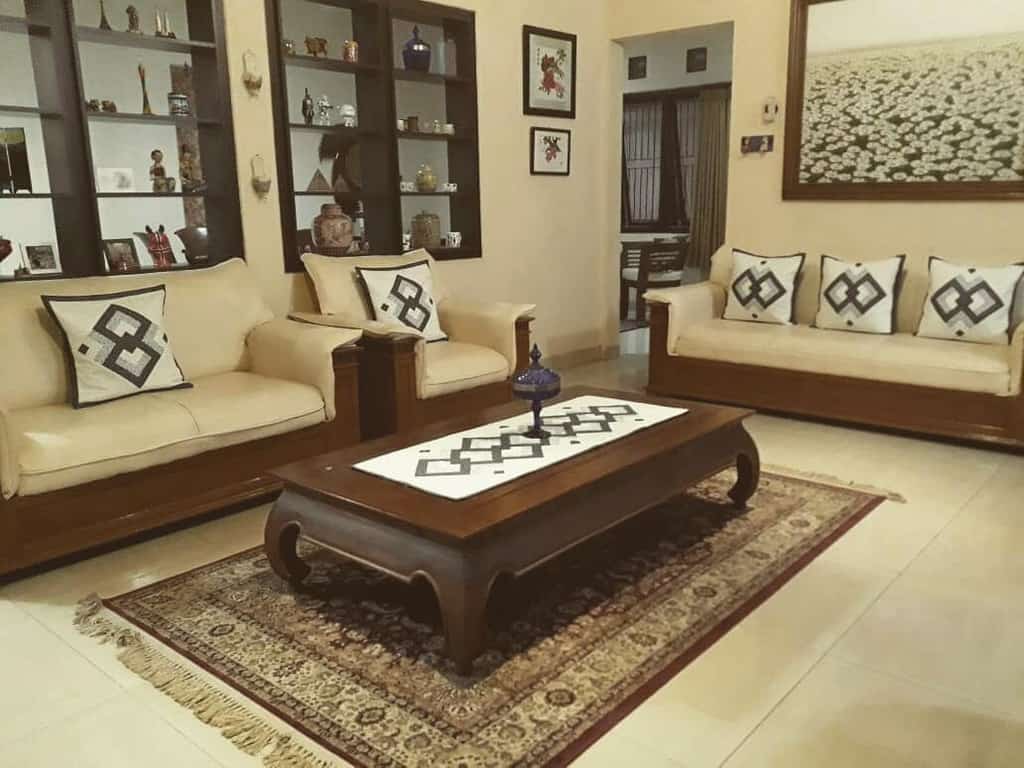 Coffee Table FAQs
What should I put on my coffee table?
Place decorative items of different heights to create a multi-tiered display. Try stacking books, placing a vase with fresh flowers, or a decorative object or two. If you want more than one of these, try stacking them on top of each other. Place the books on the coffee table, and then the vase on top. This will look less cluttered and give you more space on the coffee table.
What is the trend for coffee tables?
Modern materials are becoming more popular, especially when mixed together. This includes glass, metal, stone, and wood. You'll see more coffee tables with a modern aesthetic that features clean, straight lines and minimal ornamentation. Coffee tables with a unique shape or have a multi-functional design are also popular.
Is a coffee table necessary?
Most people agree that a coffee table is necessary because it gives you a place to display decor, rest your feet, and set down drinks. It also helps to center and anchor the entire living room. If you plan to have an area rug, it will anchor it and help to tie everything together.