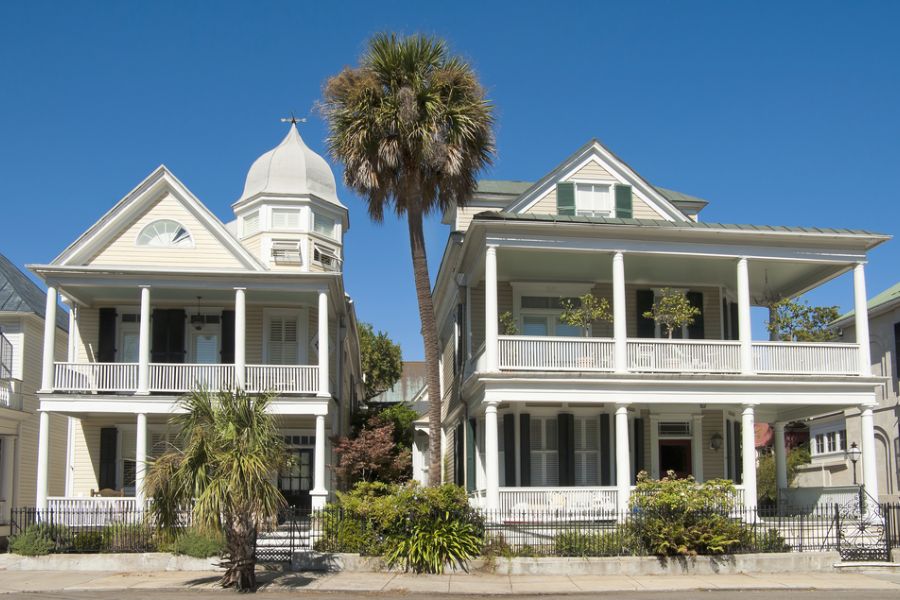 Between the symmetry and rich history, it's easy to see why homes from the colonial era are still so beloved. Even if you don't have a fondness for historic homes, this architectural trend is far from dying off.
You can still find colonial home plans inspired by architecture from centuries past. Many of these homes combine the best of both worlds. That is, contemporary luxury and historic style.
If you've ever dreamed of owning a home with an up-to-date interior hidden by a stunning brick facade, it's never been easier to make this vision a reality. Keep reading for the best colonial house ideas that will show you how to preserve your home's traditional charm in the modern era.
1. Brick Colonial Houses
Brick was the most popular building material when colonial architecture was at its peak. So it's no surprise that many colonial homes feature brick exteriors.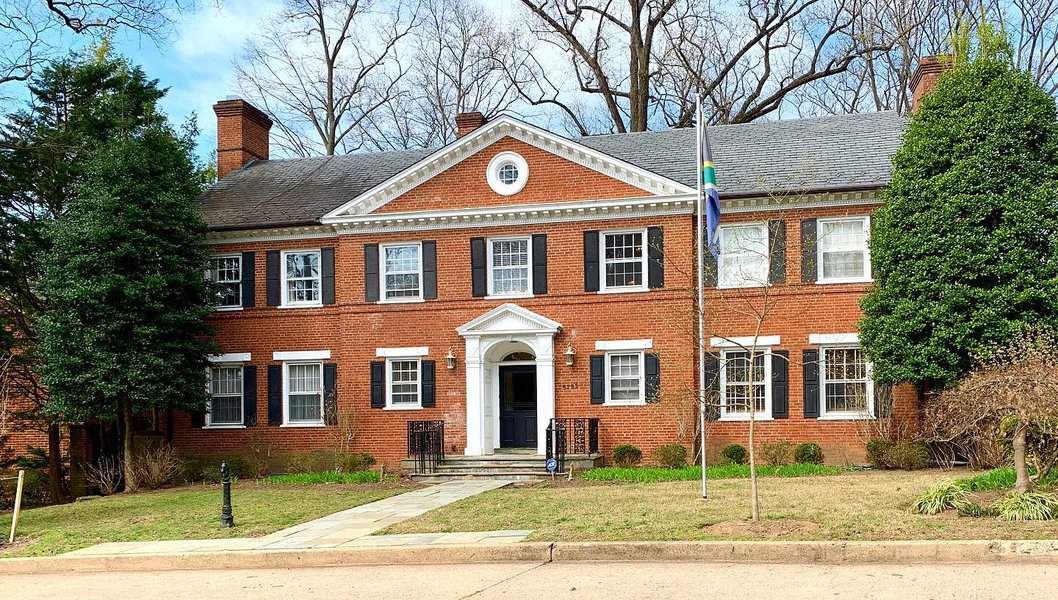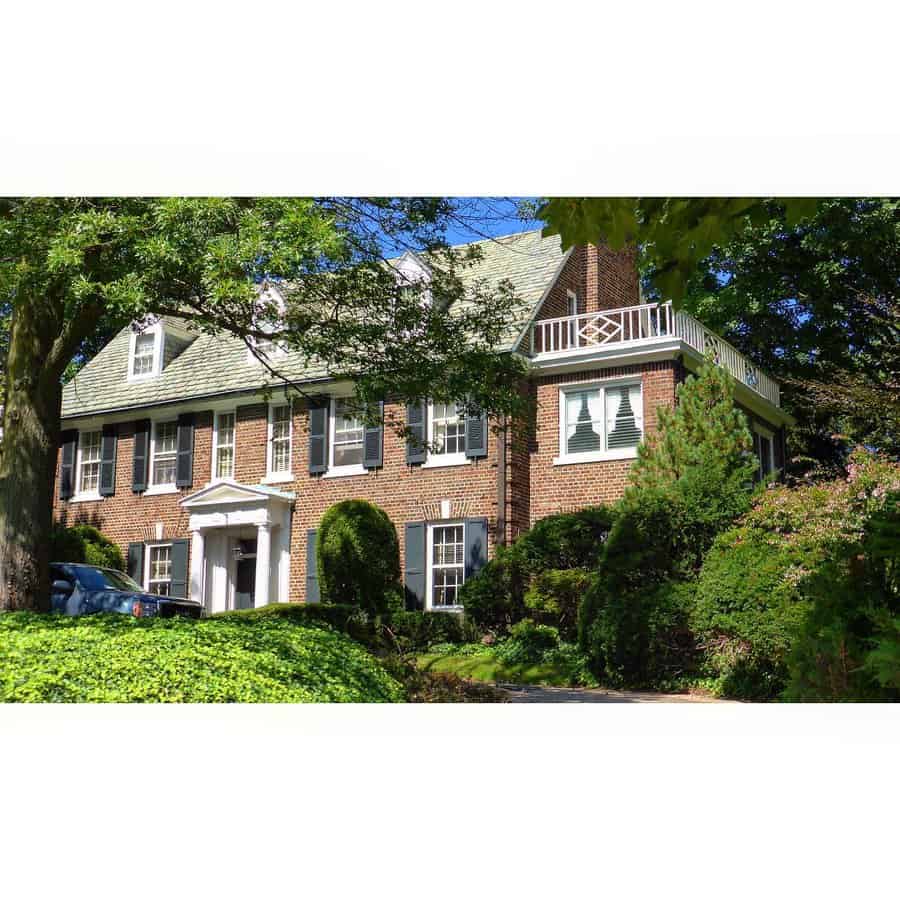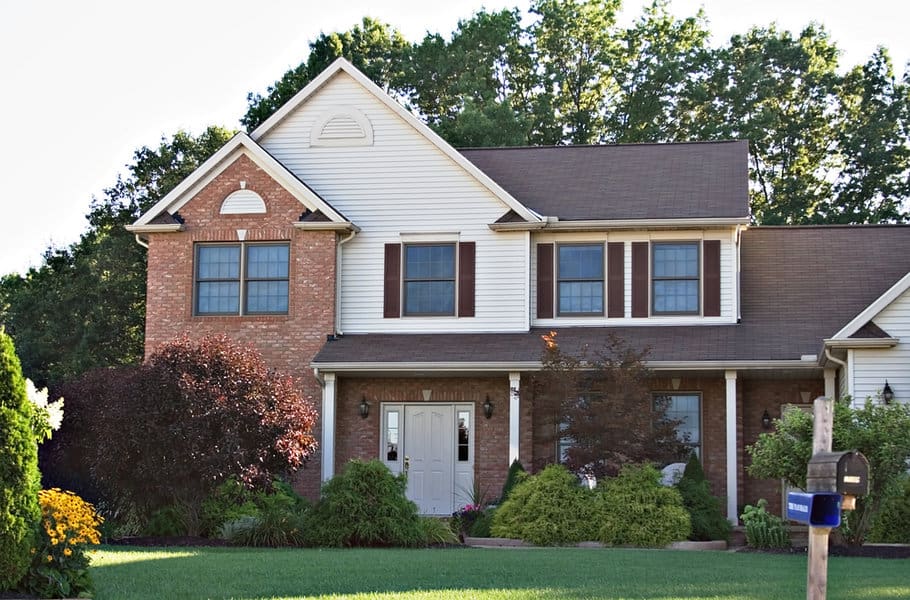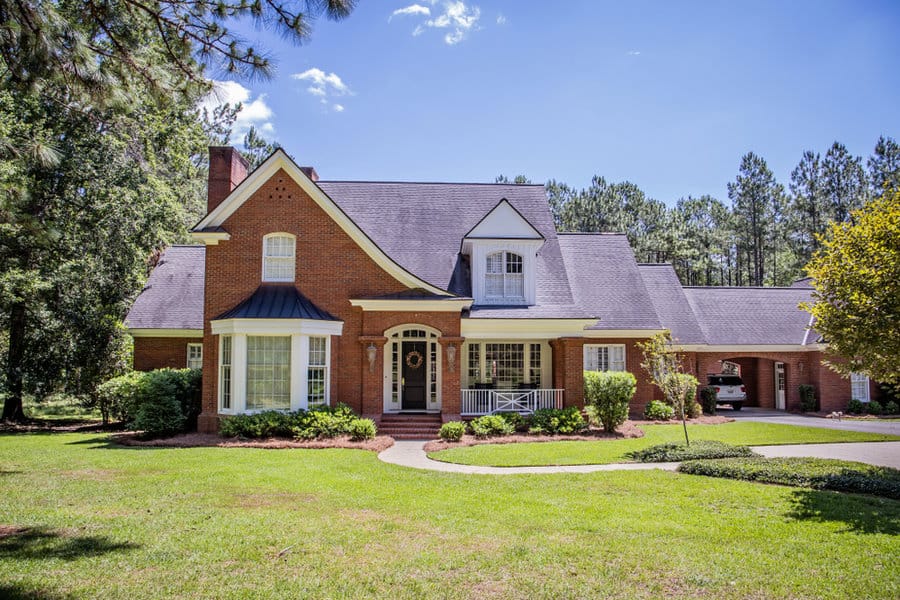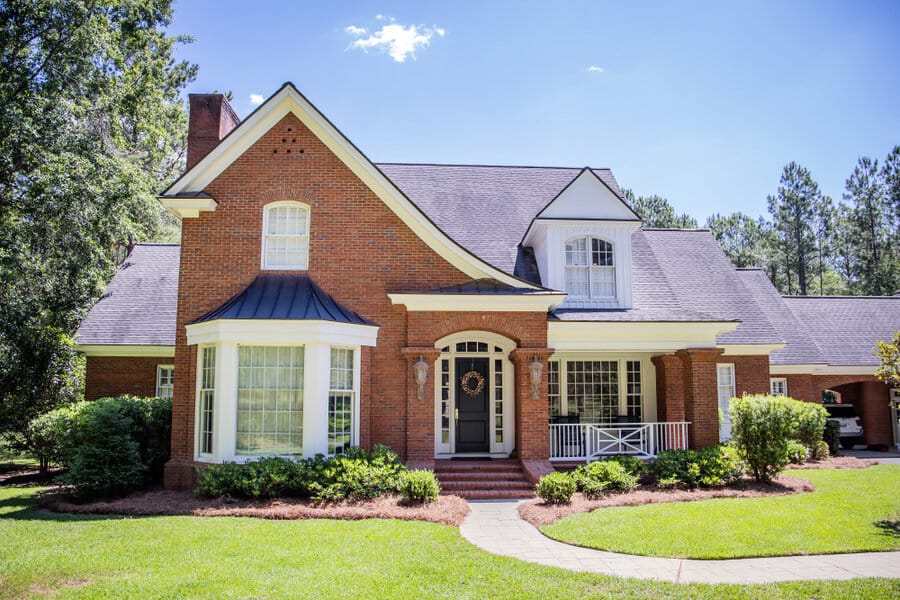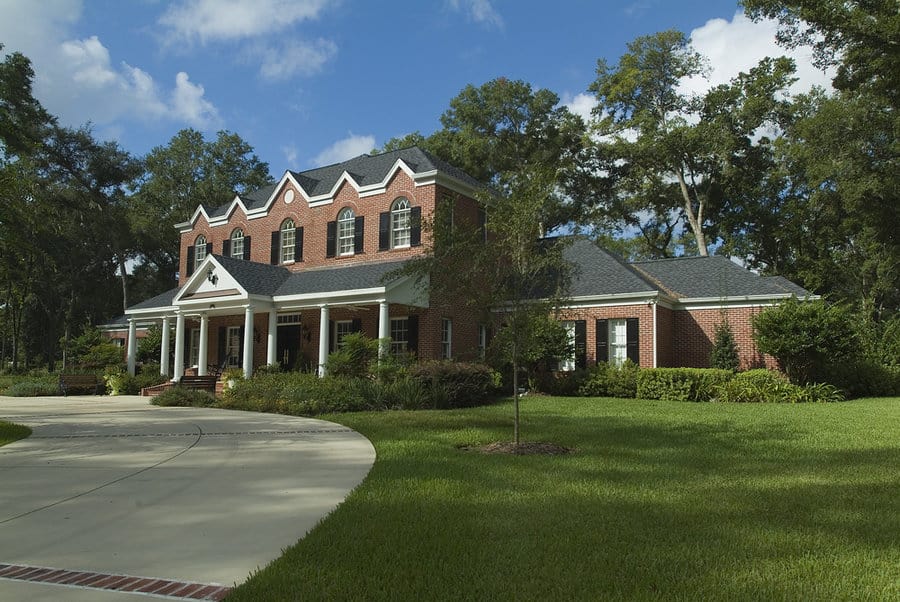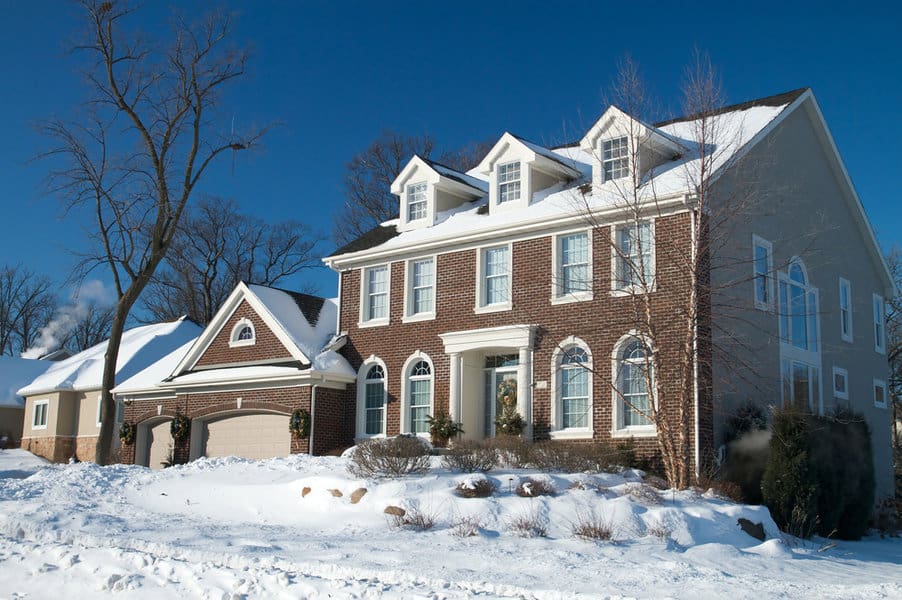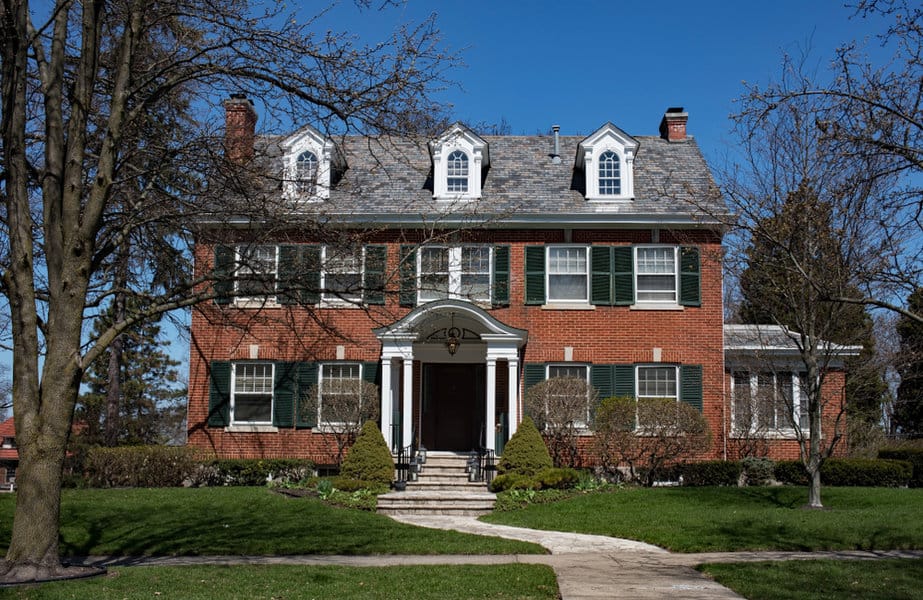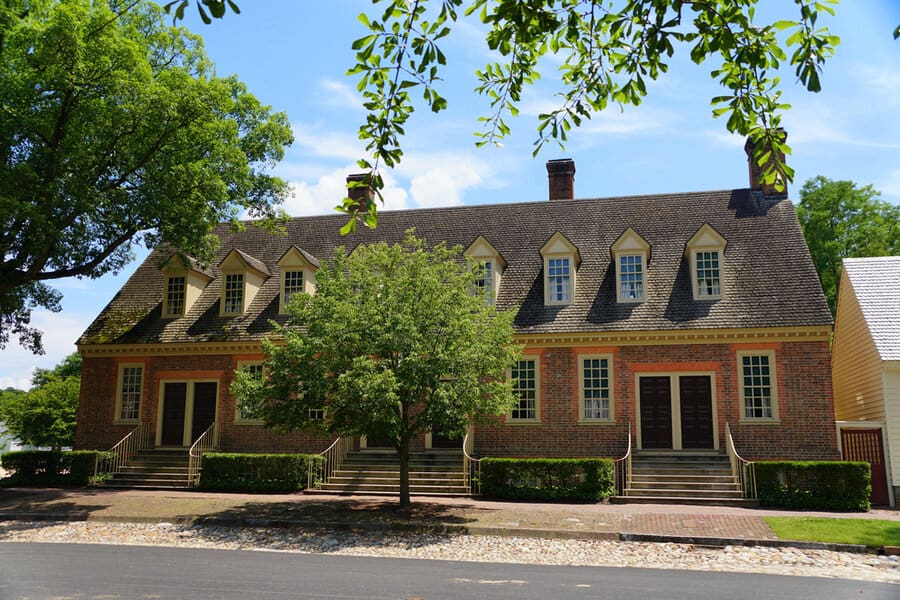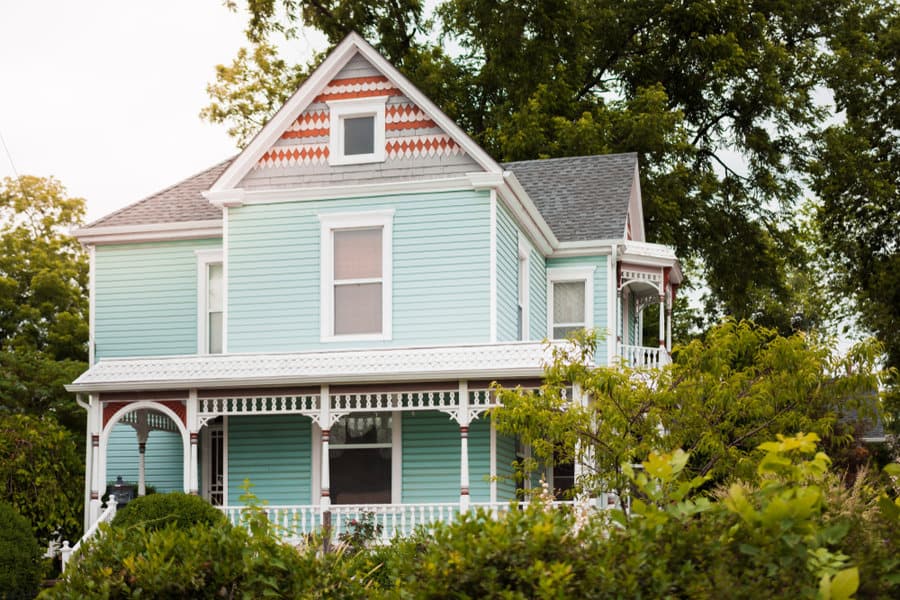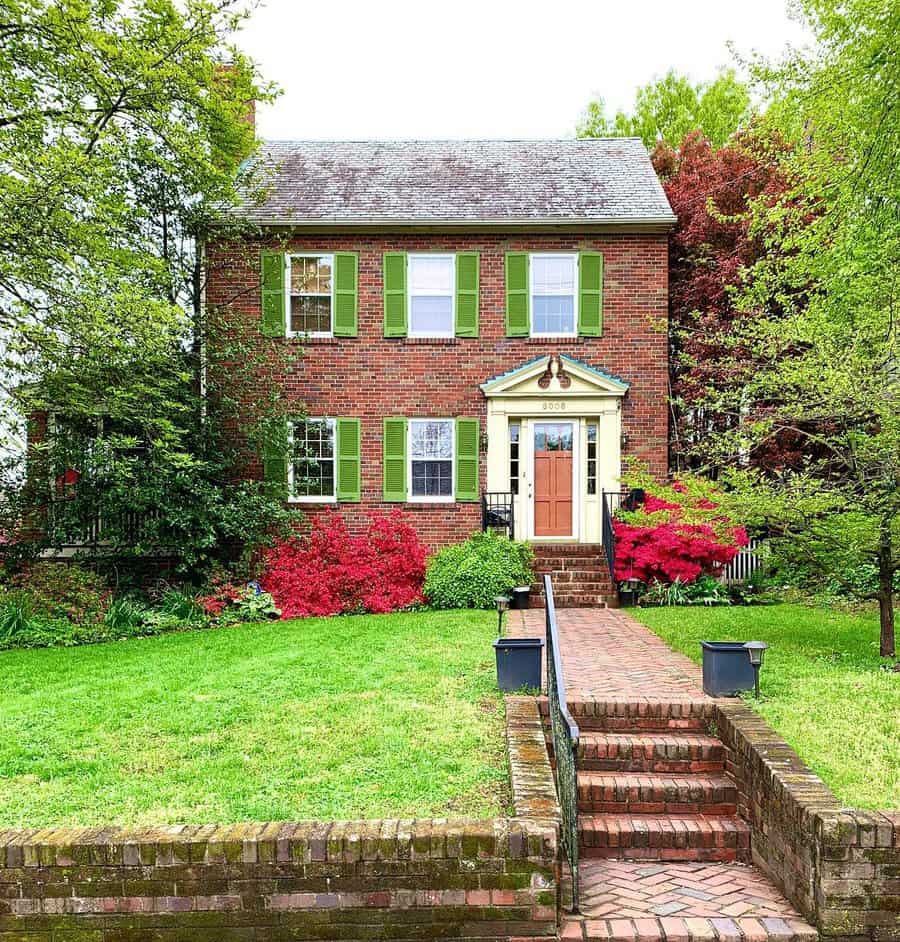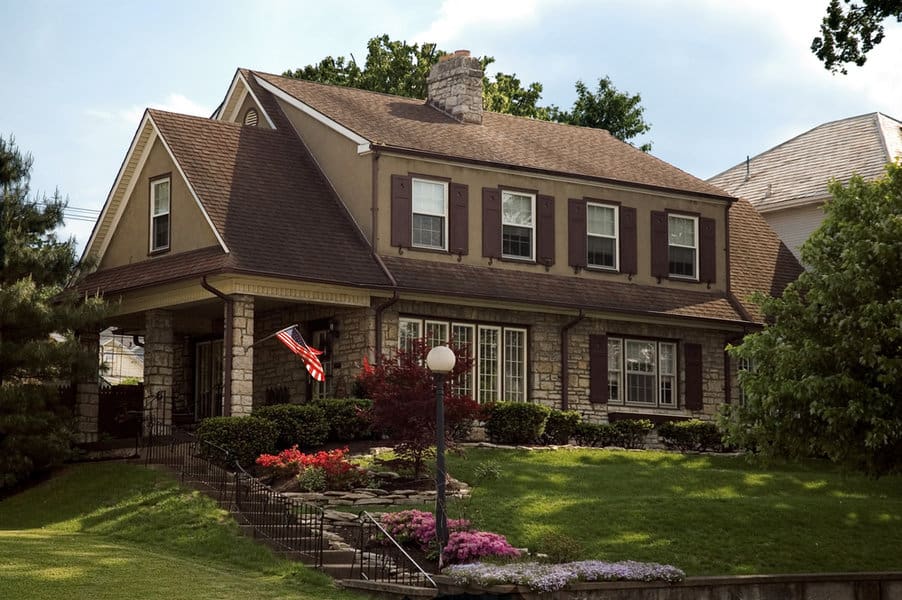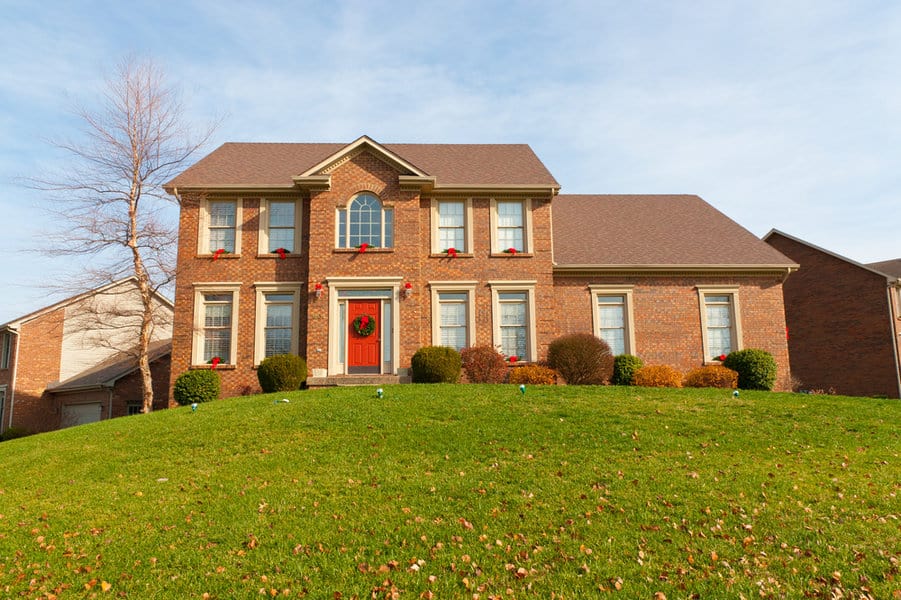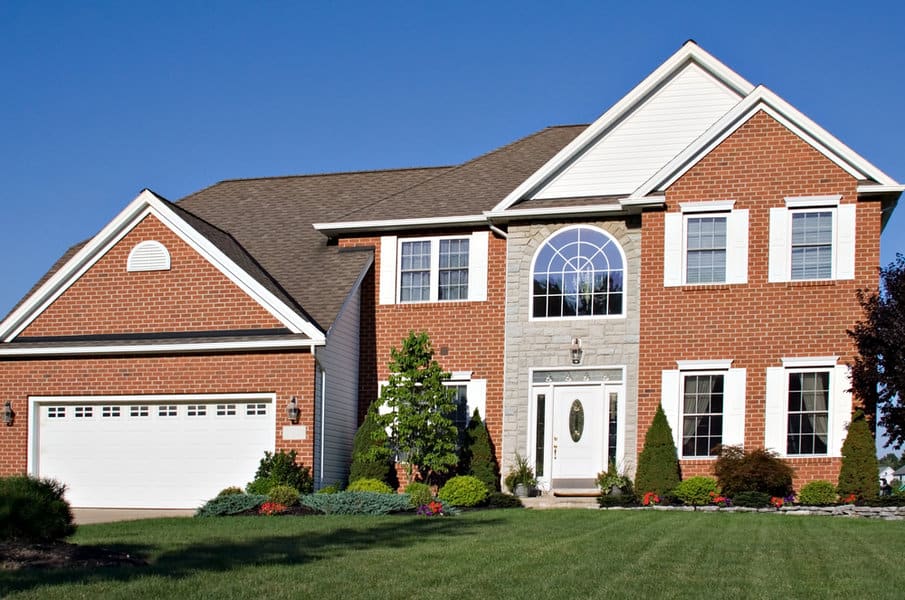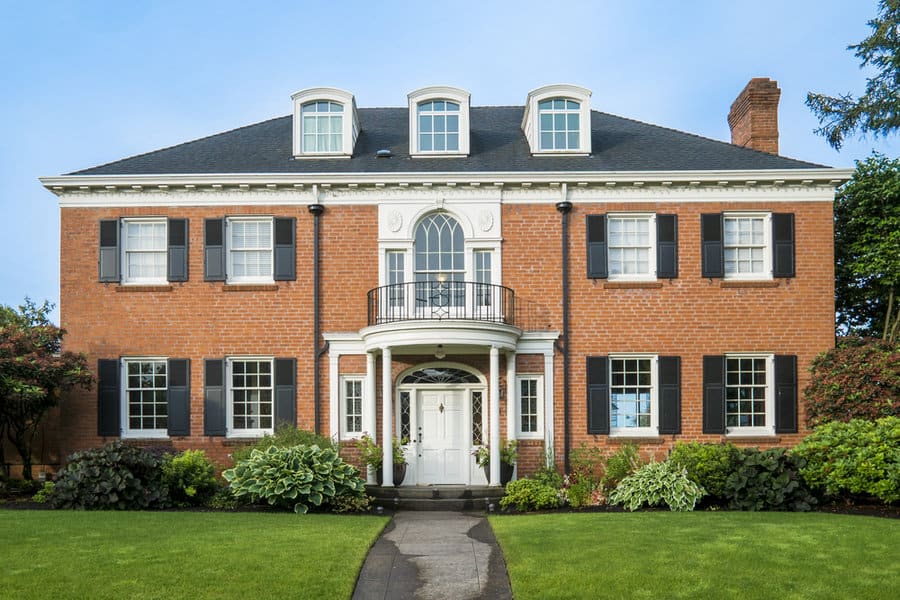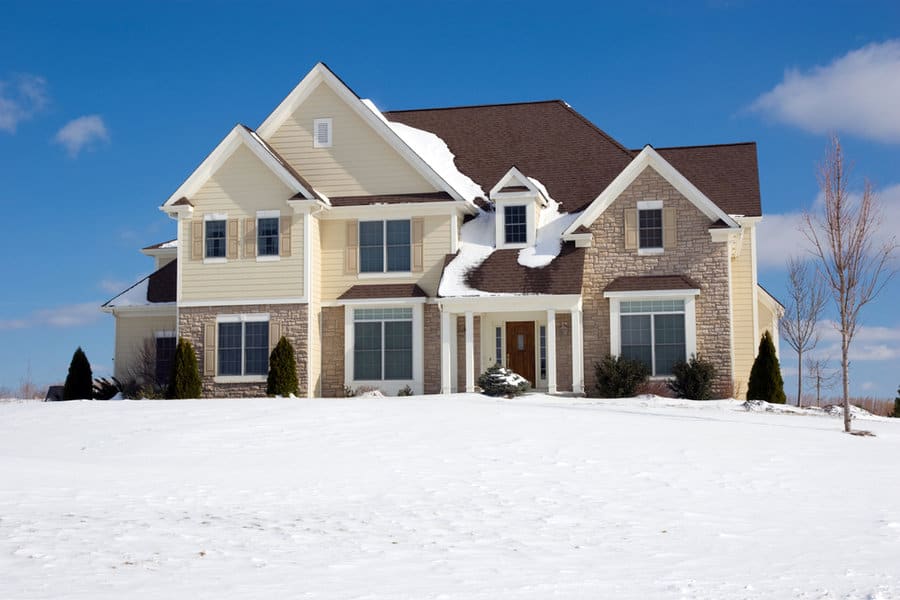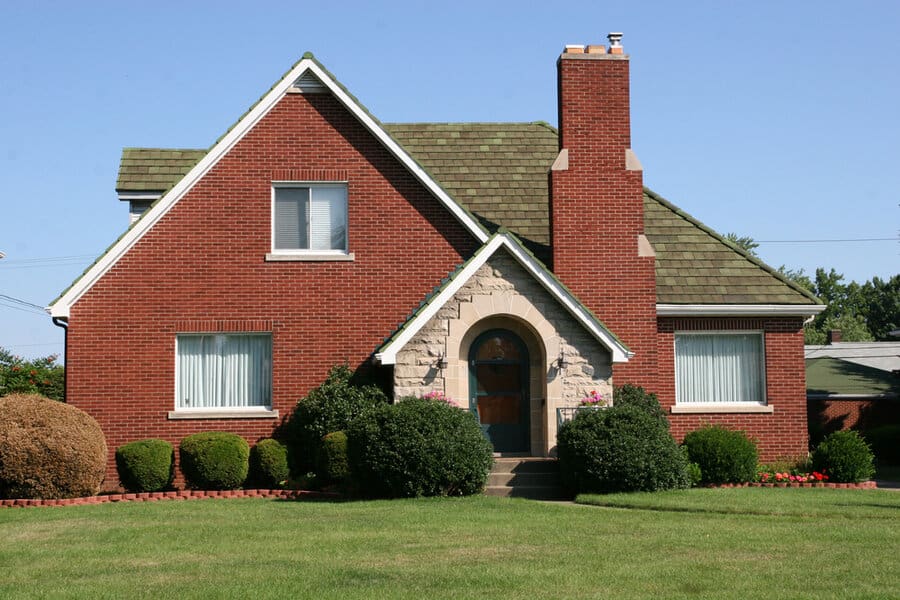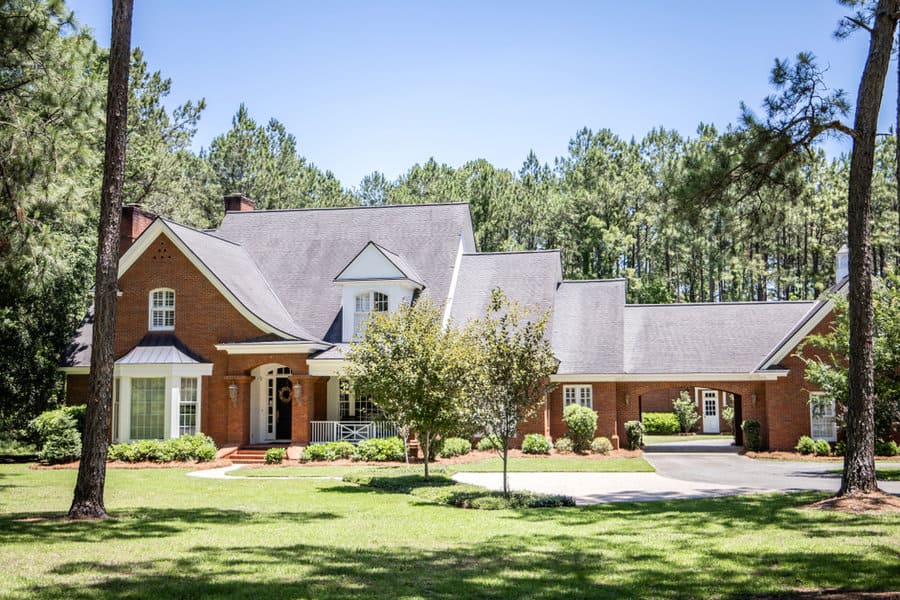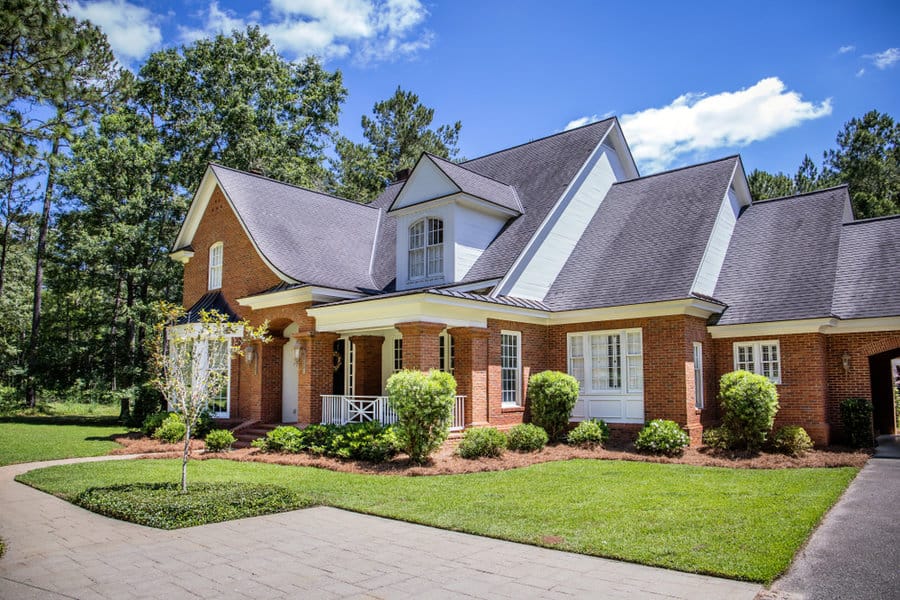 Red and dark brown brick is most common, especially in historical homes in places like Williamsburg, Virginia. This brick pairs nicely with a white or black entryway, front door, and shutters.
If you want to give your contemporary home some colonial style, add brick siding to part of its facade. Light brown or gray will give your home's exterior a more updated appearance than traditional red brick. Use contrasting brick around your home's front porch for a cottage-inspired aesthetic.
2. Front Porches
The style of porch your colonial home has will largely depend on the era in which it was built. While many colonial homes feature vast front porches, others are limited to compact entryways.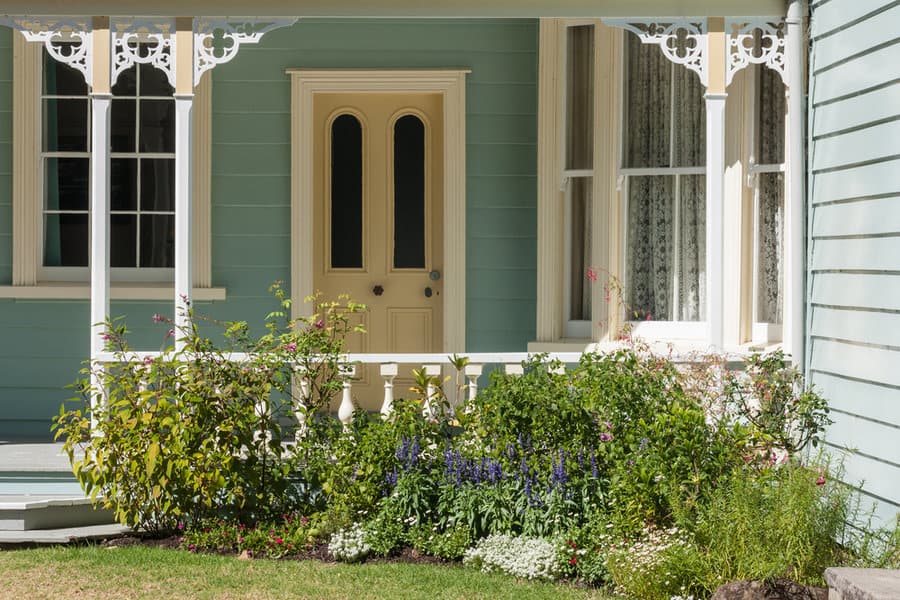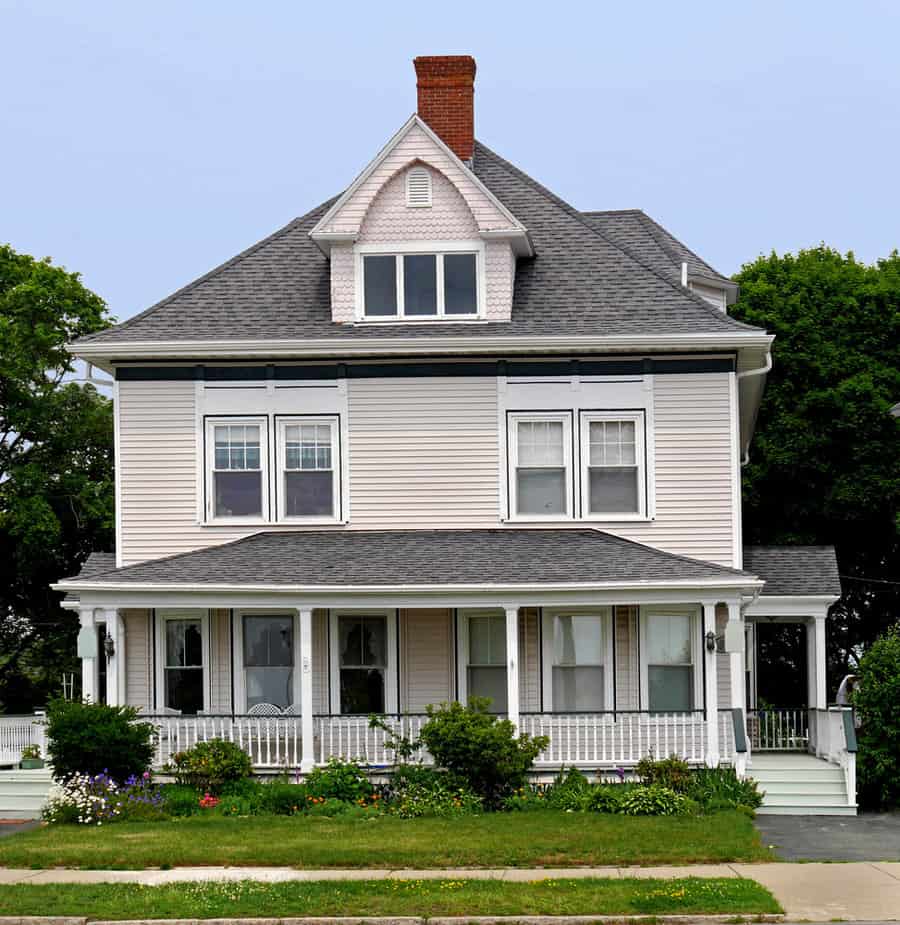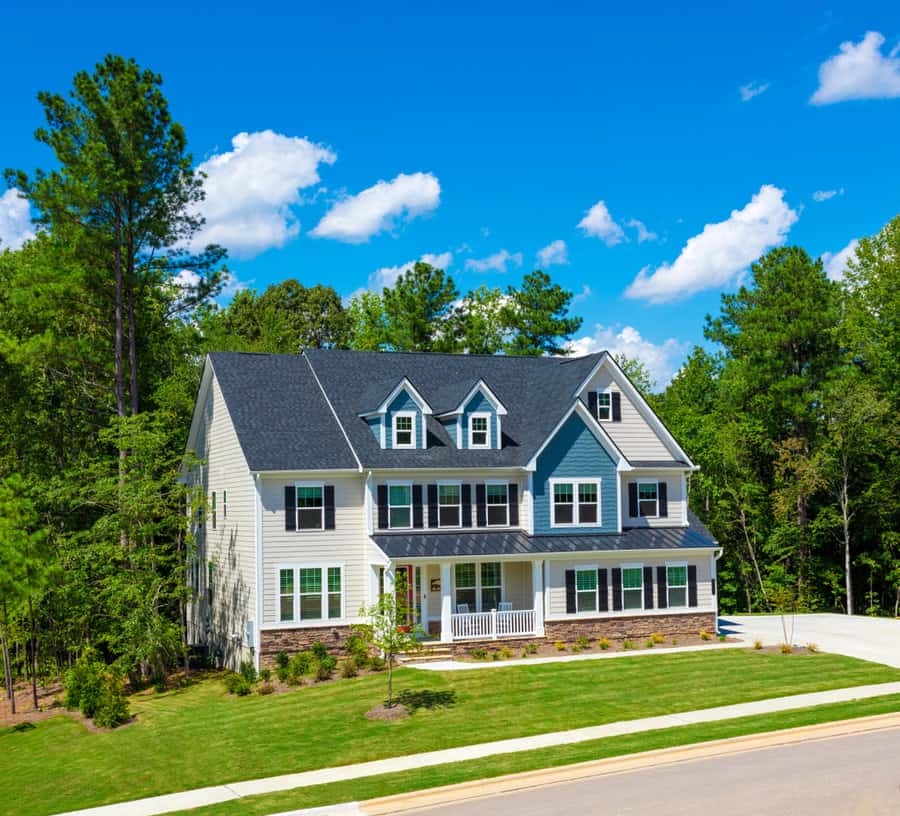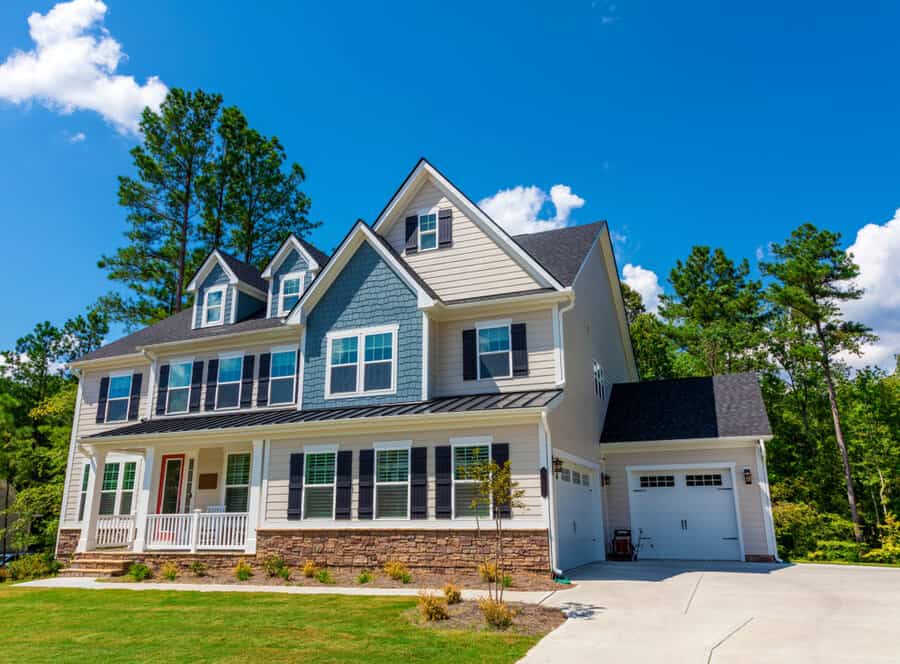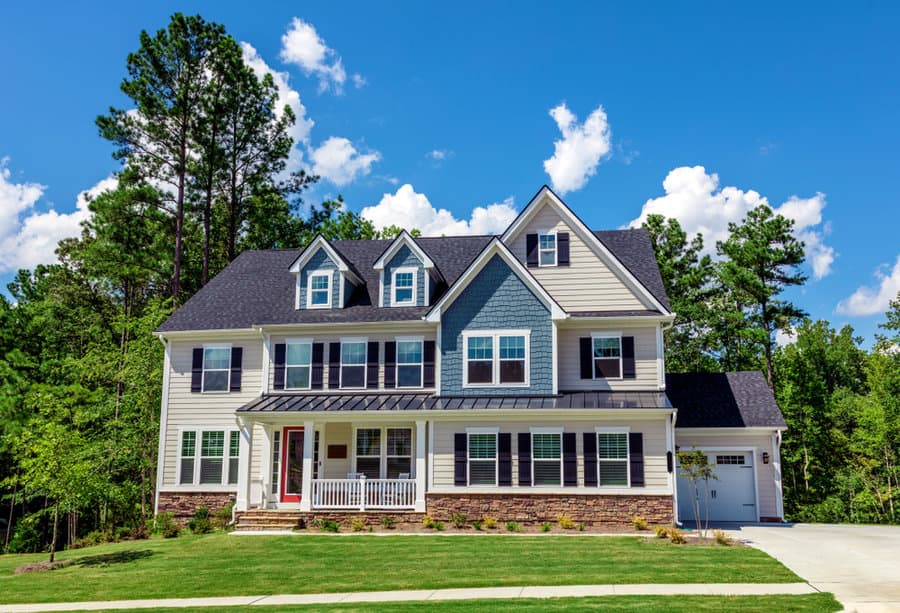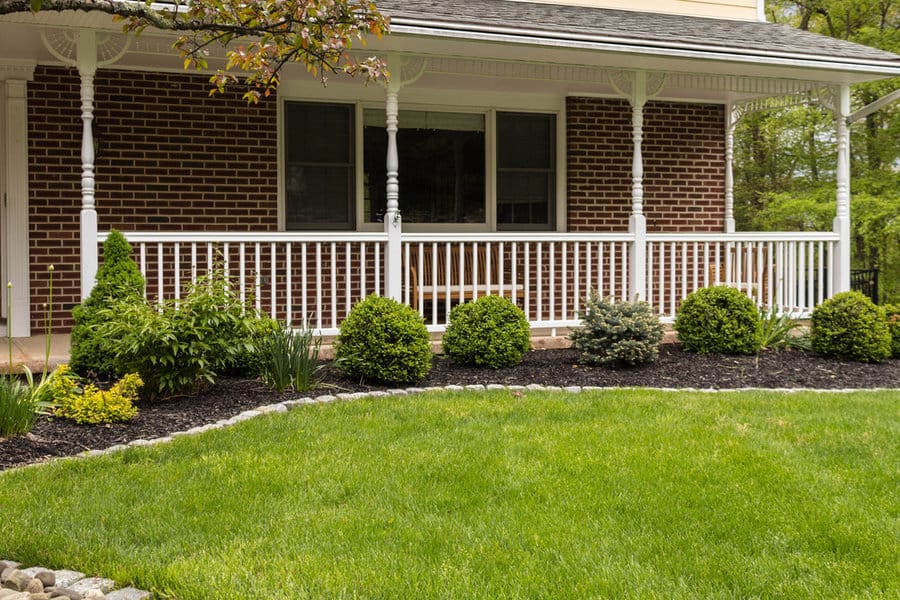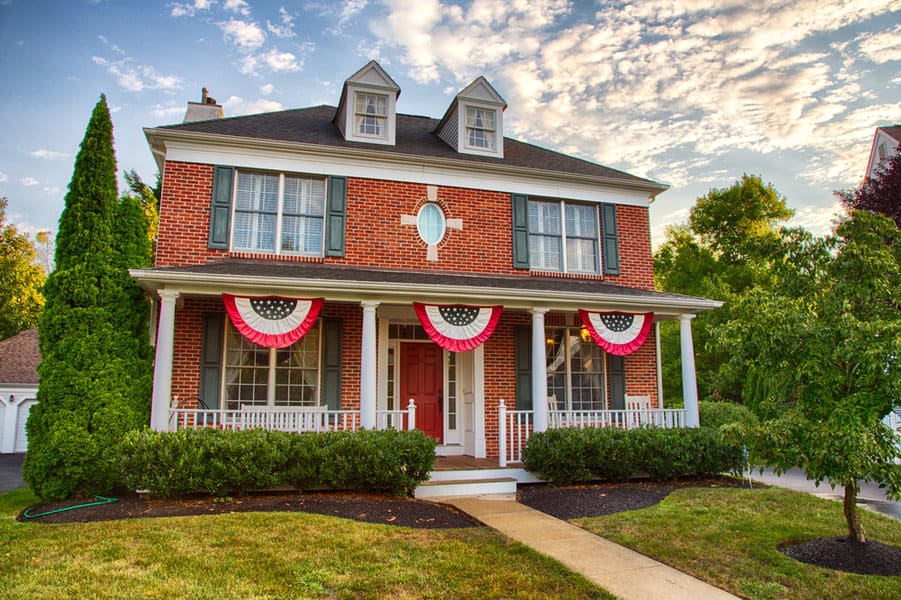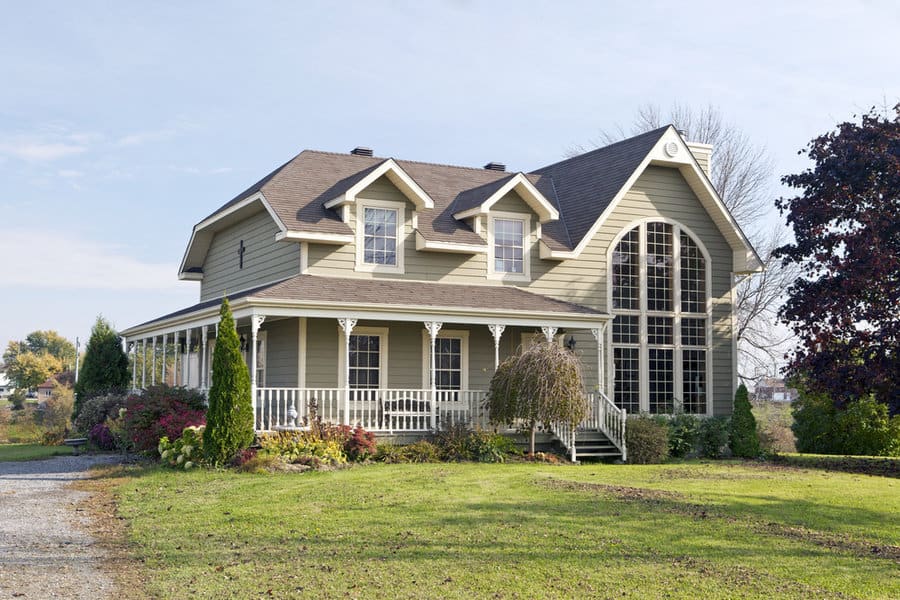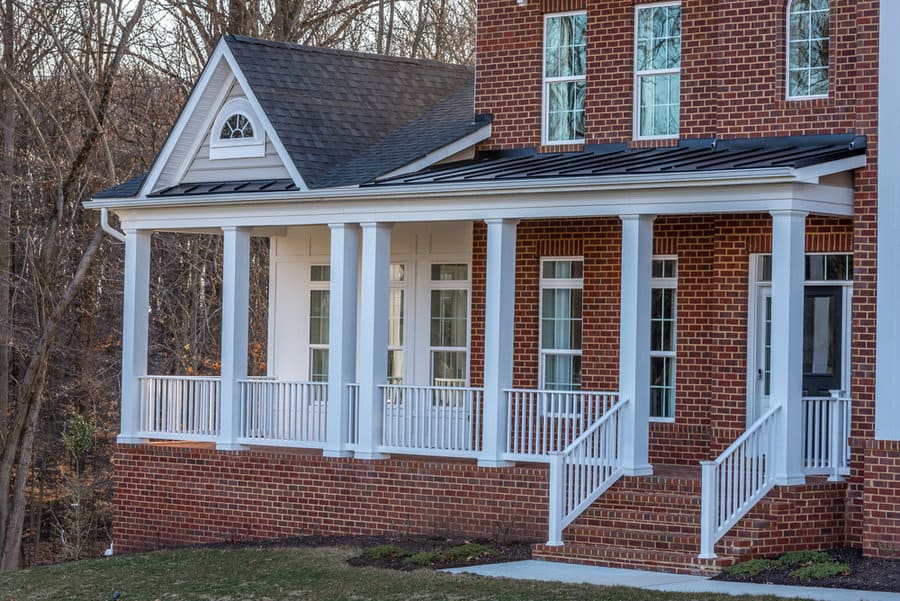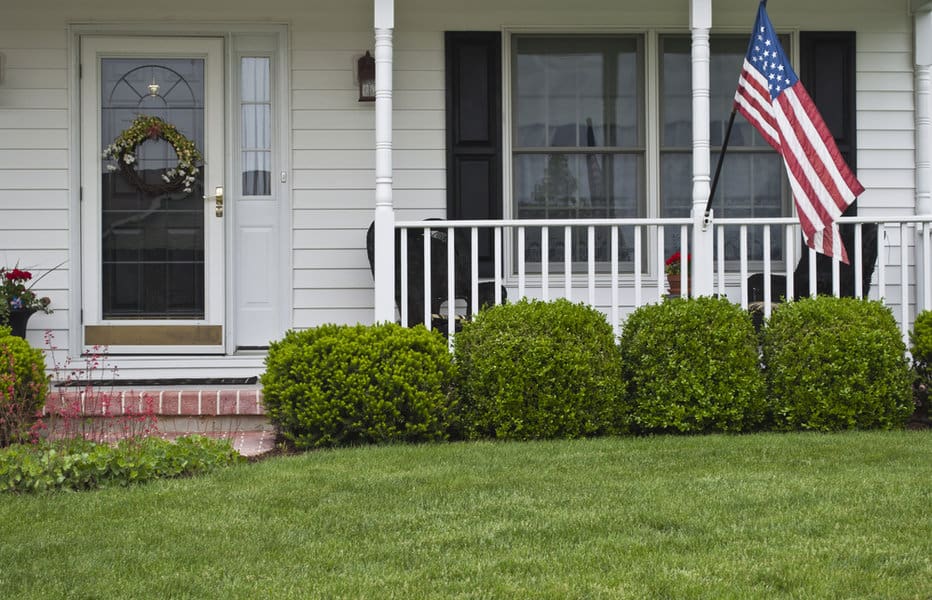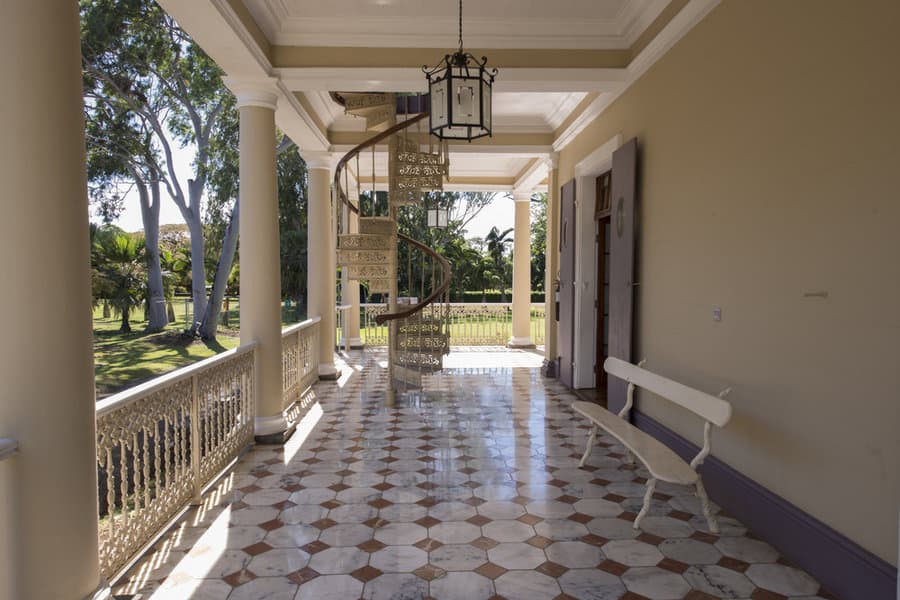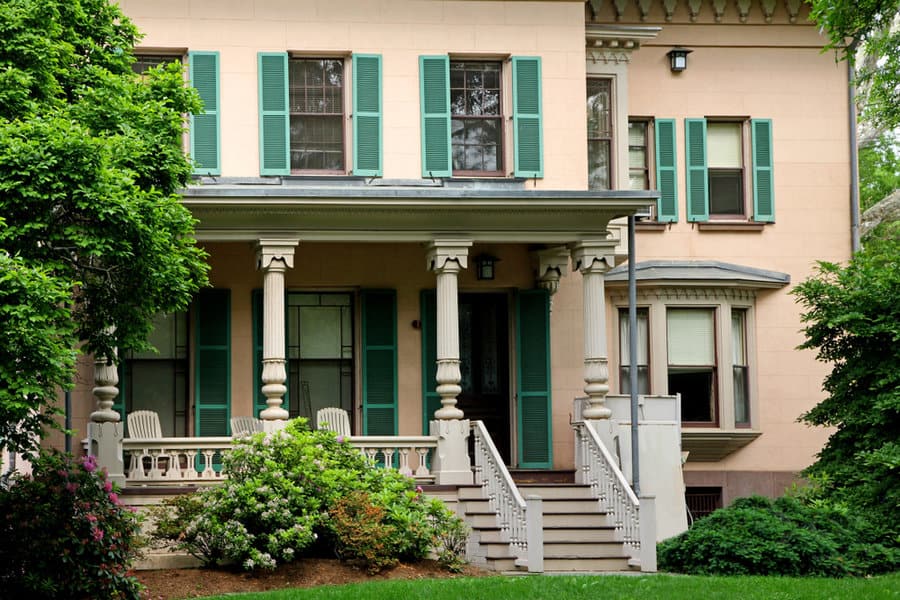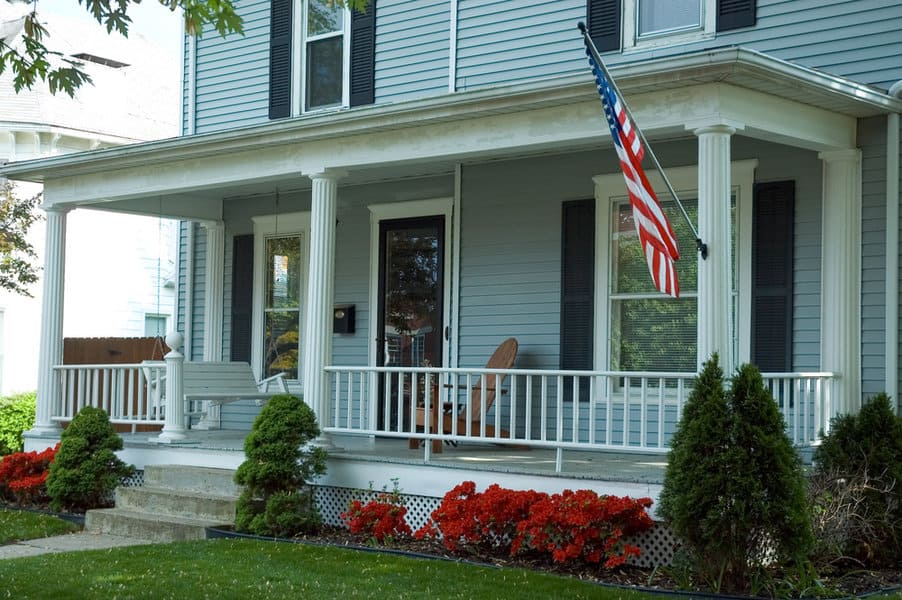 Painting your front door a vibrant color is a great way to draw attention to your home's entryway without overpowering its front facade. Frame the entrance with ornamental planters or landscape shrubs. Keep these elements symmetrical to match your home's architecture.
Mounting a flag on your front porch is an excellent way to draw attention to your home's rich history. Patriotic bunting will ensure your home looks its best for national holidays.
3. Modern Colonial-Style Houses
Combining architectural elements from past and present is the perfect recipe for a one-of-a-kind home. Whether you're building from scratch or renovating an existing home, look for ways to mesh colonial architecture with a more modernized aesthetic.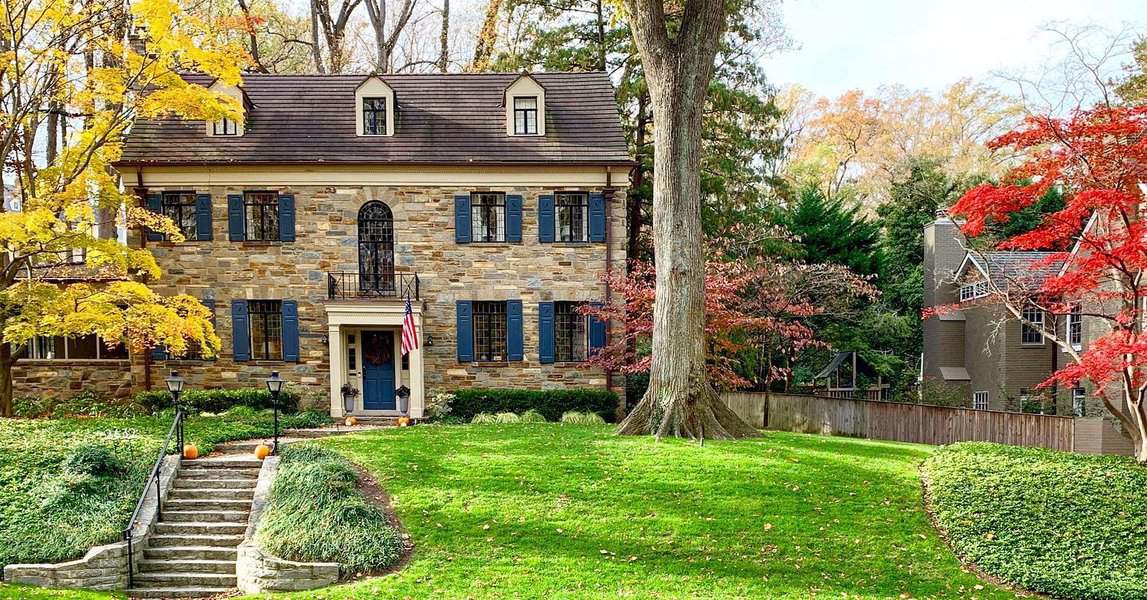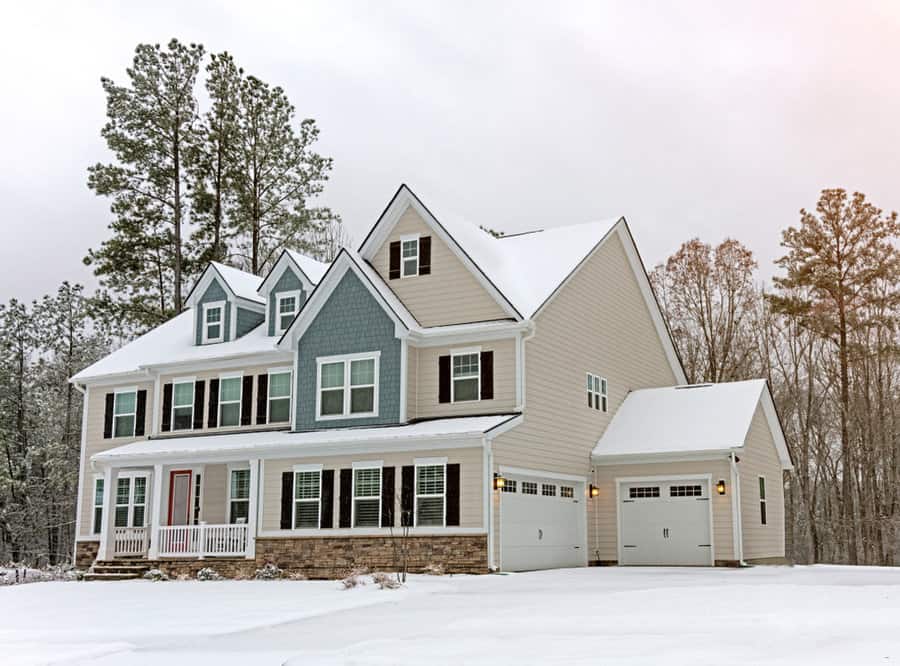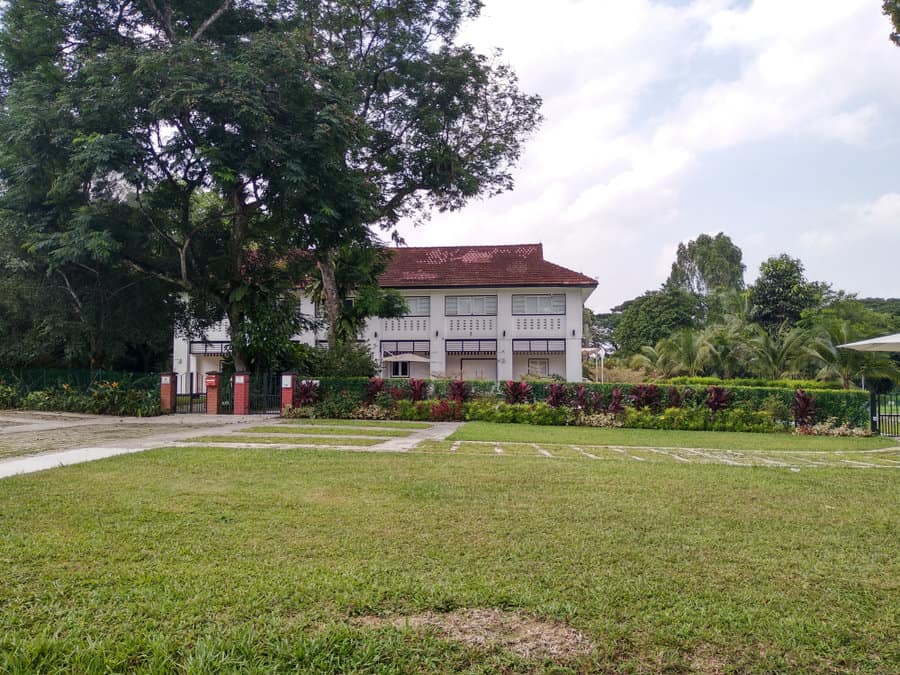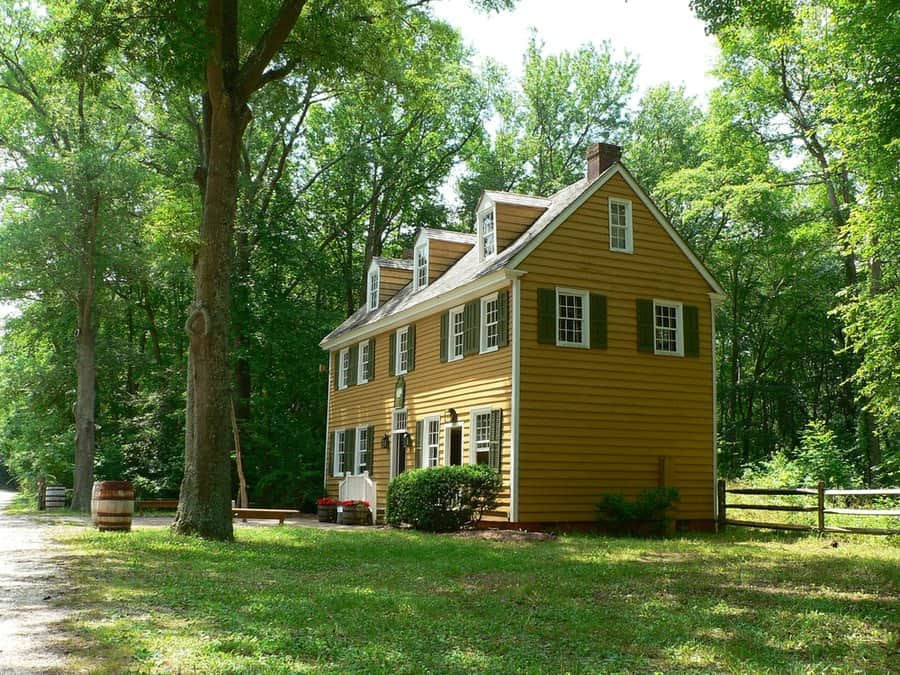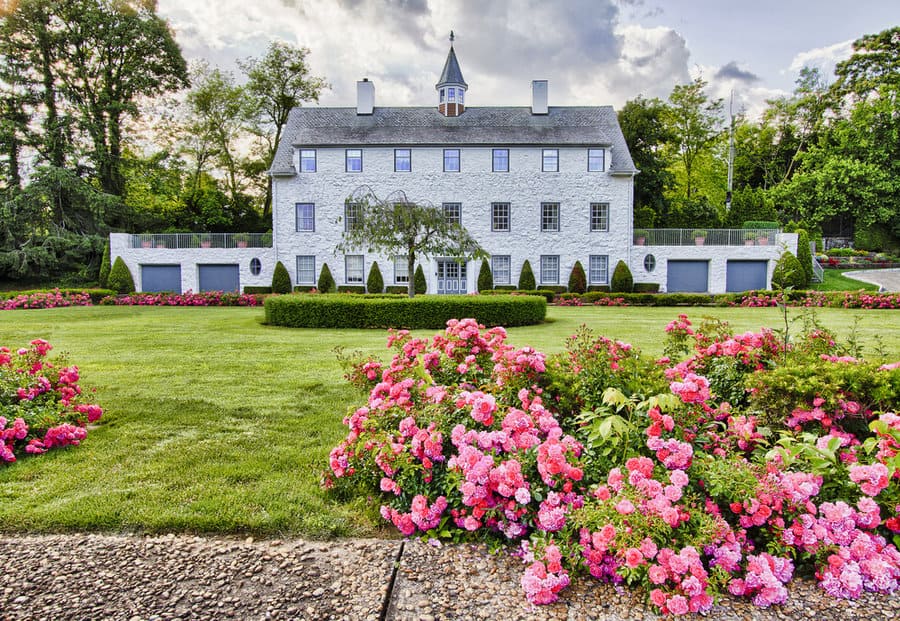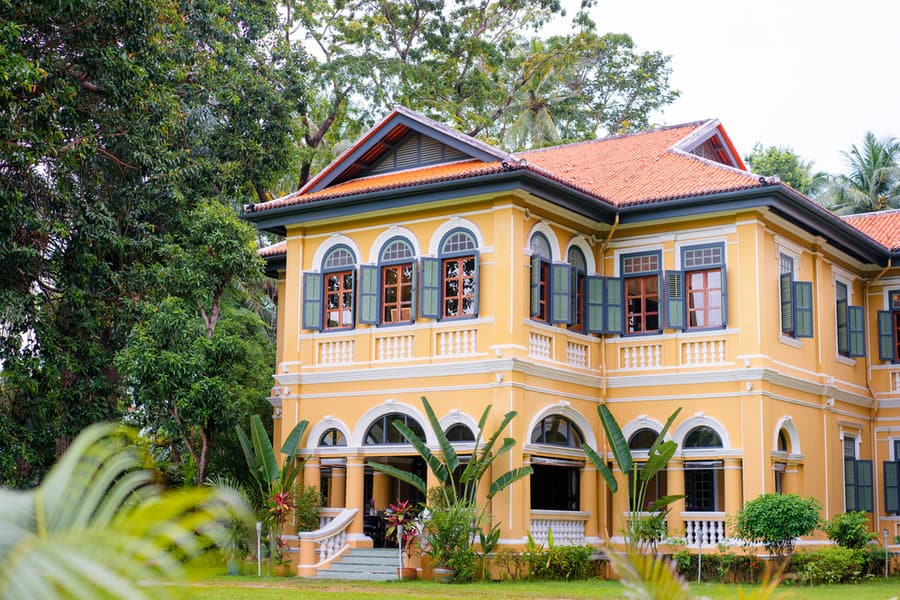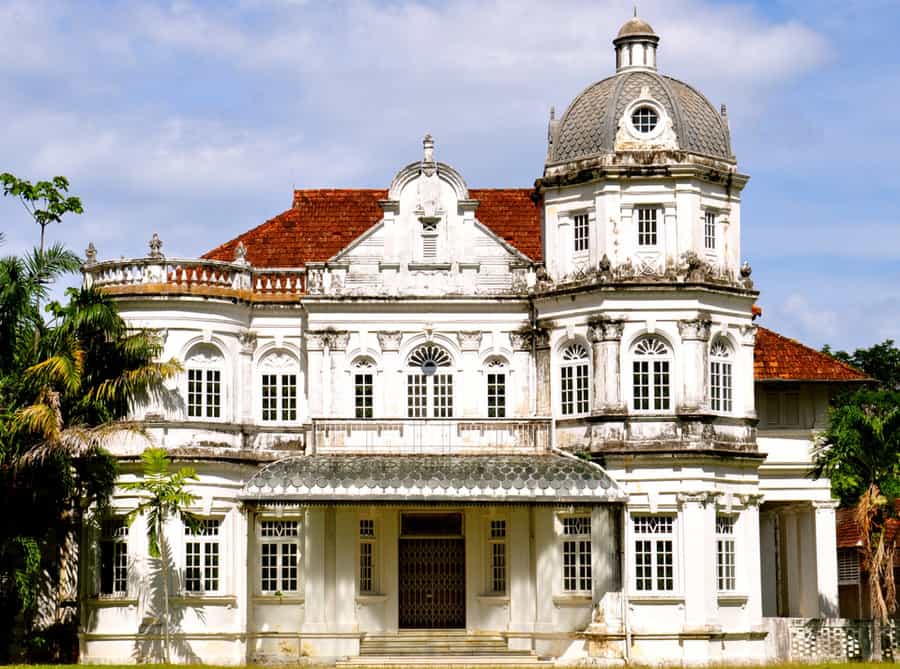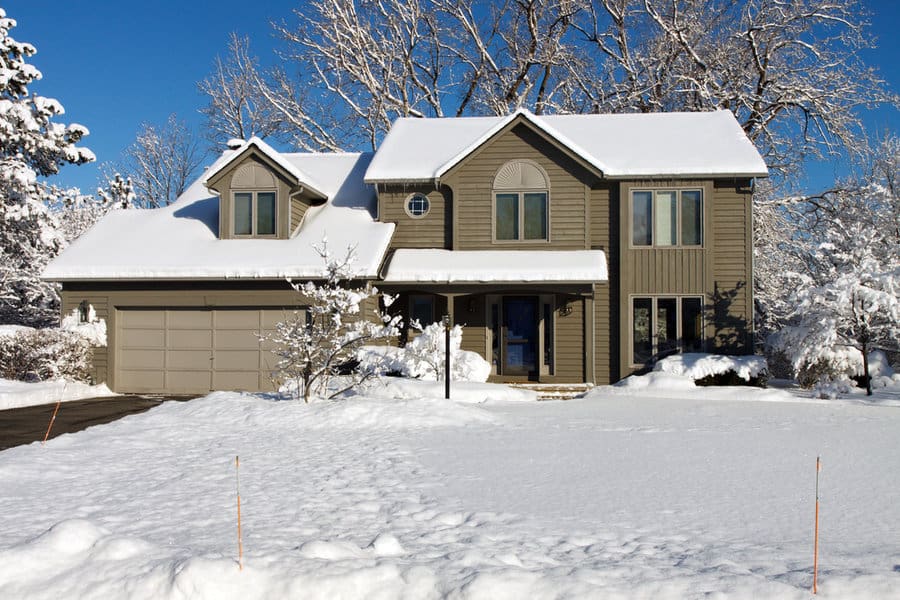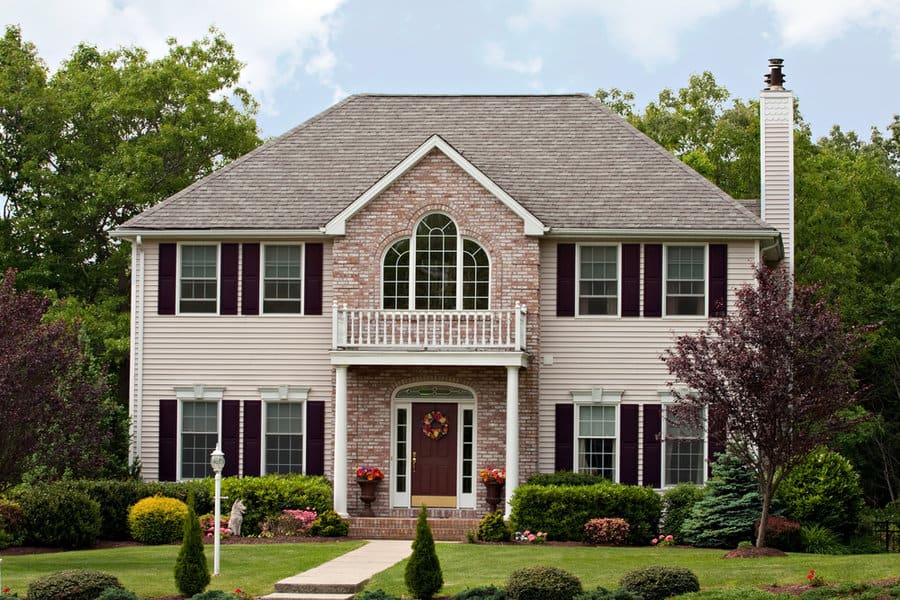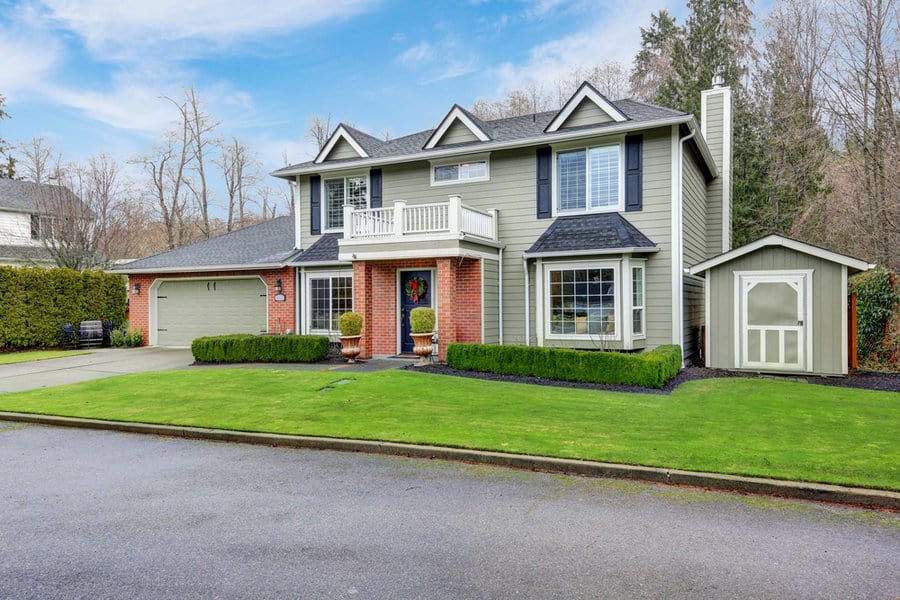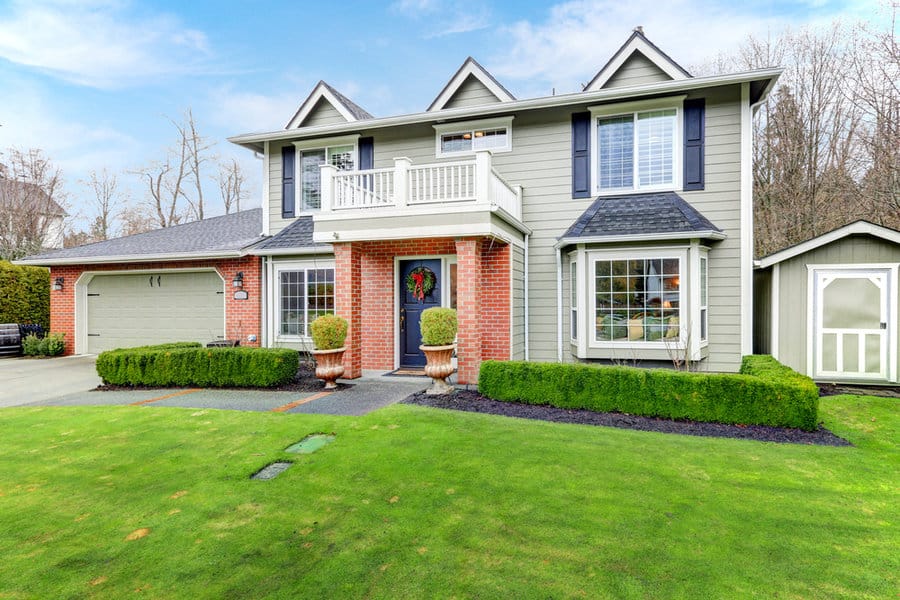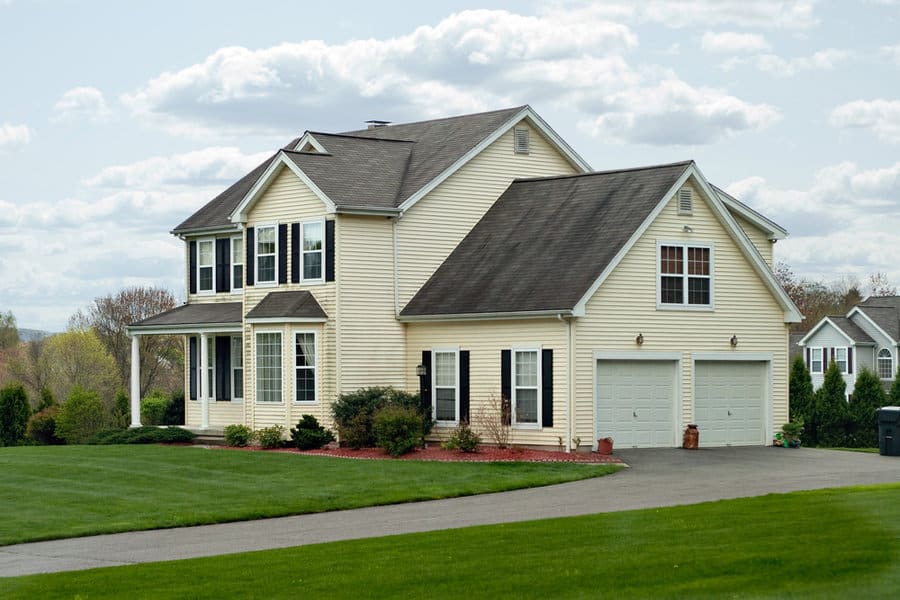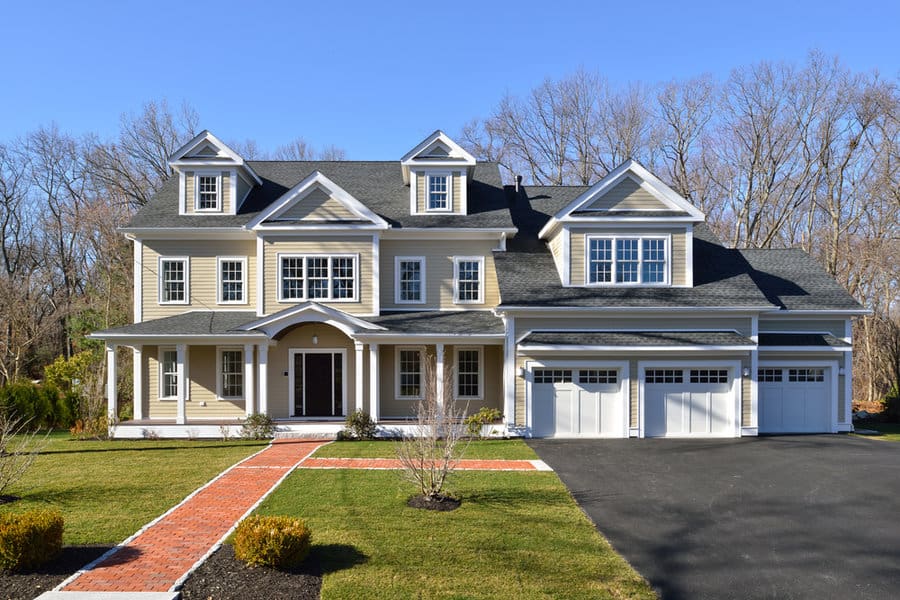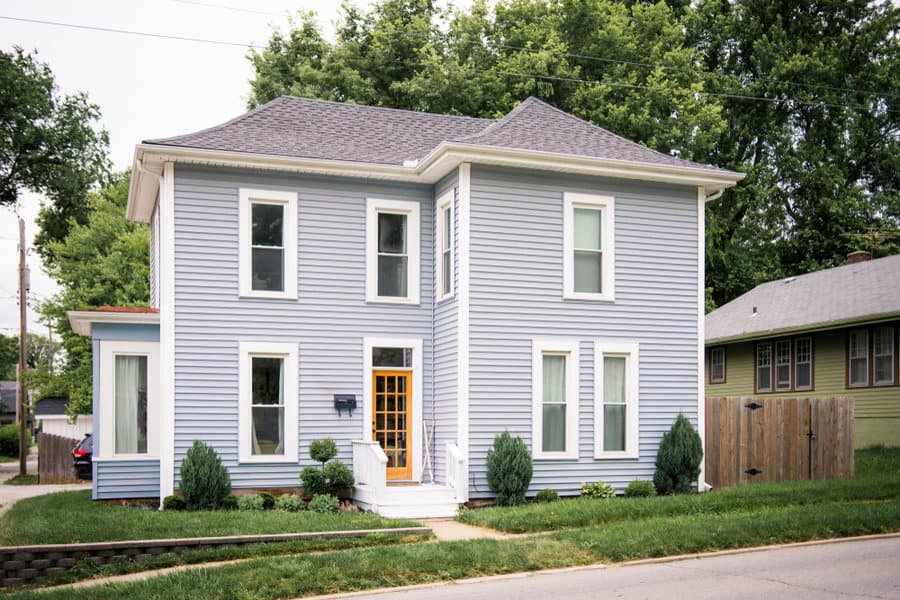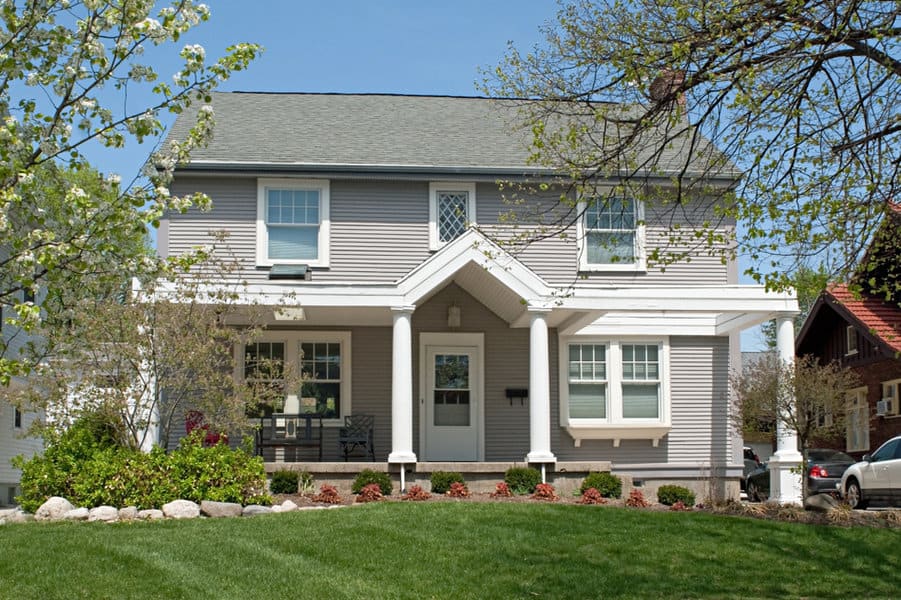 It's absolutely possible to design a home whose exterior doesn't quite match its interior. If you enjoy the curb appeal of colonial architecture but prefer a more contemporary style of interior decor for your living space, nothing is stopping you but your own imagination.
Design your home's interior with a simple color palette and modern materials. If the home is original, preserve details like crown moulding but give them an updated finish. Opt for an open floor plan if possible to maximize space and resale value.
4. Stone Colonial Houses
Traditional red brick is the siding material of choice for many colonial homes. However, you'll also find natural stone used around windows, doorways, roof eaves, and other structural elements.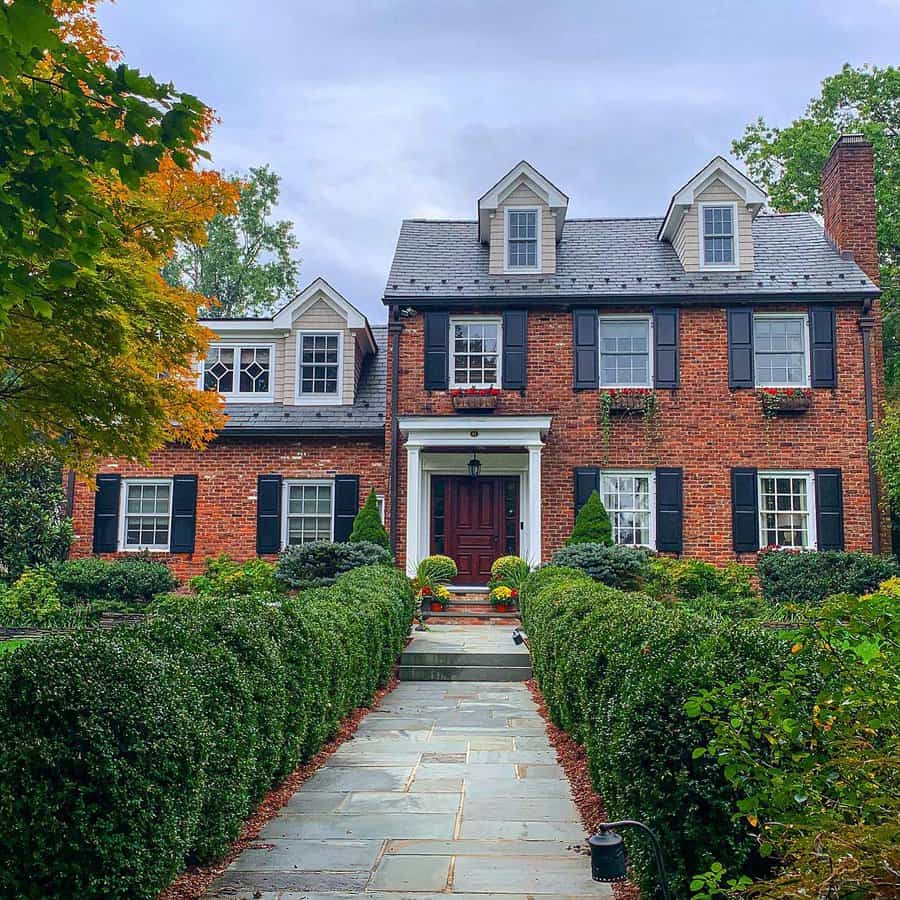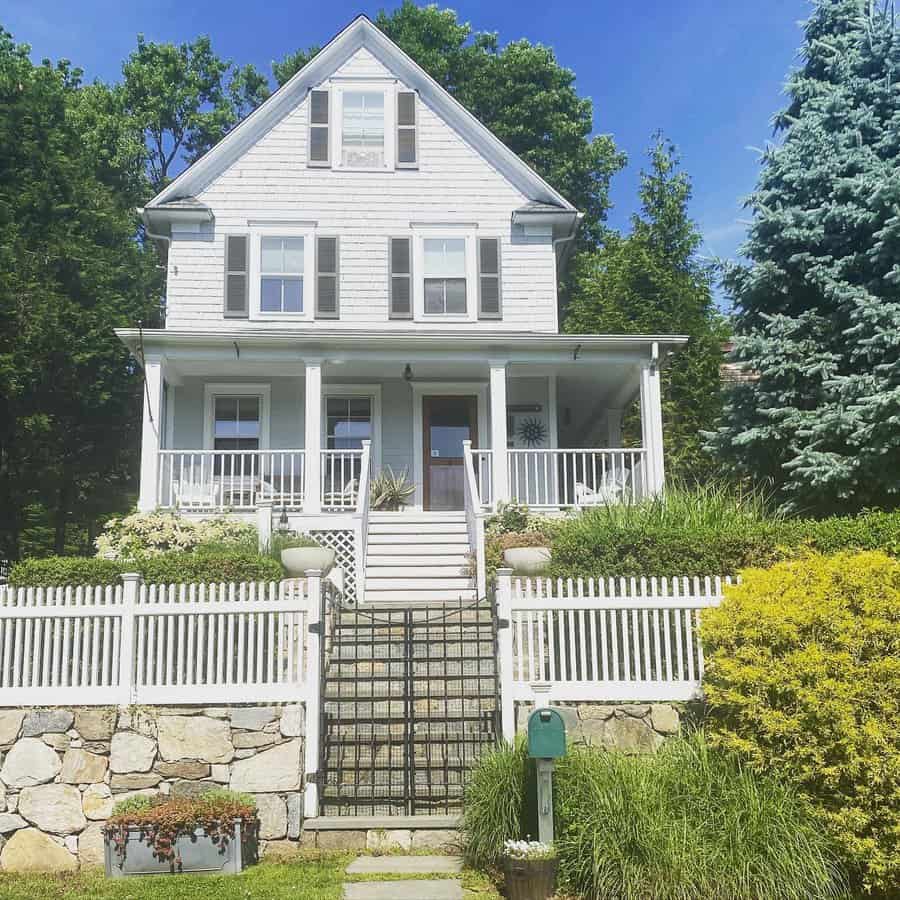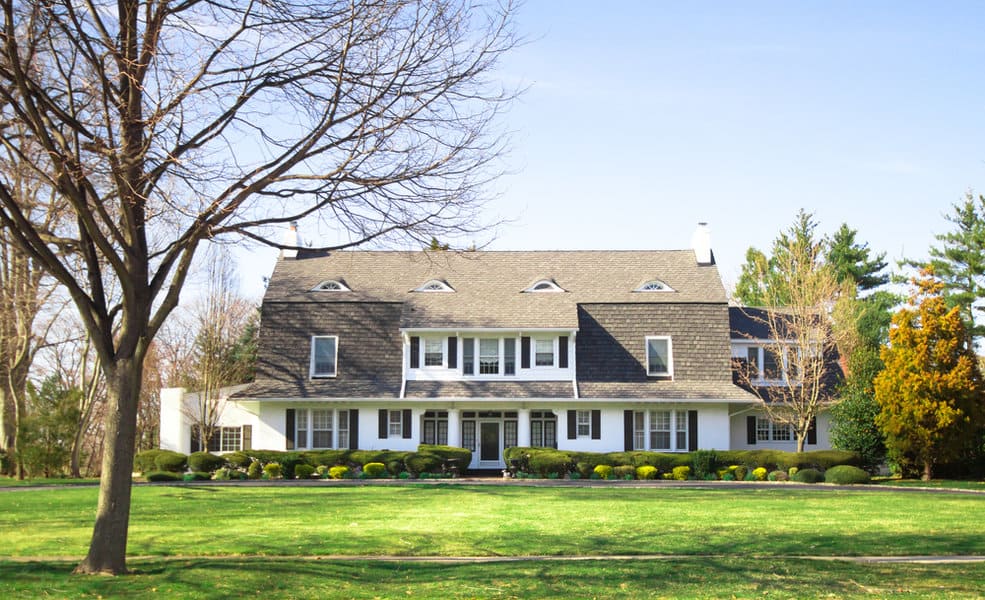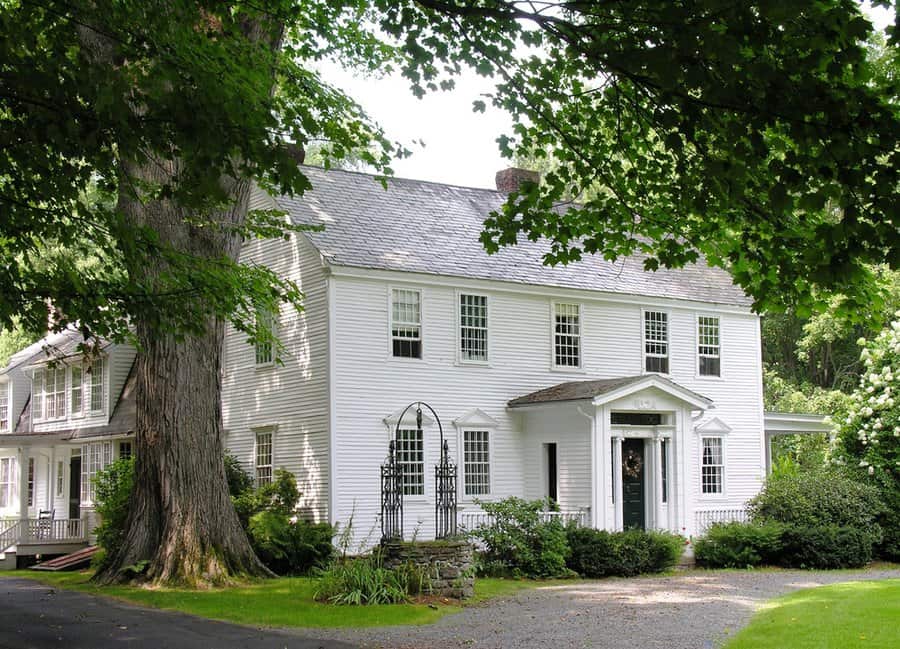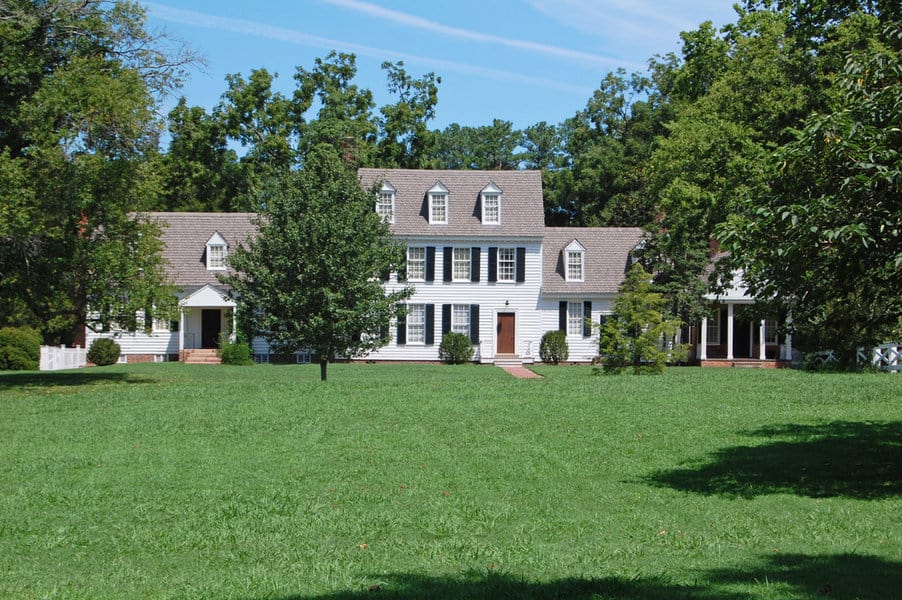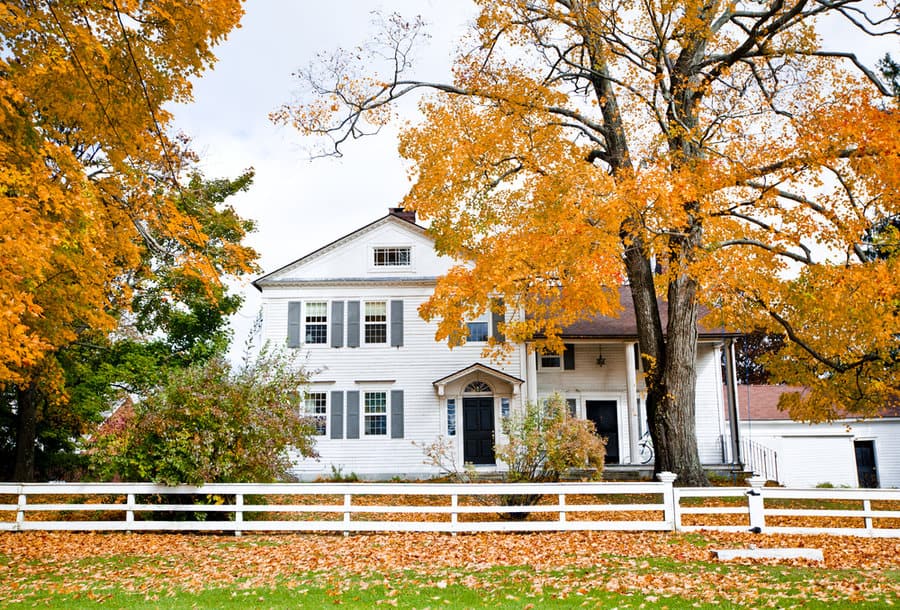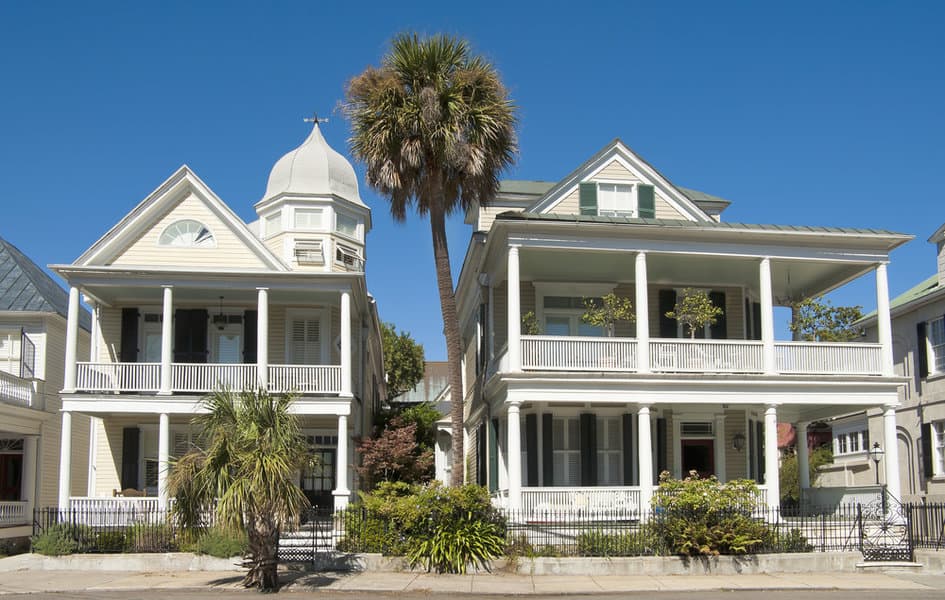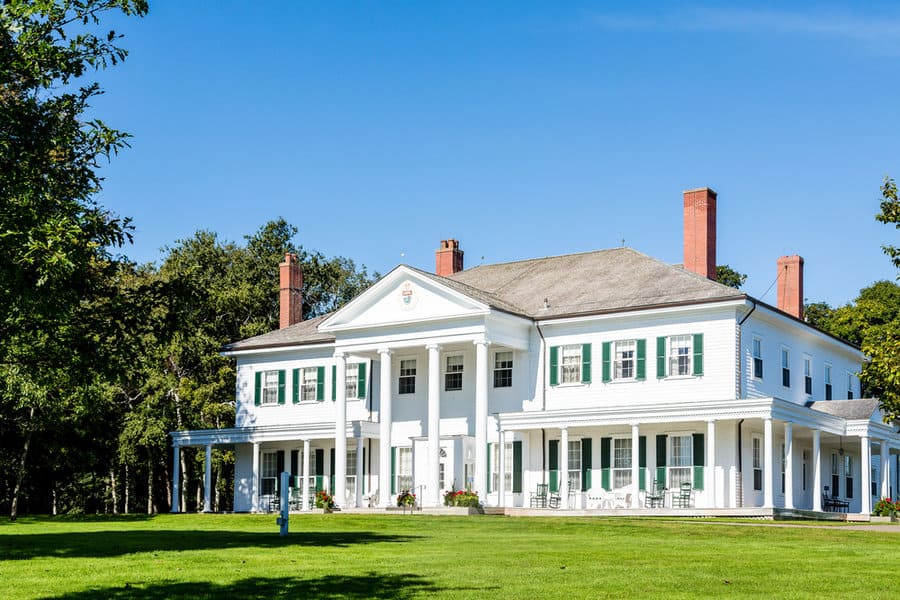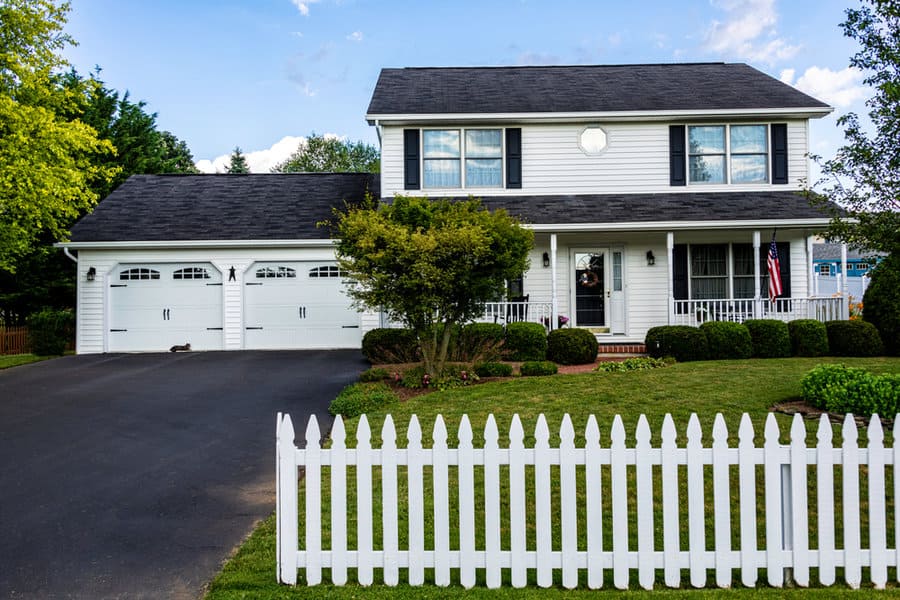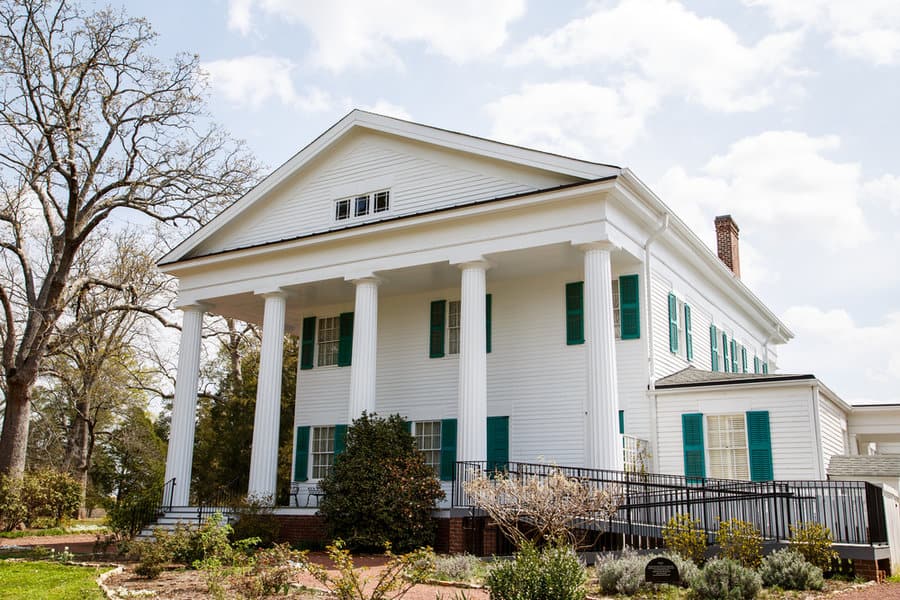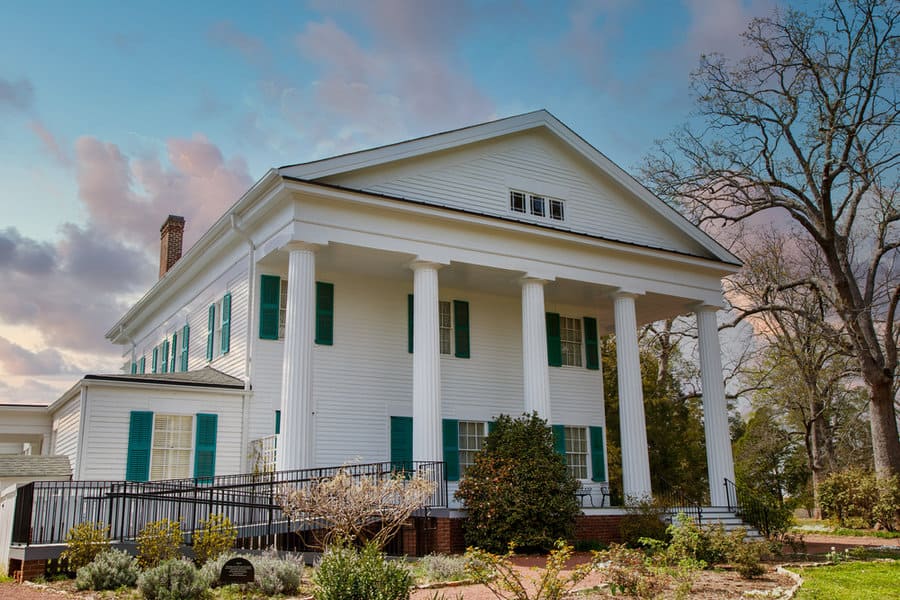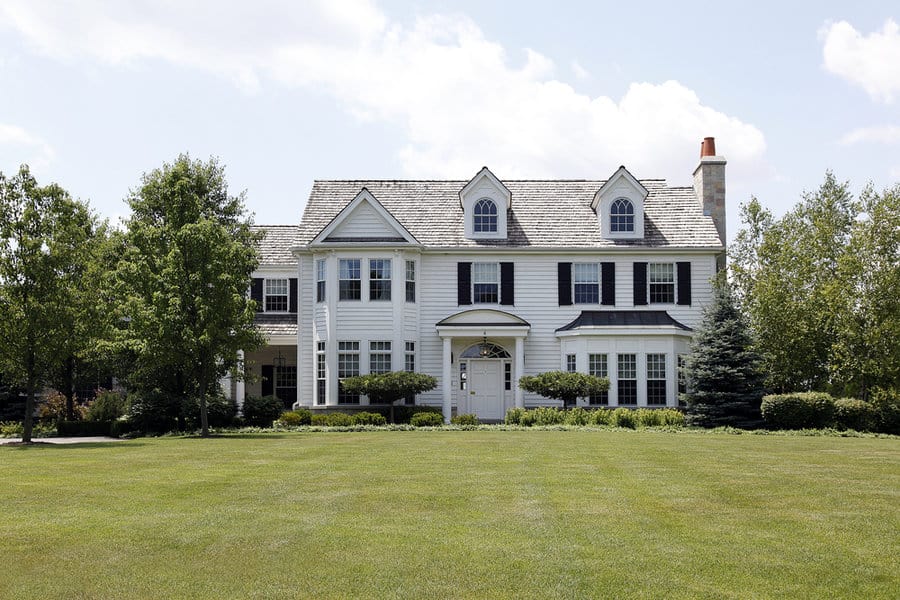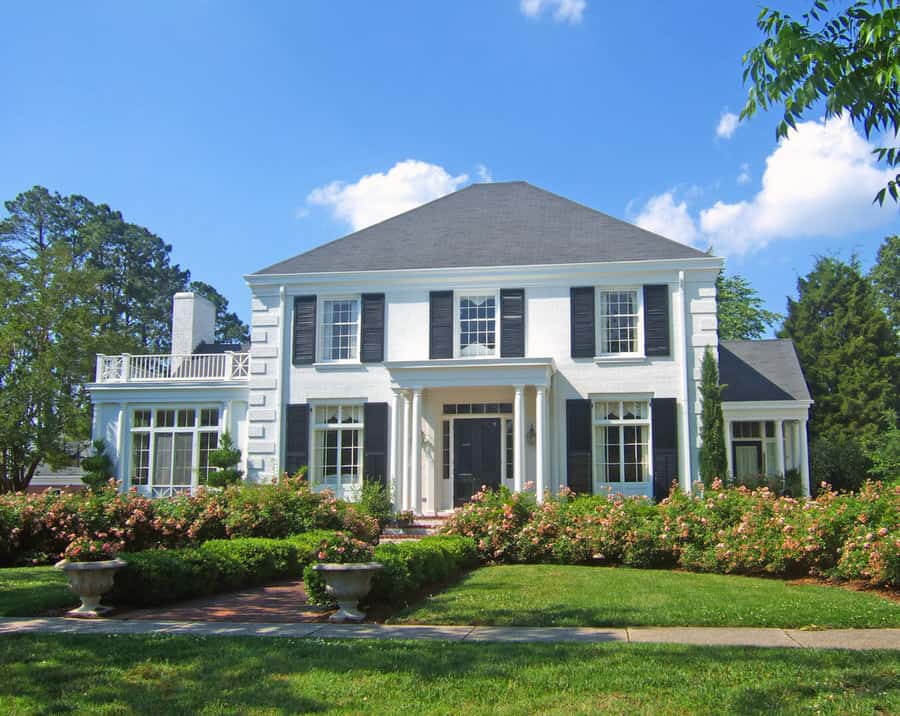 Stone offers great contrast to an exterior made of brick or more contemporary siding. Floor your front porch with stone tiles for an authentic finish that will hold up to the elements.
While fences and shrubbery are popular in colonial home design, you also can't go wrong with a stacked stone wall around your property. Add matching walkway pavers to complete your home's landscaping.
5. Traditional Colonial Houses
Staying true to the vision of your home's original architect can be incredibly important. Traditional colonial homes offer a unique glimpse into the past, even if you do take some contemporary liberties with your home's design.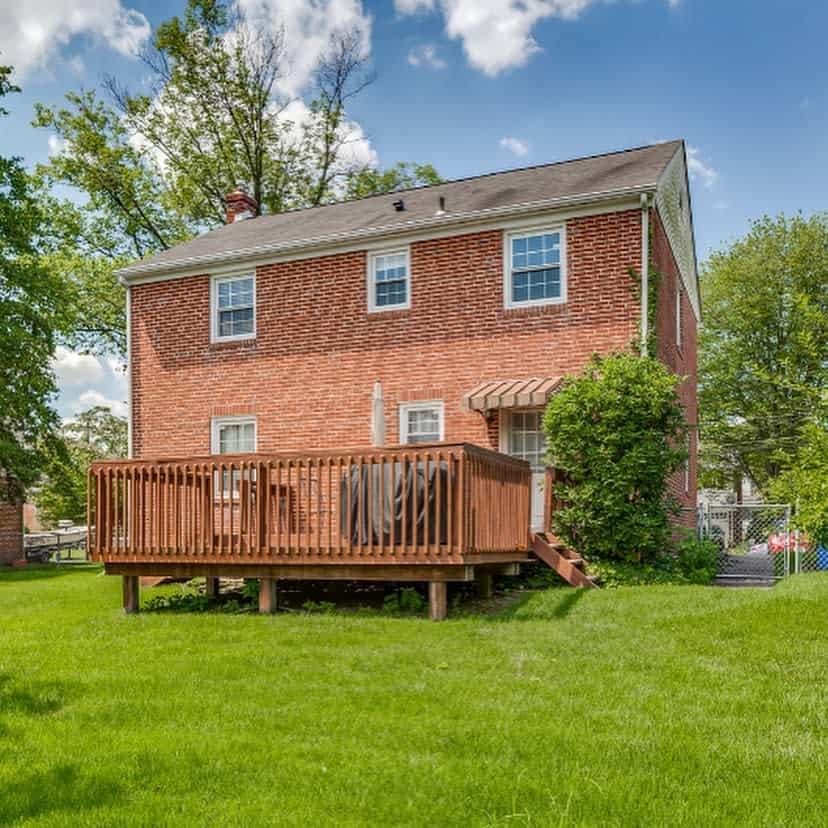 Keep your landscaping subtle but appropriate for your home's era and cultural roots. This will look much different for a Spanish Colonial home than it will a Federalist Colonial one (as just one example). Installing a landscape design that's inauthentic to your home's architecture would be a disservice.
If you're feeling stuck, look to historic communities, like Cape Cod, Massachusetts, for inspiration. You'll be able to see how other homeowners have paid tribute to their own homes' colonial roots.
6. Two-Story Colonial Houses
Colonial homes are often symmetrical from side-to-side. That isn't always the case when it comes to the ground floor versus the second floor.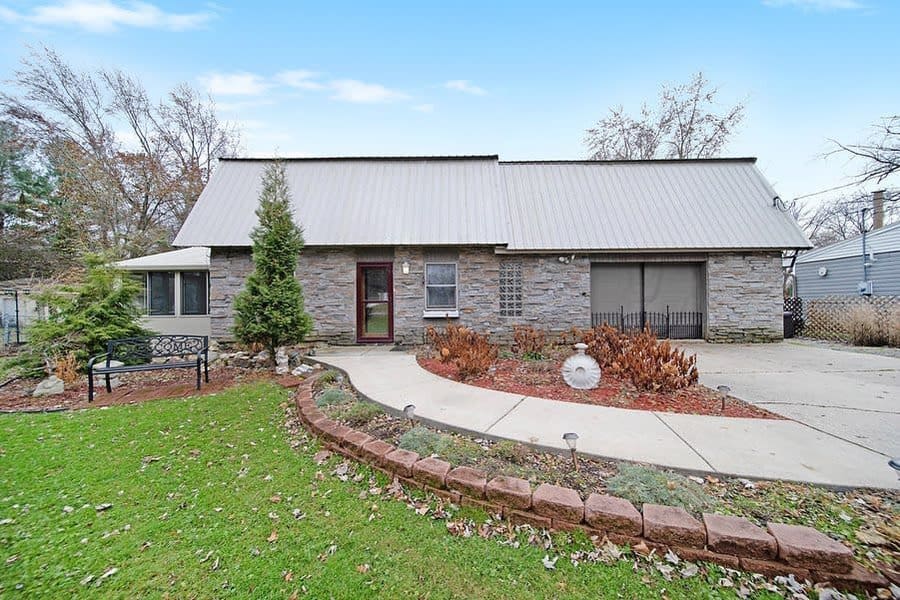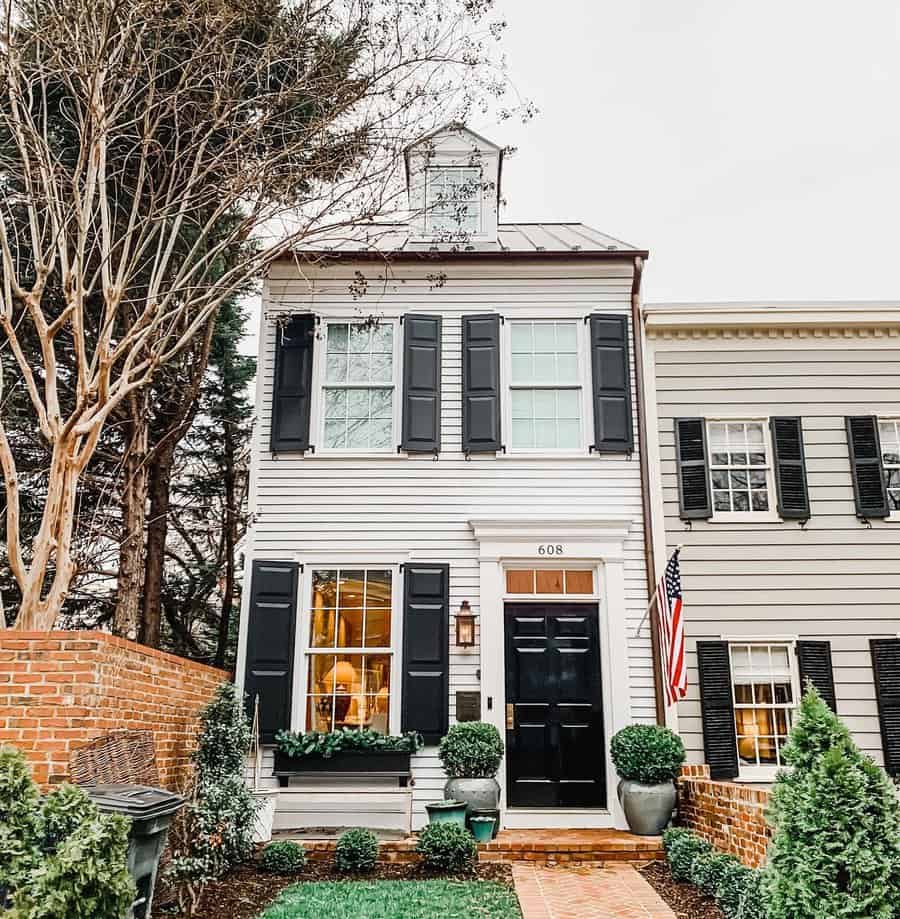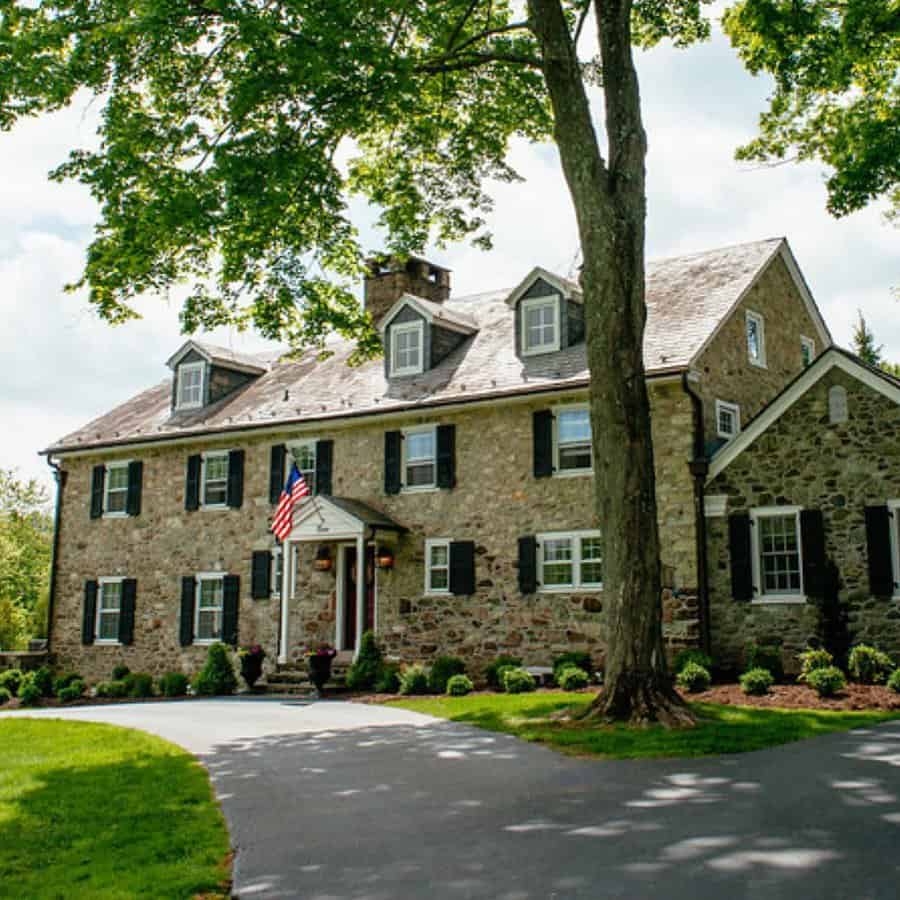 Many homes feature upper-level design elements like balconies, dormer windows, and chimneys. Still, shutters and similar items almost always match, regardless of which floor they're on.
You might think of colonial architecture as only existing in vast rural estates. But there are many examples of colonial homes in cities, as well. These homes are typically tall and narrow, yet feature all of the same hallmark design traits of their bigger cousins.
7. White Colonial Houses
White homes are much more popular today than they were in the original Colonial era. Very few colonial homes were painted white when first built. Now, though, we see this color palette across all kinds of colonial architecture.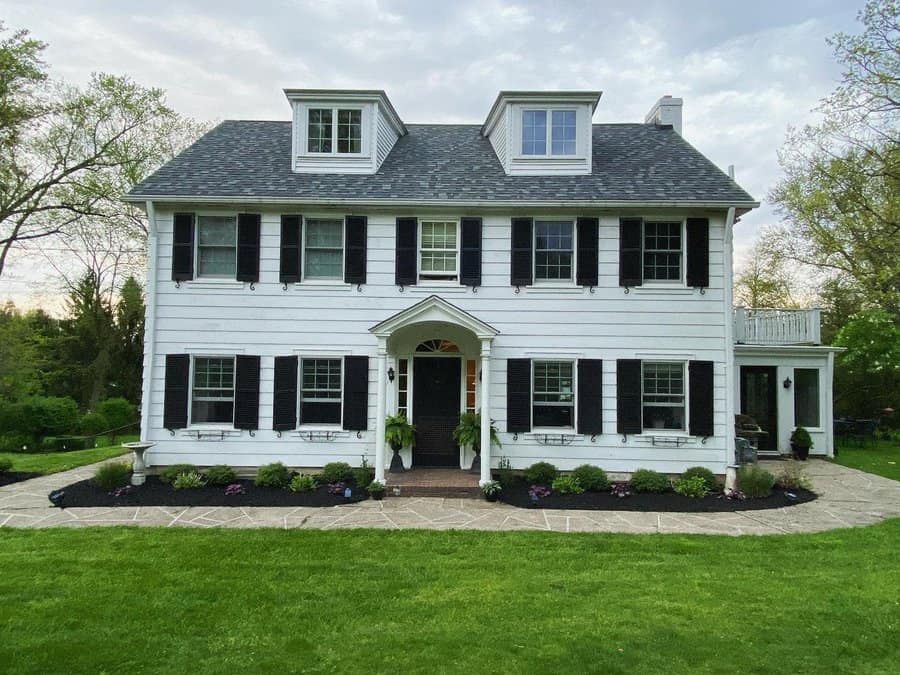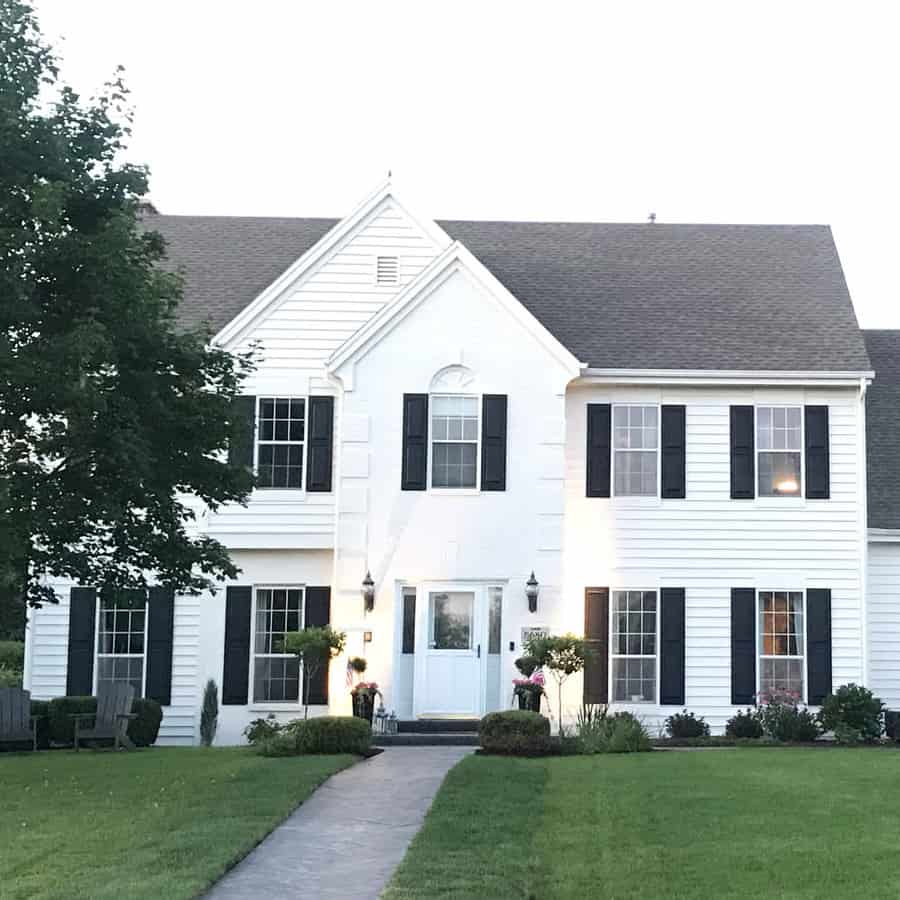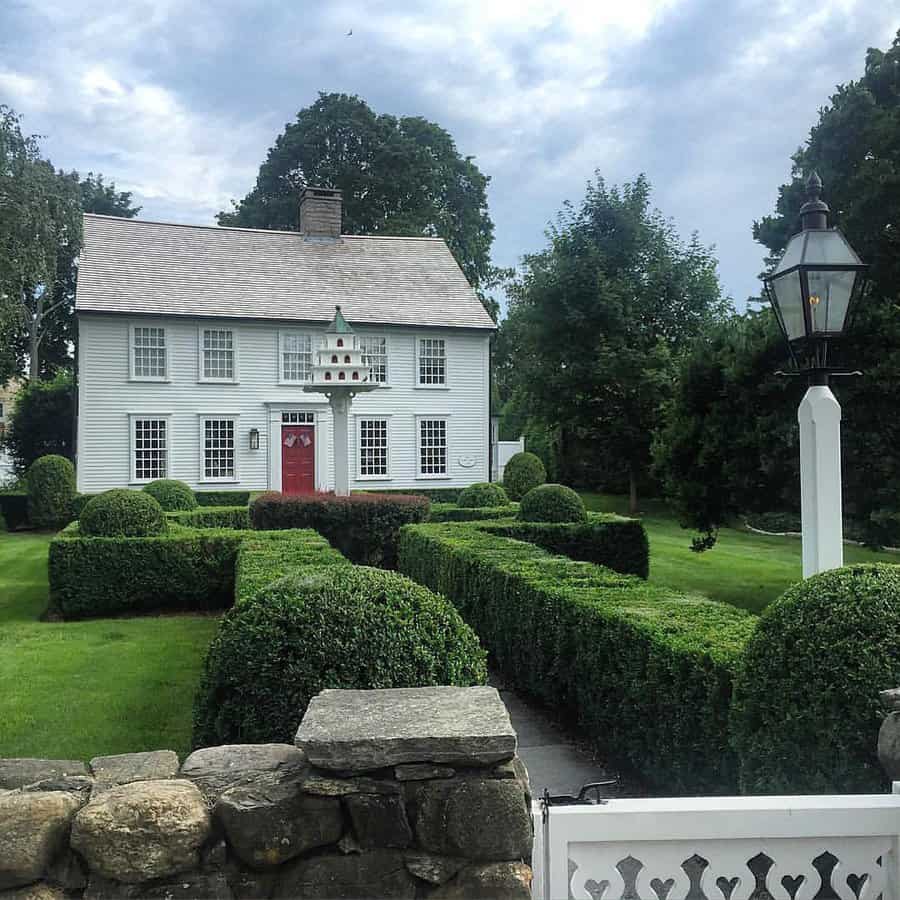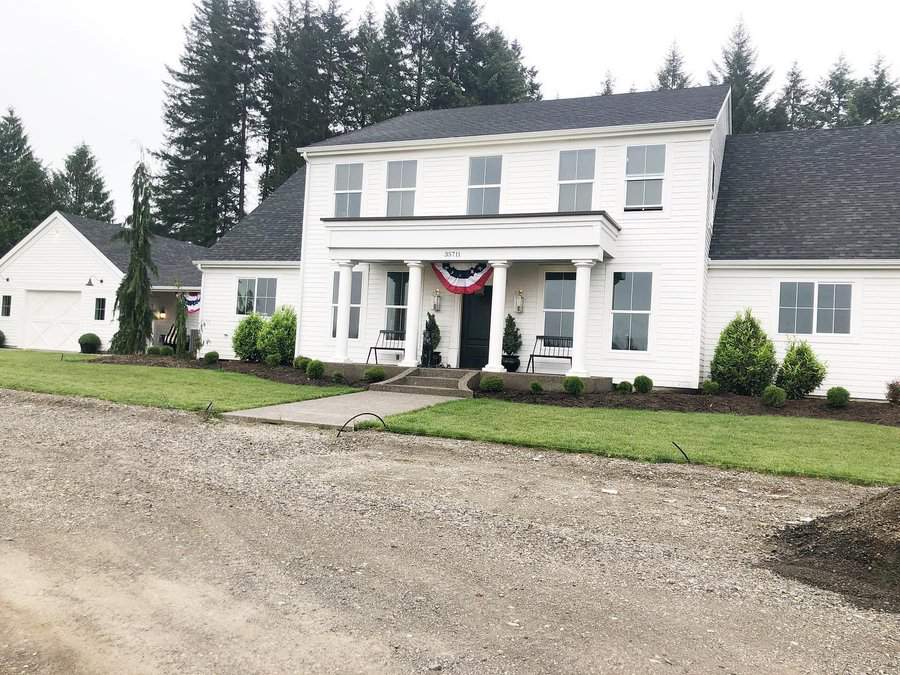 The color is most common among Georgian Colonial homes, whose brick exteriors have been whitewashed. This style is also frequently copied in contemporary homes looking to evoke a southern farmhouse aesthetic.
White is certainly a beautiful backdrop for colonial architecture and all of its details. Dark trim and a contrasting front door and shutters will make your home's white exterior even more stunning.
8. More Colonial Houses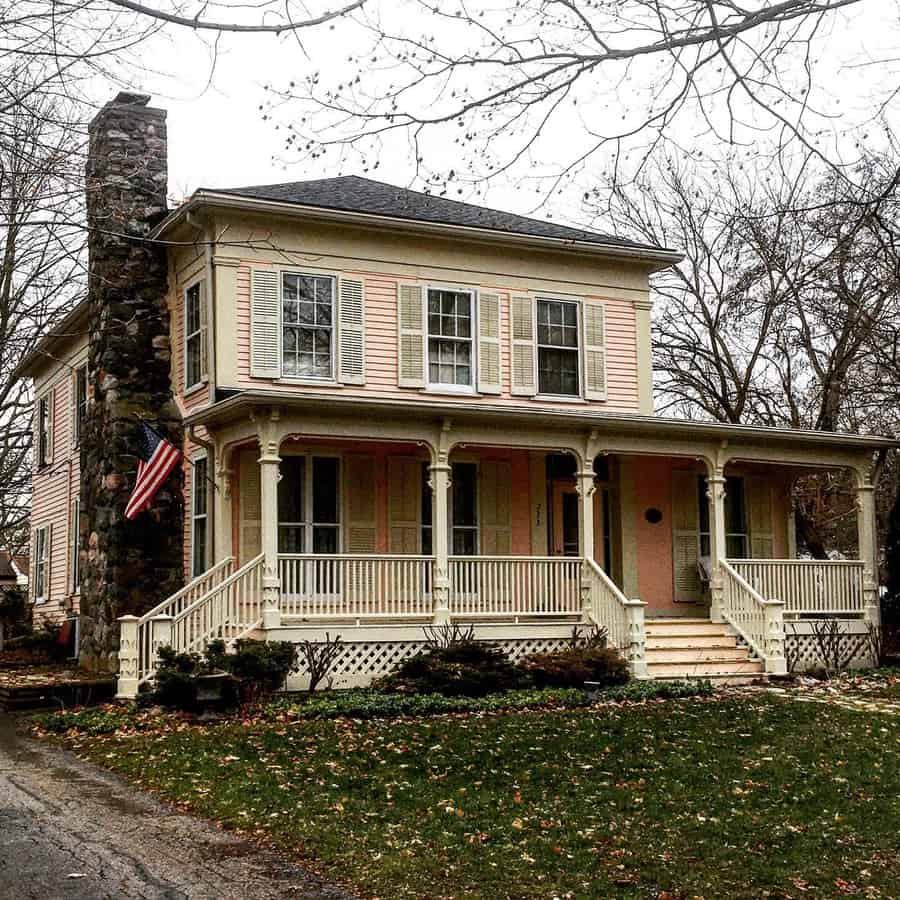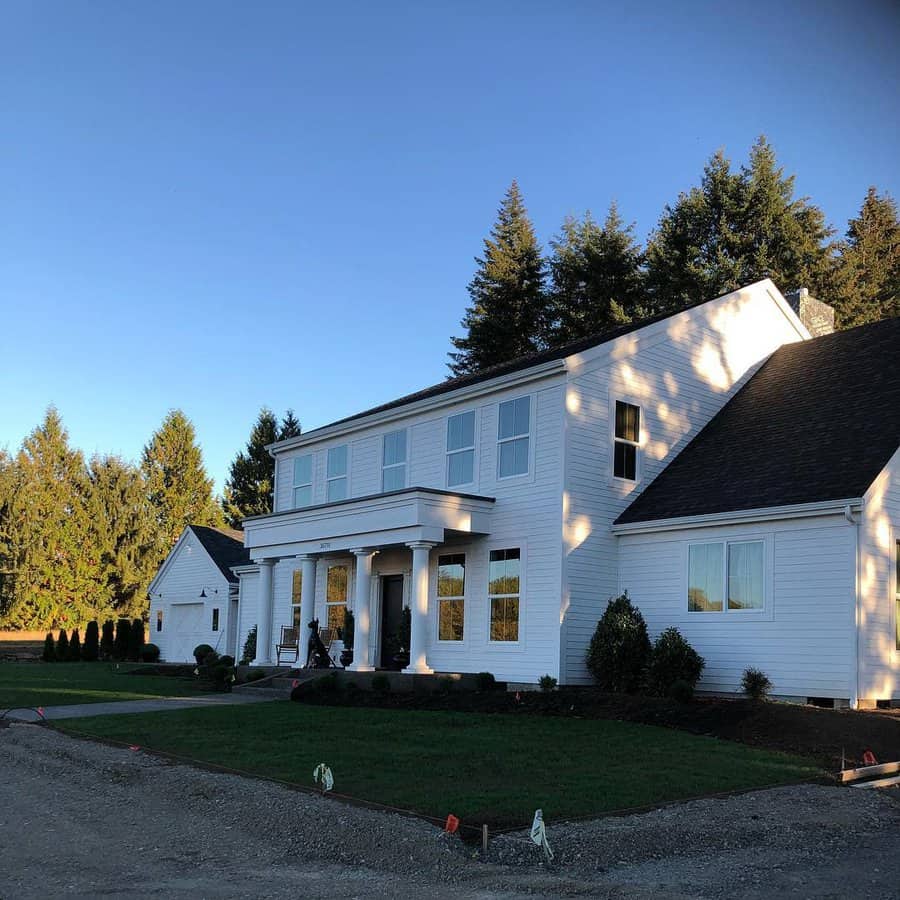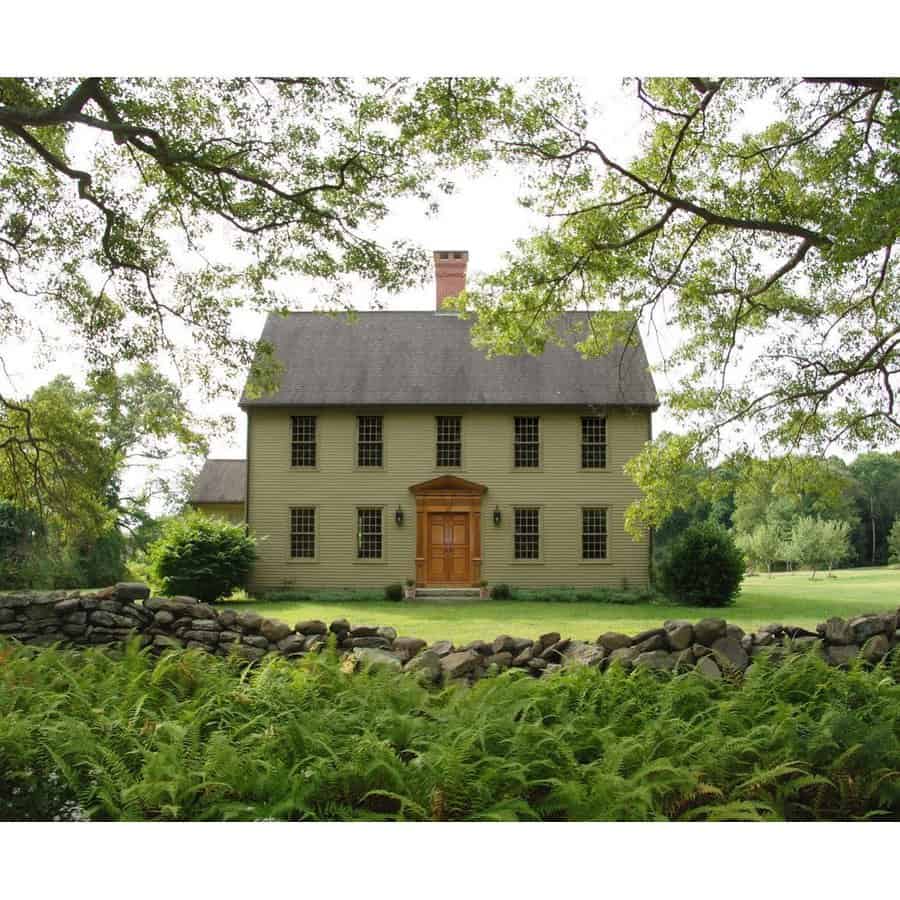 Colonial House FAQs
What are the types of colonial homes?
Colonial architecture is any style brought from a "home" country to a colony. The most common examples in North America include Georgian and Federalist Colonial homes. Both were popular in the mid-16th to 17th century.
Dutch Colonial is another architectural style popular in New England. Spanish Colonial homes can be found in the Southeast and Southwest. French Colonial architecture is seen primarily in Louisiana and the surrounding area.
What is Colonial Revival?
Colonial Revival was a design movement popular in the United States in the early- and mid-1900s. It drew inspiration from the original American Colonial home. Almost half of all homes built during this period featured this style of architecture and interior decor.
The easiest way to know if a home is an original colonial house or part of the Colonial Revival movement is to look up its construction date. If your home looks colonial but was built anytime in the 1900s, it qualifies as Colonial Revival.
What style of landscaping matches colonial architecture?
Most colonial landscaping is inspired by English- and cottage-style gardens. Choose shrubs and flowering plants like hydrangea, boxwood, hollyhock, daylily, and rose bushes. Classic decor options include fountains, trellises, arbors, and more. Keep garden beds well-kept and use fencing to mark your property.