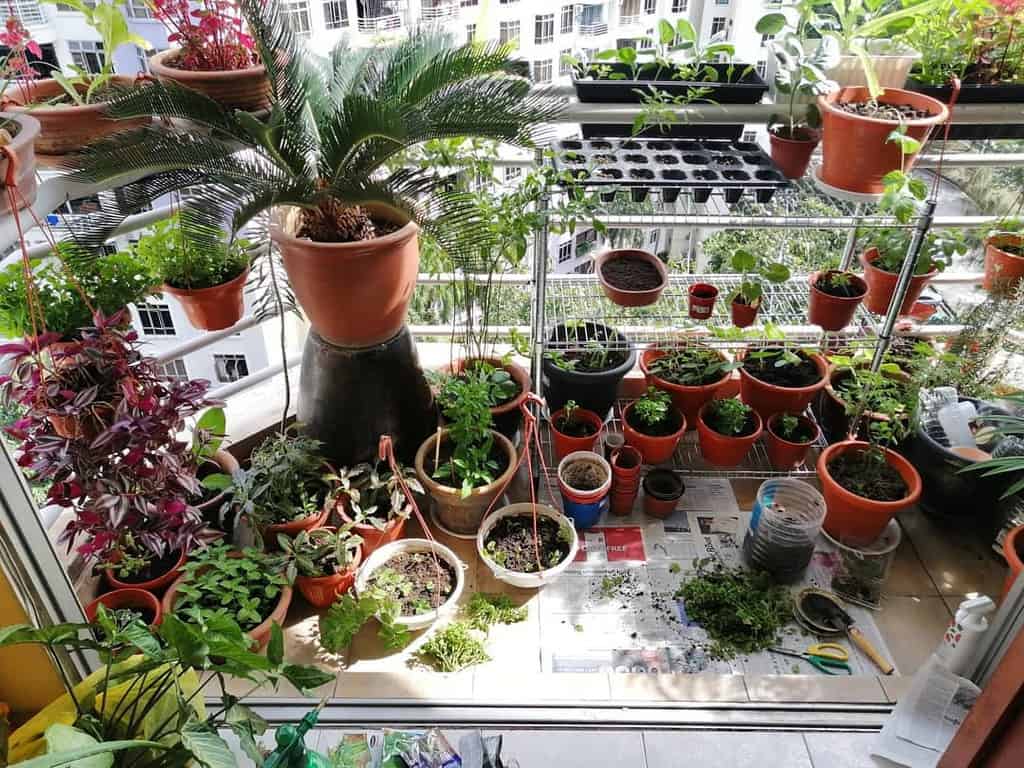 The Top 58 Container Garden Ideas
by — Kendrick Hulse

Published on September 6, 2021

Updated on October 19, 2023
The past few years have inspired countless people to take up gardening as a personal hobby. And there's really no better way to feel one with nature whether you're working with several acres or a tiny garden plot!
But how do you put your green thumb to use when constructing a traditional in-ground garden isn't an option?
These diverse container garden ideas will show you how to make the most of limited space. (Yes, you can even start your own garden without access to a yard of any kind!)
1. Beautify Walkways with Container Gardens
A walkway container garden can effortlessly elevate your outdoor space. By interspersing varied pots—consider different sizes, shapes, and colors—along the pathway, you not only guide guests but also introduce vibrancy and dimension. Opt for flowers for a splash of color, vines for height and drama, or aromatic herbs to engage the senses. Remember, symmetry lends formality while diverse placements appear more organic; both can complement surrounding decor beautifully.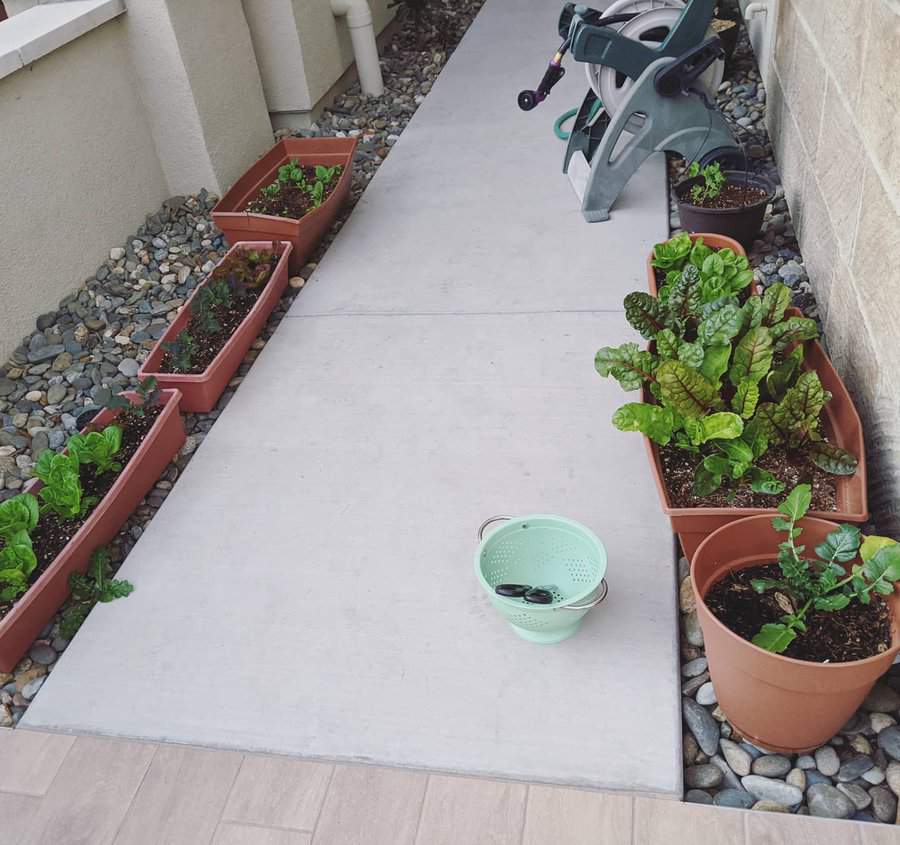 2. Transform Wood Pallets into Box Planters
Wood pallet box planters offer an eco-friendly and cost-effective way to introduce rustic elegance into your space. To craft this distinctive container, source a sturdy wooden pallet and convert it into a planter box tailored to your preferences. It serves as an exquisite canvas for colorful flowers, lush greenery, or a blend of both. Positioning it on patios or balconies can seamlessly merge industrial and natural aesthetics, sparking DIY inspiration.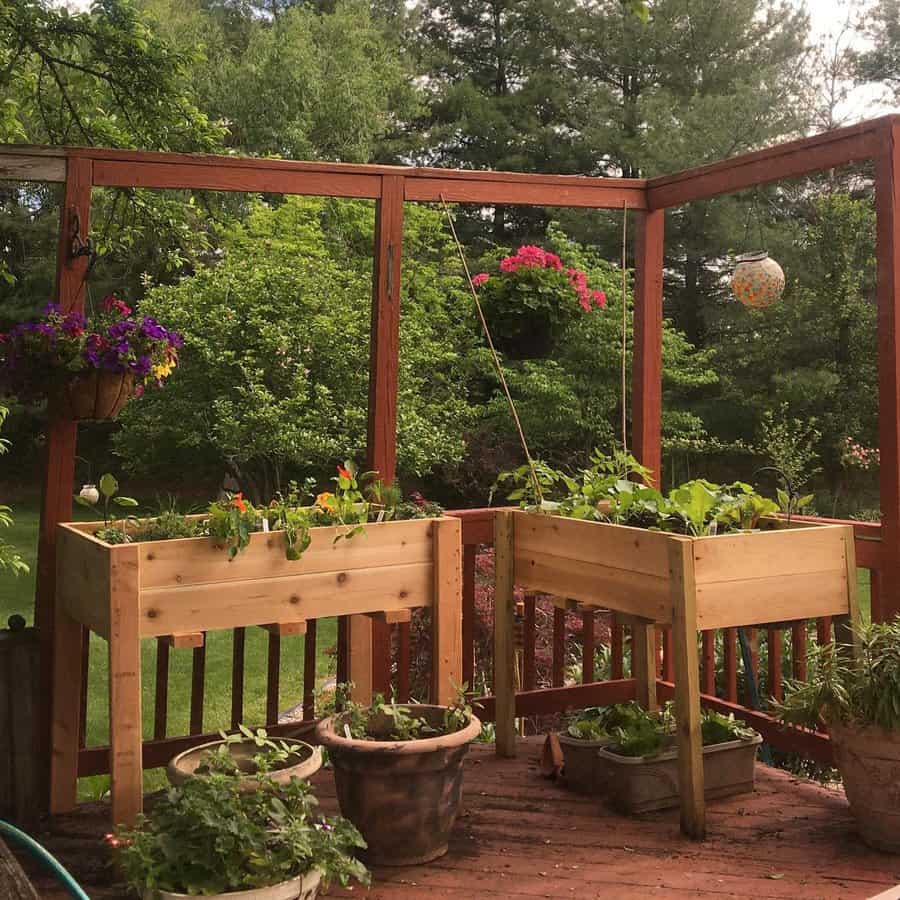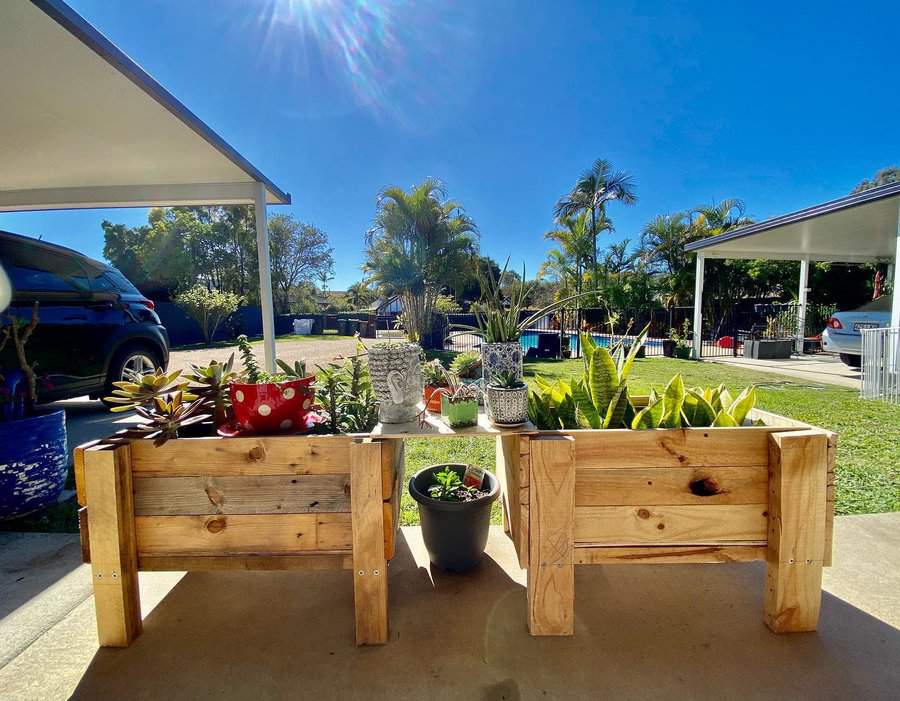 3. Adorn Railings with Mounted Containers
Railing-mounted containers effortlessly elevate balconies or patios by maximizing vertical space. Mounting pots on railings offers a cascading display of plants, from vibrant annuals to trailing vines, without crowding the floor area. Such an arrangement not only presents an aesthetic visual treat but also brings nature within arm's reach. When selecting your containers, consider cohesive designs or colors to complement existing decor and ensure a harmonious and inviting ambiance.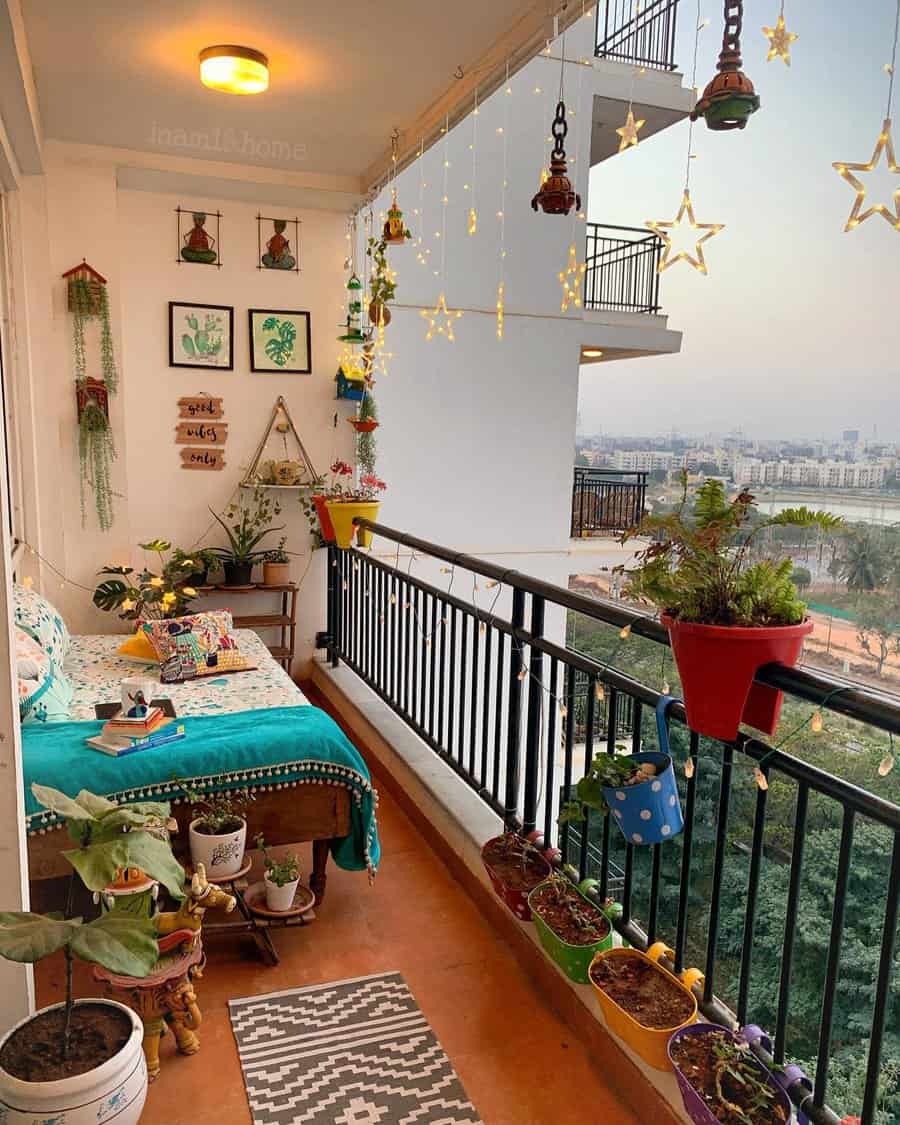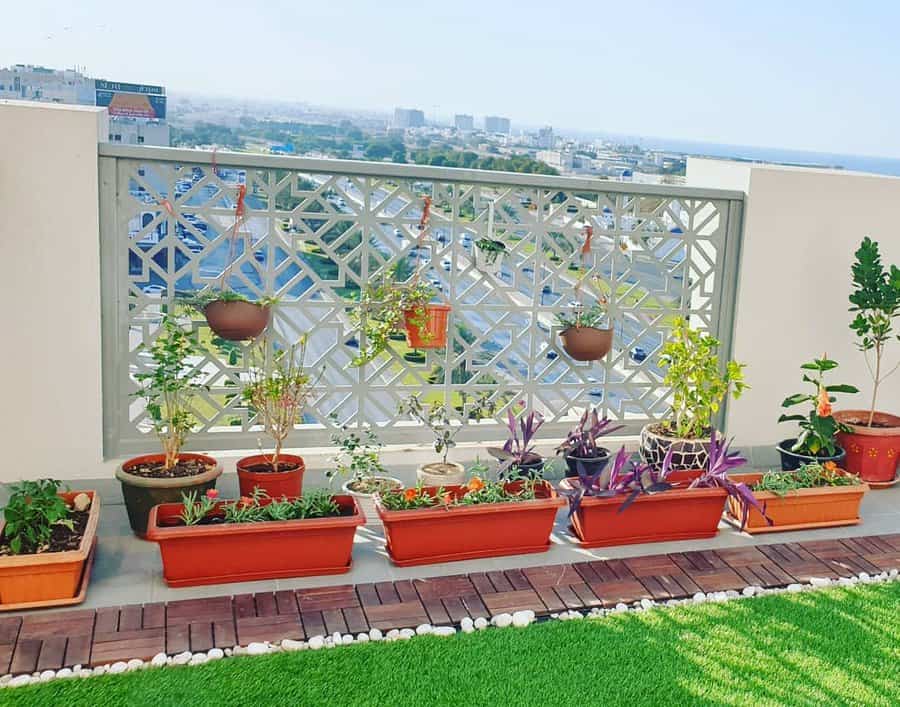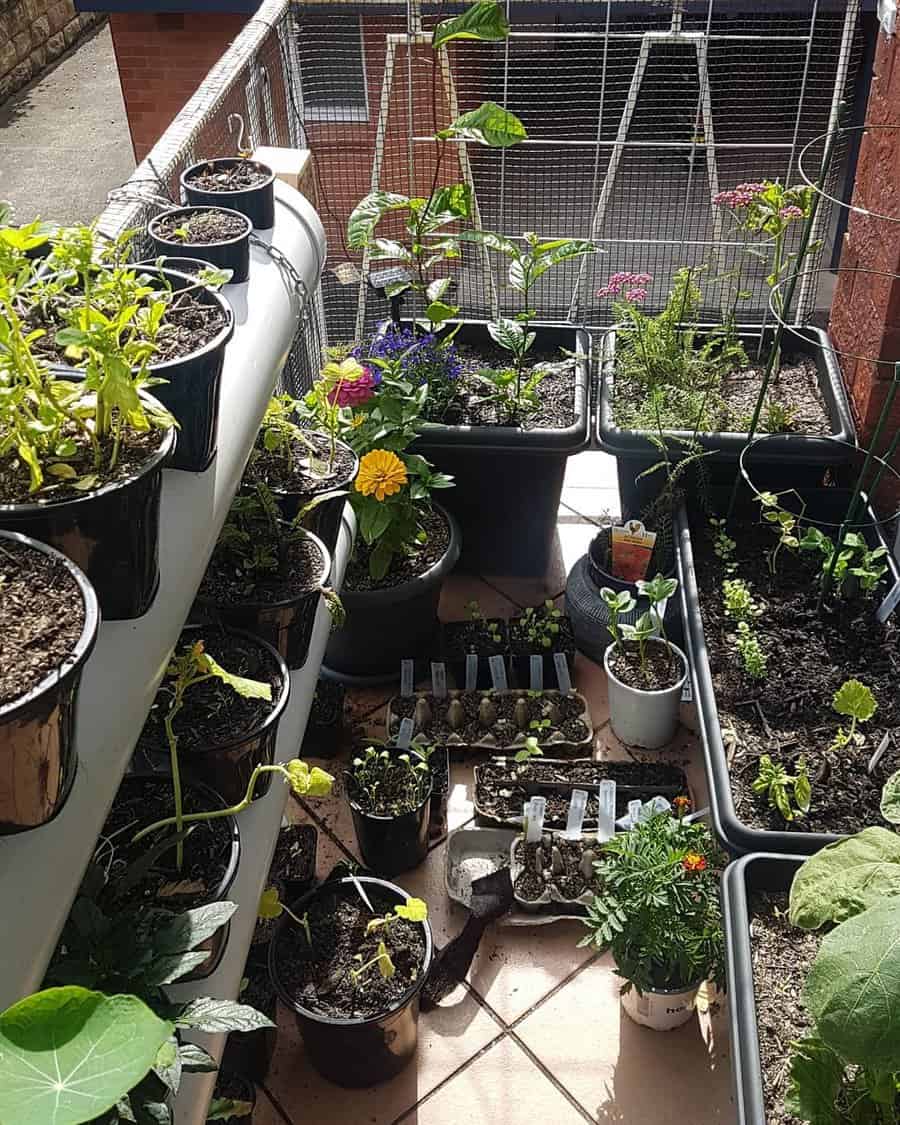 4. Embrace Classic Terracotta Planters
Terracotta planters remain a timeless choice in container gardening due to their rustic aesthetics and practical benefits. Their porous structure ensures optimal drainage and aeration, promoting robust plant health. Additionally, they naturally balance soil moisture, reducing risks like overwatering. Their signature reddish-brown hue offers a striking contrast to verdant plants, creating visual depth. To enrich your garden space, consider juxtaposing terracotta pots with modern containers for an elegant blend of old and new.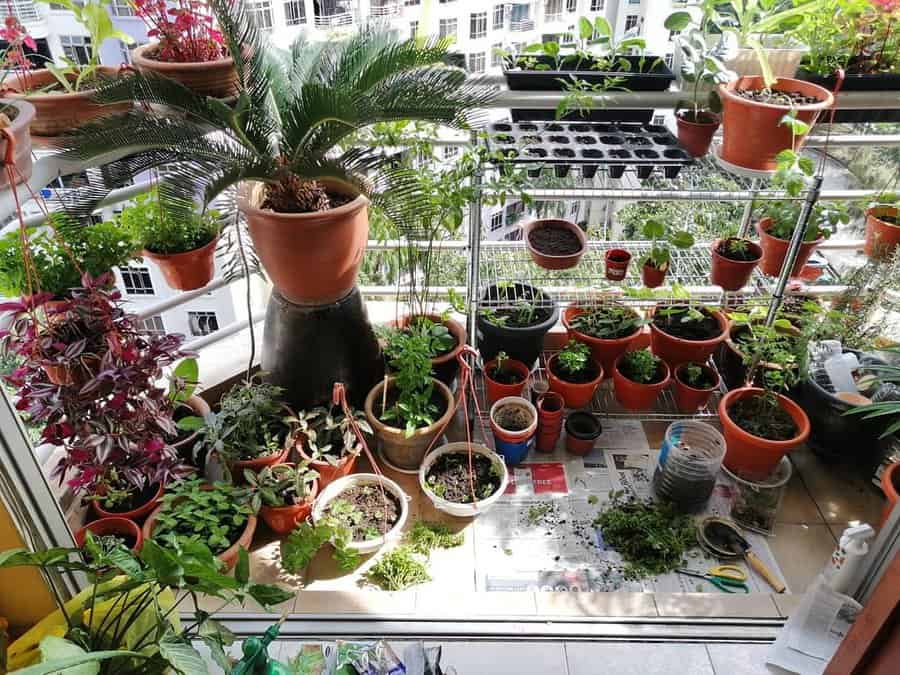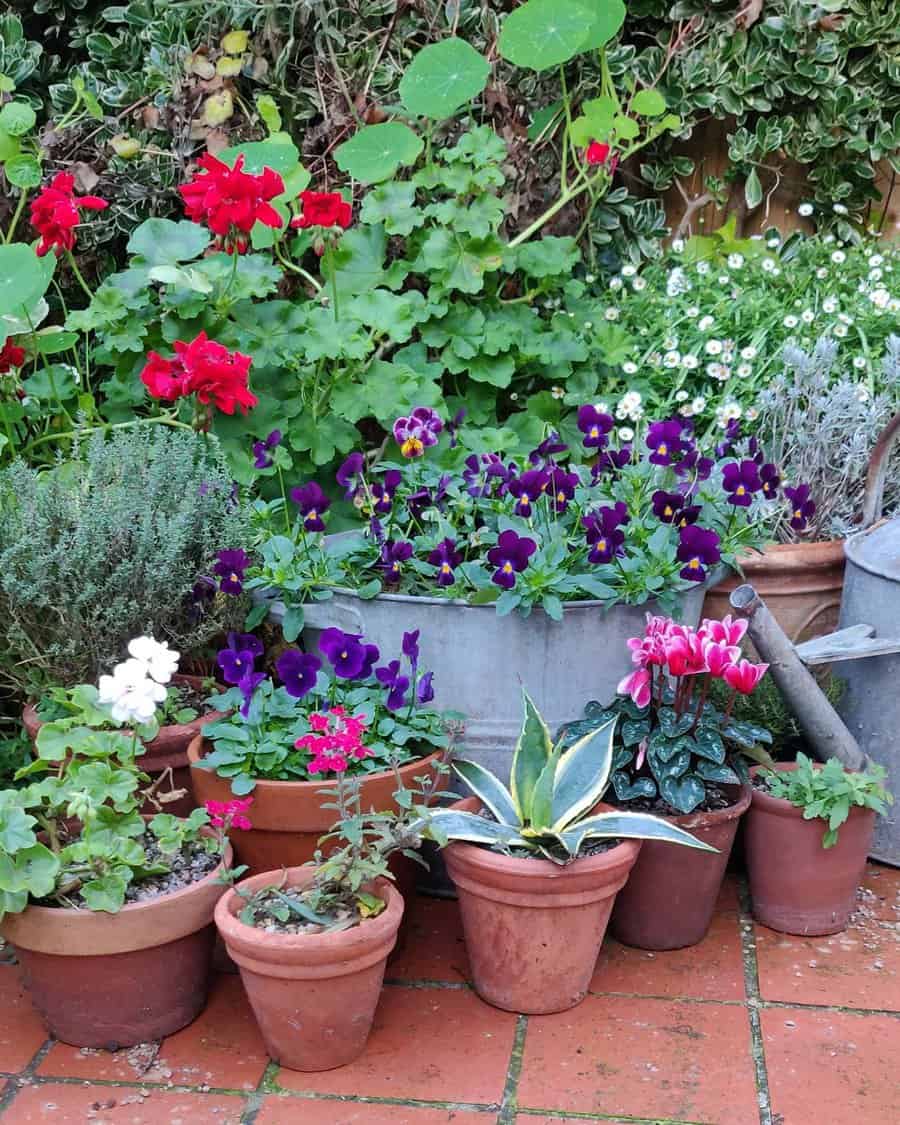 5. Create Visuals with Mixed Pot Designs
Experimenting with varied pot designs can transform a garden into a dynamic visual spectacle. Combine traditional planters with repurposed items, such as vintage teacups or tin cans, for a blend of classic and quirky. The beauty of standalone pots lies in their flexibility—easily rearrange them to play with heights, textures, and layouts. For a truly personalized garden, don't shy away from mixing materials, sizes, and unconventional containers, culminating in a setting that resonates with your distinct style.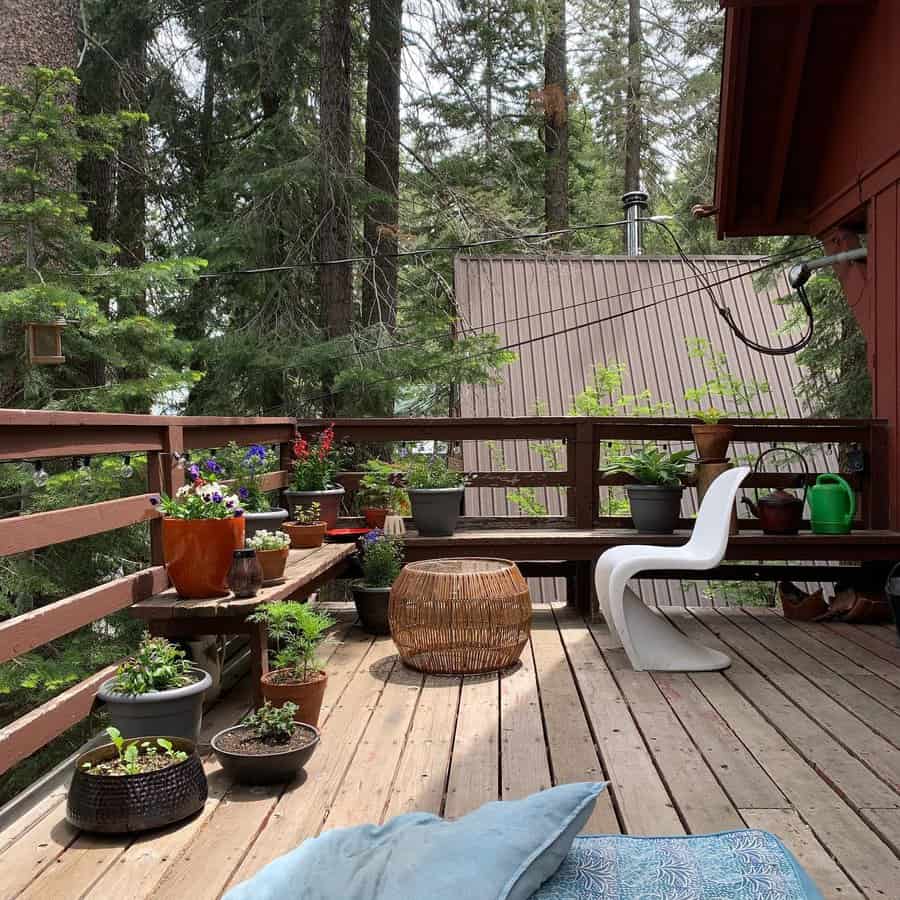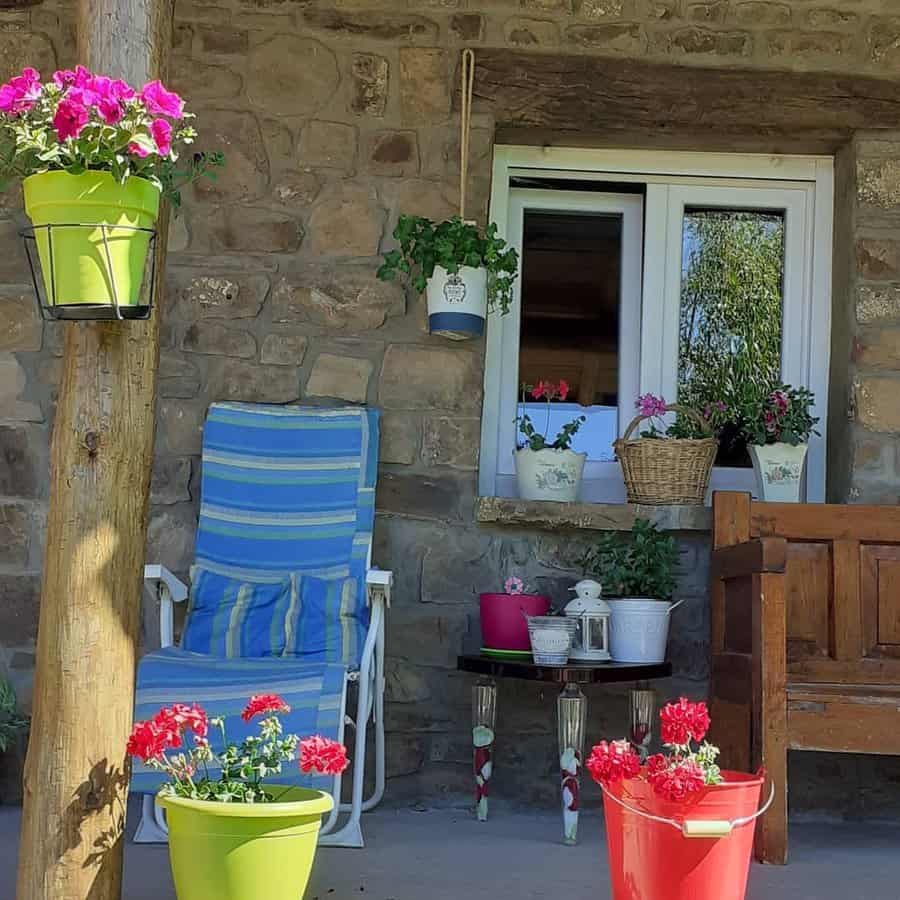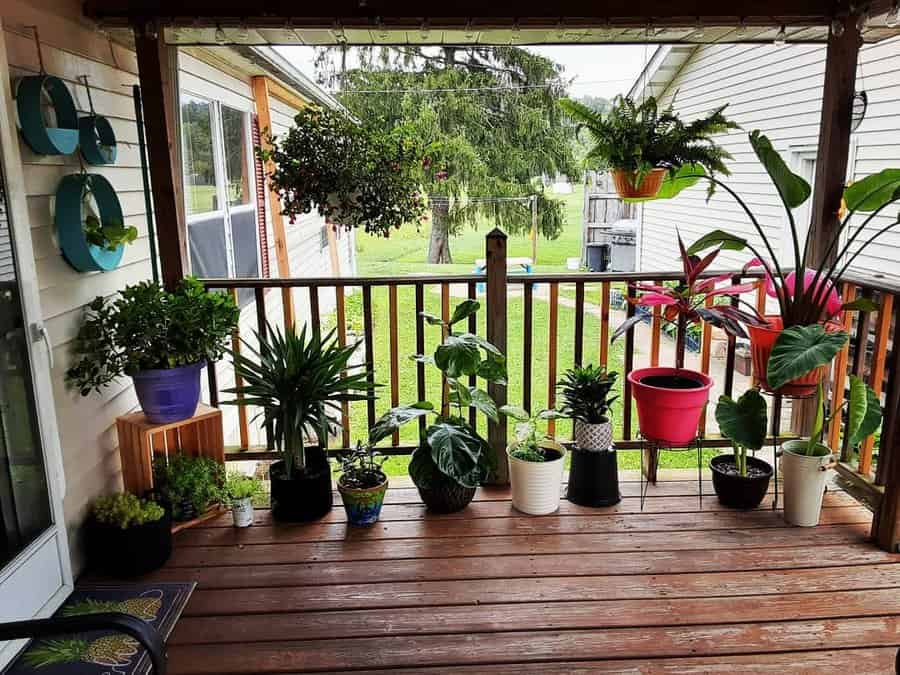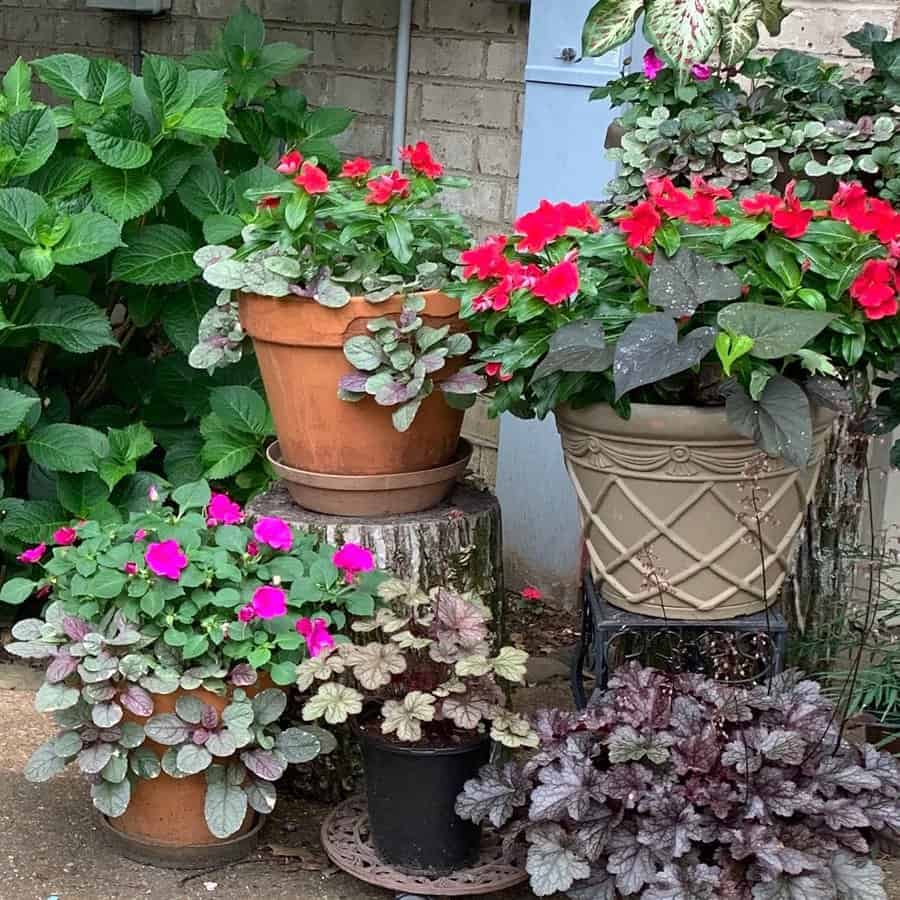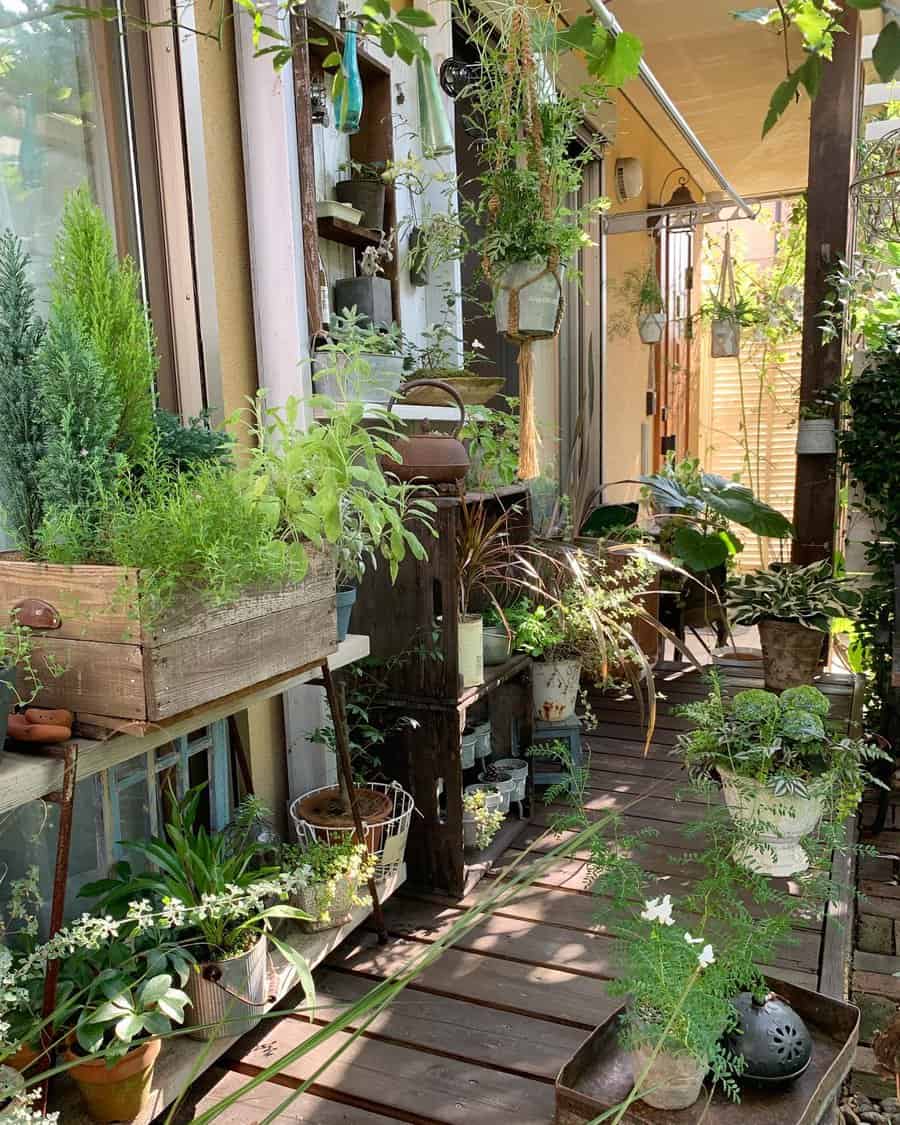 6. Elevate Gardens with Vibrant Purples
Purple blooms, from soft pastels to bold shades, infuse container gardens with elegance and enchantment. Whether placed on patios, balconies, or windowsills, choices like delicate lavender, vibrant petunias, or elegant irises can enliven any space. For depth, consider mixing varying shades and types, such as combining bold pansies with soft lavender. A purple-themed garden, whether monochromatic or varied, promises to captivate and harmonize effortlessly with many decors.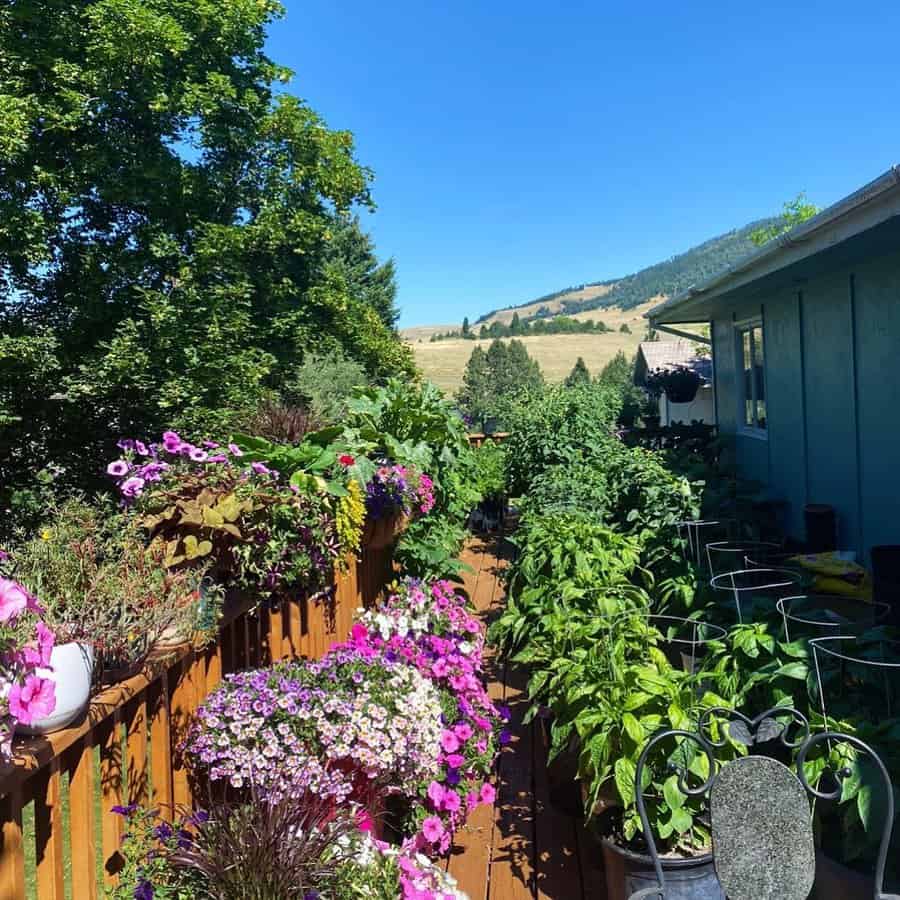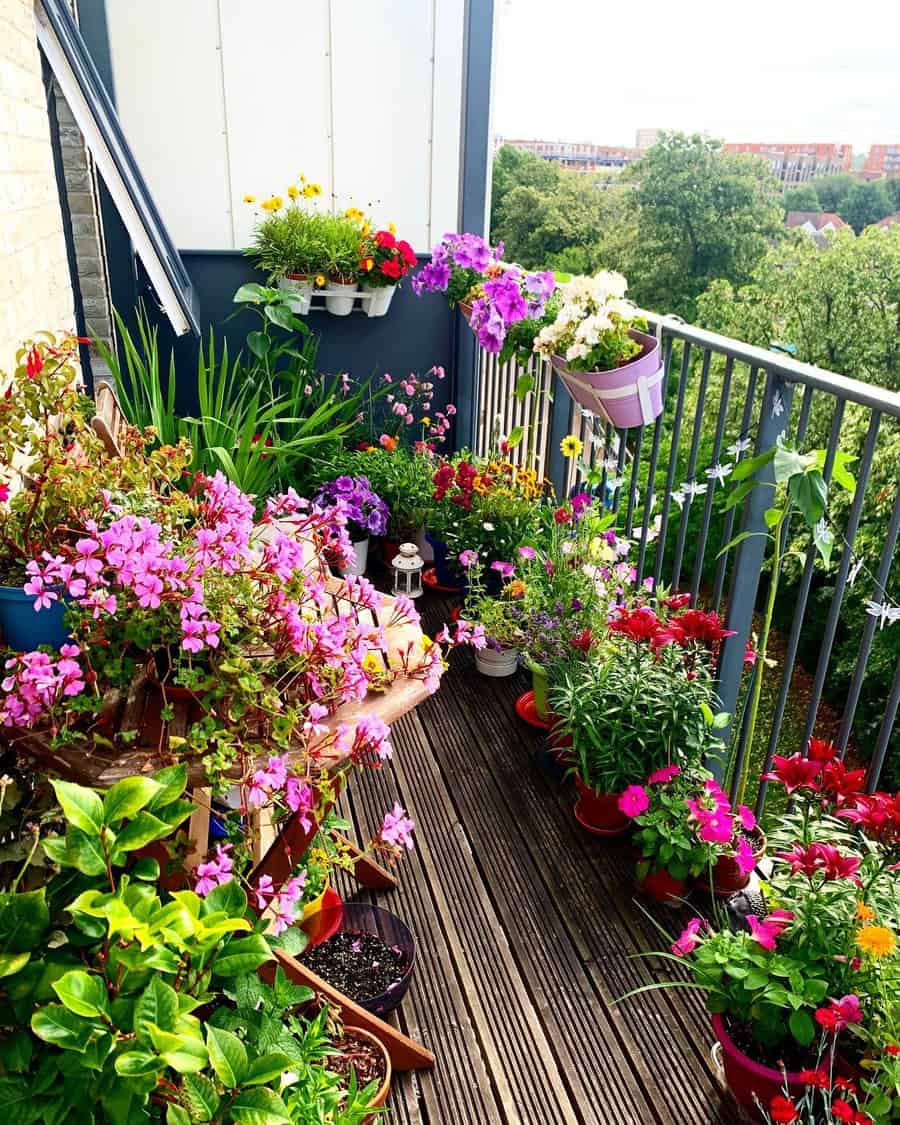 7. Support Climbing Plants in Containers
Container planters with trail supports offer a stylish solution for lovers of trailing plants, allowing them to thrive vertically. Envision the elegant drapes of Devil's Ivy or the unique beads of a String of Pearls cascading from elevated pots. Venture into other captivating options like Tradescantia zebrina or Pothos to diversify your vertical display. By employing trail supports, you can craft a captivating, space-efficient vertical garden that's bound to be a focal point.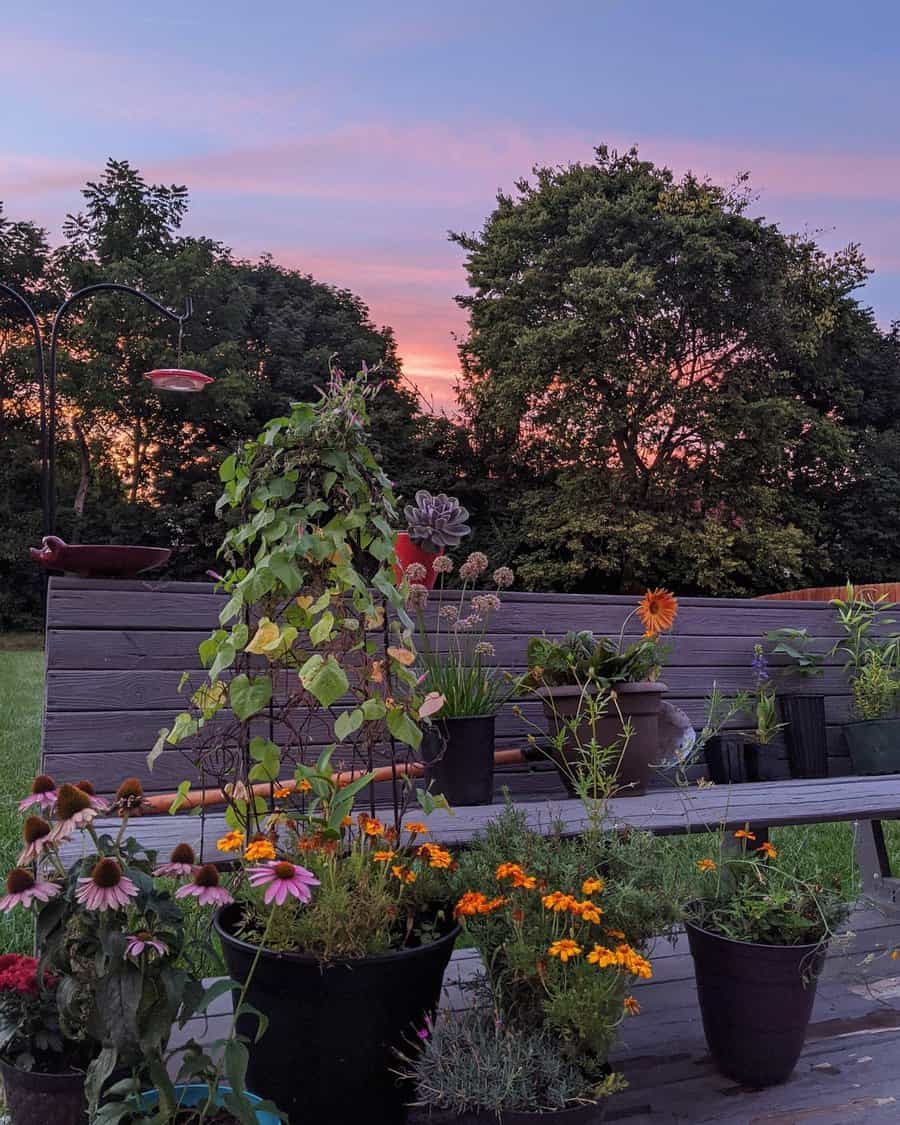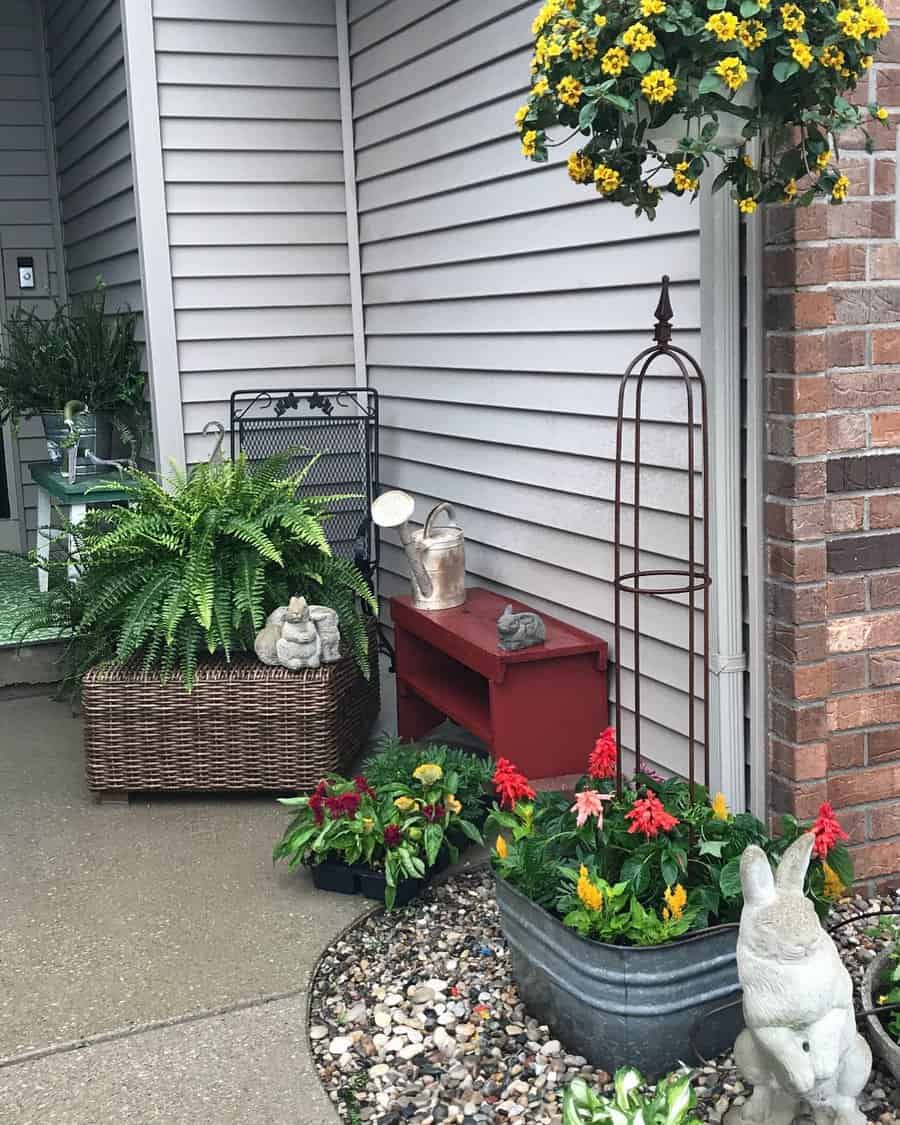 8. Display Greens on Garden Shelves
Garden shelves present a smart solution for green enthusiasts with limited space, like those in apartments or small homes. By stacking plants vertically, these shelves allow diverse flora displays, introducing layers of color and texture. Vary plant sizes and types for an engaging visual appeal. Beyond their functional role, plant shelves double as decorative elements, instantly converting compact areas into verdant sanctuaries. If space is a constraint, consider a garden shelf as your ticket to a flourishing indoor green retreat.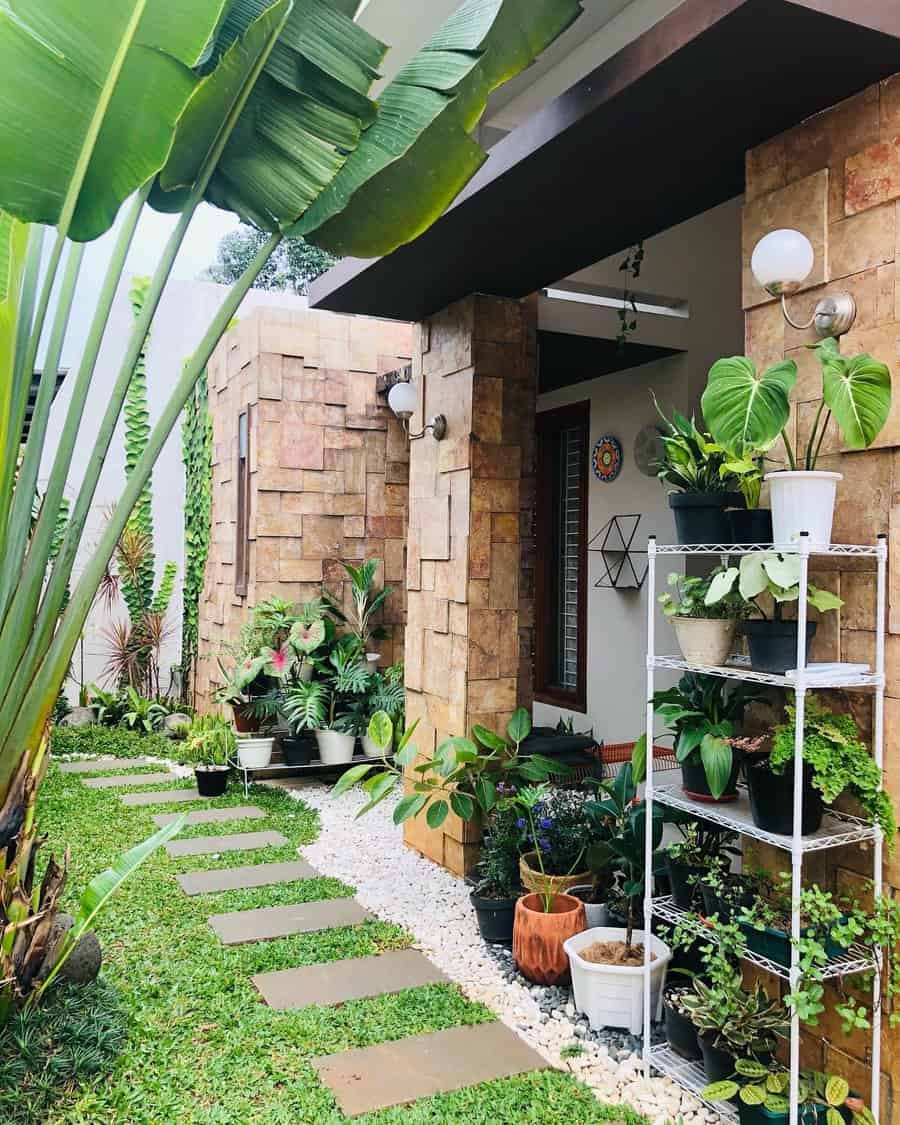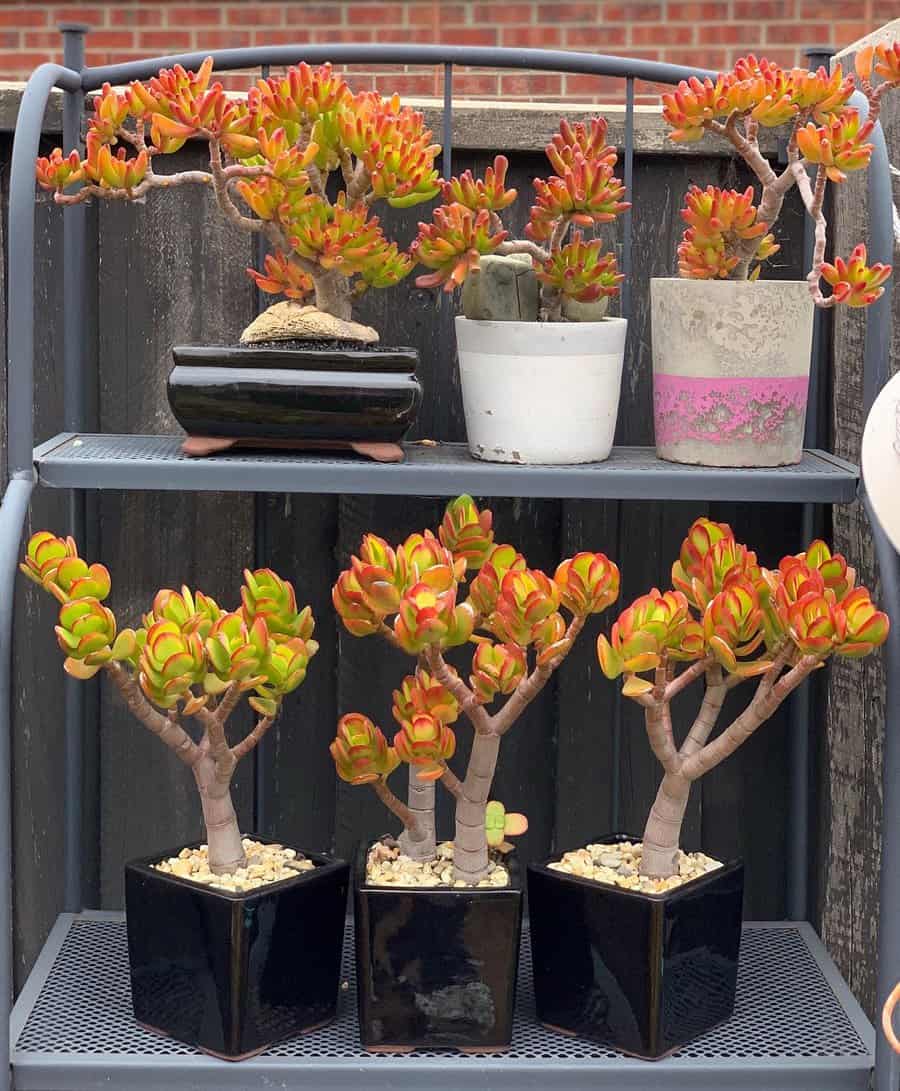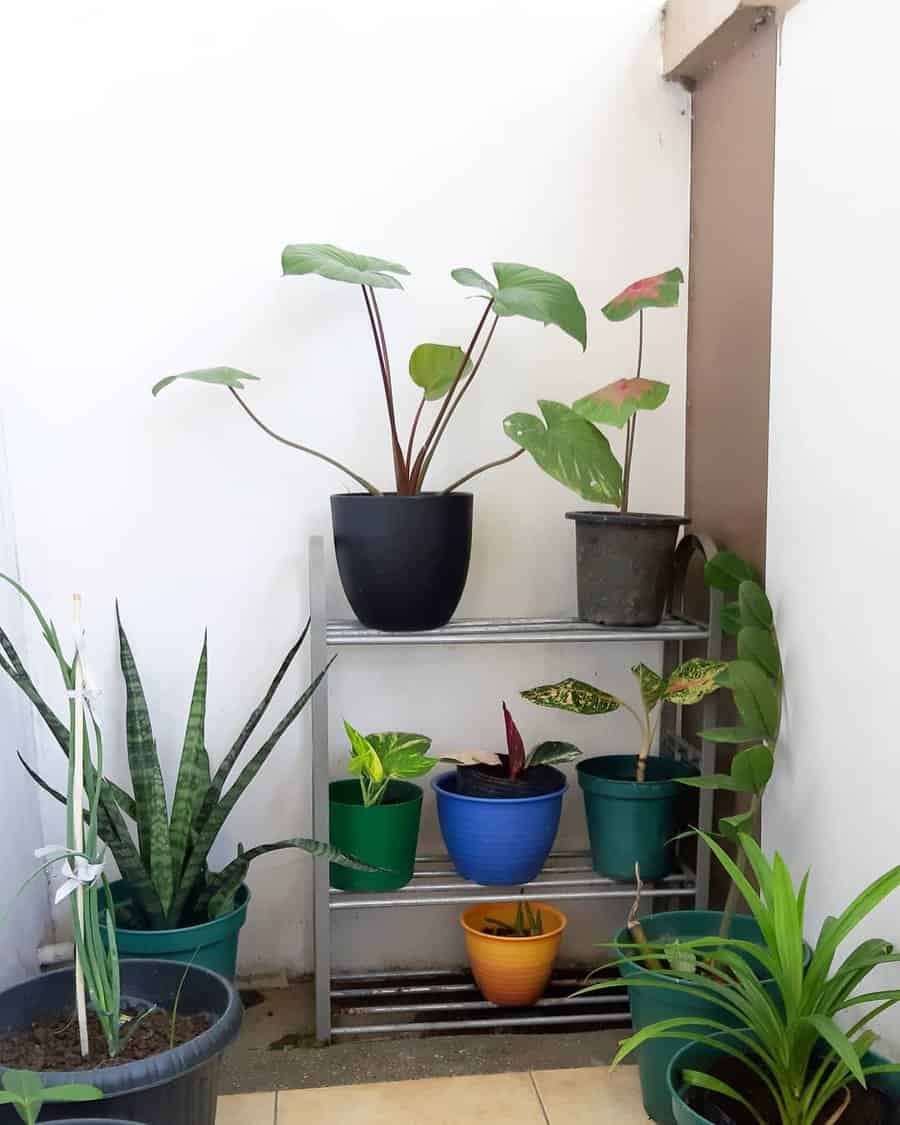 9. Suspend Beauty with Hanging Gardens
Maximize vertical space with hanging planters paired with macrame hangers. Trailing plants or vibrant blooms suspended from ceilings or walls can elevate a room's ambiance. Especially beneficial for small spaces, these planters add a whimsical touch. To achieve this look, select diverse plants and ensure secure mounting for a refreshing botanical display.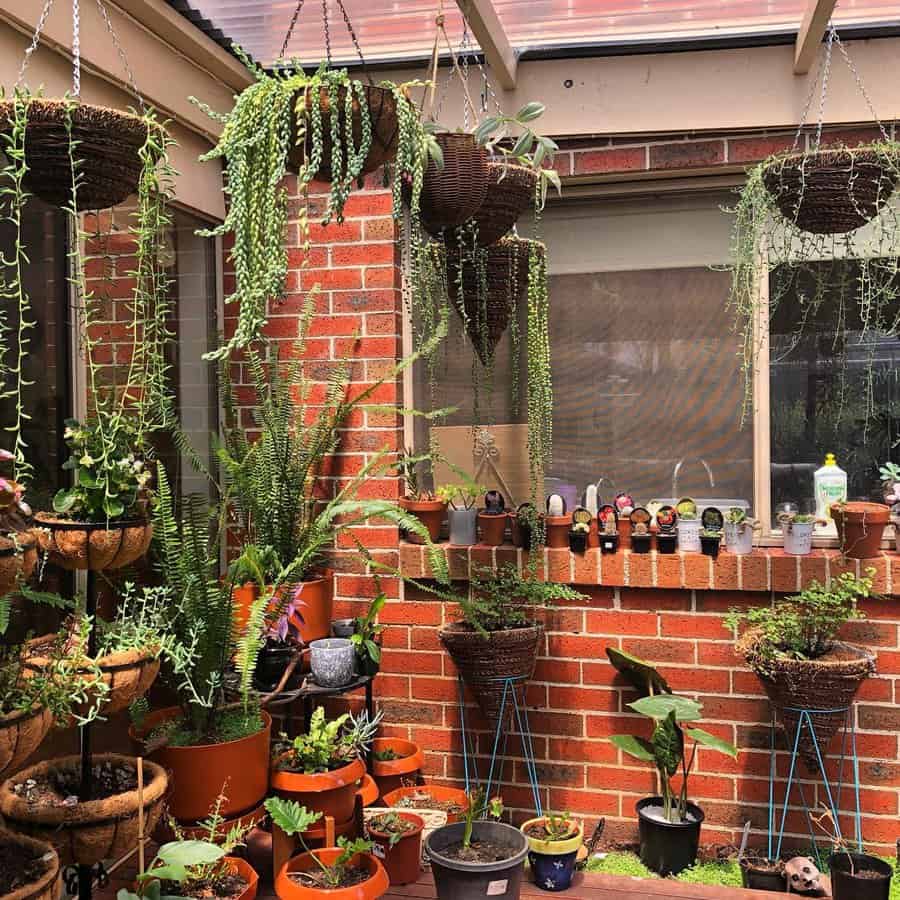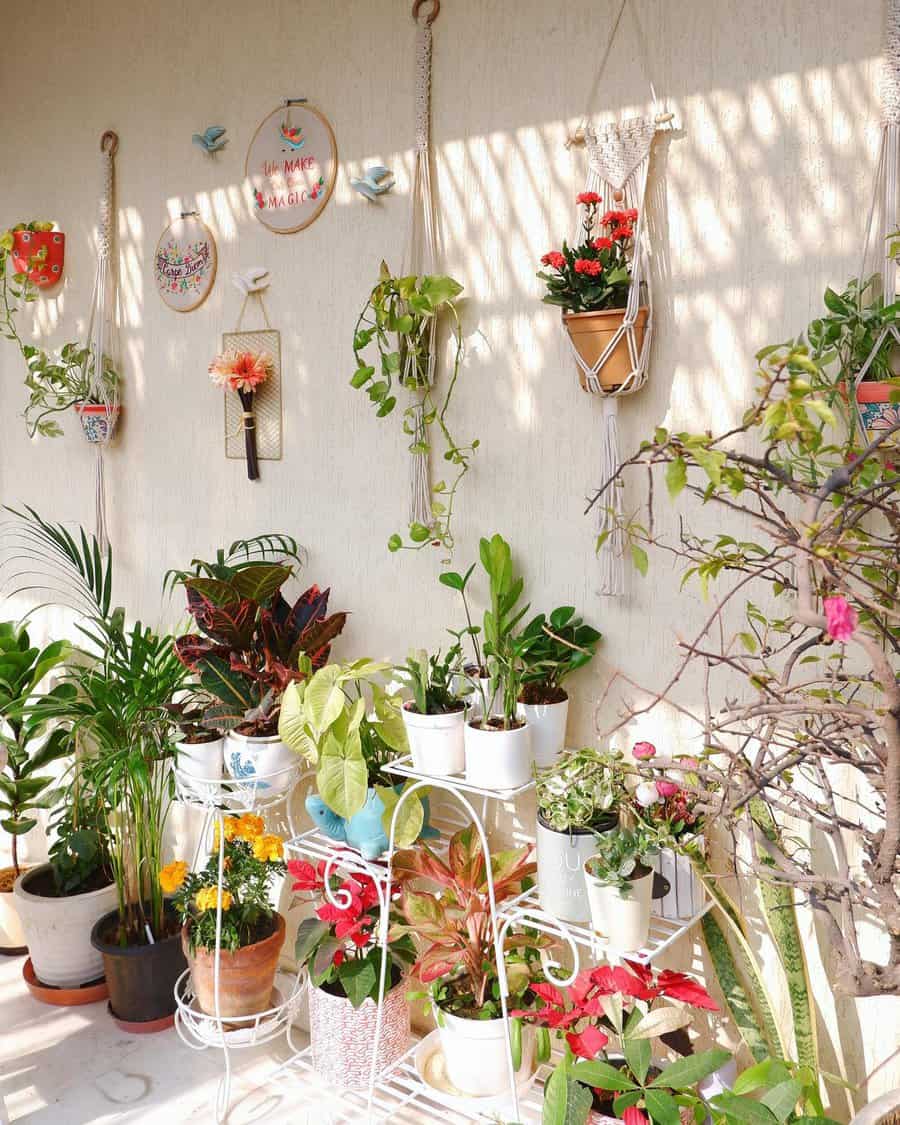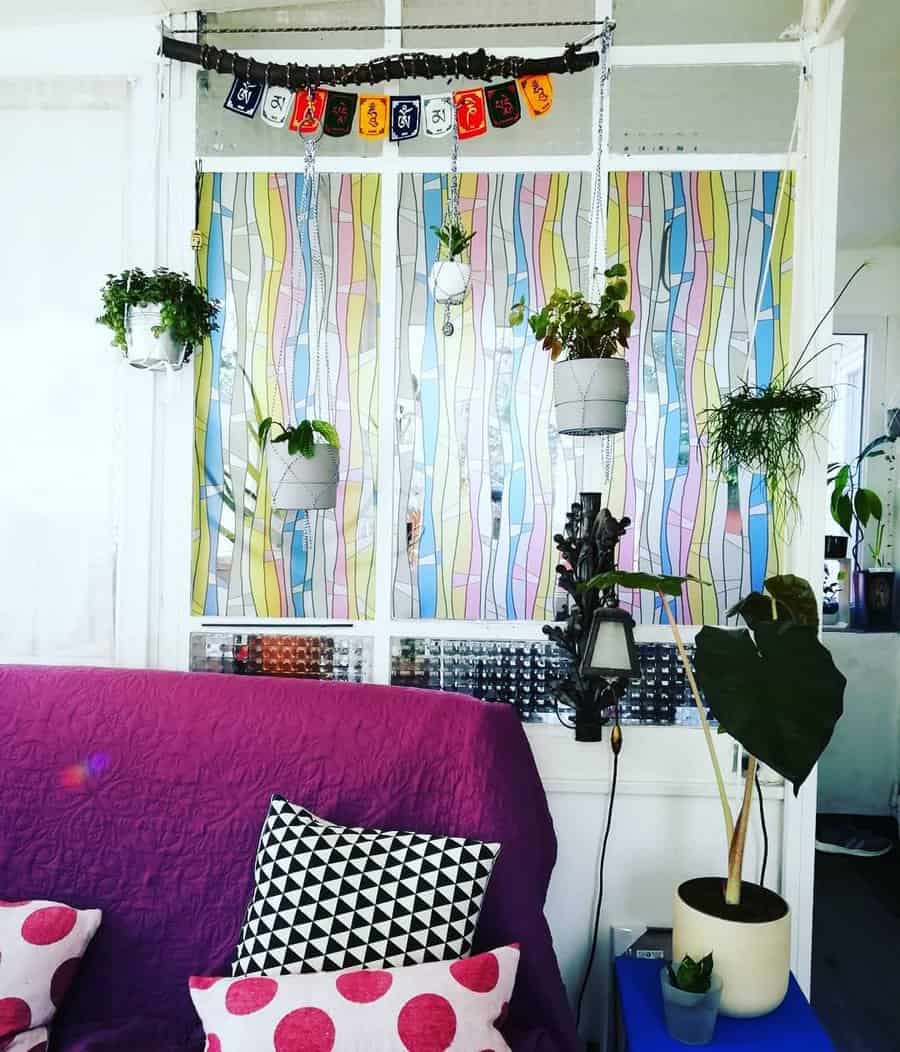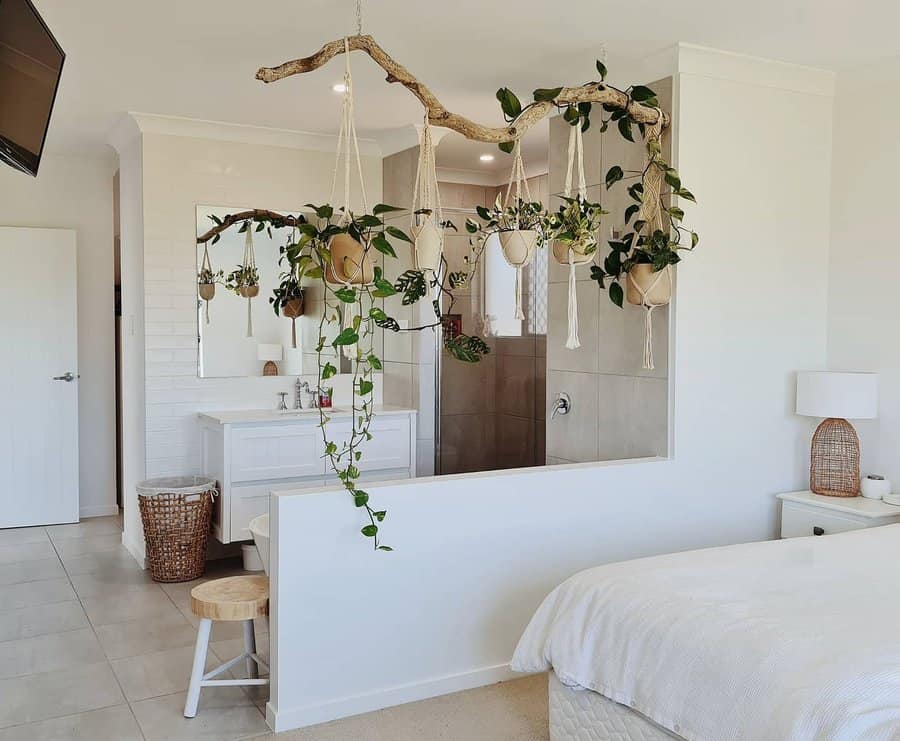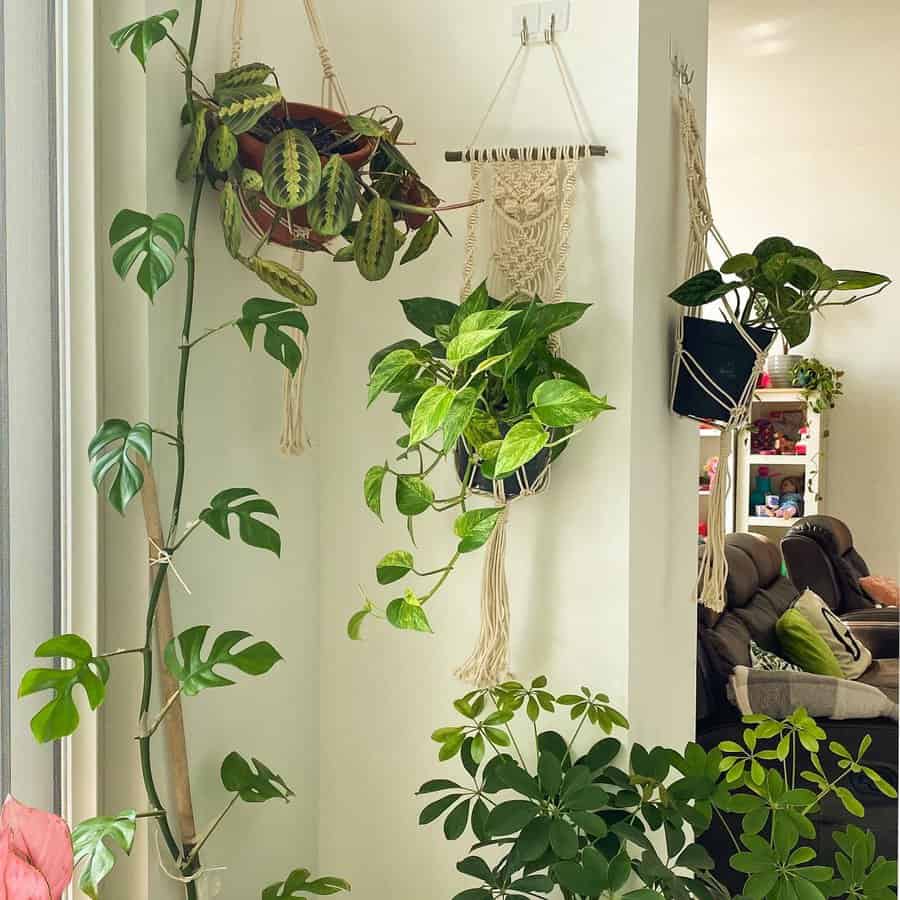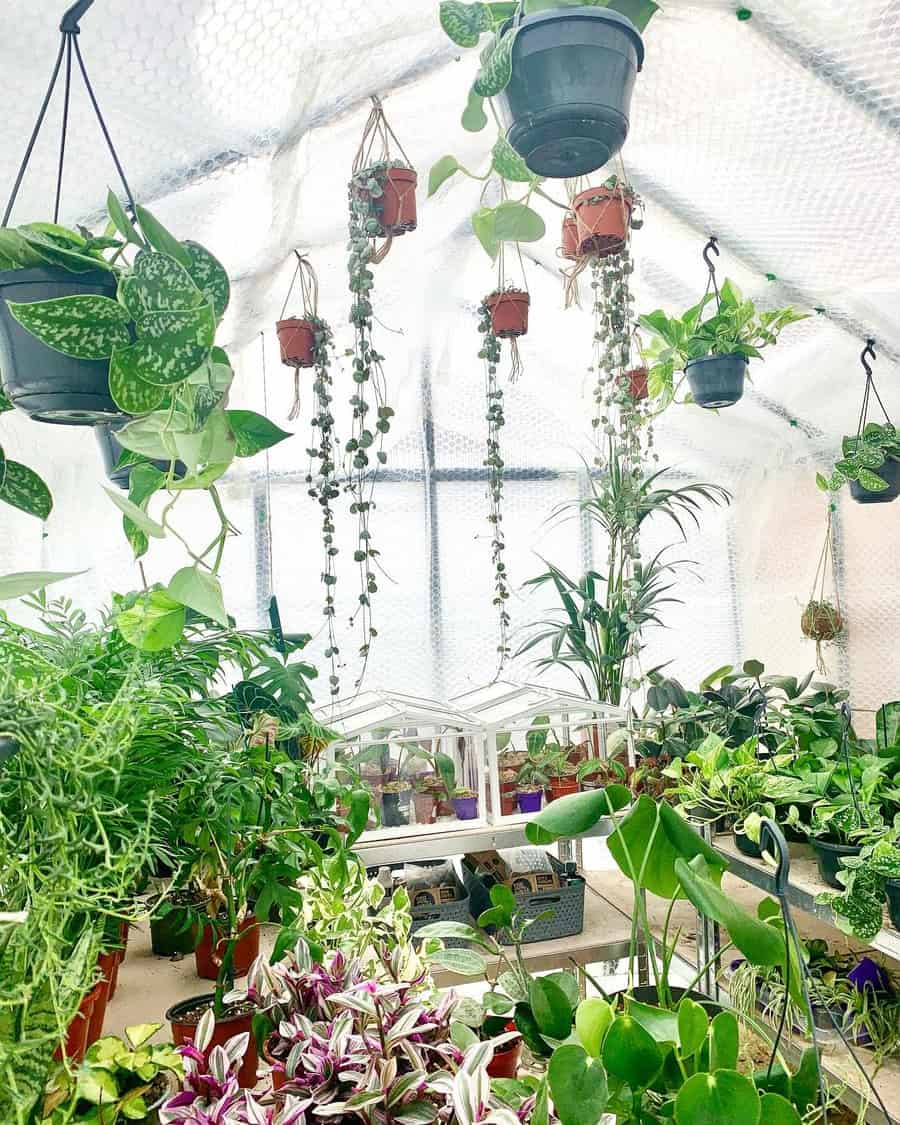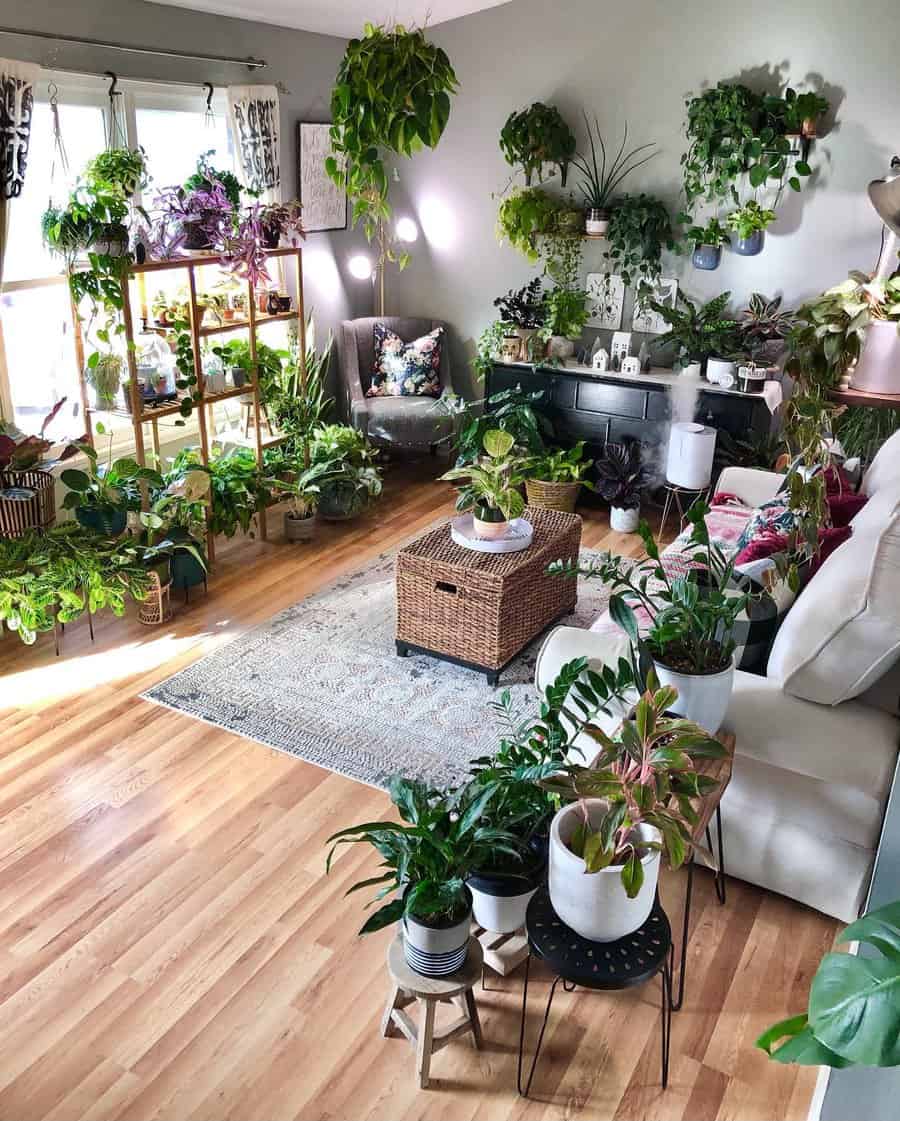 10. Frame Windows with Charming Planters
Window planters effectively bridge indoor and outdoor spaces, utilizing natural light to spotlight your plants. Whether you're drawn to cascading vines, vivid flowers, or aromatic herbs, placing them on window sills ensures they receive ample sunlight. These planters enhance aesthetics from every perspective, offering a verdant view for those indoors while beautifying the exterior facade. For a radiant, living window display, embrace the charm of window-mounted planters.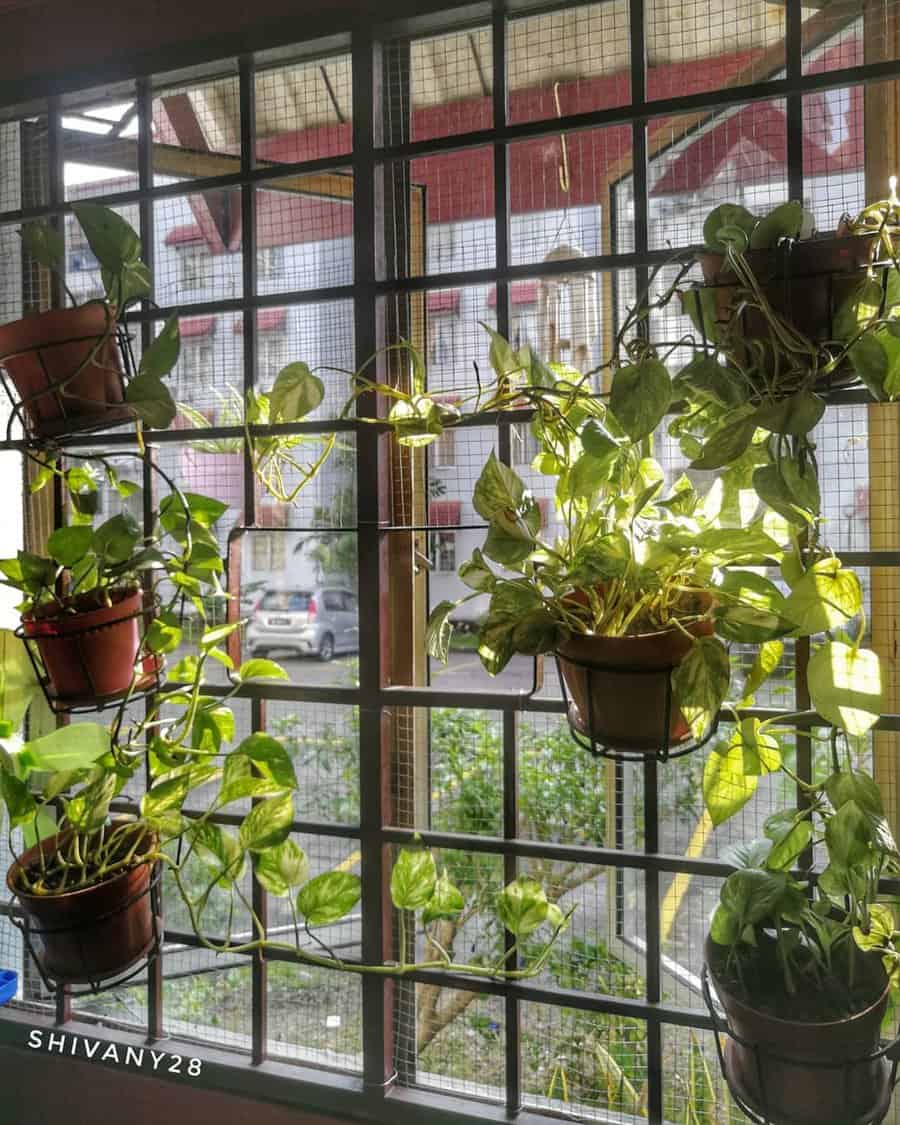 11. Turn Wood Pallets into Vertical Gardens
Utilizing wooden pallets for vertical gardens provides a space-savvy approach to indulge your horticultural passions. Mount a pallet vertically with slats facing outward, and populate each tier with a mix of plants, playing with hues, textures, and forms. This arrangement becomes a living tapestry, suitable for both indoors and outdoors. Beyond its spatial benefits, this gardening method revitalizes walls and nooks, morphing them into vibrant green focal points. Consider it for kitchen herbs or as a balcony centerpiece, offering both functionality and aesthetic appeal.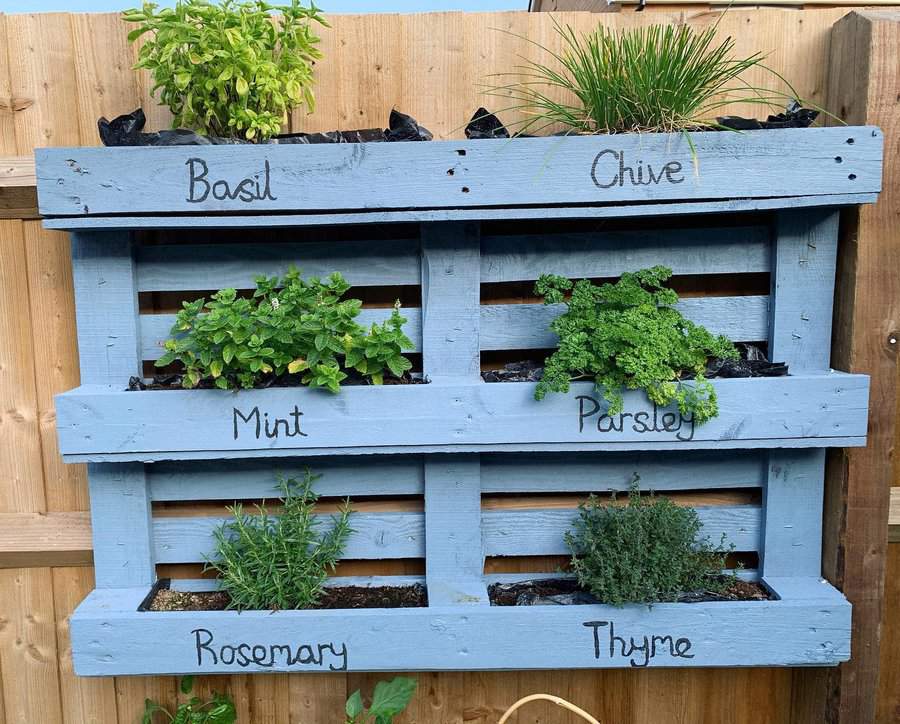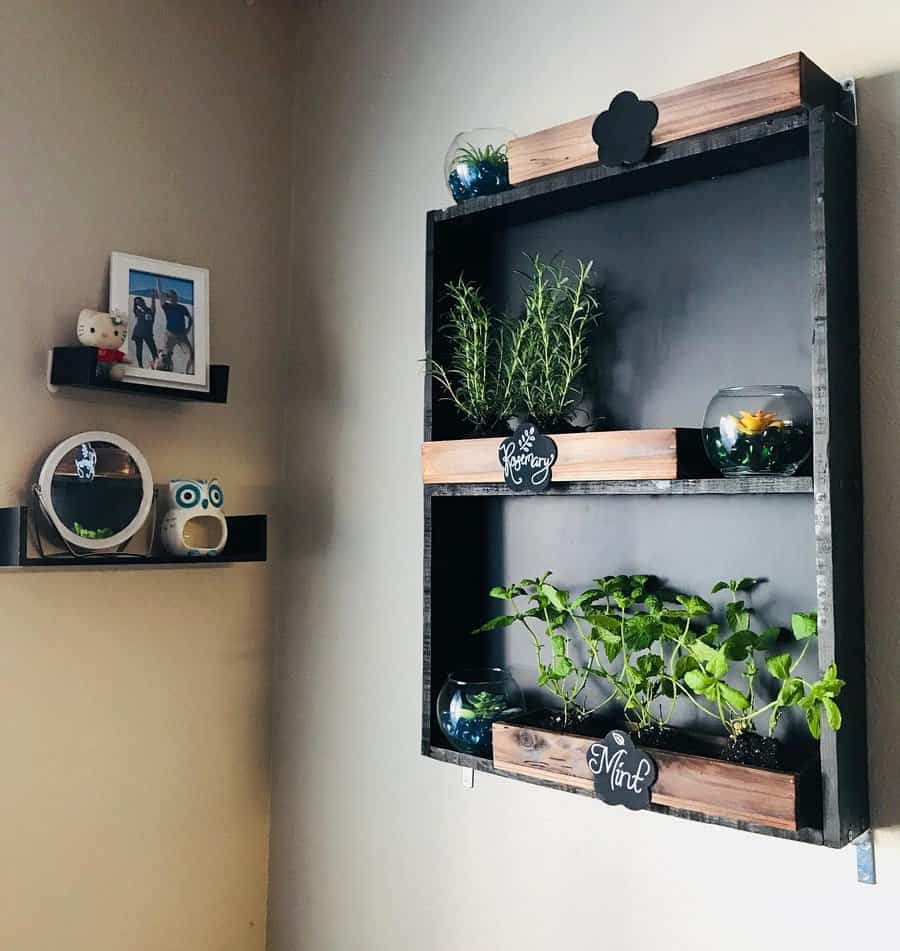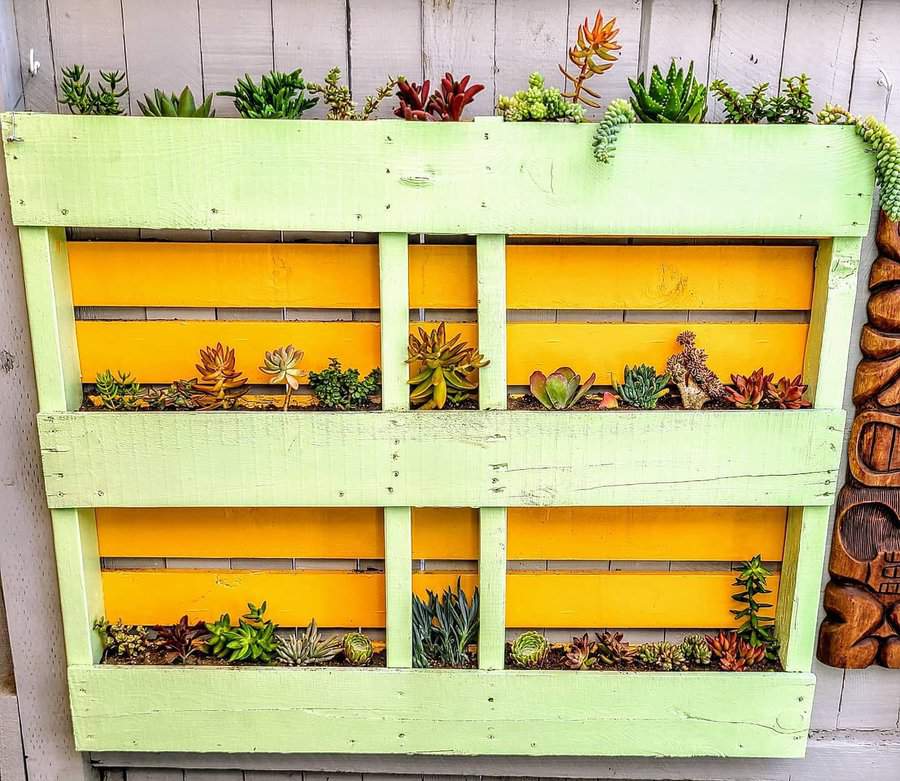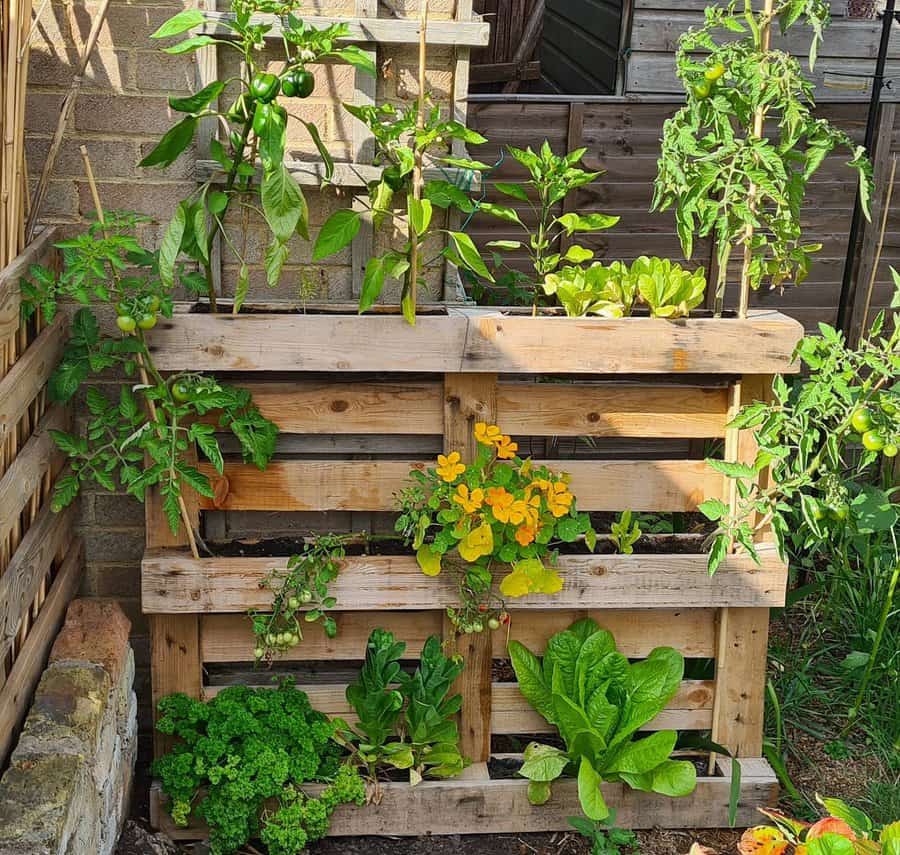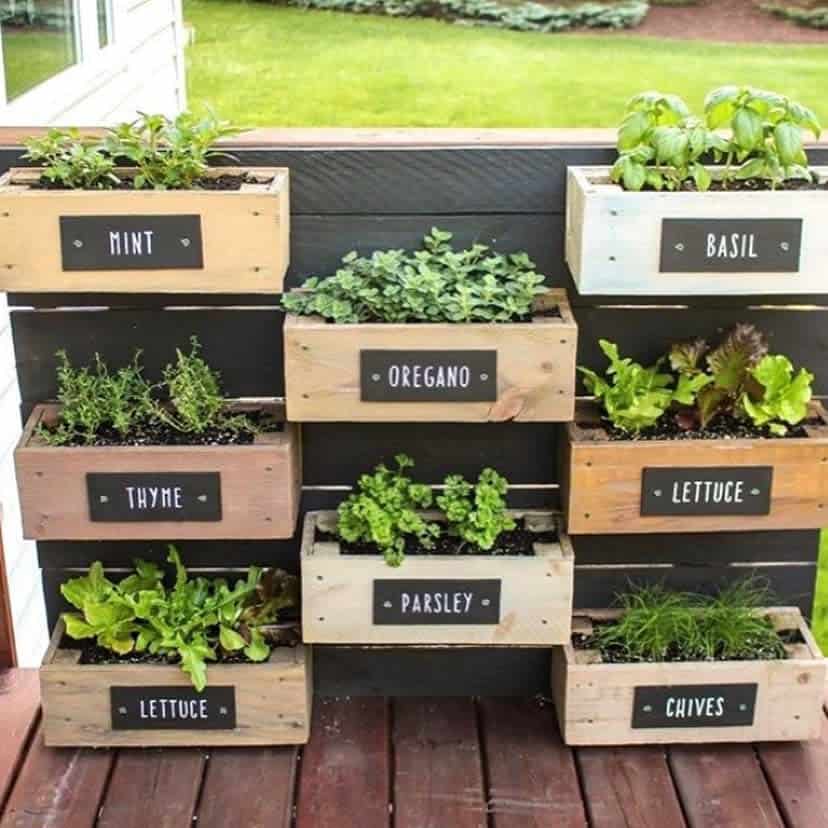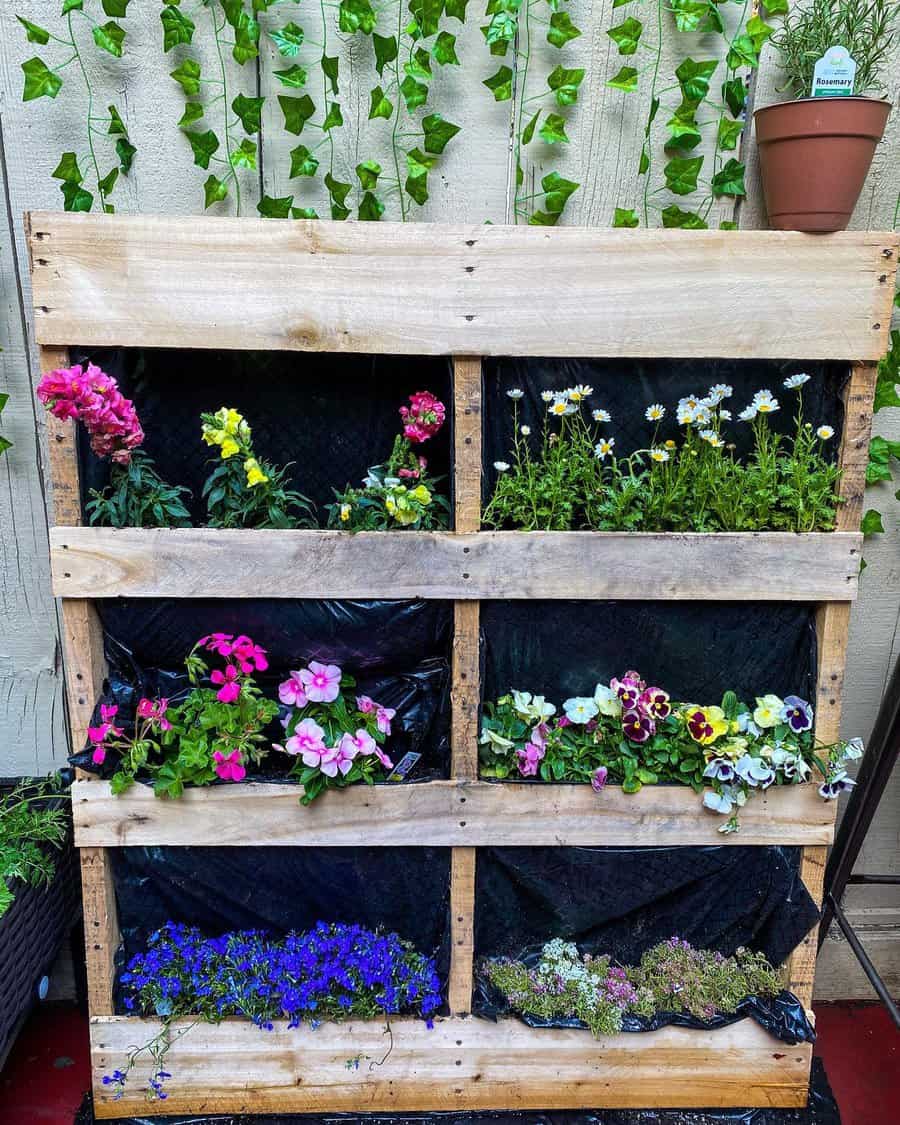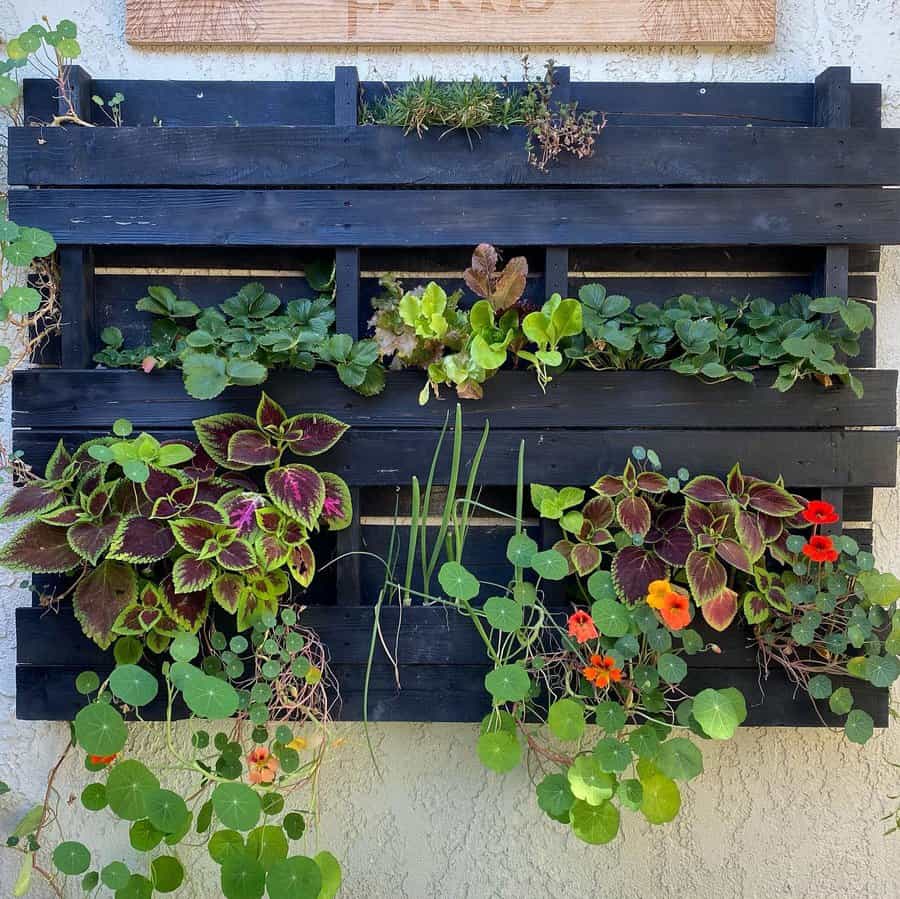 12. Revive Spaces with Wooden Pail Gardens
Wooden pail gardens effortlessly infuse spaces with rustic elegance. Their natural grain and earthy aesthetics create a comforting backdrop for vibrant flora. Consider pairing with warm-hued plants, such as the sunny marigolds, to amplify the cozy ambiance. These vivacious flowers contrast beautifully against the wood, brightening nooks and crannies. Embracing a wooden pail as your container choice seamlessly marries nature and nostalgic charm, transforming patios or corners into inviting havens.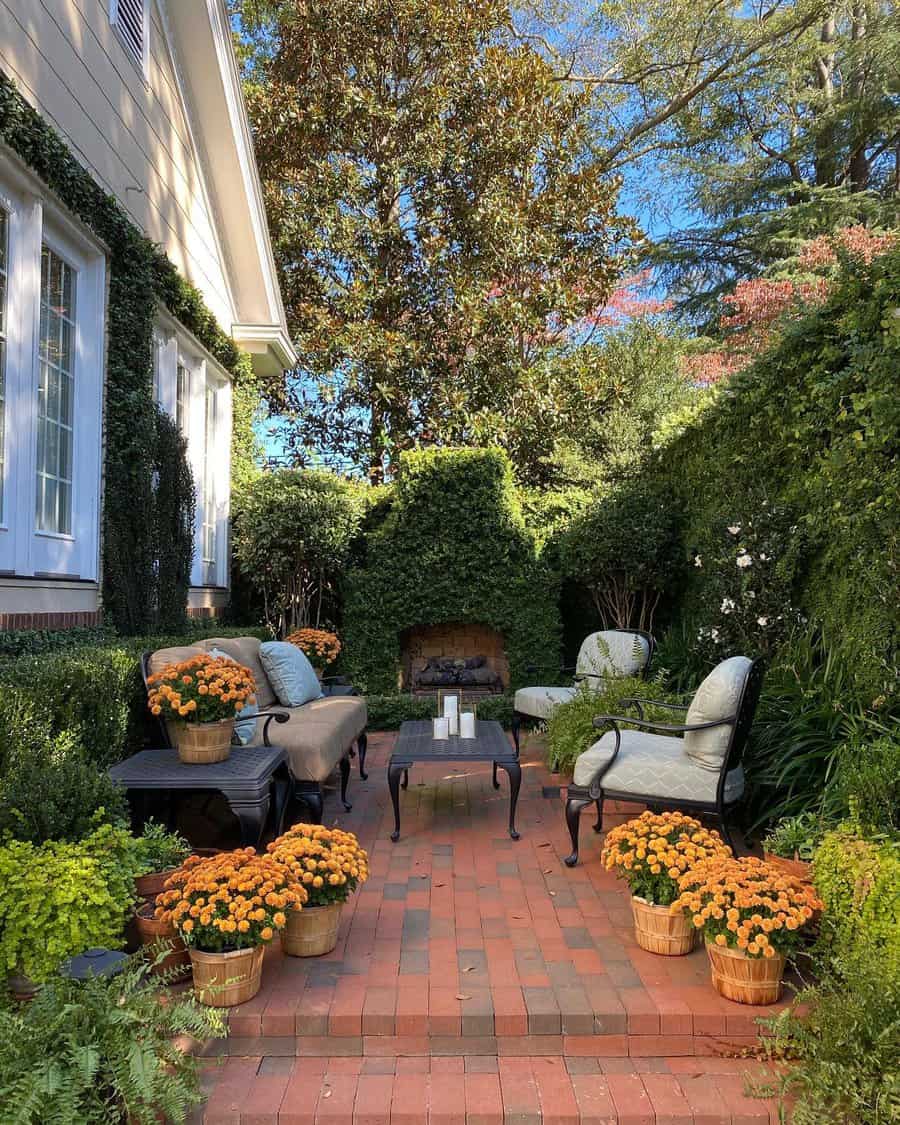 13. Enhance Ambiance with Garden Statues
Garden statues provide a dash of artistry to container gardens, intertwining nature with crafted elegance. Beyond plants, these sculptures serve as captivating focal points, whether it's a gnome nestled among blossoms or a fairy amidst ferns. The key is selecting a piece that resonates with your style and harmonizes with your garden's motif. Incorporating a garden statue not only boosts aesthetic appeal but also crafts an enchanting narrative, beckoning visitors into your verdant realm.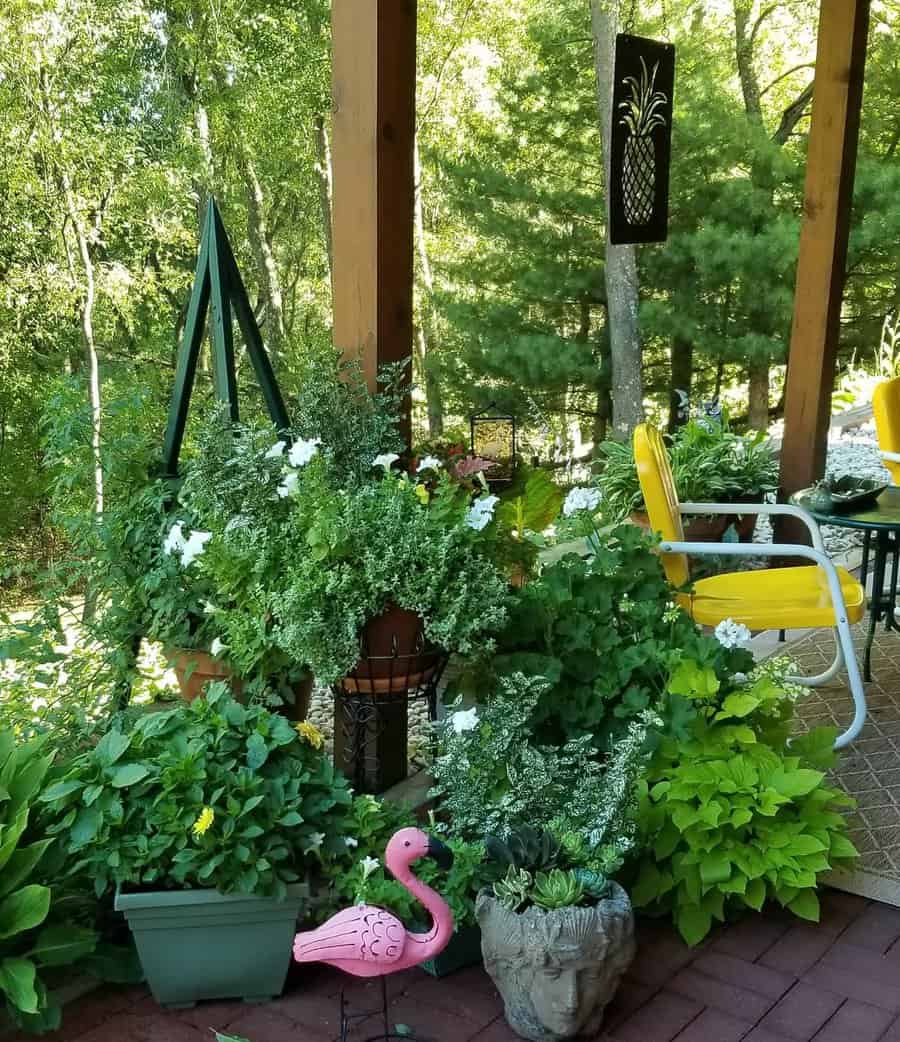 14. Add Green Privacy with Container Fences
Privacy fence container gardens merge functionality with natural beauty. Transform plain fences into verdant backdrops by hanging pots or placing them along the edges. Incorporate diverse plants, from trailing vines to vibrant blooms, ensuring a rich and textured aesthetic. The container choice also shapes the ambiance: vibrant pots add pops of color, while vintage crates lend a rustic touch. This approach not only enhances privacy but also infuses spaces with a serene and rejuvenating atmosphere.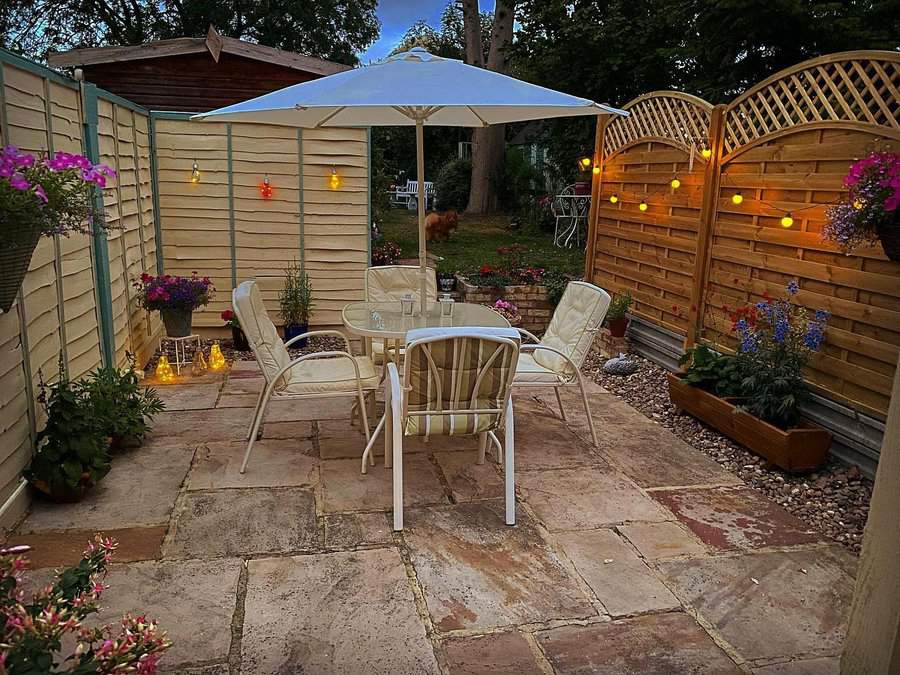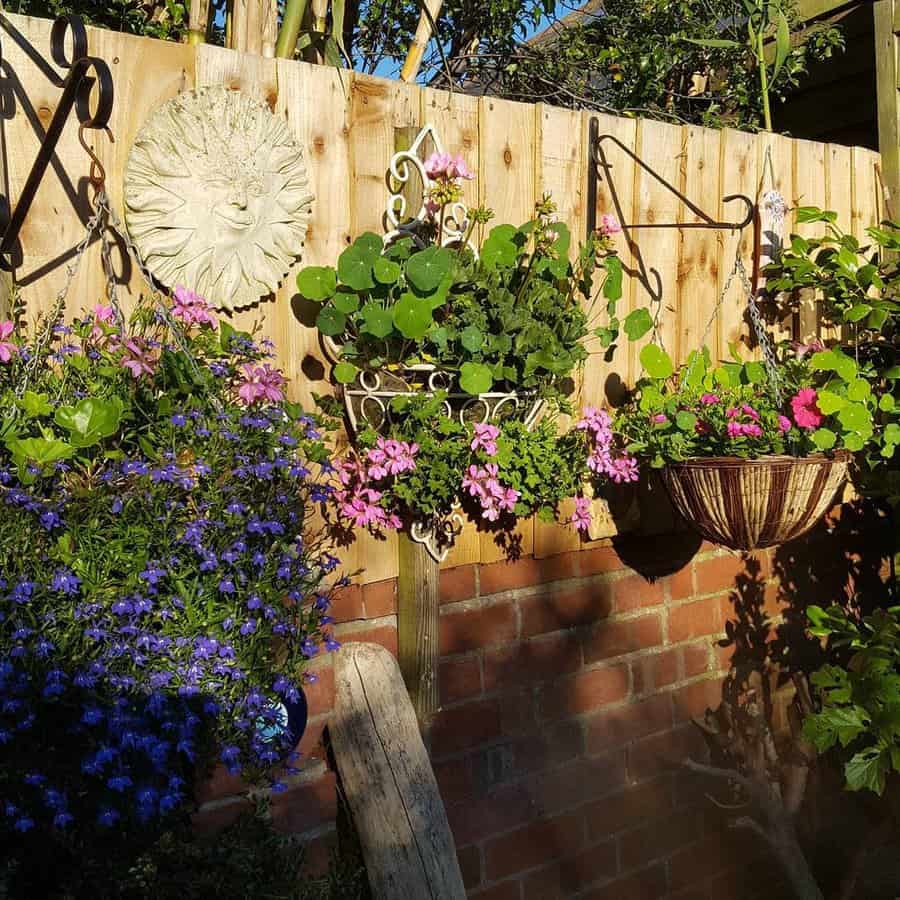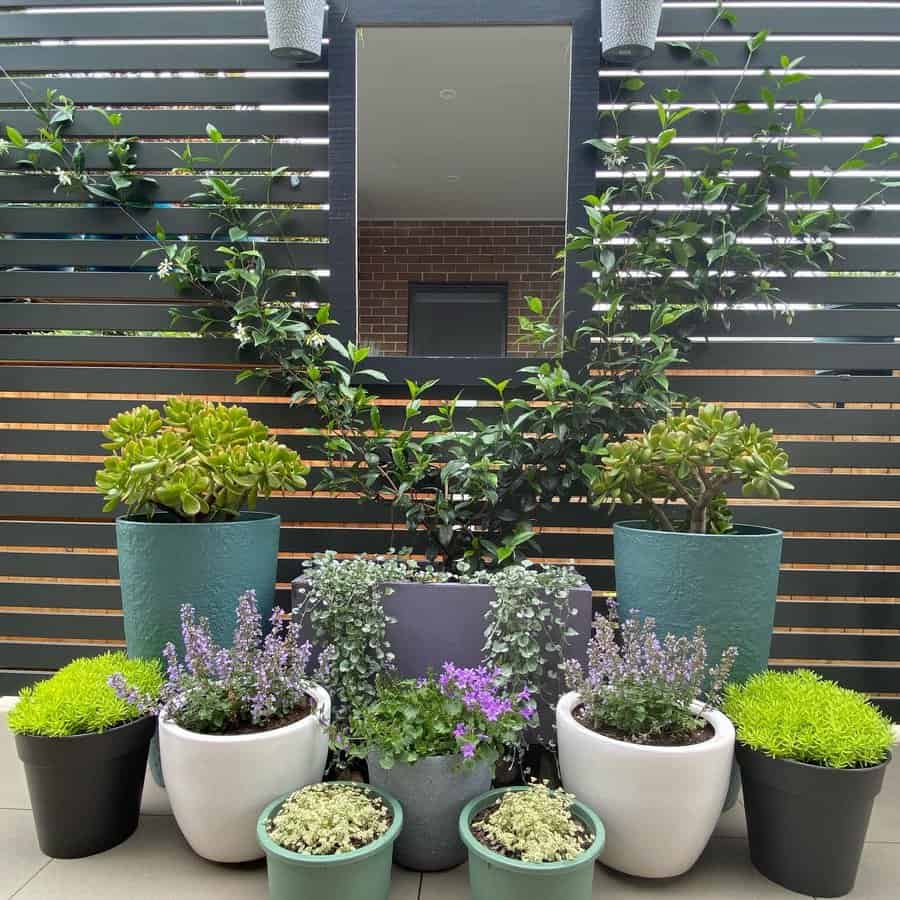 15. Enjoy Freshness with Potted Herb Gardens
Potted herb gardens in plastic containers are a budget-friendly and versatile gardening solution. These lightweight pots provide mobility, allowing you to adapt and rearrange your green space as desired. Perfect for small balconies or intimate corners, they offer ample opportunity for personalization. Populate with aromatic herbs like basil, rosemary, and mint for fresh flavors at arm's reach. By experimenting with pot sizes and colors, you can tailor a refreshing oasis that uplifts your space and senses.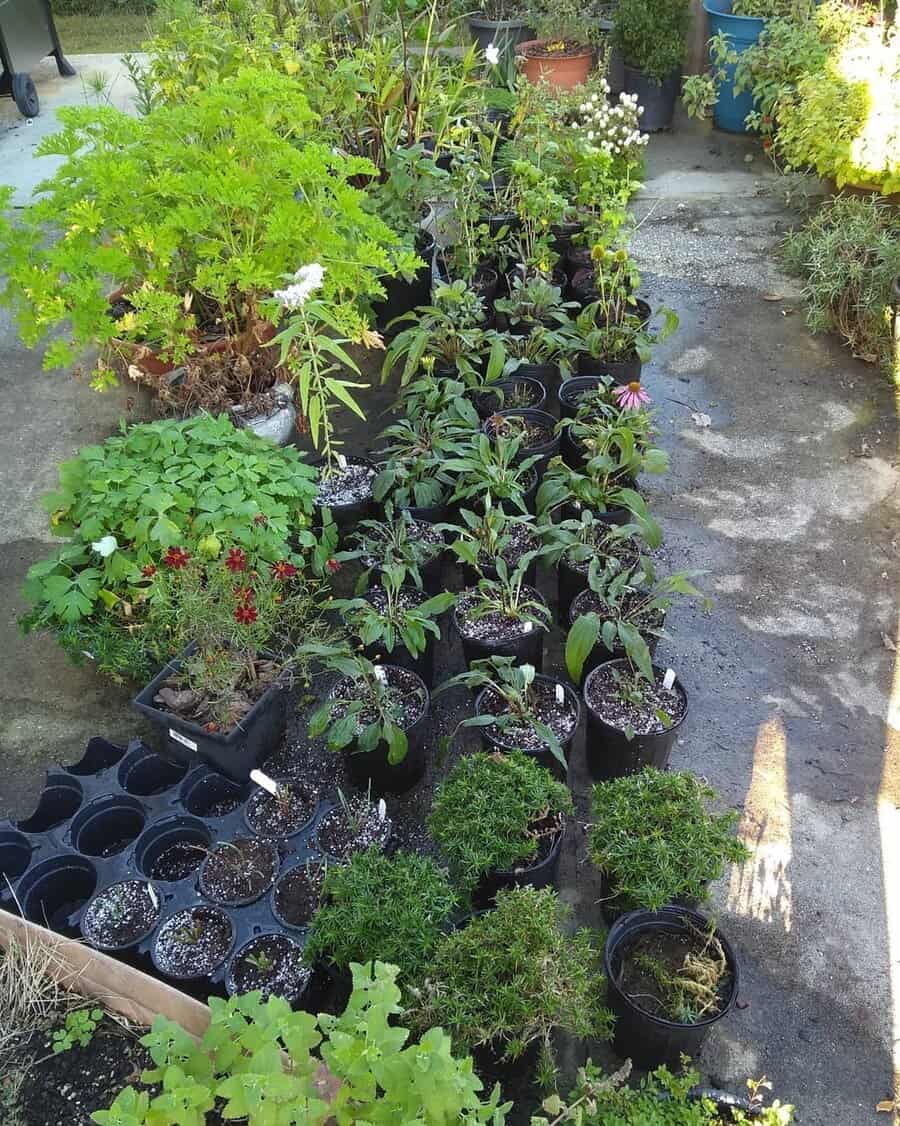 16. Opt for Eco-Friendly Coconut Husk Pots
Coconut husk pots are sustainable containers that infuse tropical aesthetics into your garden while nourishing your plants. Derived from coir, these pots retain moisture and are nutrient-rich, fostering plant health. Ideal for herbs, flowers, or veggies, coconut husk containers support growth while emphasizing eco-consciousness. Make a green choice and boost your plant's vitality with these attractive, environmentally-friendly pots.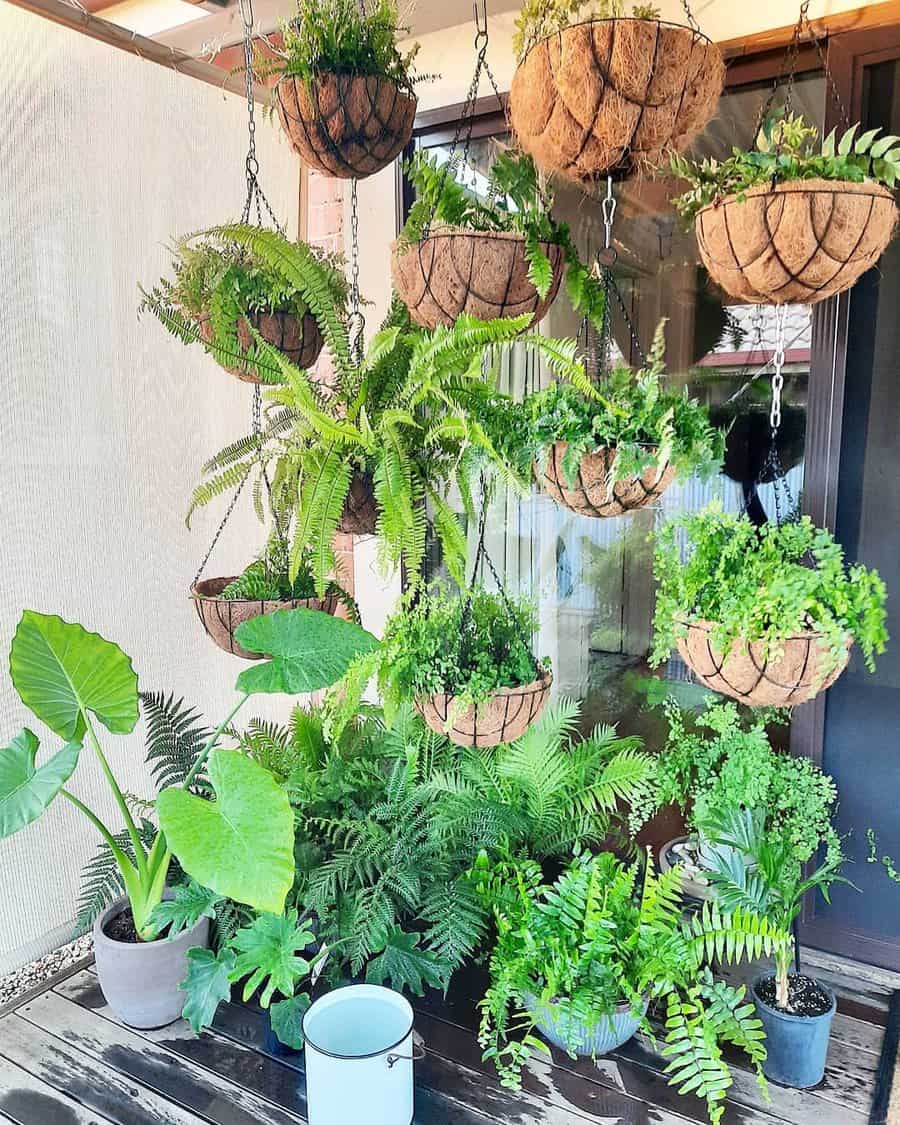 17. Infuse Elegance with Roman Planters
Roman planters exude elegance and sophistication, instantly elevating any outdoor space. To achieve an inviting ambiance, fill these classical containers with a curated mix of flowers, herbs, or ornamental grasses. Their intricate designs effortlessly complement any plant choice. Regardless of your space's size, a Roman planter positioned at your entrance can serve as a stylish focal point, blending charm with botanical beauty.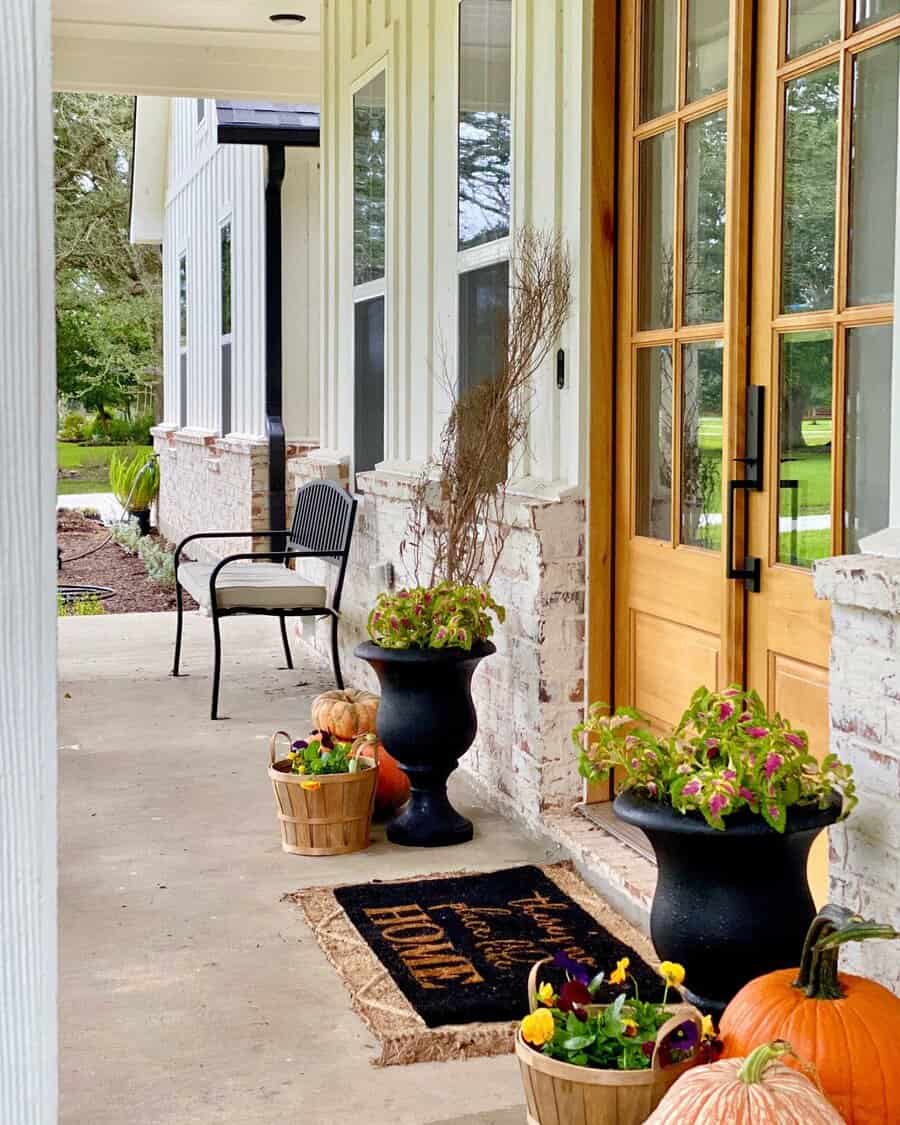 18. Spruce up Patios with Container Greens
Transforming a patio into a vibrant oasis is simple with the right container garden. Select a mix of pots, baskets, and troughs in varying sizes and materials for depth and intrigue. Start with colorful annuals, layer in cascading vines, and finish with aromatic herbs or taller plants for added dimension. This layered approach not only elevates the beauty of your patio but also offers a serene spot for relaxation.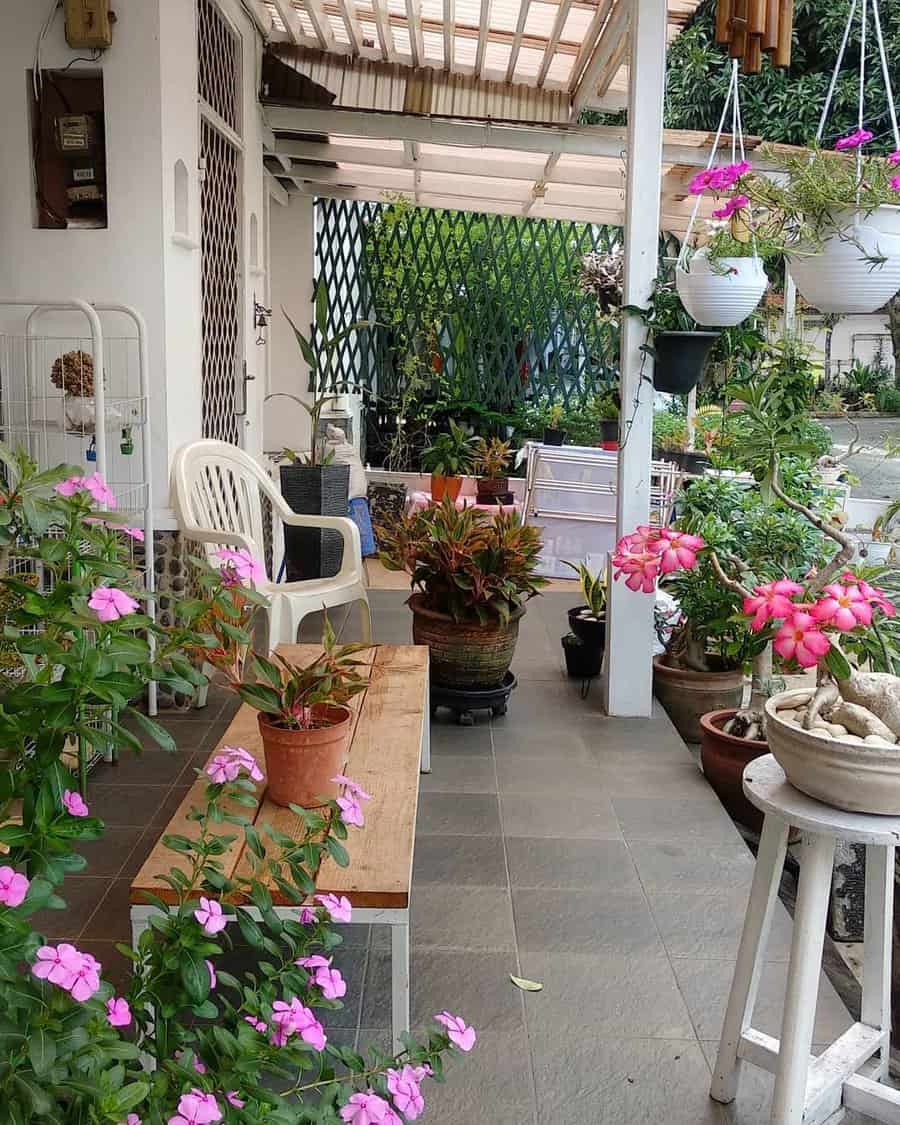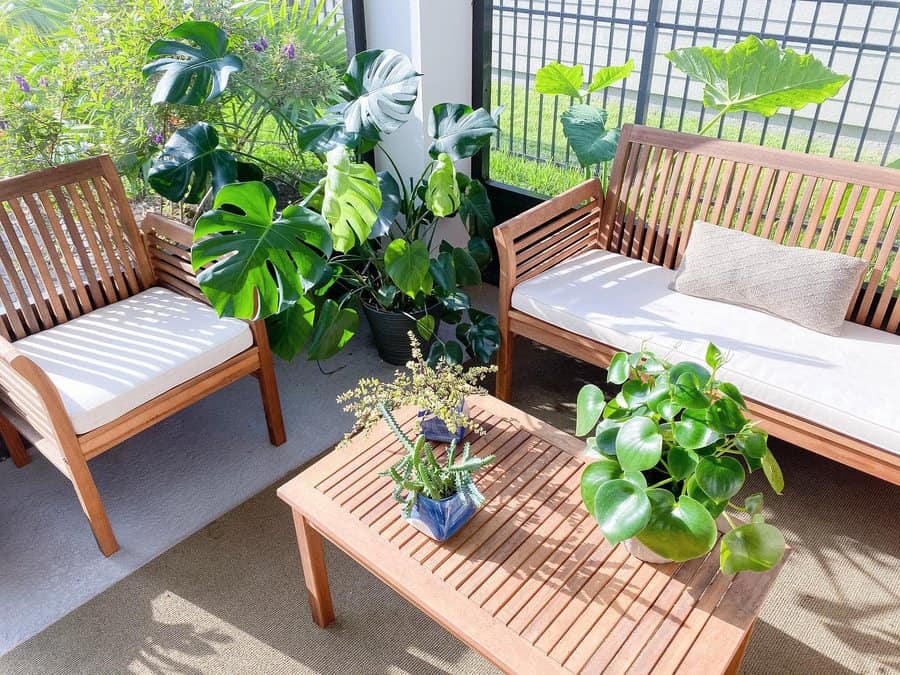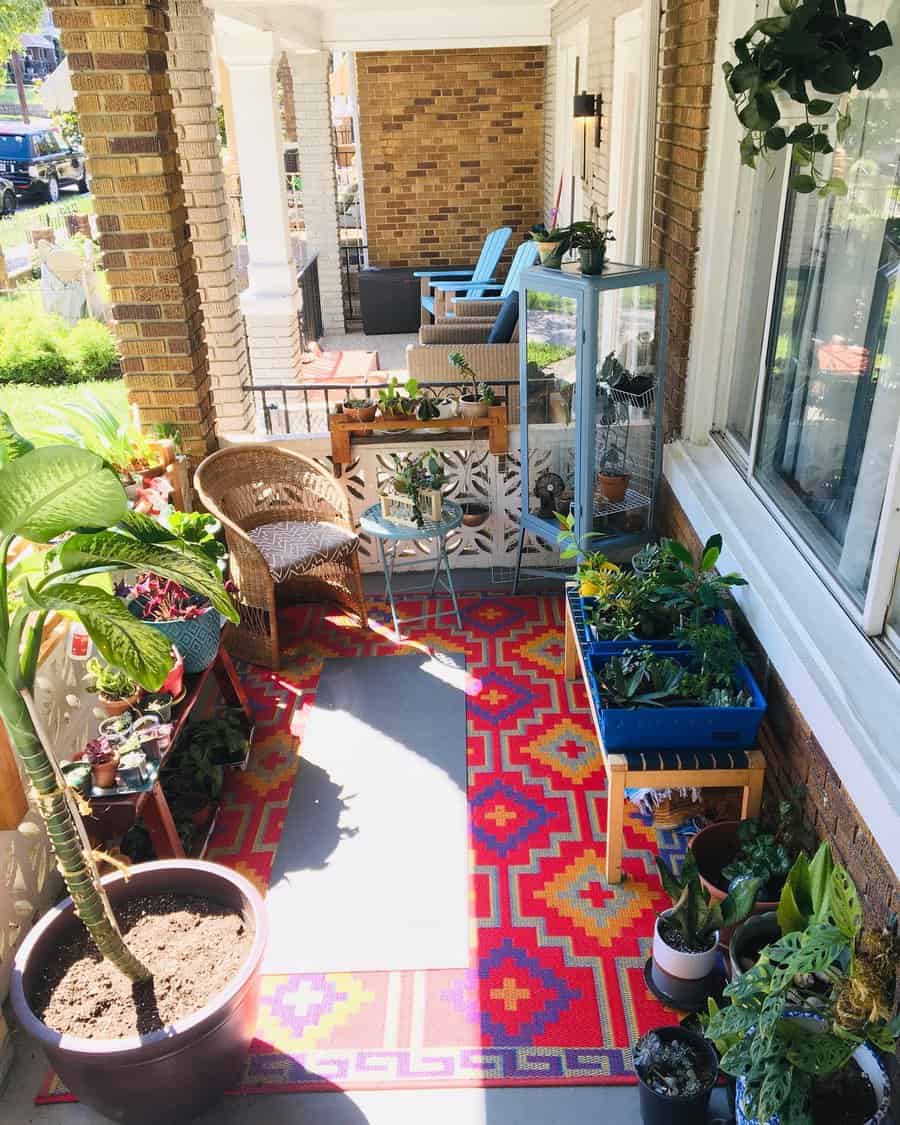 19. Captivate with Floating Container Gardens
Elevate your gardening game with floating container gardens. Utilize floating shelves to suspend pots, bringing a unique vertical element to underutilized spaces. Perfect for balconies, windows, or bare walls, these gardens introduce depth and intrigue. Combine various plants, from colorful blooms to graceful vines, and diversify pot sizes for an arresting display. This modern approach infuses spaces with life and a fresh perspective.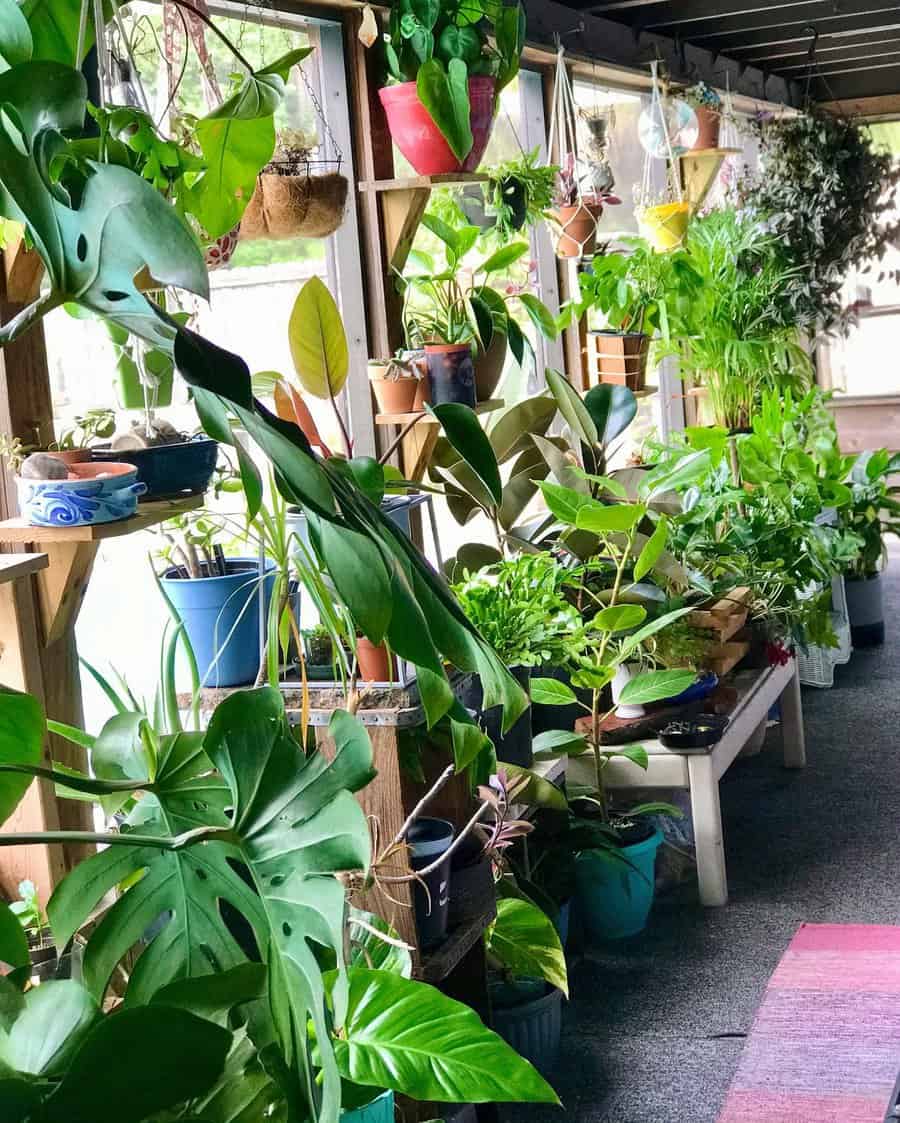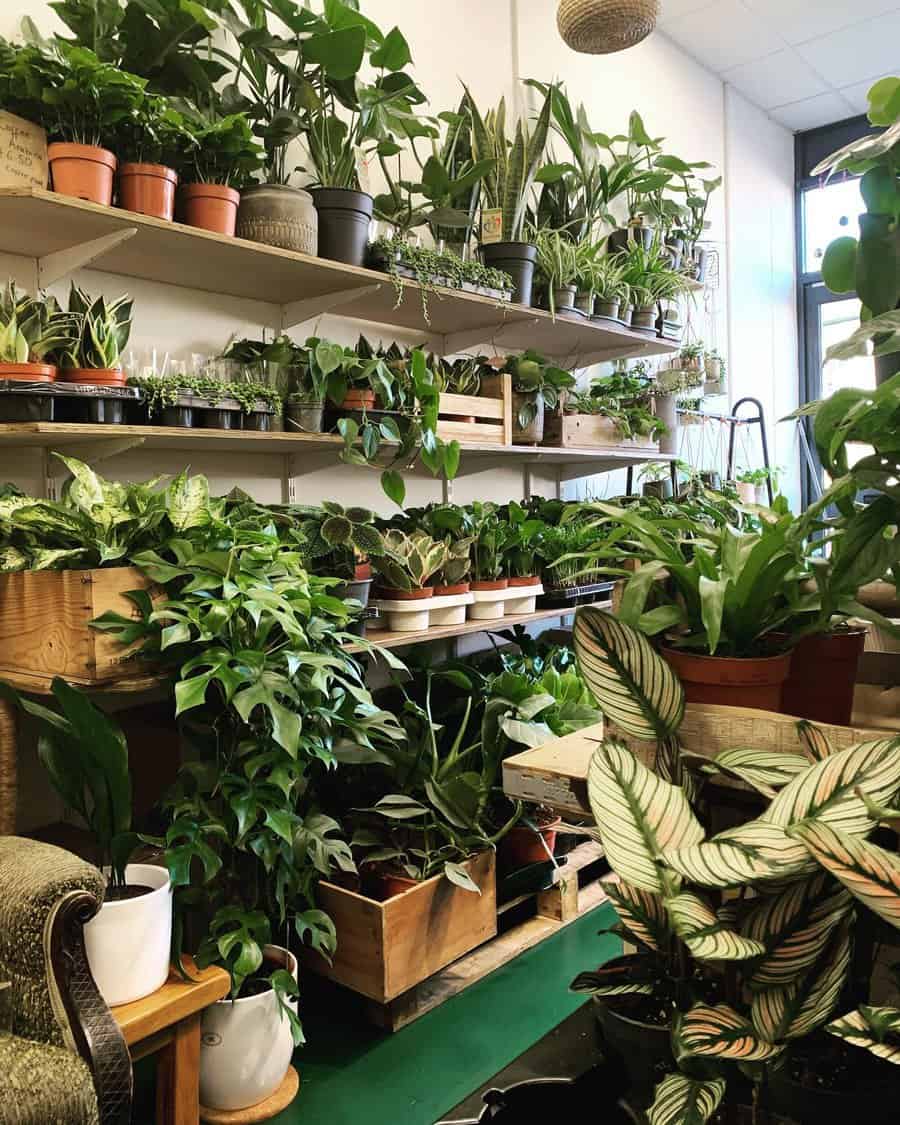 20. Elevate Greens in Metal Plant Holders
Metal plant holders bring a modern touch to your container garden, contrasting beautifully with lush plants. These elevated holders ensure better airflow, promoting plant health. Perfect for indoor or outdoor use, pair with decorative pot covers or moss for added sophistication. Consider placement and plant type to seamlessly integrate them into your décor.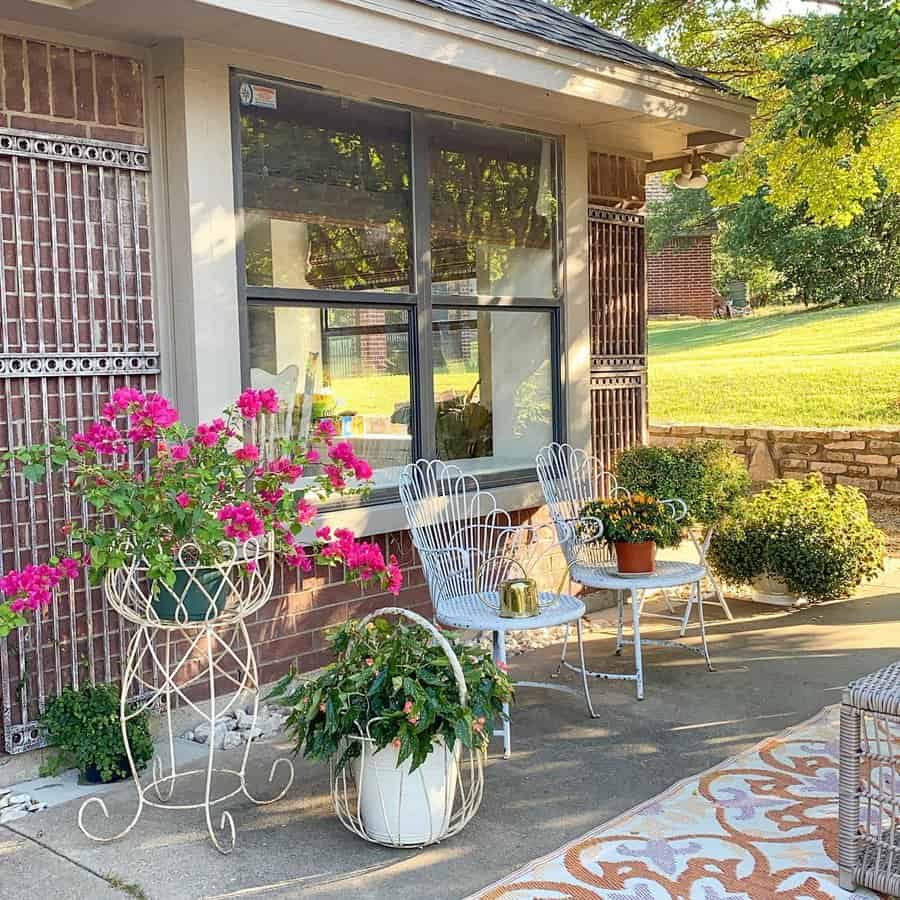 21. Lay a Flat Bed for Stunning Succulents
Envision a flatbed adorned with individual pots, each showcasing a distinct succulent. To achieve this design, curate a collection using varied pot sizes, shapes, and colors for maximum visual impact. Consider symmetric arrangements for a neat look or opt for an eclectic layout to display your creativity. This design element can effortlessly complement minimalist or boho-inspired spaces, turning your garden into a conversation starter.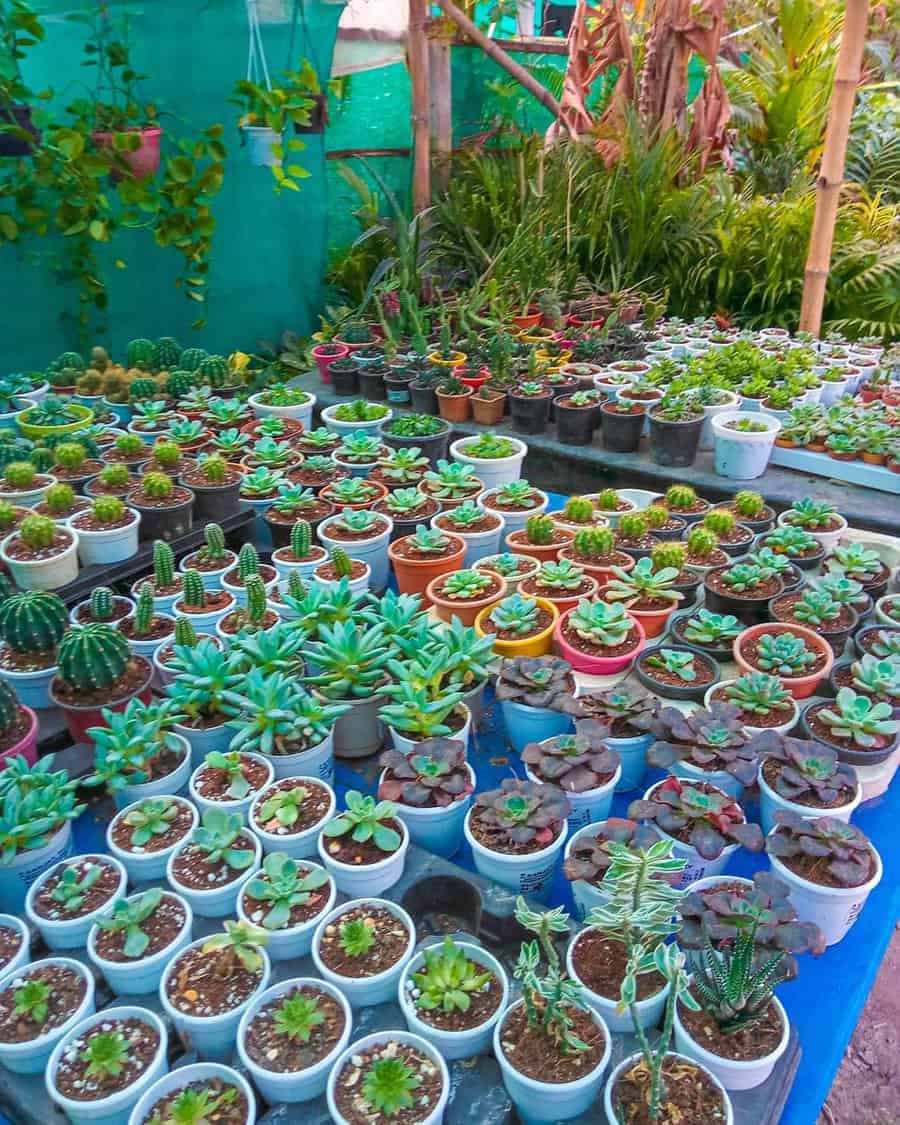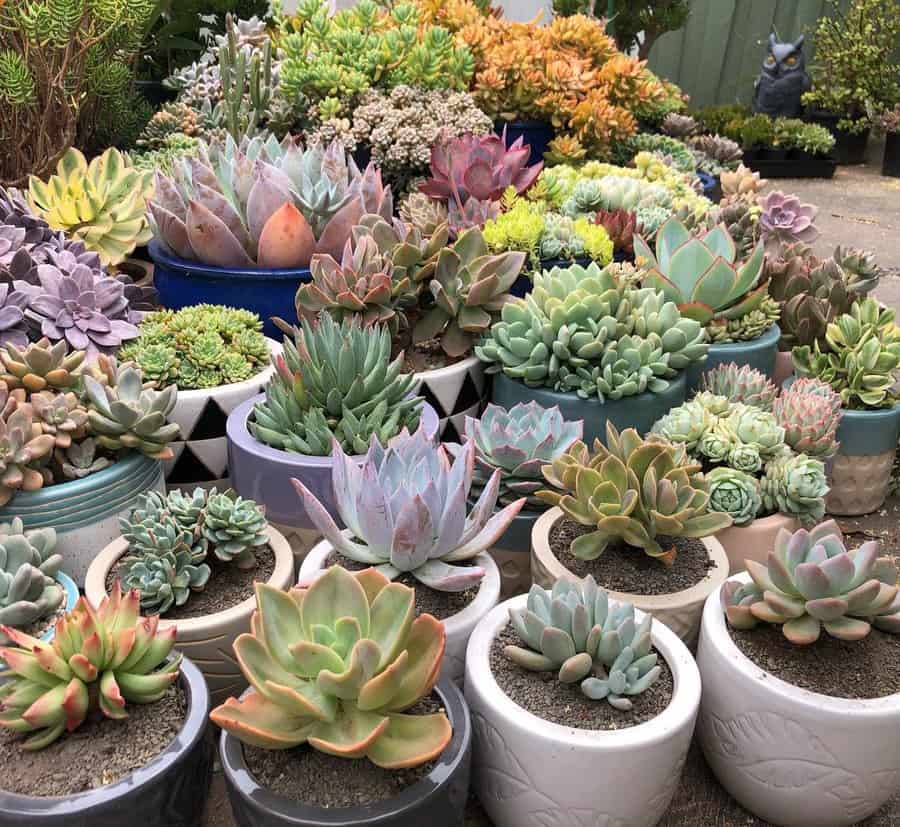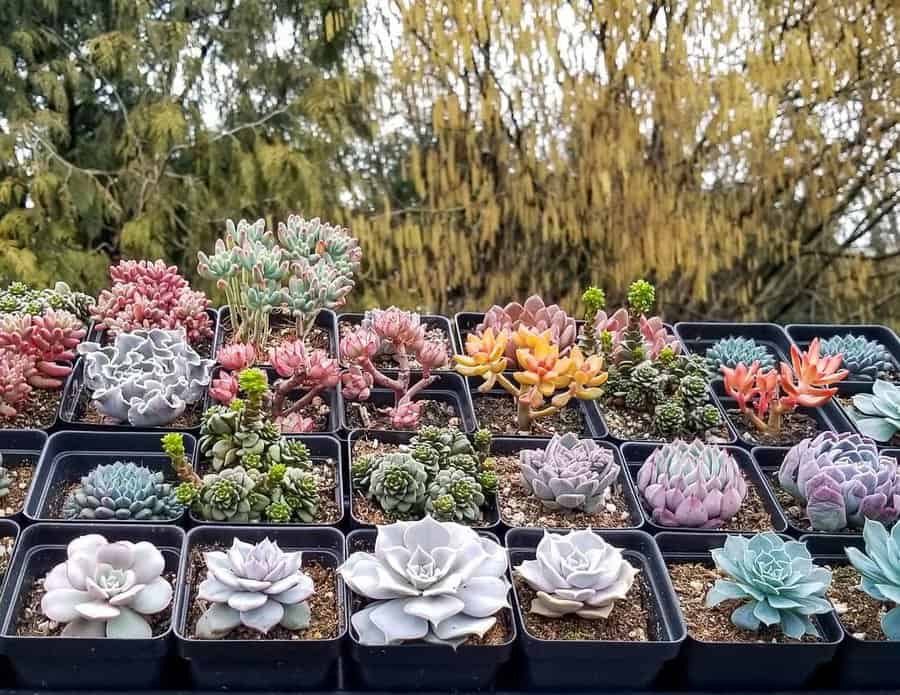 22. Organize with Tiered Garden Shelves
For those with limited space, tiered garden shelves offer a sleek solution to display your container garden. These shelves allow you to layer pots, maximizing vertical space while adding depth and dimension. Opt for a mix of plant heights, colors, and types for a dynamic look. Place them against a neutral wall or backdrop to let the plants truly pop, turning any corner into a botanical highlight.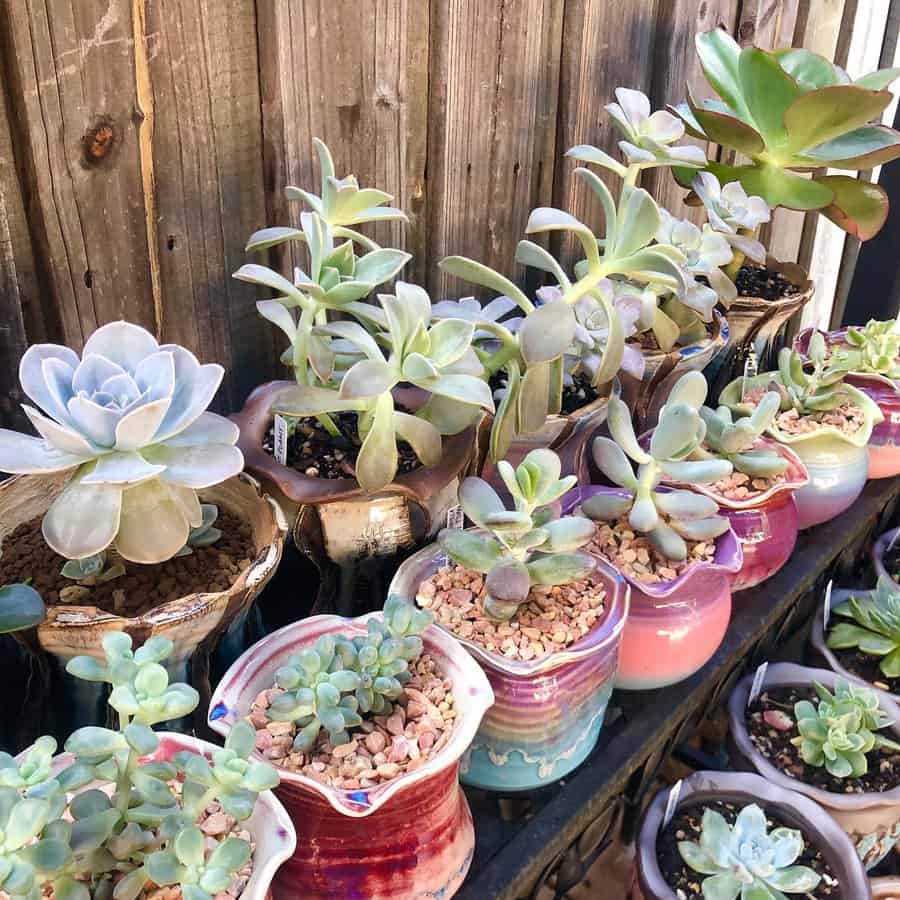 23. Dive into Diverse Succulent Container Designs
Opt for shallow container pots to create a captivating succulent garden. These broad containers allow succulents to spread and thrive, emphasizing their distinctive shapes and hues. For a standout design, mix and match succulent varieties, playing with size and color. Given their minimal care needs, succulents are perfect for those wanting a touch of nature without the fuss. Place your pot in a sunny spot, and enjoy the artistic play of textures and tones.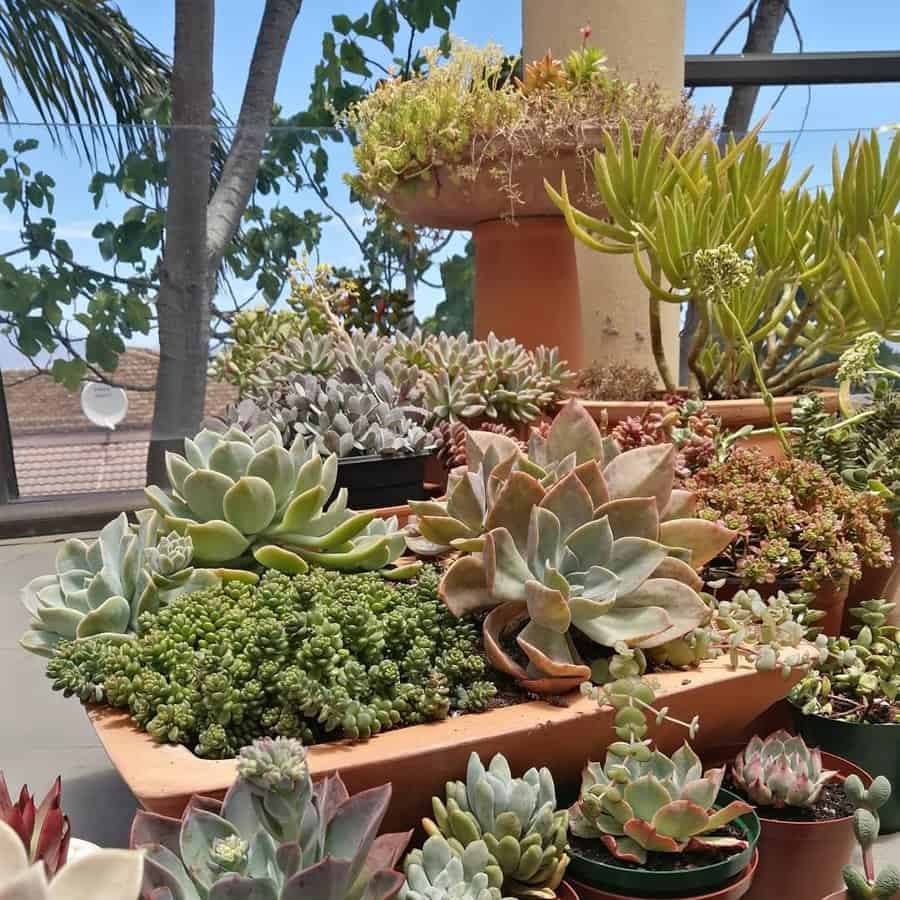 24. Brighten Spaces with White Planters
Use white planters to add a contemporary flair to your space. Their neutral hue accentuates the diverse colors and shapes of succulents, offering a visually appealing contrast. Consider various succulent types for a mix of textures and tones. Given the easy-care nature of succulents, white pots are not only stylish but practical, making them ideal for windowsills, balconies, or shelves.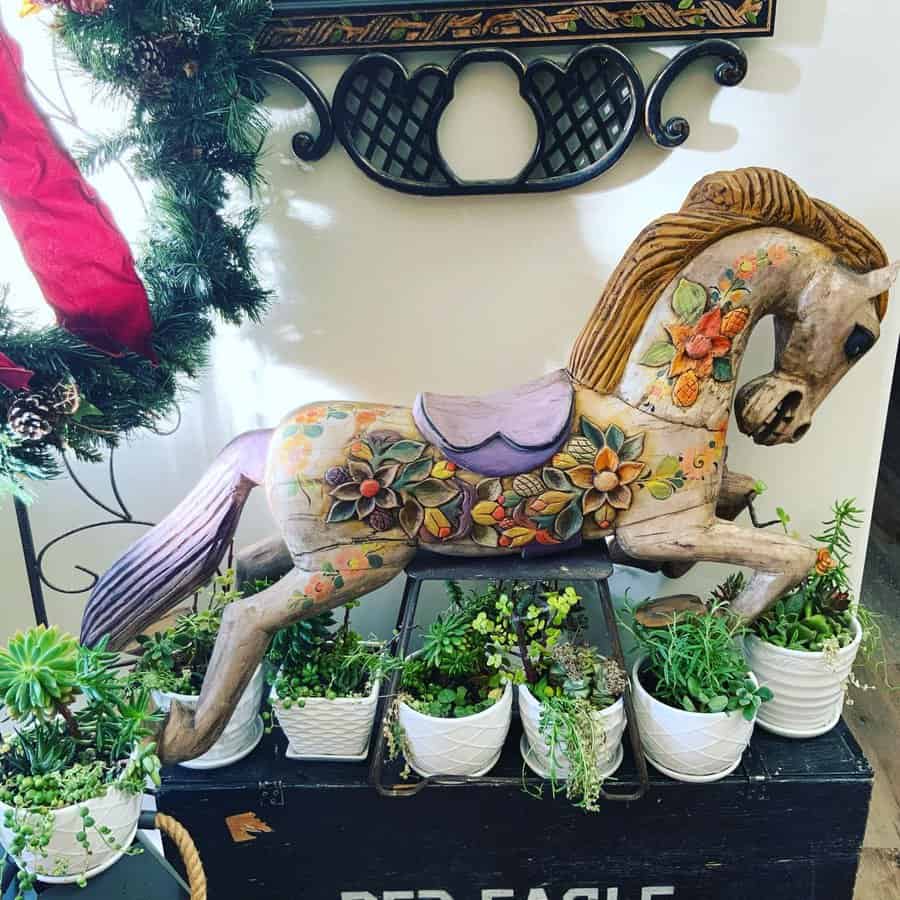 Container Garden FAQs
Does a container garden need drainage holes?
Experienced gardeners know that you should never use a terracotta pot without a drainage hole. The same is true of larger container gardens.
Placing containers directly onto the ground may interfere with adequate drainage after watering. If your container garden shows signs of poor drainage, consider raising the planter an inch or two above the surface below.
How do you fill extra-large planters?
Tall planters look great when filled with colorful annuals and bright foliage. But very few species require more than a few inches of soil to thrive. Conserve potting mix and improve drainage by filling the bottom of large containers with another material.
Rocks are an easy solution but will add a lot of unnecessary weight to the planter (however, extra weight may be desirable in some cases). Recycled plastic bottles or styrofoam can be used to fill the bottom of a tall planter before soil is added. You can also place a smaller pot upside-down to create a false bottom.