The Top 53 Curb Appeal Ideas
Curb appeal might be one of the most integral steps to putting your home's best foot forward. It's also one of the easiest to overlook.
As a homeowner, you spend more time looking at the inside of your house than the outside. But for your neighbors, passersby, and potential homebuyers, this definitely isn't the case. Putting yourself in their shoes can be a great way to spot what areas of your home's curb appeal are on point, and which need some serious work.
Keep reading for the best curb appeal ideas that will beautify your outdoor space, get your house market-ready, and help you keep up with the rest of the neighborhood.
1. Jazz Up Your Front Door
If you want to elevate your home's curb appeal and make a lasting impression on guests and passersby, there are plenty of creative ideas to try. One of the easiest ways to make a statement is by sprucing up your front door with wall art.
A bold and eye-catching piece can add personality and charm to your entryway, welcoming guests with a touch of your personal style. Another classic choice is a wreath – whether you prefer natural materials like dried flowers or greenery or something more playful and festive, a wreath can add a pop of color and texture to your front door.
For a more rustic or bohemian vibe, consider adding wood art to your entryway. You can opt for a carved wooden sign or a sleek, minimalist piece that complements your home's architecture. No matter which option you choose, investing in your home's curb appeal is a surefire way to enhance its beauty and value.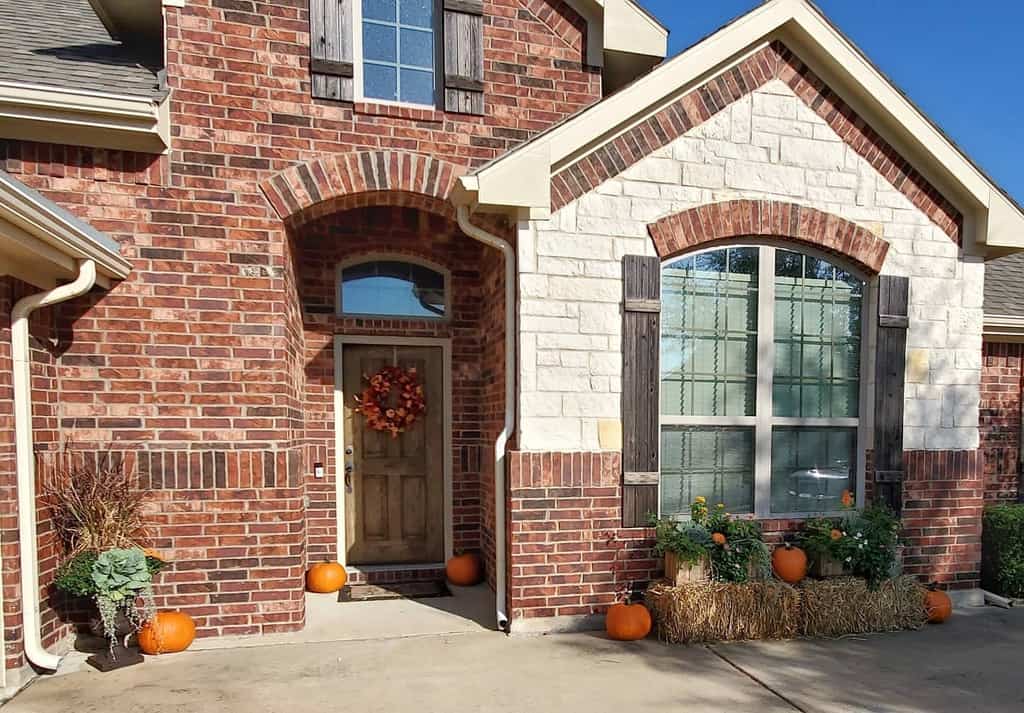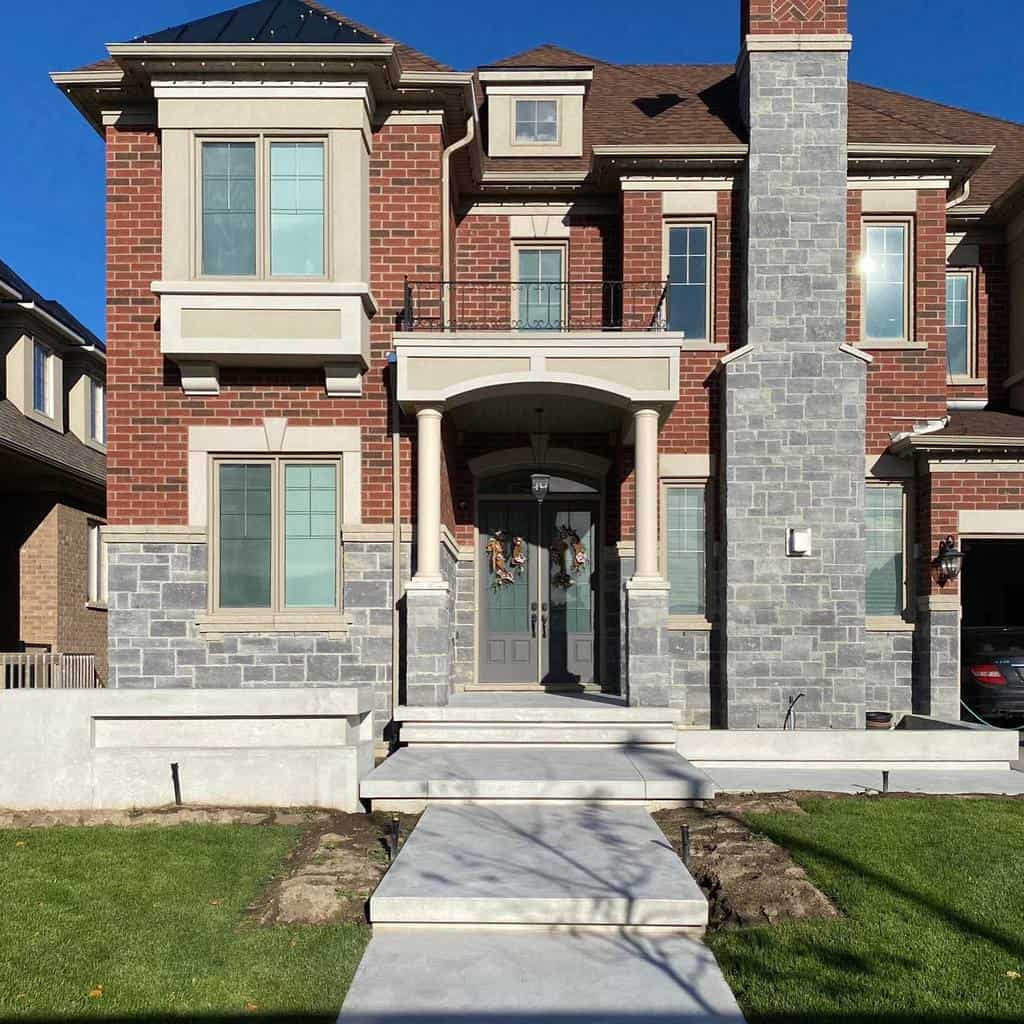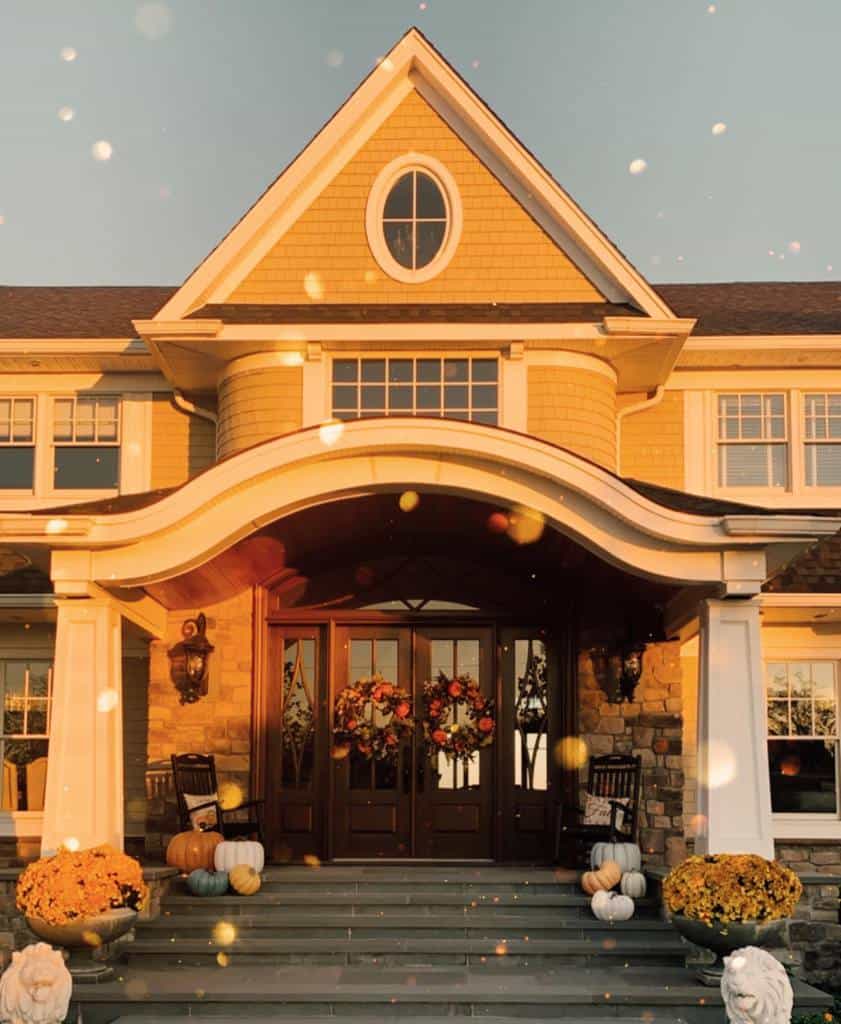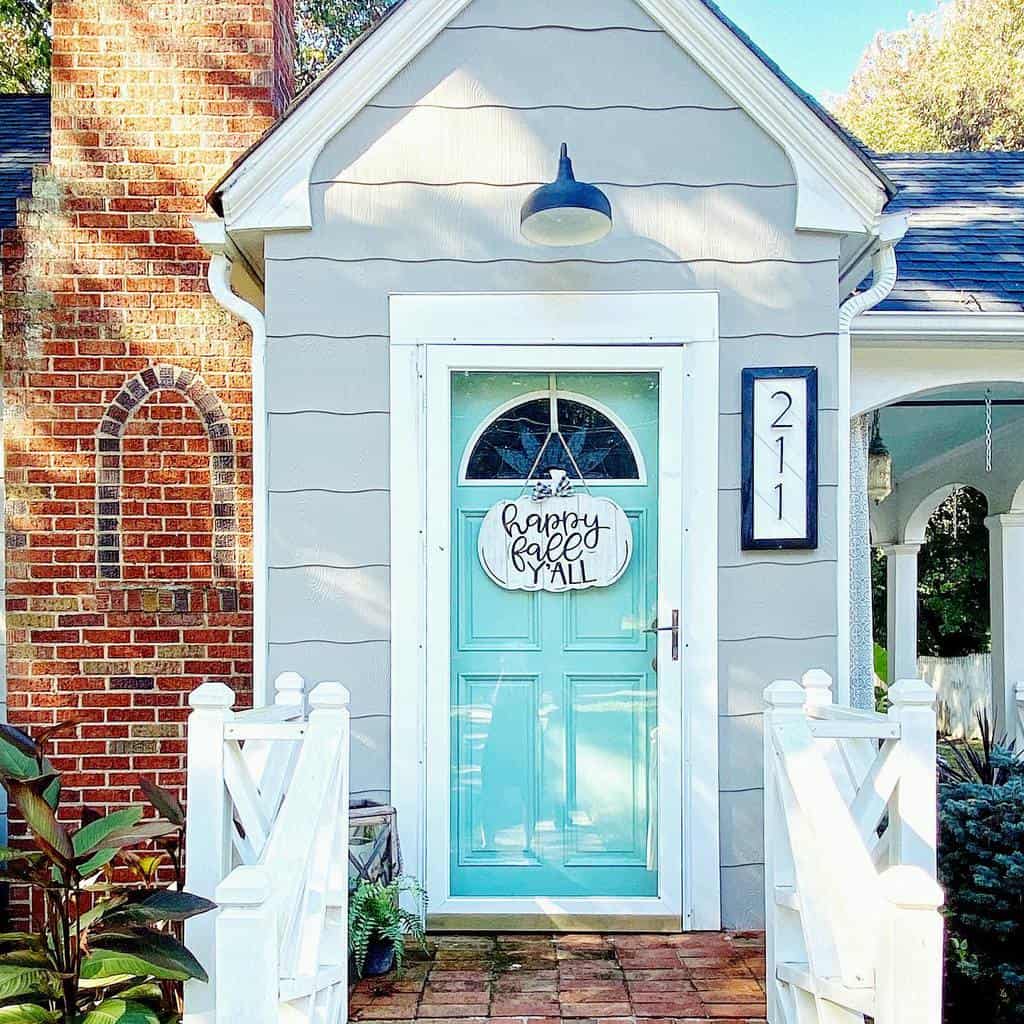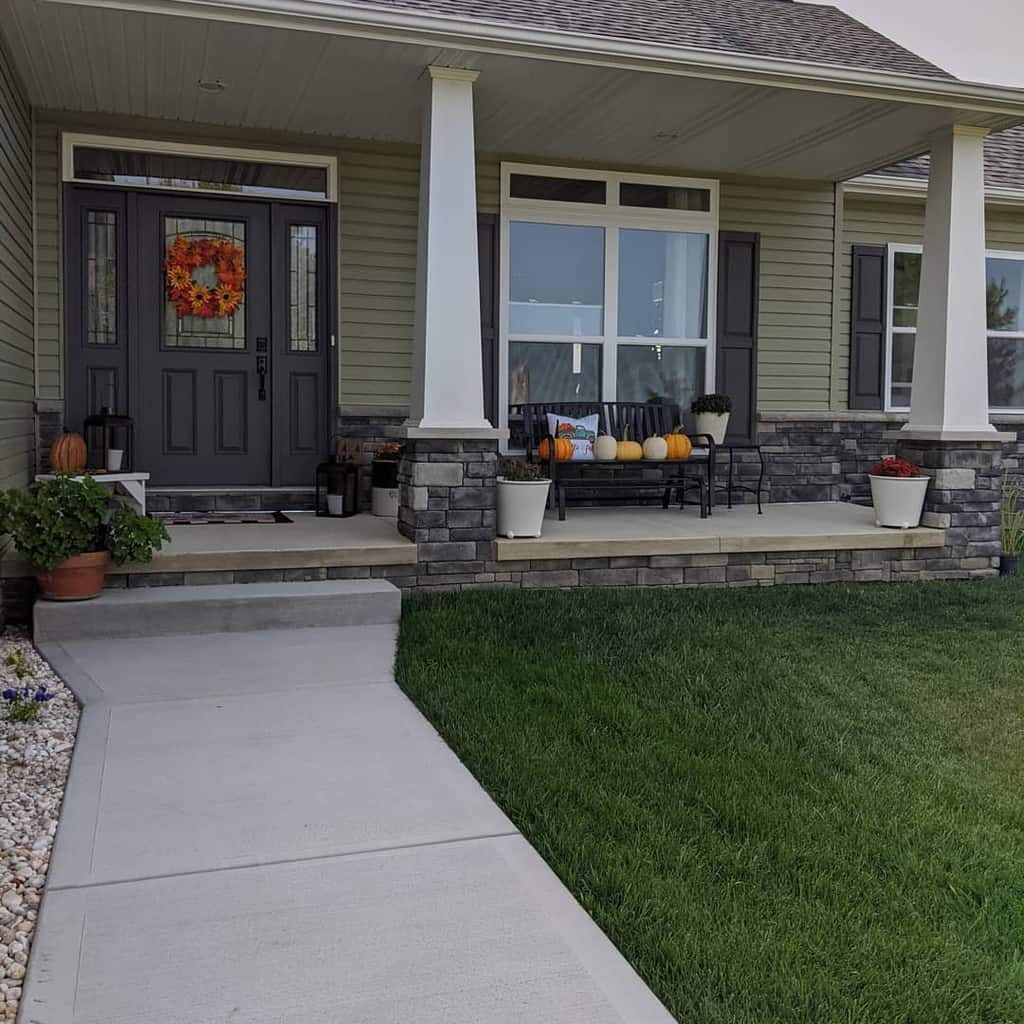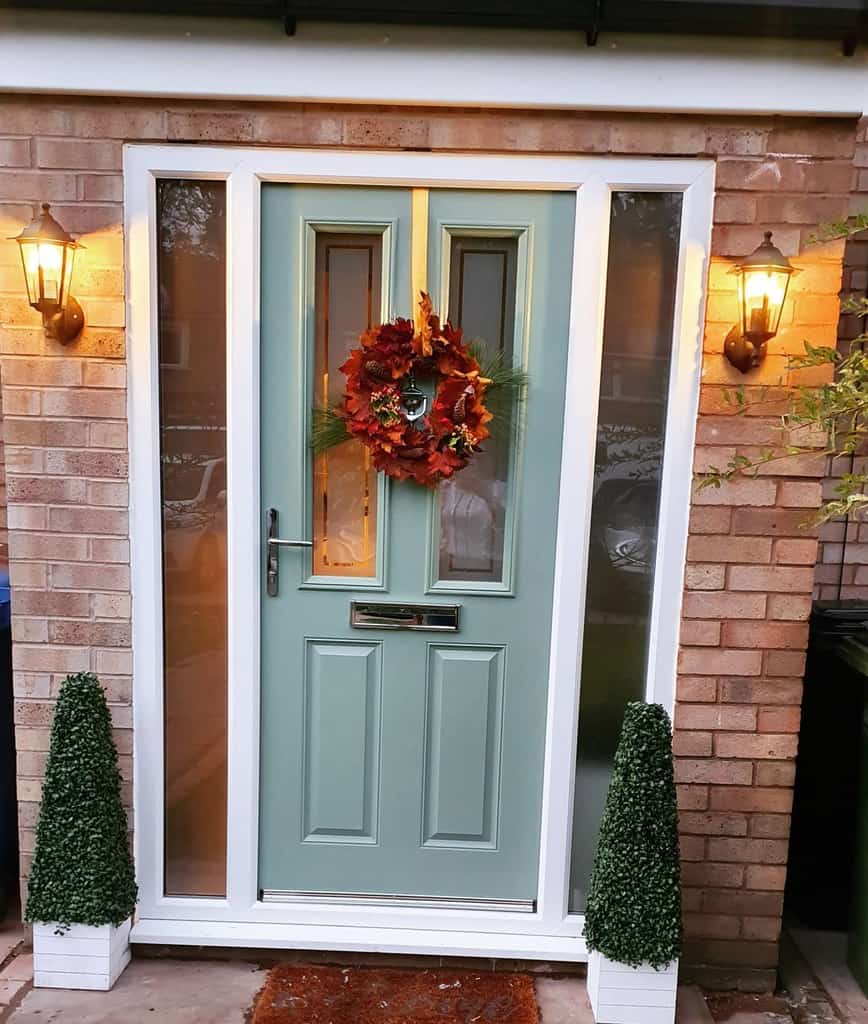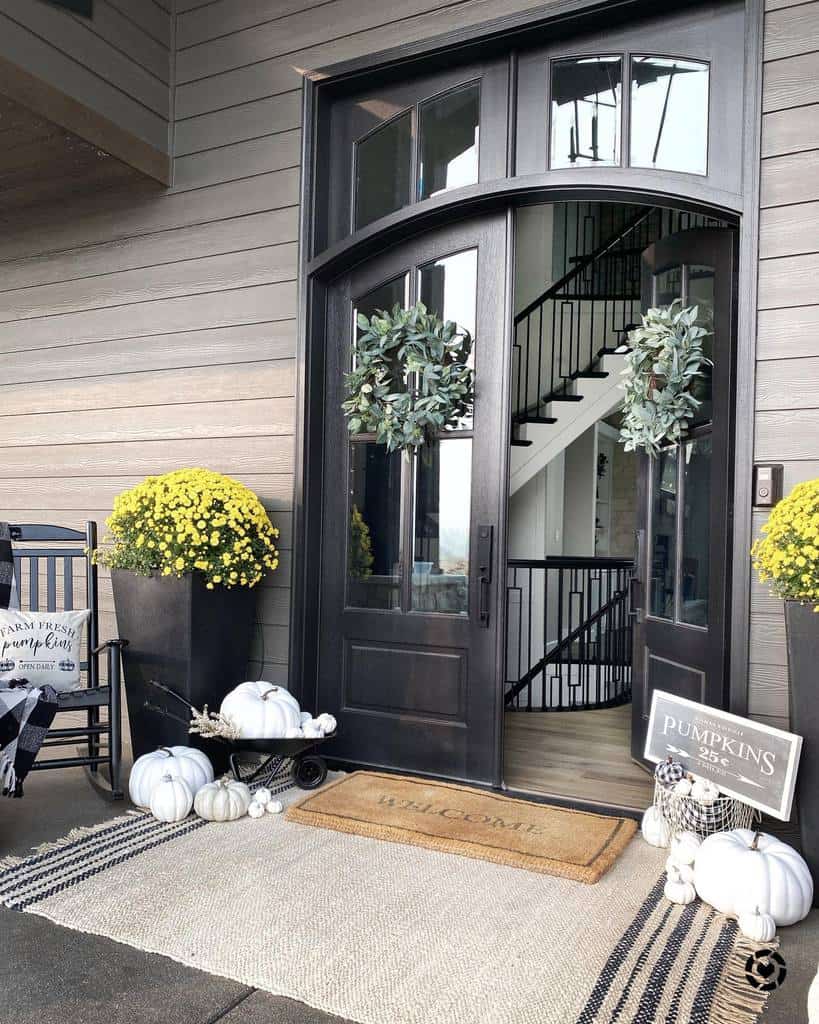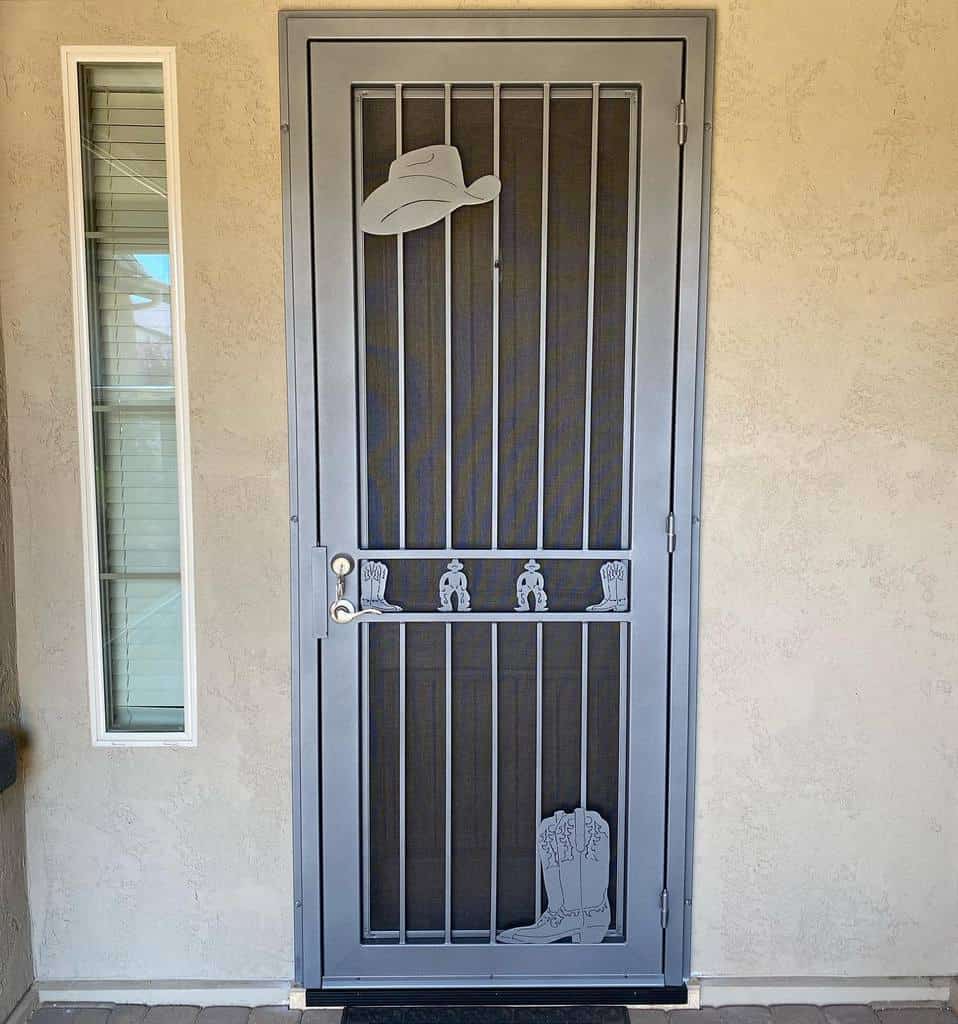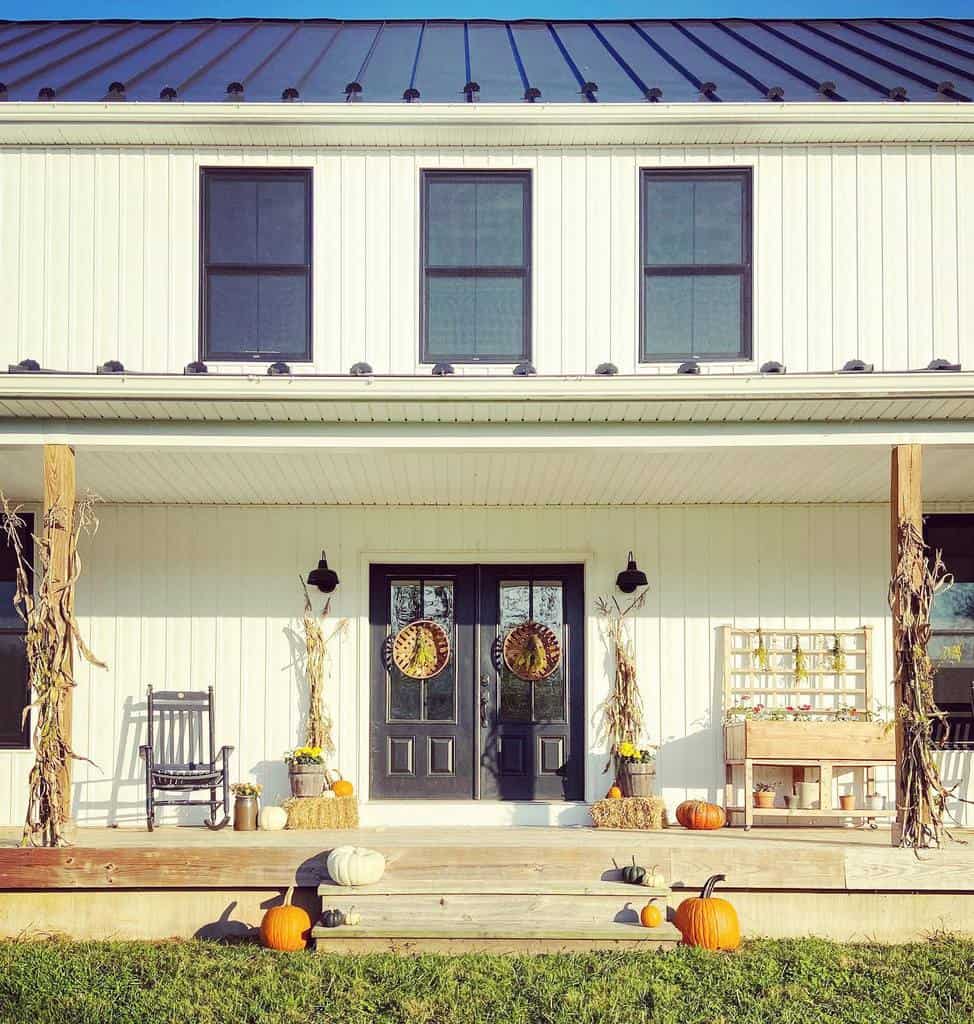 2. Set Up A Lawn
A front yard with a lush green grass lawn is a classic and timeless choice that will never go out of style. But, if you want to take it up a notch, you can incorporate some low-maintenance landscaping ideas that will add color and texture without requiring too much upkeep.
Consider adding some colorful flowers or plants in pots or garden beds to create a welcoming atmosphere. You can also add some unique features, such as a walkway or a water feature, to enhance the overall aesthetic of your front yard. Another idea is to add some outdoor lighting to highlight your home's best features and create a warm and inviting ambiance.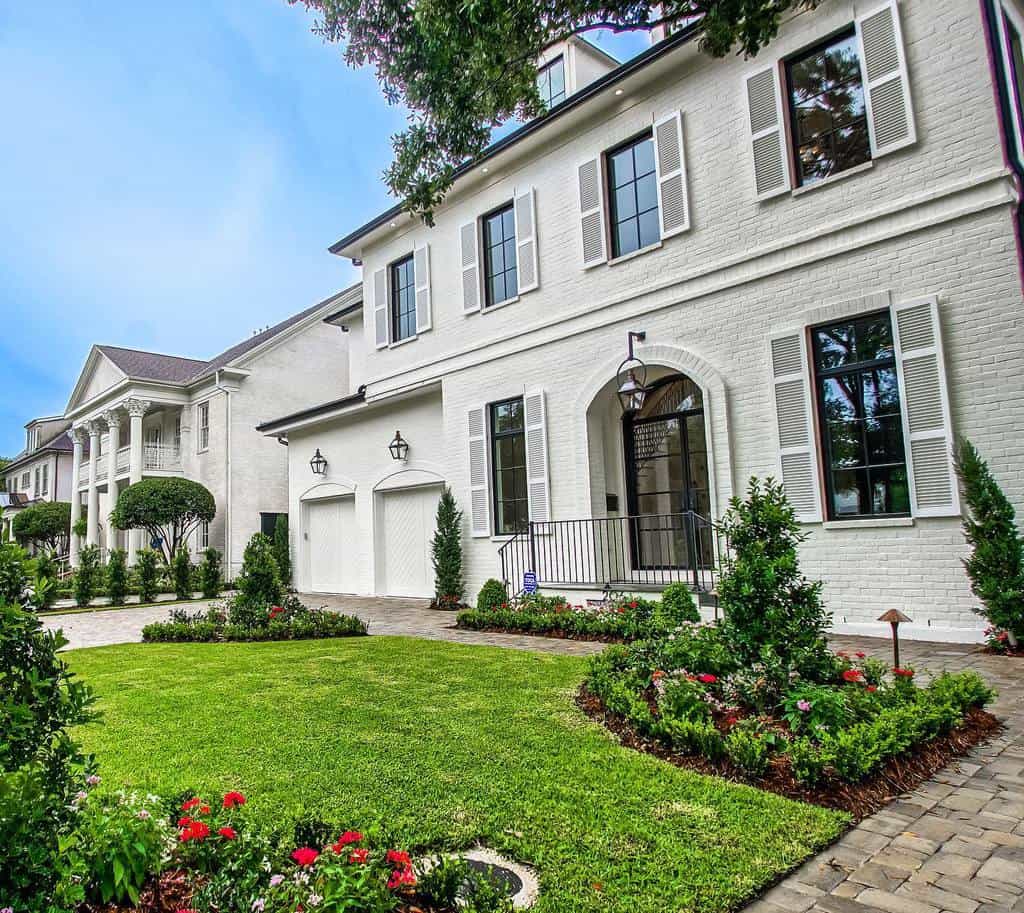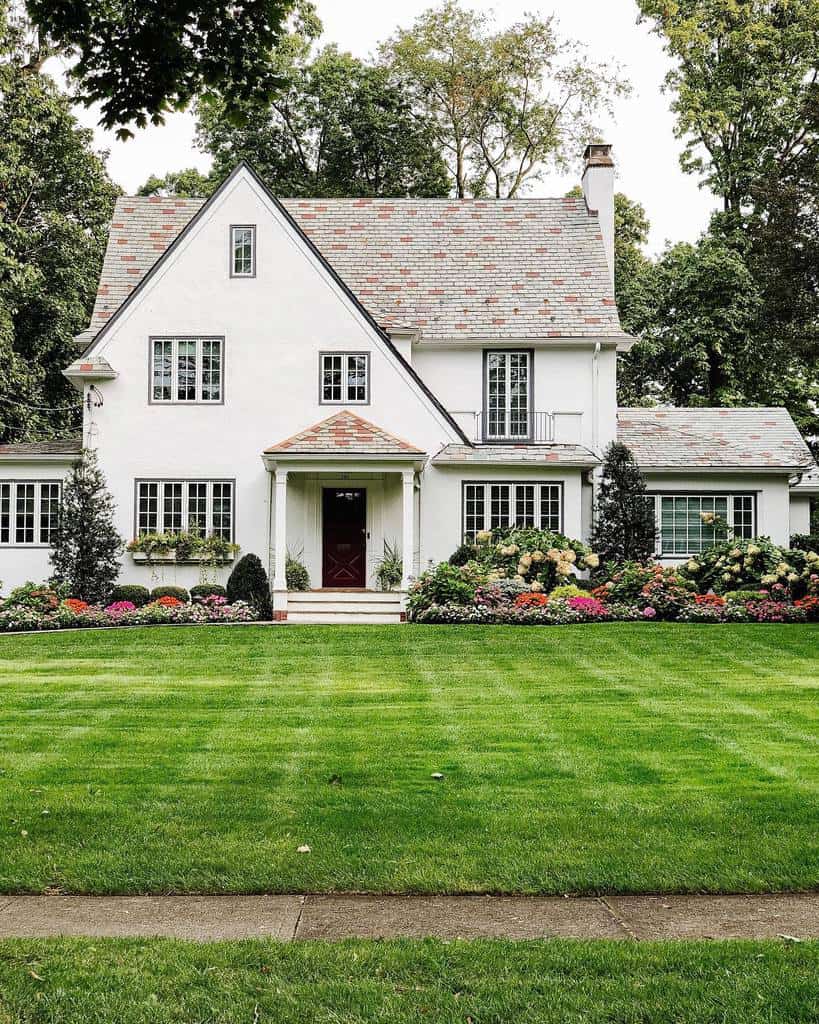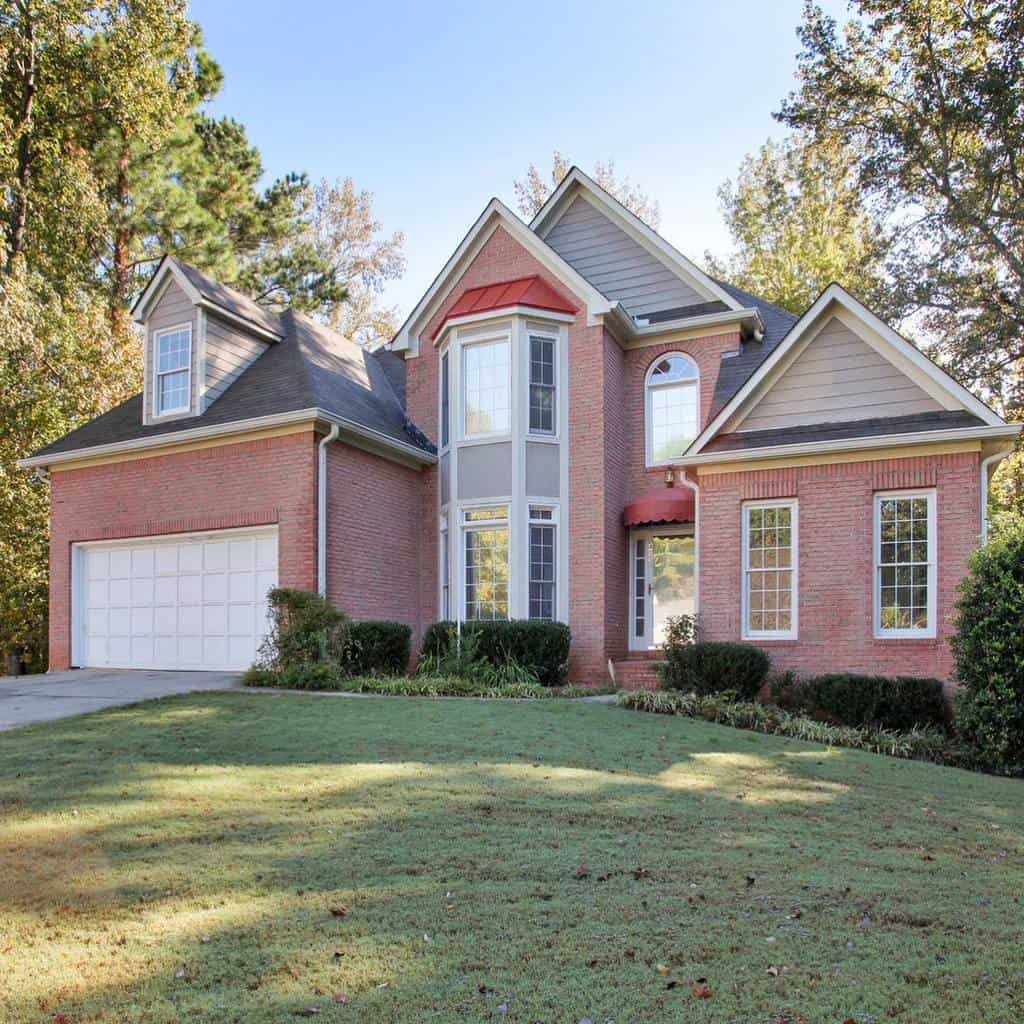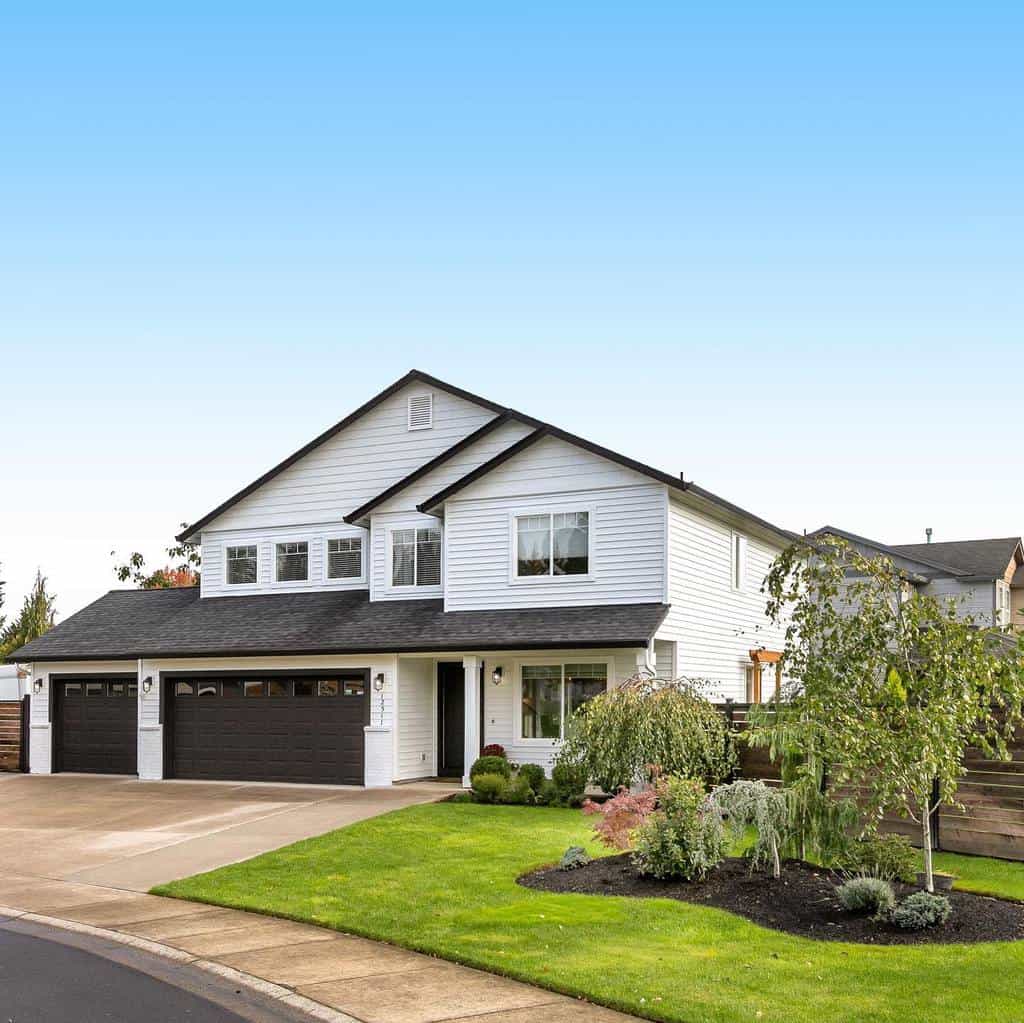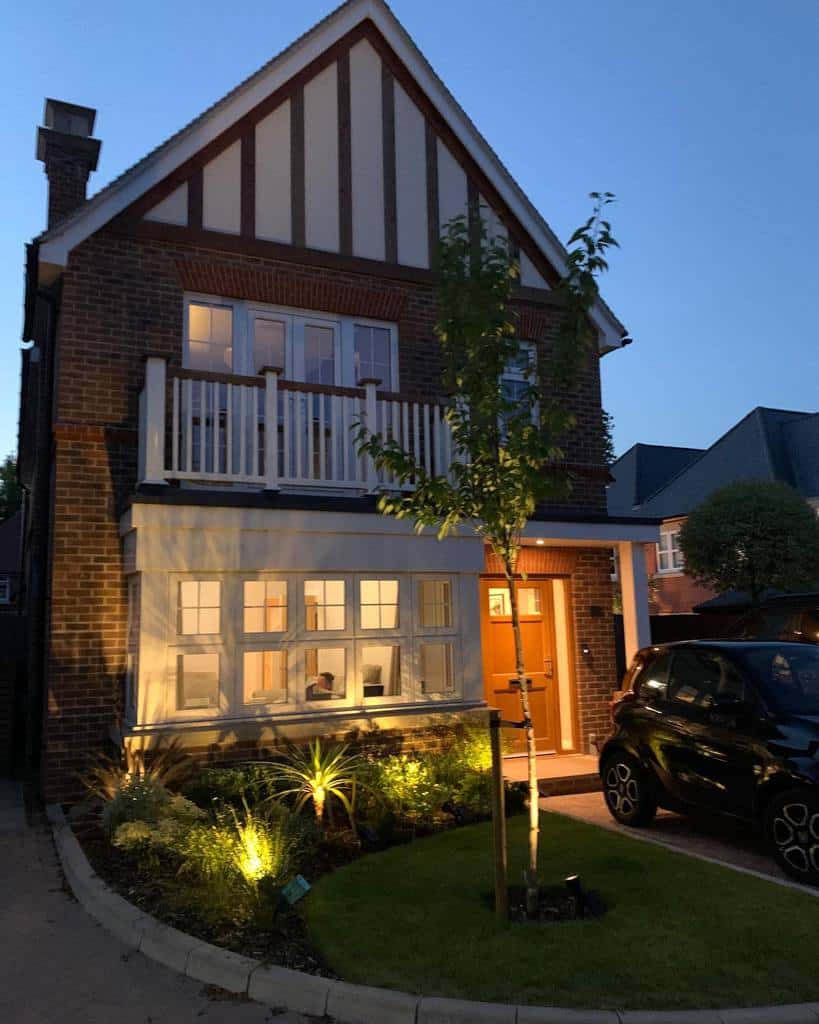 3. Paint The Front Door
Luckily, there are many simple and effective ways to spruce up your home's exterior, and painting the front door with vibrant colors is one of the easiest and most effective. A bold and bright front door can make a statement and add personality to your home.
Take a look at photo #1, for example – this pink door is a fun and playful way to make your home stand out. Or, consider photo #2, featuring a sunny yellow door that radiates warmth and positivity. These colors are just a few examples of the many possibilities available to you.
Not only is painting your front door an affordable way to add curb appeal, but it's also a simple DIY project that can be completed in just a few hours.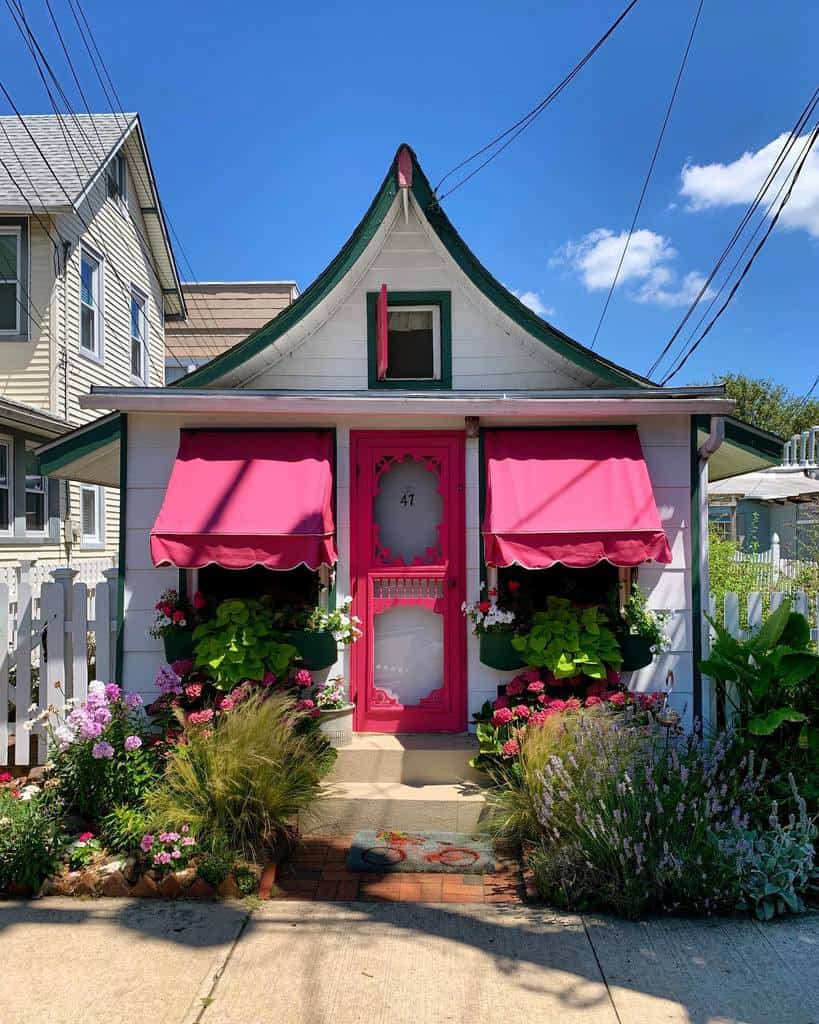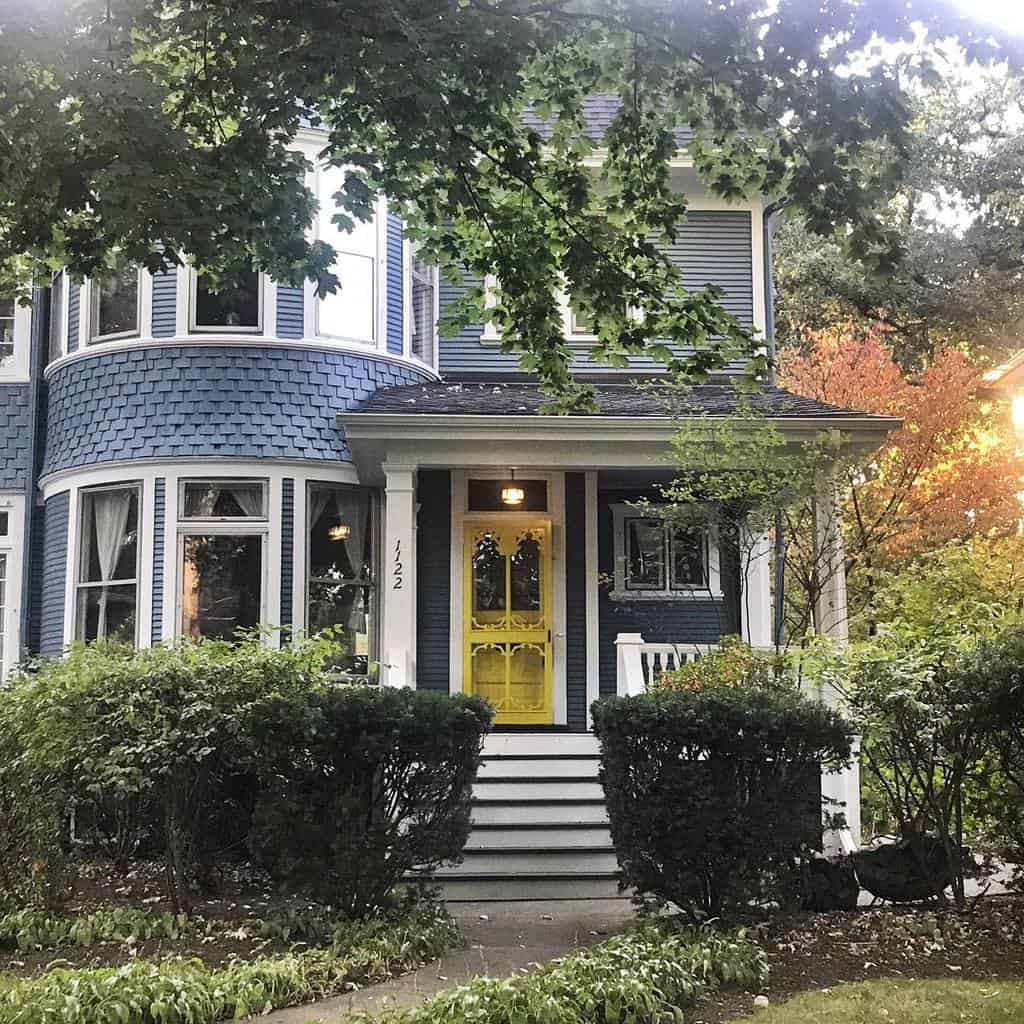 4. Install A Patio
A well-designed patio can instantly transform the look and feel of your home's exterior and create a warm and inviting atmosphere. Whether you prefer a cozy and intimate space or a large and spacious one for entertaining guests, a patio can be customized to fit your style and needs.
To further enhance the curb appeal, consider adding some potted plants, hanging baskets, or window boxes to your patio. These natural touches will add color and texture to your home's exterior and create a welcoming and relaxing environment. Another idea is to incorporate outdoor lighting to highlight your patio and accentuate your home's unique features.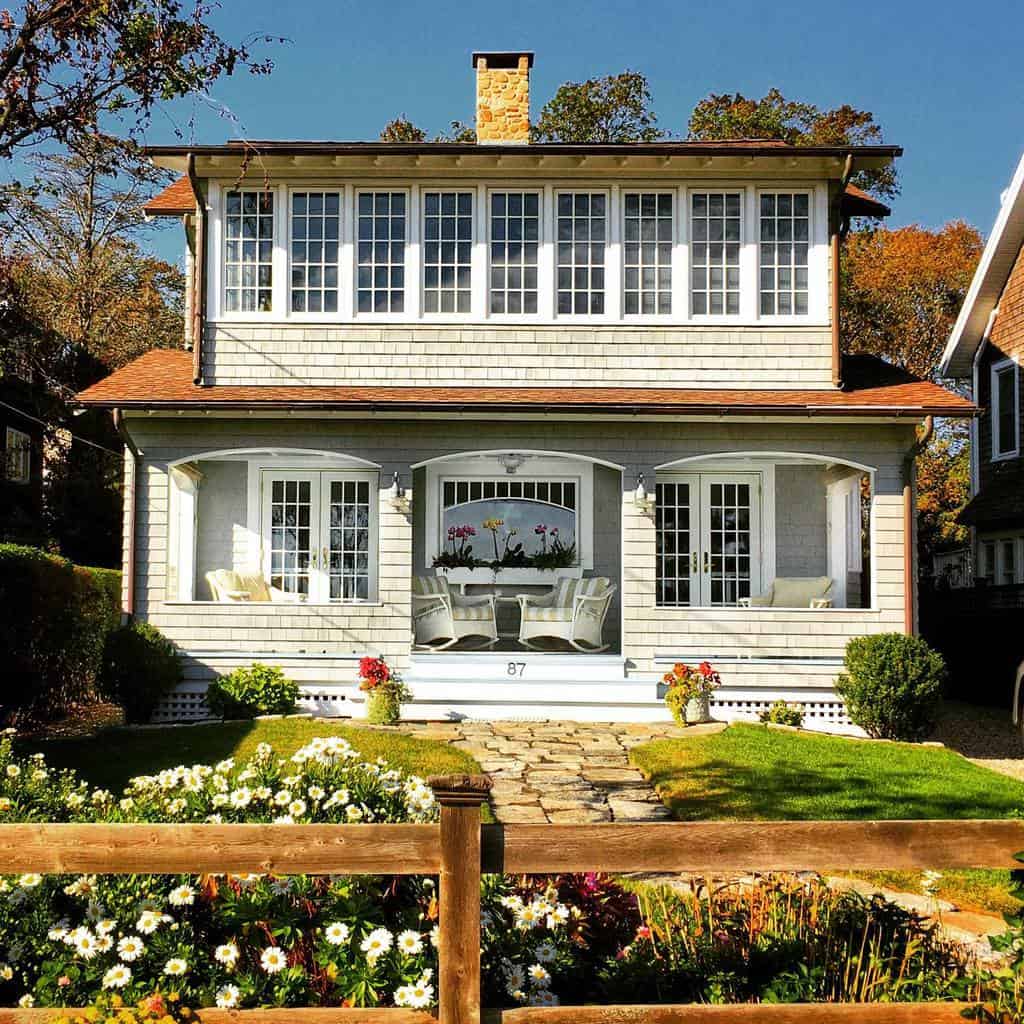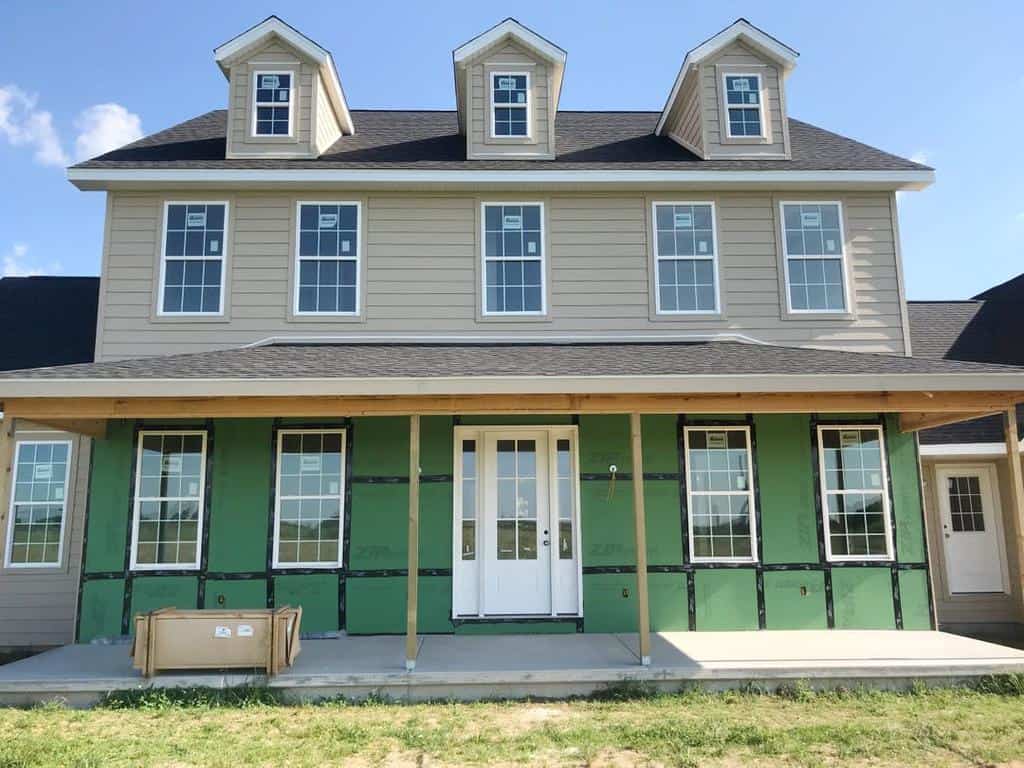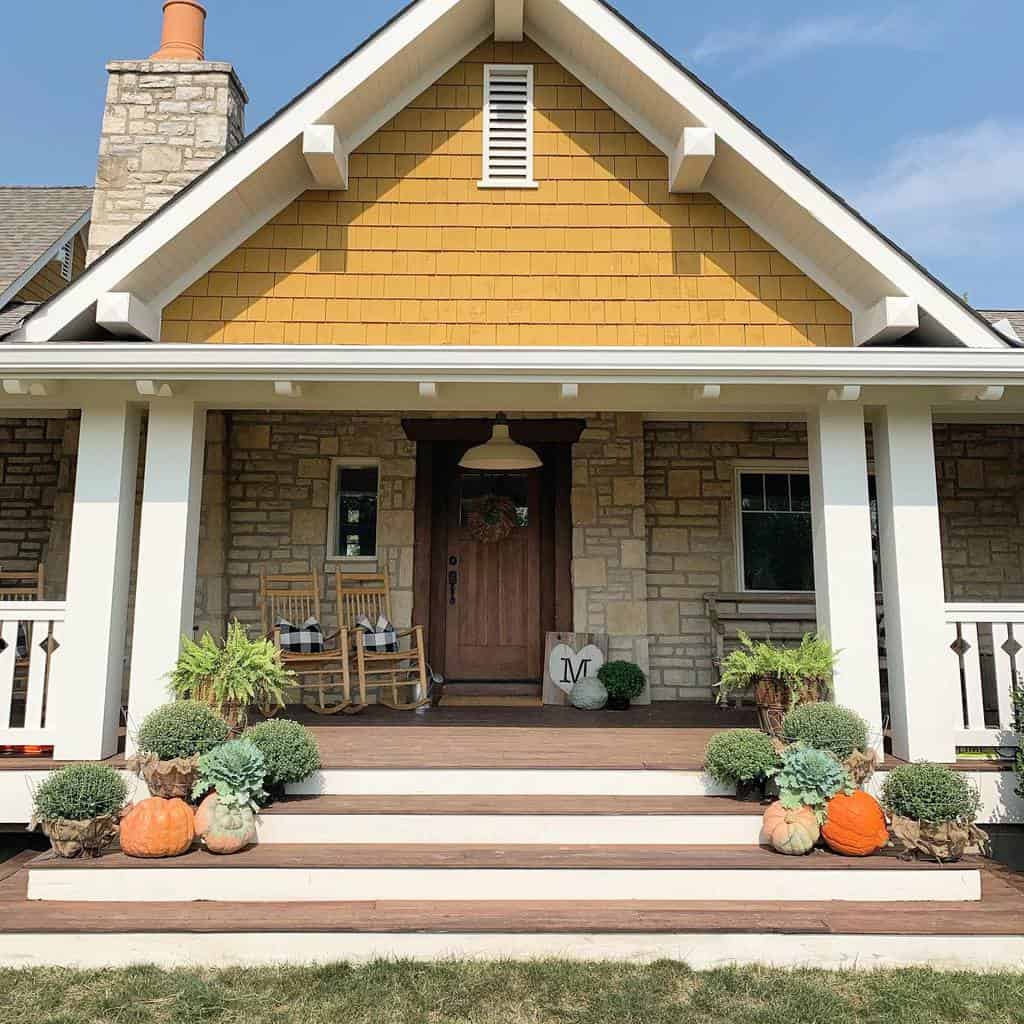 5. Front Door With Awning
An awning not only adds visual interest to your home's exterior but also serves a practical purpose by providing shelter from the elements. Whether you choose a classic striped design or a modern minimalist style, an awning is a simple and effective way to elevate your home's curb appeal.
You can also incorporate other elements to enhance the overall look of your entryway, such as colorful planters or a statement front door. Adding some outdoor lighting can create a warm and inviting ambiance, making your home even more welcoming to guests and visitors.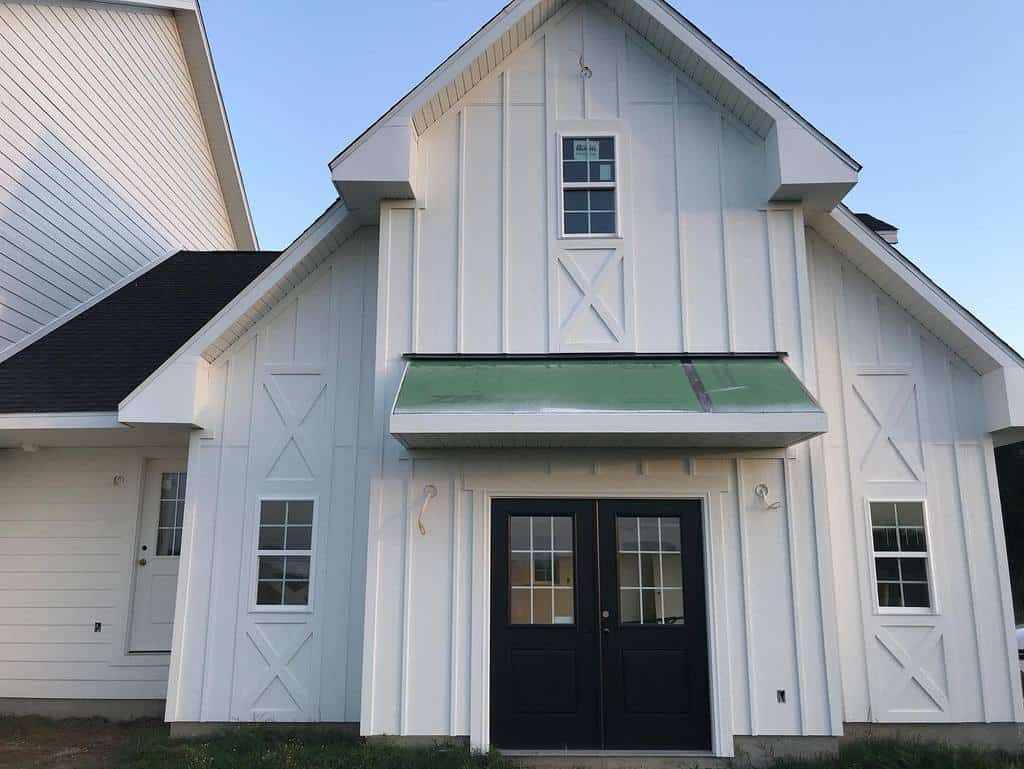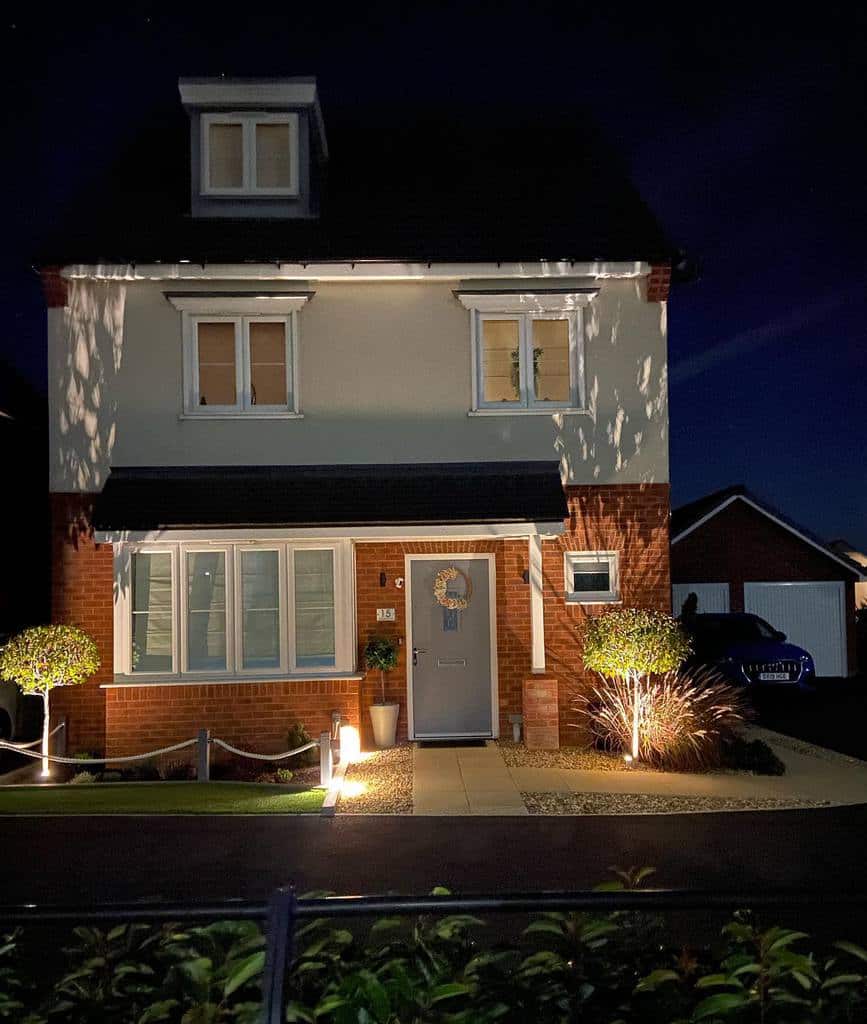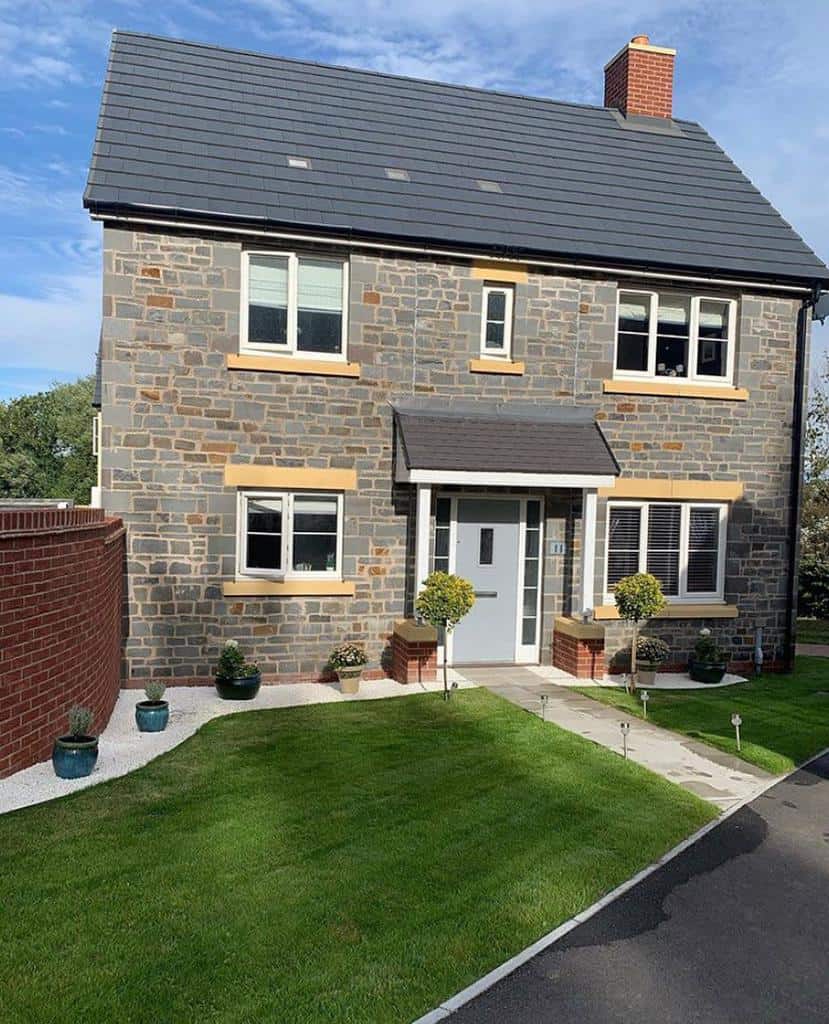 6. Build A Retaining Wall
Curb appeal is everything when it comes to your home's first impression, and a front yard with a retaining wall can elevate your home's appearance to the next level. Retaining walls add depth and texture to your landscaping, creating a visually interesting and dynamic look. You can incorporate a variety of materials and plants to make your retaining wall unique and tailored to your taste. For example, you can use natural stone, brick, or concrete blocks to create a rustic or modern look.
Once you have your retaining wall in place, consider adding other elements to your front yard to enhance its curb appeal. You can add lighting to highlight your landscaping at night or plant colorful flowers and shrubs to create a beautiful and inviting entrance. You can even add a front porch or seating area to create an outdoor living space that complements your home's aesthetic.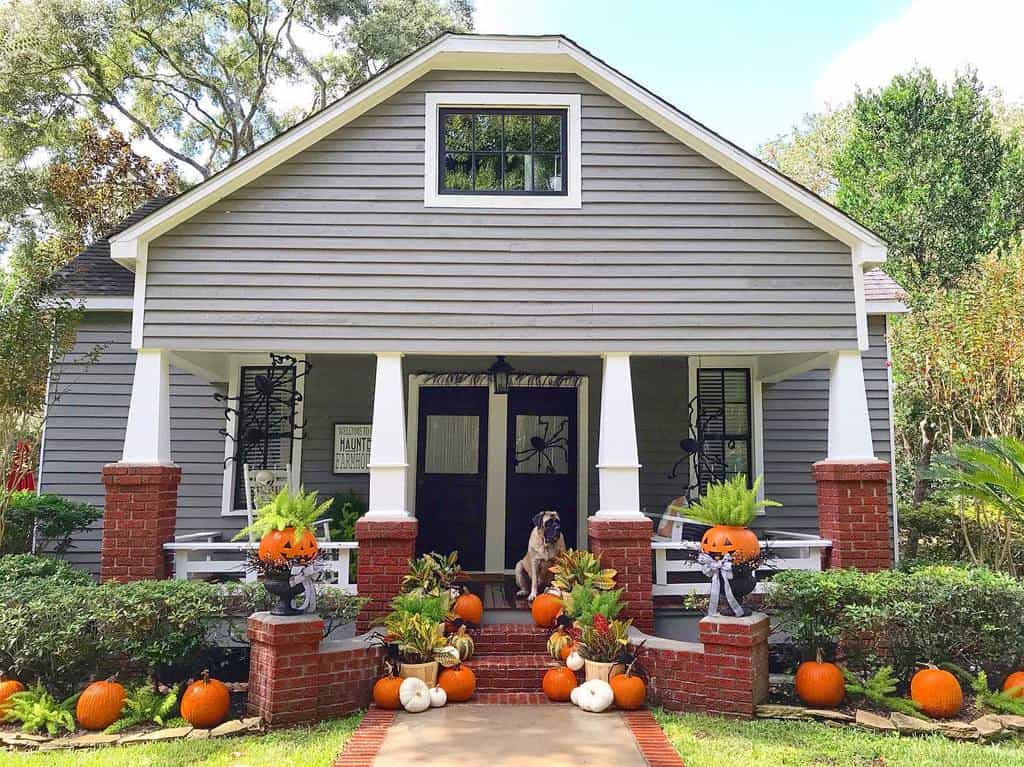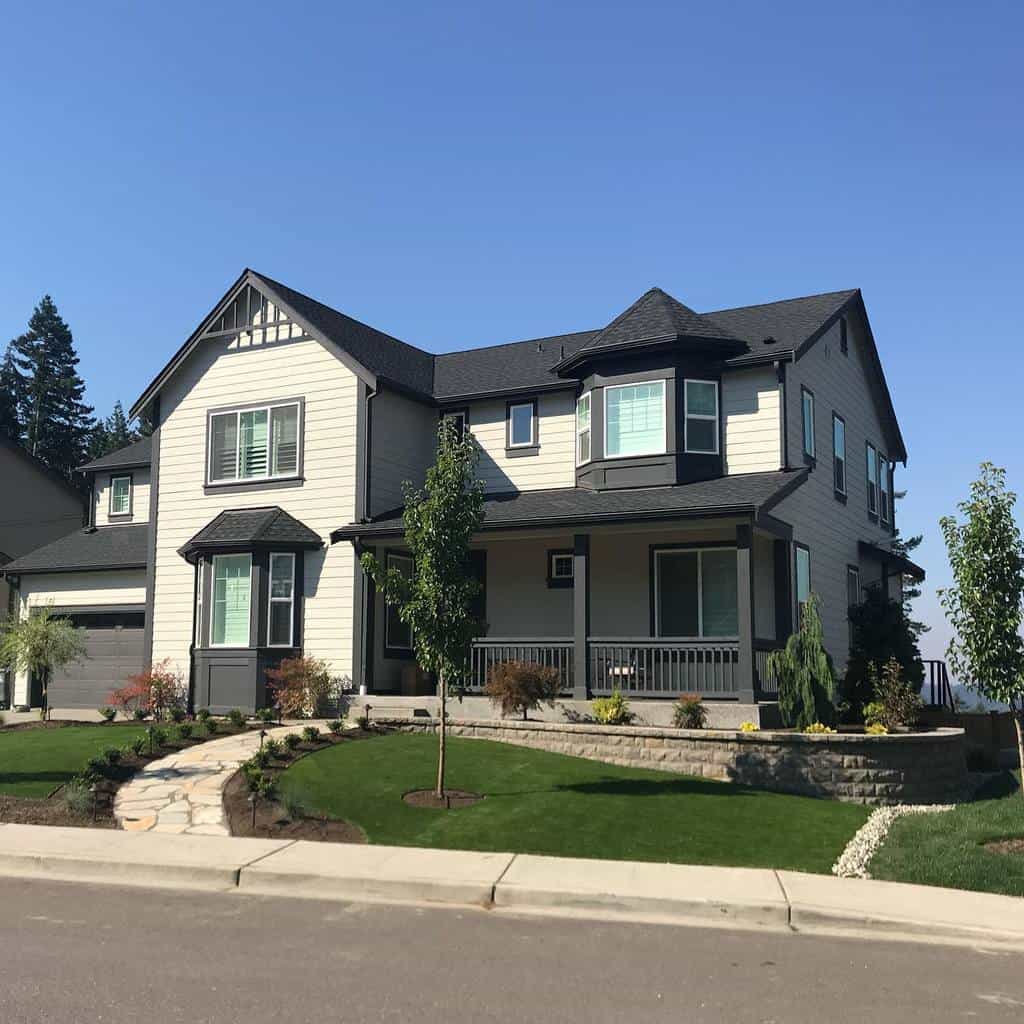 7. Add A Gazebo
If you're looking for ways to boost your home's curb appeal, a gazebo could be just the ticket. A house with a gazebo instantly adds charm and character, making your property stand out from the rest. Not only is a gazebo a beautiful feature, but it's also a functional one.
You can use it as a cozy outdoor seating area, a place to entertain guests, or even as an outdoor dining room. To enhance the gazebo's appeal, you can add decorative lighting, comfortable seating, and colorful cushions. You could even incorporate outdoor curtains or drapes to create a more intimate space.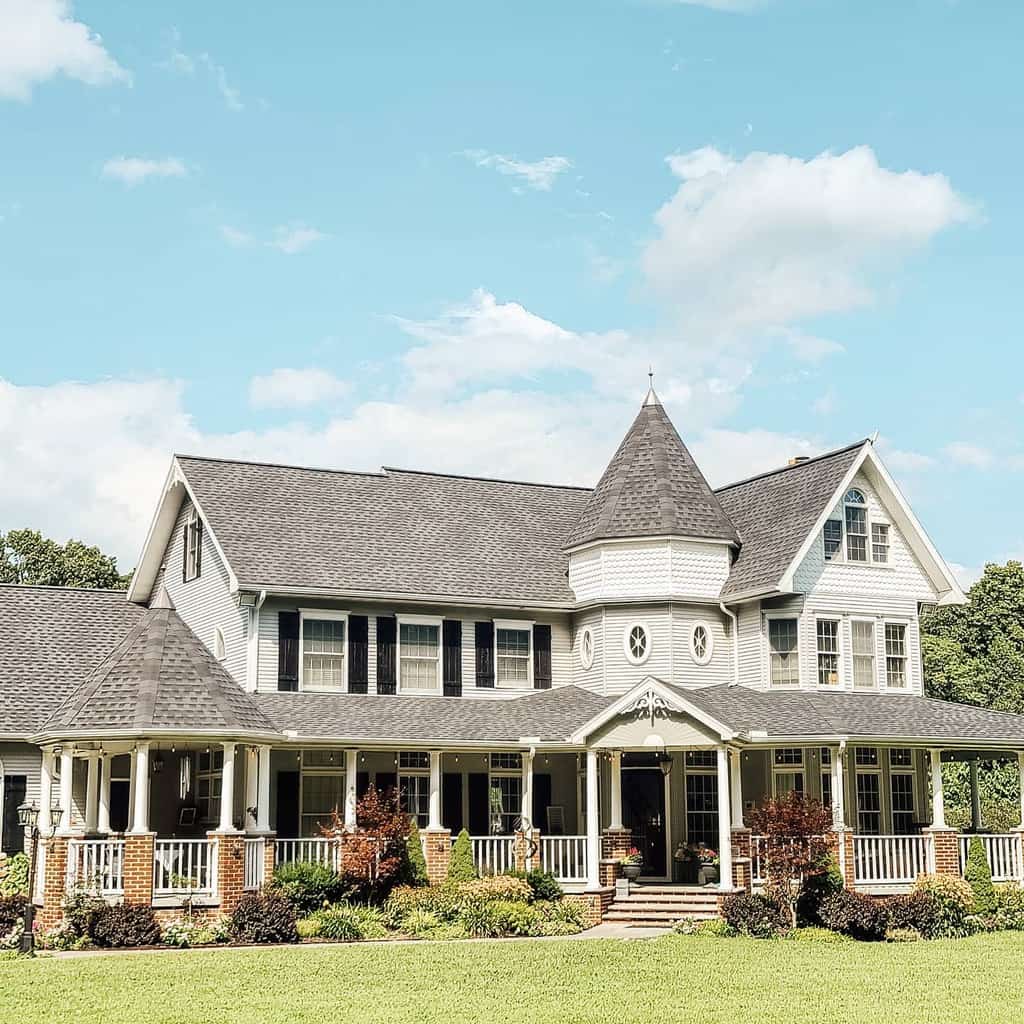 8. Install A Fence
A well-designed fence can add both privacy and personality to your home, instantly elevating its aesthetic appeal. A fence can also create a sense of security, keeping pets and children safely contained while allowing them to play and explore outdoors.
With a wide range of styles and materials to choose from, you can customize your fence to suit your personal taste and home's architecture. From classic white picket fences to modern wrought iron designs, the options are endless. You can even add decorative touches like climbing vines or colorful flowers to make your fence a focal point of your front yard.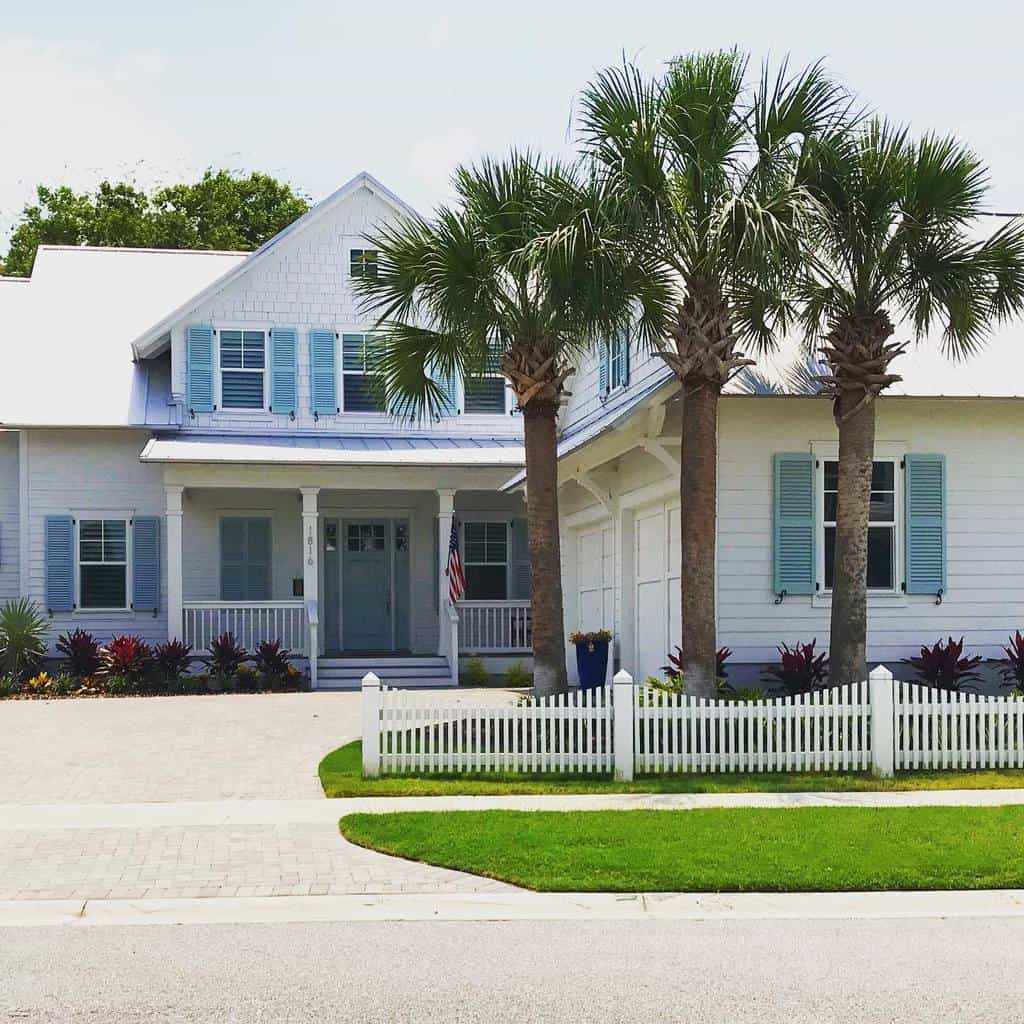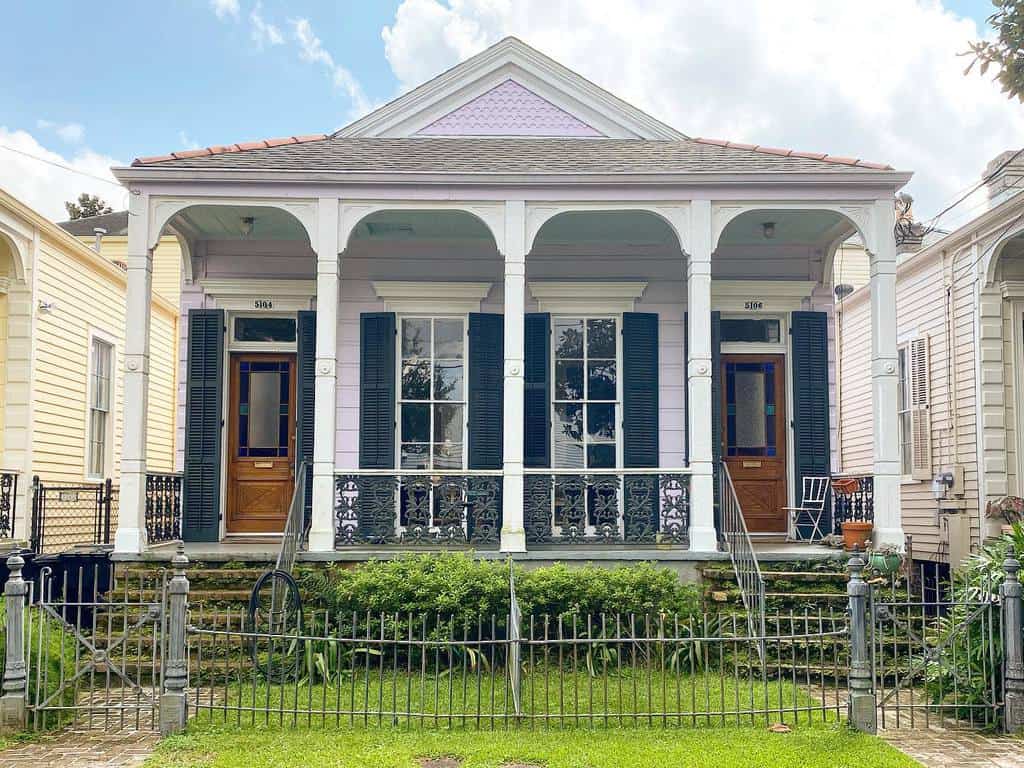 9. Potted Plants Along The Entryway
Adding greenery to your entryway can instantly transform the look and feel of your home, making it feel more welcoming and warm. Whether you opt for colorful flowers, leafy plants, or a combination of both, potted plants can add a burst of life and vitality to your front porch or walkway.
You can mix and match different planters and pots to create a cohesive and visually appealing look that reflects your personal style. Not only do potted plants add aesthetic value, but they can also provide practical benefits such as natural shade and air purification.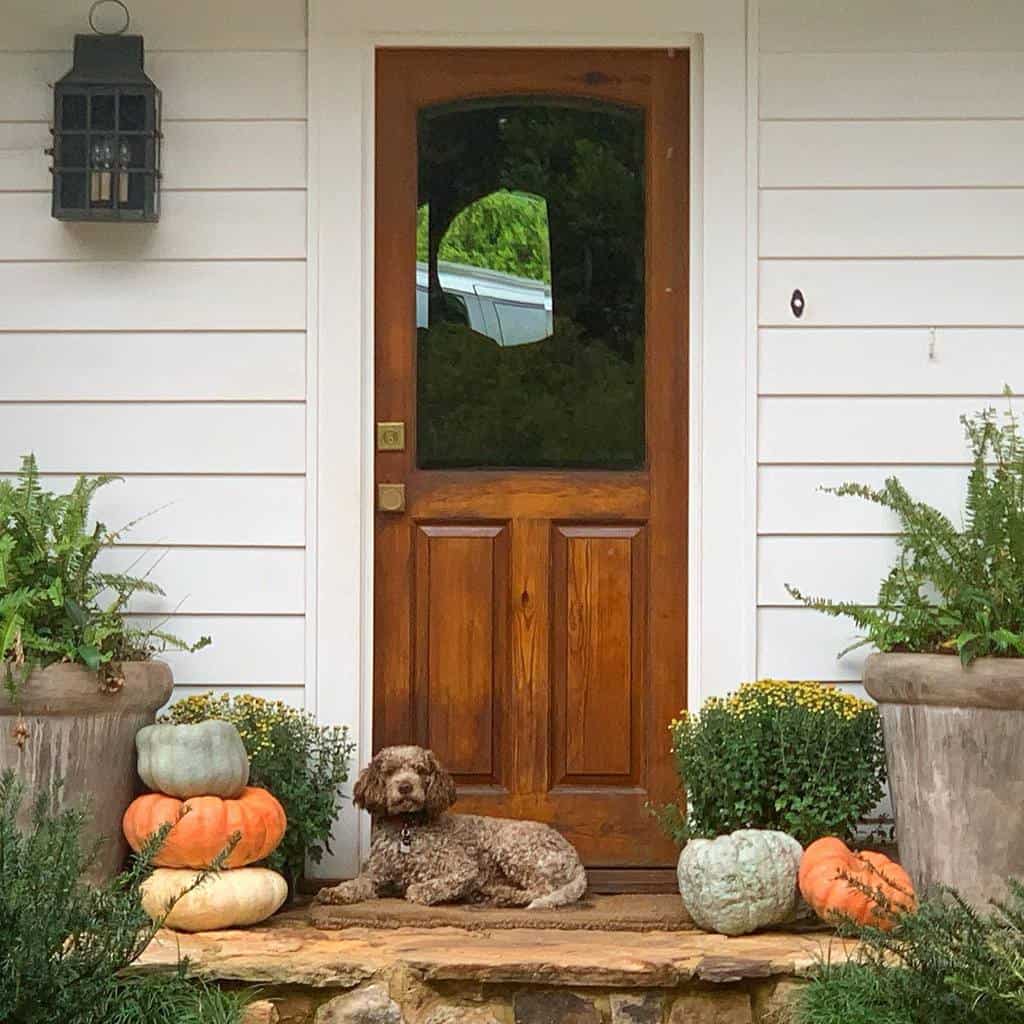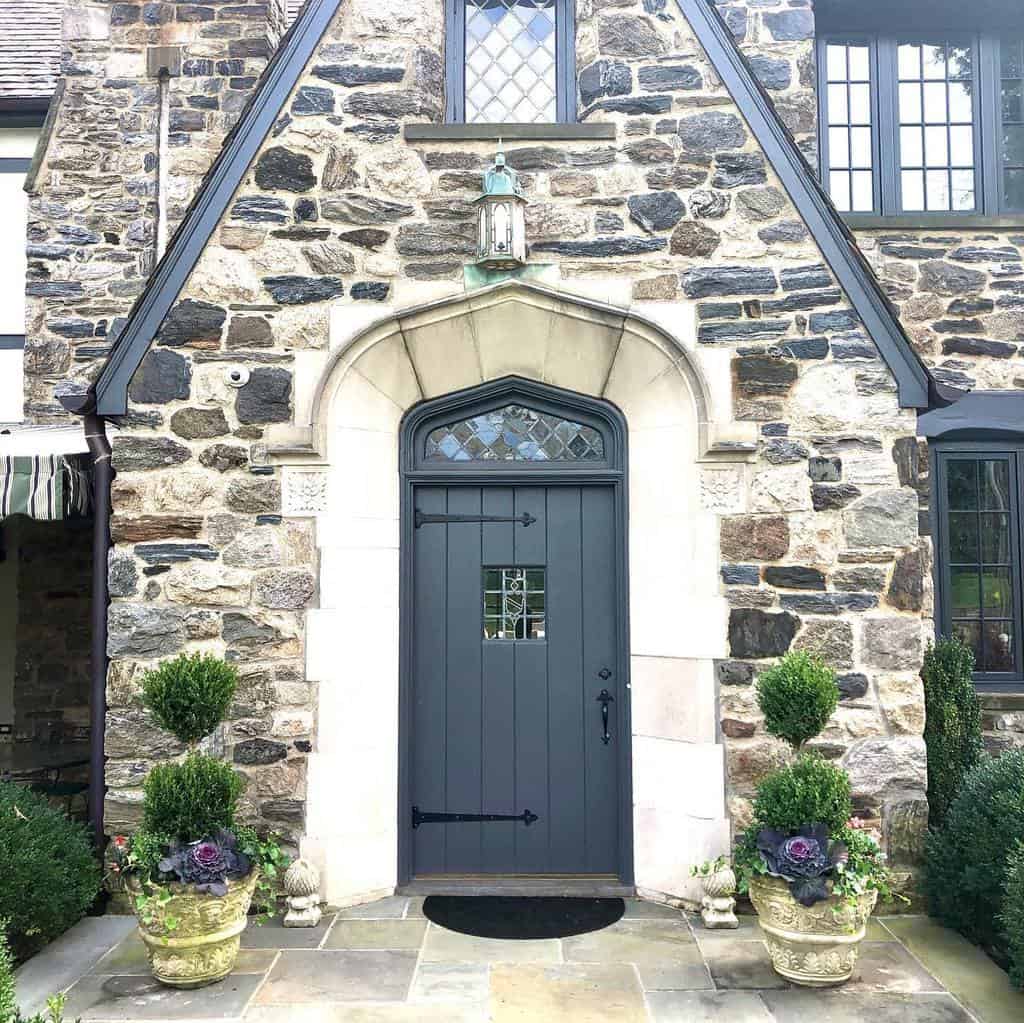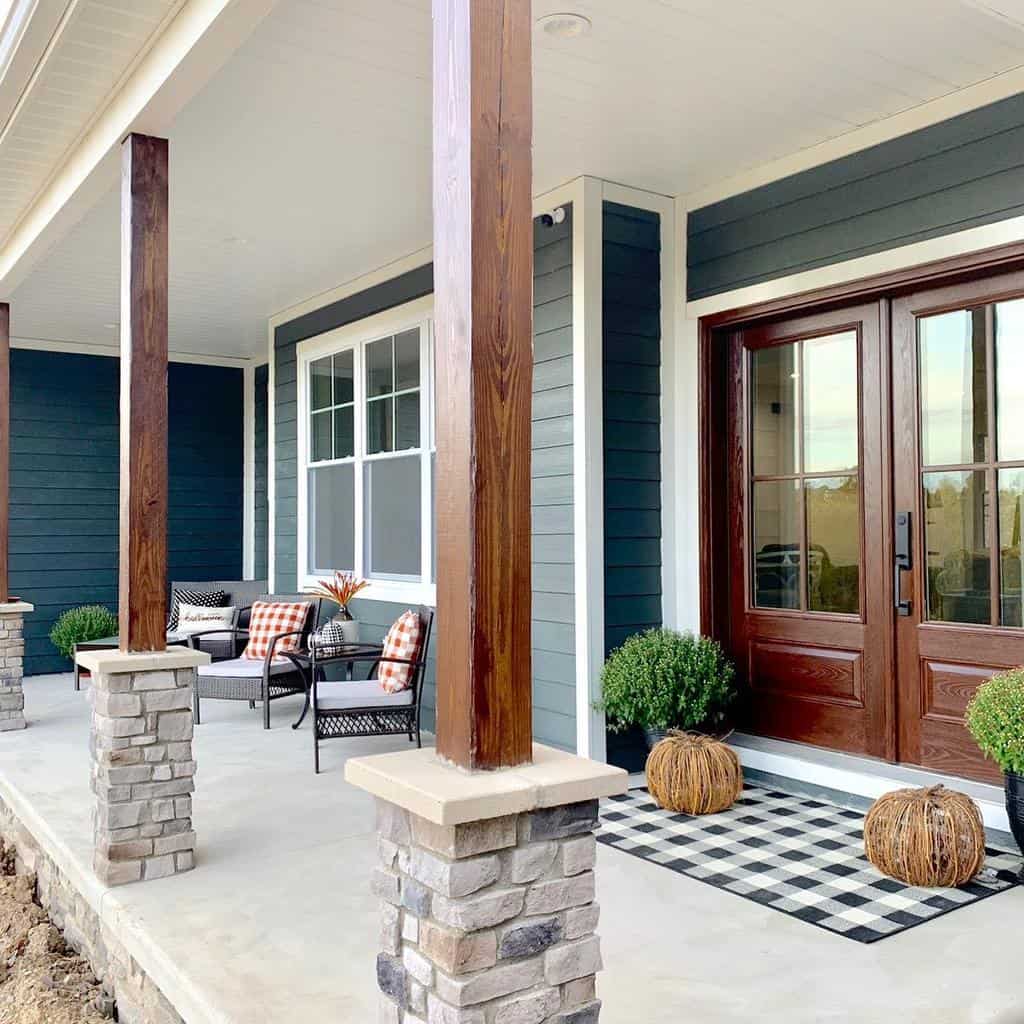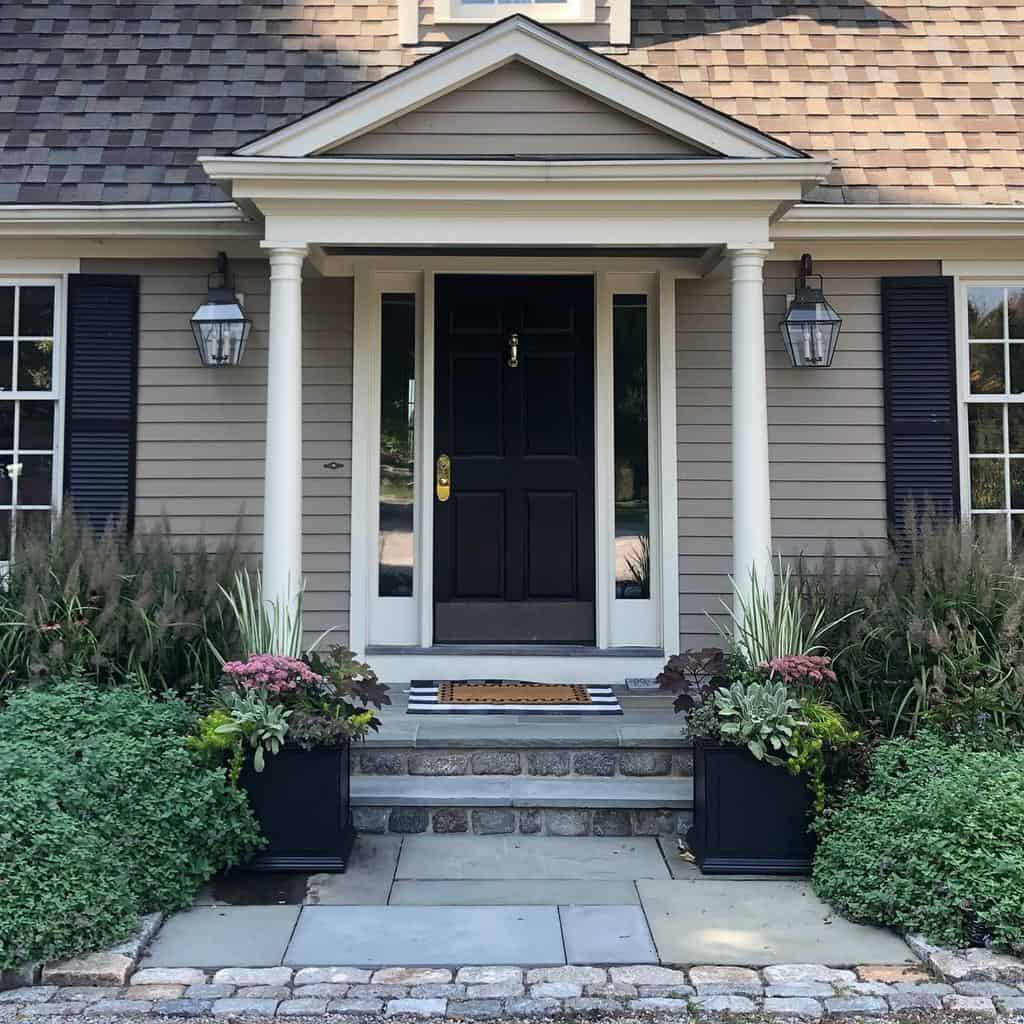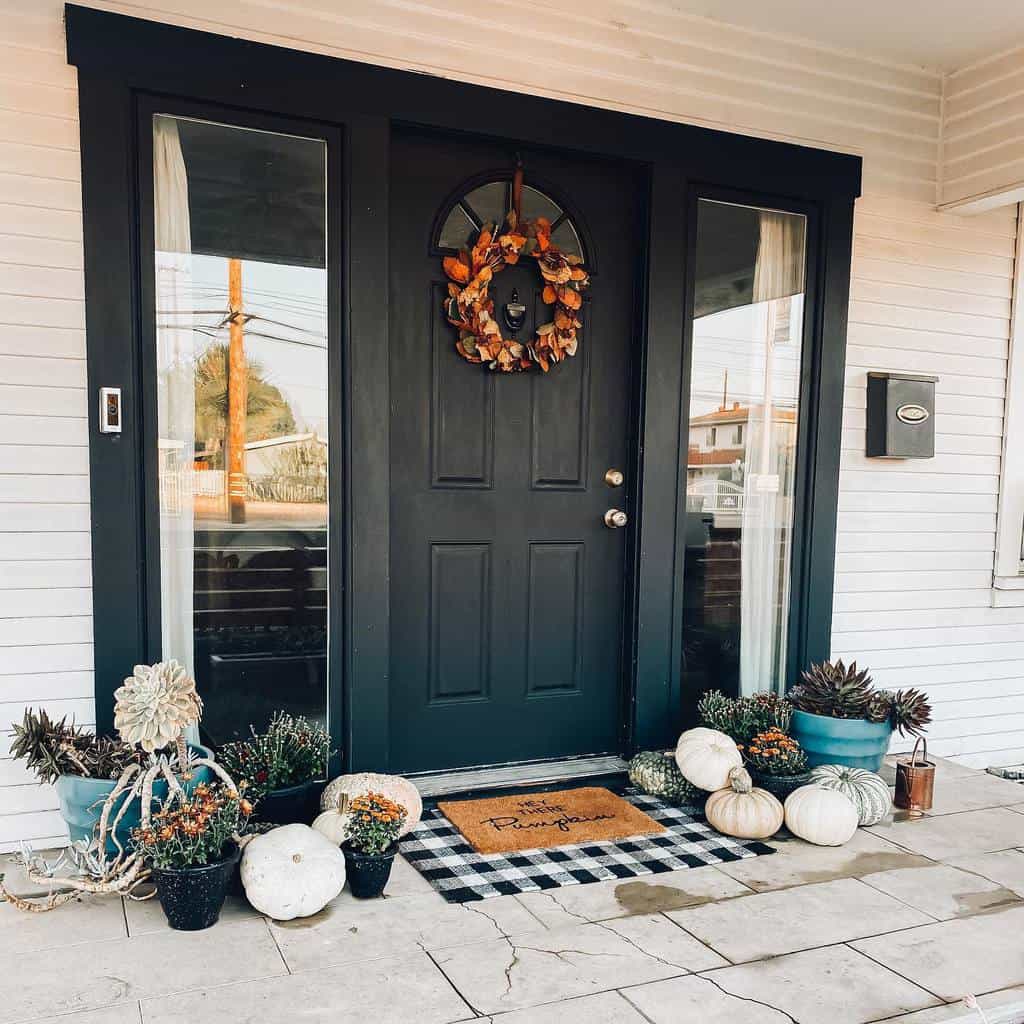 10. Add Well-Maintained Hedges
Hedges provide a natural border around your property, adding depth and dimension to your landscaping. They also create a sense of privacy and security, making your home feel like a sanctuary from the outside world. To maximize the impact of your hedges, choose a variety of plants that will bloom at different times of the year.
This will ensure that your landscaping looks beautiful and inviting year-round. Regular maintenance is key to keeping your hedges looking their best, so be sure to trim them regularly and keep them free of debris.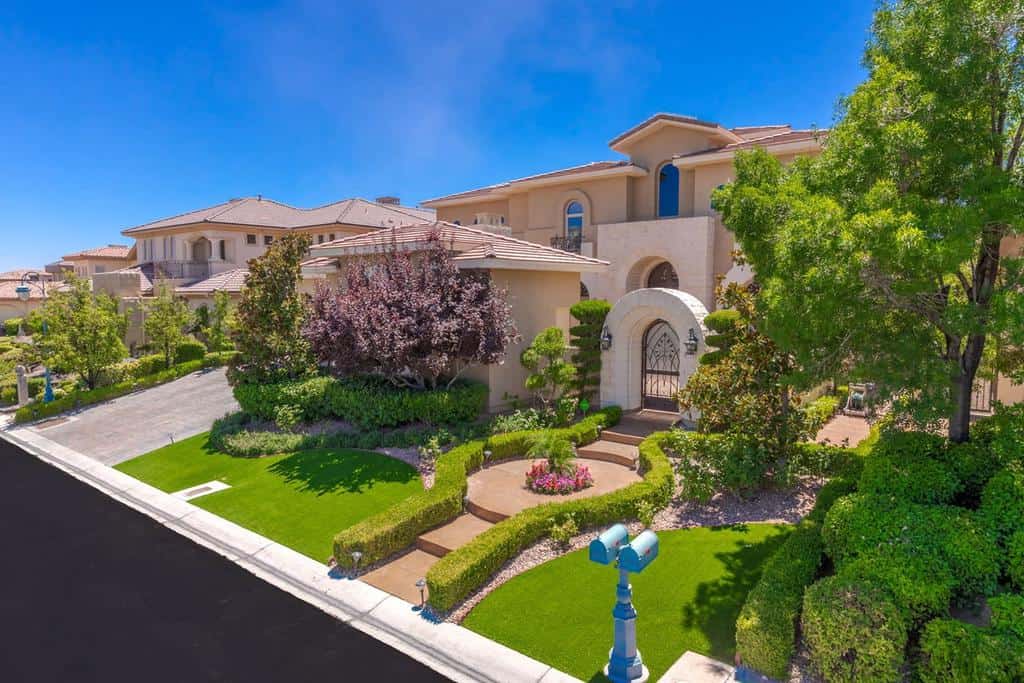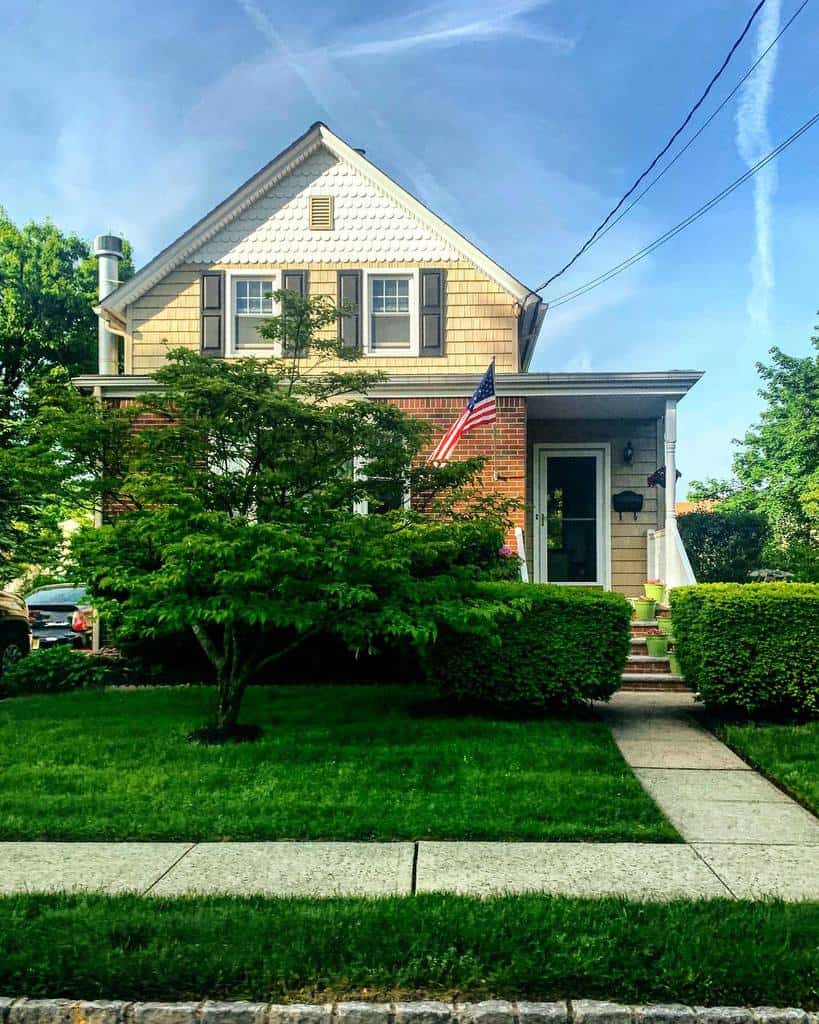 11. Install A Trellis Fence
If you're looking for a way to add a unique touch to your curb appeal, installing a trellis fence might be just the solution. Not only does a trellis fence provide a functional barrier for your property, but it also creates a beautiful and eye-catching feature for your front yard.
You can train climbing plants to grow along the trellis, adding a natural element to your landscape design that's both attractive and environmentally friendly. Whether you opt for vines, flowers, or ivy, the trellis fence will give your home a charming and welcoming feel that's sure to impress.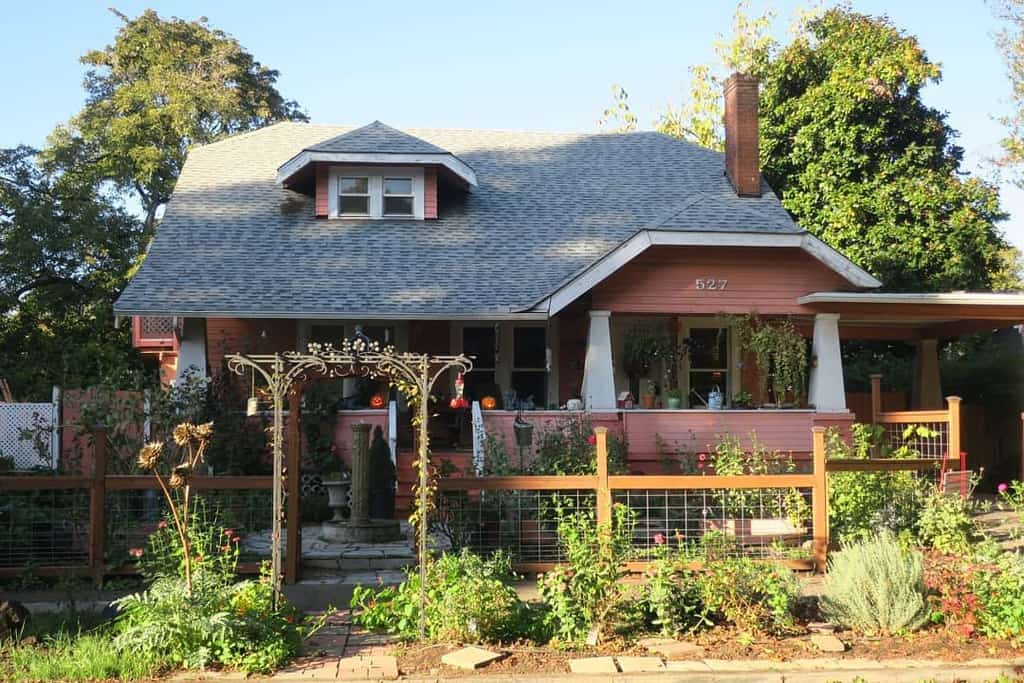 12. Plant Trees
When it comes to creating an impressive curb appeal, incorporating trees into your front yard is a simple and effective way to make a big impact. Trees provide a natural and inviting element to your home, adding character and charm to your property.
Not only do trees offer aesthetic benefits, but they also provide practical advantages, such as shade and energy-saving benefits during the hot summer months. Planting a tree in the front yard can also increase your home's value, as it is an attractive feature that many homebuyers look for.
You can even take it a step further and add a small garden or seating area around the trees to create a relaxing and enjoyable outdoor space.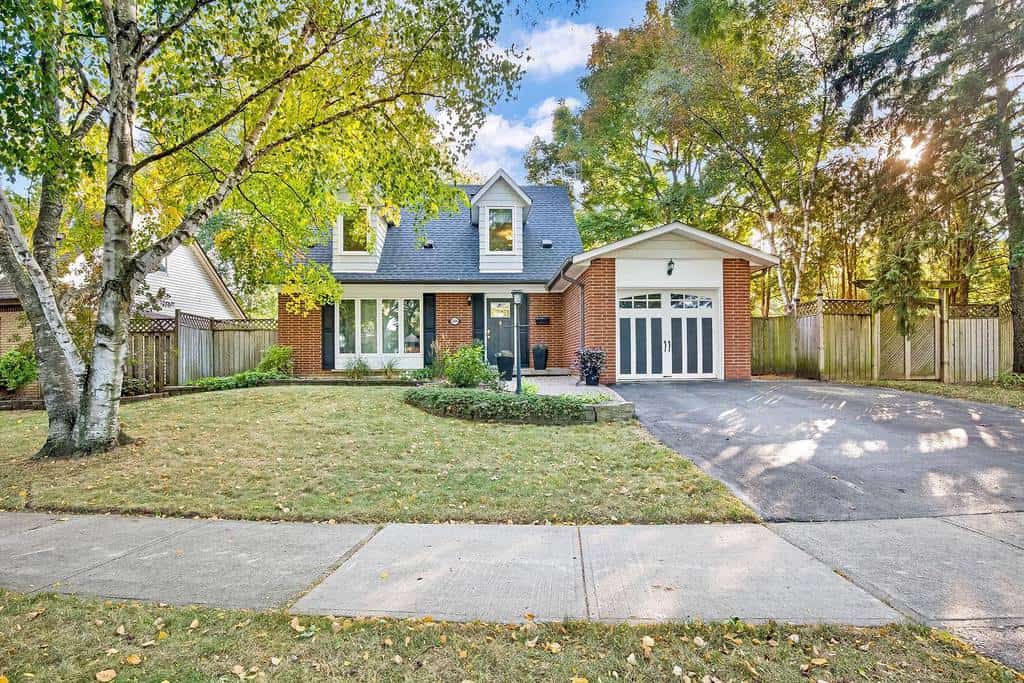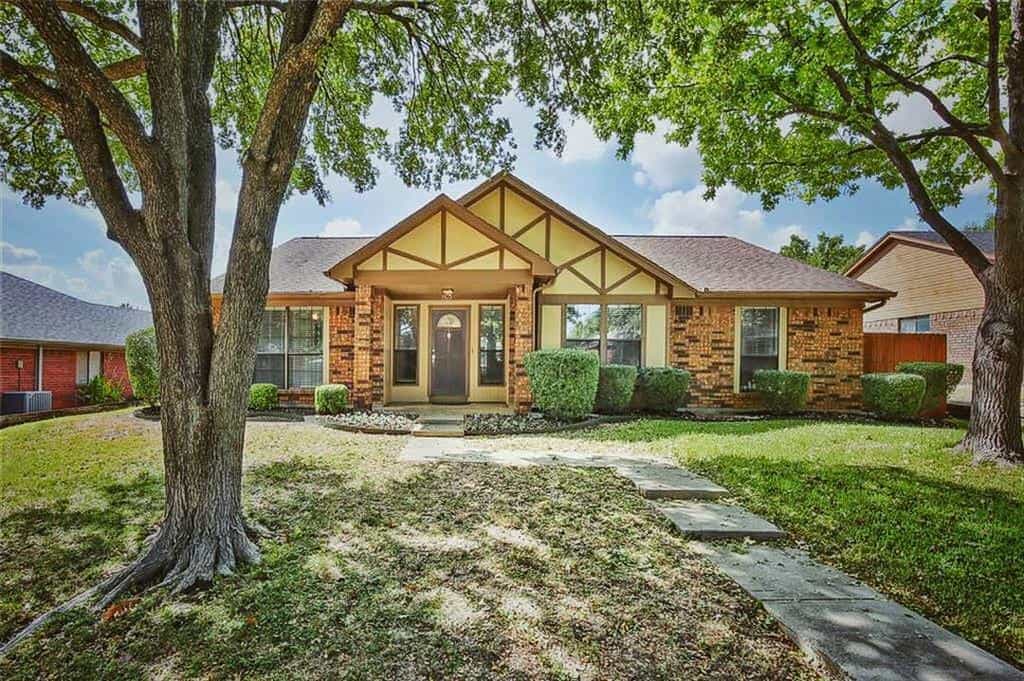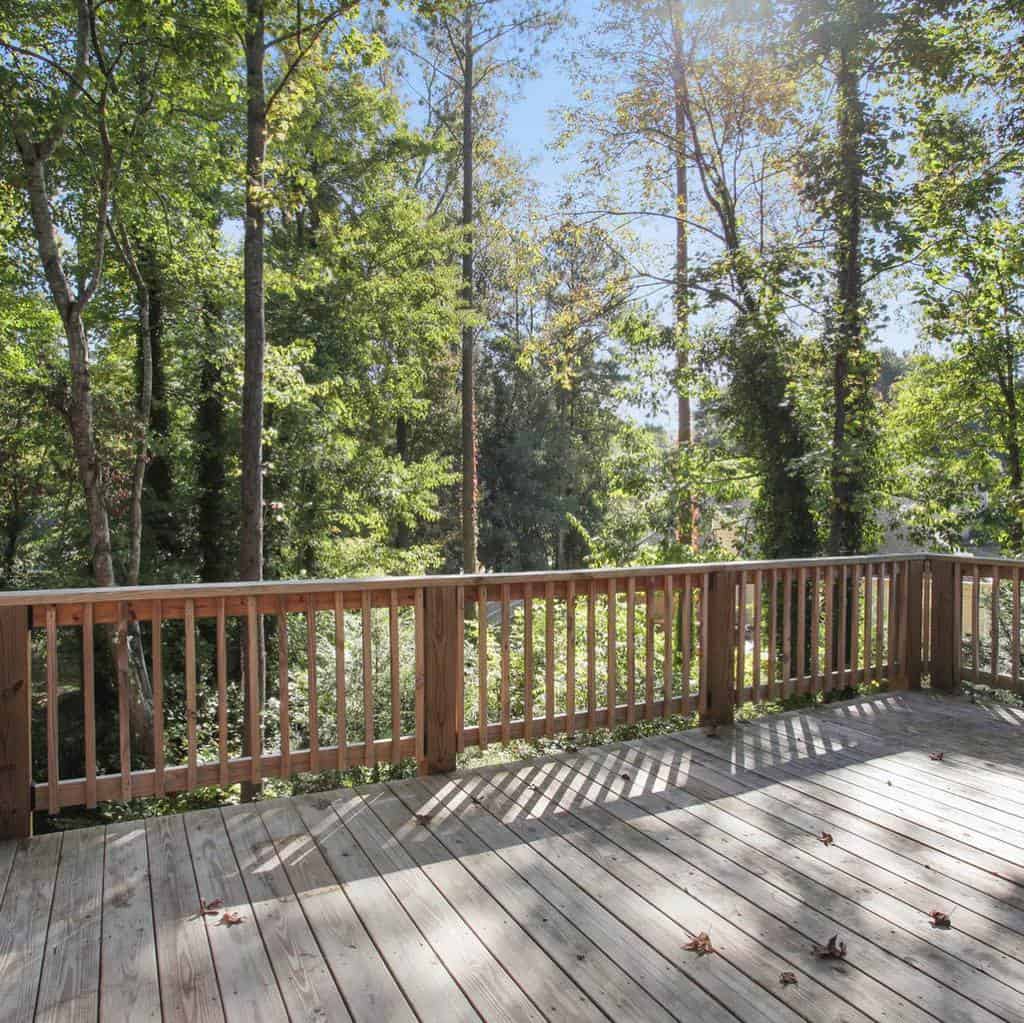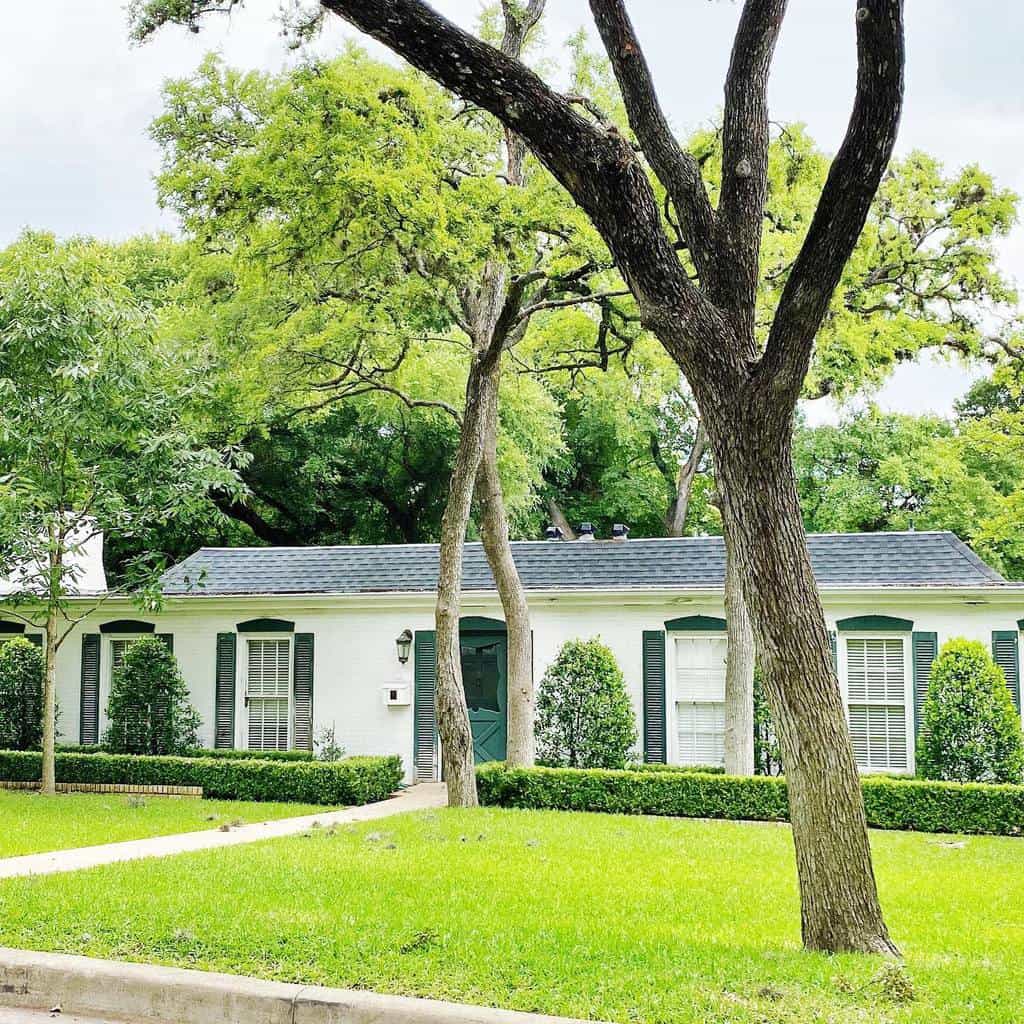 13. Front Yard Landscaping
Adding some colorful flowers and plants can breathe new life into your yard, creating a welcoming and vibrant atmosphere. Consider incorporating a mix of perennials and annuals to provide year-round interest and texture. You can also add a charming garden path or a decorative border to create a polished and cohesive look.
Don't forget to add some outdoor lighting to highlight your landscaping and add an extra layer of safety and security. And if you really want to make a statement, a new front door or a fresh coat of paint can do wonders for giving your home an instant facelift.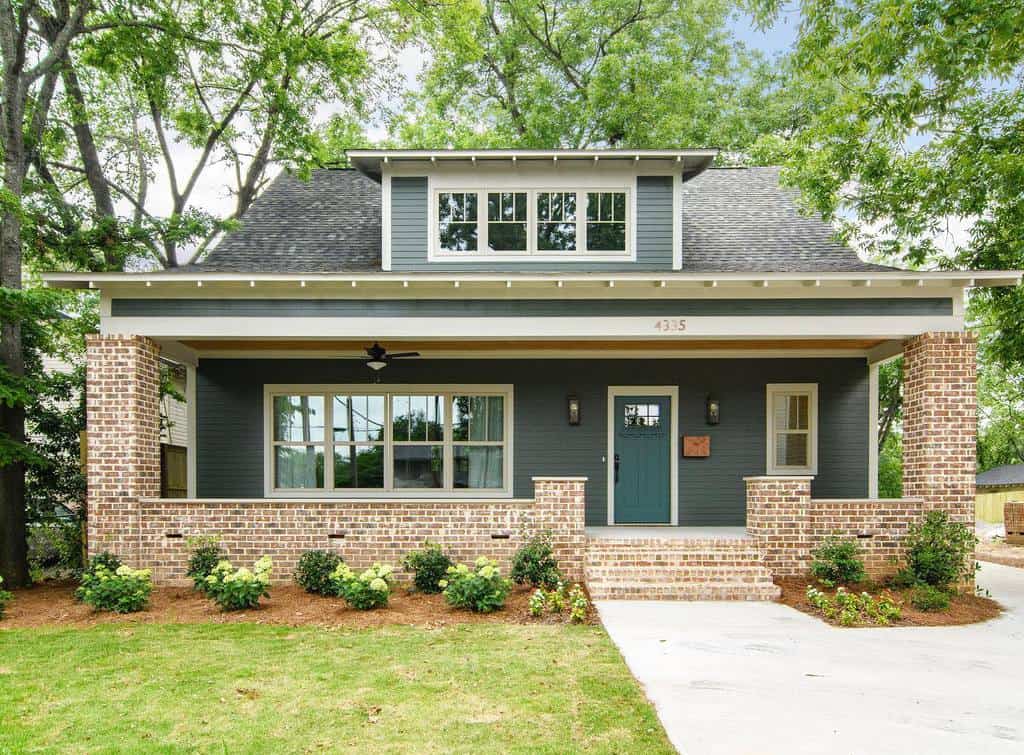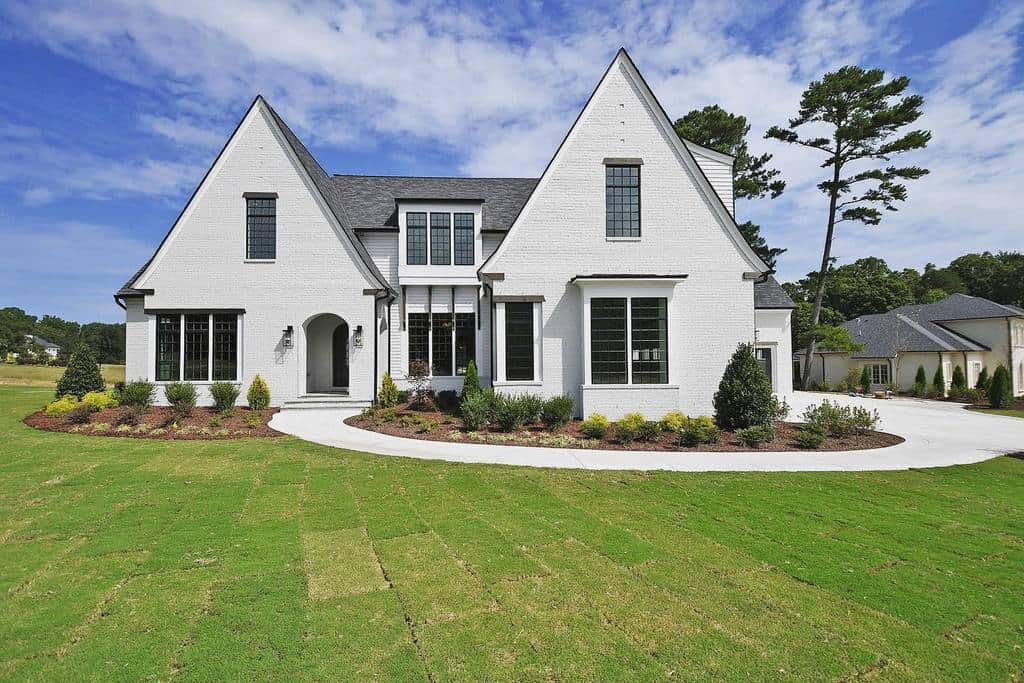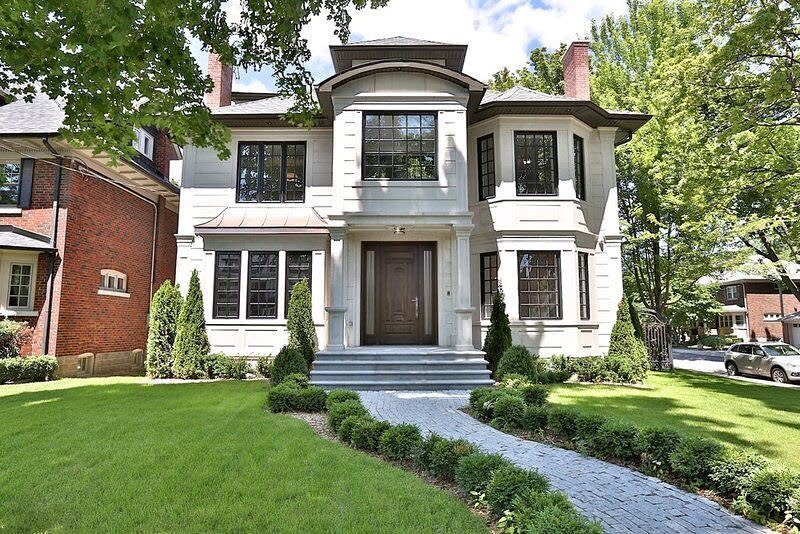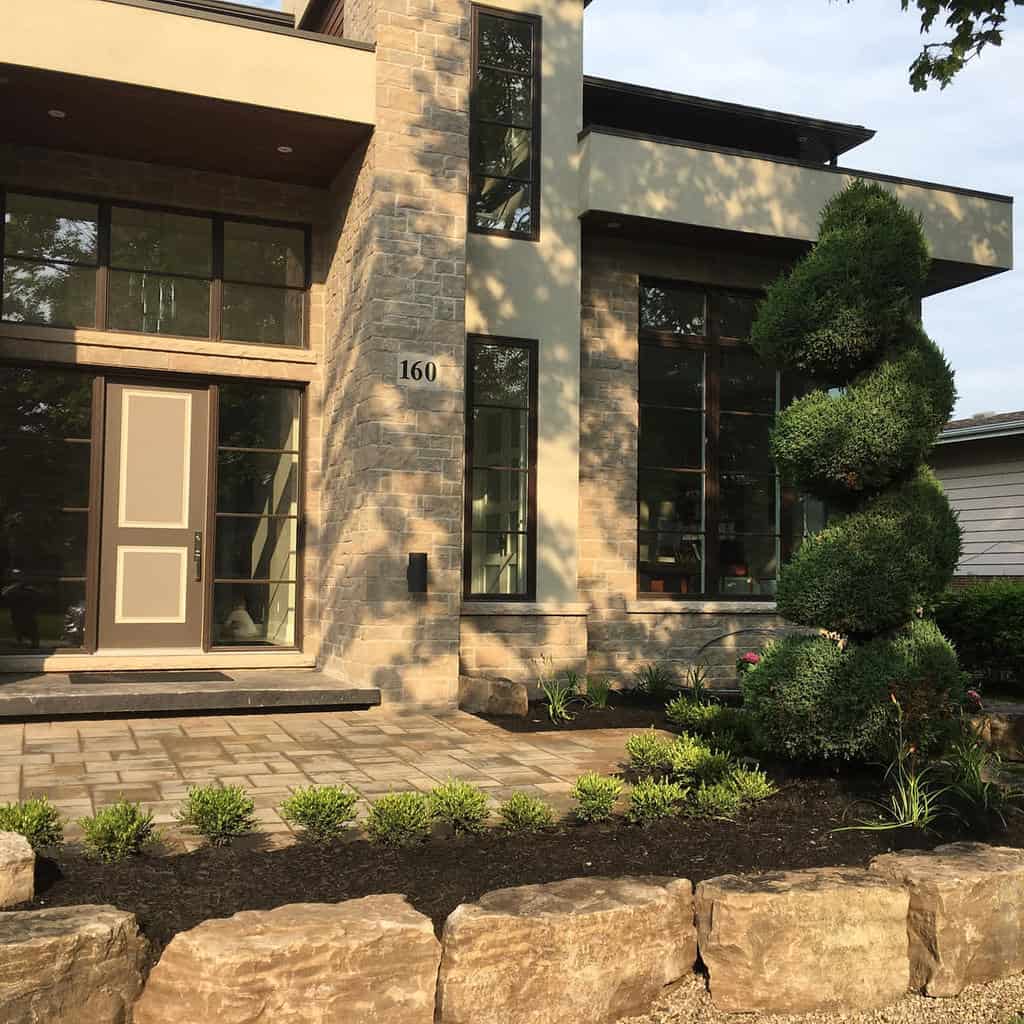 14. Build A Balcony
Creating a stunning curb appeal is an essential aspect of homeownership, and incorporating a balcony into your design is a sure way to achieve this. A house with a balcony instantly adds character, charm, and sophistication to your home's exterior. It's a beautiful feature that not only adds value to your property but also provides an outdoor space for relaxation and entertainment.
There are various ways to enhance the curb appeal of a house with a balcony, such as adding beautiful potted plants, outdoor furniture, and lighting fixtures to the balcony area. These additions will not only highlight the balcony's beauty but also draw attention to the rest of your home's exterior, creating a cohesive and stunning look.
You can also consider painting the balcony railings and adding decorative elements, such as wrought iron balusters, to give it an extra touch of elegance.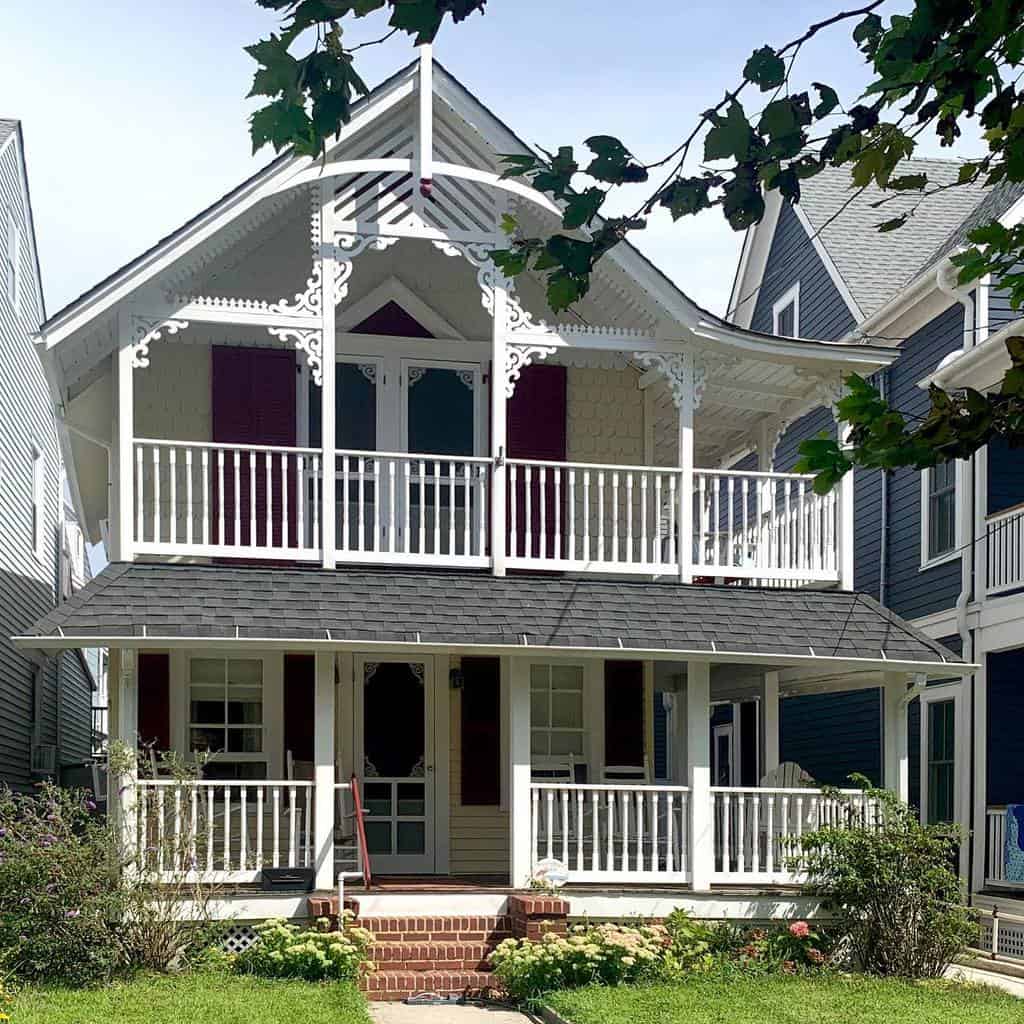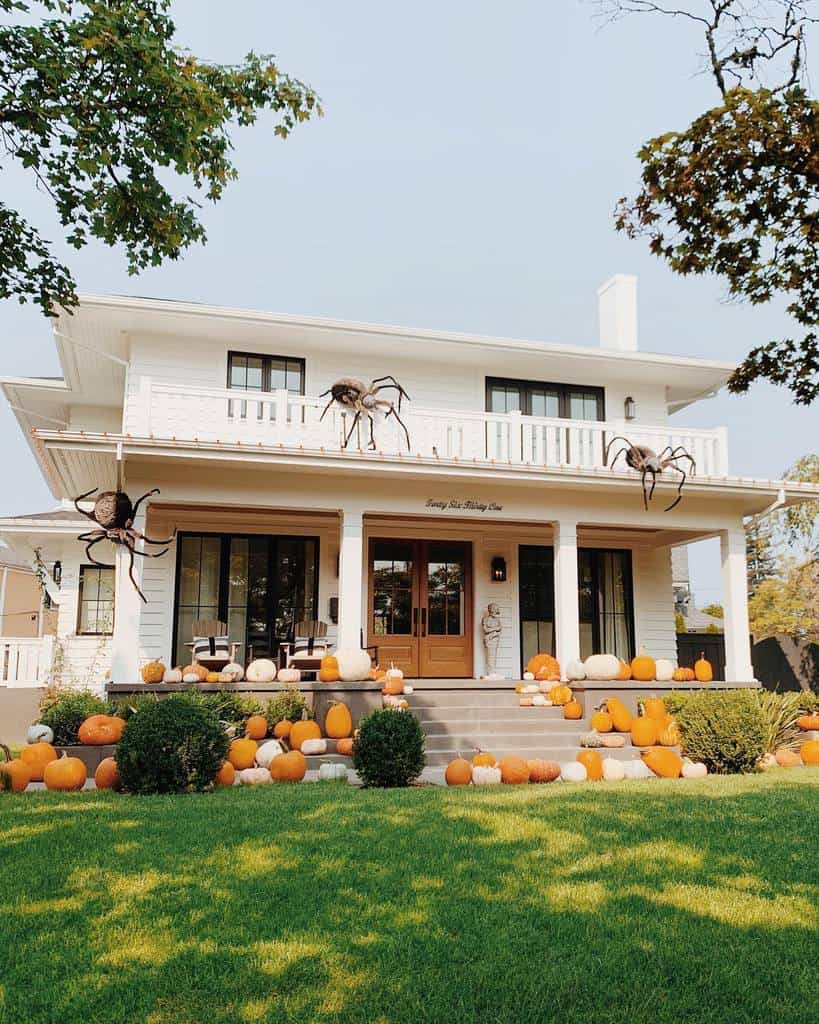 15. Elevate Your Deck With Stairs
If you're looking to boost your home's curb appeal, an elevated front deck with stairs is a fantastic way to make a bold statement. This eye-catching addition not only creates a focal point for your home's exterior but also offers a functional space for outdoor entertaining and relaxation.
Imagine sitting on your deck, sipping a refreshing beverage, and watching the world go by. It's the perfect way to unwind after a long day or to gather with friends and family for a barbecue or party. An elevated front deck with stairs also adds depth and dimension to your home's facade, making it look more grand and inviting.
You can customize your deck with beautiful materials, such as cedar, teak, or composite decking, to create a personalized look that complements your home's style.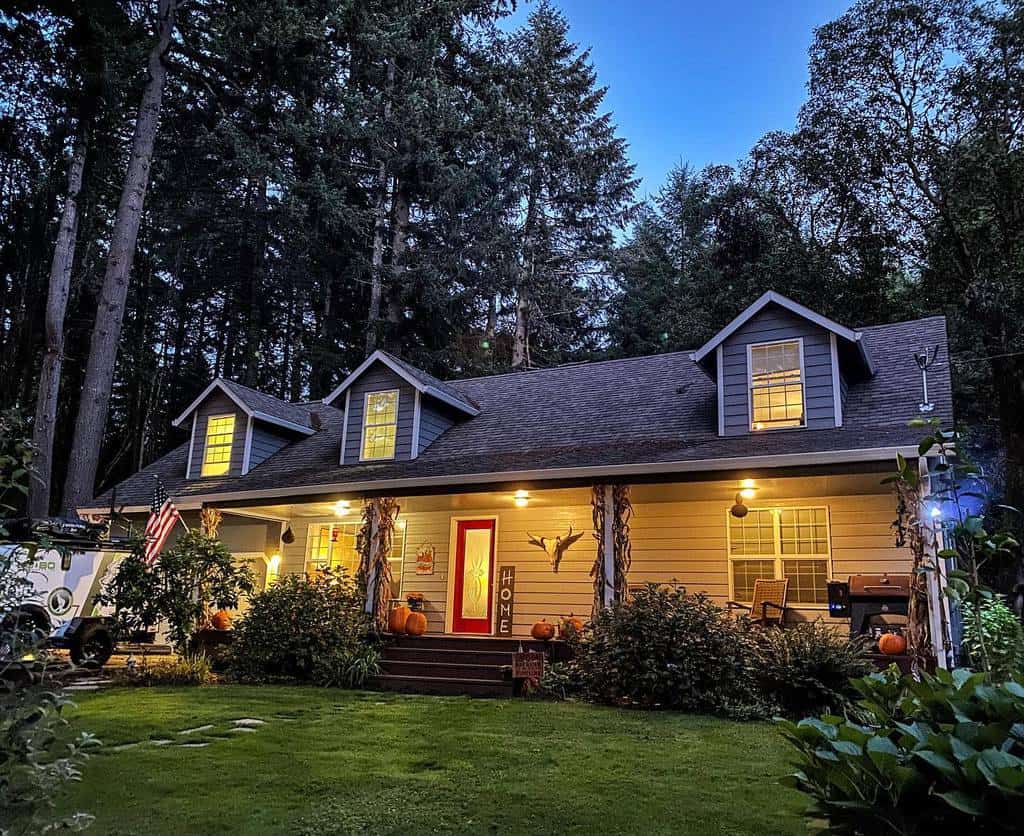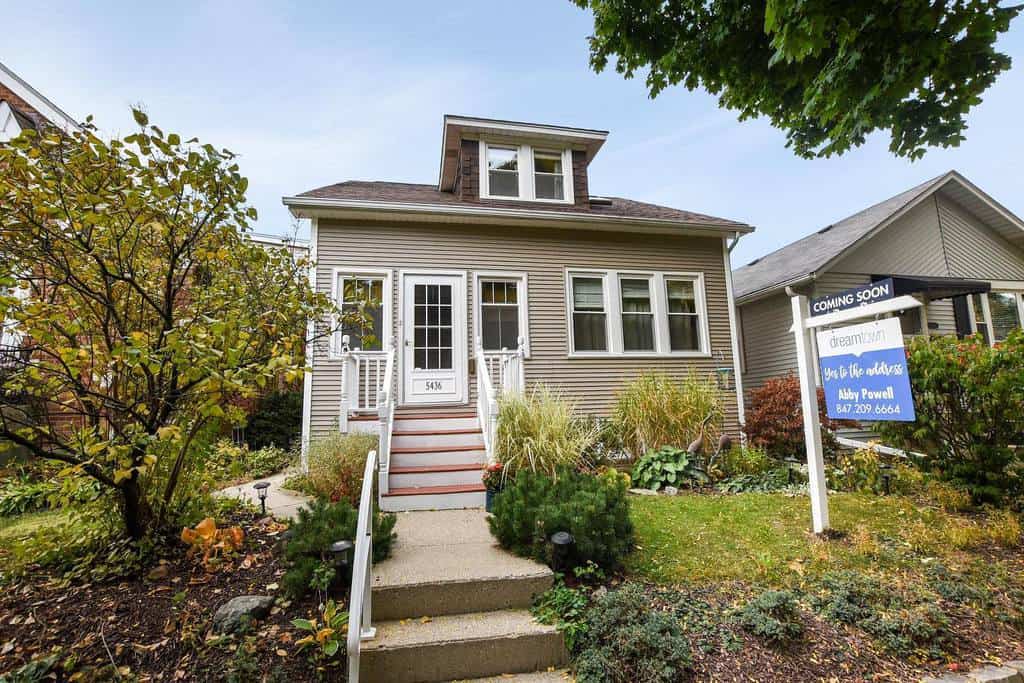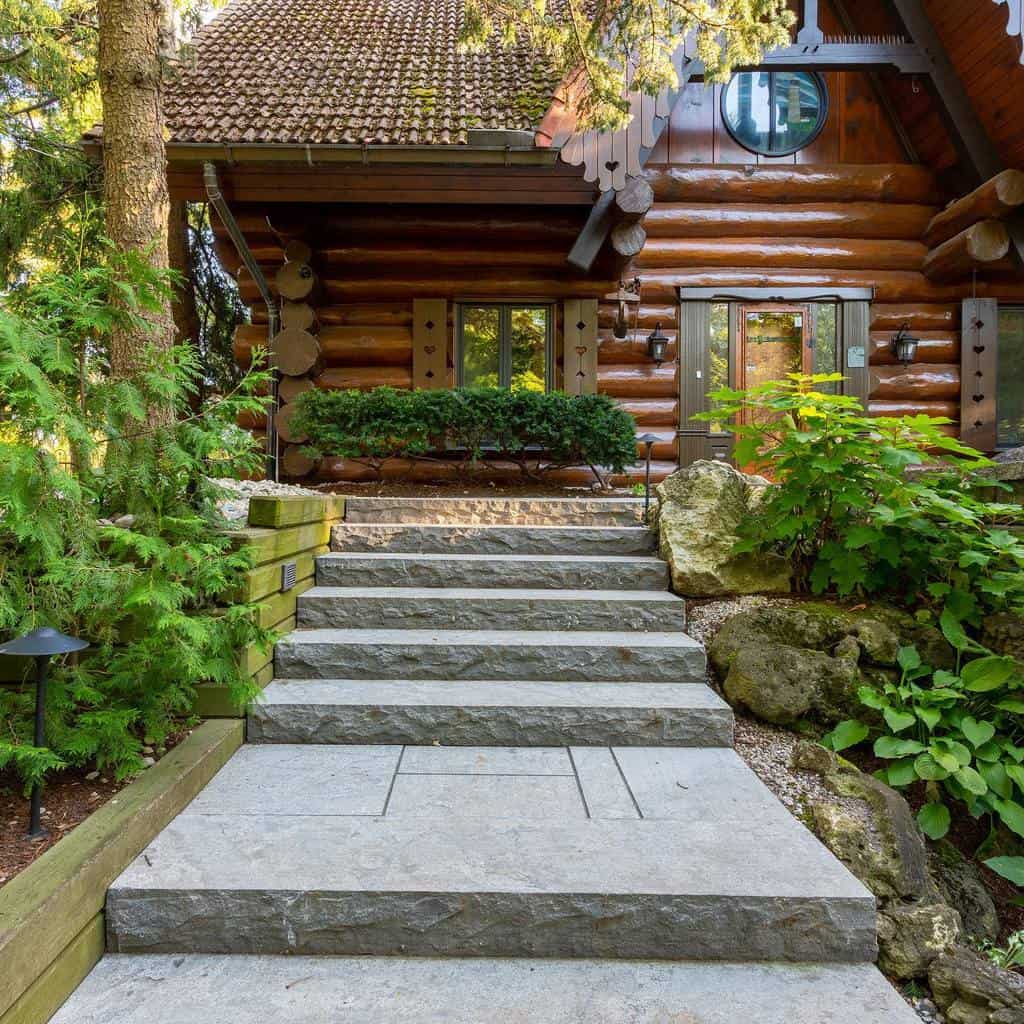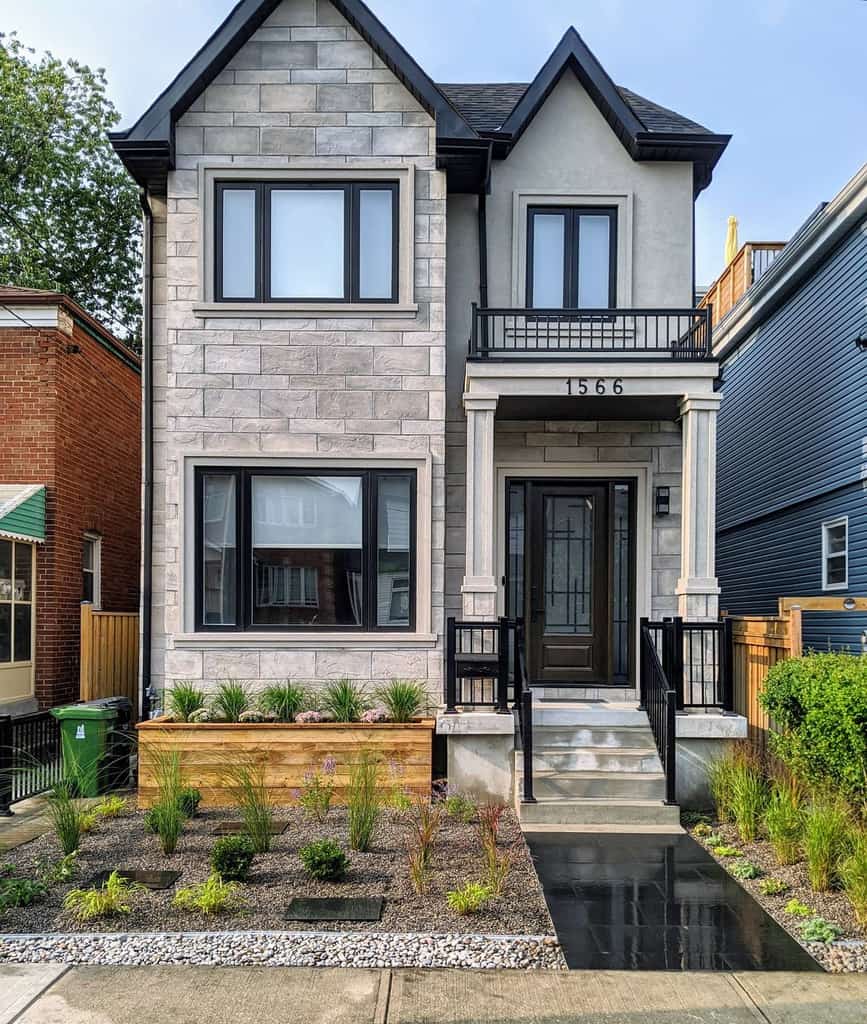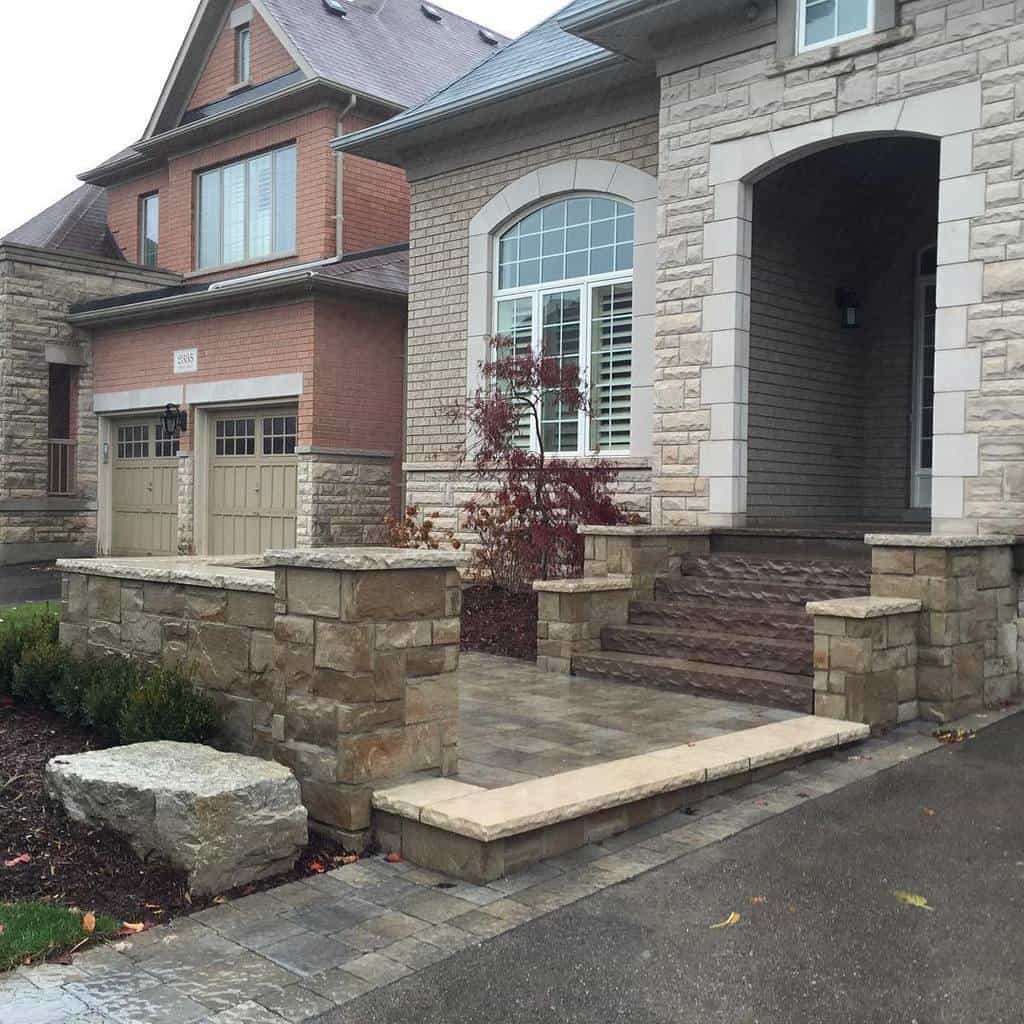 16. Reseal The Driveway
Curb appeal is all about making a great first impression, and there are countless ways to enhance the beauty and value of your home. One important aspect of curb appeal that should not be overlooked is maintaining your driveway. A well-maintained driveway can make a significant difference in the overall appearance of your home.
A driveway that is cracked or stained can be an eyesore and detract from your home's curb appeal. Regular cleaning and maintenance of your driveway can keep it looking fresh and welcoming. Consider adding some colorful potted plants along the edges of the driveway, or lining it with decorative stones or bricks to create an inviting entrance to your home.
You might also want to consider upgrading your driveway with a beautiful stamped concrete or interlocking paver design, which can add both aesthetic appeal and value to your property.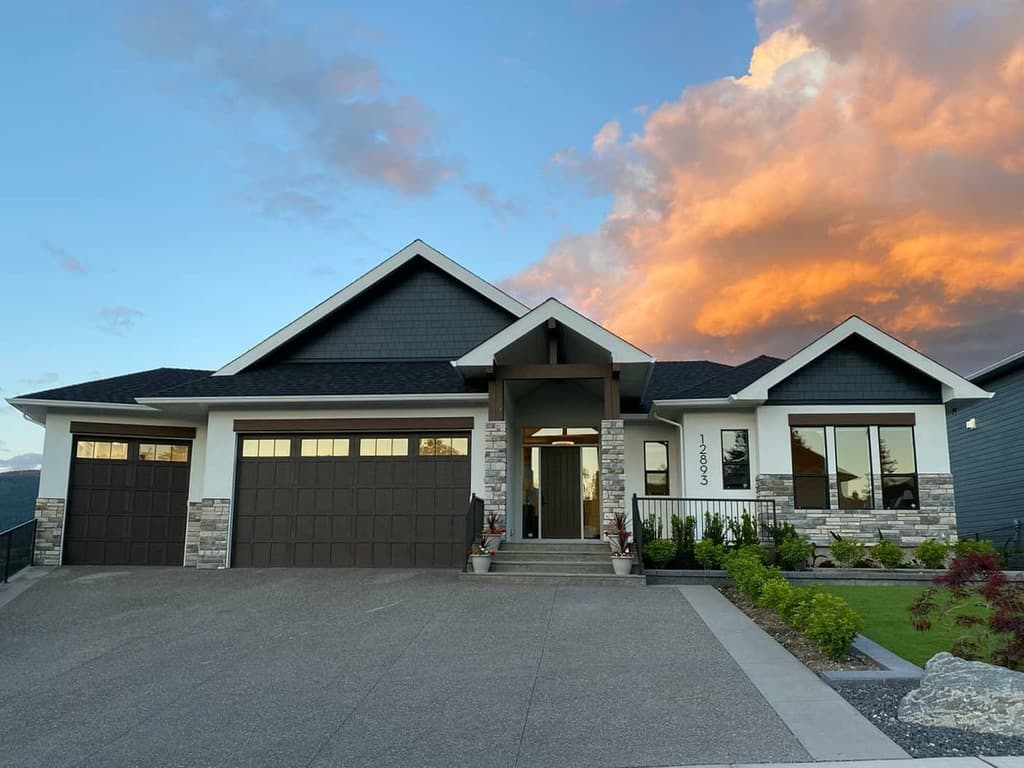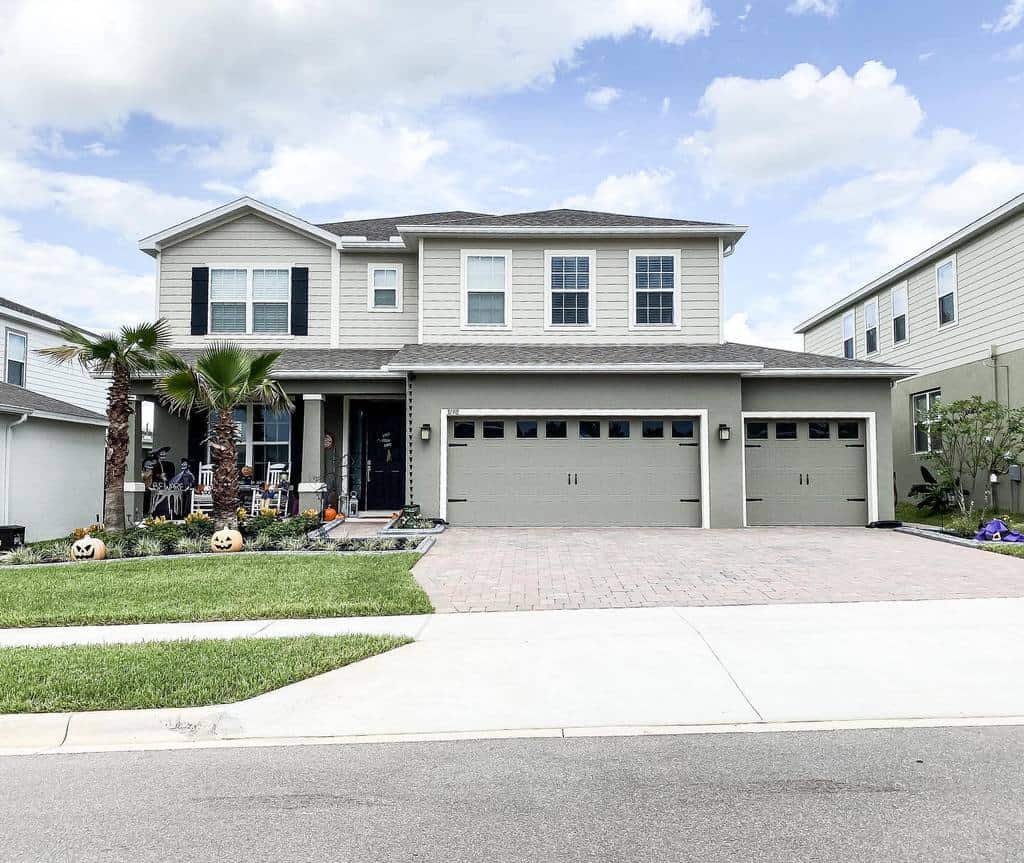 Curb Appeal FAQs
Does curb appeal add value to a house?
Yes. While curb appeal can increase the selling price of a home, it's also an important part of the real estate process as a whole. If your home looks great from the street, potential buyers are much more likely to visit your open house or look at your listing online.
How do you boost curb appeal on a budget?
Whether you're prepping your home for market or just want to improve its curb appeal for your own enjoyment, costs can add up quickly!
The cheapest way to boost curb appeal is to remove clutter. This includes personal items, toys, and general debris.
Maintaining a lush, green yard is also incredibly important. If your lawn is patchy and brown, no amount of visual appeal elsewhere will make a difference.
What are the most common curb appeal mistakes homeowners make?
If selling your home is the goal, you want your curb appeal to be as approachable as possible. Stay away from garish paint colors, as they might not be everyone's cup-of-tea. You also want to avoid high-maintenance landscape elements, like fast-growing hedges, ponds, and massive vegetable gardens.