The Top 53 Curb Appeal Ideas
by — Kendrick Hulse

Published on March 4, 2021

Updated on October 15, 2023
Curb appeal might be one of the most integral steps to putting your home's best foot forward. It's also one of the easiest to overlook.
As a homeowner, you spend more time looking at the inside of your house than the outside. But for your neighbors, passersby, and potential homebuyers, this definitely isn't the case. Putting yourself in their shoes can be a great way to spot what areas of your home's curb appeal are on point, and which need some serious work.
Keep reading for the best curb appeal ideas that will beautify your outdoor space, get your house market-ready, and help you keep up with the rest of the neighborhood.
1. Enhance Your Door's First Impression
A standout front door significantly boosts curb appeal. Consider hanging wall art or a uniquely designed wreath made from materials like dried flowers or seasonal greenery. For those leaning towards a rustic or bohemian aesthetic, carved wooden signs or minimalist pieces can complement your home's style. Remember, pairing your door color with the right accessory accentuates its charm, making it memorable for anyone passing by.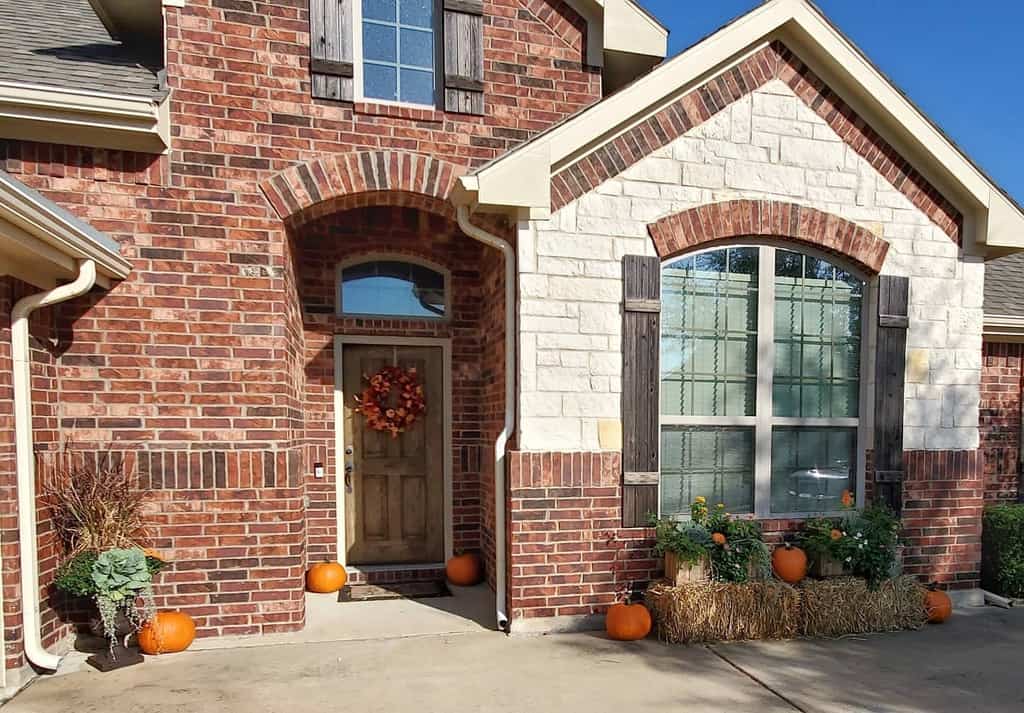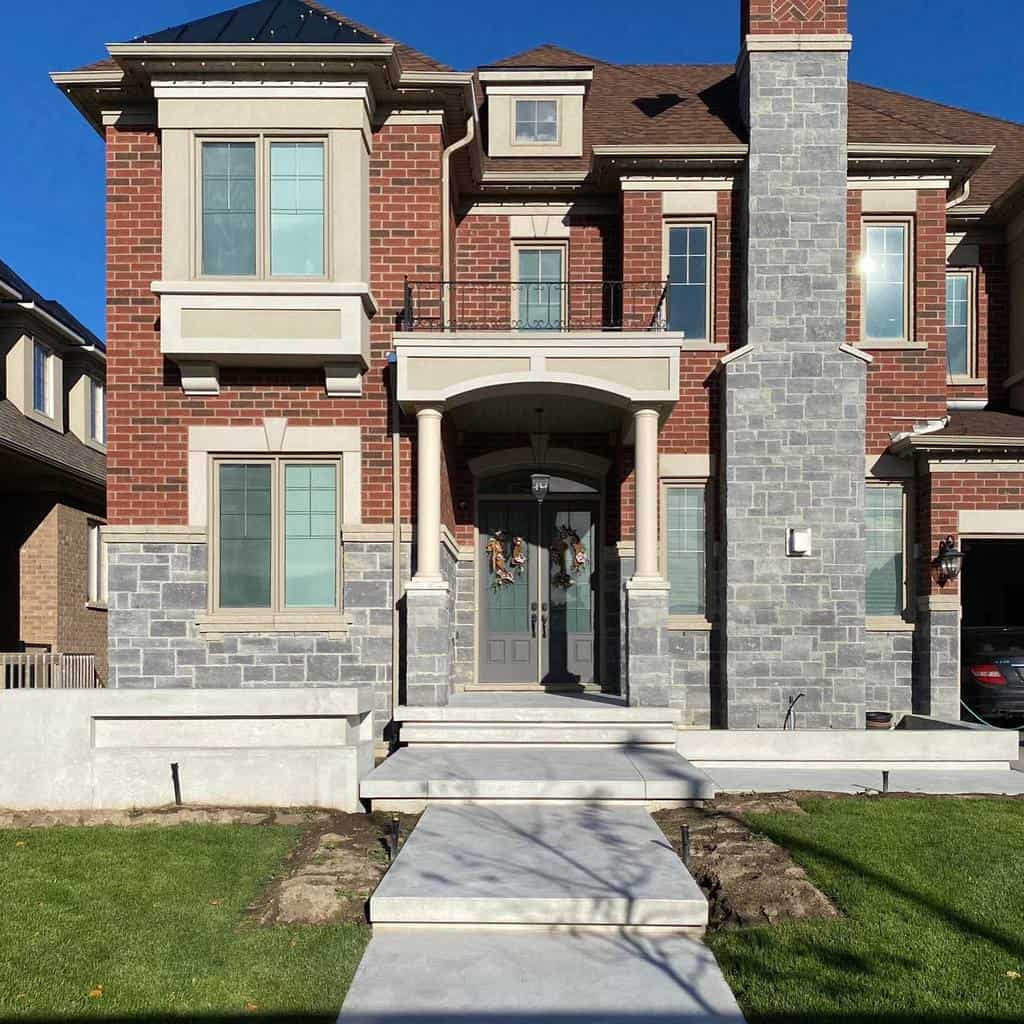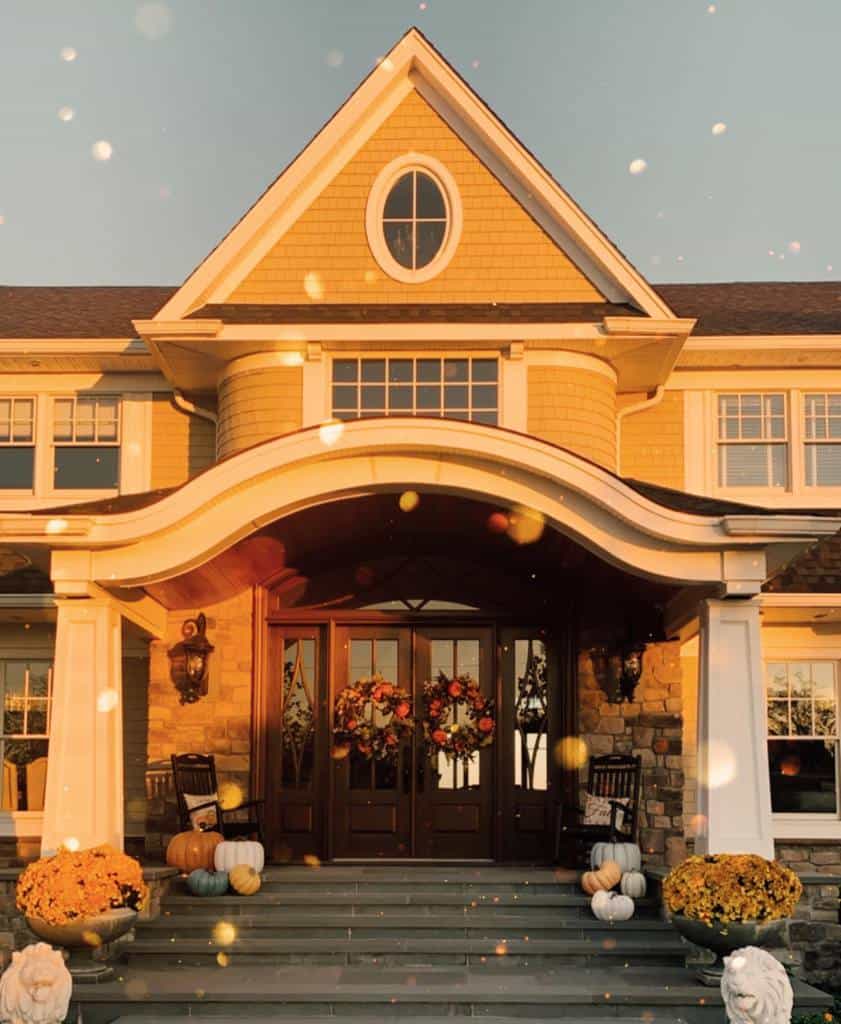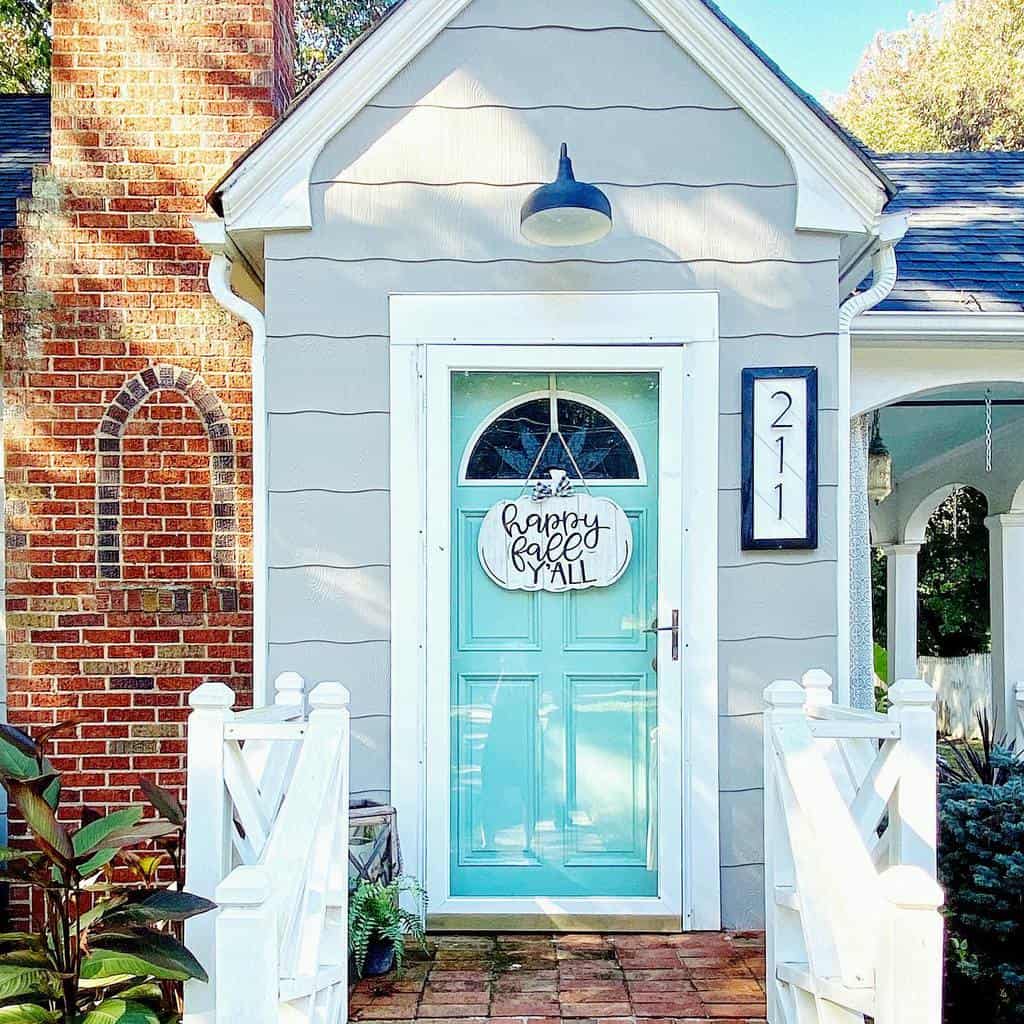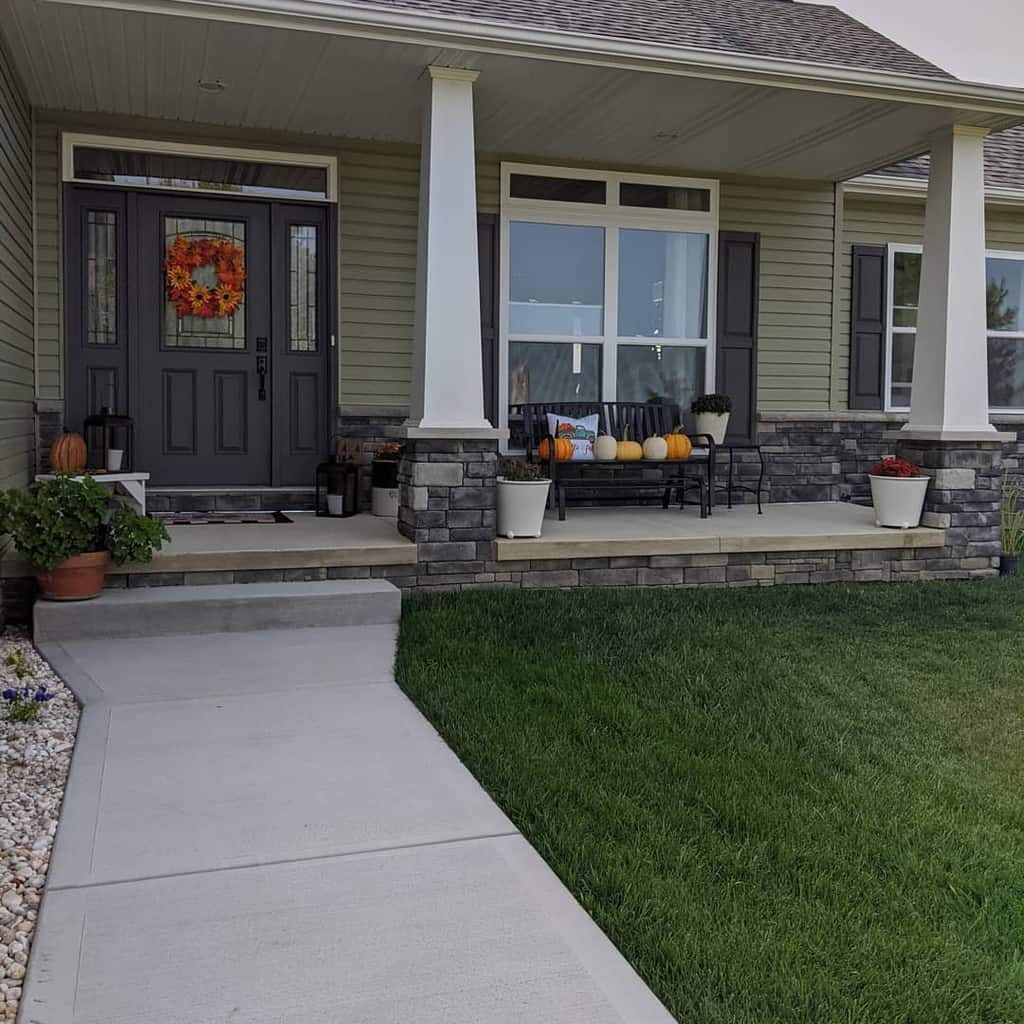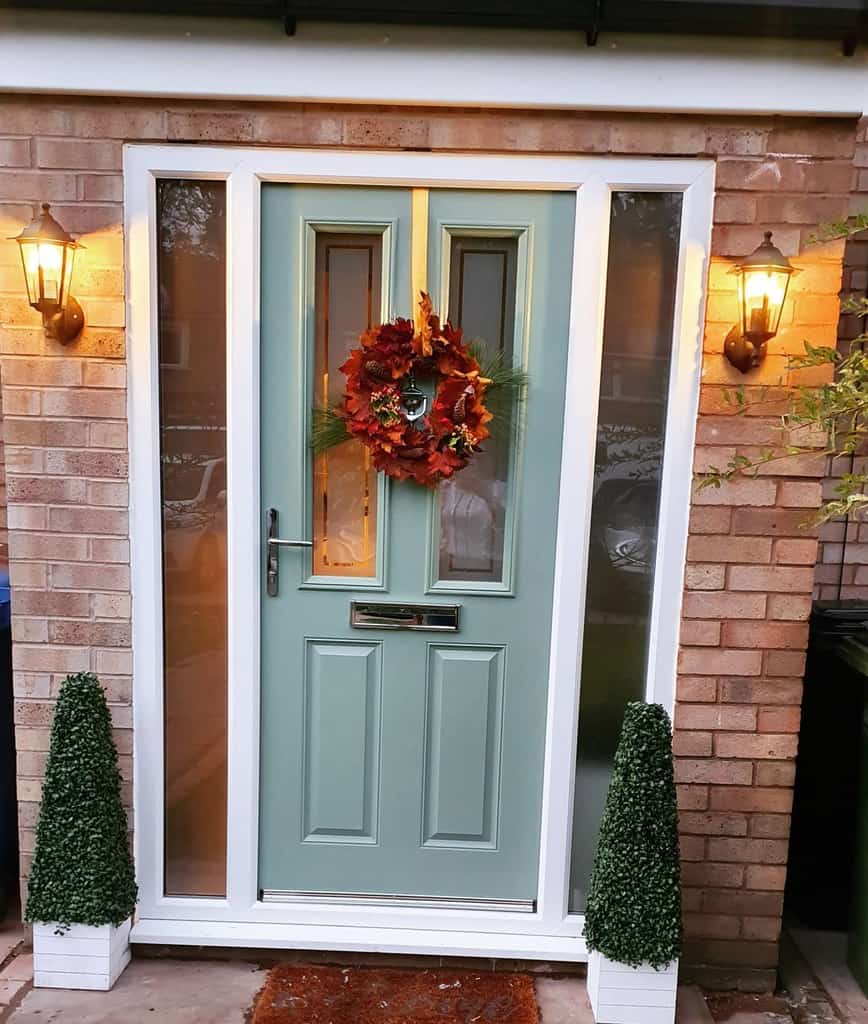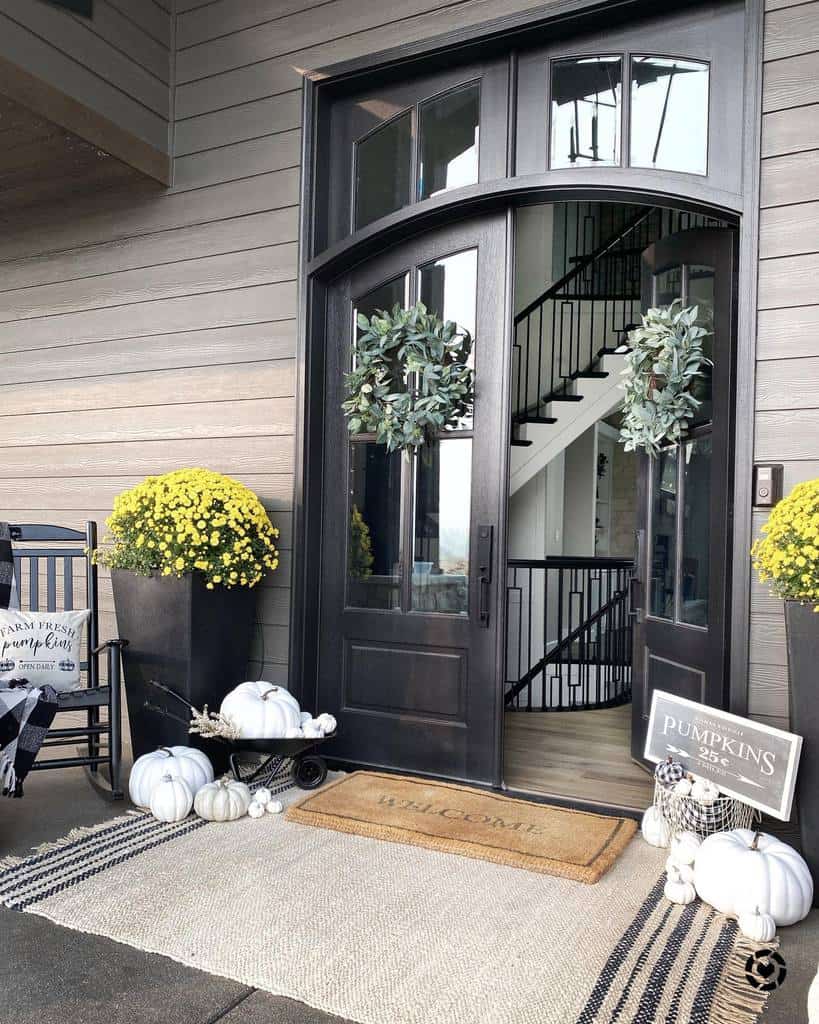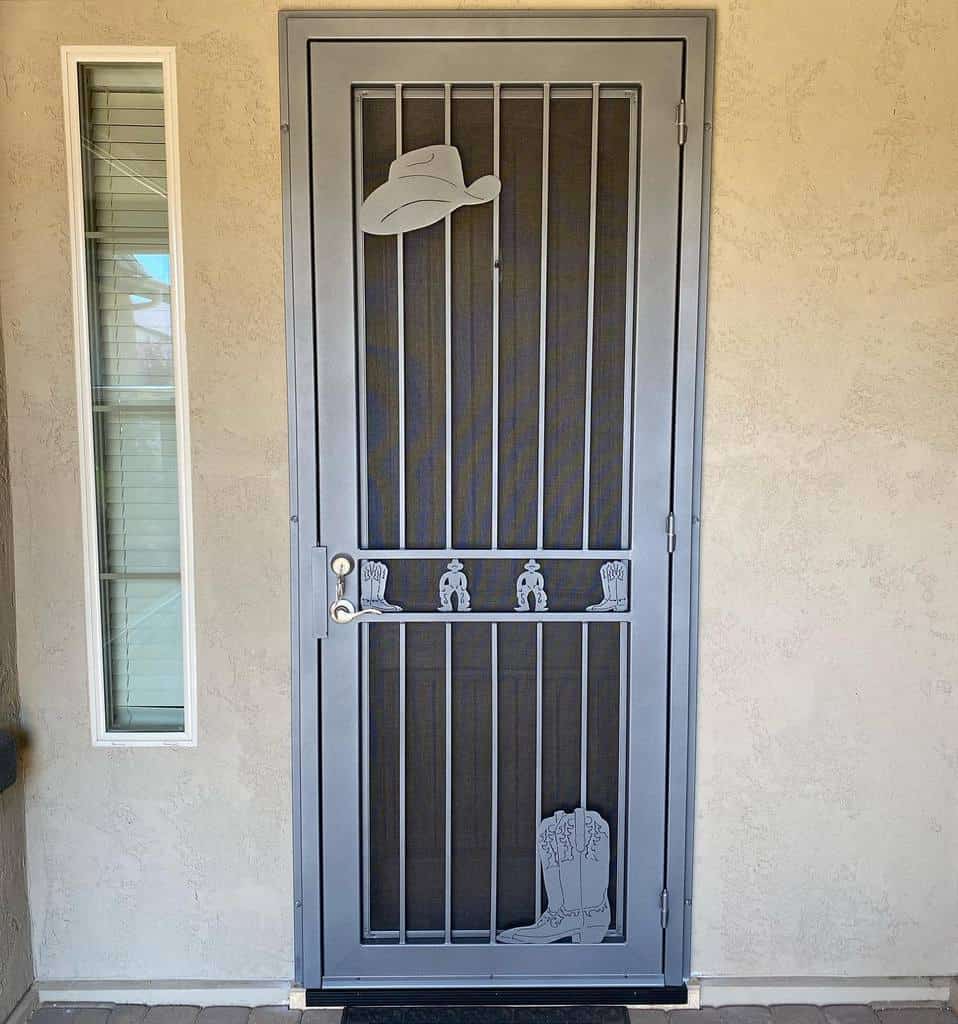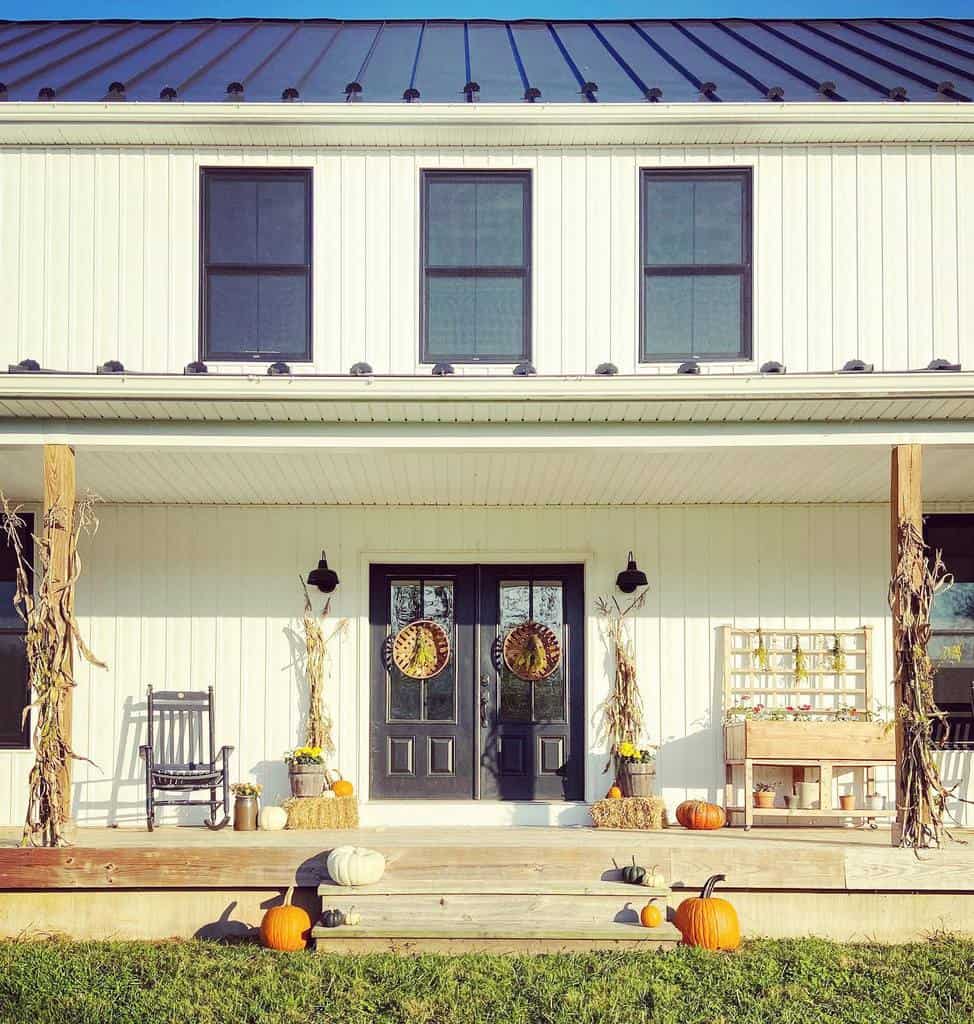 2. Cultivate a Welcoming Lawn
A verdant lawn remains a timeless curb appeal booster. To elevate this, integrate low-maintenance plants in pots or garden beds for added color and texture. Incorporate elements like a charming walkway or serene water feature for added depth. Strategically placed outdoor lighting can then accentuate these features, offering a warm, inviting glow during evening hours.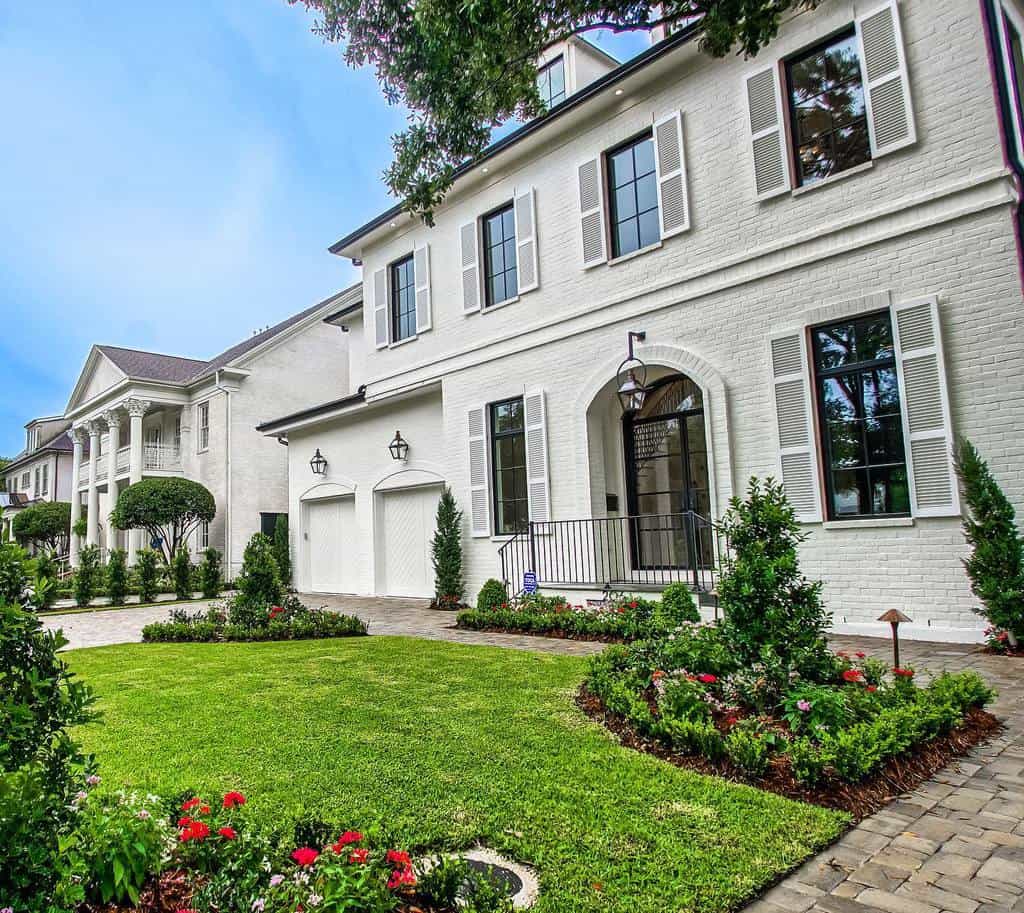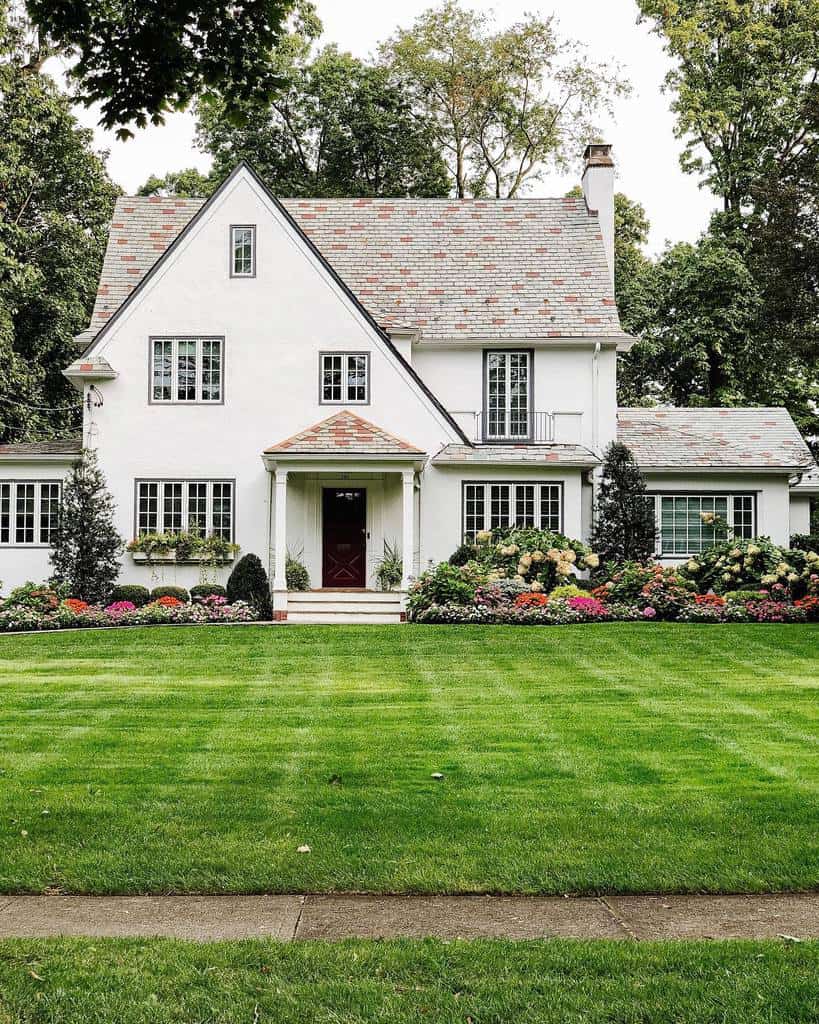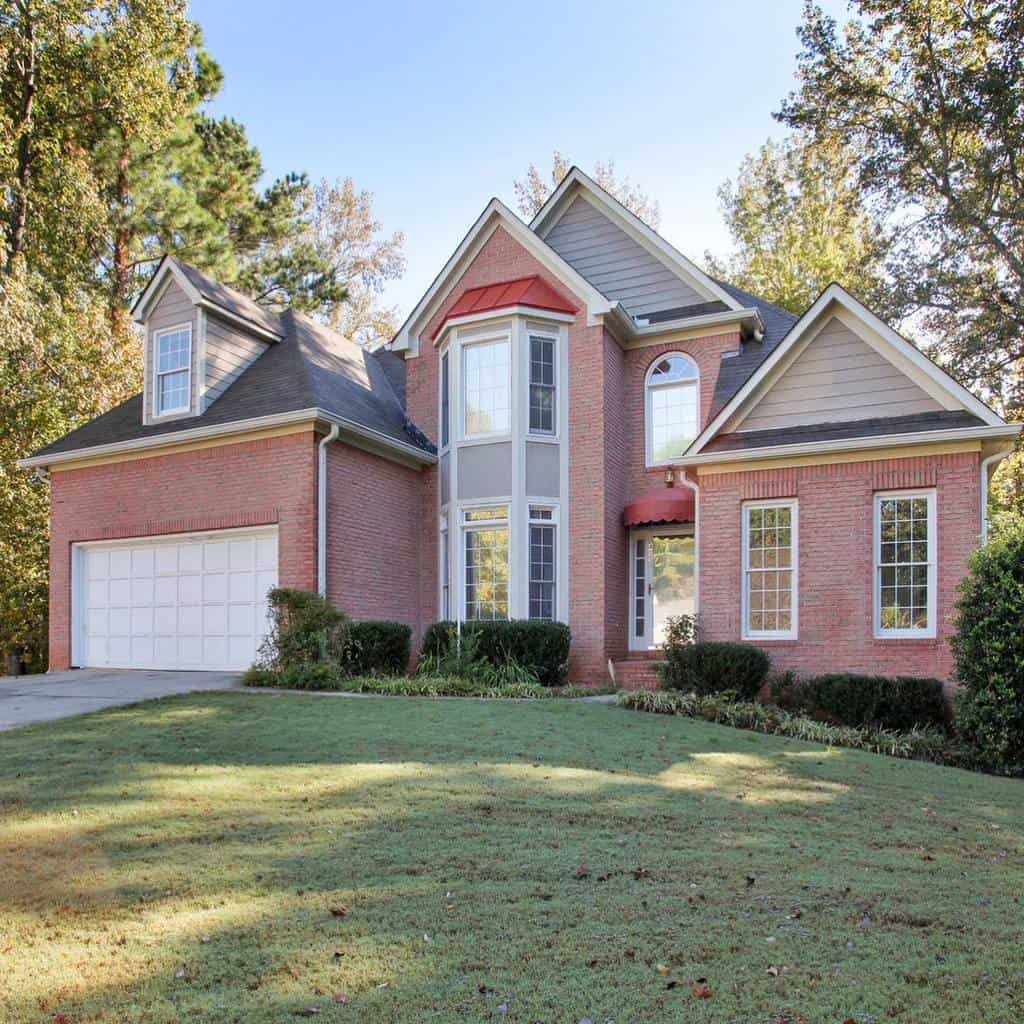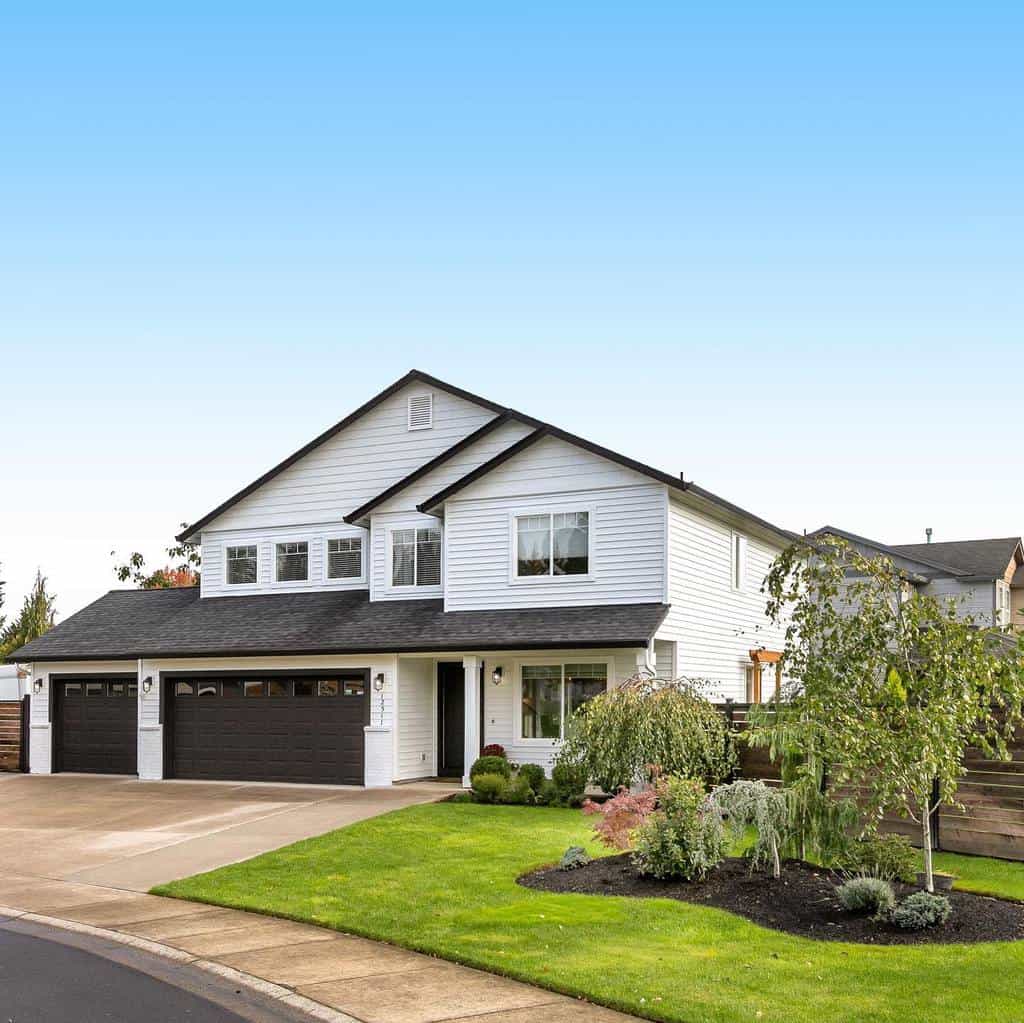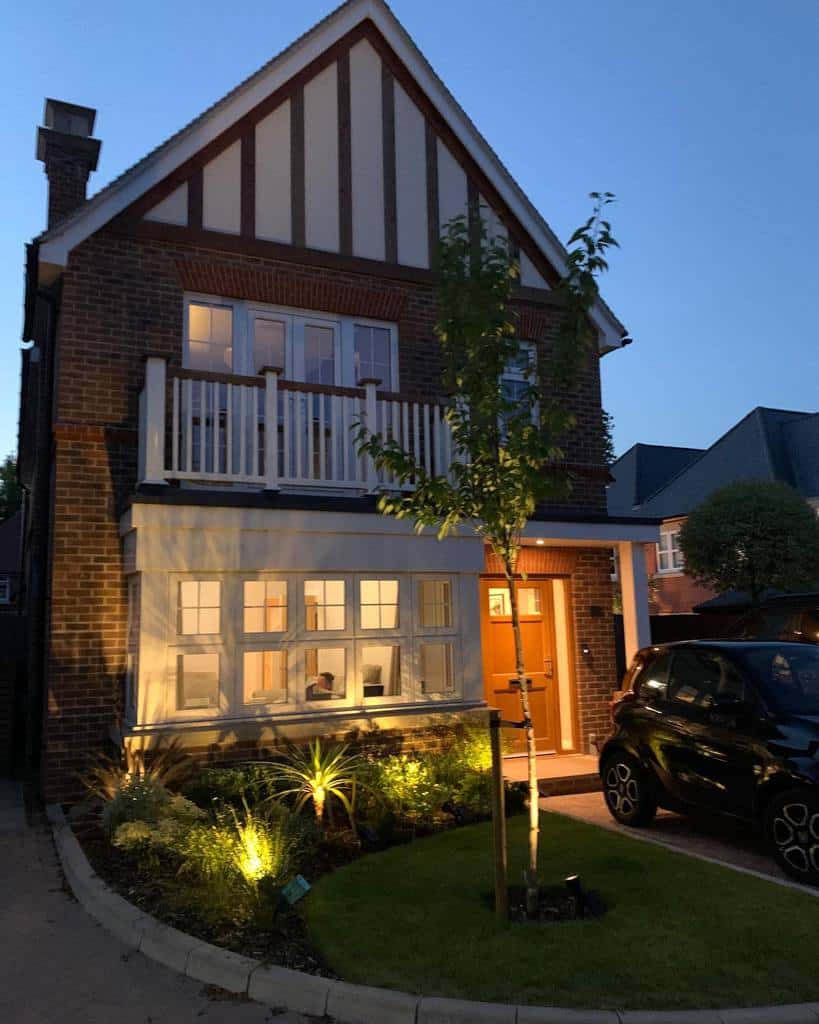 3. Choose a Striking Door Color
A vibrantly painted front door instantly elevates a home's exterior. The playful pink in photo #1 or the sunny yellow in photo #2 exemplify the mood-lifting potential of door colors. Beyond making a statement, this affordable update is a straightforward DIY task. When selecting a hue, consider your home's overall palette and choose a complementary shade for maximum impact.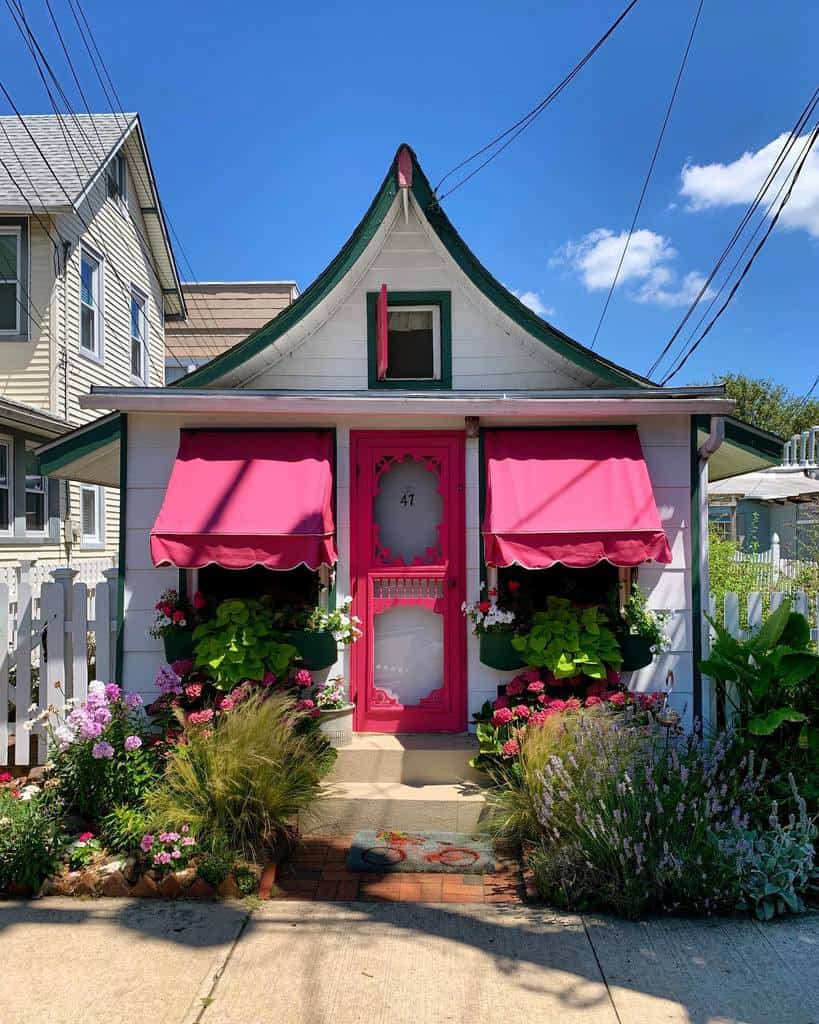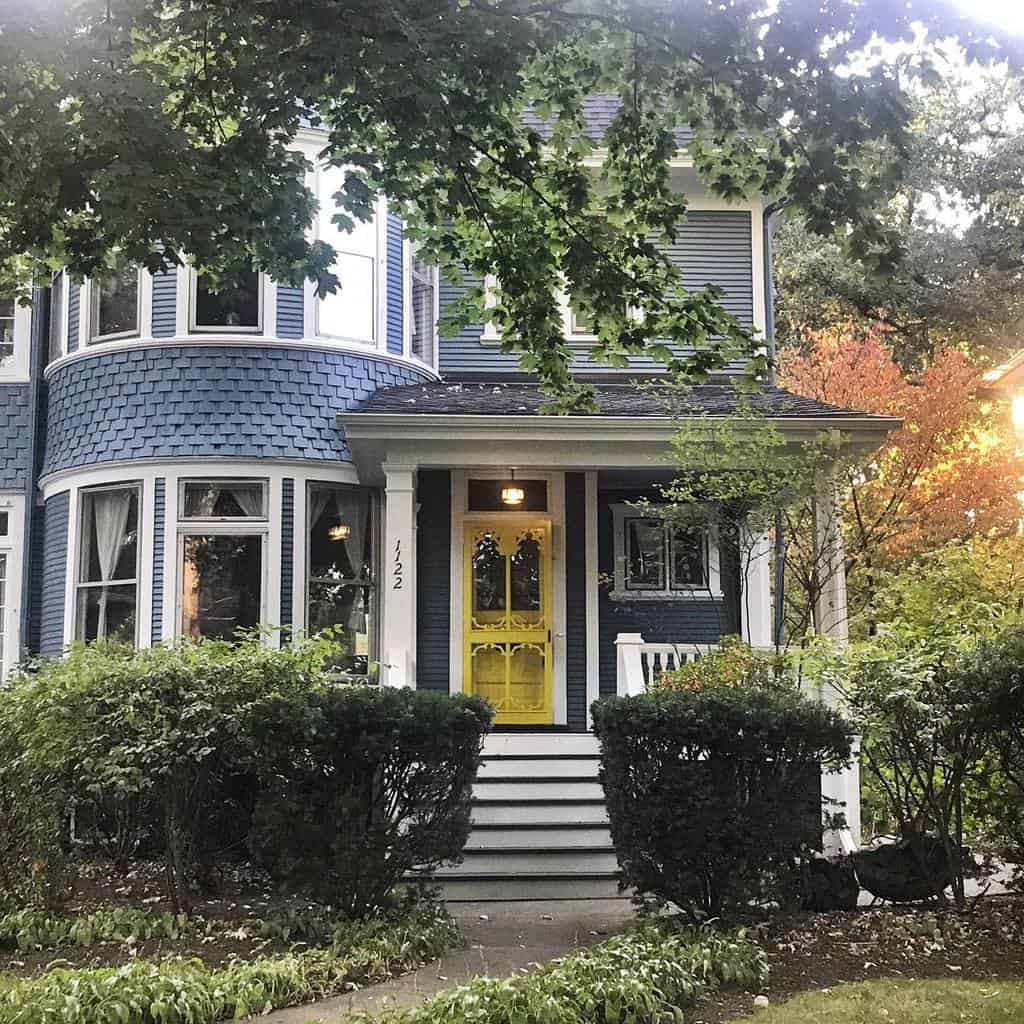 4. Add an Inviting Patio Space
An appealing patio transforms a home's exterior into a social haven. Tailor it to your taste, be it cozy nooks or expansive entertainment spaces. Accentuate with potted plants, hanging baskets, or window boxes for a burst of color and warmth. Strategic outdoor lighting can then spotlight your patio's features, merging functionality with ambiance.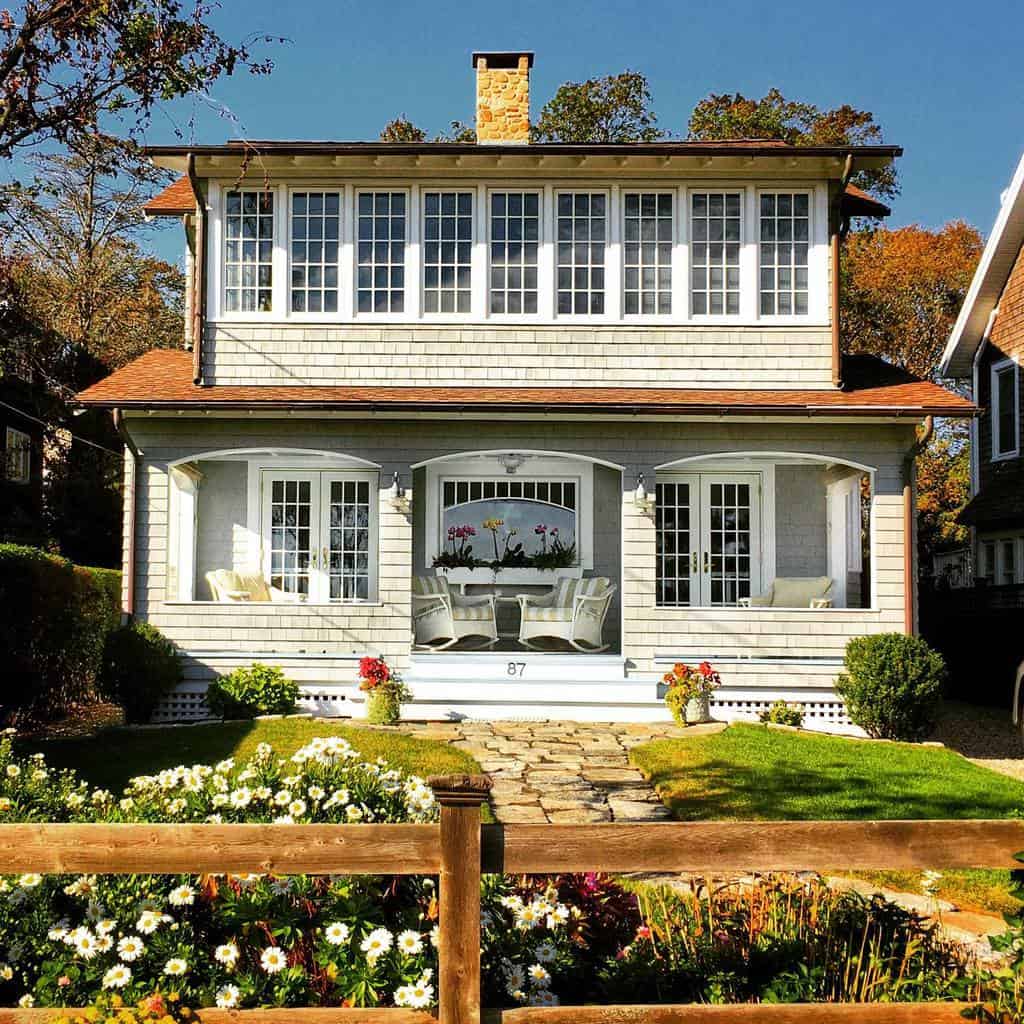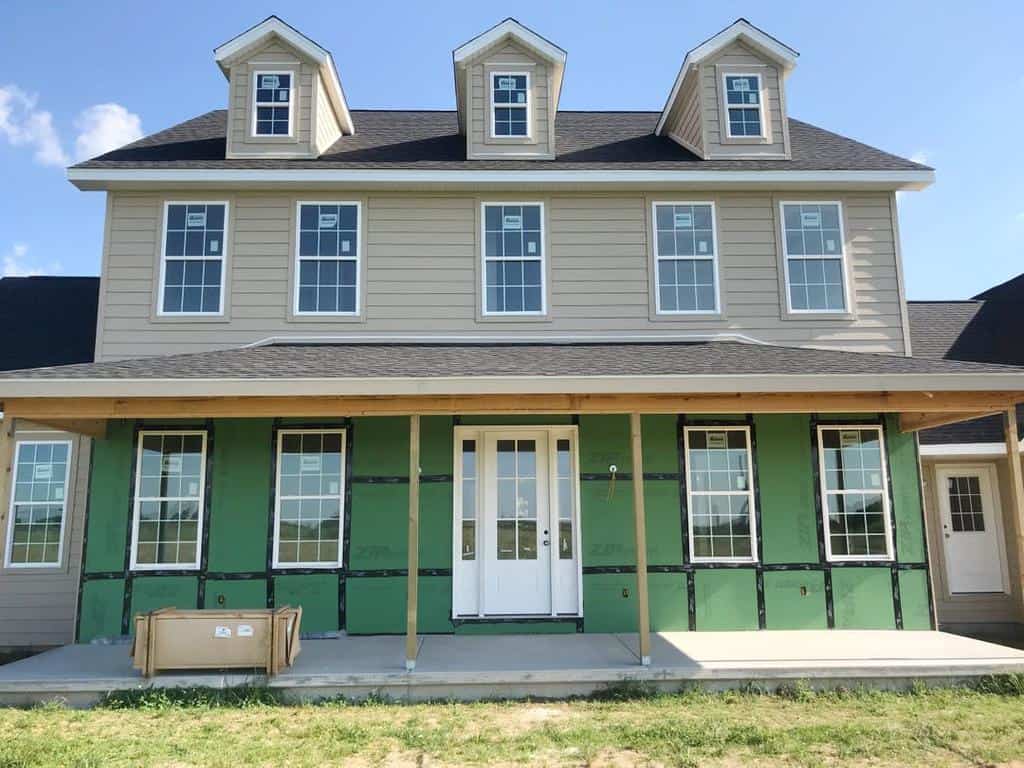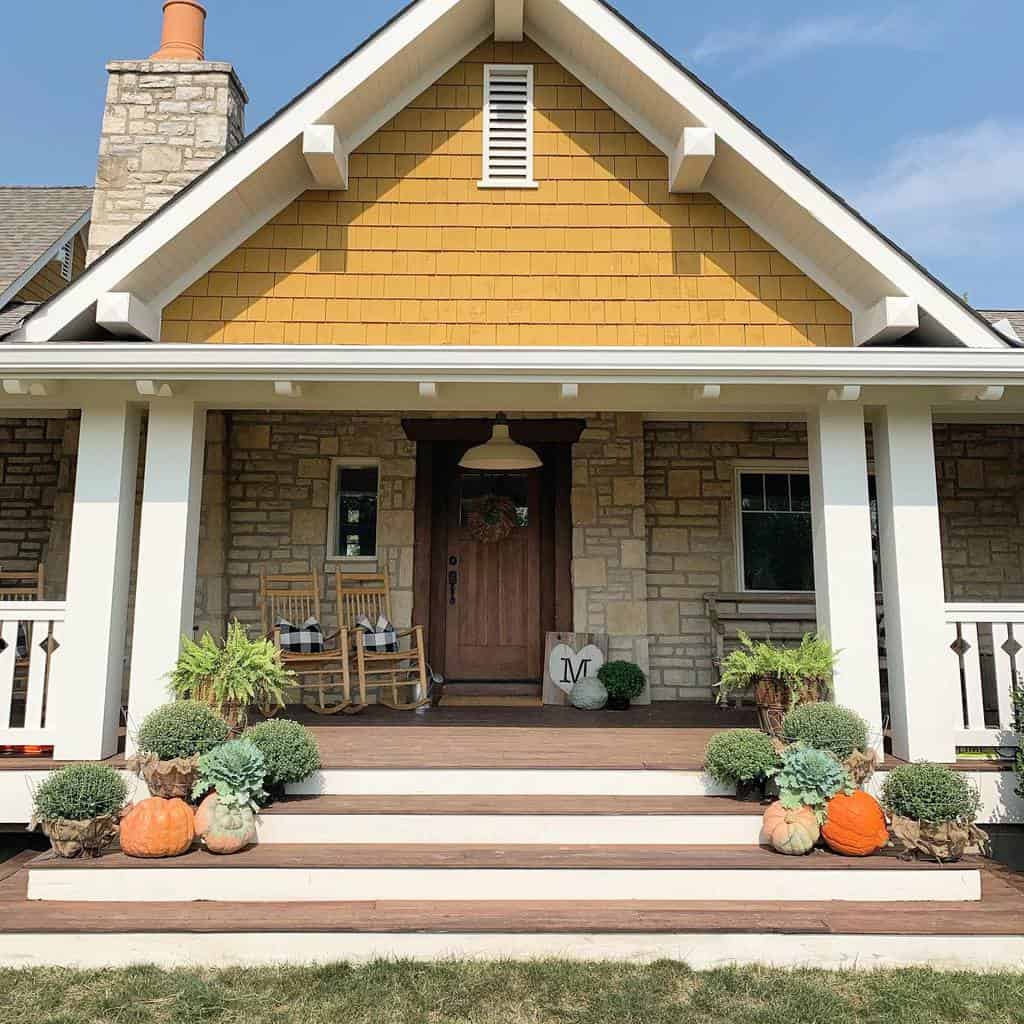 5. Awning Enhances Door Appeal
An awning merges style with functionality, offering protection while elevating curb appeal. Whether you gravitate towards classic stripes or sleek minimalism, it complements a myriad of home styles. Pair your awning with vibrant planters and a standout door color. Thoughtfully placed outdoor lighting then underscores this welcoming atmosphere, drawing guests in with ease.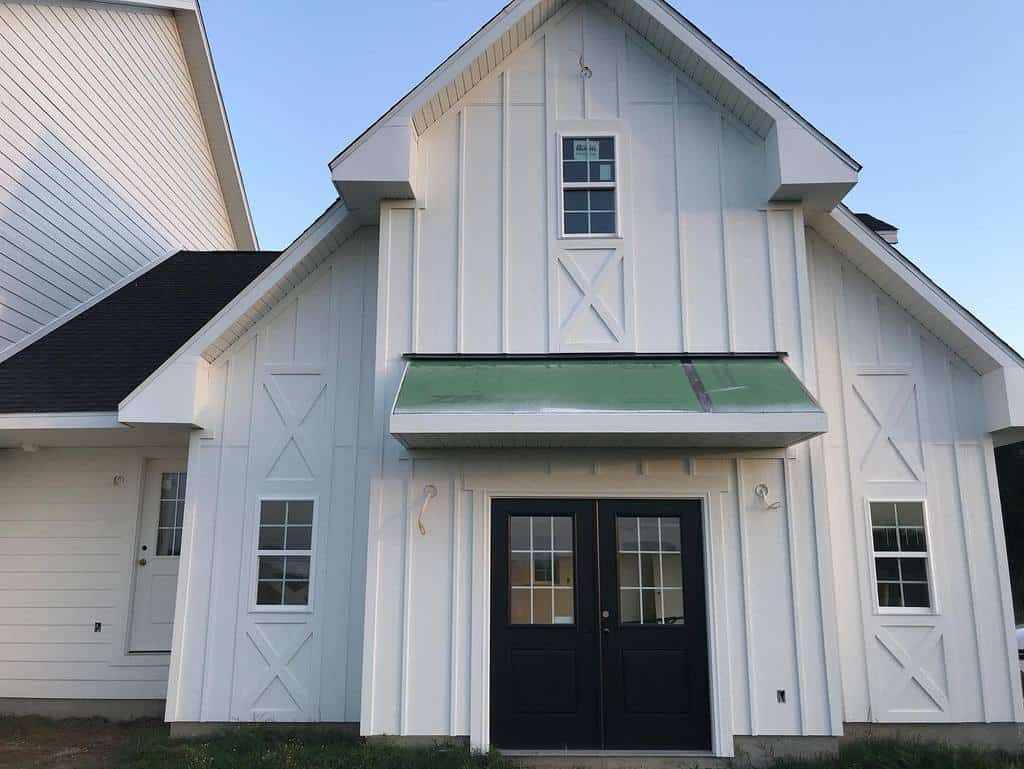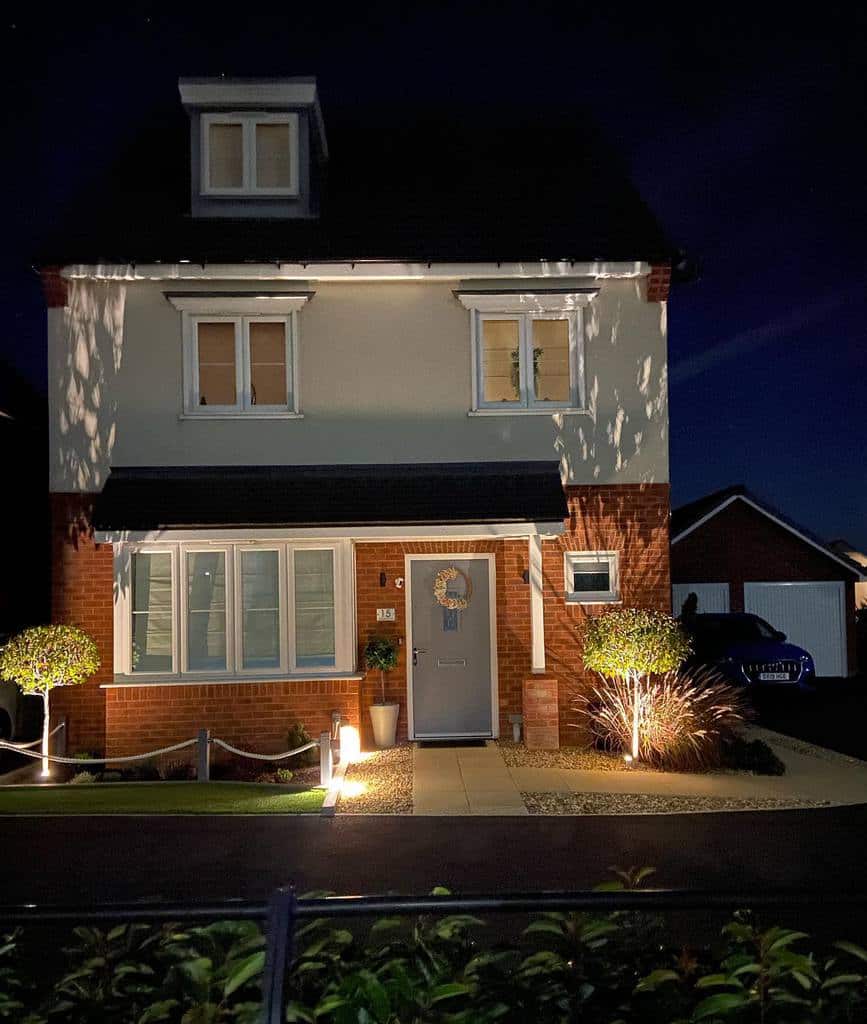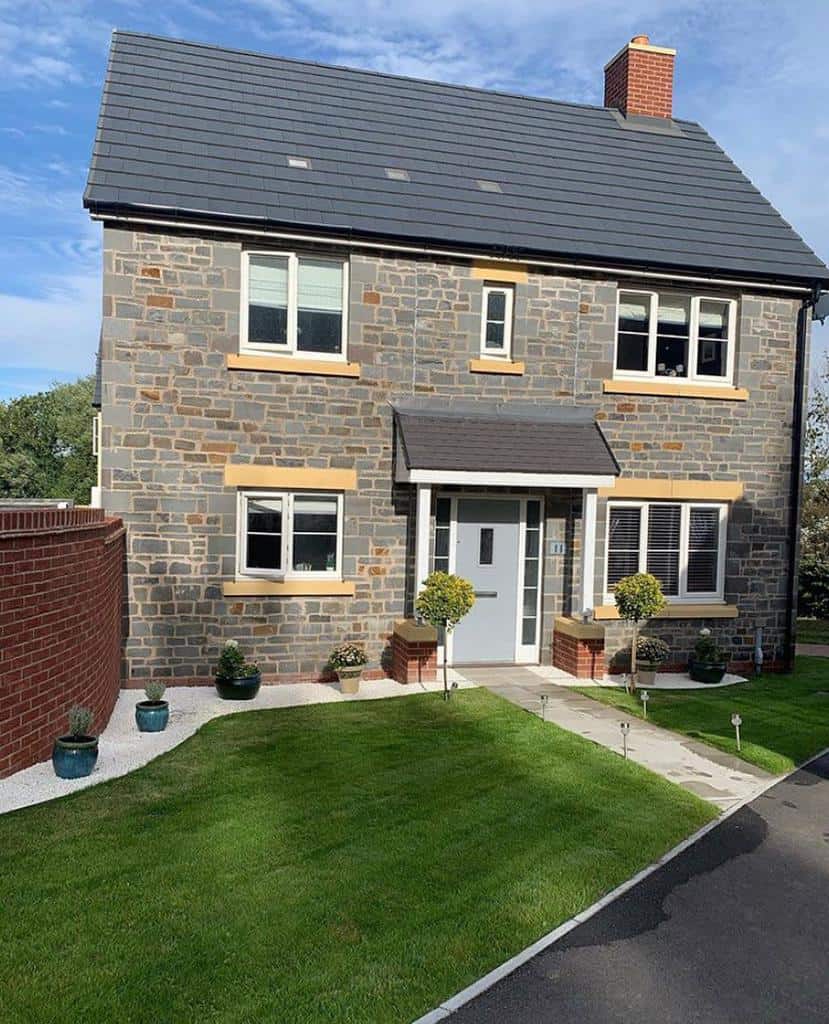 6. Strengthen Landscapes with Retaining Walls
Retaining walls add depth, structure, and visual appeal to landscapes. Utilizing materials like natural stone, brick, or concrete can dictate a rustic or contemporary vibe. After establishing your wall, enhance its appeal with strategic lighting and vibrant plant choices. Pairing this with additional elements, such as a front porch or seating area, ties the landscape together and extends your living space outdoors.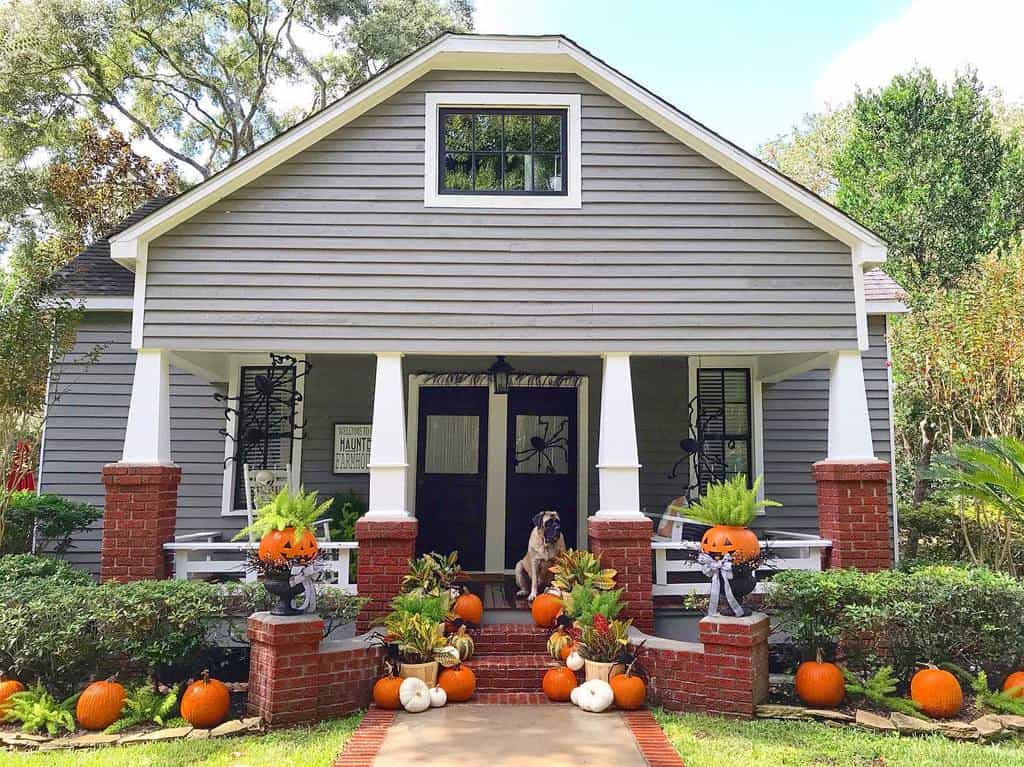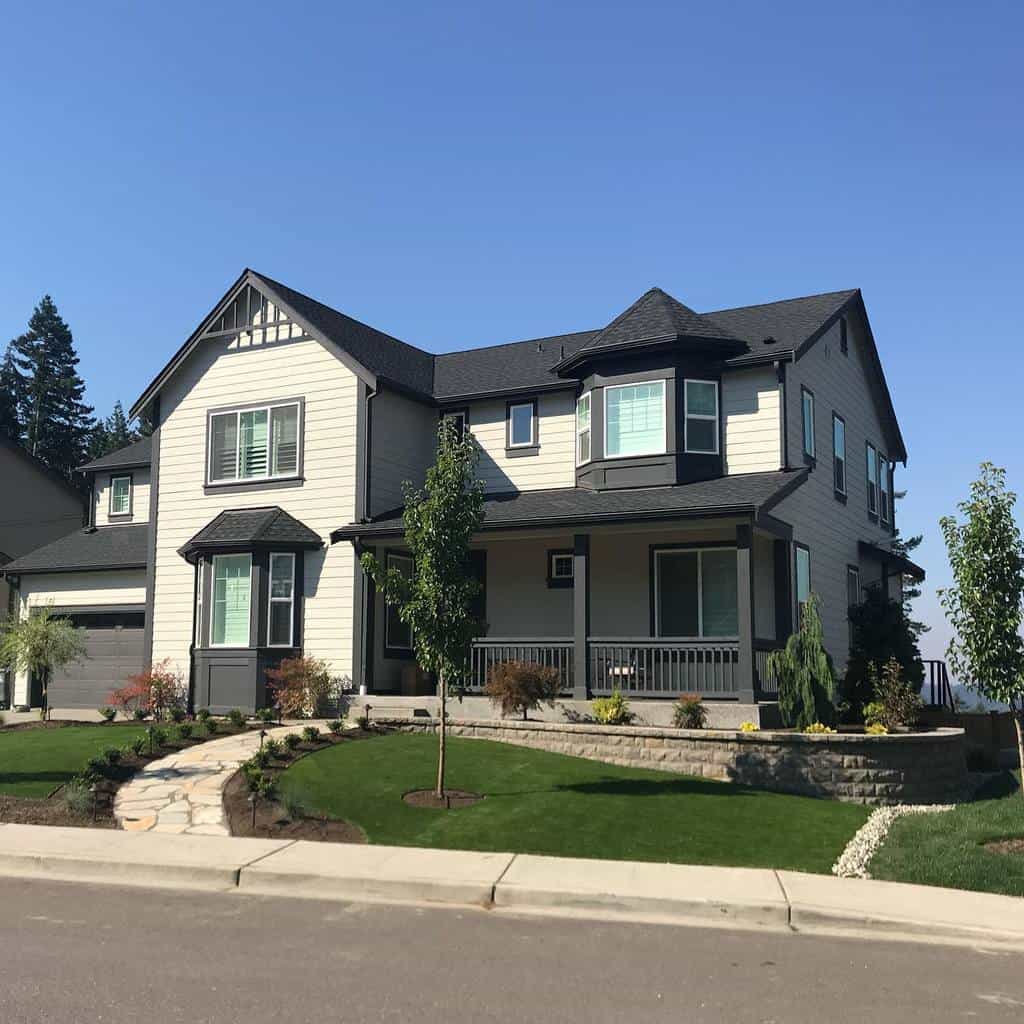 7. Create a Cozy Gazebo Nook
A gazebo seamlessly combines charm with functionality, setting your property apart. Beyond its architectural appeal, it offers a versatile space for relaxation, entertainment, or alfresco dining. Elevate its allure with ambient lighting, plush seating, and vibrant cushions. Introducing outdoor curtains can further cocoon the space, adding a touch of intimacy and elegance.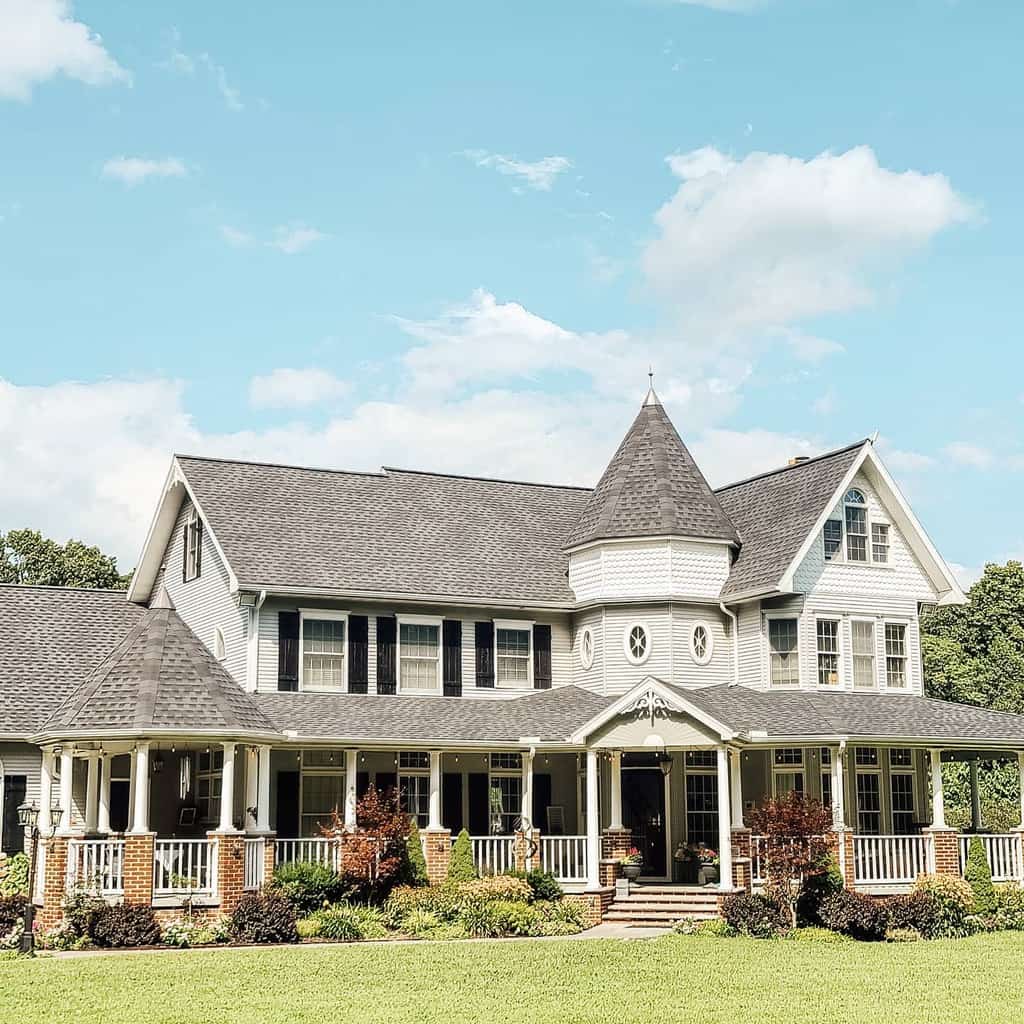 8. Frame Your Home with a Fence
A fence serves dual purposes: providing privacy and enhancing your home's character. Beyond security benefits, especially for pets and children, it's an aesthetic tool you can tailor. Whether a quaint white picket or a sleek wrought iron design, there's a style to echo your home's essence. Infuse life into it with climbing vines or vibrant flowers, turning the barrier into a captivating yard centerpiece.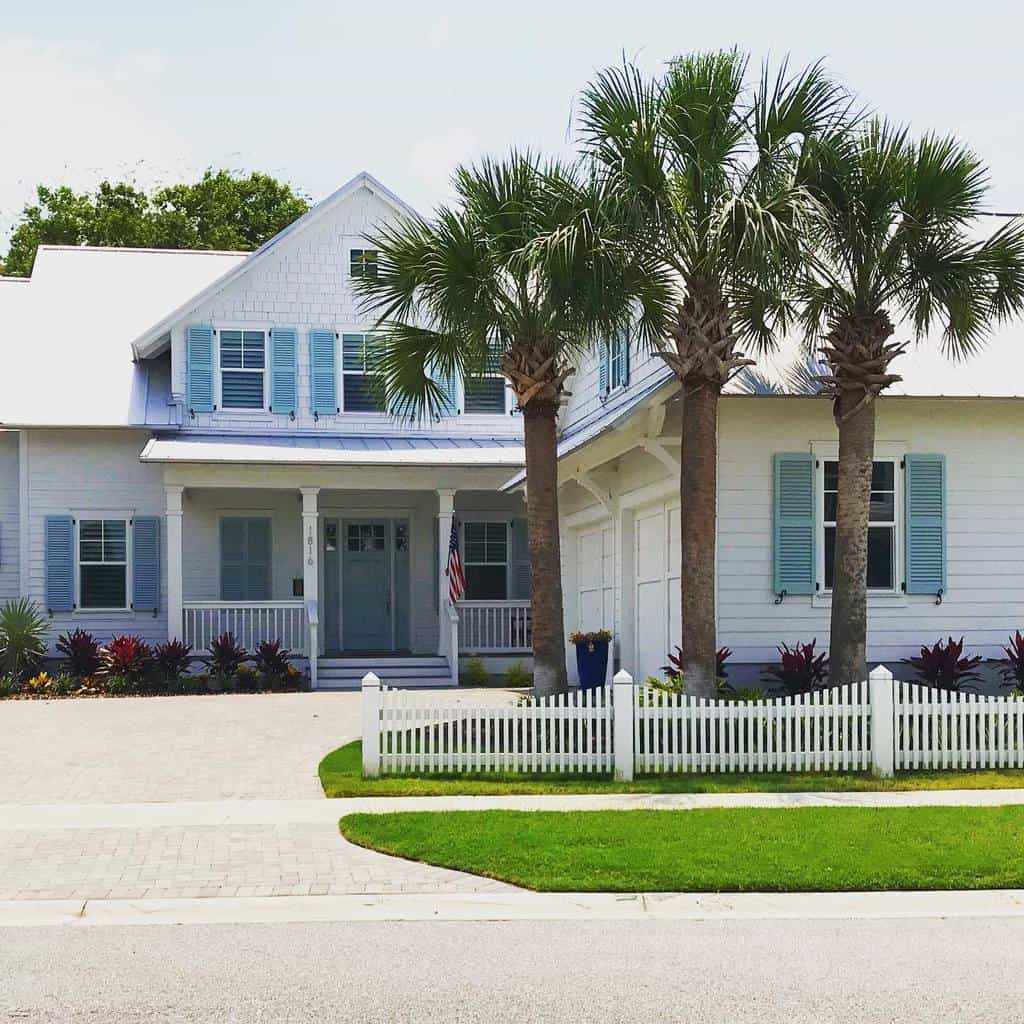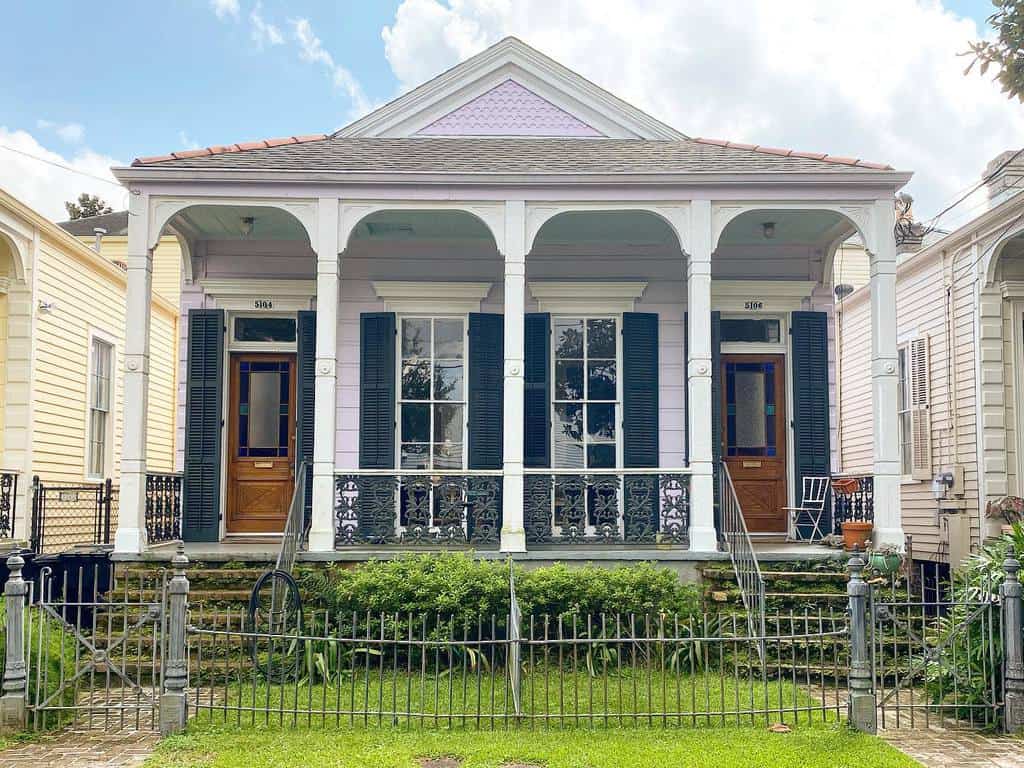 9. Line the Entryway with Potted Greens
Greenery introduces vitality to your home's entrance. By pairing vibrant flowers with lush foliage, your porch or walkway becomes an inviting tableau. Diversifying planters adds depth and character, mirroring your individual flair. Beyond aesthetics, these plants offer tangible perks, from shade to improved air quality.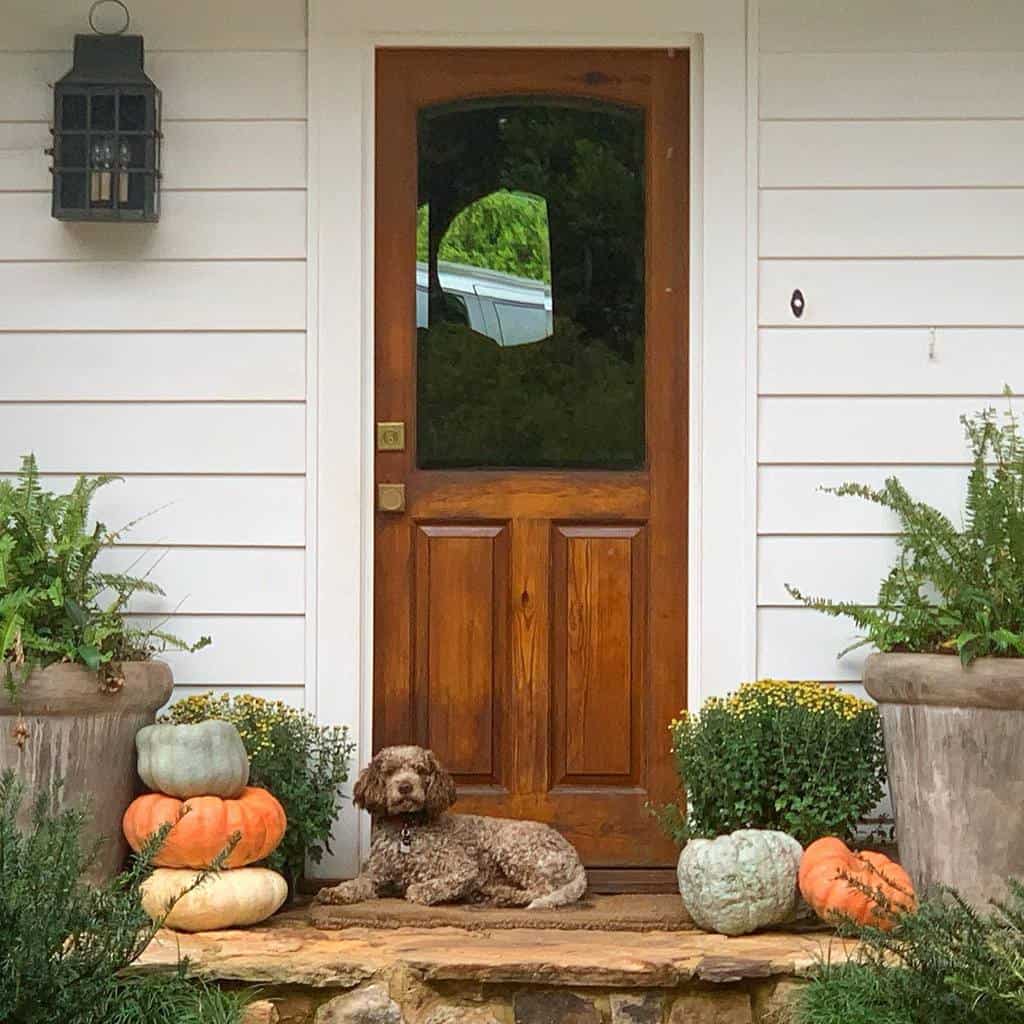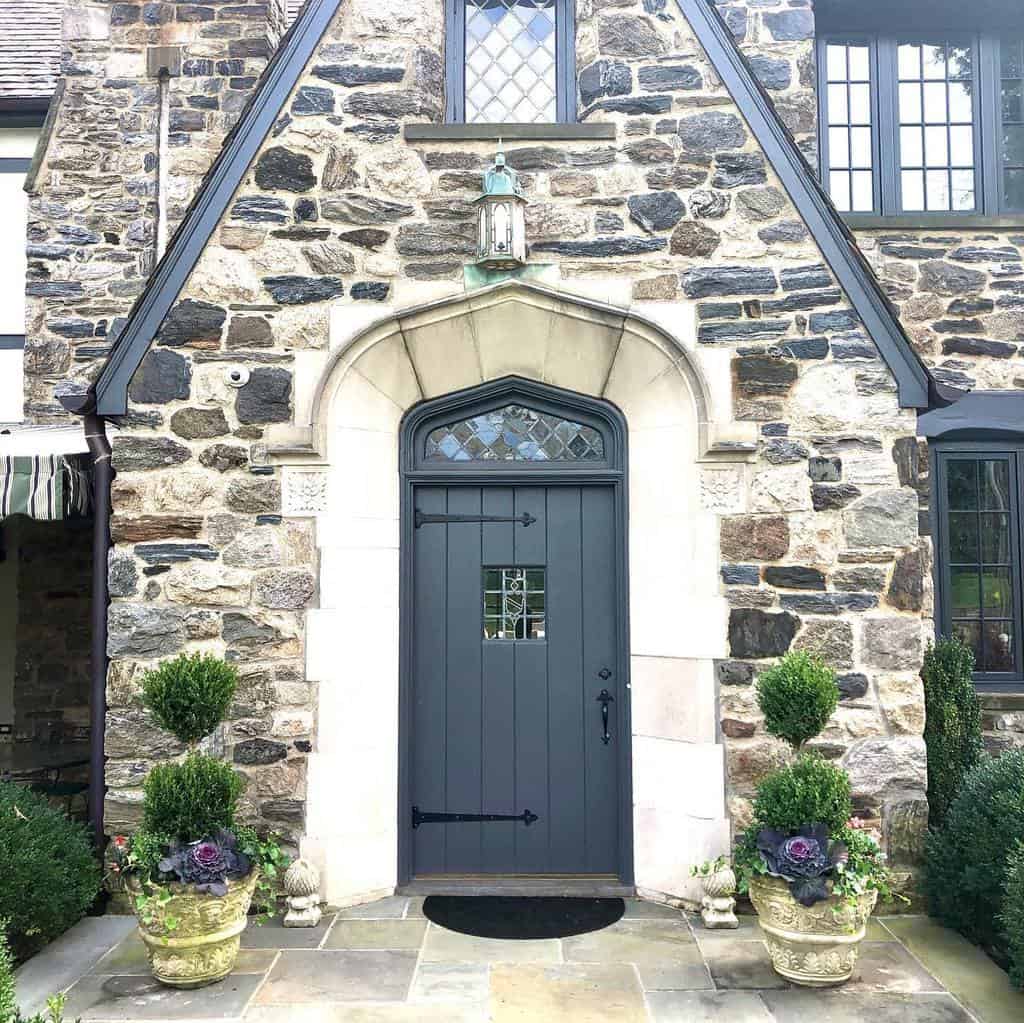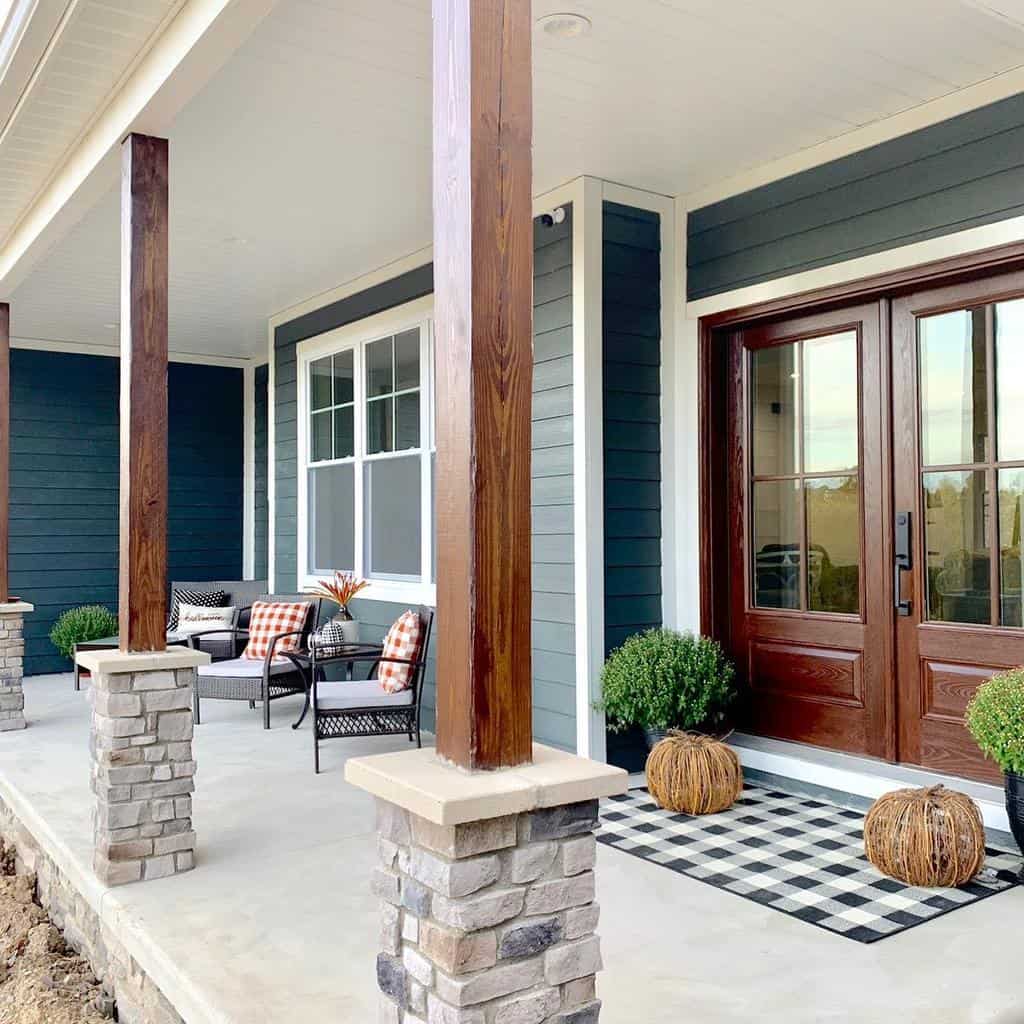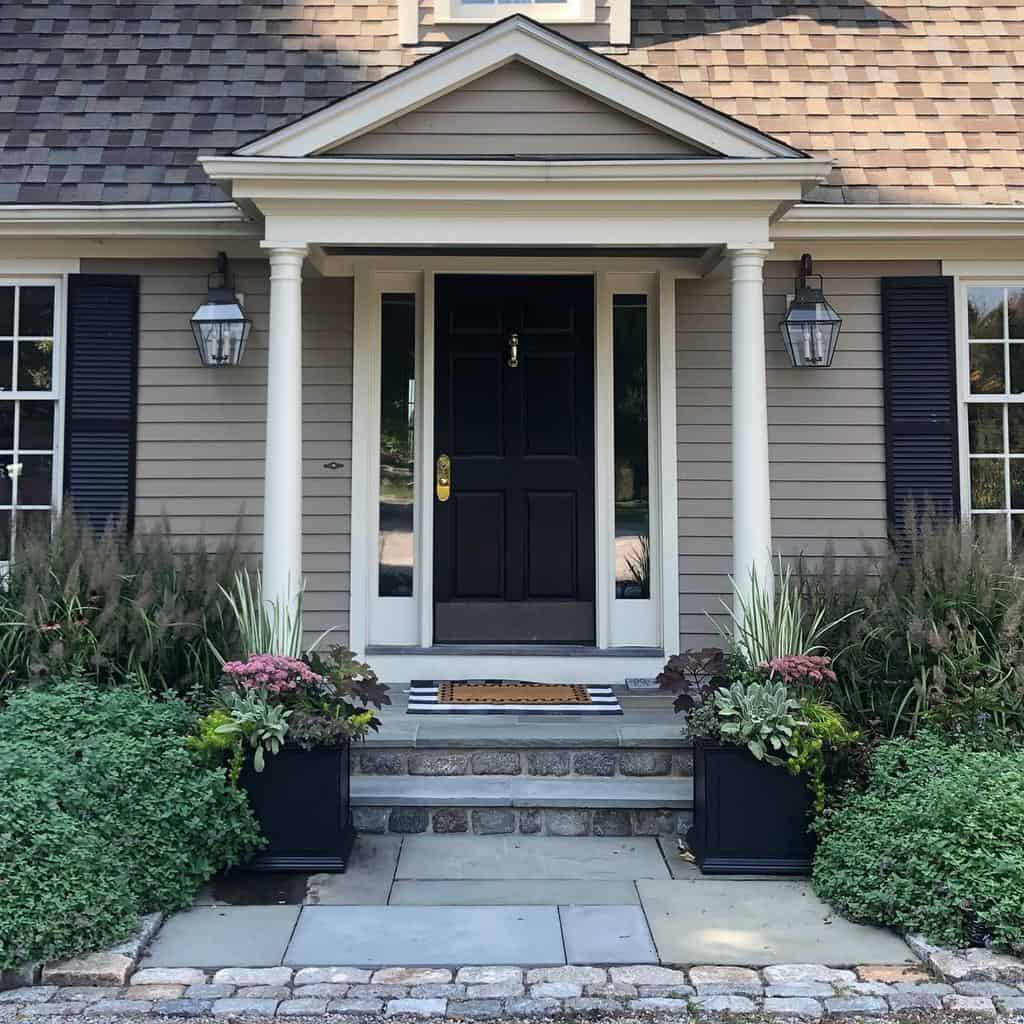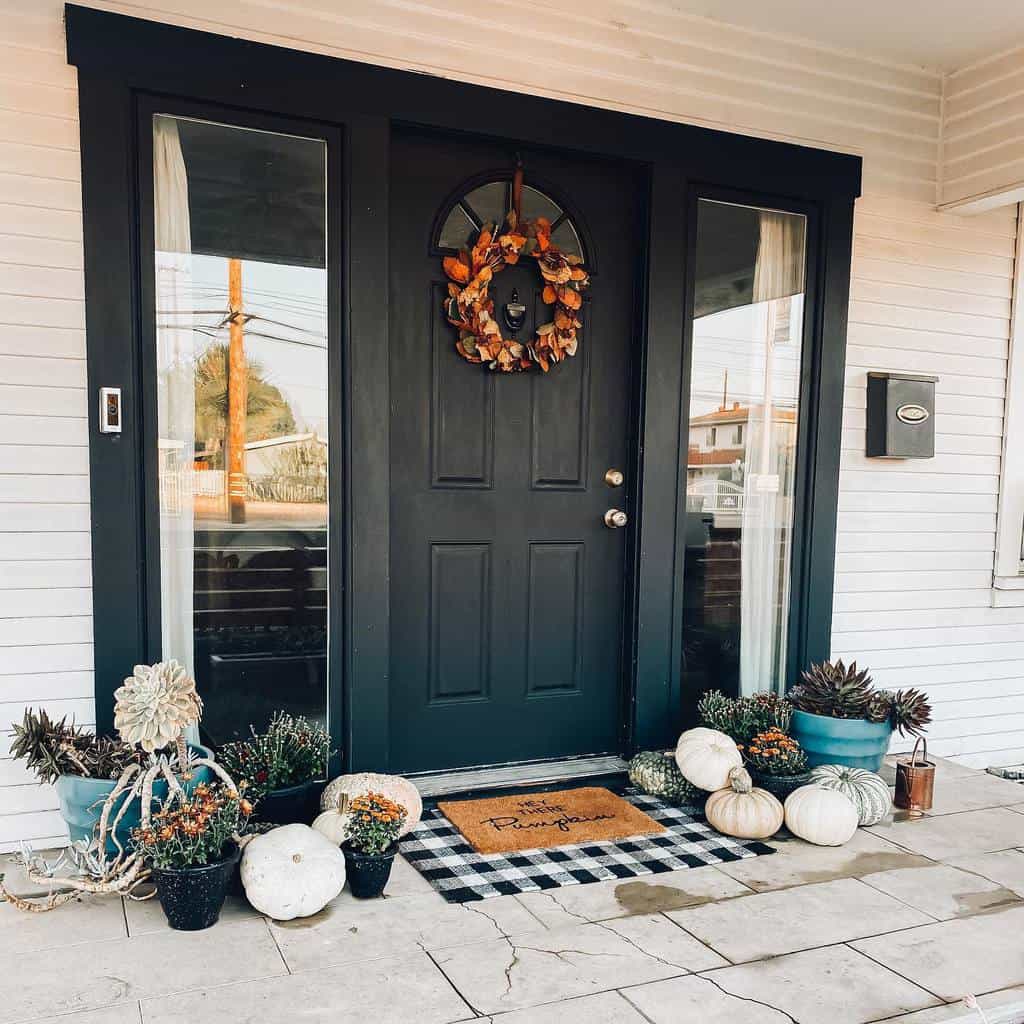 10. Showcase Pristine Hedge Lines
Hedges, while adding depth to landscaping, also bolster privacy and a sense of refuge. Opt for plant varieties that bloom in alternate seasons, ensuring year-round allure. Remember, the beauty of hedges hinges on regular trimming and upkeep, so keep them neat and debris-free for an evergreen curb appeal.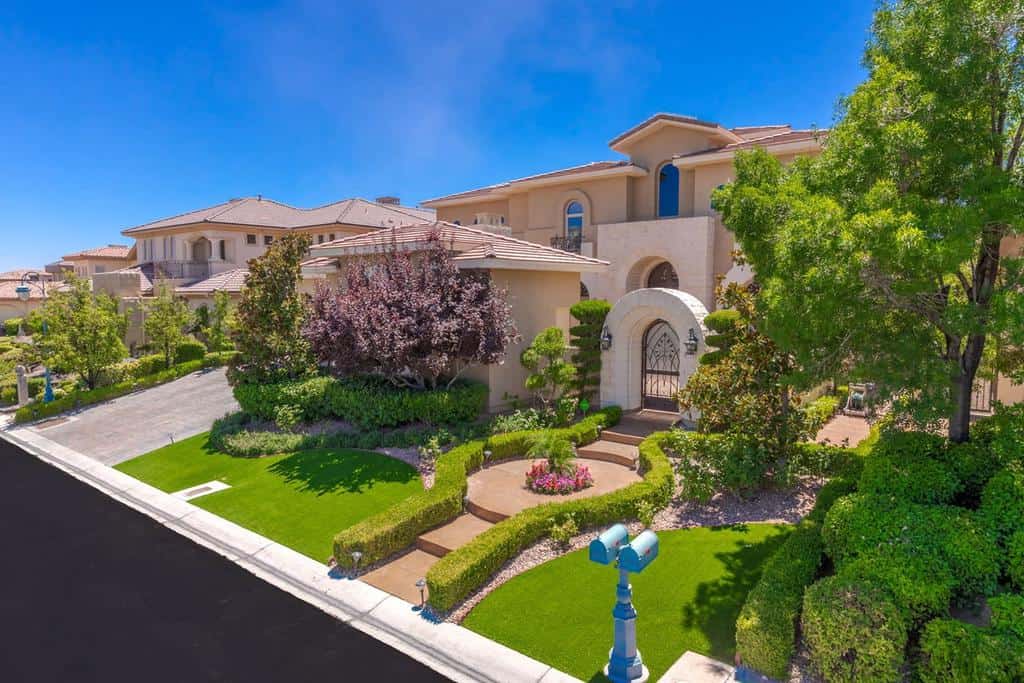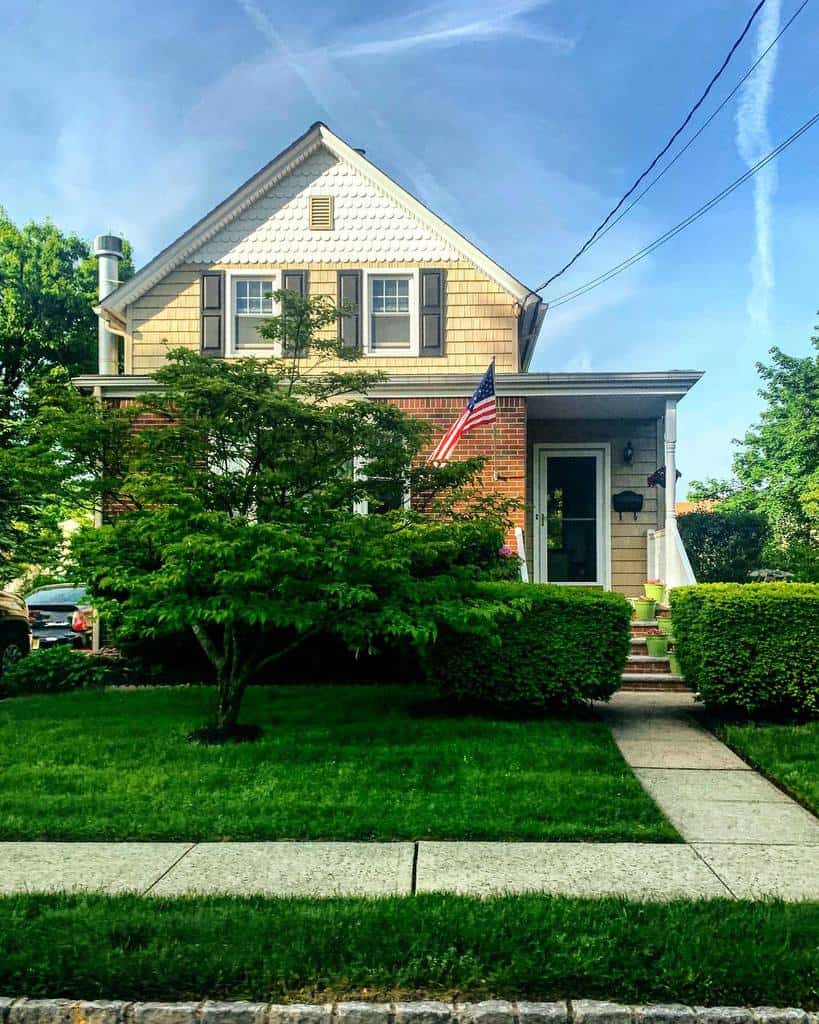 11. Beautify with a Trellis Fence
A trellis fence serves as both a captivating barrier and a canvas for nature. By guiding climbing plants like vines, flowers, or ivy up its structure, you infuse organic charm into your landscape. This green embellishment not only elevates aesthetics but also showcases an eco-friendly touch, making your home's facade both alluring and earth-conscious.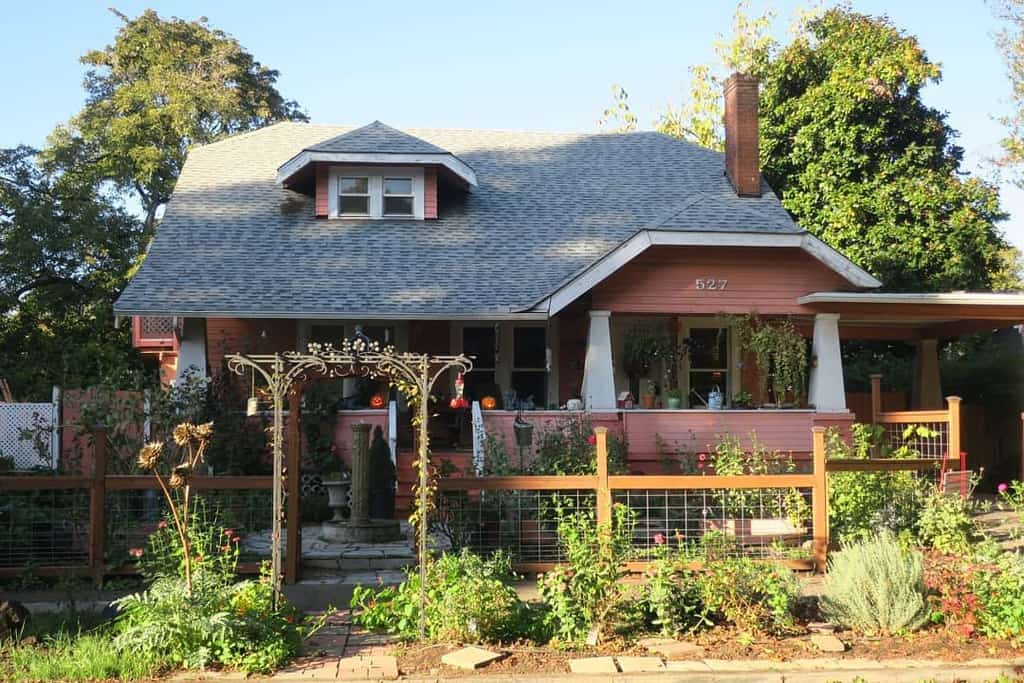 12. Grow Shade-Giving Trees
Incorporating trees significantly enhances your front yard's appeal, bringing both beauty and functional benefits. Beyond their visual charm, trees offer shade, reducing energy costs in sweltering seasons. An added tree can also boost your property's value, appealing to potential buyers. Consider encircling your tree with a quaint garden or seating spot, crafting a serene outdoor oasis.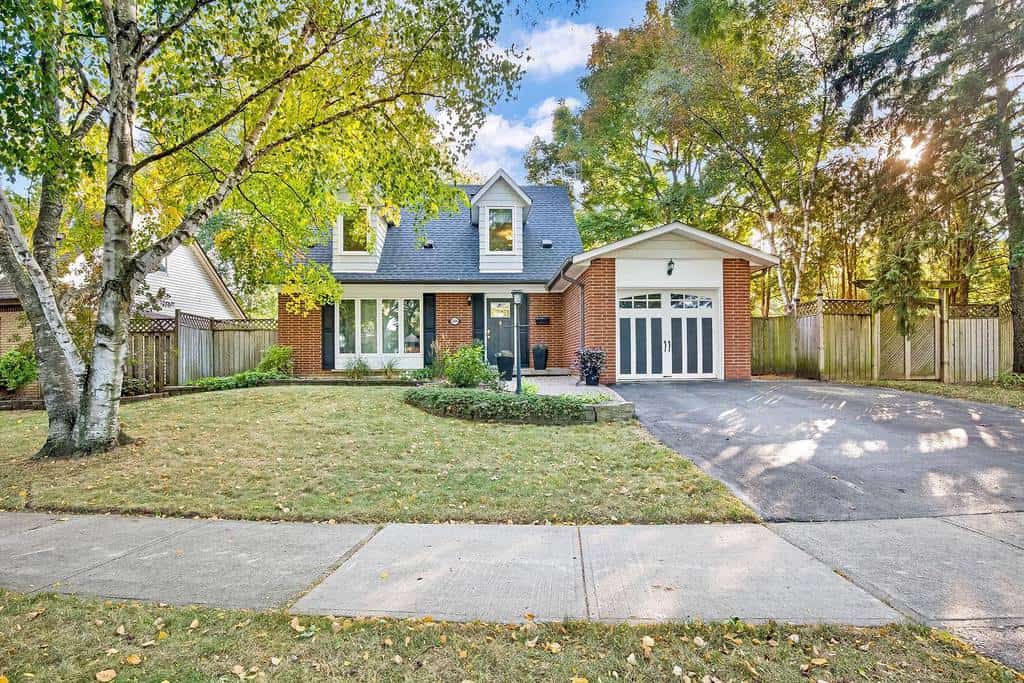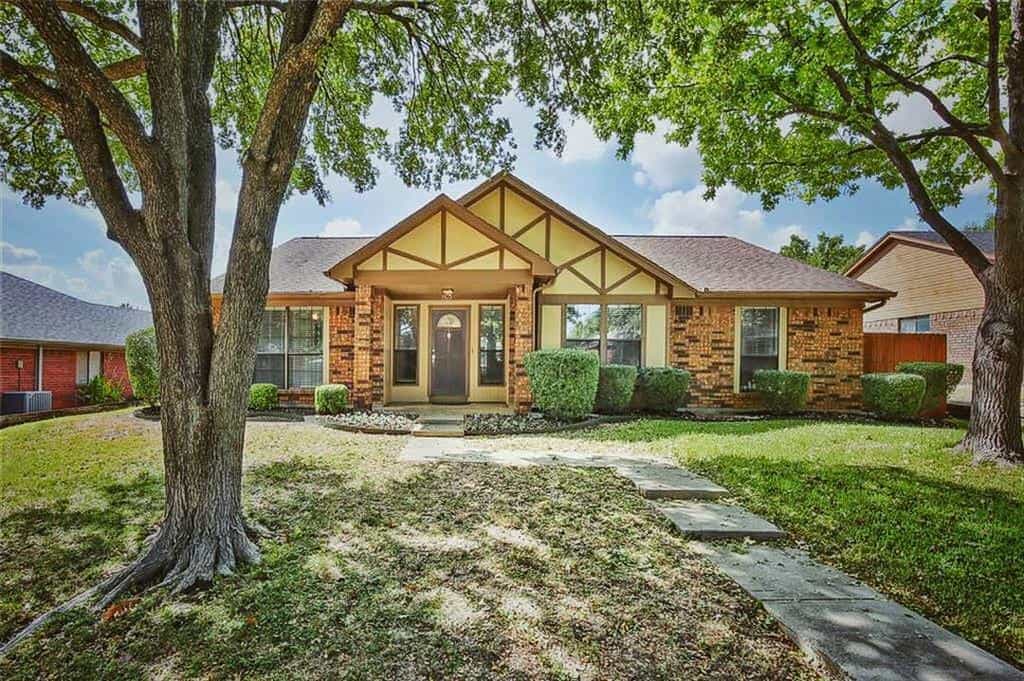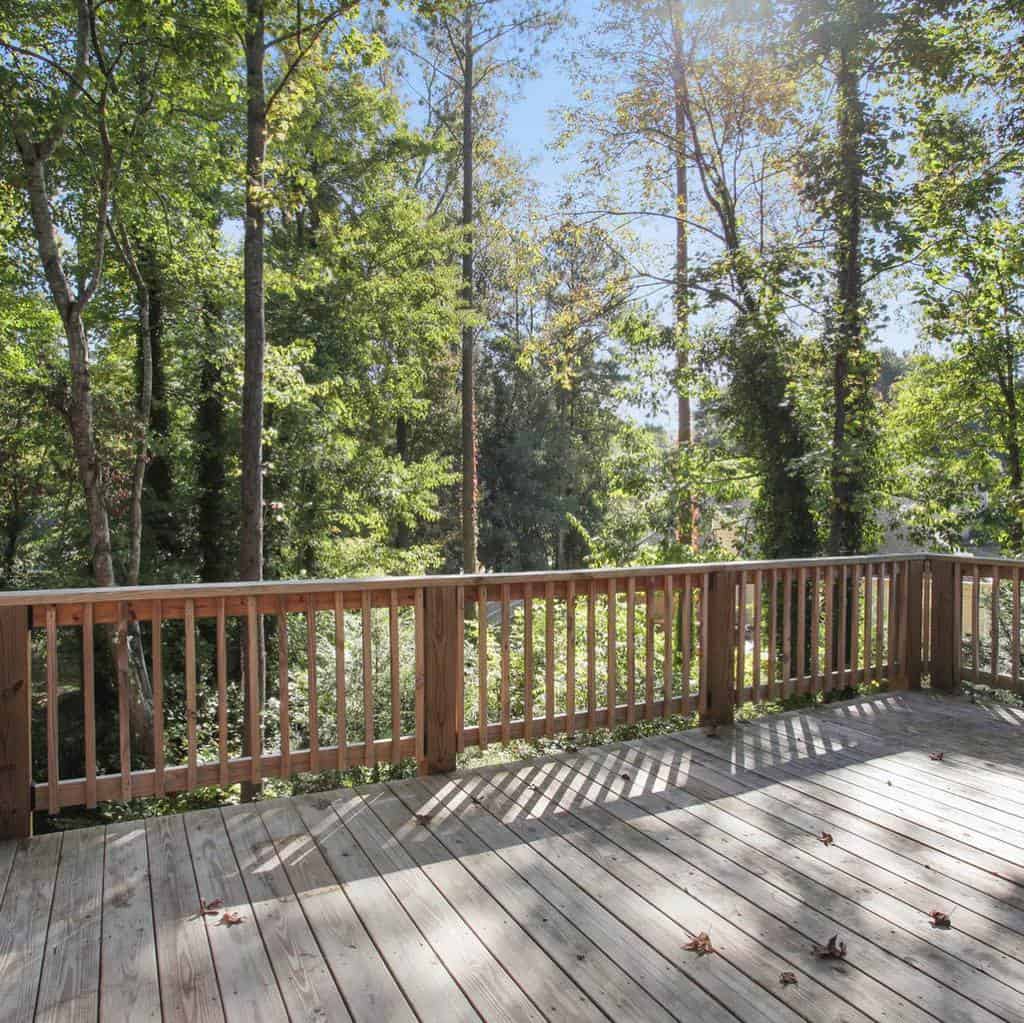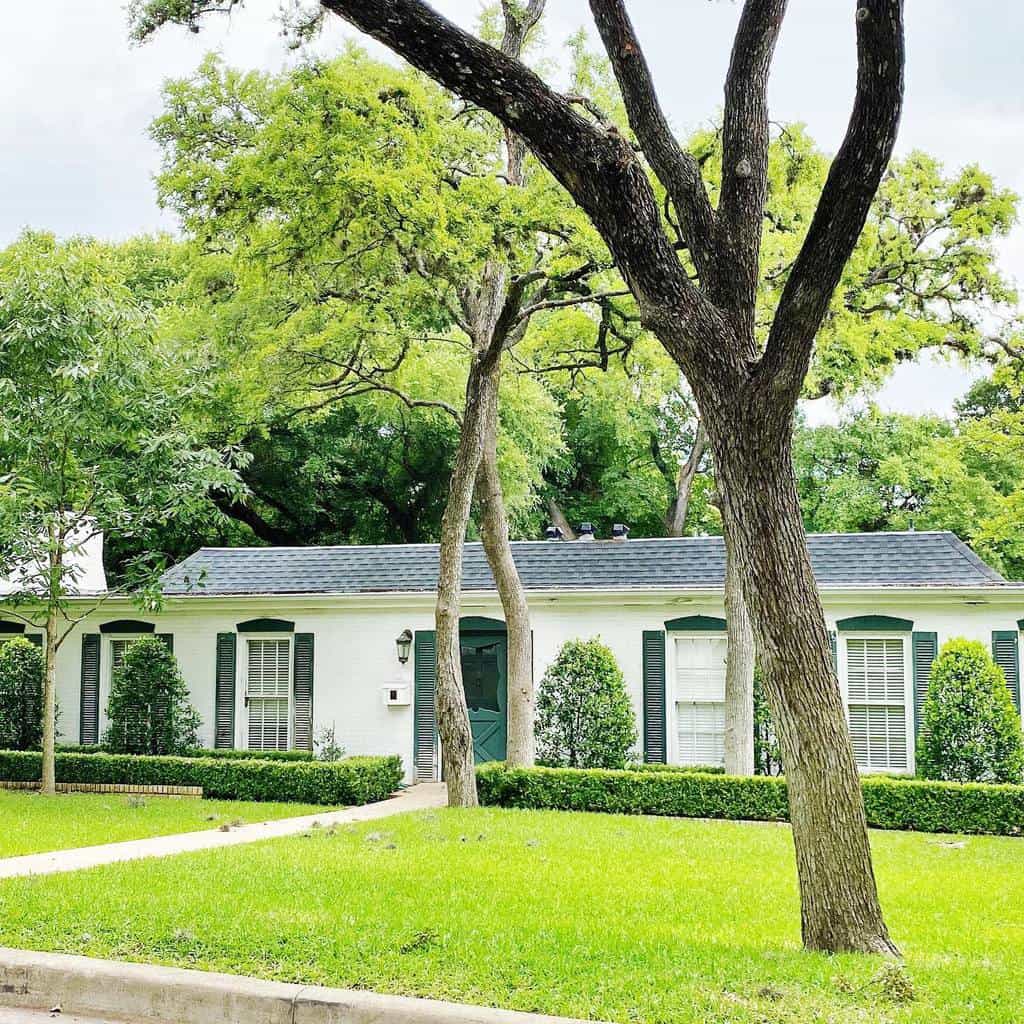 13. Transform with Yard Landscaping
A blend of colorful flowers and plants revitalizes any yard. Mixing perennials with annuals ensures enduring vibrancy across seasons. Enhance the setting with a garden path or defined borders, bringing structure and allure. Outdoor lighting not only emphasizes your greenery but also ensures safety. For a pronounced makeover, consider updating your front door or refreshing its paint.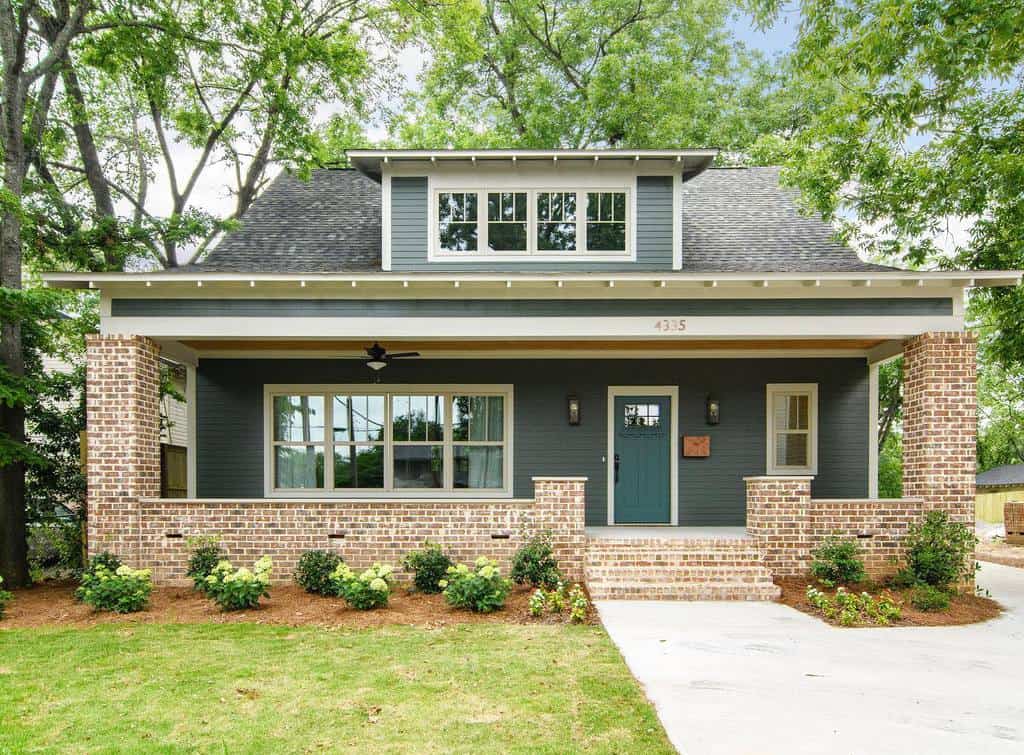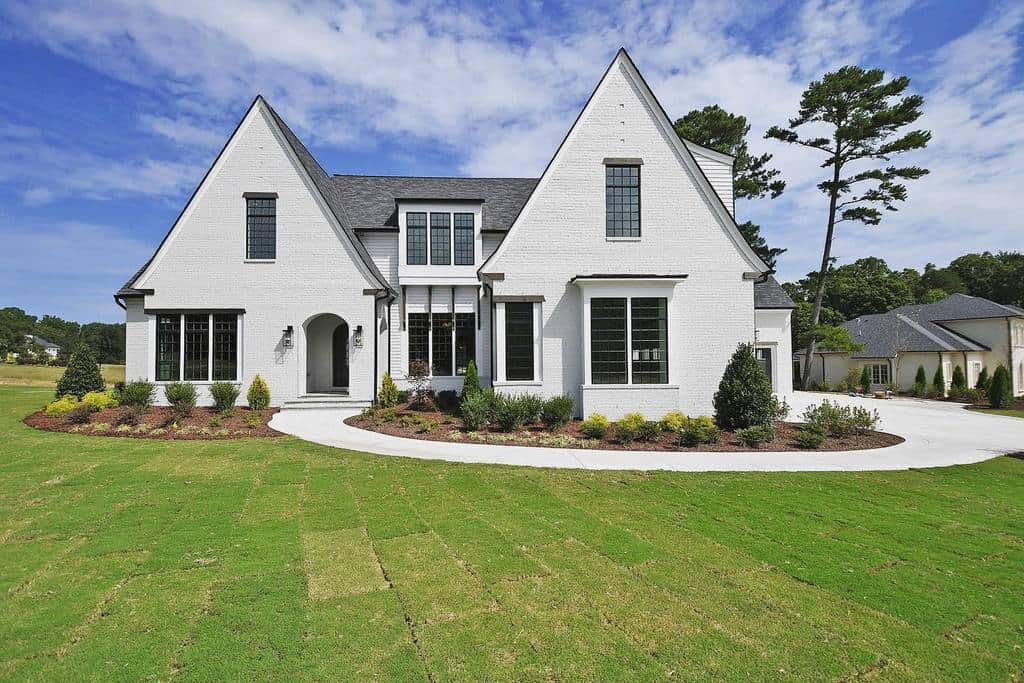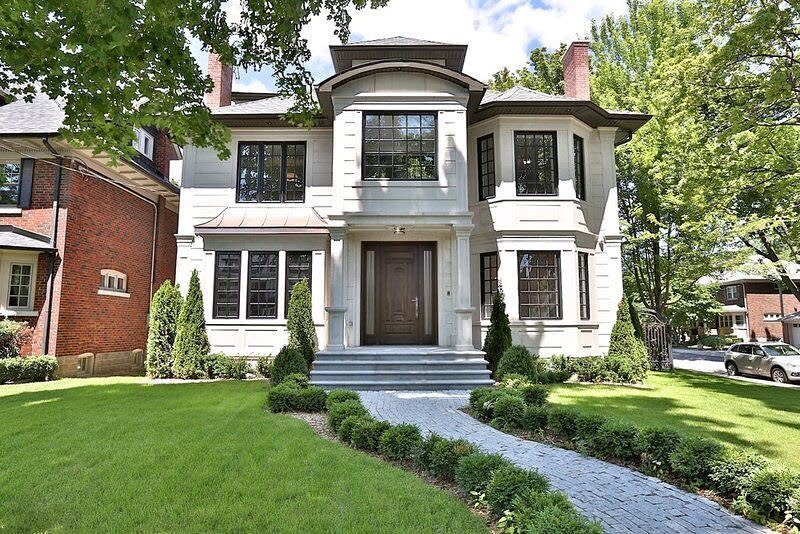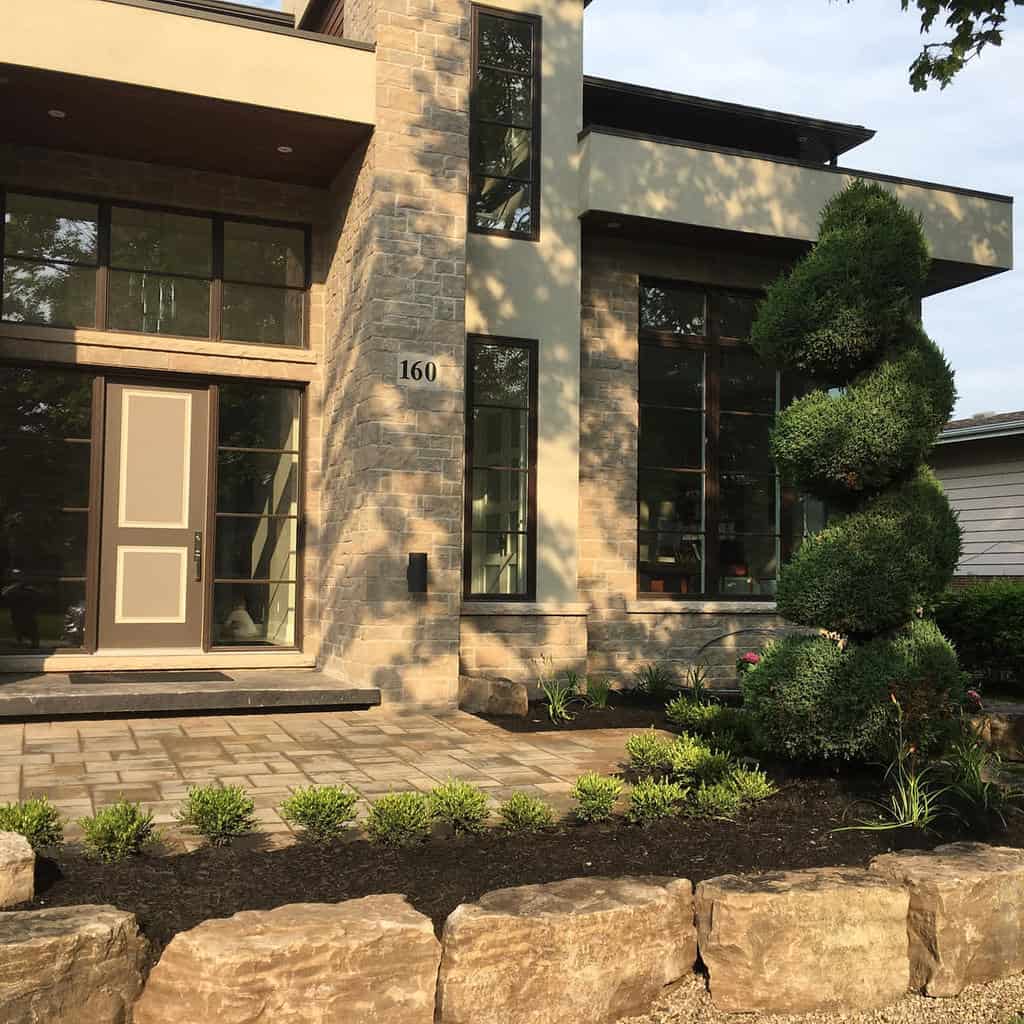 14. Introduce a Relaxing Balcony
A balcony not only uplifts your home's exterior charm but also offers a haven for unwinding. Embellishing with potted plants, apt furniture, and lights transforms it into an inviting outdoor retreat. While these accents spotlight the balcony, they also blend seamlessly with the entire home facade. A fresh paint job on railings or elegant wrought iron balusters can add the finishing touches of sophistication.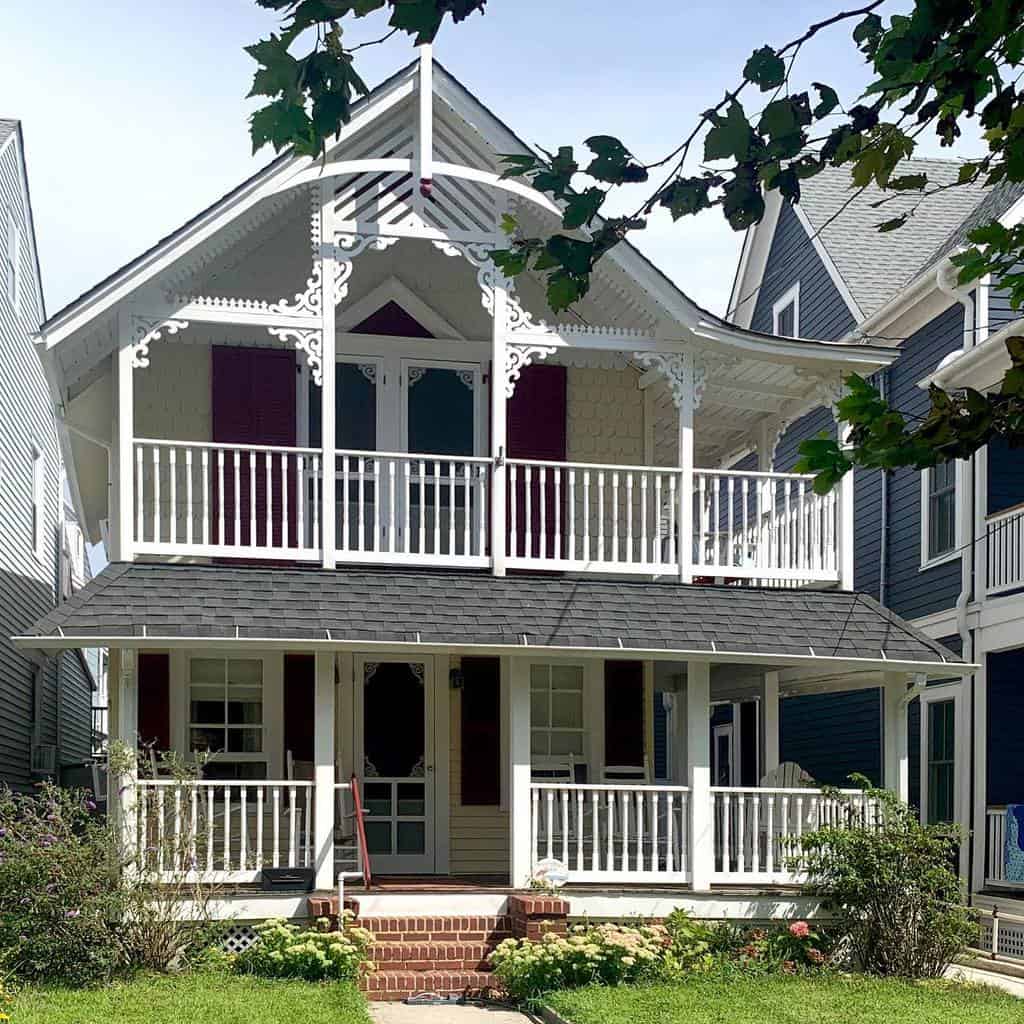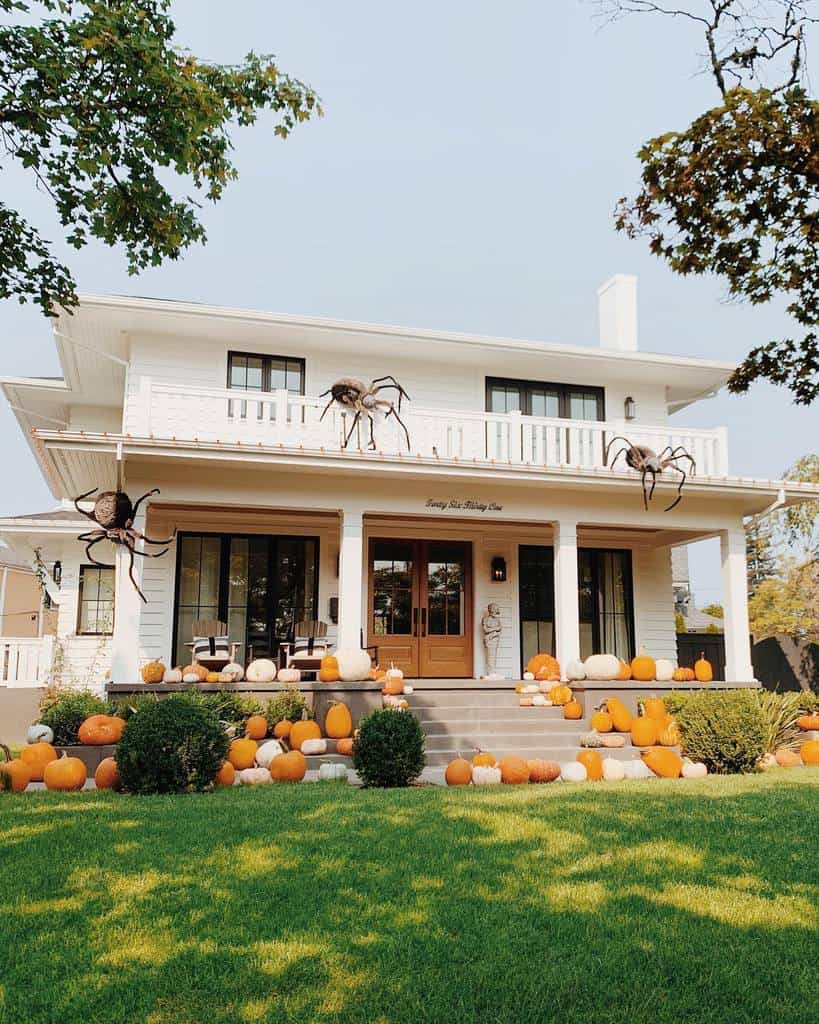 15. Deck Stairs Elevate Outdoor Space
An elevated deck with stairs offers a dynamic focal point, melding beauty with functionality for outdoor enjoyment. It introduces depth to your home's exterior, presenting a grand, welcoming facade. Envision evenings of leisure or social gatherings in this space. Choosing materials like cedar, teak, or composite decking can further tailor the look, harmonizing with your home's aesthetic.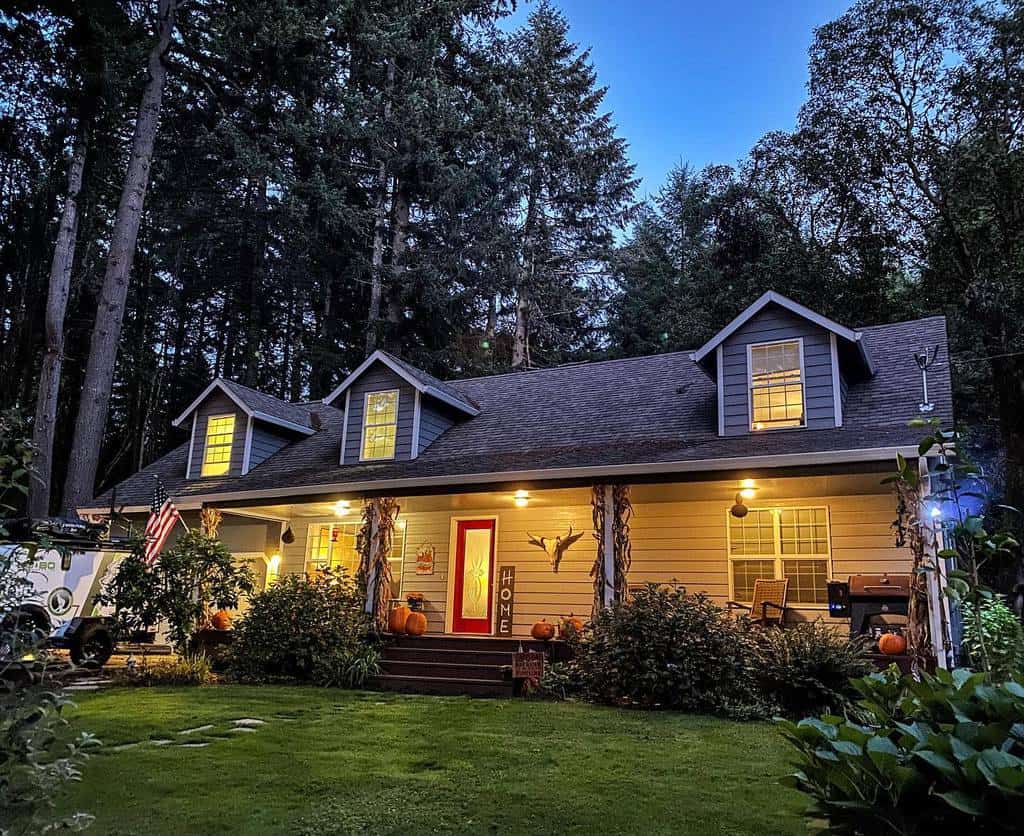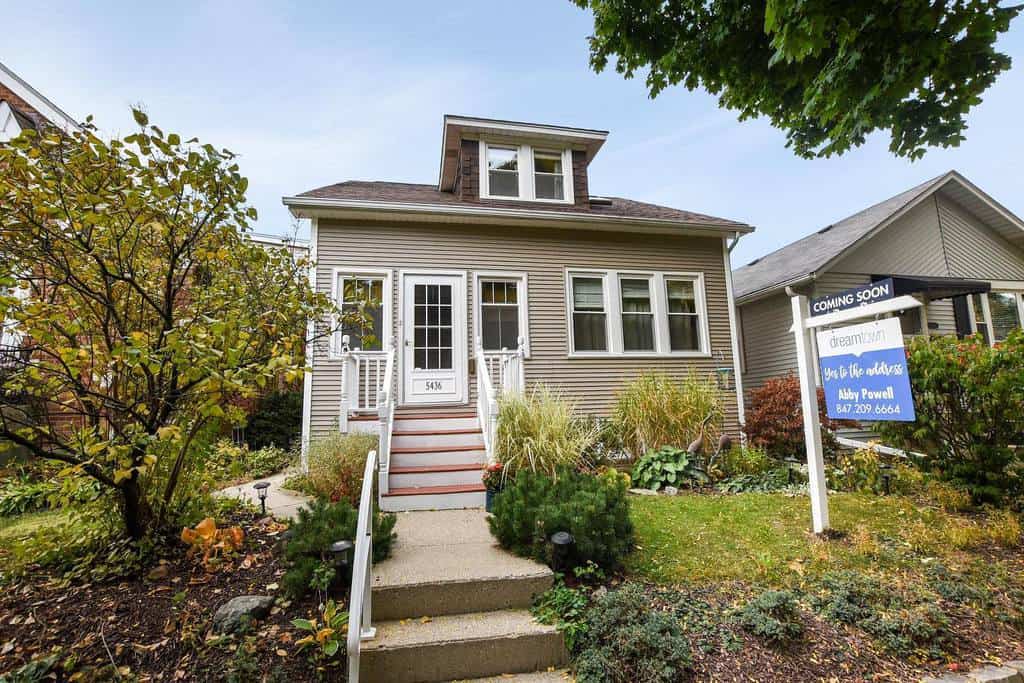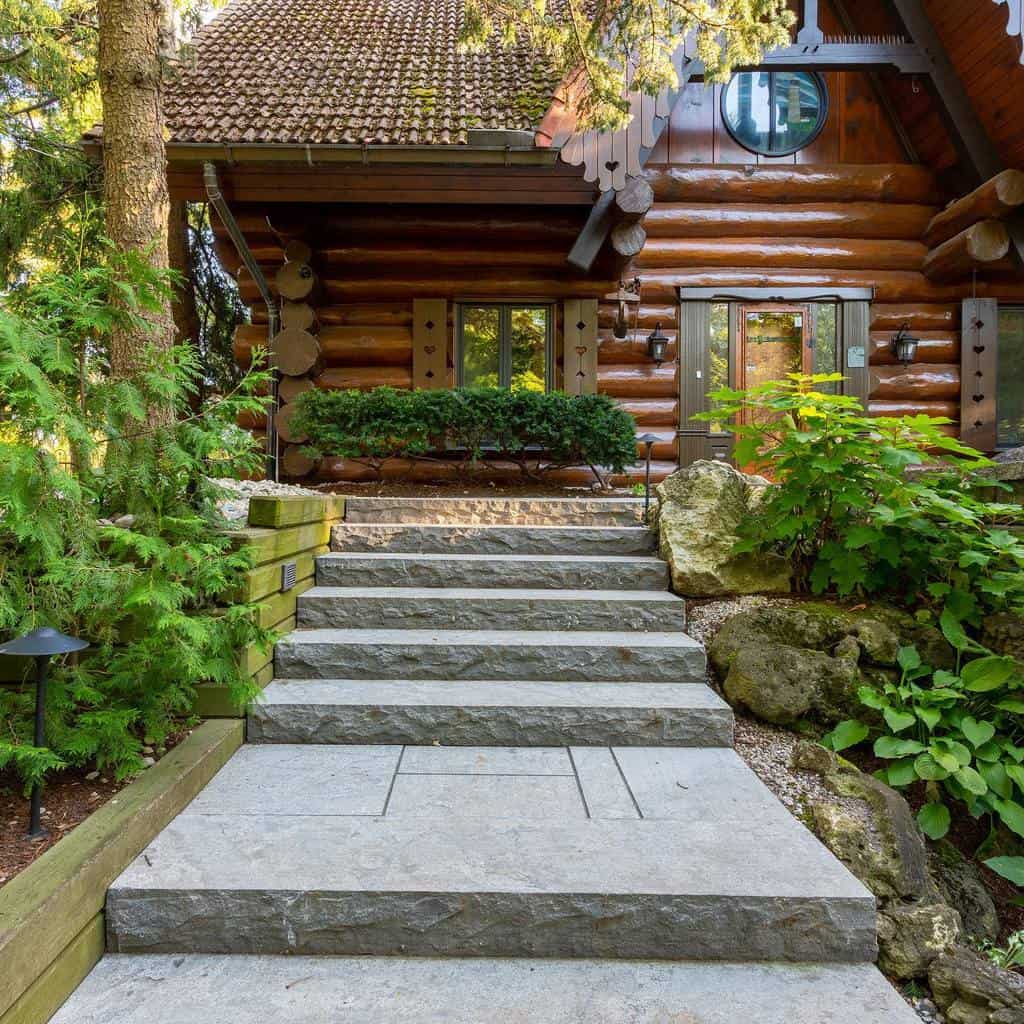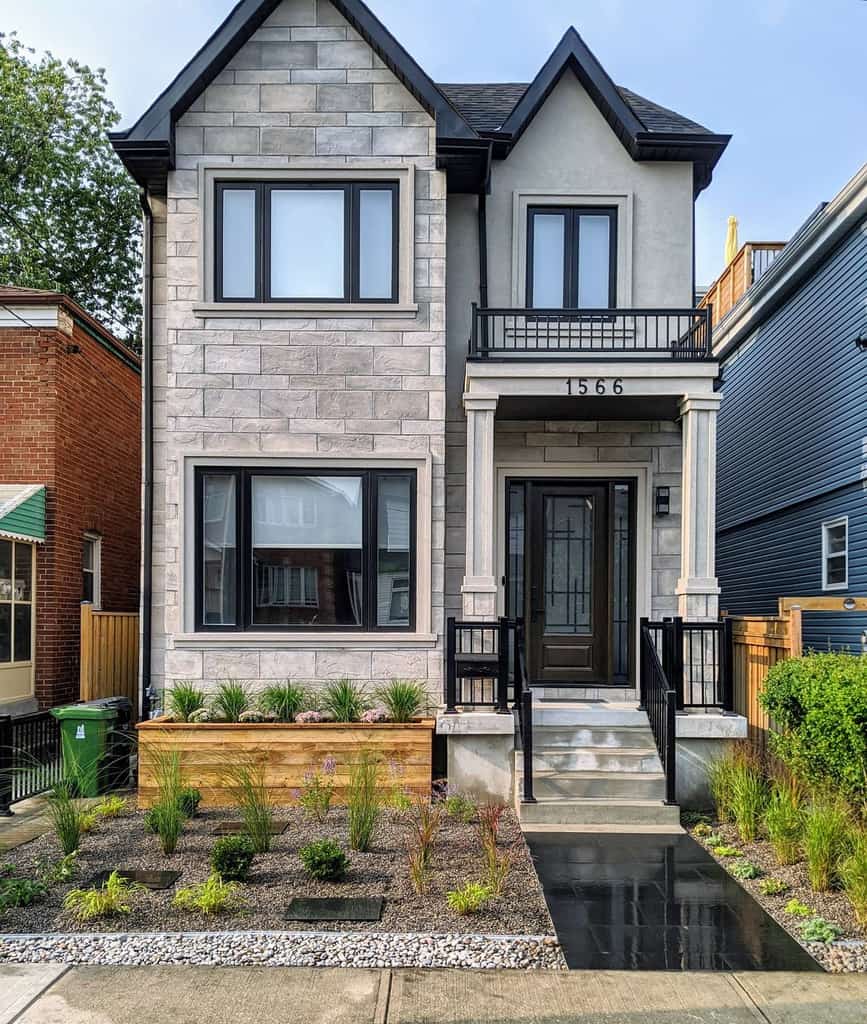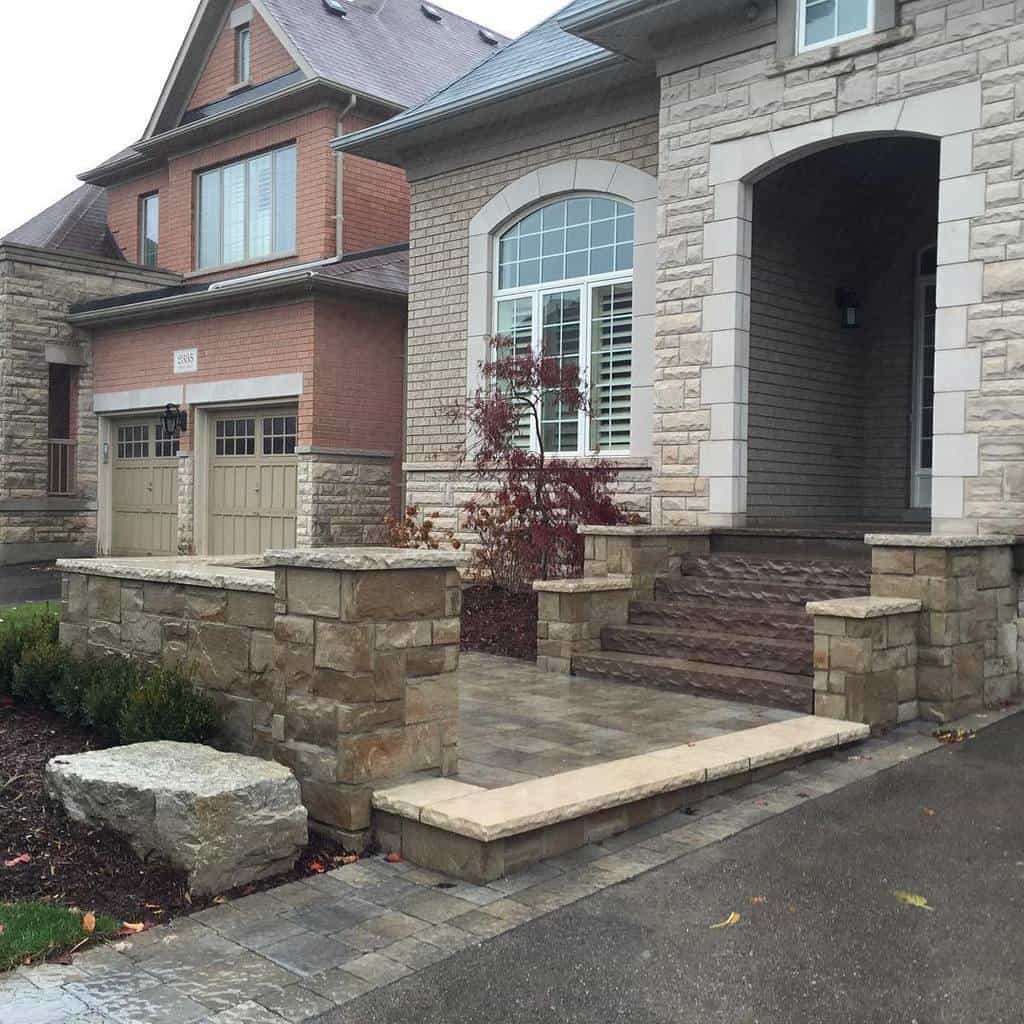 16. Refresh with Driveway Resealing
A pristine driveway plays a pivotal role in home curb appeal. Resealing not only revitalizes its look, but it also combats cracks and stains, ensuring your driveway remains a charming welcome mat rather than a distraction. For added elegance, line the driveway with colorful potted plants or decorative stones, seamlessly guiding visitors to your entrance.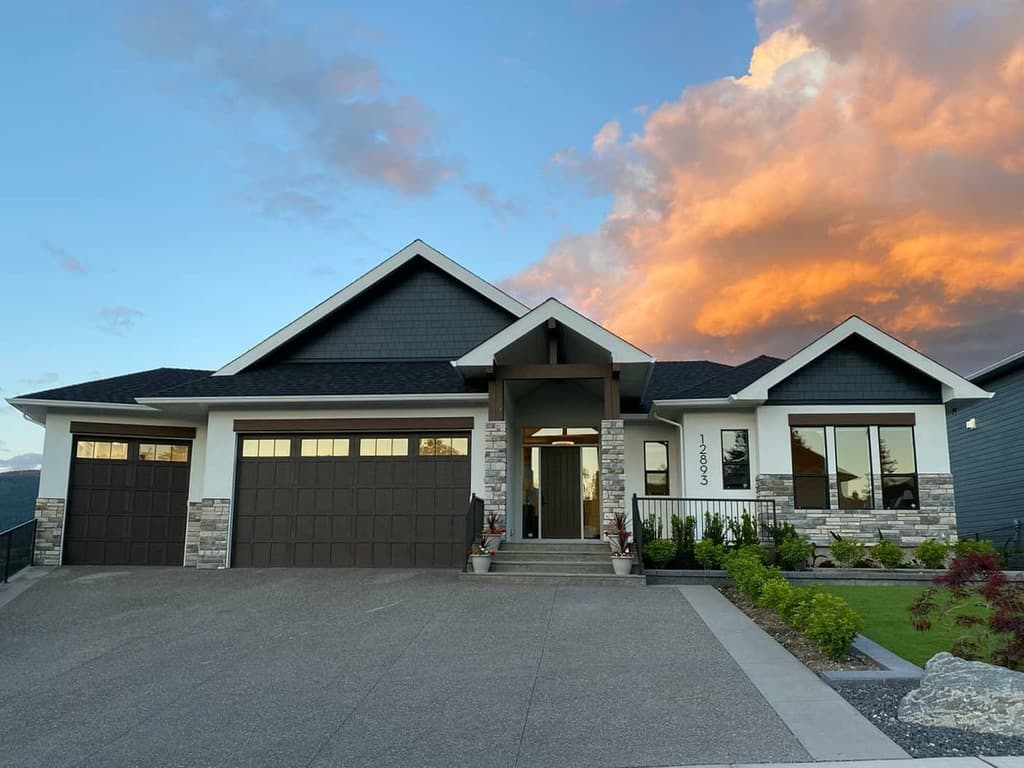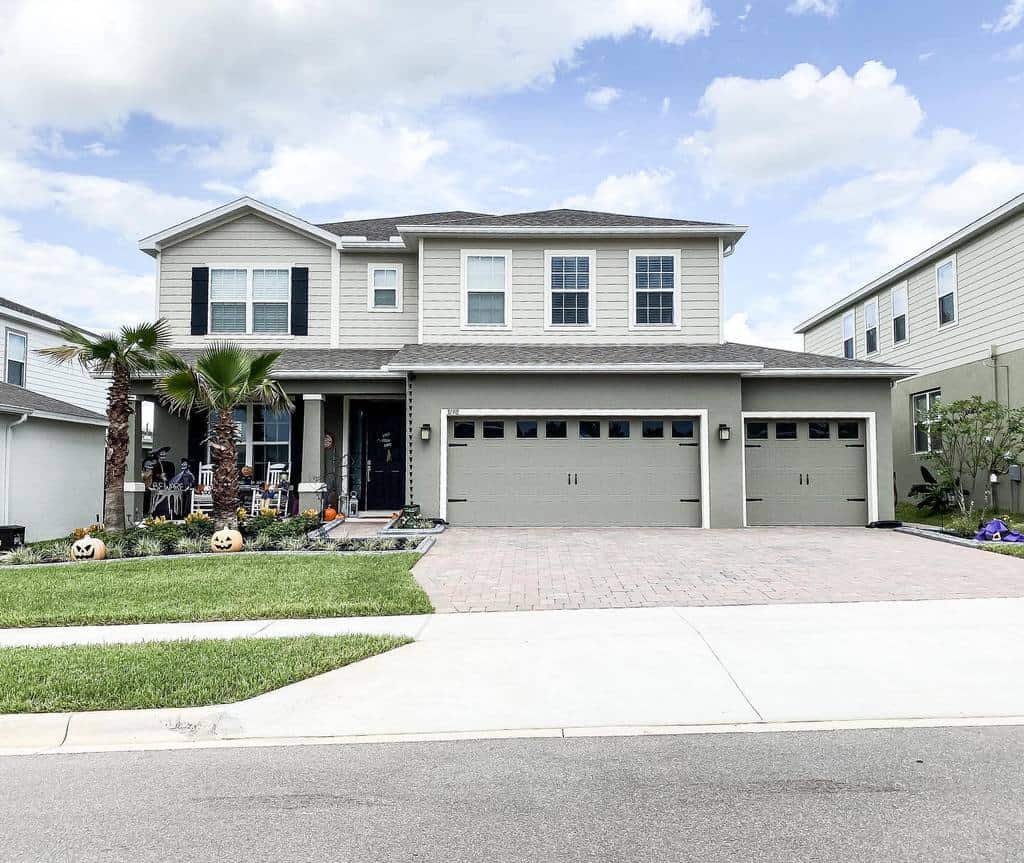 Curb Appeal FAQs
Does curb appeal add value to a house?
Yes. While curb appeal can increase the selling price of a home, it's also an important part of the real estate process as a whole. If your home looks great from the street, potential buyers are much more likely to visit your open house or look at your listing online.
How do you boost curb appeal on a budget?
Whether you're prepping your home for market or just want to improve its curb appeal for your own enjoyment, costs can add up quickly!
The cheapest way to boost curb appeal is to remove clutter. This includes personal items, toys, and general debris.
Maintaining a lush, green yard is also incredibly important. If your lawn is patchy and brown, no amount of visual appeal elsewhere will make a difference.
What are the most common curb appeal mistakes homeowners make?
If selling your home is the goal, you want your curb appeal to be as approachable as possible. Stay away from garish paint colors, as they might not be everyone's cup-of-tea. You also want to avoid high-maintenance landscape elements, like fast-growing hedges, ponds, and massive vegetable gardens.