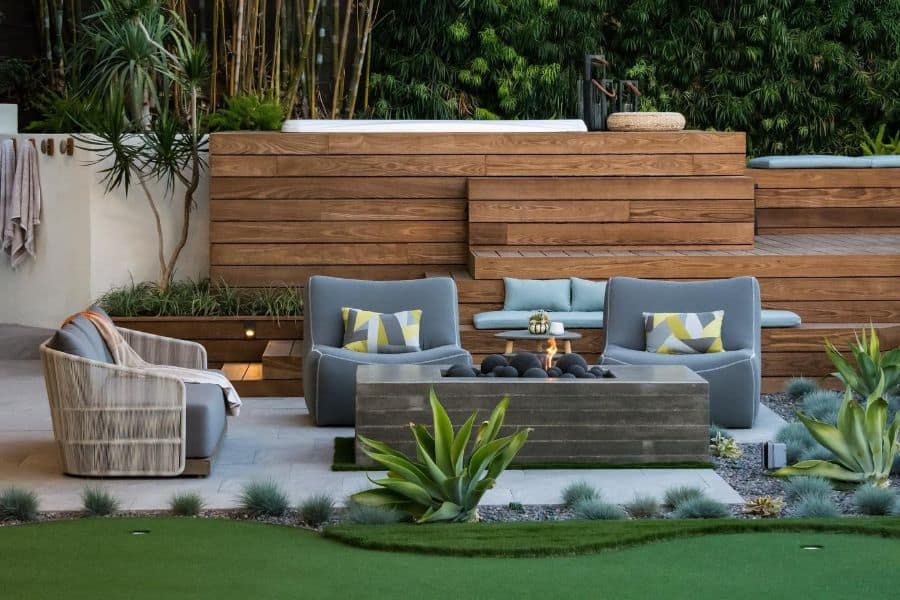 49 Fire Pit Ideas for Your Backyard
Have you always wanted to build a fire pit in your backyard but never got around to building it? Then now is the time. With more people embracing the outdoor living lifestyle, building a fire pit increases your use of your property and increases your property value.
Don't get lazy and slap a cheap fire bowl on your lawn and call it a day. This won't last, and ultimately, it won't create the aesthetic and atmosphere that makes people want to stick around and hang out. Instead, build a high-quality permanent structure that is durable enough to last for years to come.
These outdoor fire pit ideas will help you design the perfect setup for your backyard.
1. Brick Fire Pits
If you're looking for creative brick fire pit ideas, why not consider exposed brick or stamped brick designs? Exposed brick gives you more of an organic, untamed look and can be a great option if you want earthy energy in your backyard.
Stamped brick patterns on the other hand can offer an interesting visual twist that's both stylish and uniquely eye-catching. Either option will be sure to energize your outdoor gatherings and create the perfect atmosphere for timeless moments with the ones you love.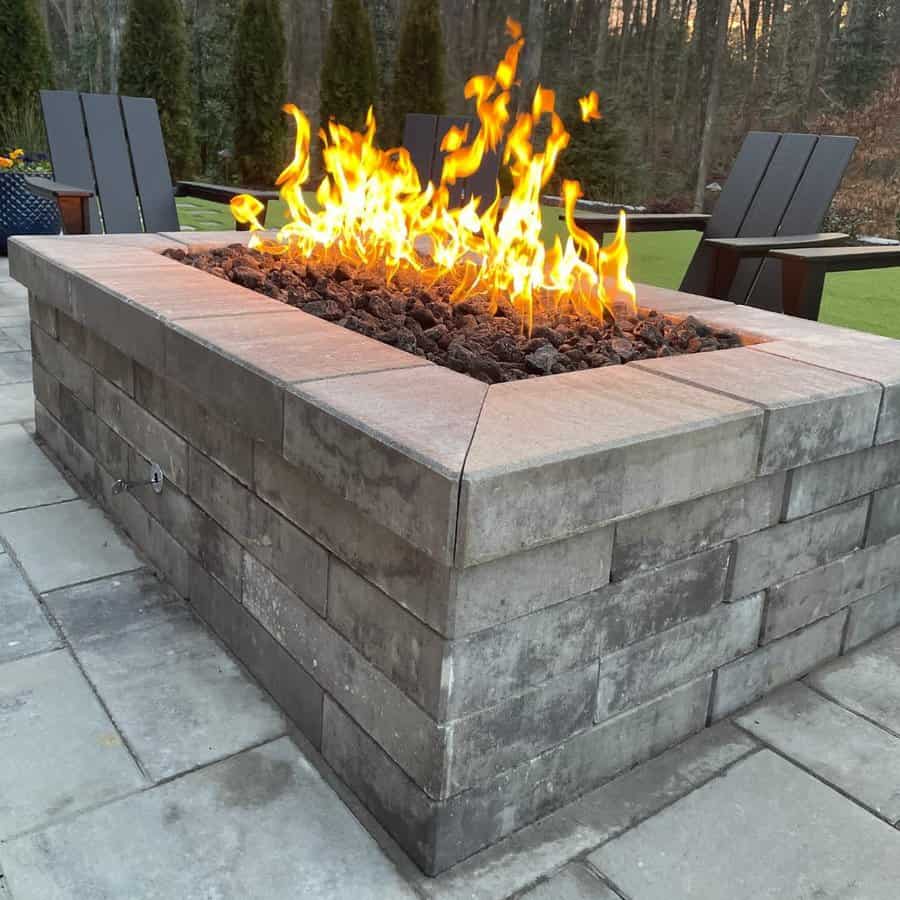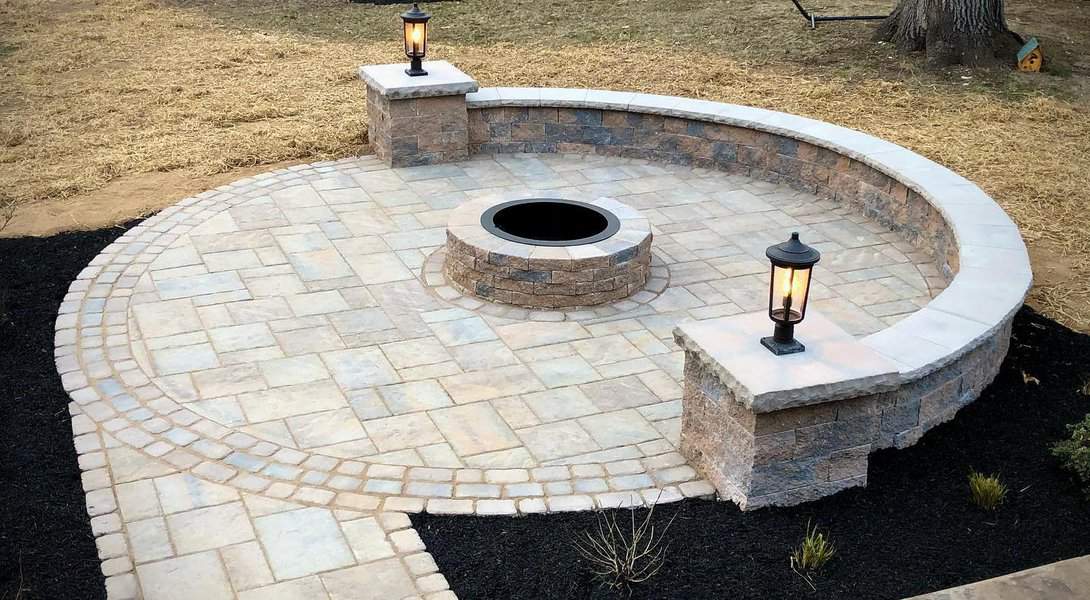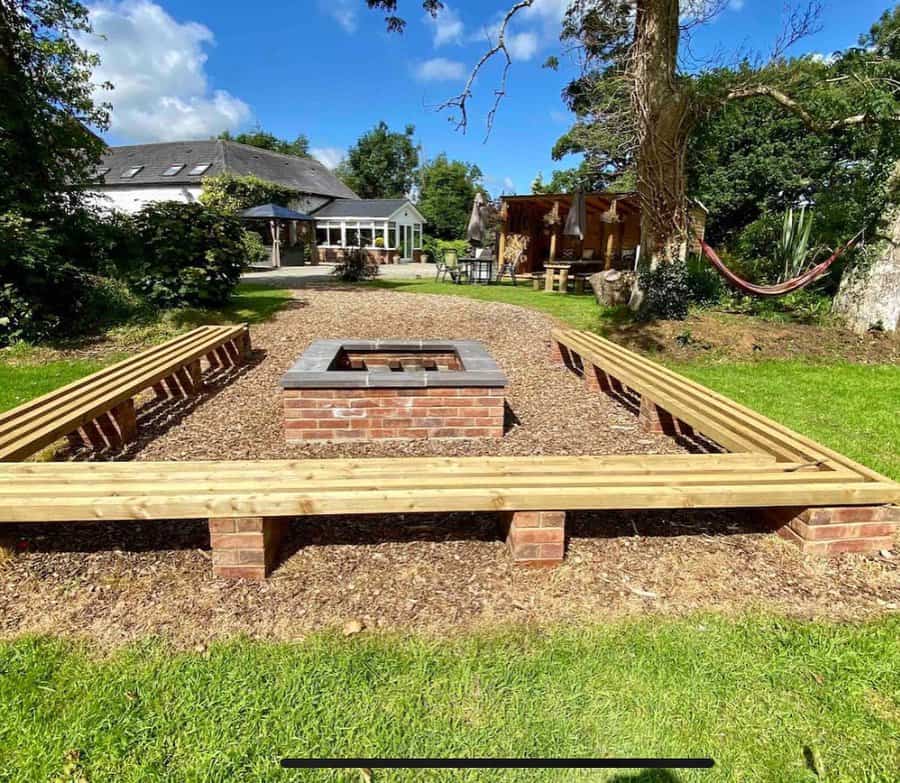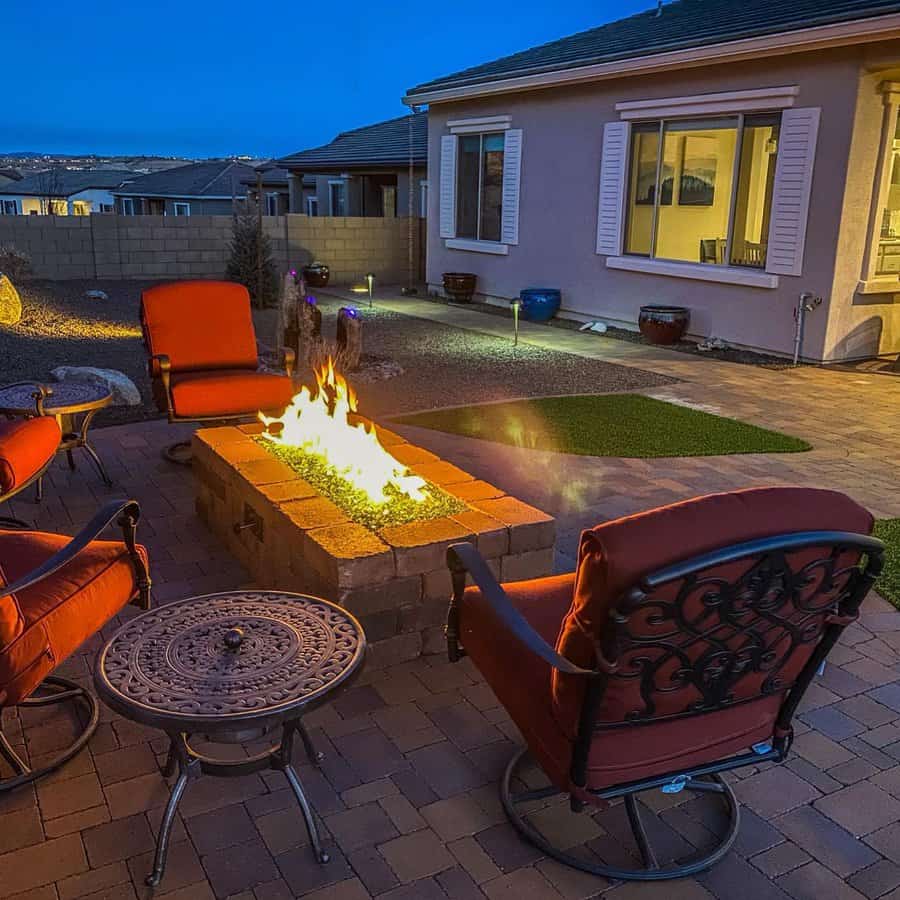 2. Fire Pit With A Seating Area
Sitting around fire pits is some of the most iconic activities found in traditional summer gatherings. Your fire pit will be a centerpiece for outdoor entertaining, and you can enjoy it year-round, rain or shine. With weatherproof seating, you can keep the party going regardless of the forecast.
Whether it's an intimate evening with friends or a big block party, a fire pit with gather-around seating is sure to make it a night to remember.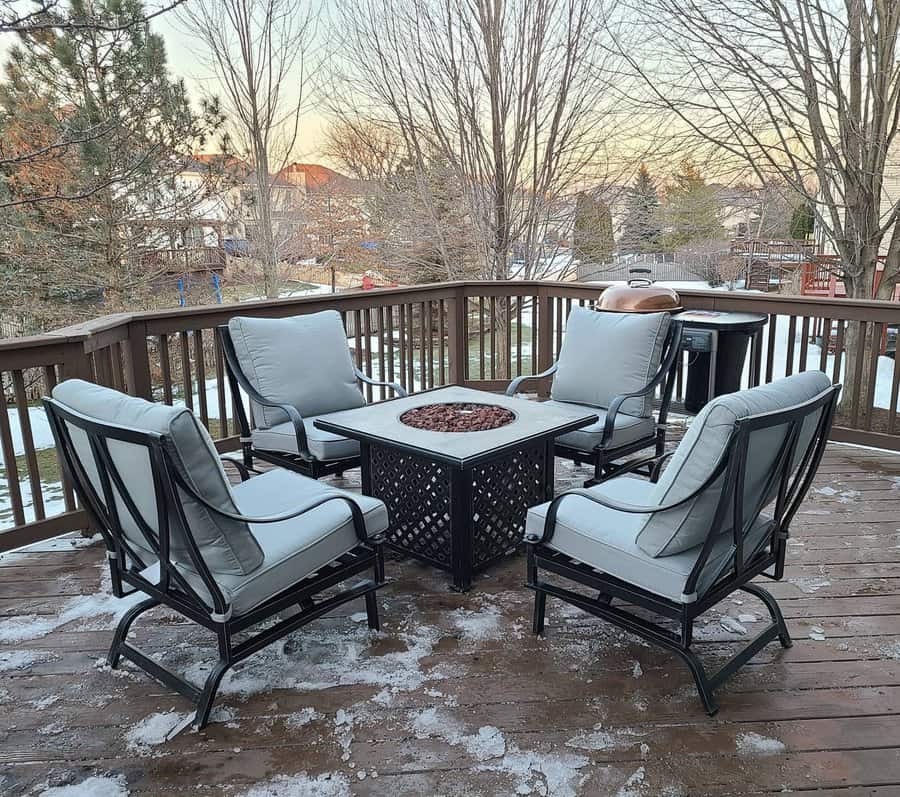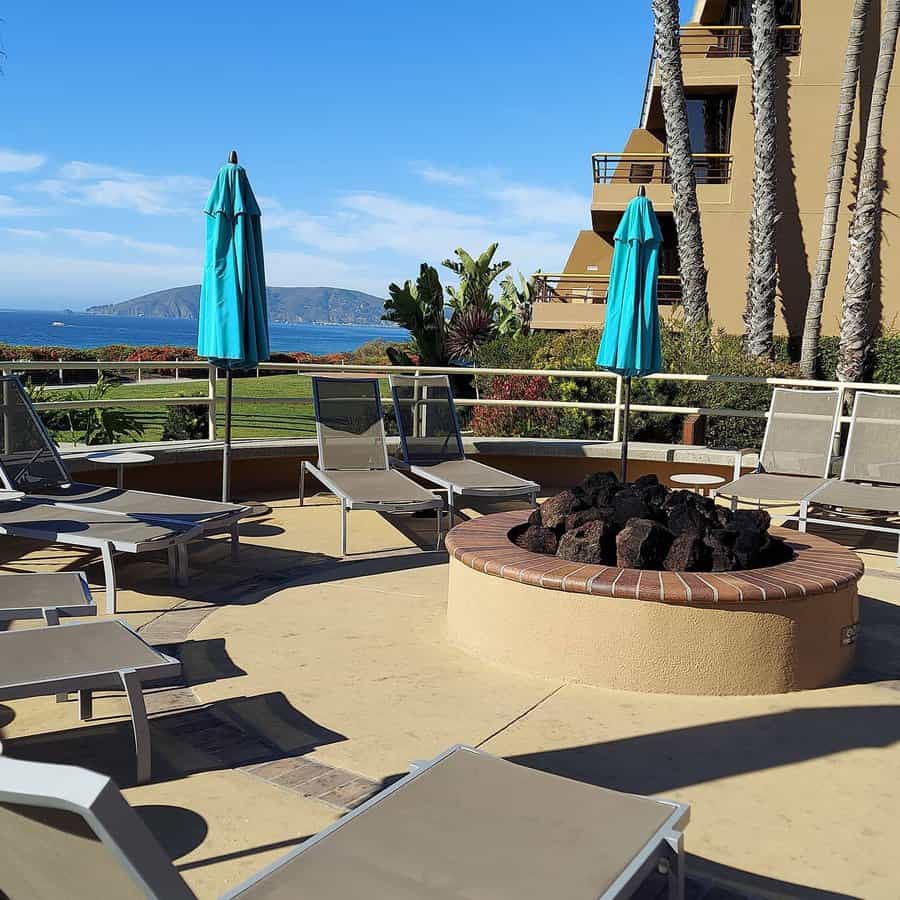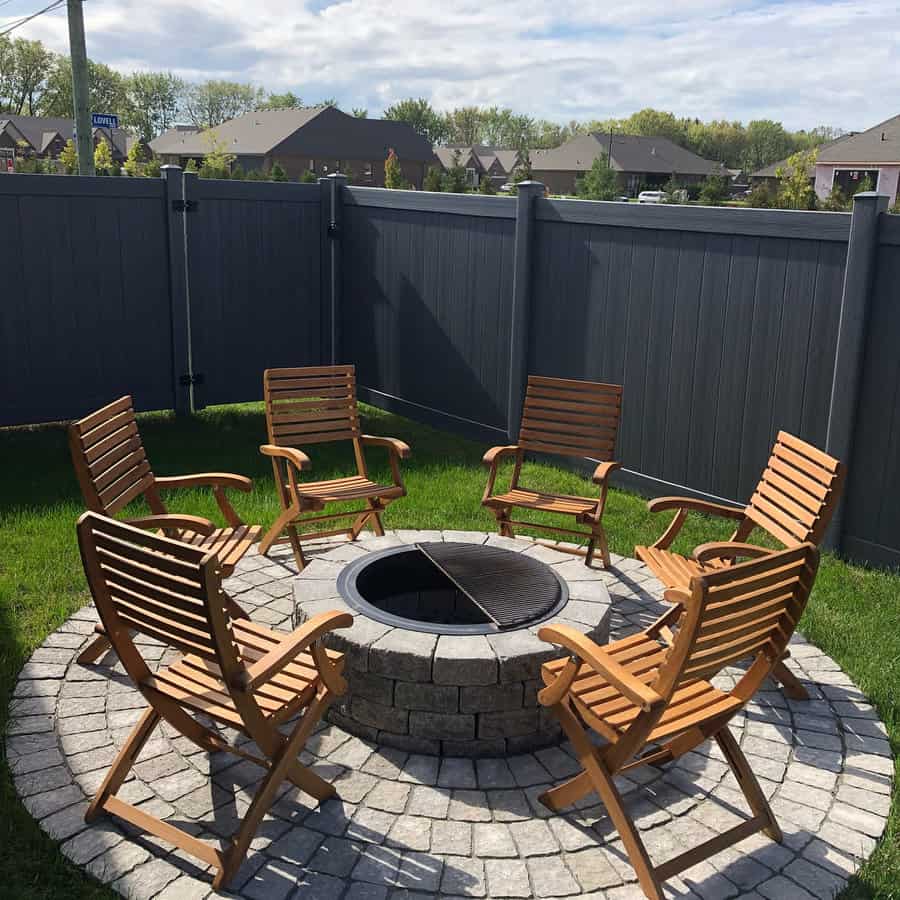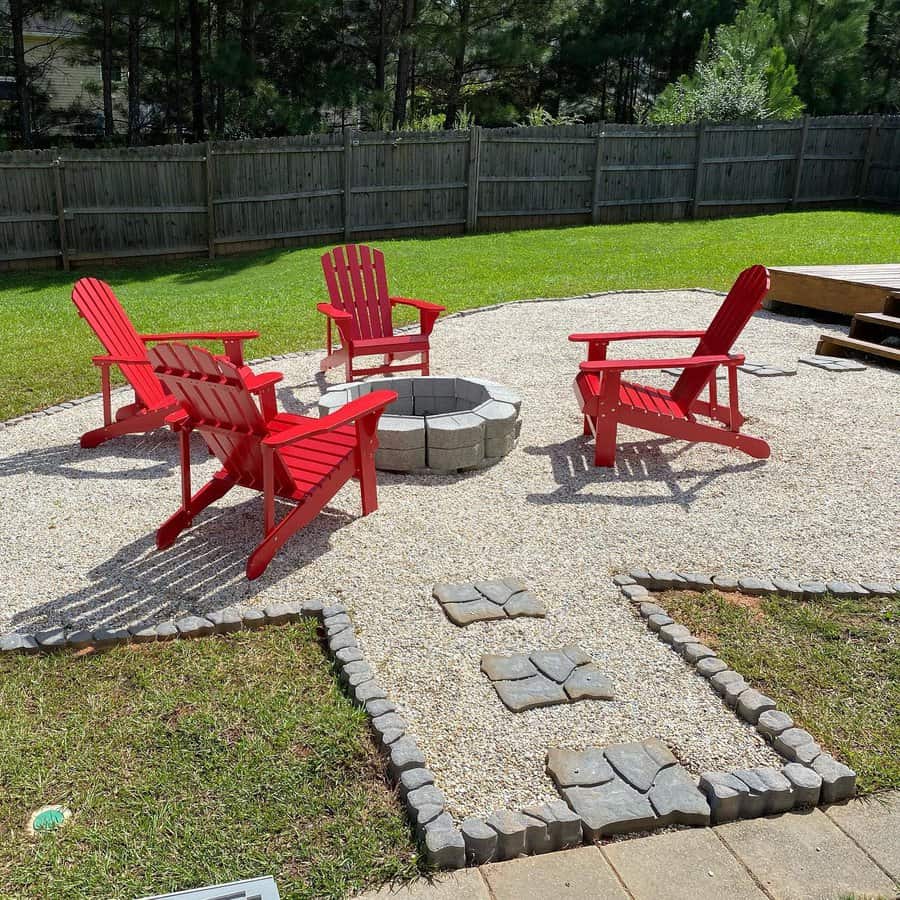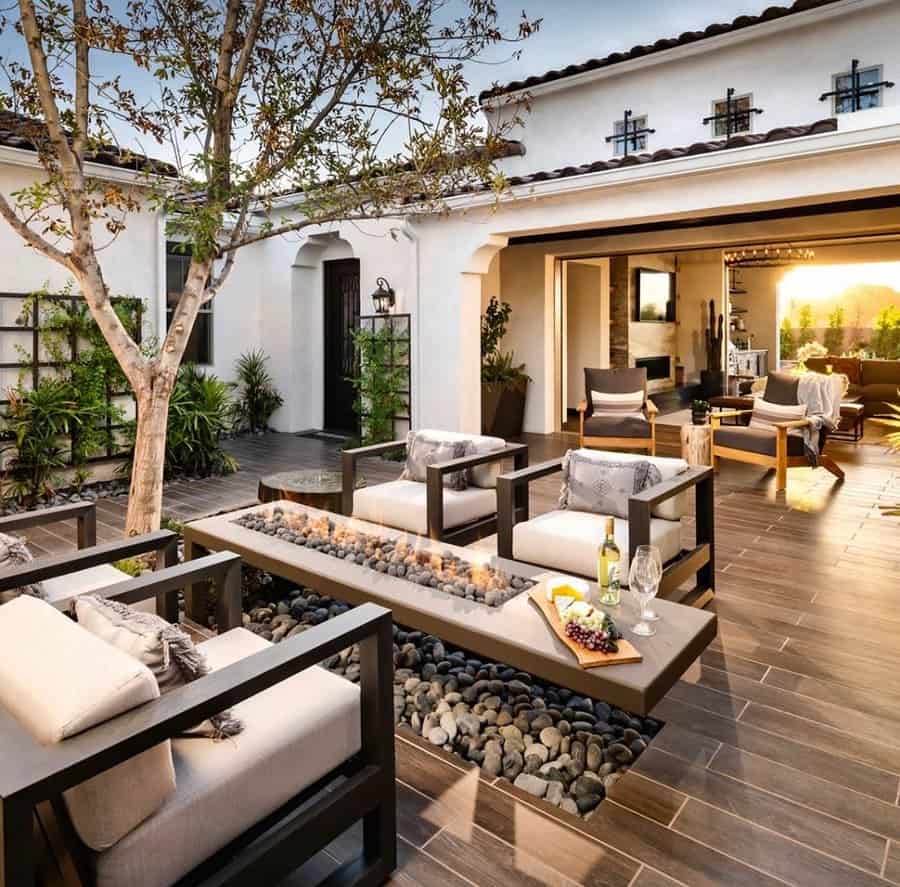 3. Concrete Fire Pits
Capturing the raw and rustic atmosphere of a bonfire with the comfort and safety of a fire pit, raw concrete fire pits can be a great way to add warmth and character to your outdoor space. They offer an aesthetic charm perfect for those who enjoy raw materials just as they are.
This raw feel can be further enhanced by adding pebbles around your raw concrete fire pit creating an interesting design effect that will become a talking point at any gathering.
With their raw and rustic appeal, raw concrete fire pits won't just keep you cozy in the evening – they will also provide stunning visual interest for relaxing evenings or gatherings.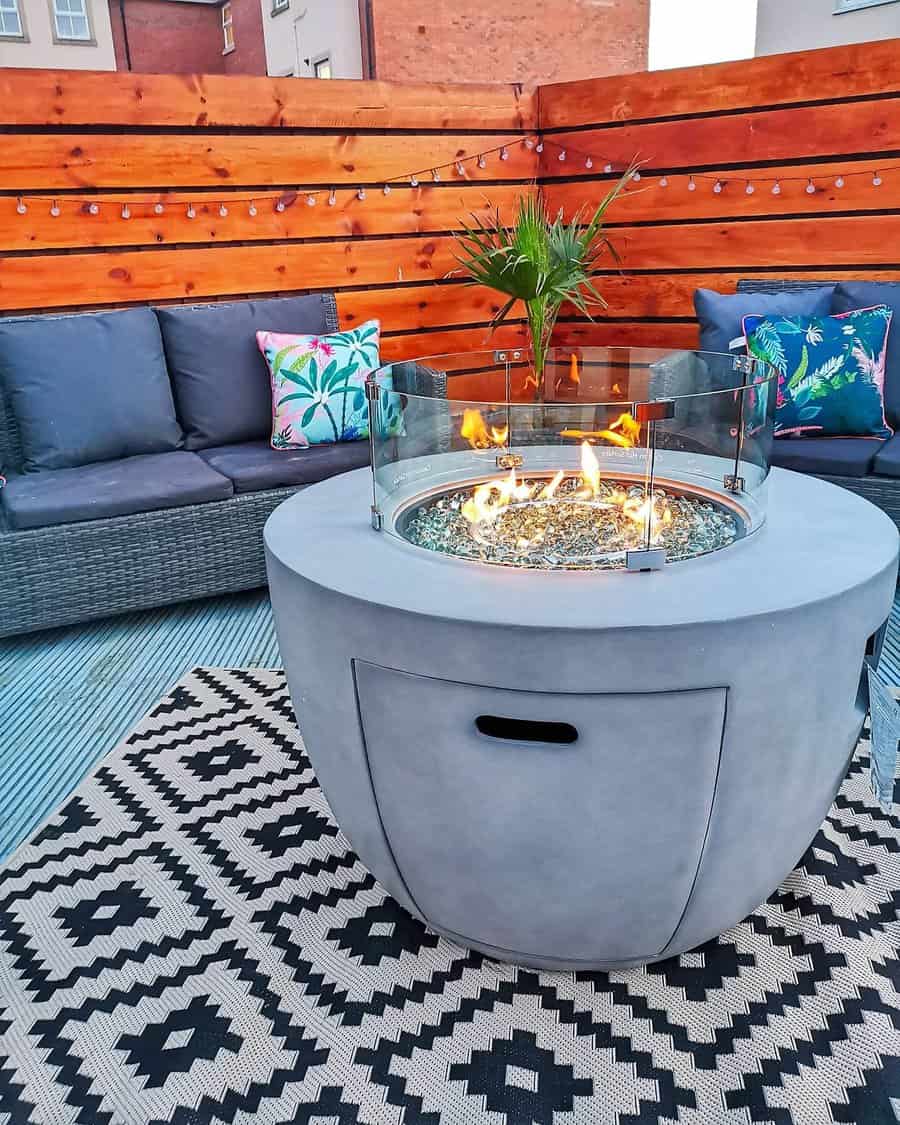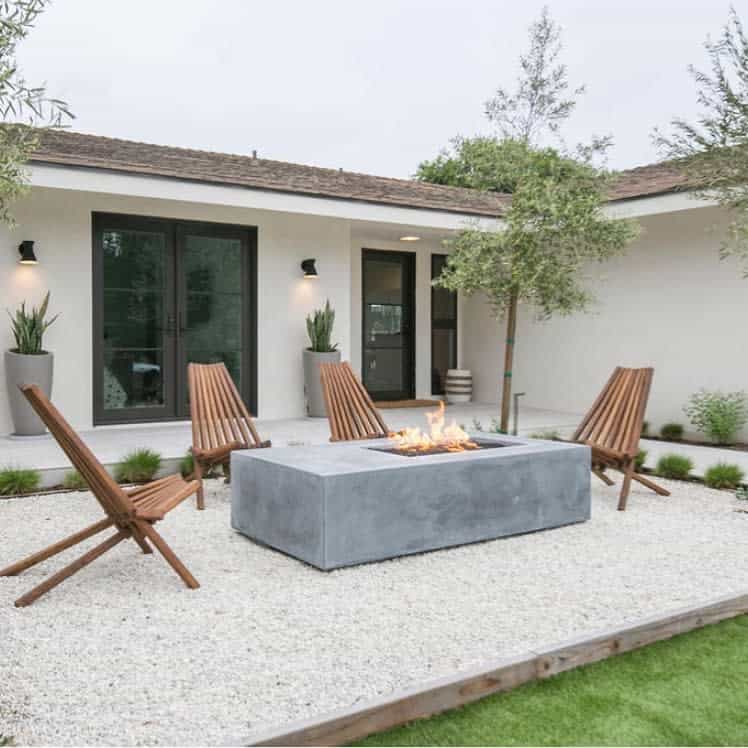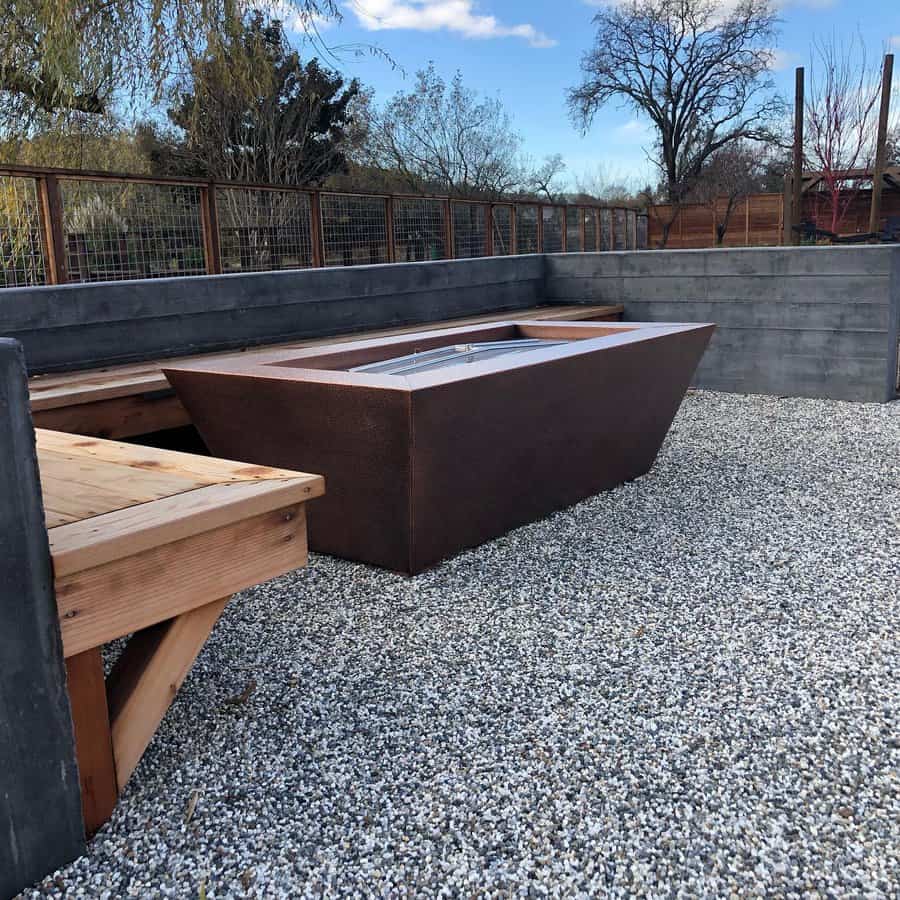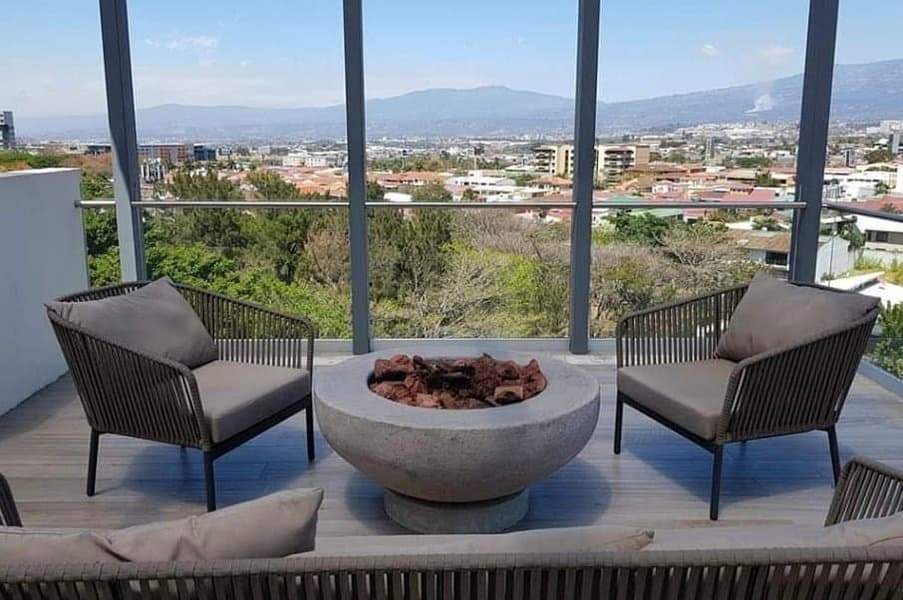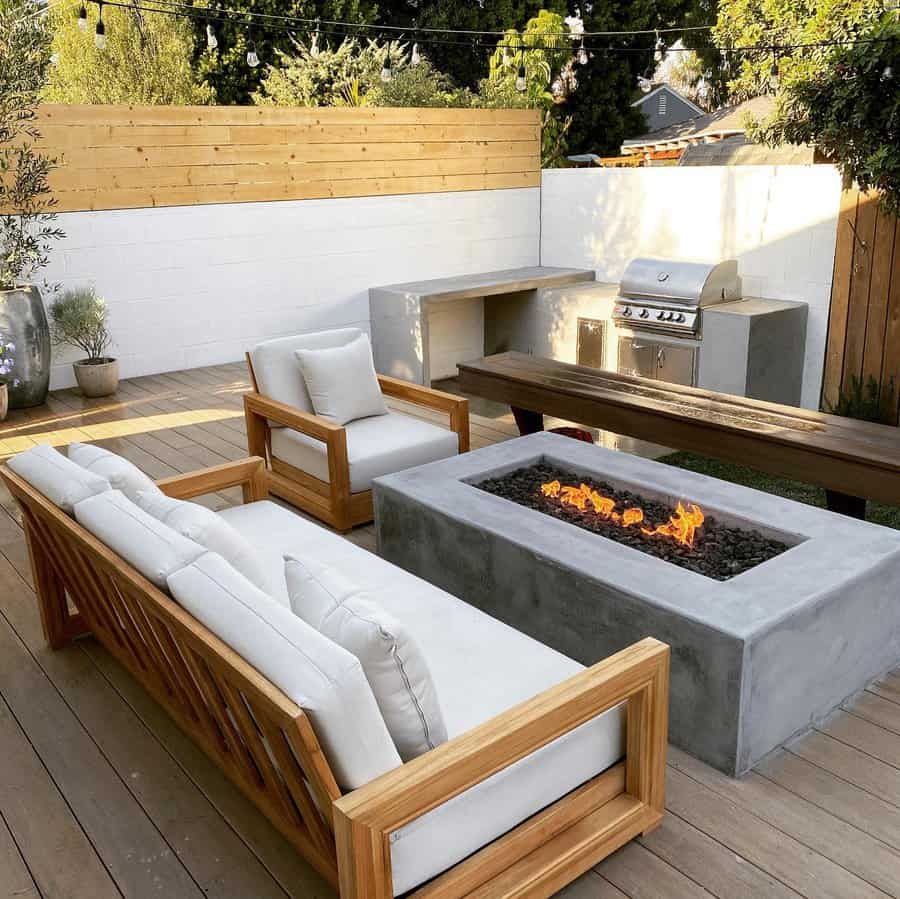 4. Low-cost Brick Fire Pit
Getting a perfect fire pit to enjoy cozy evenings with your family and friends doesn't always have to break the bank. With just a few loose bricks, you can assemble a low-cost fire pit that will provide plenty of warmth and moments of relaxing outdoor quality time.
Whether you are planning to huddle around the fire for coffee conversations in the morning, or indulge in some Barbecue treats around it the night, assembling a low-cost fire pit is the perfect way to savor those precious moments.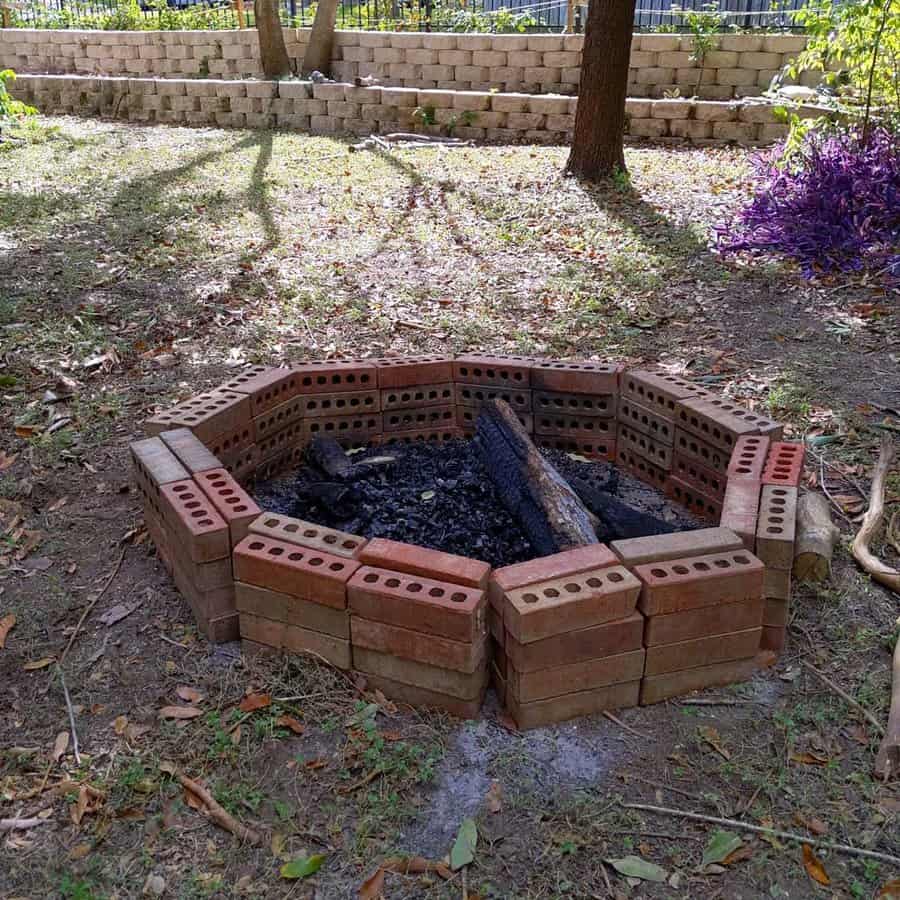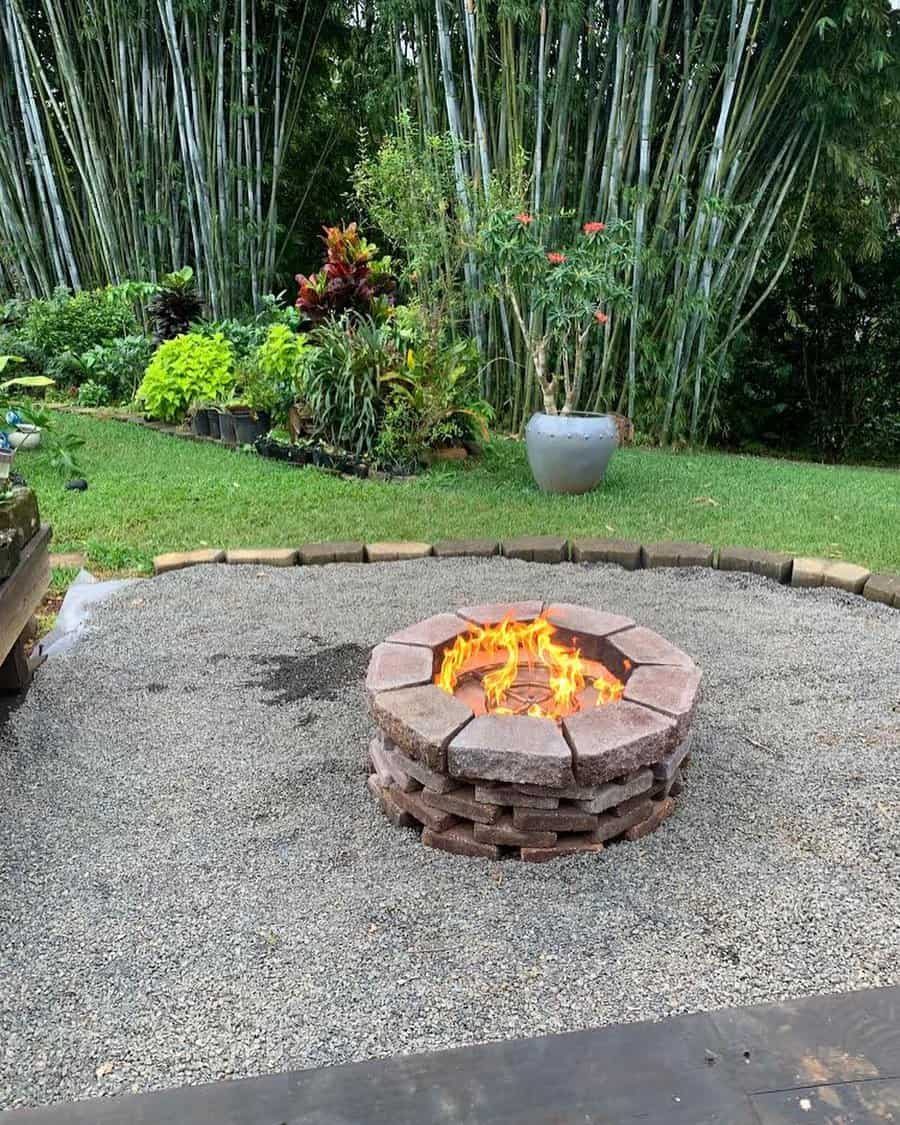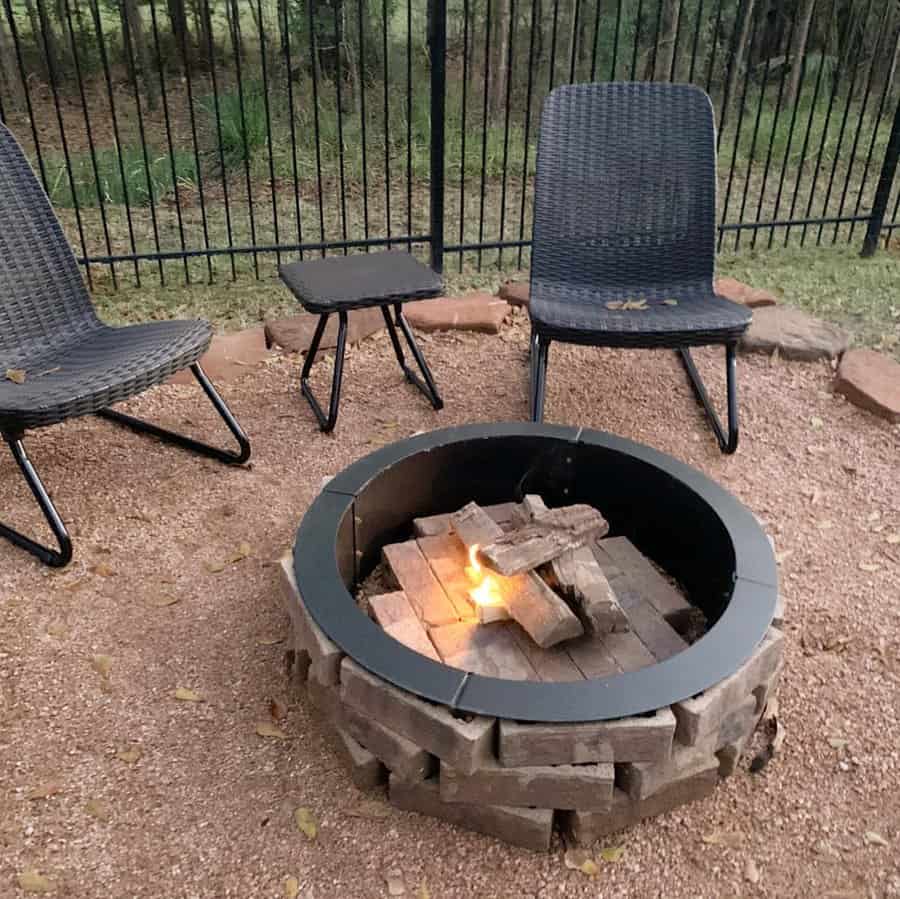 5. Minimalist Fire Pit
A minimalist, yet elegant fire pit can be the perfect addition to any backyard, patio, or garden. Usually made with solid steel construction, it will last through all kinds of weather while providing inviting warmth and visual appeal to your outdoor gathering space.
Whether you are looking for a cozy spot to gather around on cool evenings or the perfect focal point for your next soirée, this minimalist fire pit hits just the right note with its minimalistic design and concave concrete steel construction.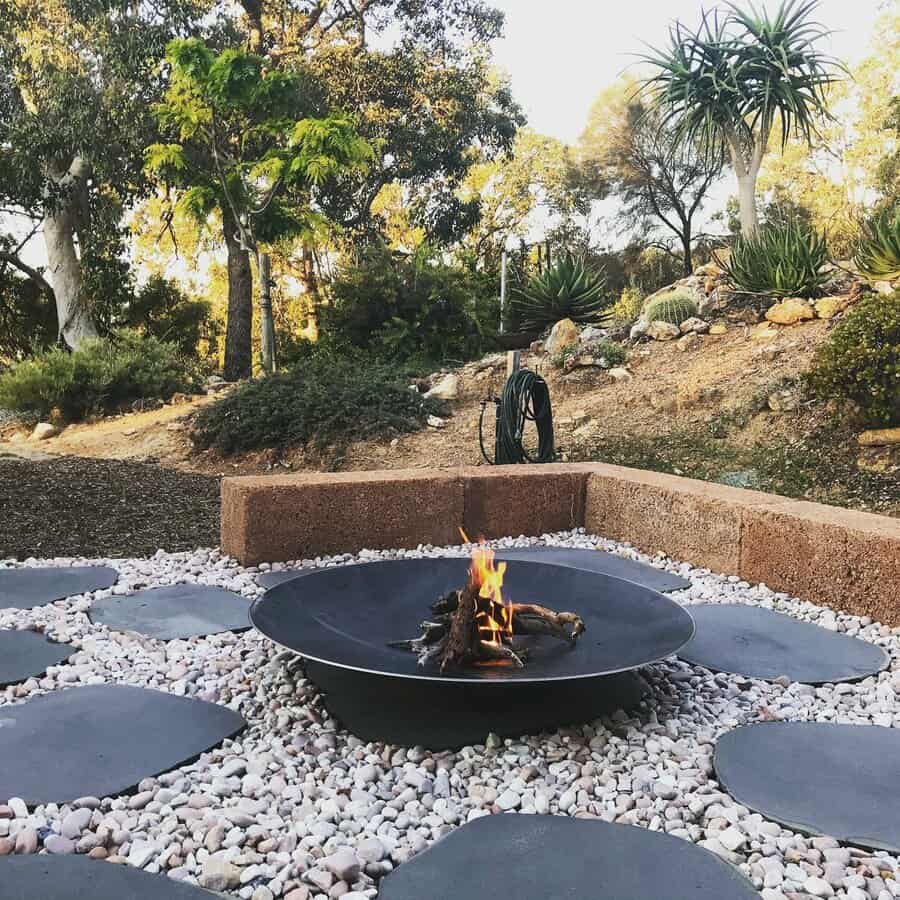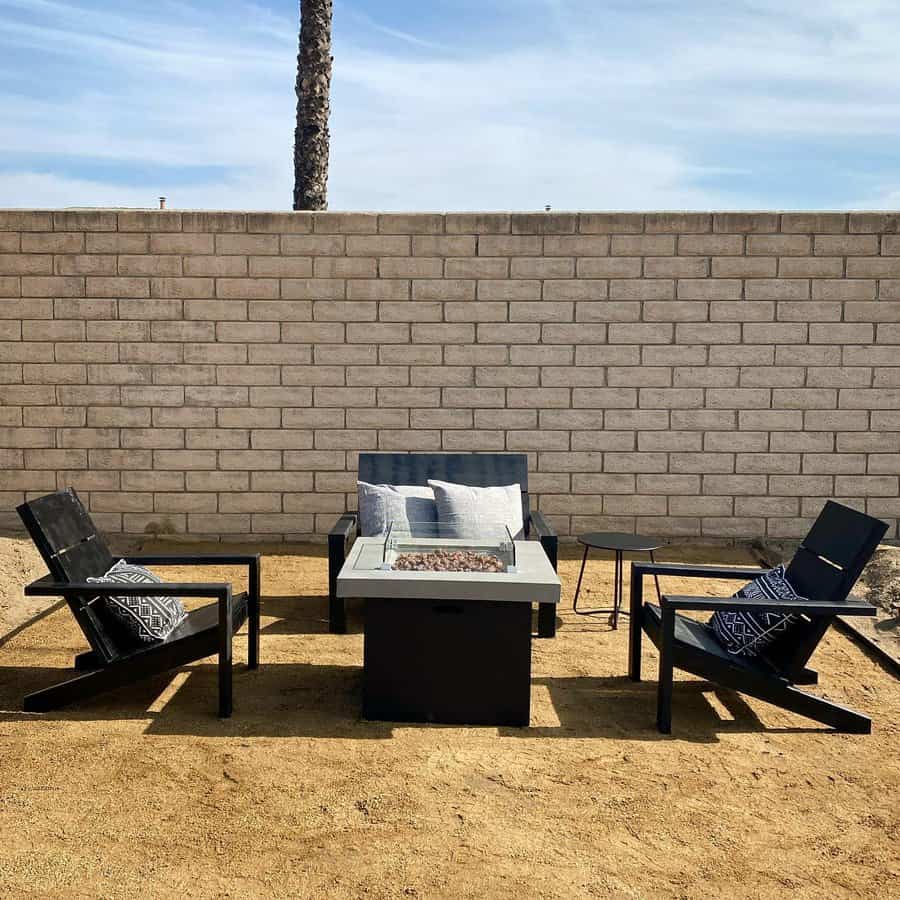 6. Composite Fire Pit
Transform your outdoor space into a place of warmth and ambiance with a composite fire pit! Constructing an outdoor retreat can be made easy with this concrete fire pit and its convenient cover-up options. Crafted from concrete and tailored with either a natural wood look or silky tile, these concrete fire pits double as stylish furniture pieces for your patio area.
Place the perfect centerpiece on the outdoor entertaining space of your dreams with a concrete fire pit designed to fit perfectly with your home's atmosphere. No matter what mood you're going for, bring it all together by adding a beautiful concrete fire pit for warmth and radiance without abandoning style.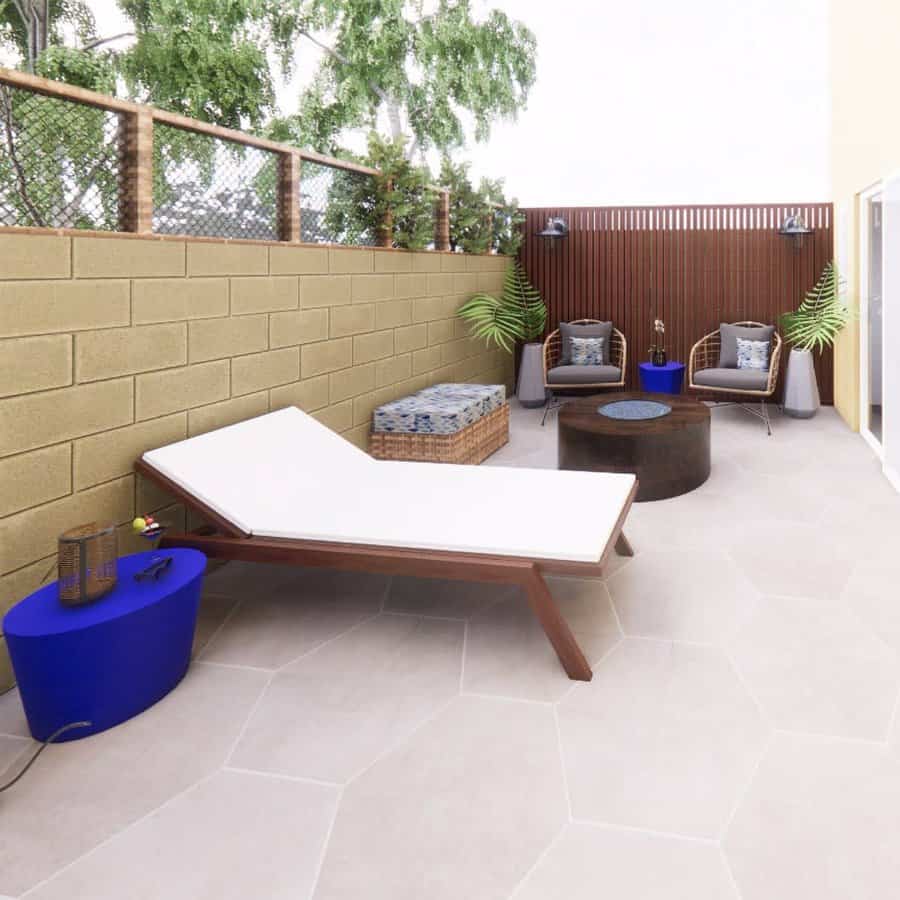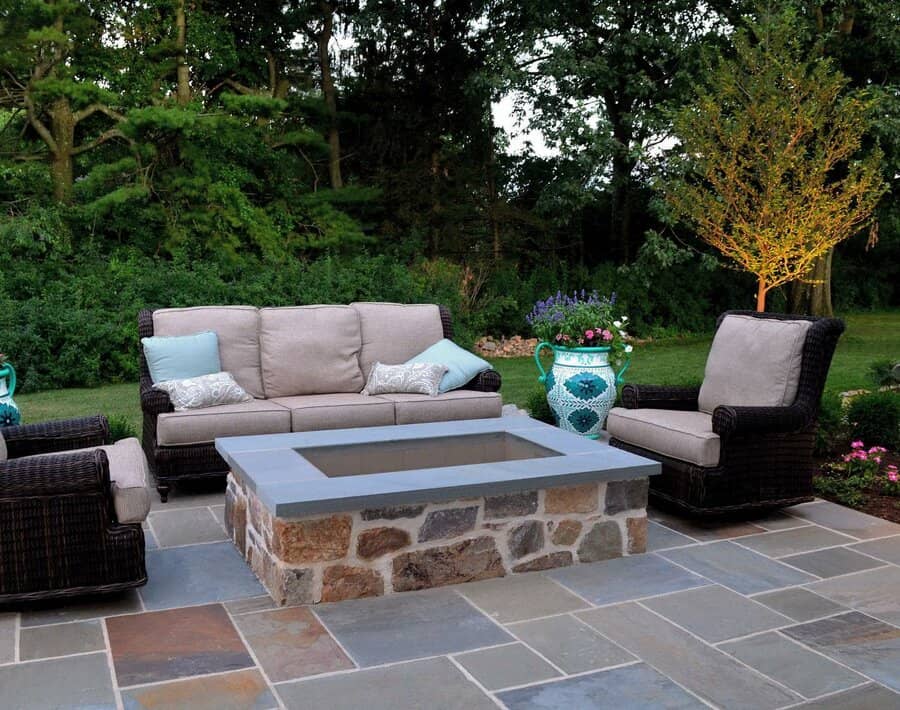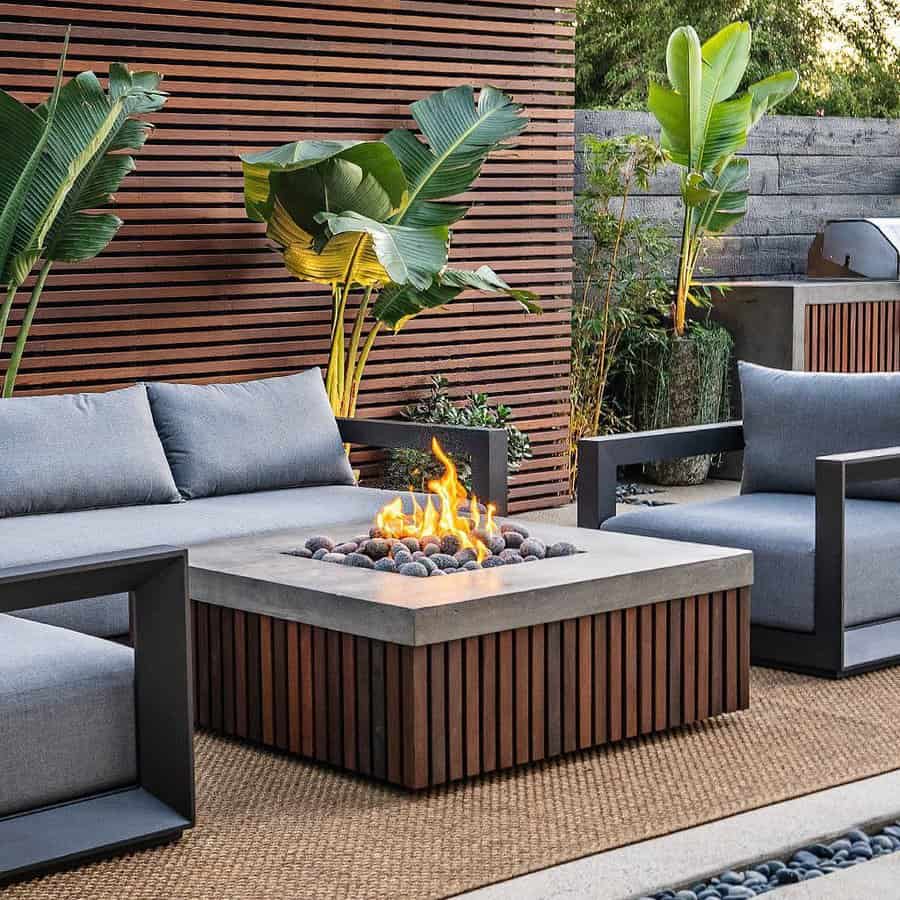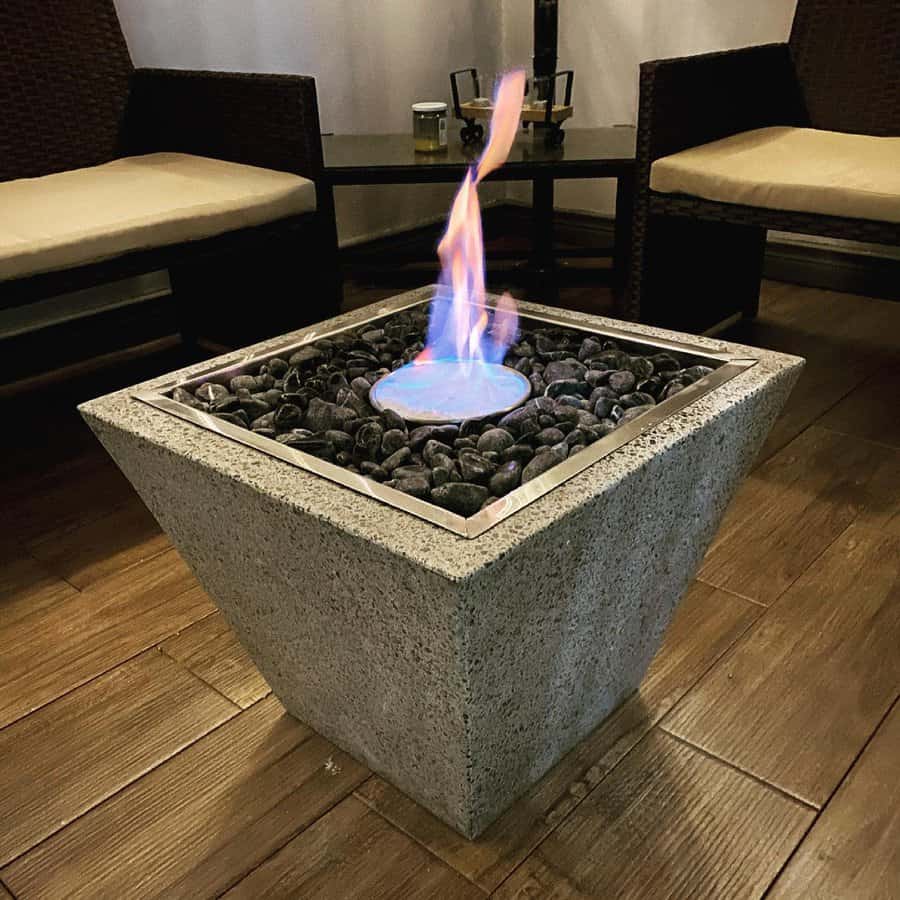 7. Round Steel Propane Gas Fire Column
Discover the perfect outdoor companion with a steel propane gas fire column! Unmatched in style and substance, this sleek and minimalist design takes your patio parties to a whole new level. Create a warm and inviting atmosphere with its seamless design characteristics, along with its easy-to-move qualities for an effortless fire pit.
Impress your friends and family with this composite fire pit, allowing for more outdoor relaxation without the hassle. Enjoy your outdoor space like never before; the steel propane gas fire column ensures an unforgettable experience every time!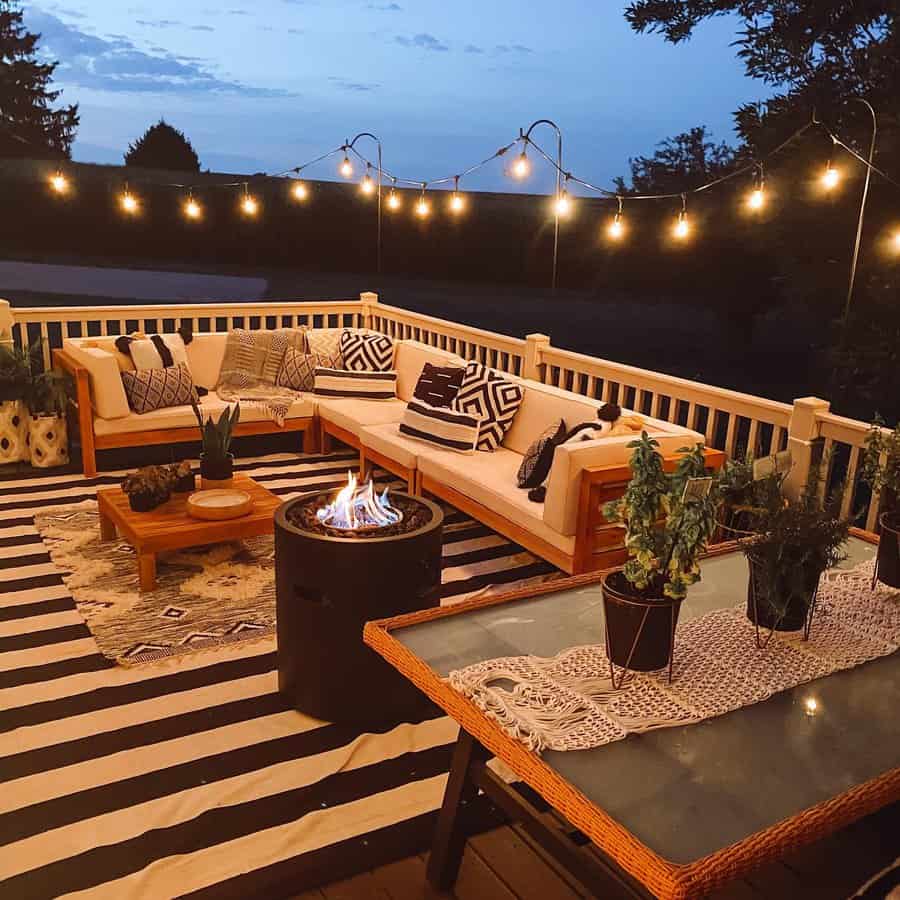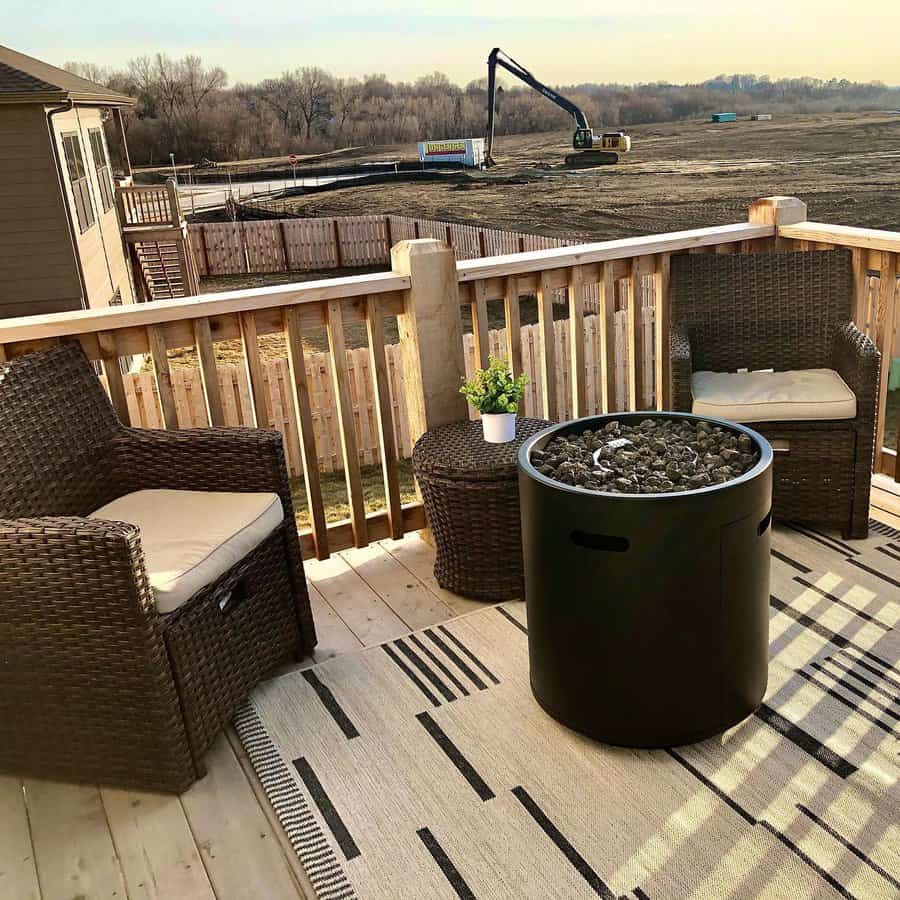 8. Wicker Table With Propane Gas Fire Pit
Embrace cozy evenings with your wicker table and a propane gas fire pit that easily blends in. Enjoy the warmth and light radiating from your living room as you share stories with friends, or relax solo for some much-needed relaxation.
Forget about chill winds outside — intense heat can come from an unexpected source. After all, nothing beats spending a cold evening next to the wicker table with its incorporated fire pit!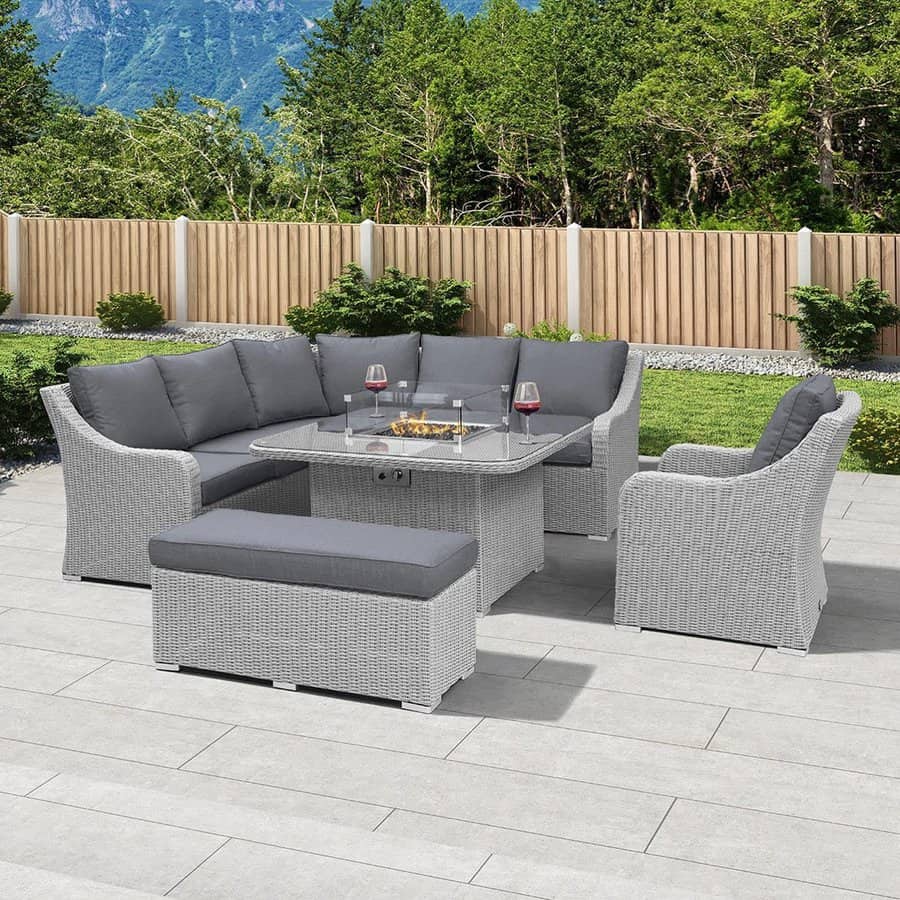 8. In-ground Fire Pits
Backyard fires in an in-ground fire pit are a great way to make a space in your home cozy and inviting. To create the perfect in-ground fire pit, all you need to do is dig a hole that fits the size of the fire ring you desire and then line in with gravel. Then cover the ring with pavers and you have your very own in-ground fire pit.
This is a great addition for entertaining guests in your backyard or for curling up by the fire with your family. Now all that's left is to kick back in front of your new in-ground fire pit and enjoy some time spent with friends, family, and of course, warmth!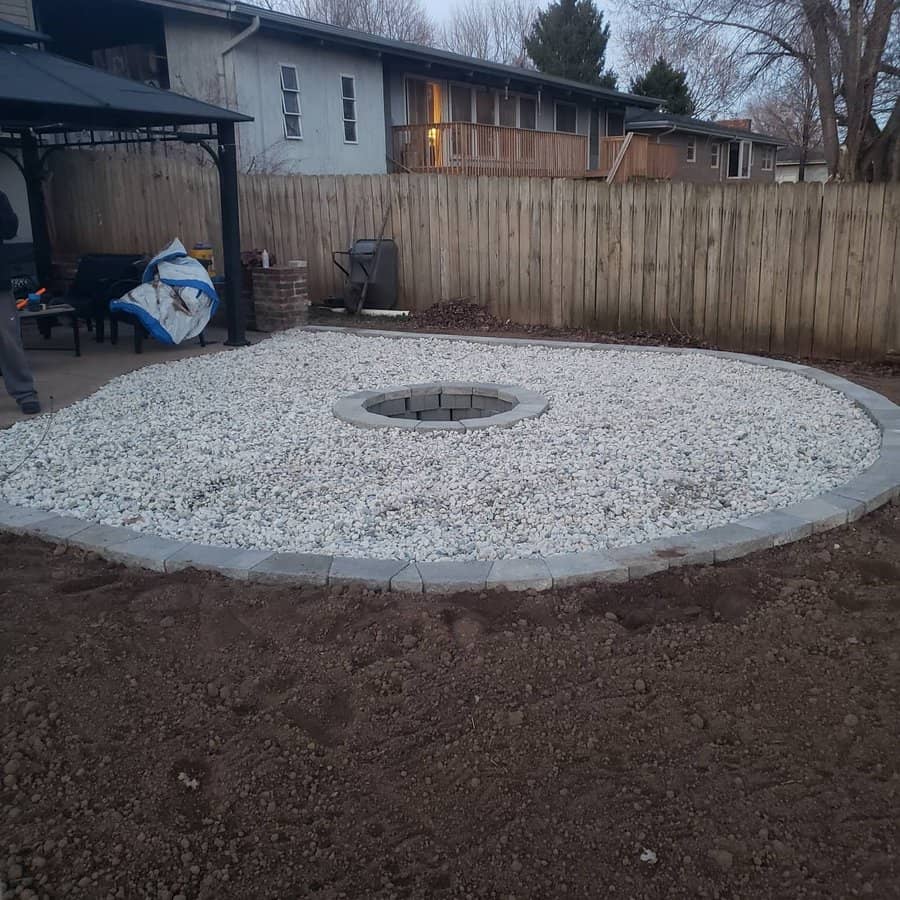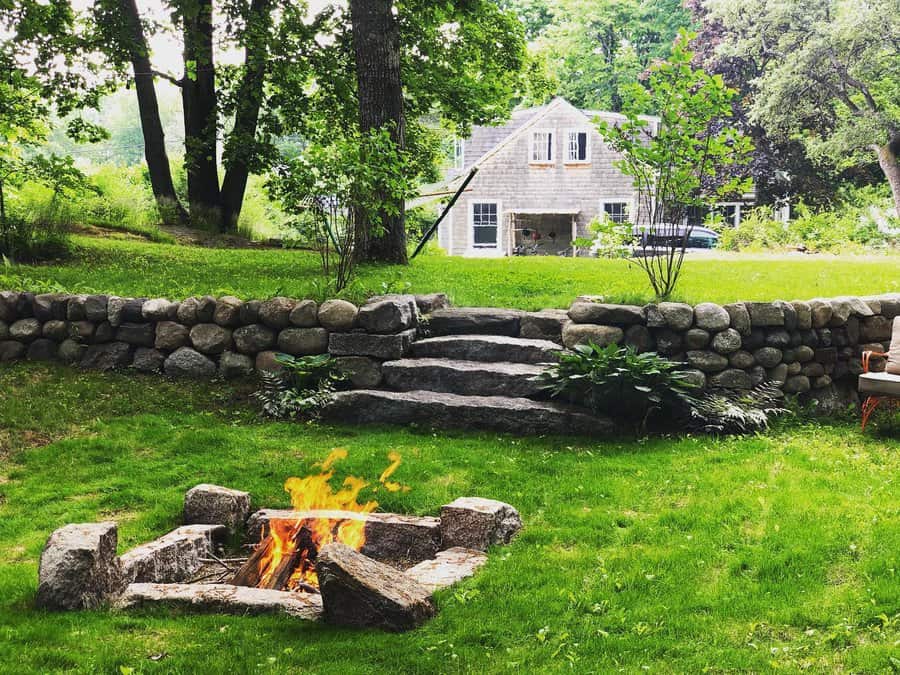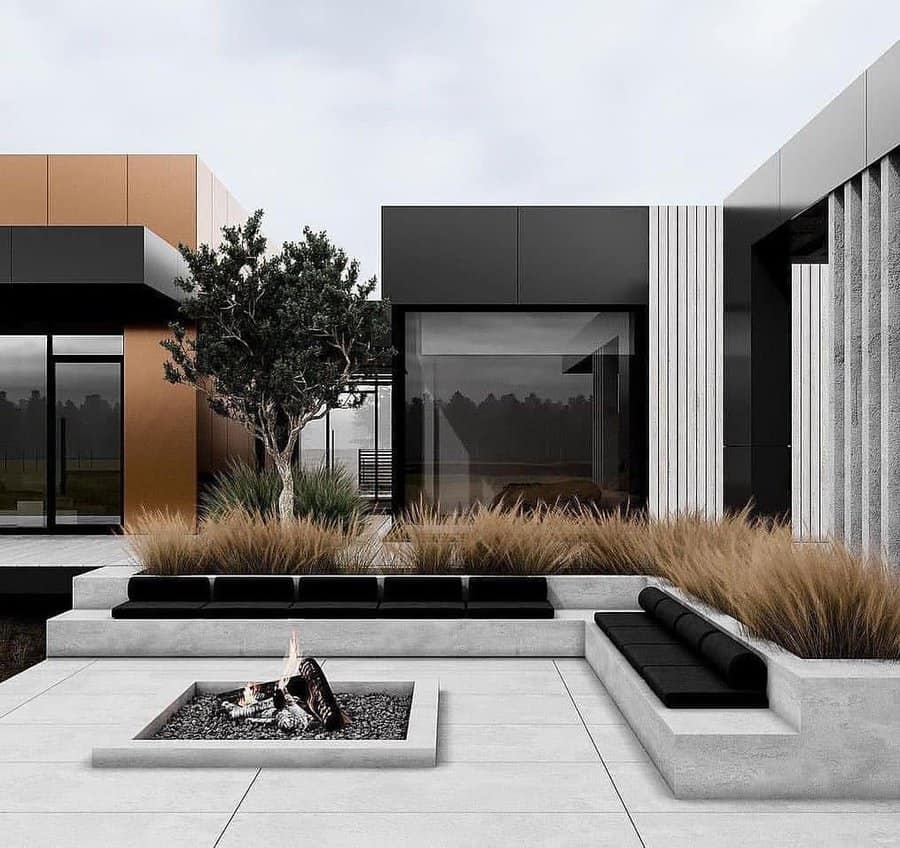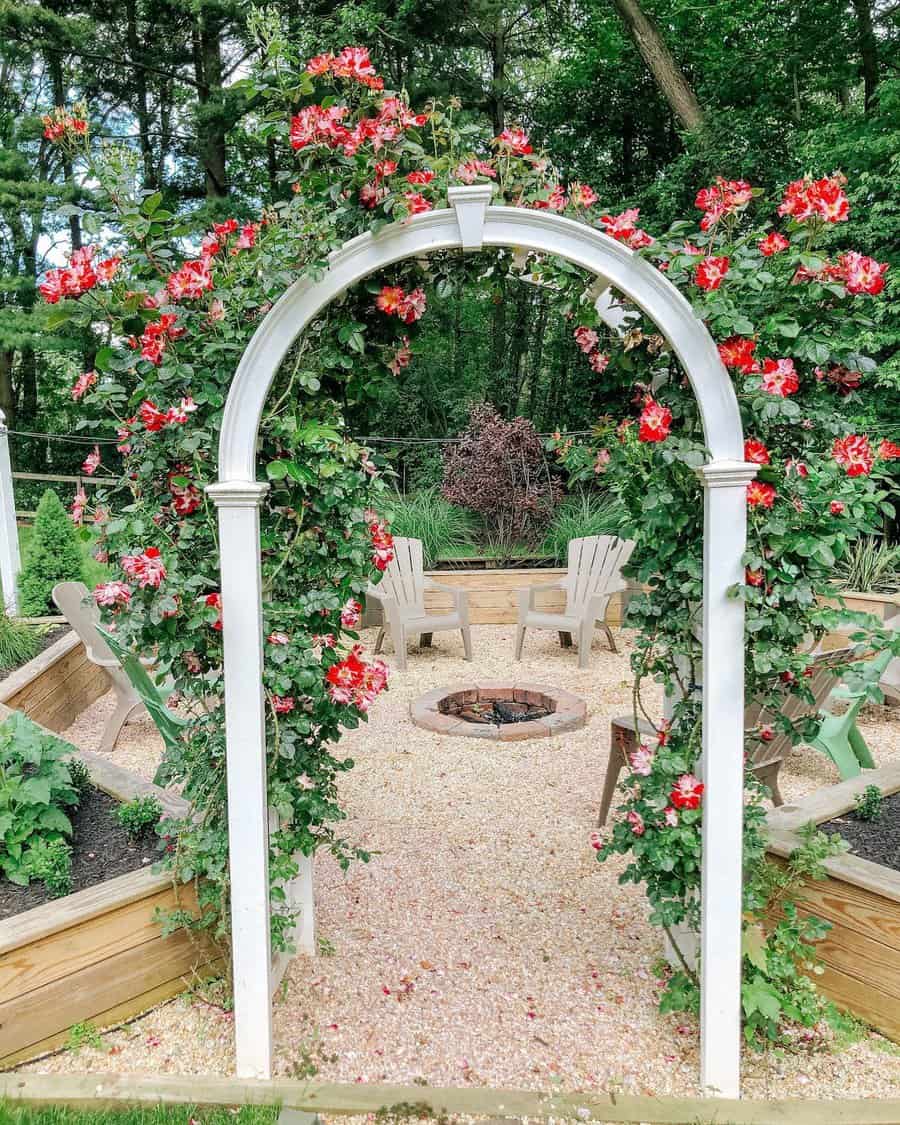 9. Metal Fire Pits
For an evening of fun and relaxation, nothing quite says "summer" like gathering around an aluminum fire pit with family and friends. Transform your backyard into a cozy wonderland with the big old pot as the centerpiece and enjoy conversations in the glow of flickering flames.
Best of all, you can always enhance the experience further by adding a grill to give your metal fire pit double duty – whether you're roasting marshmallows for s'mores or grilling up savory favorites to feed a hungry crowd. Let your metal fire pit become the memorable highlight of summertime gatherings!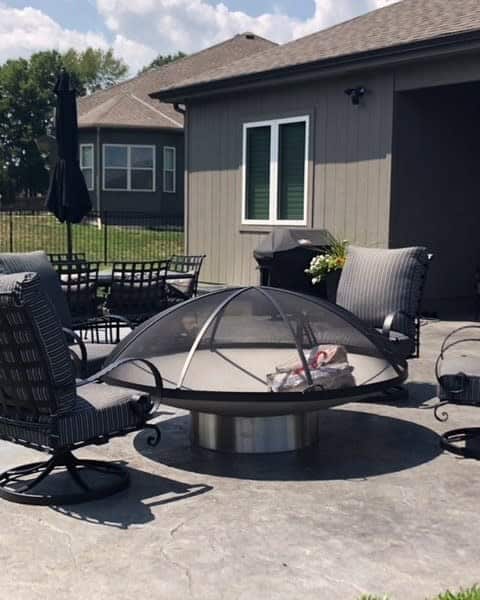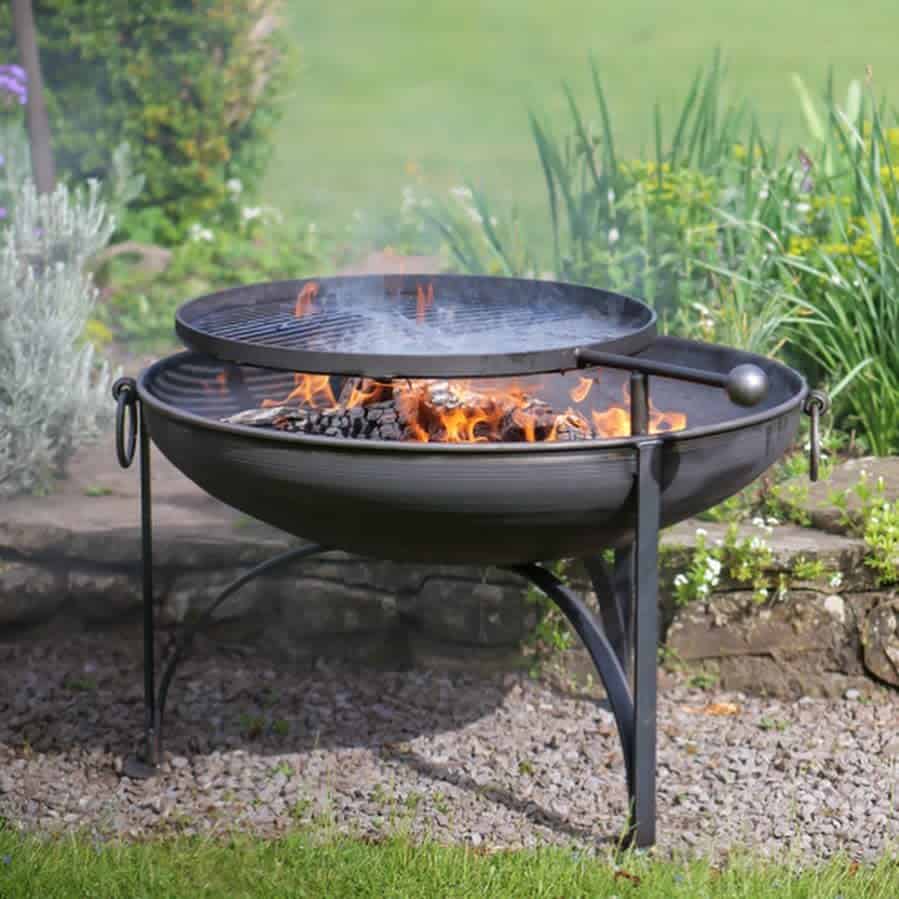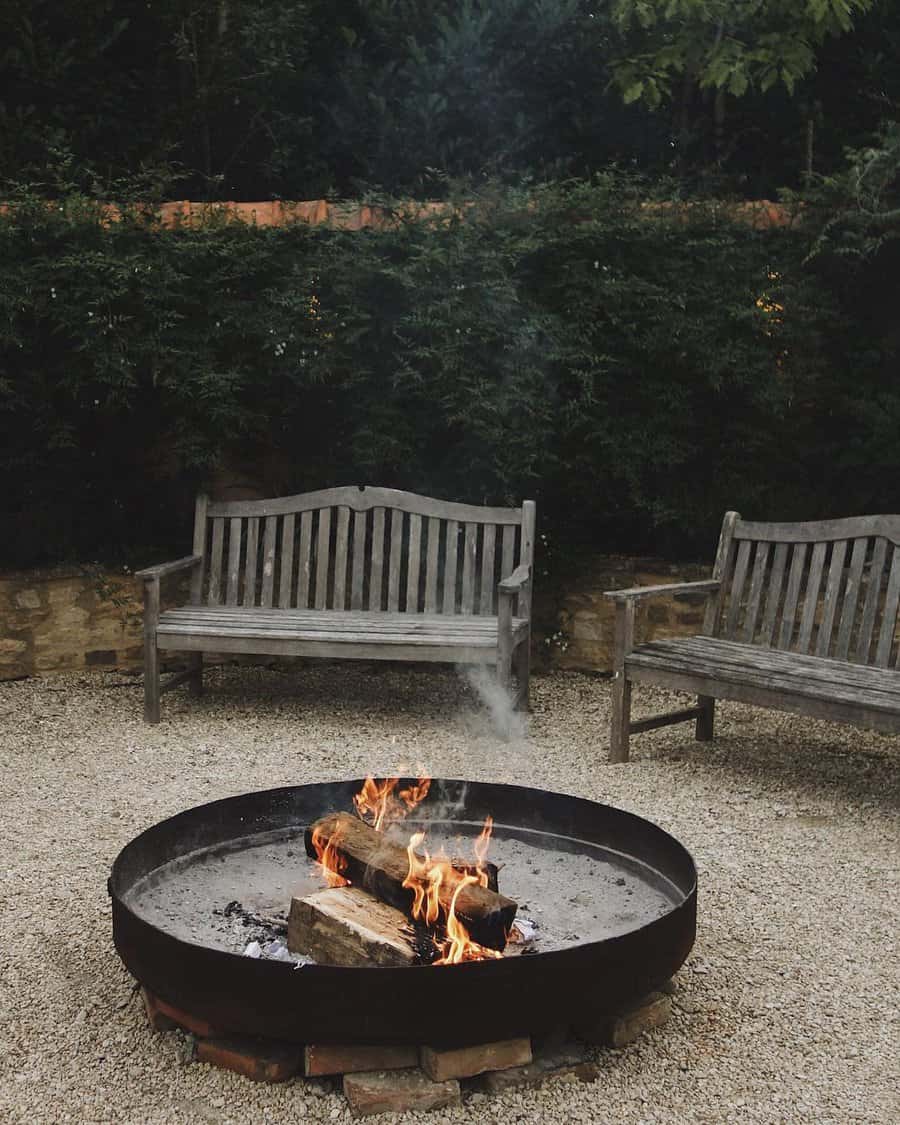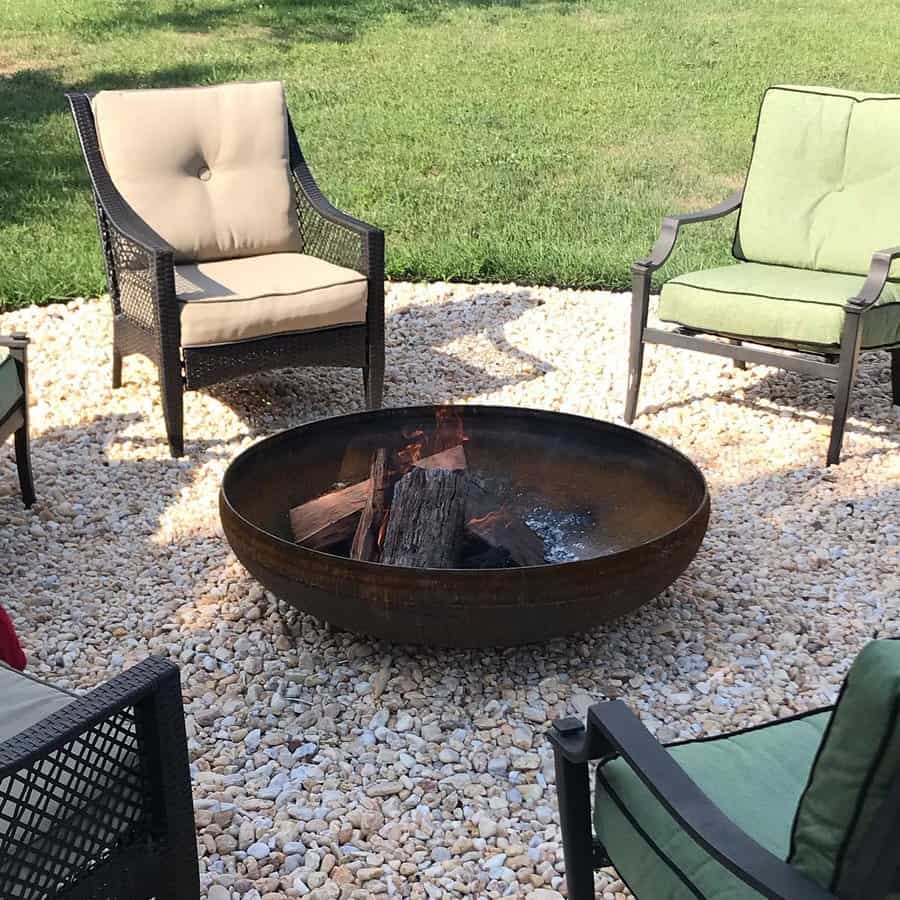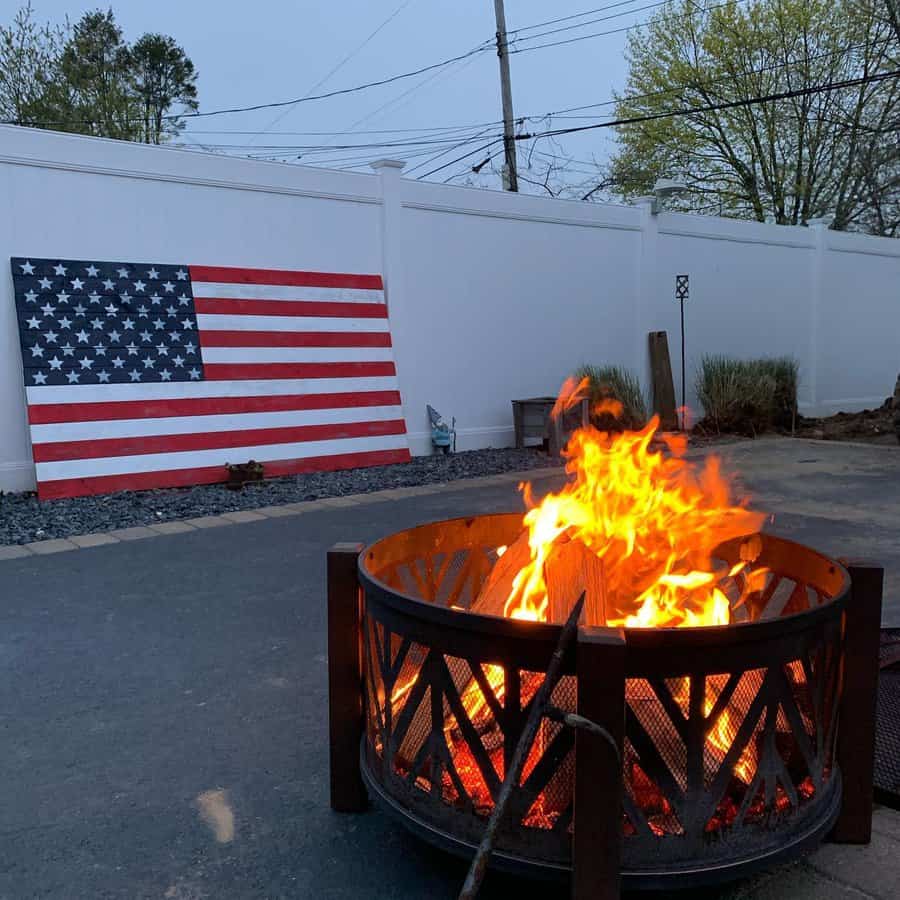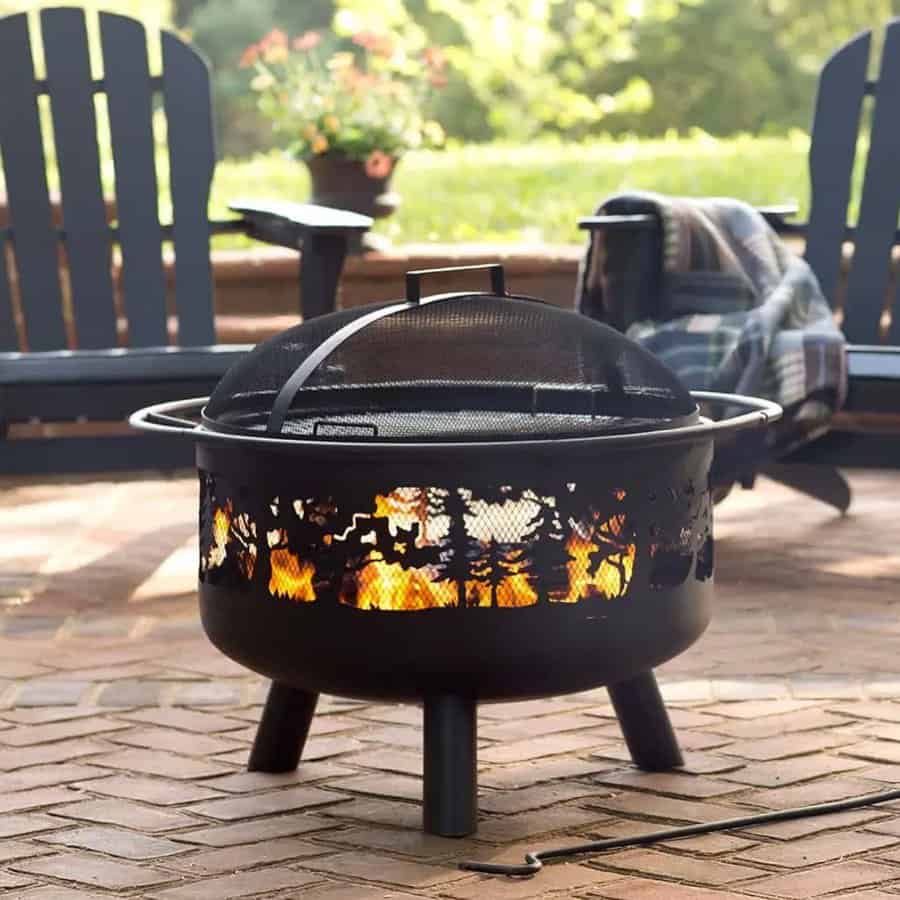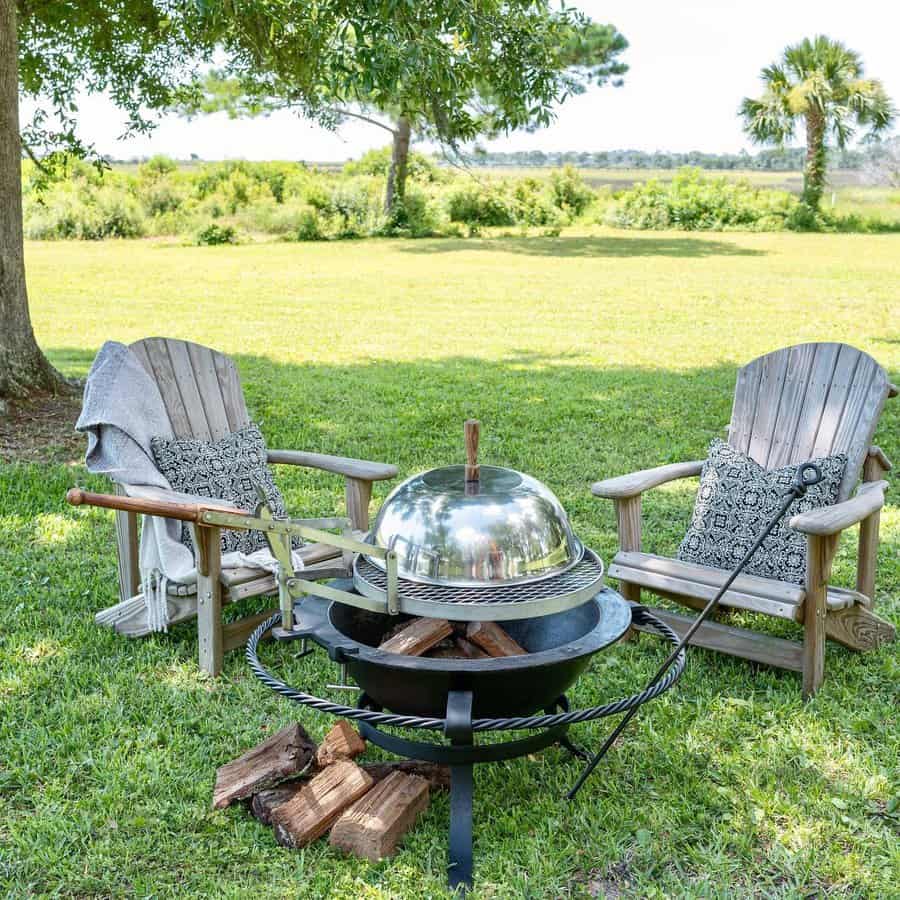 10. Modern-style Box Fire Pits
Transform your outdoor space with a modern box-type propane gas fire pit. Add pebbles around the box frame and switch from an outdoor lounge area to an intimate gathering place. At night, it can cast a warm & cheerful glow while during the day you can use it as a coffee table or just bask in the sun near its comfort of warmth.
An easy upgrade and great conversation starter, your modern fire pit will be the star of your outdoor living space!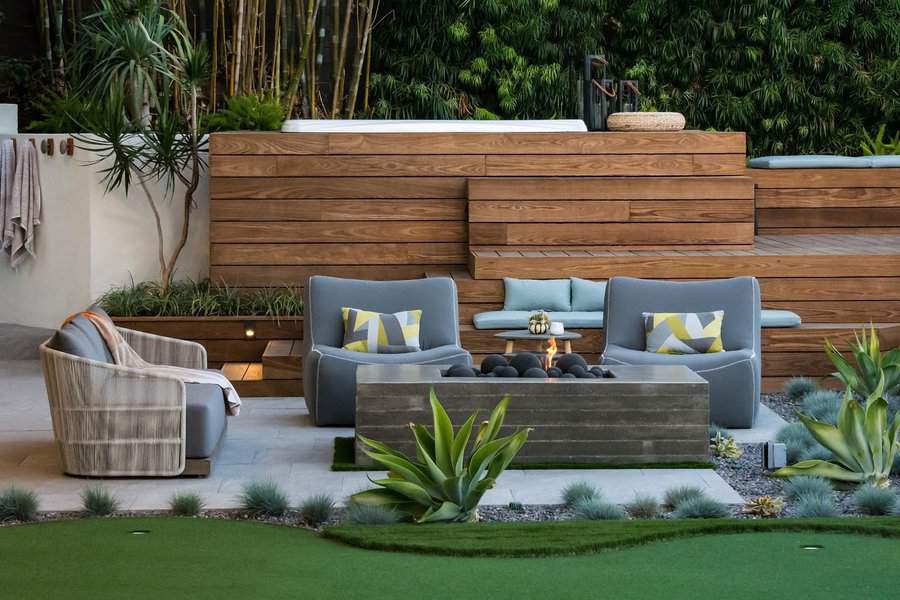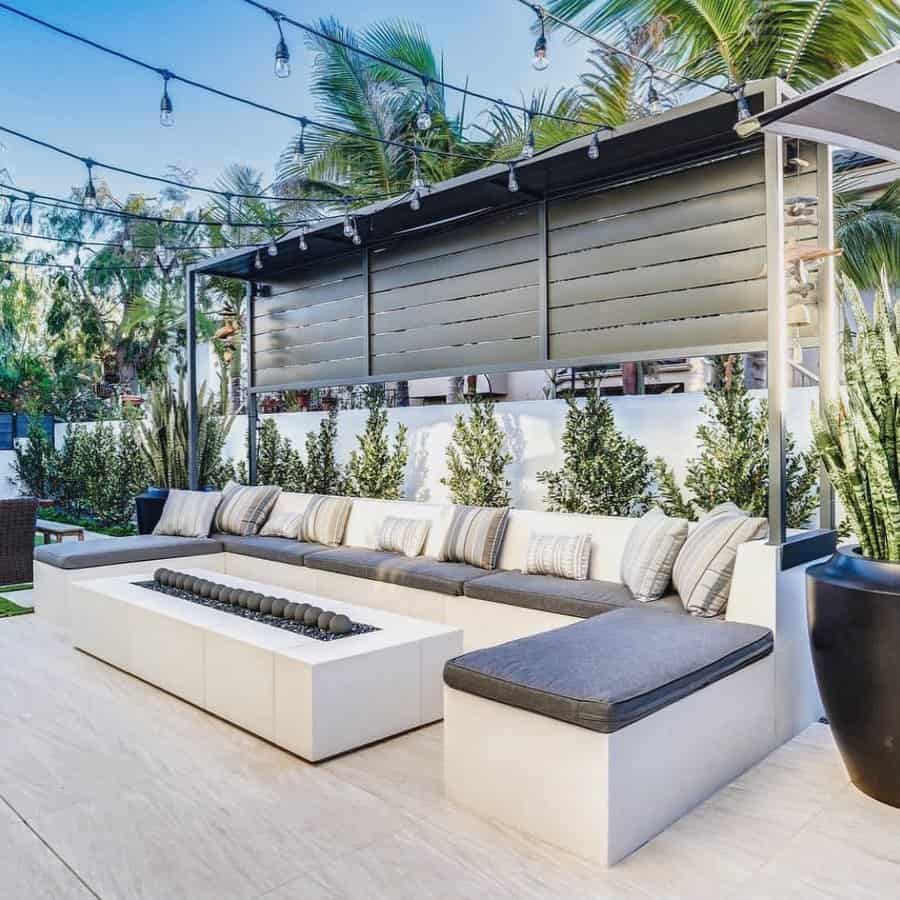 10. Stone Fire Pits
If your outdoor living space has been yearning for rustic charm and rusticity, then a stone fire pit is just what you need. Its rustic properties are like no other, creating a beautiful and natural look to the area.
Not only does it grant an unmistakable atmosphere of adventure but if placed cleverly it can enhance the stamped tiles of the patio in order to complement each other perfectly, giving your backyard a feeling of tranquility and serenity.
Use the rocks and your property to dictate the shape of your fire pit. Angular and block/like rocks are best used to build a square fire pit. Smaller and more rounded stones work best to build a circular fire pit. However, this is just a guide. You can use square or rectangular stones to make a round fire pit when the pit is large enough to overcome the shape of the stones.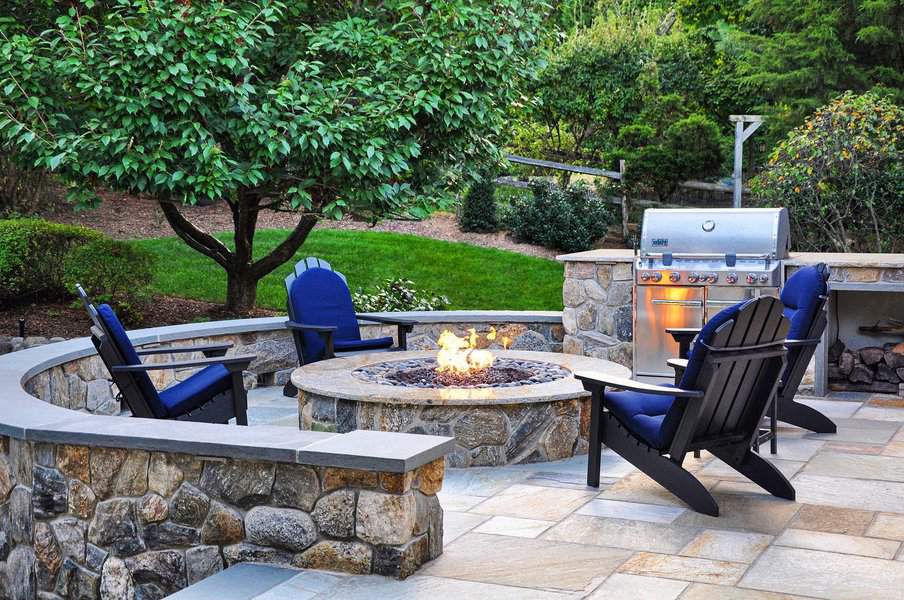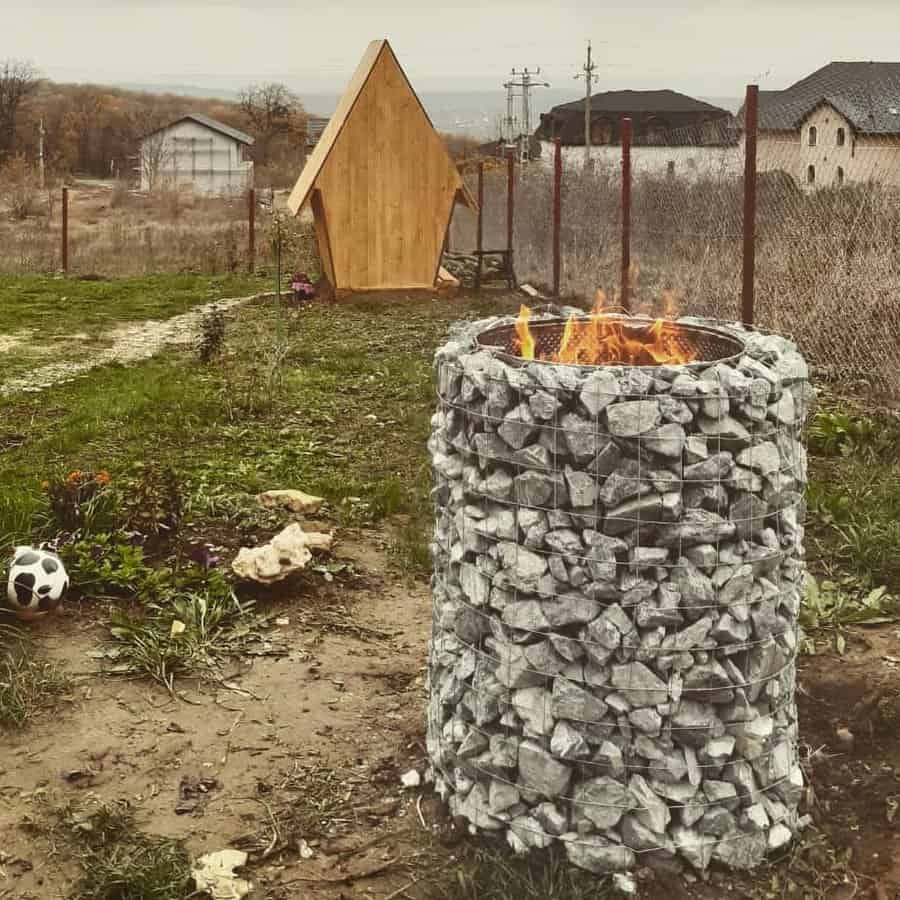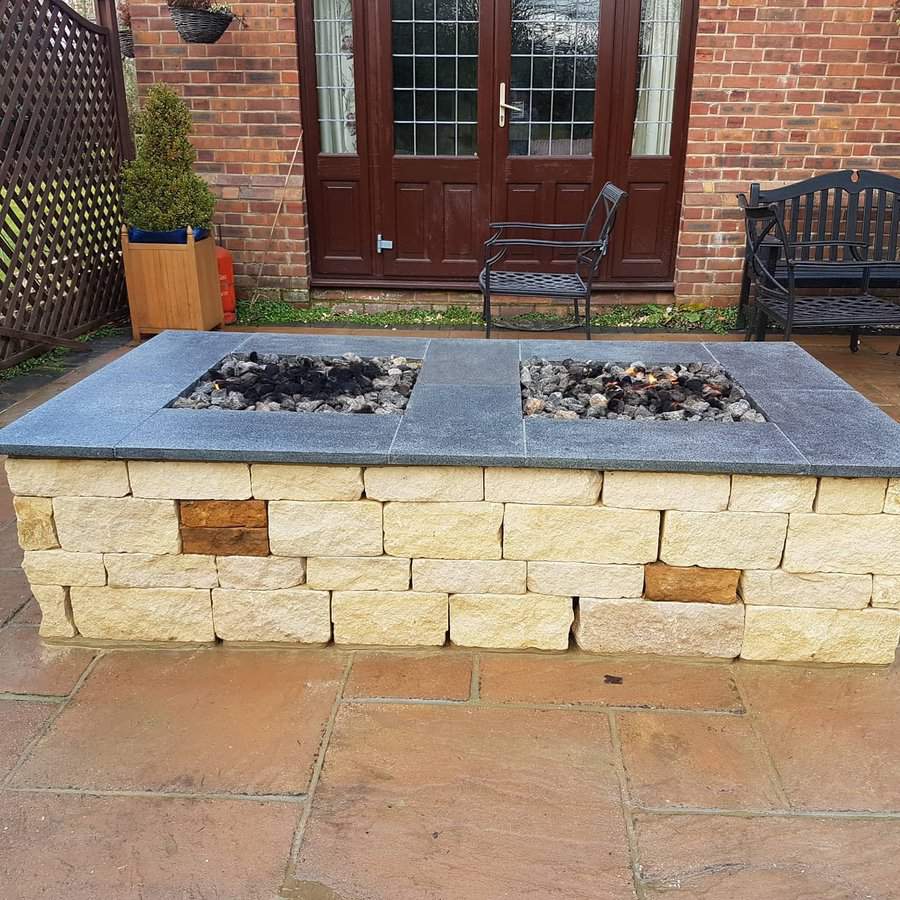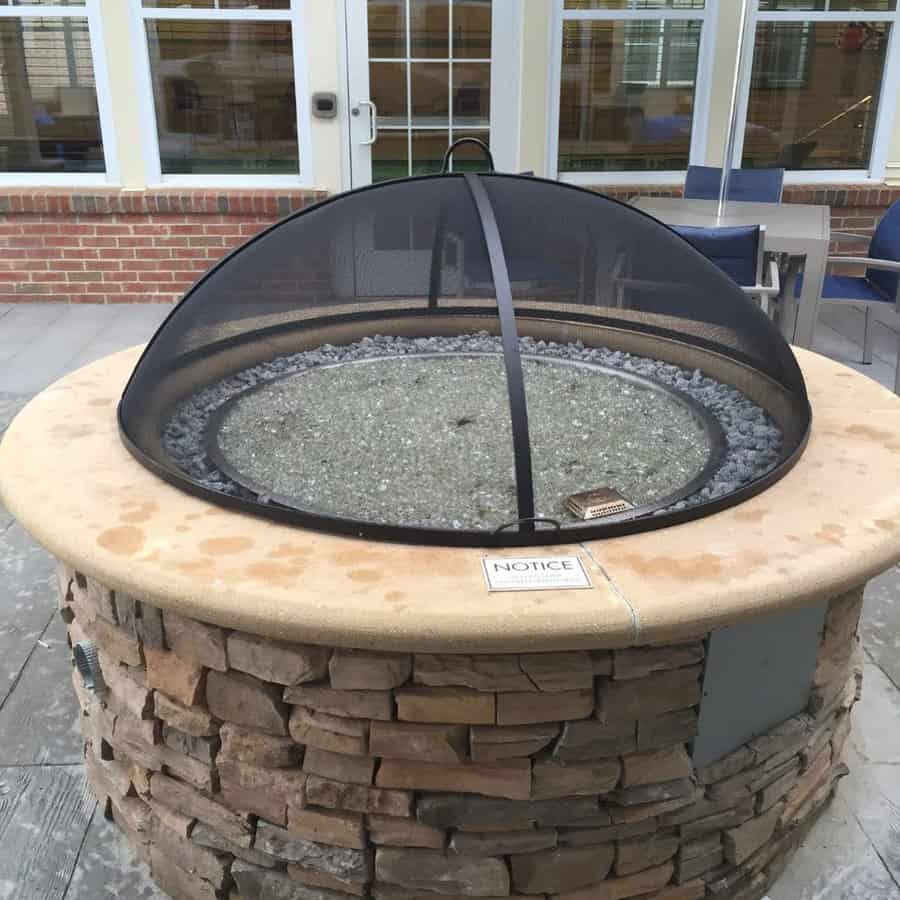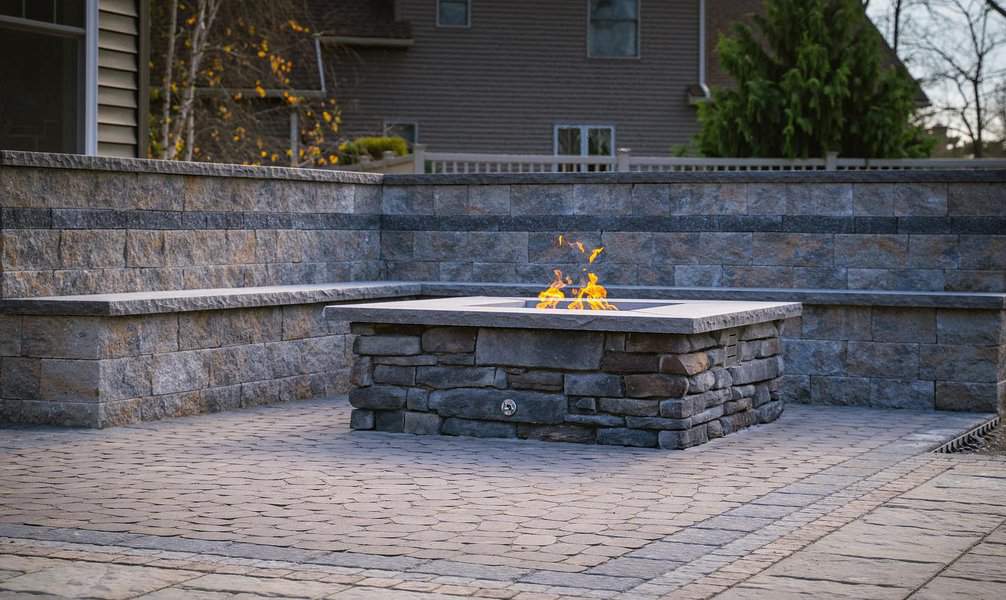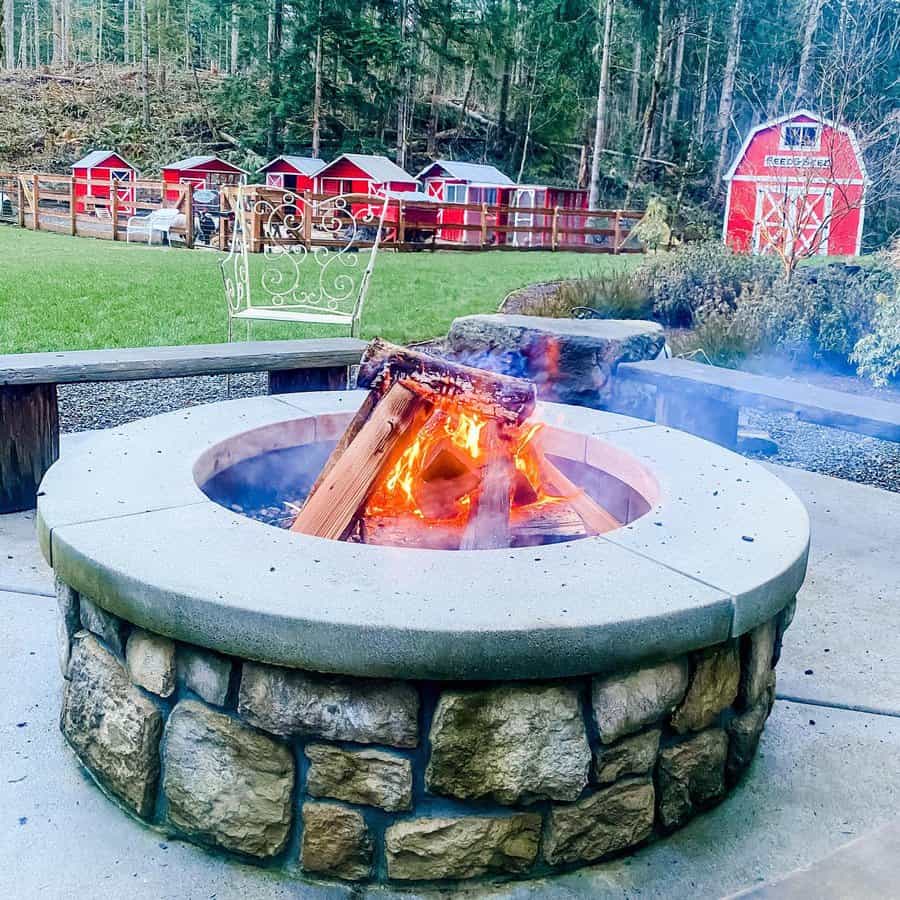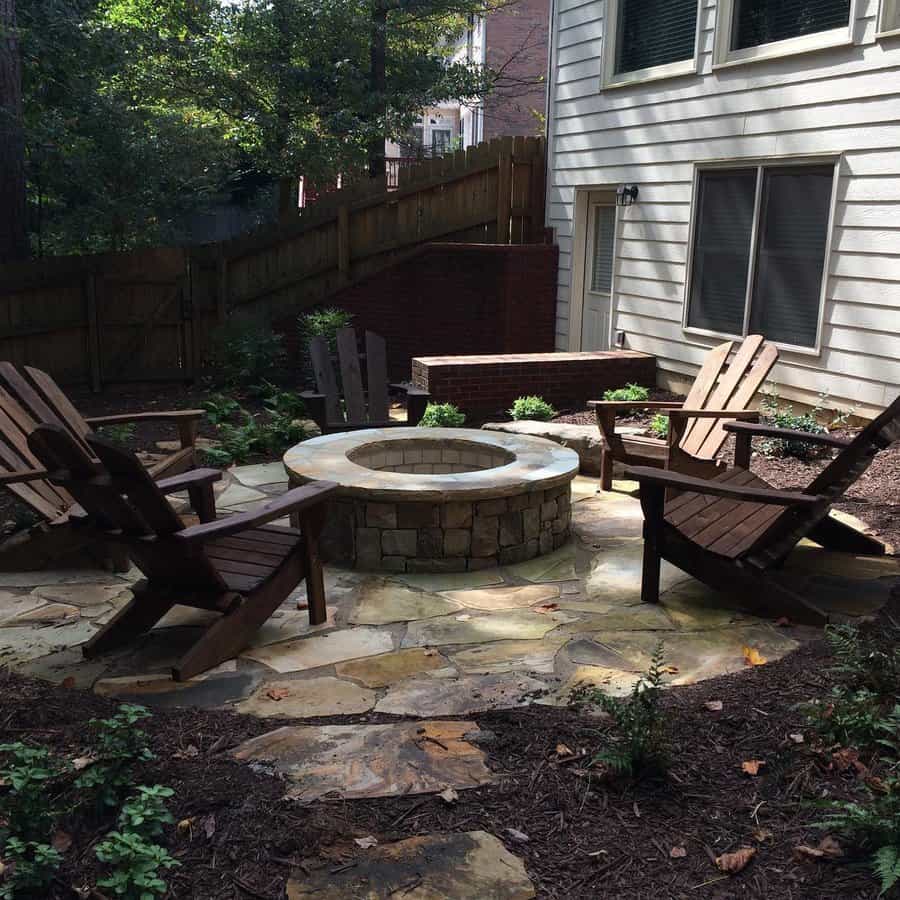 Fire Pit FAQs
What do you put in the bottom of a fire pit?
The first layer in the bottom of your fire pit should be sand. This creates a non-flammable and dense layer at the base of your fire pit. Then top this layer with lava rocks, fire pit glass, or gravel. These are all durable materials that encourage airflow while also being safe for use in the potentially very high heat of your fire.
How can I make my fire pit look better?
Look beyond the basic functionality of your fire pit. It should be aesthetically pleasing by using stones or pavers that have an attractive color. Consider building these pavers out to create a solid base for your chairs. A low outer wall around the outside of the seating area can block strong winds and reflect the warmth created by the fire pit back towards you.
How deep should a fire pit be?
The depth of your fire pit depends on the overall size of your project and how in-depth you want to get with your project. A simple DIY fire pit could be as shallow as six to eight inches. You can easily go deeper if you want. However, don't make your pit so deep that it struggles to get air, and you can't enjoy the actual fire.