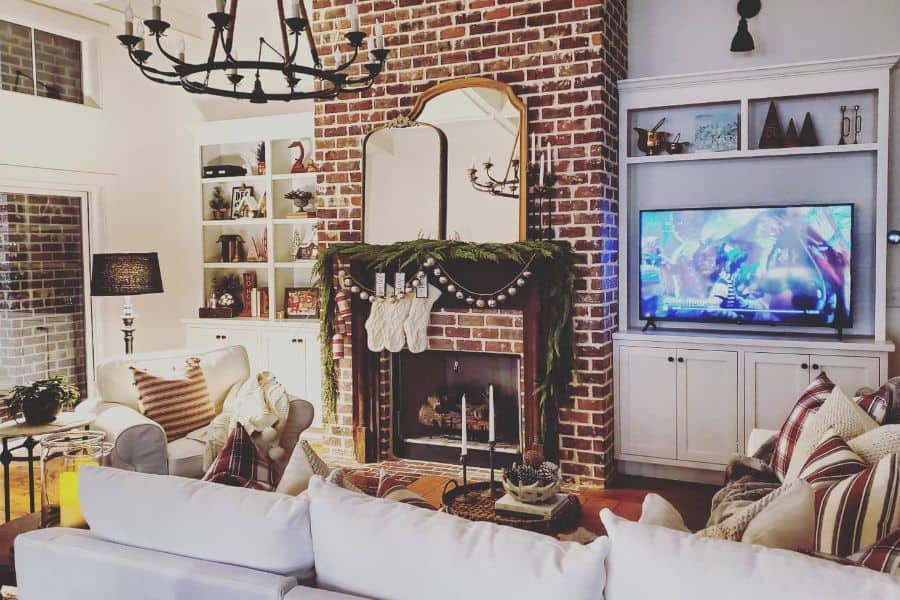 The Top 52 Fireplace Tile Ideas
"For me, there's nothing better than curling up in my favorite blanket on a cloudy or rainy day and just knit. Especially in front of the fireplace." – Magdalena Neuner
What does your fireplace look like? Adding tile can transform the look of your fireplace without a major renovation. If your fireplace looks outdated or could use a refresh, then it's time for a fireplace makeover.
A tile fireplace can look traditional, contemporary, modern, minimalist, vintage, luxurious, or any other interior design theme. It all depends on the color, size, shape, and style of tile that you choose. These fireplace tile ideas will inspire you to use tile for your fireplace update.
1. Antique
Give your old fireplace a one-of-a-kind flair by using antique tiles. It's difficult but not impossible to salvage vintage tiles. Using old tile is possible to give your fireplace an authentic vintage feel.
The downside of this approach is that you will have a limited supply. You won't be able to replace any tiles if you break one or run short.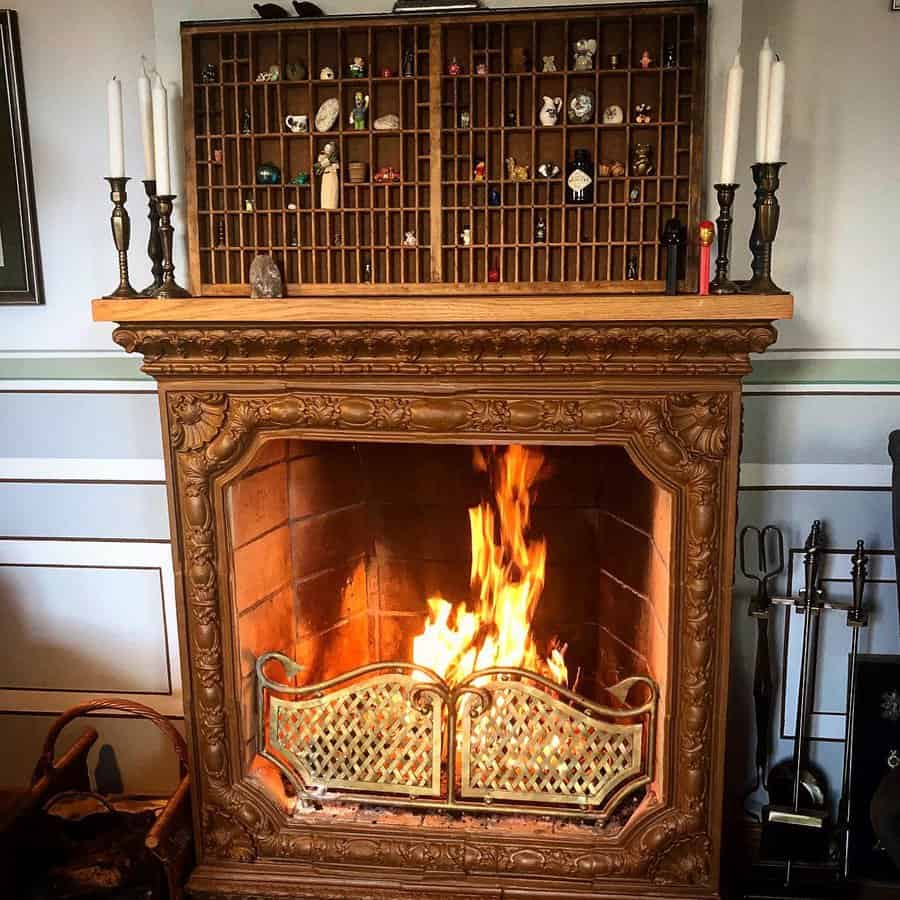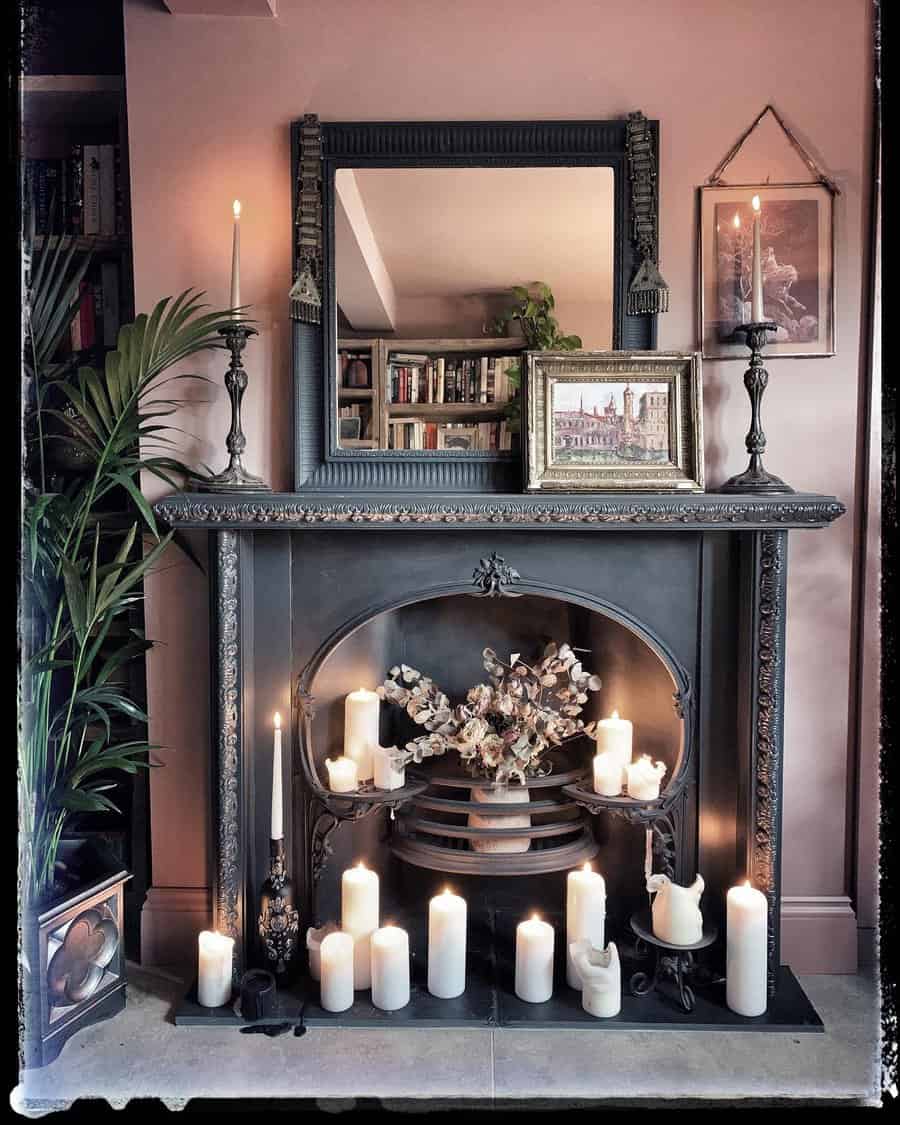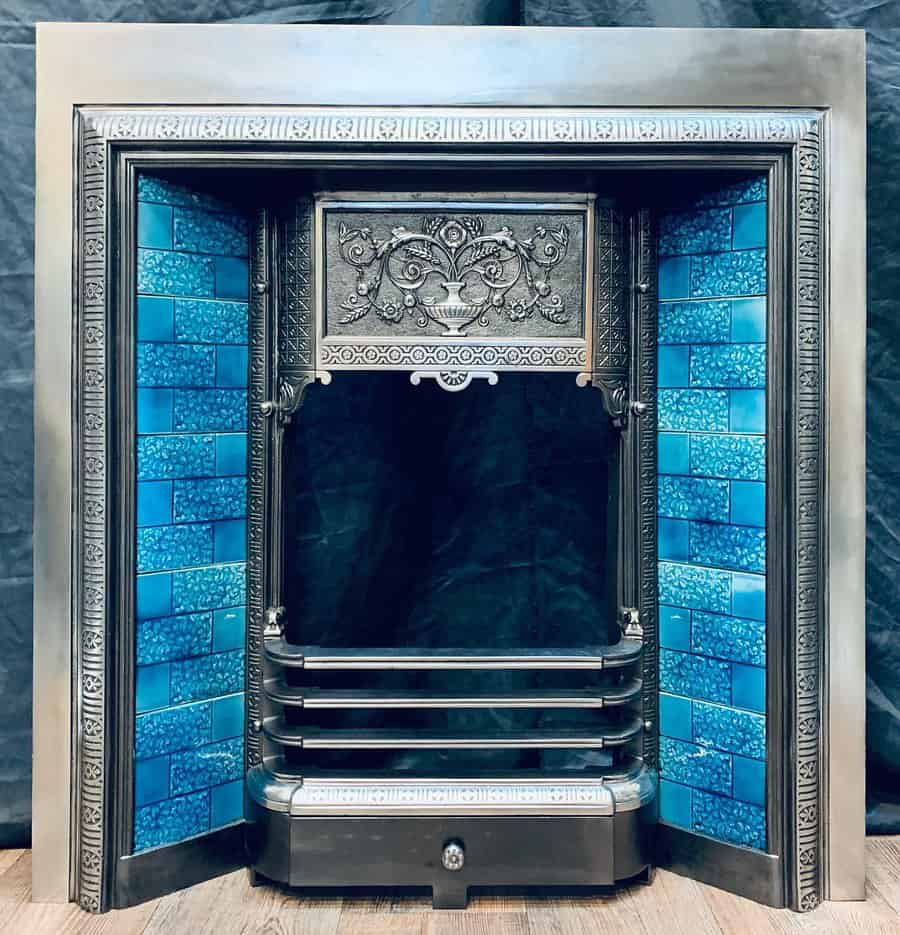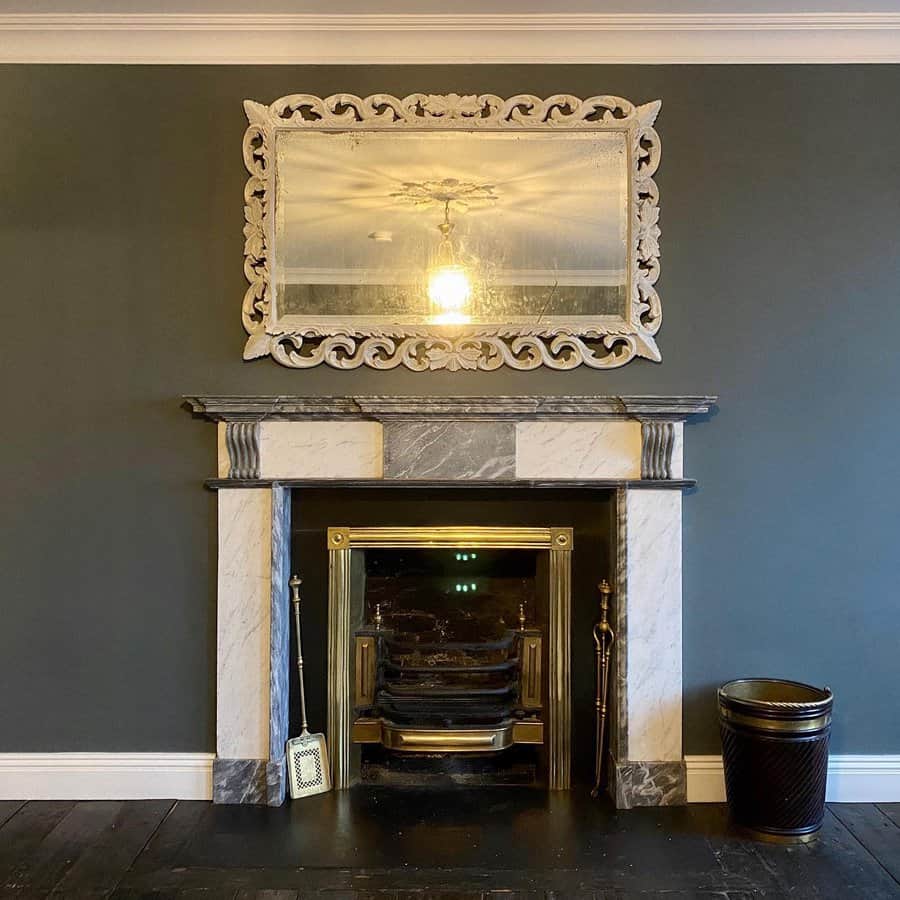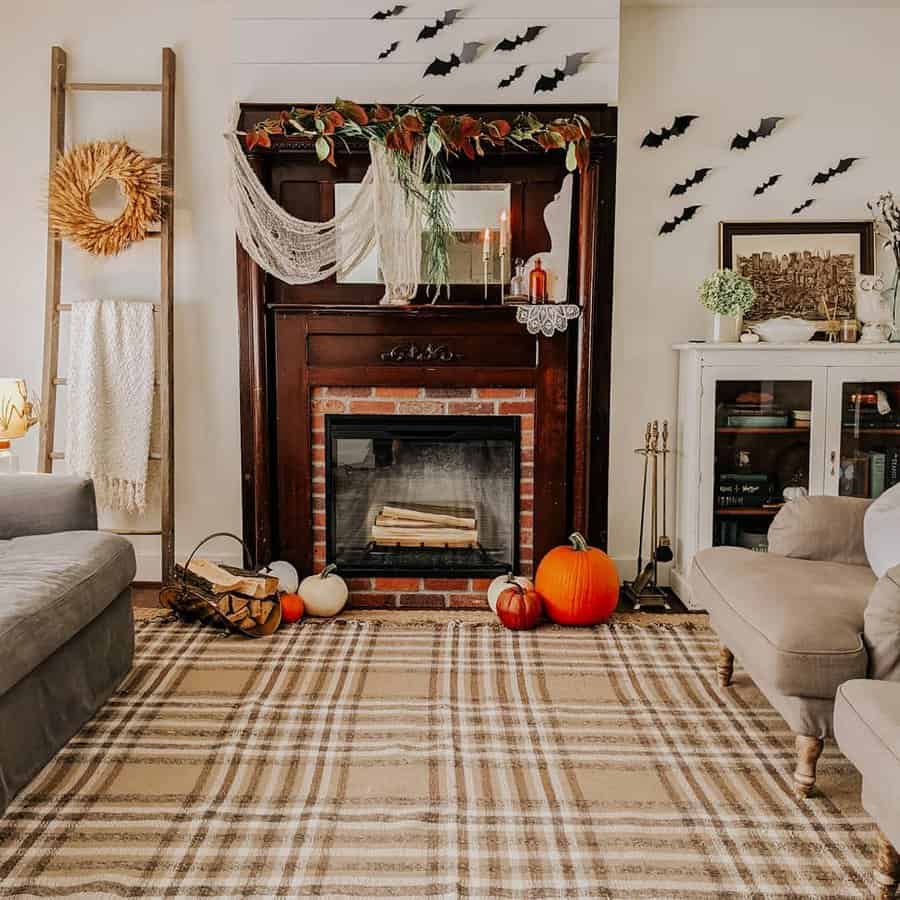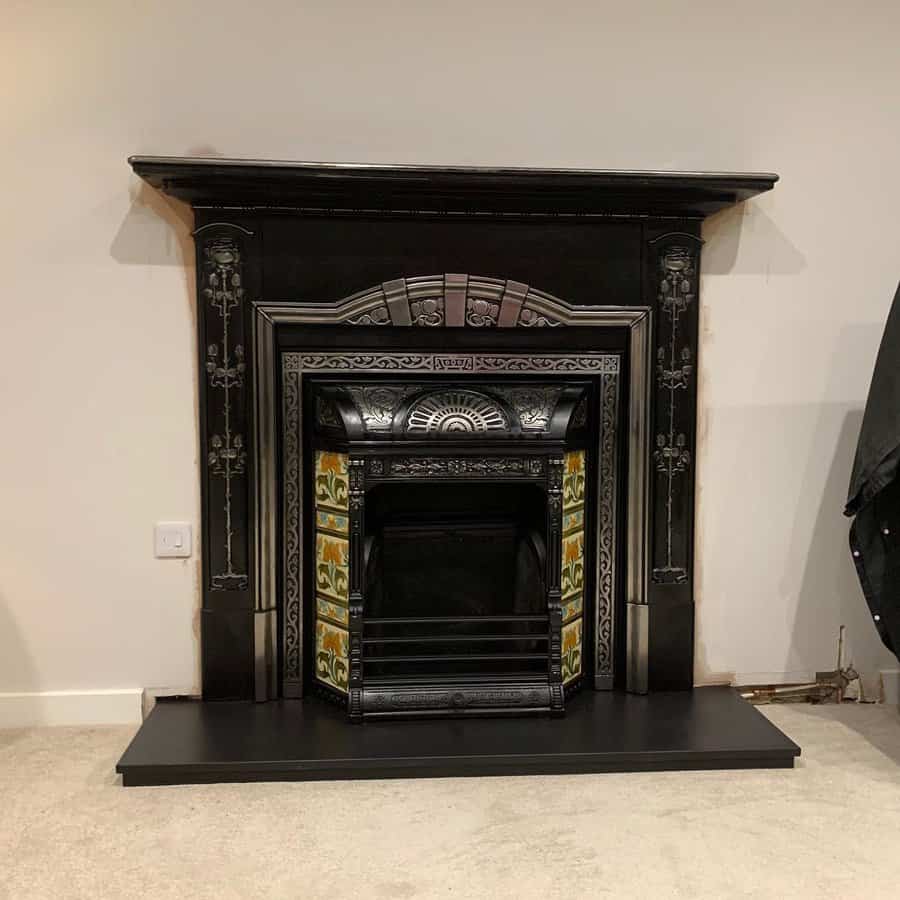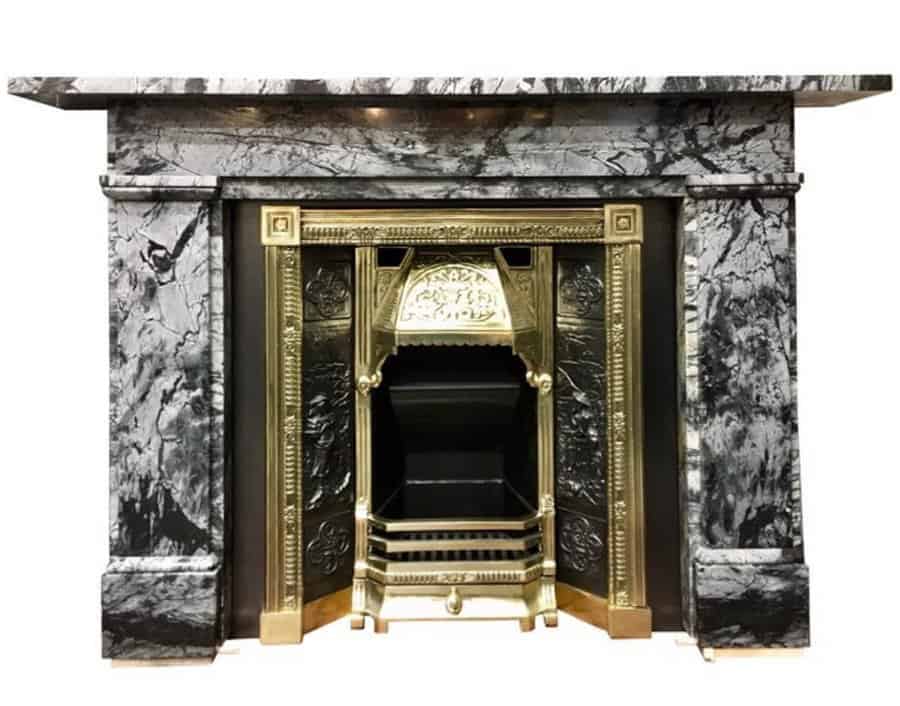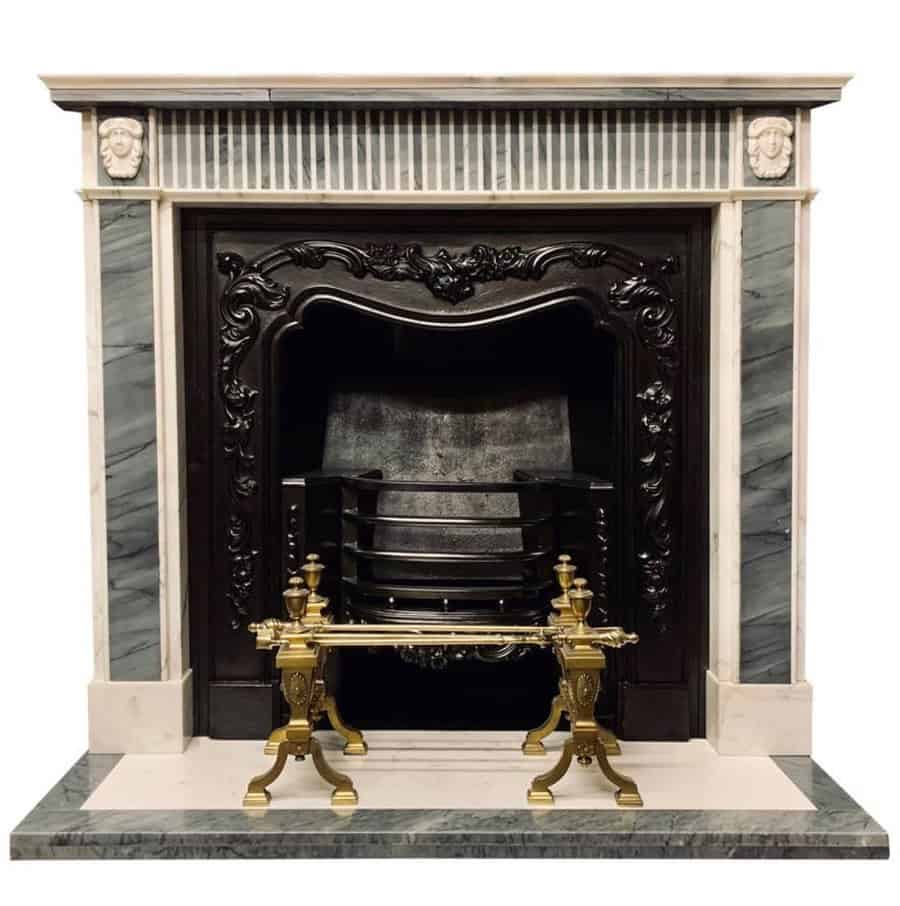 A better option is to buy a new tile that's vintage-inspired. Subway tile is a popular example of this. It has the styling of old tile but is easier to buy more of. Add a bit of flair to your plain subway tile by arranging them in a decorative tile pattern. A herringbone pattern is elegant and classic.
2. Brick
Brick tile isn't exactly decorative tile but is actually the classic brownish to red bricks that you see used for walls and buildings. This fireplace tile design is perfect if you want to create a traditional look with your fireplace but don't want to commit to an antique tile.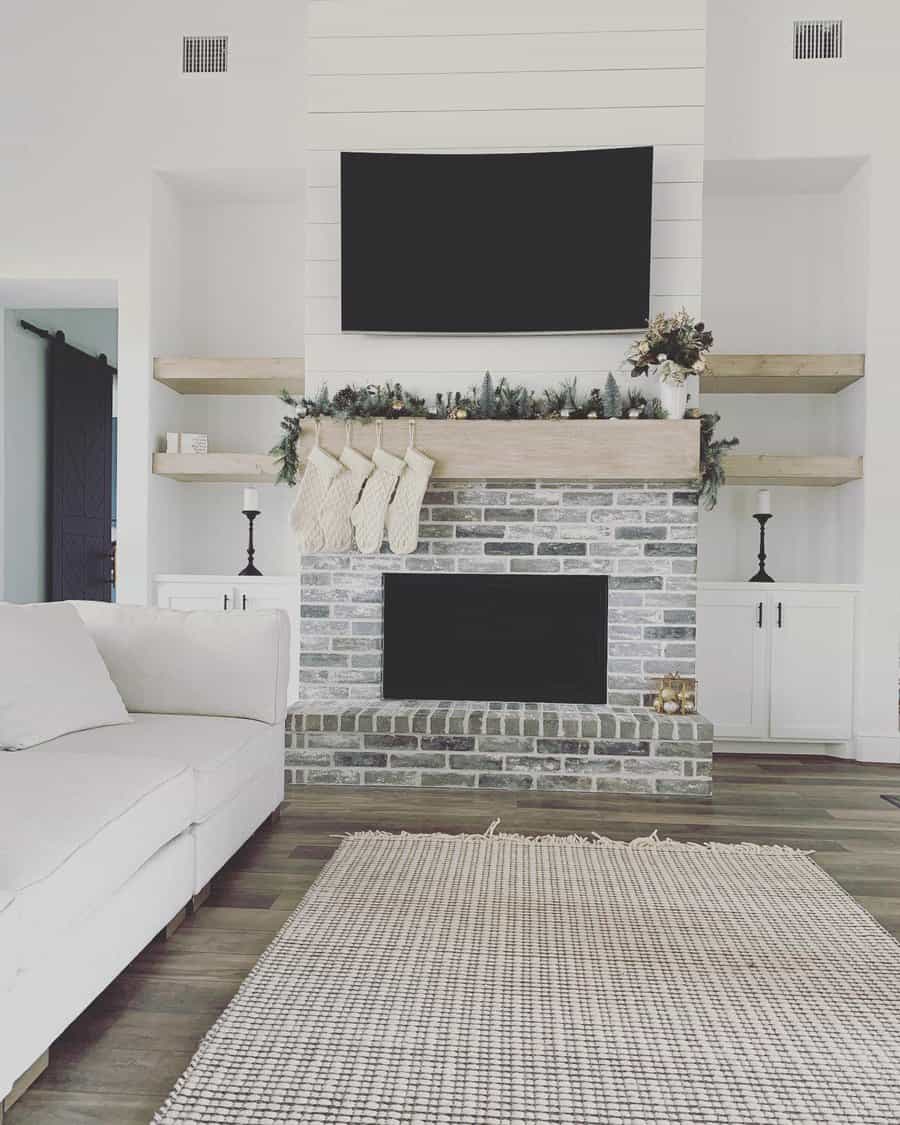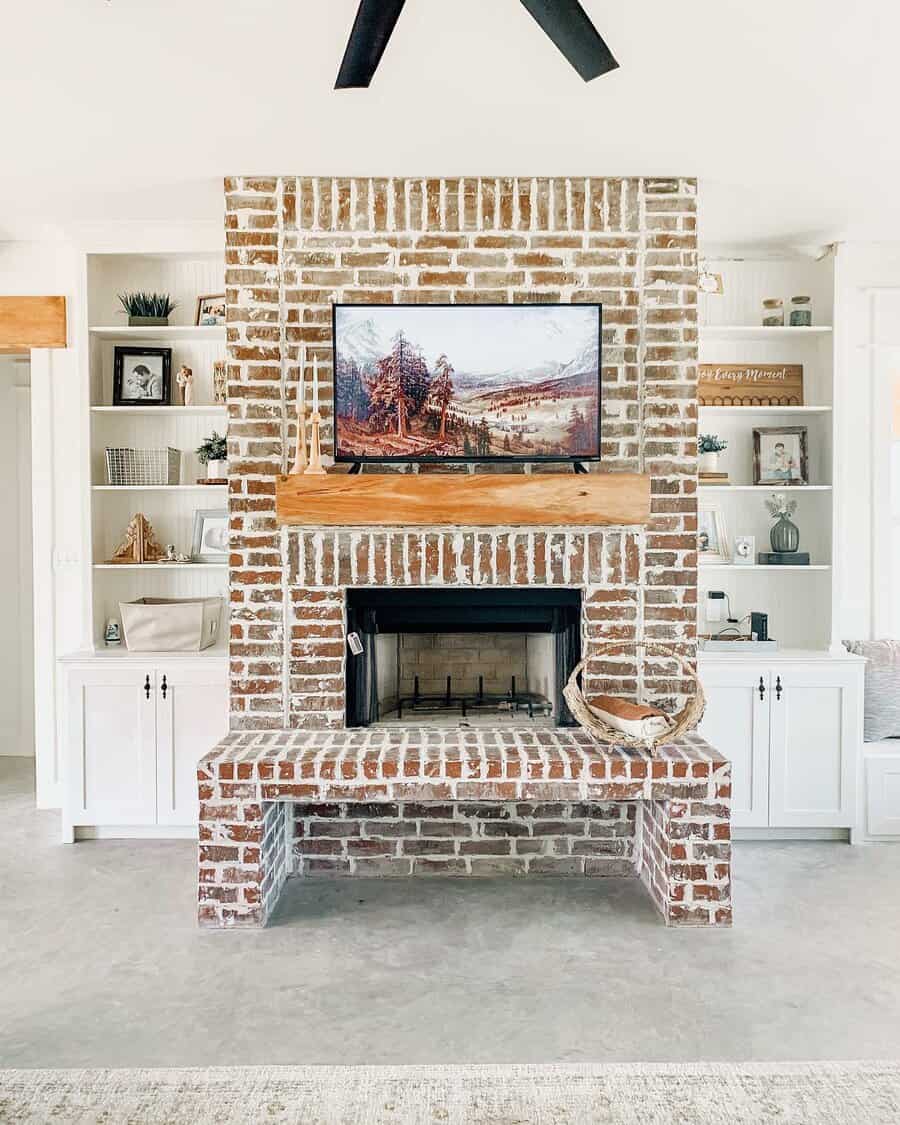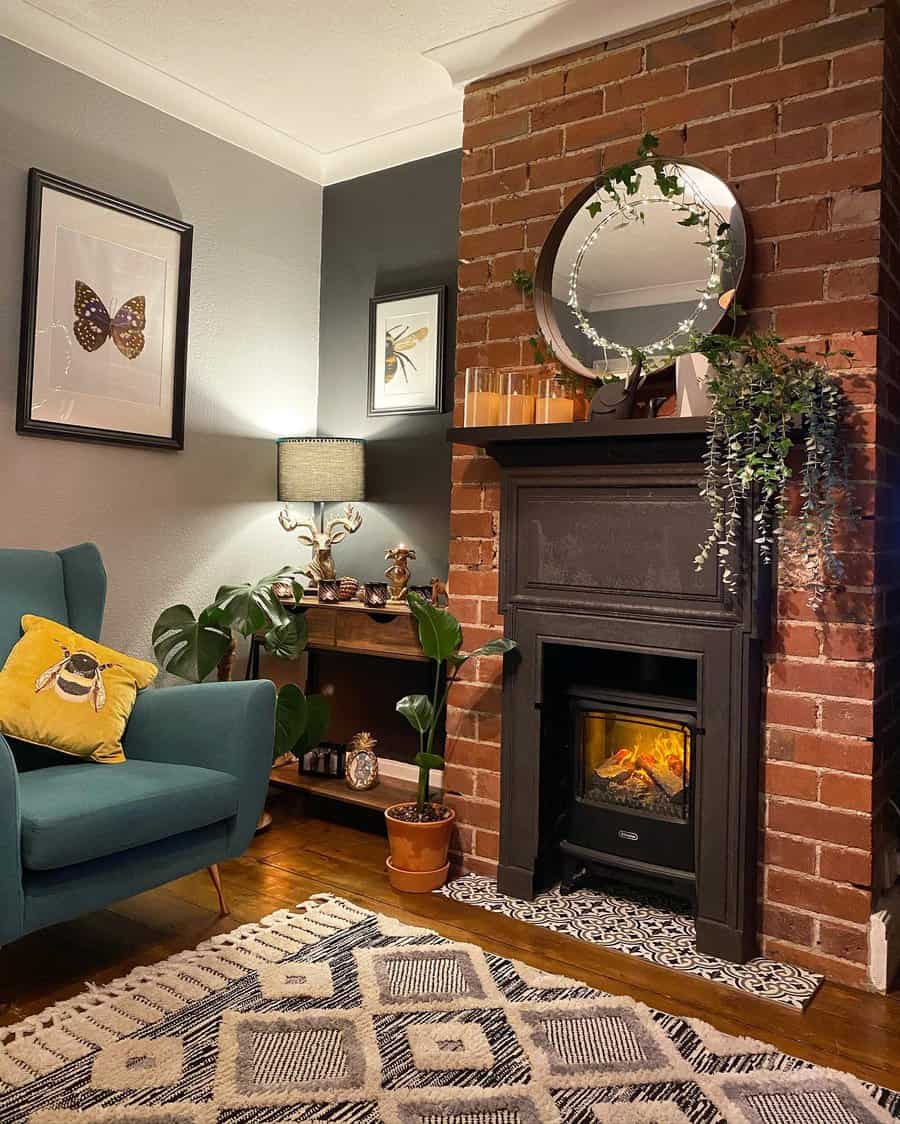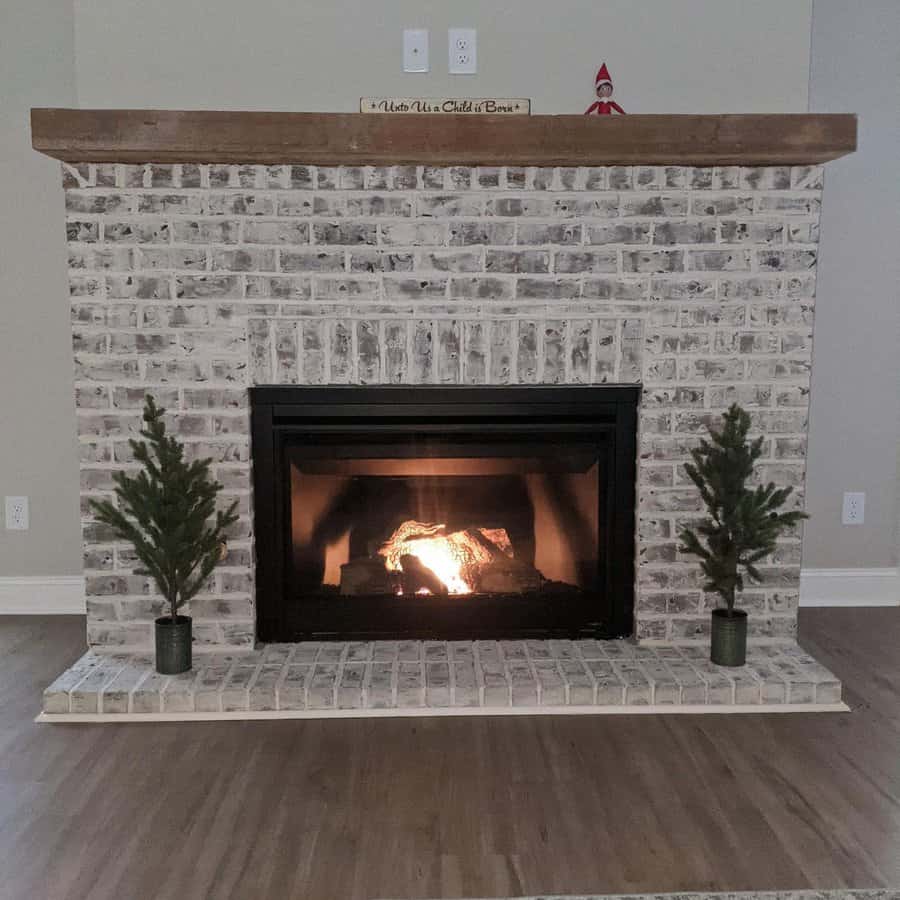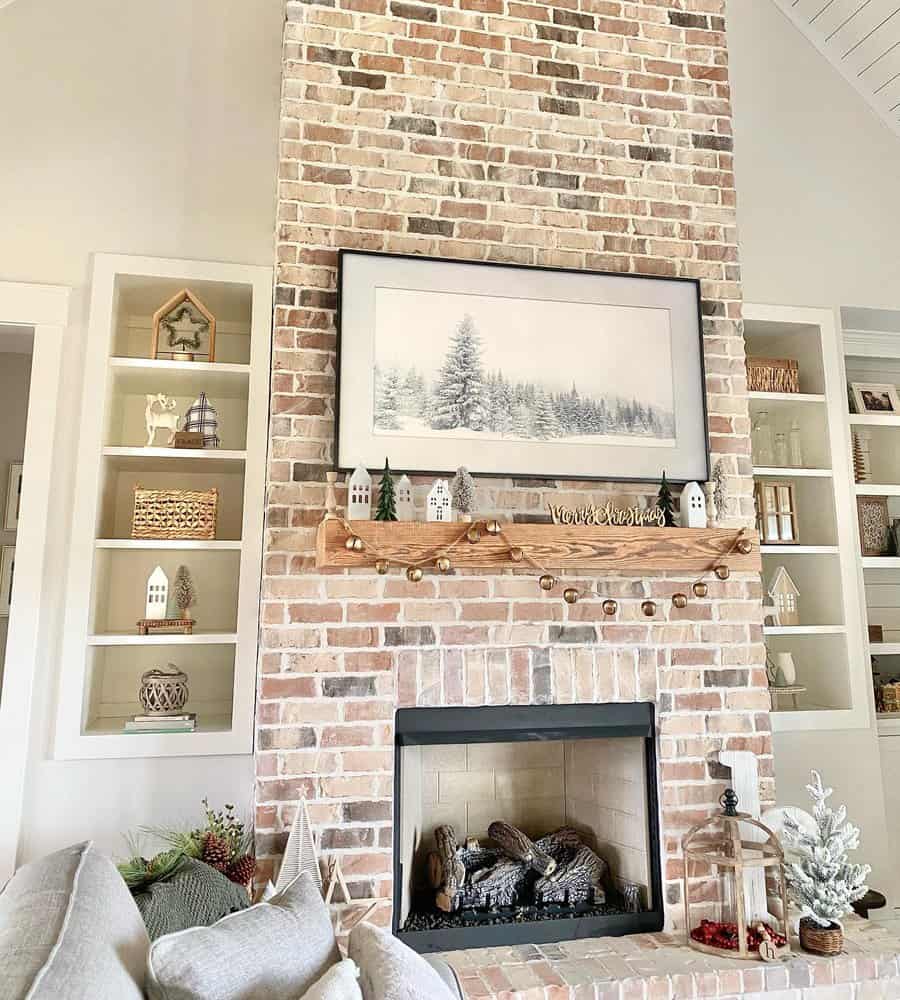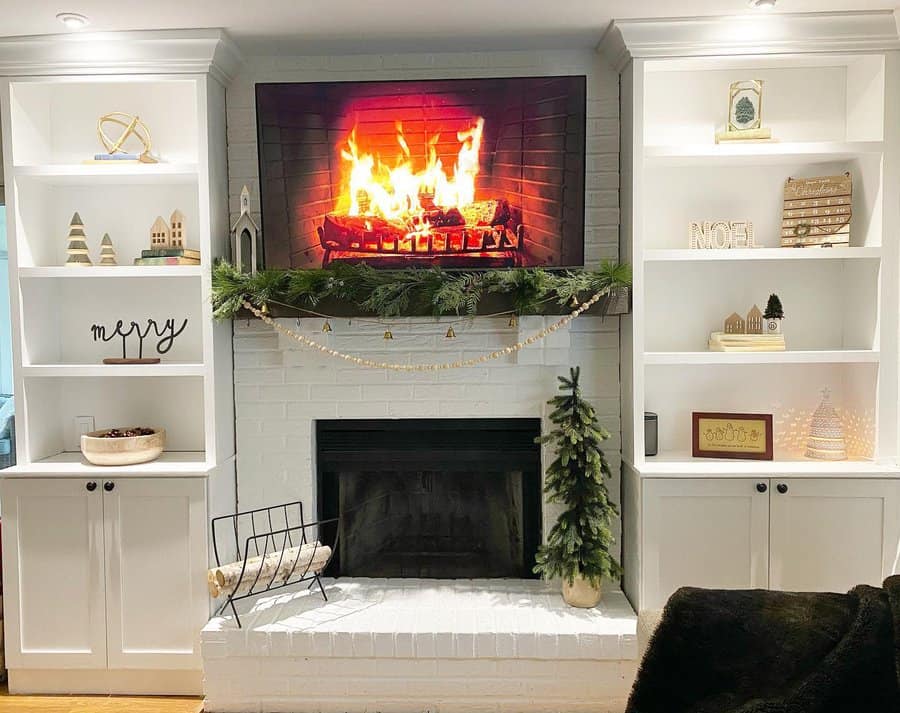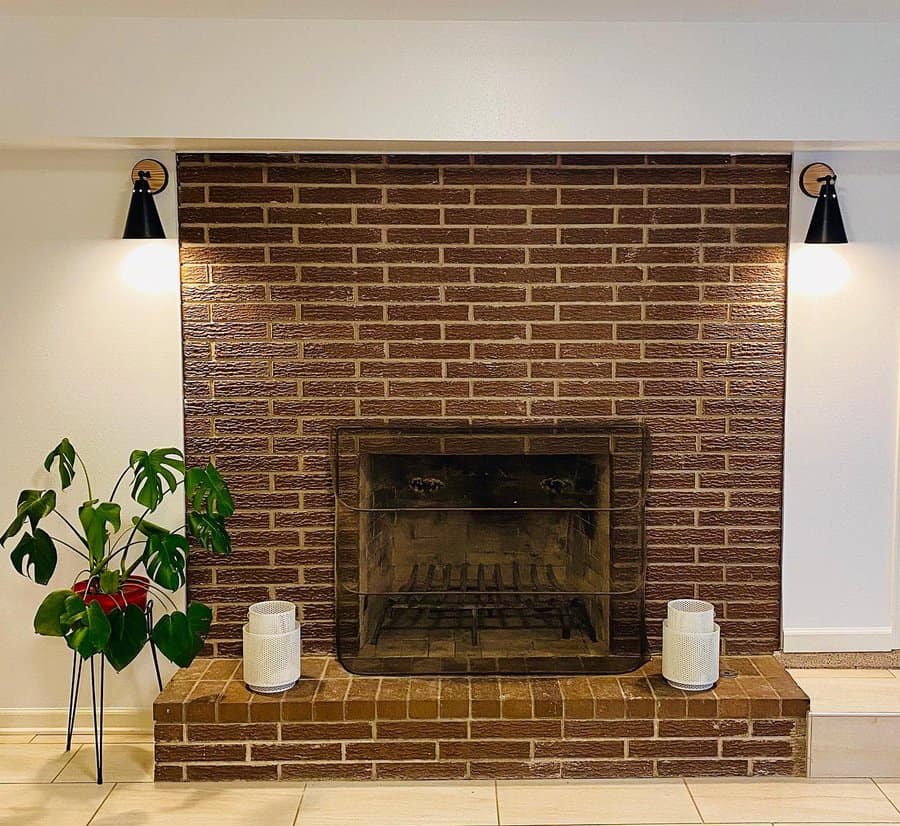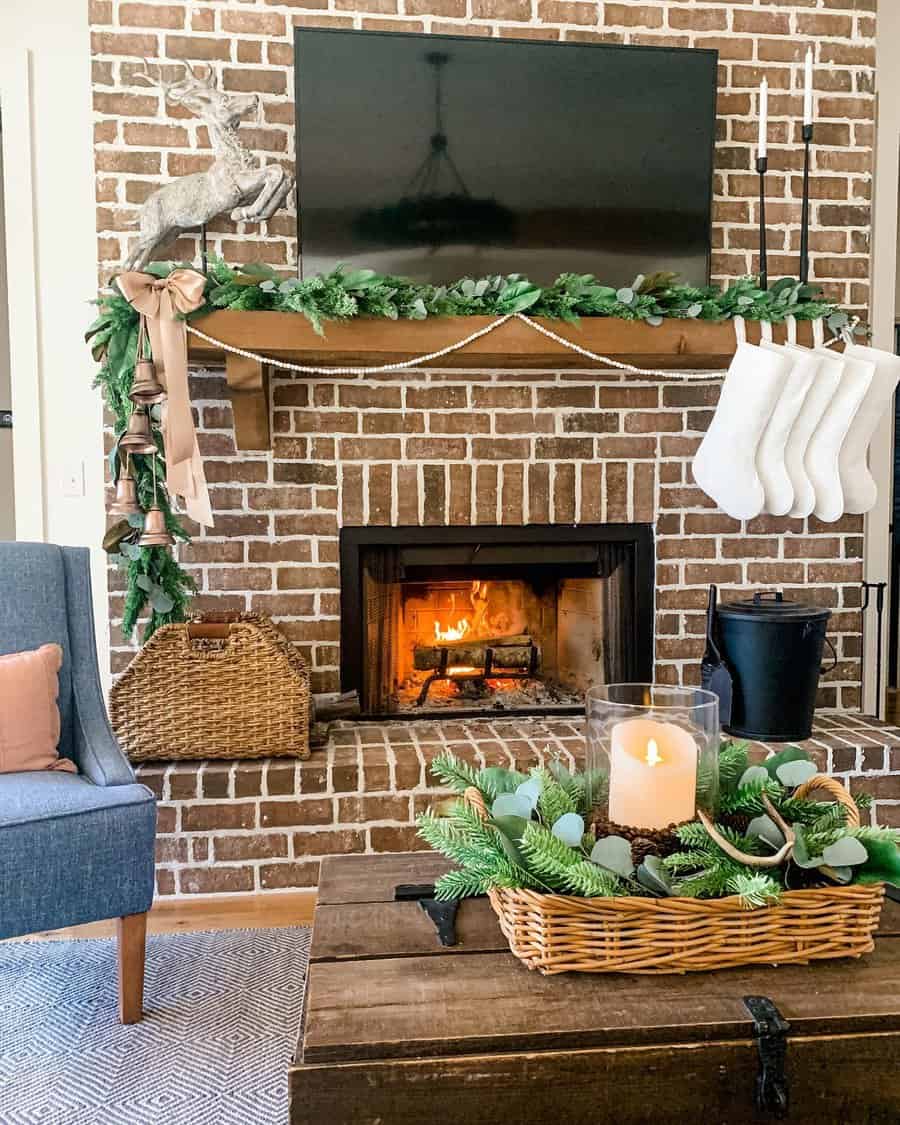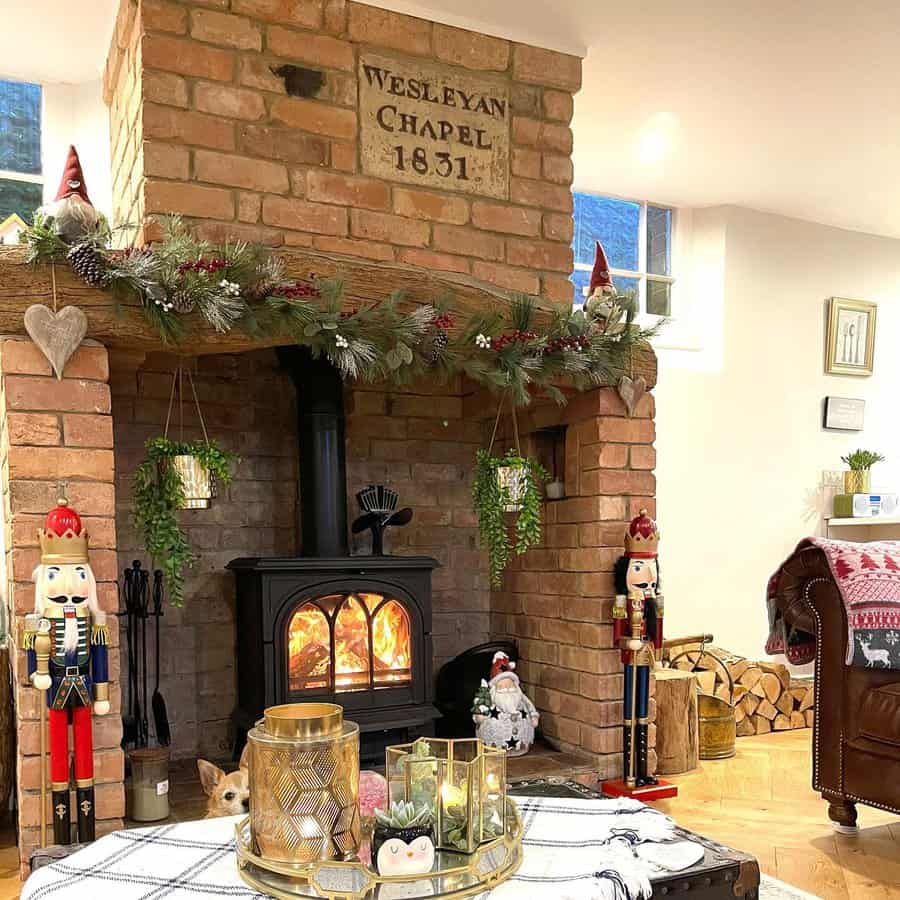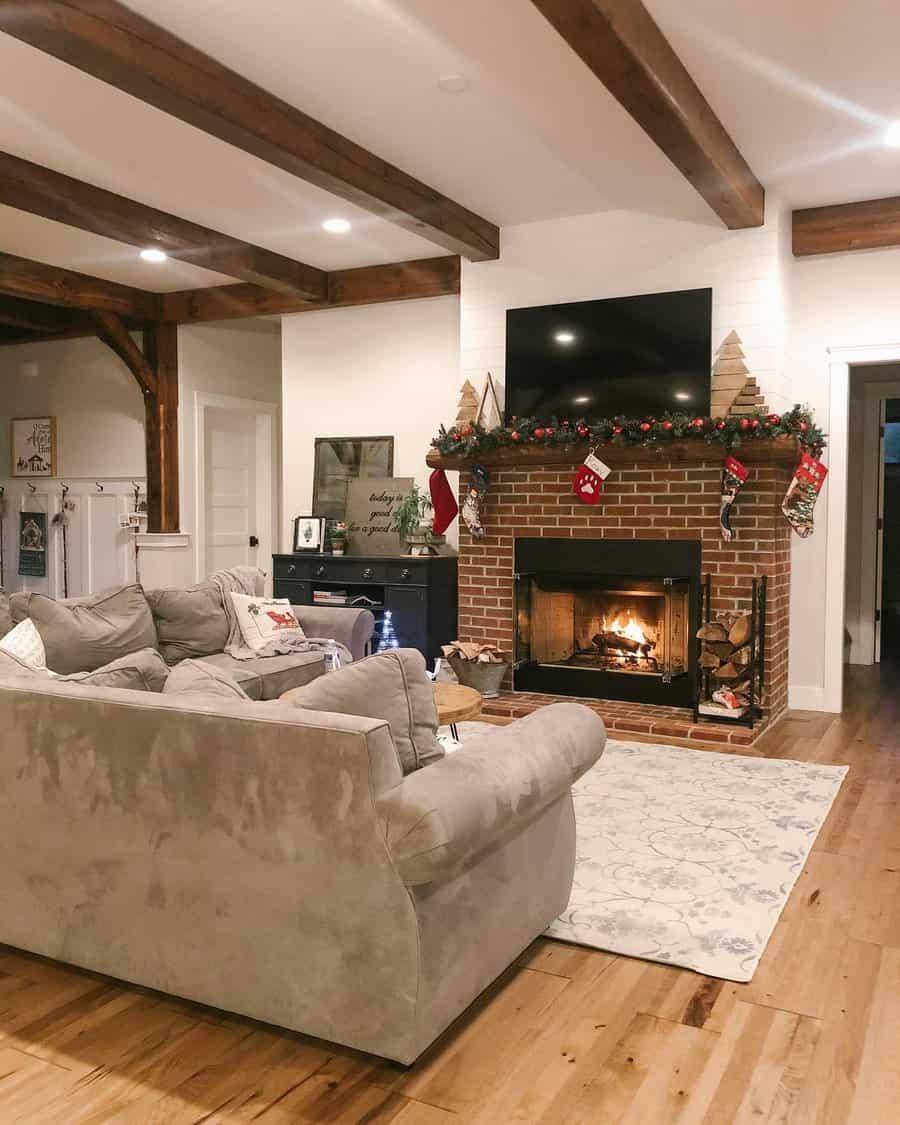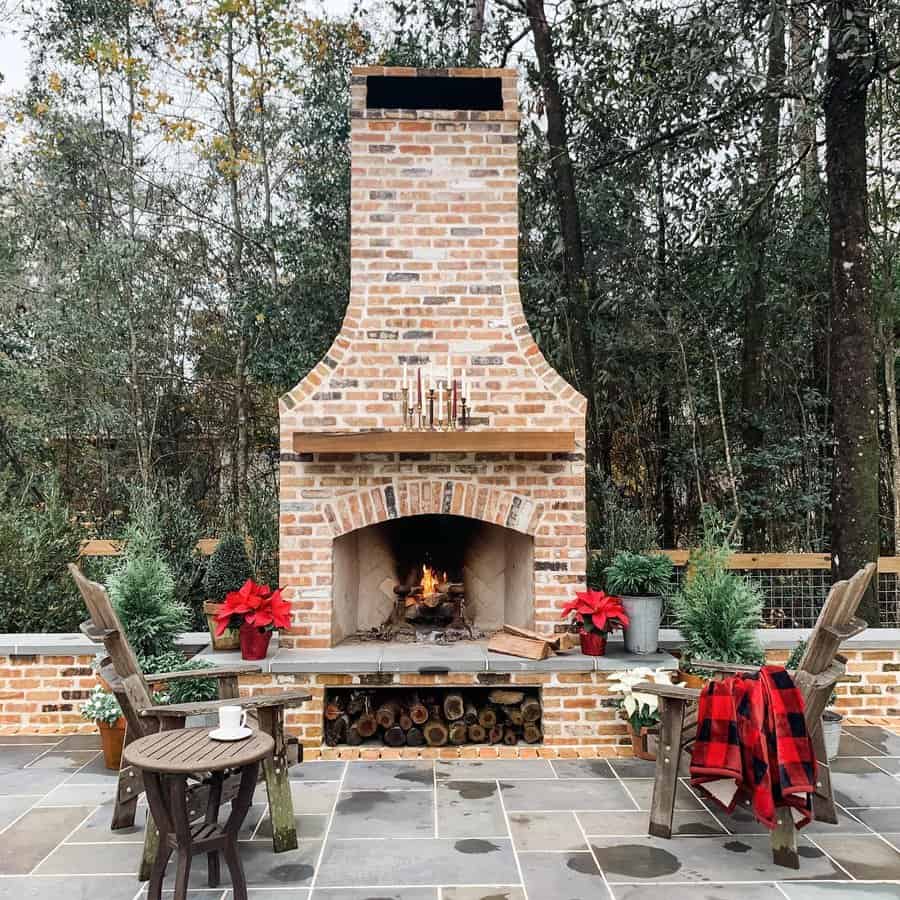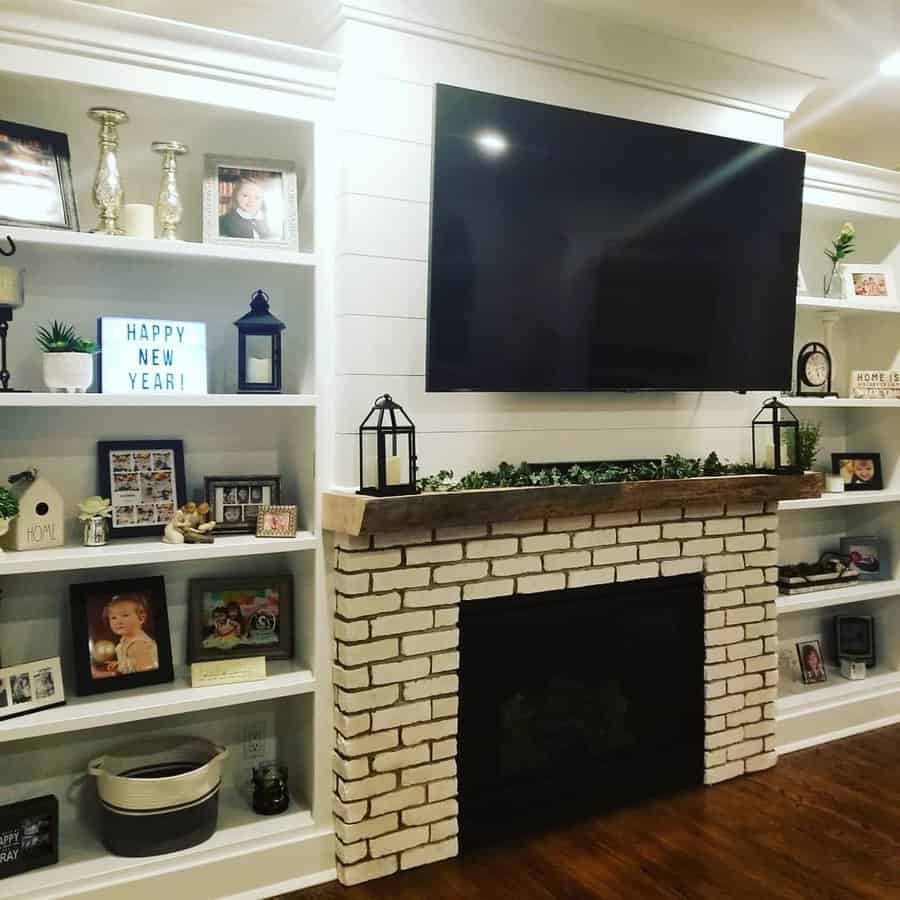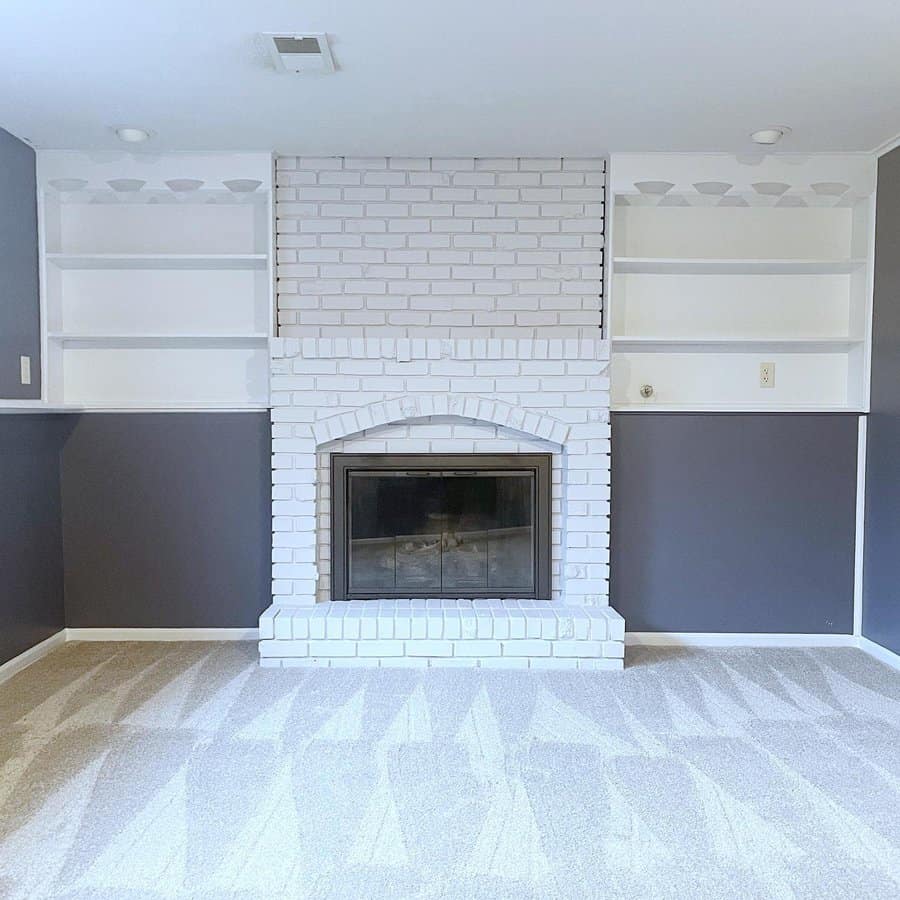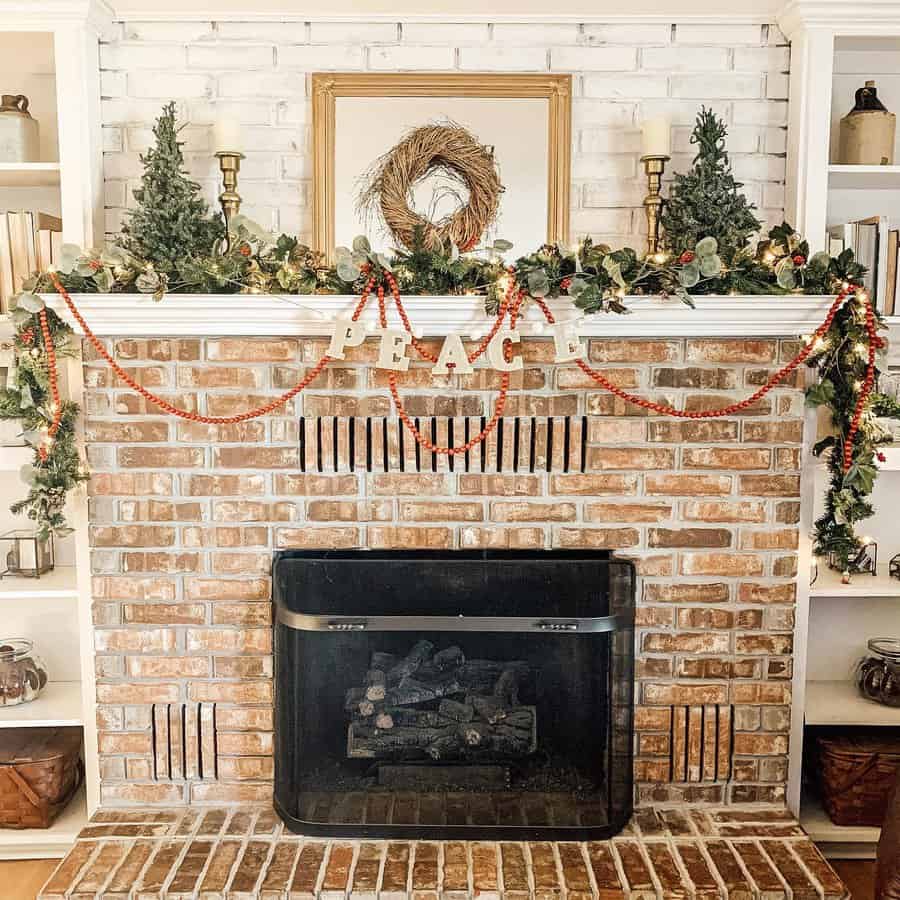 You can use real brick, but it may stick out from the wall more than you like. It will also create a step up if you decide to use it on the hearth.
The advantage to using real bricks is that they are durable, strong, and impervious to the heat generated by your fireplace. The alternative is to use brick wall panels that are much thinner.
3. Contemporary
Give your tiled fireplace a contemporary look by using ceramic tile. Choose a large tile and use a thin grout line to keep the fireplace looking modern. A light, neutral-colored tile is best for a contemporary look.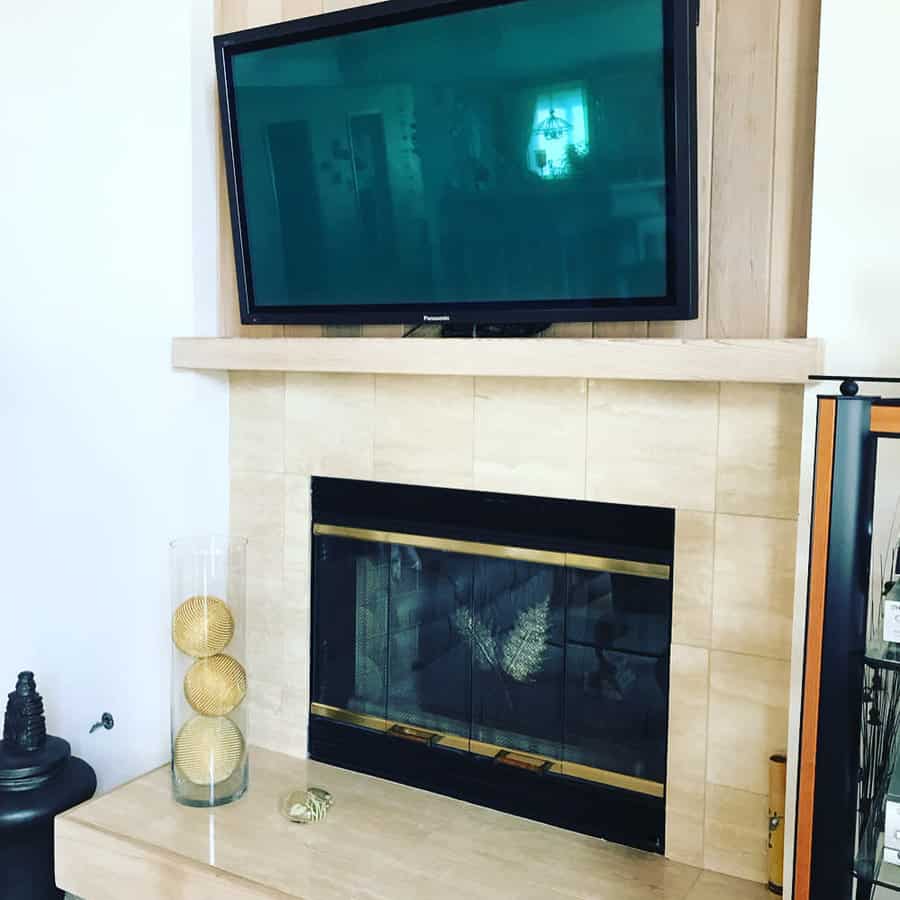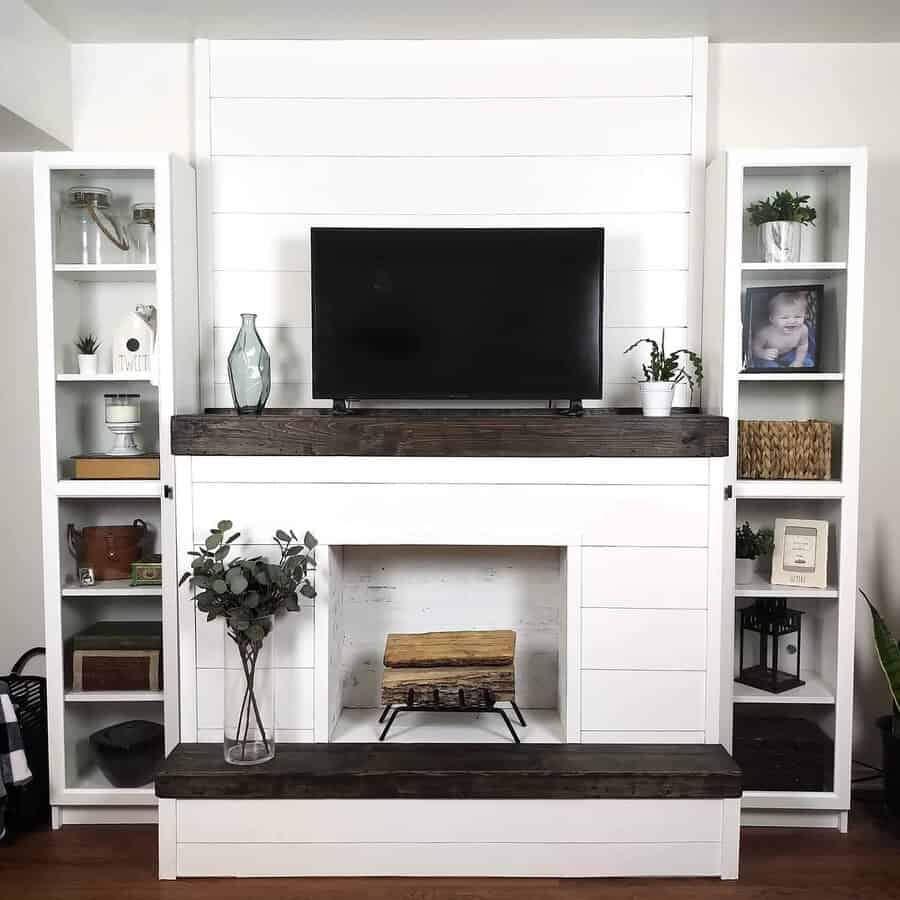 Tile more of the wall than immediately around the fireplace. It should be larger to create a straight line from the floor to the ceiling with the tile. This creates the long lines that are often seen in contemporary design and helps to make the room look larger.
4. Marble
Create an elegant fireplace centerpiece in your home by adding marble tile to the surround and wall above the fireplace. For a statement, use large sheets of marble or the largest tiles possible.
This creates a continuous flow of the graining that's in the marble. For a bigger impact, extend the marble up the wall to the ceiling.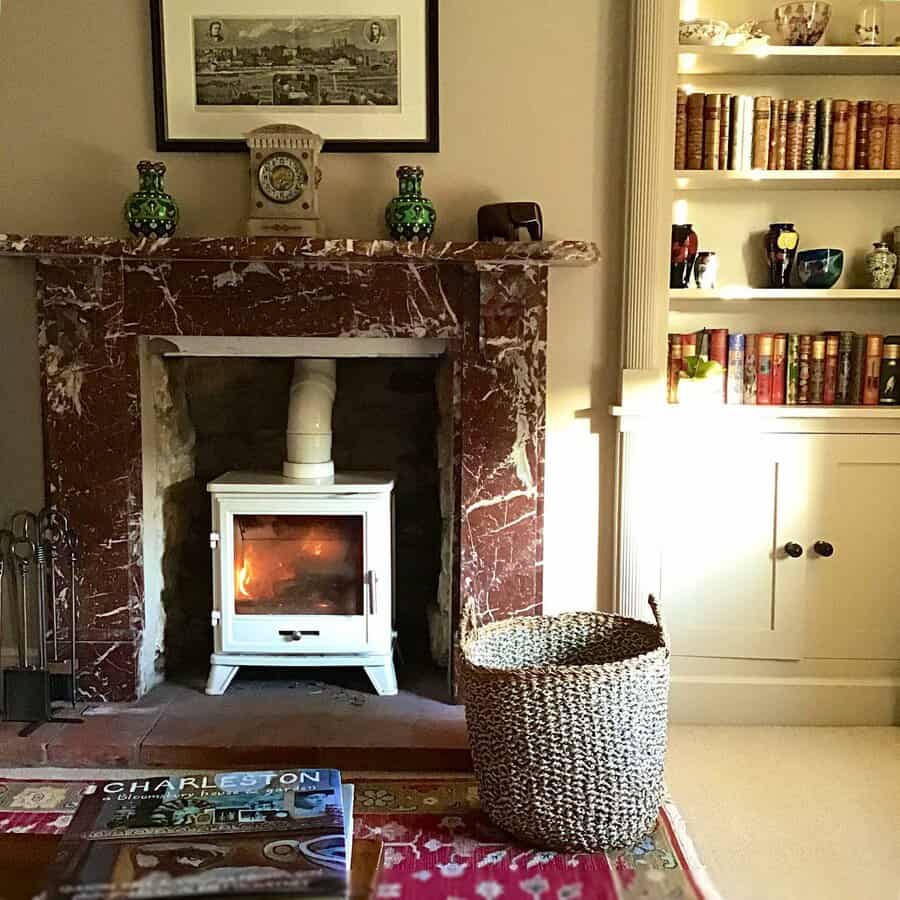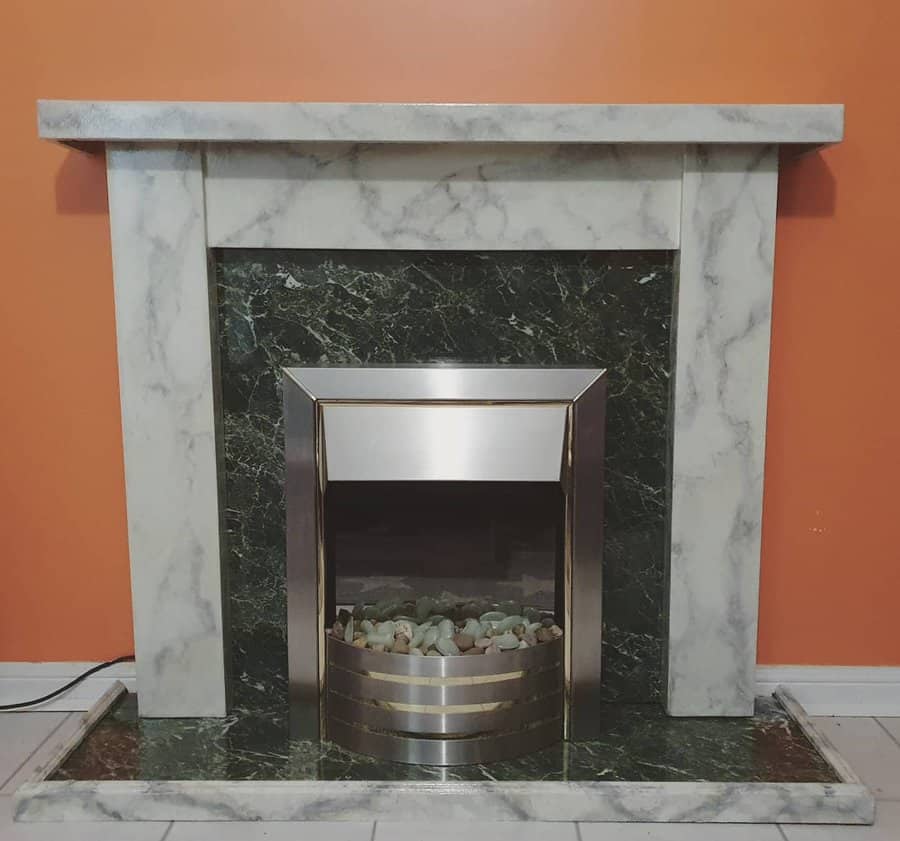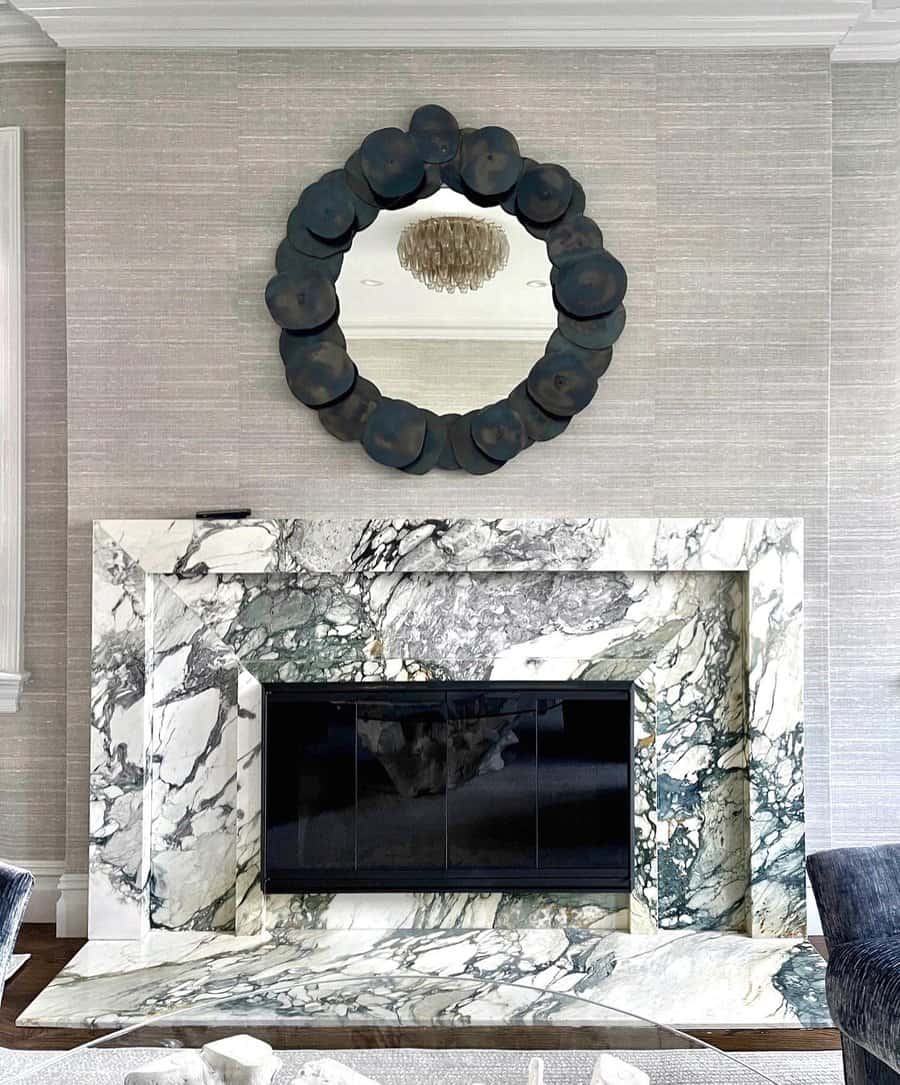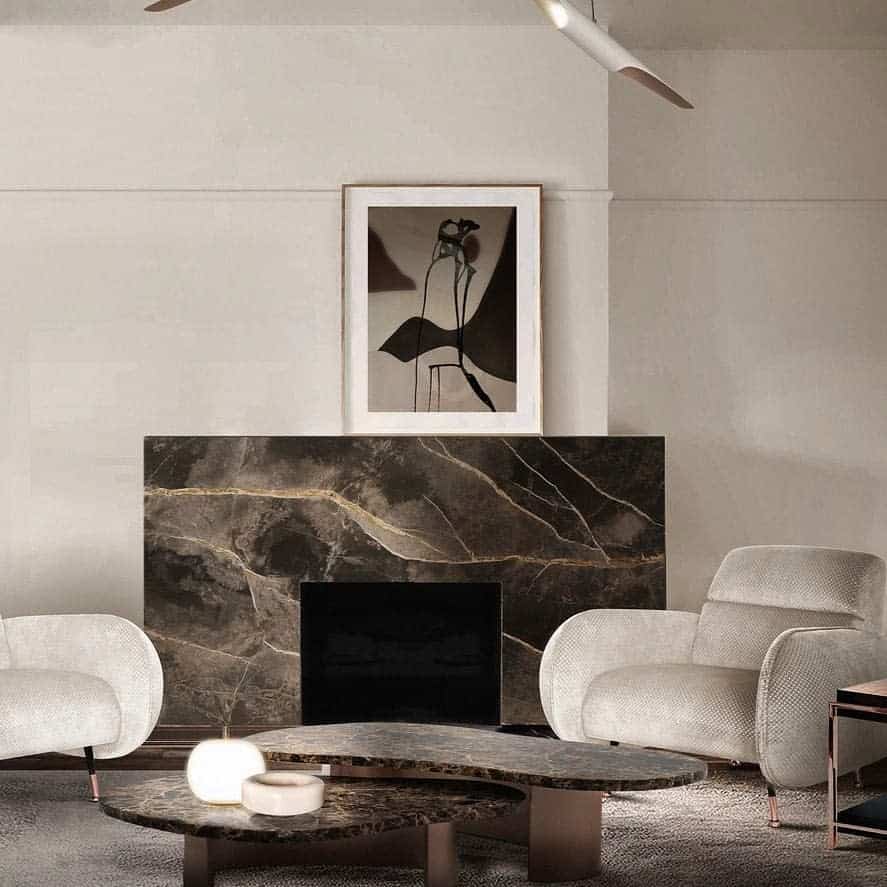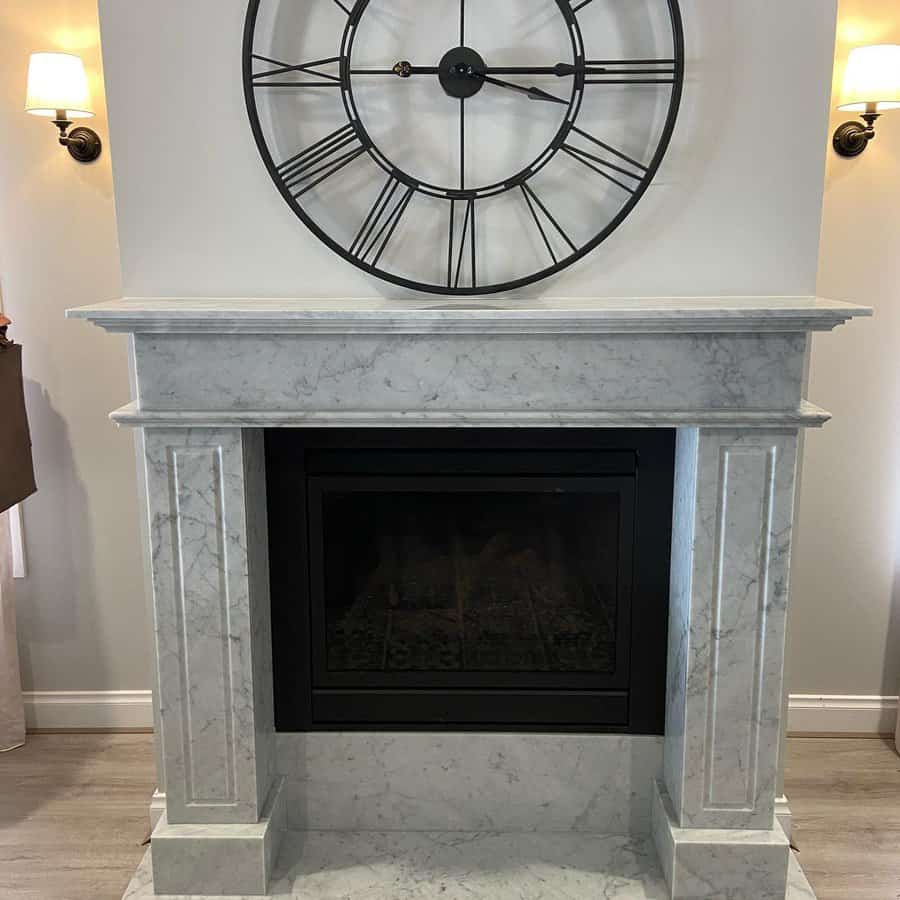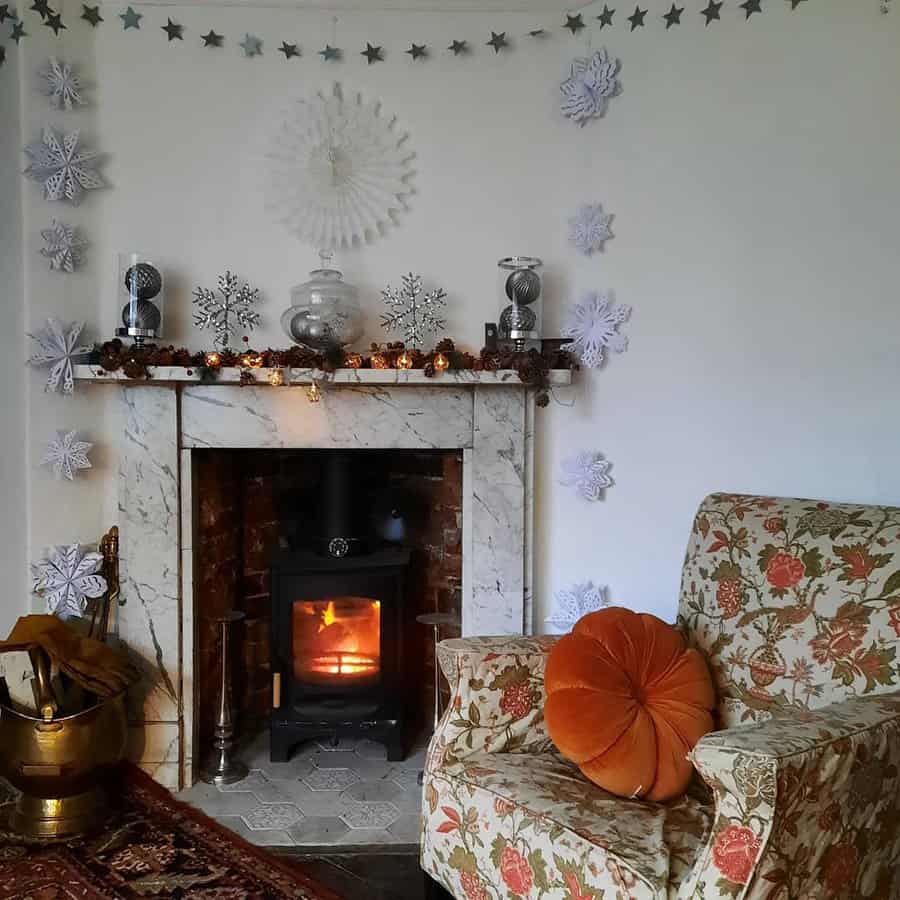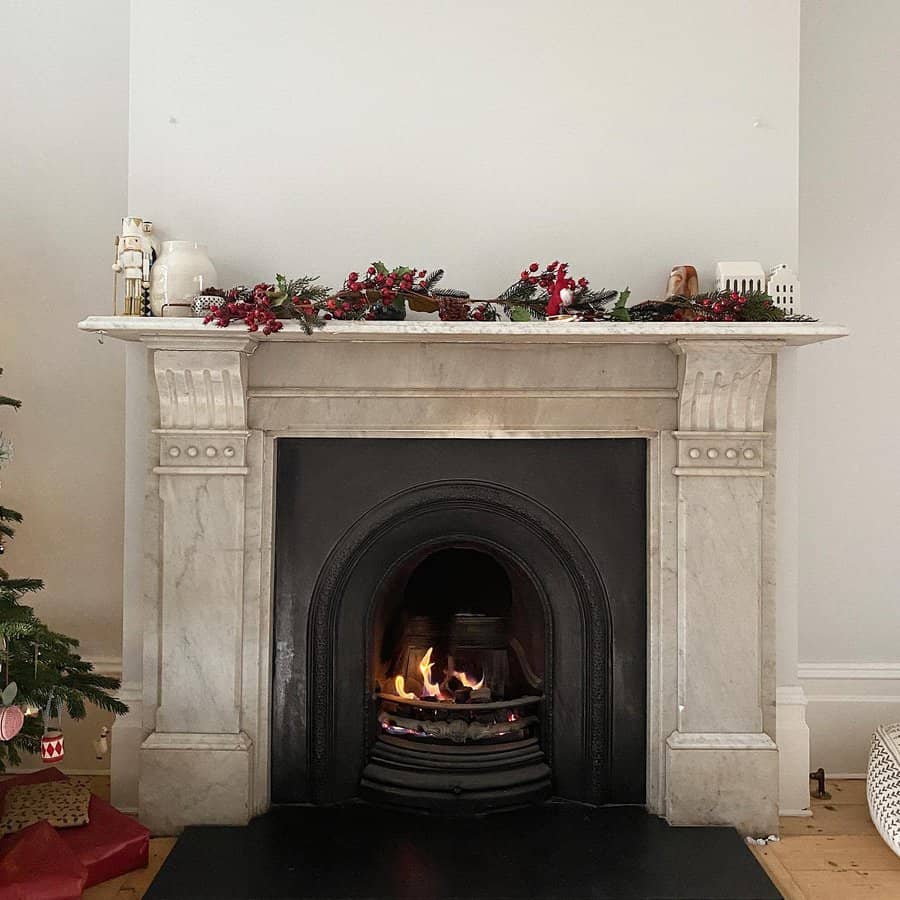 If marble is a bit out of your budget, then consider using granite tile. It's slightly more affordable and more durable. Granite comes in large sheets, but you can also use it in smaller wall tiles.
5. Modern
Modern fireplaces are slightly different from traditional designs because they could be a gas fireplace or even an electric fireplace. You don't need a hearth for these fireplaces. This means there is more wall space for you to tile.
Slate tiles are a sleek greyish black shade that can create a dark and stunning design around your fireplace.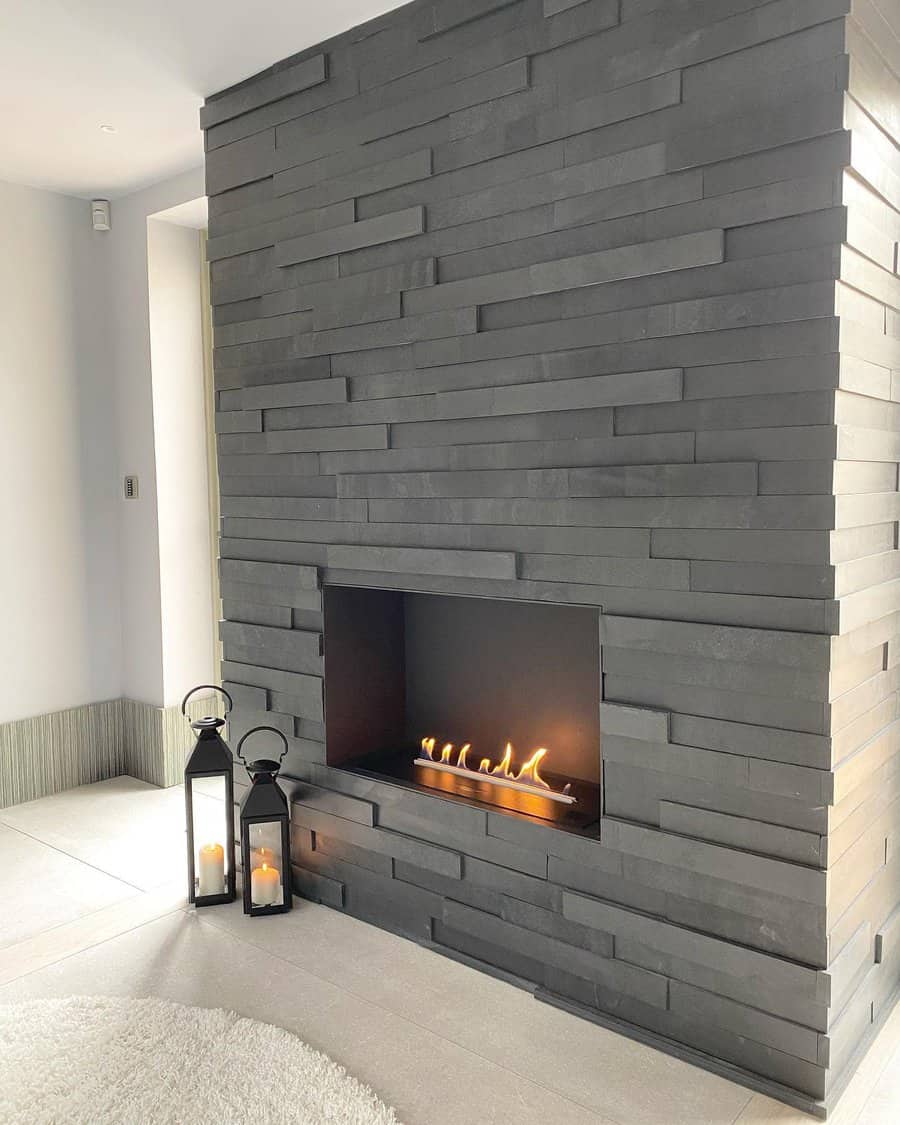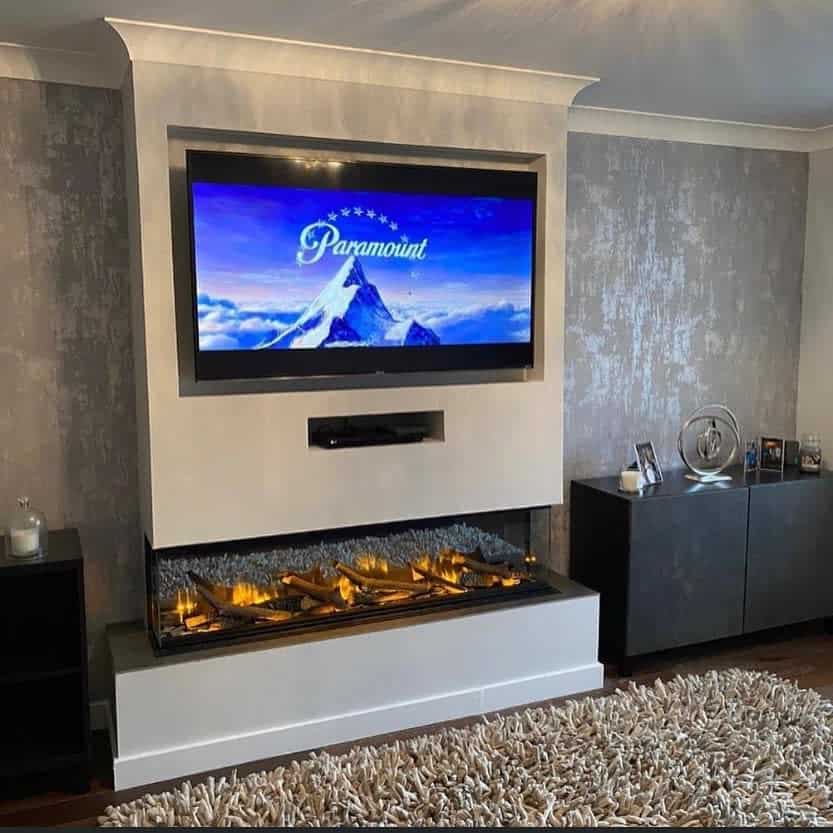 Glass tiles reflect light and create a beautiful glow from the fire. Use more than one type of tile for your design. This creates a multi-dimensional design that can also add a modern feel to the fireplace.
Fireplace surround tile can create a modern design when it creates a clean design with plenty of straight lines and contrast between dark and light.
6. Mosaic
Not everyone will appreciate the look of patterned tile on their fireplace surround. Mosaic tile has a lot of color and pattern, and it can be overwhelming in the wrong room. If you choose to use this type of tile design, then treat your fireplace as you would an accent wall.
This keeps the focus on the fireplace. If you appreciate the bold and colorful look, then patterned cement tiles can add to a bohemian design. Mirror the colors in your cement tile throughout the room for a design that looks purposeful and not messy.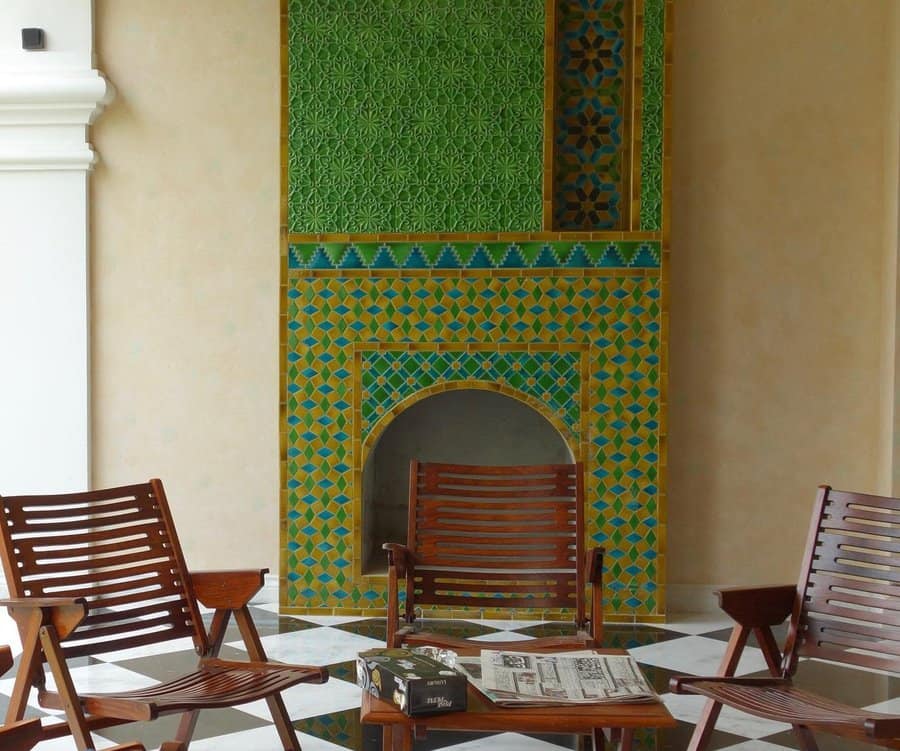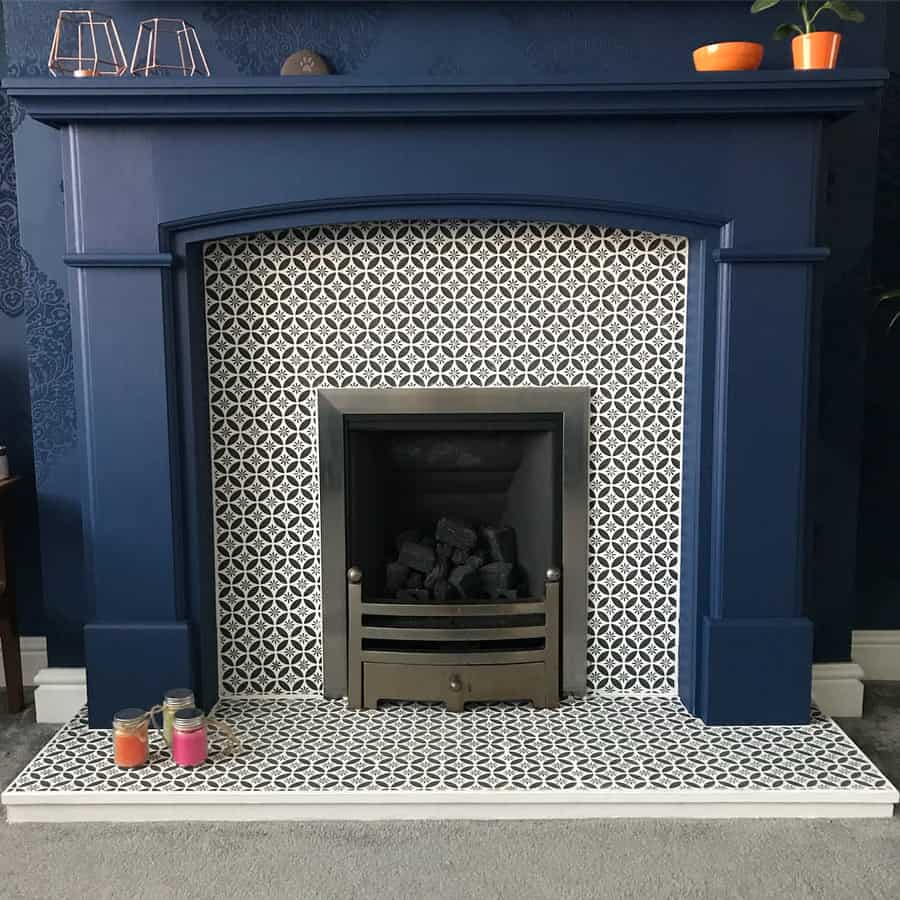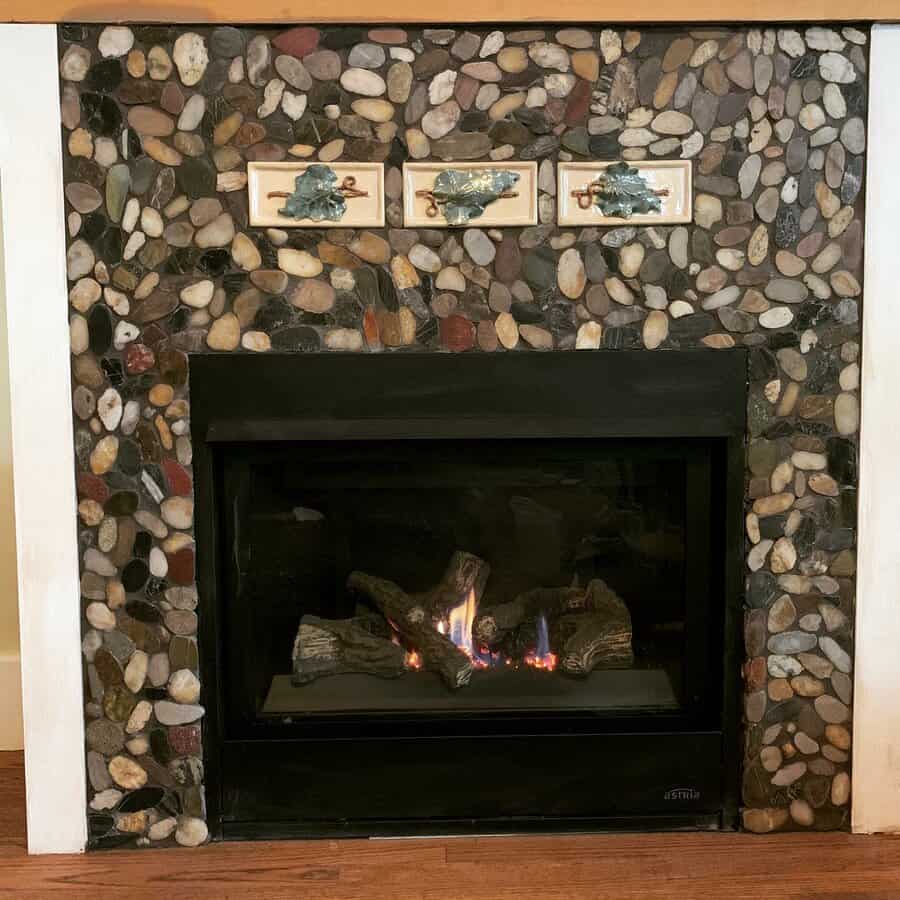 Using relief tiles can create a beautiful design without being as distracting as mosaic tiles. These are tiles that are 3D with a sculpted design. Unlike modern 3D tiles, relief tiles have an artistic design, such as flowers, leaves, sea life, birds, or scrollwork.
7. Rustic
Rustic fireplaces look hand-built with stones that are found on the property surrounding the home. You could mimic this look with your fireplace by using pebble tile.
These small, uneven stones create texture and a unique, organic design. They also pair beautifully with a salvaged wood fireplace mantel.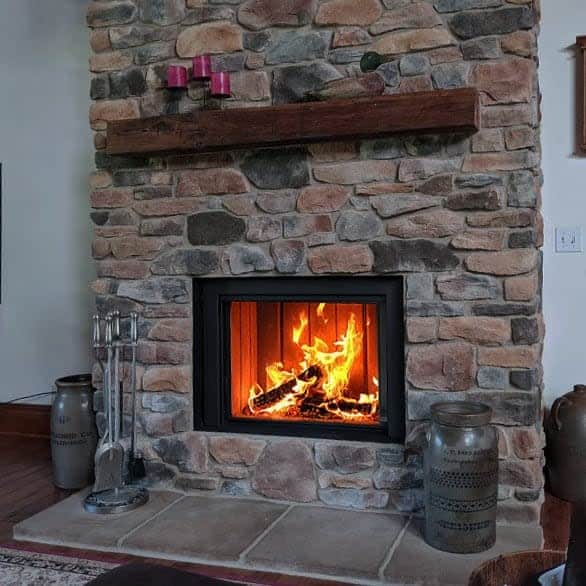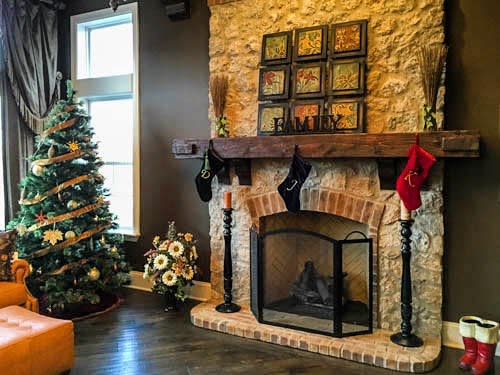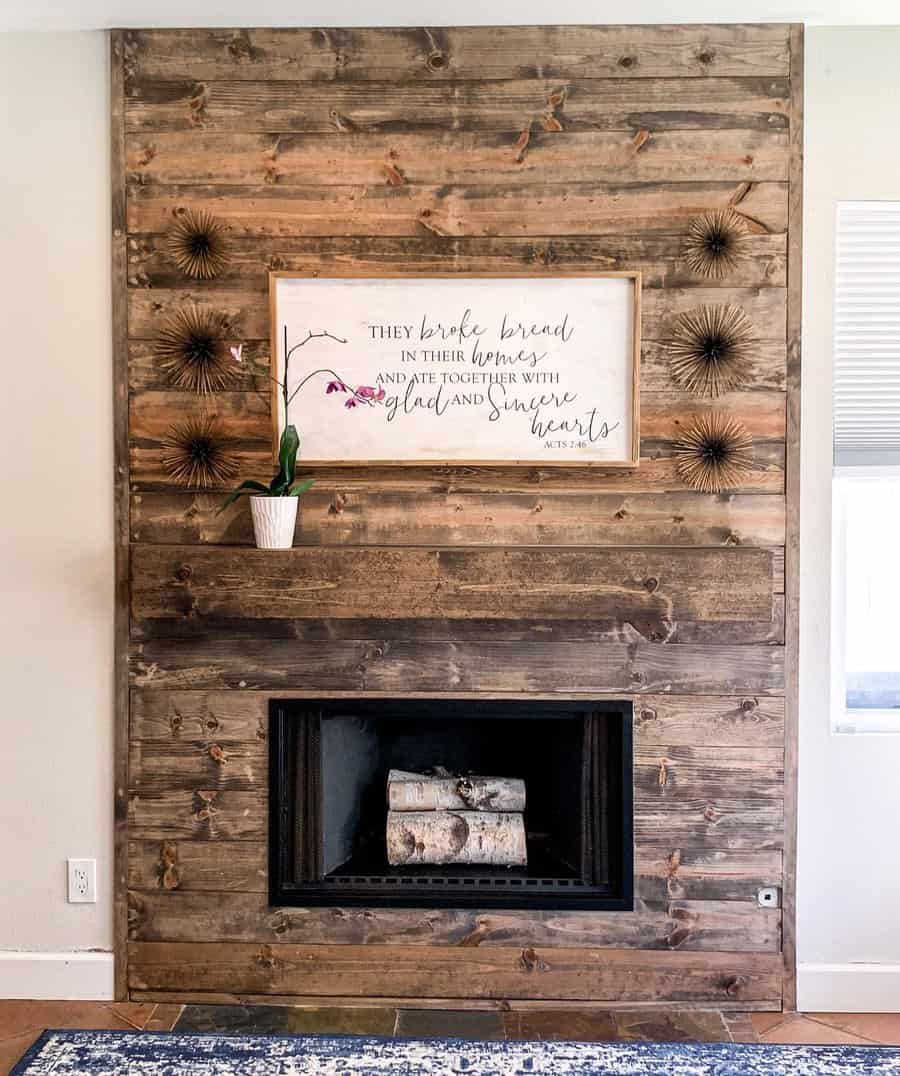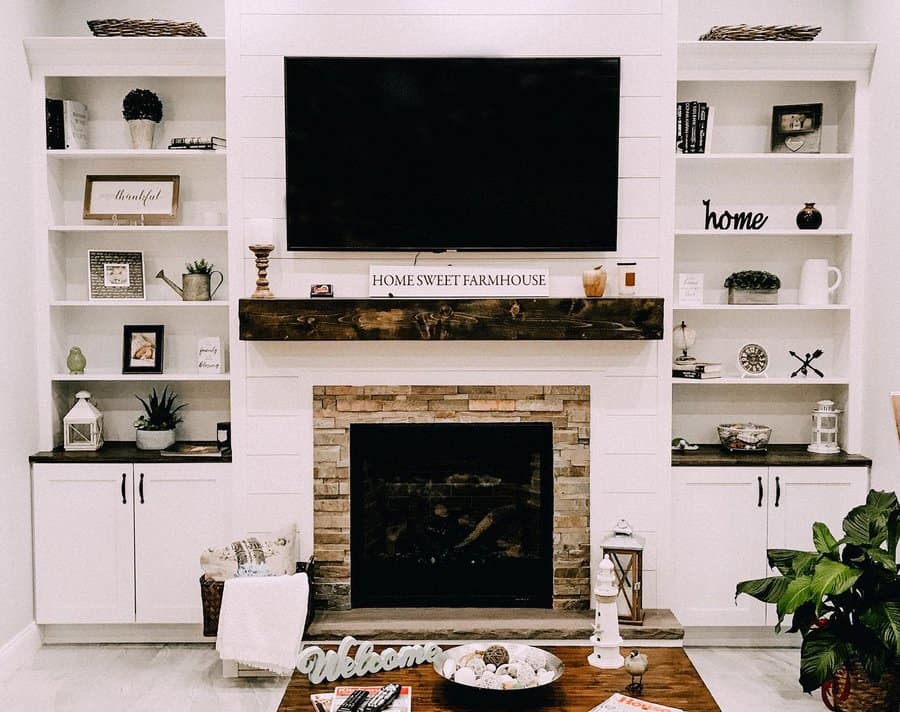 Another option is to use terracotta tile. These rust or orange-colored handmade tiles add warmth to the room. Because the tiles are handmade, no two are the same. This gives the tile a rustic appeal.
8. Stone
Depending on the type of stone tile you use, you can give your fireplace a luxurious, rustic, or industrial feel. Natural stone gives your fireplace a farmhouse or rustic look.
The more uniform the stone's shape and size, the more cabin-like your fireplace will look. Randomized stones that vary greatly in shape and size will look more rustic.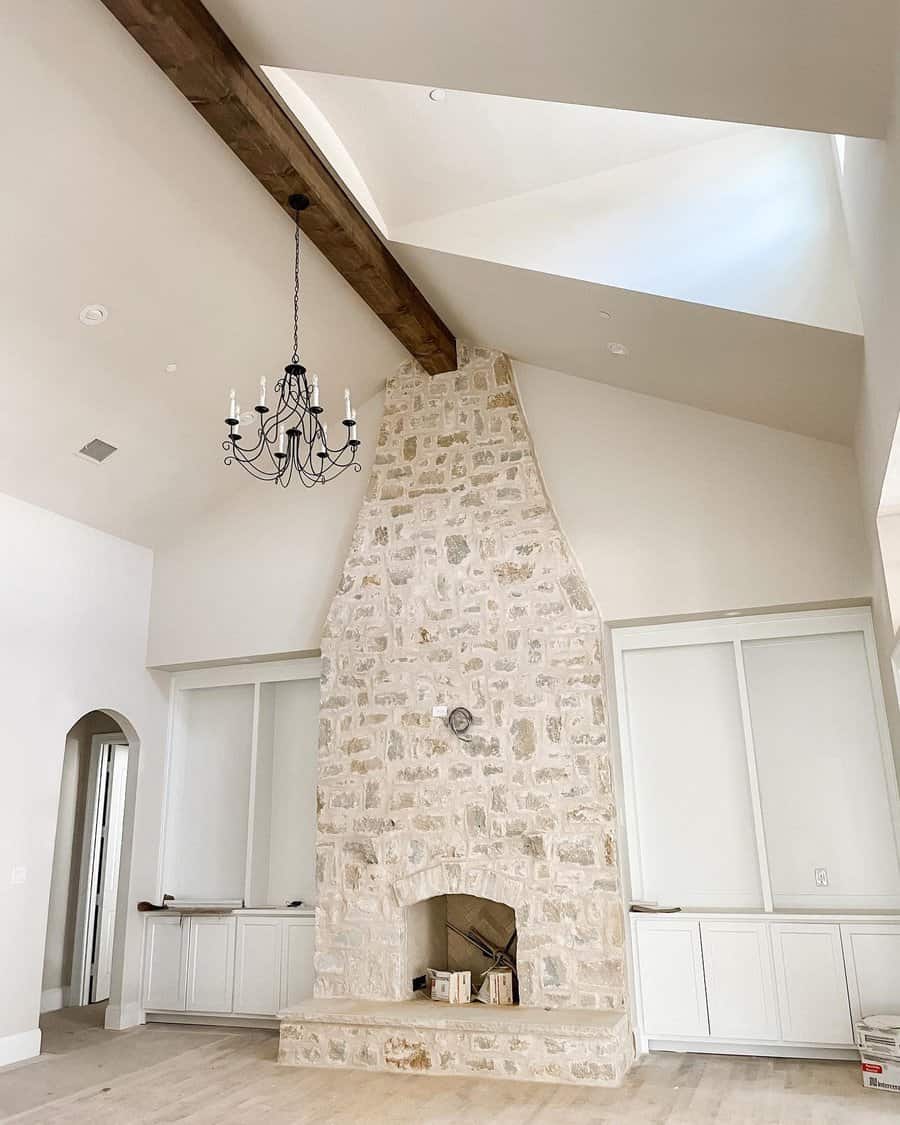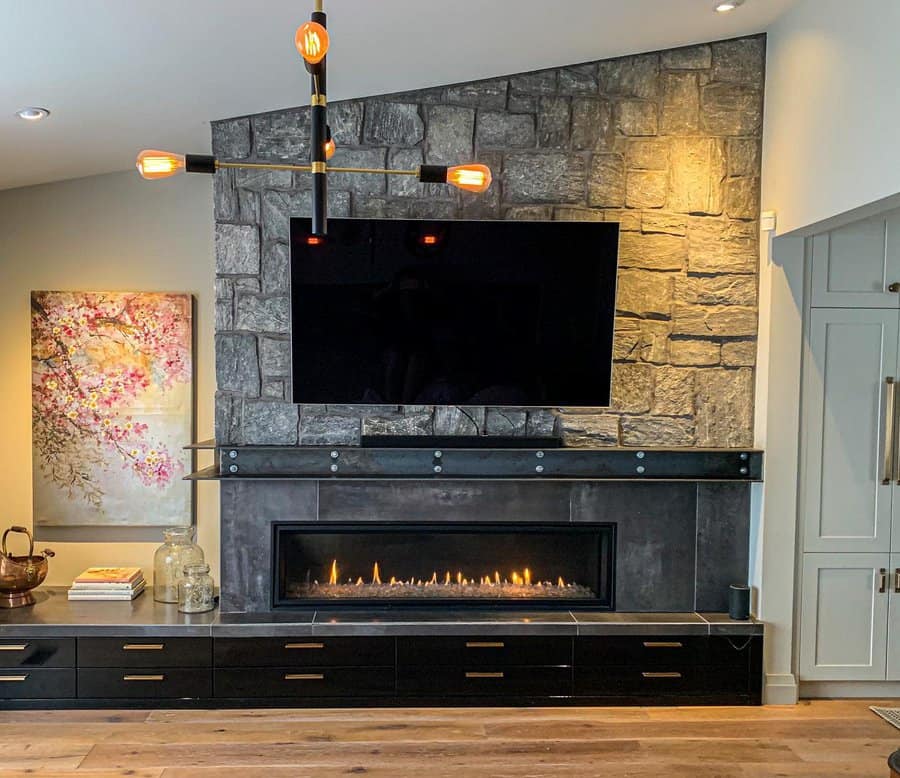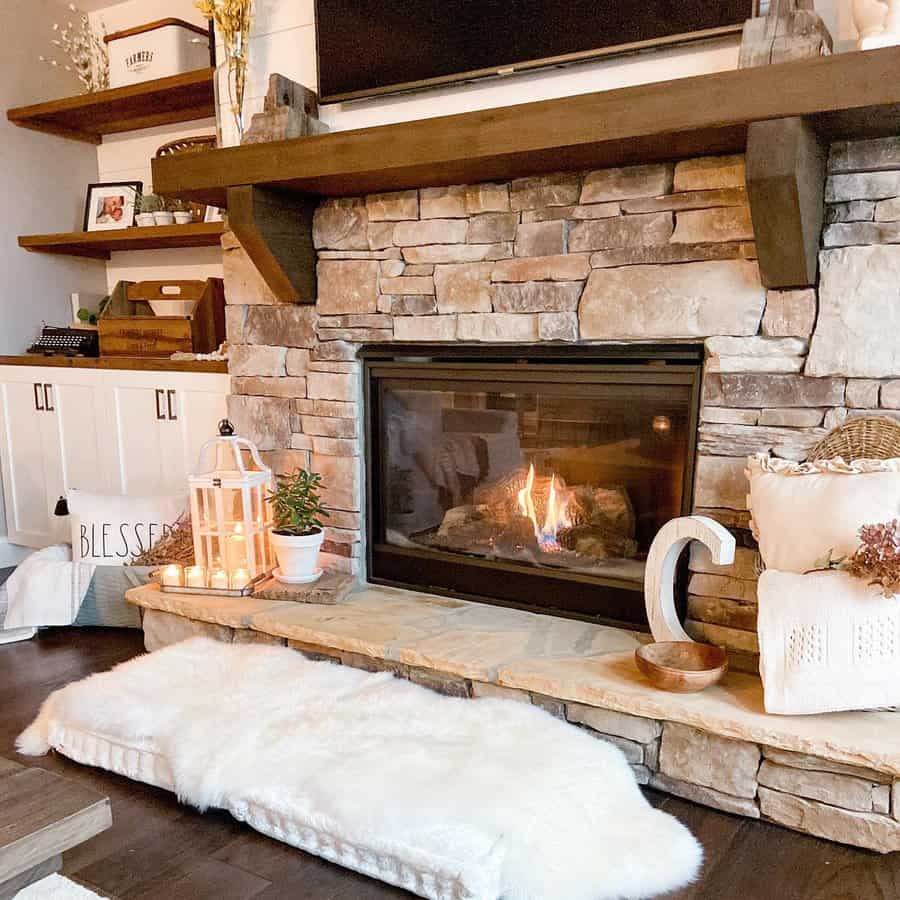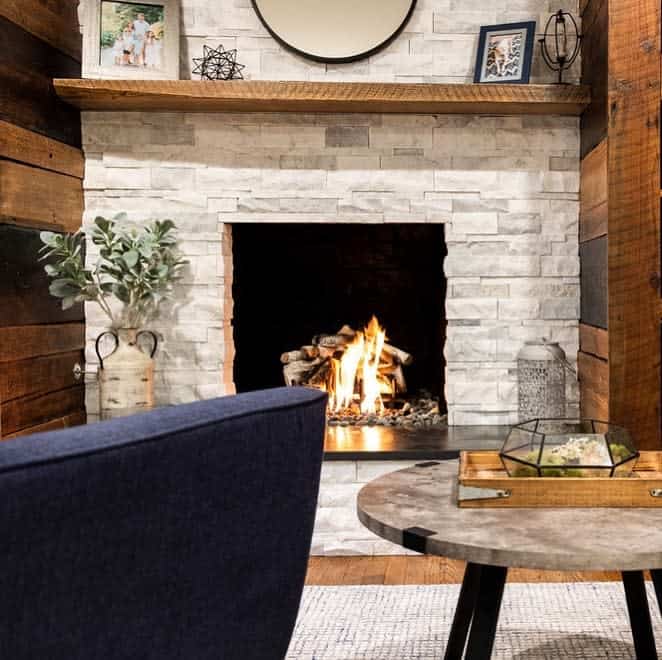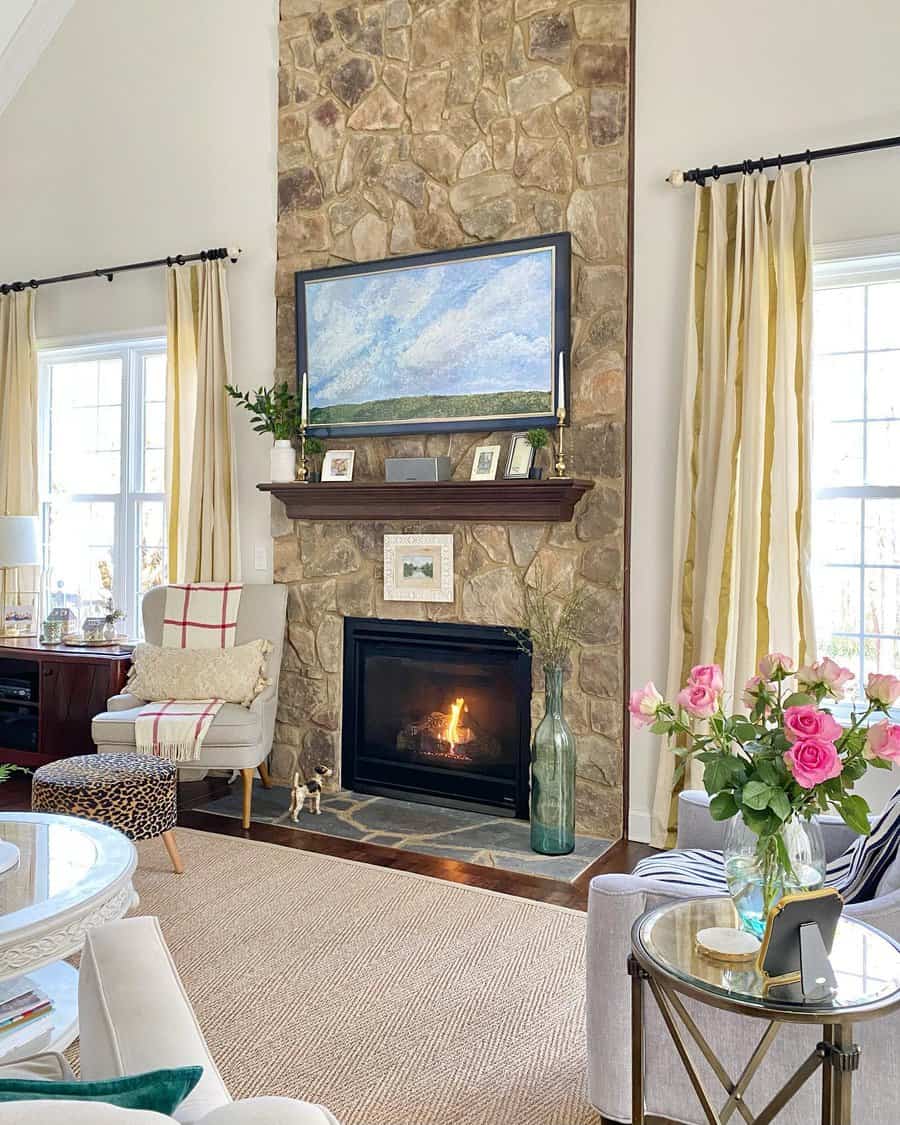 The more expensive the stone, the more luxurious the fireplace will look. Marble and granite are natural stones that elevate the look of your fireplace. Large sheets of high-end stone can be expensive. A more affordable option is to choose a smaller tile of that same stone. This gives you the glamor of the expensive stone, more texture and pattern, and a budget-friendly price.
9. White
White tile can add texture and pattern to your room without competing with the rest of your interior design efforts. A white fireplace is best done with porcelain tile.
This type of tile is a crisp, bright white. This gives your fireplace a fresh and clean feel. It's also a blank canvas for the rest of your fireplace decor.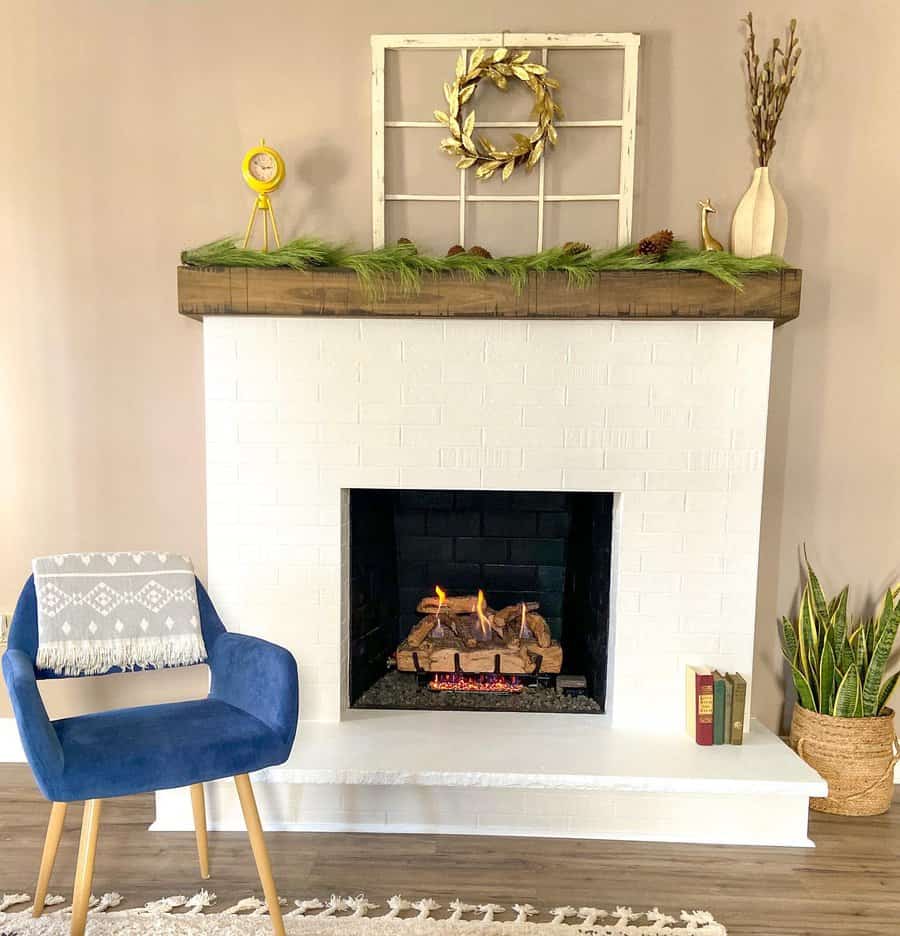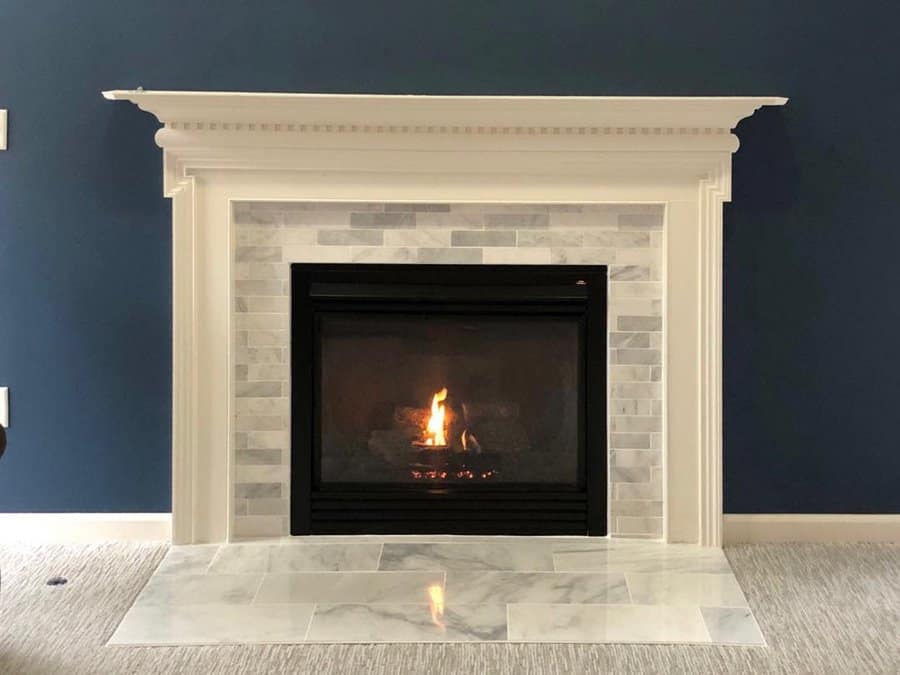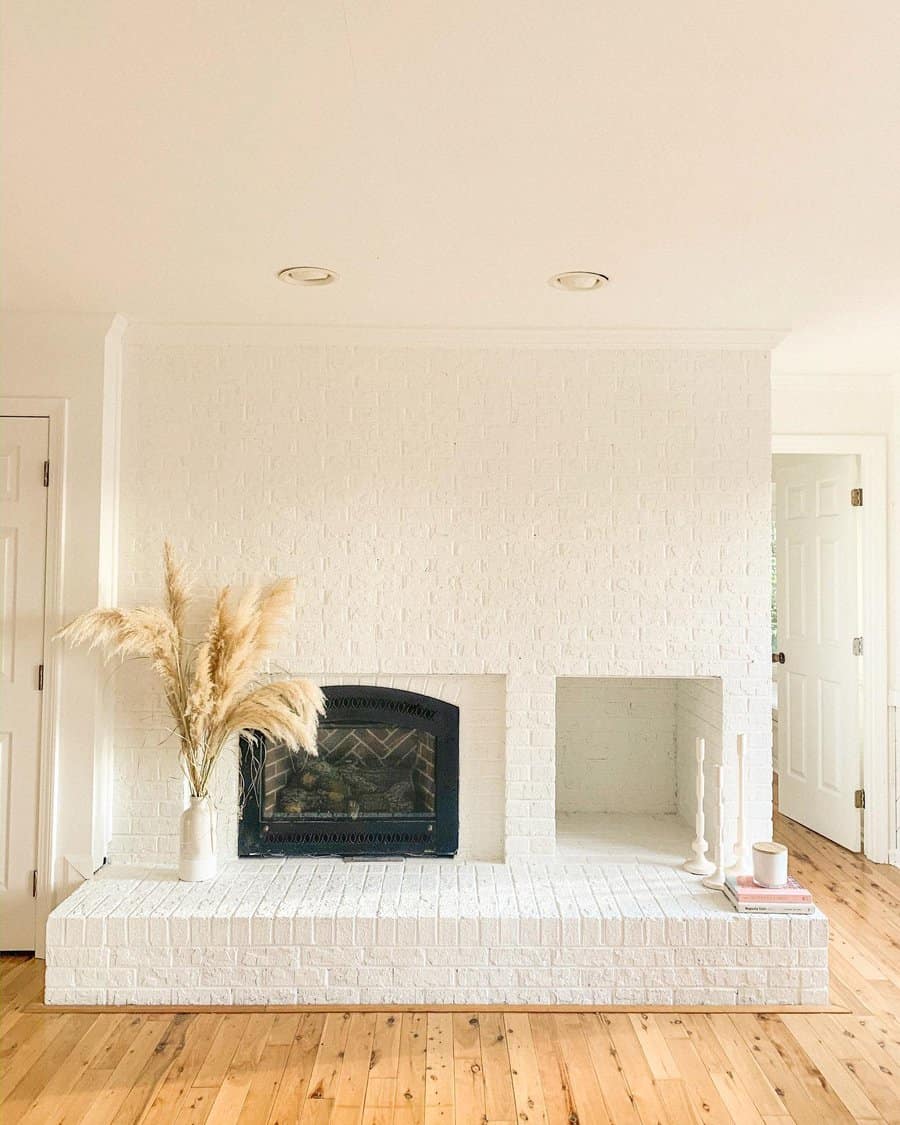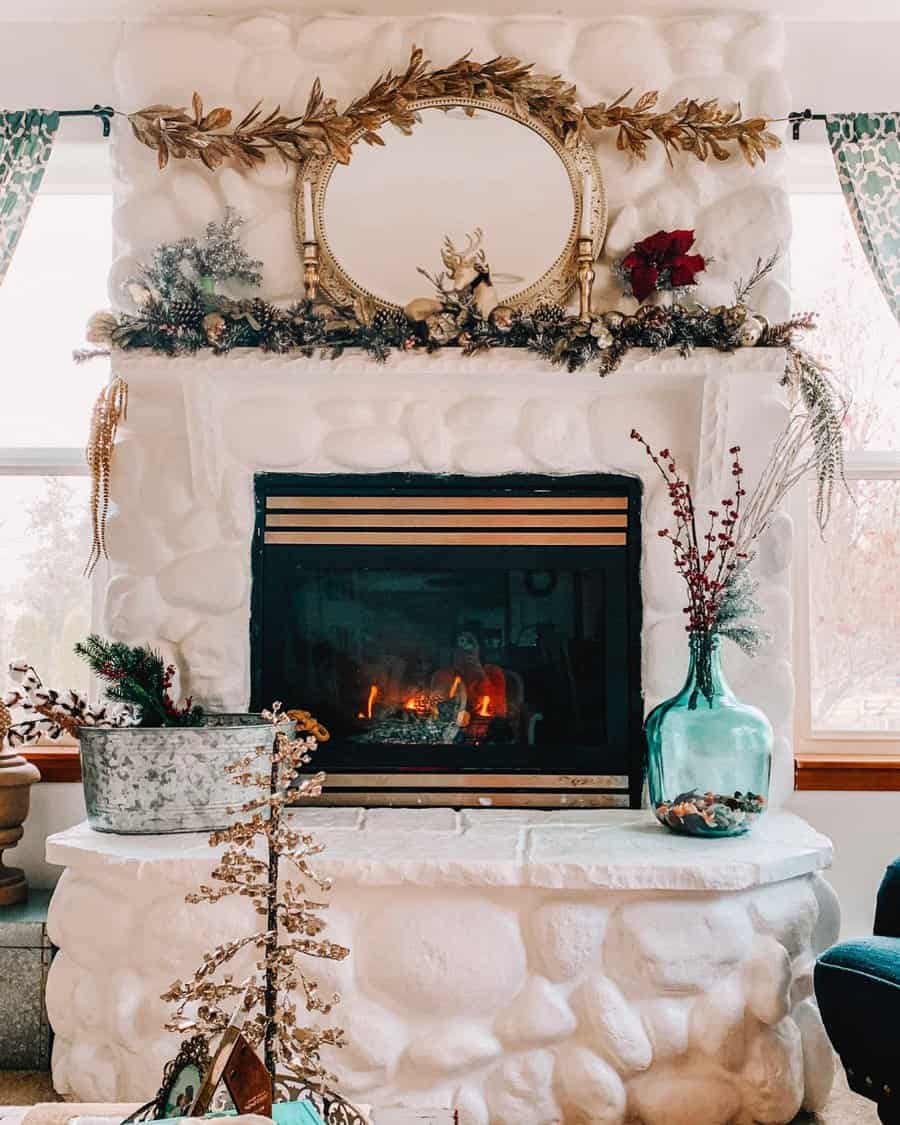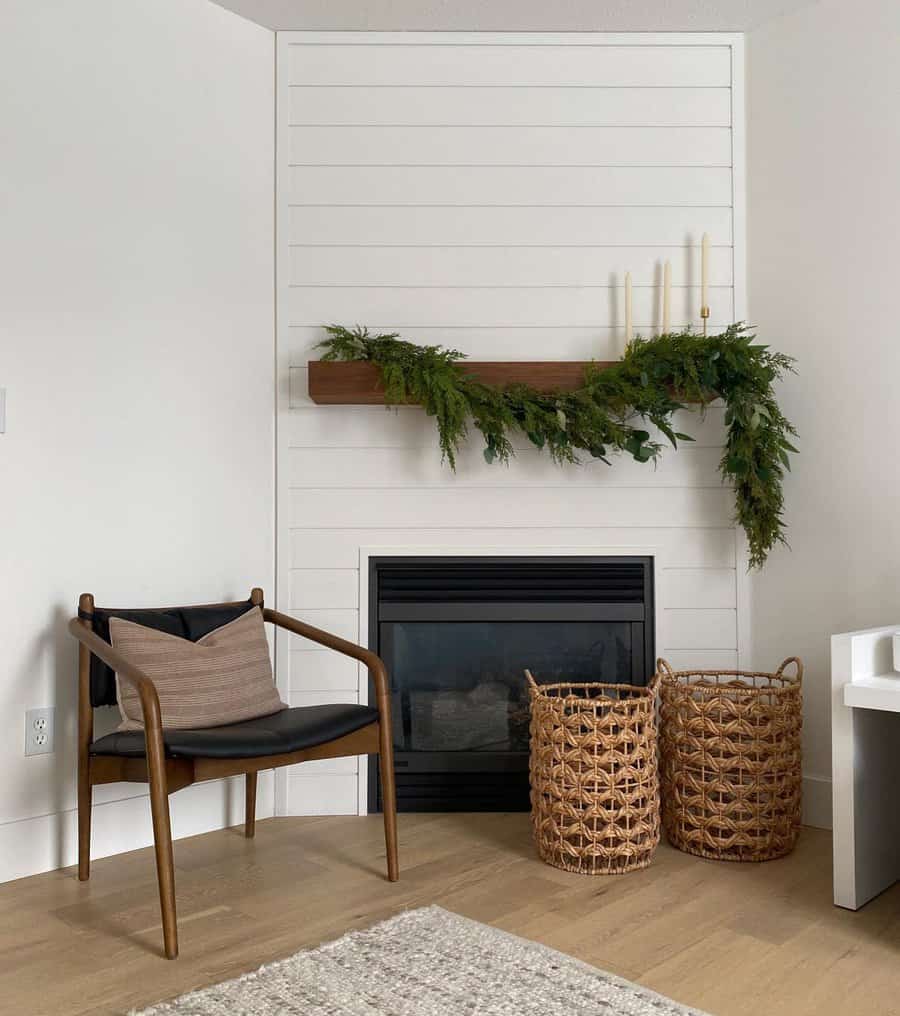 If a plain white tile is a bit too boring for you, then consider using an architectural tile. You may also hear them called 3D tiles. These are tiles that have shape and dimension to them with high and low areas. Some are freeform and are 3D as a result of being handmade. Others are geometric with crisp edges and uniform shapes.
Fireplace Tile FAQs
What is the best tile for a fireplace?
The best tiles for your fireplace are porcelain. For around the hearth, choose a glazed porcelain tile because it's dense and more durable. The smooth surface is also easier to clean, which keeps your fireplace looking nice.
Can you retile over the existing fireplace tile?
Technically, yes, you can retile over existing tile. The average homeowner can successfully accomplish this DIY project. However, adding tile over tile will increase the weight of the fireplace. It's also not the technically correct way of doing things. Consider adding tile over tile if you are doing the project yourself or have a limited budget.
Can you use peel and stick tiles on a fireplace?
You can't use just any peel and stick tile around your fireplace. There's excessive moisture and heat around your fireplace. Standard peel and stick tiles are not durable enough to last. Instead, look for humidity and heat-resistant tiles. These will have a stronger adhesive that will prevent the tiles from peeling off the wall, mantle, and surround.