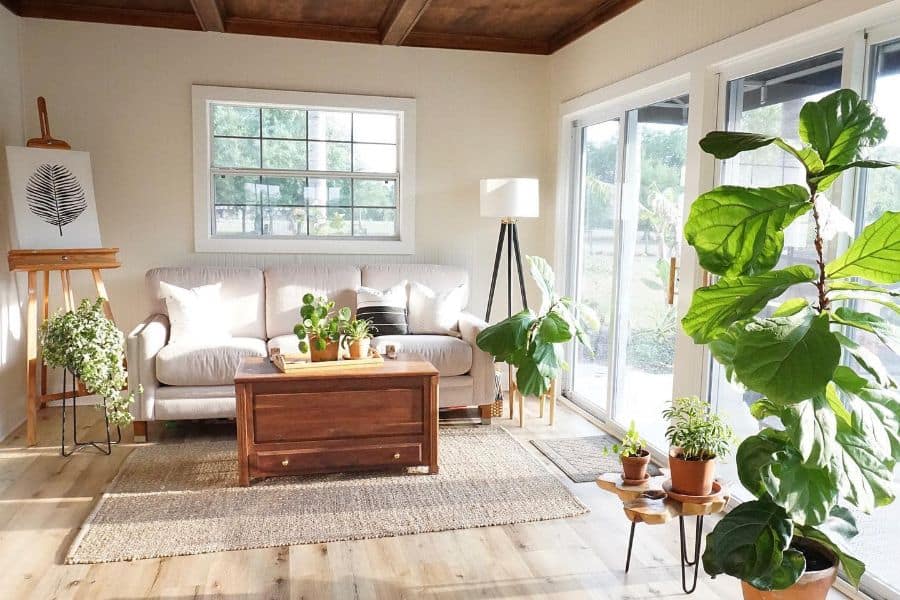 The Top 47 Florida Room Ideas
Visit the sunshine state, and you'll notice that the homes have a unique feature. Head through the front door of a Florida home towards the back of the house, and you'll enter a sunlight-filled living space.
It's similar to a solarium, but not quite. A solarium has floor-to-ceiling windows and a glass ceiling. A Florida room will have large windows on the walls but a solid roof.
These Florida room ideas will show you what you can do with your light-filled room on the back of your home.
1. Ceiling
What's nice about a Florida room is that you can feel like you have an outdoor living space but not actually be outside. It will have plenty of natural light but, unlike a sunroom, not too much light.
Since the ceiling isn't made of glass, you can control the climate much better than you can with an enclosed porch or sunroom.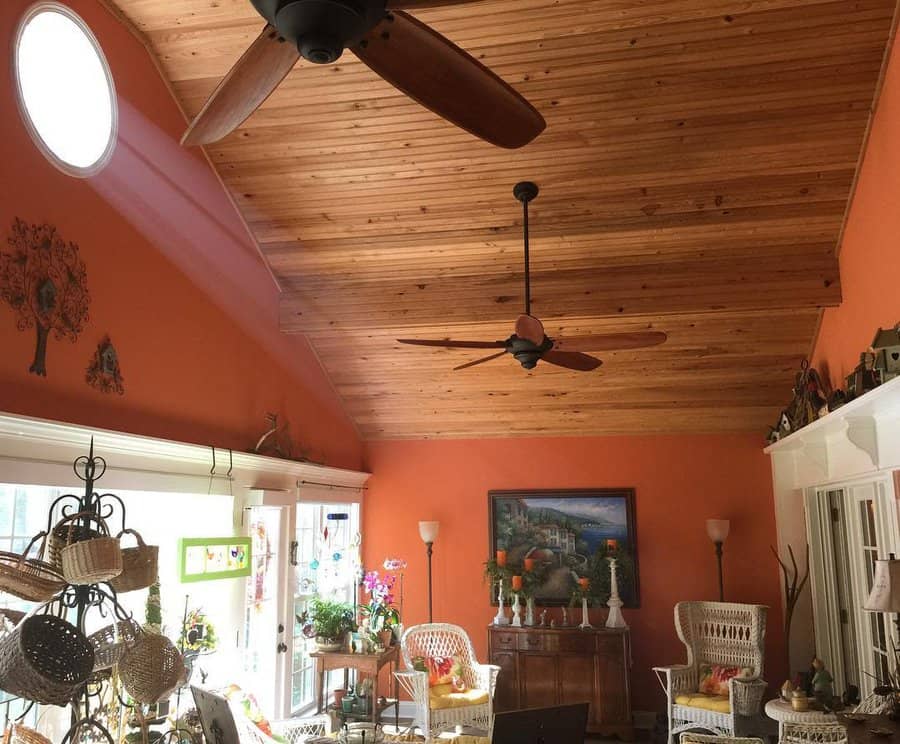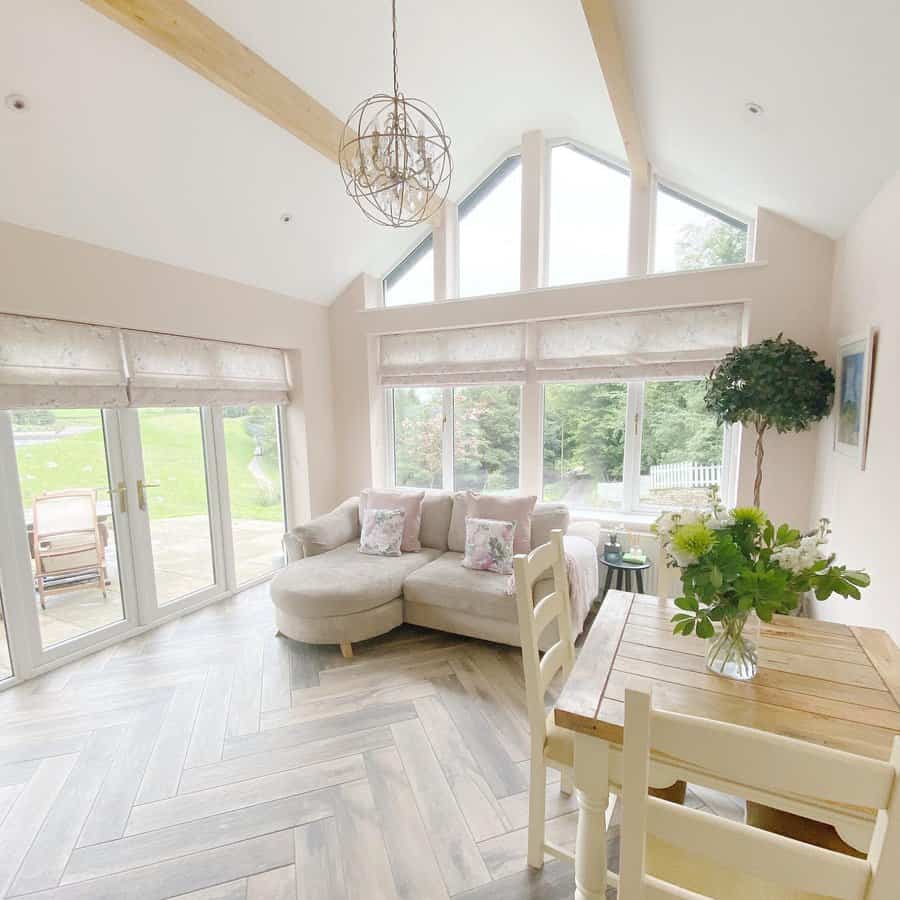 If your Florida room is an addition to your home, then you may not want to air-condition it. In this situation, you should install a ceiling fan. It will circulate the room's air and help you stay cool when using the room during summer.
2. DIY
Building a Florida room isn't usually a DIY project. It requires a lot of experience and know-how of in-home construction, carpentry, screen installation.
For most homeowners, these projects are beyond their skill level. If you want to tackle the project yourself, start by building a wood frame enclosure around your patio.
Then add large glass windows or doors. You can build a simple aluminum roof off of your existing roof to cover the enclosure.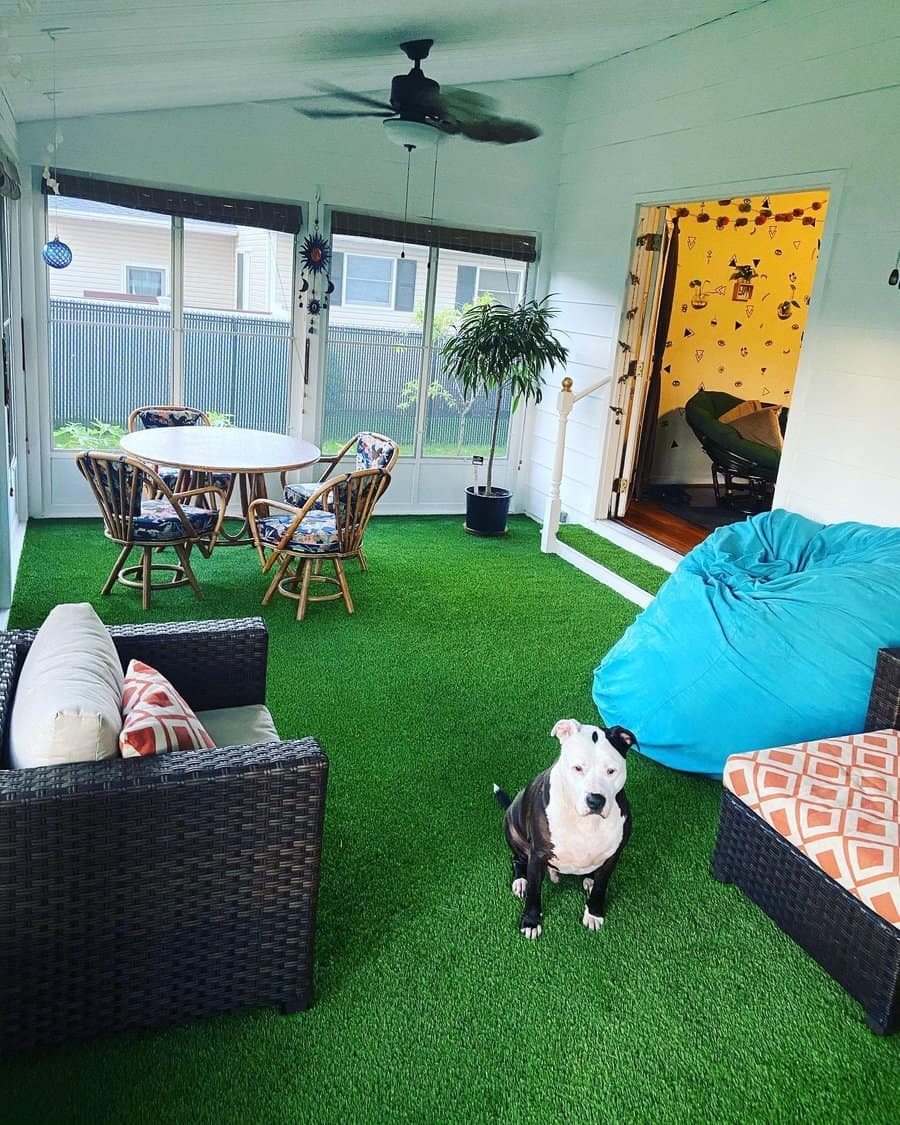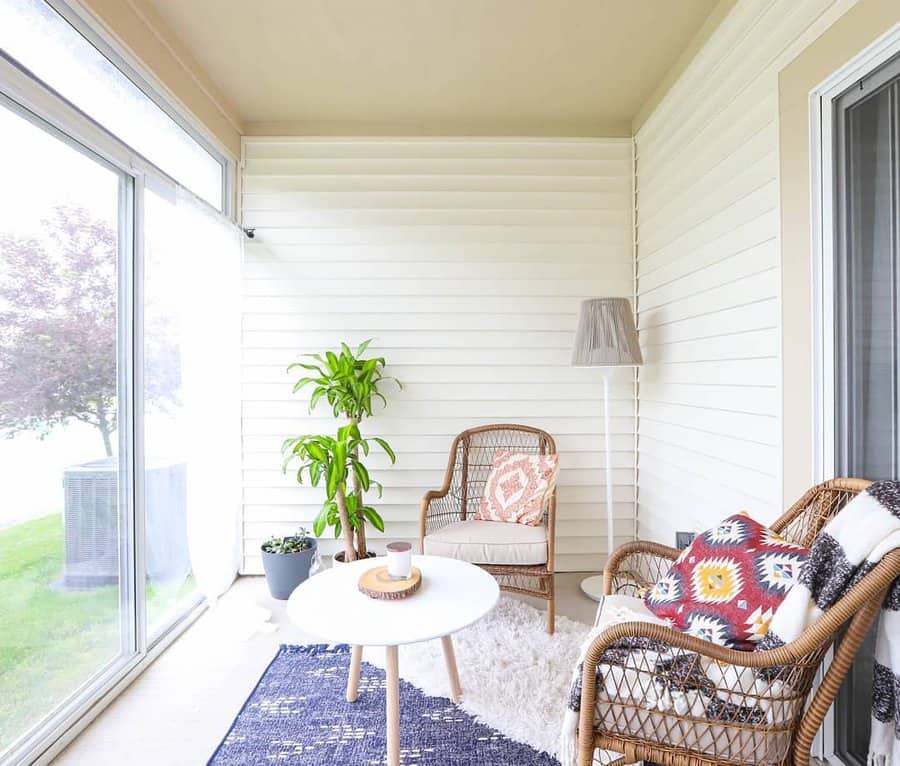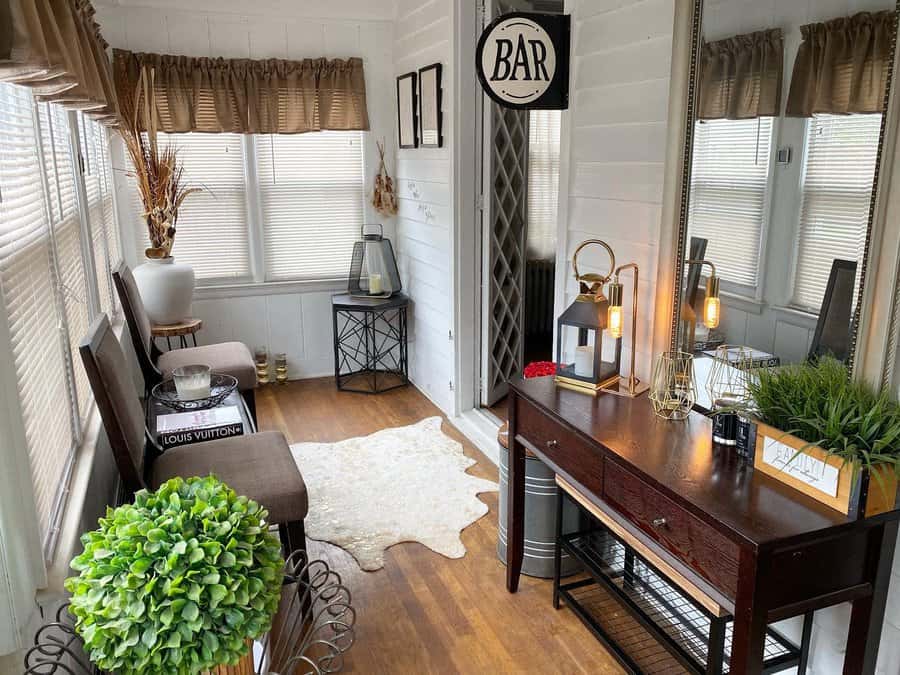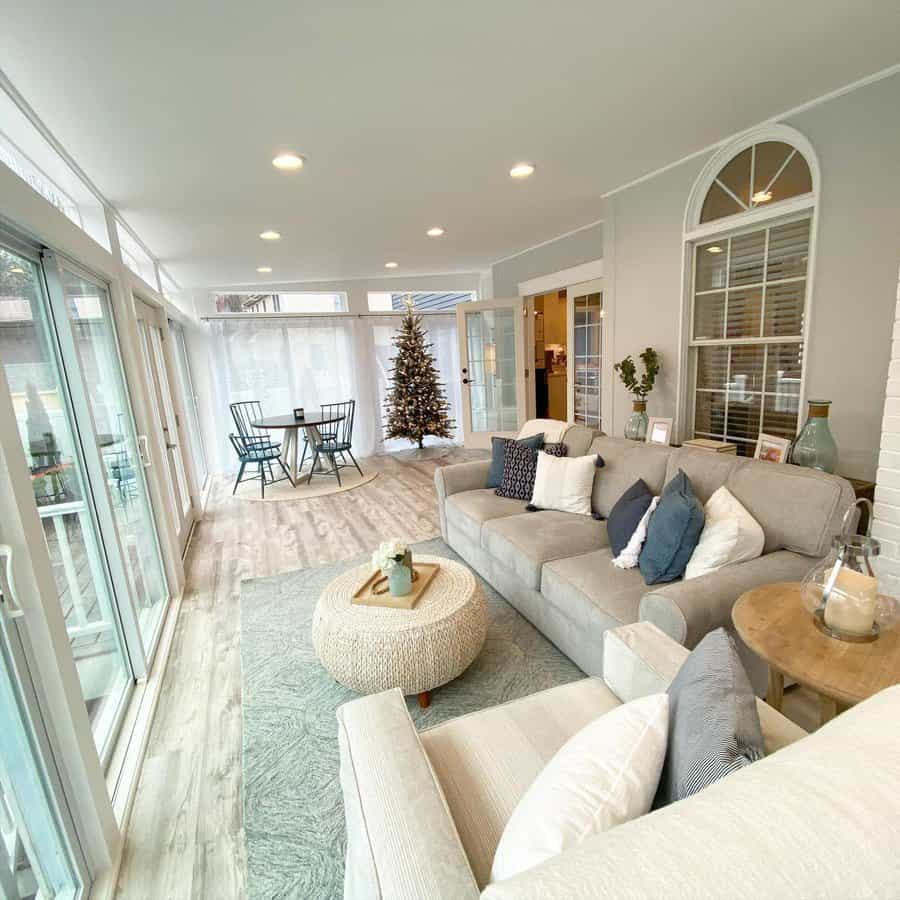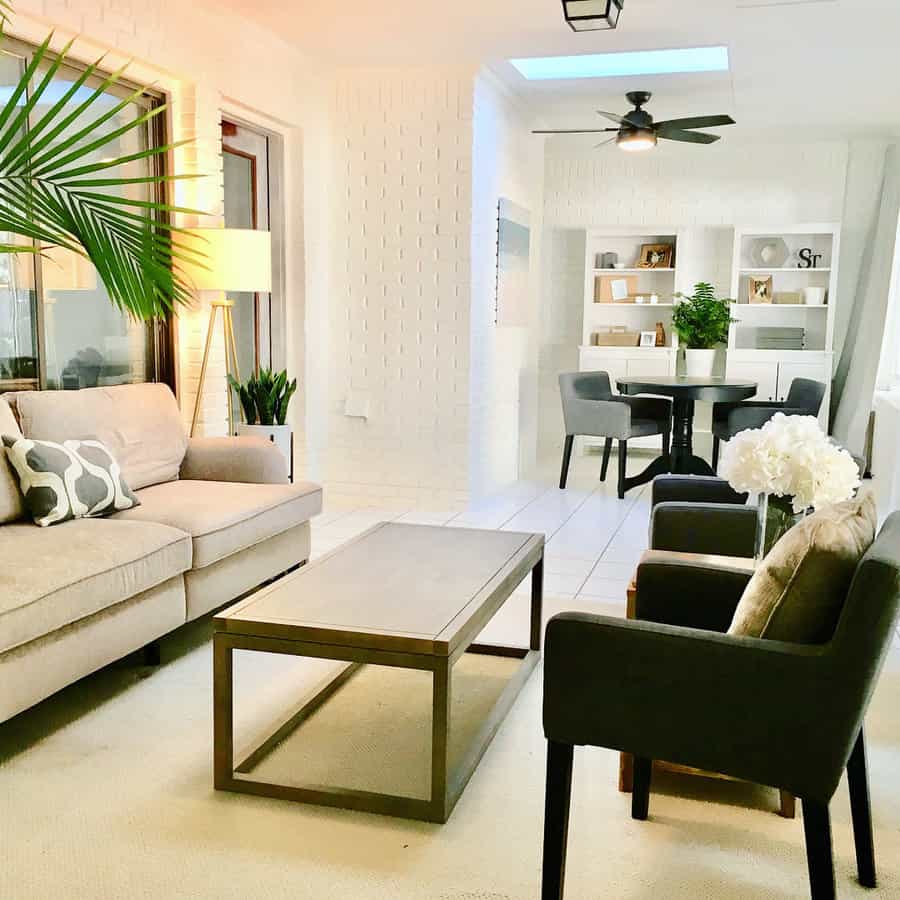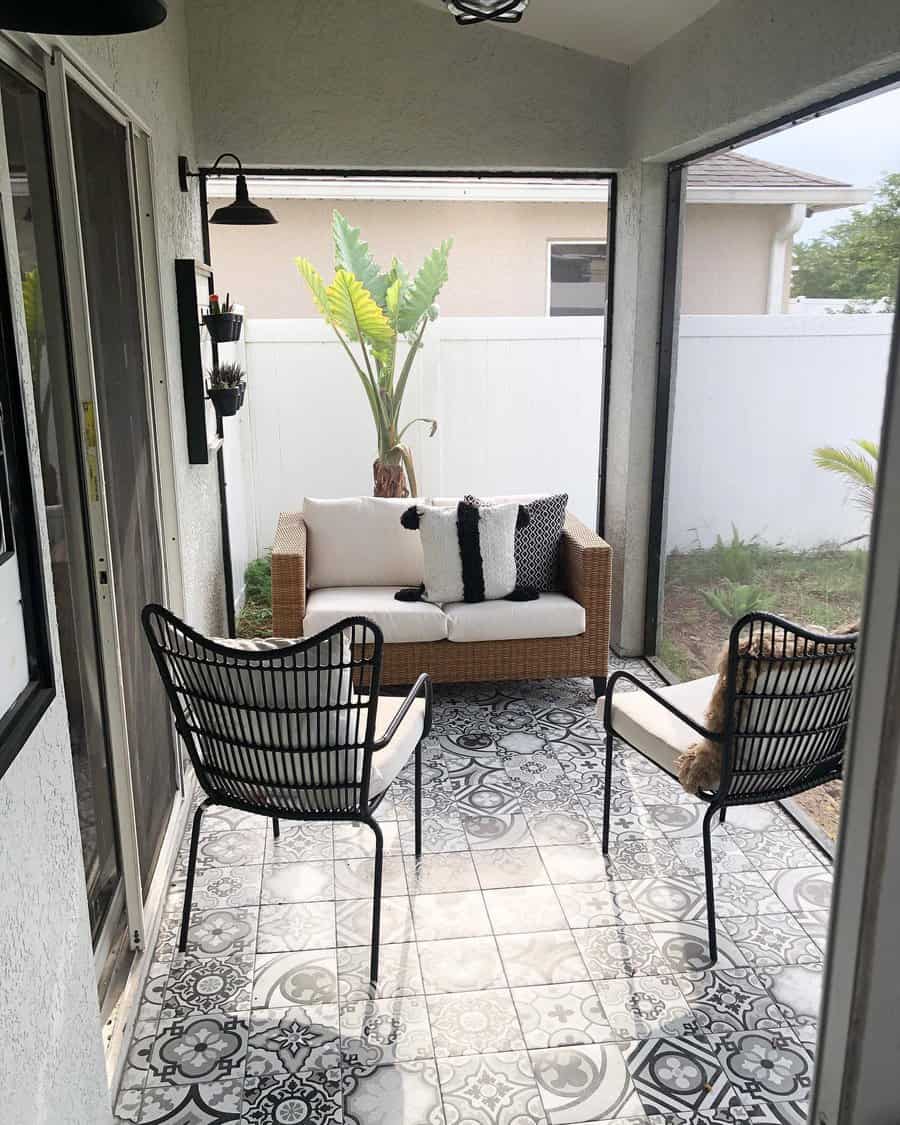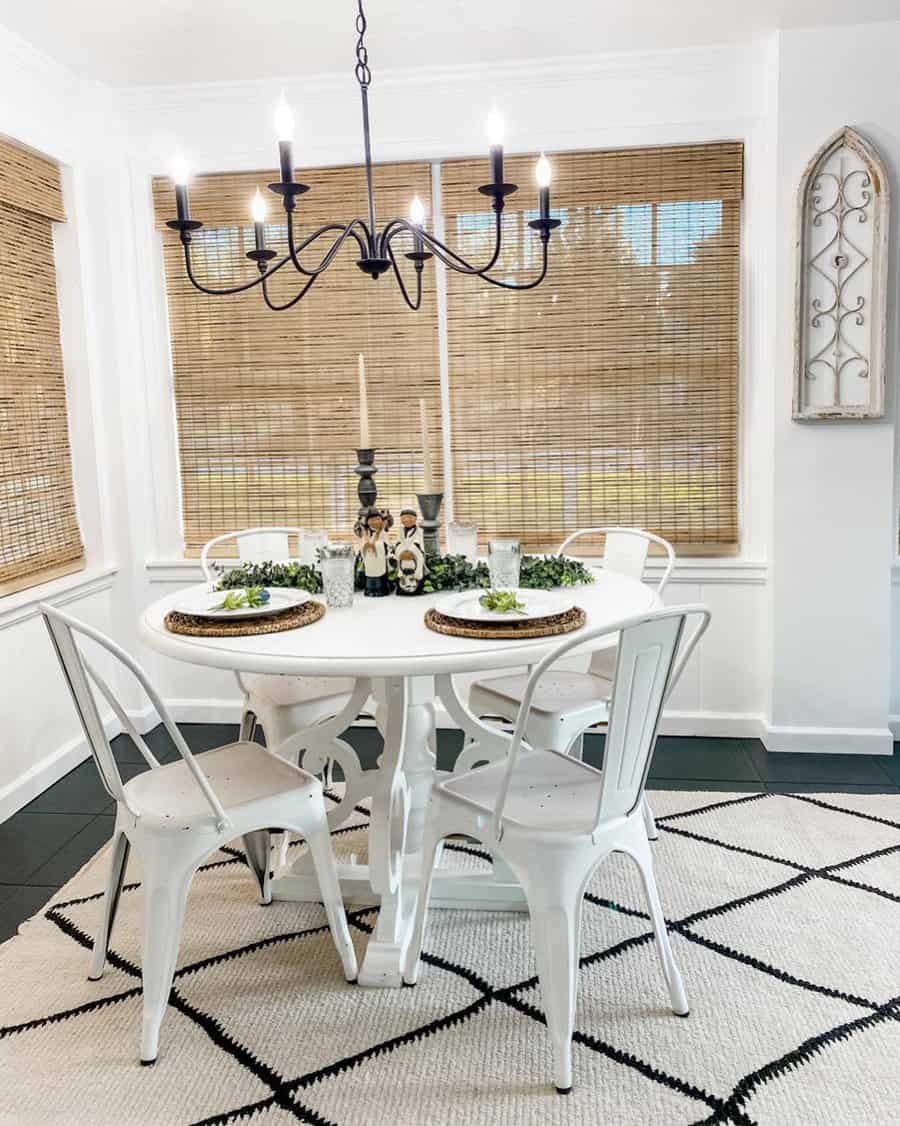 You can skip adding plumbing, electrical, and insulation if you use screens or windows for the entire walls. You can add a glass door or large French double doors to keep your access to the outside.
Tile flooring can also be beyond your skill level, but you can use teak wood or rubber tiles that snap together to cover the existing concrete.
3. Decor
You should decorate your Florida room just like you would any other room in your home. Include comfortable furniture for seating. Then arrange a coffee table or end tables for people to set their drinks down on.
In some more upscale Florida rooms, there will be a fireplace. This makes the room comfortable for use throughout the year. Otherwise, the room would be uncomfortably cold during winter.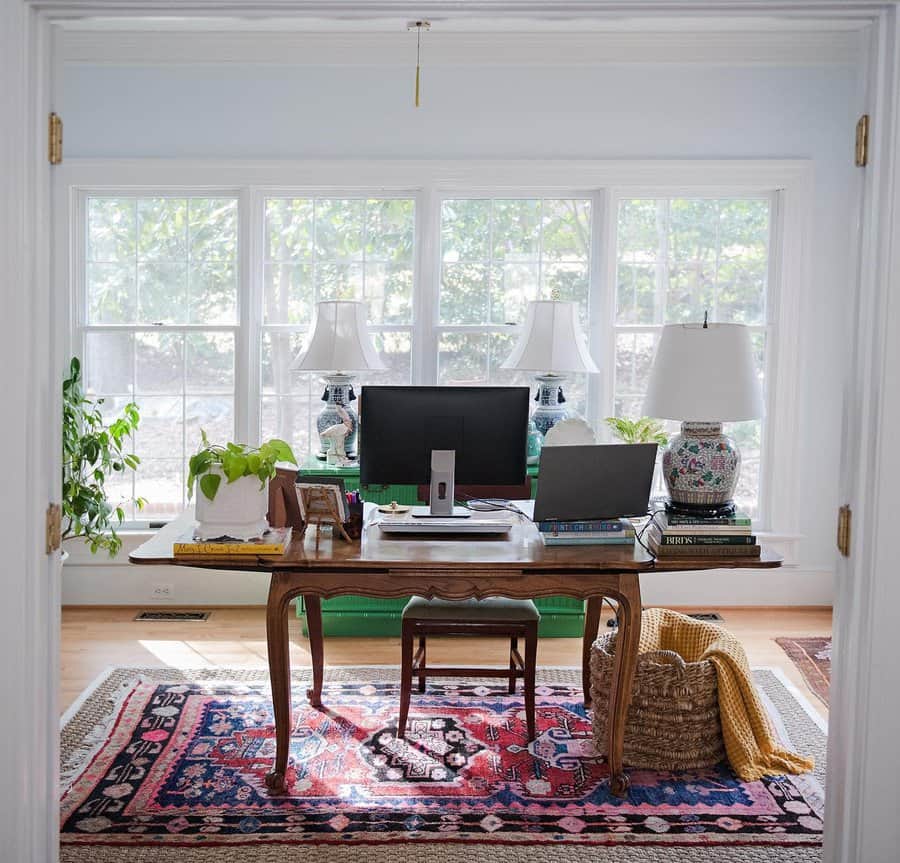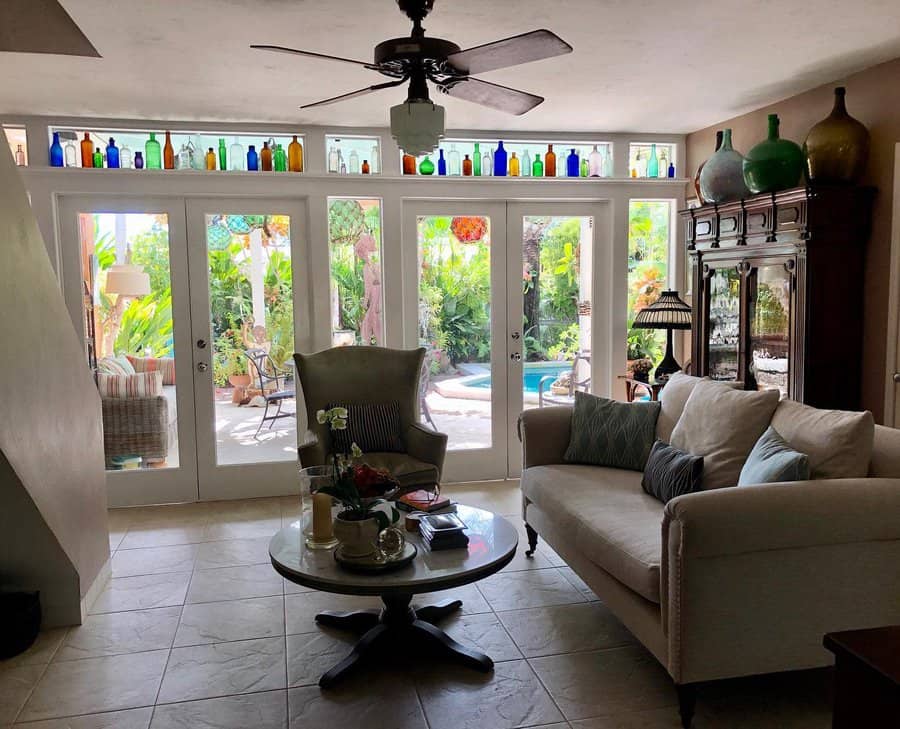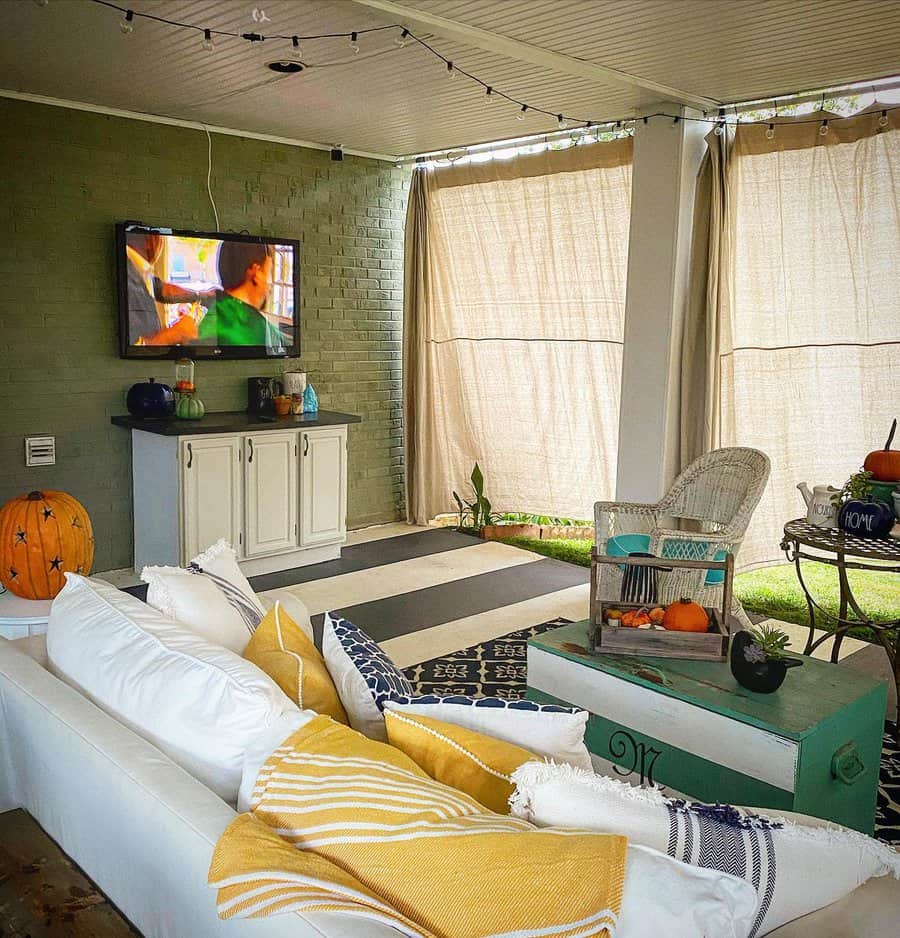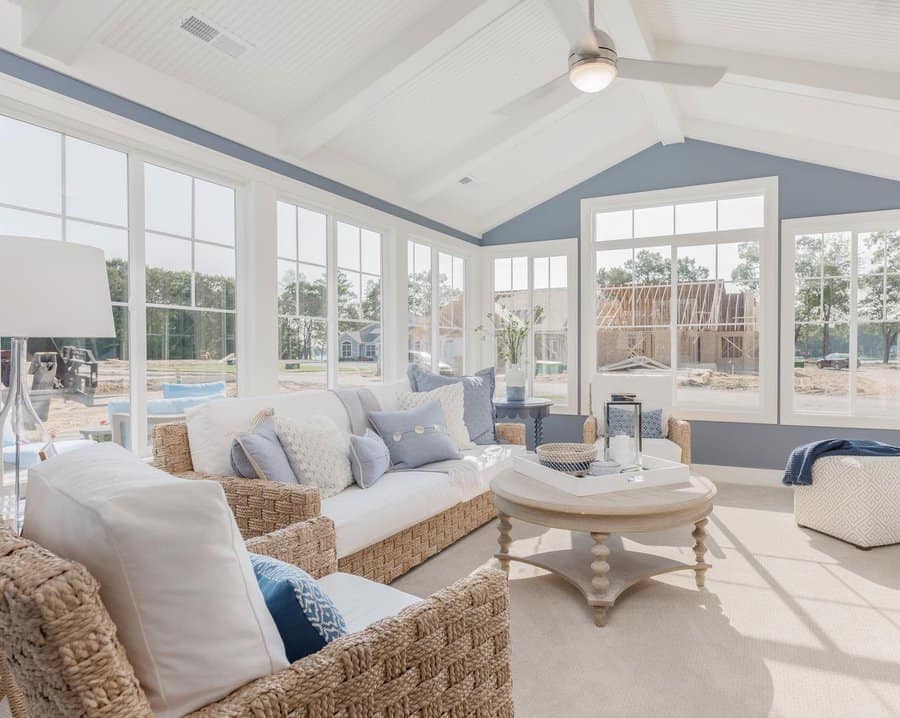 Some people like to give their Florida room a coastal or tropical theme. It's the one area of their home where the decor is more relaxed with a typical Florida feel. You can do this too with wicker or rattan furniture and more tropical or coastal theme decor.
4. Furniture
Give your Florida room a homey feel by choosing plush and comfortable furniture. Choose a sofa, love seat, or accent chair for a living room setup.
Or you could arrange a large table and chairs for a dining room. If you want a flexible space, you could have a fold-out couch or murphy bed for a family room that doubles as a bedroom.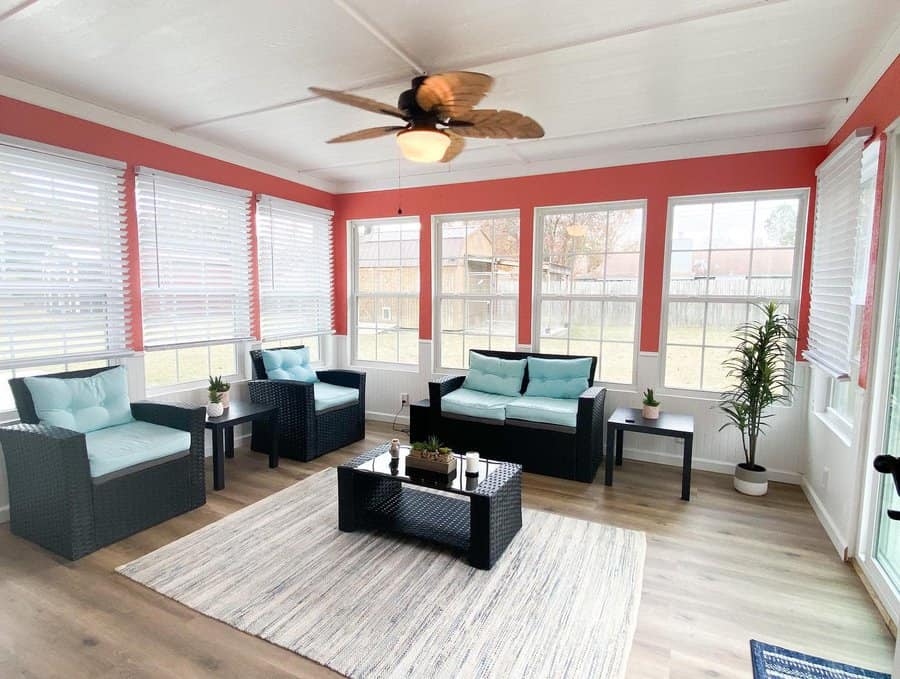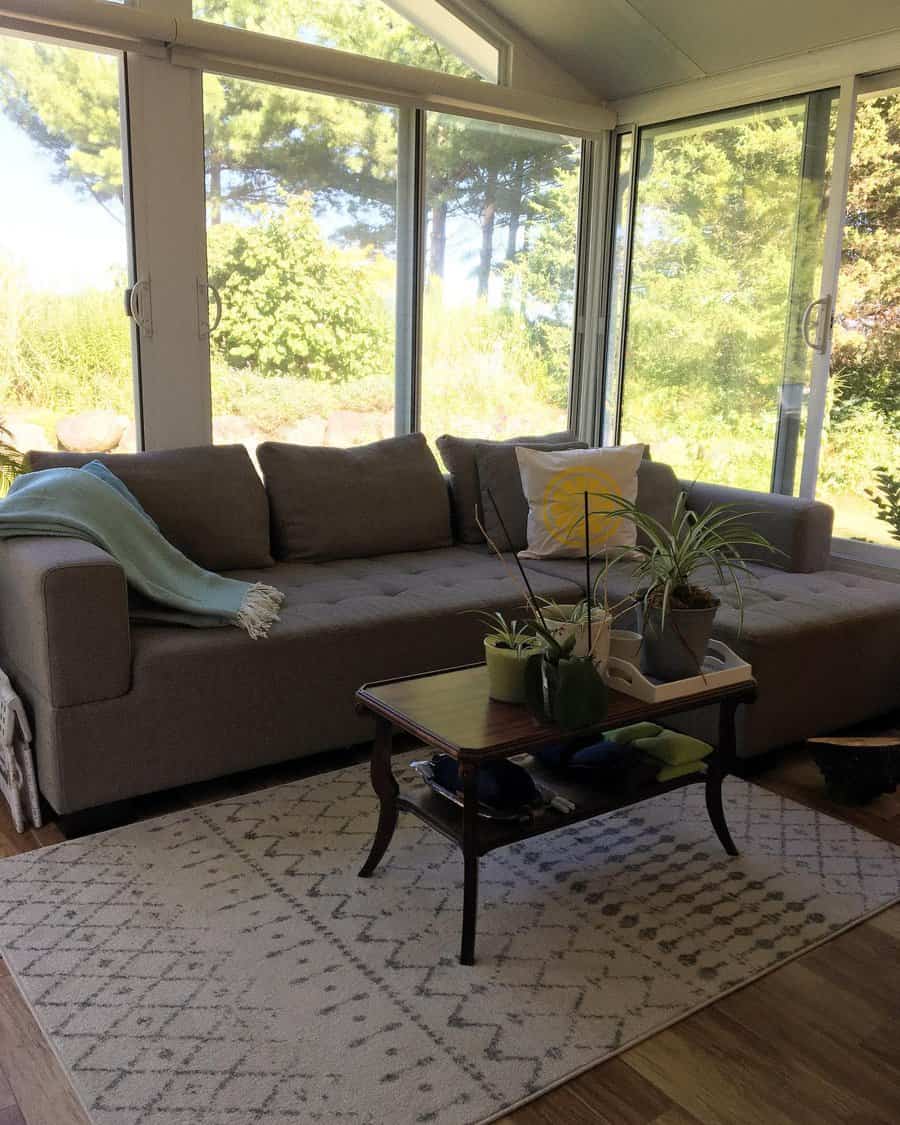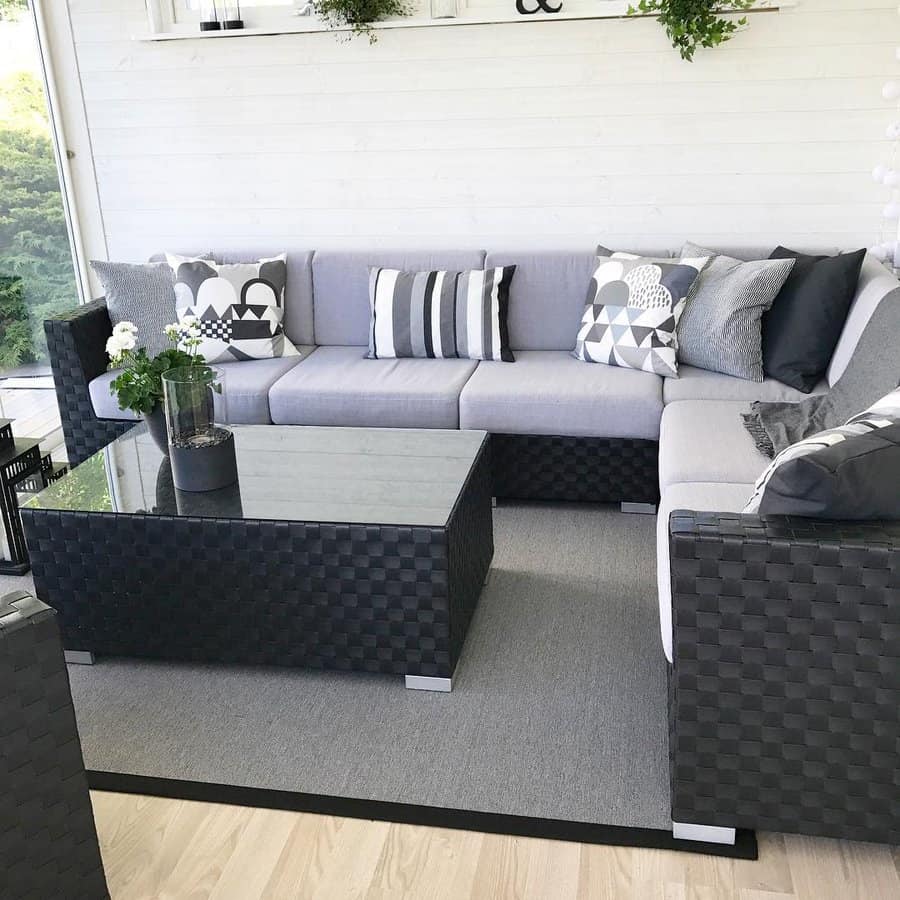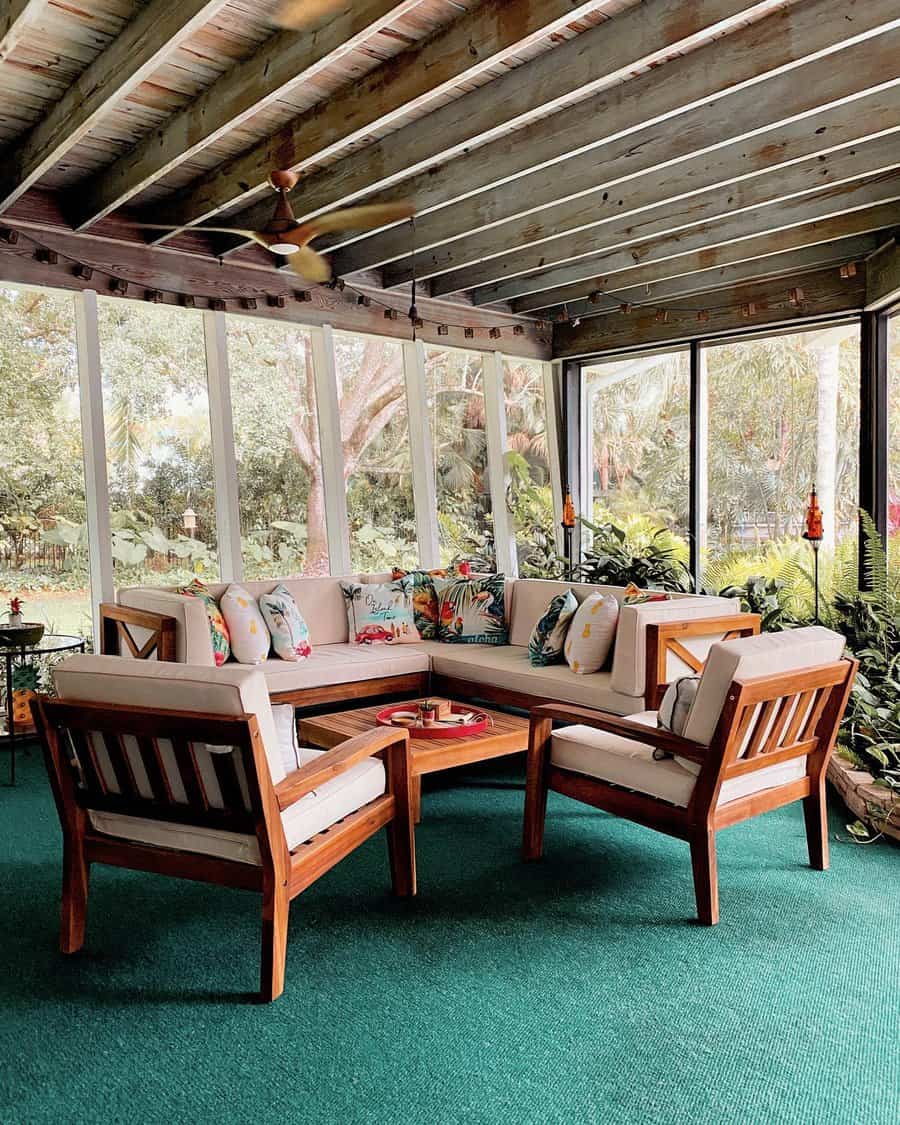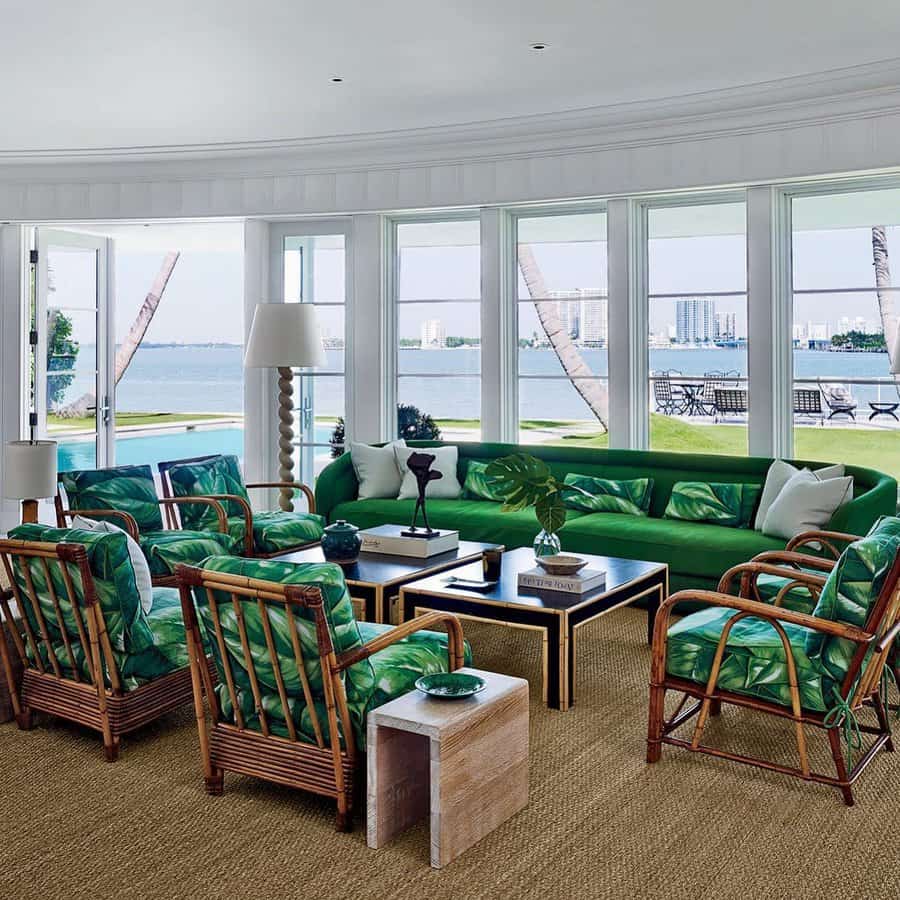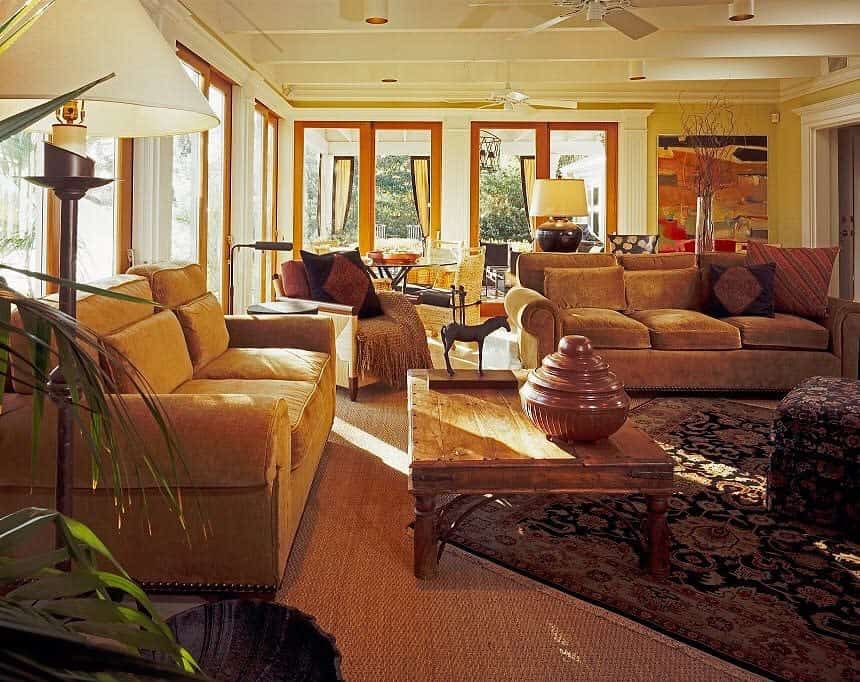 Decorate the space with throw pillows, a blanket, and small items. Add a few plants to create a tropical feel. You'll want to choose ones that easily grow with plenty of light. To reduce the echo these rooms typically have, you'll want to lay an area rug on the floor. Choose an indoor/outdoor one that's durable enough to withstand sun exposure and foot traffic.
5. Interior
Because your Florida house is located in a warm and humid climate, this unique room is designed for feeling like you're outside without actually being outside.
Use natural elements to embrace this feeling. Wood furniture with cotton or linen cushions are a good start. Then lay down a jute or natural fiber rug.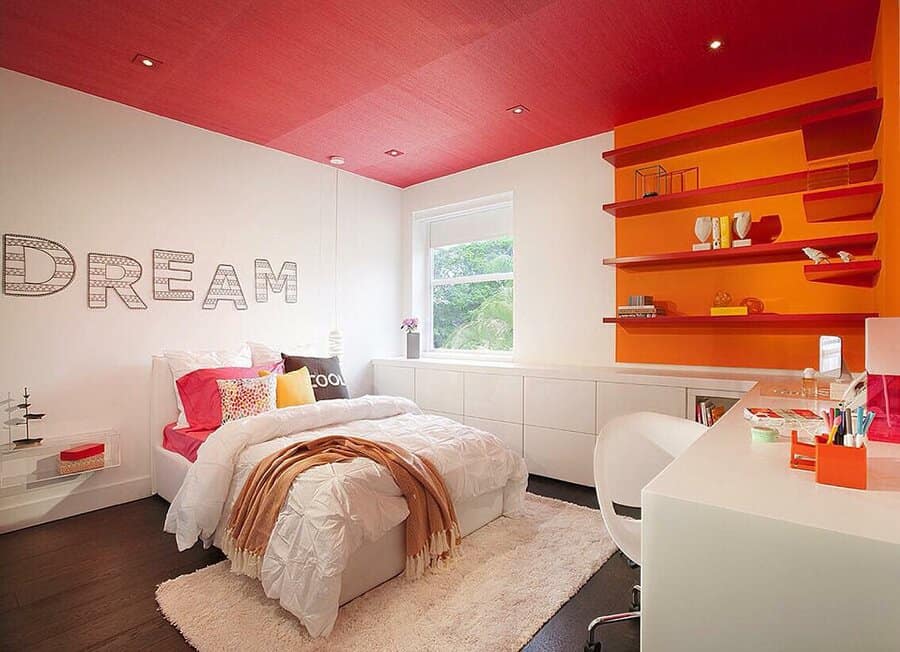 Bring the outside in with plenty of tropical and native plants. Choose ones that flower for natural color. Try hanging a few potted plants that vine. They'll gracefully drape down and create a natural green curtain.
6. Kitchen
Turn your Florida sunroom into a functional space by making it a secondary kitchen. This is smart if your kitchen is in another part of your home and not easily accessible from outside.
If you already have an outdoor living room or dining area, then a kitchen in your Florida room will make entertaining outside easier.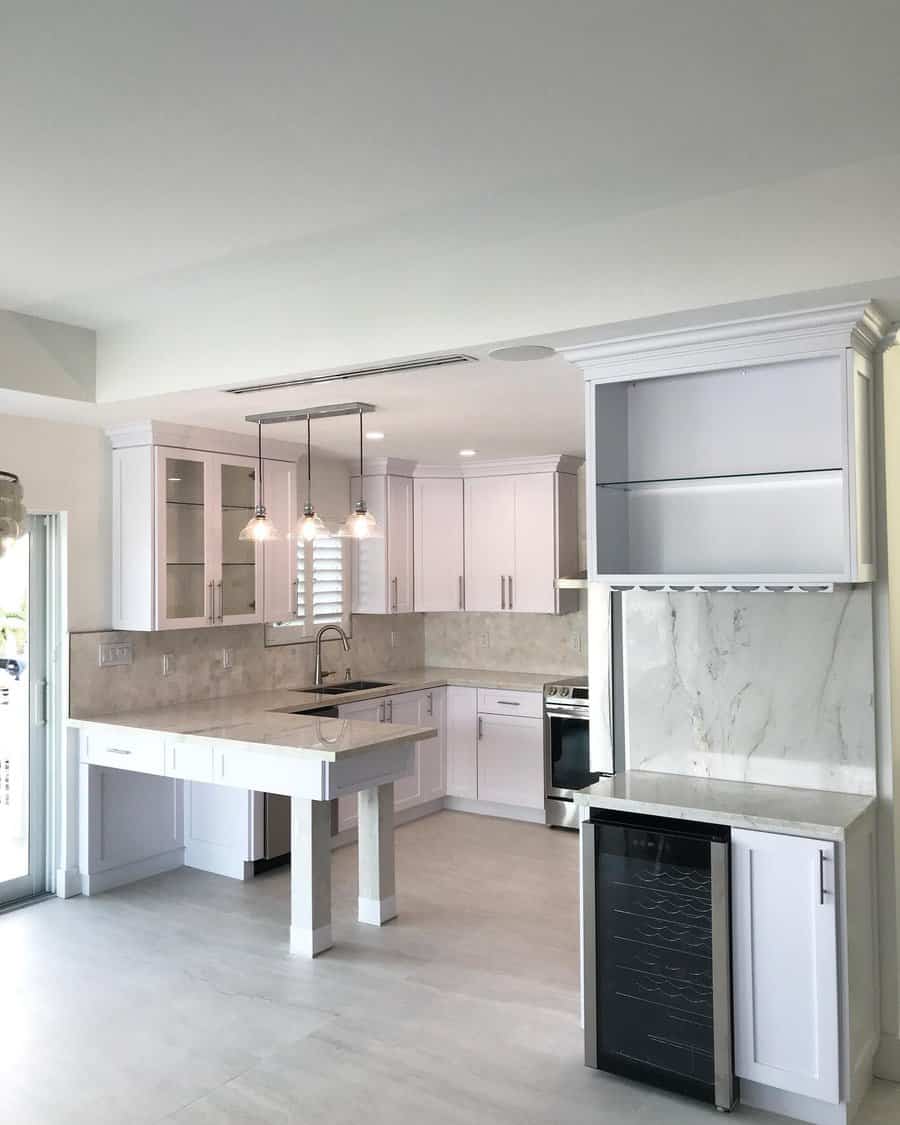 You don't have to build a complete kitchen. You could have a small, under-the-counter fridge, cooktop, warming oven, and sink. This will let you prepare drinks and keep food warm. Then you can easily bring dishes outside when you're ready for them.
7. Modern
Modern Florida room designs add comfort and luxury to this sunny space. Many will have insulated windows and heat-reflecting roofs. This makes it possible to have air conditioning in the space.
They also have more custom lighting solutions. They will have chandeliers, hidden LED accent lighting, and recessed cans. With additional light, you can use your Florida room after the sun sets.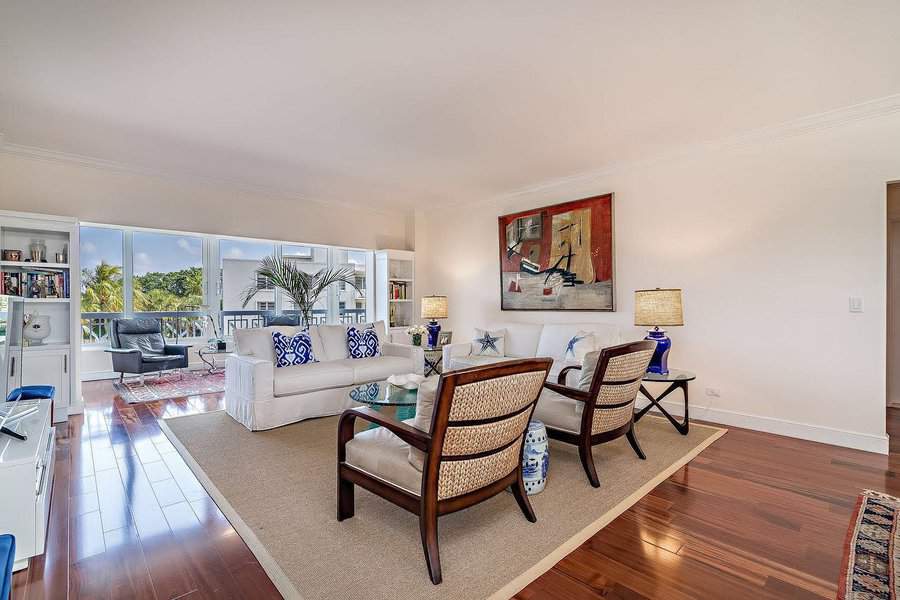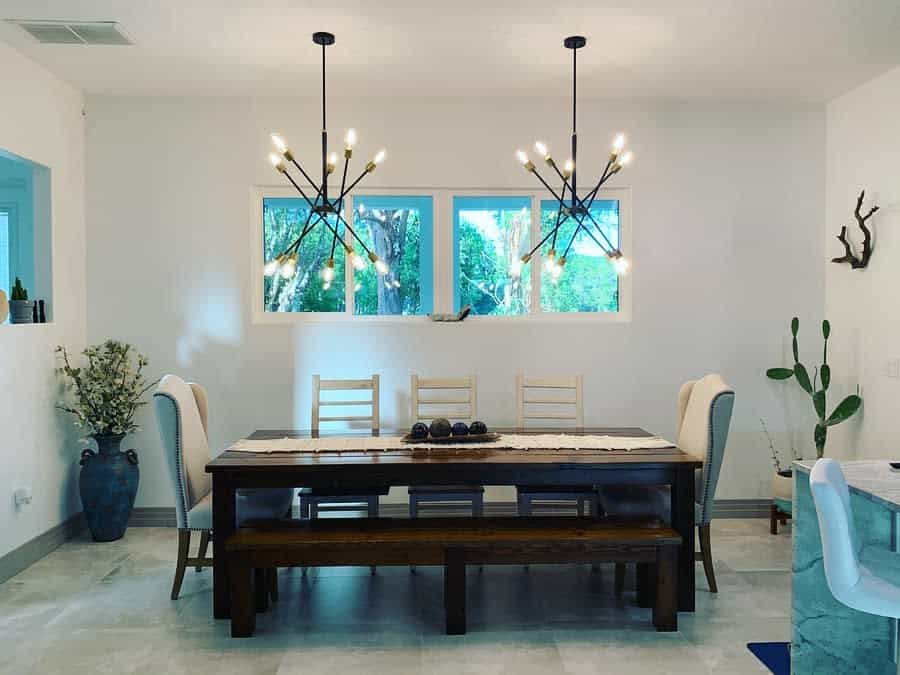 When decorating your modern Florida room, stick with neutrals and light colors. These are modern design colors that help the room to feel light and bright. If you're afraid of the room becoming too bright, you can balance it out with darker woods.
Read more: 33 Modern Living Room Ideas
8. Pool
If your Florida home has a pool, then you can build your Florida room to open up to the pool area. This blends the interior of your home with its exterior for a flex space.
Spending time in your pool and hosting get-togethers becomes easier when you have more space for people to move about.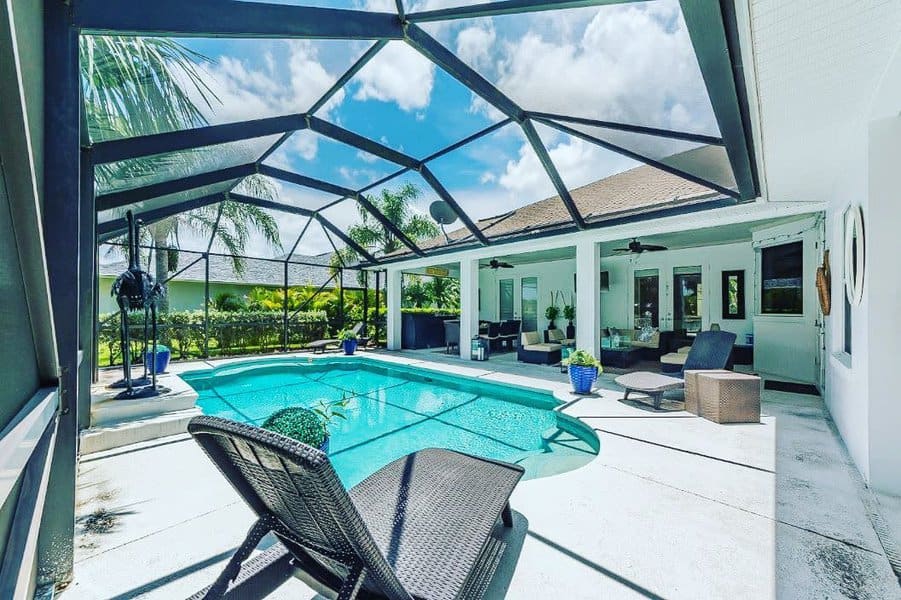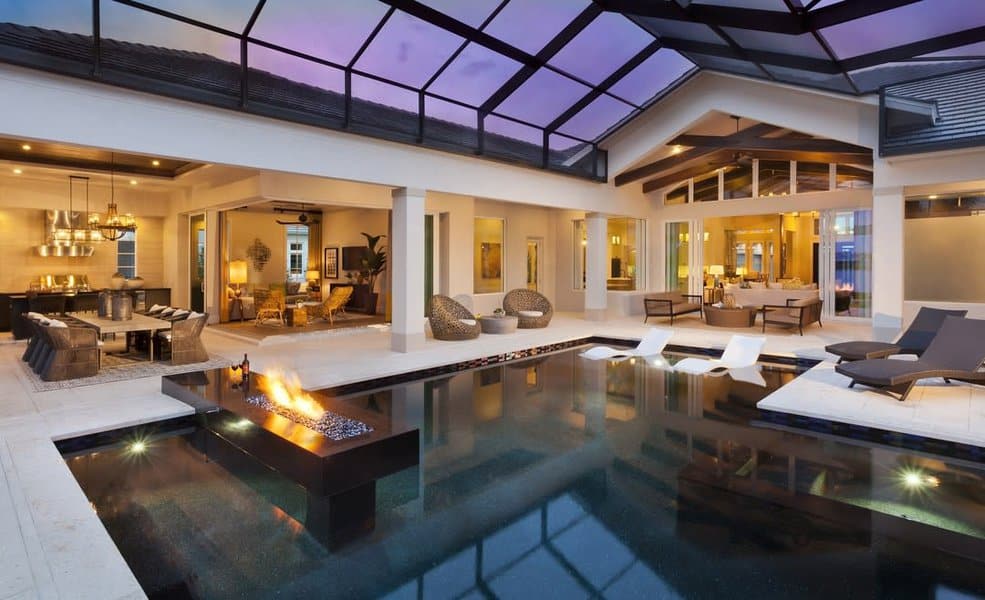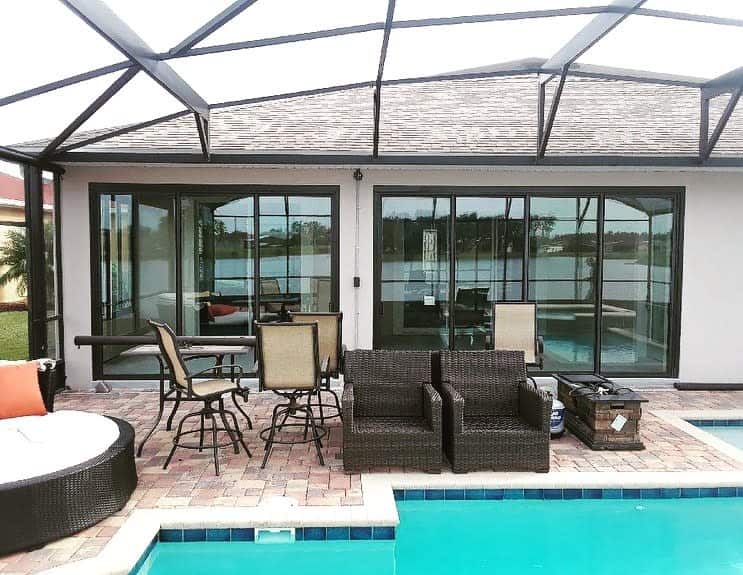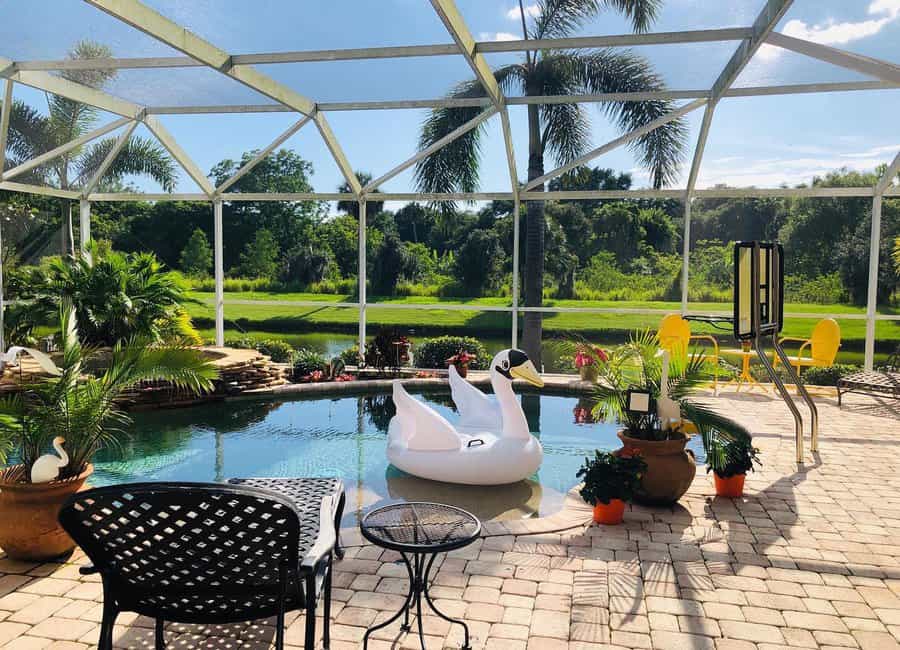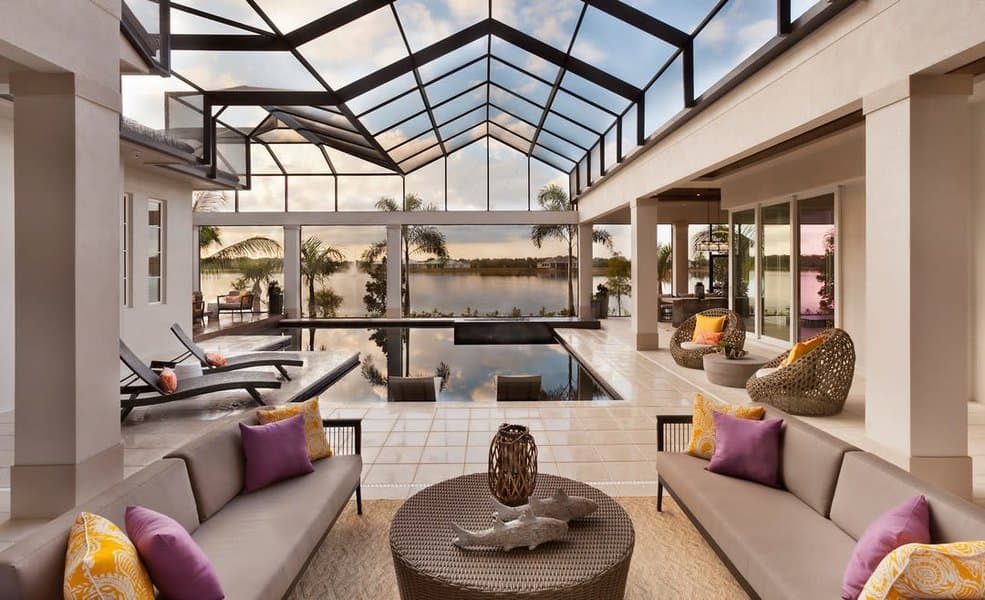 The Florida room allows people to feel like they are still a part of the activities and gives them a cool place to escape the sun. Build a screen enclosure around the pool that attaches to your home. This will prevent bugs and vermin from getting into your home.
9. Porch
A porch is typically a structure that's usually on the front of your home. Adding a Florida room on the back of your home can give your house balance. Try using similar architectural elements when building your home's Florida room that are used for your porch.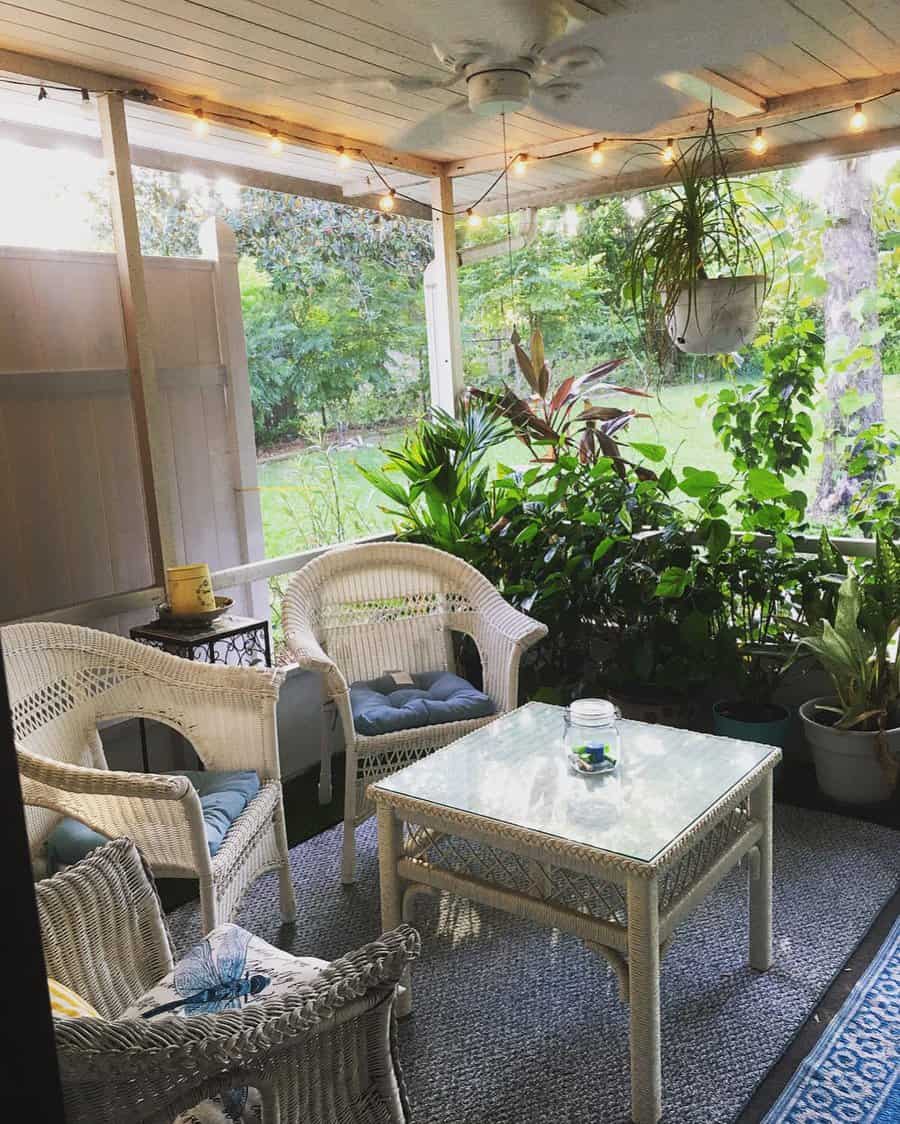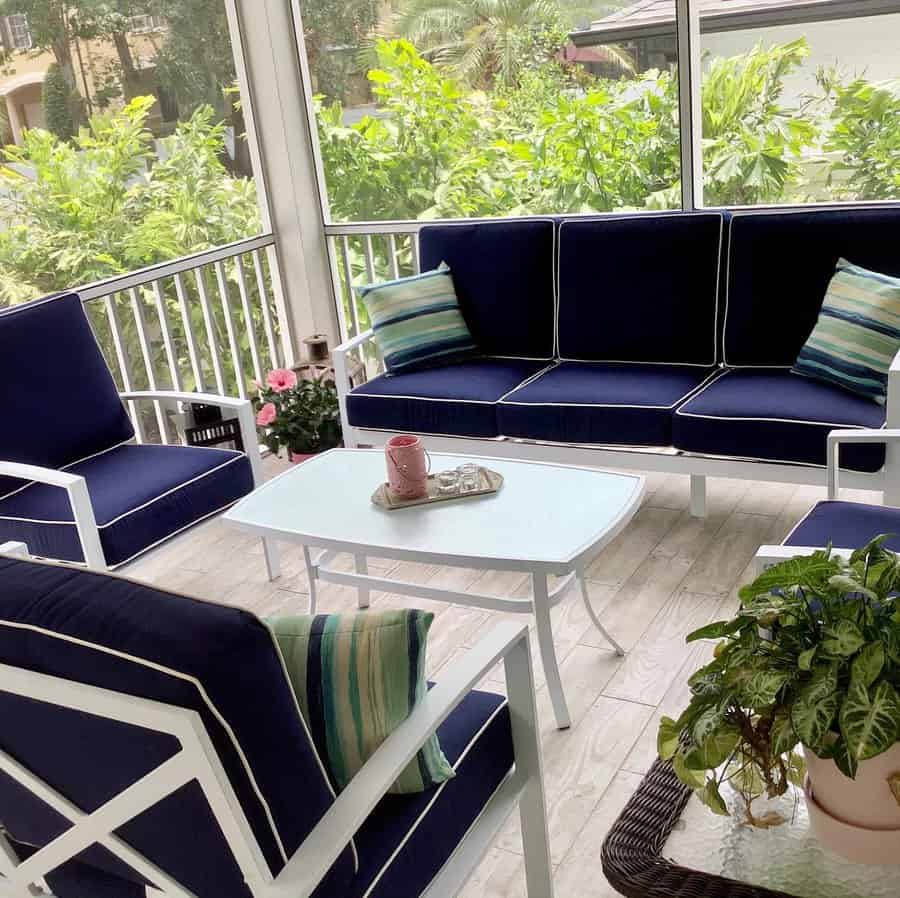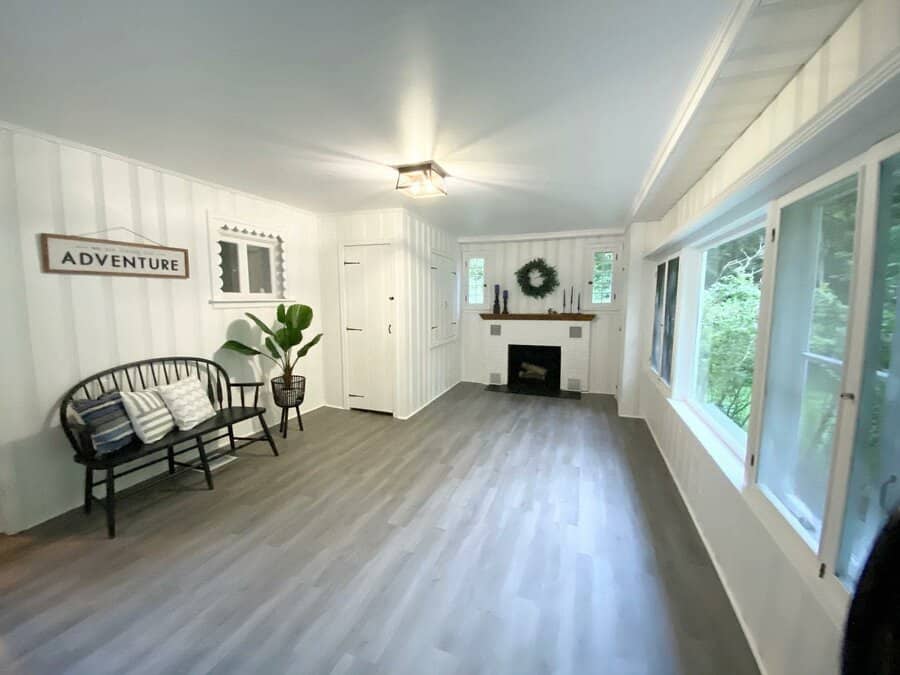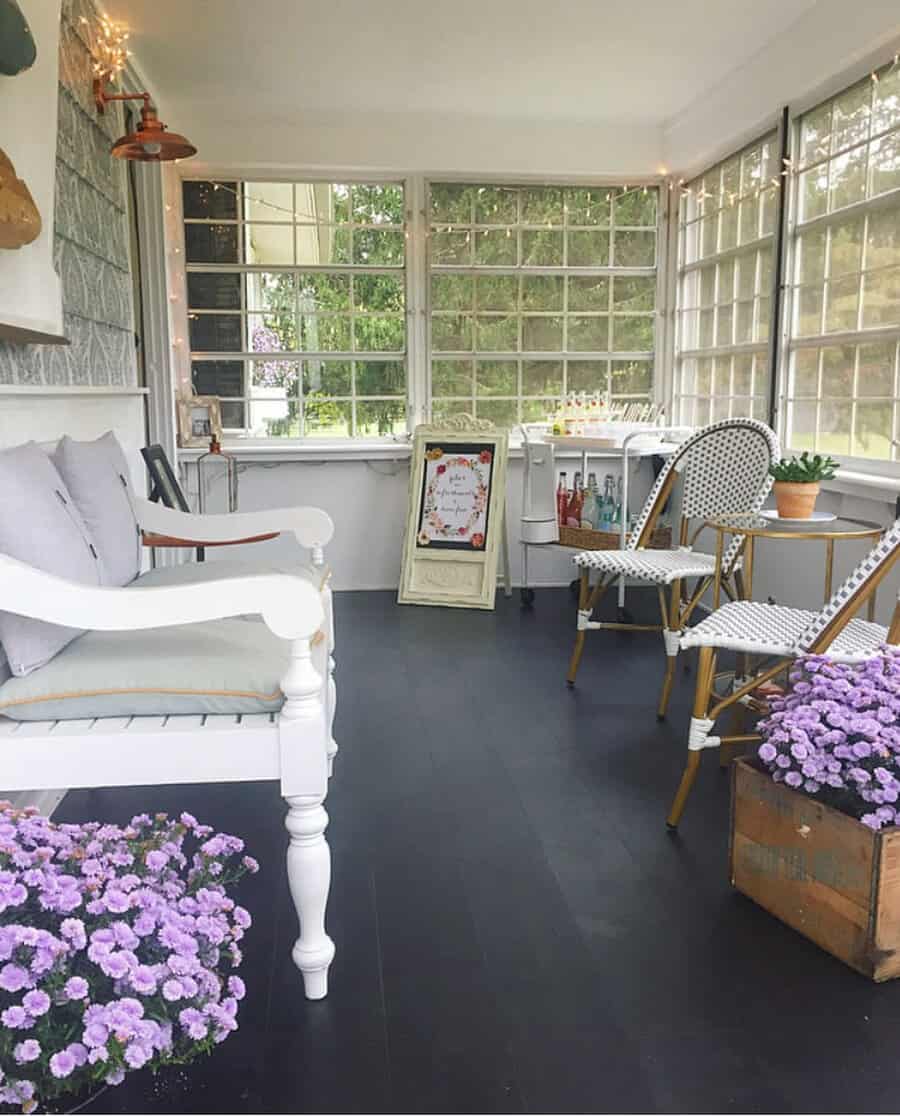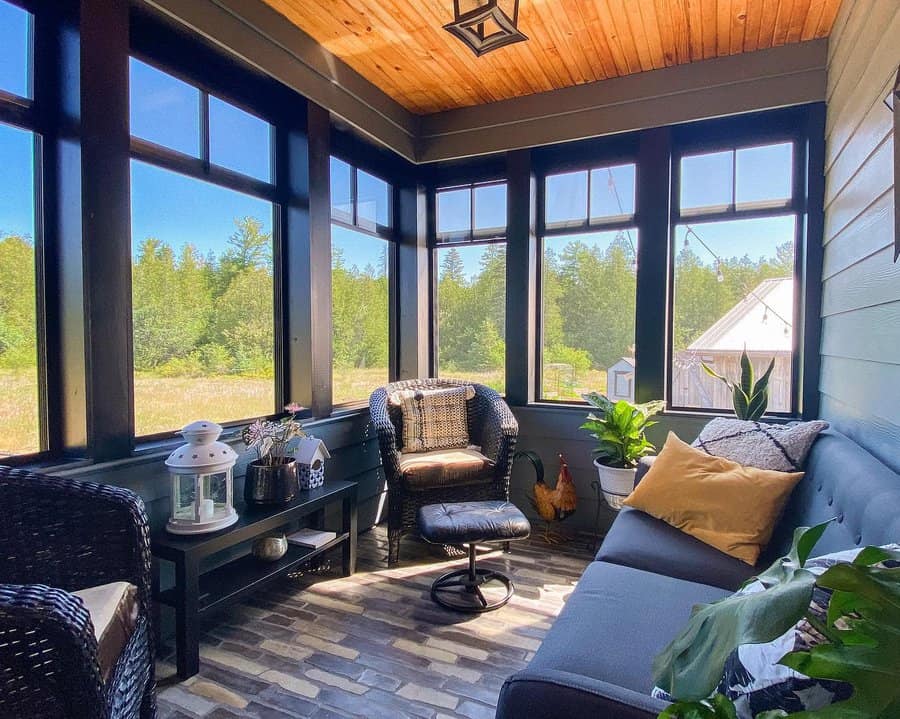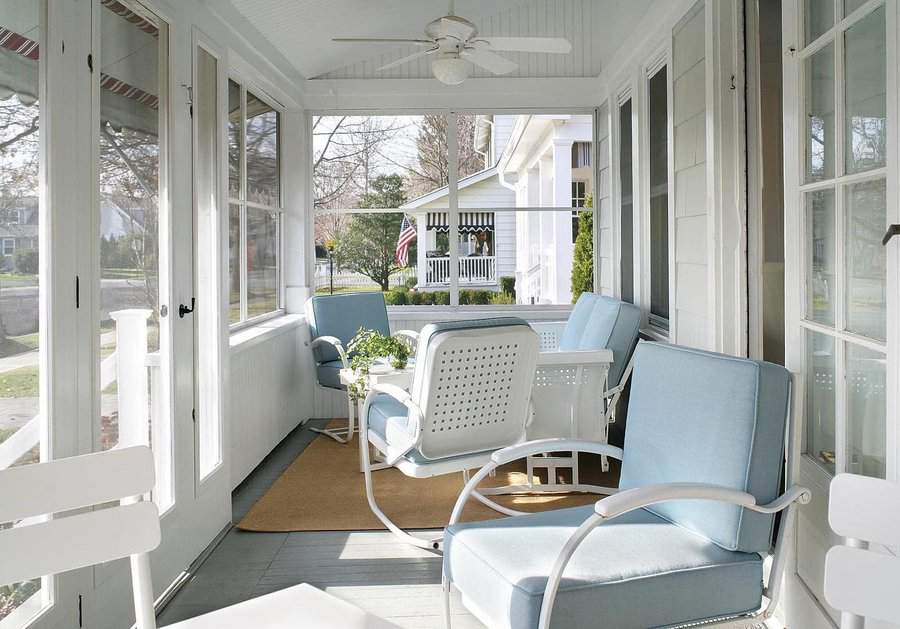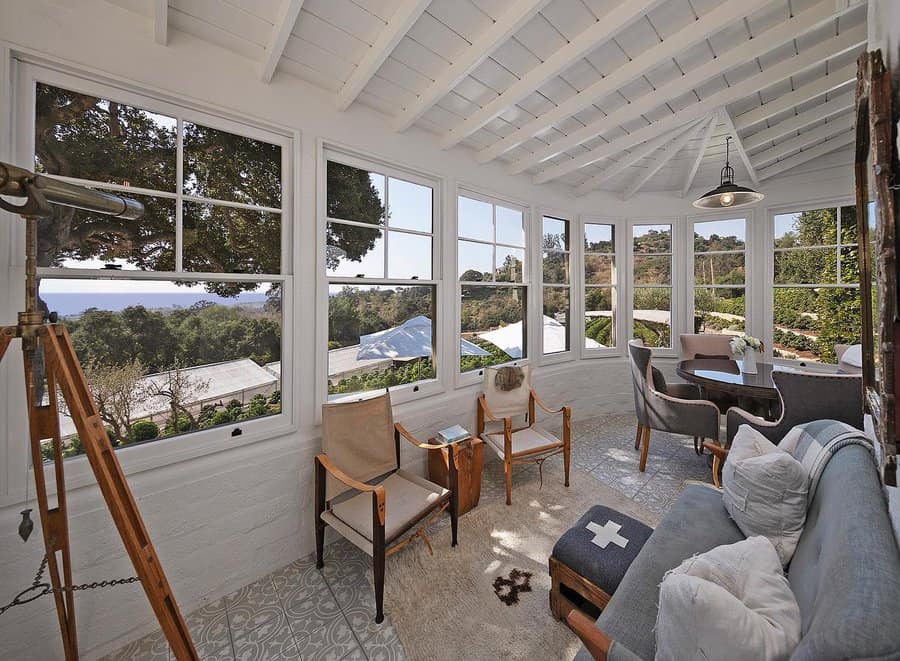 One option is to build a deck out and then close it in. This approach works well when you live on uneven ground or wetlands. The decking will provide a stable foundation for your new room addition.
10. Screen
A Florida room is not screened in. It's an enclosed room that is built at the back of your home. If you want more space than what your Florida room can provide, then you can build off of the room with an additional screen room. This lets you open the windows and doors of your Florida room without worry.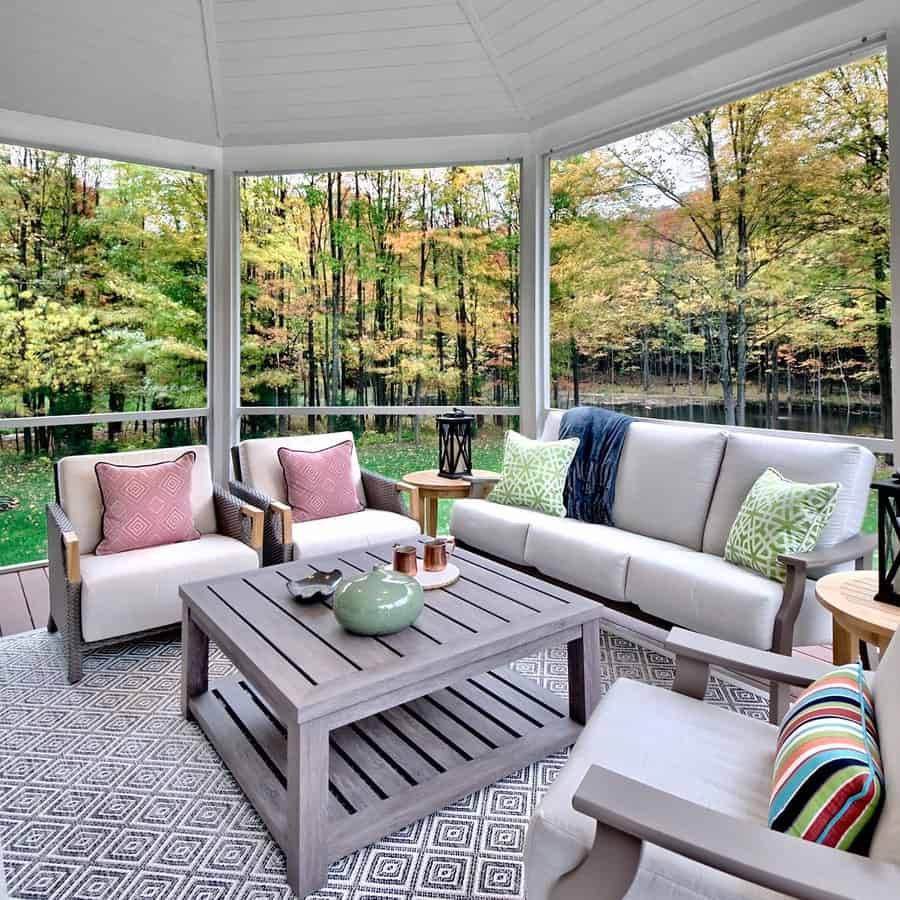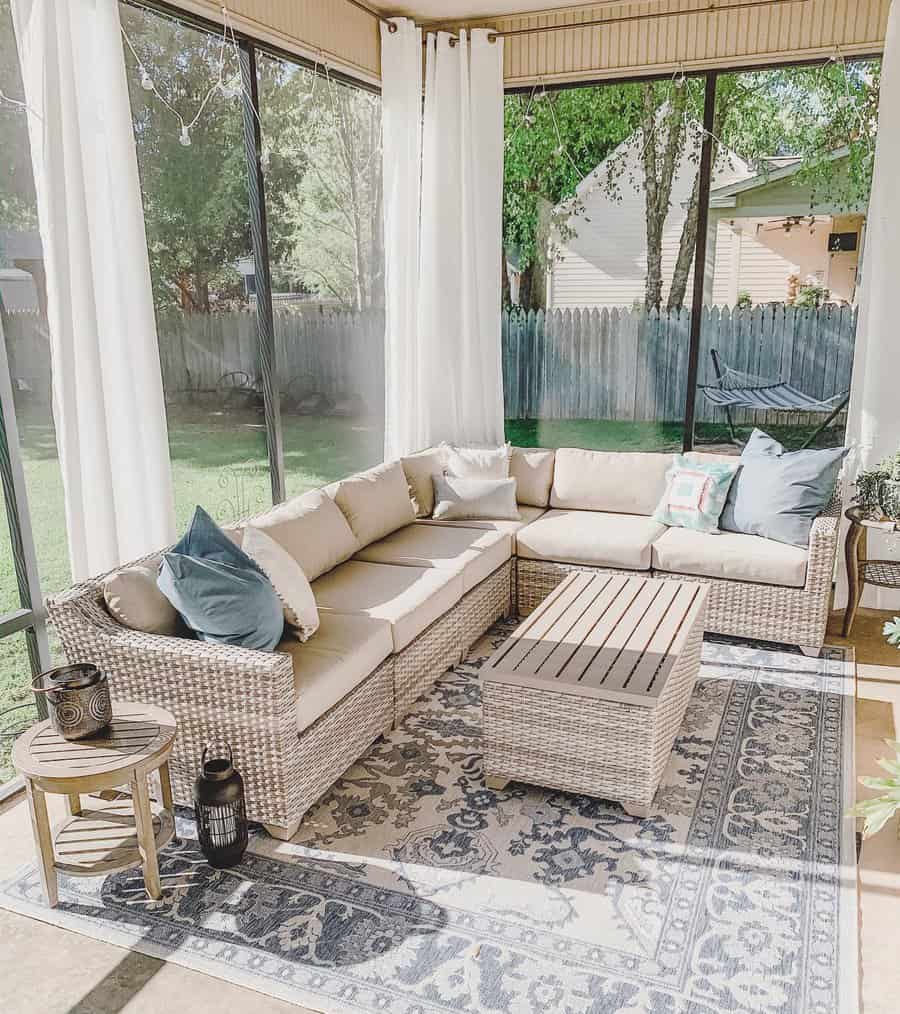 Choose a screen that has a fine enough weave to block UV rays and bugs but is open enough to allow you to see out easily. Many people choose black for their screen, but you have other options. There are brown, green, white, and copper screens.
11. Sunroom
If you want to have the most sunlight possible, then consider a sunroom addition instead of a Florida room. These rooms are made entirely of glass for the walls and ceiling.
The glass panels can vary in size, but they are generally larger. You'll want to work with a sunroom contractor who has experience building these types of rooms.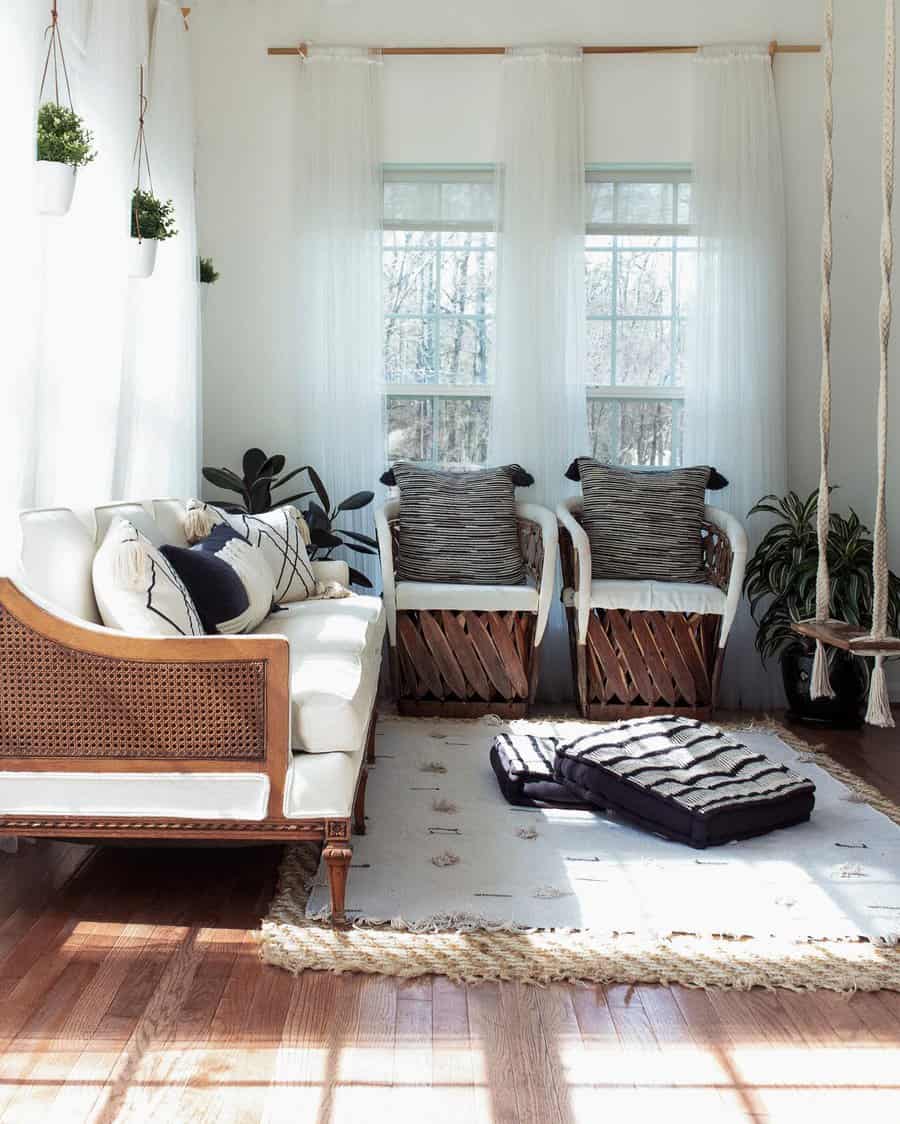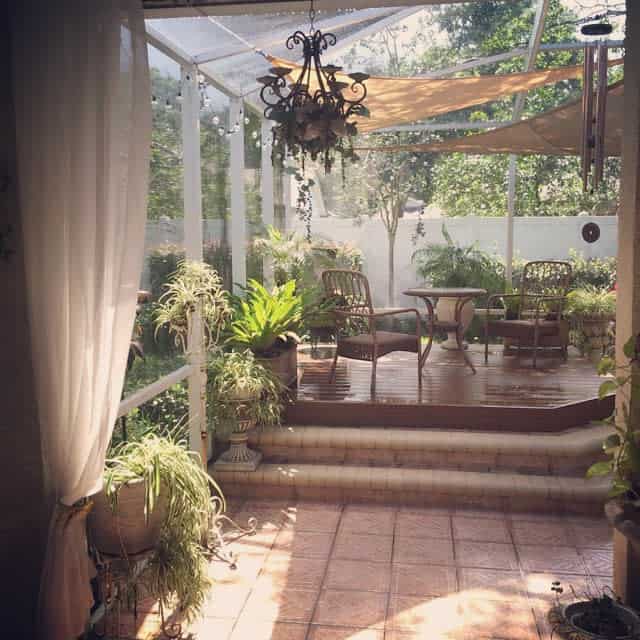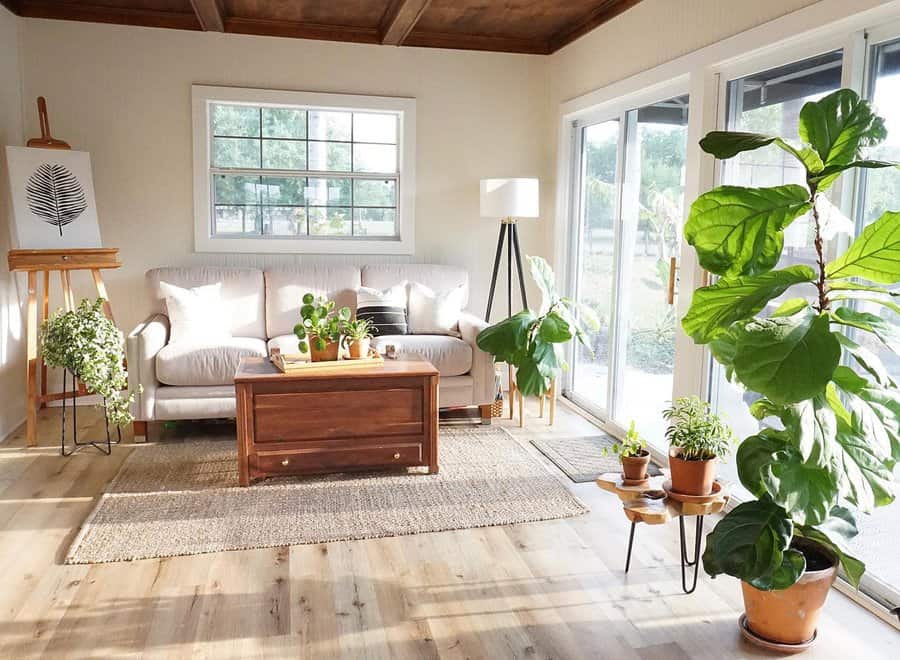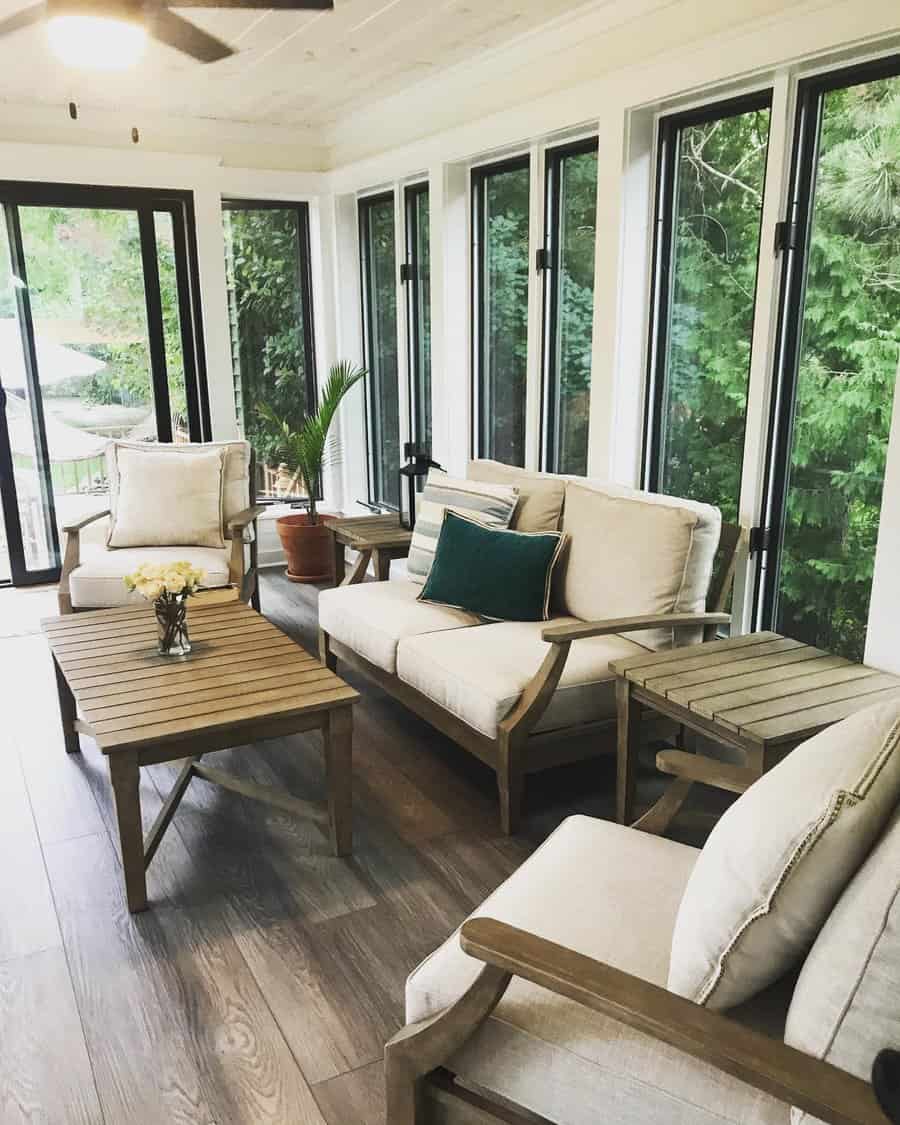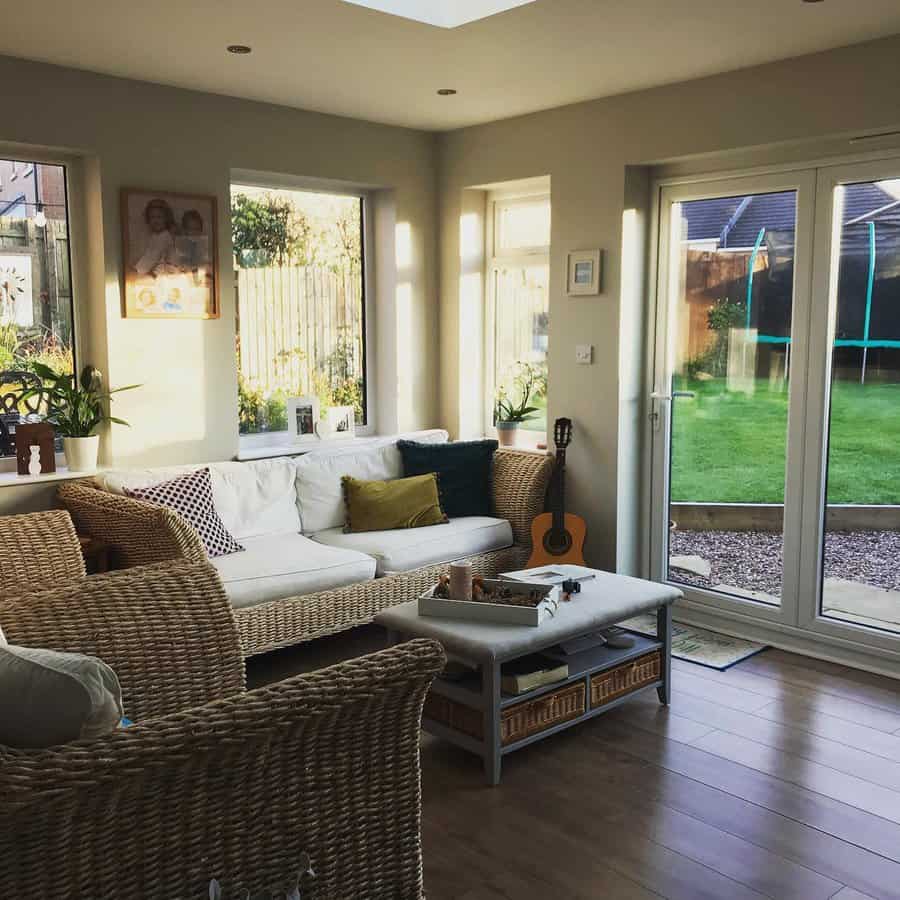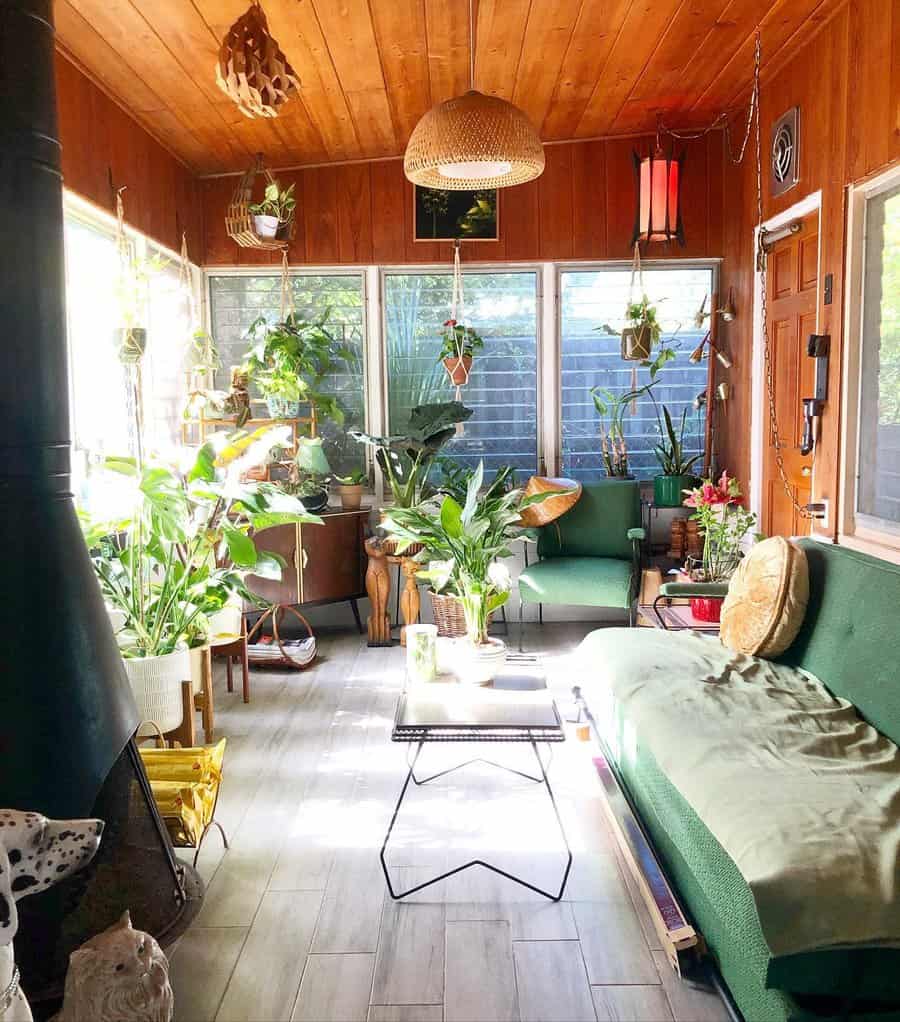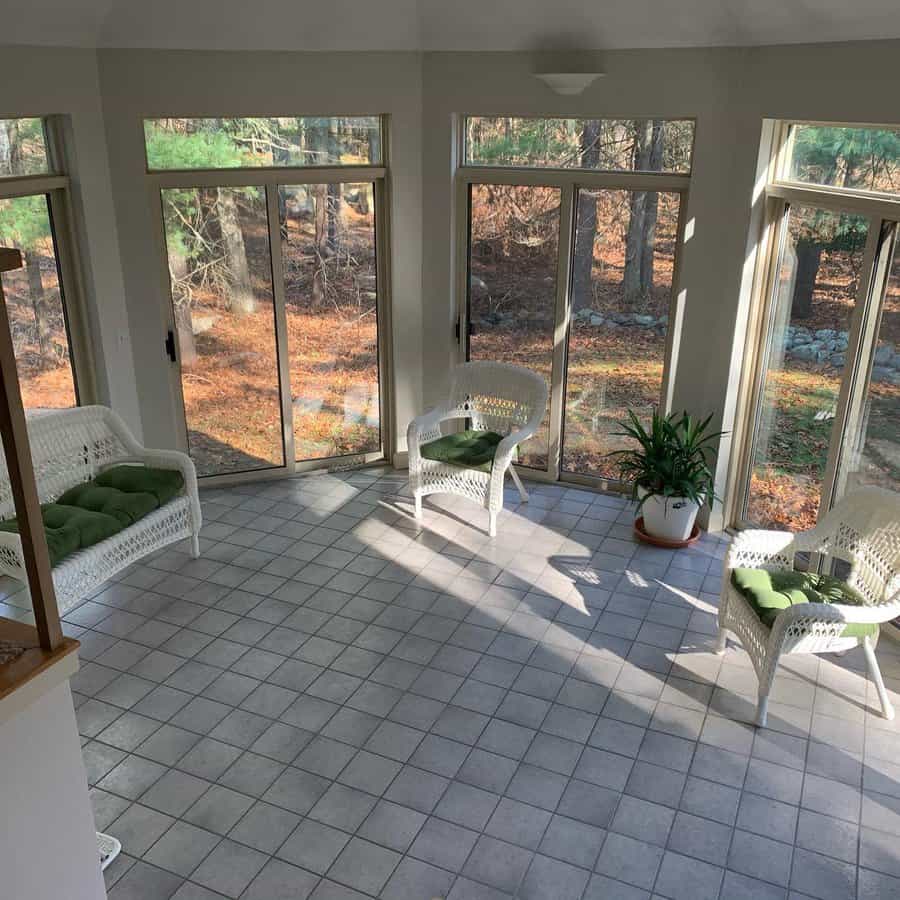 Be careful with this type of room in Florida. The glass can act as a magnifying glass. This can create an uncomfortably hot room and a fire risk. You'll want to have retractable blinds installed in the ceiling to protect your home during the sunniest time of the day.
12. Windows
Older Florida homes tend to have smaller louver windows. As these homes get renovated, these older windows get removed and replaced with larger ones.
Look for windows with a UV treatment to help reduce UV damage to your furnishings and keep your Florida room's temperature down.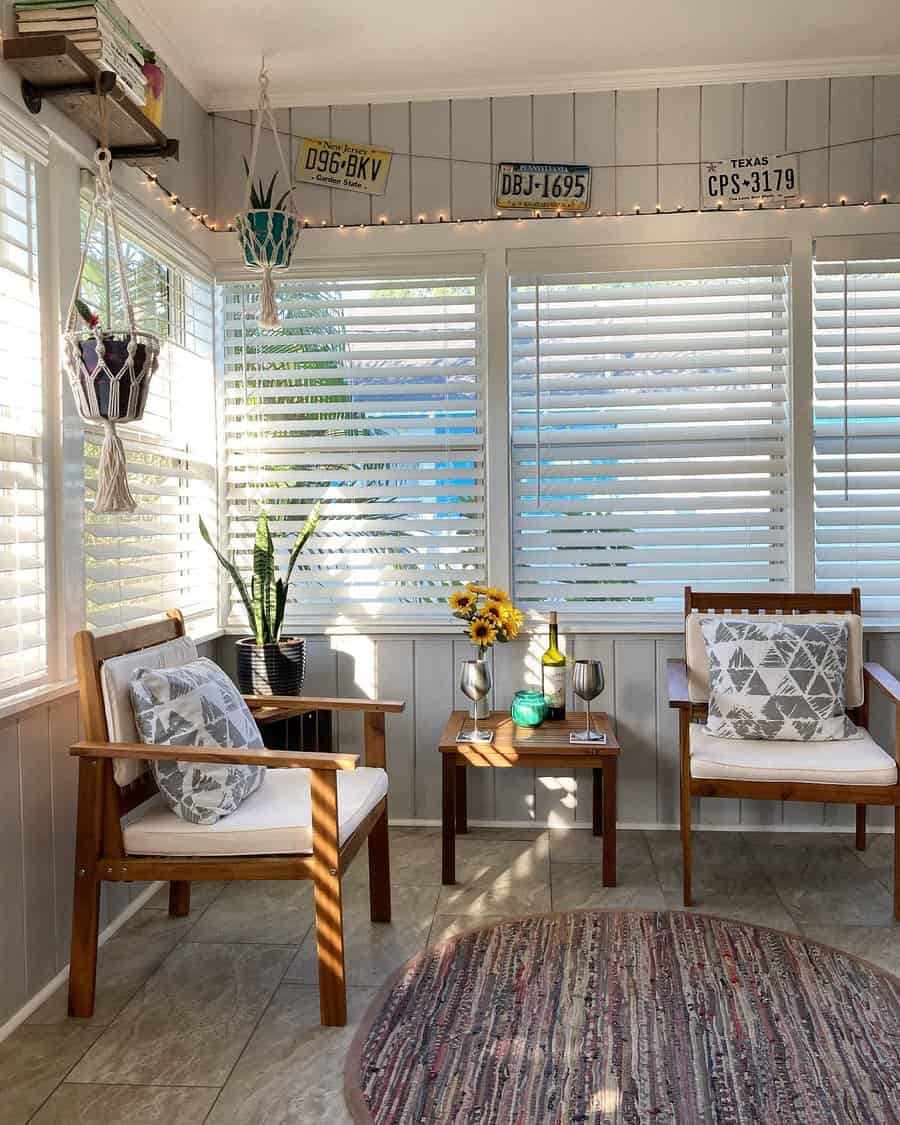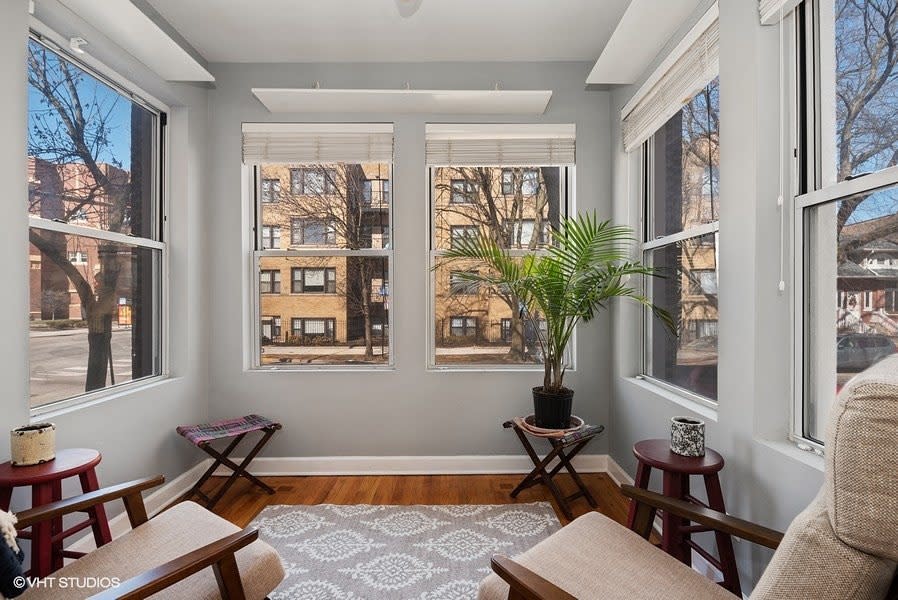 To feel like you're outside, try to install the largest windows possible. You could also install large glass French doors. There are modern designs that come with the blinds built into the door. This makes it easier to maintain privacy while also retaining your ability to let plenty of light in.
Florida Room FAQs
What is a Florida room in a house?
A Florida room is an extra room that's built onto the back of your home. It'll have large windows or glass walls on one or more of the sides. This gives you a maximum amount of light and view of nature without actually being outside. Because the room is enclosed, it can be kept at a comfortable temperature with heating and cooling.
What is the difference between a sunroom and a Florida room?
Sunrooms and Florida rooms are not the same thing. Typically, a Florida room is on the back of a house, and a sunroom is on the side of the house. Sunrooms can be screened in or have an all-glass enclosure. Florida rooms tend to have more structural elements. A sunroom will have a screen or glass ceiling, while a Florida room will have a solid roof that matches the rest of the home.
Does a Florida room add value to a home?
If you decide to add a Florida room to your home, you can expect to recoup about 50% of your investment when you go to sell your home. However, this isn't the only factor you should consider. Adding a Florida room to your home increases the overall usable square footage. It also increases the home desirability, which creates more of a demand.