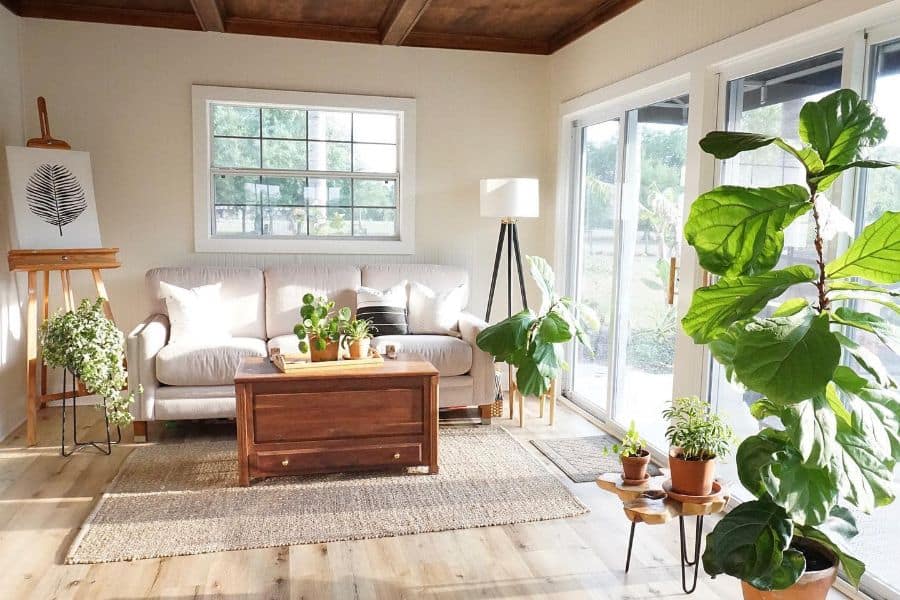 47 Florida Room Design Ideas
Visit the sunshine state, and you'll notice that the homes have a unique feature. Head through the front door of a Florida home towards the back of the house, and you'll enter a sunlight-filled living space.
It's similar to a solarium, but not quite. A solarium has floor-to-ceiling windows and a glass ceiling. A Florida room will have large windows on the walls but a solid roof.
These Florida room ideas will show you what you can do with your light-filled room on the back of your home.
1. Add a Captivating Moon Window
For a distinctive flair in your Florida room, consider a moon window. This circular skylight variant ushers in abundant natural light, setting an elegant and sophisticated ambiance. To integrate seamlessly, ensure its size and style complements your room's decor. Paired with subtle indoor plants or art pieces, a moon window can become a mesmerizing focal point, enriching your relaxation experience.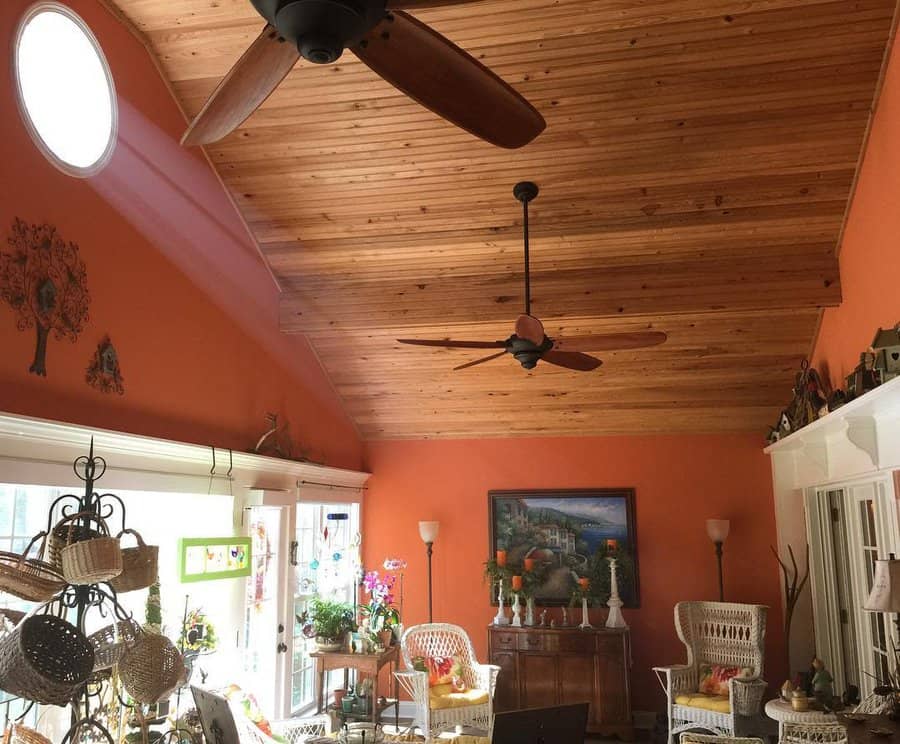 2. Create a Radiant Sunroom Oasis
A sunroom, adorned with floor-to-ceiling windows and glass doors, provides a serene retreat, merging the indoors with the beauty of nature. When designing, consider adding plush seating for ultimate relaxation. Complementing the space with tropical plants or opting for furnishings in vibrant hues can tailor your sunroom to mirror your style preferences. Remember, the key is balancing natural light with your chosen decor for a harmonious oasis.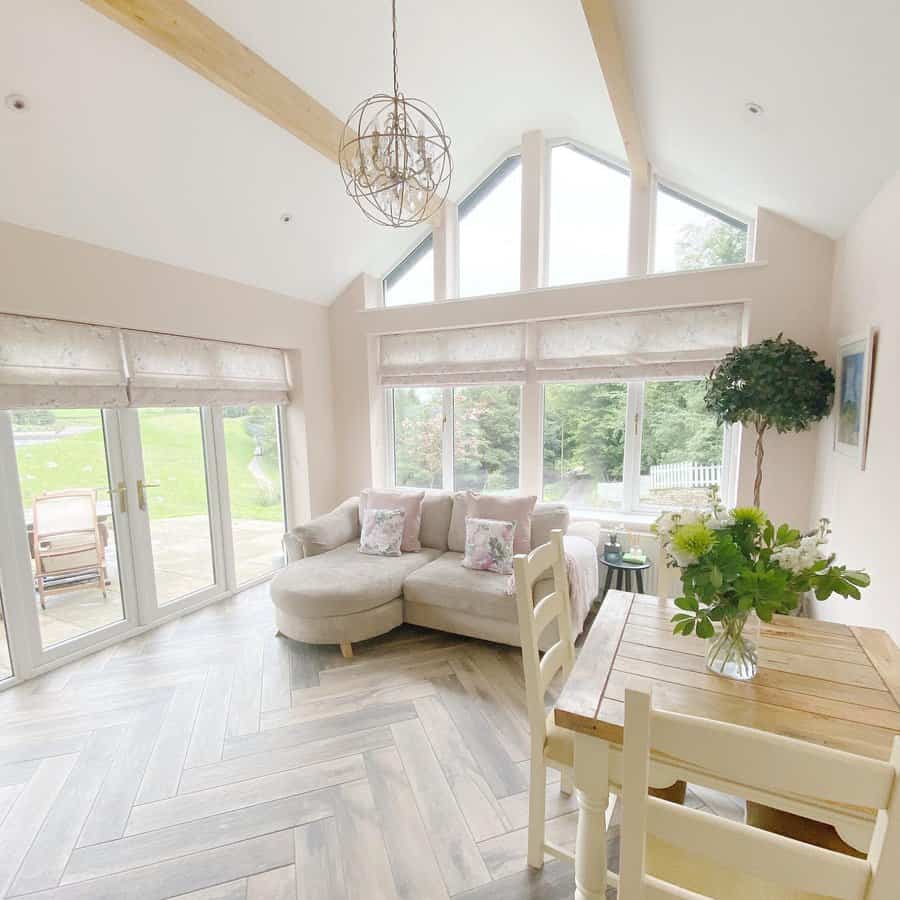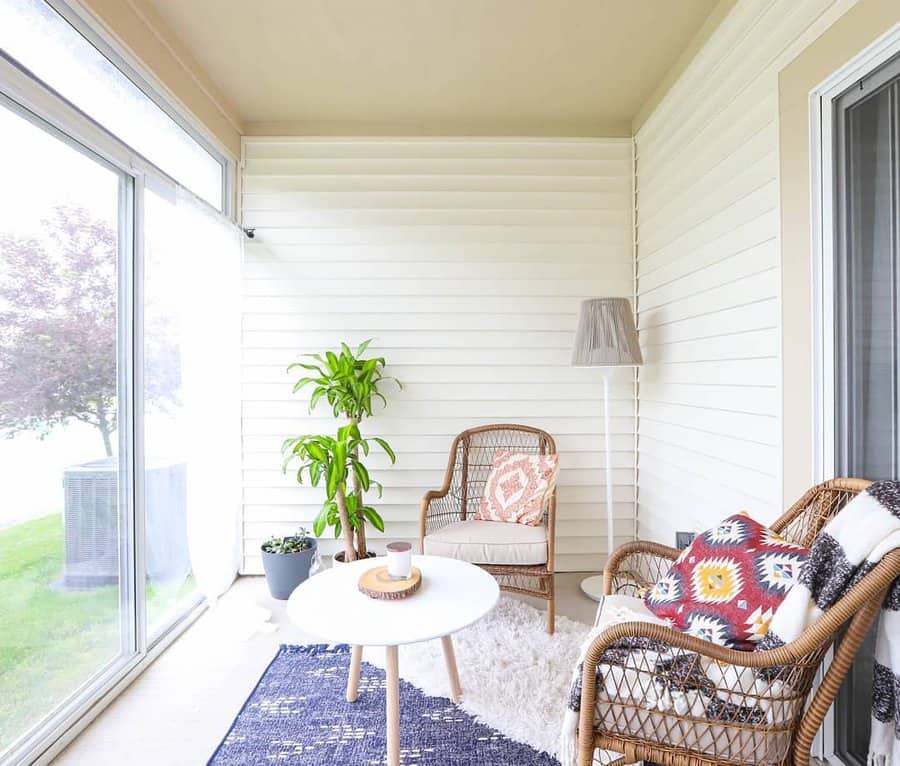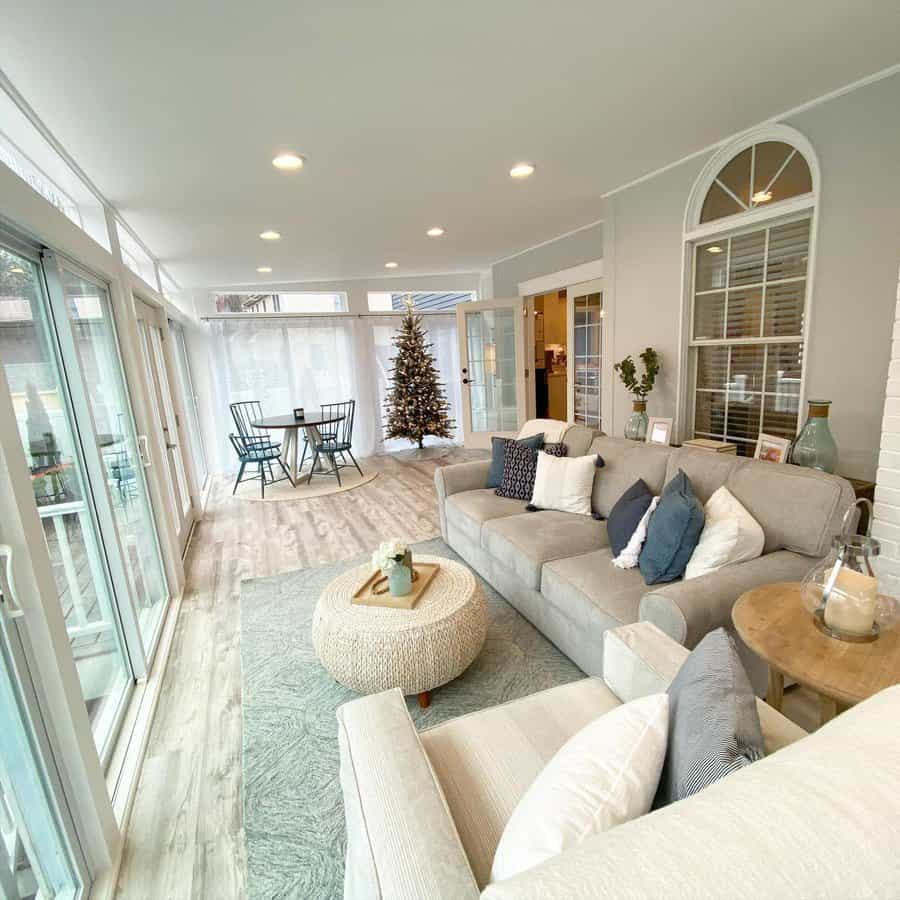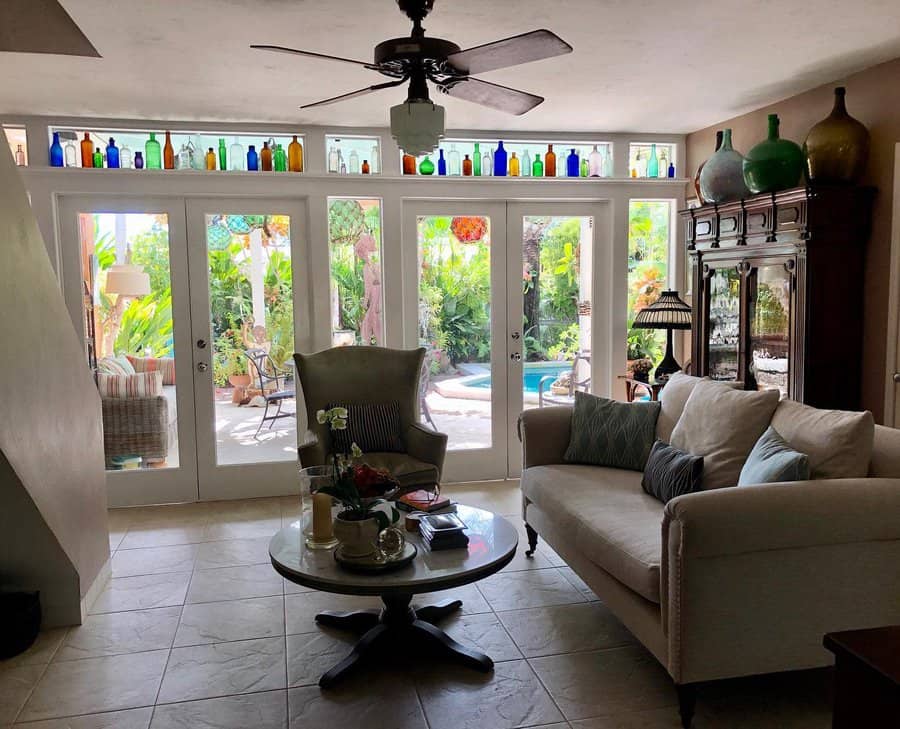 3. Enhance Floors with Artificial Grass
Artificial grass offers a refreshing twist to Florida room floors, creating a vibrant, tropical atmosphere. This versatile flooring is not only pleasant to touch but comes in numerous shades and textures to align with your decor vision. While giving your room an outdoorsy feel, it boasts the added advantage of low maintenance and effortless cleaning. For a cohesive look, consider pairing it with botanical prints or tropical-themed accessories.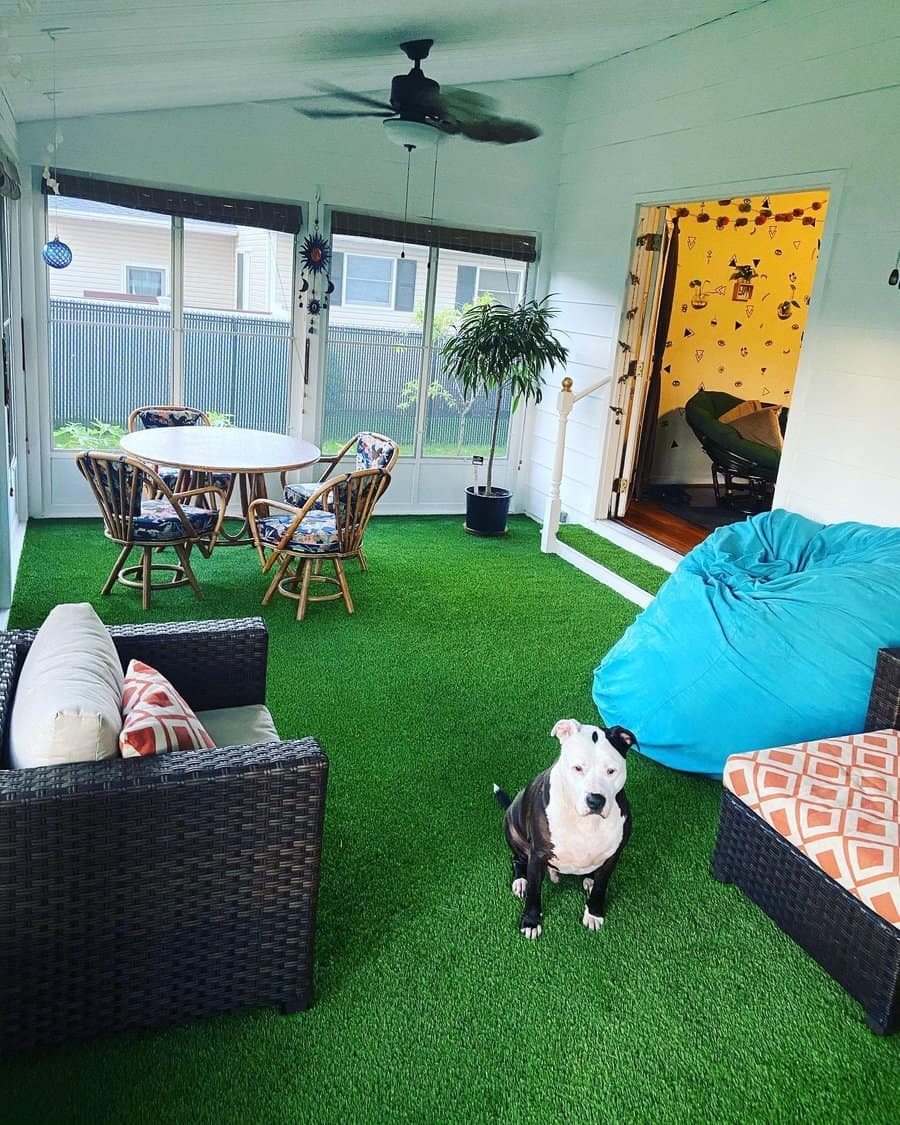 4. Soften Sunlight Using Window Blinds
Choosing the right window blinds can artfully balance light and privacy in your Florida room. From sleek modern designs to timeless classics, blinds cater to every aesthetic. Opting for sheer or blackout, or even horizontal versus vertical styles, can dramatically influence the room's ambiance. To enhance functionality, select blinds that shield against Florida's intense sun while complementing the room's overall decor. This ensures an inviting space with a controlled, picturesque view.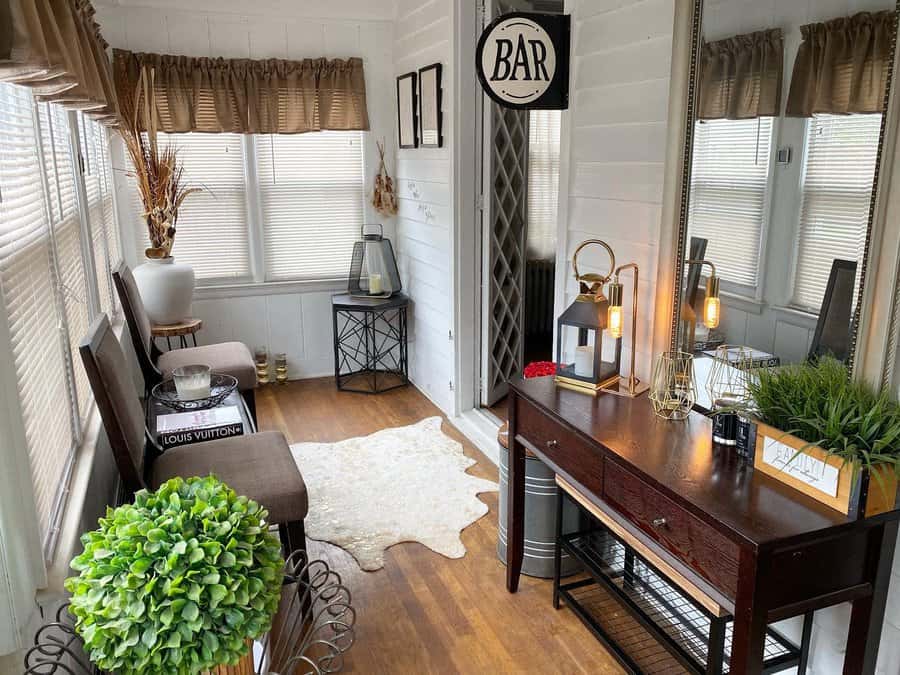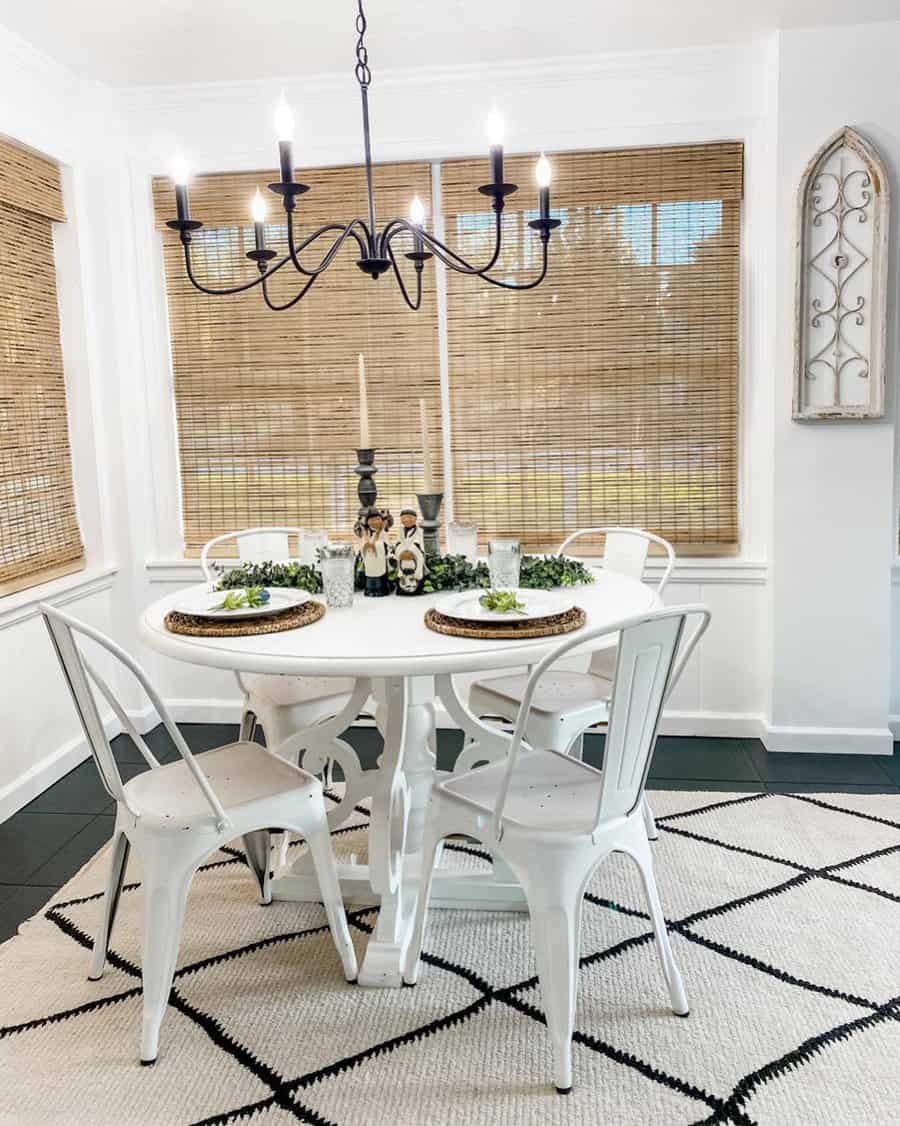 5. Illuminate with a Skylight Window
Elevate your Florida room's natural charm by incorporating a skylight window. This addition bathes your space in abundant sunlight, infusing it with an airy, outdoor-like ambiance. Skylights also offer a unique opportunity for nighttime stargazing, creating a tranquil and captivating atmosphere. Furthermore, they provide natural ventilation, ensuring a comfortable retreat even during Florida's warmest seasons. To maximize the effect, arrange your furniture to bask in the incoming sunlight and enjoy the celestial view at night.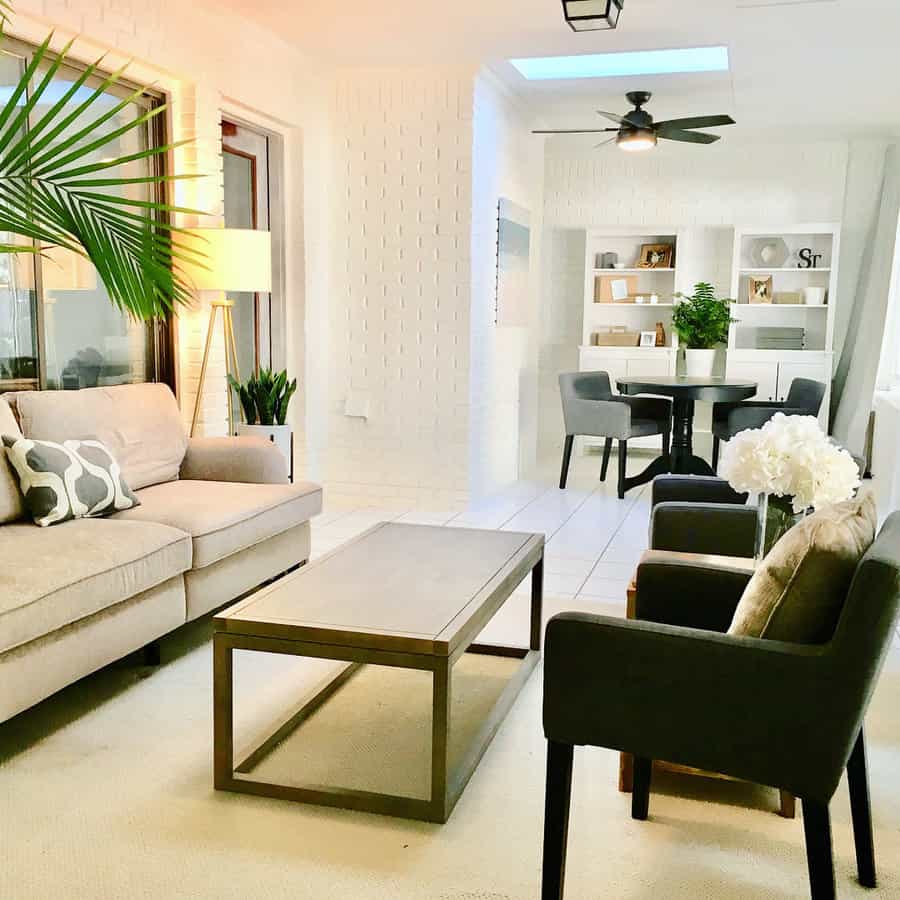 6. Expand Views with Mesh-Screened Patio
An open patio with a mesh screen seamlessly bridges your indoor and outdoor spaces, offering a delightful setting to savor the sunshine and fresh air. This setup is ideal for enjoying leisurely moments on your favorite patio furniture while relishing a gentle breeze that permeates the room. Whether you're envisioning an alfresco dining area or a tranquil reading nook, the mesh screen fosters a comfortable, airy ambiance that's perfect for relaxation and entertaining. To optimize the experience, blend your indoor decor with outdoor elements to create a harmonious fusion.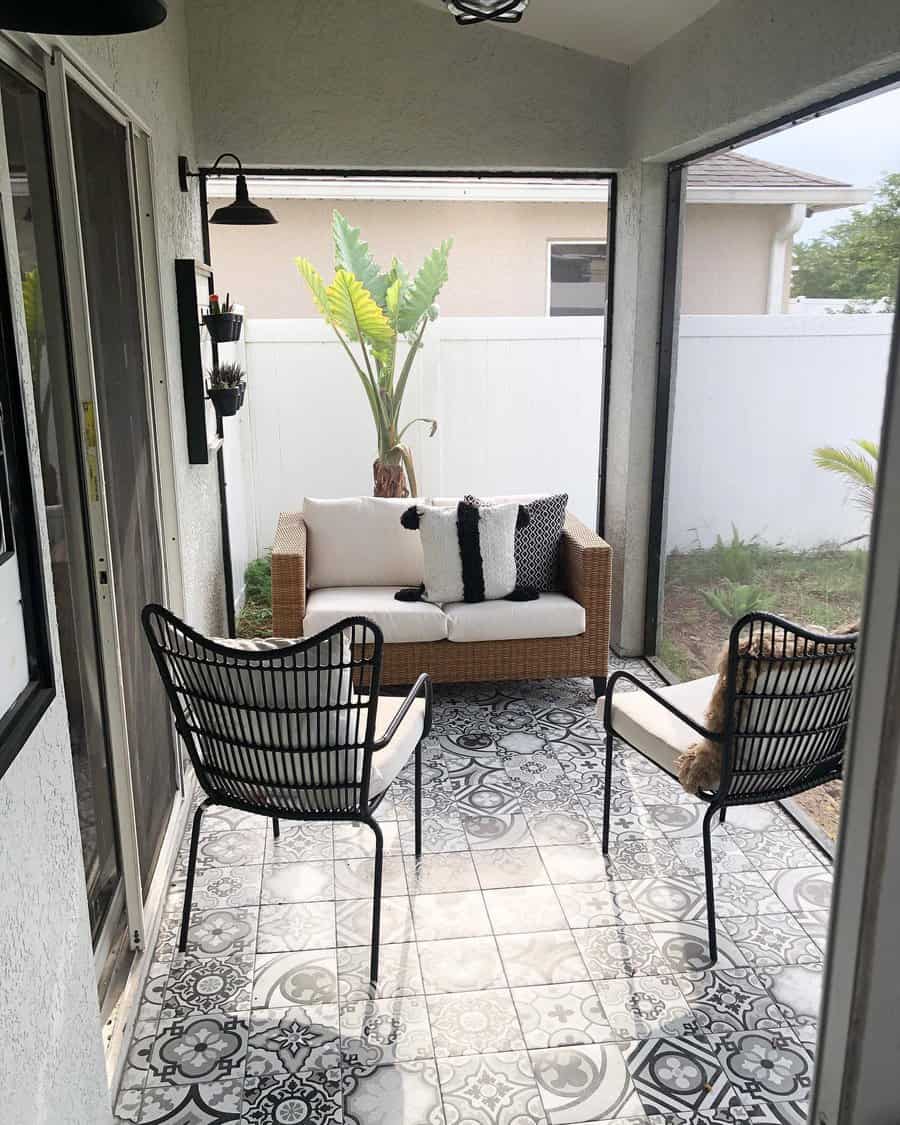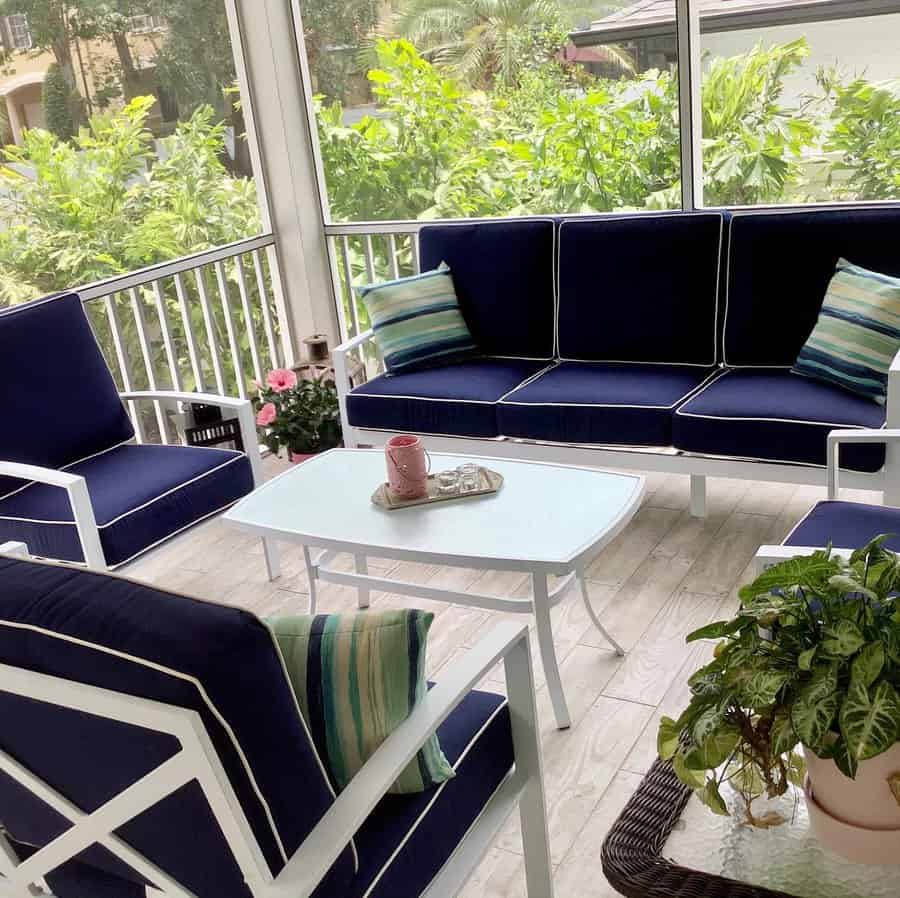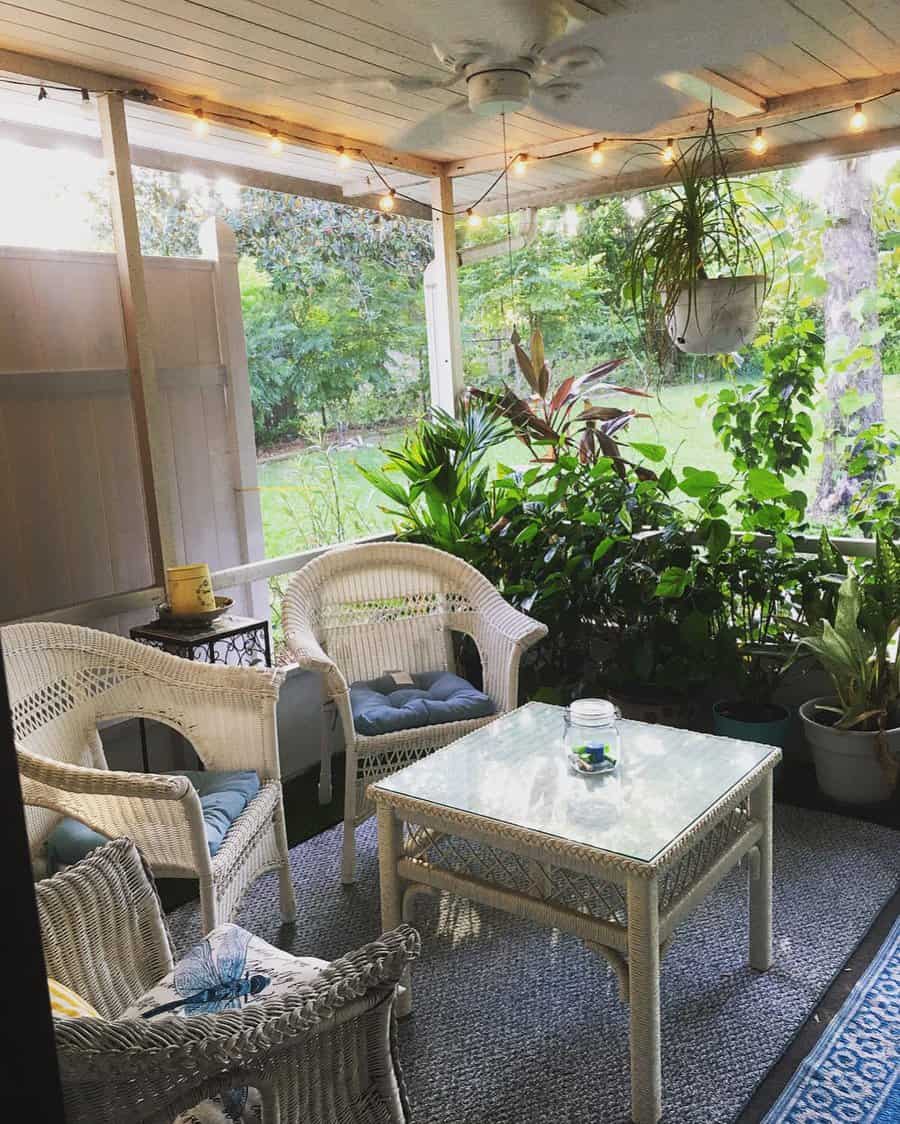 7. Accentuate with Decorative Rugs
Elevate your Florida room's comfort and style with a carefully chosen decorative area rug. Persian patterns, renowned for their timeless allure, are a favored option for infusing elegance and sophistication into your space. A woven rug adorned with intricate Persian motifs can serve as a captivating focal point, harmonizing your room's decor. The rich, vibrant hues in the rug enhance the room's lively ambiance, adding a delightful burst of color and texture to your floor. To create a cohesive look, coordinate the rug with other decor elements in your Florida room for a harmonious, inviting atmosphere.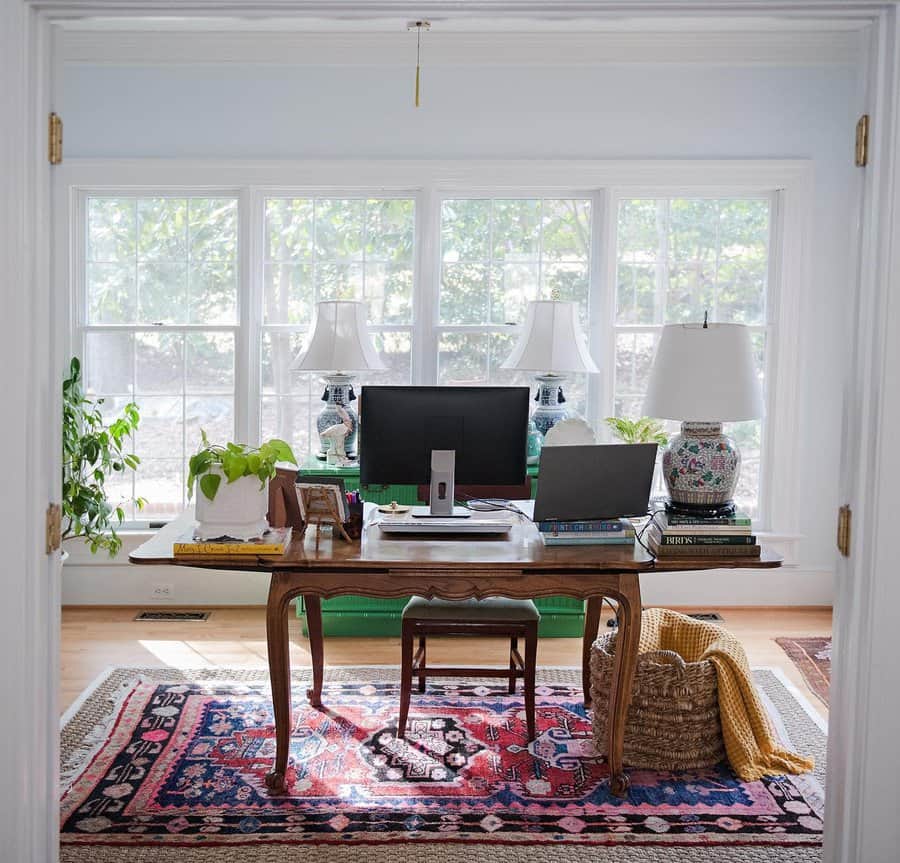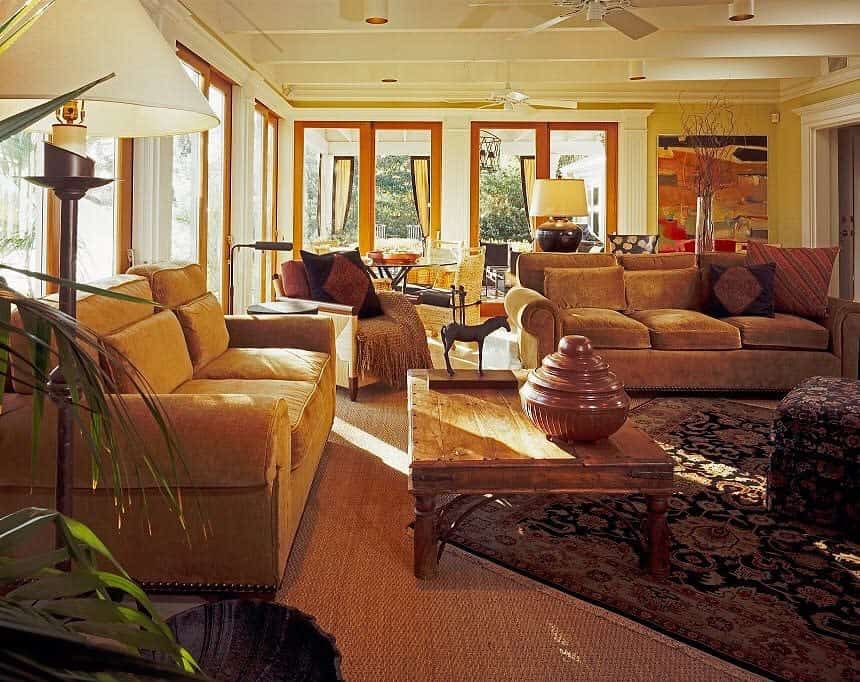 8. Drape with Elegant Linen Curtains
Enhance your Florida room with the grace of linen curtains, designed to welcome natural light while preserving privacy and elegance. These curtains come in an array of colors and patterns, making it easy to harmonize with existing decor or inject a burst of color into a neutral setting. Beyond aesthetics, linen curtains are ideal for Florida rooms as they promote airflow, a crucial feature in combating the heat and stuffiness. Opening the windows and letting the breeze filter through the linen curtains creates a revitalizing and pleasant environment, perfectly suited for basking in the Florida sunshine or unwinding in style.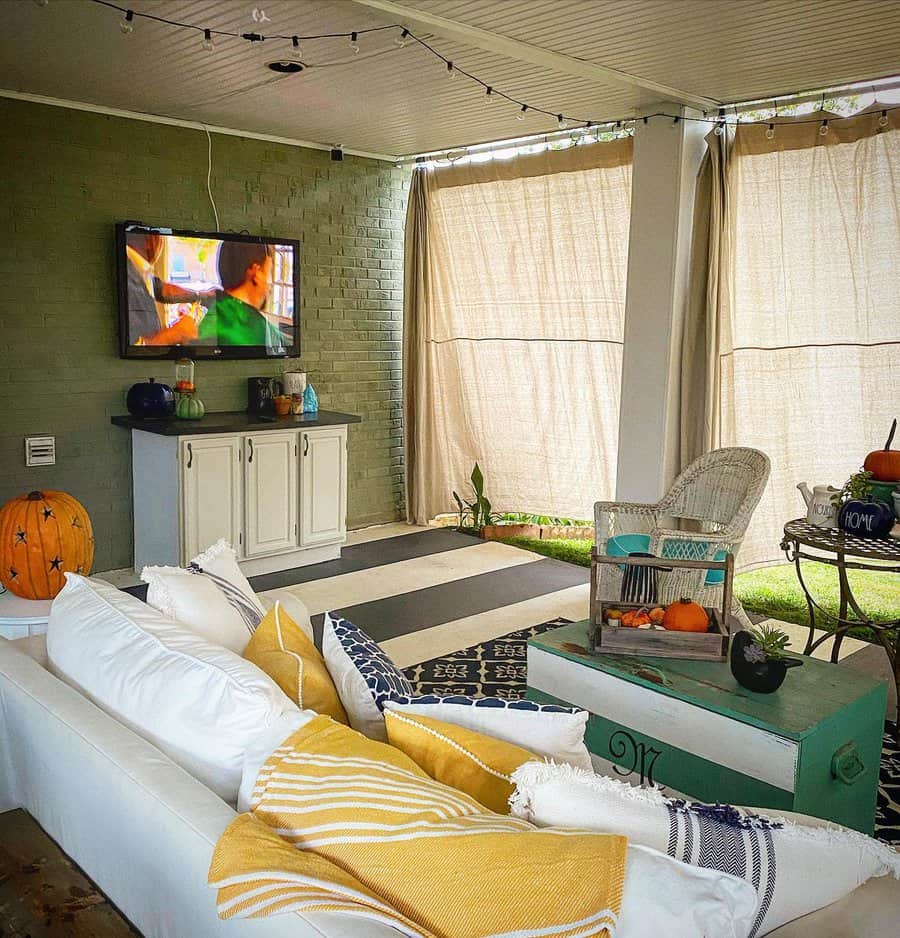 9. Embrace Classic Wicker Furnishings
Wicker furniture is a timeless choice for Florida rooms, known for its lightweight durability and ability to evoke a natural, airy atmosphere. With a diverse selection of styles and colors, wicker furniture adapts effortlessly to any aesthetic preference, whether you lean towards rustic traditions or embrace a more contemporary approach. To elevate comfort and style, consider adorning wicker pieces with plush cushions and coordinating throw pillows. Whether crafting a cozy reading nook or a welcoming entertaining space, wicker furniture maximizes your Florida room's potential, facilitating the coveted indoor-outdoor living experience that defines Florida's charm.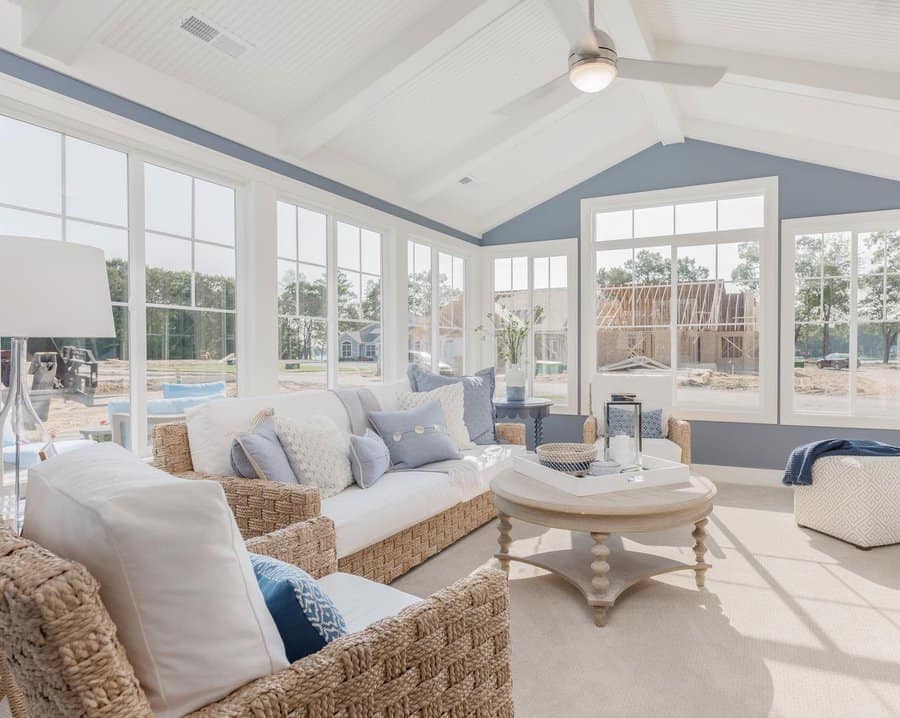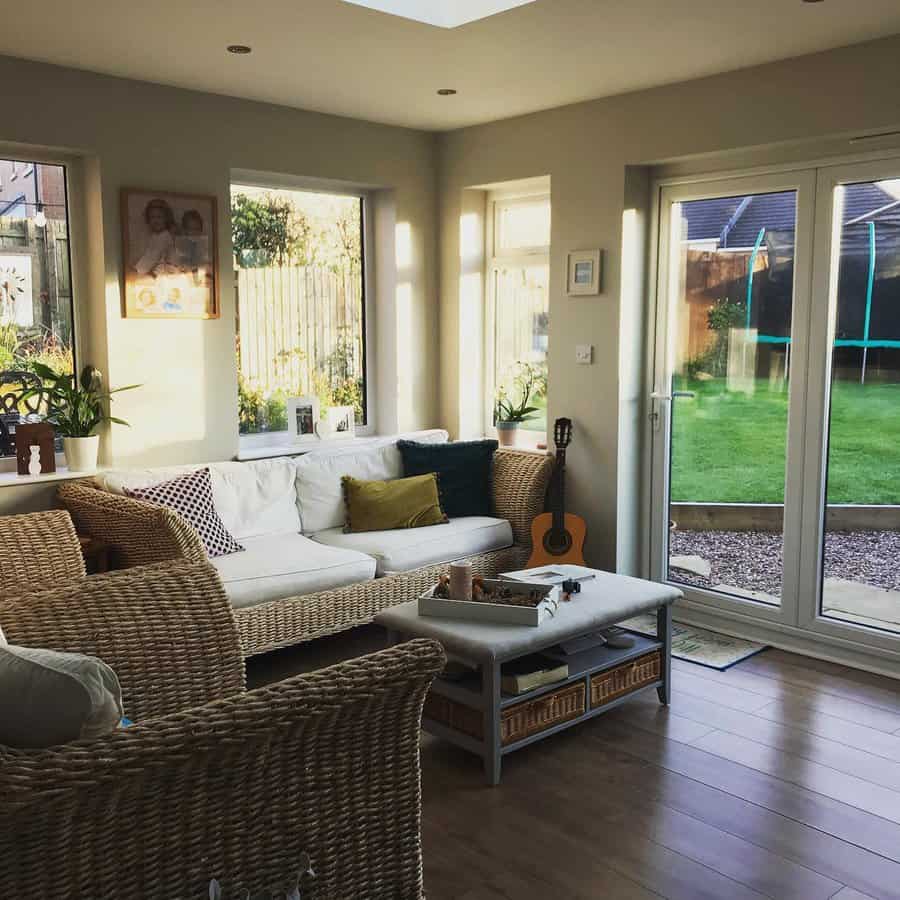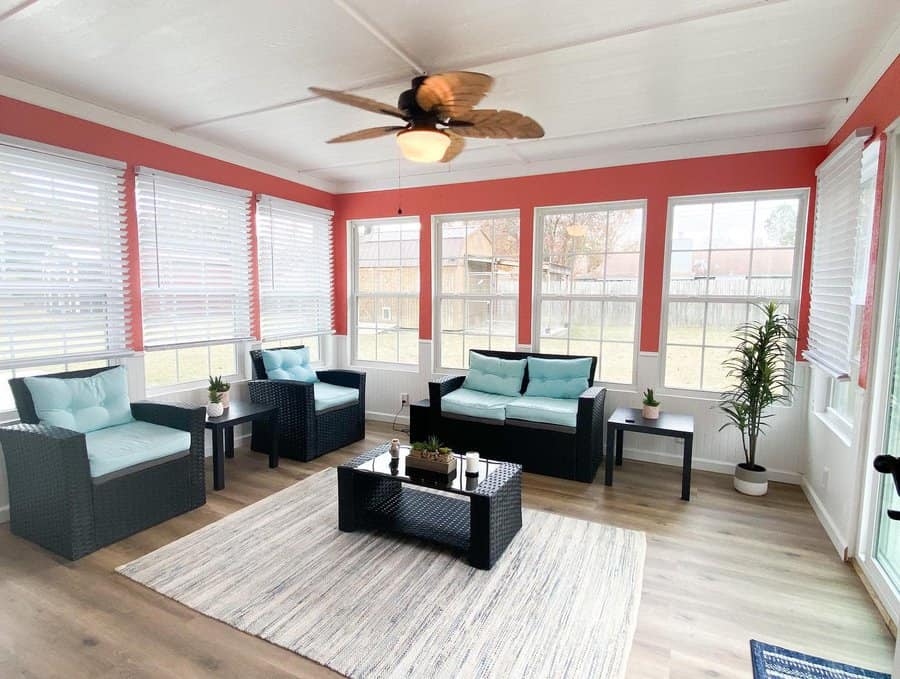 10. Opt for Cozy L-Shaped Daybeds
Choose an L-shaped daybed to optimize seating and relaxation in your Florida room. This versatile piece offers generous seating for both you and your guests, doubling as a snug lounging spot for reading or napping. Its unique shape helps you make the most of your Florida room, creating an inviting and intimate atmosphere.
To enhance its appeal, embellish the daybed with colorful pillows and throws to introduce pops of color and texture, or maintain a tranquil ambiance with a neutral palette. Whether for entertaining or your personal retreat, an L-shaped daybed adds versatility and style to your Florida room, ensuring a comfortable and inviting space.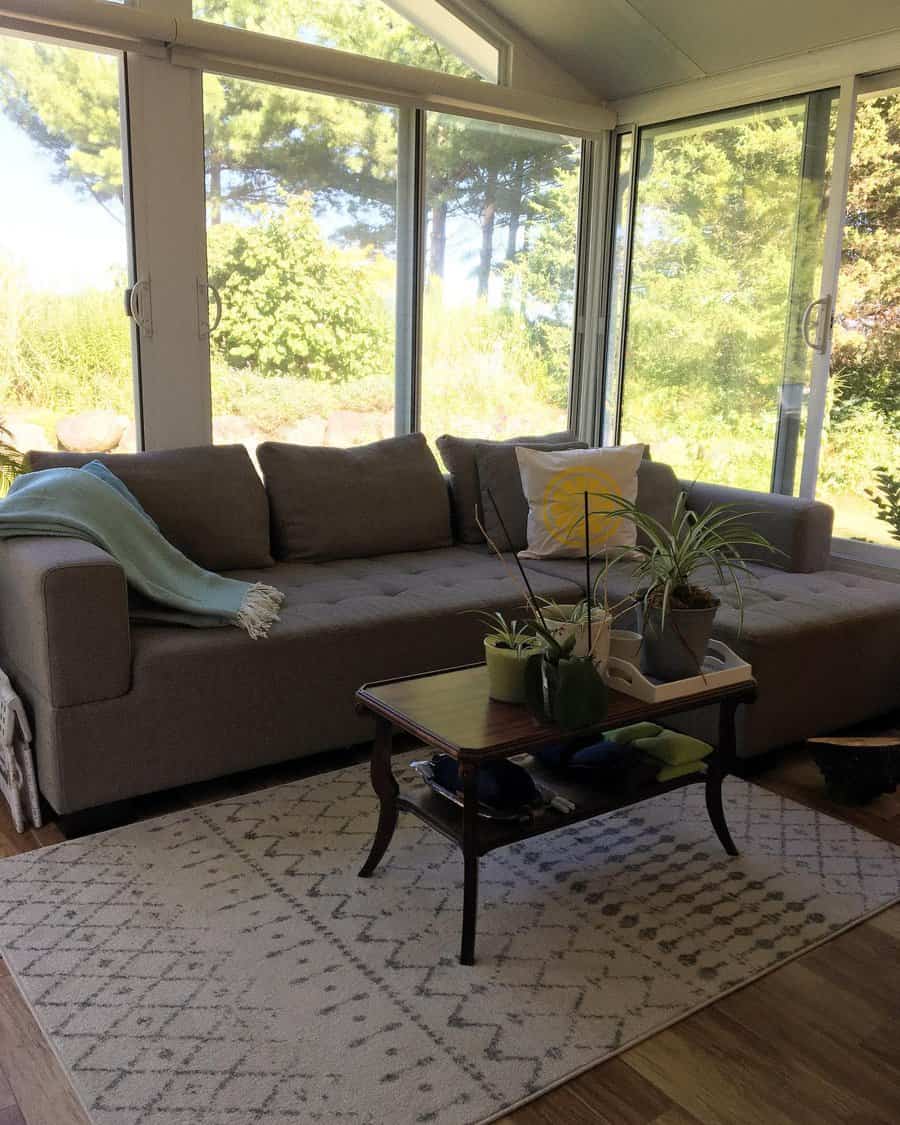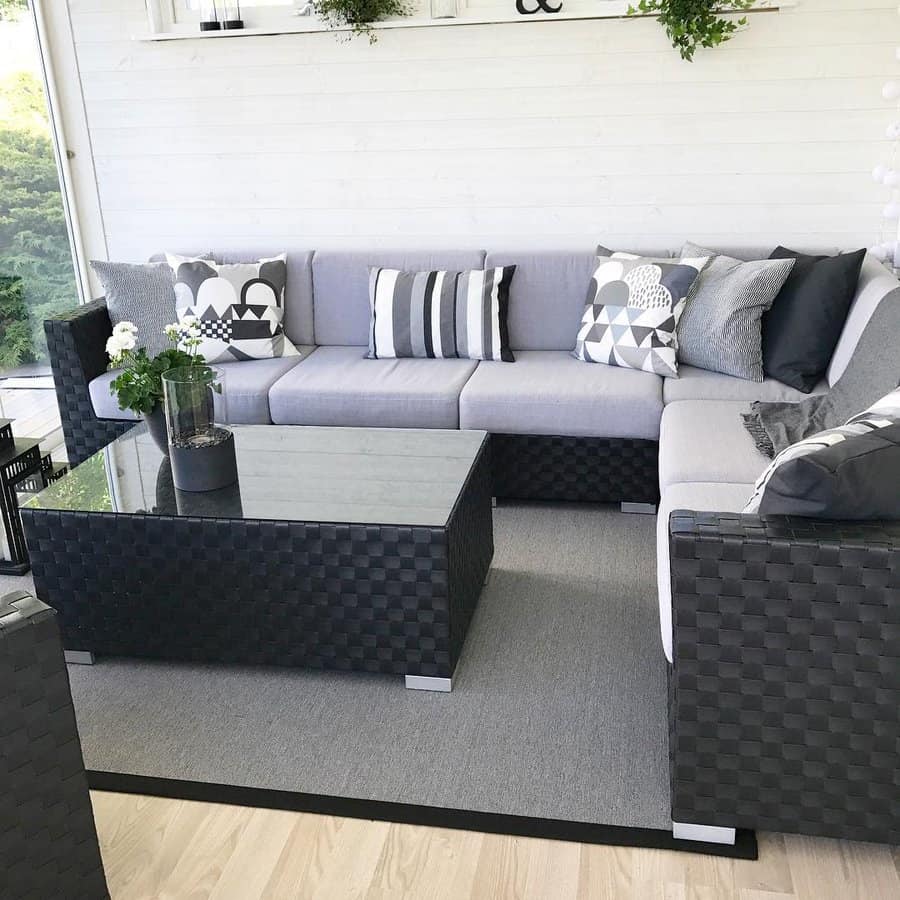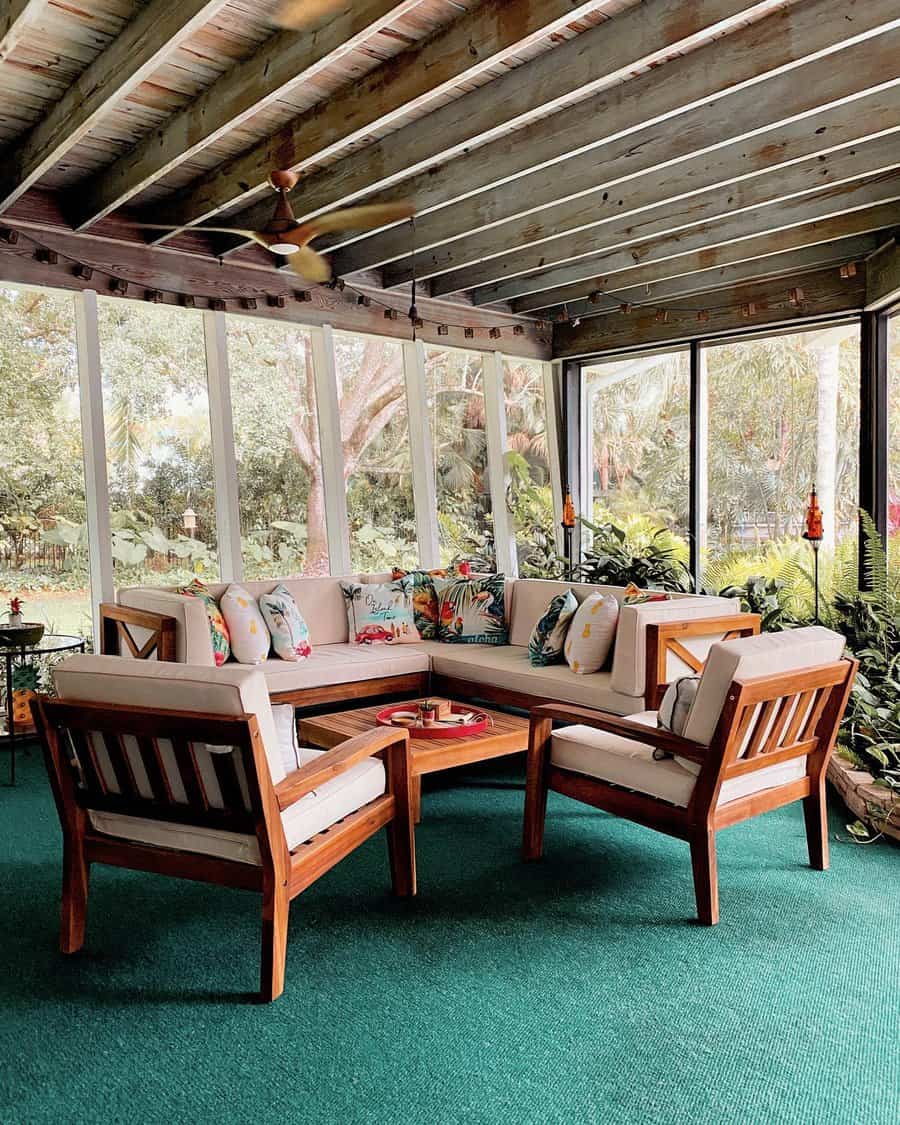 11. Showcase Exotic Bamboo Furniture
Maximize your Florida room's appeal with bamboo furniture, a lightweight, durable, and eco-friendly option. Bamboo's innate beauty and warmth make it ideal for crafting a tropical-inspired ambiance. Whether it's a bamboo chair, sofa, or coffee table, these furnishings infuse your Florida room with natural elegance, delivering both comfort and practicality. Enjoy sustainable style while relishing the airy and inviting atmosphere it creates.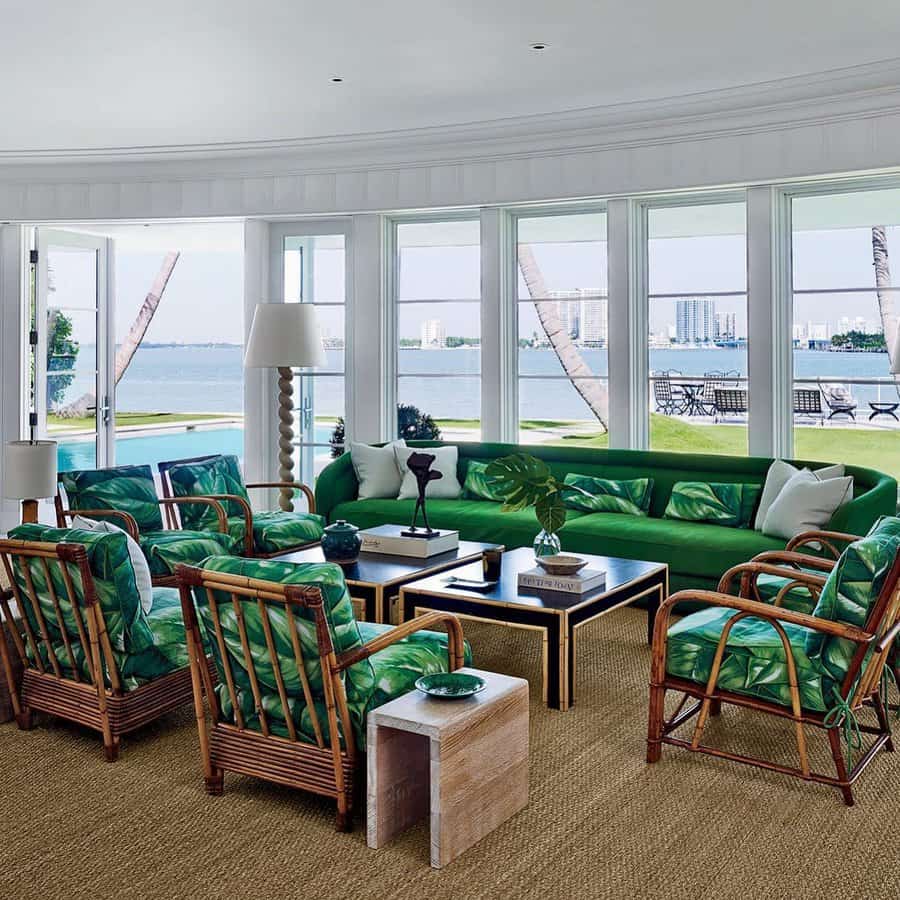 12. Incorporate a Built-In Bookshelf
Enhance your Florida room's functionality and aesthetic with a built-in bookshelf. Beyond offering practical storage, it becomes a decorative focal point that infuses character and personality. Customize the shelves to display your cherished books, art pieces, or decor items, or utilize them for housing plants and collectibles.
A built-in bookshelf cultivates a cozy and inviting ambiance in your Florida room, transforming it into an ideal haven for leisurely reading or hosting gatherings with friends and family. Tailor its design to reflect your personal style, ensuring it complements your room's overall decor seamlessly.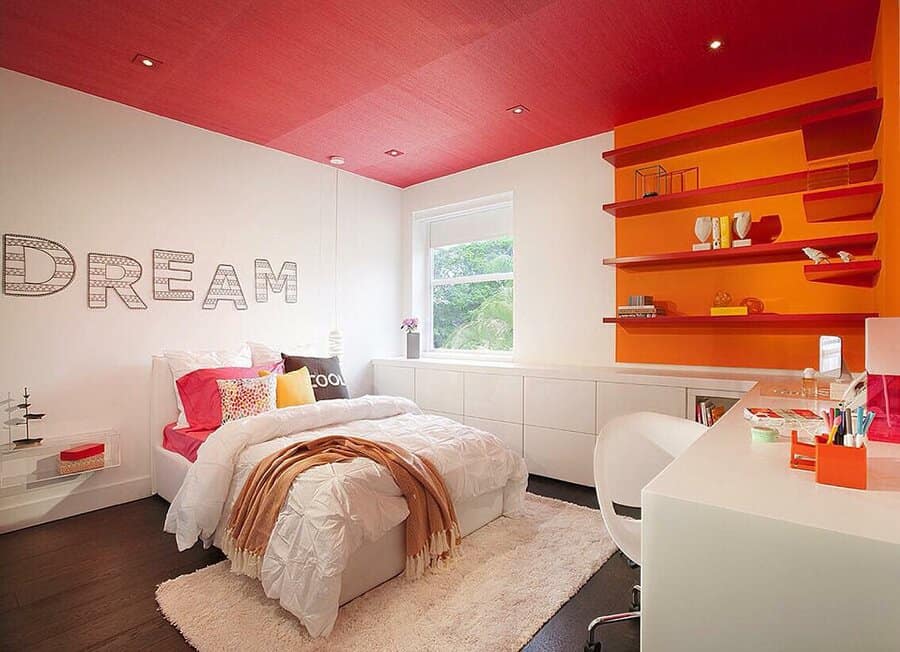 13. Embrace an Airy Open-Plan Design
Florida rooms offer an opportunity to merge the beauty of nature with indoor comfort and style. Optimize your space by embracing an open-plan interior design that effortlessly integrates your indoor and outdoor living areas.
Eliminating barriers and opening up your Florida room to the rest of your home creates a spacious and inviting atmosphere, ideal for both entertaining guests and enjoying peaceful family moments.
Moreover, this design choice floods your space with natural light and fresh air, contributing to a bright and airy ambiance that perfectly complements the quintessential Florida-style living. Ensure a cohesive look by coordinating your decor elements to seamlessly connect both indoor and outdoor spaces.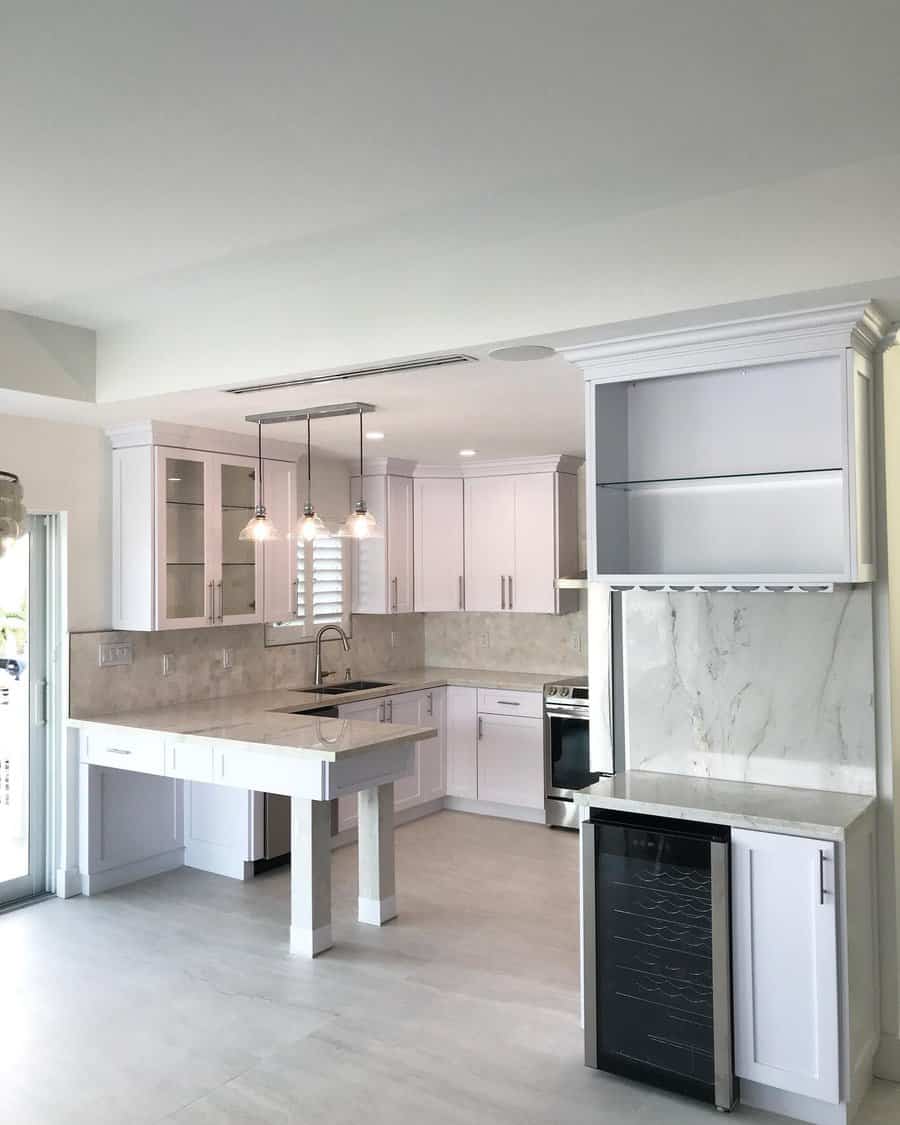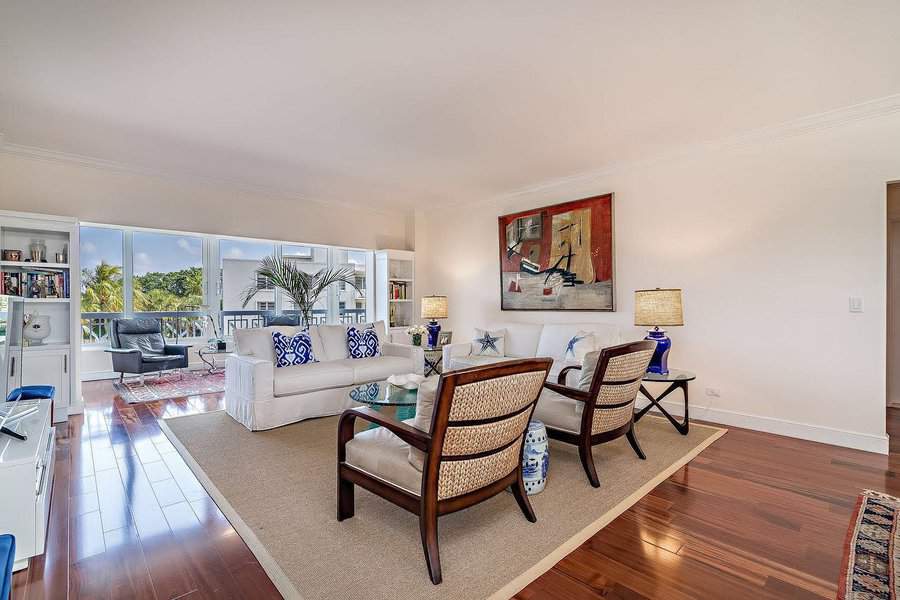 14. Dangle Eye-catching Pendant Lights
For a luminous and breezy ambiance in your Florida room, contemplate the inclusion of pendant lighting in your design. These fixtures combine both style and functionality, making them especially suitable over a kitchen or dining table.
With a diverse array of styles and designs, pendant lighting effortlessly complements any decor, imparting a touch of elegance to your Florida room. Whether you prefer the sleek lines of modernity or a more traditional aesthetic, pendant lighting allows you to tailor the atmosphere to your liking.
Moreover, pendant lights cast a warm and inviting glow, ideal for entertaining guests or unwinding with your family. To maximize their effect, ensure they harmonize with your room's overall decor, creating a seamless and inviting space.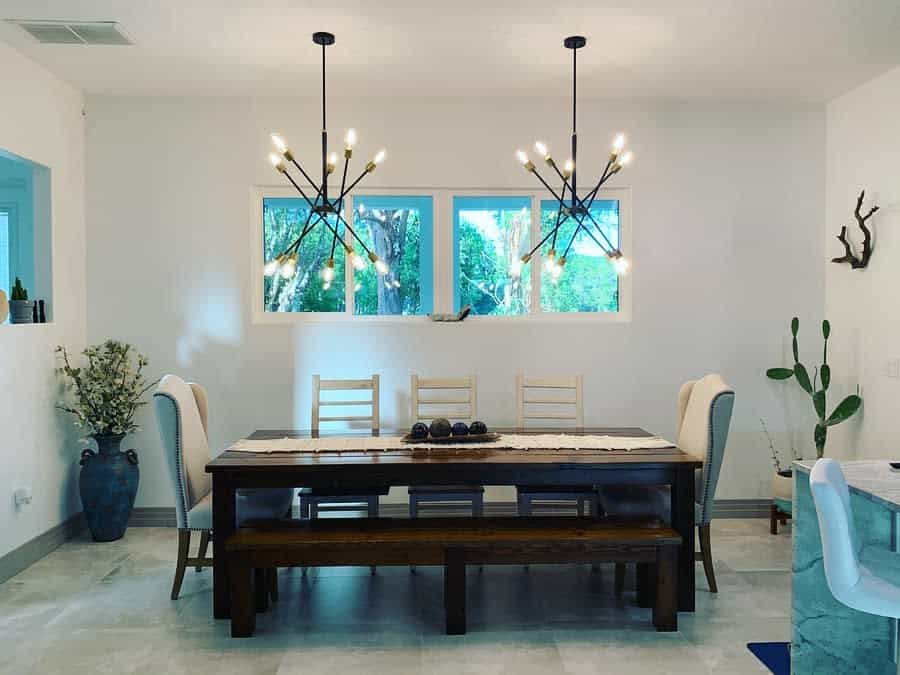 15. Dive into an Indoor Pool Dome
If you're fortunate enough to have a Florida room in your home, exploring ways to maximize this unique space is a must. Consider the addition of an indoor pool dome with a transparent glass roof. This innovative feature offers year-round swimming, shelter from the elements, and enhanced privacy.
The transparent glass roof floods the room with natural light and offers unobstructed views of the sky, fostering a bright and open ambiance. This design allows you to stargaze and enjoy moonlit swims, adding a touch of luxury to your indoor pool experience.
Whether you aim to create a tropical paradise or simply indulge in the luxury of an indoor pool, an indoor pool dome with a transparent glass roof is a distinctive and practical addition to any Florida room. It transforms your space into a sanctuary where you can unwind, swim, and connect with the outdoors, regardless of the season.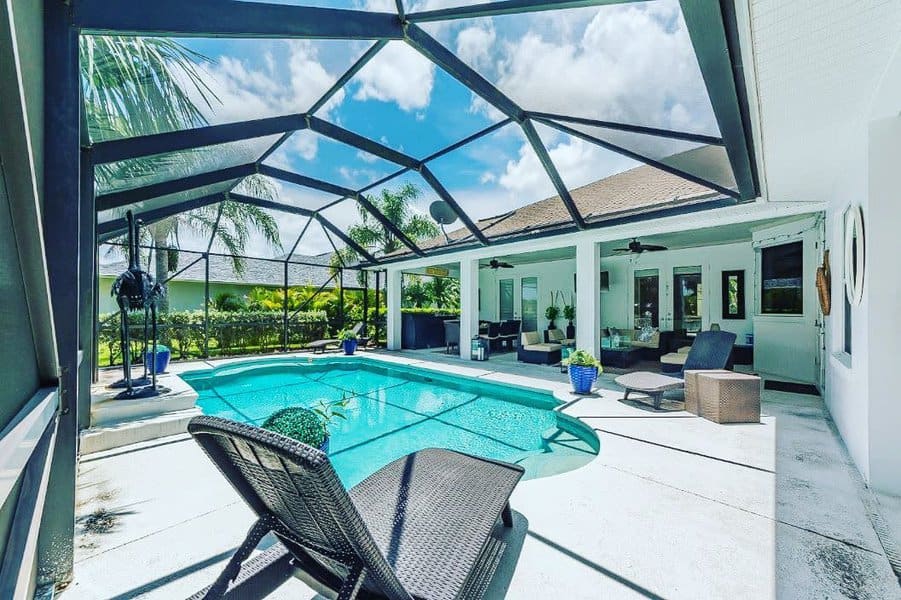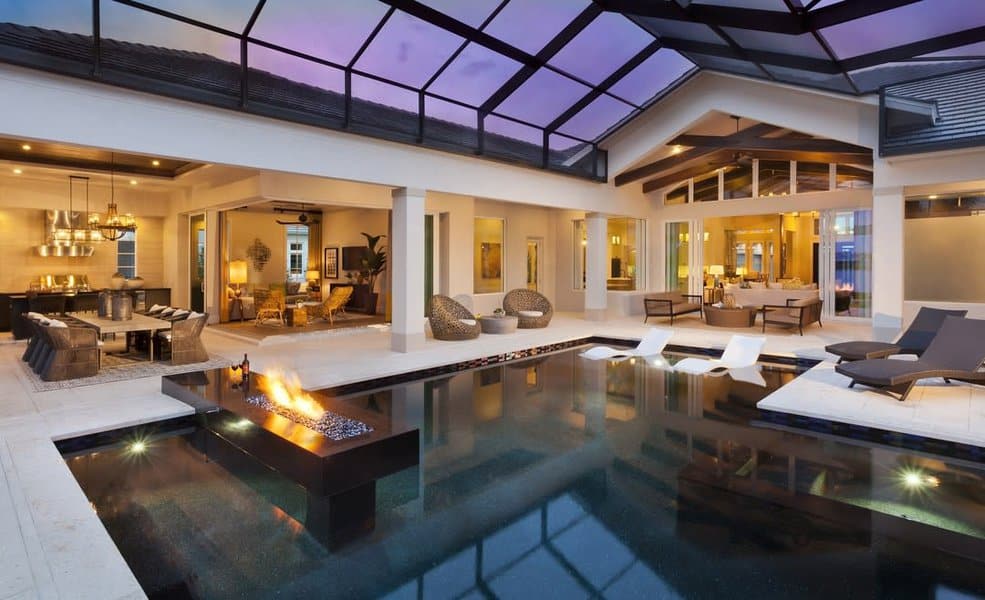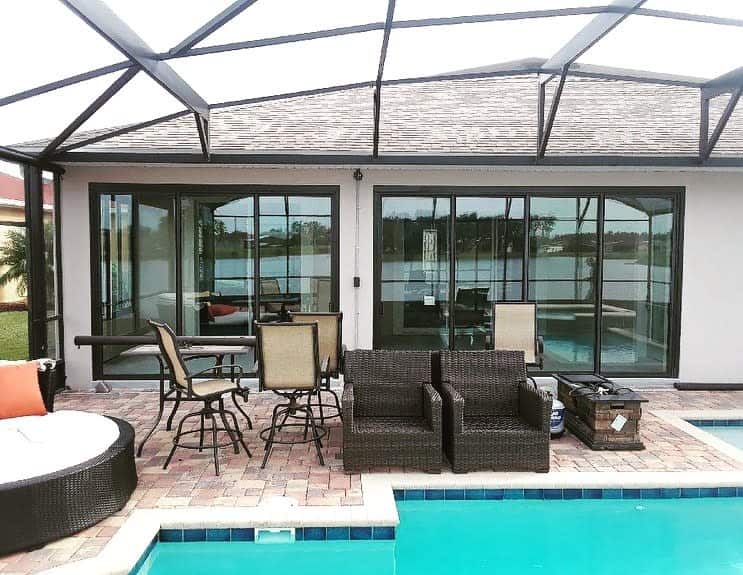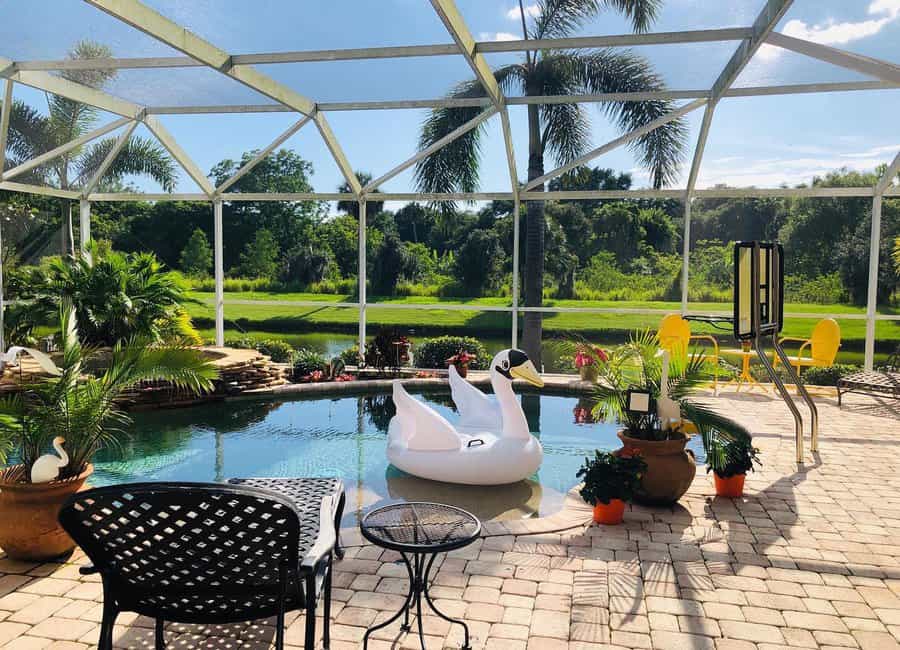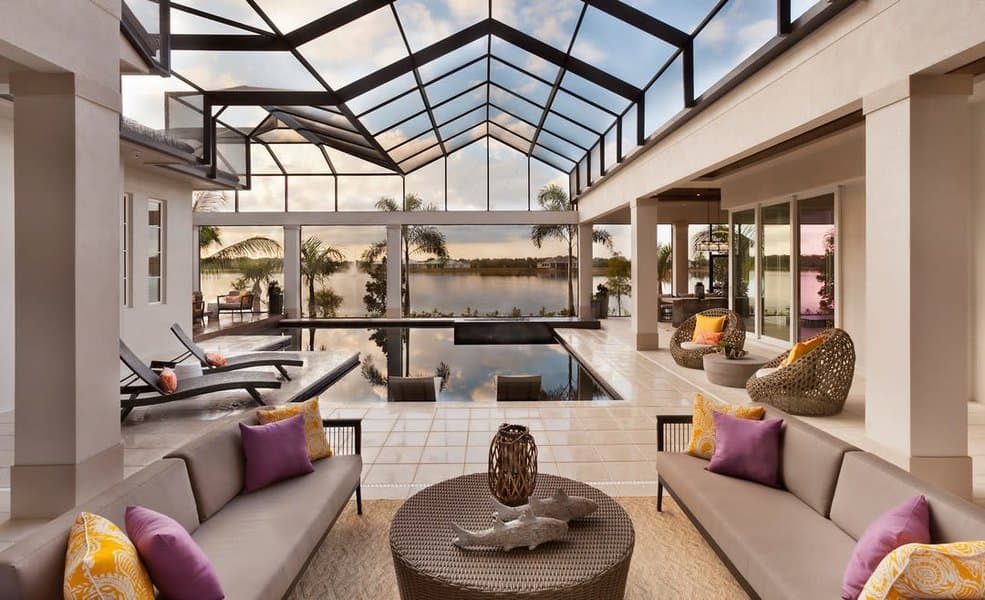 16. Enjoy the Comfort of an Enclosed Patio
If you're fortunate enough to have an enclosed patio, also known as a Florida room, there are endless possibilities for how you can transform this space into a functional and inviting area. An enclosed patio can serve as an extension of your indoor living space, providing a perfect area to enjoy the outdoors while still being protected from the elements.
You can create a cozy reading nook, an indoor garden, or even a home office within your enclosed patio. To make the most of your Florida room, consider adding comfortable seating, such as a sofa or a pair of chairs, to create a relaxing atmosphere.
You can also add decorative elements, such as potted plants, decorative lanterns, or colorful throw pillows, to personalize the space and make it feel more inviting.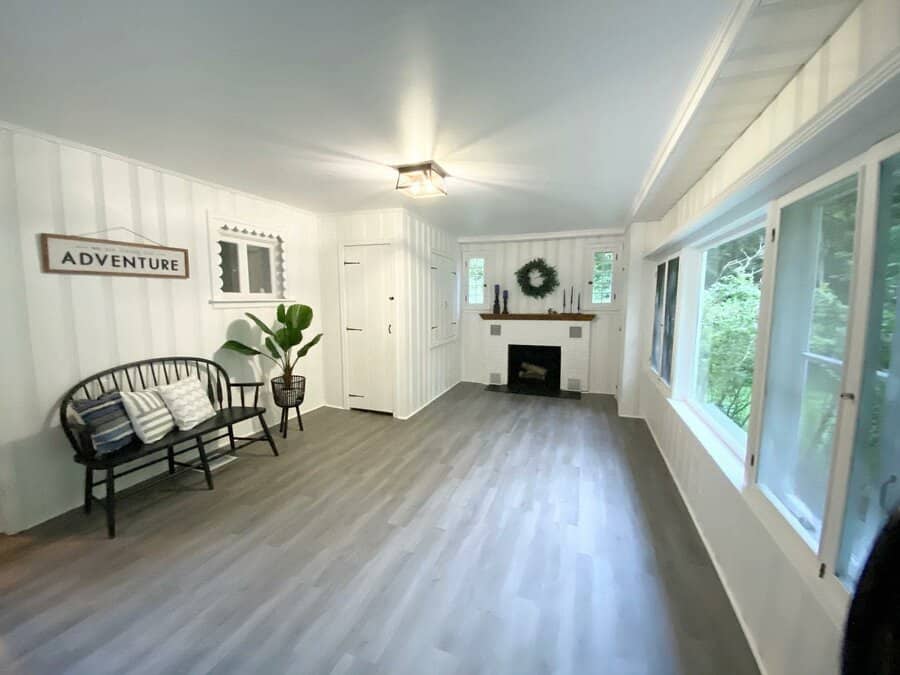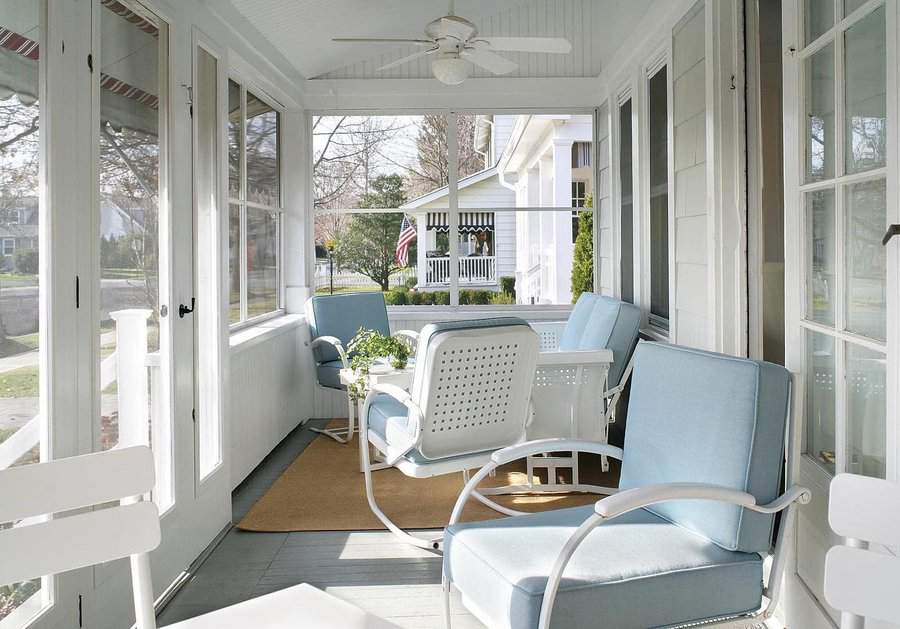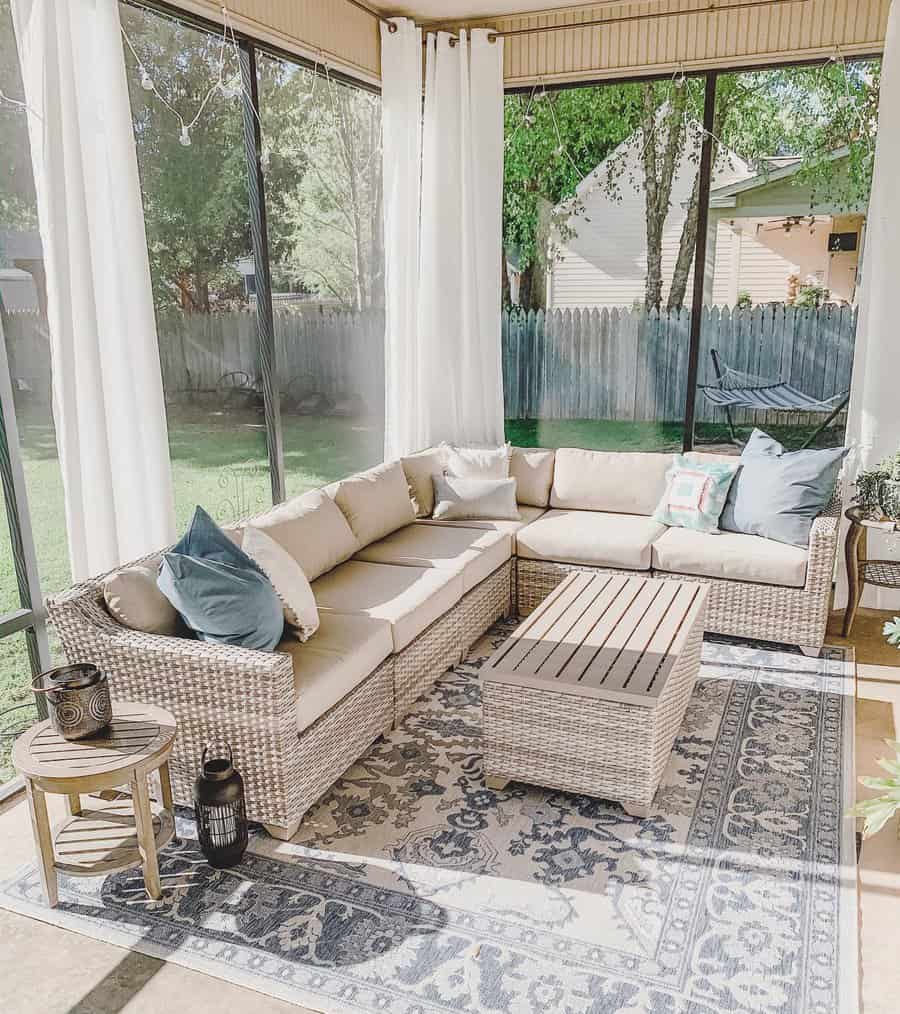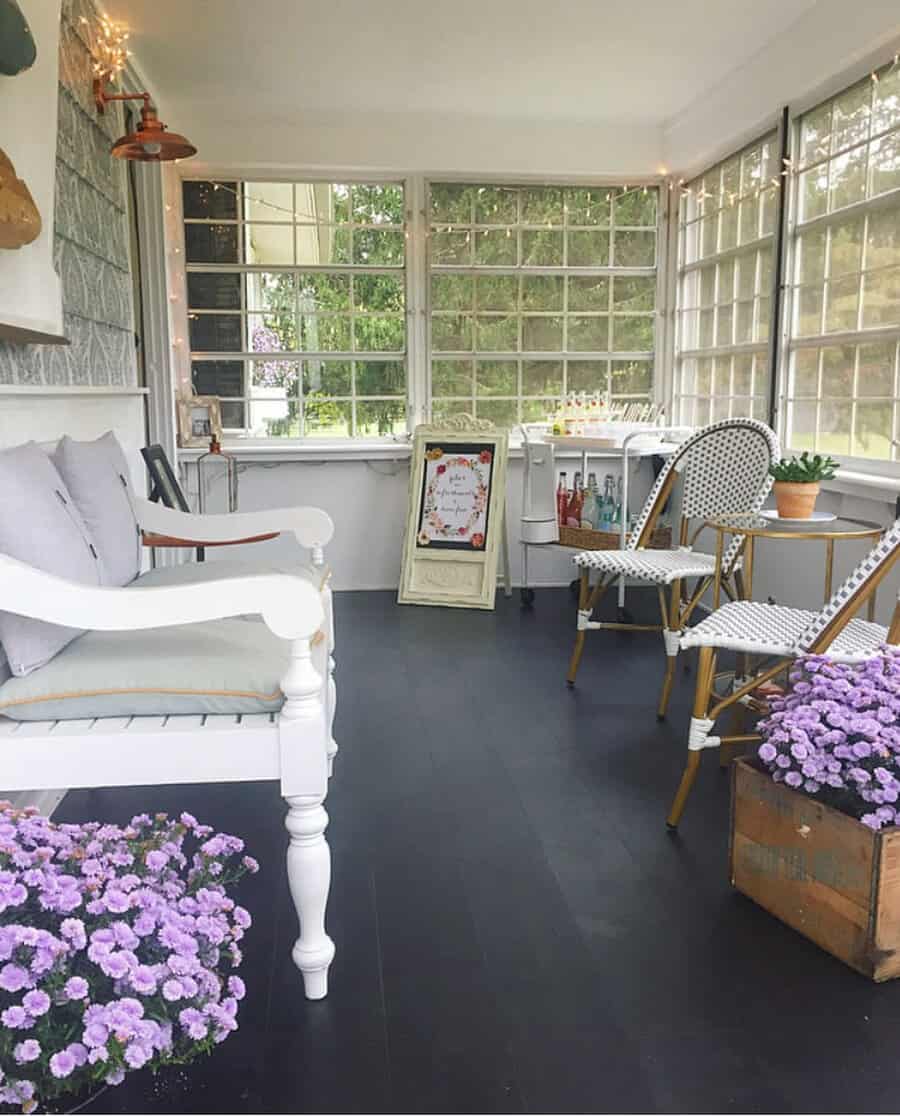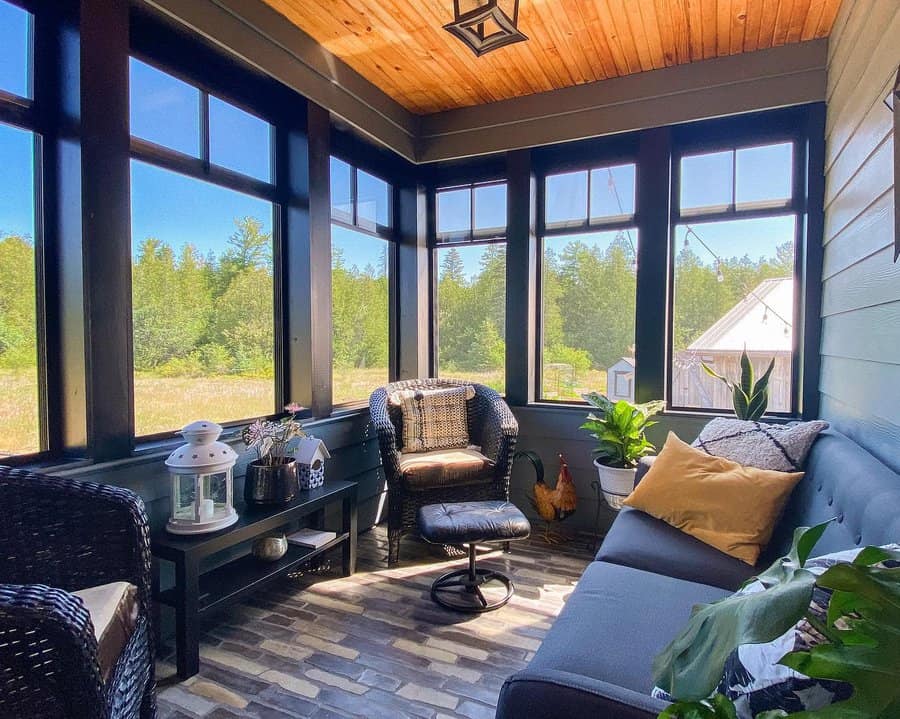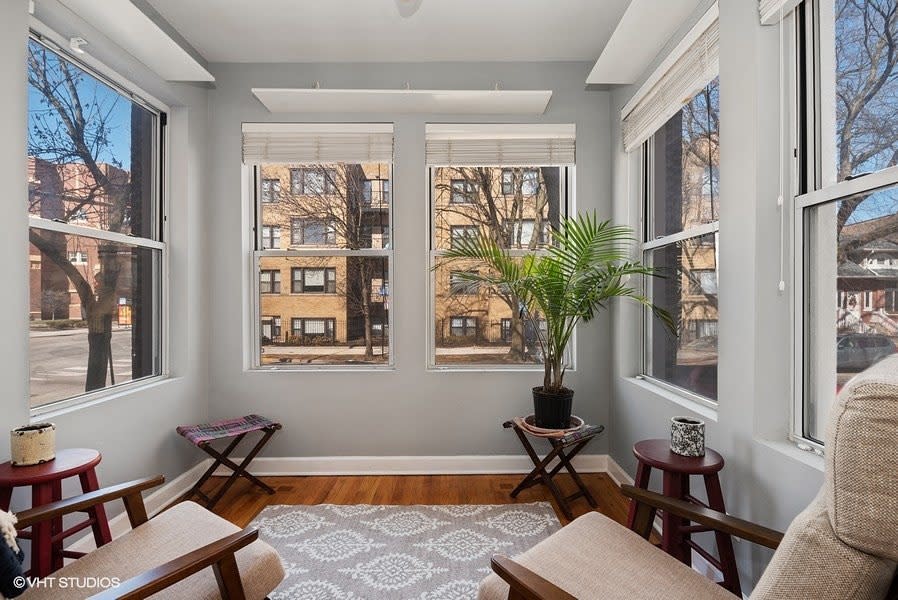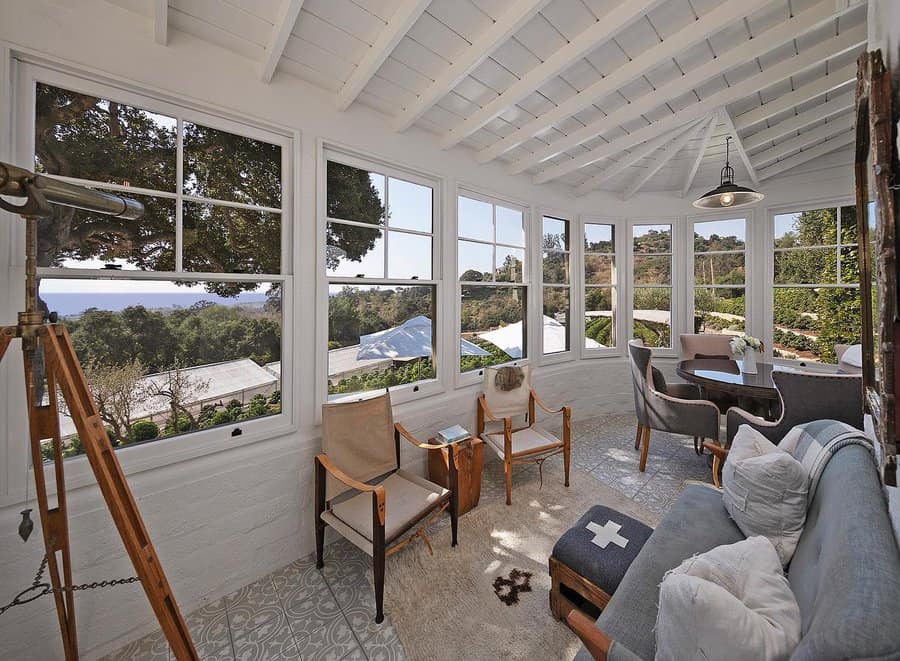 17. Relax in a Serene Garden Pavilion
Enhance your Florida room with the addition of a pavilion, creating a beautiful and versatile space for relaxation, entertainment, or enjoying the outdoors in comfort. Pavilion rooms typically feature open sides and a roof, offering shade and shelter while welcoming ample natural light and fresh air.
Incorporating a pavilion into your Florida room allows you to seamlessly extend your living area and create an outdoor living space that harmonizes with your indoor environment. Customize your pavilion with built-in seating, lighting, ceiling fans, and even outdoor heaters or fire pits to ensure year-round comfort and versatility.
With a pavilion room, you can savor the best of both worlds – the serenity and warmth of the outdoors coupled with the convenience and coziness of an indoor space. It's a perfect blend of nature and comfort for your Florida room.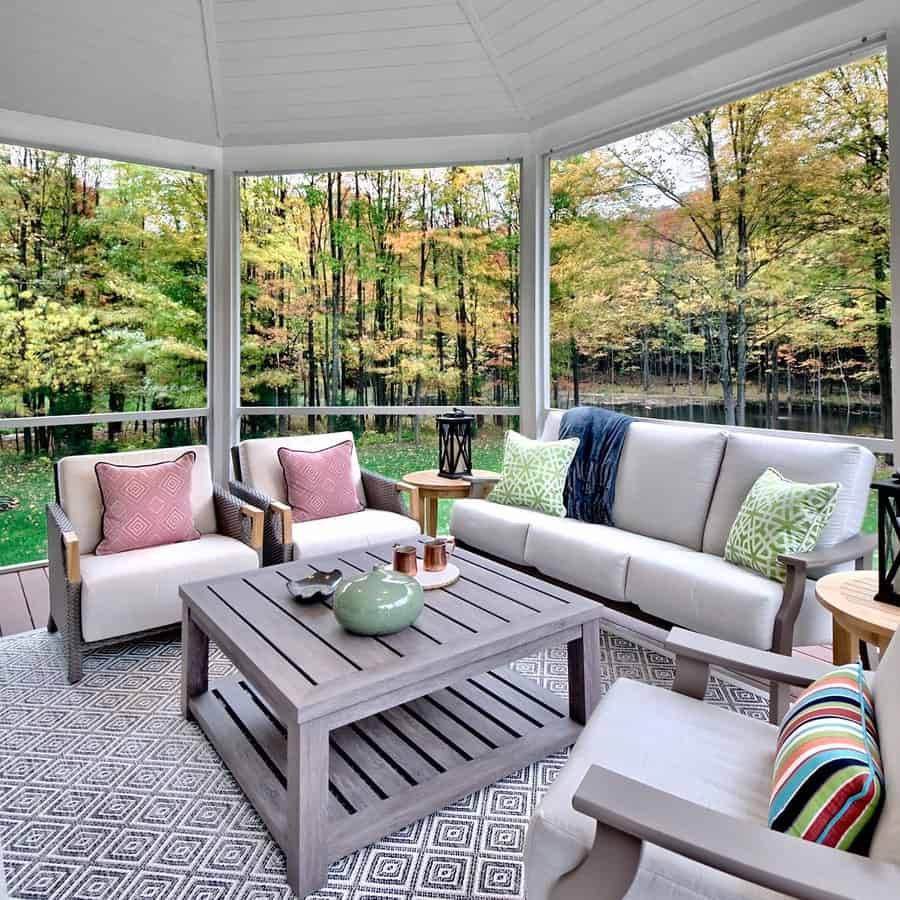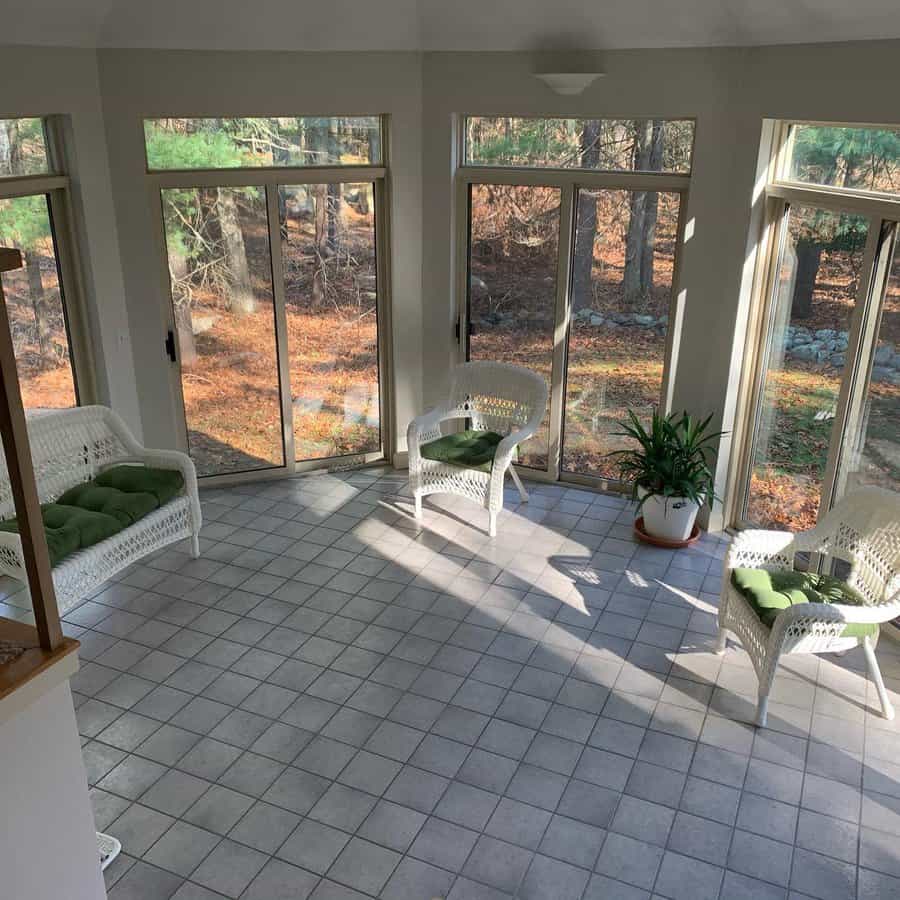 18. Float Dreamy Sheer Curtain Layers
A Florida room is an ideal place to relish the year-round sunshine and tropical climate. To infuse elegance and sophistication into your space, consider layering sheer curtains.
Sheer curtains create a breezy and romantic ambiance while allowing abundant natural light to permeate. They strike a balance between privacy and the picturesque outdoor view. Moreover, sheer curtains help diffuse harsh sunlight, making your Florida room a more relaxed and serene retreat.
Whether you opt for vibrant prints or classic white or ivory, sheer curtains elevate the allure of your Florida room, establishing a tranquil environment where you can escape and unwind in style. Pair them with your decor elements for a cohesive and inviting atmosphere.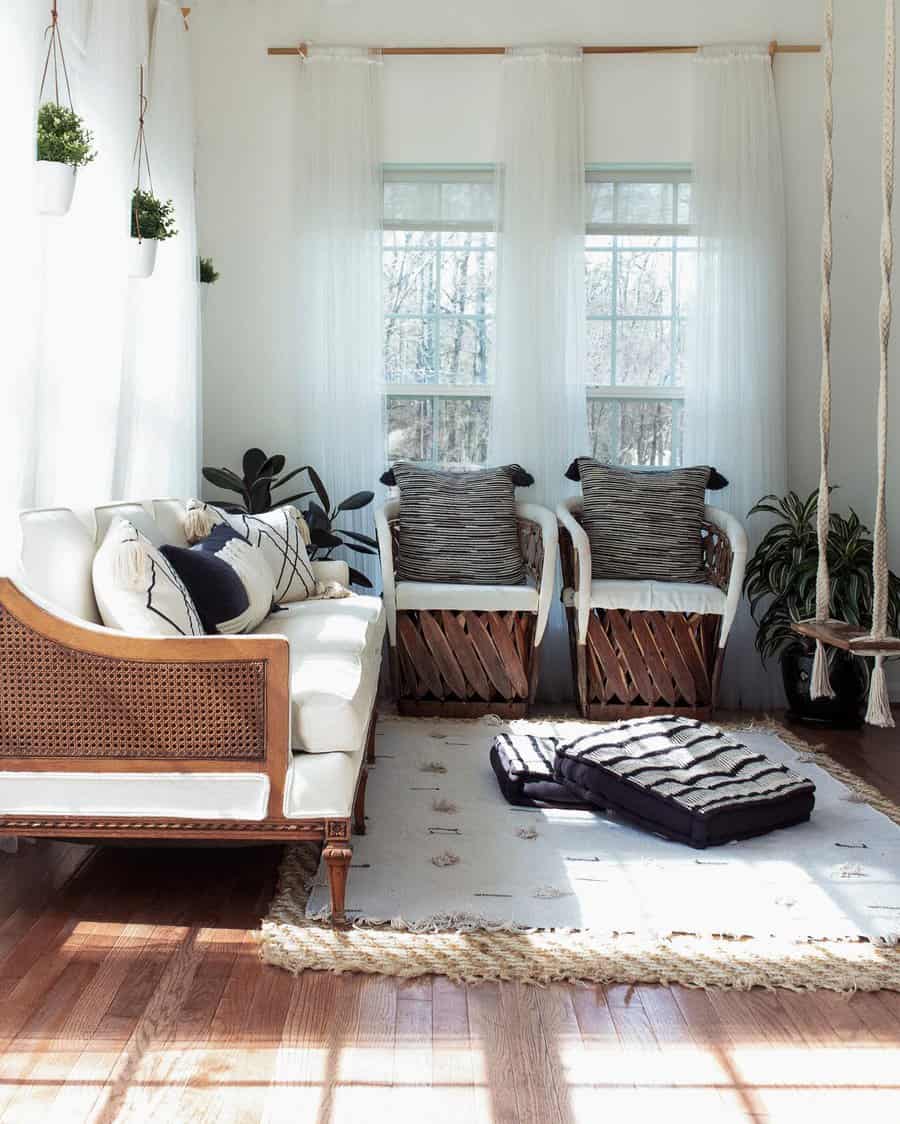 19. Refresh Spaces with Lush Plants
Enrich your Florida room with a lush array of plants, transforming it into a haven of relaxation and natural serenity. Florida rooms, designed to embrace the state's temperate climate and abundant sunshine, benefit greatly from the inclusion of plant life.
From verdant tropical foliage to vibrant flowering plants, there's a vast selection to choose from when it comes to incorporating greenery into your Florida room. Beyond aesthetics, plants contribute to air purification, stress reduction, and the creation of a tranquil and serene atmosphere. Furthermore, the innate beauty of plants harmonizes effortlessly with various decor styles, ranging from modern to traditional.
With a touch of creativity and thoughtful arrangement, you can craft a space that exudes a soothing, retreat-like ambiance, forging a profound connection with the natural world right in your home.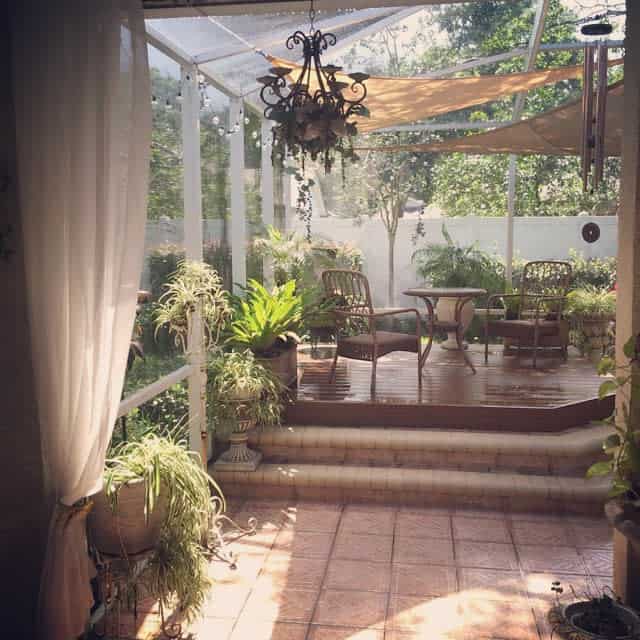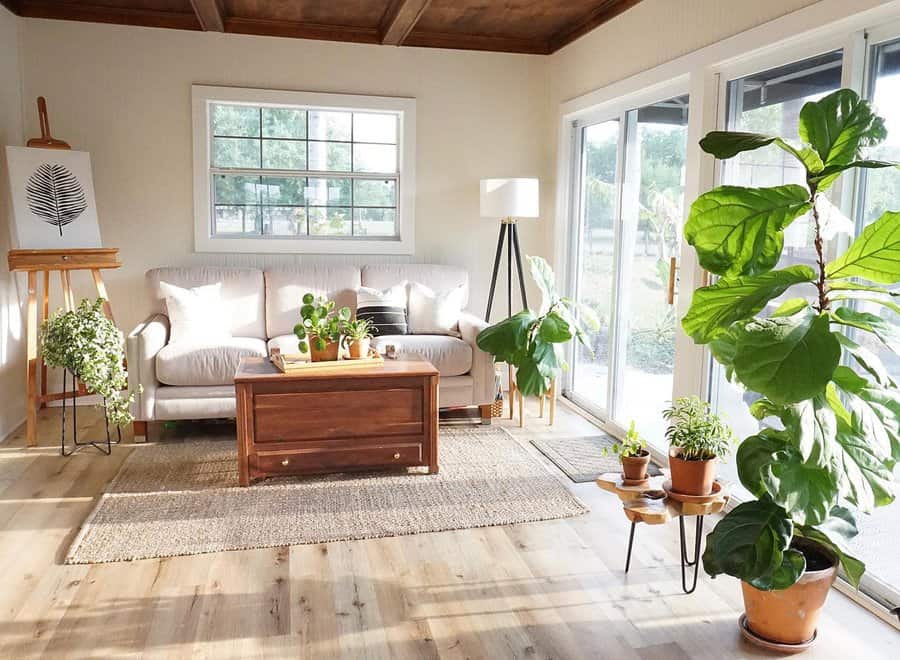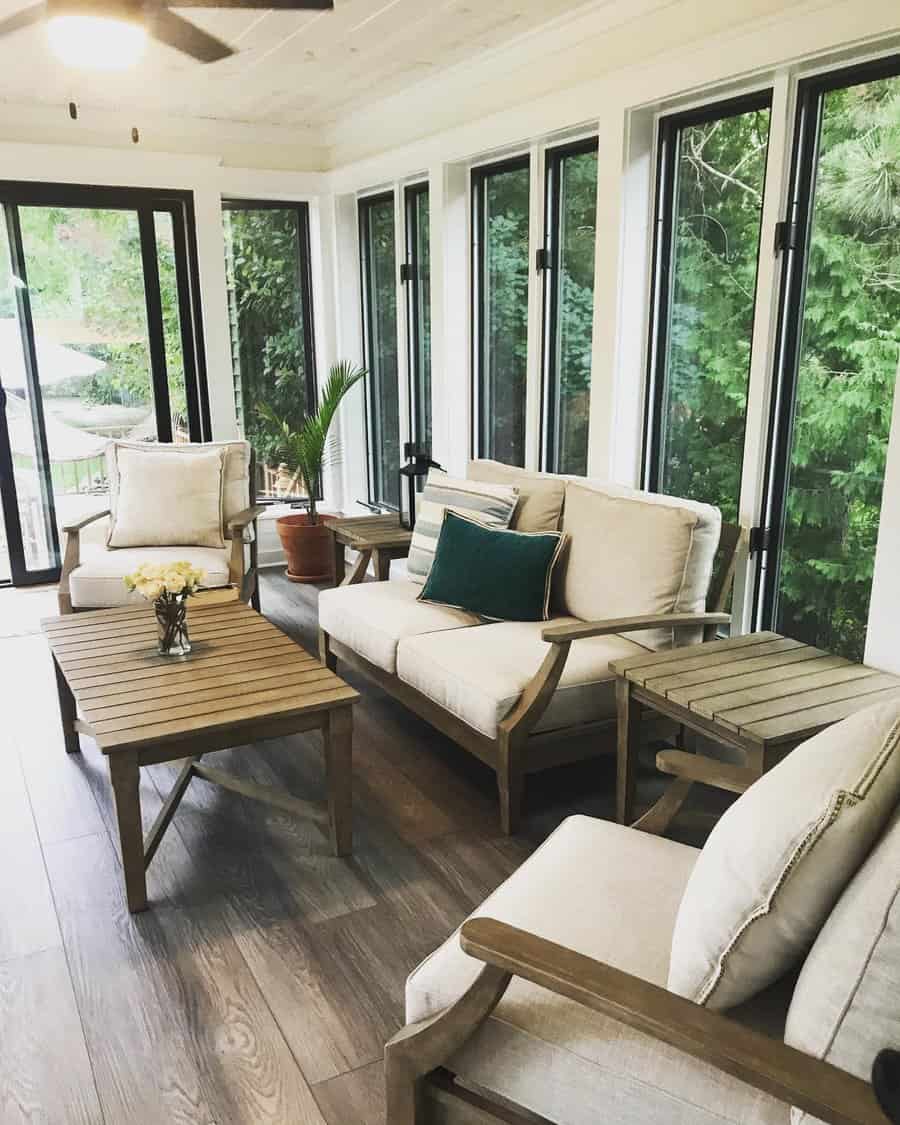 20. Elevate Greens with Macrame Planters
Infuse a bohemian flair into your Florida room by introducing macrame hanging planters into your design. These versatile and chic additions offer an ideal way to showcase your favorite plants while introducing captivating texture to your space.
With a diverse array of designs and styles available, macrame hanging planters can seamlessly complement your existing decor or stand as distinctive statement pieces. Moreover, they play a pivotal role in creating a verdant and inviting ambiance in your Florida room, aligning perfectly with the room's purpose of bringing the outdoors in.
Whether suspended from the ceiling or adorning a wall, macrame hanging planters infuse a touch of bohemian chic into your Florida room, transforming it into a genuine oasis of natural beauty and relaxation.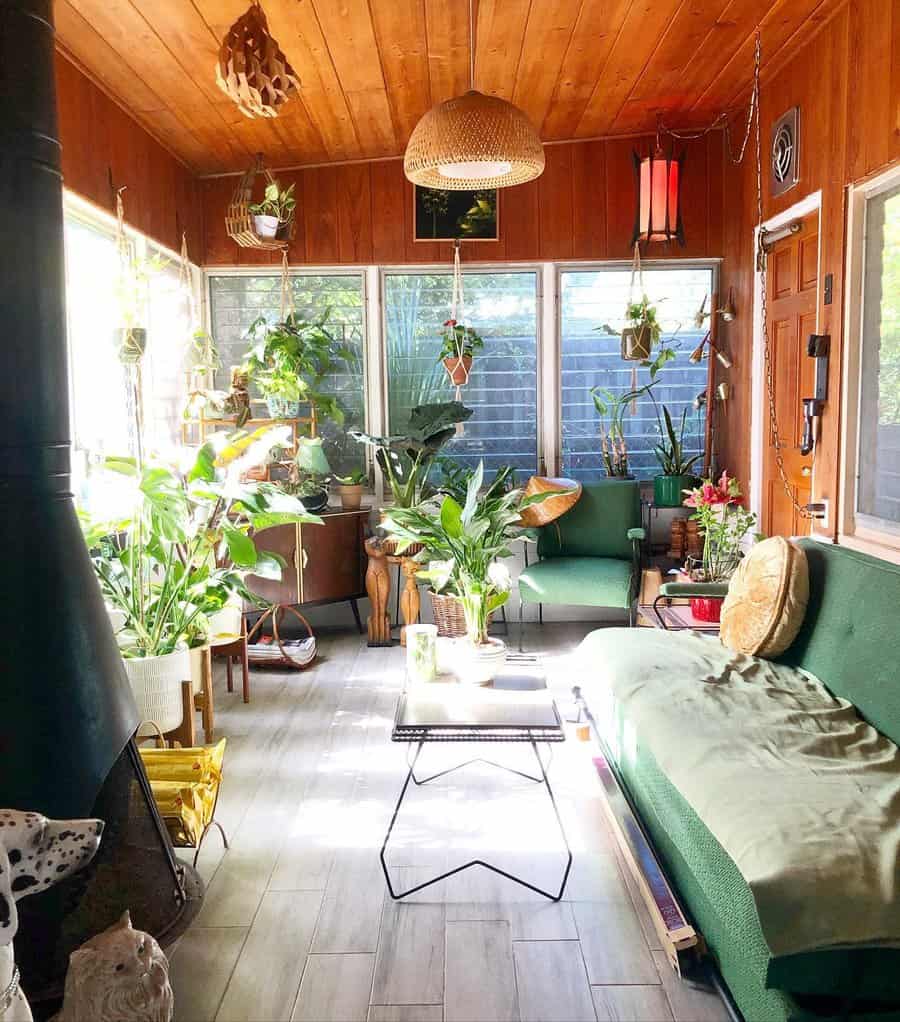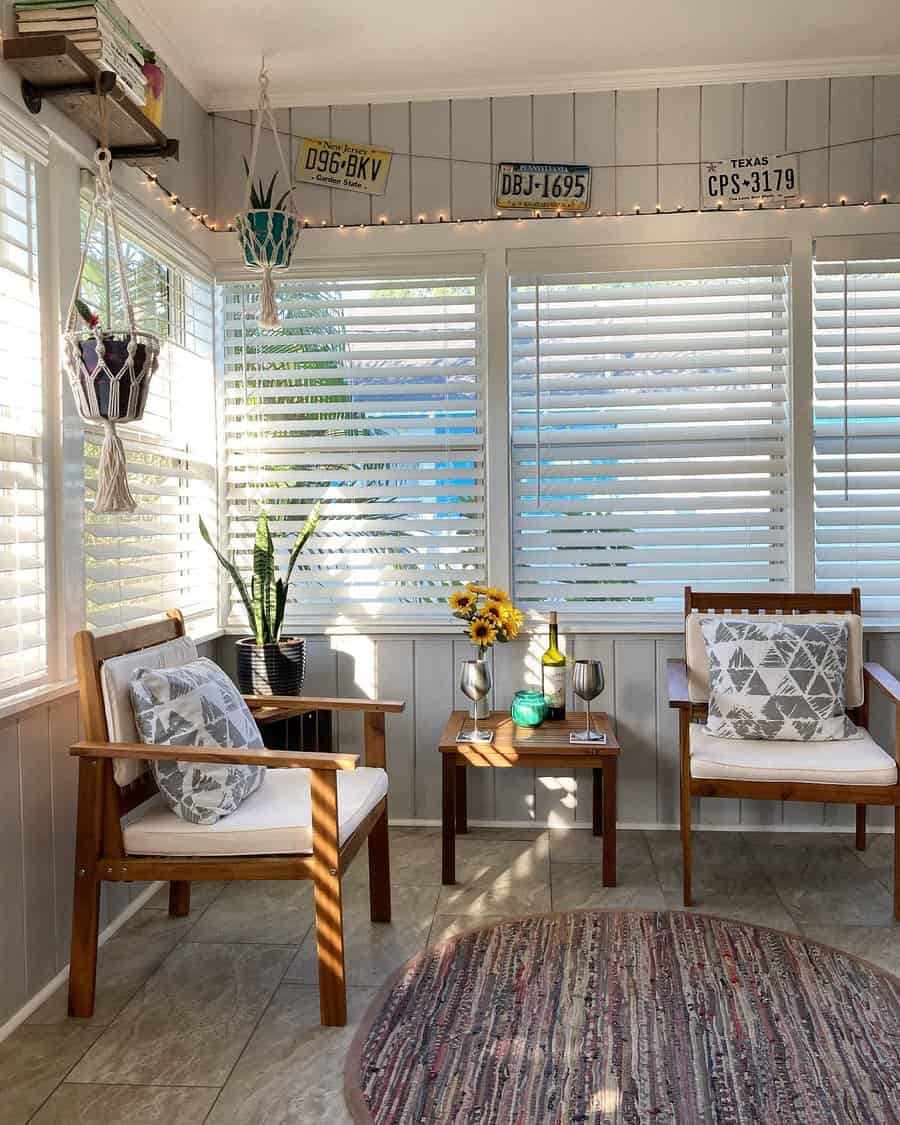 Florida Room FAQs
What is a Florida room in a house?
A Florida room is an extra room that's built onto the back of your home. It'll have large windows or glass walls on one or more of the sides. This gives you a maximum amount of light and view of nature without actually being outside. Because the room is enclosed, it can be kept at a comfortable temperature with heating and cooling.
What is the difference between a sunroom and a Florida room?
Sunrooms and Florida rooms are not the same thing. Typically, a Florida room is on the back of a house, and a sunroom is on the side of the house. Sunrooms can be screened in or have an all-glass enclosure. Florida rooms tend to have more structural elements. A sunroom will have a screen or glass ceiling, while a Florida room will have a solid roof that matches the rest of the home.
Does a Florida room add value to a home?
If you decide to add a Florida room to your home, you can expect to recoup about 50% of your investment when you go to sell your home. However, this isn't the only factor you should consider. Adding a Florida room to your home increases the overall usable square footage. It also increases the home desirability, which creates more of a demand.