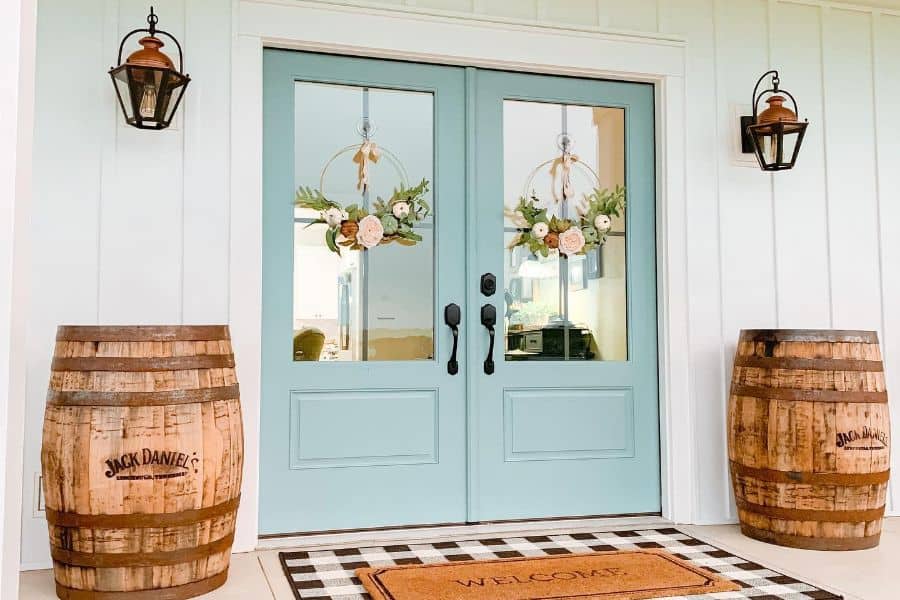 The Top 57 Front Door Ideas
What does your front door look like? If it's looking rough, then you're sabotaging your home's curb appeal.
Your door takes up a prominent visual space in the front of your home, so it needs to reflect the style and aesthetic that you want to portray. However, it's also the main entry door into your home, so it also needs to be durable and provide you with a sense of security.
These front-door ideas will help you understand your options. Perhaps your home would look beautiful with a modern front door that has frosted glass panels.
Or maybe your home needs a craftsman wood-carved front door. Whatever you choose, it should enhance the look of your home.
1. Double Door
When it comes to front door ideas, double front doors can make a grand statement and provide a sense of grandeur to the entrance of your home. The beauty of double front doors is that they come in a variety of styles, ranging from classic and traditional to modern and contemporary.
Depending on the style of your home, you can choose double front doors with intricate details or clean lines. You can also play around with the materials, from wood and glass to metal and even a combination of materials. With double front doors, you can create a dramatic entrance and set the tone for the rest of your home's design.
Add a touch of personality with a unique door knocker or handle, and you'll have a front door that will not only welcome your guests but also make a bold statement.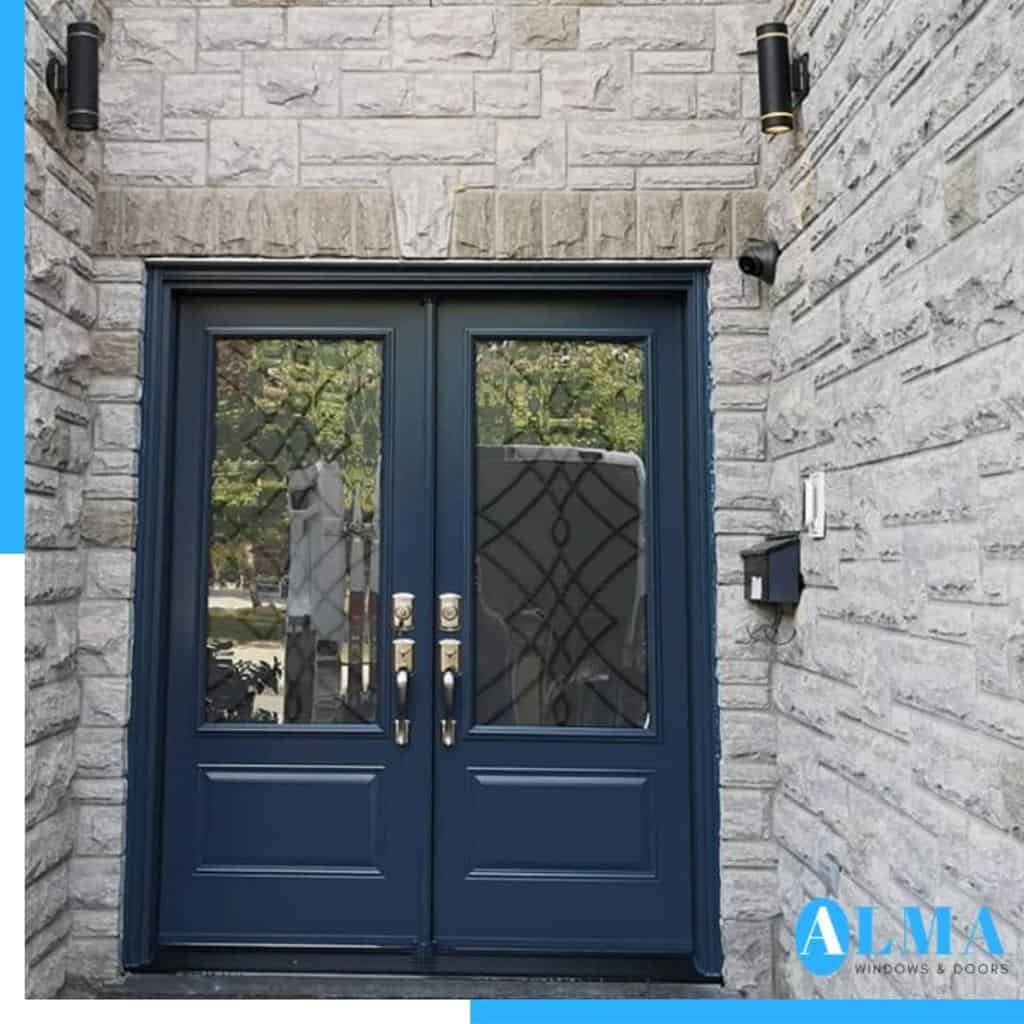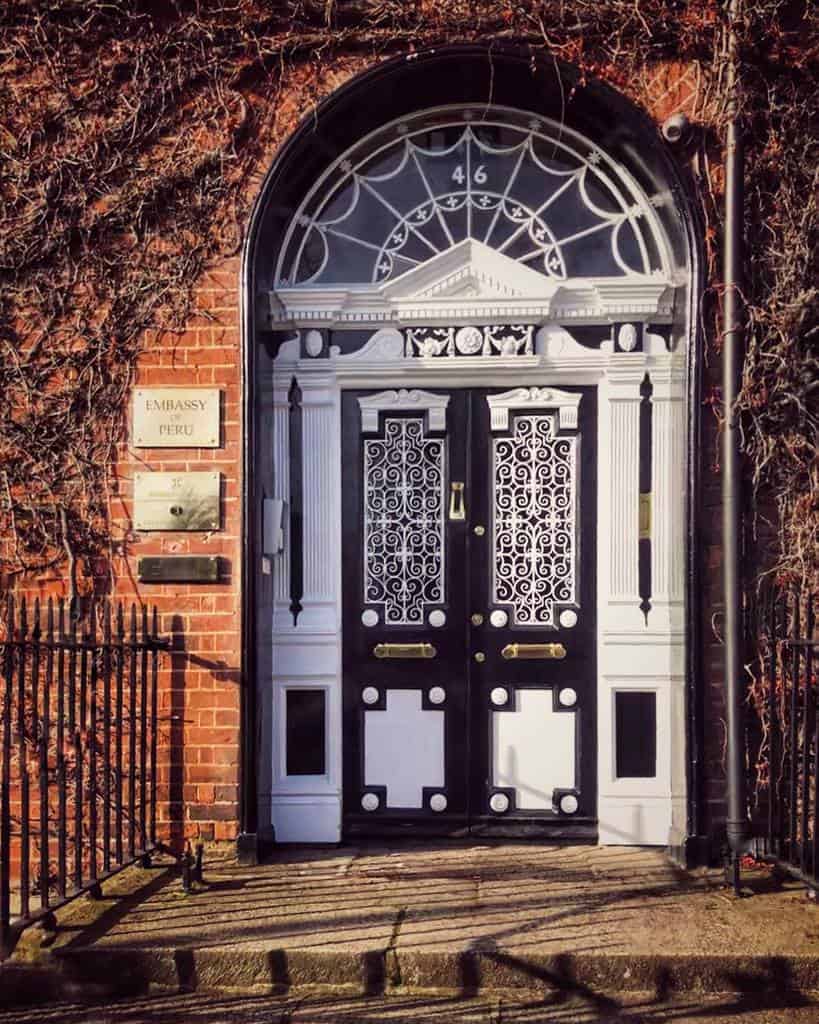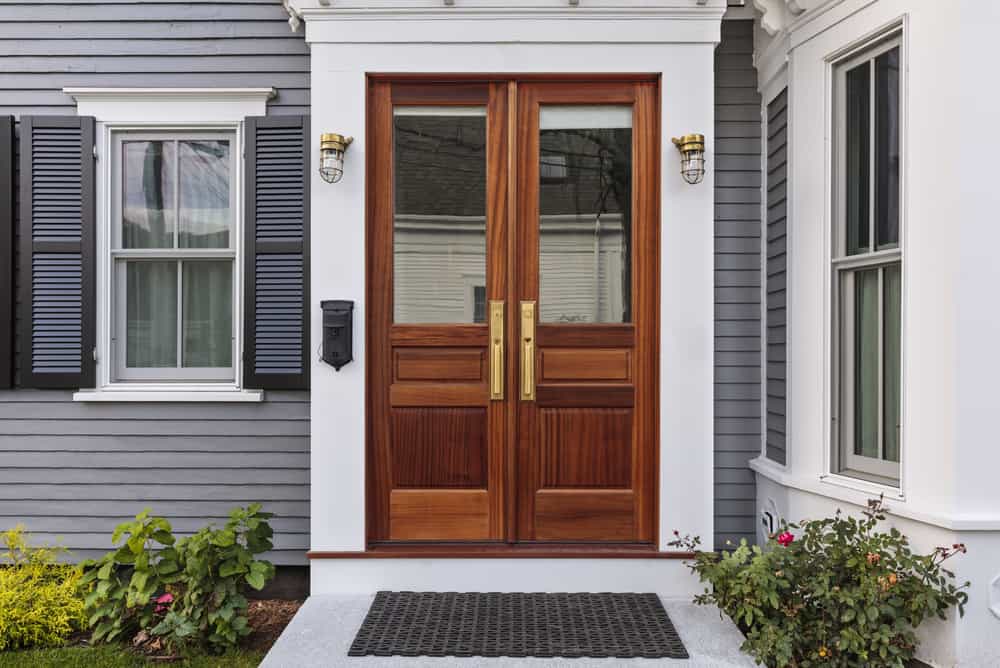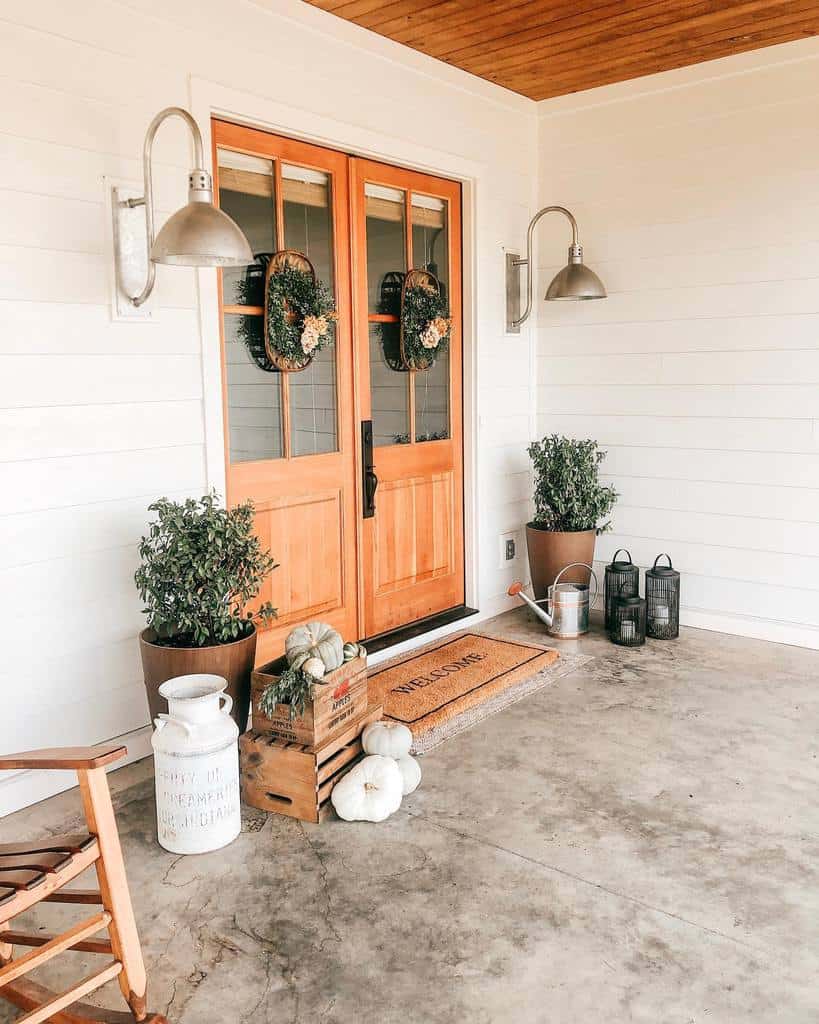 2. Front Door With Awning
A great way to increase your home's curb appeal is by adding an awning or canopy to your front door. Not only does this create an inviting and welcoming entrance, but it also provides practical benefits such as shelter from rain and sun. With so many styles and materials to choose from, you can customize the look to match your home's aesthetic.
From sleek and modern metal designs to charming fabric canopies, the possibilities are endless. A front door awning or canopy can also help to protect your front door from the elements, extending its lifespan and saving you money on repairs in the long run.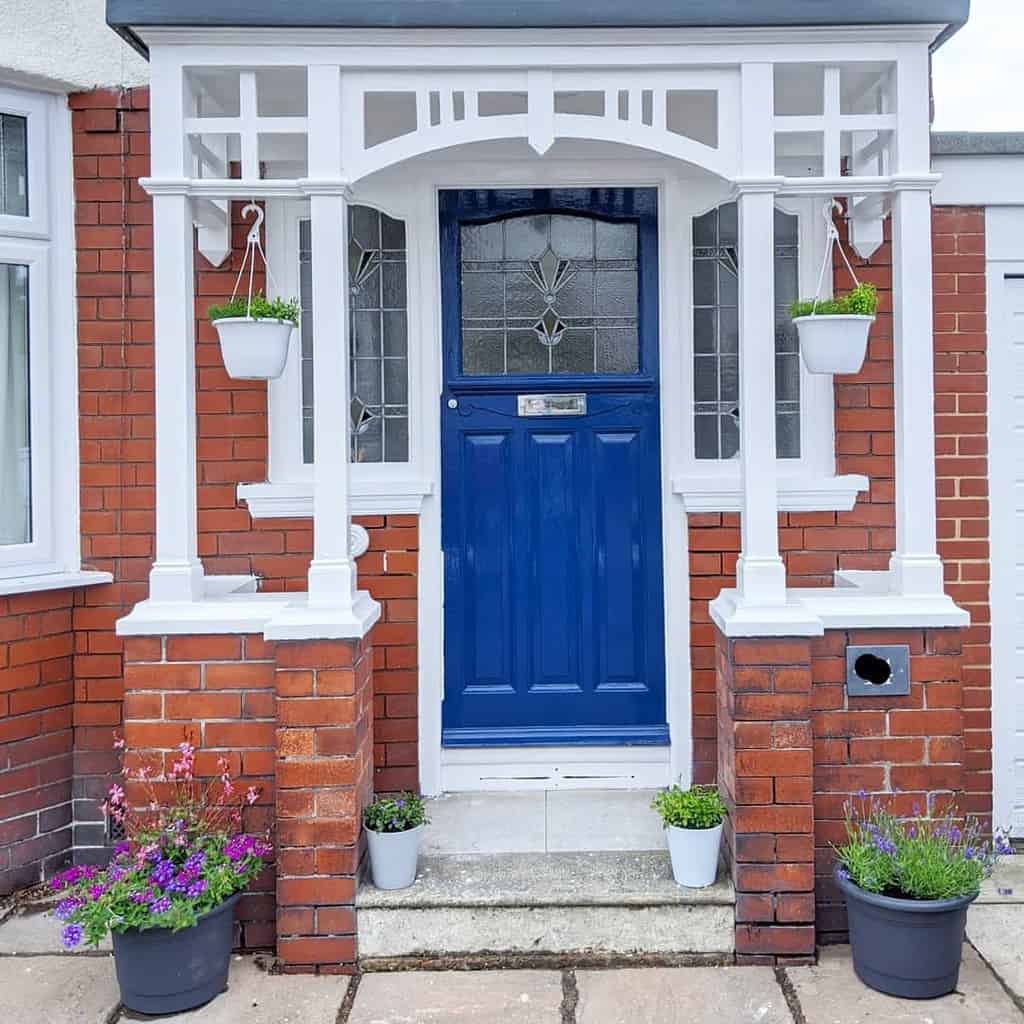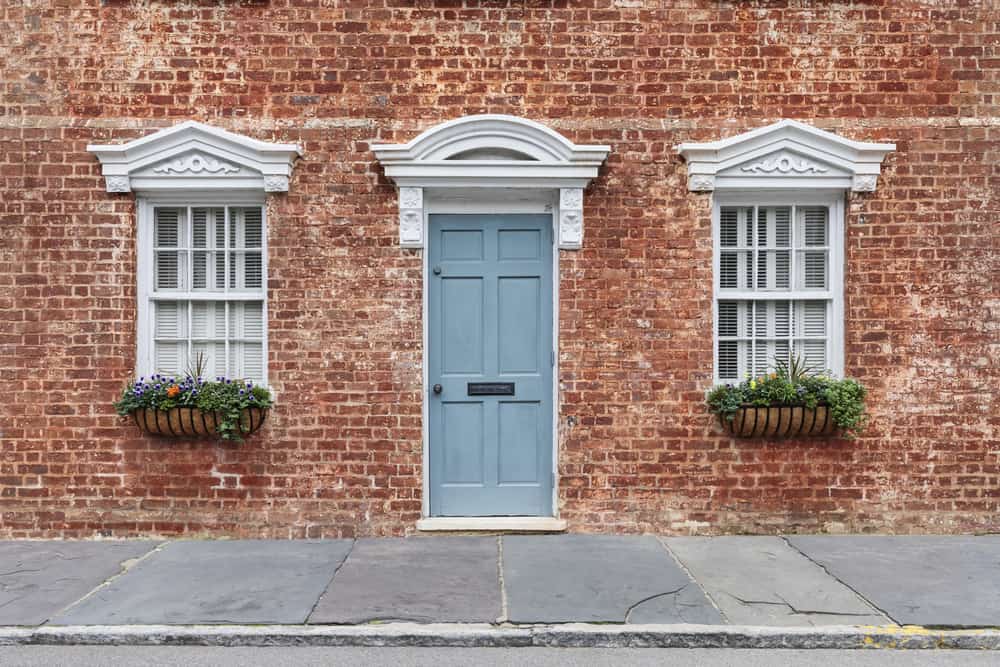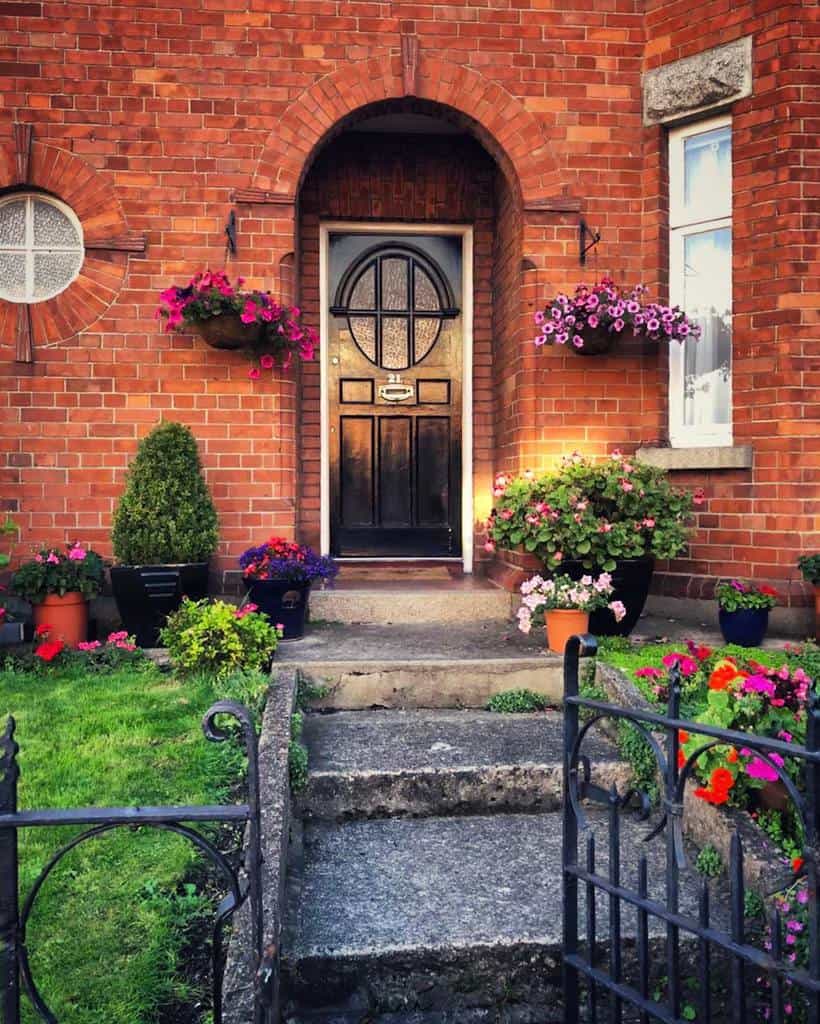 3. Carved Front Door
The front door is the gateway to your home, and what better way to make a statement than with a beautifully carved front door that adds a touch of medieval elegance and charm? A carved front door is a traditional choice that adds character and personality to your home, and the intricate carvings add a touch of uniqueness that cannot be replicated.
The traditional look of a carved front door makes a great first impression, and it is a great way to add a touch of elegance and sophistication to your home. Whether you prefer a simple design or a more intricate pattern, a carved front door will definitely elevate the look of your home and give it a unique character.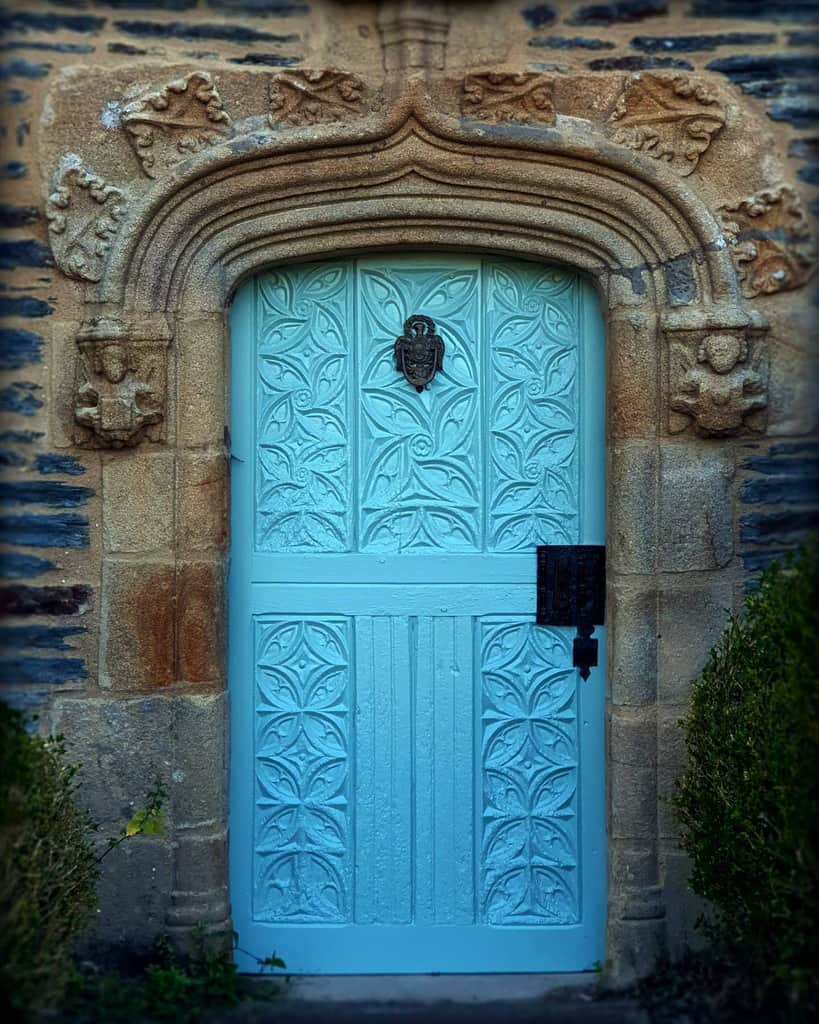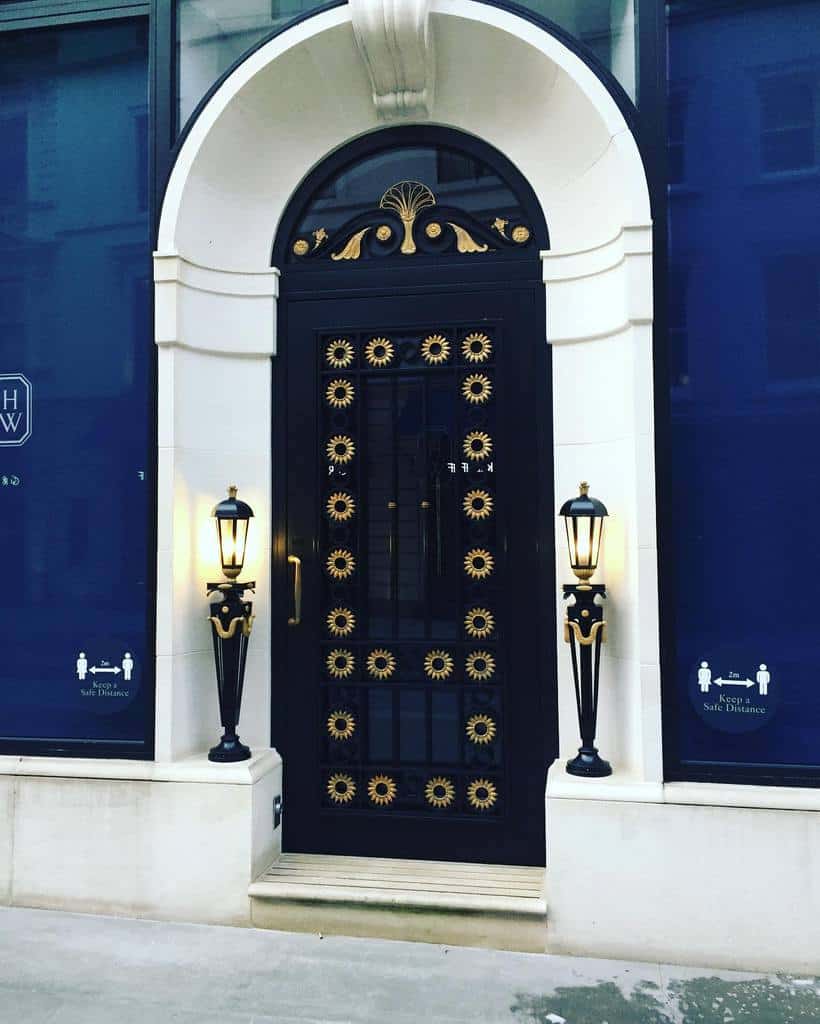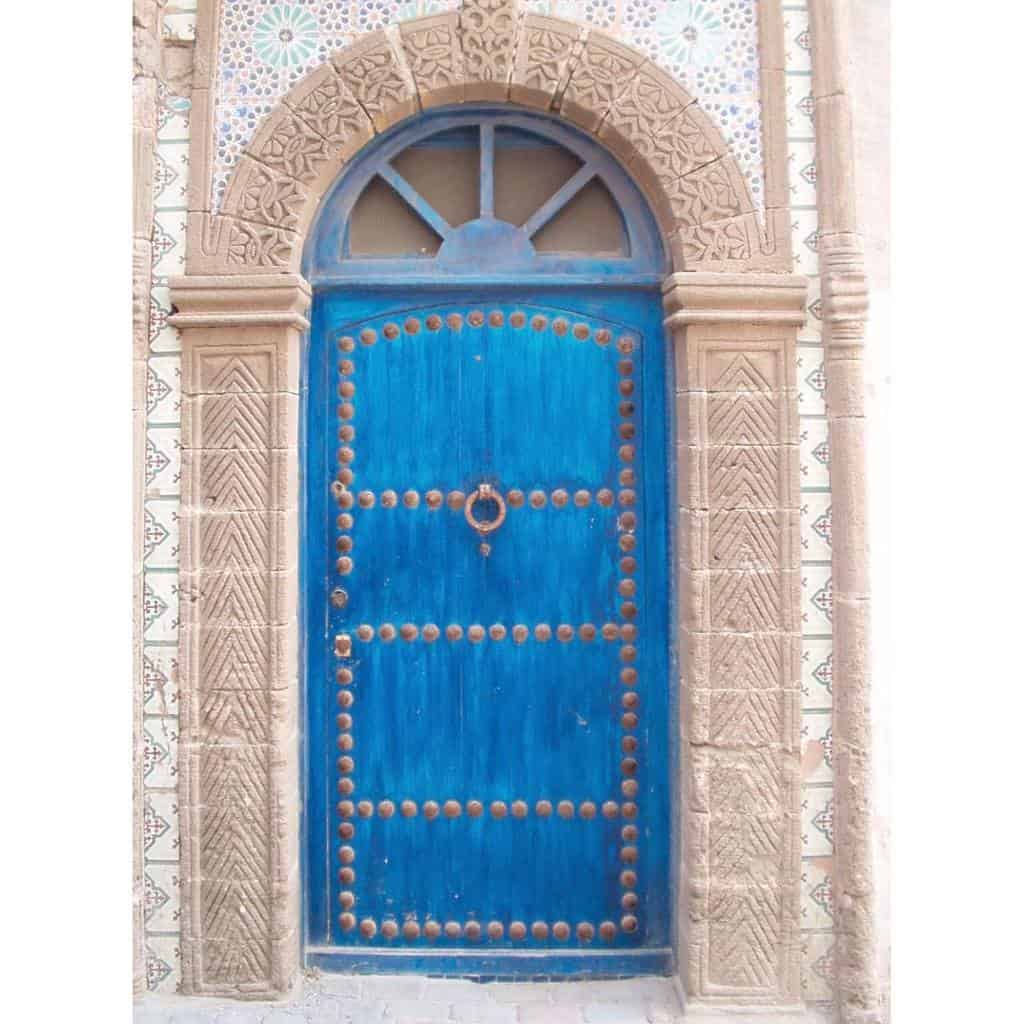 4. Shiplap Door
A shiplap front door is a great way to add a touch of farmhouse charm to your home's exterior. The classic horizontal paneling is a versatile option that can be painted in a variety of colors to suit your personal style. Whether you opt for a bold pop of color or a more subtle neutral tone, a shiplap front door is sure to make a statement.
This type of door can also be paired with other rustic touches like distressed wood or metal hardware to create a cohesive farmhouse look. Additionally, the texture of shiplap panels adds depth and interest to your entryway, making it a welcoming sight for guests.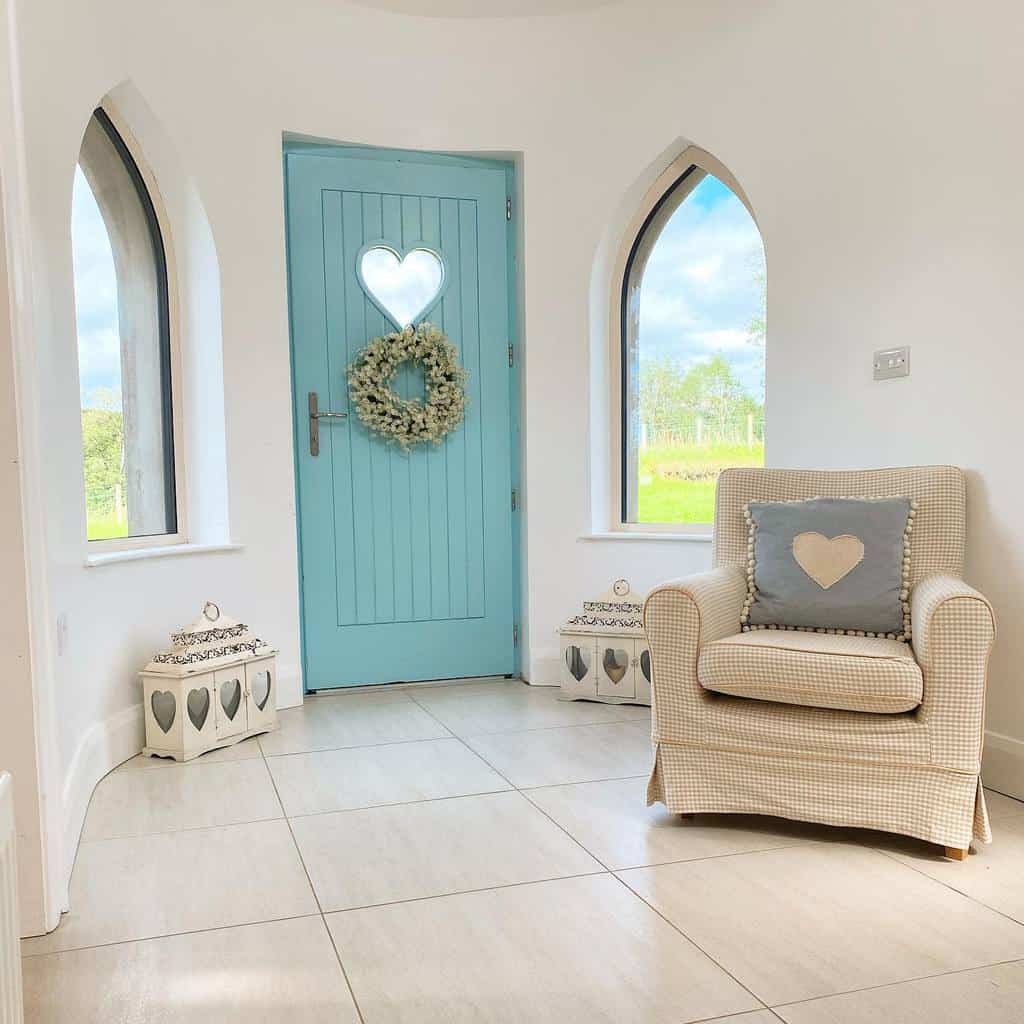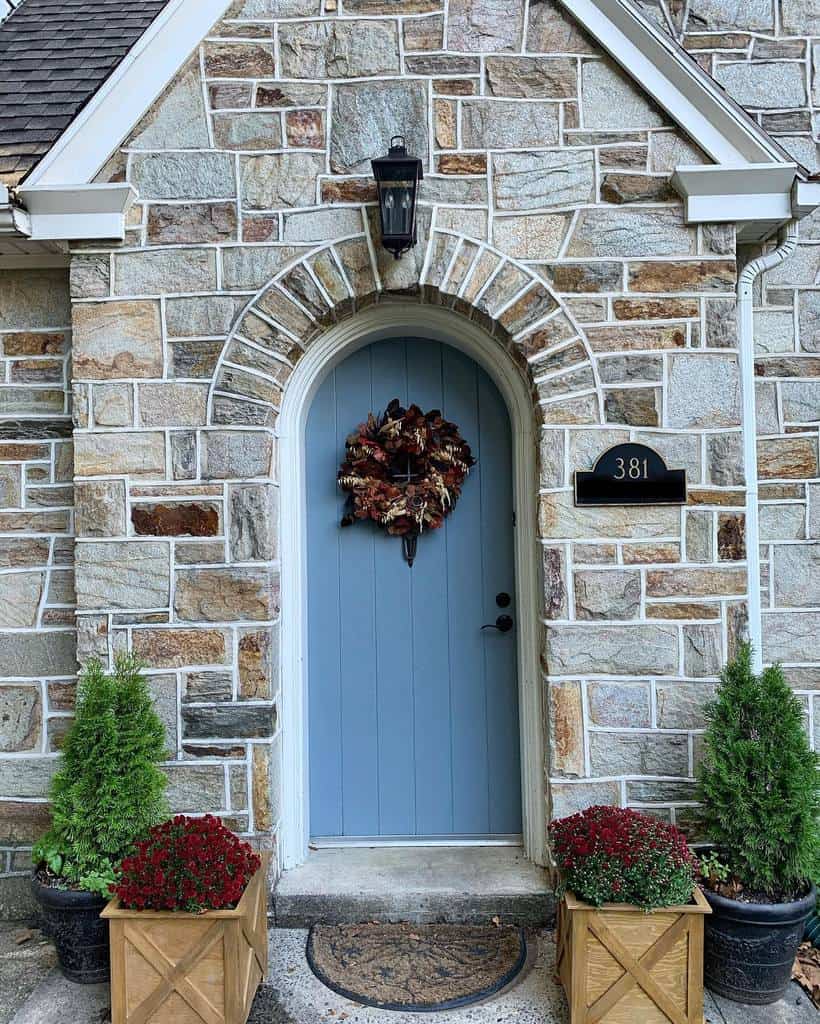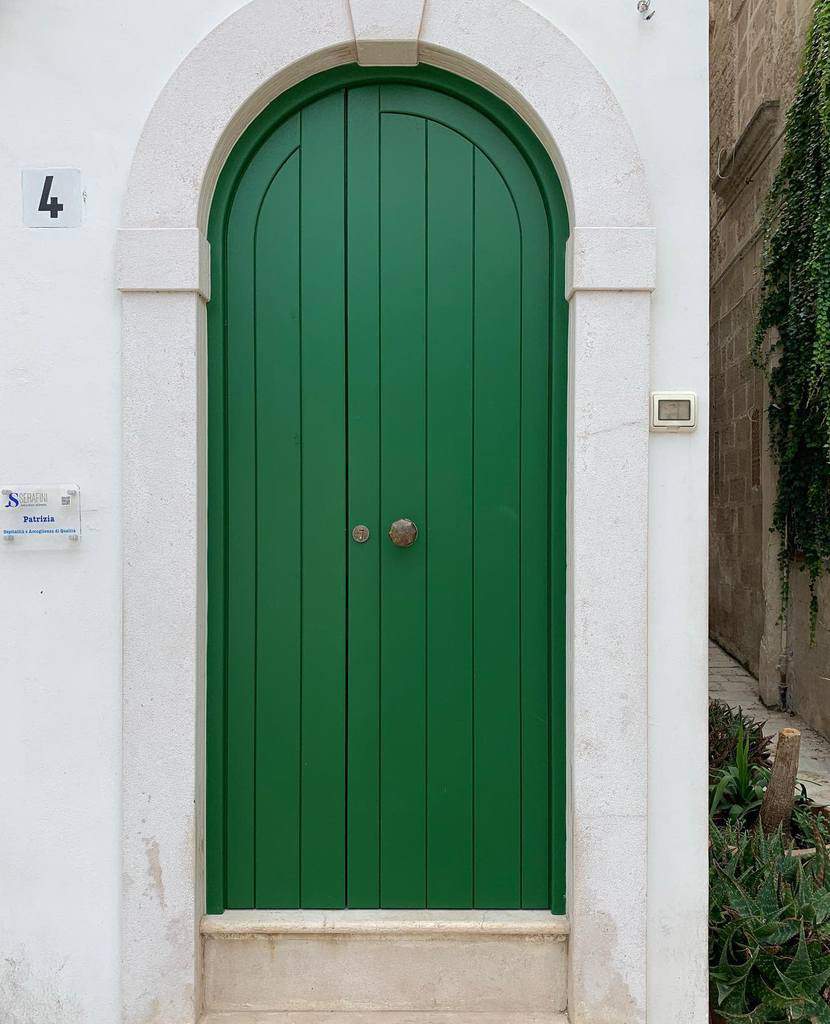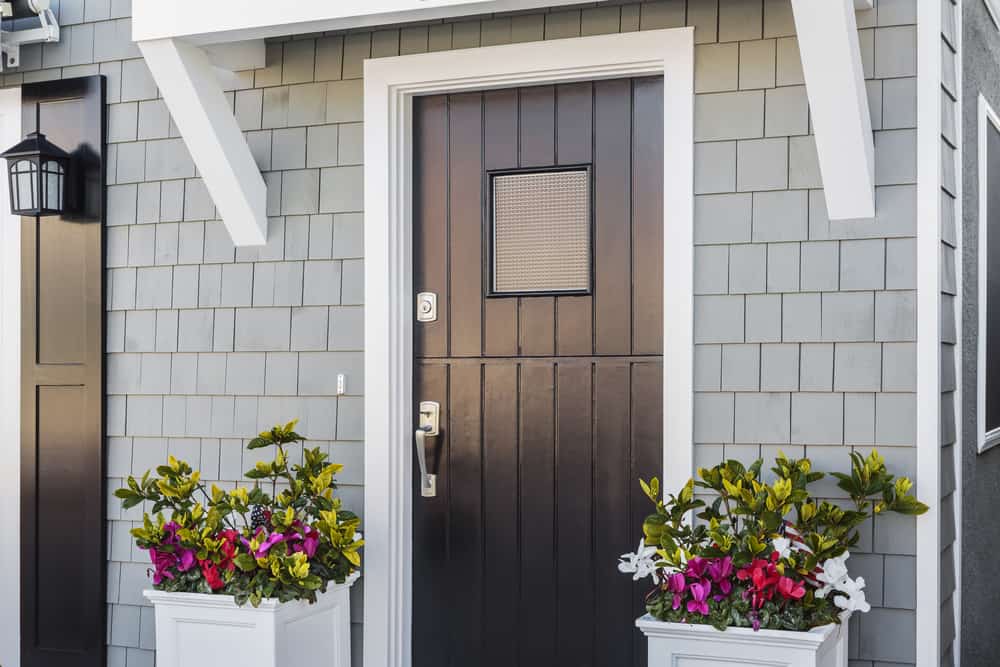 5. Front Door With Glass Panels
One trend we're loving right now is front doors with glass panels. Not only do they add a touch of elegance to your home's exterior, but they also let natural light in, making your entryway feel bright and inviting. You can choose from a variety of glass panel designs, from simple geometric shapes to intricate patterns.
If privacy is a concern, frosted or textured glass can provide a beautiful solution. Whether your home is modern, traditional, or somewhere in between, a front door with glass panels is a stylish and functional choice that will make a statement for years to come.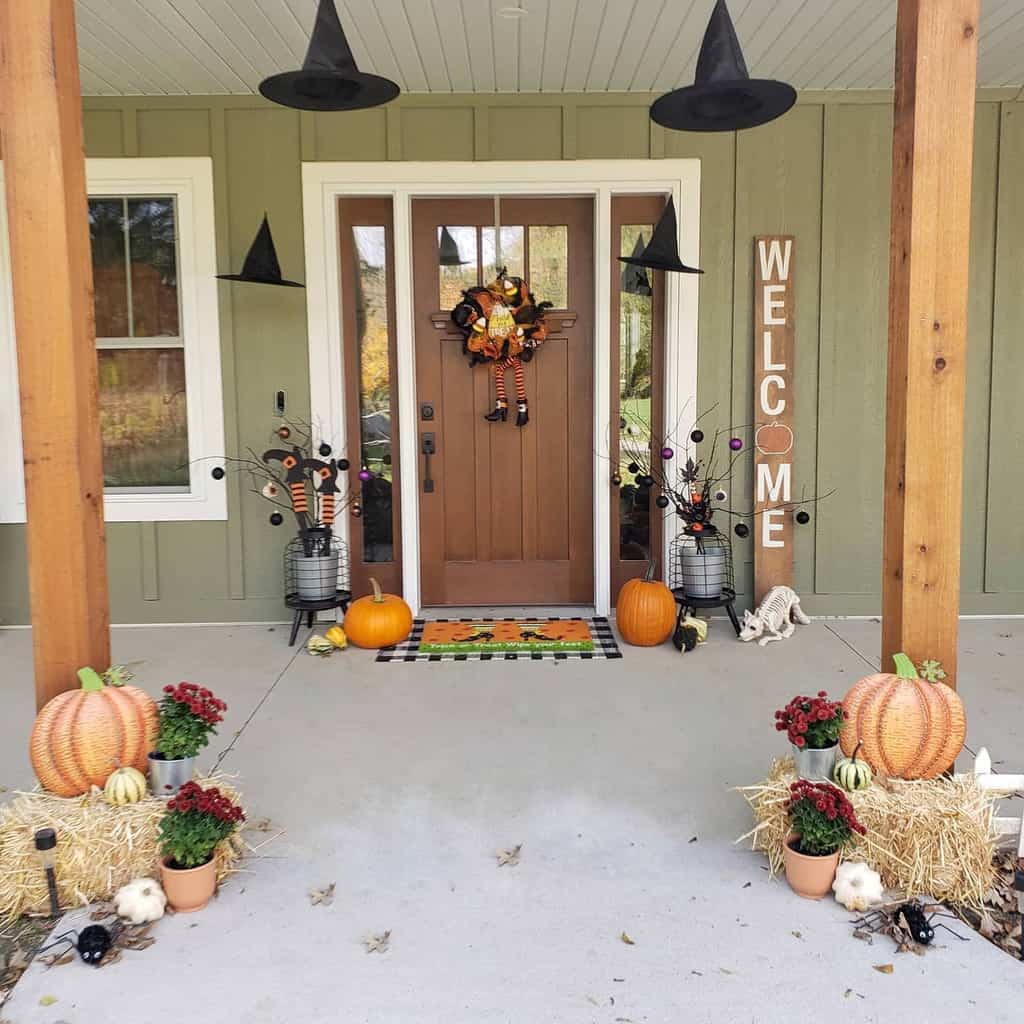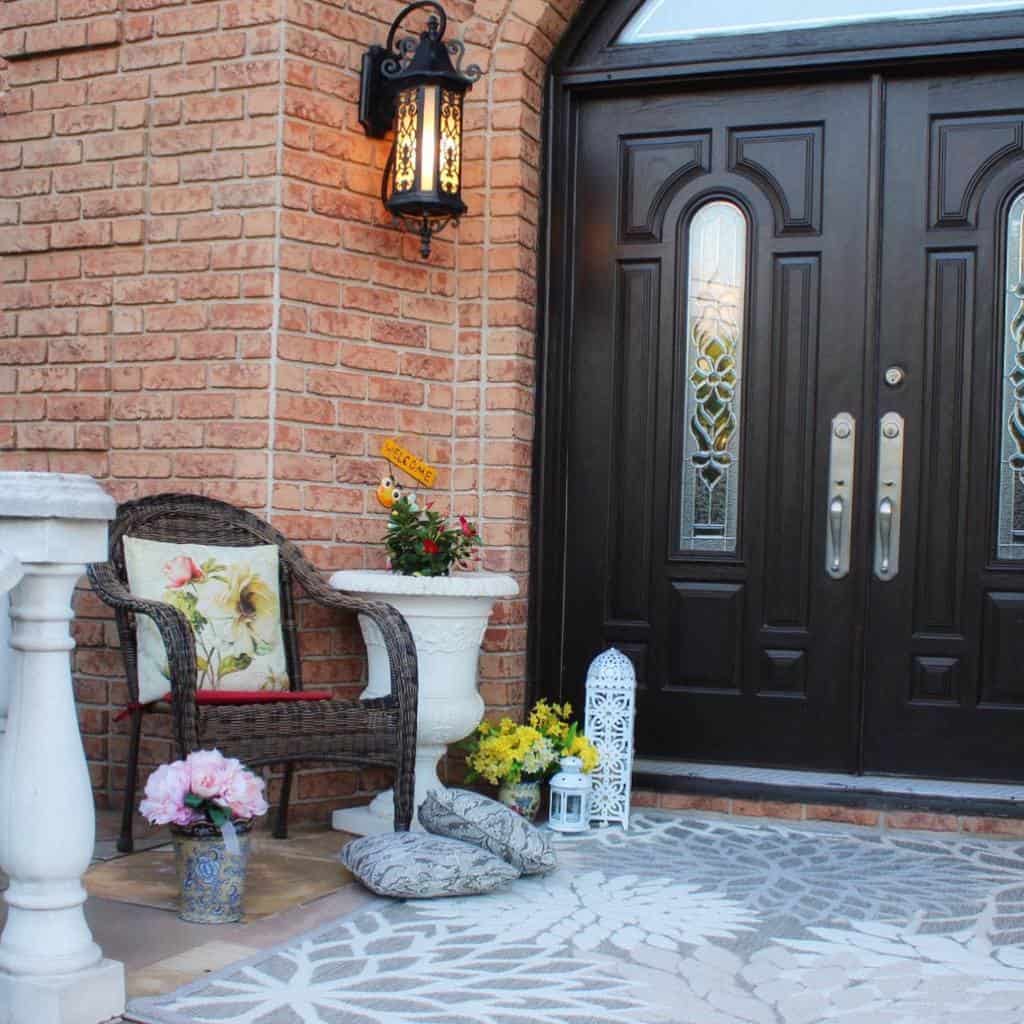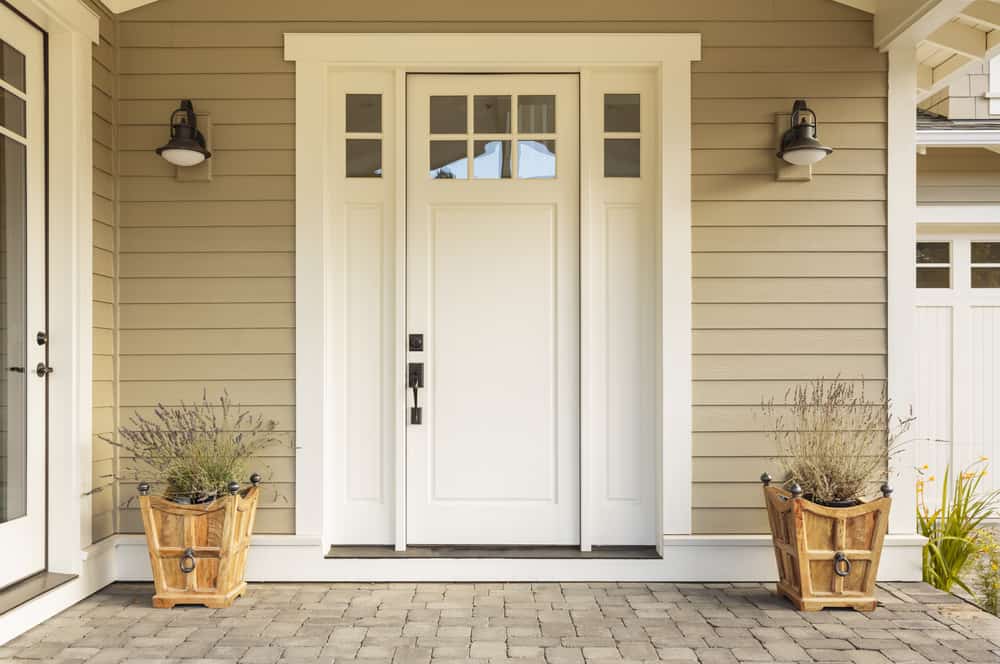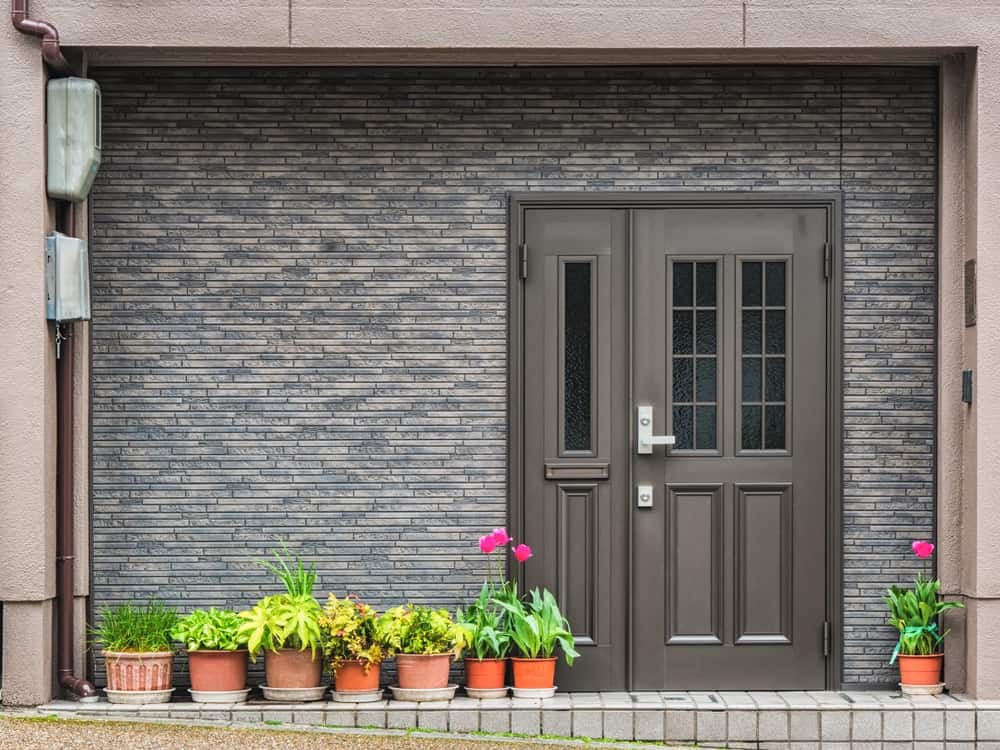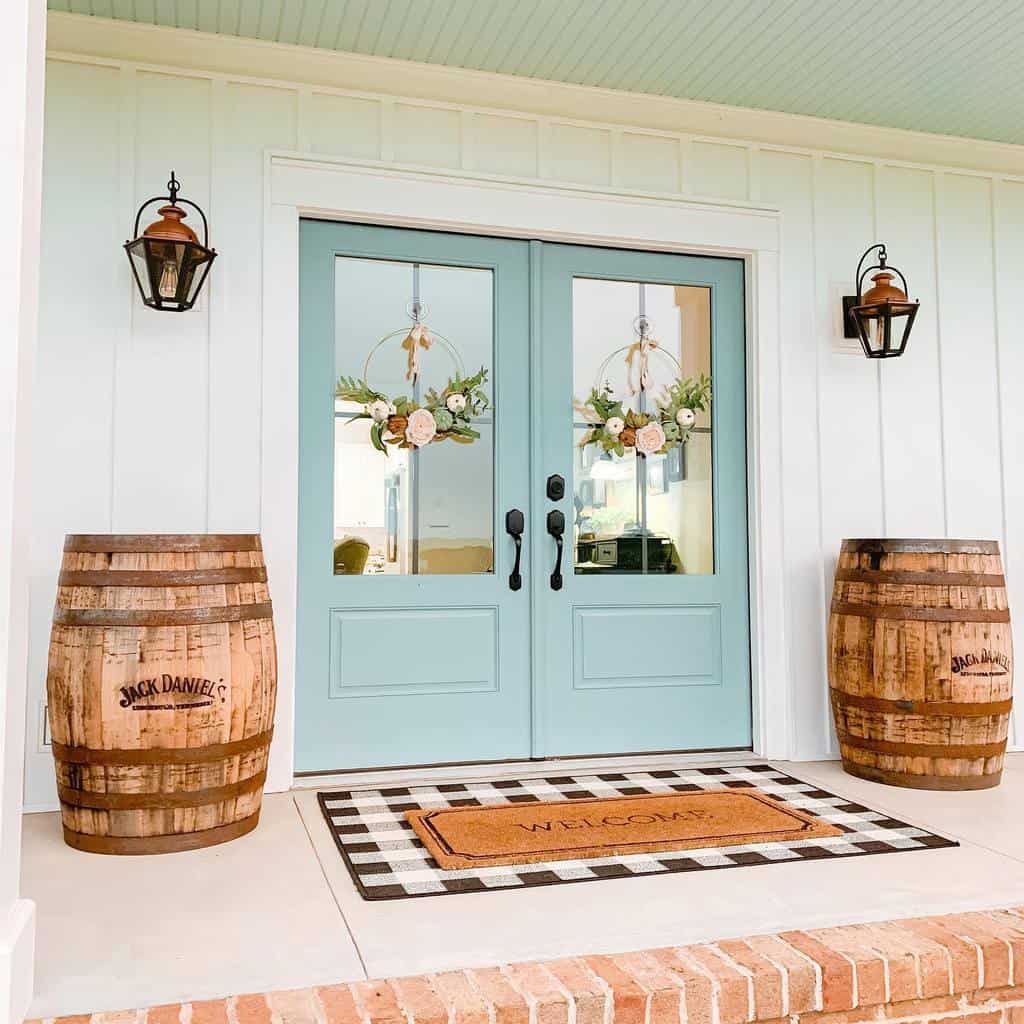 6. Front Door With Metal Shutter
If you want to add some drama and intrigue to your entryway, a front door with a metal shutter is a fantastic choice. Not only does it look sleek and modern, but it also adds a layer of security to your home. A metal shutter can be opened or closed, giving you control over the amount of light and privacy you want.
Plus, it's an unexpected and exciting element that will make your home stand out on your street. You can choose from a variety of metals, finishes, and styles to create a unique and personalized look that suits your taste. Whether you want a rustic, industrial, or modern vibe, a front door with a metal shutter is a great way to achieve it.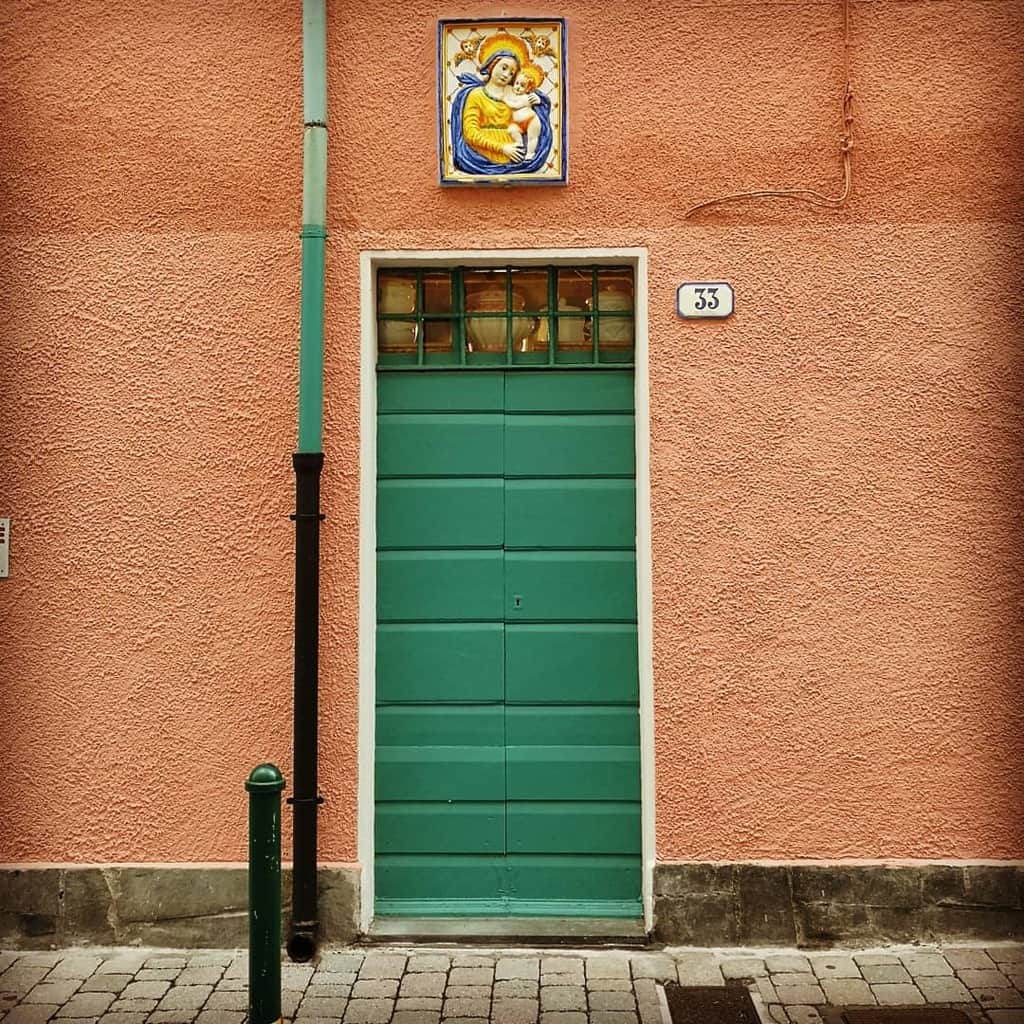 7. Door With Trimming
If you're looking to add a touch of charm to your exterior, a board and batten front door is a perfect choice. This type of door is made up of vertical planks of wood with narrower strips (battens) nailed over the seams. Not only does it create an eye-catching texture, but it also adds a subtle rustic element.
To take it a step further, you can add trim around the door frame for an extra pop of elegance. The result is a beautiful and inviting front door that will make your guests feel welcome from the moment they arrive.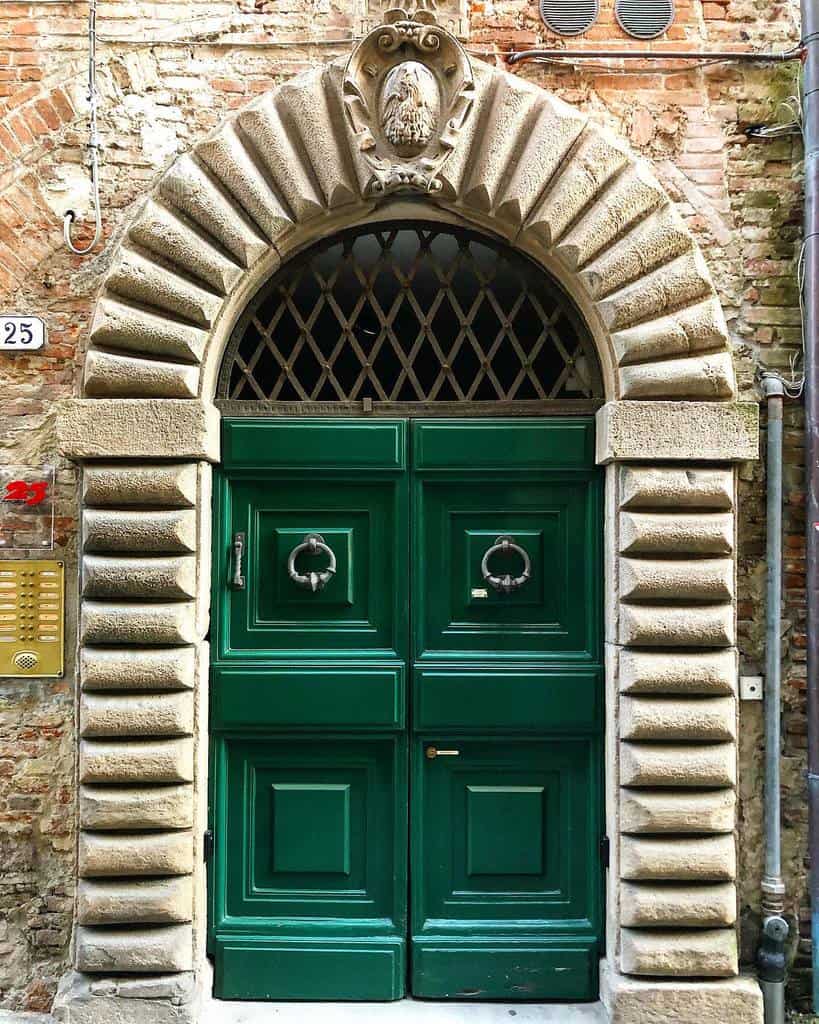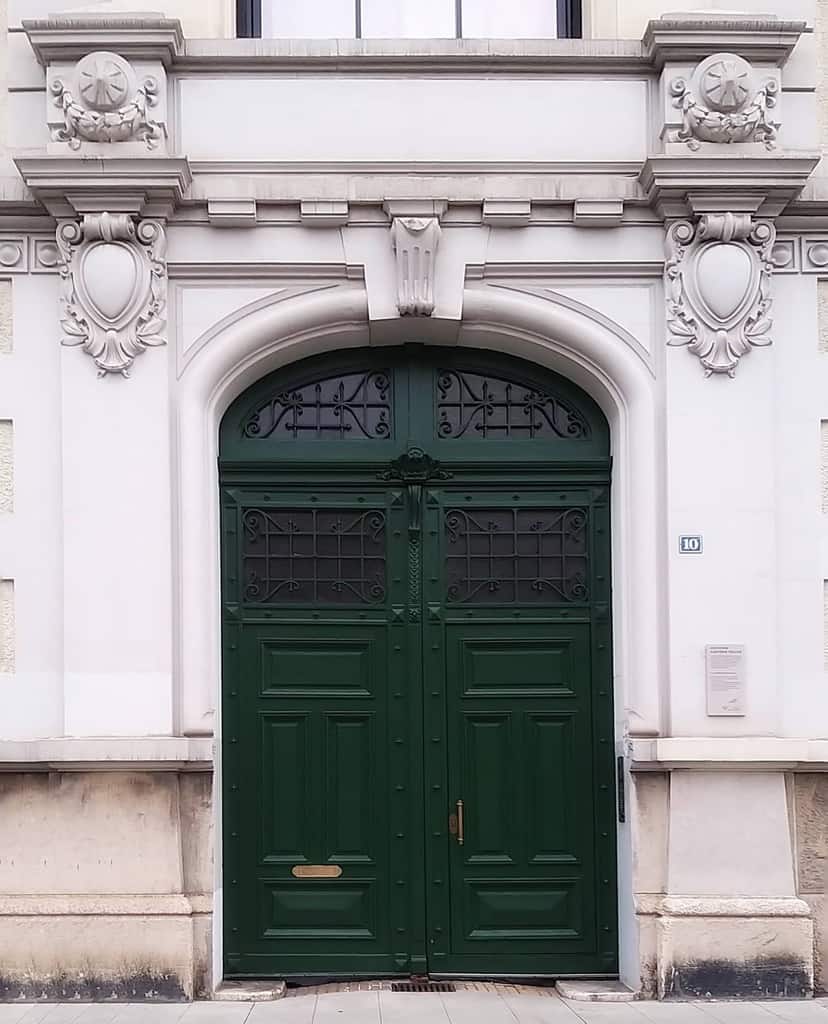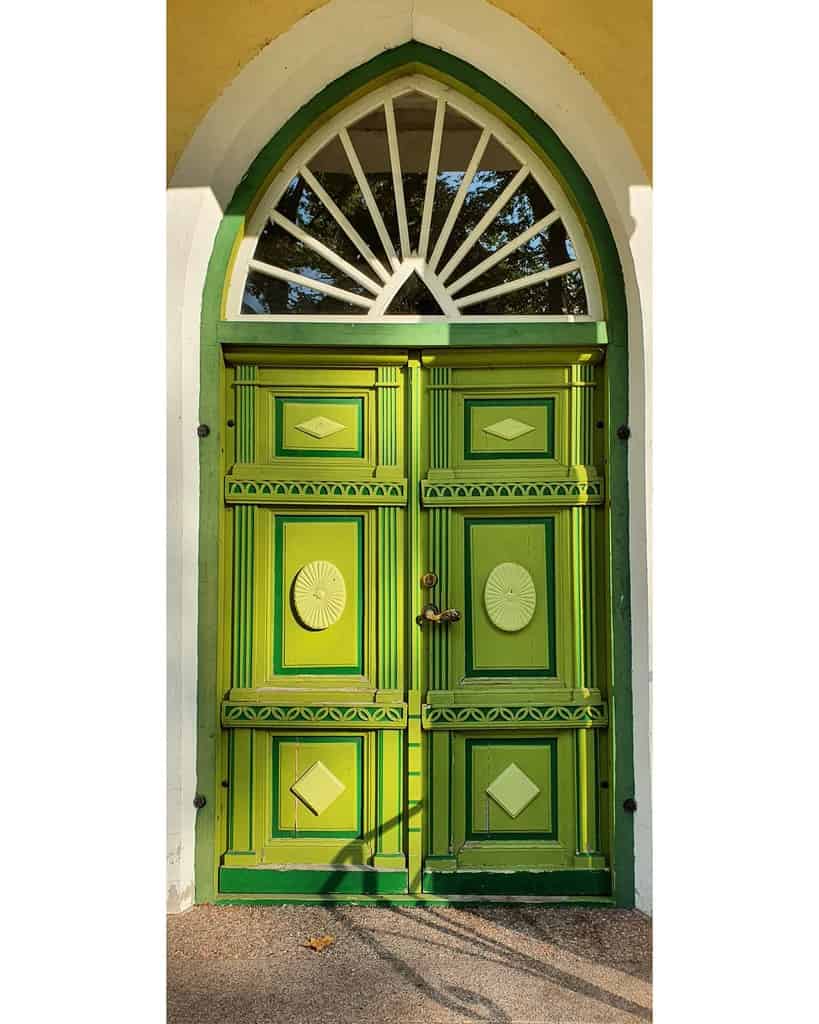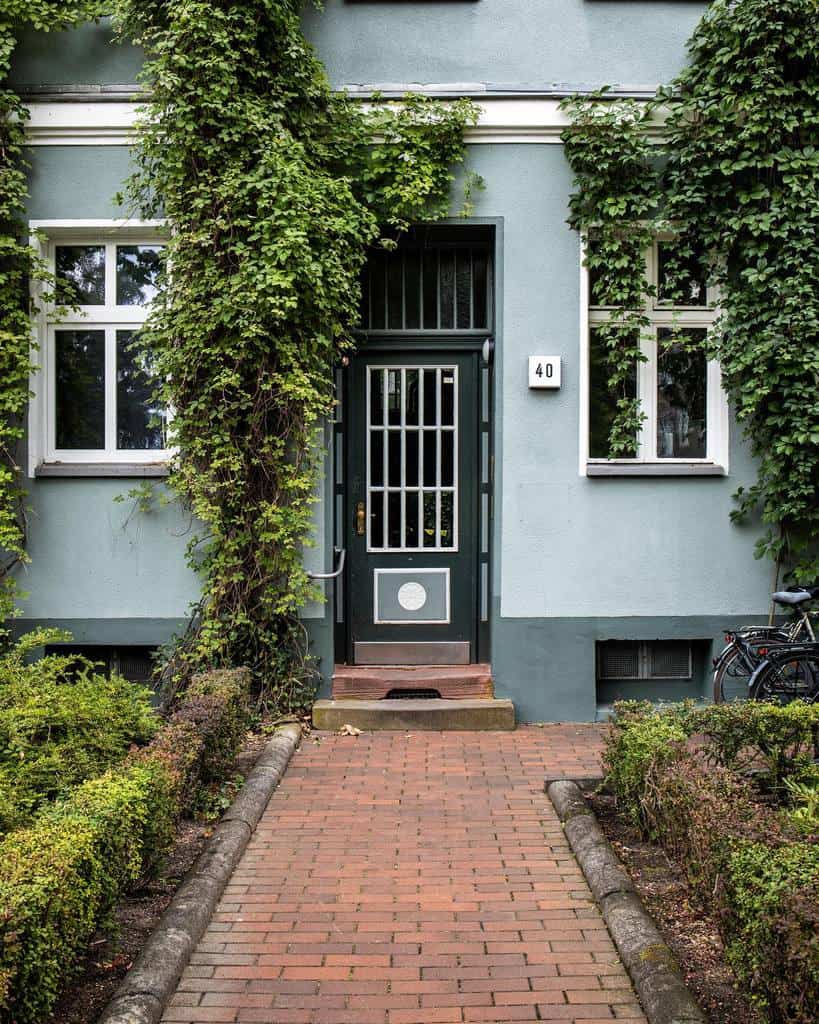 8. Front Door Wreath
A simple way to add personality to your front door is with a wreath. Whether you prefer a traditional greenery wreath or something more playful and colorful, a wreath can add a pop of color and character to your home's exterior.
You can choose a wreath that matches the season or your personal style, like a rustic twig wreath or a bright and cheerful floral wreath. You can also switch up your wreath as often as you like to keep your front door looking fresh and inviting.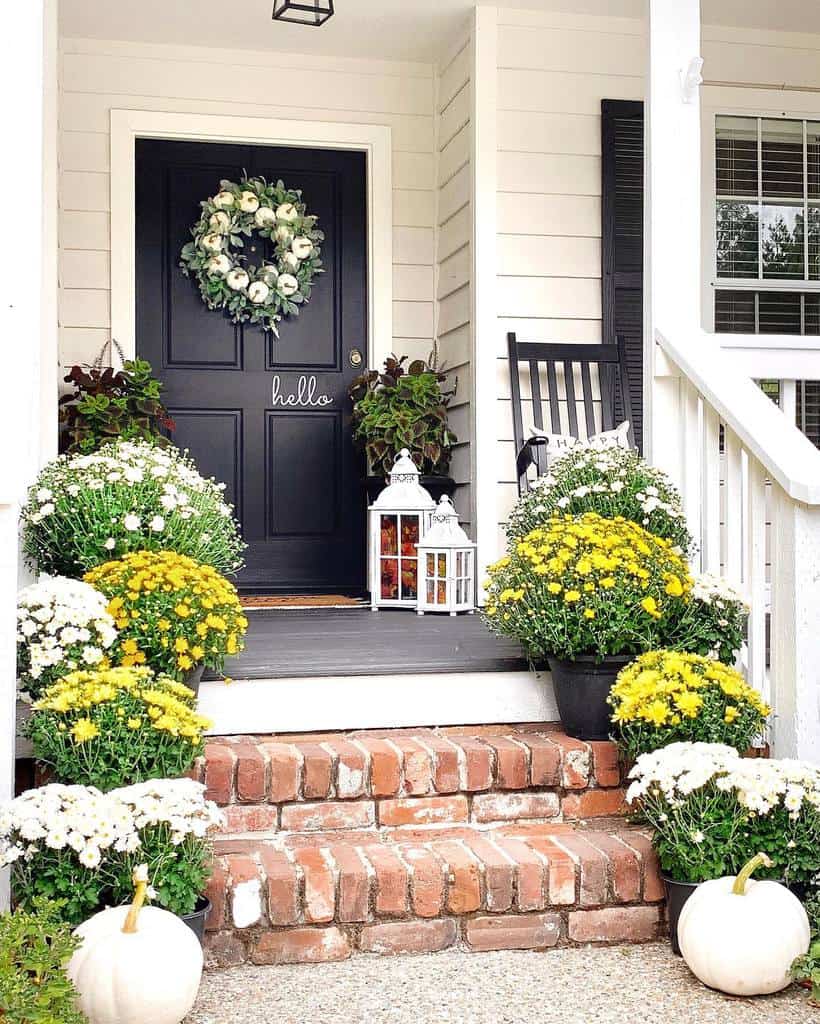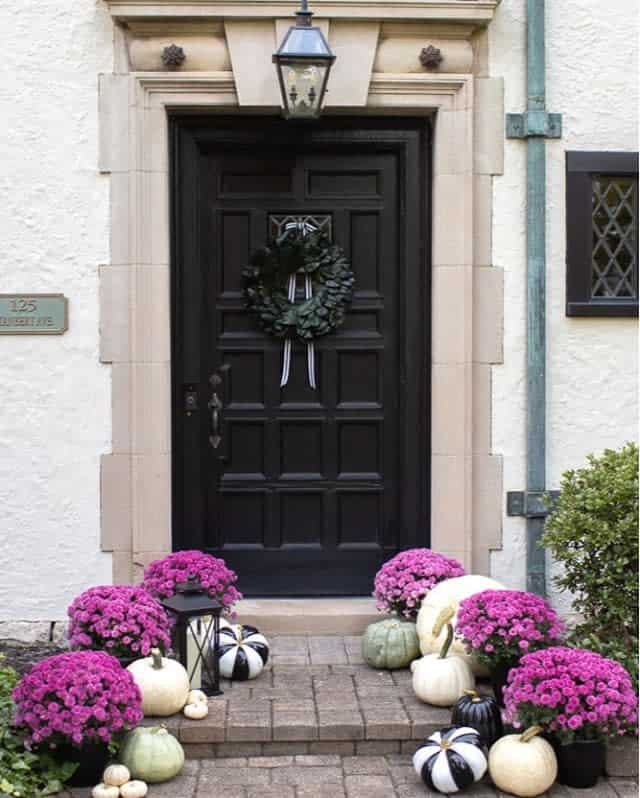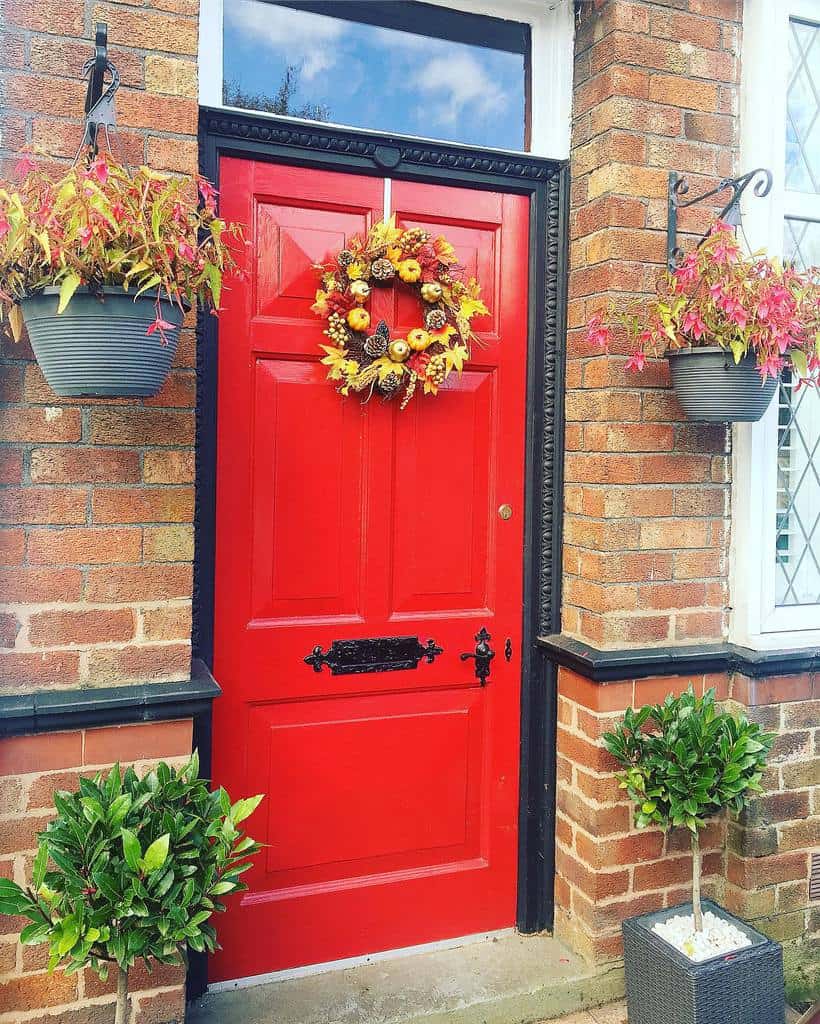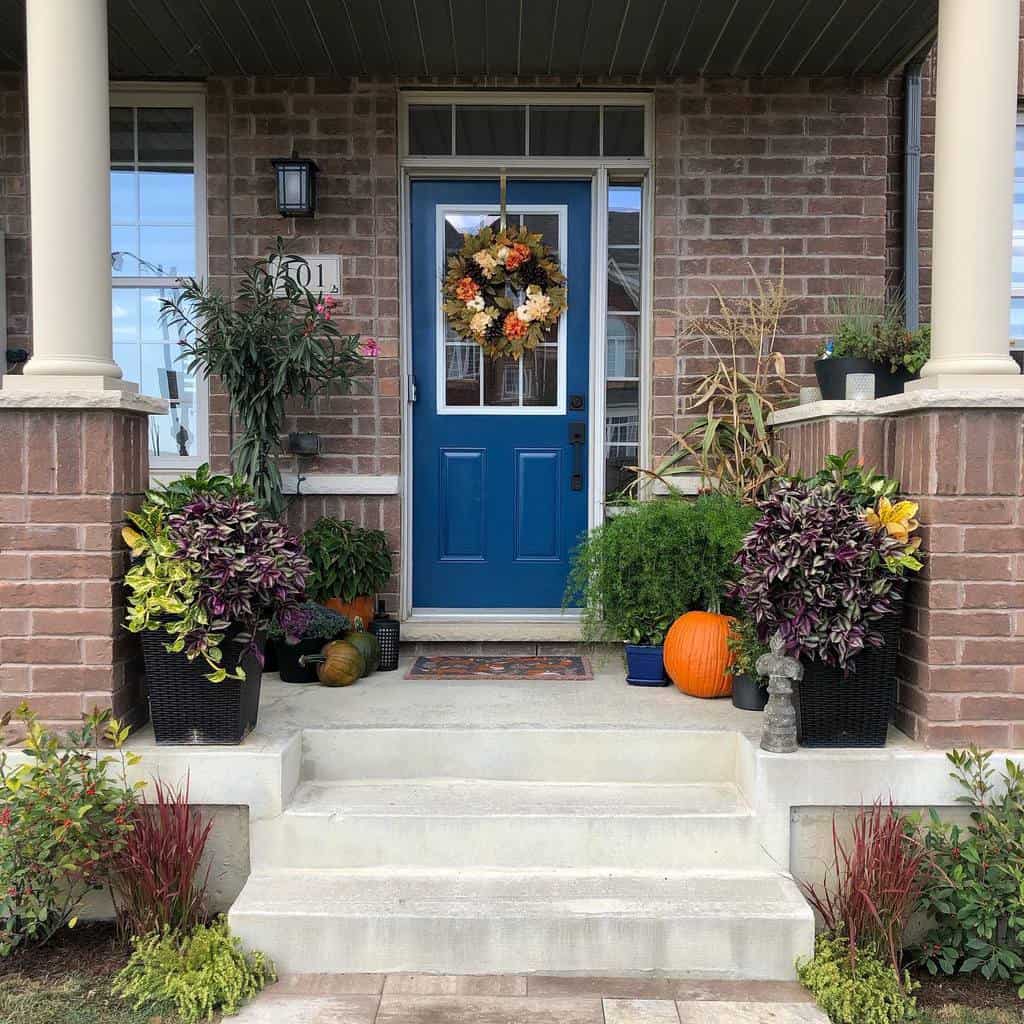 9. Front Door With Mail Slot
Consider adding a mail slot to your door to give it a touch of old-school charm and practicality. If you want to take it up a notch, add some gold hardware to give your door a touch of luxury and elegance. Alternatively, you can pick a popping color to make it easier for mailers to spot the slot.
Not only will it look great, but it will also make your door stand out and add curb appeal to your home. Choose a design that complements the overall aesthetic of your home and reflects your personal style.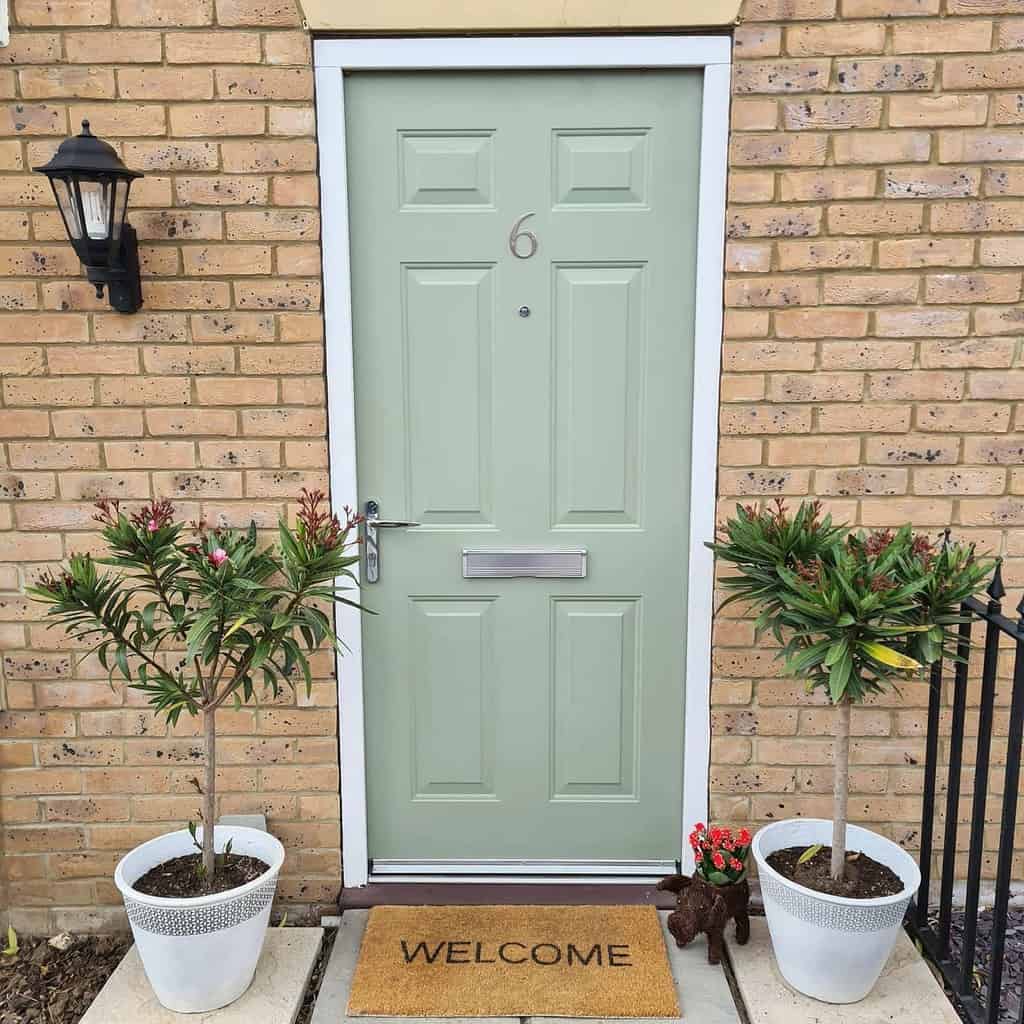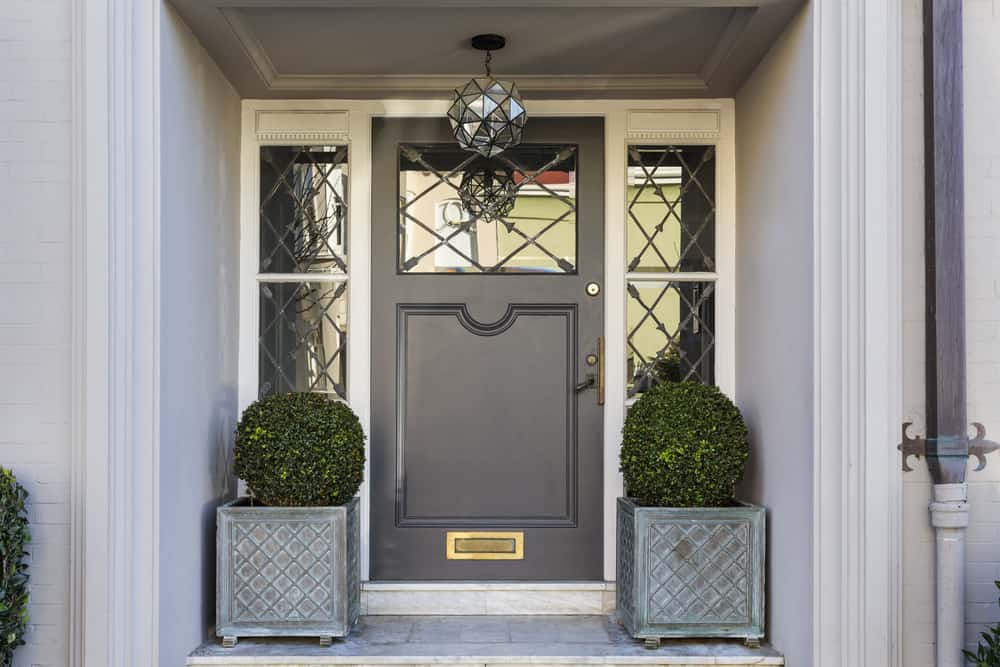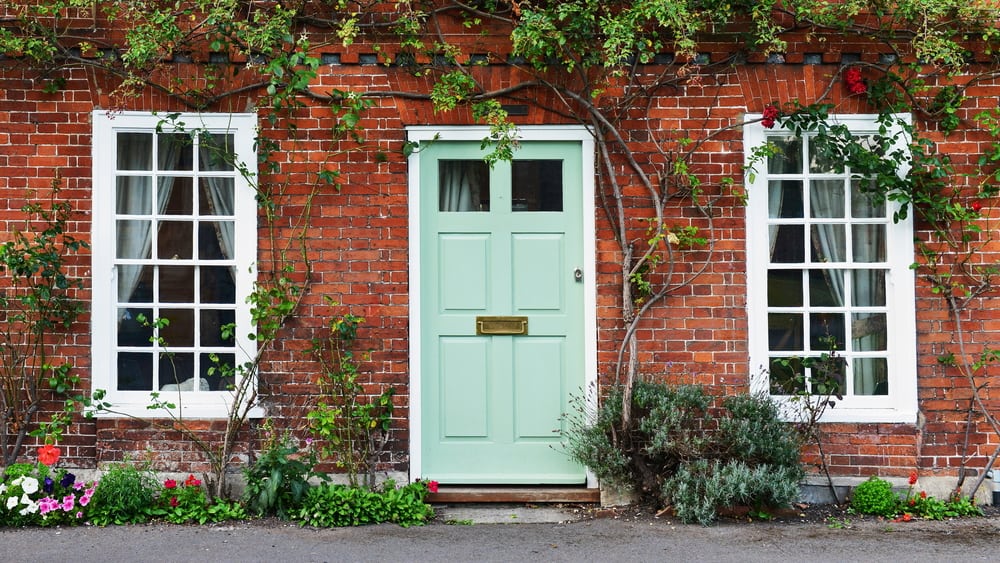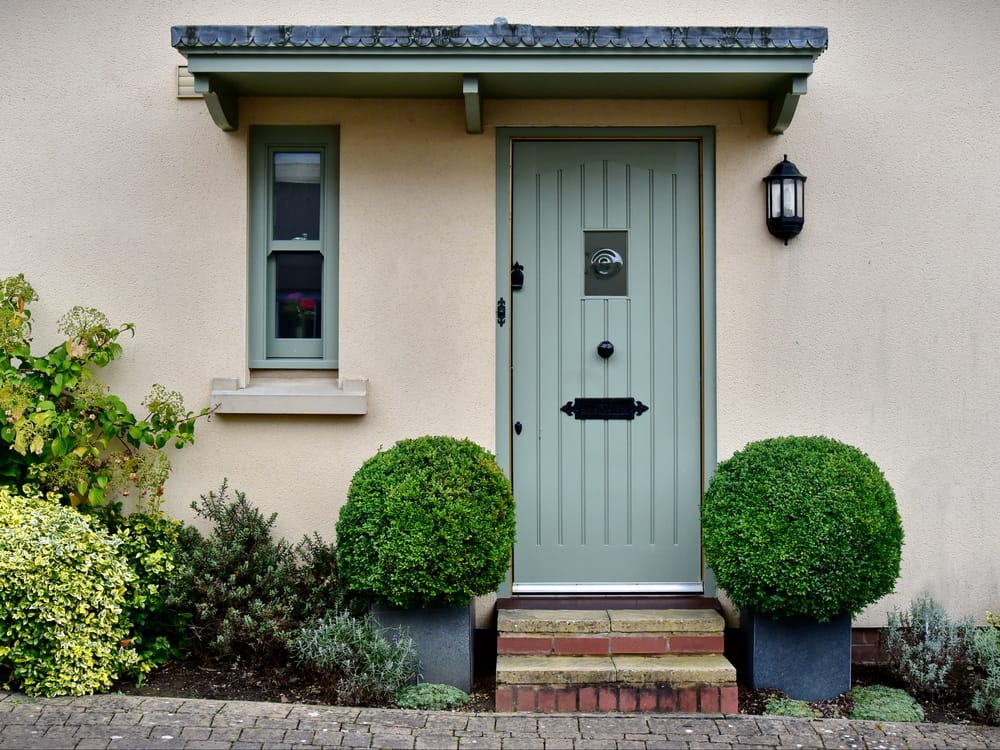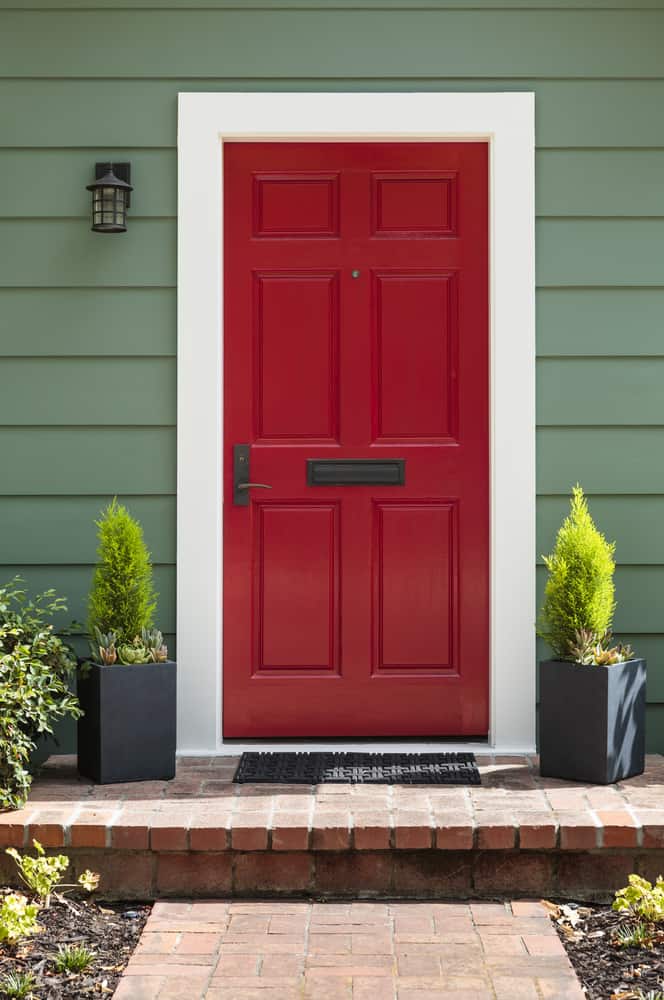 10. Front Door With Knocker
A front door with a knocker can create a traditional and timeless look. It adds a touch of personality to the exterior of the house while providing a practical purpose. A doorbell can be skipped in favor of the classic knocker, which provides a charming sound.
The knocker's material and design can be customized to fit the homeowner's style, from sleek and modern to rustic and ornate. It's a small detail that can make a big impact and set the tone for the entire house.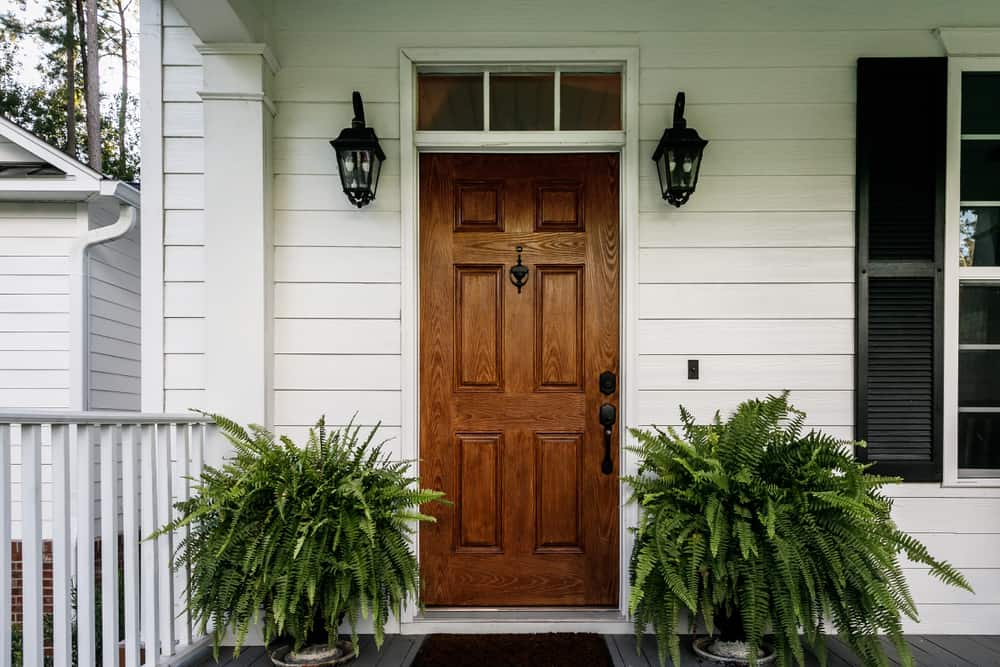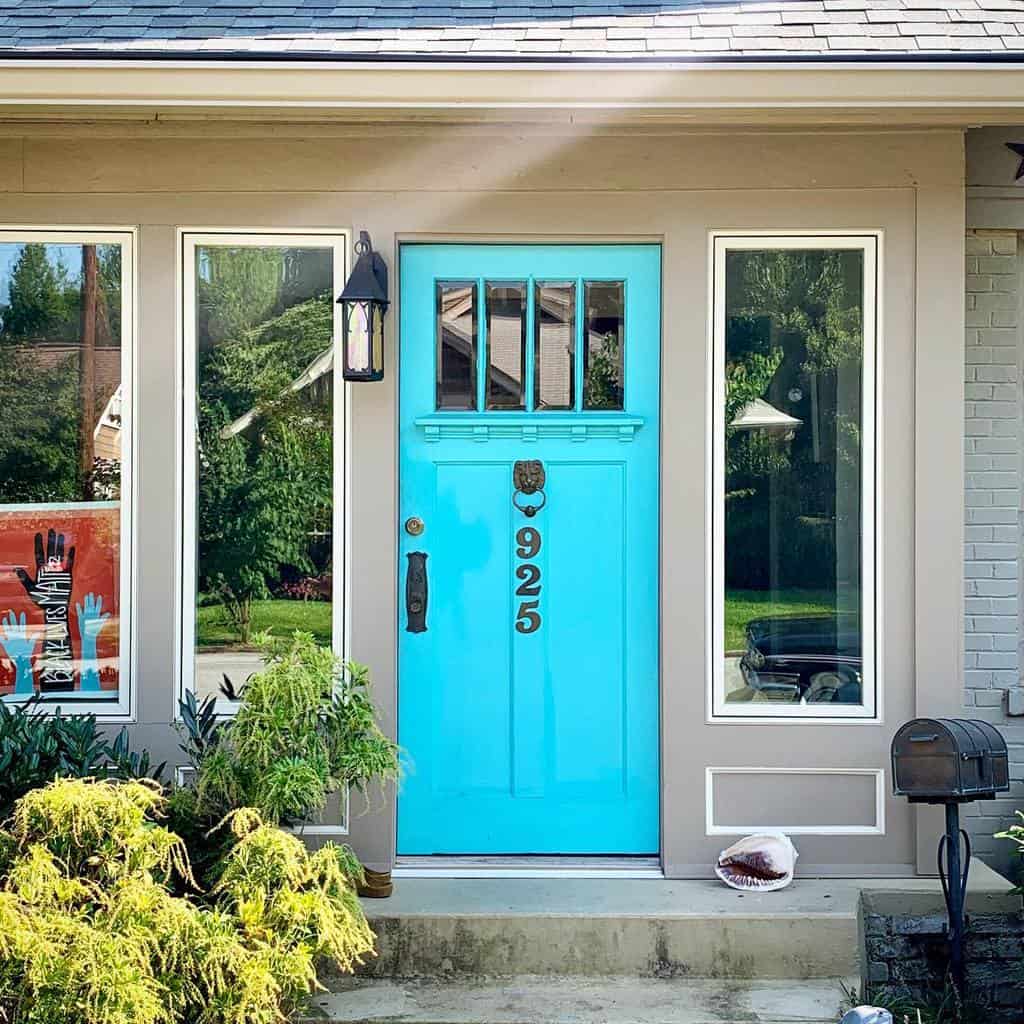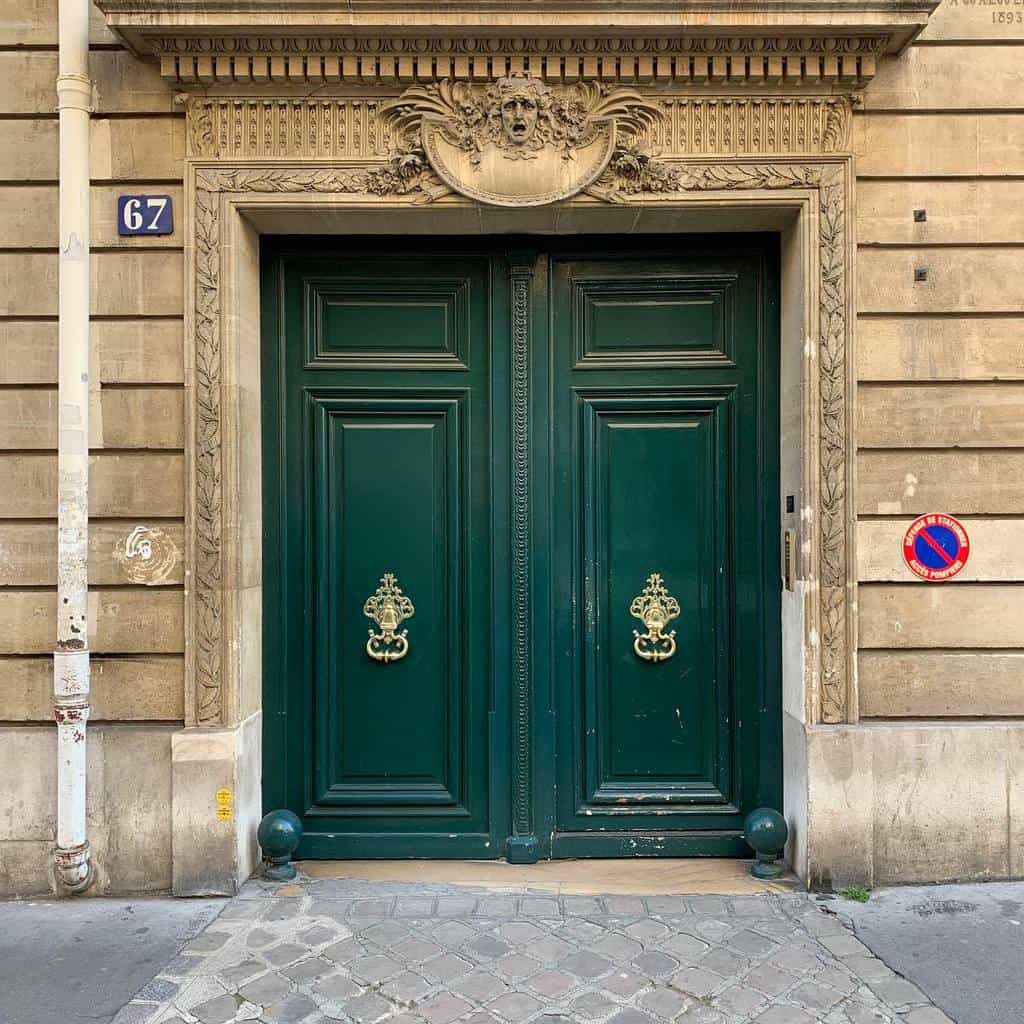 11. Front Door with Modern Hardware
For a modern look, I recommend going for a door with sleek, minimalist hardware. It not only gives a clean and contemporary aesthetic but also makes it easier to open and close the door. If you want to add a pop of color, consider painting your front door with a bold hue or a vibrant pattern.
Another option is to incorporate glass panels or inserts to bring in more natural light and add a touch of elegance. No matter what style you choose, a front door with modern hardware is sure to make a statement and enhance your home's curb appeal.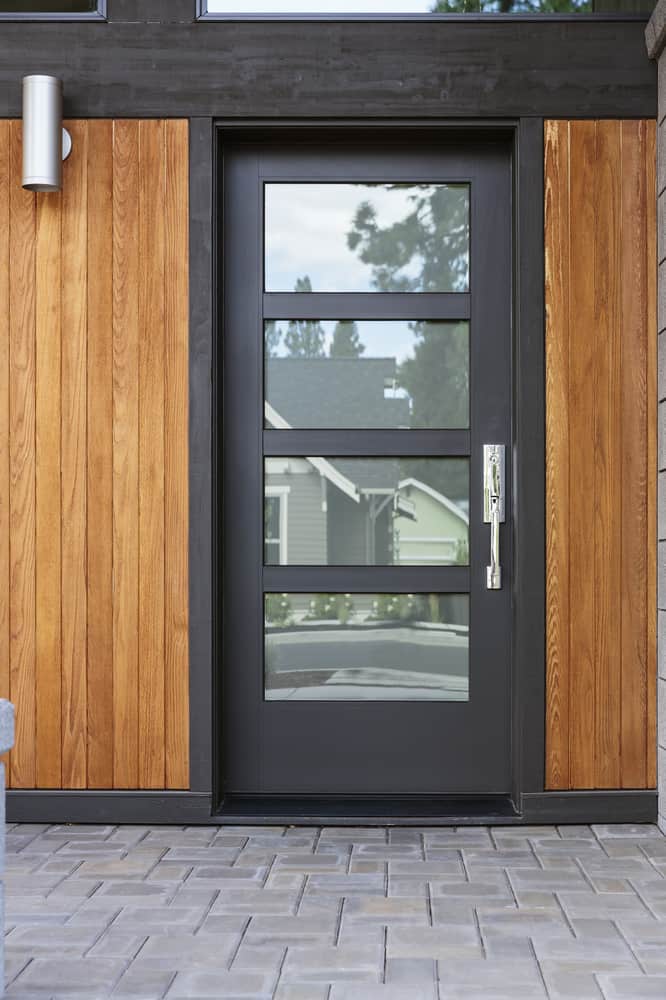 12. Wooden Front Door
A wooden front door with glass panels is a classic and timeless addition to any home. The natural warmth and beauty of the wood combined with the sleek transparency of glass create a welcoming and inviting entrance for guests. To elevate the design even further, consider adding decorative molding around the glass panels or incorporating a custom stained glass design.
Additionally, accessorizing the door with a stylish doorknob or handle can add a personal touch and further enhance the aesthetic appeal. The beauty of a wooden front door with glass panels is that it can complement a variety of architectural styles, from traditional to modern, making it a versatile and practical choice for any home.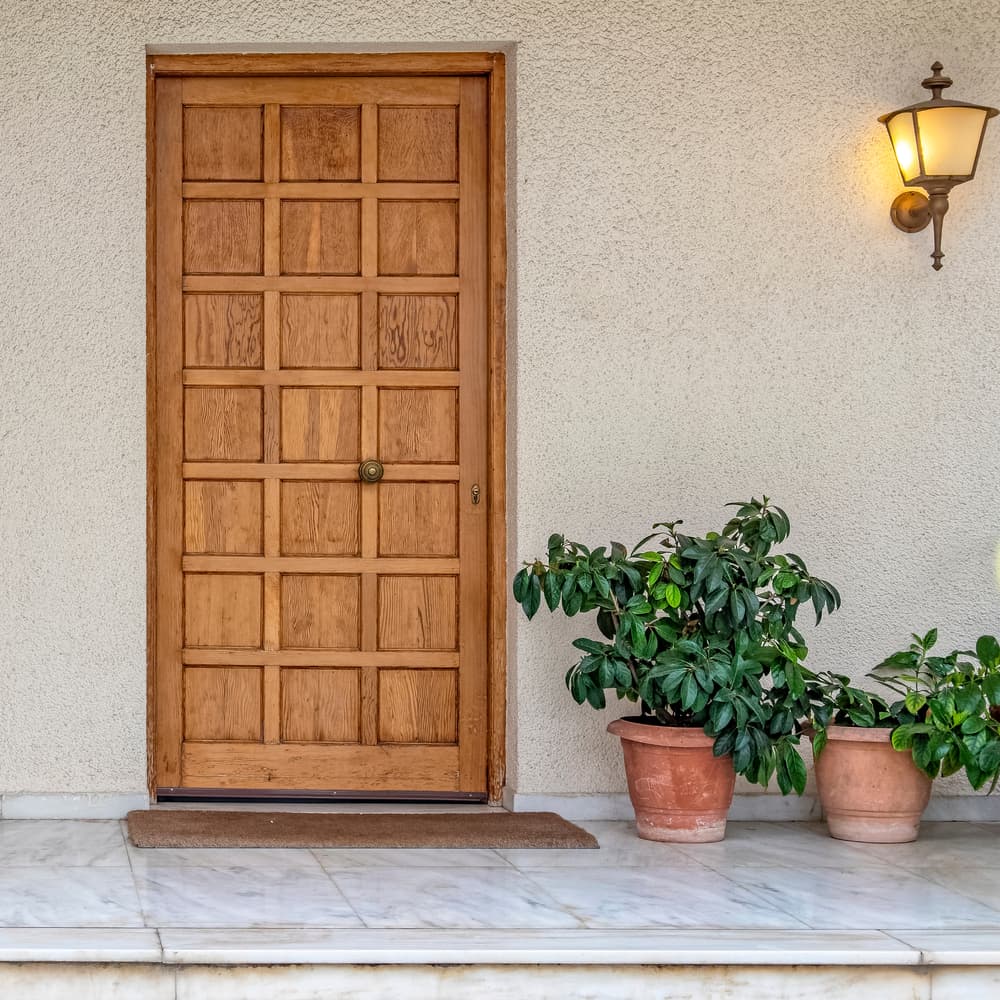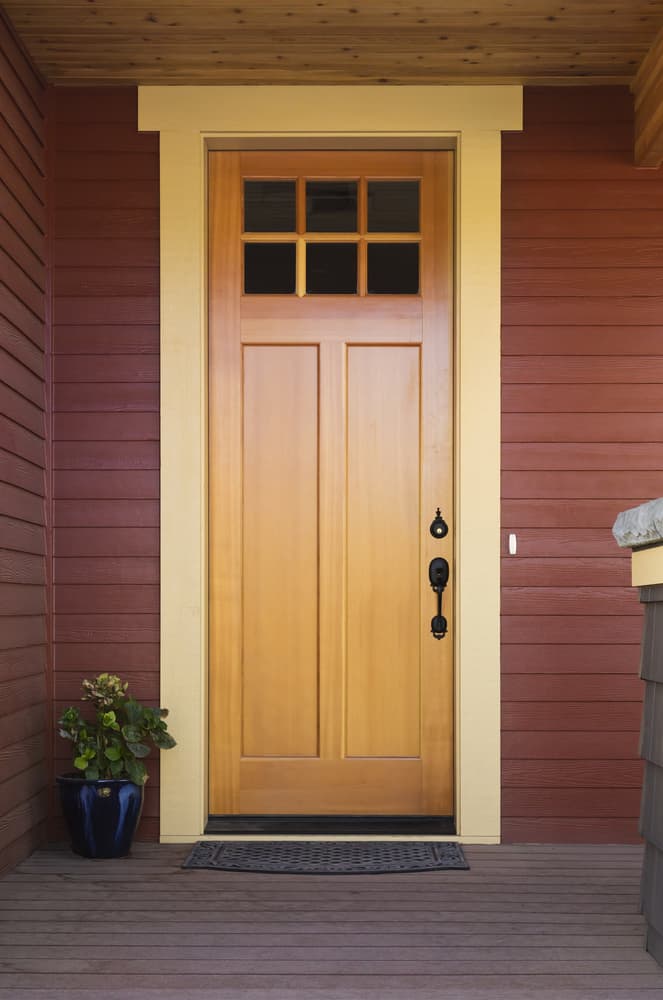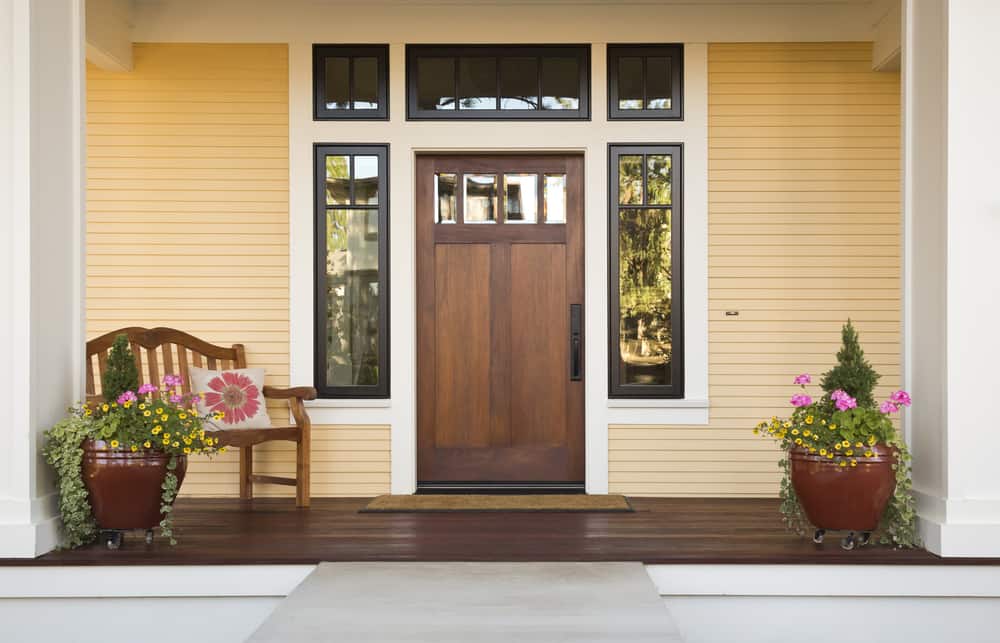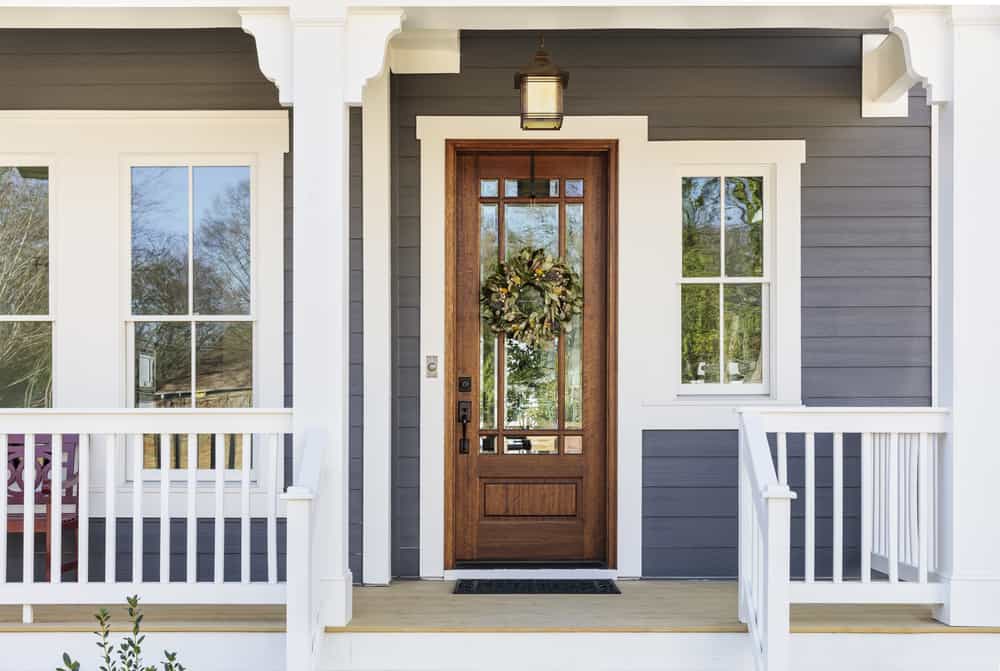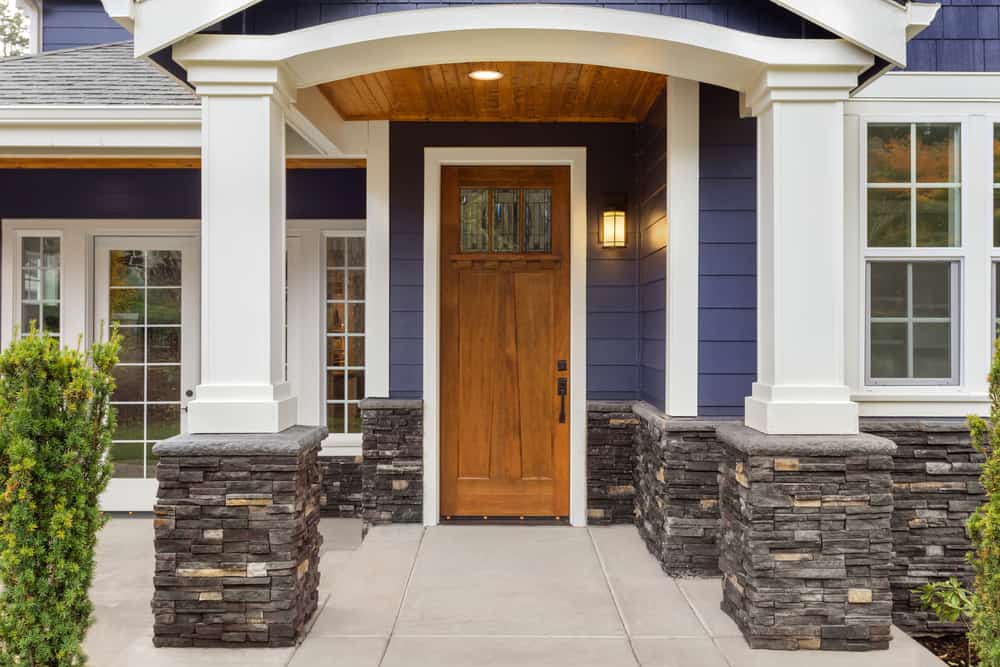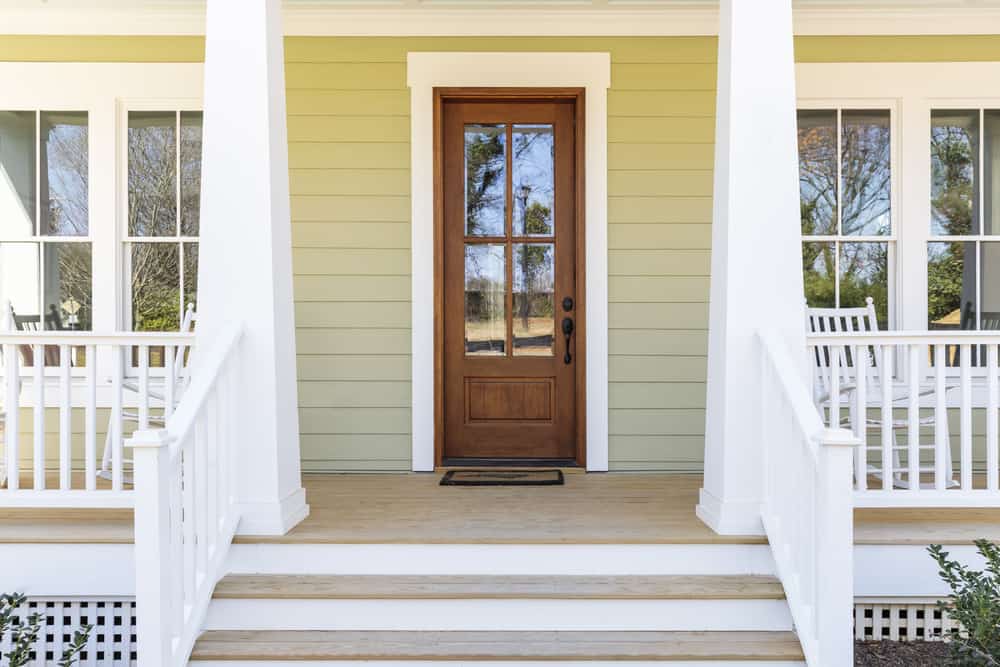 13. Front Door With Sconces
Adding sconces to your front door can give it a chic and stylish look. Not only do they provide illumination, but they also add a touch of elegance and sophistication to your entryway. You can choose from a variety of sconces, from modern and sleek to more traditional and ornate. Another way to add some flair to your front door is to paint it a bold and eye-catching color.
This will instantly make your home stand out and give it some personality. Don't be afraid to get creative and add some decorative elements like wreaths or doormats that complement your sconces and door color. With a little imagination and some attention to detail, you can transform your front door into a welcoming and stylish entrance to your home.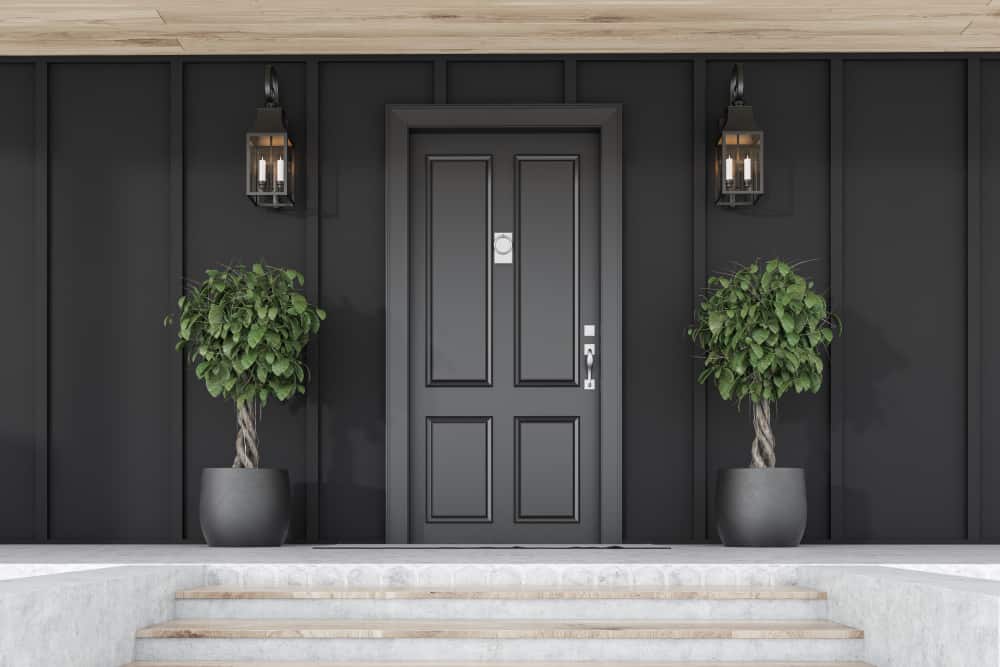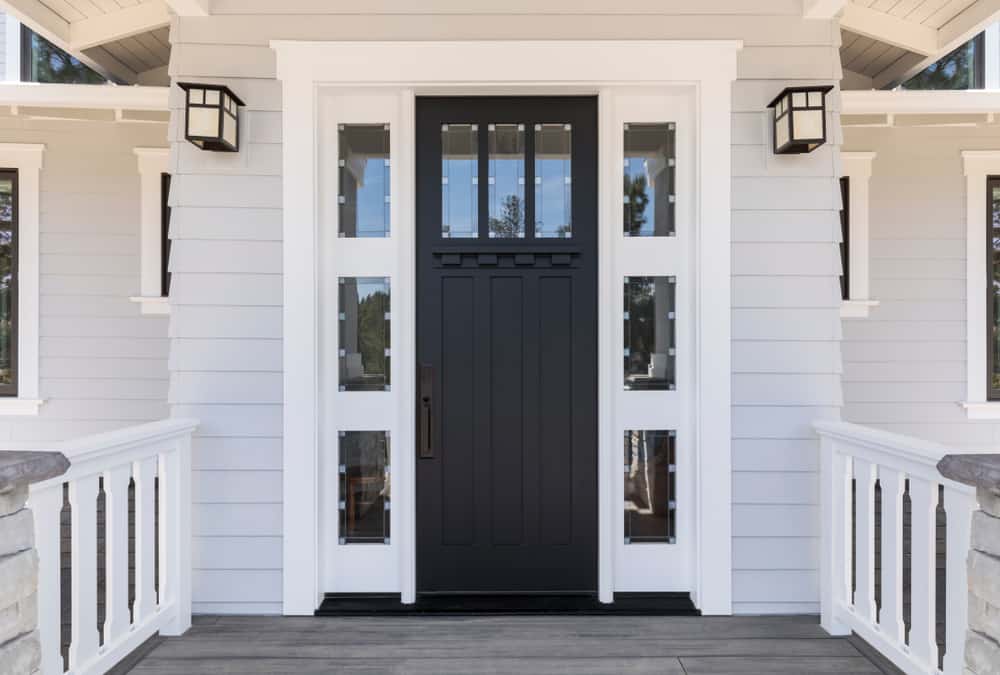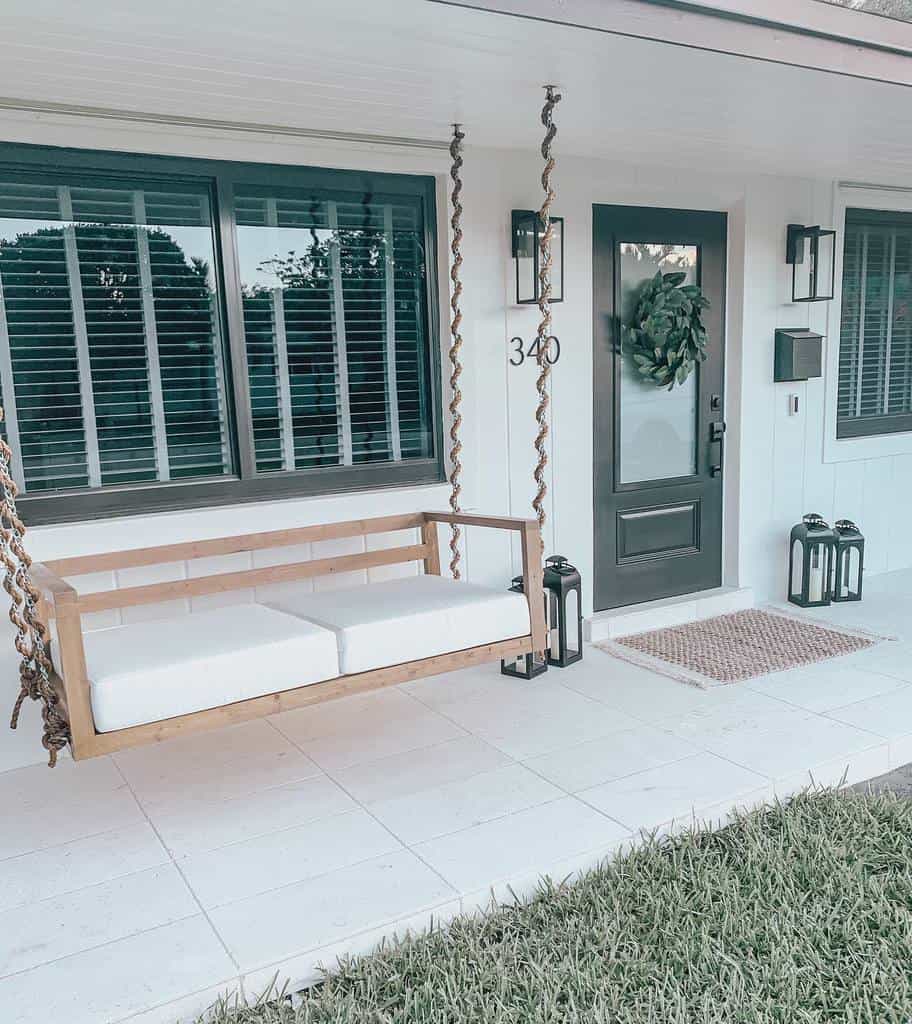 14. Front Door With Sidelite Windows
One way to make a statement on your front door is by adding sidelight windows. These windows not only let in natural light but also create a feeling of openness and spaciousness. They are also a great way to showcase the beauty of the door, whether it's a solid wood door or a decorative glass one.
With the addition of sidelights, a front door becomes more than just a functional entrance, but a work of art that complements the overall style of the house. From contemporary to traditional, there's a design option for every taste. Plus, the extra light they bring in can help make the interior of the home feel brighter and more welcoming.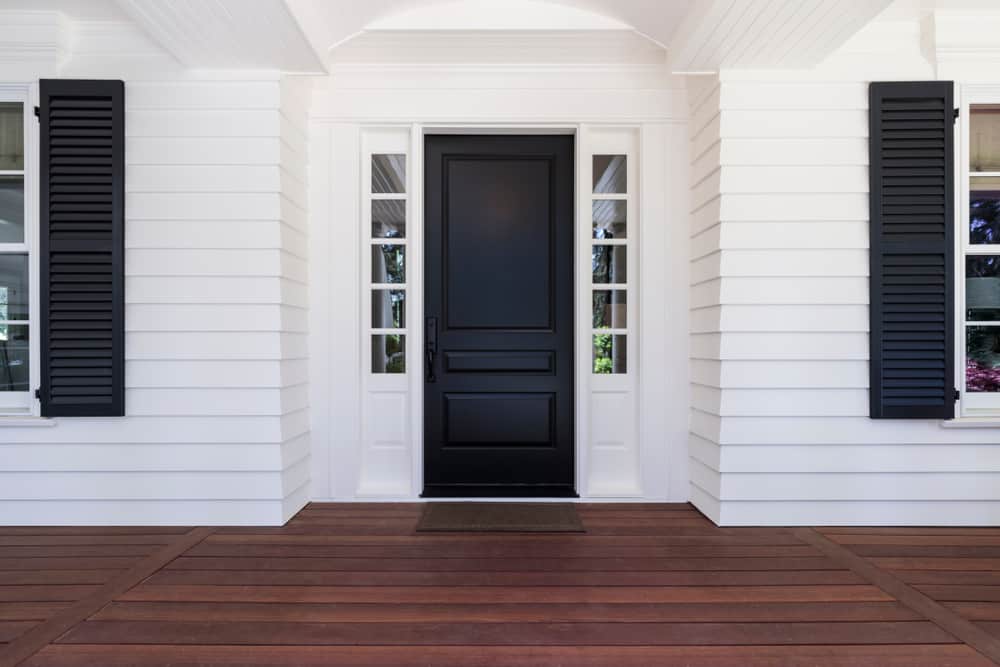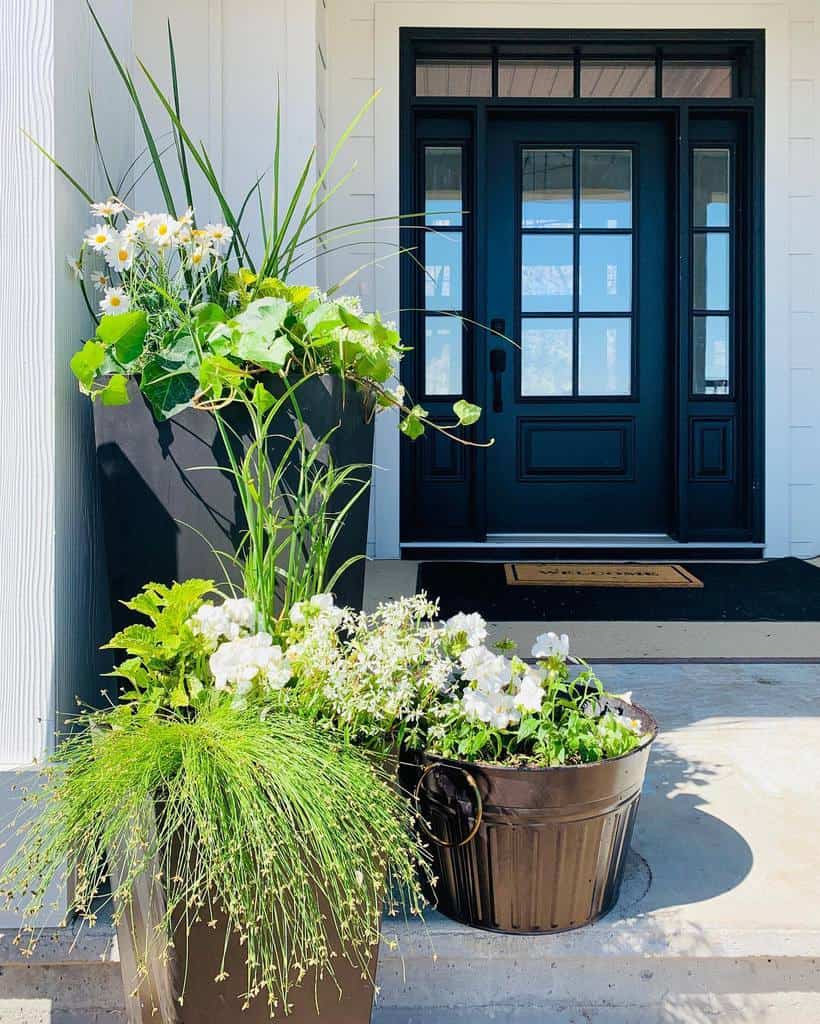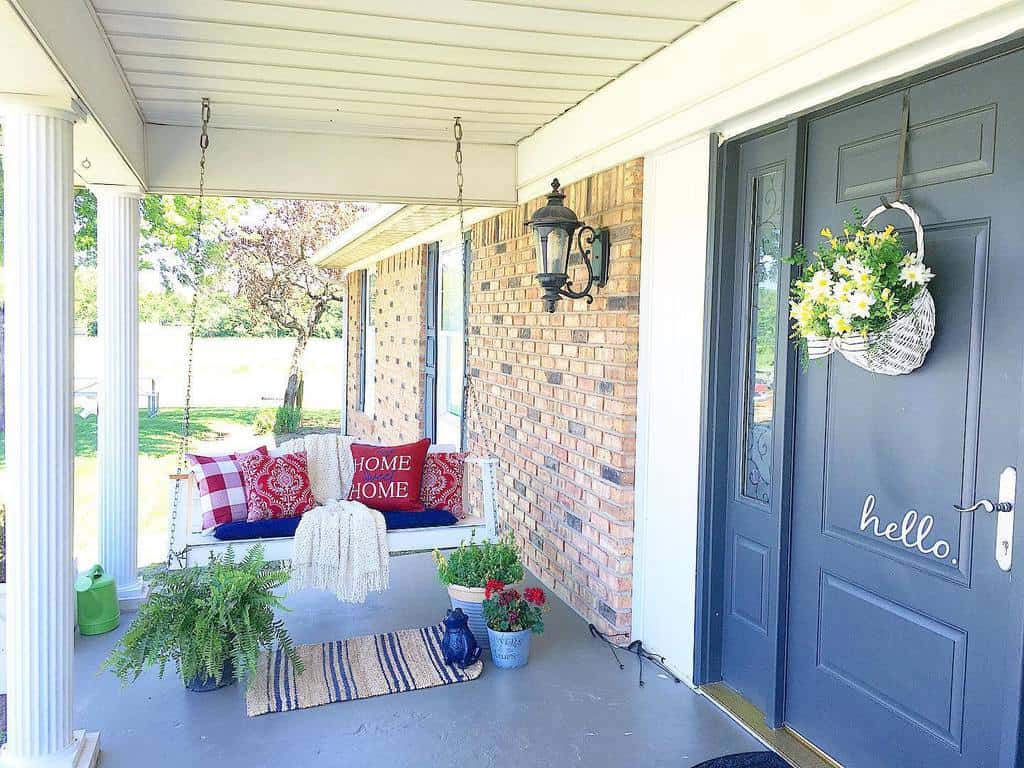 15. Front Door With Steps
If you have steps leading up to your front door, consider elevating the door with an elevated front door design. This not only creates a grand entrance, but also acts as a buffer from the elements. Add some potted plants or a colorful welcome mat to make the area even more inviting.
If you don't have steps, a front door with a decorative glass panel or unique hardware can add a touch of elegance to the entrance. Regardless of your style, make sure your front door reflects the character and personality of your home.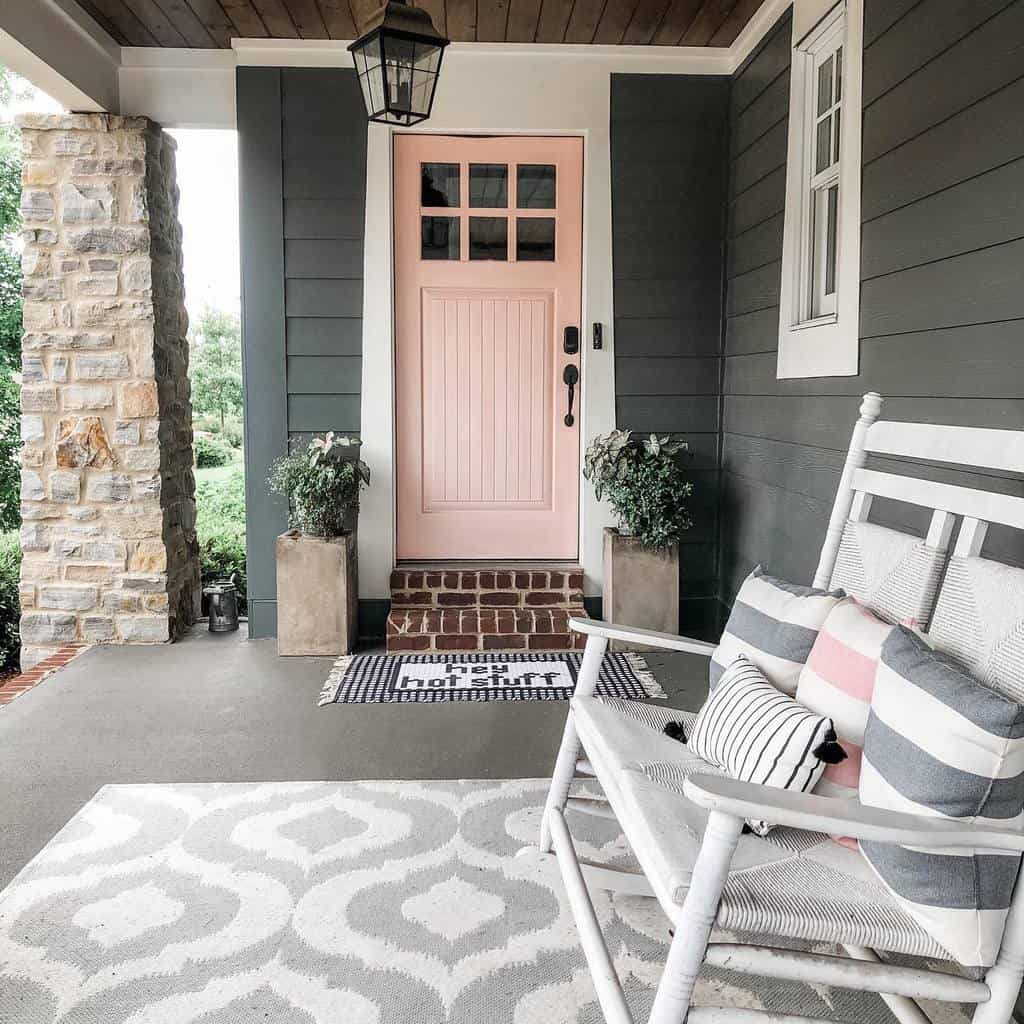 16. Front door With Hanging Decor
The front door is the first impression of a home and is the perfect place to add a personal touch to your decor. Choosing a seasonal or unique front door decoration can be a simple way to add character to your home. You can also select a decor that represents your family's personality, like a bold and colorful wreath or a macrame wall hanging.
For those who love fishing, nautical-themed decor is a perfect choice. It's all about finding what fits your style and showcasing it at your front door. So go ahead, add a little personality to your home with a unique front door decor, and welcome guests with style!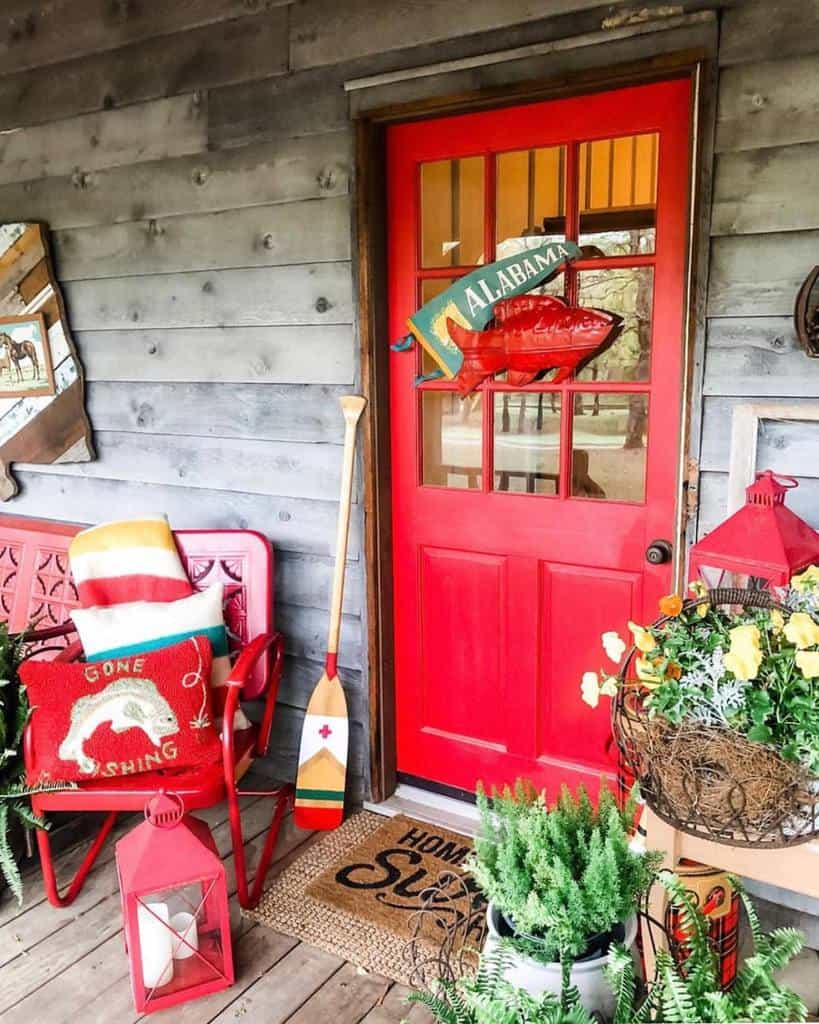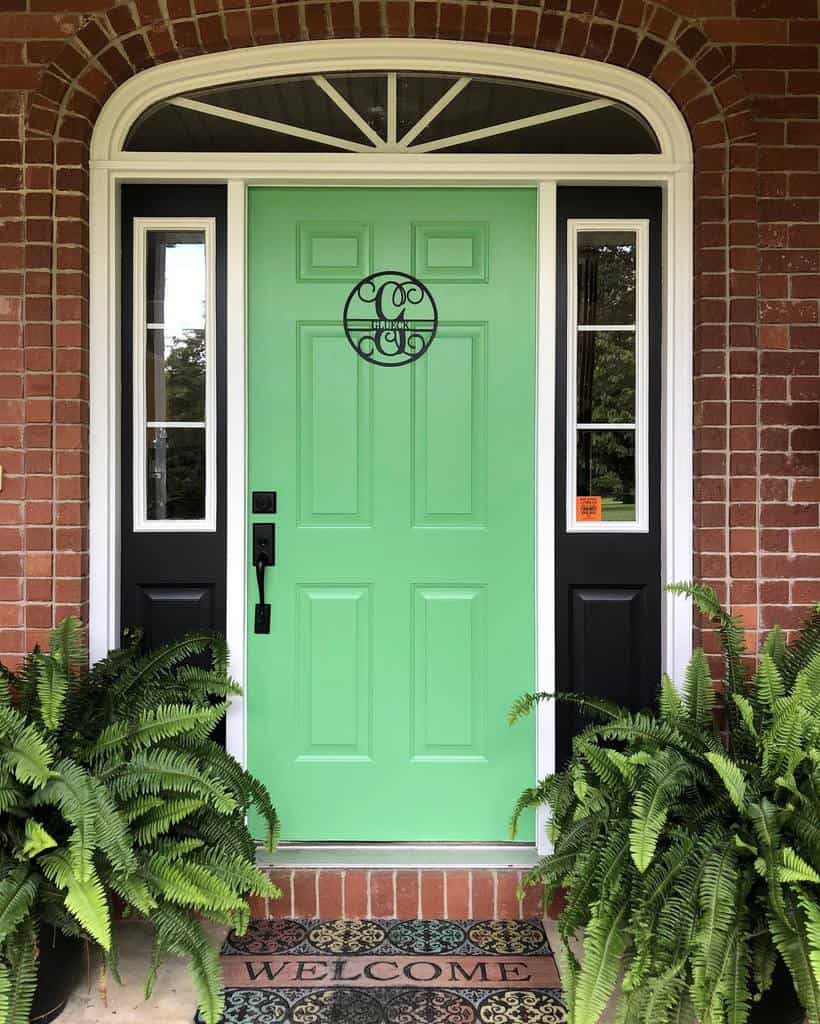 17. Front Door With Mosaic Glass
Why not make a statement with a front door that features a beautiful mosaic glass design? This type of front door can add a unique touch of elegance and sophistication to your home, while also allowing natural light to filter through and brighten up your entryway.
You can choose from a variety of different mosaic glass patterns and colors to match your personal style and the overall design aesthetic of your home. With a front door like this, you'll be sure to make a memorable first impression on all your guests.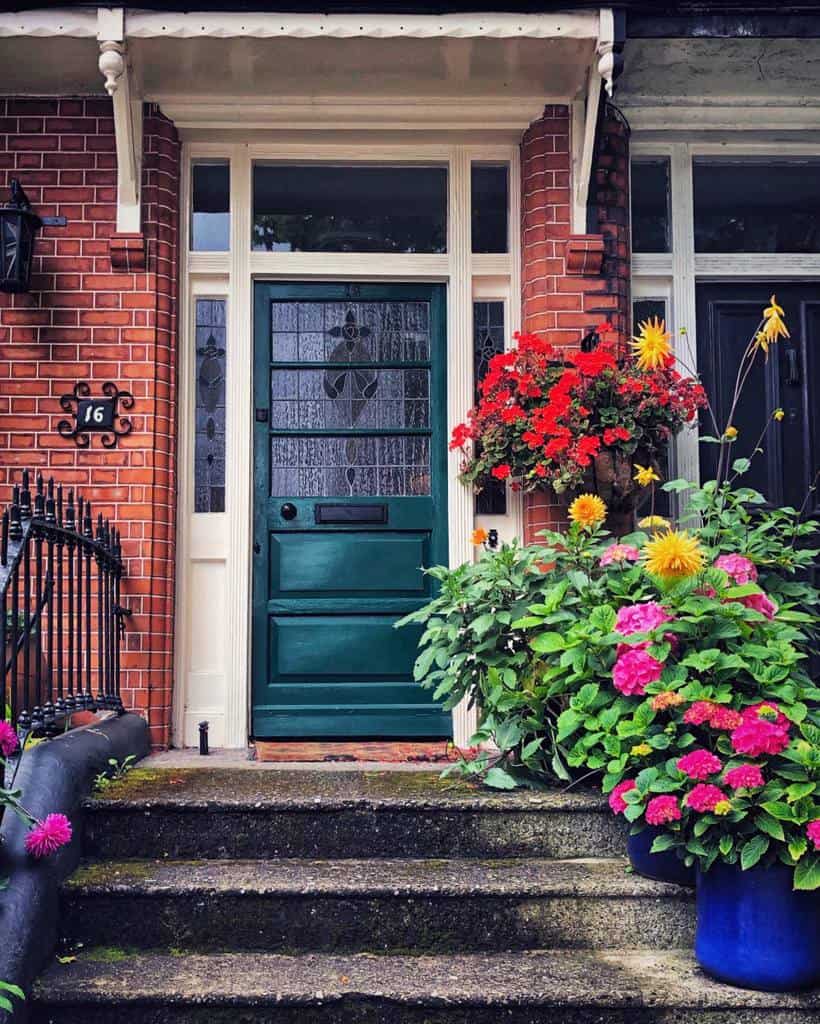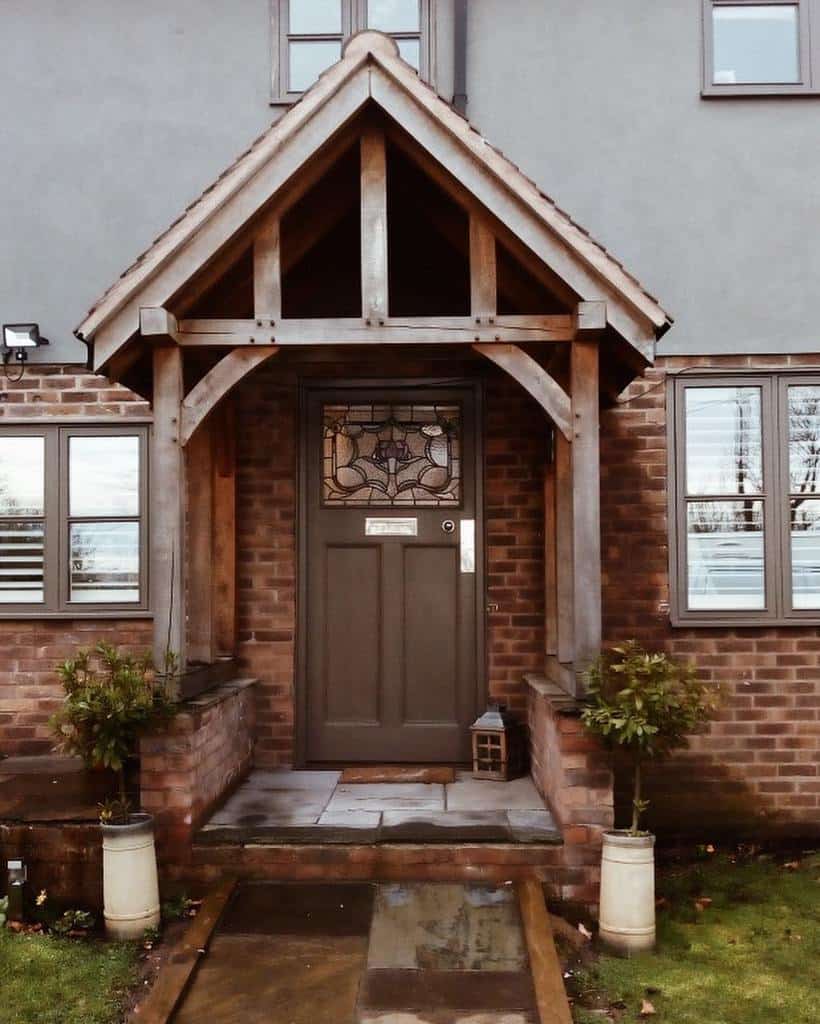 18. Arched Front Door
An arched front door is a traditional choice that adds character and charm to any home. It's a classic feature that will never go out of style and can work with a variety of architectural styles. To enhance the traditional look, consider adding ornate hardware and embellishments to the door.
It's important to make sure the door is properly sealed and weather-stripped to ensure energy efficiency and keep the elements out. With the right design elements and attention to detail, an arched front door can be a beautiful focal point of any home's exterior.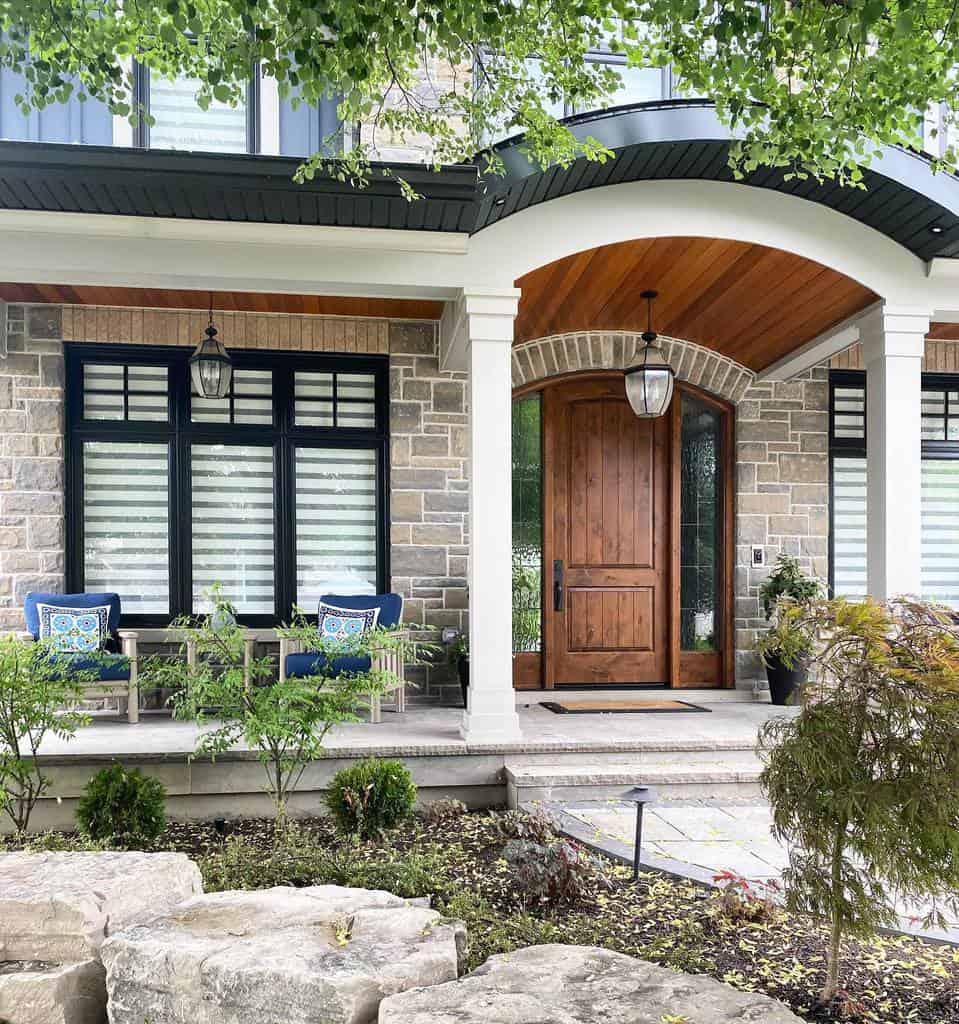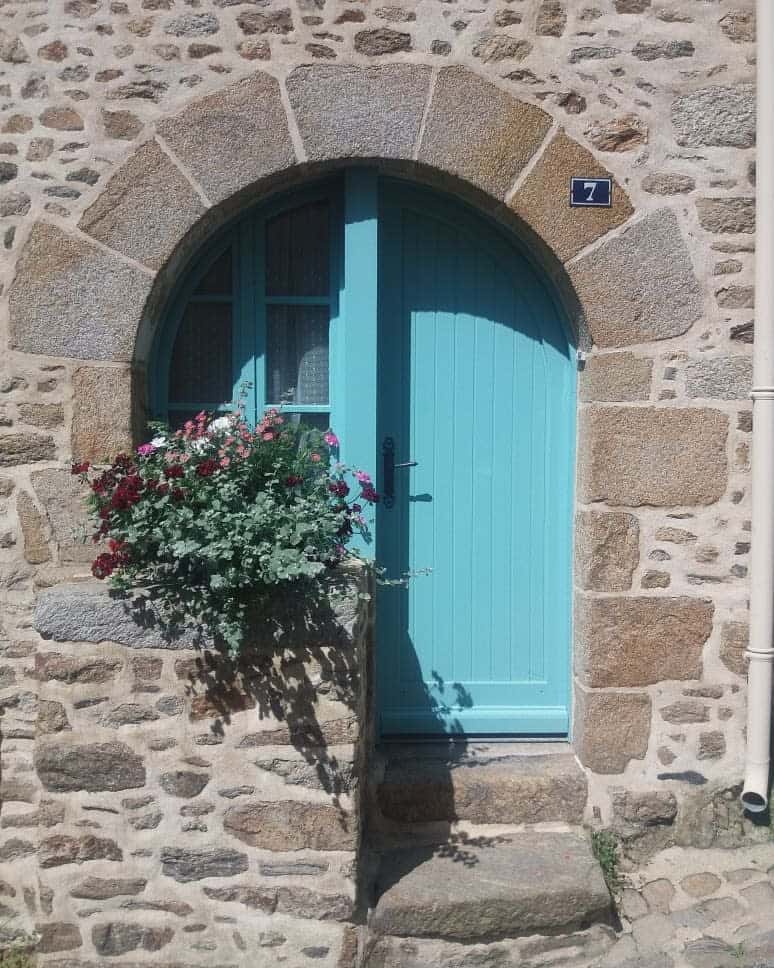 Front Door FAQs
What is the most popular front door?
The most popular style of front door is a craftsman style of door. Modern doors have also grown in popularity as more people embrace sleek, low-frills designs. Wood is the most popular material, mainly because of its beauty and universal appeal.
How much should I spend on a front door?
The amount you should spend will depend on the type of door and material you choose. A basic steel door can cost as little as $1,500. A standard fiberglass door will cost $2,000 to $3,000. High-end doors with glass panels and other frills can cost as much as $5,000.
How can I make my front door look bigger?
Painting your front door a light color will help make it look bigger. Lighter colors reflect more light and tend to make things look bigger than they really are. While white is the most commonly chosen color for this, it isn't your only option. You can also choose an ivory or pastel color.