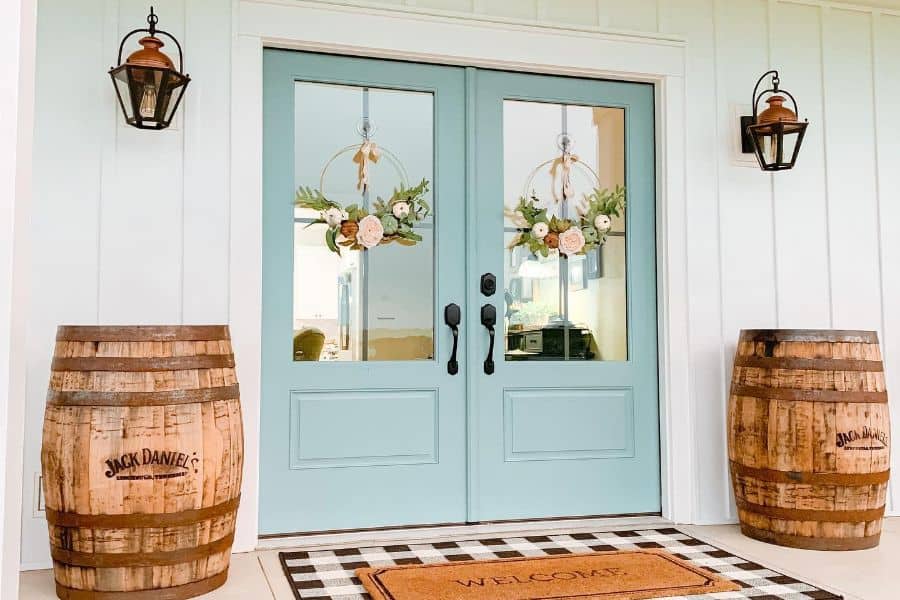 The Top 57 Front Door Ideas
by — Andra DelMonico

Published on March 22, 2021

Updated on October 18, 2023
What does your front door look like? If it's looking rough, then you're sabotaging your home's curb appeal.
Your door takes up a prominent visual space in the front of your home, so it needs to reflect the style and aesthetic that you want to portray. However, it's also the main entry door into your home, so it also needs to be durable and provide you with a sense of security.
These front-door ideas will help you understand your options. Perhaps your home would look beautiful with a modern front door that has frosted glass panels.
Or maybe your home needs a craftsman wood-carved front door. Whatever you choose, it should enhance the look of your home.
1. Explore Double Door Elegance
Double front doors effortlessly elevate your home's entrance with their grand presence. Whether you lean towards traditional elegance or a modern flair, there's a style that complements your aesthetic. Opt for materials like rich wood for a timeless appeal or a wood-glass combo for a more contemporary touch. To accentuate, consider matching door handles or surrounding architectural elements to seamlessly tie in your home's overall design.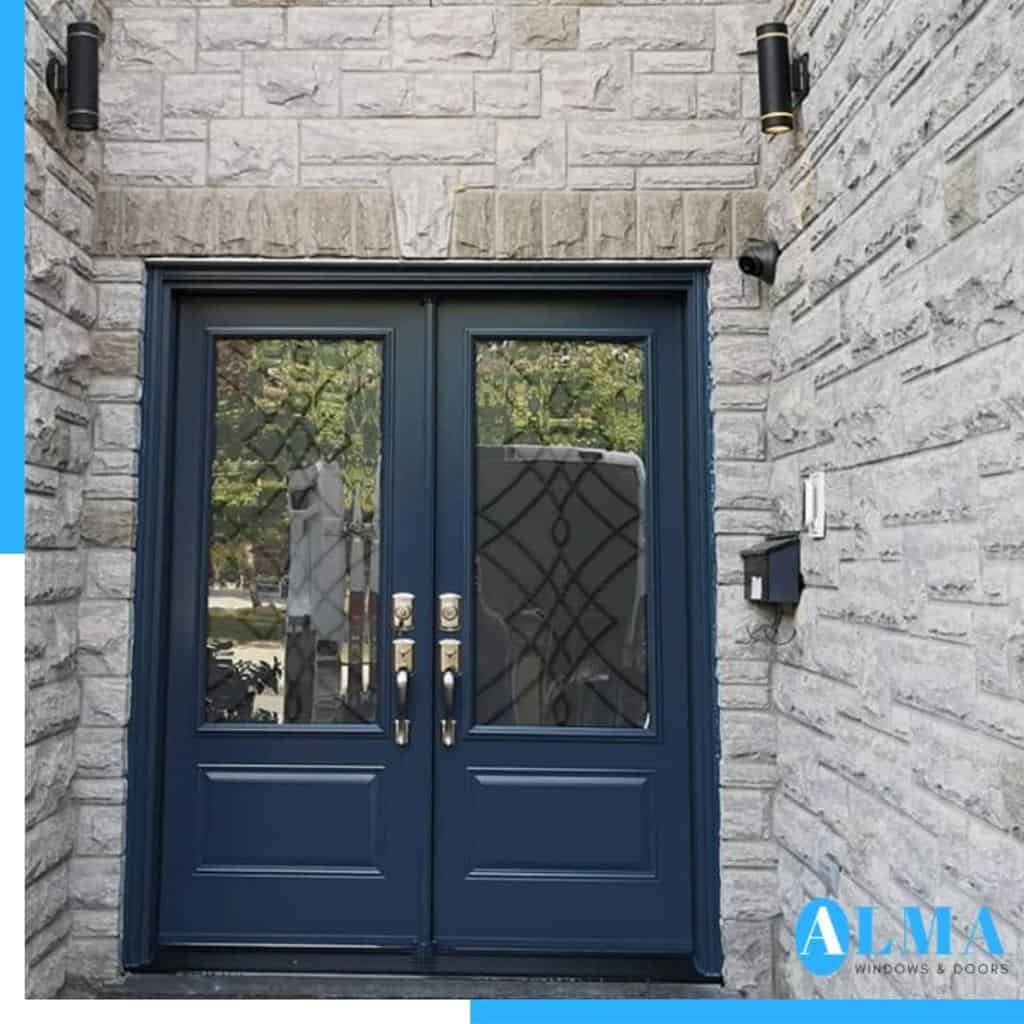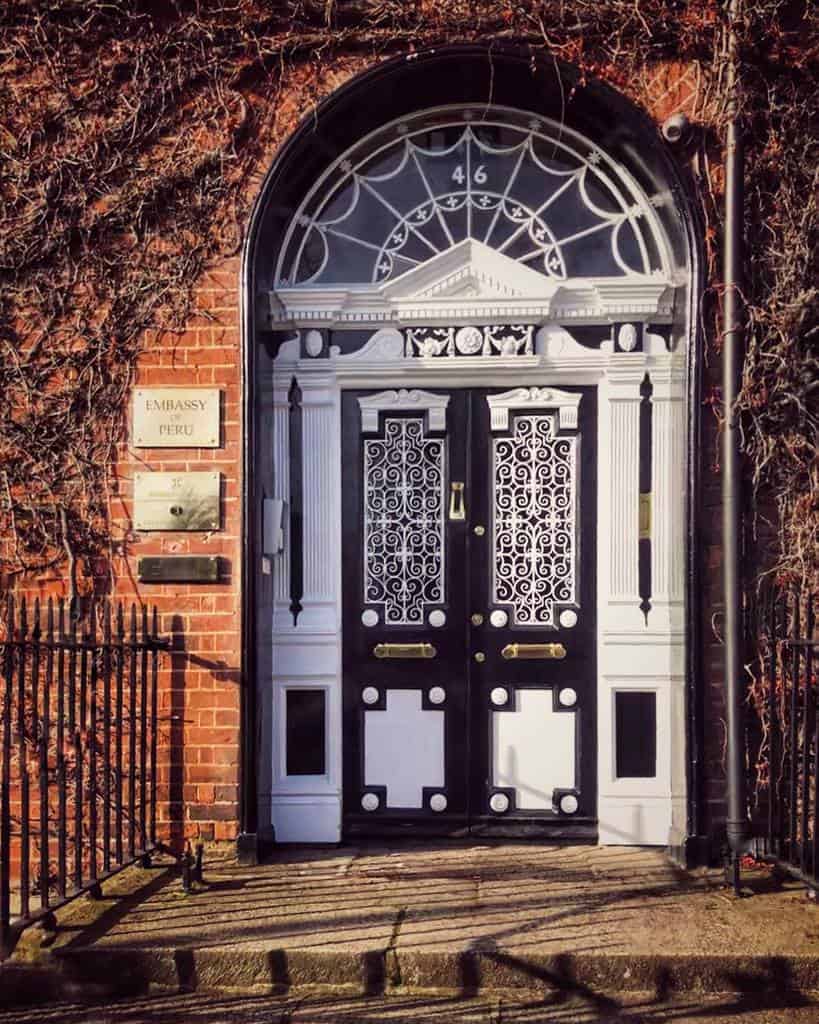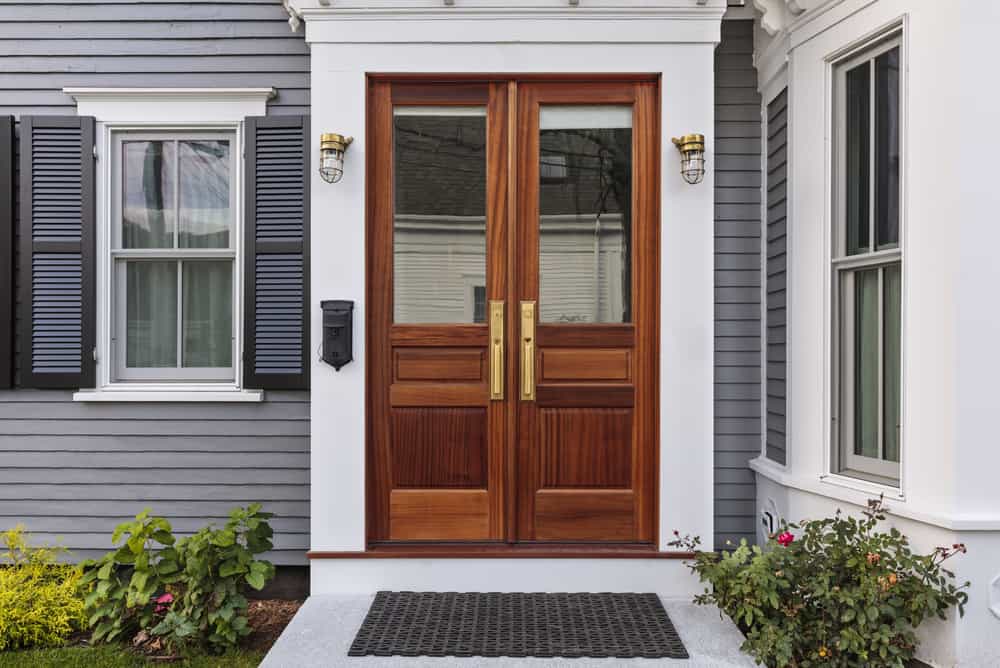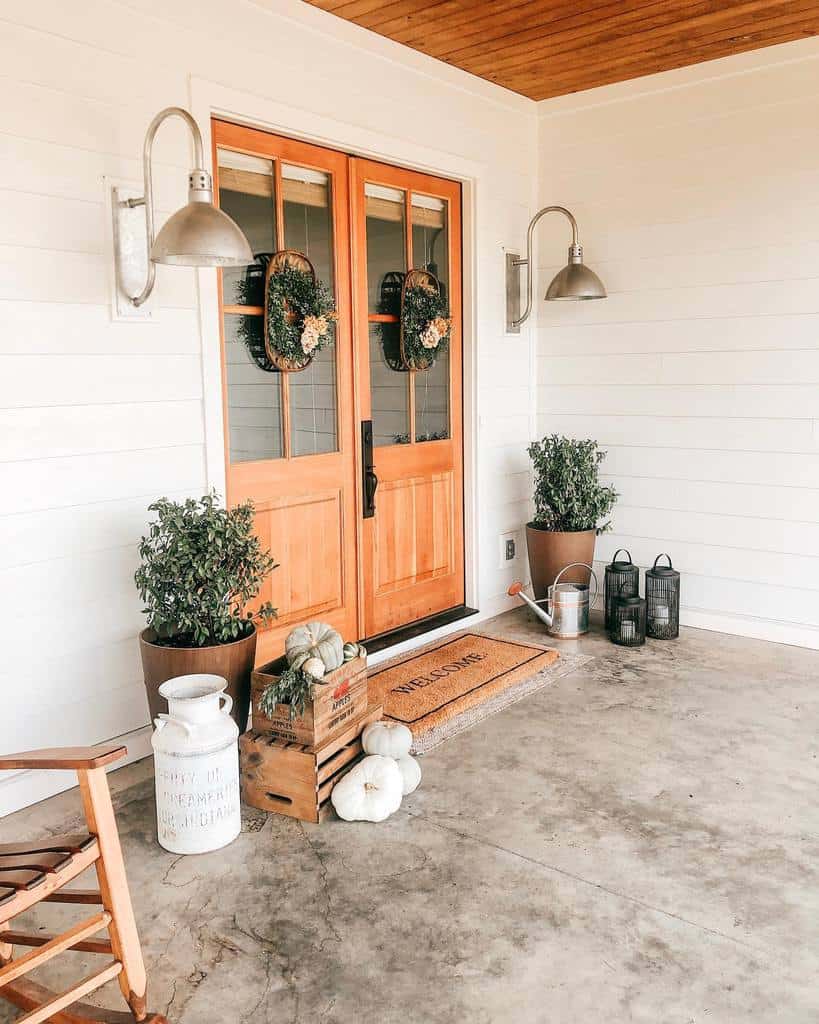 2. Enhance Appeal with Awned Doors
An awning or canopy over your front door instantly boosts curb appeal while offering shelter from weather elements. Whether you're drawn to the contemporary feel of metal or the charm of fabric canopies, there's a design to fit your home's personality. Remember, besides aesthetics, a well-chosen awning can extend your door's longevity, proving to be a cost-effective addition in the long haul.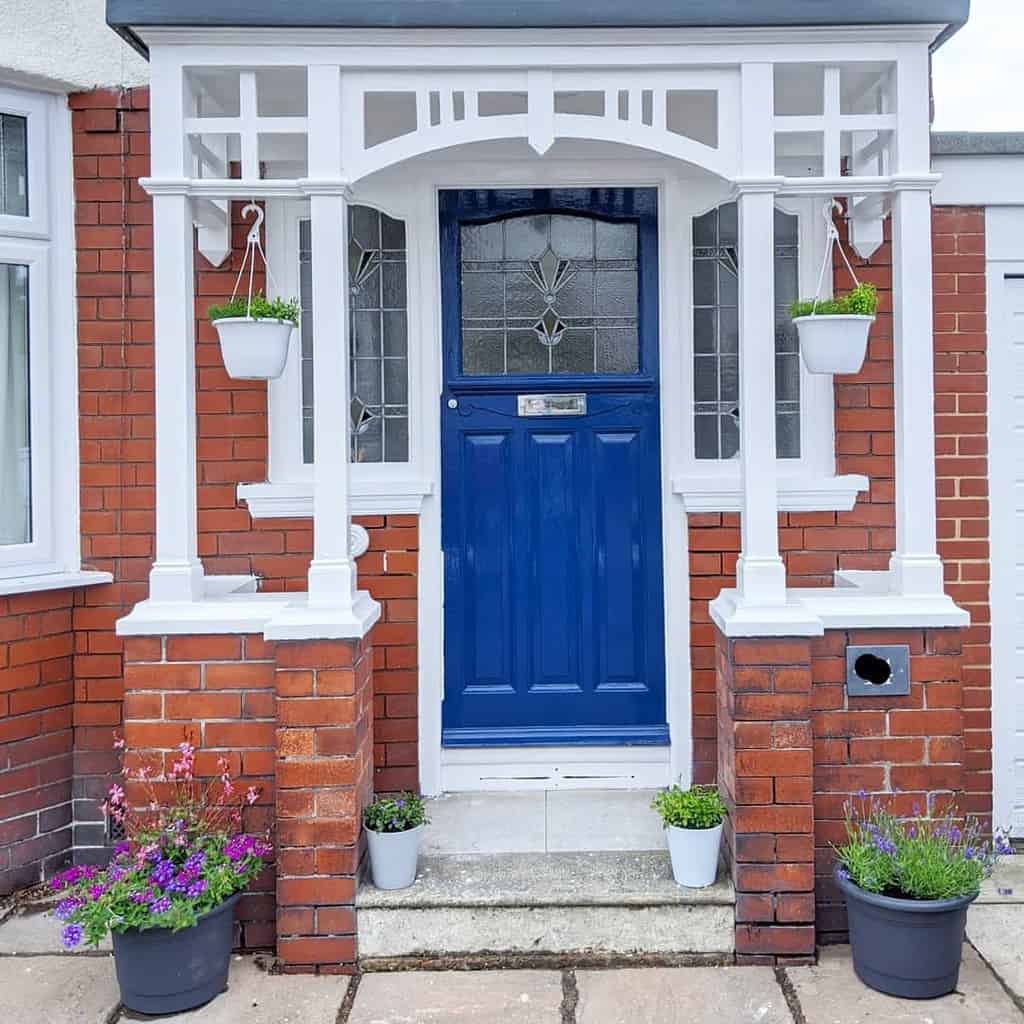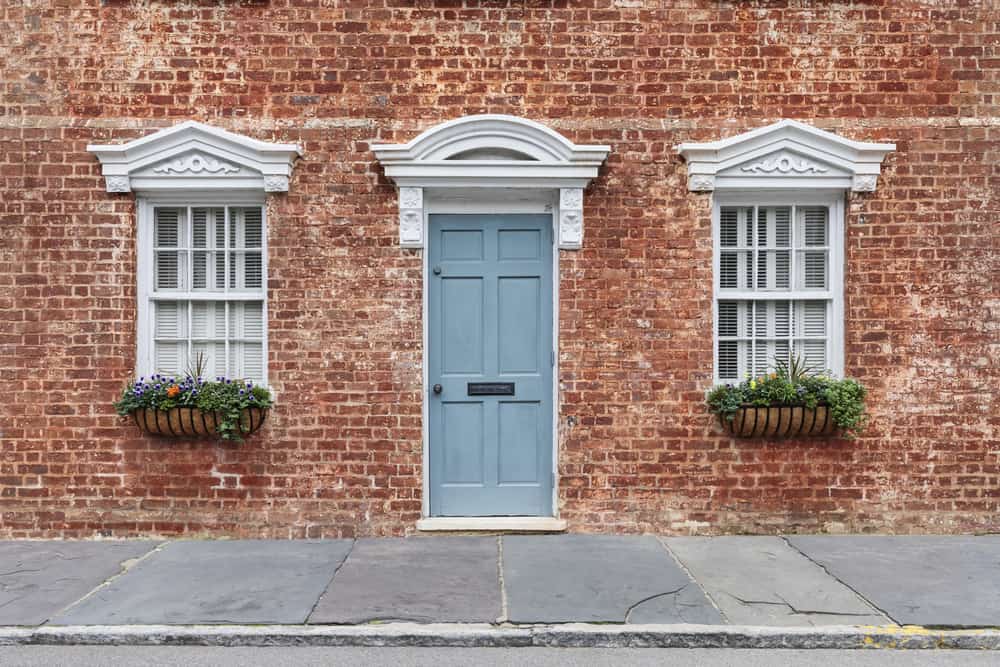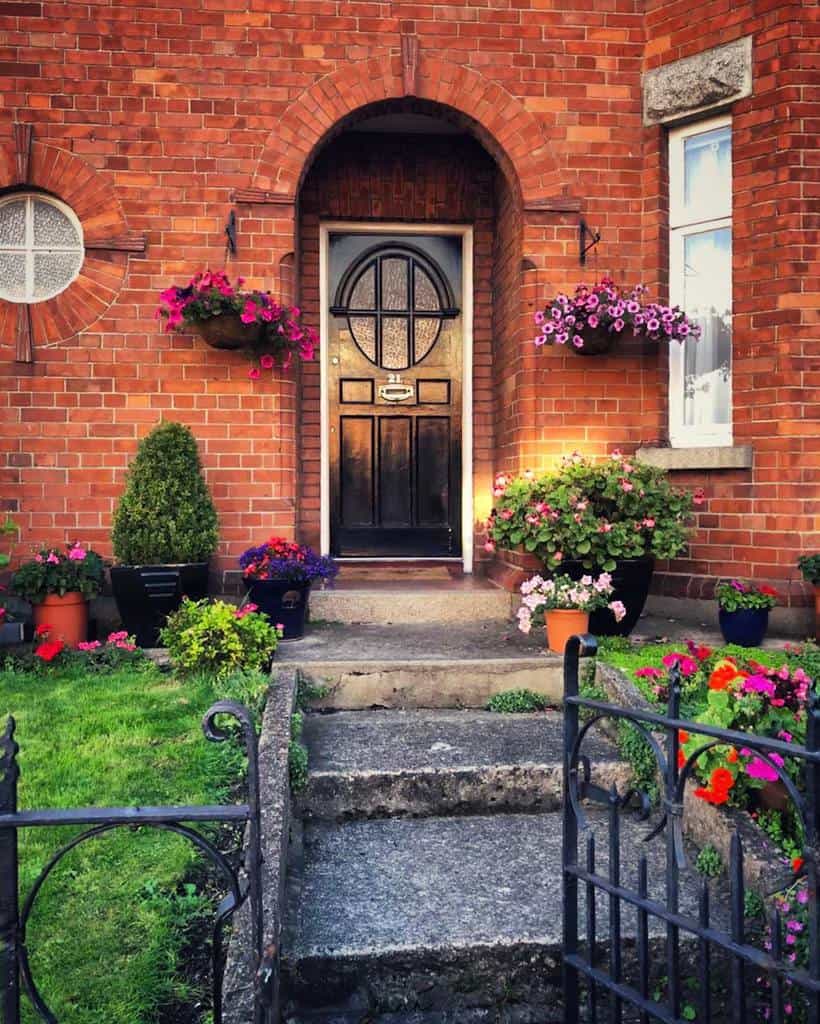 3. Marvel at Carved Door Designs
A carved front door stands as a testament to craftsmanship, adding medieval elegance and a distinct character to your home's facade. This timeless choice boasts intricate details, making each door a one-of-a-kind piece. To complement such a statement piece, consider using muted exterior colors or soft landscaping, ensuring your carved door remains the focal point of your entrance.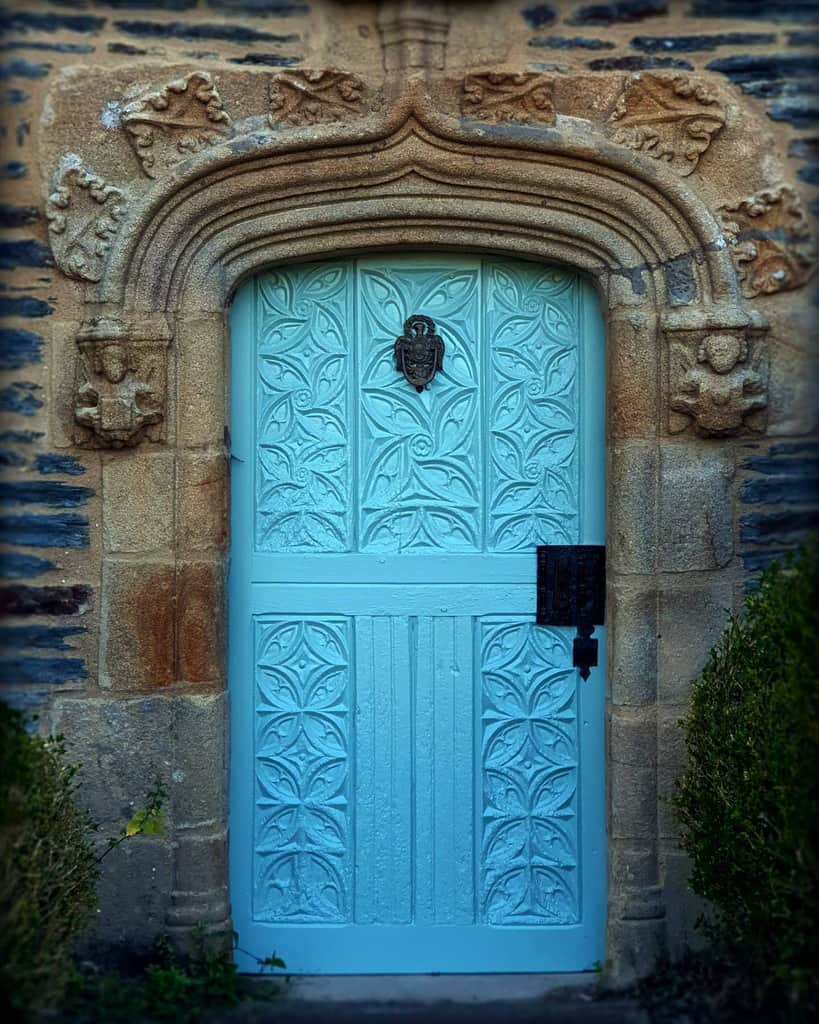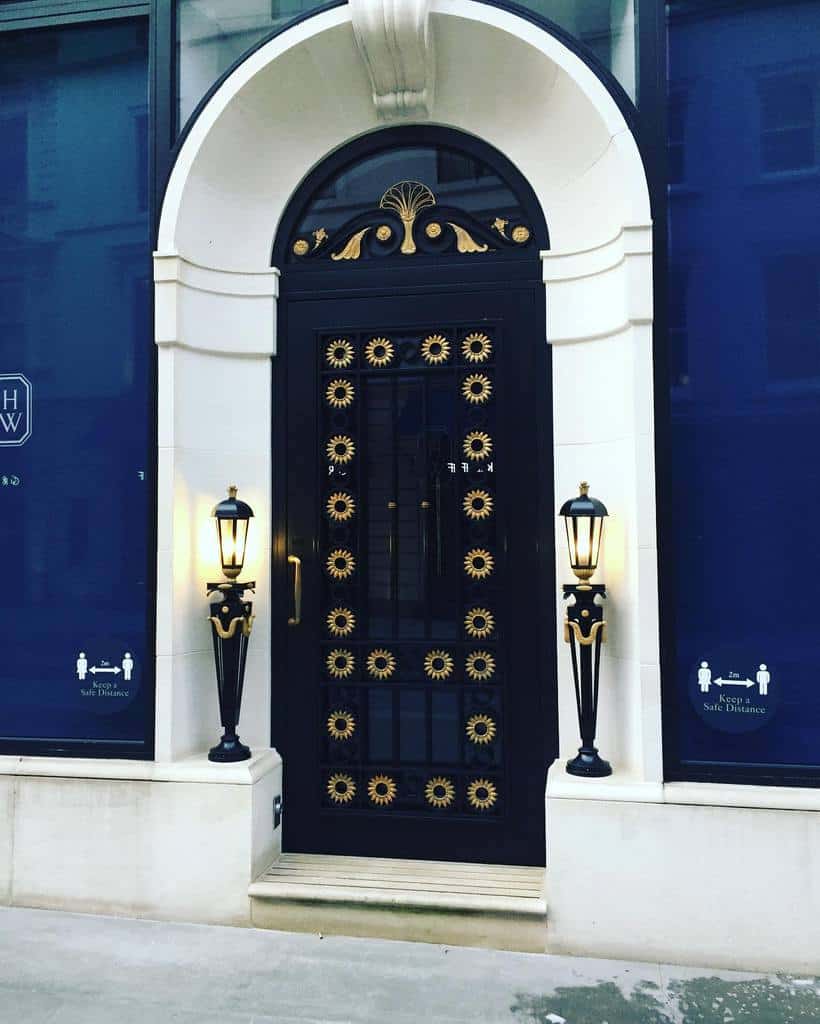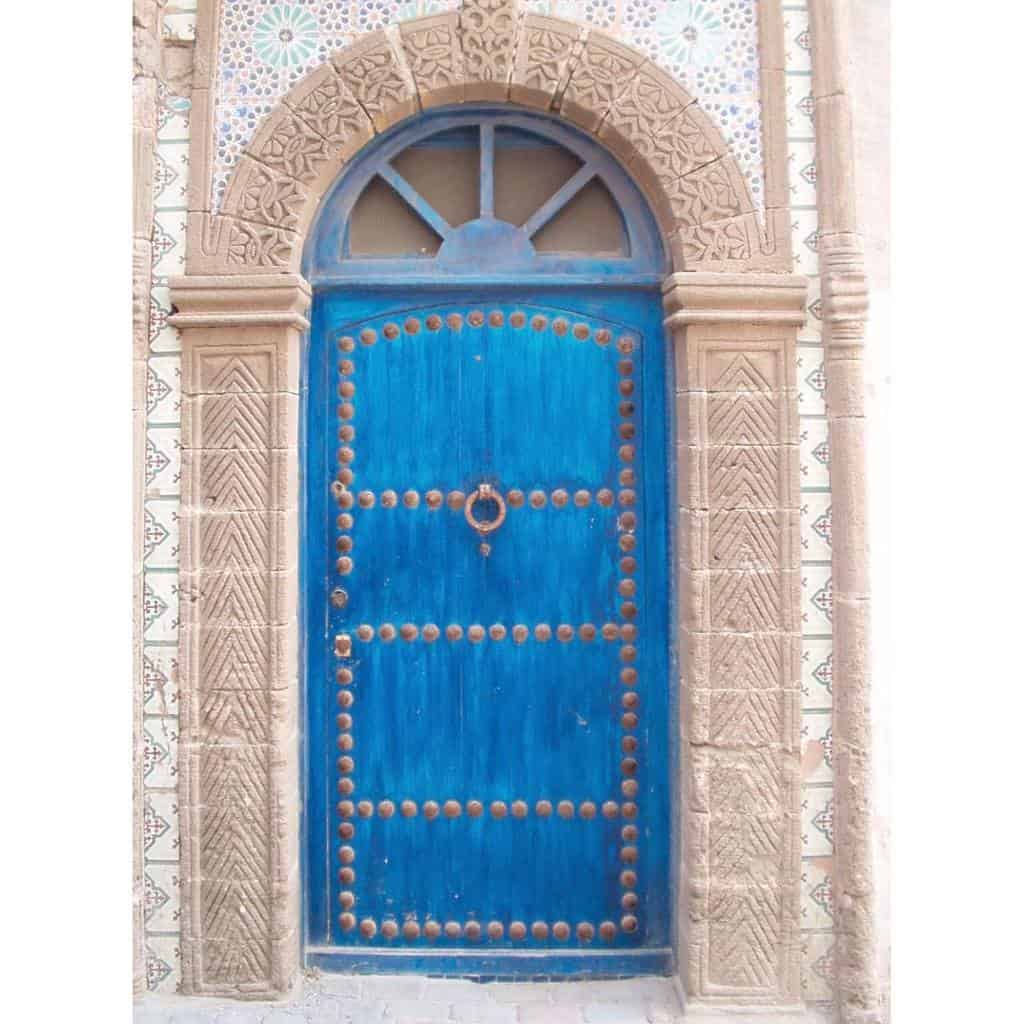 4. Discover Rustic Shiplap Doors
Embrace farmhouse charm with a shiplap front door, characterized by its classic horizontal paneling. While versatile in paint options, consider colors that either pop or soothe to match your aesthetic. Complement your door with rustic hardware, like weathered wood or metal accents, for a harmonious countryside allure. Remember, shiplap's textured panels naturally enhance depth, creating a warm invitation for visitors.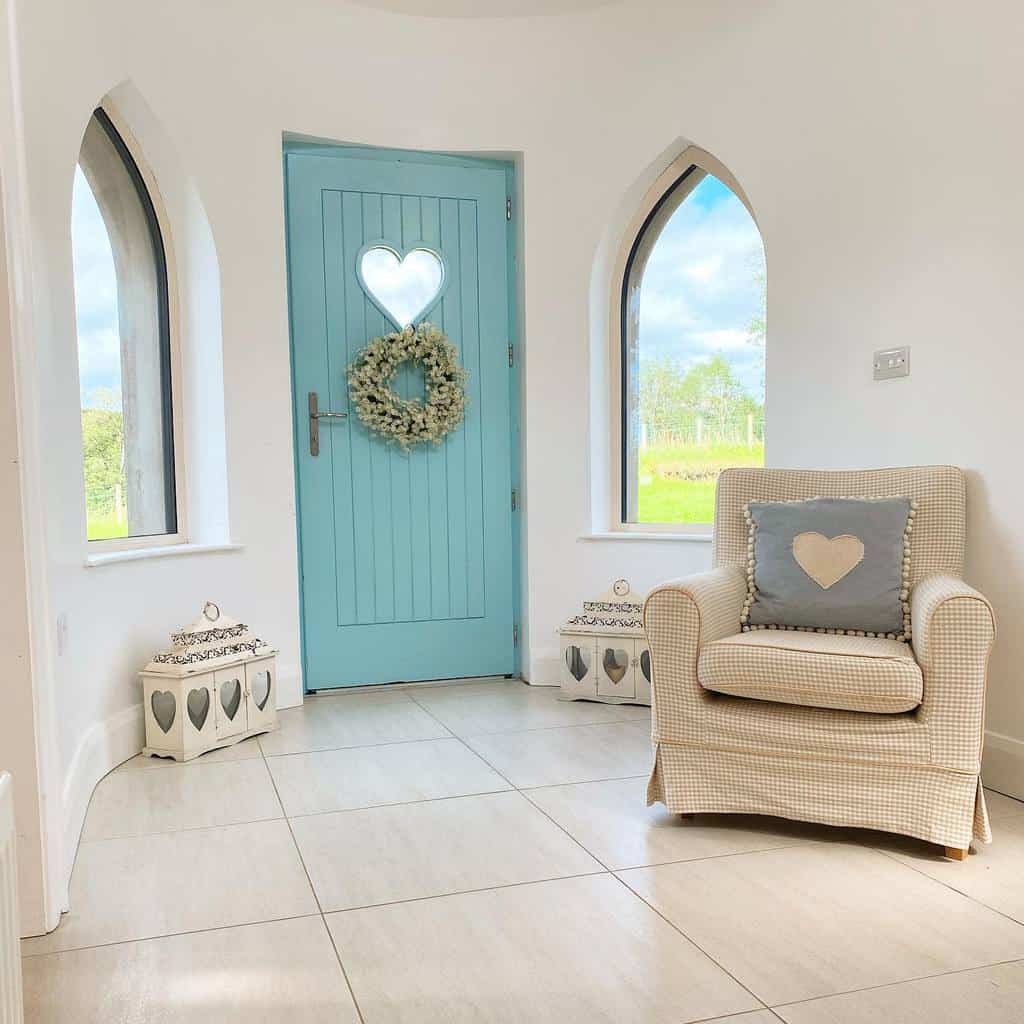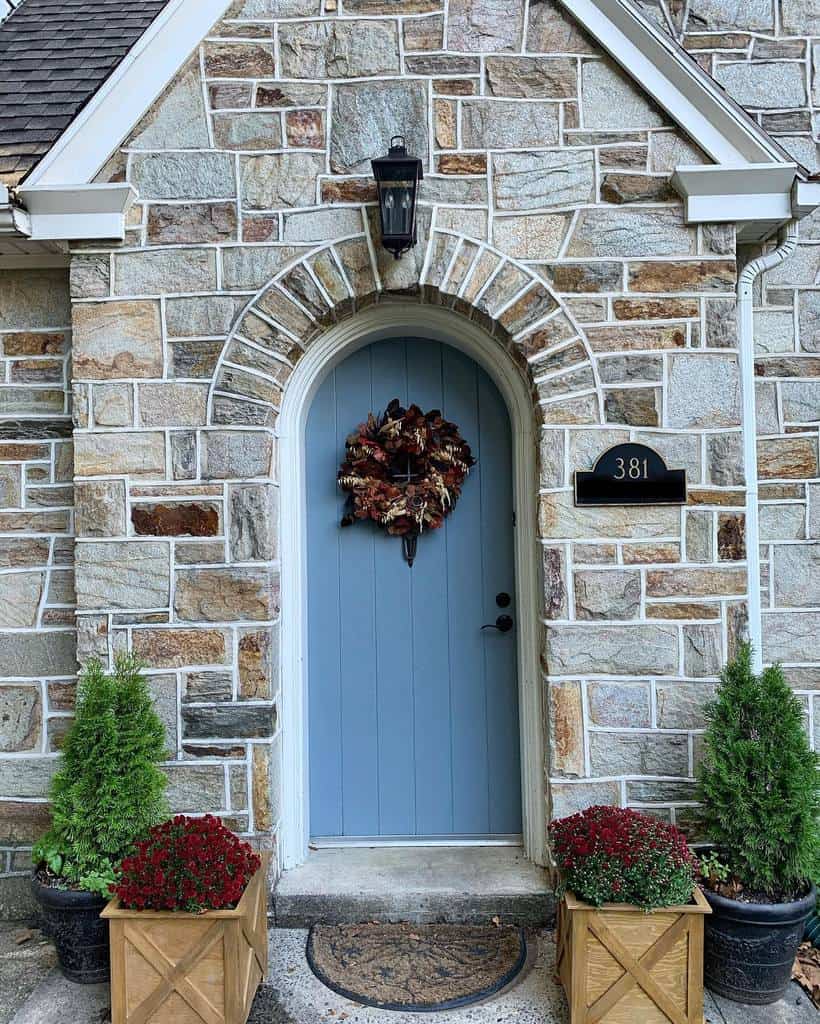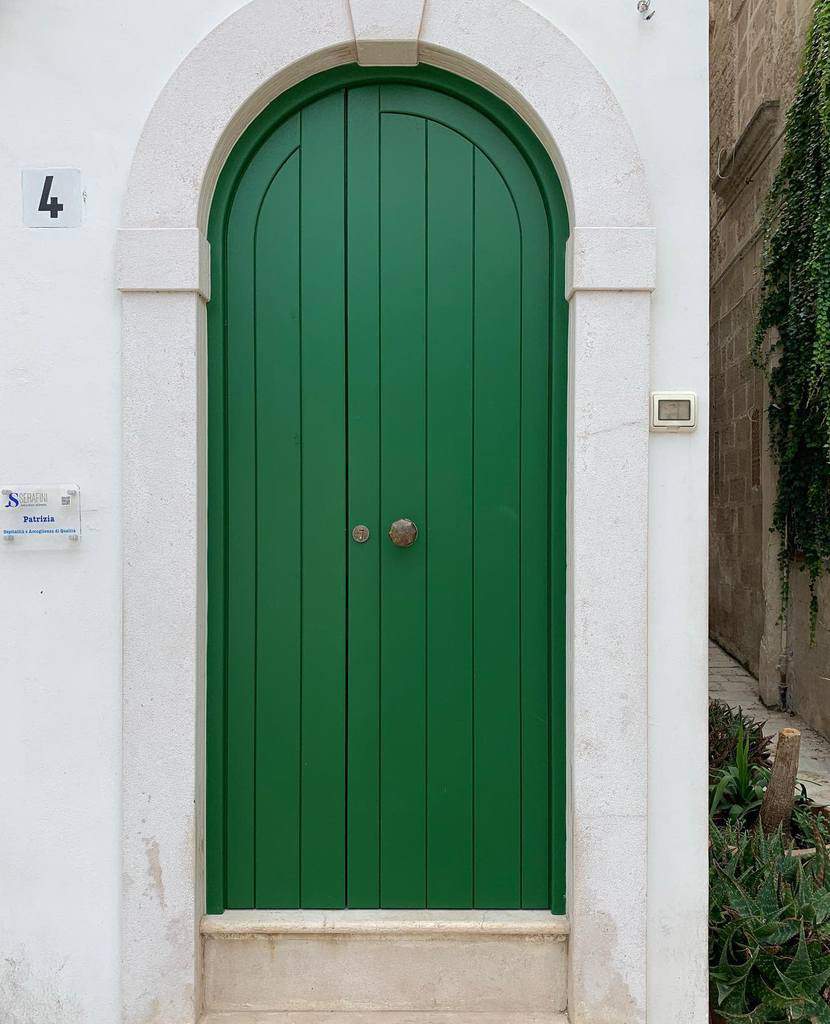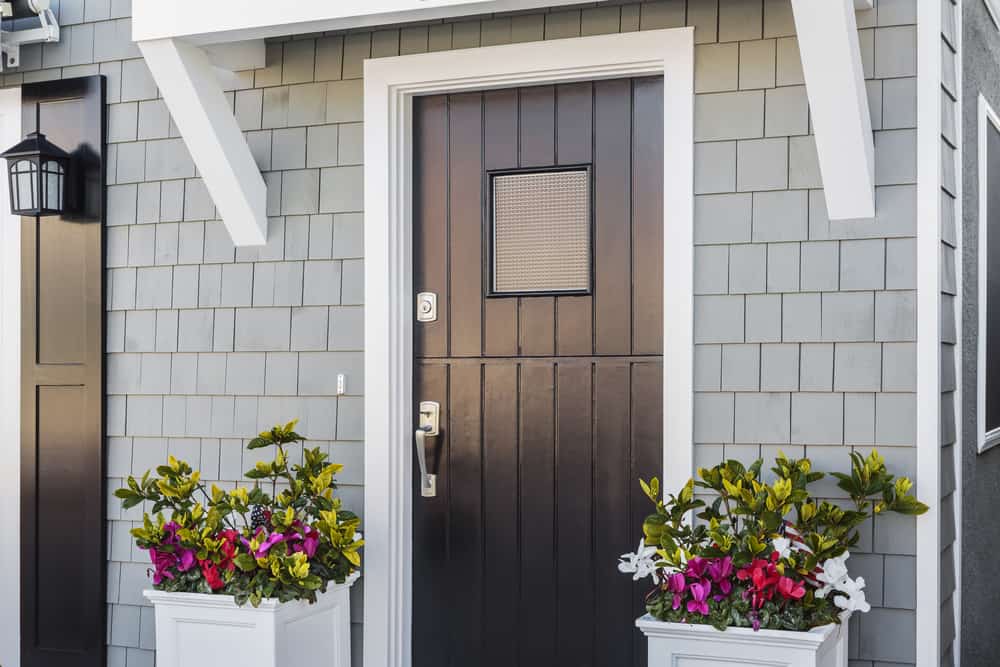 5. Illuminate with Glass-Paneled Doors
Front doors with glass panels combine elegance and practicality, allowing natural light to brighten your entryway. From minimalist geometric to detailed patterns, there's a design to reflect your style. If you're seeking privacy, opt for frosted or textured glass panels. Regardless of your home's design theme, a glass-paneled door remains a timeless, impactful addition.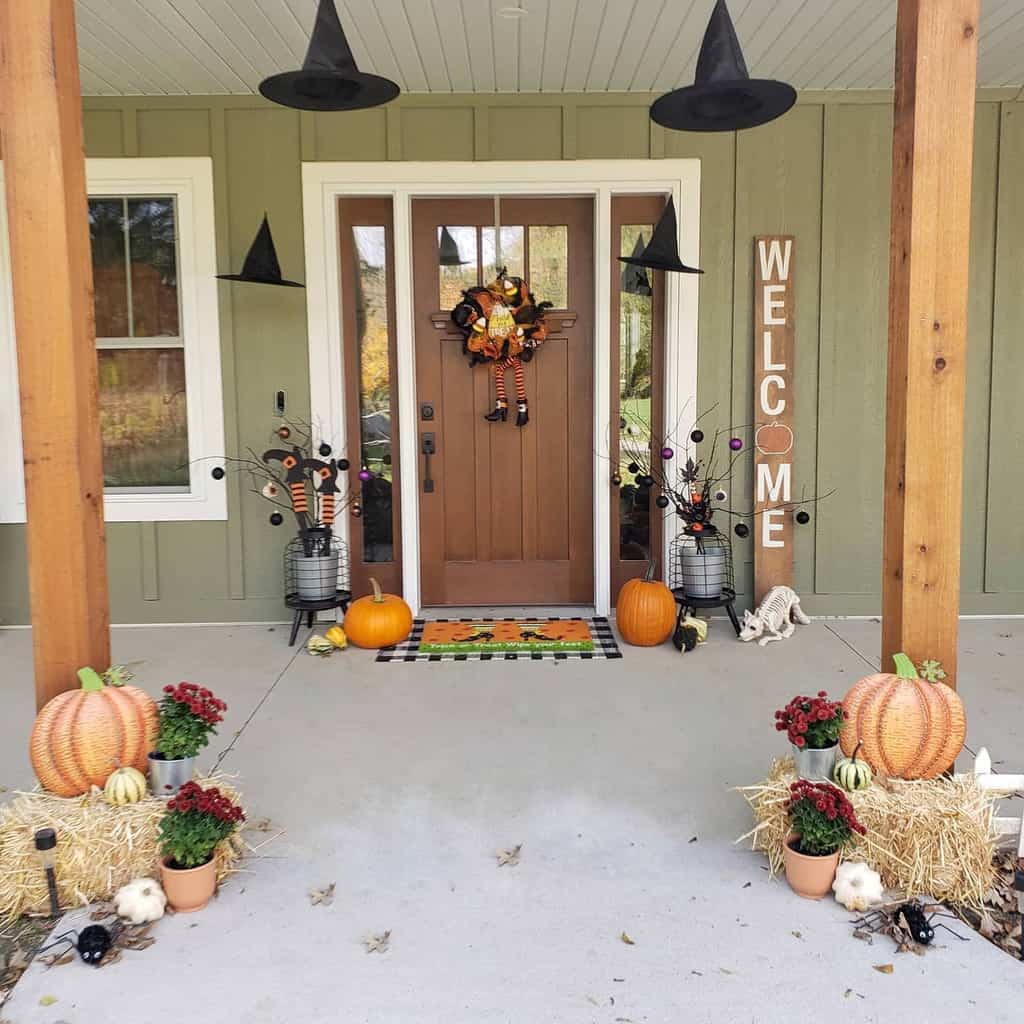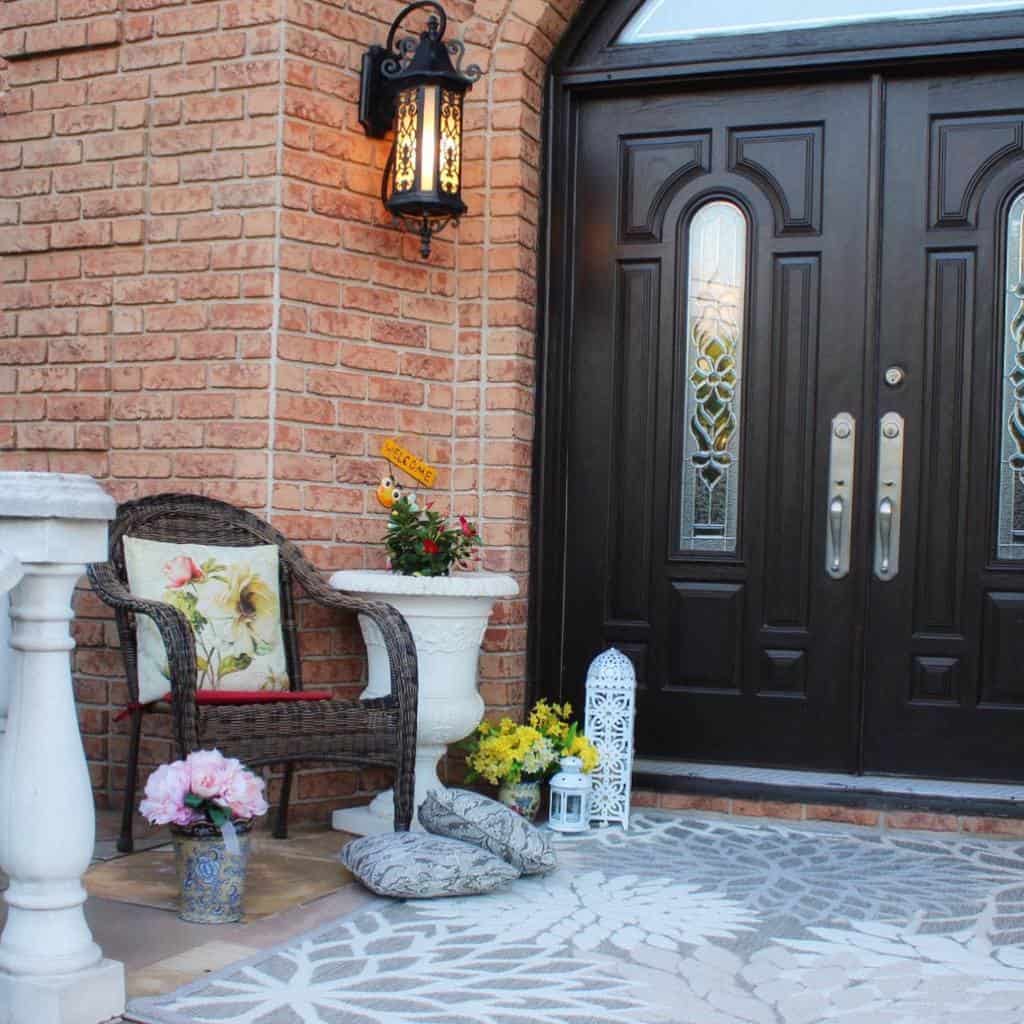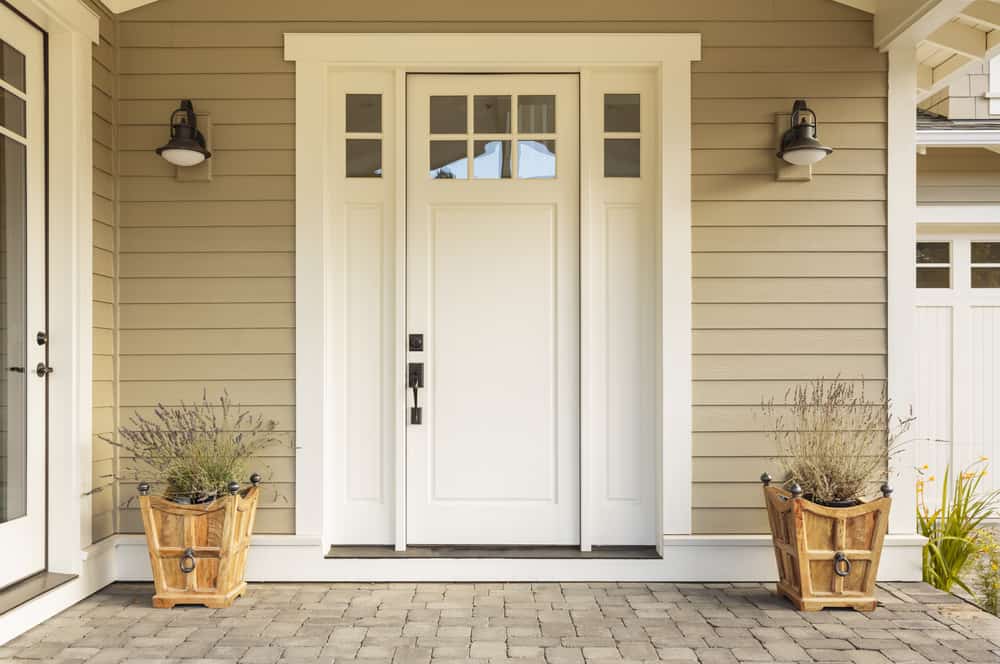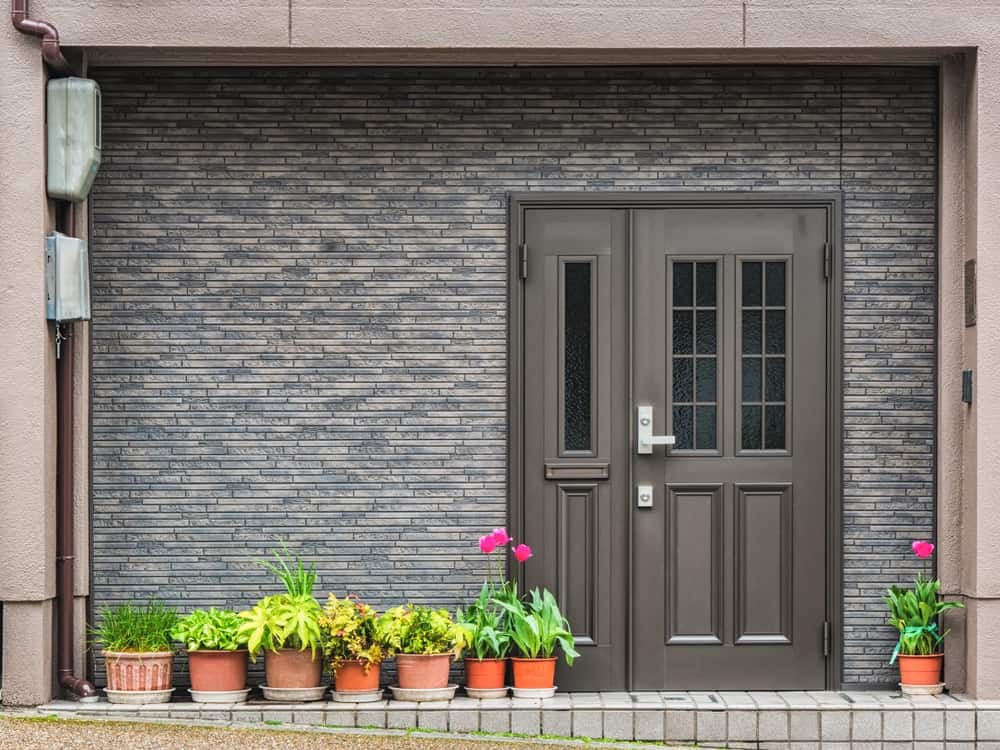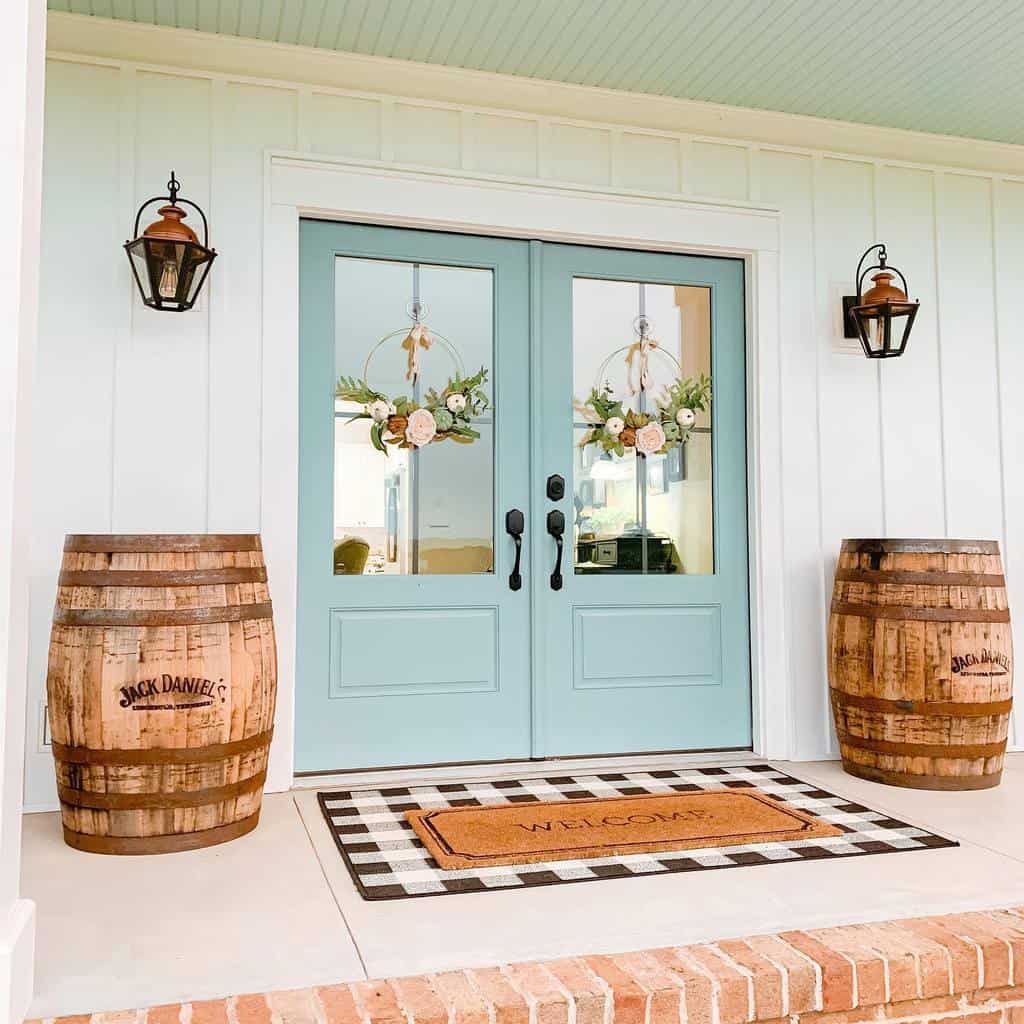 6. Secure Style with Metal Shutters
Combining aesthetics and security, front doors with metal shutters offer both modern elegance and enhanced protection. Enjoy the flexibility to adjust light and privacy levels while ensuring a distinct curb appeal. With diverse metal types, finishes, and designs available, tailor the look to resonate with your preferred style—be it rustic, industrial, or contemporary. This feature ensures your home stands out both in design and safety.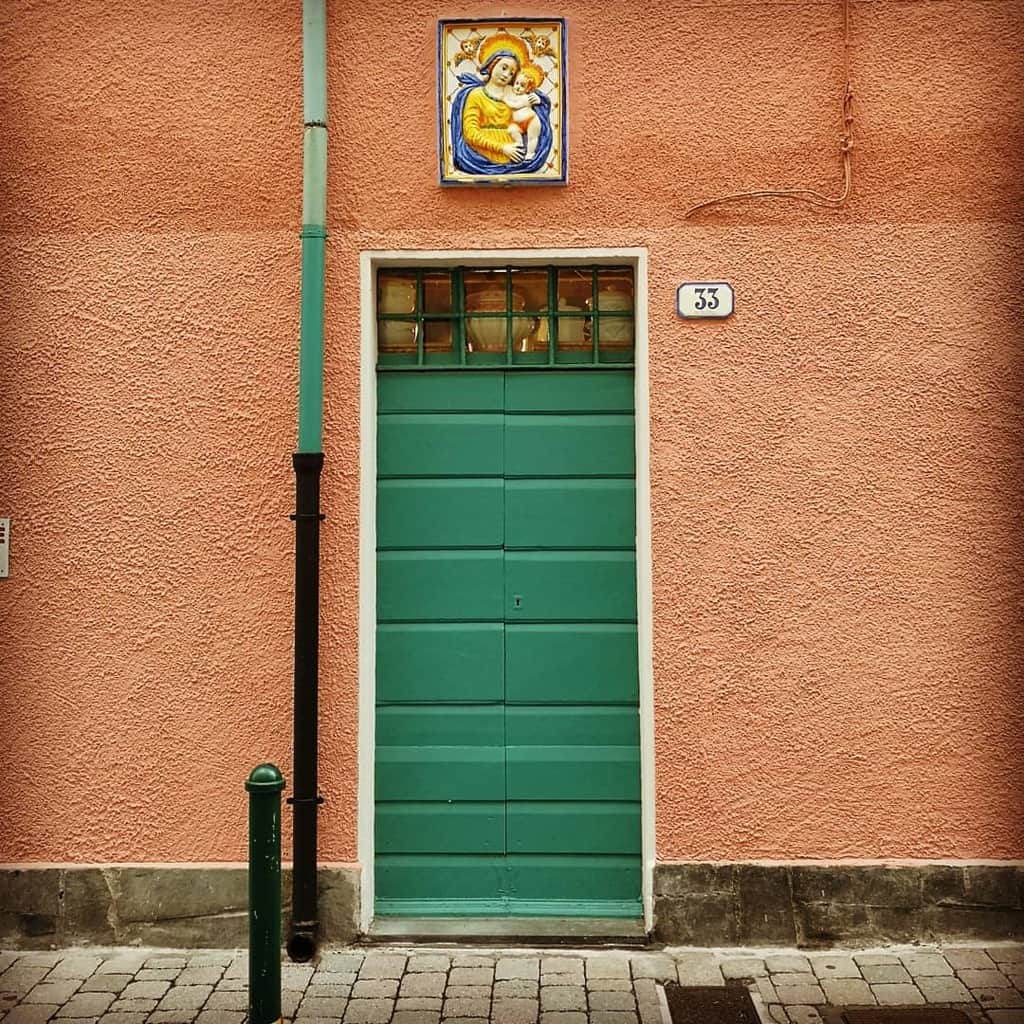 7. Appreciate Doors with Delicate Trimming
For a blend of charm and rustic elegance, consider a board and batten front door. Defined by vertical wood planks complemented by narrower battens, its texture naturally captivates. Enhance its allure by adding trim around the door frame, introducing an added dimension of sophistication. Such a door design promises a warm and inviting entrance, setting the tone for the hospitality within.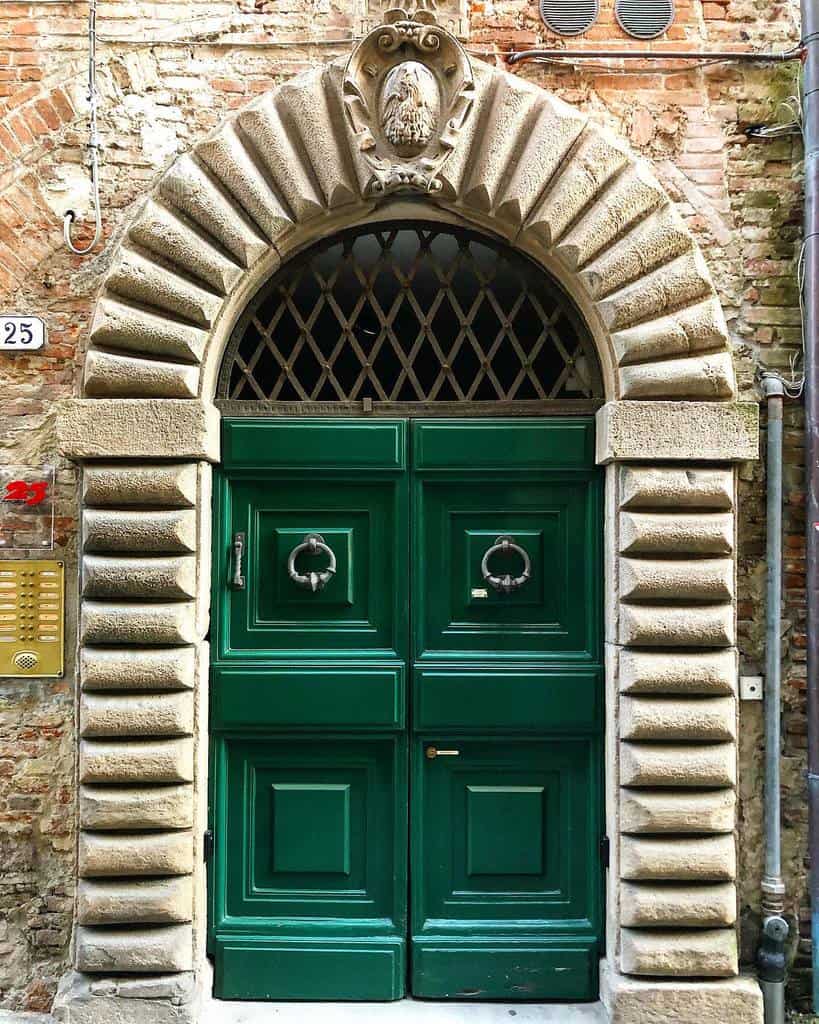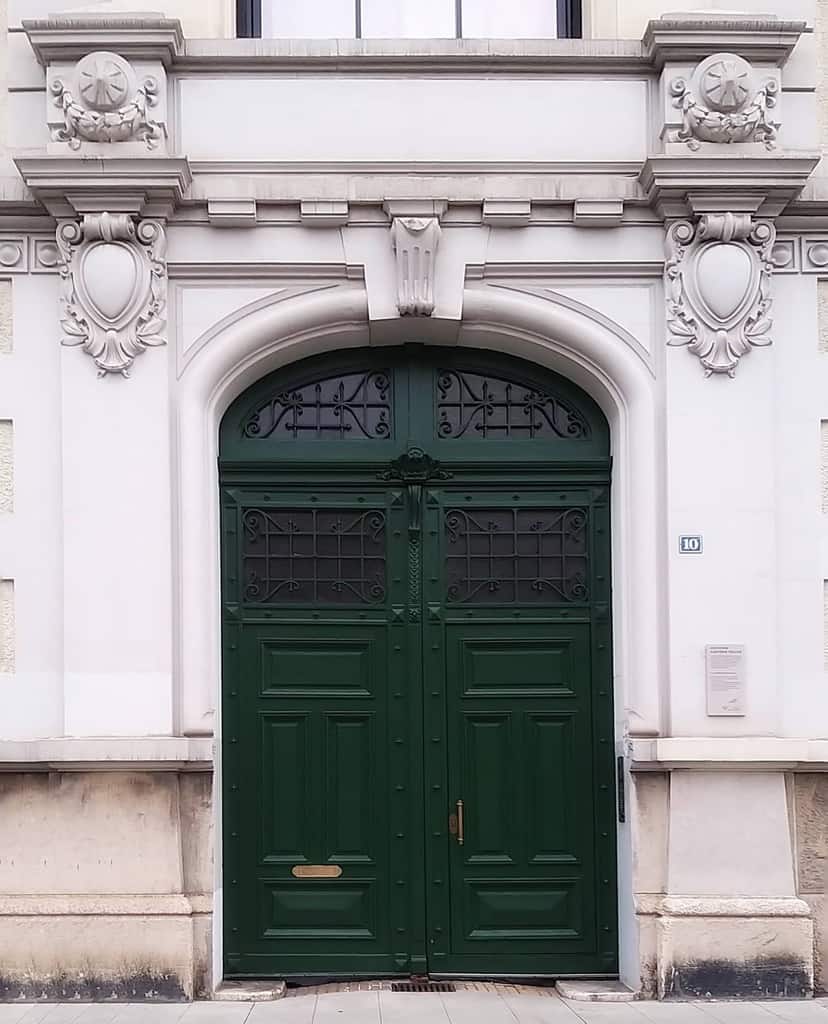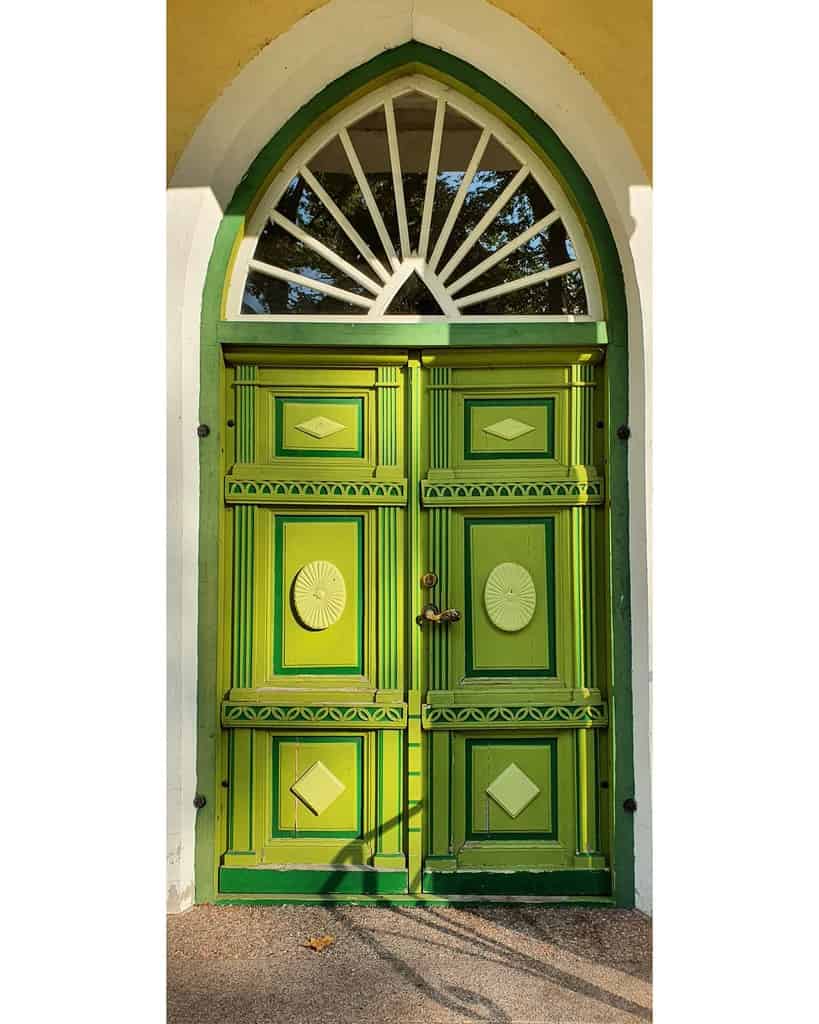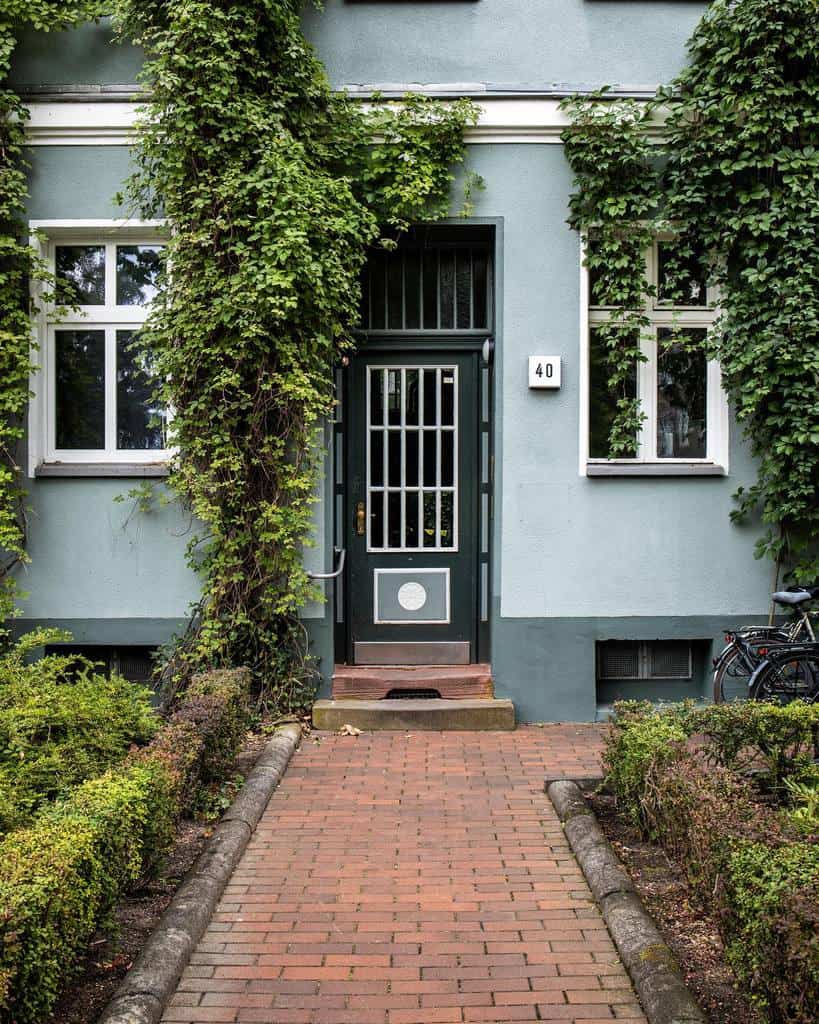 8. Welcome with Warm Door Wreaths
Wreaths effortlessly infuse personality into your entrance. From timeless greenery to vibrant florals, they offer a seasonal or style-specific touch to your door. Opt for rustic twig arrangements or bright, cheerful blooms based on your aesthetic. By rotating wreaths periodically, you can continually renew your door's welcoming vibe throughout the year.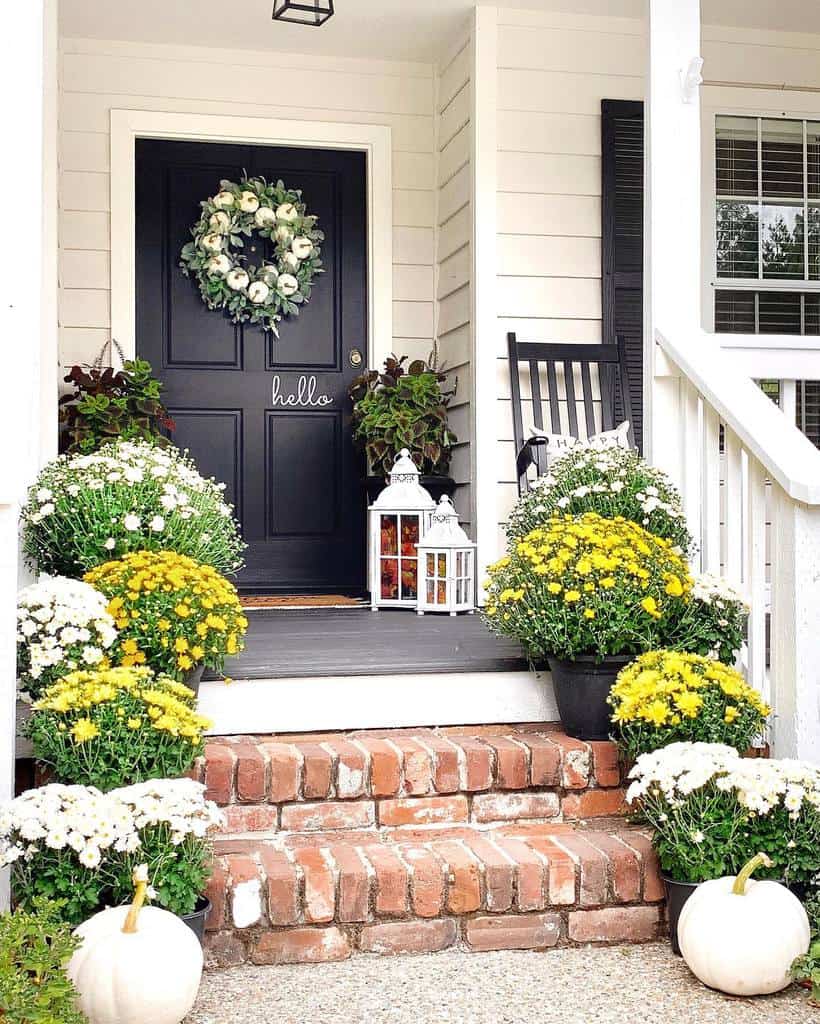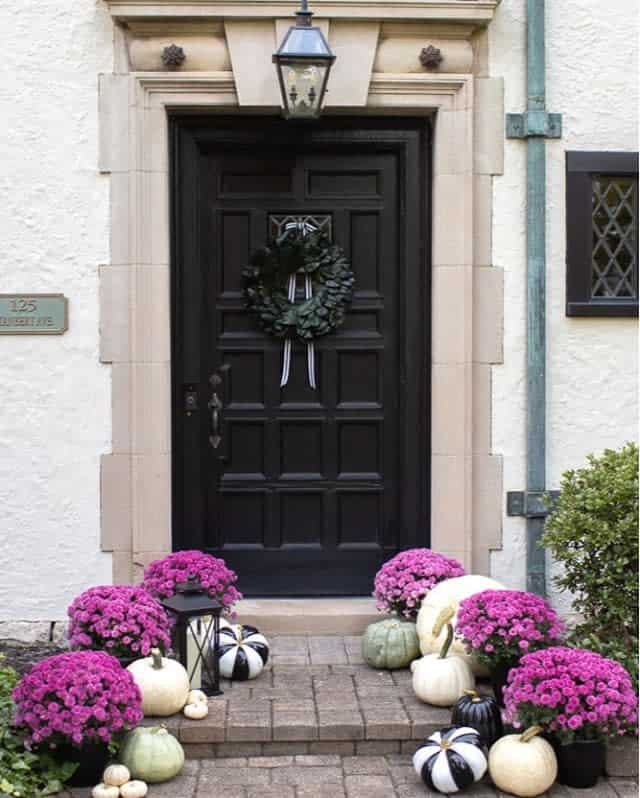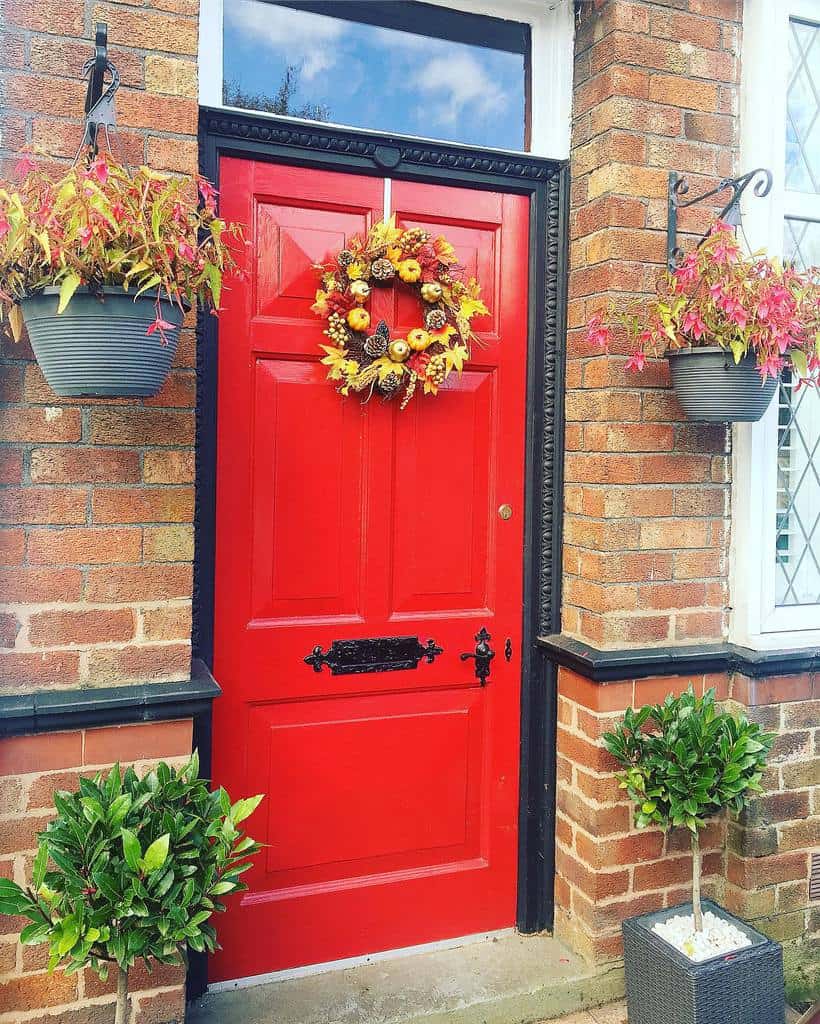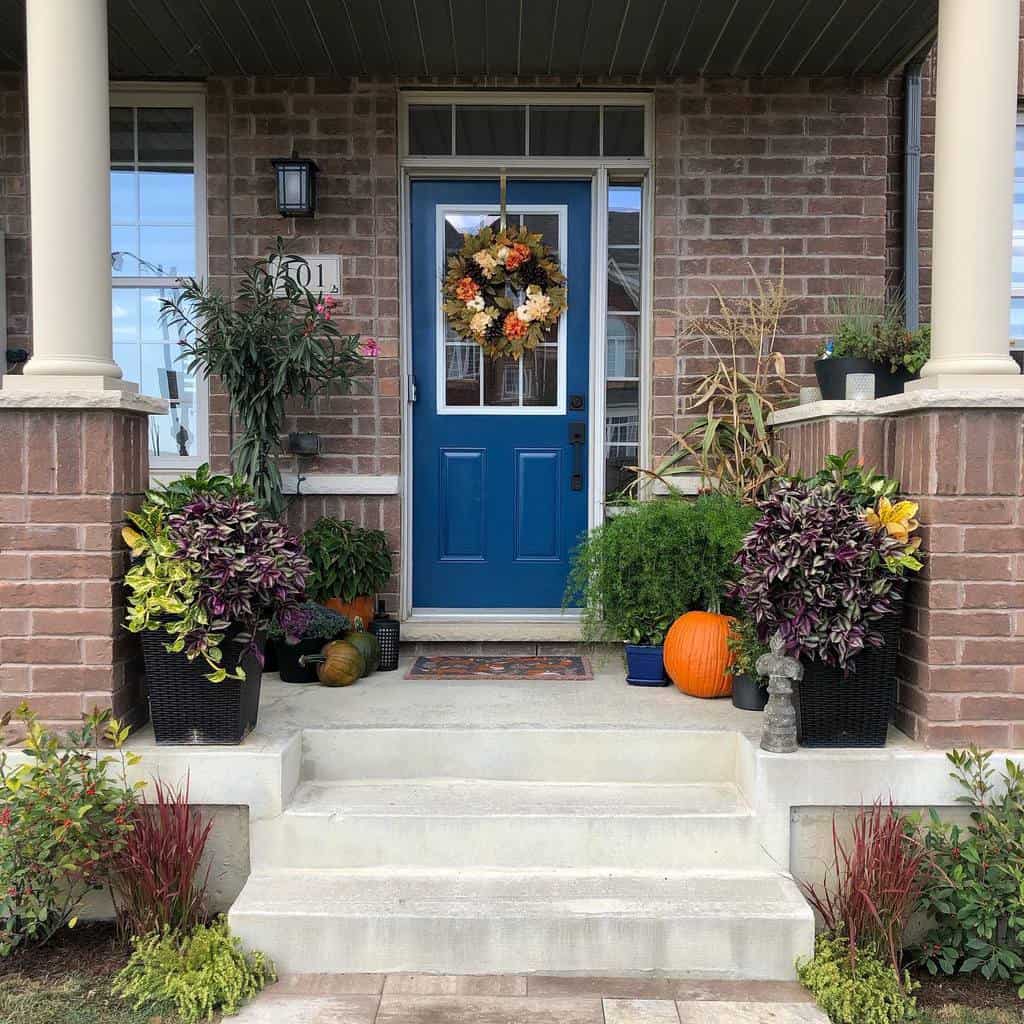 9. Practicality Meets Style: Mail Slots
Integrating a mail slot into your front door blends vintage charm with functionality. Elevate its elegance by opting for gold hardware or selecting a standout color to highlight the slot. Beyond aesthetics, this feature enhances curb appeal. Ensure the slot design harmonizes with your home's overall look and resonates with your taste.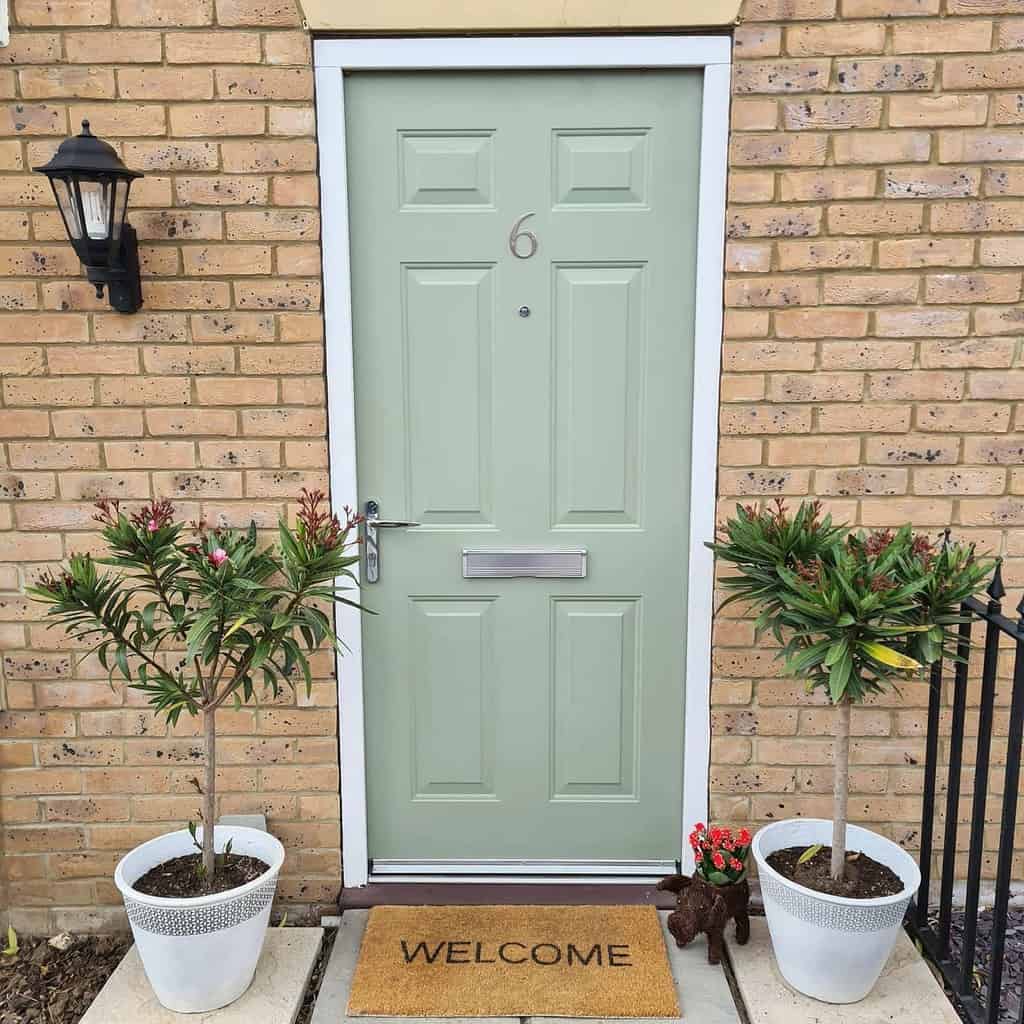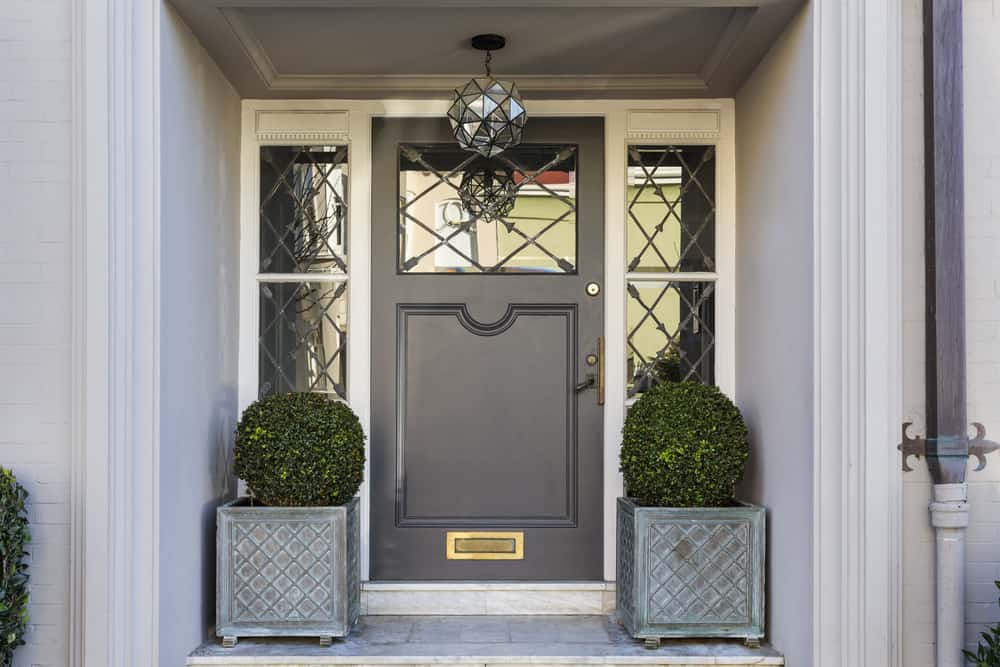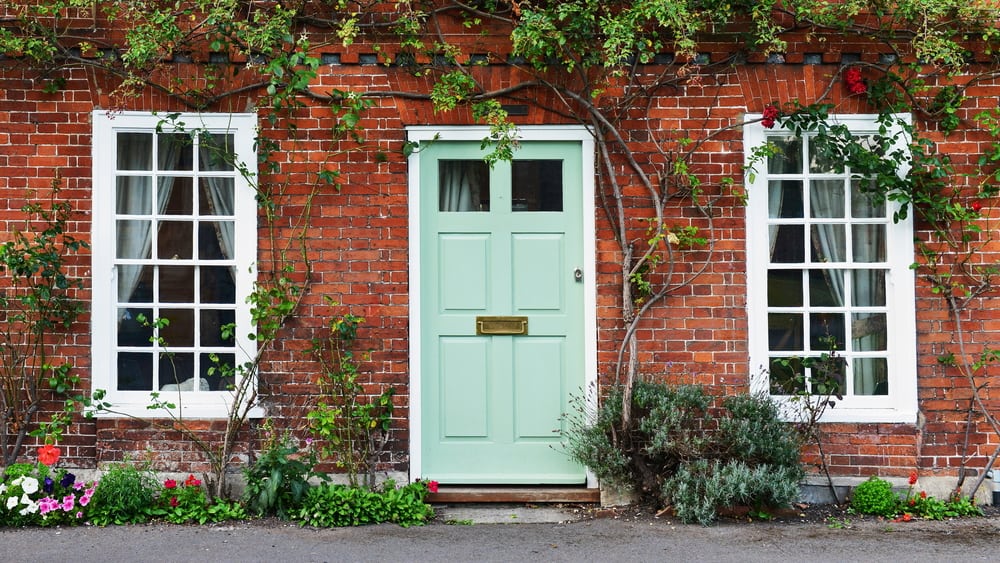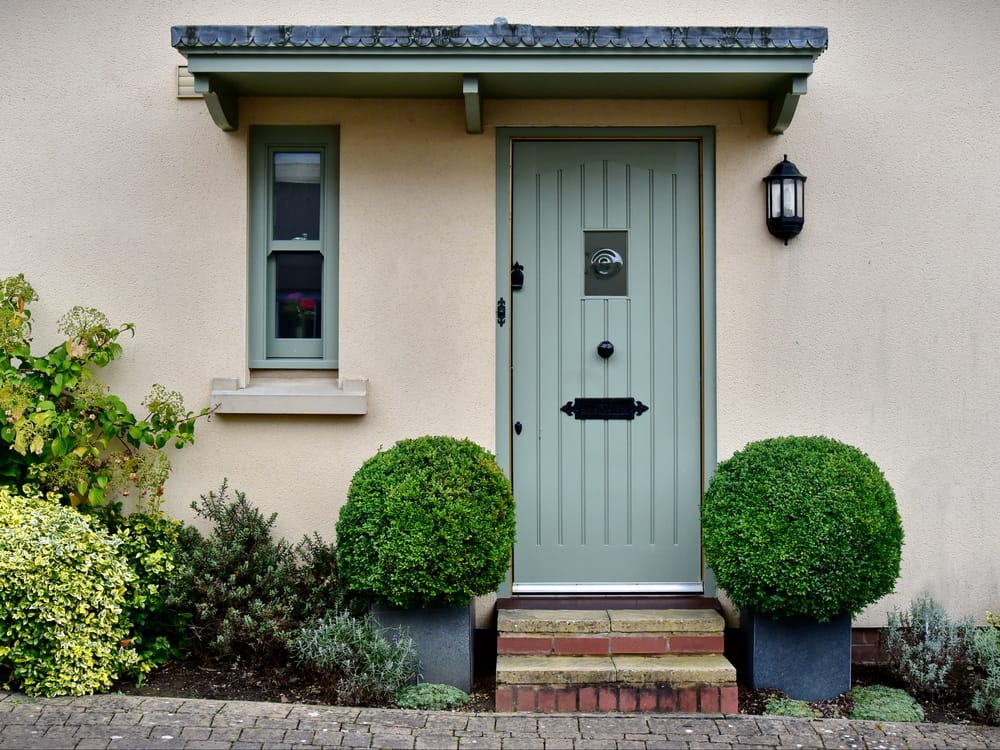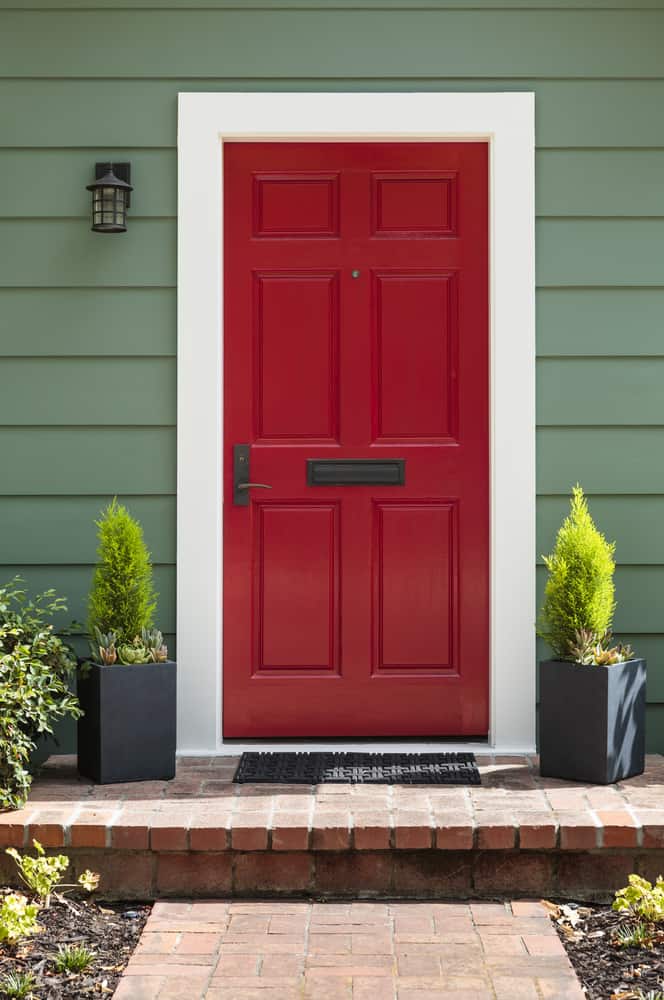 10. Knock with Classic Door Knockers
Elevate your entrance with a classic door knocker, blending tradition with functionality. Opting for a knocker over a doorbell introduces a nostalgic charm. Tailor its material and design—from contemporary sleekness to ornate antiquity—to mirror your style preferences. This seemingly minute addition profoundly influences your home's first impression.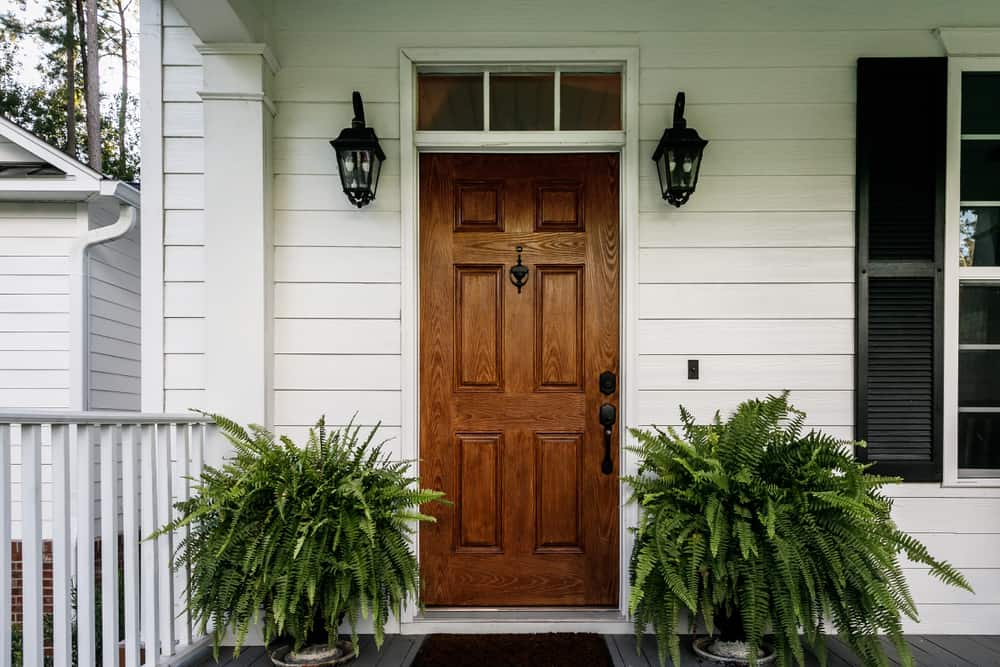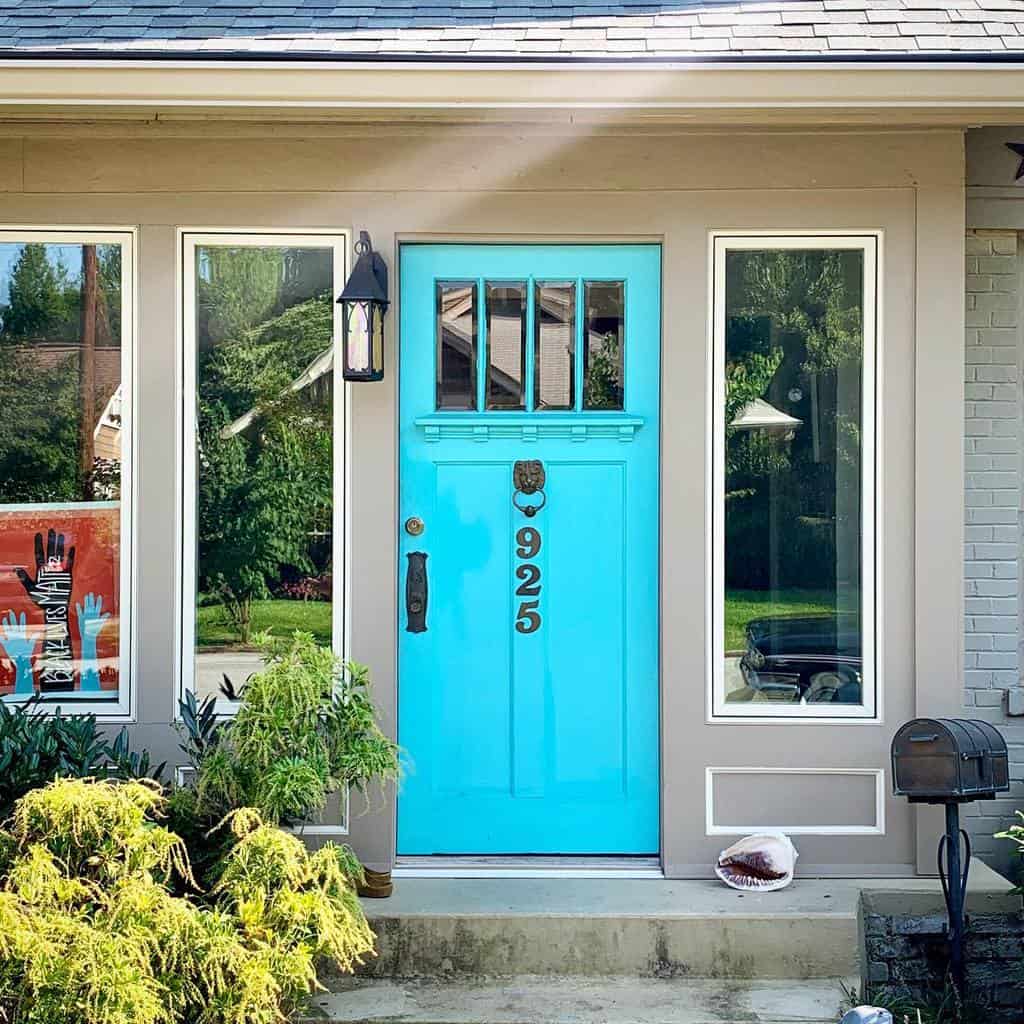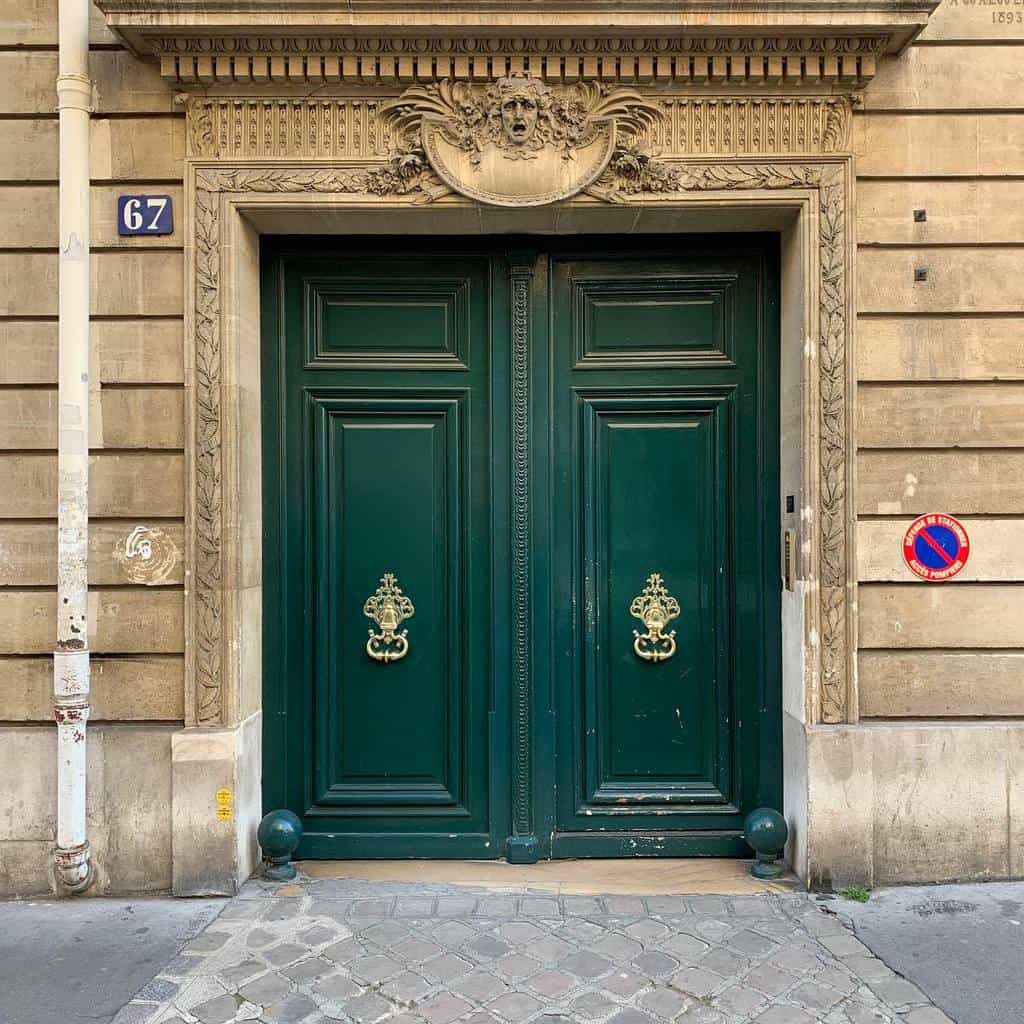 11. Modern Hardware, Contemporary Doors
Sleek, minimalist hardware on your door exudes a modern, streamlined aesthetic while ensuring ease of use. Enhance this look with bold paint choices or vibrant patterns for an unexpected twist. Incorporating glass panels not only elevates elegance but also welcomes more natural light. A door outfitted with contemporary hardware undeniably boosts both functionality and curb appeal.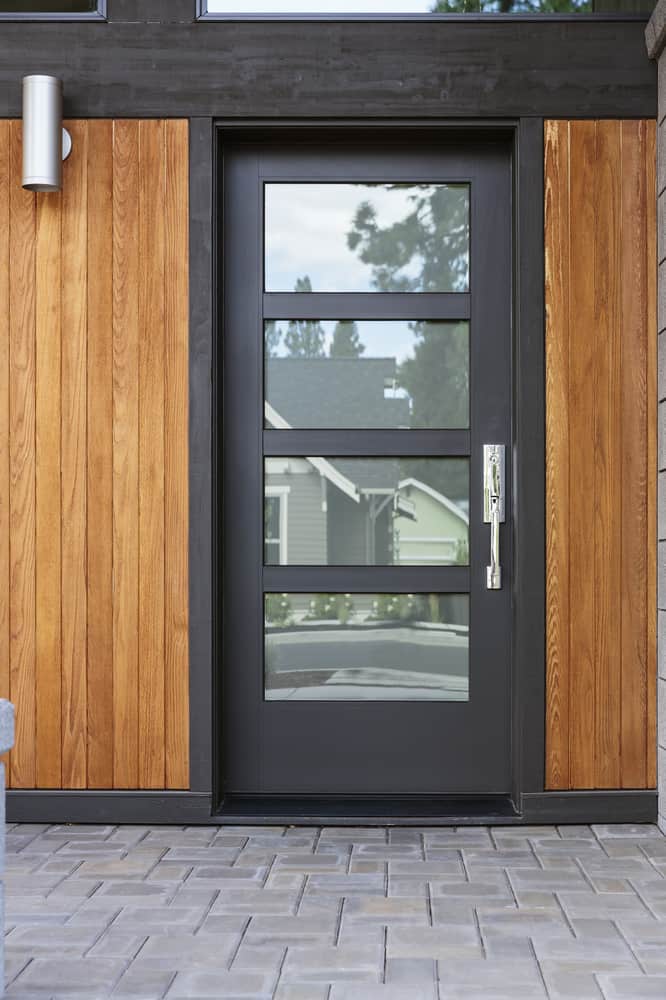 12. Embrace Timeless Wooden Doors
Wooden doors with glass panels offer a harmonious blend of classic charm and modern elegance. To refine this look, consider decorative molding or bespoke stained glass. Complement this style with a distinctive doorknob or handle, adding a personalized flair. This union of wood and glass effortlessly suits various architectural themes, underscoring its enduring appeal and versatility.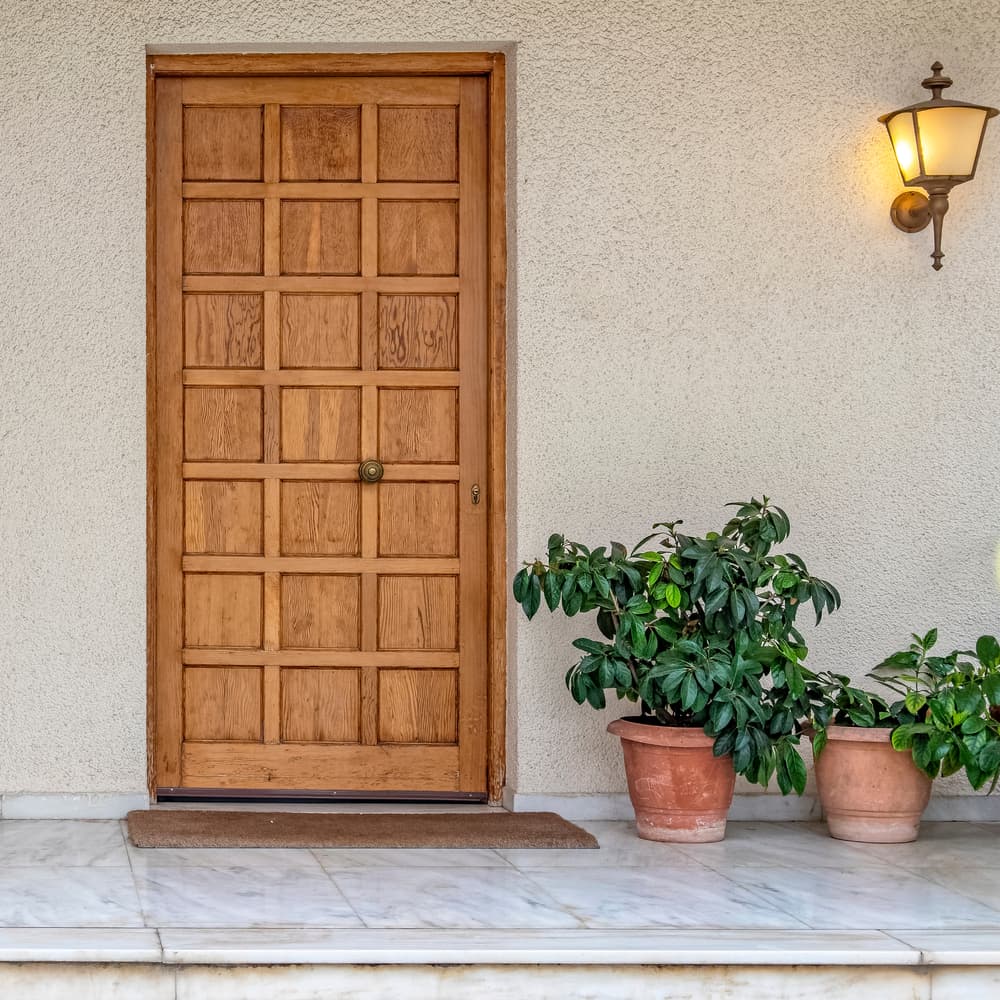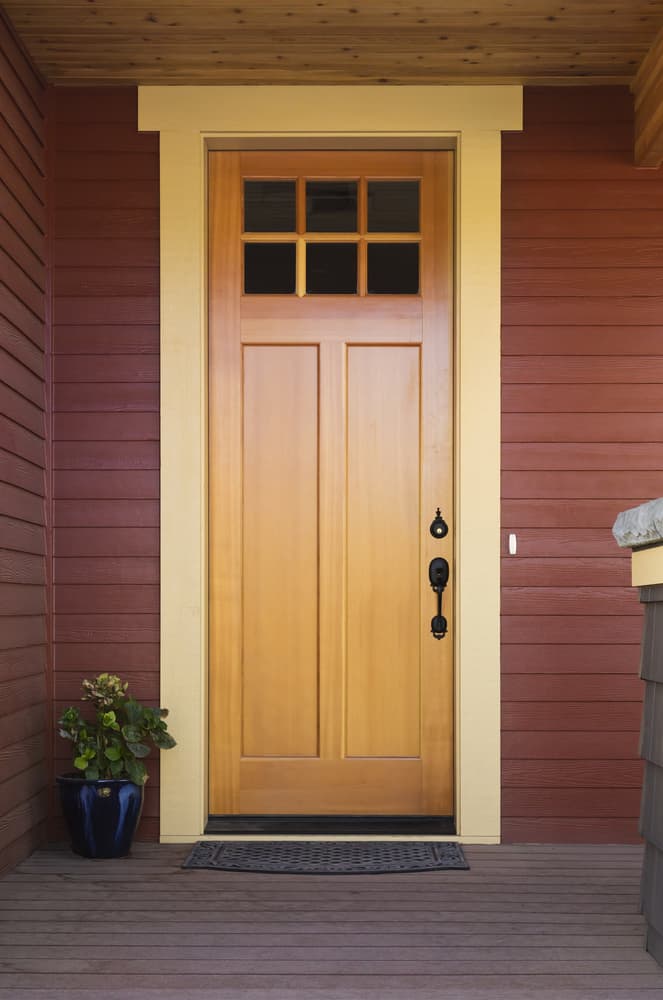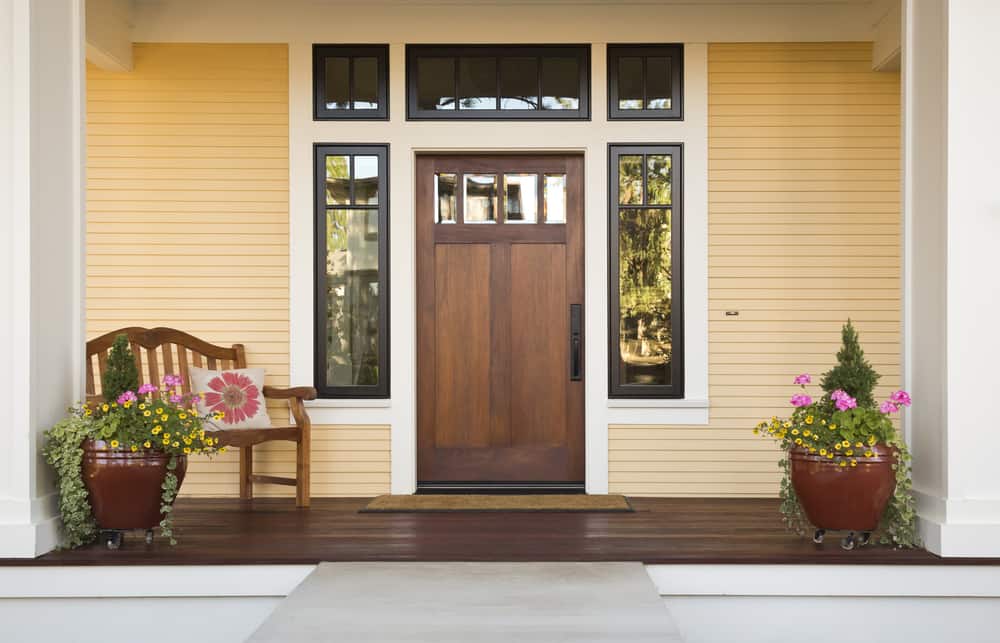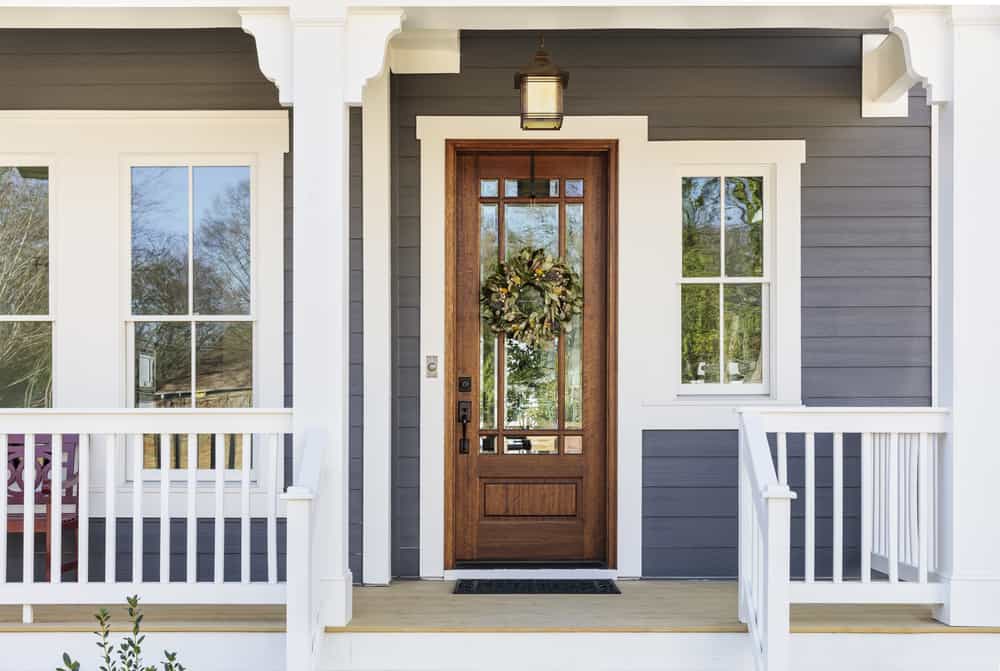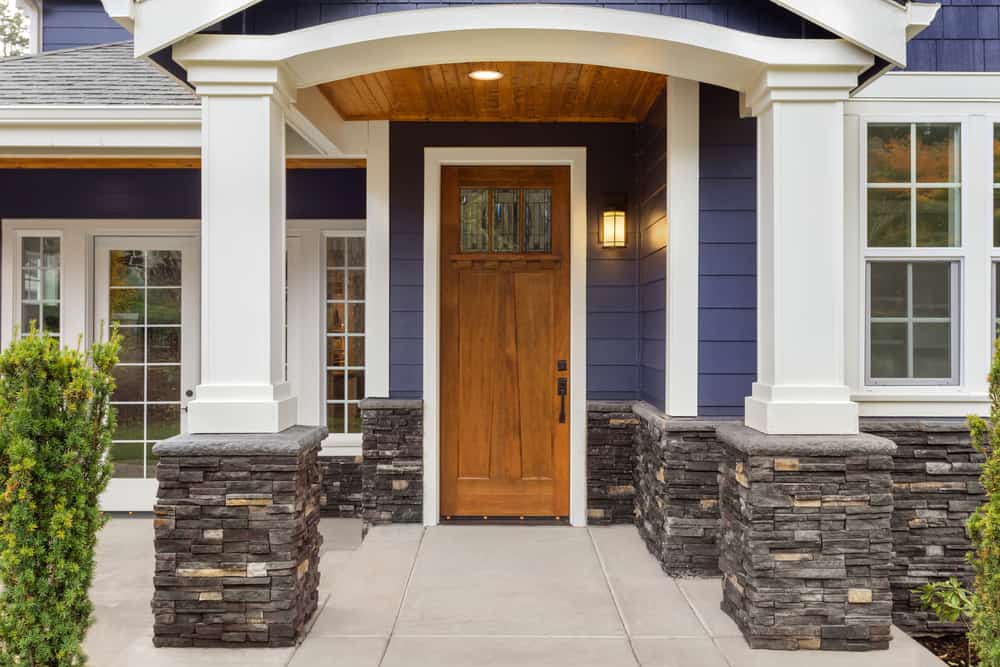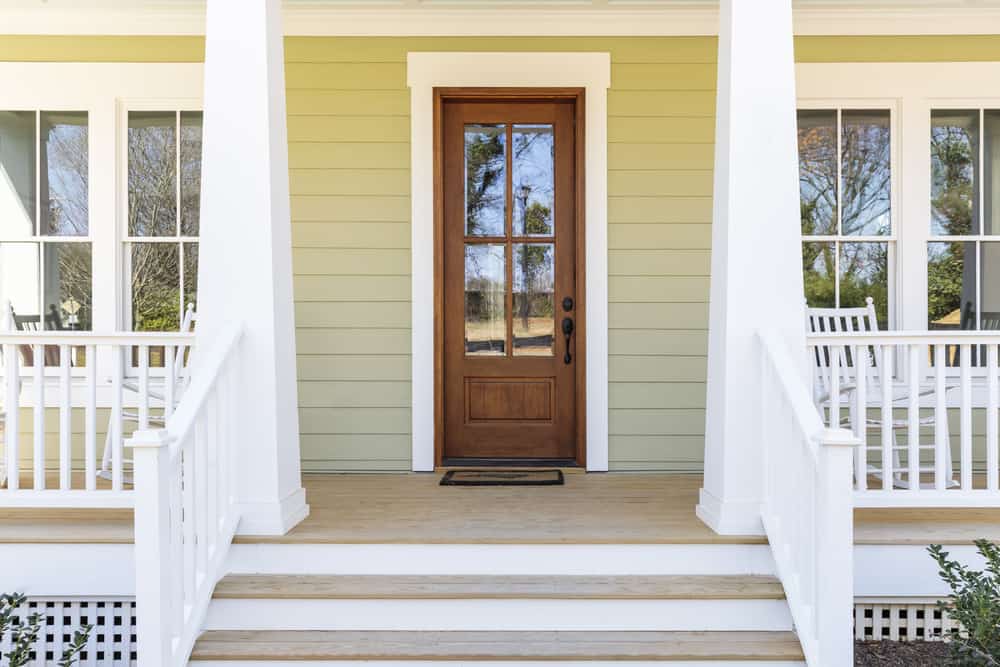 13. Illuminate Entrances with Door Sconces
Door sconces amplify both illumination and elegance to entryways. From sleek modern designs to traditional ornate styles, there's a sconce to embody your vision. Pair this lighting with a boldly painted door to heighten its prominence. Accentuate with complementary decorative elements, like wreaths or doormats, for a harmonious and inviting facade that uniquely represents your home.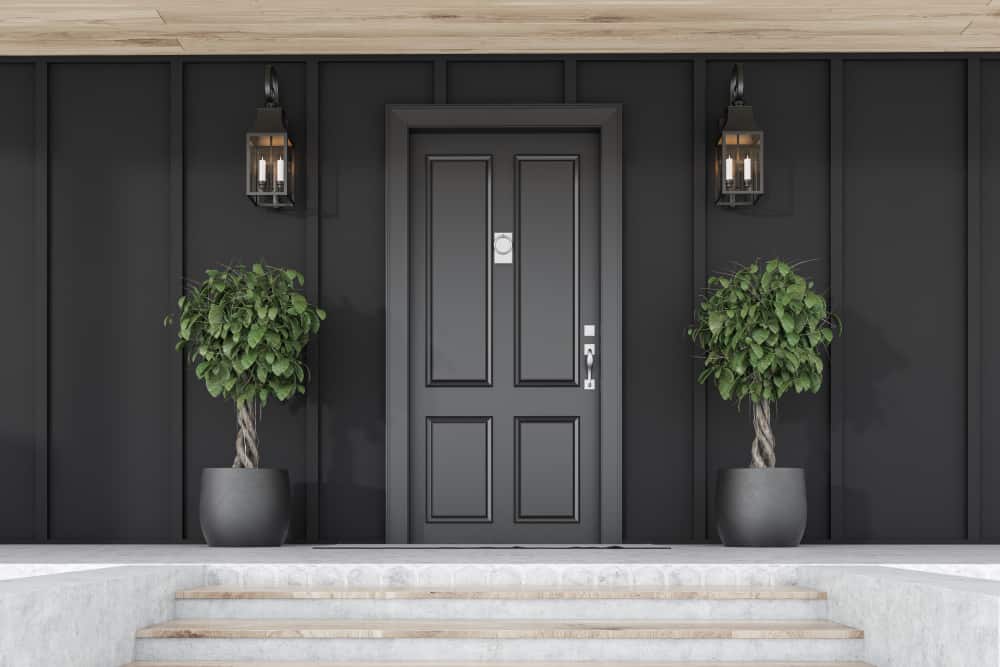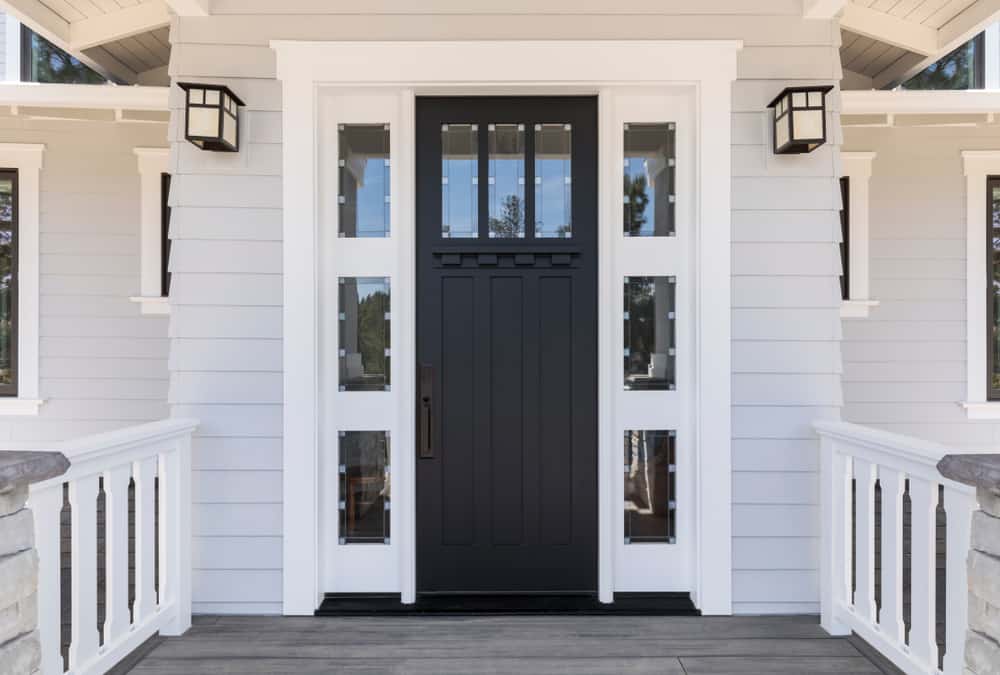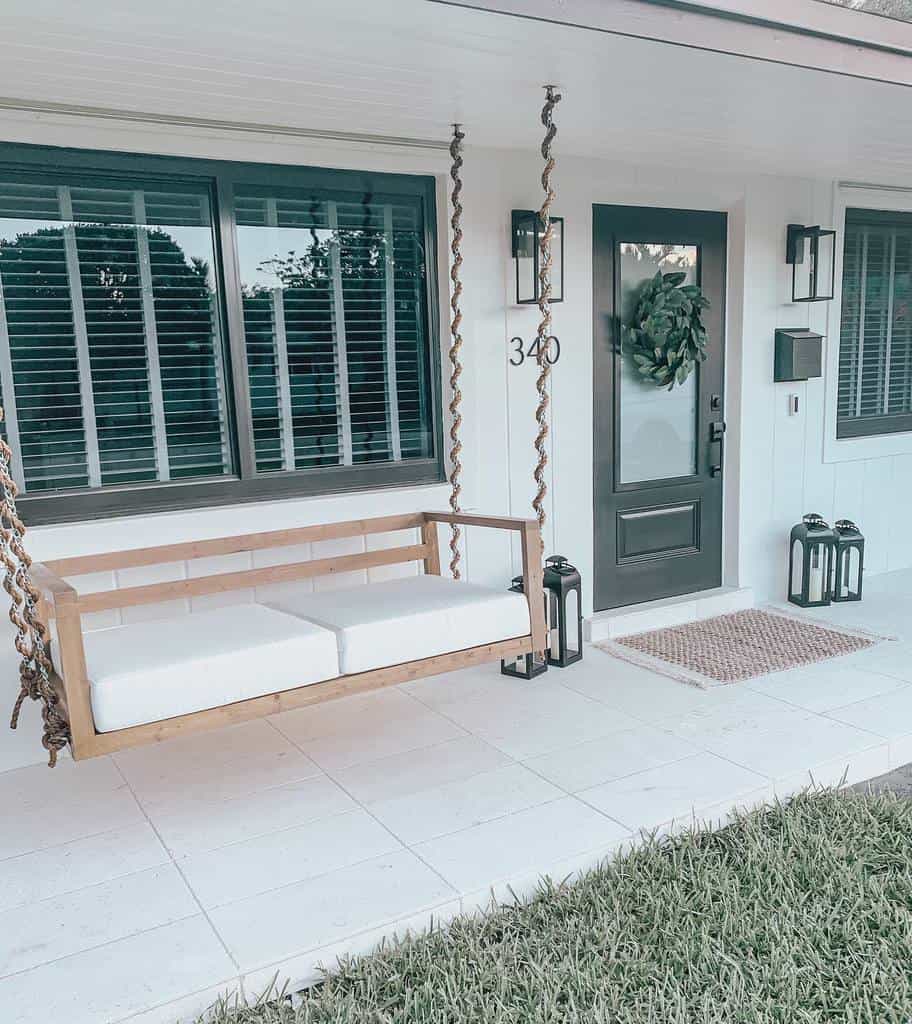 14. Brighten Up with Sidelite Windows
Sidelite windows enhance front doors by ushering in natural light and imparting a sense of expansiveness. They magnify the door's beauty, whether it's rich wood or ornate glass. Beyond functionality, sidelights transform doors into artful focal points, adaptable to both contemporary and classic aesthetics. Their inclusion guarantees a brighter, more inviting interior ambiance.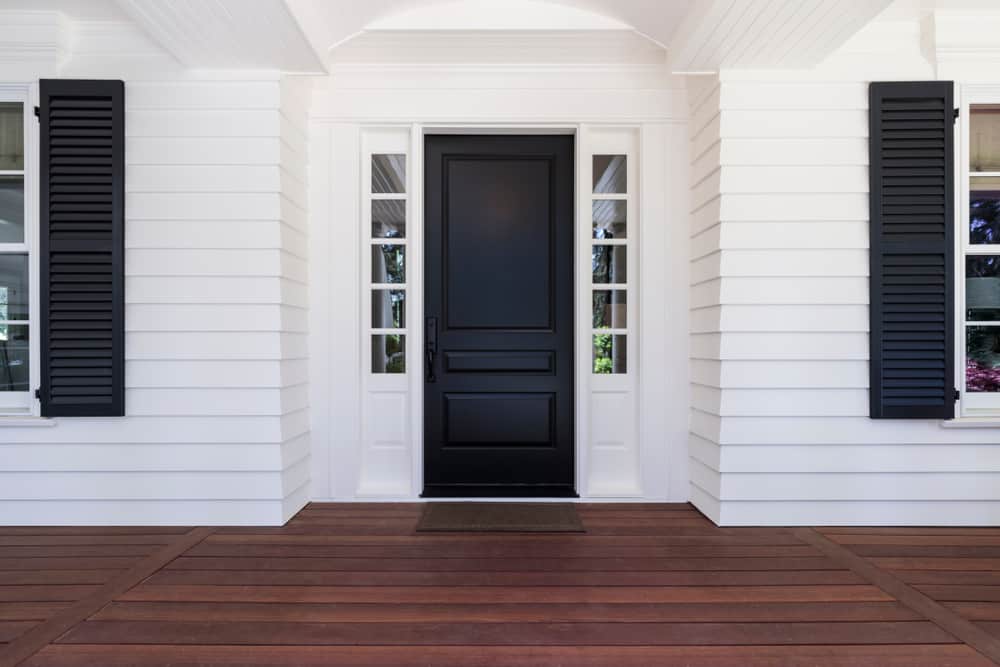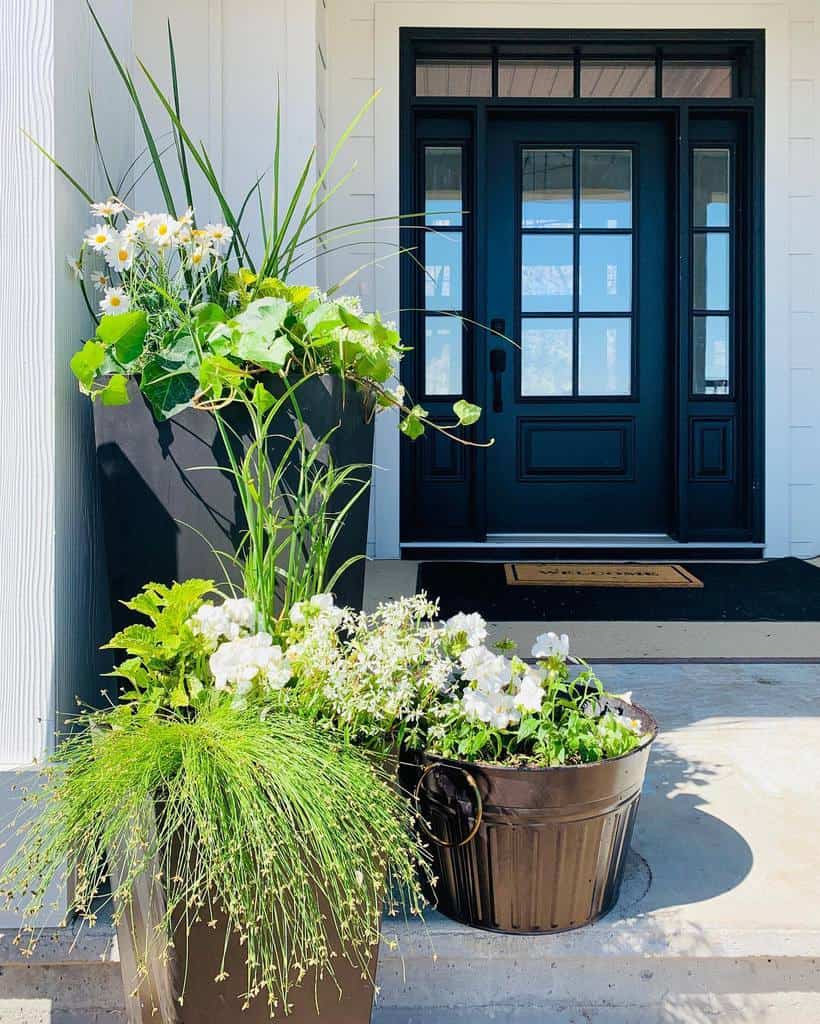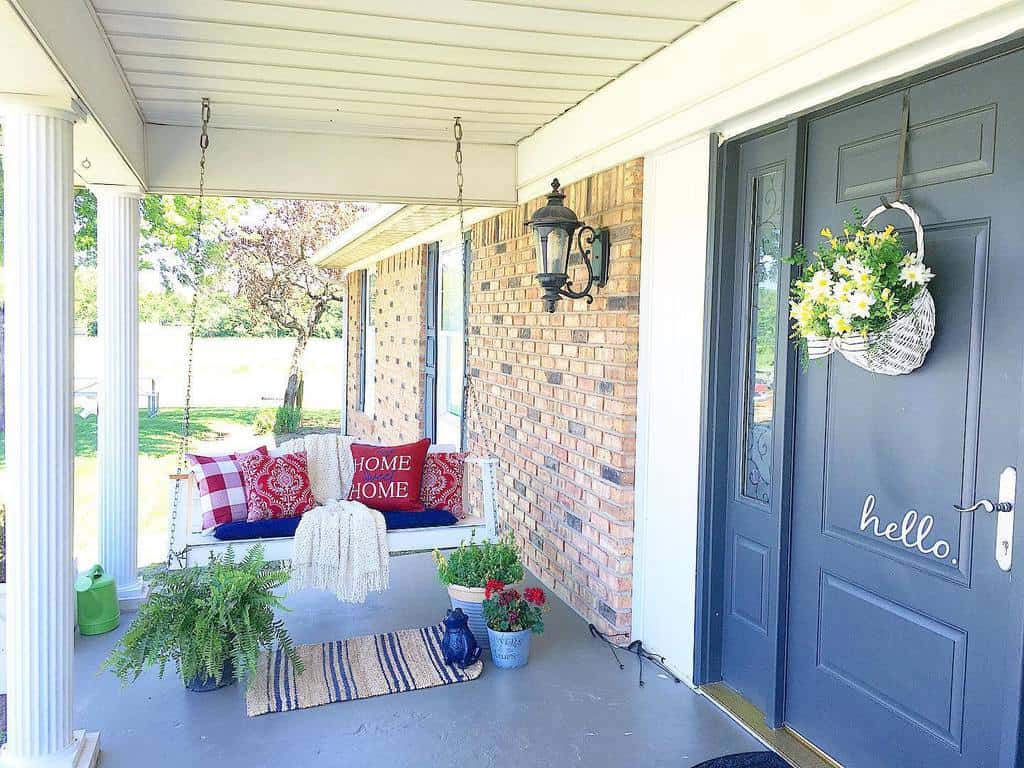 15. Ascend with Styled Door Steps
Elevating your entrance with styled door steps creates a majestic welcome, while also providing protection against weather. Complement steps with potted plants or vibrant welcome mats for added warmth. Even without steps, a door boasting decorative glass or distinct hardware can exude elegance. Ensure your entrance mirrors the essence and charm of your home.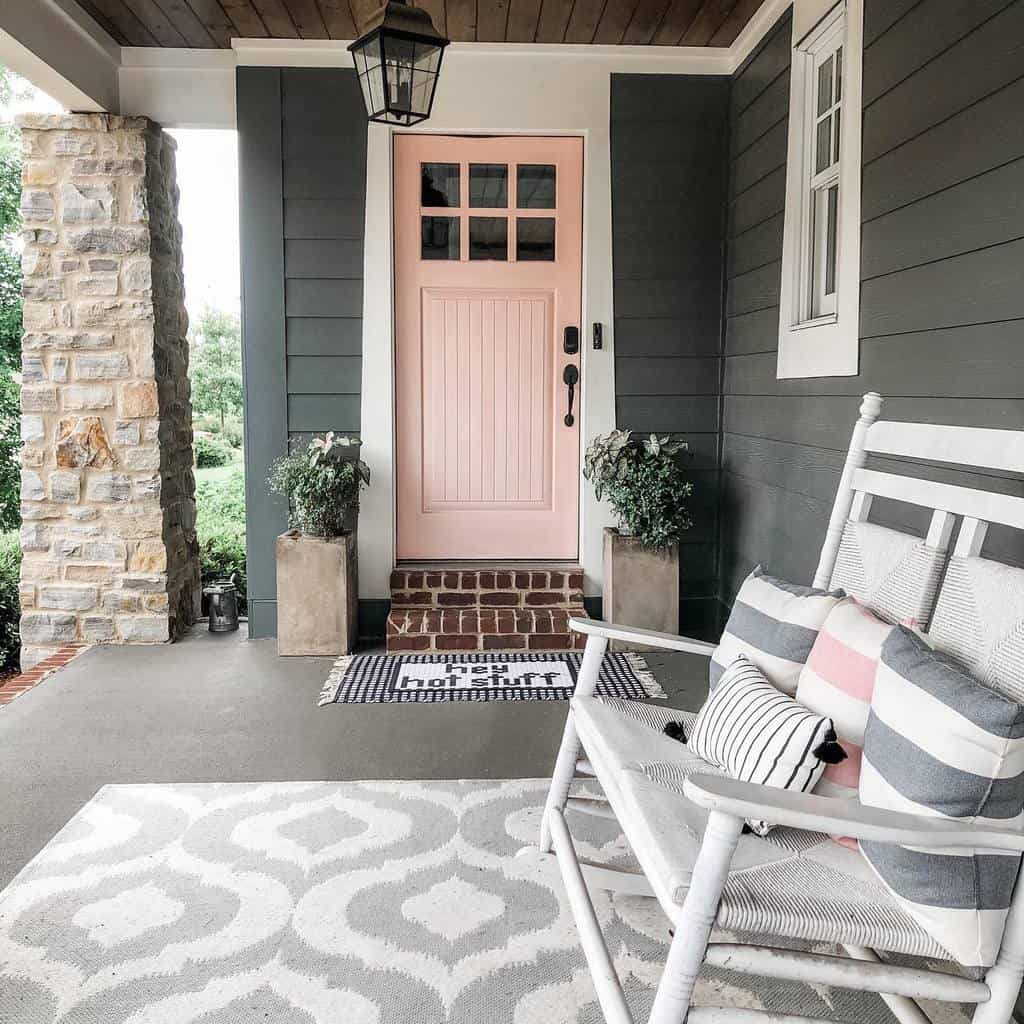 16. Charm with Hanging Door Decor
Your front door is a canvas for showcasing personality. Adorn it with seasonal or signature decorations, be it a vibrant wreath or a macrame piece. For enthusiasts, align the decor with hobbies, like nautical themes for fishing aficionados. Find what resonates with your style, making your entrance not just a door, but a warm, stylish welcome.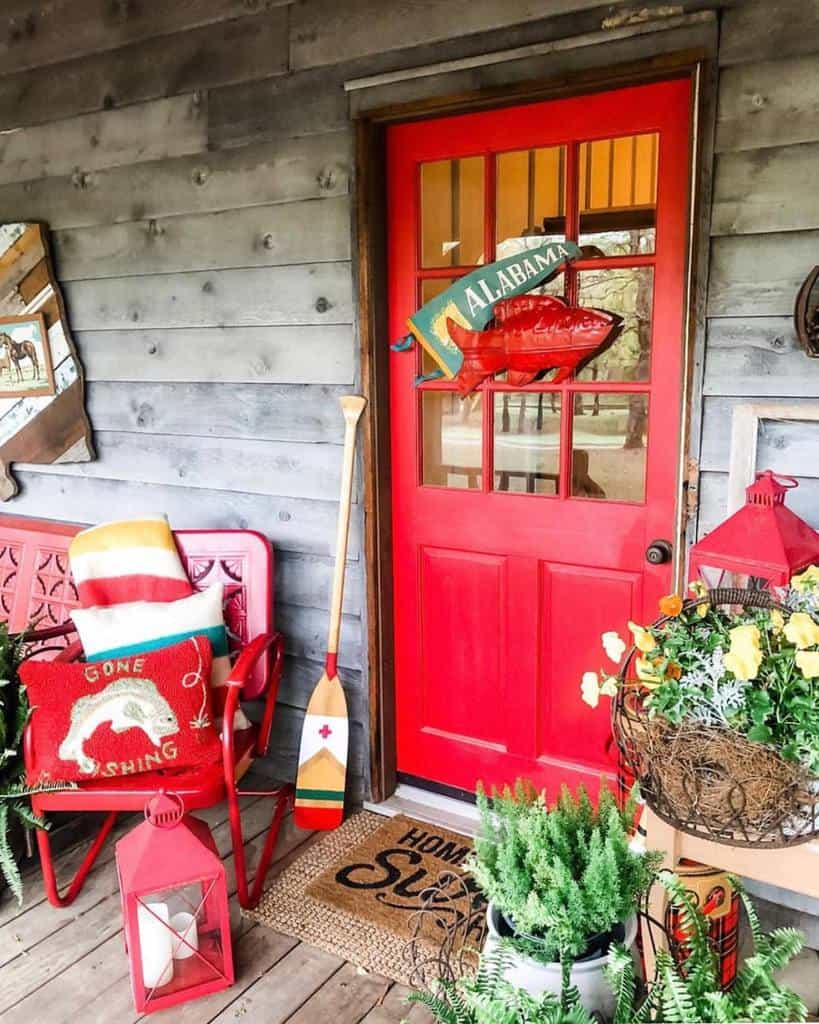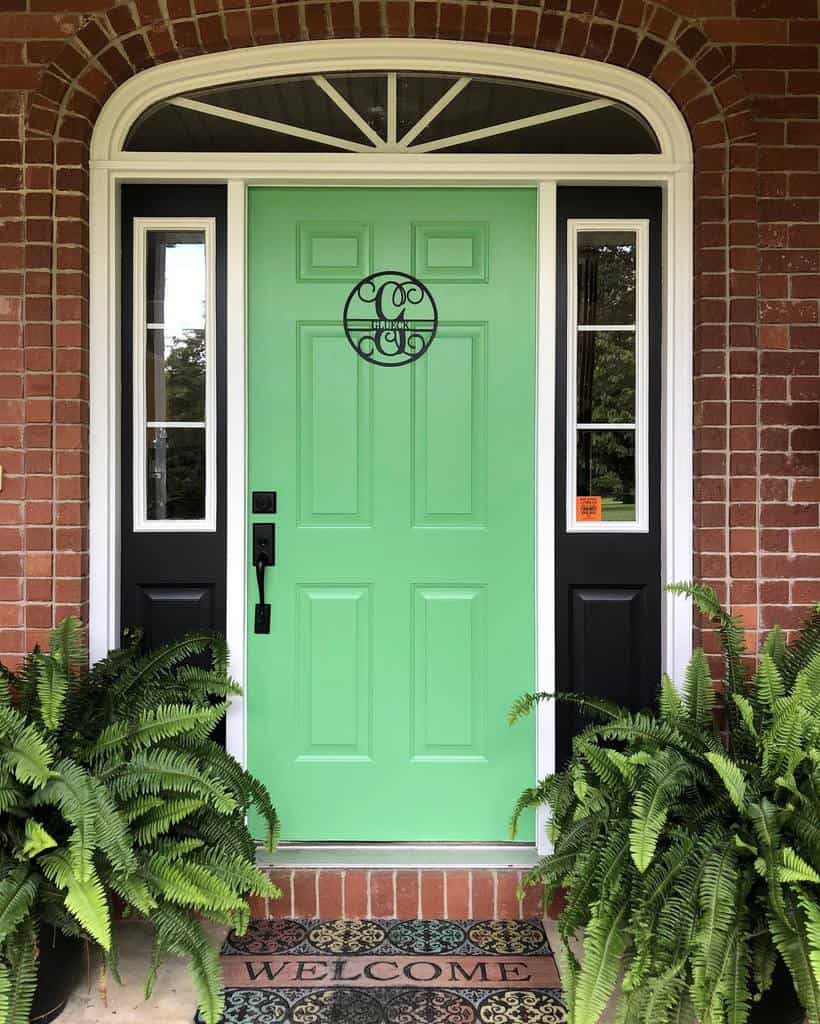 17. Dazzle with Mosaic Glass Details
Transform your entrance into a work of art with a mosaic glass front door. This design not only radiates elegance but also permits natural light, enlivening your entryway. The myriad of patterns and colors available lets you harmonize with your home's aesthetic. With such a captivating door, guests are bound to be left with a lasting impression.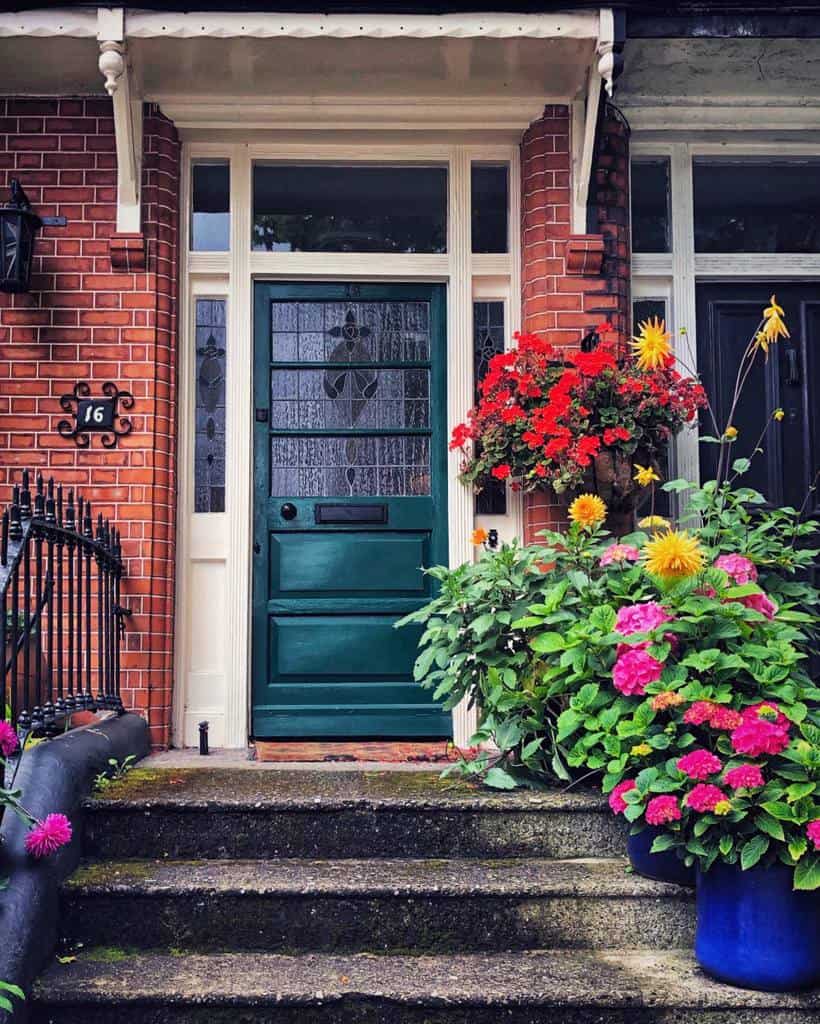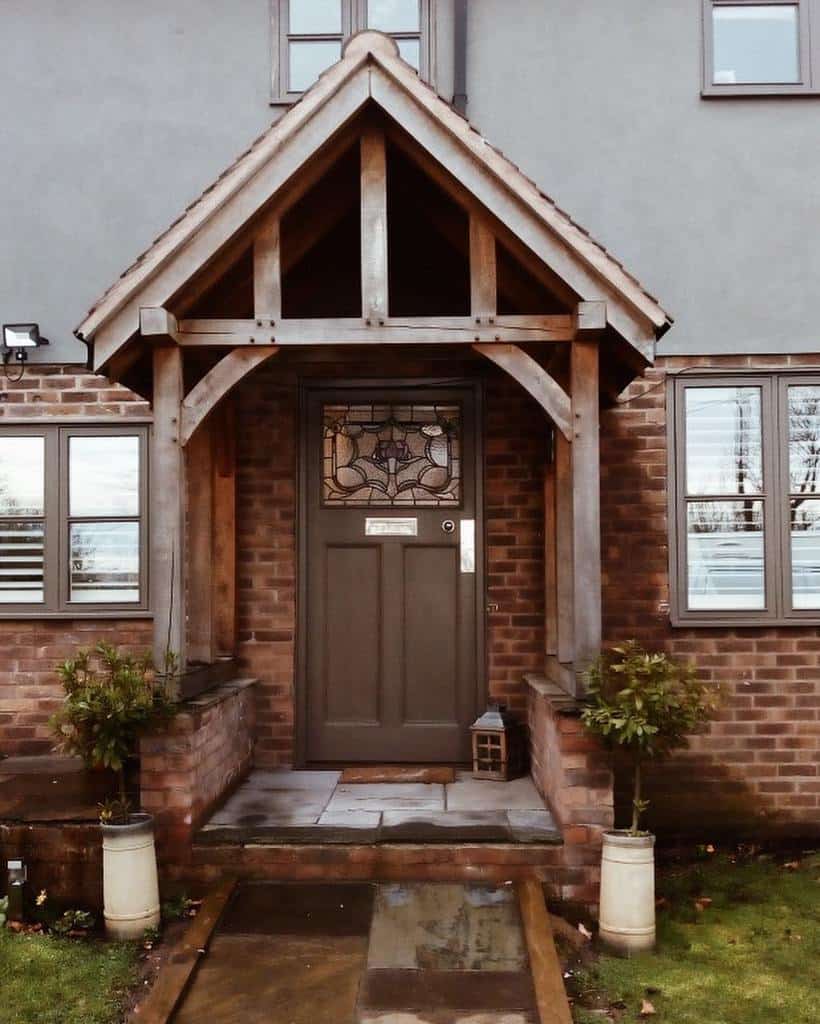 18. Step into Arched Door Beauty
Arched front doors exude timeless allure, infusing homes with character and elegance. Compatible with diverse architectural designs, these doors benefit from complementary ornate hardware. Ensure proper sealing and weather-stripping for energy efficiency. With meticulous design considerations, your arched door can be the stunning centerpiece of your home's facade.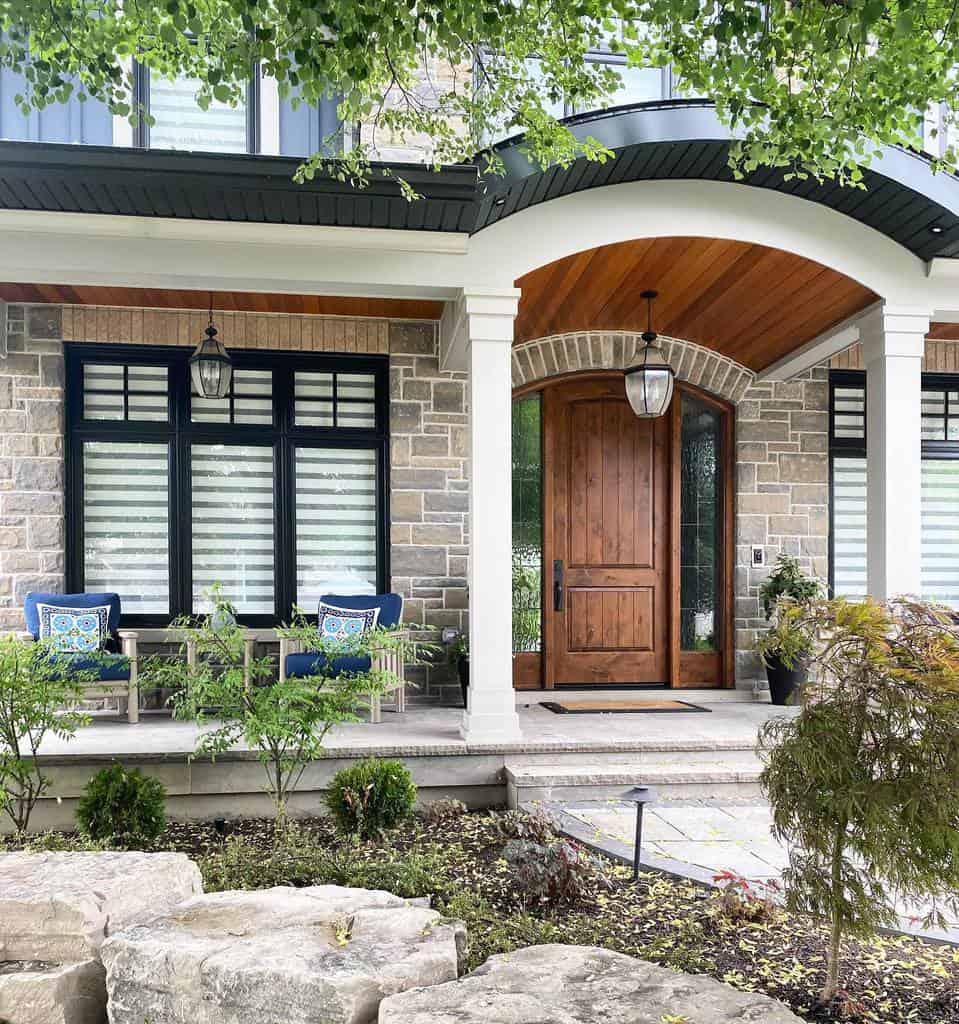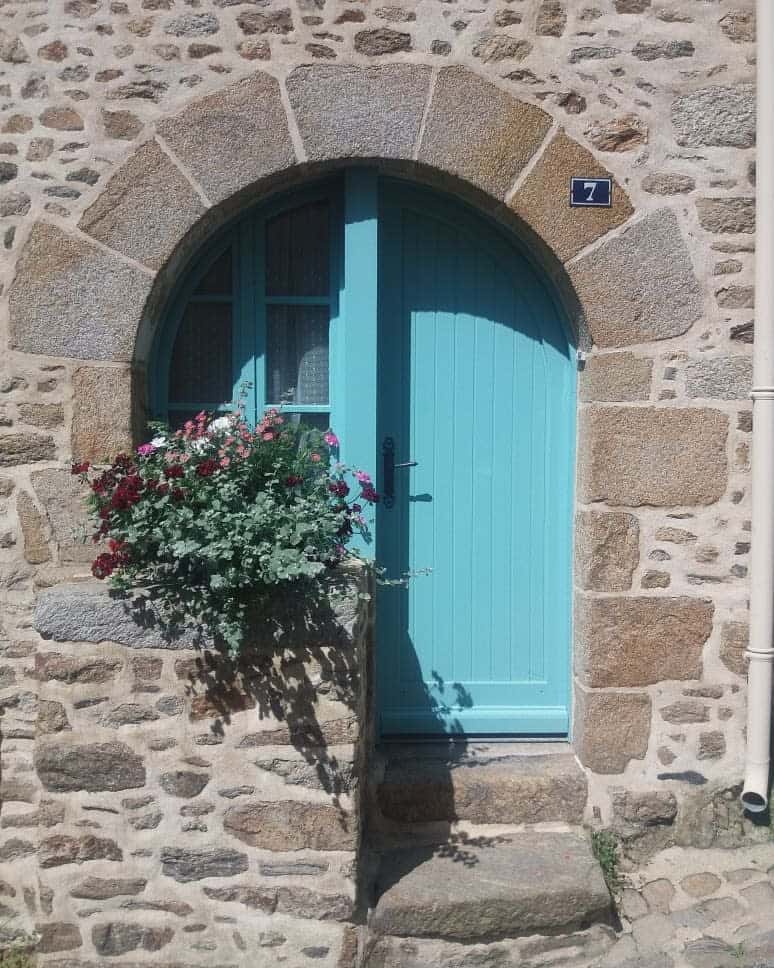 Front Door FAQs
What is the most popular front door?
The most popular style of front door is a craftsman style of door. Modern doors have also grown in popularity as more people embrace sleek, low-frills designs. Wood is the most popular material, mainly because of its beauty and universal appeal.
How much should I spend on a front door?
The amount you should spend will depend on the type of door and material you choose. A basic steel door can cost as little as $1,500. A standard fiberglass door will cost $2,000 to $3,000. High-end doors with glass panels and other frills can cost as much as $5,000.
How can I make my front door look bigger?
Painting your front door a light color will help make it look bigger. Lighter colors reflect more light and tend to make things look bigger than they really are. While white is the most commonly chosen color for this, it isn't your only option. You can also choose an ivory or pastel color.