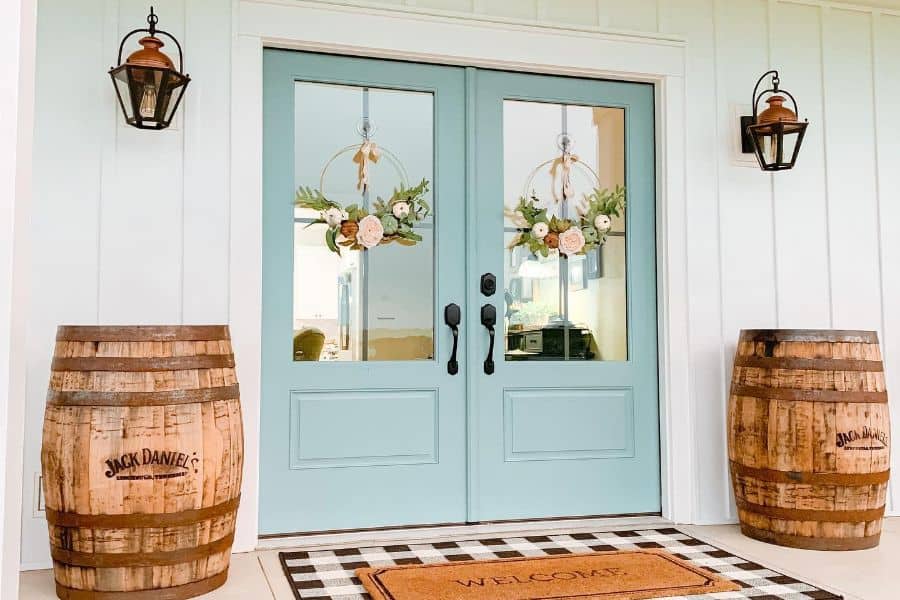 The Top 57 Front Door Ideas
What does your front door look like? If it's looking rough, then you're sabotaging your home's curb appeal.
Your door takes up a prominent visual space on the front of your home, so it needs to reflect the style and aesthetic that you want to portray. However, it's also the main entry door into your home, so it also needs to be durable and provide you with a sense of security.
These front door ideas will help you understand your options. Perhaps your home would look beautiful with a modern front door that has frosted glass panels.
Or maybe your home needs a craftsman wood-carved front door. Whatever you choose, it should enhance the look of your home.
1. Blue
Make a statement with your front door by painting it blue. Whether you choose a royal or navy, it'll look crisp and clean when paired with the ever-popular exterior white walls.
Your first option is to paint your current door. You can easily paint a wood door any color you want. Just lightly sand the surface to remove any existing paint or varnish.
Another option is to buy a blue door. This will be more durable than paint. You also need to consider the hardware that's on your door.
Black hardware can offset a light blue shade beautifully. Gold will accent a darker blue shade and create a warm and welcoming feel. While silver looks pretty, it'll embrace cooler tones.
2. DIY
You don't have to spend a lot on door decor to make your front door stand out. A simple wreath is all you need to accent your door and make it feel seasonally festive. Consider changing out your door decoration to coincide with the seasons or the nearest holiday.
Another simple idea is to frame your front door with potted plants. Place one on either side of the door. Choose skinnier-width plants that are taller in height to create a balanced look that doesn't take up too much room.
3. Entryway
Don't focus solely on your front door design. Consider how this exterior door will look with your entire entryway.
If you have a covered porch that you use as an outdoor living space, you could have a dutch door installed. This lets you keep the bottom half closed while opening the upper half.
Then you can easily communicate with those still inside without worrying about escaping children or pets.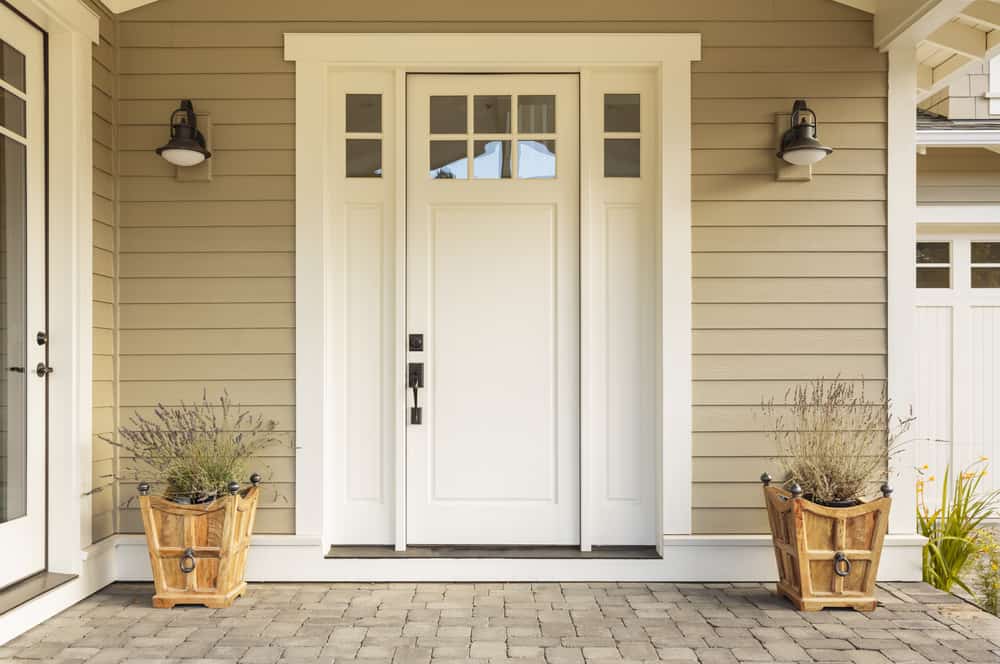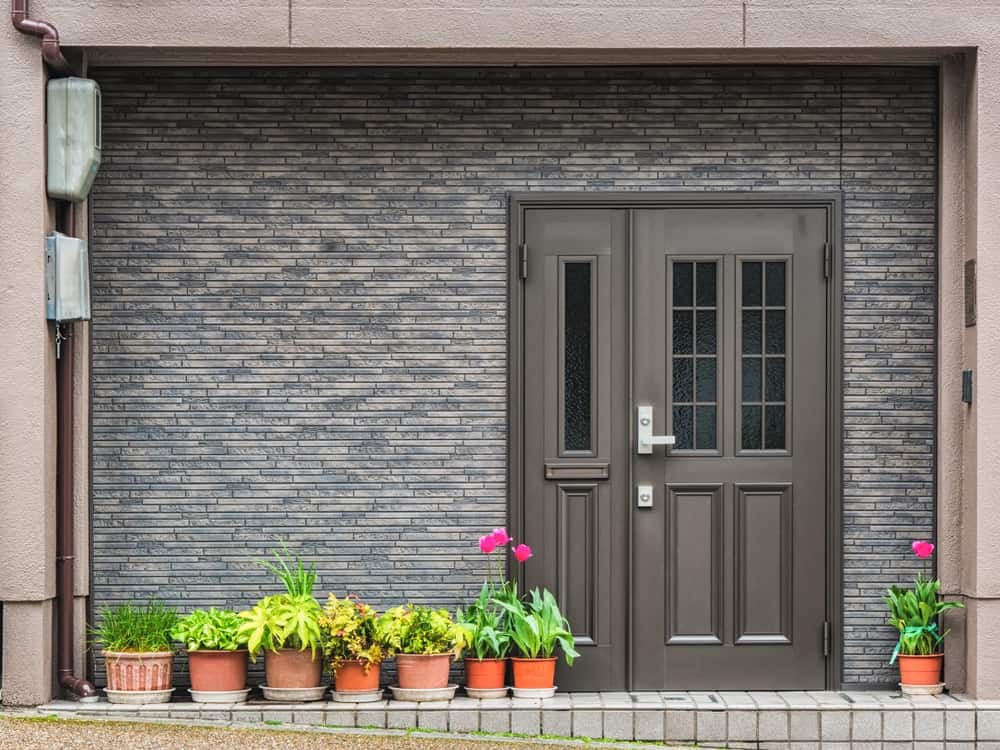 Another beautiful look is French doors. The two doors can balance a wider entry better than a single door. If you don't have the space to install two full doors, you could make one a non-functioning door.
4. Green
Choose green if you want one of the most sought-after front door colors. It's a traditional color and symbolizes wealth and prosperity. It also has a natural and earthy feel, which can bring peace and calmness to your home.
The trick to making this color work on your front door is to go bold. Choose a green that's too soft or neutral and your front door will look bland and boring.
A vivid emerald or grass green will breathe life into your home's curb appeal. It'll also pair beautifully with the potted plants you use in the entryway.
5. House
Don't let yourself get wrapped up in the door's looks and forget about other features. Your exterior door needs to be durable and functional. That way, it's strong enough to protect your home.
If you live in a place that experiences extreme weather, you may want to consider a storm door. These doors are strong enough to withstand harsh winds, rain, ice, and snow.
Fiberglass is suitable for this because it's strong and corrosion-resistant.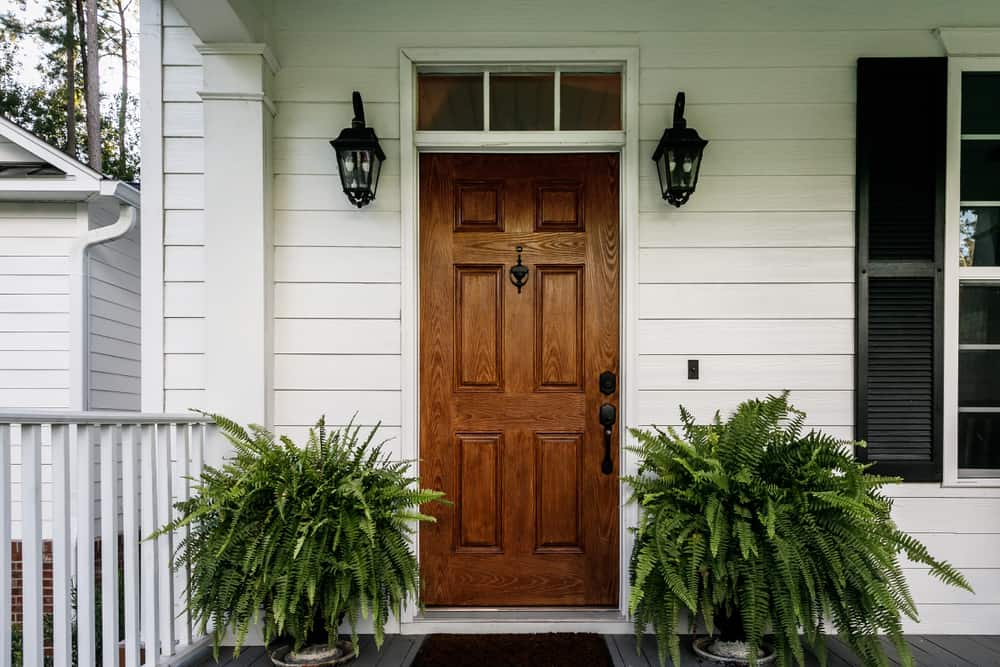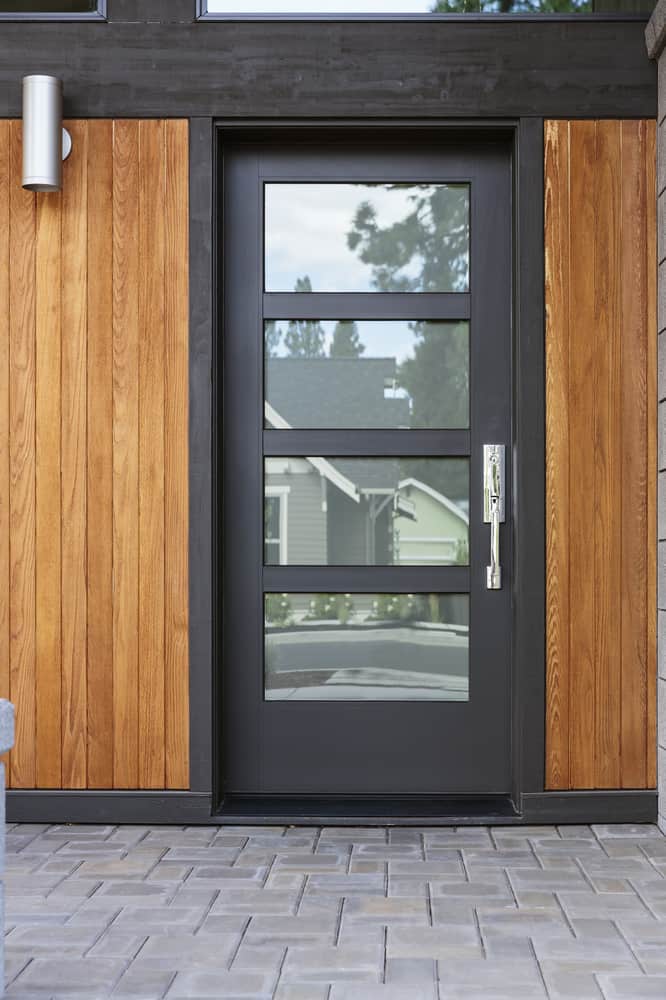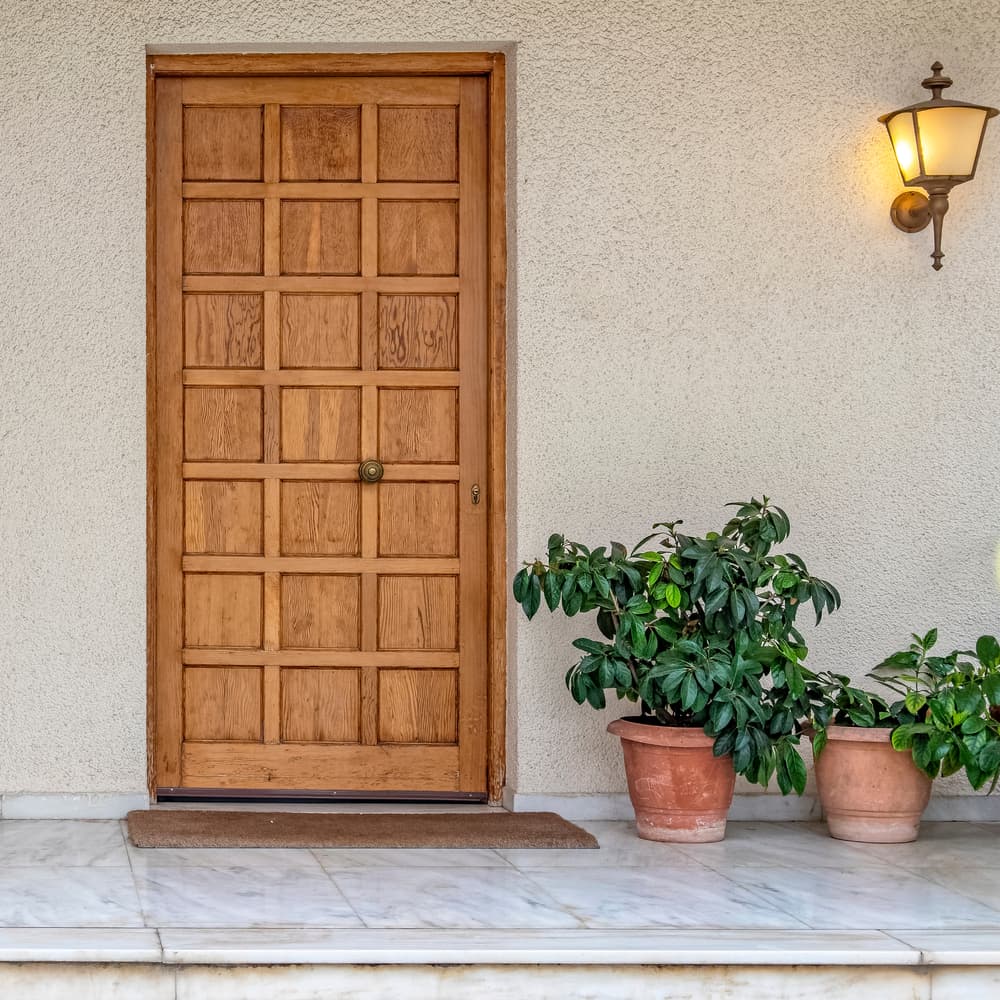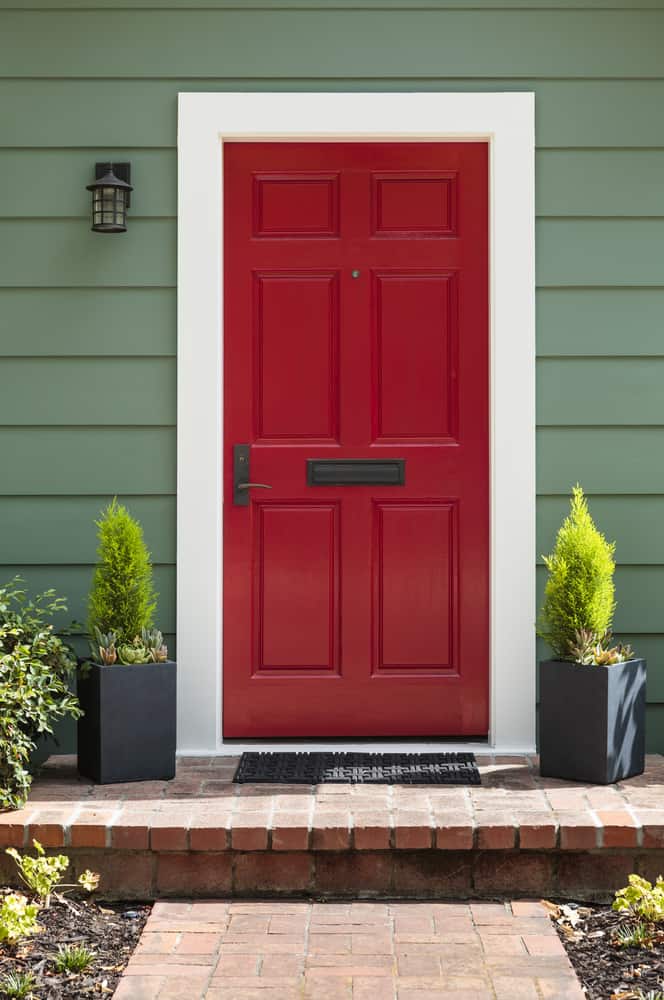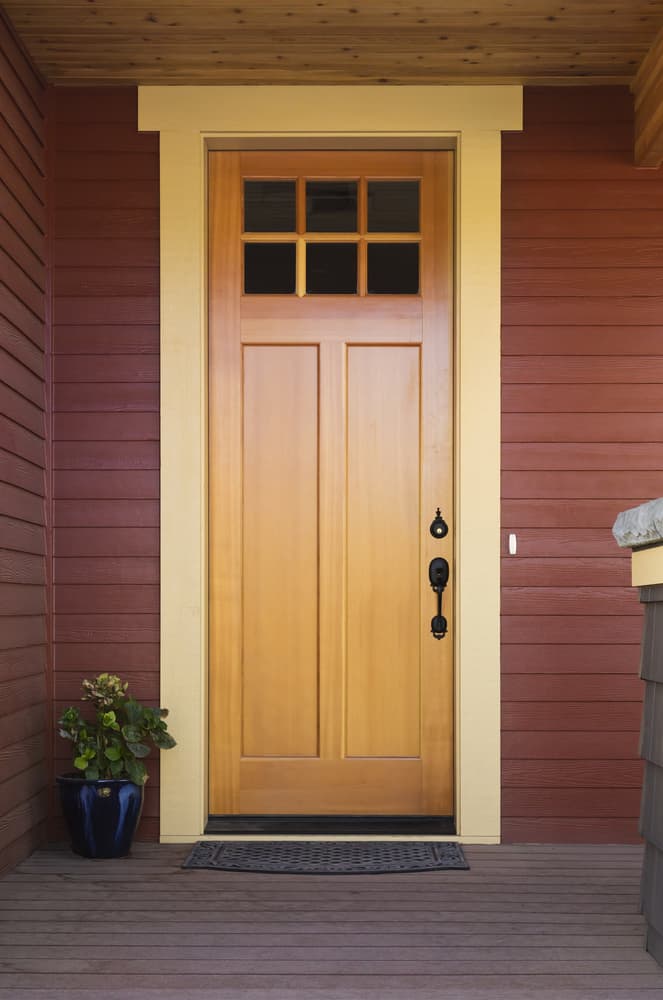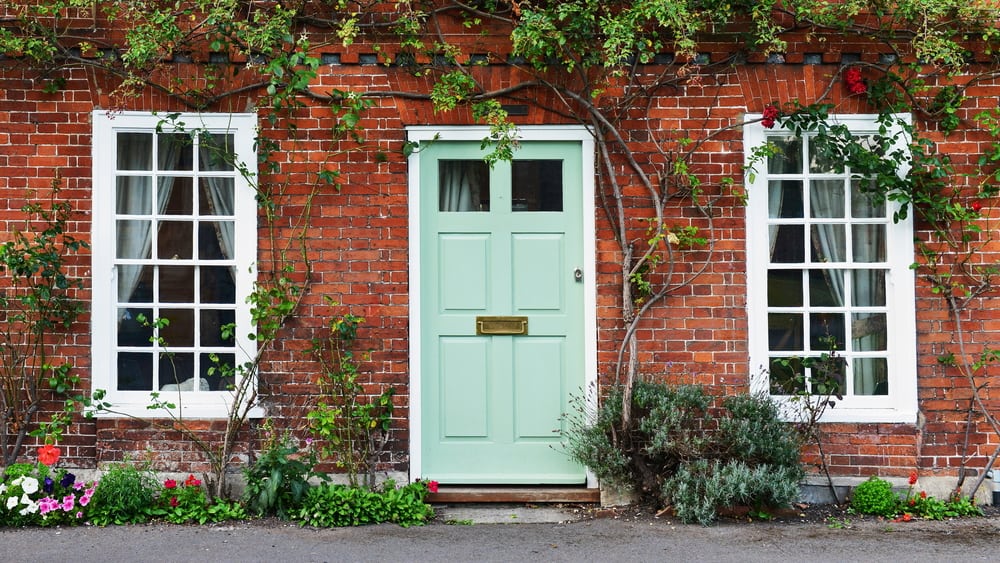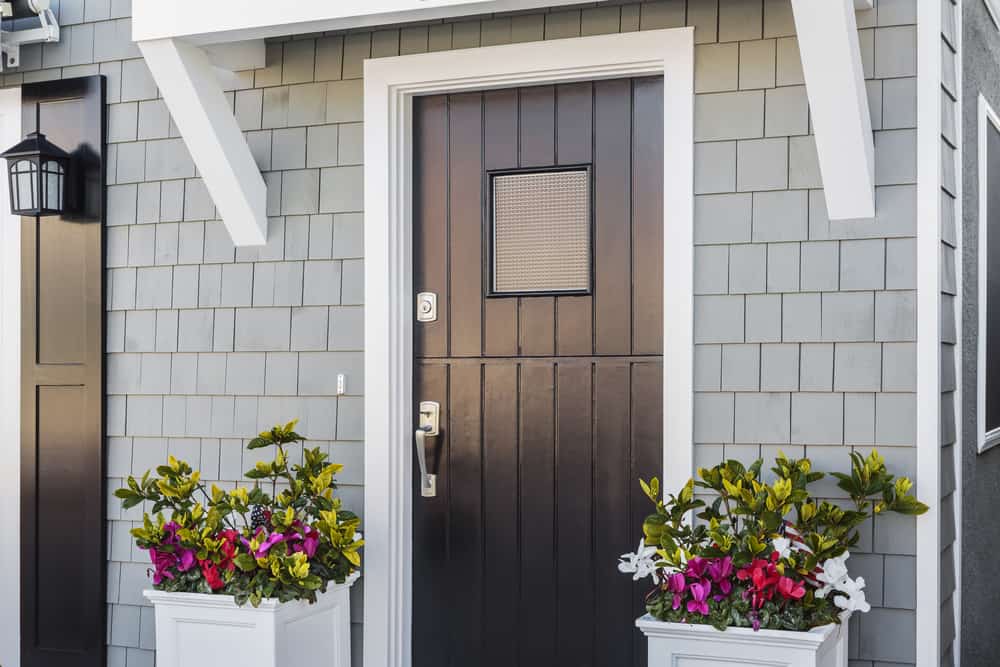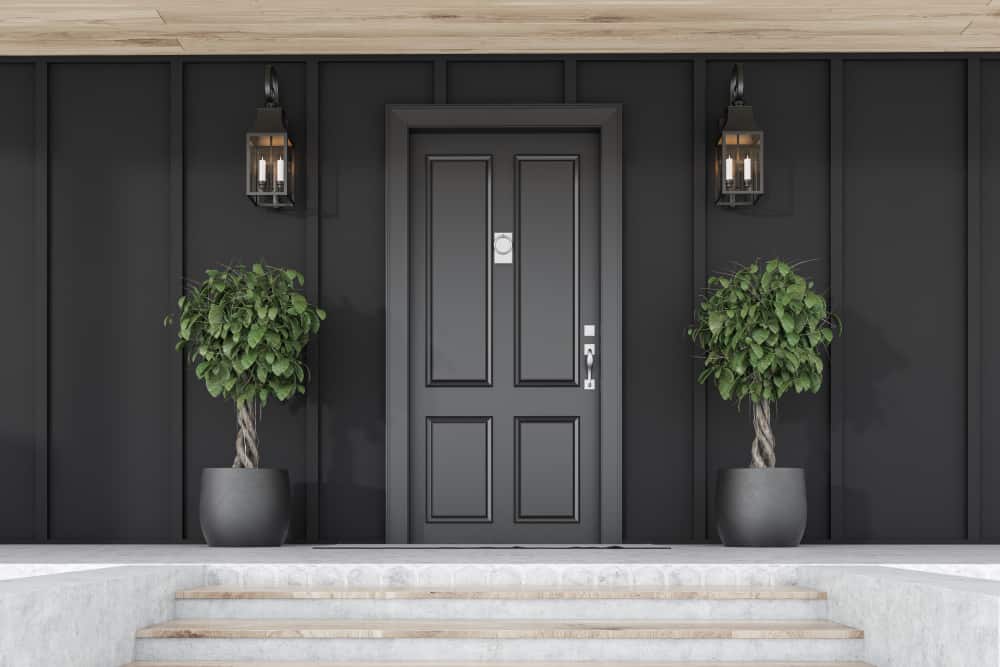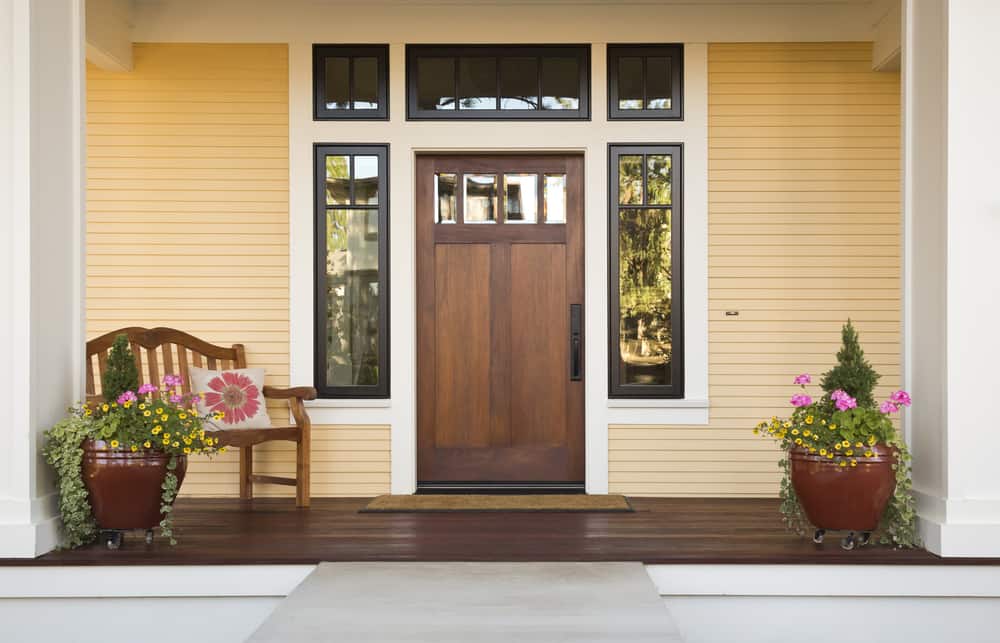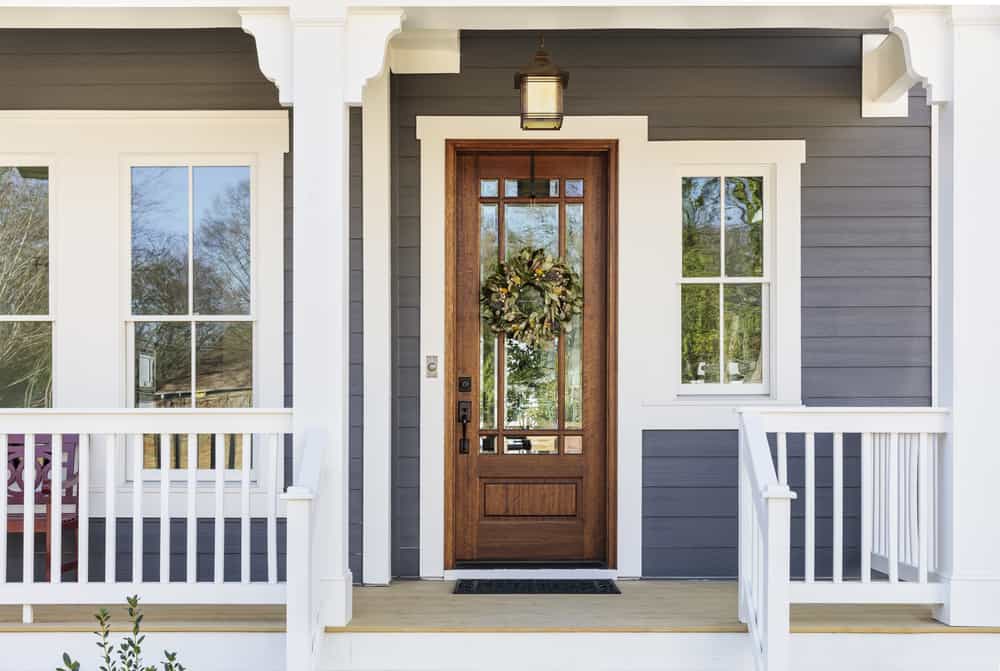 A kick plate is also nice because it protects the bottom of the door. This is a metal plate that you'll attach to the bottom of the door. As people walk through the door, the kickplate will take the bulk of the abuse, not your door.
6. Modern
Modern homes need a door that reflects the sleek and minimalist design that is showcased throughout the rest of the home. A steel door or other metal door can do this.
To keep the door from looking industrial, look for one with decorative glass panels. It could even be an entirely frosted glass door with a metal frame.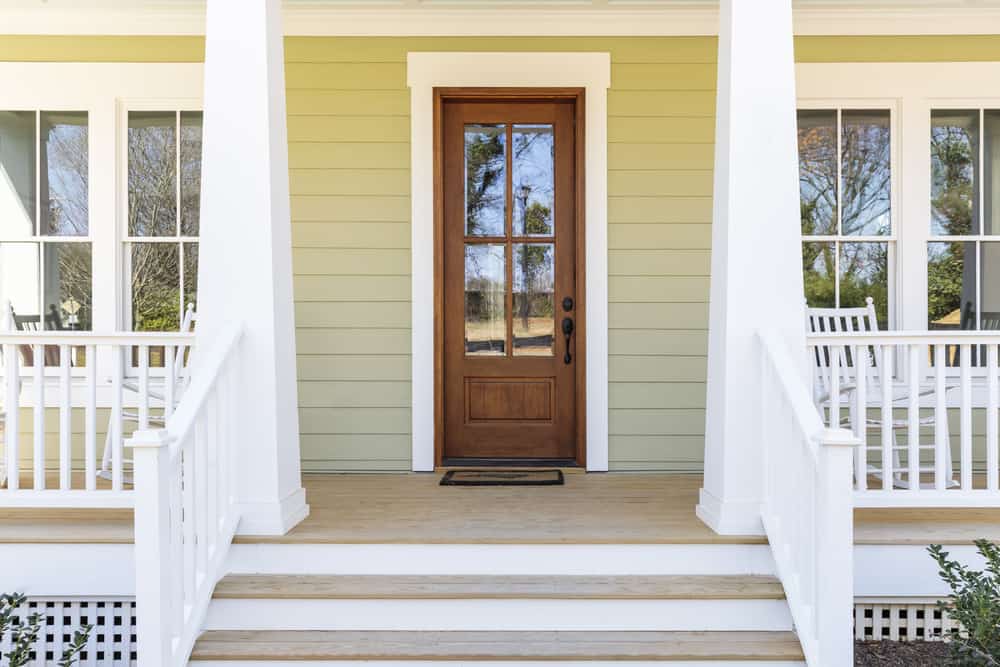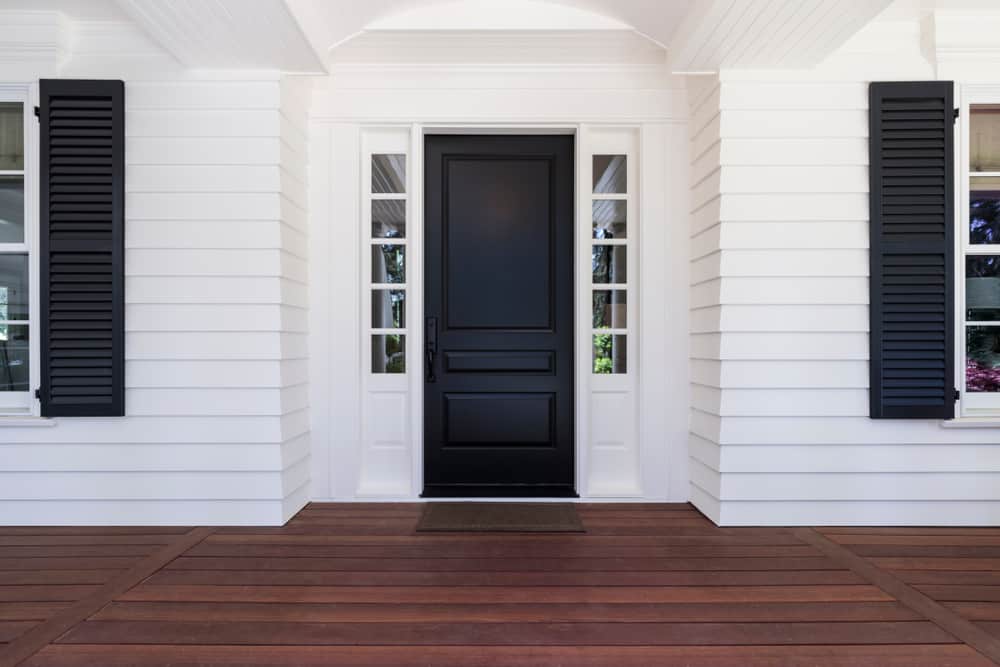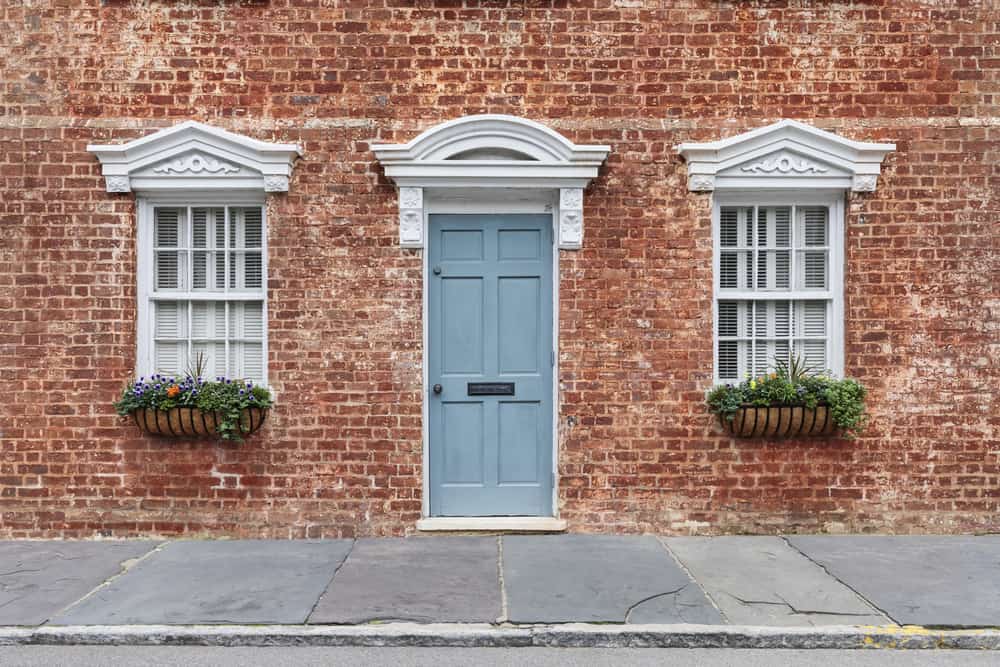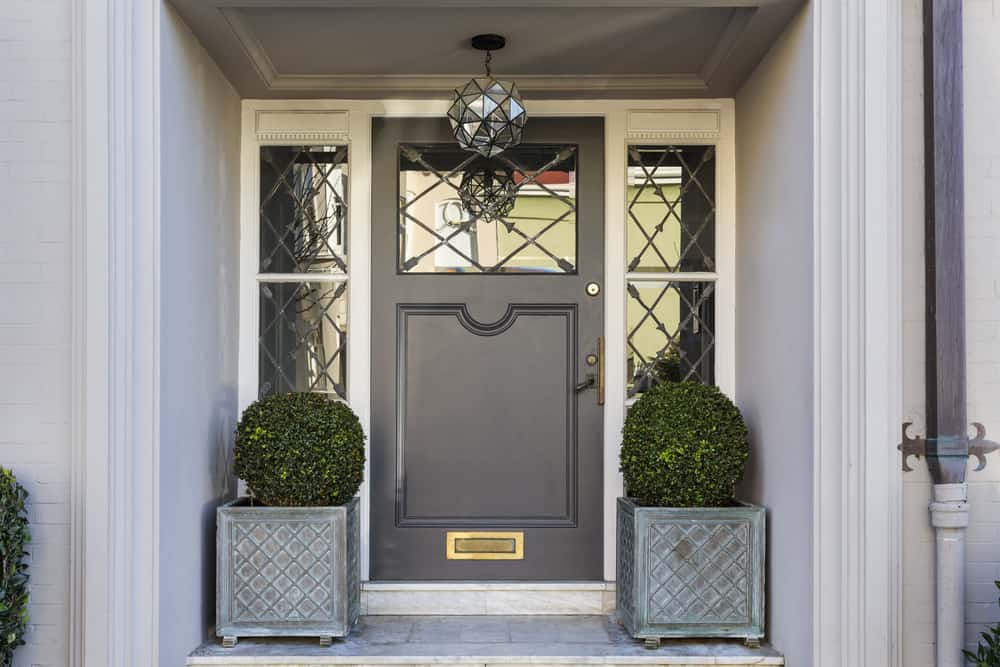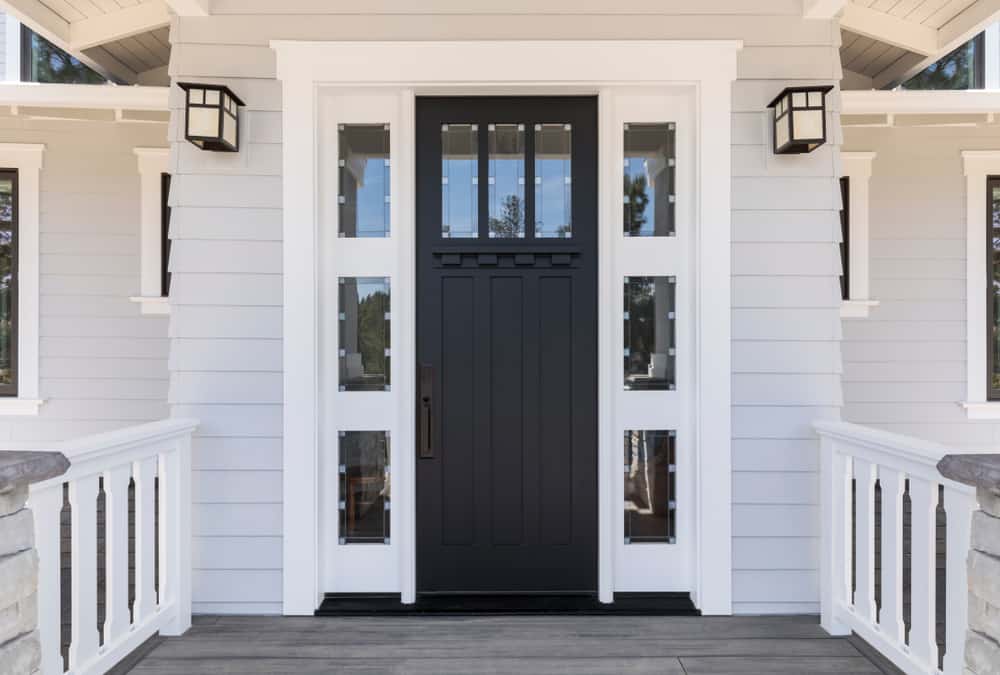 For the ultimate in modern design, install a pivot door. Standard doors have hinges on one side and swing open and close on those hinges.
A pivot door removes the hinges and instead has a pivot point further in the door. The door will swing open from the connection point on the top and bottom.
7. Red
Another classic front door paint color is red. This shade is warm, energizing, and classic.
A red door is like a welcome home. If you decide you want a red door, you'll want to consider the rest of your home's exterior. Red doesn't match well with all colors and can easily clash if you choose the wrong color scheme.
Some cultures consider the color red to be one of luck and prosperity. Painting your front door red can bring you these things. It can also be energizing, which can be a lovely way to come home each day.
8. Summer
Embrace the warmth and vibrant life of summer at the entrance of your home. You could hang a wreath of summer blooms on your double doors.
A swage or teardrop shape will give you a unique design while also using familiar materials. You can also make your own decor with a hanging that looks like a watering can full of flowers.
You aren't stuck with flowers. You could use lemons that are nestled in lush green leaves. Or a summer beach bag with all of the essentials for spending the day in the sand. Or you could have a nautical theme with starfish, shells, and coral.
9. Traditional
A traditional front door will be a wood door. If it isn't wood, it'll be a black door. This is a traditional door color for fiberglass and steel doors.
However, you should stick with a craftsman door for the most classic style. These doors have carved designs and have stained glass set in them.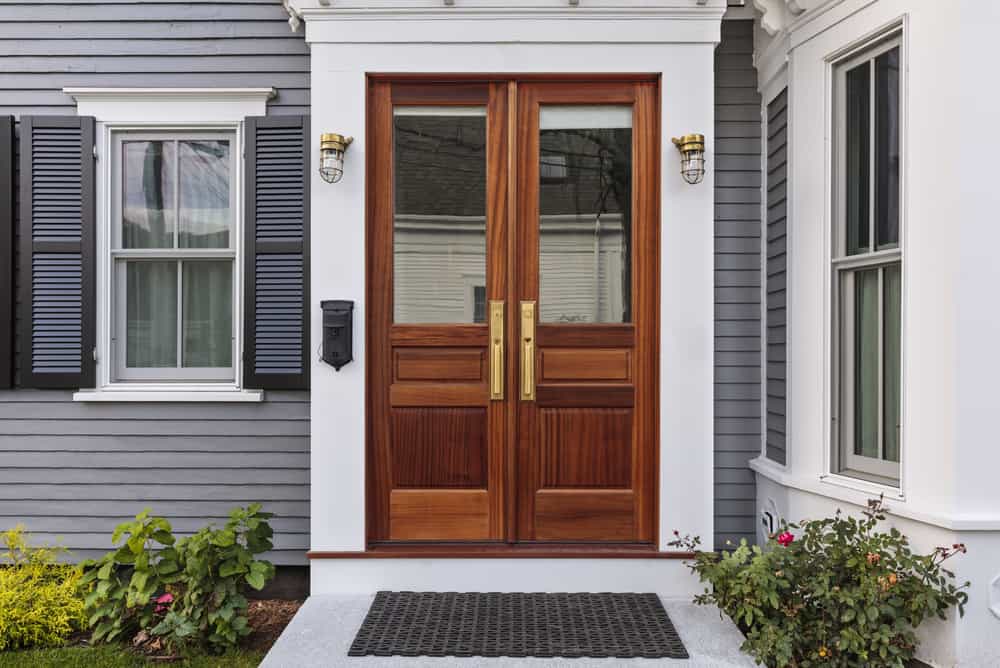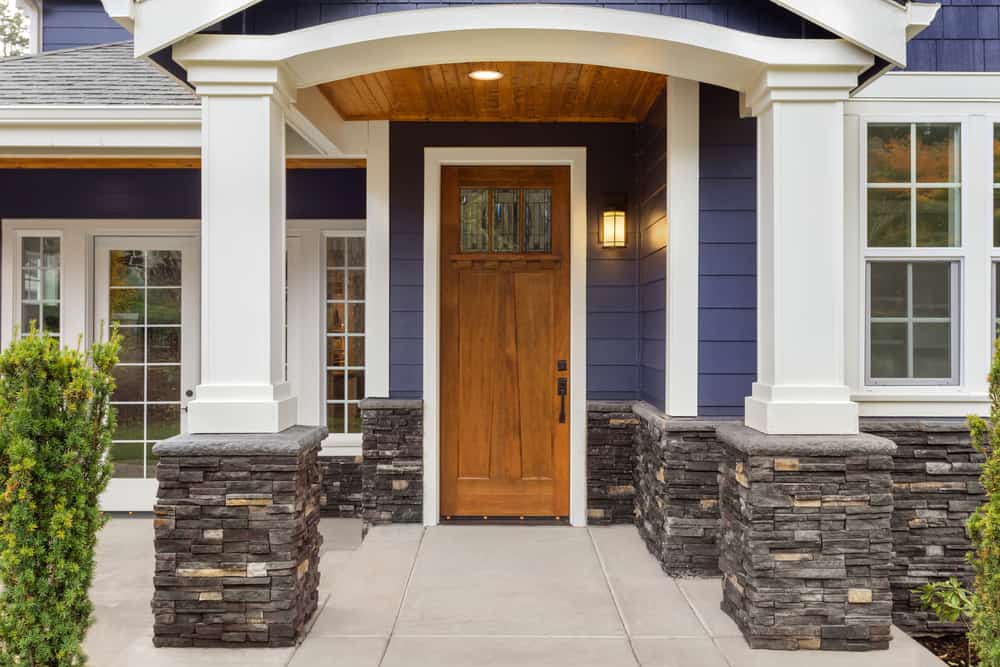 Rustic doors will use reclaimed or salvaged wood. This gives the door a cottage design that beautifully shows the wood's age. What's nice about these doors is that the wood is solid, giving them more durability, stability, and security.
Front Door FAQs
What is the most popular front door?
The most popular style of front door is a craftsman style of door. Modern doors have also grown in popularity as more people embrace sleek, low-frills designs. Wood is the most popular material, mainly because of its beauty and universal appeal.
How much should I spend on a front door?
The amount you should spend will depend on the type of door and material you choose. A basic steel door can cost as little as $1,500. A standard fiberglass door will cost $2,000 to $3,000. High-end doors with glass panels and other frills can cost as much as $5,000.
How can I make my front door look bigger?
Painting your front door a light color will help make it look bigger. Lighter colors reflect more light and tend to make things look bigger than they really are. While white is the most commonly chosen color for this, it isn't your only option. You can also choose an ivory or pastel color.