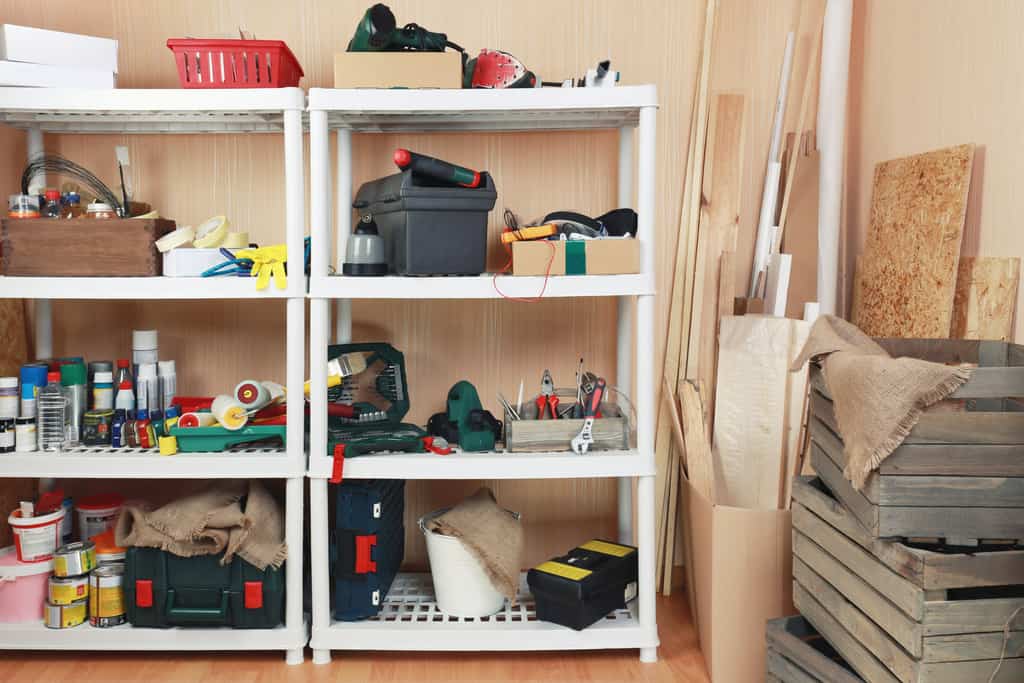 34 Practical Garage Shelving Ideas
by — Liz Bittar

Published on February 14, 2022

Updated on January 16, 2023
Storage is a must, no matter whether you live in a tiny apartment or a big house – the more space you have, the more storage you need!
And it never seems to be enough! You must choose your storage options wisely, and optimize the space, so that it is efficient and easy to access.
There are several storage options, varying from wall mounted to ceiling shelves, overhead shelves or pegboards, cabinets, racks with casters, or even DIY projects like wooden racks and shelves, that you can easily make and customize to your specific needs.
1. Bike Shelf
One good example for storage is this bike shelf. It is placed at a comfortable height, so youngsters have no trouble reaching their bikes, whereas the top shelf is very useful for keeping toolboxes and other items.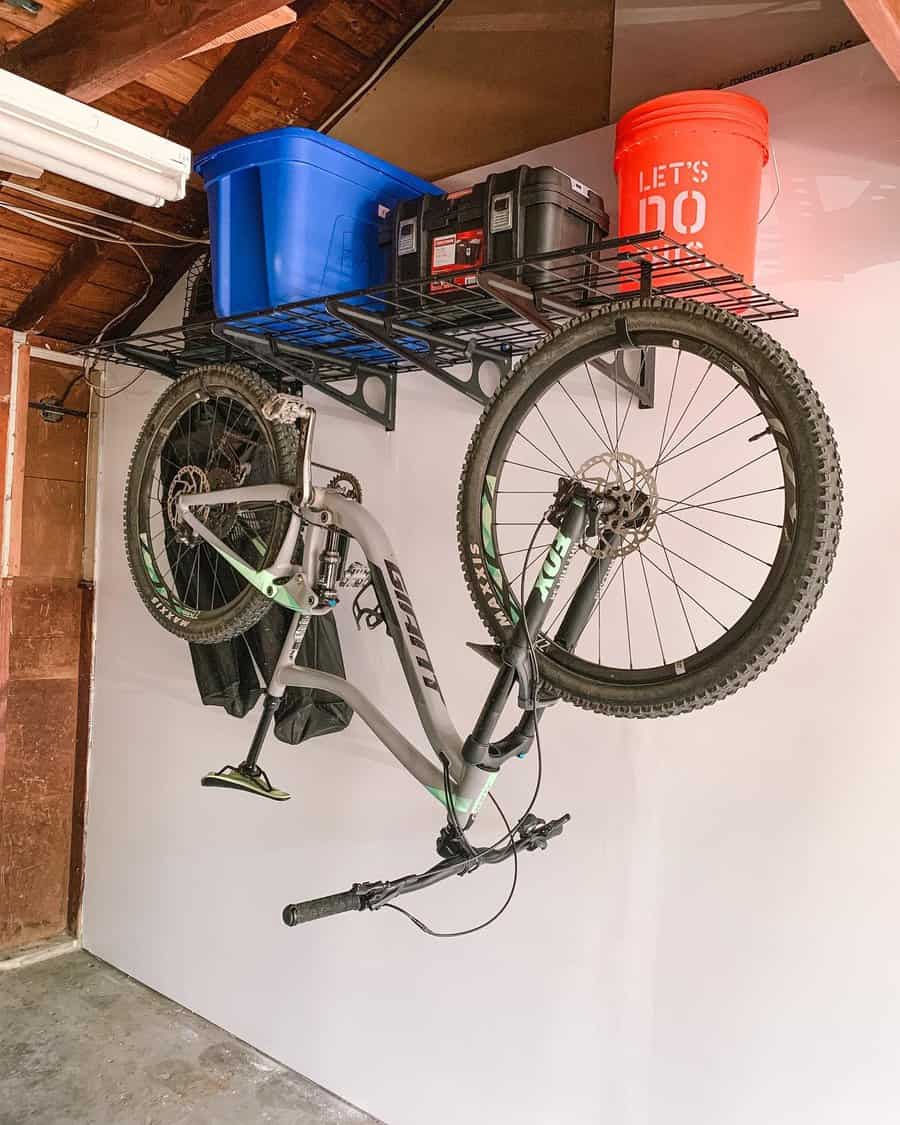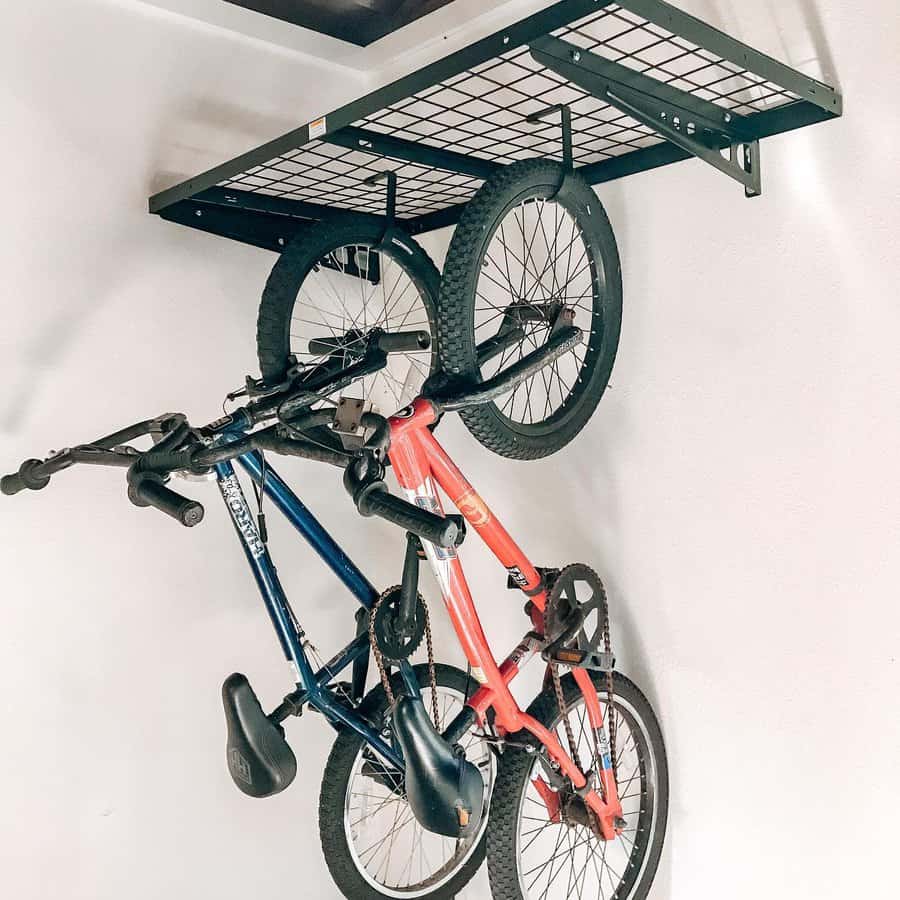 2. Ceiling Mounted Shelves
If there's no extra room in your garage for bikes, consider this ceiling shelves solution. It's a great option, especially because you can store several bikes, as you can see in the picture.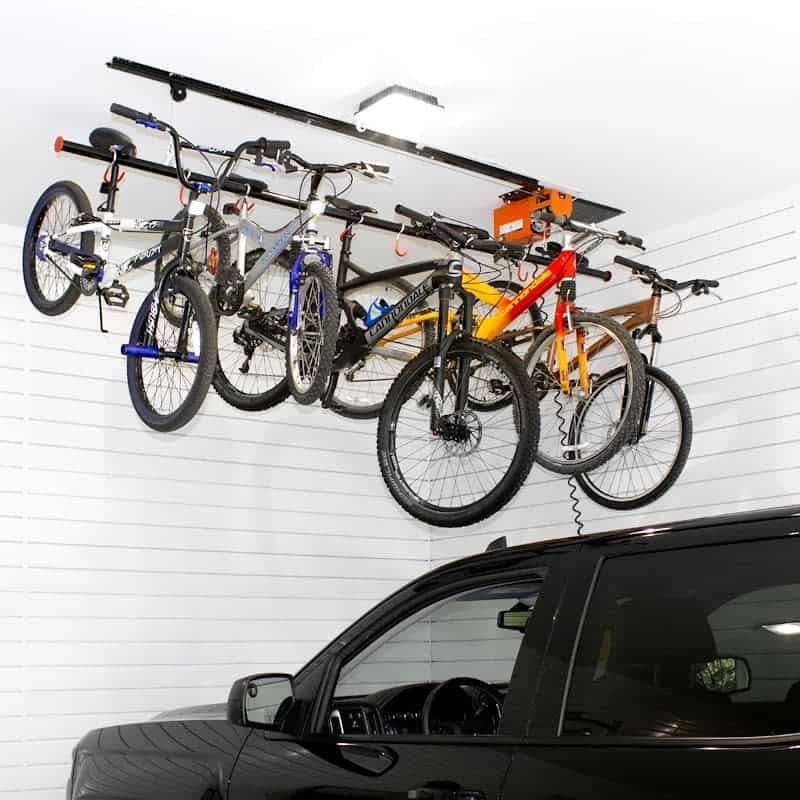 The support is not difficult to install, you only have to make sure your garage ceiling is high enough to store adult bikes, without blocking your car.
3. Wall Shelves
Wall shelves are an excellent solution.
The upper shelves can be used for storage, whereas the lower shelf doubles as storage and workstation. This leaves you room on the floor for more storage, or even a chair to work comfortably.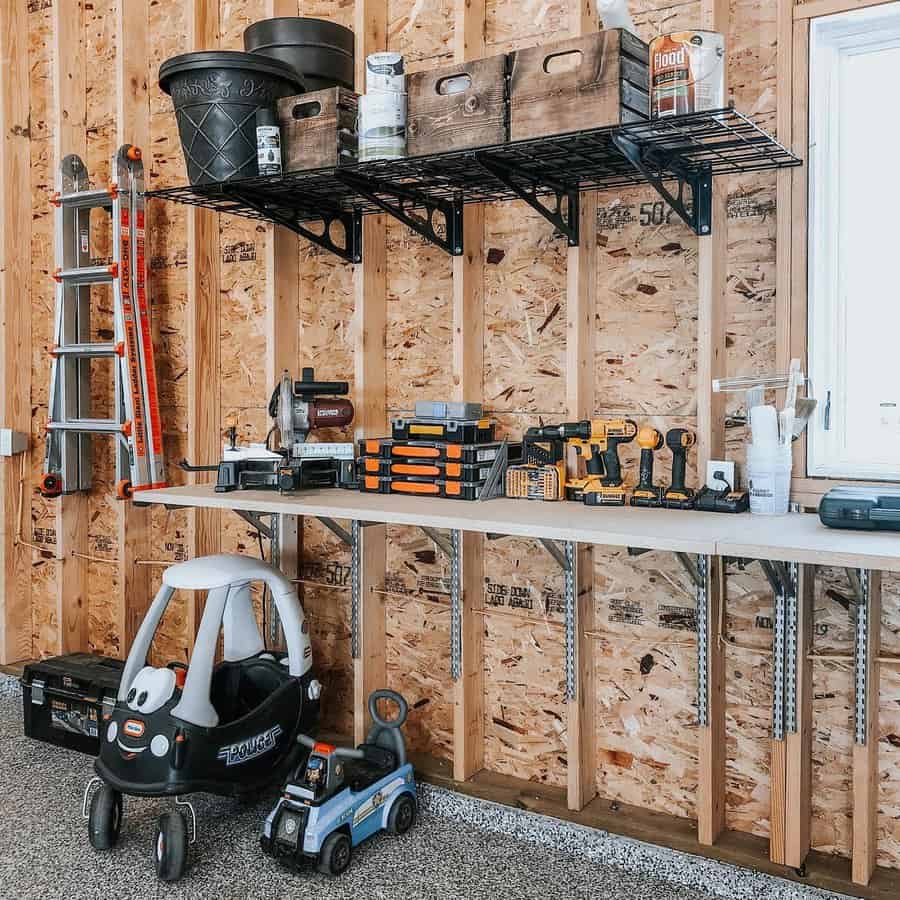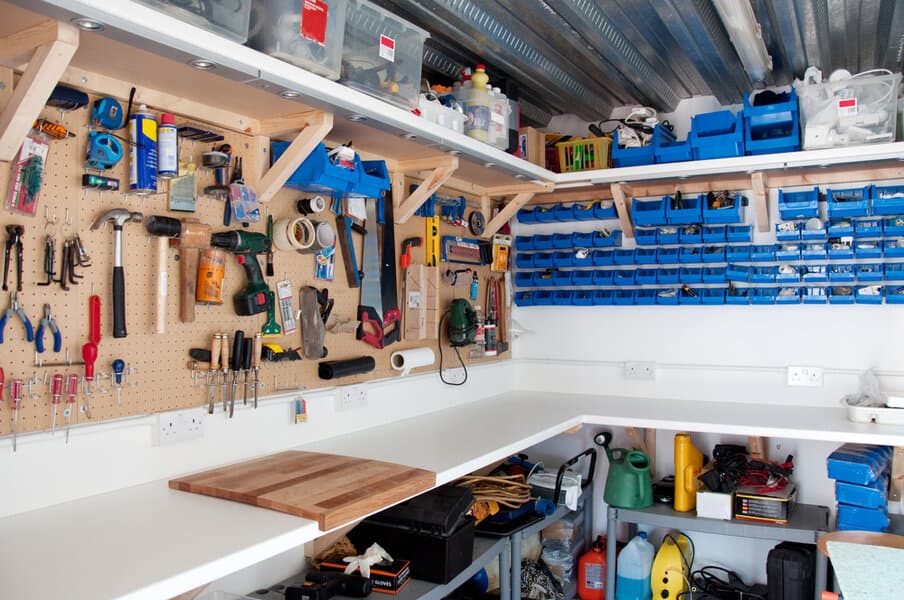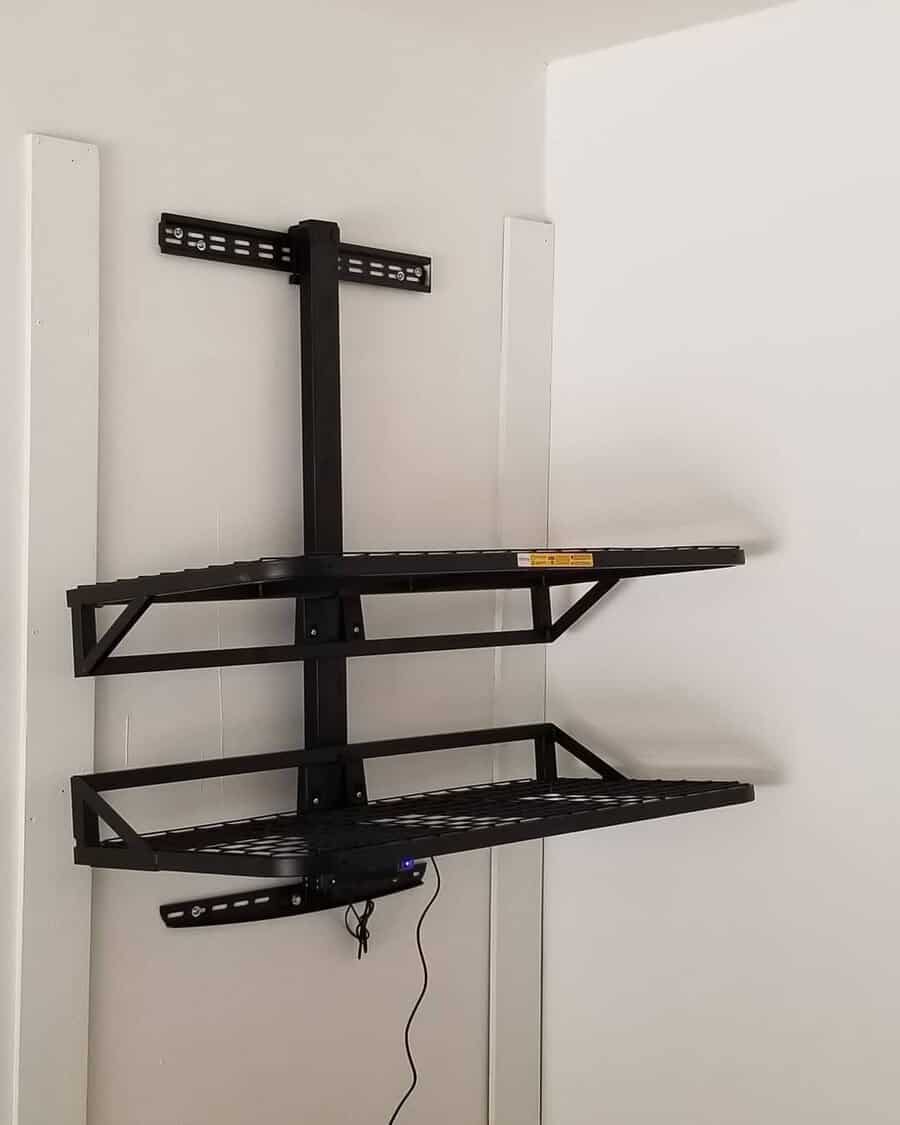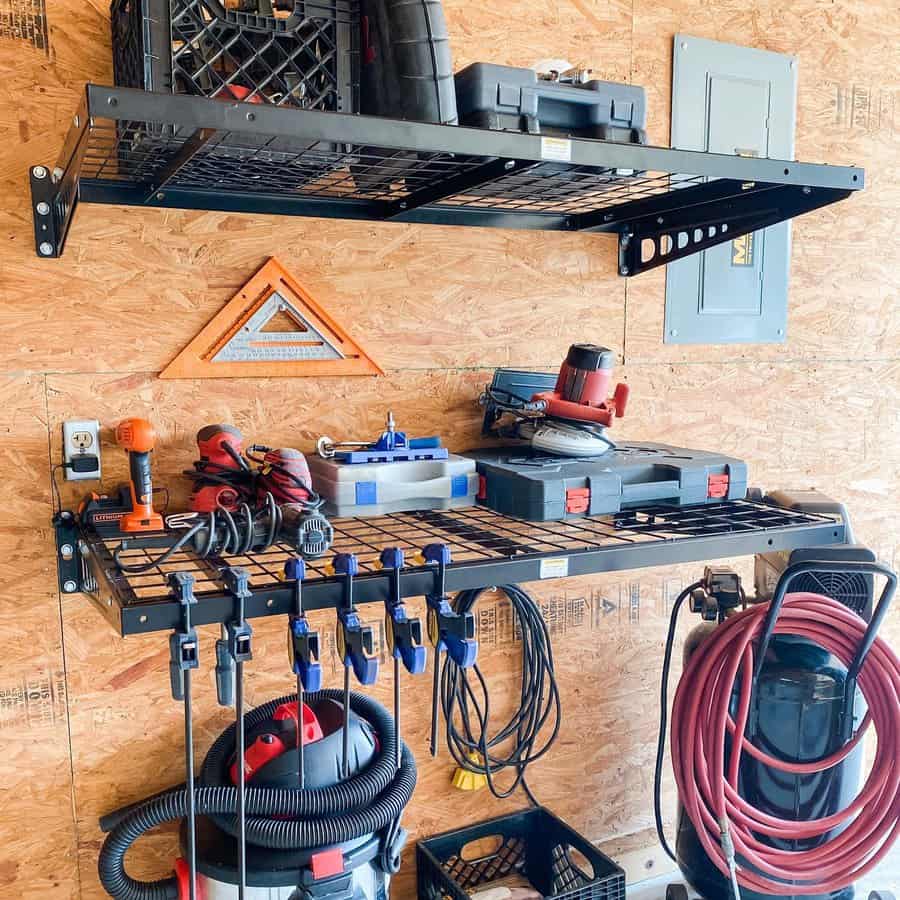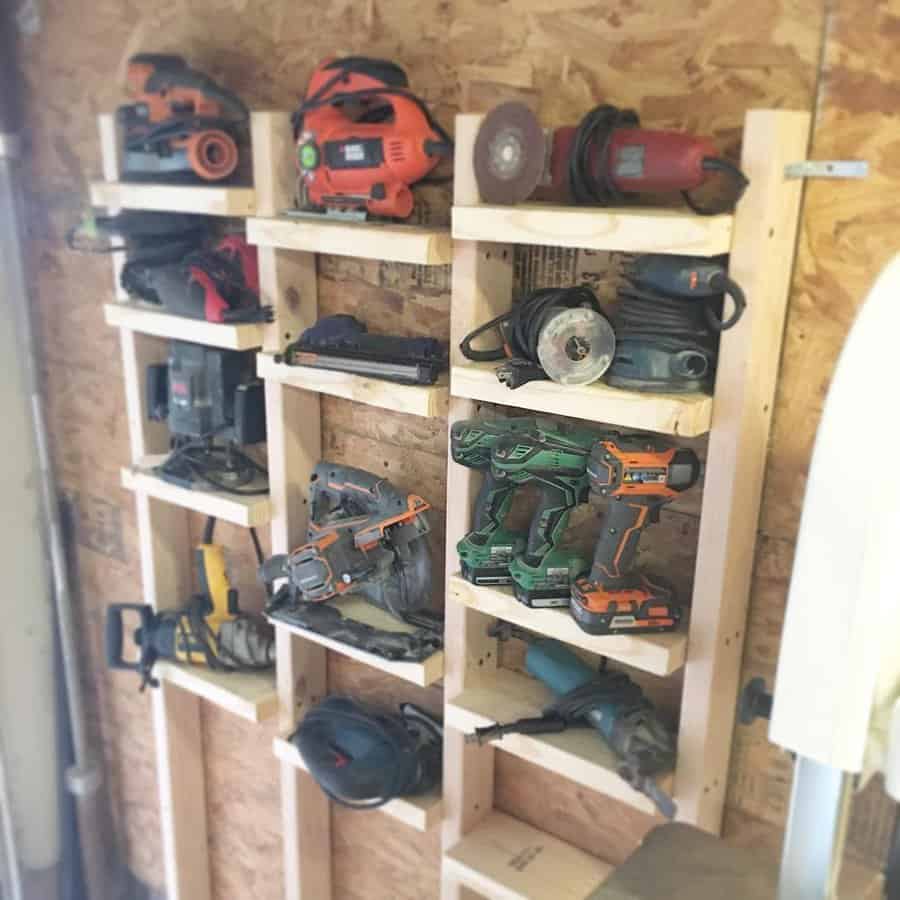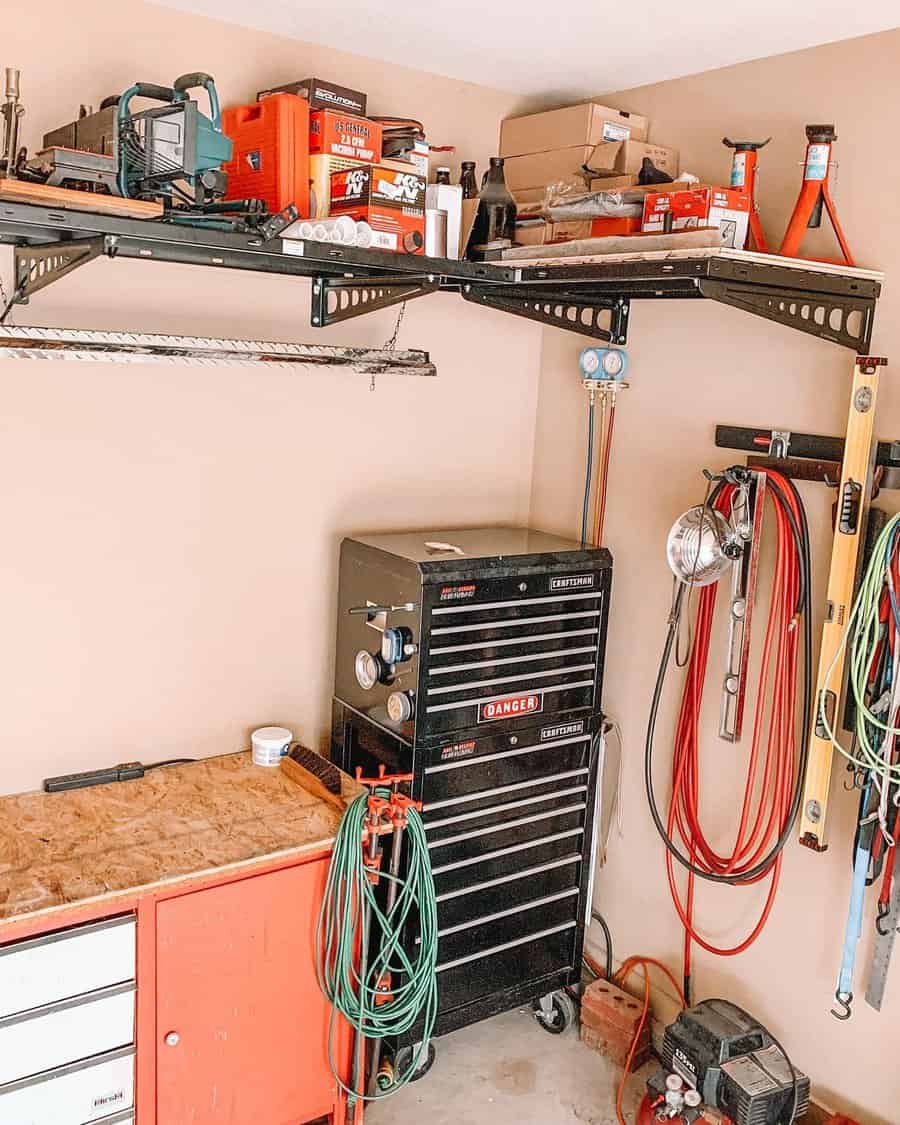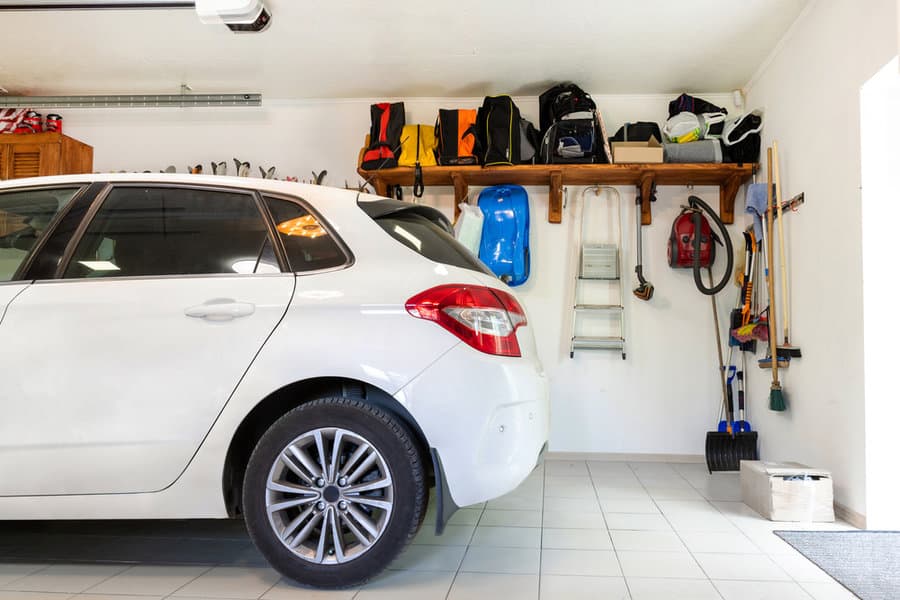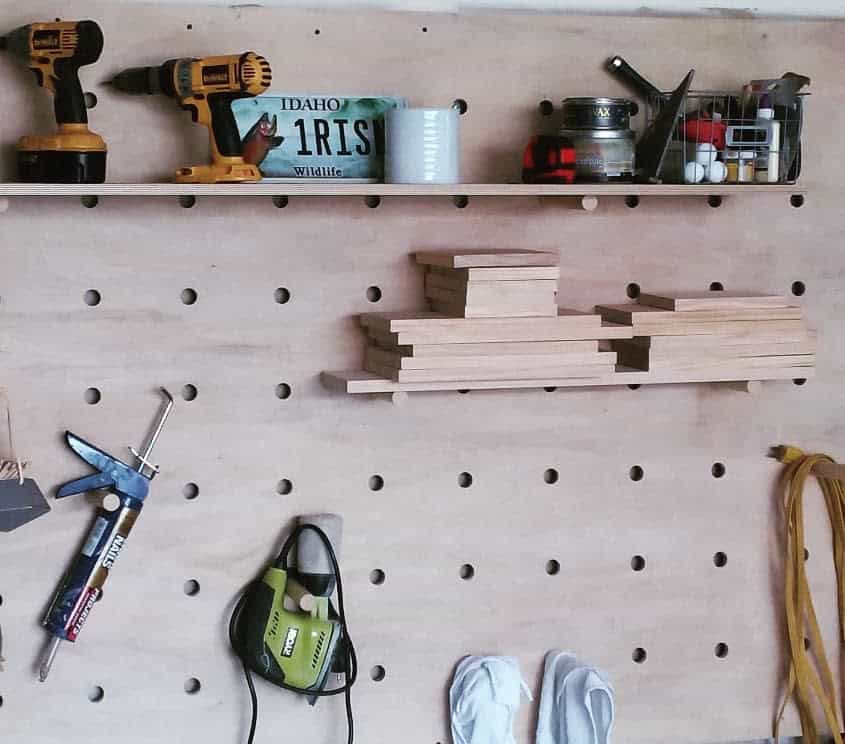 If you have several tools, consider this option: keep all your tools organized on the wall, with designated support bins so that you don't lose anything!
Note that the lower shelf is actually a workstation, with enough room for storage underneath. Do not forget to install several switches preferably above the workstation, so that you can use the space underneath for storage, without having cables on the way.
4. Metal Racks
These racks are ideal if you have a lot to store and some usable space, so that you don't need to limit your storage to wall shelves. These metal racks are a great solution; they are flexible (you can choose different heights) and easy to clean.
Metal wall racks are a great idea, since they do not take up too much space.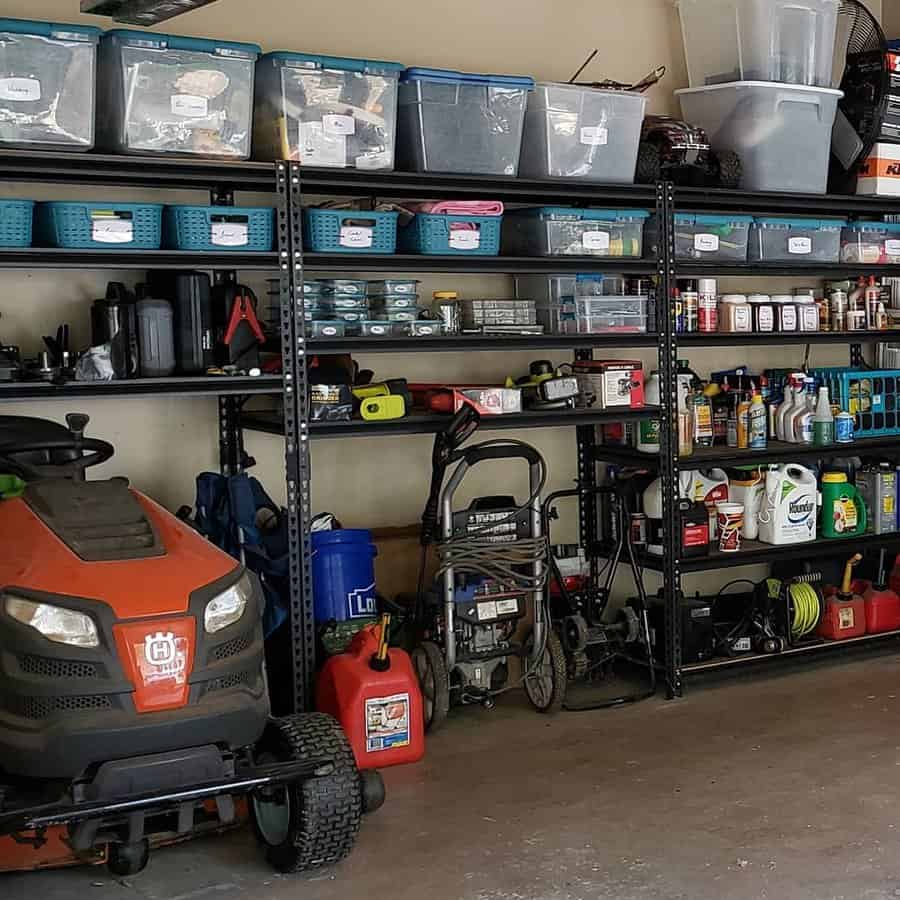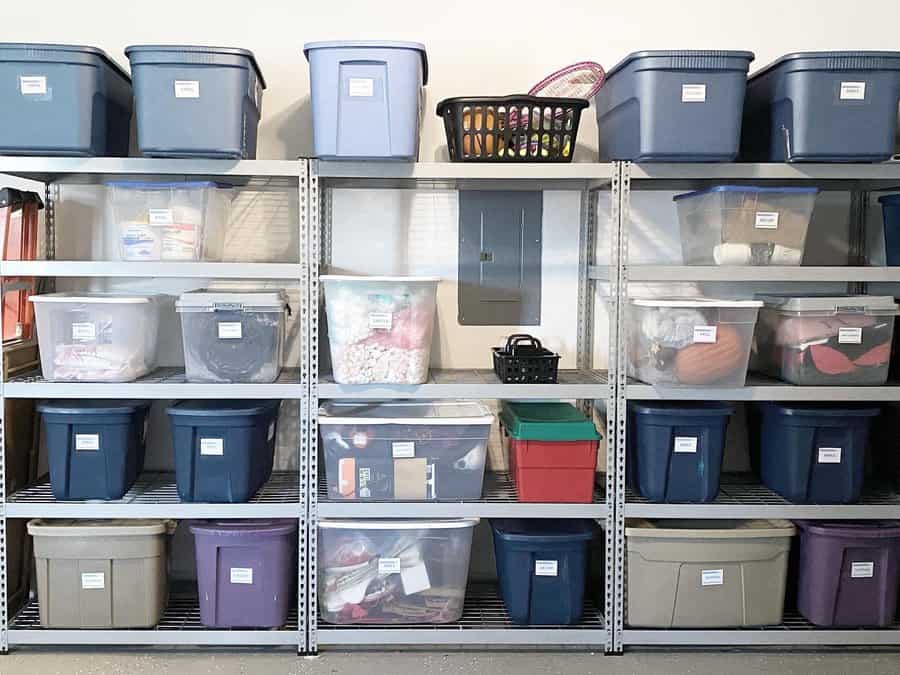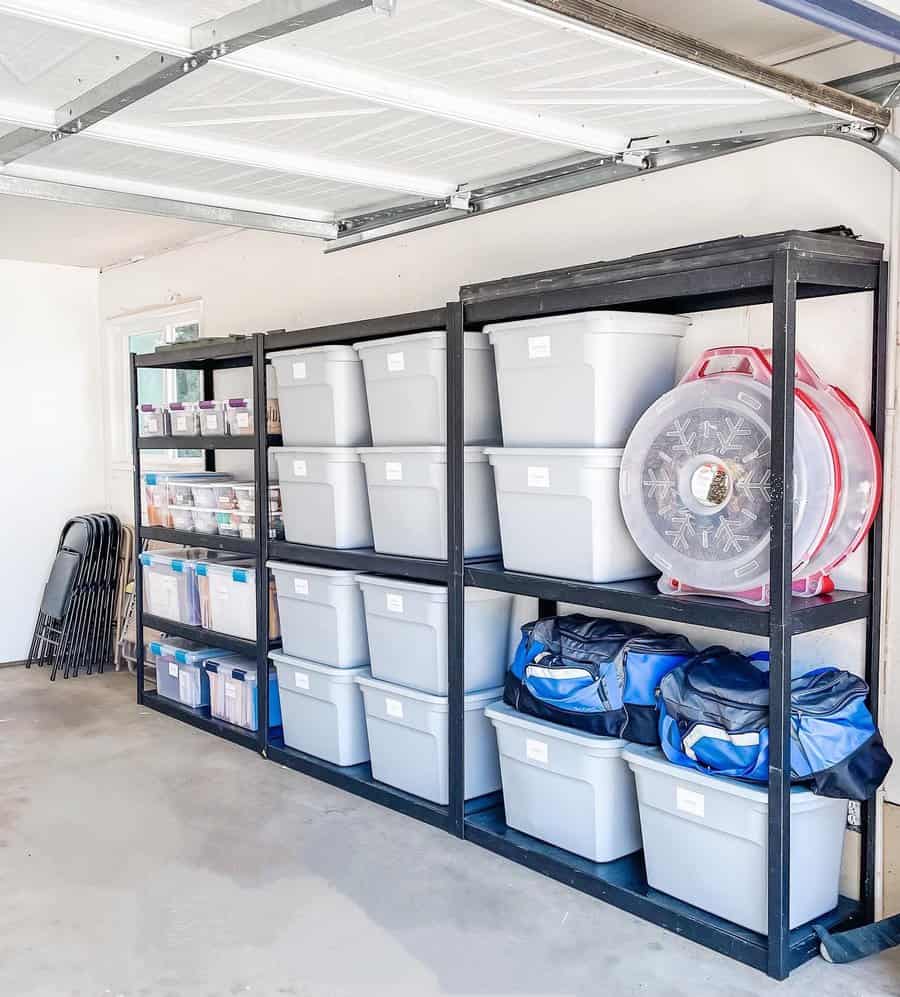 Note that by using transparent boxes, you will keep the area organized, and still have a full view of your items. If you choose colored bins, organize the space by labeling them.
5. Organizers for Garage Tools
Your garage and storage space can look clean and tidy. It's all a matter of organizing the storage in a way that it is easy to access and find stuff, as well as to maintain.
This example below is a great solution: use one color only for the bins, and label them. No matter if you put additional bins on top, it will always look like a tidy, well-planned space. No more clutter lying around is a possible dream!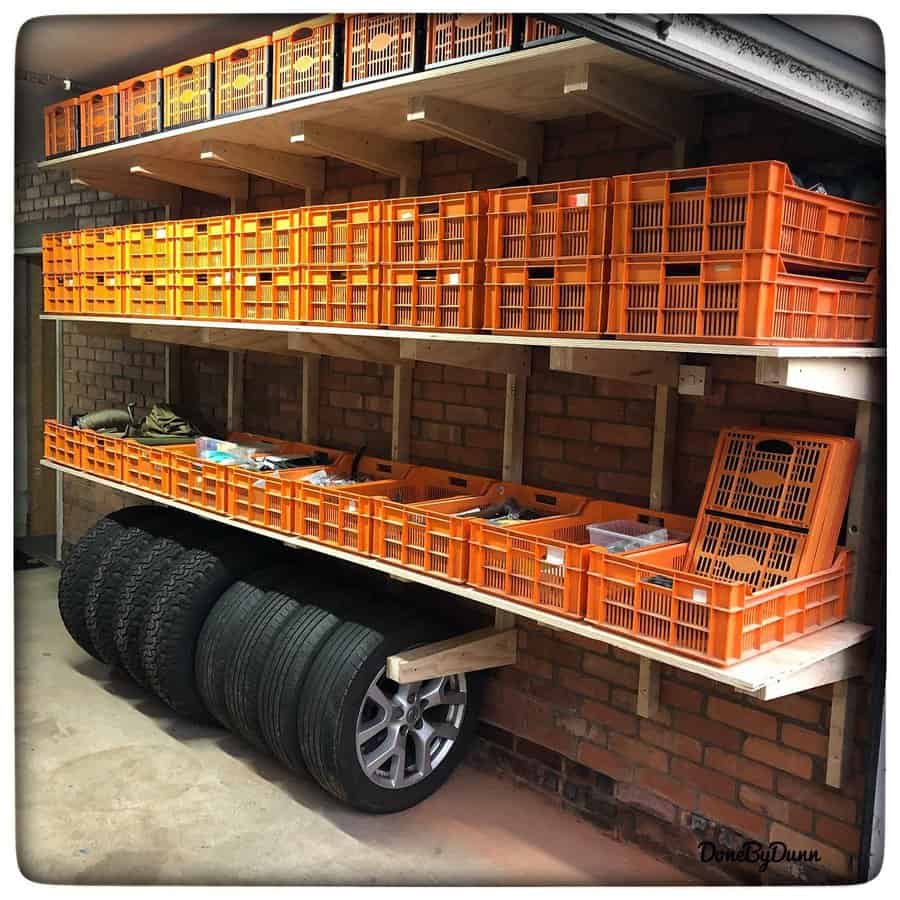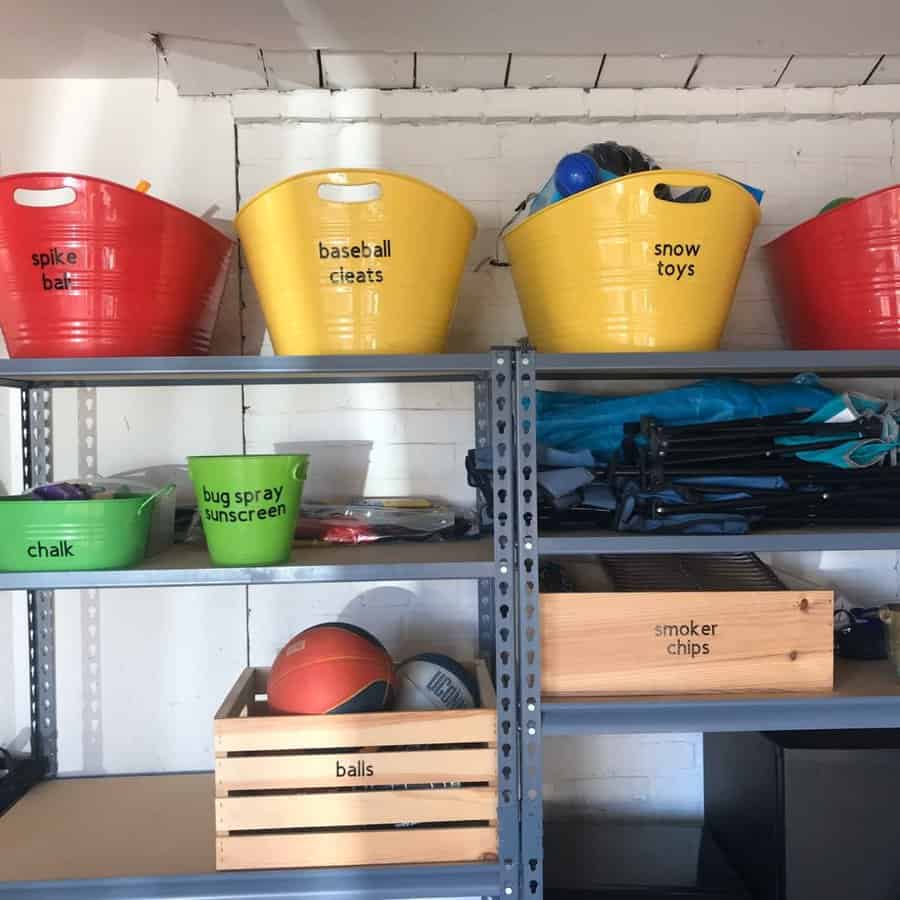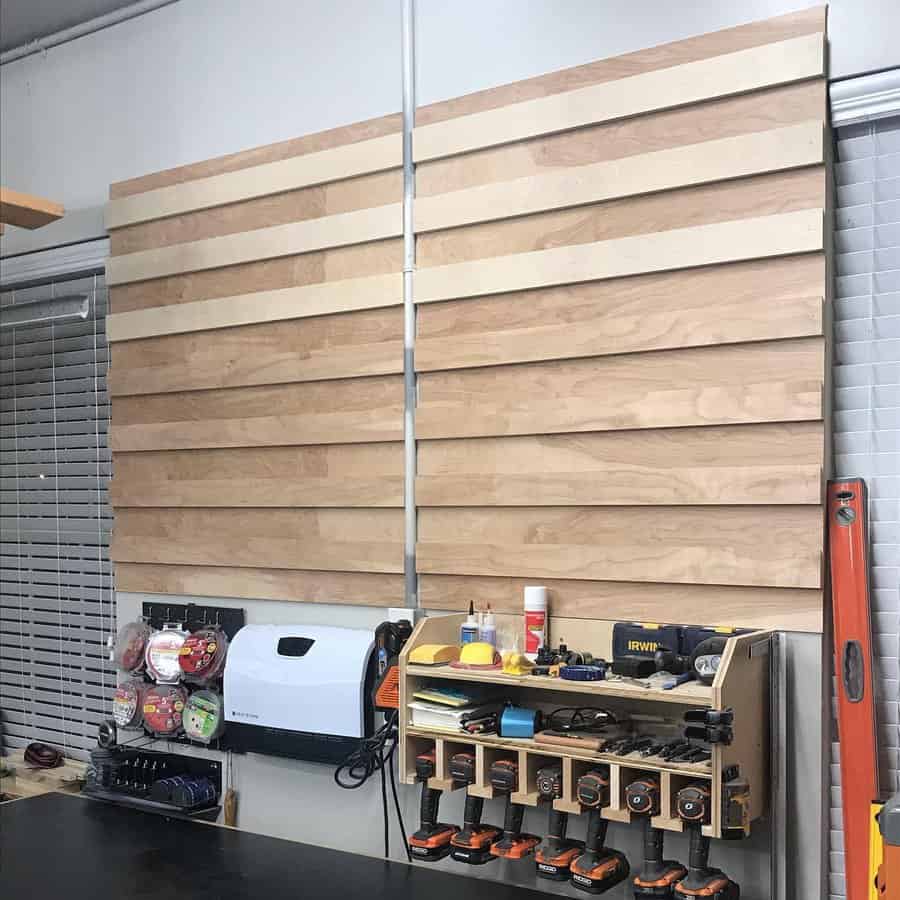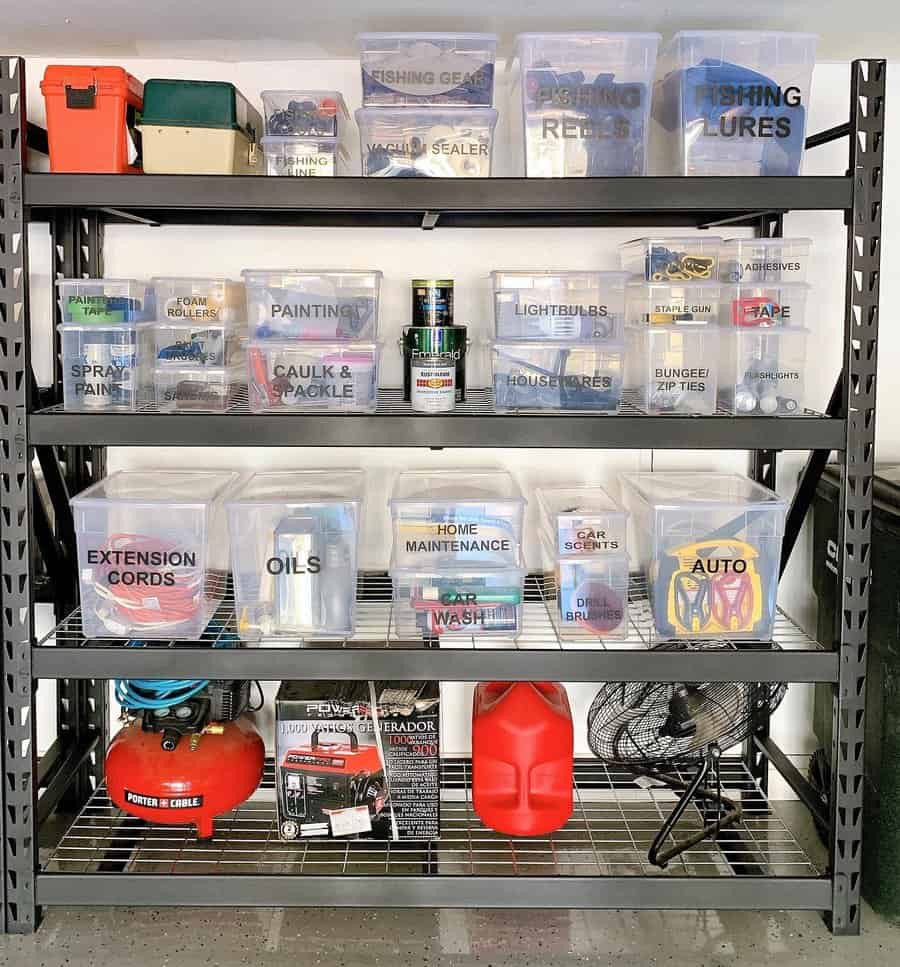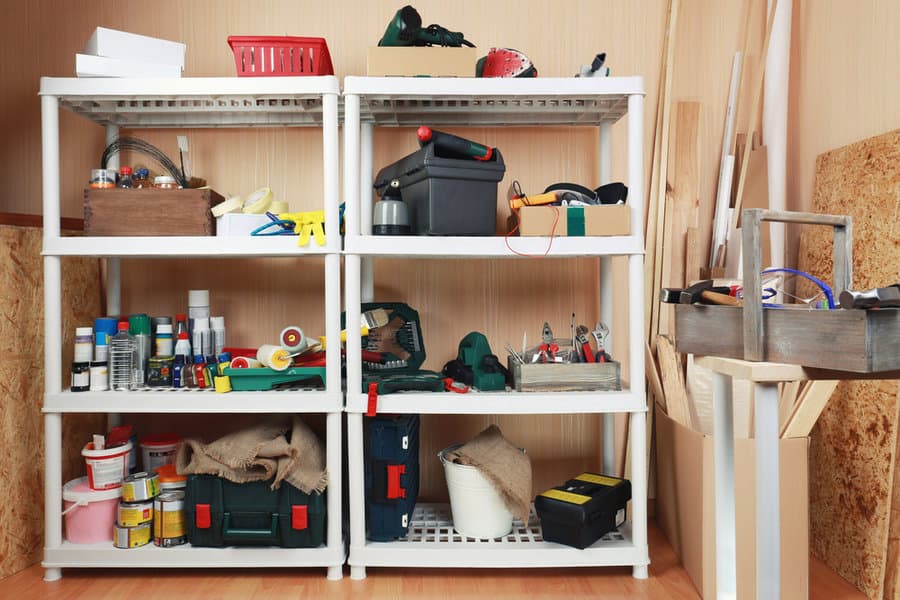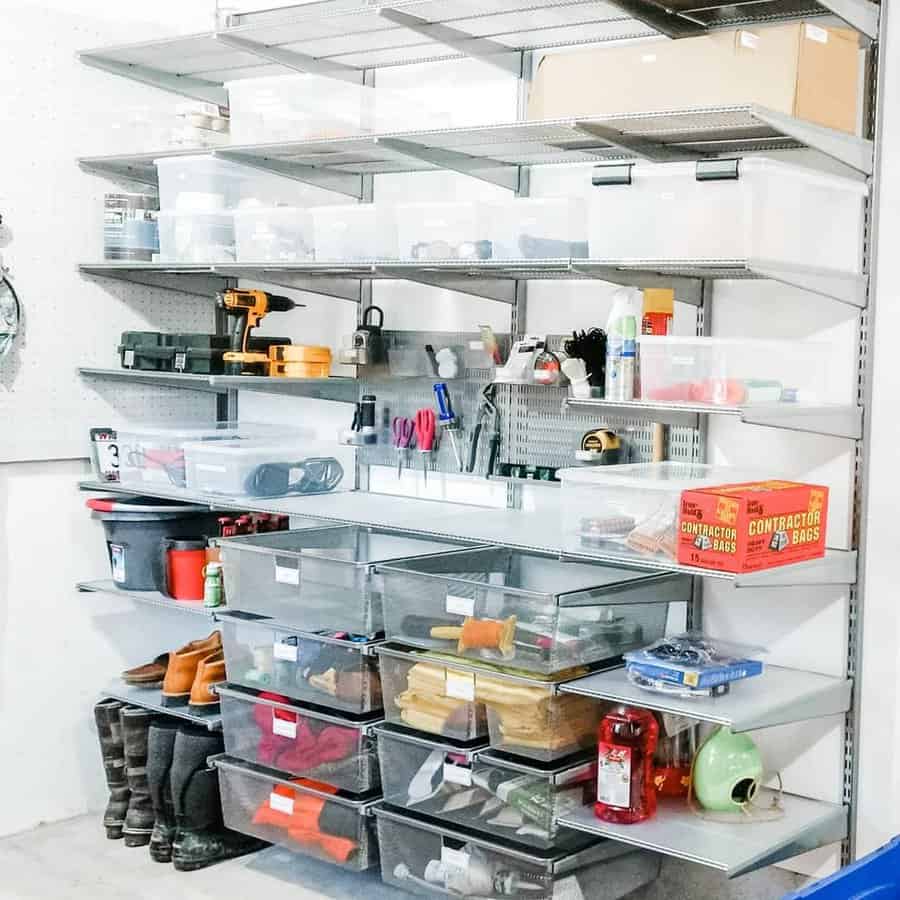 6. DIY Wooden Garage Sleves
DIY garage shelving can make a world of difference in your organized space. Take a few wooden boards, build an easy frame, and viola! you have an instant shelf to store tools, toys or whatever else you need out of the way.
Wooden shelves are cost-effective and much easier than traditional metal options; customizing them is as simple as painting or staining for the perfect piece that fits seamlessly with the rest of your DIY projects.
Plus, not only will you get the satisfaction of creating something beautiful with your own two hands, but also you'll be able to showcase its practical purpose every time life takes you into the garage.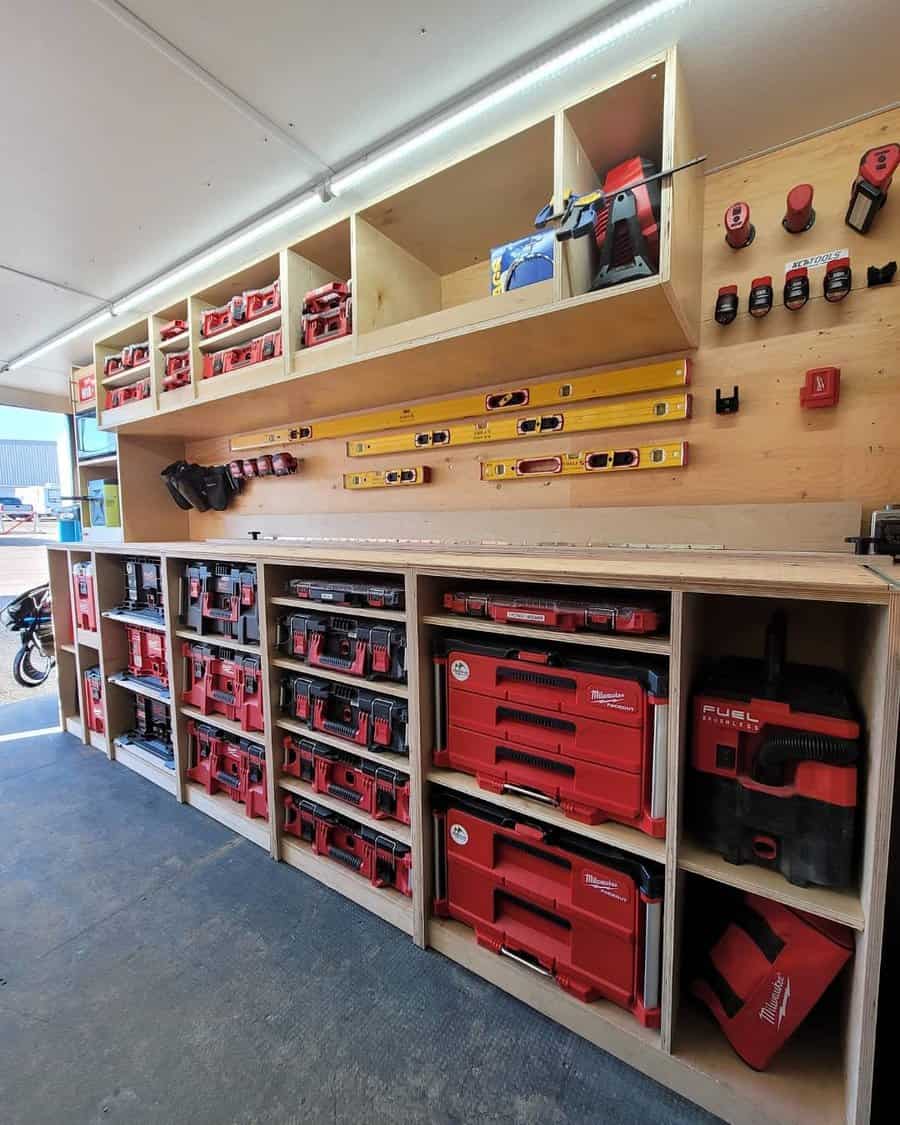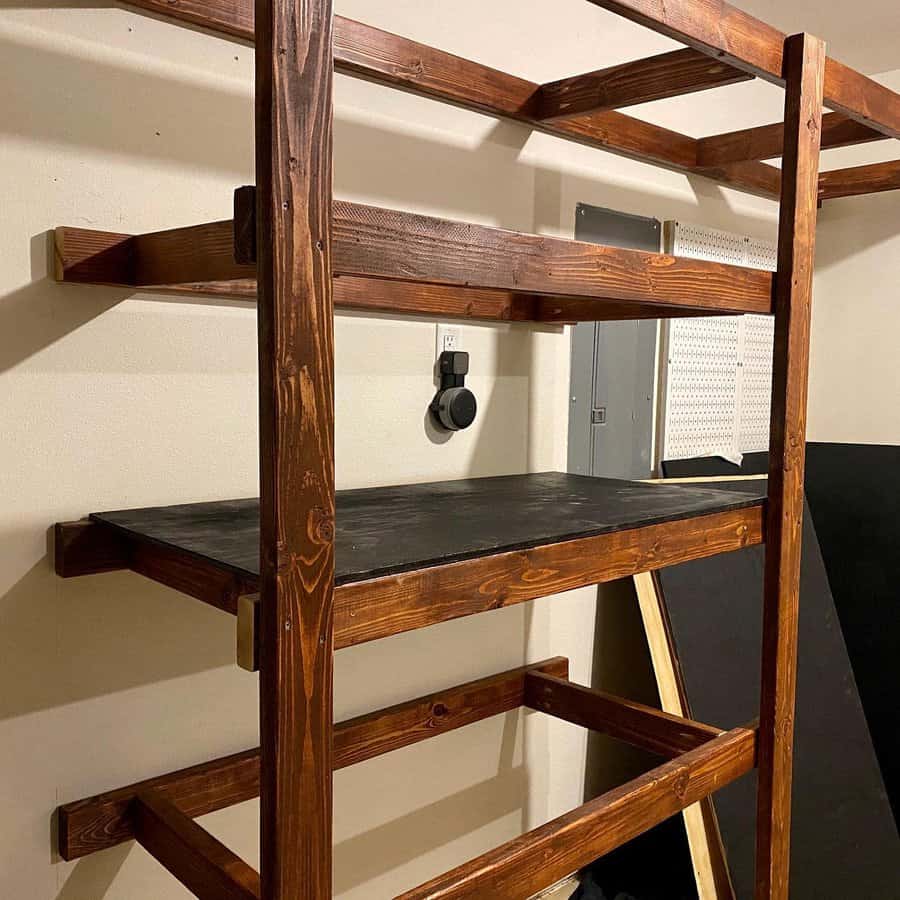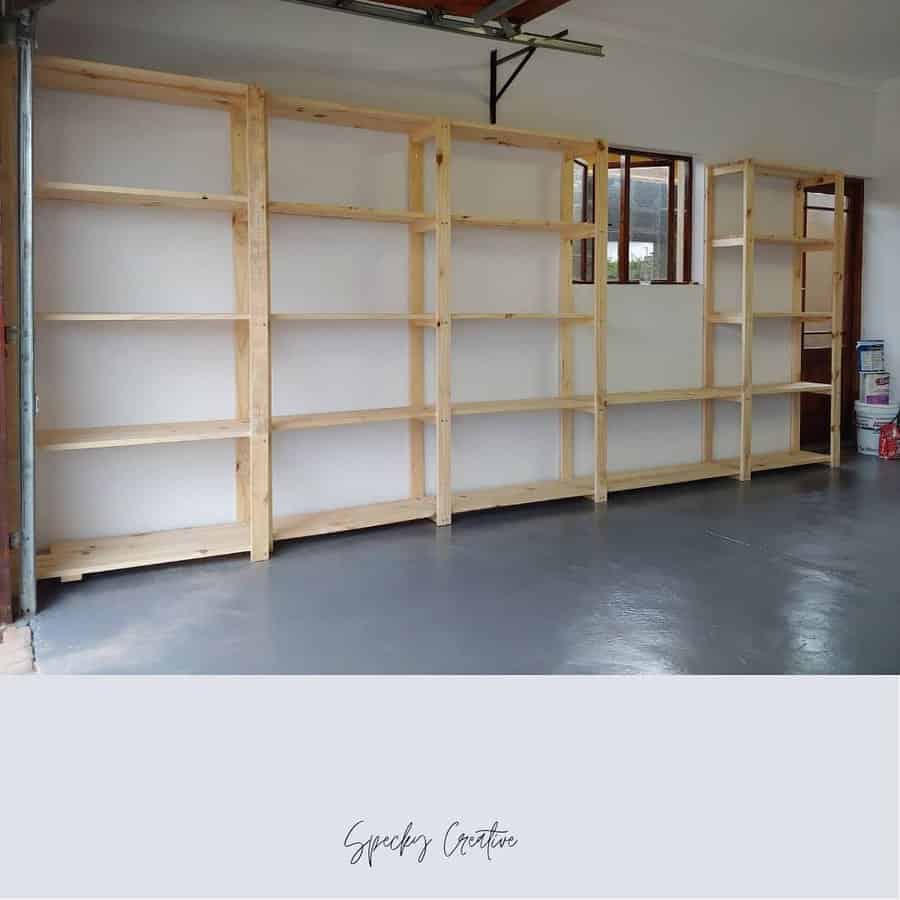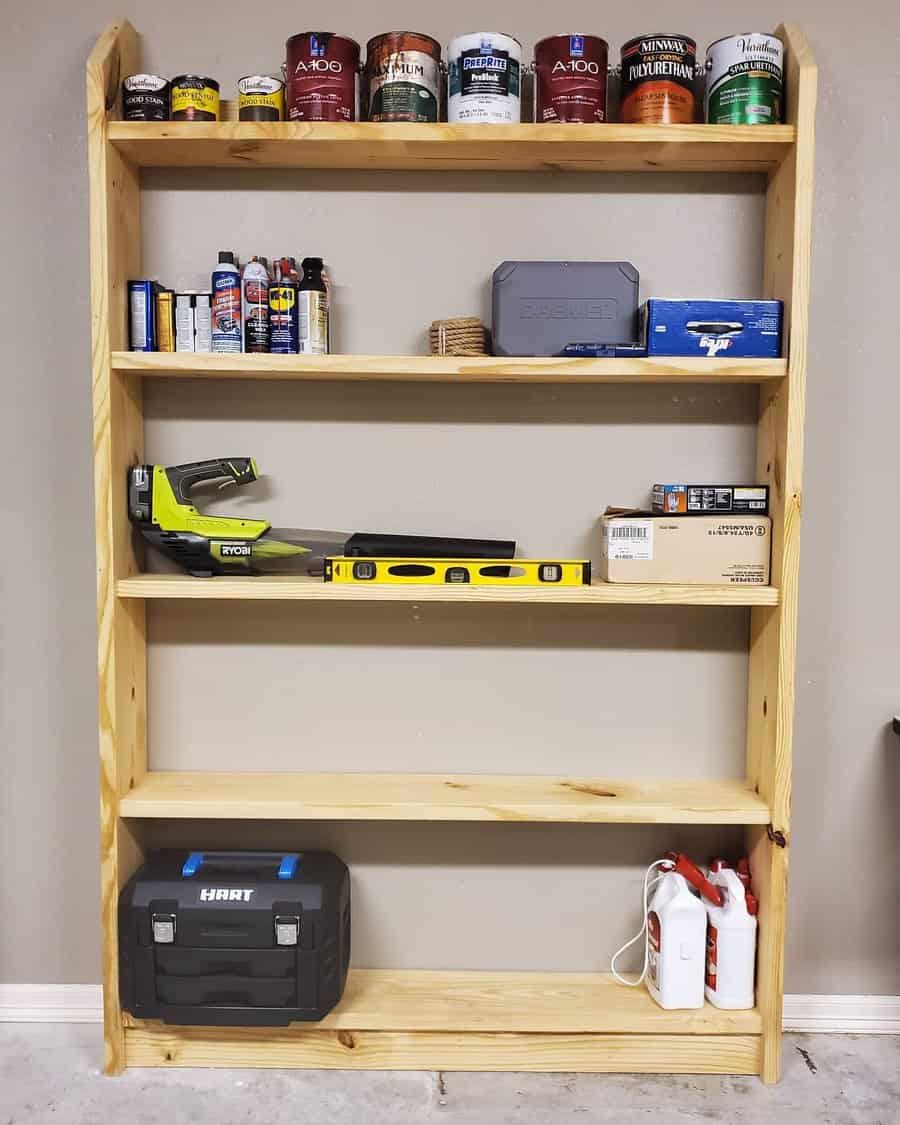 FAQ
What is the best shelving for a garage?
It all depends on your storage needs, and how much room you have. Shelving racks are a great solution if you have enough room for standing garage shelving. They come in affordable prices (like plastic racks) to more pricey ones (aluminum, wood, metal), but in all cases, they are very easy to assemble.
In case you need to keep the shelving out of the way, consider wall mounted or even ceiling mounted shelves, with 14 up to 24 inch in depth. Another option would be wire racks with casters, that you can move around as needed. 
What is the weight capacity of a storage rack?
If it's a wall mounted shelf, the weight capacity depends on the strength of the frame. Drywalls do not support a lot of weight, so you have to be aware of where you want to install the shelves. Wire rack shelving is more rigid and can bear a heavier load.
What is the cheapest way to build shelves?
You can use lumber and plywood for an inexpensive solution. Just keep in mind that thin plywood may not give you the stability you desire, if you store heavy items. You may choose a higher quality plywood, which is still affordable.