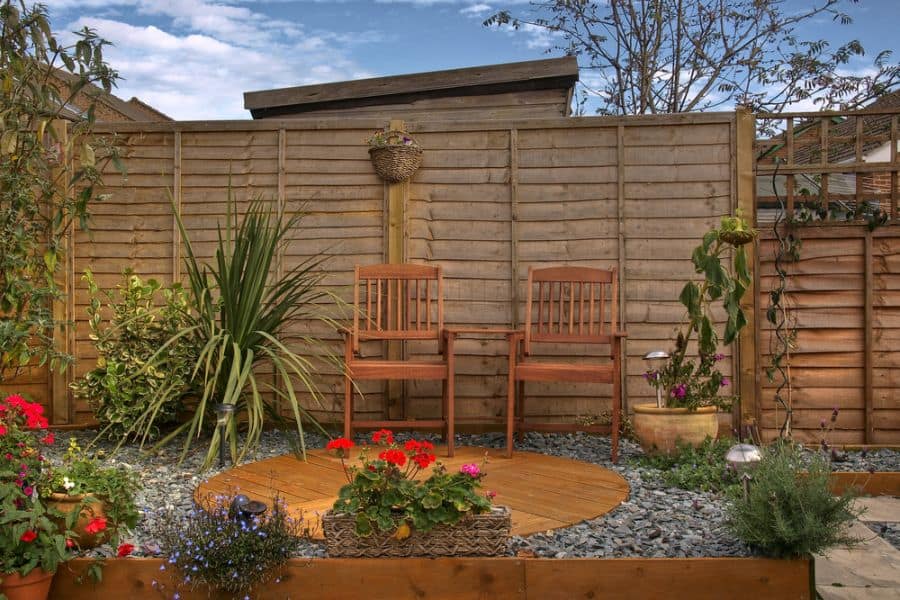 63 Garden Fence Ideas to Add Privacy to Your Backyard
by — Kendrick Hulse

Published on September 3, 2021

Updated on March 6, 2023
There are countless reasons to construct a garden fence. Whether you're trying to keep hungry critters away from your hard-earned produce or add a bit of privacy to your backyard, the right fence can have a huge impact on your property's form and function.
Selecting a garden fence design isn't just about what looks best. Factors like height, panel style, material, and general purpose will all play a role in whether a specific type of fence will work for your garden.
Check out the garden fence ideas below for the best ways to define your own property.
1. Enclosed Screen Fence For Functional Purpose
If you're looking for traditional garden fence ideas, a traditional picket fence or wrought iron fence is the way to go. Both of these will a offer timeless and classic look throughout your garden that will be sure to last. Alternatively, if you're after a more modern feel then look into wire mesh fencing. These fences are easy to install and are great for keeping away unwanted animals or pests from wandering through your yard.
Alternatively, you can use wood for your garden fence. Different shades and styles can be applied in order to suit the aesthetic of your home and garden, making this an extremely popular option for many homeowners.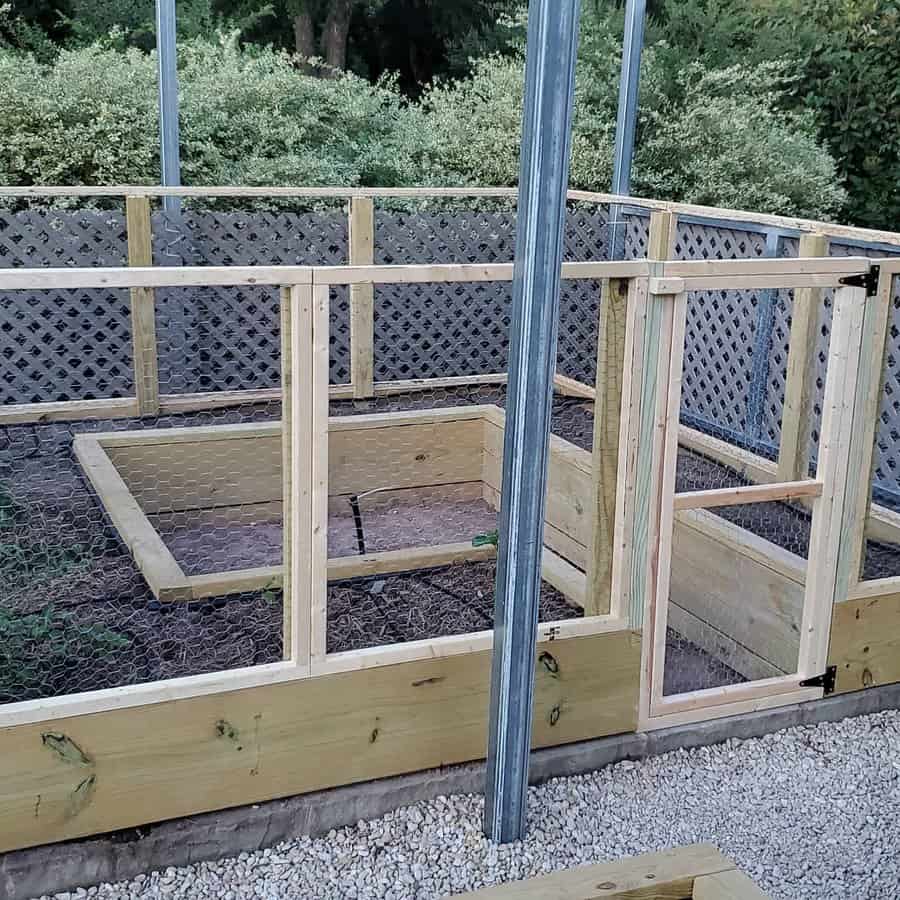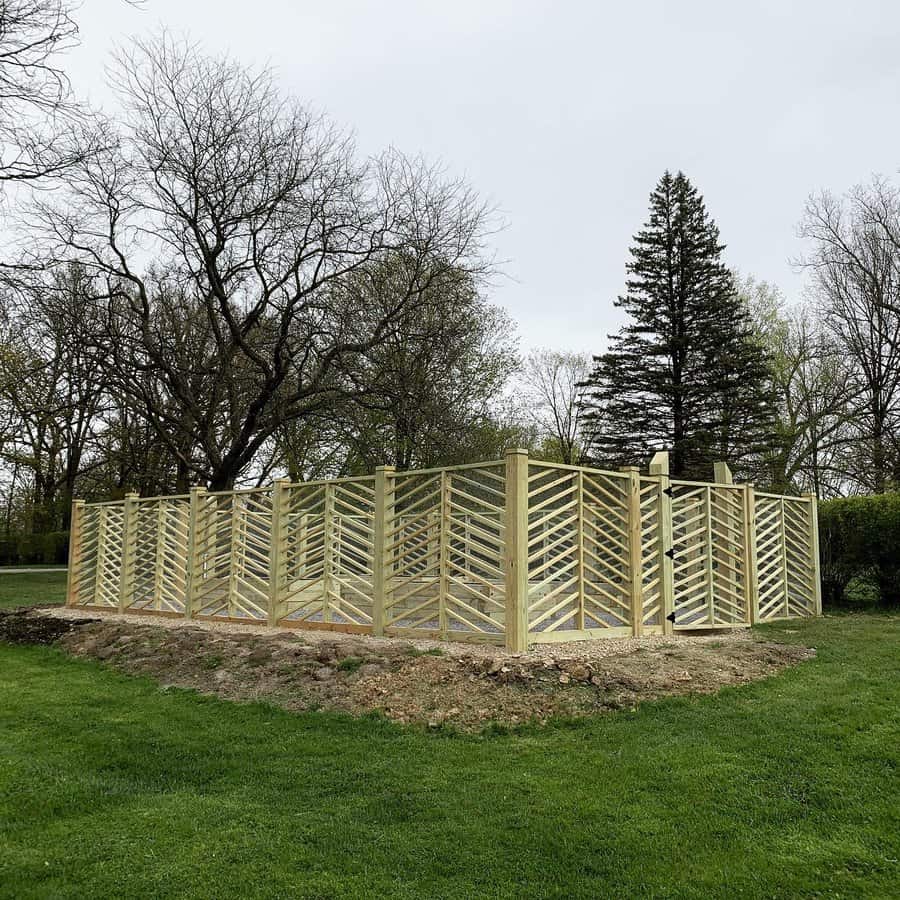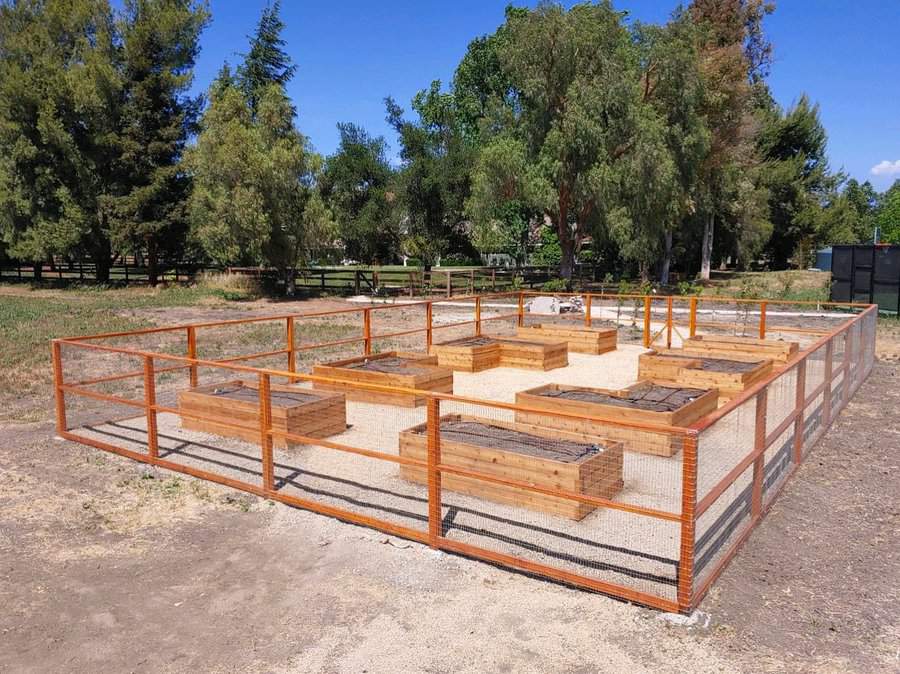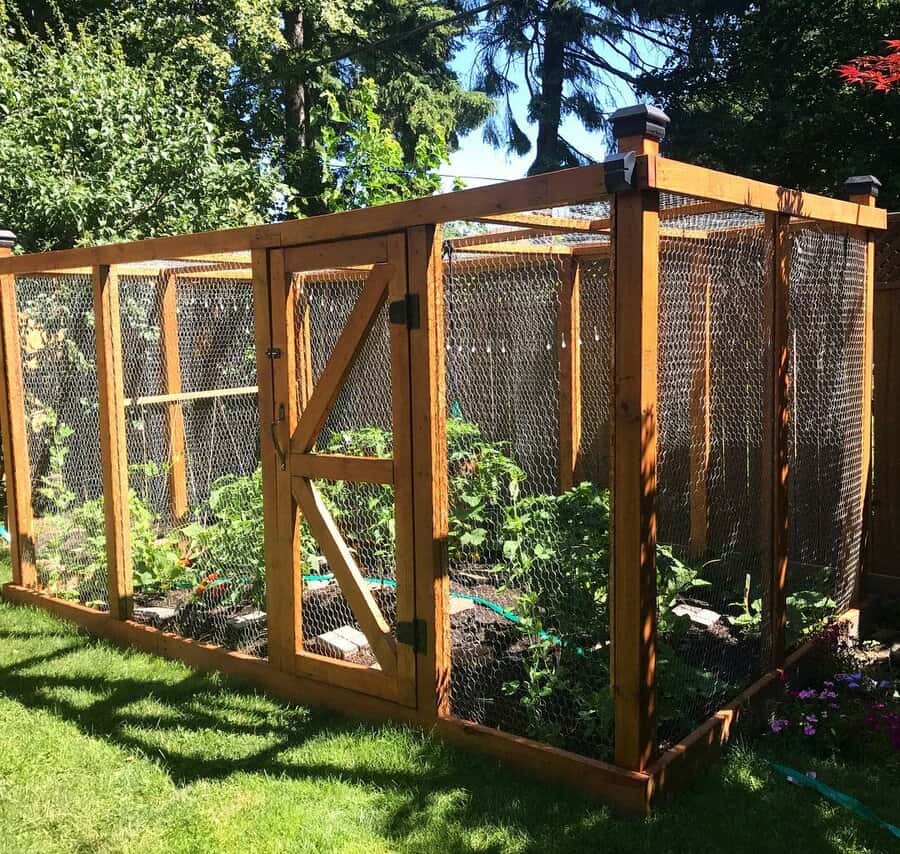 2. Utilize Local Wood
Adding a fence to your garden is a great way to inject character and bring focus to outdoor living spaces. If you want your fence to be truly unique and create a custom design, utilize local wood. For example, a stained wood pallet creates an attractive backdrop for seasonal accents like flowering plants or delicate vines.
You may even find some free wood from reclaiming a project or taking apart an old wooden structure like an old doorframe. Or perhaps utilize wood from a tree in your own yard!
Utilizing DIY projects such as these make your garden fence ideas special and personal while also creating a visually impressive space.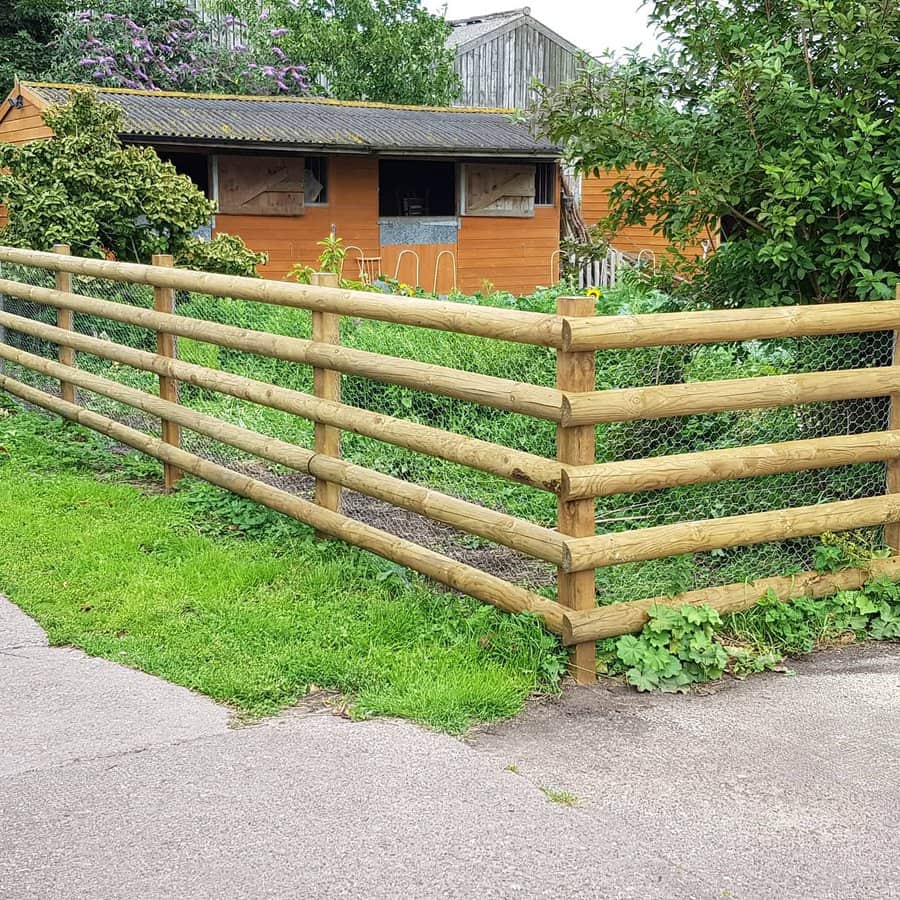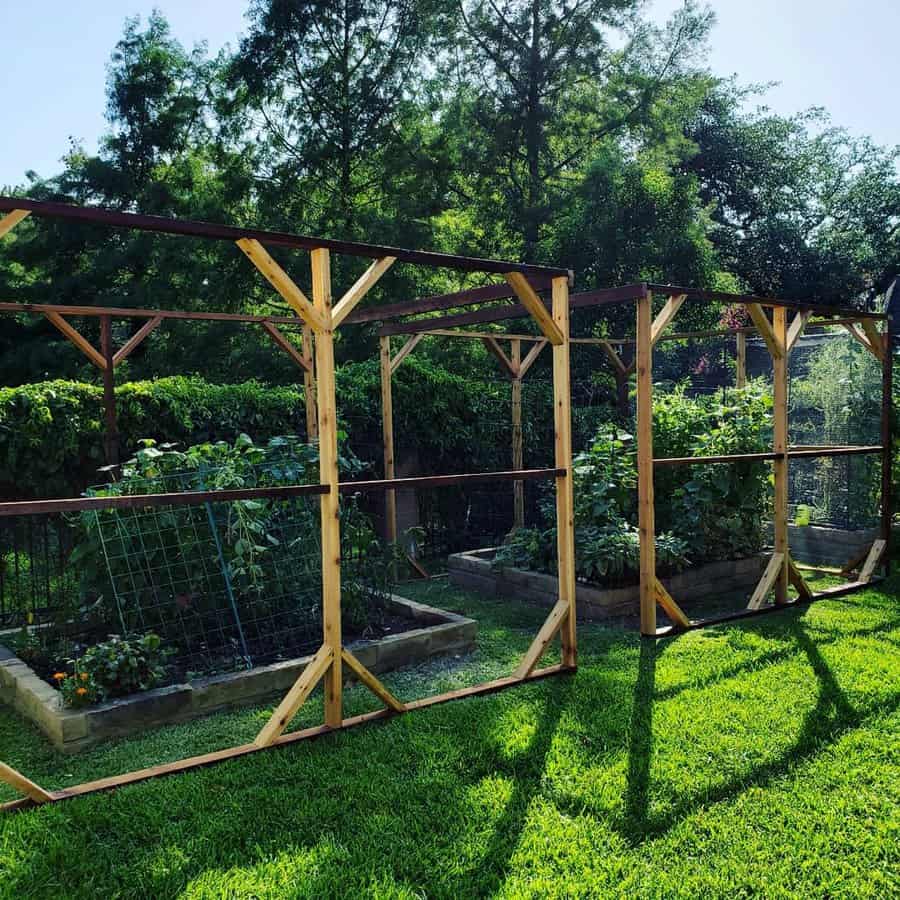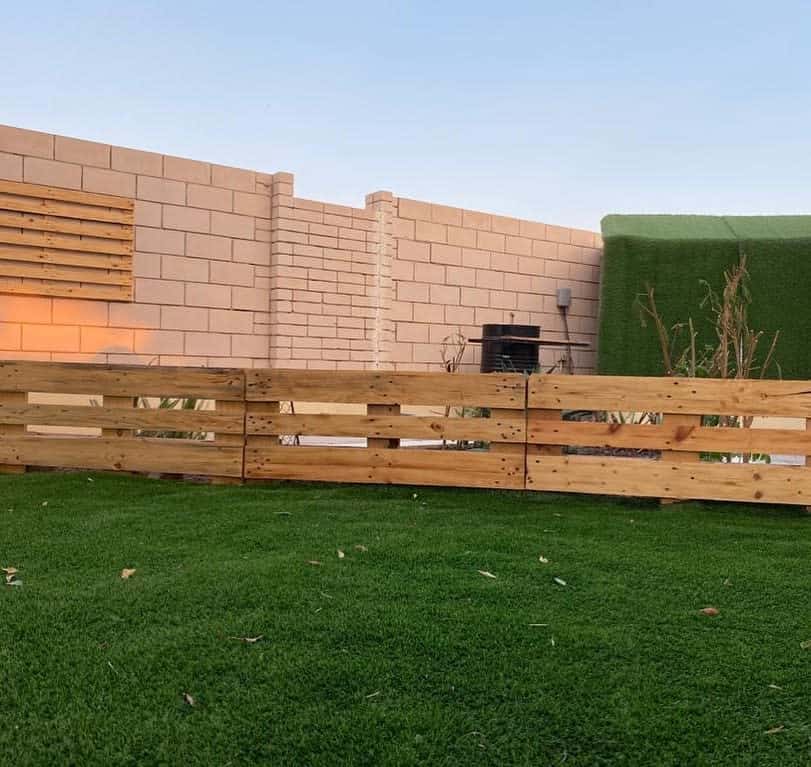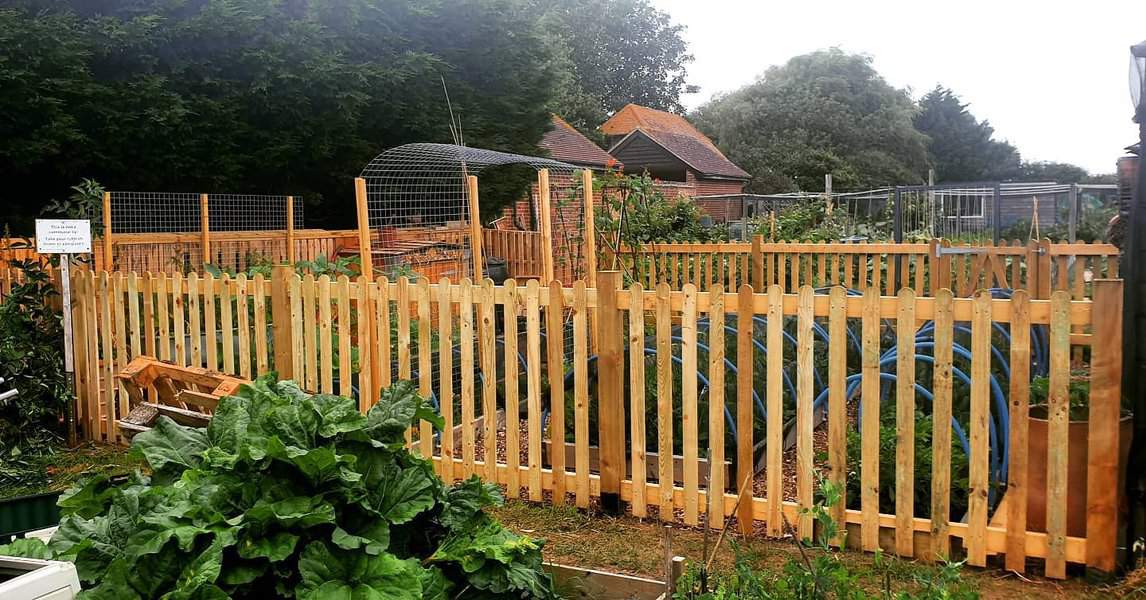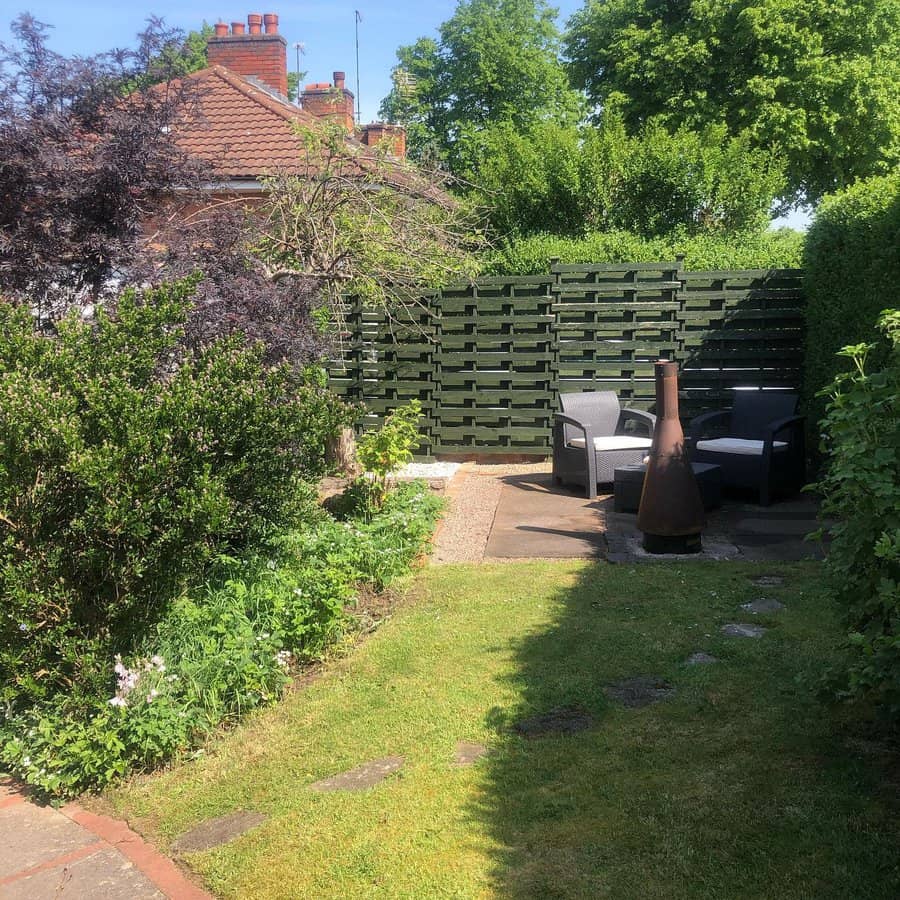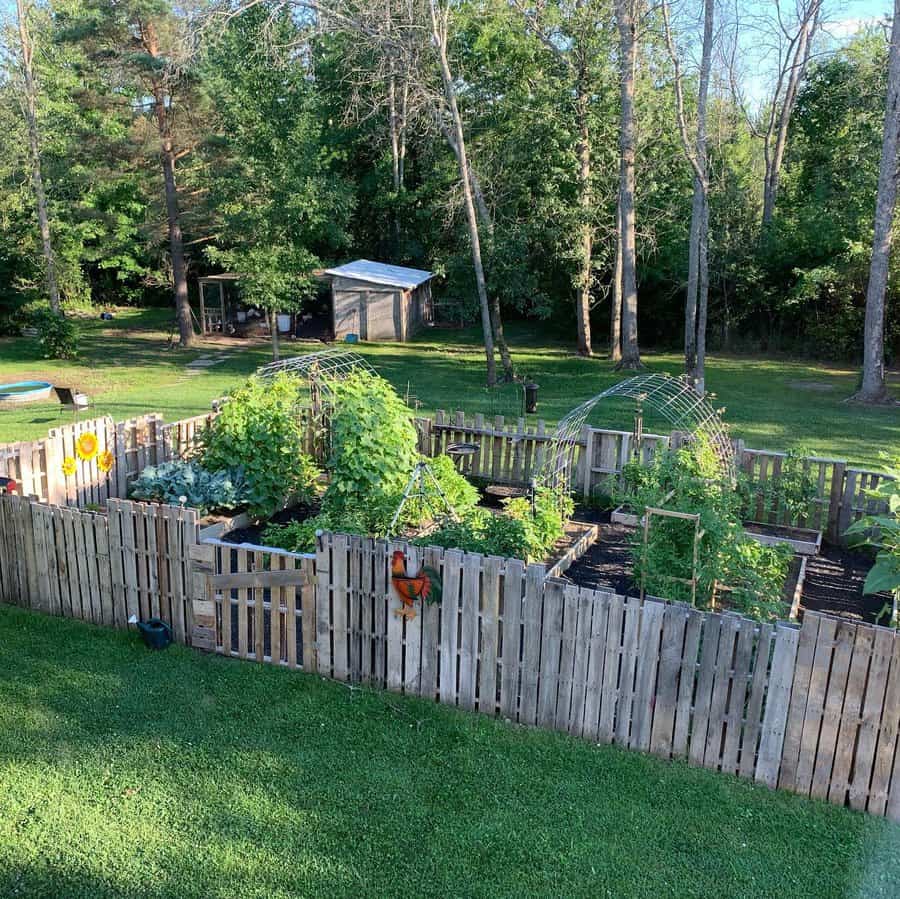 3. Opt For A Lattice Fence For More Coverage
For creative homeowners looking to spruce up their garden, adding a lattice fence is an ideal solution. Lattice fences are classic and timeless, able to be both subtle and stylish while also providing more coverage than a traditional picket fence.
To further bring some pizzazz to this style of fencing, homeowners can plant trailing plants such as ivy or clematis alongside them for maximum impact. As lattice fences come in a variety of materials, shapes, and sizes – from bamboo to metal – there's sure to be one perfect for any landscape.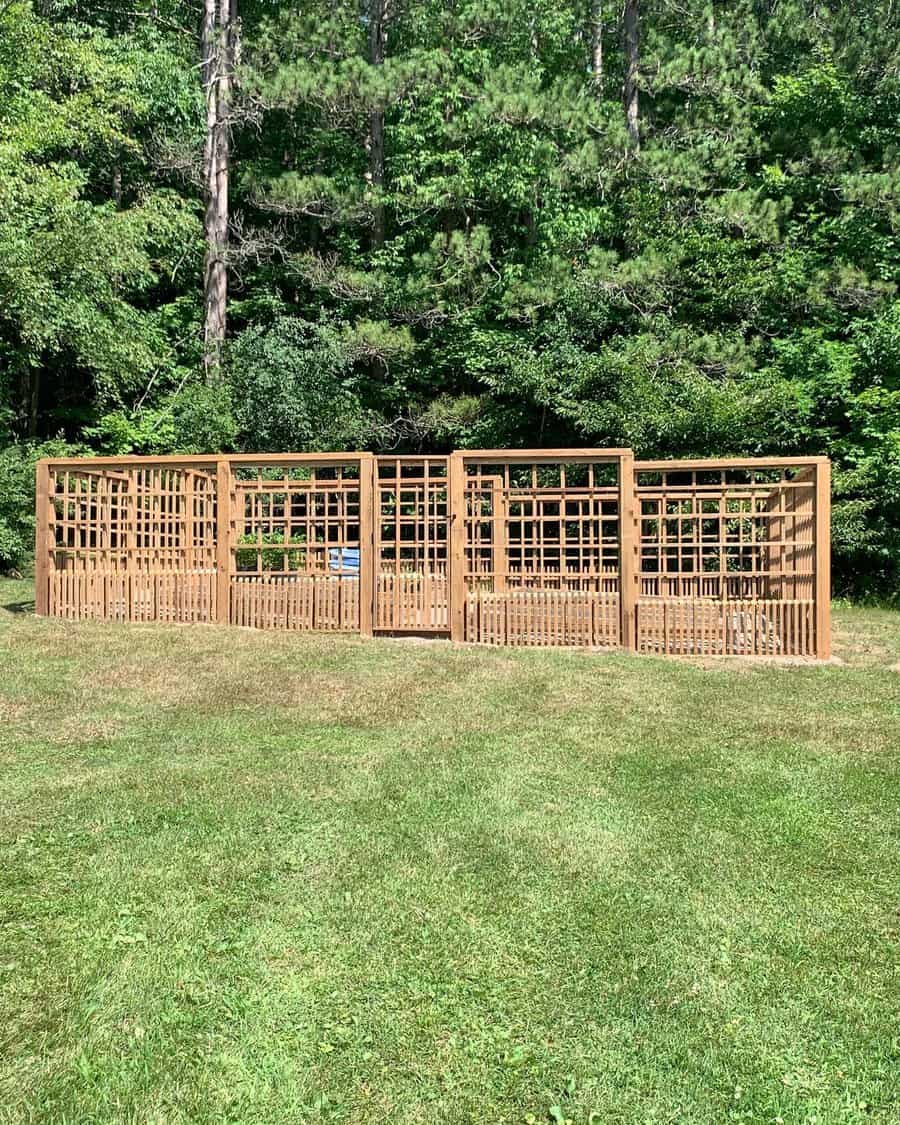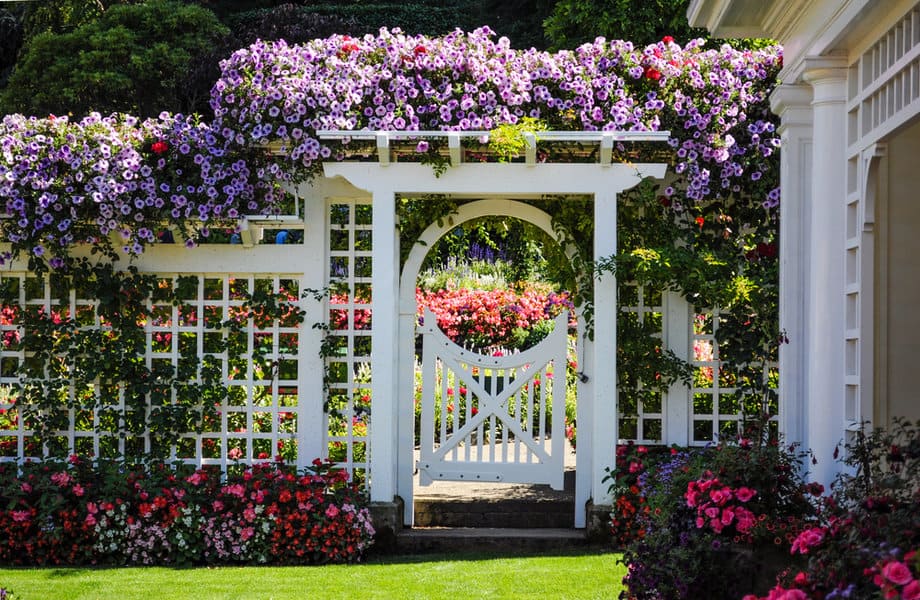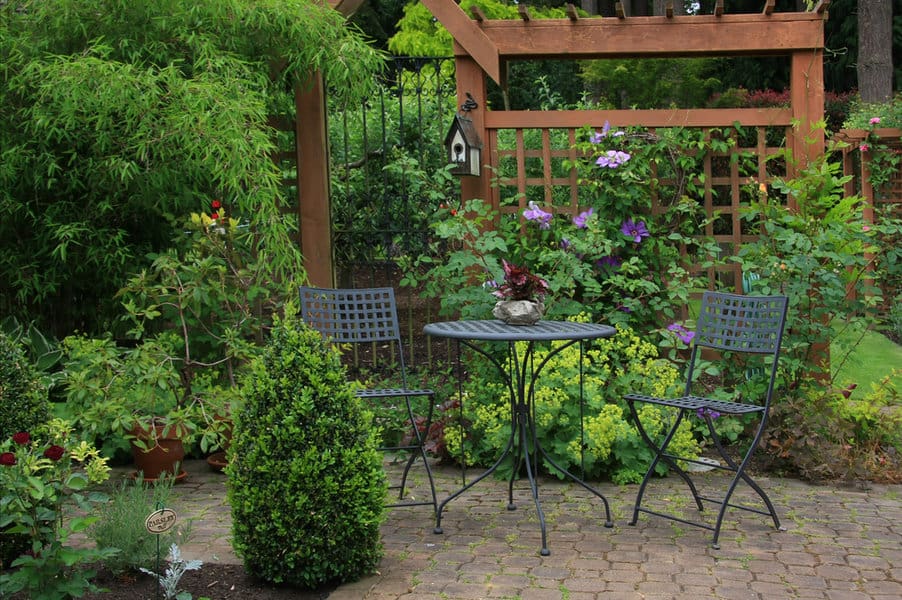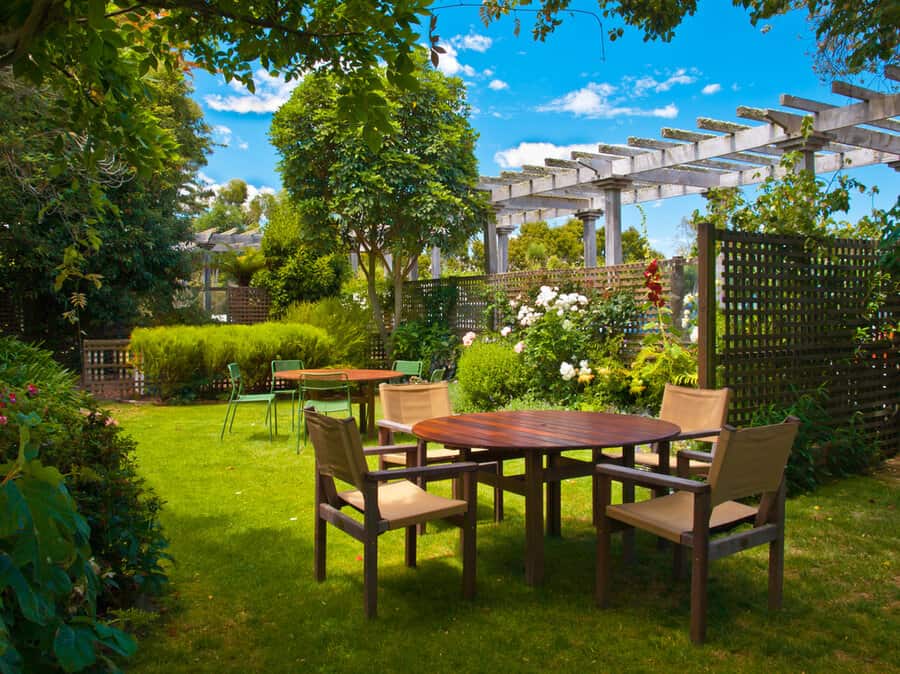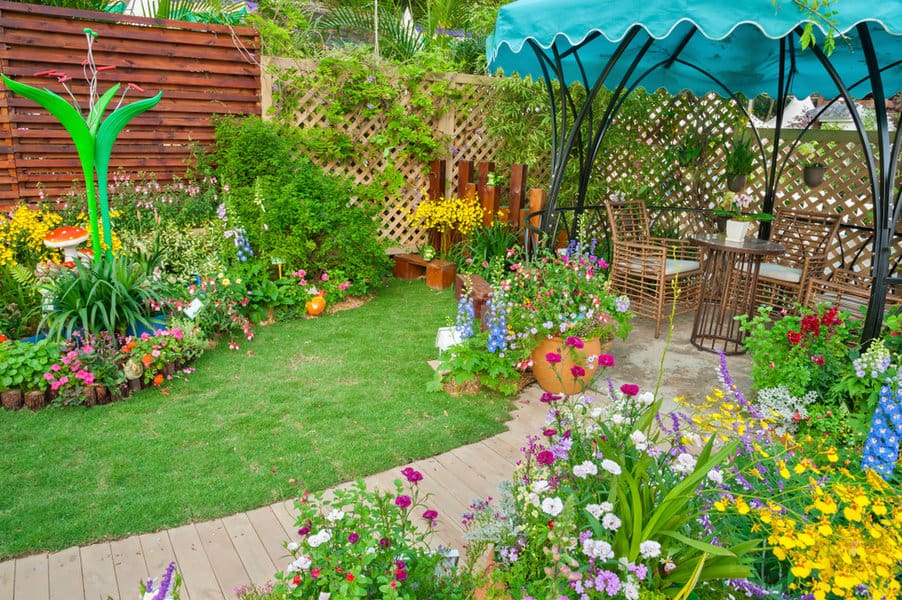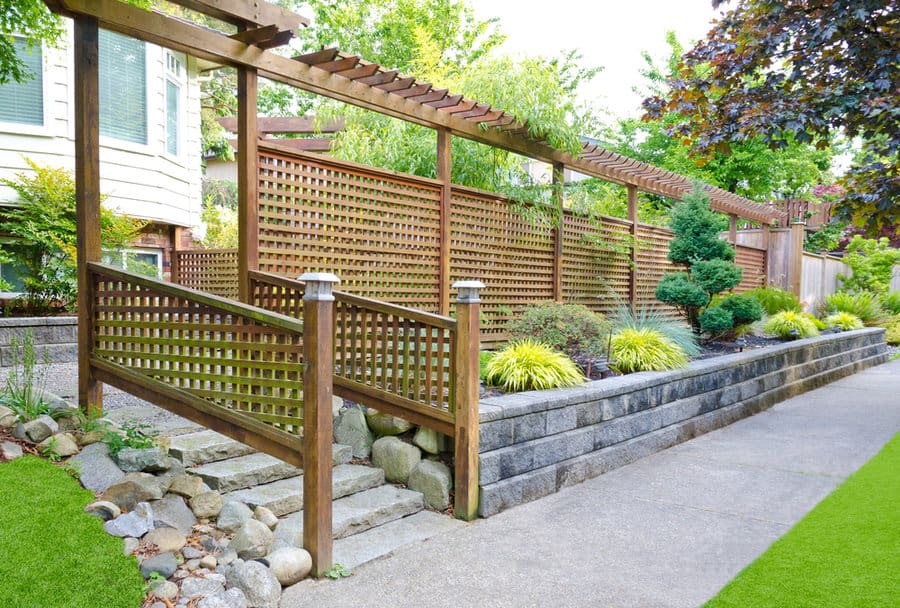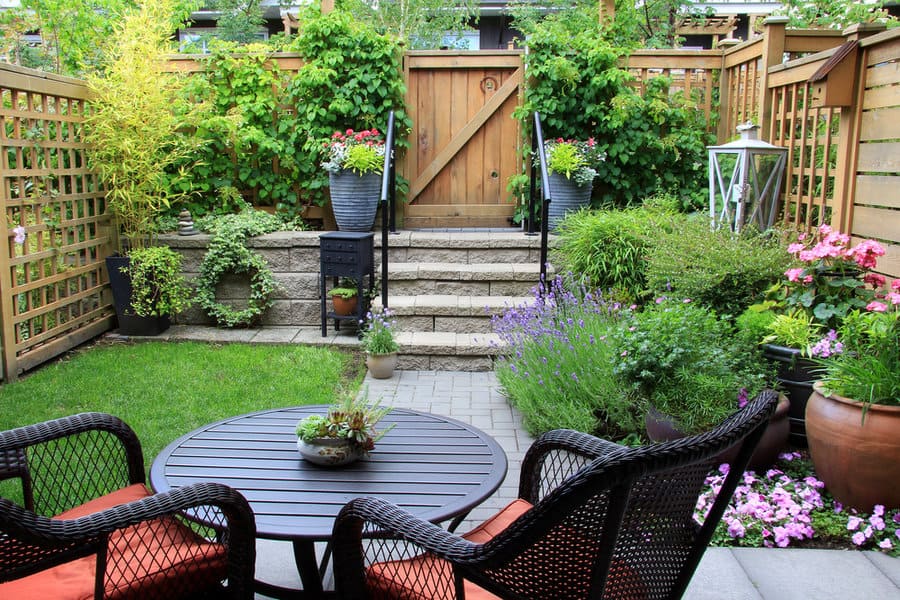 4. Grow A Living Fence
If you're looking for an eco-friendly, living garden fence idea, consider creating a living fence using a wire base. This option is perfect for those with a green thumb as it allows resilient native plants such as poison ivy and Virginia creeper to grow up naturally from the base of the metal mesh.
Of course, keeping these living fences will require regular trimming to ensure that they stay neat and healthy. If managed correctly, living fences can make for great additions to any garden as not only do they add privacy but also provide a natural shade, seasonal color, and texture; plus they are 100% recyclable!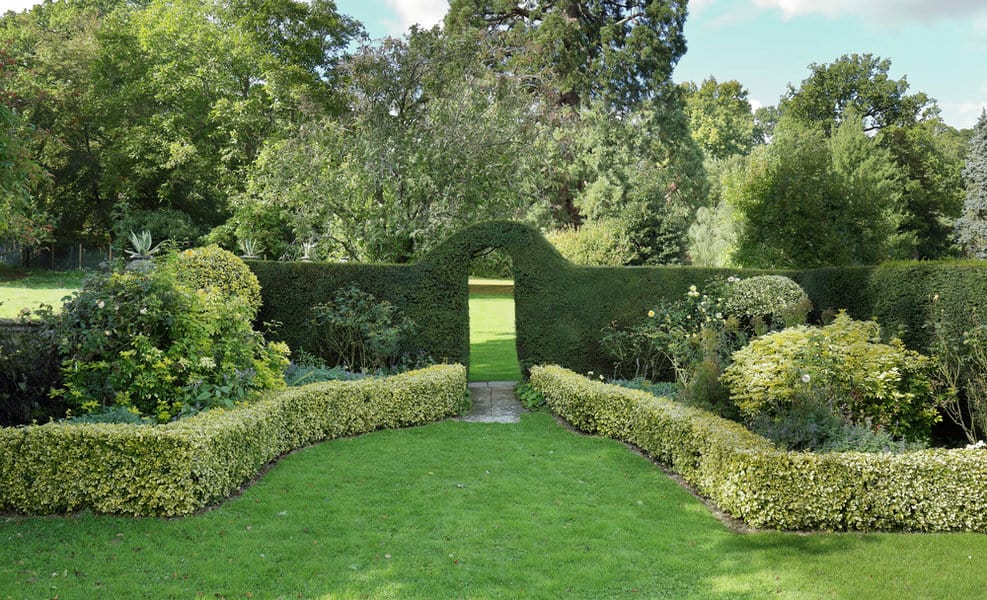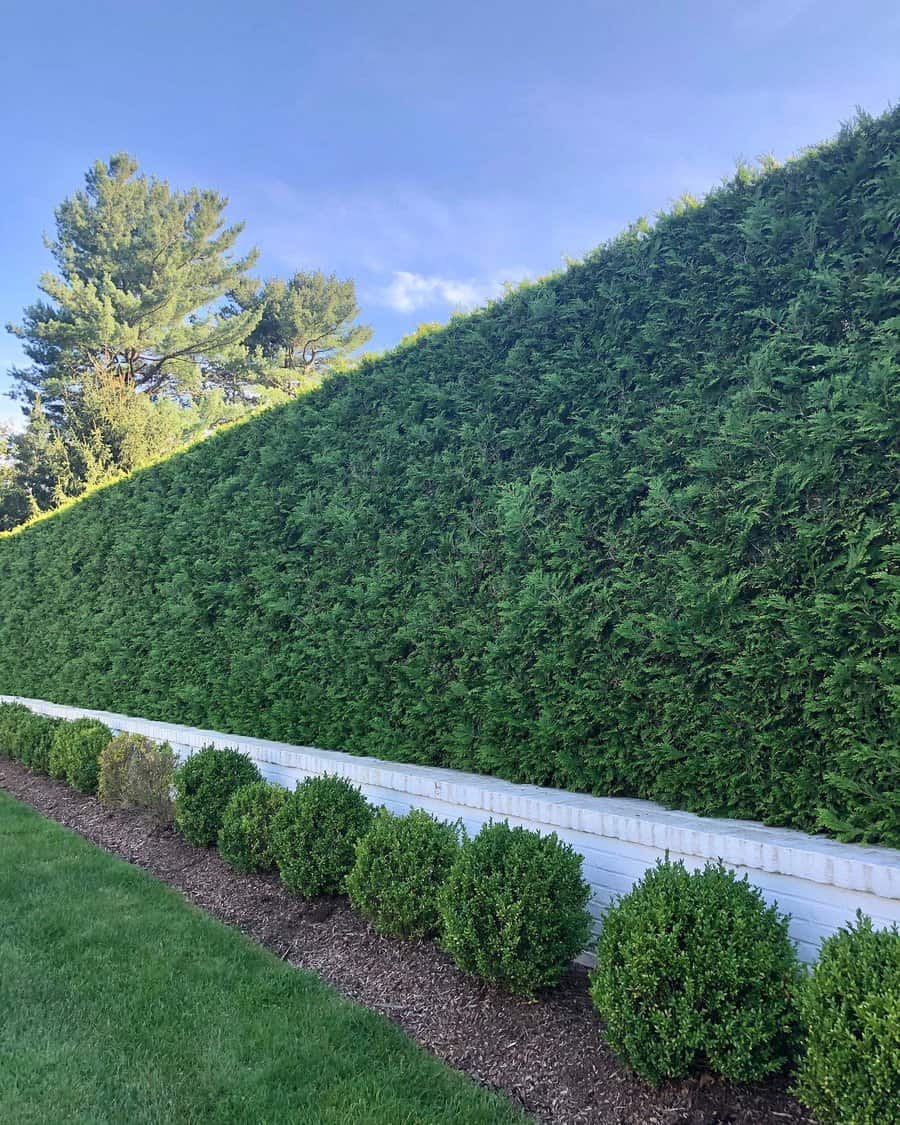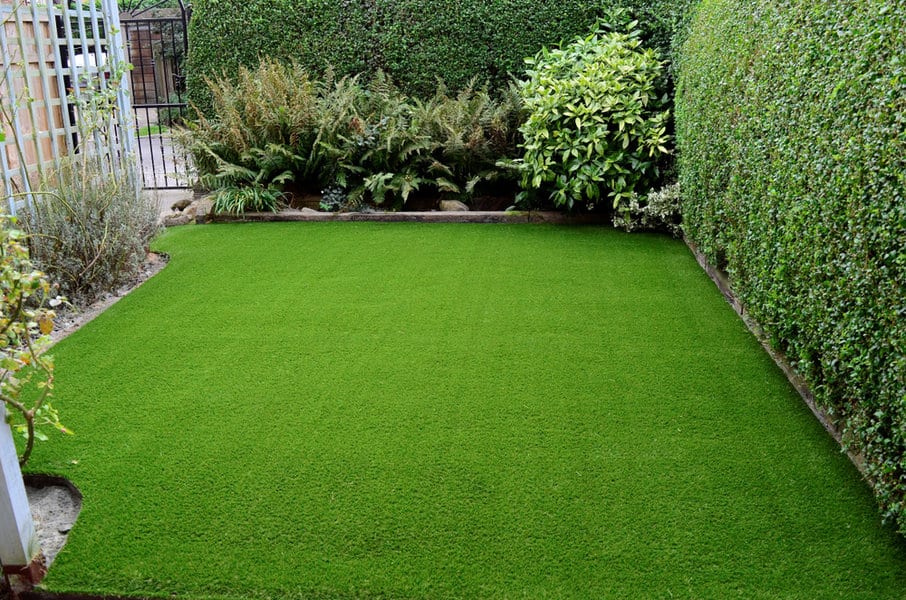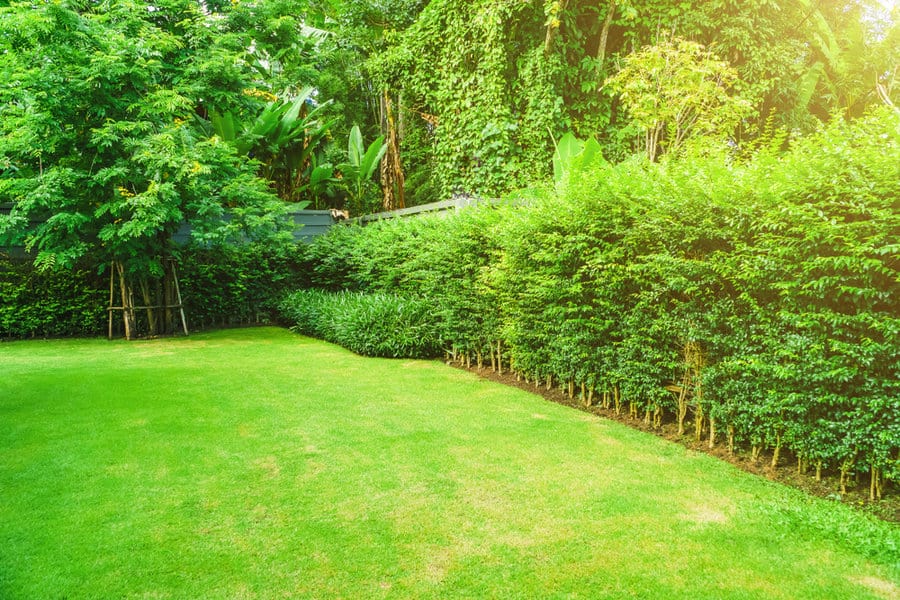 5. Get A Stylish Metal Fence
If you're looking for stylish garden fence ideas, stylish metal fences are a great choice. Not only are they aesthetically pleasing but provide an effective and secure barrier for your home.
From Victorian-style accents to contemporary designs, there is a wide range of stylish metal fences to choose from that fit any look.
Whether you're looking for enhanced security or just to enhance the look of your outdoor space, stylish metal fence options offer both aesthetic and function.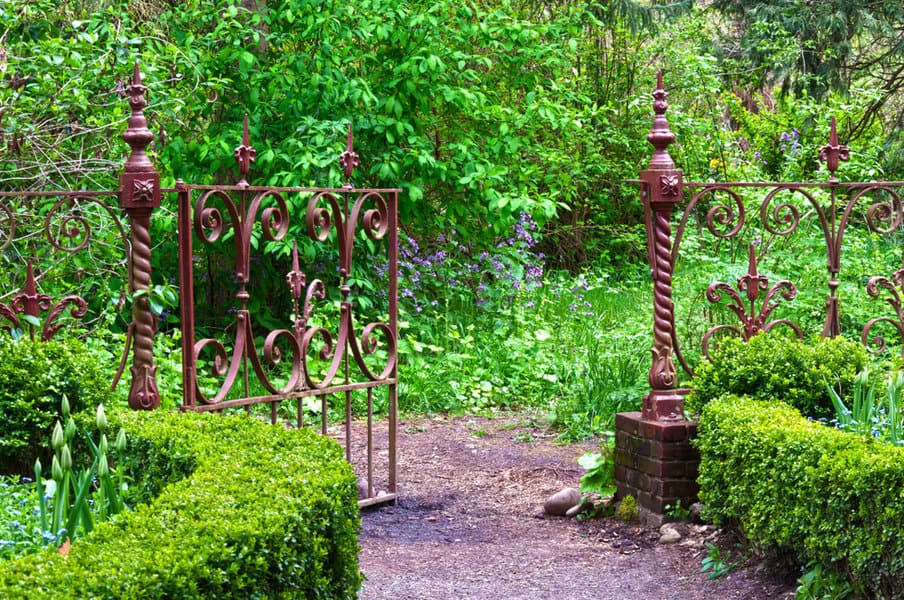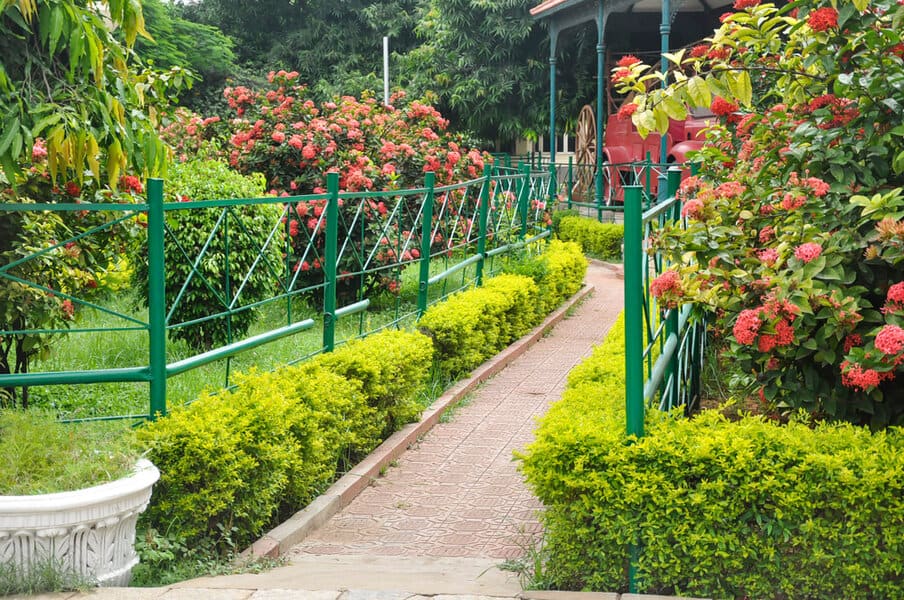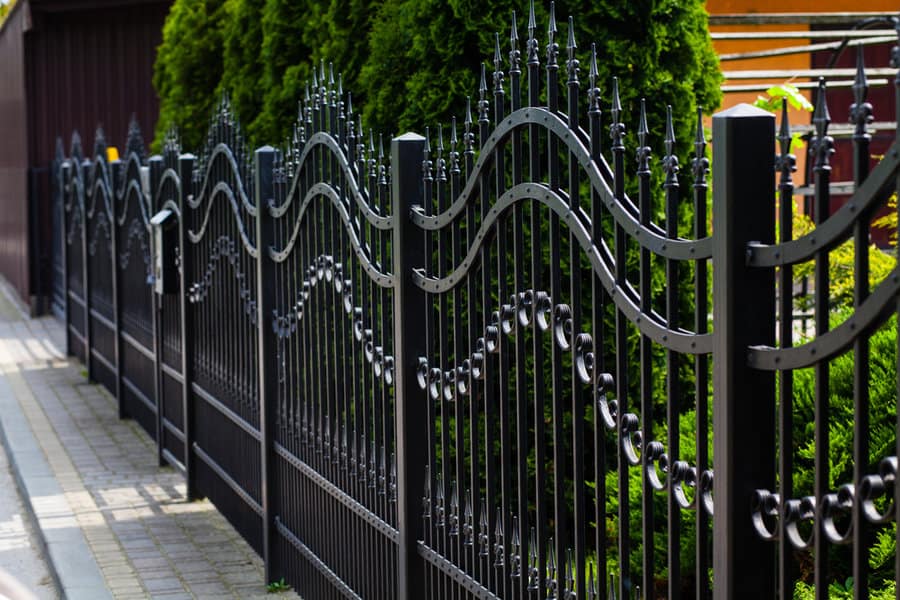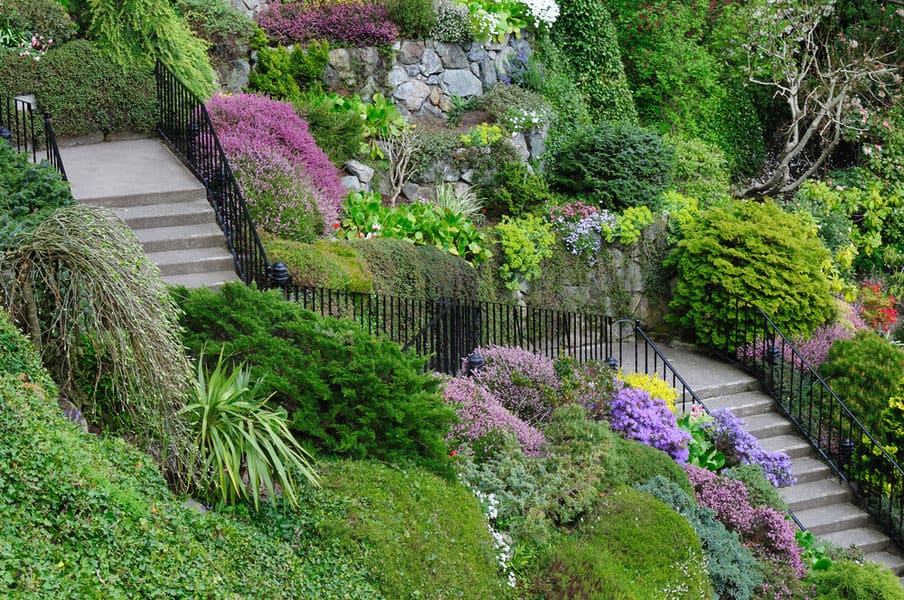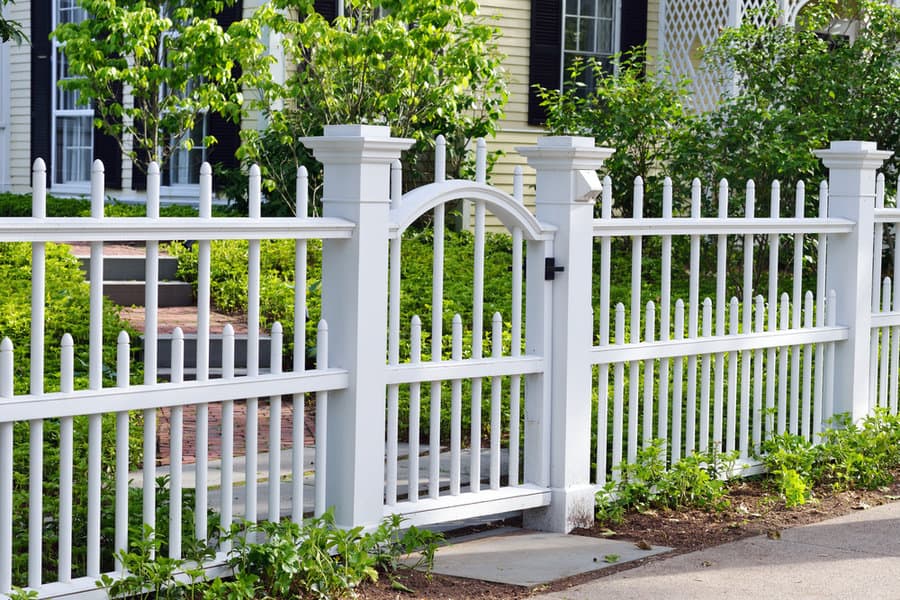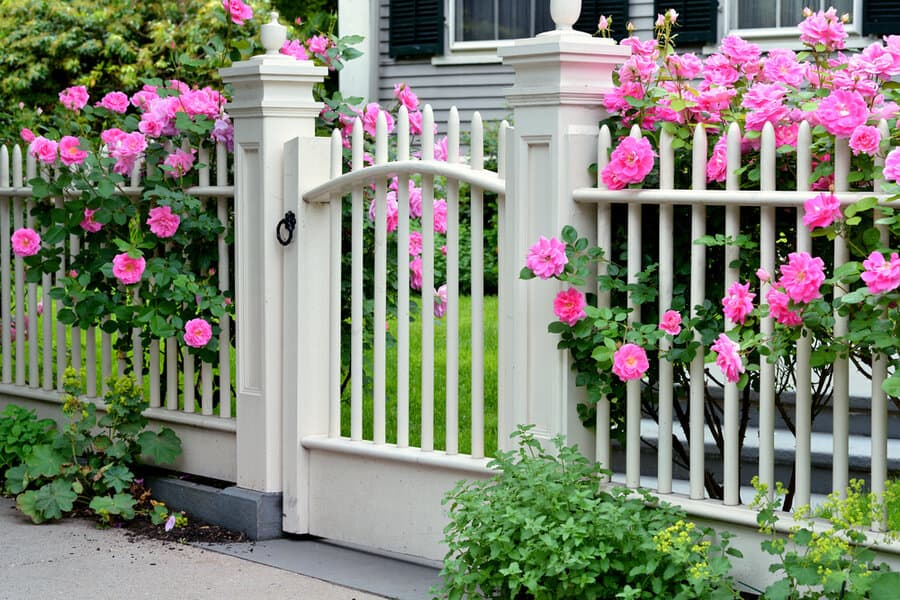 6. Stick With The Conventional Picket Fence
If you're looking for classic garden fence ideas to spruce up your suburban home, then look no further than a picket fence. Whether you go American with that classic white picket fence or opt for the slightly more conventional picket fences in colors such as brown, grey, or even black – picket fencing is sure to give your garden that timeless charm it deserves!
These fences perfectly frame any front yard, adding a hint of nostalgia and allowing you to explore your creative side when choosing a picket style. With picket fencing, the options truly are endless.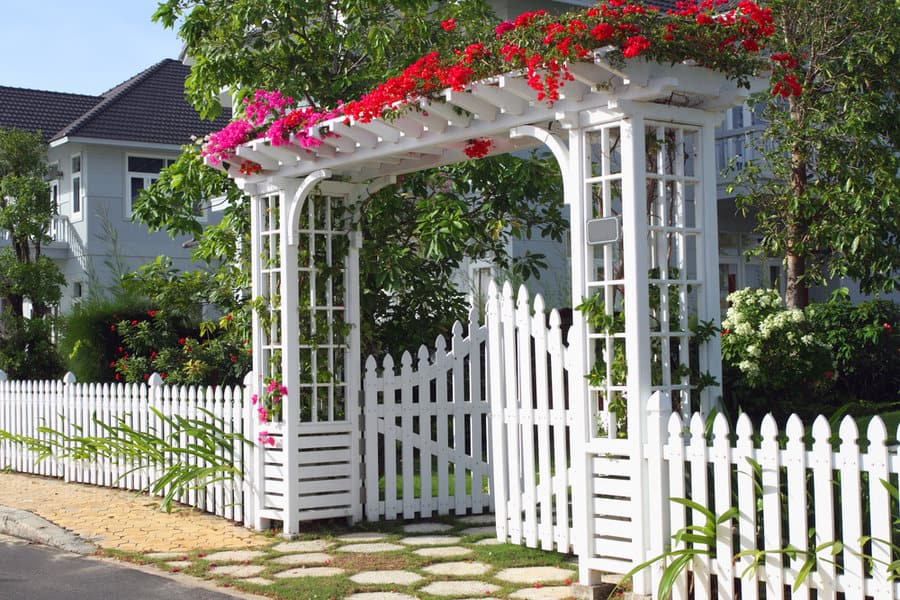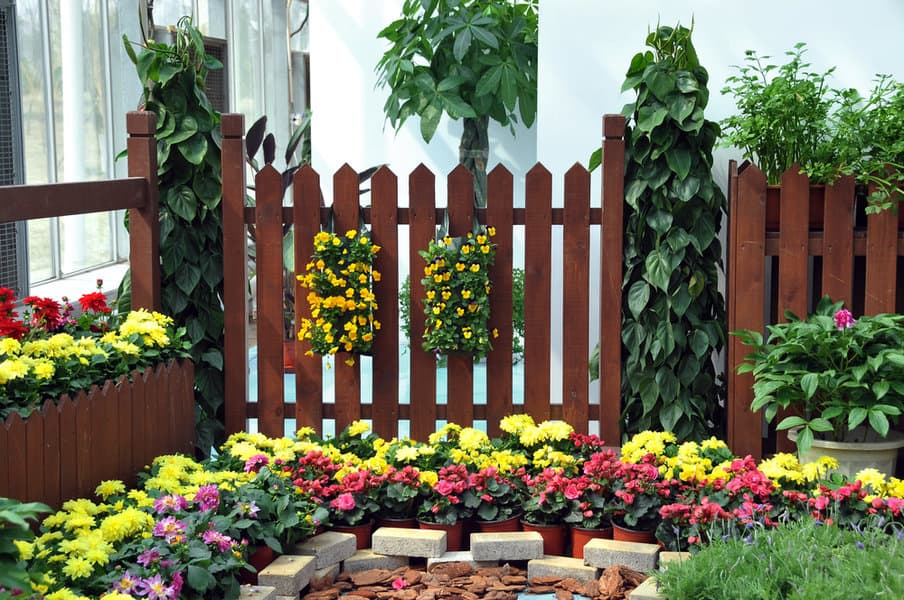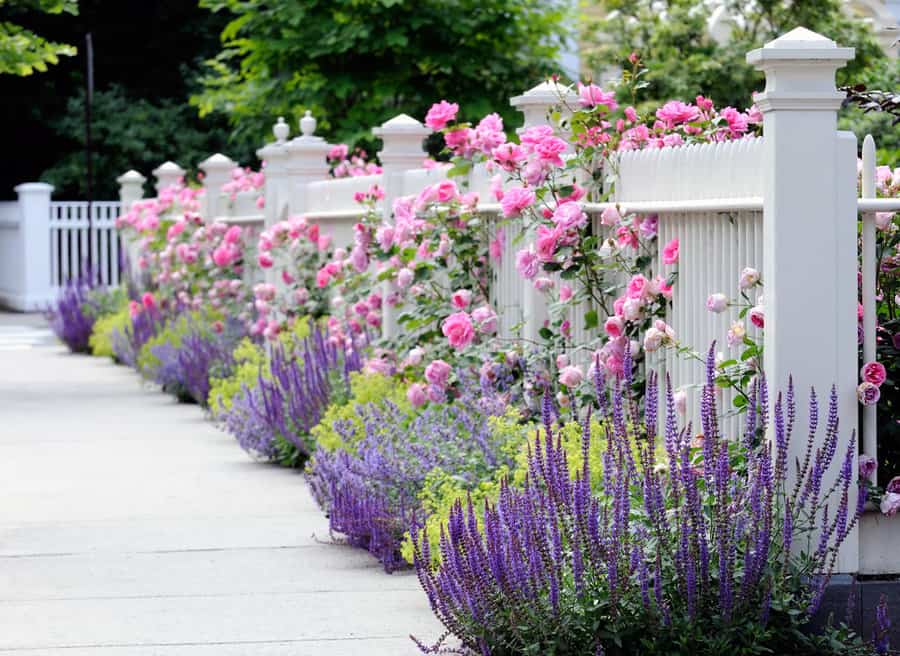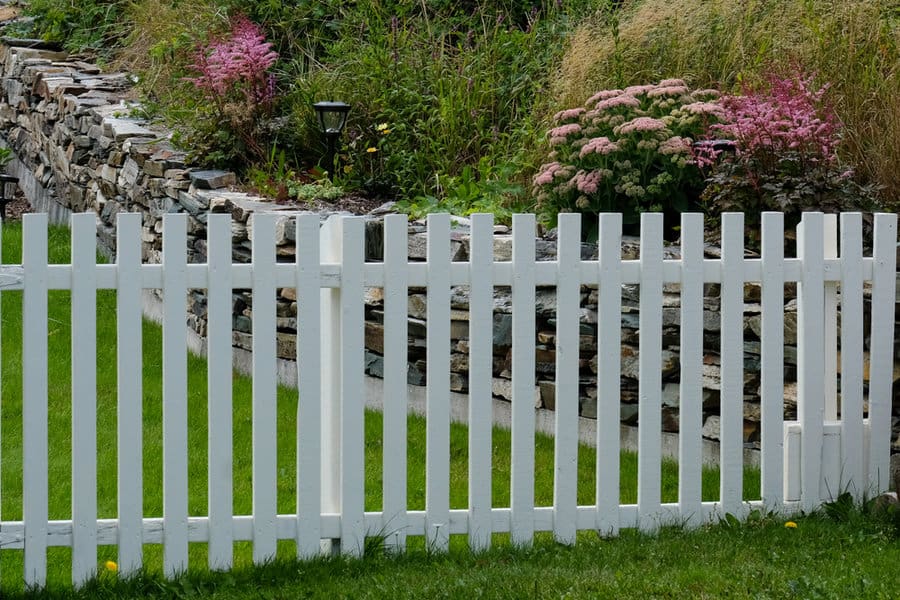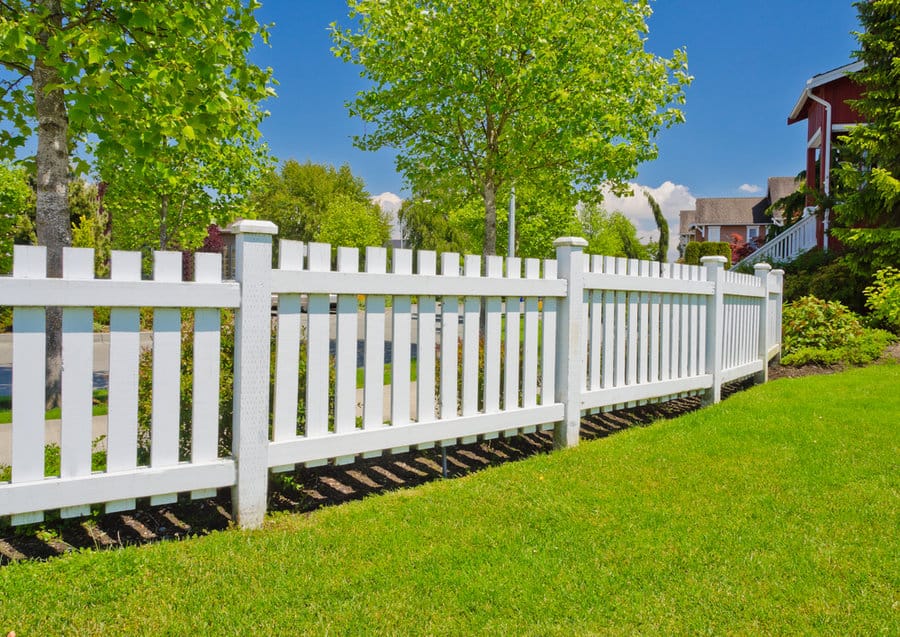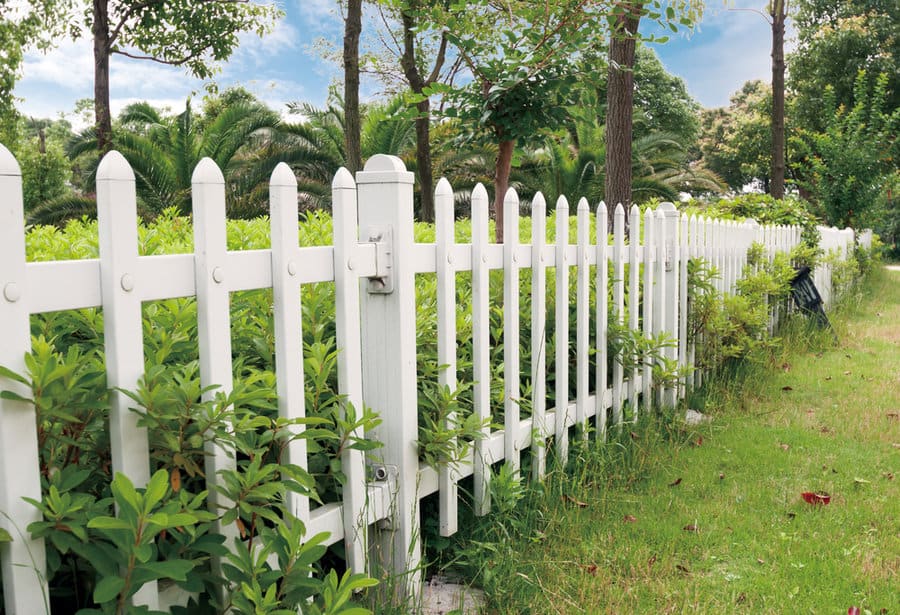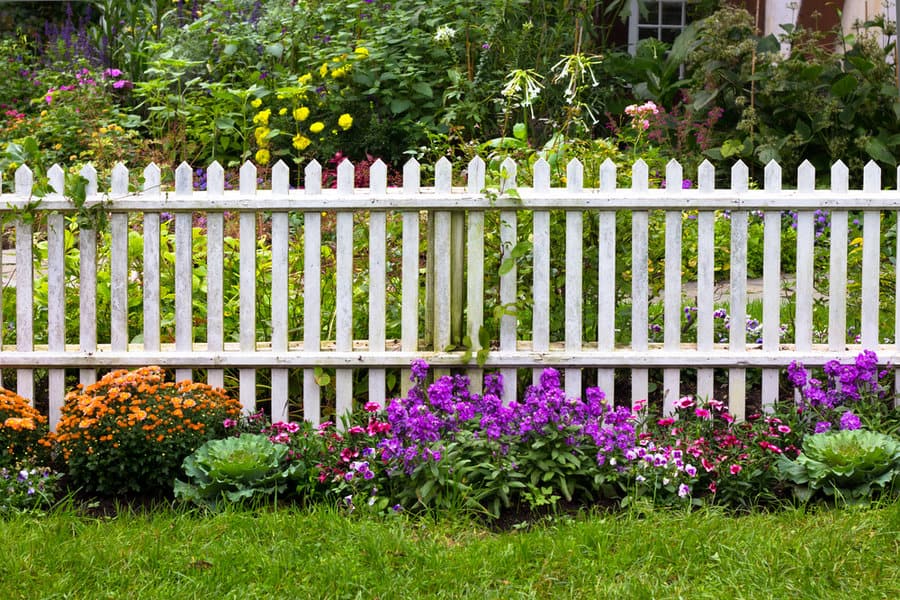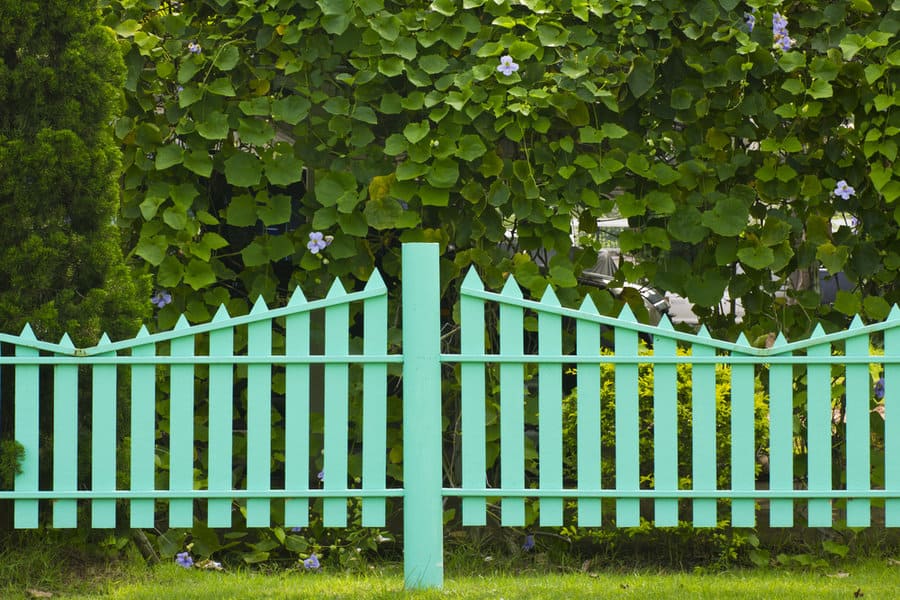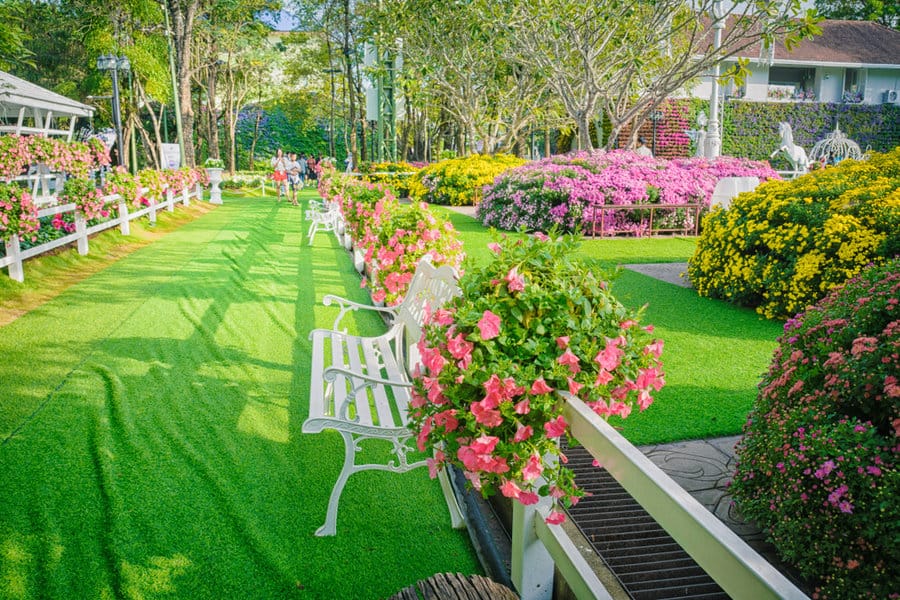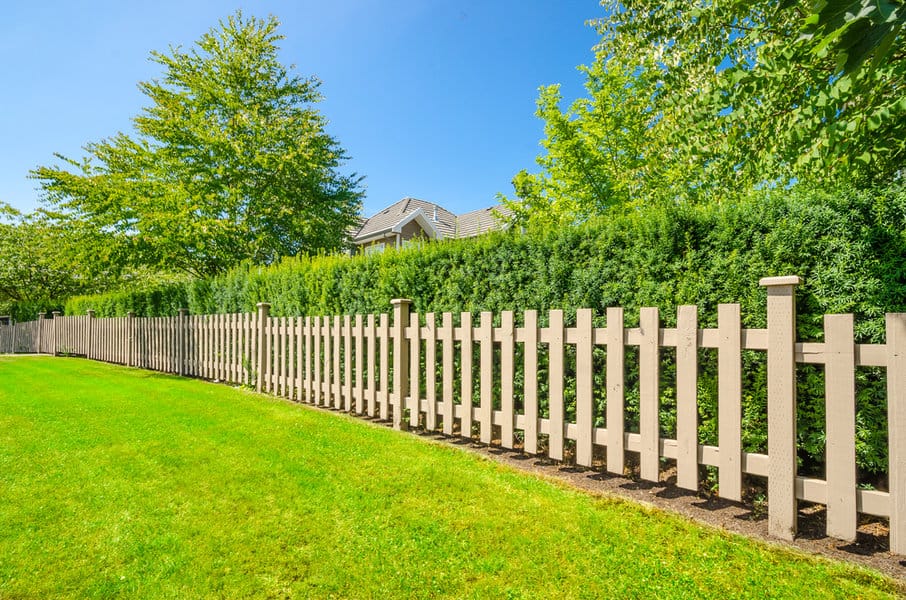 7. Leave No Gaps To Keep It Private
While many homeowners opt for basic fences made of stock materials, there are plenty of creative options for garden fences. You can opt for a heightened fence, with or without decorative features like latticework or trellises, for an even greater sense of enclosing your outdoor space.
When it comes to garden fence ideas, think outside the box and get creative in how you best secure your backyard paradise.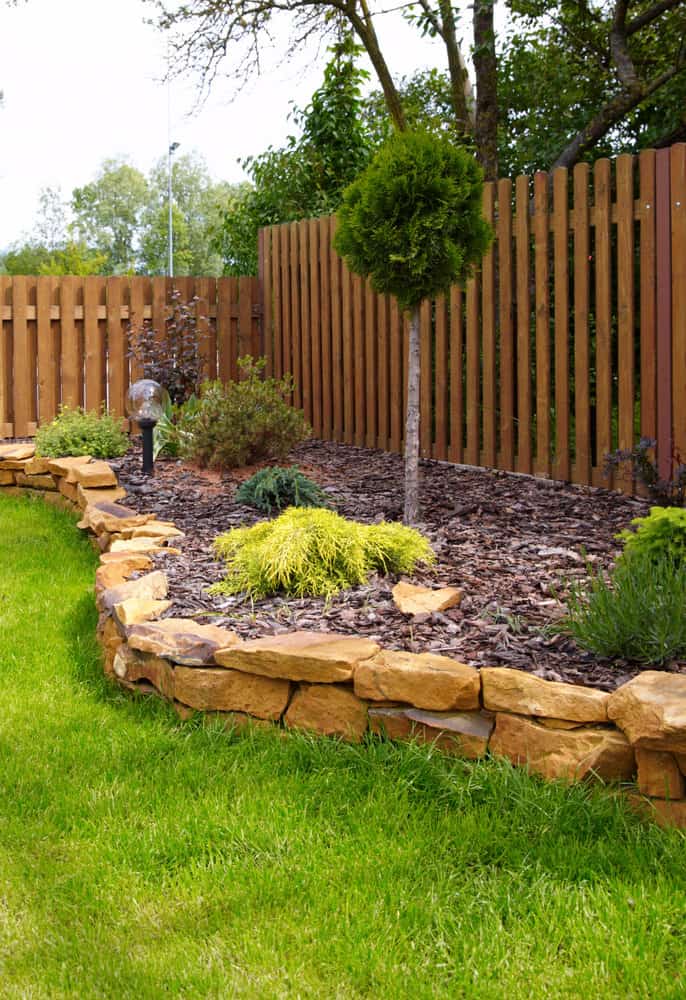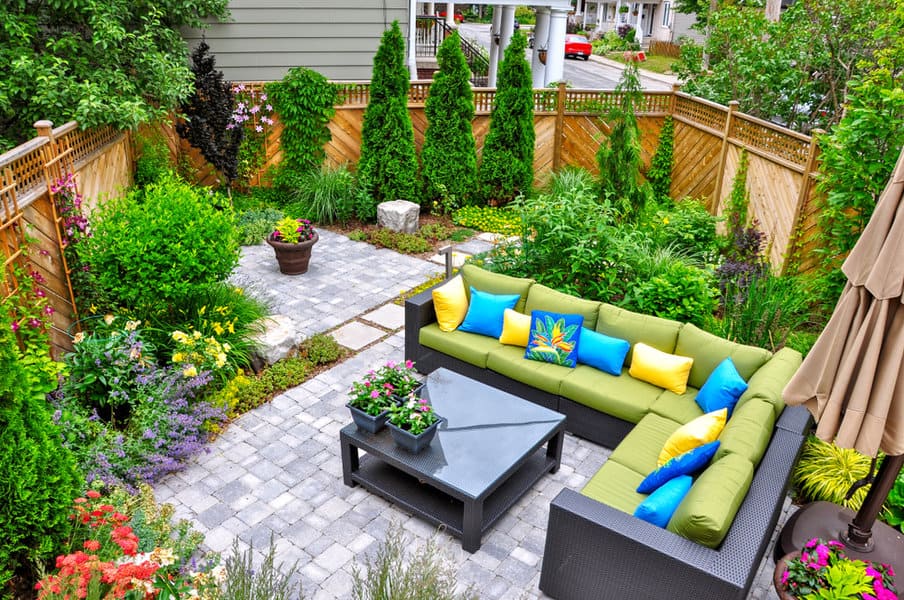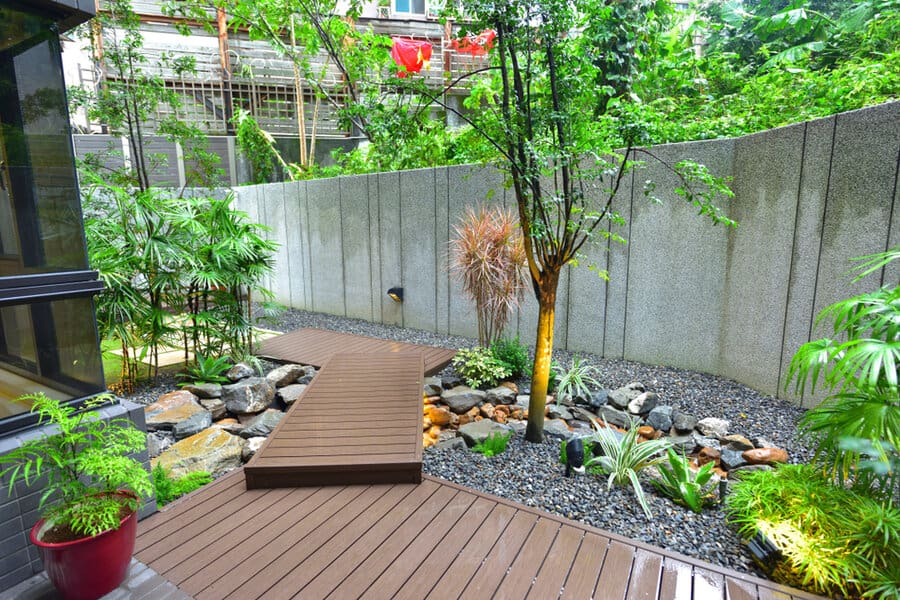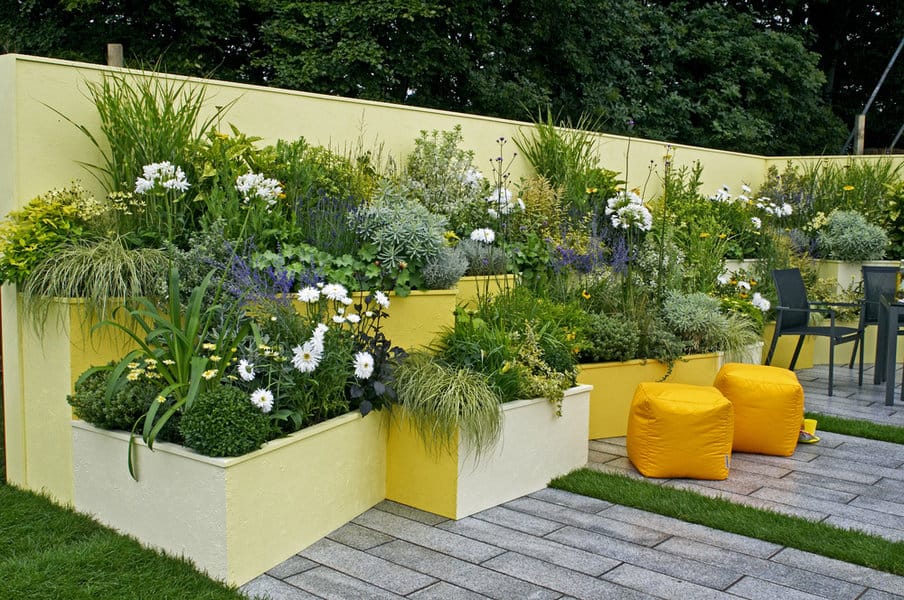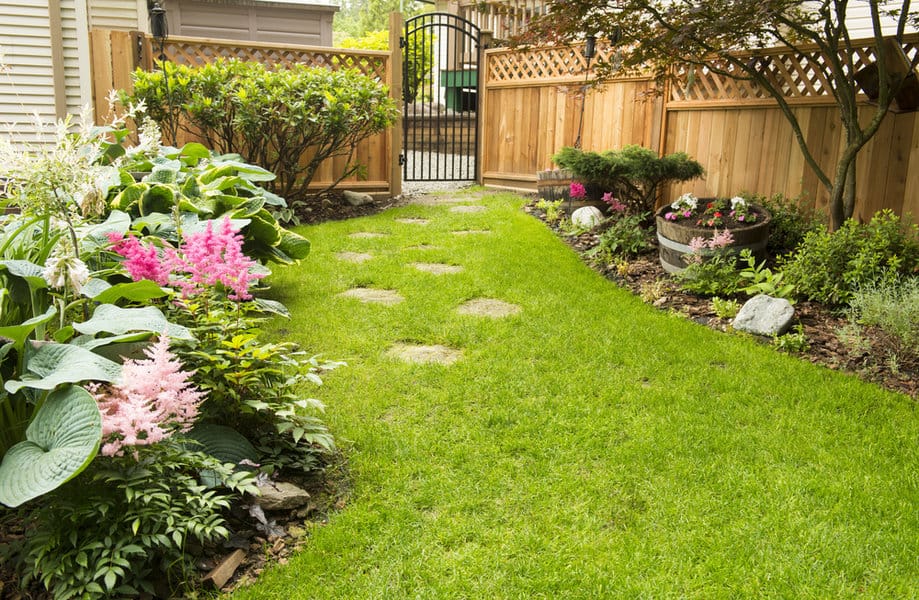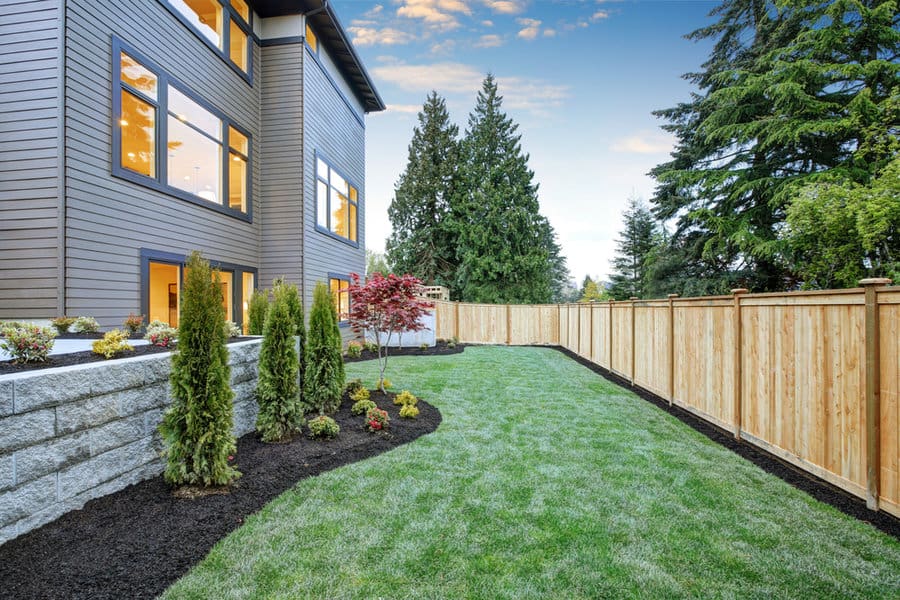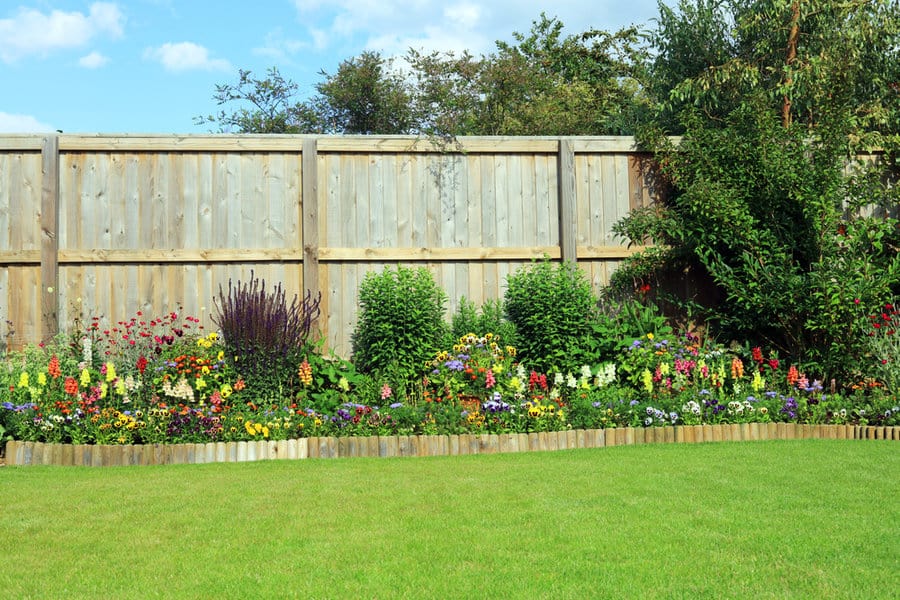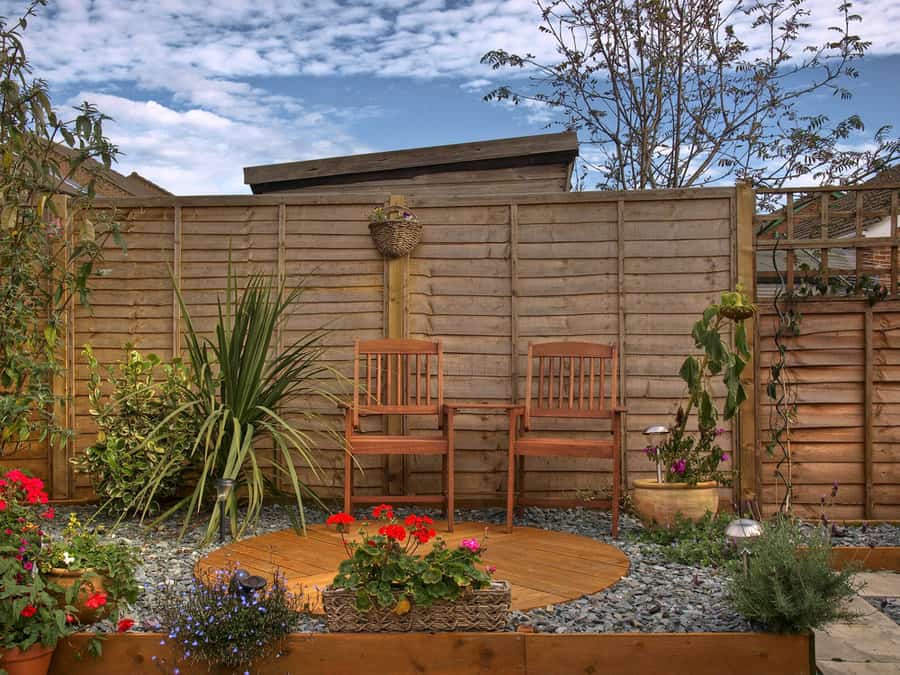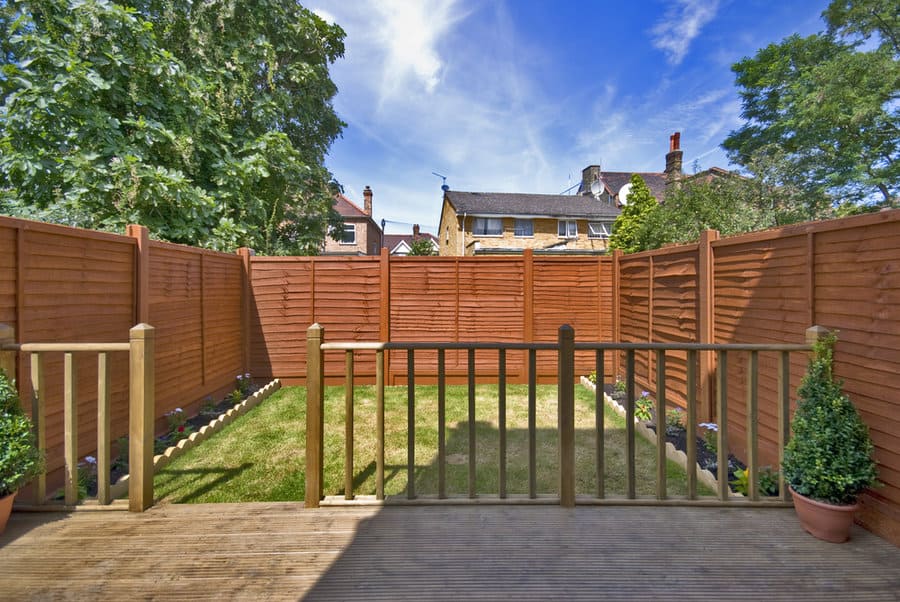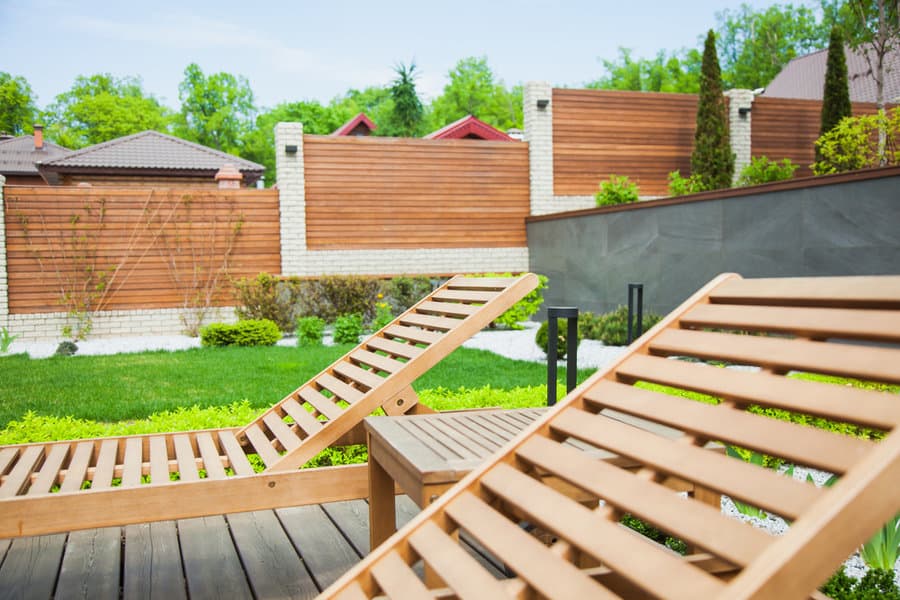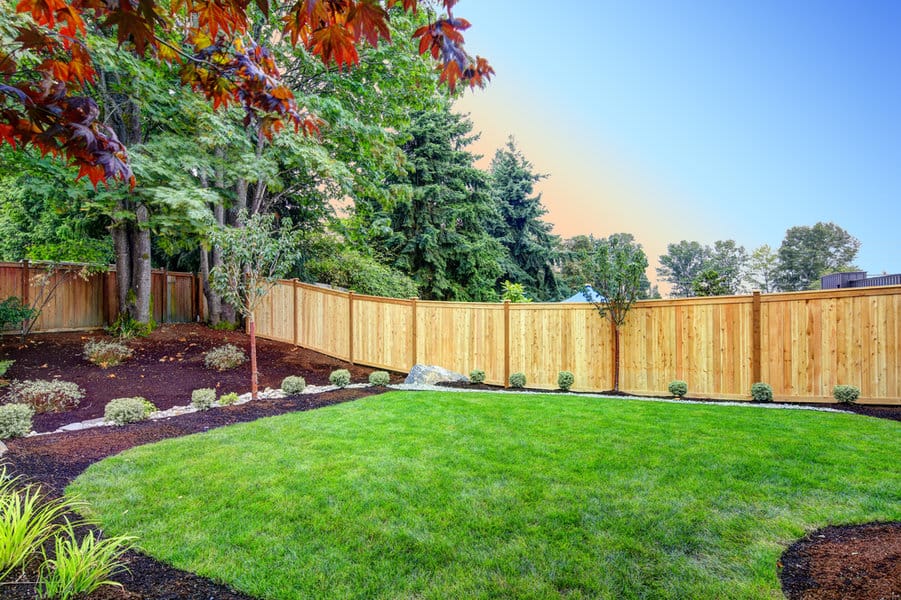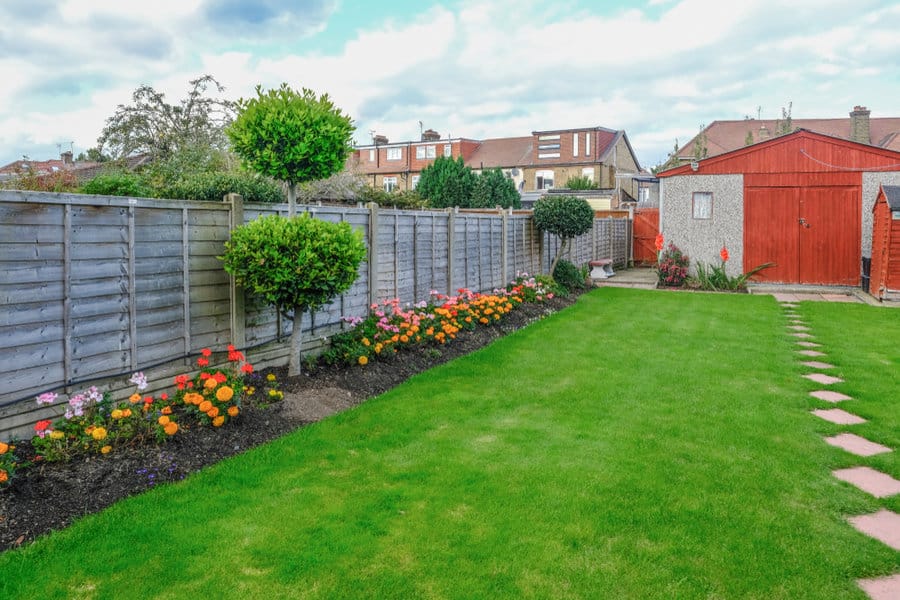 8. Choose A Rustic Fence For Vegetable Garden
Create a classic barn-style fence to enclose your garden for a classic, rustic look. Distressed wood fencing not only adds charm but also offers protection from unwanted critters invading your traditional vegetable garden. Adding well-placed foliage around the fence can add privacy and greenery to your outdoor space.
Consider layering fence panels of different heights or incorporating lattice for an airy, creative look. Lastly, install lighting around the perimeter for an inviting ambiance during nighttime hours. All these elements will combine to create a sturdy stylish fence that will be the envy of your adoring neighbors!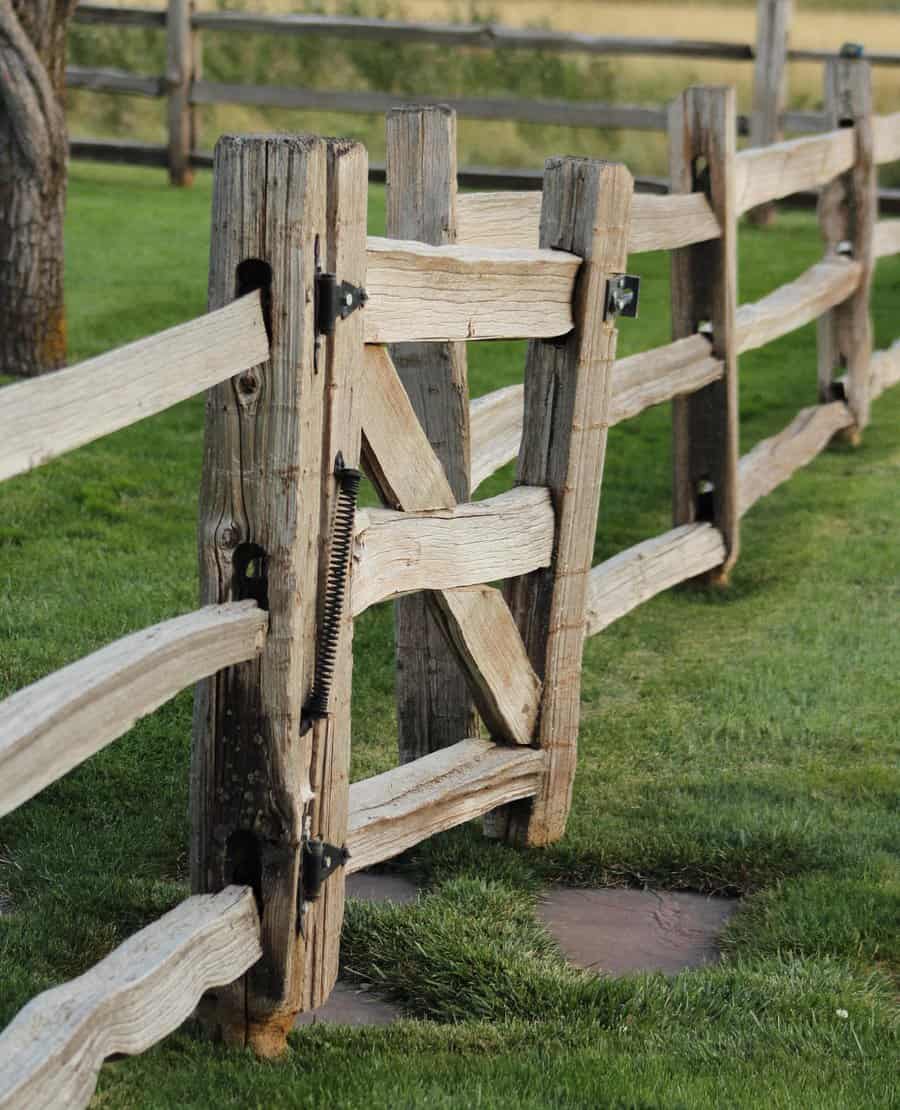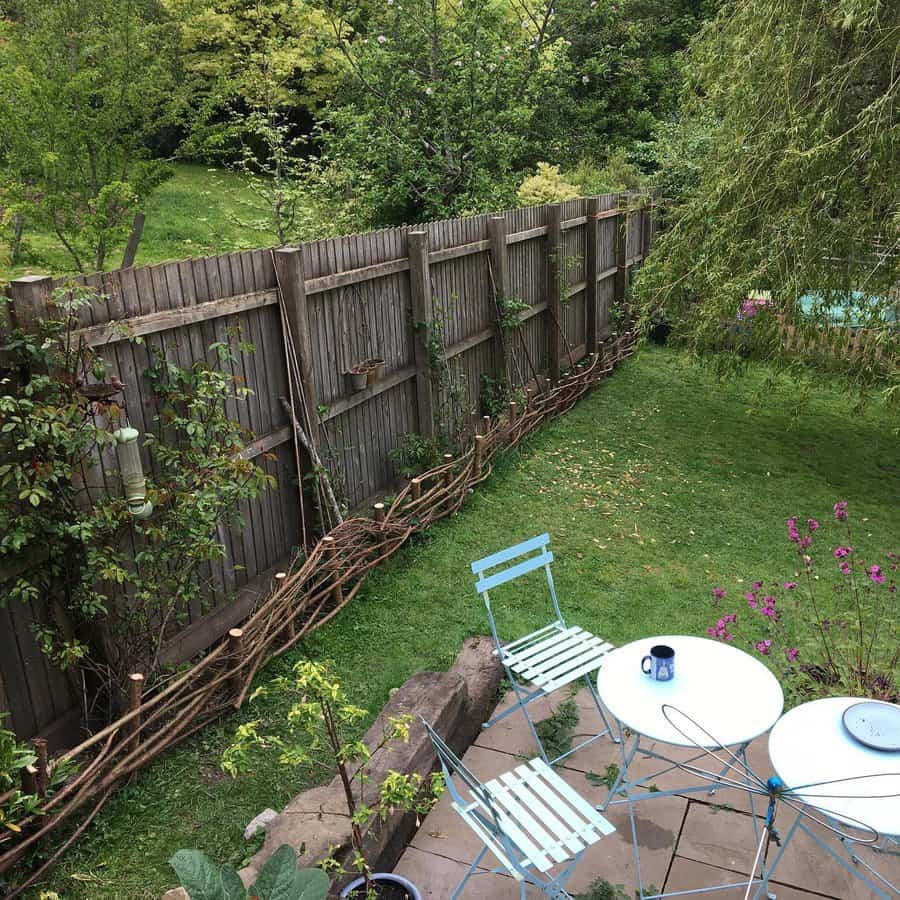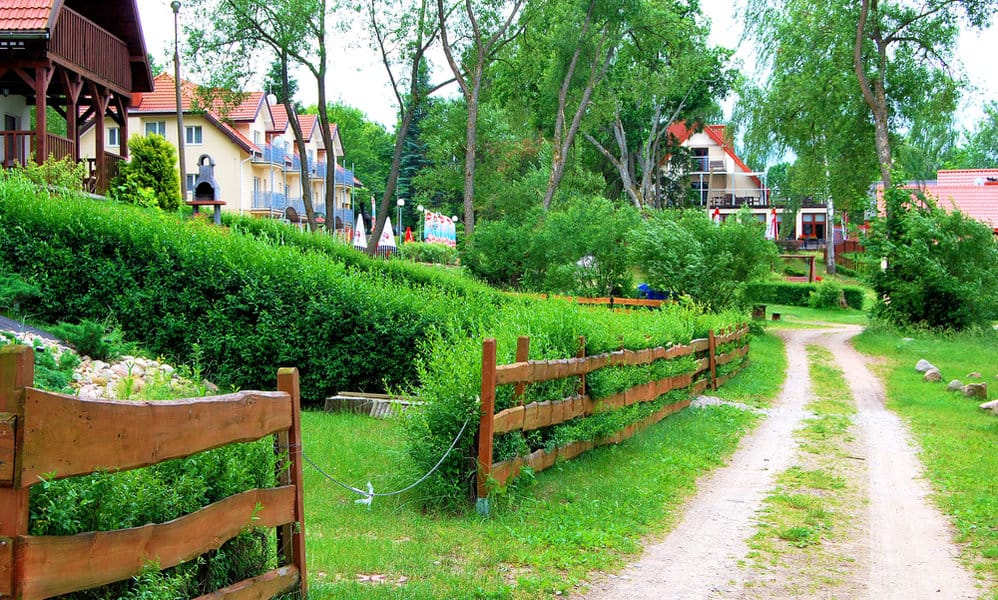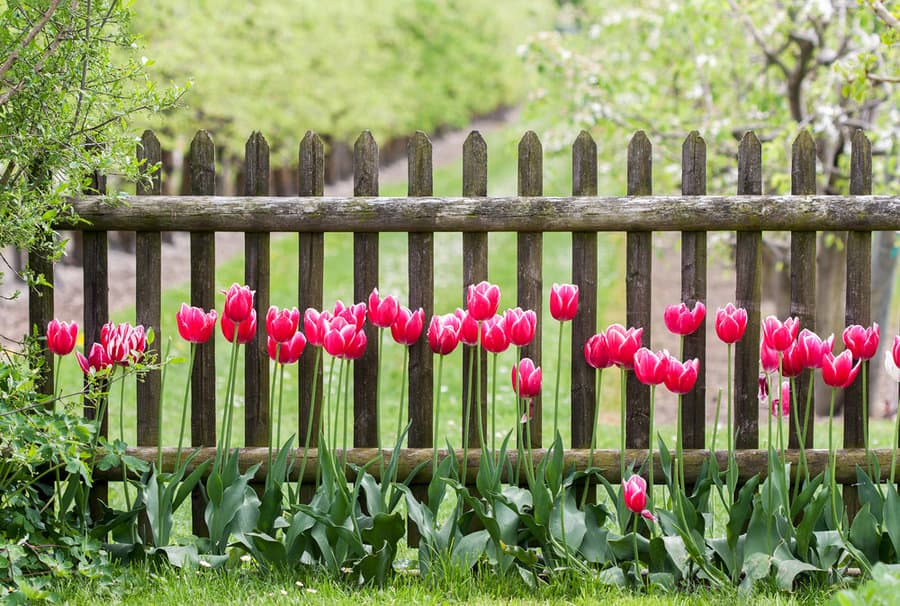 9. Install An Alternative Vinyl Fence
For a creative and low-maintenance garden fence idea, try wood-like vinyl fencing! Vinyl fences bring the look of wood without any of the maintenance hassle – no need to worry about having to paint or seal your wood fence.
You get a little extra privacy with vinyl too since they are choicely constructed in such a way that allows light to filter through while still providing a secluded area.
Best of all, you don't have to break the bank if you're looking for something durable and beautiful: wood-like vinyl fencing is an economical option that will stand up over time.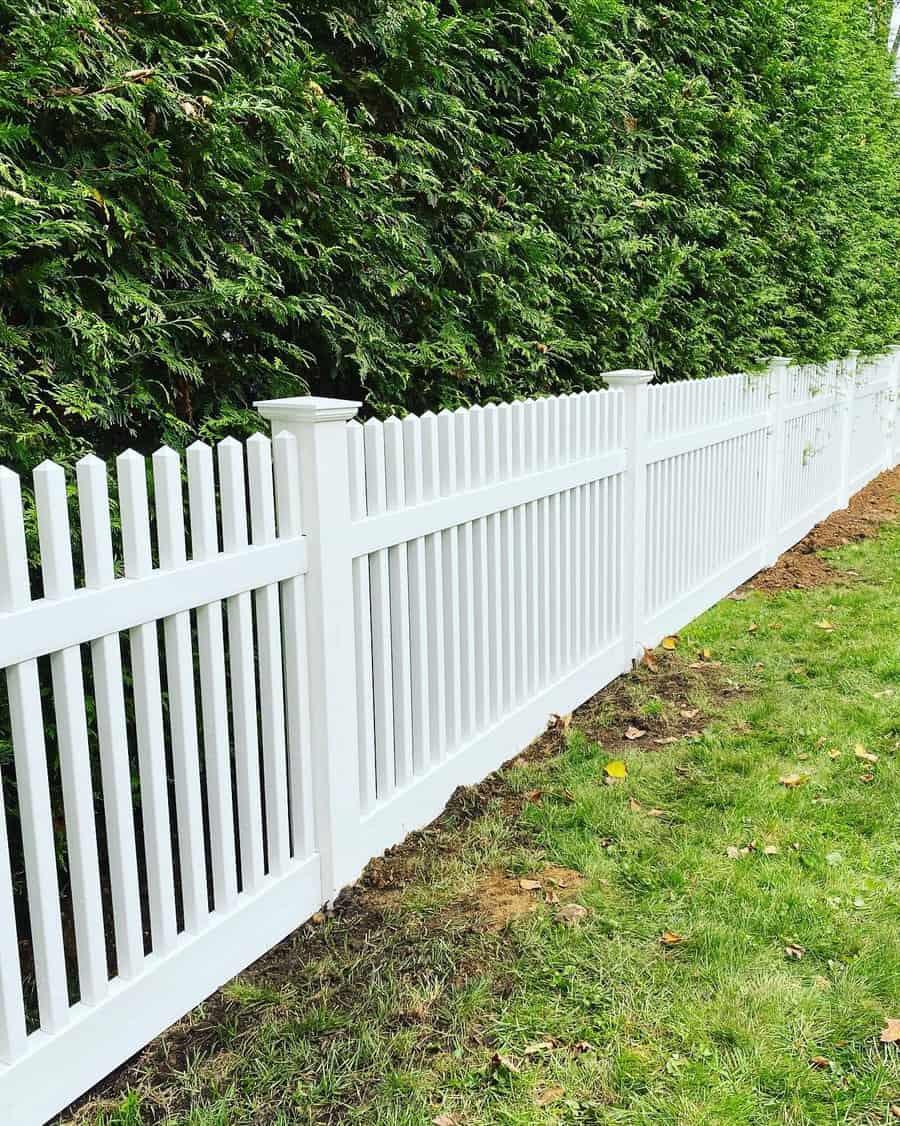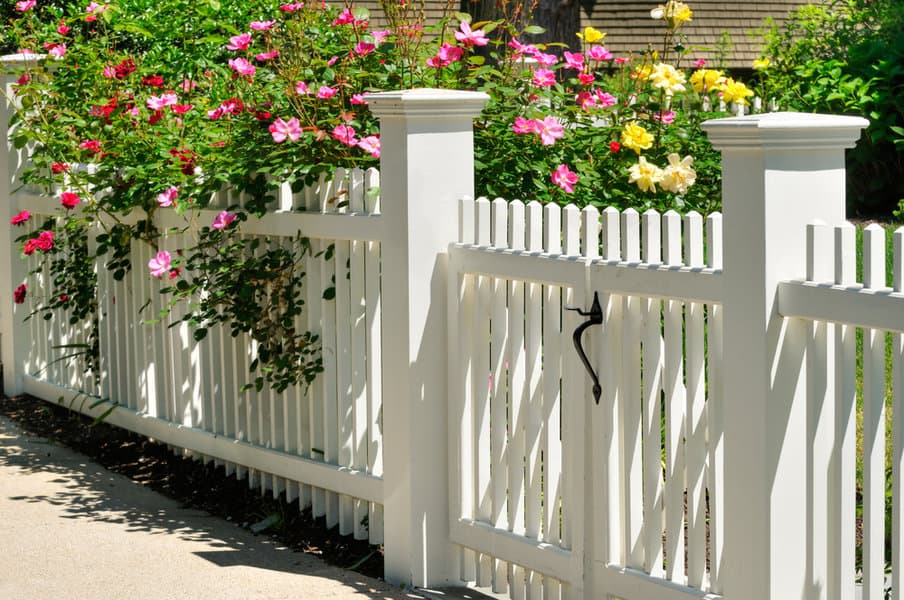 10. Utilize Fences With Hanging Plants
When designing a fence for your garden, think outside the box and get creative! Instead of using store-bought fence panels, why not build your own fence with hanging plants? Just attach some planters to the fence posts and use trailing ornamental plants to provide both privacy and aesthetic appeal. An interesting alternative is to construct a fence with a built-in plant box.
This allows you to add a unique layer of texture and color, plus you can grow something edible in it for added benefit. Get out there and find the perfect fence idea that will add visual interest to your outdoor space!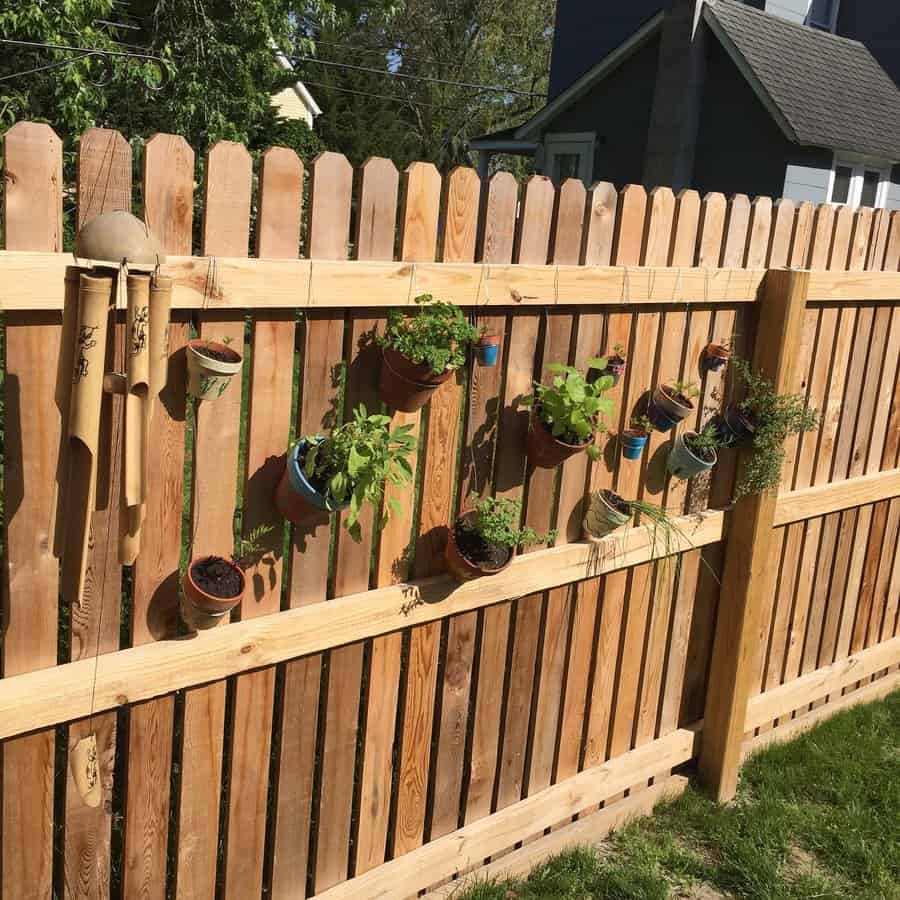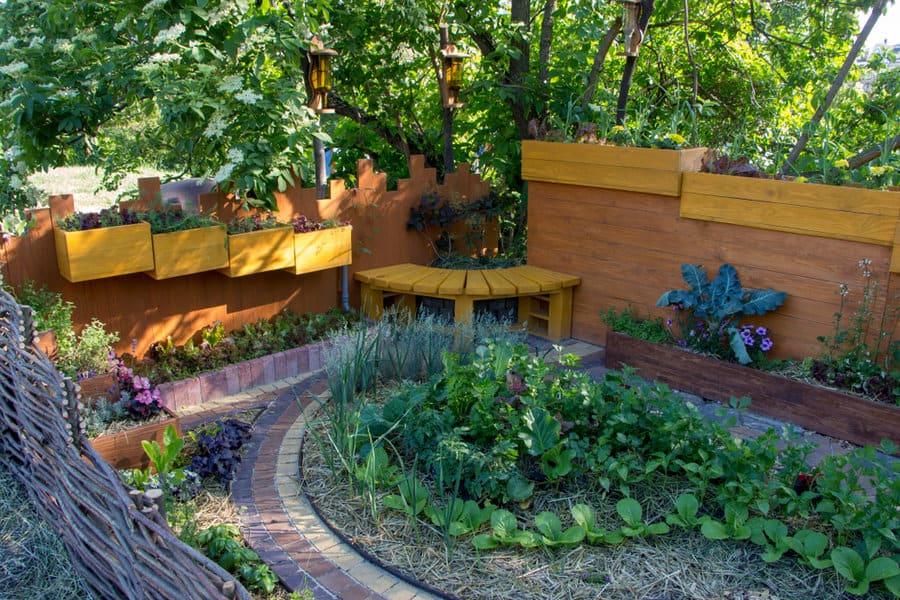 11. Add Zen Into Your Garden With Woven Fencing
Woven fencing made of bamboo is a popular choice in Asian countries and can be used to create an authentic Japanese garden. If you prefer something more rustic, why not try weaving branches and reeds together to create a low-maintenance fence choice?
For those who are looking for some extra privacy, a tall wooden hedge or an opaque lattice panel can be used to enhance your outdoor oasis. Incorporating these creative garden fence ideas will give your outdoor area a unique and elegant look that is sure to impress your family and friends.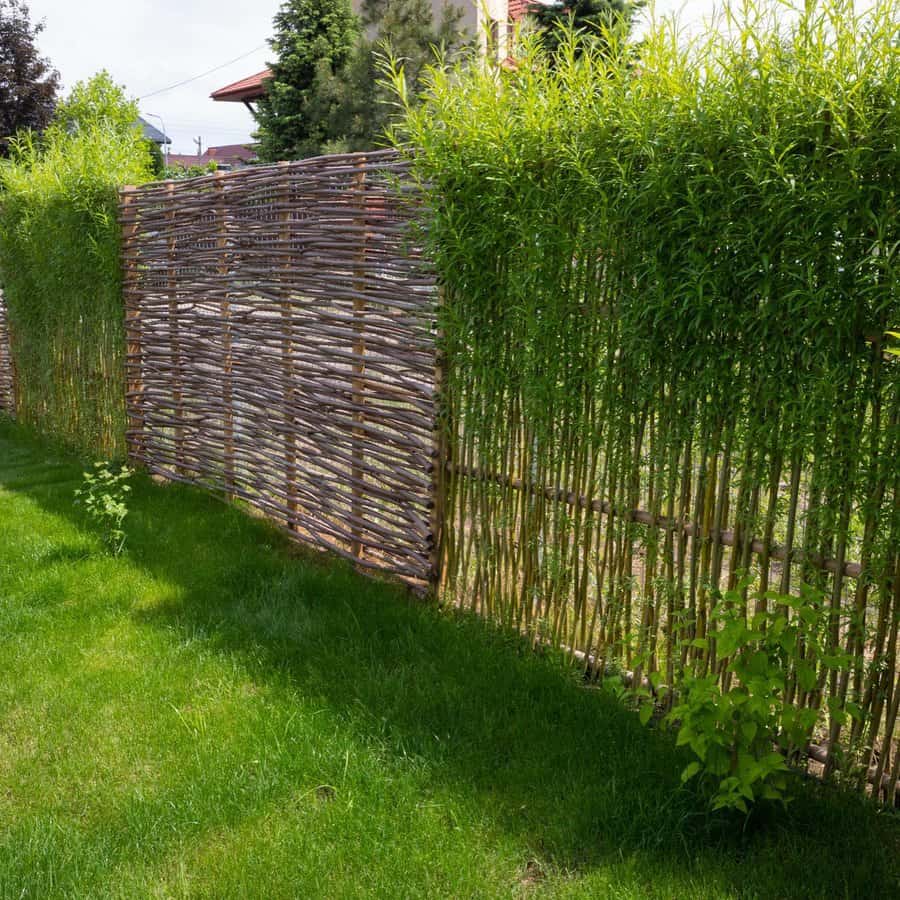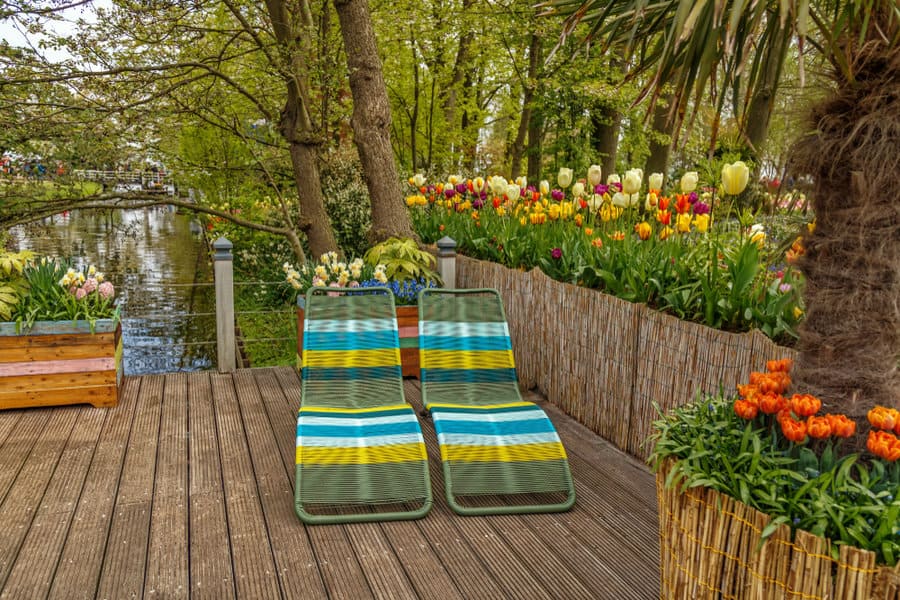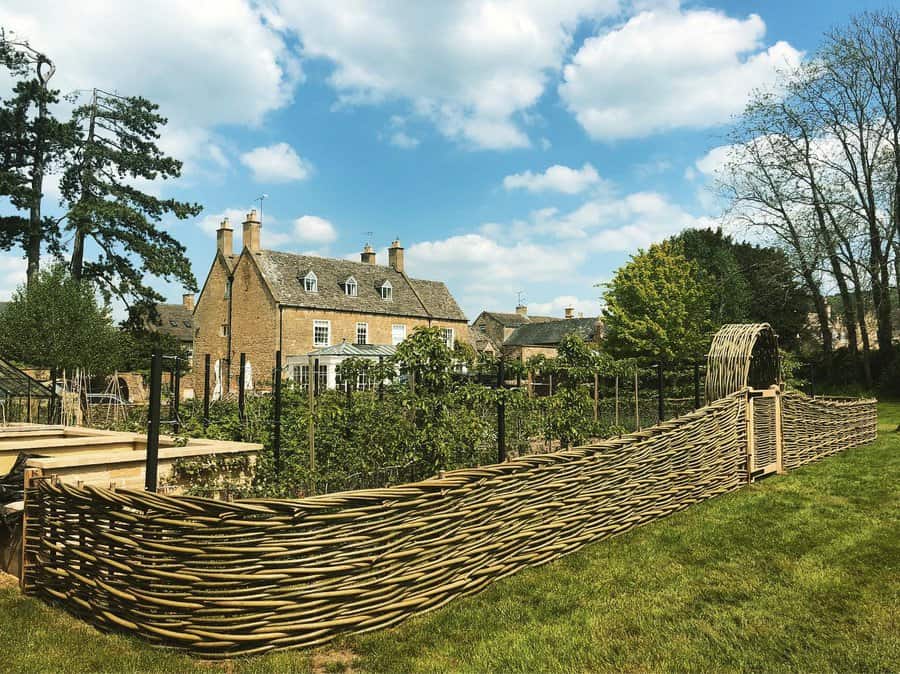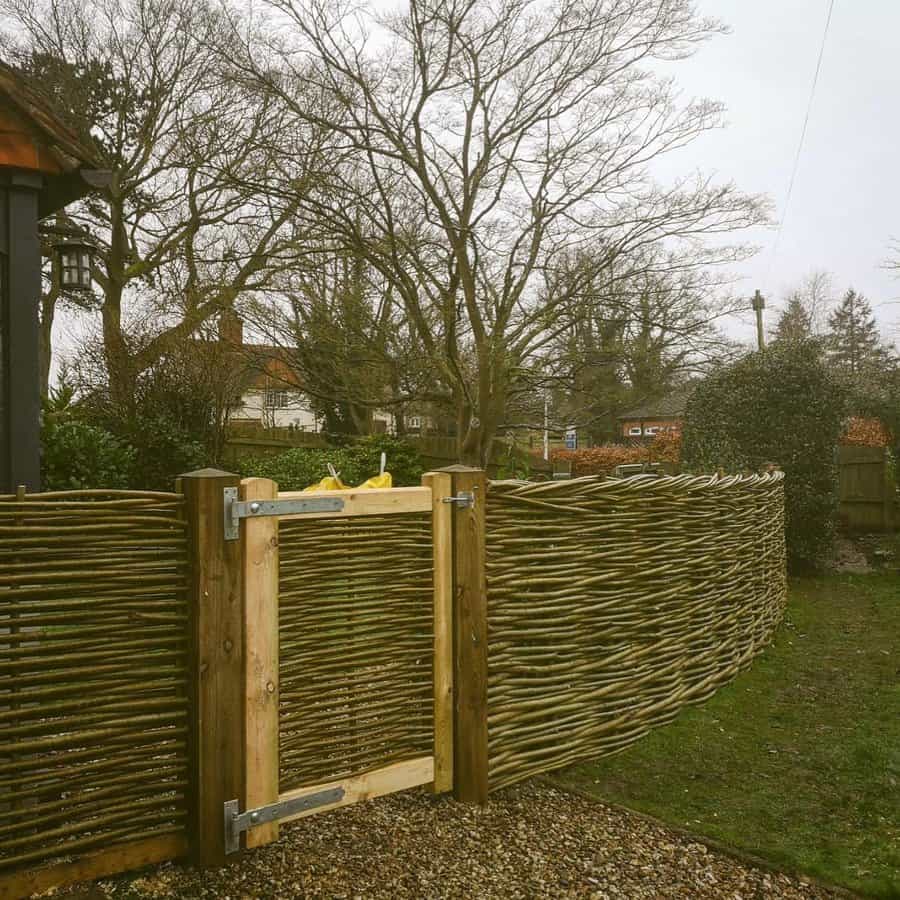 Garden Fence FAQs
How tall should a garden fence be?
The ideal fence height for your garden is largely a personal decision. While visual appeal does play a role, the most important factor in selecting a fence height is what you want the completed structure to keep out.
Standard garden fencing is 2 to 3 feet tall. Fences this height will keep out common garden pests, pets, and children. They will also prevent passersby from using your front yard or garden bed as a shortcut.
Fences that encircle the entire backyard tend to be taller than garden fences. For privacy, opt for a fence that is between 6 and 8 feet tall.
How do you prevent animals from digging under a fence?
Determined wildlife (and neighborhood dogs) will have no trouble digging under a typical garden fence. There are several ways to deter animals from digging under your new fence.
Chicken wire can be installed several inches under the soil to keep animals from digging under a fence. Galvanized welded wire is an even sturdier solution.
If installing something under the fence isn't possible, you can attach a piece of lumber or lay down heavy stones along the bottom edge.