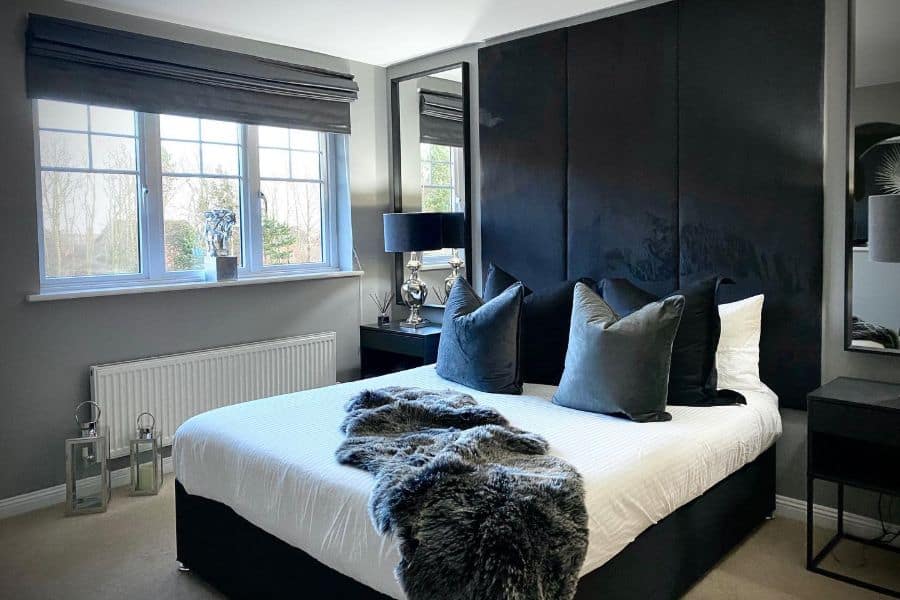 The Top 39 Headboard Ideas
by — Andra DelMonico

Published on September 3, 2021

Updated on October 7, 2023
How much thought did you put into your master bedroom decor? Most people went to their local furniture store, bought a set, and were done. While this was cost-effective and easy, it tends to lack personality and style.
These headboard ideas will help you upgrade your bedroom by giving the focal point in the room some attention and help. Add a statement headboard to your bed, and you're one step closer to having a room that looks professionally designed.
1. Explore Dimpled Headboard Designs
A dimpled headboard introduces glamour and sophistication to bedrooms. Its textured appearance adds depth, making it a chic focal point. To amplify its elegance, pair with neutral bedding or complement with matching bedside lamps. When selecting colors, consider both neutral hues for understated luxury or bolder shades to create a standout centerpiece.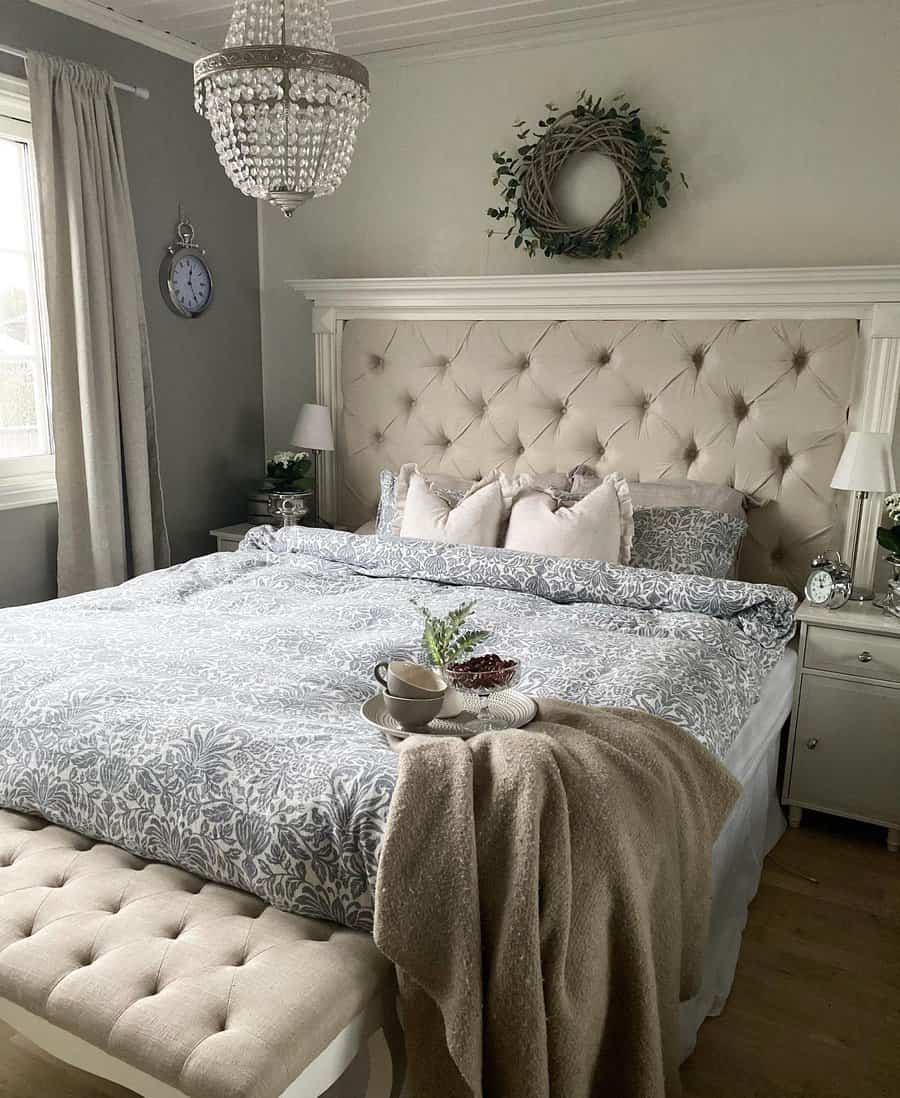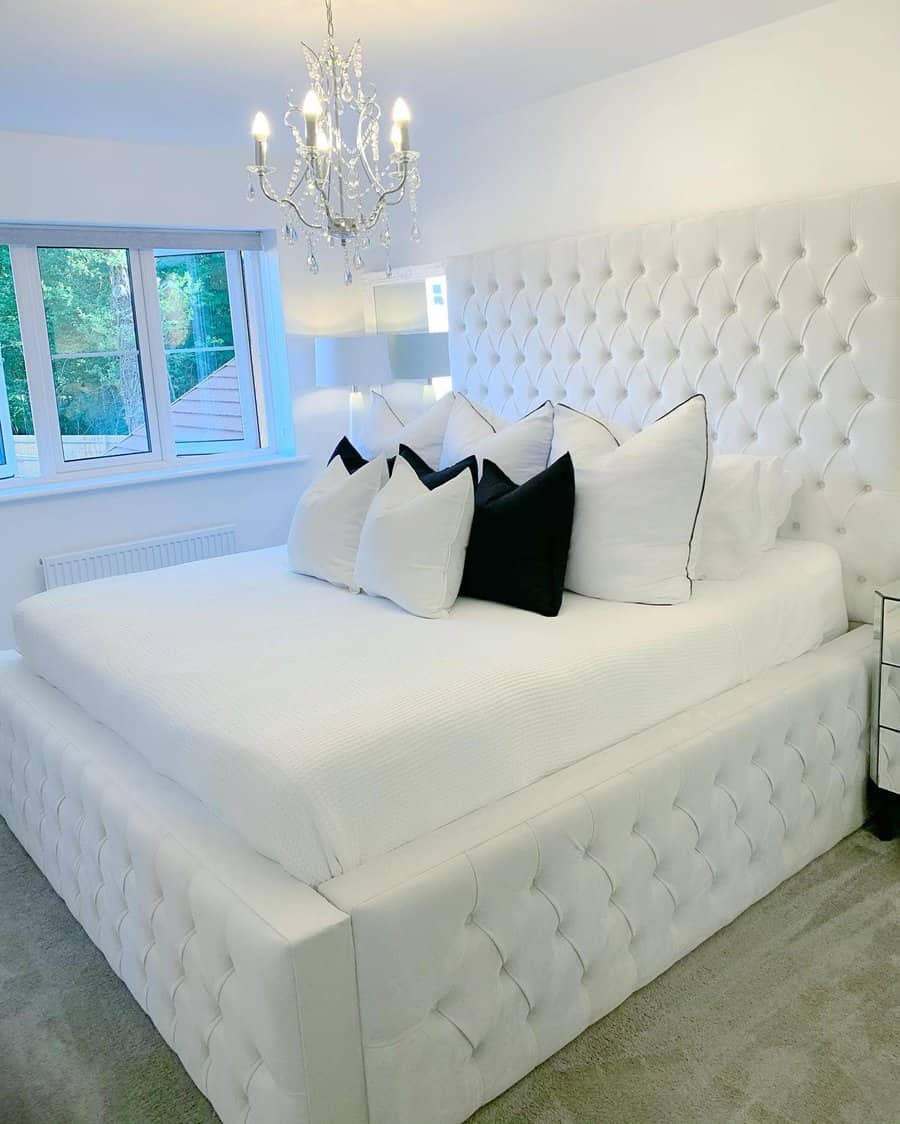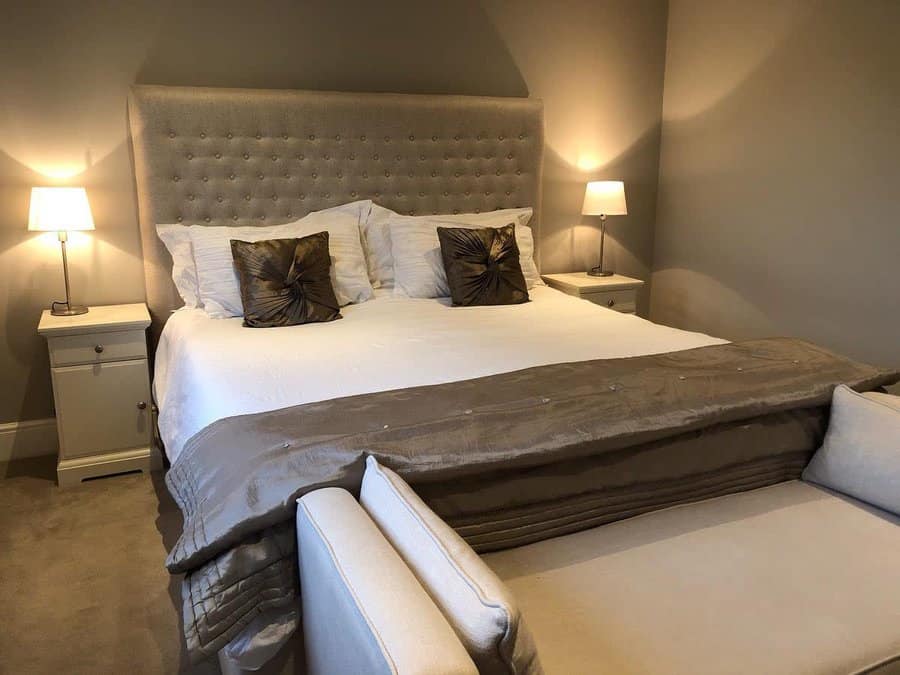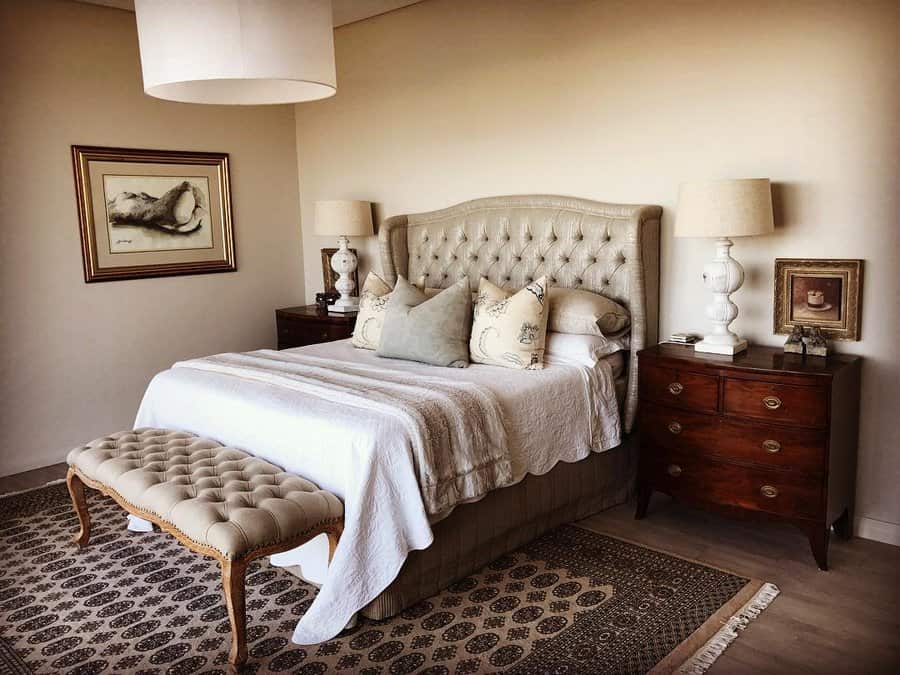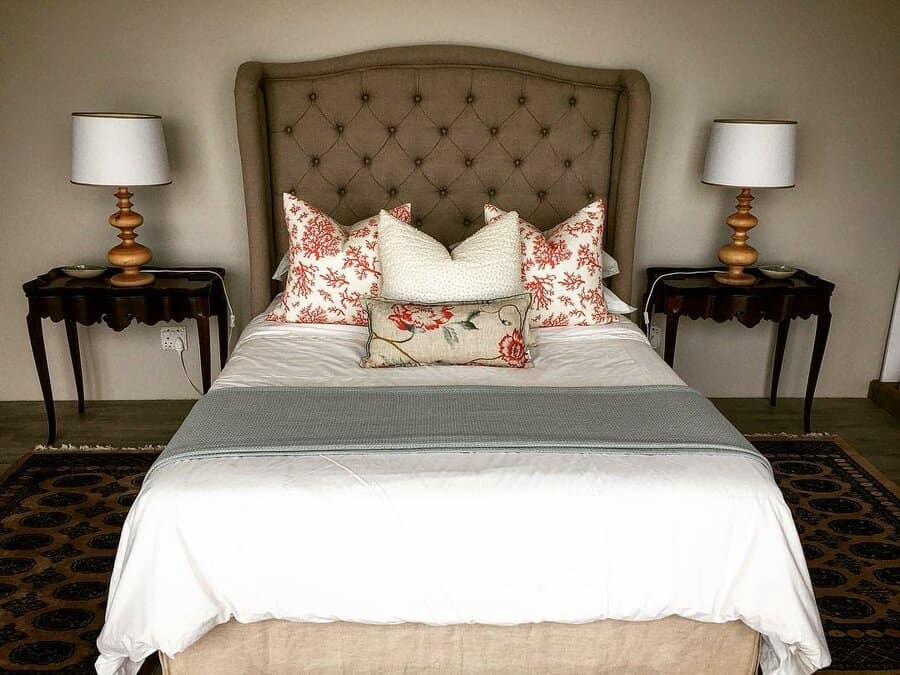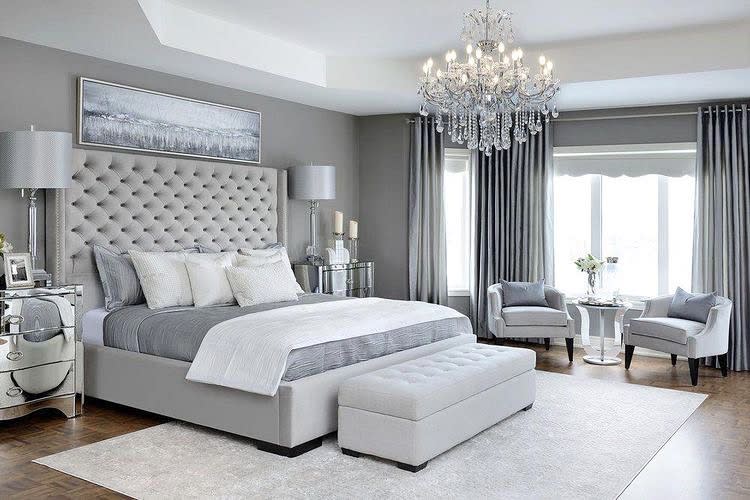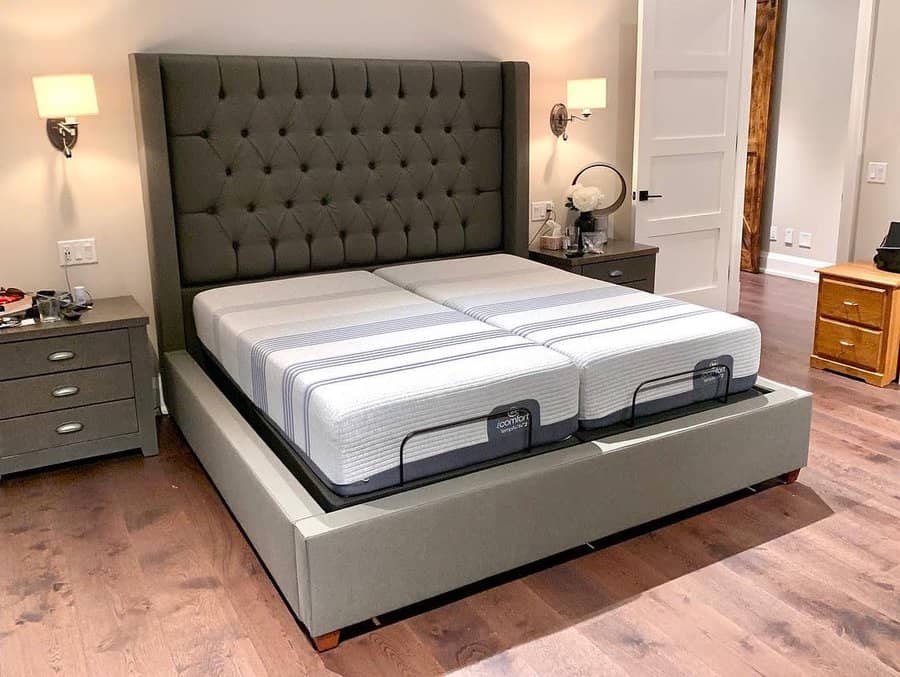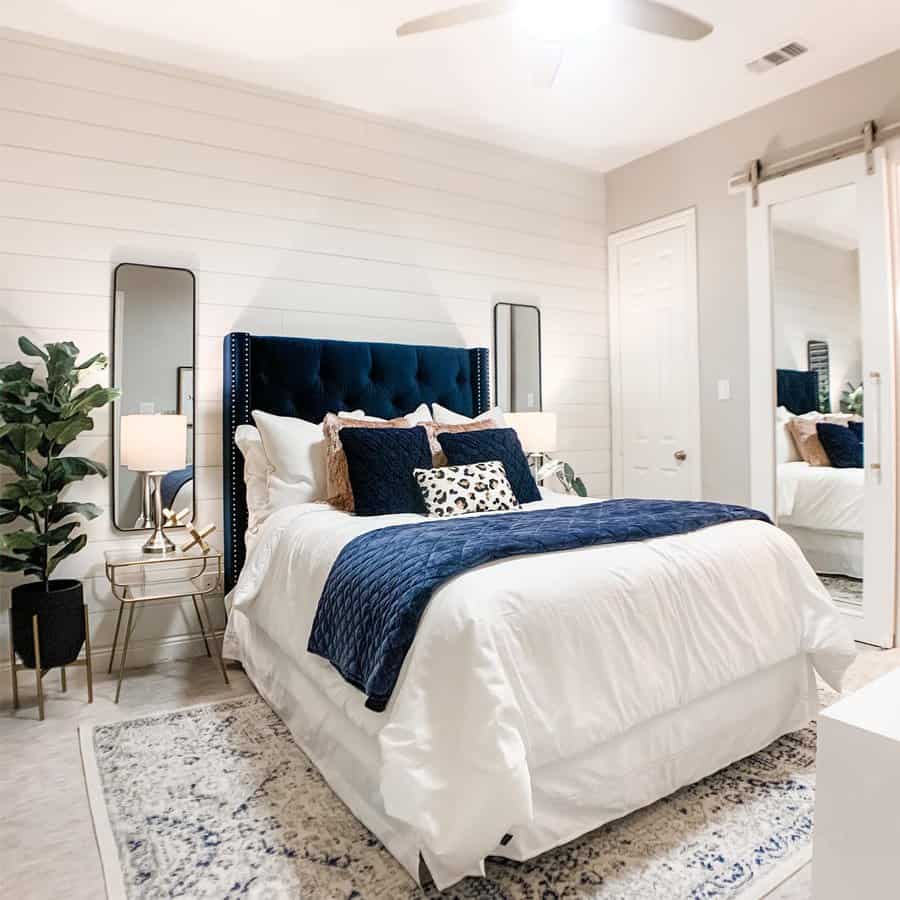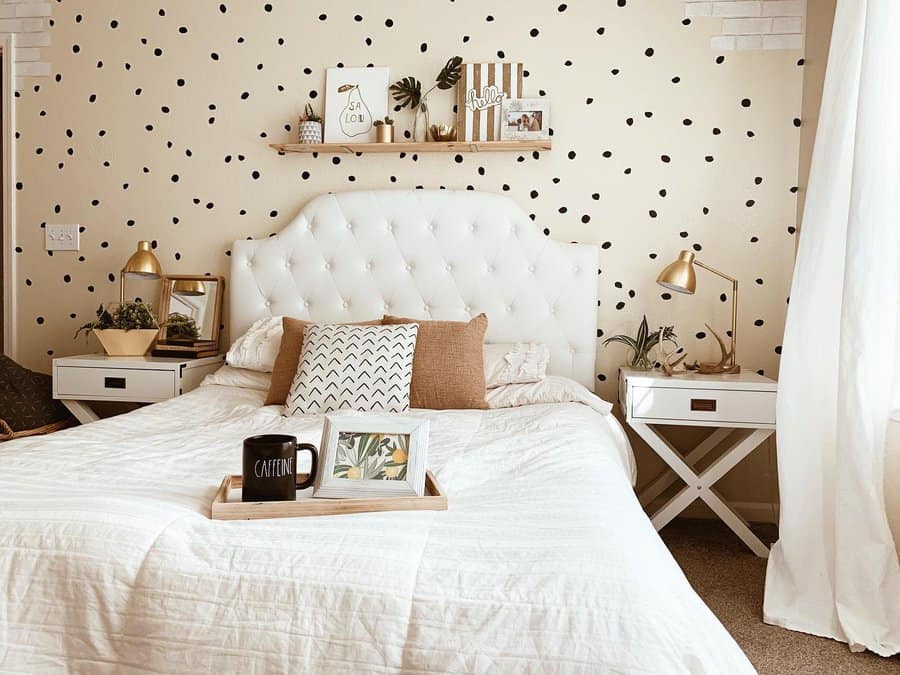 2. Dive into Oversized Headboard Styles
Oversized headboards effortlessly introduce grandeur and become instant bedroom focal points. Whether you prefer tufted velvet, carved wood, or a vibrant mural, the choices are abundant. When working with such a statement piece, maintain balance by keeping other decor elements subtle. This approach ensures your oversized headboard remains the undisputed star of your room.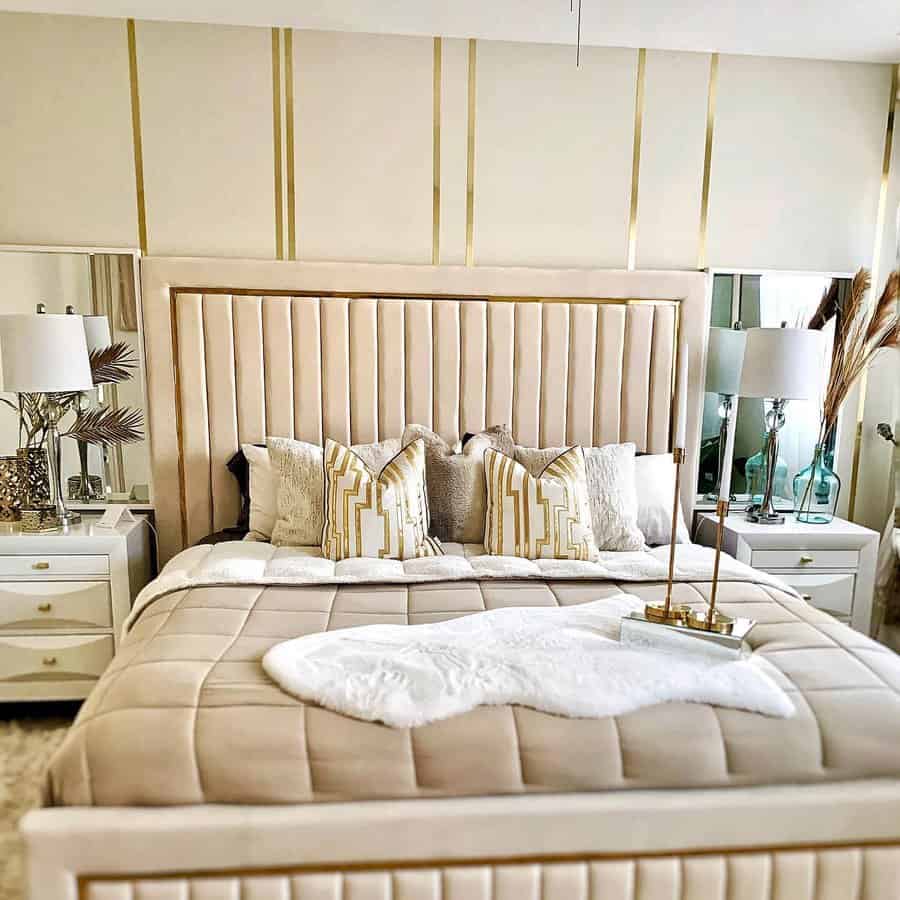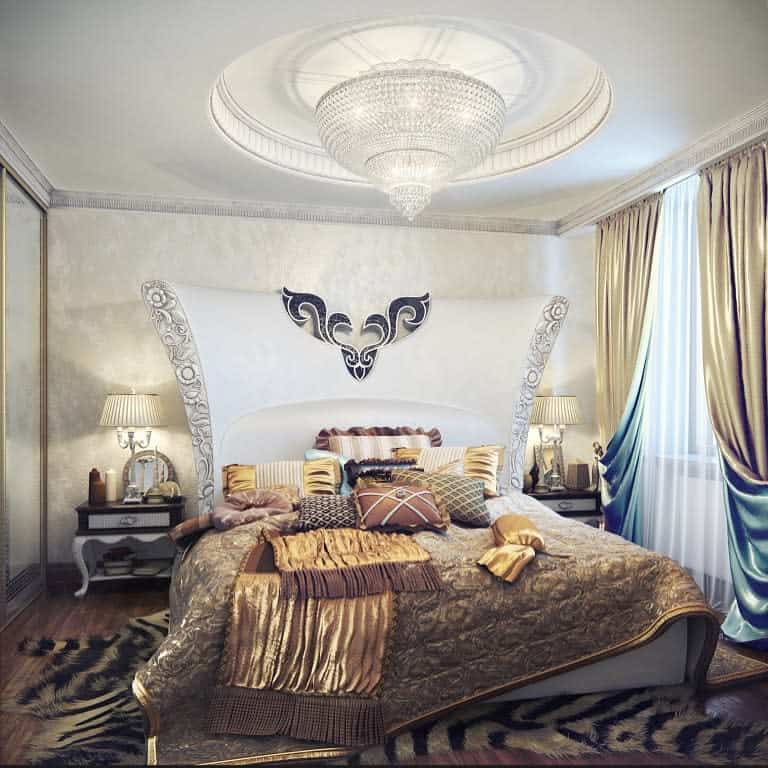 3. Transform Spaces with Wall Headboards
Wall headboards offer a distinct flair and save bedroom space. They grant the freedom to explore designs from intricate wood to sleek metal. Additionally, their independent nature allows for easy updates without bed frame replacements. To elevate the look, coordinate with wall art or pendant lights, ensuring a cohesive aesthetic.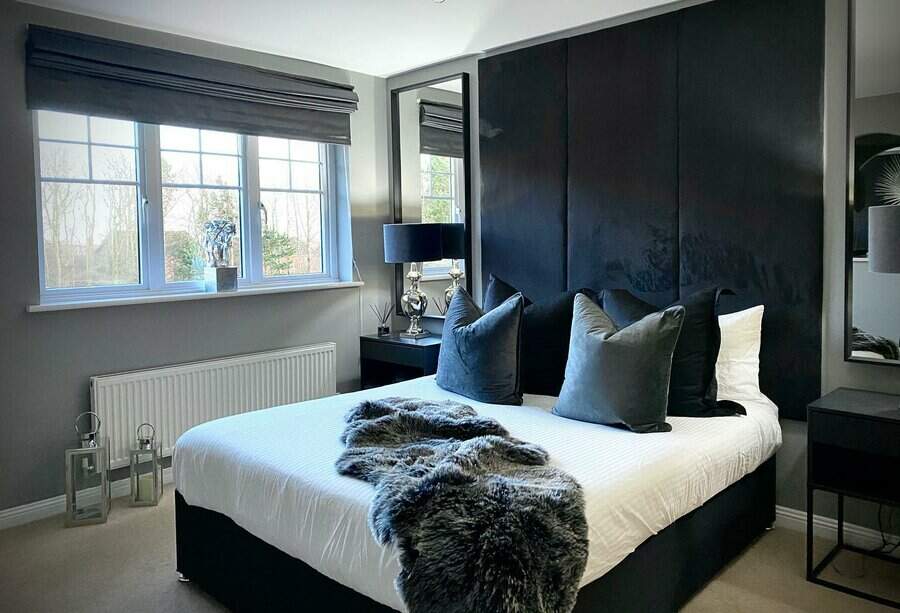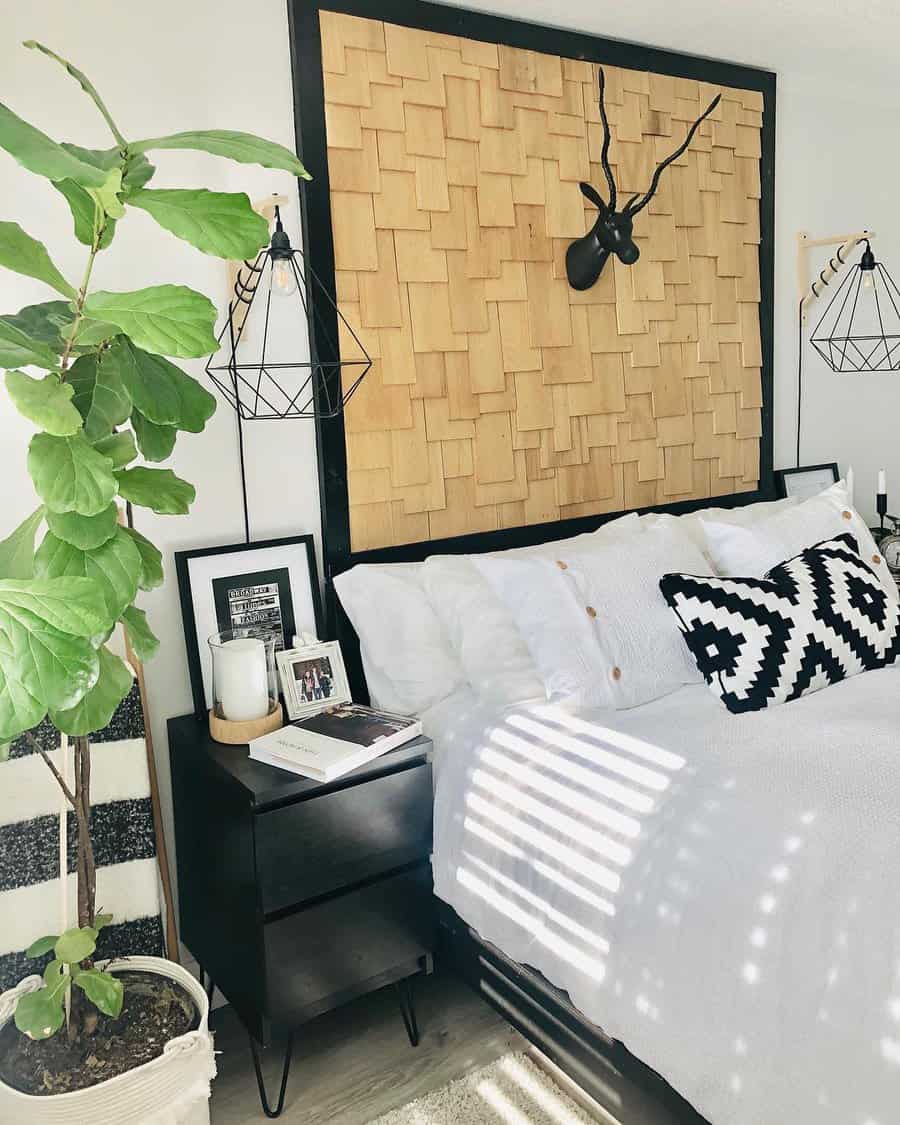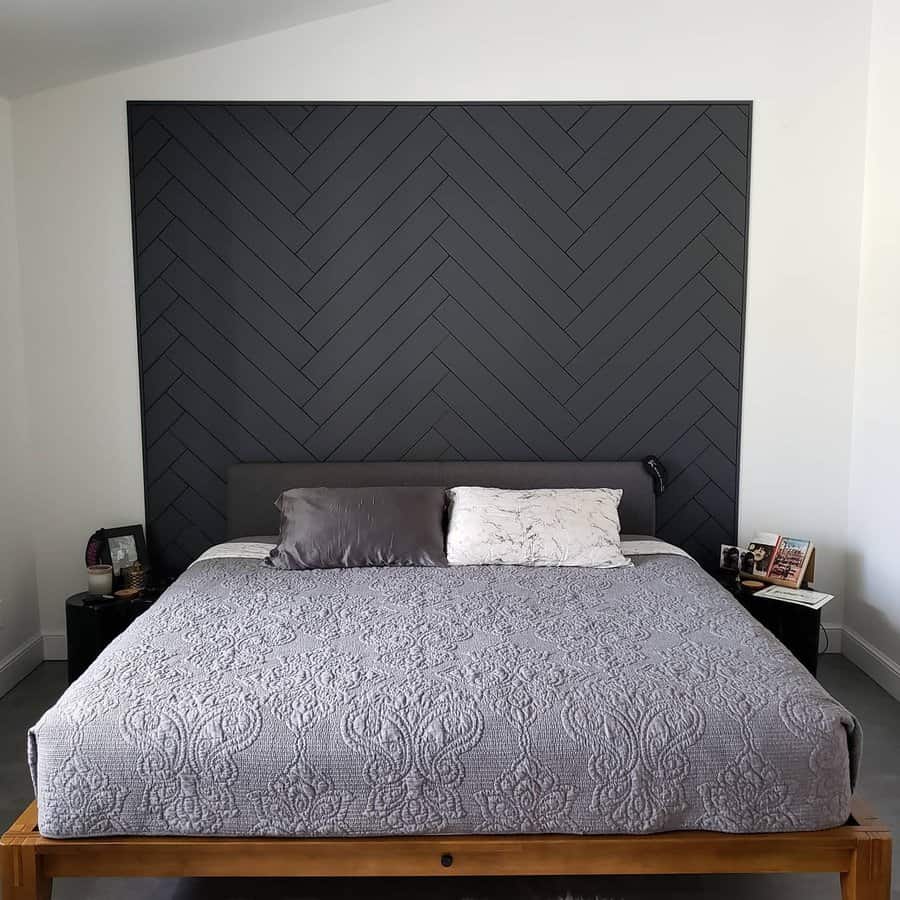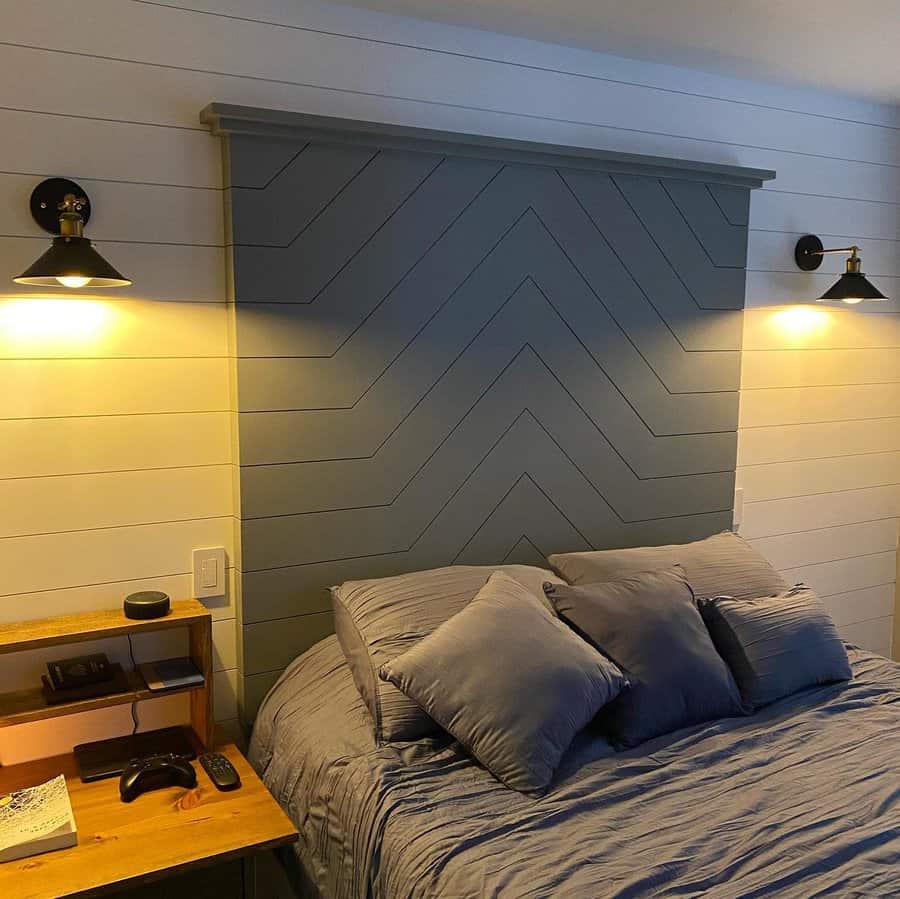 4. Discover Vibrant Printed Headboard Inspirations
Printed headboards infuse personality into bedroom spaces. Ranging from bold patterns to understated designs, there's a style for everyone. They naturally become bedroom focal points, drawing attention and setting the room's tone. To harmonize the look, choose bedding and curtains that complement or contrast the headboard's design, ensuring an inviting ambiance.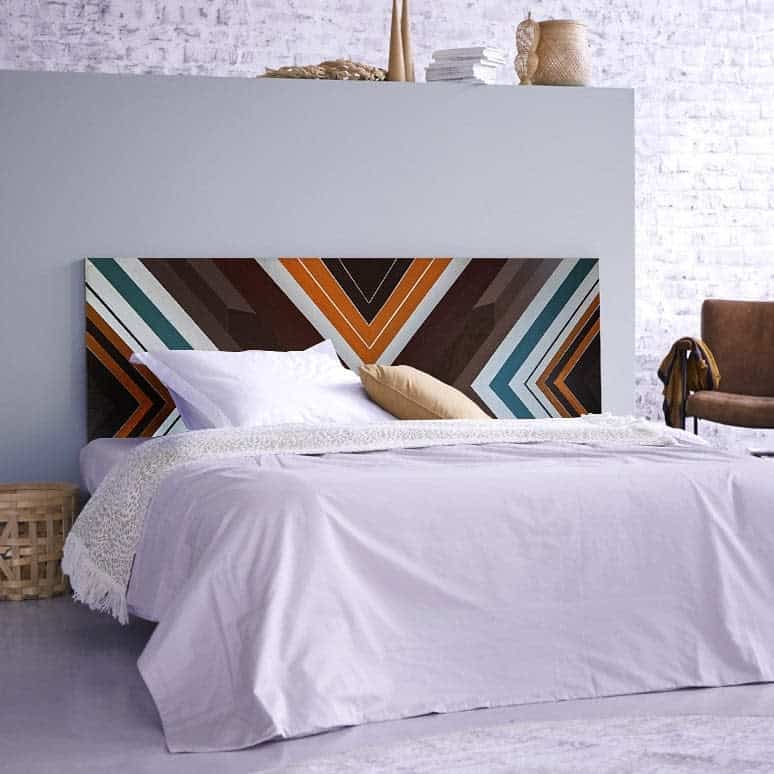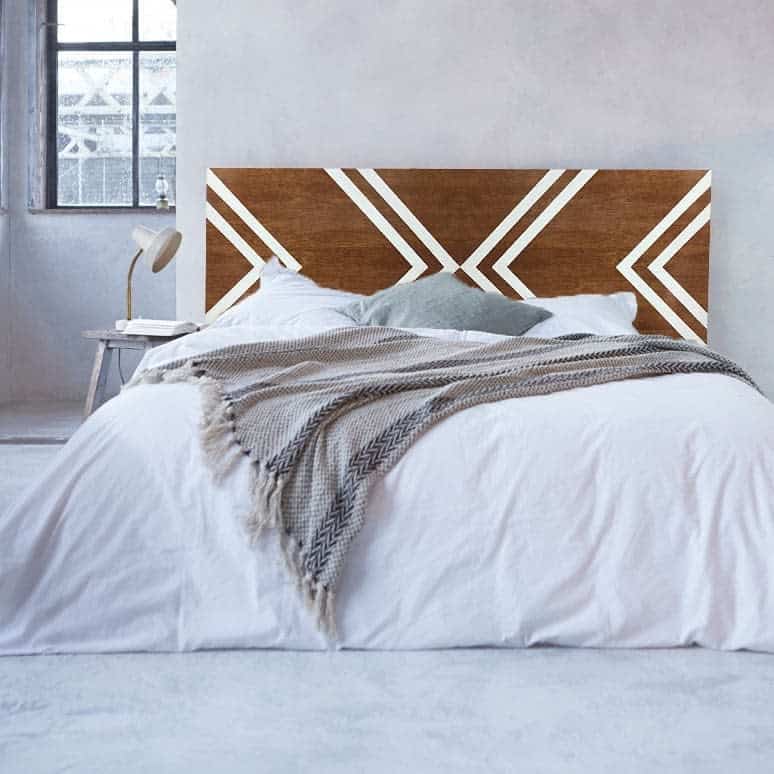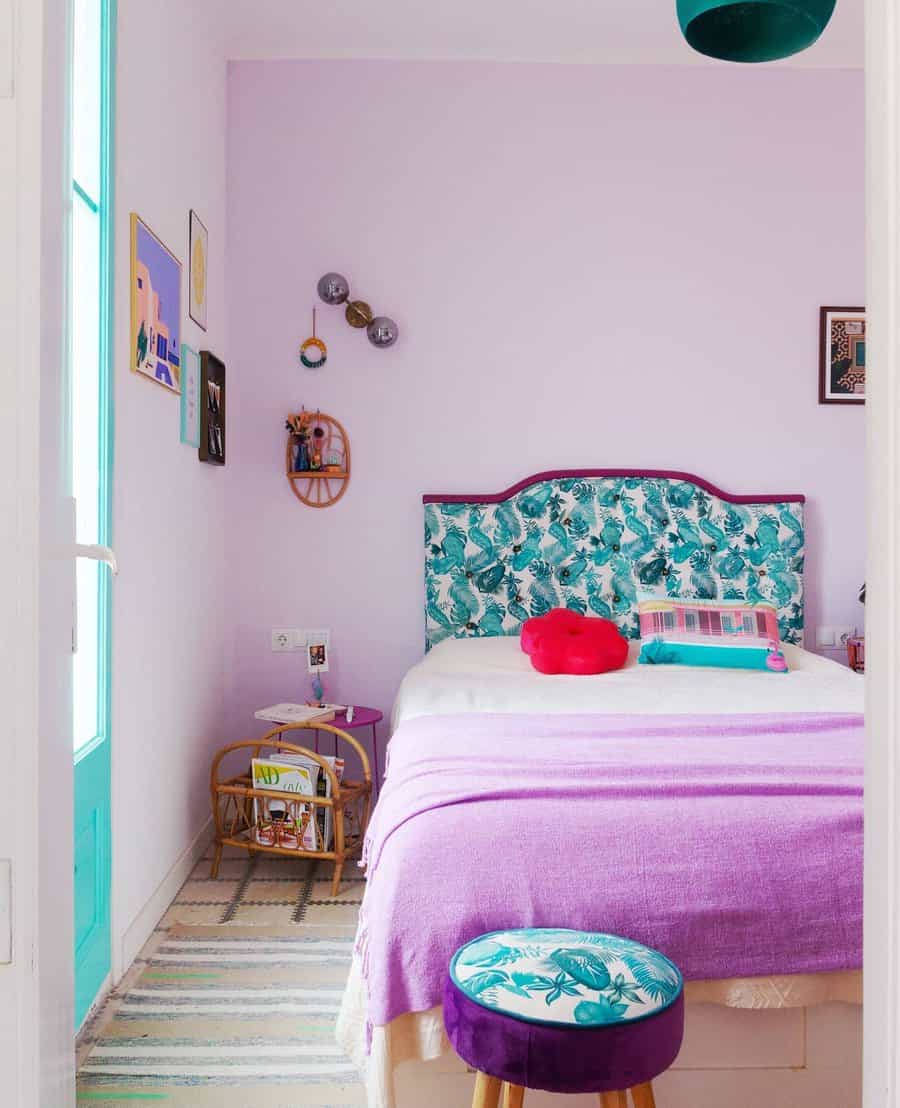 5. Embrace Natural Rattan Headboard Looks
Rattan headboards introduce an organic, airy aesthetic to bedrooms. Their woven texture not only captivates the eye but also promotes a fresh ambiance, especially during warmer seasons. To enhance the natural vibe, pair with neutral bedding. For a bolder statement, incorporate colorful cushions or patterned throws, ensuring a versatile and elevated bedroom appearance.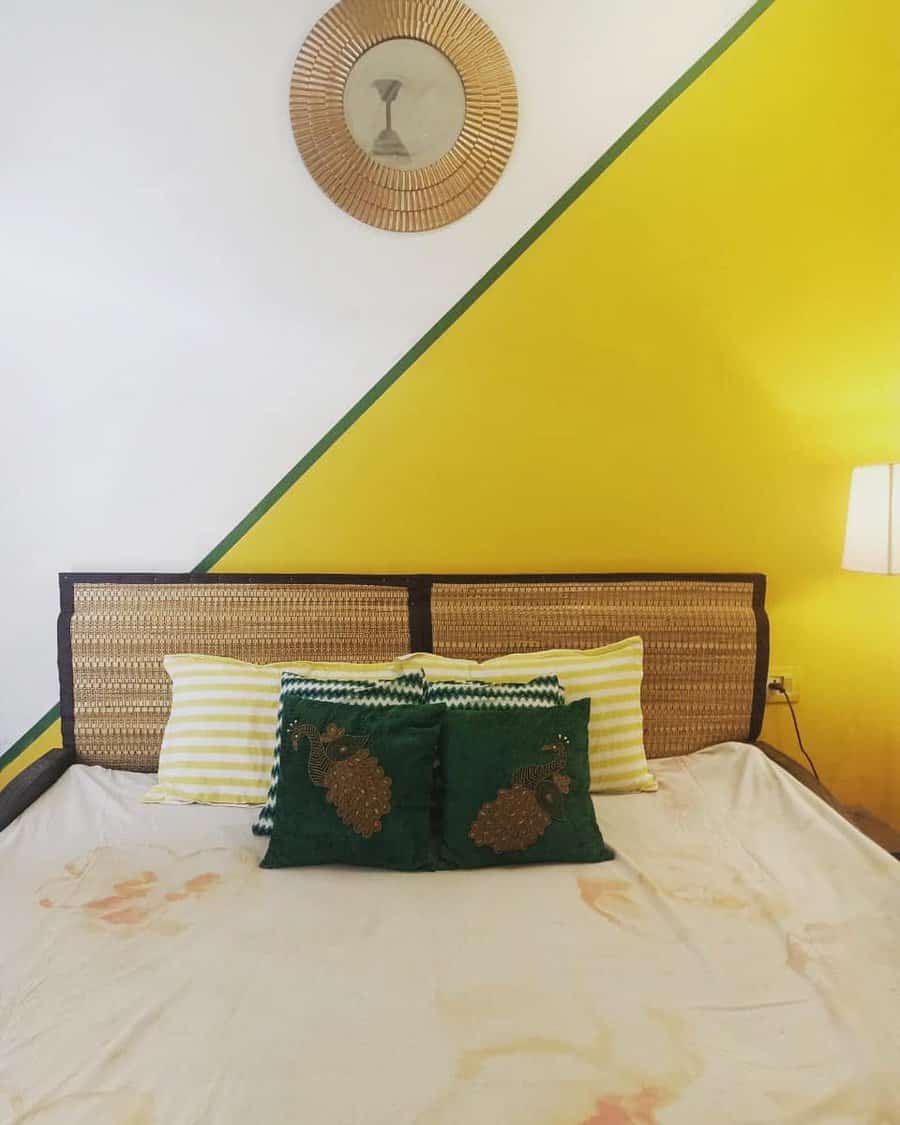 6. Feel Luxury with Upholstered Headboards
Upholstered headboards effortlessly radiate luxury and coziness in bedrooms. From lavish velvet to gentle linen, they foster a warm ambiance ideal for relaxation. With a plethora of colors and styles available, these headboards can either seamlessly blend with your existing decor or serve as a bold pivot to a fresh aesthetic. To accentuate, add matching or contrasting throw pillows and blankets.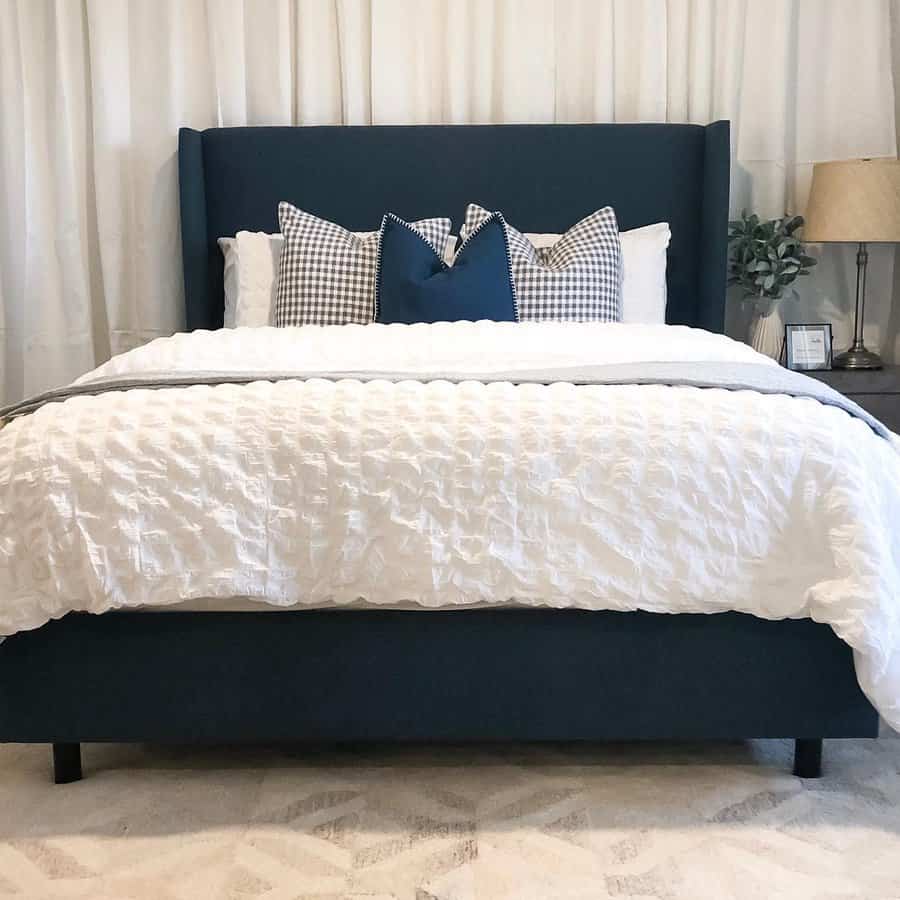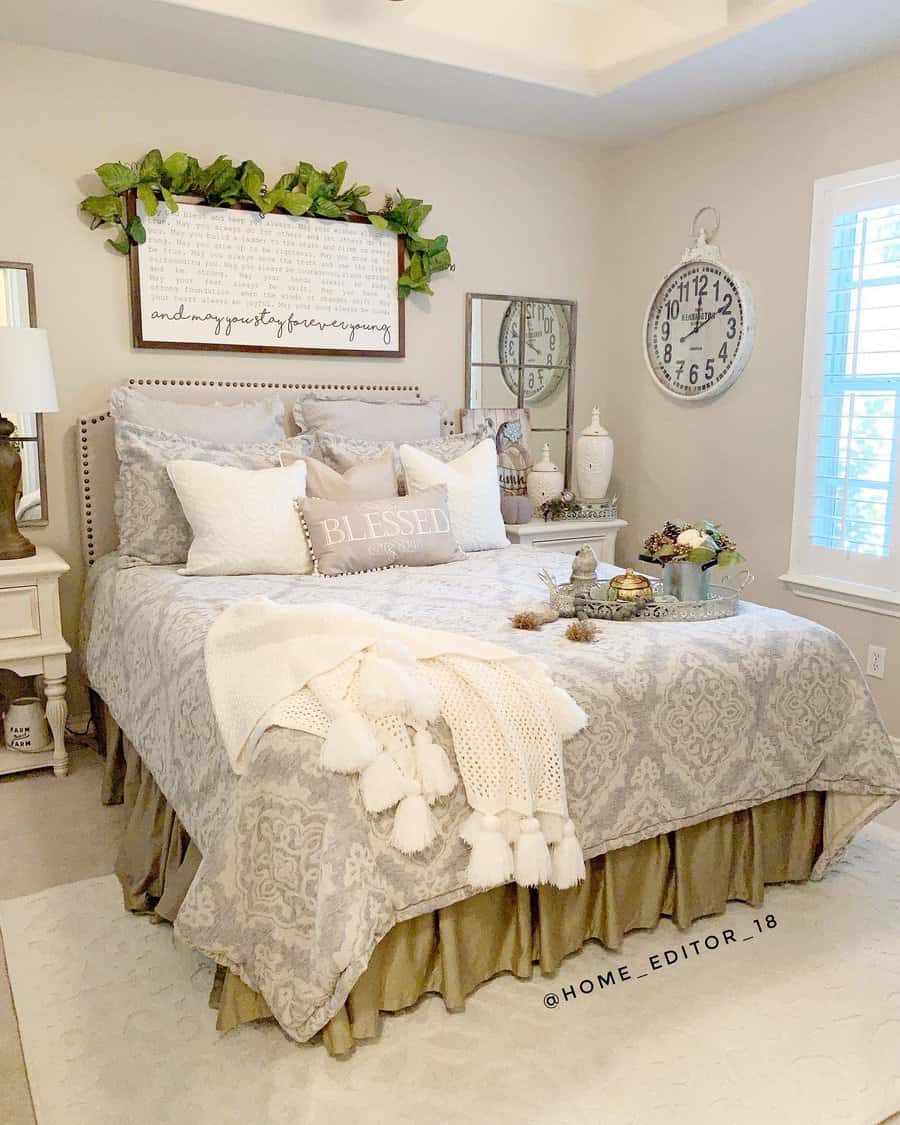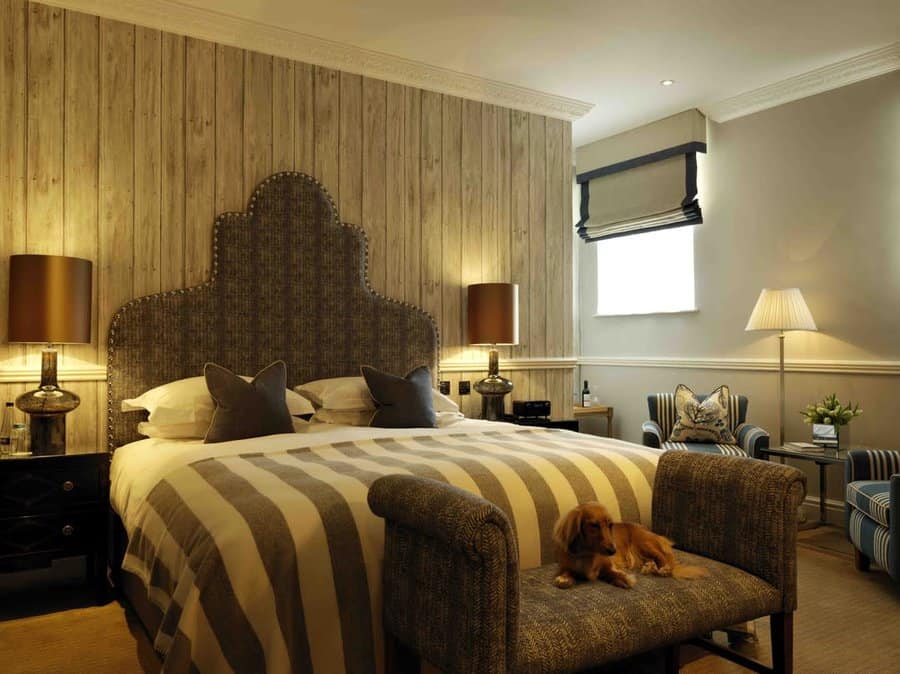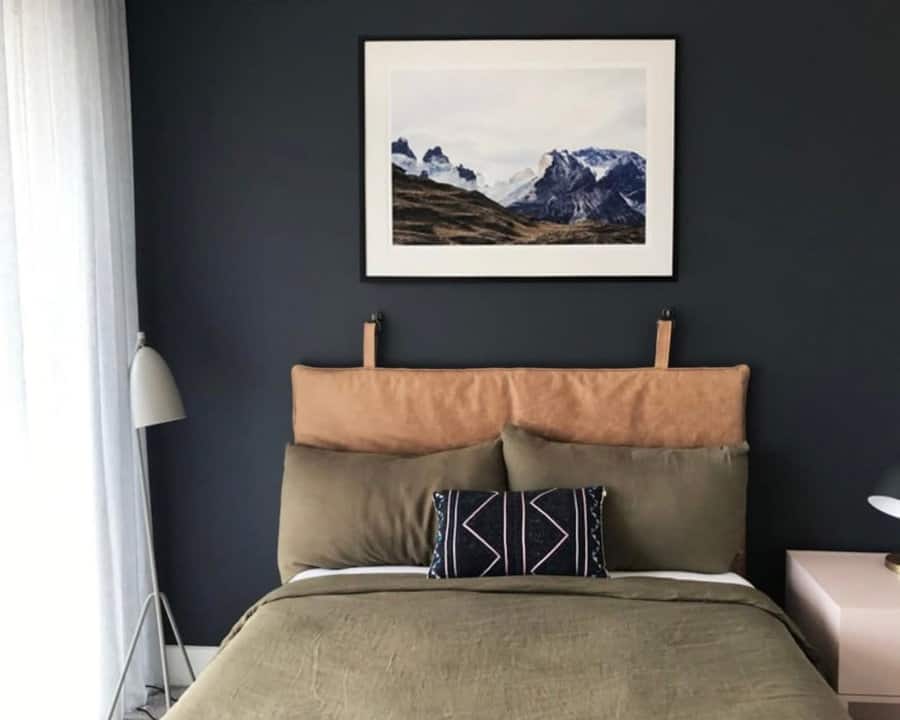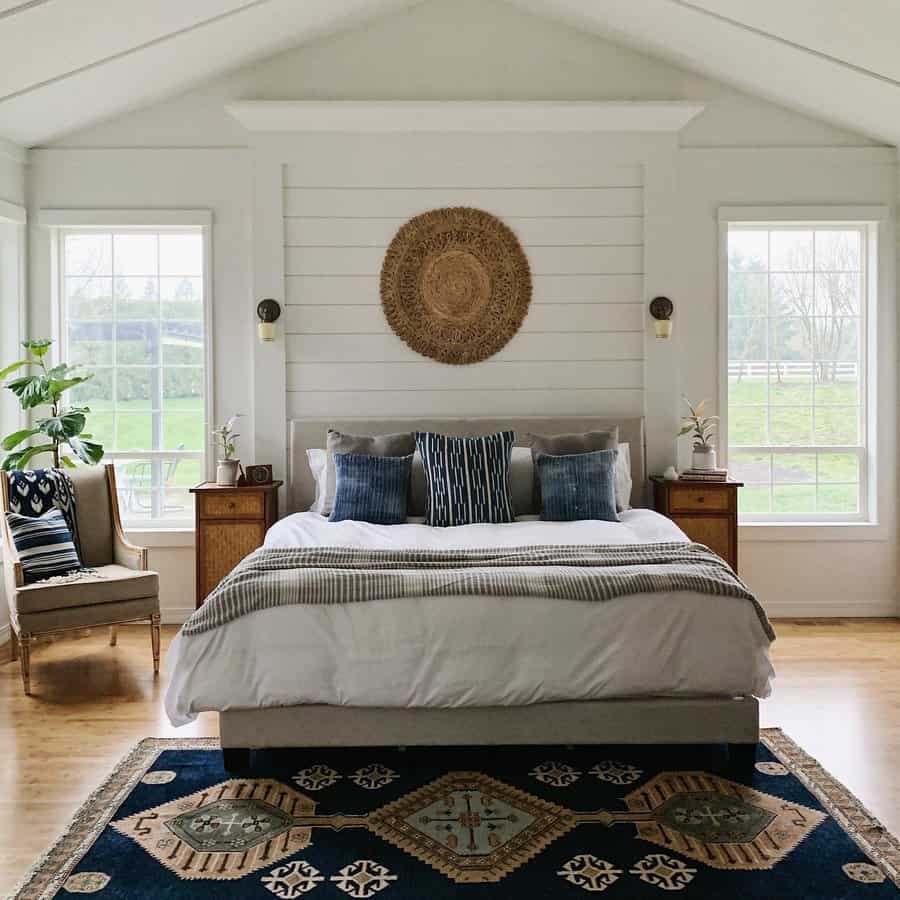 7. Turn Heads with Headboard Accent Walls
Elevate your bedroom by harmonizing a headboard with your accent wall. If you have a bright orange wall, a navy or cool gray headboard can provide a balanced contrast. Conversely, for a more audacious appeal, opt for a coral or fuchsia headboard. By thoughtfully pairing or contrasting colors, your bedroom gains enhanced vibrancy and character. Ensure other room elements like curtains or rugs further complement this focal point.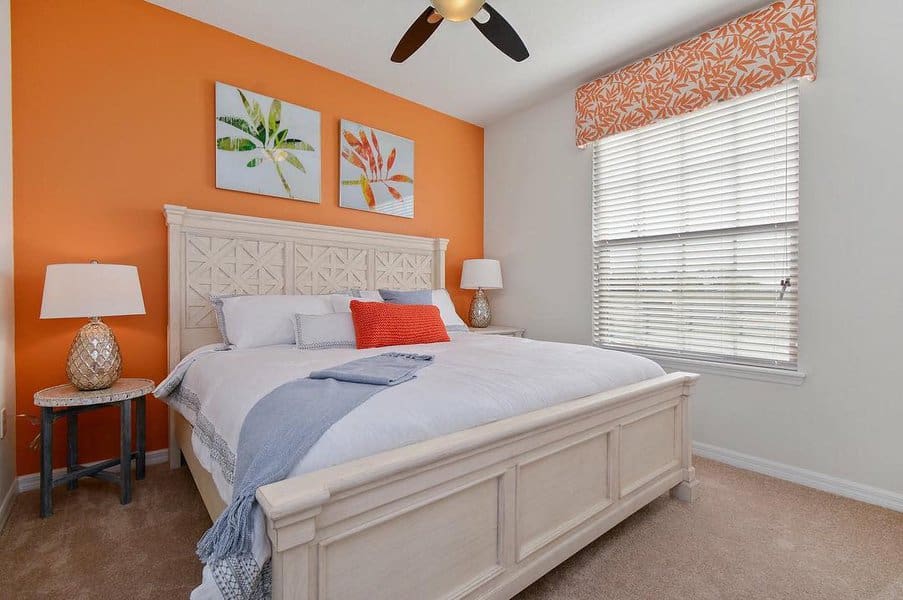 8. Experience Elegance in Leather Headboards
Leather headboards effortlessly blend comfort with timeless elegance. They offer a modern allure paired with a hint of classic charm. To achieve a cohesive mid-century ambiance, match a leather headboard with furnishings showcasing clean lines and natural wood elements. This combination not only enhances style but also crafts a serene, unified bedroom retreat.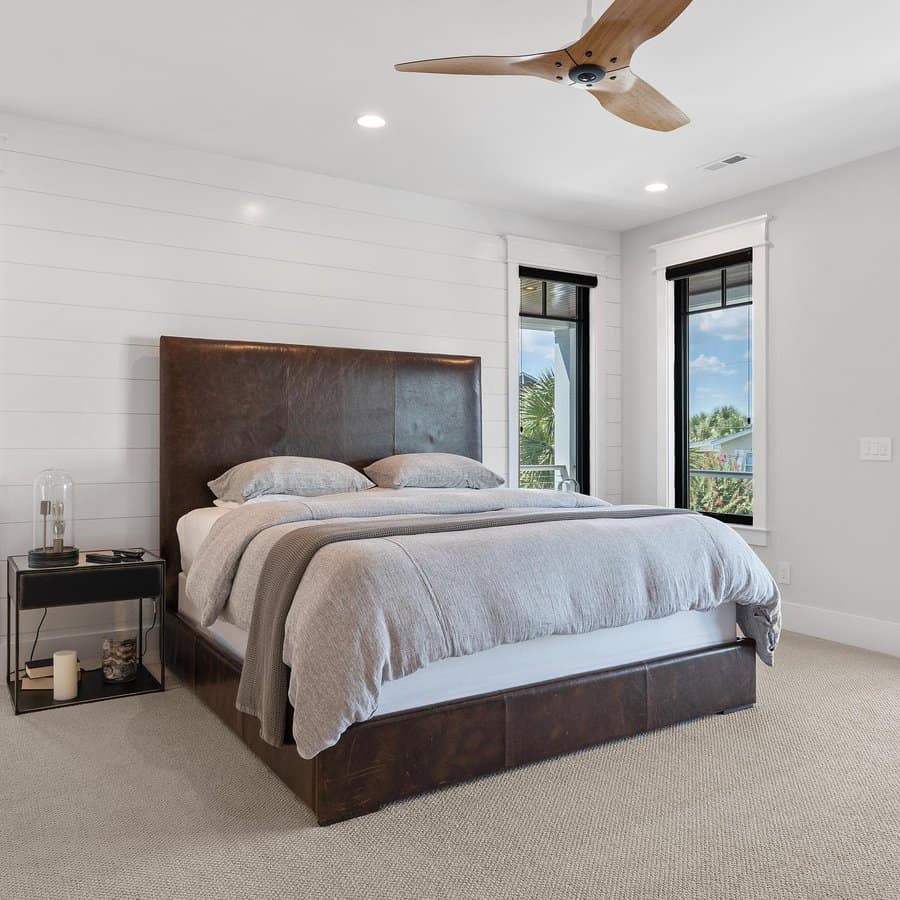 9. Indulge in Plush Velvet Headboard Ideas
Velvet headboards emanate regal elegance with their luxurious sheen and texture. Their versatile nature seamlessly integrates with various interior designs, from opulent traditional to sleek contemporary aesthetics. To spotlight the velvet's rich allure, pair with muted bedding or metallic accents, ensuring your bedroom exudes both comfort and refined style.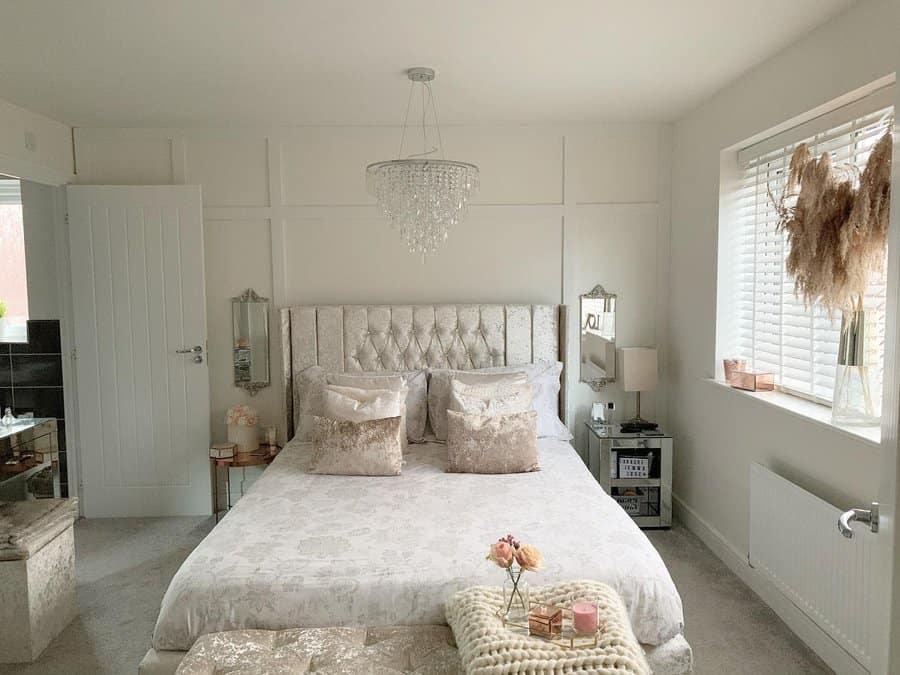 10. Bask in Classic Wooden Headboard Charm
Wooden headboards introduce a timeless warmth to bedrooms, blending rustic charm with modern appeal. Their innate beauty, whether in sleek or intricately carved designs, provides a grounding, natural element to the space. To enhance this classic aesthetic, pair with earth-toned bedding or vintage-inspired lamps, ensuring your room remains a tranquil sanctuary with enduring style.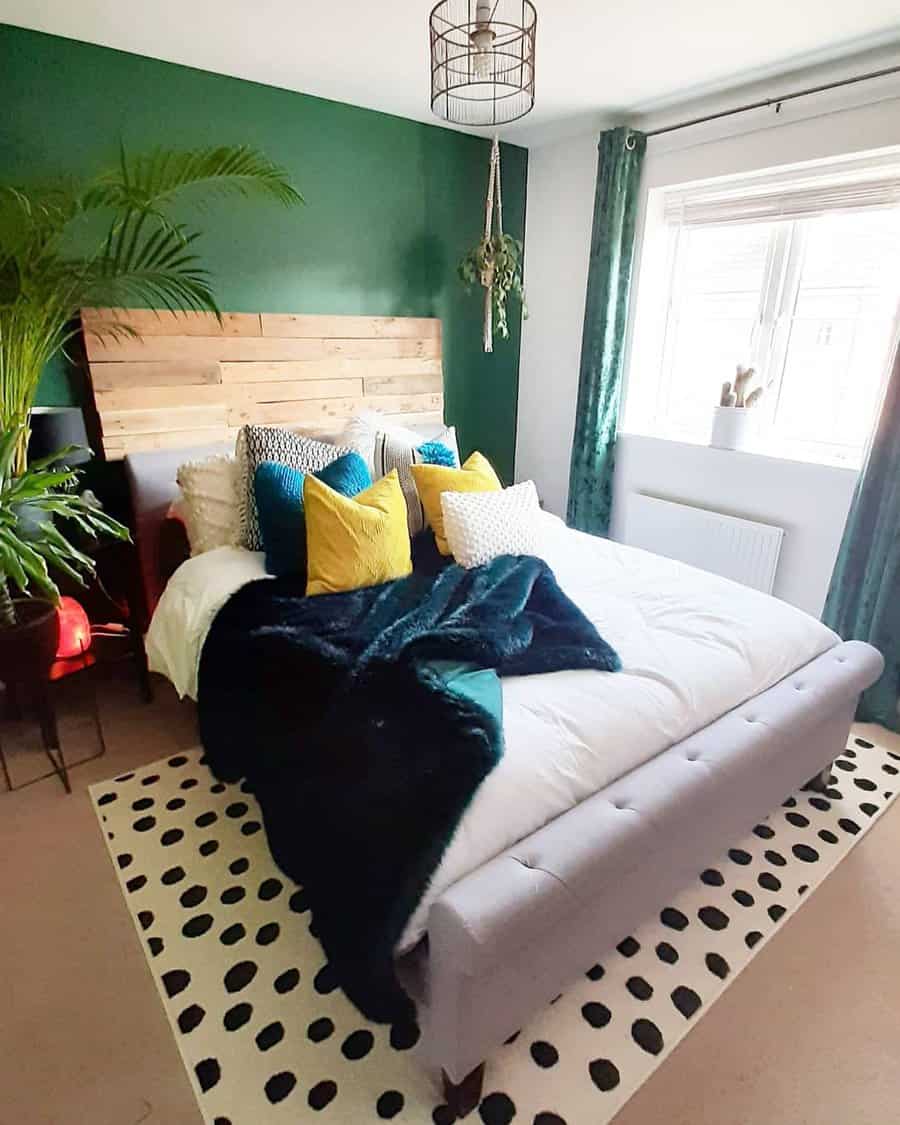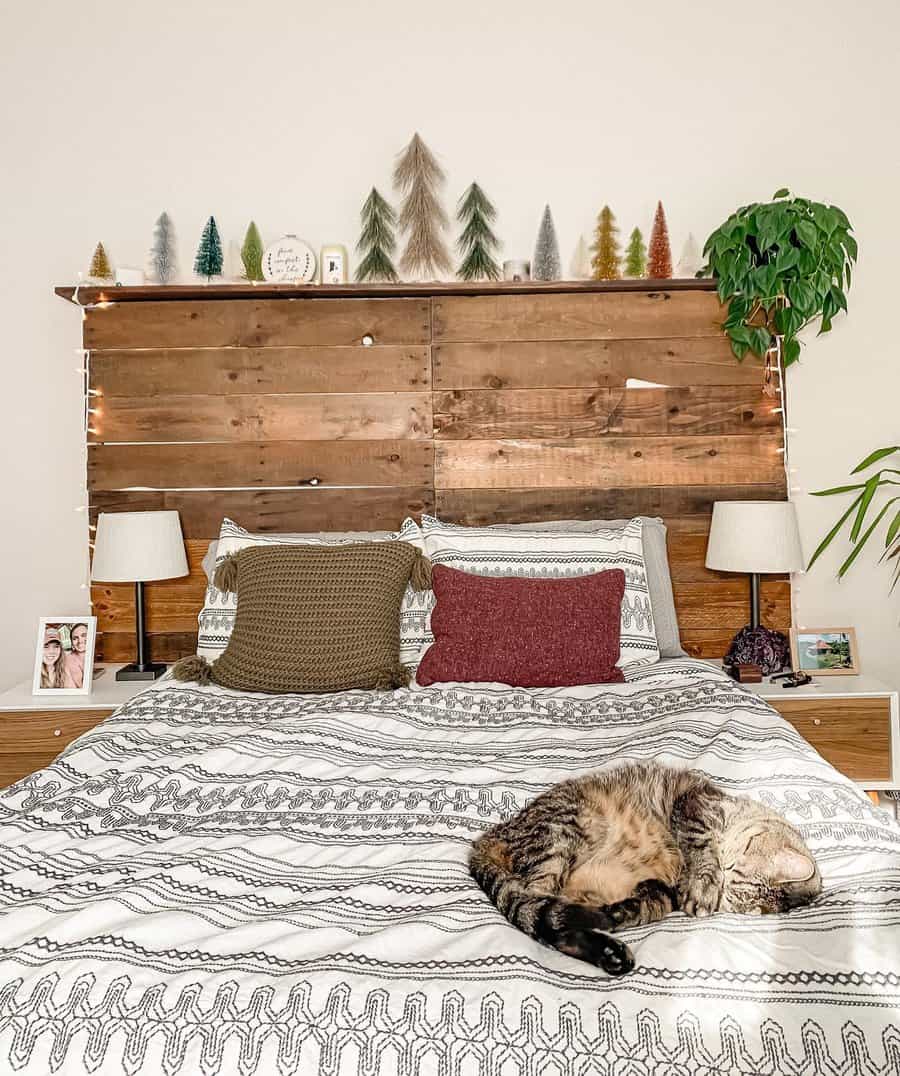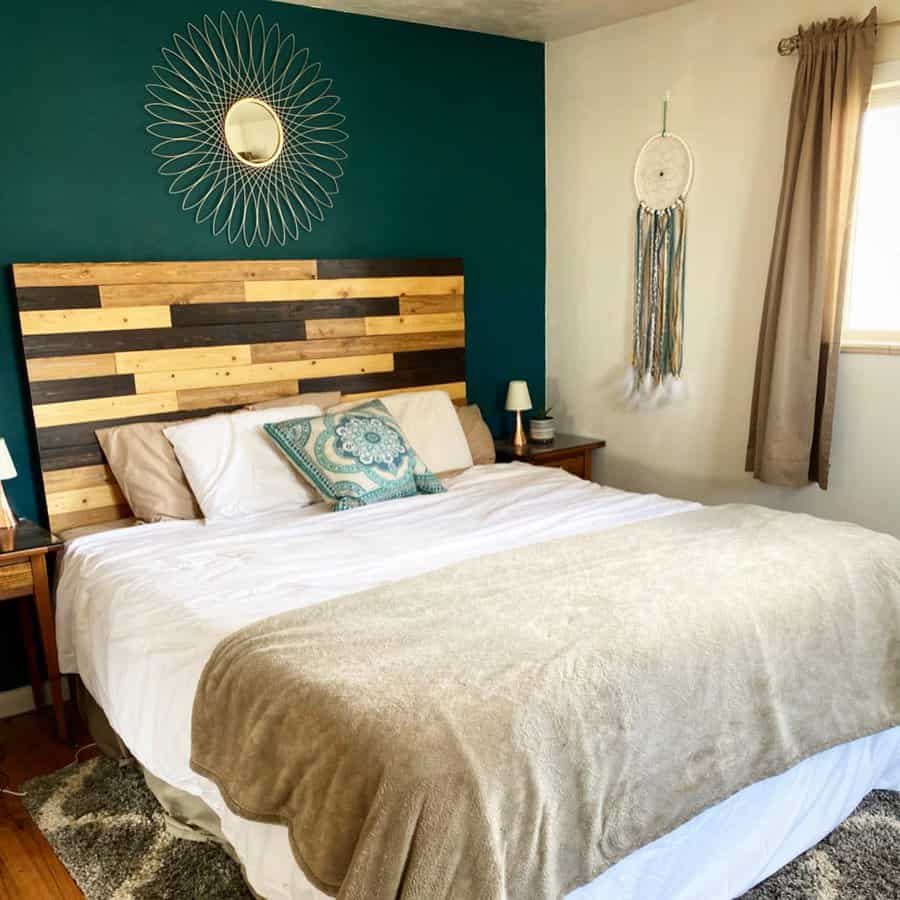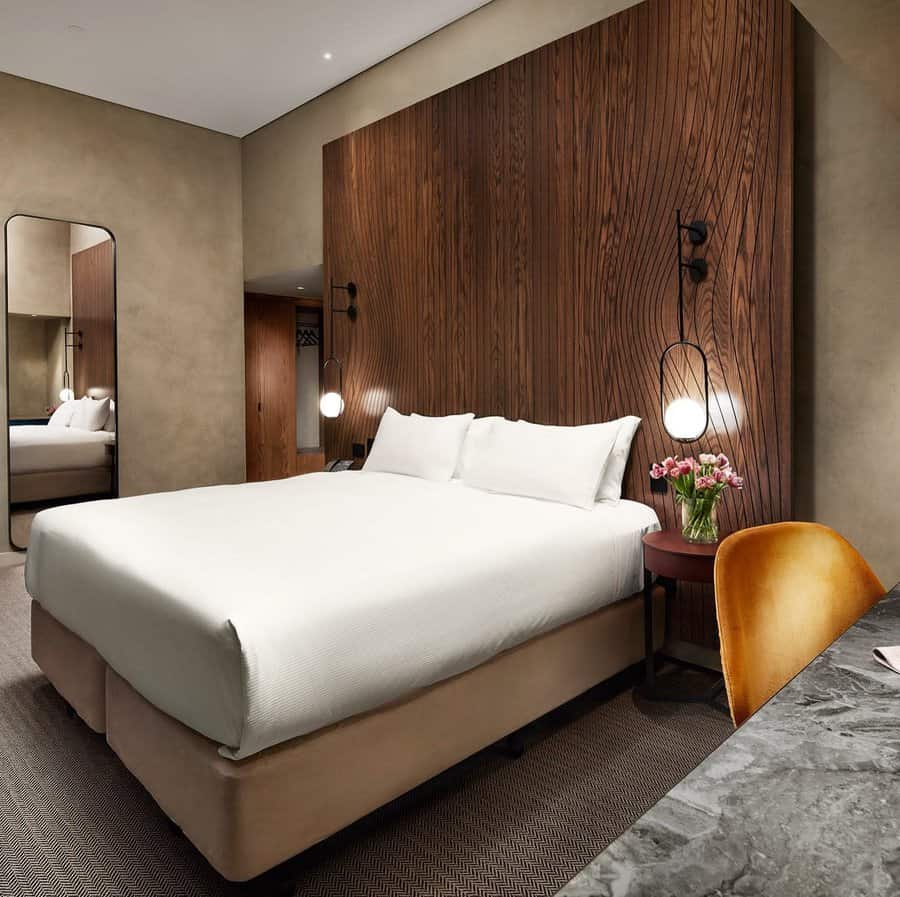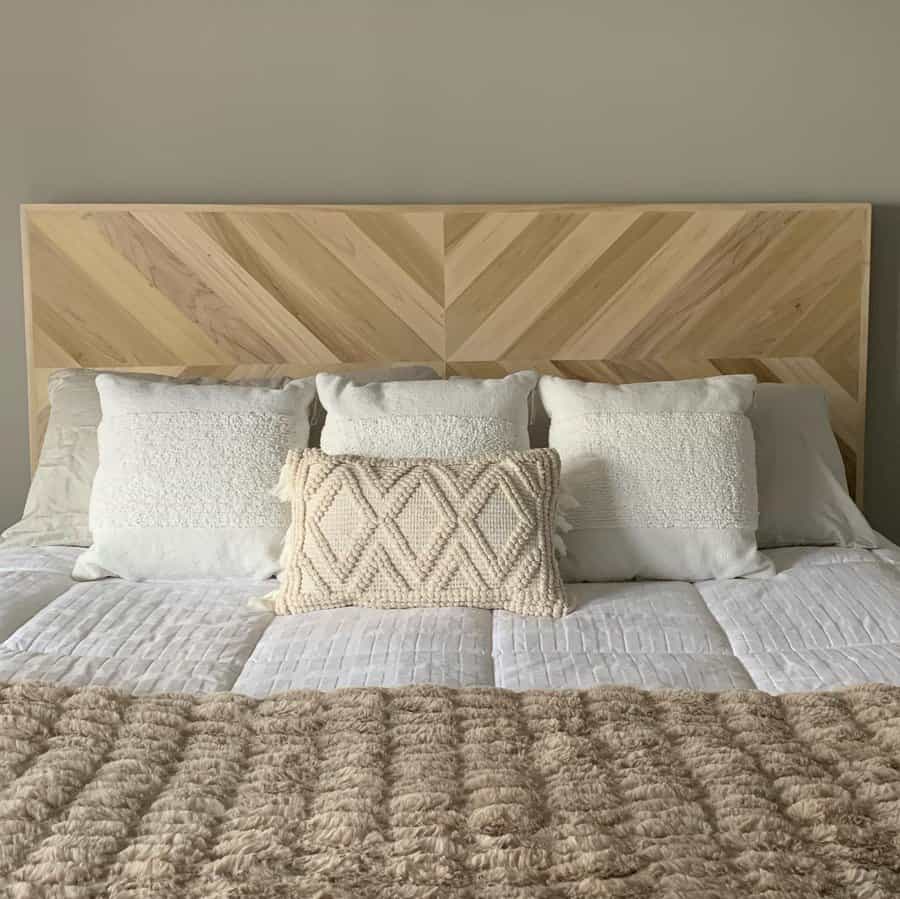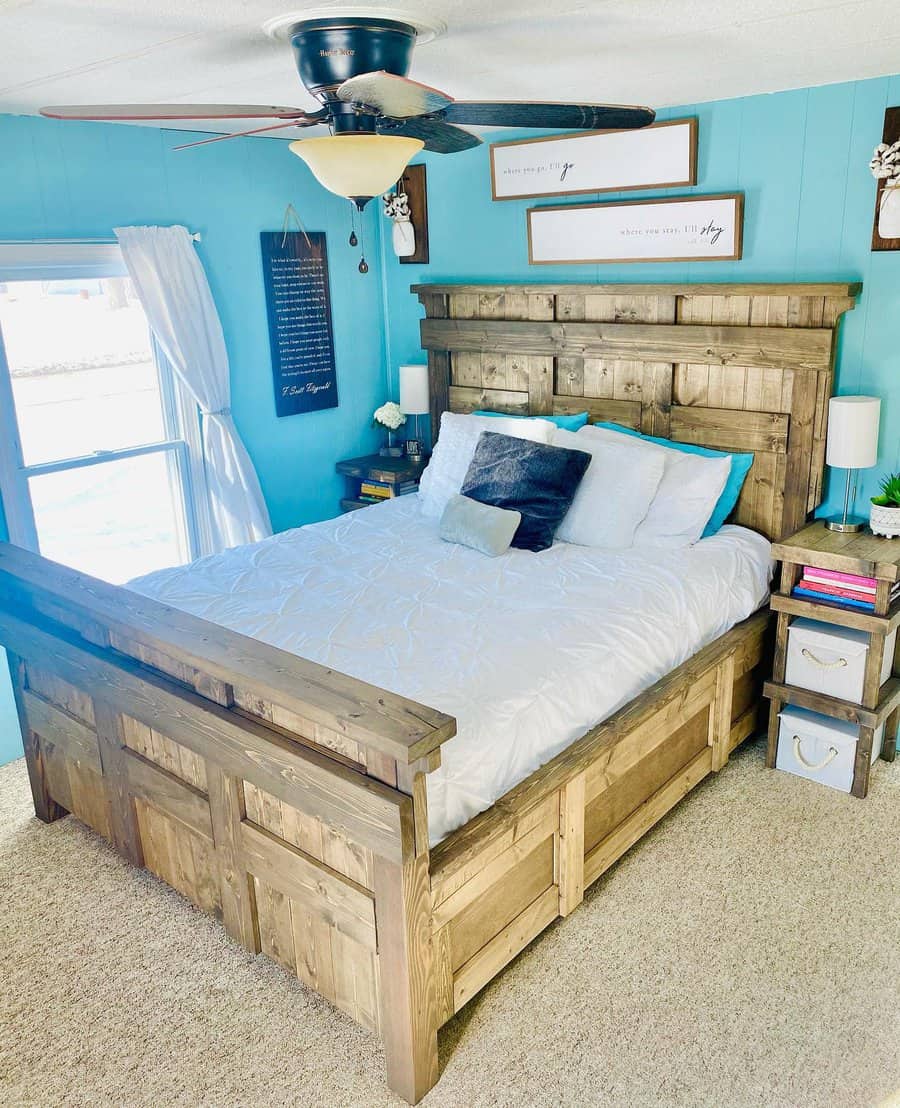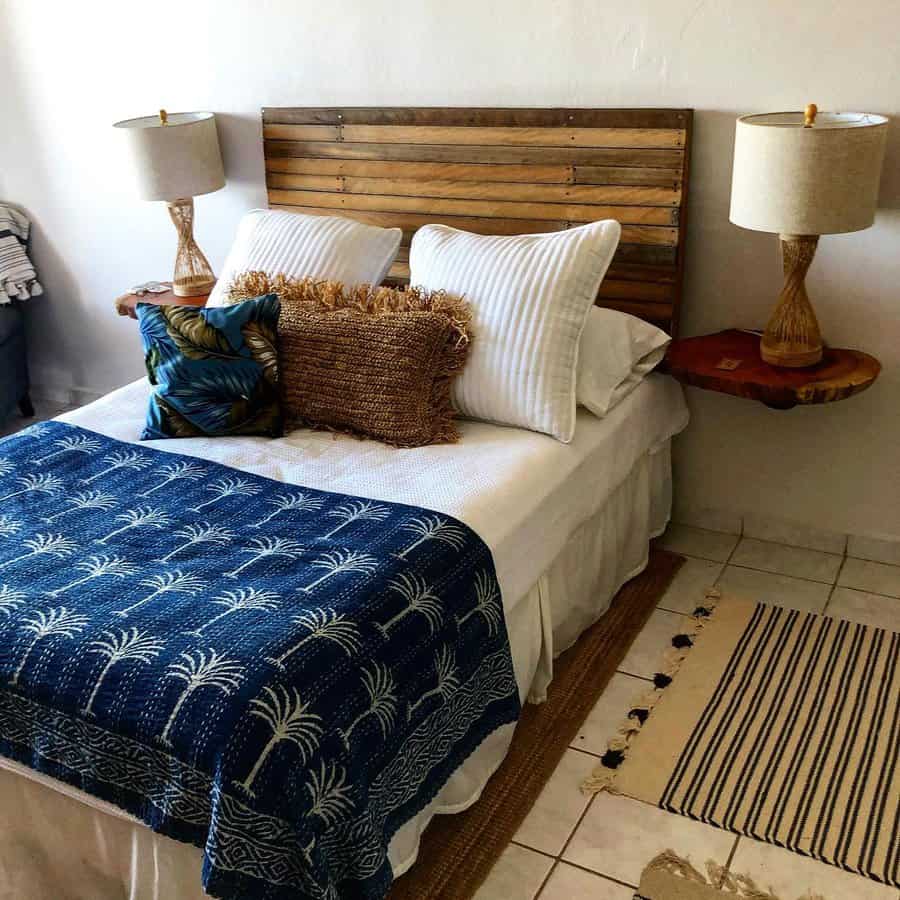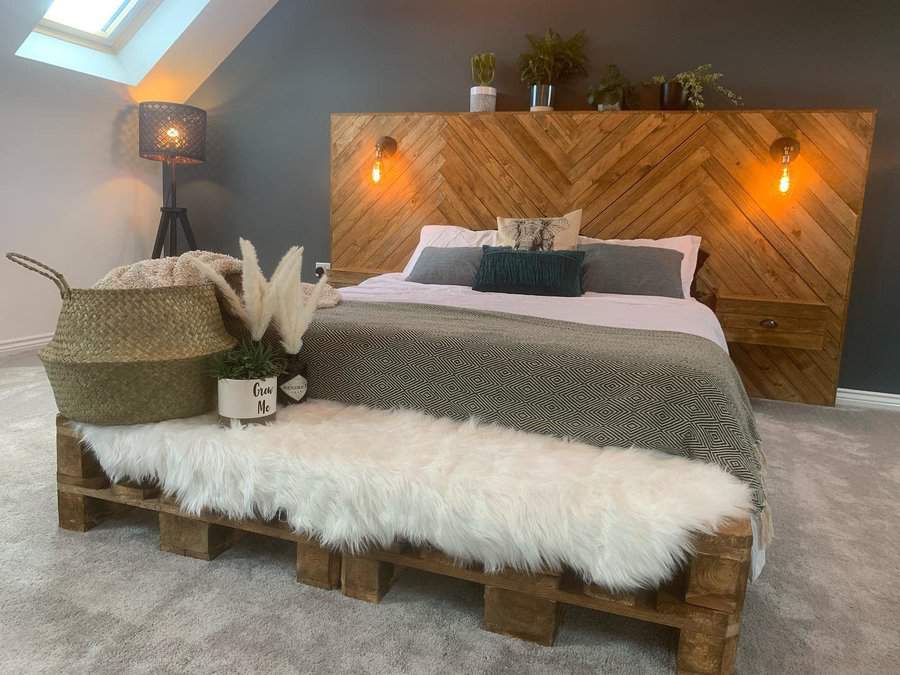 11. Embrace the Serenity of Grey Headboards
Grey headboards offer a versatile backdrop, fitting seamlessly into minimalist or maximalist bedrooms alike. Opt for tufted fabric to imbue soft coziness or sleek metal or wood for contemporary flair. Given grey's neutral palette, it harmonizes with varied color schemes, allowing frequent bedding or accessory changes. When selecting, focus on the desired ambiance and remember, grey's adaptability ensures lasting appeal.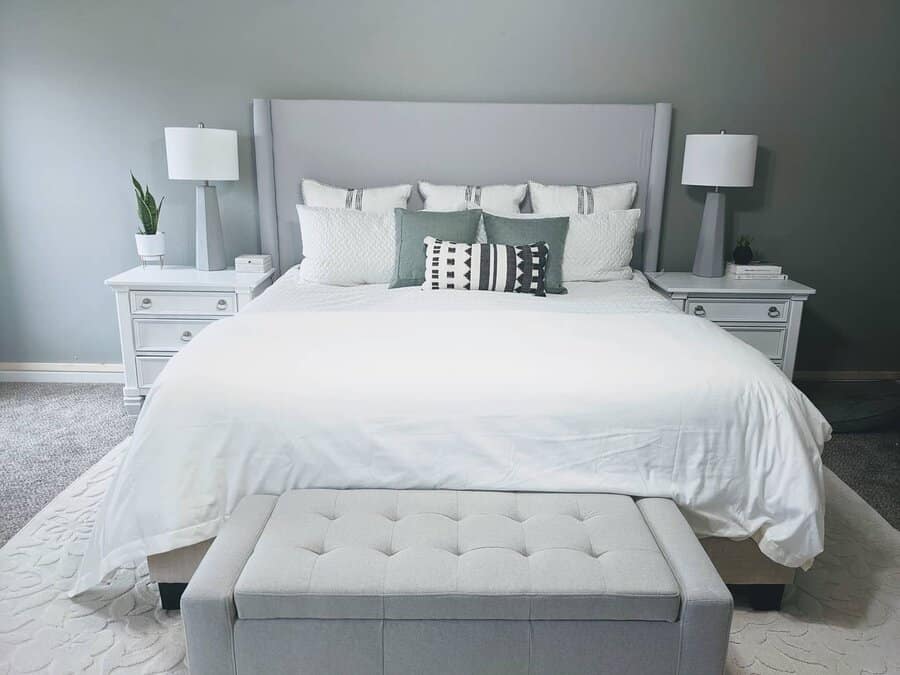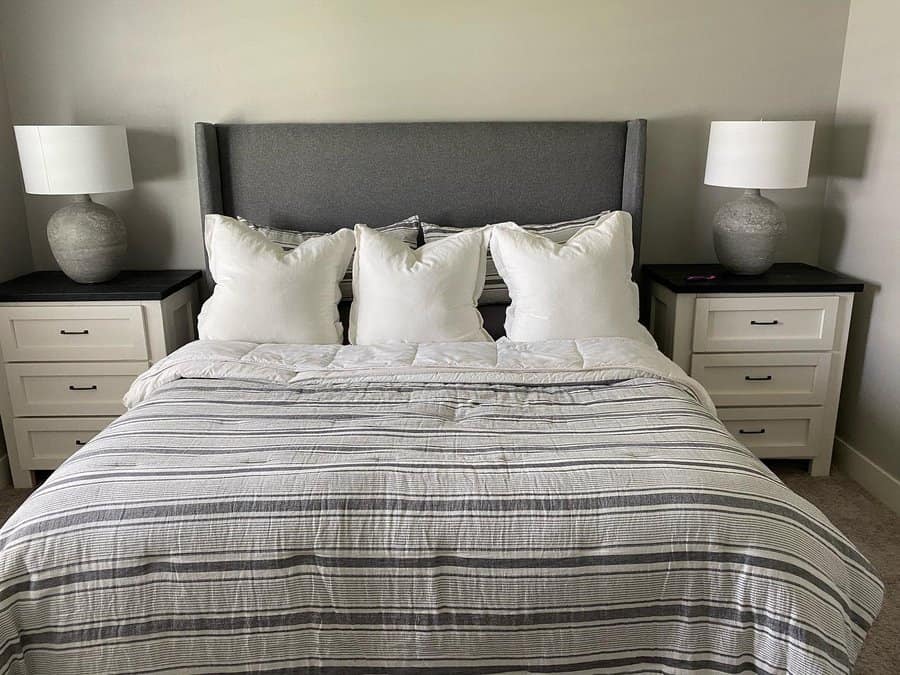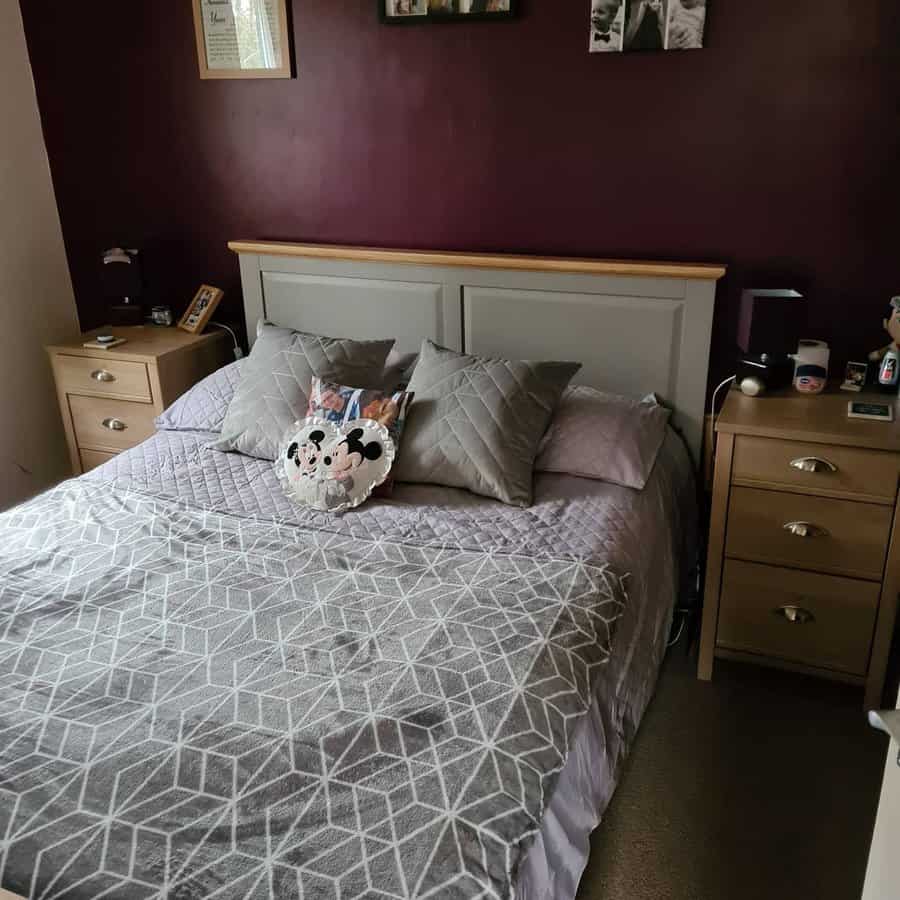 12. Experience Rustic Charm with White-Washed Wood
A white-washed wood headboard exudes shabby chic elegance, instantly enhancing a room's character. Its rustic finish perfectly complements farmhouse or coastal themes. To further accentuate its charm, pair with distressed furniture or soft-hued linens, ensuring a tranquil bedroom oasis rooted in timeless beauty.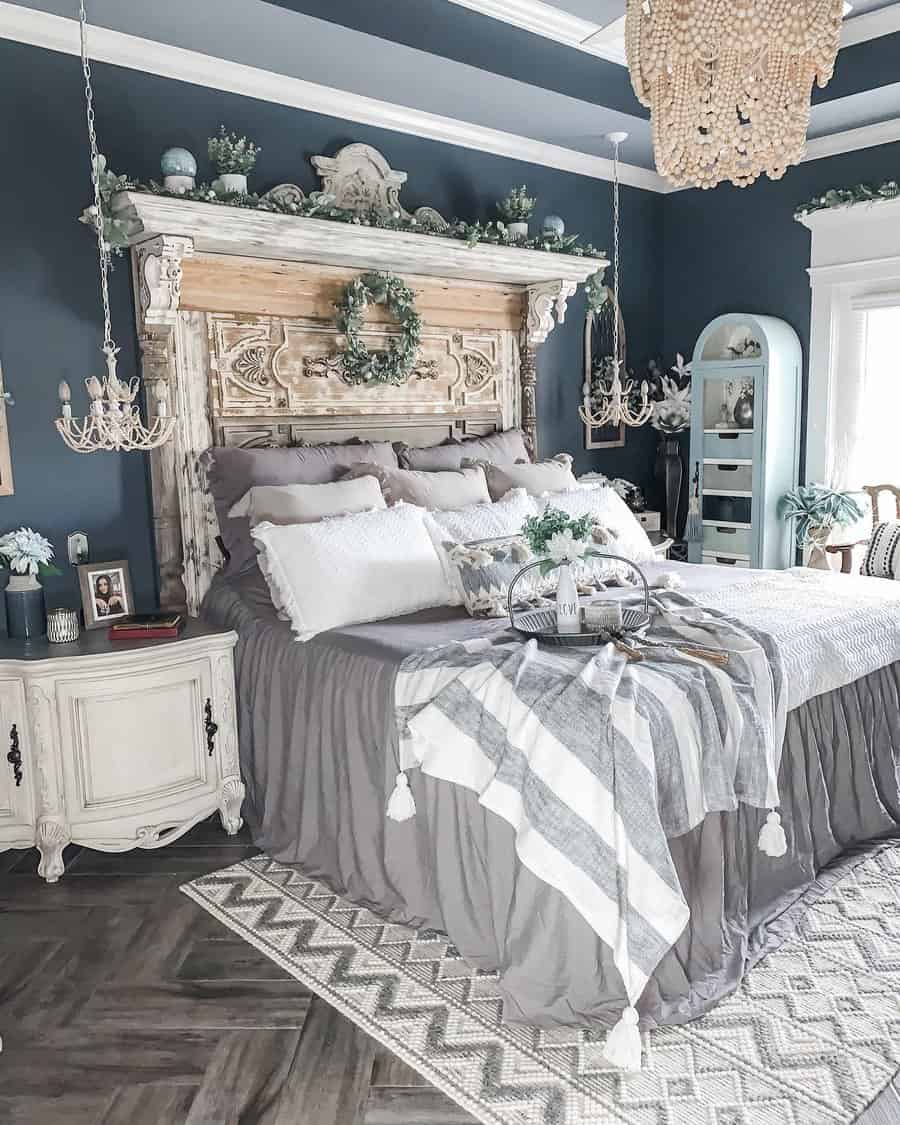 Headboard FAQs
What can I use in place of a headboard?
You don't have to have a headboard on your bed frame. You could place a large piece of reclaimed wood. Or you could paint a large mural on the wall over the bed. Install bookshelves and shelving on the wall around the bed to display books and other small items.
Is it OK not to have a headboard?
You don't have to have a headboard. Having a headboard gives your bed and bedroom a more traditional look. If you choose to not have a headboard, then you can get creative with other displays. You could hang a piece of art on the wall, mount a large floating shelf, or apply mural-style wallpaper.
Why do beds have a headboard?
The original purpose of a headboard was to give your bed frame support and structure. It also protects the wall from wear and tear. In addition to practical reasons, it can add a decorative element to your bedroom.