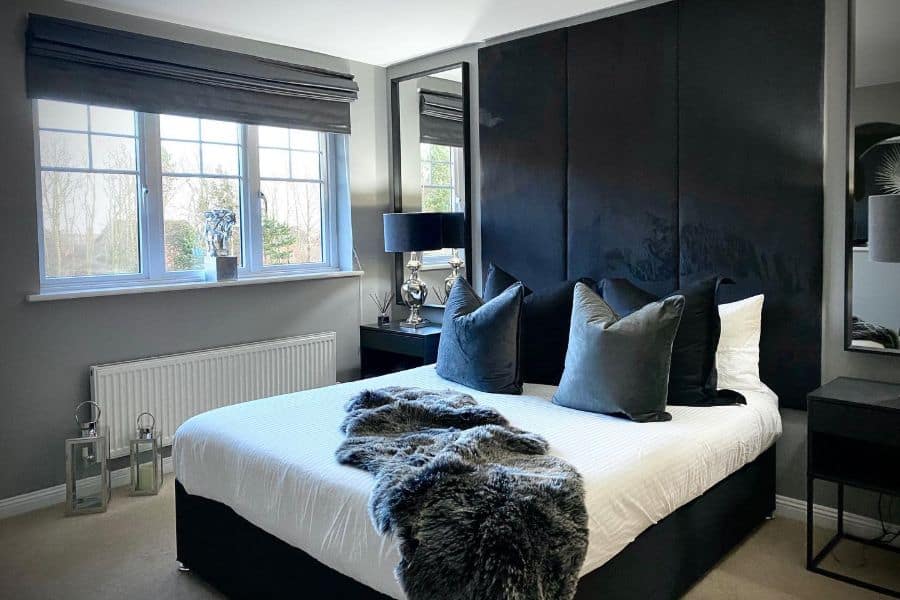 The Top 39 Headboard Ideas
How much thought did you put into your master bedroom decor? Most people went to their local furniture store, bought a set, and were done. While this was cost-effective and easy, it tends to lack personality and style.
These headboard ideas will help you upgrade your bedroom by giving the focal point in the room some attention and help. Add a statement headboard to your bed, and you're one step closer to having a room that looks professionally designed.
1. Dimpled
If you're looking to add some glamour to your bedroom, consider incorporating a dimpled headboard into your decor. This elegant and eye-catching design will undoubtedly elevate the overall aesthetic of your sleeping space.
A dimpled headboard provides texture and depth to any bedroom, while its simplicity maintains a chic and sophisticated feel.
Whether you opt for a neutral hue or a statement color, a dimpled headboard is sure to become the centerpiece of your room's glam interior. So, why settle for a boring headboard when you can make a statement with a stunning dimpled design?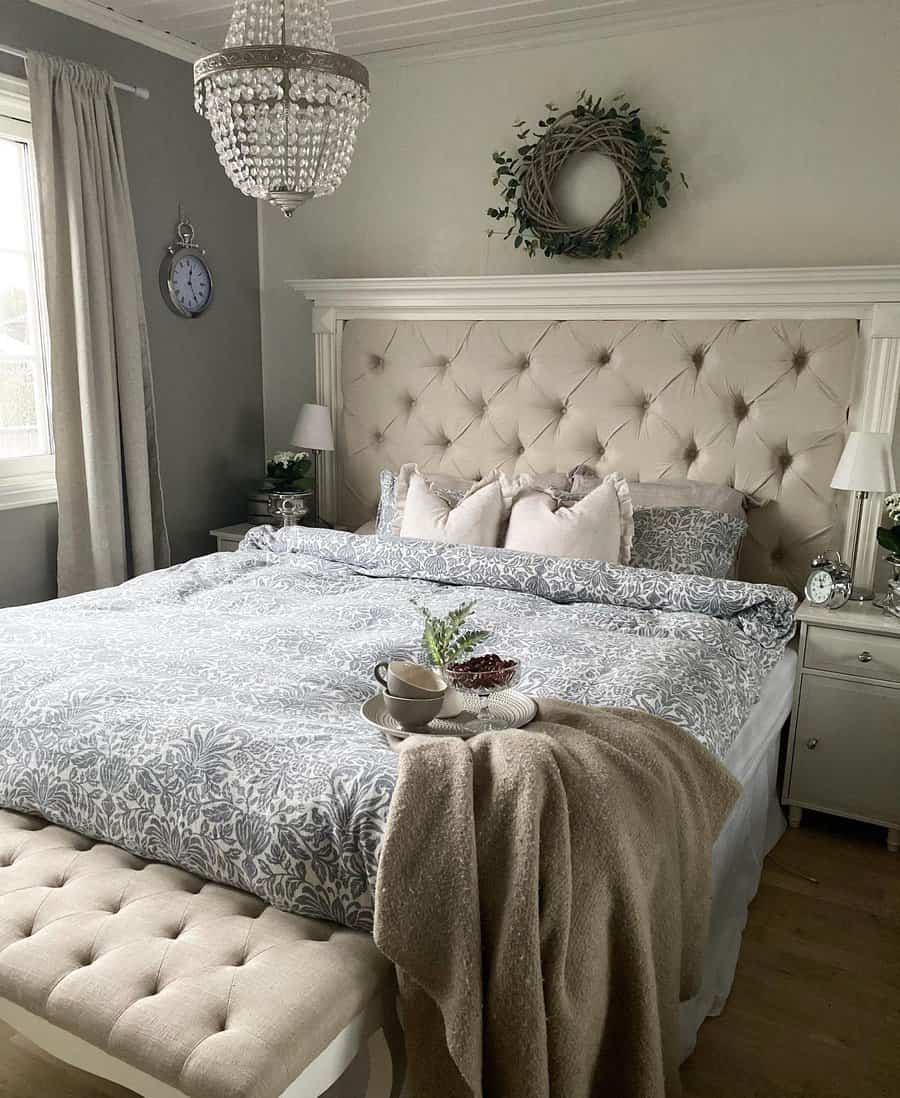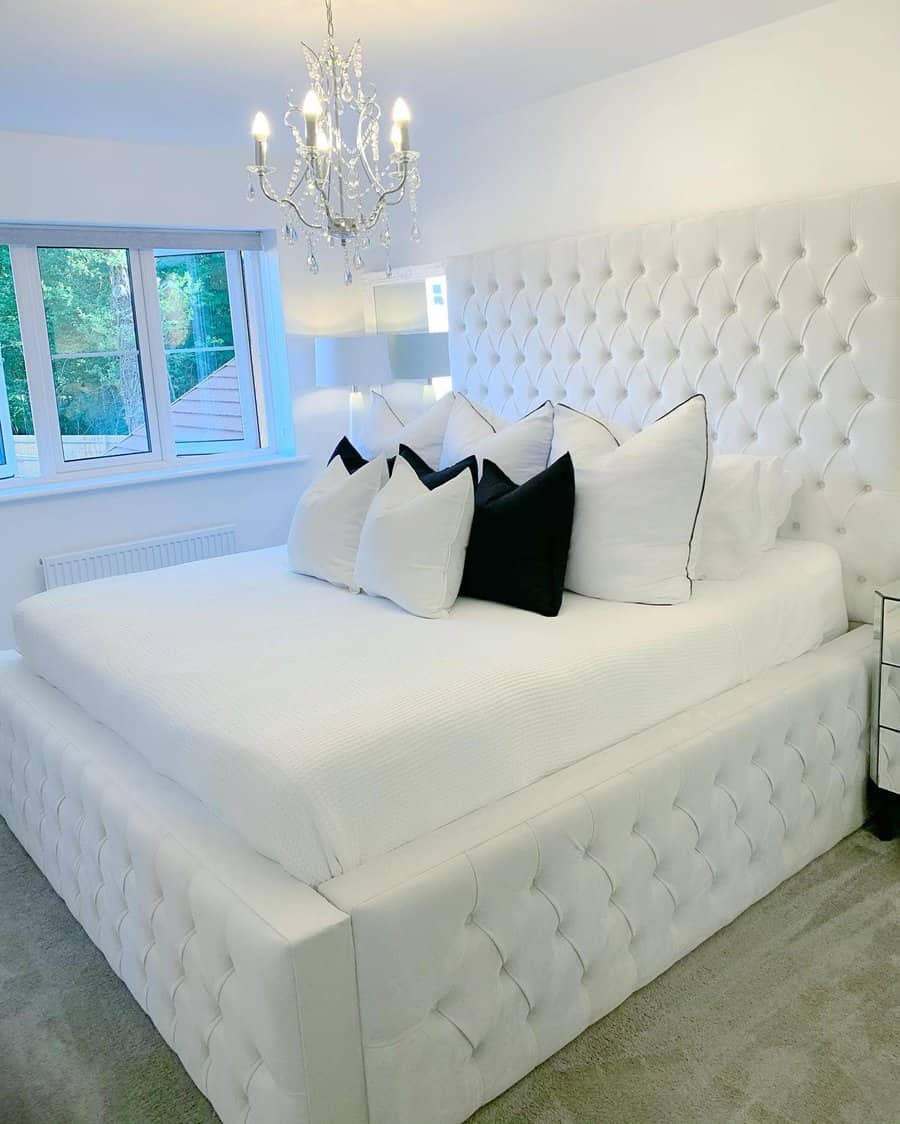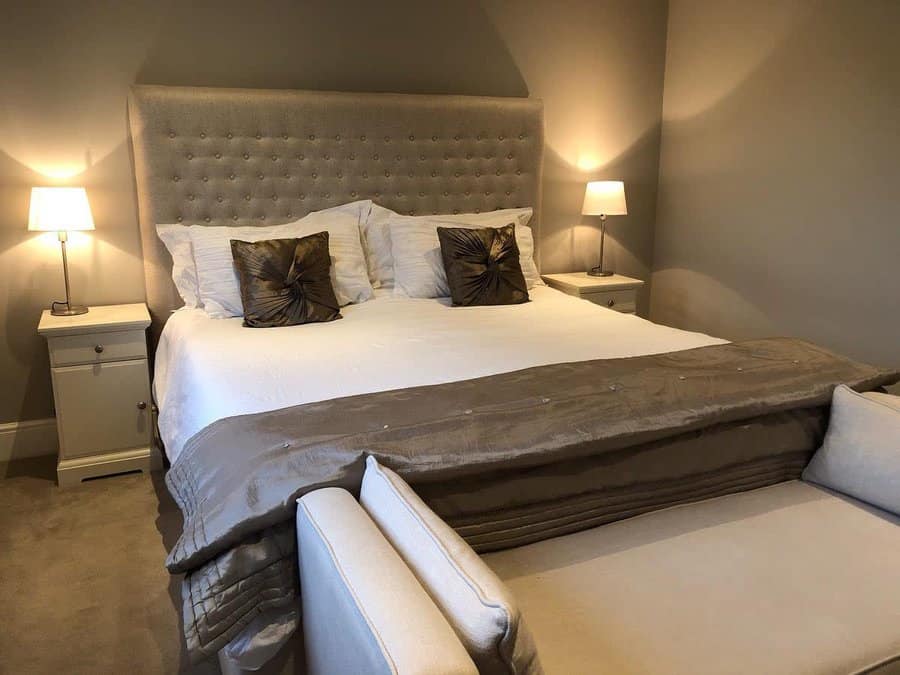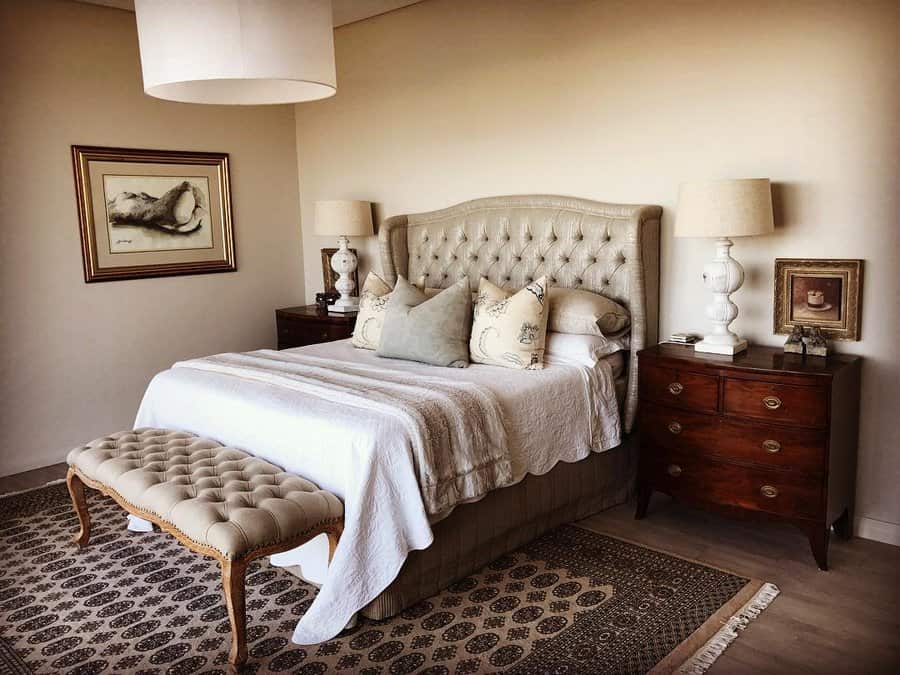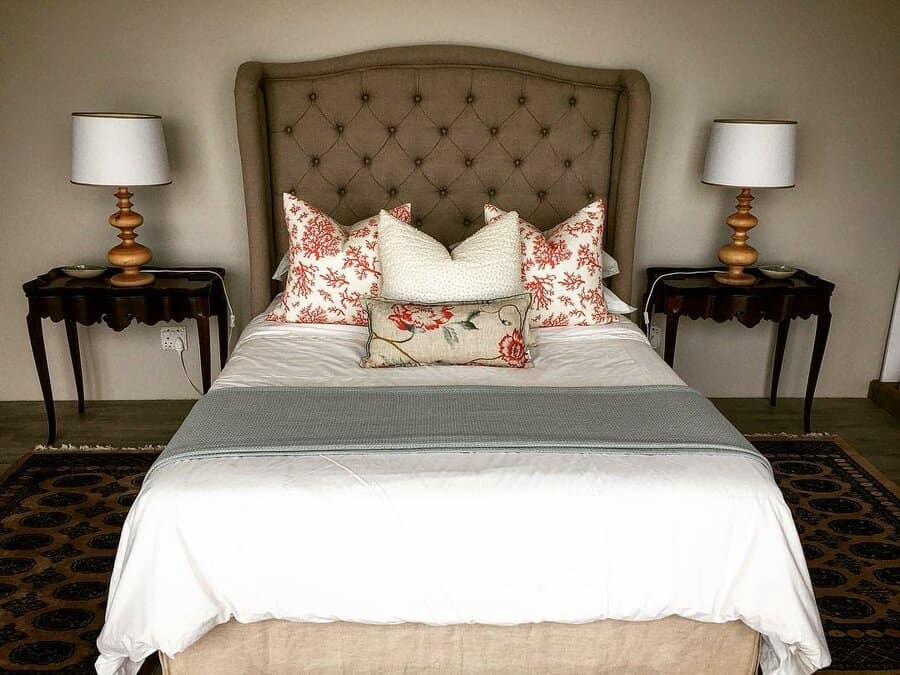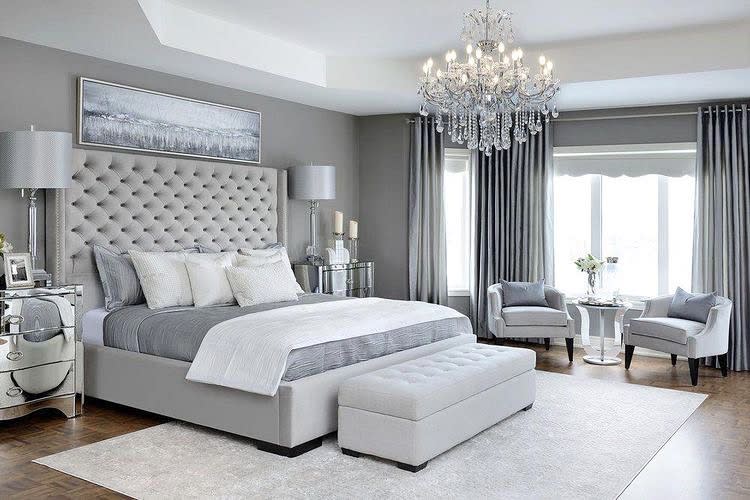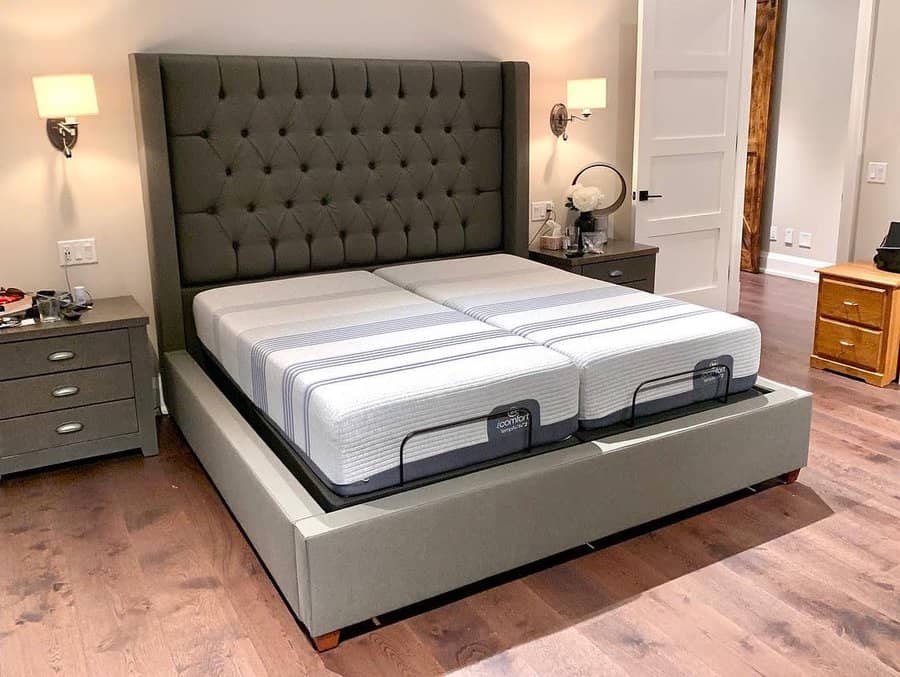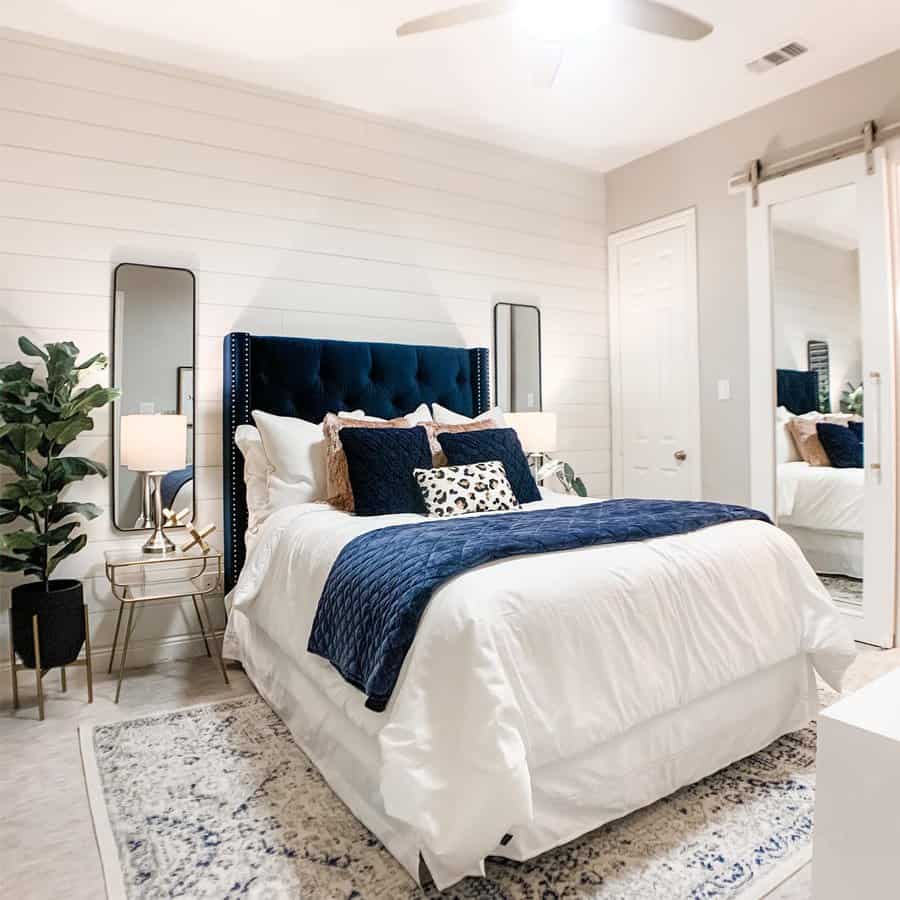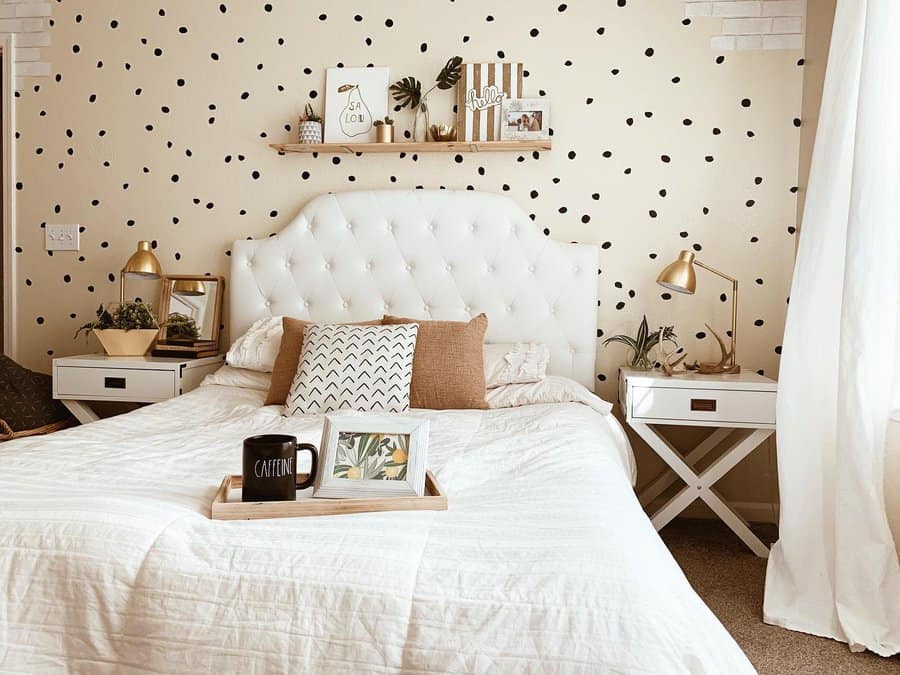 2. Oversized
If you're looking to make a statement in your bedroom, consider an oversized headboard. Not only will it add a touch of grandeur to your space, but it's also the perfect opportunity to embrace a maximalist style.
From tufted velvet to intricately carved wood or even a colorful mural, the options for an extravagant headboard are endless. The best part? You don't need much else in terms of decor when you have a headboard that steals the show. So why not go bold and create a stunning focal point for your bedroom with a statement-making, oversized headboard?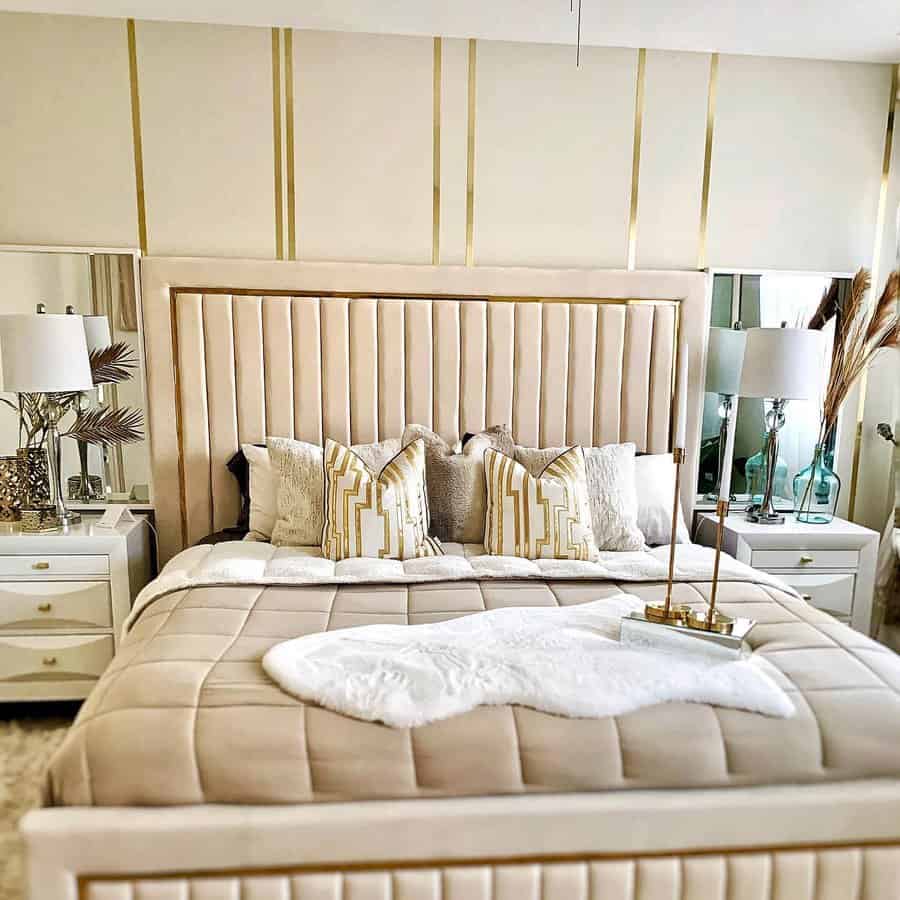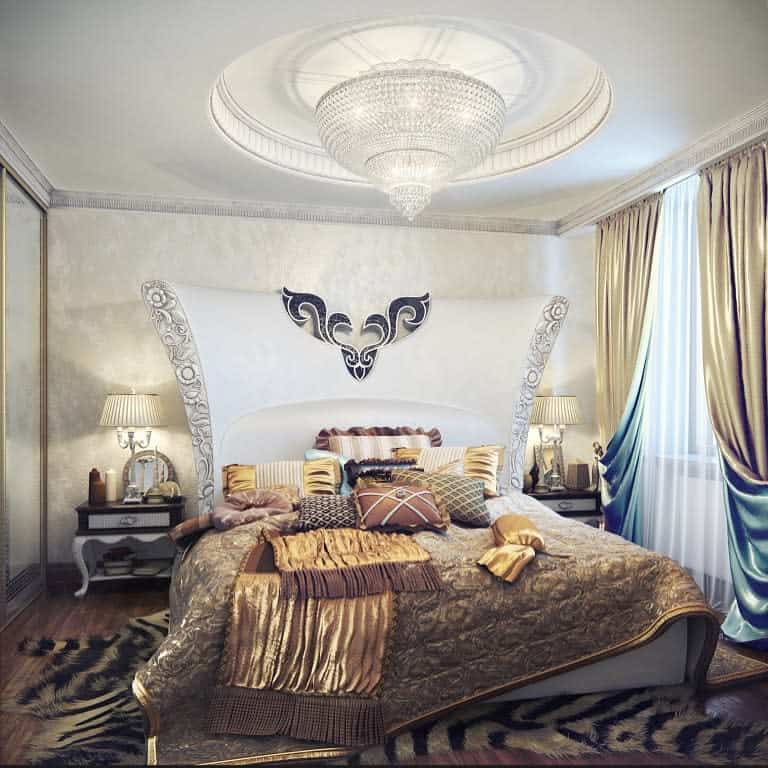 3. Wall Headboard
While traditional headboards are attached to the bed, a wall headboard can add a unique touch to any bedroom. Not only does a wall headboard save precious space, but it also allows for more creative flexibility. From intricate wooden designs to minimalist metal frames, the options are endless.
And best of all, a wall headboard can be easily changed or updated without replacing the entire bed frame. So why not try something different and separate your headboard from your bed? You may just surprise yourself with how much you love the result.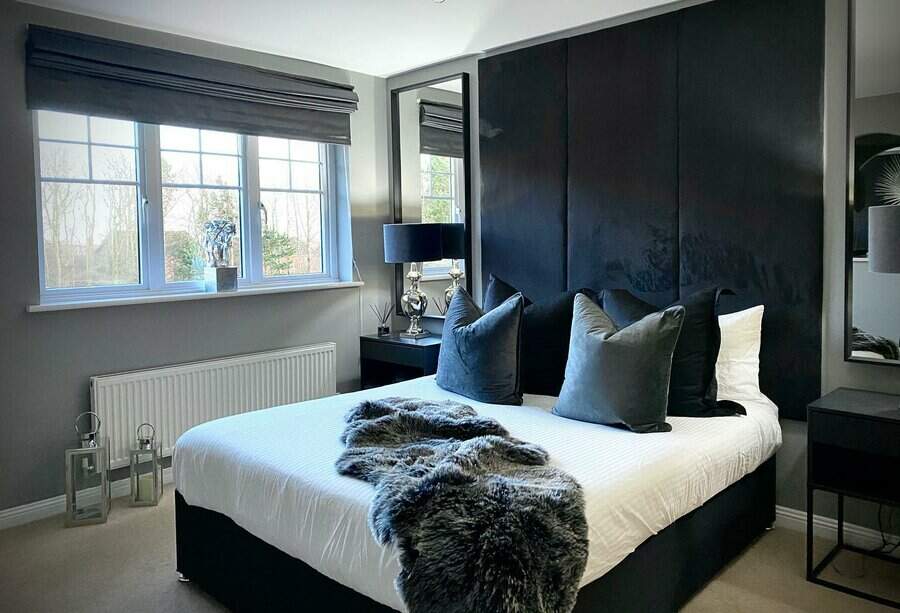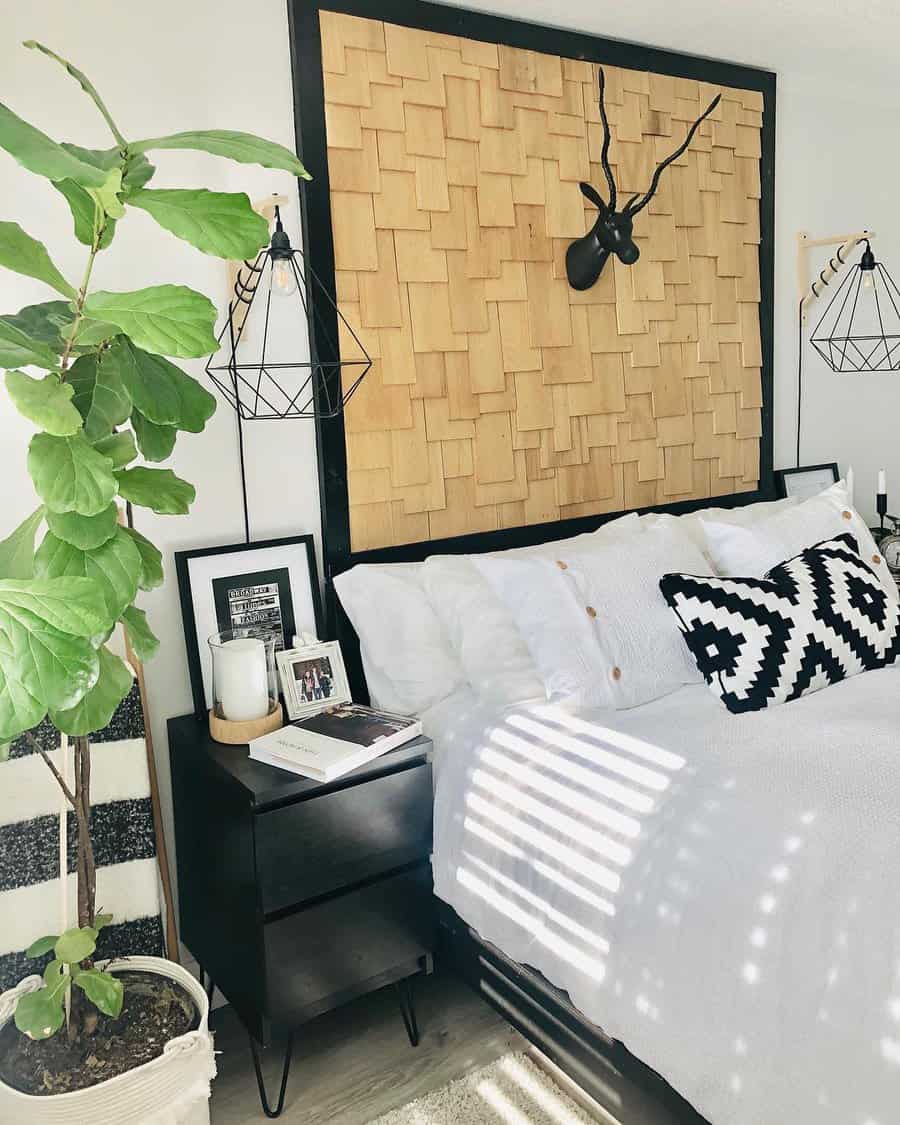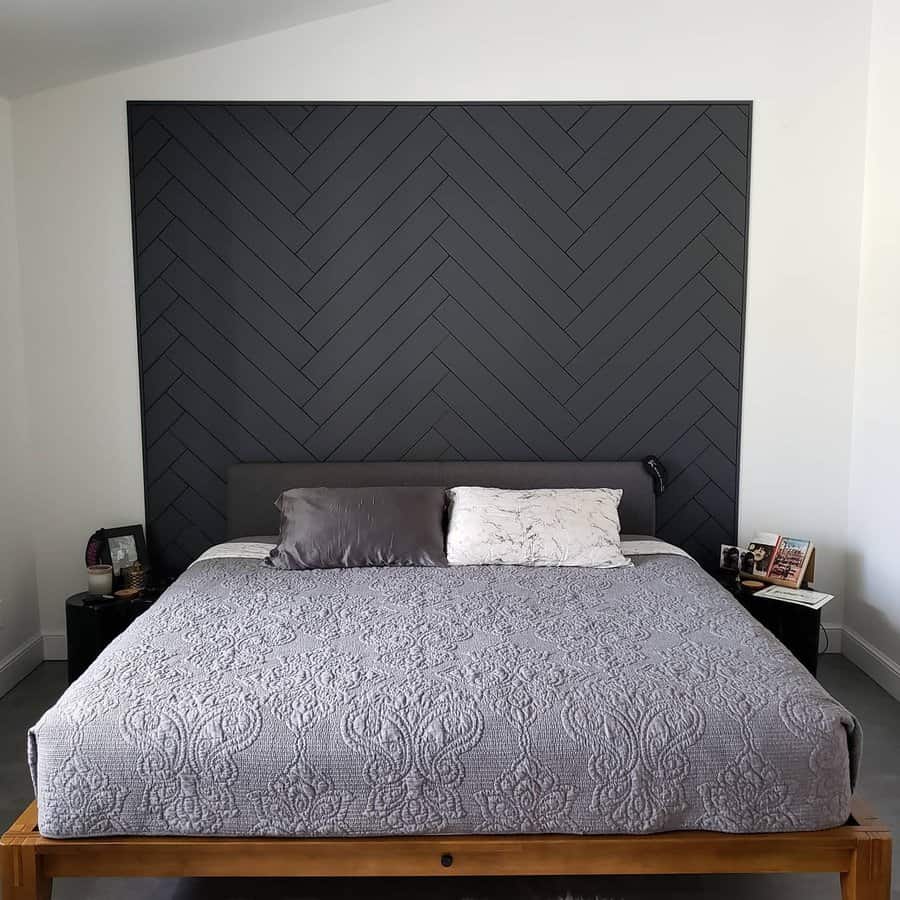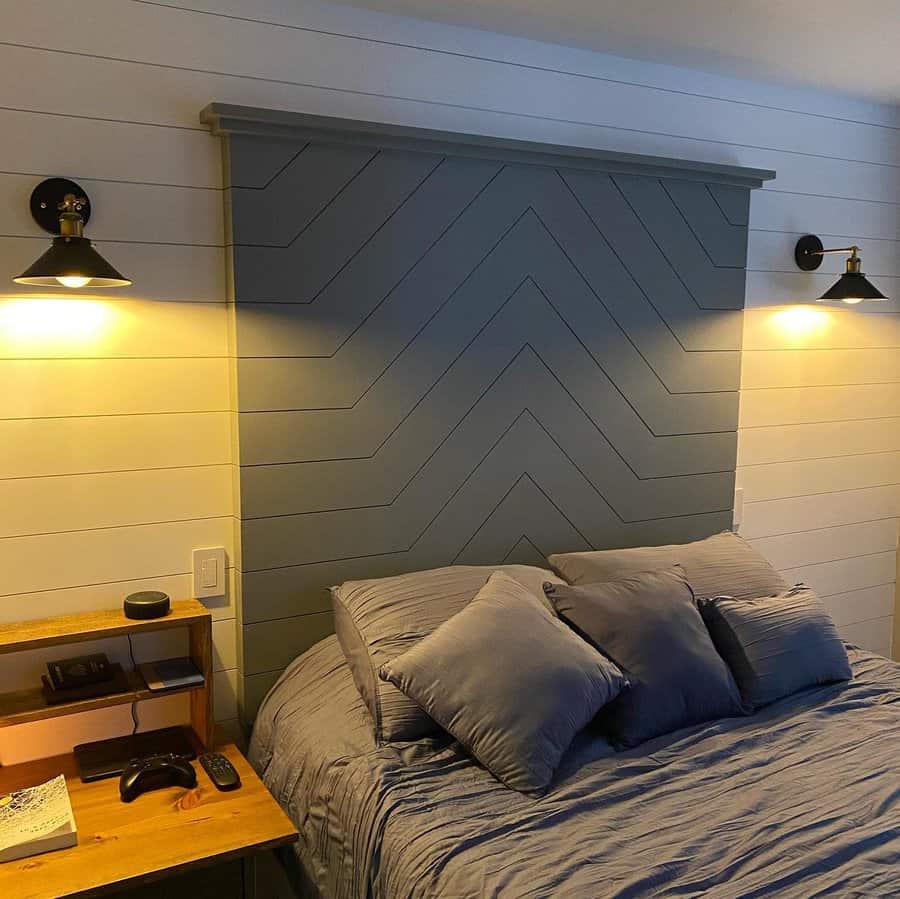 4. Printed Headboard
If you're looking to change up your bedroom's decor, consider adding a printed headboard. A printed headboard can be a great way to add some personality and flair to your bedroom design.
There are so many different options to choose from when it comes to printed headboards – from bold patterns to subtle designs, there's something out there for every taste. Not only are printed headboards decorative, but they're also a great way to create a focal point in your bedroom.
So why not give your room a quick and easy update by swapping out your old headboard for a fun and unique printed one?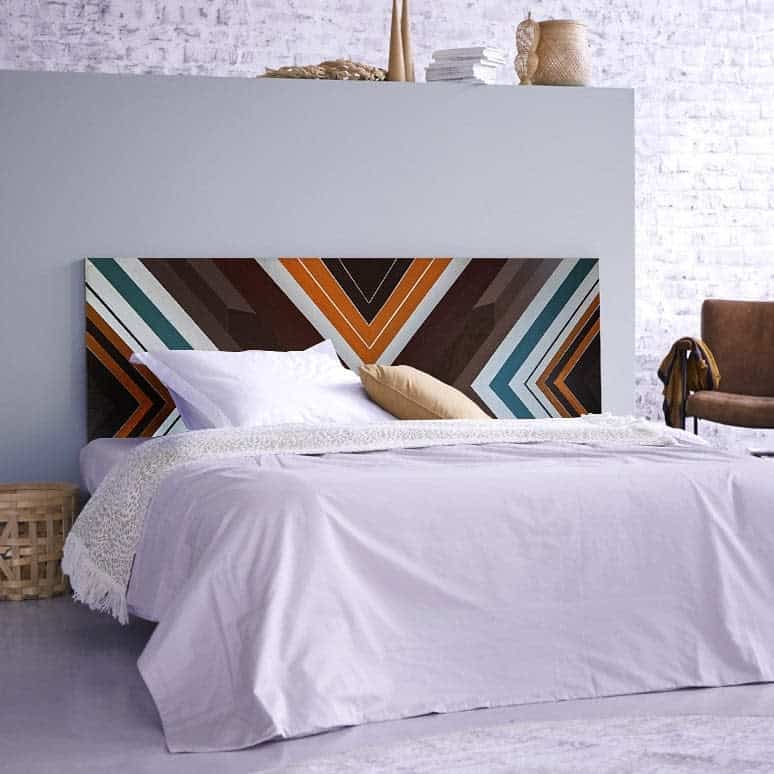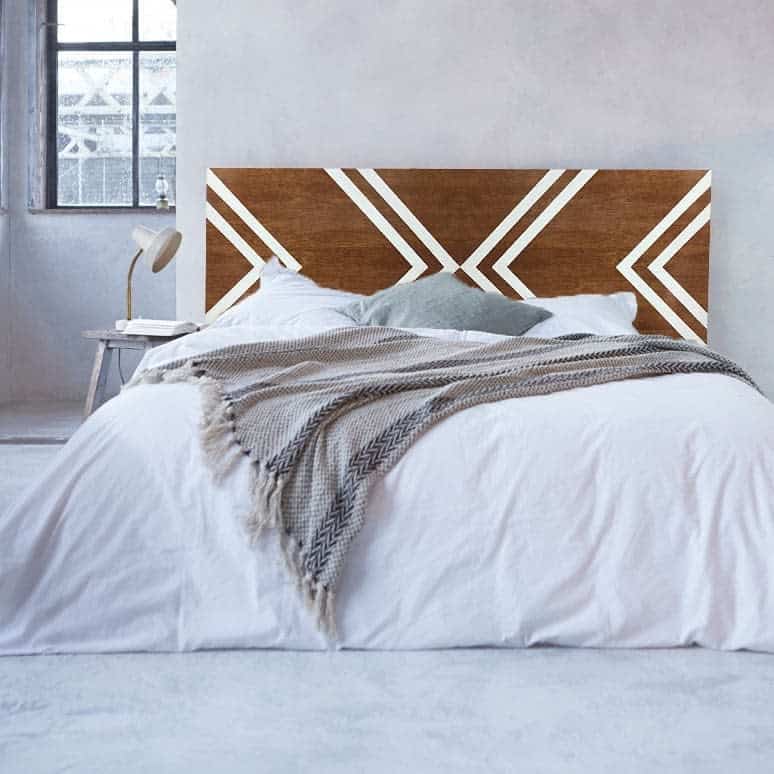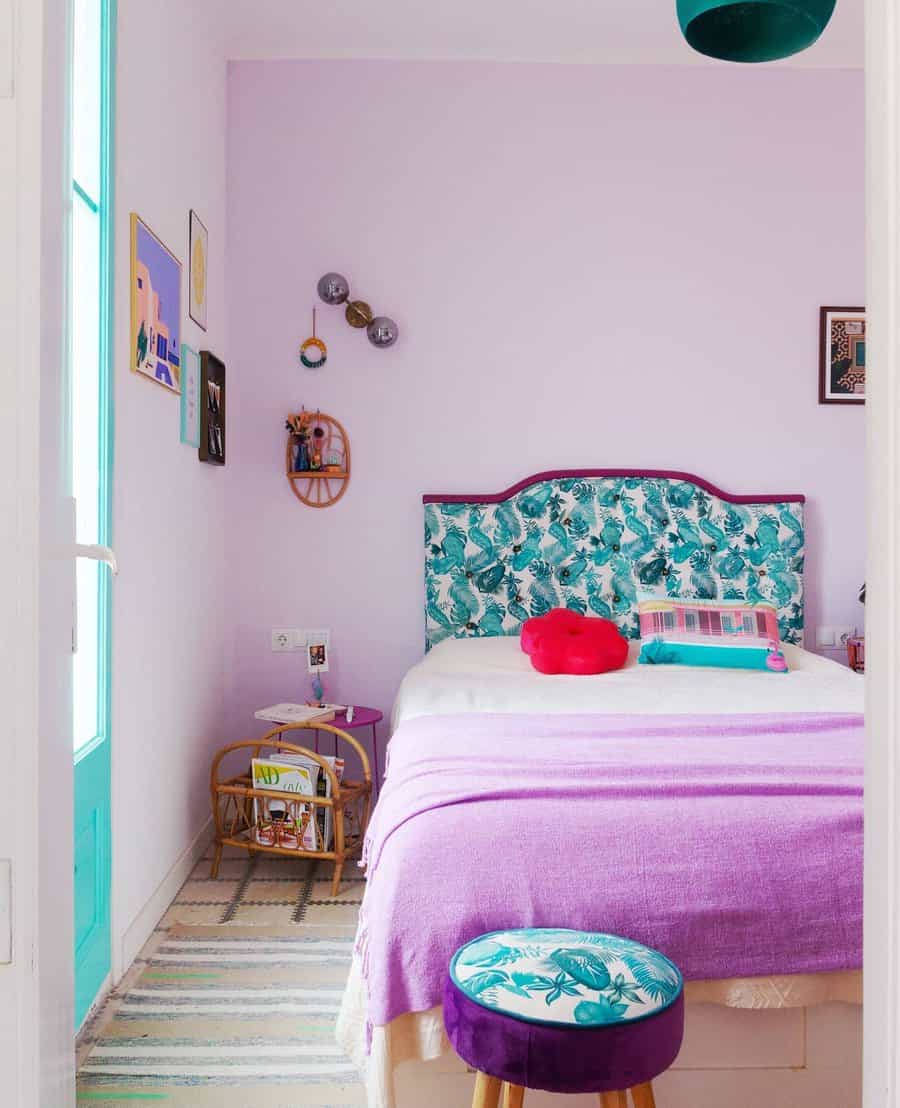 5. Rattan
A rattan headboard is a great option if you're looking for an airy and organic look. The woven texture of a rattan headboard is both visually interesting and adds a touch of nature to your space.
Plus, the light and breathable design are perfect for warmer months when you want to keep your bedroom feeling fresh and cool.
Pair your rattan headboard with neutral bedding for a streamlined look, or add pops of color and pattern for an eclectic vibe. Either way, a rattan headboard is a versatile choice that's sure to elevate your bedroom decor.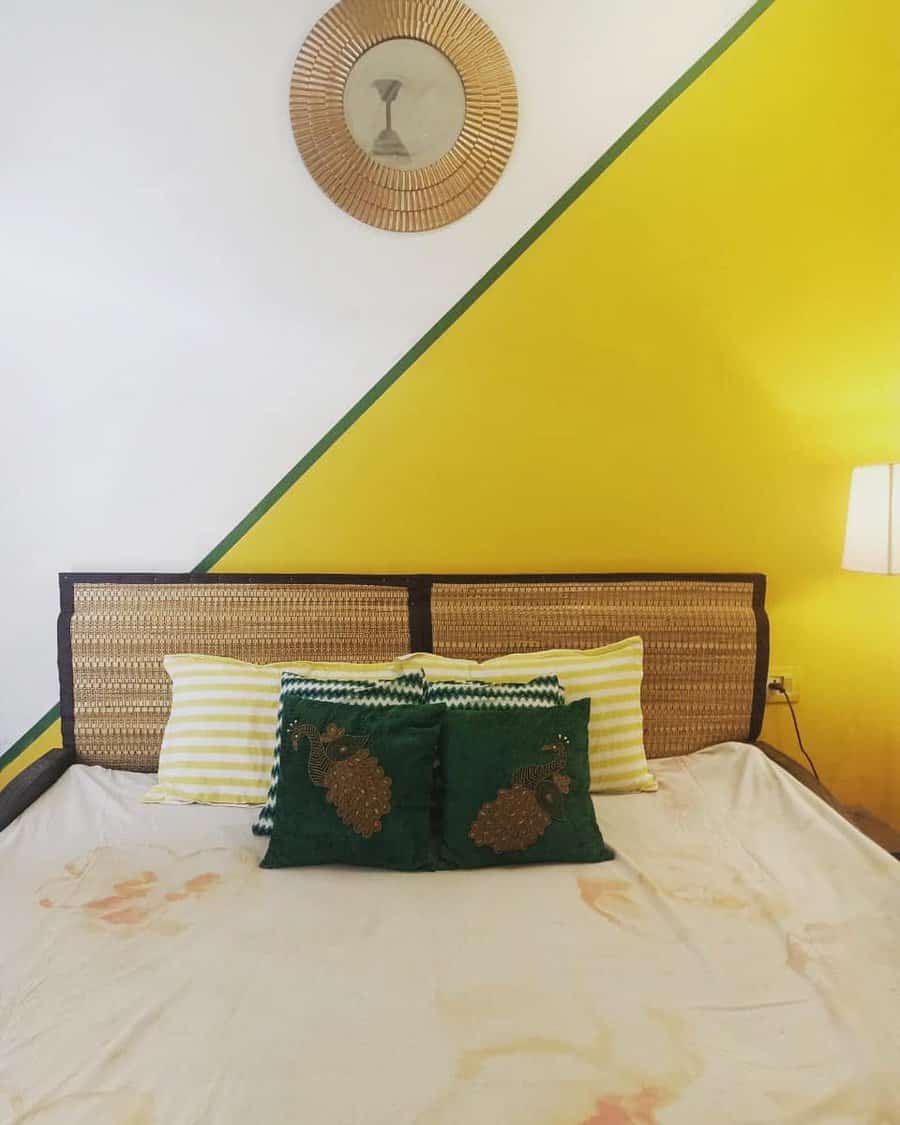 6. Upholstered
Looking for ways to update your bedroom décor? Look no further than an upholstered headboard! With this chic addition, you can transform a plain bed frame into a cozy and inviting centerpiece for your space.
Whether you choose a luxurious velvet or a soft linen material, an upholstered headboard creates a warm and welcoming atmosphere, perfect for relaxing after a long day. Plus, with endless color and style options, you can customize your headboard to perfectly match your existing décor or take your room in a whole new direction.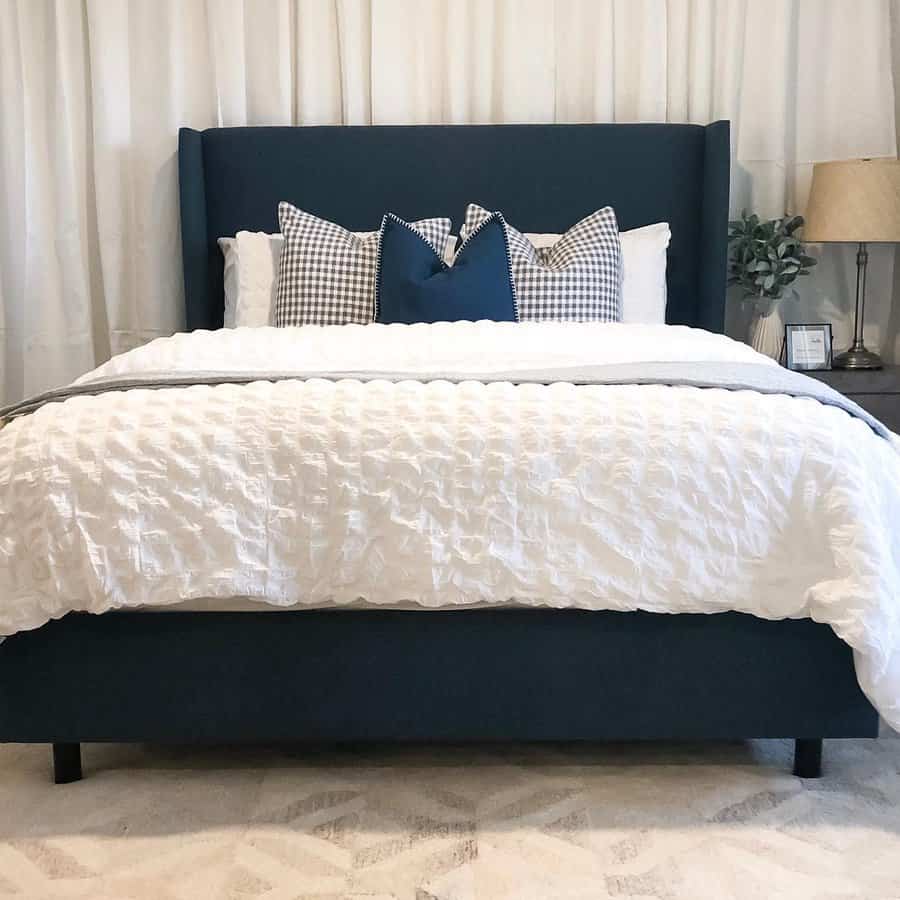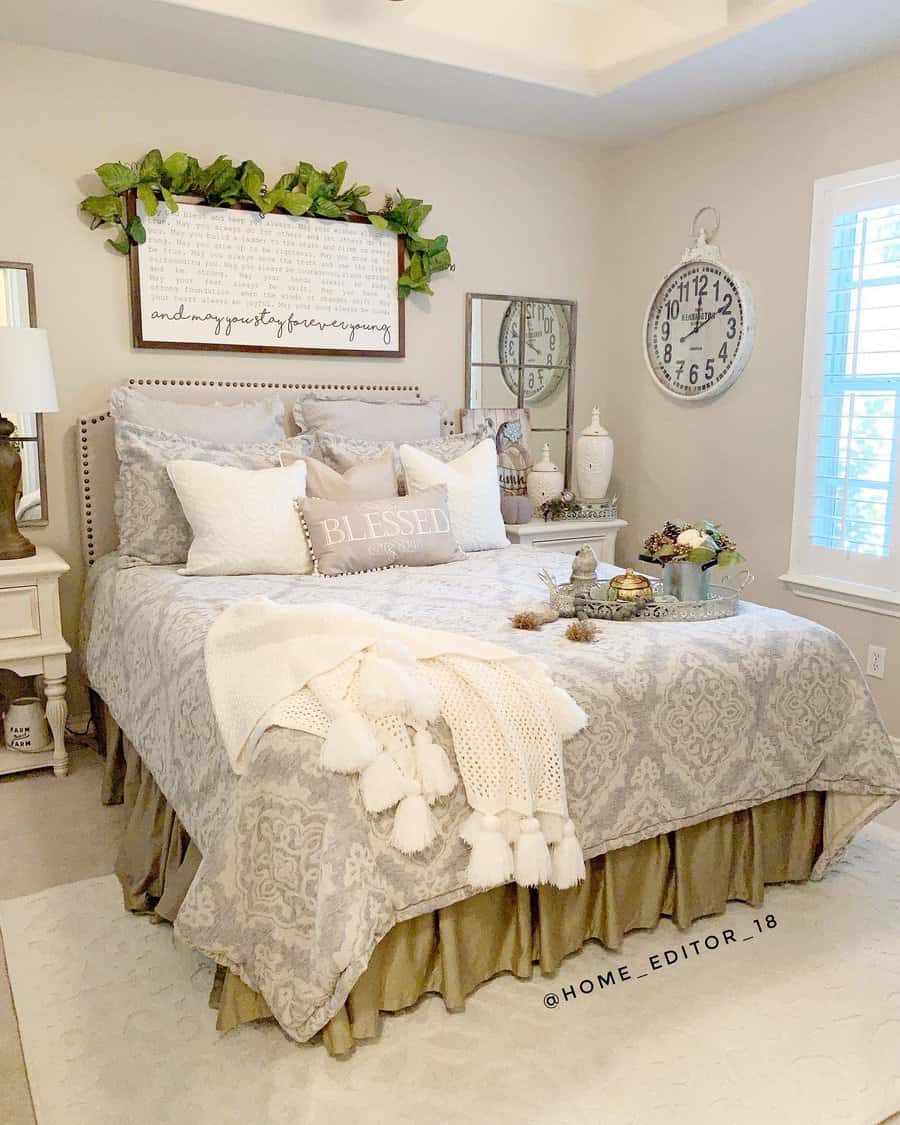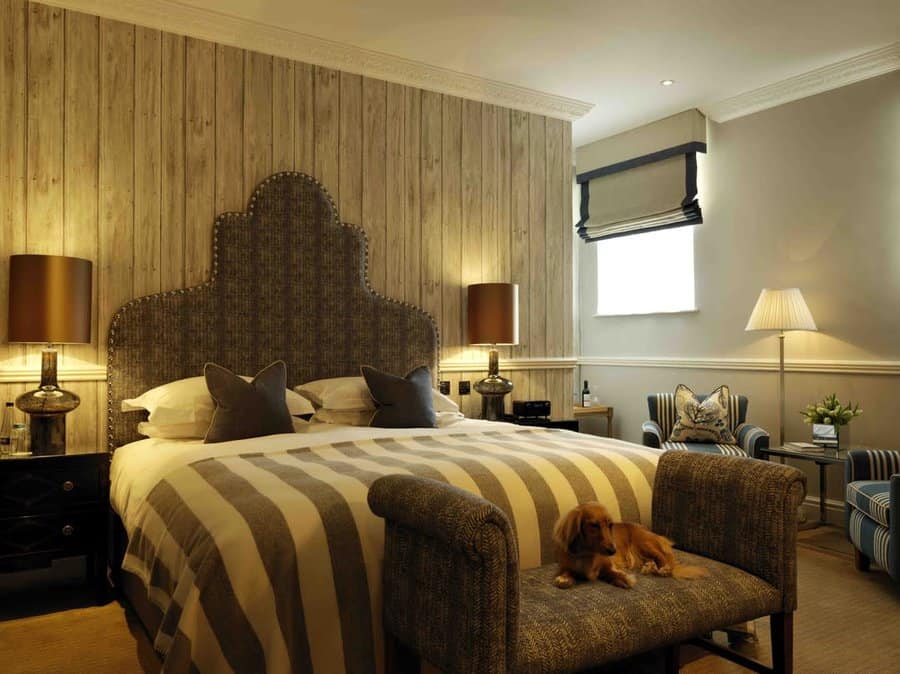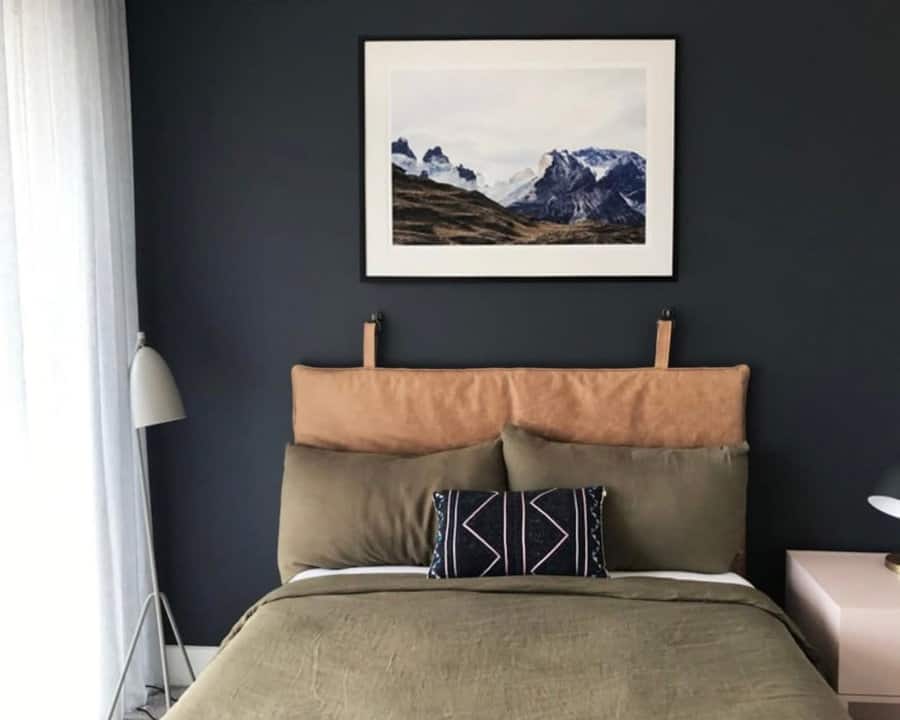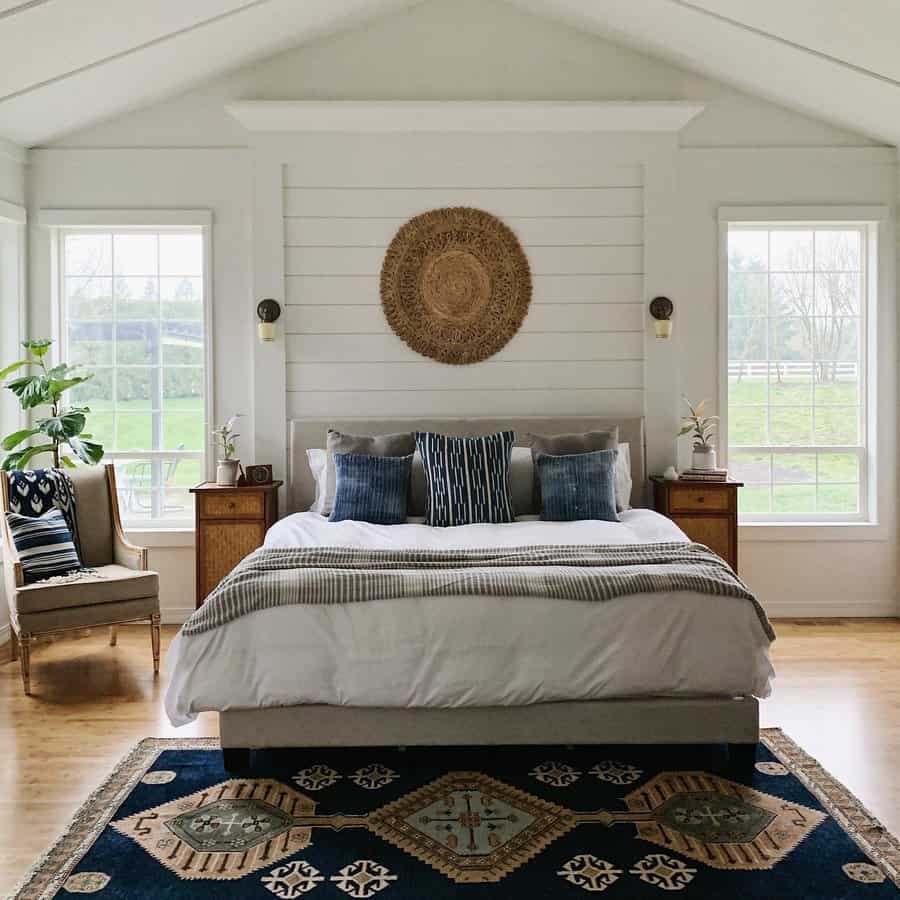 7. Headboard Accent Wall
One way to infuse some vibrancy and energy into your sleeping space is by incorporating bold, eye-catching colors. Take a cue from the color accent wall in your room and choose a headboard that complements or contrasts it beautifully.
If your accent wall is painted a sunny shade of orange, consider a headboard in a deep navy blue or cool gray to balance out the warmth. Or, if you're feeling daring, go for a headboard in a vibrant shade of coral or fuchsia for an added pop of color. Whatever direction you choose, a colorful headboard is sure to bring some personality and flair to your bedroom oasis.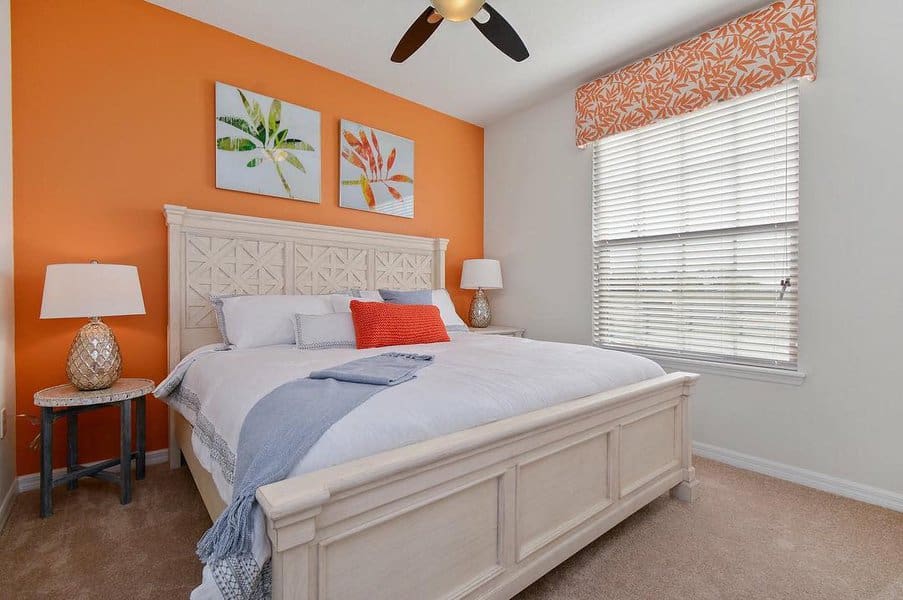 8. Leather
A good headboard is a perfect way to add style and sophistication to your bedroom decor. If you're looking for some inspiration, consider a sleek leather headboard that perfectly marries comfort and chic design.
Mixing modern appeal with a touch of old-world charm, a leather headboard is a timeless addition to any room. For a mid-century interior, pair a leather headboard with other mid-century elements, such as clean lines and natural wood accents. This creates a cohesive look that is both stylish and inviting, making your bedroom a place of peace and relaxation.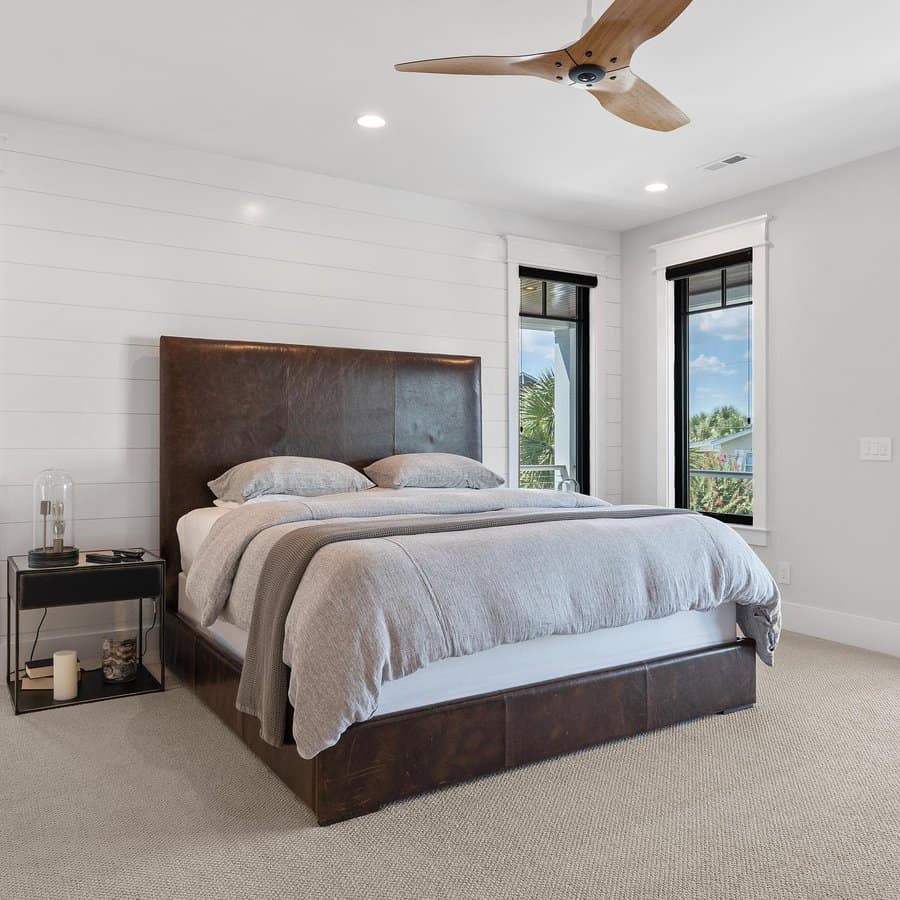 9. Velvet
There's something particularly regal about a velvet headboard that exudes elegance with its soft luster and plush texture. The sheen on this luxurious material can add a touch of sophistication to any bed, instantly elevating the overall look and feel of a bedroom.
The versatility of a velvet headboard means it can easily complement different interior styles – whether you're going for a more traditional, opulent vibe or a contemporary and sleek aesthetic. Let this material be the statement piece that ties your bedroom together, bringing both comfort and style to your sanctuary.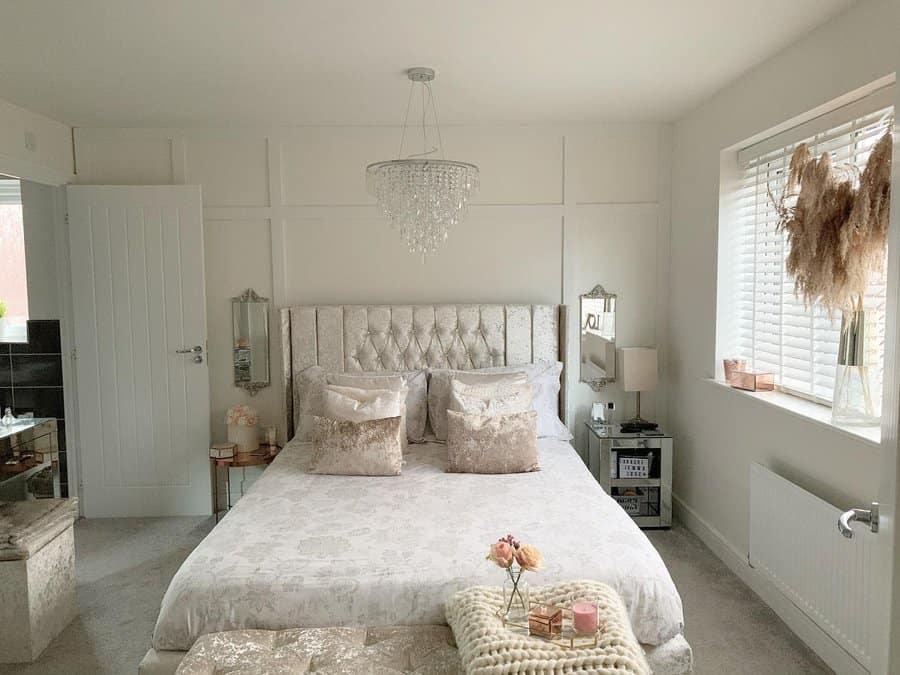 10. Wooden
A wooden headboard is a stunning addition to any bedroom, and when it comes to creating a warm accent, nothing beats the rustic charm of a beautifully crafted wooden design. The warmth of the wood against the coolness of the room makes for an inviting contrast that instantly soothes the senses.
Whether you opt for a sleek and modern design or something more traditional and intricately carved, a wooden headboard adds an element of natural beauty that elevates the entire space. No matter your taste or style, a wooden headboard is a timeless investment in comfort and aesthetics that will pay off for years to come.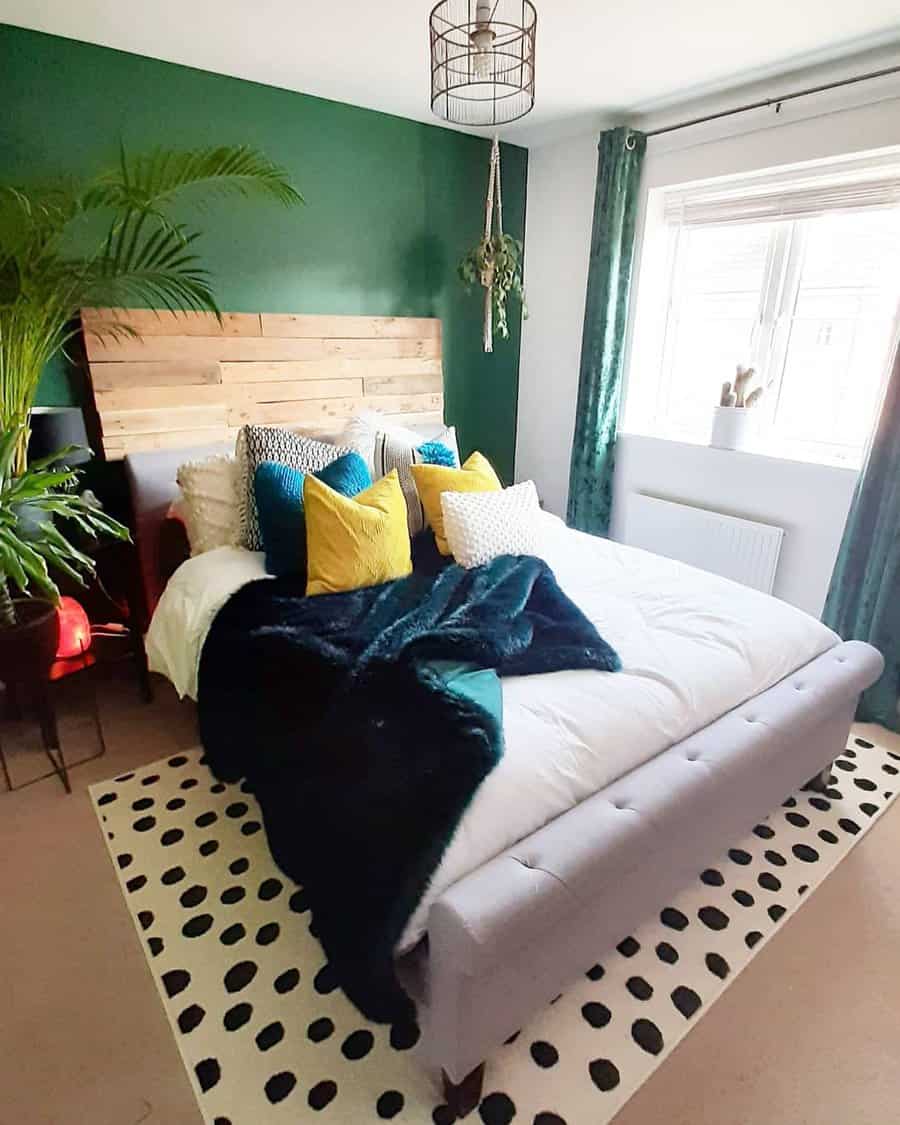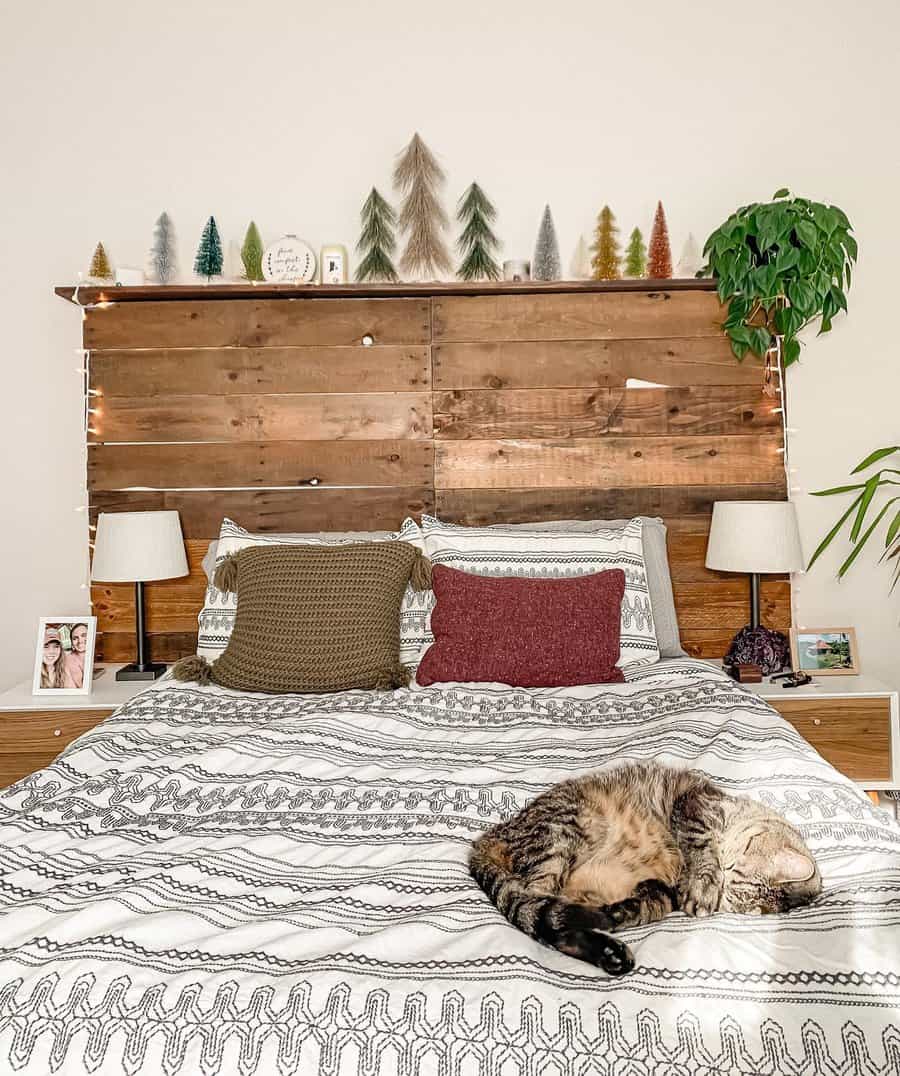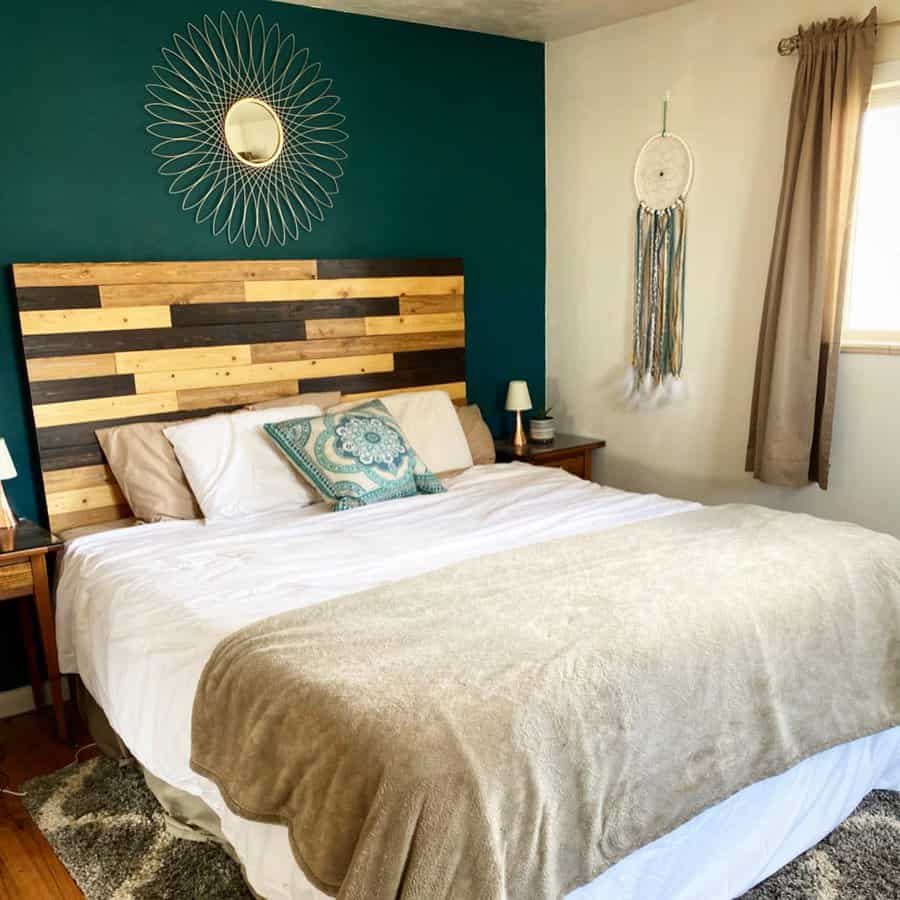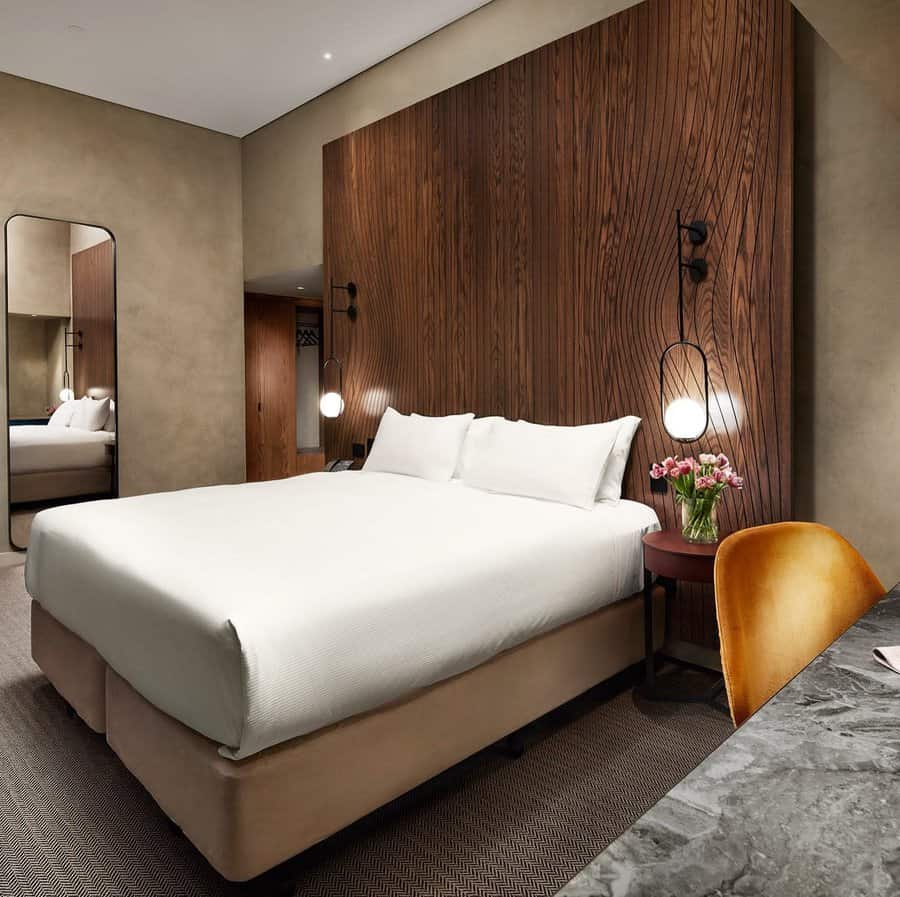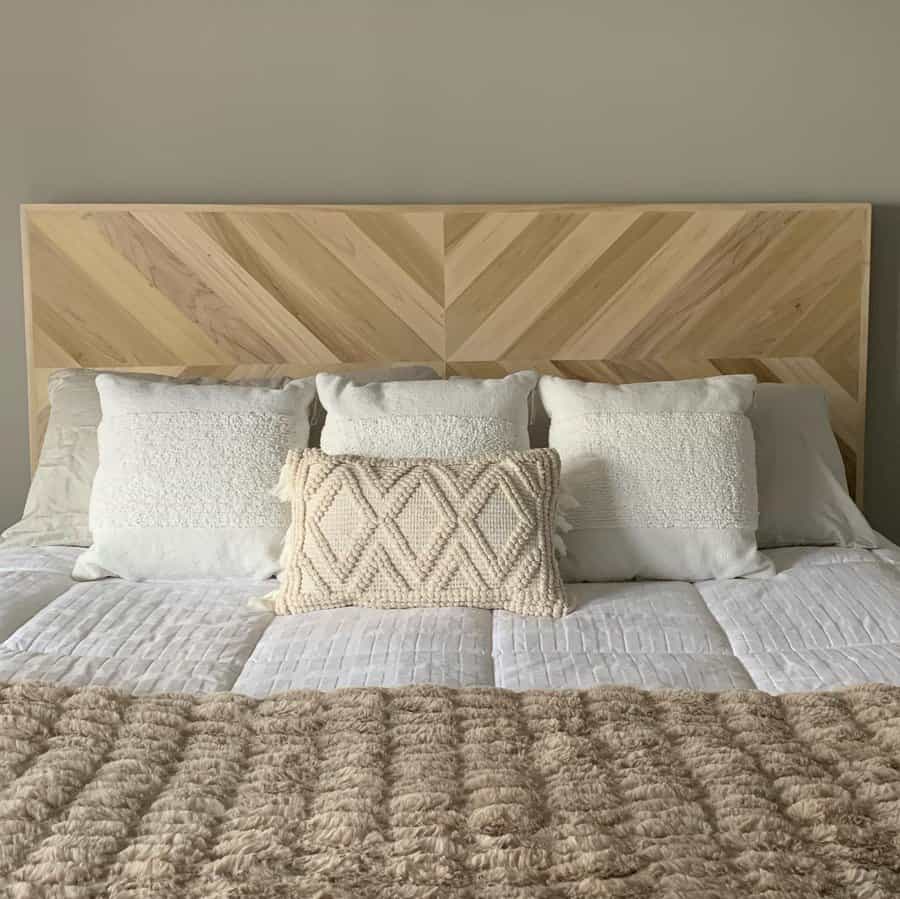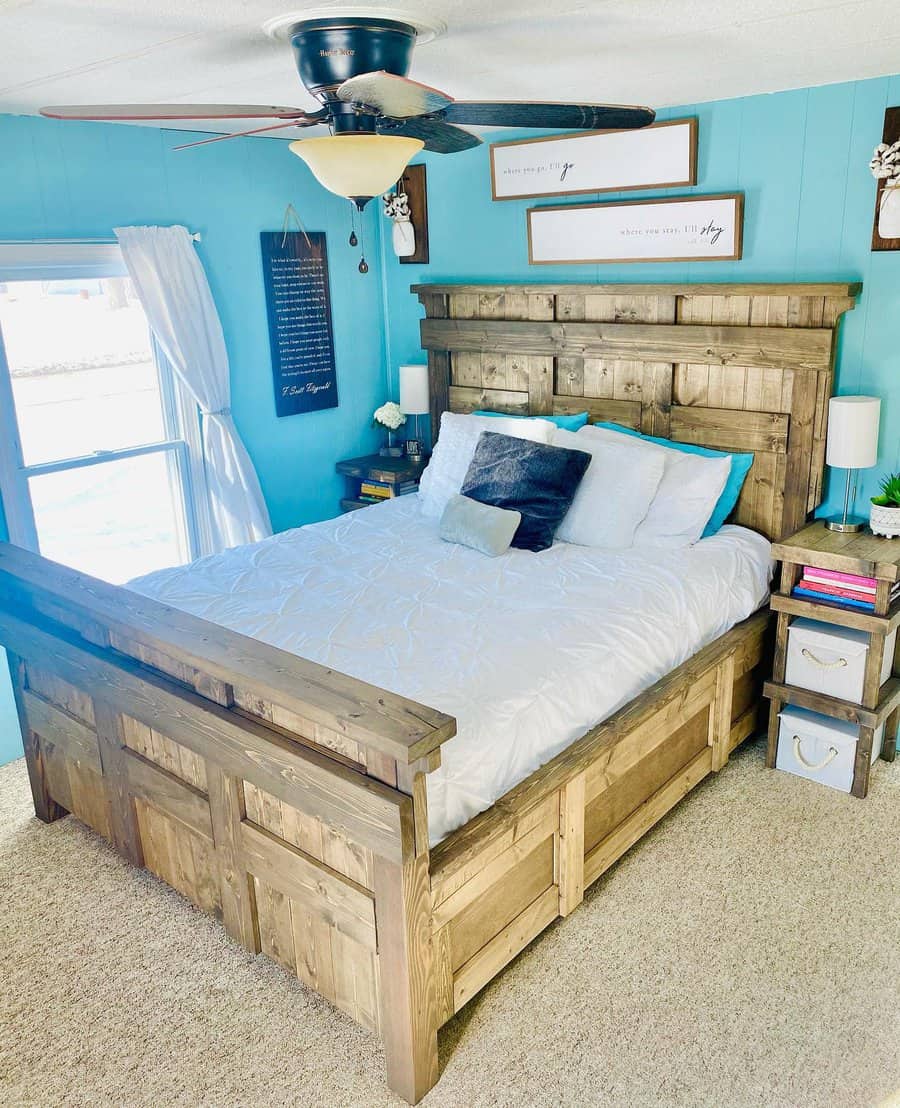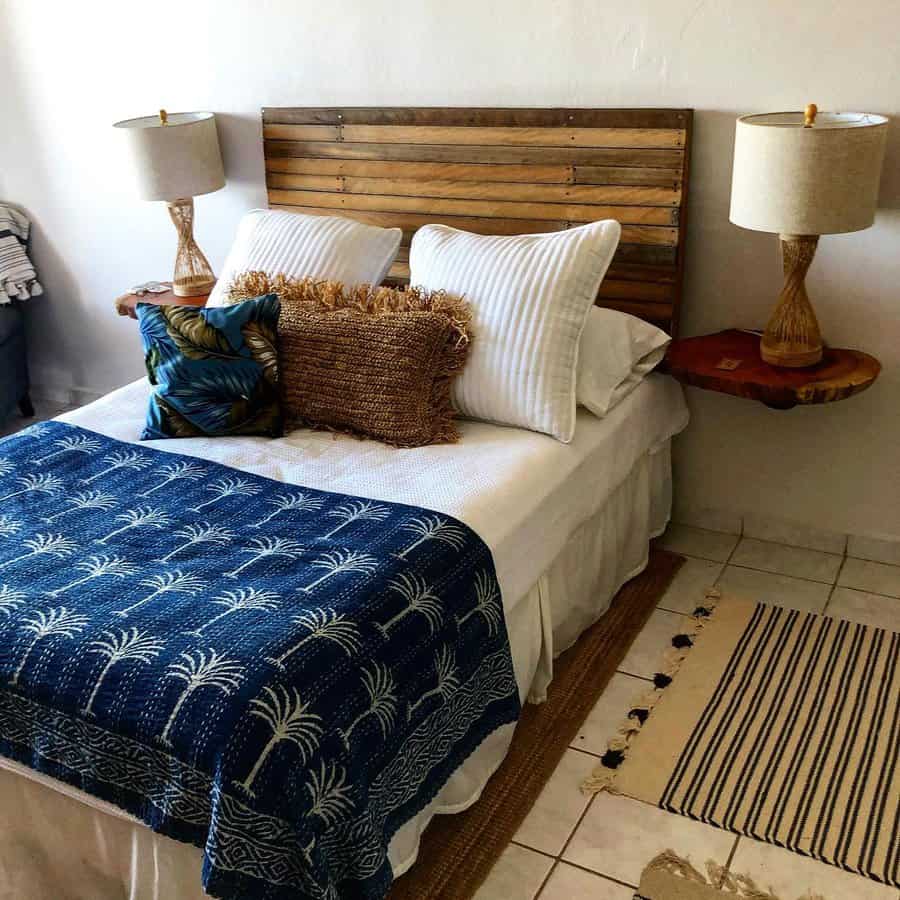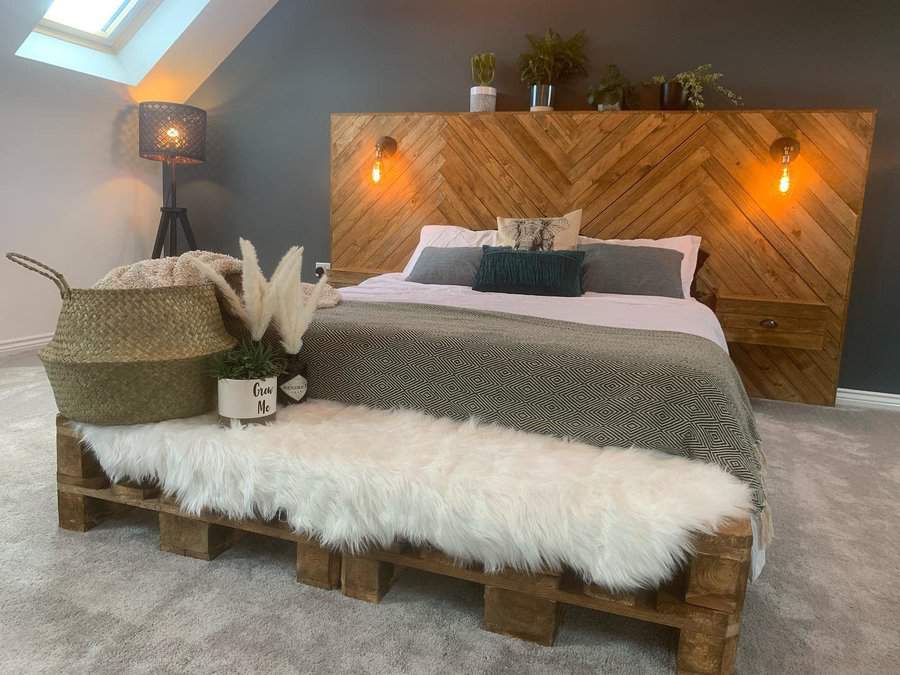 11. Grey
A grey headboard can be both versatile and neutral, making it an ideal choice for a variety of bedroom styles. Whether your decor leans towards minimalist or maximalist, a grey headboard is sure to complement your space. You could choose a tufted fabric headboard for a soft and cozy look, or opt for a sleek metal or wood design for a more modern edge.
Grey pairs well with both bold and subtle color schemes, meaning you can switch up your bedding and accessories as often as you'd like without worrying about clashing with your headboard. With so many options available to you, the only difficult part will be choosing which grey headboard to bring home.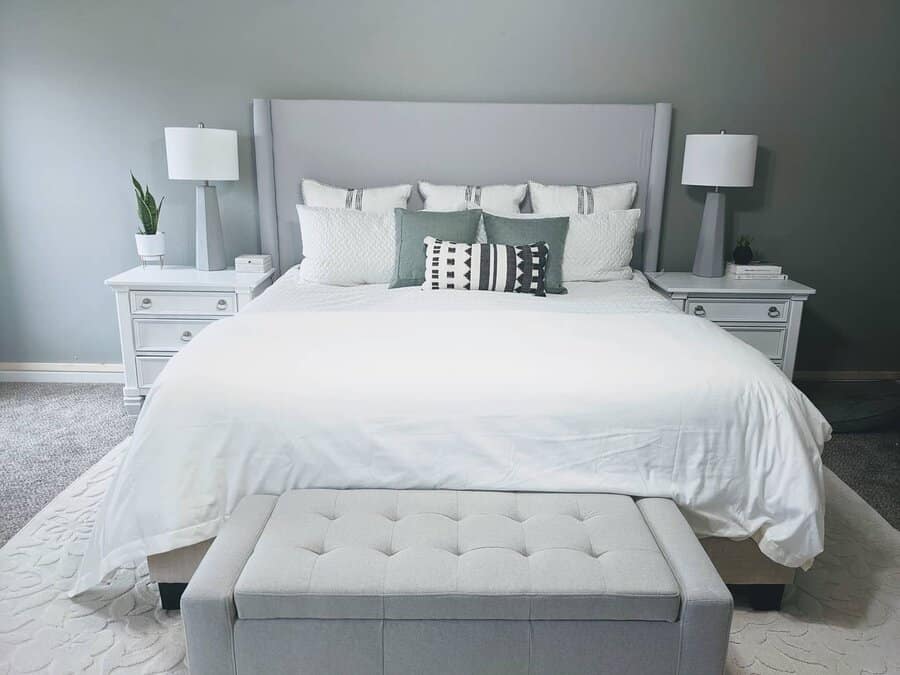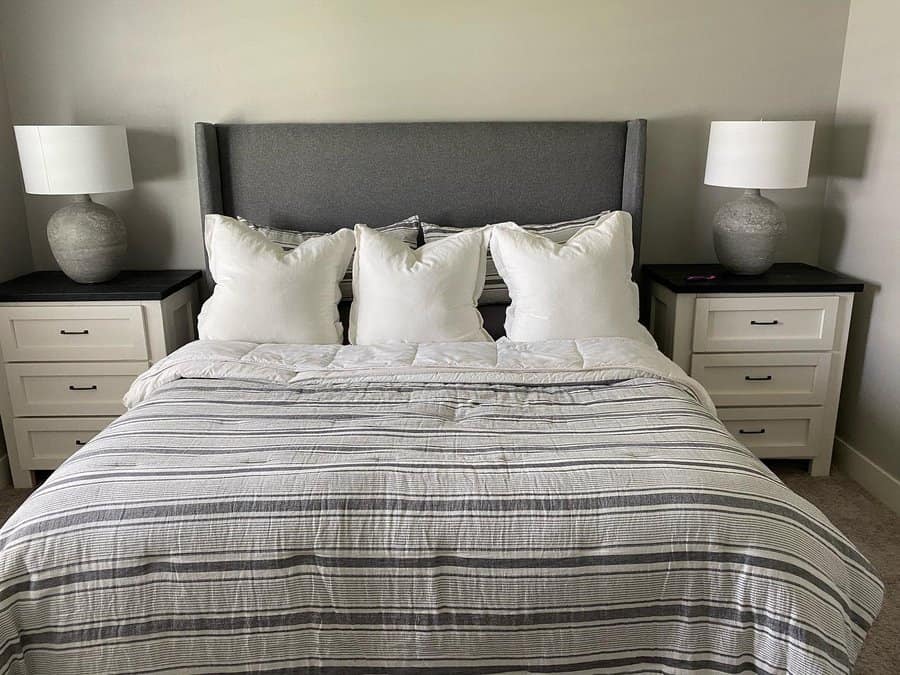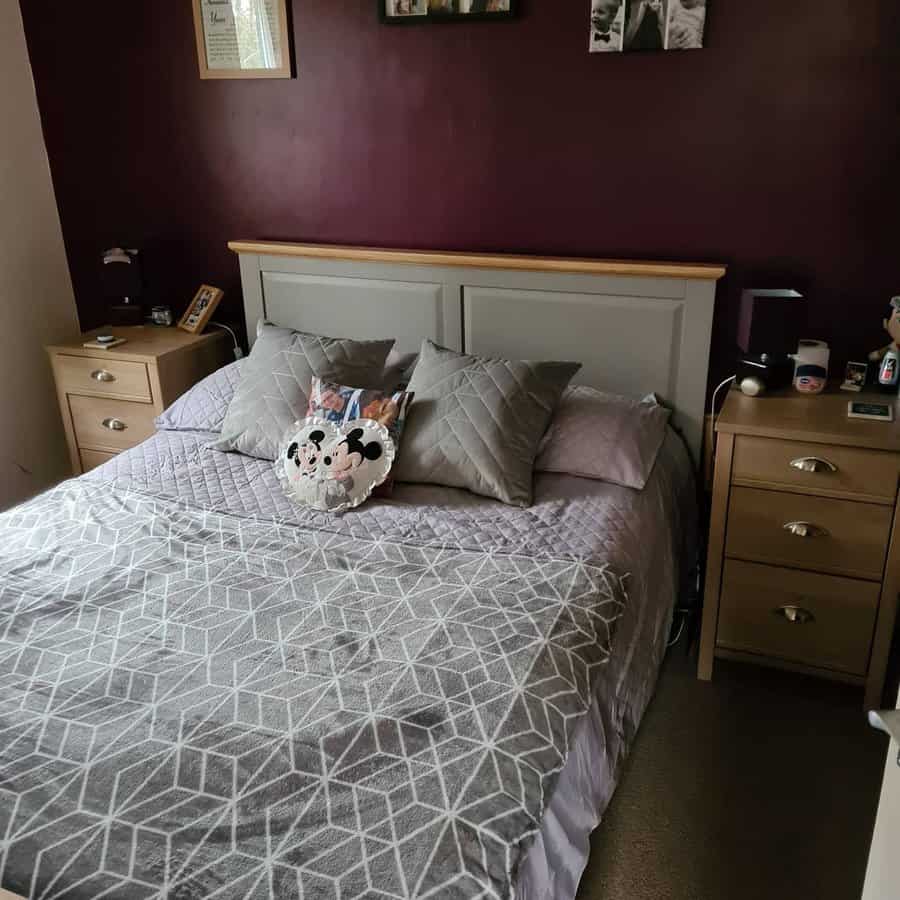 12. White-Washed Wood
If you're looking to create a shabby chic interior, consider a white-washed wood headboard. This style of headboard adds charm and character to a room, while also providing a cozy and inviting space to rest your head at night.
The white-washed wood finish adds a touch of rustic elegance to any space, making it a versatile choice that can work in a variety of settings. Whether you prefer a farmhouse-inspired space or a coastal retreat, a white-washed wood headboard is a beautiful option worth considering.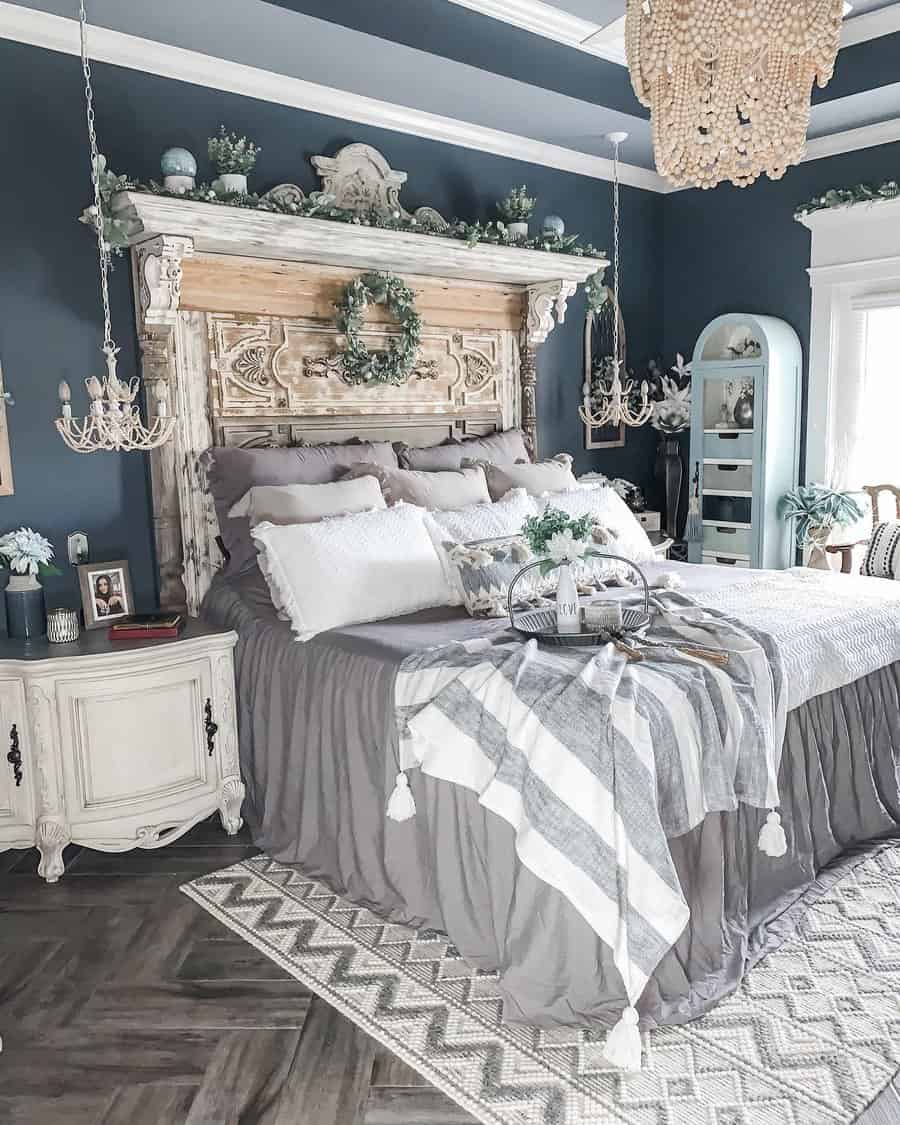 Headboard FAQs
What can I use in place of a headboard?
You don't have to have a headboard on your bed frame. You could place a large piece of reclaimed wood. Or you could paint a large mural on the wall over the bed. Install bookshelves and shelving on the wall around the bed to display books and other small items.
Is it OK not to have a headboard?
You don't have to have a headboard. Having a headboard gives your bed and bedroom a more traditional look. If you choose to not have a headboard, then you can get creative with other displays. You could hang a piece of art on the wall, mount a large floating shelf, or apply mural-style wallpaper.
Why do beds have a headboard?
The original purpose of a headboard was to give your bed frame support and structure. It also protects the wall from wear and tear. In addition to practical reasons, it can add a decorative element to your bedroom.