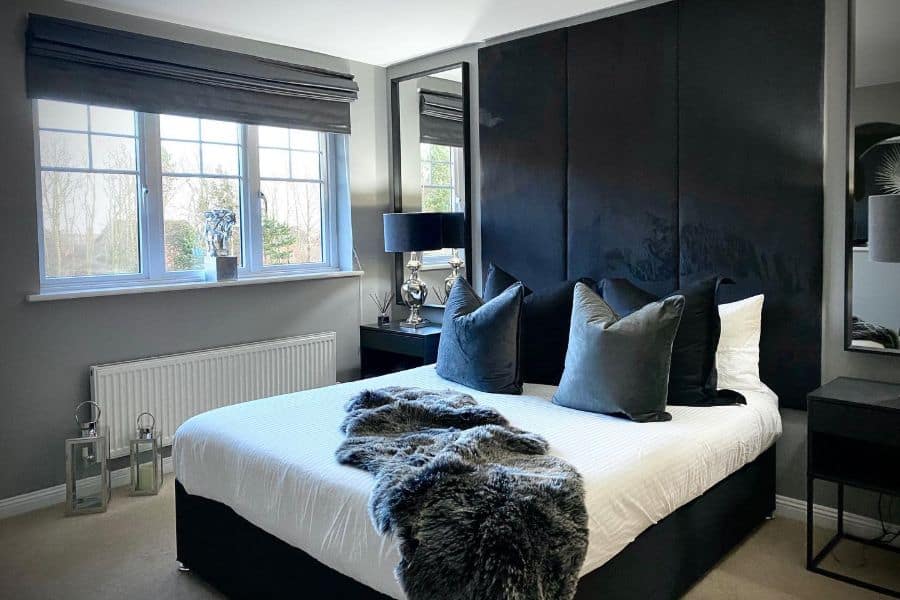 The Top 39 Headboard Ideas
How much thought did you put into your master bedroom decor? Most people went to their local furniture store, bought a set, and were done. While this was cost-effective and easy, it tends to lack personality and style.
These headboard ideas will help you upgrade your bedroom by giving the focal point in the room some attention and help. Add a statement headboard to your bed, and you're one step closer to having a room that looks professionally designed.
1. DIY
You can make your own DIY upholstered headboard. There are plenty of online DIY headboard tutorials that will guide you through each step. If you want to keep things simple, then consider a DIY rustic headboard. If you have more skill and experience, you could build, paint, carve, upholster, or weave your own. This would give you a one-of-a-kind headboard.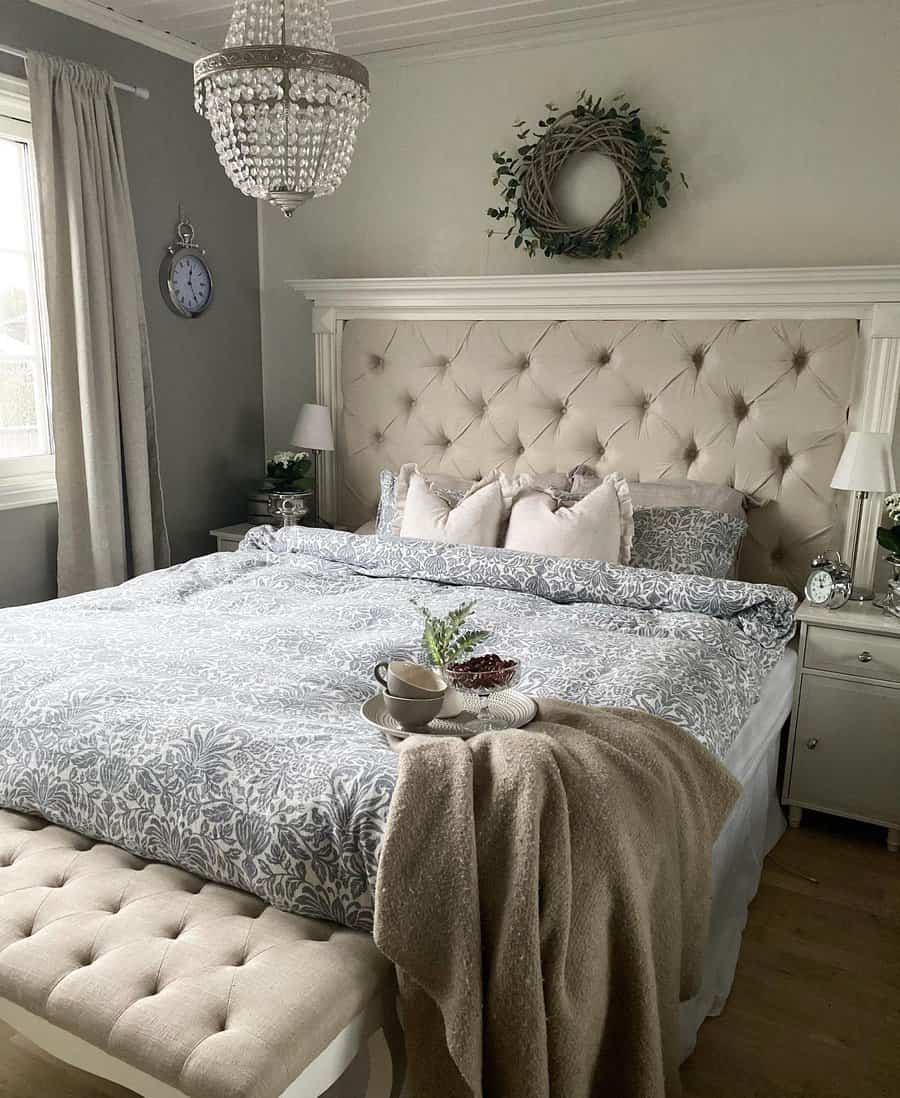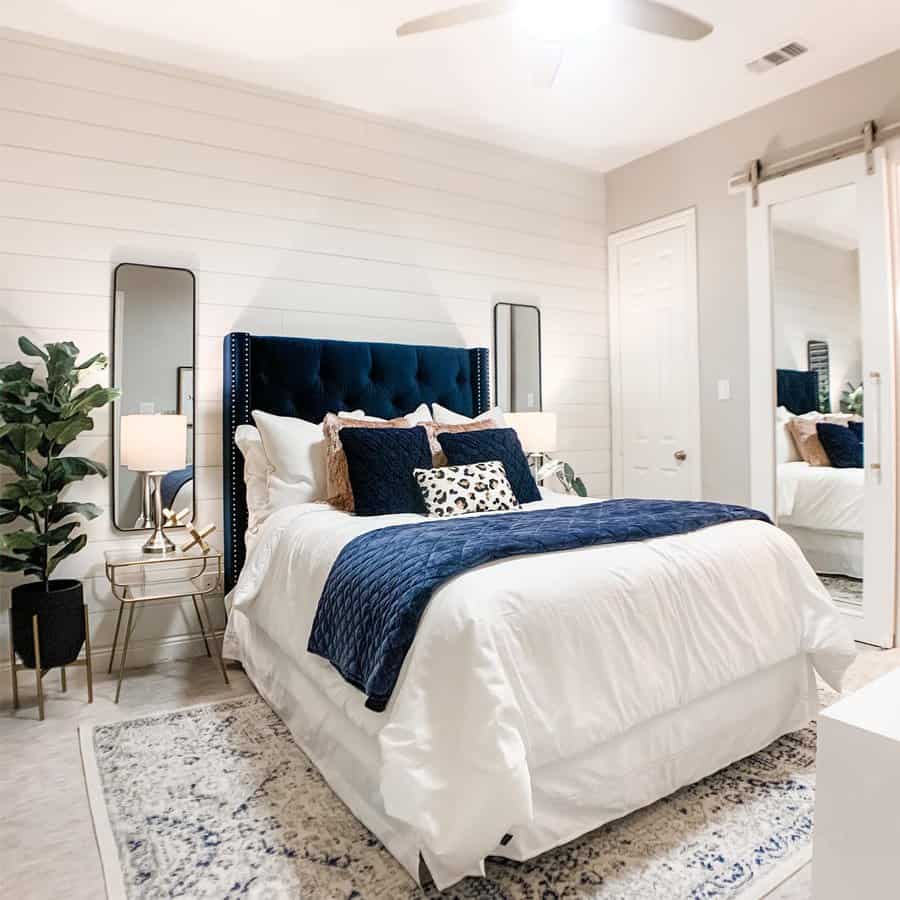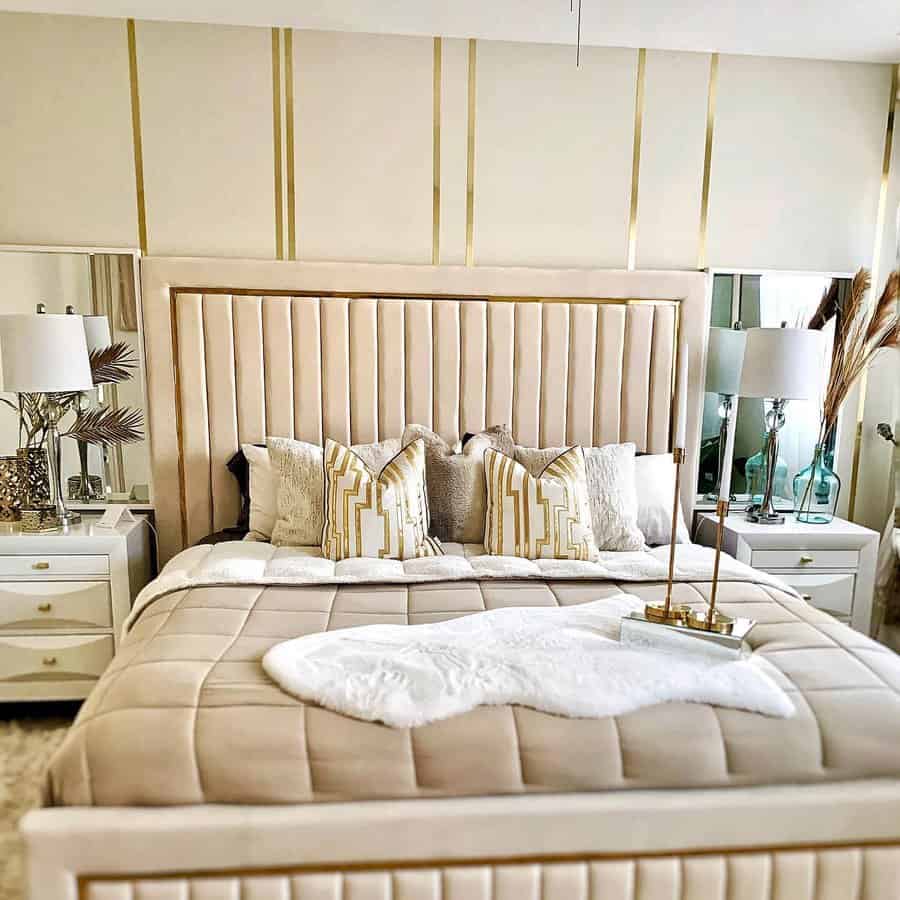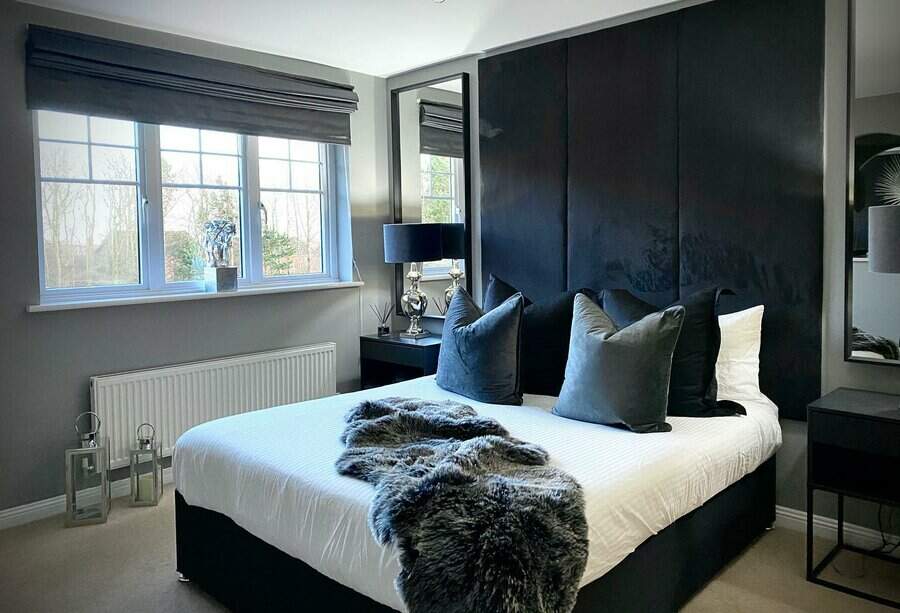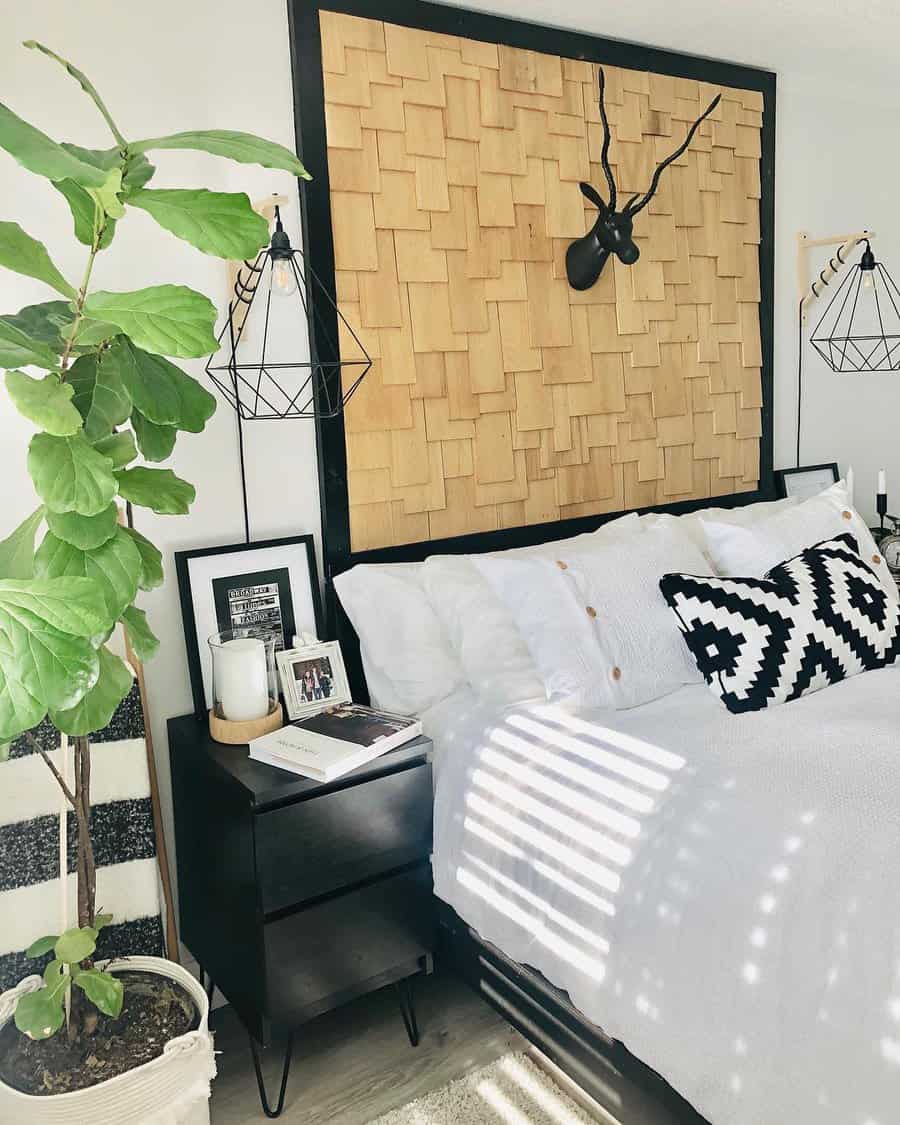 Not all headboards are created equally. You can use materials that were originally meant for something else as your headboard. A room divider is a simple solution that you simply place at the head of your bed.
A surfboard would be perfect in an ocean theme room. Skateboards would look great in a teen's room. Draping animal pelts over a wood headboard would give you a cozy mountain cabin feel.
2. Design
The first step in adding a headboard to your bed is to decide what type of design would look best. Your bed takes up the most room and is the natural centerpiece of your bedroom.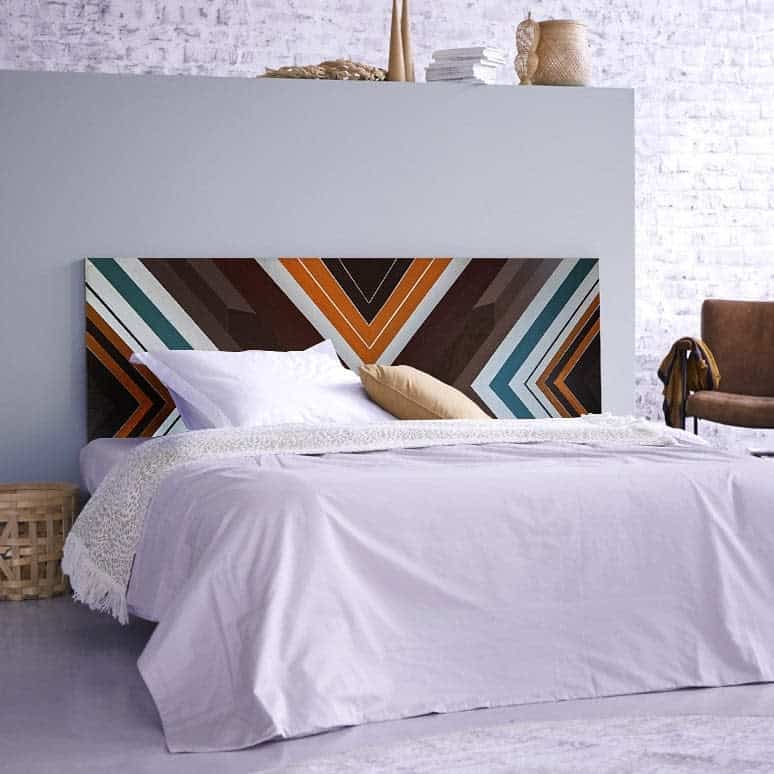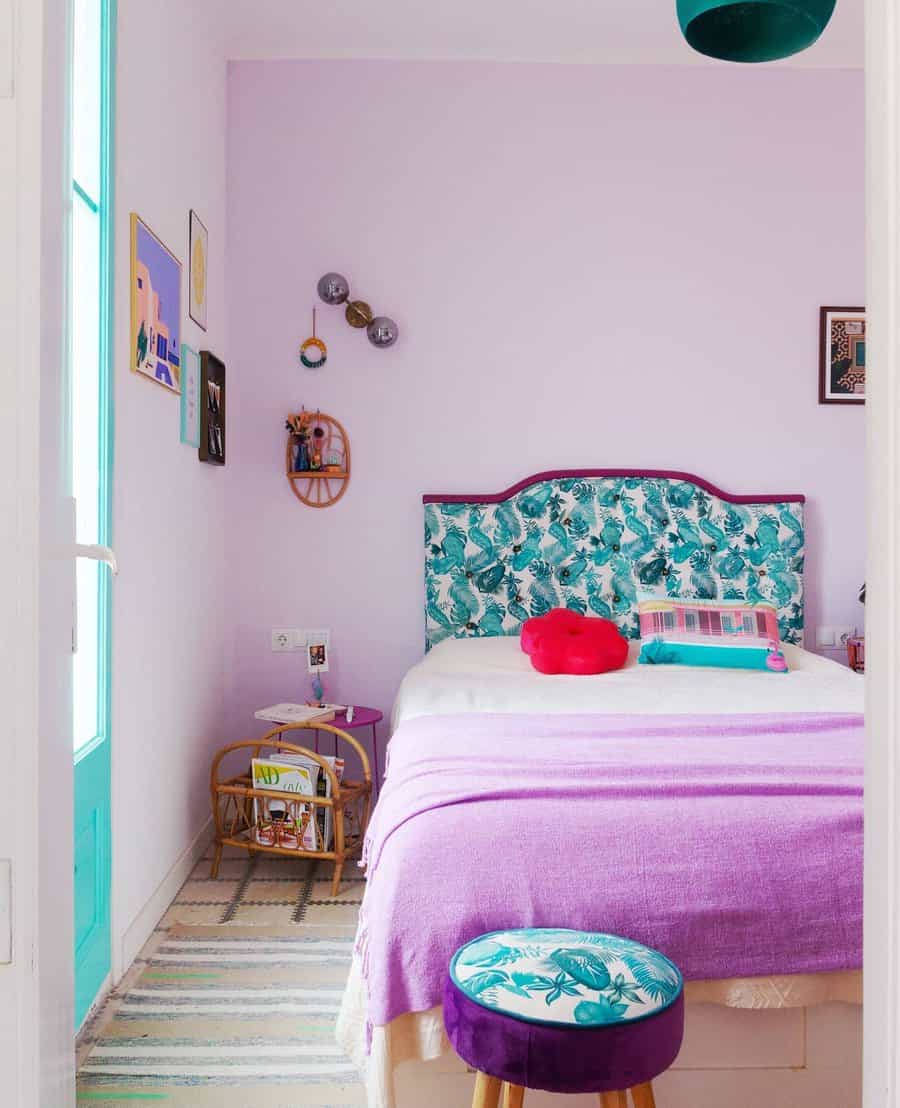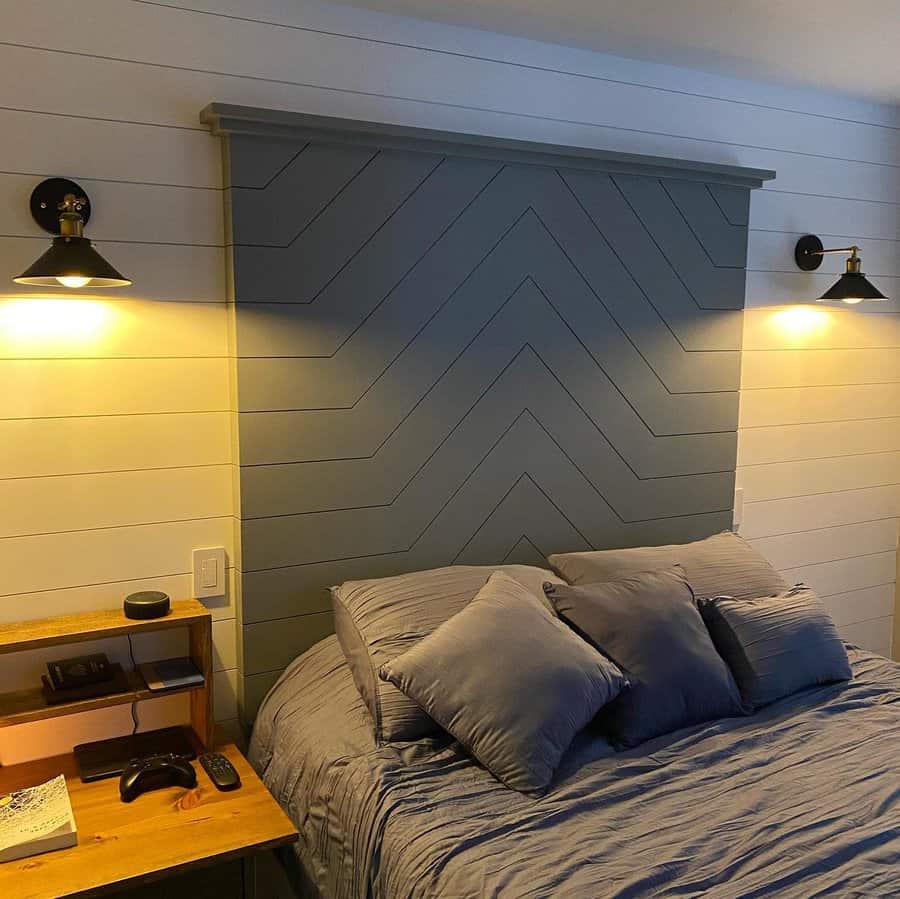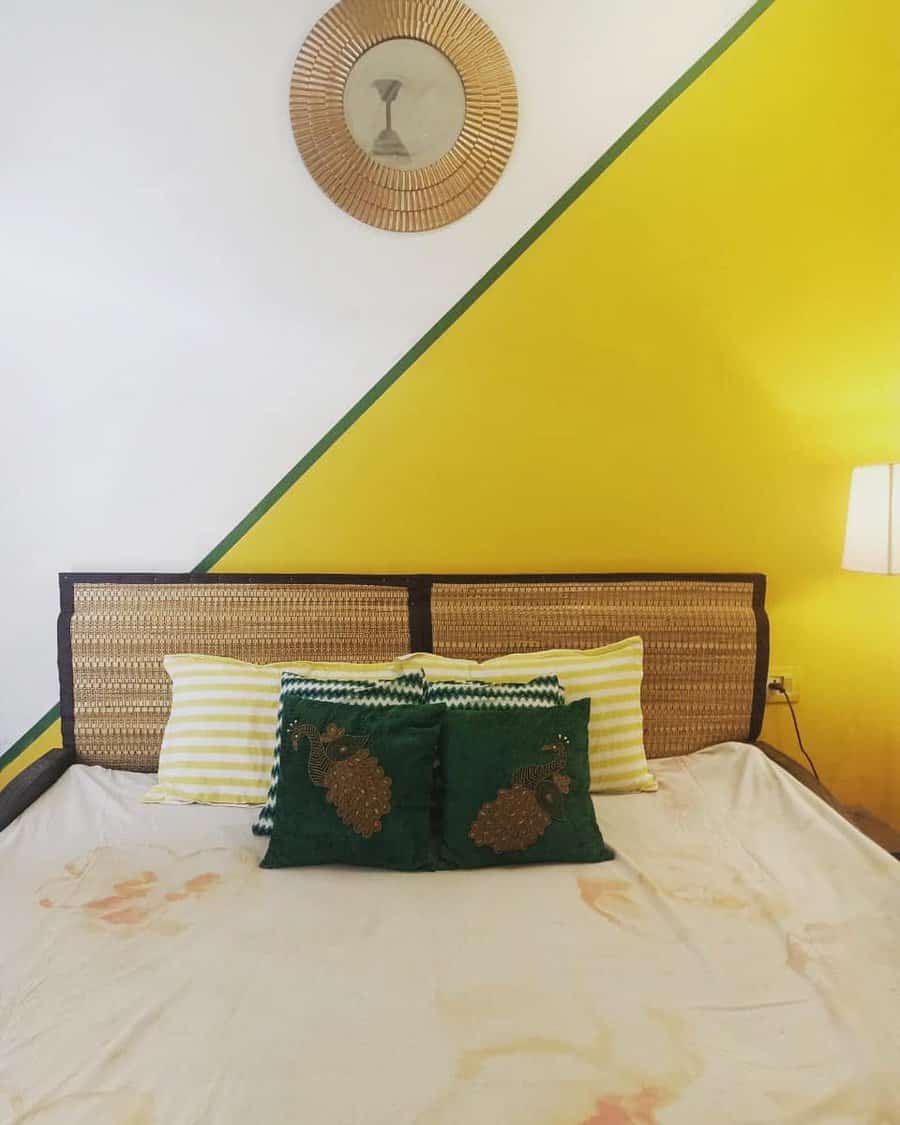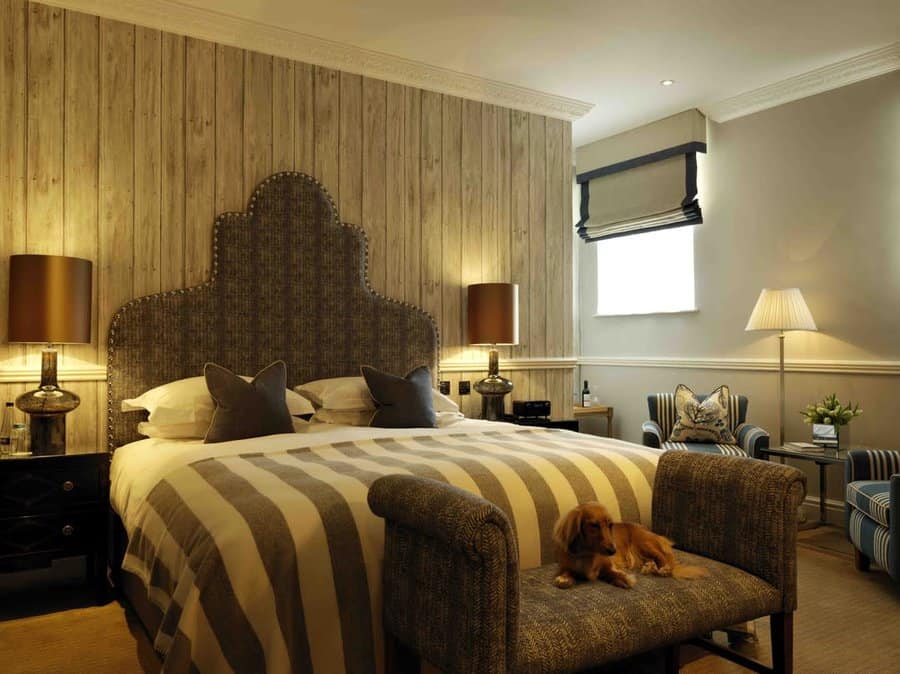 The headboard you choose should make sense. A rattan headboard makes sense in a coastal or bohemian bedroom. A mirrored headboard looks at home in an ultra-modern bedroom.
If you have a rustic or farmhouse bedroom, then a reclaimed wood headboard is an ideal choice. You can't go wrong with a classic fabric upholstered headboard that adds softness to the bedroom.
These are all traditional and common ideas. For the bold and creative, a unique headboard is in order. Place a door headboard and have something different. Or get out your paints and turn it into a painted headboard.
3. King
You finally have the king bed of your dreams, now all you need is the perfect headboard. You may be tempted to splurge on a custom headboard. However, you don't need to.
Your headboard adds to the overall bedroom design, but that doesn't mean you need to spend a fortune on it. It's more important that it fits the scale of your new bed.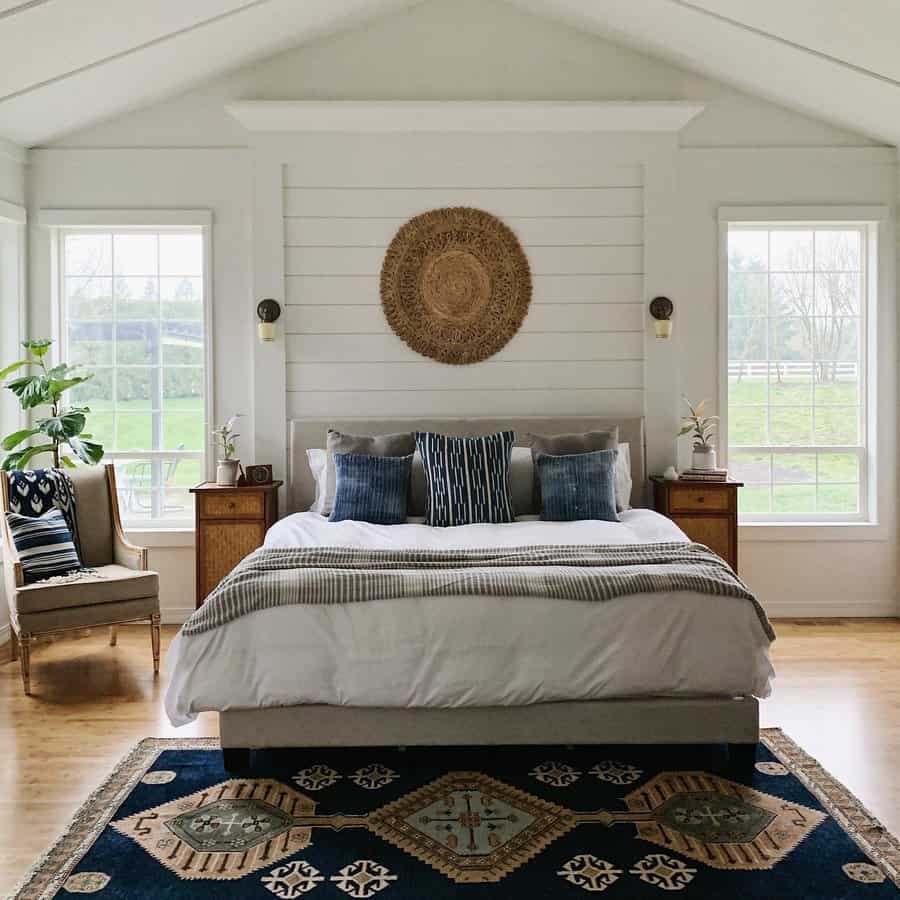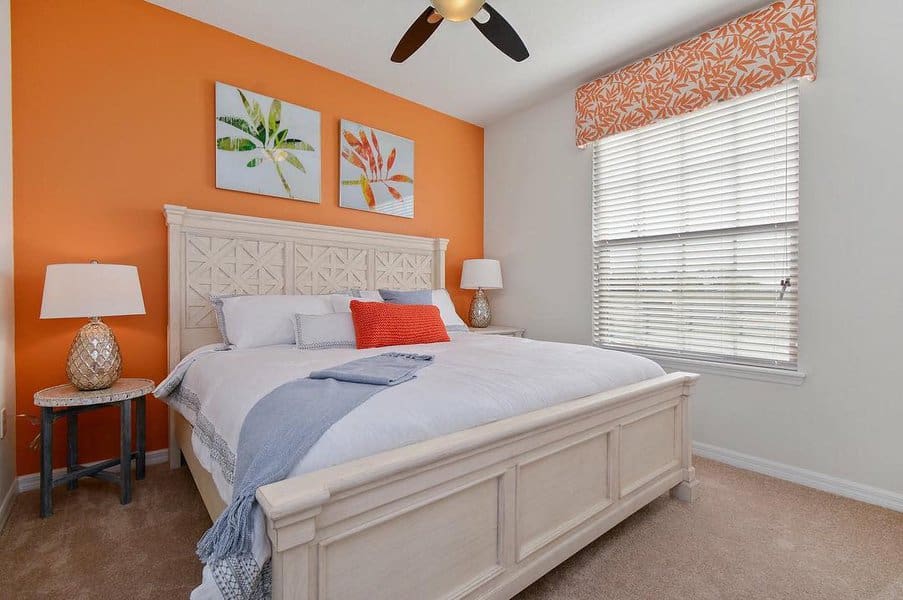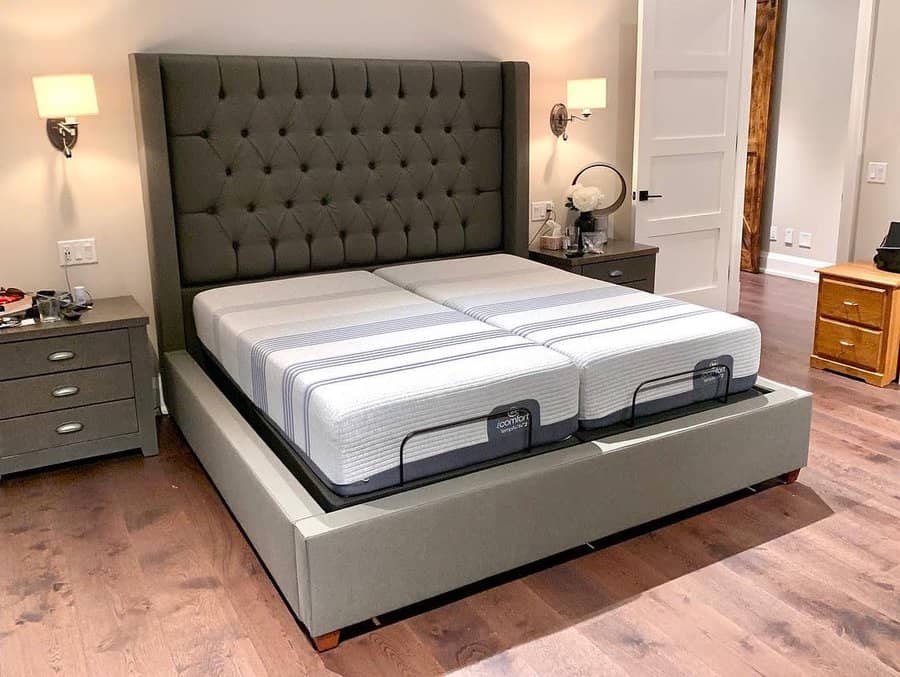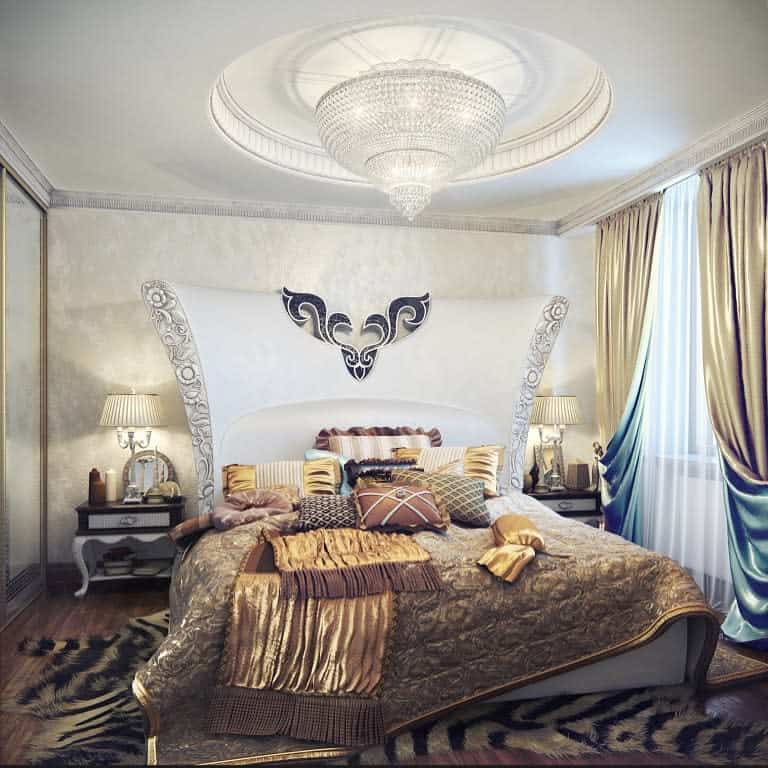 Choosing a padded headboard that is especially tall or wide will actually make your new king bed look smaller than it really is. At the same time, it can make the bed feel overwhelming in a smaller bedroom. So if your king is slightly too large for your room, visually balance this out with a scaled-down headboard.
4. Leather
A leather headboard is a statement piece. It gives your bedroom a slightly masculine feel. A soft camel or chestnut can look beautiful in a home that is farmhouse-inspired but still elegant, like an elevated farmhouse. A dark brown or even black can look right at home in a modern or luxurious bedroom.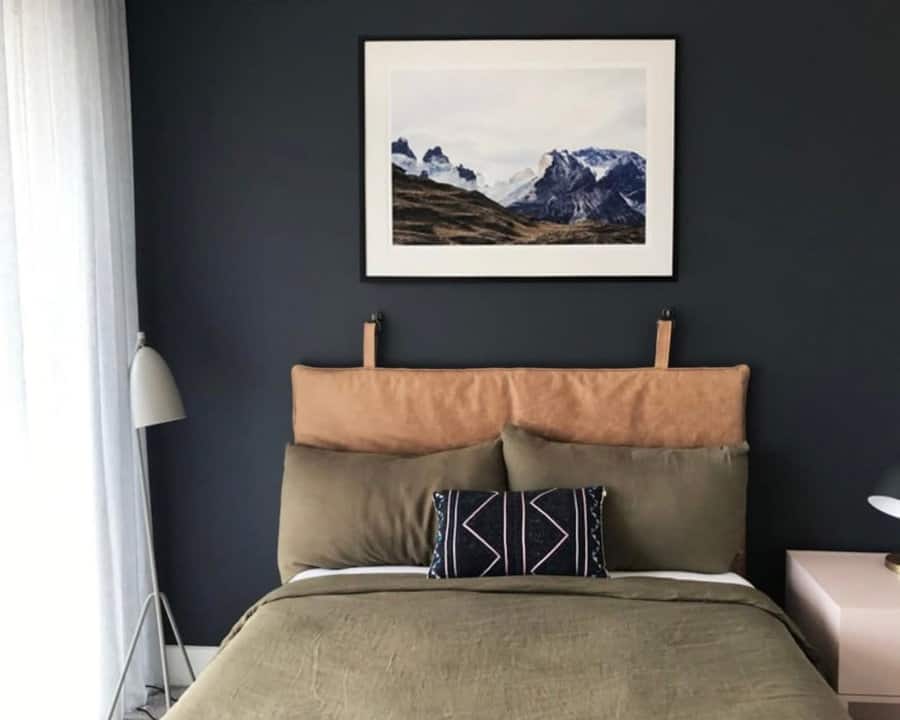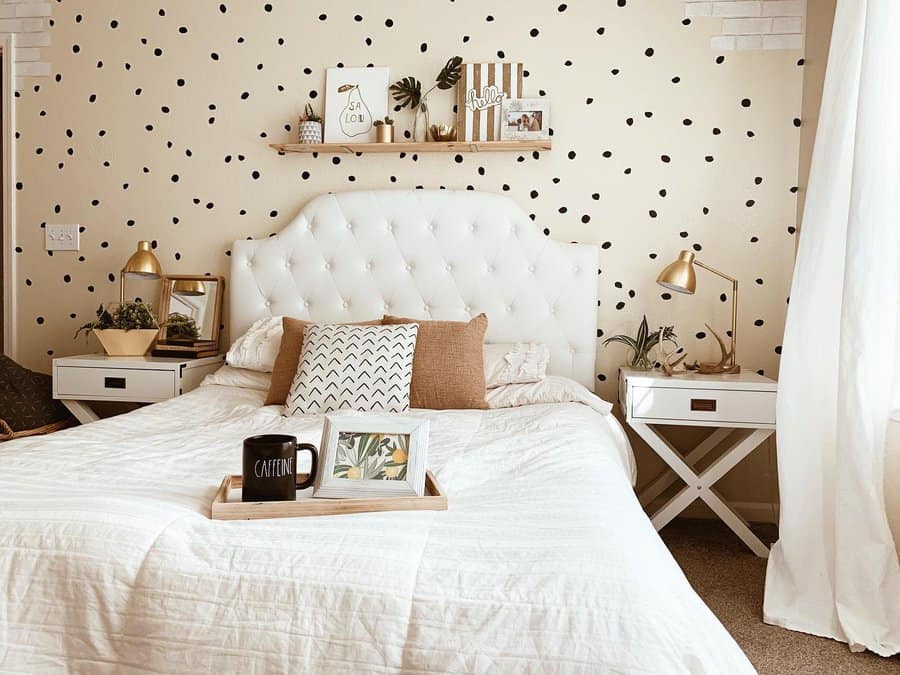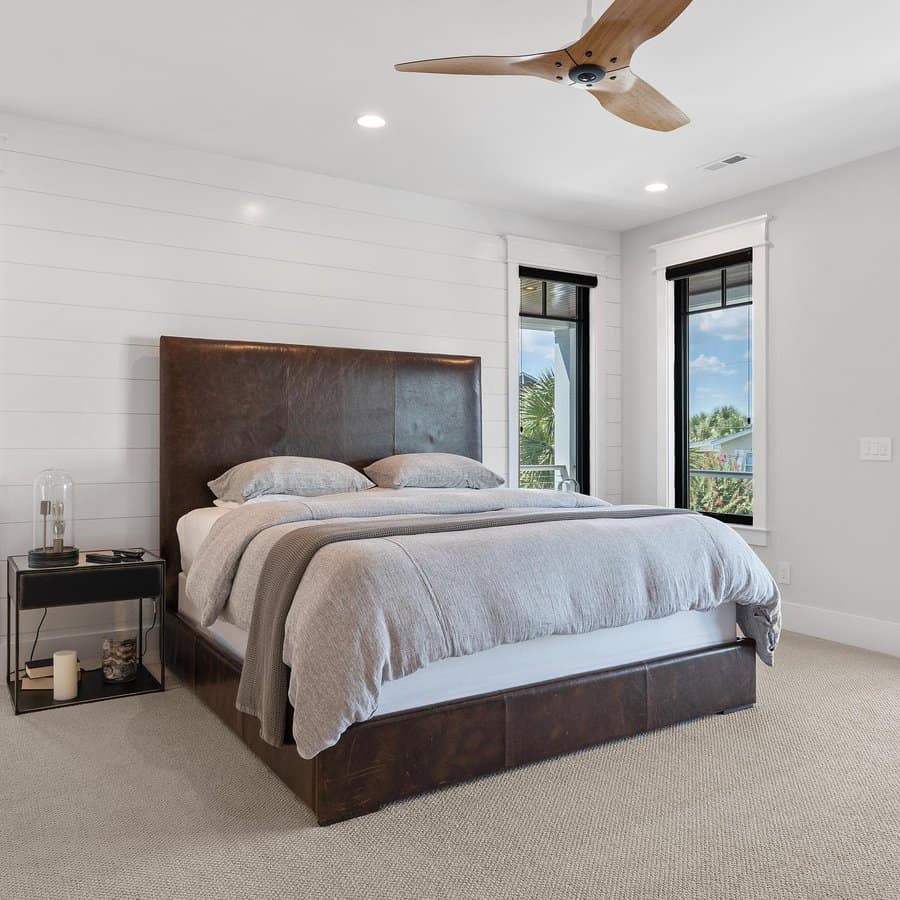 For a beautiful headboard design, choose leather that isn't perfectly smooth. The subtle texture of the leather will add a design layer to your bedroom that gives it that professional touch.
Not all leather has to be sleek and sophisticated. Worn leather that's cracked and aged has a shabby chic appeal. A headboard made out of this leather is perfect for a rustic bedroom.
5. Master
When designing your master bedroom, consider a range of headboard ideas. If you have a high ceiling, then you may want a tall headboard to balance out the height of the room. Or you could keep the headboard low and turn the wall above it into an accent wall. Create a 3D effect with modern panels, add a large-scale wallpaper design, or turn it into a gallery wall with your favorite art.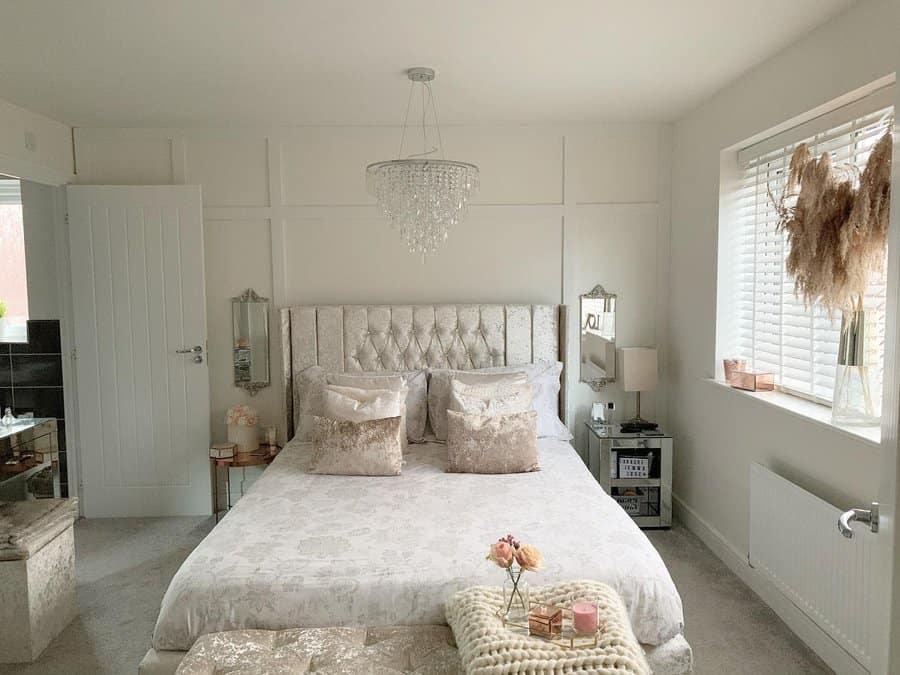 While you don't have to, most people choose to have a matching bed frame. This creates a single cohesive look for the entire bed. But this isn't a must. If you prefer a more creative, bohemian, farmhouse, or French country look, then you can use a separate bed frame from the headboard.
The combination adds an additional design element to your master bedroom. Just make sure that they coordinate in some way. For example, in color, material, design, or size.
6. Modern
You have a lot of freedom with a modern headboard. While you could go ultra-modern and sleek with a lacquered or acrylic version, these may lack a comforting feel. A better option is a fabric headboard. It will add sound dampening and softness to the rest of your modern bedroom decor.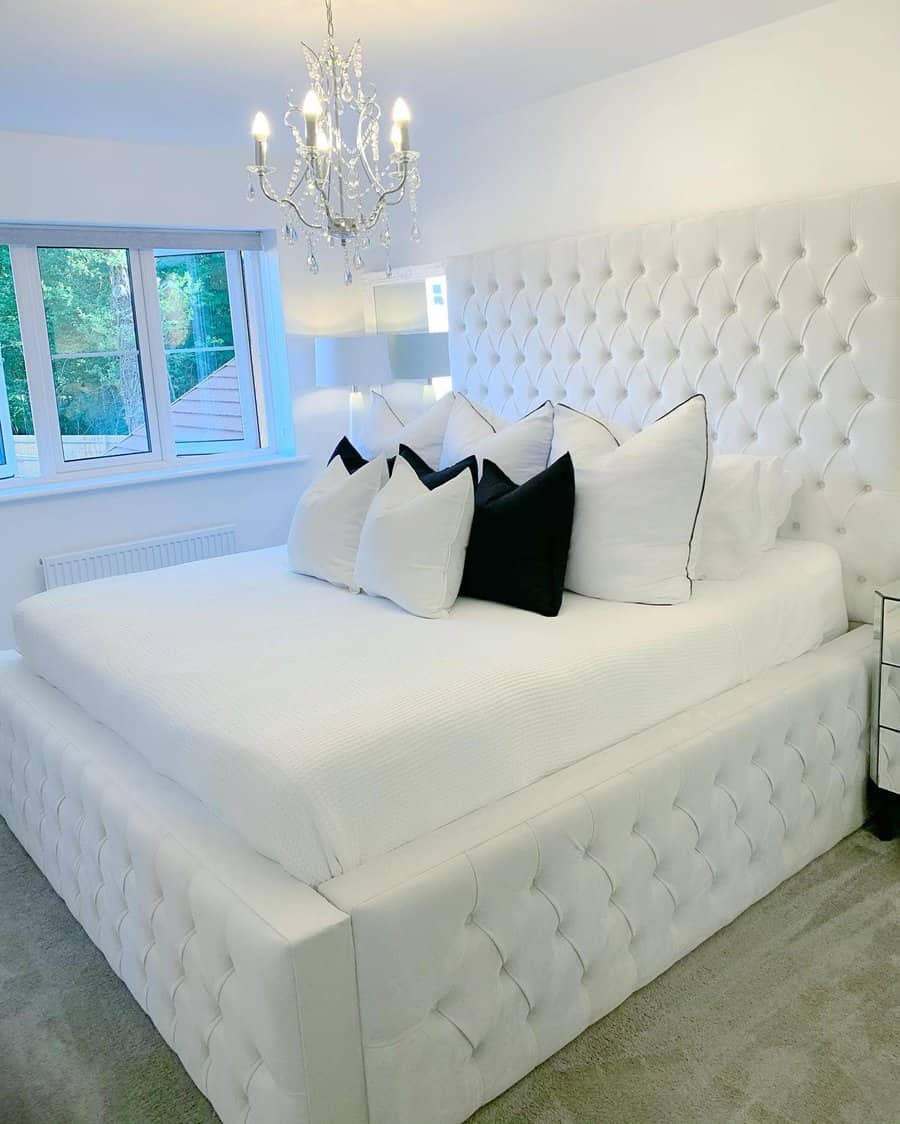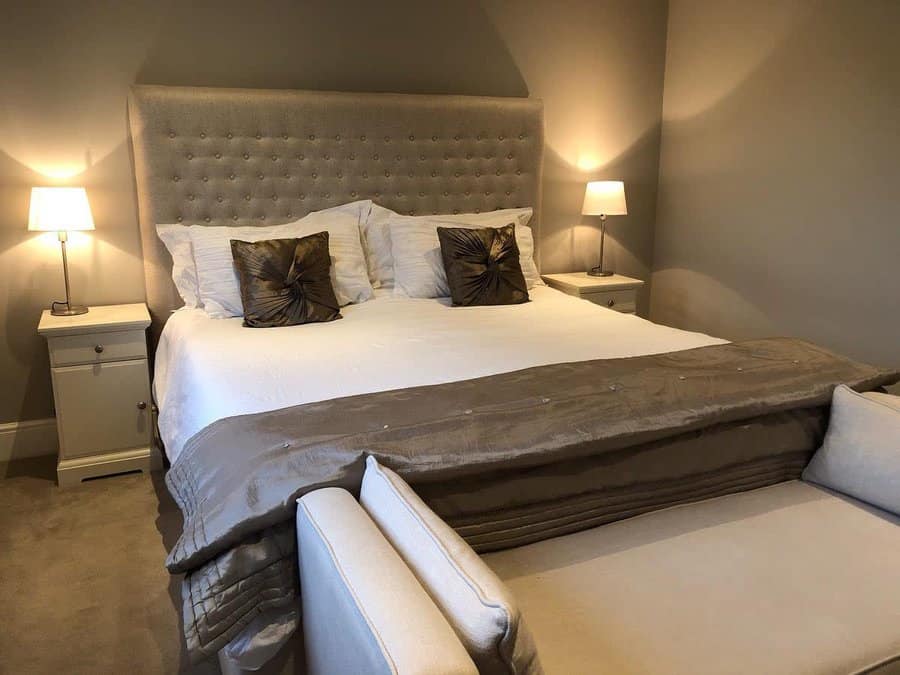 Skip the tufted headboard; this is too traditional. Instead, choose one in a neutral color with a smooth finish. It should have long straight lines or sweeping curves. It could also have geometric angles and patterns. It may also have innovative features, such as accent lighting.
7. Pallet
A pallet headboard will give your bed a rustic feel. The wood is already cut into uniform pieces, so it's easy to work with for beginners. Only work with pallets that are safe, as some are treated with harsh chemicals that are harmful.
You'll also want to sand the wood planks to give them a nice finish. Otherwise, they will catch on your sheets and could injure you.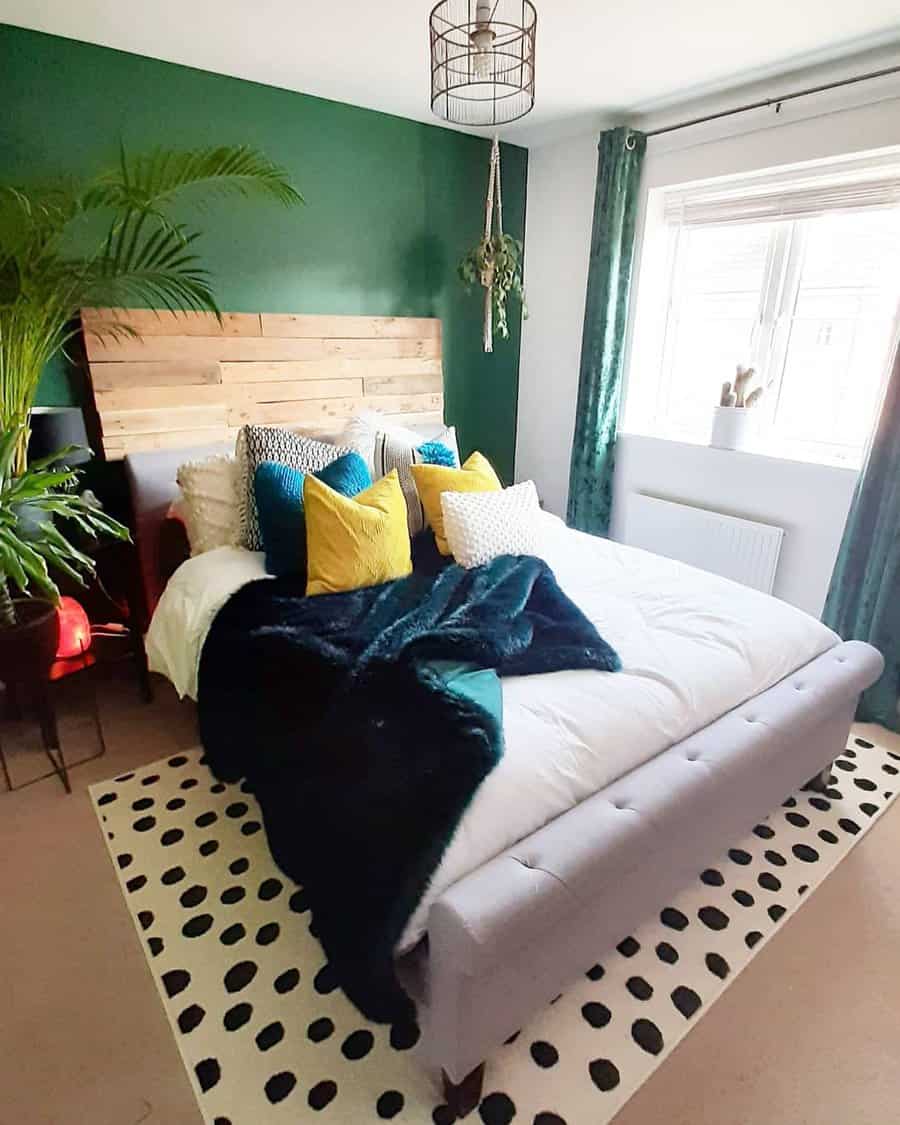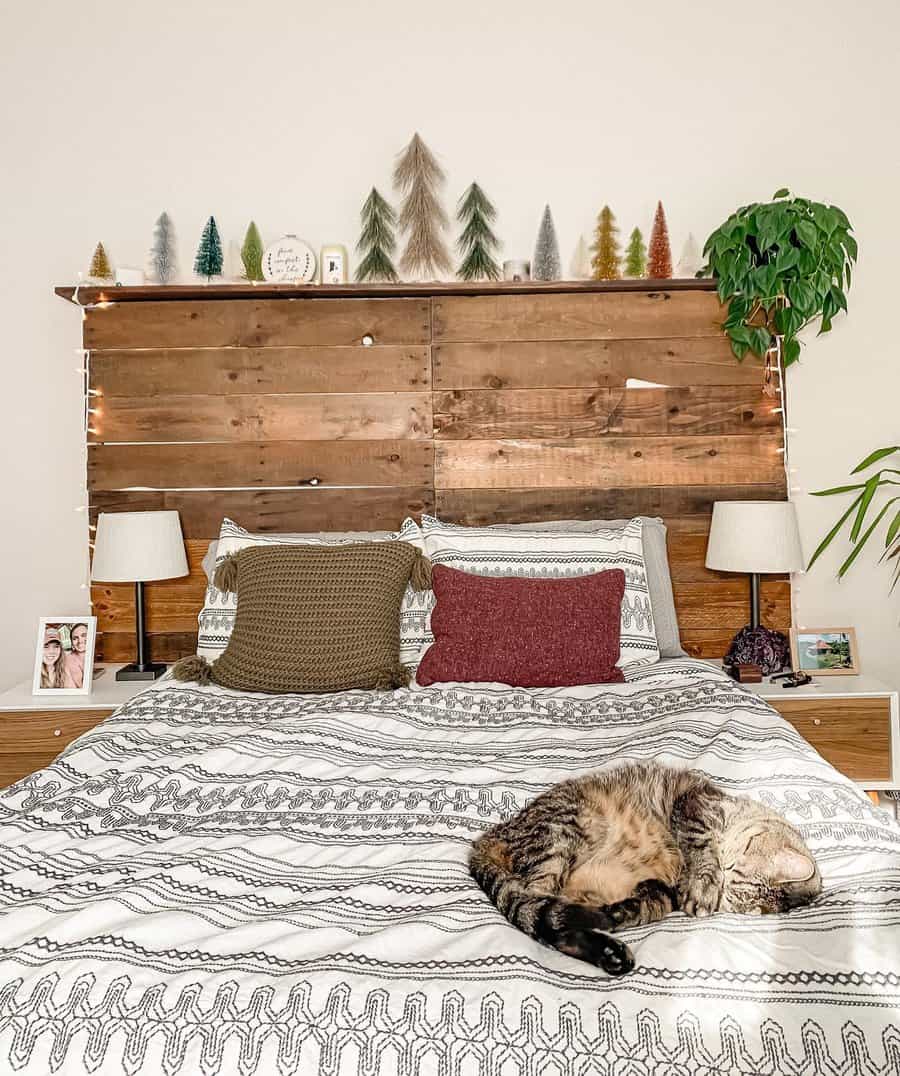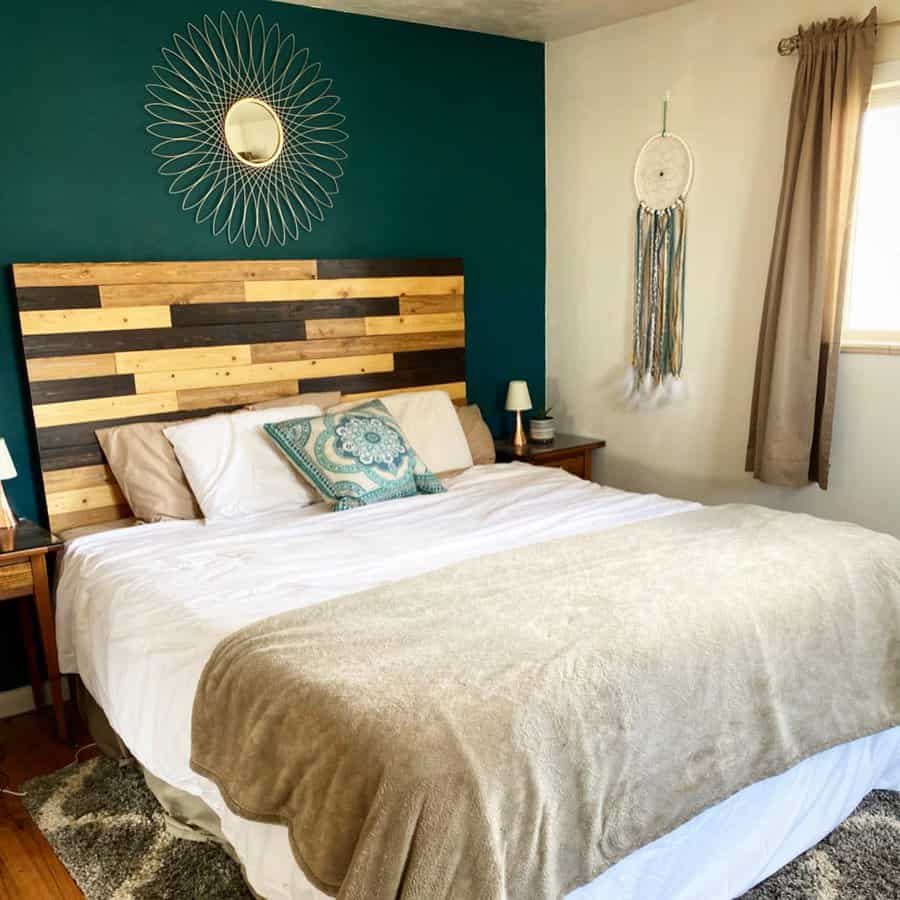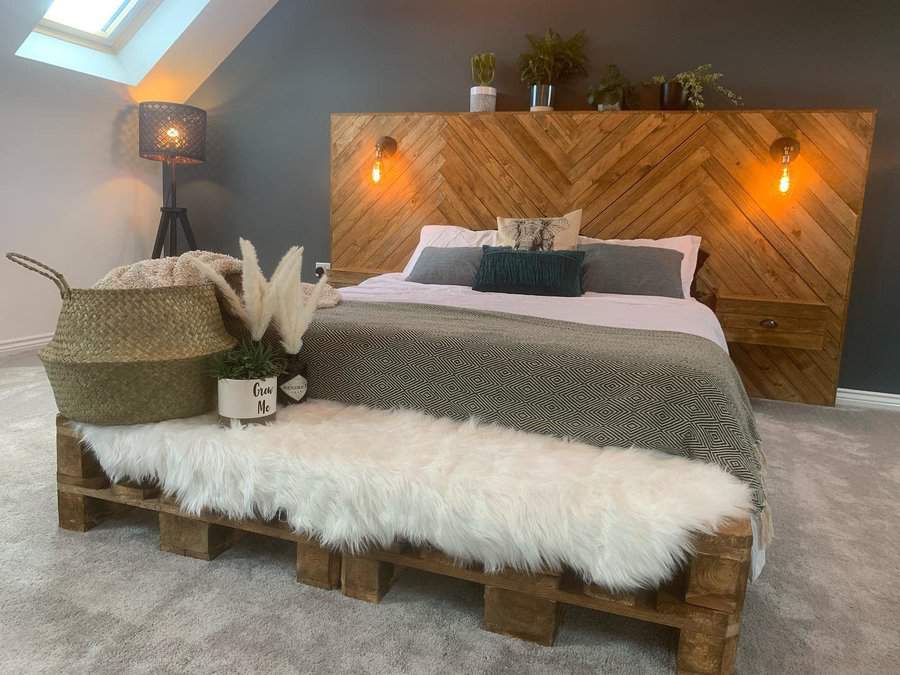 There are plenty of DIY rustic headboard videos and instructions online. Following one will make it easy to build the correct size and design headboard for your bedroom. Pallet wood can get deceptively heavy, so keep this in mind when building your headboard.
8. Queen
Your queen-sized bed is big enough that it can make a statement without taking over the entire room. Wrought iron frames are popular for a minimalist design.
Modern iron frames lack the ornamental designs that traditional wrought iron bed frames have. If you don't want an actual metal frame, you can create a similar look with chalkboard paint.
Paint a wood bed frame and headboard with it. The best part is that now you have a chalkboard headboard for drawing your own creative designs.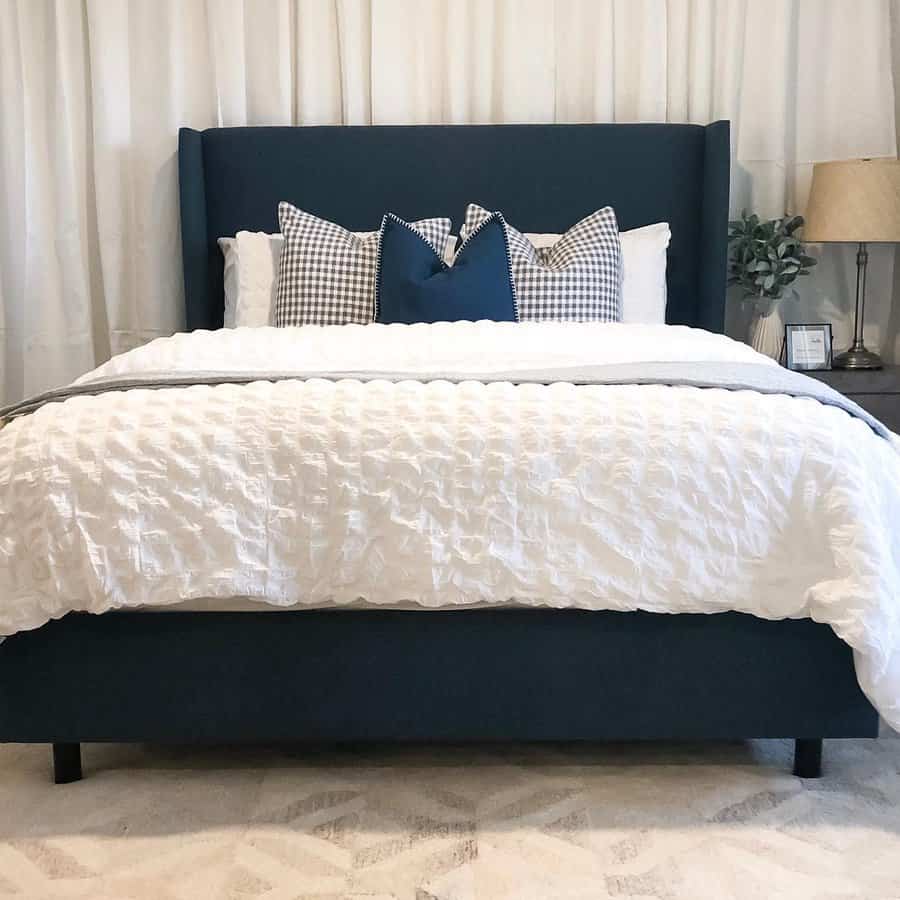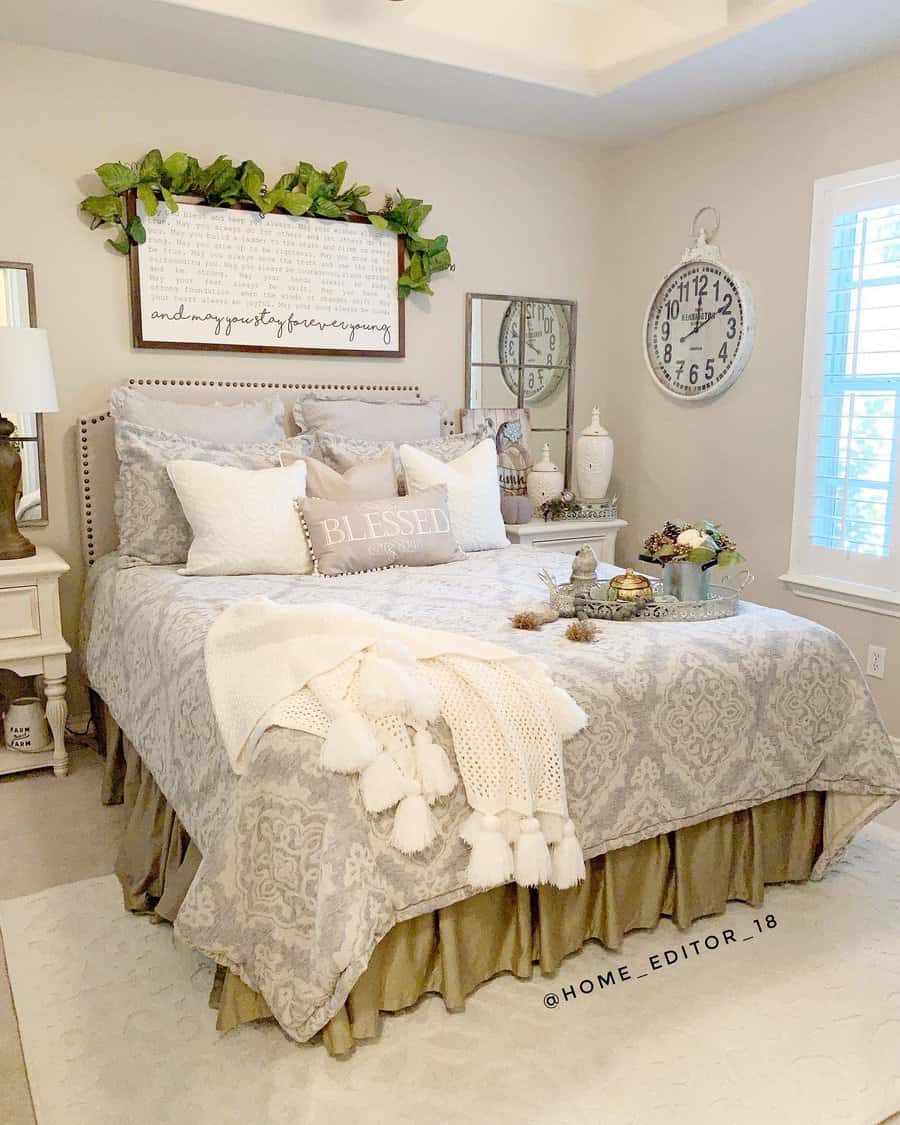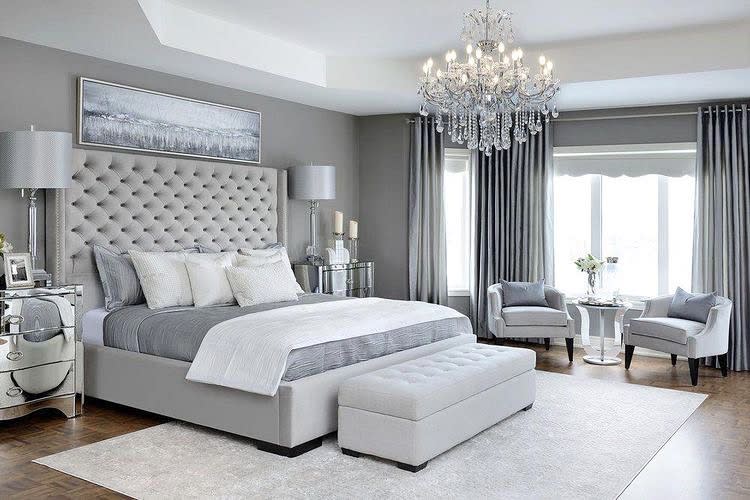 If you don't want the design on your actual headboard, consider a wall mural. You could use paint and design one yourself. However, there's a much easier way. Use mural wallpaper that has a large-scale design. They come in a wide range of designs and color schemes.
9. Wingback
A wingback headboard curves around on either side, similar to a wingback chair. It's a traditional design for headboards and one that's typically seen in high-end or luxury brands. West Elm has some beautiful examples of these elegant headboards.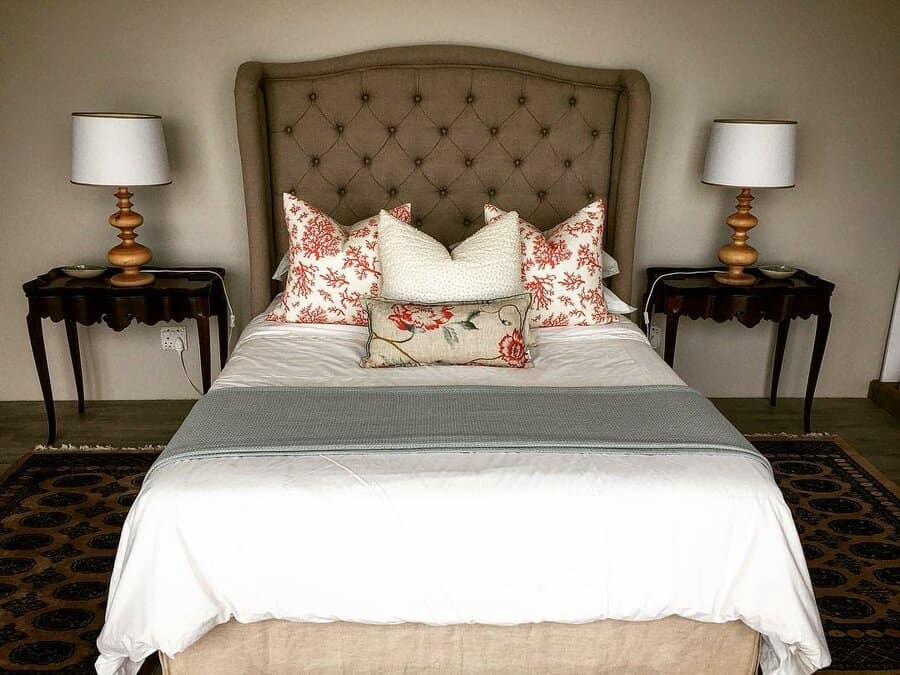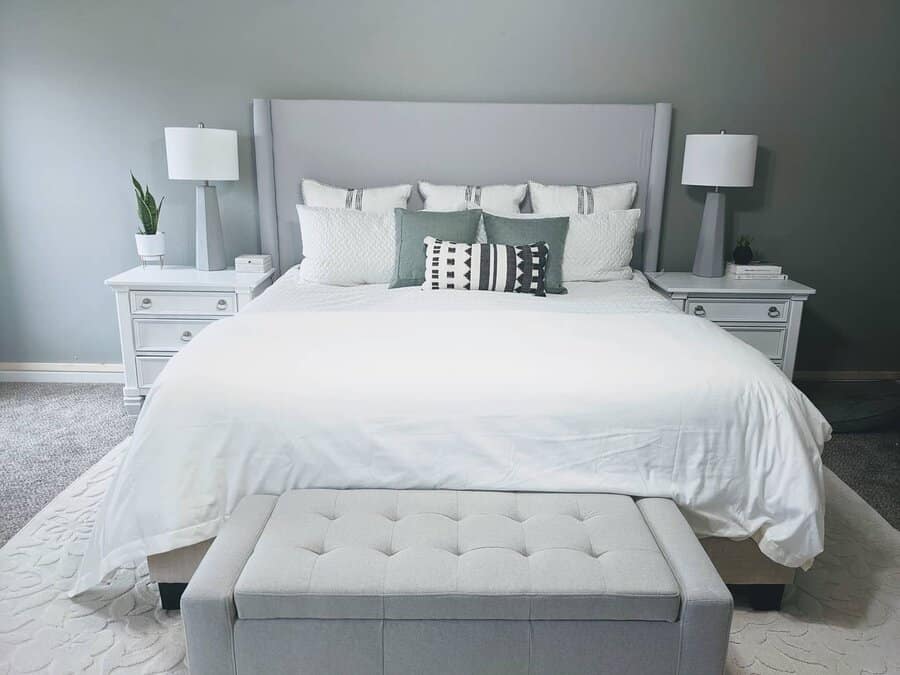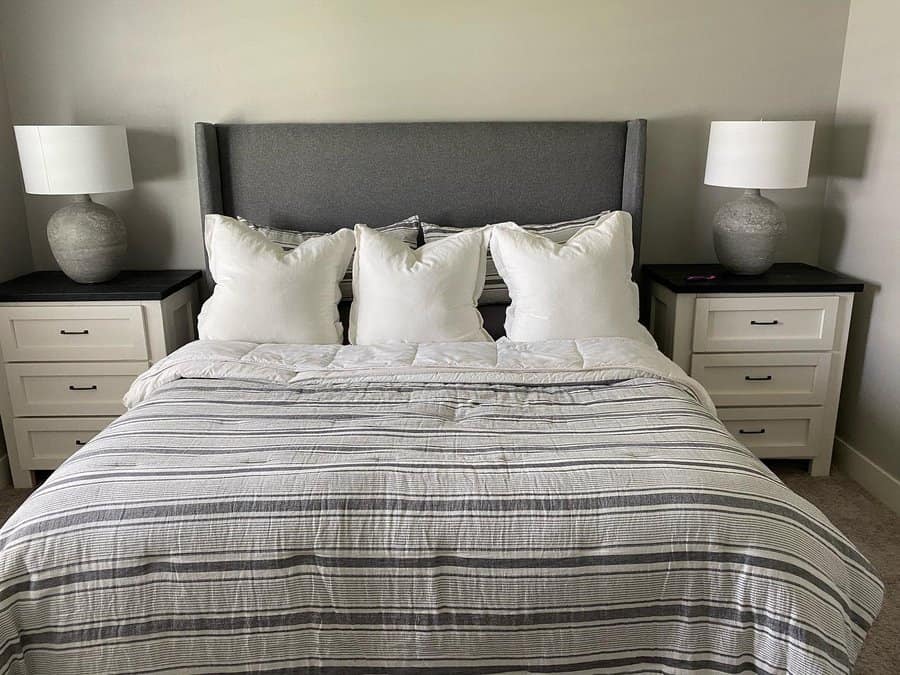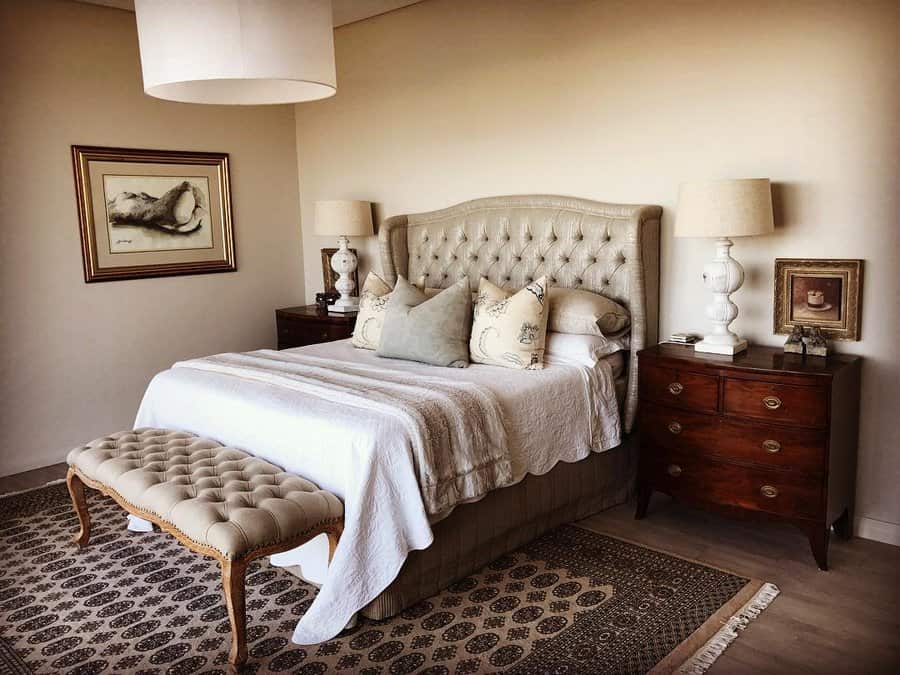 This traditional headboard looks best when it is upholstered in high-quality fabric. A tufted design will have buttons securing the fabric and cushioning throughout the headboard. For this style to look right, the headboard needs to have a taller profile. That way, the wings are balanced by the height.
10. Wood
A wooden headboard can take on a variety of aesthetics. A rustic headboard will have a rough-hewn finish and look imperfect. It could have a rough edge, knots, or knurls. You can make your own out of reclaimed wood.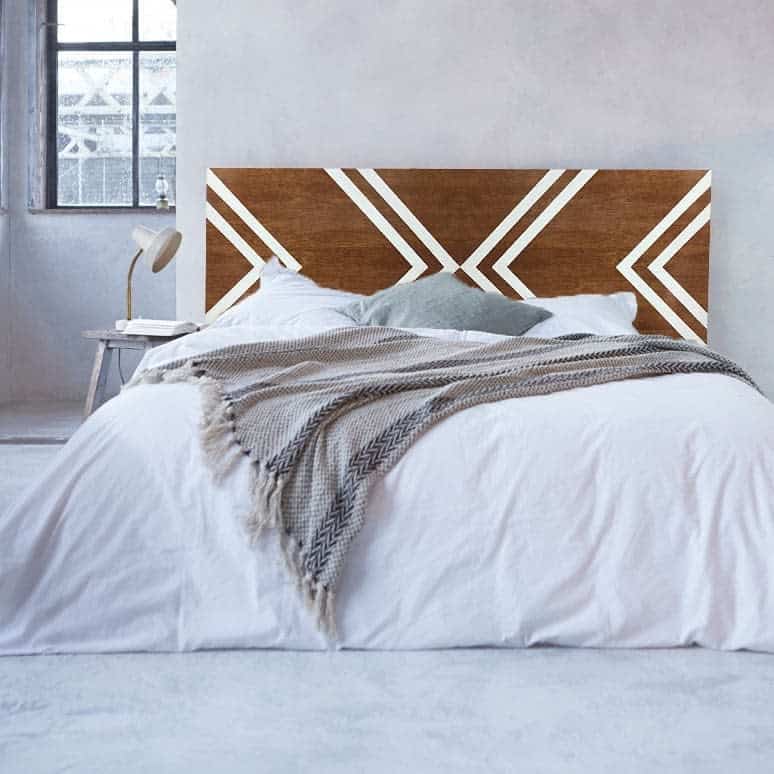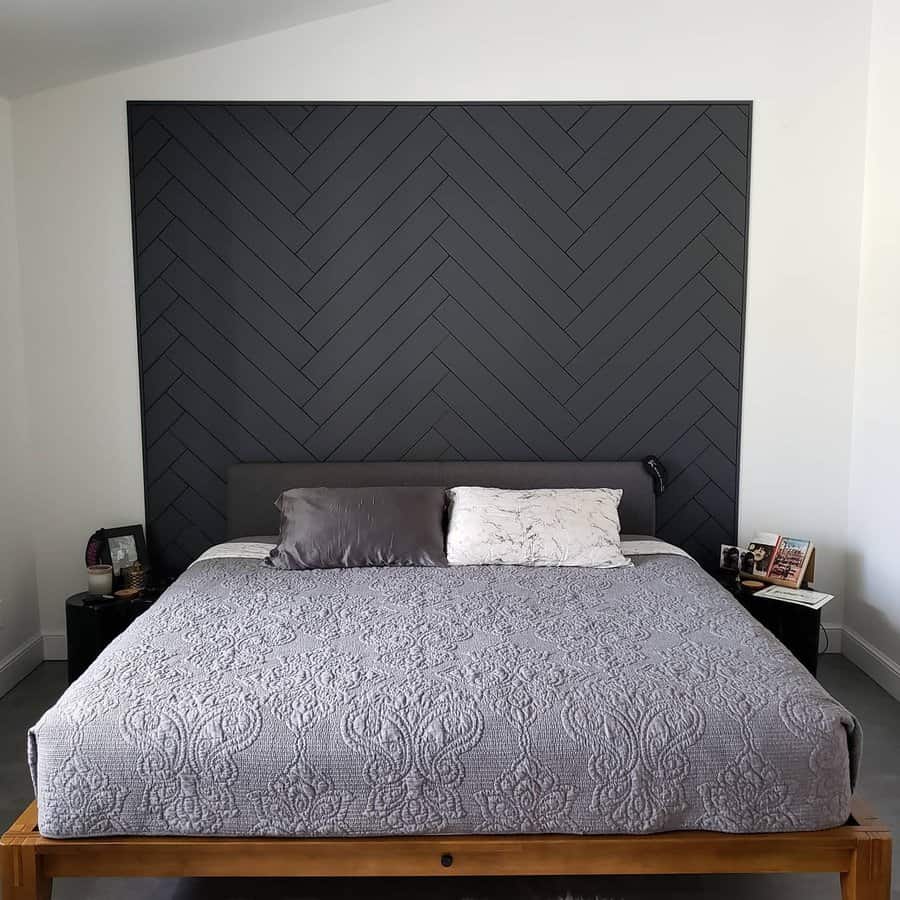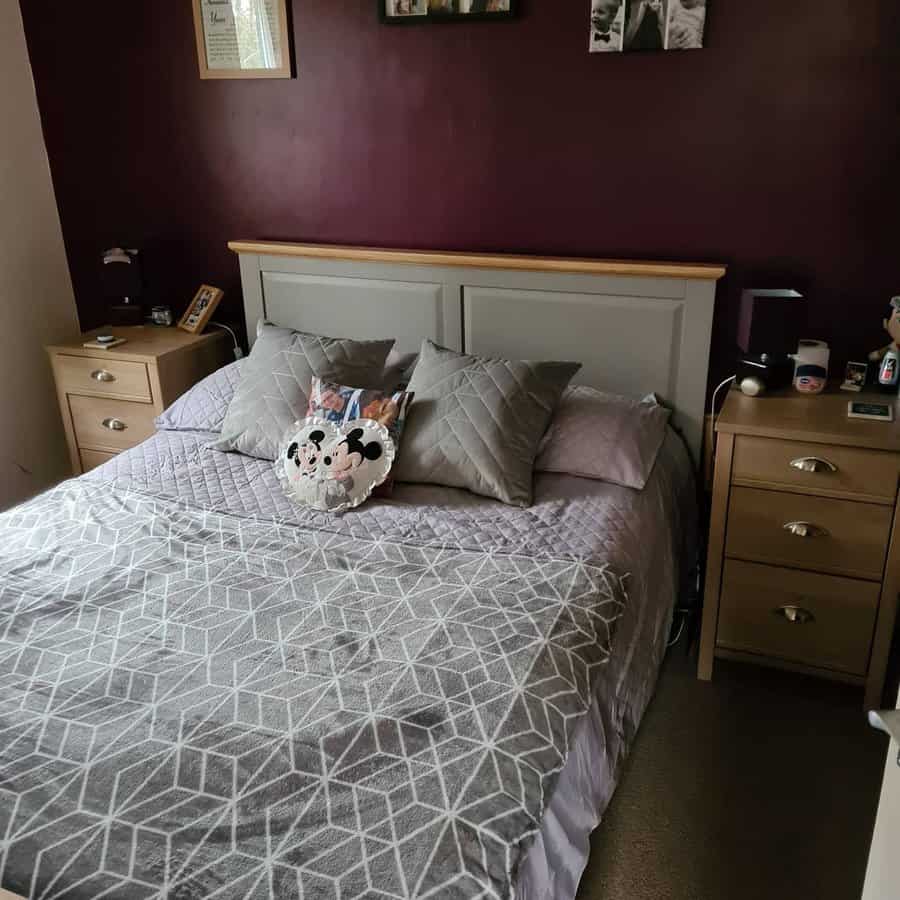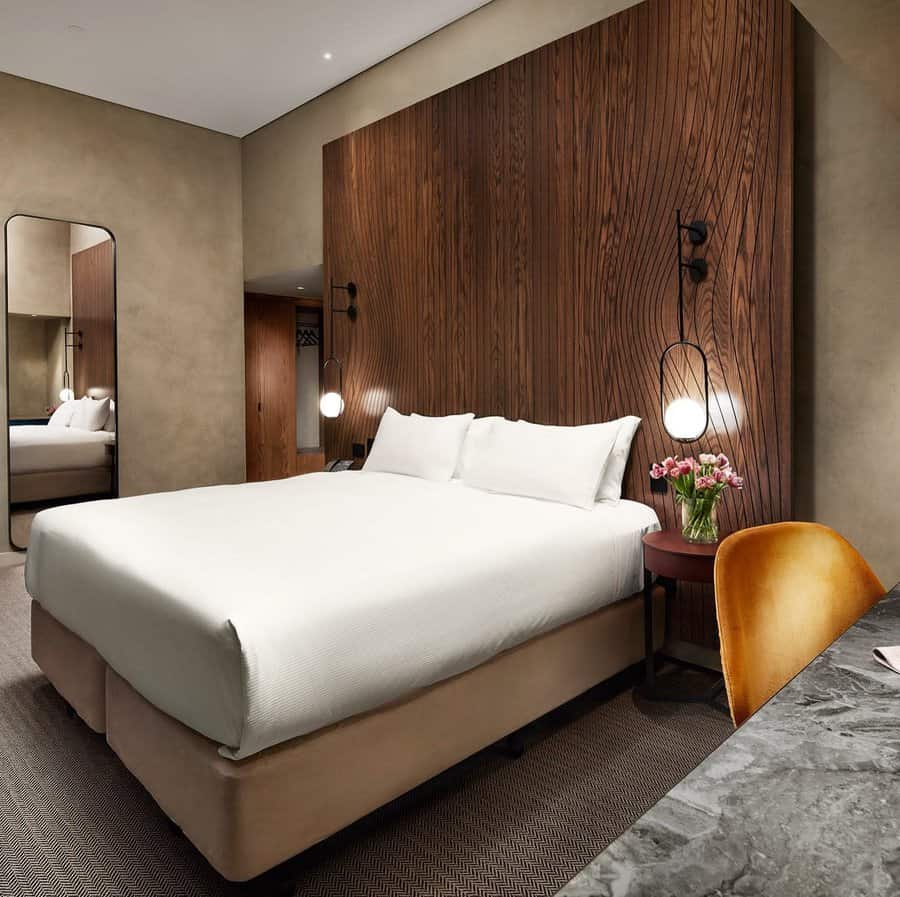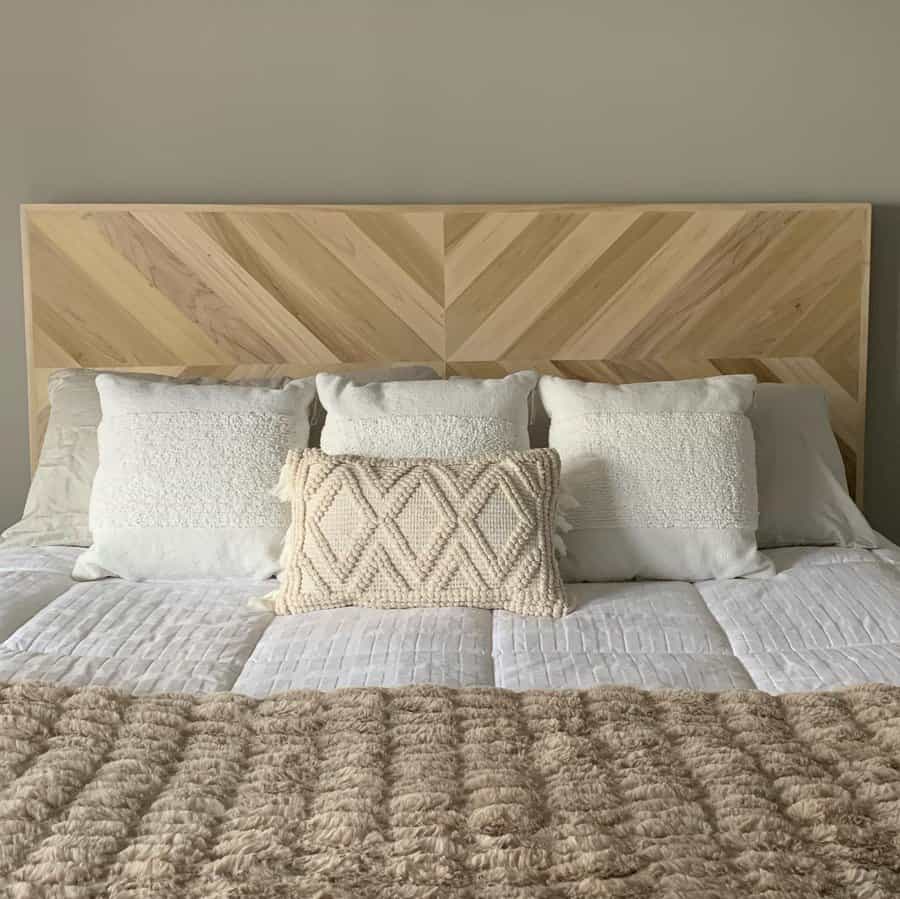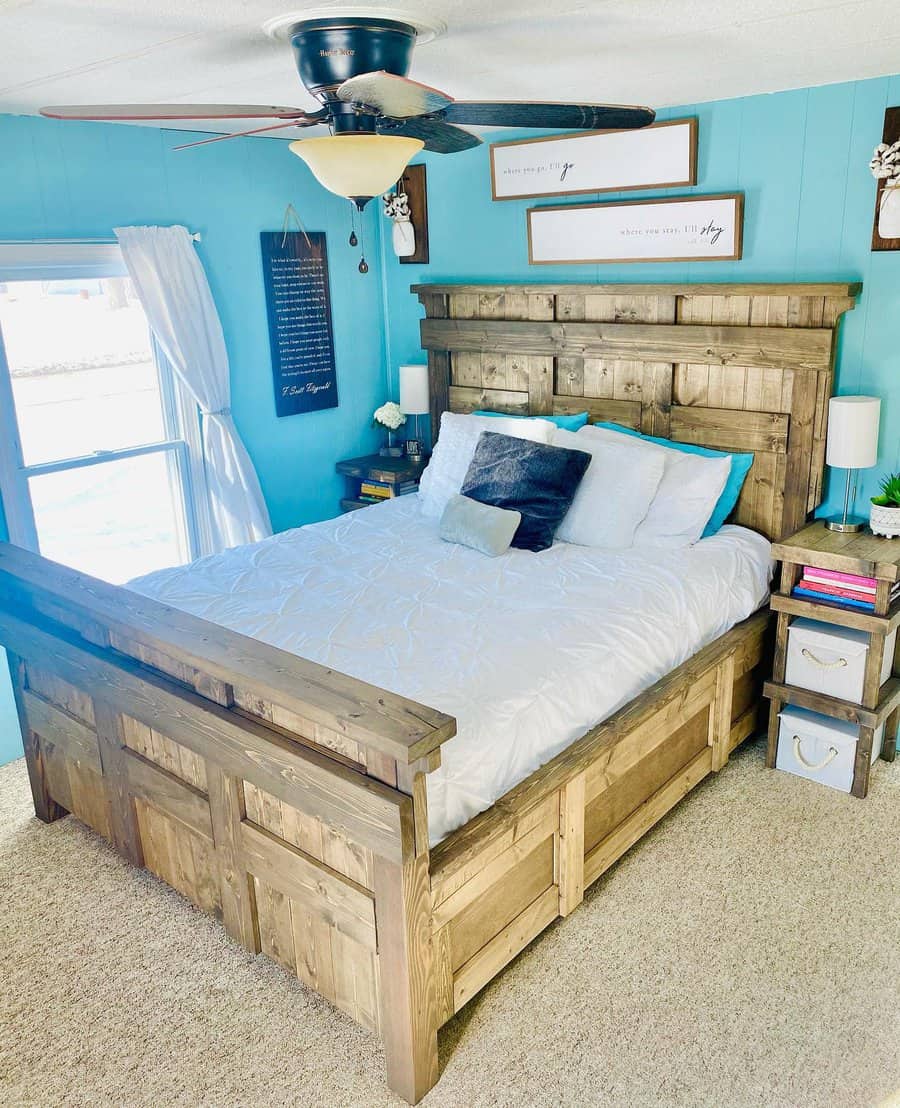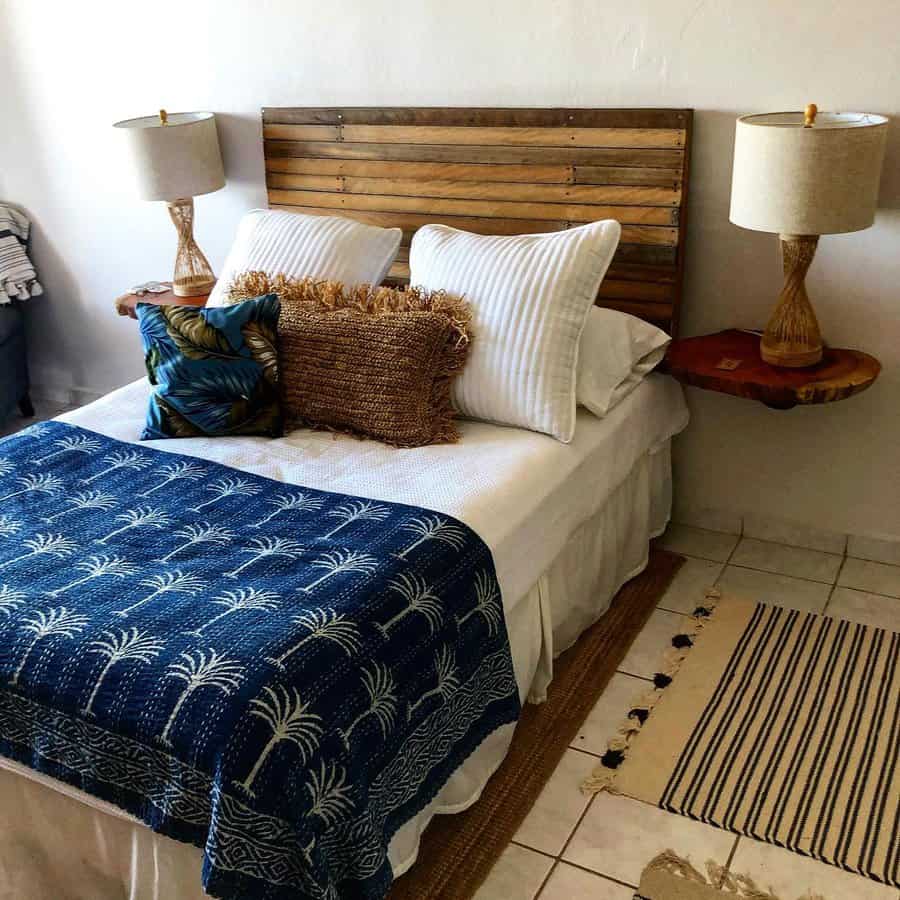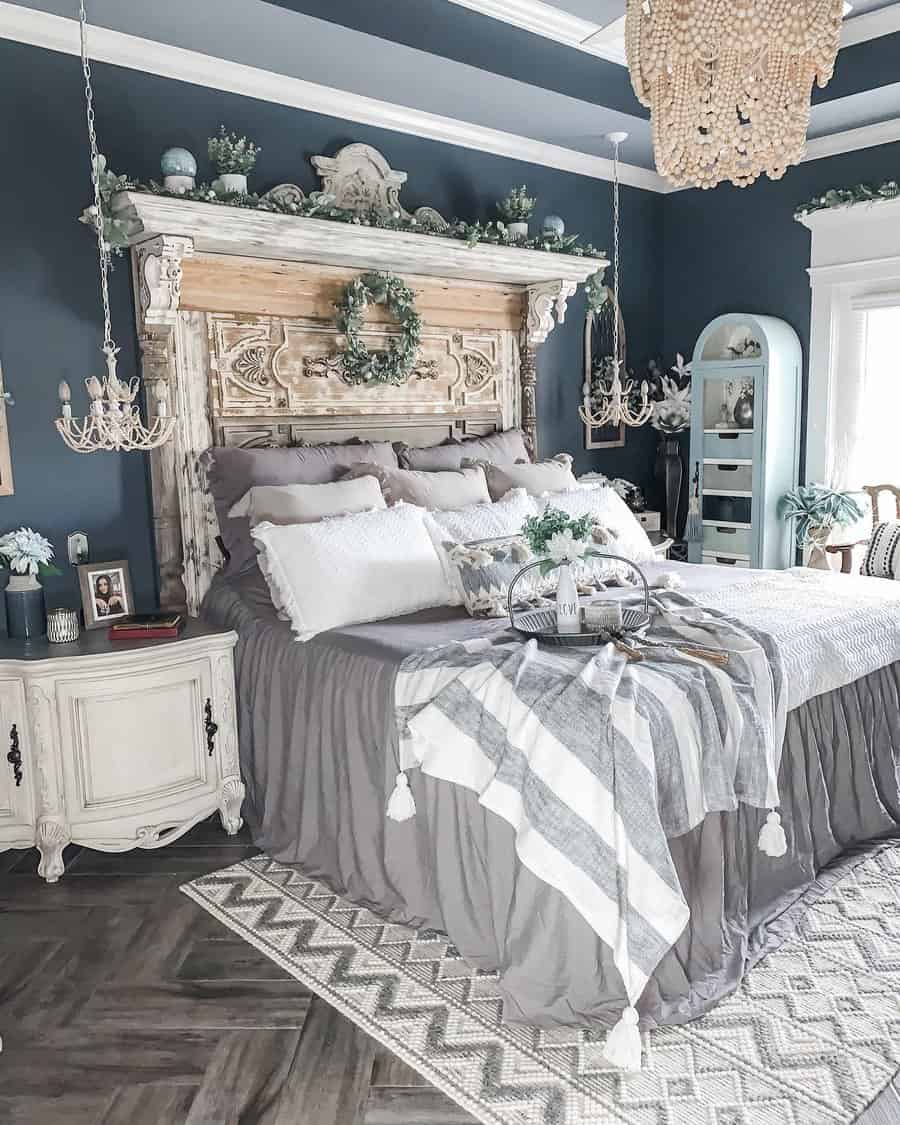 You can also make your own wood headboard out of plywood. However, you'll want to finish it so that it looks nicer than a piece of plywood. Pallet wood is another popular option for creating a rustic headboard design.
If you prefer something more elegant, look for a wood headboard that is made from high-quality wood with carved designs and a varnished finish.
Headboard FAQs
What can I use in place of a headboard?
You don't have to have a headboard on your bed frame. You could place a large piece of reclaimed wood. Or you could paint a large mural on the wall over the bed. Install bookshelves and shelving on the wall around the bed to display books and other small items.
Is it OK not to have a headboard?
You don't have to have a headboard. Having a headboard gives your bed and bedroom a more traditional look. If you choose to not have a headboard, then you can get creative with other displays. You could hang a piece of art on the wall, mount a large floating shelf, or apply mural-style wallpaper.
Why do beds have a headboard?
The original purpose of a headboard was to give your bed frame support and structure. It also protects the wall from wear and tear. In addition to practical reasons, it can add a decorative element to your bedroom.