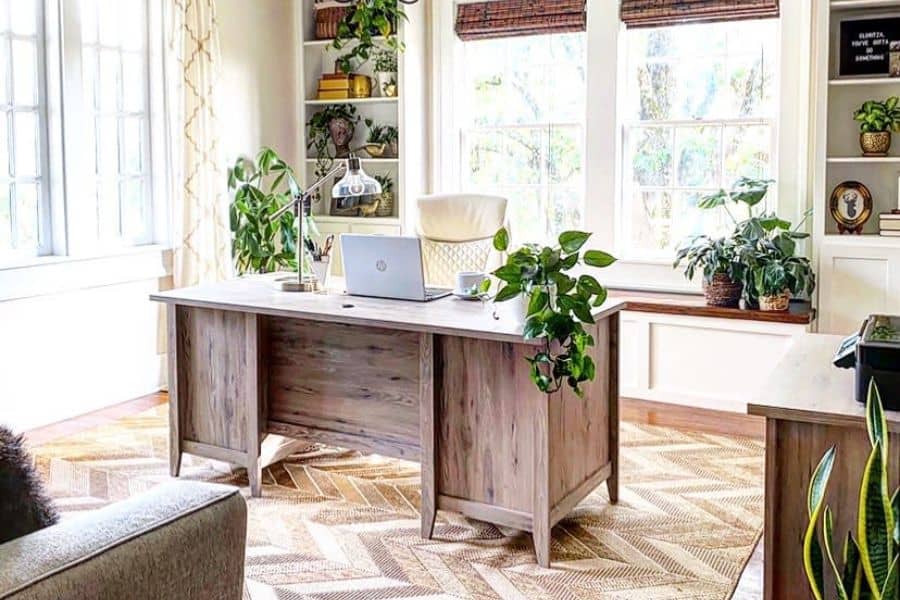 The Top 44 Home Office Ideas
by — Kendrick Hulse

Published on June 14, 2021

Updated on October 8, 2023
Working from home has — for many people — become the new norm. And while this change is preferred by some workers more than others, no one can argue the benefit of having a dedicated office space at the ready.
Getting work done isn't just about having a functional space. If you neglect the design aspect of your home office, you're giving up on what keeps you productive on even the hardest days.
The home office ideas below will help you curate the perfect atmosphere for your personal workspace.
1. Transform Your Attic into Workspace
Converting your attic into a workspace offers a secluded environment perfect for harnessing creativity. To achieve this, prioritize maximizing natural light, possibly through skylight installations or enlarged windows. Complement the space with ergonomic furniture and consider neutral or calming colors to enhance concentration. Remember, an attic office benefits from its unique perspective, so position your desk to enjoy the view.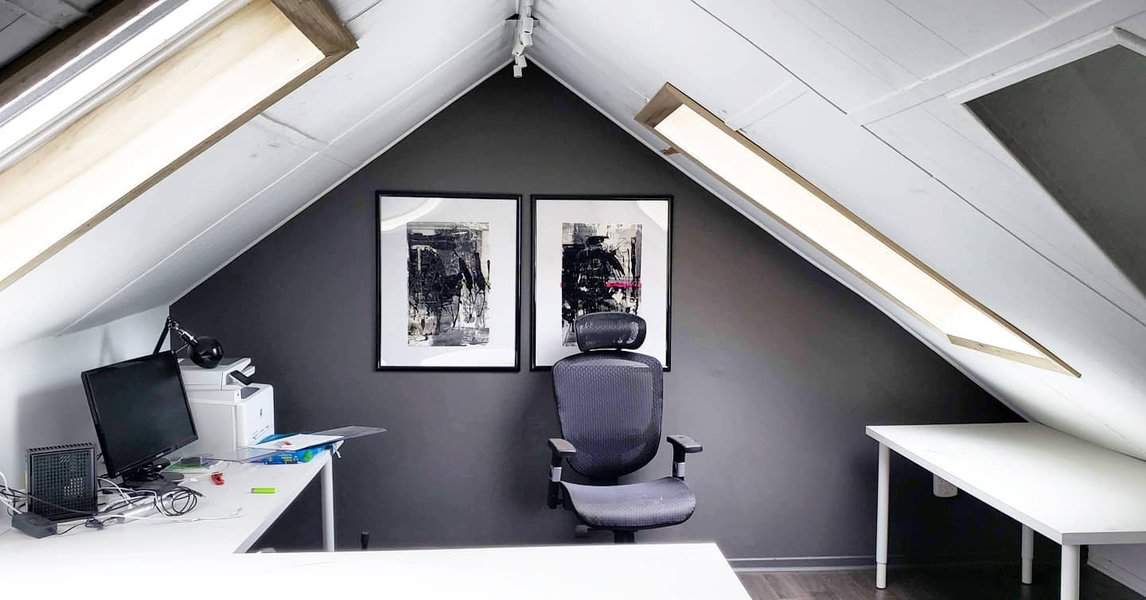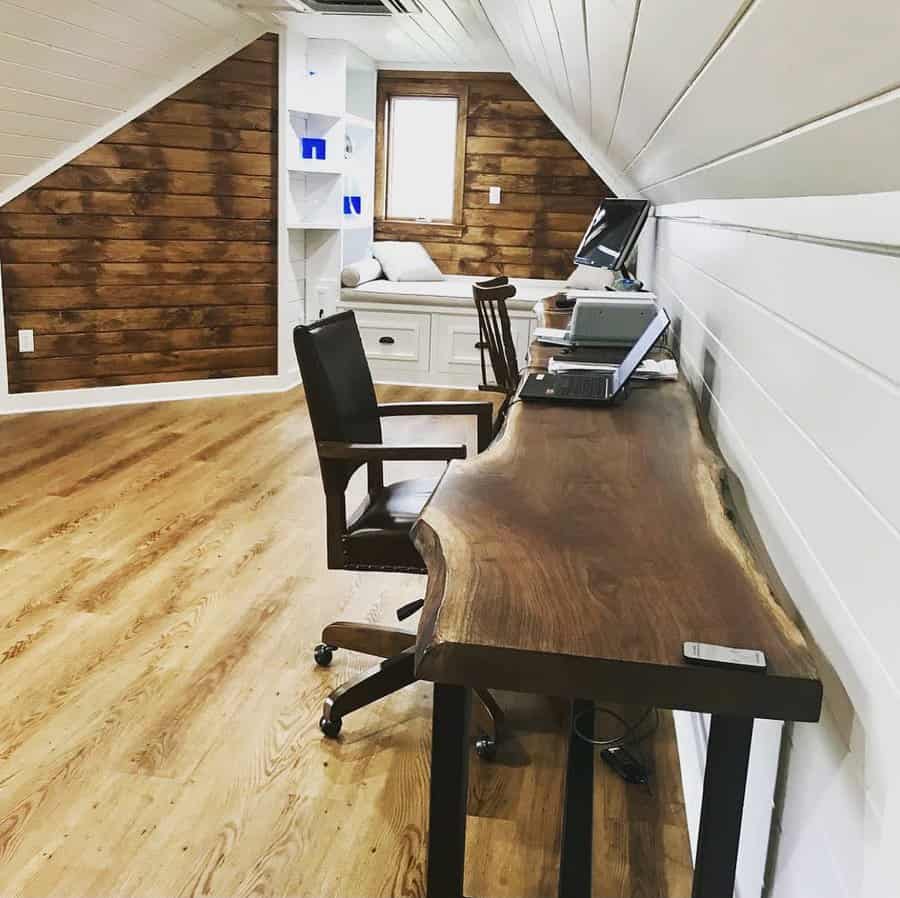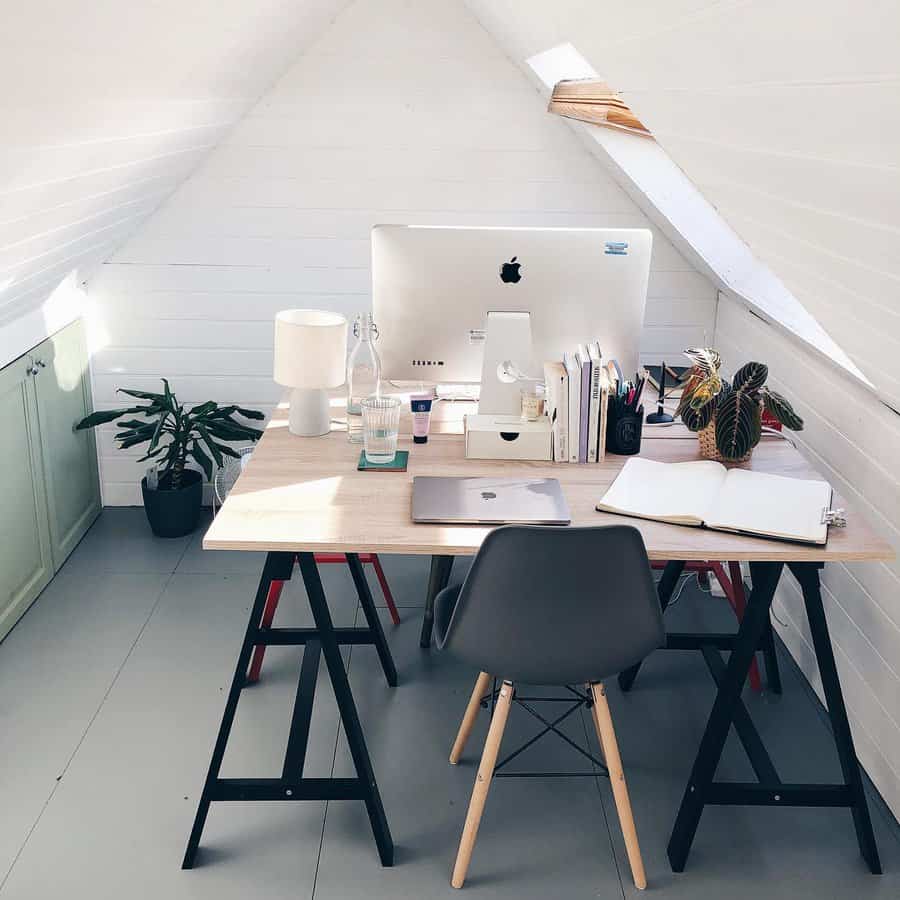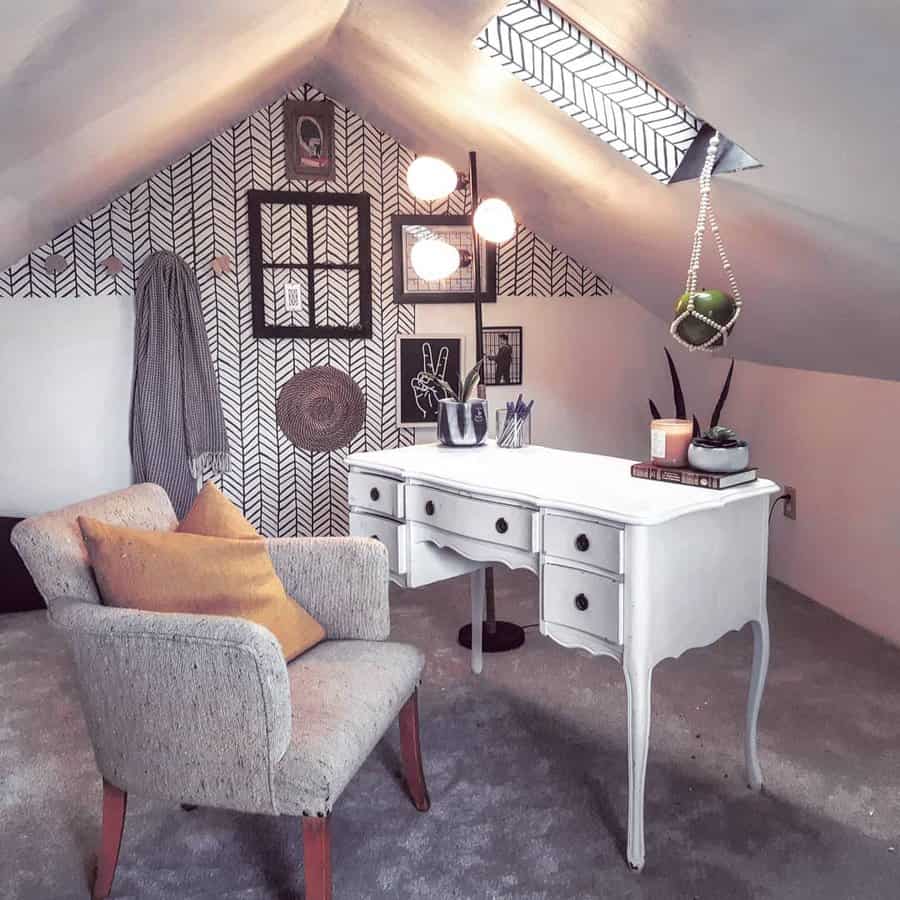 2. Harness Natural Light for Productivity
A well-lit home office can significantly boost productivity and mood. To capitalize on natural light, position your desk near windows or consider installing larger ones. Avoid heavy drapes; instead, opt for sheer curtains or blinds that allow sunlight to filter in. Remember, integrating plants can further enhance the ambiance, merging natural light with touches of greenery for a harmonious workspace.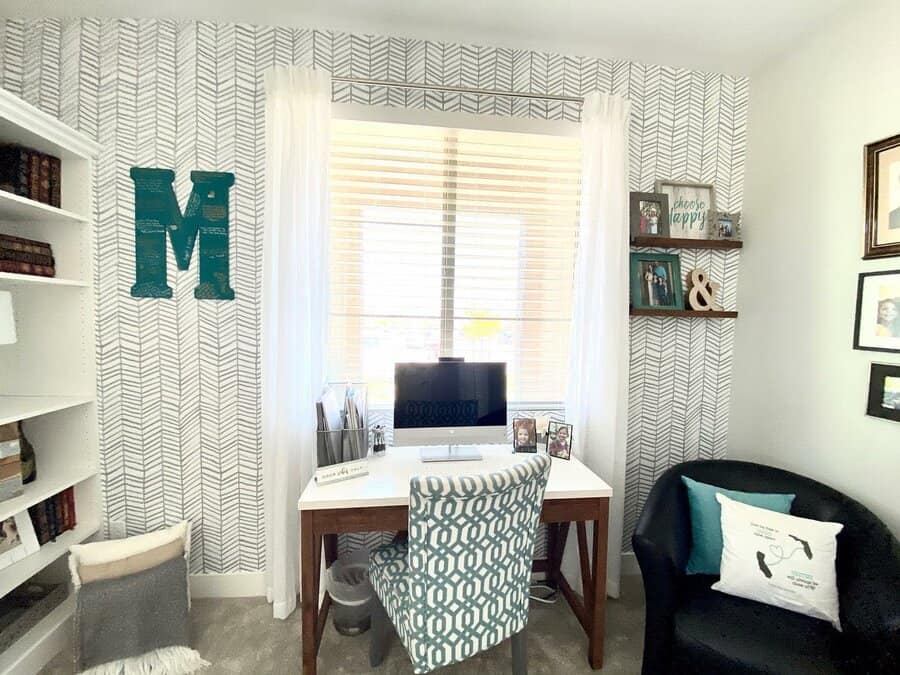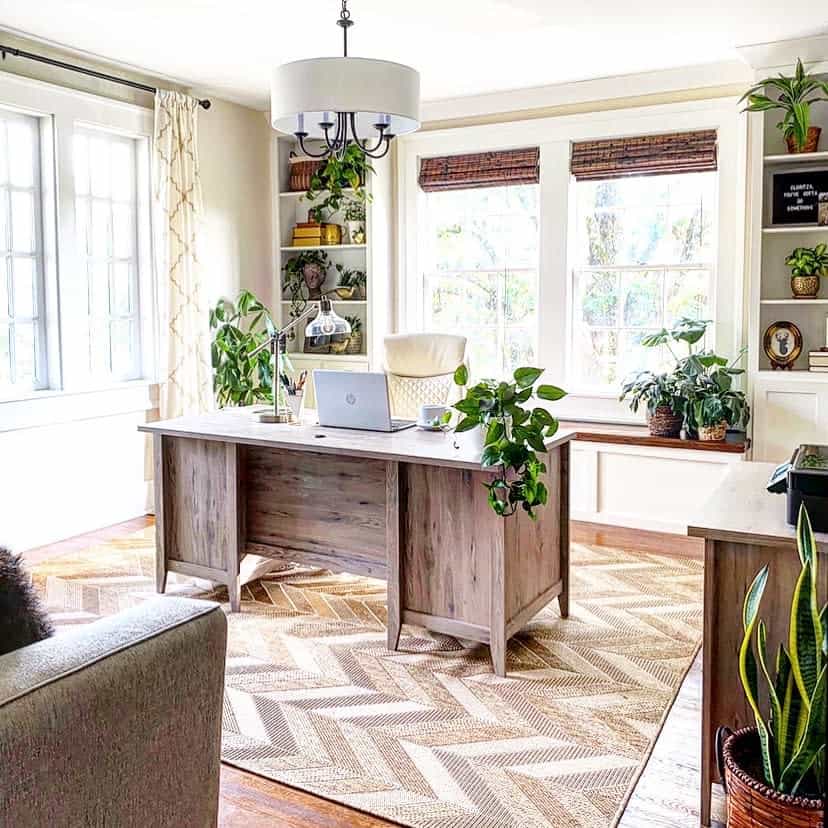 3. Create a Cozy Bedroom Office
Merging work with relaxation, a bedroom office requires thoughtful design to balance productivity and comfort. Choose multipurpose furniture like a storage bed or a streamlined desk to maximize space. Introduce vibrant accents and varied textures to infuse warmth and coziness. To delineate work and rest zones, consider area rugs or distinct lighting. This way, you can enjoy the efficiency of an office without compromising the sanctuary-like feel of your bedroom.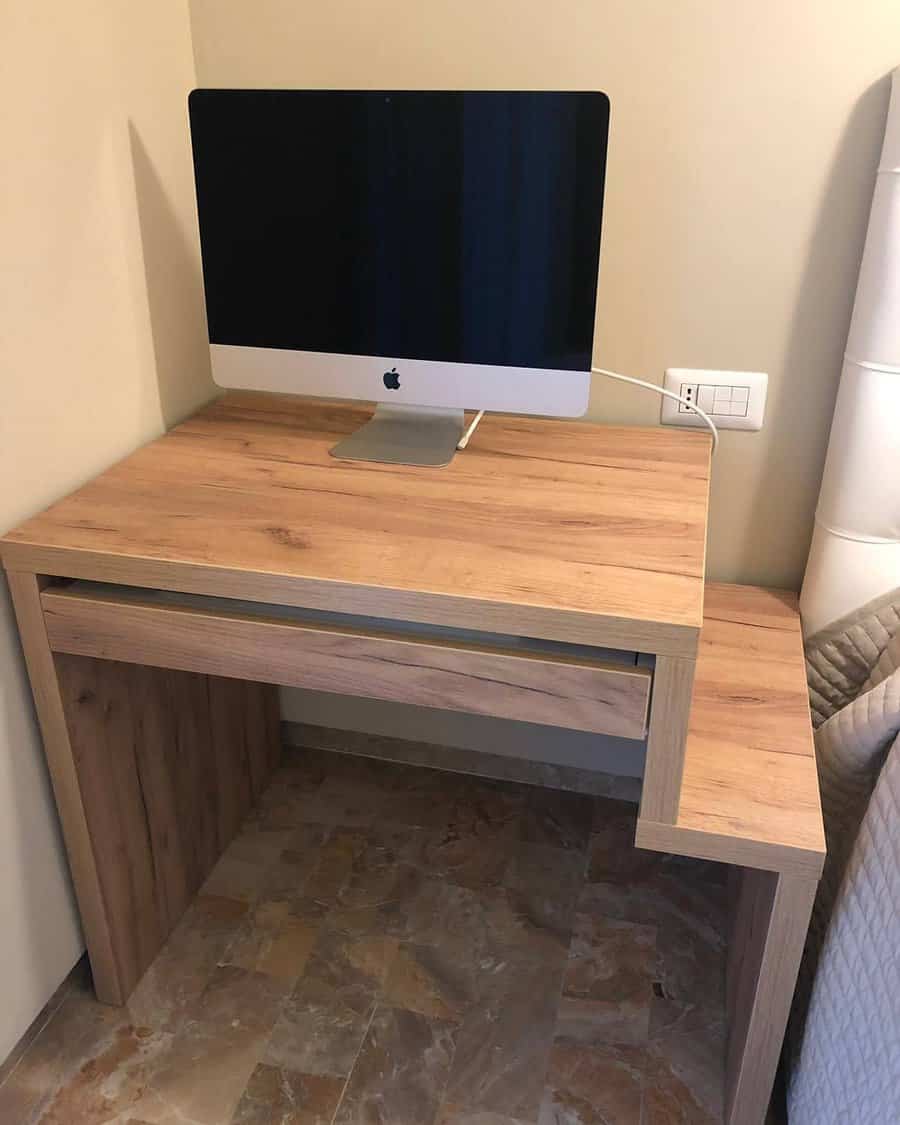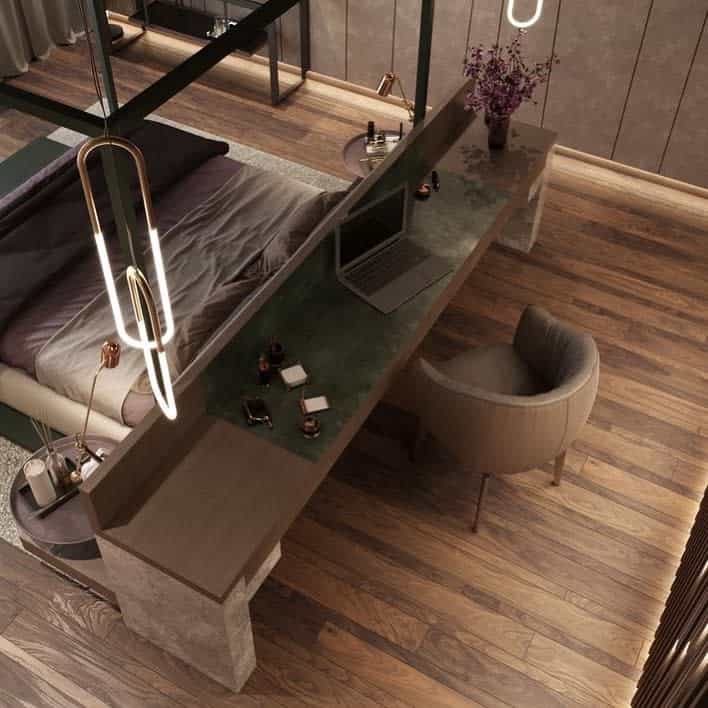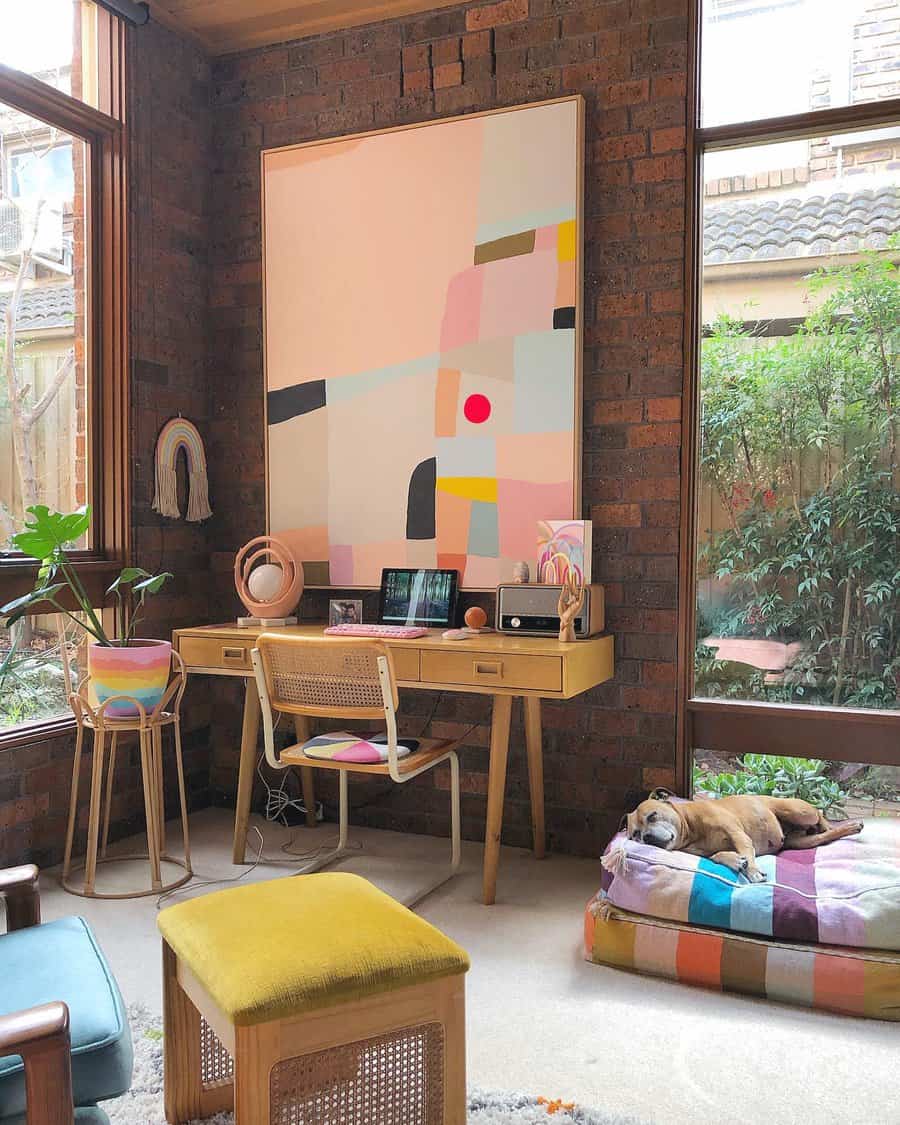 4. Embrace Floating Shelf Organization
Floating shelves offer both functionality and modern aesthetics for your workspace. They declutter your desk, efficiently housing office essentials while elevating room design. Select from varied materials like wood, metal, or glass to match your style. Pair with decorative items or plants to strike a balance between utility and decor, ensuring your workspace remains chic and organized.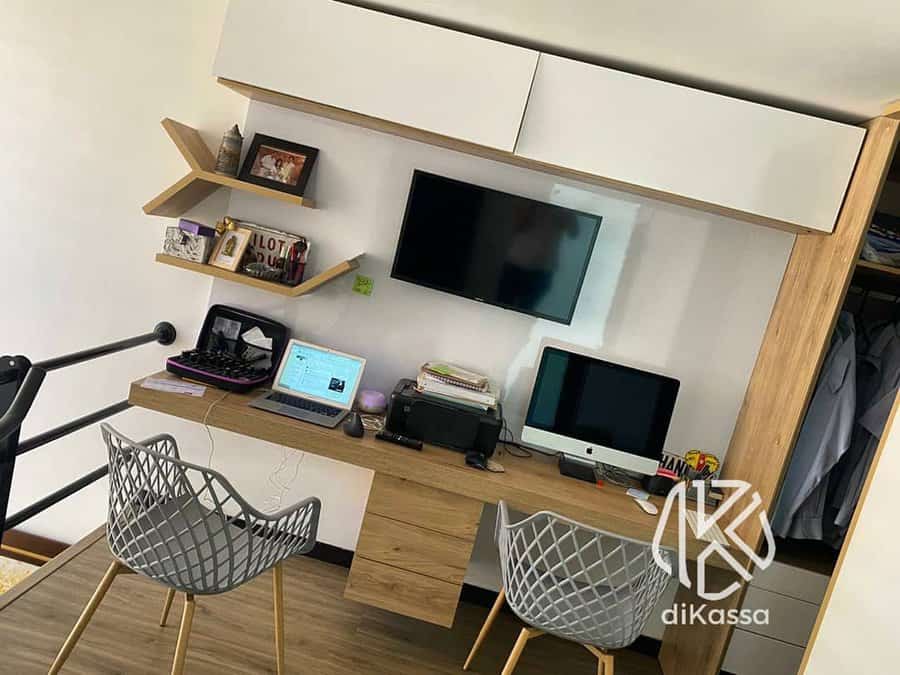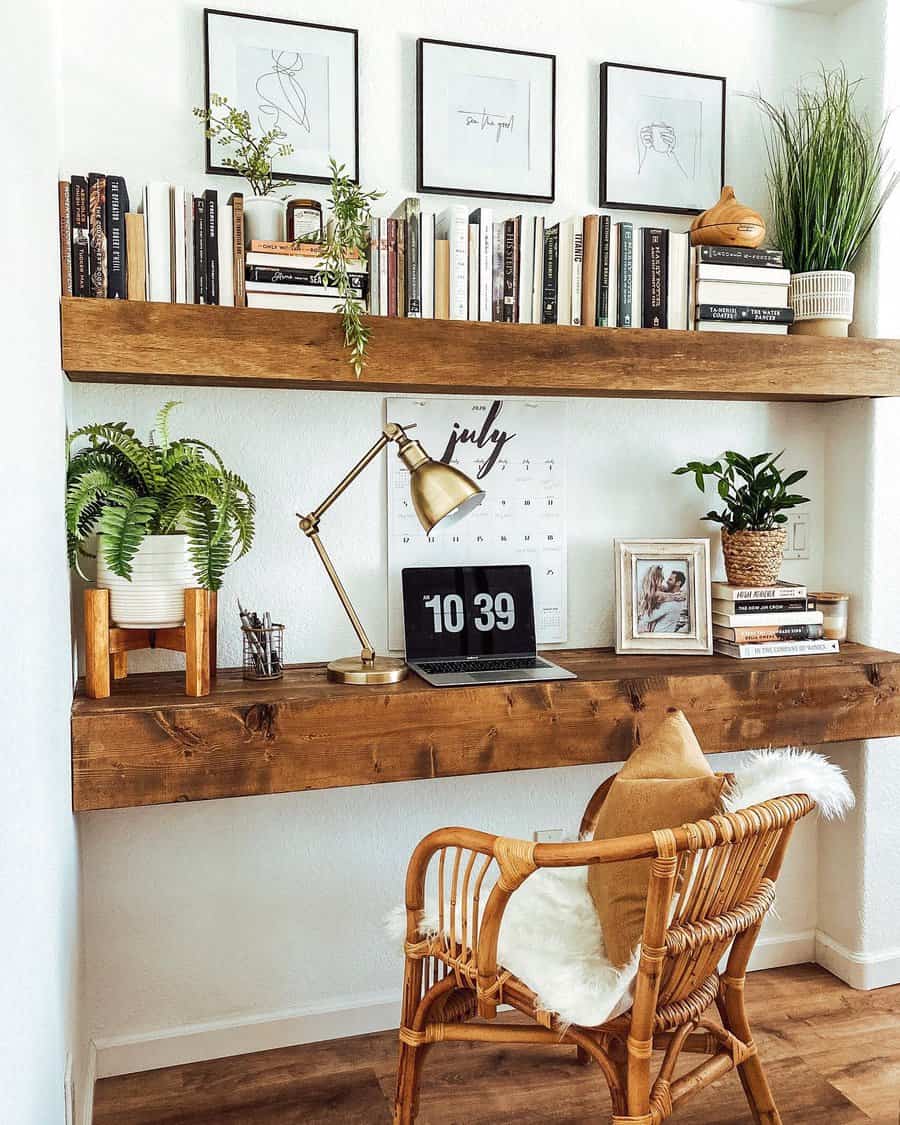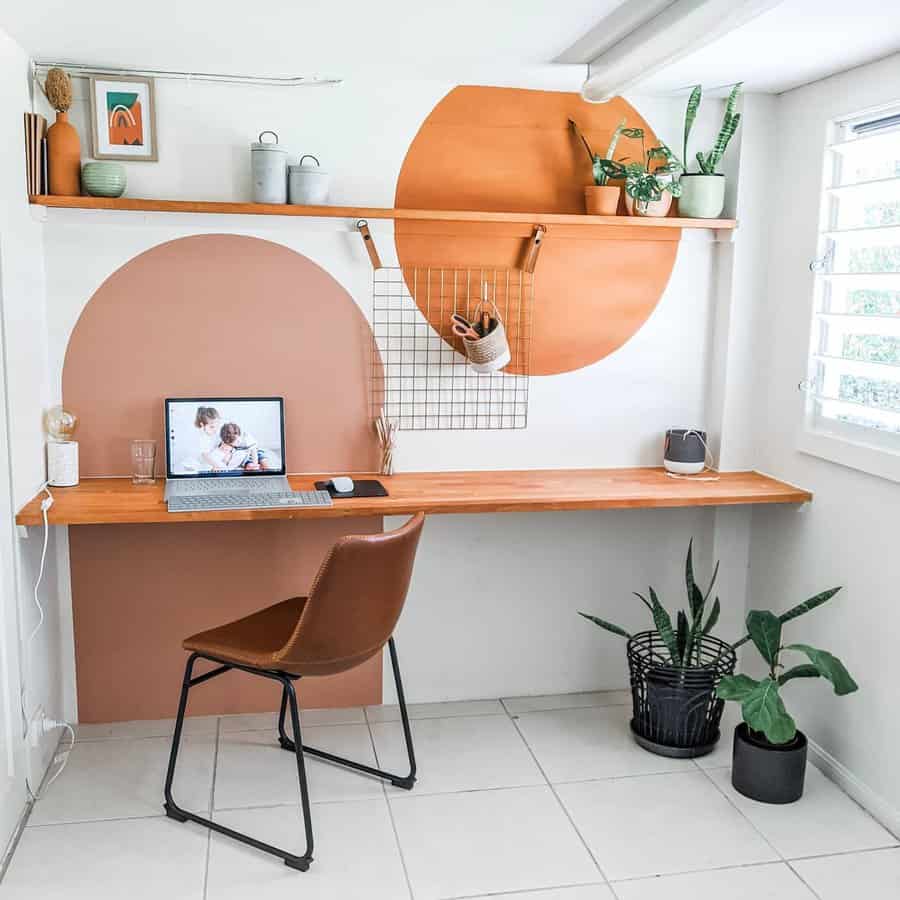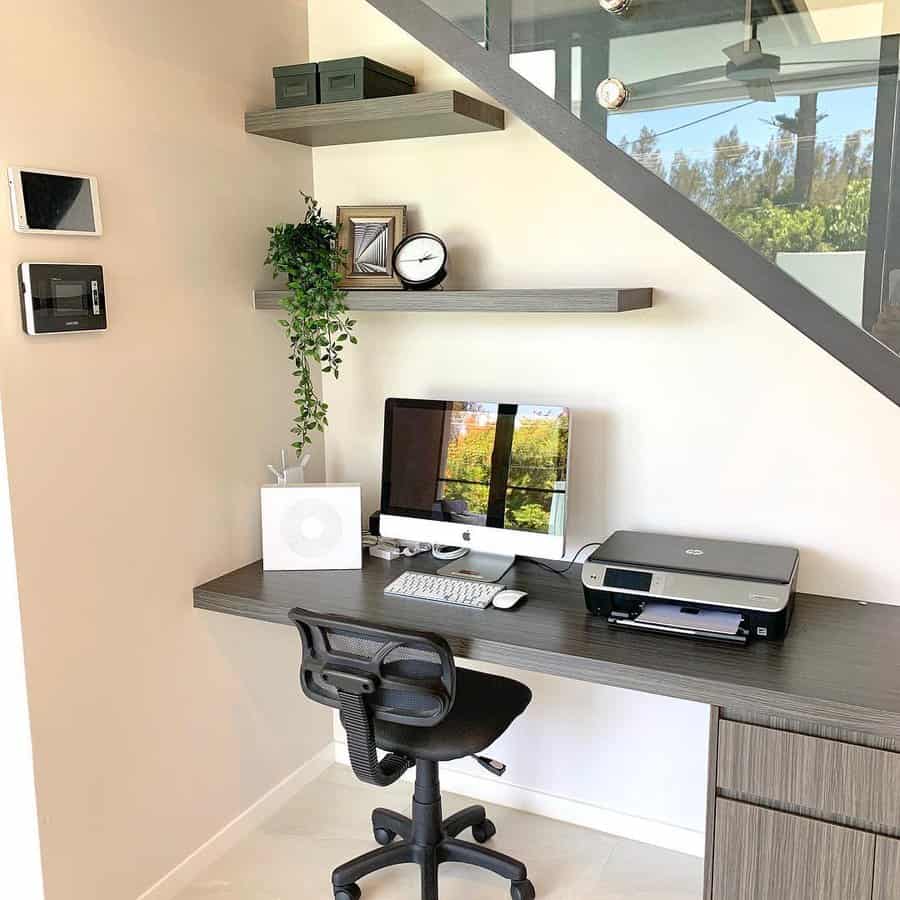 5. Discover Recessed Office Efficiency
A recessed home office cleverly maximizes space without compromising aesthetics. Envision a built-in desk nestled in a cozy nook, complemented by shelves and apt lighting, creating a functional yet concealed workspace. This design ensures your living area remains uncluttered while providing a dedicated, efficient work spot. To enhance the nook, use ergonomic chairs and decorative elements that seamlessly blend with the rest of your home's decor.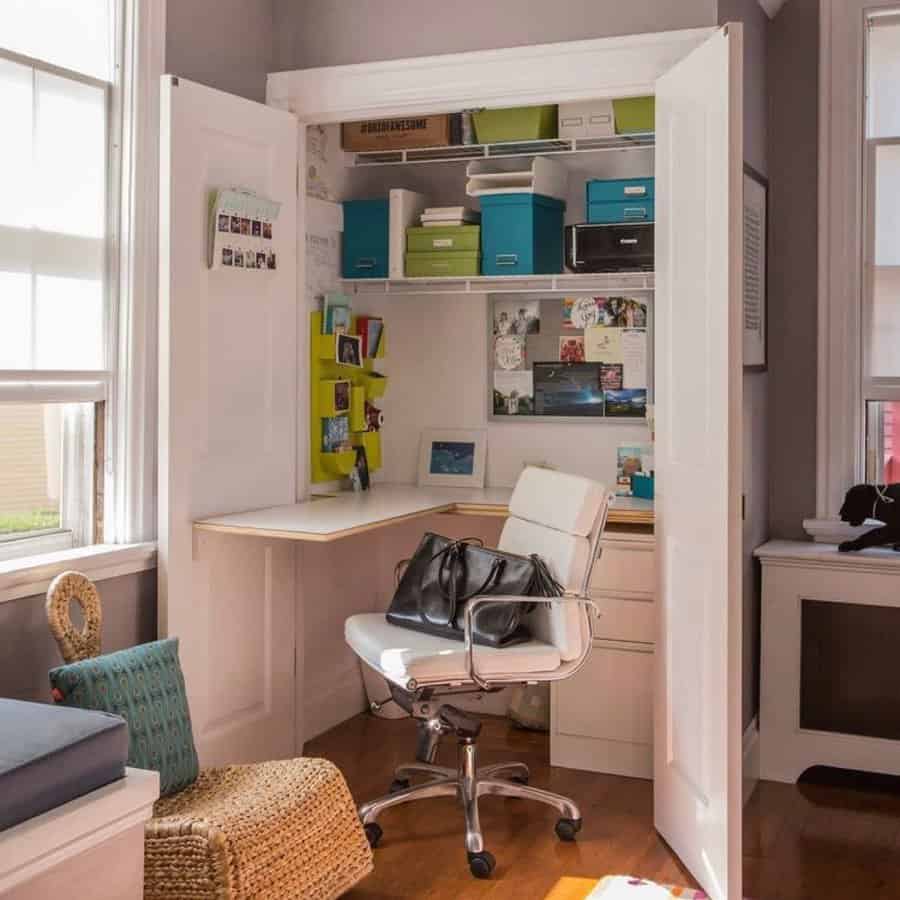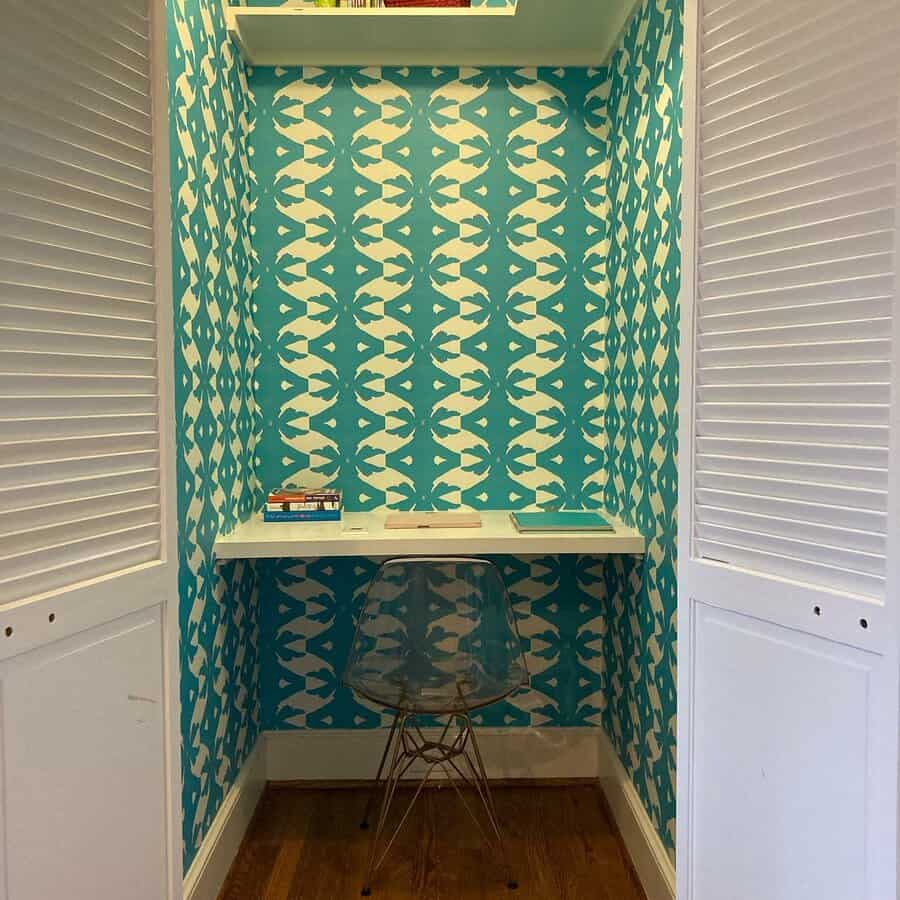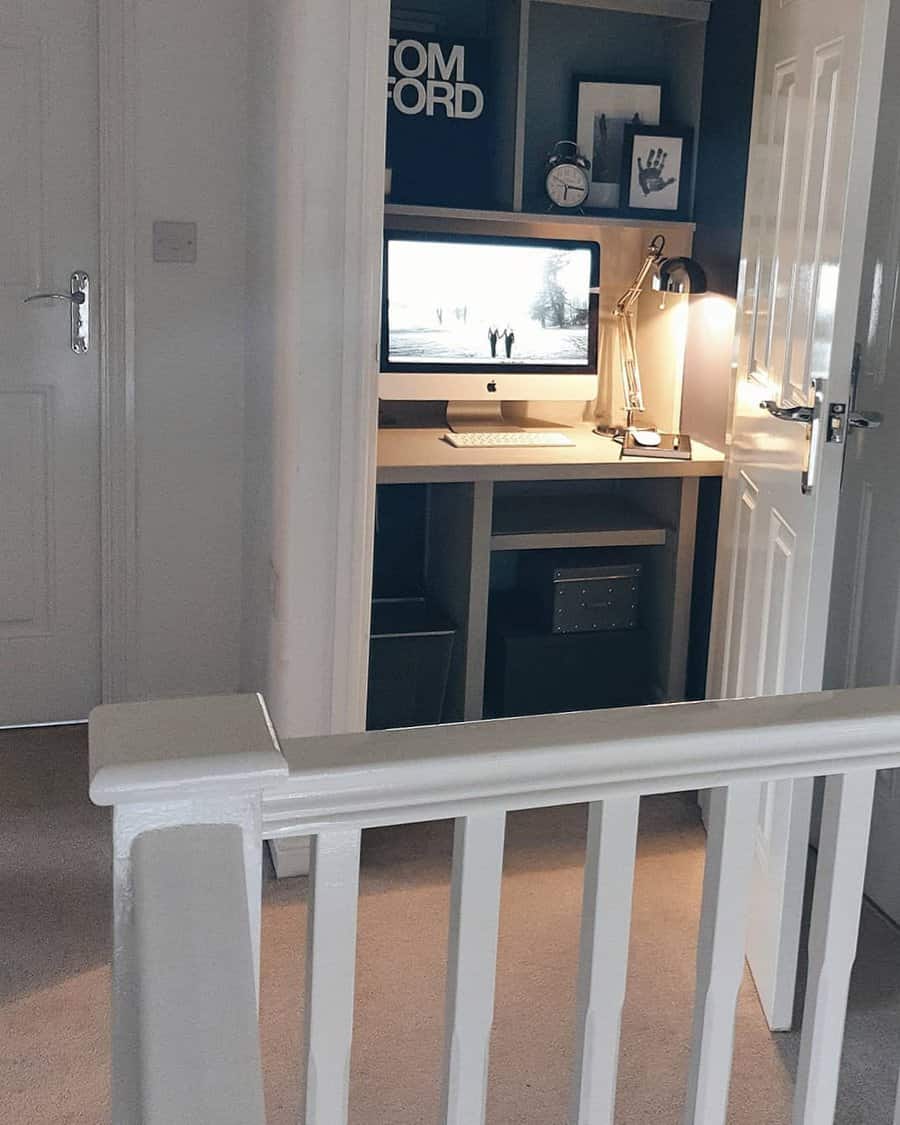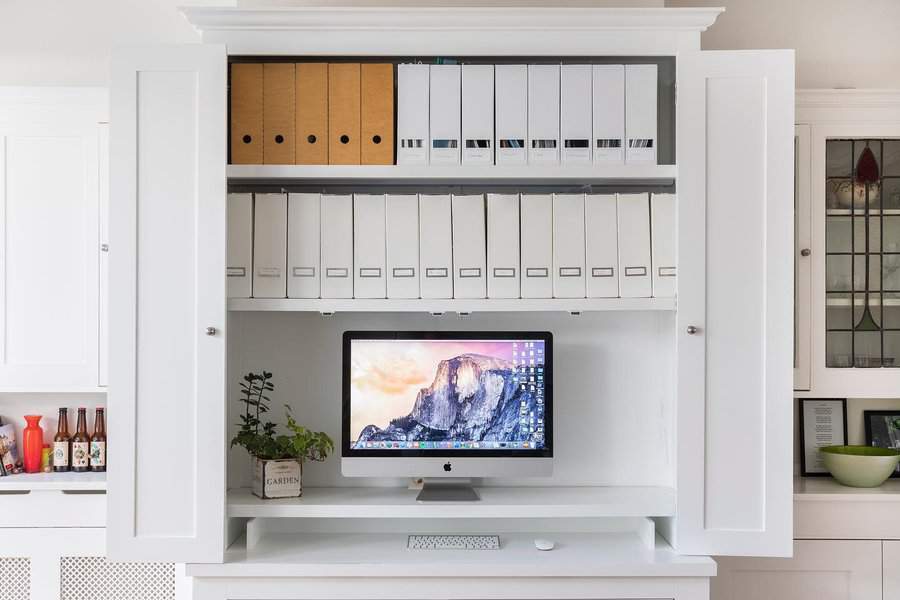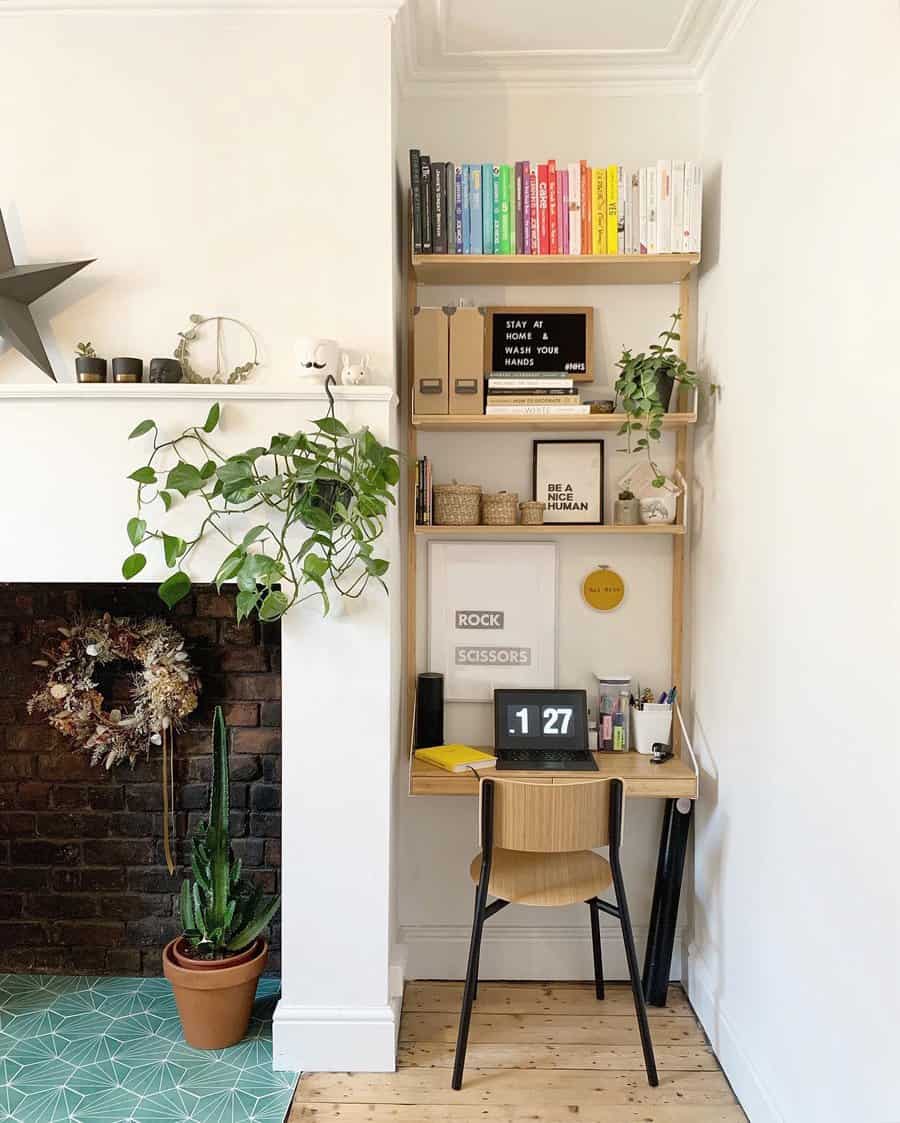 6. Infuse Personal Style with Decor
Your home office should echo your individuality, enhancing productivity and well-being. Select a color palette that resonates with you and infuse personal touches, from cherished mementos to art pieces. These details not only foster concentration but also turn your workspace into an inspirational haven. Curate a blend of functional and decorative elements to craft an environment that genuinely motivates.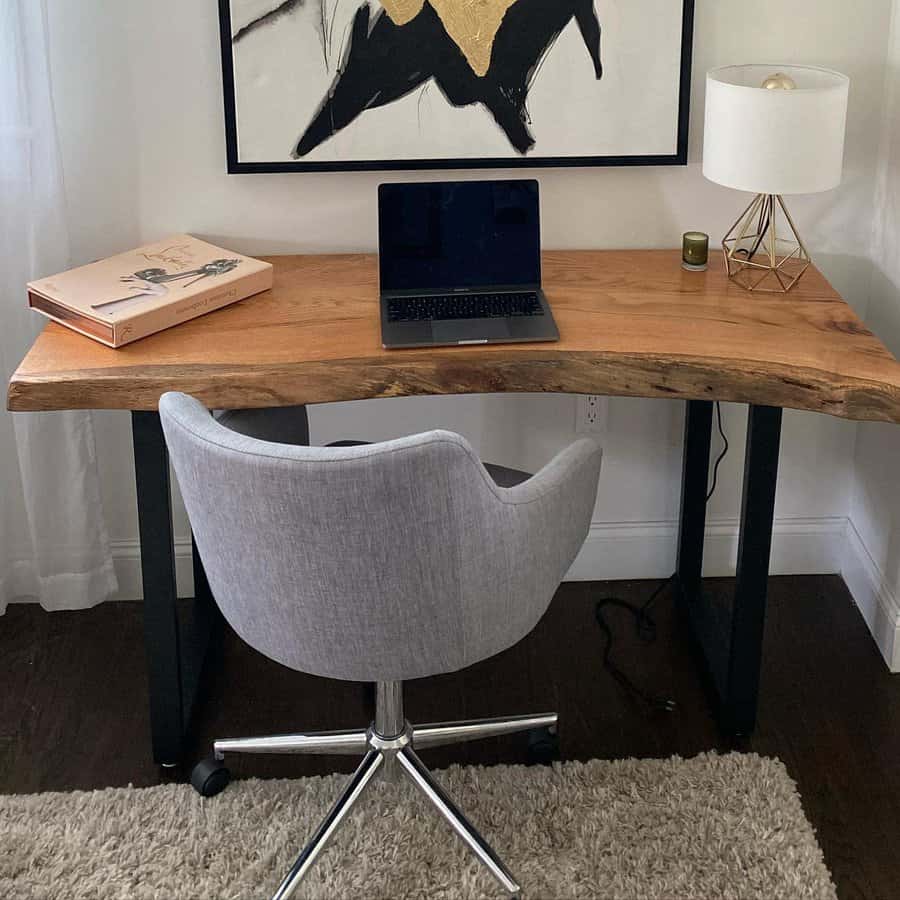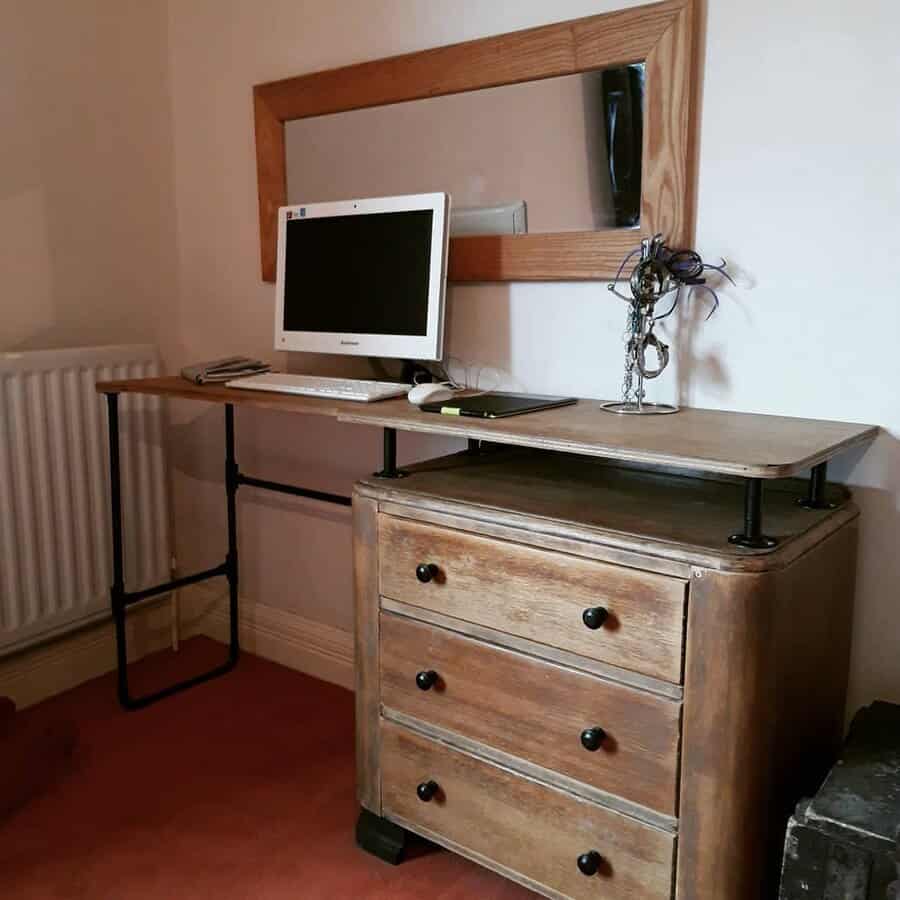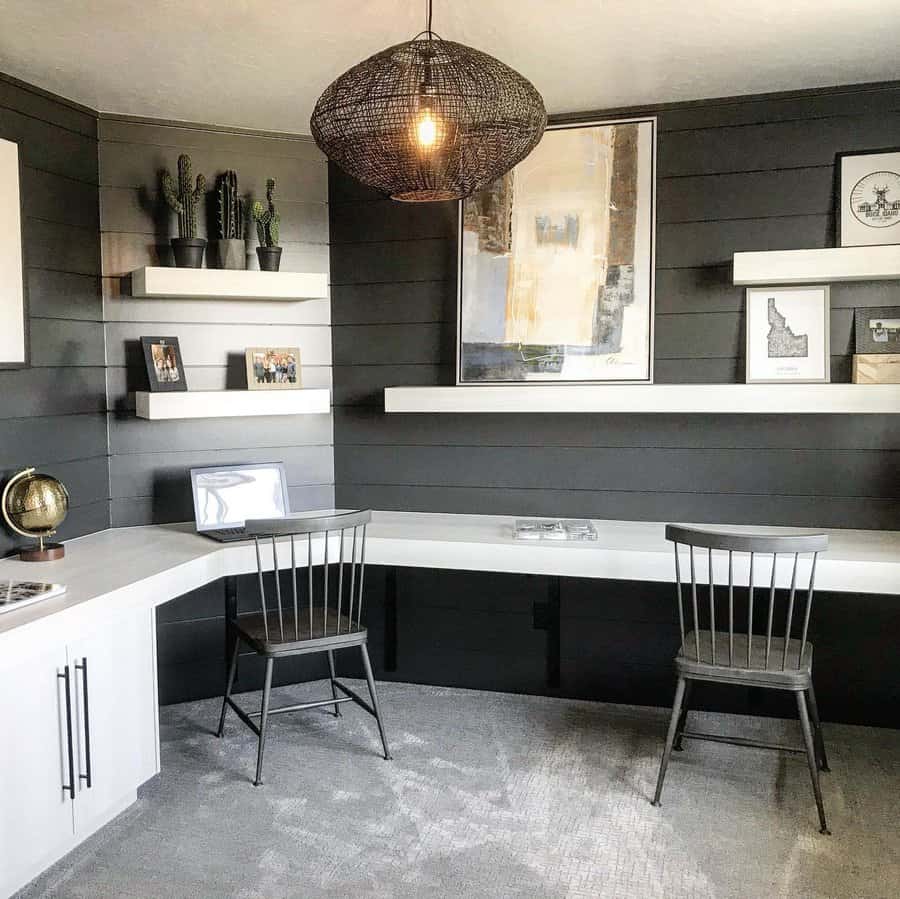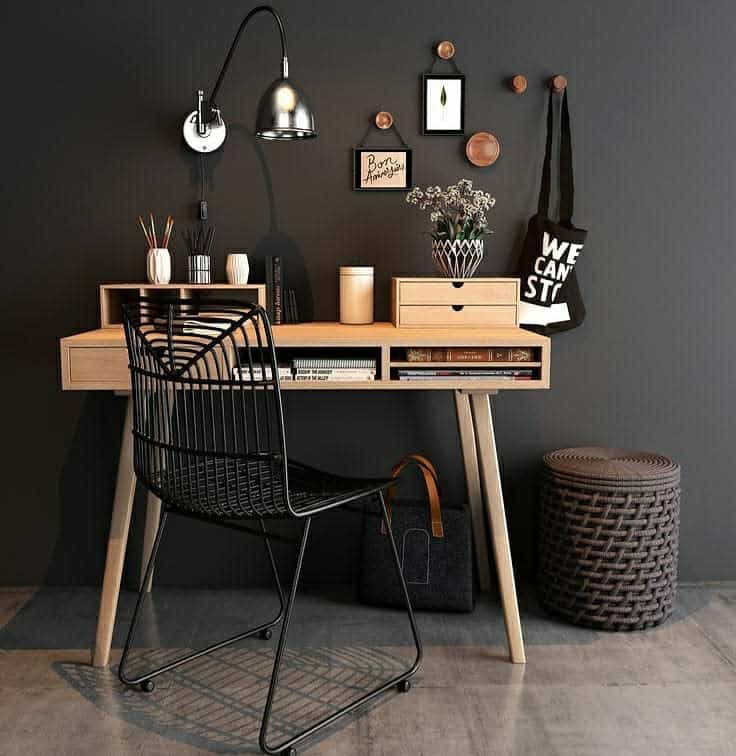 7. Elevate Ambiance with Indoor Plants
Incorporating indoor plants can transform a home office, boosting mood and creativity. Whether your workspace is spacious or compact, integrating potted plants adds vibrancy and has the added benefit of air purification. For enhanced ambiance, consider placing low-maintenance plants like snake plants or pothos, ensuring a lively yet manageable green touch. This simple addition promotes well-being and creates a refreshing workspace atmosphere.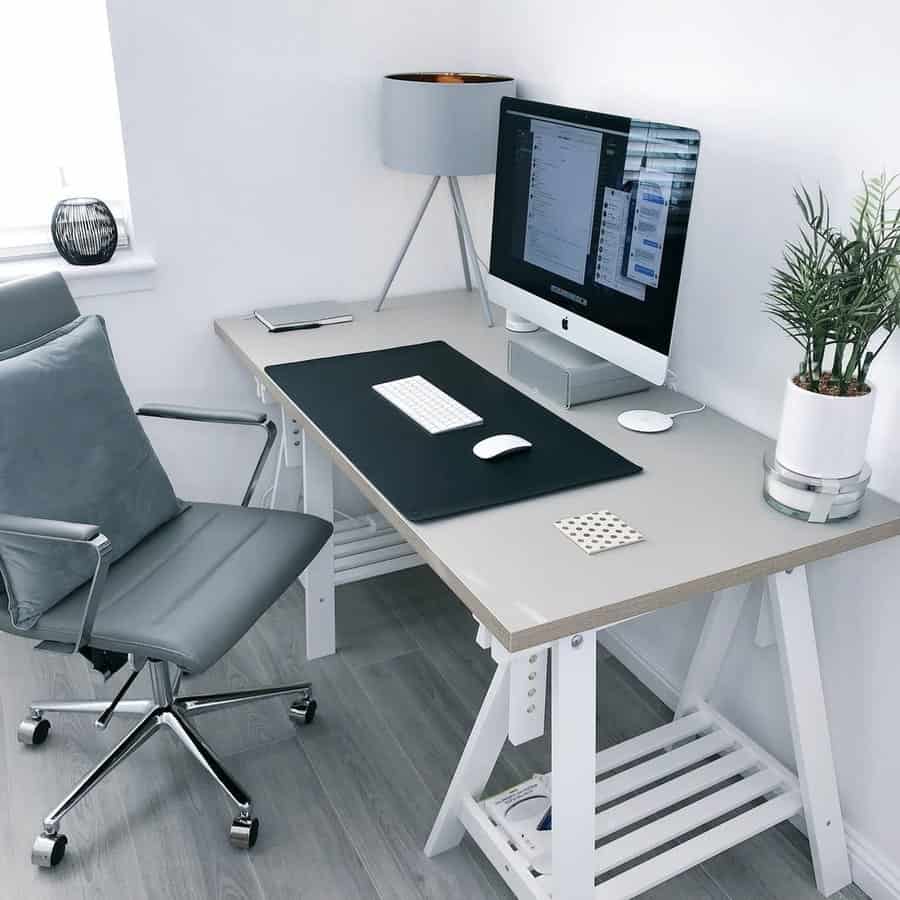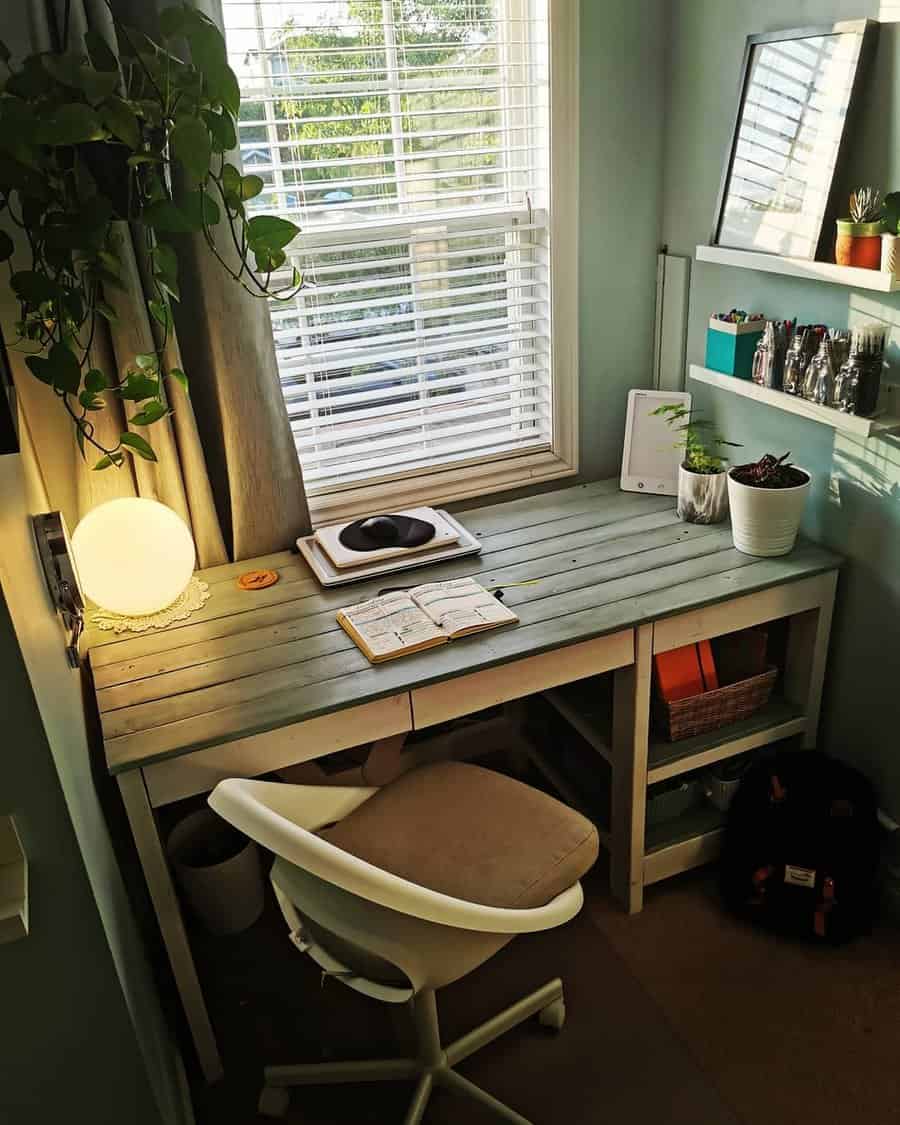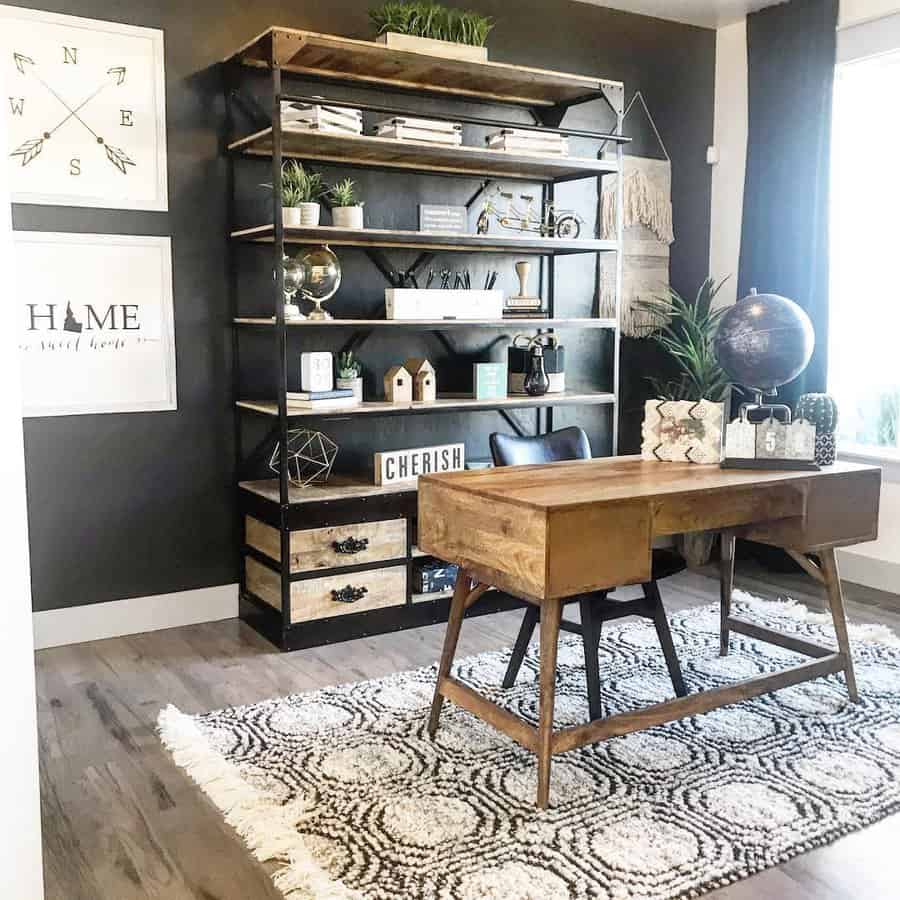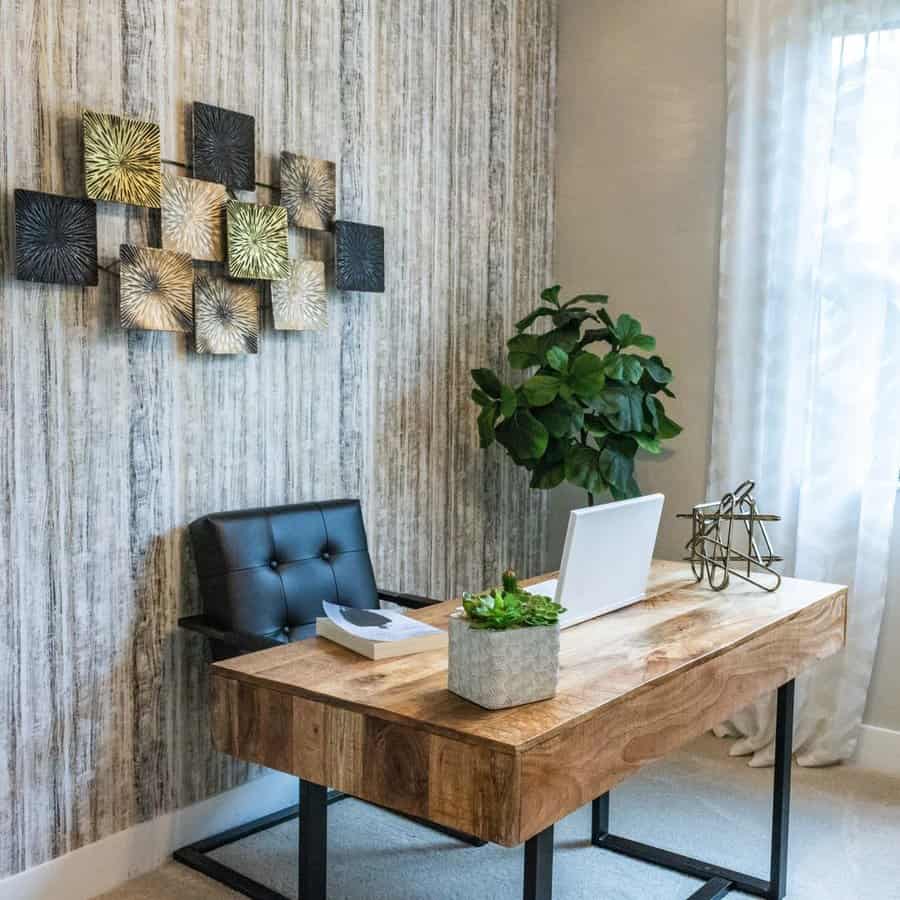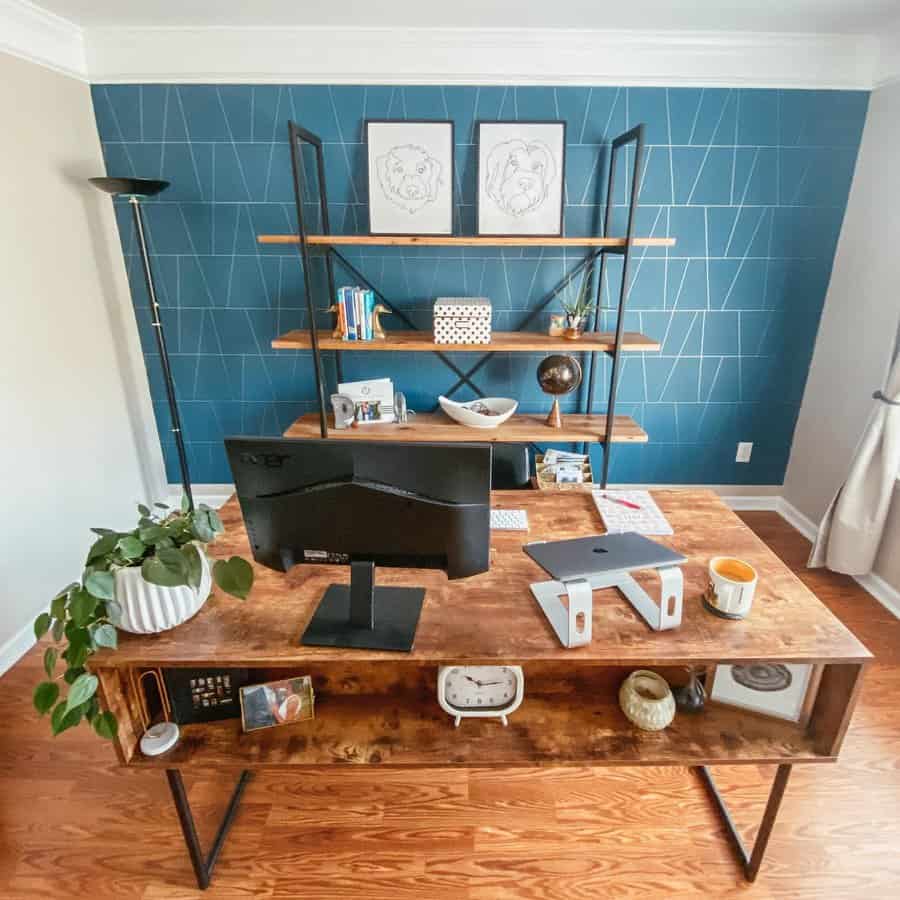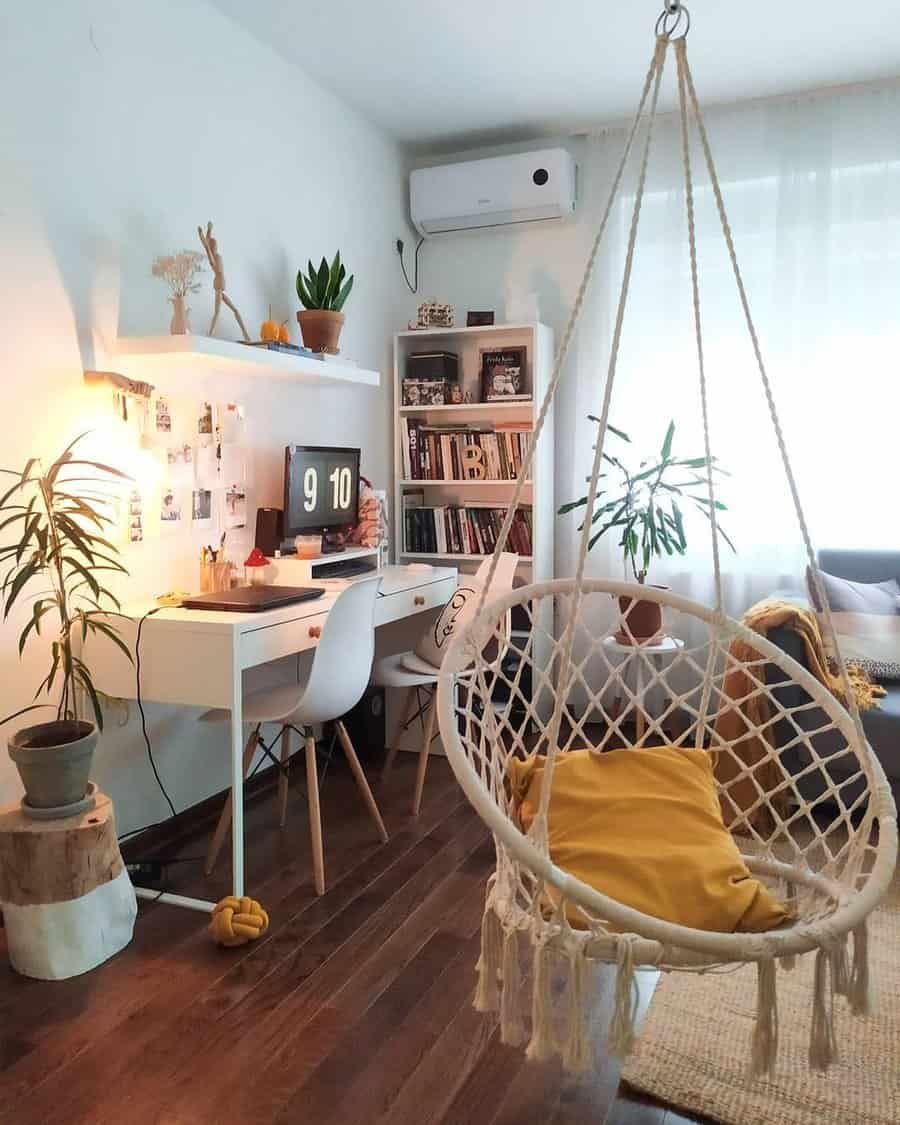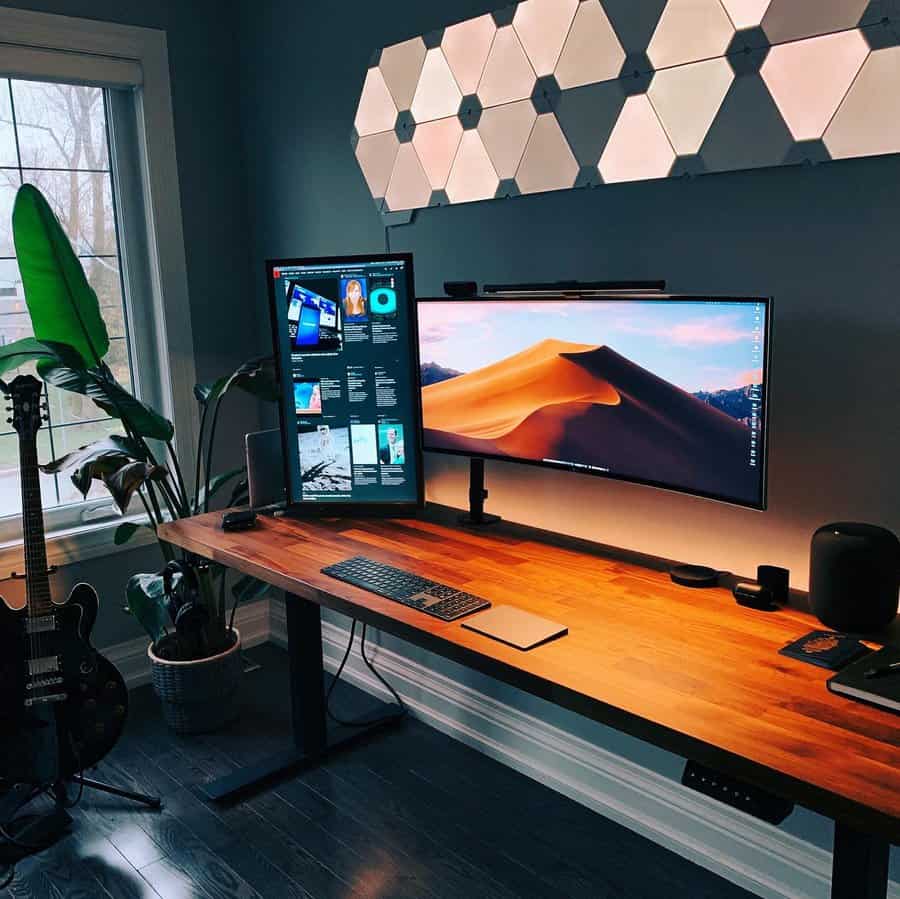 8. Enhance Comfort with a Stylish Rug
An area rug can significantly elevate a home office, adding warmth, texture, and clear delineation between work and relaxation zones. Given the vast array of colors and designs available, choose one that aligns with your aesthetic and boosts motivation. Be it a bold pattern or a muted hue, the right rug can invigorate your workspace, making it both stylish and functional.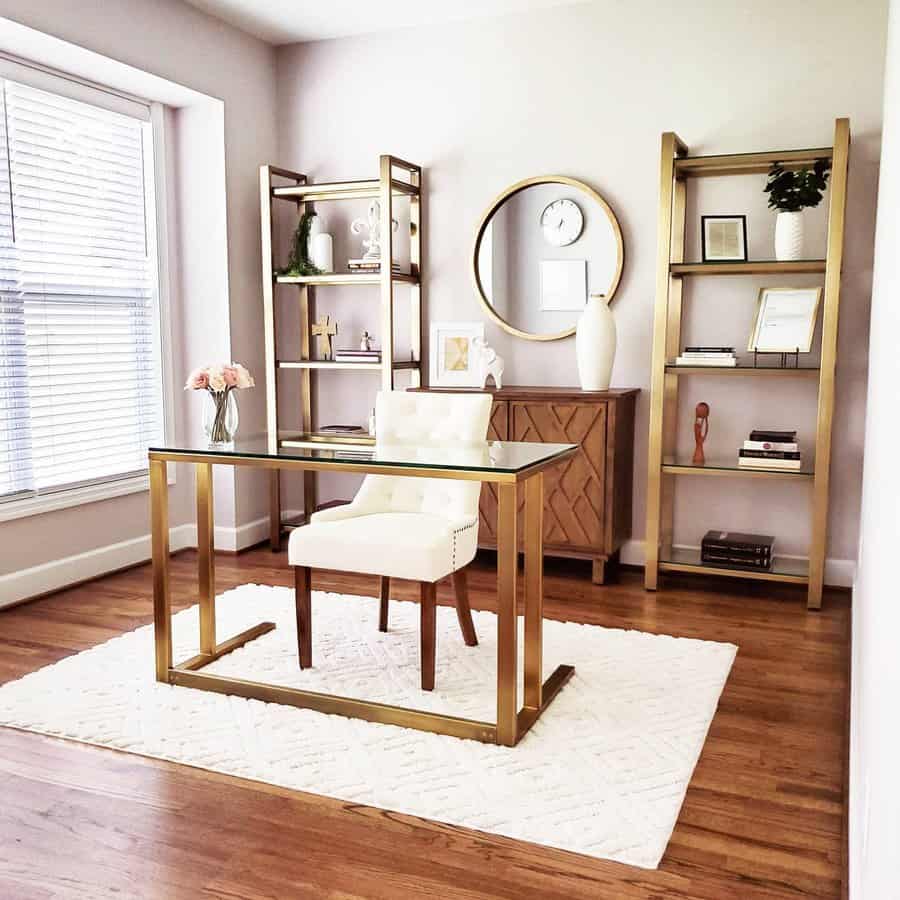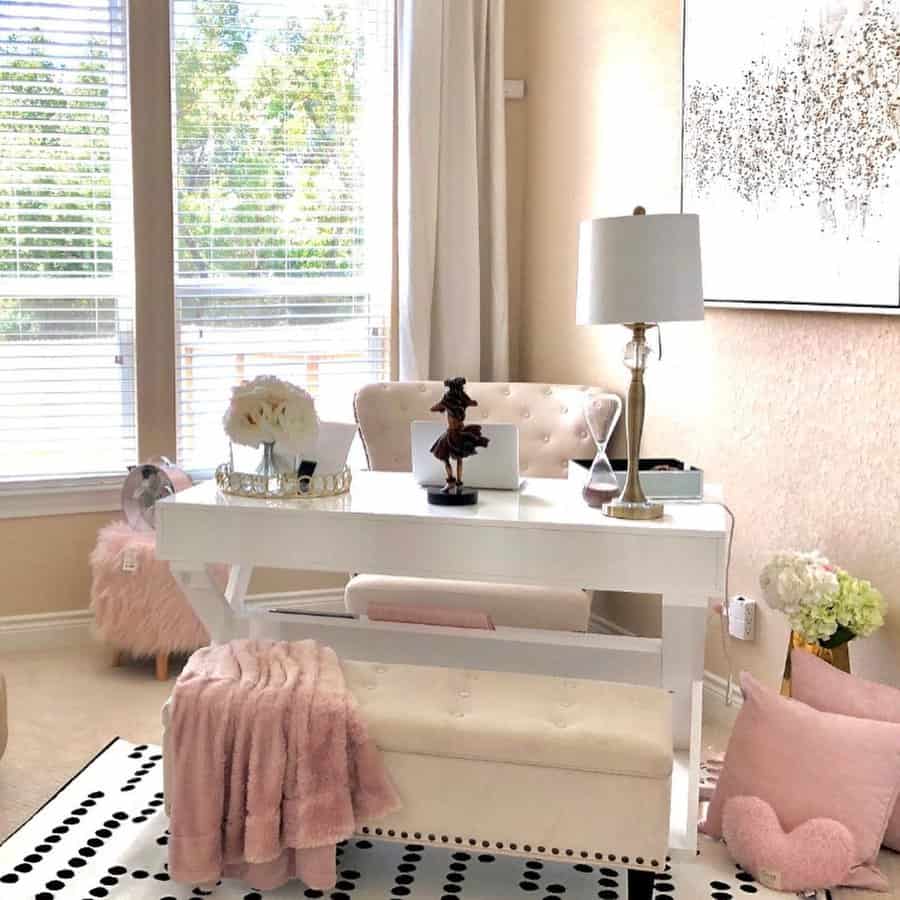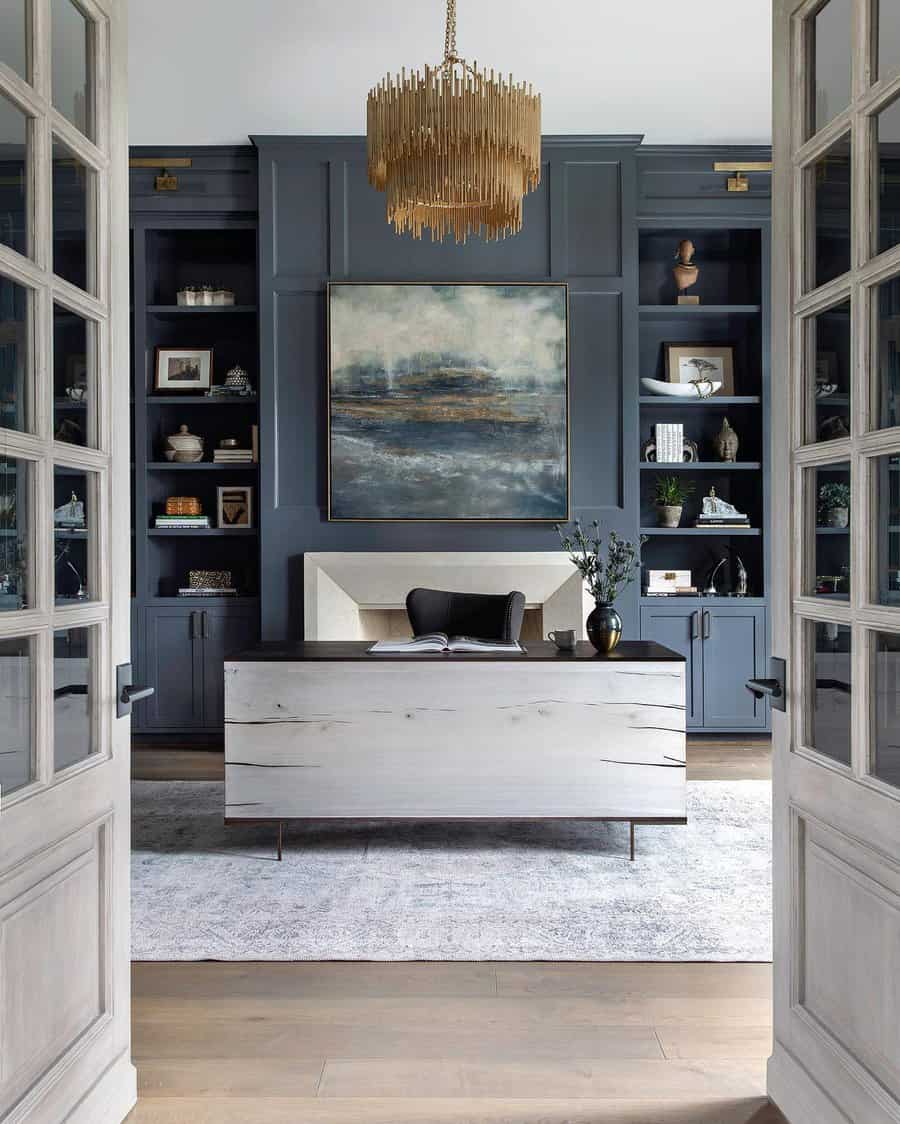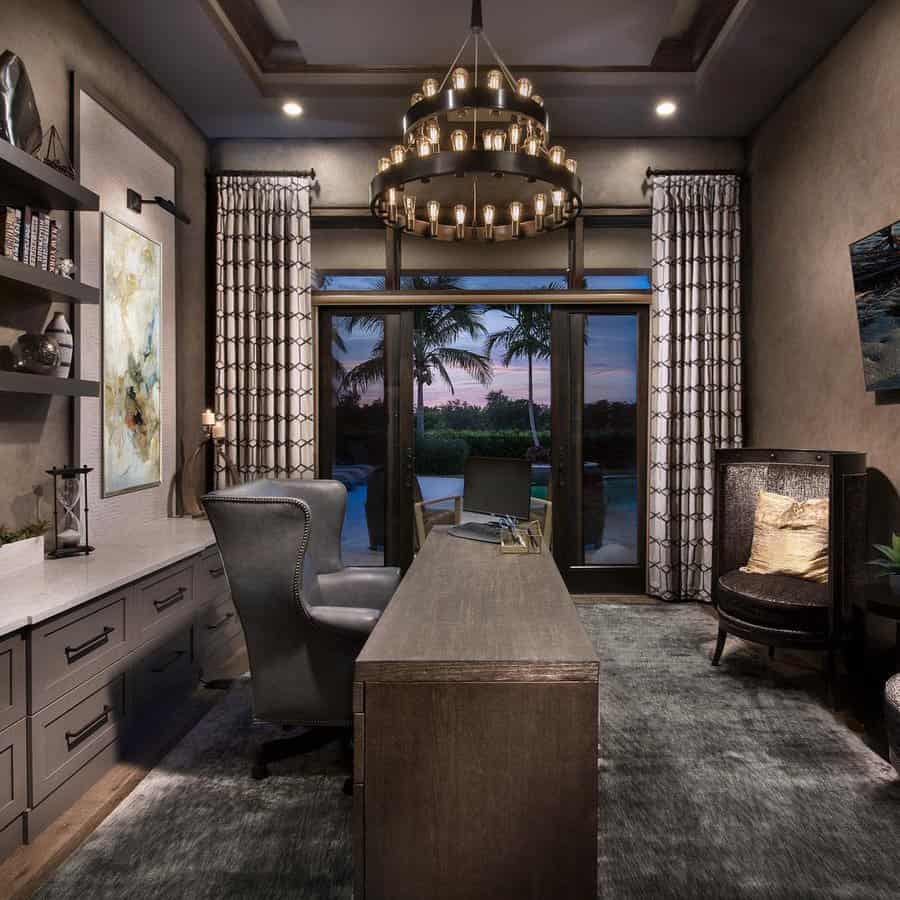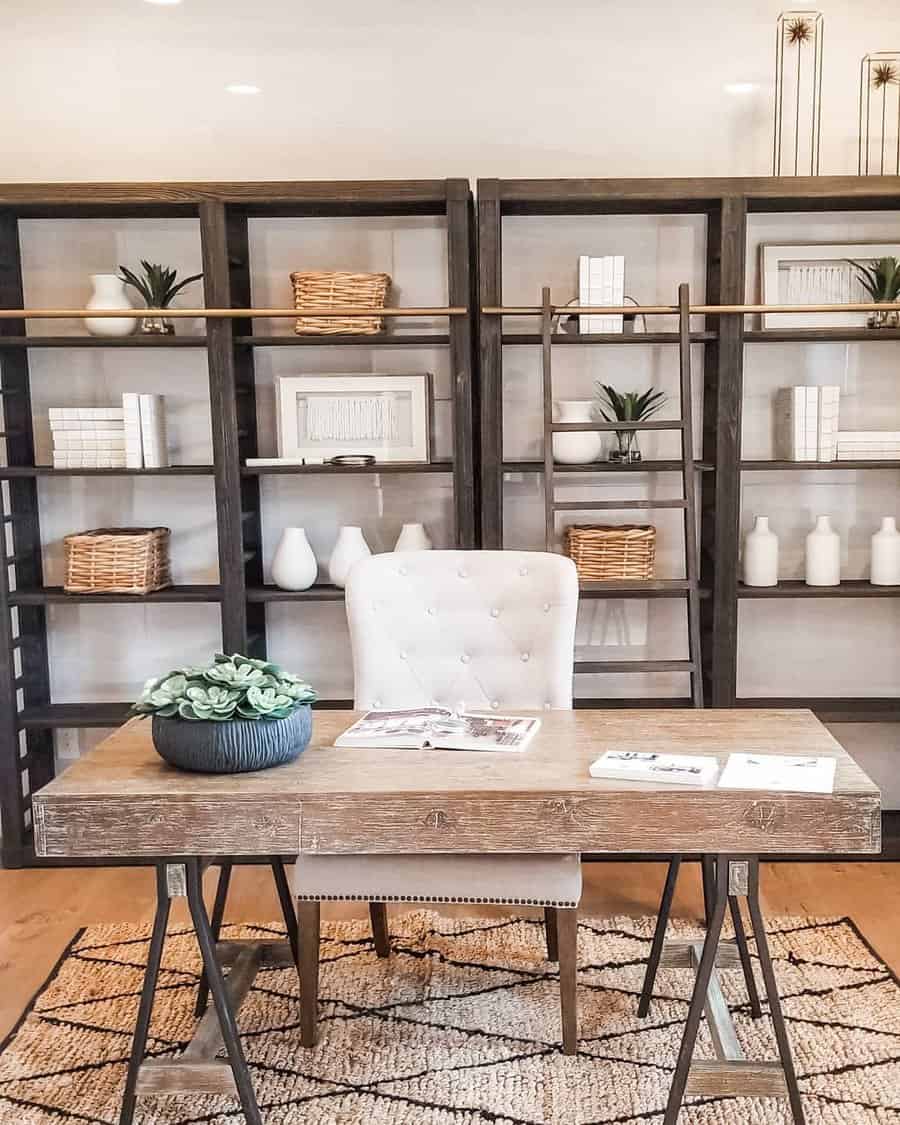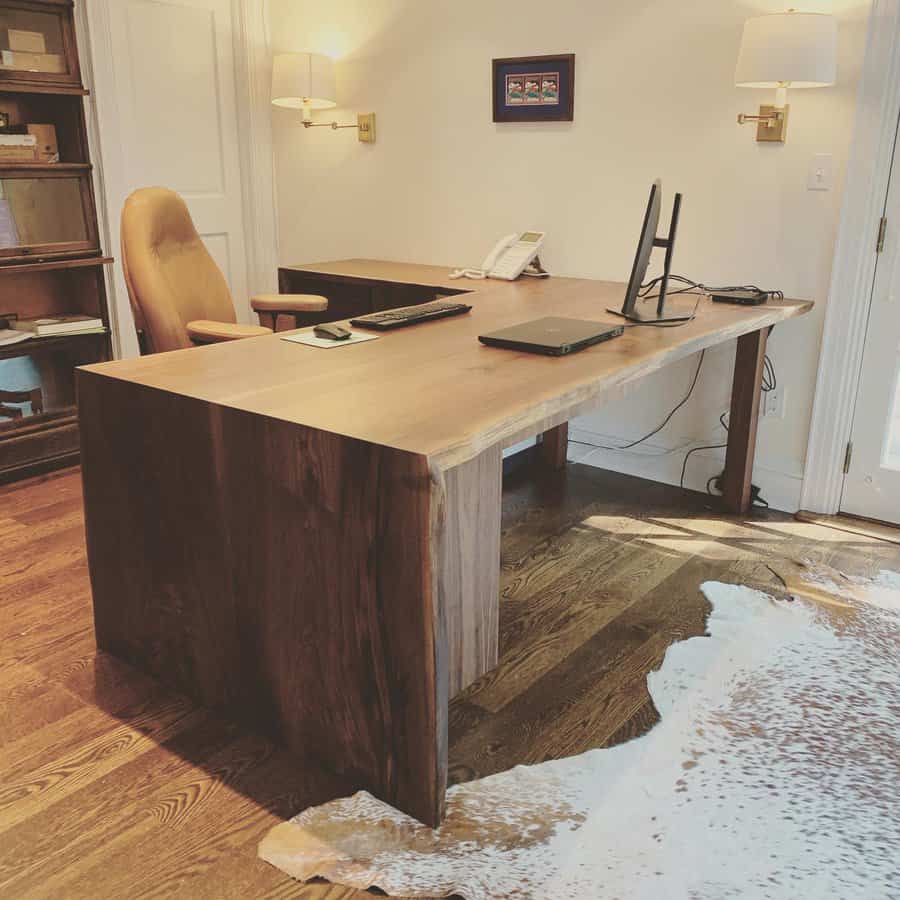 9. Achieve Harmony with Monochromatic Design
A monochromatic home office offers a serene and cohesive backdrop, ideal for focus and creativity. Choosing varying shades within one color family, like a blend of grays or neutrals, provides a minimalistic and modern ambiance. This design approach, with its clean lines and unified palette, minimizes distractions, making it easier to delve into tasks. To break the monotony, introduce textural elements like rugs or decorative items, ensuring the space remains balanced and inviting.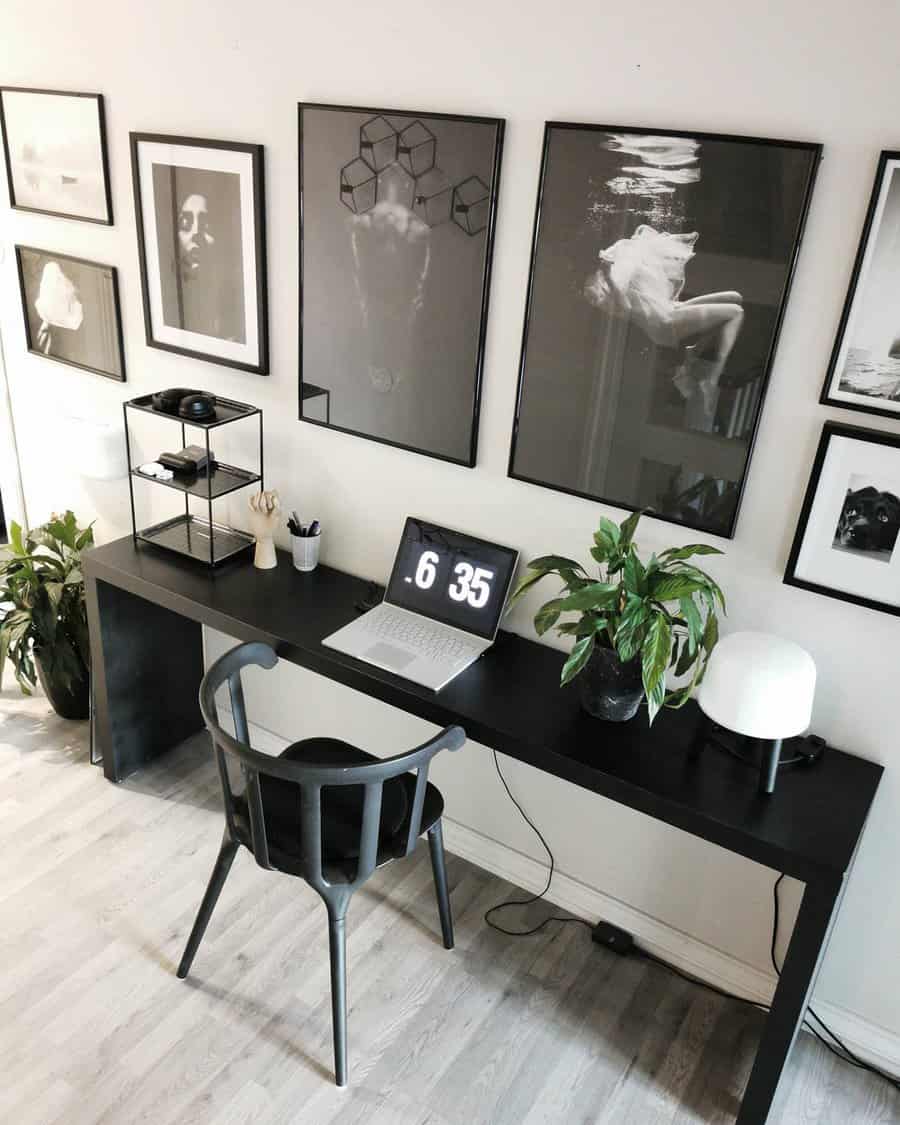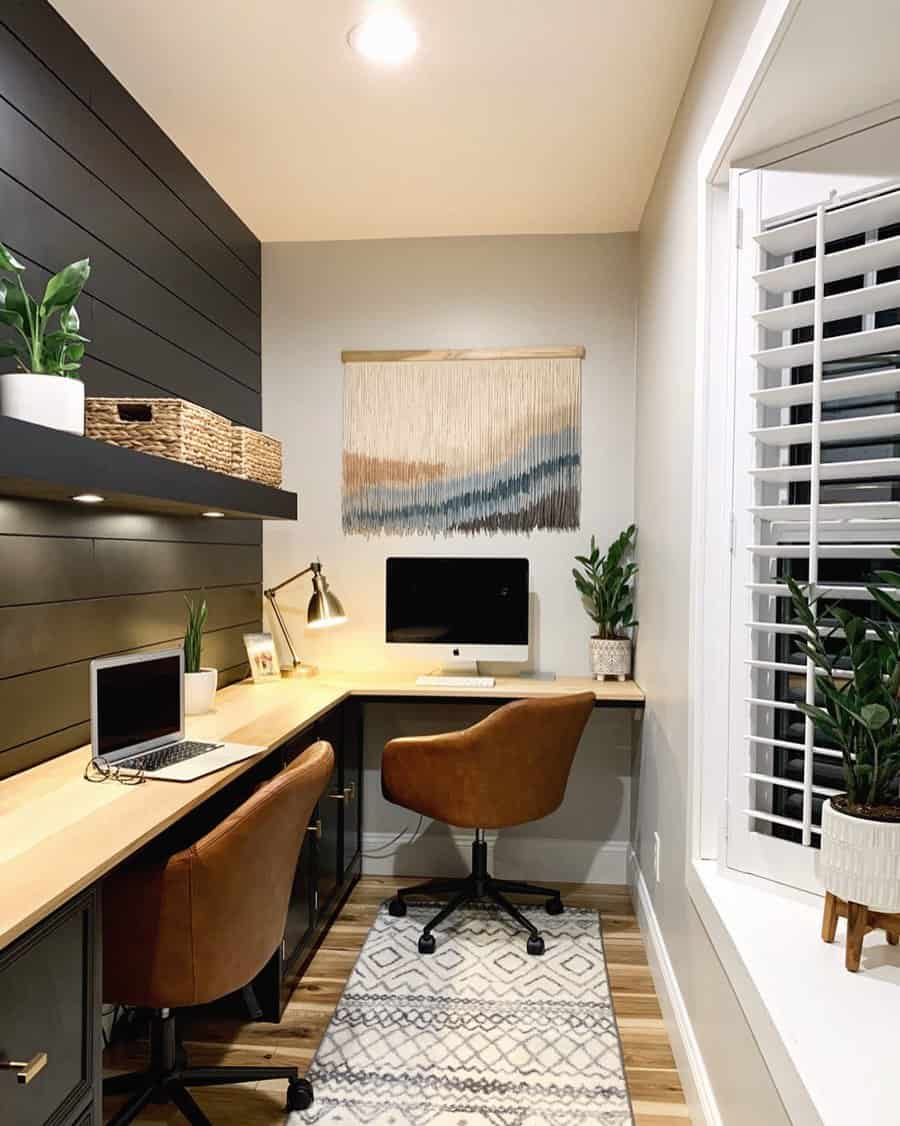 10. Optimize Space with Modular Shelves
Modular shelves bring adaptability and style to your home office, enabling flexible storage and display for essentials and decor alike. They cater to varied aesthetics, from modern to rustic, ensuring alignment with personal tastes. The ease of rearrangement offers the freedom to refresh your workspace periodically. To elevate design and function, pair with complementary desk organizers or decorative boxes, making the most of your tailored office environment.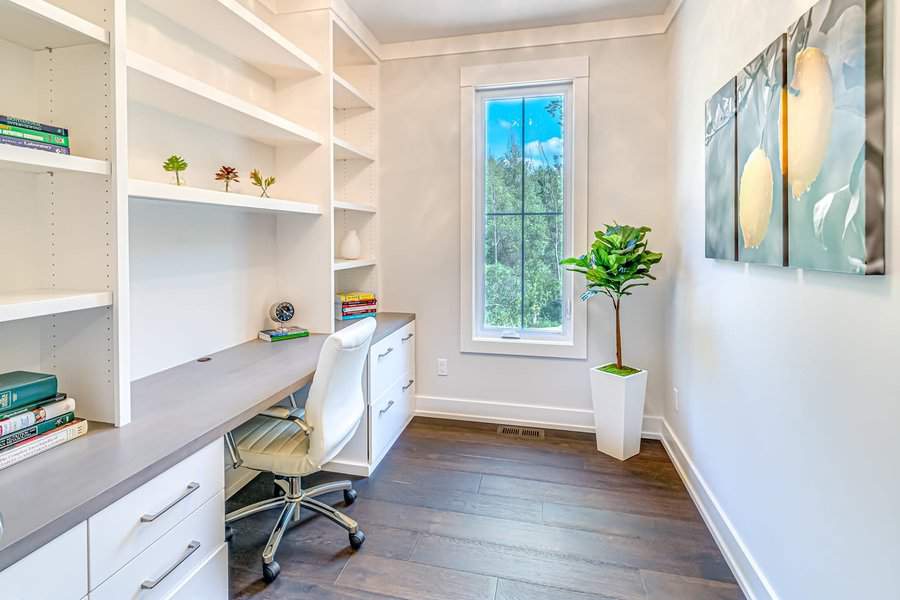 11. Maximize Functionality with Pull-Out Desk
A pull-out desk seamlessly blends functionality with style, optimizing space in your home office. This versatile furniture piece lets you transition between work and leisure effortlessly, ensuring your workspace remains clutter-free. When choosing one, consider designs with built-in storage or cable management features, enhancing both aesthetics and utility. Paired with stackable or wall-mounted organizers, your pull-out desk becomes the heart of an efficient, adaptable workspace.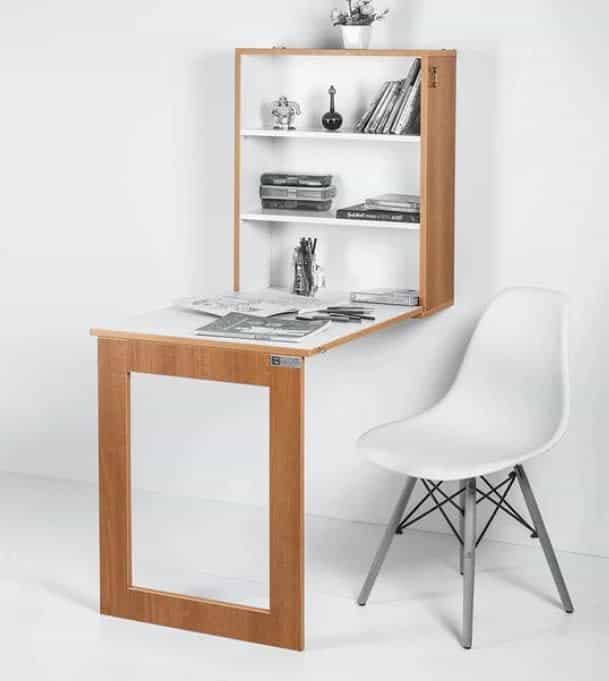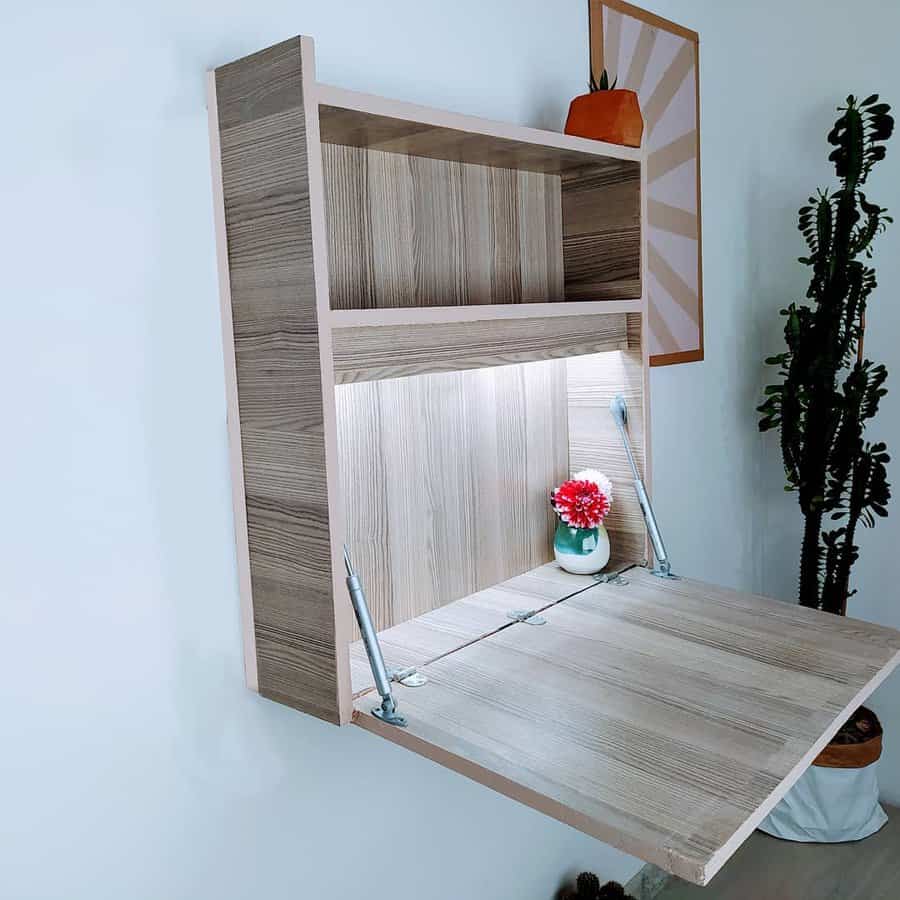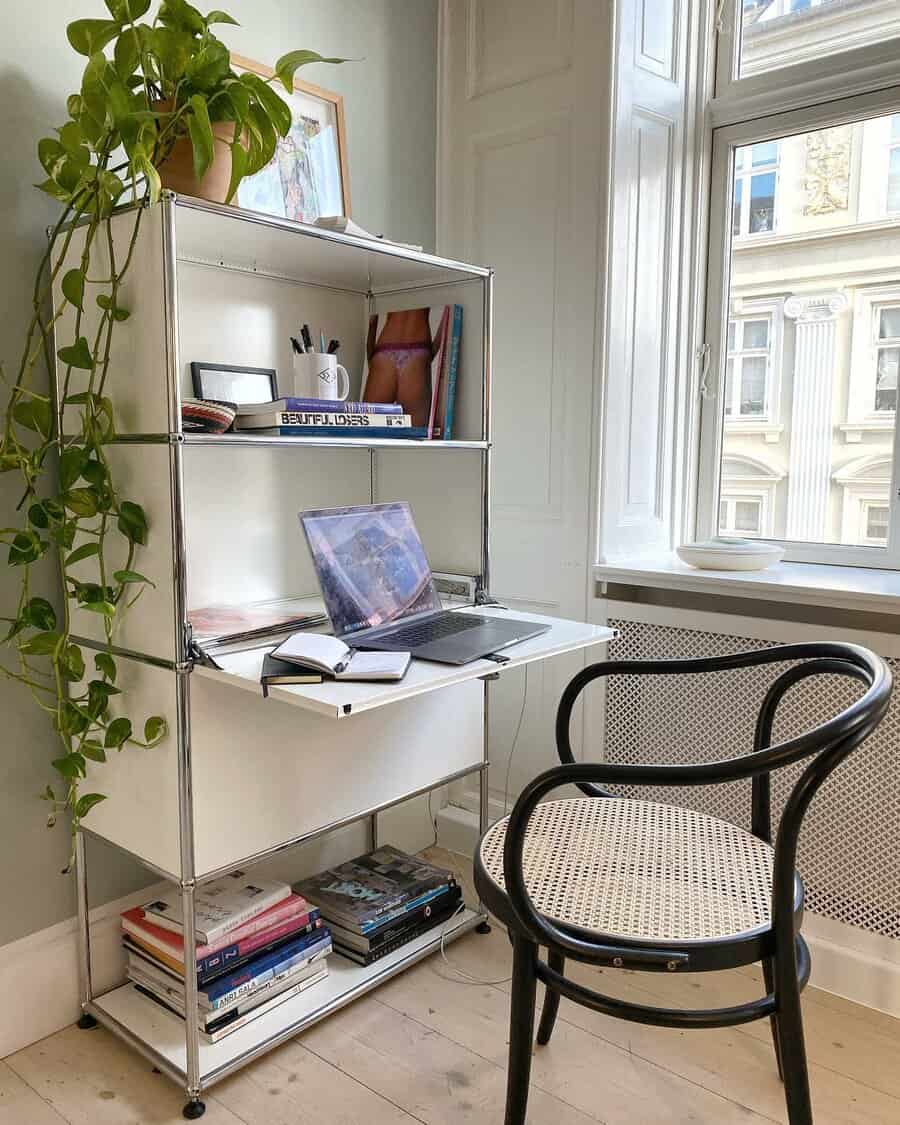 12. Organize and Display with Bookshelves
An office desk with integrated bookshelves offers a sleek solution to decluttering while keeping essentials within arm's reach. This design promotes efficiency, allowing swift transitions between tasks without leaving your workspace. To boost productivity, prioritize storing reference books, essential files, or inspiring decor on these shelves. With a well-arranged bookshelf, you can streamline tasks, inspire creativity, and maintain focus on your objectives.