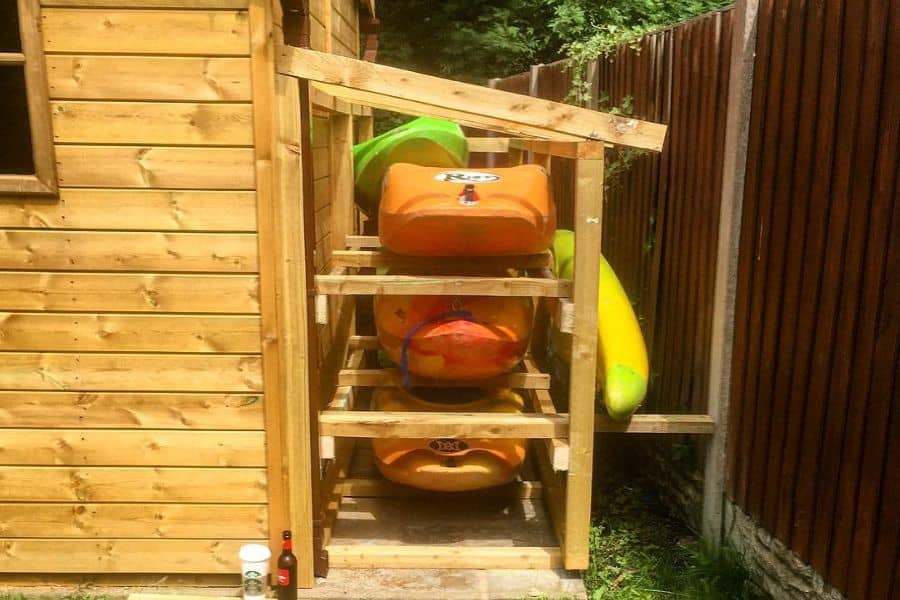 Kayaking is a great physical pastime for getting some exercise while enjoying nature. While you could rent your kayak, this gets tedious and means you are dependent on someone else. Instead, owning your kayaks means you can head out on the water for free any time you want. You just need to figure out where to put your kayak when you're not using it. What you need is a kayak storage rack.
These kayak storage ideas will help you figure out what to do with your kayak while you're not out on the water.
1. Keep It By The Beach
Looking for the perfect place to keep your beloved hardshell kayak when you're not out on the water? Why not keep it close by, just a stone's throw from the beach, and ready to hop in whenever you're feeling adventurous? Your trusty kayak deserves a space of its own; somewhere to keep it safe when you're not actively using it.
If you find yourself paddling regularly, keep your kayak tucked away in a shed near the entrance of the beach or coastline so it's there when you need it most. Even if that's not feasible, don't worry — there is plenty of strong and secure storage for your hardshell kayak right at home.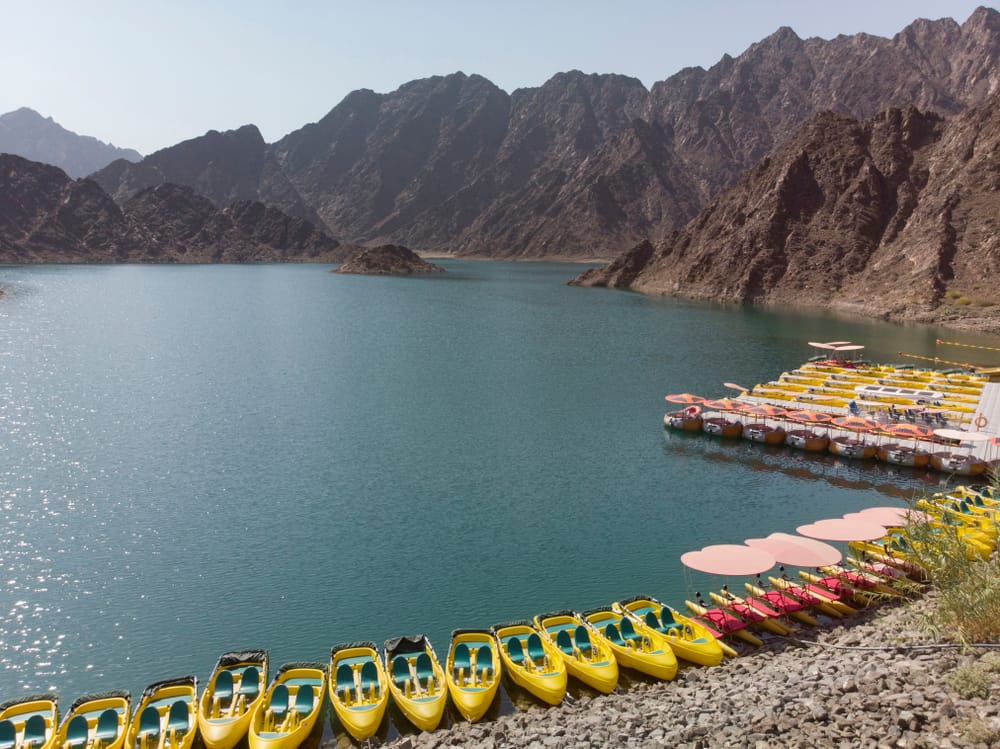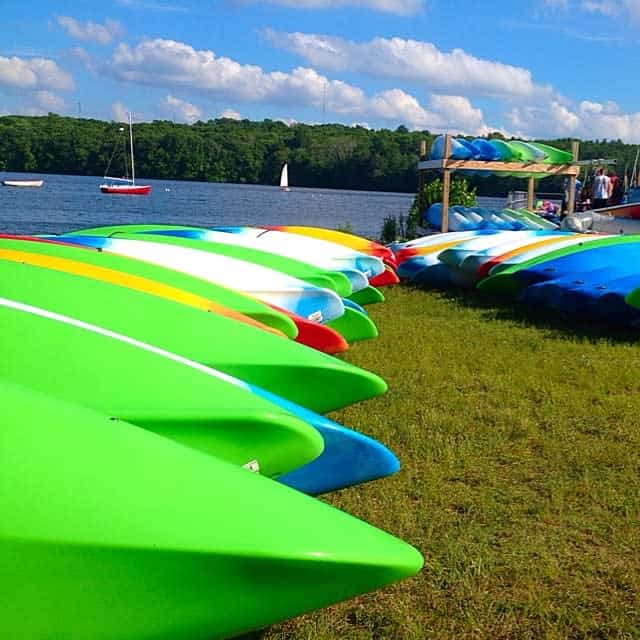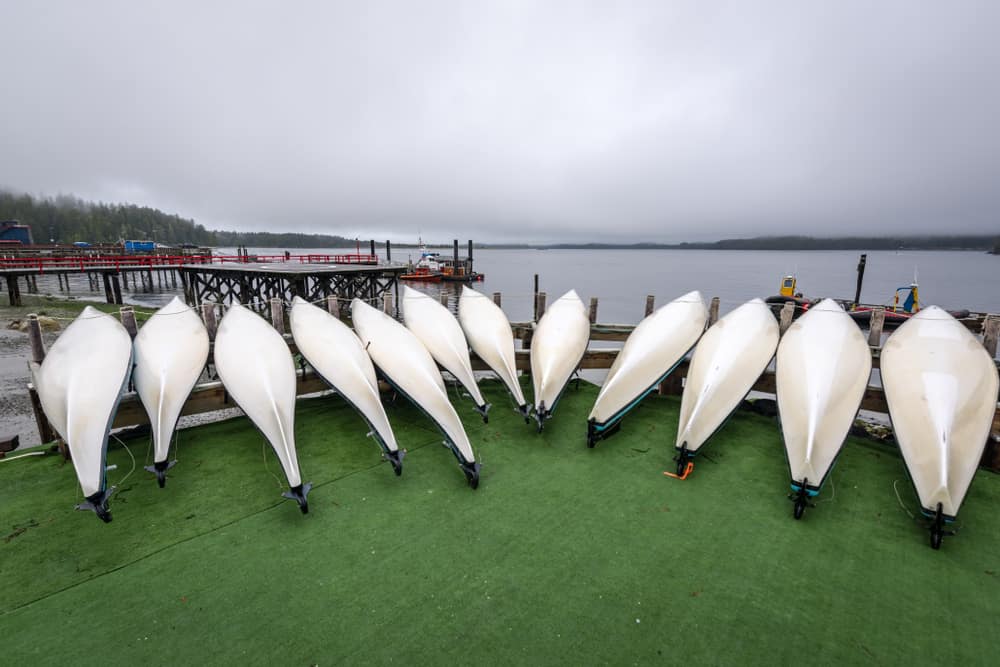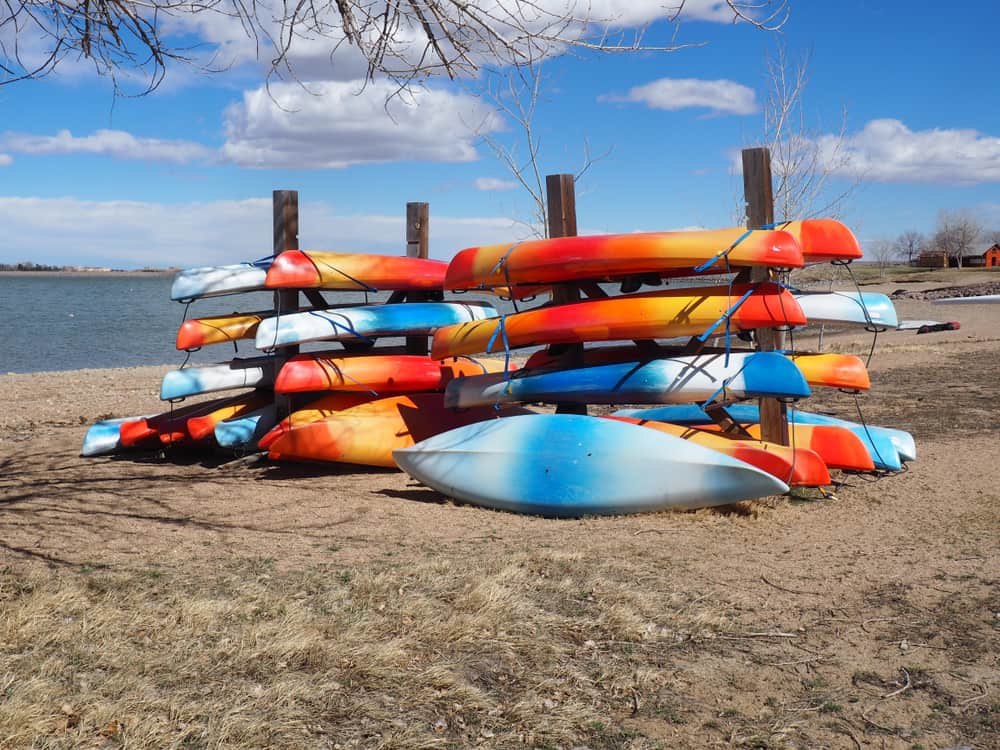 2. Opt For A Rolling Tiered Steel Rack
Storing your kayak outside between uses has never been simpler! With rolling tiered steel racks, you can store up to 8 kayaks at once while still keeping them protected and secure. This is the perfect solution for large groups of hobbyists who need to keep their kayaks readily accessible in an organized fashion.
The tiered steel rack is designed to resist rust and corrosion, so your prized possessions are safe no matter what elements they encounter. Now, when it comes time to hit the water with friends, retrieving your gear is as easy as reaching out and grabbing it off the shelf!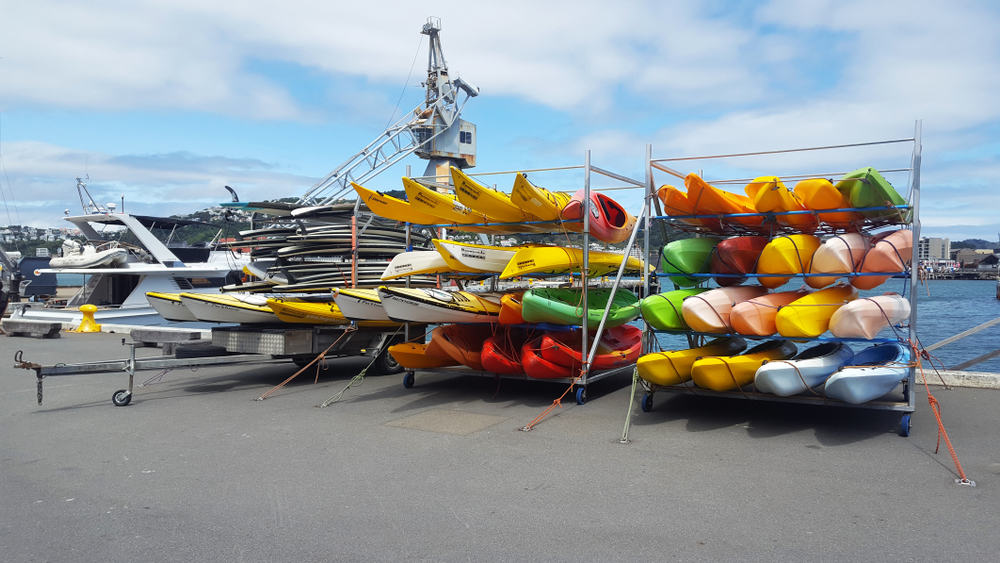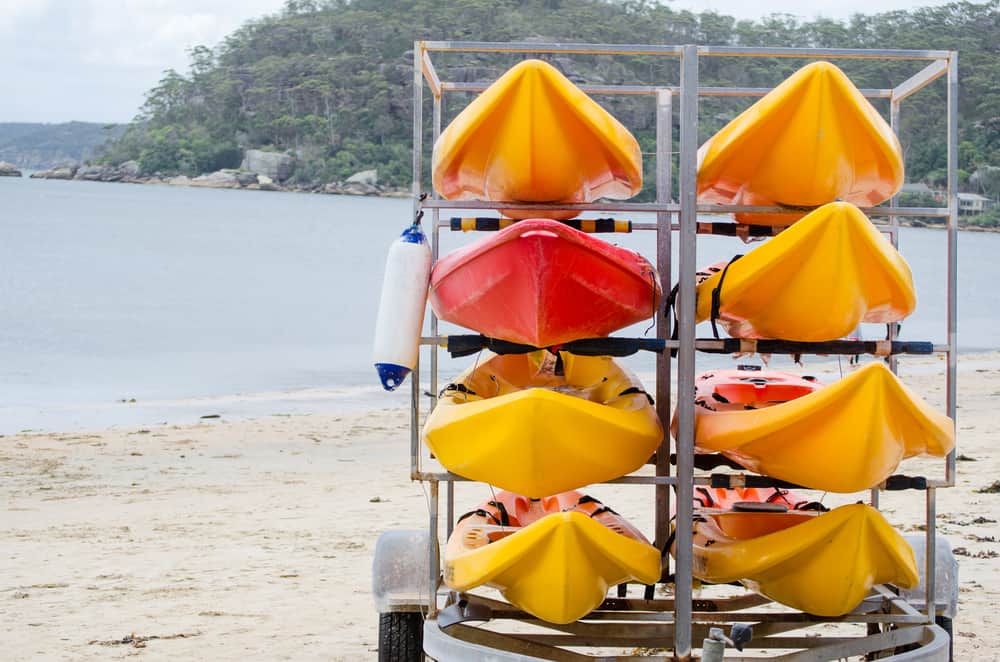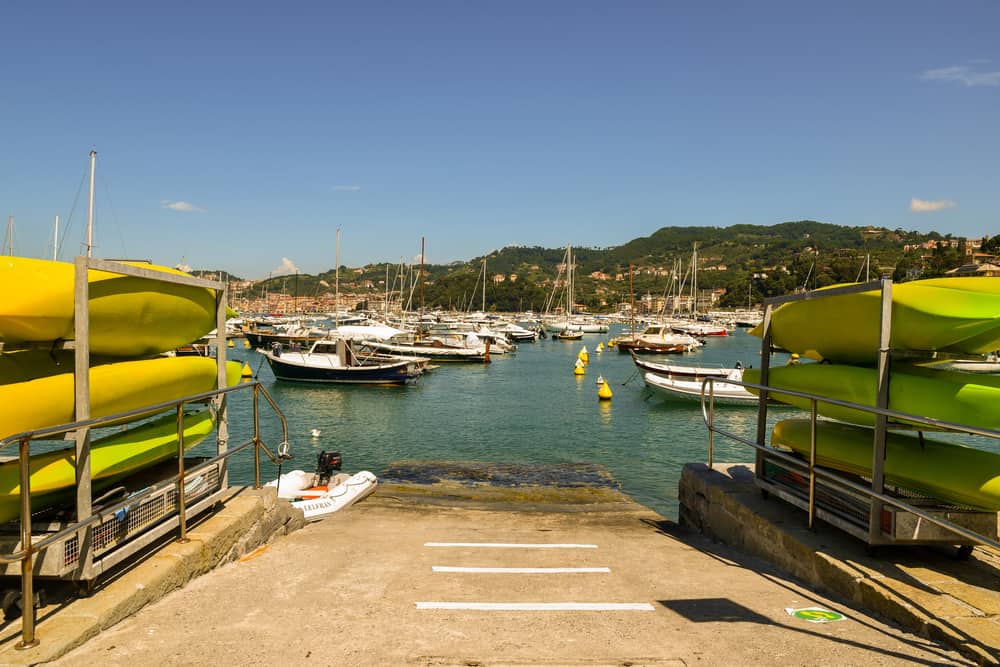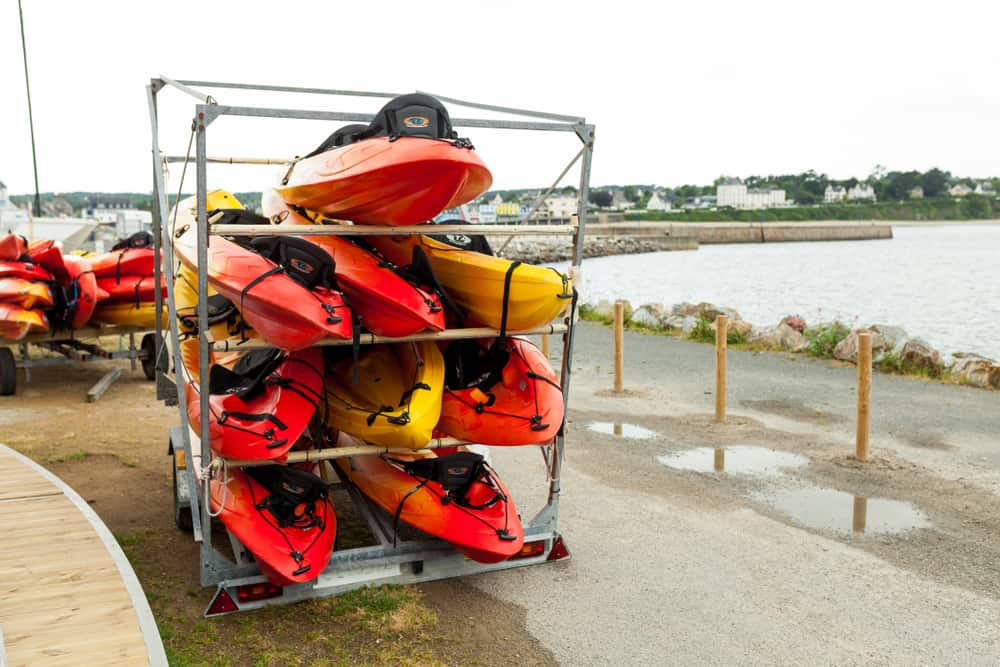 3. DIY A Composite Vertical Rack
Get creative with kayak storage solutions! With a kayak rack shelf made of wood and steel wire, you can create the perfect place to store your kayak when not in use. The shelf will give you the space needed to keep your kayaks away from any hazards or damage, while also providing stability for your kayaks.
Create a kayak storage system tailored to your needs that gives you easy access to your kayaks in a safe environment. You won't have to worry about storing them elsewhere ever again!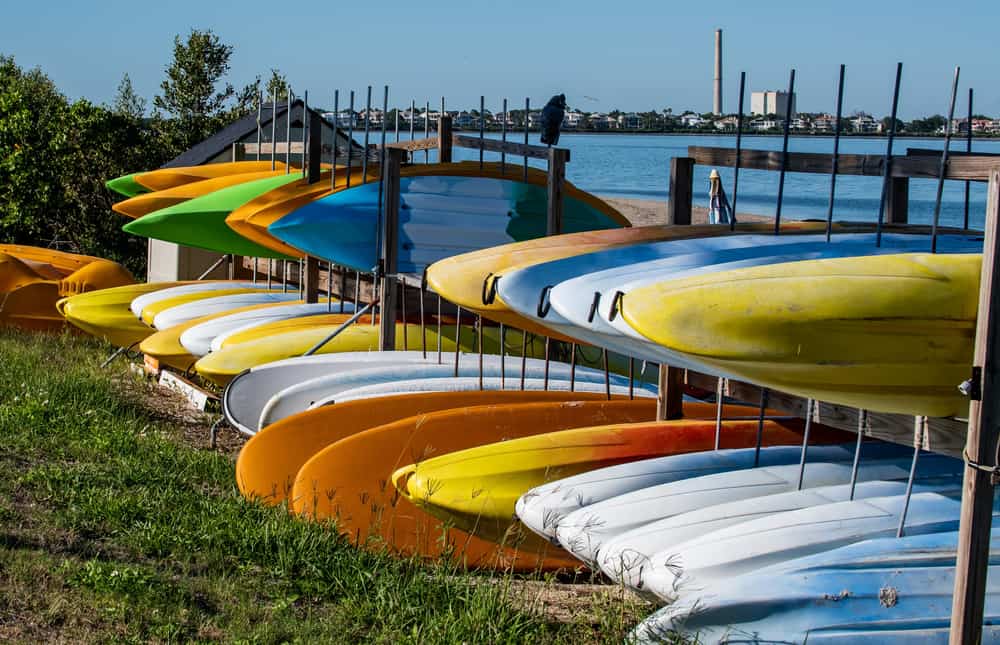 4. Build An Outdoor Roofed Kayak Storage
Storing your kayak doesn't have to involve a struggle. Outdoor kayak storage with a robust roof can provide the perfect designated space for your kayak and other outdoor gear. No matter the size or shape of your outdoor area, you can be sure to find suitable outdoor kayak storage solutions that fit in with its environment while also protecting your investment.
Even if outdoor storage isn't an option, a secure indoor space can still provide the perfect solution for keeping your kayak conveniently protected from environmental conditions.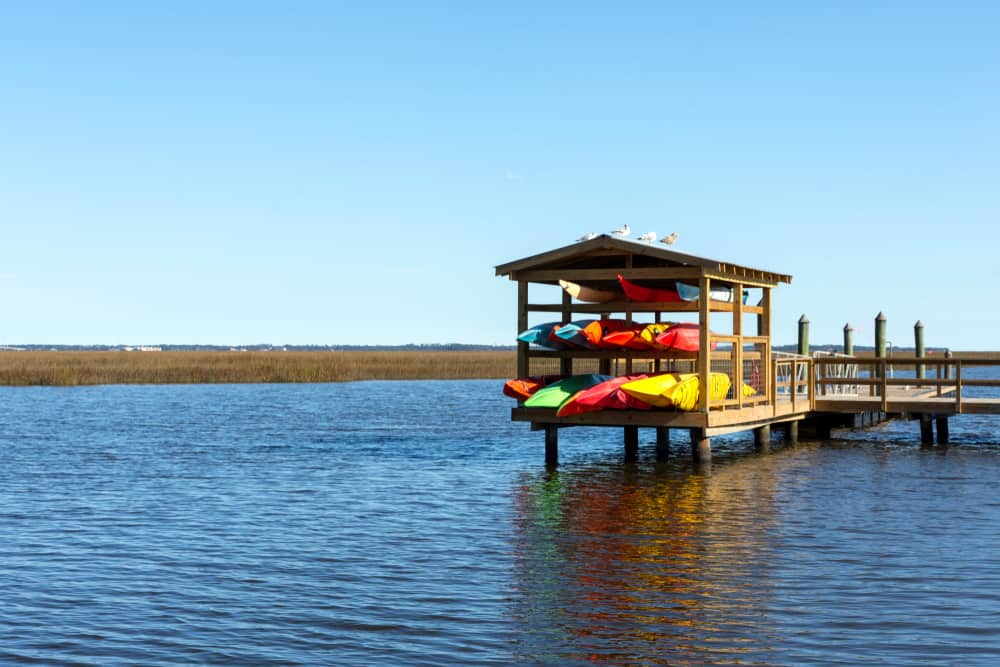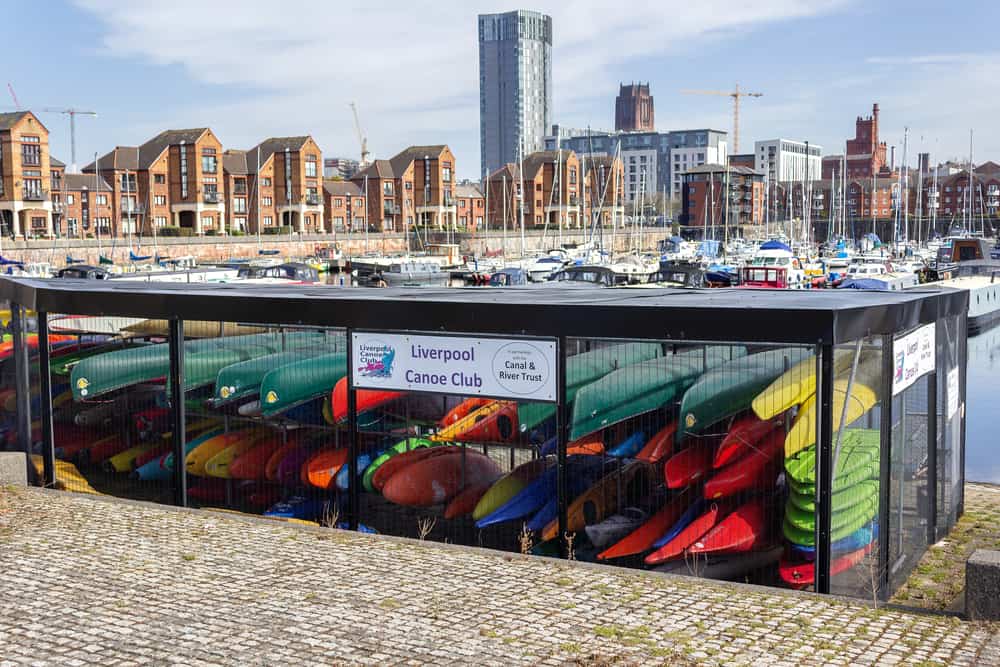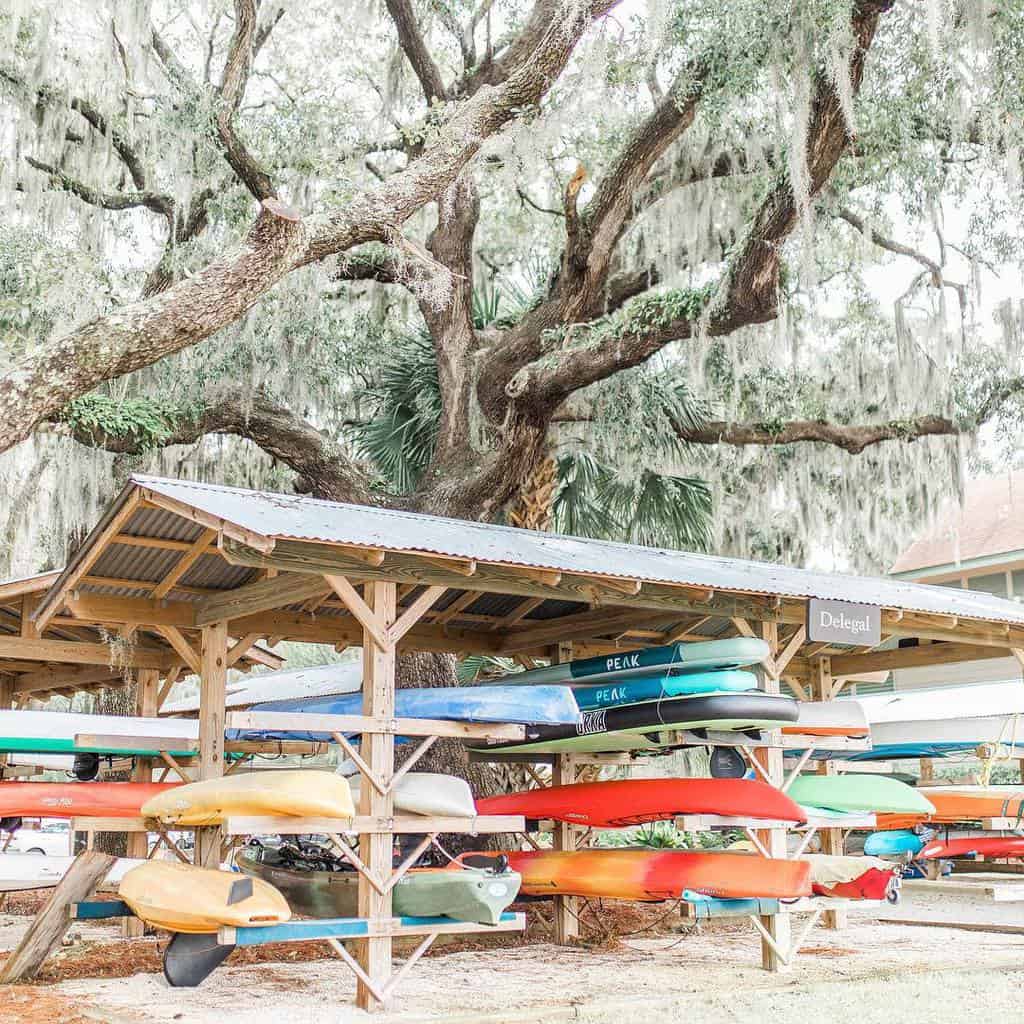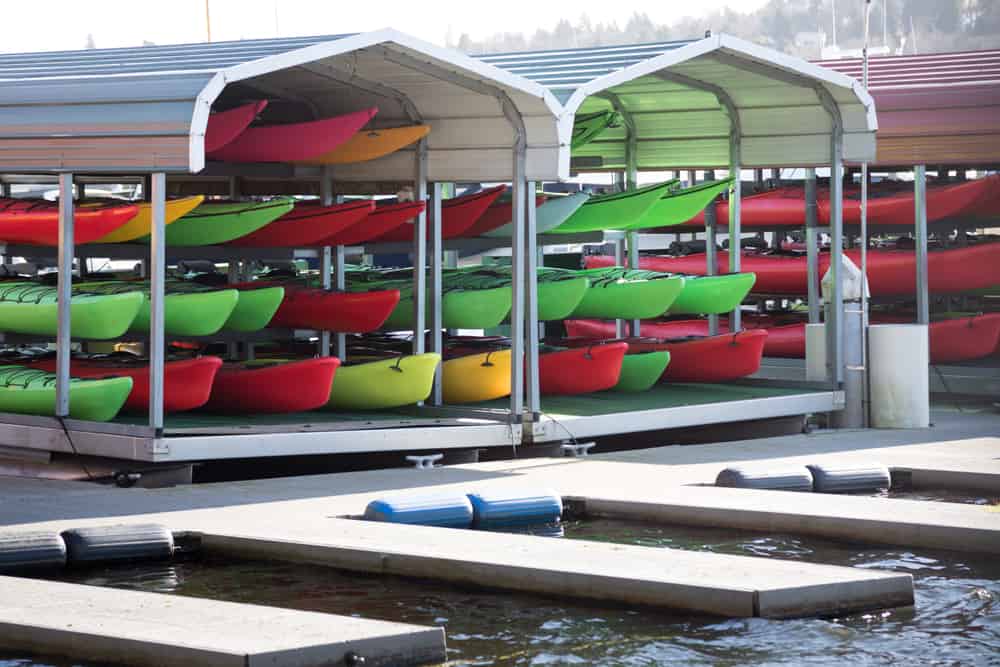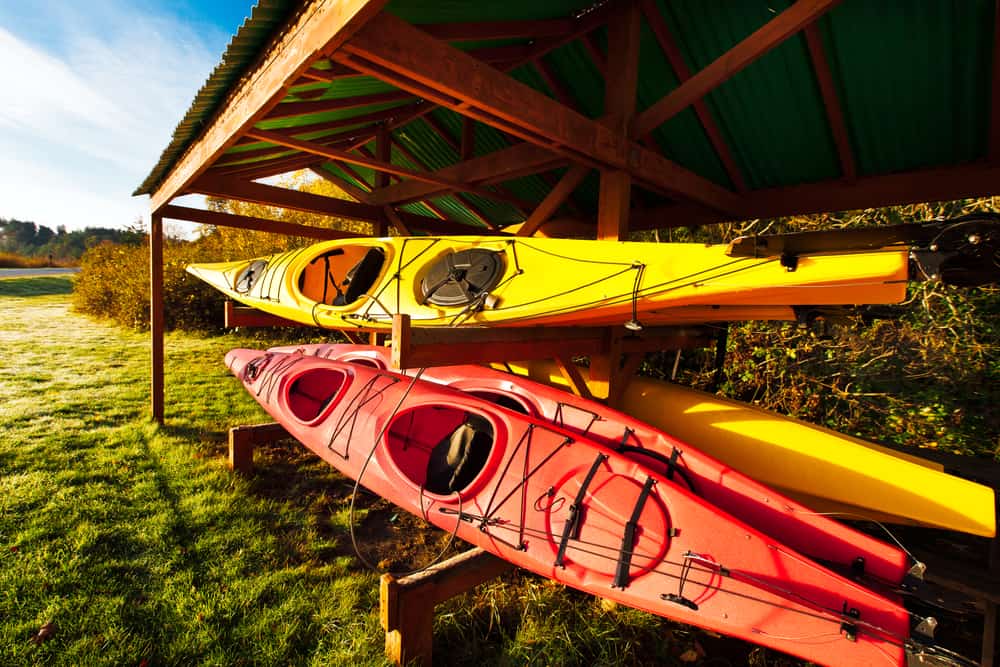 5. DIY A Kayak Rack With Wood Pallets
Kayak storage solutions can be as creative or conventional as you choose. If you're looking for a way to reduce clutter and store your kayak without breaking the bank, consider constructing a kayak rack out of wood pallets!
There are a variety of ways you can use wood pallets to keep your kayaks off the ground and organized, depending on what type of kayaks you have. With some patience and creativity, wood pallets could be the perfect solution for kayak storage in even the tightest spaces!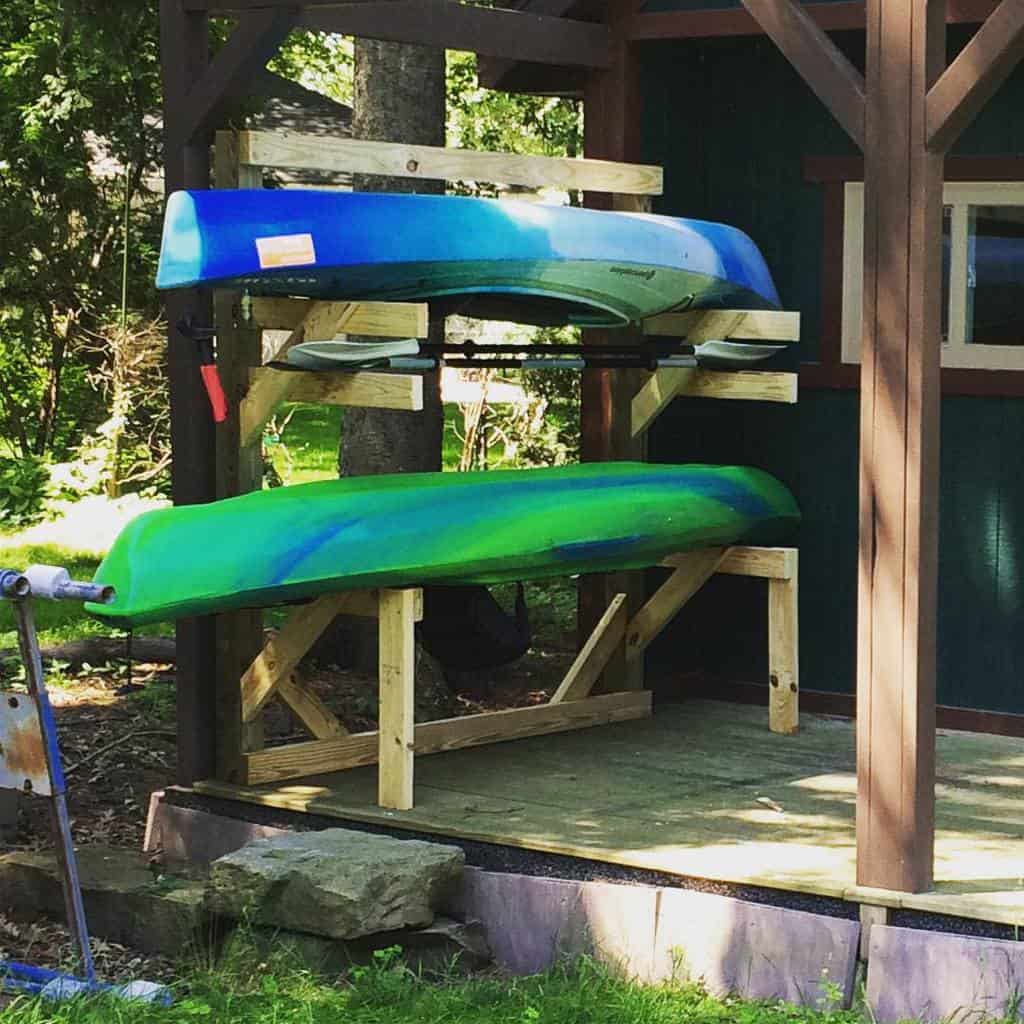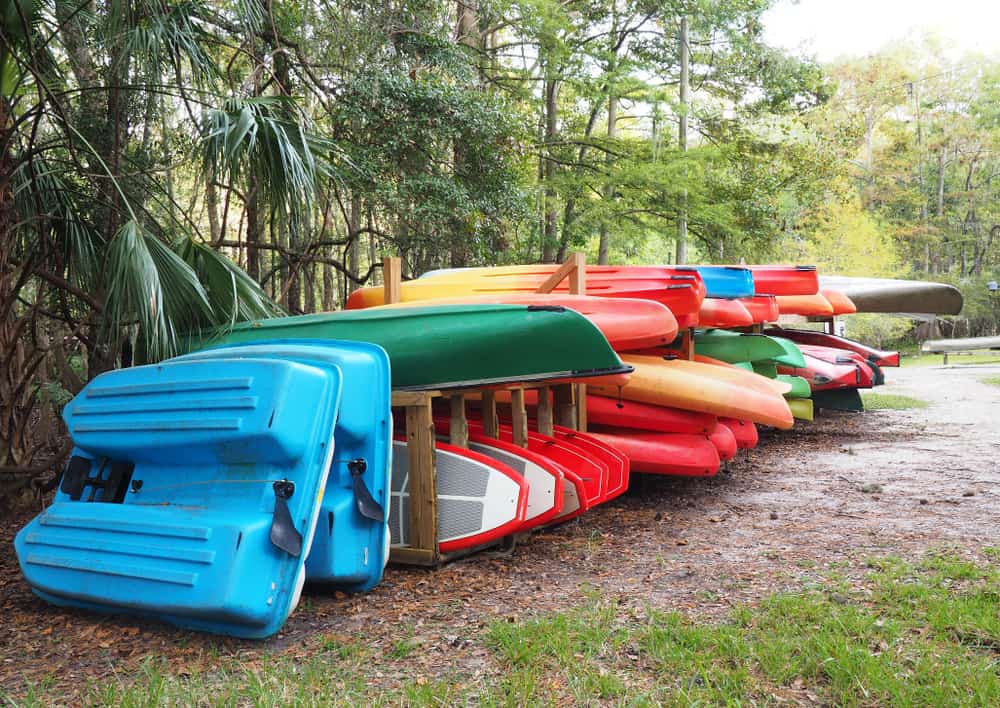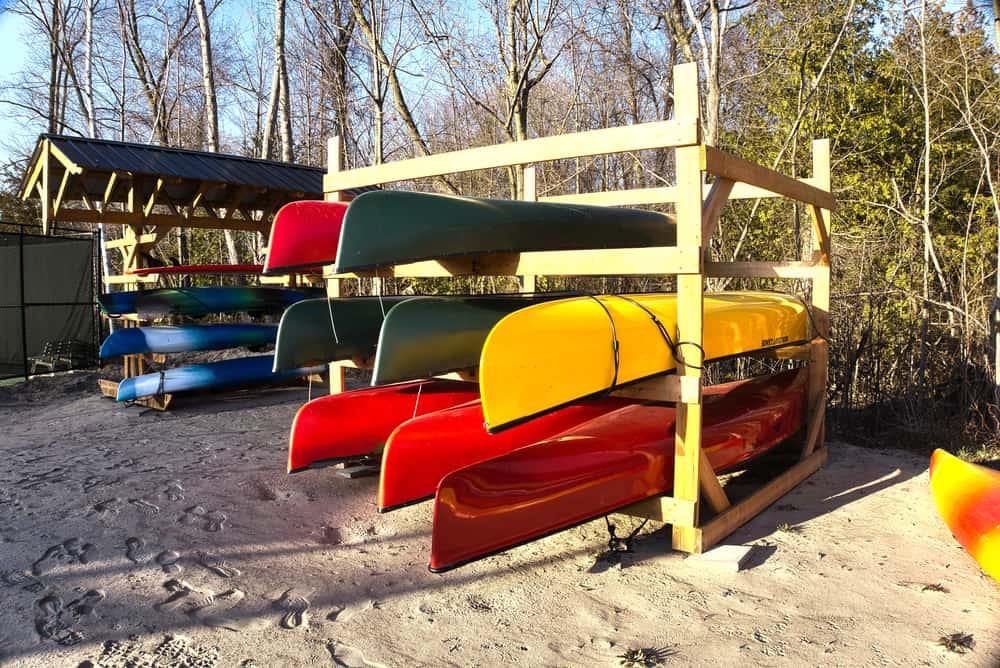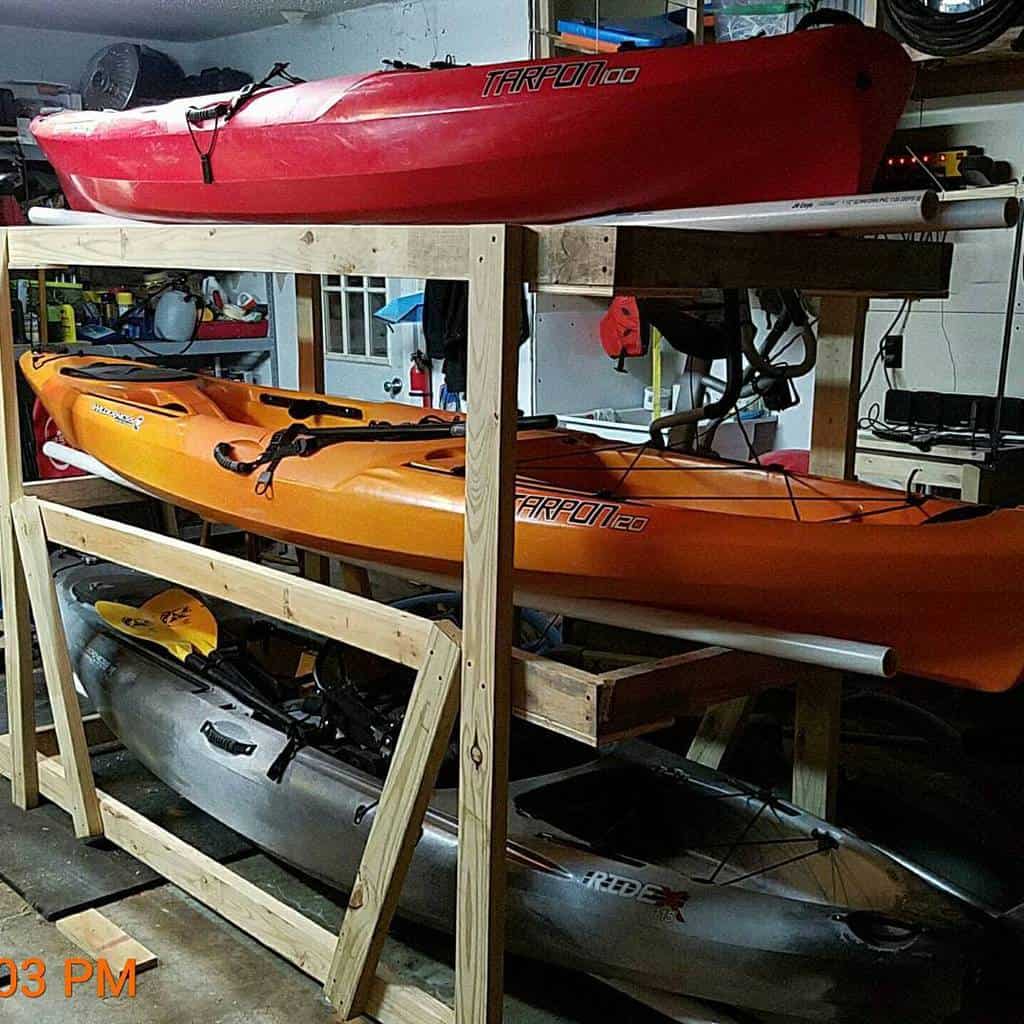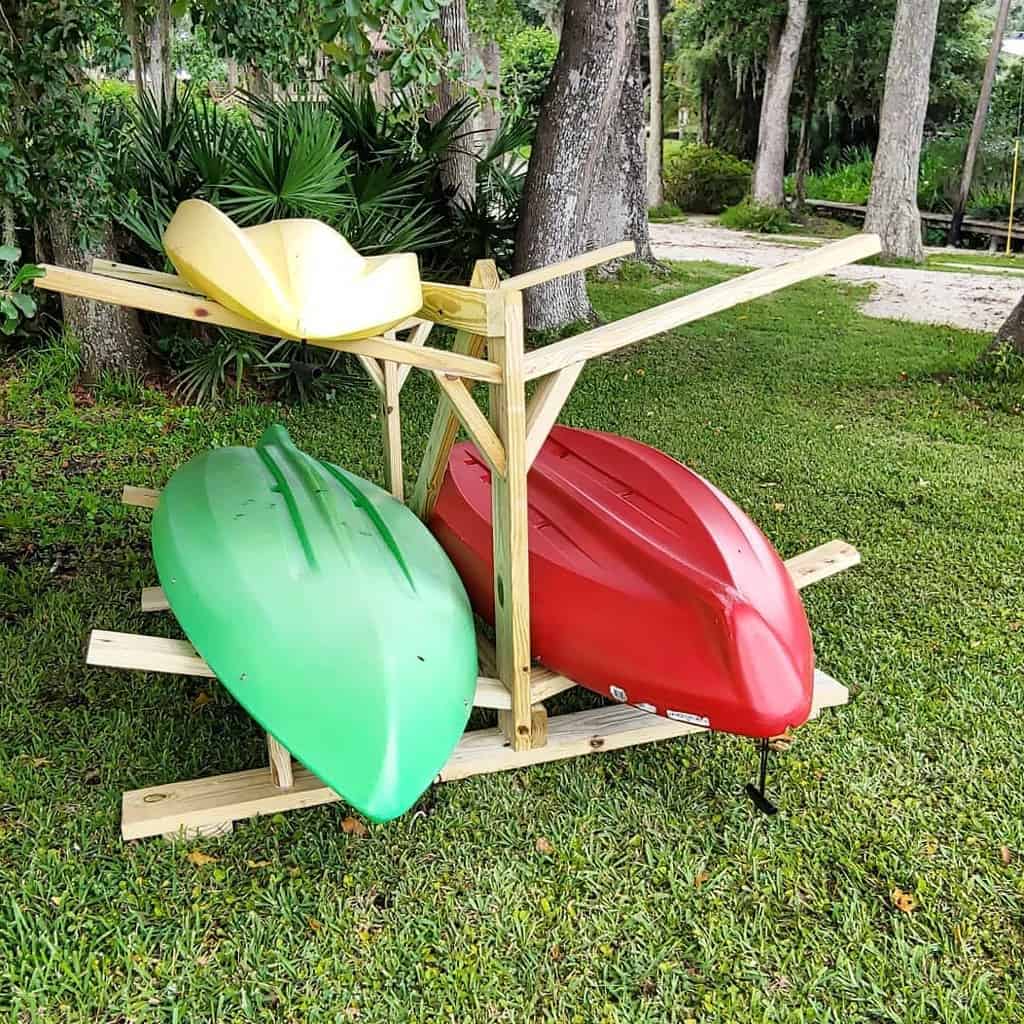 6. Invest In A Floating Dock
Longing for a reliable place to store your beloved kayak? Look no further than a floating dock! Whether your kayak is small or large, you can create a floating dock made of durable PVC material that will keep it safely afloat in any body of water.
Not only does this provide an easy-to-reach solution, but it also offers convenient access for all of your aquatic adventures, ensuring stress-free kayaking for many years to come.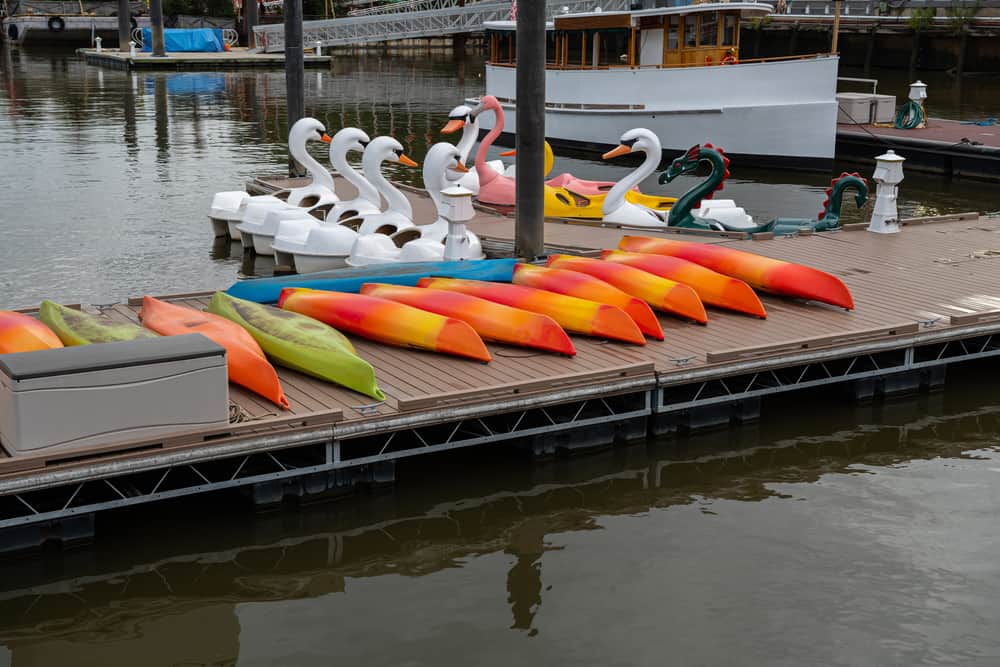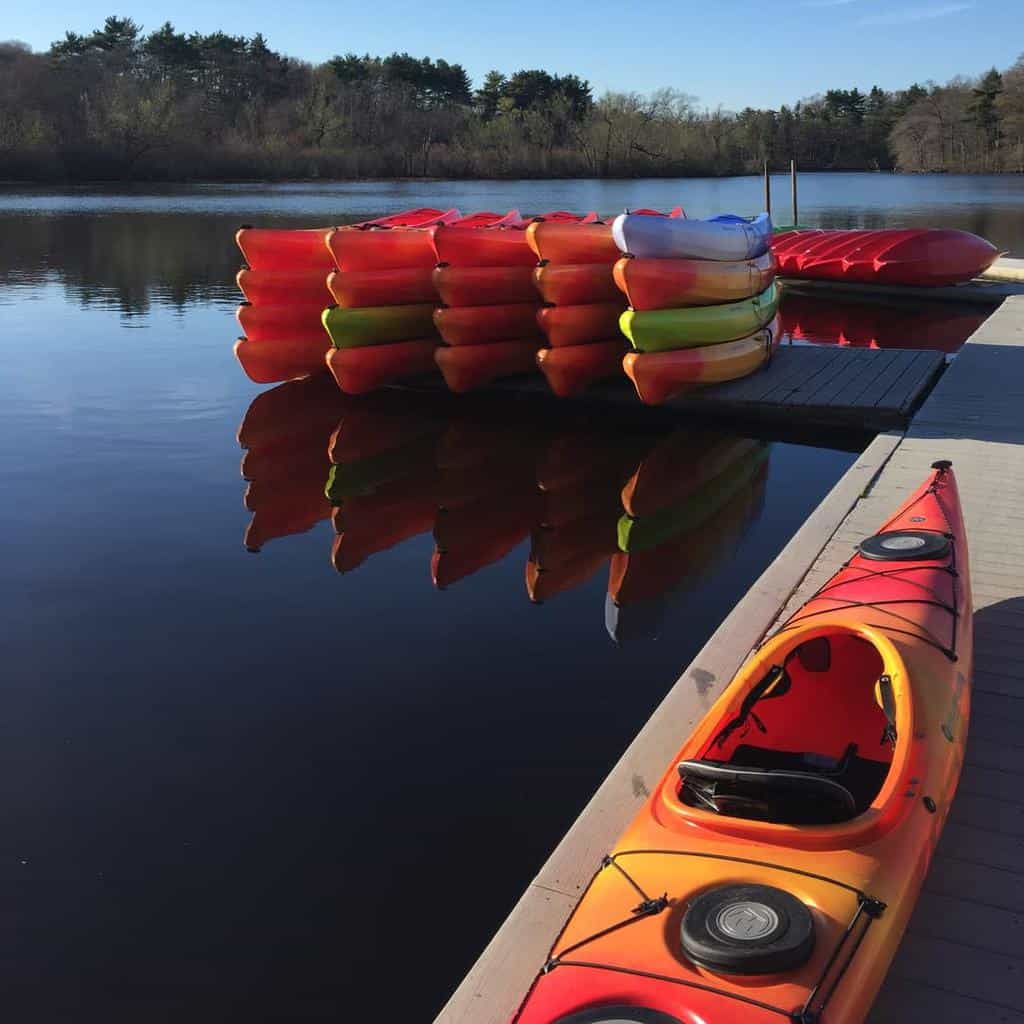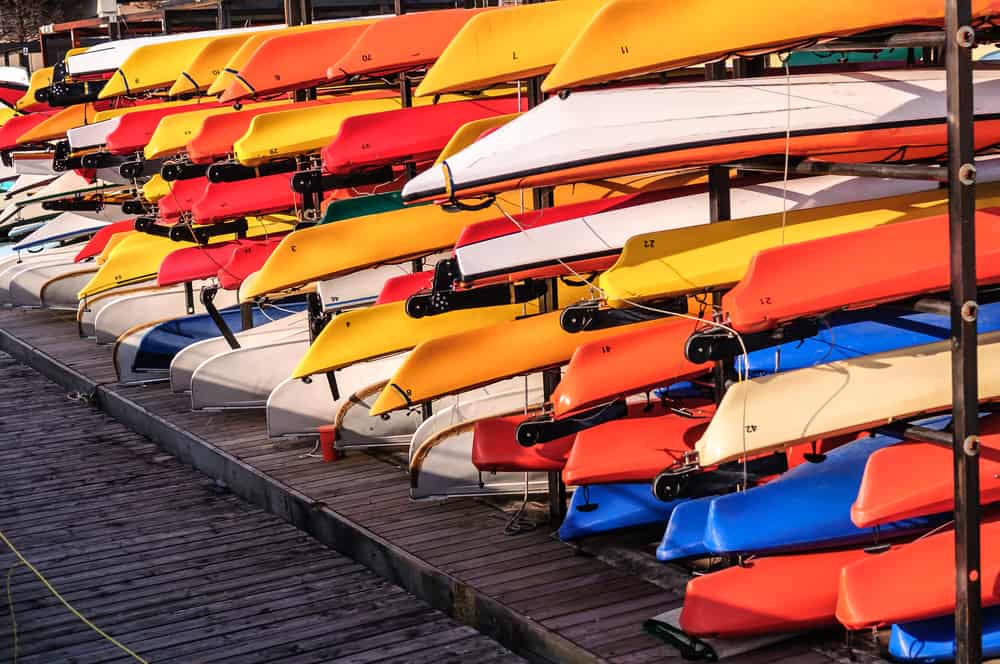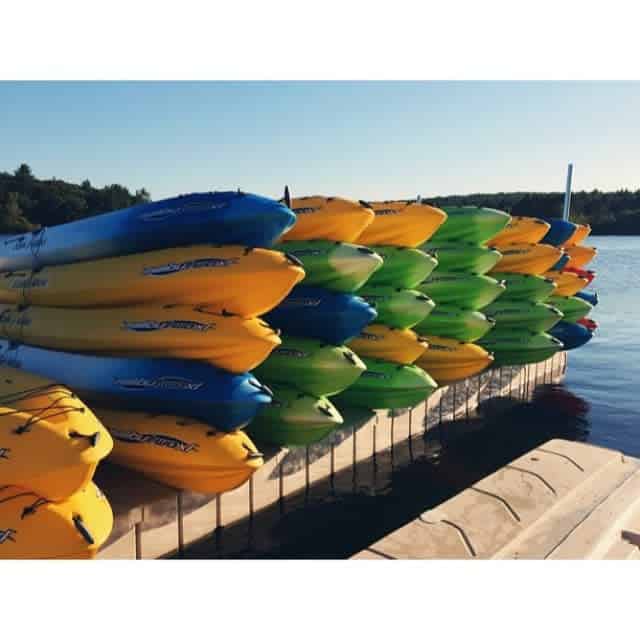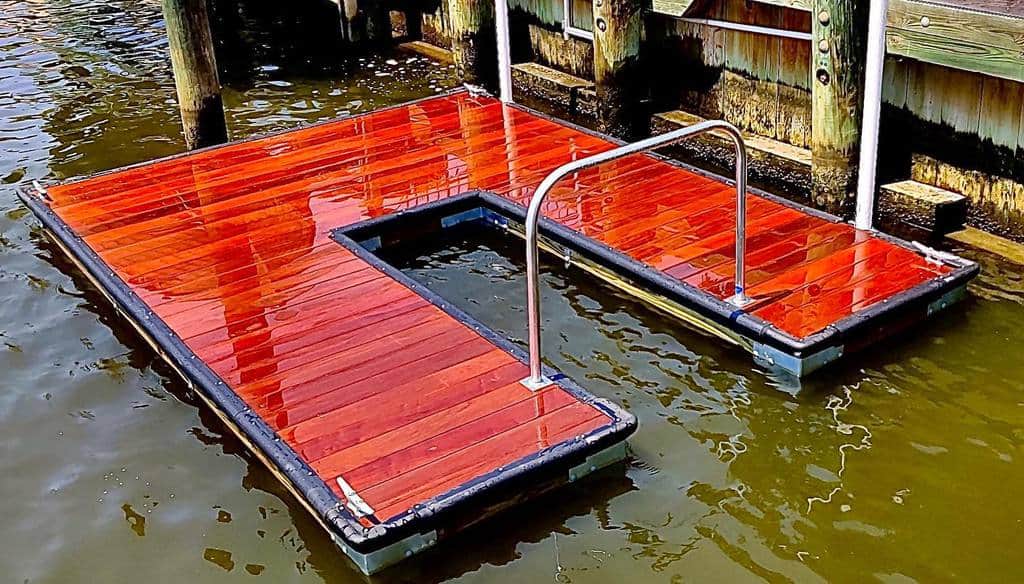 7. Protect Your Kayak With An Indoor Garage
If you have a large garage, then it makes sense to bring your kayak indoors for garage storage. An indoor kayak storage rack will help keep your kayak looking and performing to the best of its ability for longer. With indoor storage, your kayak is protected from the elements, such as UV rays and fluctuating temperatures.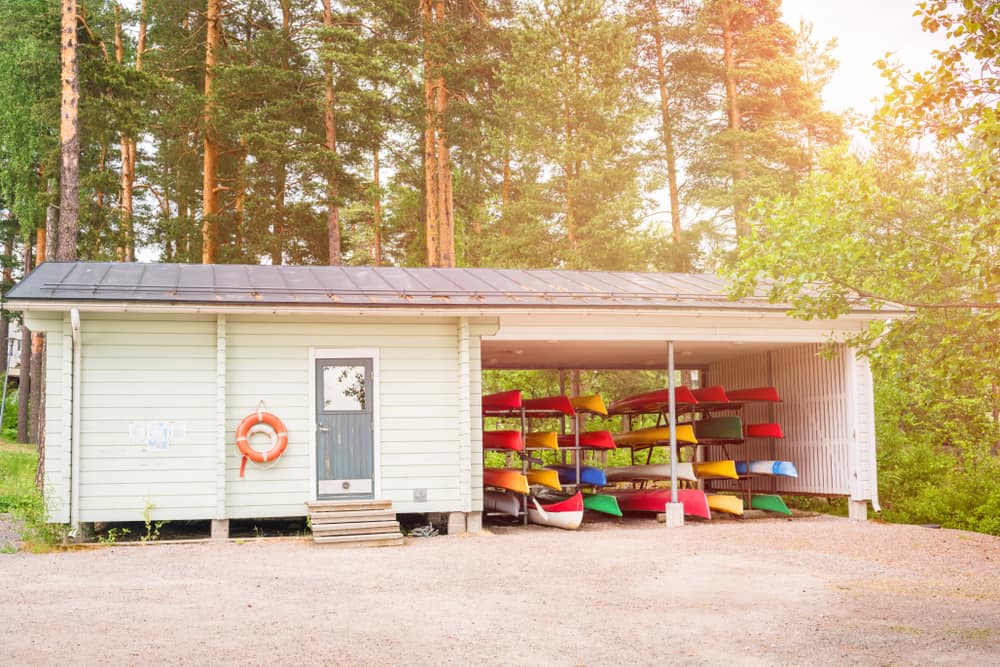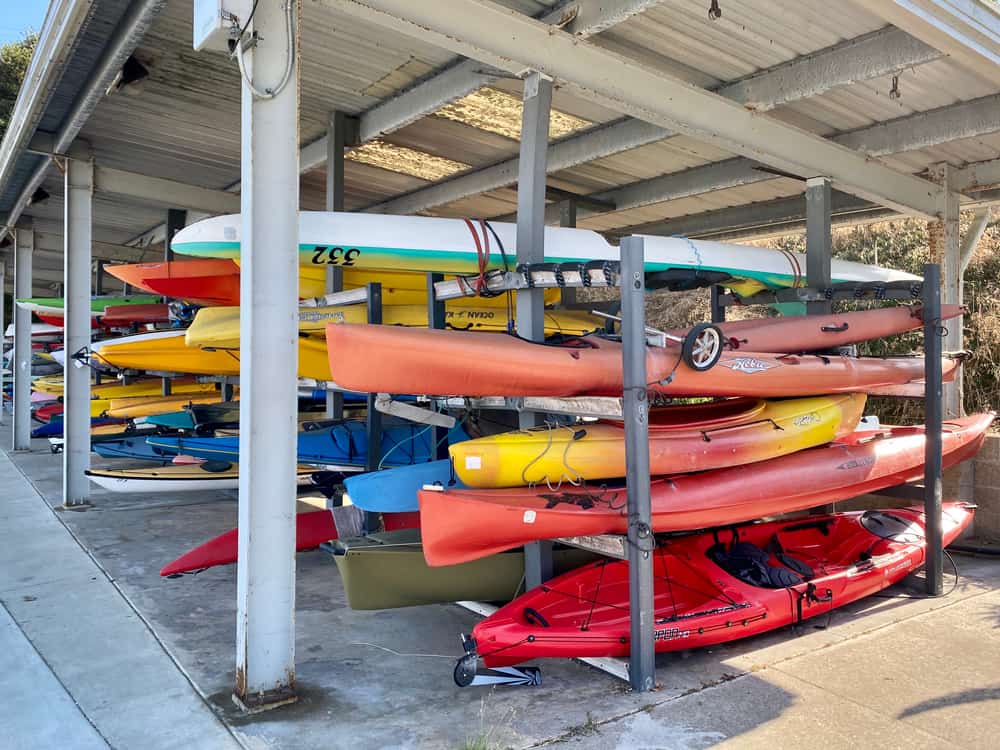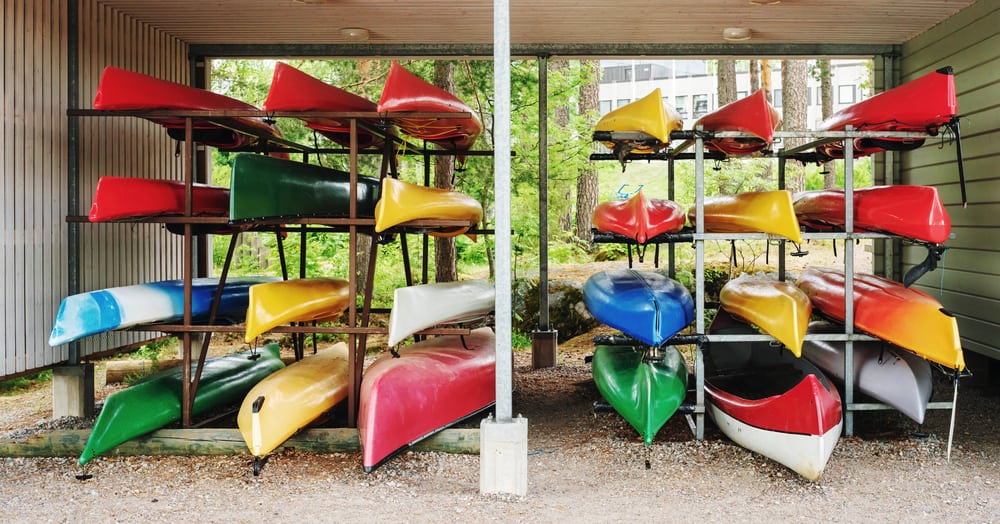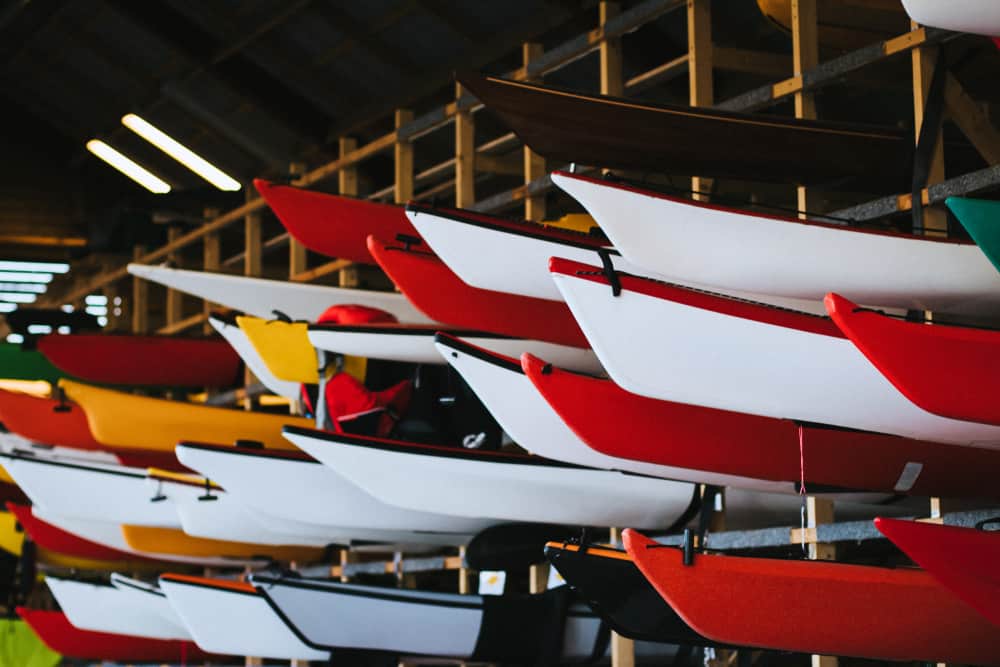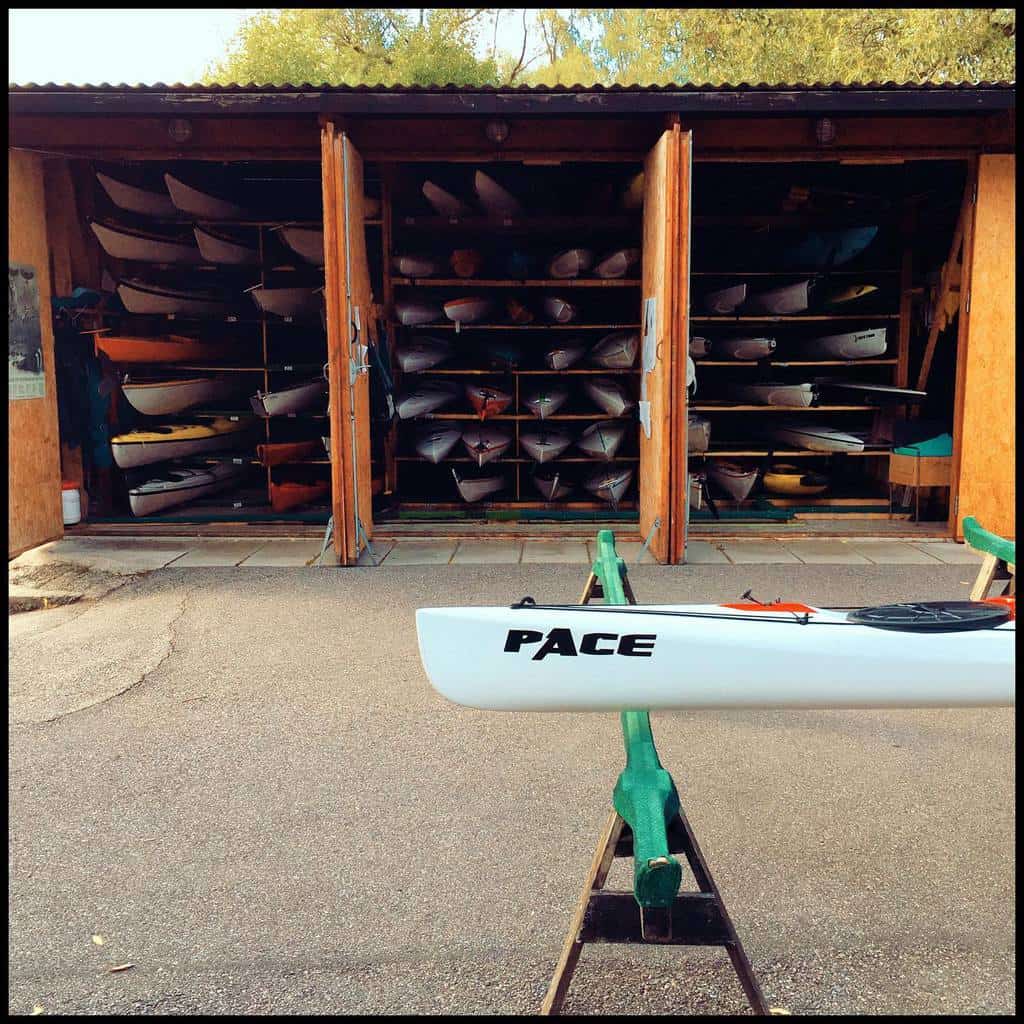 8. Hang From A Ceiling Joist
Storing a kayak in your home can seem like an intimidating task. However, kayak storage is actually simpler than it seems! Hanging kayaks from the ceiling joist is a great storage option for those looking for a creative way to save small amounts of space.
This innovative hanging storage solution keeps kayaks off the floor and out of the way, while still easy to access when you want to head to the water. With minimal effort and cost, kayaks can be stored above ground in any area with enough space for a kayak- Lengthwise or widthwise, you choose your kayak's position! Hang it up and enjoy the many benefits of kayak storage with ease.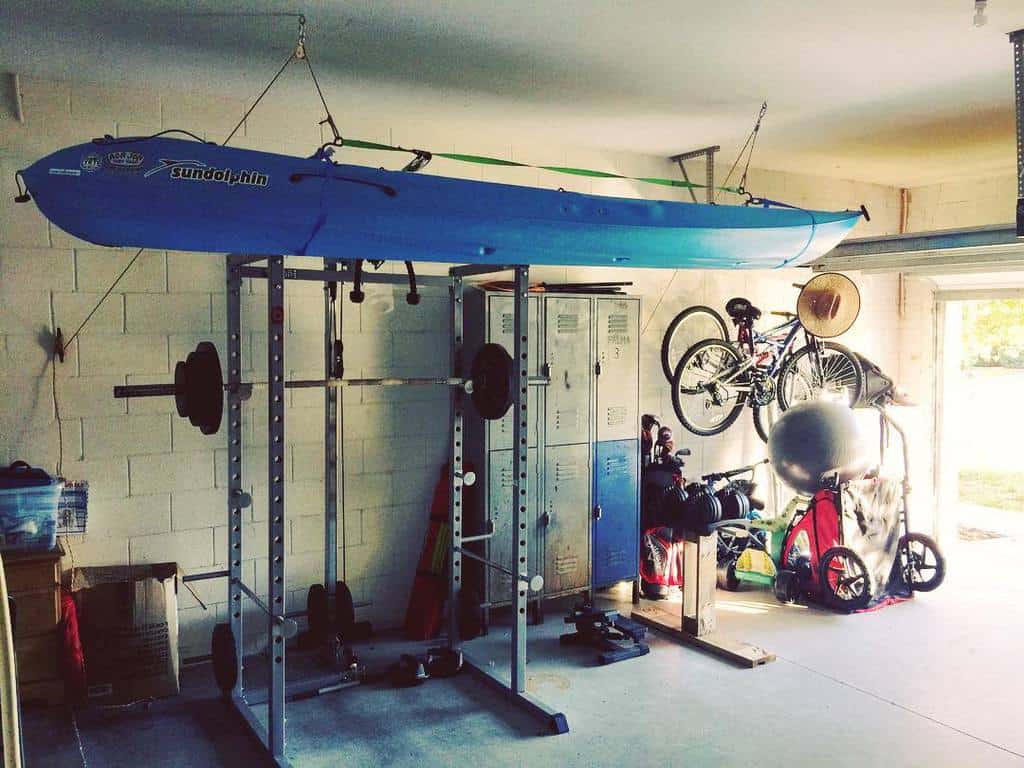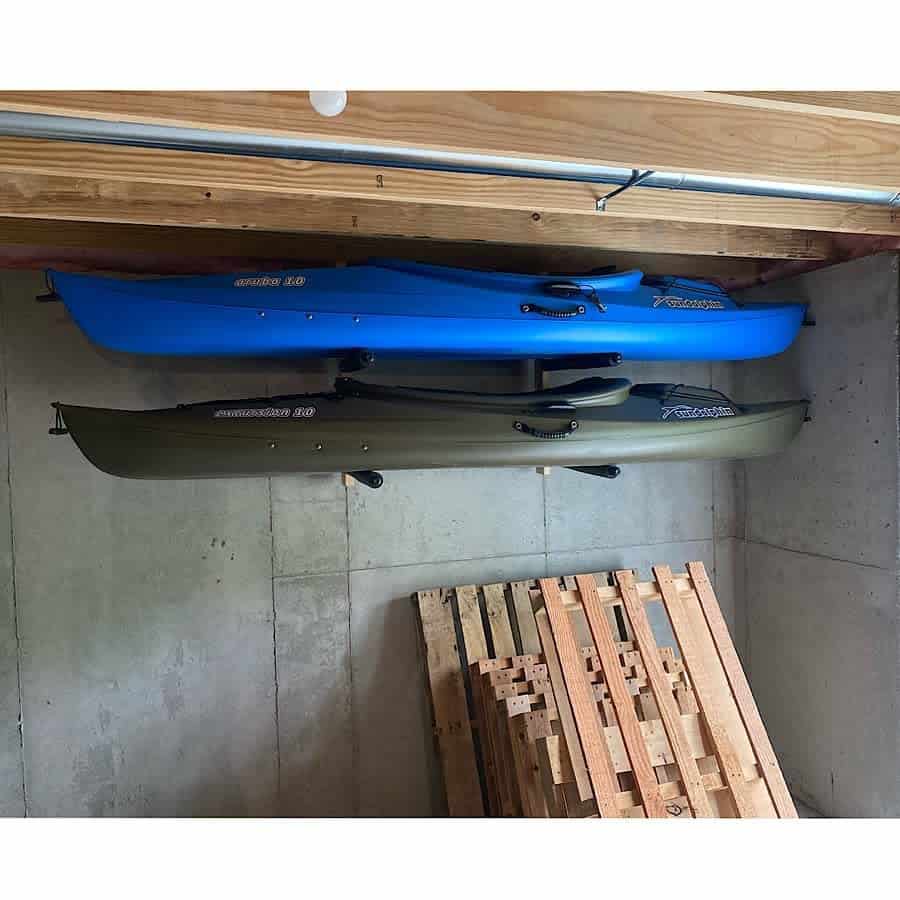 9. Invest In A Durable Outdoor Kayak Steel Rack
A reliable outdoor kayak steel rack is essential for outdoor adventurers who rely on their kayaks as a means to explore lakes, rivers, and oceans. Storing your kayak safely outside allows you to be ready to go at a moment's notice with minimal hassle.
Not only does outdoor kayak storage make an accessible adventure, but also helps protect your precious vessel from wear and tear. With an outdoor steel rack's weather-resistant construction and unique placeable design features, you'll never have to worry about whether your kayak will still be where you left it.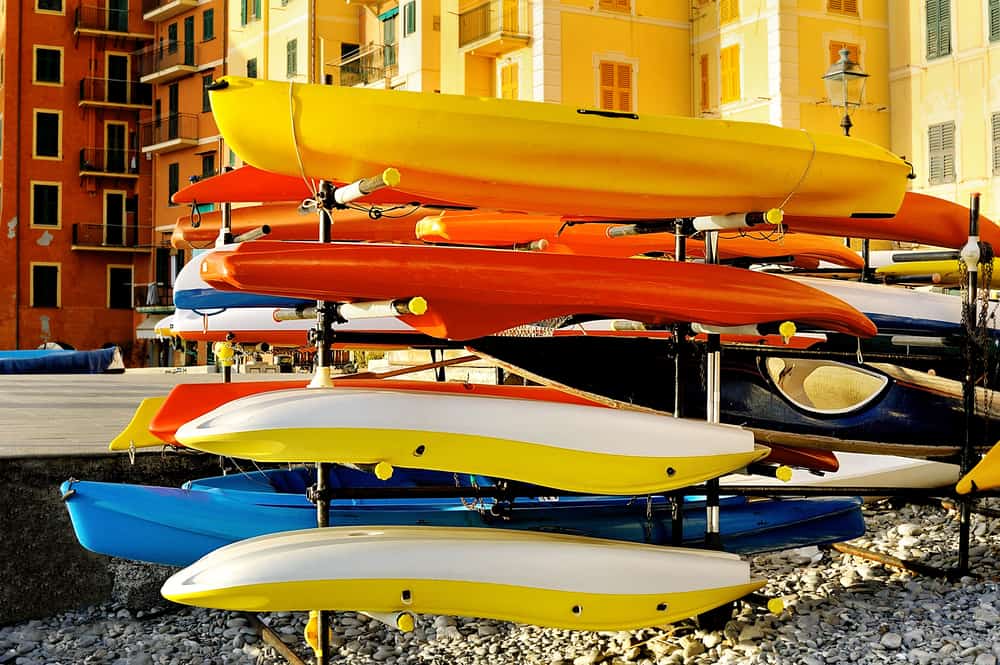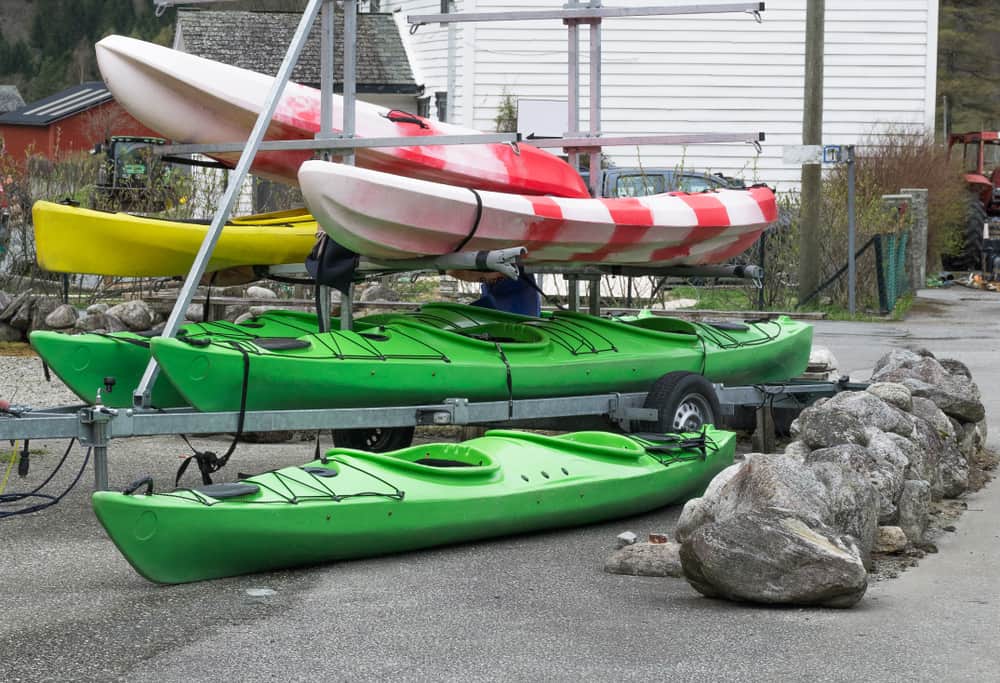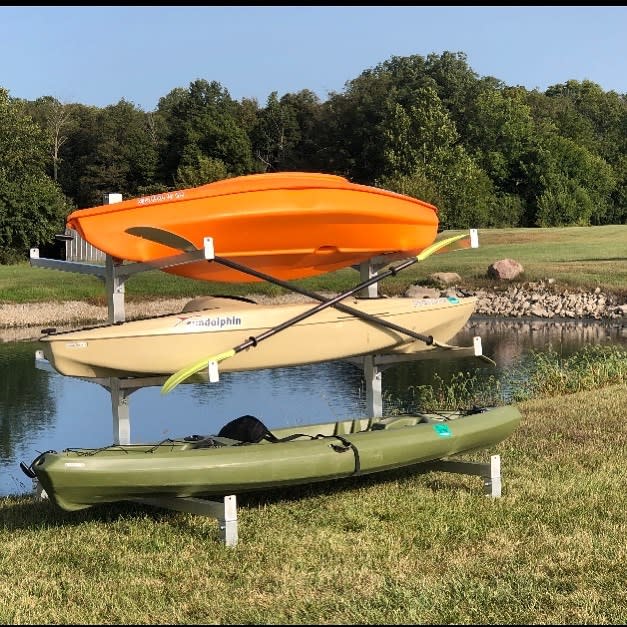 10. Create A Multi-storage Rack For Rentals
If you own a kayak rental shop, multi-storage racks are a must-have! Not only do multi-storage racks make it easier for customers to access the perfect kayak for their beach escape, but they also help keep order in an otherwise chaotic environment.
Most multi-storage racks can accommodate any size or shape of kayaks for an aesthetically pleasing display that creates the ideal ambiance as customers browse. Plus, multi-storage rack systems offer adjustable heights to fit nearly any space and – voilà – perfect kayak storage every time.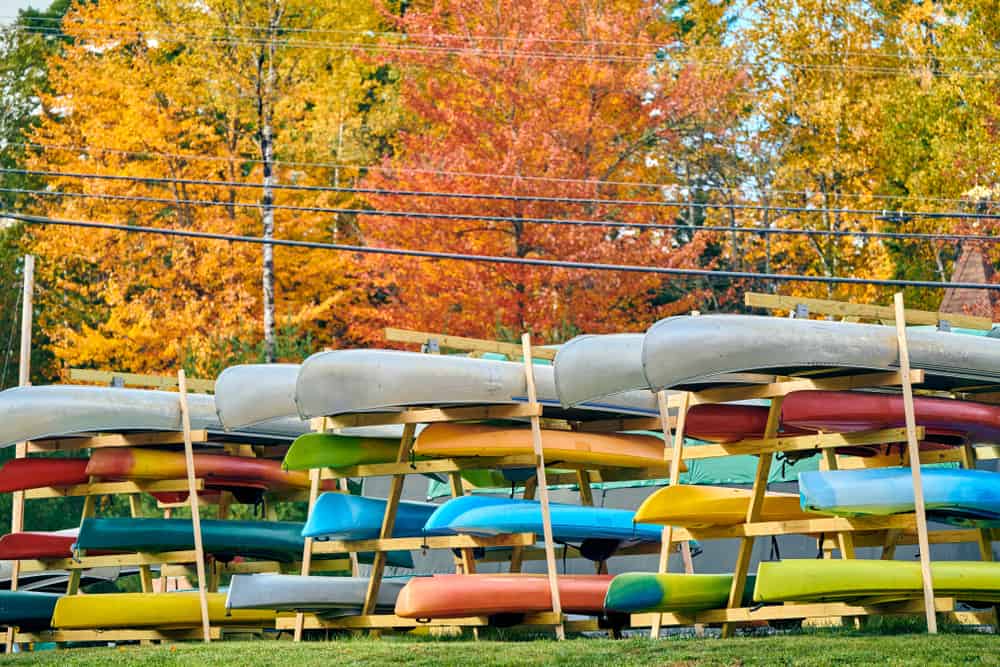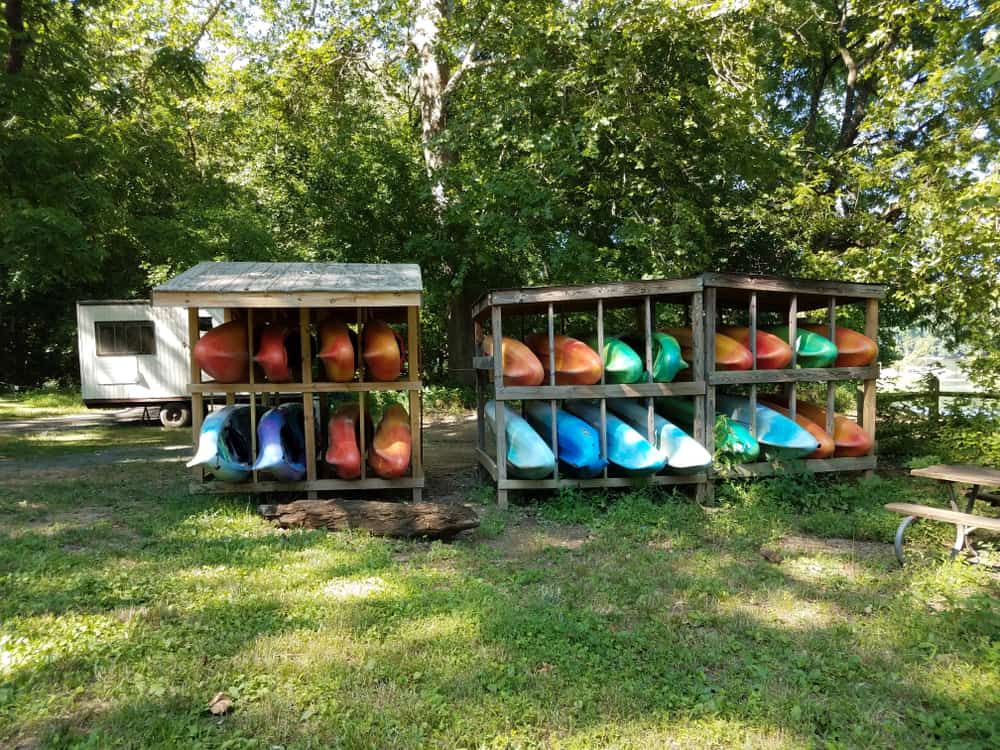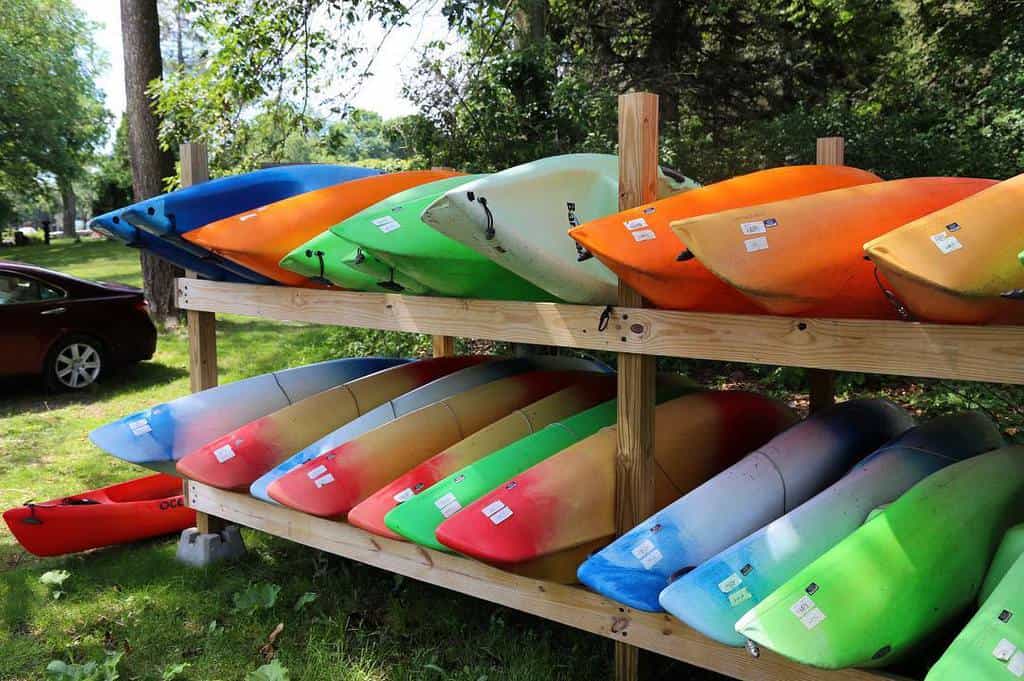 11. Protect From UV Rays With Surrounding Nature
If you have a backyard that is just begging to store your kayaks, why not store them under the foliage of a nearby tree? Setting up a kayak rack under a tree is an excellent choice for storing your boats since the leaf and needle coverage will help protect them from harmful UV rays.
You can store multiple kayaks quite comfortably and securely under a single tree and it'll save you some much-needed garage or shed space. Plus, it's an attractive arrangement that looks natural in most backyards!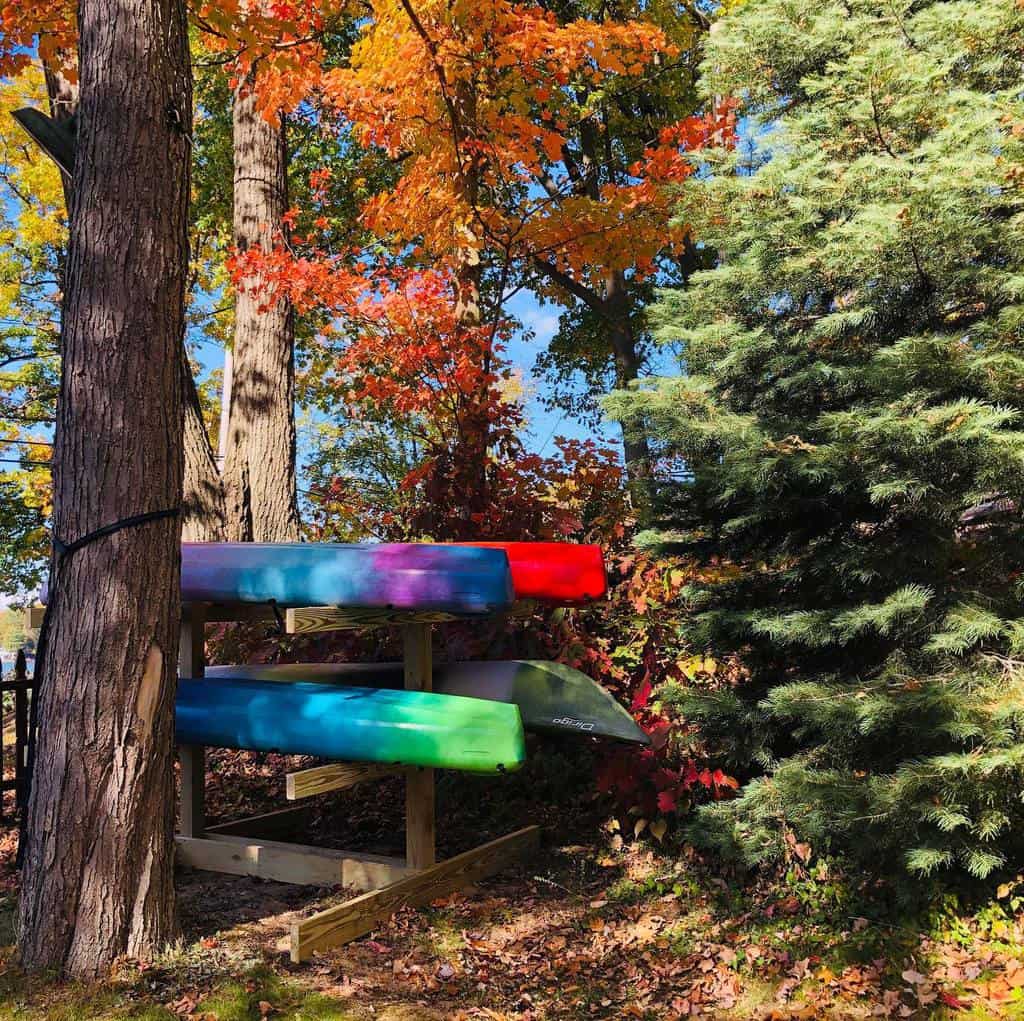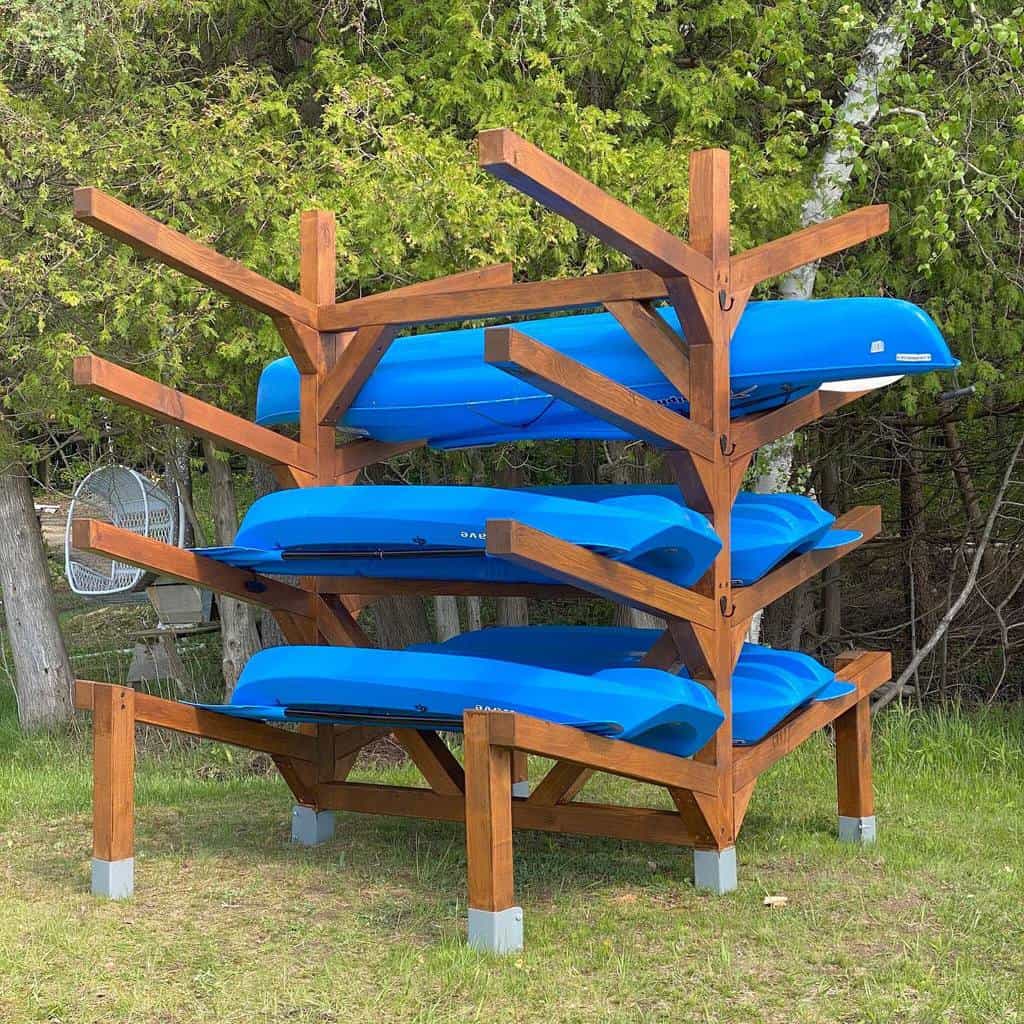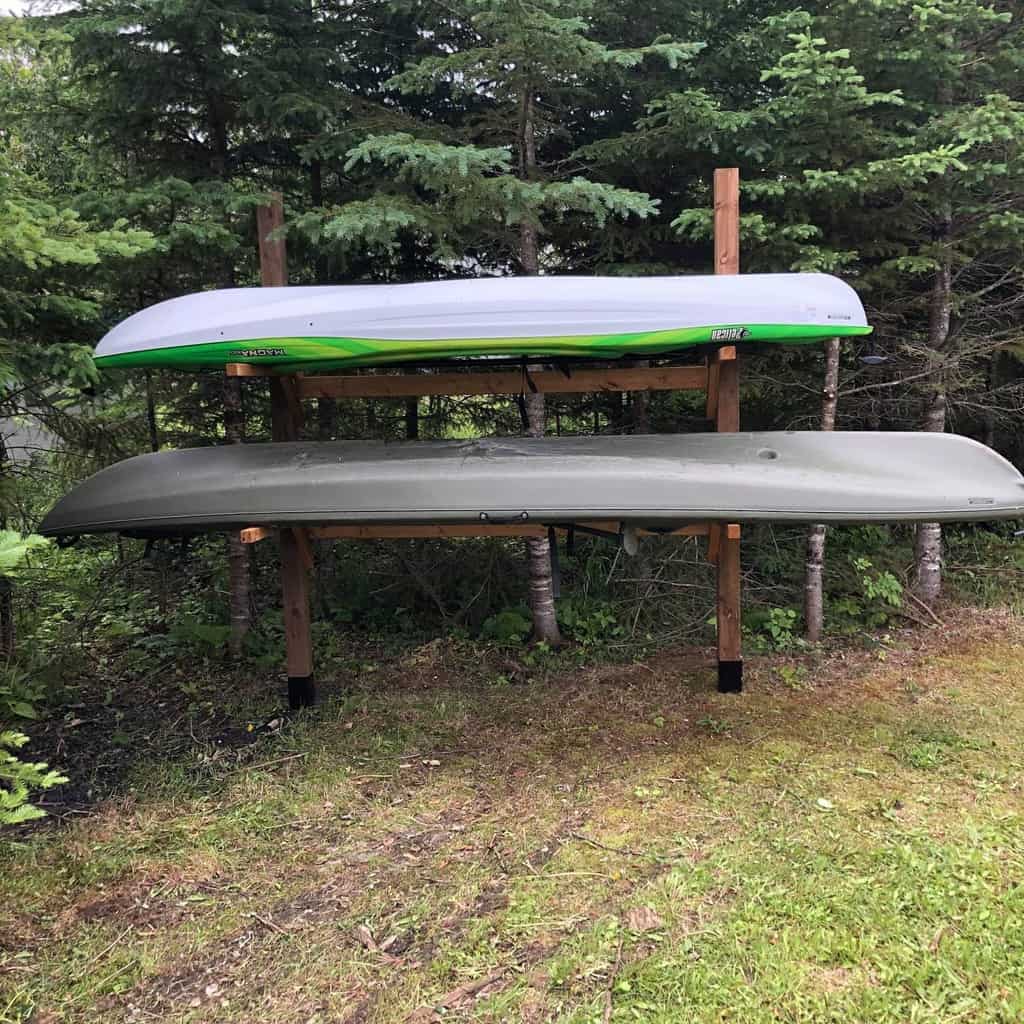 12. Store Multiple Kayaks Upright
Keep your kayak fleet upright and in tip-top shape with an upright kayak storage rack! This convenient and versatile solution can be installed almost anywhere to store multiple kayaks upright. Whether you're racking two kayaks in the corner of your garage or lining up five kayaks along the side of your dock, a free-standing upright storage rack is the way to go for keeping those paddles up!
Each one is made from coated steel for durability, so no matter what environment you need it in, you'll be able to confidently store your prized possessions. Get organized and protect your investments with an upright storage rack today.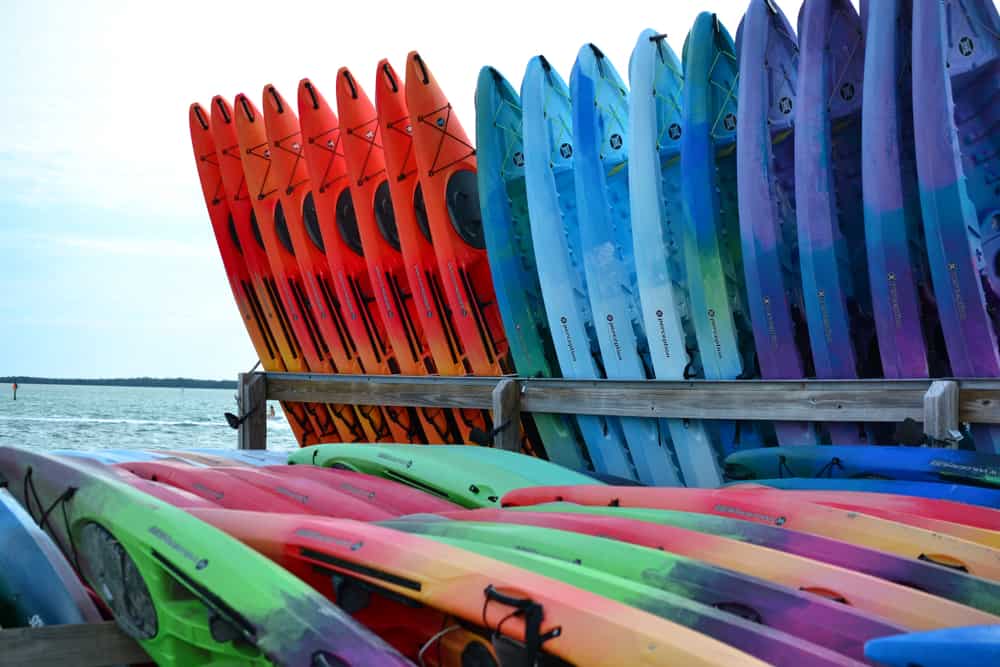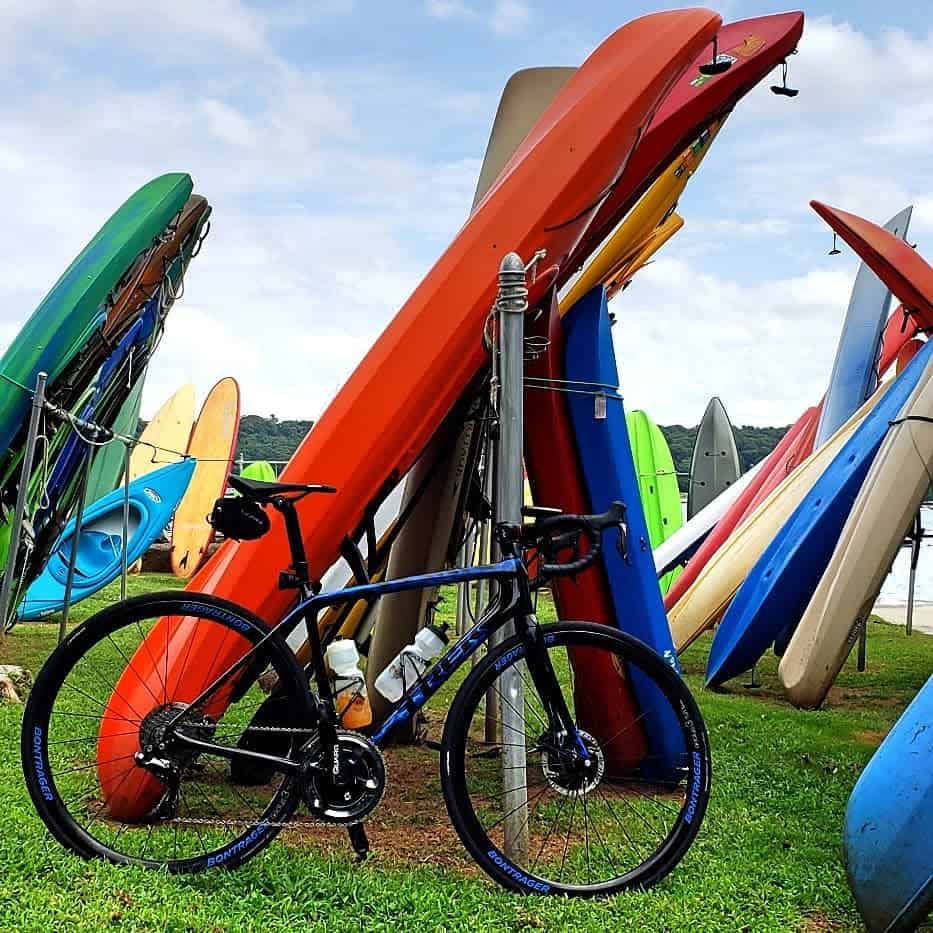 13. Mount On The Wall To Save Space
Looking for a way to save space in your home or garage? Wall-mounted kayak storage is the perfect solution. Hang up multiple kayaks with wall-mounted storage and free up the ground space below, giving you plenty of room for other activities.
It's not just easy to install – wall-mounted storage is also universal, fitting almost any wall type and any size of the kayak. No need to worry about accidentally knocking it down – wall-mounted storage keeps your kayak or canoe secure in its place and helps keep your floors clutter-free!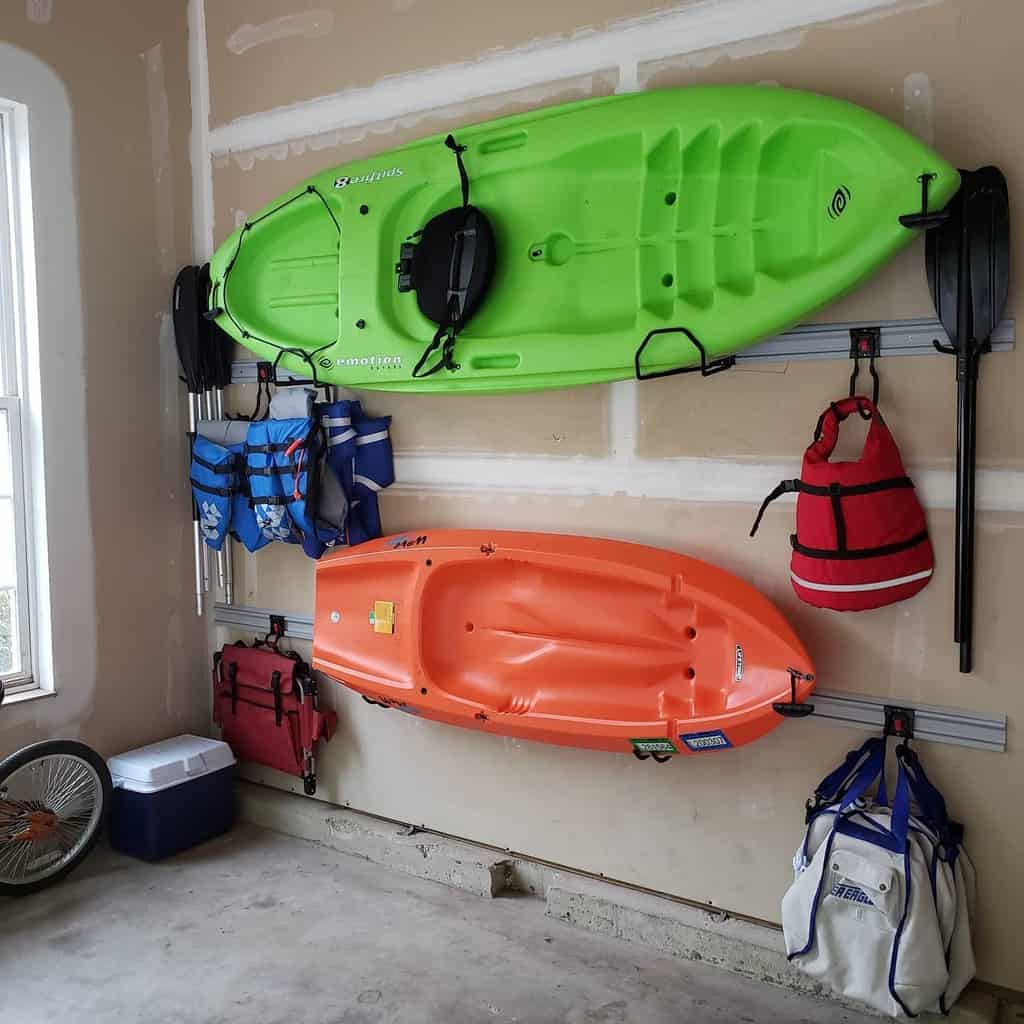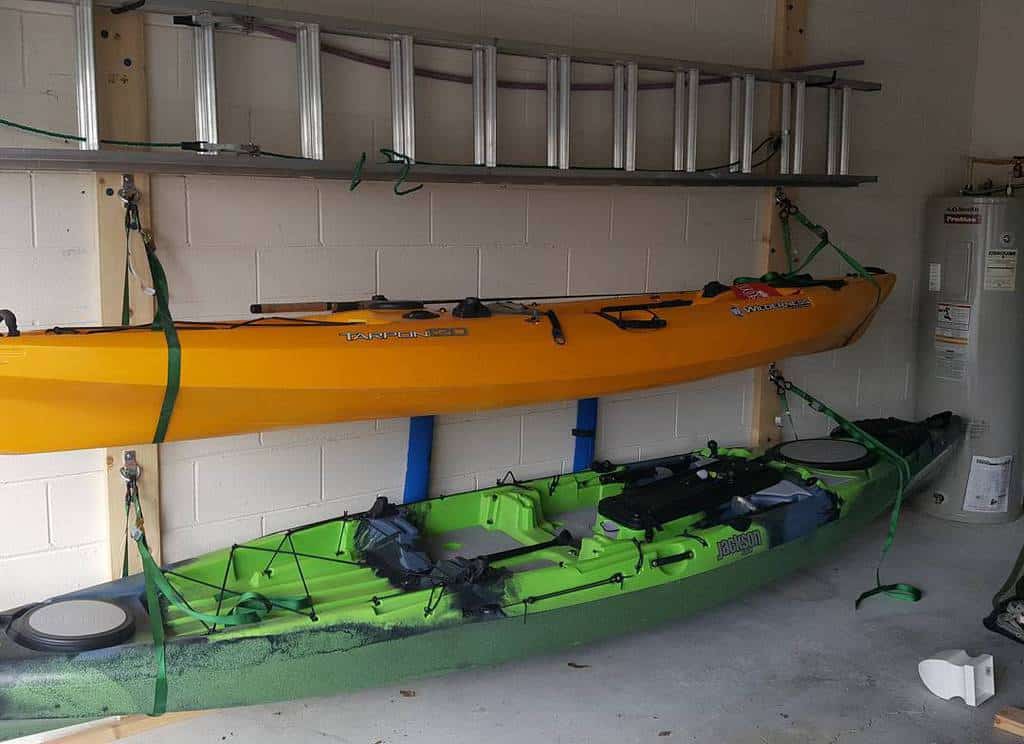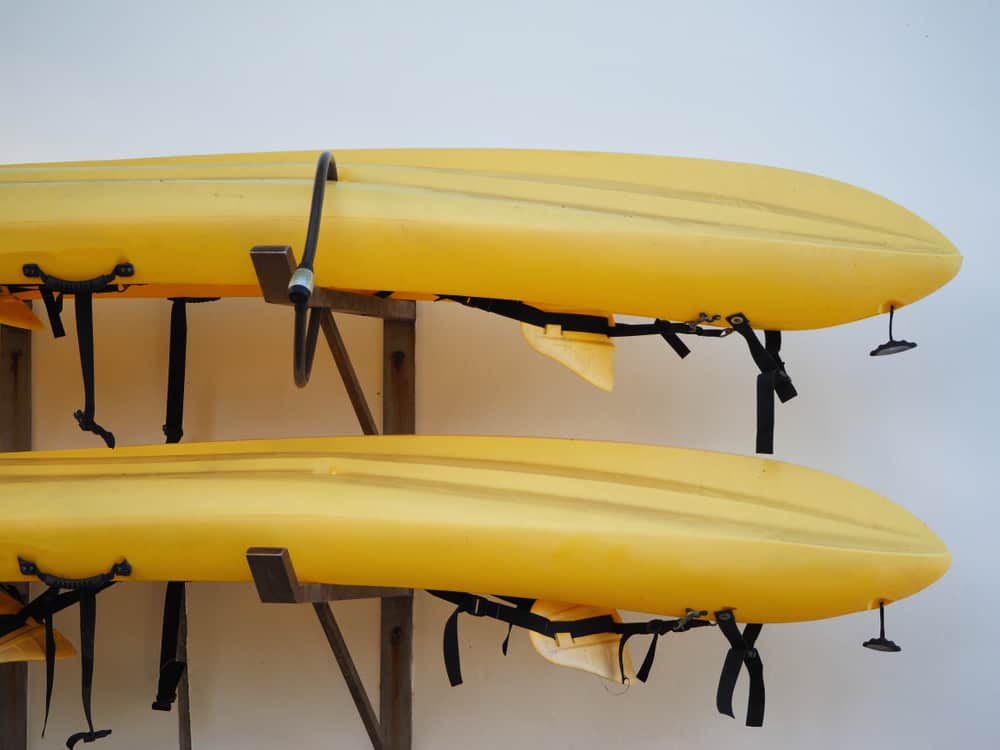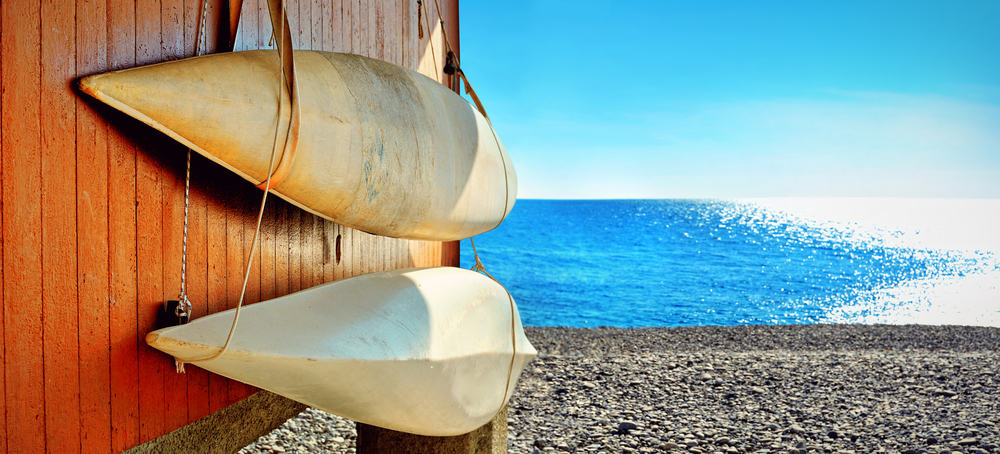 14. Utilize Space With A Custom Wood Rack
Kayak storage can be a tricky endeavor if you don't have a custom rack to hold your kayaks. Not only do custom racks save space, but they also allow you to store multiple kayaks in limited spaces.
The custom rack fits directly to the property of your choosing so it won't take up valuable indoor room or decrease the stability of your home. Having an organized and secure custom rack offers one less thing to worry about when you're out on the water.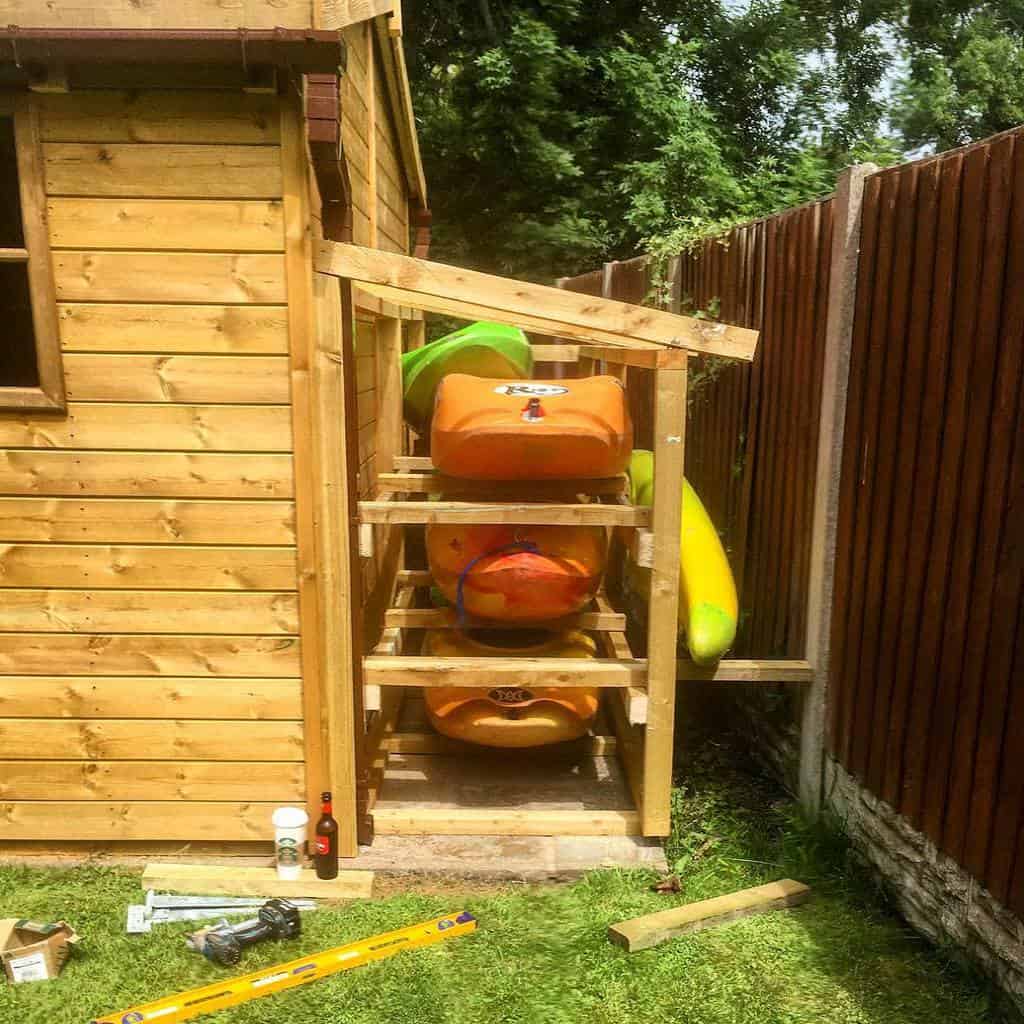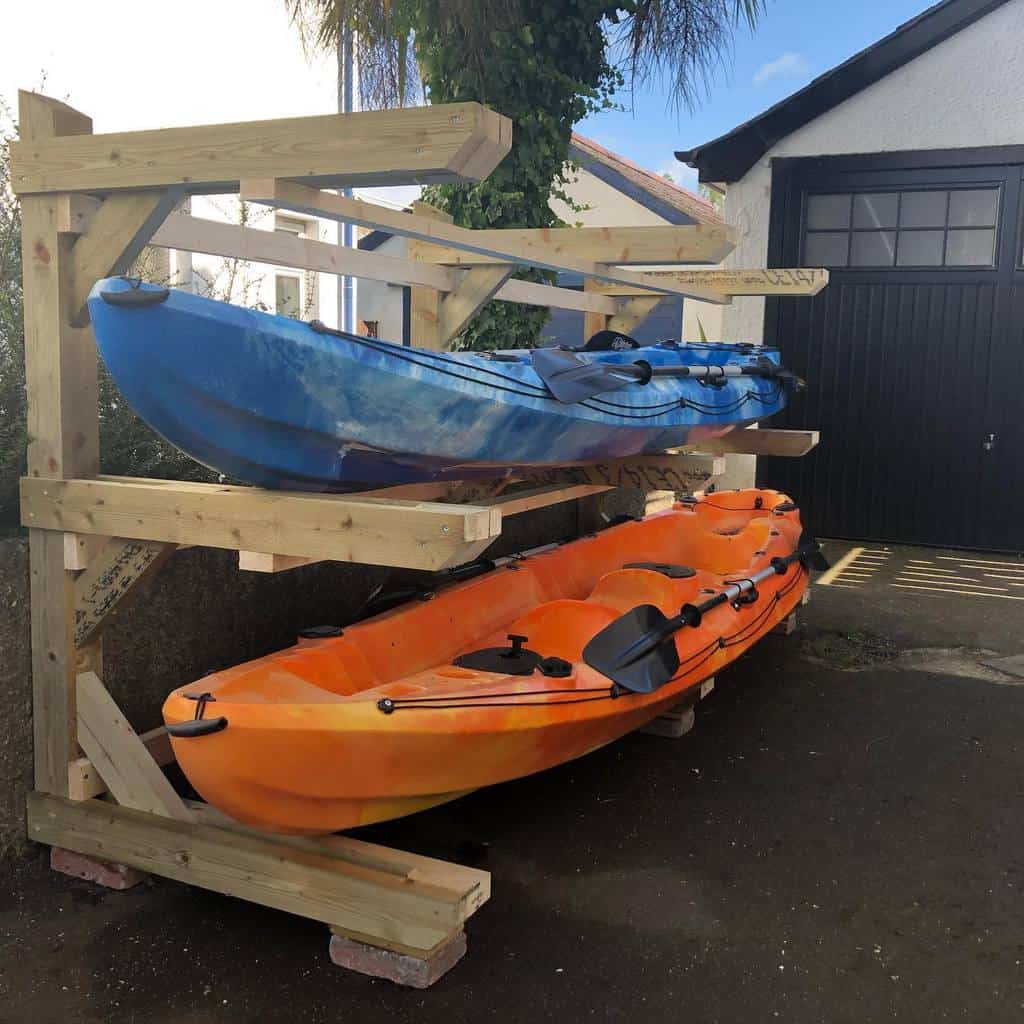 FAQs
Can you leave kayaks outside in the winter?
Depending on where you live, you may or may not be able to leave your kayak outside during winter. Warm climates that don't experience snow and ice are suitable for outdoor winter kayak storage. Colder climates that do experience snow and ice can cause damage to your kayak. In addition to creating dents, the freeze and thaw cycle can crack the molded plastic of the kayak. 
Can you sit in a kayak on the ground?
You shouldn't leave your kayak sitting on flat ground for longer than a few days. Kayaks aren't designed to sit on their hull for extended periods. The excess weight of the kayak will cause the kayak to flatten and damage the exterior of the kayak.
How do you lock a kayak outside?
If you decide that storing your kayak outside is the best option, you'll want to secure the kayak to the rack. Otherwise, you risk someone walking away with your kayak. To do this, start by running a lock cable through the scupper plug holes and handles, then around the secured rack and locking it. To prevent temptation, place the kayak in a storage bag or cover it with a tarp. That way, it's not readily seen.