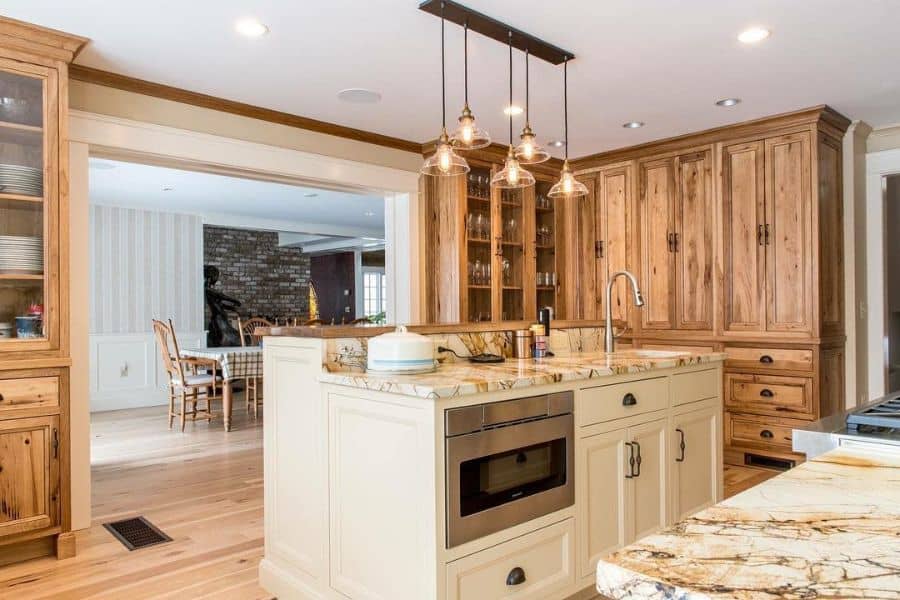 The Top 69 Kitchen Cabinet Ideas
by — Kendrick Hulse

Published on September 27, 2021

Updated on October 24, 2023
Kitchen cabinets can make or break a culinary workspace. For some homeowners, this is little more than a minor inconvenience. But for those who spend hours a week cooking or baking, low-quality cabinets can make a beloved hobby feel like a dreaded chore.
To further complicate things, selecting the right kitchen cabinets requires a multifaceted approach.
Adequate storage space isn't enough. The ideal cabinetry must also be aesthetically pleasing and, to an extent, timeless.
With all of that said, shopping for new kitchen cabinets (or refinishing current ones) should be fun and exciting — not frustrating. Check out these inspiring kitchen cabinet ideas and start creating the kitchen of your dreams!
1. Inviting Maple Kitchen Cabinet Designs
Maple kitchen cabinets offer a blend of modern elegance and rustic charm, serving as a versatile choice for various design preferences. Opting for a sleek, contemporary style or a cozy, traditional ambiance becomes easy with the warm, honey-toned hues of maple. Enhance the space's aesthetic by pairing these cabinets with contrasting countertops or backsplash materials. With their durability and resilience, maple cabinets remain a stunning focal point in your kitchen, effortlessly withstanding daily use while retaining their visual appeal. The unique grain variations ensure a personalized touch, making your kitchen a true reflection of your style.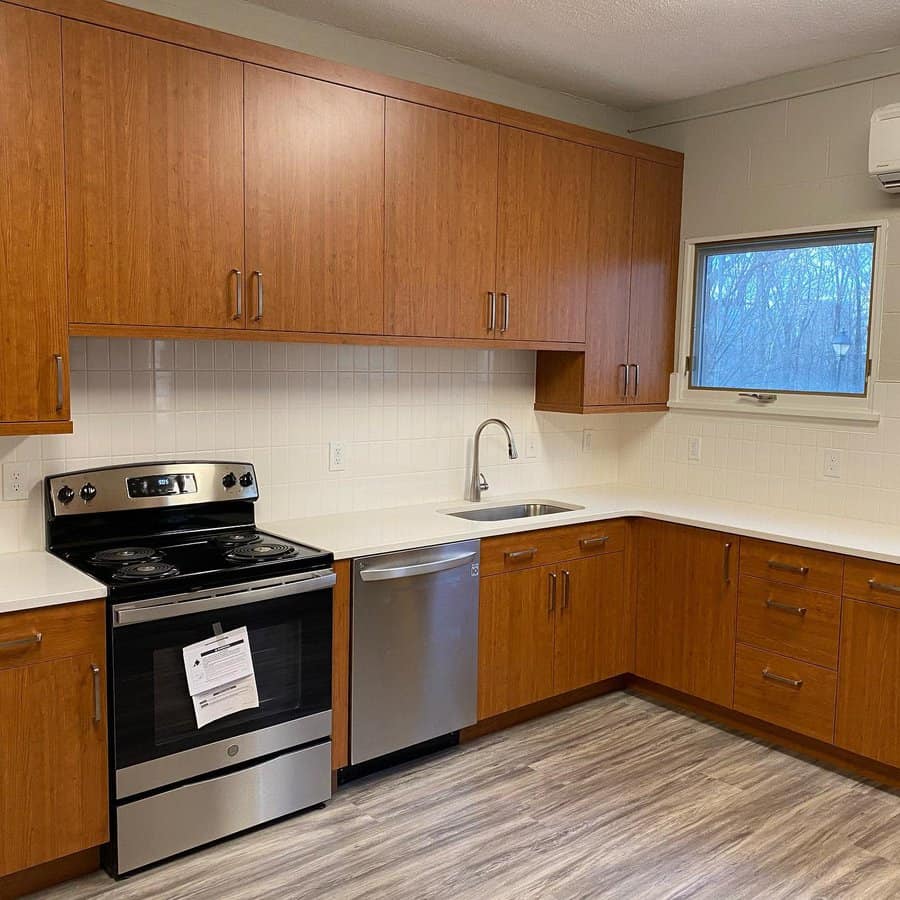 2. Classic Shaker Style Cabinet Inspirations
Shaker-style cabinets bring a timeless elegance to kitchens, striking a balance between traditional charm and modern simplicity. Their clean lines and recessed panels make them a versatile choice, easily integrating into diverse interior styles. Customize them with your choice of hardware and finishes to perfectly reflect your personal taste. To create a cohesive look, consider complementing these cabinets with natural stone countertops or minimalist hardware, allowing their understated beauty to shine. Shaker cabinets are a reliable choice that adapts effortlessly, whether you're aiming for a farmhouse feel or a sleek, contemporary vibe.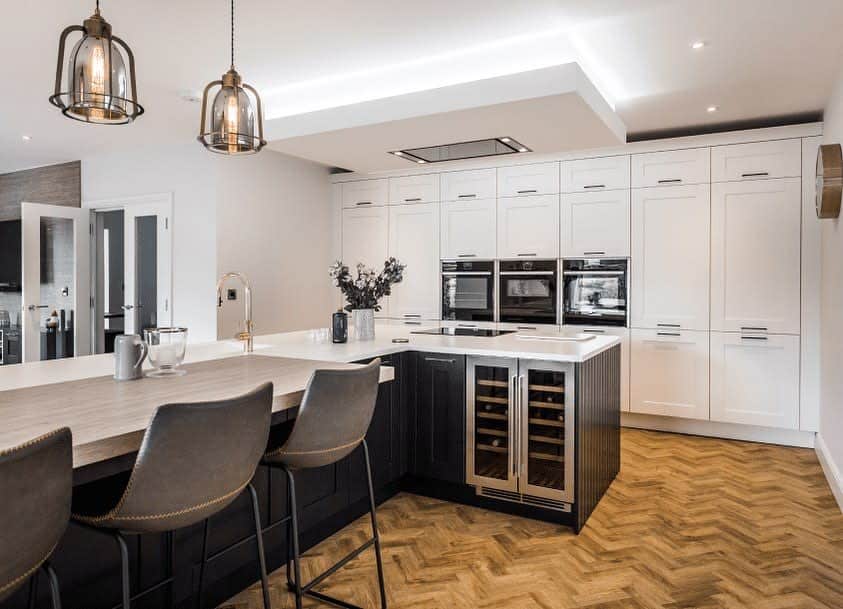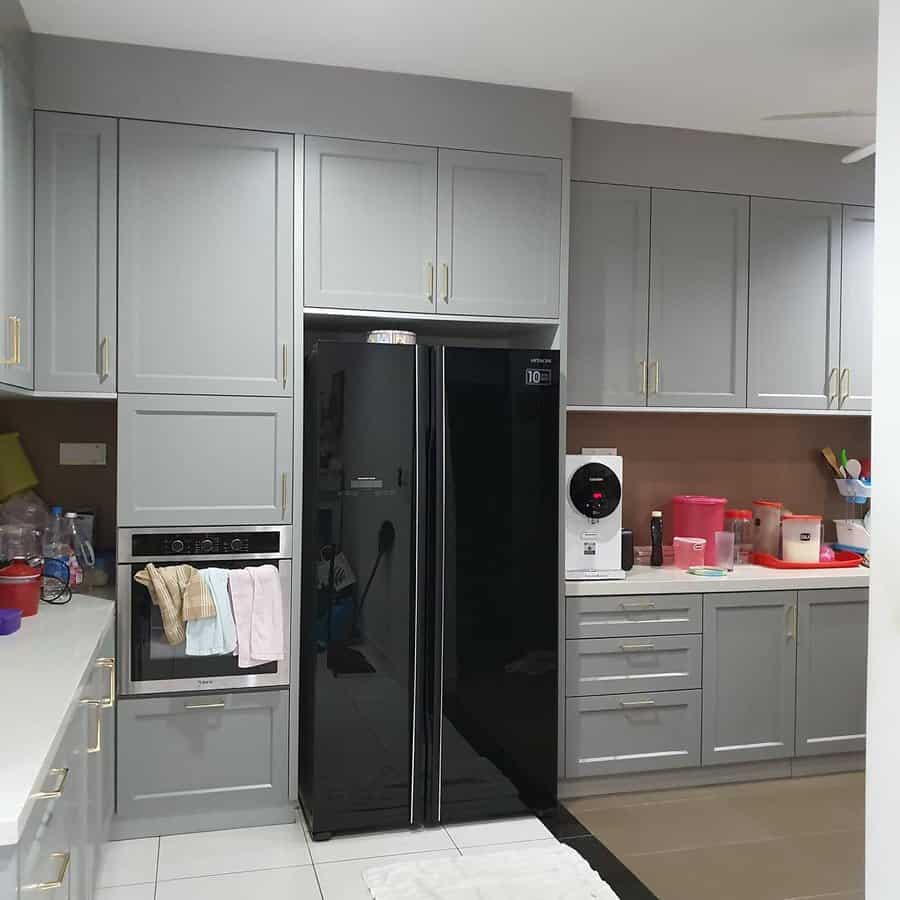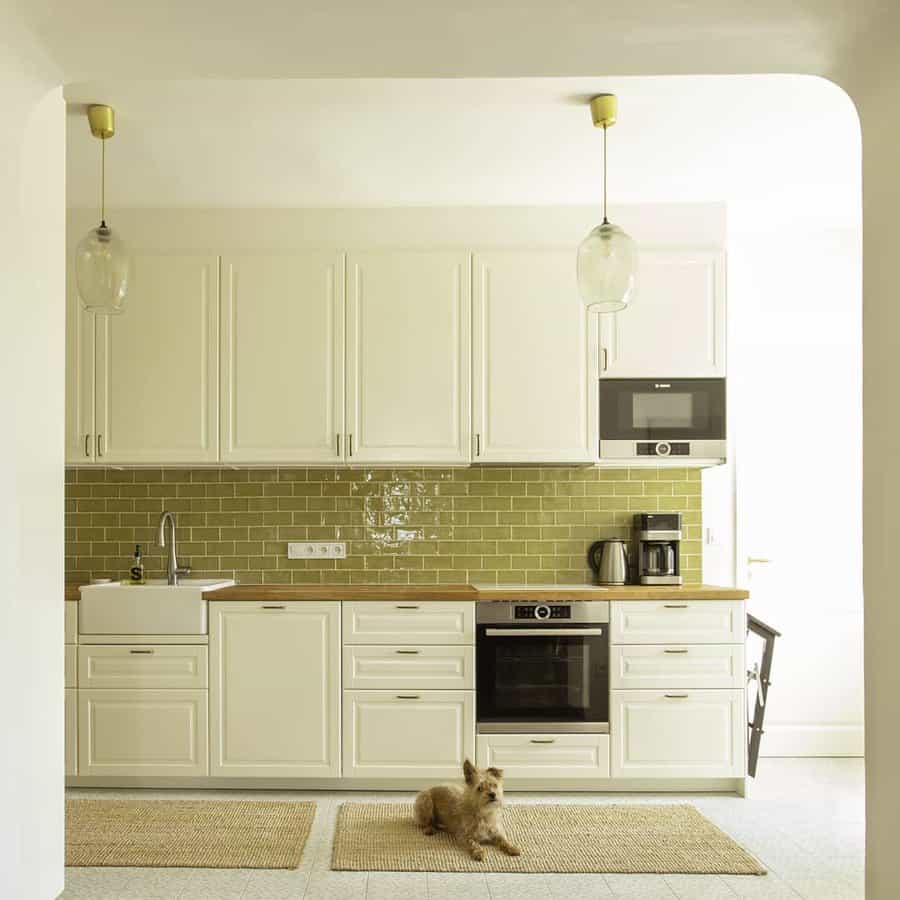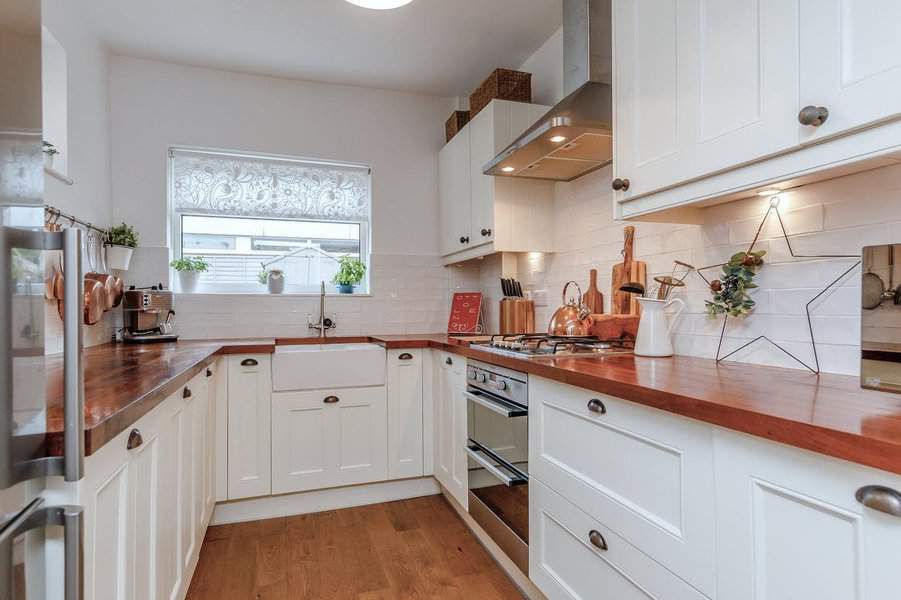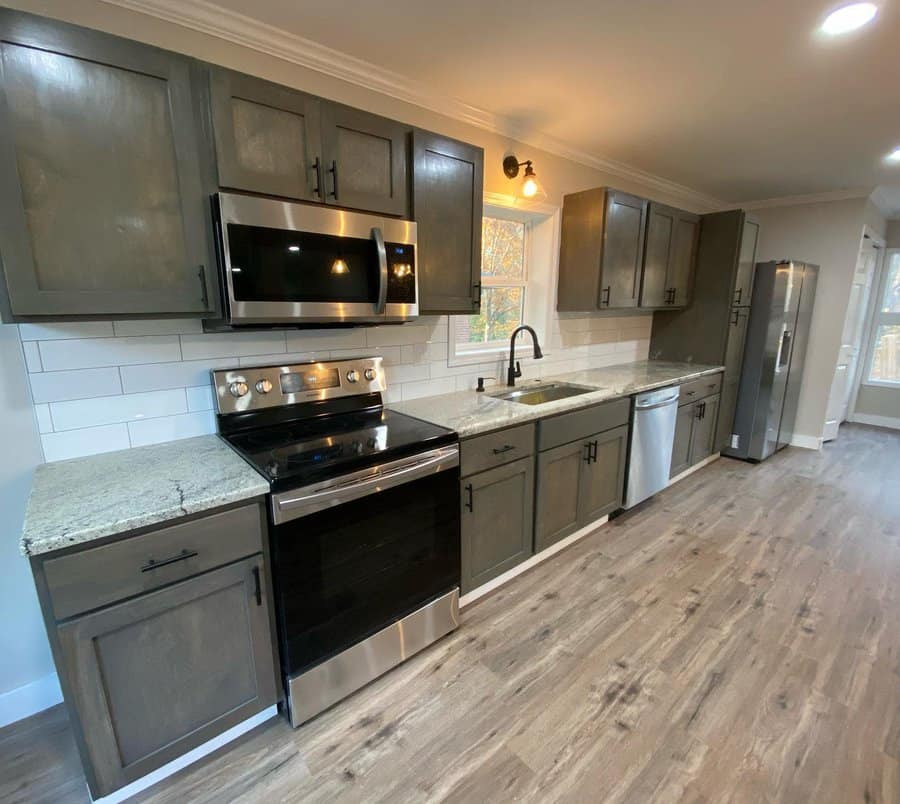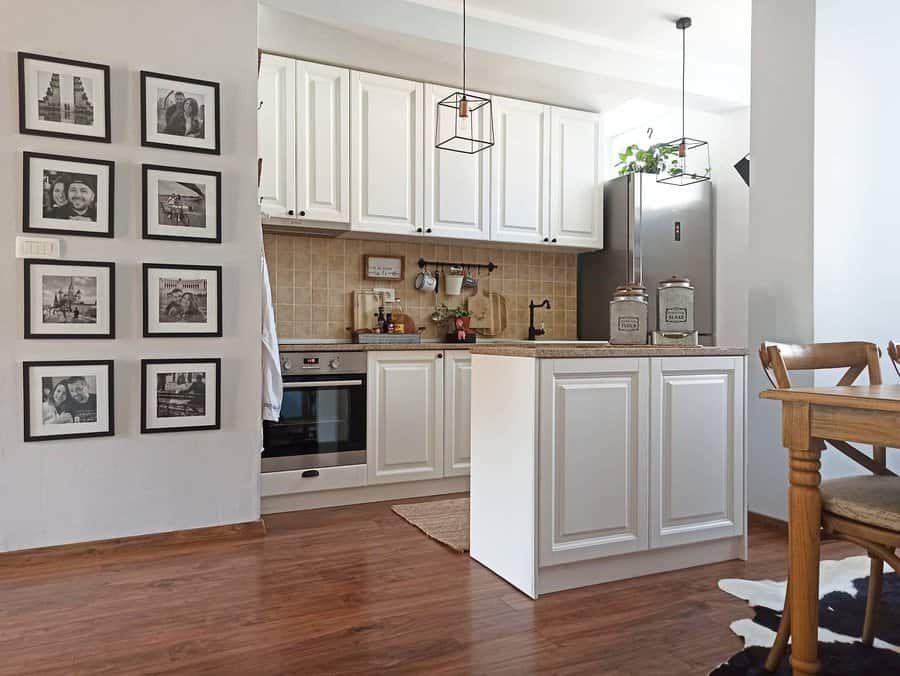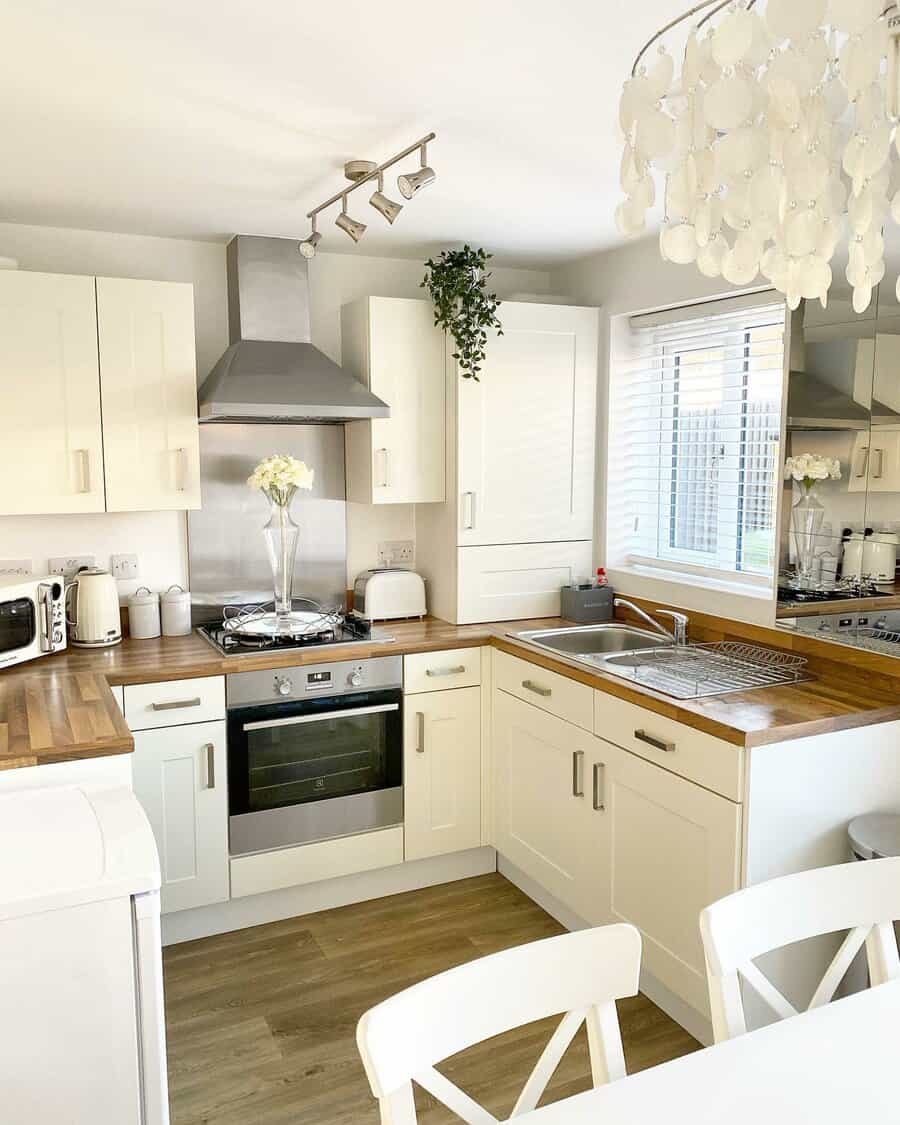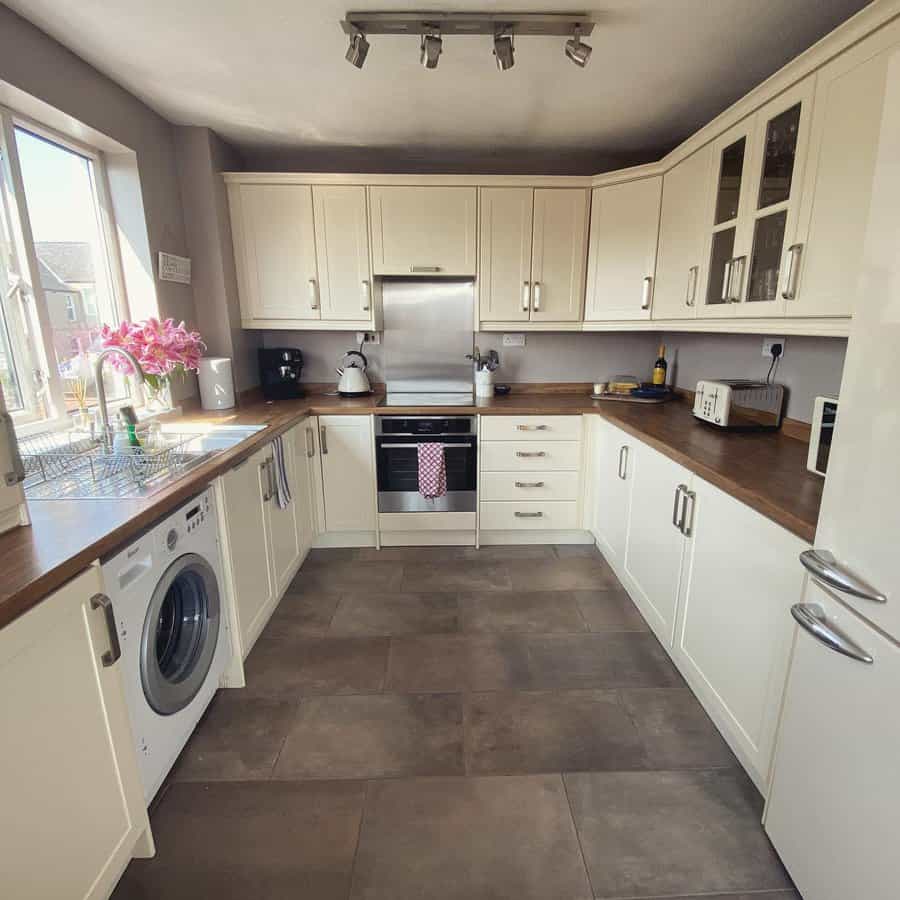 3. Sleek Modern Slab Cabinet Ideas
Slab cabinets epitomize minimalist elegance, providing a contemporary and unadorned focal point for modern kitchen designs. Their flat, smooth fronts contribute to a streamlined look, enabling other kitchen elements to take center stage. Choose a glossy finish for a luxurious touch or matte for subtle sophistication; either way, slab cabinets add a refined ambience to the space. To enhance their versatility, pair them with bold hardware or keep it simple for a truly minimalist appeal, ensuring they seamlessly integrate with any design style or color palette you choose.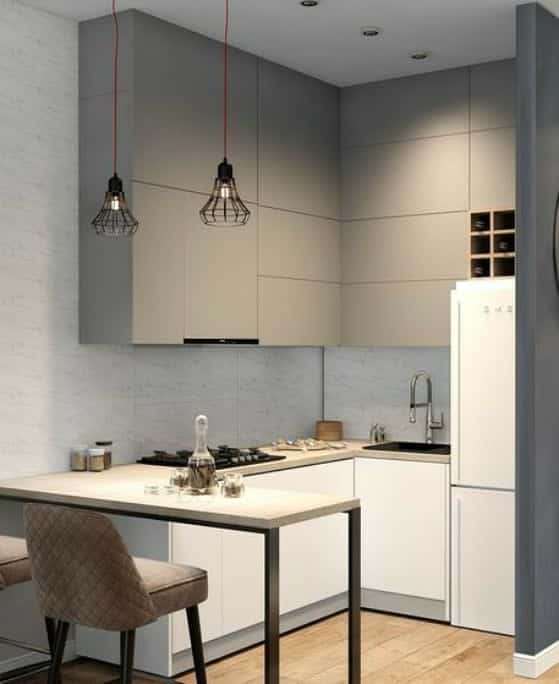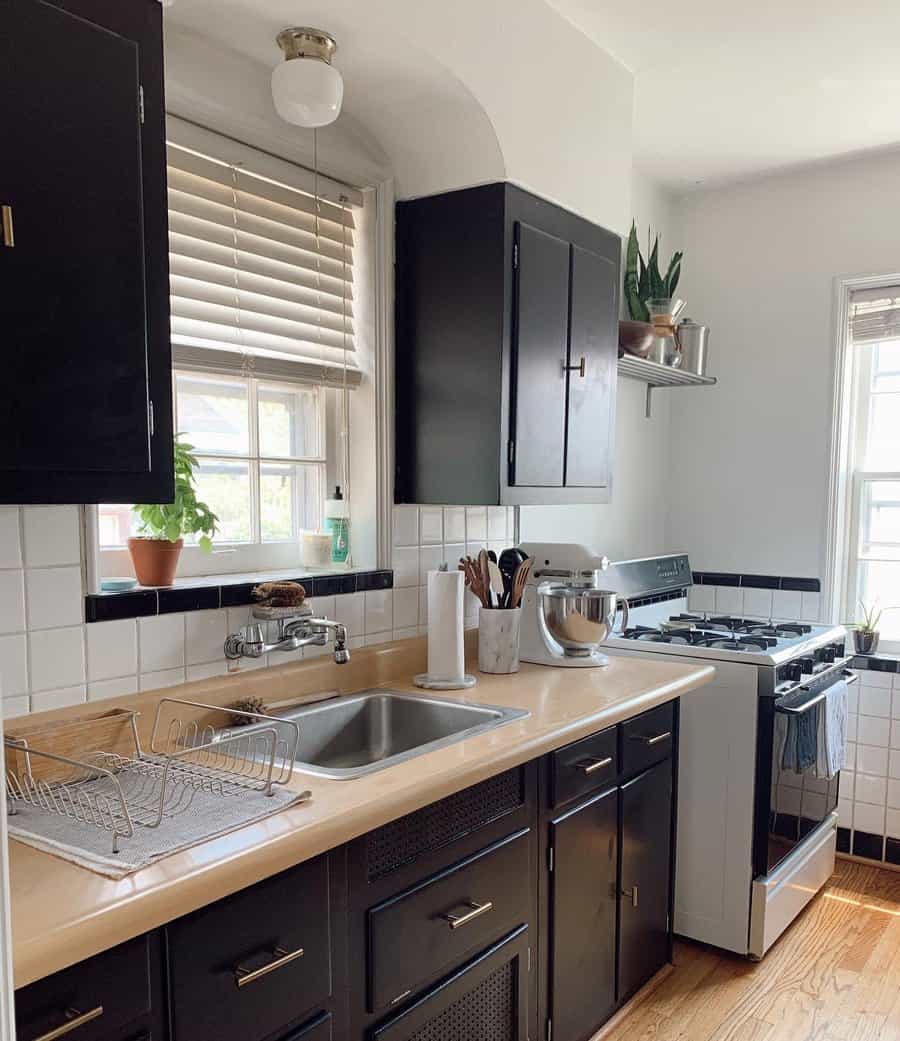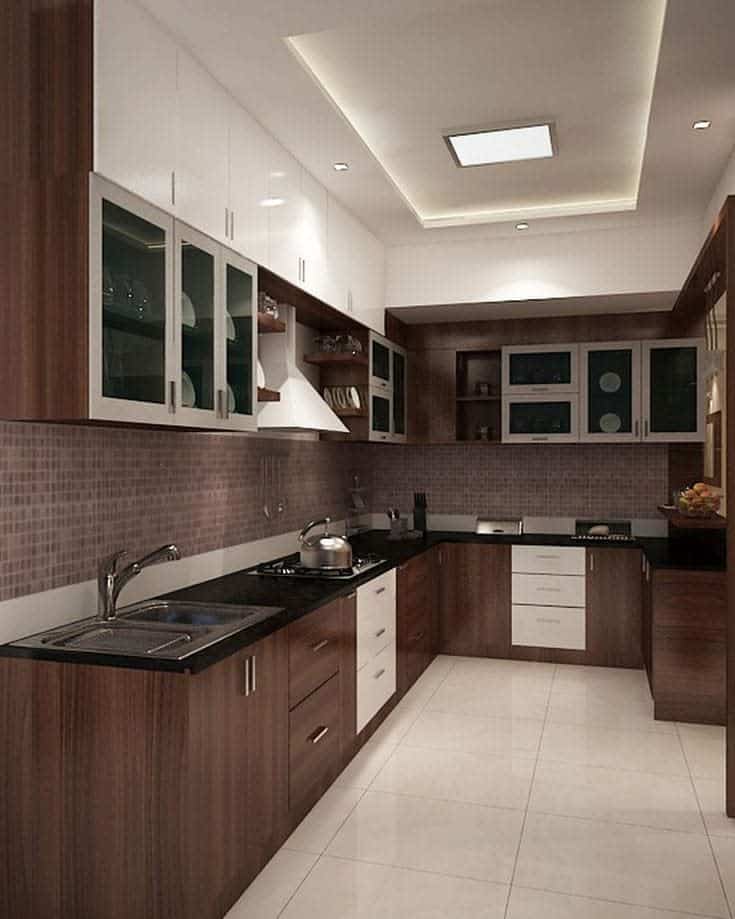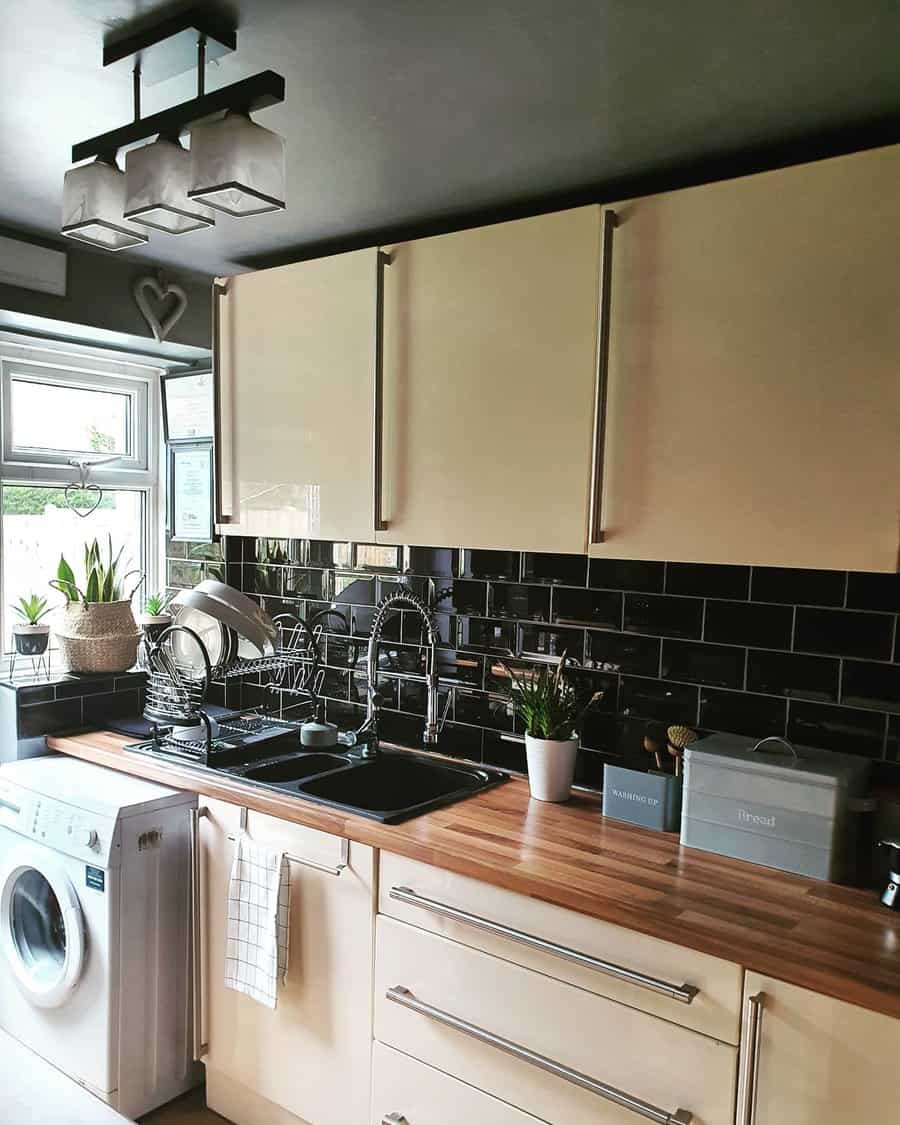 4. Lustrous High-Gloss Kitchen Cabinets
High-gloss kitchen cabinets infuse a touch of luxury and sophistication into your cooking space, instantly elevating its style. Their reflective surfaces enhance natural light, creating an illusion of spaciousness and contributing to a more inviting atmosphere. Opt for a bold hue to make a statement or choose classic white for timeless elegance—either way, the high-gloss finish ensures a striking visual impact. Besides their aesthetic appeal, these cabinets are also practical, offering easy cleaning and maintenance to keep your kitchen looking pristine and welcoming over time.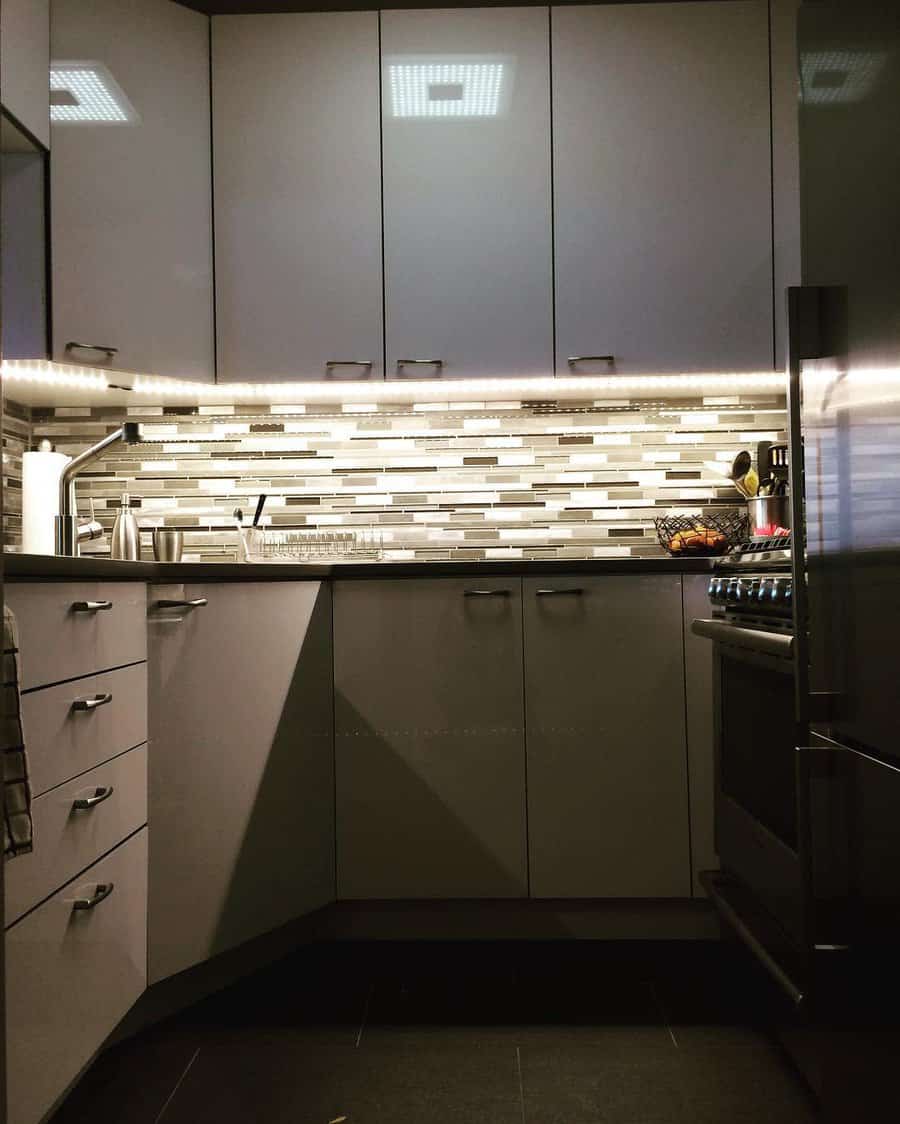 5. Innovative Kitchen Island Cabinet Solutions
Maximize your kitchen's storage potential with innovative kitchen island cabinets, designed to keep essentials organized without occupying additional wall or floor space. Ingeniously equipped with drawers, shelves, and compartments, these cabinets ensure everything from cookware to pantry items is neatly stowed and readily accessible. Enhance your culinary experience by customizing your island with features like pull-out cutting boards and hidden spice racks, tailored to meet your specific needs. Kitchen island cabinets are a practical and stylish solution, bringing convenience and order to your cooking space.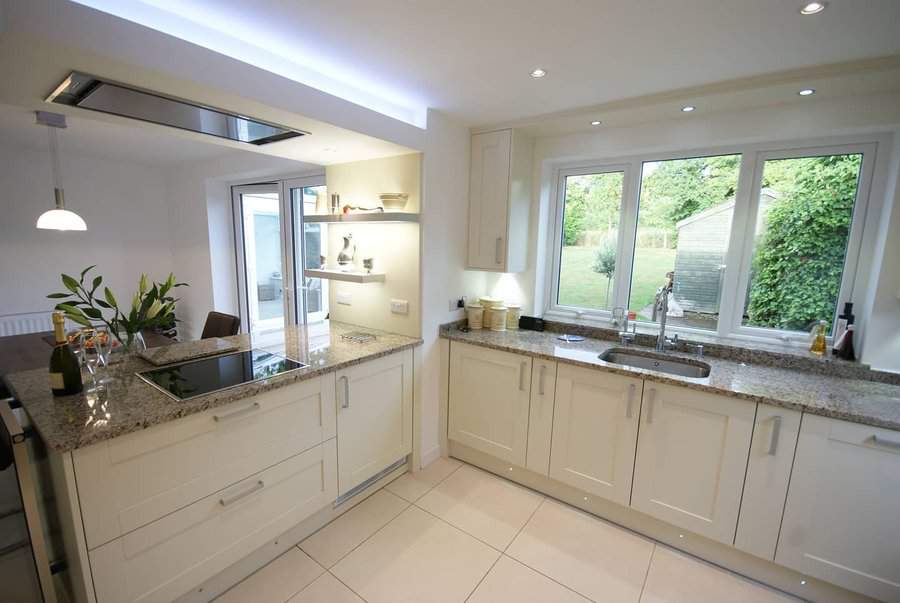 6. Space-Saving Wall-Mounted Cabinets
Leverage the vertical space in your kitchen with stylish and functional wall-mounted cabinets, freeing up precious countertop area for a streamlined cooking experience. Choose from an array of sizes, styles, and finishes to seamlessly integrate these space-saving solutions into your kitchen's aesthetic. Opt for open shelving to proudly display cherished items or closed cabinets for a tidy, minimalist appearance. Wall-mounted cabinets expertly combine practicality with design flair, offering abundant storage while simultaneously elevating the visual appeal of your culinary space.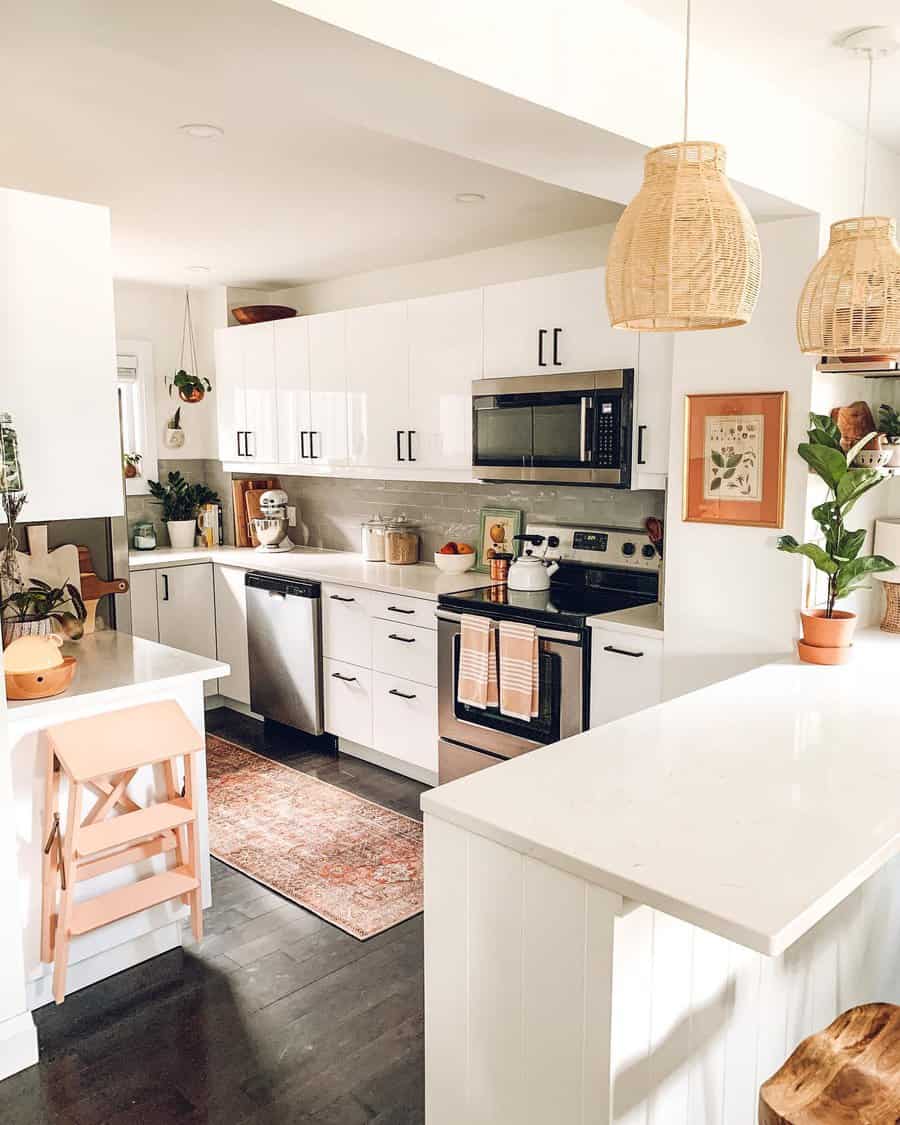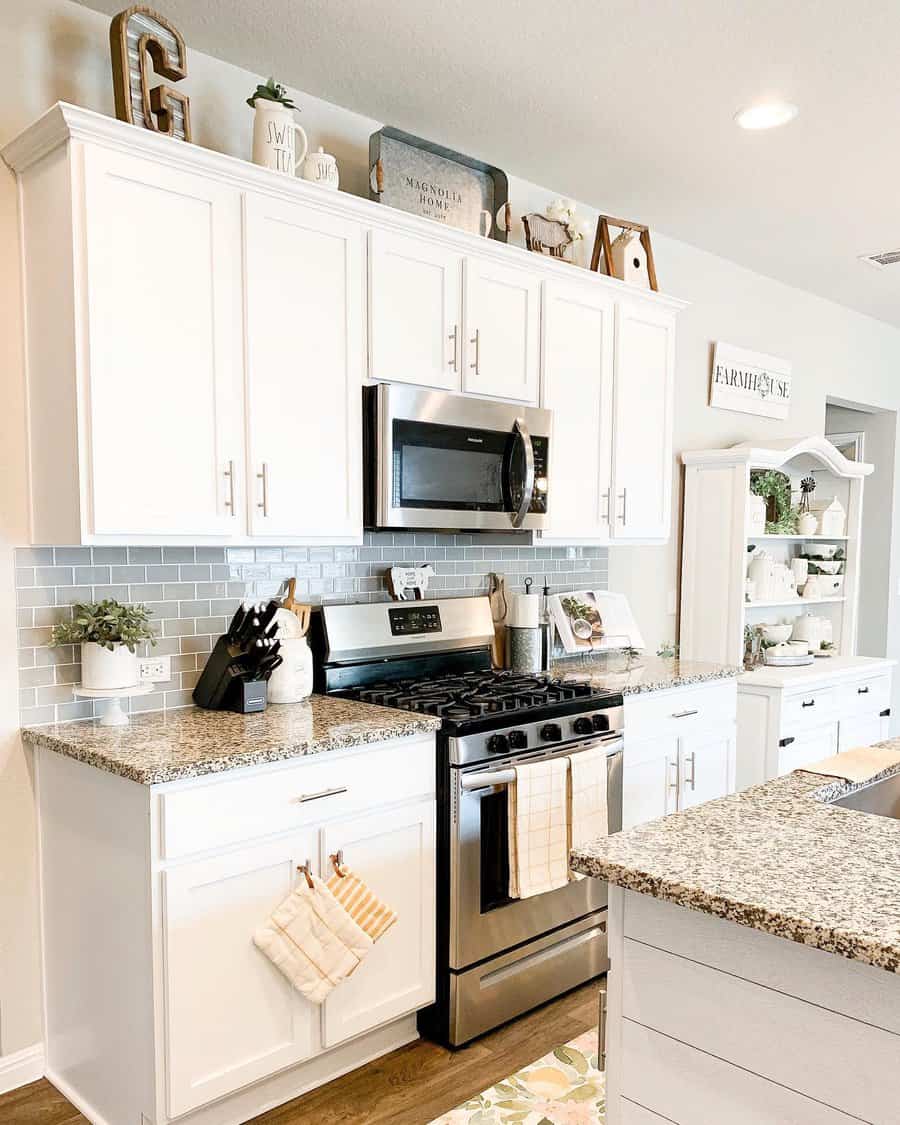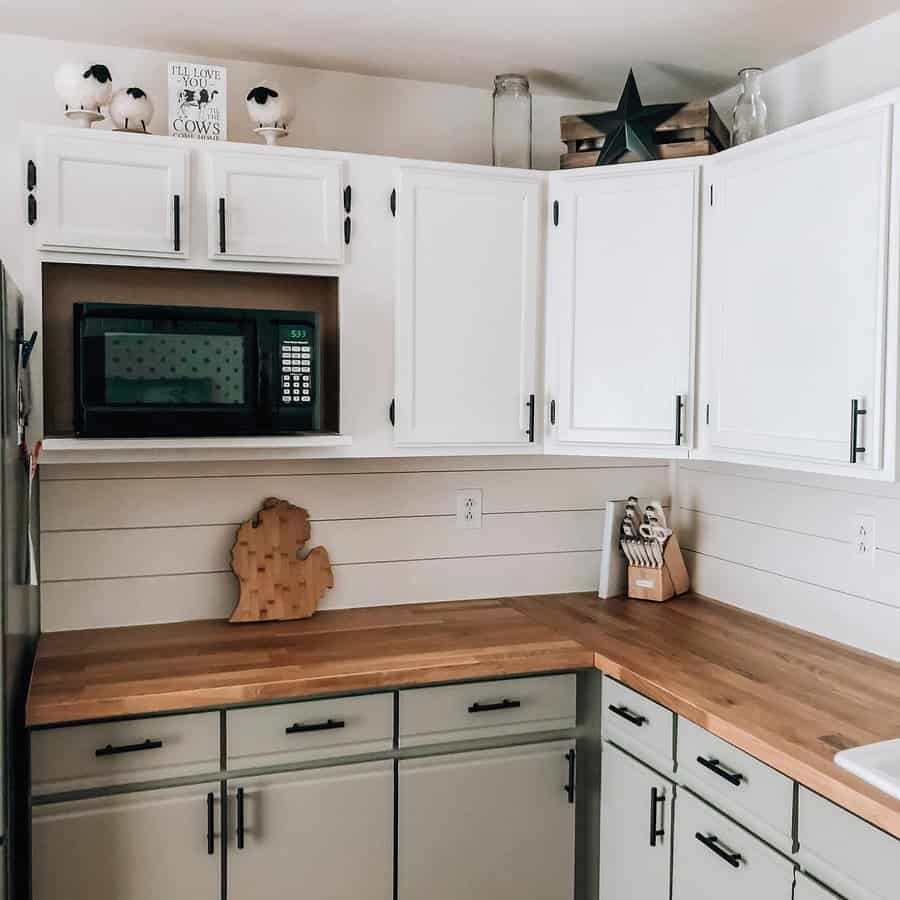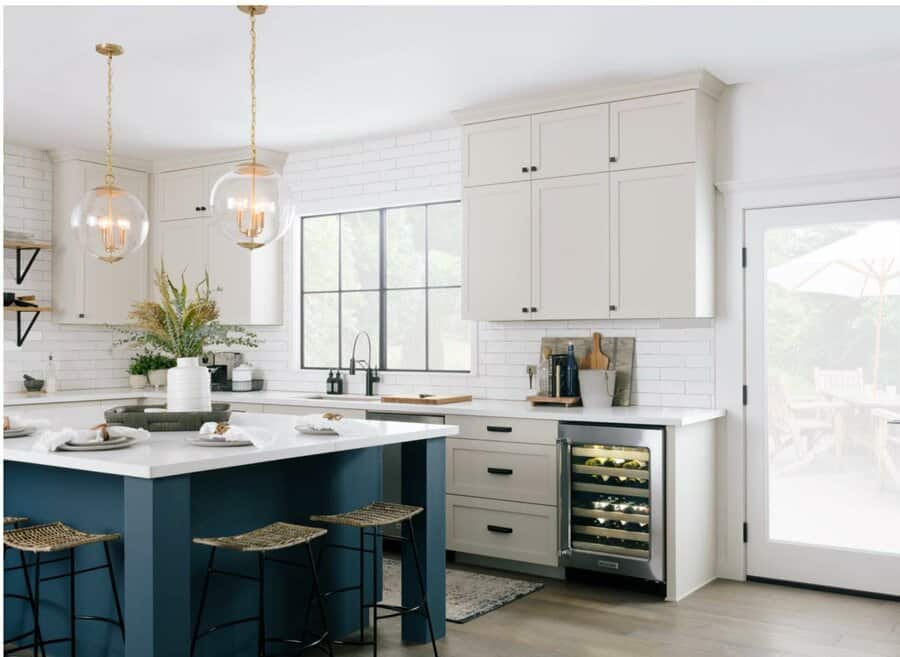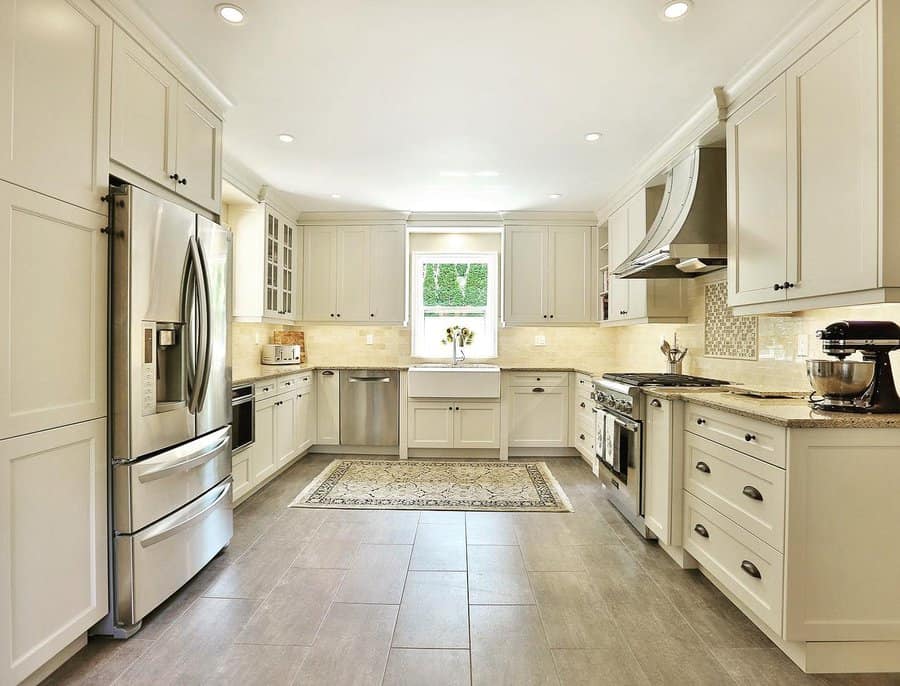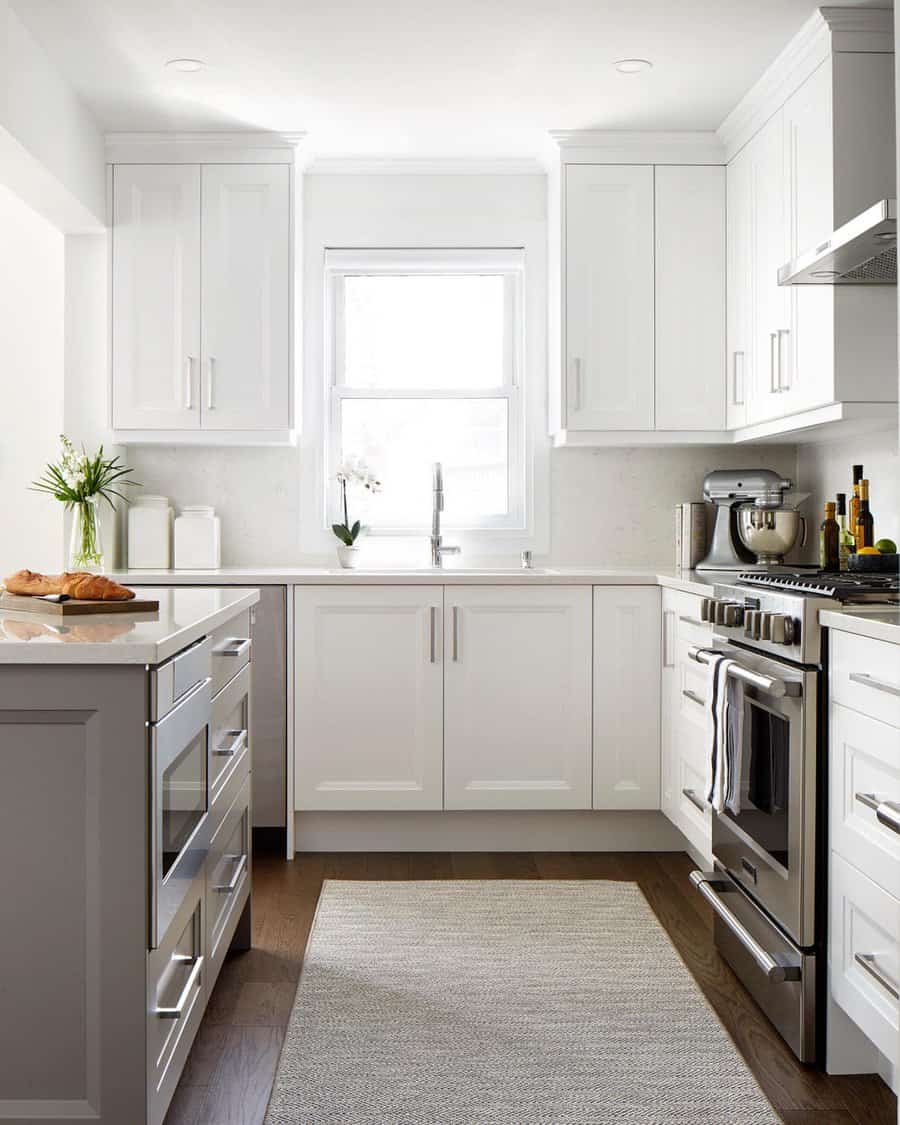 7. Elegant Walnut Kitchen Cabinet Styles
Transform your kitchen with the luxurious and timeless allure of walnut cabinets, renowned for their deep tones and intricate grain patterns. These cabinets infuse any space with sophistication, adapting effortlessly from traditional to contemporary design styles. Beyond their visual appeal, walnut cabinets are a durable and long-lasting choice, promising to maintain their beauty over time. Tailor your space to your unique taste, whether that means sleek, modern finishes or a rustic, natural aesthetic. Walnut kitchen cabinets are a smart and stylish investment, enhancing both the function and fashion of your kitchen.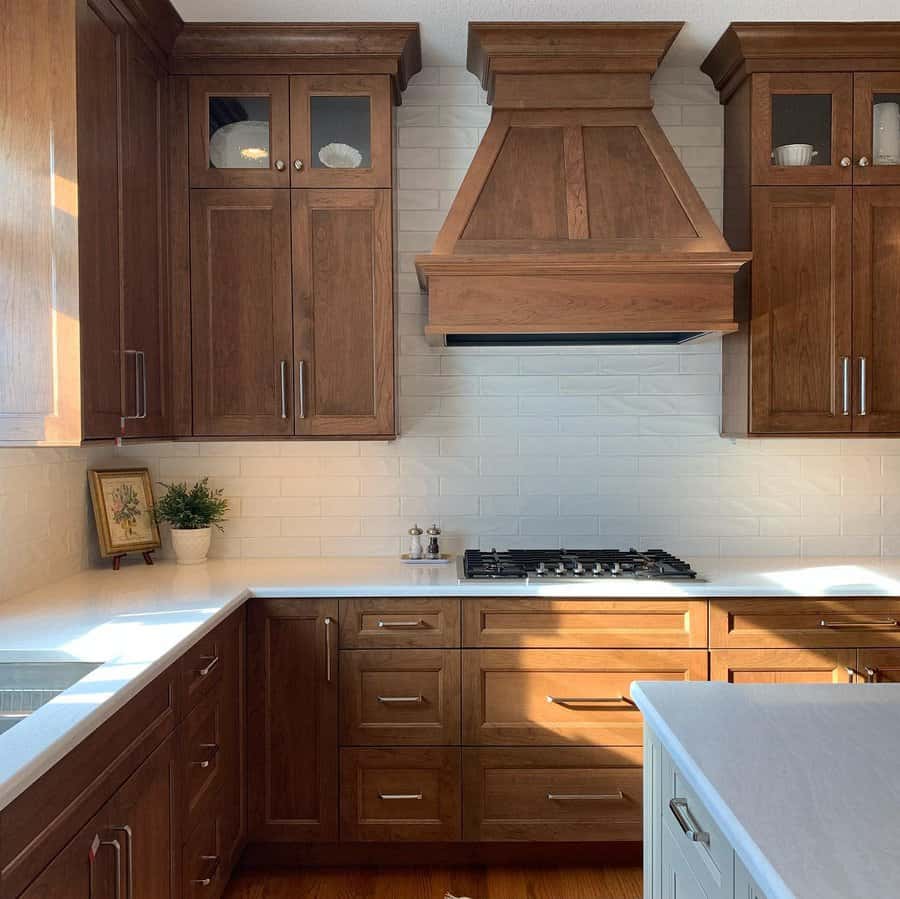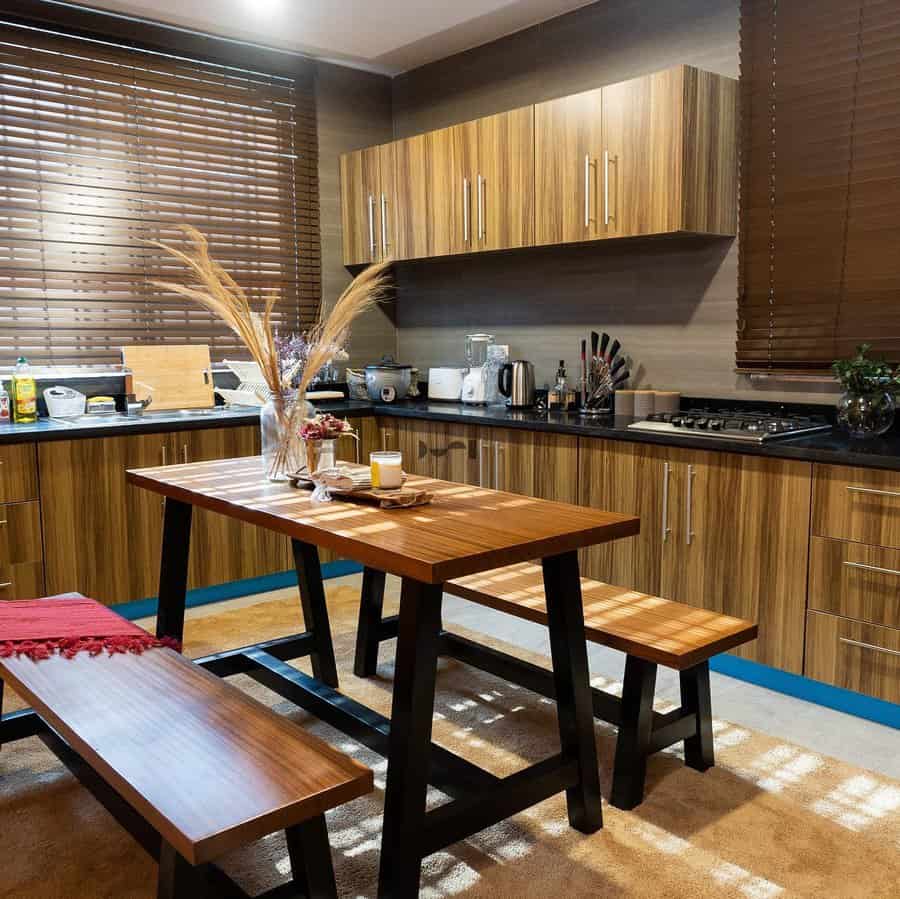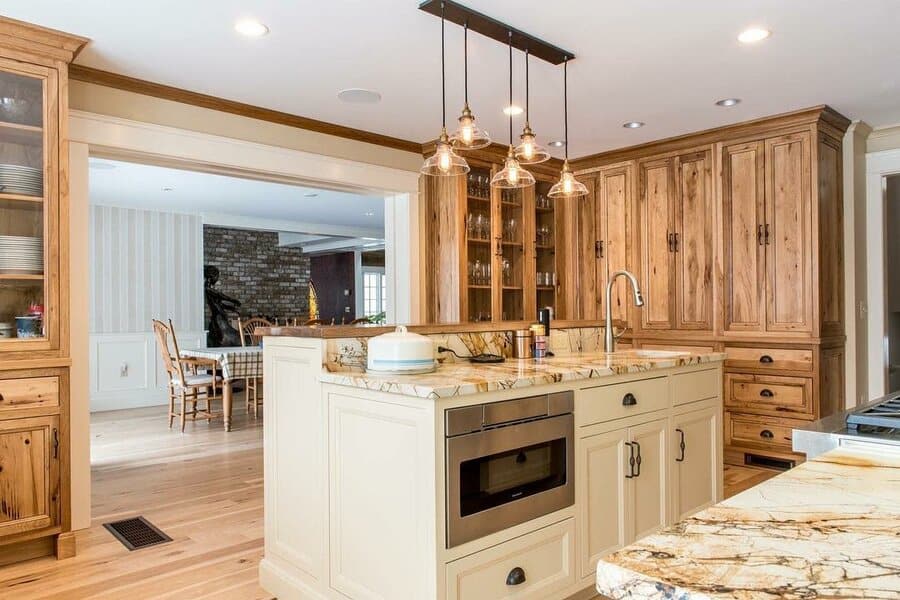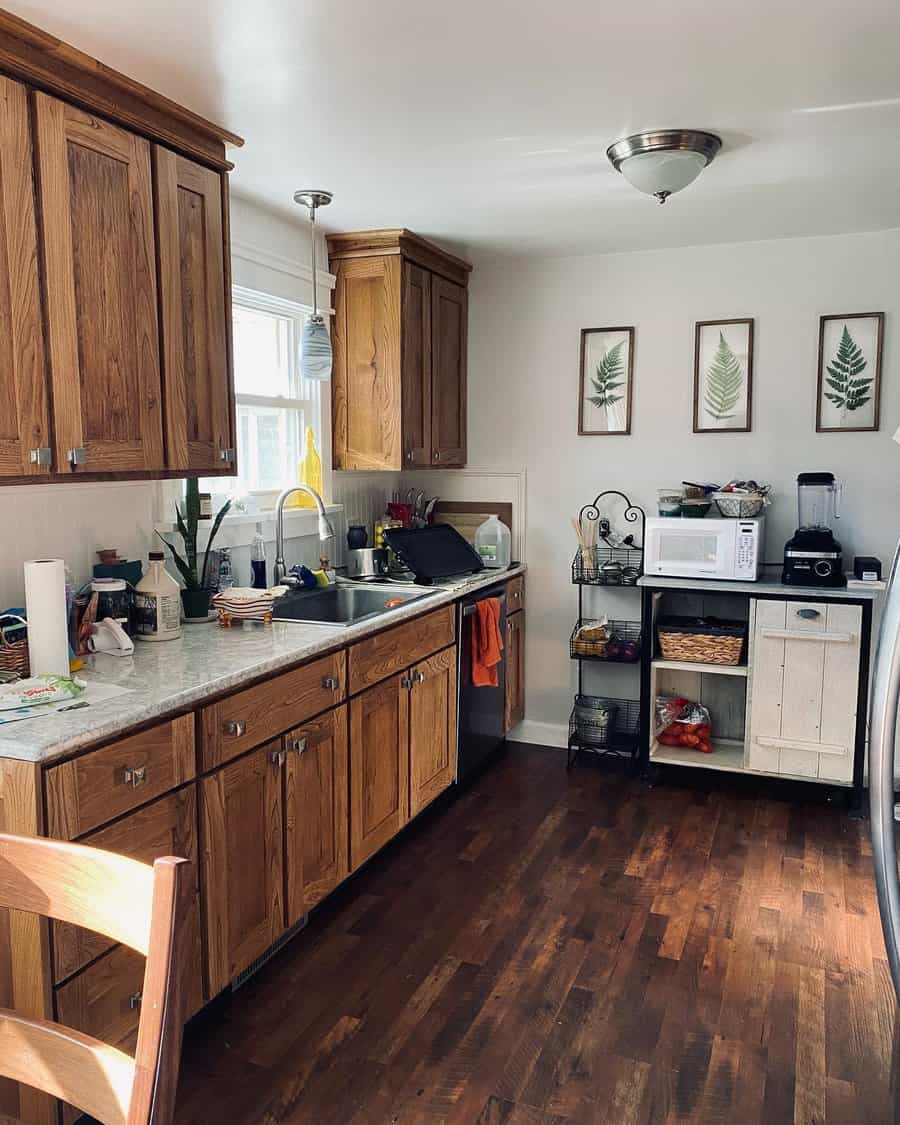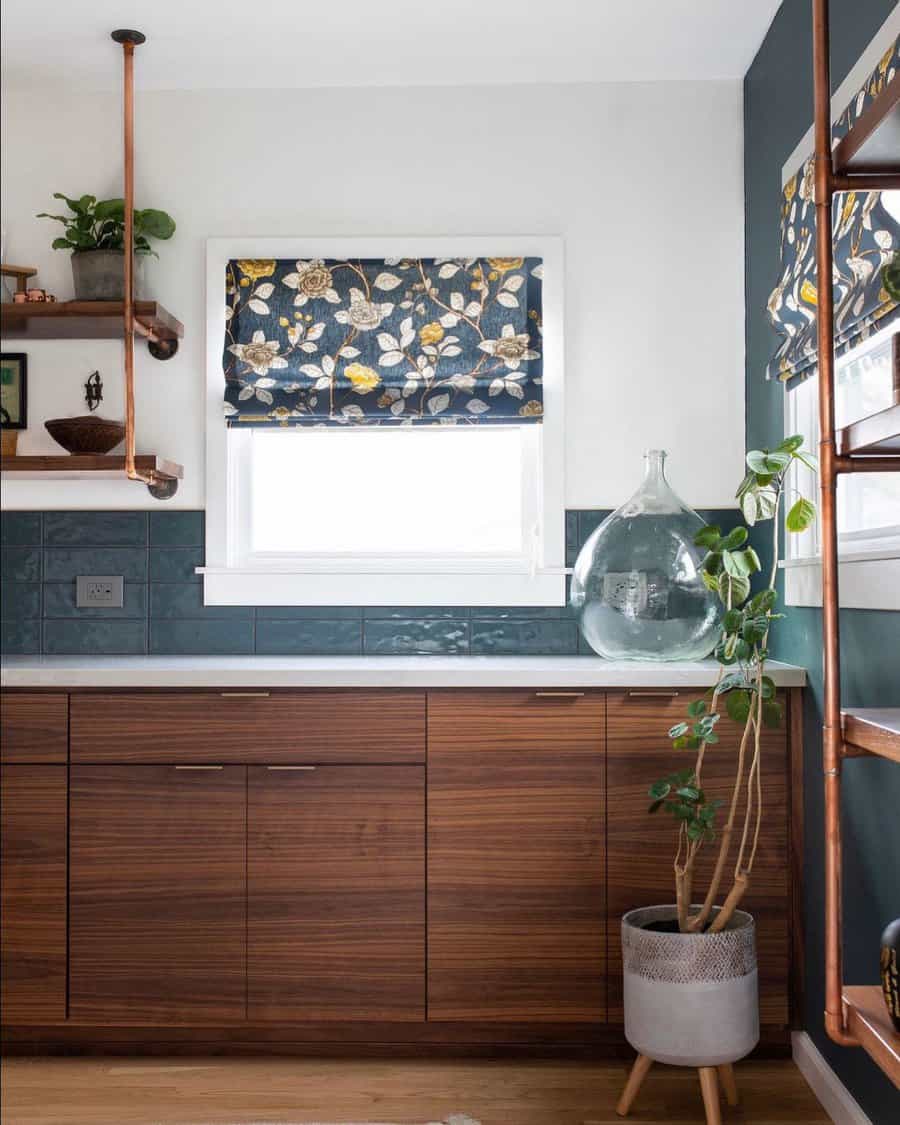 8. Unique Curio Kitchen Cabinet Displays
Showcase your cherished kitchenware with a stylish curio cabinet, a sophisticated solution that elegantly displays your collection while keeping it organized. Glass doors and shelves offer a sneak peek into your culinary treasures, turning your prized possessions into a visual feast for guests. This cabinet is not just about showcasing beauty; it adds a personal touch, transforming your space into a reflection of your exquisite taste. Whether housing heirloom dishes or vintage teacups, a curio cabinet in your kitchen creates a captivating focal point, enriching the room's character and ambiance.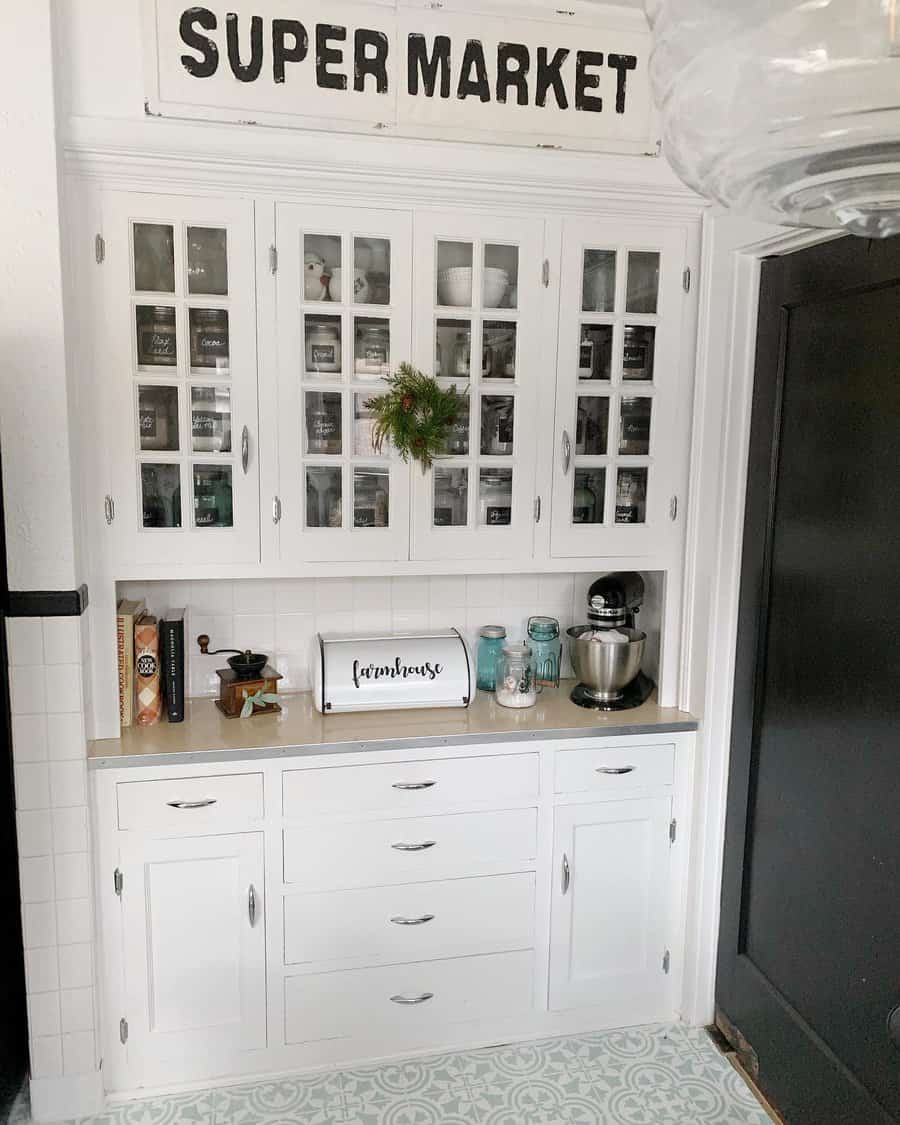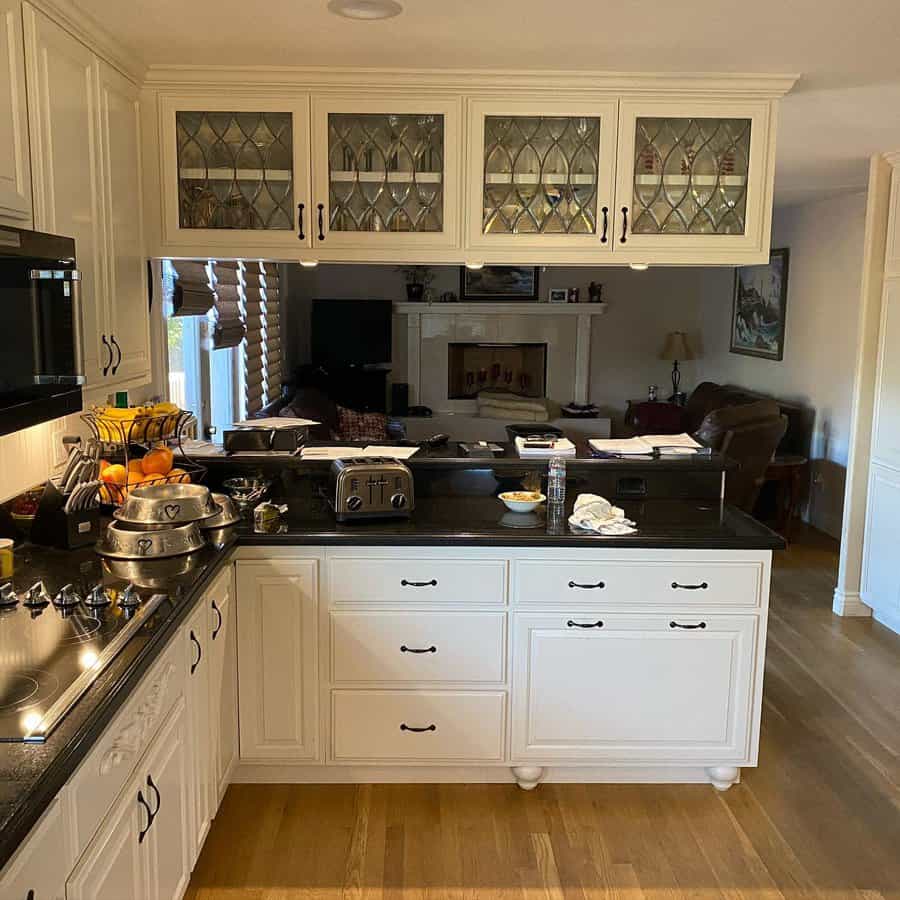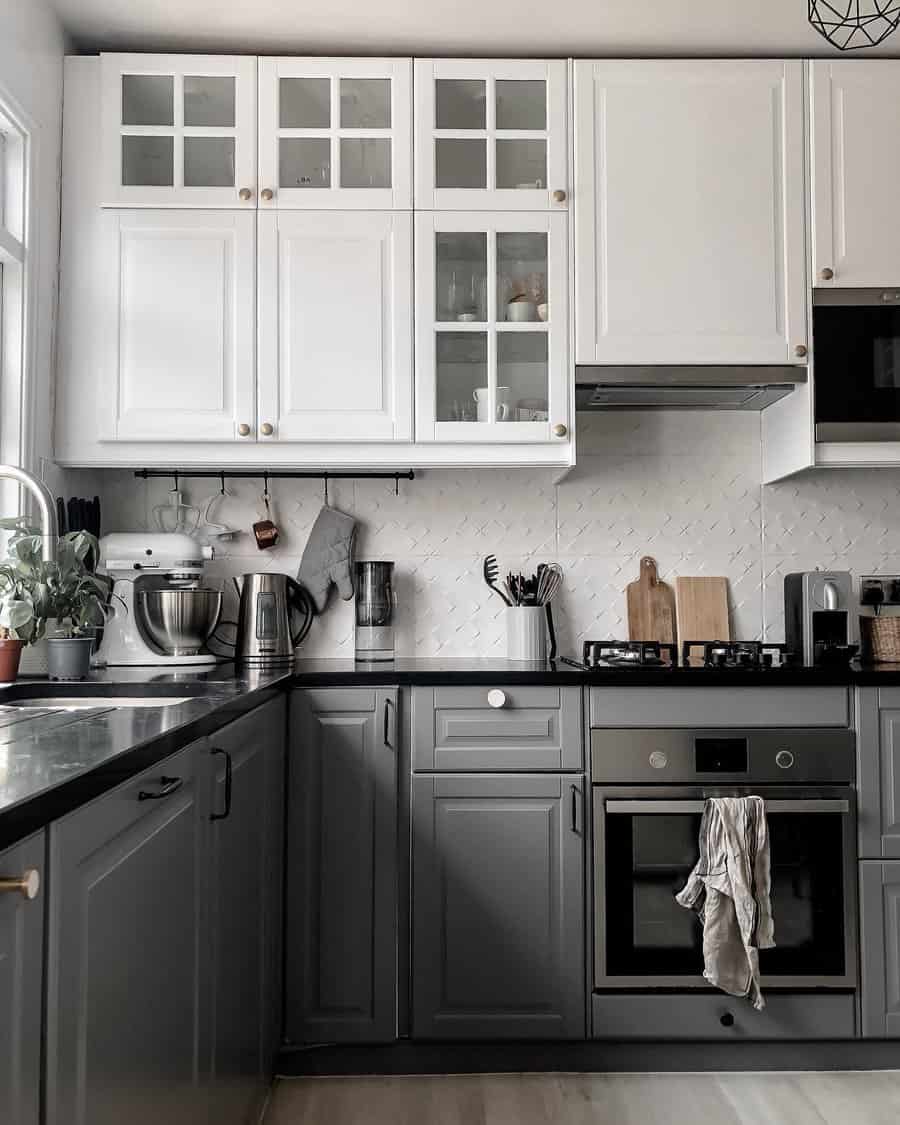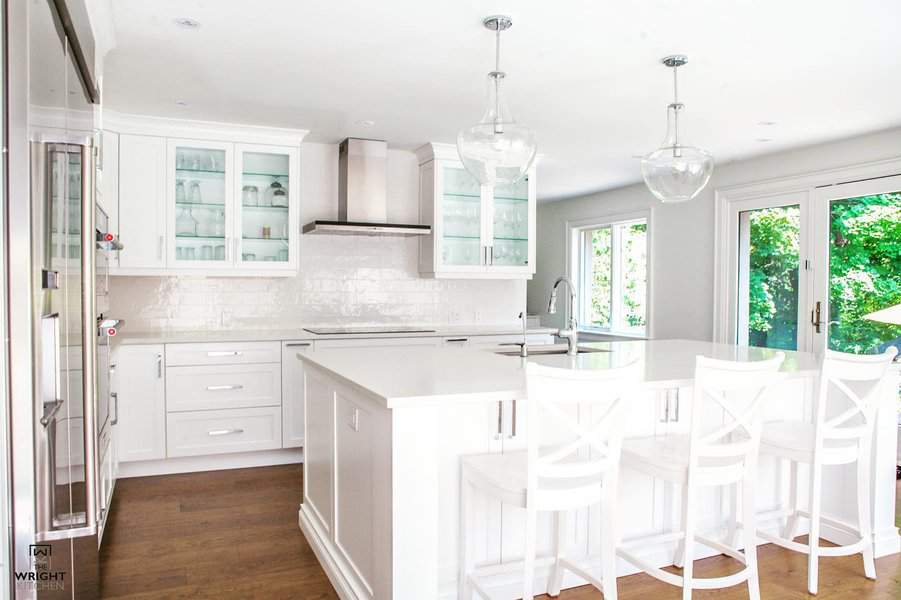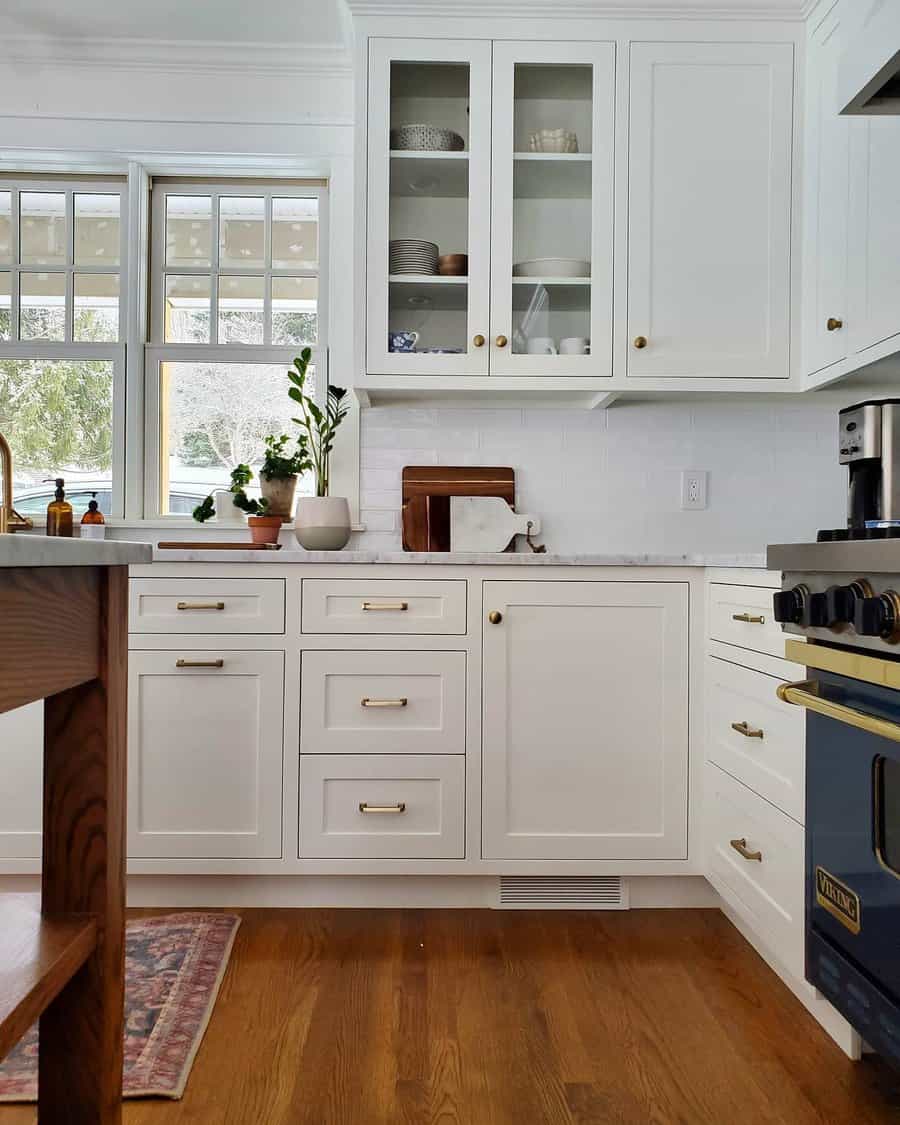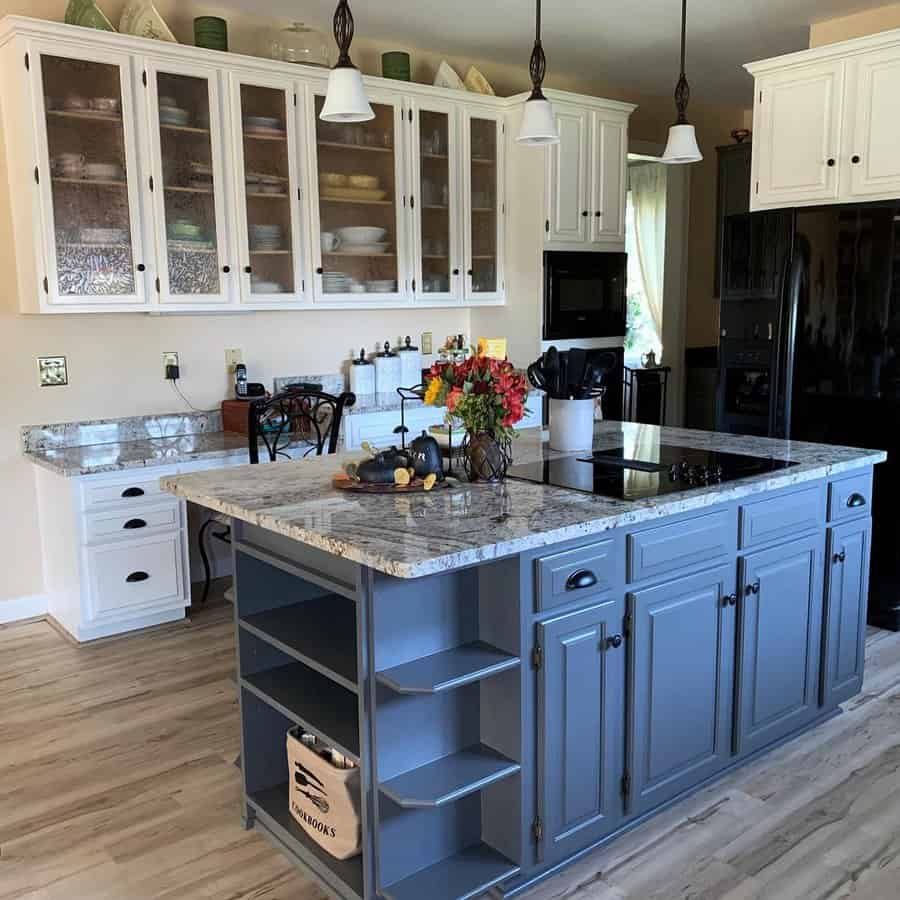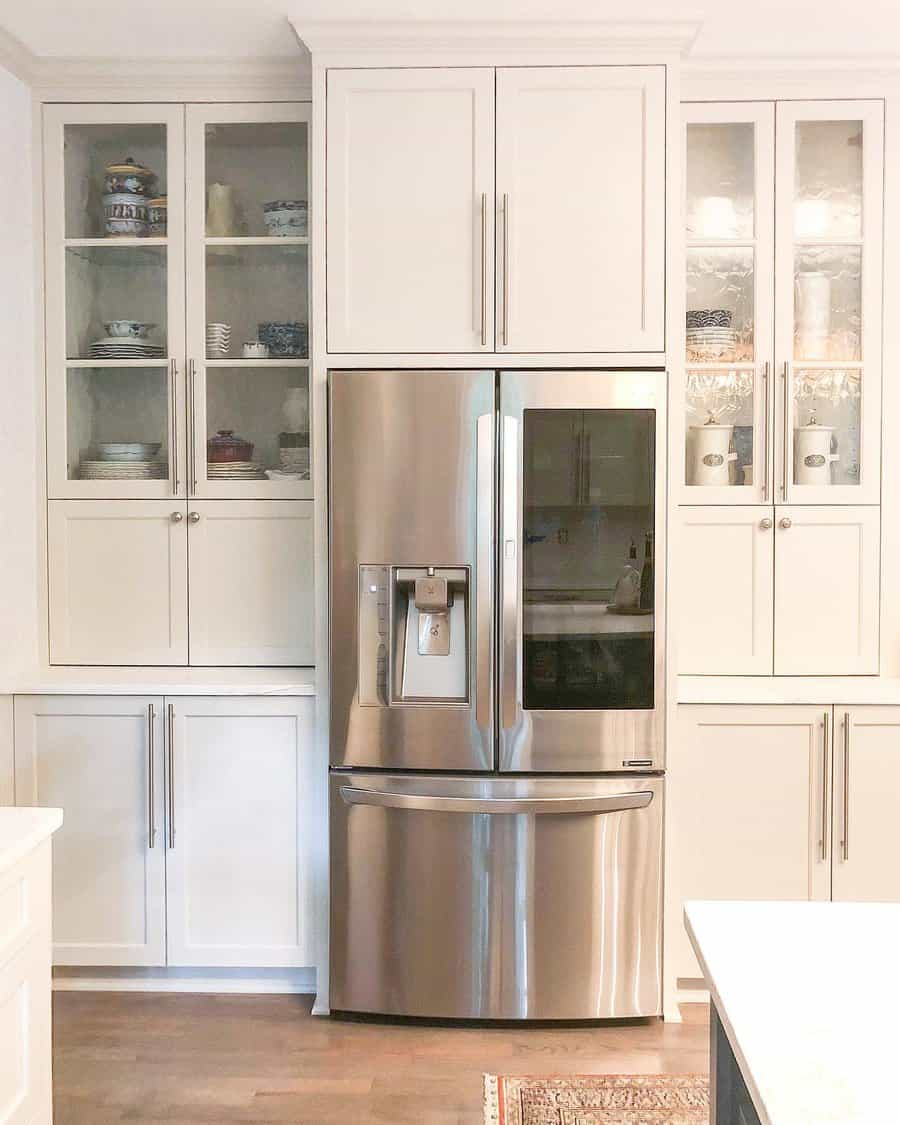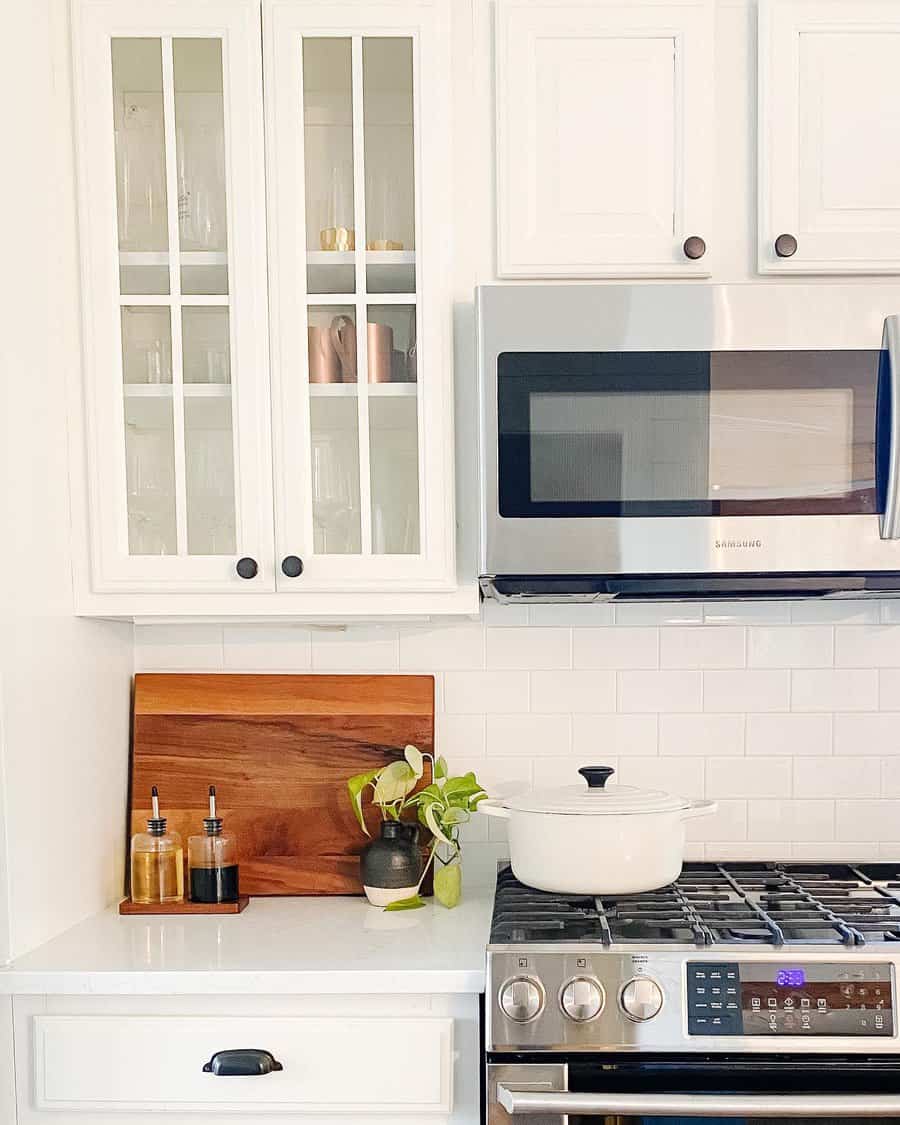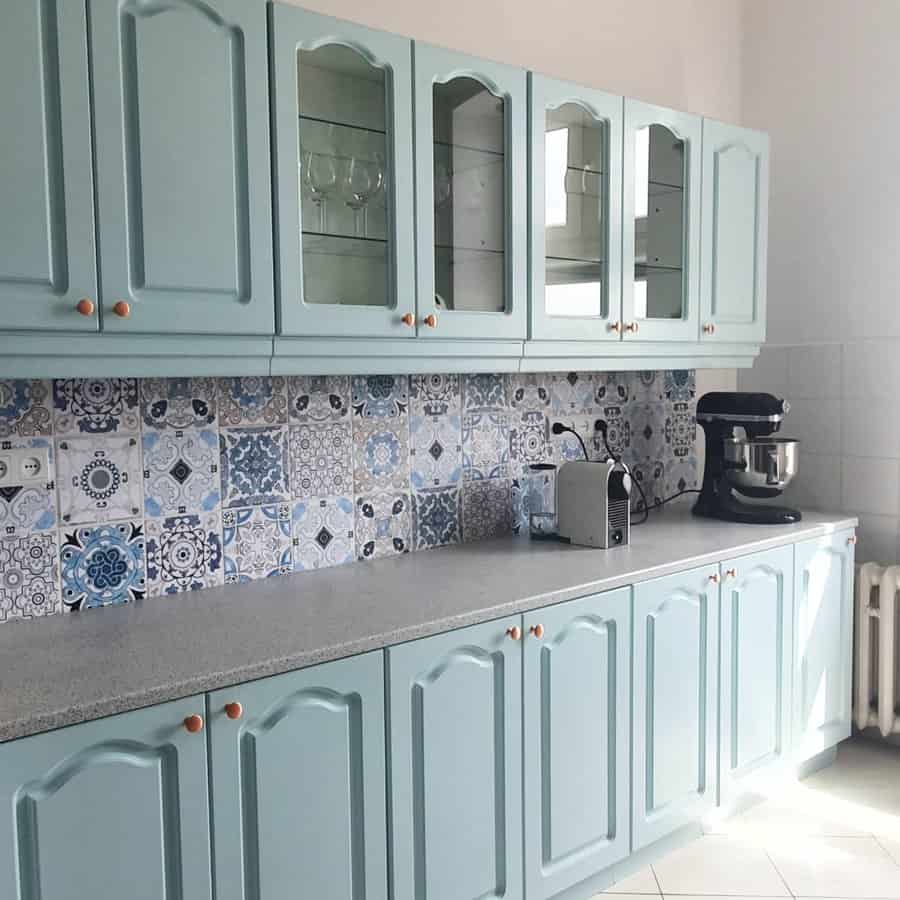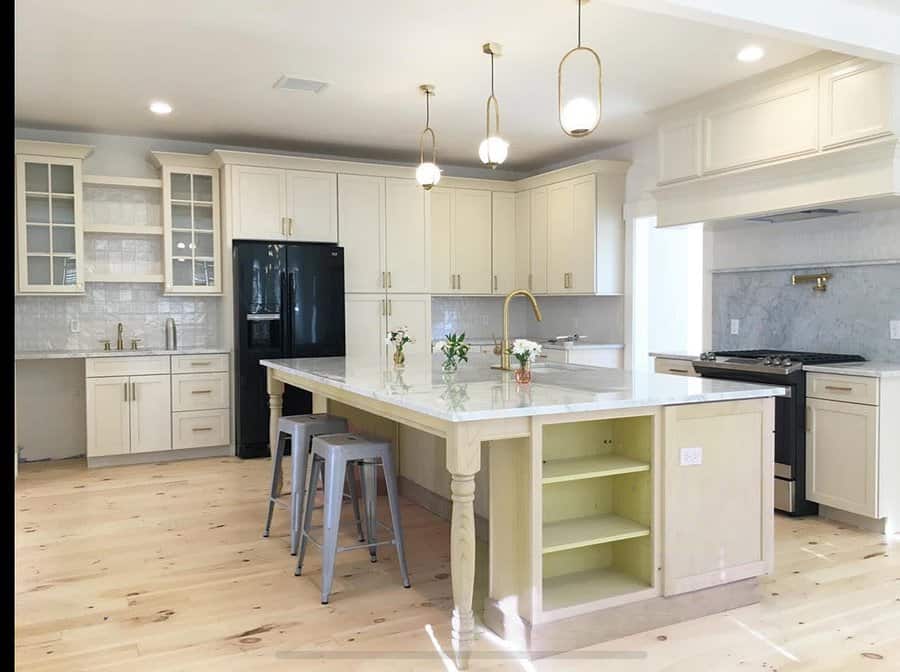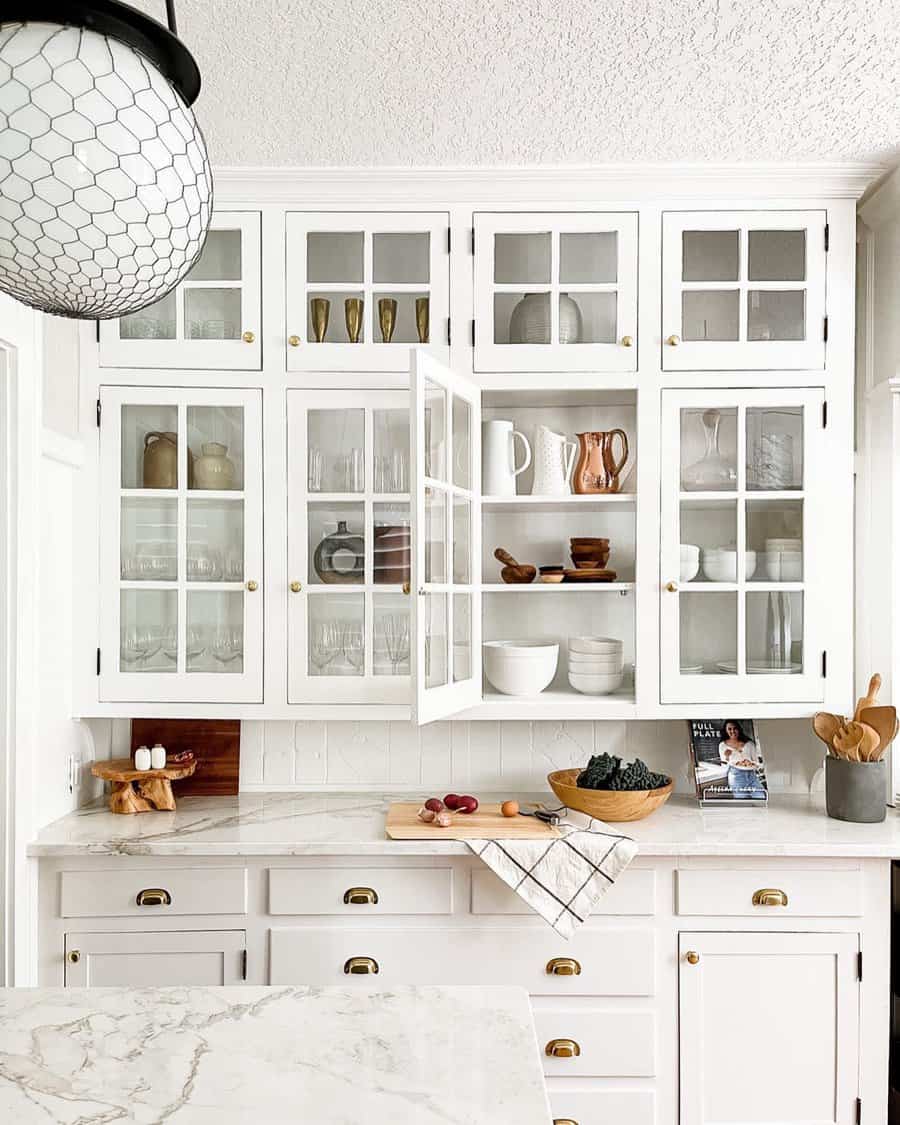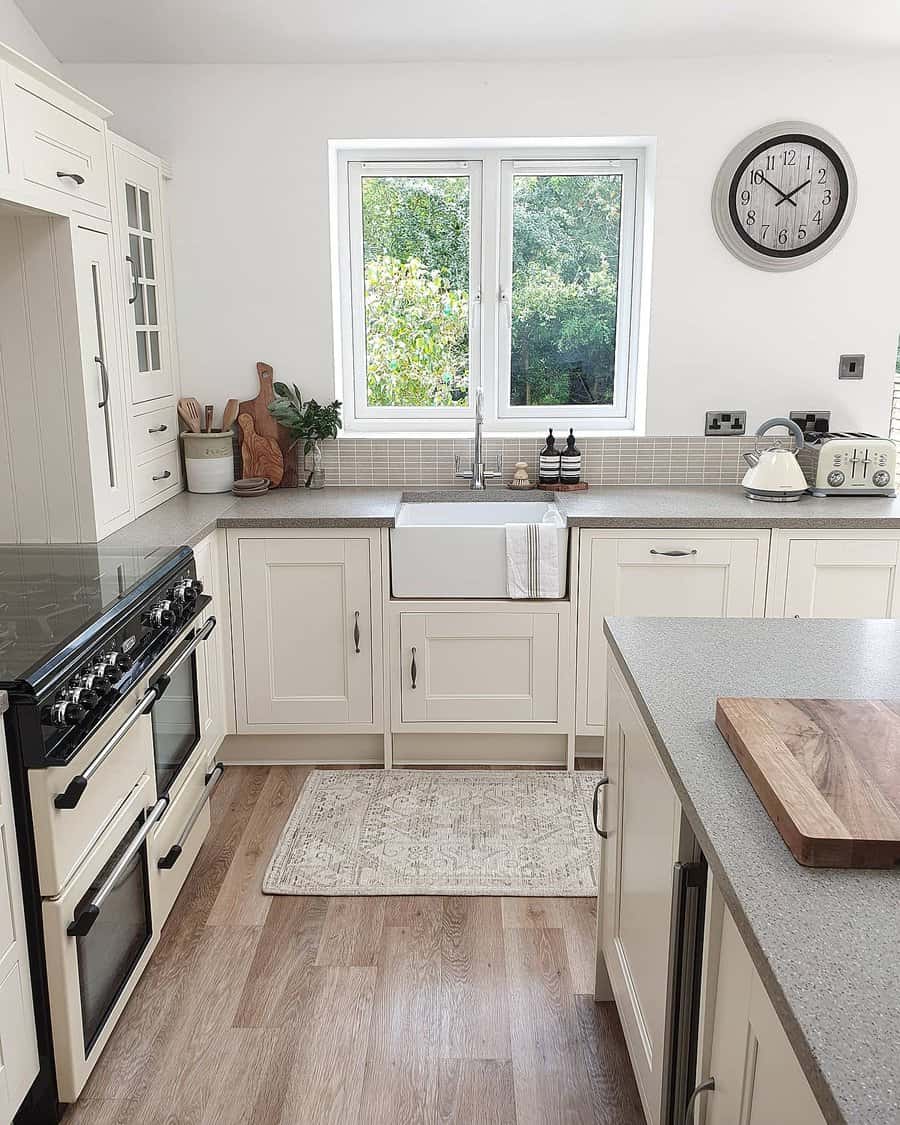 9. Chic Two-Tone Cabinet Combinations
Elevate your kitchen's style with chic two-tone cabinets, a trendy approach that showcases your personality and design flair. Imagine the elegance of upper cabinets in a deep, sophisticated blue paired seamlessly with crisp, white lower cabinets. Alternatively, explore a bolder palette, blending rich, earthy tones with vibrant accents for a dynamic look. This design strategy doesn't just create visual interest; it transforms your kitchen into a captivating expression of your unique taste. Two-tone cabinets are the perfect solution for those looking to make a statement, turning a functional space into a true testament of design innovation.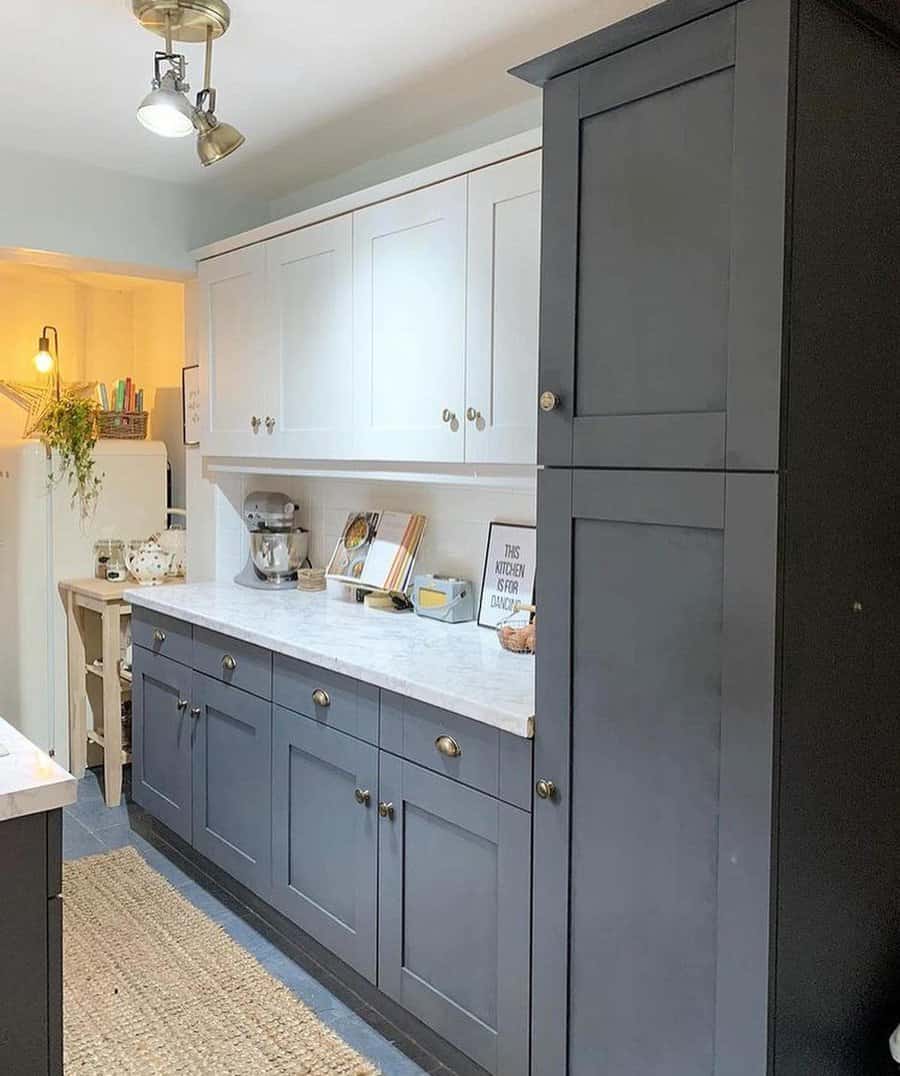 10. Striking Cabinets with Black Hardware
Revamp your kitchen with the bold and contemporary appeal of cabinets adorned with black hardware. This design choice stands out, especially against lighter or neutral-toned cabinetry, creating an eye-catching contrast. Black handles, knobs, and hinges add a modern touch, while also serving as functional elements of your kitchen. The interplay of dark metal against the cabinetry not only grabs attention but also enhances the space's overall aesthetic. Choose between matte black for a subtle elegance or shiny finishes for a more luxurious feel; either way, this style ensures your kitchen exudes sophistication and style.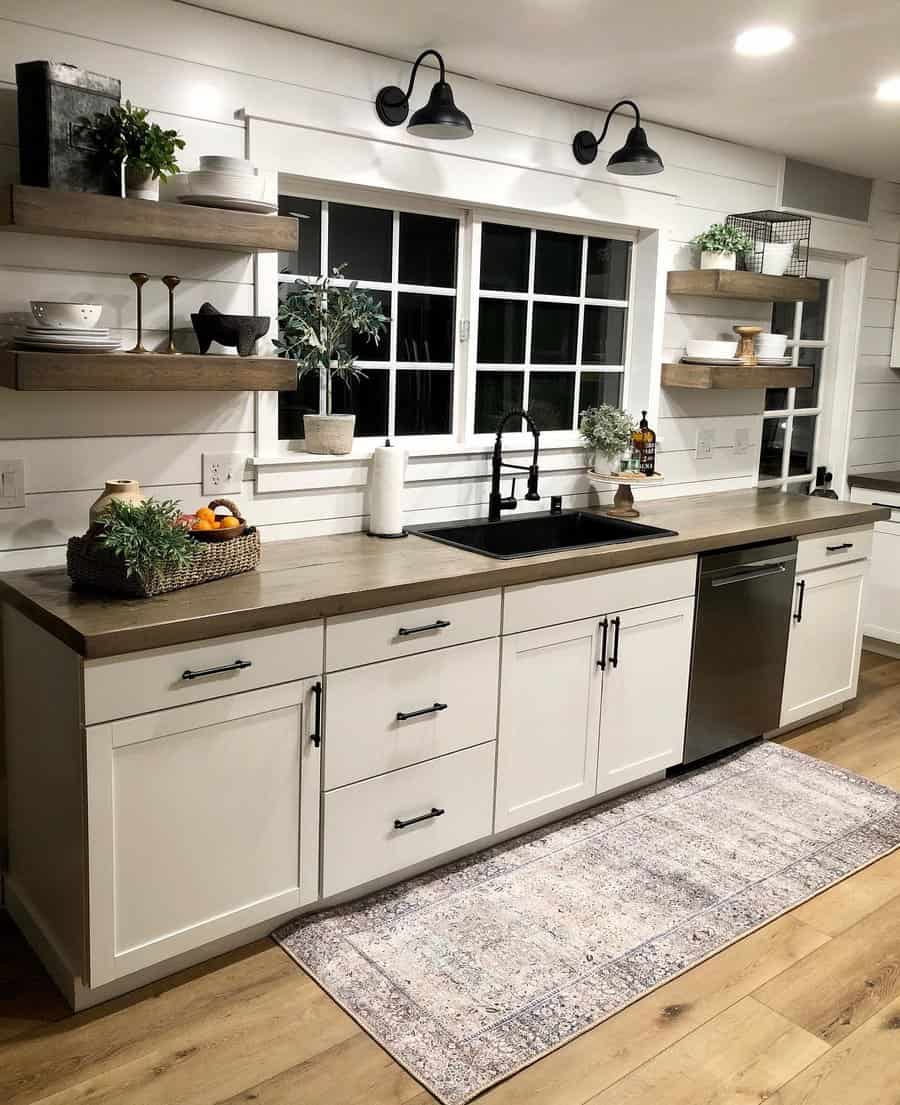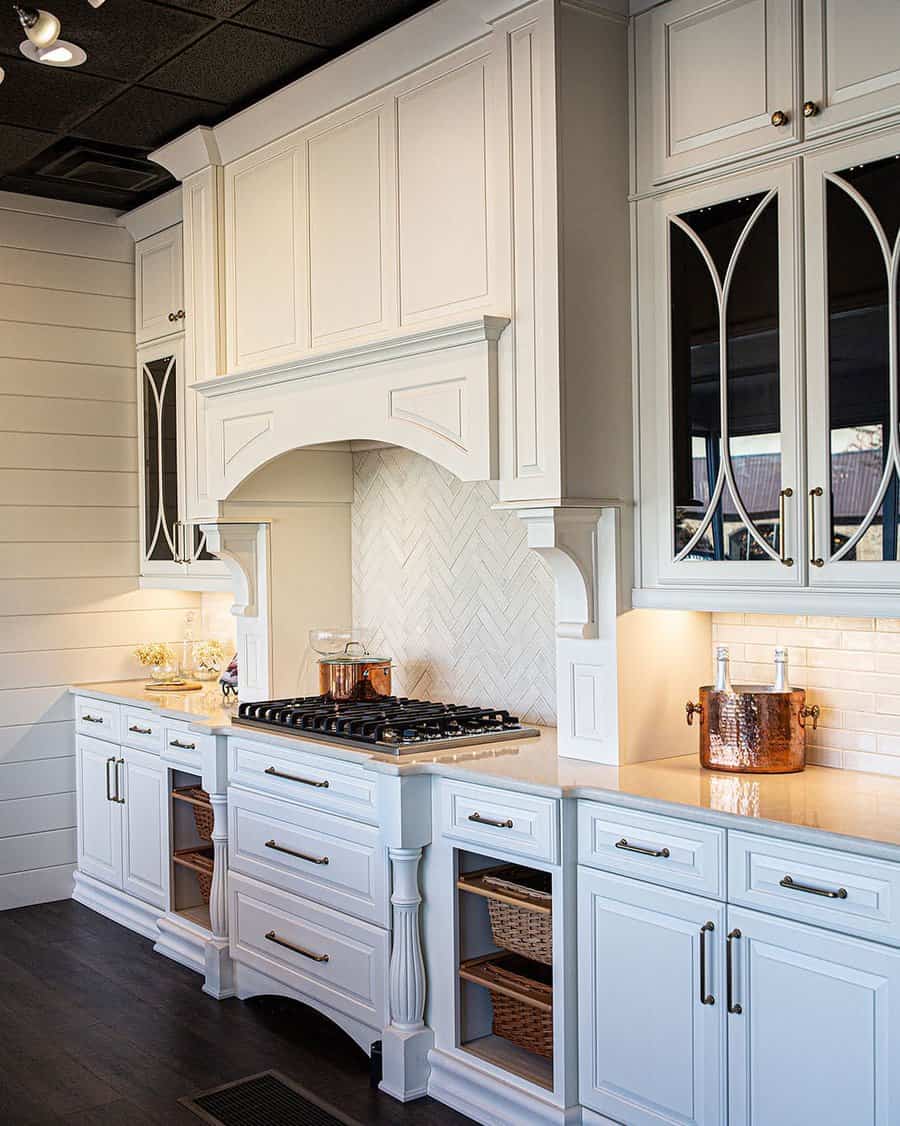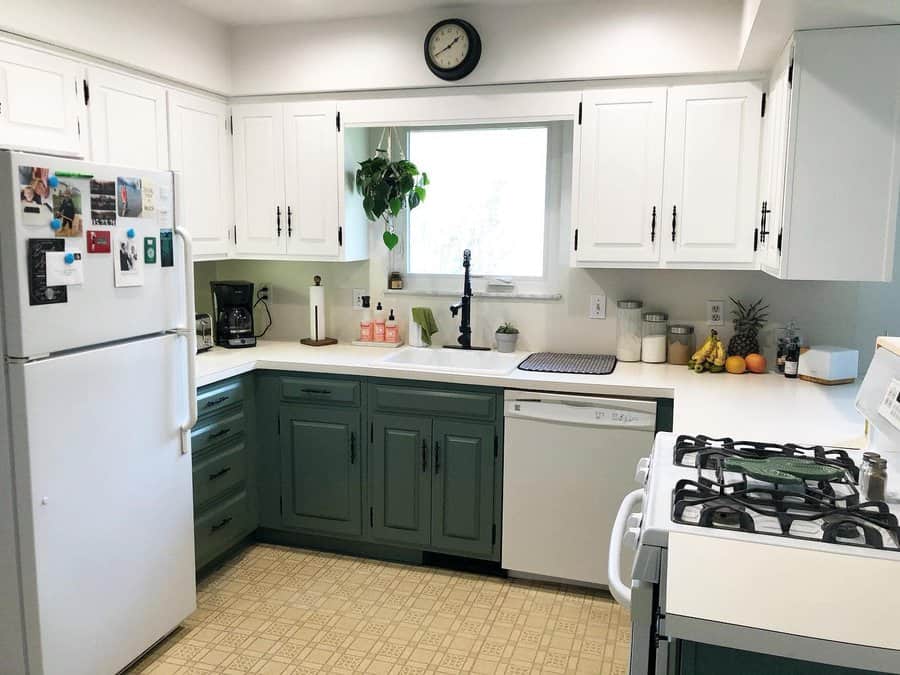 11. Rustic White-Washed Cabinet Trends
Introduce a warm, rustic charm to your kitchen with white-washed cabinets, a design trend that marries the natural allure of wood with a bright, airy palette. White-washing, a technique involving the application of diluted white paint or stain, allows the wood's texture and grain to peek through, creating a subtly distressed look. This method results in cabinets that enrich your kitchen with depth and character, while maintaining a fresh and welcoming vibe. Versatile in nature, white-washed cabinets suit a range of styles from farmhouse to coastal and pair seamlessly with various countertop materials and hardware finishes, setting a tranquil tone for your culinary space.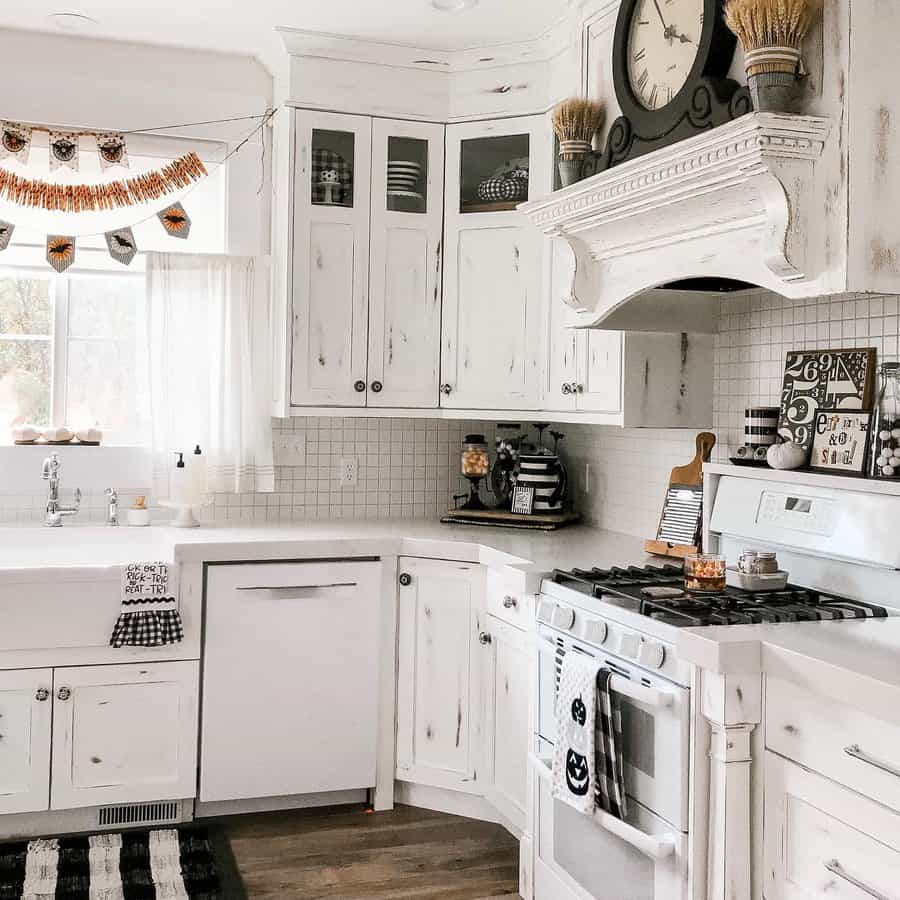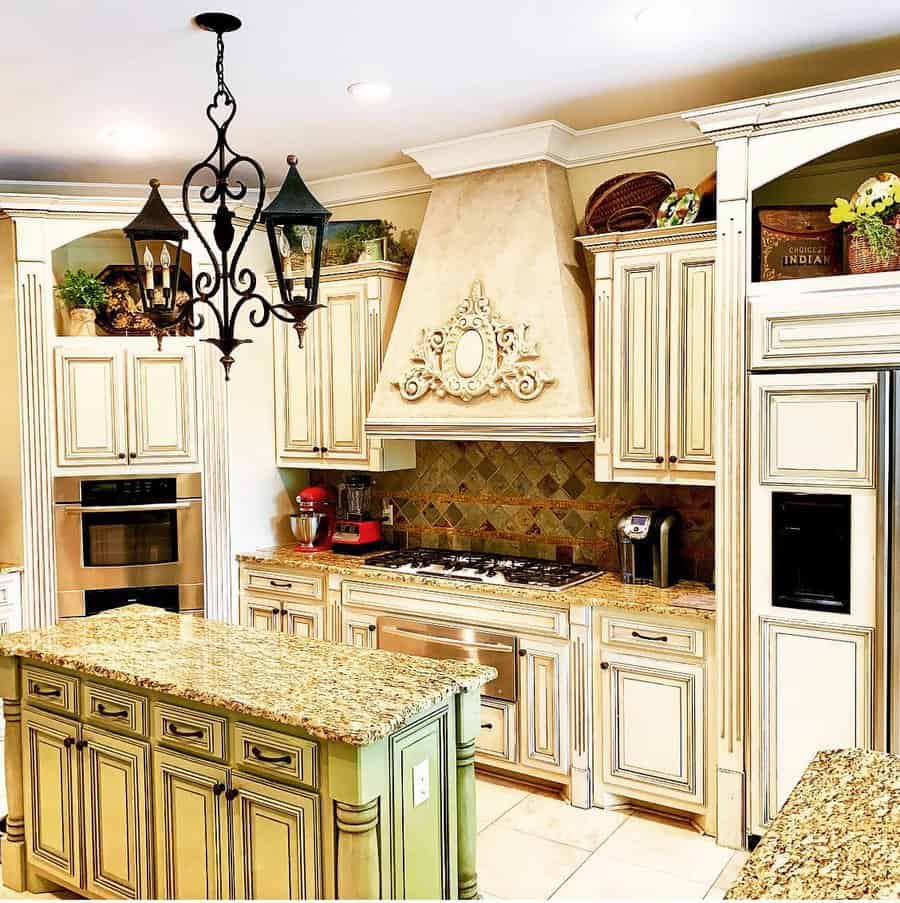 12. Practical Under-Cabinet Shelf Ideas
Maximize both style and functionality in your kitchen with innovative under-cabinet shelves. This ingenious storage solution optimizes space while offering a unique display area for your beloved cookbooks, favorite mugs, or daily necessities. Incorporating open shelving beneath your cabinets provides an accessible and visually pleasing option for items you frequently use. Enjoy the ease of grabbing your go-to coffee mug or perusing a treasured recipe book. Under-cabinet shelves infuse your kitchen with an extra layer of charm, showcasing your personality and carefully chosen collections with ease and style.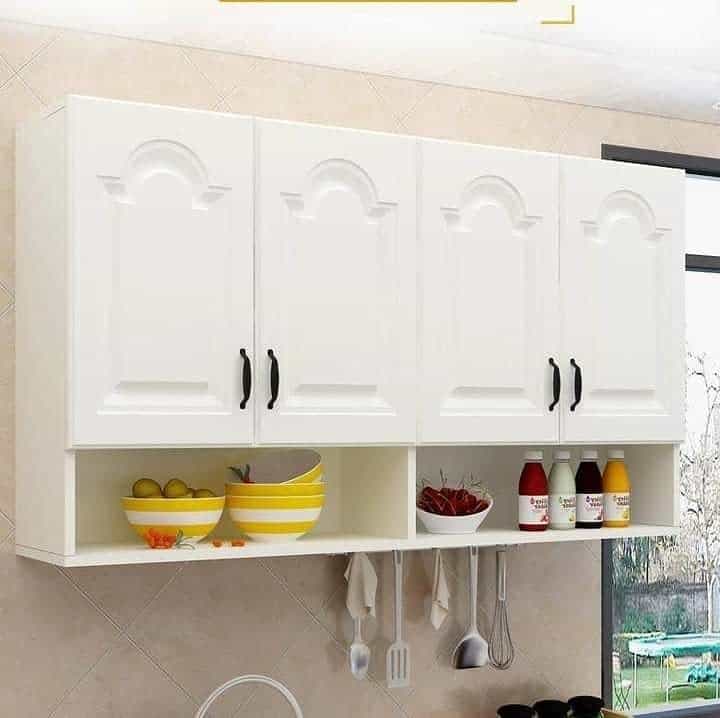 13. Convenient Flipper Door Cabinets
Revolutionize your kitchen storage with flipper door cabinets, a contemporary and ergonomic solution for a more functional space. These modern cabinets enhance both the style and usability of your kitchen, ensuring your essentials are easily accessible while optimizing the use of space. A gentle push transforms your storage, as the cabinet doors glide upwards to unveil an organized and efficient interior. Flipper door cabinets not only introduce a sleek, modern aesthetic but also promote ease of use and comfort in your kitchen activities, providing a welcomed departure from the traditional, often obstructive cabinet doors.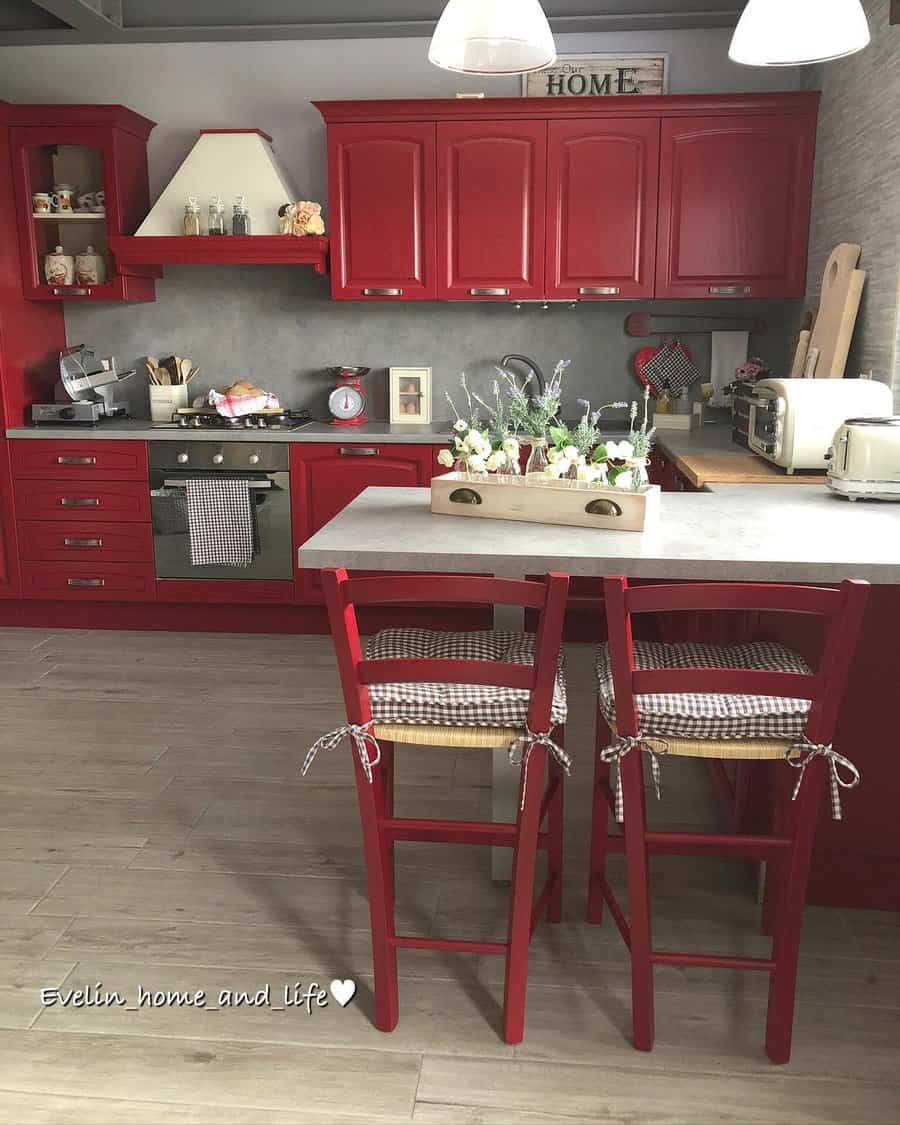 14. Soothing Light Neutral Cabinets
Transform your kitchen into an elegant and serene retreat with the soothing appeal of light neutral cabinets. Opting for hues of beige, off-white, or soft grey opens up your space, providing a versatile backdrop compatible with modern, farmhouse, or transitional styles. These subtle tones allow for creative freedom, inviting bold backsplashes or contrasting countertops to stand out. Light neutral cabinets not only establish a bright, airy ambiance but also offer seamless integration with various color schemes, proving themselves as a timeless and chic choice for any kitchen setting.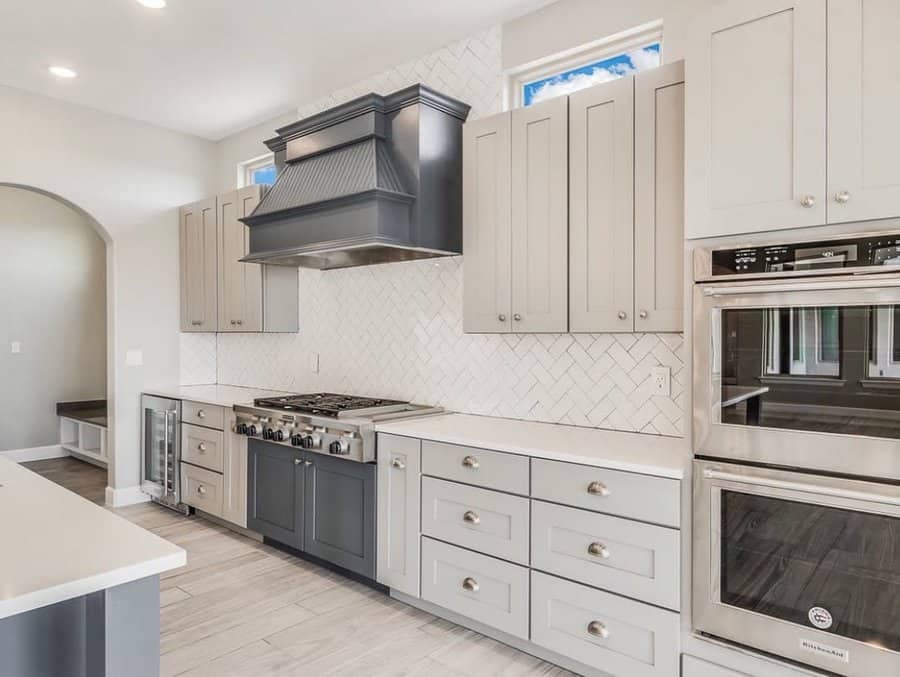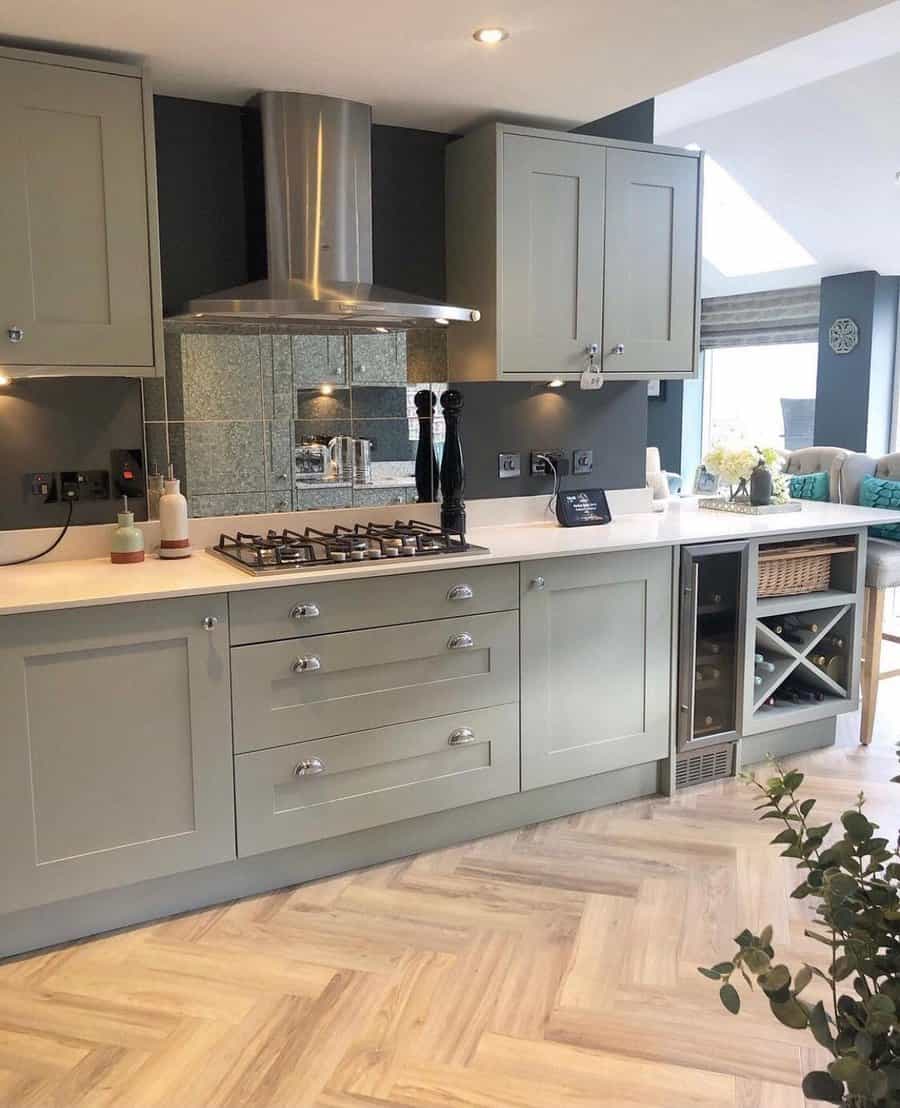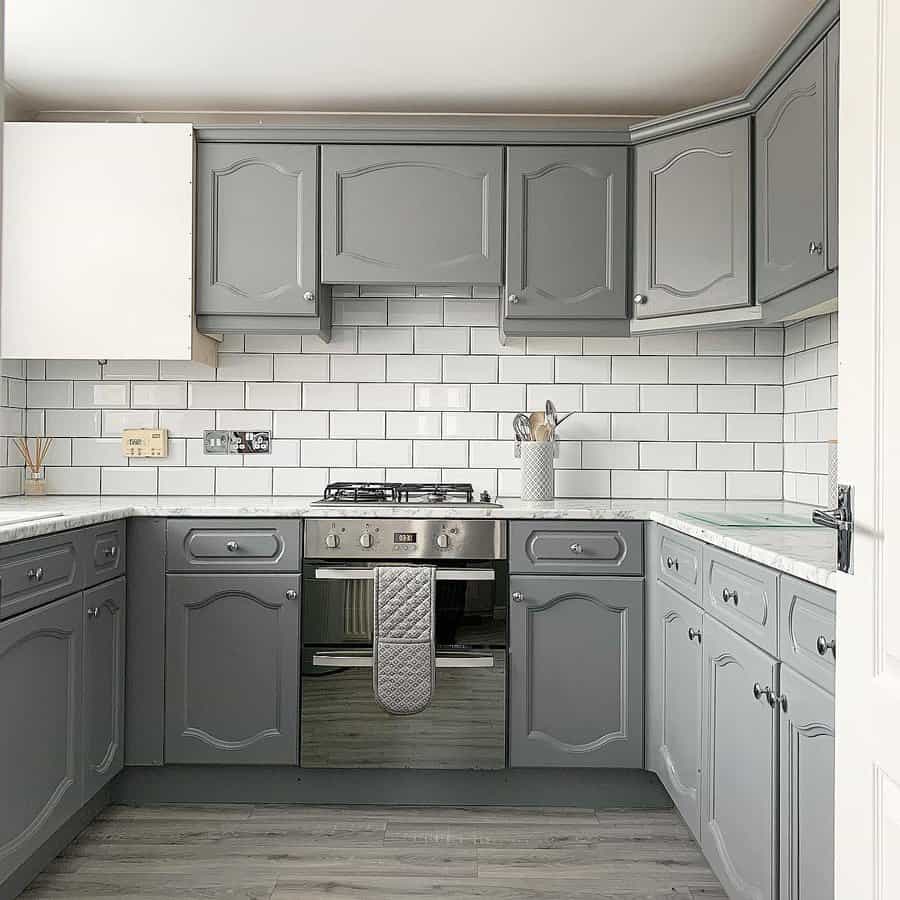 15. Warm and Vibrant Cabinet Hues
Infuse your kitchen with the radiant warmth of a sunset by choosing cabinetry in vibrant hues of yellow, orange, and red. These lively shades bring a burst of positivity and warmth, creating a stunning visual impact and an inviting atmosphere. Imagine starting your day in a kitchen bathed in the cheerful glow of sunrise, uplifting your mood with every moment spent there. Cabinets in these warm tones add a burst of personality and serve as a captivating focal point, setting a vibrant tone throughout the space. Whether you choose a bold, fiery red or a gentle, sunny yellow, these colors have the transformative power to turn your kitchen into a lively, inspiring haven.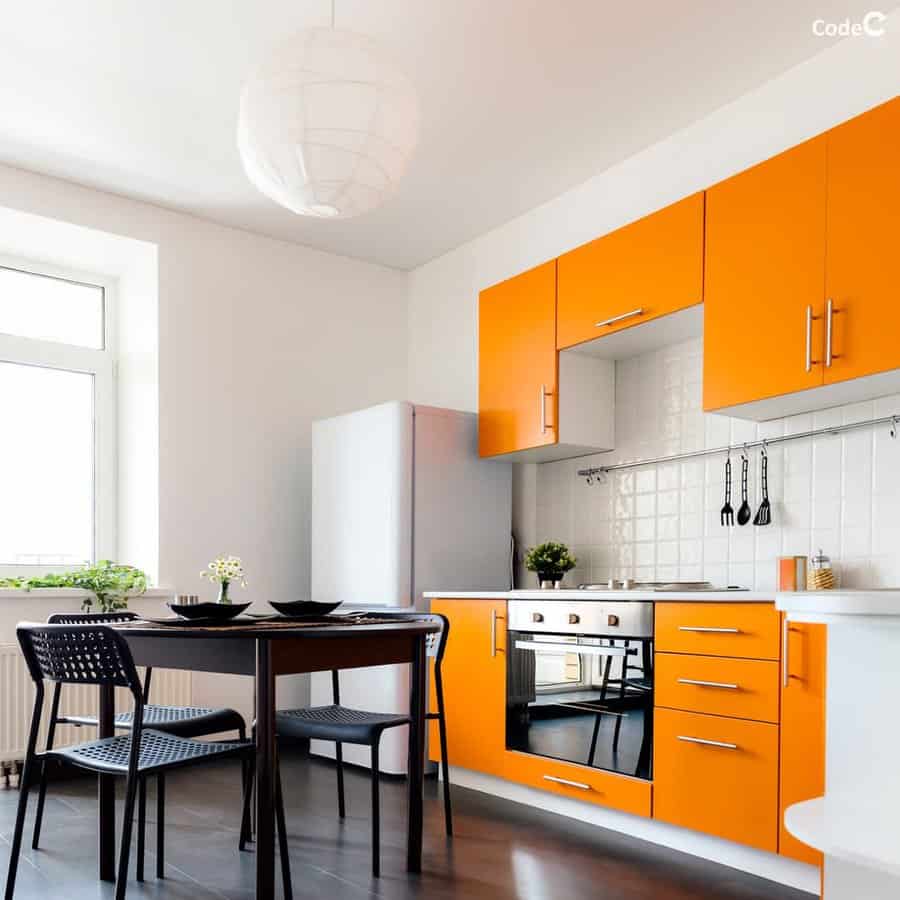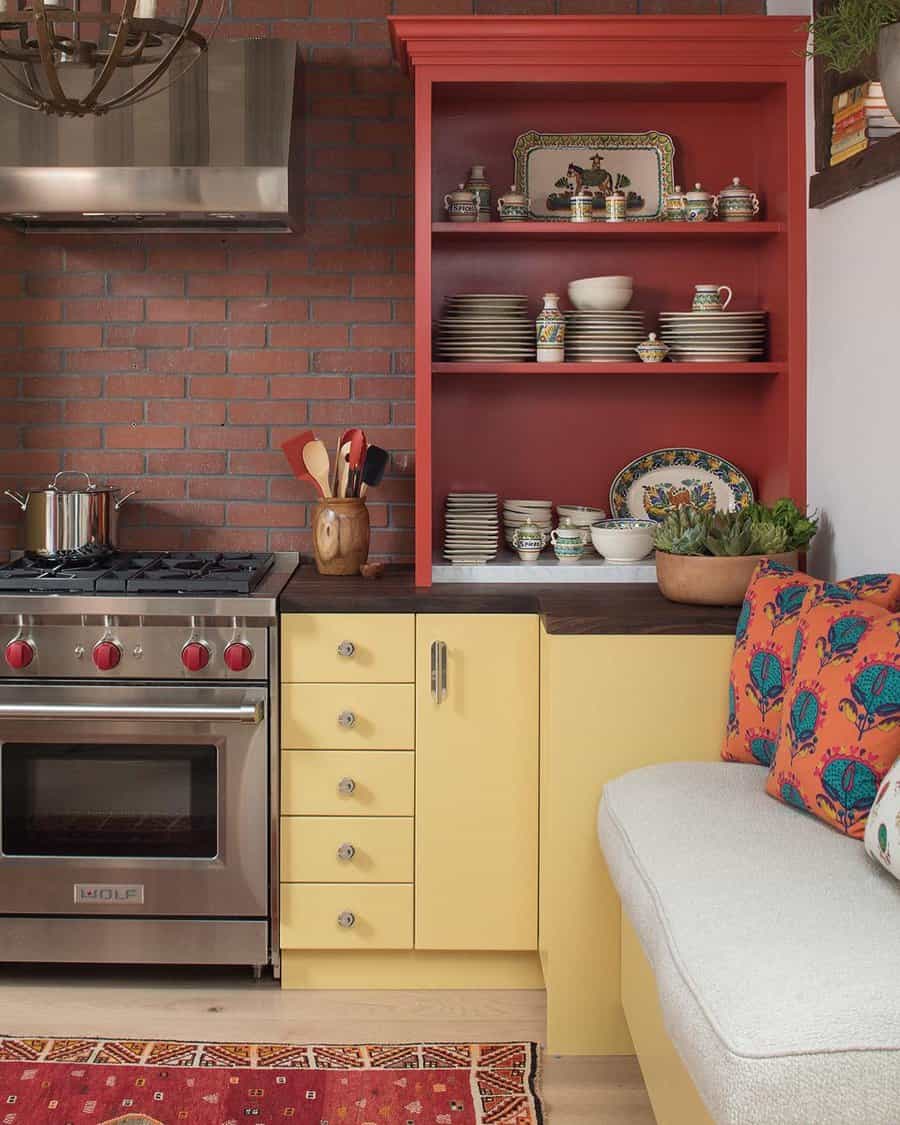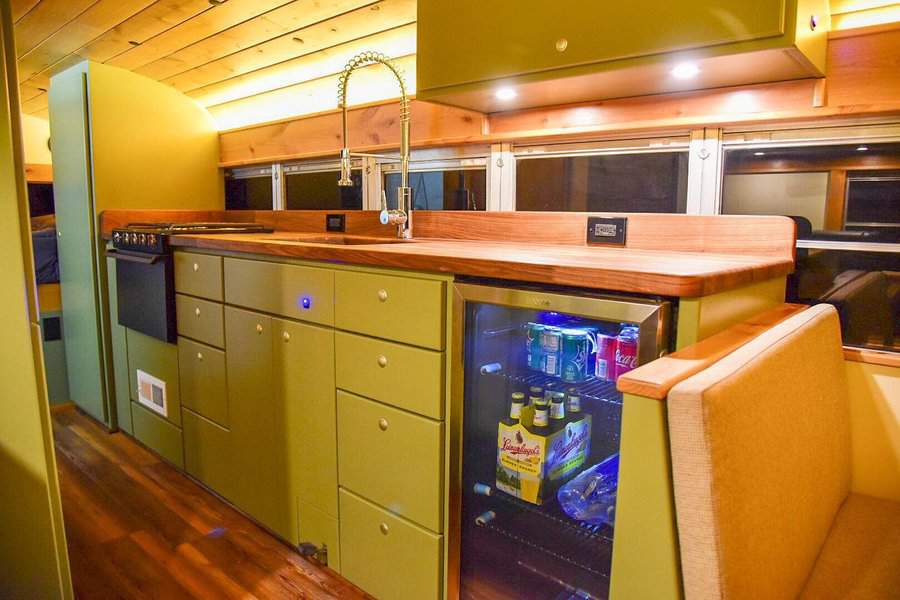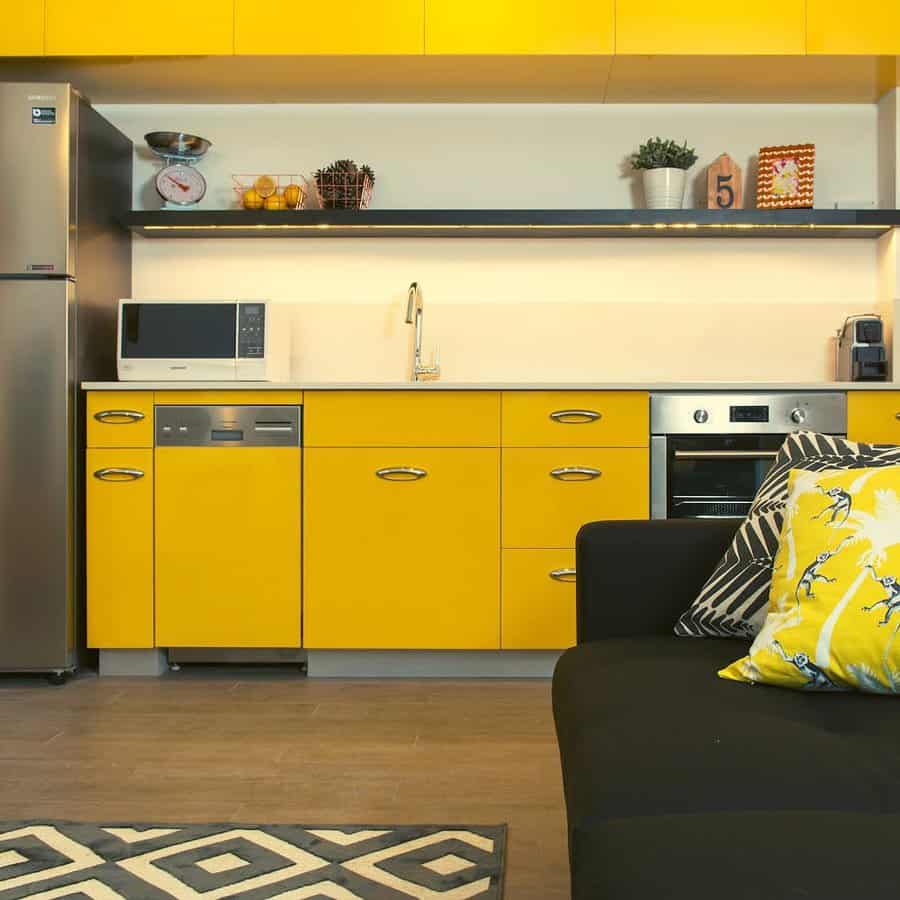 16. Cool Shades of Blue Cabinets
Transform your kitchen into a serene seaside retreat with cabinets in cool shades of blue, adding a refreshing coastal vibe to your space. This calming palette, ranging from soft pastels to rich navy tones, infuses your culinary area with a tranquil ambiance reminiscent of gentle ocean waves and breezy beachside living. To enhance the coastal charm, pair your blue cabinets with natural elements such as light wooden accents, white marble countertops, and sea-inspired décor. This harmonious blend not only brings a piece of the seaside into your home but also ensures a stylish and contemporary kitchen environment.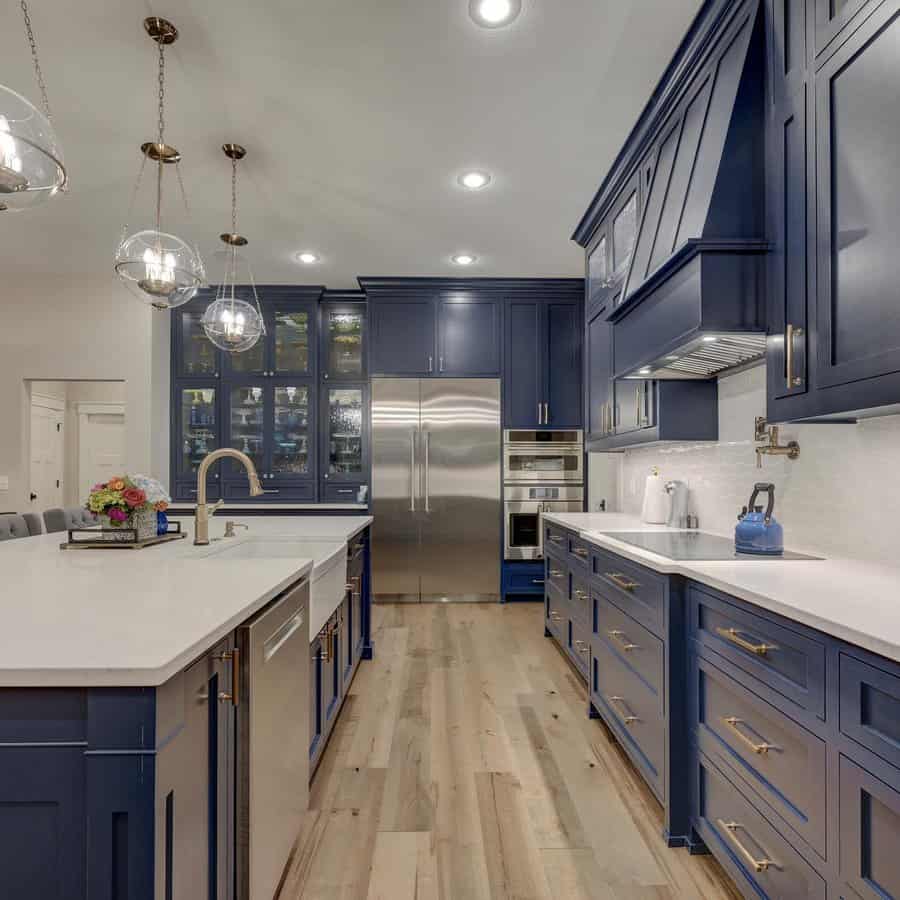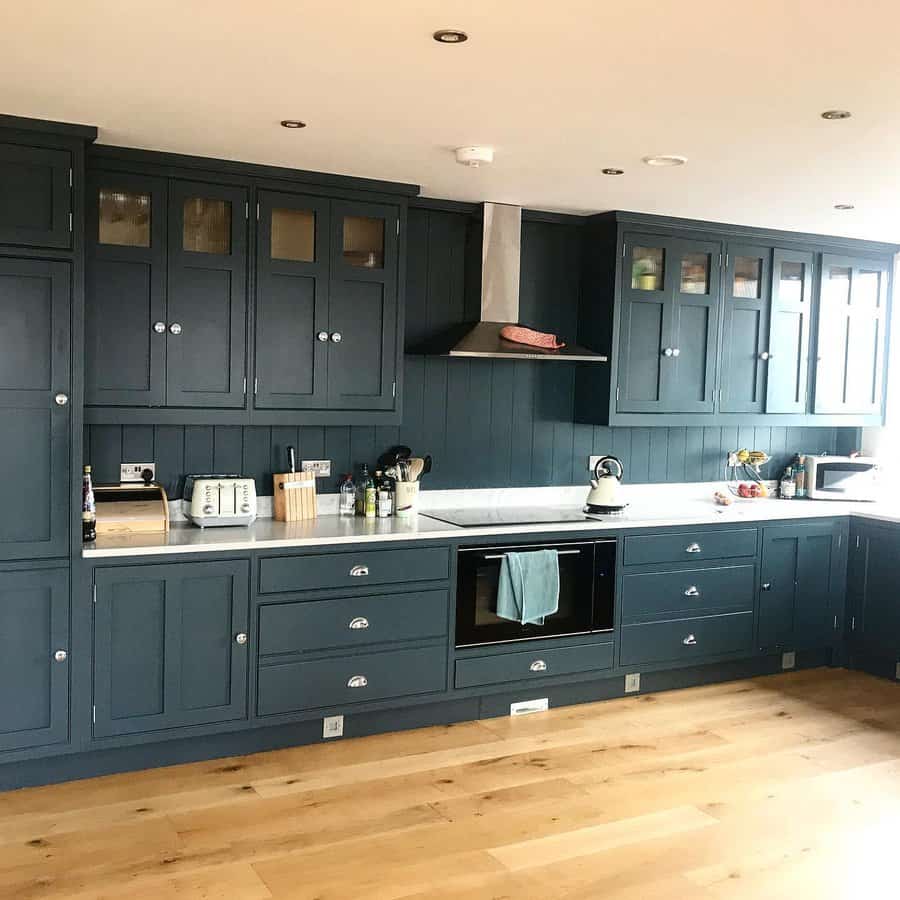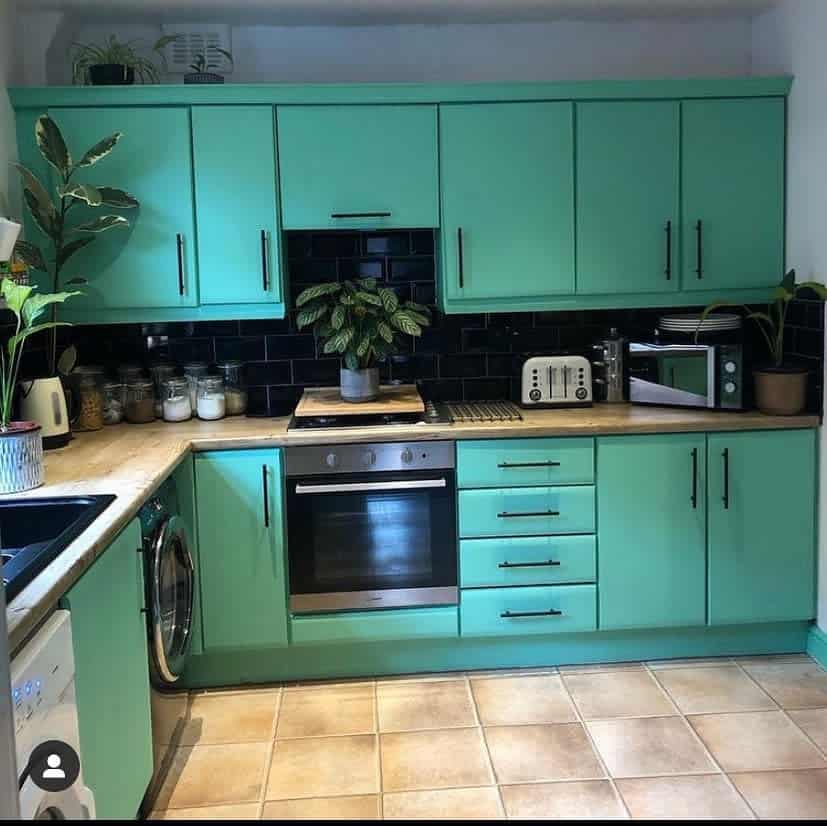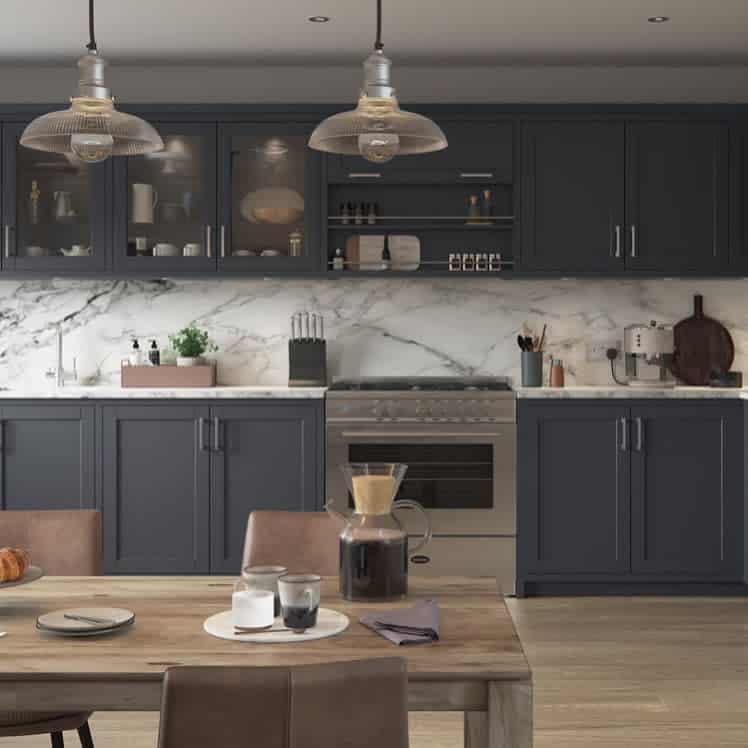 17. Smart Corner Cabinet Solutions
Transform unused kitchen corners into prime storage space with innovative corner cabinet solutions. A custom-built corner cabinet, complete with rotating shelves or pull-out drawers, ensures no inch of space is wasted, providing you with easy access to pots, pans, and other essentials. Integrate a lazy Susan for spices, condiments, or baking supplies to keep everything you need right at your fingertips. This strategic use of space does more than just maximize storage; it adds a unique and engaging design element to your kitchen, making the most out of every corner.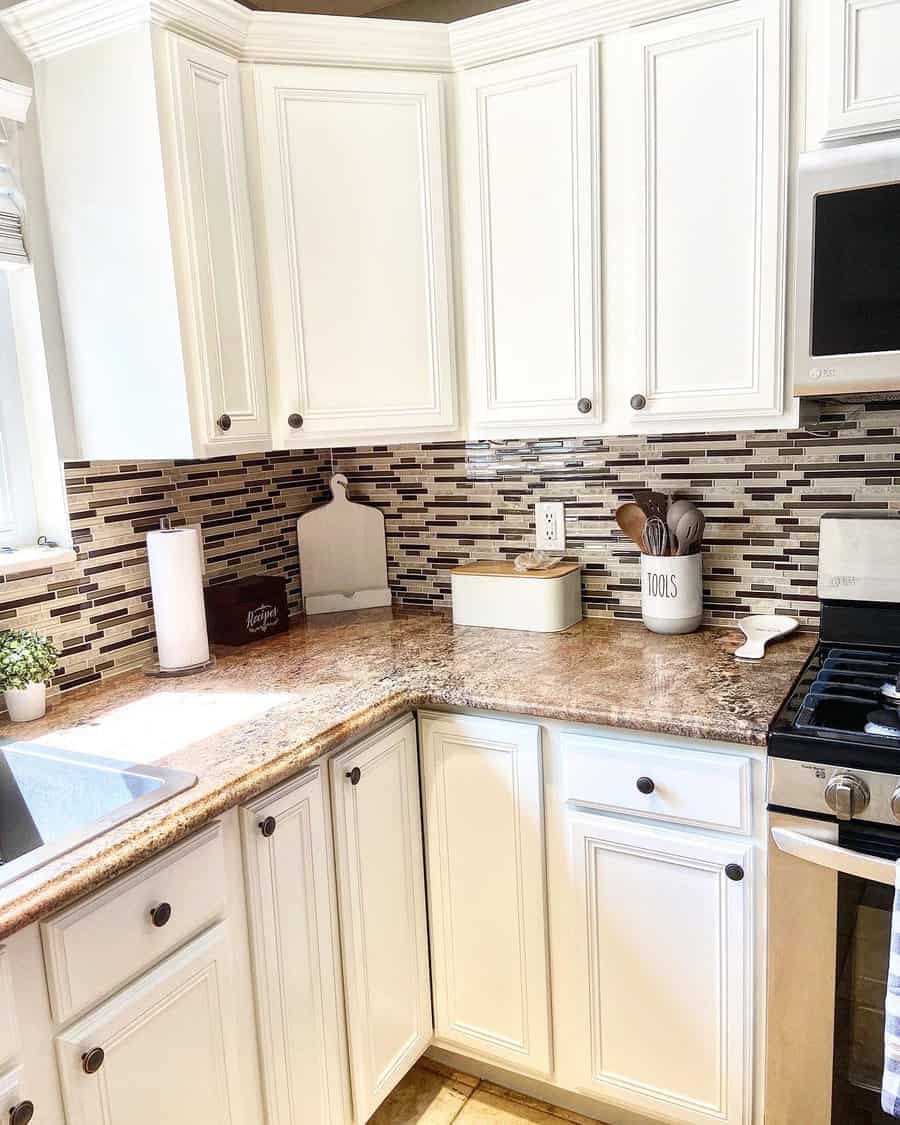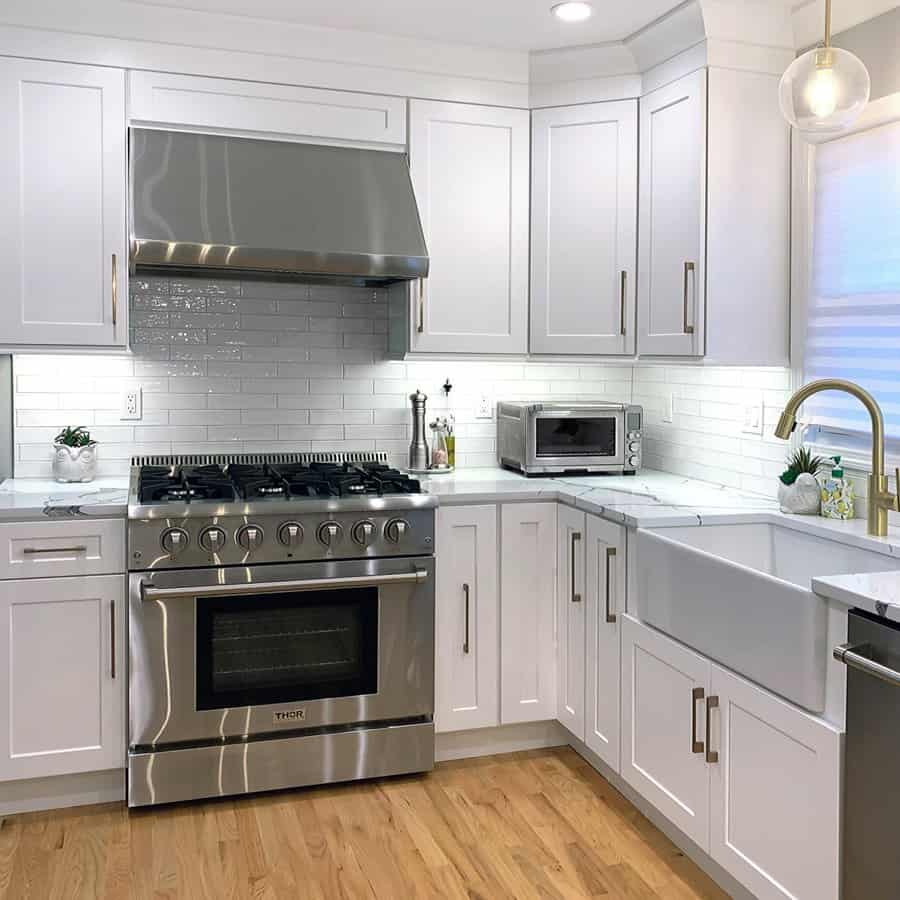 18. Timeless Dark Oakwood Cabinets
Dark oakwood cabinets offer a luxurious blend of warmth and sophistication, effortlessly anchoring your kitchen design. These cabinets' deep tones beautifully balance both light and bold color palettes, allowing for diverse design explorations. For an elevated look, consider contrasting them with light countertops or adding bold accent colors. The rich texture and durability of oakwood ensure not just an aesthetic appeal but also lasting quality, making your kitchen both functional and forever stylish.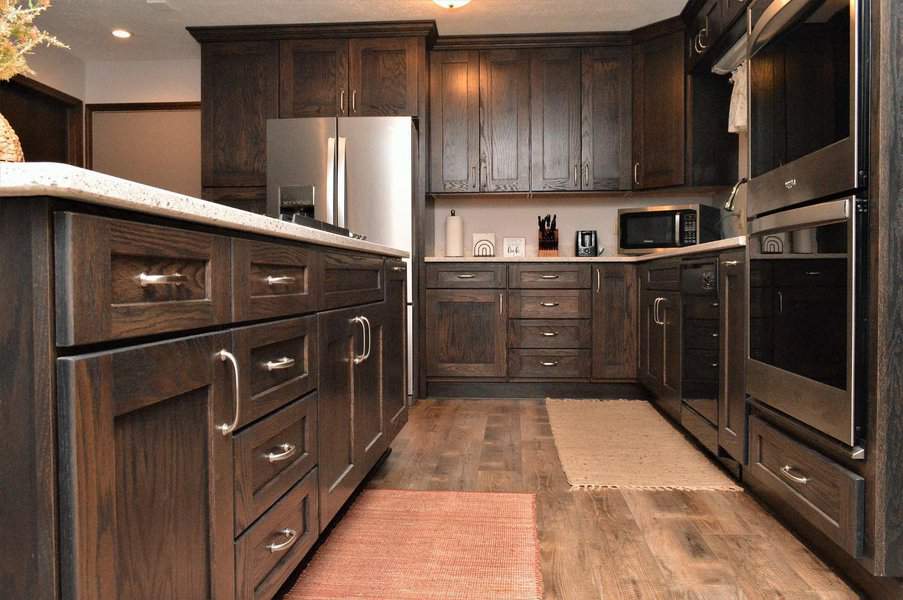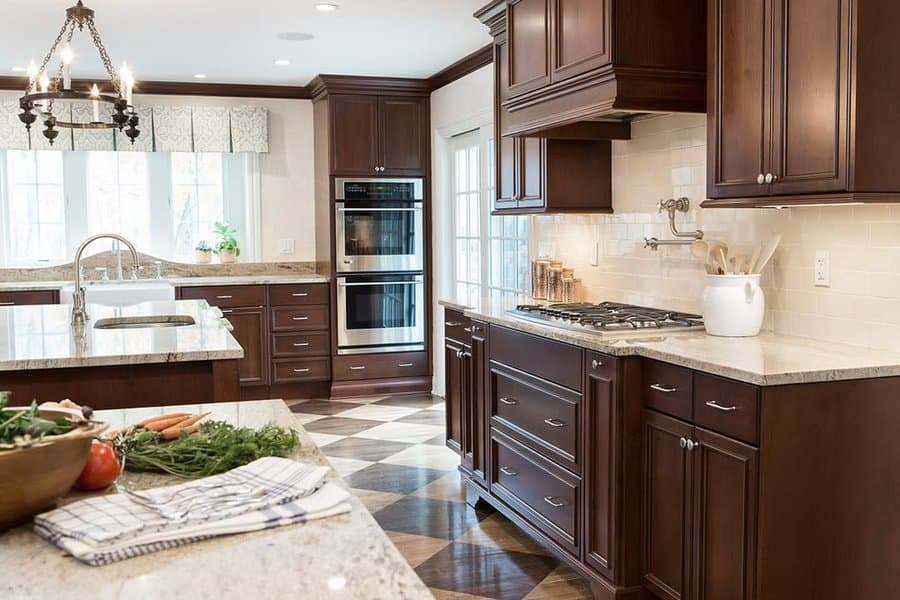 19. Natural Birch Cabinet Inspirations
Birchwood cabinets are a harmonious blend of elegance and practicality, providing a robust option for both contemporary and classic kitchen designs. Their light hue not only brings a welcoming warmth but also gives an illusion of space, making them ideal for kitchens of any size. To enhance their natural appeal, consider applying a clear or subtle stain that highlights the wood's unique grain patterns. Complement these cabinets with sleek hardware for a modern twist or opt for intricate handles for a more traditional feel. Birch cabinets are a timeless choice that marries durability with aesthetic charm, creating a space that's both functional and beautiful.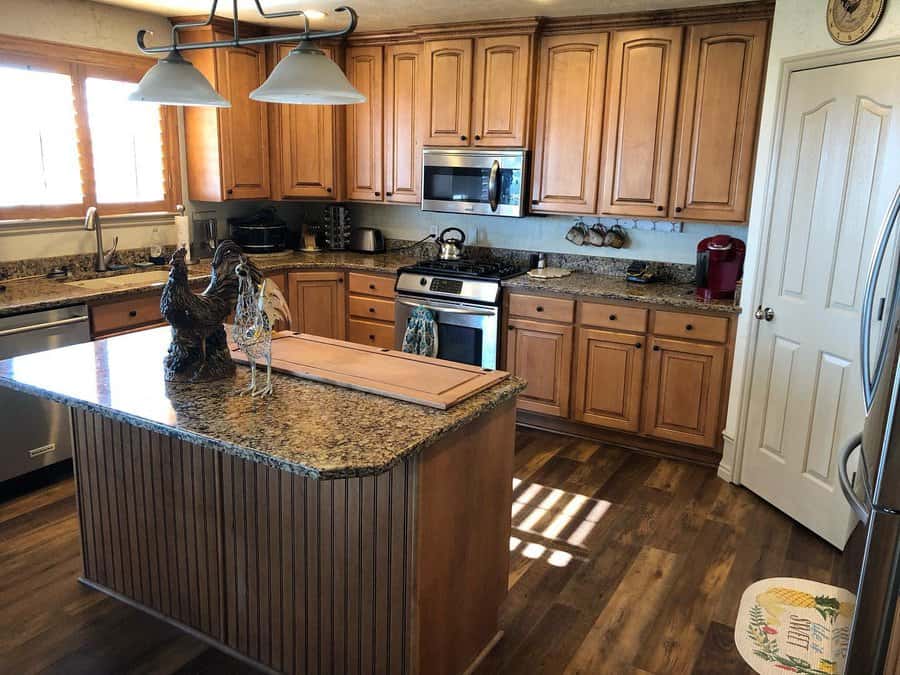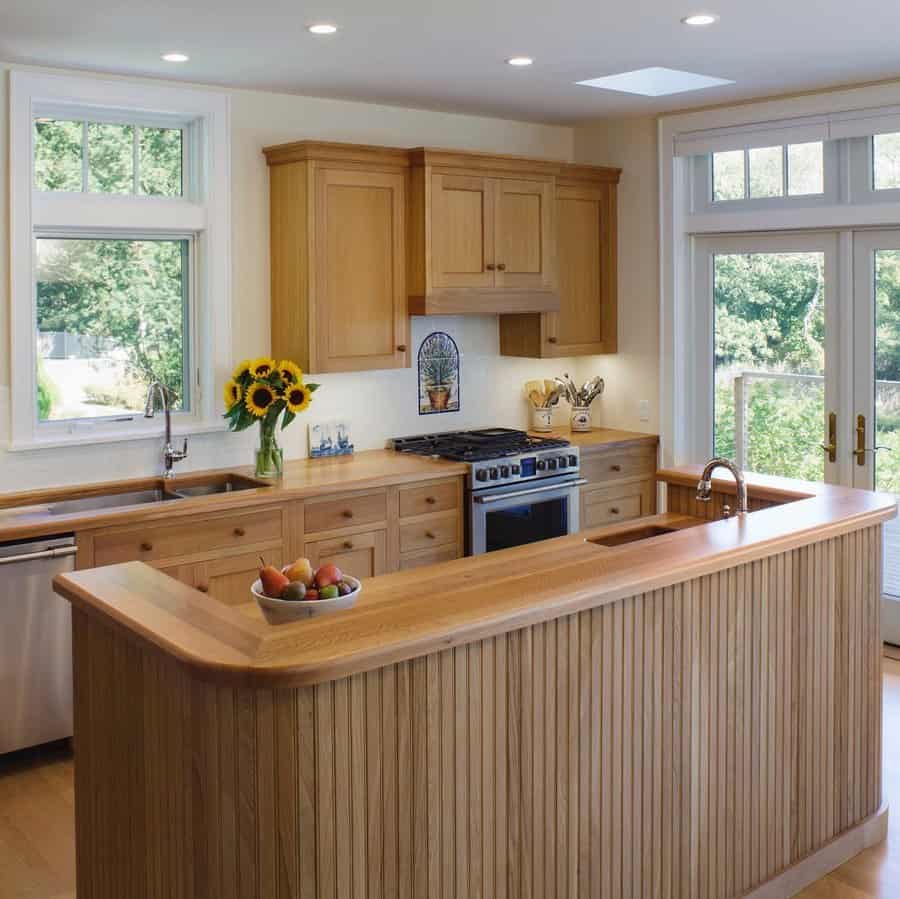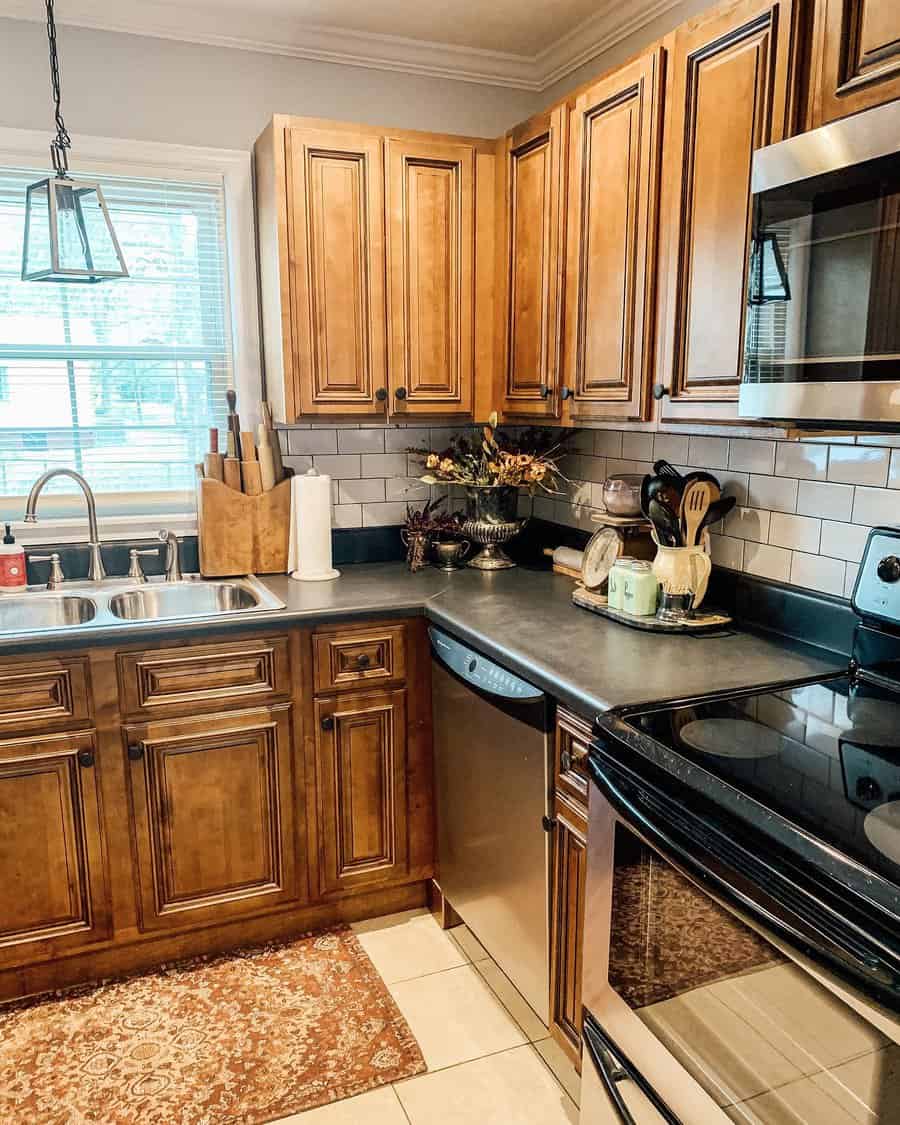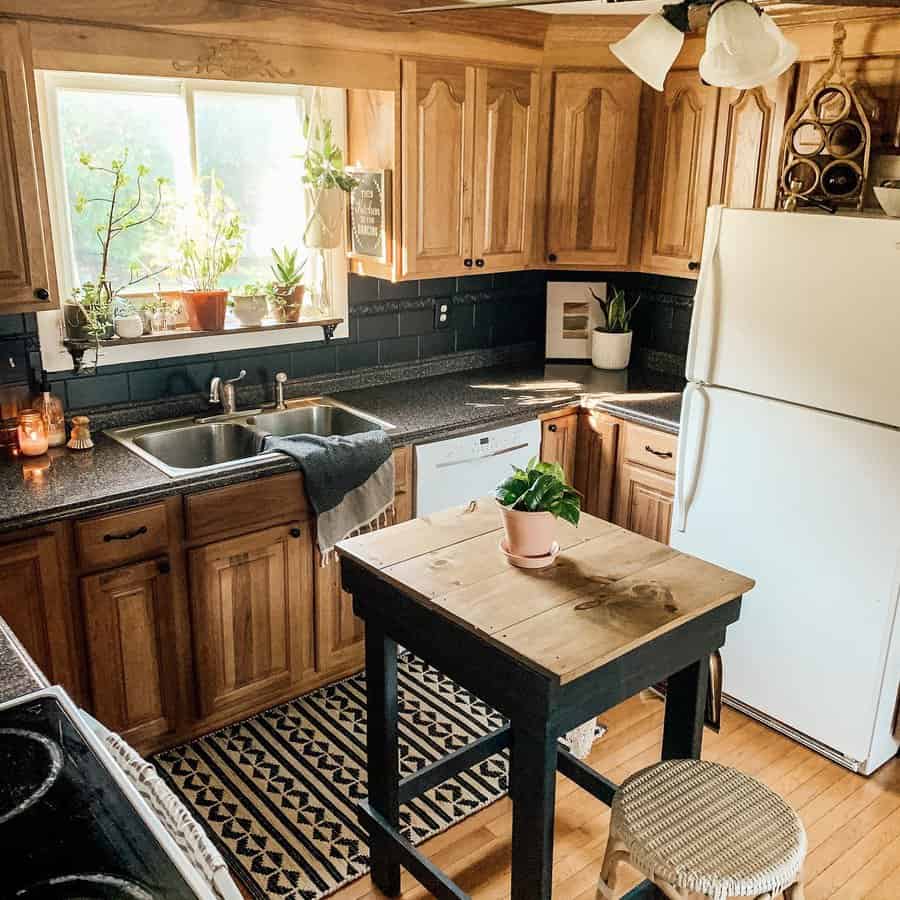 Kitchen Cabinet FAQs
How do you install lighting in a kitchen cabinet?
Kitchen cabinets are one of the best storage solutions in existence. But they're not perfect as-is. Built-in lighting can make finding must-have items a little bit easier.
Battery-powered lights are the most flexible option. These lights can be mounted anywhere in your cabinet. For a more permanent solution, go with a set of long-lasting LED strips.
While you're at it, install some lights on the bottom of your cabinets to help illuminate your kitchen counter space!
Should you paint the inside of kitchen cabinets?
Whether or not to paint the interior of your kitchen cabinets is entirely a personal choice. On the one hand, this extra step will ensure your new kitchen design has a clean and cohesive appearance. On the other, no one will really know the interiors are unpainted except for those in your household.
Some people opt to paint the inside of their kitchen cabinets with a contrasting shade. This is still an aesthetic choice. But it can be a fun way to make your cabinets unique without affecting the exterior appearance.