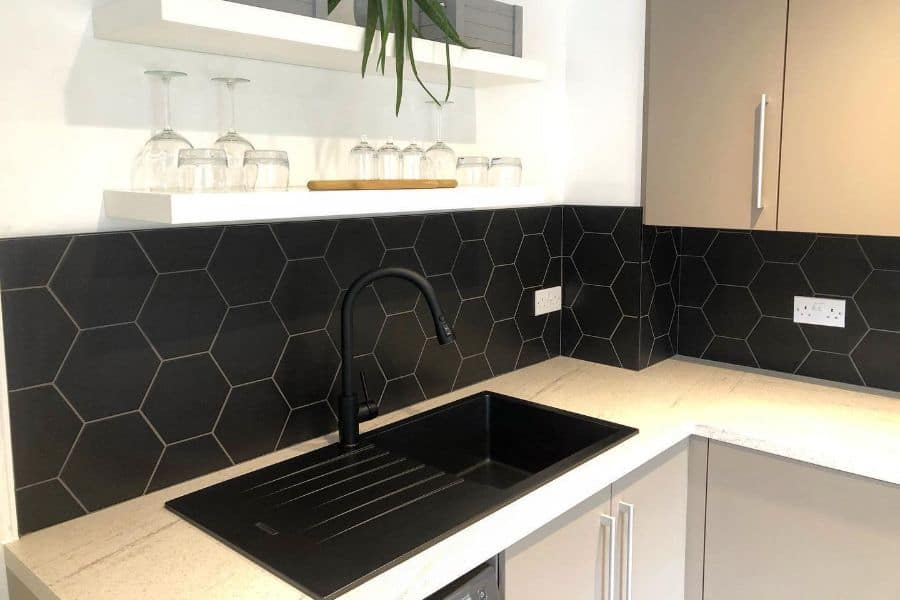 The Top 69 Kitchen Sink Ideas
The kitchen sink is so important to daily life that it's found use in one of our favorite sayings: "Everything but the kitchen sink." Yet this importance is often overlooked by homeowners actually designing a kitchen of their own.
Your kitchen sink is, in many ways, the centerpiece of your entire kitchen. It plays an integral role in the layout and workflow of your kitchen, and no culinary space can function without one.
Keep reading for some of our favorite kitchen sink ideas that will prove just how crucial this element is to the perfect home.
1. Ceramic
A ceramic kitchen sink is nowhere near as fragile as you might think. On the contrary, ceramic sinks are some of the most durable (even out-performing stainless steel). Another awesome quality of ceramic is just how easy it is to clean.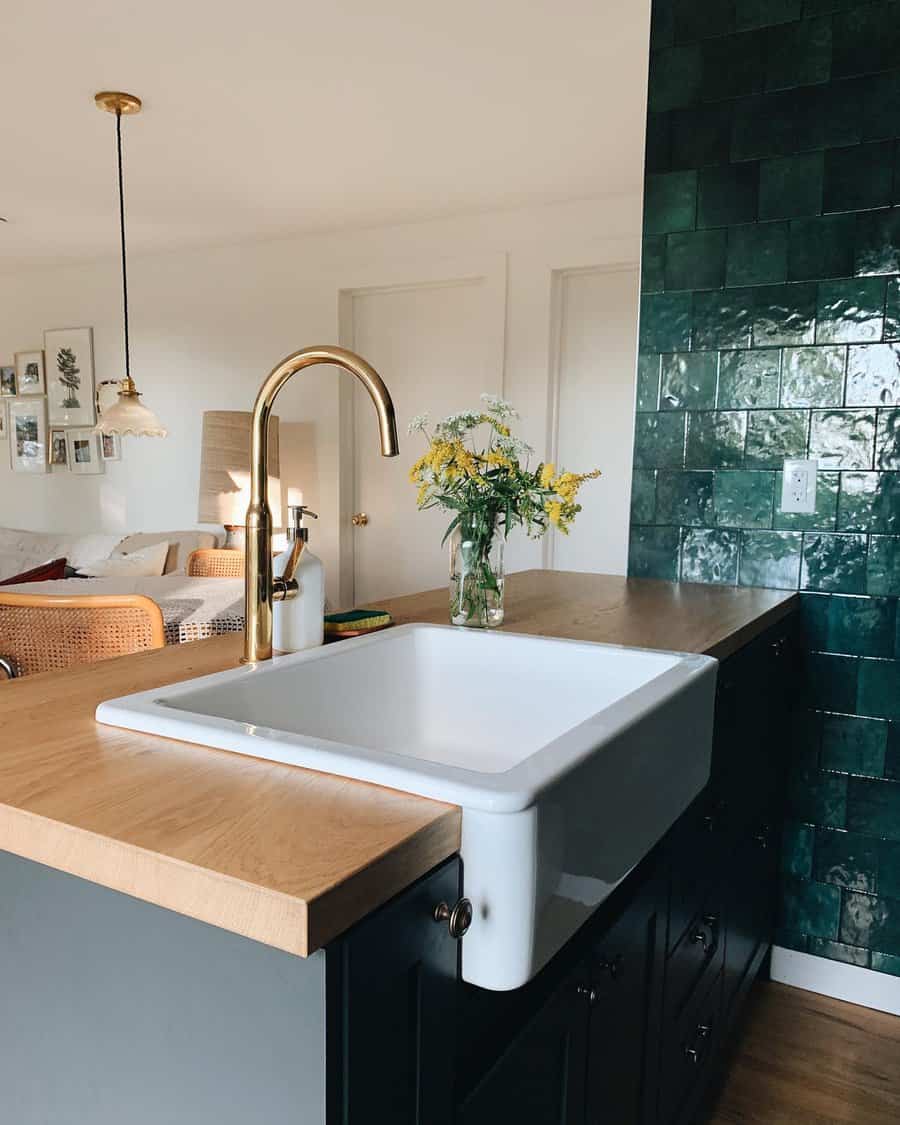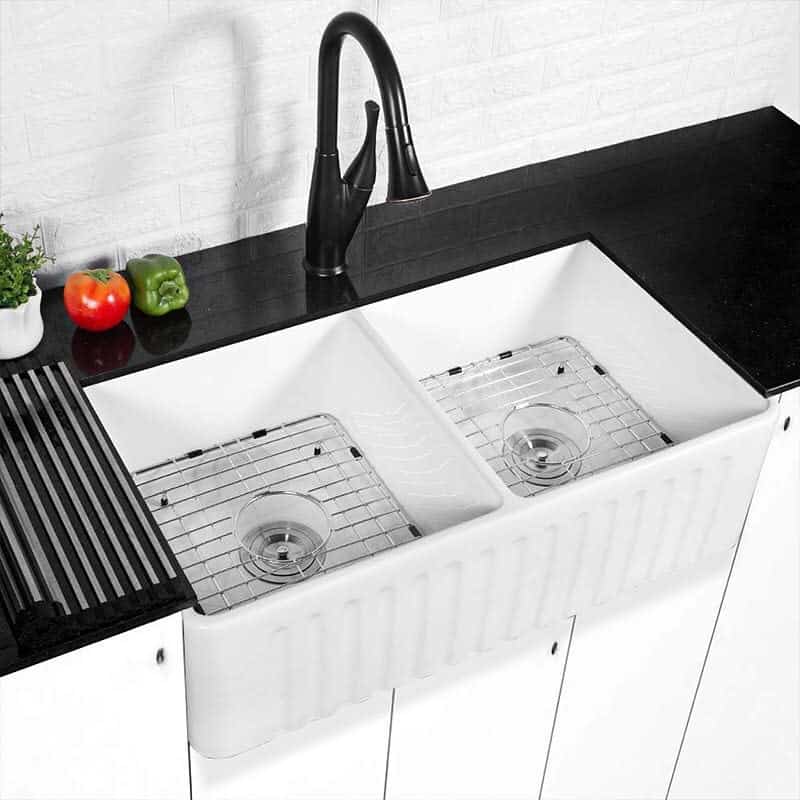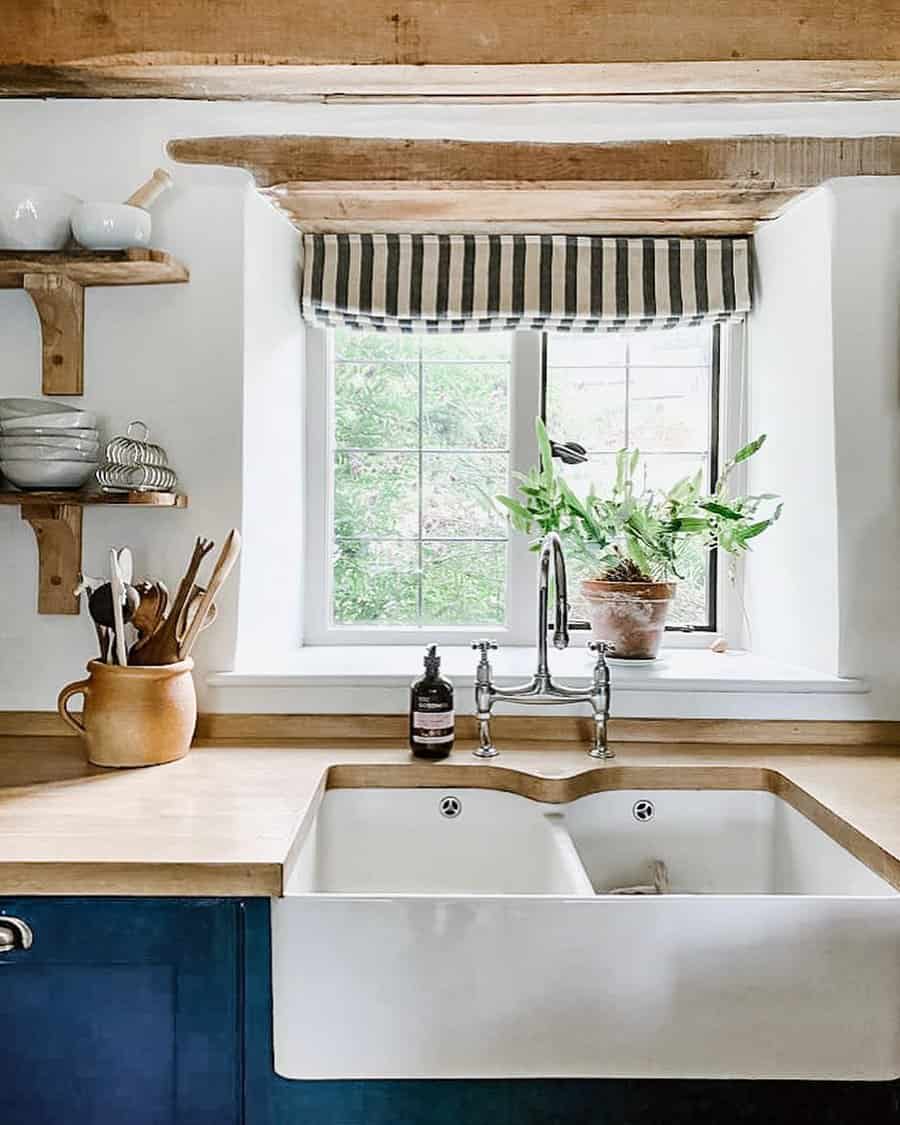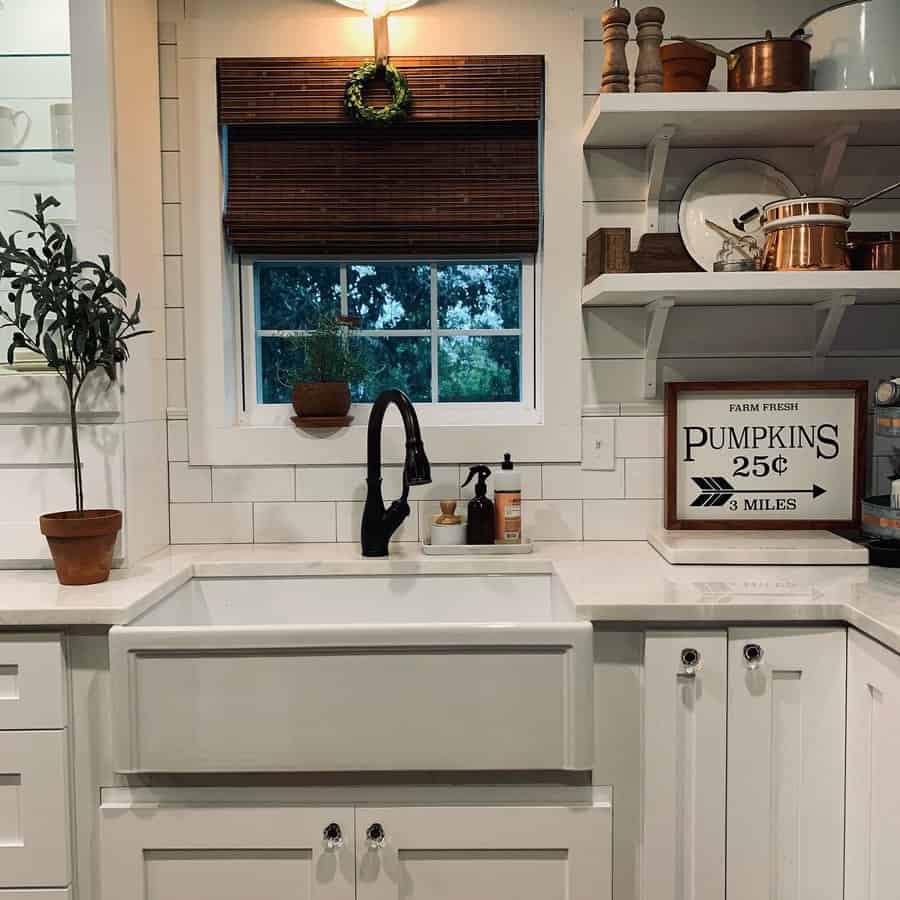 Ceramic sinks offer a traditional aesthetic that feels right at home in any farmhouse- or rustic-style kitchen design.
For the greatest durability and heat-resistance, be sure to invest in a fireclay sink. Fireclay ceramic contains high levels of clay and other materials that give the final product a remarkably strong finish.
2. Drainboard
Drainboards are sloped surfaces that hold freshly washed dishes and allow excess water to run back into the sink (rather than pooling on your countertop). A drainboard is not part of the kitchen sink itself but an accessory attached to one or both sides.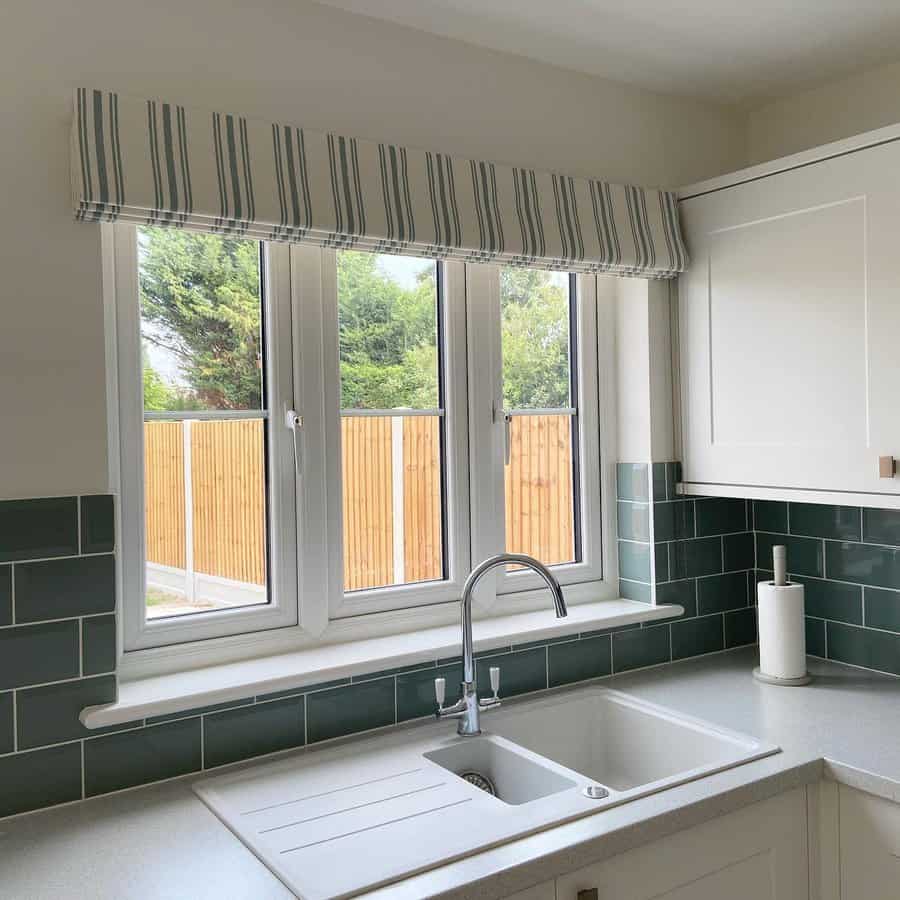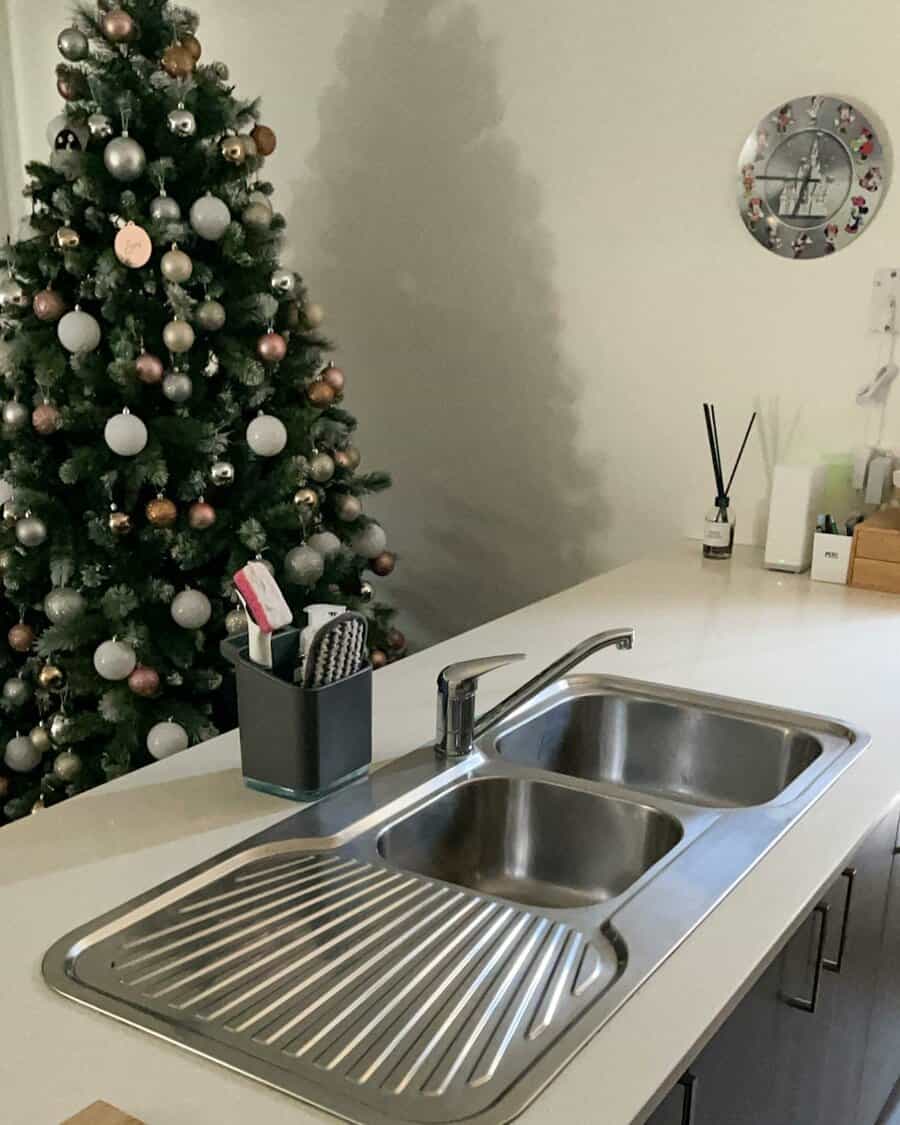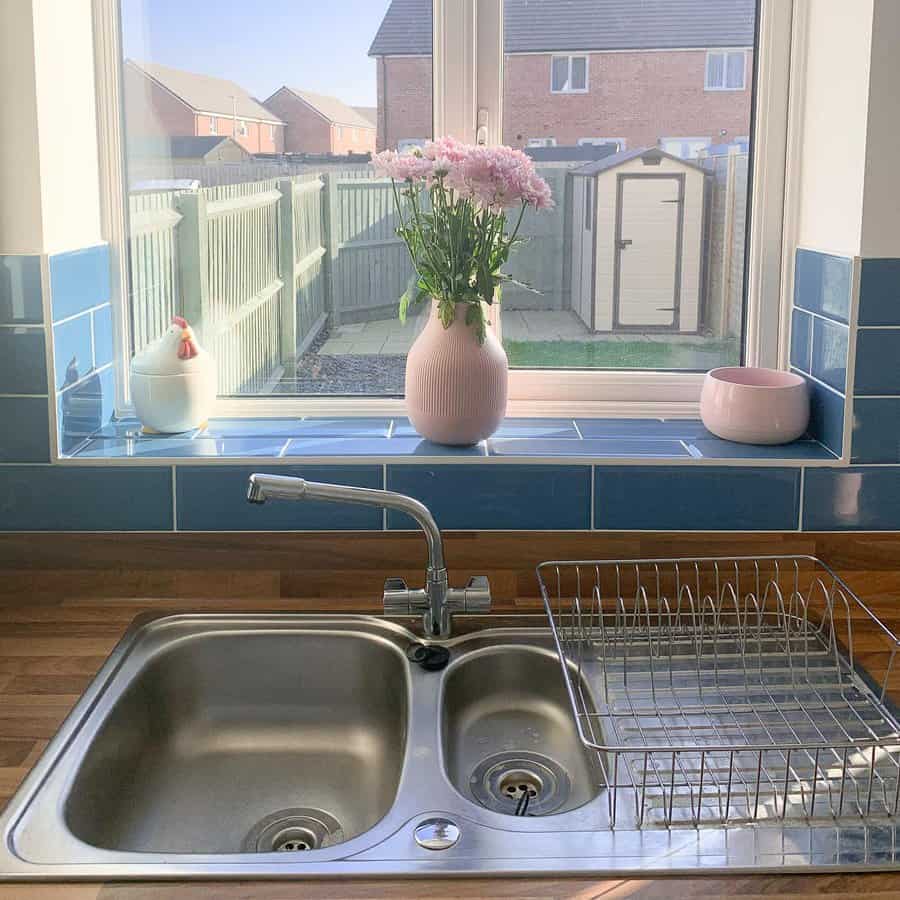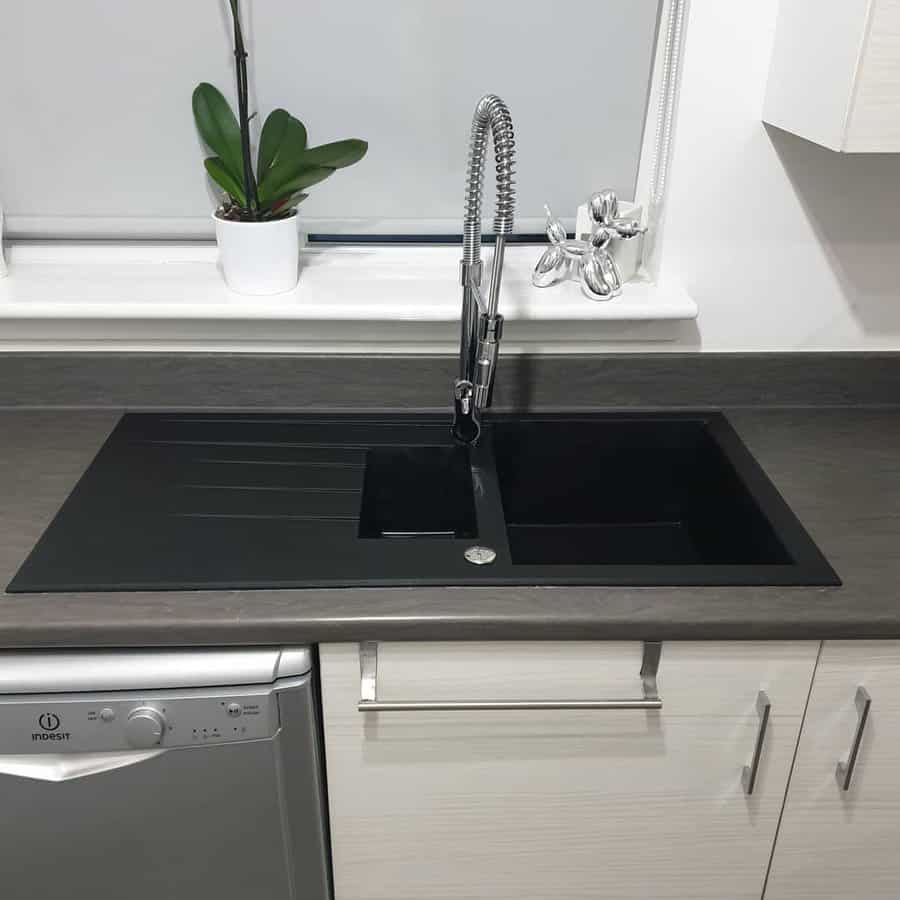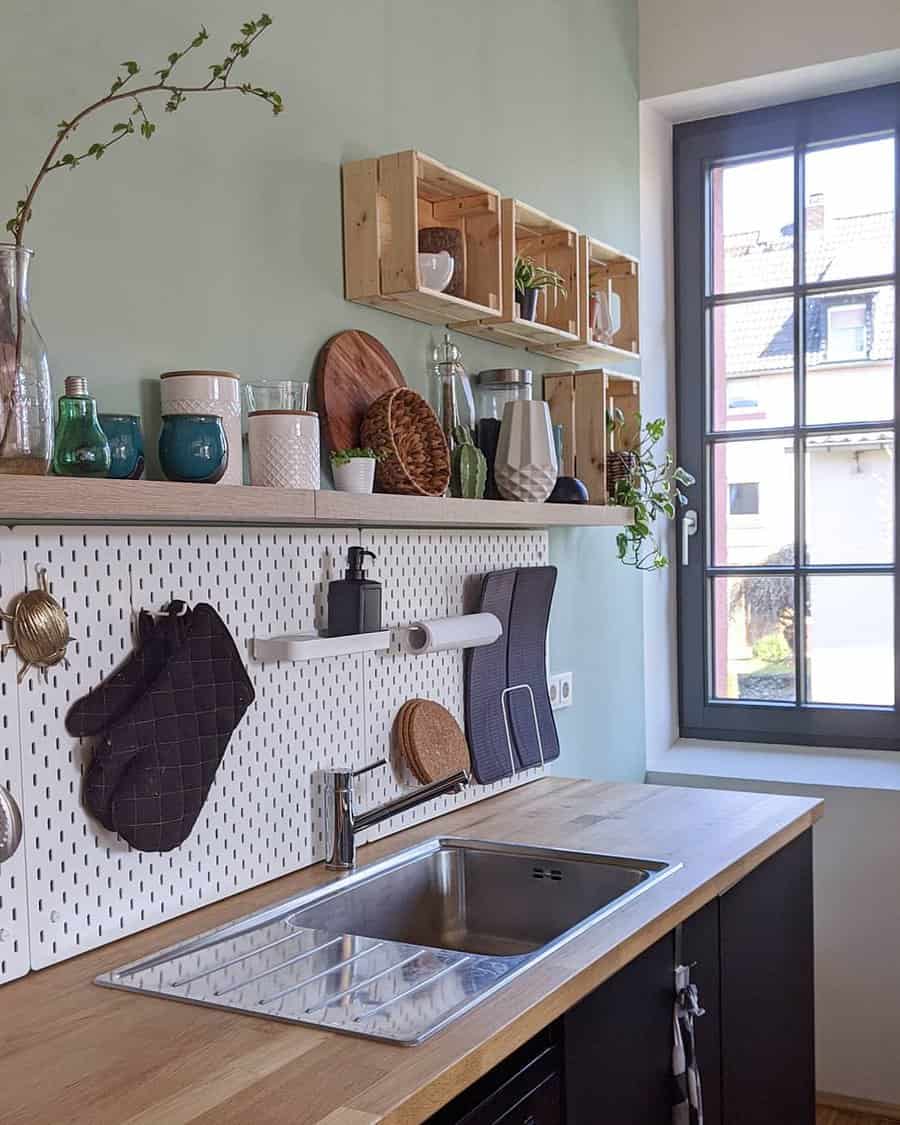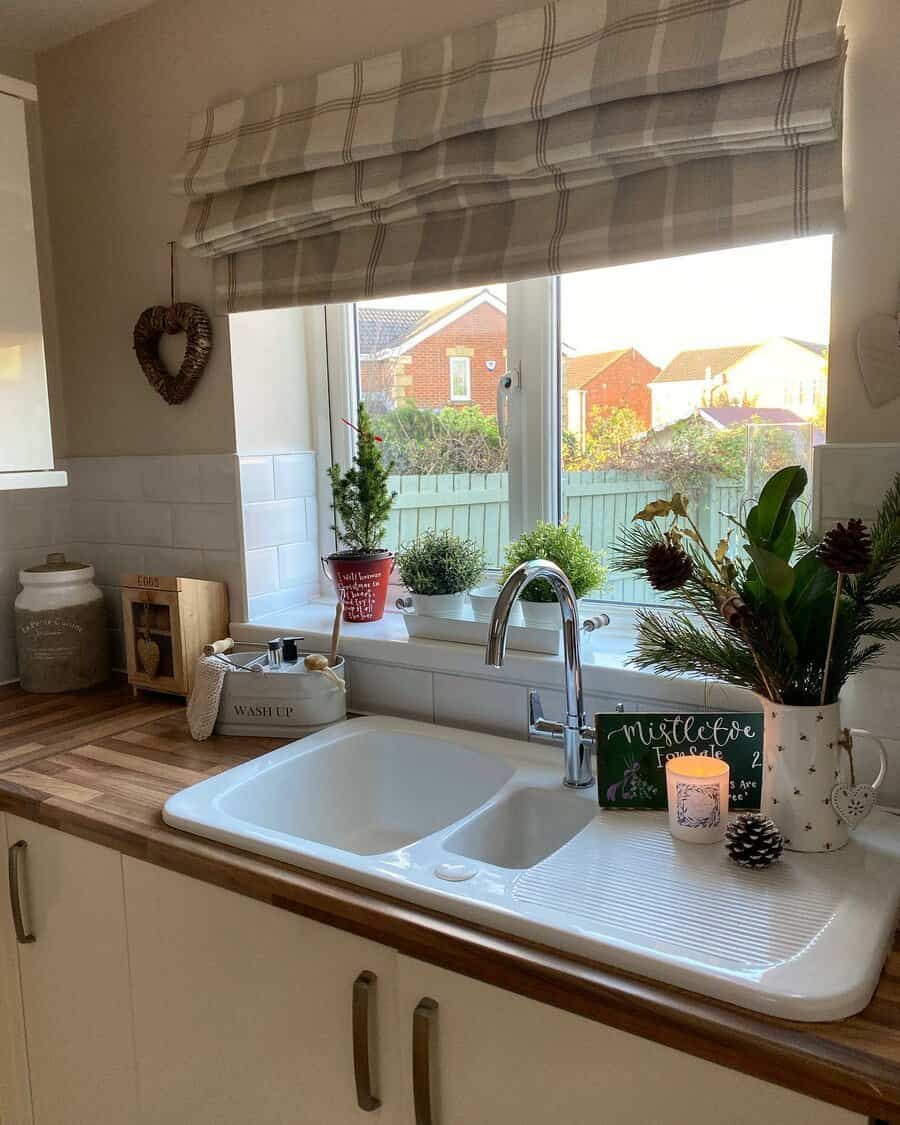 Stand-alone dish-draining racks can be clunky and unattractive. Opting for a kitchen sink with a built-in drainboard is an excellent way to give your kitchen a more streamlined appearance.
Drainboards can be built into nearly any style of kitchen sink. You can find drainboard attachments made of stainless steel, ceramic, granite, and many other materials.
3. Farmhouse
Farmhouse kitchen sinks rose to popularity a few years ago and have yet to lose momentum. The traditional farmhouse sink style is also known as an apron-front sink.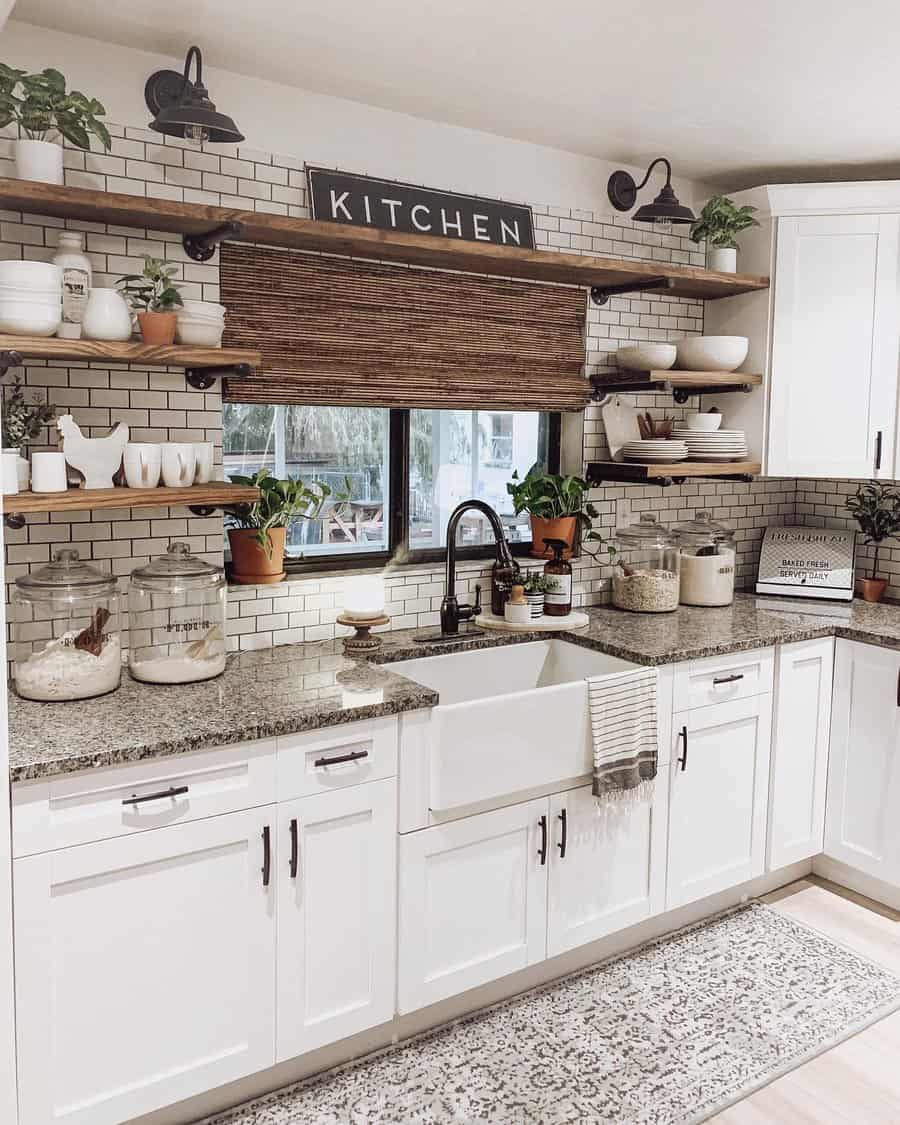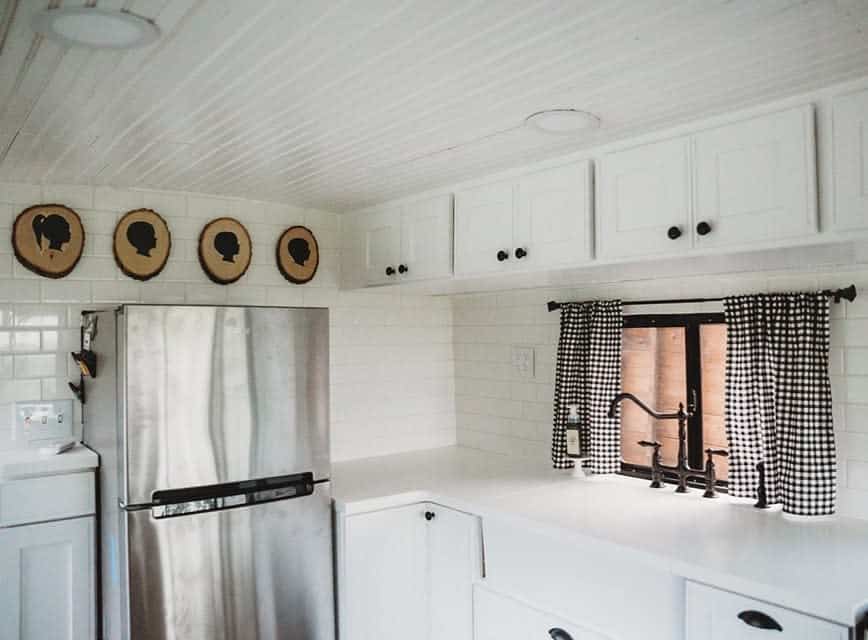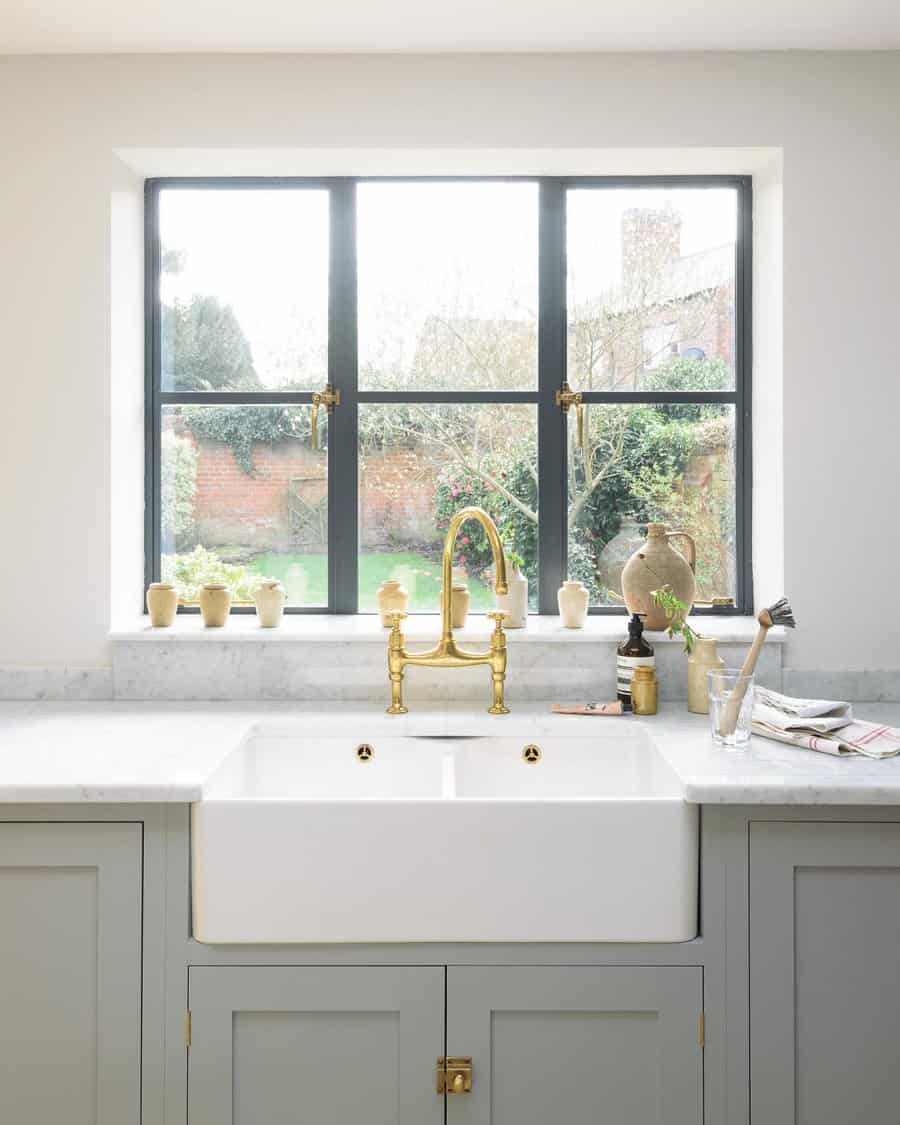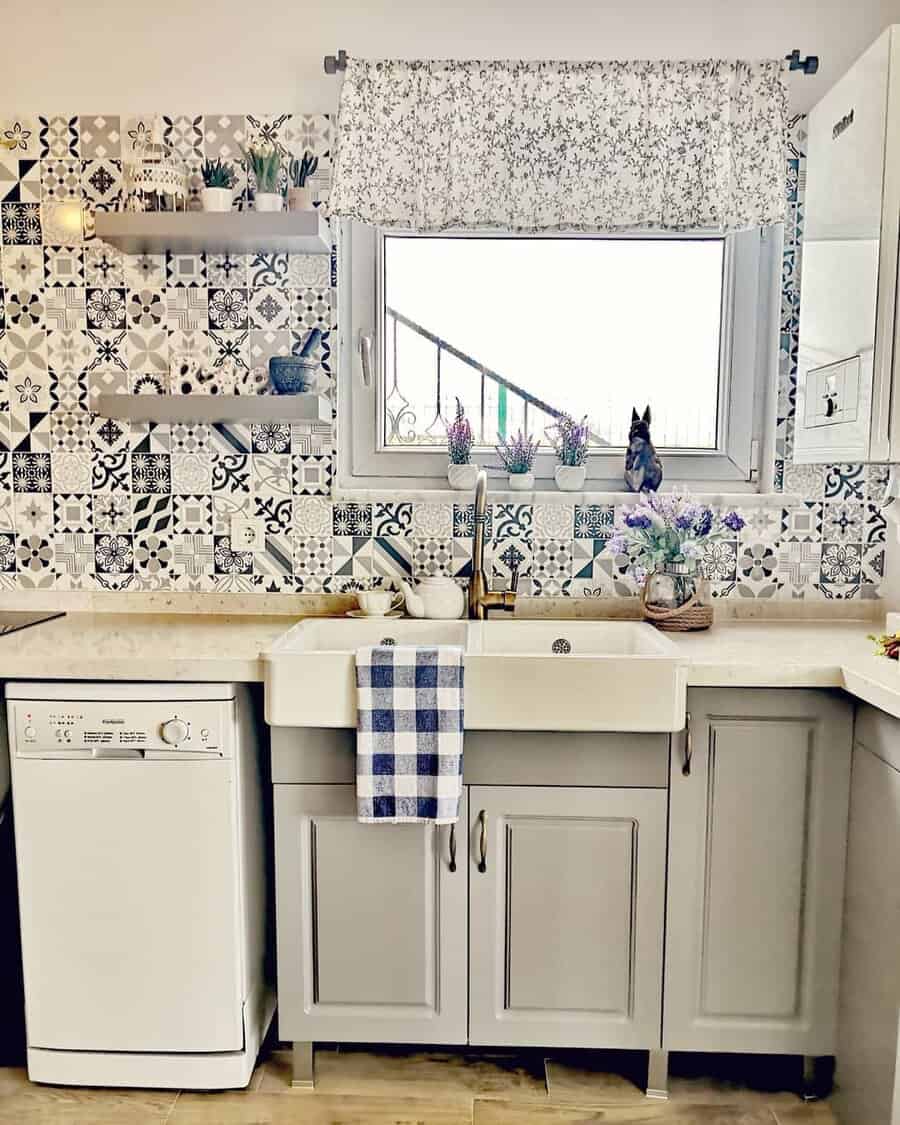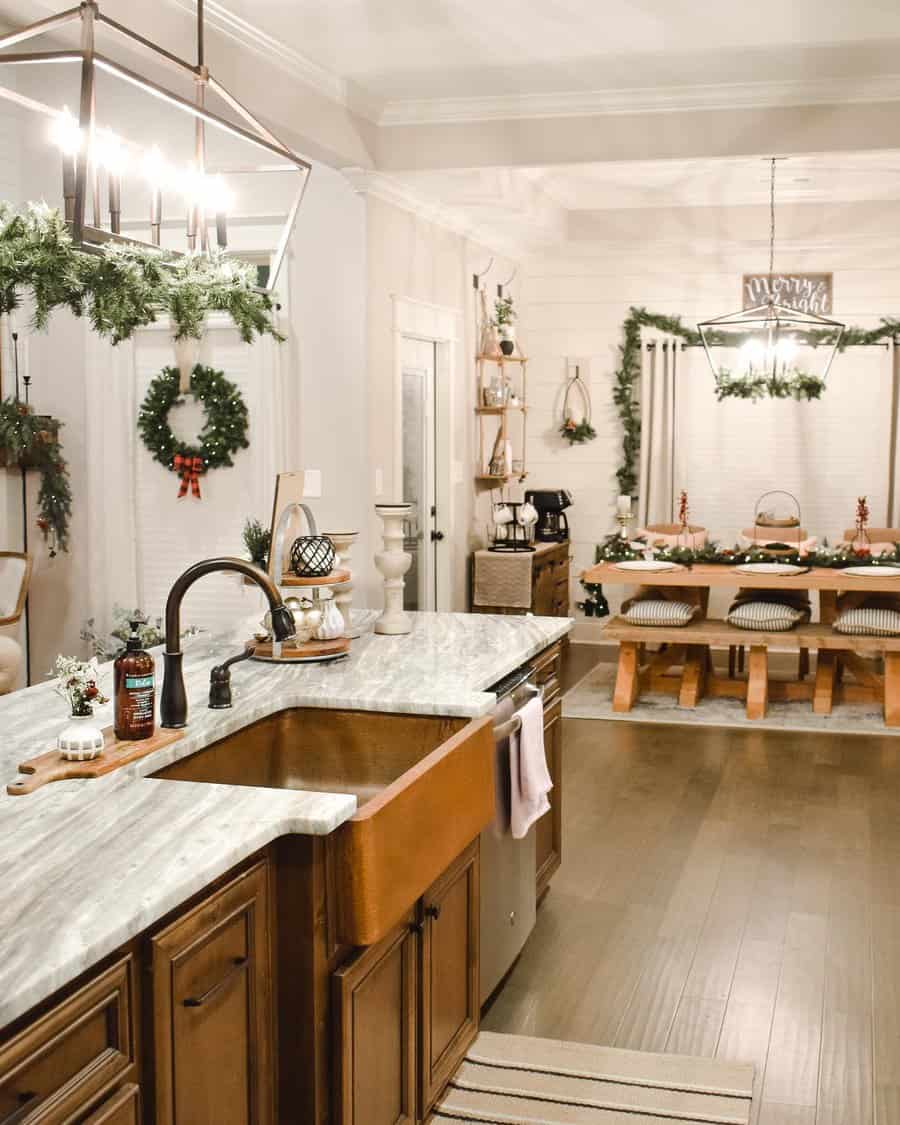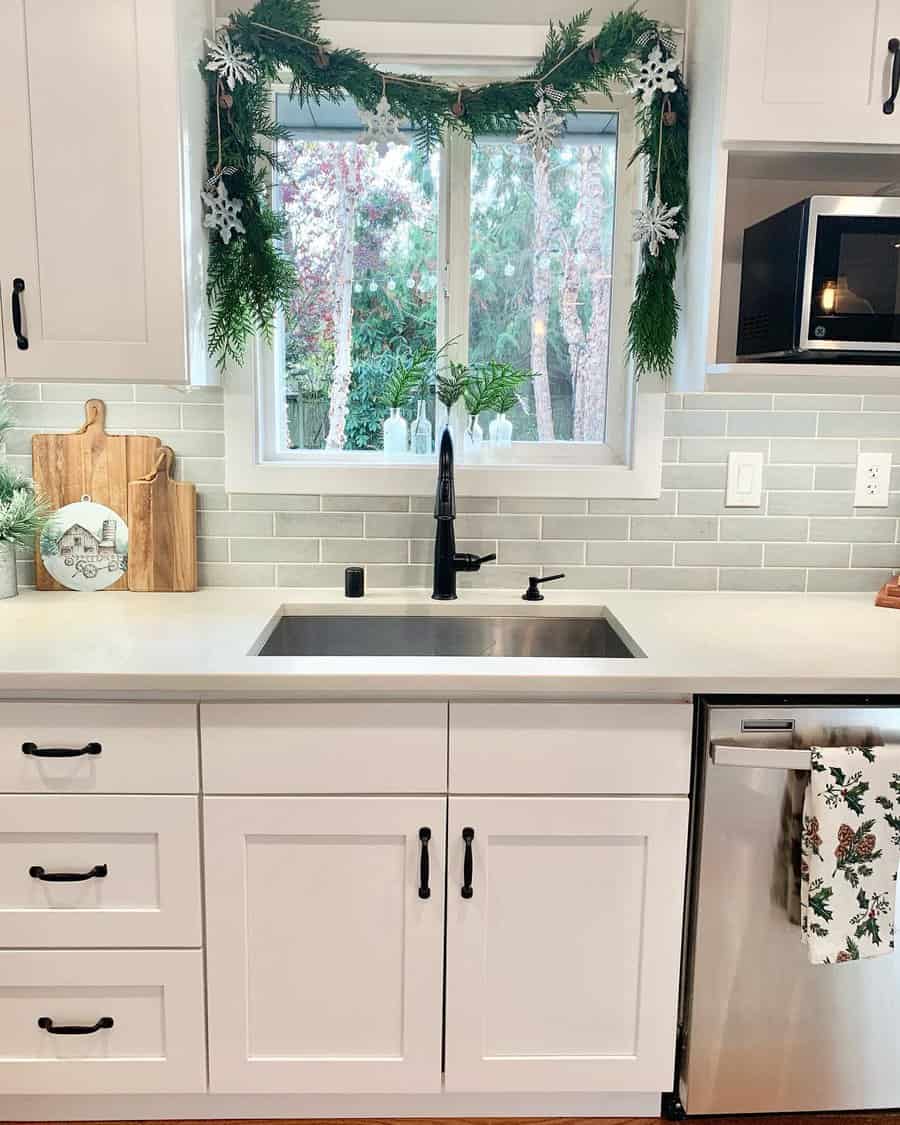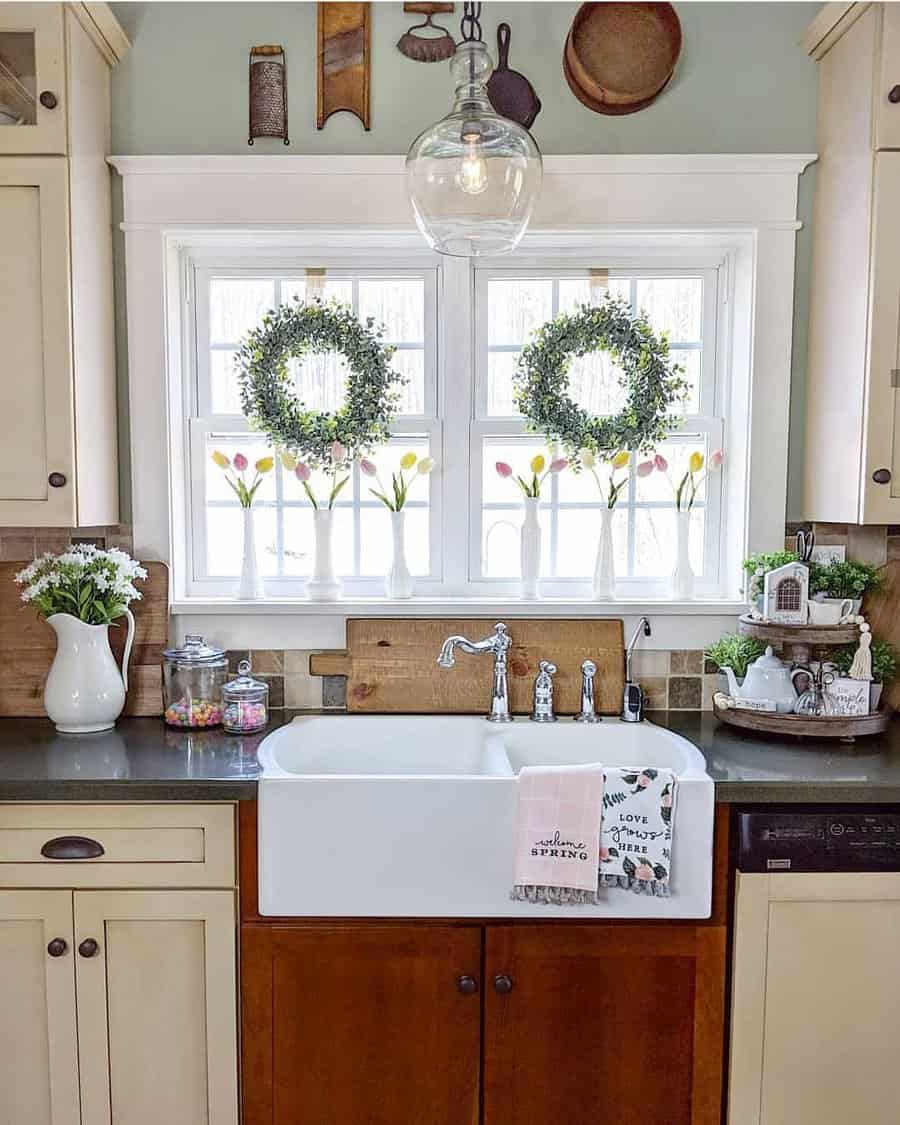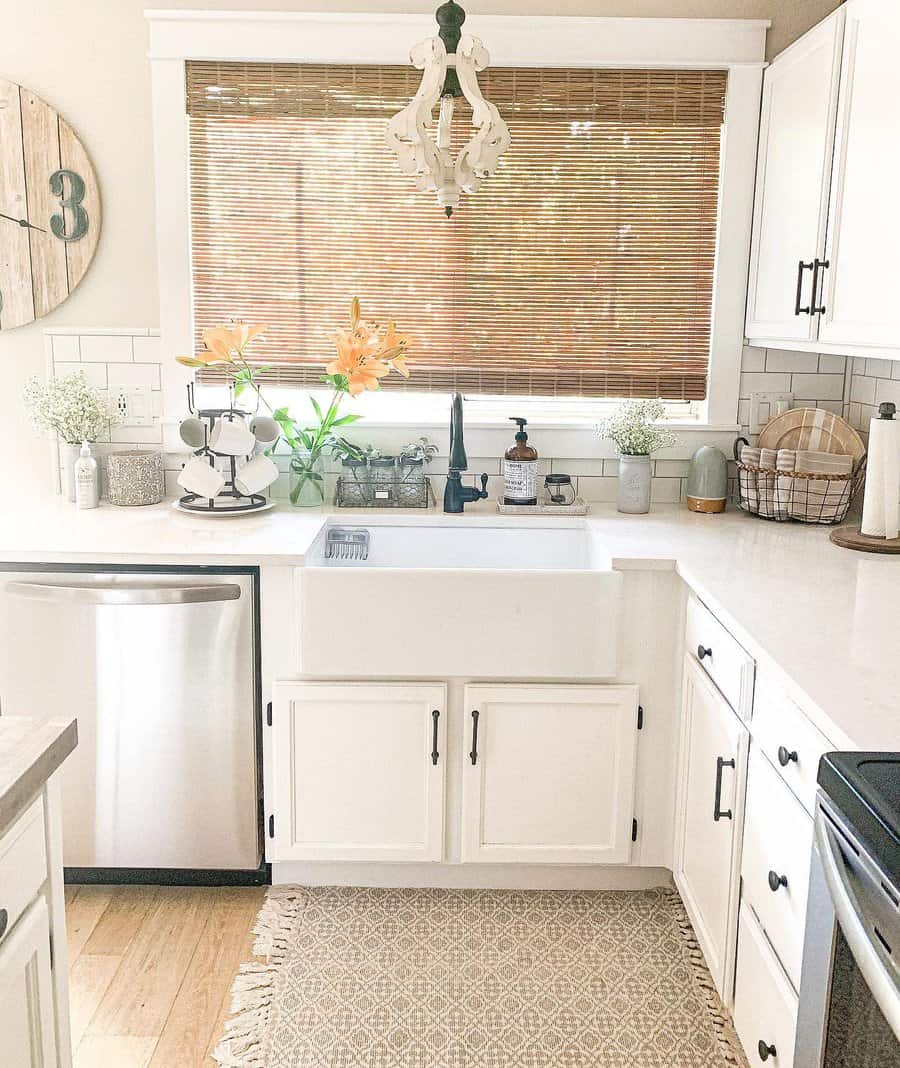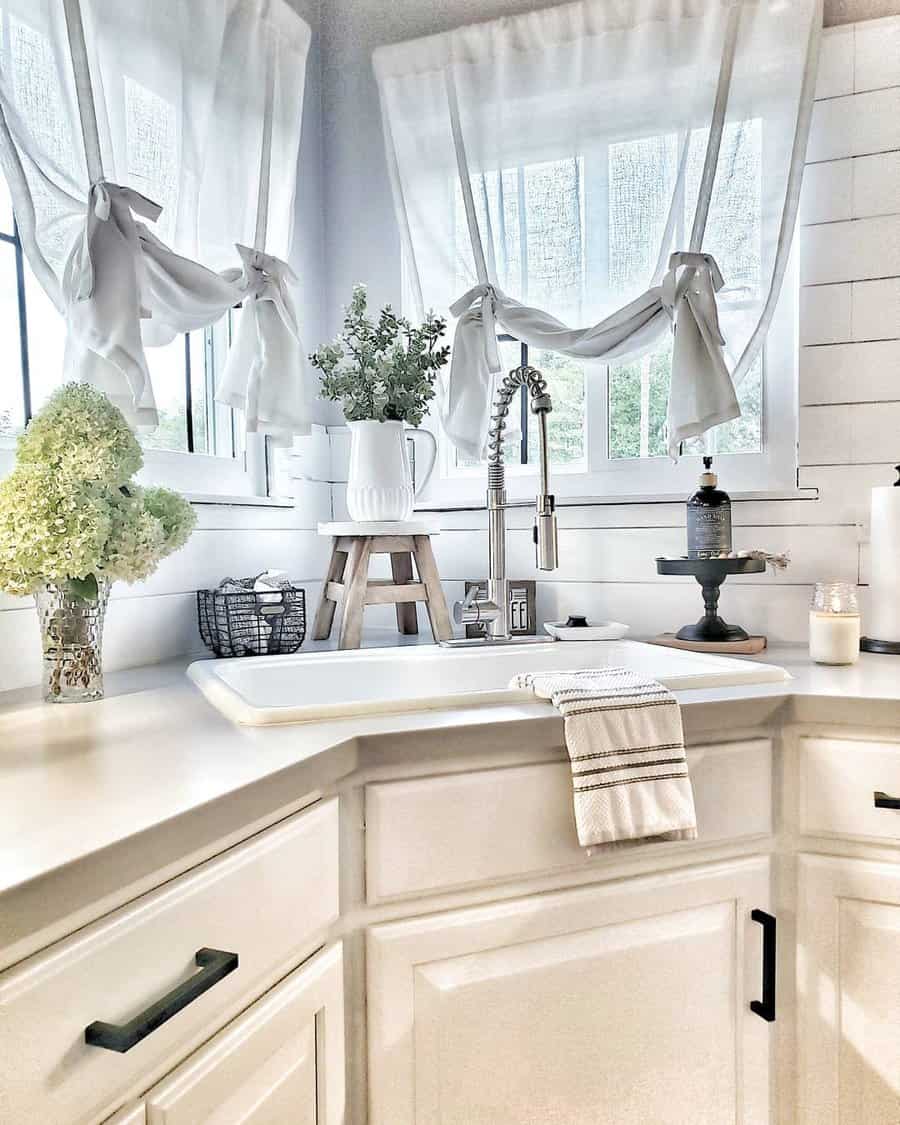 Today, this style of sink can be found alongside all different kitchen decor trends. For a clean aesthetic, go with a white ceramic farmhouse sink with a large basin. If you prefer an industrial look, opt for a sink made of stainless steel.
The humble apron sink is just as often a fixture in contemporary homes as it is rustic-inspired ones. Pairing your farmhouse sink with a sleek faucet and soap dispenser will ensure your kitchen is ready for the modern age.
4. Faucet
Do you want your kitchen sink faucet to stand out from the rest of the room? Or do you want it to blend into the background? The answer to this question is nearly as important as picking out a sink basin.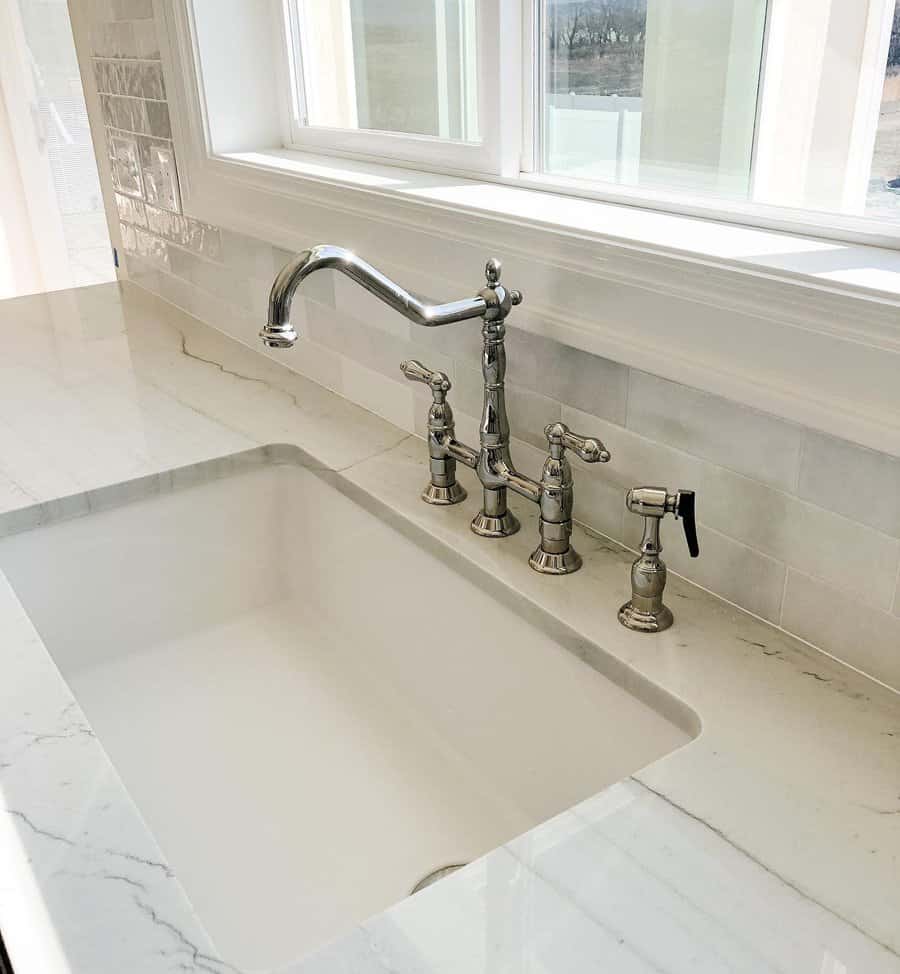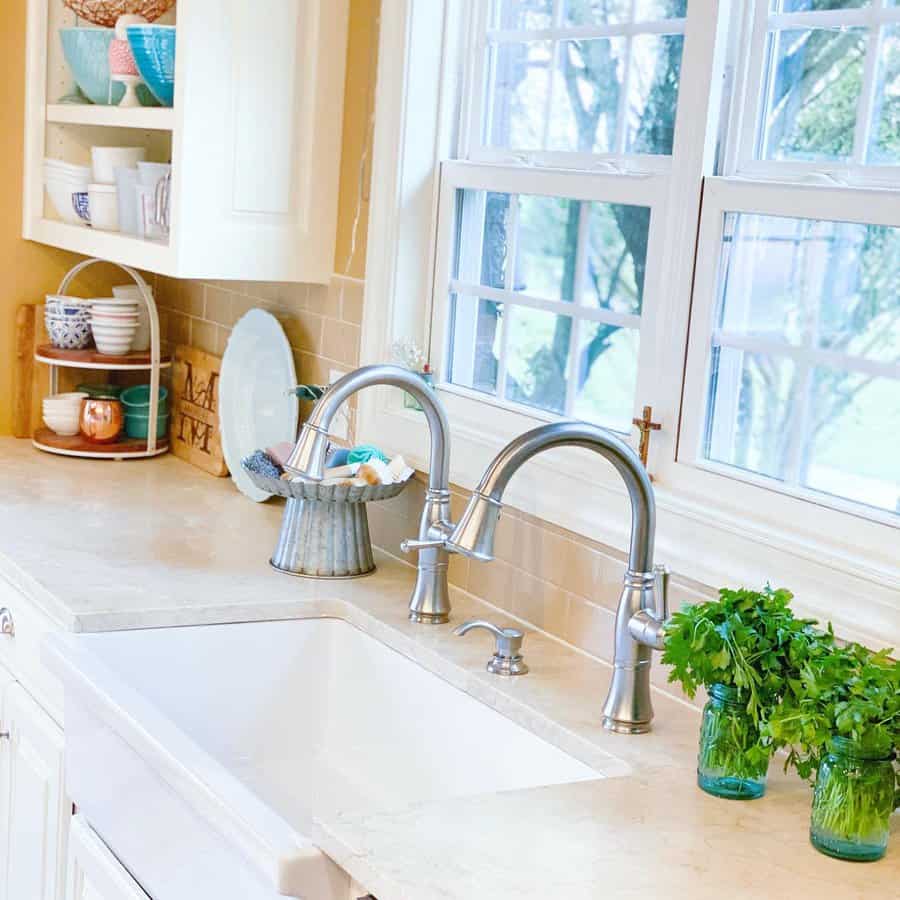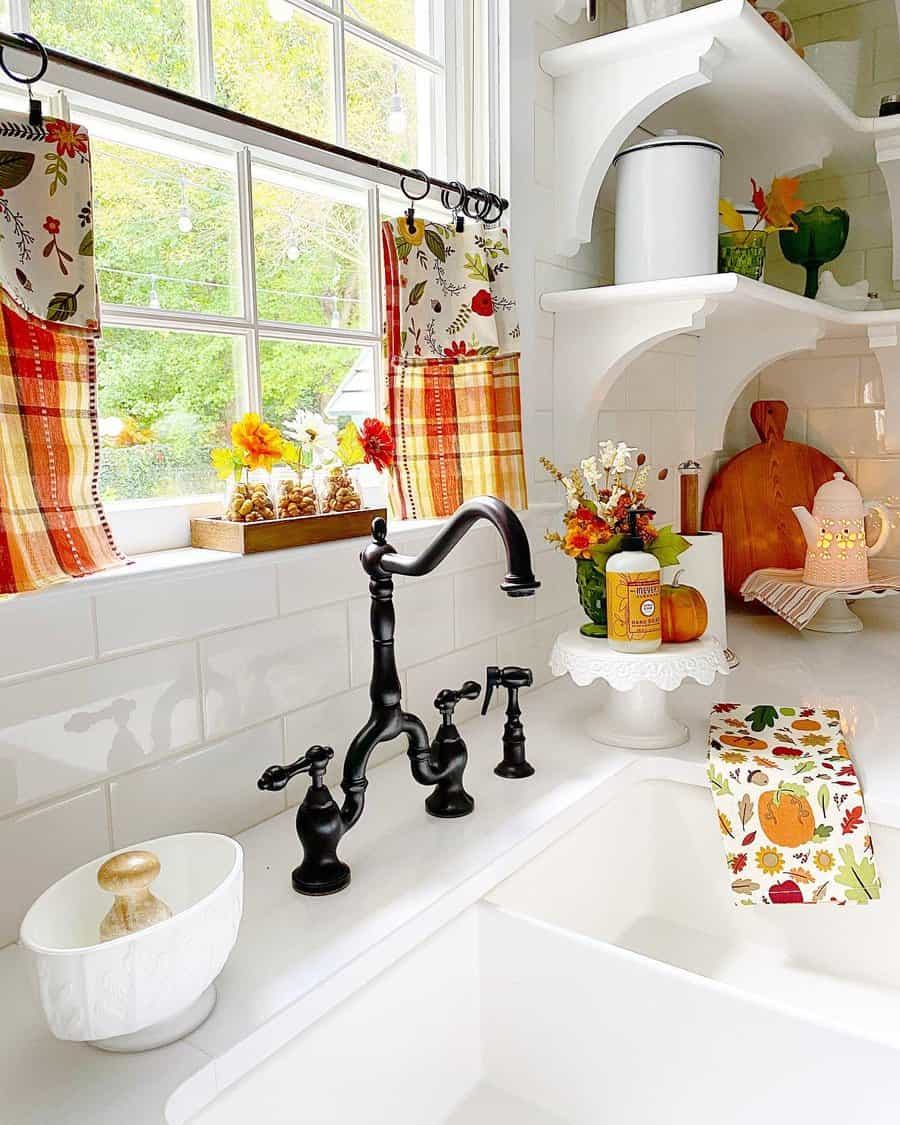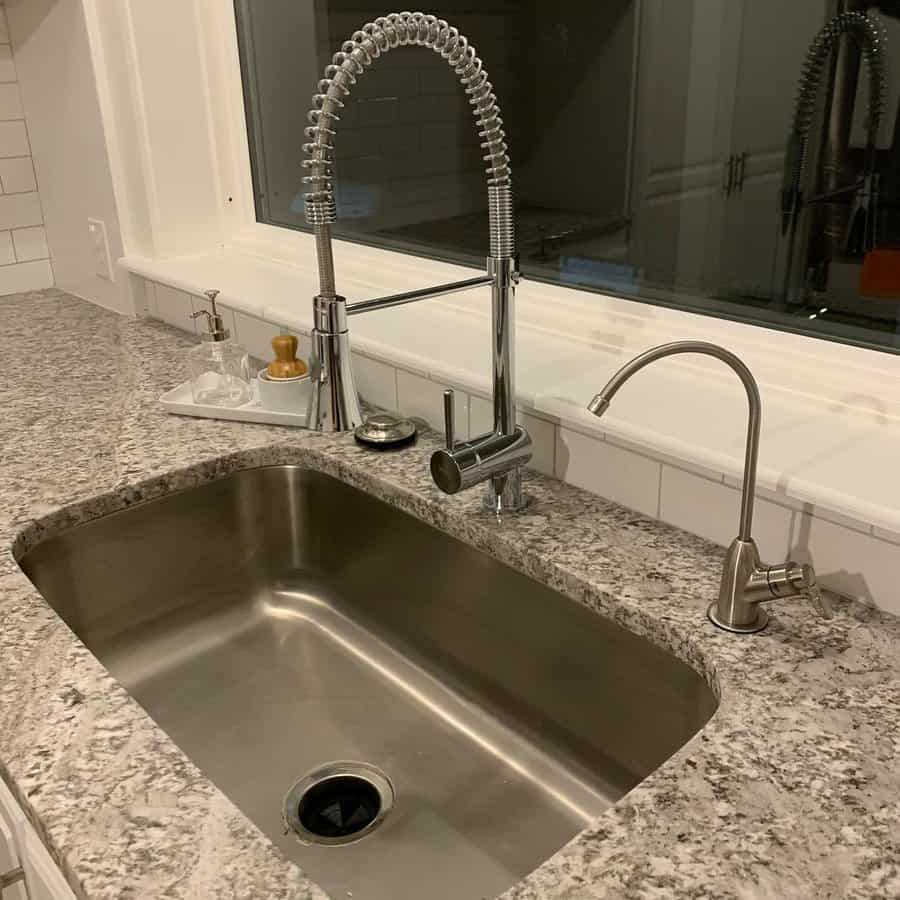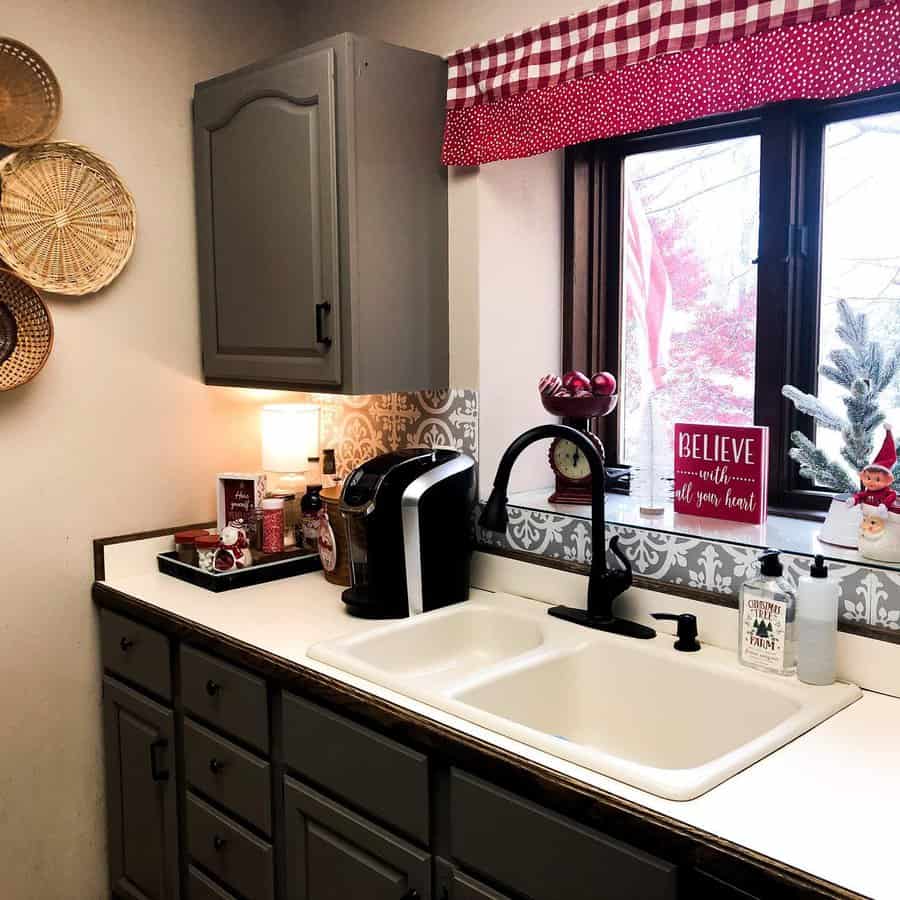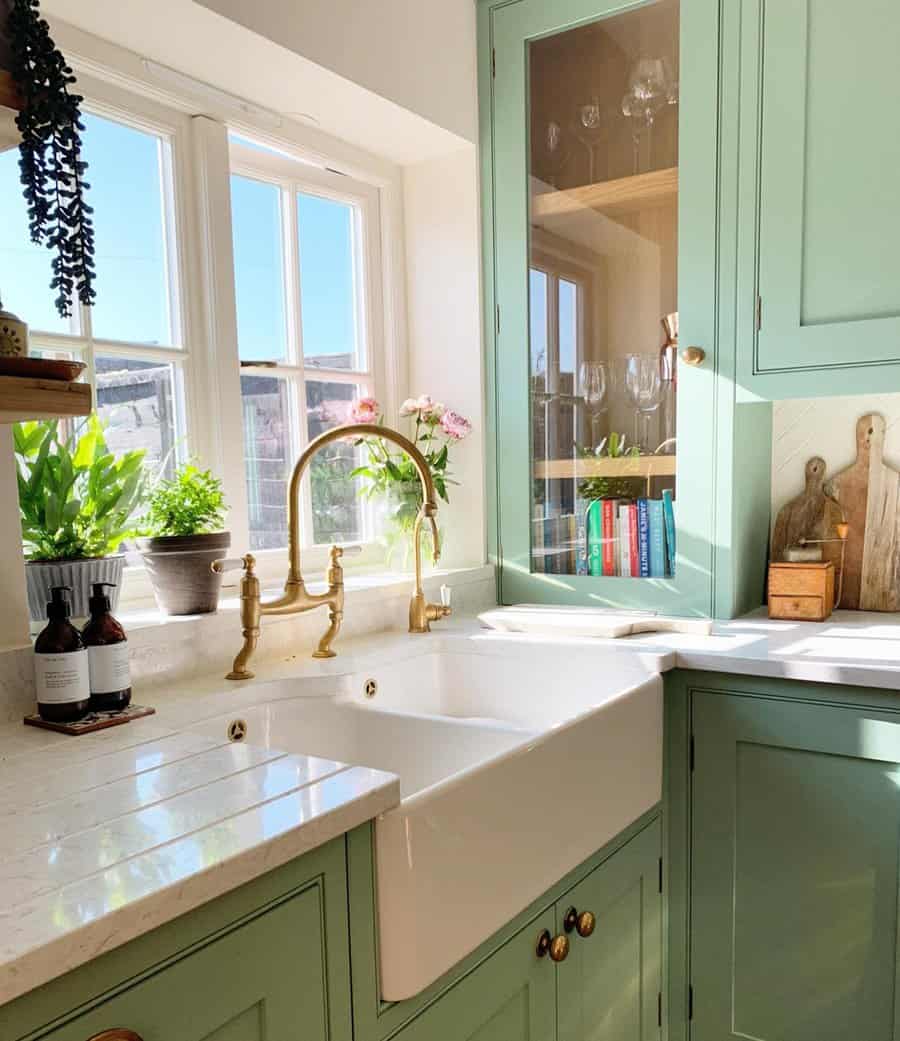 Choosing the perfect sink faucet means accounting for your kitchen's functional and aesthetic needs. Don't let yourself get swept up in fancy features (or a one-of-a-kind faucet style) in lieu of what your household truly needs.
No matter what style of faucet you decide on, it's important to match the finish to other elements within your kitchen. Look to your cabinet hardware or light fixtures for inspiration that will tie your kitchen sink to the rest of the design.
5. Island
The kitchen sink often ends up as a centerpiece that all other appliances revolve around. So — at least in terms of accessibility — it makes sense to include space for a sink in your kitchen island.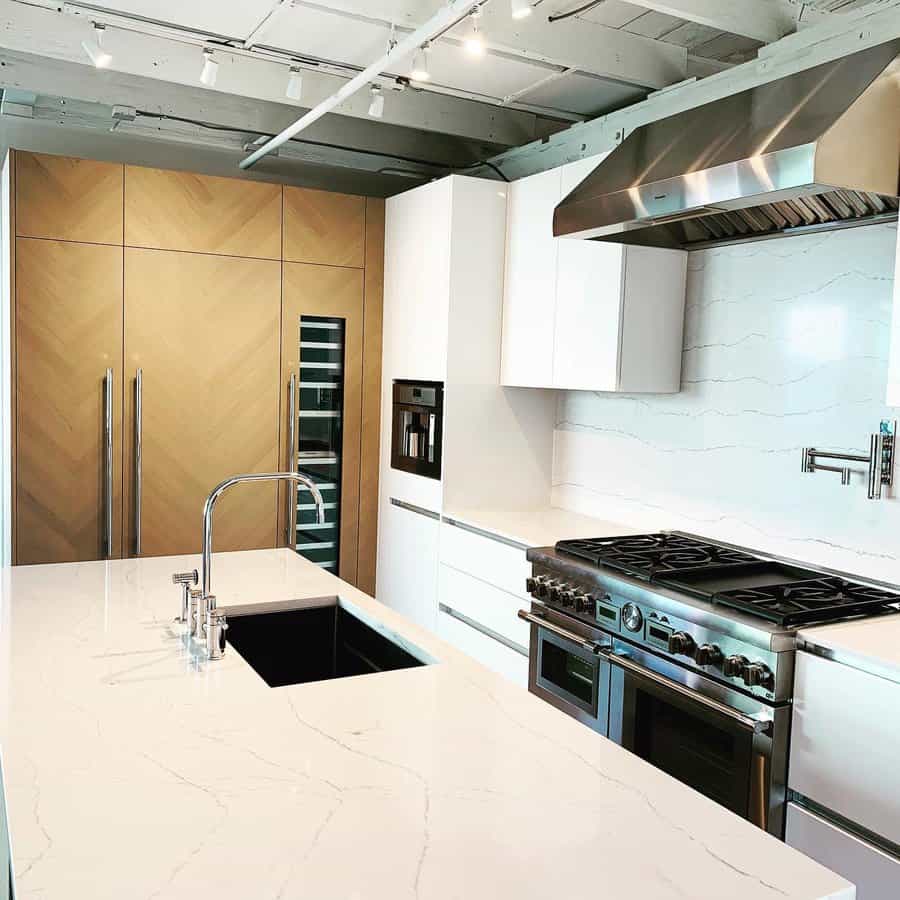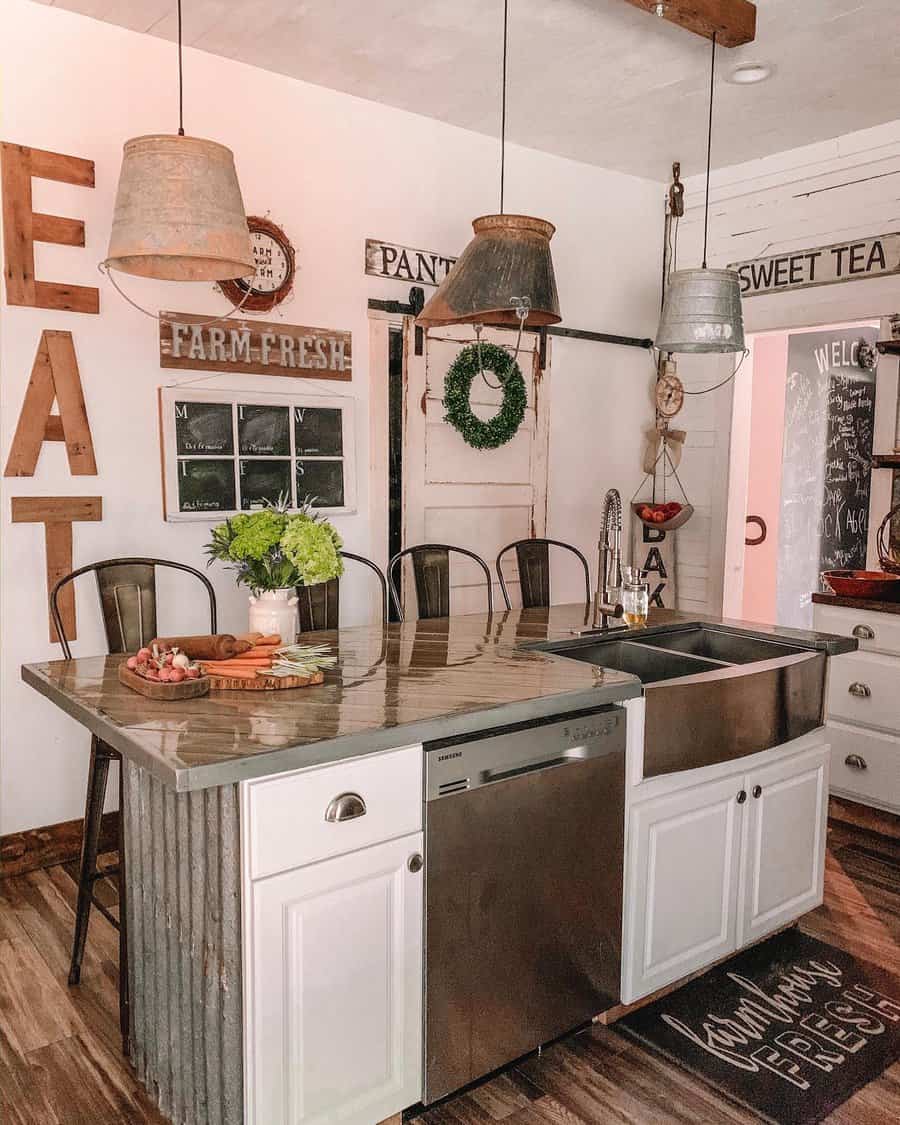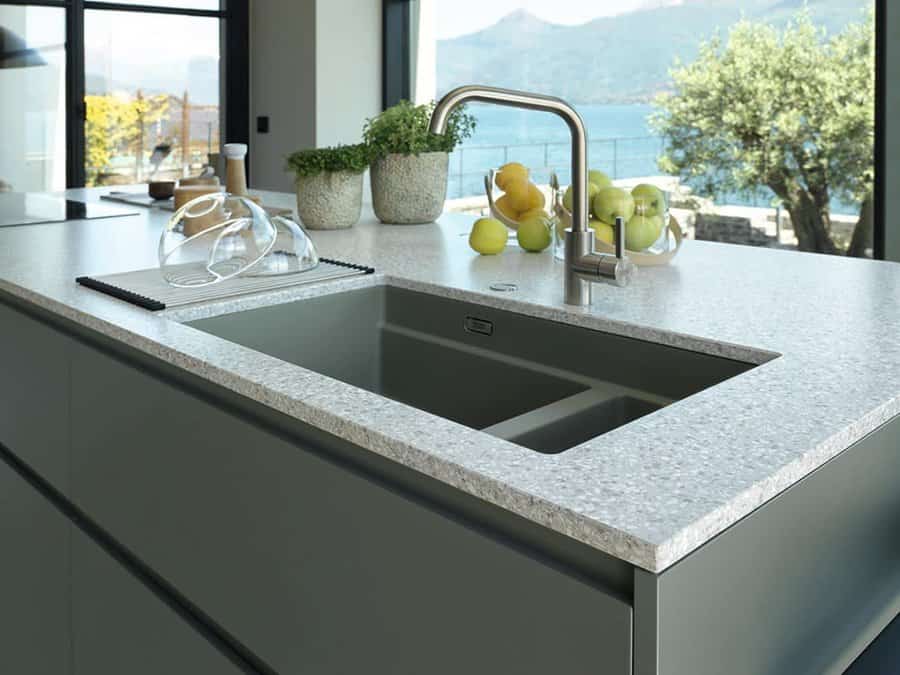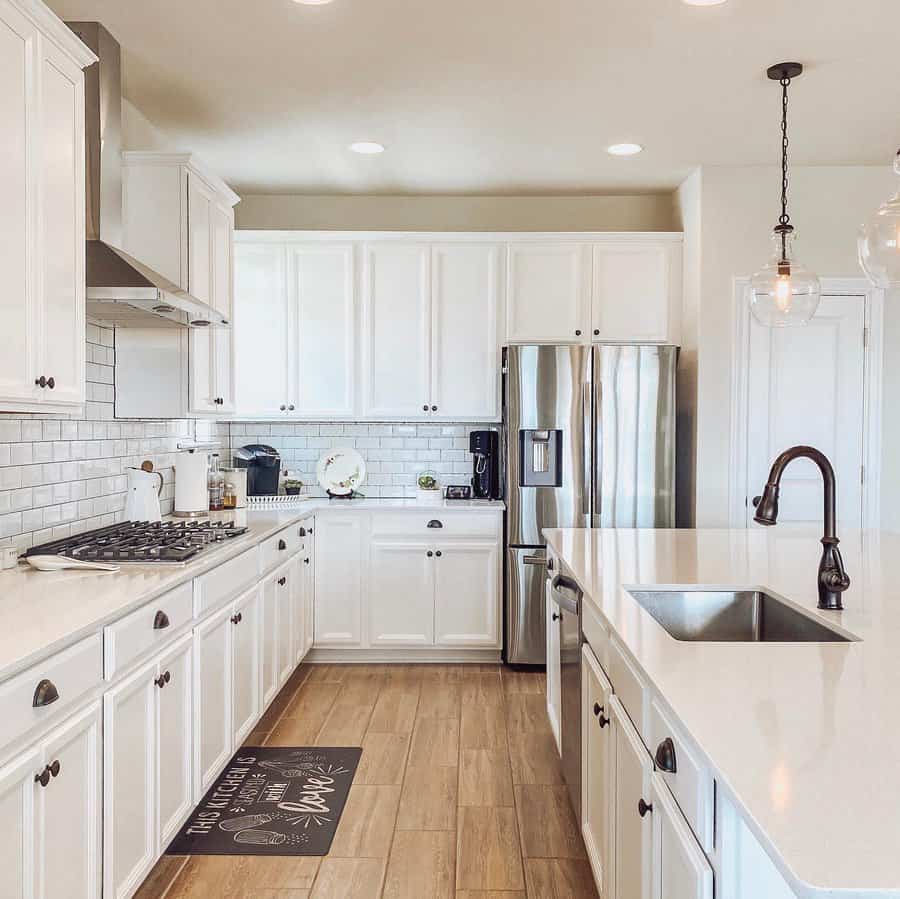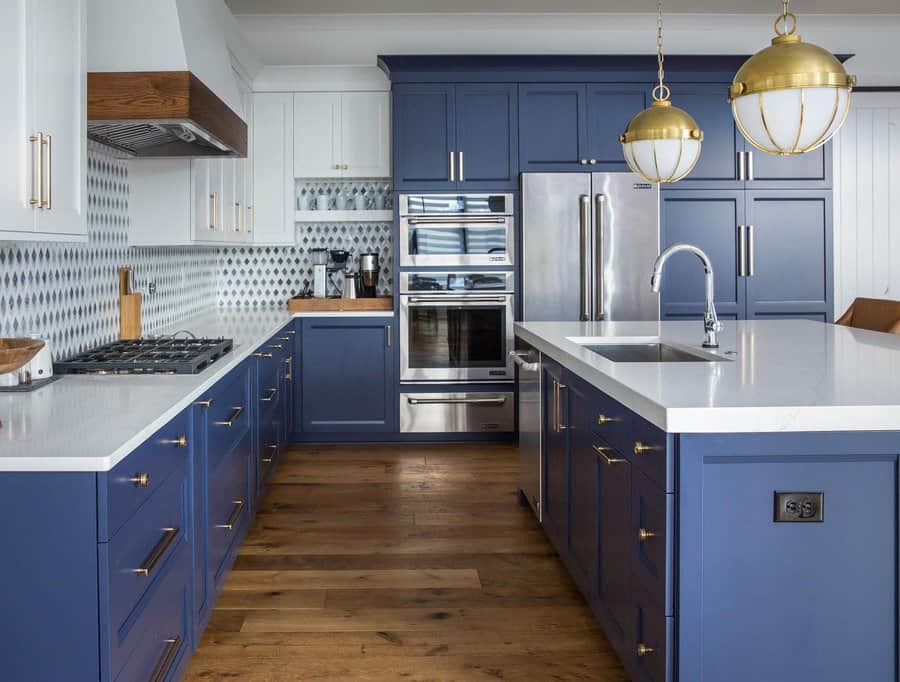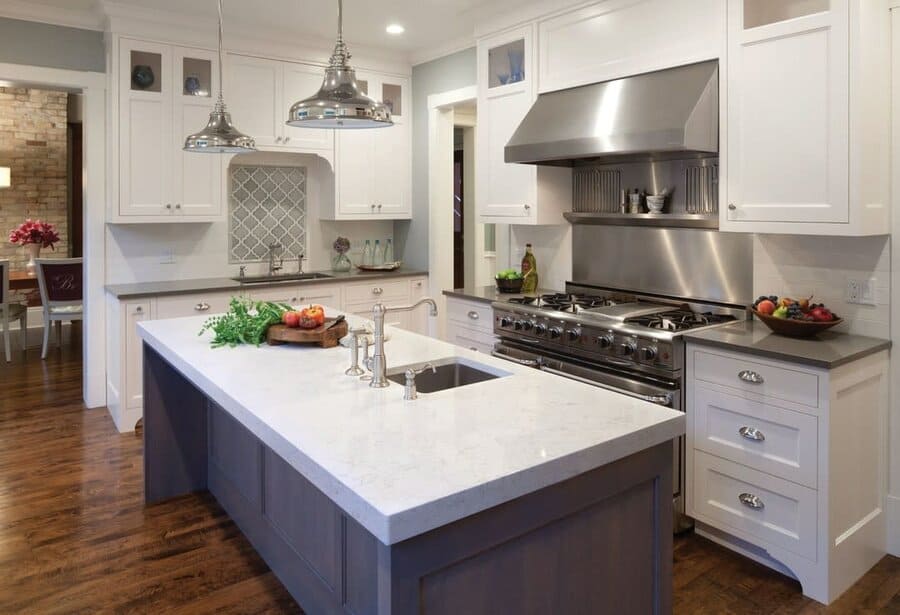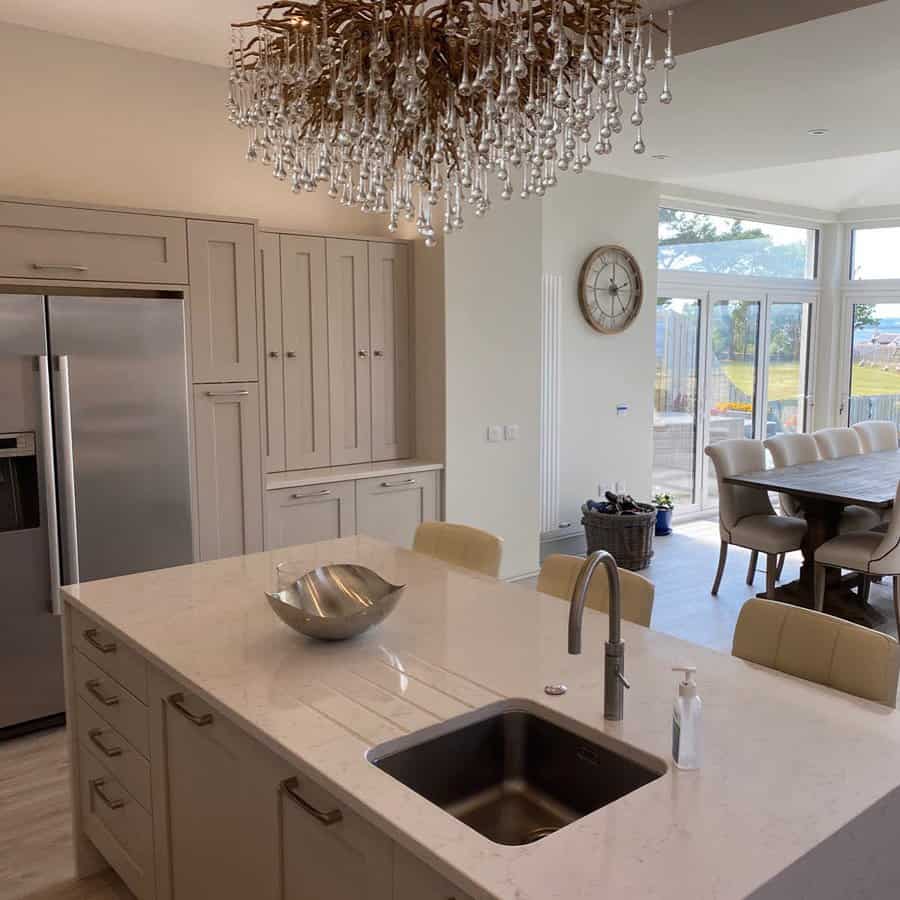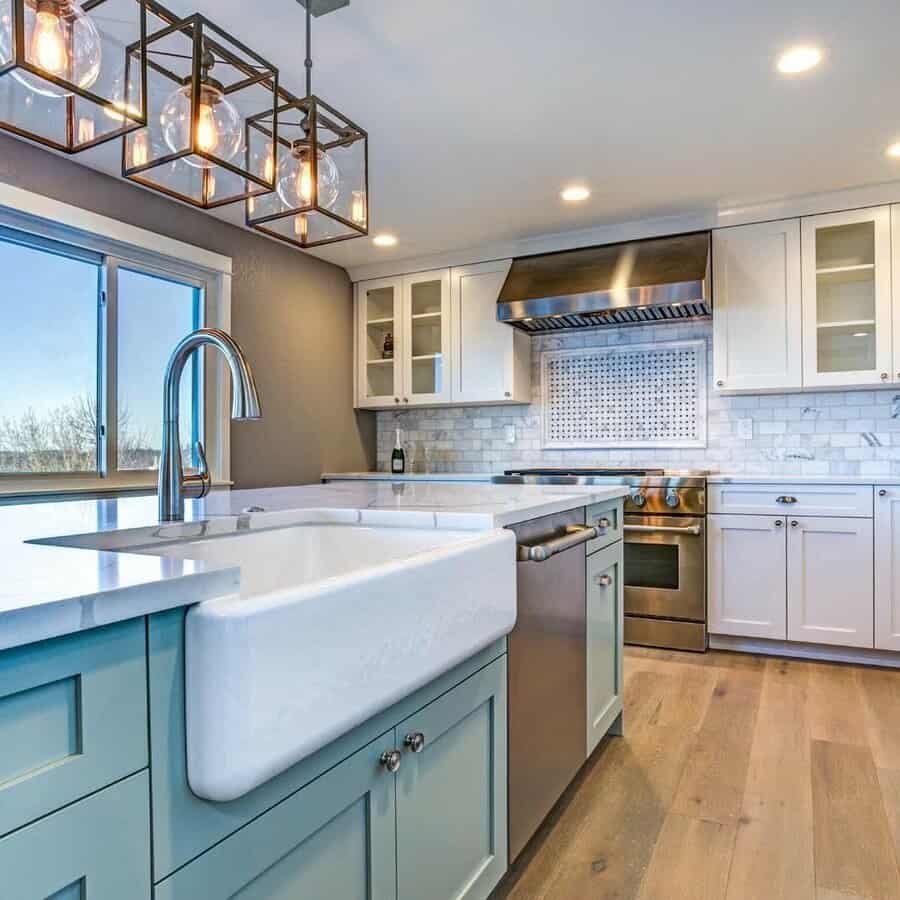 By placing your sink in your kitchen island, you'll be putting much of your home's day-to-day mess on display. Be sure to invest in a large sink basin that can accommodate plenty of dishes.
On the other hand, a kitchen island can be the ideal place to install a small prep sink. If you entertain often (or just love home cooking), you may soon wonder how you ever lived without this extra workspace!
6. Modern
Yes, most contemporary kitchen sink ideas favor traditional designs. But there's plenty of opportunities to incorporate modern elements in your own kitchen.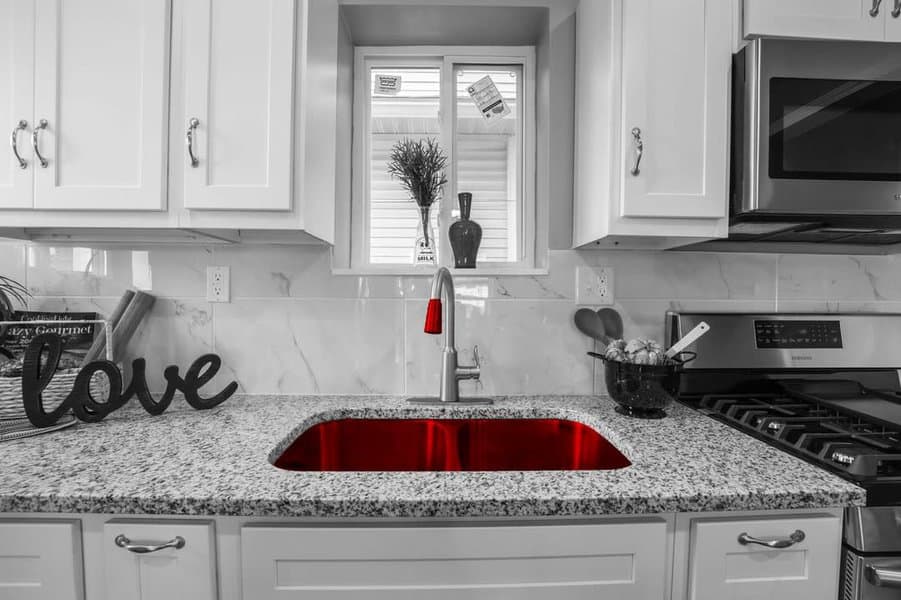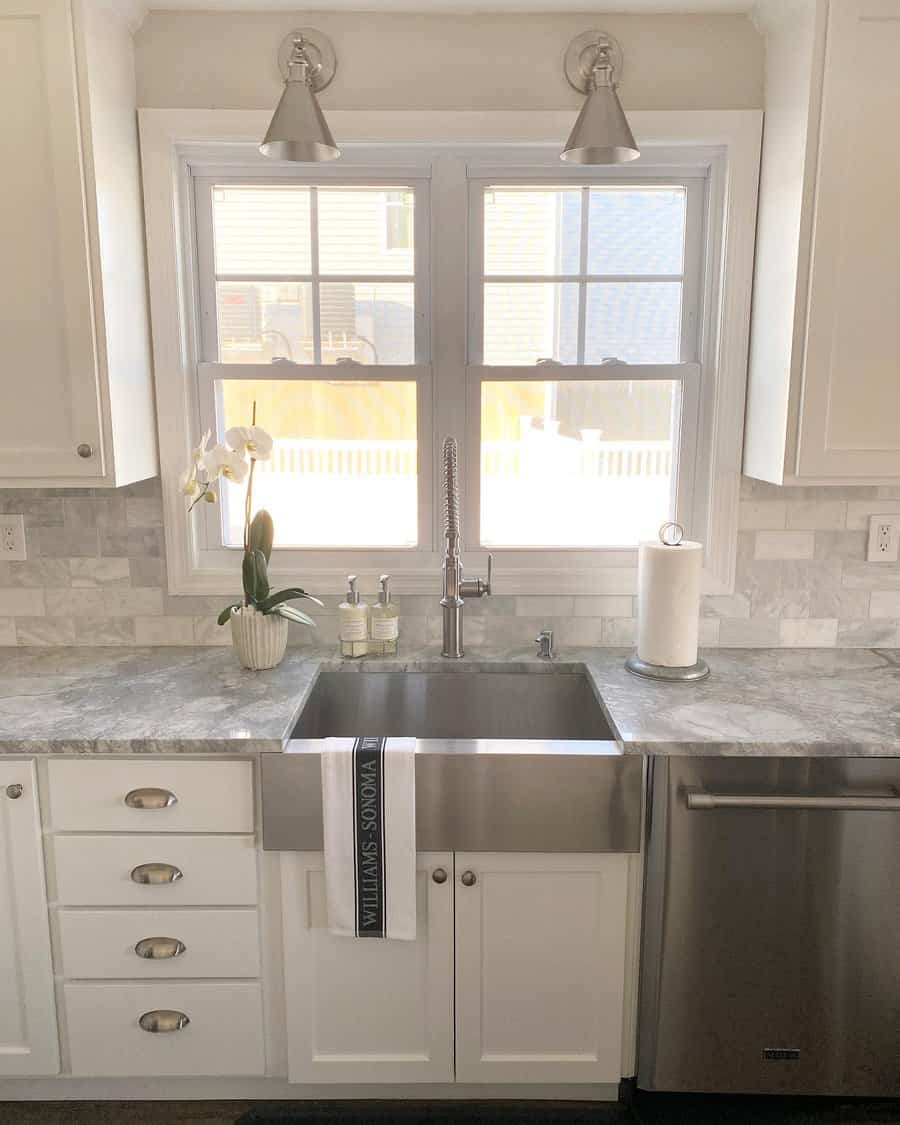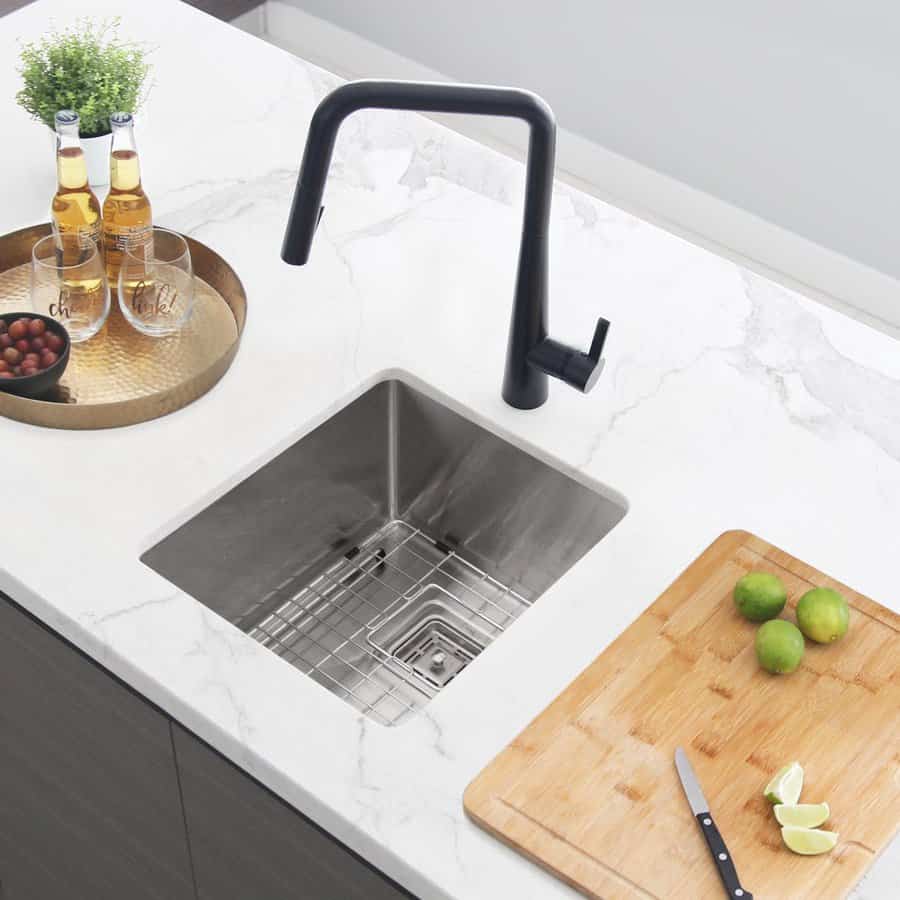 The faucet can make or break any modern kitchen sink design. Sleek, geometric shapes are the most popular. But installing a vintage-style faucet alongside an ultra-modern basin is also a winning choice.
Another way to introduce some modern intrigue to your kitchen sink is to select a basin made of a unique material. A granite composite sink is interesting no matter how you style it. The same is true for a colored stainless steel or soapstone sink.
7. Single
Society as a whole puts a lot of stock in the idea that bigger is always better. And this belief impacts how we design our personal living spaces.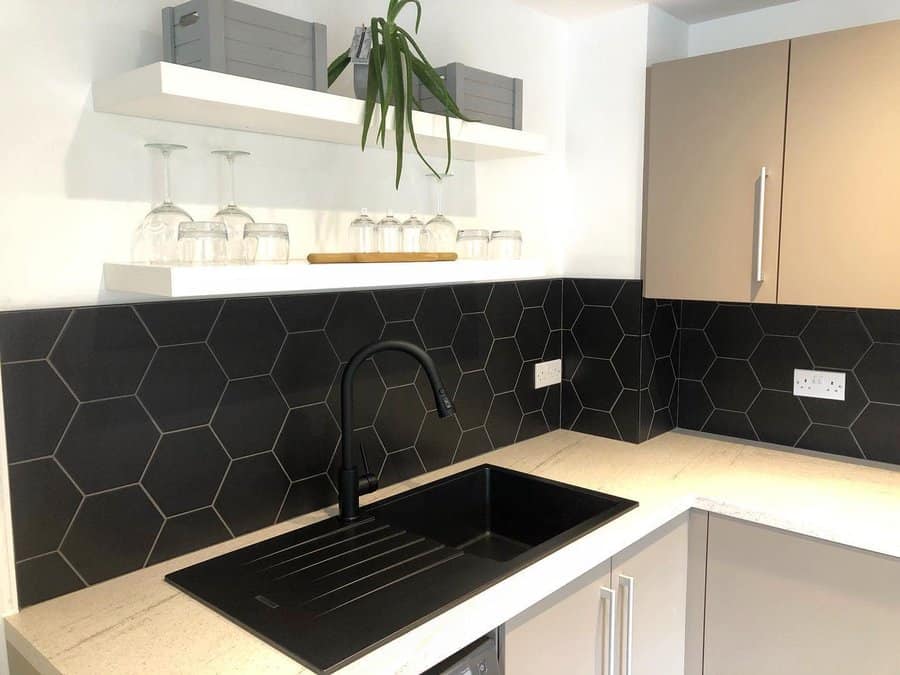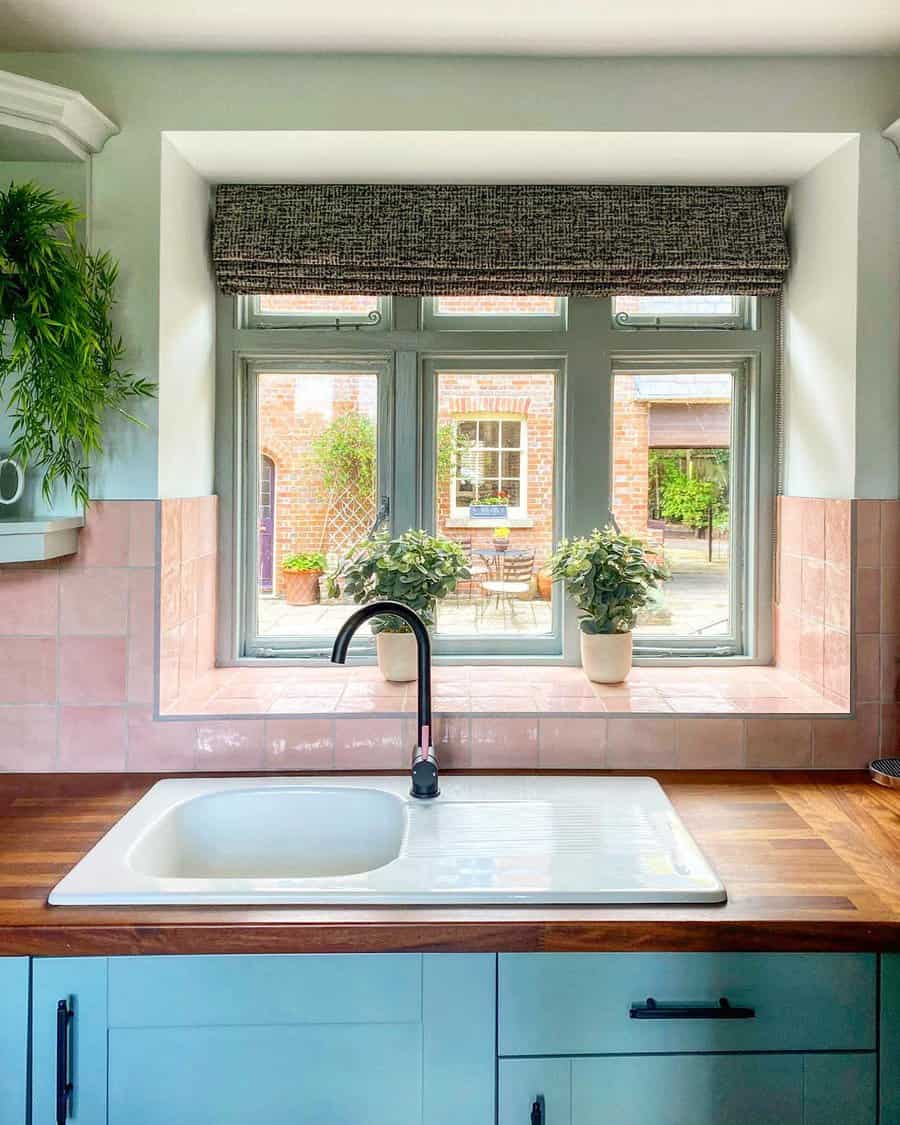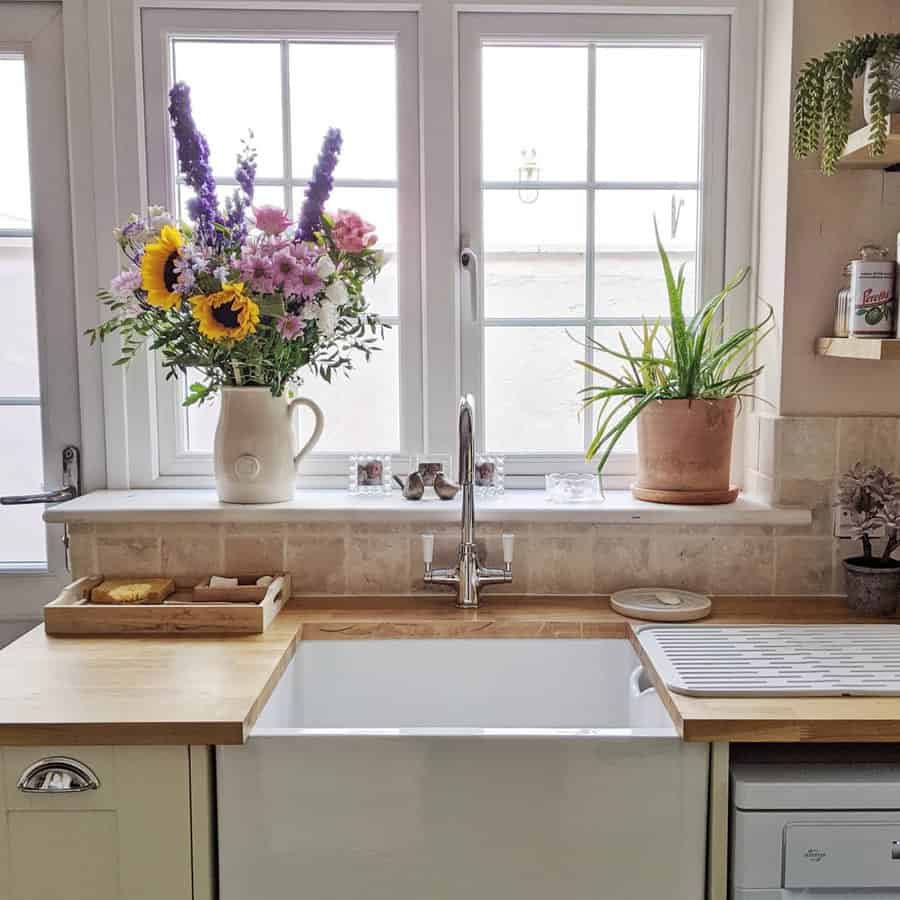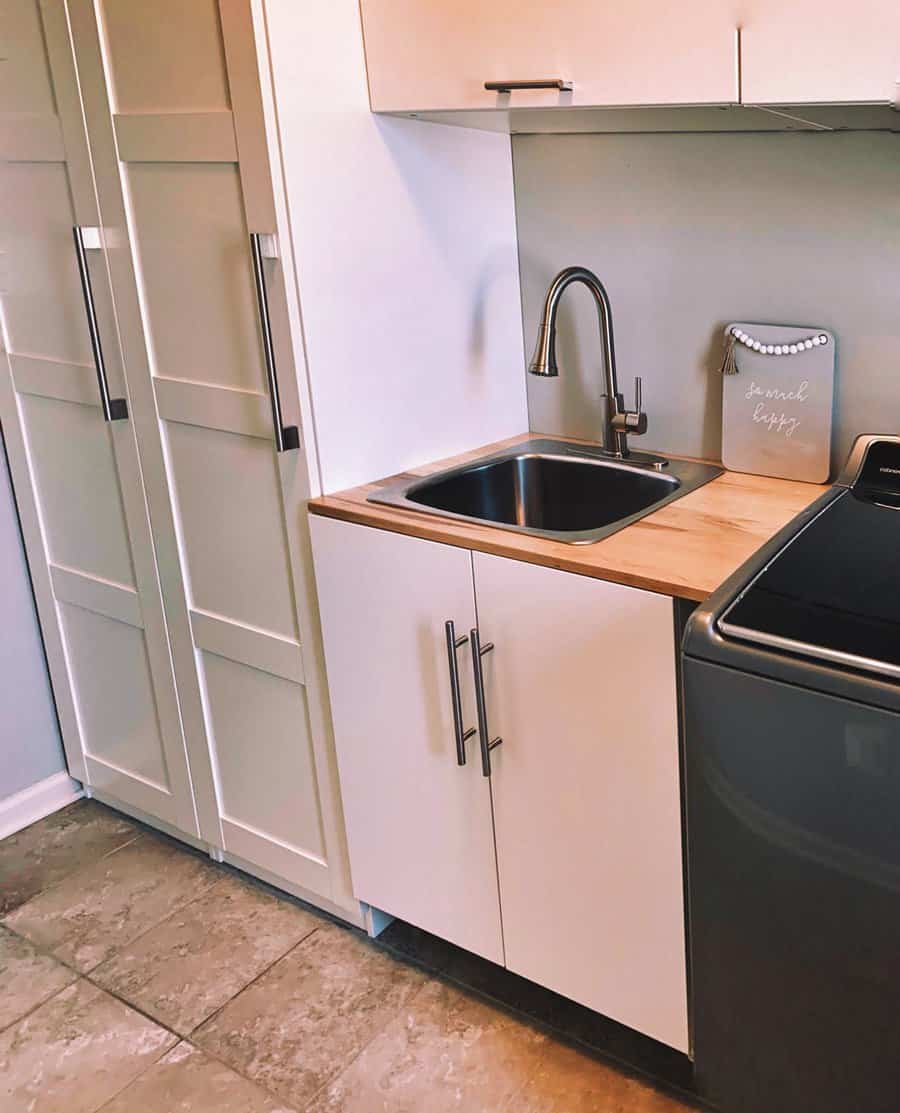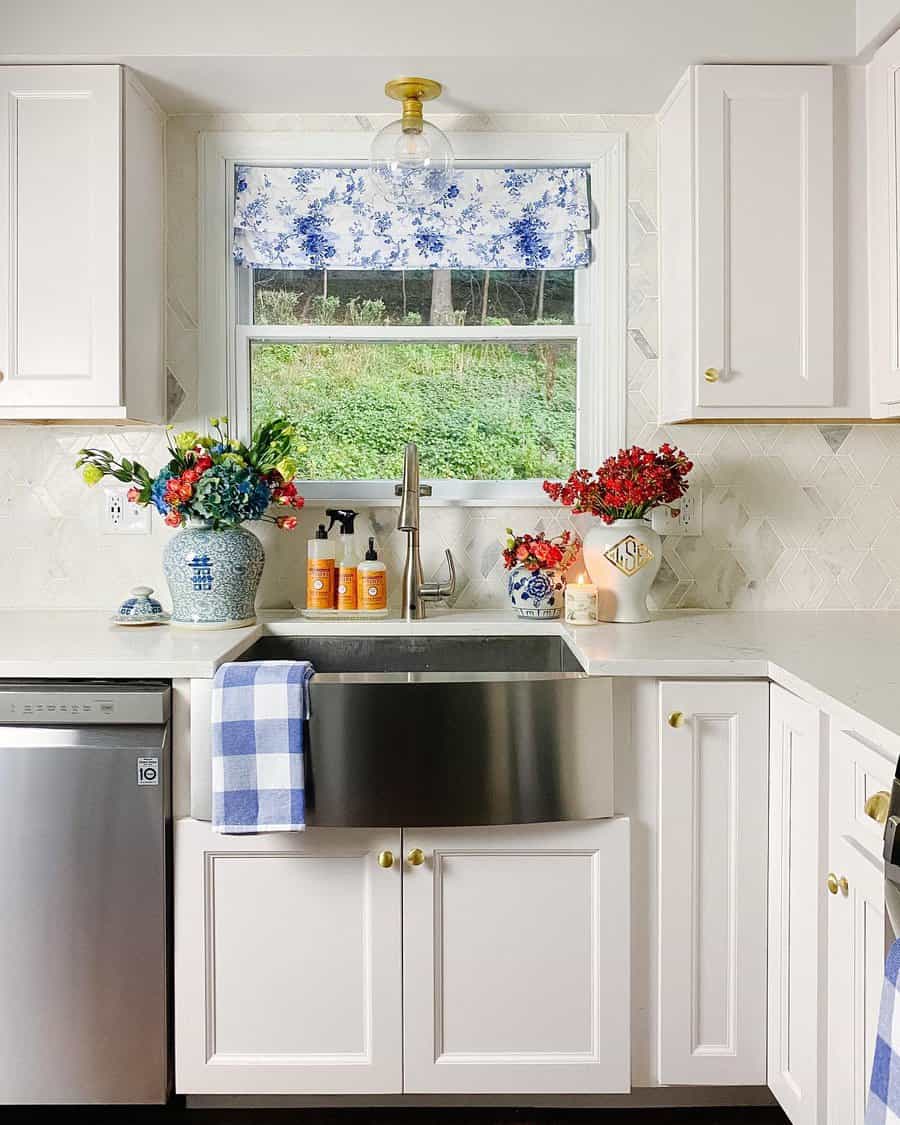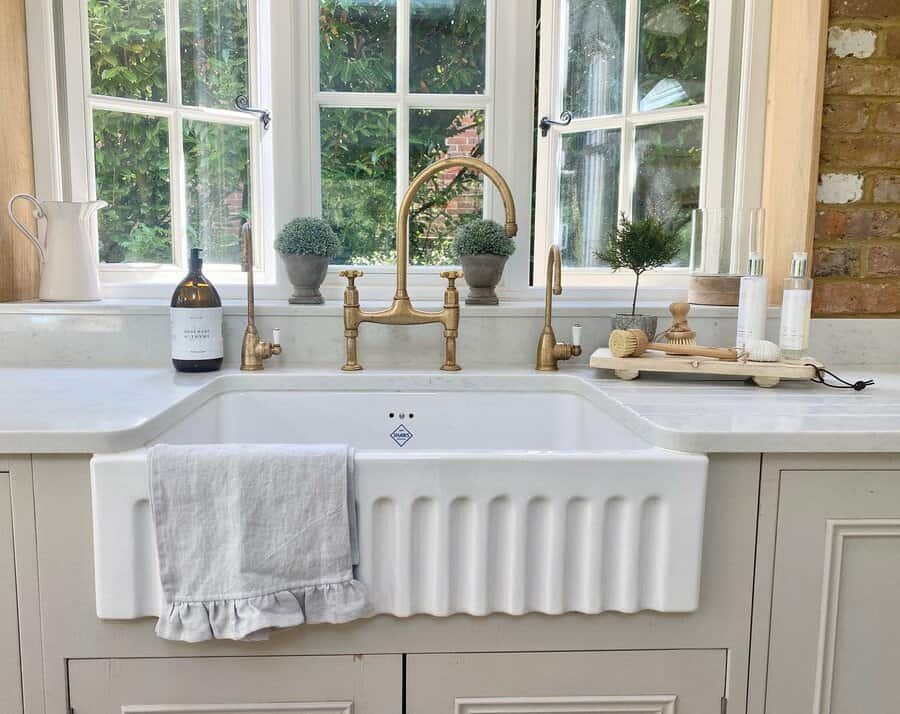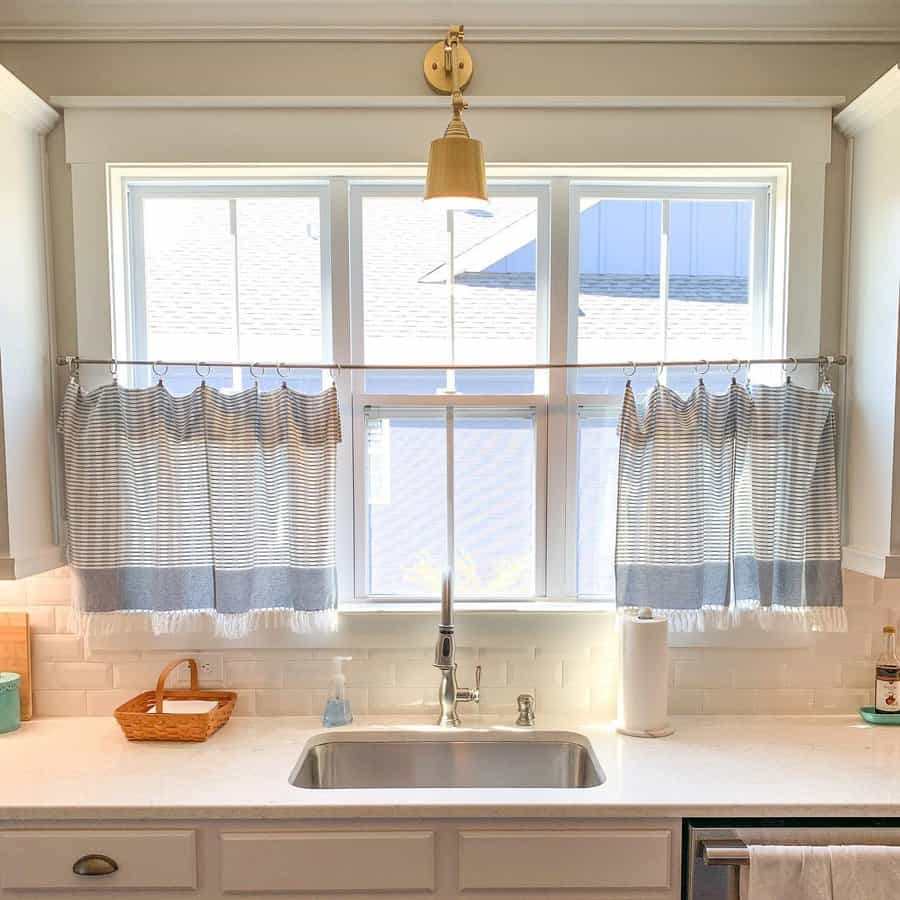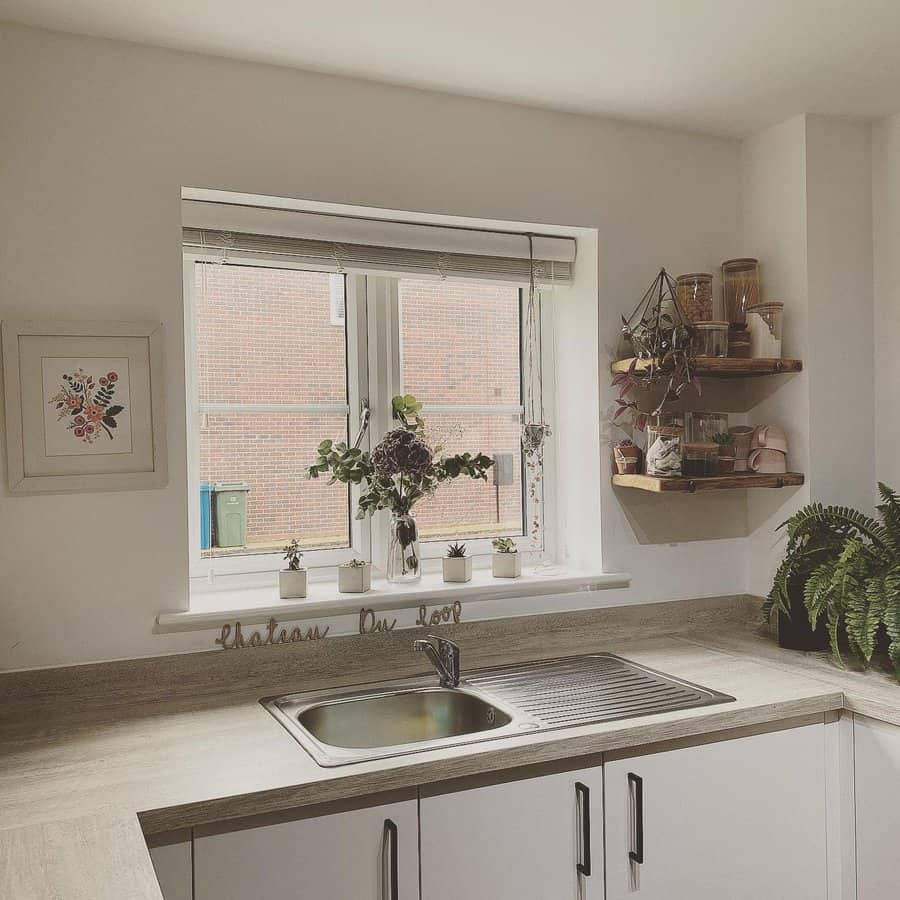 You might be tempted to install an extra-wide double sink in your kitchen to maximize space for washing and prepping. However, plenty of kitchens benefit from a compact single sink instead.
Opting for a single-compartment sink means more room for accessories like a built-in cutting board or drainboard. Single sinks are also ideal for kitchenettes or for fitting into a tight kitchen corner.
8. Square
Contemporary kitchens tend to have larger, washbasin-style sinks compared to homes from just a few years ago. While rustic apron-front sinks fall into the category, you'll also find plenty of self-rimmed and undermount sinks as well.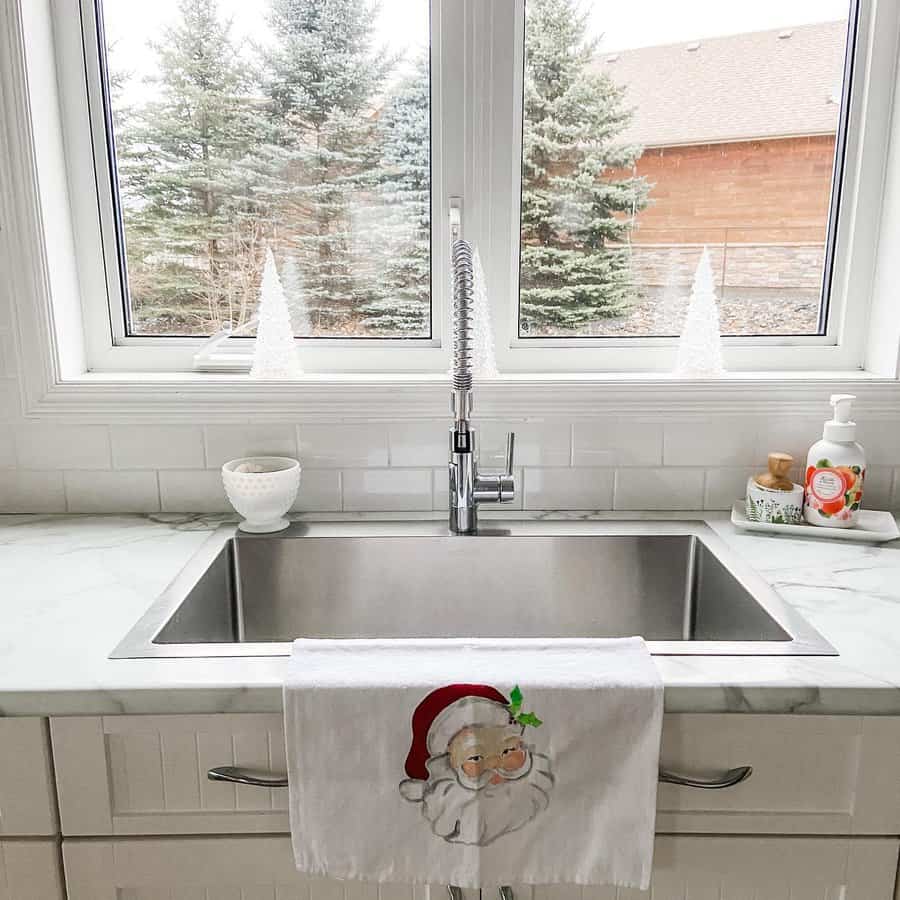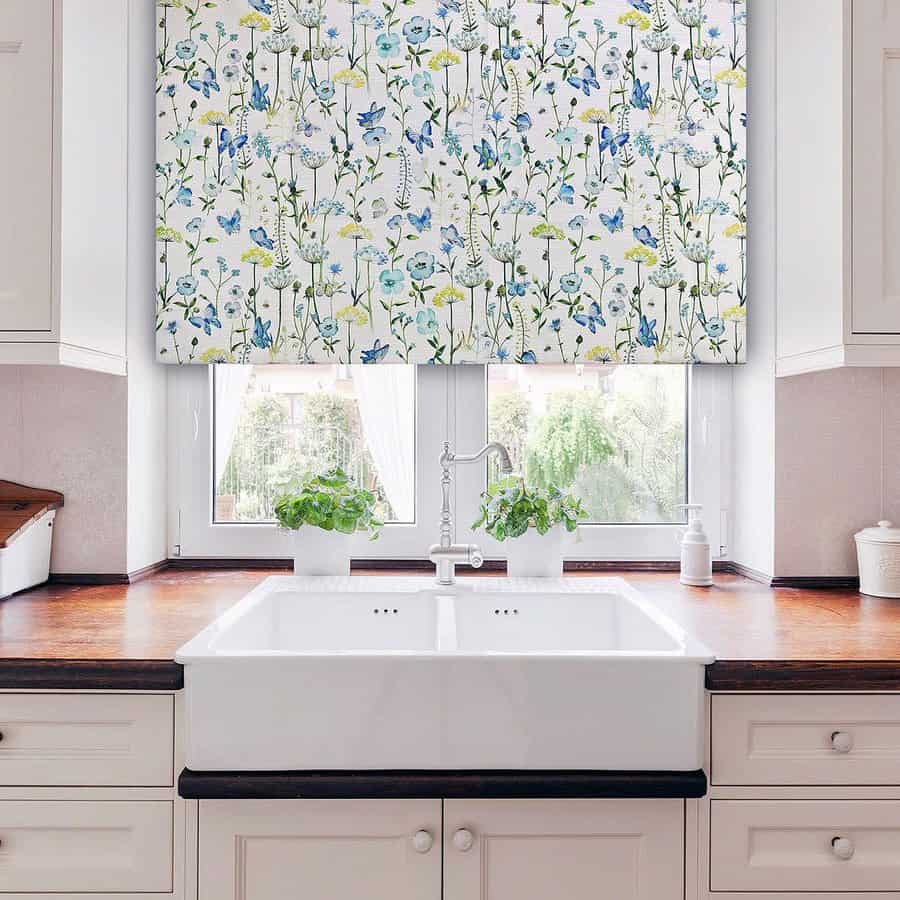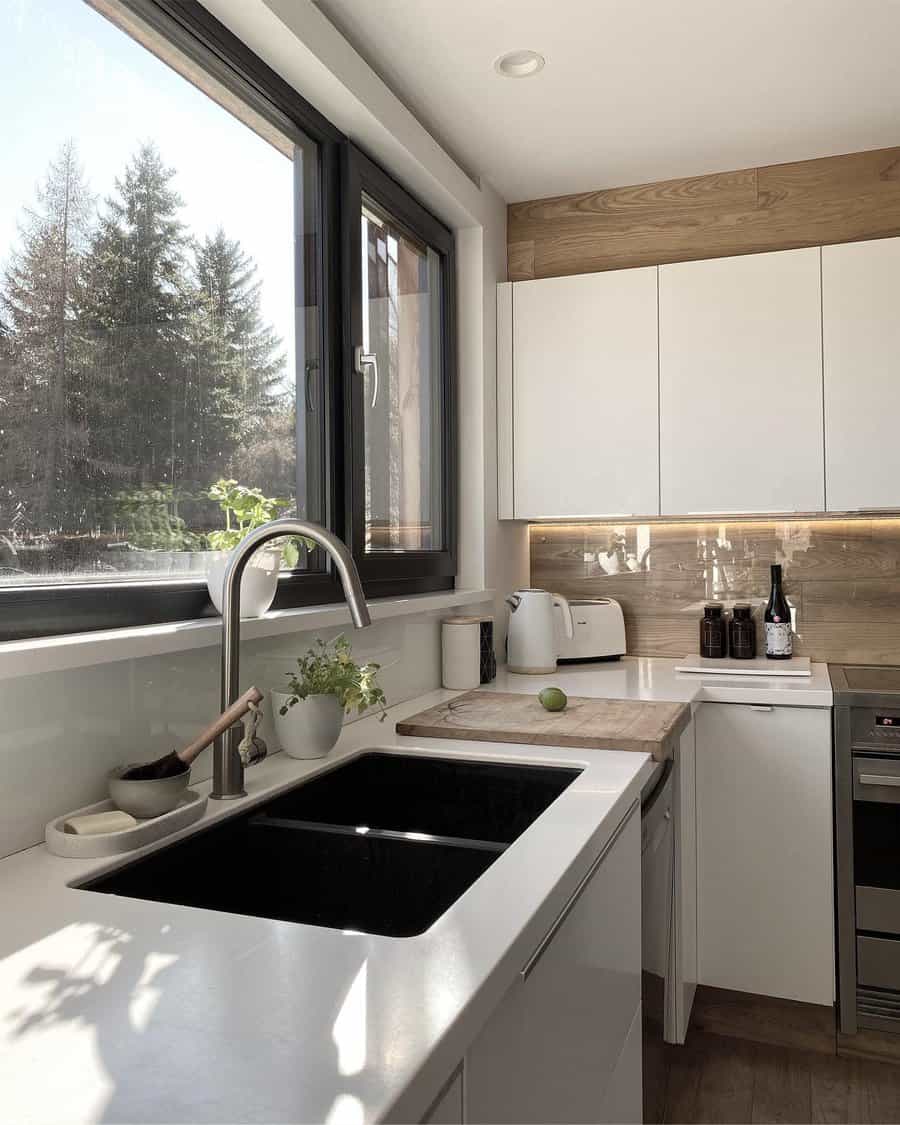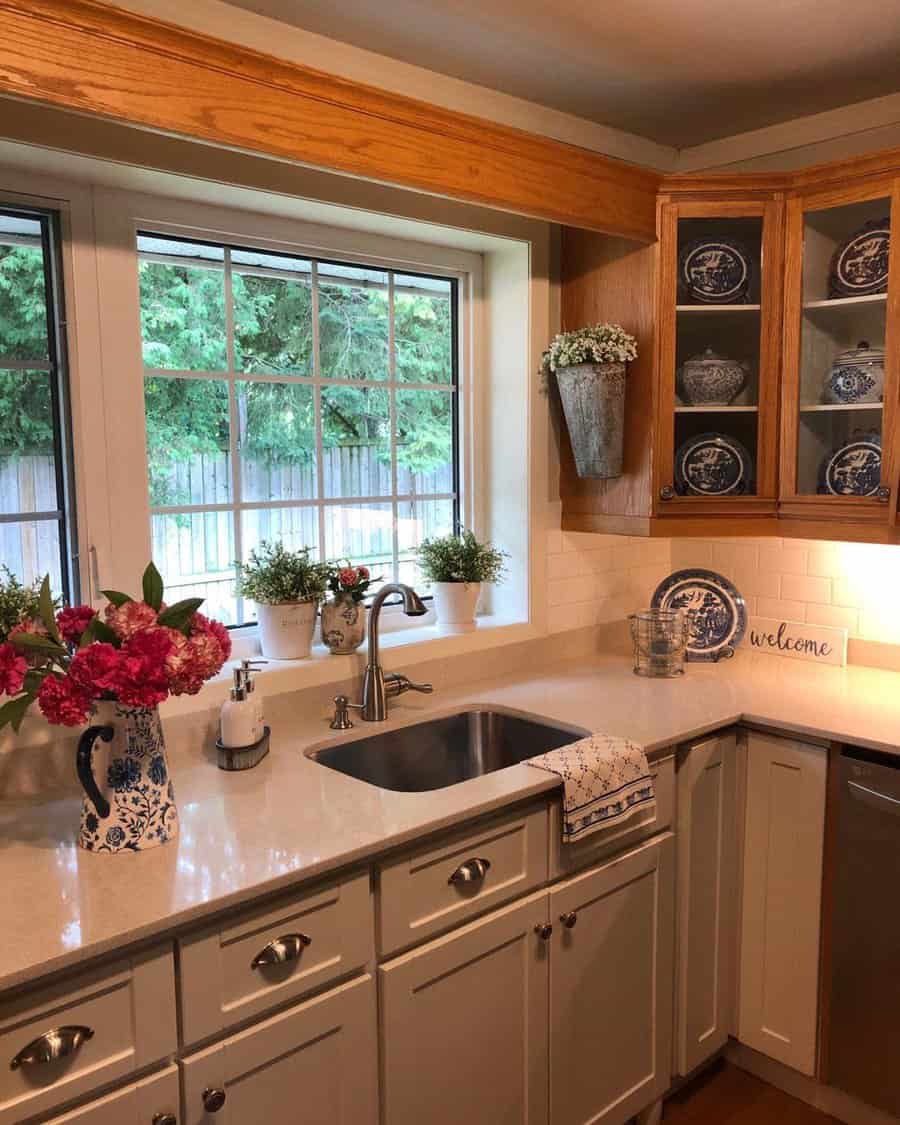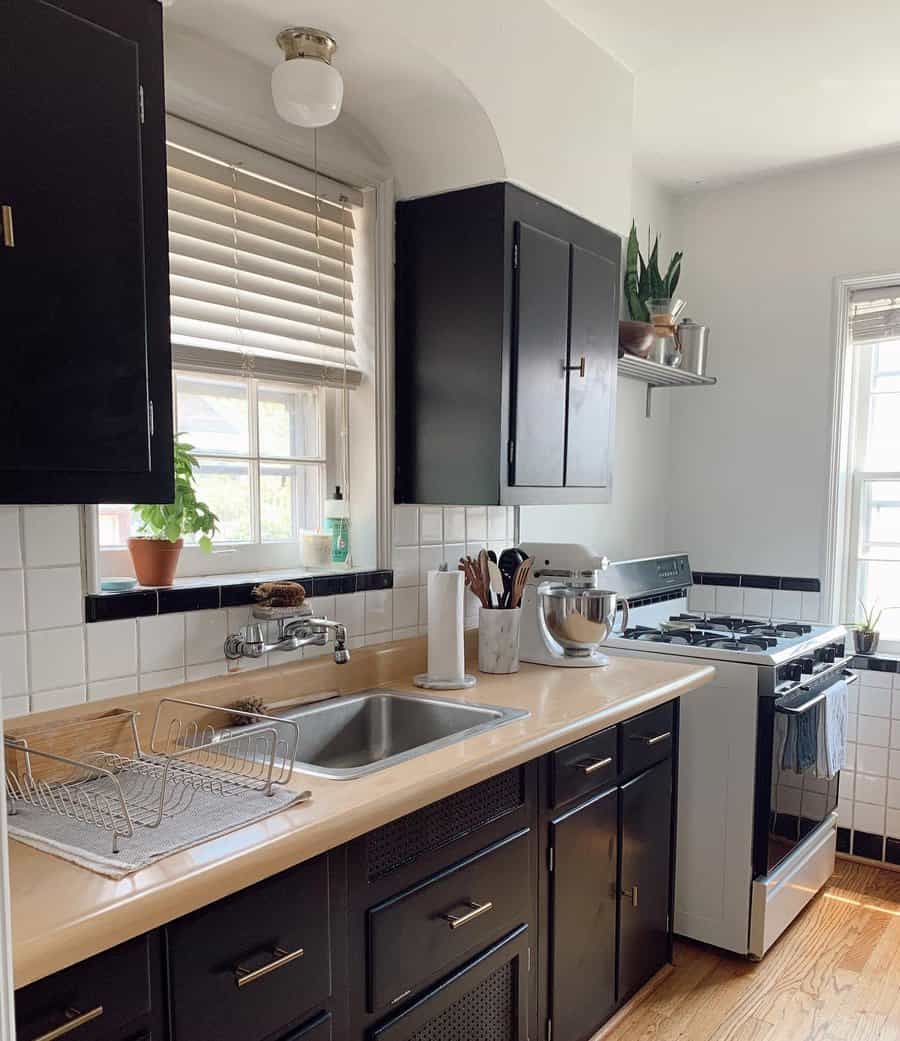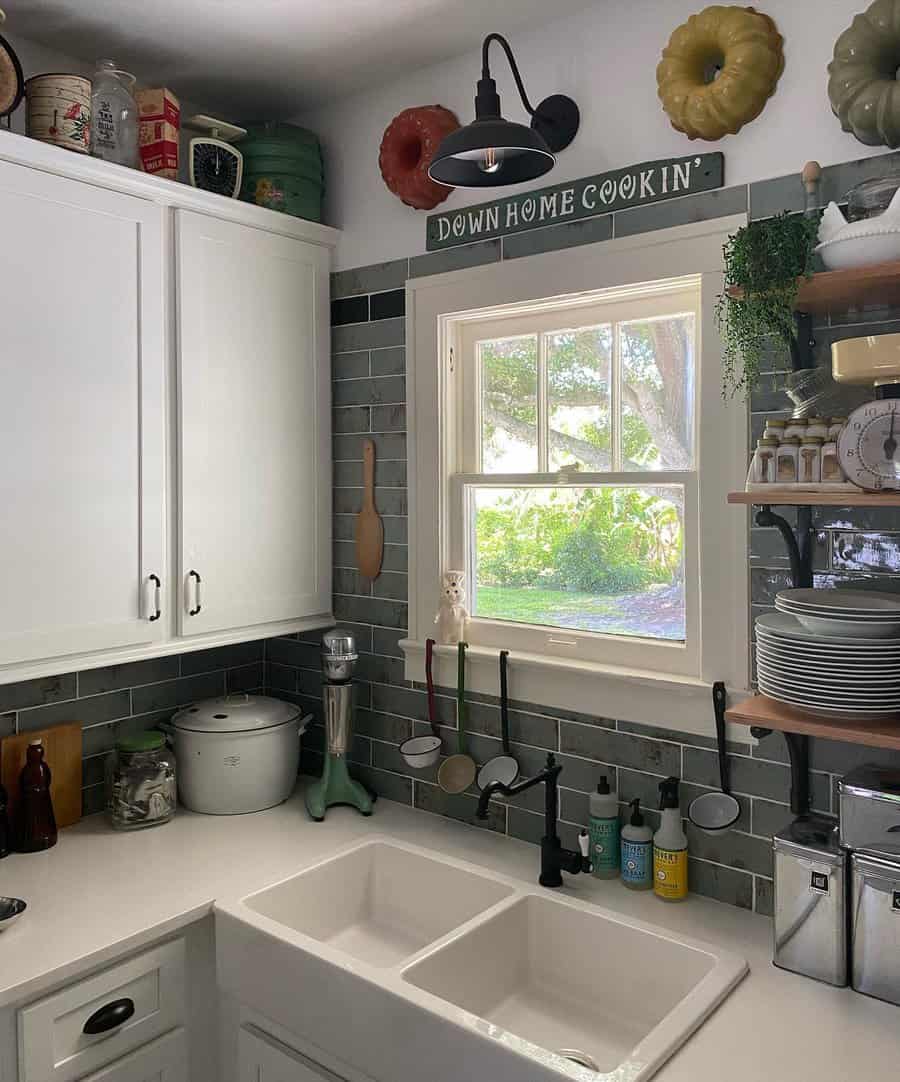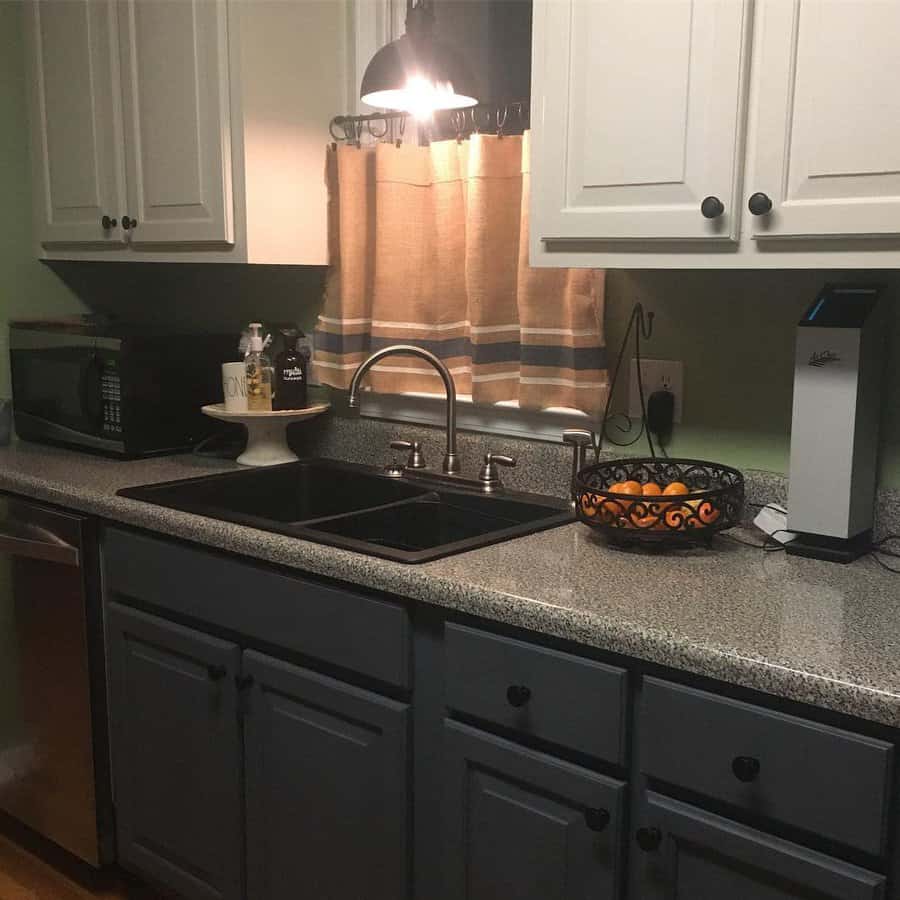 Many corner kitchen sink ideas feature square basins to maximize capacity without taking up too much countertop space.
A square kitchen sink fits many decor styles — the material you choose will have more impact than the actual shape. A stainless steel sink will produce a more industrial look. Meanwhile, a copper or porcelain sink will look very traditional.
9. Stainless Steel
Stainless steel is one of the most popular kitchen materials around. It looks super sleek. Plus, it's easy to clean and maintain throughout your kitchen's lifetime.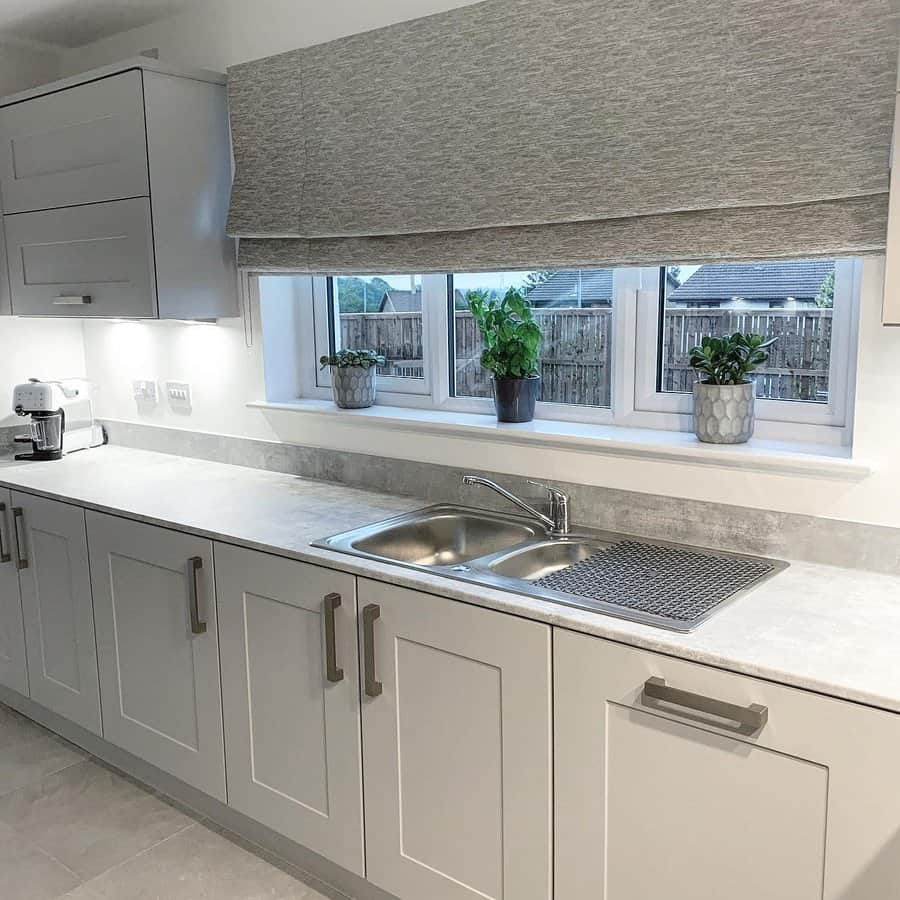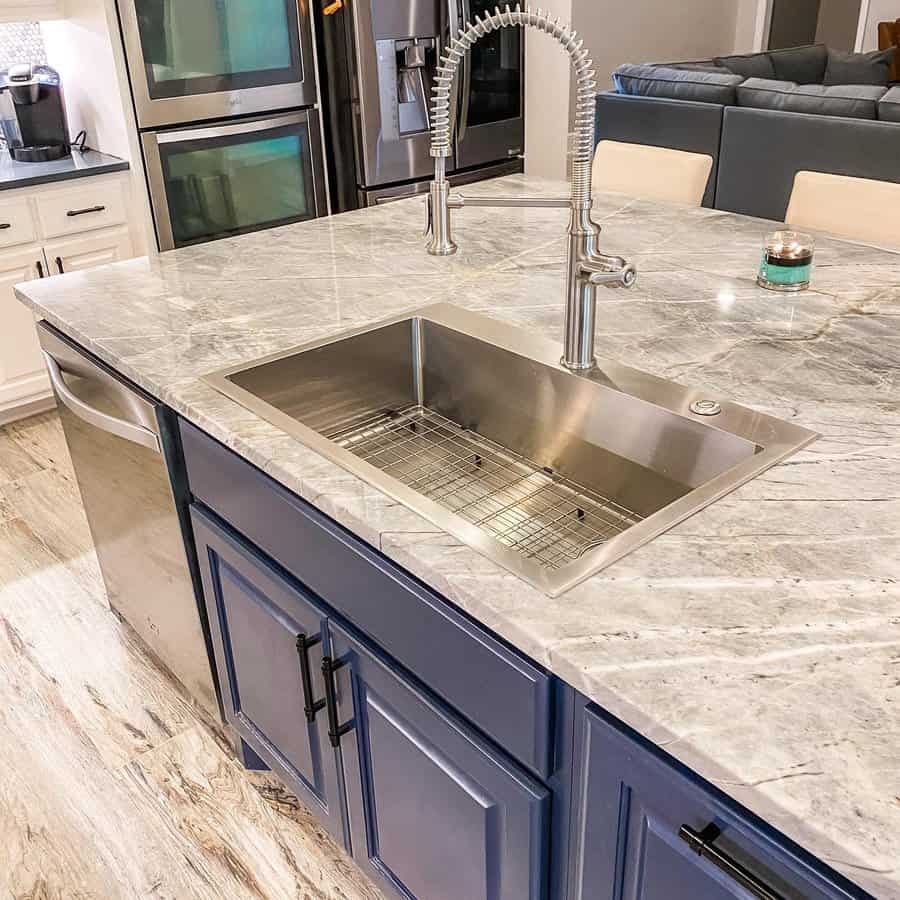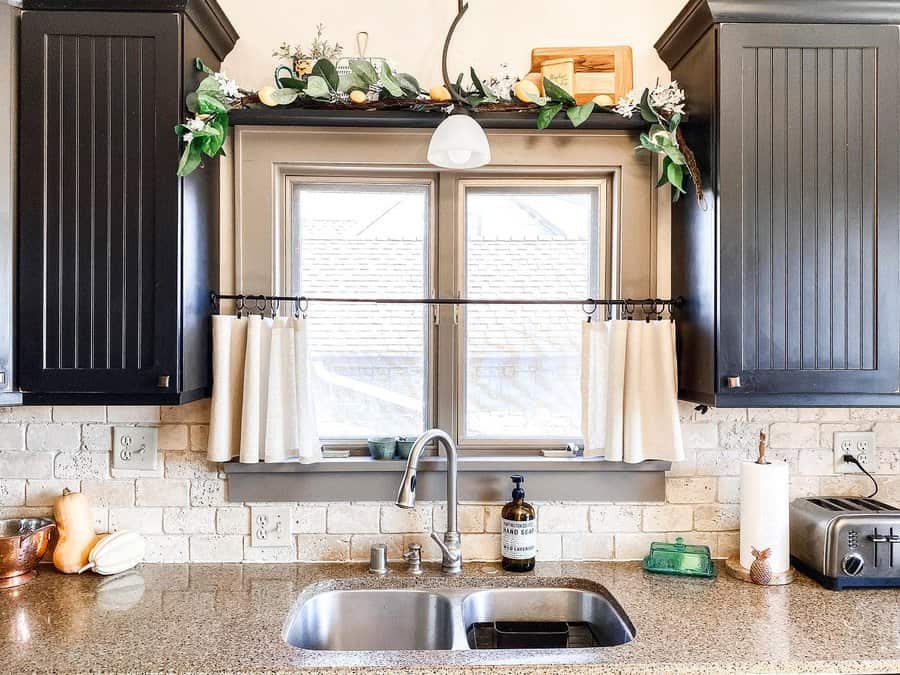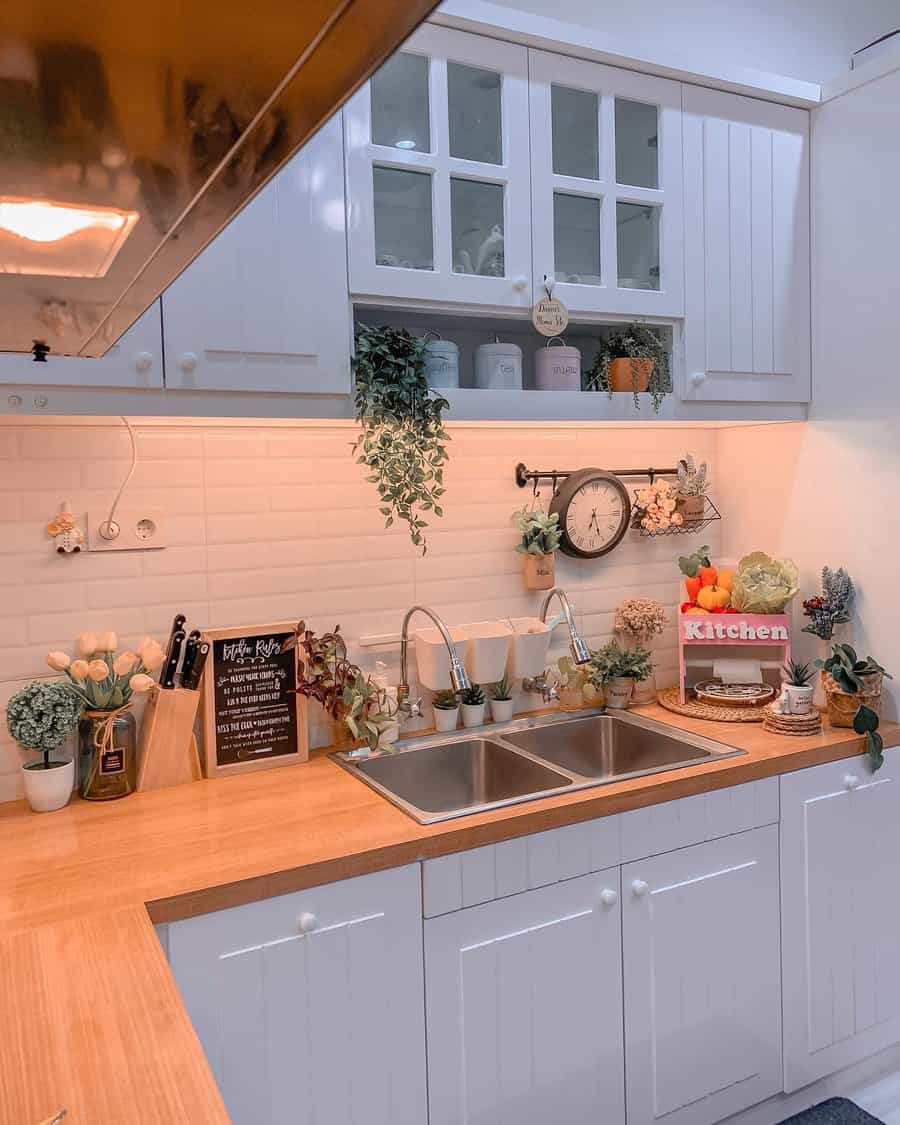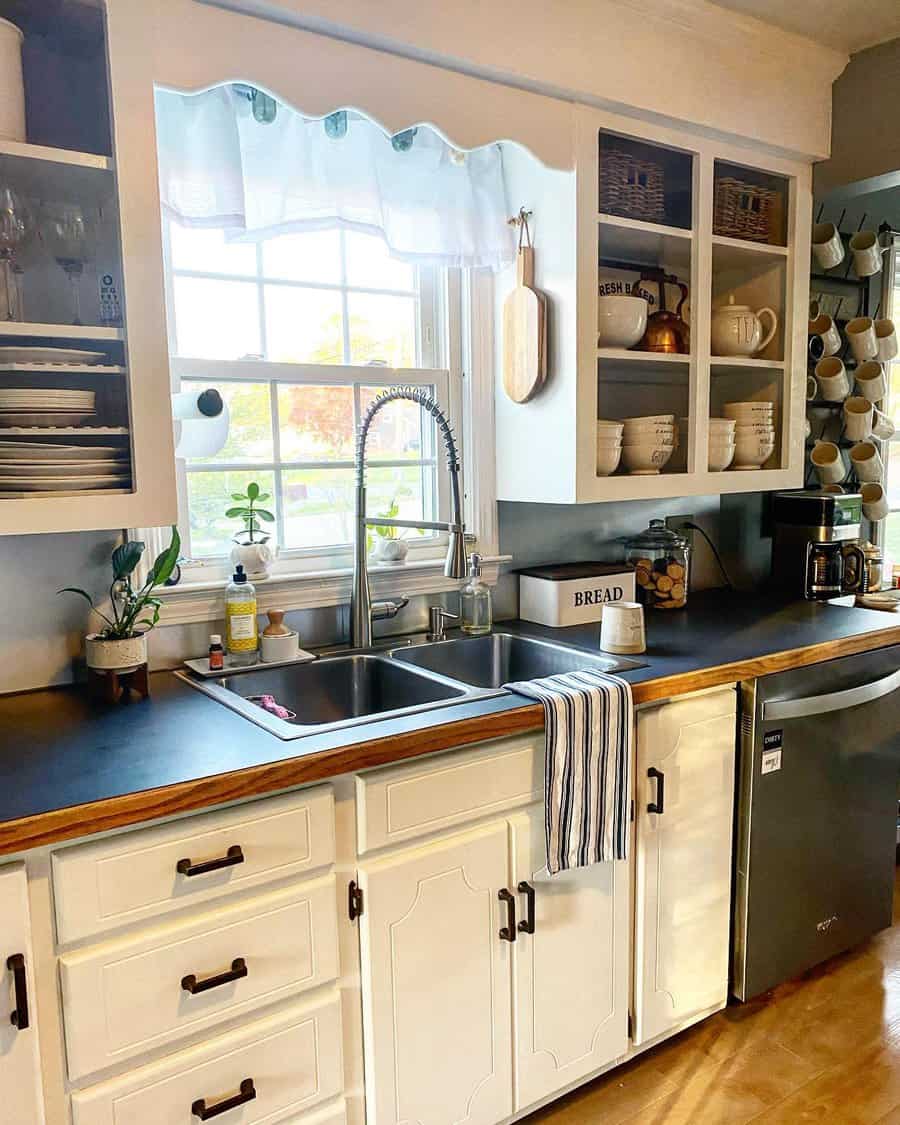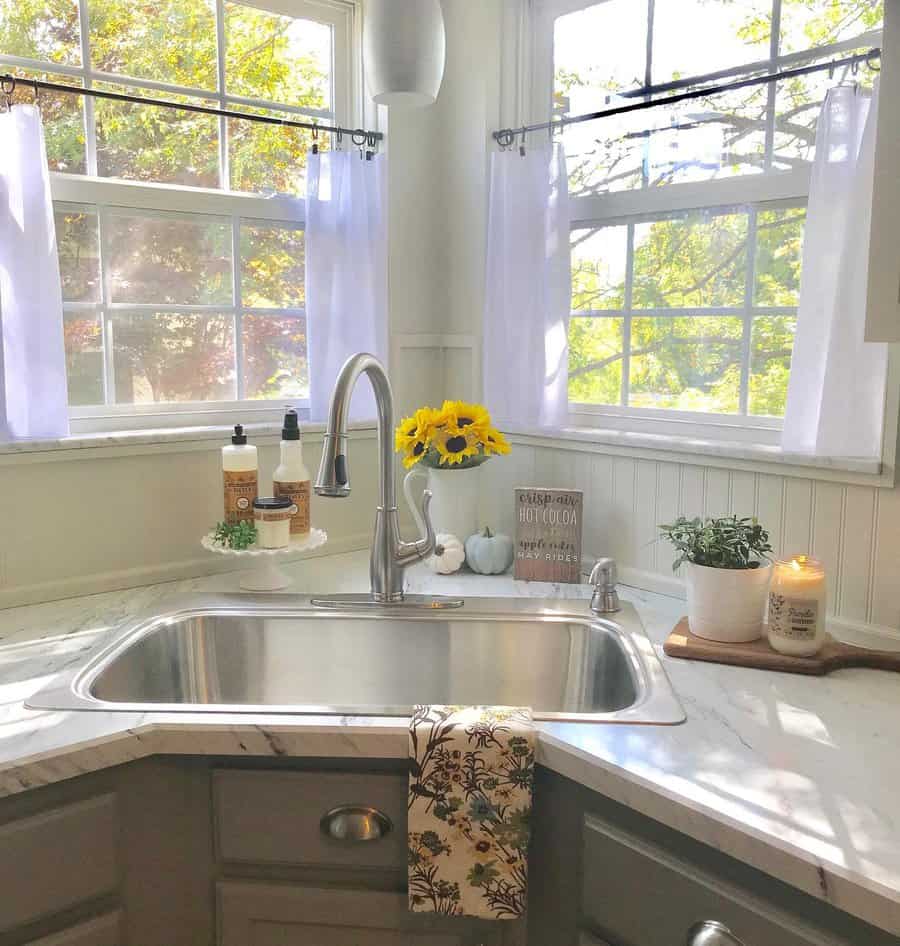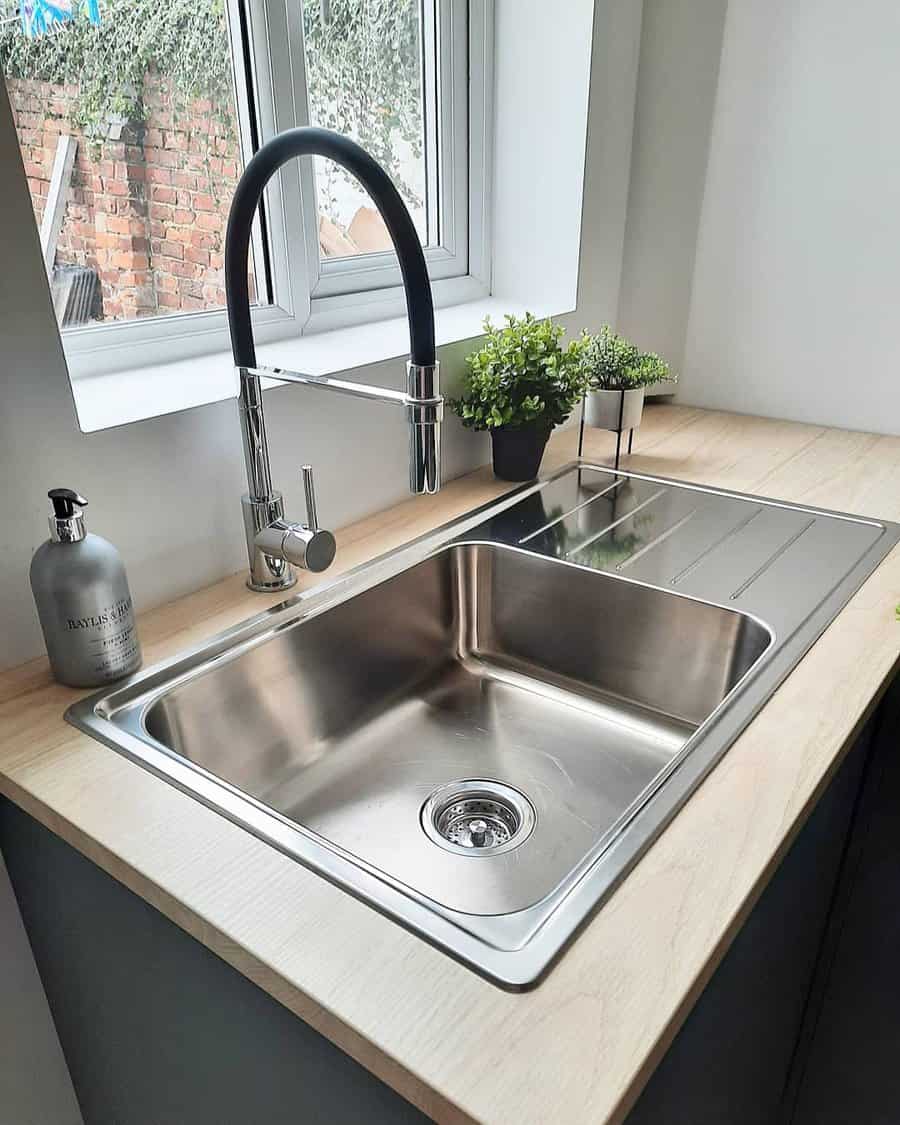 Stainless steel sinks come in every style imaginable. If you want to maximize functionality, go for a double-bowl sink design. If you're short on space, opt for a corner kitchen sink or one with a built-in drainboard.
Not all stainless steel sinks are built the same. Look for quality-of-life features like a soundproofed basin or heavy-gauge steel to ensure you get the most out of your new kitchen remodel.
10. Undermount
Knowing which kitchen sink ideas are right for your home involves more than just choosing your favorite finish. Even opting for an undermount sink over a self-rimmed design can make a big difference.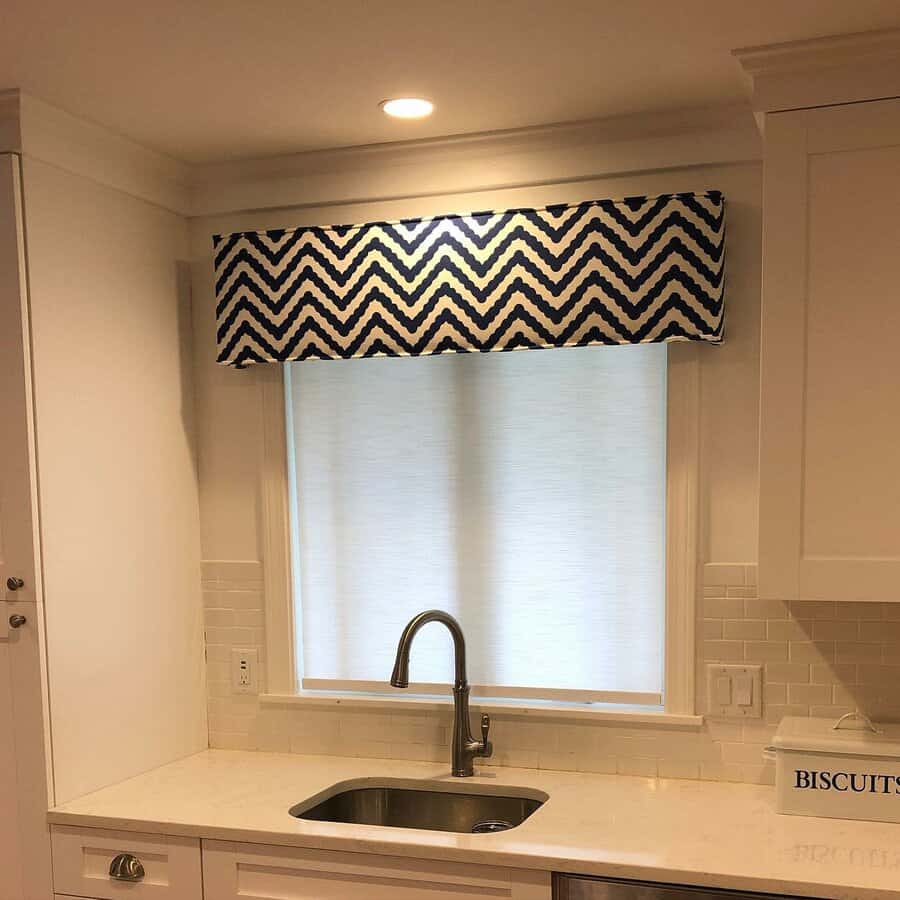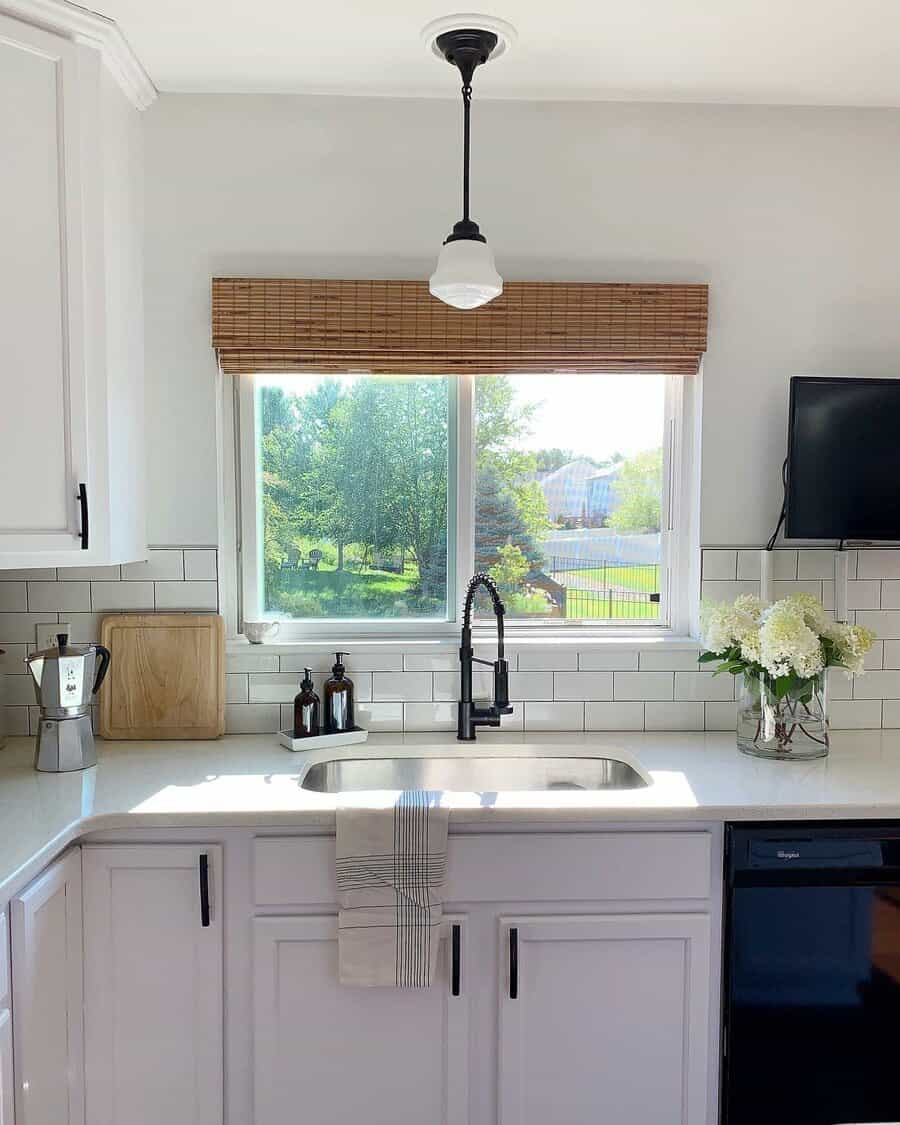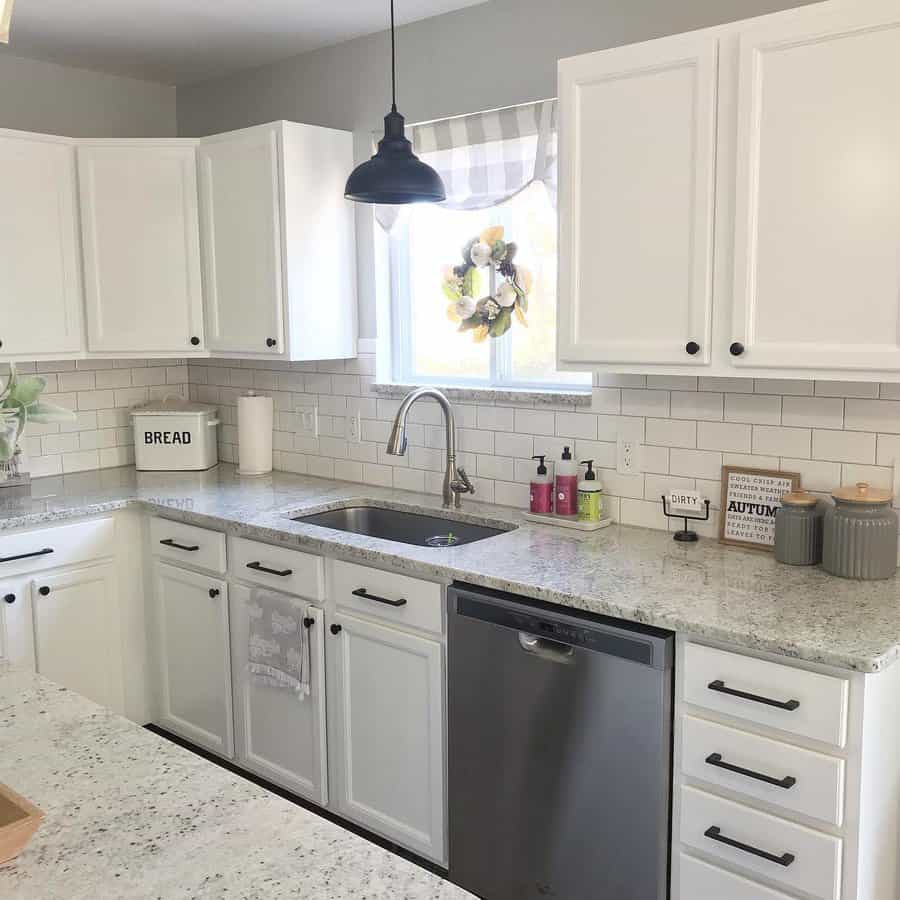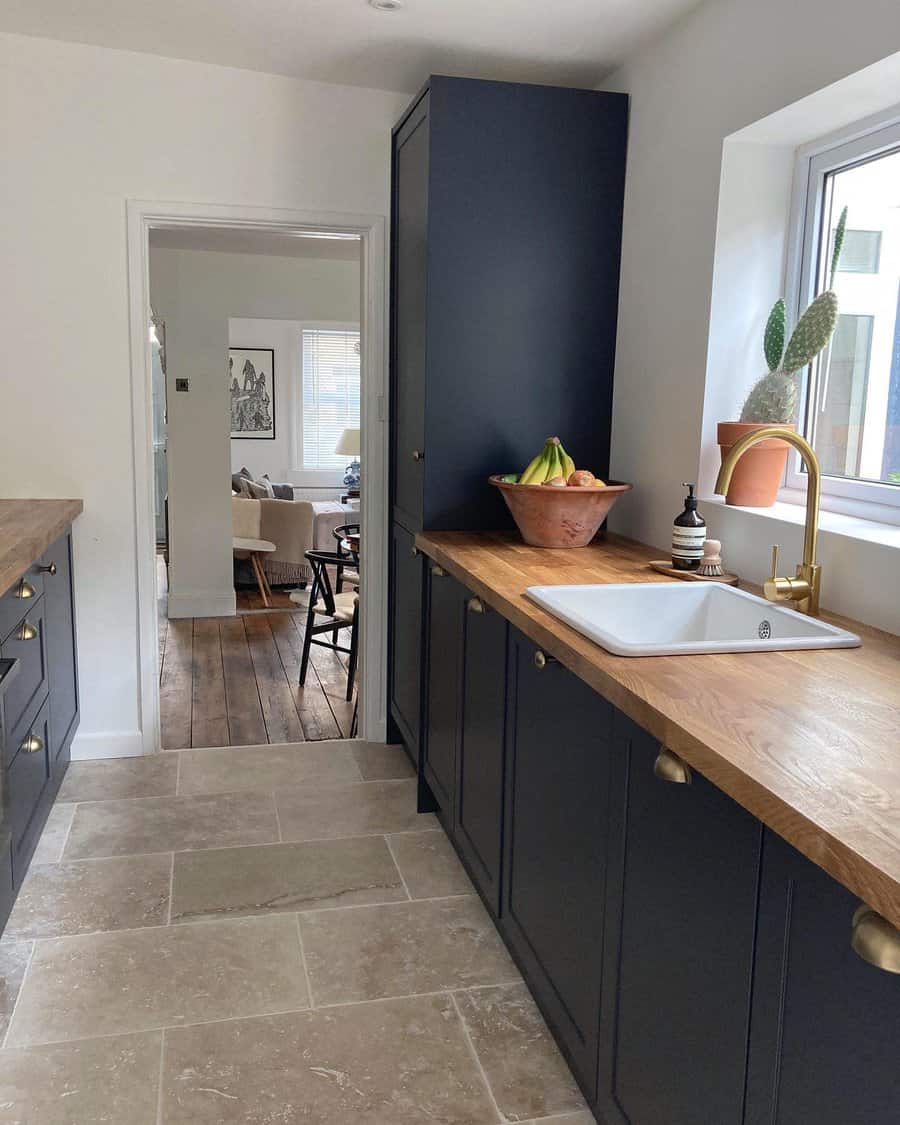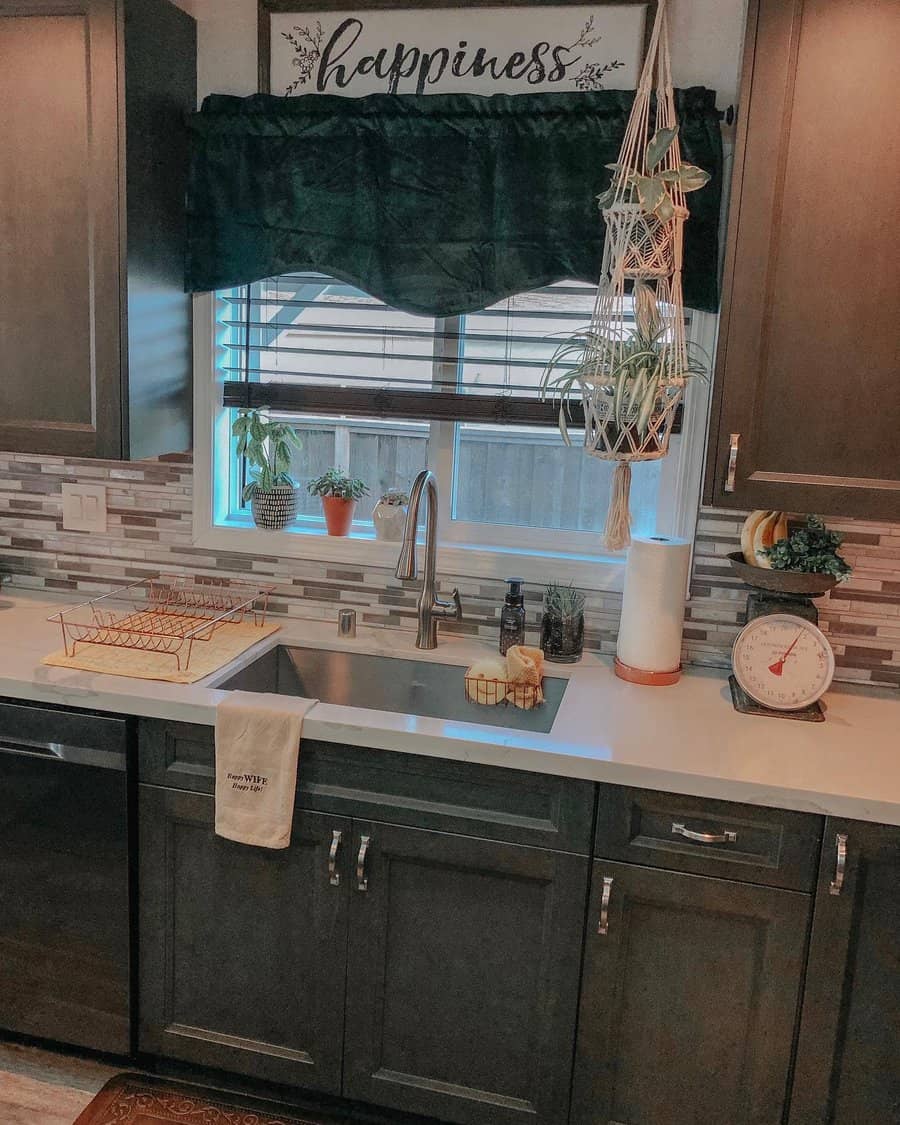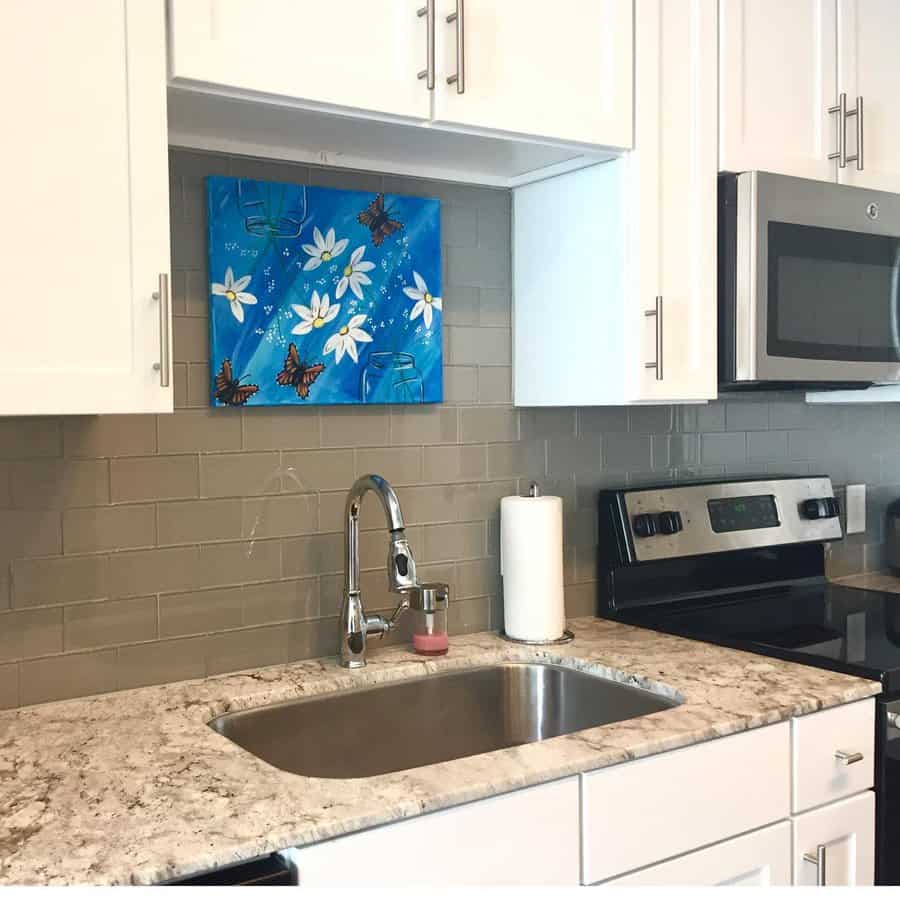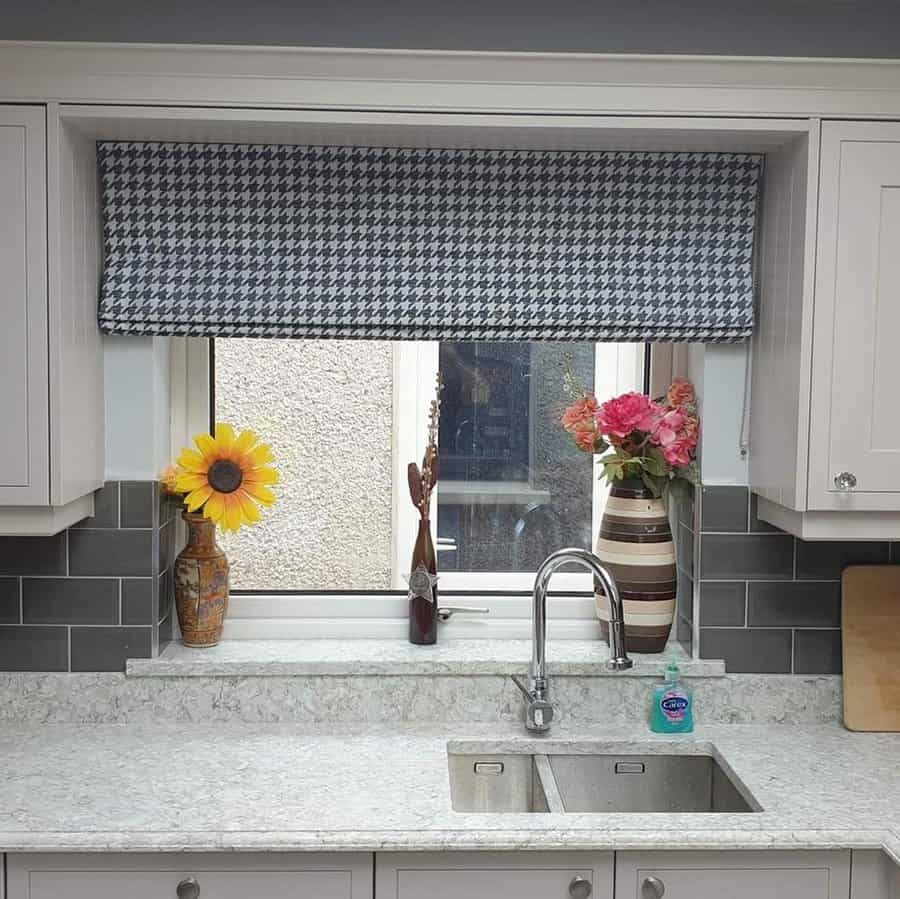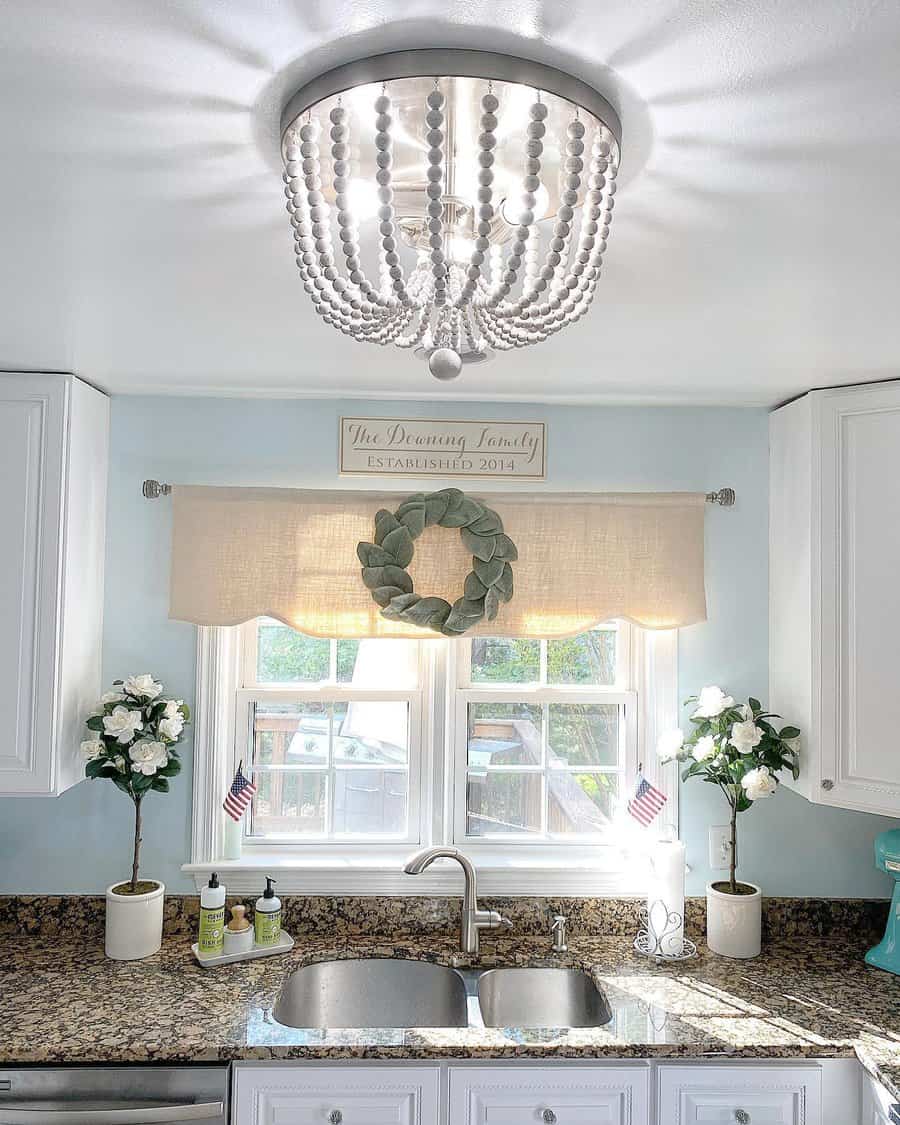 11. More Kitchen Sink Ideas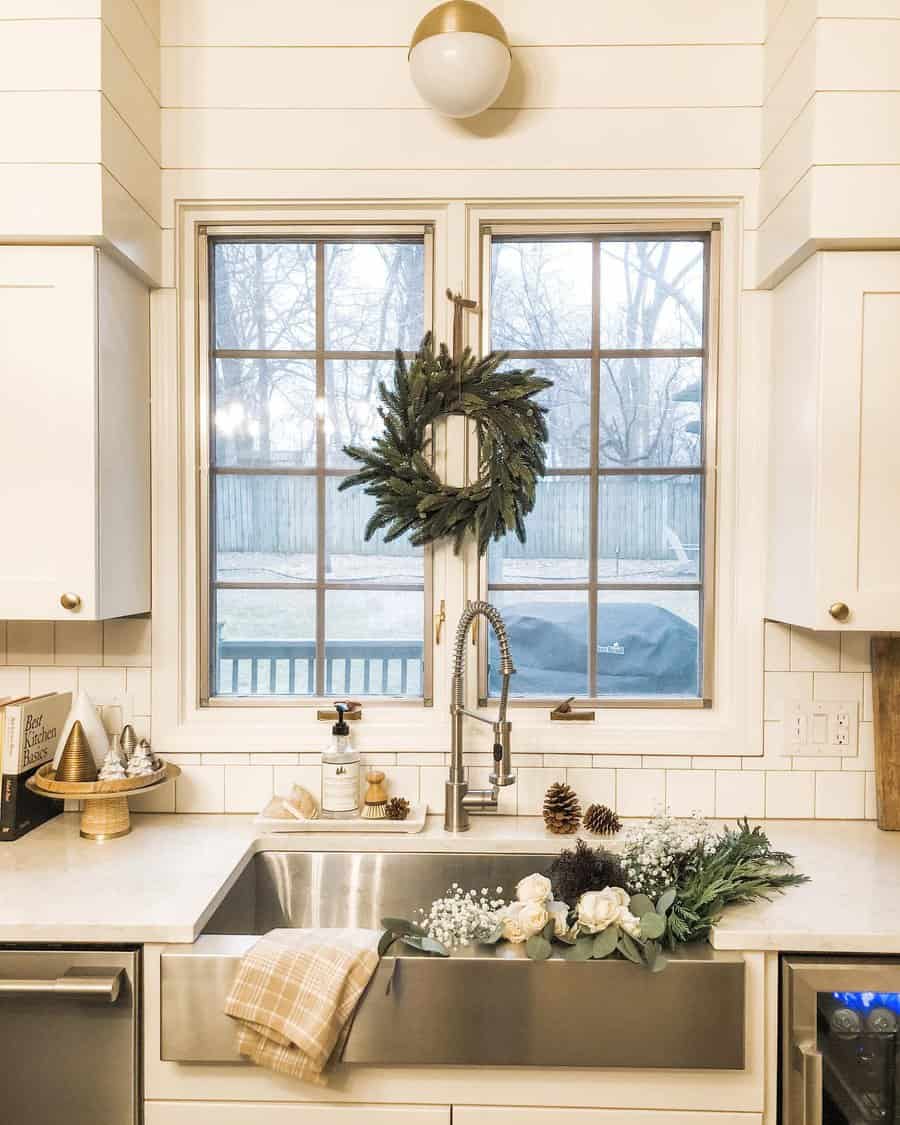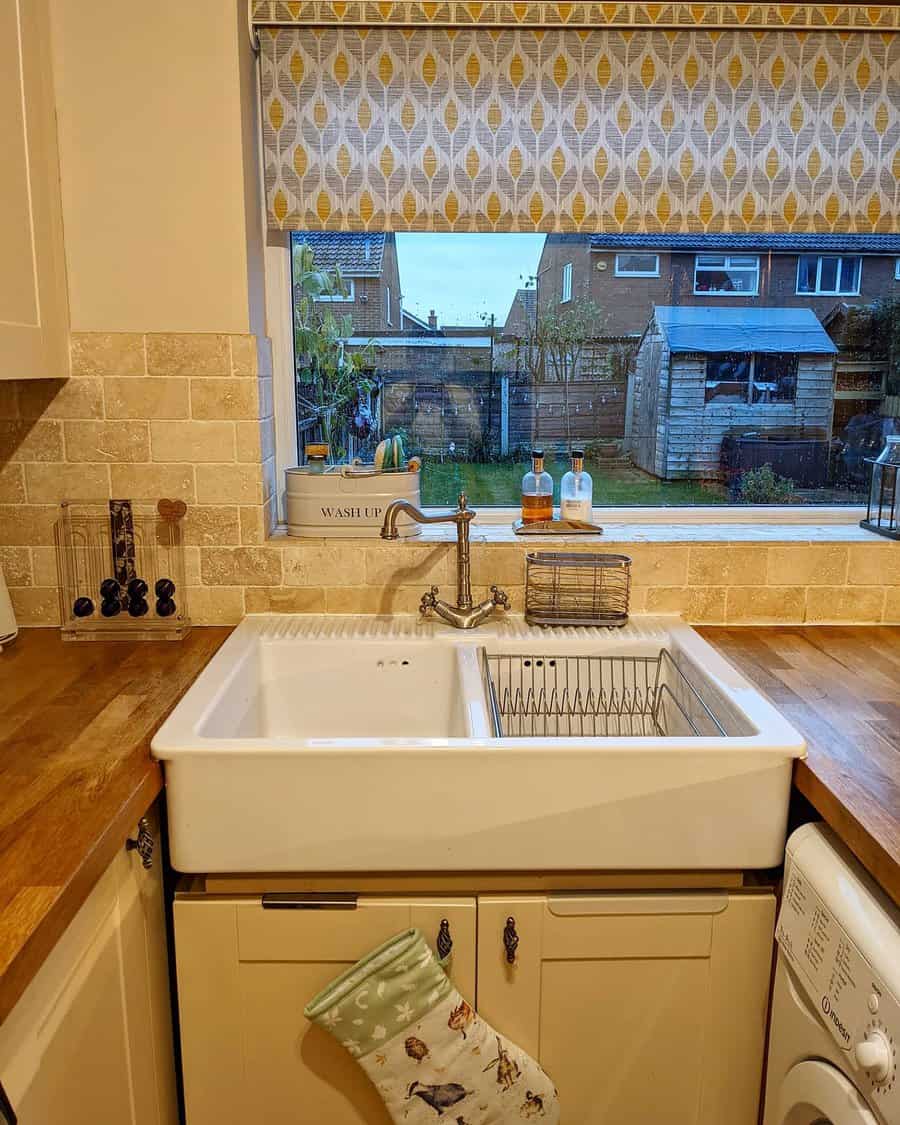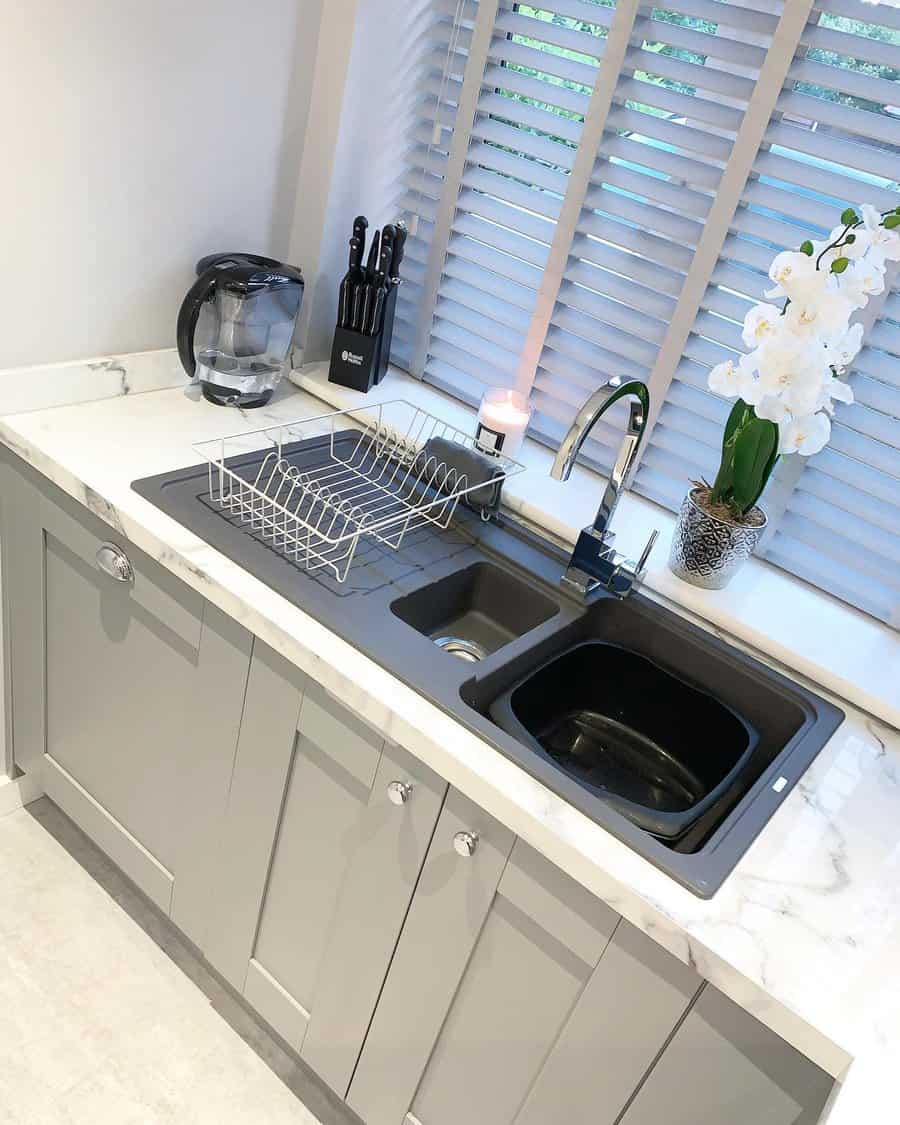 Undermount sinks fit underneath the countertop for a seamless appearance. This style of sink is ideal for any kitchen where you want the countertop material to shine.
Few undermount sinks offer the capacity of an apron-front sink. But you might be surprised by the sheer variety of undermount sinks available for your kitchen makeover.
Kitchen Sink FAQs
Can you use a kitchen sink in the bathroom?
The main difference between a kitchen sink and a bathroom sink is the capacity. Kitchen sinks tend to be larger, with plumbing to match.
As long as you account for the difference in water capacity, nothing is stopping you from using a kitchen sink in your bathroom design (or vice-versa).
Some bathroom sinks might not be able to withstand the wear and tear of heavy dishes and sharp cutlery. Be sure to take your lifestyle and the sink material into account before installing a bathroom sink in the kitchen.
What is a 60/40 kitchen sink?
A 60/40 sink, also known as an offset sink, features two basins of different sizes. In this design, one side of the sink is slightly larger than the other rather than both basins being equal.
A 60/40 sink offers the benefits of a double sink without many of the potential annoyances. You can easily wash bulky pots and pans in the larger side while still separating dirty dishes from clean ones.