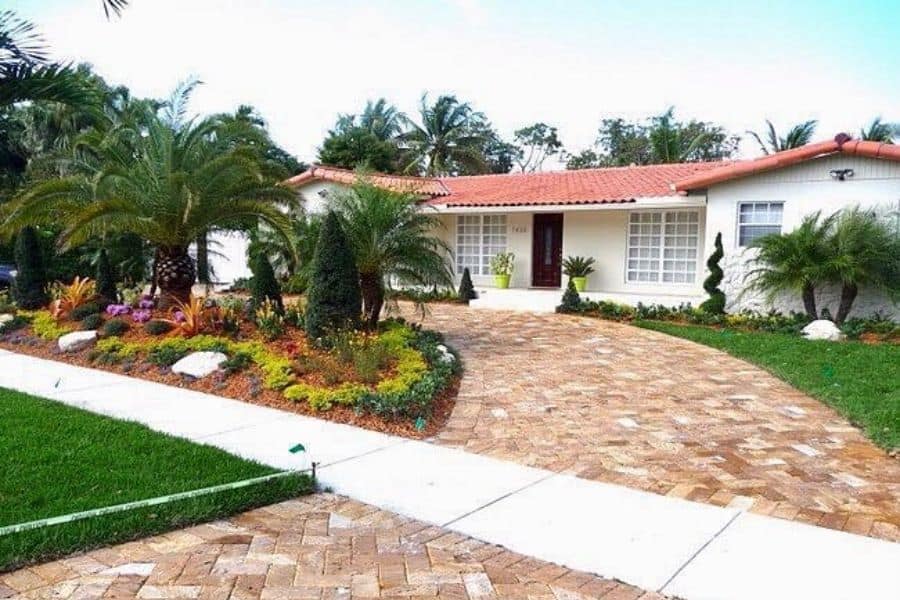 The Top 46 Landscaping Ideas
Great residential landscaping isn't just about keeping up appearances. It's also about making your property as functional and practical as possible!
There are no one-size-fits-all design solutions for a backyard or front curbside. It's even rare for any two landscapes in a single neighborhood to look the same.
Climate, lot size, architectural style, and the level of maintenance you're willing to invest in all play a role in landscaping. Keep reading for the best landscaping ideas to help you get started!
1. Install a Pergola
Want to take your backyard from bland to beautiful? Look no further than landscaping with a pergola. A pergola is a fantastic way to add some interest and depth to your outdoor space. Not only does it provide shade and defined space for outdoor living, but it also adds a sense of architectural style to your backyard.
By using materials like wood, metal, or even PVC, you can customize your pergola to match your personal style and the look of your home. And when the sun hits it just right, the pergola creates a beautiful pattern of shadows that adds even more dimension to your landscape.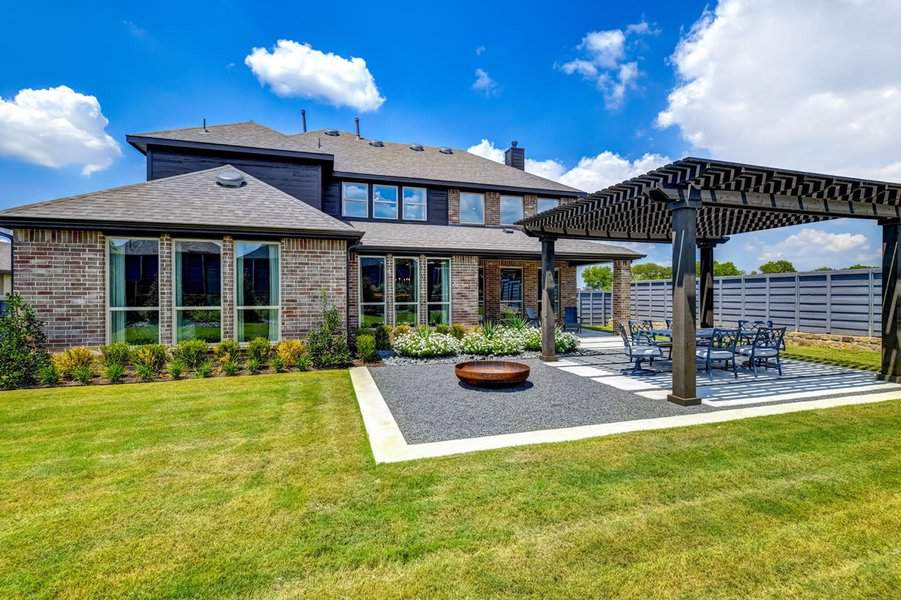 2. Install Concrete Pavers
Looking for a way to give your outdoor space a polished, modern look? Consider landscaping with concrete pavers. With their clean lines and versatile design, concrete pavers are perfect for creating a sleek, contemporary landscape.
Whether you want to create a patio, walkway, or driveway, concrete pavers offer a wide range of design possibilities. And because they come in a variety of colors and finishes, you can easily create good contrast and complement the other elements in your landscape design.
Not to mention, concrete pavers are durable and low-maintenance, making them an ideal choice for outdoor landscaping.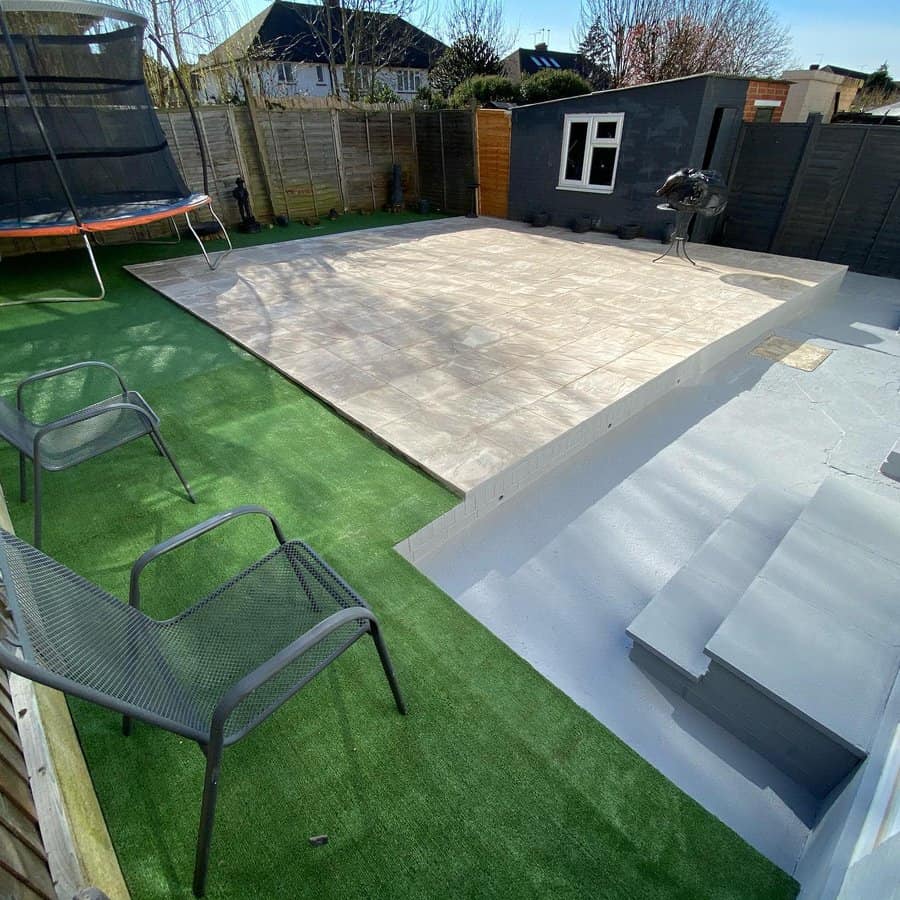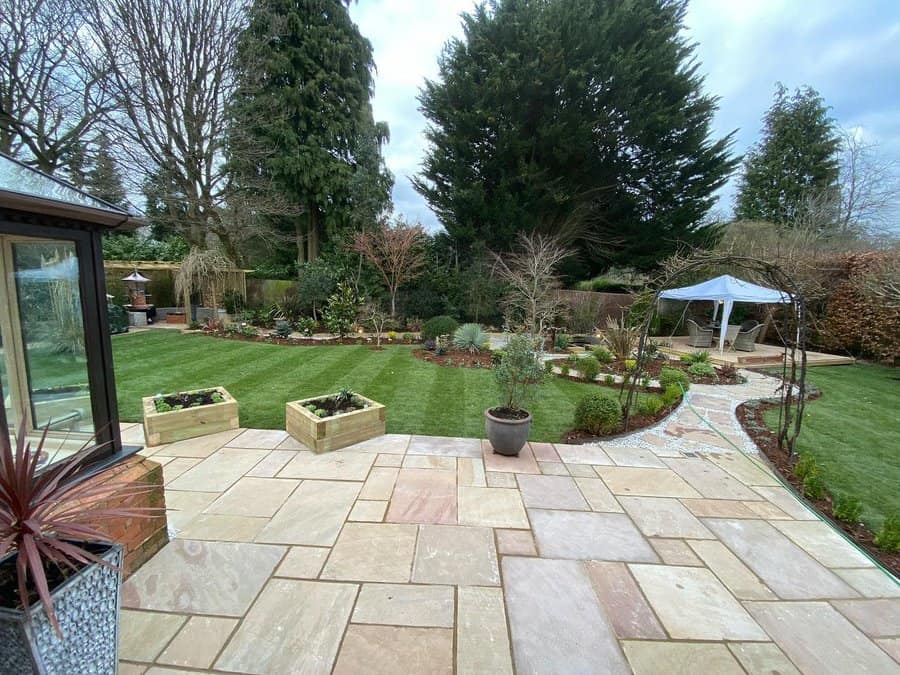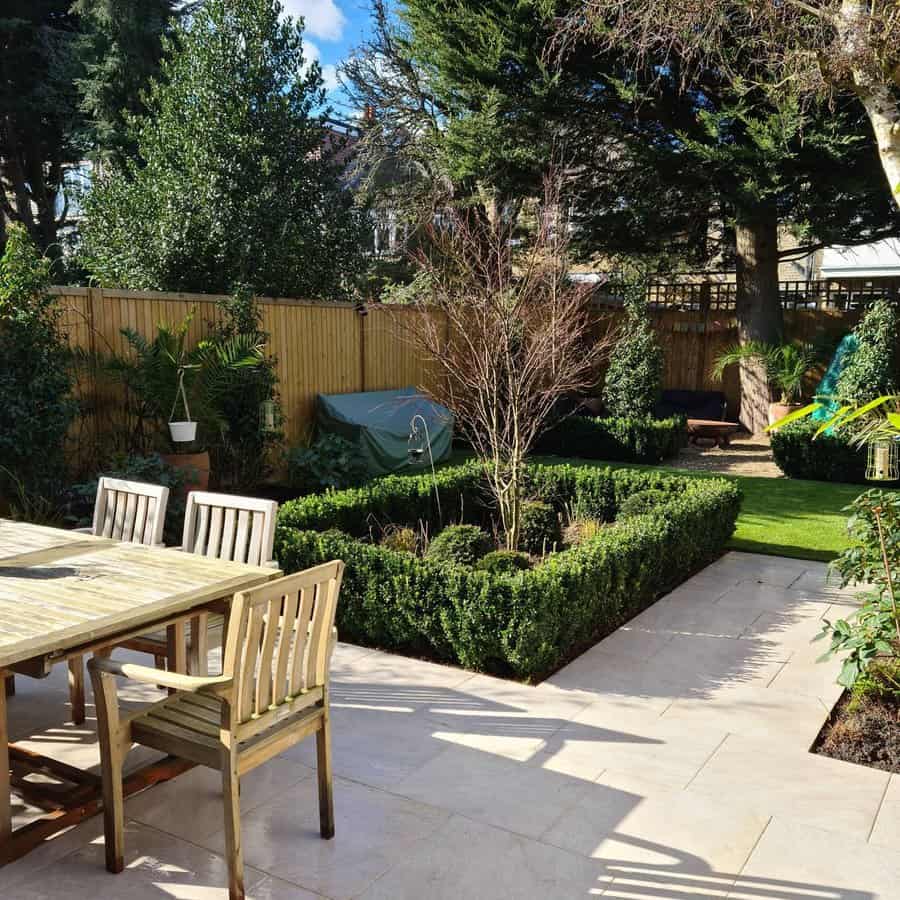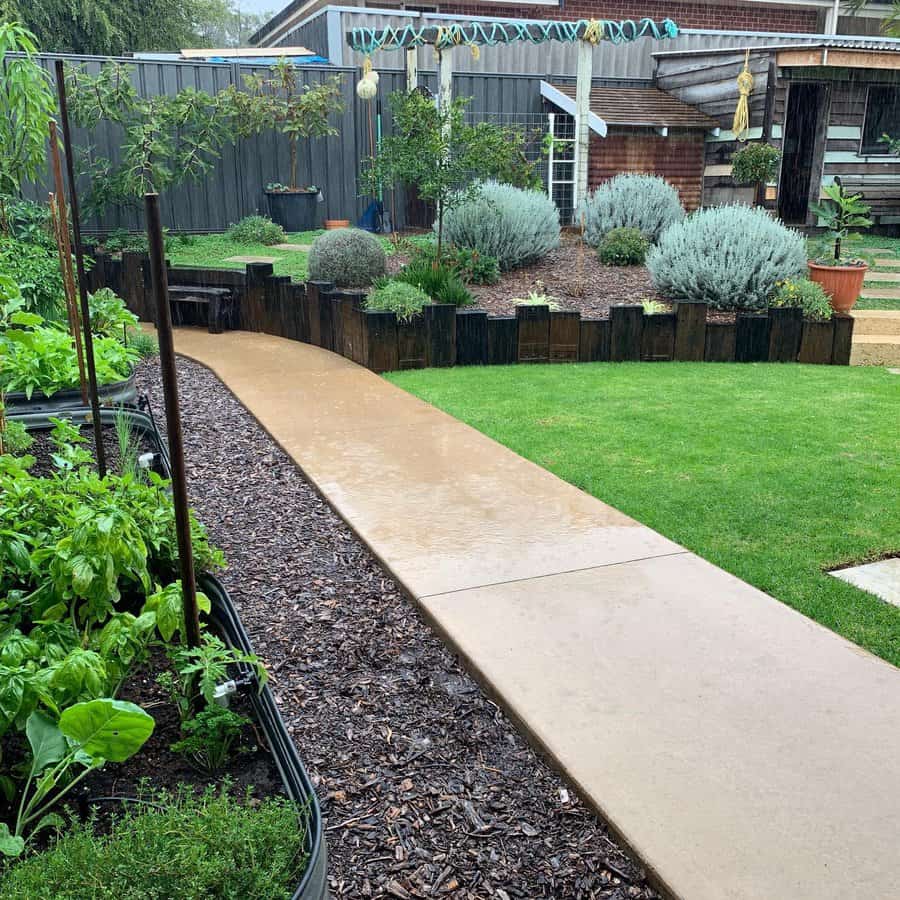 3. Install a Retaining Wall
Looking to add some depth and dimension to your landscape? Look no further than landscaping with retaining walls. These versatile features can be used to create everything from terraced gardens to raised patios, all while preventing soil erosion and controlling water flow.
Retaining walls can also help to define the boundaries of your outdoor space and create a more cohesive overall design. Plus, with so many materials and styles to choose from, you can create a retaining wall that perfectly matches the look and feel of your home and landscape.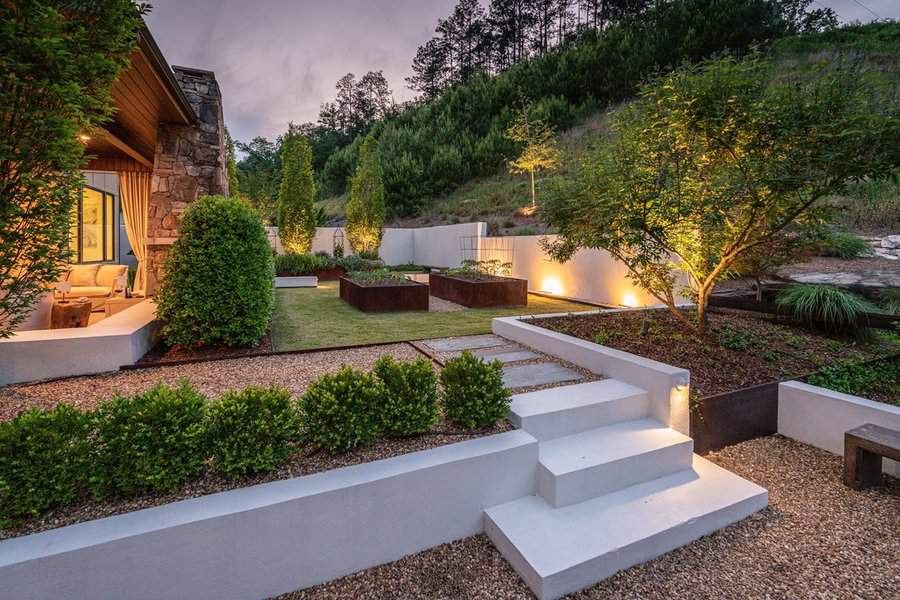 4. Pebble & Grass Pavers
If you're tired of boring, standard concrete pathways and patios, consider landscaping with pebble and grass pavers for a fresh, eco-friendly look. Pebble pavers provide a unique and natural texture that adds visual interest to any space, while grass pavers offer a permeable, sustainable option that allows for proper drainage and a more natural feel.
Together, these pavers can create stunning and functional pathways, patios, or even driveways that are both beautiful and durable. Whether you're looking for a modern or rustic feel, pebble and grass pavers can help you achieve a unique look that stands out and enhances the natural beauty of your outdoor space.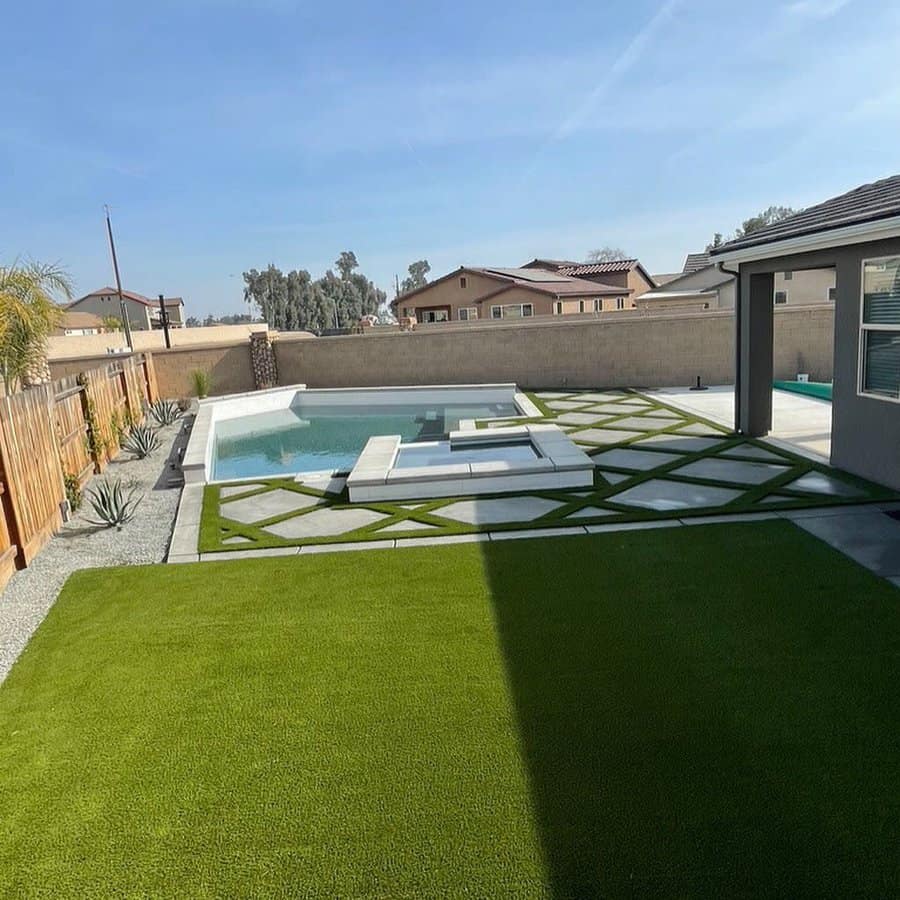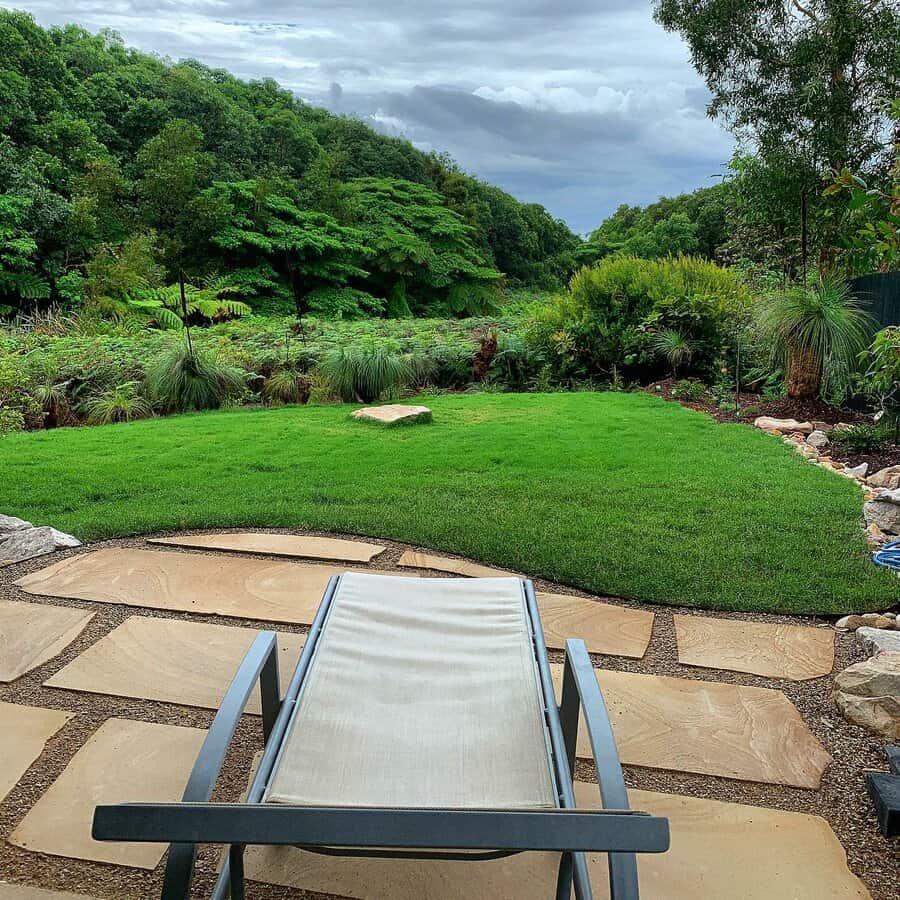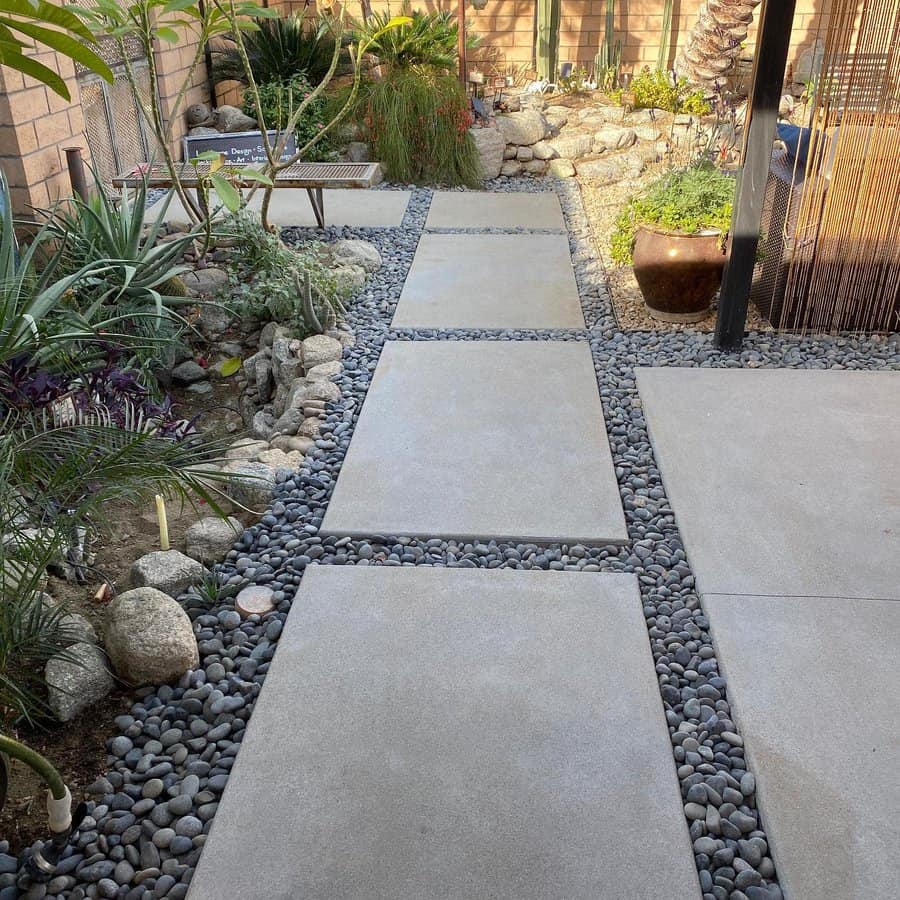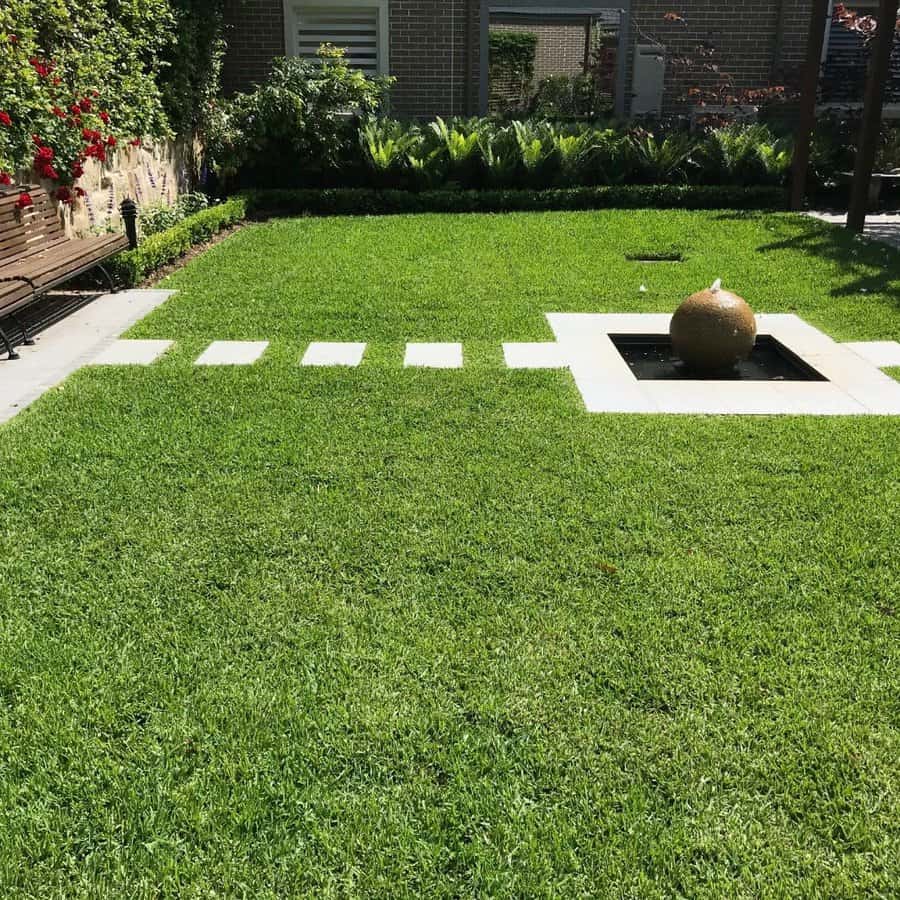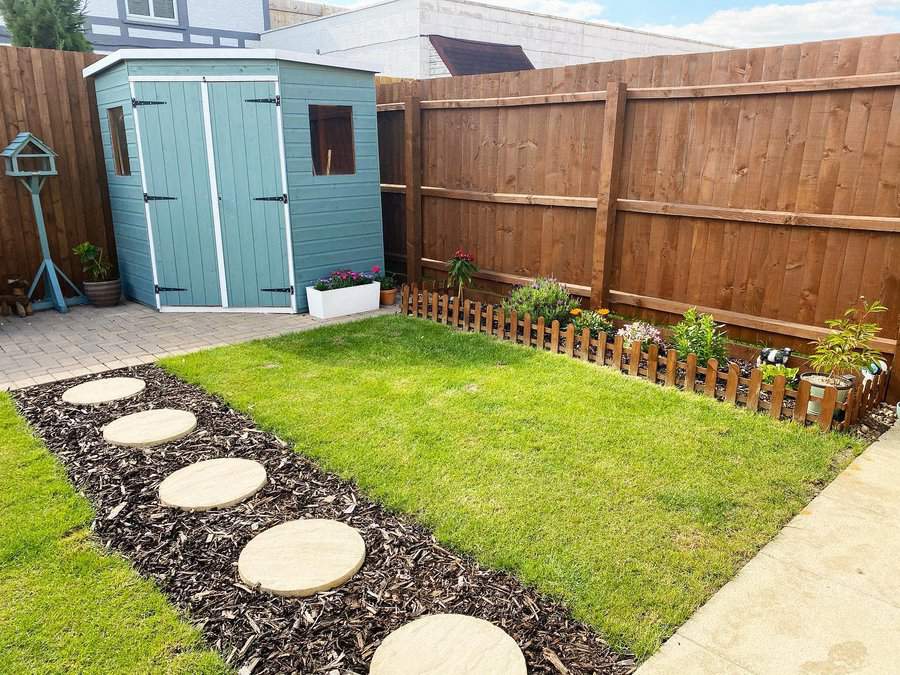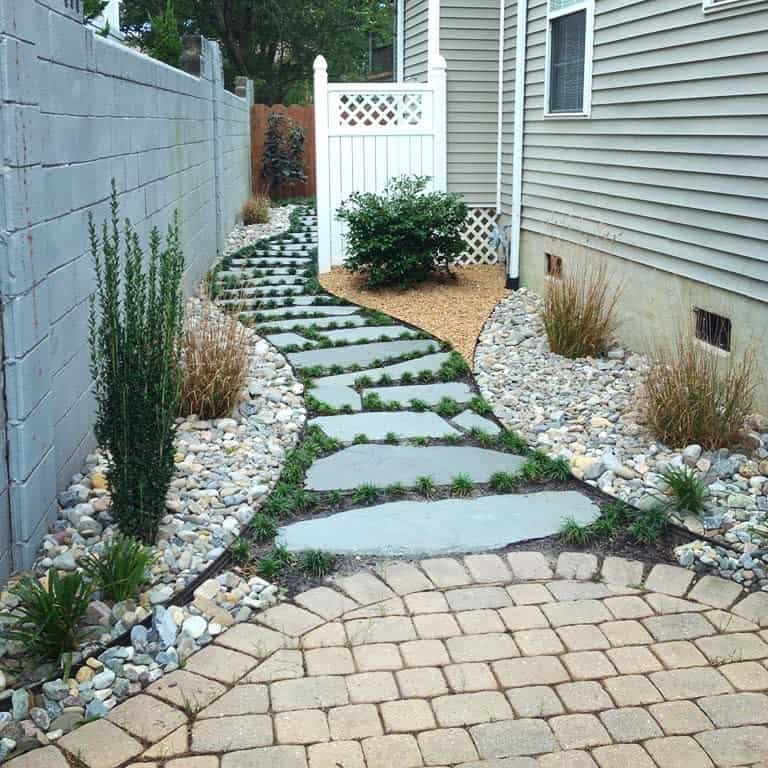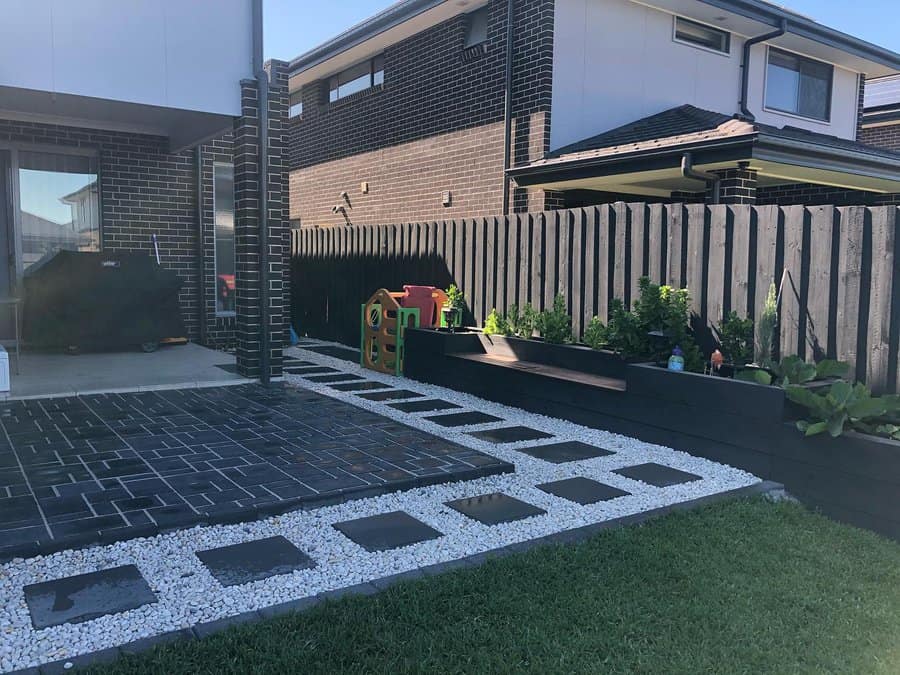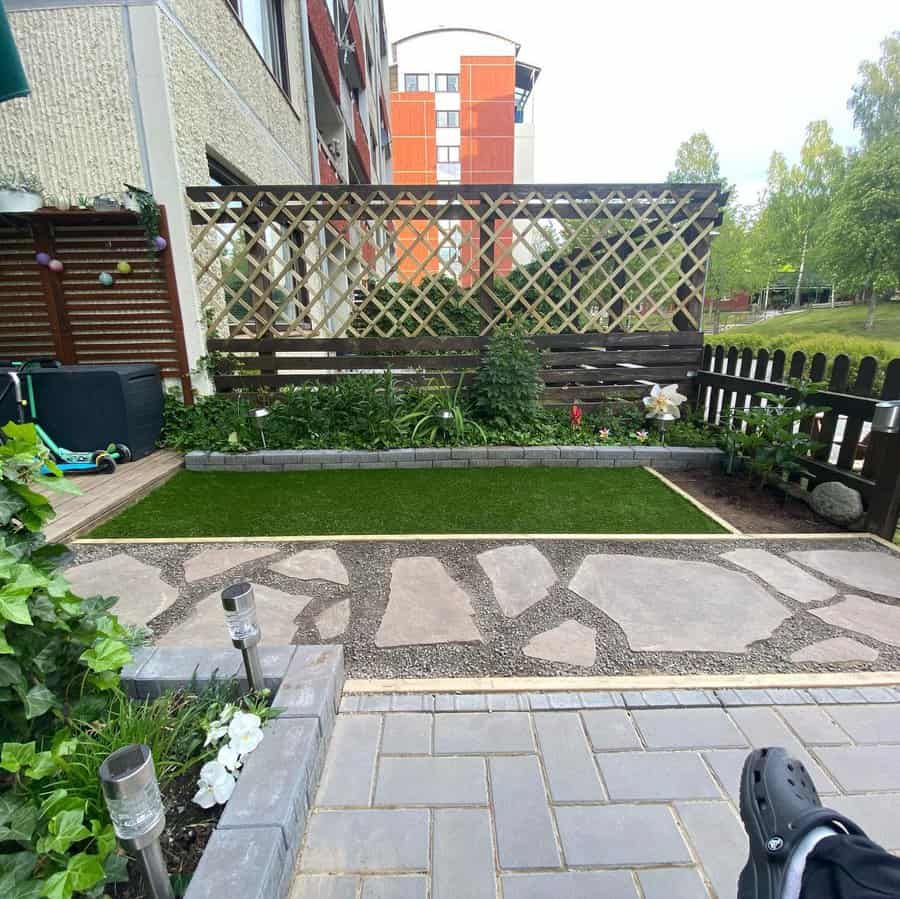 5. Fire Pit
If you're looking for a way to take your outdoor living space to the next level, consider landscaping with a fire pit. Not only does a fire pit add warmth and ambiance to your backyard, but it also creates a focal point that can enhance your landscaping.
Plus, it's the perfect place to gather with friends and family for s'mores, storytelling, or just a cozy evening under the stars. With a range of designs and materials to choose from, you can easily find a fire pit that complements your landscaping style, whether you prefer rustic stone or sleek metal.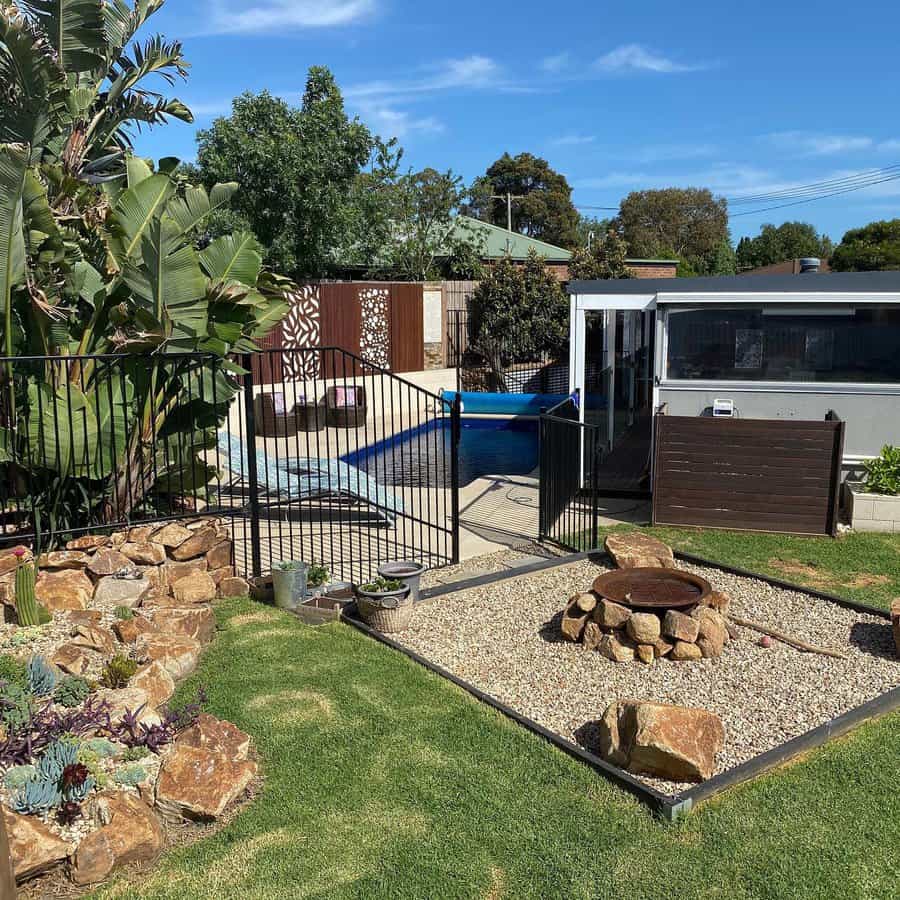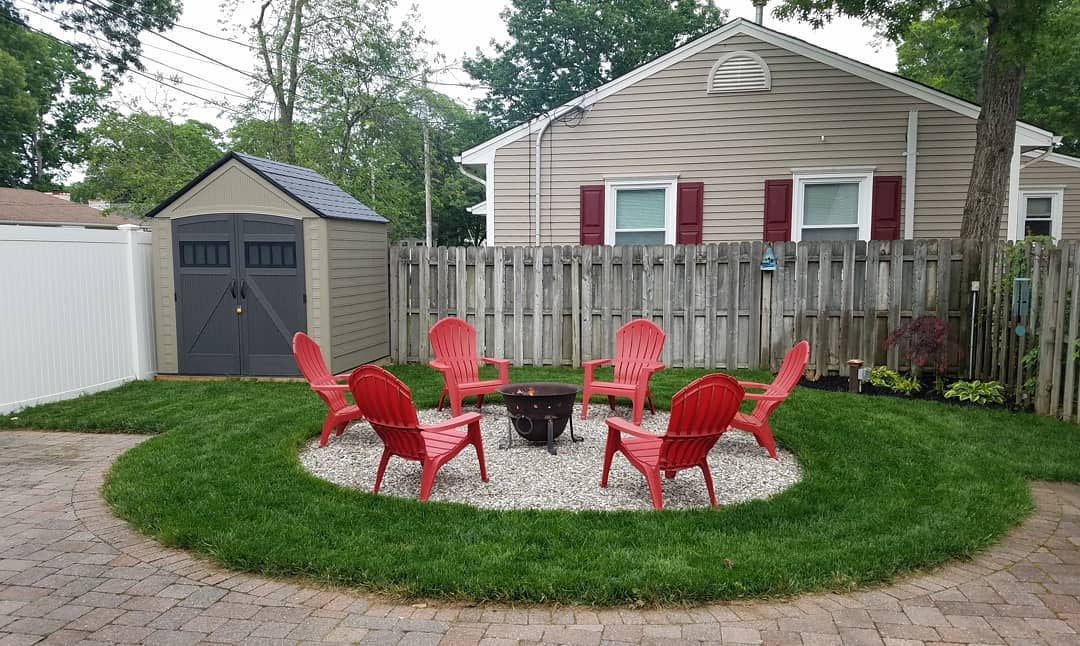 6. Succulent Garden
If you're looking for a low-maintenance yet beautiful landscaping option, a succulent garden might be just what you need. Succulent plants come in a wide range of colors and textures, making them a versatile and interesting addition to any yard. And the best part? They require minimal watering and care.
To create a stunning succulent garden, consider using pebbles and gravel to create a unique, natural-looking base. You can also incorporate rocks of different shapes and sizes to add texture and dimension to your garden.
And with so many different succulent varieties to choose from, you can really get creative and make a one-of-a-kind landscape that's both beautiful and easy to maintain.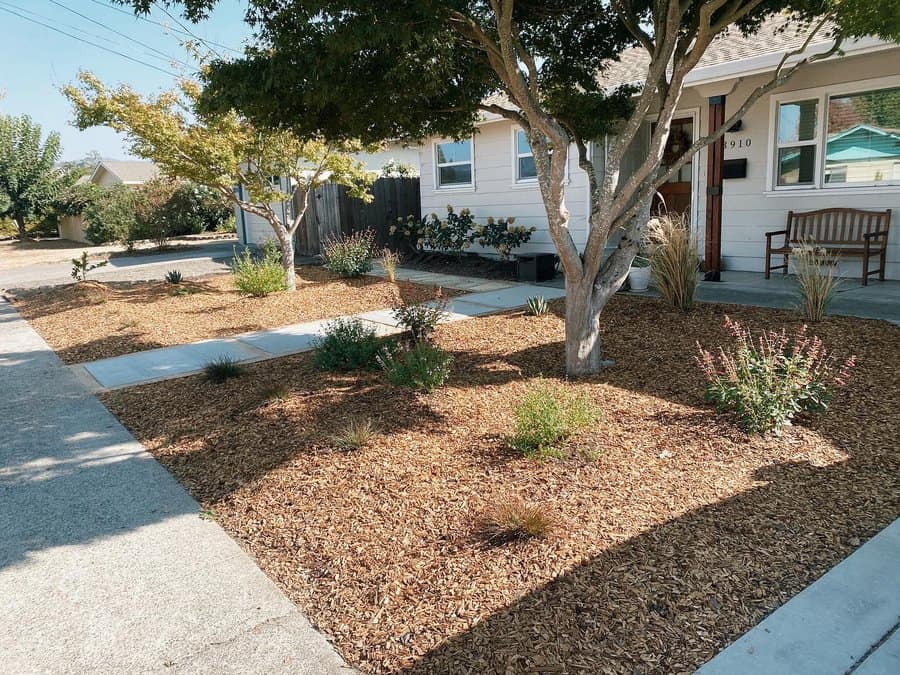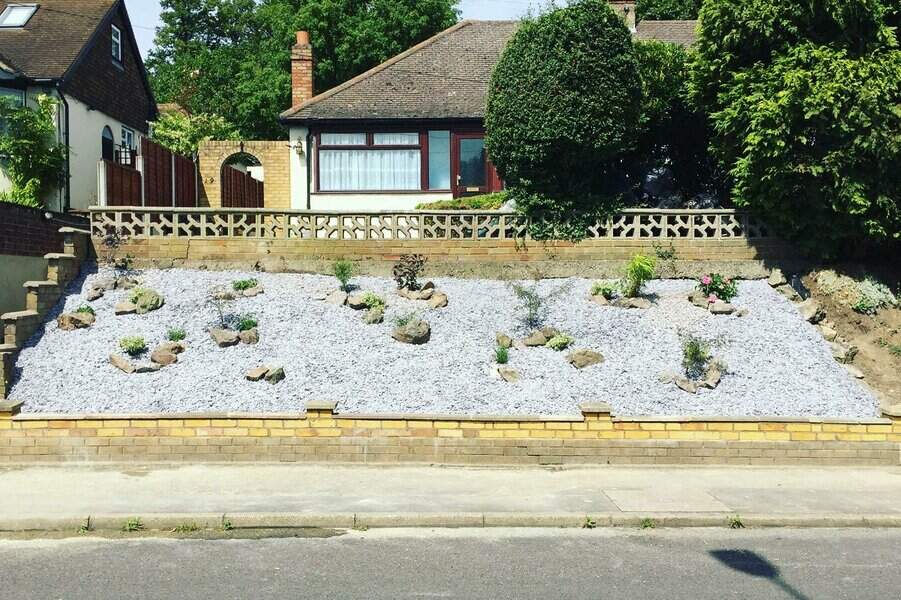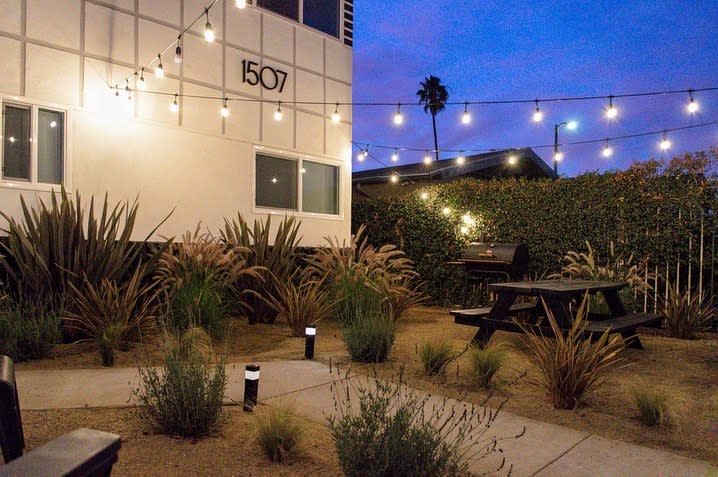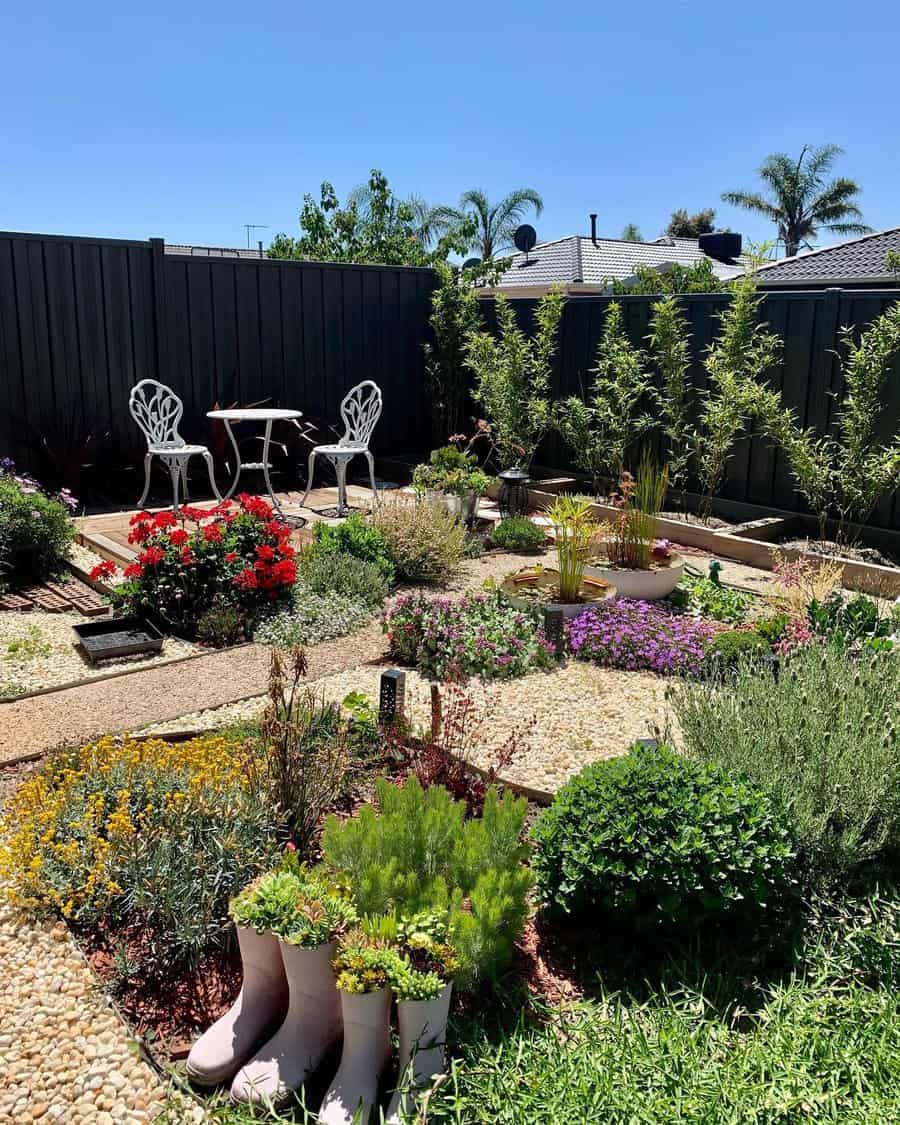 7. Entryway Landscape
Your entryway is the first impression visitors have of your home, so why not make it a memorable one with some entryway landscaping? Flowers and plants are a great way to add color and texture to your entryway, while a tree can provide extra shade and privacy.
Consider planting a mix of perennials and annuals to ensure color all year round. And don't forget to add some mulch or decorative rocks to tie everything together.
Whether you prefer a classic, formal look or something a little more whimsical, entryway landscaping is a simple, yet effective way to elevate the curb appeal of your home.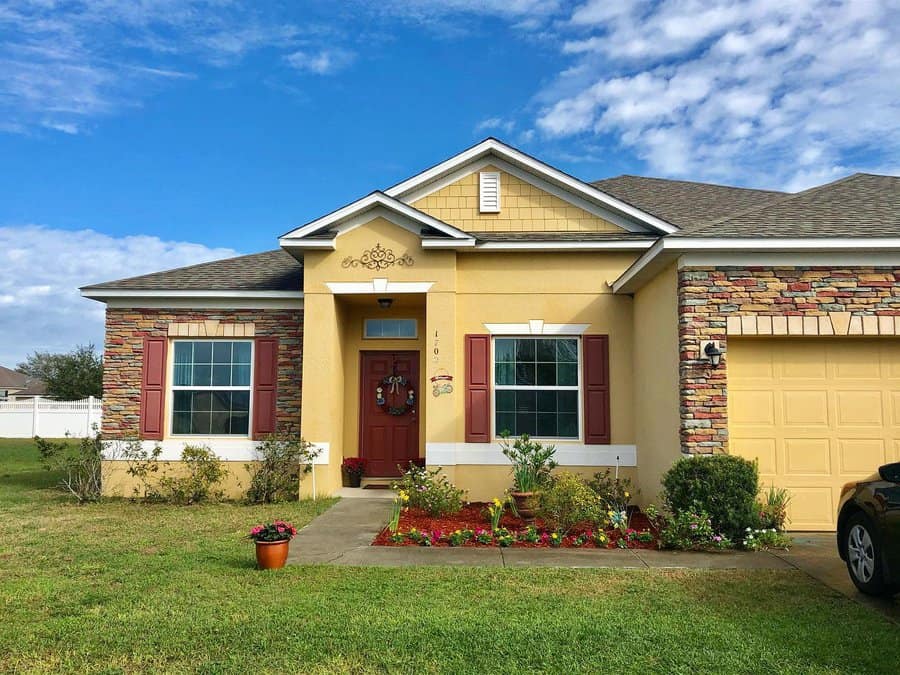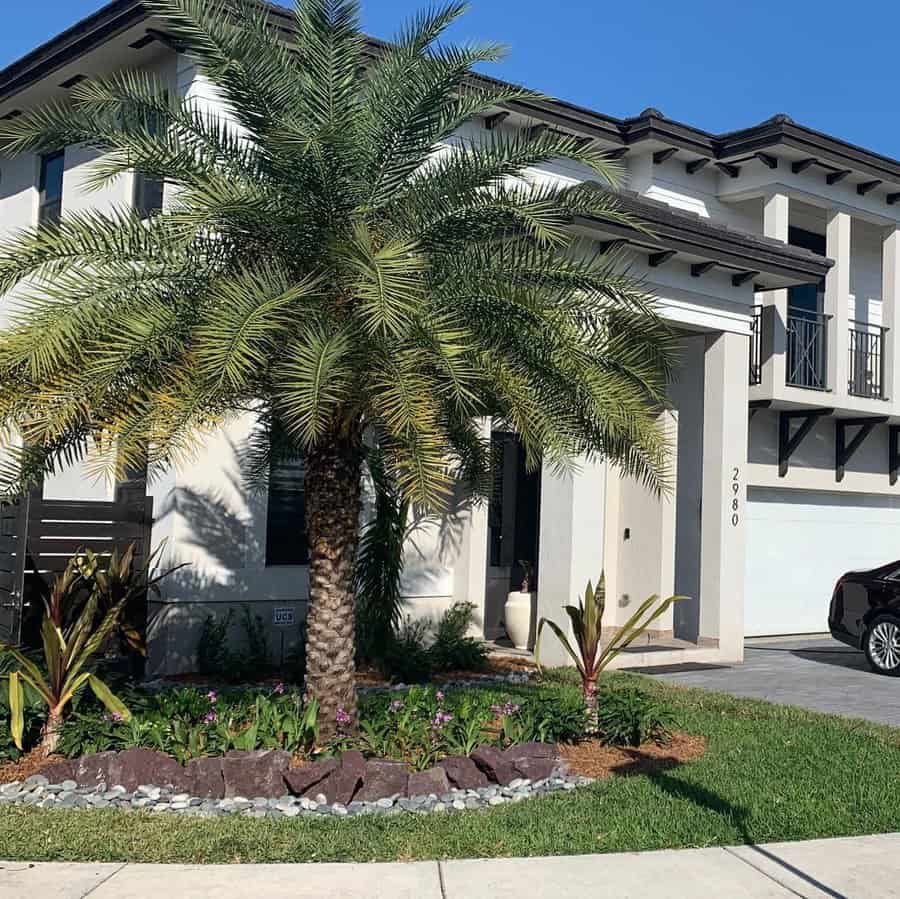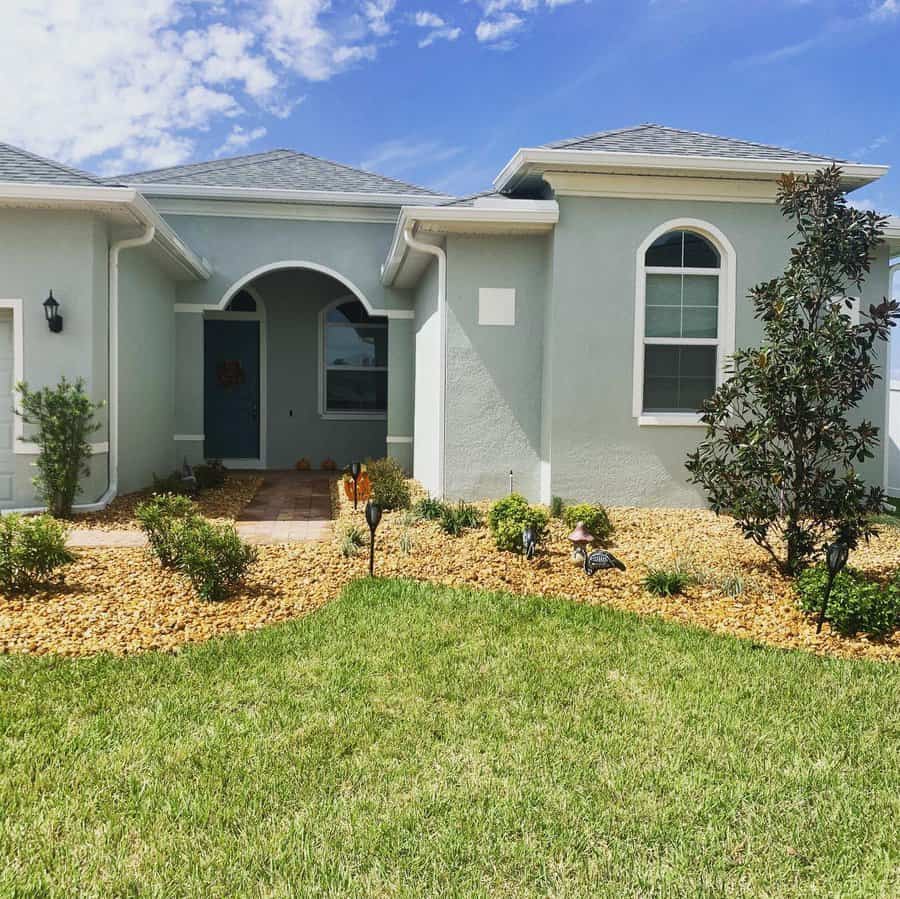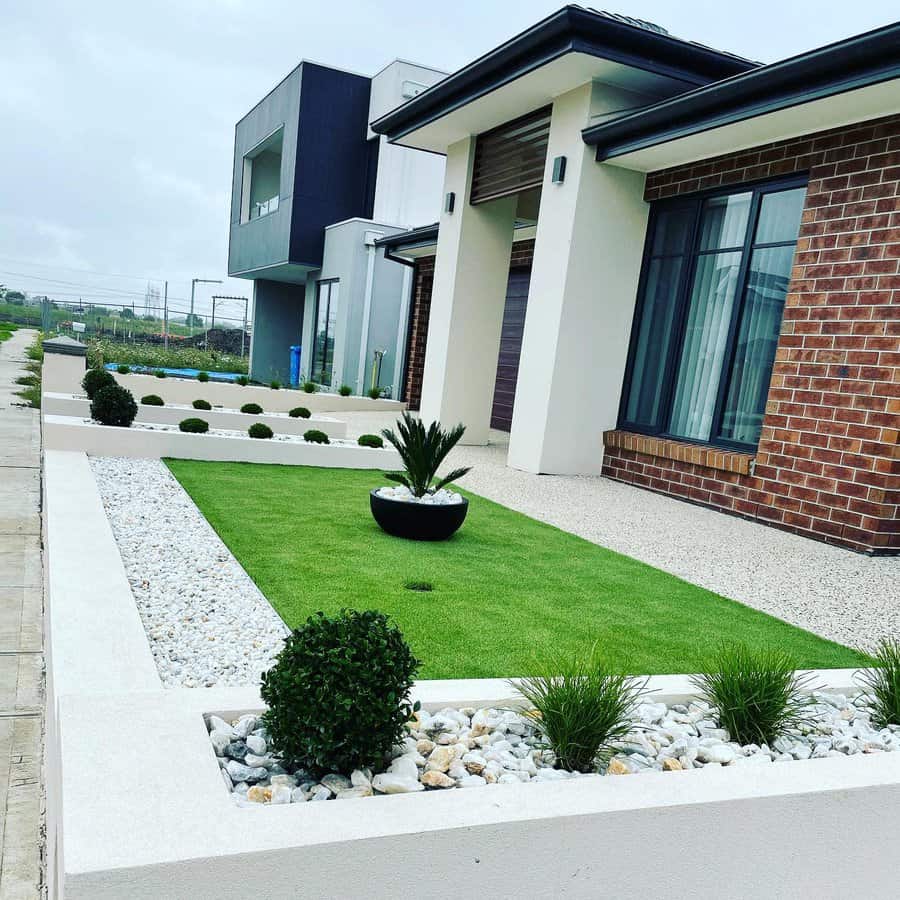 8. Garden Edging
Garden edging with plants is a fantastic way to add a touch of natural beauty and texture to your outdoor space. By using plants as edging, you can create a seamless transition between your garden beds and lawn, while also adding some depth and dimension to your landscape.
There are countless plants that make great edging options, from small shrubs and perennials to creeping groundcovers and ornamental grasses. Not only do these plants create a cohesive look for your garden, but they also serve a practical purpose by preventing weeds from creeping into your beds.
So if you're looking for a way to elevate your garden game, consider using plants as edging for a beautiful and functional addition to your landscape.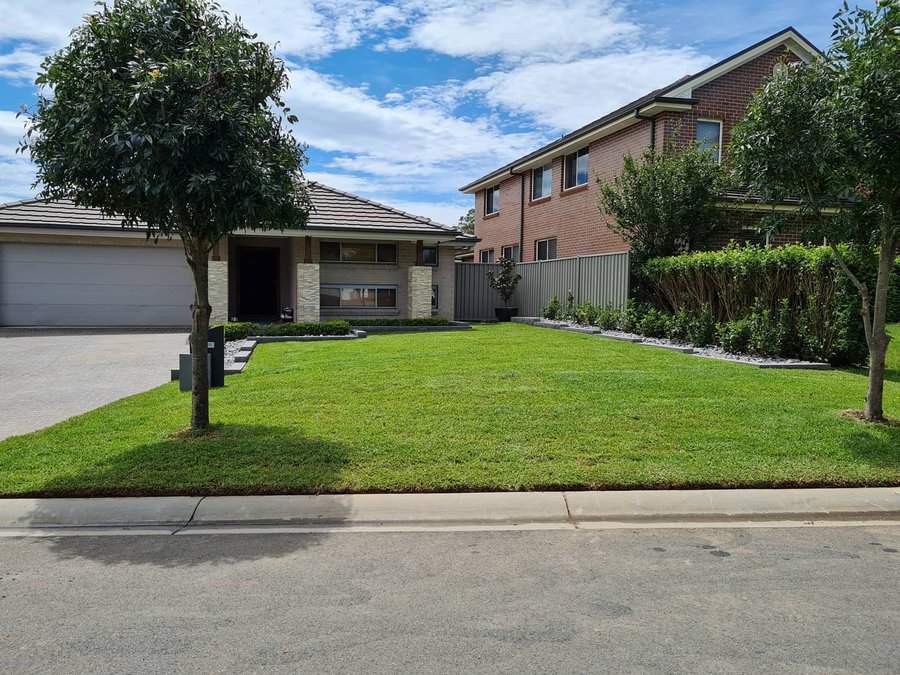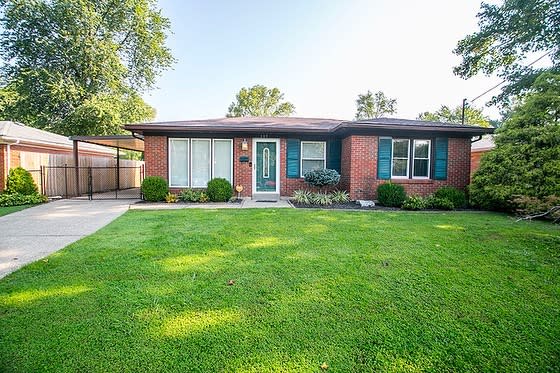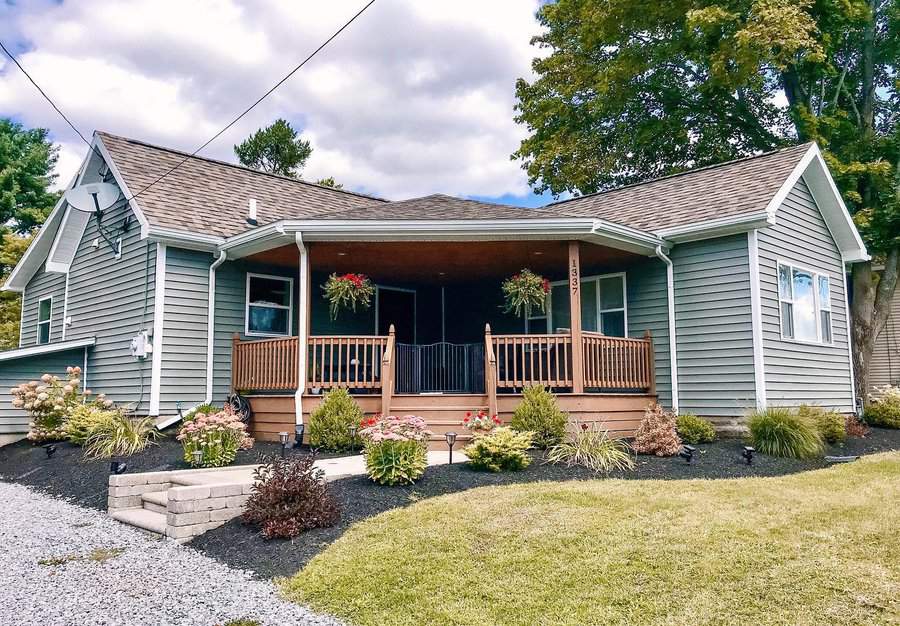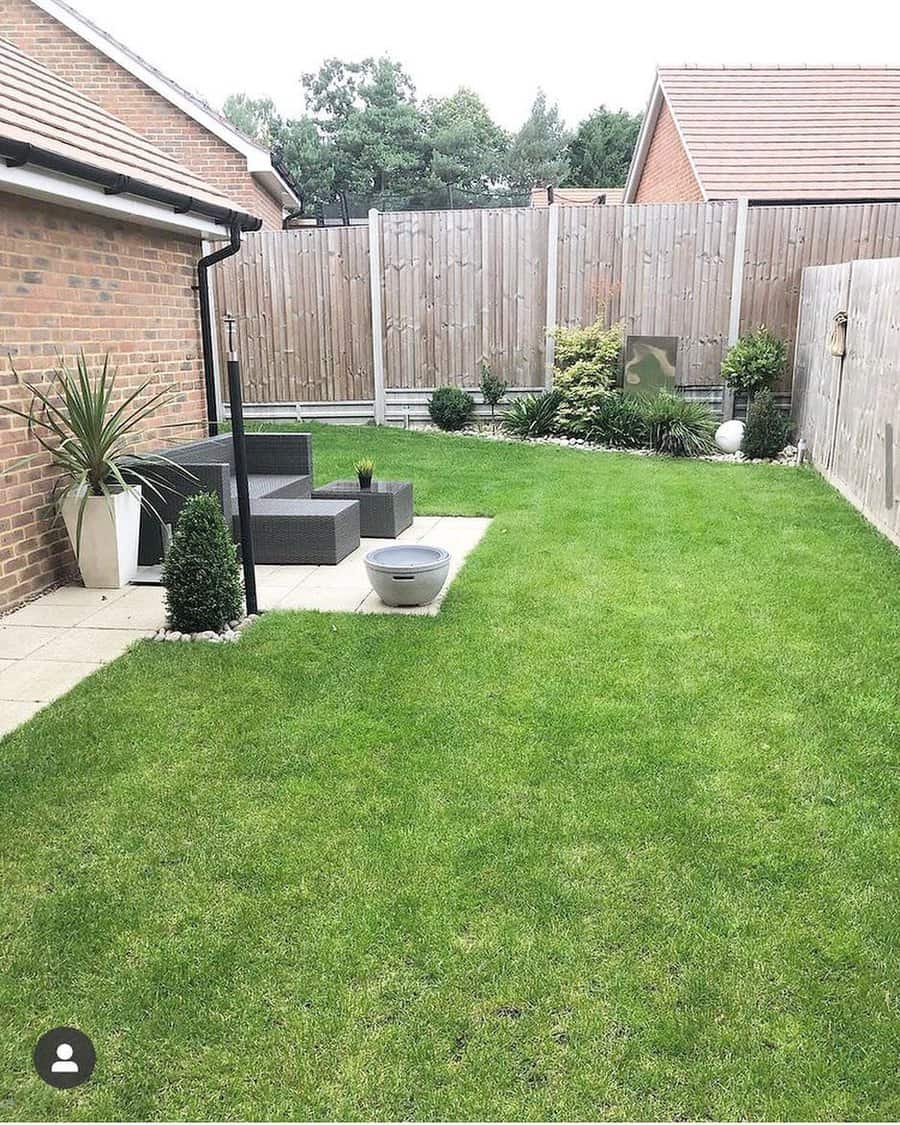 9. Install a Swimming Pool
A landscape with a swimming pool is more than just a place to cool off on a hot day. It's a complete outdoor living experience. With the right landscaping, your pool area can become an extension of your home, a place to relax, entertain, and enjoy the natural beauty of your surroundings.
Consider incorporating features like waterfalls, rock formations, and natural stone accents to create a harmonious blend of nature and luxury. You can also enhance the ambiance with creative lighting, comfortable outdoor furniture, and even a built-in grill or outdoor kitchen.
Not only will a landscape with a swimming pool add value to your home, but it will also provide you and your family with a private oasis to escape from the stresses of daily life.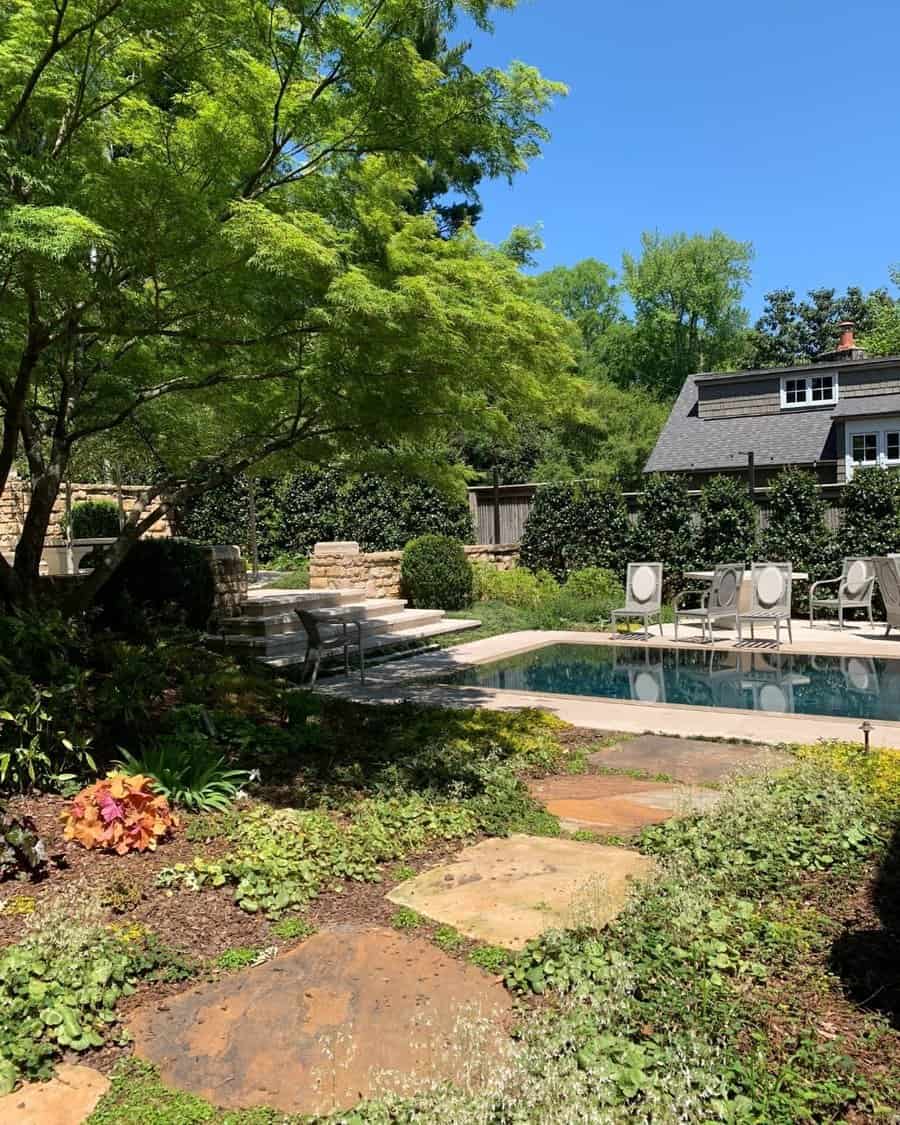 10. Set Up A Koi Pond
A landscape with a koi pond can add a touch of tranquility and elegance to any outdoor space. Koi fish are known for their vibrant colors and graceful swimming, making them a stunning centerpiece for any landscape design. By incorporating natural stone or water features into the design, a koi pond can also become a focal point for meditation and relaxation.
The sound of running water and the sight of graceful fish swimming can create a peaceful and calming atmosphere, perfect for reducing stress and improving mental health. To create an even more stunning landscape, consider adding lush plants and seating areas around the pond.
A landscape with a koi pond is not only beautiful, but it's also a perfect way to create your own personal oasis and enhance the overall look and feel of your outdoor living space.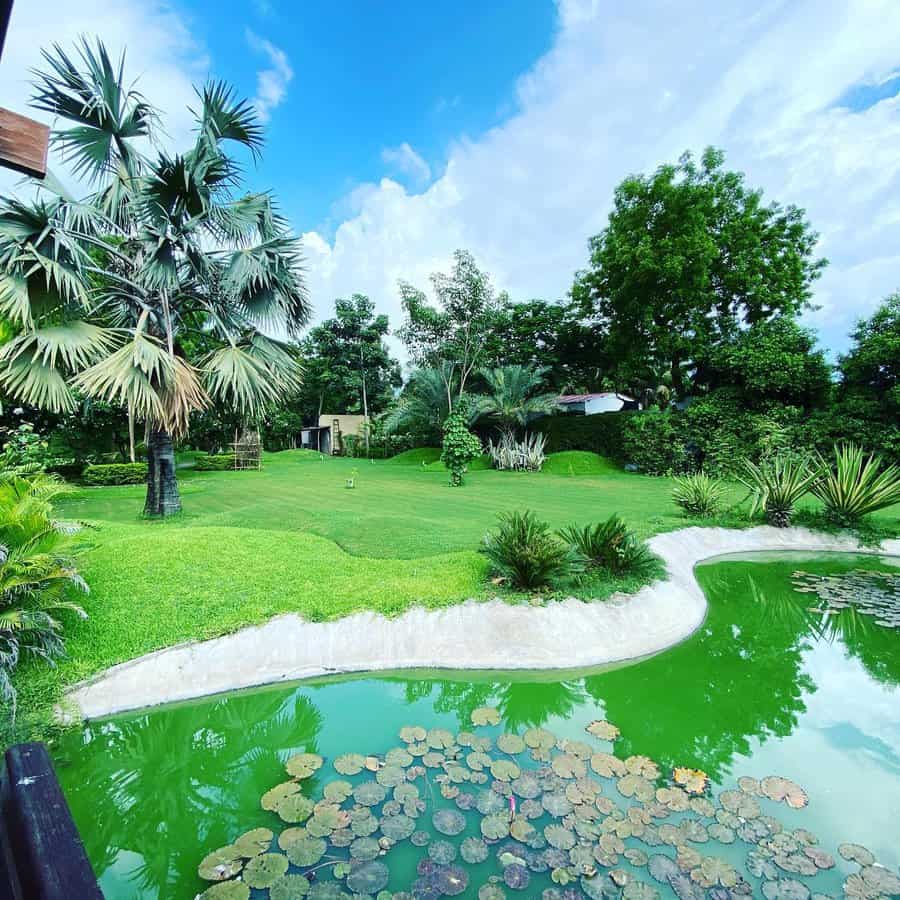 11. Elevating Landscape
Elevating your landscape can transform your outdoor space into a stunning and functional masterpiece. With the right design elements, you can create a unique and personalized look that complements your home and reflects your personal style. Consider adding raised garden beds, terraced slopes, or retaining walls to create different levels and dimensions in your landscape.
You can also add elements like water features, outdoor lighting, and decorative boulders to enhance the overall aesthetic appeal. Not only does an elevated landscape add beauty and value to your property, but it can also improve functionality by providing additional seating areas, outdoor living spaces, and more.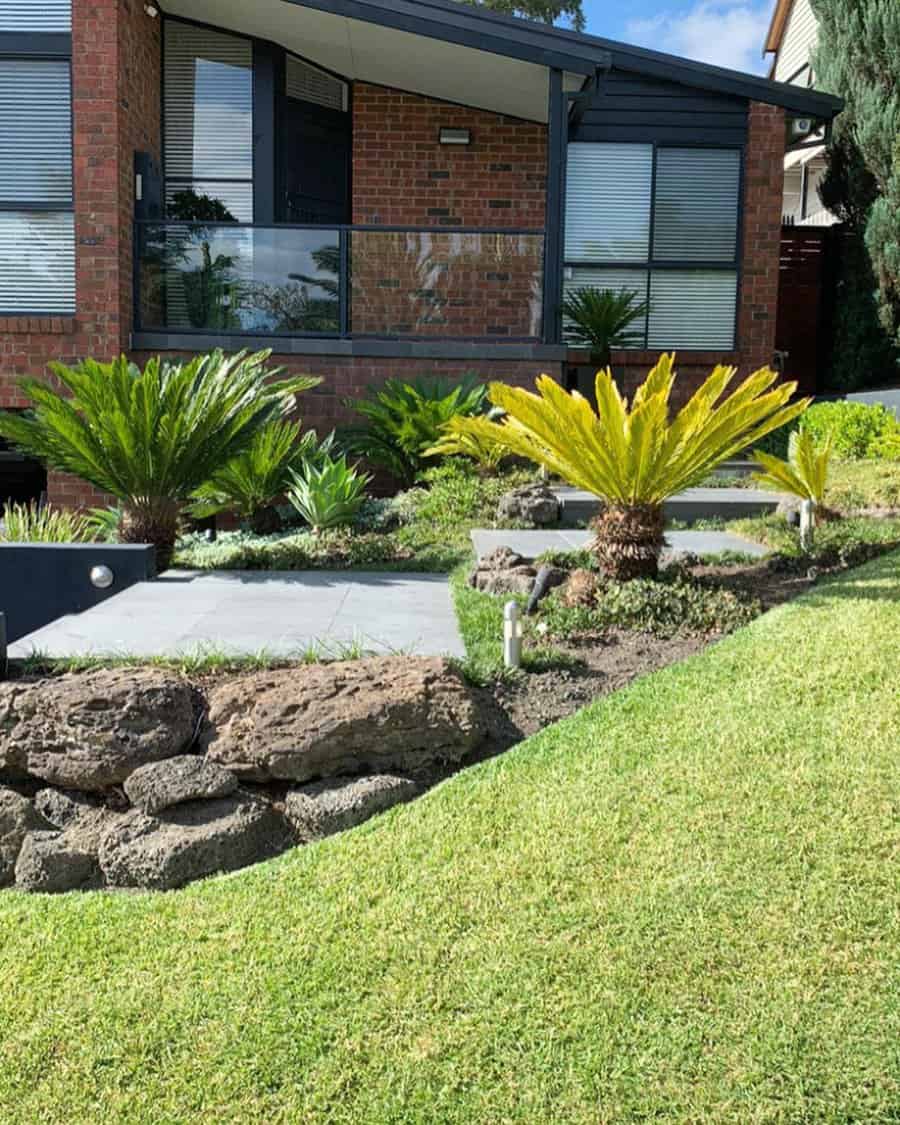 12. Brick Edging
Brick edging is a fantastic way to add a touch of charm and sophistication to your landscape. Whether you're looking to edge a flower bed, garden path, or plant box, brick is a versatile material that can complement any style of outdoor design.
Not only does brick edging provide a clean, polished look to your landscaping, but it also serves a practical purpose, keeping soil and mulch contained while preventing grass and weeds from encroaching on your garden beds. You can also create a plant box with bricks for a unique and elevated look.
Brick edging is durable, low maintenance, and timeless, making it an excellent investment for any homeowner who wants to enhance the aesthetic appeal and functionality of their outdoor space.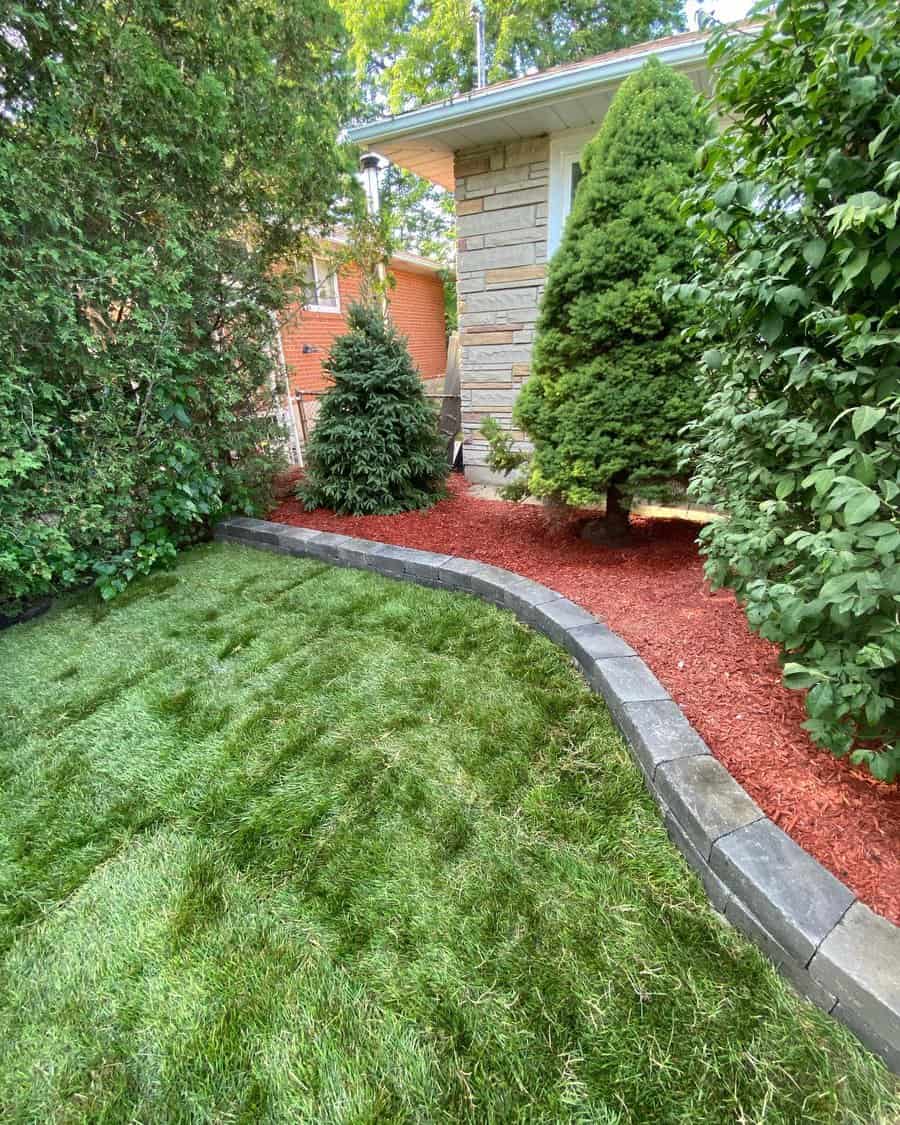 13. Flagstone Pavers
A landscape with flagstone pavers is a beautiful way to enhance the look and feel of your outdoor space. Flagstone pavers are natural stones that come in a variety of shapes and sizes, making them a versatile choice for a range of landscaping projects. You can use them to create meandering pathways, patios, or even pool decks.
With their earthy colors and rustic textures, flagstone pavers add a touch of natural elegance to any landscape design. You can also incorporate plants and other landscaping features to create a cohesive and inviting outdoor space. Whether you're looking to create a relaxing retreat or an entertaining area for family and friends, a landscape with flagstone pavers is sure to impress.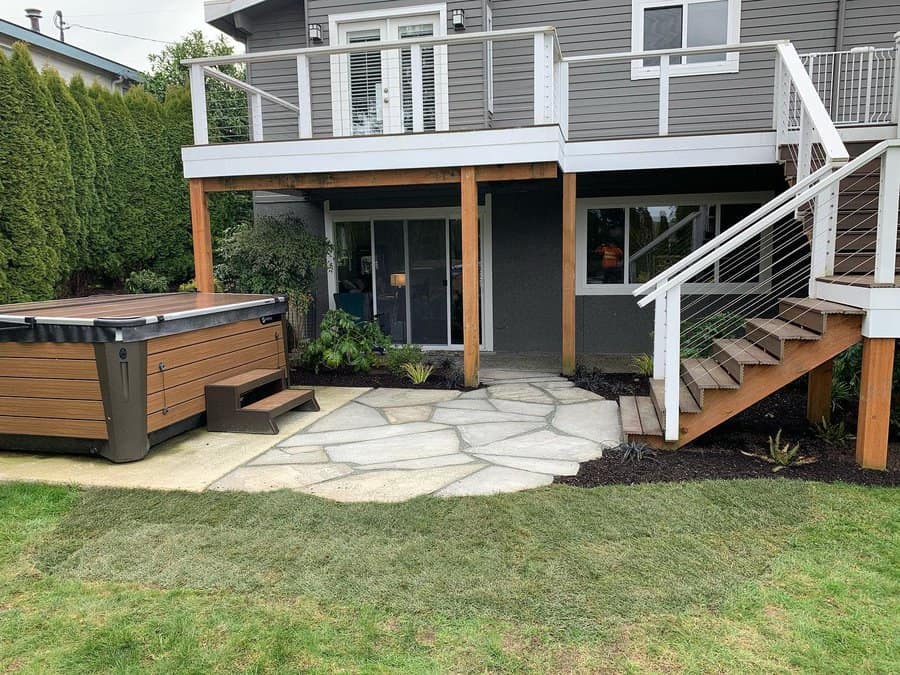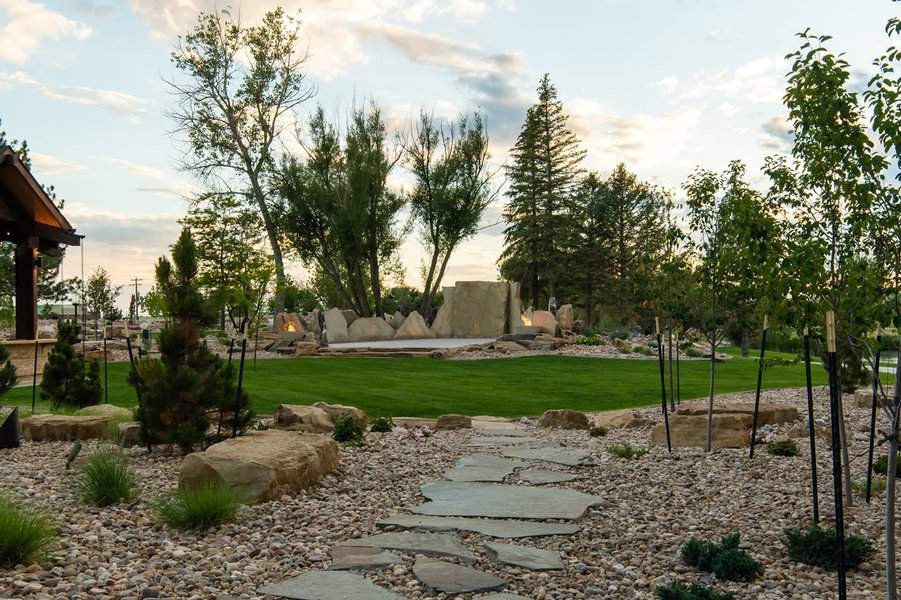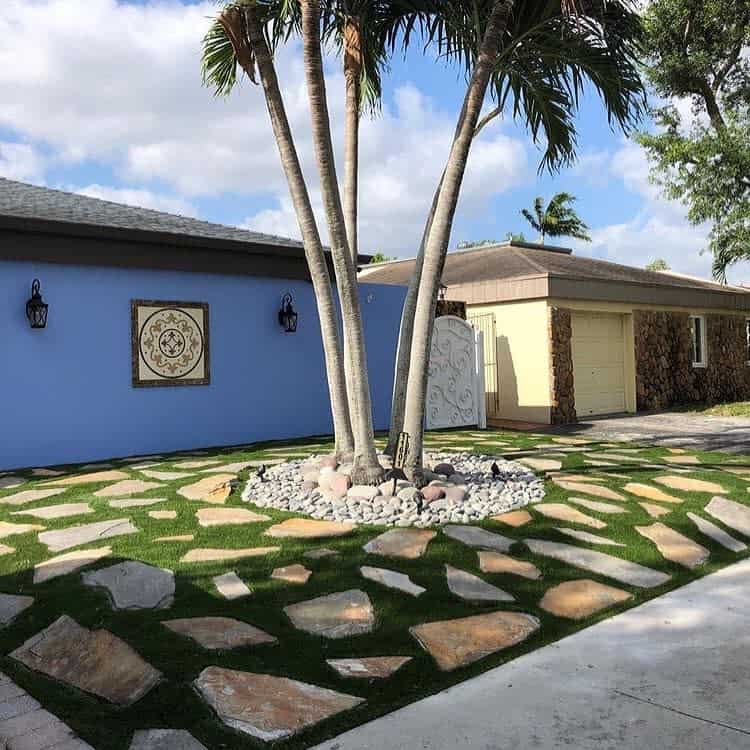 14. Simple Grass Landscape
Sometimes, less is more. A simple grass landscape can be just as beautiful as an elaborate one. With clean lines and minimal features, a simple grass landscape is the epitome of understated elegance. Not only is it visually appealing, it's also incredibly low-maintenance.
With a little watering and mowing, you can keep your lawn looking lush and green all year round. And with no need for elaborate irrigation systems or expensive landscaping, a simple grass landscape is also cost-effective. It's the perfect solution for those who want to enjoy a beautiful outdoor space without the hassle of constant upkeep.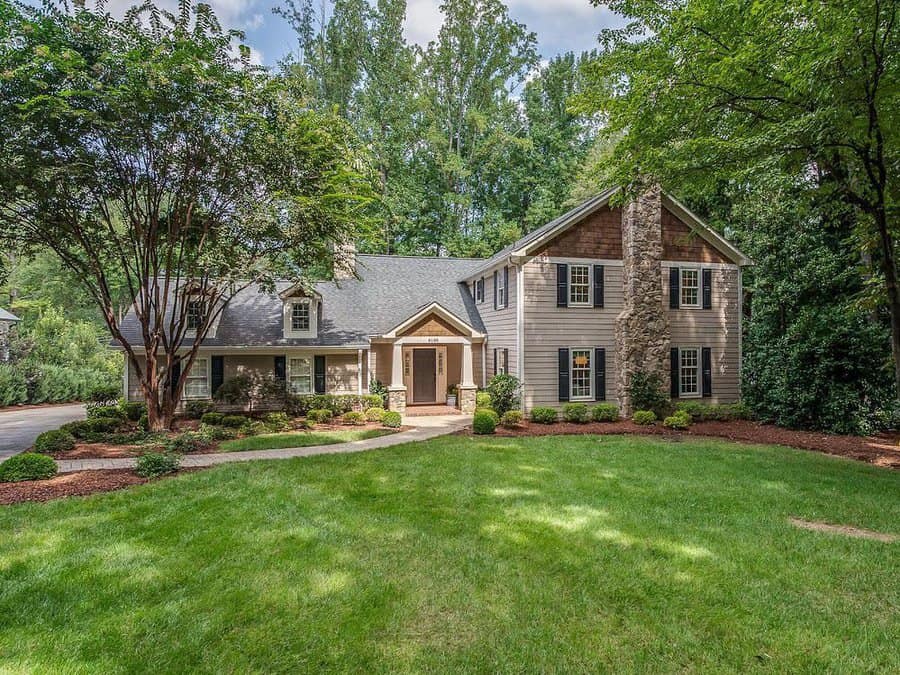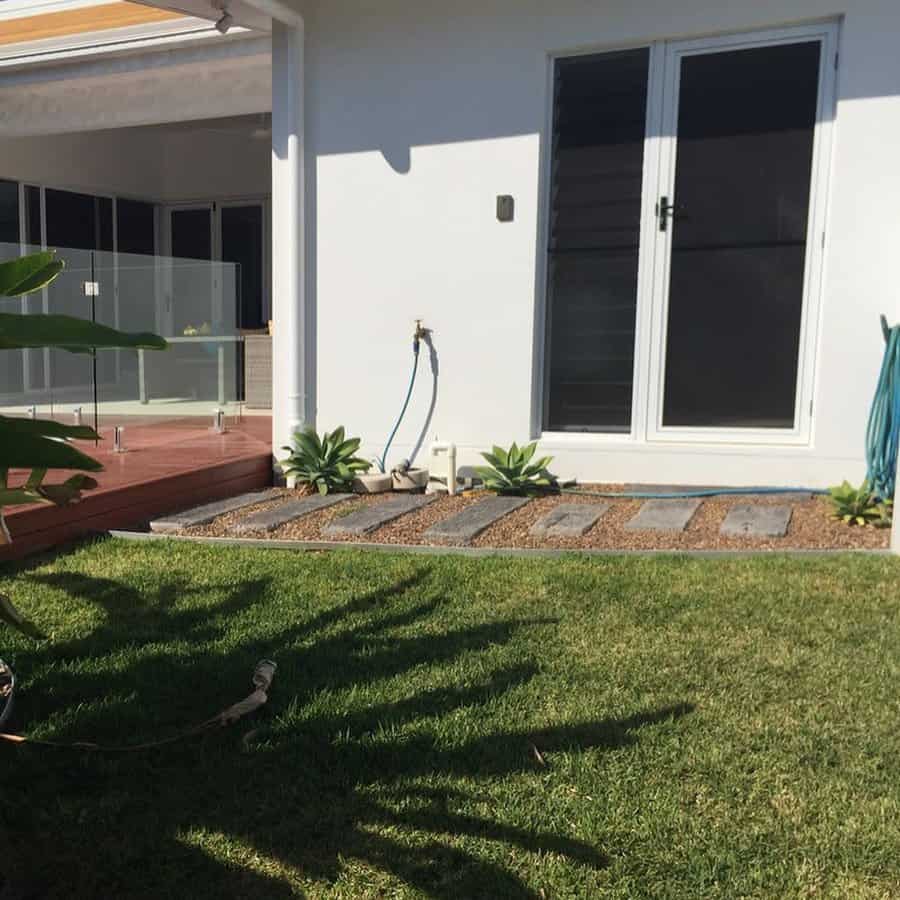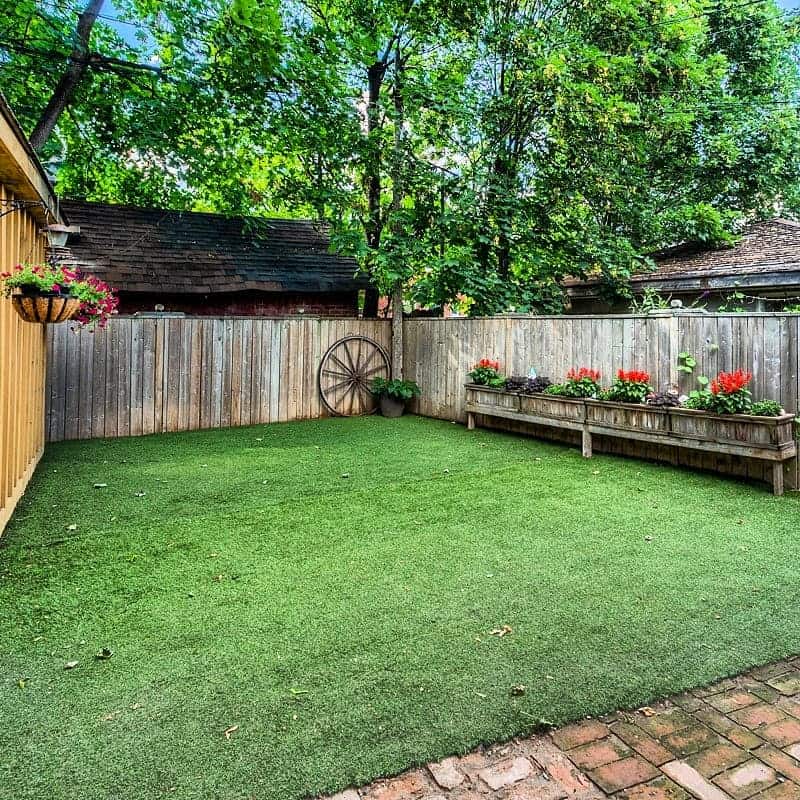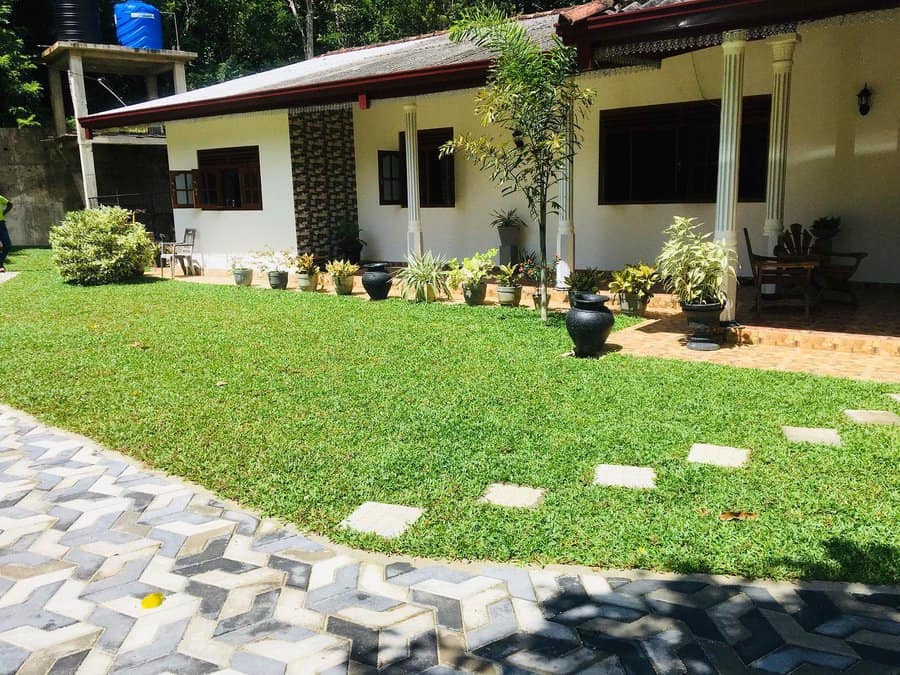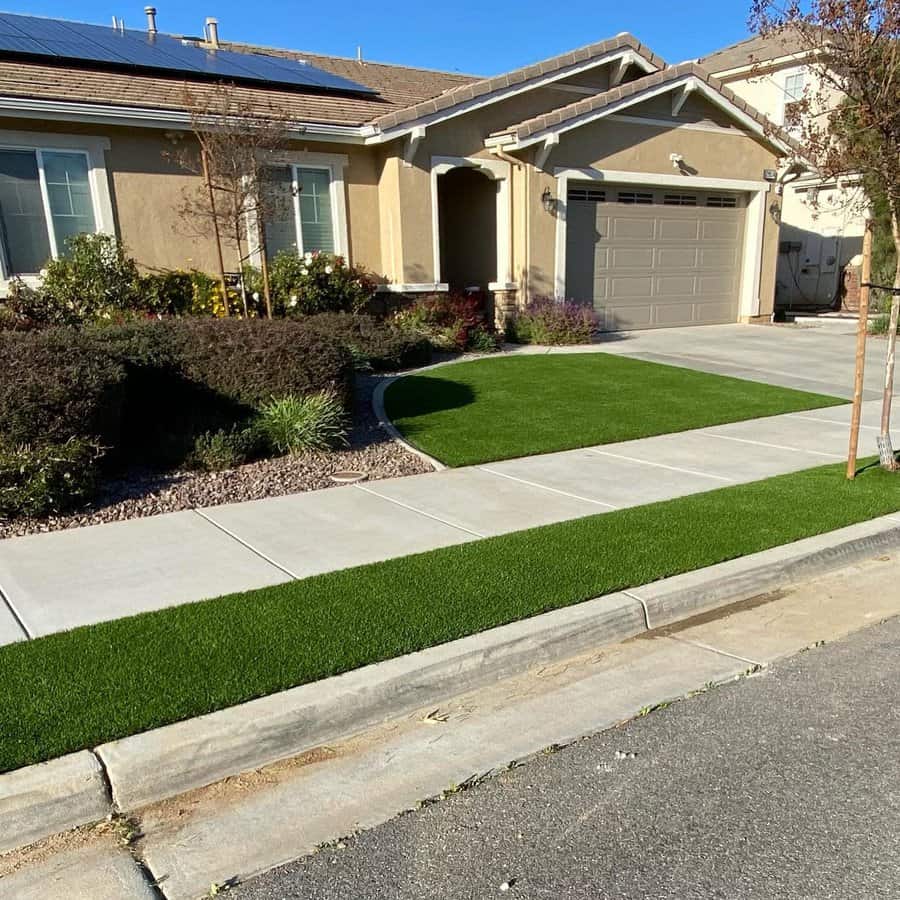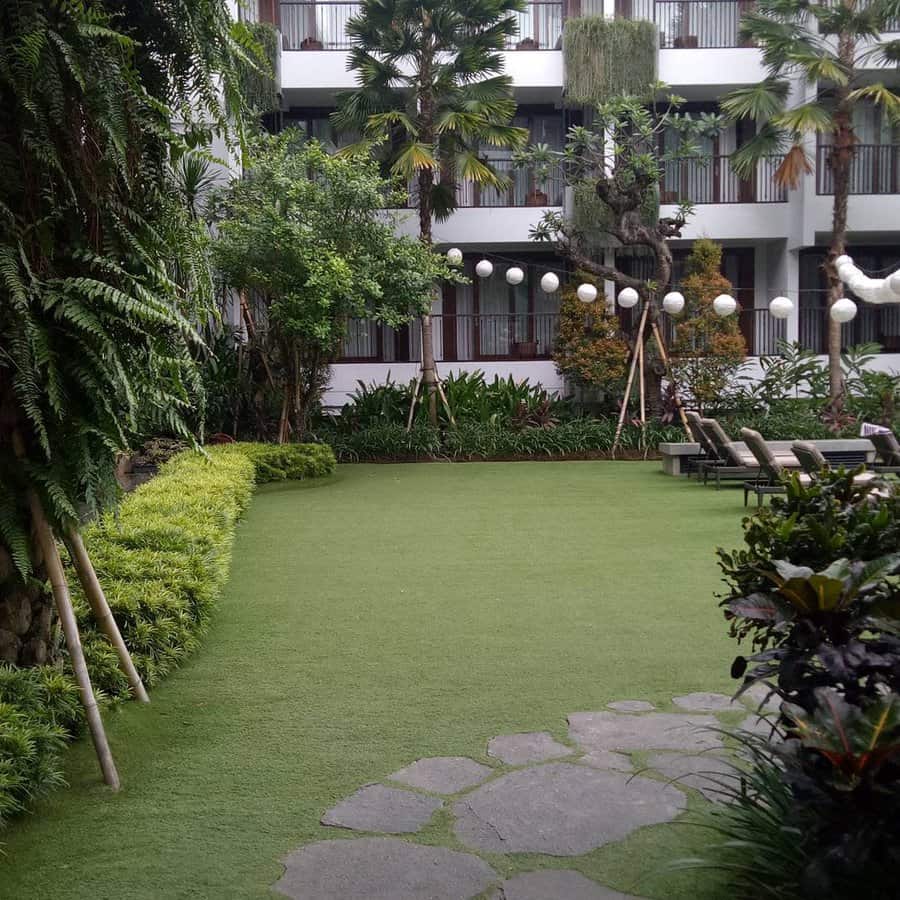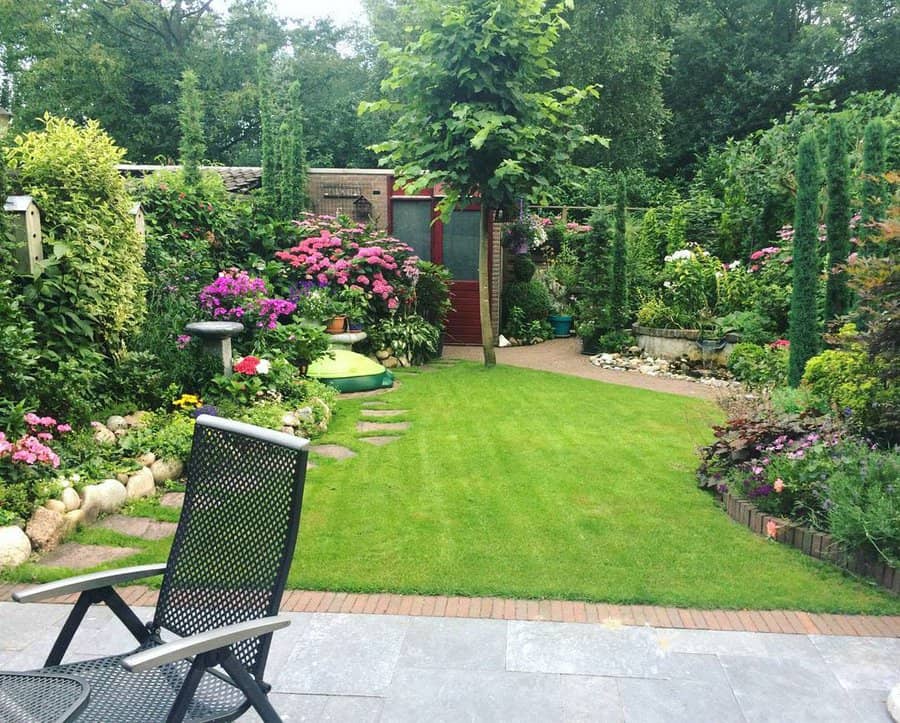 15. Trellis Arch
A landscape with a trellis arch is a stunning way to add elegance and charm to your outdoor space. These beautiful structures can be covered with climbing plants, creating a natural canopy of lush greenery that provides shade and privacy. Imagine walking through your garden and beneath an arch of fragrant roses or climbing ivy.
A trellis arch can also serve as a focal point in your landscape design, drawing the eye and adding depth to your outdoor space. And with a variety of styles and materials to choose from, you can find a trellis arch that perfectly complements your home's architecture and aesthetic.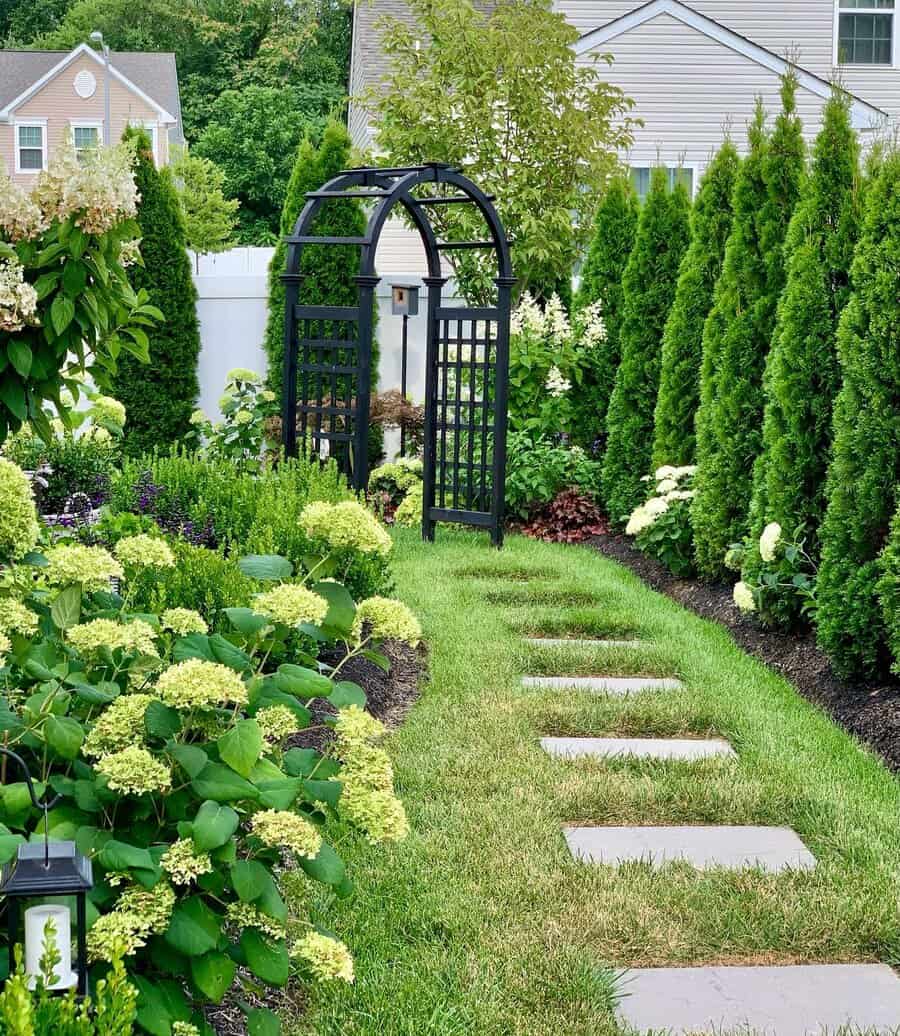 16. Edge Sandbox
A landscape with an edge sandbox is a smart and practical addition to any family's outdoor space. These sandboxes are a great way to provide children with a safe and contained play area while also keeping the surrounding landscape clean and tidy. An edge sandbox can be integrated into your landscape design, enhancing the overall aesthetic appeal of your outdoor space.
The sandbox can also be filled with a variety of different materials, such as sand, pebbles, or even recycled rubber, providing a versatile play surface for children of all ages.
Additionally, the sandbox can be easily cleaned and maintained, ensuring that it stays in top condition for years to come. With an edge sandbox, you can provide your children with a fun and engaging play area that encourages creativity, imagination, and outdoor play.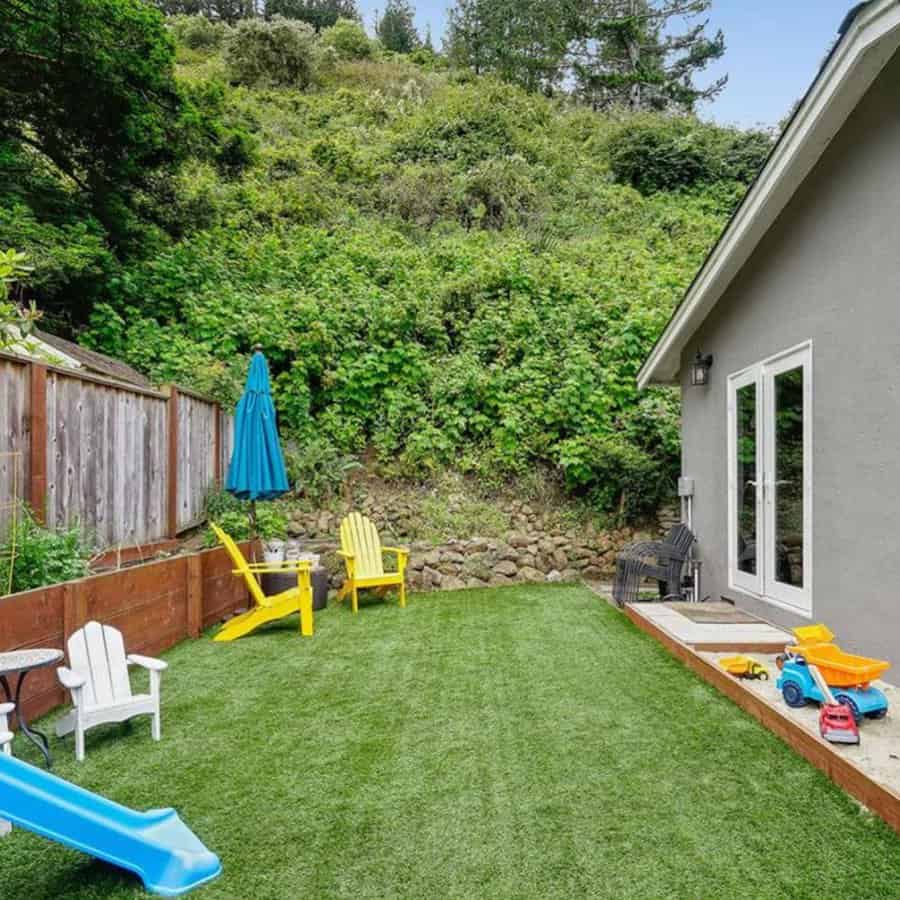 17. Walk Path Landscaping
A walk path with landscaping is a great way to create an inviting and visually appealing outdoor space. Whether you have a small backyard or a large estate, a walk path can provide both function and style. With the right landscaping, you can transform a mundane walk path into a work of art that adds value and beauty to your property.
Some popular landscaping features for walk paths include colorful flower beds, decorative rock gardens, and strategically placed ornamental trees and shrubs. Additionally, lighting can be used to highlight your walk path at night, making it not only practical but also a charming feature.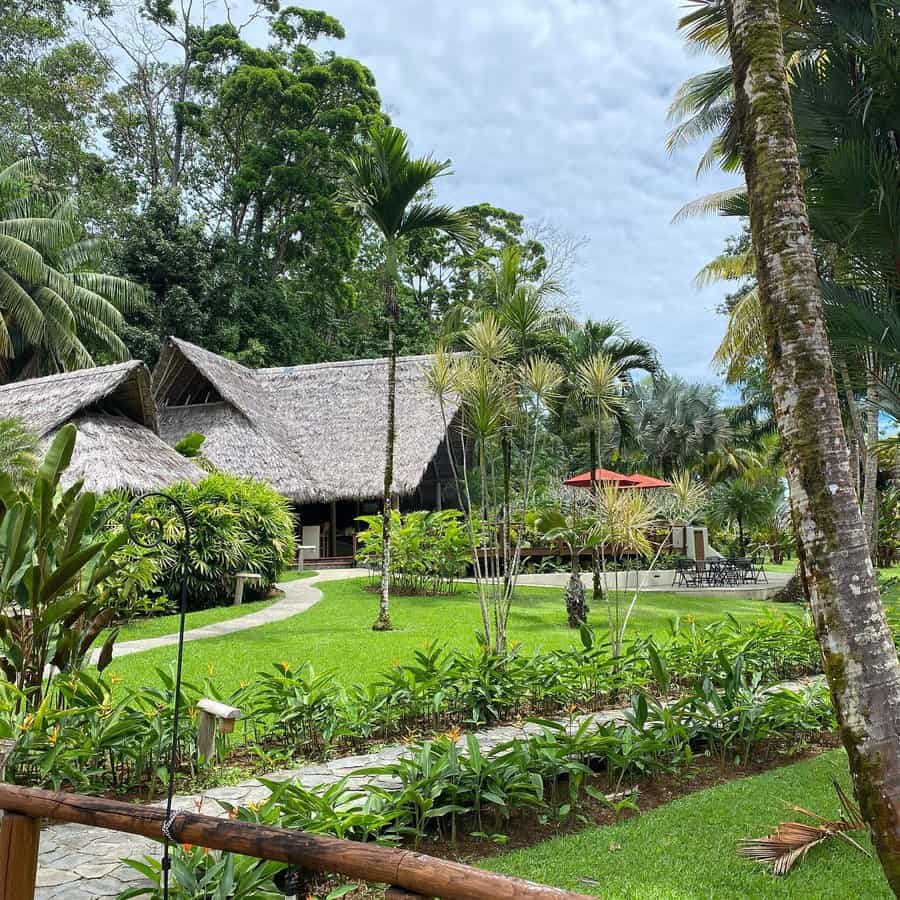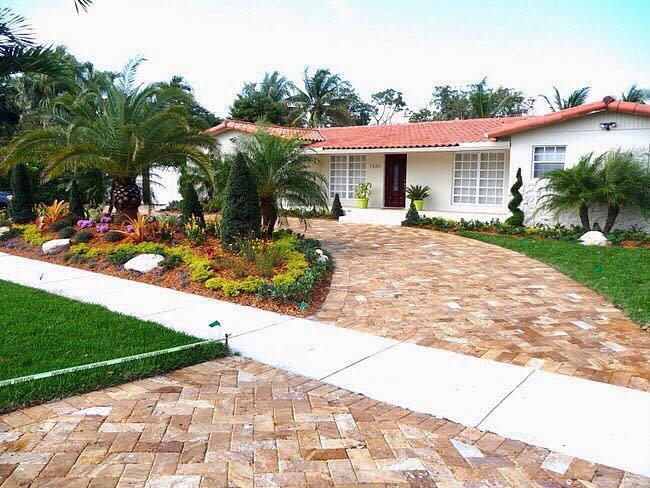 Landscaping FAQs
How do you plant a garden in a small space?
Height is your friend when designing any compact outdoor space.
Plant tall shrub and tree varieties. But also think about how you can use elevation throughout your landscaping.
Vertical plants — i.e., climbing vines trained on a trellis — can create the illusion of more physical space. A tiered planter is a wonderful way to combine the space efficiency of vertical gardening with a more traditional look.
Remember, these strategies can be applied to both food and flower gardens! There's no reason to give up your dream of cultivating a veggie garden just because you have limited space.
Does landscaping add value to a home?
Yes, it's true that well-curated landscaping can have a notable impact on a home's perceived value!
The real estate market is one reason to spend time and money reimagining your home's landscape. Many homeowners invest in fresh landscaping as part of the selling process.
So whether you're content in your current home or have plans to sell, stylish landscaping is definitely a worthwhile area to focus on!