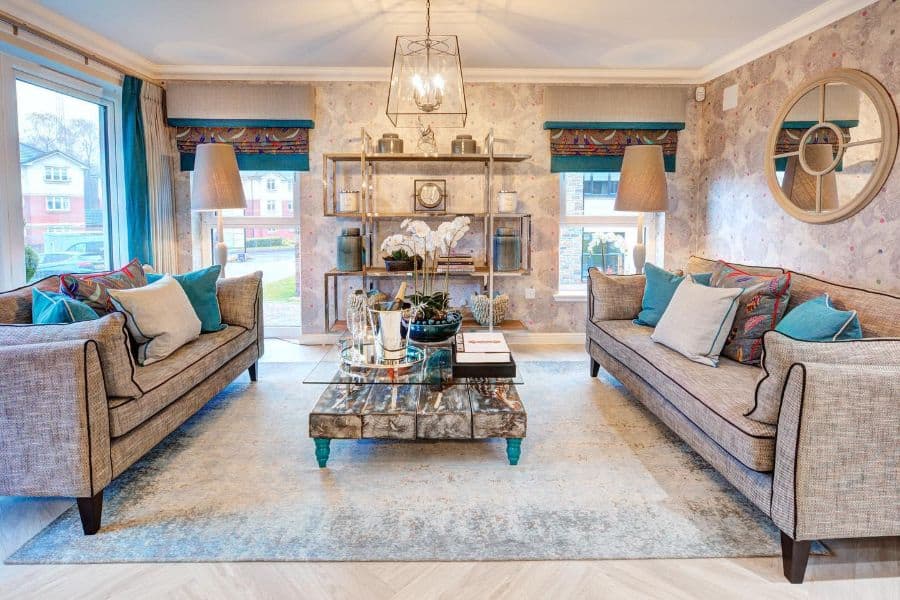 56 Living Room Lighting Ideas to Brighten Your Living Space
There are a few things no living room can go without. But perhaps the most important aspect of any living space is adequate lighting.
How you light your living room plays a role in its functionality and atmosphere. It sets the stage for the rest of your interior decor, whether that be ultra-casual or elegant and luxurious. If your lighting solutions don't match the room's aesthetic as a whole, the entire design will fall flat.
Check out the living room lighting ideas below to find the perfect lighting option for your own home!
1. Apartment
Even the most luxury apartments often leave something to be desired in terms of lighting. But ditching dim or overly harsh light fixtures for those that fit your lifestyle can make a huge difference in your rented home's comfort!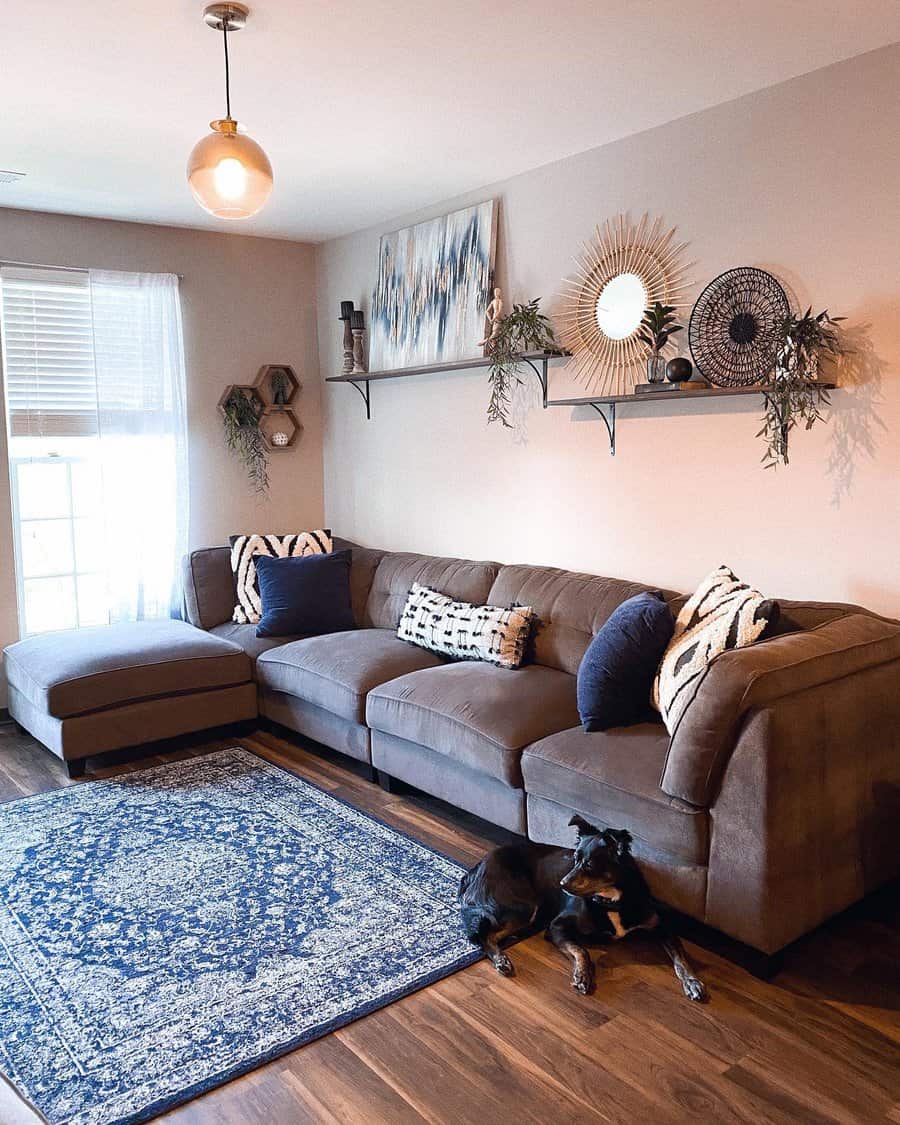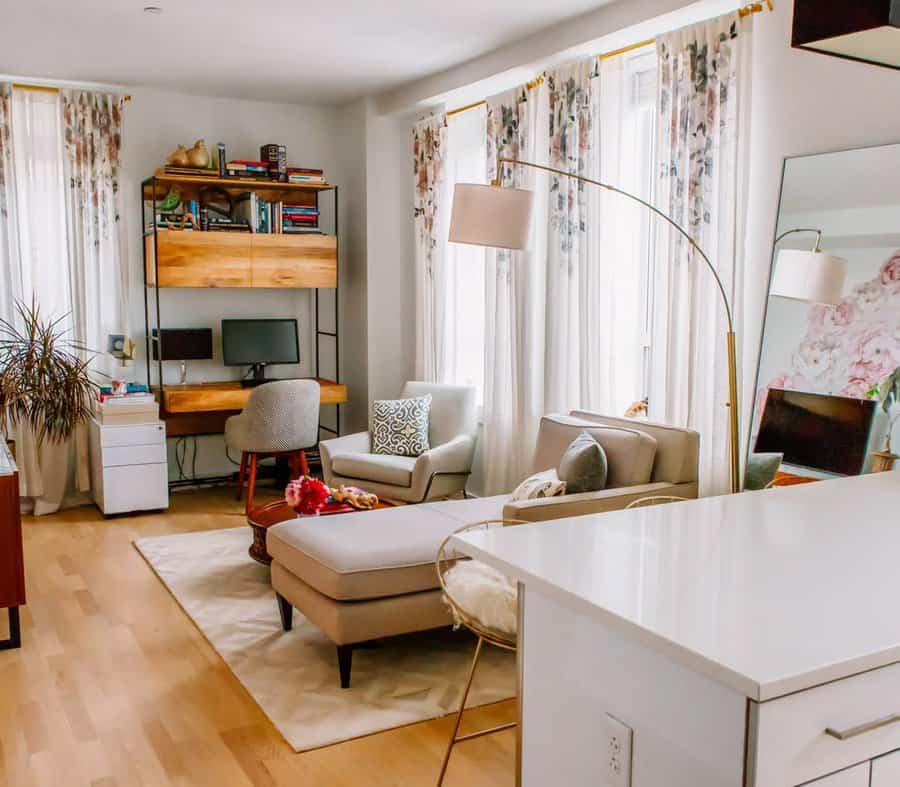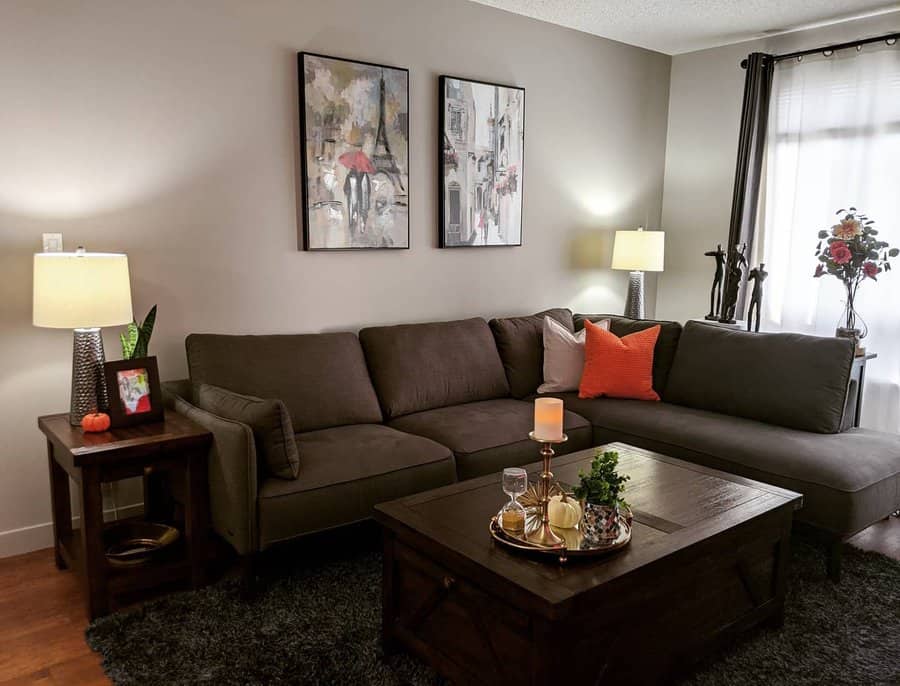 In many cases, existing light fixtures can be temporarily swapped out without violating your lease terms — check with your landlord. Changing up this one design element can completely transform your living room aesthetic.
Of course, standalone light fixtures can also be used without making any changes to your apartment. Battery-operated wall sconces or lamps can supplement the lighting throughout your living room.
2. Ceiling
More often than not, a room's ceiling light fixture is the most important. Hanging a dramatic pendant lamp or chandelier over your living room coffee table will set the tone for the rest of the space.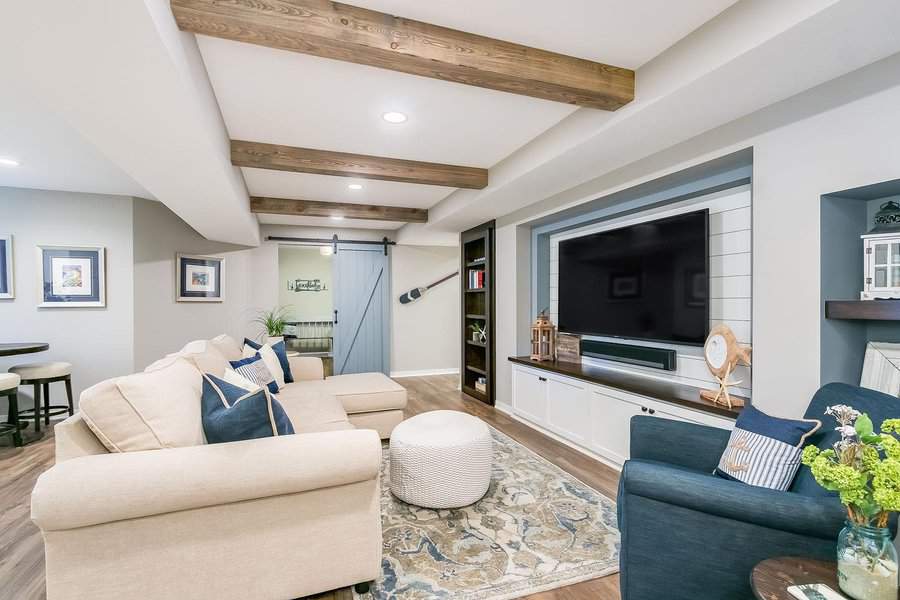 A single light fixture doesn't always offer enough illumination. Can or recessed lighting can brighten up your living room without interfering with the existing fixtures.
Very few ceiling light setups are one-size-fits-all. Invest in dimmable lights for a lighting solution you can customize to fit the moment.
3. Chandelier
Chandeliers are often reserved for the formal dining room. But there's no reason you can't add a touch of luxury to your living room with a statement light fixture.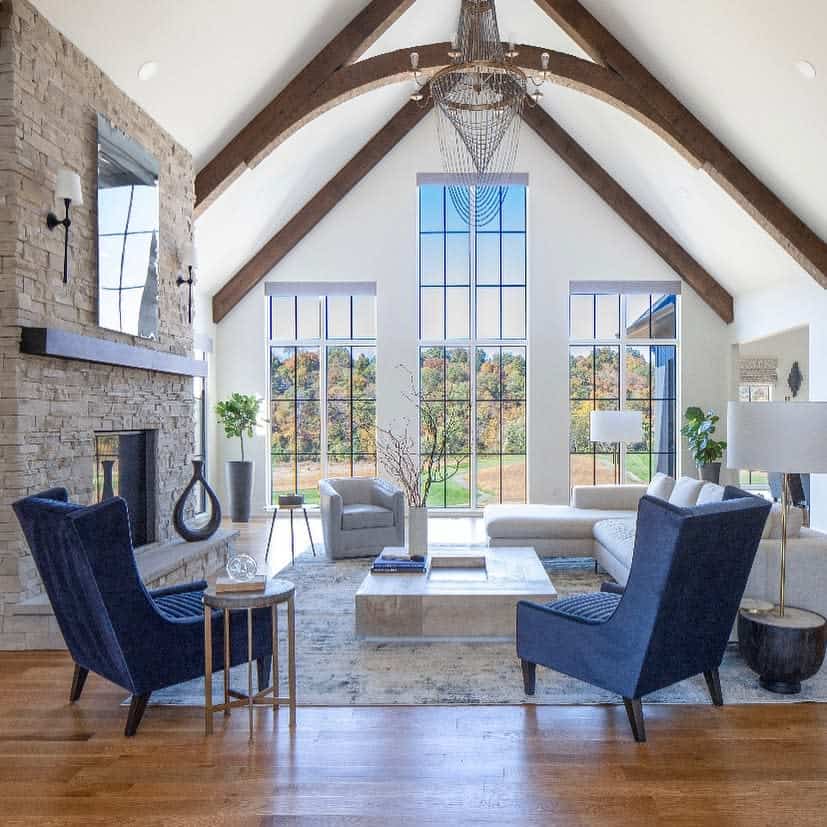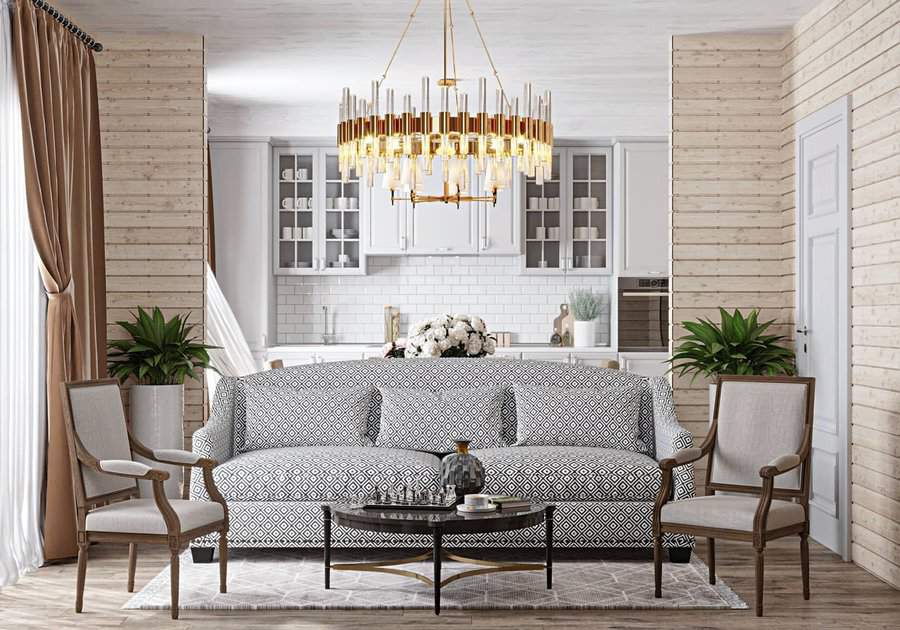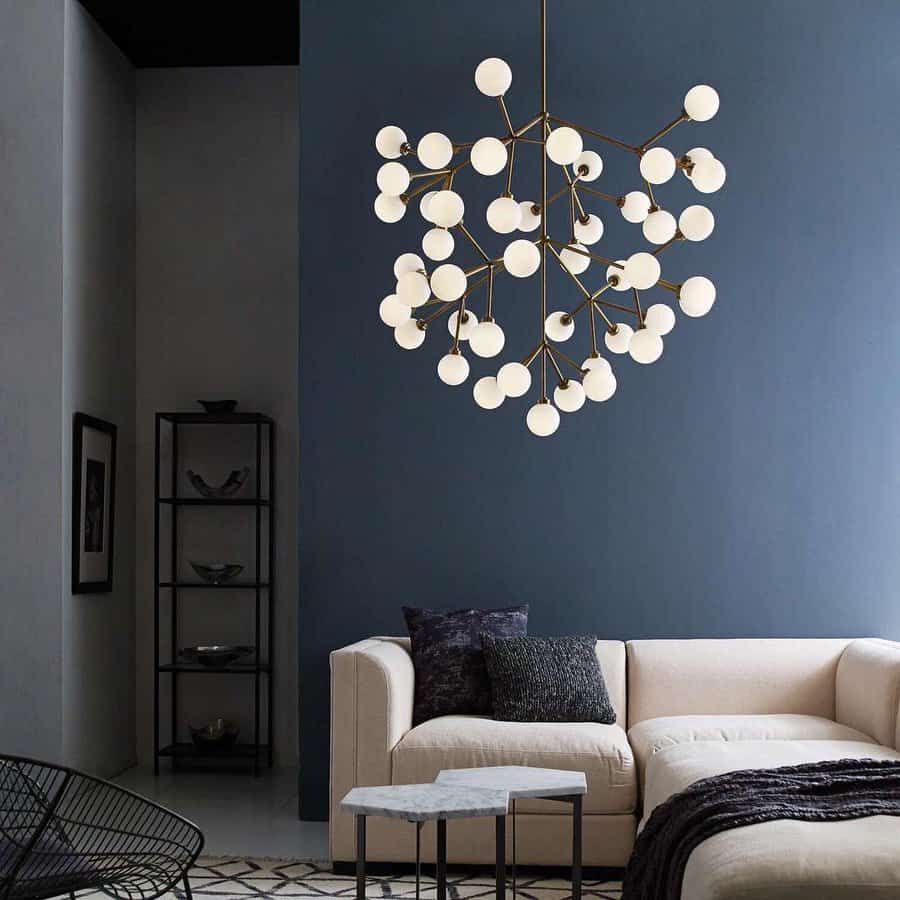 Remember that chandeliers come in countless styles. If a classic crystal chandelier doesn't suit your living space, there's sure to be another style that does suit your personal aesthetic!
The taller your living room ceiling, the larger the chandelier it can accommodate. However, you don't need to sacrifice headroom to enjoy interesting overhead lighting. There are plenty of chandeliers available that hang only a few inches below the ceiling.
4. Contemporary
Contemporary lighting trends feature interesting shapes and standout finishes. Whether your living room is rustic or ultra-modern, you'll have no problem finding a fixture to match!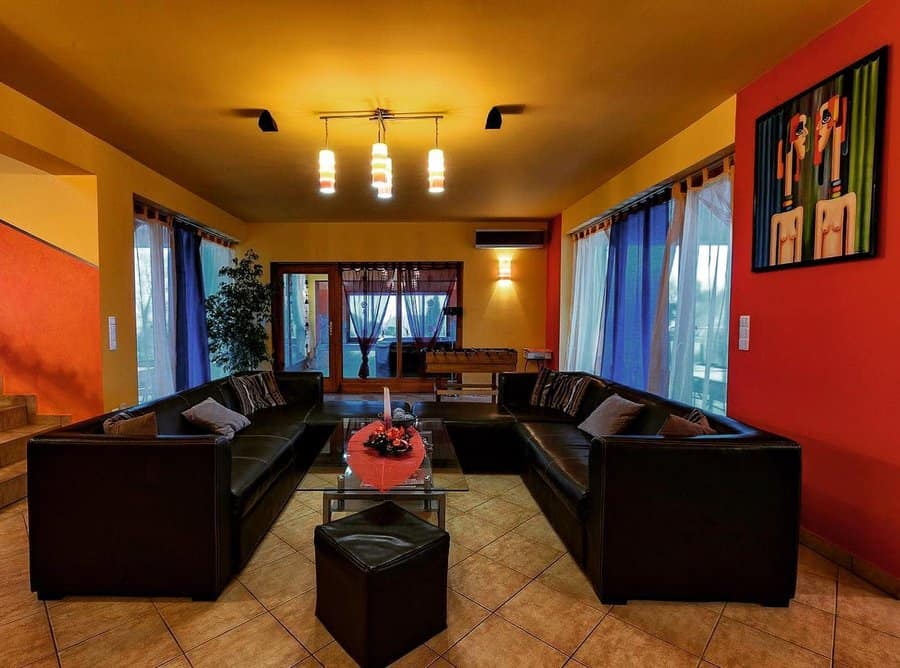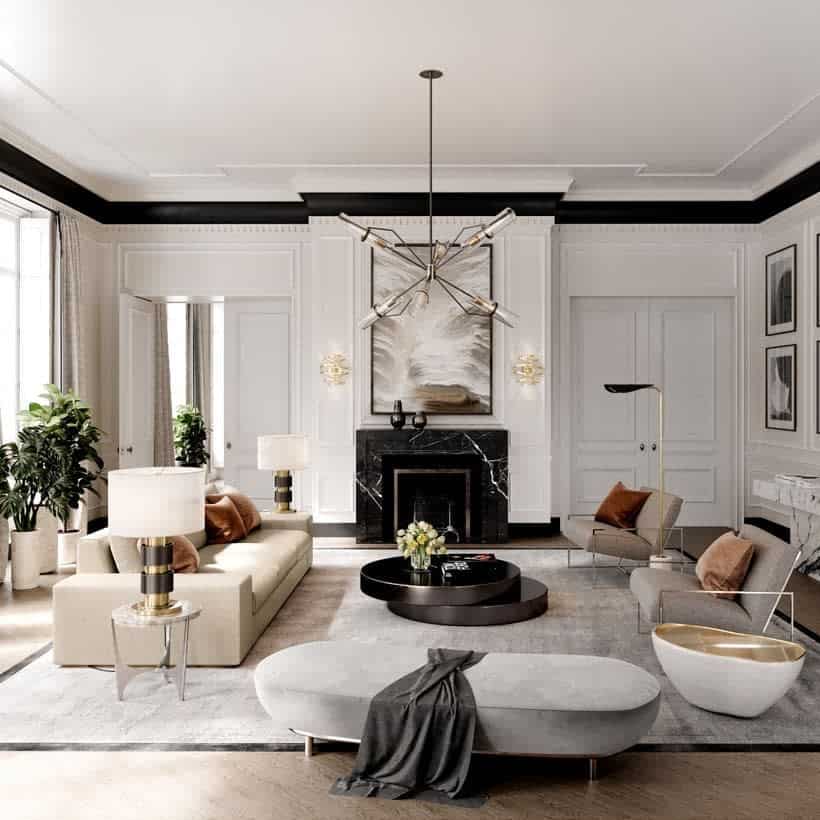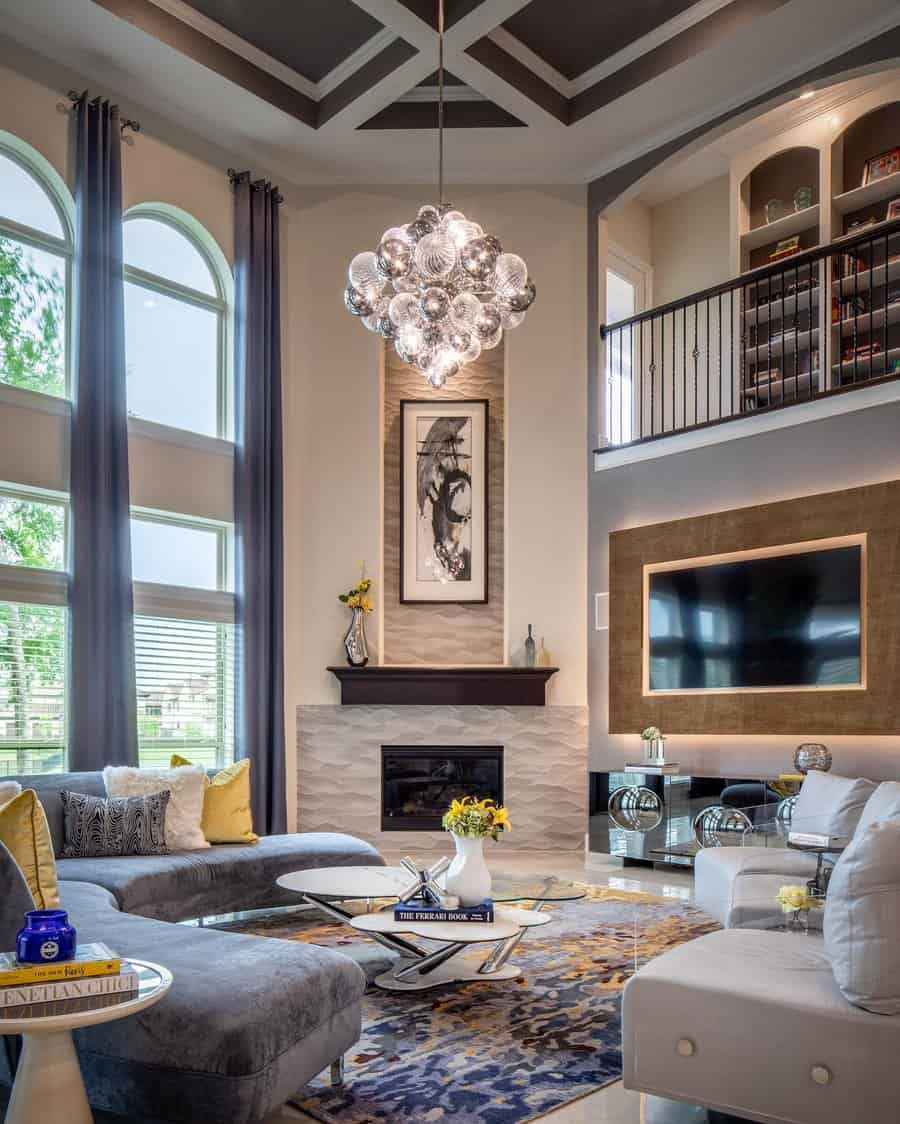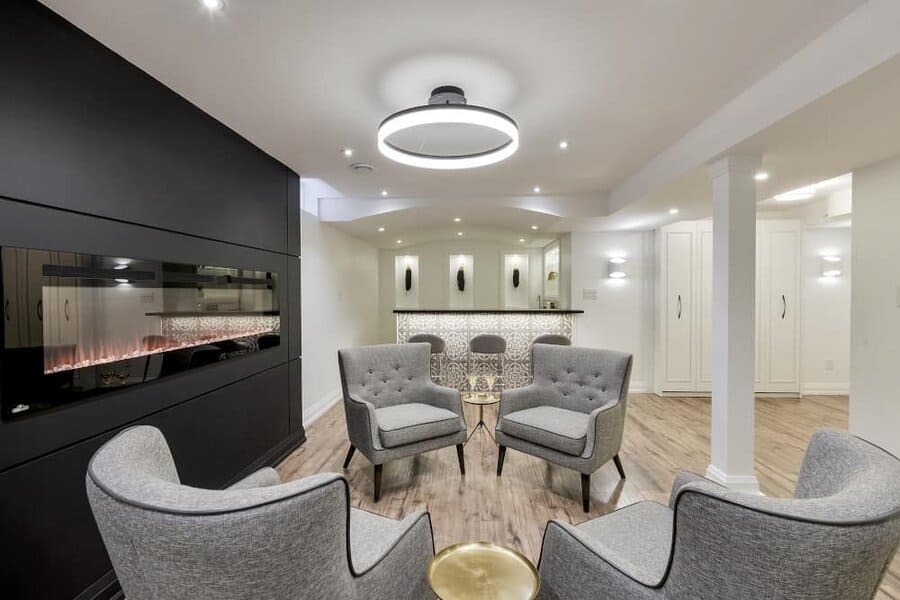 For a contemporary look, keep your living room lighting ideas simple and diverse. You shouldn't opt for a super intricate chandelier. But you can get away with using multiple styles of fixtures in a single space.
Exposed light bulbs are quite popular in contemporary lighting ideas. You can give your living room a unique look by opting for Edison light bulbs instead of traditional ones. Faux candle light bulbs are another common choice (especially for chandeliers).
5. DIY
Luxury light fixtures are not cheap. Aside from new furniture, ceiling lights are often one of the most expensive purchases in living room design. So why not DIY your dream living room lights?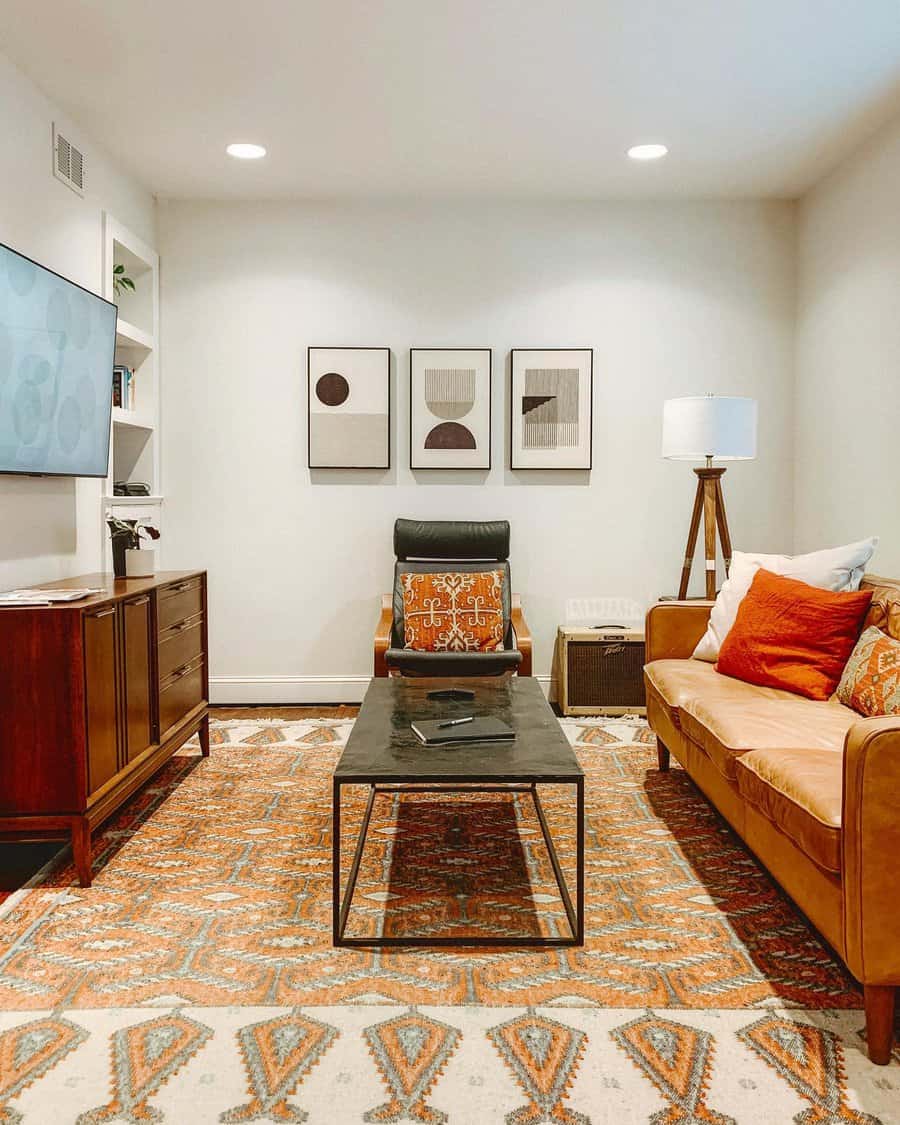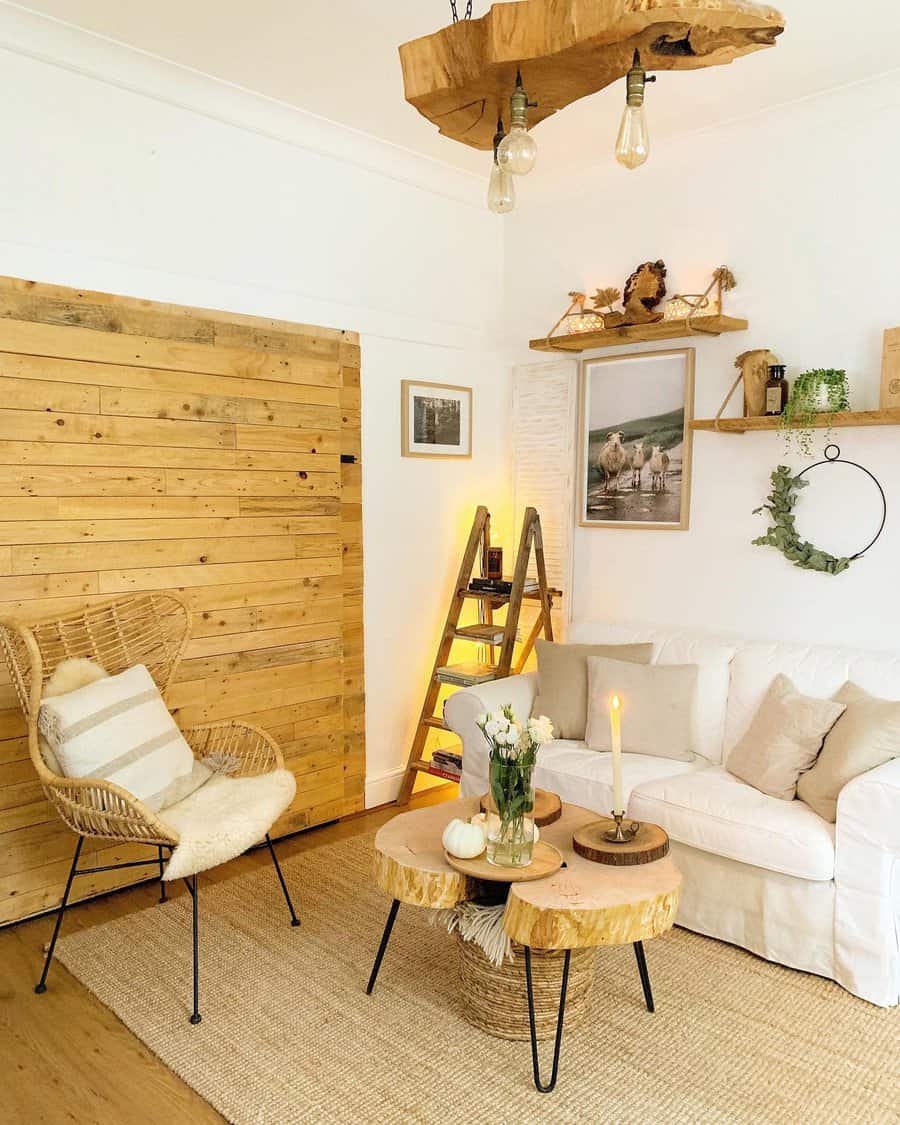 Before running out and purchasing a trendy chandelier, look for creative ways to recreate the aesthetic yourself. Many of the most popular chandelier and pendant light designs can be easily DIYed.
Another great option is to refinish an existing light fixture. If you find a fixture on clearance, it could take little more than a can of spray paint to turn it into the ideal item.
6. Design
One of the most beautiful things about light fixtures is that they can be artwork in and of themselves. Even a minimalistic living room can benefit from a lighting fixture that's out of this world.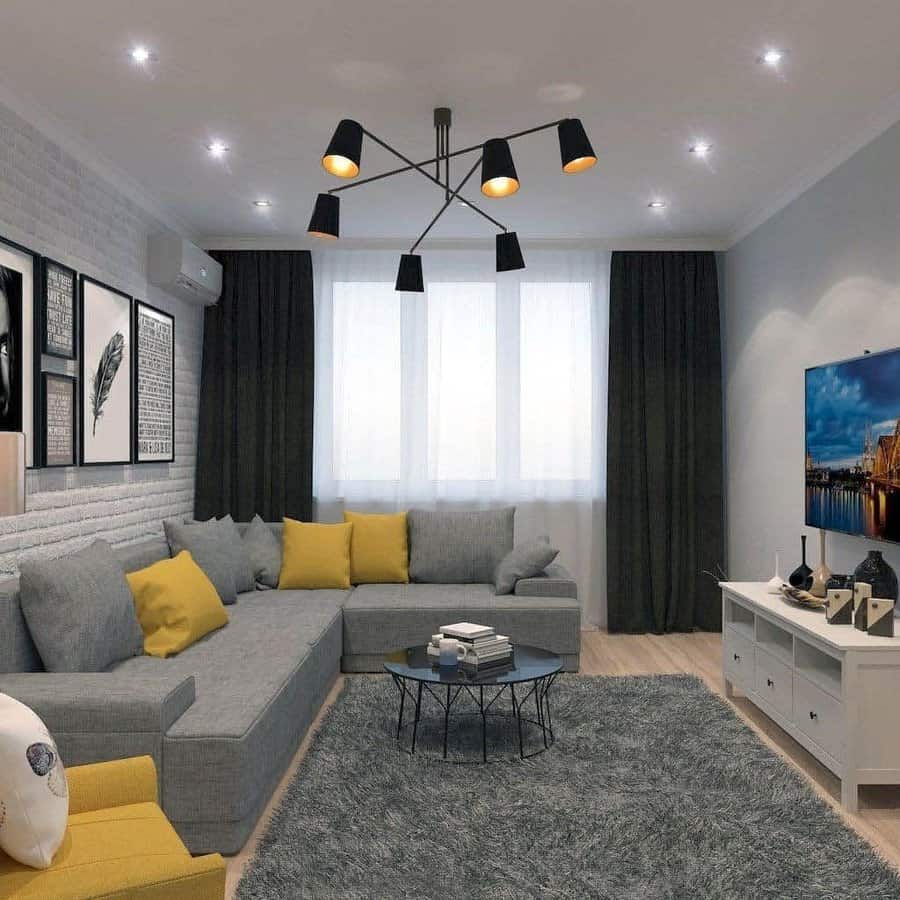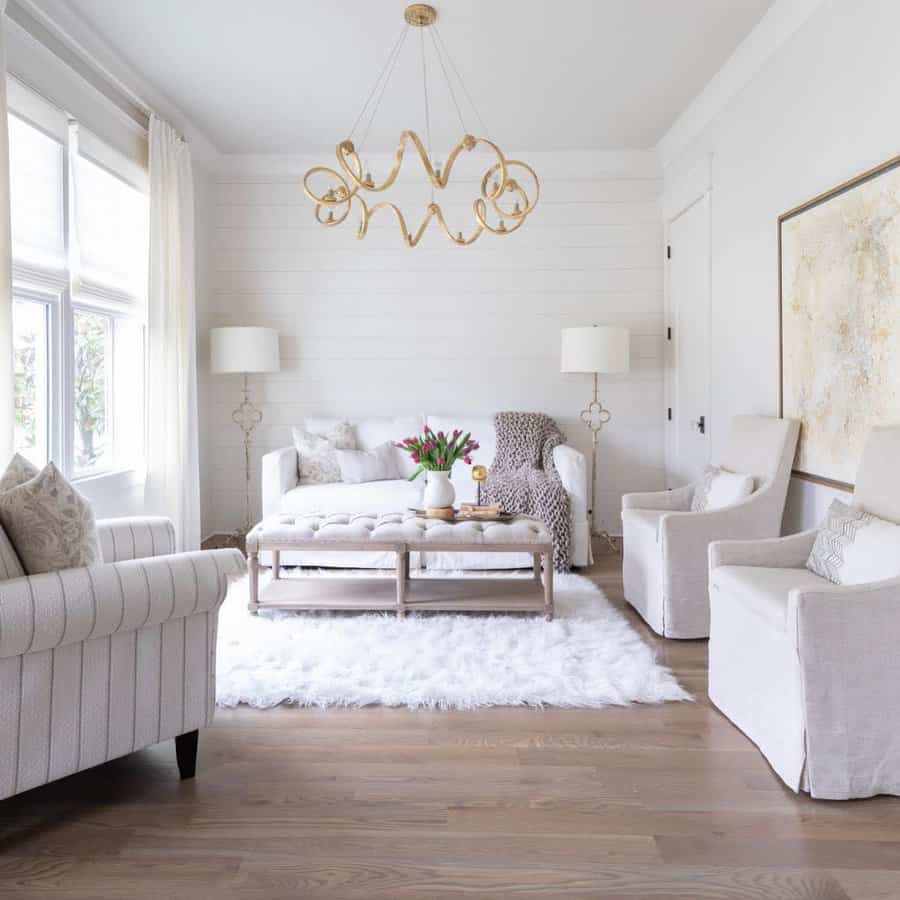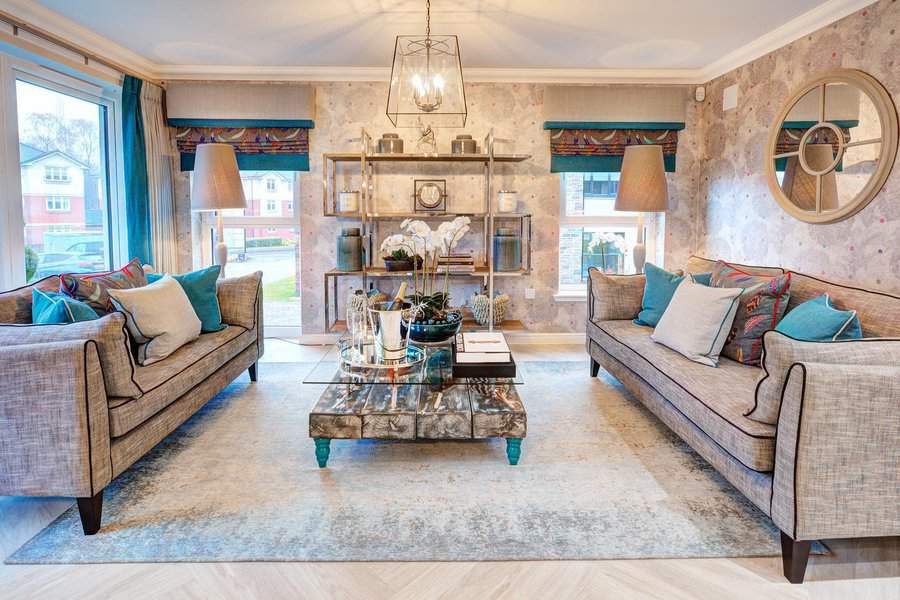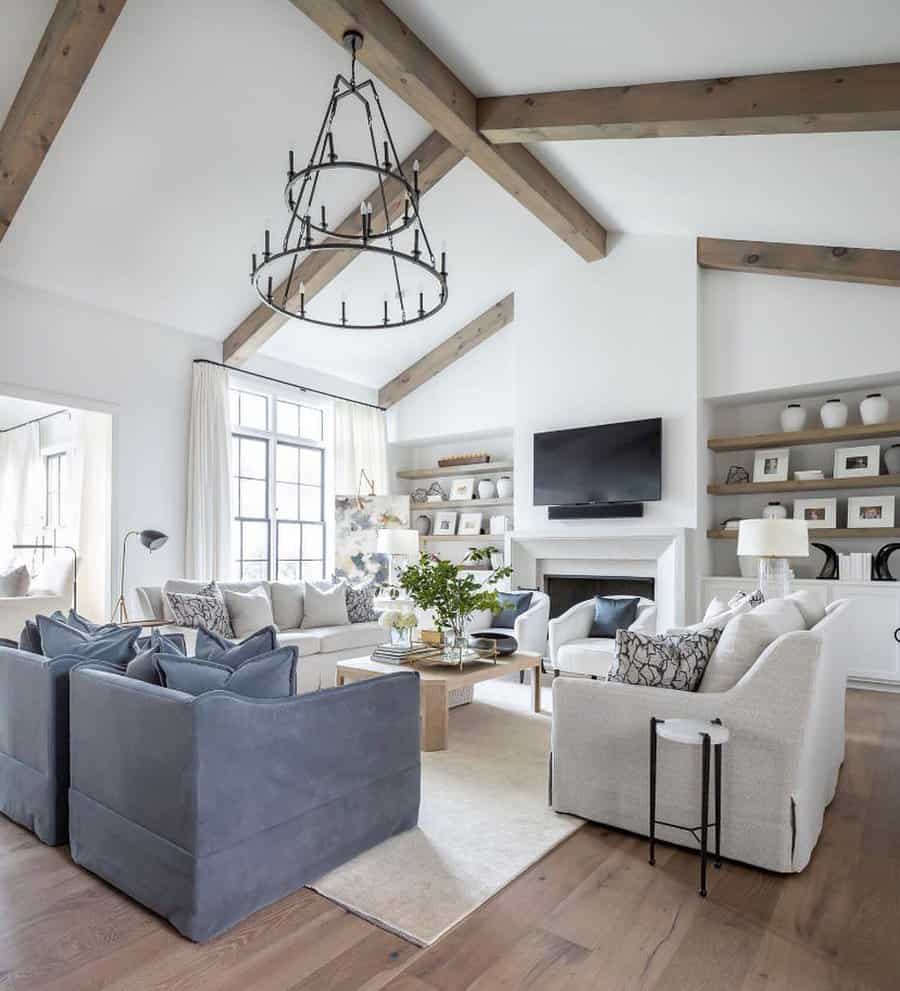 Globe and Edison light bulbs are alternatives to traditionally shaped light bulb styles. Swapping out your chandelier or wall sconce bulbs for one of these can give a one-of-a-kind aesthetic to the most basic fixture.
The height of your various living room light fixtures can also have a big impact on the final design. Experiment with hanging your pendant lighting at various heights for a unique look.
7. Farmhouse
When designing a farmhouse-inspired living room, you can take the lighting one of two ways. On the one hand, you can opt for something as simple as a contemporary ceiling fan. On the other, you can go big with a full-scale chandelier.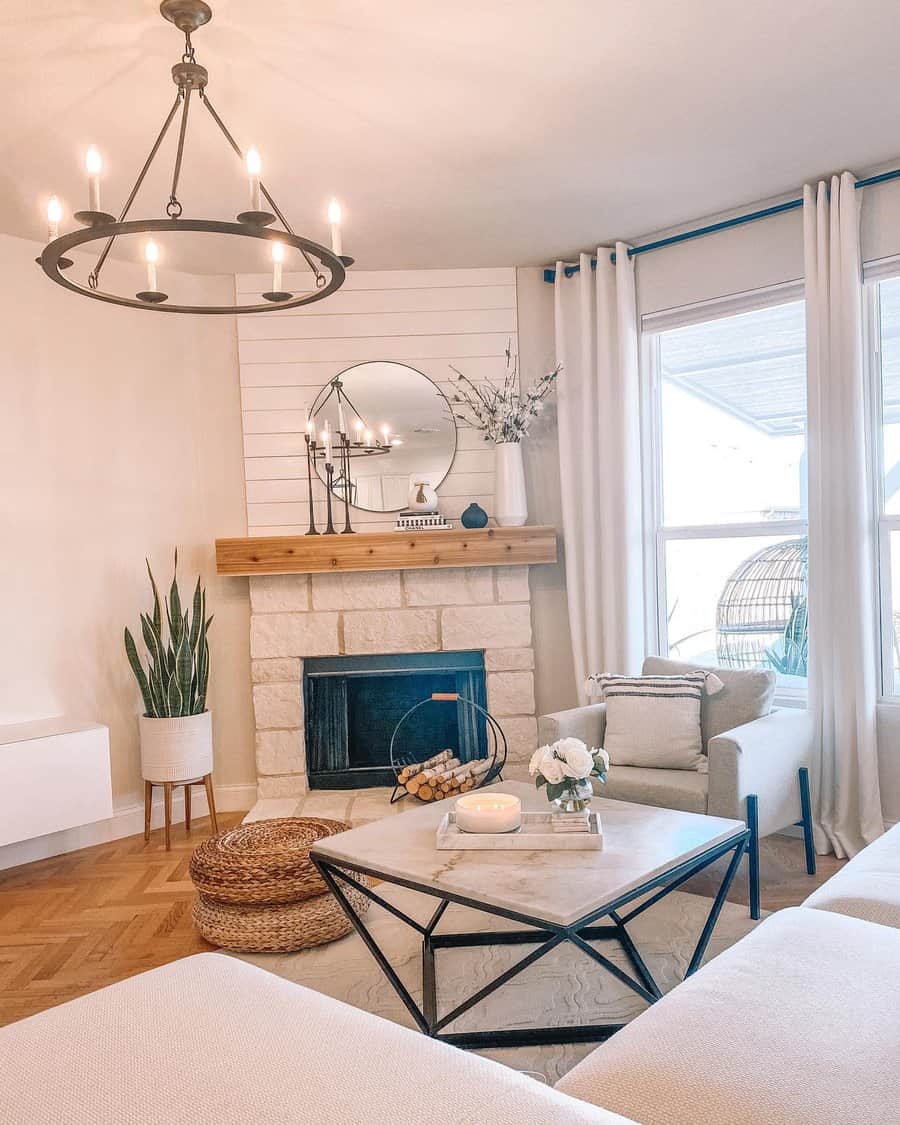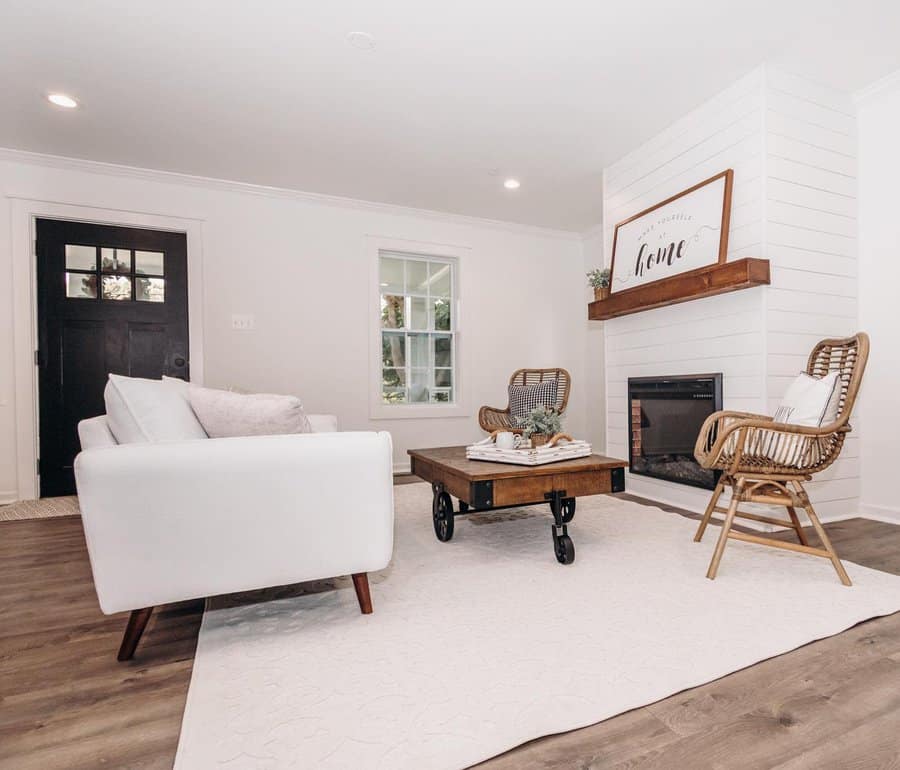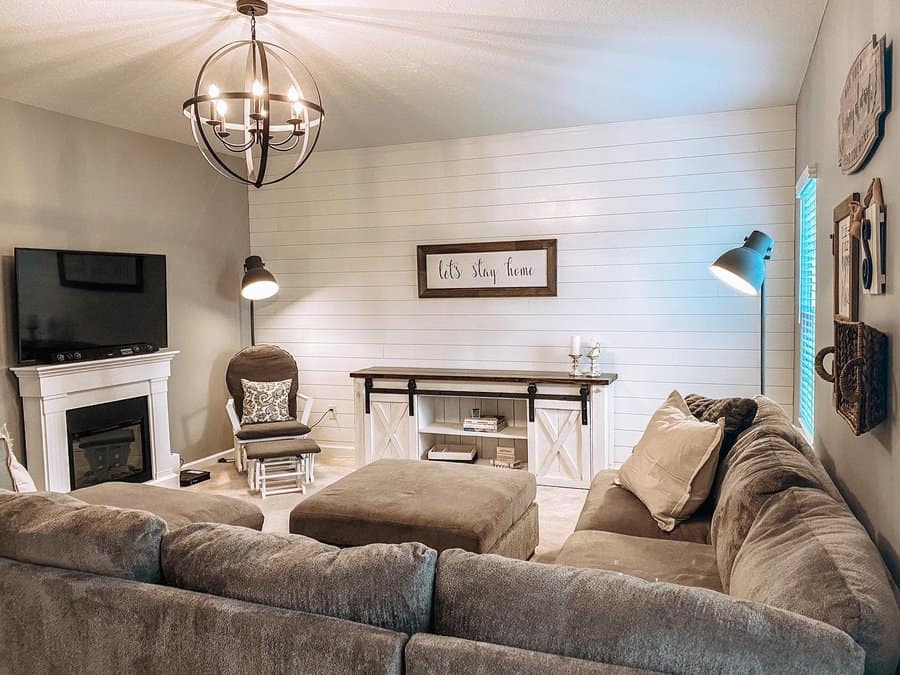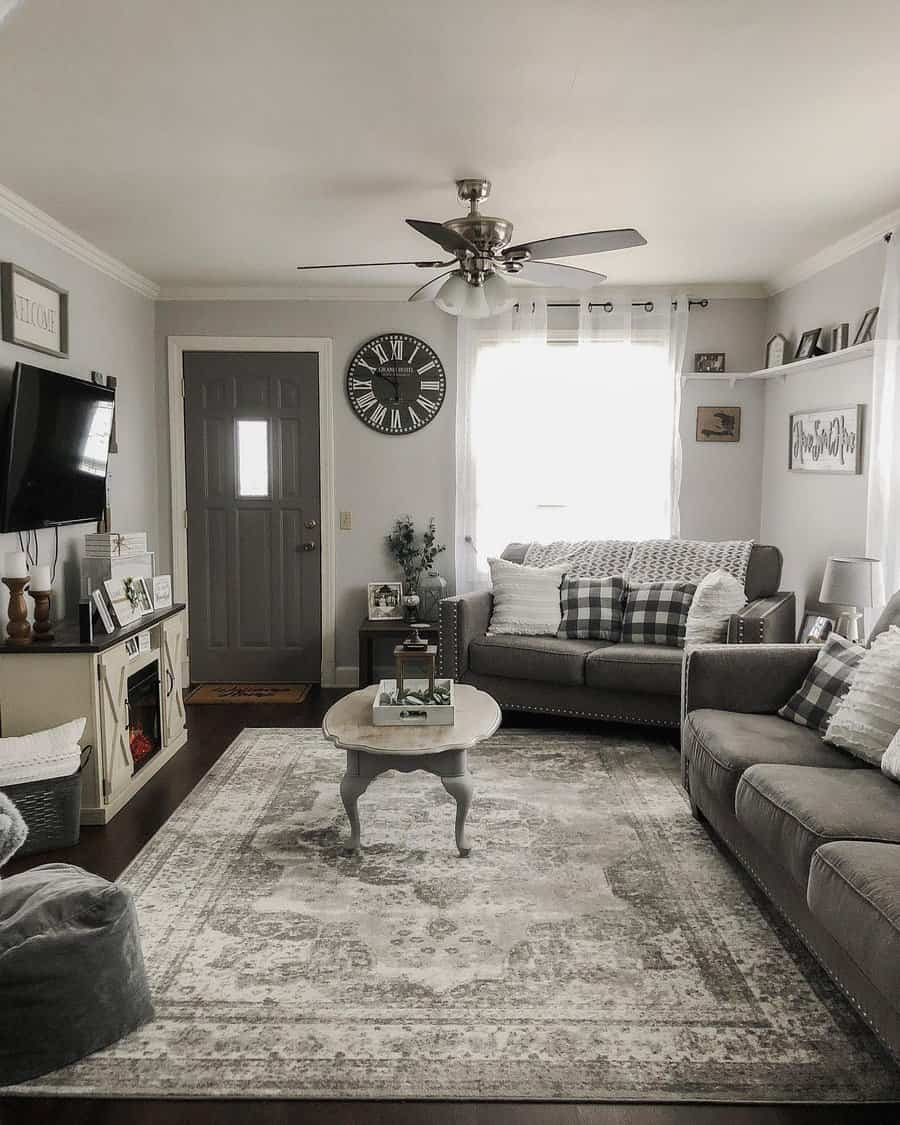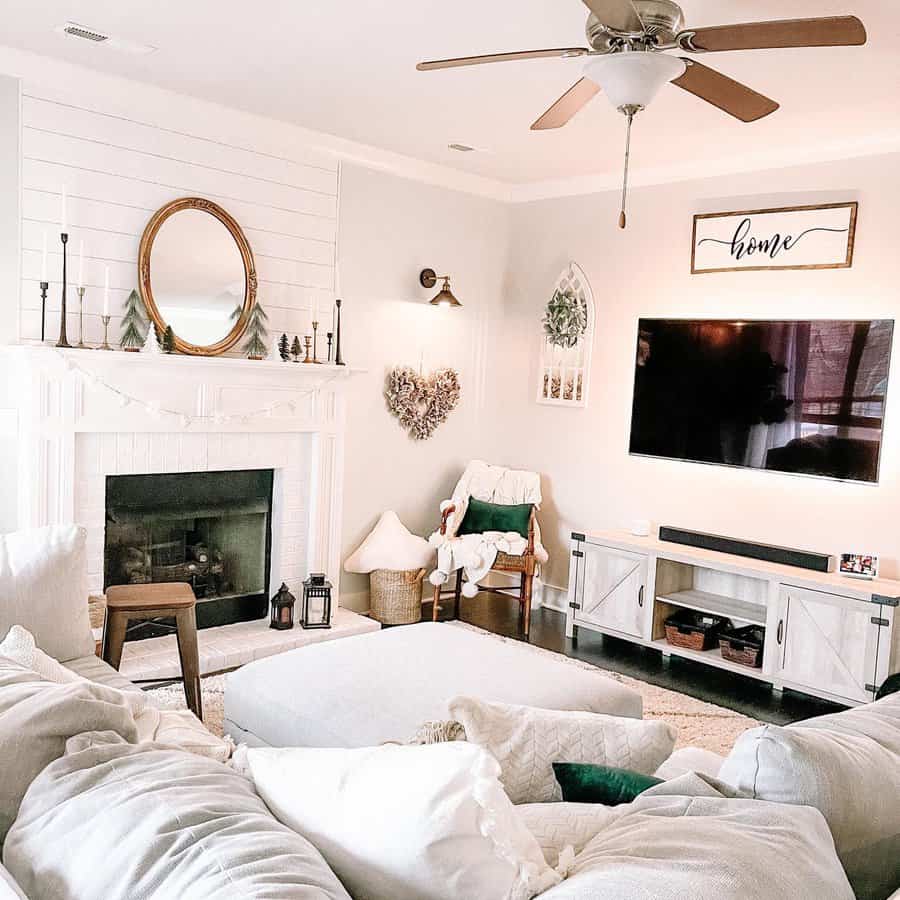 Skip the open flames in favor of battery-powered candles. These can be arranged around the room for soft accent lighting or placed inside a larger fixture. Add recessed lights to your ceiling for more visibility when you need it.
Cast iron is a wonderful finish for any rustic light fixture. Whether you're installing a chandelier or more subtle wall sconces, opt for light fixtures that look aged and worn.
8. Industrial
Since industrial interior design is all about exposing and celebrating the skeleton of your home, industrial living room lighting ideas are minimalist and a little rough around the edges.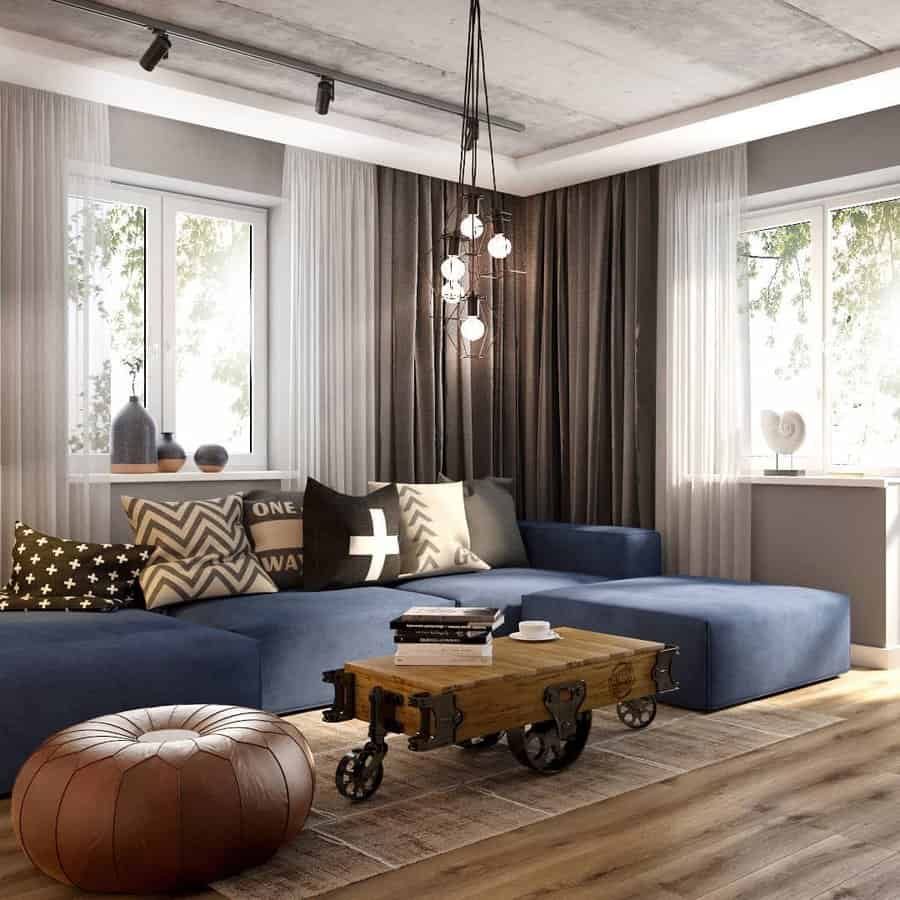 Industrial decor is responsible for bringing the Edison bulb into contemporary design as a whole. So it should come as no surprise that these light bulbs are commonplace throughout the industrial design movement.
Exposed light bulbs aren't for everyone. Track lighting will disperse soft light without interfering with the industrial aesthetic.
9. Lamp
A single ceiling fixture isn't always enough for an entire room. Plus, some living rooms are designed without any permanent light fixtures at all.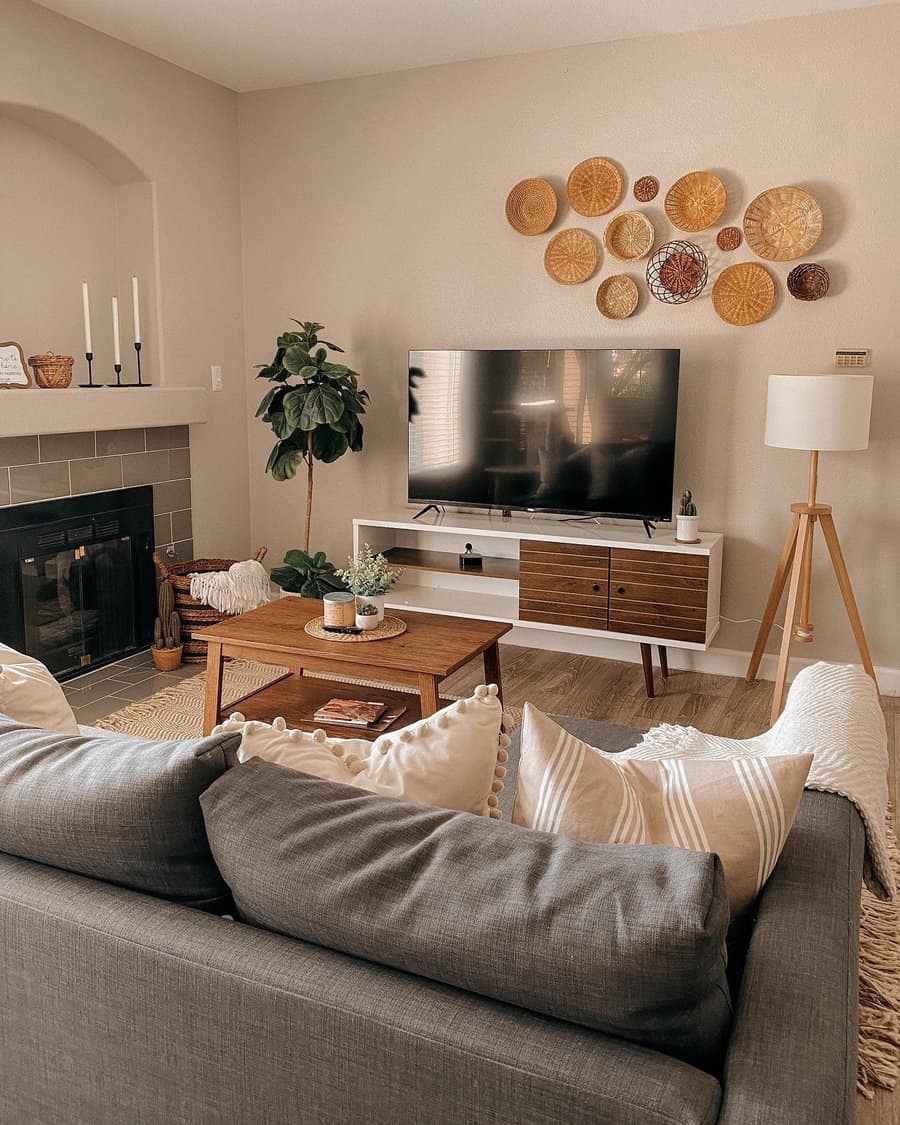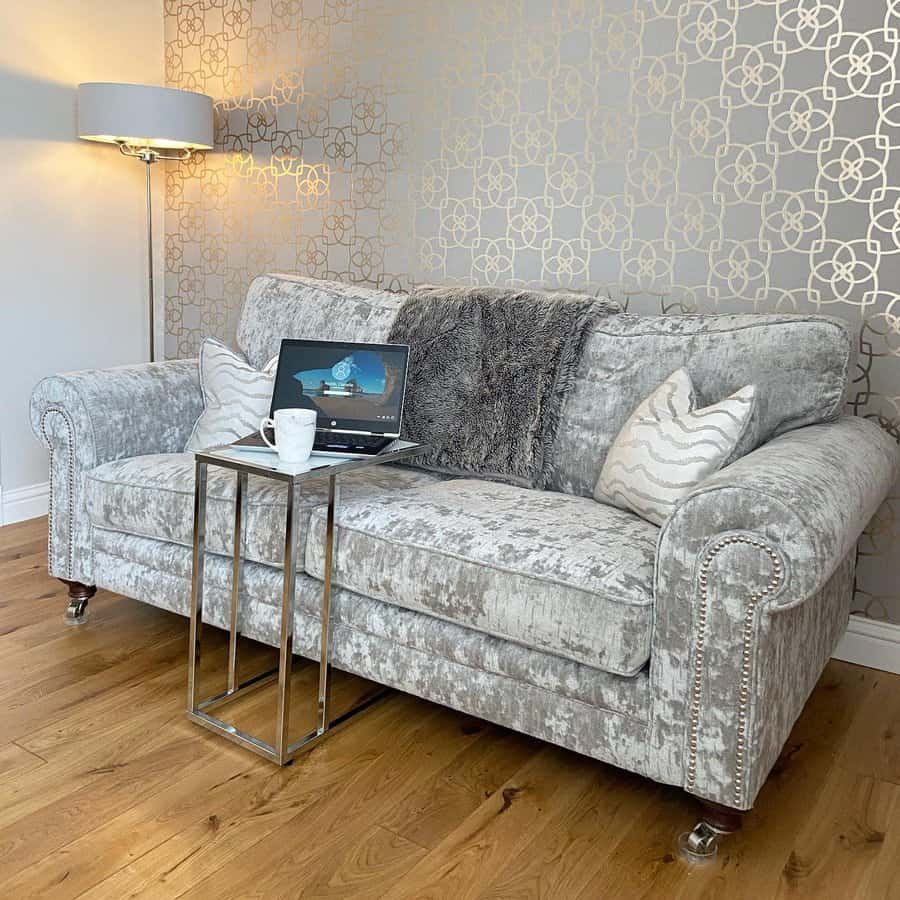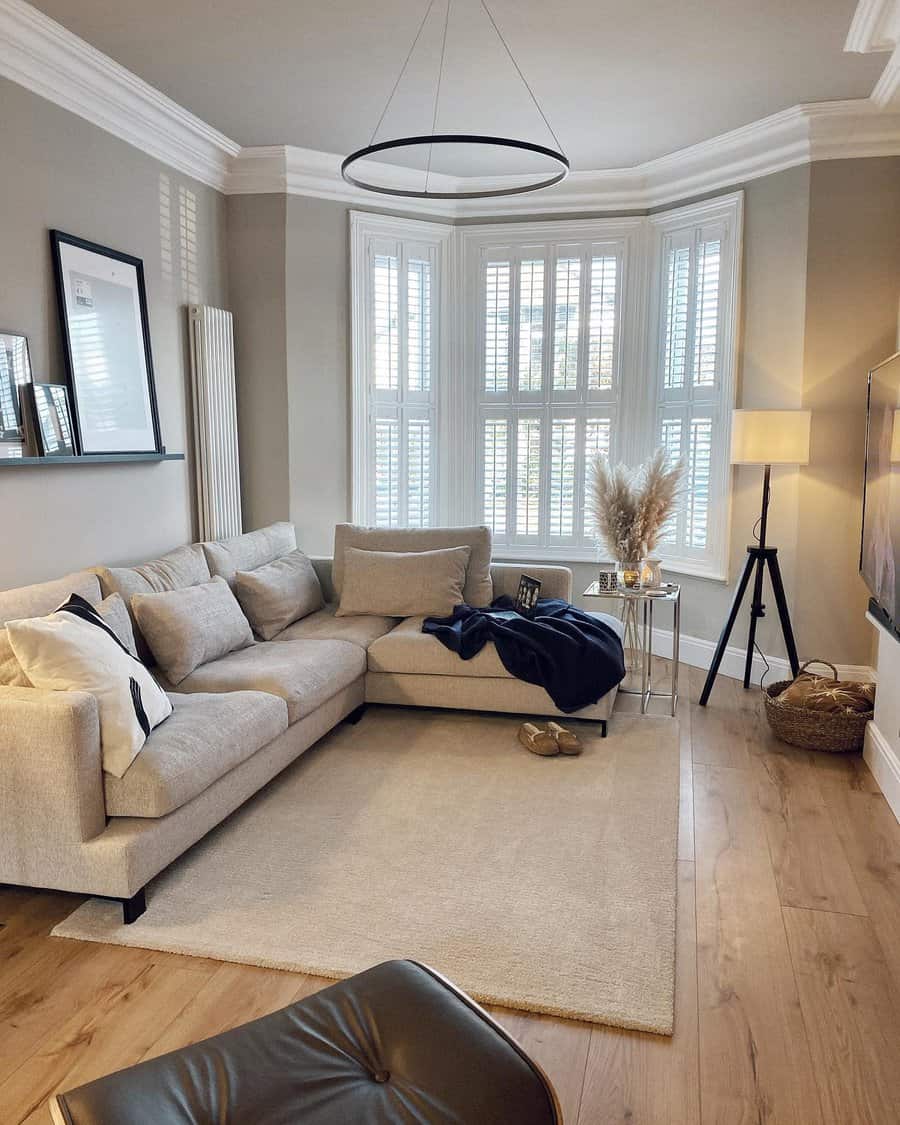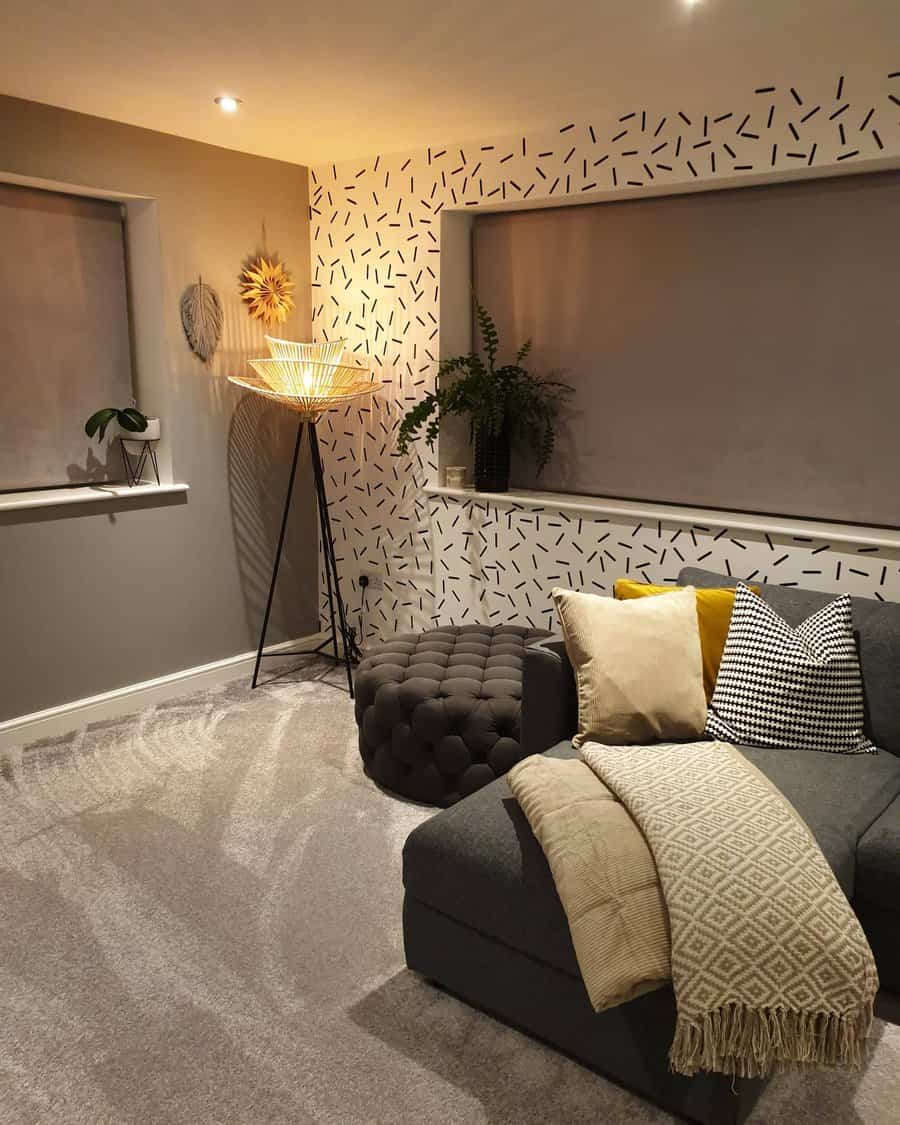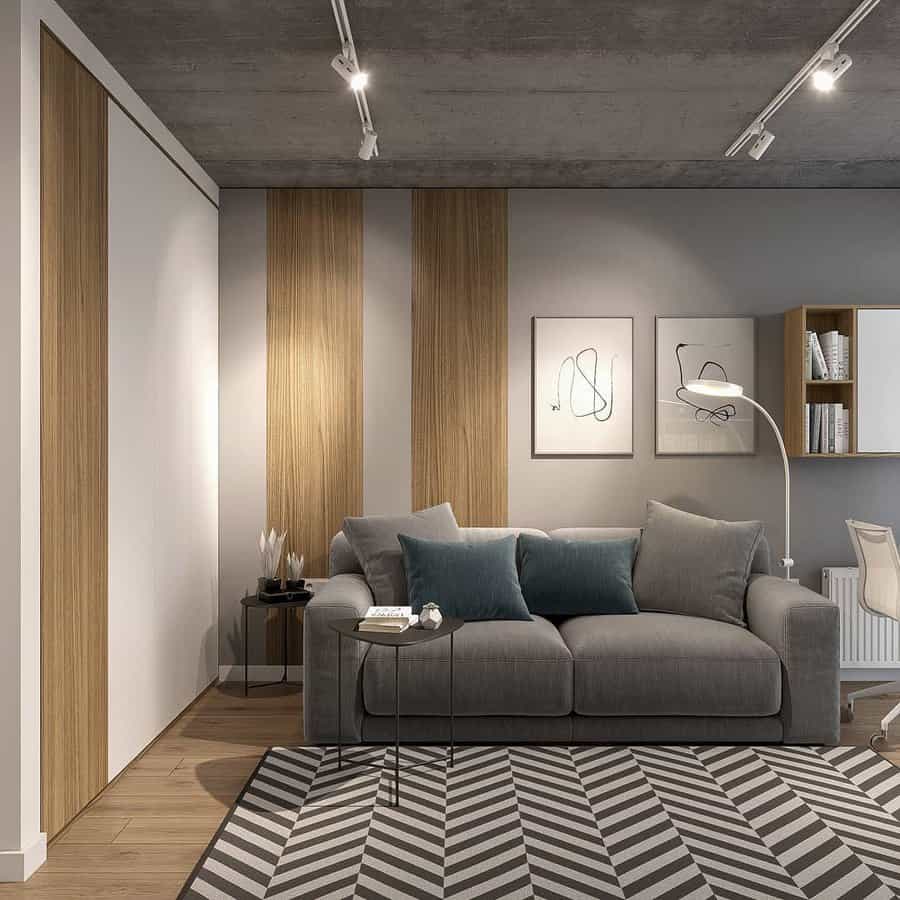 A floor lamp can be placed on each end of your sofa for reading, conversing, or watching TV. If you work in your living room, include a bright desk lamp to light up the area at any time of day.
You can create the ideal lighting setup without the limitation of internal wiring. Depending on your personal taste, you can invest in matching lamps for the entire room or mix and match various styles for an eclectic design.
10. Low Ceiling
Since a low ceiling can impact the way light bounces around the living room, try experimenting with fixtures that direct light upward rather than out or down. A well-lit ceiling will look brighter and open up the space as a whole.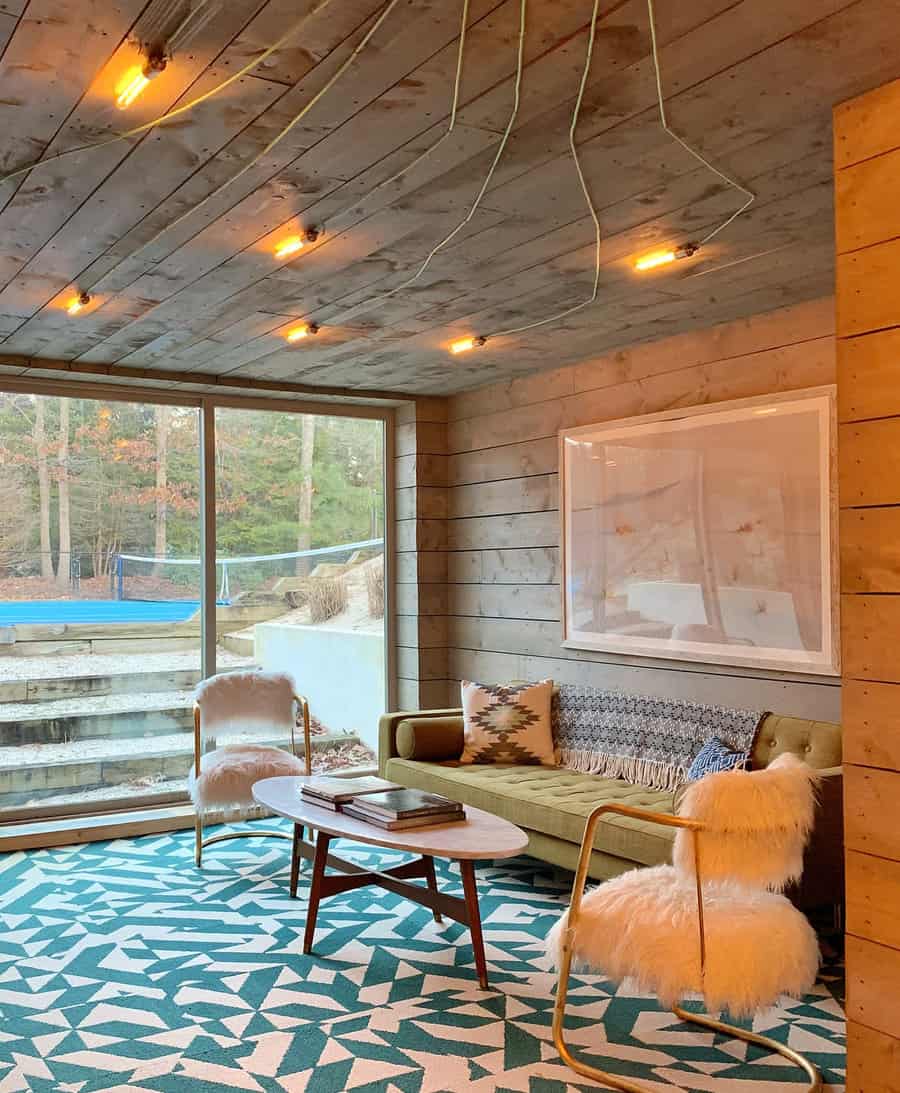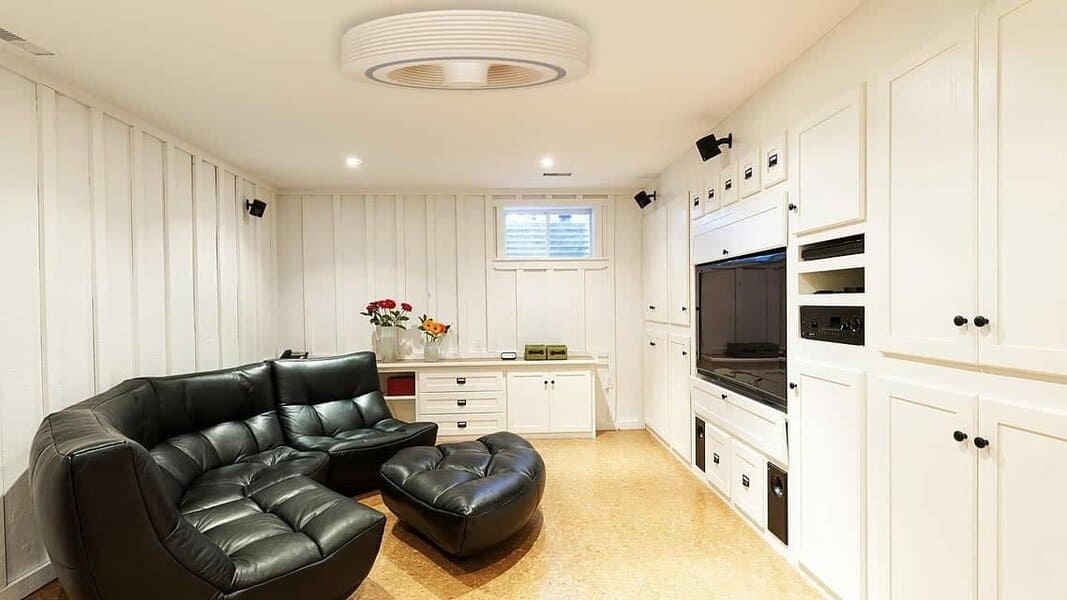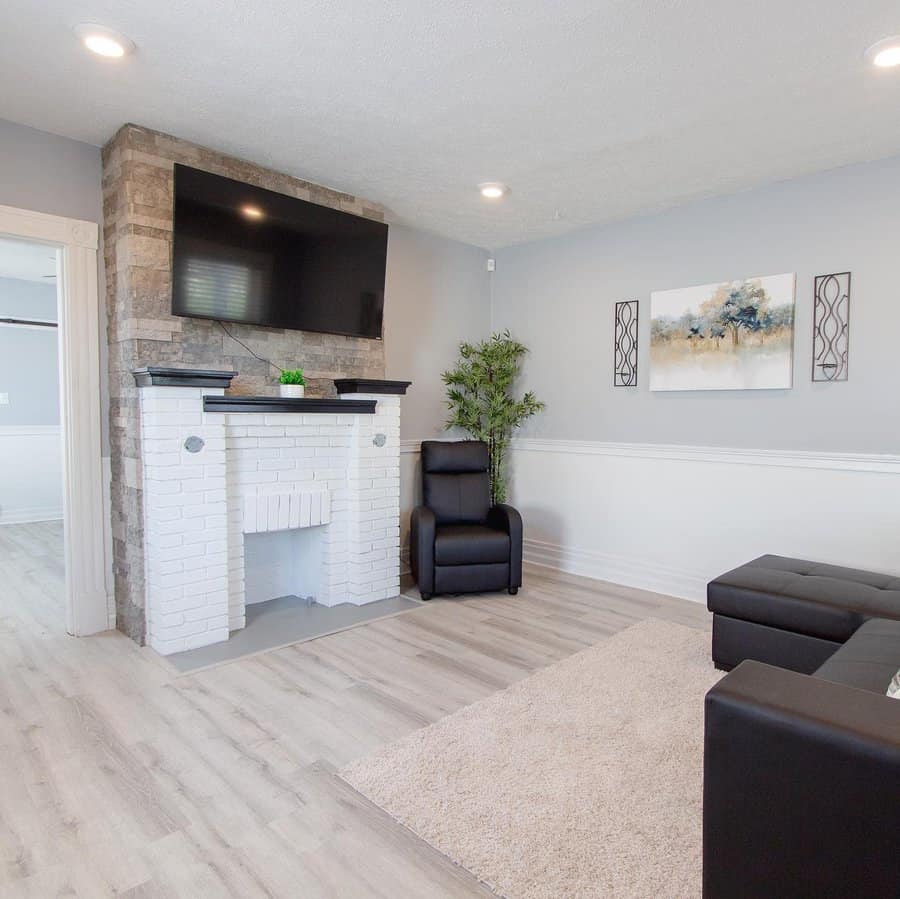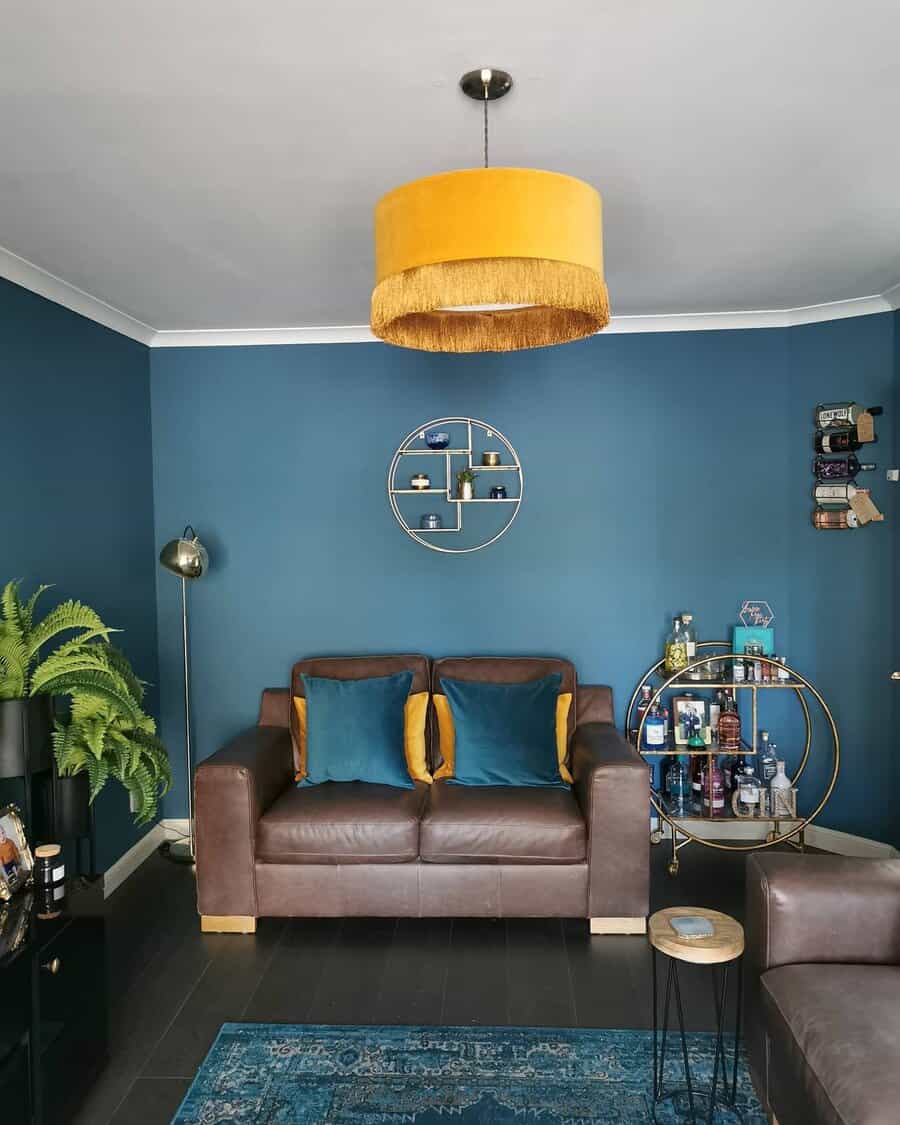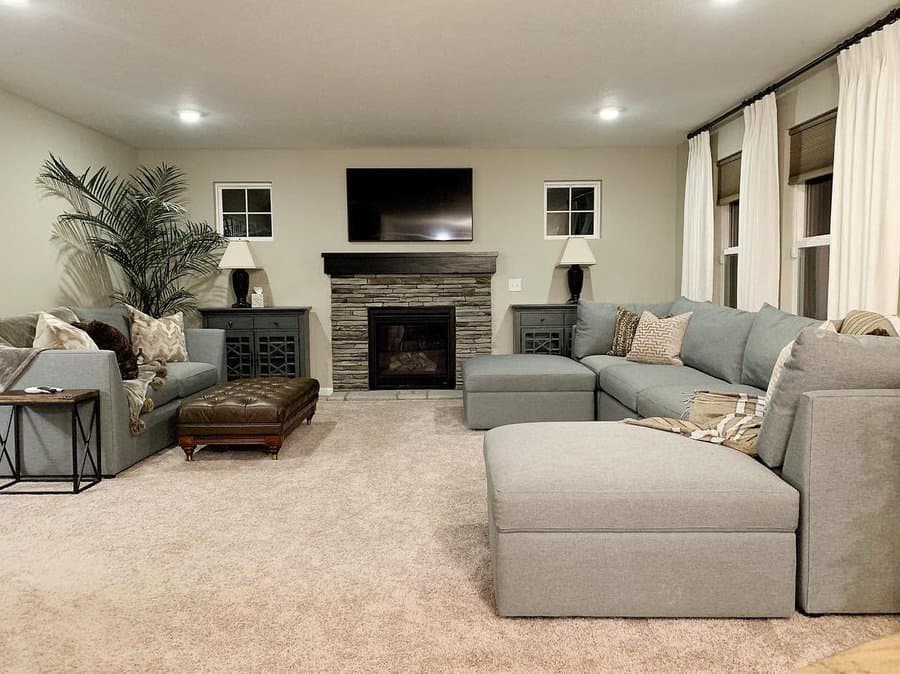 Recessed lighting is a popular choice for any space with a low ceiling. Not only does it conserve all of the available headroom. It also consistently lights the entire living space, preventing dark corners and grim shadows.
A low ceiling does not mean ditching overhead light fixtures altogether. Opt for a fixture that sits flush with the ceiling rather than one that hangs from a chain.
11. Luxury
It's hard to argue with the appeal of a luxury living space. But how do you create an elegant atmosphere using functional elements like light fixtures?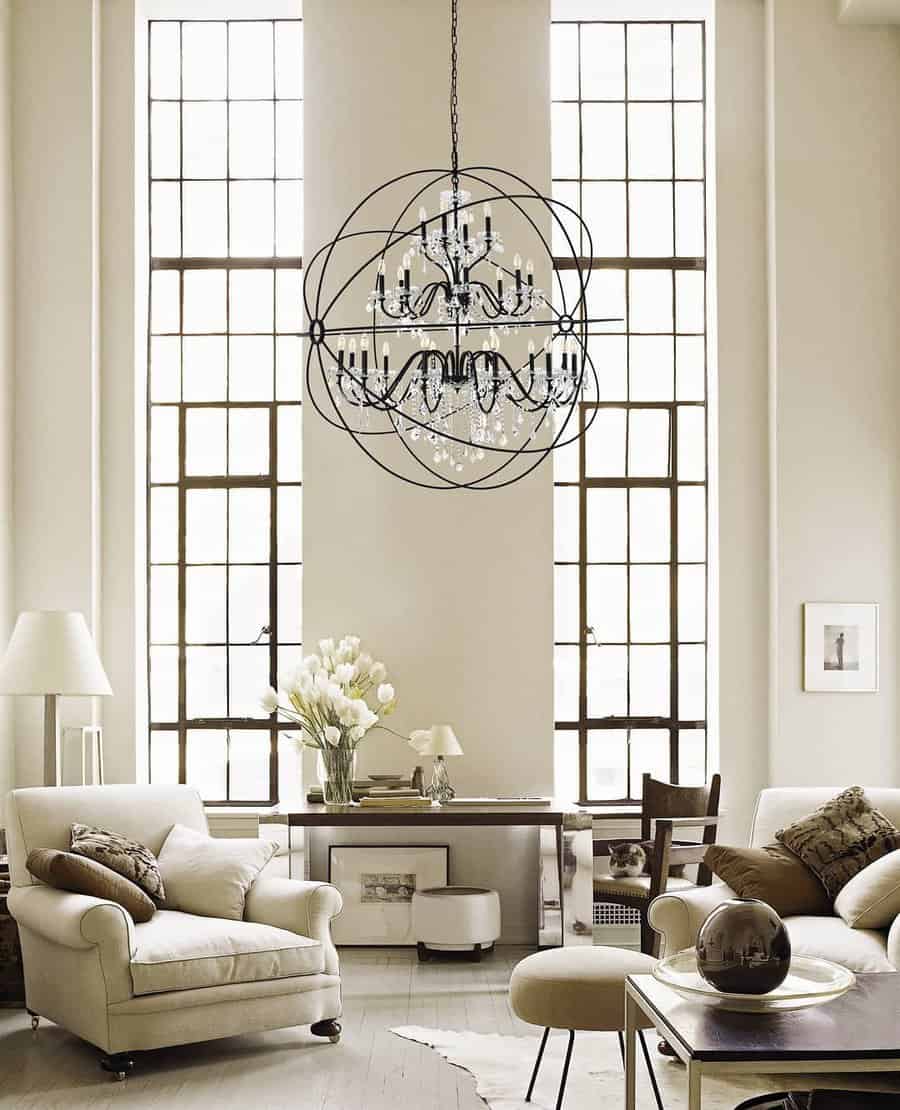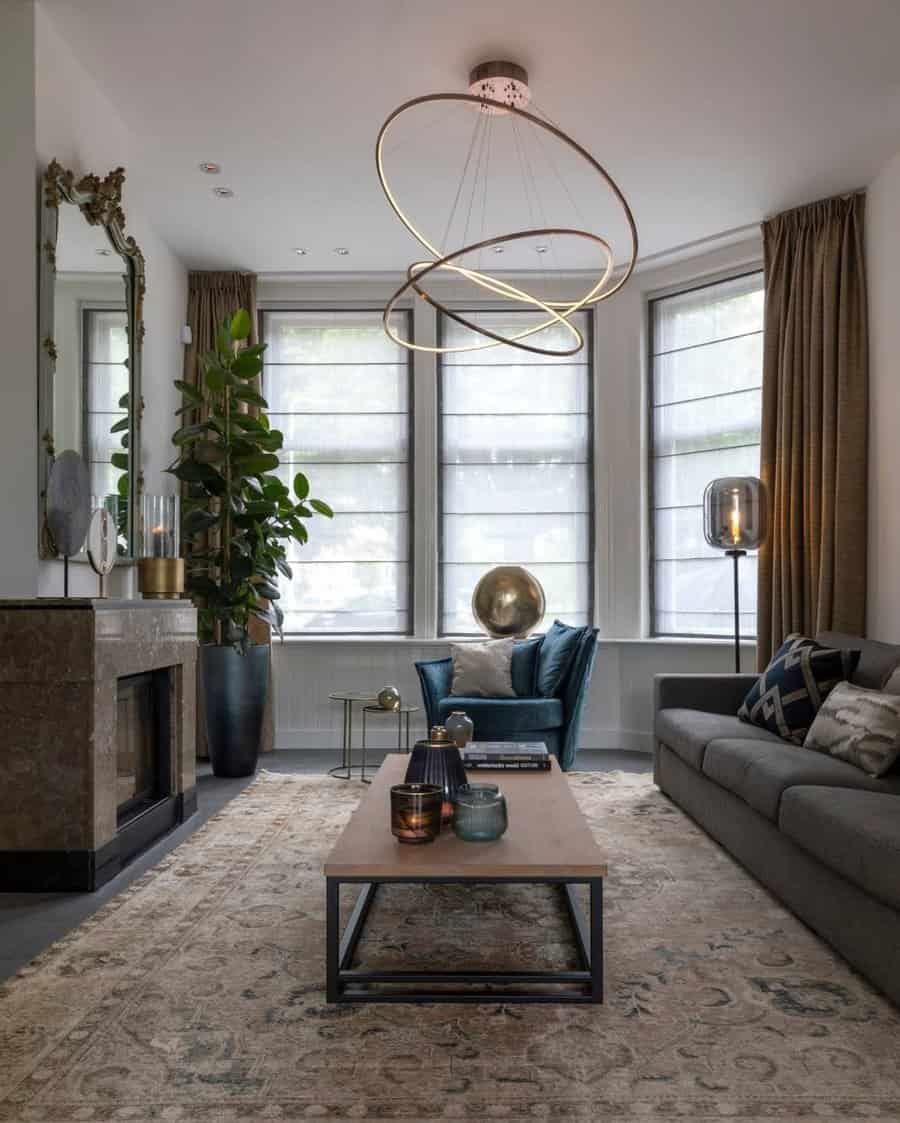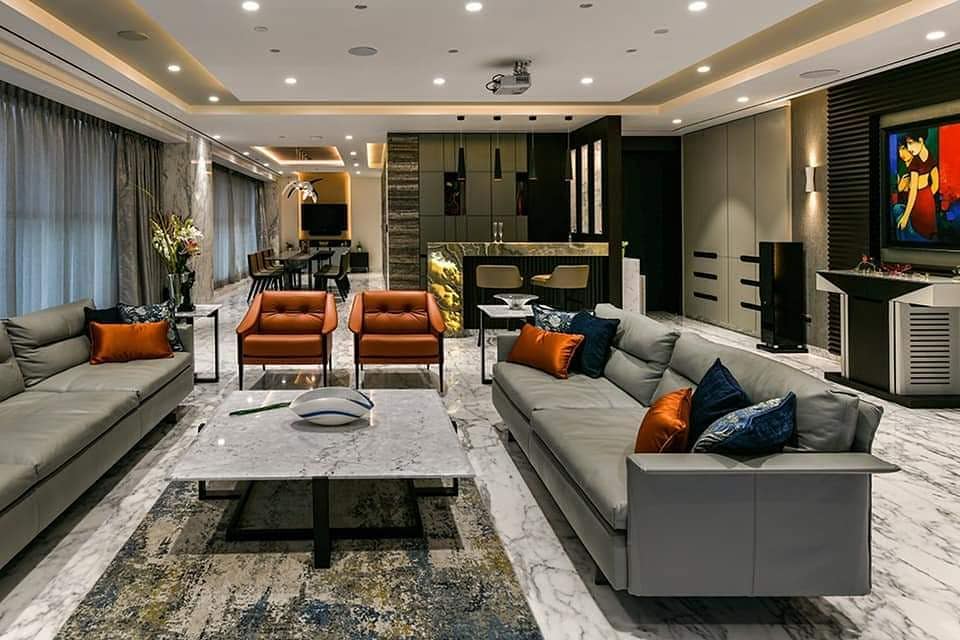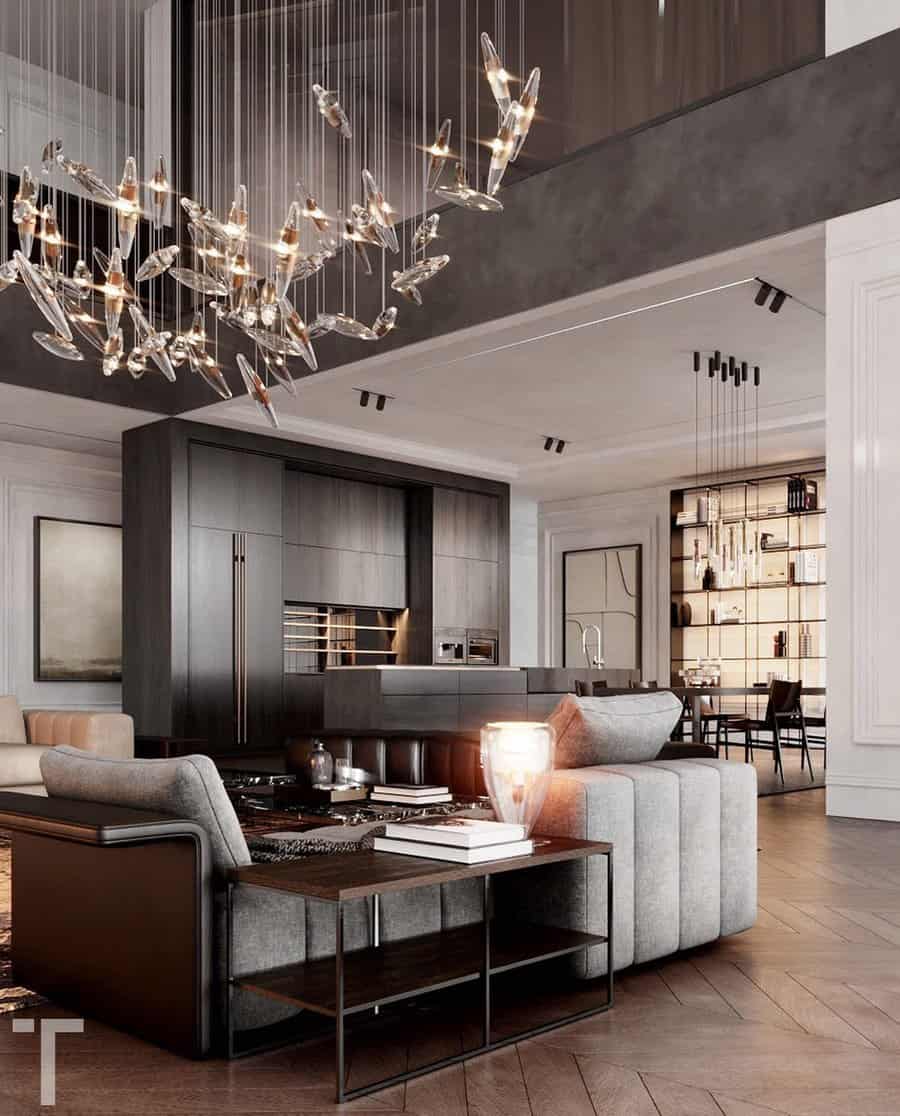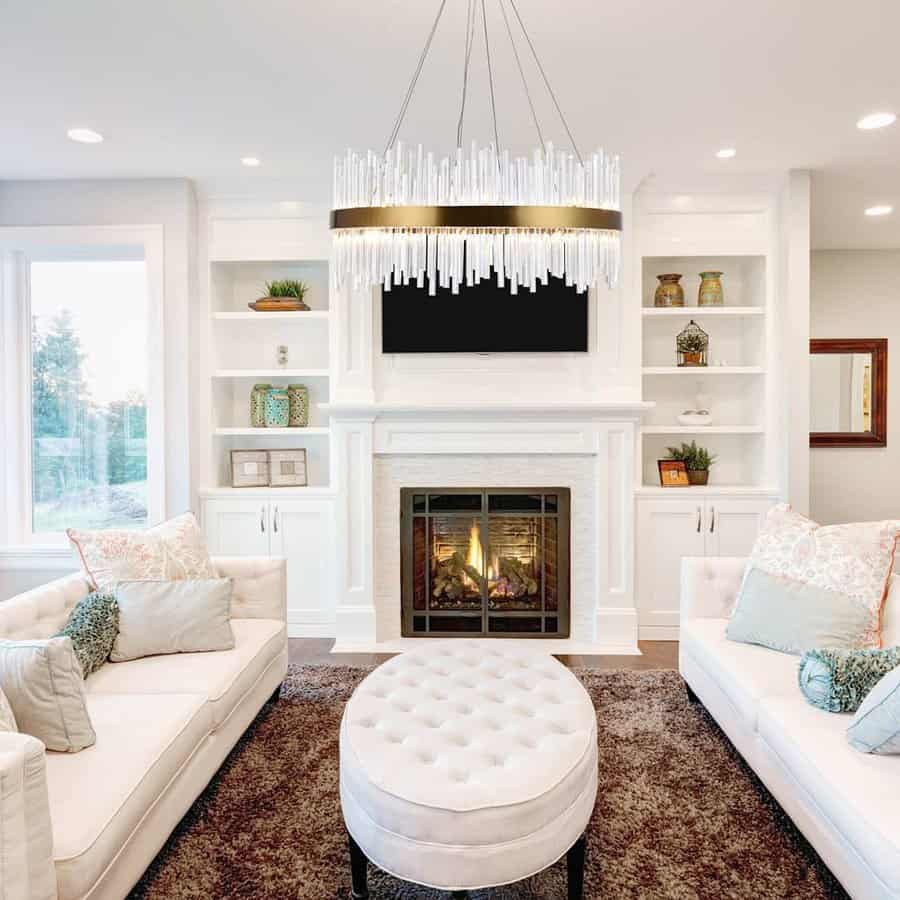 One of the best things you can do for your living room is selecting a statement light fixture that doubles as a piece of artistic decor. This fixture can be minimalist or over-the-top. What matters most is that it suits the rest of your living room design.
The brightness and temperature of your living room lighting can also have a surprising impact on the overall atmosphere. Stay away from overly yellow light bulbs in favor of warm white ones. Installing a dimmer will add an extra touch of luxury to the space.
12. Modern
Modern design emphasizes geometric shapes over any other type of design. Your main living room ceiling fixture (if you have one) should be structured and feature unique materials.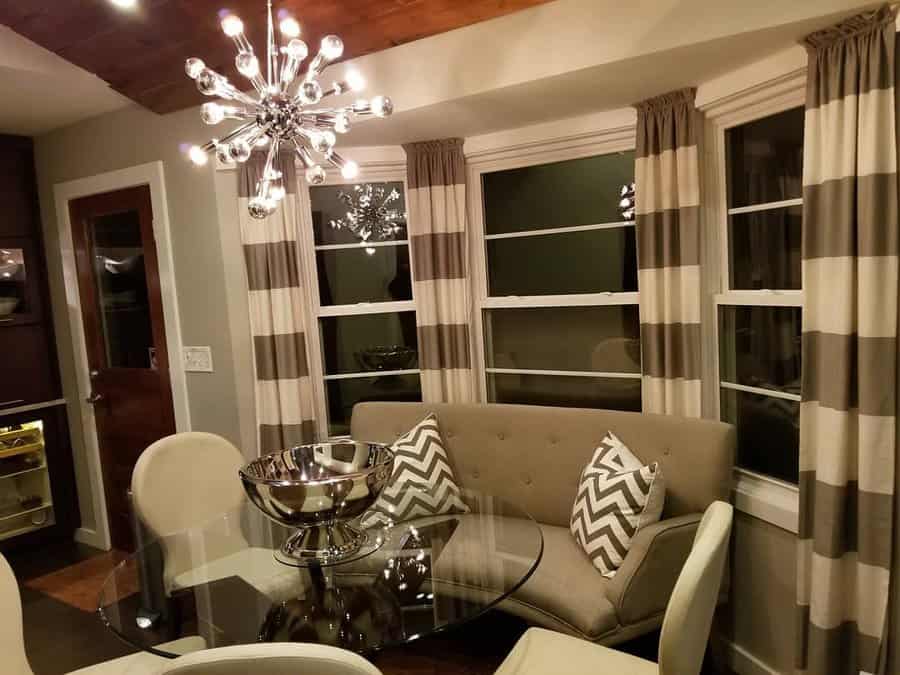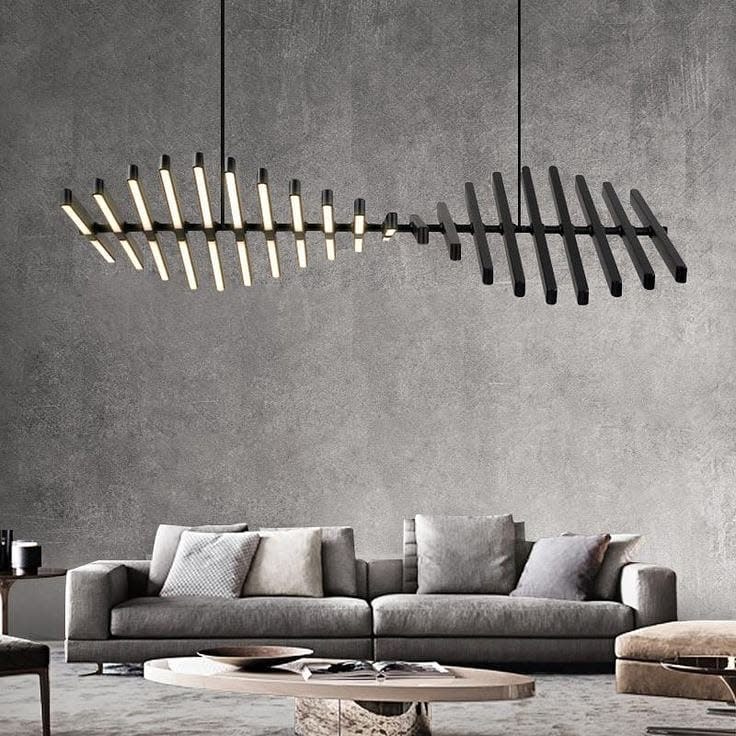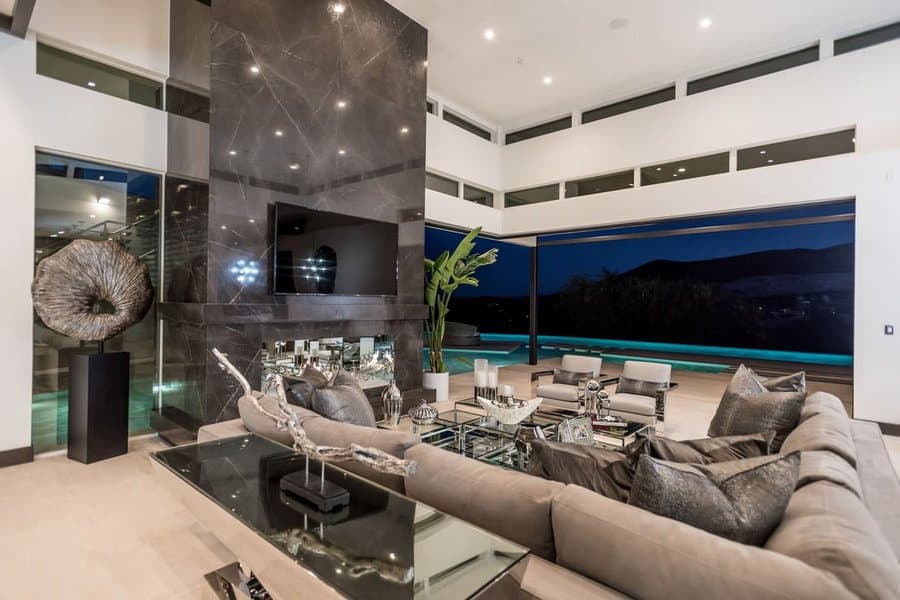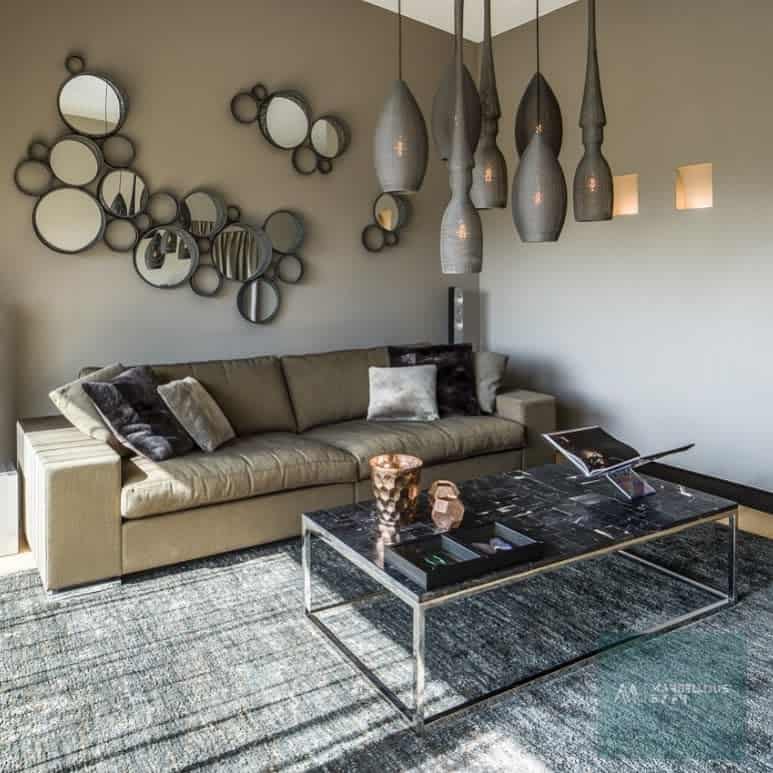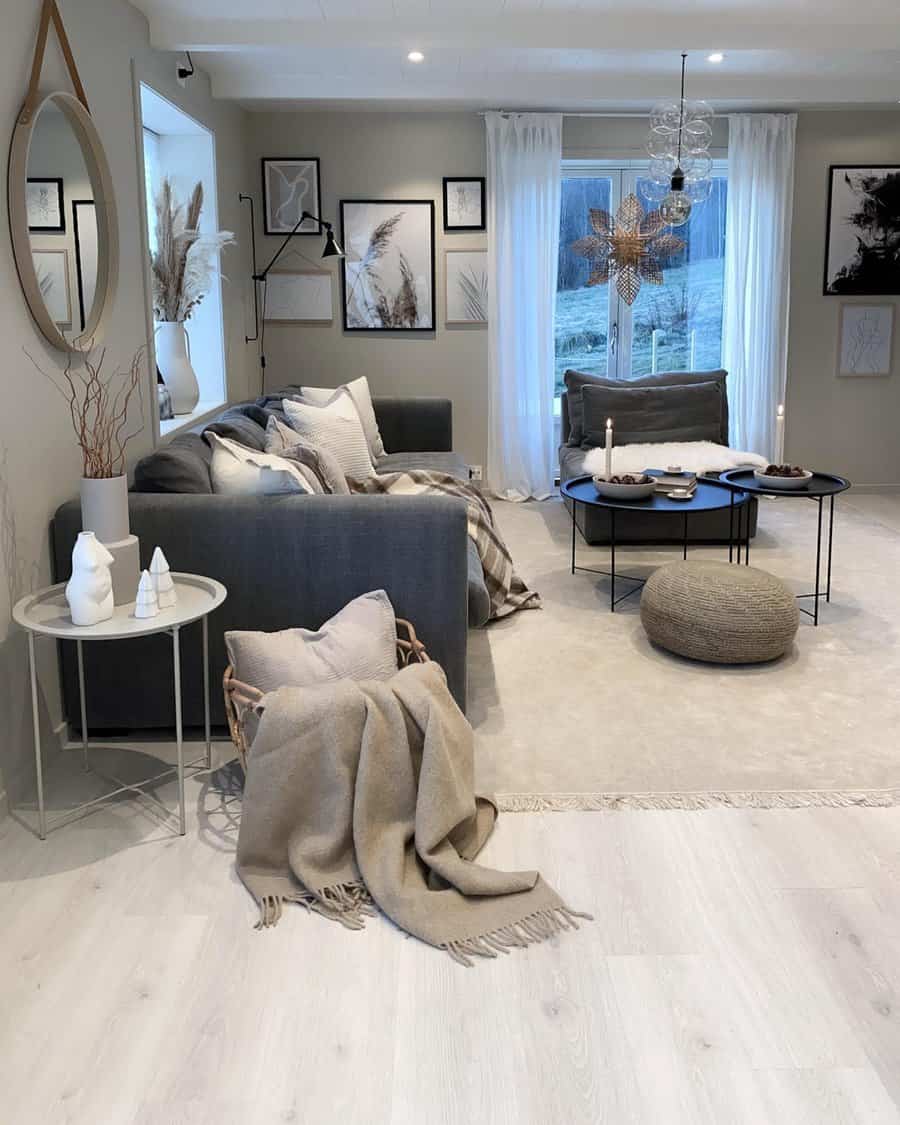 LED lighting is a great option for any modern space. Use a built-in LED strip to emphasize architectural elements within your living room or frame items like a flatscreen TV.
If you want to take your modern living room design to the next level, pay attention to how the lighting itself creates shapes and angles. The right wall light can create intriguing highlights and shadows throughout your living room, adding to the modern look overall.
13. Pendant
Although the two terms are often used interchangeably, a pendant light and chandelier are not the same things. While both fixtures hang from the ceiling, a pendant light fixture features just one light source versus a chandelier which features several.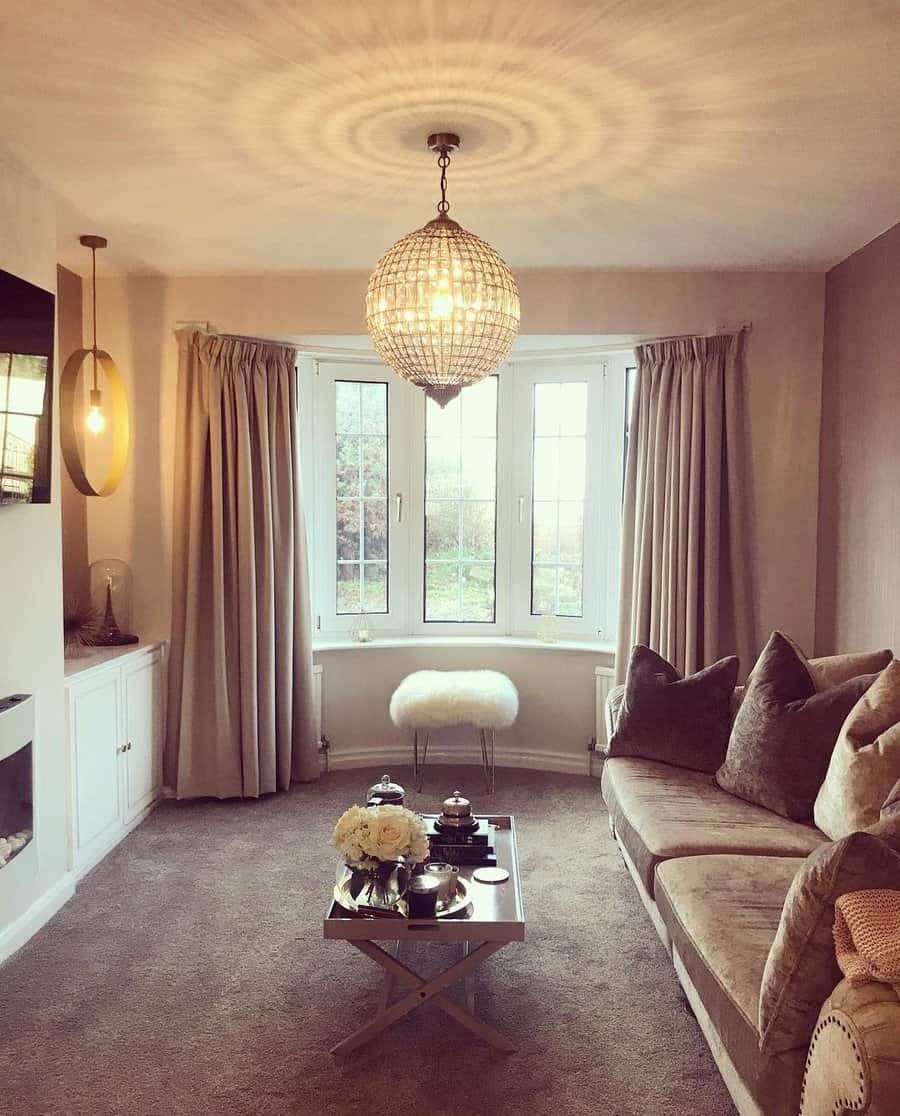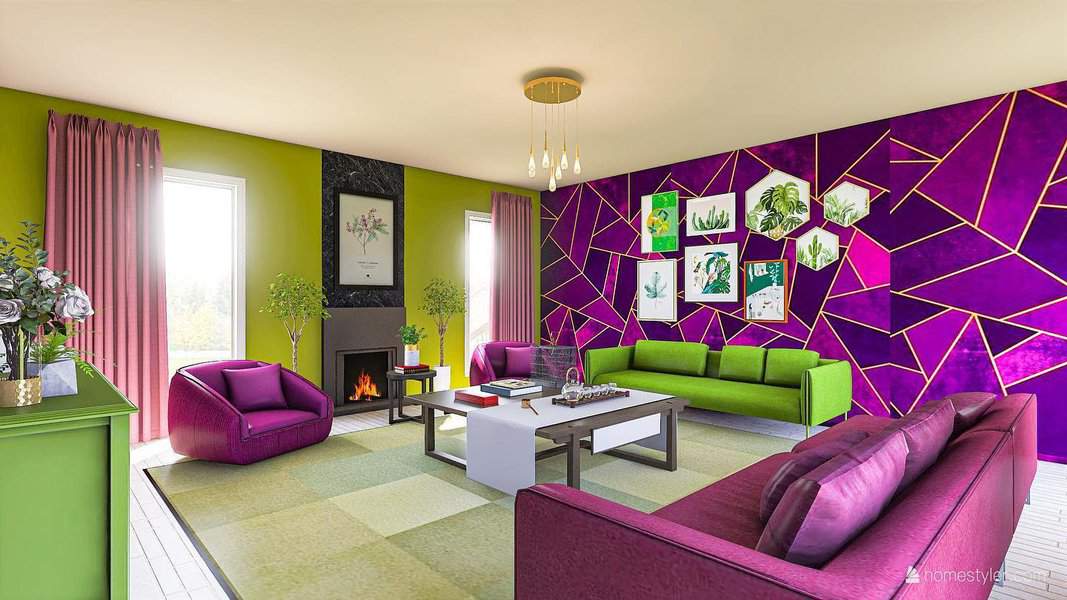 Pendant fixtures can provide ambient lighting, task lighting, or accent lighting. They are extremely versatile and can help fill the gaps in your living room's current lighting design.
You can mimic the look of a traditional chandelier by hanging several pendant lamps in a row or cluster. Experiment with hanging each pendant at a different height for a modern aesthetic.
14. Traditional
Traditional decor is perfect for the living room because it combines contemporary ideas with classic designs. Traditional light fixtures will look timeless for years to come, no matter which direction the popular styles go.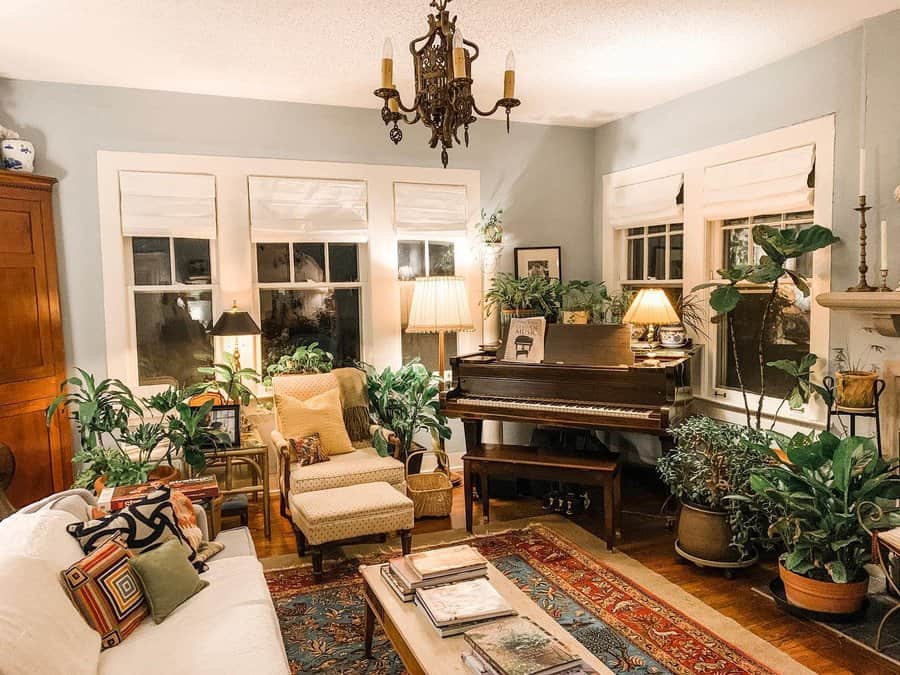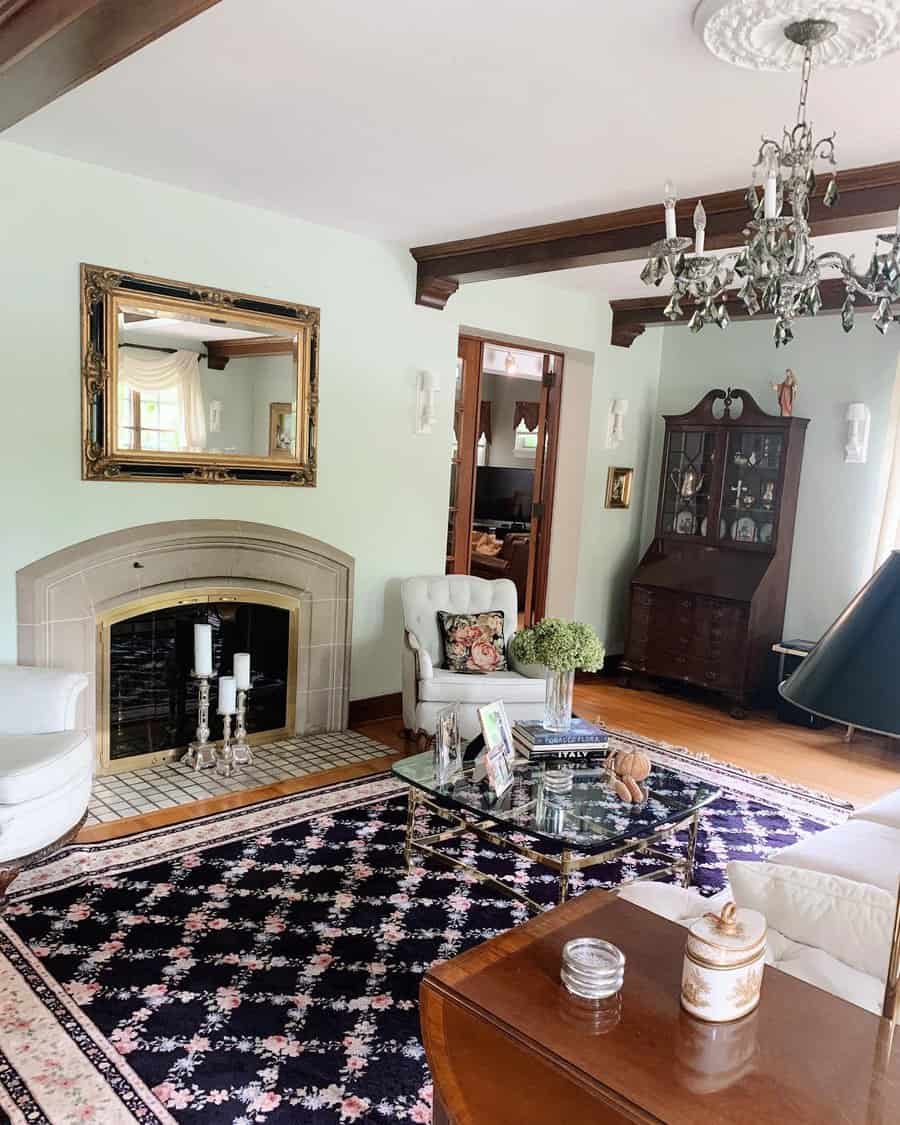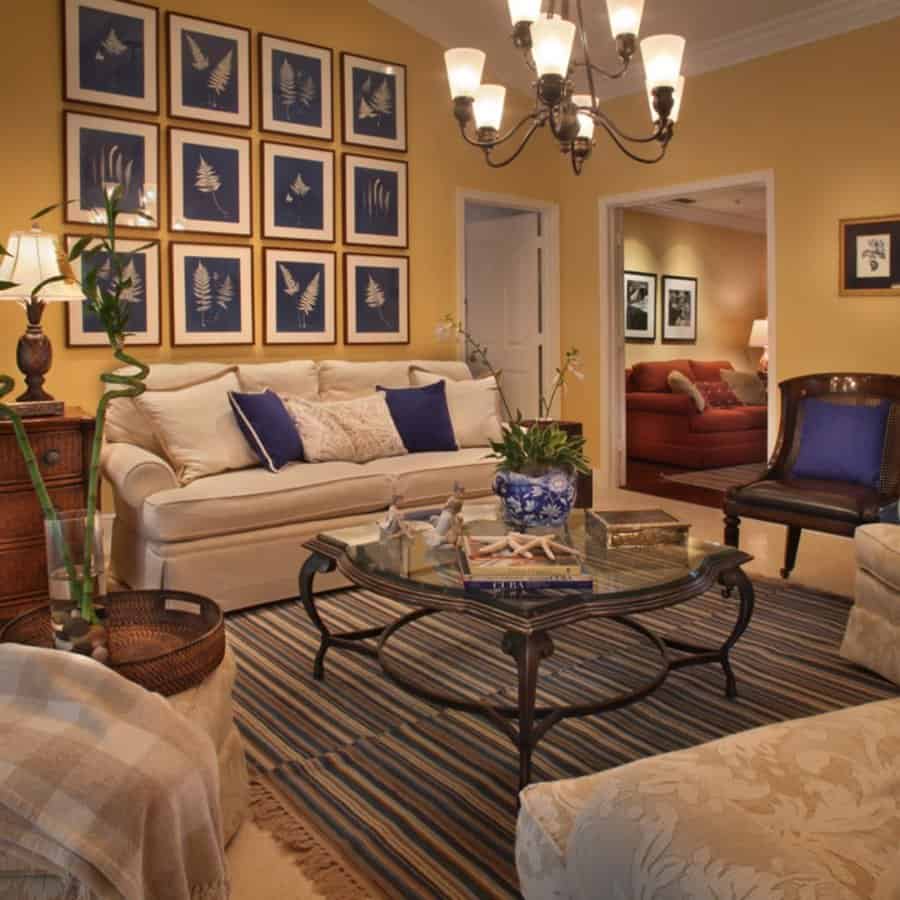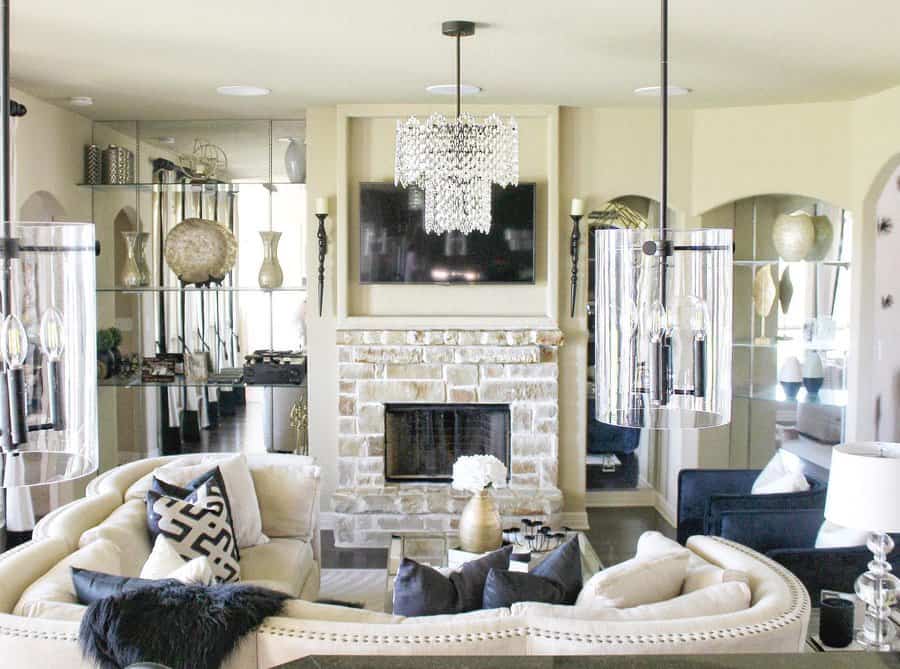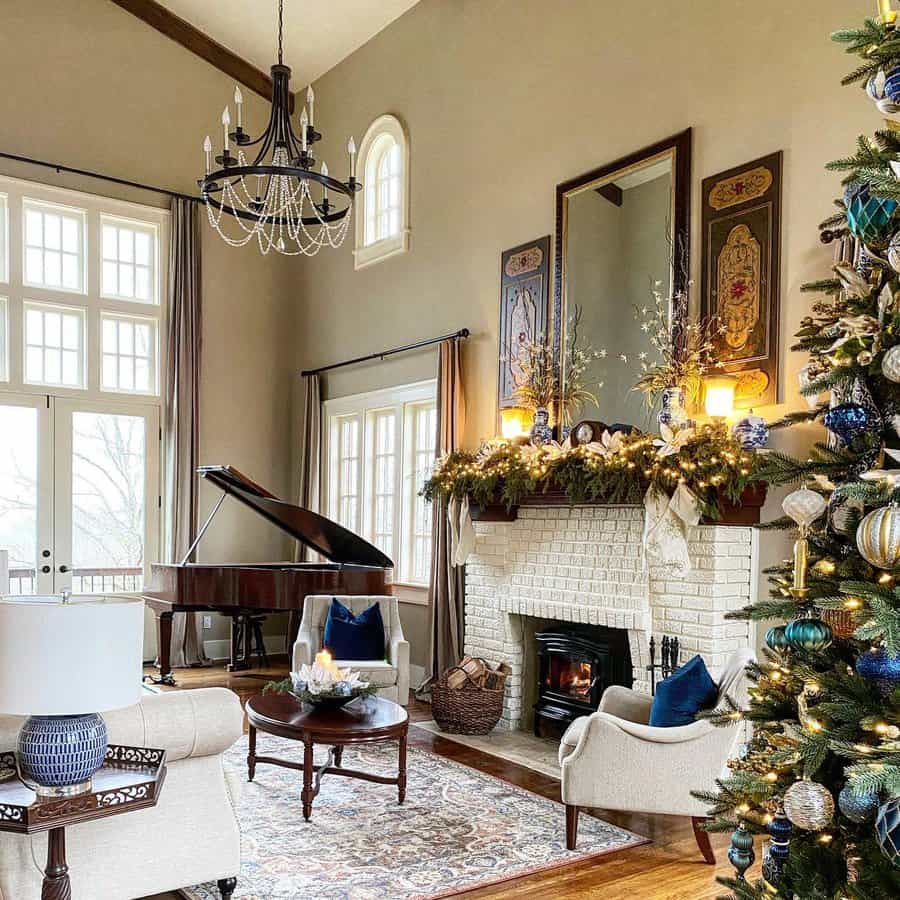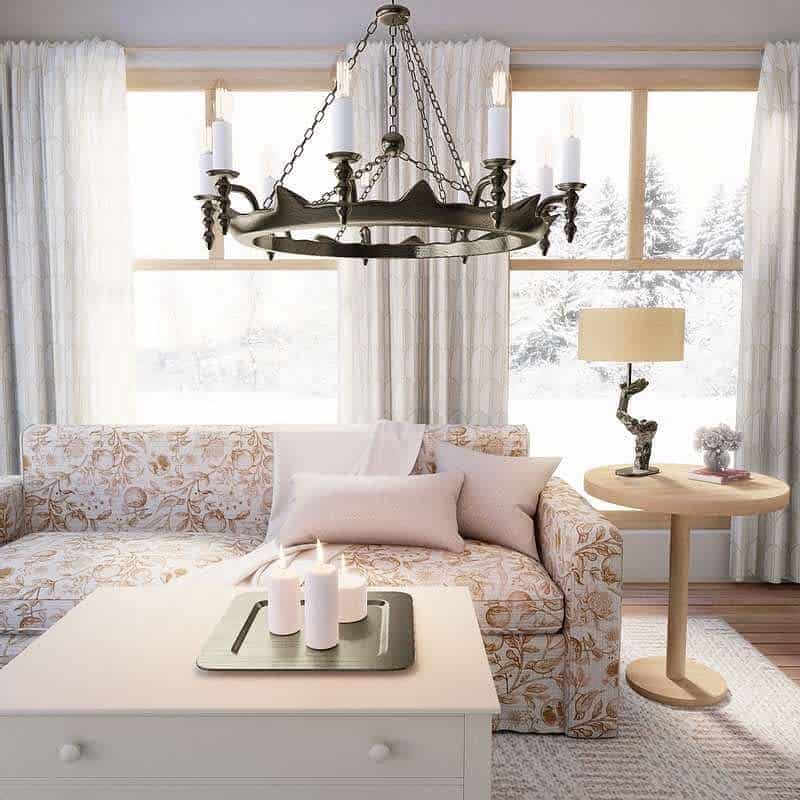 Subdued chandeliers are an ideal choice for any traditional living space. You can freshen up your living room lighting by switching out yellow-toned light bulbs for white-leaning ones.
When arranging accent lighting around the room, stick to a symmetrical layout whenever possible. If you do opt for a standalone table or floor lamp, be sure it coordinates well with the other fixtures within the space.
15. Wall
It's easy to focus all of your attention on your living room's ceiling light fixture. But wall-mounted lighting is just as integral to the final design.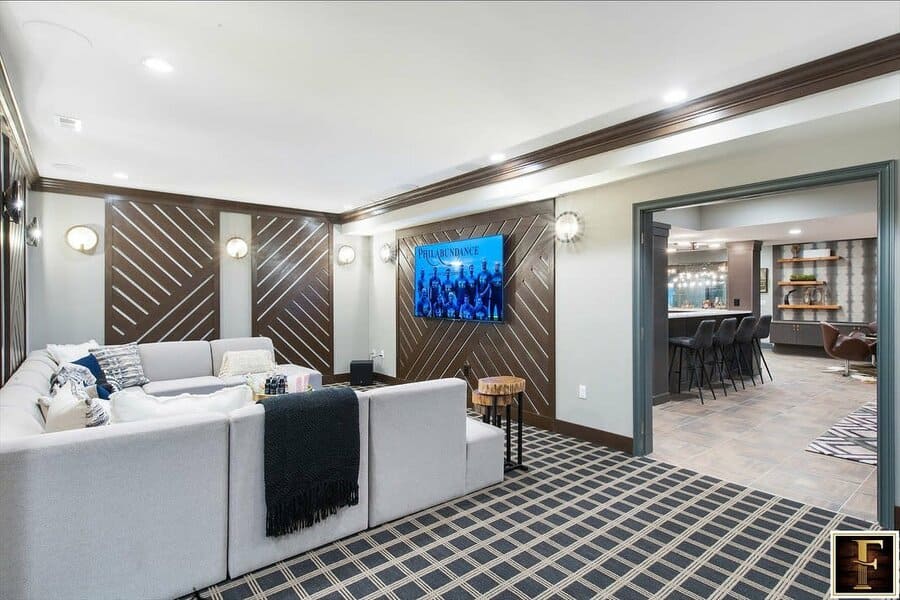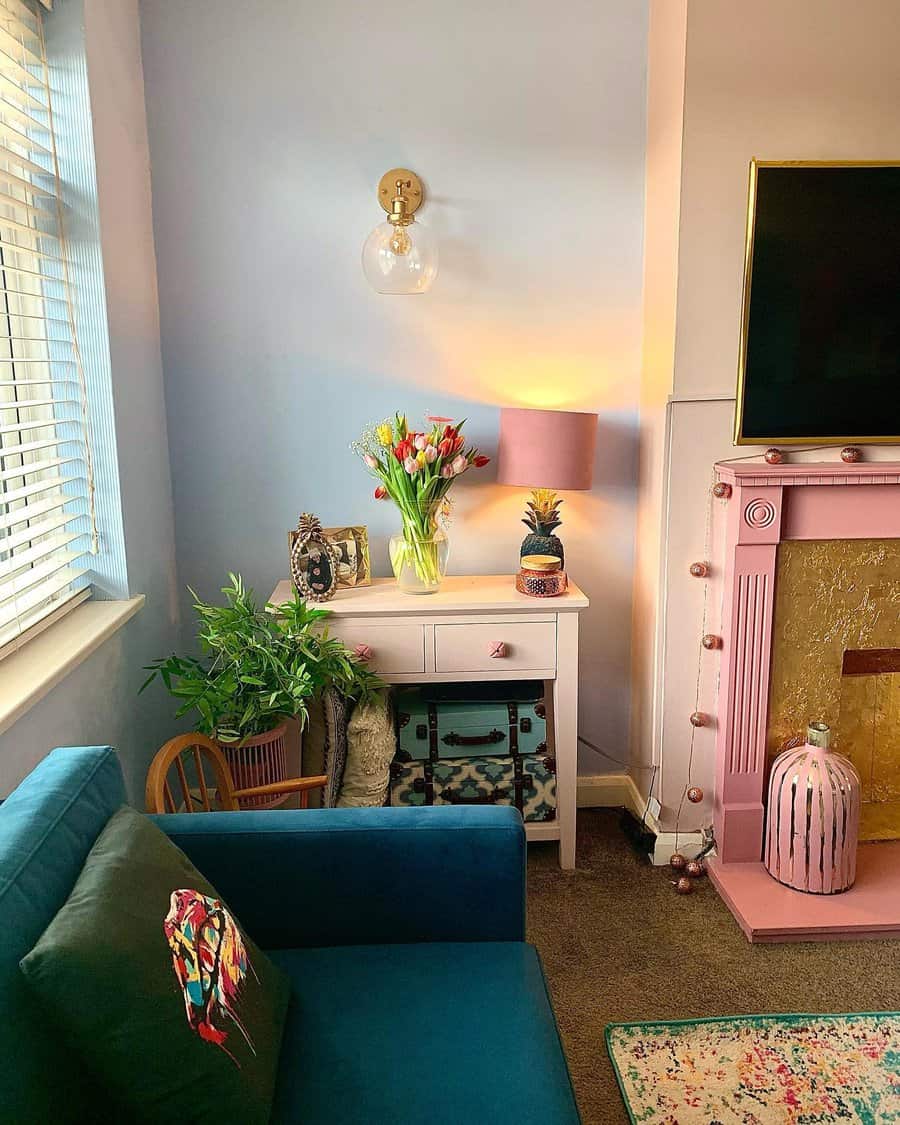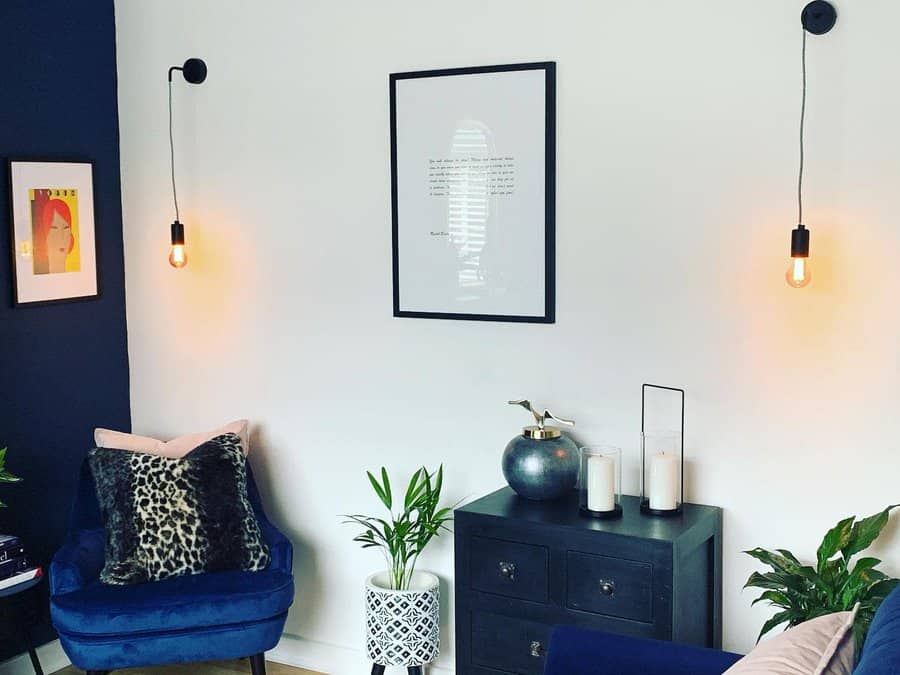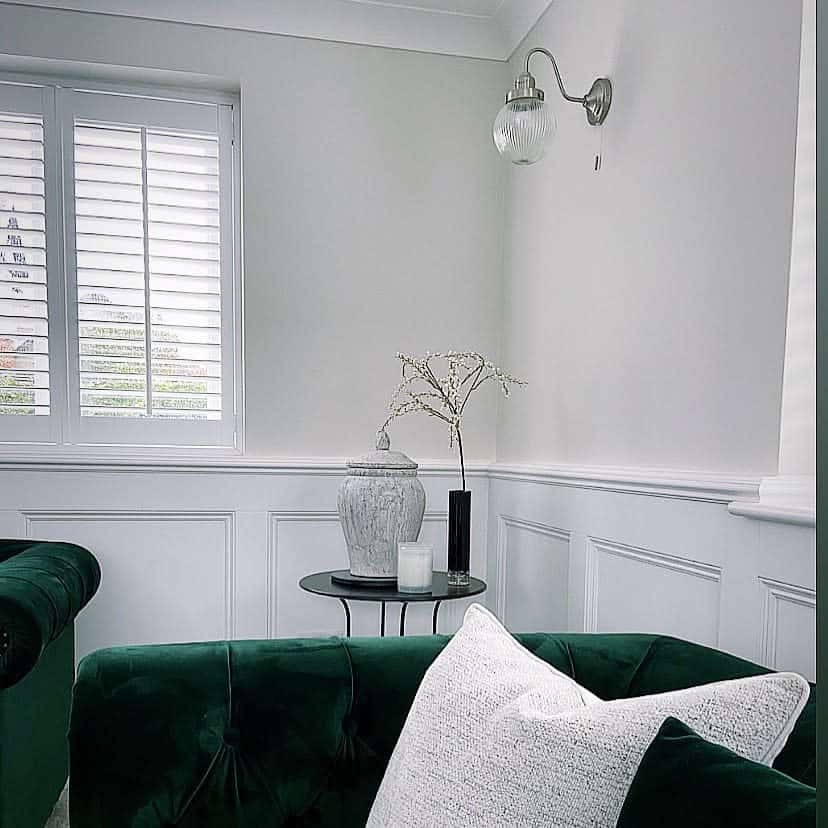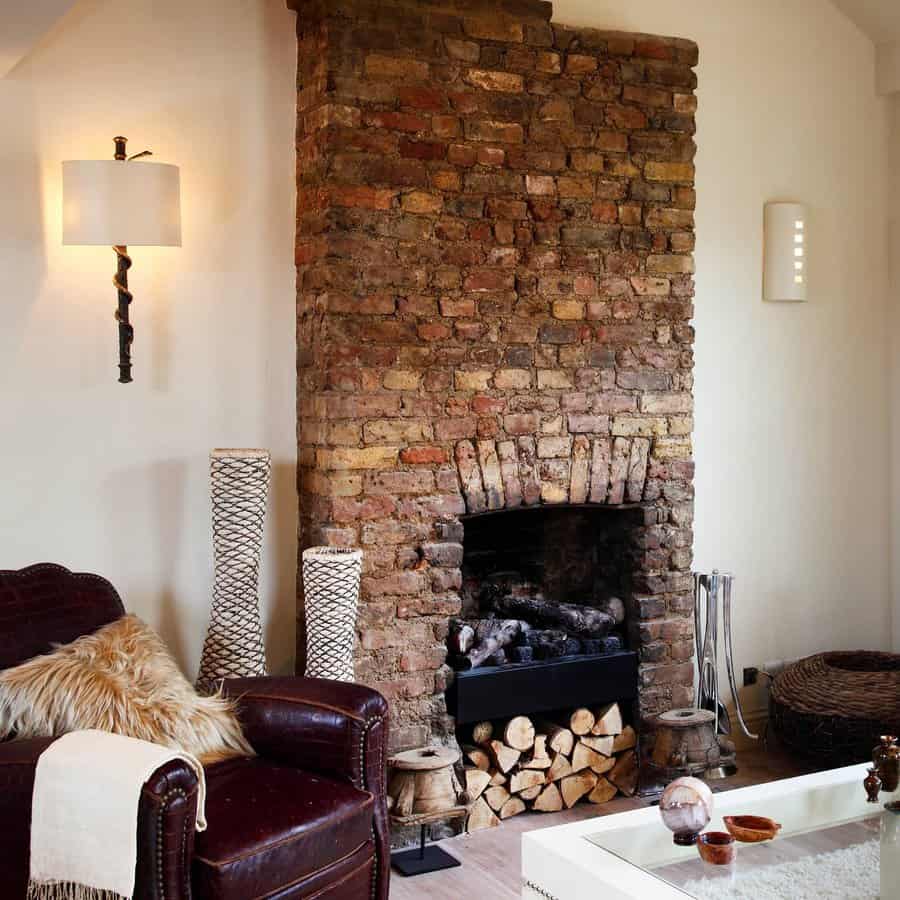 If you're unsure where wall lighting would be best utilized, think about how you use lamps in your living room. Wall sconces provide the same type of direct lighting as a freestanding lamp while taking up even less physical space.
Wall lighting can be just as decorative as it is functional. Play around with using wall-mounted lights to emphasize architectural features or illuminate framed artwork within your living room.
Living Room Lighting FAQs
What color and brightness level should living room lighting be?
Most homeowners prefer using warm white lighting within the living room. This type of light bulb offers the perfect balance of coziness without interfering with the room's color palette.
If your living room has lots of natural lighting, then you can get away with about 60 watts to illuminate the space. For rooms with limited natural light from windows, 75 watts is often best.
What is the difference between ambient and task lighting?
Every living room should have a variety of lighting types, including ambient and task lighting.
Ambient lighting is what illuminates the room as a whole. It's not the brightest type of lighting but it does cover the most area. Ceiling lights are the most common source of ambient light in a living room.
Task lighting is a targeted light source that is usually only turned on at certain times. It's typically brighter than ambient lighting but covers a much smaller area. Table and floor lamps are both examples of task lighting in a living room.