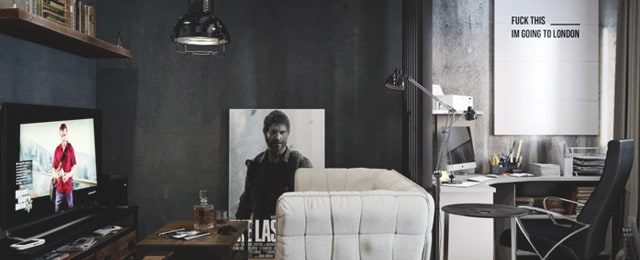 98 Man Cave Decor Ideas – Decor & Furniture
Let's face it, decorating a man cave for most gentlemen out there is a tough process. It's not like you can just walk into the department store and find an aisle dedicated to everything and anything man cave.
If you're thinking about filling your space up with the same cheesy posters everyone else springs for, this guide is not for you. Let your wife decorate your space if you're going to be that lazy.
Of course, if you can't operate a saw, weld machine, or hammer either, you probably shouldn't have a man cave in the first place. The truth is, this man cave decor guide is intended for gentlemen who want the best and aren't afraid to build it.
It's not even about buying pricey decor, it's about getting creative when it comes to interior design. A man cave is a gentlemen's private, masculine area of space, all I'm saying is, show it some respect!
Now, that doesn't mean you have to drain your wallet on a bunch of expensive decor pieces. In reality, some of the best man cave decors you can find include do-it-yourself projects alongside vintage antiques. Both of these are cheap, and inexpensive and make your space truly one of a kind. As you go through this guide, you'll have a better understanding of what I mean. Just remember to keep an open mind and get creative! Think in terms of wood, metal, and paint, and you'll realize the bulk majority of these decor pieces are easy DIY weekend projects.
For vintage antiques and cool collectibles, just take a stroll to any flea market or antique store. You'll be amazed by what you find. Not to mention, how much money you'll save. Even old rusty, industrial gear can make great additions to any man cave shelf. As you build your decor stash up, don't worry about how a single item will look in your cave. If a knickknack seems interesting, buy it. At the end of the day, a man cave is all about filling up your space with unique treasures that provoke your curiosity and offer a retreat from the rest of the world.
Take for instance an old metal sign that's been around for one hundred years. It has age and character, and every blemish shows its beautiful history. You simply cannot go wrong with it. In reality, the only way you can buy the wrong decor is by buying a bunch of mass-produced novelty items with no story to tell. Don't go down the lazy route, you'll regret it.
Put some blood, sweat, and elbow grease into your cave. You'll grow a greater appreciation for your manly space once it's all finished. With that said, go ahead and explore this collection of the top 100 best man cave decor ideas below. I'm sure you'll find plenty of interior design inspiration to work with.
1. Throw Pillows
Man cave decor is elevated to new heights with the addition of captivating throw pillows. These delightful accents not only provide a touch of comfort but also infuse the space with a sense of dimension and texture. Imagine plush pillows in various sizes and shapes, adorned with intricate patterns, bold colors, and eye-catching prints.
From geometric designs to sports-themed motifs, these throw pillows effortlessly become statement pieces within the man cave. The softness and inviting nature of these pillows invite relaxation and encourage lounging.
Whether scattered across a cozy sectional sofa or neatly arranged on a recliner, these decorative gems add a touch of artistic flair to the space, creating a haven that is as visually captivating as it is comfortable.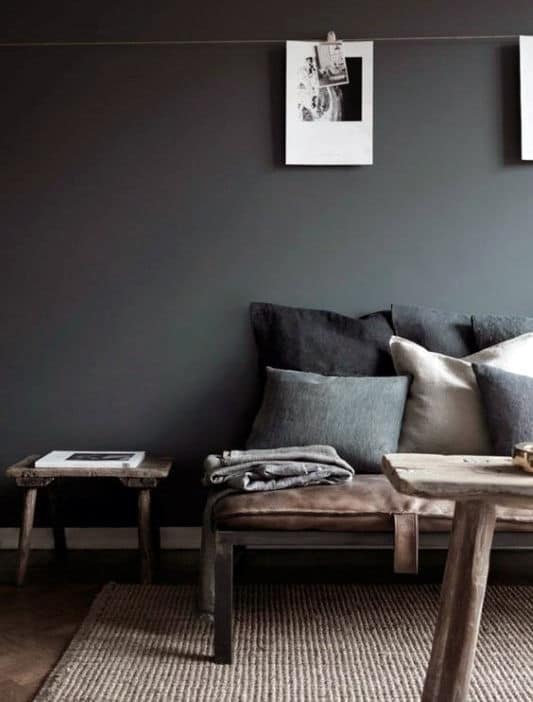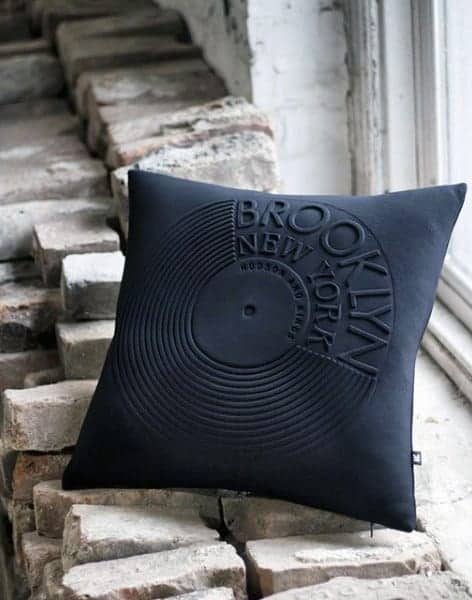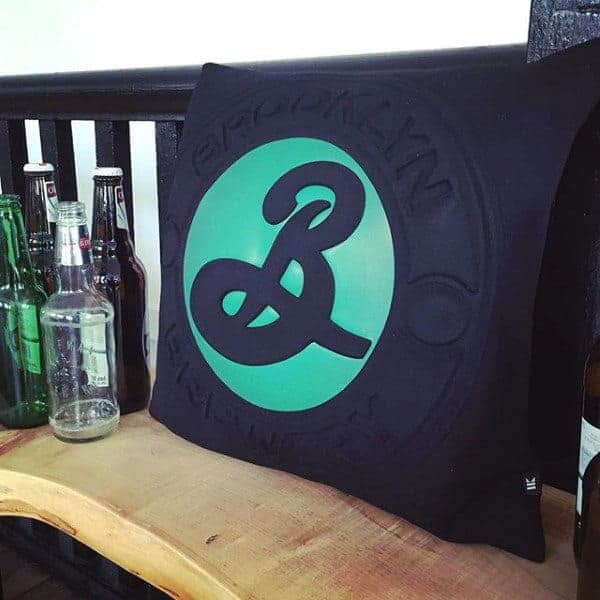 2. Fur Furnishings
Picture a sumptuous fur blanket draping over a plush leather armchair, inviting you to sink into its warmth and indulge in relaxation. Or envision a plush fur carpet underfoot, offering a soft and cozy texture that entices barefoot exploration.
The addition of fur brings a touch of opulence and sophistication to the space, creating a haven that exudes both comfort and style. Whether it's a faux fur accent pillow or a statement fur rug, these pieces add a tactile element that enhances the overall aesthetic and transforms your man cave into a sanctuary of ultimate indulgence.
Embrace the allure of fur furnishings and let your imagination run wild in crafting a space that is as luxurious as it is inviting.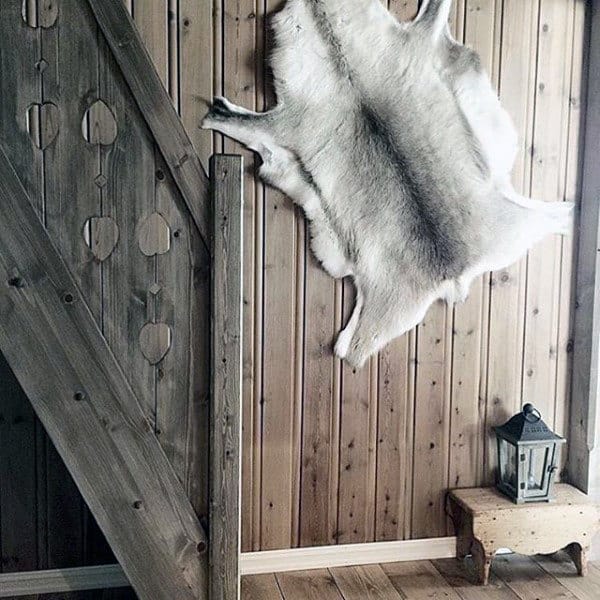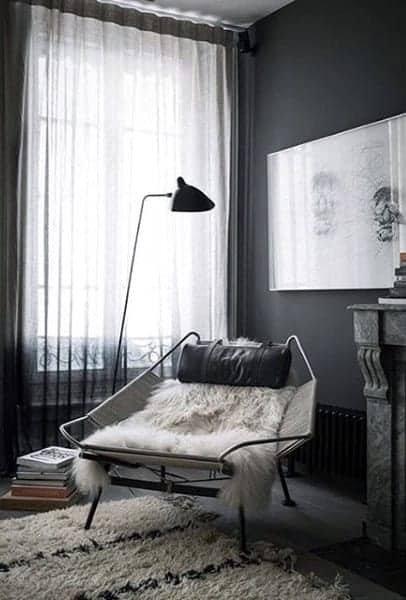 3. Animal Horns
Embrace the untamed spirit of man cave decor with the captivating allure of animal horns. Whether it's the raw beauty of real horns or the artistic expression of graphic art, these striking pieces add a touch of primal energy to any space.
Mounted on the walls, they command attention and evoke a sense of adventure and connection to the natural world. Real animal horns create an authentic ambiance, each unique in its shape and texture, while graphic art offers a contemporary twist, combining intricate designs and vibrant colors.
From majestic antlers to spiraling ram horns, they become focal points that spark conversation and ignite the imagination. Whether you choose to display a single set or curate a collection, animal horns decor brings an element of wild elegance to your man cave, transcending the ordinary and inviting the extraordinary.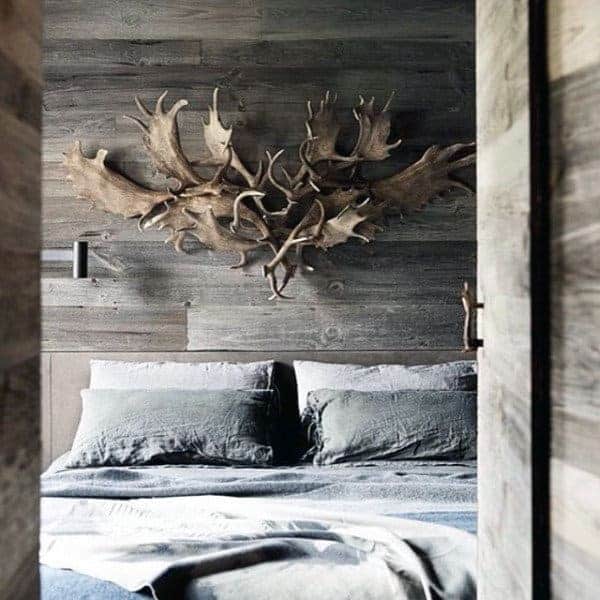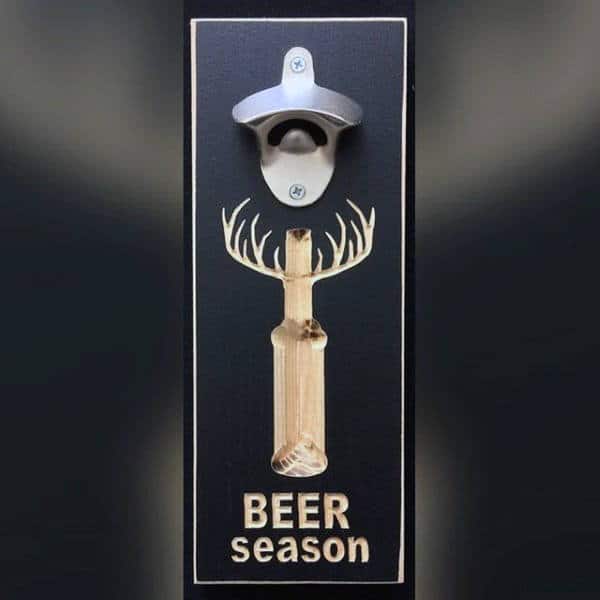 4. Decorative Tiles
These exquisite pieces of artistry bring a touch of elegance and personality to your space, elevating it to new heights. Imagine an accent wall adorned with intricately designed mosaic tiles, each piece telling its own story. The vibrant colors and patterns create a mesmerizing focal point, drawing the eye and sparking conversation.
Whether it's a backsplash behind your bar counter or an entire floor covered in stunning tile patterns, these decorative tiles infuse your man cave with a sense of uniqueness and style. Let your imagination run wild as you explore an array of tile options, from Moroccan-inspired designs to sleek and modern geometric patterns. The possibilities are endless, allowing you to curate a space that reflects your individual ta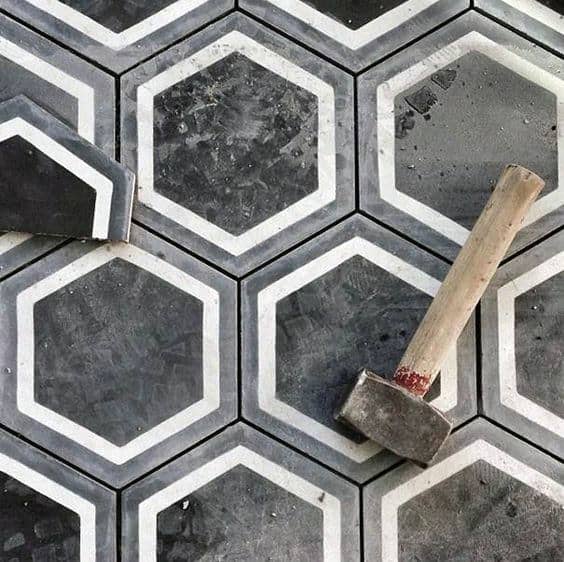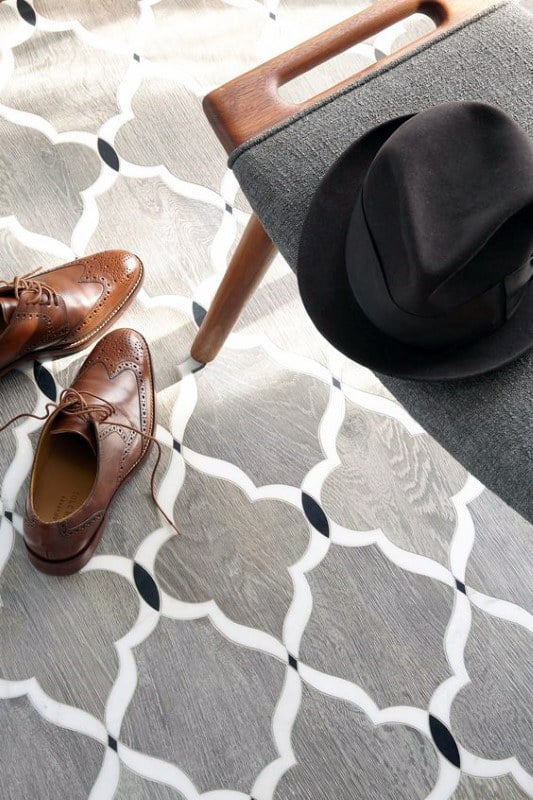 5. Gallery Wall
Prepare to be captivated by the mesmerizing world of man cave decor, where every wall tells a story. At the heart of this design masterpiece stands a breathtaking gallery wall, showcasing an impressive collection of frames.
Each frame houses a cherished memory, a snapshot frozen in time. Whether it's vintage movie posters, autographed sports jerseys, or candid photographs, this gallery wall serves as a visual testament to the owner's passions and adventures. The frames are meticulously arranged, creating a symphony of color, texture, and personal significance.
Each glance at this captivating masterpiece evokes a flood of nostalgia and sparks conversations among guests. As the focal point of the man cave, the gallery wall adds a touch of artistic flair and becomes a source of inspiration for the creative soul.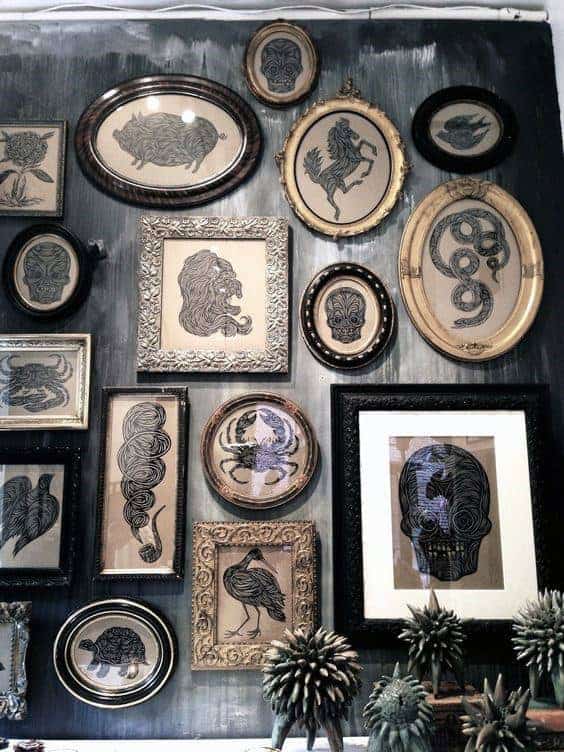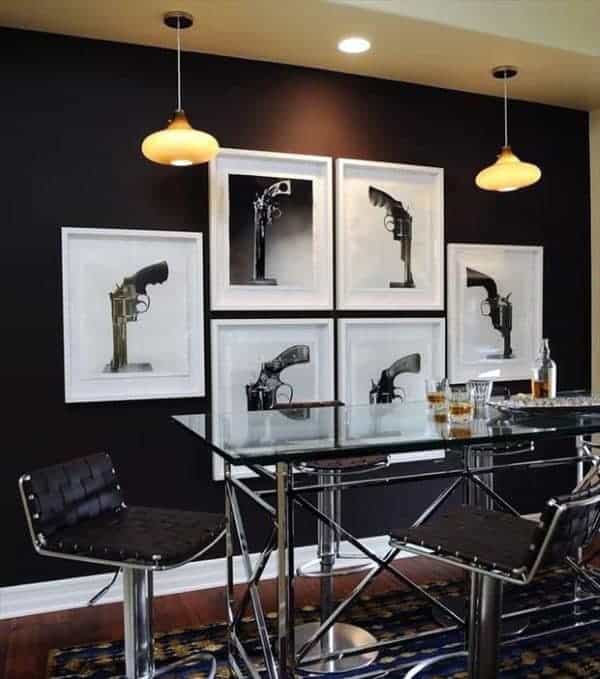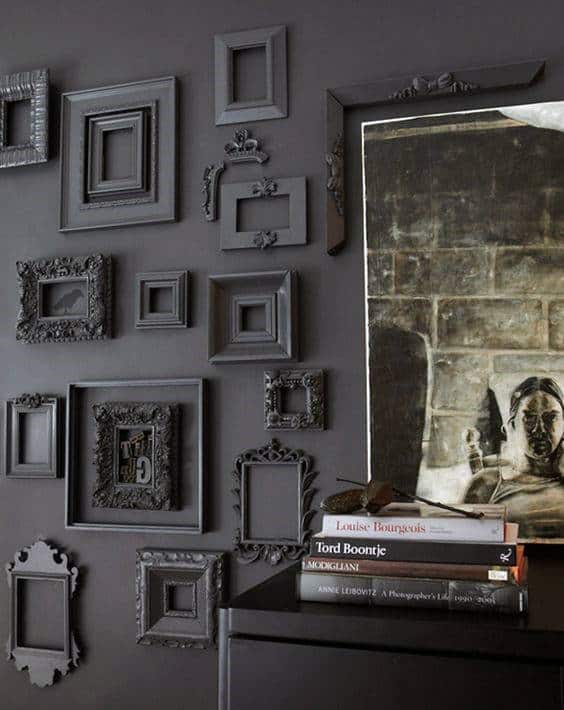 6. DIY Wine Cork Decor
Among the myriad of captivating options, DIY wine cork decor stands out as a remarkable choice. Gather your collection of wine corks, each one infused with memories and flavors, and transform them into exquisite letter decor.
With a creative eye and a hot glue gun, fashion your initials, favorite words, or even phrases that hold personal significance. Arrange these wine cork letters on a wall or shelf, showcasing your passion for both wine and craftsmanship. As the light dances off the textured surfaces, a unique charm emanates, reflecting your personal style and collecting journey.
This one-of-a-kind DIY project seamlessly combines the art of wine appreciation with the joy of crafting, adding a distinct and collectible touch to your man cave sanctuary.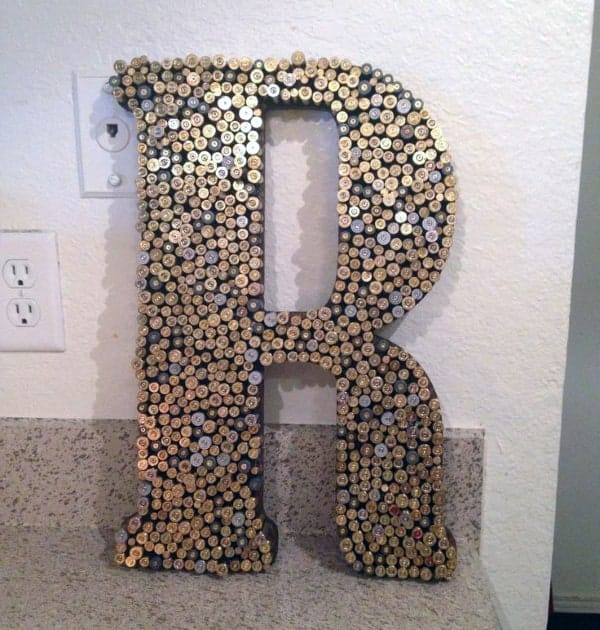 7. Typography Graphic Art
Embrace the captivating allure of typography graphic art as you adorn your man cave with a touch of visual brilliance. Printed, framed, or etched into wood, these masterpieces breathe life into your space, infusing it with an artistic flair that resonates with your unique style.
Each letter, each stroke, carries its own story, effortlessly transforming bare walls into a canvas of inspiration. Whether it's motivational quotes, iconic movie lines, or vintage advertisements, typography graphic art invites you to explore the power of words and design. Choose bold and vibrant prints to make a statement or opt for understated elegance with minimalist typography.
Whatever your preference, these artful creations become the focal point of your sanctuary, evoking emotions and sparking conversations. Let the printed, framed, or wood typography graphic art be a testament to your creative spirit and an integral part of your man cave's visual tapestry.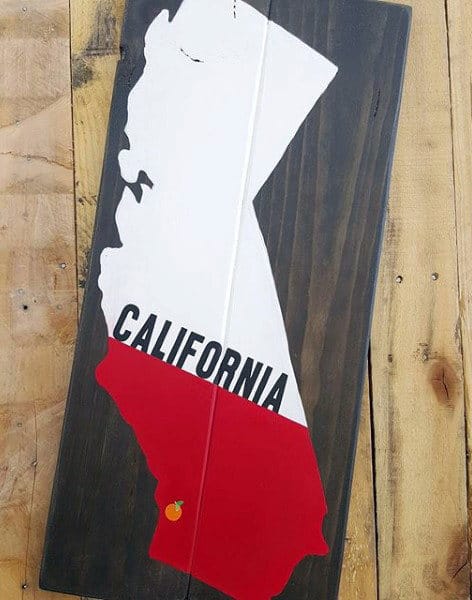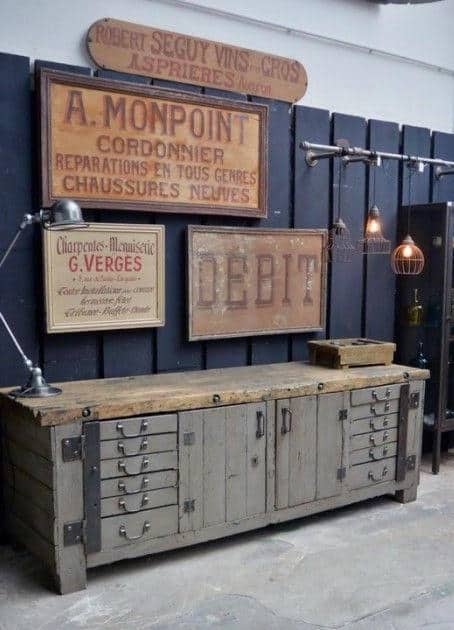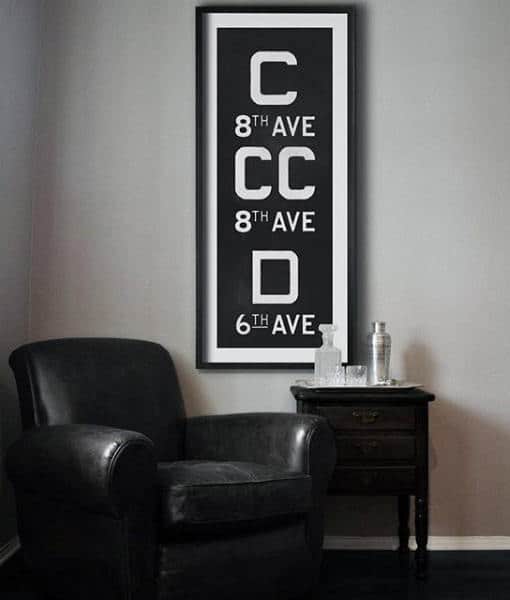 8. Art Coffee Table
This extraordinary centerpiece boasts a sleek glass countertop that allows you to showcase your favorite art pieces beneath their surface, creating a truly immersive experience. The creative stand supporting the table is a masterpiece in itself, crafted from a combination of natural wood slab and sturdy steel, blending organic and industrial elements seamlessly.
The art coffee table becomes a conversation starter, drawing guests in with its unique design and thought-provoking artwork. Whether it's a striking painting, a sculptural masterpiece, or a collection of captivating photographs, this one-of-a-kind furniture piece will not only elevate the aesthetic of your man cave but also inspire contemplation and ignite conversations among your guests.
Get ready to indulge in artistic expressions and make a bold statement with this art coffee table that transcends functionality and becomes a true work of art in its own right.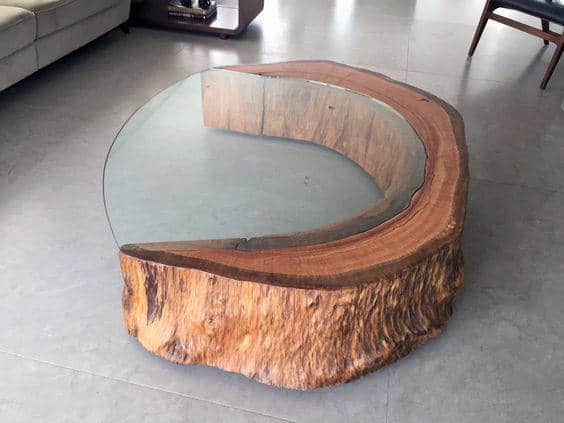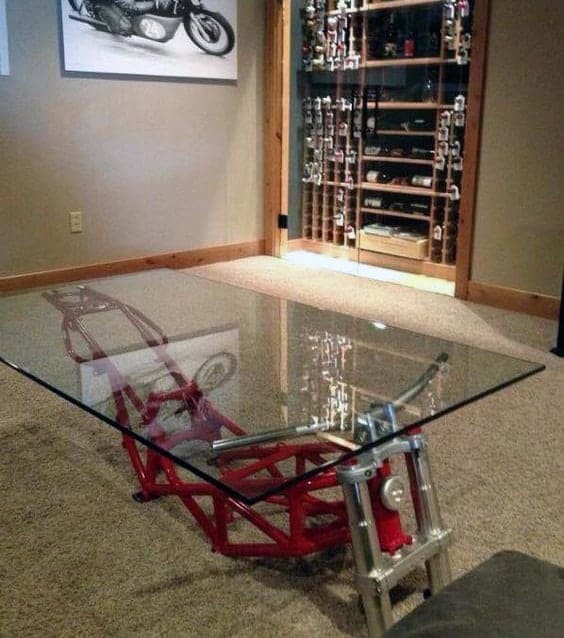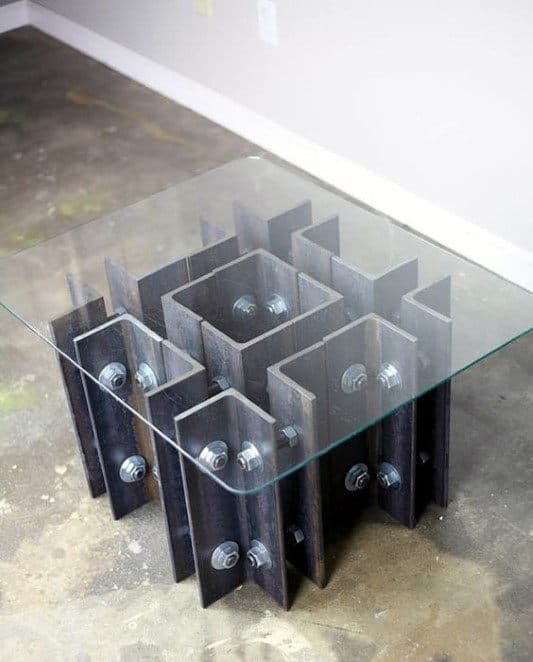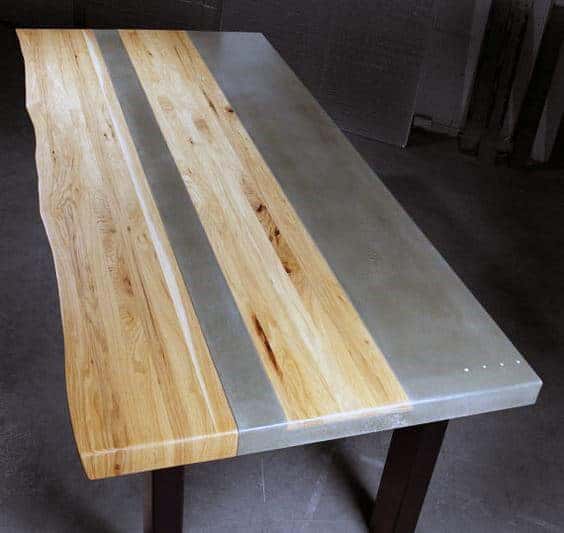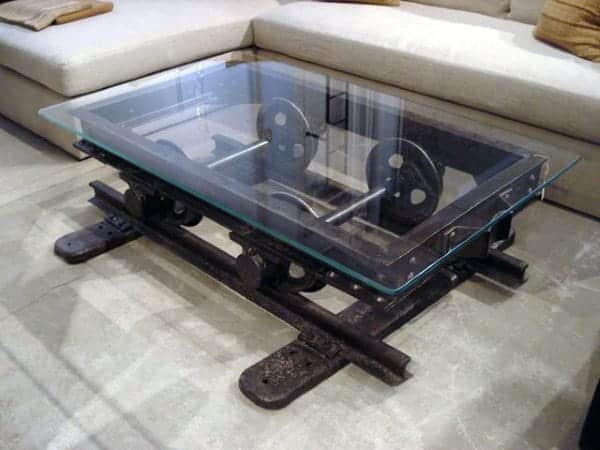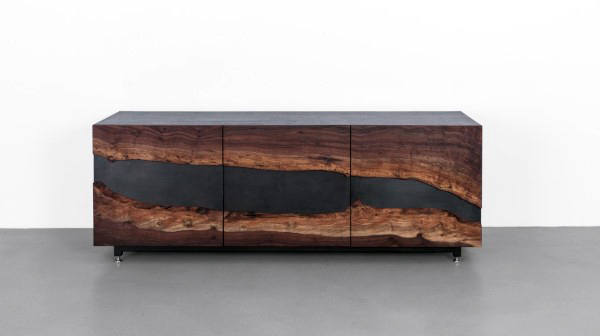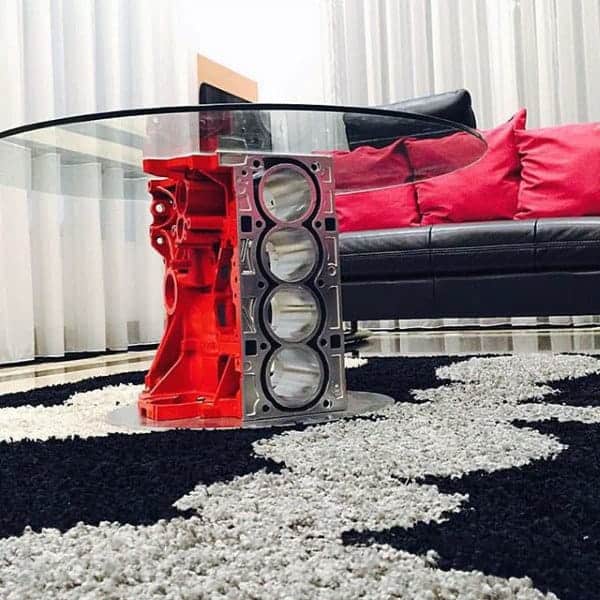 9. Wall Art
Transform your man cave into an artistic haven with captivating wall art that sets the stage for inspiration and self-expression. Whether it's framed masterpieces or vibrant canvas prints, the right selection of wall art can breathe life into any space.
Adorn those blank walls with abstract paintings, capturing the essence of imagination and pushing the boundaries of perception. Showcase your passions with sports-themed artwork, celebrating the triumphs of your favorite teams. Dive into a world of nostalgia with vintage movie posters that transport you back in time.
Create a gallery wall of framed photographs, capturing cherished memories and moments that have shaped your journey. With each brushstroke and carefully curated piece, your man cave becomes a testament to your unique taste and personality.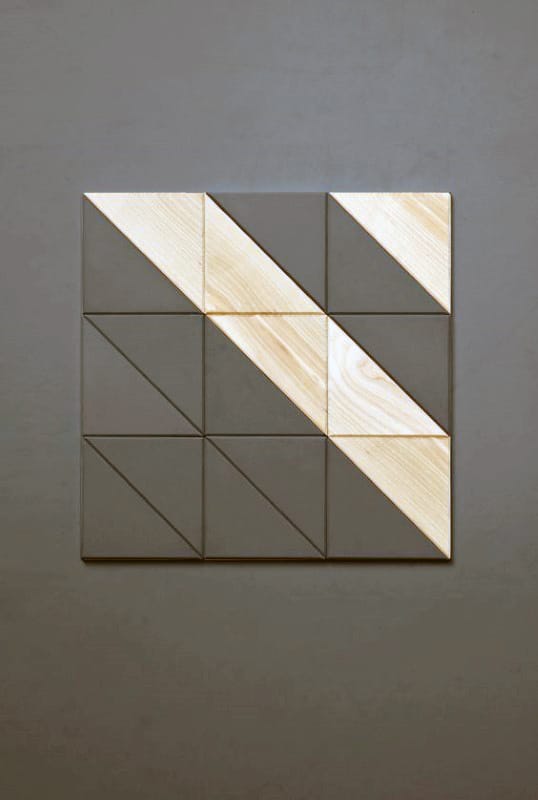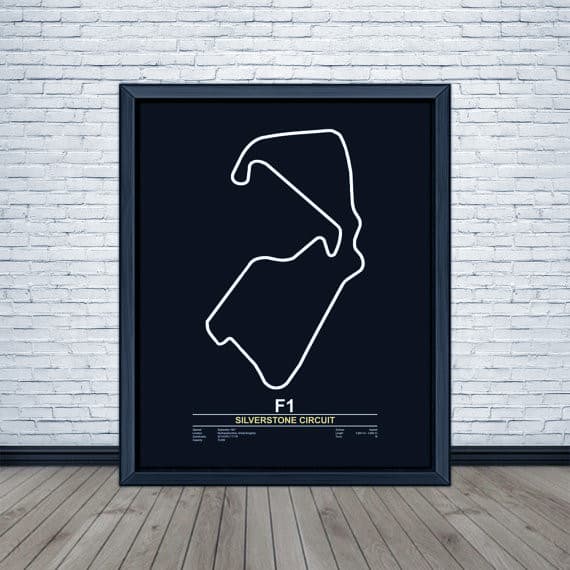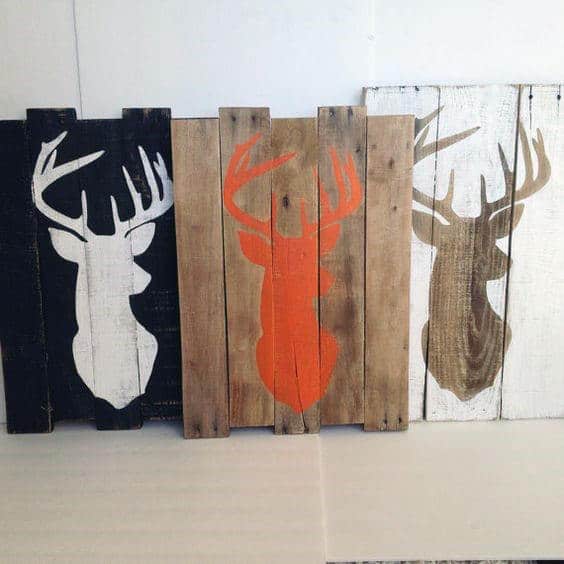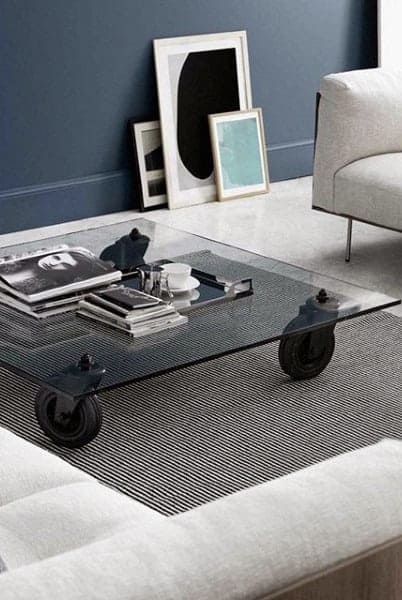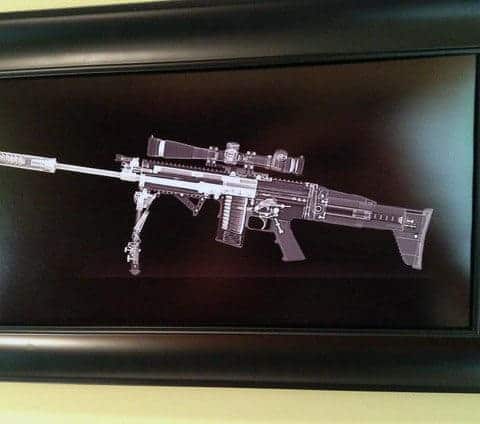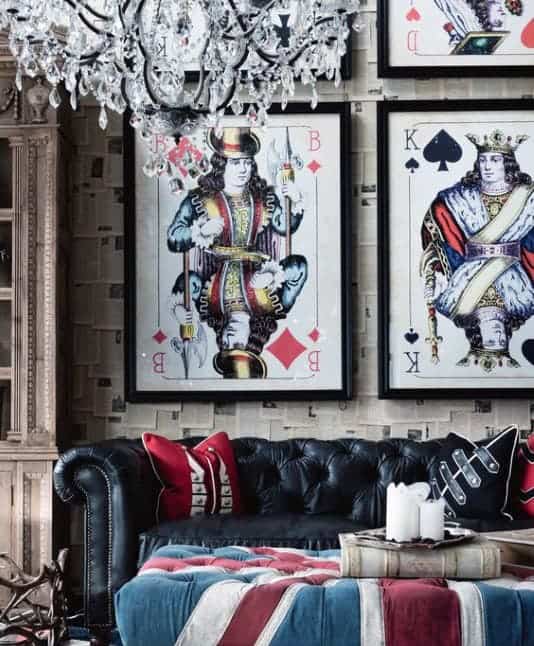 10. Floating Bookcase
Immerse yourself in the captivating realm of man cave decor, where creativity takes flight and boundaries cease to exist. Picture an extraordinary sight, where walls become works of art, adorned with mesmerizing floating bookcases.
These ingenious wall-mounted wonders not only hold your cherished literary treasures but also serve as a statement piece that defies gravity. Imagine books seemingly suspended in mid-air, their covers showcasing tales of adventure, knowledge, and inspiration.
The floating bookcases not only add a touch of whimsy but also maximize space, transforming your man cave into a haven of intellectual curiosity and aesthetic delight. With every turn of the page, you'll feel the weight of the world lift as you delve into captivating narratives, surrounded by the beauty of your personal library.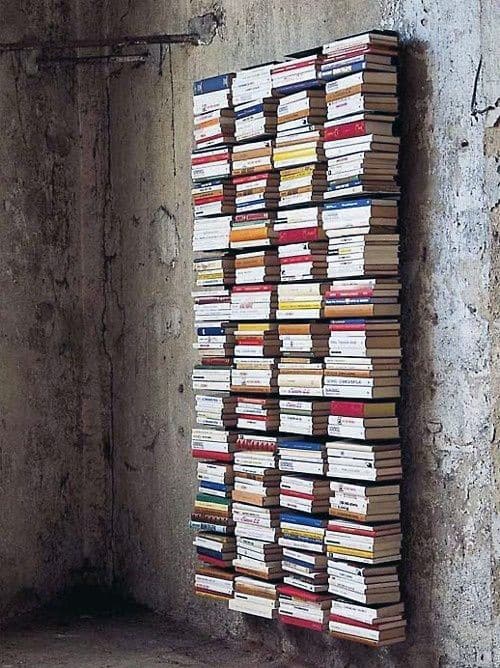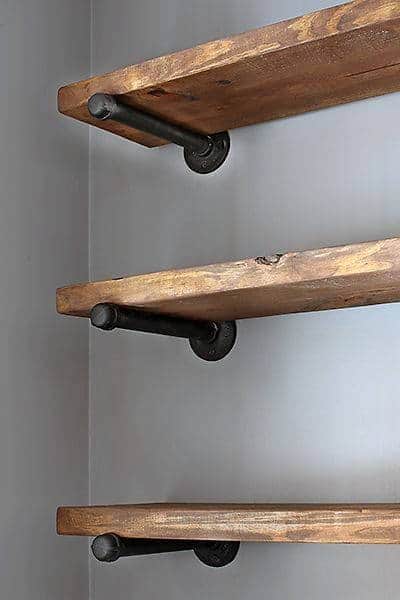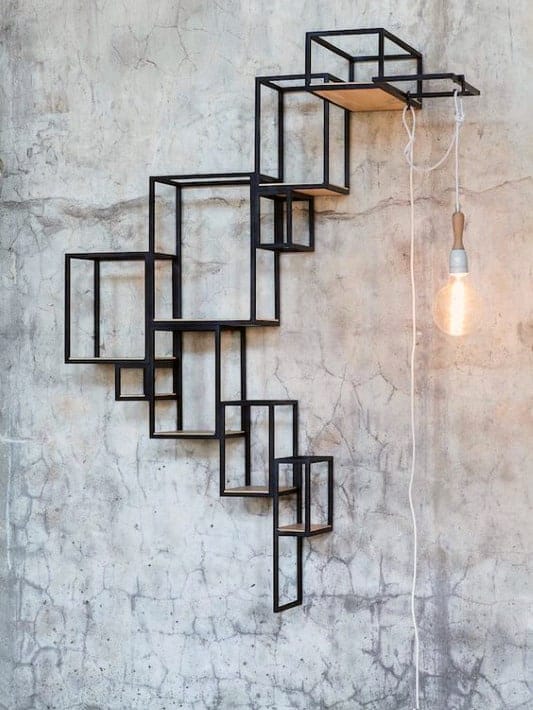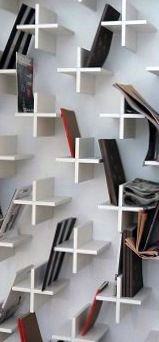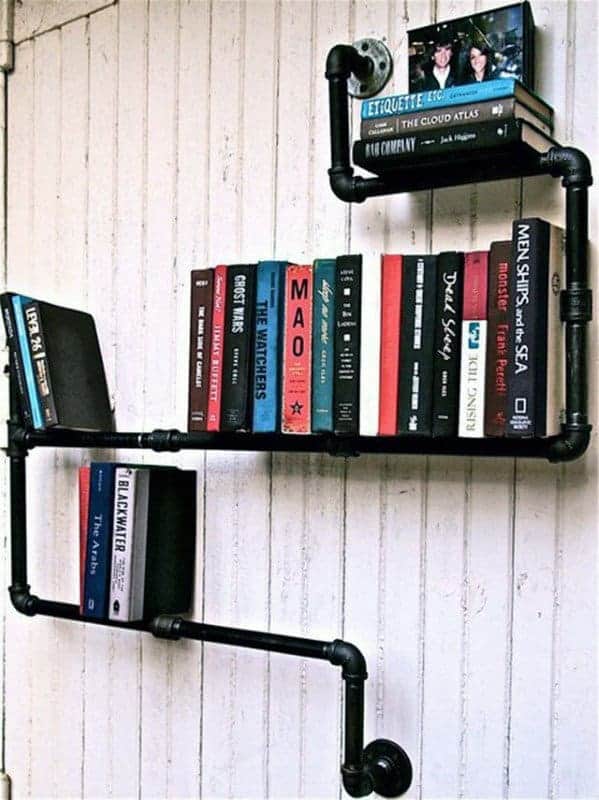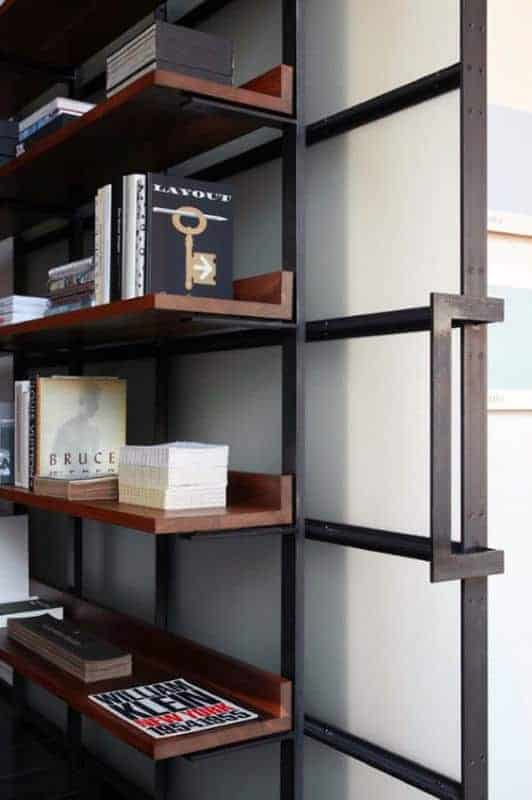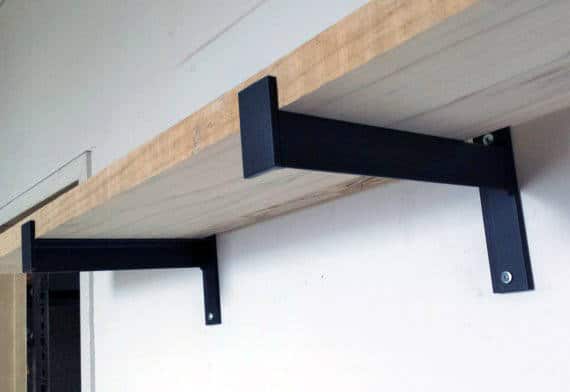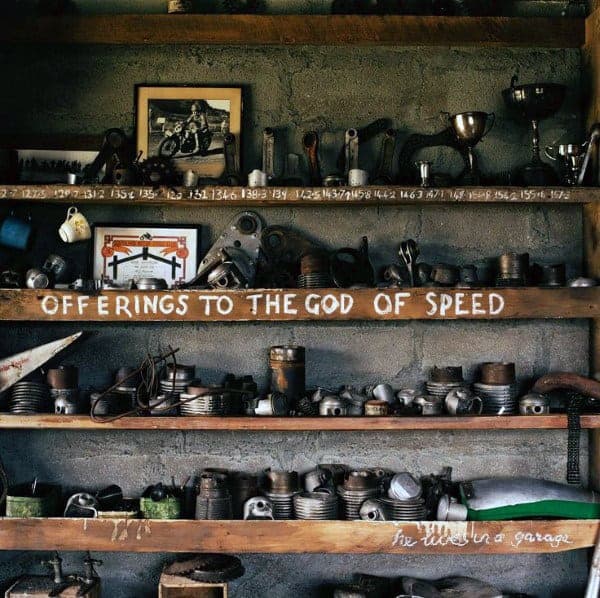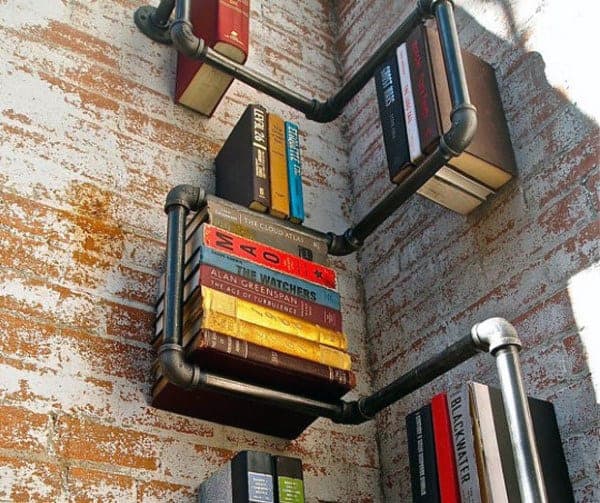 11. Customized Wall-Mounted Hooks
Among the myriad of unique elements, one standout feature is the customized wall-mounted hooks that breathe new life into the space. Picture scissor-shaped hooks, repurposed from vintage tools, carefully mounted on the walls, exuding an air of rugged charm.
These hooks not only serve as practical storage solutions for hanging coats, hats, or even sporting equipment but also act as eye-catching pieces of art. Their distinctive design and weathered patina tell stories of past adventures and lend an intriguing twist to the overall ambiance.
With these repurposed hooks adorning the walls, the man cave becomes a sanctuary of personalized style, where functionality and artistic expression effortlessly coexist.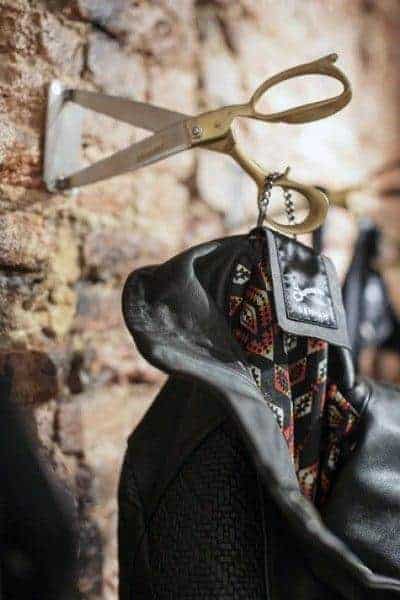 12. Wooden Decor
The use of wooden decor elements creates a cozy and inviting atmosphere, evoking a sense of nostalgia and natural beauty. Picture handcrafted wooden shelves, adorned with antique books and cherished mementos, showcasing a collection of stories and memories.
A wooden bar counter becomes the centerpiece of the space, providing a perfect spot to gather with friends and share laughter over drinks. From intricately carved wall art to reclaimed wood furniture, each piece tells a unique tale and adds character to the man cave.
The natural grain and earthy tones of the wood harmonize with the surroundings, infusing the space with a sense of timeless charm. Whether it's a weathered wood coffee table or a custom-made wooden sign, the presence of wooden decor in the man cave creates an environment that is both stylish and soulful.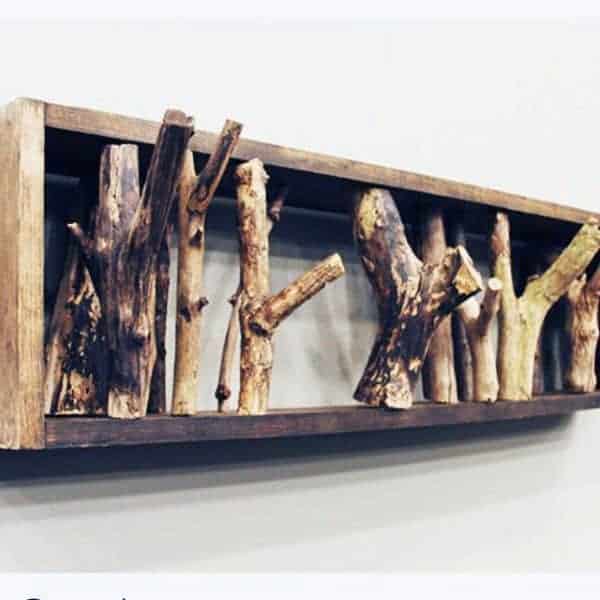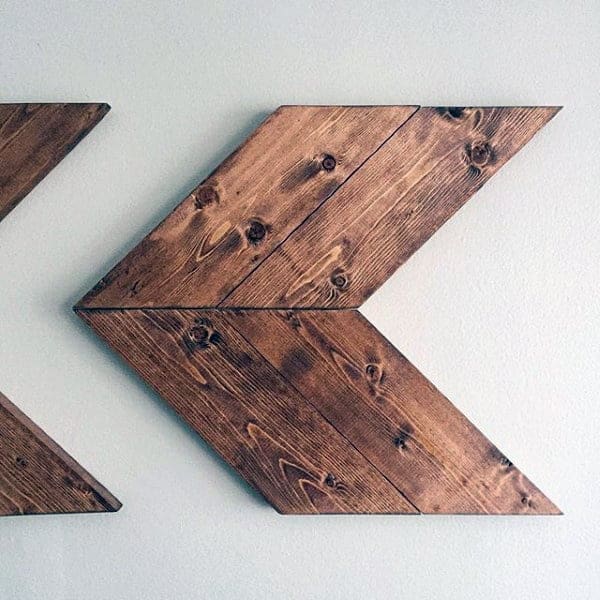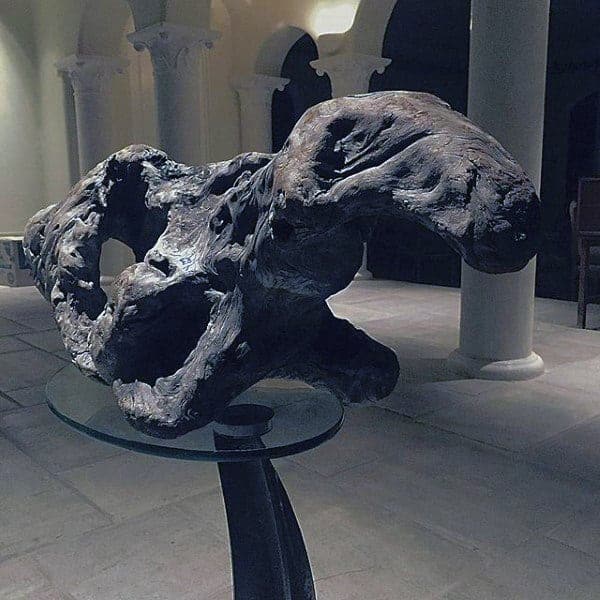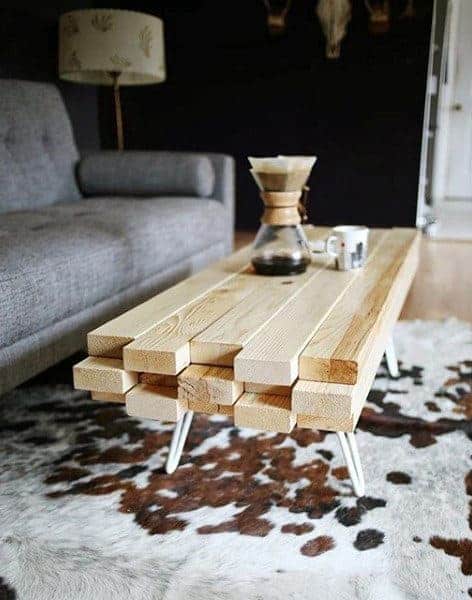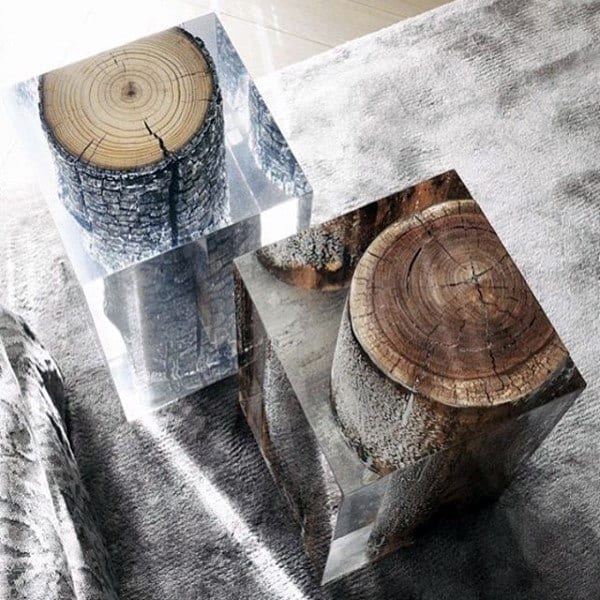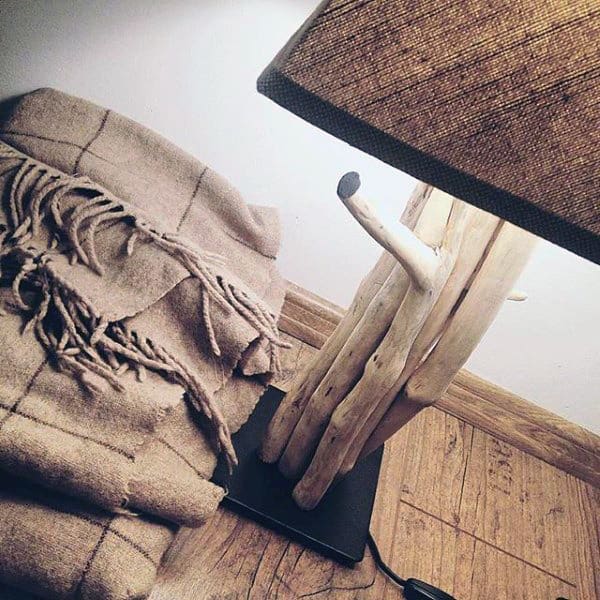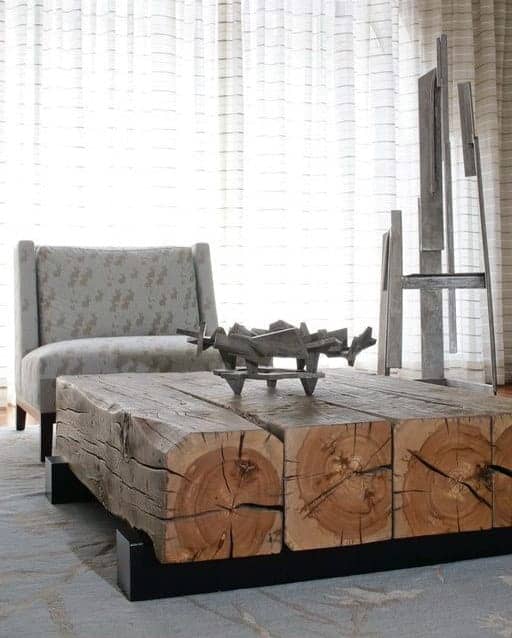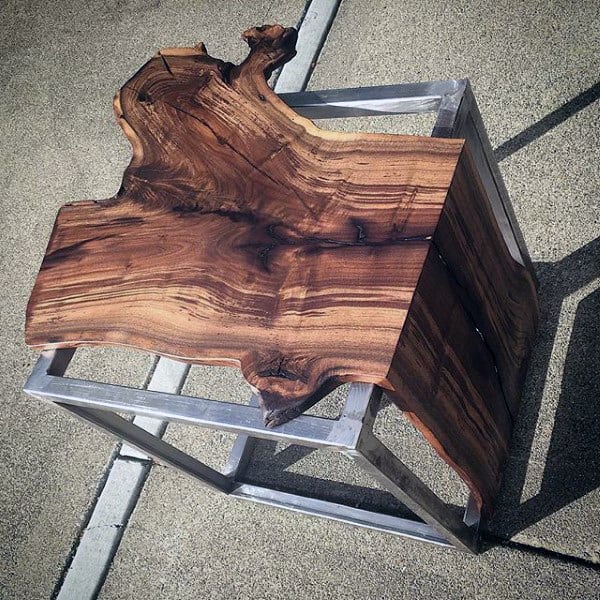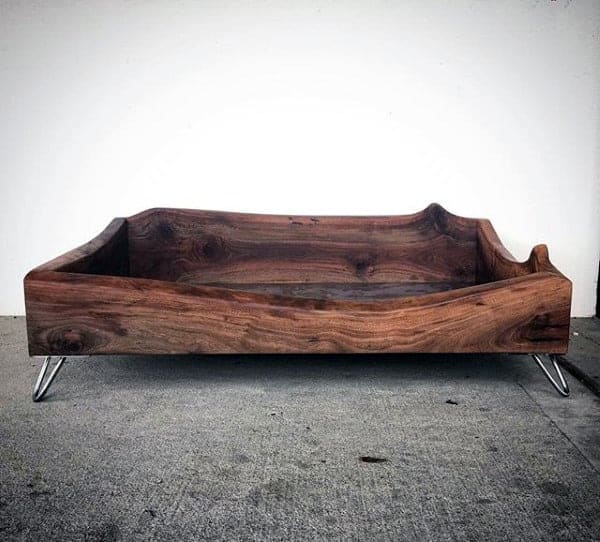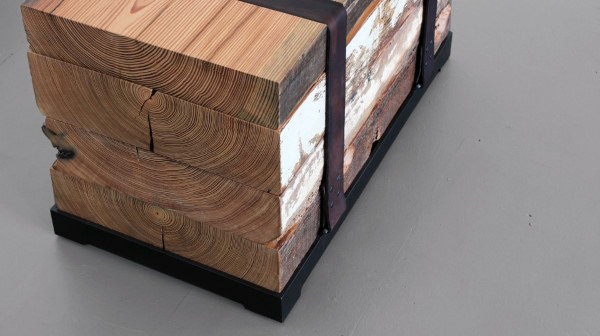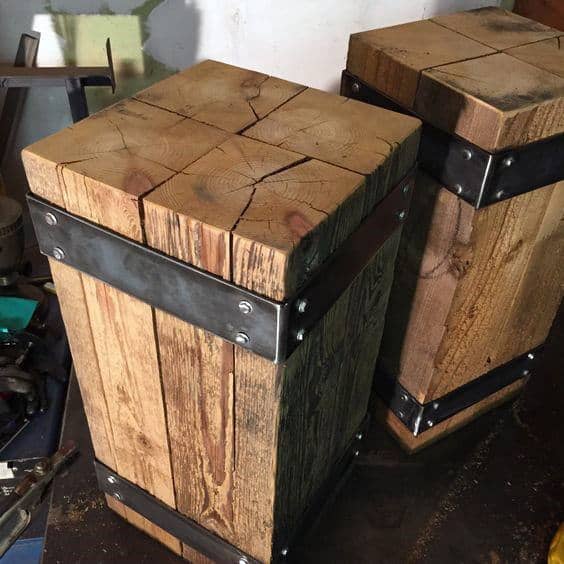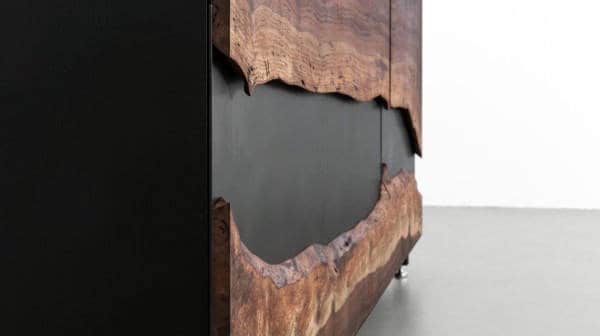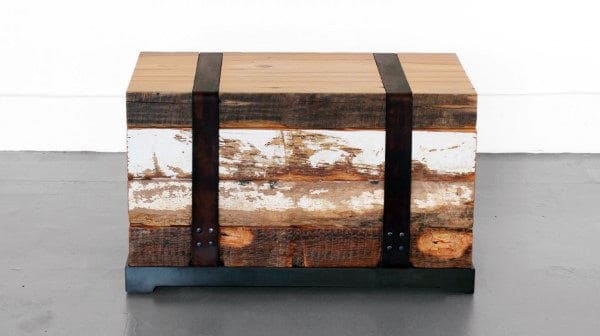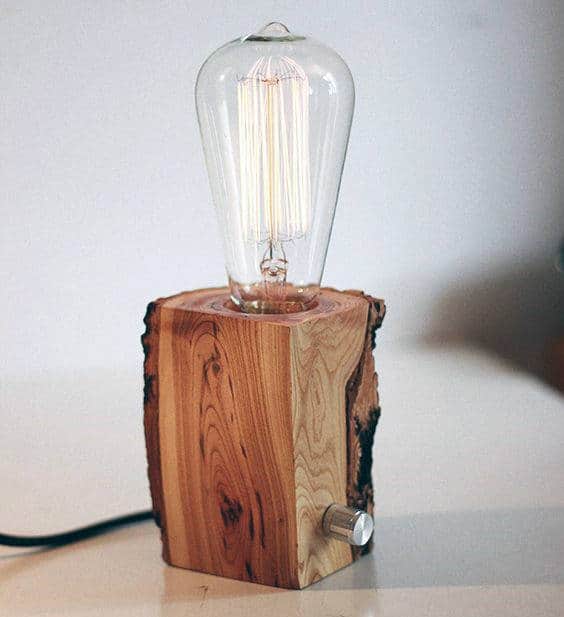 13. Hobby Memorabilia
One standout feature that adds a touch of personality and nostalgia is the hobby memorabilia wall. This captivating focal point showcases a carefully curated collection of cherished items, each representing a beloved pastime or interest.
Whether it's displaying autographed sports jerseys, vintage movie posters, or an assortment of musical instruments, the hobby memorabilia wall becomes a visual testament to the unique tastes and passions of its owner. With creative arrangement and thoughtful lighting, this wall becomes a vibrant tapestry of memories, sparking conversations and igniting the imagination.
It serves as a constant reminder of the hobbies that bring joy, serving as a source of inspiration and a reflection of the individuality of the man cave dweller.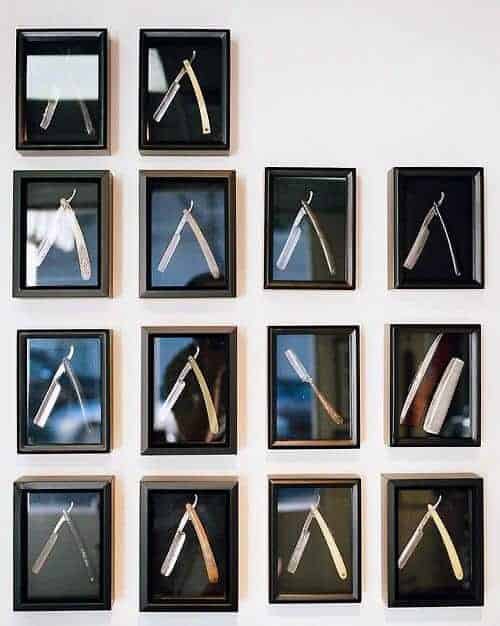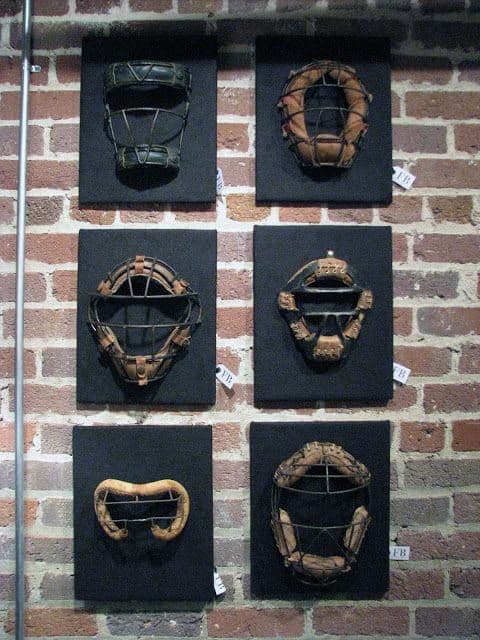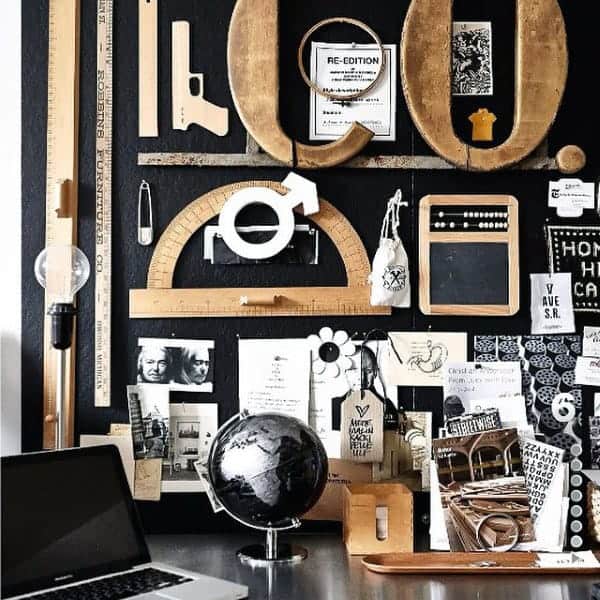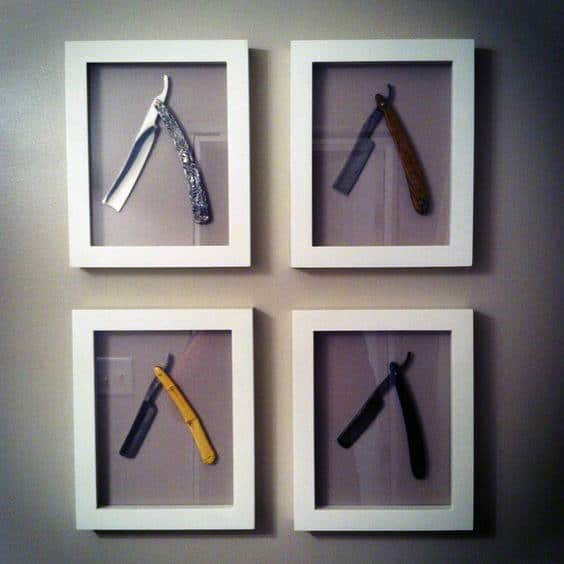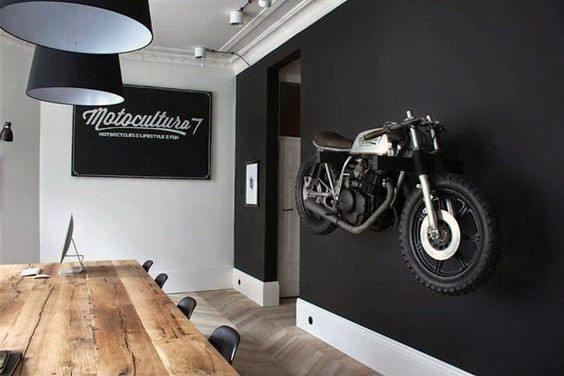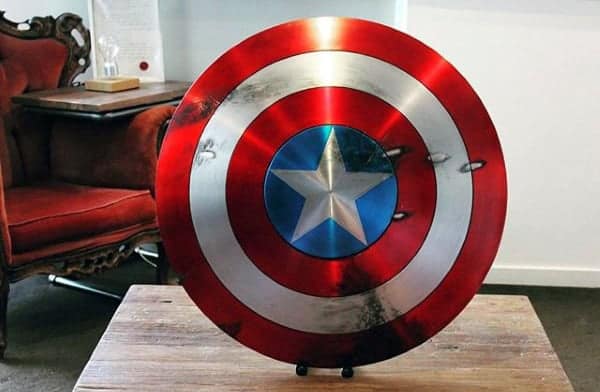 14. Creative Pendant Lights
Let your man cave decor soar to new heights with the addition of a creative pendant light that captures the essence of your unique style. Picture a bowler hat pendant light suspended from above, casting a soft and mesmerizing glow upon your space.
This whimsical yet sophisticated lighting fixture adds a touch of intrigue and playfulness to your sanctuary. Its unconventional design becomes a conversation starter, igniting curiosity and admiration among your guests. As the hat-shaped shade gently illuminates the room, it creates an ambiance that is both inviting and enchanting.
Whether you're indulging in a good book, engaging in lively conversation, or simply unwinding after a long day, this creative pendant light becomes a focal point, elevating your man cave decor to extraordinary levels.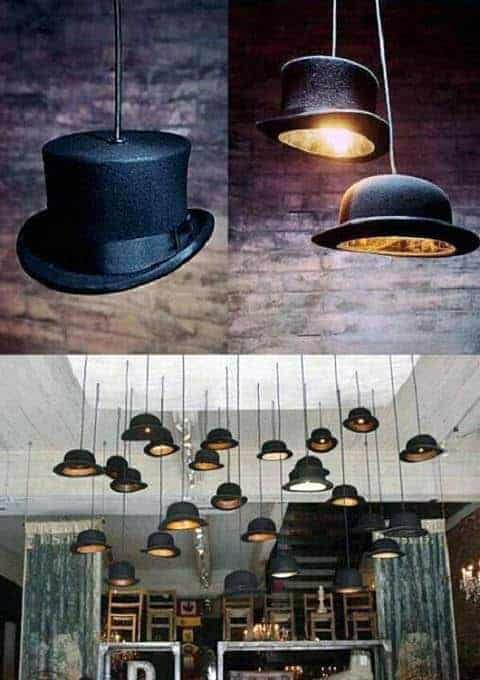 15. Aviation-Themed Decor
Embark on a journey through the skies as your walls come alive with vintage aviation posters and framed blueprint art, paying homage to the golden age of flight. Adorn the space with authentic aircraft parts, such as propellers or vintage airplane models, transforming your sanctuary into a captivating aviation museum.
Upholster your furniture with materials reminiscent of vintage aircraft interiors, like distressed leather or canvas, creating a truly immersive experience. Complete the ambiance with hanging models of airplanes suspended from the ceiling, adding a touch of whimsy and adventure.
Whether it's an aviator's leather armchair or a coffee table fashioned from airplane wing parts, aviation-themed decor will transport you to new heights within the comfort of your own man cave.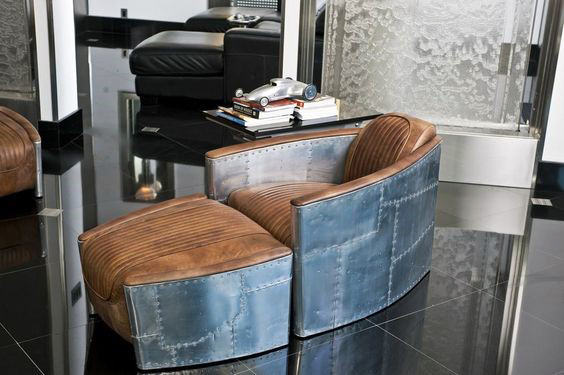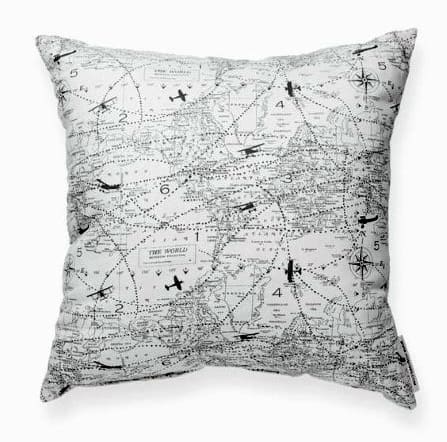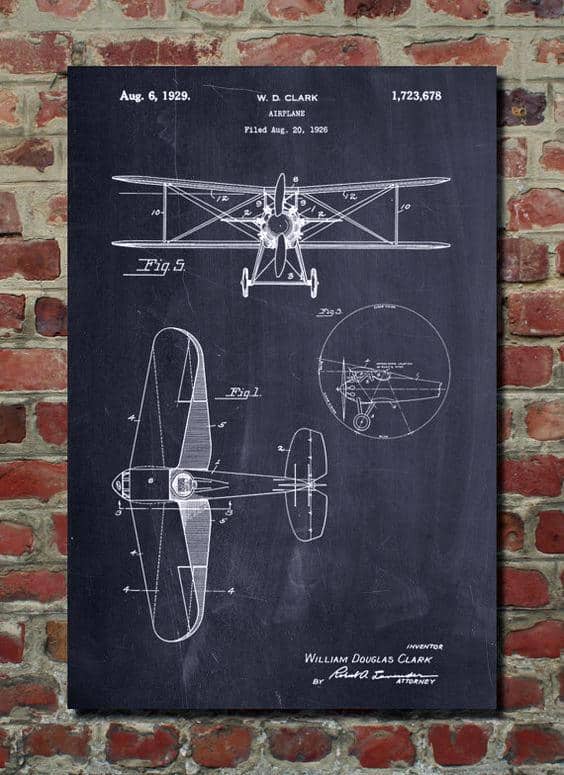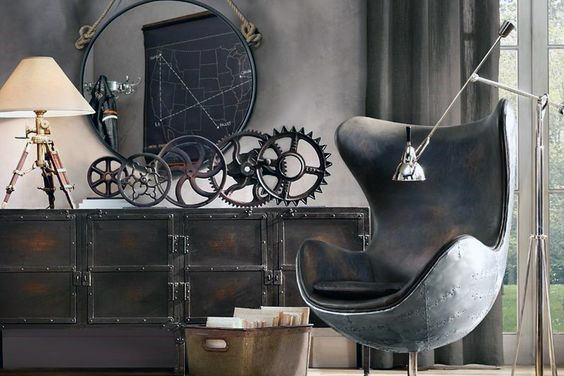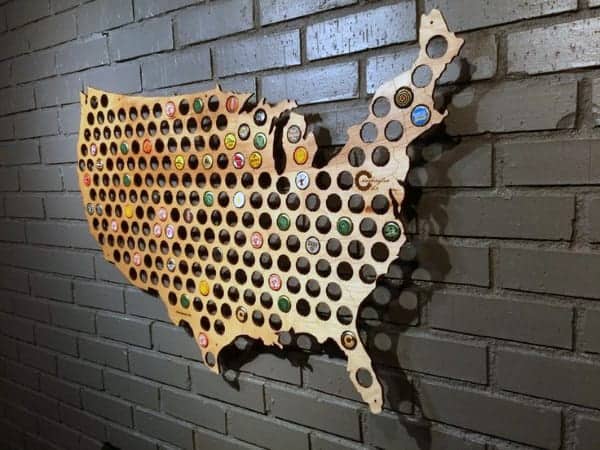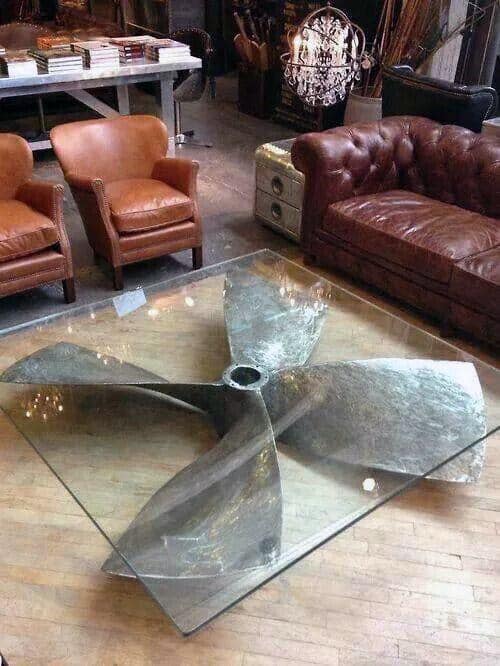 16. Industrial Lighting
With their raw and rugged aesthetic, industrial light fixtures infuse the space with a sense of urban sophistication. Imagine exposed bulbs suspended from metal chains, casting a warm and inviting glow across the room.
Edison bulbs, with their vintage charm, become the focal point, illuminating the treasures within the man cave. The interplay of metal, concrete, and distressed finishes creates a harmonious blend of industrial elements, evoking a sense of authenticity and character.
From pendant lights above the bar counter to wall sconces highlighting artwork, industrial lighting adds a touch of creativity and uniqueness to the space, capturing the essence of the modern man's retreat.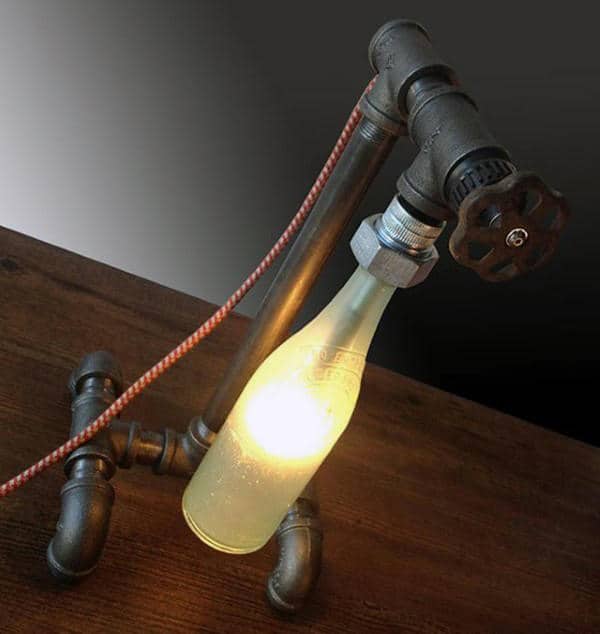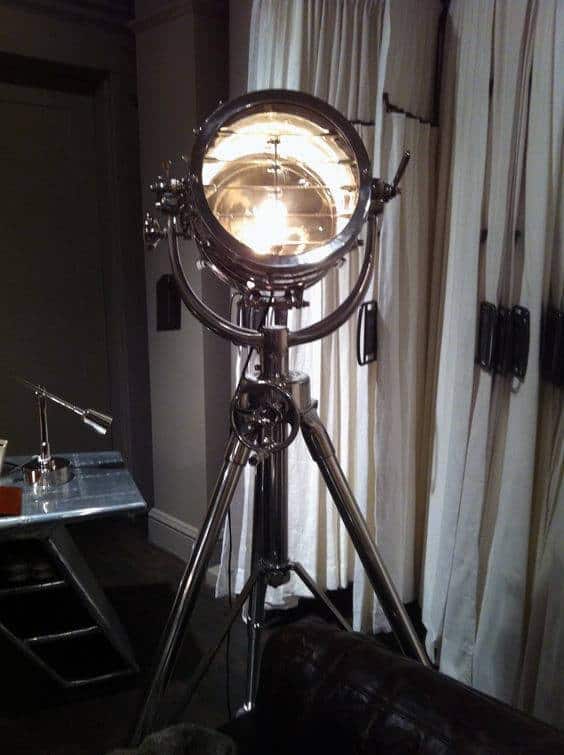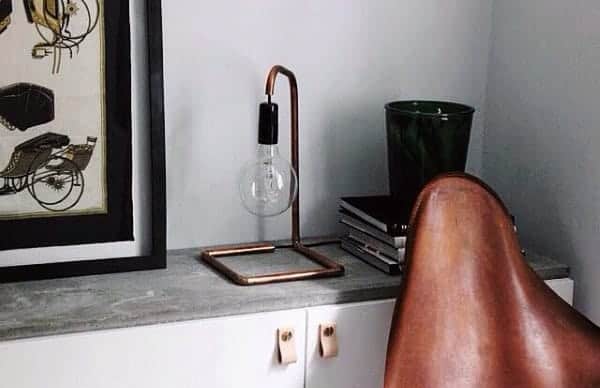 17. Metallic Figurines
Unleash the captivating allure of man cave decor, where imagination takes shape in the form of metallic figurines. These intricately crafted sculptures, with their gleaming surfaces, add a touch of mystery and fascination to the space.
Picture a metallic bone-shaped piece, symbolizing strength and resilience, serving as a unique centerpiece. Surrounding it, an array of masculine symbols take form, embodying power, adventure, and the unyielding spirit of the modern man.
Whether it's a metallic lion symbolizing courage or a sleek eagle representing freedom, each figurine carries its own narrative, inviting exploration and contemplation. These exquisite pieces become conversational starters, inviting friends and guests to unravel the stories they hold.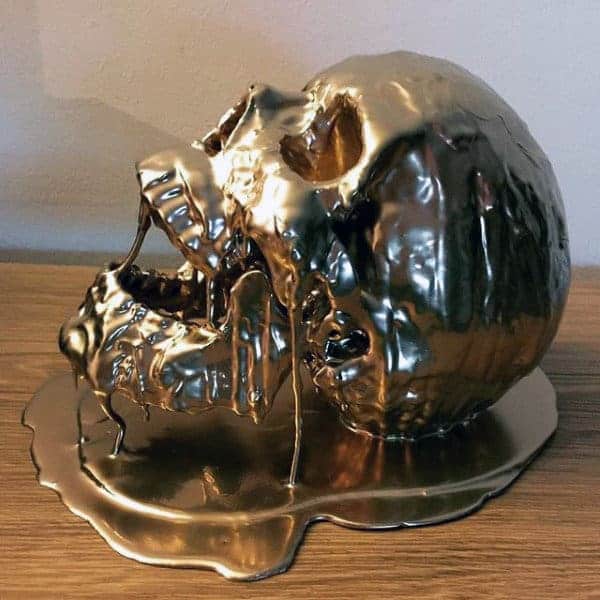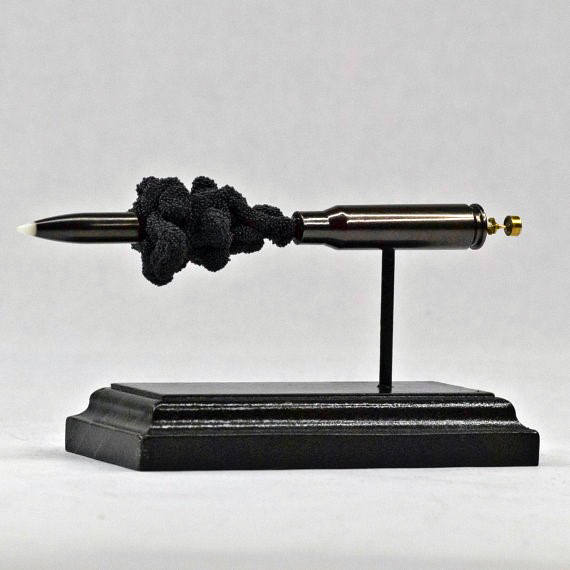 18. Playful Mural Art
A focal point that instantly catches the eye is the vibrant and captivating mural art adorning the walls. Funny quotes burst forth, injecting a dose of humor and lightheartedness into the space. Abstract shapes dance across the canvas, adding a touch of modern artistry and intrigue.
The walls become a canvas for creativity, inviting conversation and sparking joy. Each stroke of the brush creates a unique story, intertwining personal taste and artistic flair. This playful mural art serves as a reflection of the owner's personality, turning the man cave into a sanctuary of laughter and inspiration. It's a visual feast that uplifts the spirit and infuses the space with a sense of wonder.
Get ready to embrace the unconventional, as this man cave decor transforms walls into whimsical masterpieces that will leave guests mesmerized and smiling.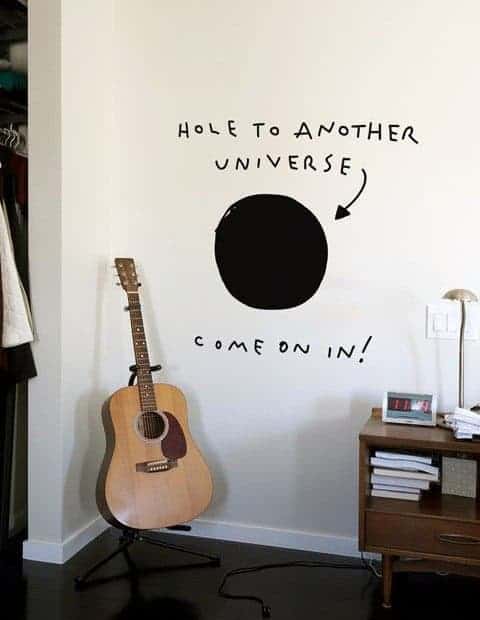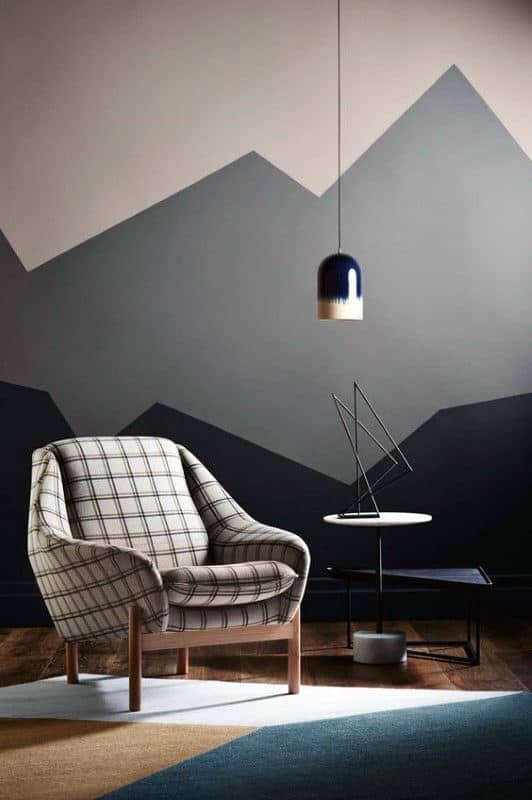 19. Standalone Bookcase
Picture a standalone bookcase crafted with dark wood and robust metal, emanating an industrial charm that effortlessly blends ruggedness with refinement. This magnificent piece showcases an exquisite collection of literary treasures, inviting intellectual exploration and contemplation.
Each shelf holds a trove of knowledge and escapism, from timeless classics to thrilling adventures. The juxtaposition of the dark wood against the metallic accents creates a visually striking focal point, an emblem of intellectual curiosity within the realm of the man cave. The industrial style of the bookcase adds an edgy flair, harmoniously coexisting with other elements of the space.
Whether it's a vintage leather armchair nearby or a vintage typewriter atop the bookcase, this standalone masterpiece elevates the decor to new heights, igniting a passion for literature and celebrating the allure of the written word.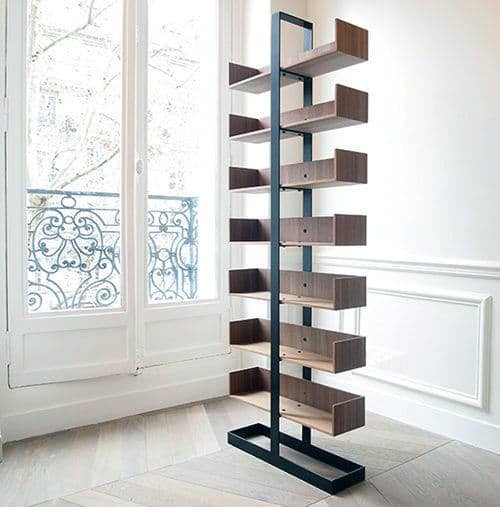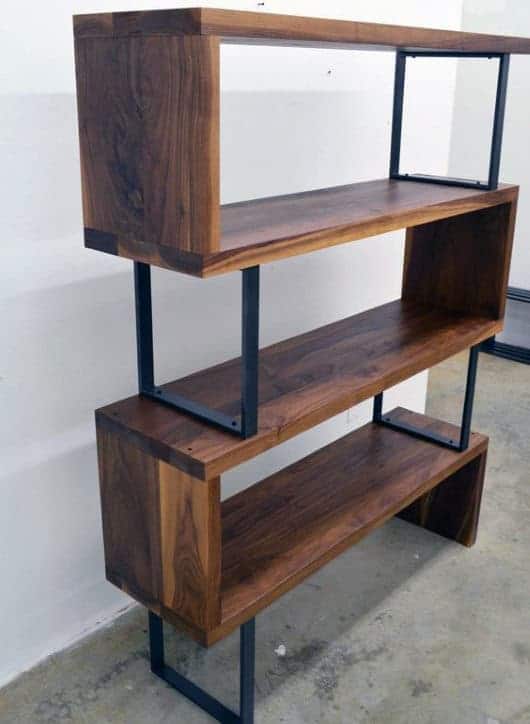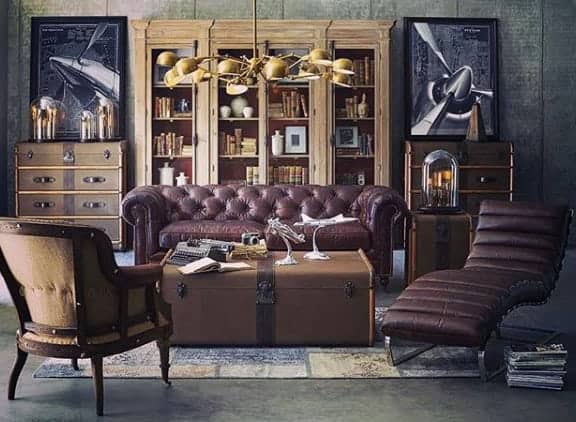 20. Macrame Decor
Step into a realm of man cave decor that embraces the essence of simplicity and artistic expression. The minimalist macrame decor takes center stage, with its intricate knotting patterns and delicate fibers suspended in mid-air.
These captivating macrame wall hangings and plant holders add a touch of bohemian charm to the space, effortlessly combining natural elements with modern design. The clean lines and neutral color palette create a serene ambiance, allowing the beauty of the craftsmanship to shine. As the gentle breeze rustles through the fibers, a sense of calm and tranquility fills the air.
The minimalist macrame decor invites contemplation and reflection, making it a perfect addition to a space dedicated to relaxation and introspection.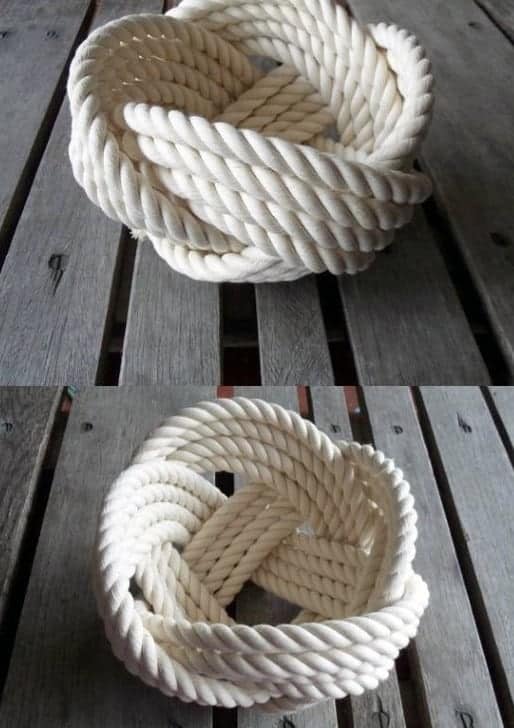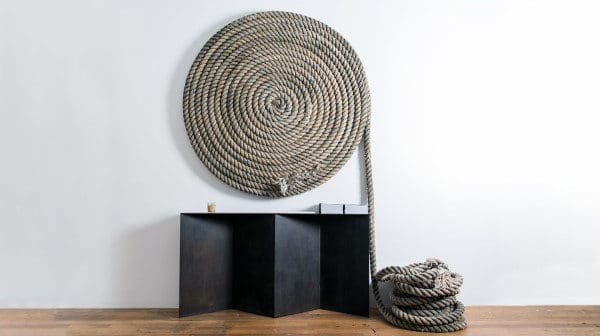 21. Illuminated Marquee Letters
Prepare to elevate your man cave decor to new heights with the captivating allure of illuminated marquee letters. These eye-catching and customizable pieces instantly inject a touch of vintage charm and artistic flair into your space.
Spell out your name, favorite quote, or a word that holds special meaning to you, and watch as the soft, warm glow of the LED lights creates a mesmerizing ambiance. The illuminated marquee letters serve as both a focal point and a conversation starter, drawing the attention of guests and infusing your man cave with a sense of nostalgia and individuality.
Whether you opt for a single impactful letter or a combination of words, these radiant symbols of expression effortlessly add a dash of personality and style to your sanctuary. Get ready to bask in the enchanting glow and let your man cave shine with creativity and character.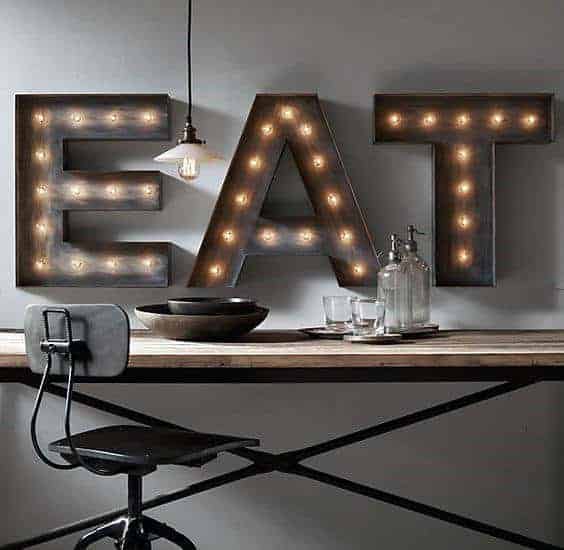 22. Wood Panel Accent Wall
This remarkable feature adds a touch of rustic elegance and a warm, inviting atmosphere to the space. The rich grains and earthy tones of the wood panels create a sense of authenticity, bringing nature's beauty indoors.
The texture and depth of the wall make it a perfect backdrop for showcasing prized sports memorabilia, vintage signage, or meticulously arranged display shelves. Whether it's reclaimed barn wood or sleek, polished timber, the wood panel accent wall becomes a visual anchor, providing a cozy and intimate ambiance for memorable moments shared in this haven of masculinity.
It's a timeless and captivating addition that evokes a sense of heritage and craftsmanship, infusing the man cave with a distinctive character that cannot be replicated.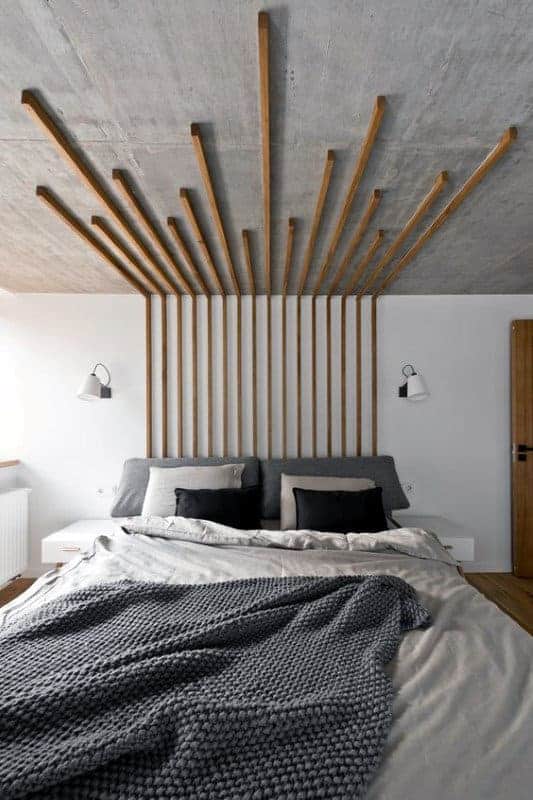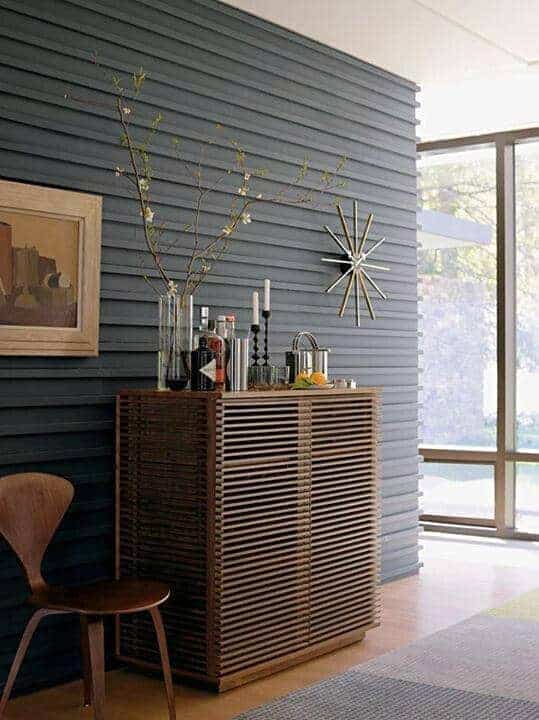 23. Wood Crate Storage Box
Embracing the charm of upcycling, these humble crates transform into functional and visually striking storage solutions. Stacked and arranged with artistry, they form unique shelving units, housing an array of treasured memorabilia and cherished items.
With a touch of imagination, the crates can be painted in vibrant colors, showcasing your personal style. Each crate tells a story, representing a piece of history, whether it's a vintage soda crate or a weathered wooden wine crate.
These repurposed treasures not only offer a practical storage solution but also add an element of rustic charm to your man cave, creating a space that is both inviting and visually captivating.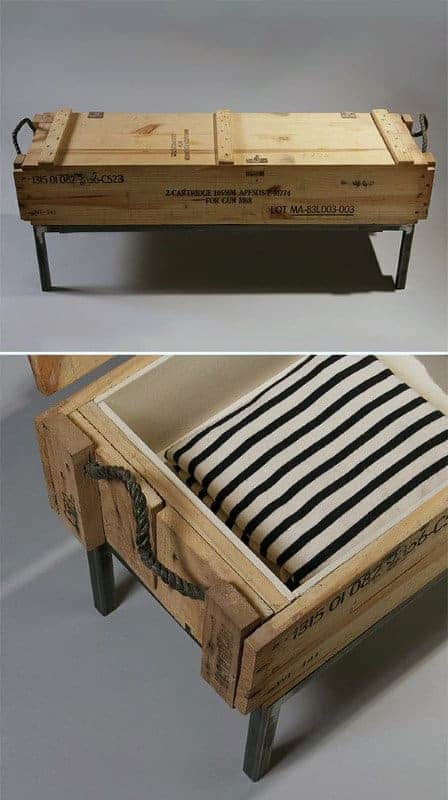 24. Globe Desk Lighting
Among the myriad of design elements, one captivating feature that stands out is the glass globe desk lighting. Suspended from above, these elegant pendant lights cast a warm and inviting glow, illuminating the space with a touch of sophistication.
The glass globes exude a timeless charm, creating a captivating focal point that effortlessly blends functionality and aesthetics. Whether it's a vintage-inspired Edison bulb or a sleek LED design, the desk pendant lighting adds an enchanting ambiance to the man cave, providing the perfect illumination for late-night work or leisurely reading.
Its captivating presence becomes a conversation starter, showcasing your impeccable taste and attention to detail. Embrace the allure of the glass globe desk lighting, and let it shine a light on your unique man cave sanctuary.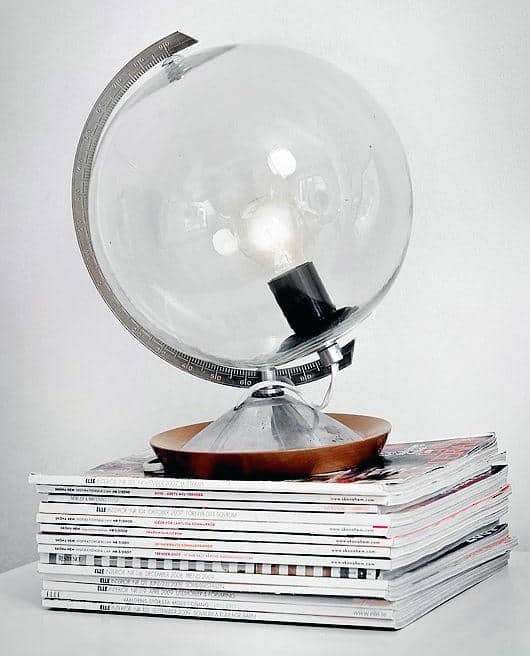 25. Concrete Walls
One striking element that can truly transform the space is the presence of concrete walls. These rugged, industrial surfaces lend an air of raw masculinity, evoking a sense of urban chic within the sanctuary.
The texture and tone of the concrete create a unique backdrop for displaying cherished sports memorabilia, vintage signs, and timeless artwork. Paired with contemporary furniture, such as sleek leather sofas and minimalist coffee tables, the concrete walls become a focal point, adding an edgy and modern touch to the overall ambiance.
Whether left bare or adorned with creative graffiti murals, these concrete walls offer the perfect canvas for expressing one's individuality and embracing the spirit of adventure.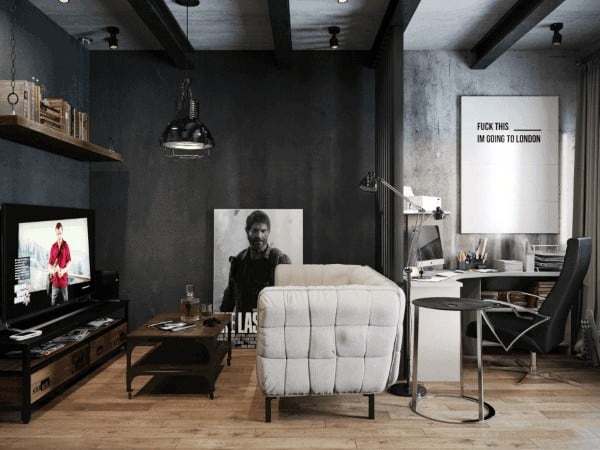 26. Minimalist Plant Vase
Amidst the carefully curated collection, a minimalist plant vase stands as a testament to the power of nature's touch. Its sleek design and clean lines complement the overall aesthetic, adding a touch of tranquility to the space.
A single green leaf delicately reaches toward the sky, symbolizing growth and renewal. The presence of this simple yet impactful decor piece brings a sense of calm and serenity to the man cave, creating a harmonious balance between the modern and the organic.
Embracing the beauty of nature, the minimalist plant vase reminds us that even in the midst of technological marvels and captivating entertainment, there is always room for a breath of fresh air and a touch of greenery.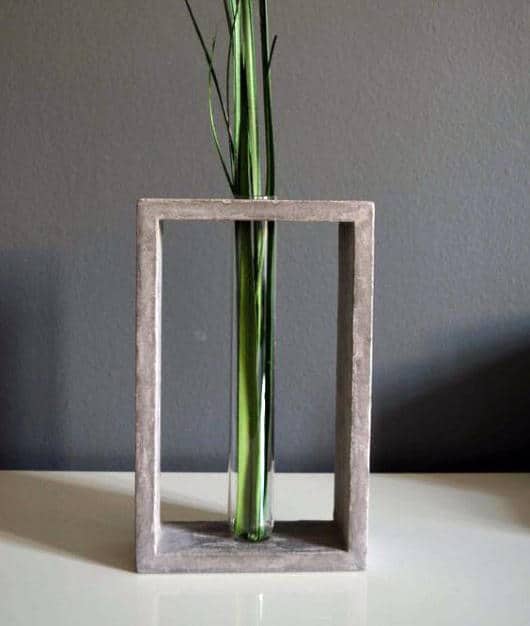 27. World Map Tapestry
Embrace the spirit of wanderlust and add a touch of worldly charm to your man cave decor with a captivating world map tapestry. This stunning piece of art not only serves as a focal point but also ignites a sense of adventure and curiosity.
Imagine the room transformed into a haven of exploration, where you can envision far-off lands and plan your next great adventure. The intricate details and vibrant colors of the world map tapestry create a mesmerizing backdrop, inviting you to embark on a journey of the mind.
Whether you're a seasoned traveler or an aspiring globetrotter, this unique decor piece brings the world to your doorstep, igniting conversations and inspiring dreams. Let the tapestry weave its magic, allowing you to escape into a world of possibilities from the comfort of your own personal sanctuary.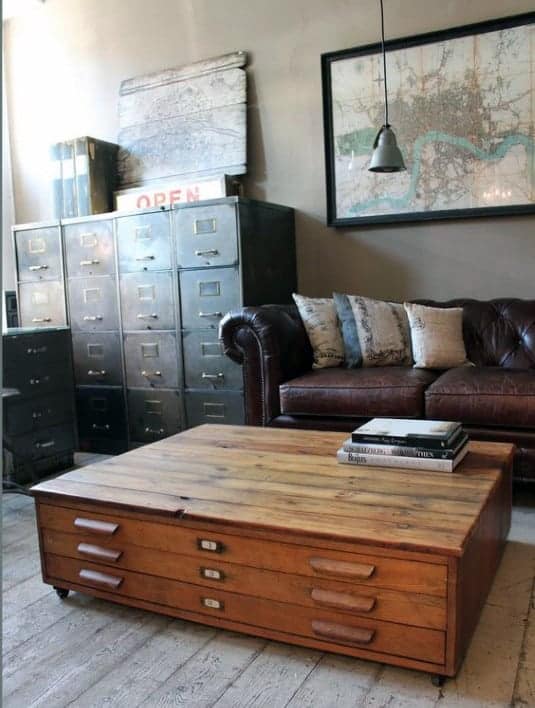 28. Sports-Themed Decor
Immerse yourself in the captivating world of man cave decor, where sports-themed elements take center stage. Picture billiard ball candles casting a warm and inviting glow, their vibrant colors reflecting the excitement of the game.
Alongside, a striking display of baseball bat wall decor pays homage to the national pastime, adding a touch of nostalgia and character to the space. Sports jerseys, proudly framed and mounted, serve as a testament to unwavering team loyalty and sporting triumphs.
A collection of vintage sports memorabilia adorns the shelves, showcasing the rich history and cherished moments of beloved teams. The room comes alive with the energy of the game, as vibrant colors and iconic logos dominate the space.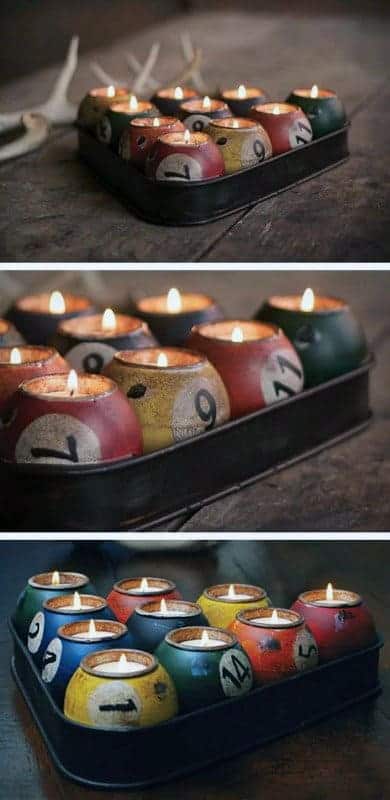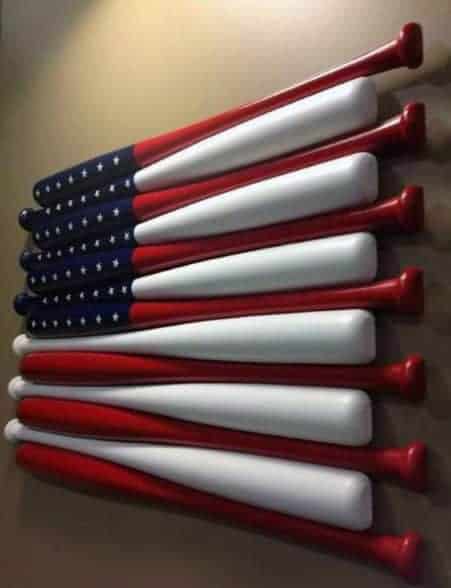 29. Nail Art
Utilizing nails of various sizes and colors, this form of artistic expression allows you to create intricate designs that form shapes or letters. Imagine a striking geometric pattern adorning the walls, carefully crafted with precision and attention to detail.
The interplay of light and shadow highlights the three-dimensional nature of nail art, adding depth and intrigue to the room. Whether it's a mural depicting your favorite sports team's logo or a personalized message spelled out in nails, this unconventional form of decor adds a touch of creative flair to your man cave.
It serves as a conversation starter and a testament to your artistic sensibilities, showcasing that even the most unexpected materials can be transformed into stunning works of art.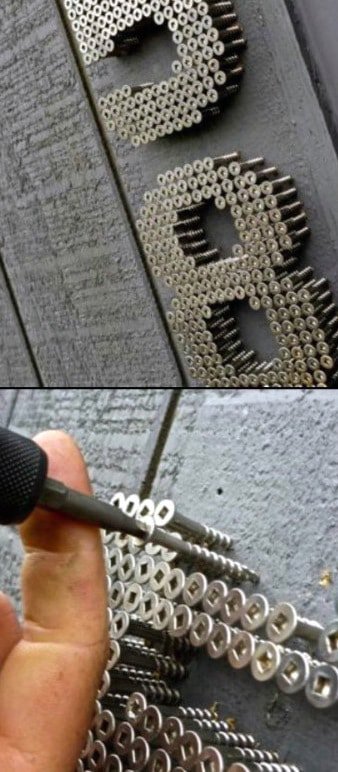 30. Minimalist Clock
Step into the realm of man cave decor, where every element tells a story. Amidst the array of captivating design choices, one standout piece takes center stage—the minimalist clock. With its sleek lines and understated elegance, this timepiece embodies the essence of contemporary style.
Its clean, uncluttered face captures the essence of simplicity, while the precision of its movements reminds us to appreciate the fleeting moments. This minimalist clock serves as more than a mere timekeeping device; it becomes a statement of sophistication, an embodiment of the mantra "less is more."
With its subtle presence on the wall, it seamlessly blends into the surrounding decor, adding a touch of modernity and a hint of intrigue. As time ticks away, the minimalist clock becomes a symbol of mindful living, reminding us to cherish each passing moment within the sanctuary of our man cave.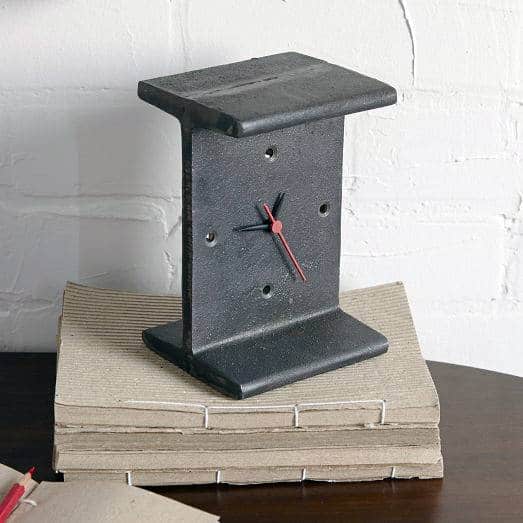 34. Minimalist Line Decor
This captivating medium celebrates simplicity while infusing a touch of industrial allure into the space. Imagine sleek, black metal sculptures that elegantly trace geometric patterns on the walls, creating a visual masterpiece that mesmerizes the eye.
These intricate designs, meticulously crafted, form a harmonious balance between precision and artistic expression. The clean lines and abstract shapes evoke a sense of modern sophistication, allowing the surrounding furniture and elements to shine. Whether it's a striking metal wall installation or a thoughtfully curated collection of metal line art pieces, this minimalist approach to decor adds a touch of contemporary elegance to the man cave.
Embrace the artistry of metal line art and embark on a journey where simplicity becomes a masterpiece in its own right.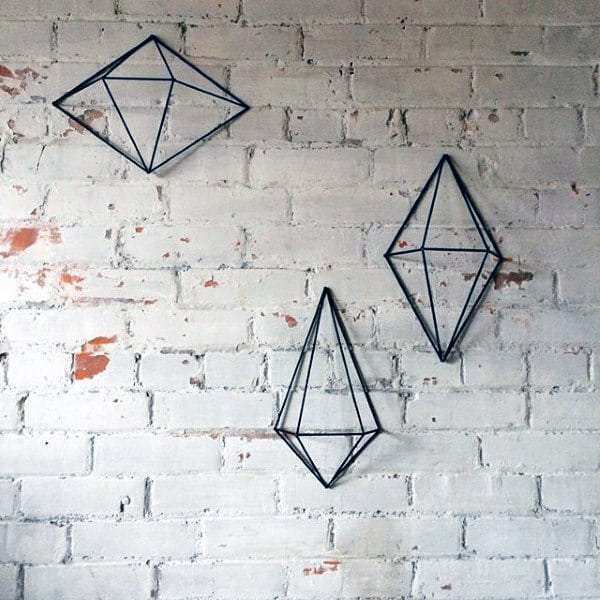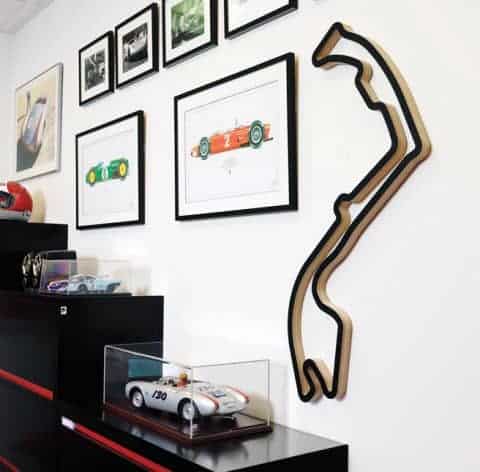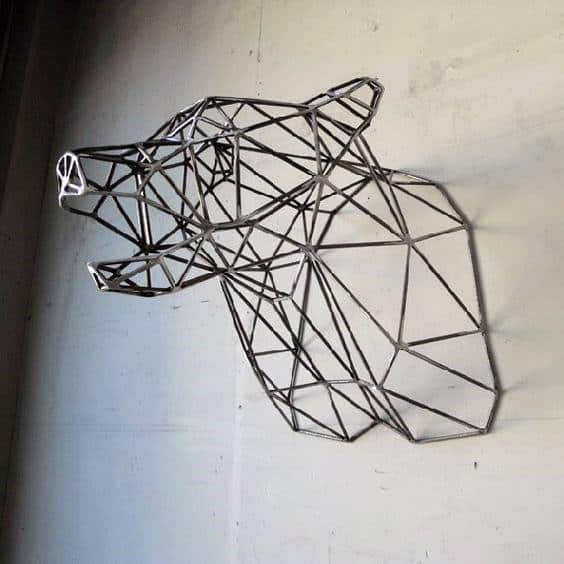 35. Japanese-Scandinavian Seating
Immerse yourself in the realm of man cave decor, where eclectic styles converge to create a space of unparalleled comfort and intrigue. Picture a fusion of Japanese serenity and Scandinavian minimalism, embodied in the form of exquisite futon seating.
These low-profile, sleek futons, adorned with meticulously crafted cushions and luxurious fabrics, provide a harmonious balance of elegance and relaxation. The clean lines and natural materials harmonize with the surroundings, creating a Zen-like atmosphere. Soft ambient lighting further enhances the tranquil ambiance, casting a gentle glow that illuminates the room.
Whether it's a quiet reading nook or a gathering spot for friends, the Japanese-Scandinavian futon seating elevates the man cave experience to new heights, inviting you to indulge in a moment of serenity and rejuvenation.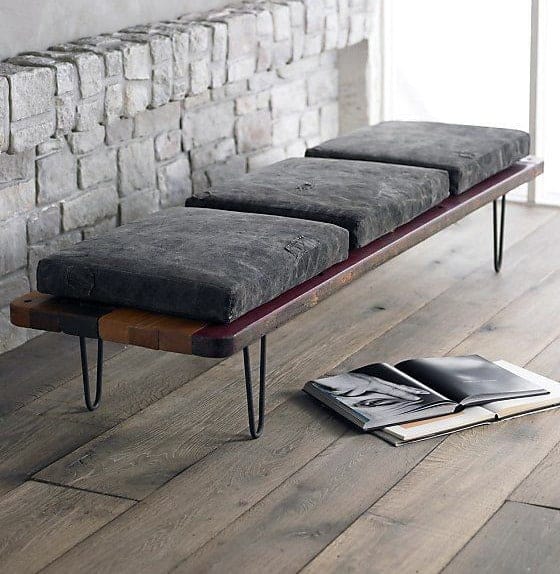 Man Cave Decor FAQs
How do you decorate a man cave?
Let your interests dictate the theme. If you love auto racing, choose classy prints of your favorite race cars. If you're into hunting and fishing, give the cave a lodge feel by incorporating your trophies and gear. You're the one that will be spending your time in there, so make sure the space represents you.
What should I put in my man cave?
Man caves don't have to be full of neon beer signs and phones shaped like football helmets. You can include items that suit your taste; leather furniture, rustic lighting fixtures, and rugged woodwork.
As far as memorabilia goes, only bring items into the room that mean something to you. These can be autographed sports balls, your favorite scaled models, or your most prized books. Cluttering your man cave will quickly turn it from a relaxing haven to just another storage room.