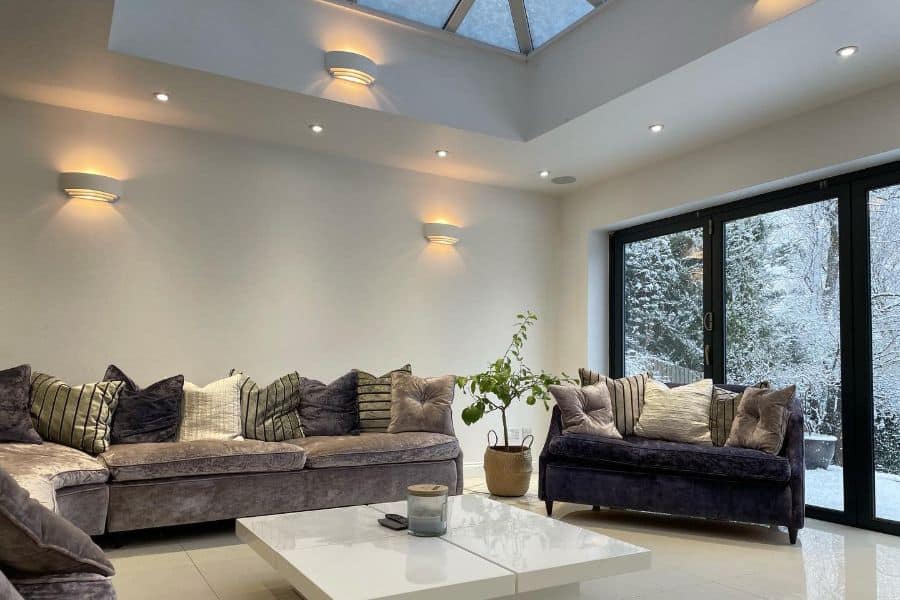 The Top 33 Modern Living Room Ideas
Modern interior decor is extremely versatile and stylish. Yet far too few homeowners understand what makes this design movement so special.
While you can incorporate these trends into your living room design at any time, there's been a huge uptick in modern-inspired home decor being shared on social media and sold by retailers in recent years. So if you care about being up-to-date with the latest interior design styles, then now is as good a time as ever to familiarize yourself with everything the modern aesthetic has to offer!
Keep reading for our favorite modern living room ideas that will help you blend the best of both 20th and 21st century design!
1. Apartment
It's important to keep in mind that modern decor is full of unique and well-defined trends. With that said, there are few design styles that are as versatile and flexible as the modern aesthetic.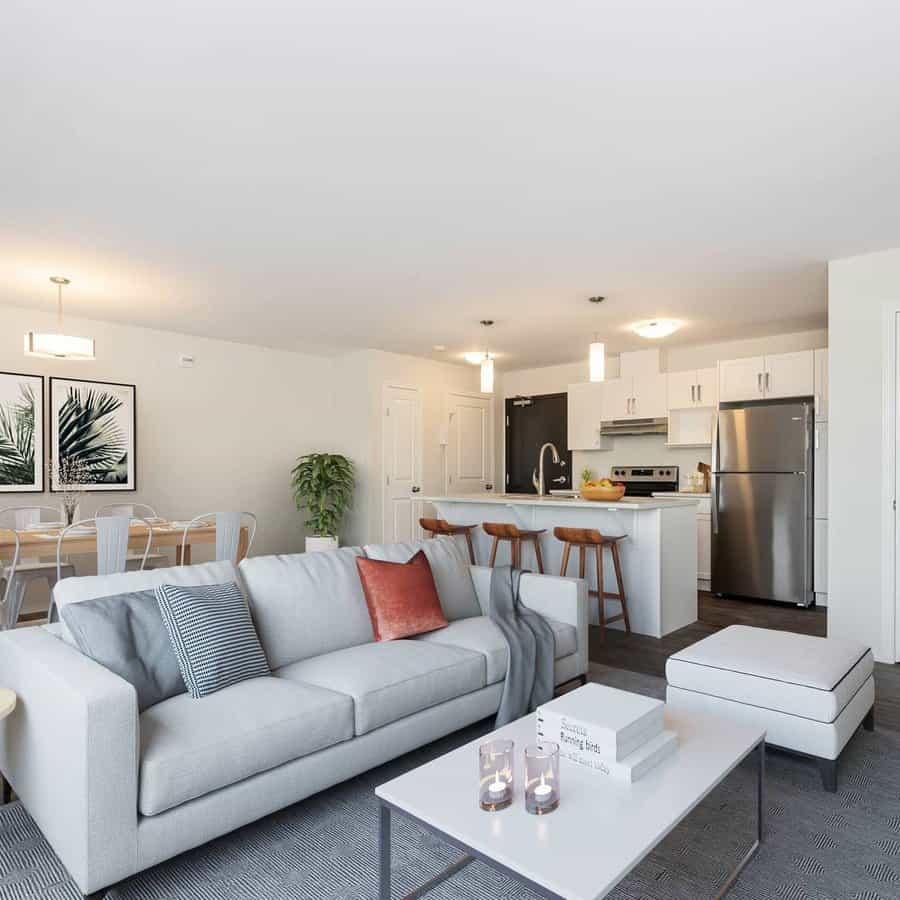 You can't go wrong with using modern-inspired furniture and decor in your apartment. These items can give even the most outdated apartment living room a fresh reimagining.
Plus, the simplicity of most modern furniture means it will fit in many residences to come (whether rented or owned!). So there's no need to worry about metaphorically painting yourself into a corner with your interior design investments.
2. Ceiling
It's easy to forget that the ceiling plays a role in any room design. And this is especially true when it comes to creating the perfect modern living space.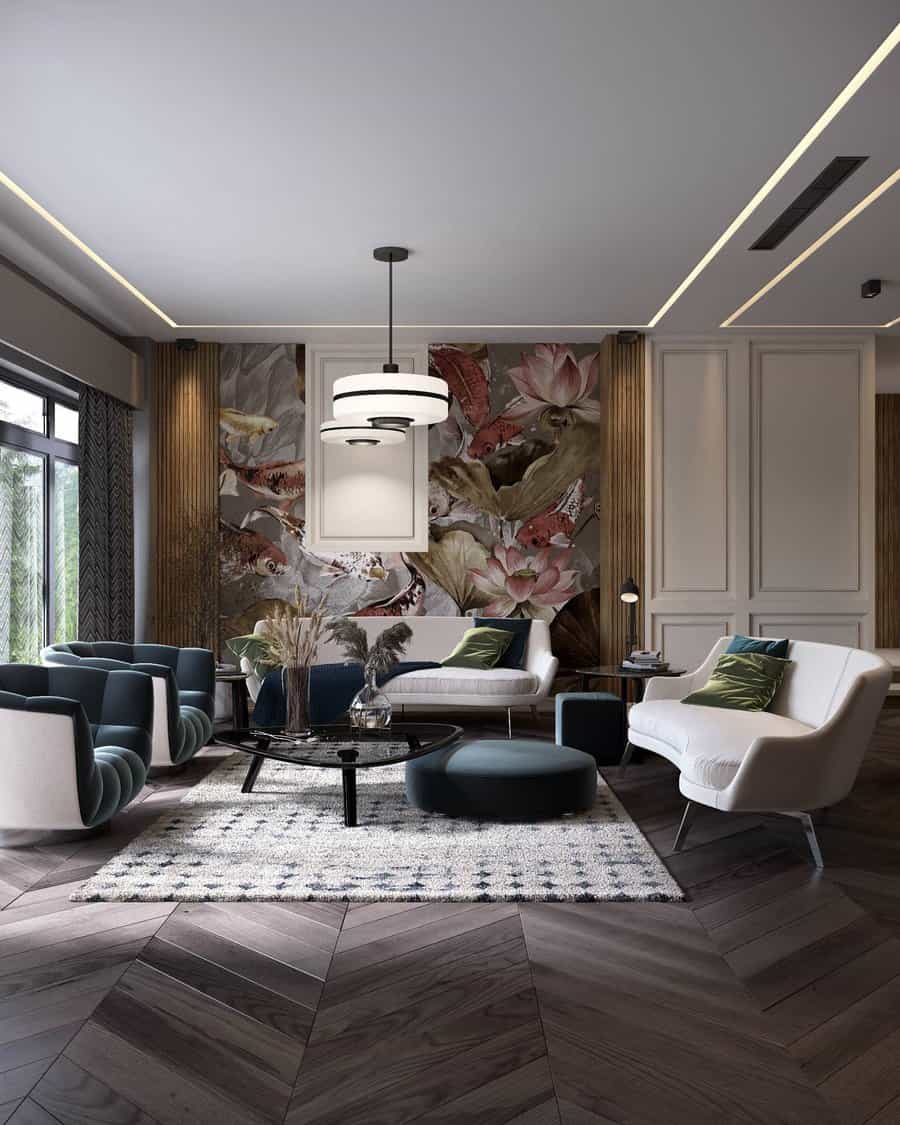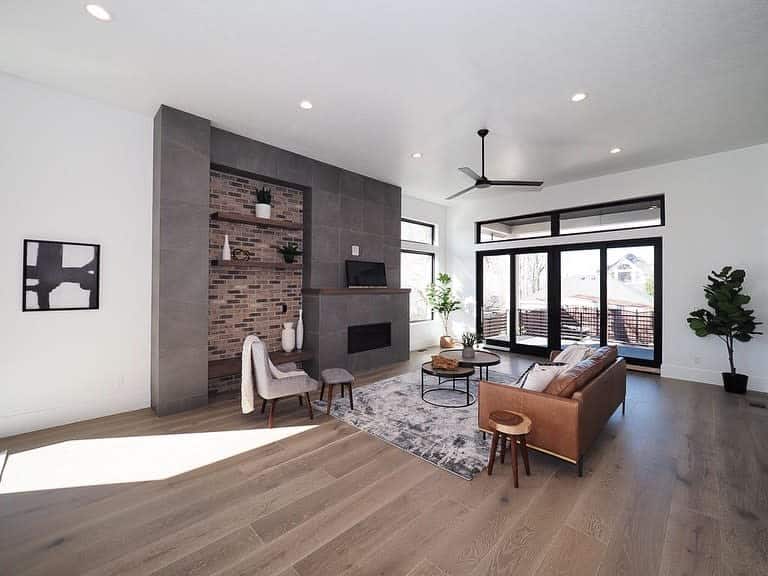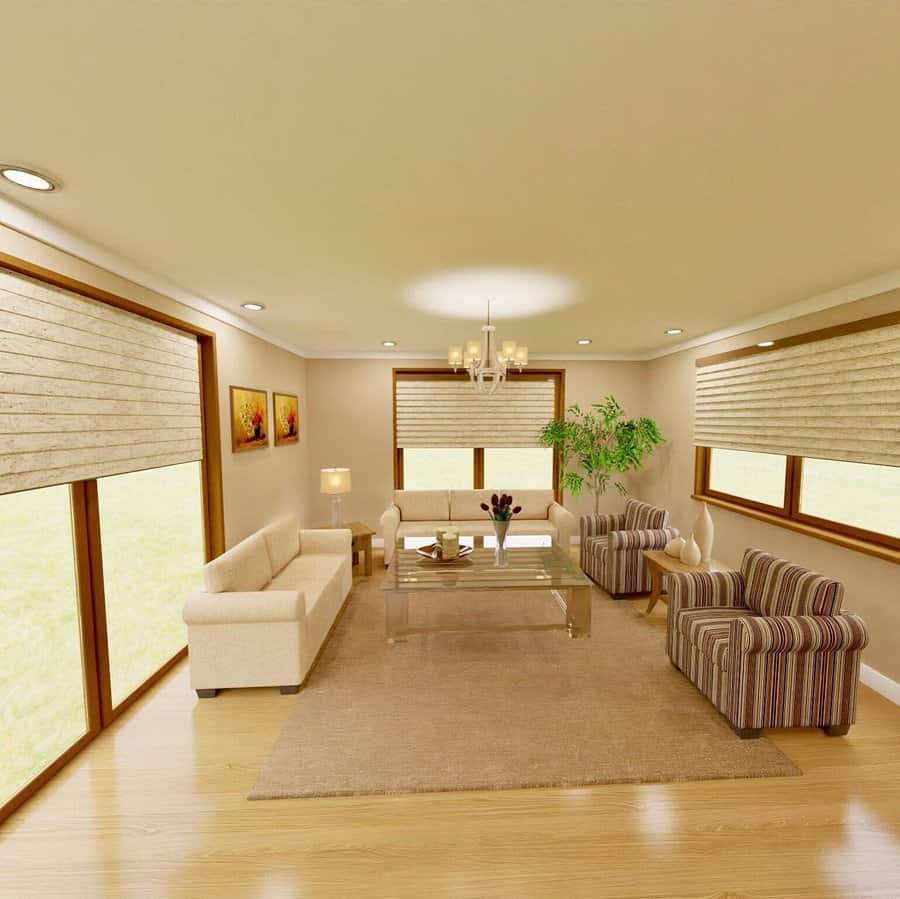 Popcorn and stucco ceilings are practically forbidden in modern design. But that doesn't mean you need to leave texture out of your living room finishes entirely. Instead, reach for sleek architecture like wooden beams or coffers. Or do the unexpected with ornate ceiling moulding.
Lighting also plays an integral role in creating a modern-style ceiling. Recessed lighting is an excellent complement to a statement fixture and will brighten up the space as a whole.
3. Contemporary
For the untrained eye, modern and contemporary decor can look one and the same. However, there are some key differences between the two that will determine whether your living room design rocks or flops.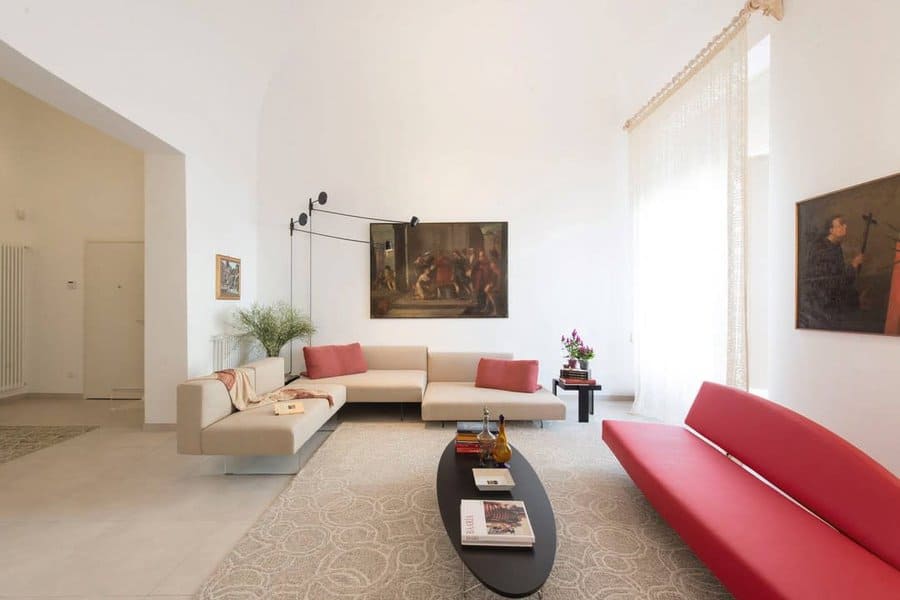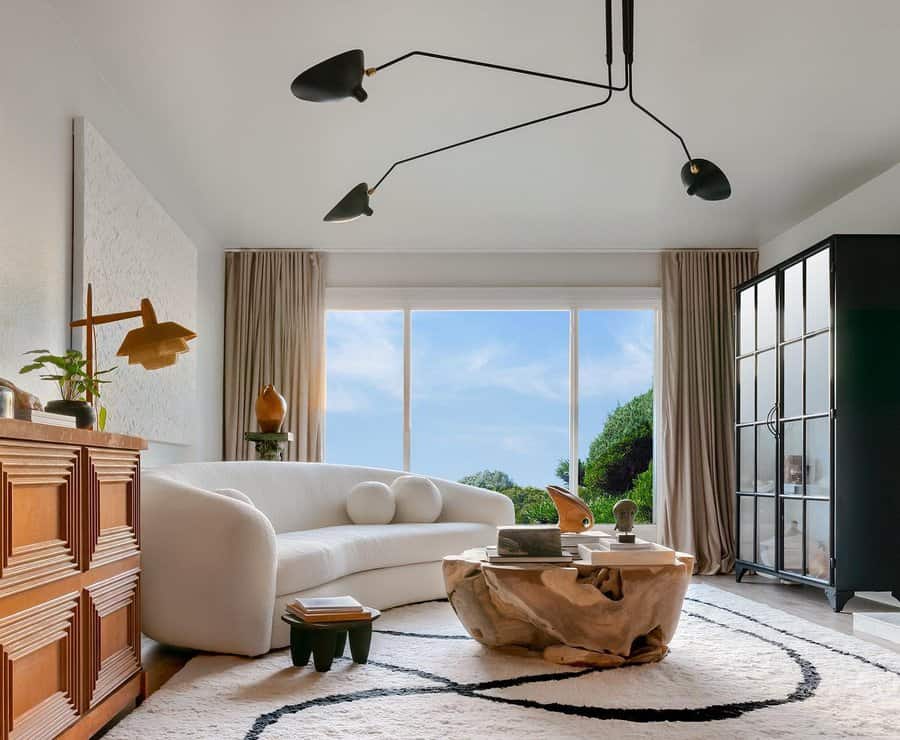 While modern decor is inspired by 20th century home design, contemporary decor is not. Contemporary decor is all about the current moment. It just so happens that modern-style decor is extremely popular right now, causing the two categories to overlap.
Give your modern living room a touch of contemporary design with metallic or mirrored finishes. Cool, neutral colors will only add to the contemporary look.
4. Curtain
Window treatments can be one of the hardest parts of any room design to get right. Although you can certainly limit yourself to shutters or blinds, there's no reason to omit traditional curtains from your modern living room completely.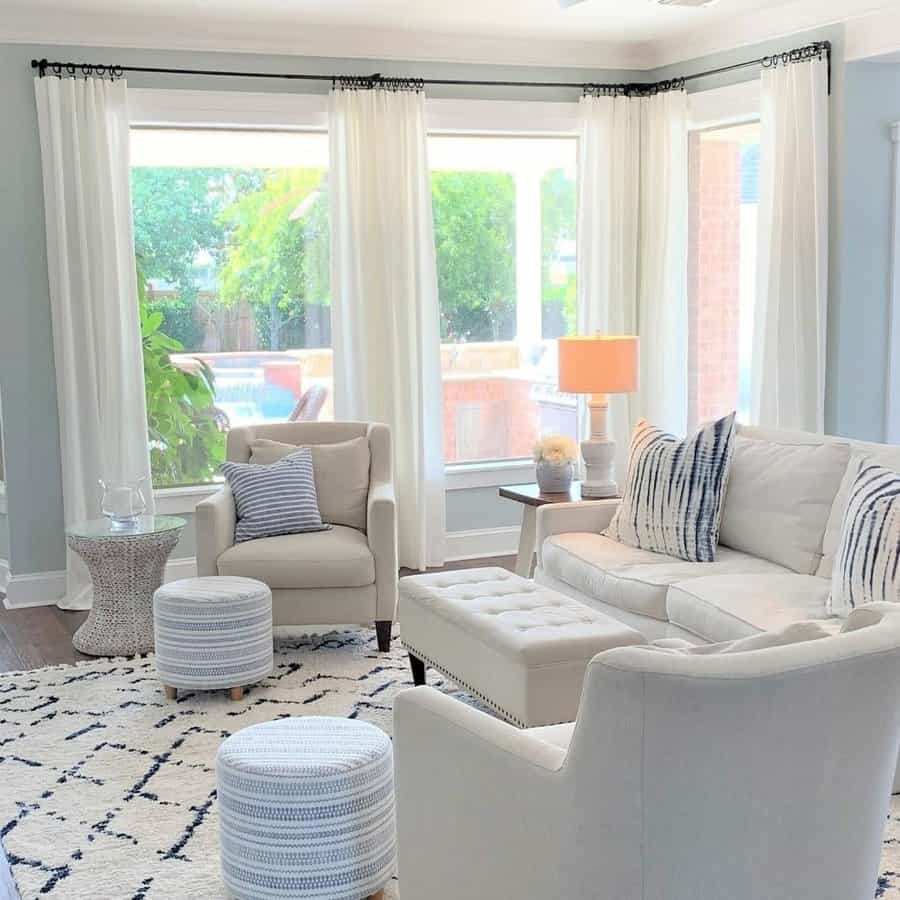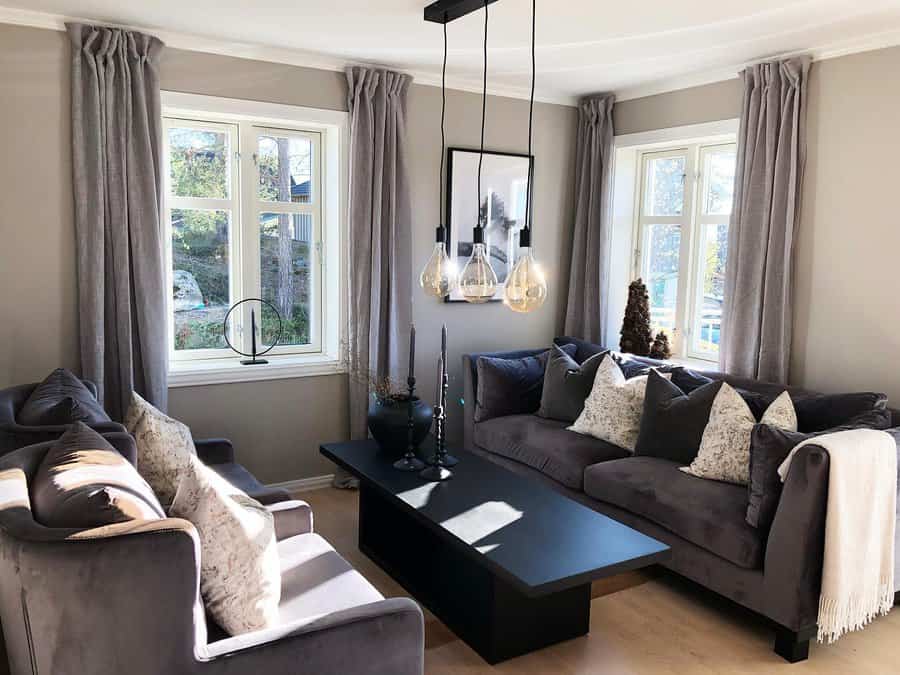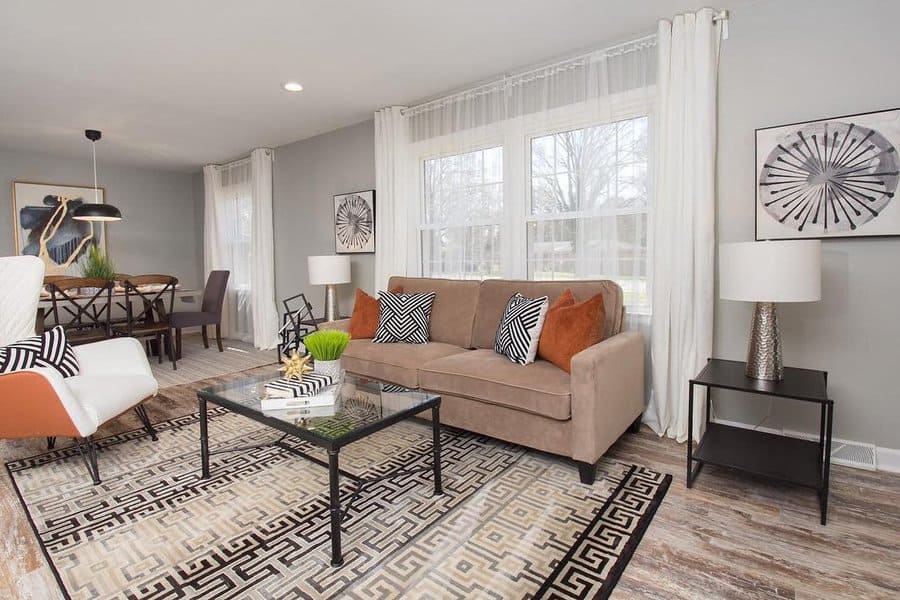 Don't be afraid to go big. Floor-to-ceiling curtains can create the illusion of taller ceilings. Even if your living room windows are on the small side, long, sleek drapes will play a simple trick on the mind.
When it comes to selecting a material for your new curtains, there are many options to choose from. Generally, though, the simpler the color scheme the better!
5. Fireplace
Some homeowners invest great amounts of time and money into installing a fireplace. Others find themselves with an unwanted (or even non-functioning) fireplace that seems to always get in the way of their planned design.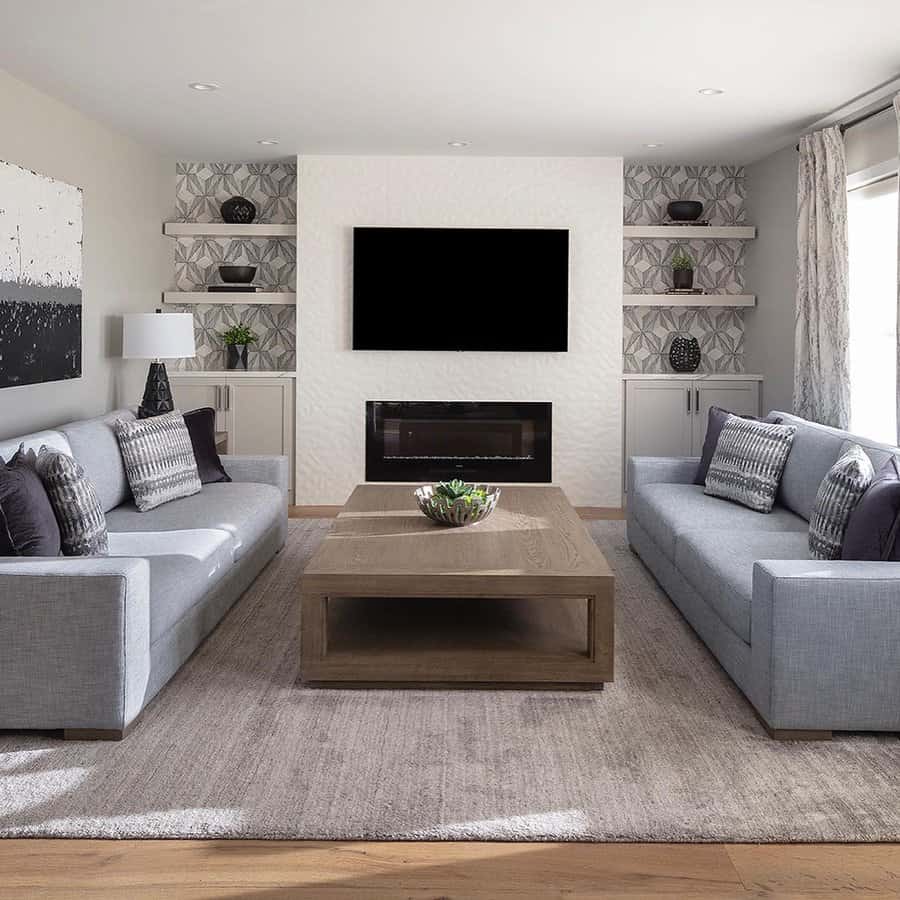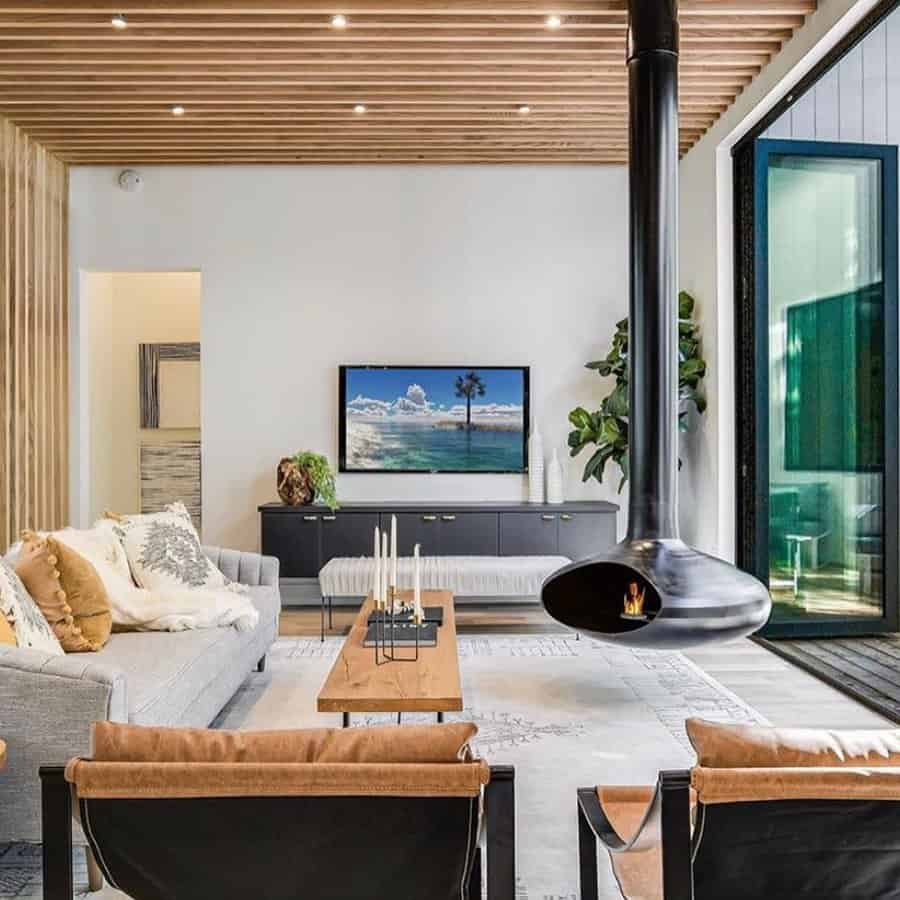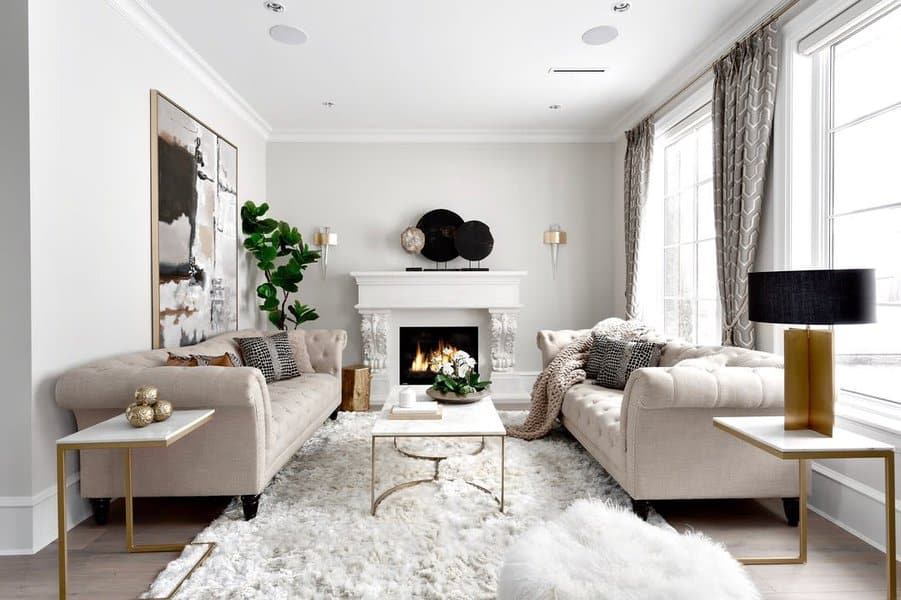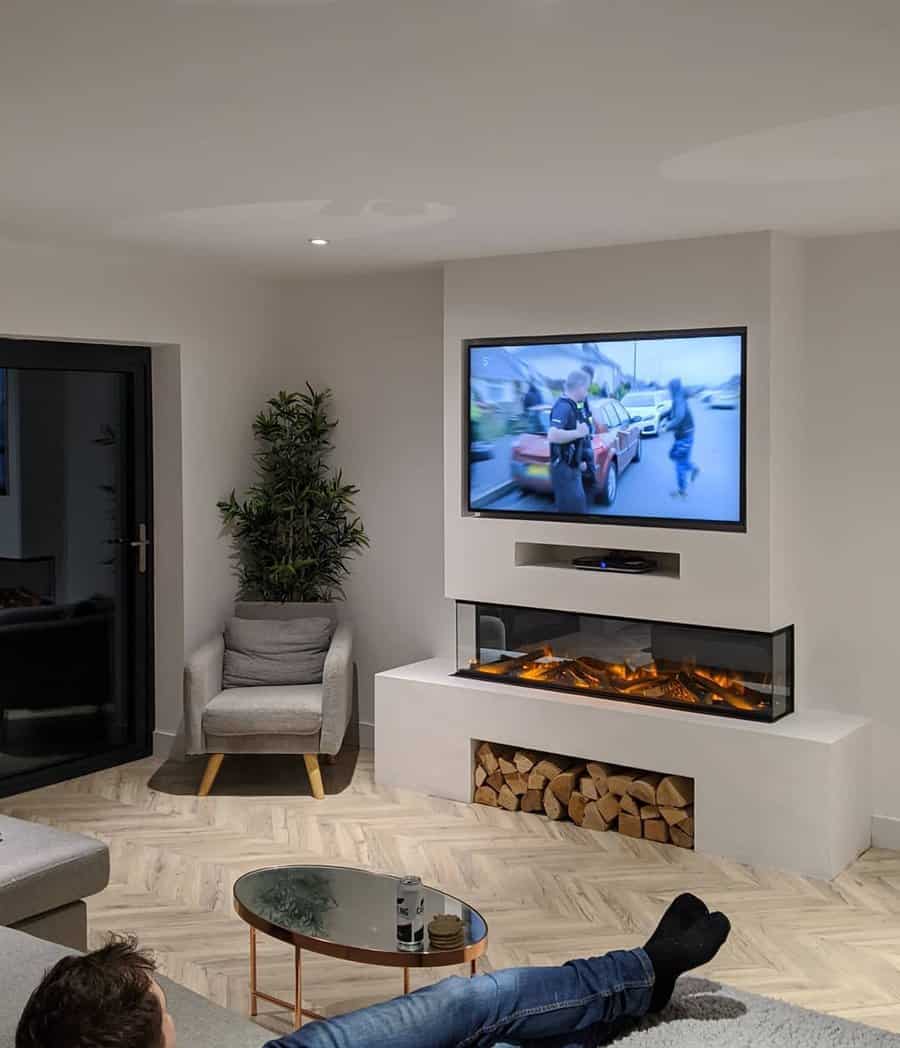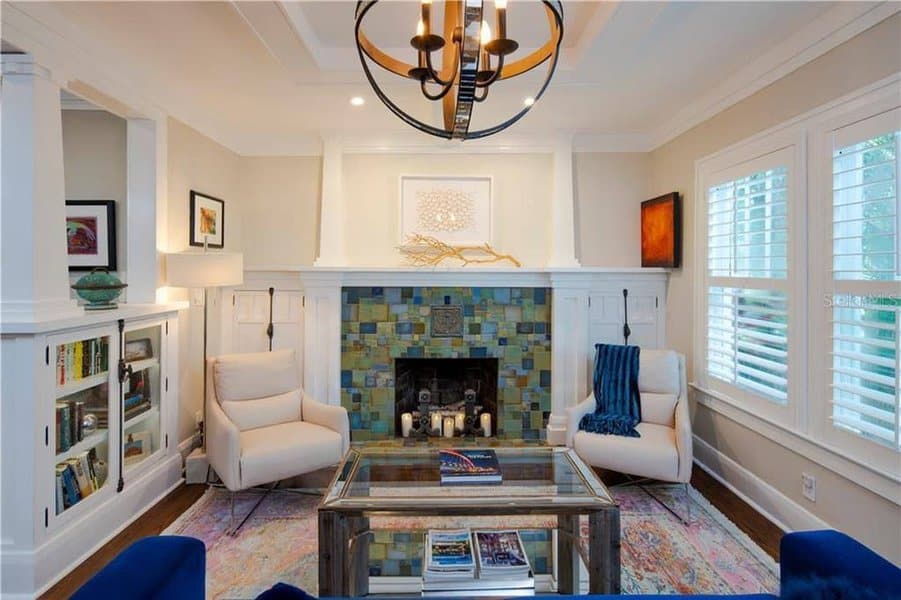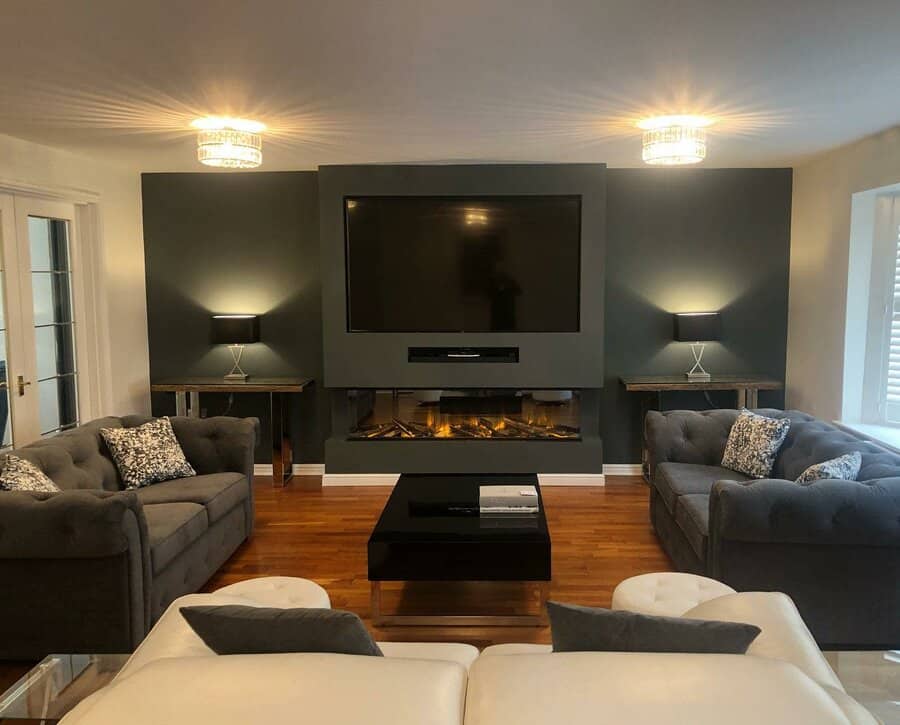 Whichever category you find yourself in, a fireplace is a wonderful boon for any modern living space. But the wrong fireplace surround could clash with your otherwise clean and simple decor.
Stay away from organic materials like bare brick or stone in favor of sleek tile or even drywall. An existing brick fireplace can be painted white or black for a more modern aesthetic. Keep mantle decor to a minimum — the hearth is the real star of the show.
6. Furniture
Modern design relies very minimally on extraneous decor. So selecting the right living room furniture is essential to creating a modern atmosphere.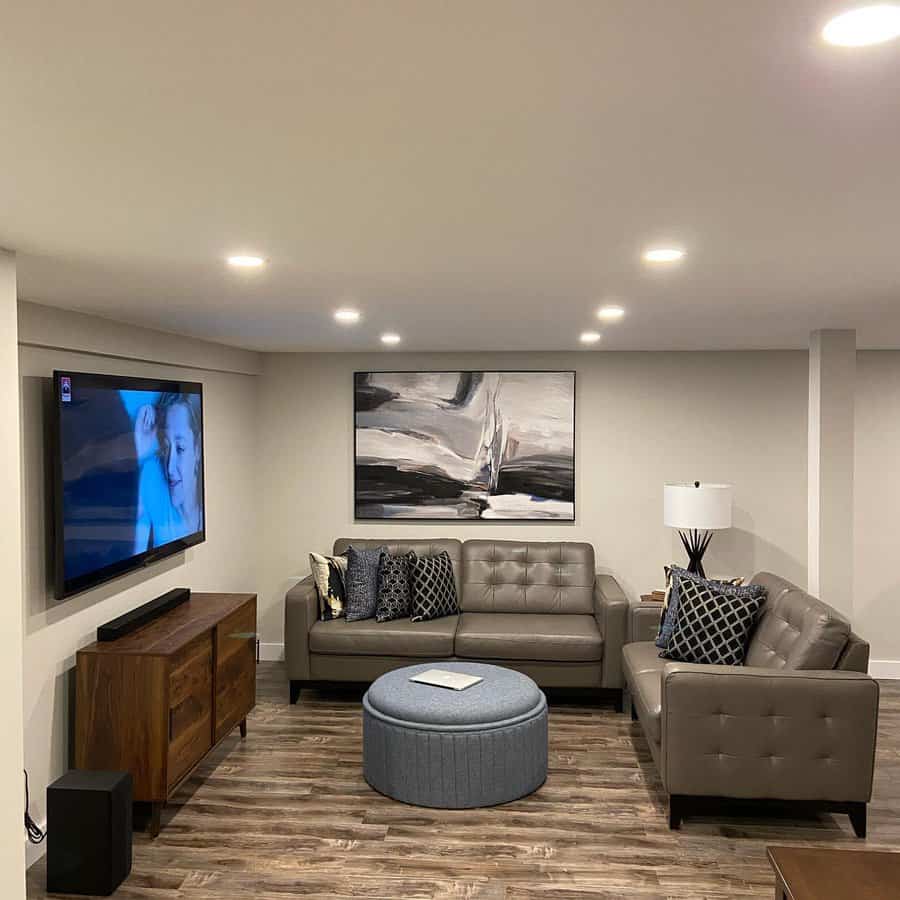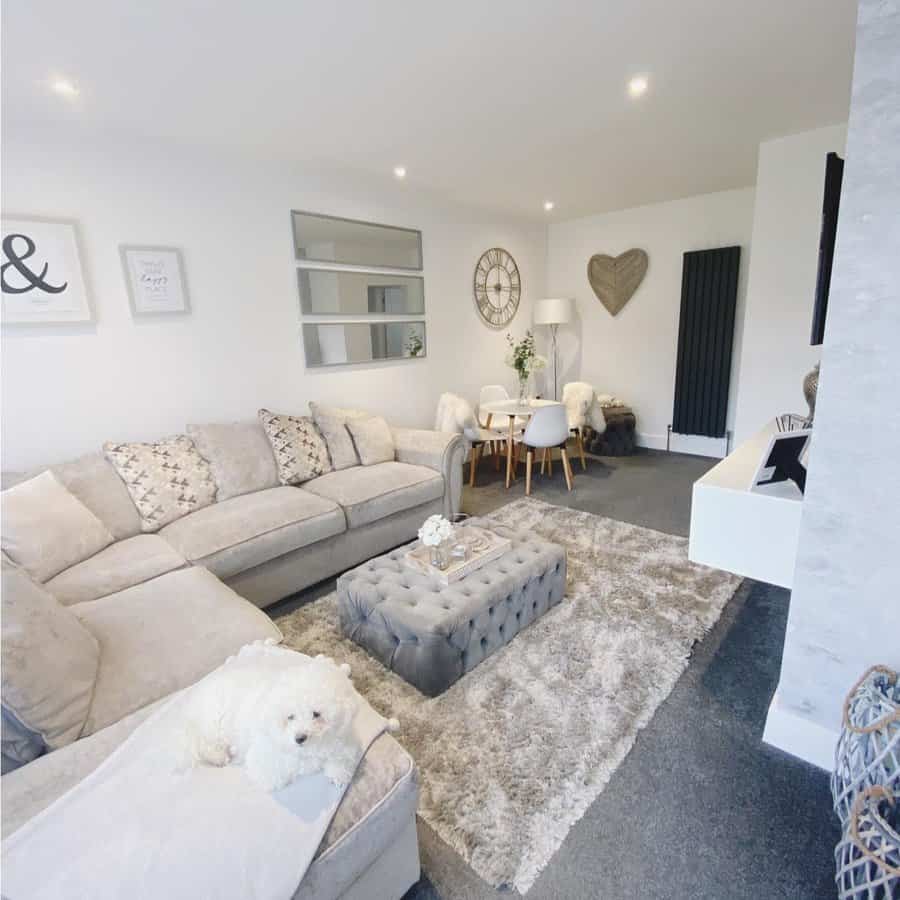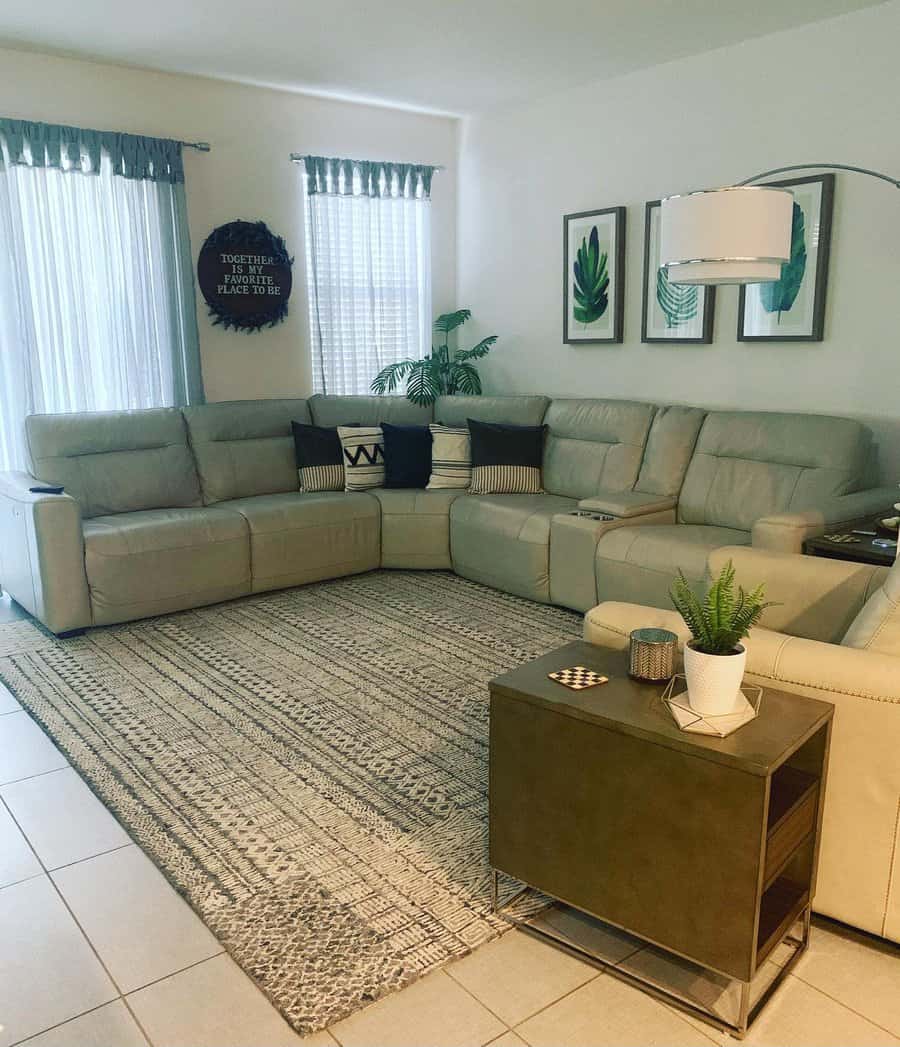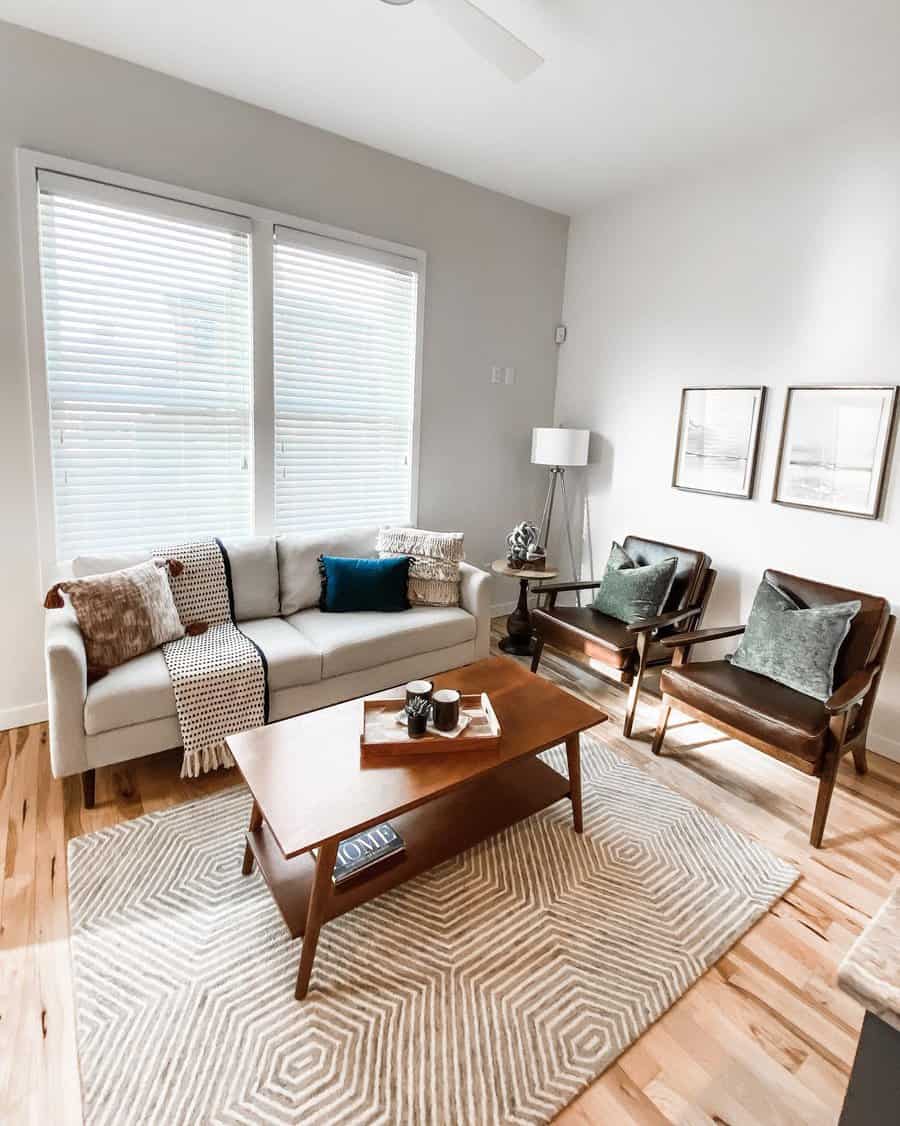 The sofa is easily the most important feature of any living room space. Avoid overly ornate silhouettes and upholstery. A solid color is your best option — throw pillows can always be added if you need more variety!
Accent furniture is where you can really have fun. Get creative and invest in a cocktail table, armchair, or coffee table featuring unique geometric shapes. Don't forget the other essentials, like a floor lamp for reading or a bar cart for entertaining.
7. Lighting
It doesn't take a professional interior designer to notice how popular statement light fixtures are in modern-style homes.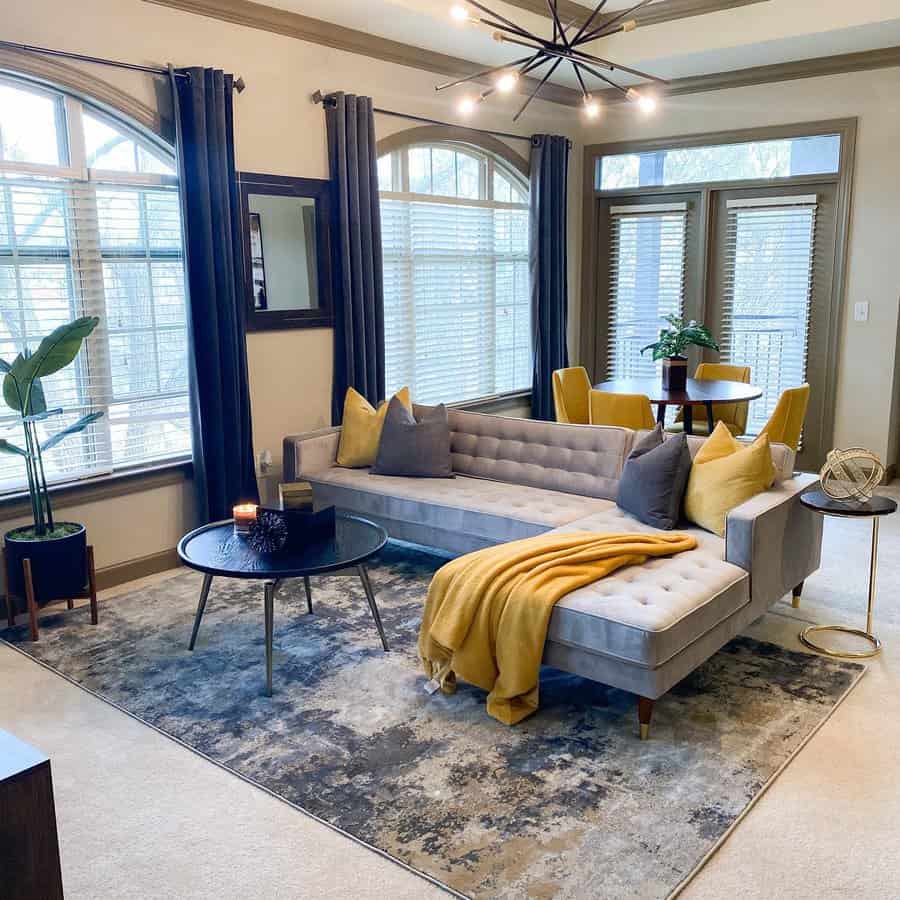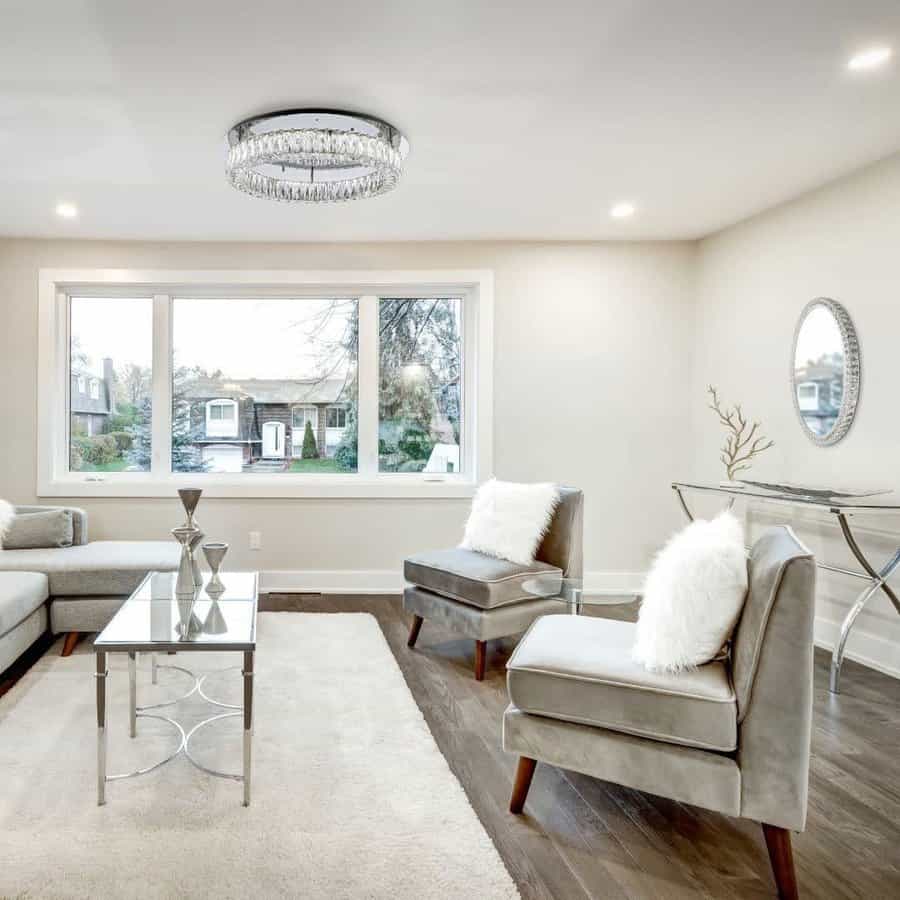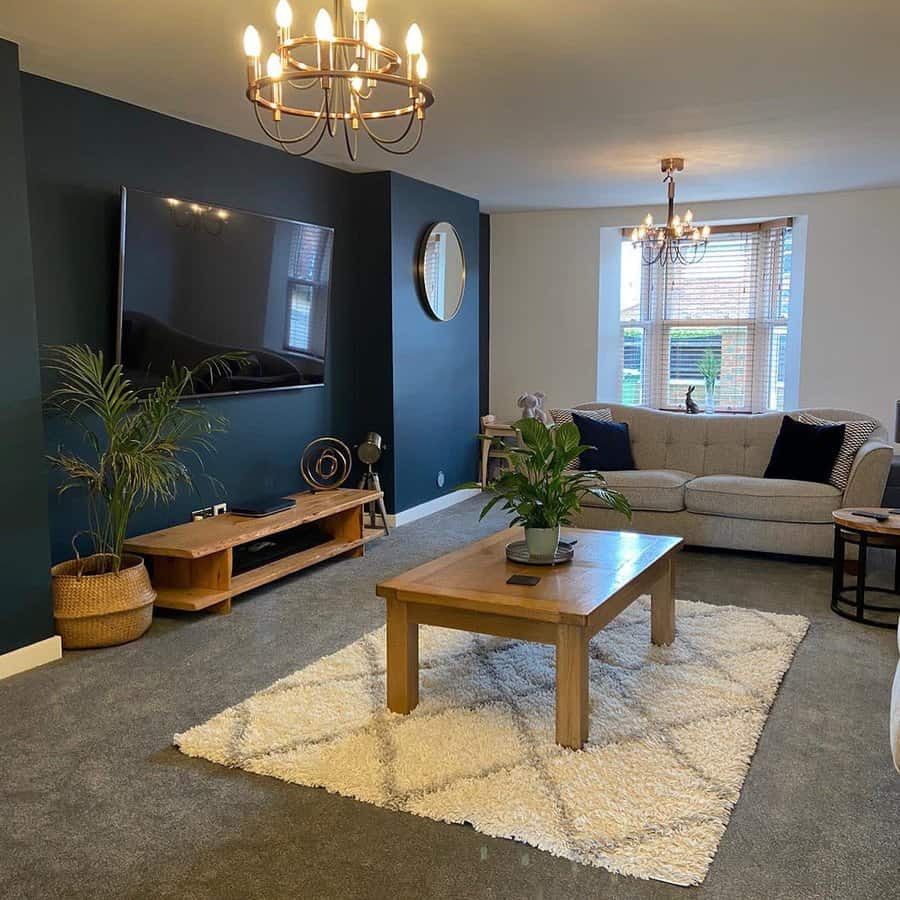 Standout lighting can add character to a modern space without the use of excessive decor. This is perfect whether you own a small living room or have all the space in the world to work with.
While ceiling fixtures are often the main source of light in a living room, they are not the end-all-be-all of illumination. Include accent lighting in the form of wall sconces, lamps, and LED strips throughout the room.
8. Minimalist
Modern and minimalist design are not synonymous with each other. It's very possible to create a maximalist space with modern elements. But that doesn't change the fact that minimalism is what attracts many people to modern design in the first place!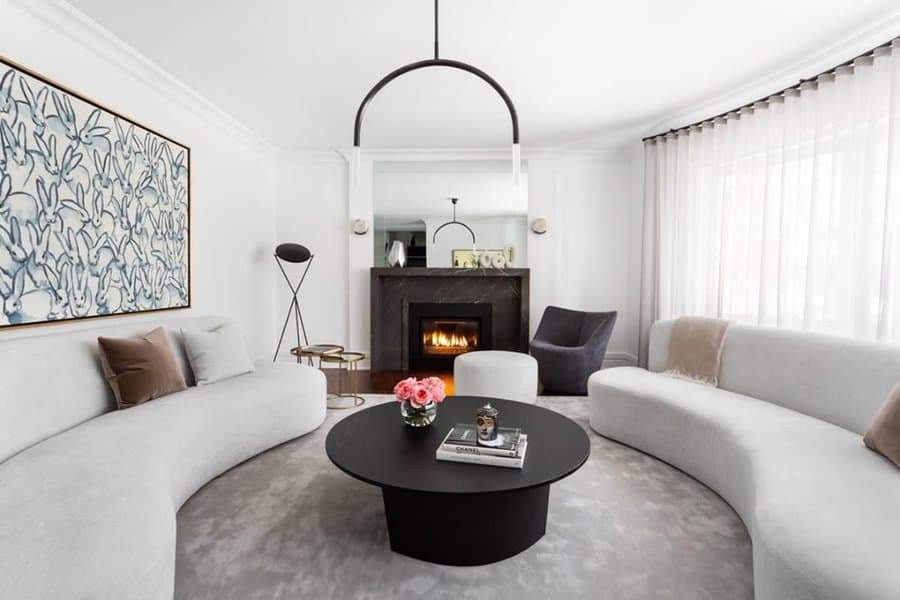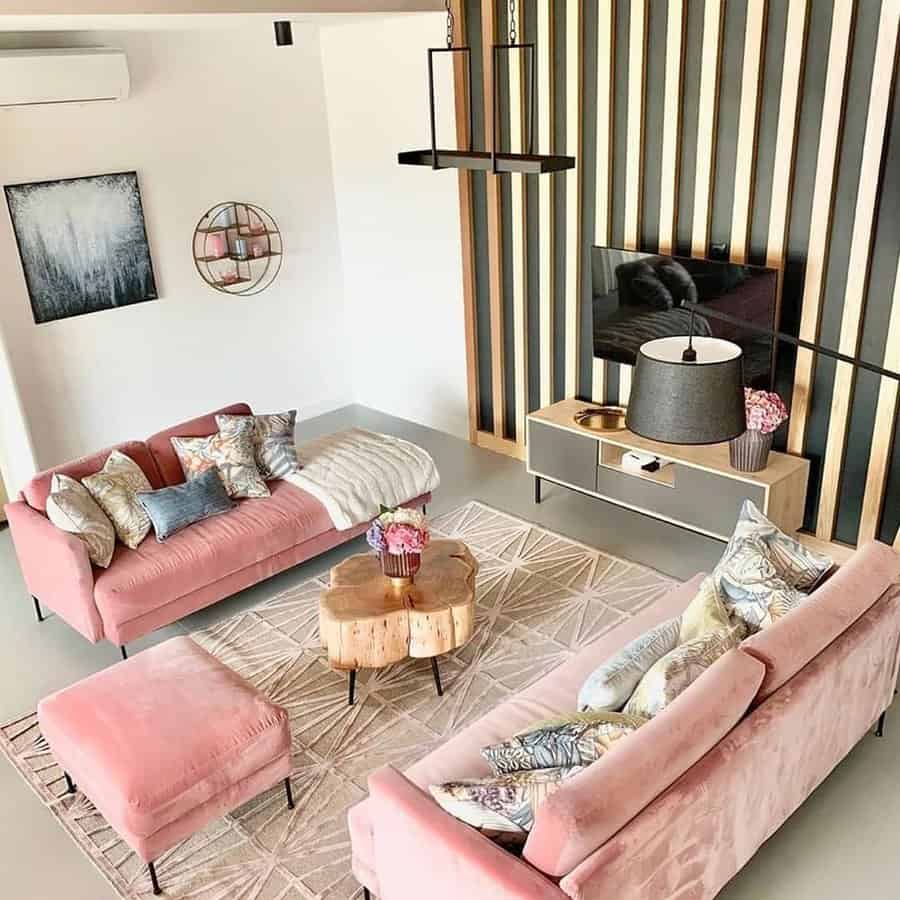 Every homeowner should know that minimalism is not just about eliminating "stuff." For an effective minimalist living room, you must account for visual clutter as well.
Starting with a clean color palette with notable contrast is a great first step. Choose finishes carefully — similar items should coordinate in terms of color and material. And if you find that a piece of furniture or decor does not add anything to the space, get rid of it!
9. Living Room With TV
Countless renters and homeowners struggle to include the family TV in their interior design ideas. This is especially true when your chosen aesthetic is inspired by trends from decades past.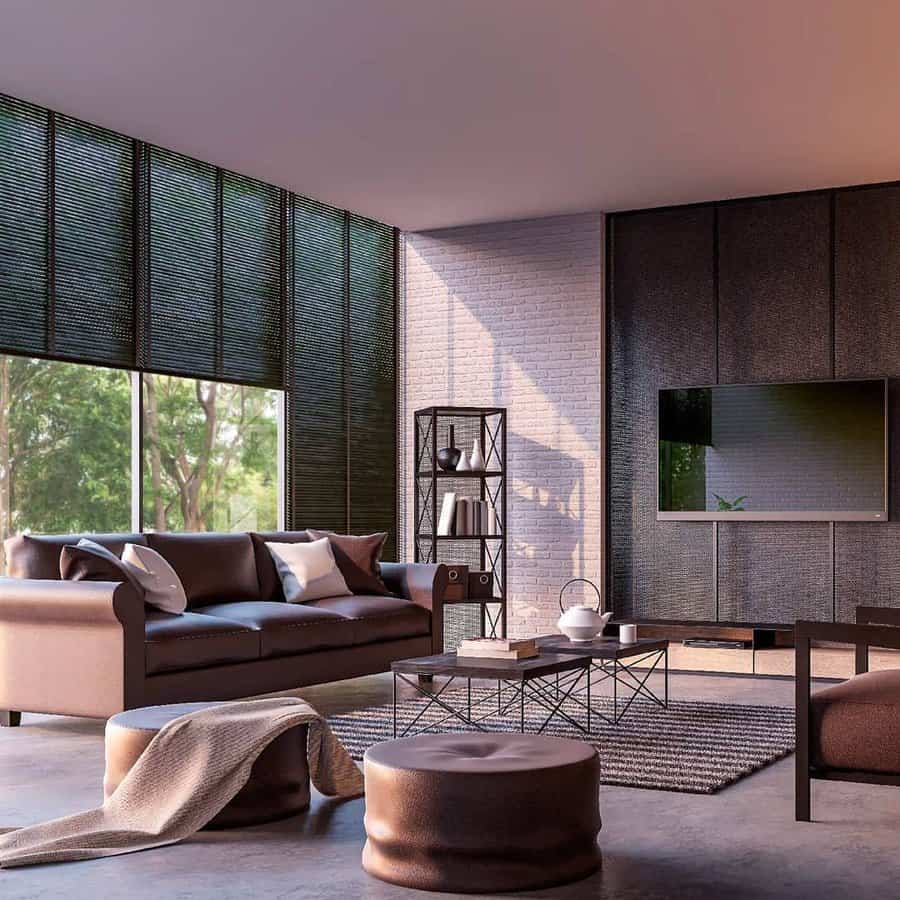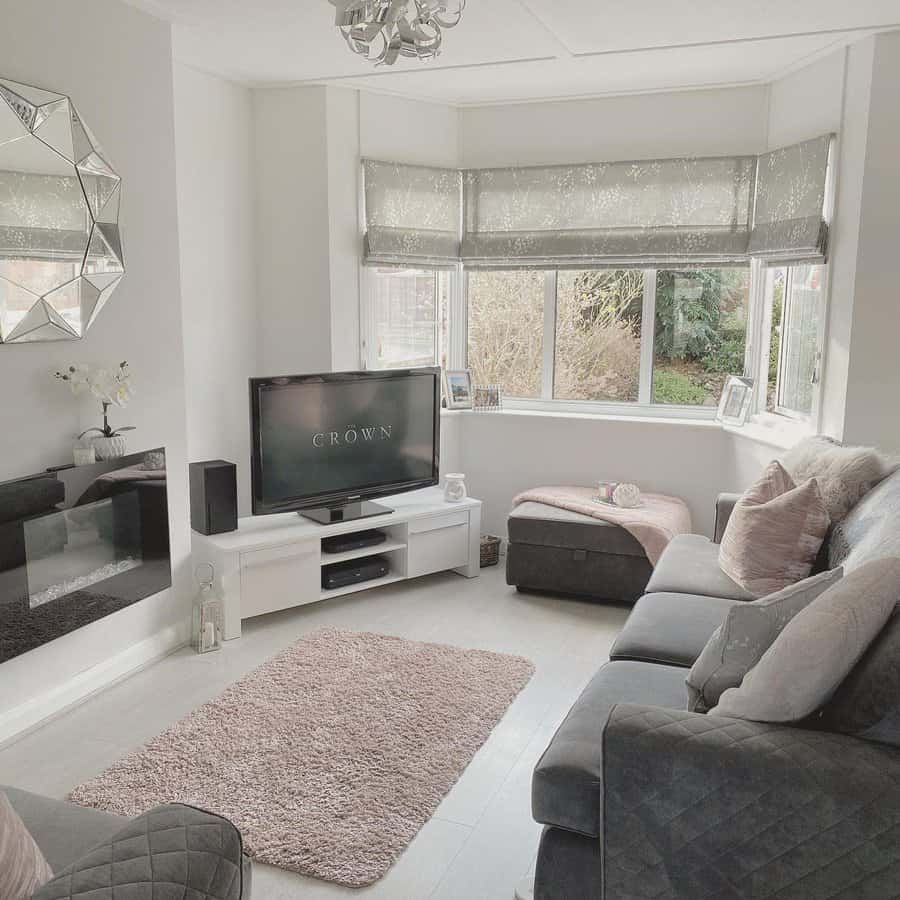 First, select a TV that suits your living room design. For a mid-century modern room, opt for a sleek flatscreen television. But for a Scandinavian or rustic-leaning design, consider investing in a TV with a wooden frame (or DIY your own!).
While there's nothing you can do about the TV itself, you can do something about the wall behind it. This is the perfect opportunity to create an accent wall using paint, wallpaper, or paneling.
10. Neutral
For amateur designers, selecting a harmonious color scheme is often the hardest part of remodeling a room. If you're not sure where to start in terms of using color in your new living room design, neutral shades are always a safe bet.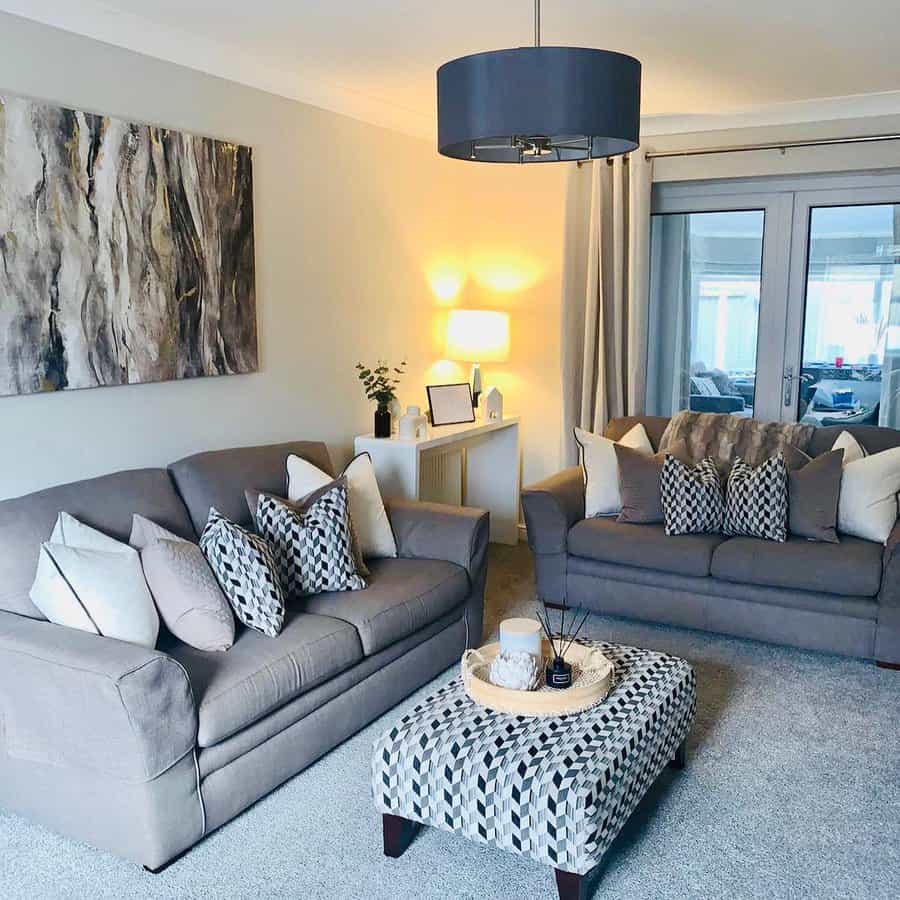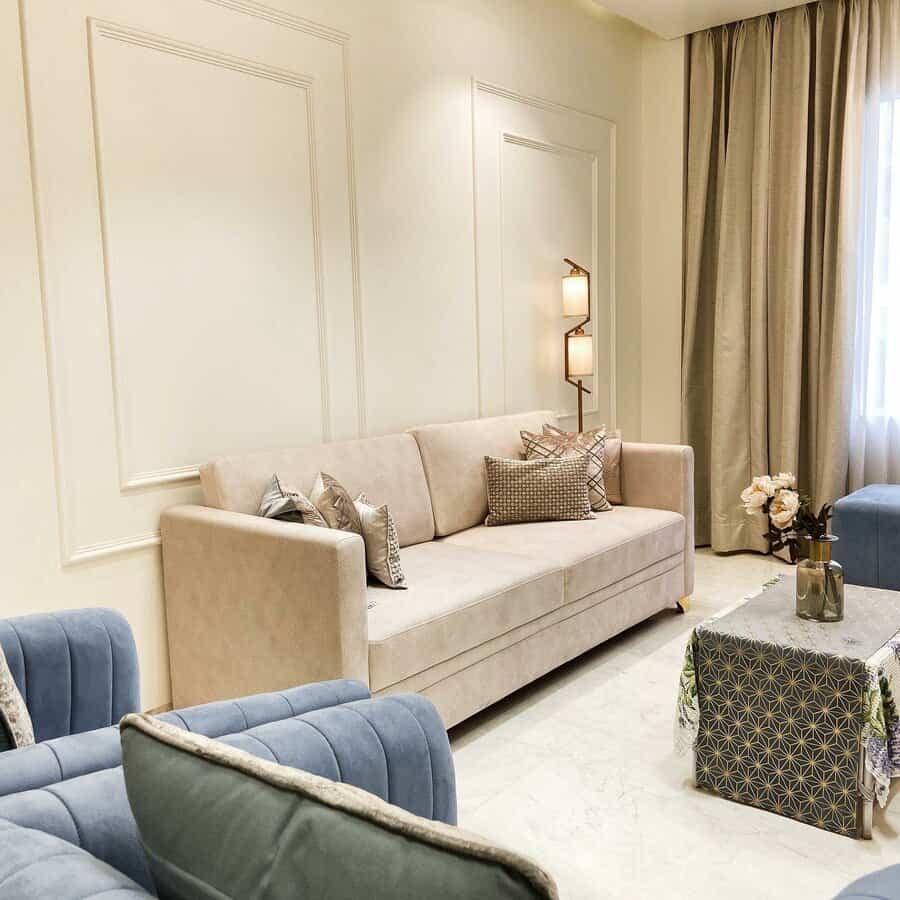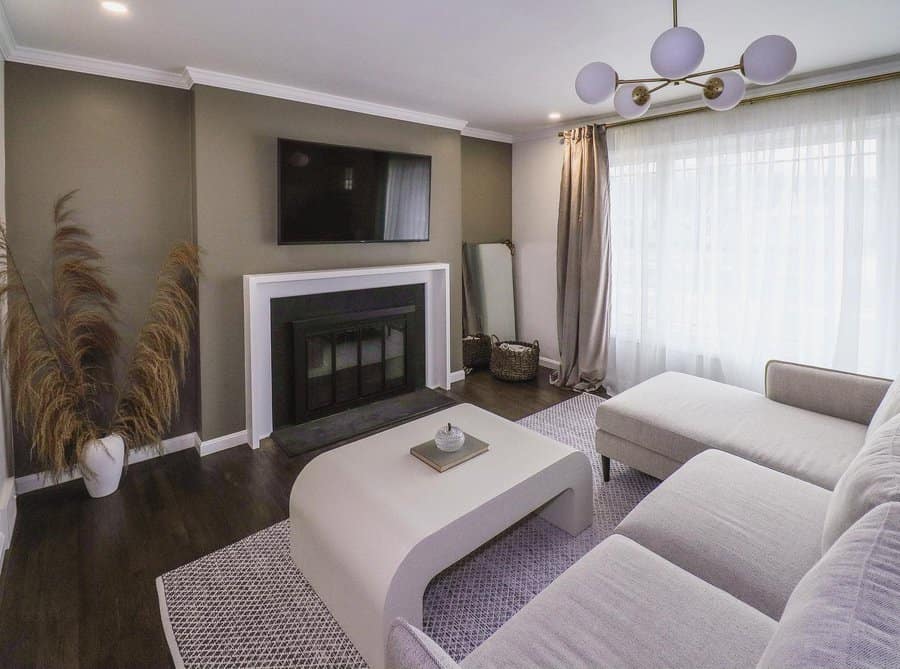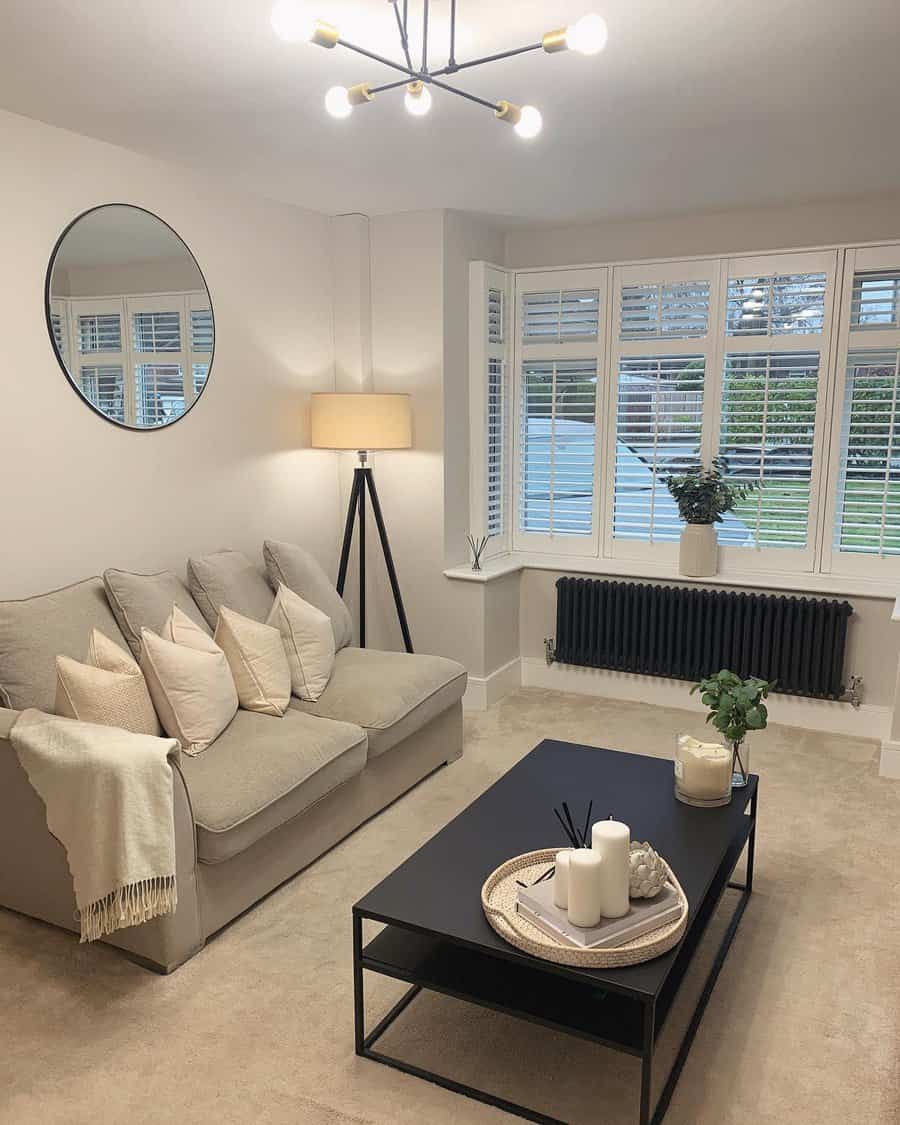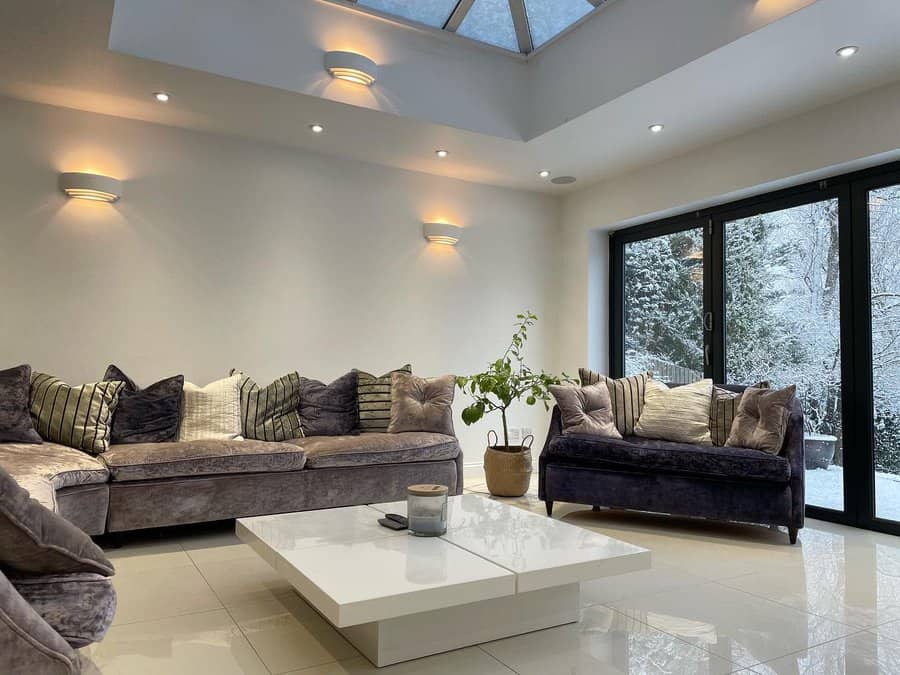 Despite what you might believe, not all neutrals go together. You can make things easier on yourself by adhering to only warm or cool shades in your modern living room design.
Neutrality is not just a factor in color selection. There's also such a thing as a neutral pattern. Natural wood grain, stone tile, and even some textiles can all be incorporated into your living room design without abandoning the neutral aesthetic.
11. Remodel
A lot can be done with a can of paint and a new area rug. But some of the most dramatic home transformations require a bit of elbow grease (and a few power tools) to bring to life.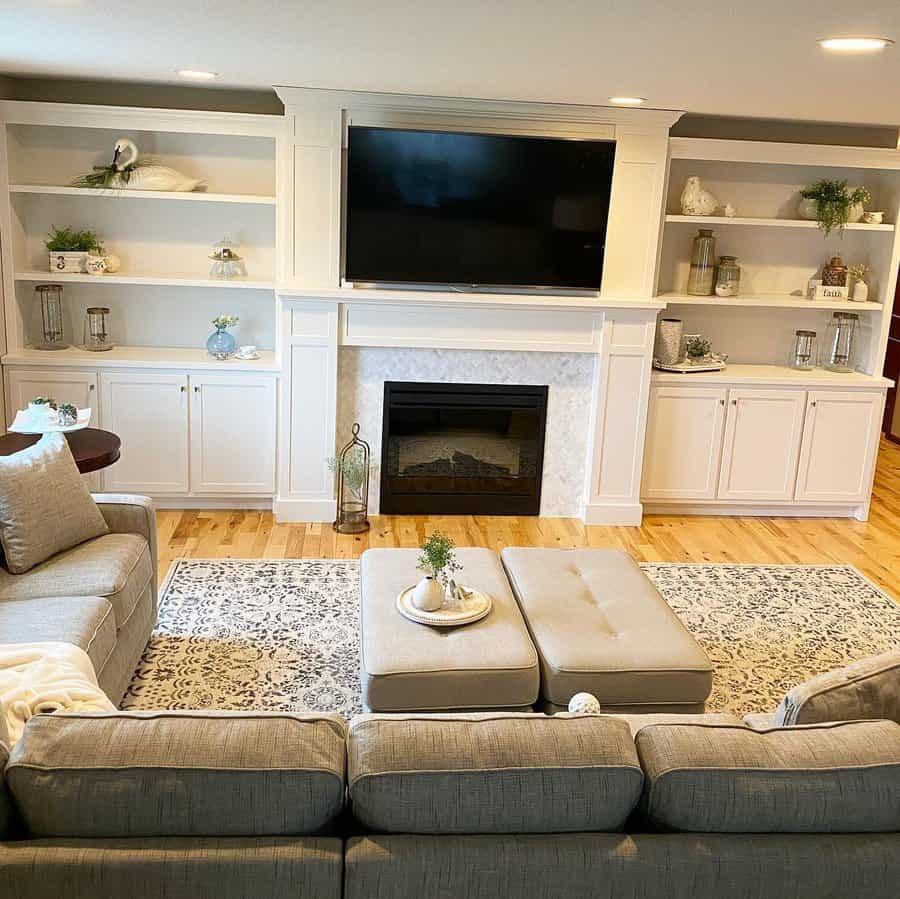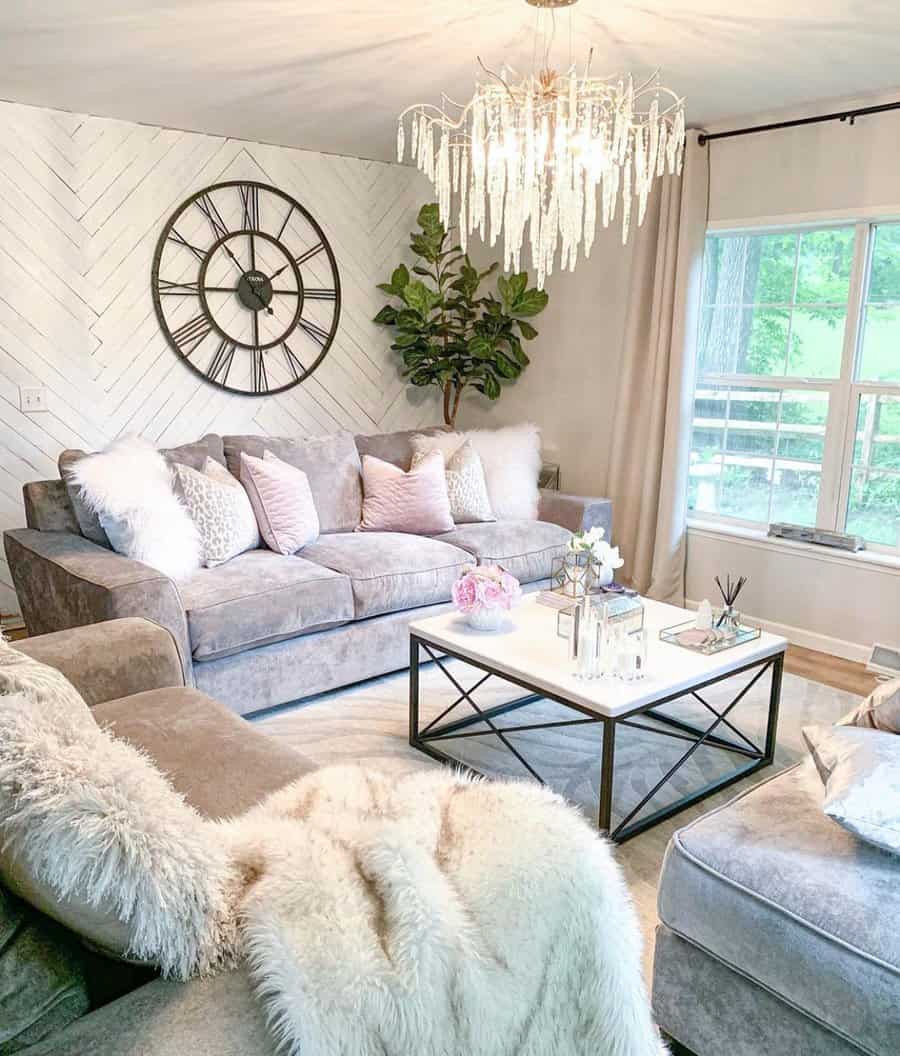 Remodels vary greatly in scale. Even something as small as updating your living room floor can give the space a more modern look and feel.
Modern living rooms typically feature open-concept floor plans. If possible, one of the best investments you can make in your new home design is to knock down a few walls or remove a few doors. Adding windows will make any room feel bigger and brighter with no change in square footage.
Modern Living Room FAQs
What is mid-century modern design?
There are many types of modern living room design to choose from. One of the most popular in today's home is called mid-century modern.
Mid-century modern specifically refers to design trends that originated in the mid-20th century. Most mid-century modern furniture pieces boast elements that were popular in the 1940s to 1960s.
Twenty years is a long time when it comes to interior design trends! As a result, mid-century modern decor encompasses a wide array of materials, silhouettes, and color palettes. There's lots of flexibility involved in recreating a mid-century living room in the 21st century home.
Are modern living rooms cozy?
Modern decor gets a bad rap for feeling cold and sterile. It's true that some styles of modern decor are far from cozy. But there are also several types of modern decor that are extremely warm and inviting.
For a cozy living room, look for inspiration in Scandinavian or Bohemian design. Modern farmhouse is another very popular trend that blends together organic elements with the sleekness typical of more minimalist design movements.