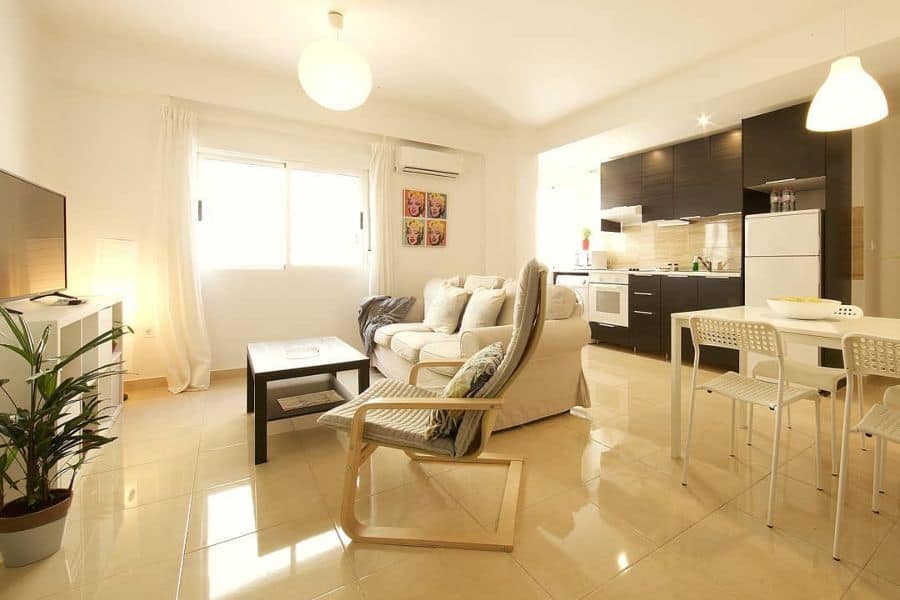 For almost a century, open floor plans were the be-all-end-all of contemporary homeownership. While much of society is returning to smaller, more private living spaces, these vast layouts certainly aren't going anywhere!
Home design magazines and HGTV can make an open-concept space seem like the secret to decorating on "easy mode." Once you actually begin curating your home's furniture and decor, however, it becomes clear that the opposite is true.
Before you take a sledgehammer to your interior walls, check out these open floor plan ideas to ensure you're setting out on the right track.
1. Add A Divider Shelf
The open floor plan has taken the interior design world by storm in recent years. So much more than just a divider shelf with decor, it's an opportunity to be creative with how you style your shelf. By placing carefully chosen furnishings and decorations in the right areas, you can maximize the space while bringing personality and charm to your home.
Functional items such as storage baskets below the divider shelf are an excellent way to stay organized while proper lighting also adds that special touch of texture, cohesion, and life to each room. If done properly, an open floor plan is a great way to show off your own unique style!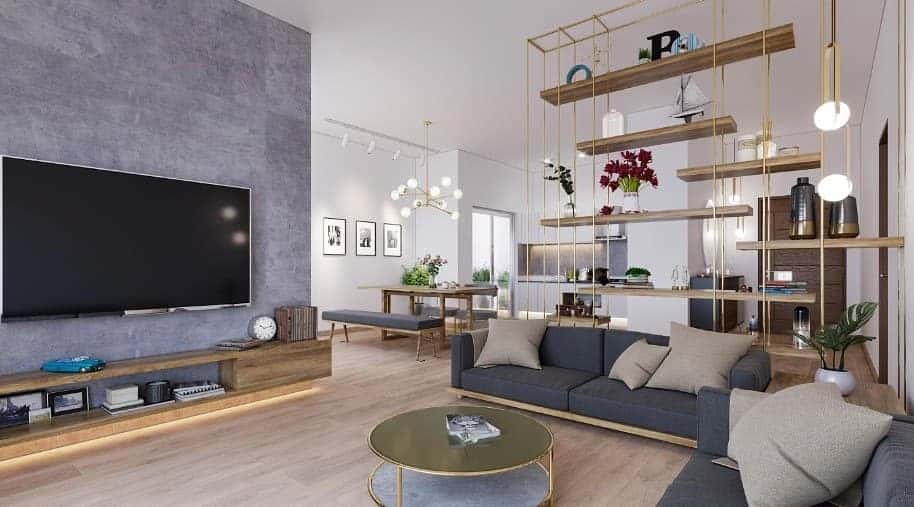 2. Opt For A Galley Kitchen
For homeowners looking to bring a touch of modern flair to their homes, an open floor plan is a great way to do just that! Creating a galley kitchen with wall-mounted cabinets and shelving will give your home an airy, open feel.
Floors will appear to seamlessly transition into one another, making it easier to host large parties or family gatherings. And no more worrying about walls getting in the way of guests while they mingle! An open floor plan is an ideal layout for shows of arts and crafts as well, giving you plenty of space to showcase your work. It's an unbeatable combination of stylish and functional.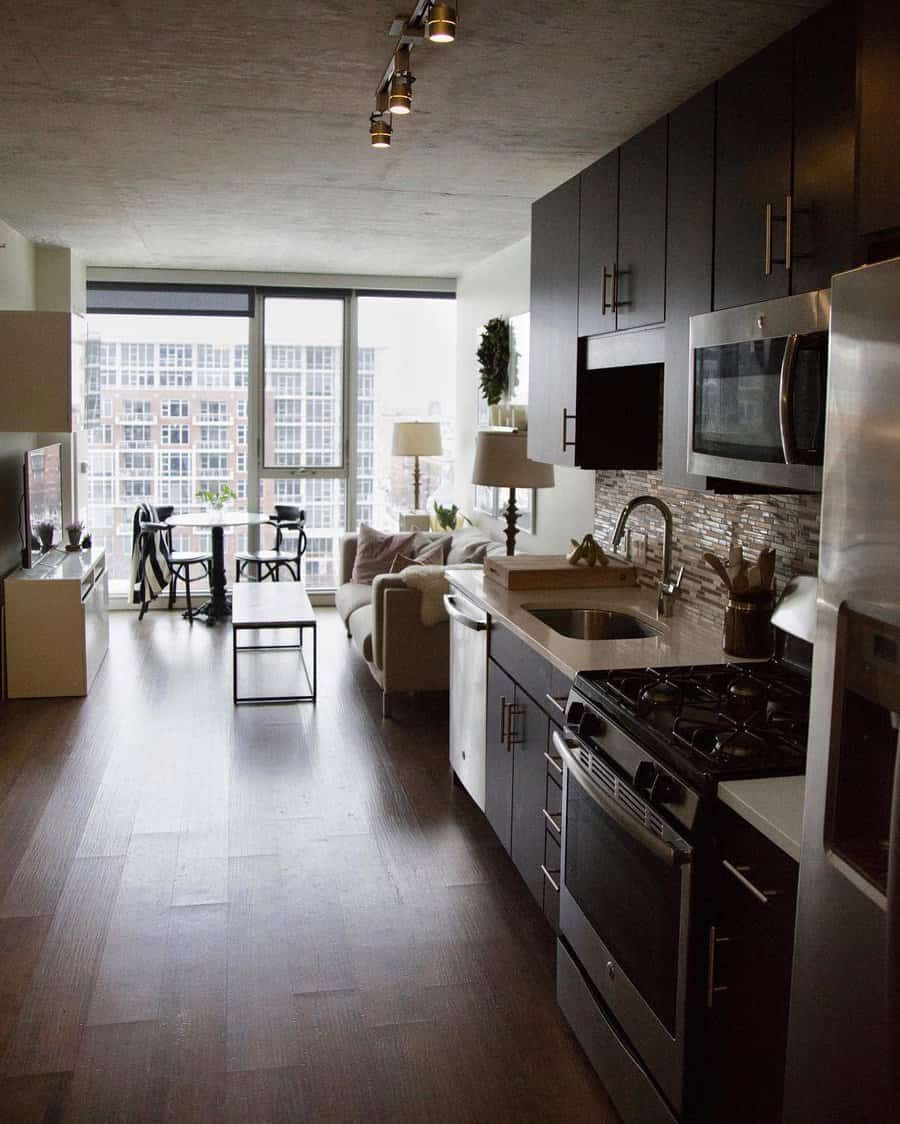 3. Build A Kitchen Rolling Counter
An open floor plan can make a kitchen feel even larger and more inviting. To further make the kitchen stand out, why not take it to the next level with a kitchen rolling counter?
This adds an extra level of refinement to the kitchen as it acts in unison with the kitchen island as a divider. It allows for endless possibilities when it comes to customizing and arranging kitchen furniture, giving your kitchen its own unique twist.
Plus, this kitchen counter provides extra space to display decorative pieces, allowing the kitchen to double as both a culinary masterpiece and an elegant showcase.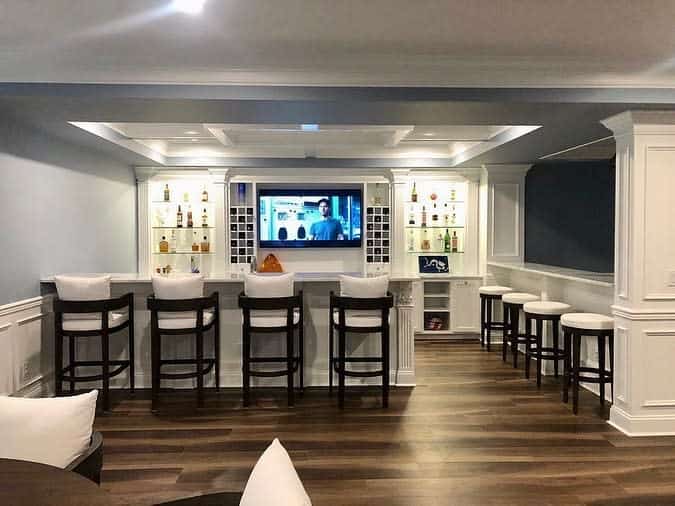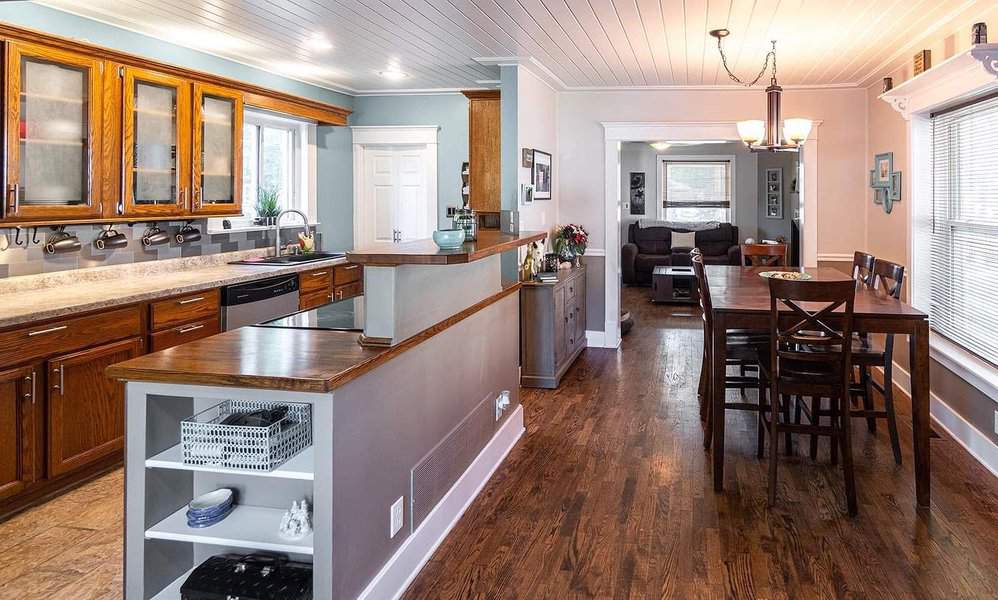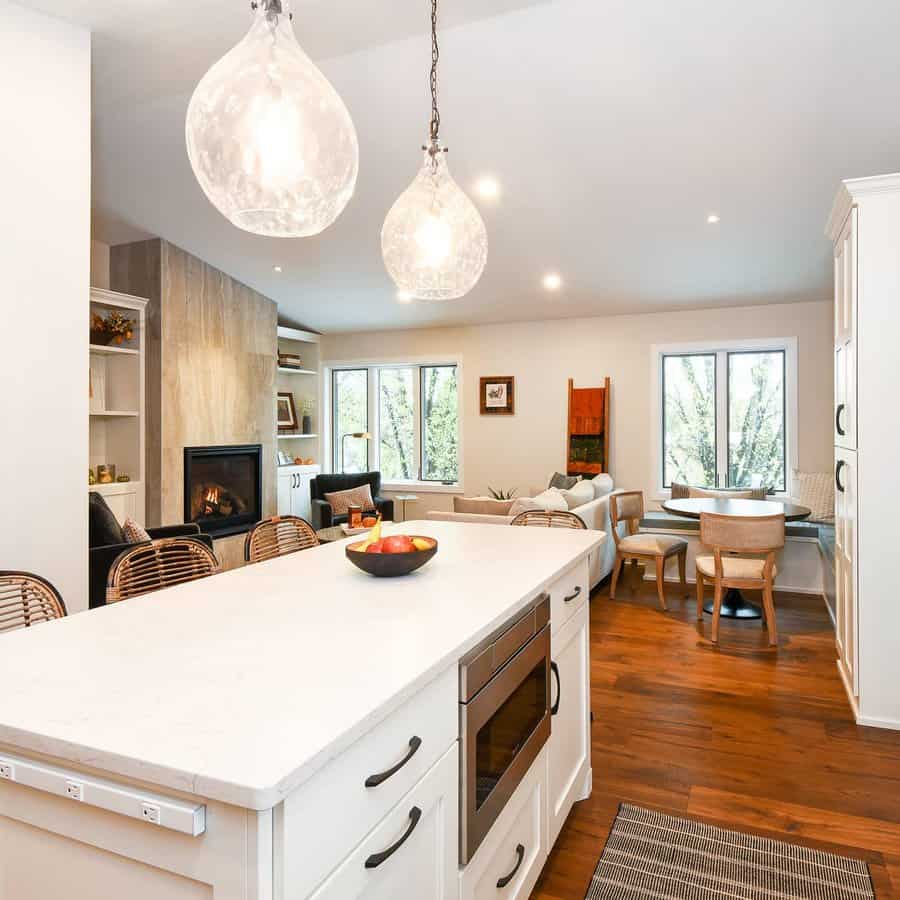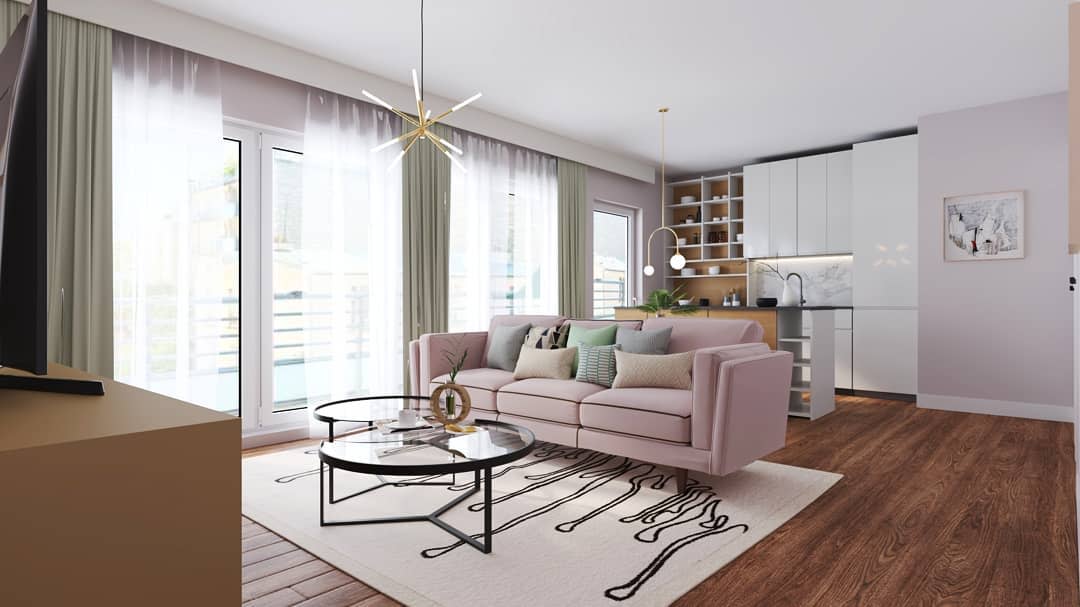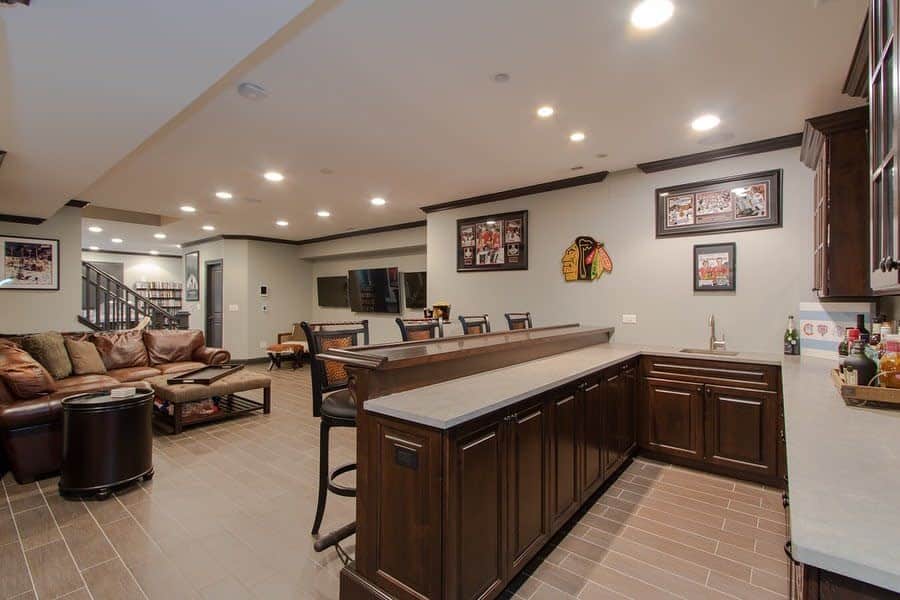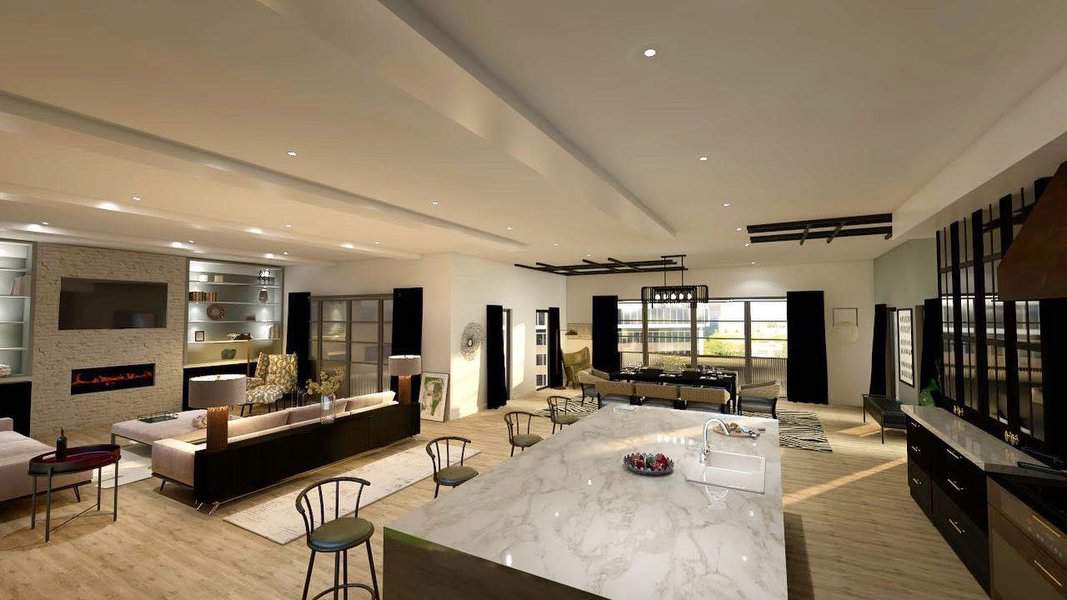 4. Create Visual Interest With Wall Art
An open floor plan offers visual interest and an opportunity to creatively display your wall art. Paint an accent wall or hang paintings – the possibilities are truly endless.
Not only does it create a visual appeal, but it's also a great way to add personality and style to your home. Open floor plans have become increasingly popular in modern home designs, as they allow for a feeling of spaciousness; which no matter the size of your space is always desirable.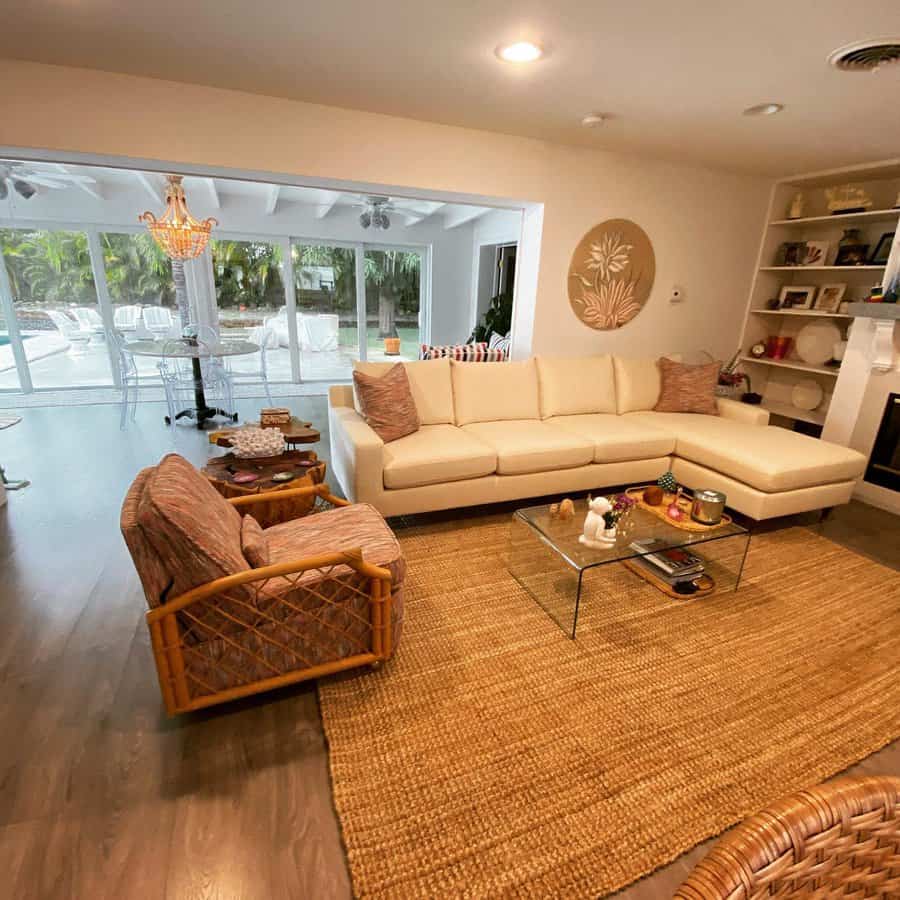 5. Add An Area Rug
An open floor plan creates an opportunity for a homeowner or renter to really customize their living area. With this design, one can be creative when it comes to furniture placement and even bring in an area rug to add an artistic yet practical accent to the area.
An area rug can designate a certain area as the living room by defining the area even with different furniture choices all around.
The area rug's style, color, and texture have the potential to pull all other aspects of the room together and unify them into a singular and aesthetically pleasing look.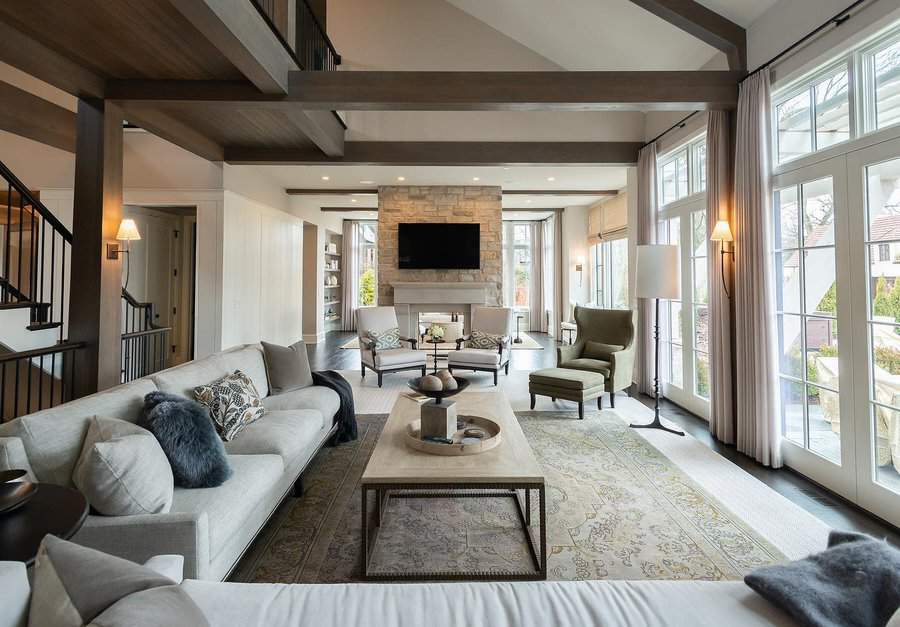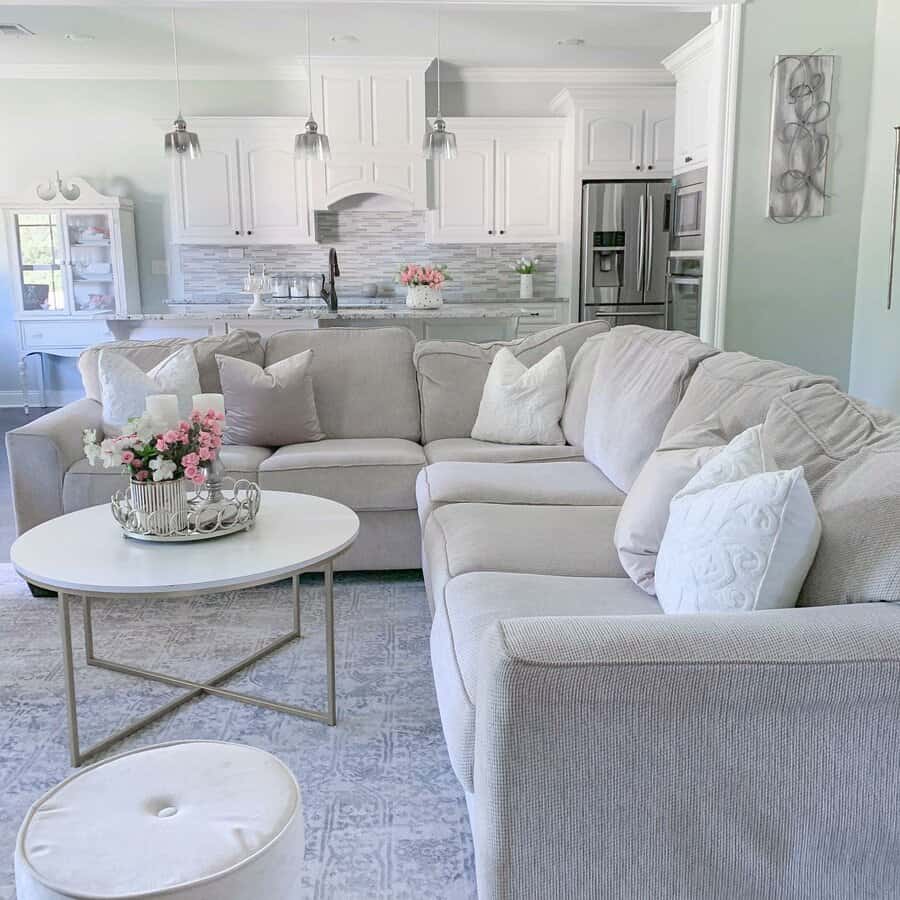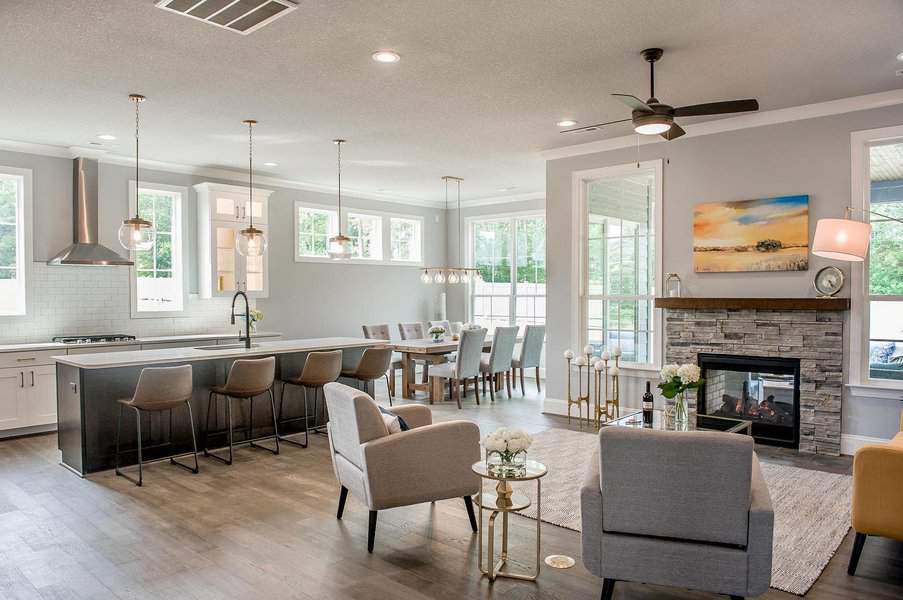 6. Opt For A Black & White Interior
The contrast between black and white creates an artful yet inviting atmosphere which can be achieved with an open floor plan. With white walls, black fixtures, and enough windows to promote natural light, this interior design is sure to make a statement.
Everything works together in harmony to help you find your serenity and style. Whether in the evening or during the day, this stunning black-and-white palette will fill your home with modern elegance as you move easily from one area of the house to another.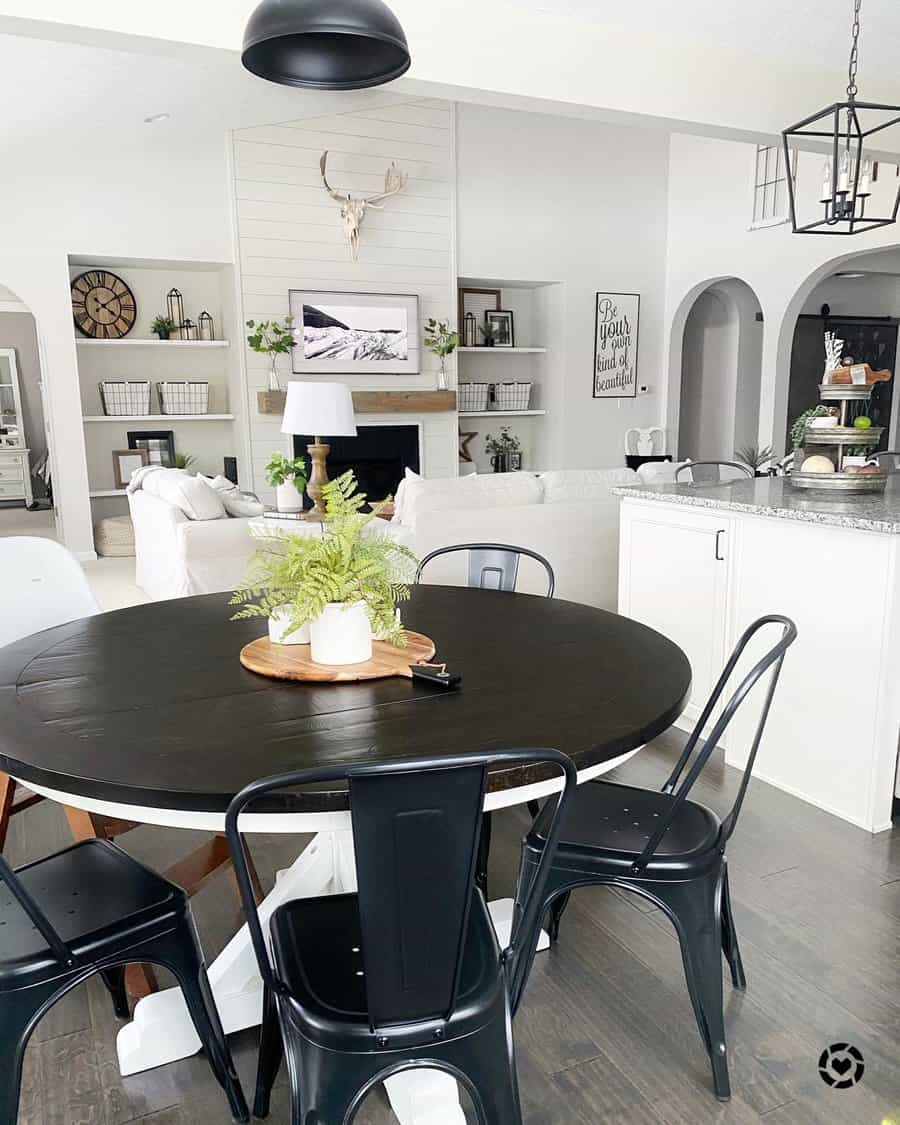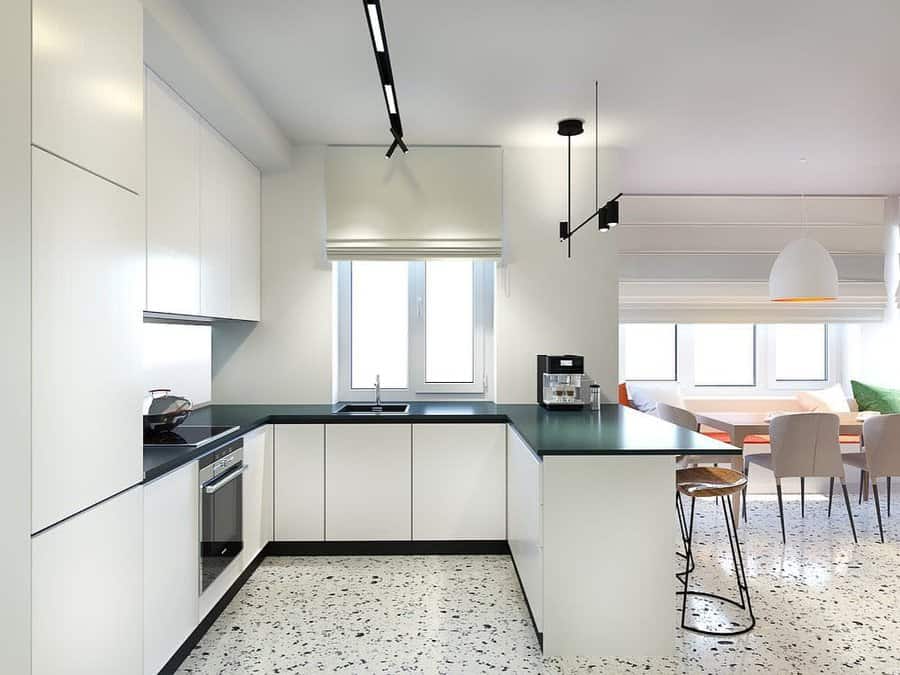 7. Mount The TV
An open floor plan is the design of the future. With wall-mounted TVs, it eliminates the bulky entertainment center and saves a lot of crucial space. It also creates an inviting atmosphere for social gatherings and allows for easier access to different amenities in any house.
Not to mention, it gives off a modern vibe that looks great! Although wall-mounted TVs can be more expensive compared to regular television stands, they are definitely worth it, as they add a stylish touch while giving all the benefits of an open floor plan.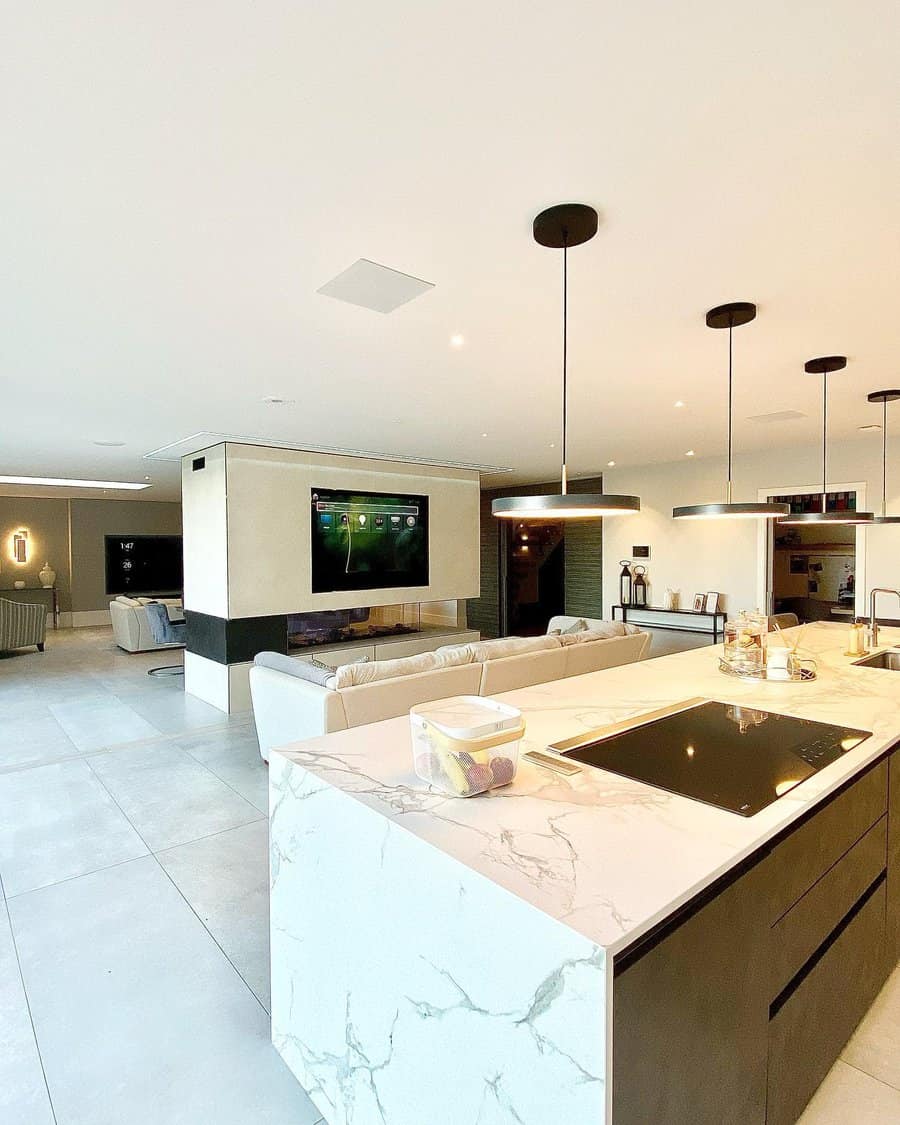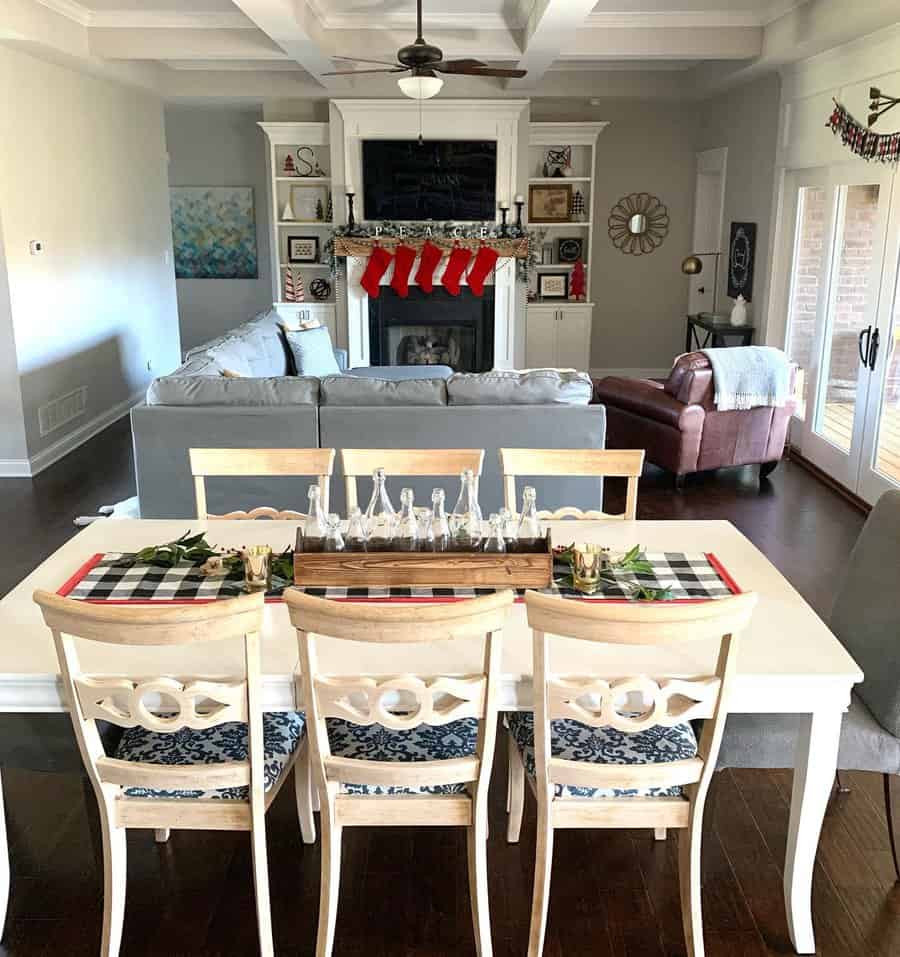 8. Direct Foot Traffic With A Sectional Sofa
Open floor plans are great for connecting people and allowing them to socialize in the same space. With sectional sofas and sectional chairs, you can create distinct areas to increase conversation, but still have easy access from one section to another.
Strategically placing rugs or throws can also help define your living spaces. Directing foot traffic through certain pathways gives the space a flow that allows for movement between each section, successfully creating a truly open floor plan experience.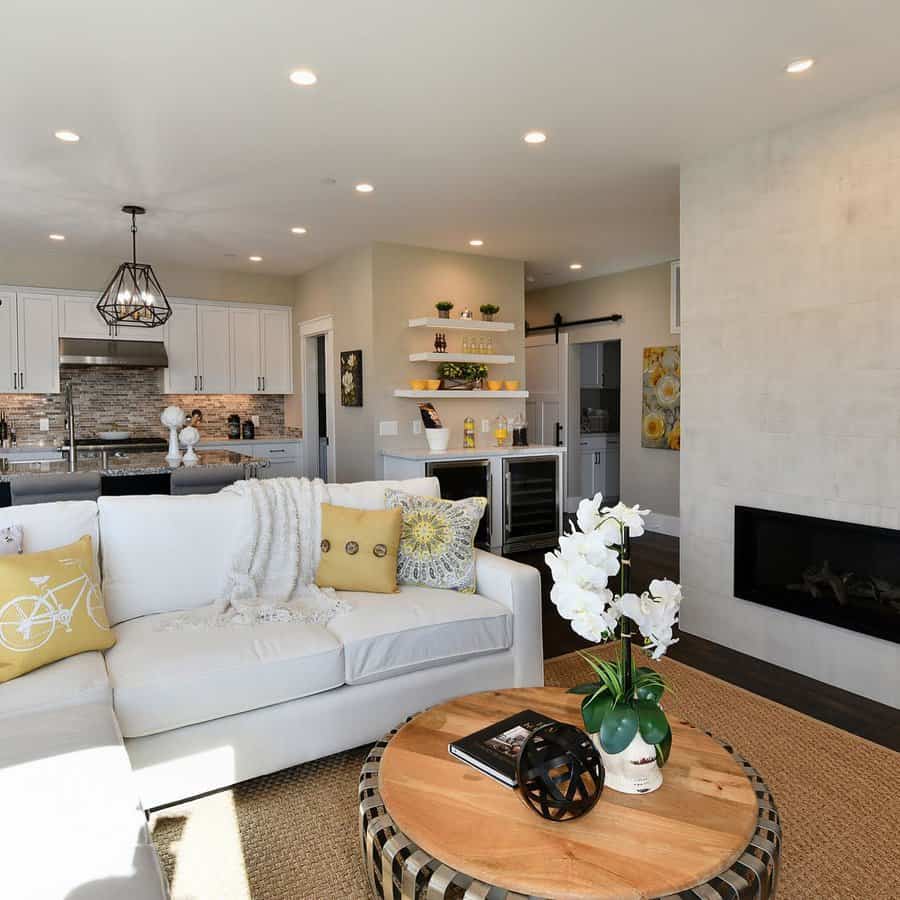 9. Use Light & Airy Colors
An open floor plan can be a great way to make any home feel light and airy. By implementing an open layout, light from any direction can fill the room, creating a spacious atmosphere.
To maximize this effect, consider adding light neutral colors – such as light blues, whites, and grays – to your home's color palette. The result? A bright and inviting space that will have you feeling right at home!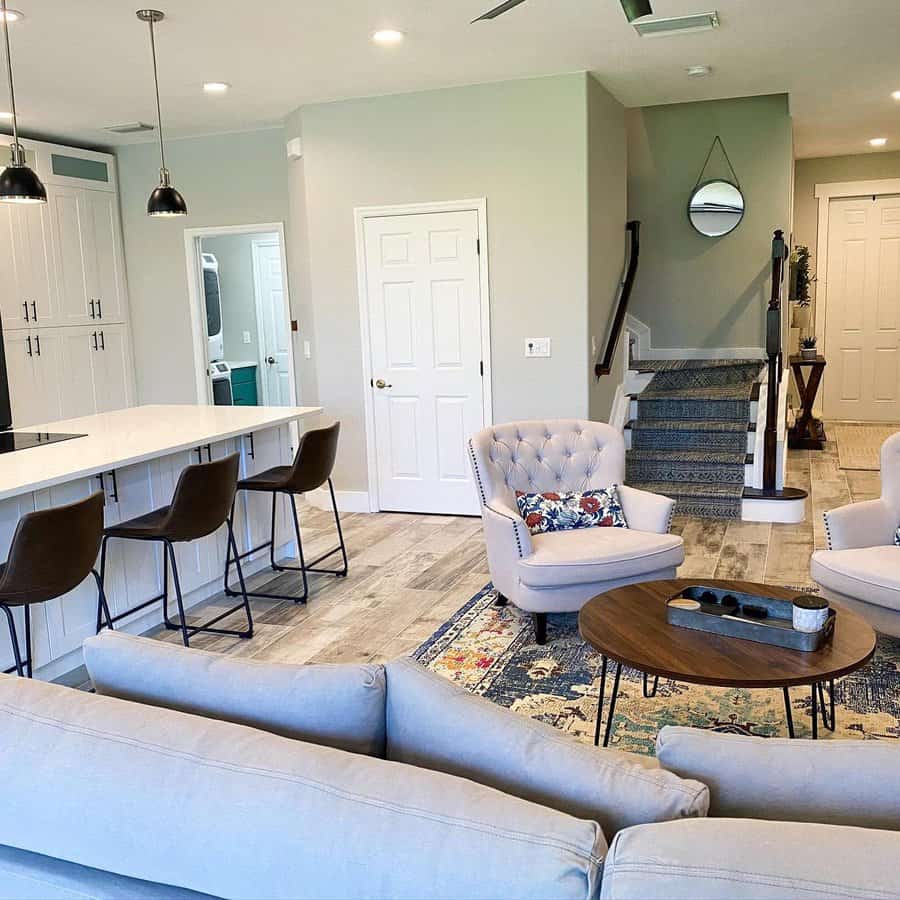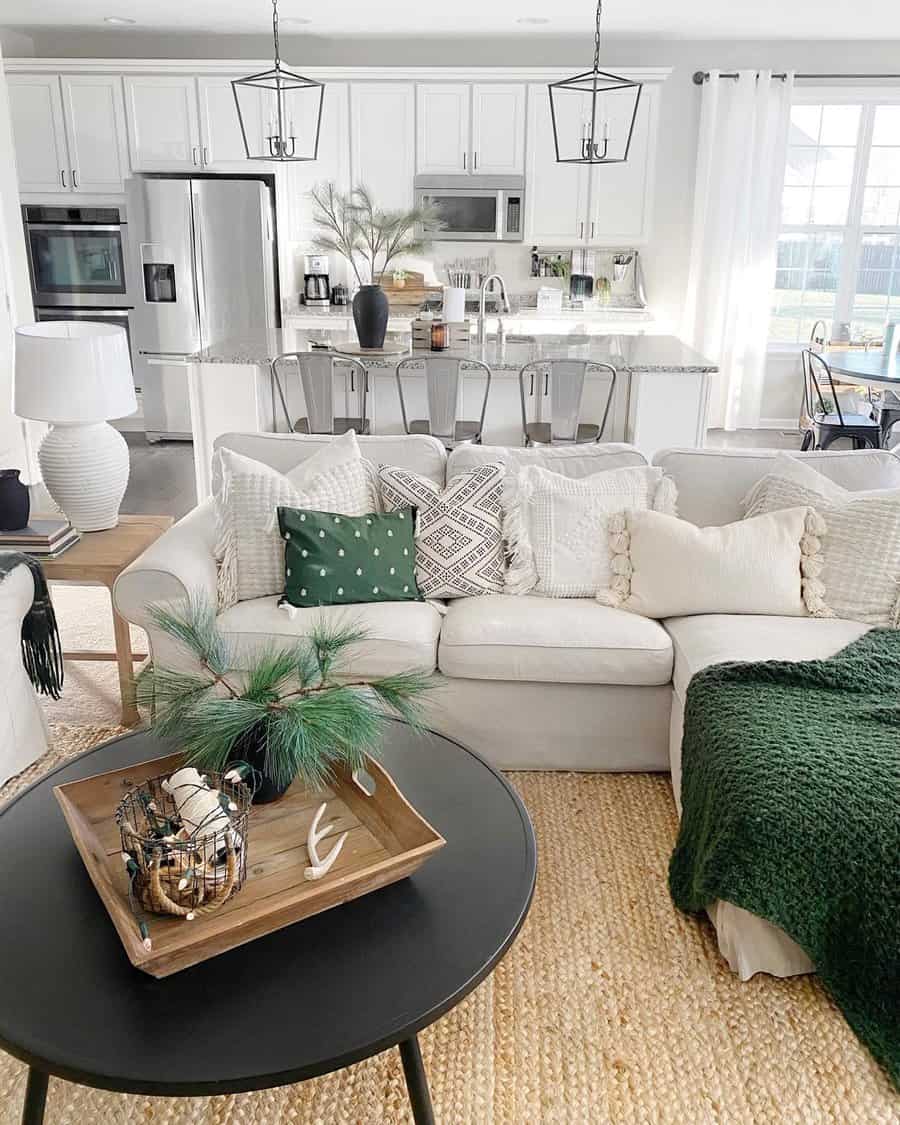 10. Make It Cozy
An open floor plan is the perfect way to combine a cozy ambiance with modern convenience. In a room filled with natural light, cozy throw pillows, and a cozy fleece blanket strategically placed on a plush couch can make the entire area feel like home.
Open floor plans let you designate distinct areas for living, dining, and cooking in one cozy space without giving up the luxury of separate rooms.
Whether it's snuggling up on the couch with a blanket or having your family close by while cooking dinner, an open floor plan will help you create the home of your dreams.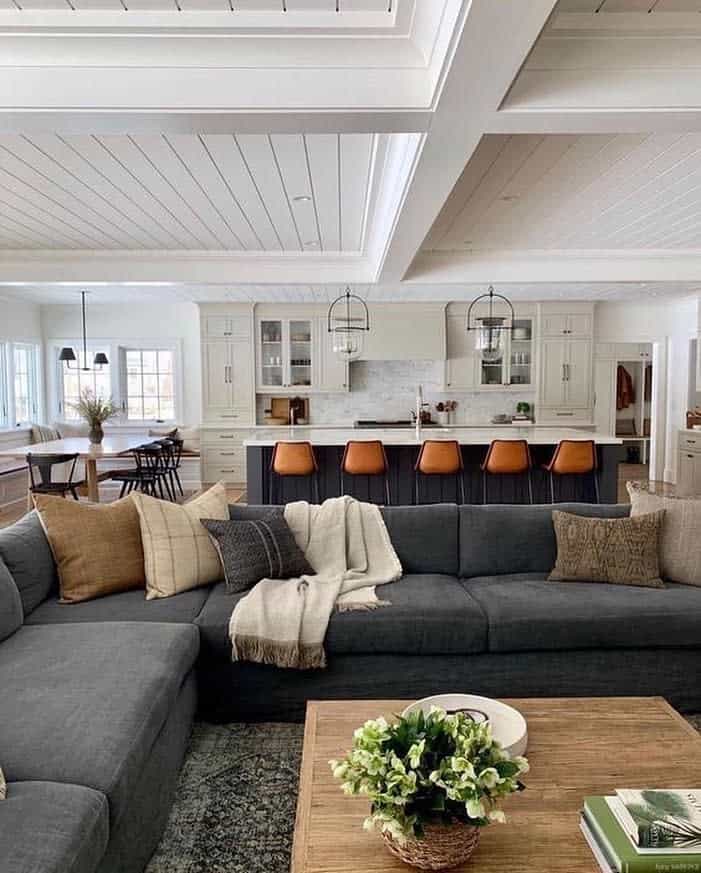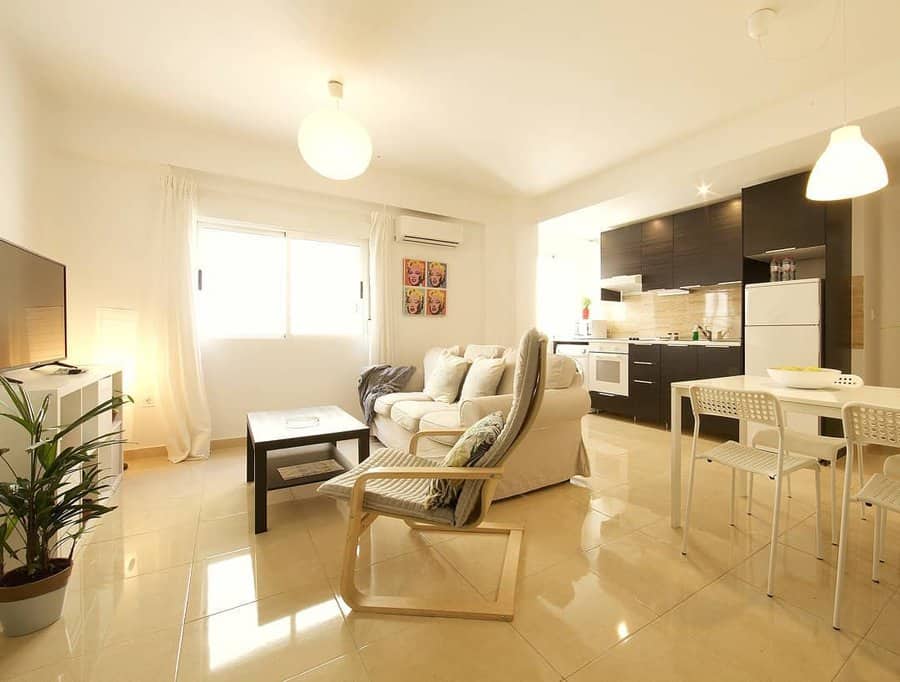 11. Add Pendant Lighting
With pendant lighting to highlight different areas, this popular decor style encourages natural movement and flow as you go throughout each room. Not only will it make your home more inviting, but also it adds pizazz with its effortless aesthetic.
Reconfiguring the interior and combining living spaces gives you total freedom of expression in the world of design. Create a space that is completely unique and filled with personality – pendant lighting is one of the best ways to upgrade an open floor plan!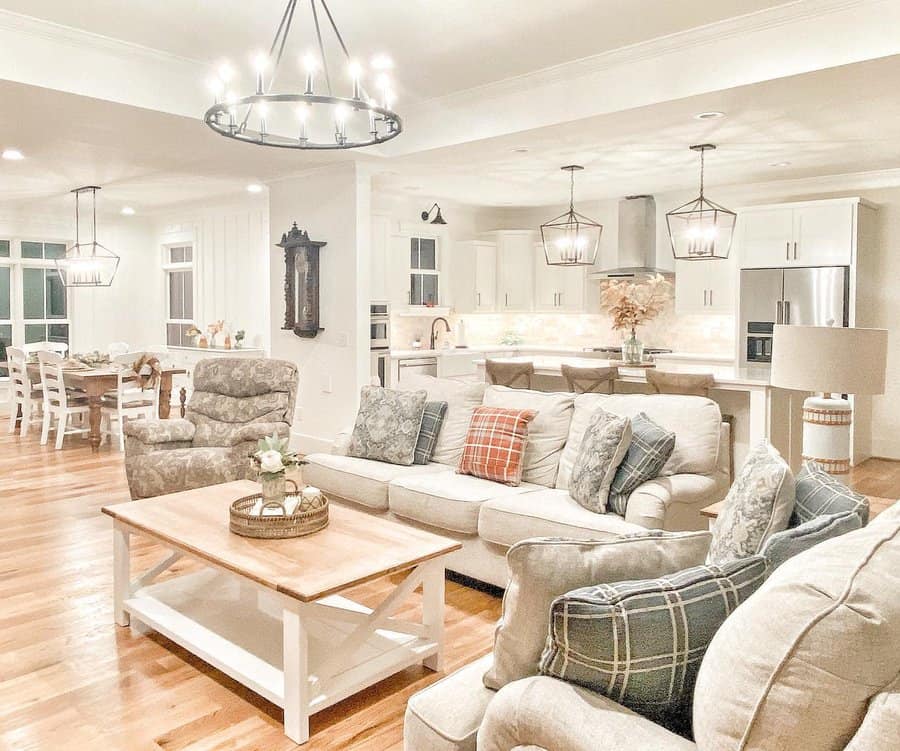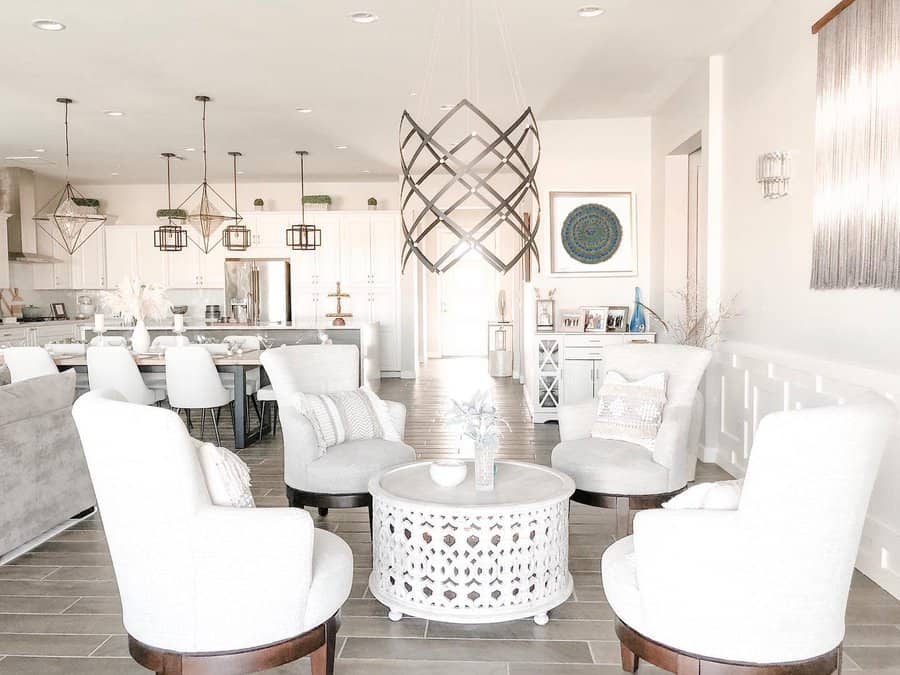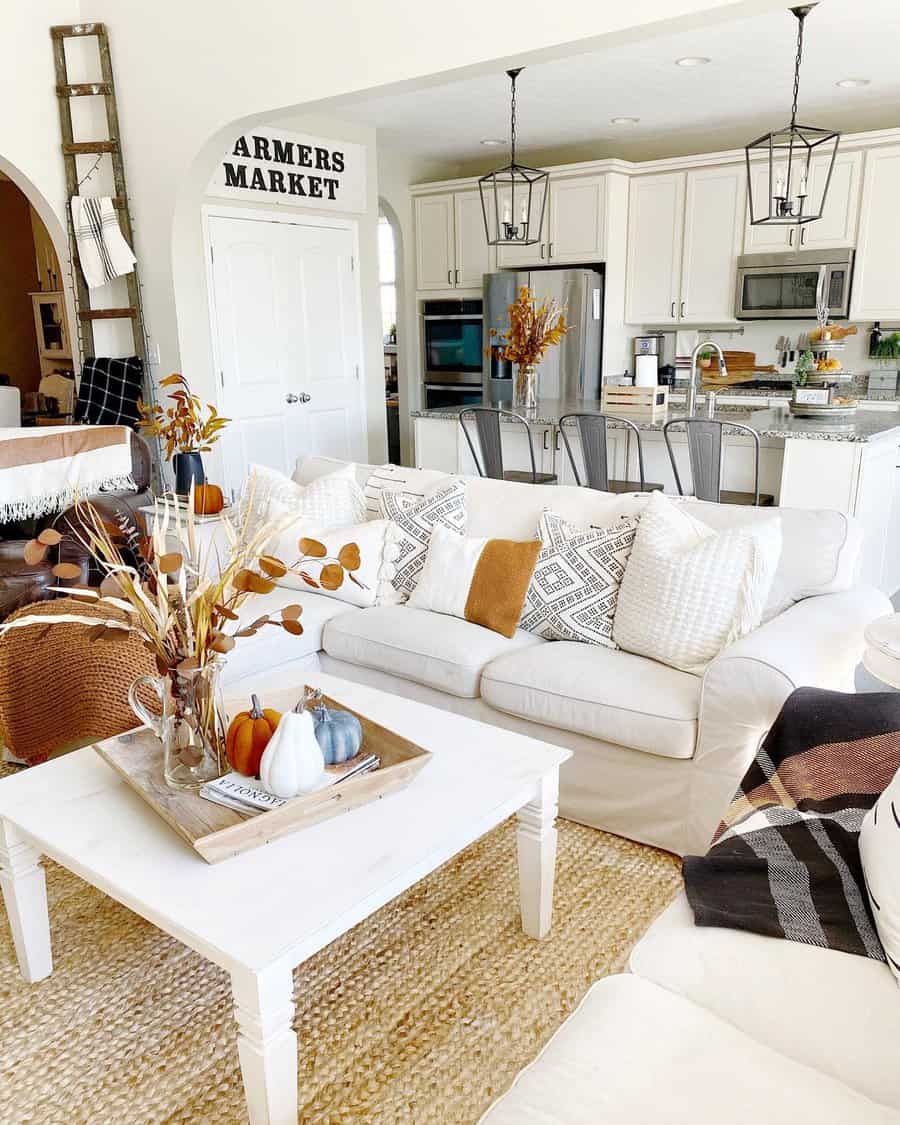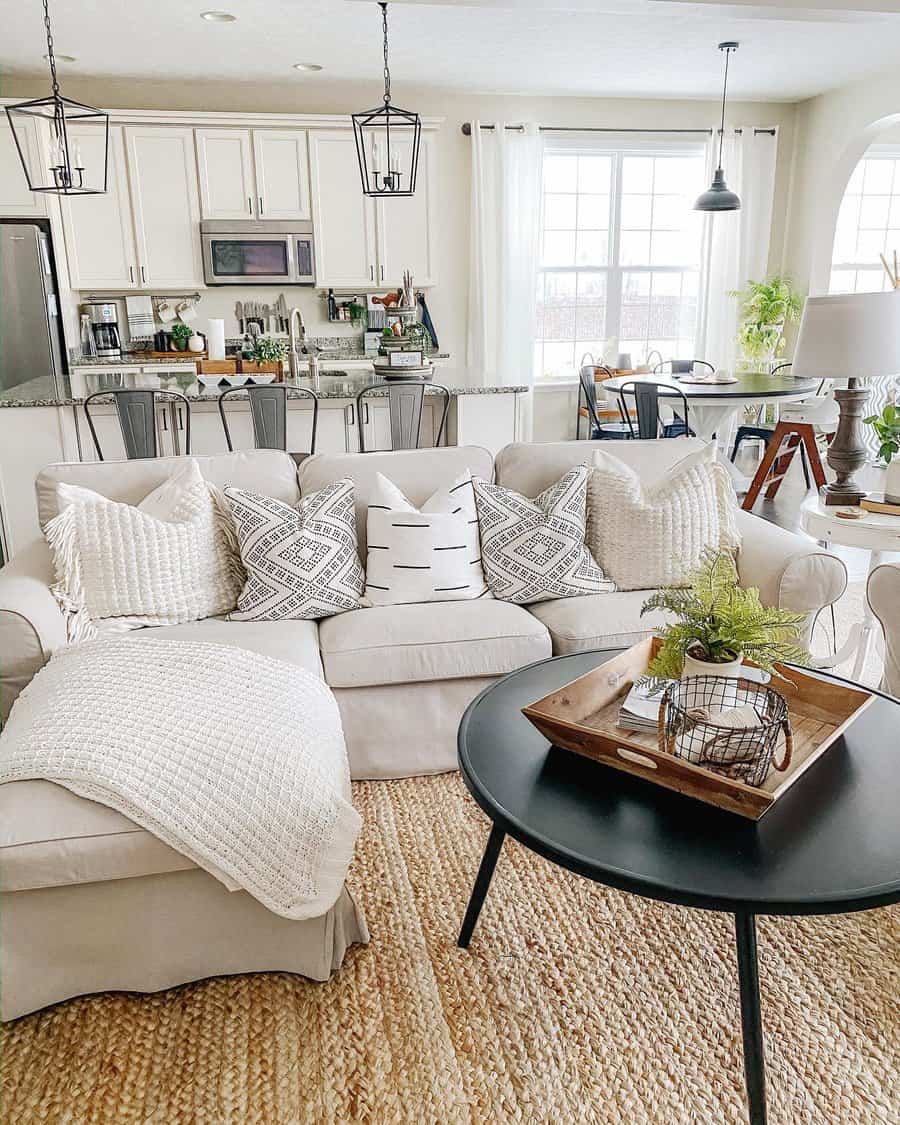 12. Install Ceiling Beams
By removing walls or hallways, ceiling beams are visible, effortlessly forming a rustic interior atmosphere. This is especially ideal for those with large, spacious homes where removing these barriers can make a bold statement. An open floor plan offers the opportunity to showcase furniture and accessories while also providing plenty of room to move around in.
Whether renovating an outdated home or building one from scratch, this concept serves as a great way to bring an exciting, modern touch to your interior design — all while still having a cozy and inviting space in which to enjoy with family and friends.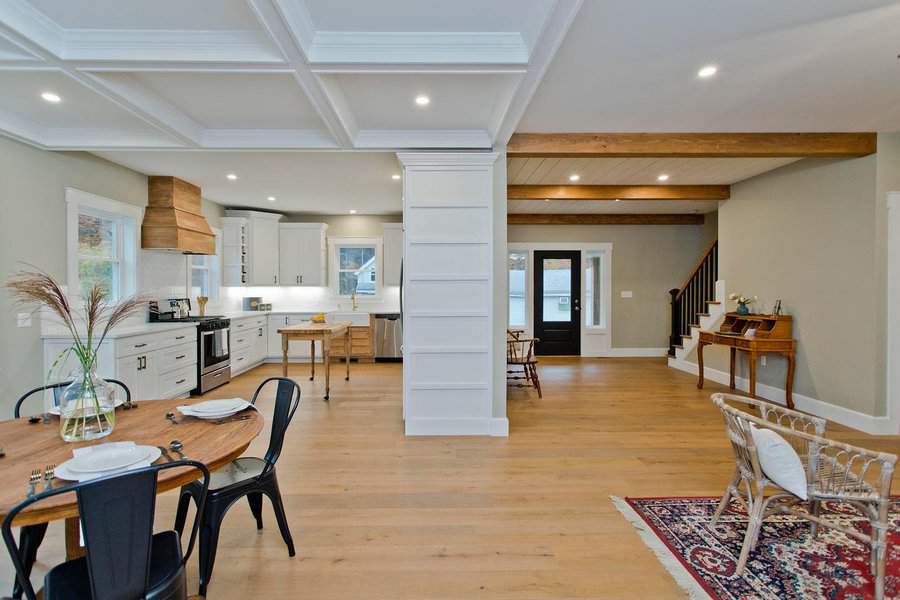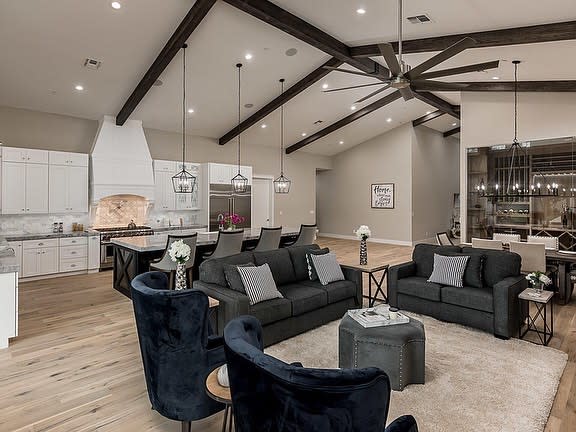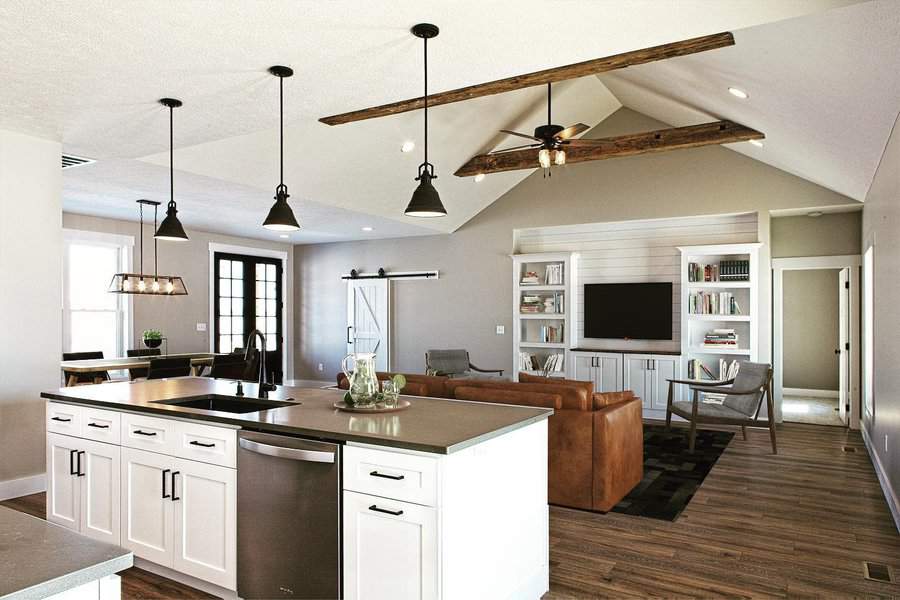 13. Incorporate Plants
An ambitious open floor plan with a balcony boasting plants and greenery could be the ultimate way to experience luxurious, nature-inspired living. This innovative layout opens up living space for an abundance of light and offers an expanded view that can bring your home alive with plants, flowering shrubs, and trees.
The fresh air and plants on display will provide a peaceful refuge from everyday life, creating a veritable green space within your own private domain. Letting nature flow in, fill up the room, and make you feel at home – that's what owning an open floor plan with a balcony is all about!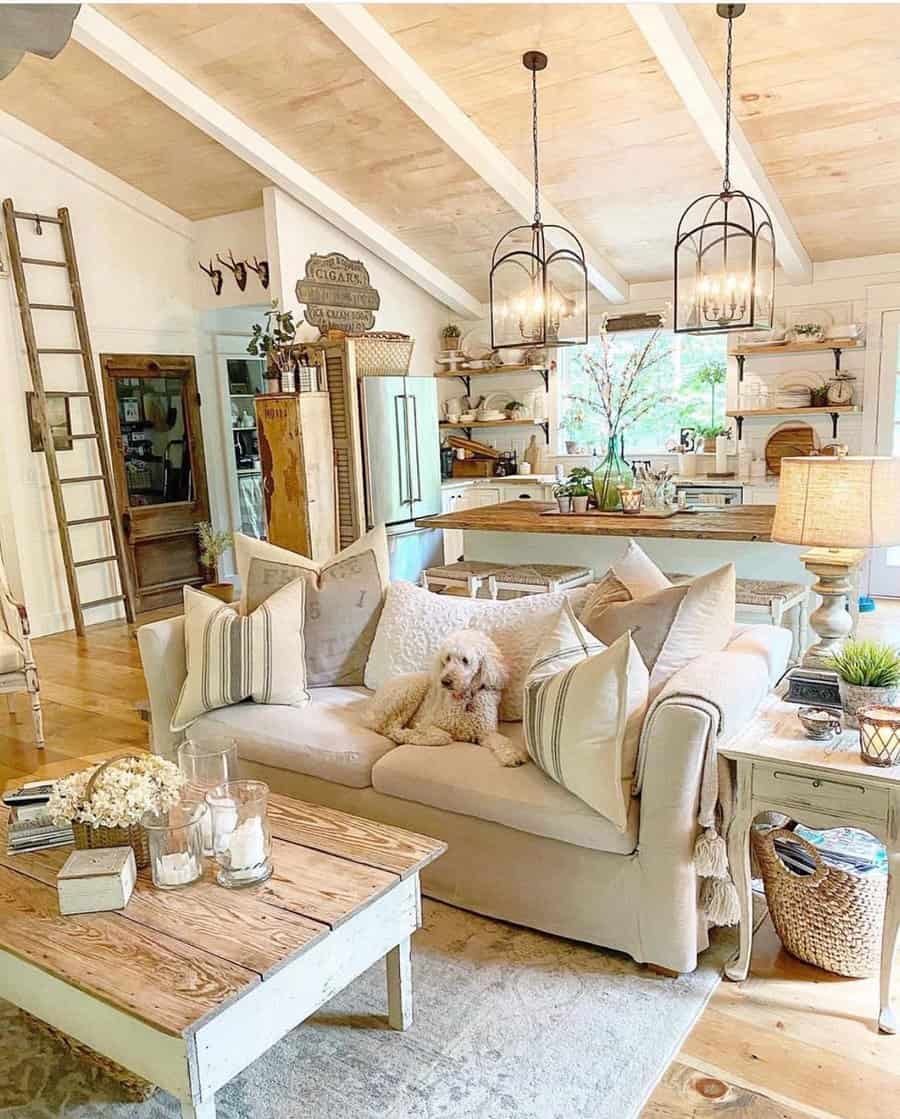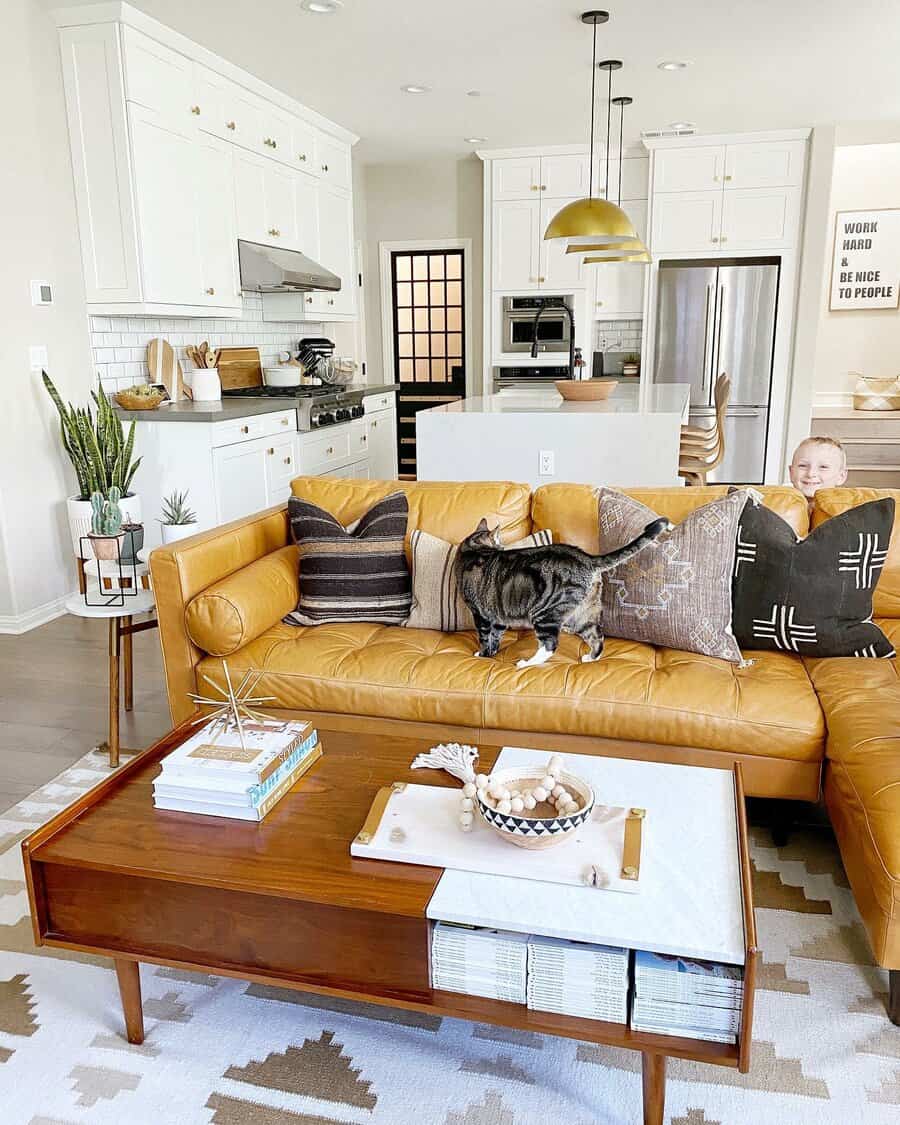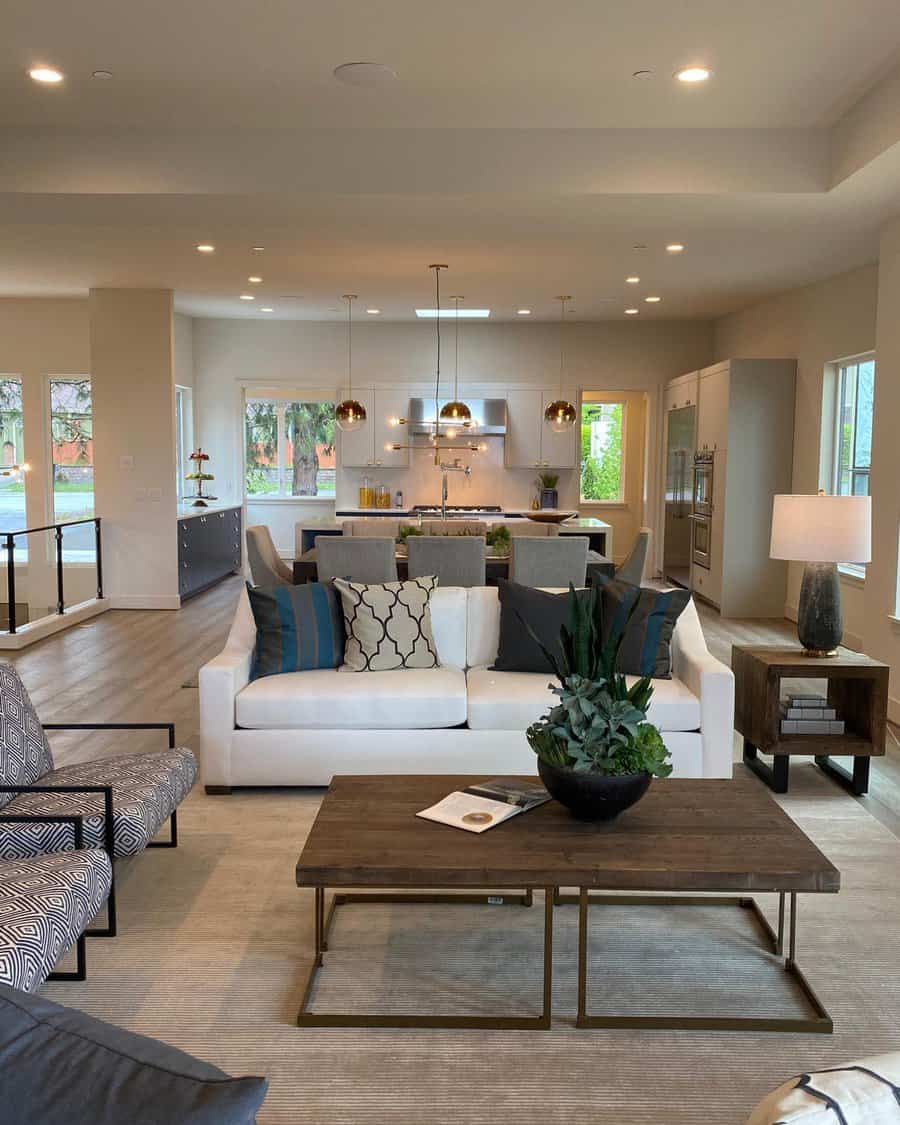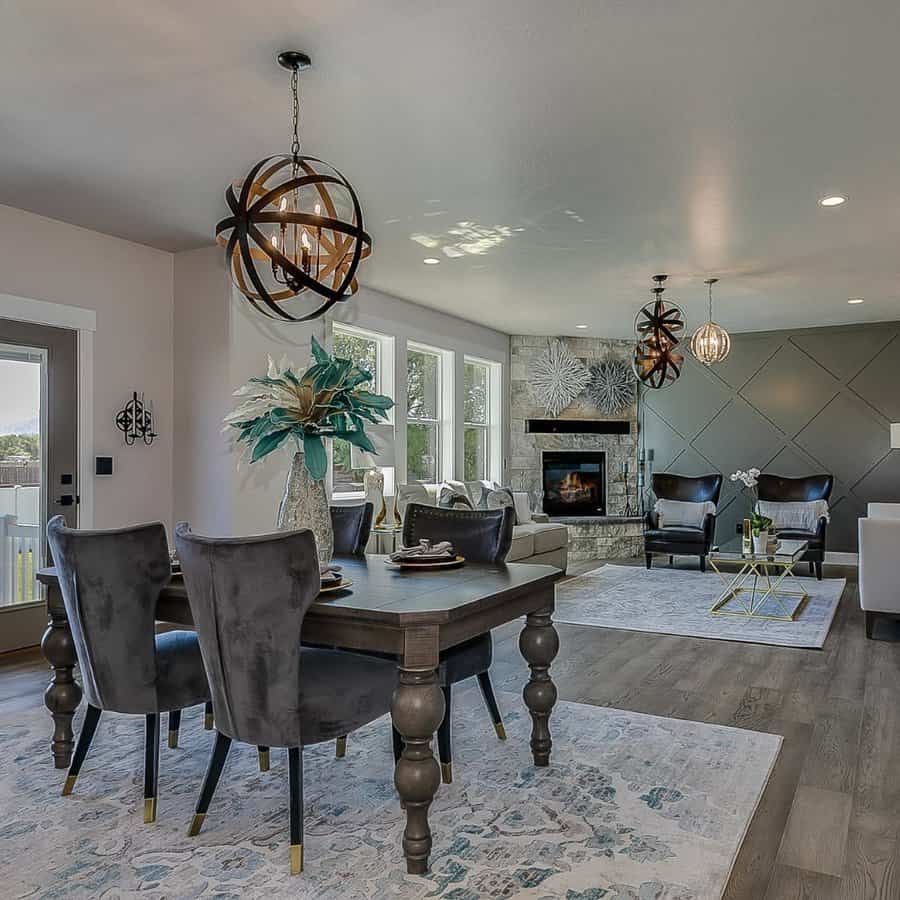 15. Install Big Windows
An open floor plan with a balcony is an absolute delight. Imagine big windows overlooking the city skyline, paired with floor-to-ceiling windows along your living space. You can take in glorious sunsets or starry nights with a glass of wine, all from the comfort of your home.
The natural light also enhances the beauty of any space, creating a truly tranquil vibe that no other kind of layout can replicate. What's more, this type of setup creates a feeling of both openness and intimacy in what is usually one single room. With its well-crafted design, you'll definitely get your money's worth!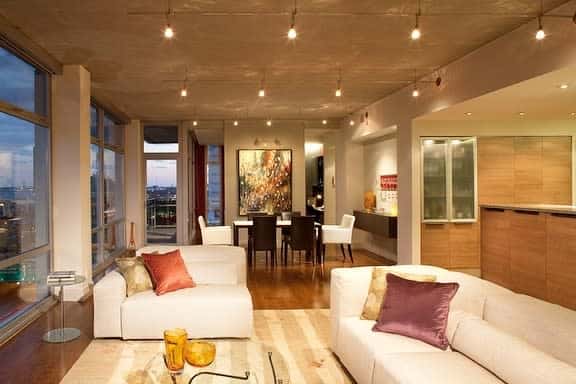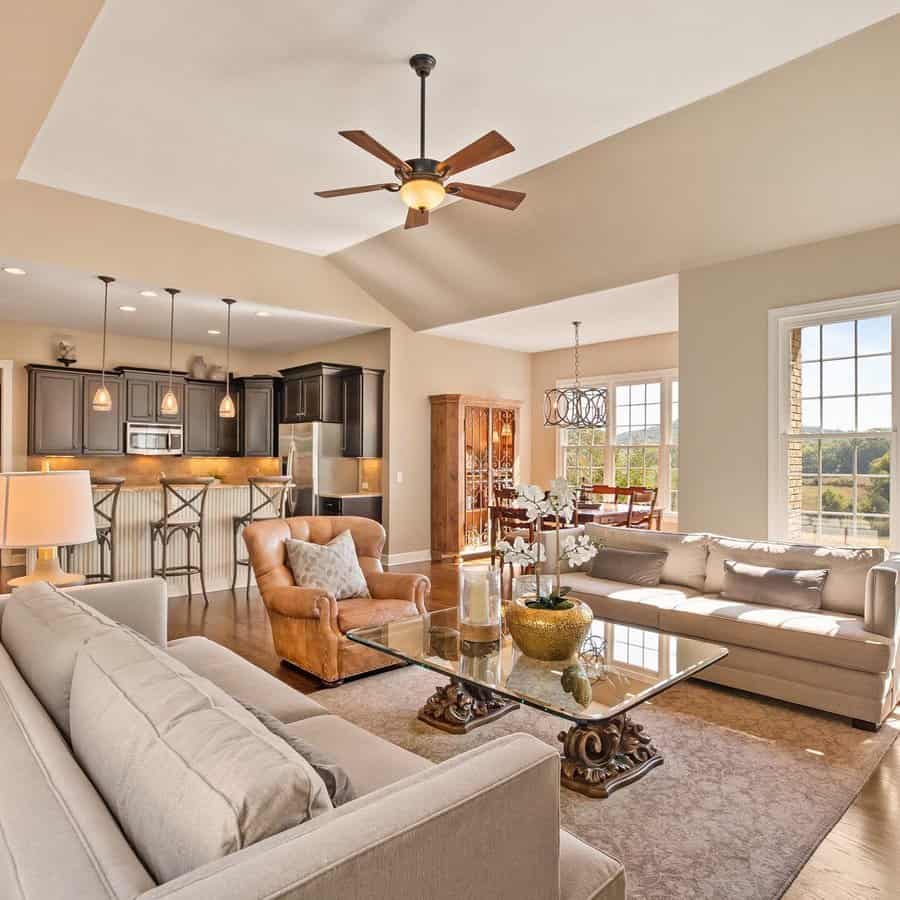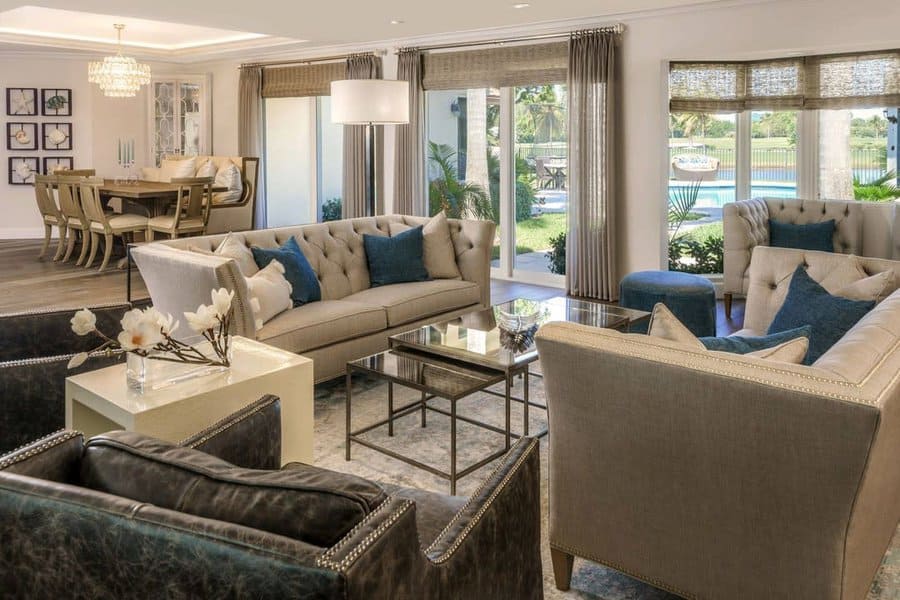 16. Incorporate Prints
If you're looking for a way to add style to your open floor plan printed upholstery and decorative curtains are the way to go.
With printed upholstery on your furniture, you can bring subtle design elements that add pizzazz to every room while also making your home feel comfortable and inviting.
With these stylish additions, you can transform an ordinary space into a cozy oasis where you can relax after a long day.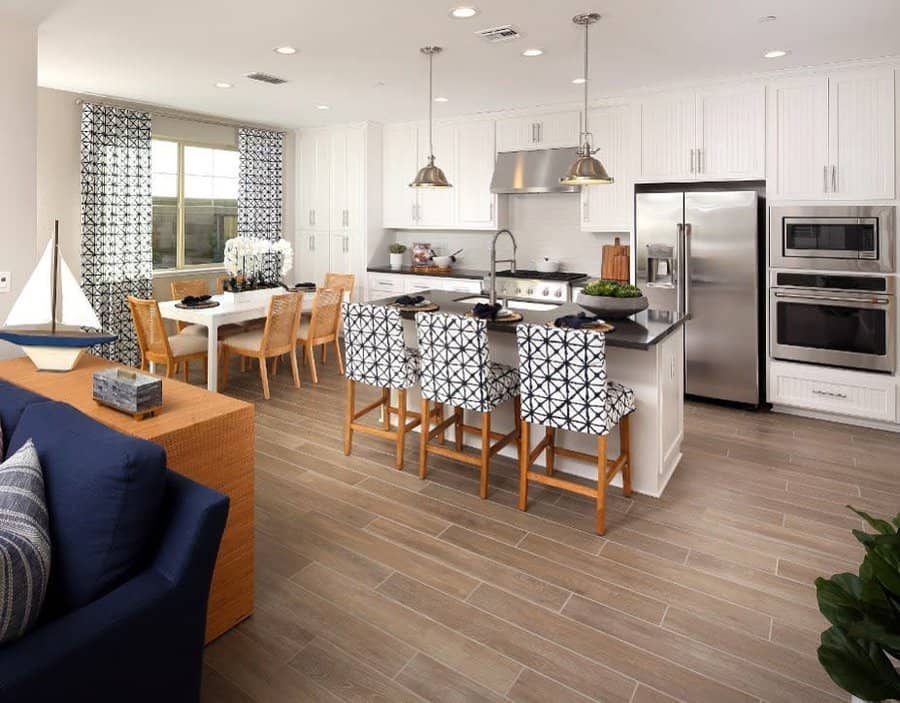 17. Build A Balcony
The beauty of an open floor plan is unbeatable, but you can take it to another level when paired with a balcony! With a balcony, you can step out into the outdoors just steps away from home. You can easily enjoy natural views from the comfort of your living area with a balcony, and if you choose a wood railing around it then your balcony will truly be something special and unique.
Picture sitting in your living room surrounded by glass windows with the wood railing balcony visible beyond – the perfect marriage of nature and style fused together in one space.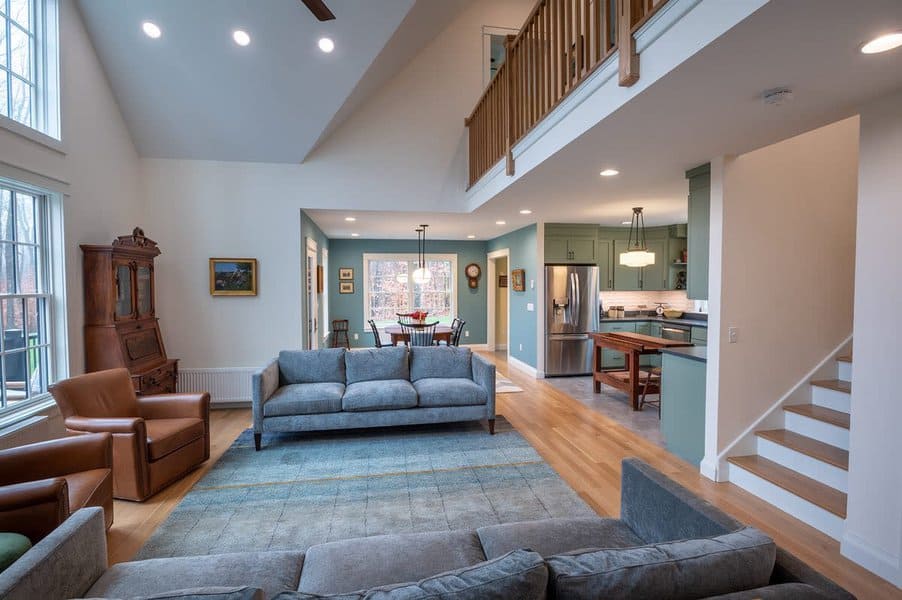 18. Invest In Pull Out Furniture
An open floor plan is the dynamic choice for modern living, emphasizing both simplicity and comfortable living. With pull-out furniture like couches and chairs, you can easily use an open floor plan to maximize your spatial potential in a way that craftily carves out different activity areas.
This includes spaces for relaxing on the couch or eating dinner, allowing you to enjoy all of life's moments right at home. The pull-out furniture allows the space to transform depending on your needs so that your living room can double as your workstation one day and then morph into a yoga studio the next! Create something exceptional with an open floor plan today.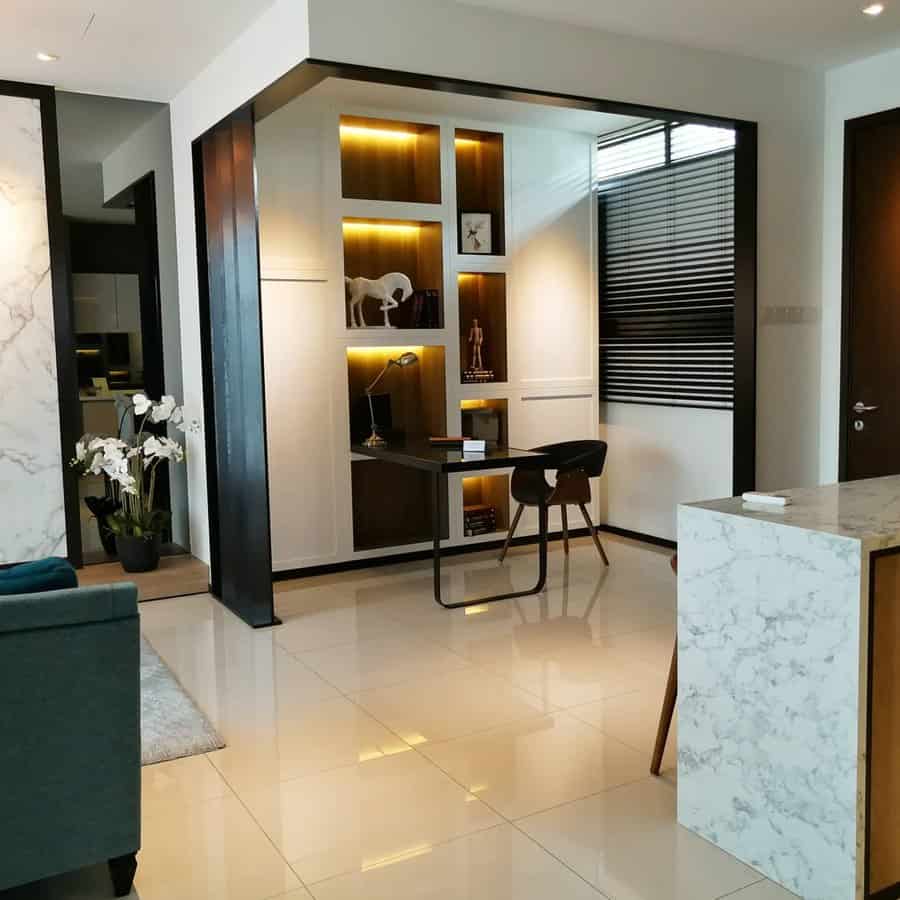 19. Engage In Gather-around Seating
An open floor plan creates an efficiently designed space that is as great for entertaining guests as it is for day-to-day living. This kind of room layout offers both versatility and convenience, making everyday operations simpler and allowing for more gather-around seating for larger groups.
Not only does an open floor plan have a modern look and feel to it, but it also enhances the sense of community in any home – inviting family members to gather together in the same room and enjoy each other's company at the same time.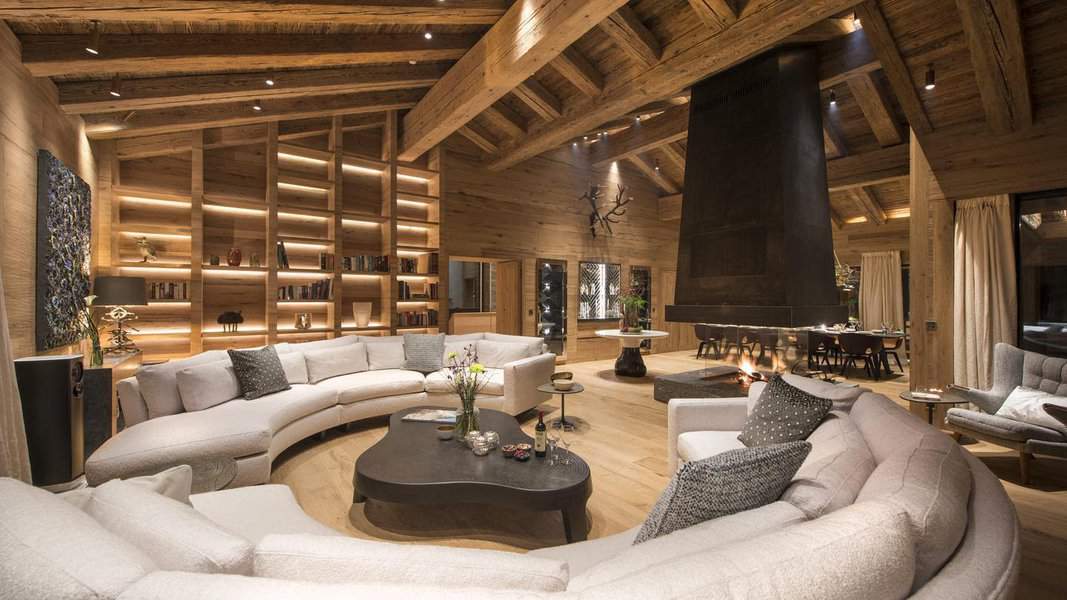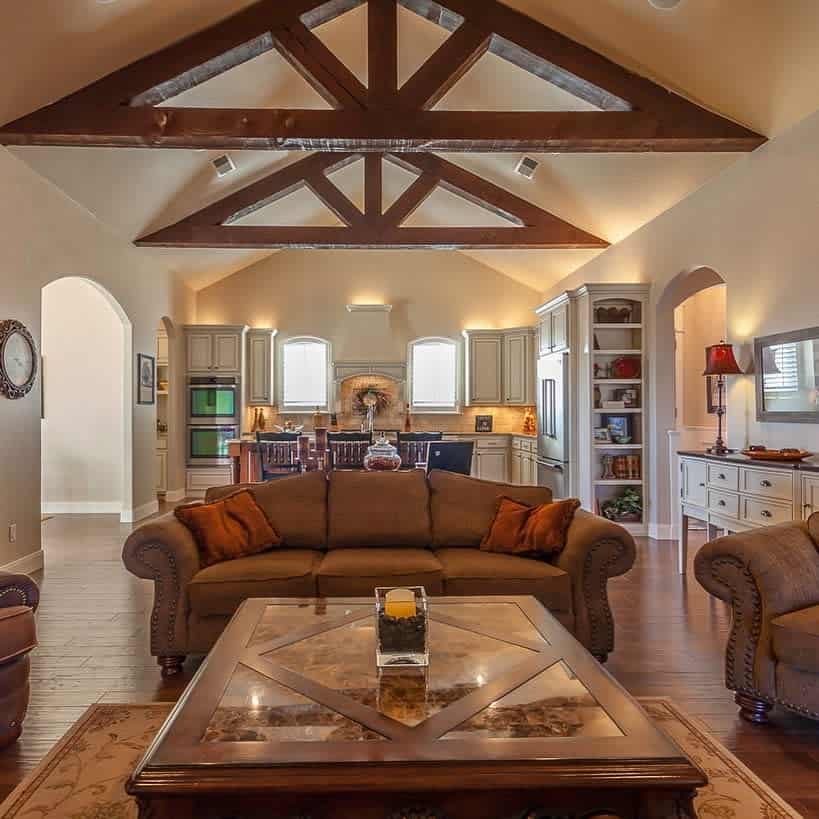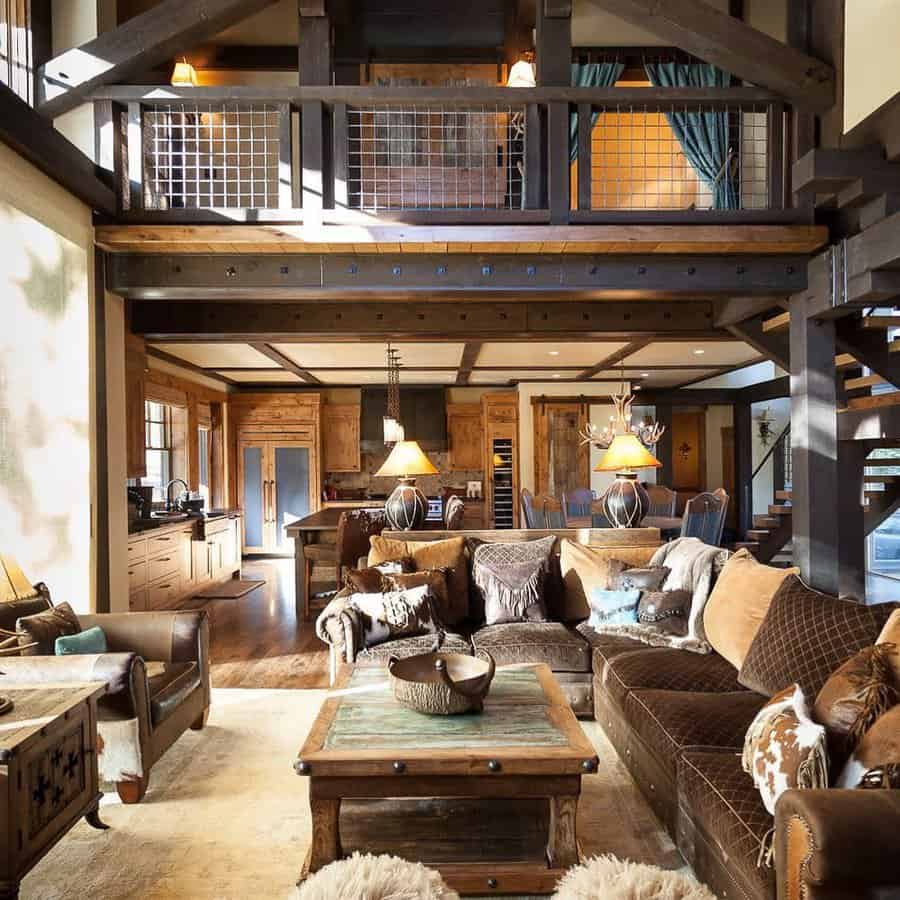 20. Utilize The Walls With A Wall Shelf
Floating wall shelves around the perimeter of your room will help you to utilize wall space while keeping the area feeling open and airy.
Select books, soft furnishings, or accents to add pops of color and intrigue while working with wall shelves that are rustic or ornamental in style. By carefully curating items on wall shelves, you can enjoy the perfect blend between a cozy atmosphere and plenty of well-used space.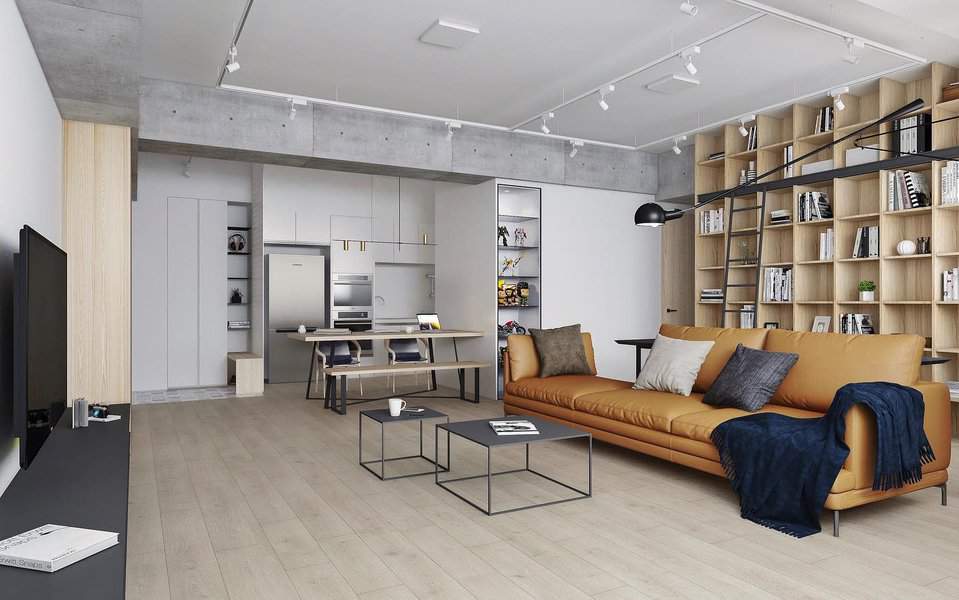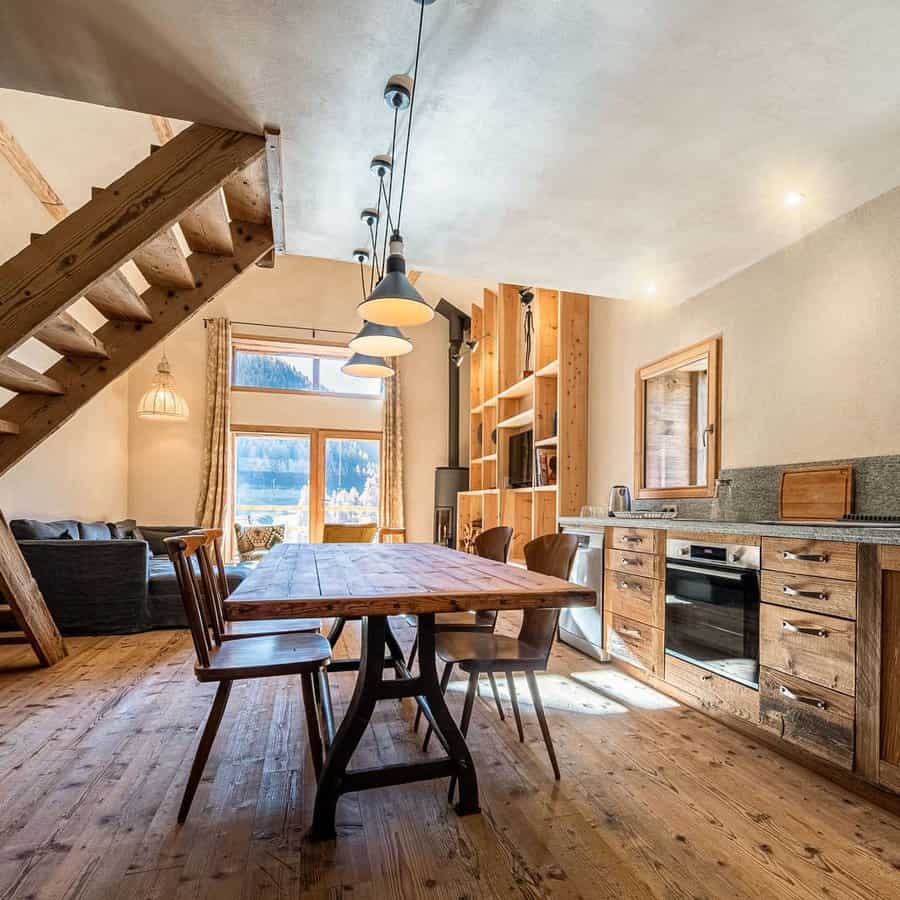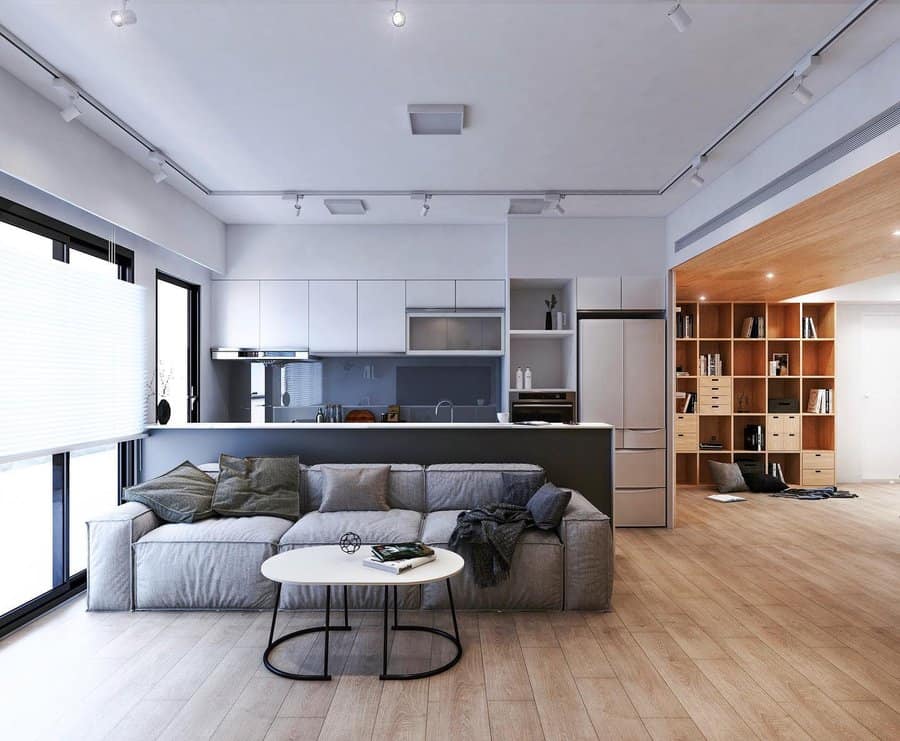 21. Install String Lights For A Dreamy Ambiance
String lights are optimal for homeowners who love entertaining guests or simply want to make their homes feel warm, inviting, and cozy.
Whether you fill your space with string lights or your own style pieces, the open floor plan will help you get the most out of a space you'll surely be proud to show off.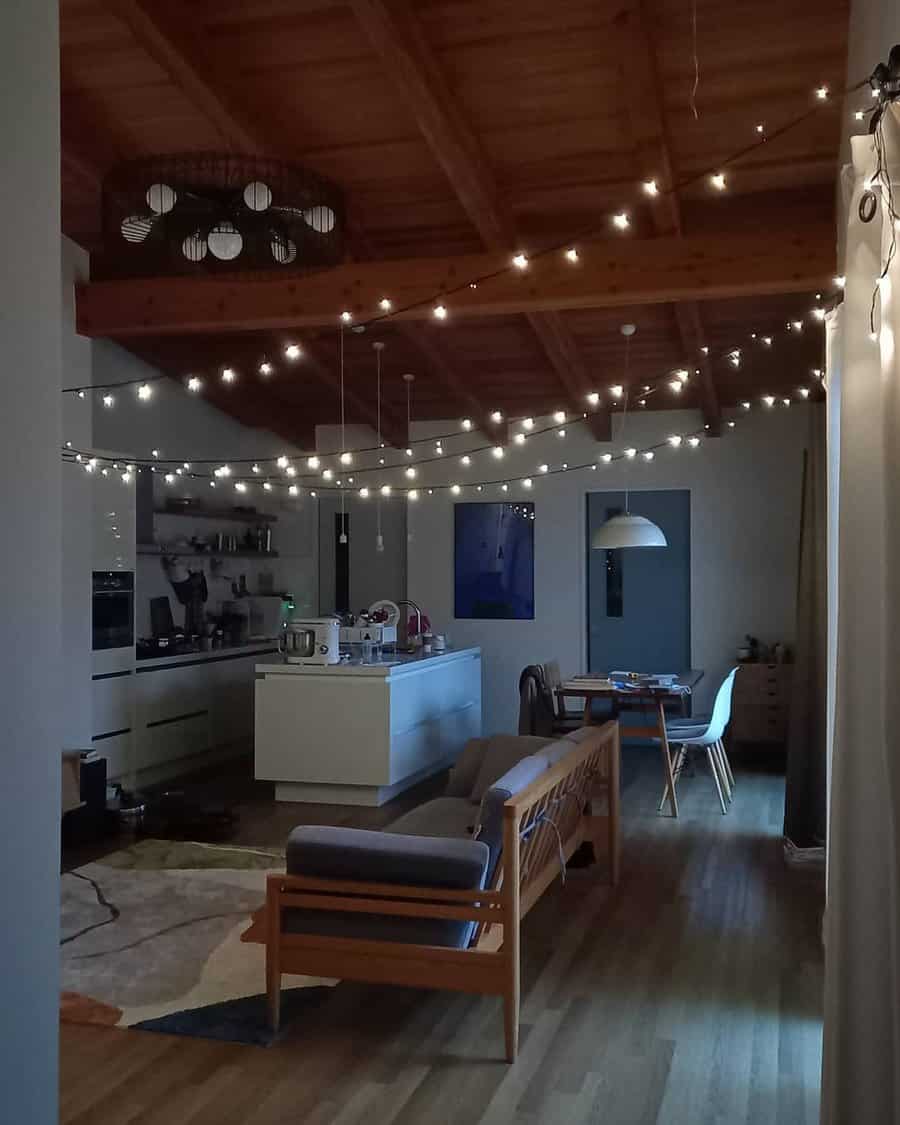 Open Floor Plan FAQs
Are open floor plans out of style?
It's true that, after almost a century of immense popularity, open-concept floor plans are falling out of favor. That doesn't mean these home layouts are dated or going out of style. But it does mean new builds with open-concept spaces will be slightly less common.
Regardless, you shouldn't choose a floor plan style for its popularity. Your personal preferences, lifestyle, and household needs are what matter most.
Can any home be converted into an open-concept space?
Yes, to an extent. Removing interior walls can open up a home originally designed with a closed floor plan. However, you'll need to work around support walls that can't be safely removed.
Work with a skilled remodeler to ensure your home retains its beauty, value, and structural integrity. If your home is older, it's also important to check its historical status before making any major changes.