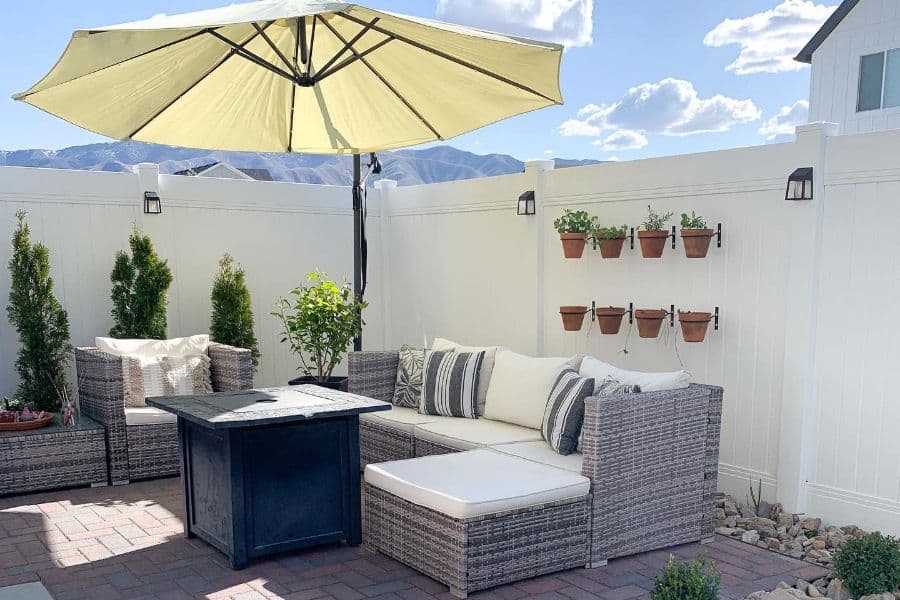 47 Best Outdoor Decor Ideas
Anyone who is lucky enough to own a property with outdoor space knows that "home" doesn't end at the back door. But if you want your backyard, patio, deck, or porch to feel like an extension of your living space, then you need to treat it like one!
Outdoor decor comes in all different forms and functions. From furniture to artwork, it's possible to design an outdoor space just as you would a room in your home.
Ready to boost the comfort, style, or functionality of your outdoor spaces? Keep reading for our favorite outdoor decor ideas that will have your property looking its best this summer.
1. Backyard
Big or small, your backyard is your best chance to create a personal outdoor oasis. Design your backyard space around a focal point like a pool, fire pit, or pergola. Include plenty of seating — enough for everyone in the house plus a few spares for guests.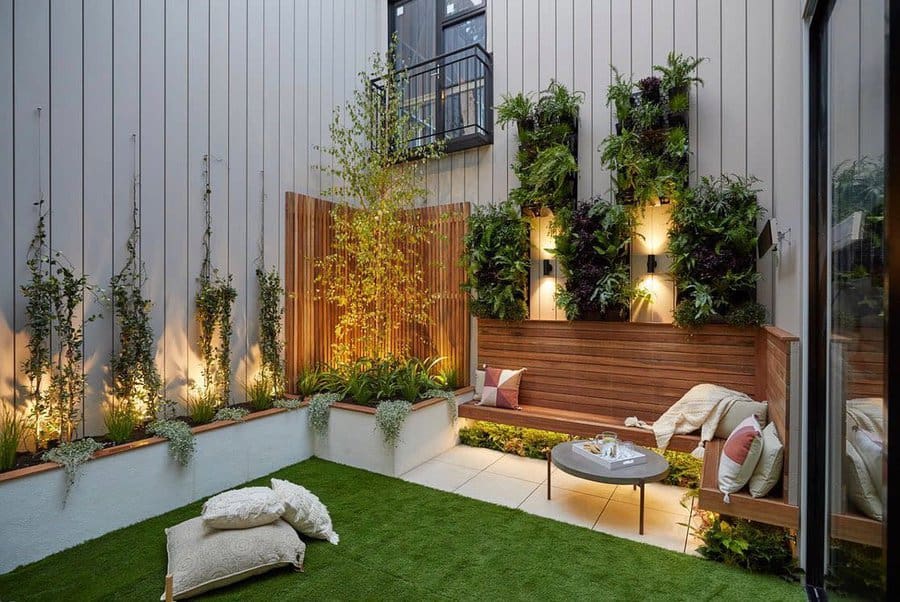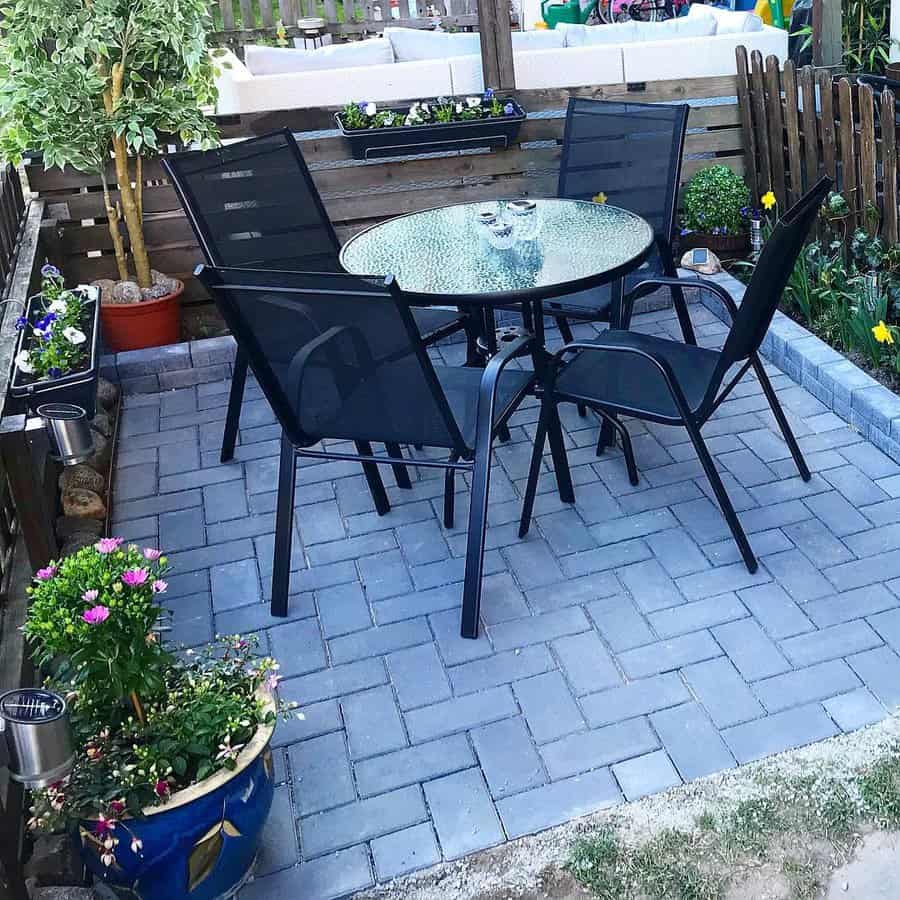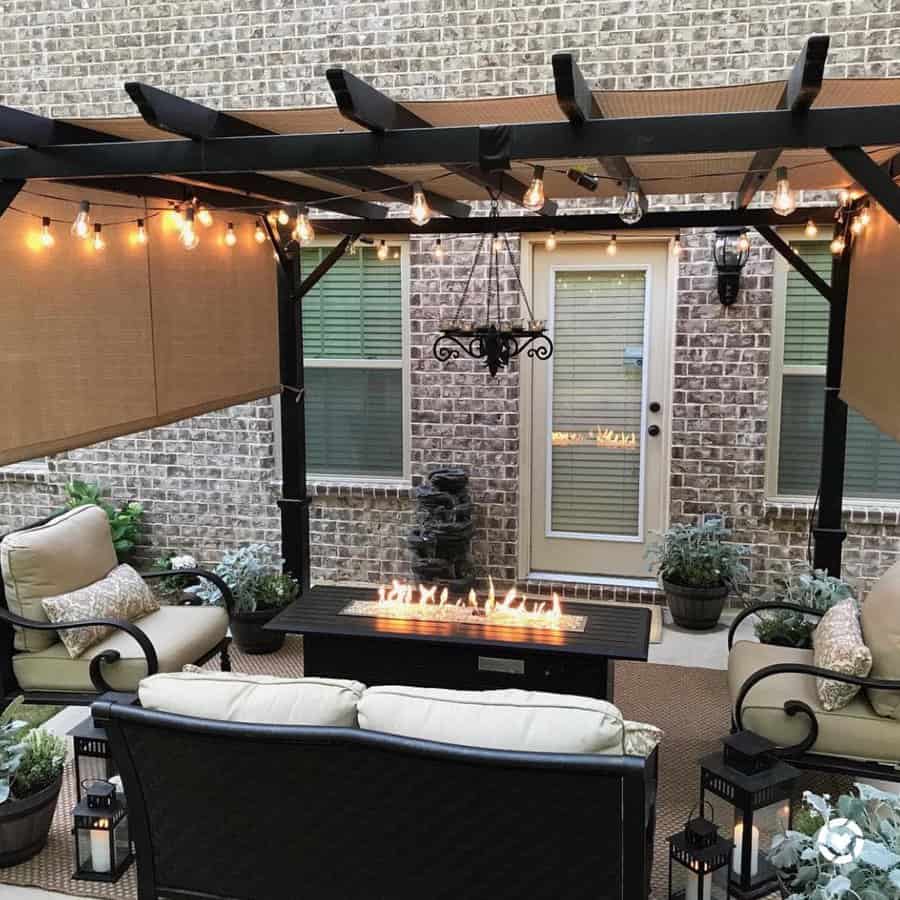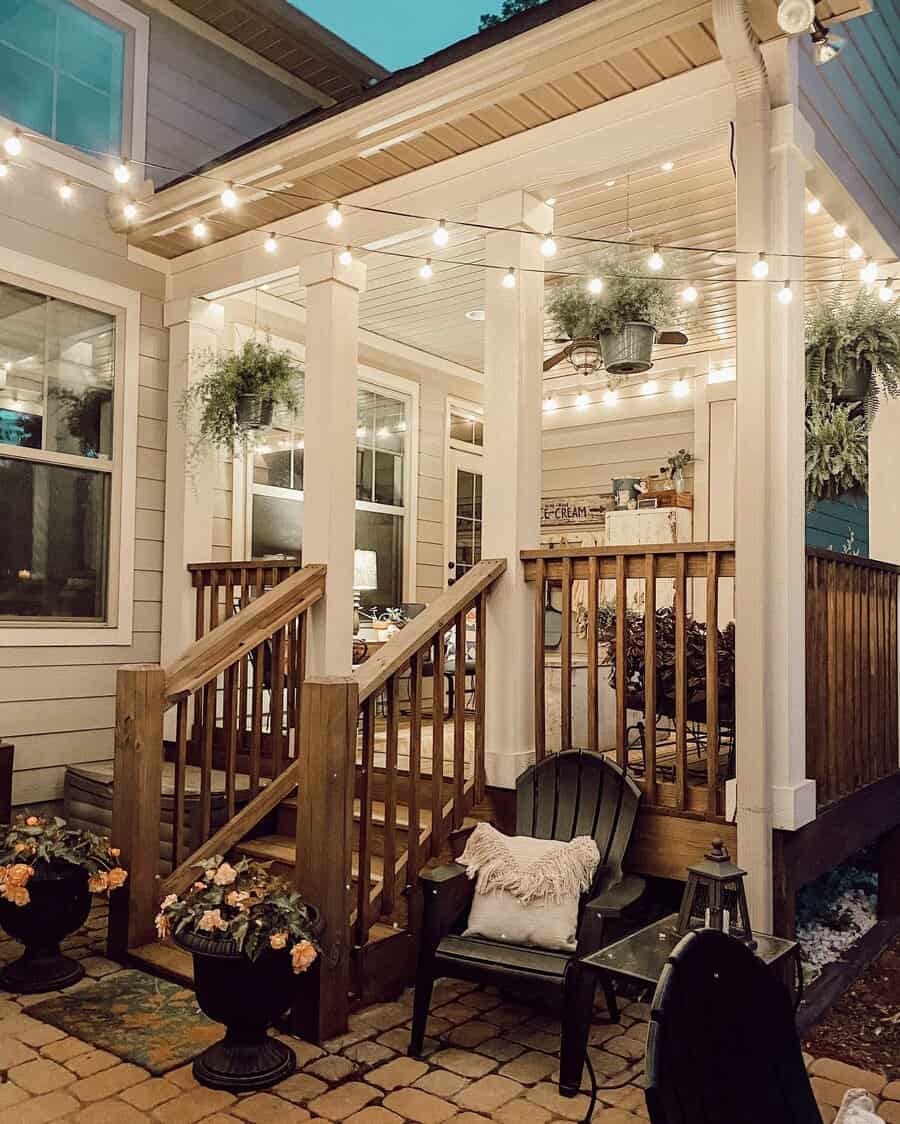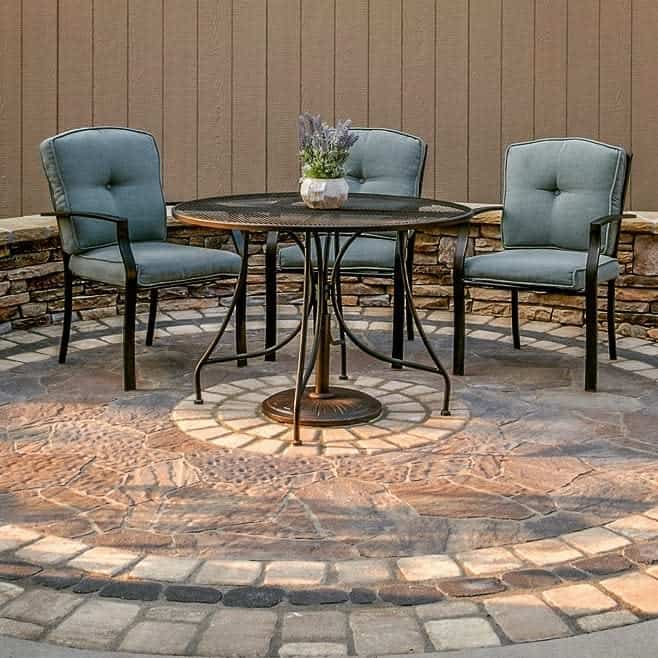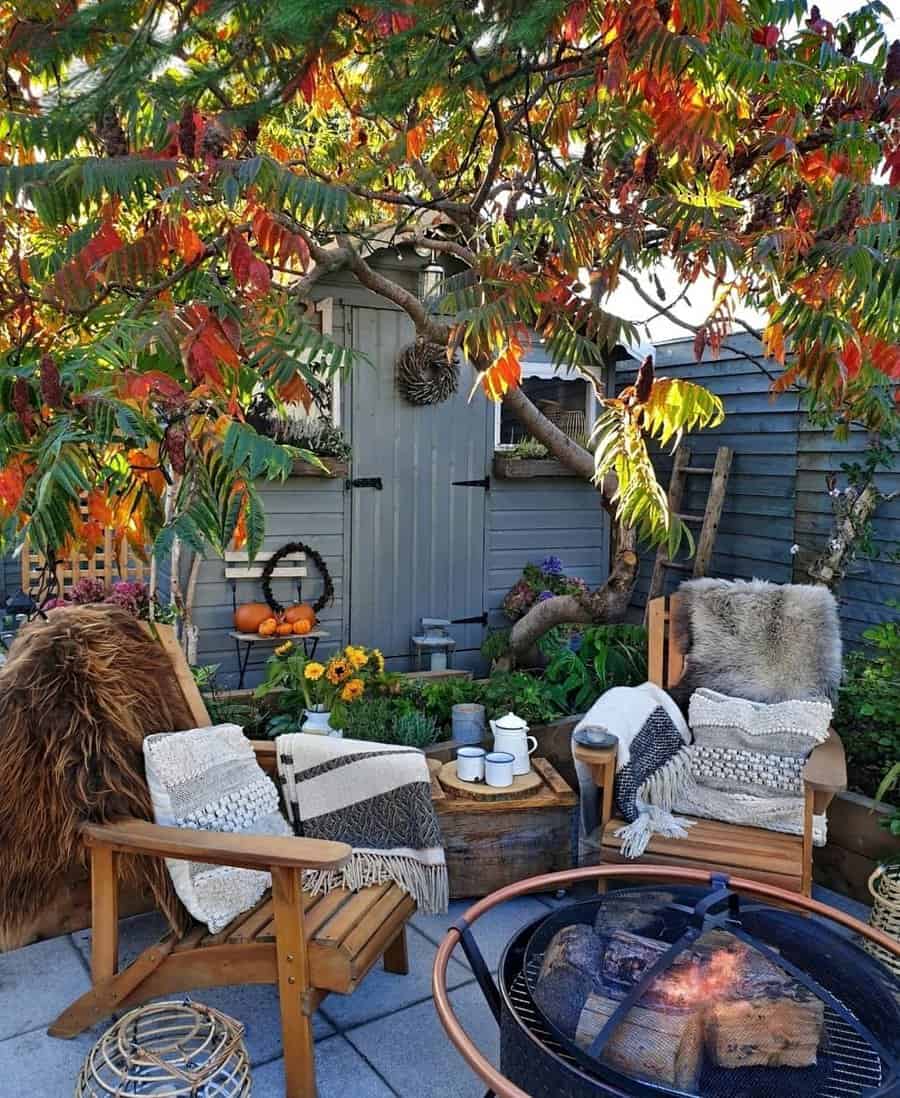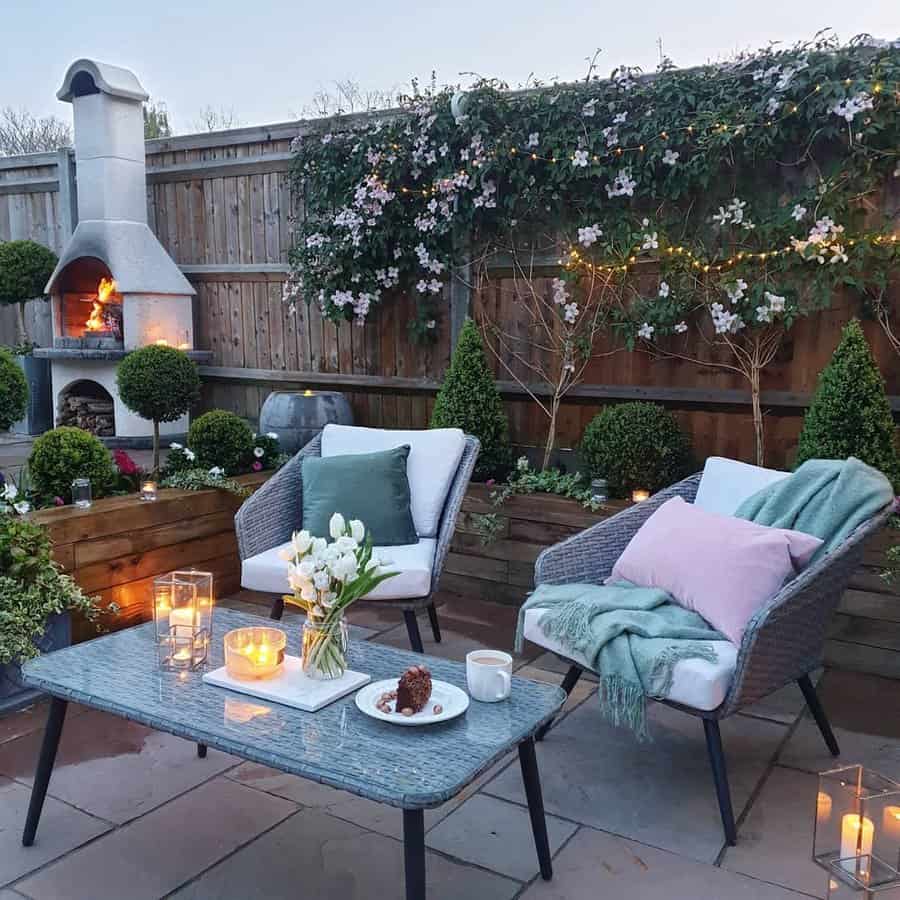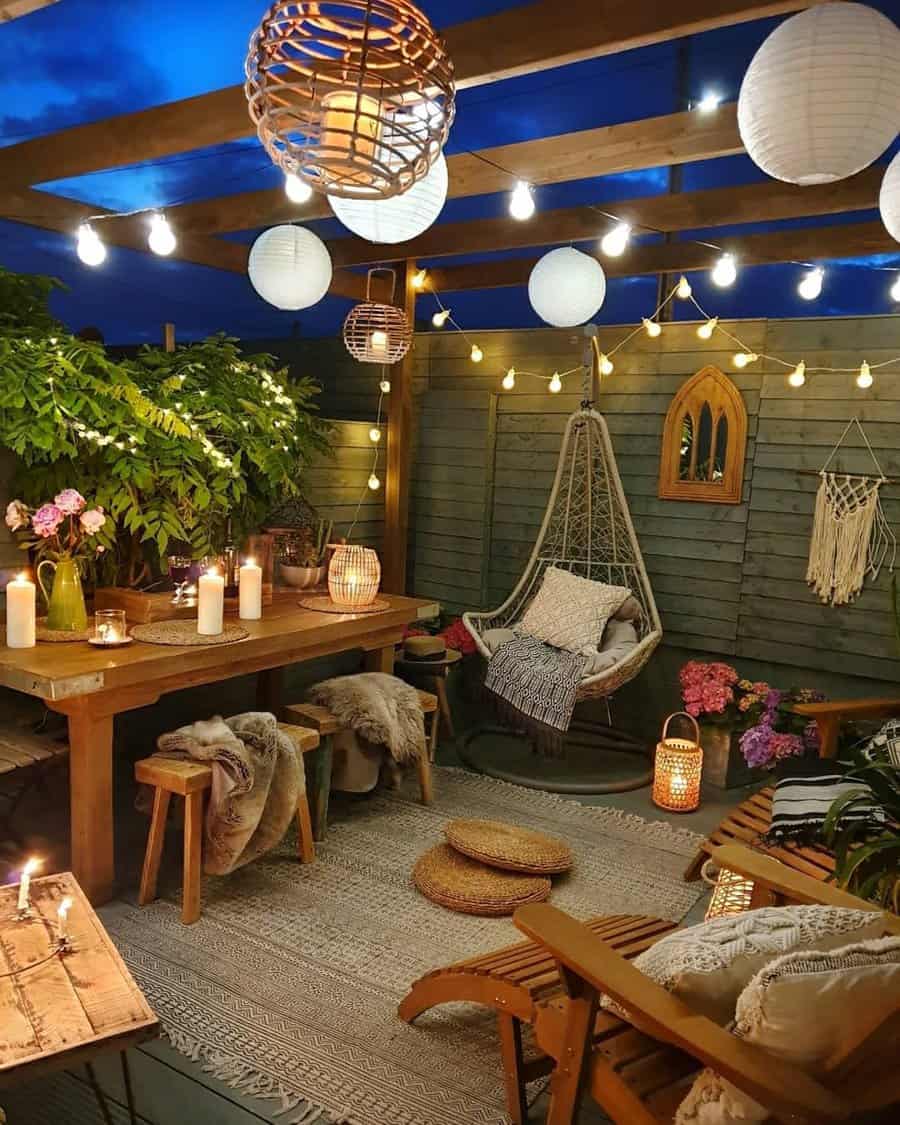 Choose outdoor decor that is both stylish and functional. Outdoor lighting is essential, especially if you plan to enjoy your backyard paradise after dark. String lights, lanterns, and hanging fixtures are all great options.
It can be tempting to fill your yard with patio furniture and decor. However, don't underestimate the value of some wide-open green space! Leave plenty of room throughout your backyard for pet, kid, and even adult playtime.
2. Balcony
If you live in the middle of the city, then your balcony is likely the only outdoor space you have to call your own! Even if you're fortunate enough to have a yard in addition to your balcony, making the most of this unique space can be intimidating for amateur designers.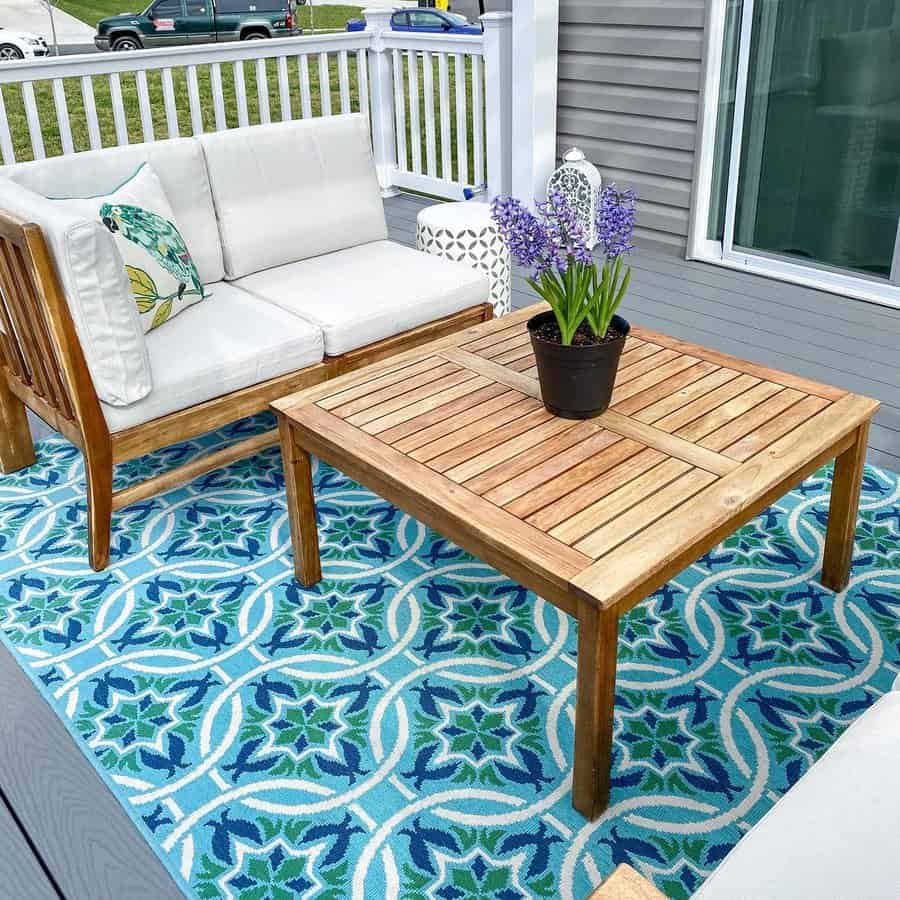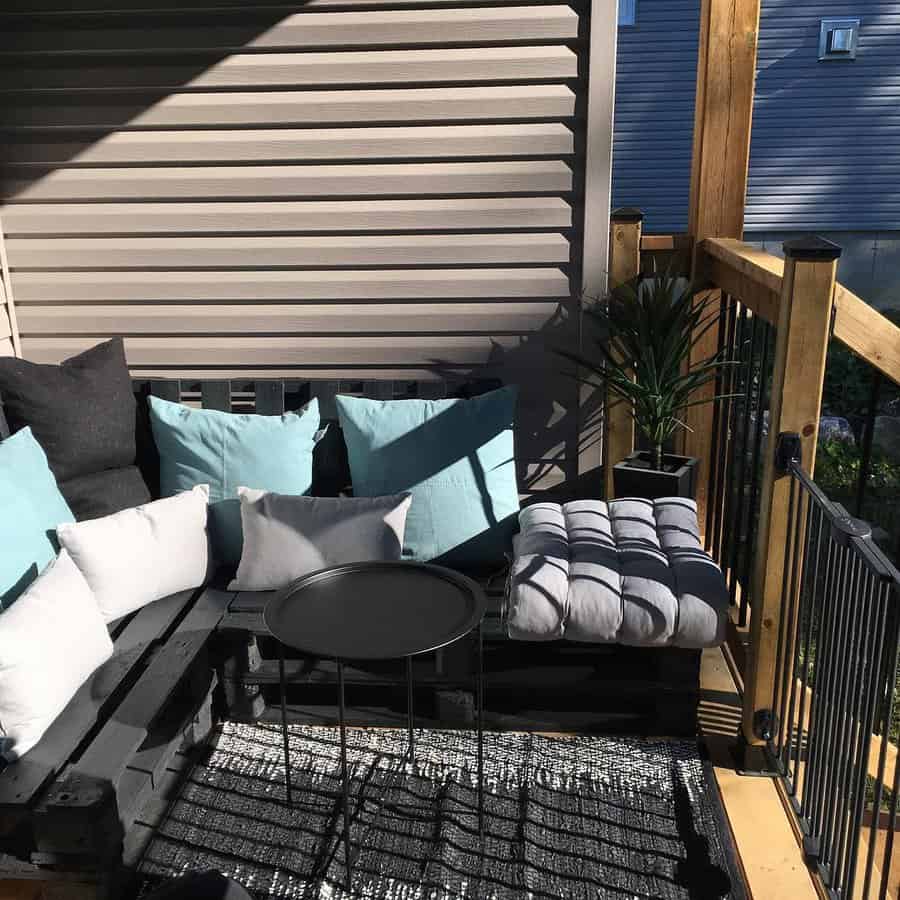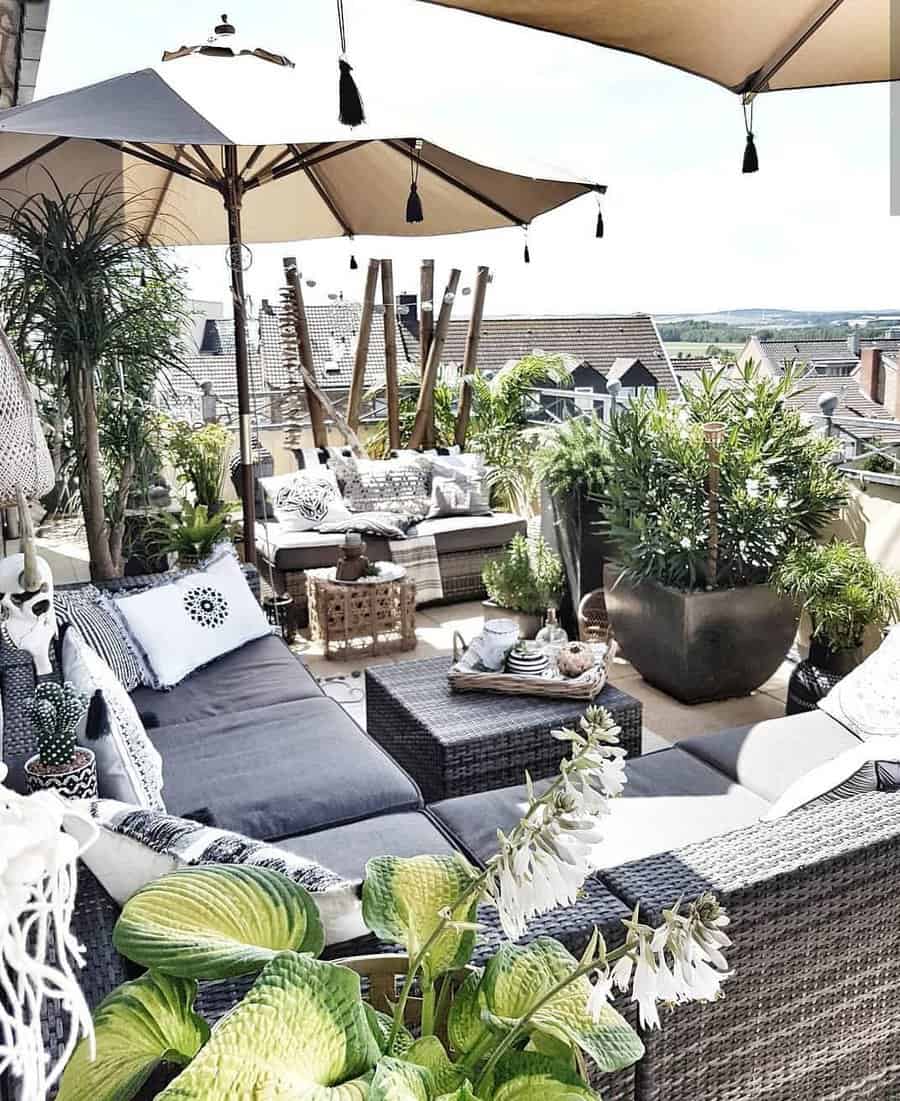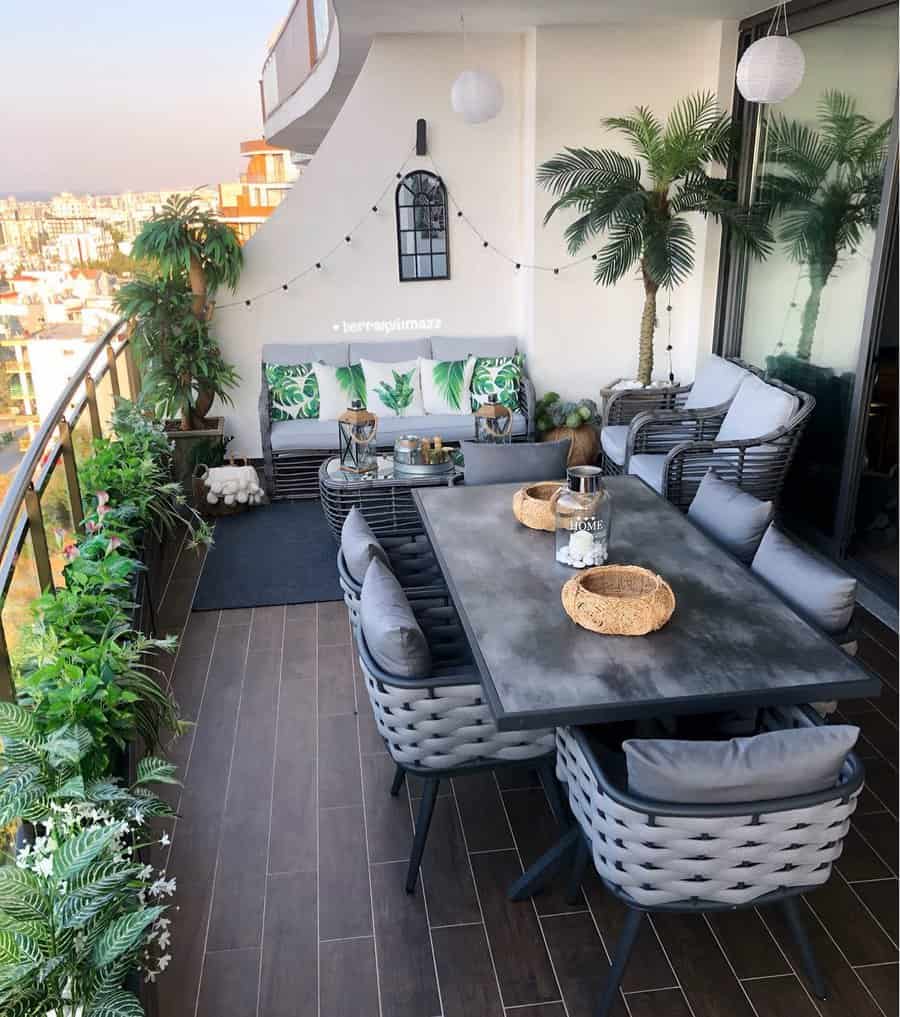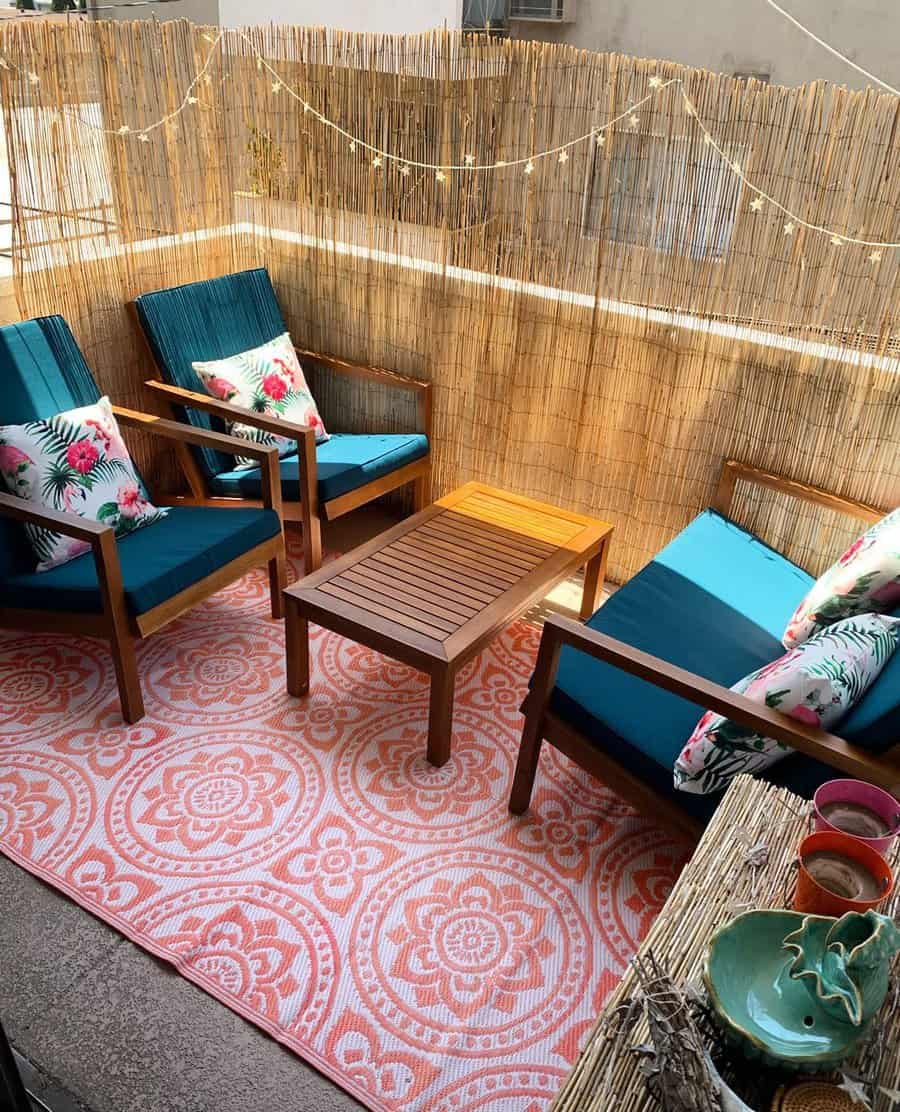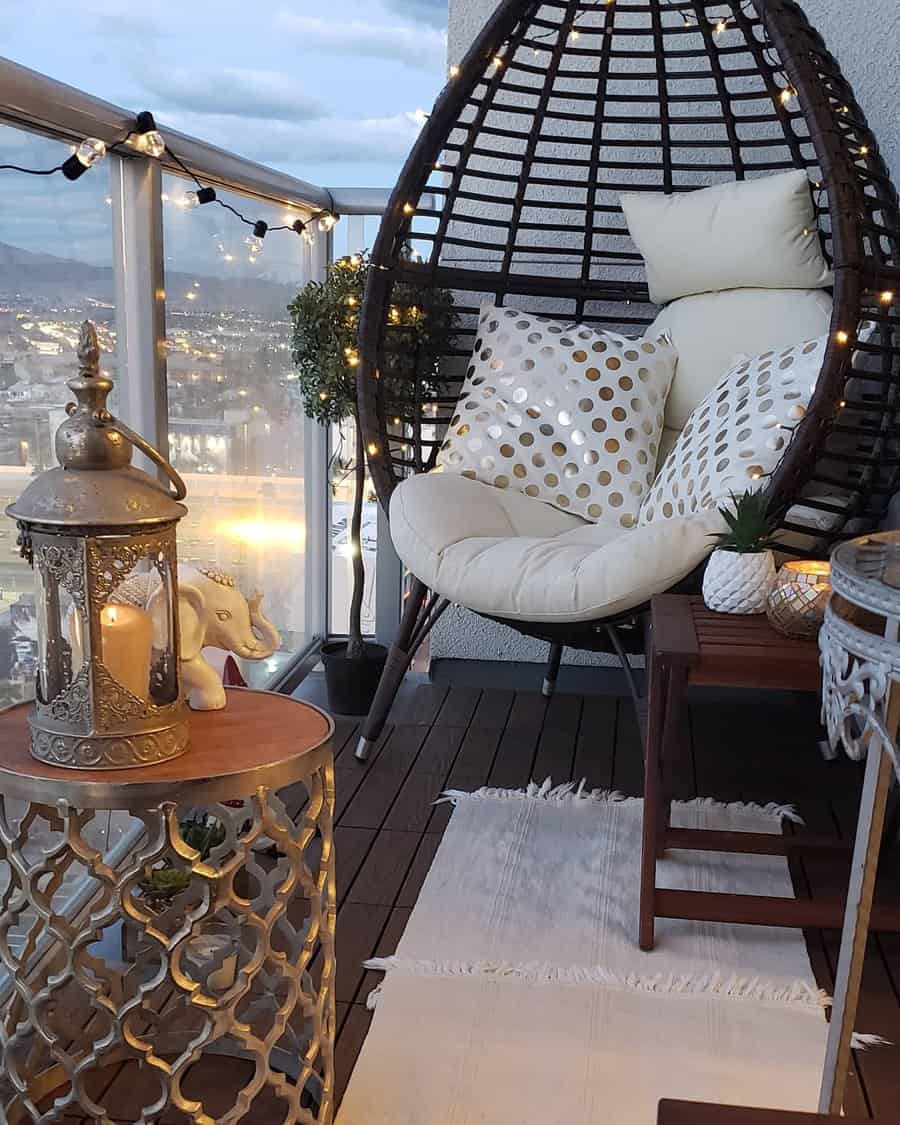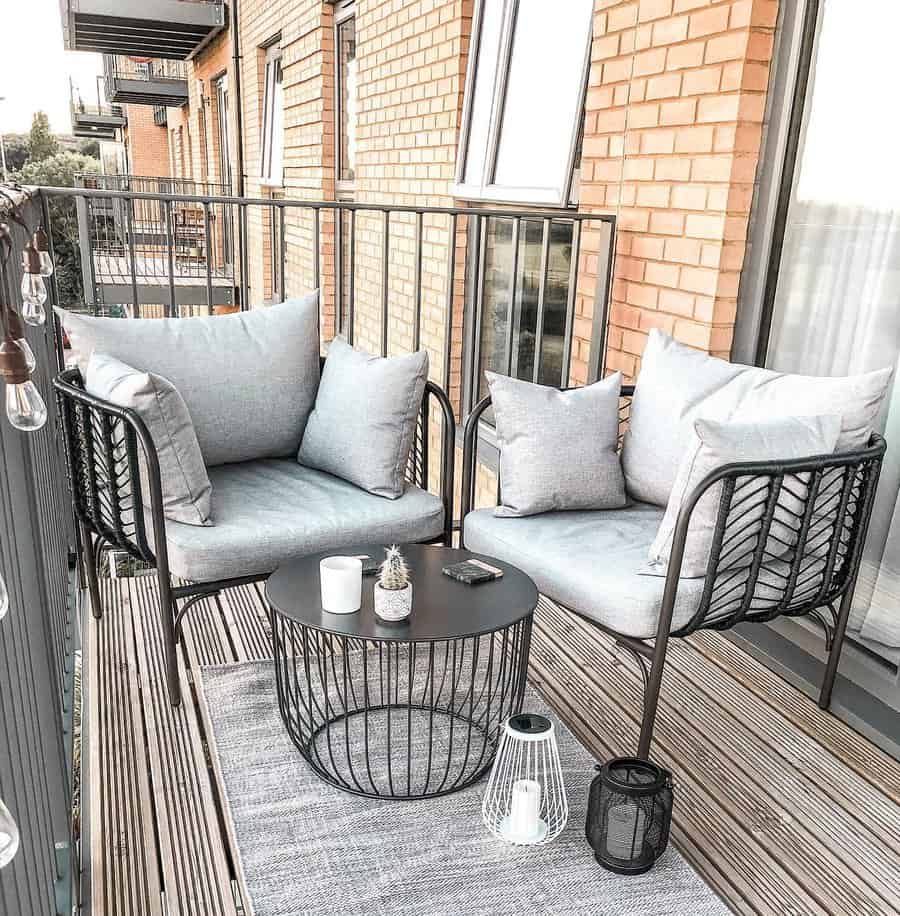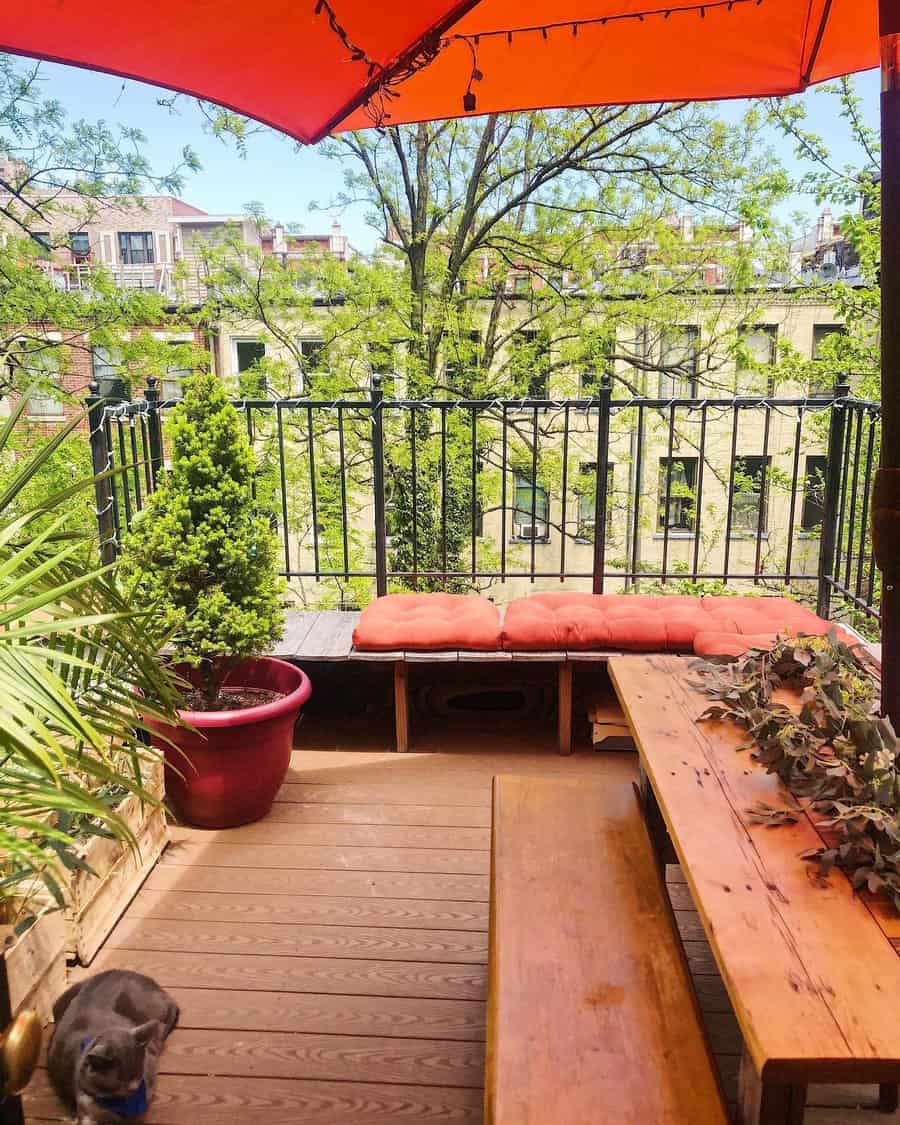 The key to designing a lovely balcony space is to think of it as just another room of your home. You should come up with a cohesive aesthetic for your balcony, taking into account the limitations of decorating outdoors.
Keep an eye out for furniture, textiles, and hanging decor that can weather the elements. Heavy decor is also a plus, particularly if your area is prone to strong winds.
See more small balcony ideas here.
3. Budget
Budget is easily one of the biggest hurdles to great home design. So the more creative you can get when coming up with outdoor decor ideas the better.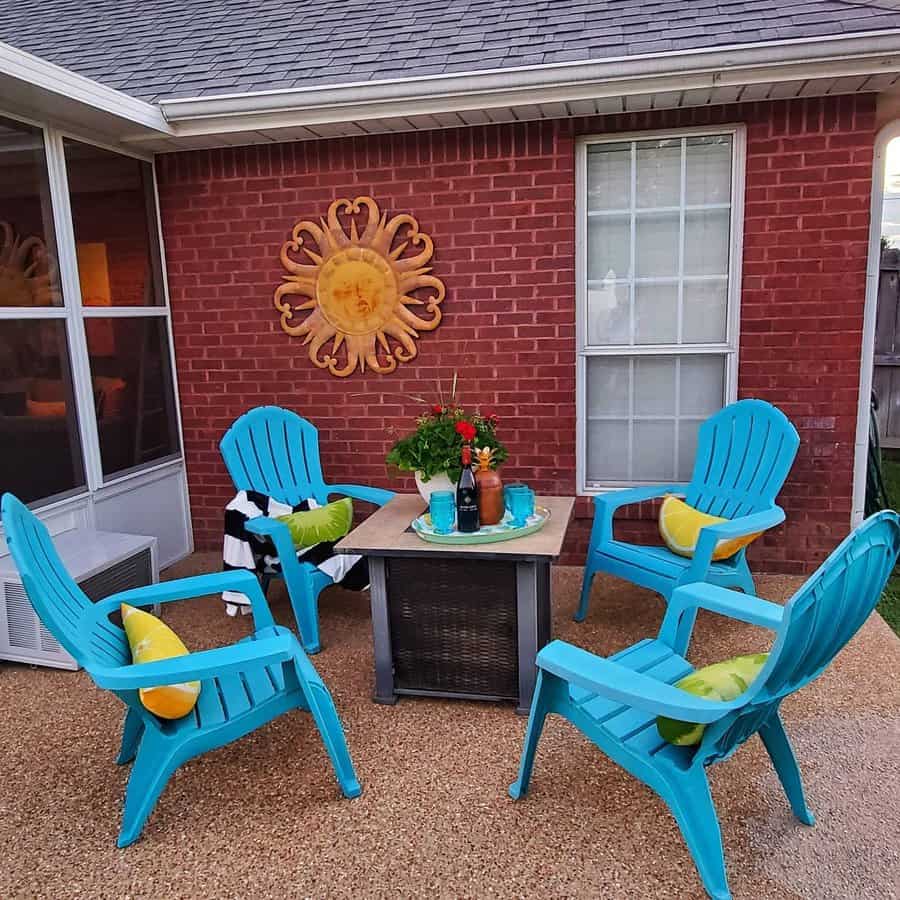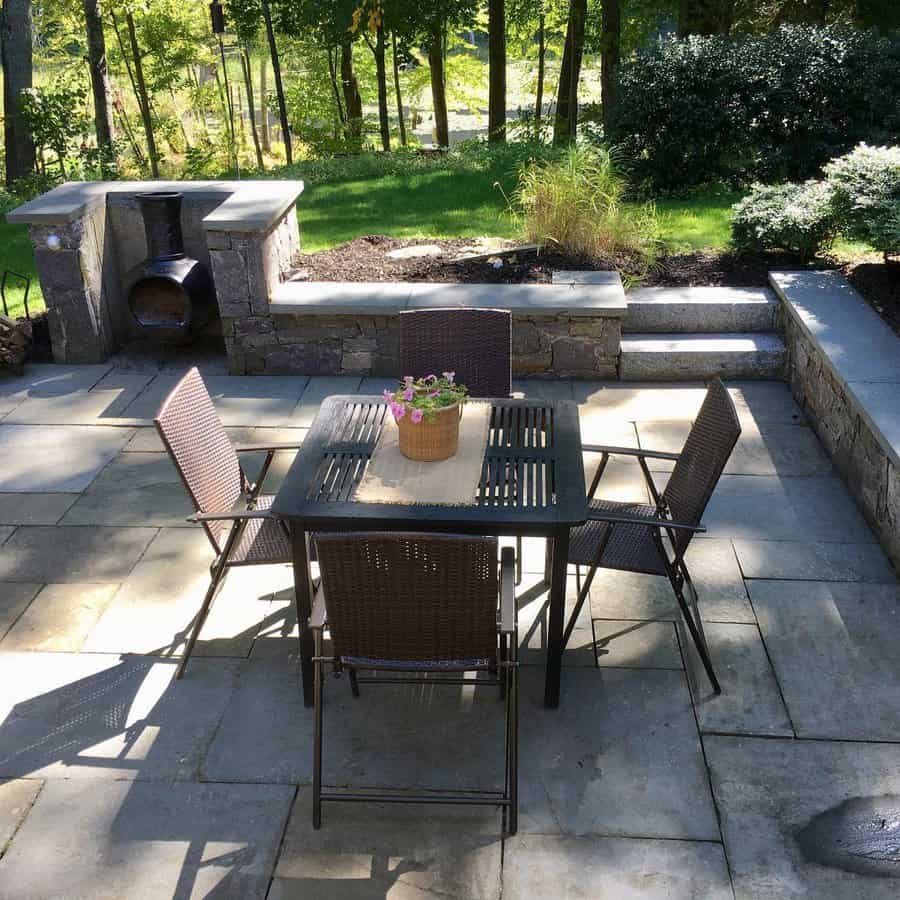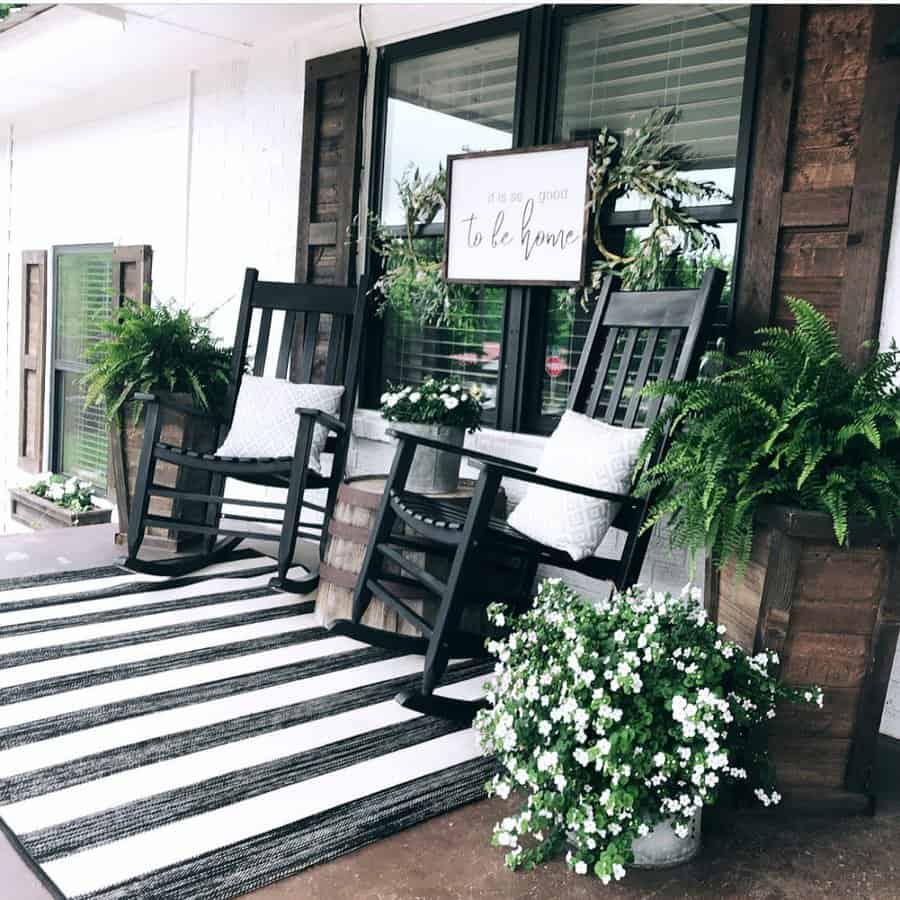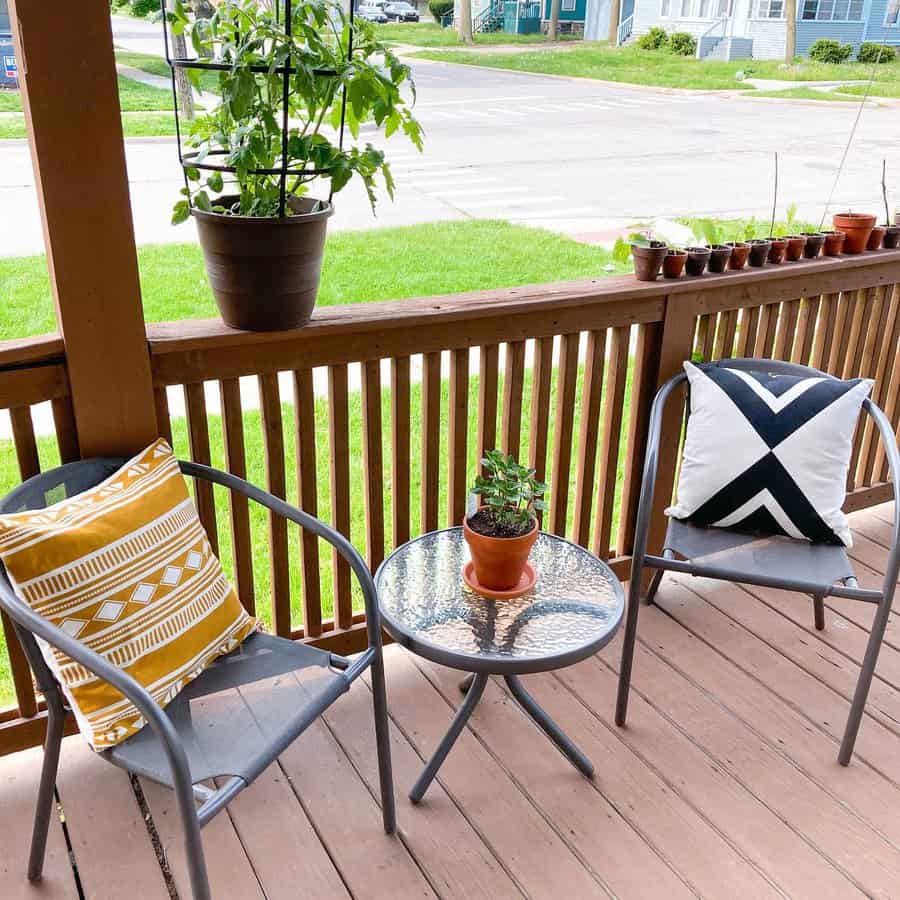 Spray paint and a weather-proof topcoat can do wonders for old or outdated decor. If you're handy with a needle and thread, give your outdoor space new life with a set of custom cushions or furniture covers.
No matter the size of your budget, you should start every design project by looking at the items you already own. Maybe you've accumulated a collection of mismatched patio furniture over the years. Or perhaps you have some indoor items that can be refinished for outdoor use.
See more backyard ideas on a budget here.
4. Garden
On the one hand, there's no better outdoor decoration than flowers and foliage. On the other hand, you can do a whole lot more with a garden space than just plant some greenery.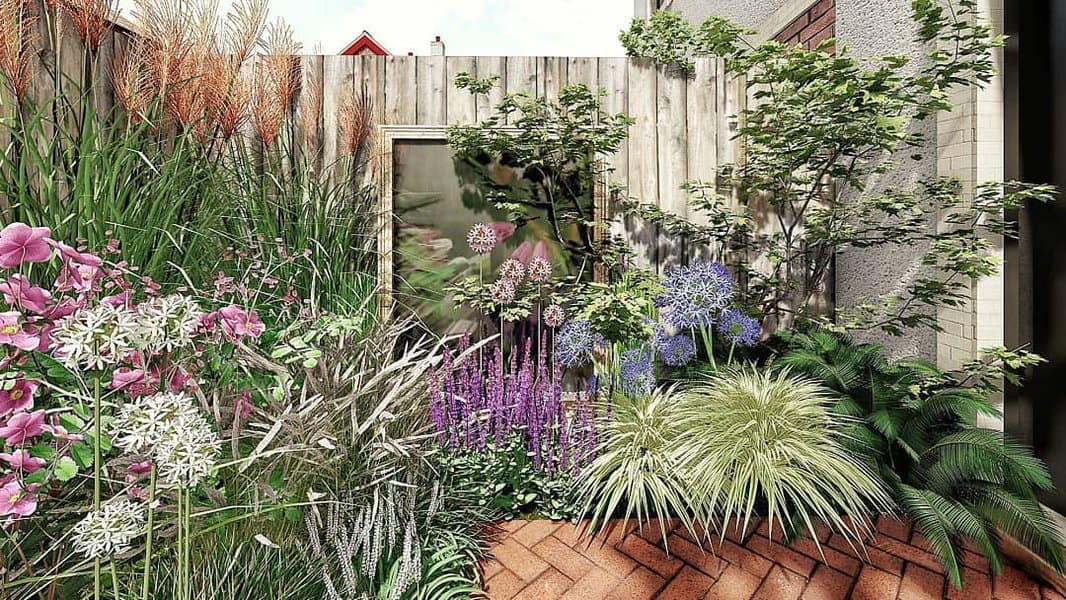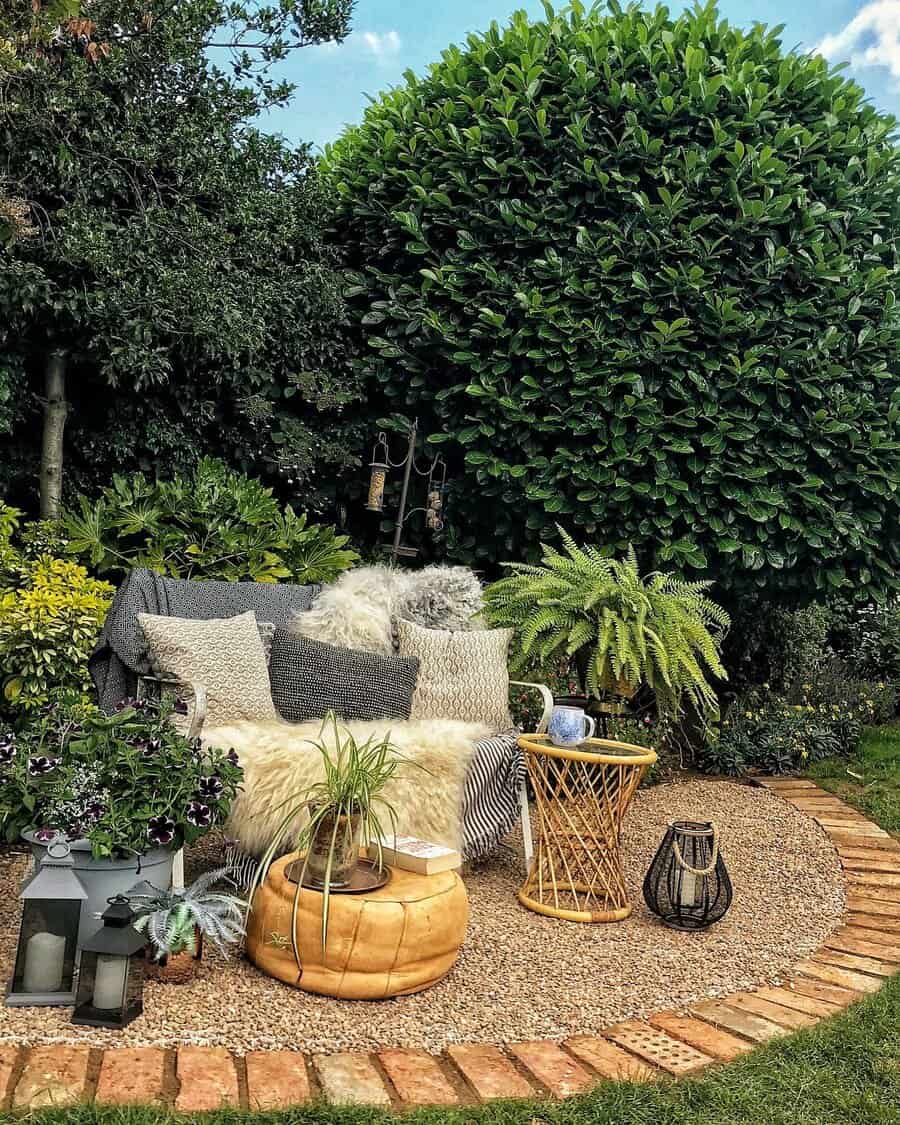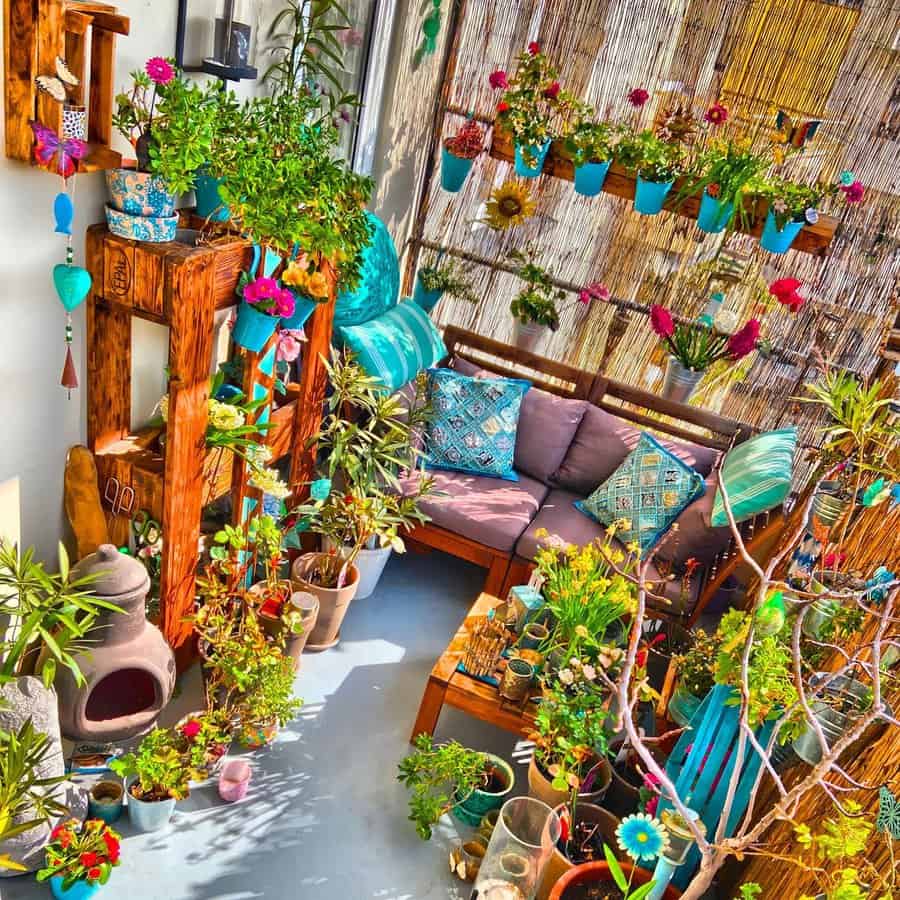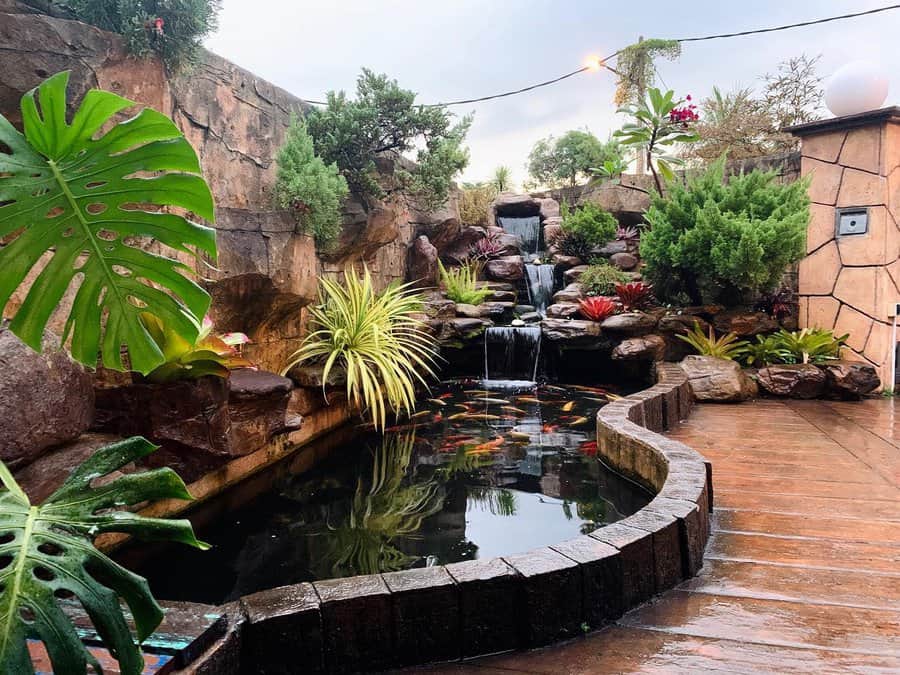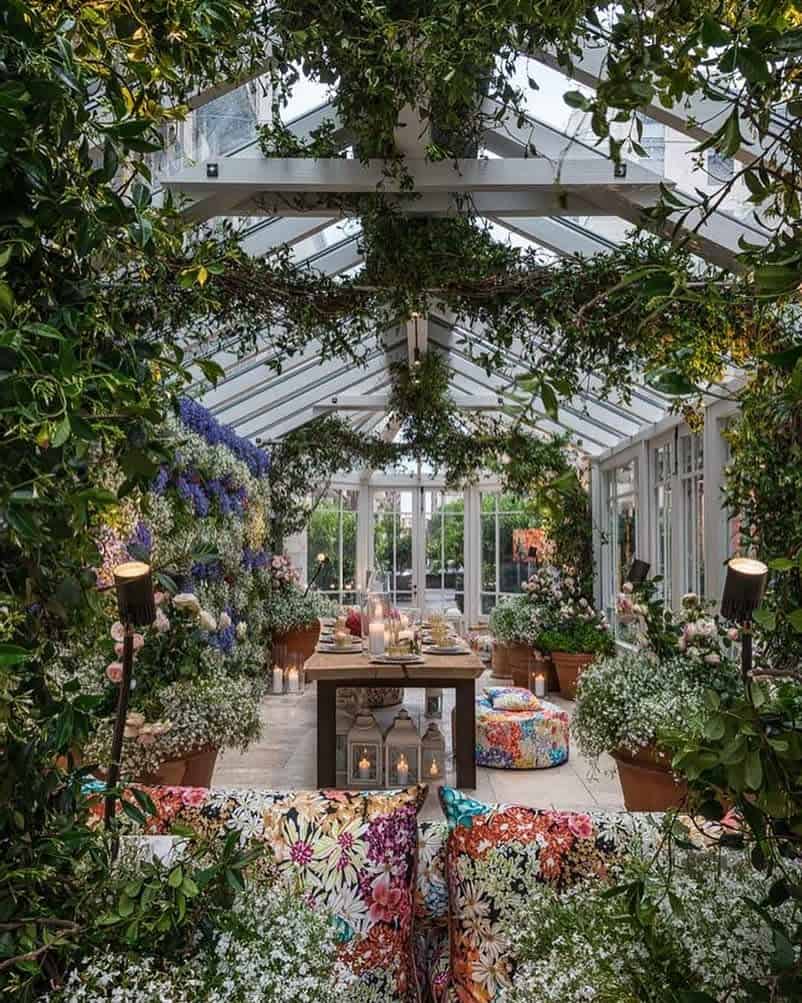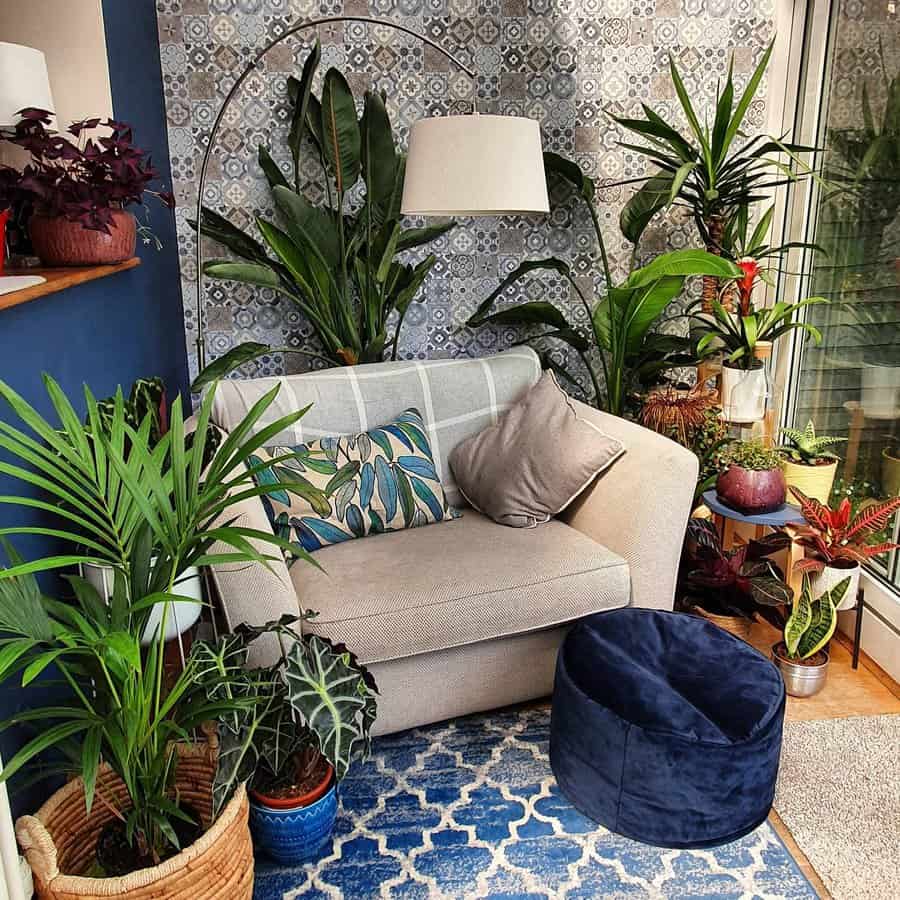 It might seem redundant, but using planters in your garden design can take the space to a whole new level. Arrange a matching planter set to add height to your garden beds. You can also use a planter to move your favorite warm-climate plants inside during the winter months.
Water elements — fountains, ponds, and waterfalls — are all excellent additions to any outdoor area with a little extra space. Experiment with using statuettes, birdbaths, and arbors in your garden decor for even more variety.
5. Modern
Modern design can mean something different for every person. But the things all modern decor have in common are clean lines, geometric shapes, functionality, and minimal color palettes.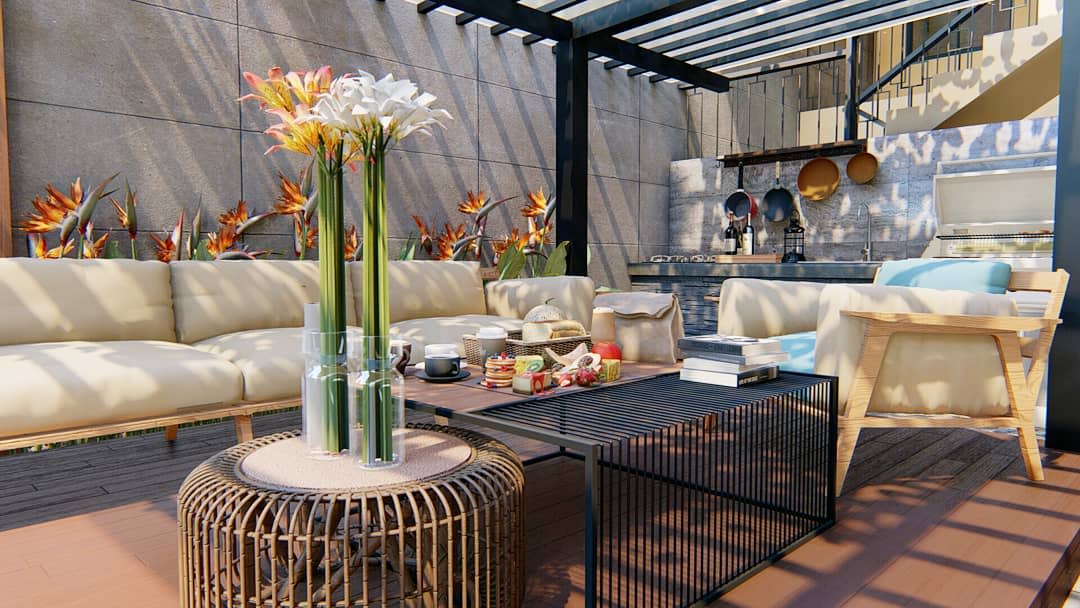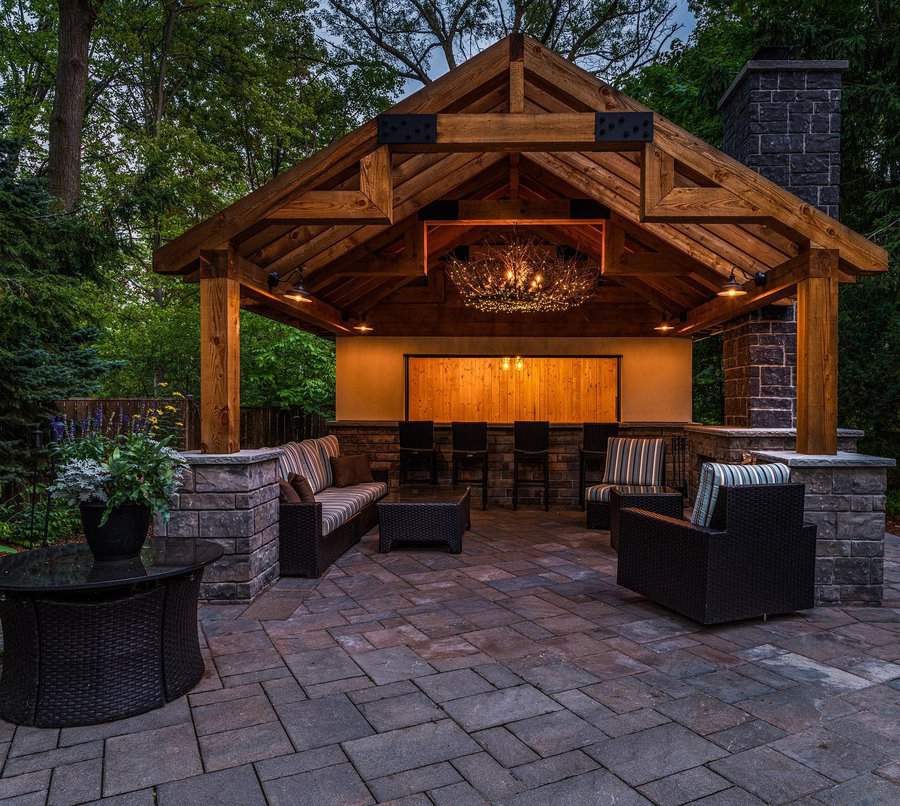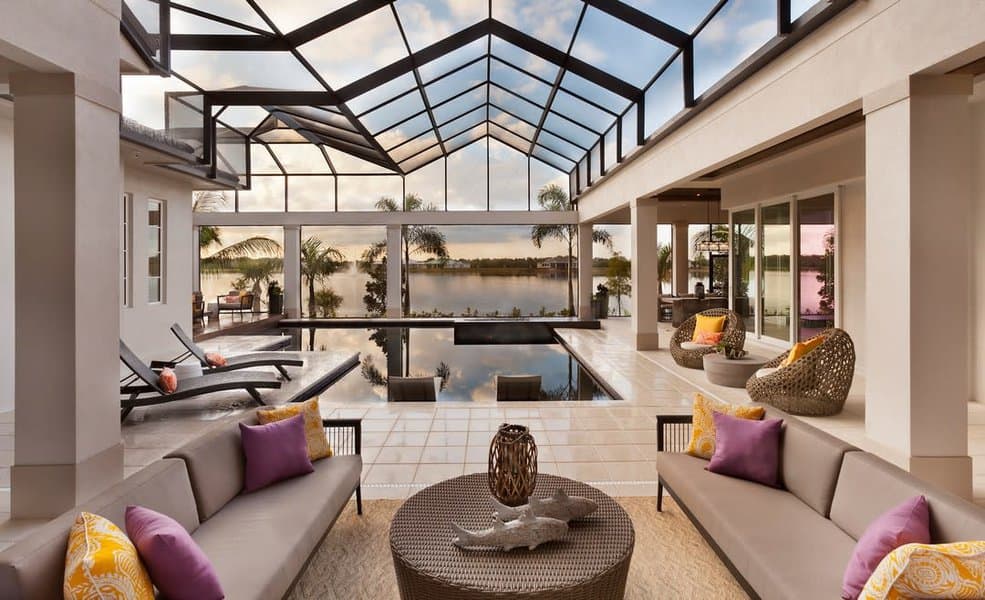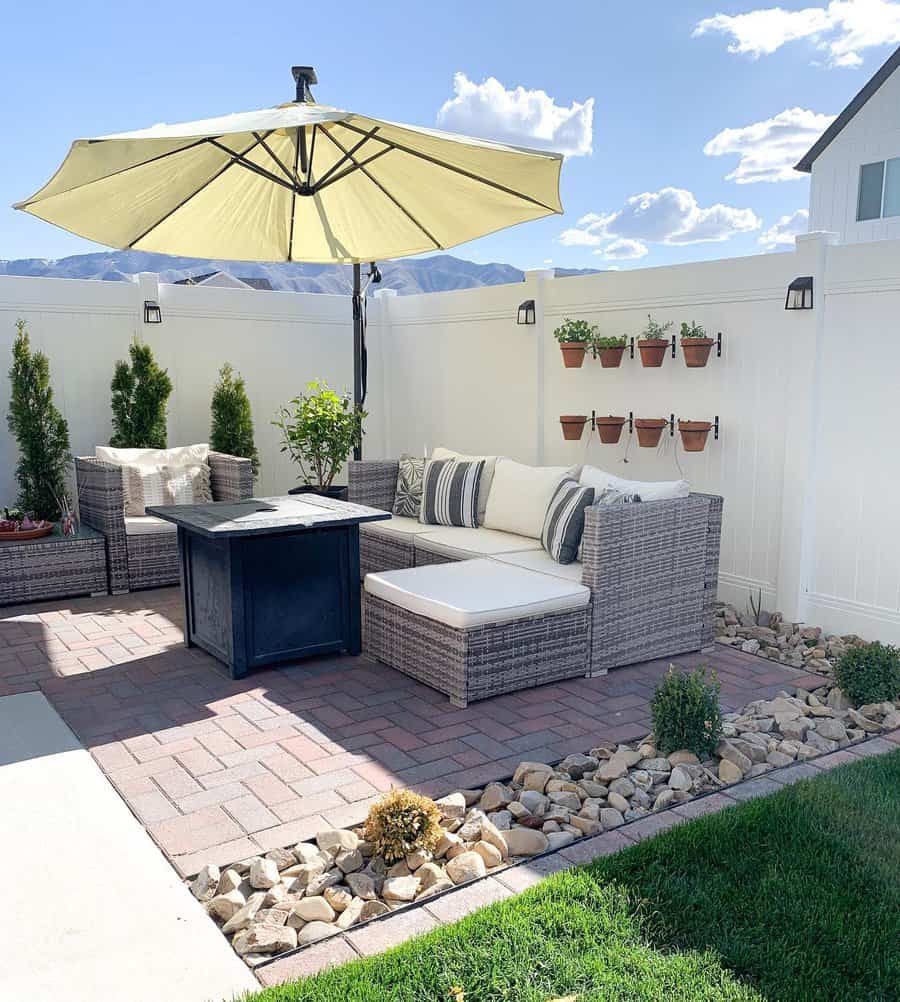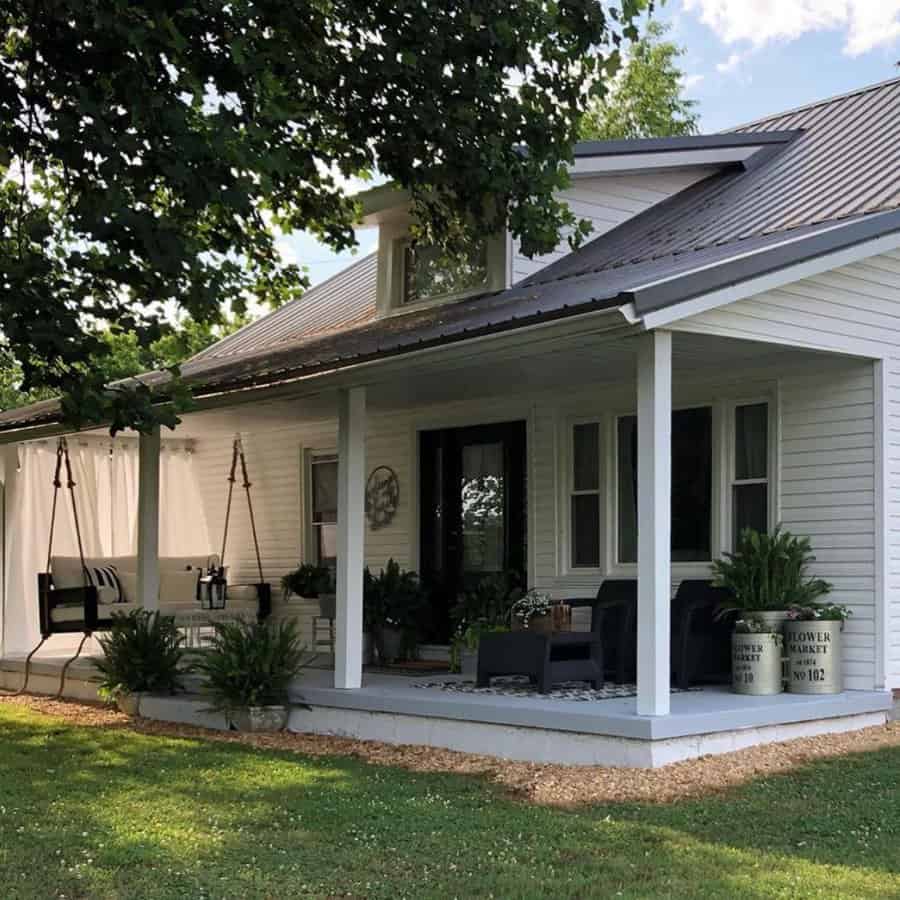 It's important to give your design purpose. If your backyard features a fire pit, the rest of your furniture, landscaping, and decor should serve rather than detract from this element. Likewise if your outdoor space features a pool or doubles as an everyday living space.
Use natural and manmade materials to create contrast in your outdoor space. For example, poured concrete is a stark complement to lush greenery or knotty wood.
6. Party
Hosting an outdoor event is a great alternative to packing everyone indoors. If you're celebrating a holiday or special occasion in your backyard, then coming up with effective outdoor decor ideas should be at the top of your to-do list.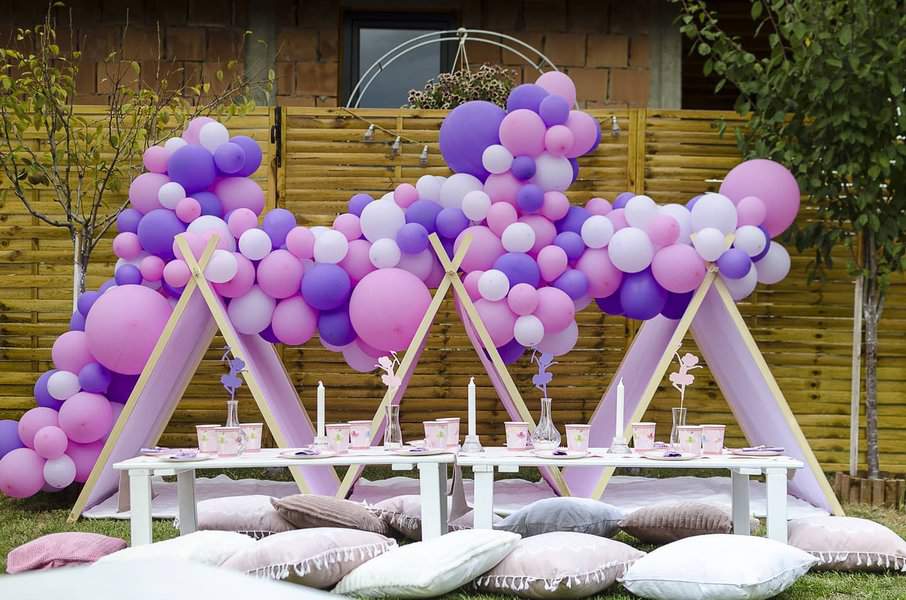 Plants are a great backdrop for any party. Use existing garden beds or arrange planters around your event area. Cover an arbor, archway, or other structure with cut flowers. Hang faux vines or string lights overhead for a magical atmosphere.
It's a good idea to have some sort of shelter set up for guests. Not only will this prevent heat exhaustion and sunburn but it can also save the day in the case of rain.
7. Patio
It doesn't matter if your patio features a luxurious fire pit or is as basic as they come. The right patio decor can transform any outdoor space into one you'll be proud to call your own.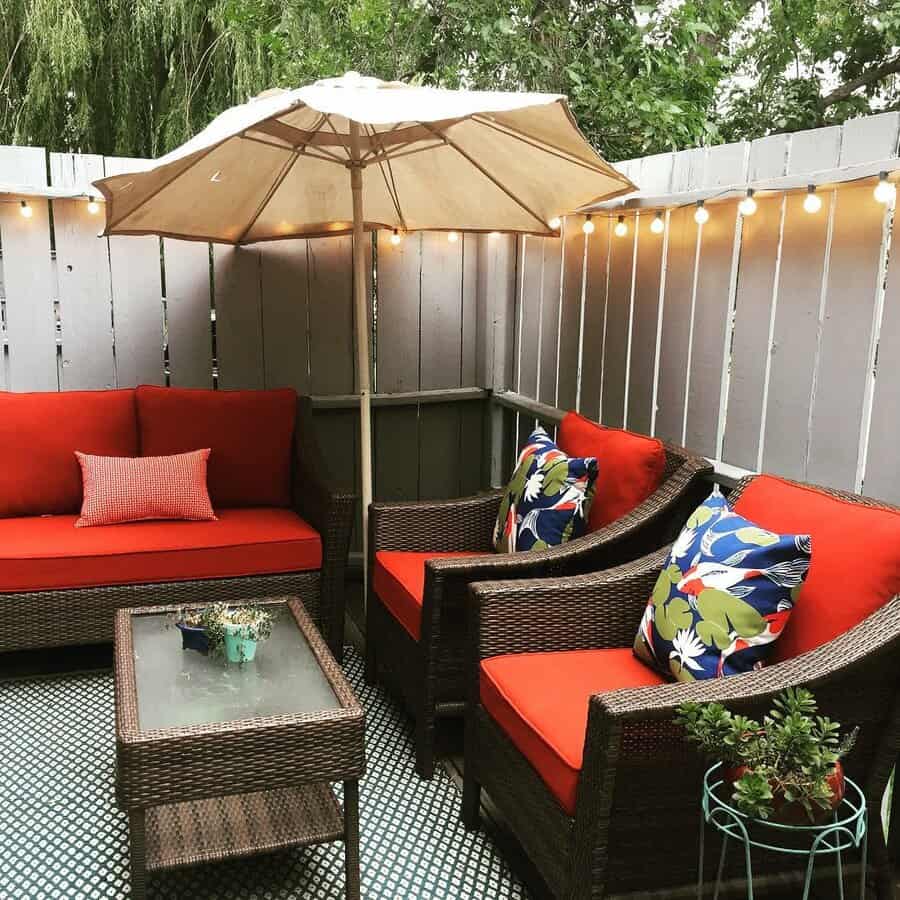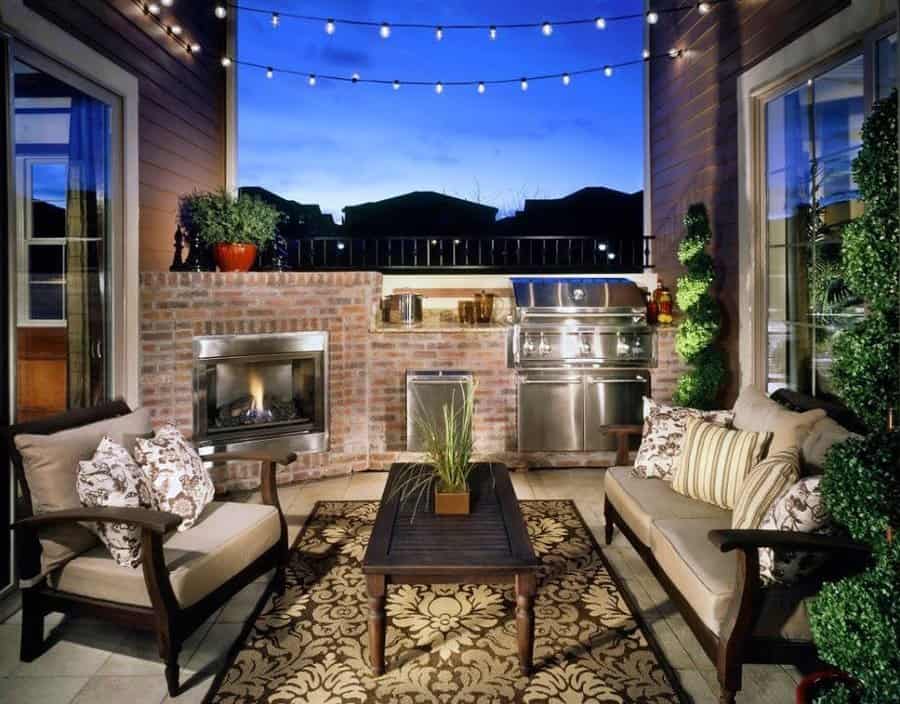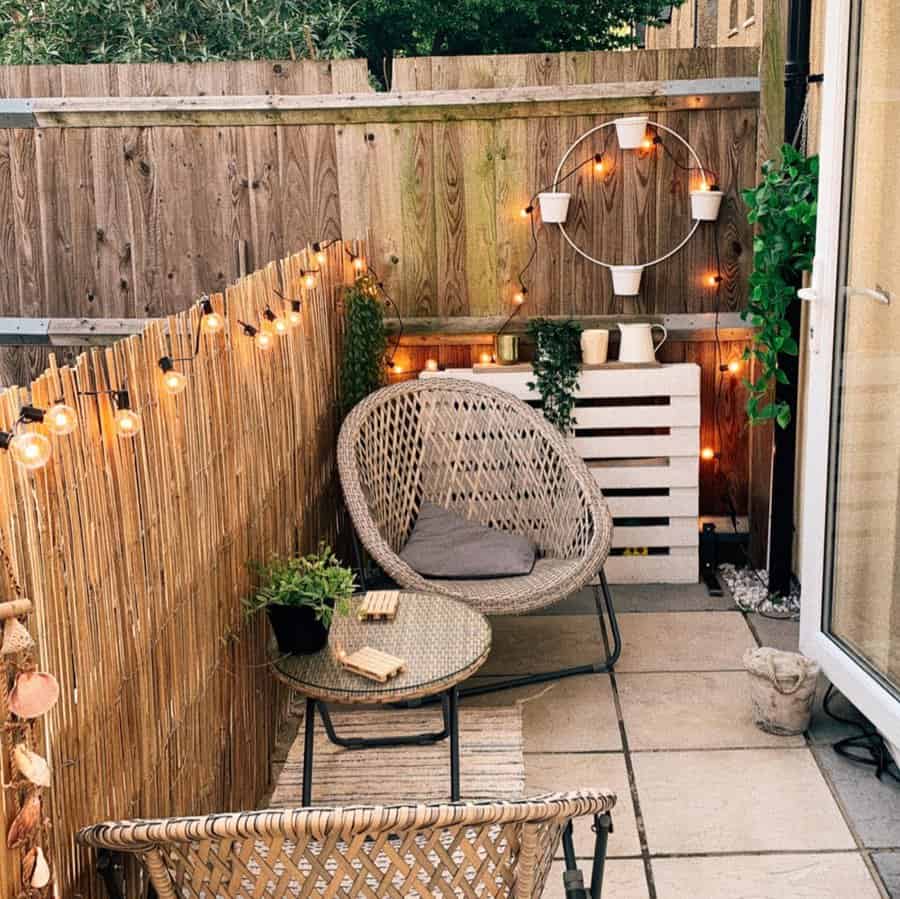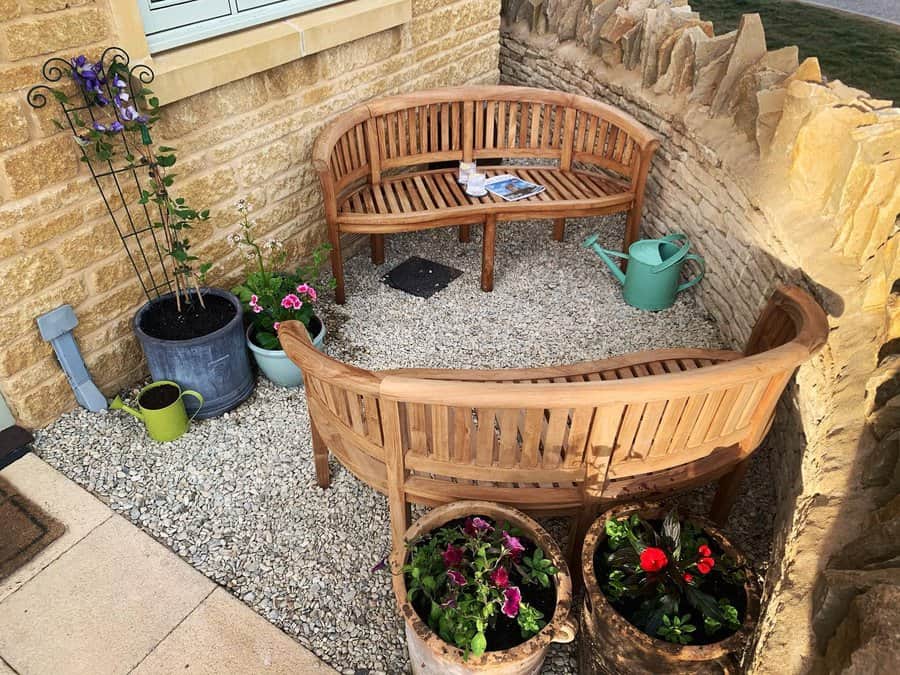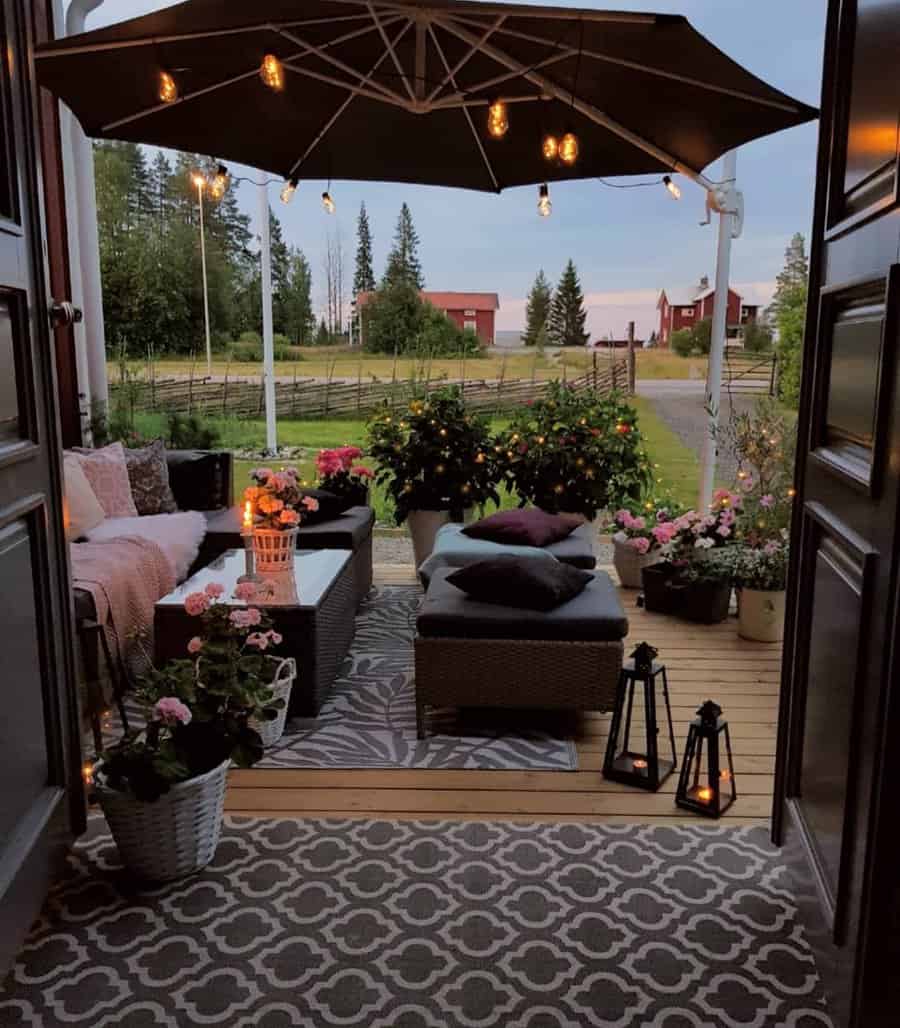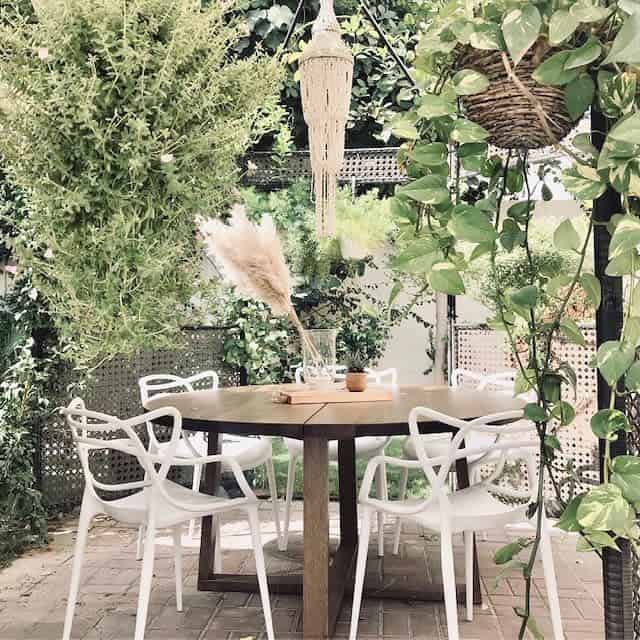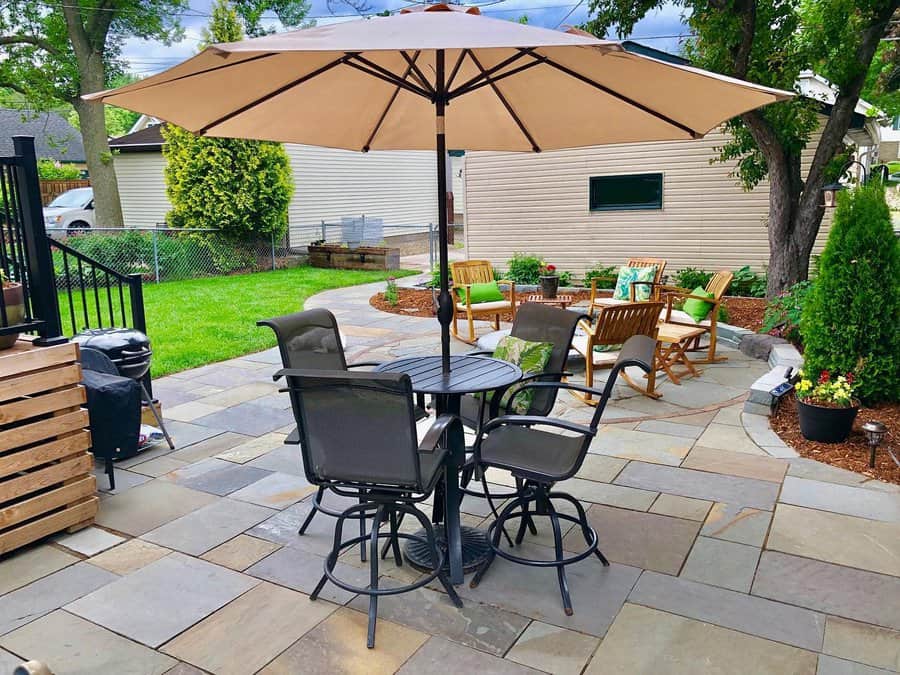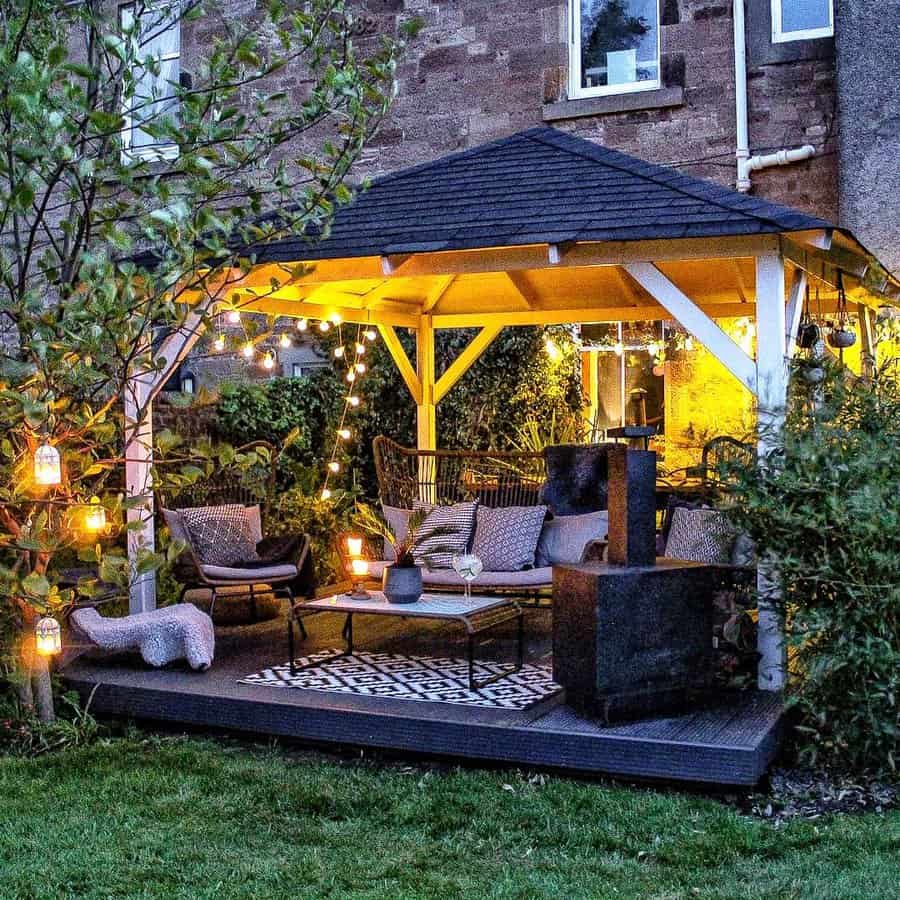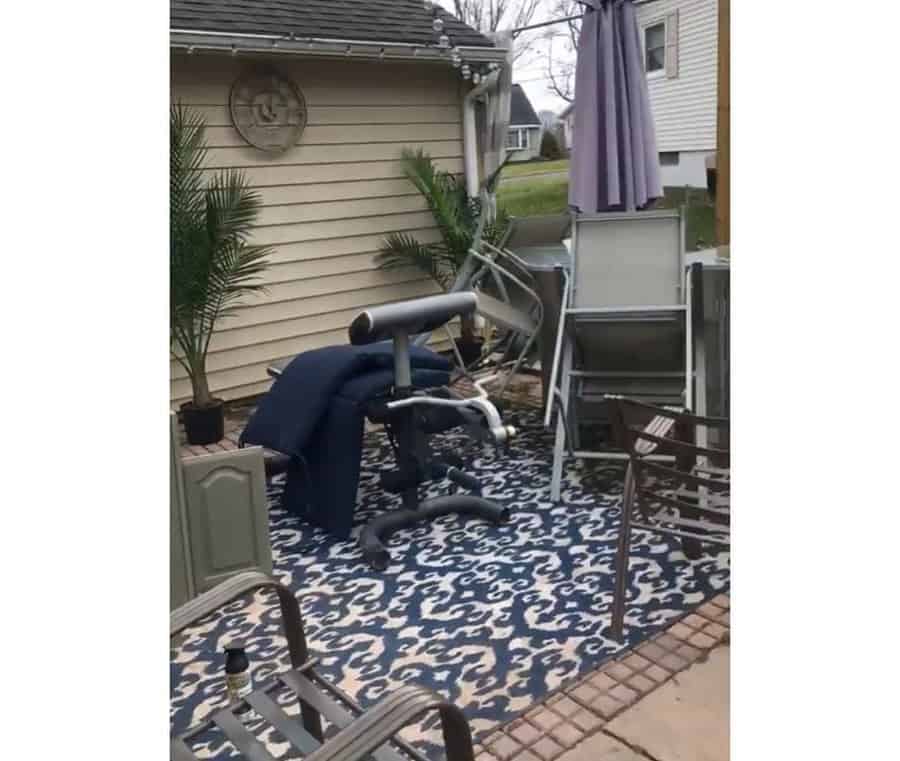 Don't forget to use vertical space when arranging your patio or porch decor. Hanging decor can make your patio feel like an outdoor room complete with all of the amenities. Lay down an outdoor rug in the middle of your space for even greater comfort.
You have a little more flexibility when decorating a covered porch versus a traditional patio. However, you should still take care to select decor that won't fade or deteriorate when exposed to sun, wind, and rain.
See more patio decor ideas here.
8. Rustic
Whether you prefer farmhouse chic or cabin life, giving your outdoor decor ideas a rustic twist is surprisingly simple.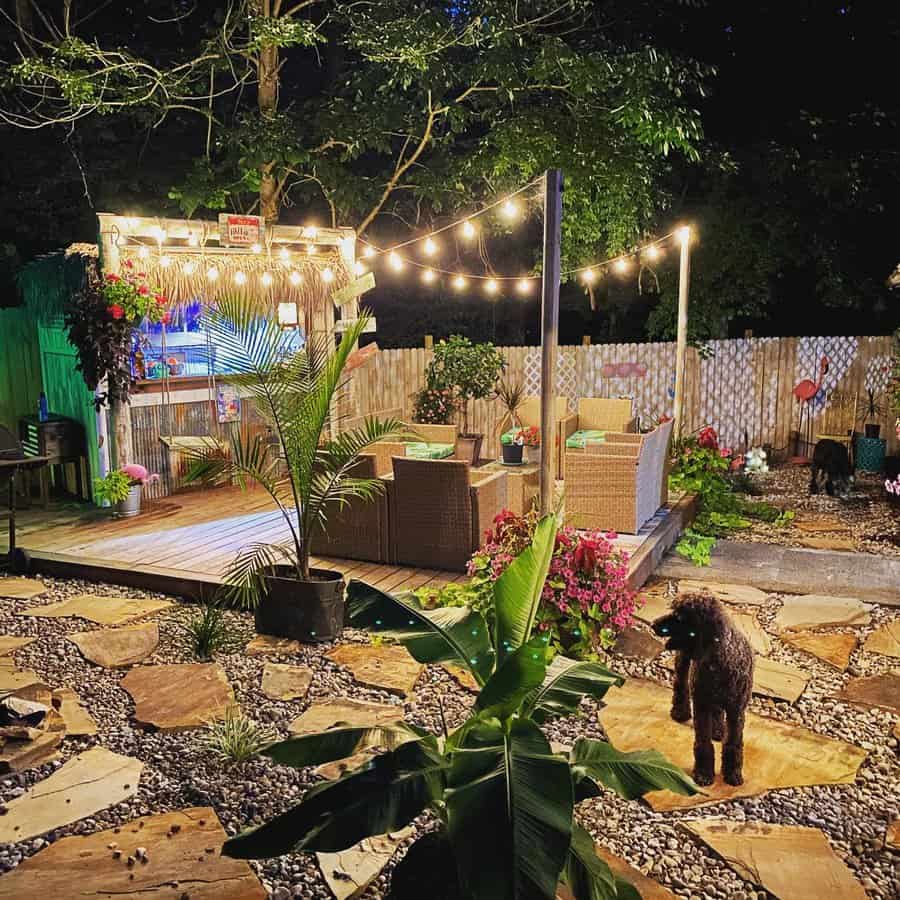 Greenery should definitely be a part of your rustic porch or patio design. There are no hard and fast rules about what plants are or are not rustic. With that said, native prairie flowers and ornamental grasses are the best way to give any planter a rustic, Bohemian flair.
Rustic decor can also easily be made affordable and eco-friendly. Turn to everyday materials like burlap for your patio cushions or table covers. Select furniture made from reclaimed wood or reuse an old pallet to bring your favorite outdoor DIY idea to life.
9. Wicker
Wicker-style outdoor furniture is remarkably popular. Not only are these pieces quite durable but they offer a natural appearance that fits well in almost any outdoor space.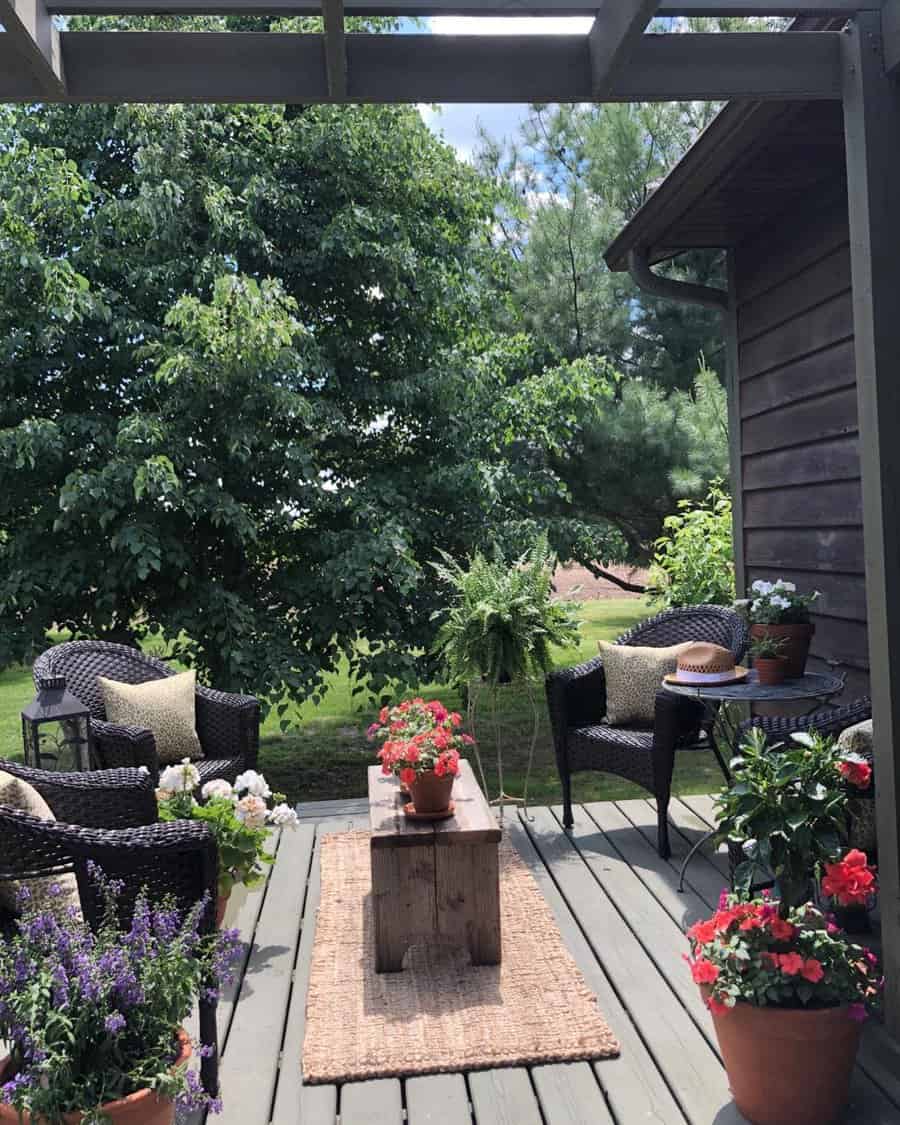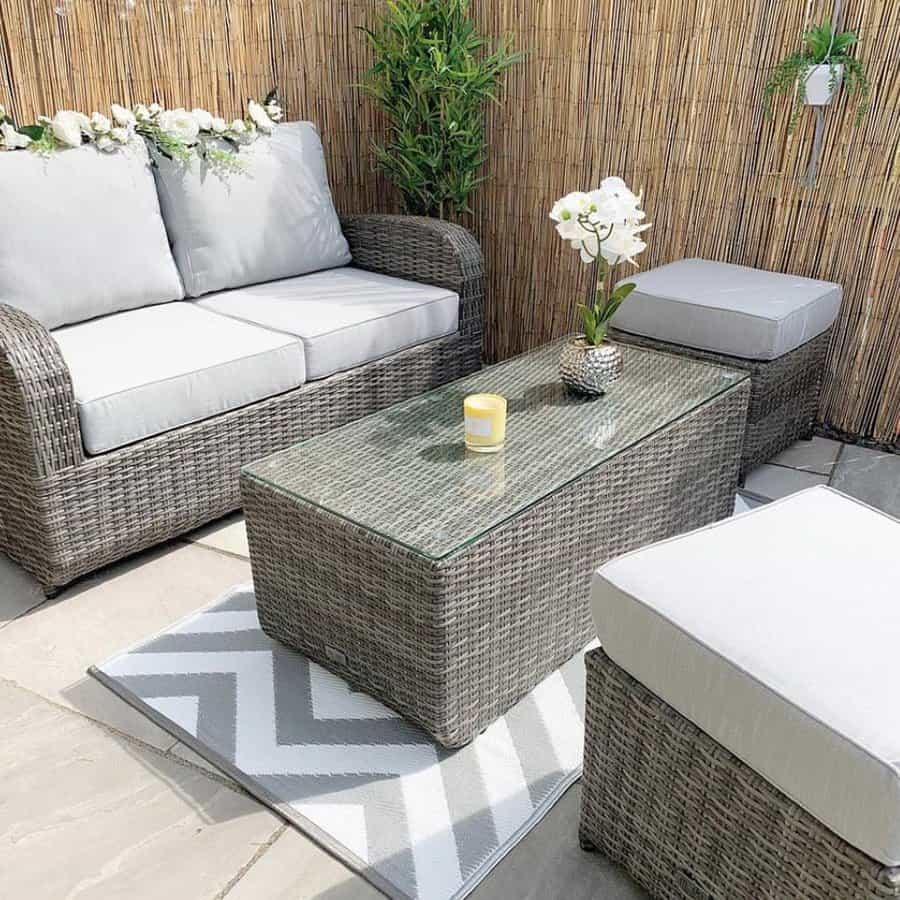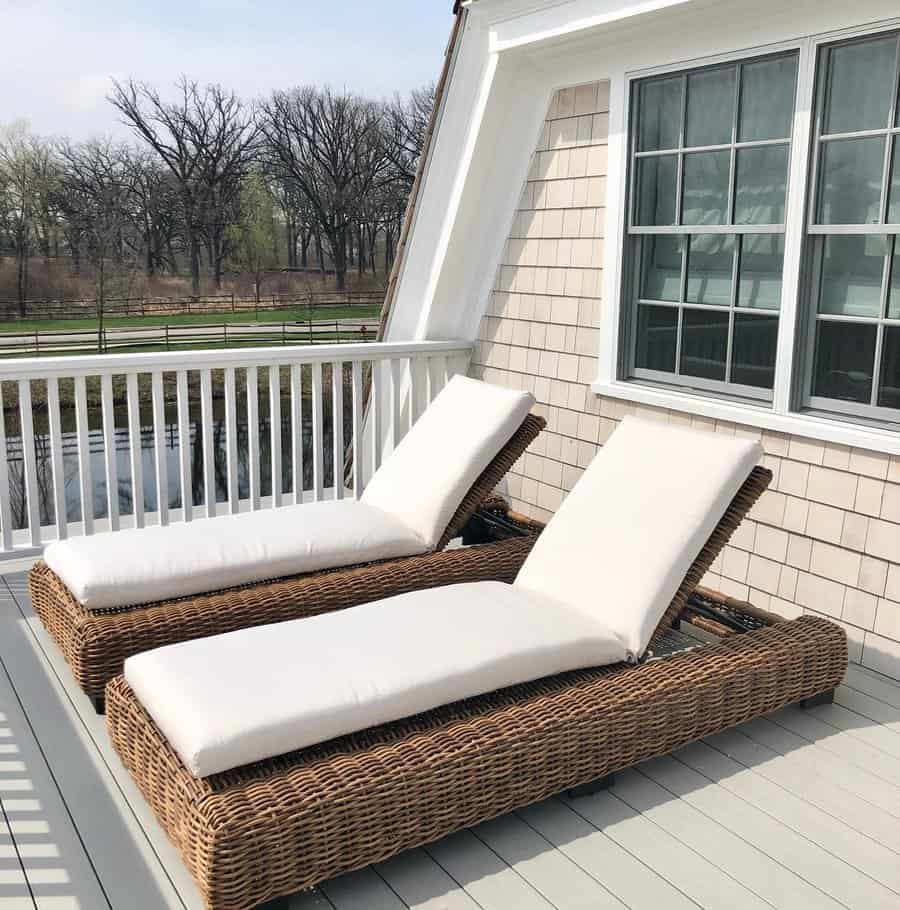 Wicker comes in a wide range of colors. While many prefer the Bohemian finish of natural tan wicker, the material can be painted any shade you like. Keep in mind that wicker meant for outdoor use is often synthetic. Real wood wicker won't hold up to the elements very well.
Wicker is a prime material for patio chairs, tables, and more. It can be used for much more than just furniture. Wicker covers look great placed over a potted plant or hanging baskets — especially if your flower pots have seen better days!
Outdoor Decor FAQs
How do you update your outdoor decor for fall?
Many homeowners want their outdoor fall decorations to match the changing leaves and dropping temperatures.
Switch out summer annuals for autumn plantings like chrysanthemums or ornamental kale. Arrange colorful gourds (remember that pumpkin isn't your only option!) around your front entrance or throughout your garden.
Replace throw pillows and other textiles with shades of orange, red, and brown. Look for fall decorating ideas that will look great from the first days of autumn all the way until winter.
What is the best outdoor Christmas decor?
If your household loves the winter holidays, then it's important to match your outdoor decor to the season. Outdoor Christmas decorations can be as simple as hanging a Christmas wreath on your front door and calling it a day.
Another easy solution is to hang string lights and outdoor-safe ornaments from your property's trees. Evergreens are ideal for the classic Christmas tree aesthetic. But any tree will do in a pinch!