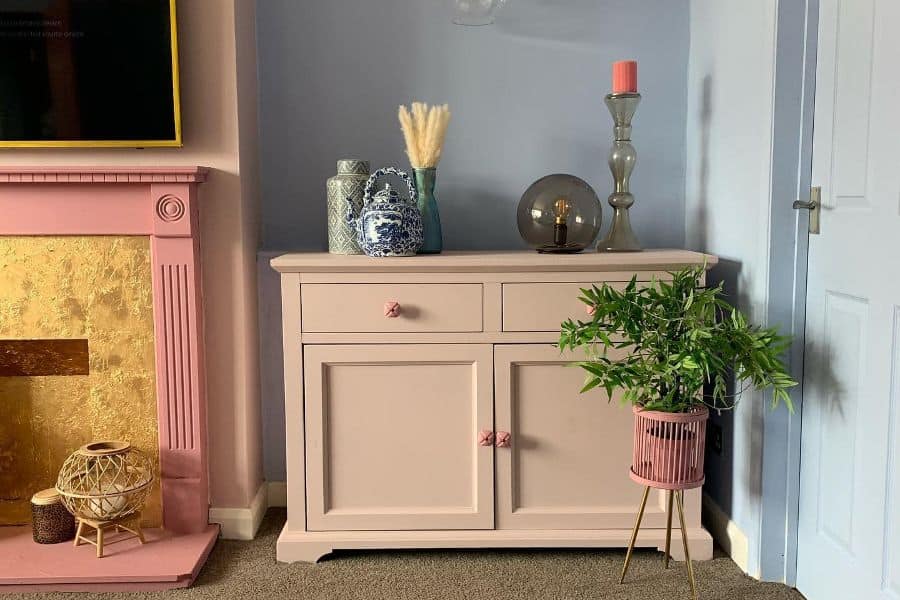 49 Painted Furniture Ideas
Bored, feeling crafty, and looking to save a few bucks? Painting your existing furniture (or pieces you picked up at a garage sale) is an excellent way to update your home decor.
Perhaps your dream furniture set is out of your price range. Or maybe you have a vision that no furniture retailer seems to offer.
With a little hard work, you could have a whole new dresser, coffee table, or dining set by the end of the week!
Keep reading for our favorite painted furniture ideas of the moment, as well as some tips and tricks for how to make your next DIY project a raging success.
1. Antique
Shopping for antique furniture is often the best way to find pieces with character.
Unfortunately, it's very rare to find a piece of vintage furniture that doesn't have some cosmetic flaws. (It's difficult to keep anything in perfect condition for so many years!)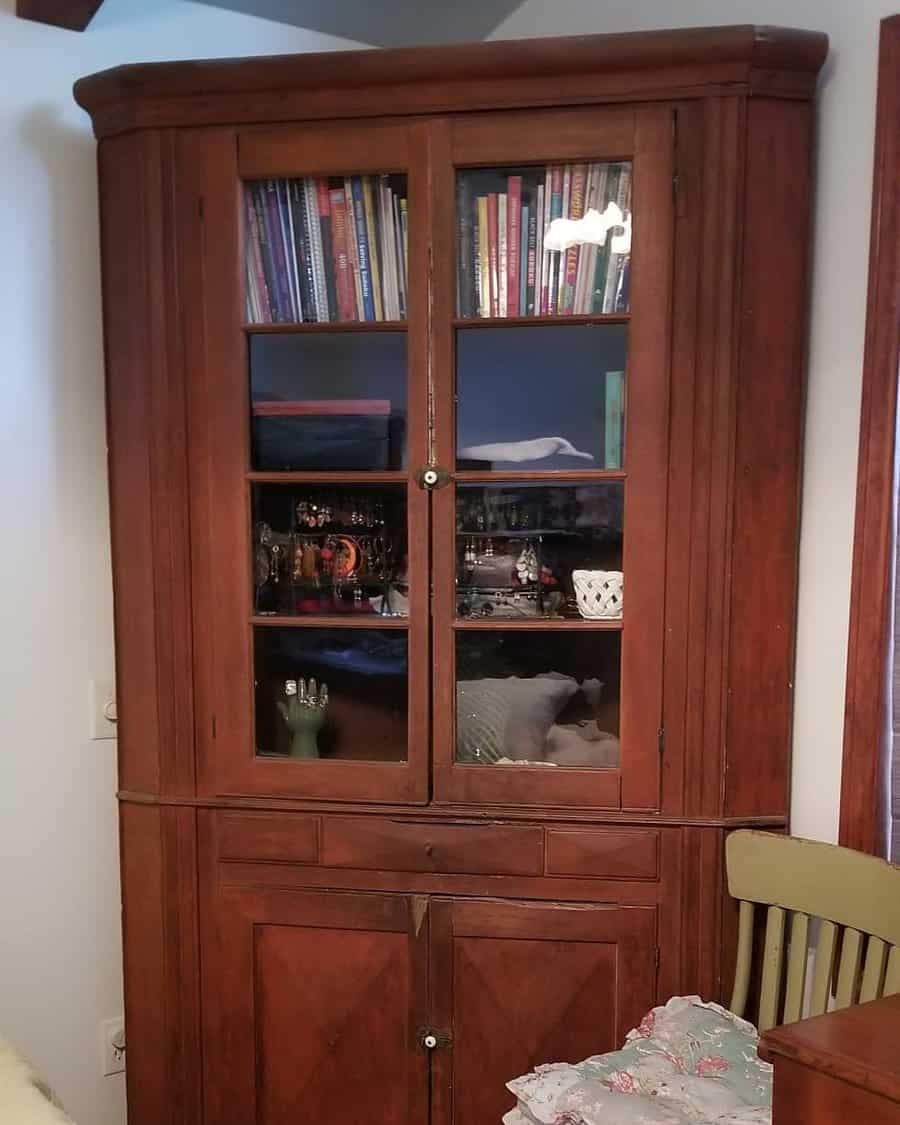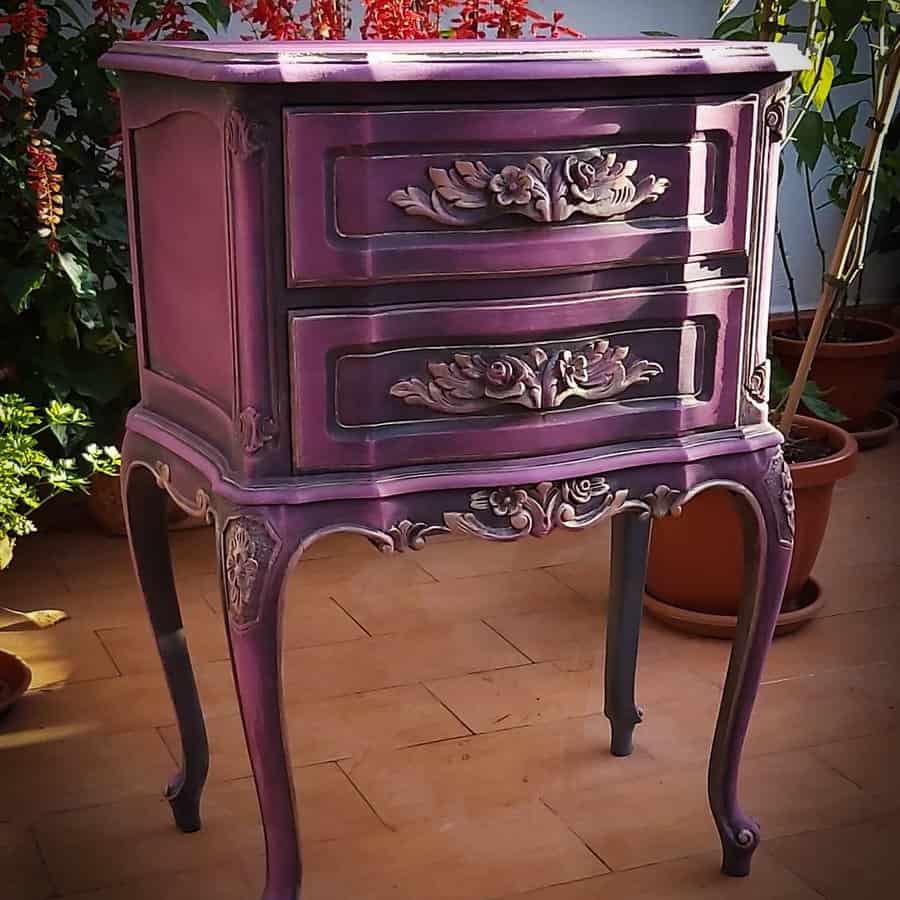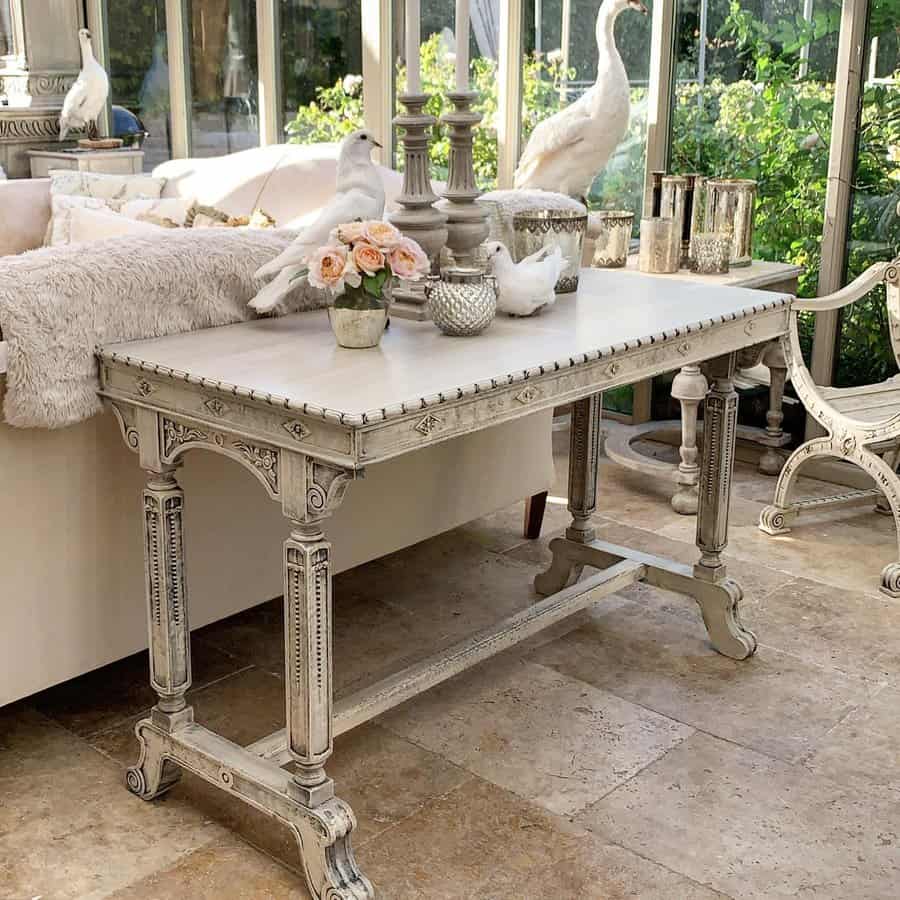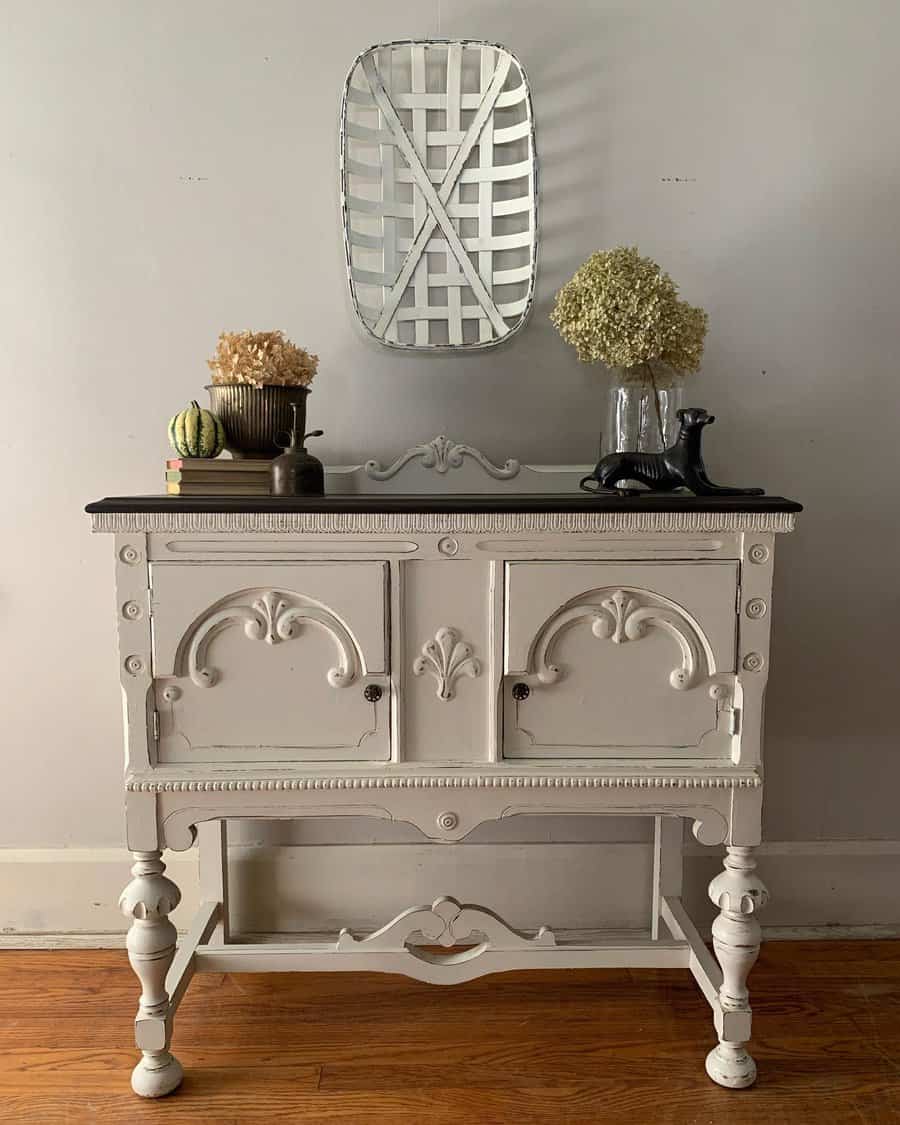 Whether you want to give your salvaged piece a contemporary makeover or restore it to its former glory, you can do a lot with a paint brush.
Be sure to carefully prep your furniture before going in with a coat of paint. Fill cracks in the wood and sand out imperfections for a perfect finish.
Pair your updated paint job with fresh hardware — polish the piece's existing knobs and pulls or invest in new ones.
2. Black
If your furniture is in need of a makeover but you're not sure which paint color is best, you can't go wrong with black.
Black-painted furniture is neutral, sleek, and works well with all sorts of home decor trends.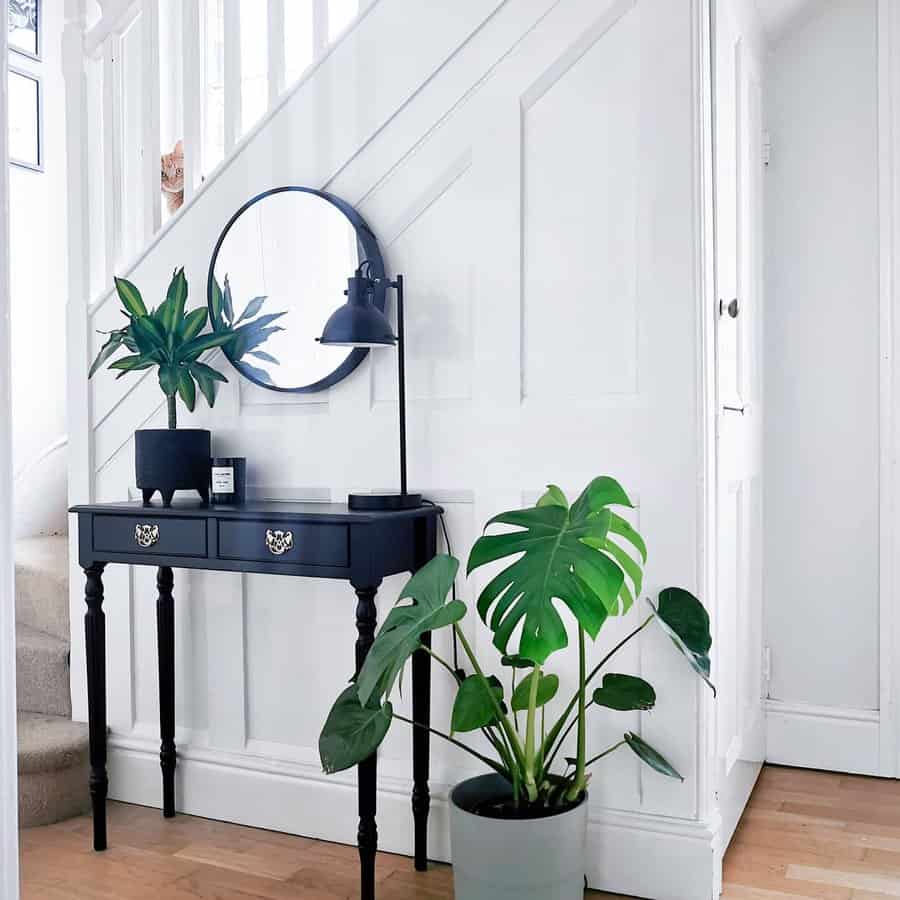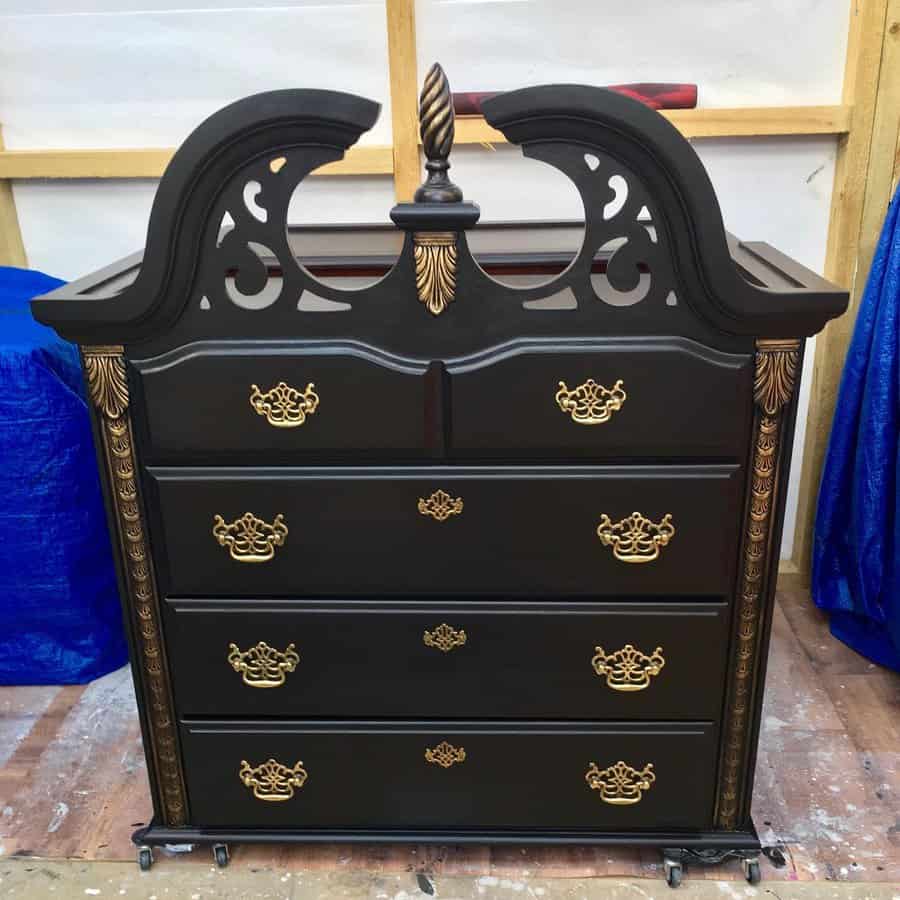 Using black milk or chalk paint will give the piece a rustic look. Glossy black paint will produce a more contemporary finish.
You can give your painted furniture some dimension by letting some of the natural wood texture show through or painting the interior a bright color.
Accent your finished piece with gold hardware (metallic paint is an affordable way to upgrade the existing hardware!). Or paint it all black for a dramatic, monochromatic work of art.
3. Blue
There really is a shade of blue for every decor need. So why not try out your DIY skills by creating your own piece of blue-painted furniture?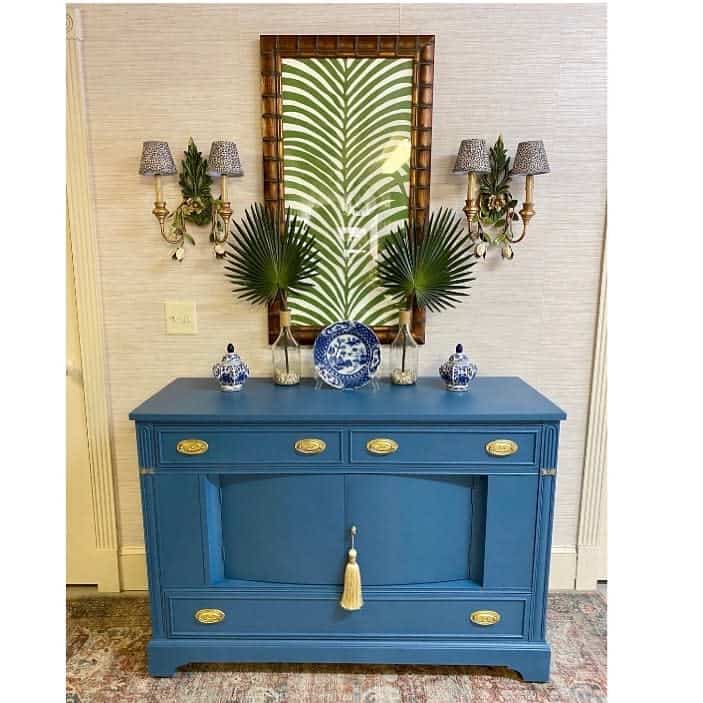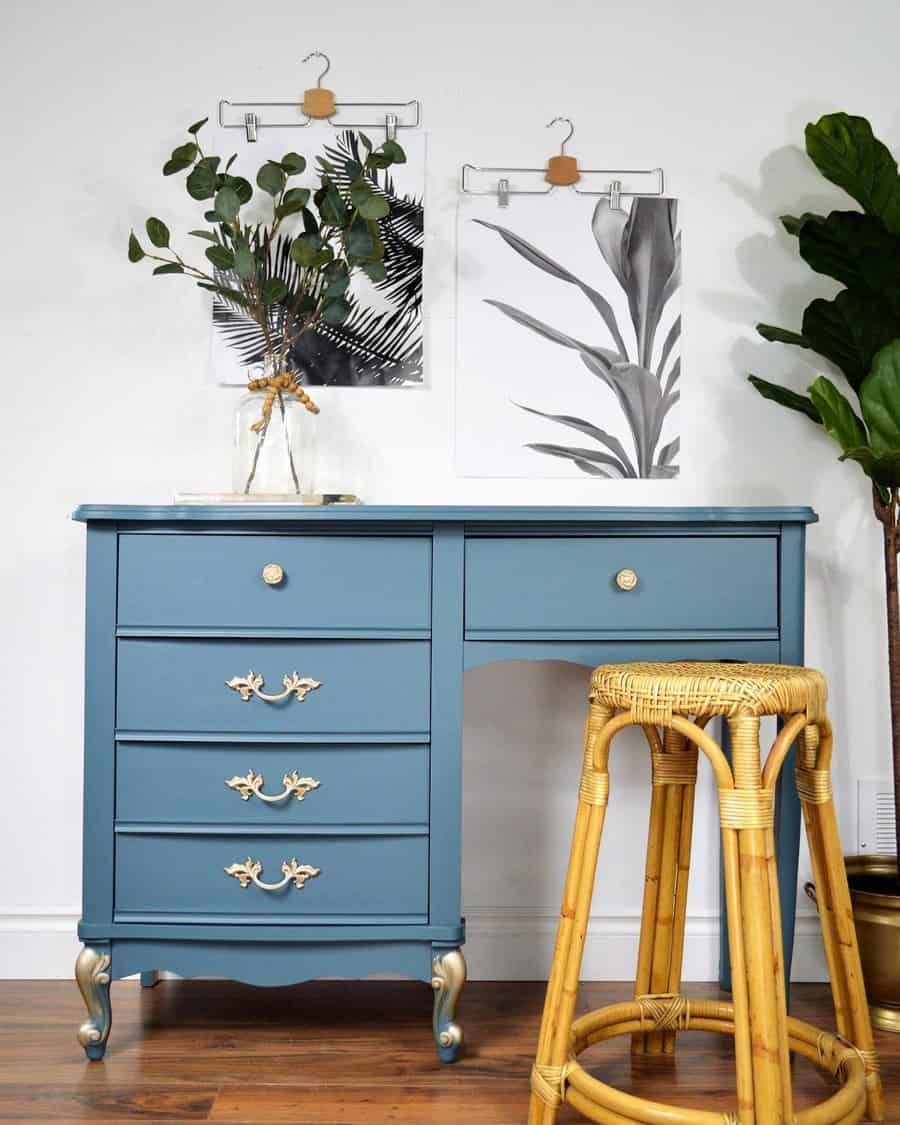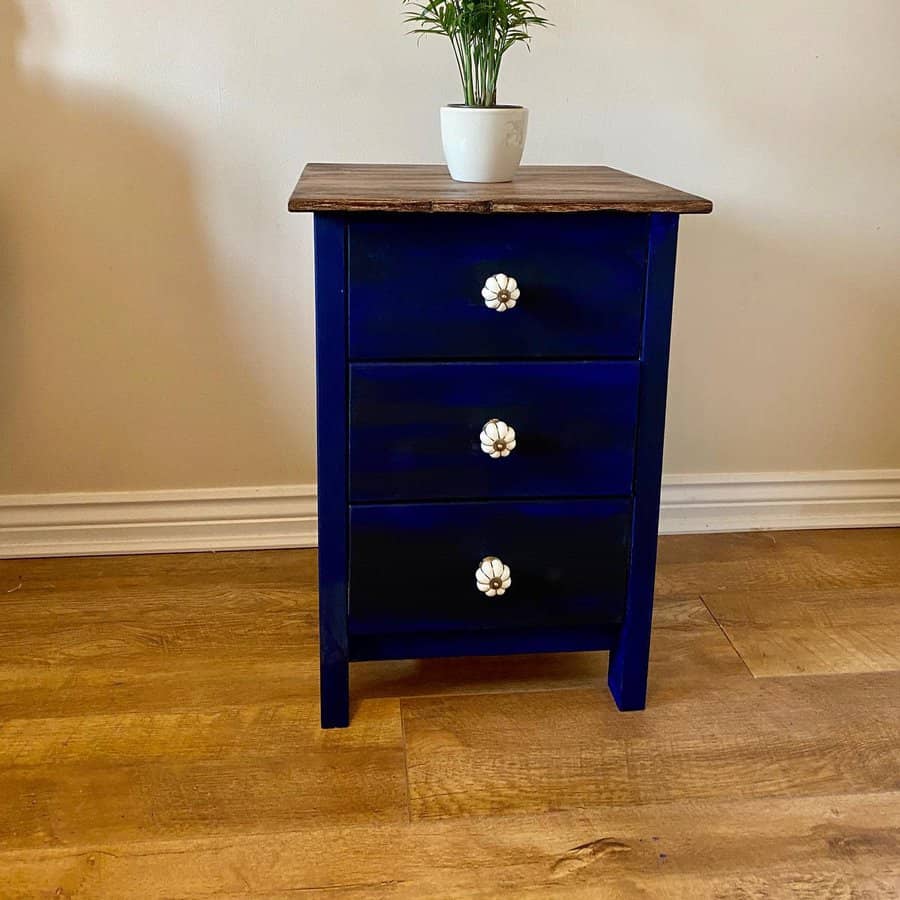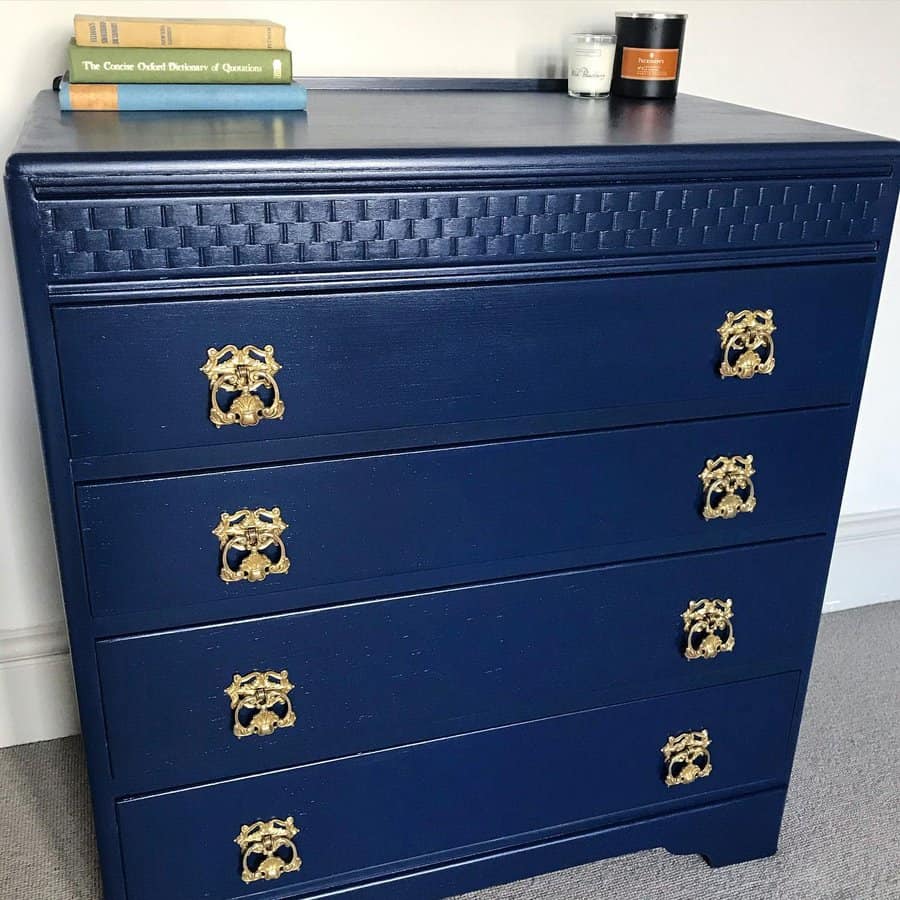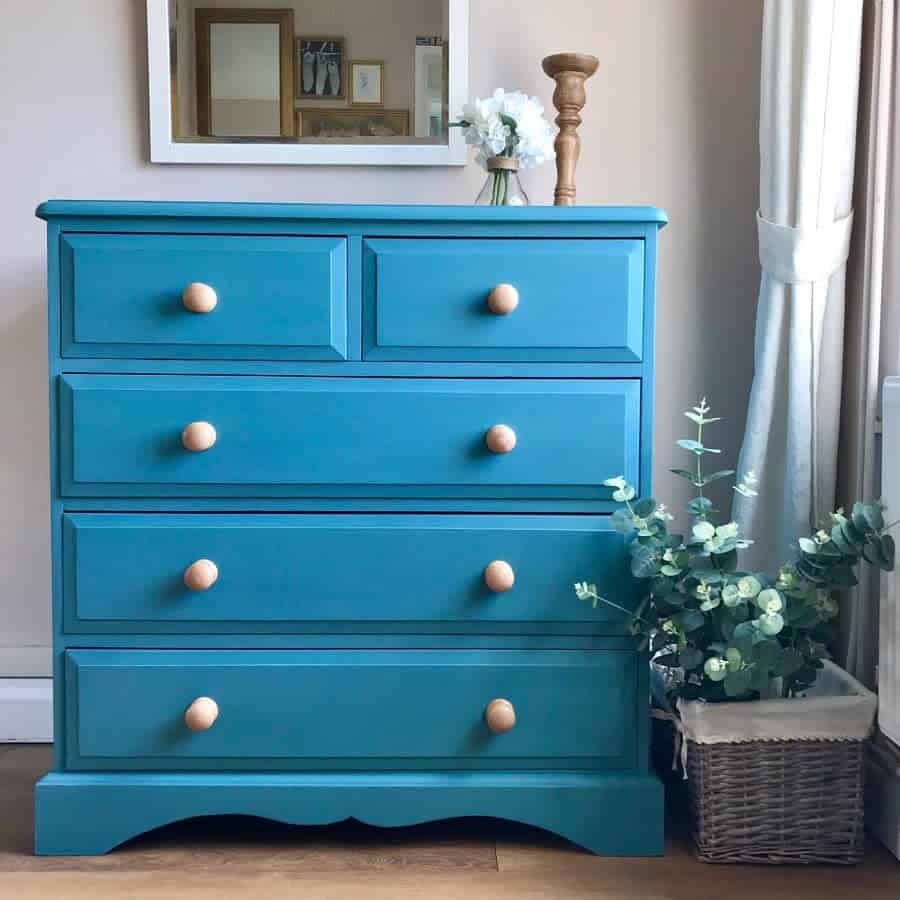 Baby blue and turquoise are huge trends in contemporary home design. Meanwhile, navy and royal blue pair great with rustic, modern, and classic decor styles.
Play around with different paint finishes to find the one that best suits your project.
Install gold or brass hardware to make your blue paint job really pop. Leave some of your furniture's original wood grain exposed for warmth and contrast.
If you pay attention to the details, even a piece of old furniture can end up looking like a luxury investment.
4. Chairs
There are plenty of hand-painted furniture ideas out there that are perfect for beginner DIYers.
If you're up to a more challenging project, however, giving a set of old dining room chairs a facelift is an excellent test of your furniture painting skills.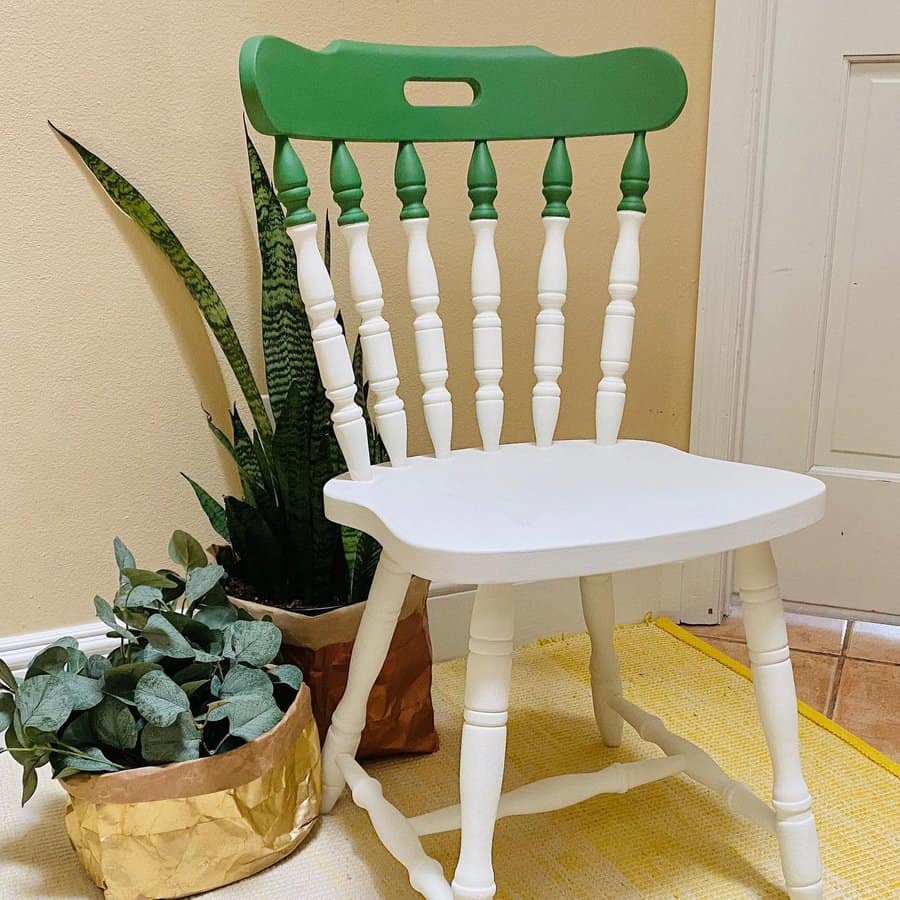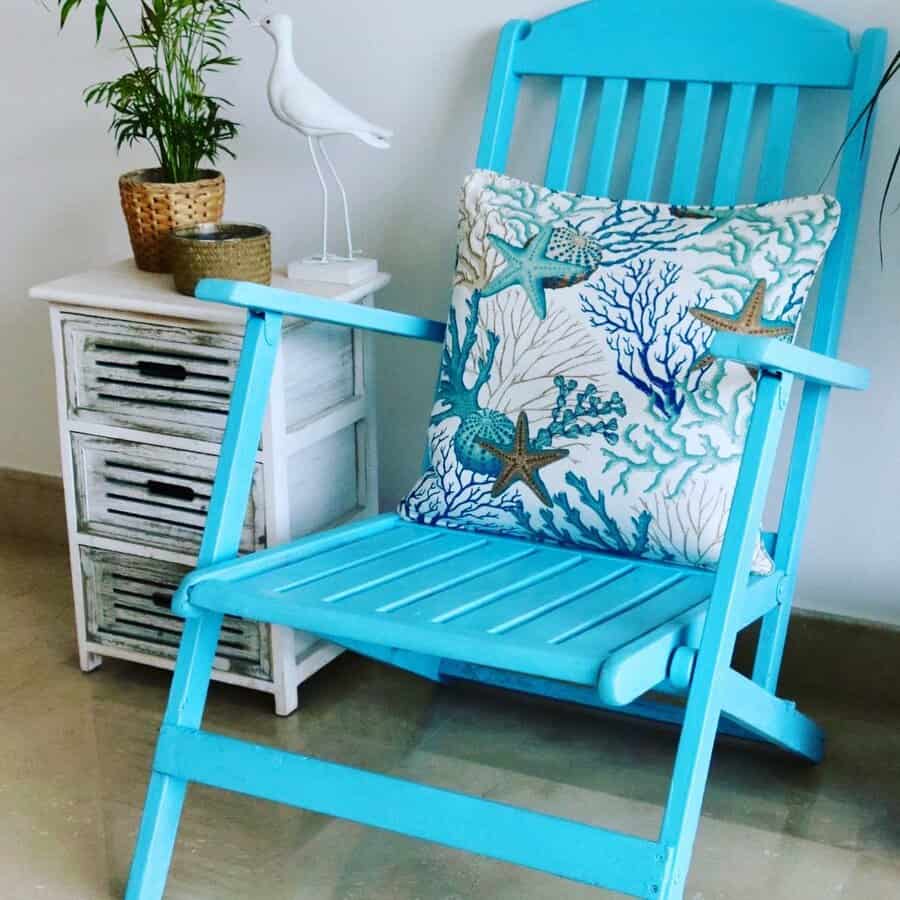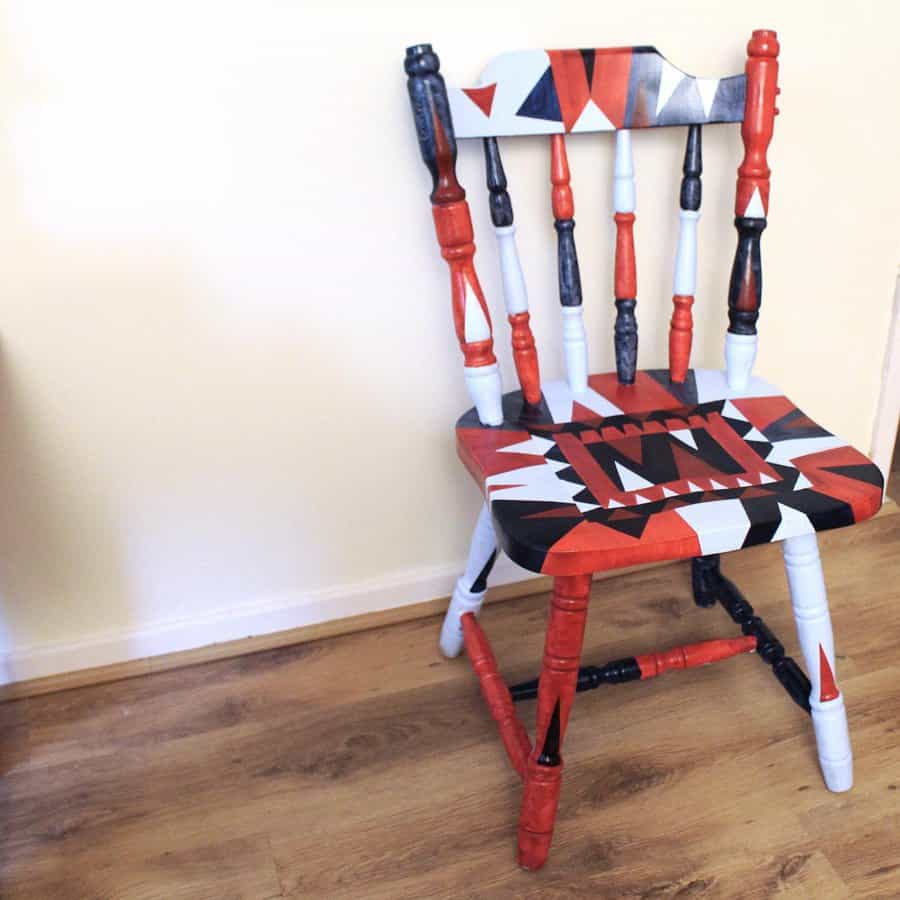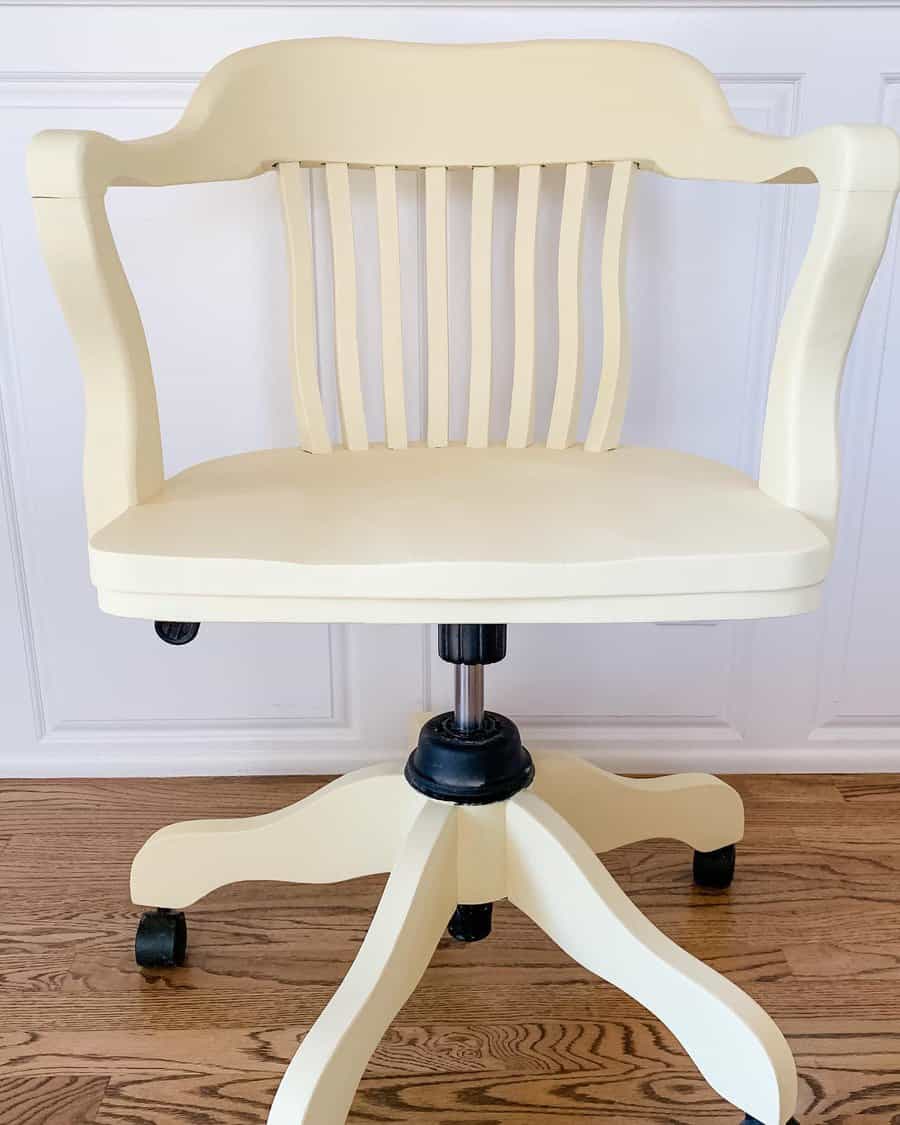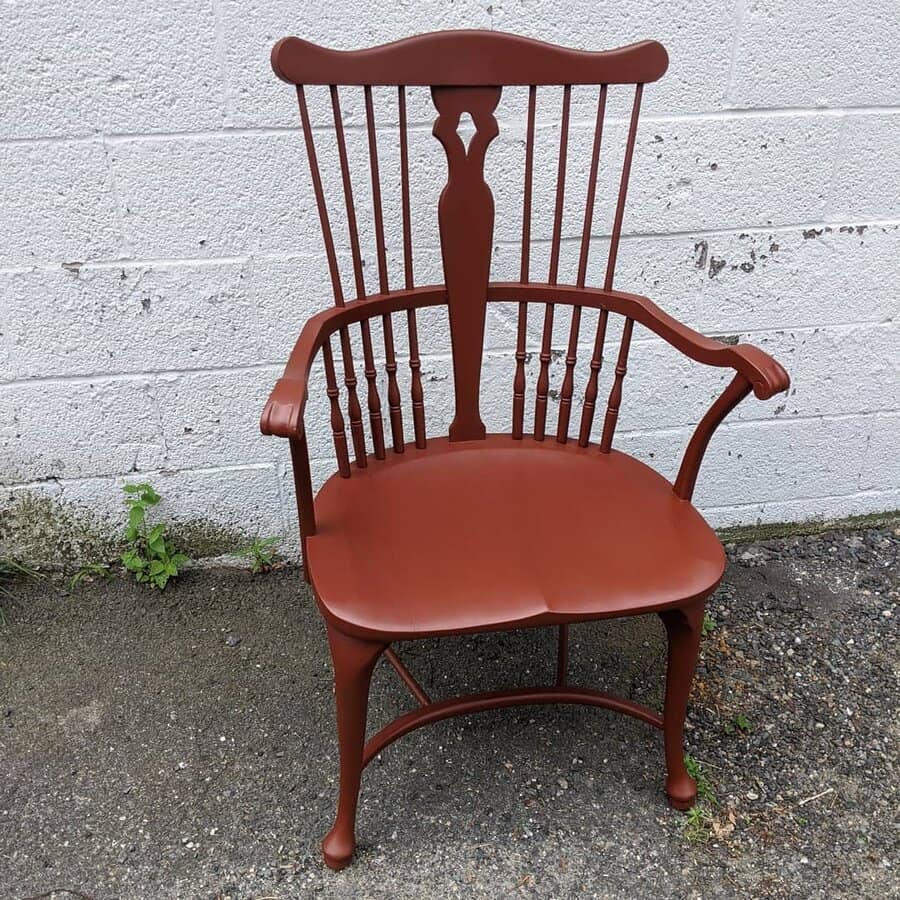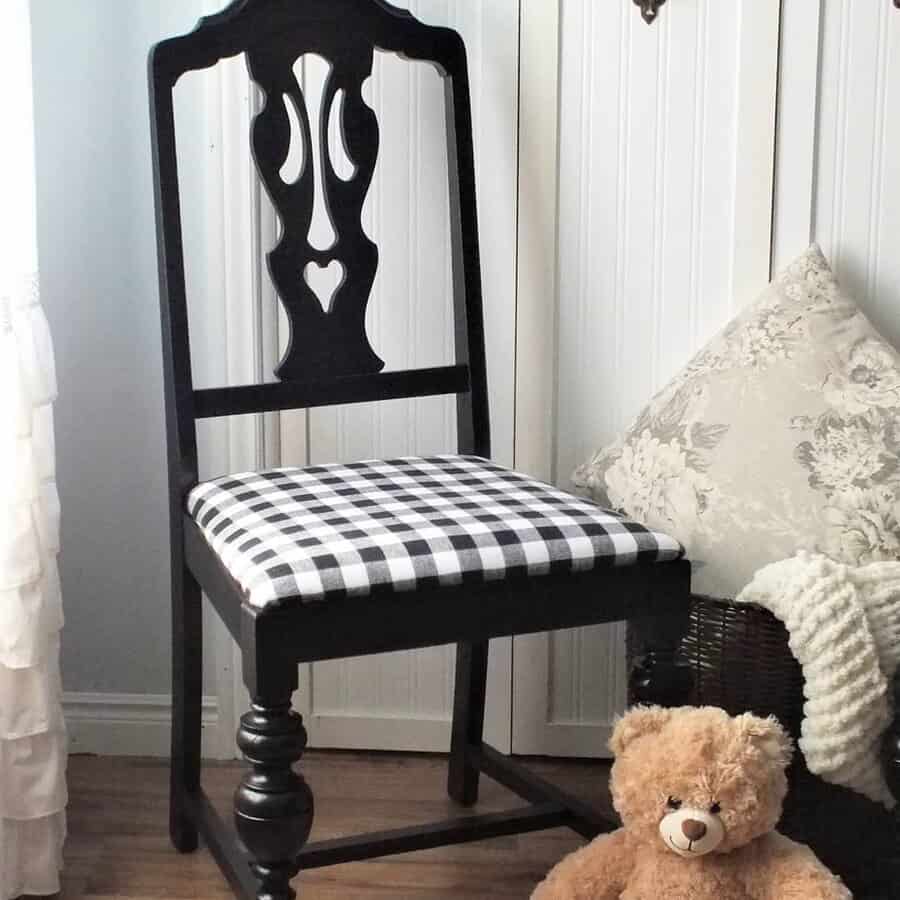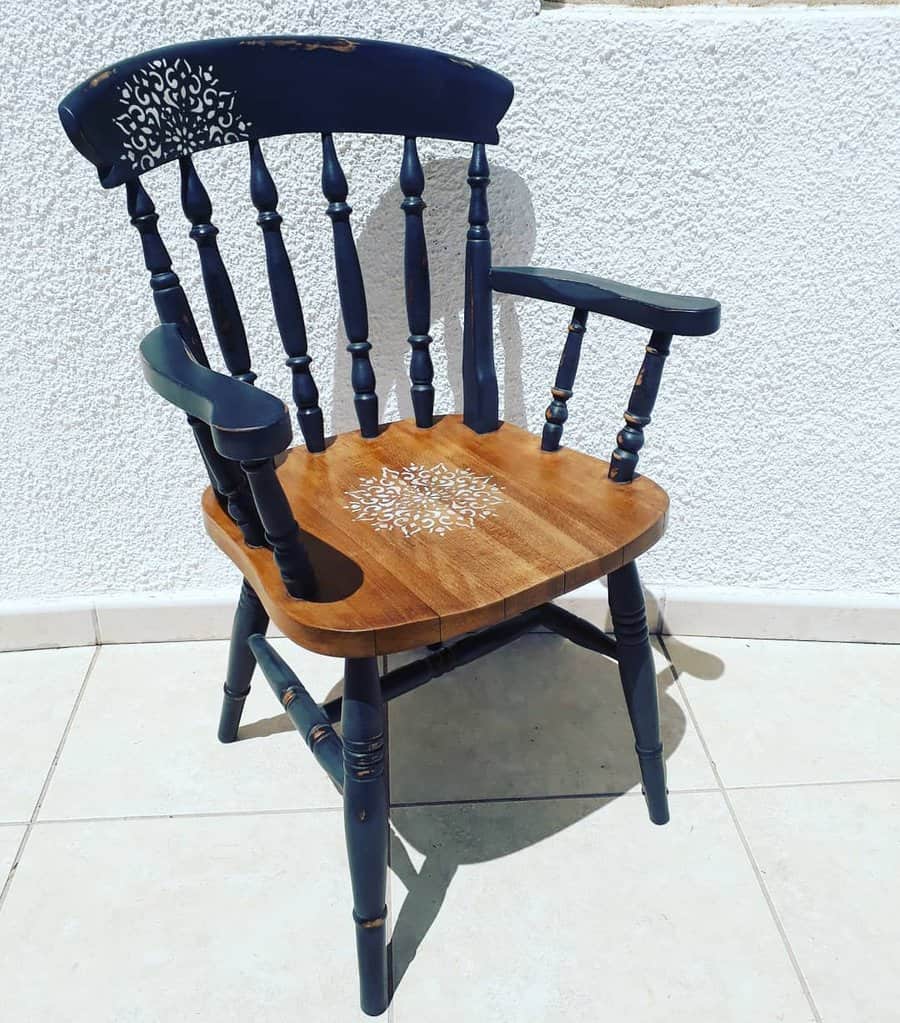 Chairs tend to have many more nooks and crannies than other types of wood furniture. For the best results, lay down tack cloth and use spray paint to give your chairs a nice, even coat.
Finish off your new chairs with a fresh upholstery application and durable sealant. If you plan to keep the original upholstery, use plastic to protect the material from your paint sprayer.
5. Chalk Paint
Most people associate chalk paint with the farmhouse decor trend. But the reason this furniture paint is so popular is not just because of its soft matte finish.
Chalk paint is one of the easiest and most versatile options for painting furniture.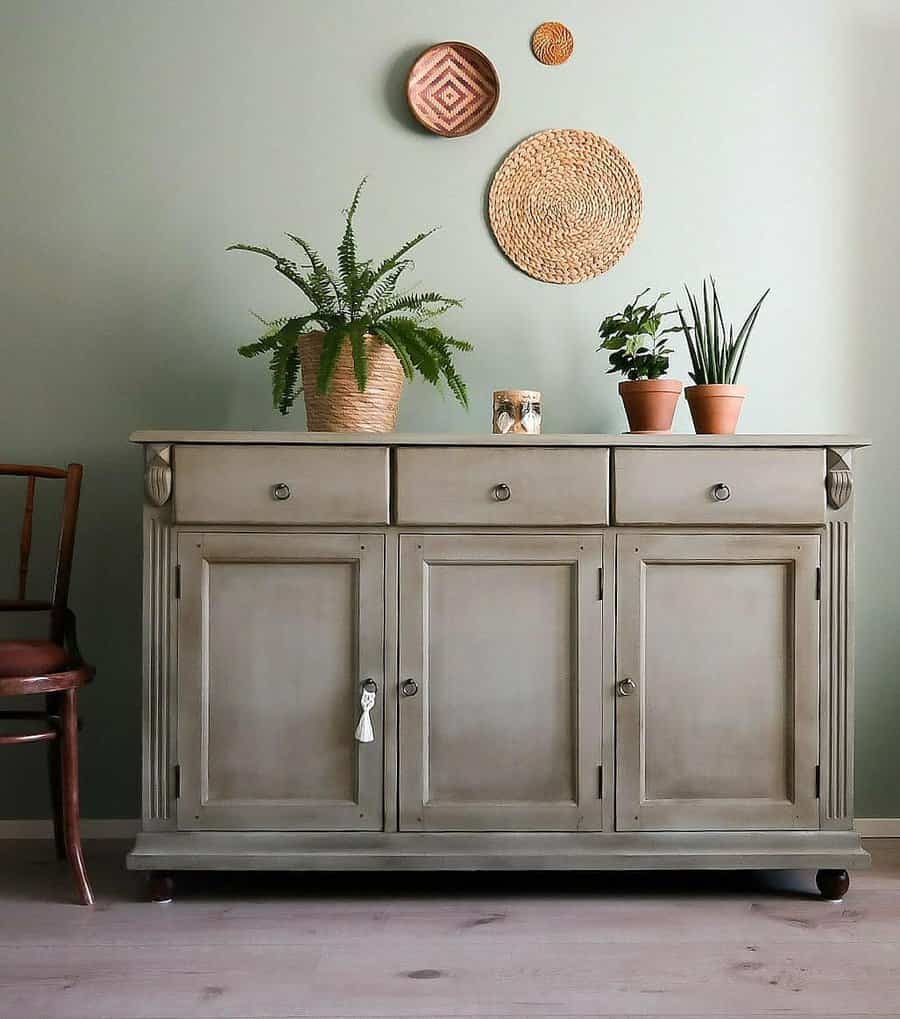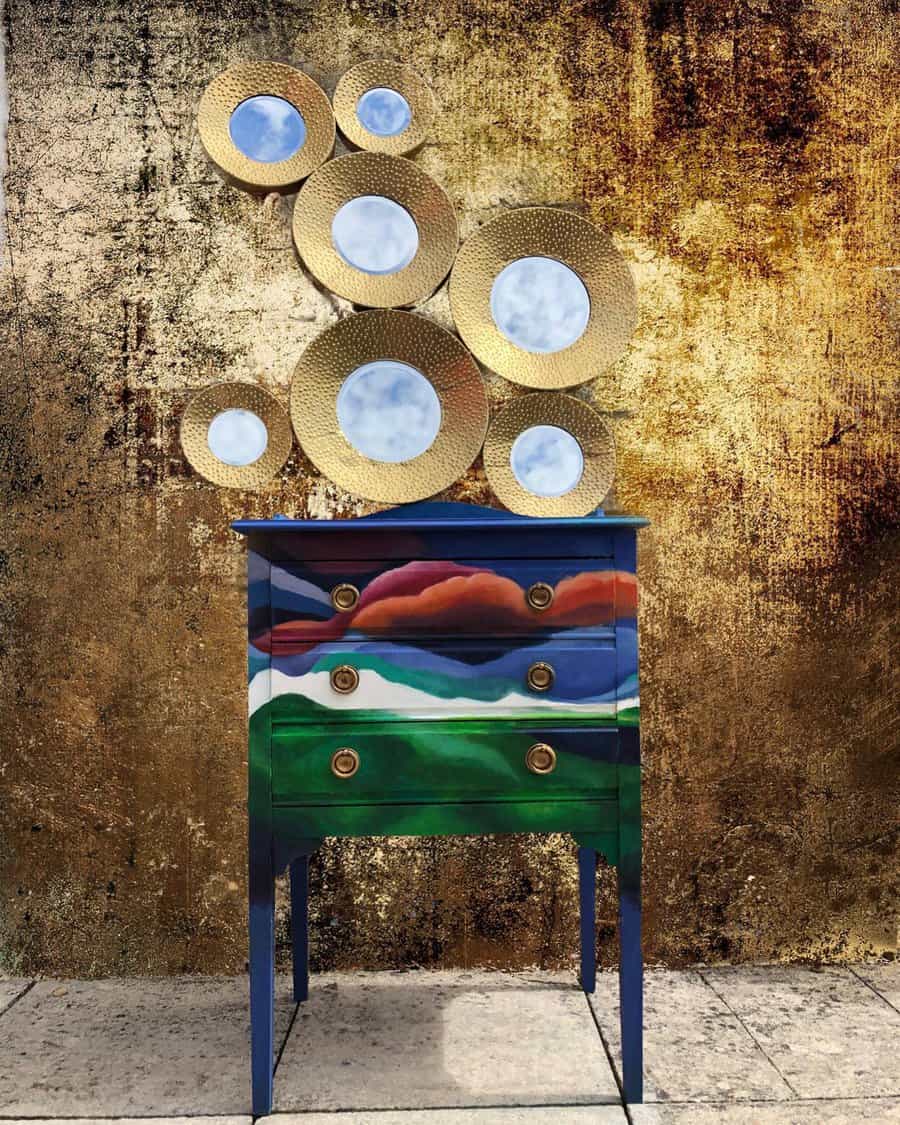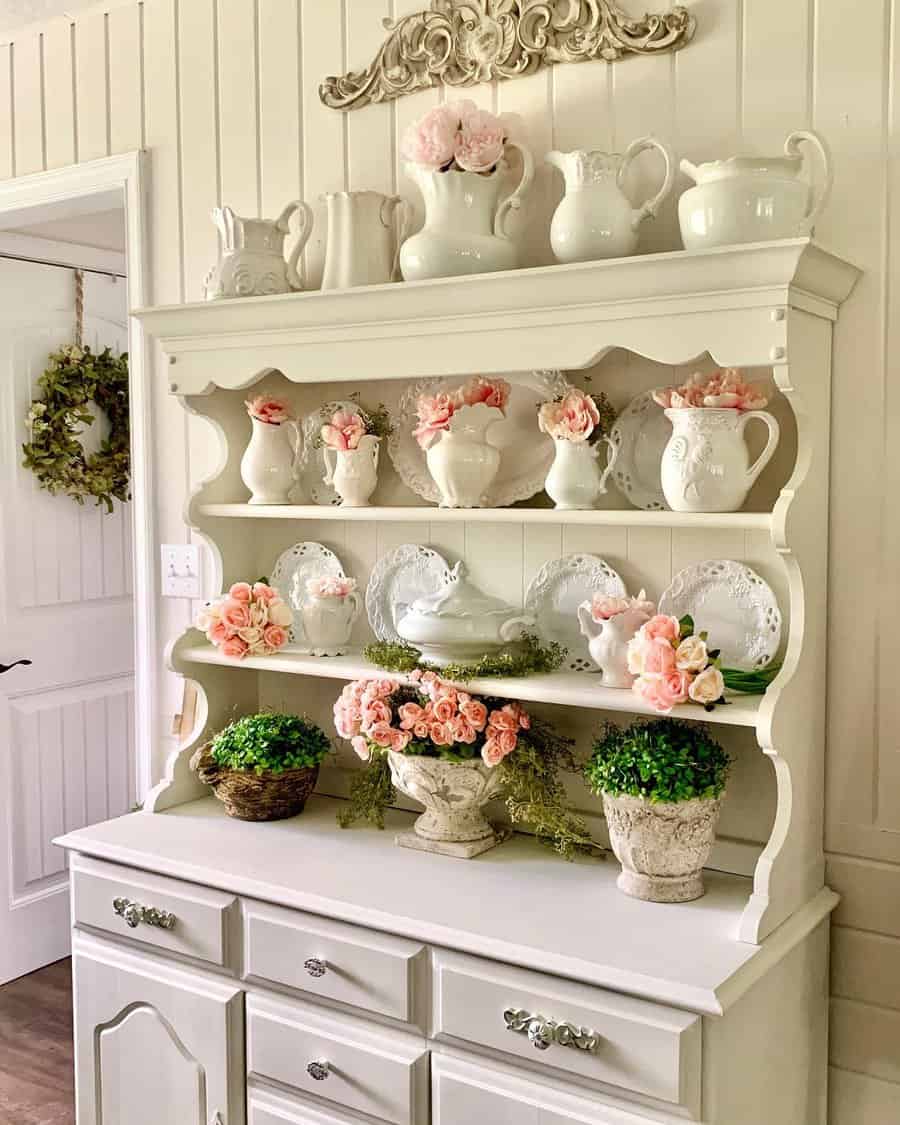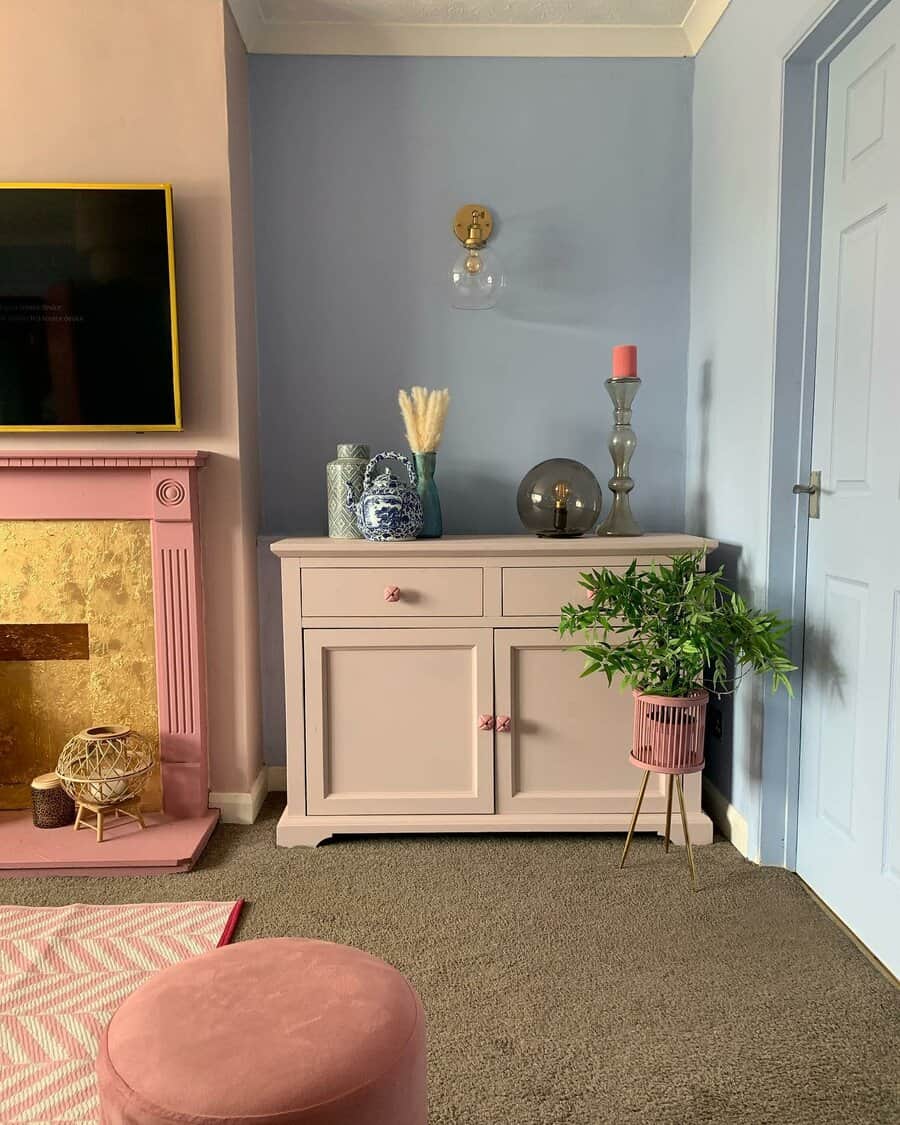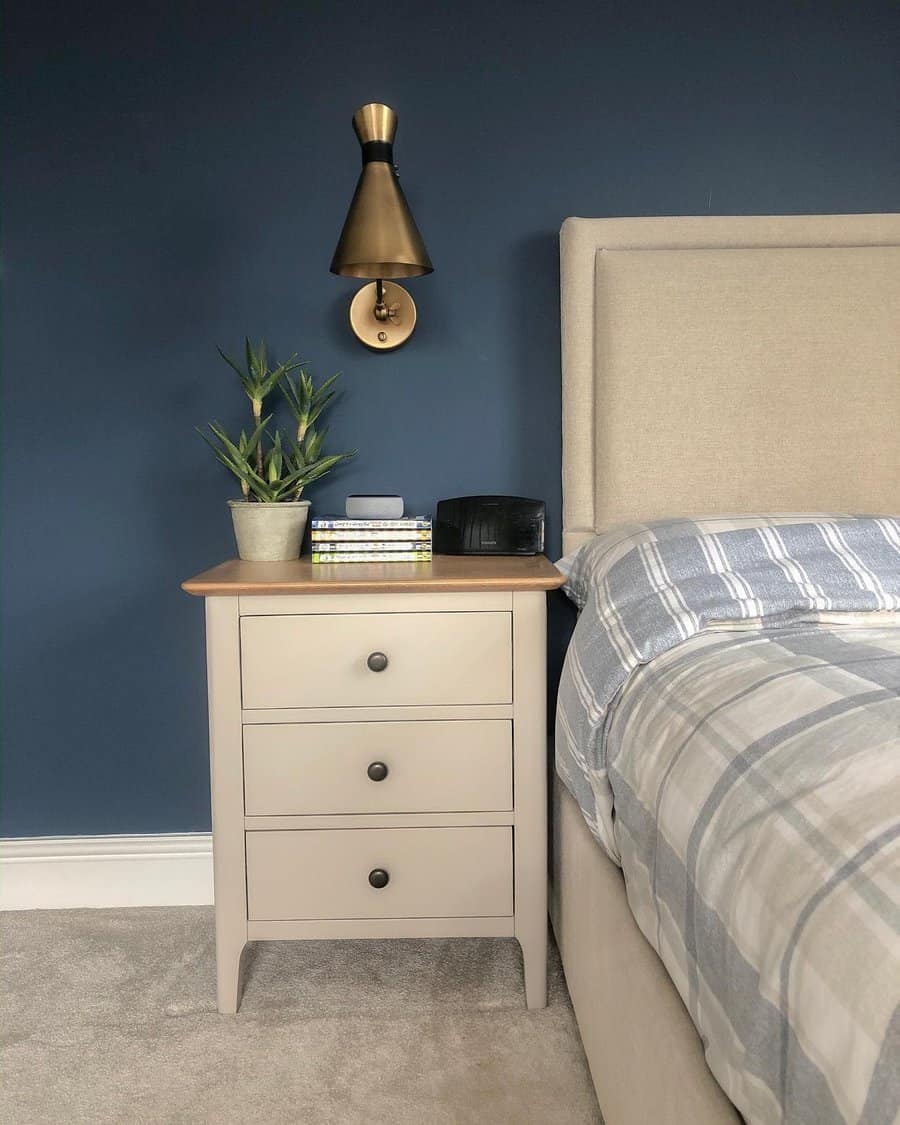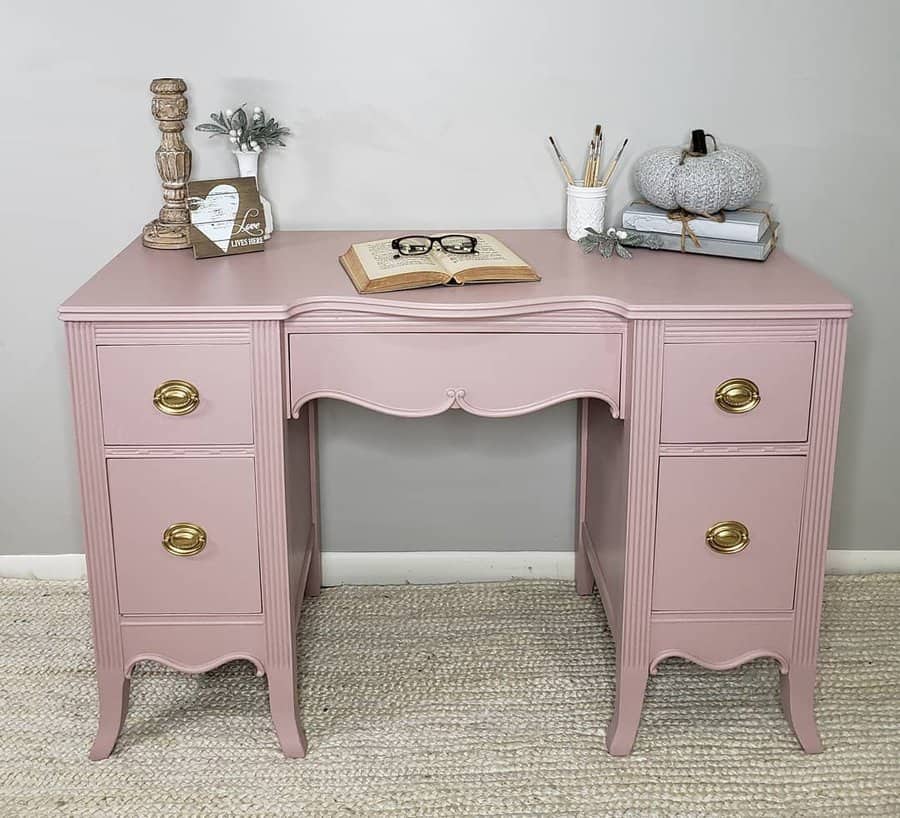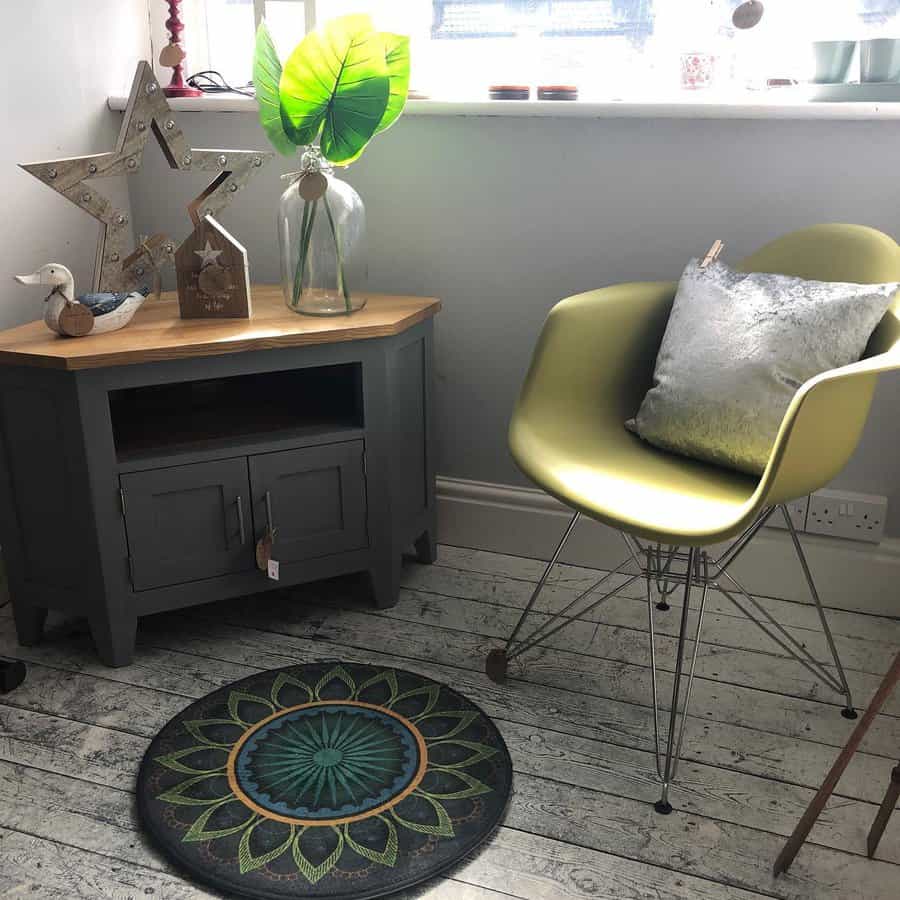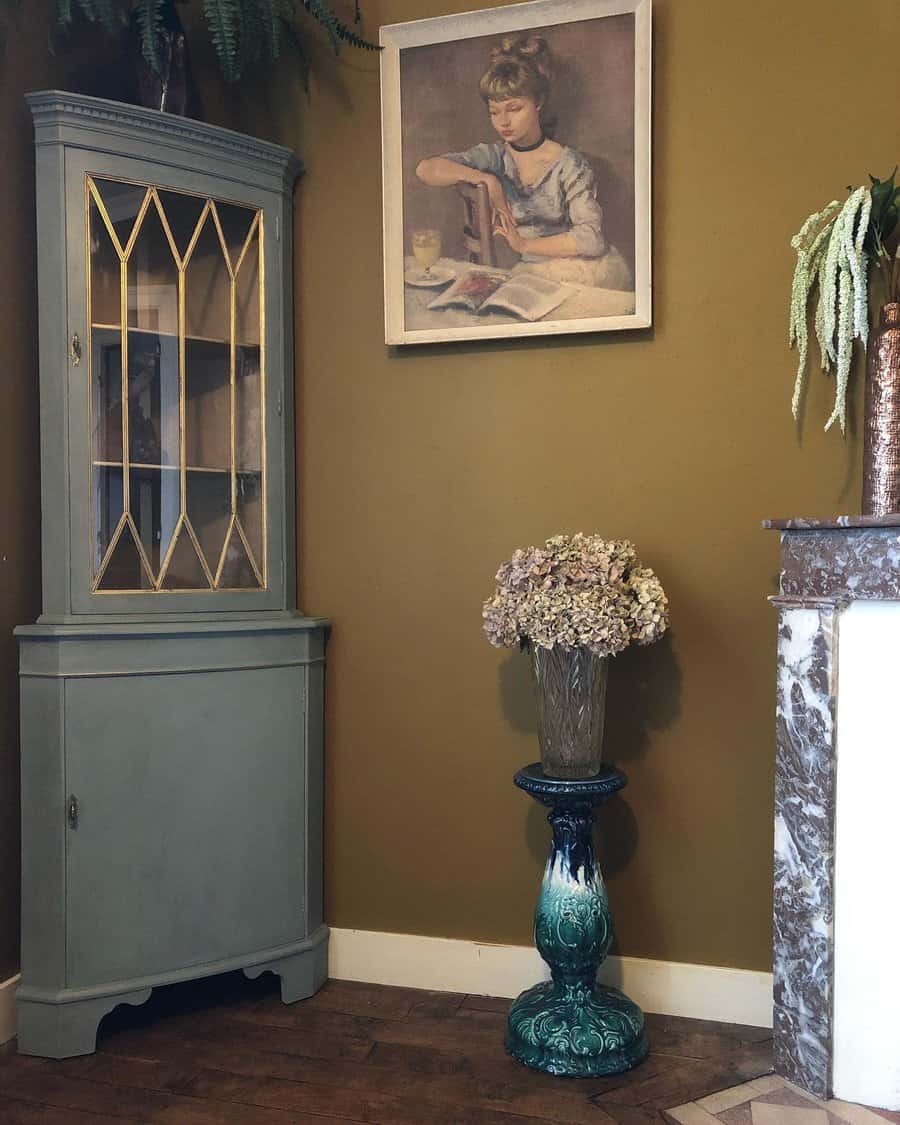 Unlike other furniture paints, chalk paint requires very little prep work. It can be used on most surfaces — you don't need to remove the existing finish before applying. And it's water-based, so there's no messy cleanup to worry about.
If you're afraid that your chalk-painted furniture will look like a failed Pinterest project, don't! Choose a fresh, contemporary color palette for your piece and take the extra time to prep the surface for a professional finish.
6. Dresser
If you want to give your bedroom a makeover, then there's no better option than a painted dresser. Painting a dresser is a great way to breathe new life into an old piece.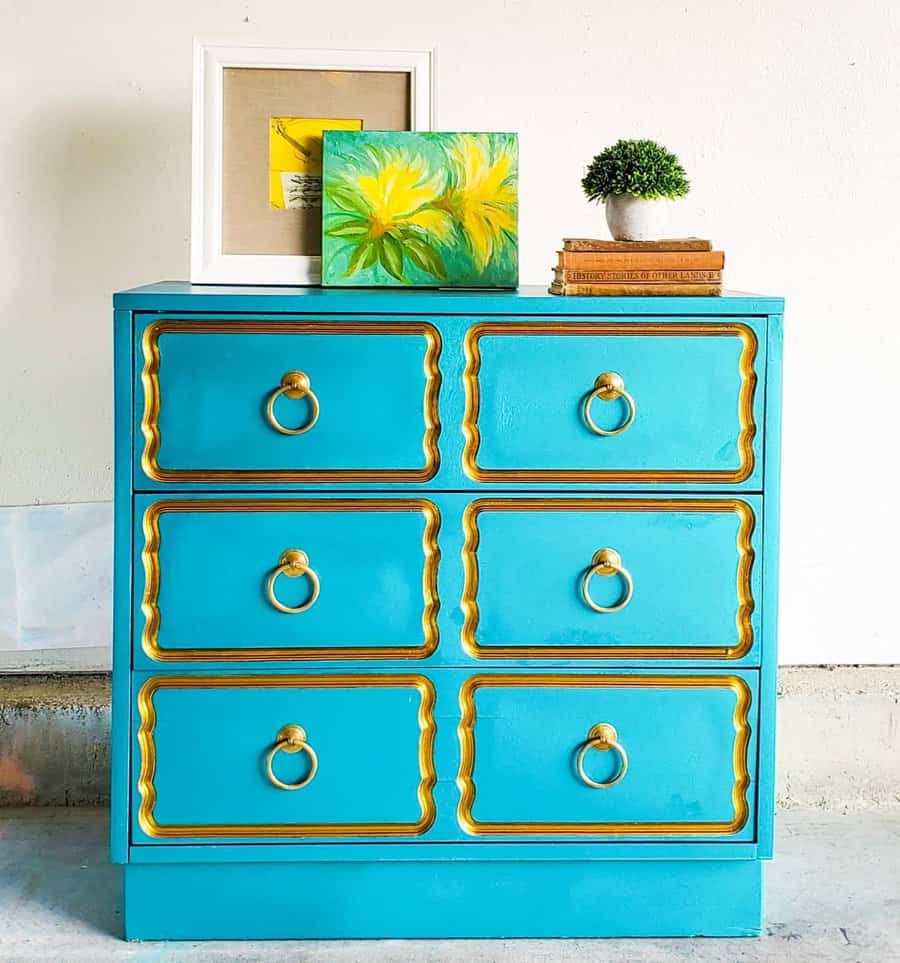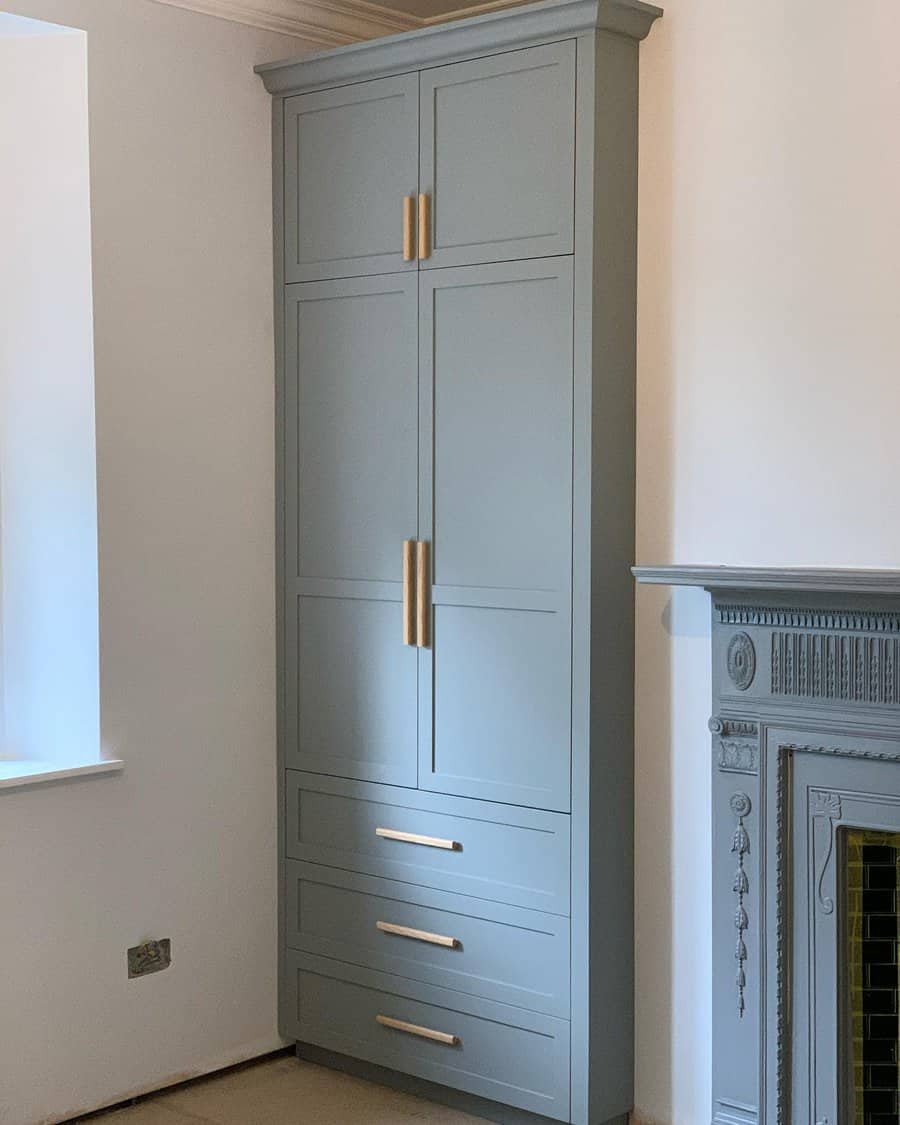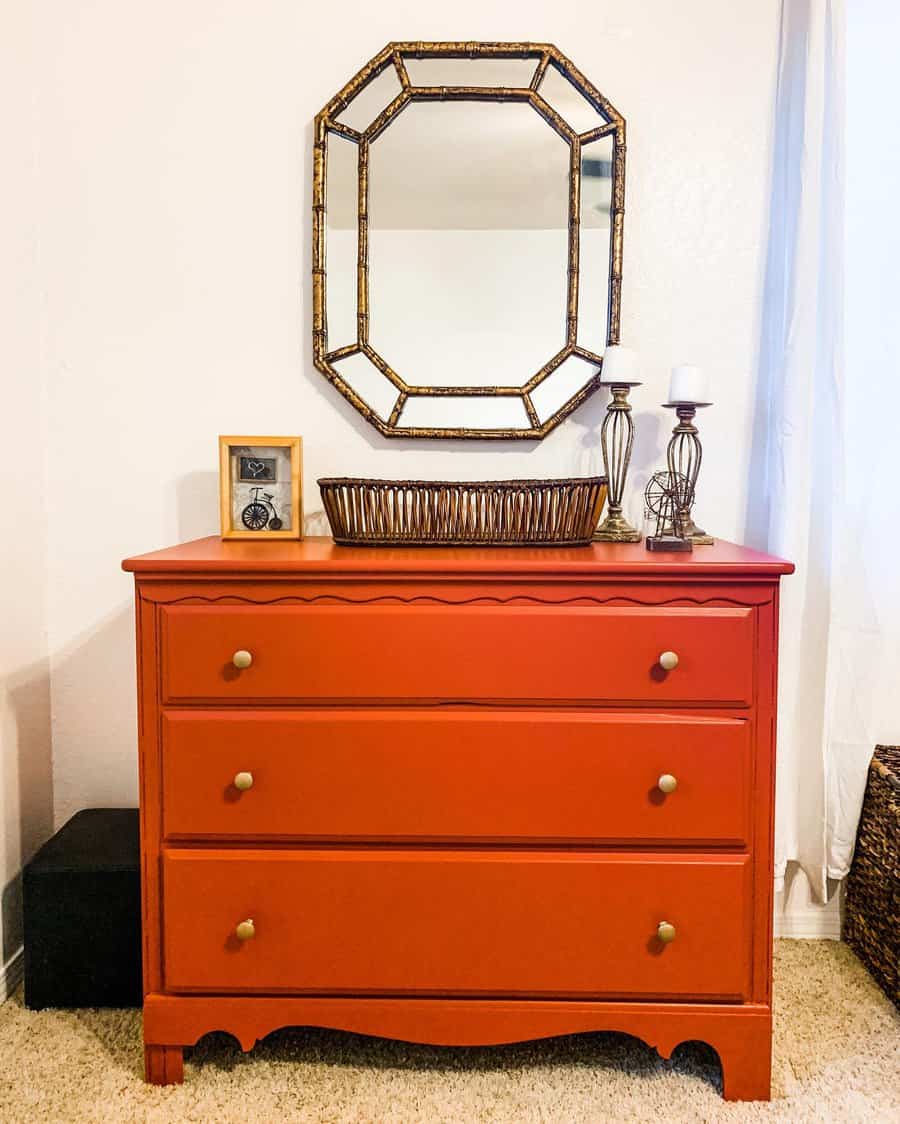 Starting with a solid wood dresser will produce a finished product that's sturdy and built to last.
But you can just as easily transform a laminate or veneer piece. Either way, proper surface prep is the key to a successful dresser makeover.
You can paint the entire piece one color or use a stencil to create contrasting dresser drawer fronts.
Don't forget the details — stylish dresser drawer pulls are just as important as the paint job. Treat yourself to a matching nightstand while you're at it.
7. Green
In the past couple of years, green has taken over as one of the most popular interior design shades. Whether you prefer a minty hue or rich emerald green, this color is perfect for any of your painted furniture ideas.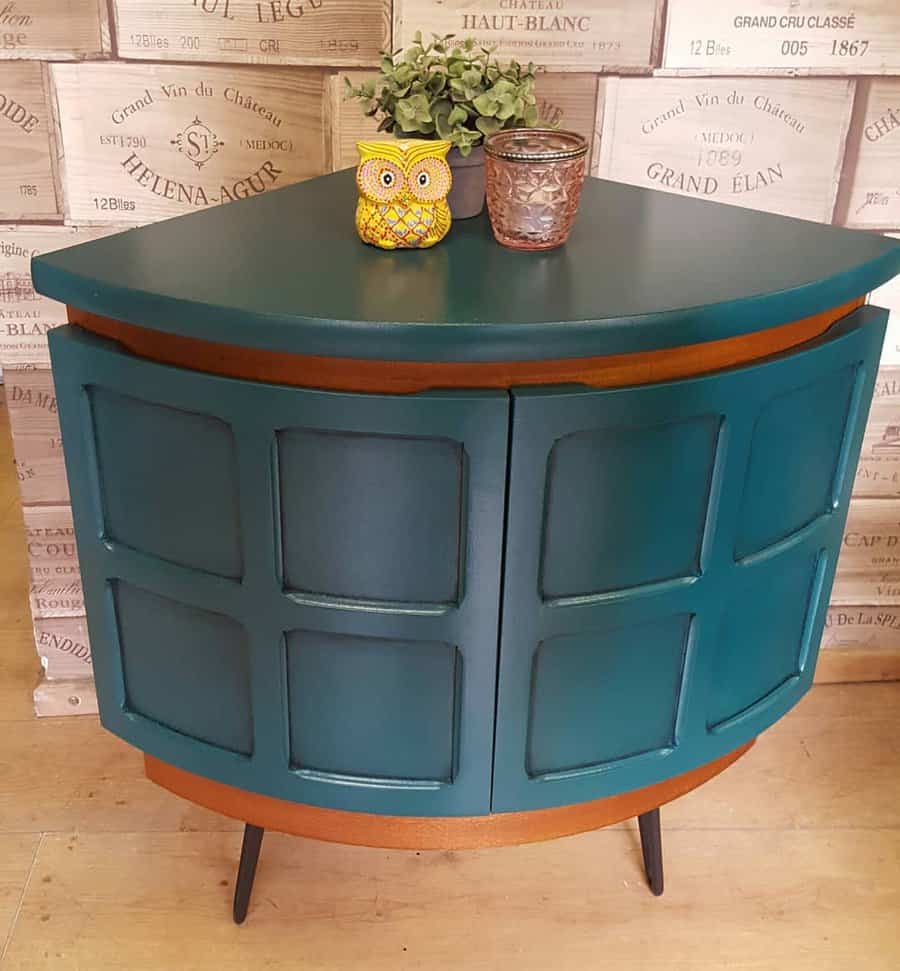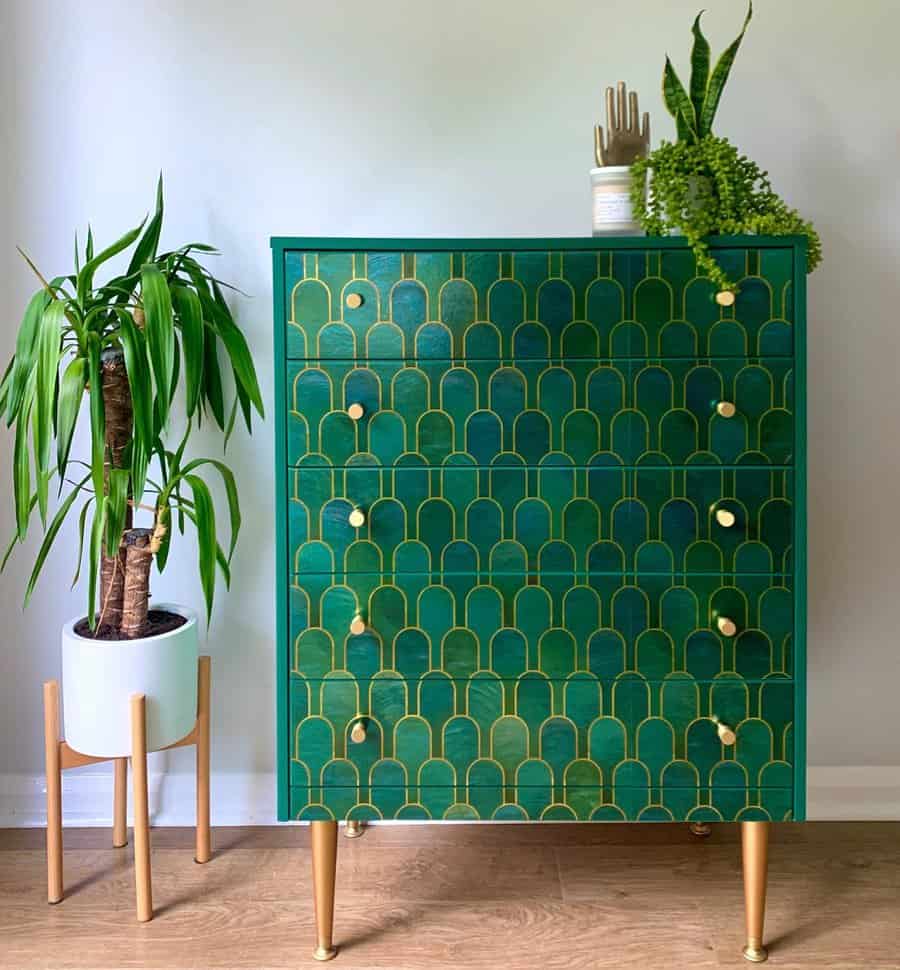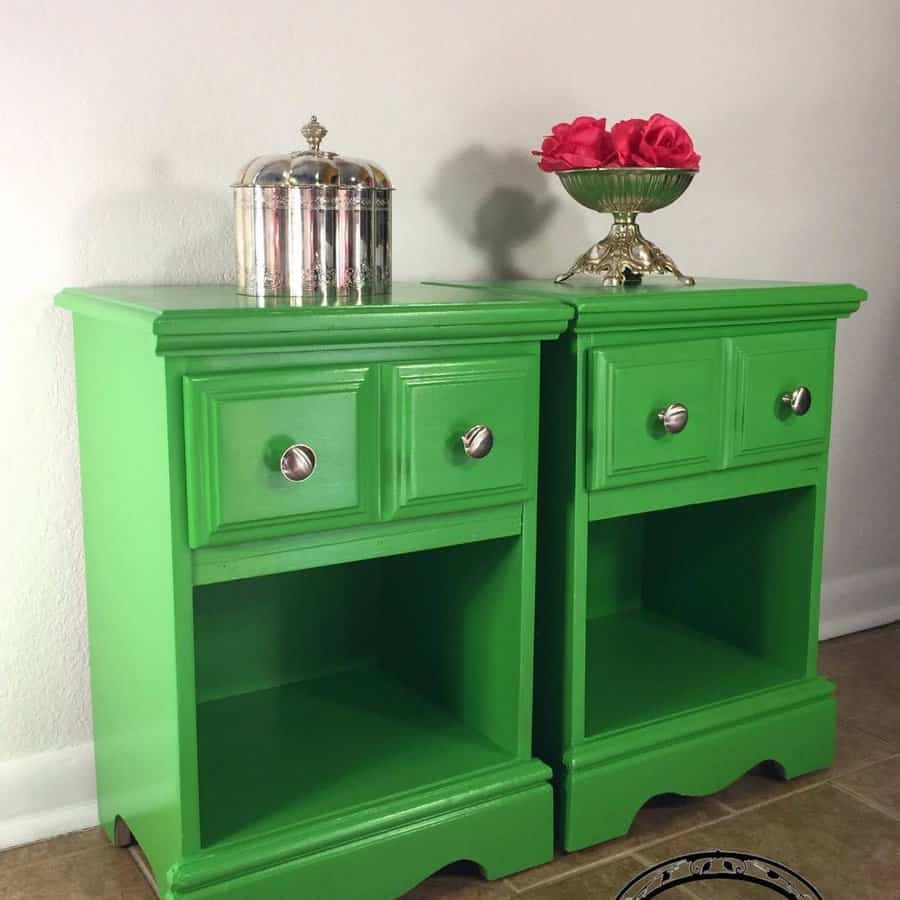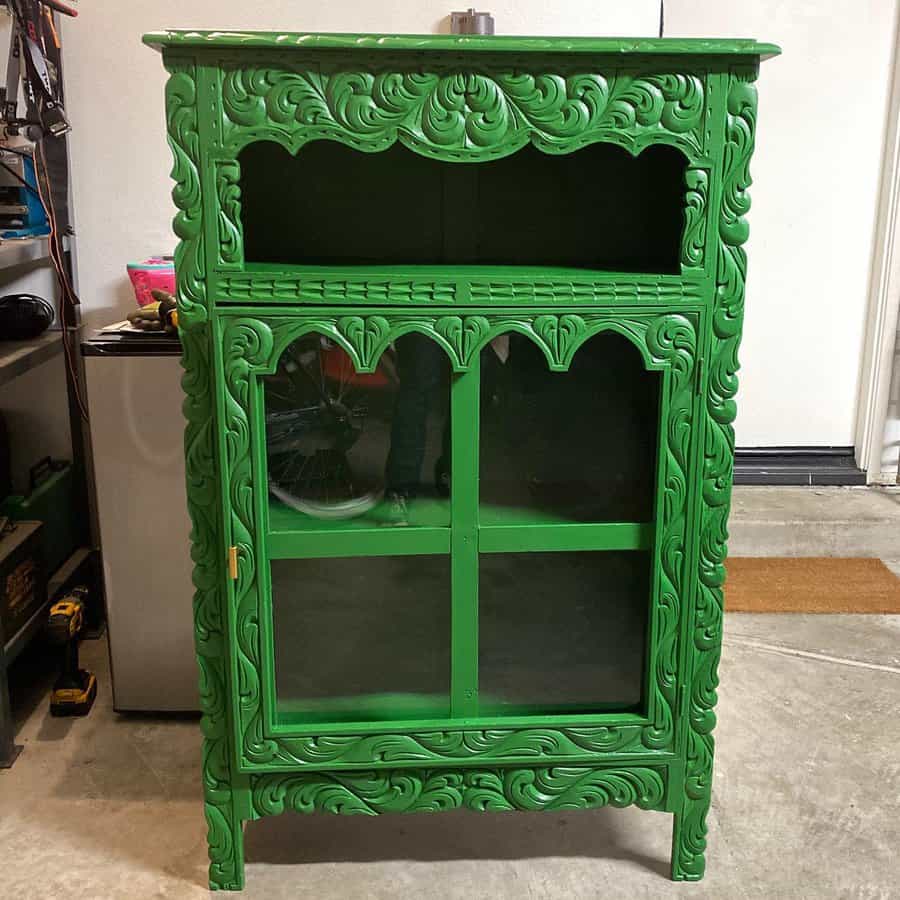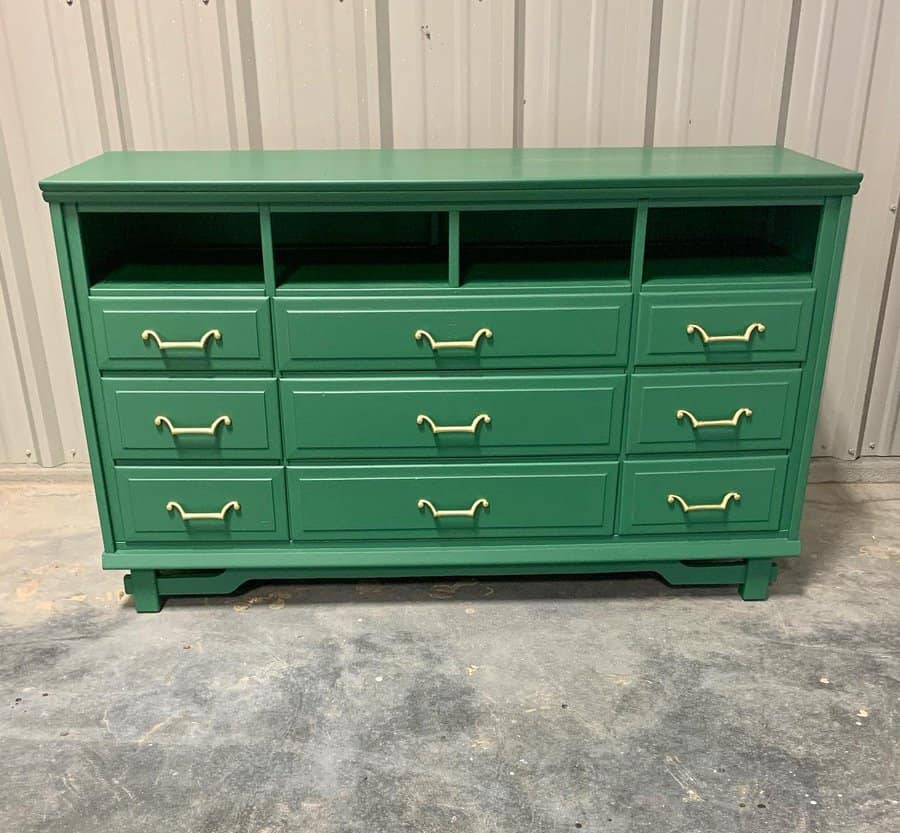 Use spray paint to give your furniture piece a quick and easy upgrade. Or use multiple shades of green to create a geometric pattern on the front of your dresser drawers or coffee table.
There's a good chance you already know which piece of furniture you want to paint. But if not, look for pieces with a sleek mid-century modern design or vintage silhouette to get the most out of your green paint job.
8. Rustic
Before jumping at the chance to try out one of your favorite painted furniture ideas, think about how your chosen piece fits into the rest of your decor.
Chalkboard paint and black milk paint are a couple of options that will fit the rustic aesthetic.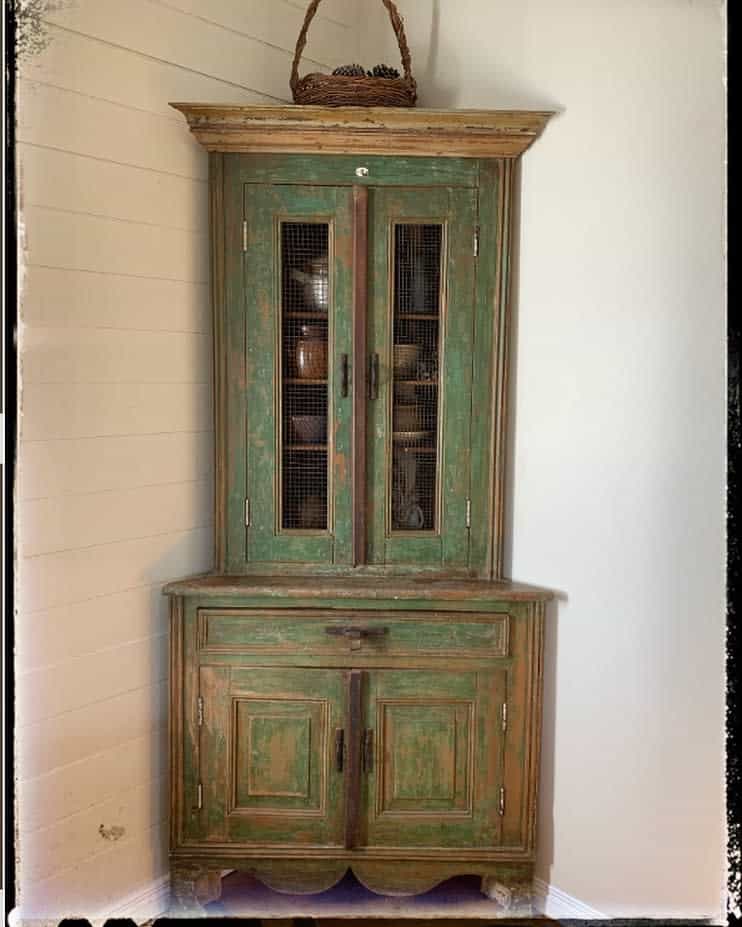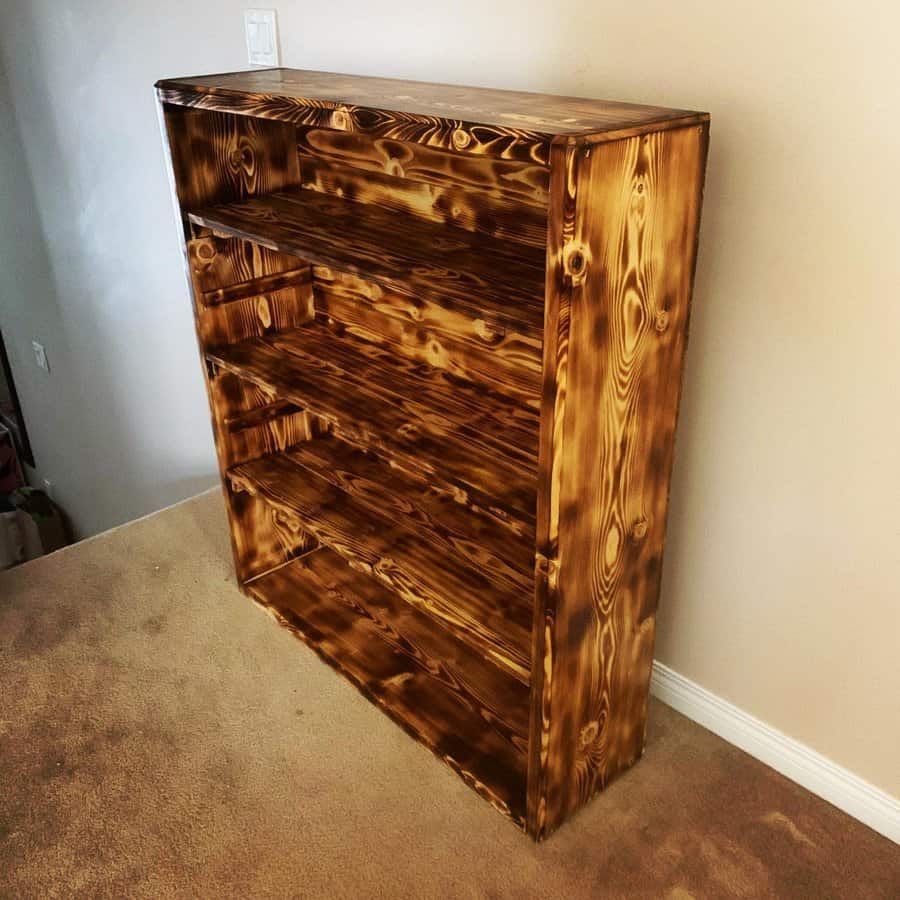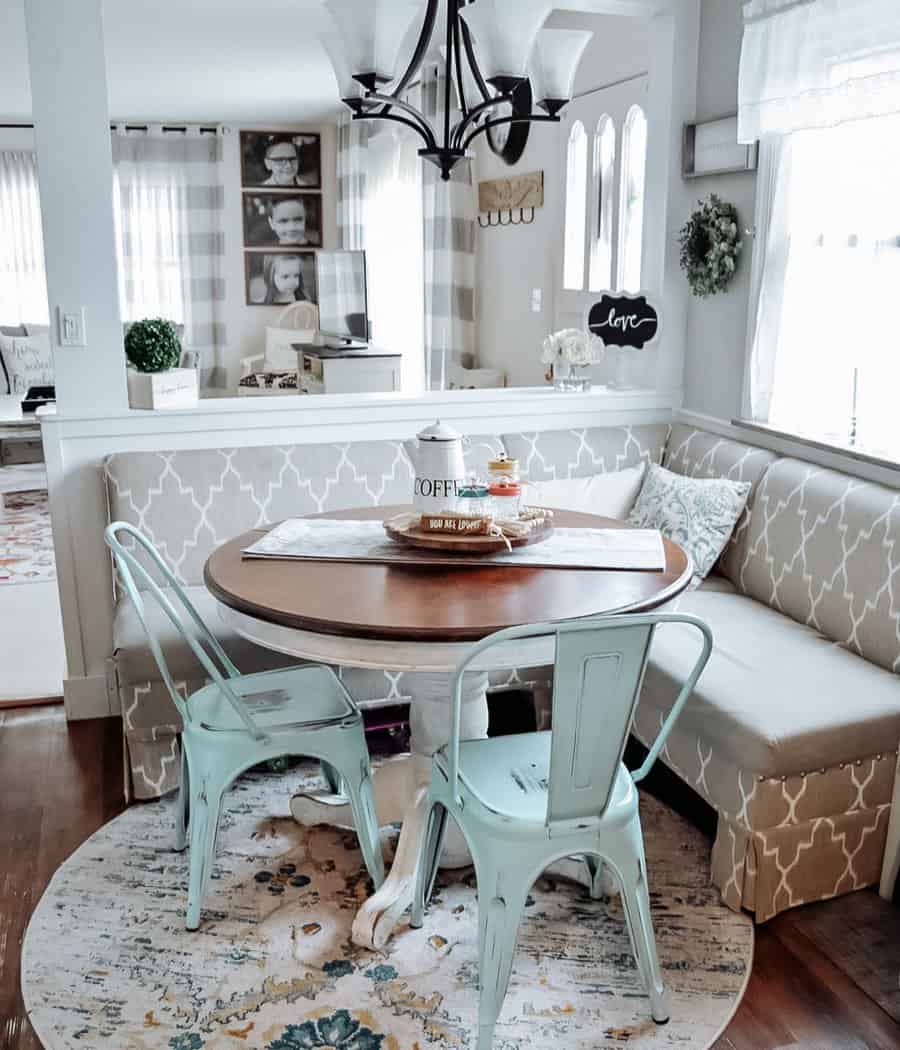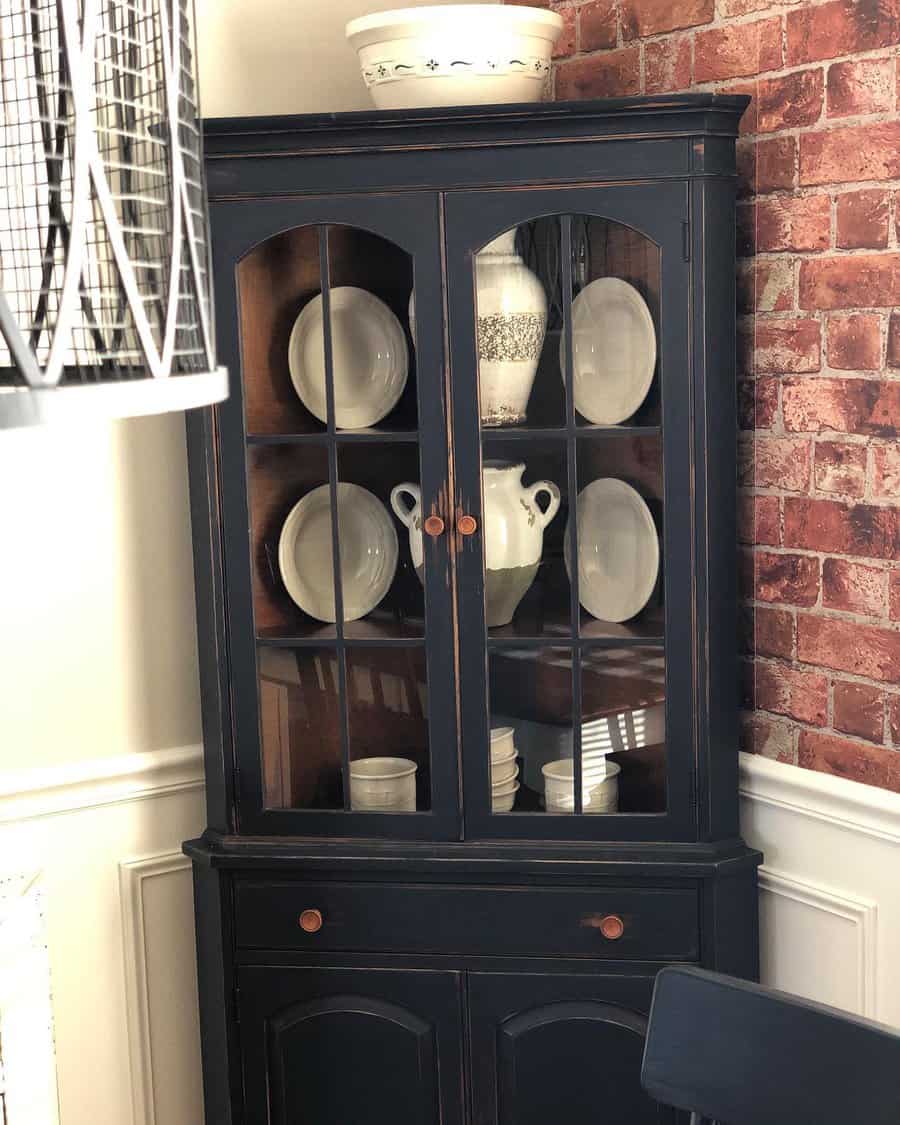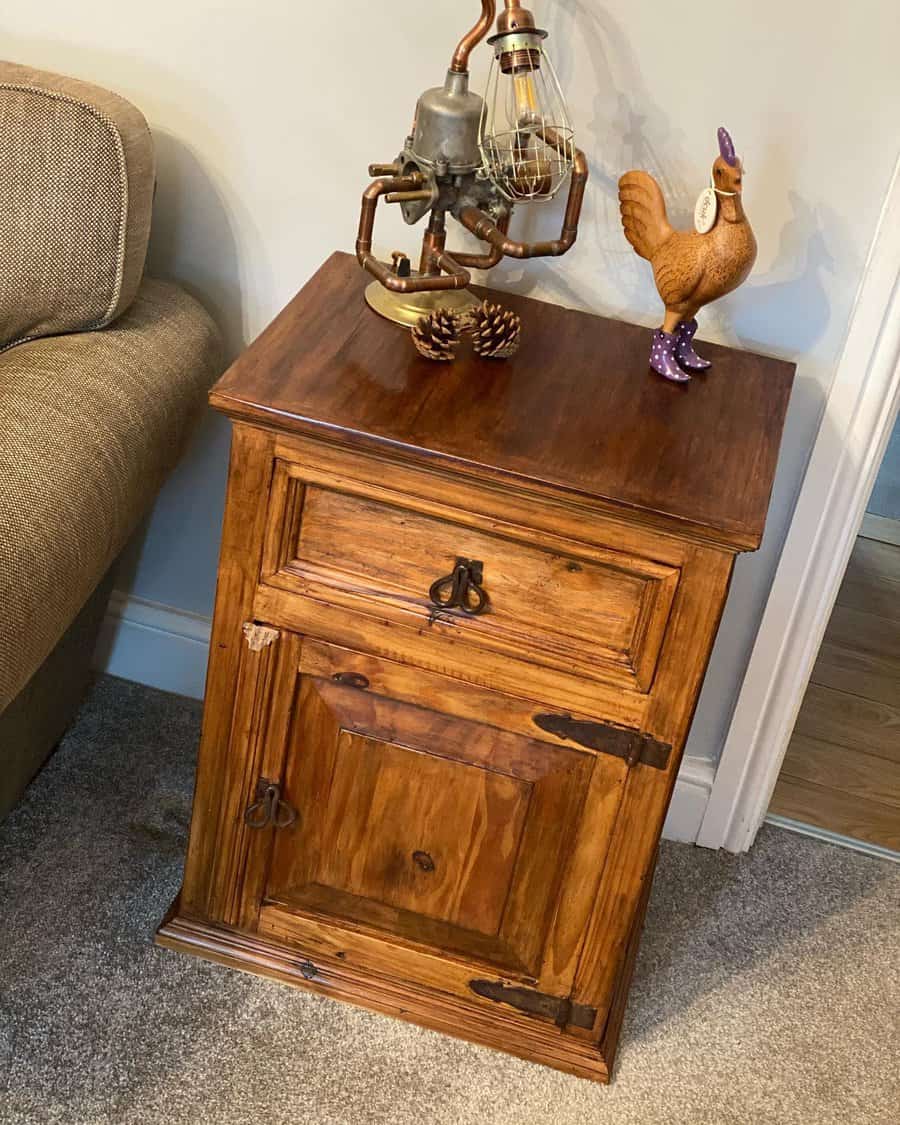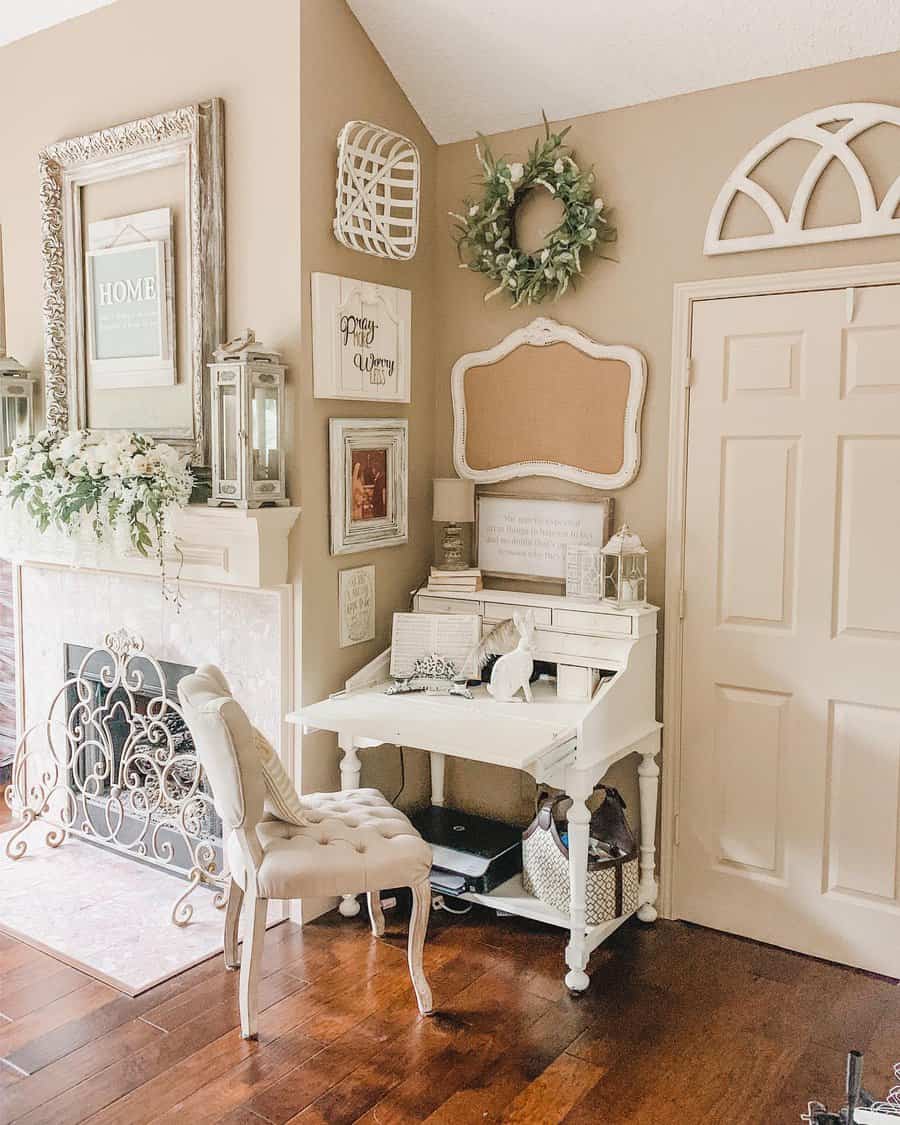 Rustic design is largely made up of textures like wood grain. Large wood pieces like your dresser or dining table should be stained rather than painted. Use dark wax to bring out the natural imperfections in your wood furniture.
You can even replicate the look of real wood using a specialty paint kit. While the finished product doesn't look exactly like the real thing up close, no one will know the difference from afar!
9. Shabby Chic
The shabby chic decor trend is defined by distressed furniture — either in the form of real antiques or via special finishing techniques.
For the most authentic look, we recommend skipping the spray paint in favor of painting by hand.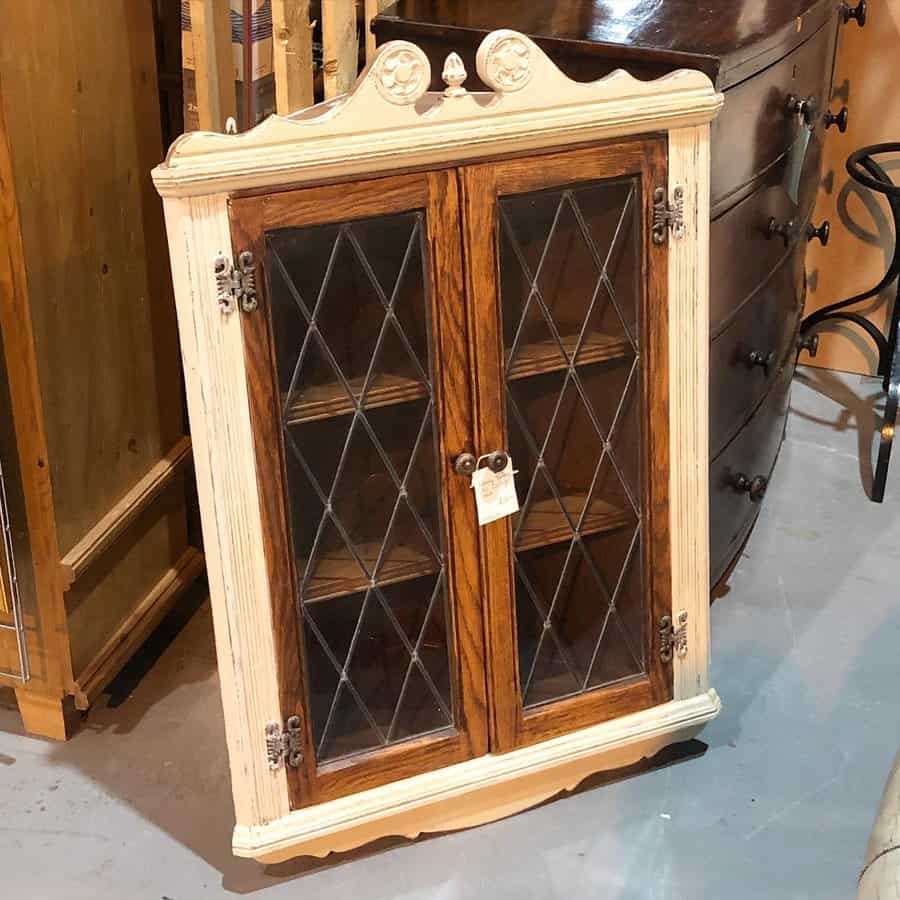 Chalk paint and sandpaper are the most popular tools for creating a piece of distressed furniture.
However, milk paint will produce a worn finish without the extra step. Apply wax to your newly painted furniture for an aged appearance.
Another hallmark of shabby chic design is decoupage. This involves pasting decorative paper cutouts to a painted surface.
Common motifs include flowers, calligraphy, and wildlife. The decoupage is sealed with the rest of the piece for a smooth, durable finish.
10. White
One of the hardest parts of painting furniture is choosing a color.
It's easy to fall back on your favorite color but you also need to think about what will look best in your home. When it comes to versatility, a neutral color like white is the best option.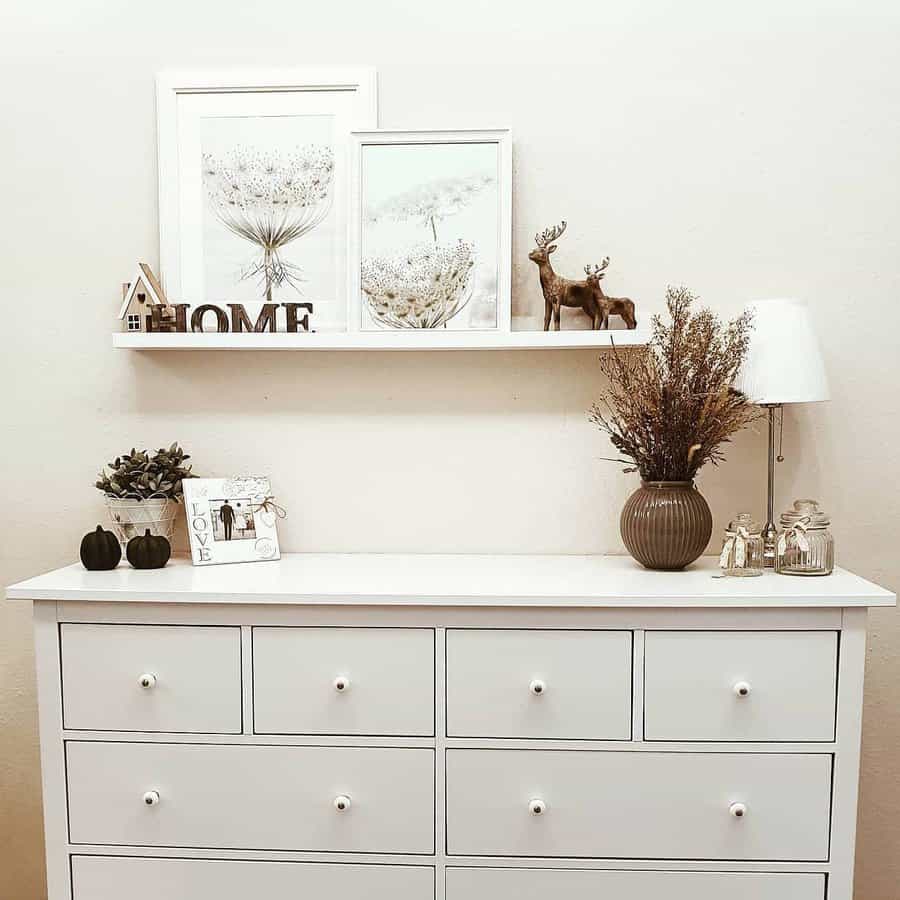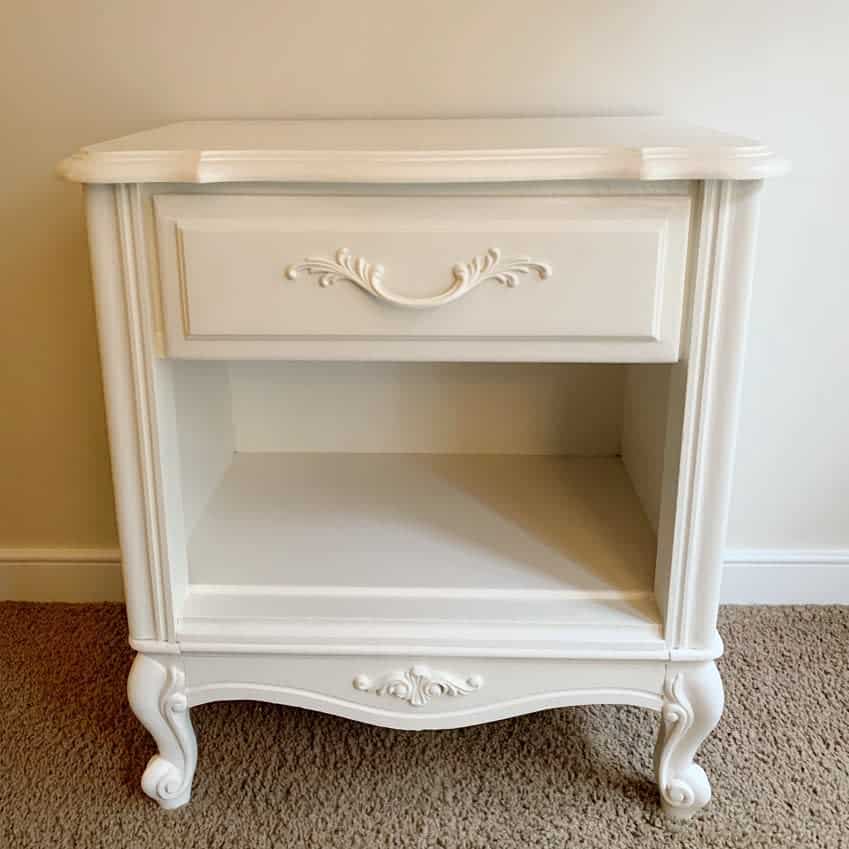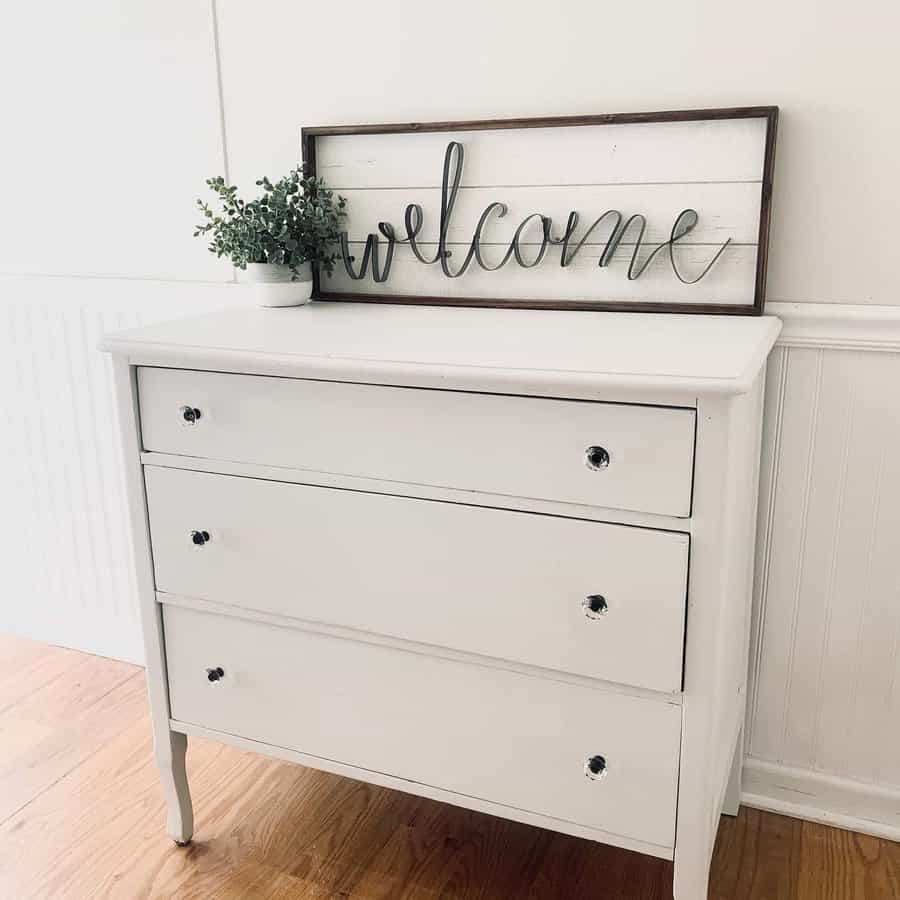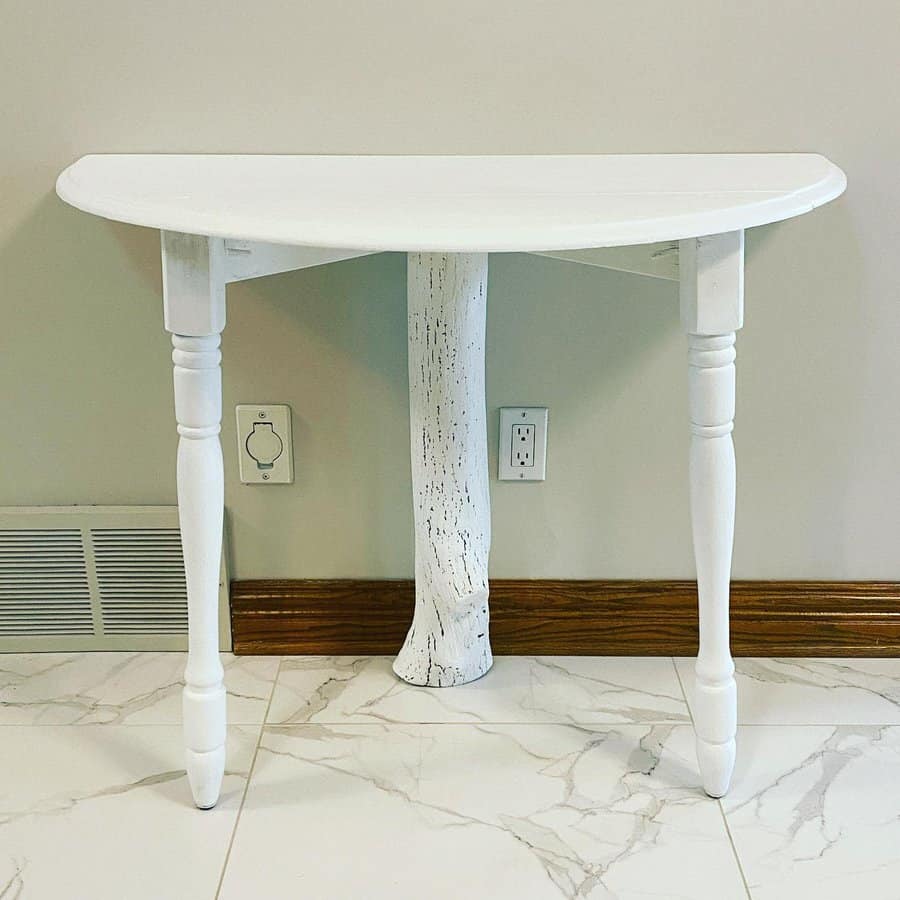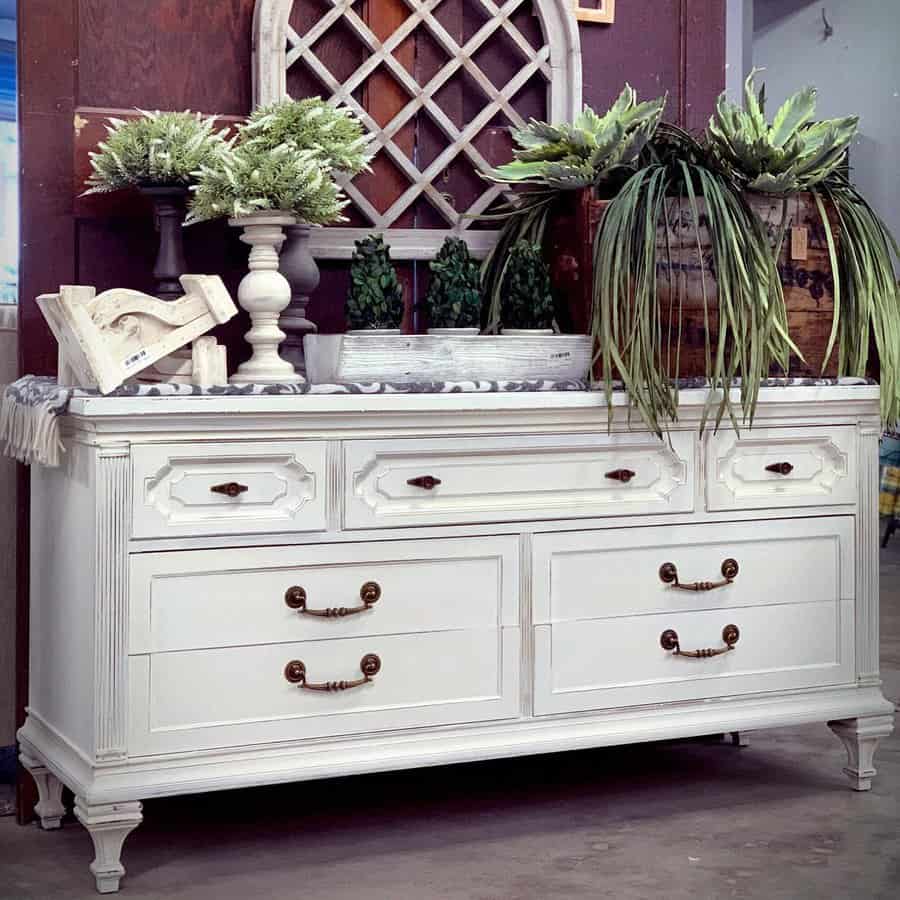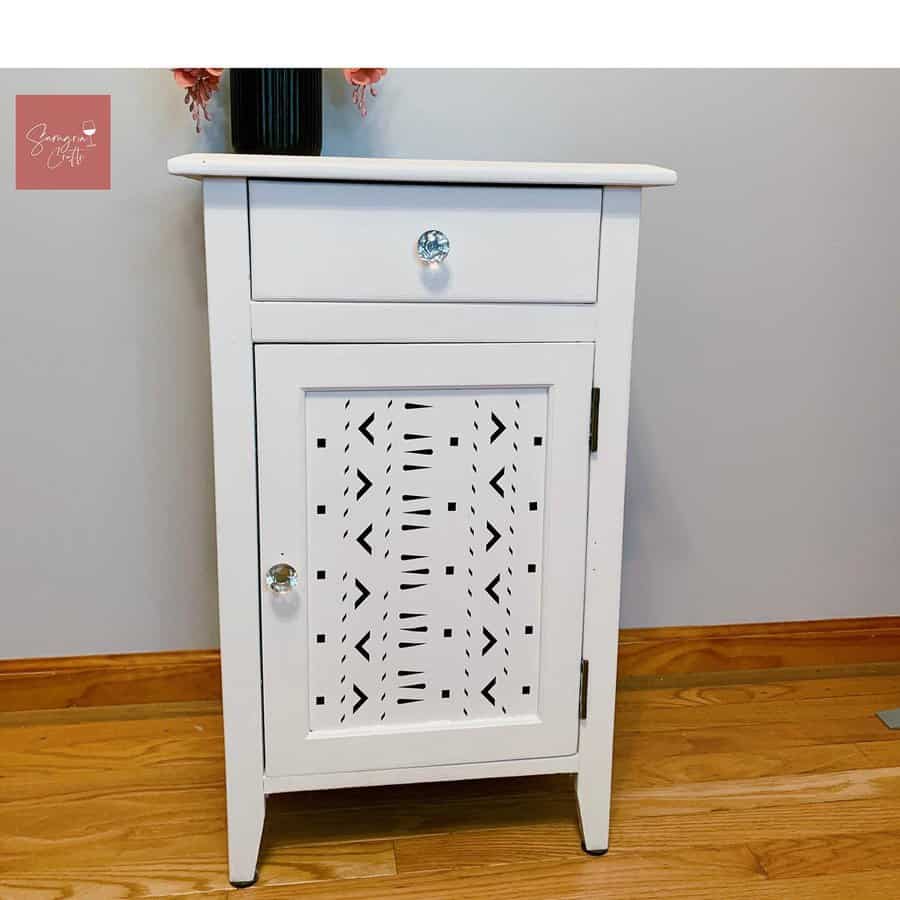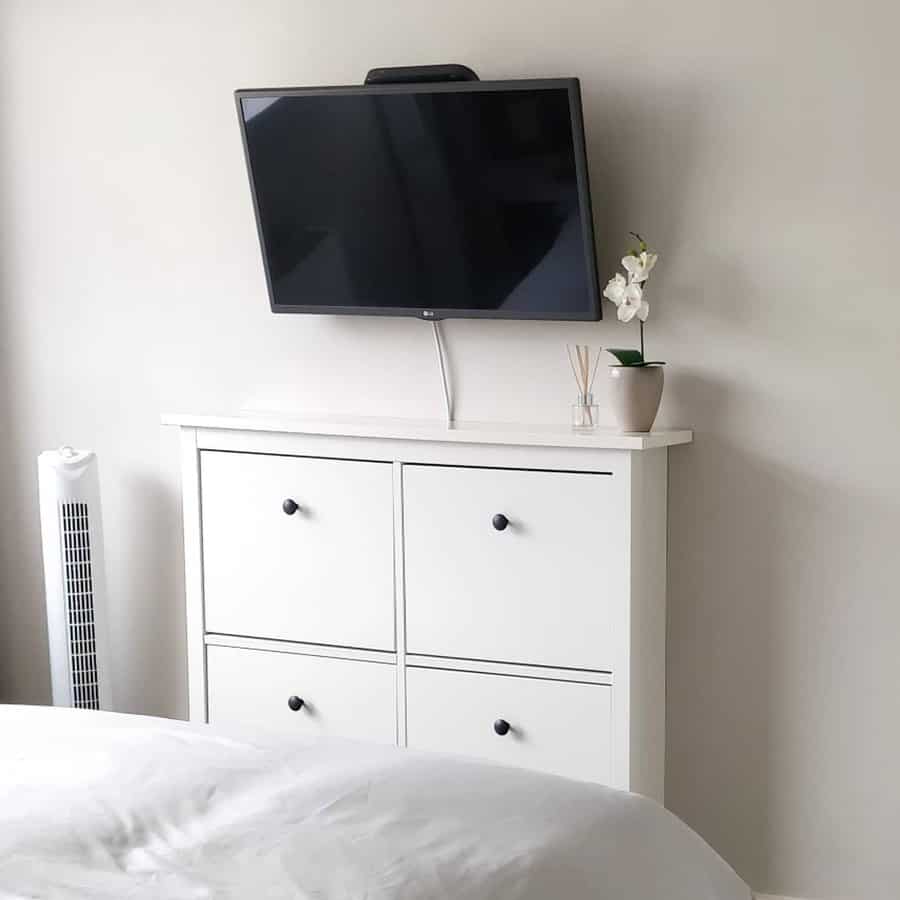 Of course, choosing white paint is not as easy as it sounds. Shades like cream, grey, and ivory all produce very different results — test out several paint swatches before moving forward with your project.
You can also use tinted wax to give your chalk-painted furniture a unique finish. While this technique technically works with any color, it is especially effective over white paint.
Painted Furniture FAQs
Do you need to sand furniture before painting?
Not always. But sanding is an important part of prepping a piece of furniture for painting. Sanding creates small imperfections in the furniture's surface, which allow the paint to adhere better.
If you plan to skip this step, using a high-quality primer appropriate for your chosen paint type and furniture material is the best alternative.
What is the difference between chalk and milk paint?
Both chalk paint and milk paint are affordable, water-based formulas that produce a smooth, semi-matte finish. They're both incredibly popular for DIY projects like painting furniture.
Chalk paint is thicker than milk paint and, as a result, offers a more even application. Milk paint generally comes in powder form and is very thin when mixed with water. This leads to a naturally distressed-looking finish without any sanding.
Can you paint laminate furniture?
Yes, as long as you're willing to put in the work. Laminate furniture is covered with a thin layer of plastic that is often printed with a wood grain pattern. While laminate is originally quite glossy, you can sand the surface — 120-grit sandpaper is a good starting point — to help the paint stick.