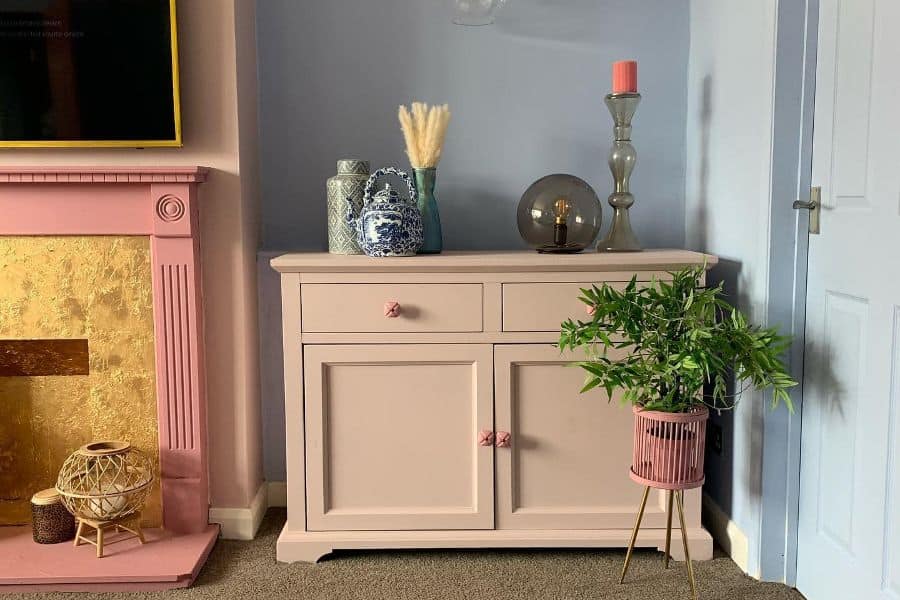 49 Painted Furniture Ideas
Bored, feeling crafty, and looking to save a few bucks? Painting your existing furniture (or pieces you picked up at a garage sale) is an excellent way to update your home decor.
Perhaps your dream furniture set is out of your price range. Or maybe you have a vision that no furniture retailer seems to offer.
With a little hard work, you could have a whole new dresser, coffee table, or dining set by the end of the week!
Keep reading for our favorite painted furniture ideas of the moment, as well as some tips and tricks for how to make your next DIY project a raging success.
1. Revamp Antique Furniture
Shopping for antique furniture is often the best way to find pieces with character.
Unfortunately, it's very rare to find a piece of vintage furniture that doesn't have some cosmetic flaws. (It's difficult to keep anything in perfect condition for so many years!)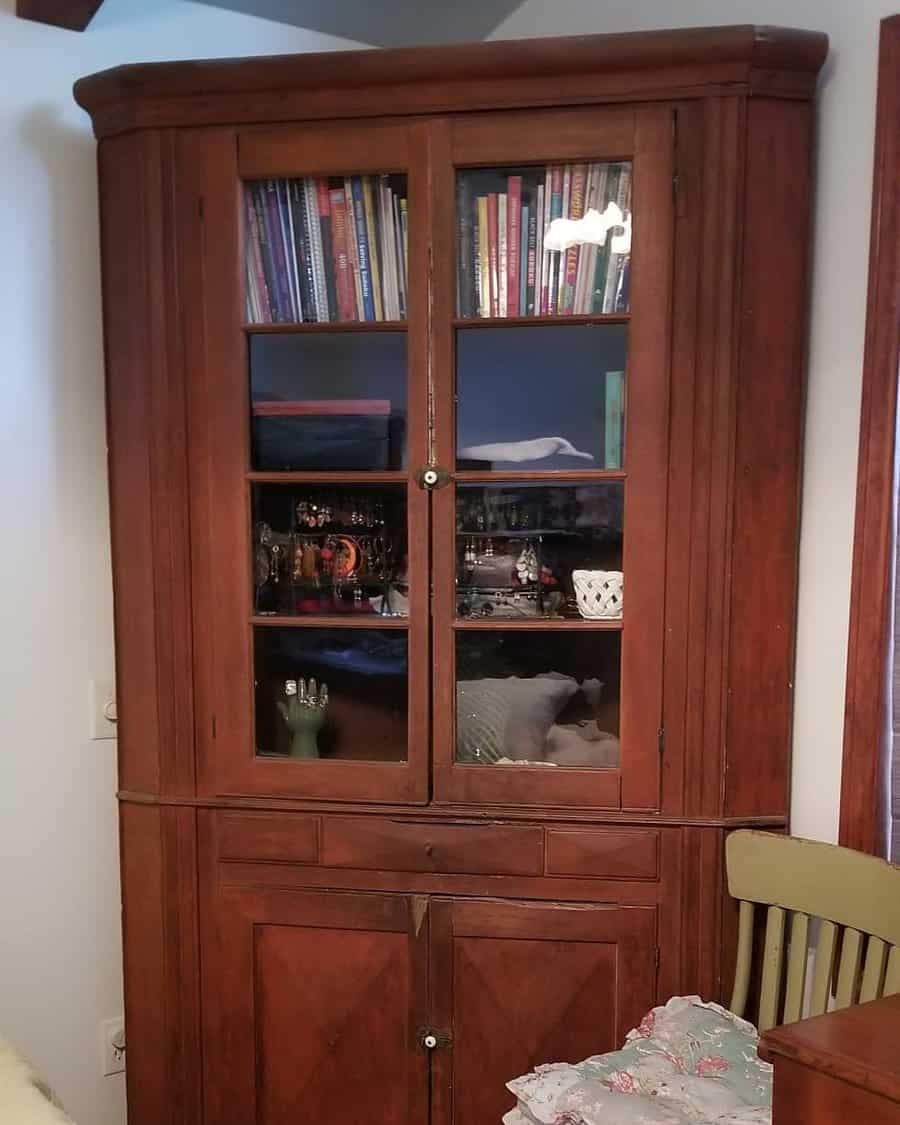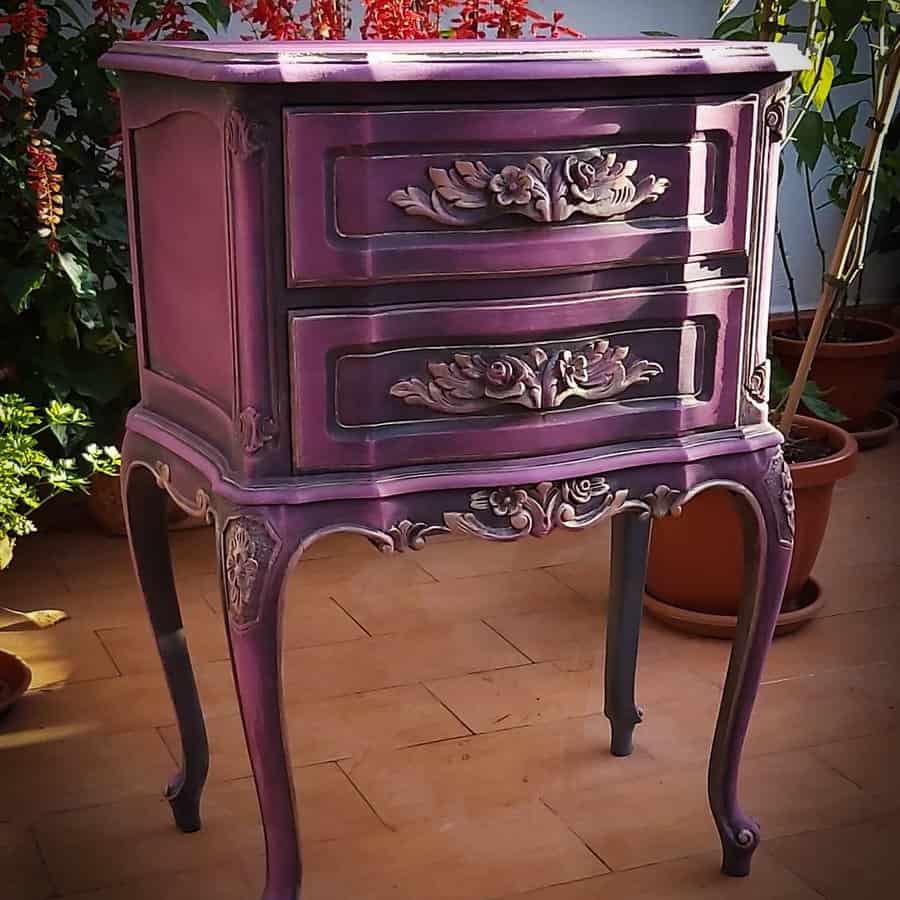 2. Give It A Modern Touch With Black Paint
If matte black paint had a mouth, it would say 'sophistication' every time. Anything that it touches is instantly rendered timeless and chic, and this makes black-painted furniture an absolute must-have for creating a modern touch in your home.
Whether you're painting the entire piece or just getting creative with some of the hardware, matte black can transform even the most unassuming piece into a bold statement of elegant style. A few simple layers are all it takes to transform any piece into something sleek and refined that will look chic for years to come.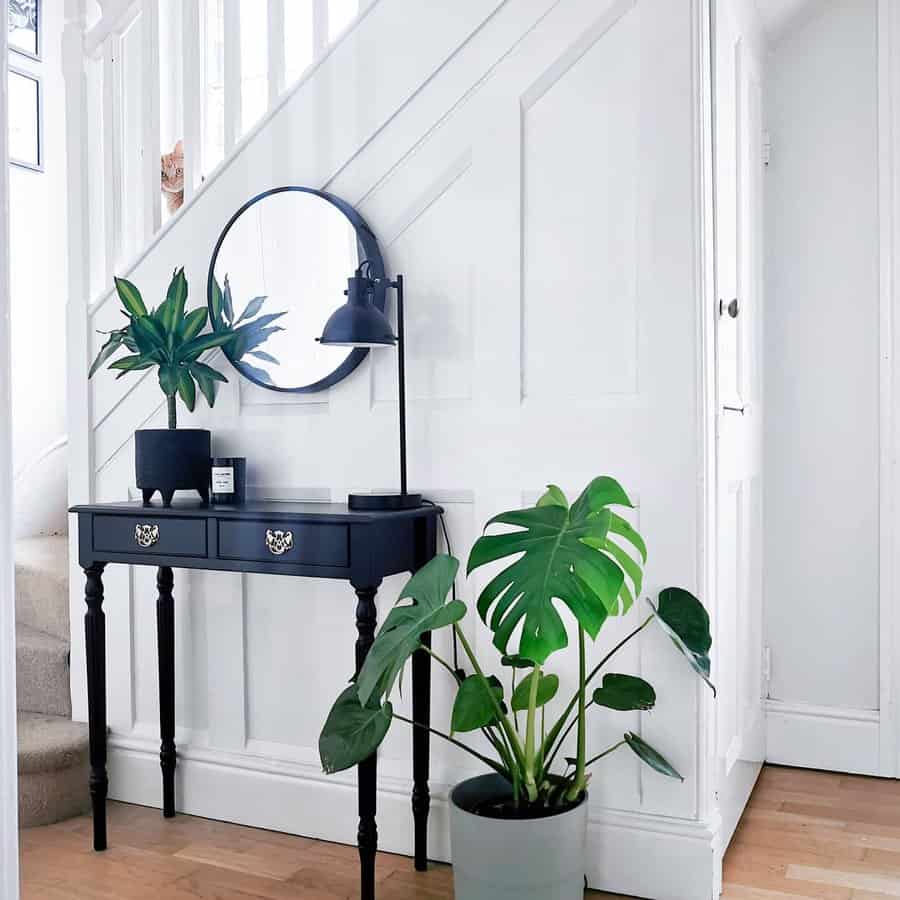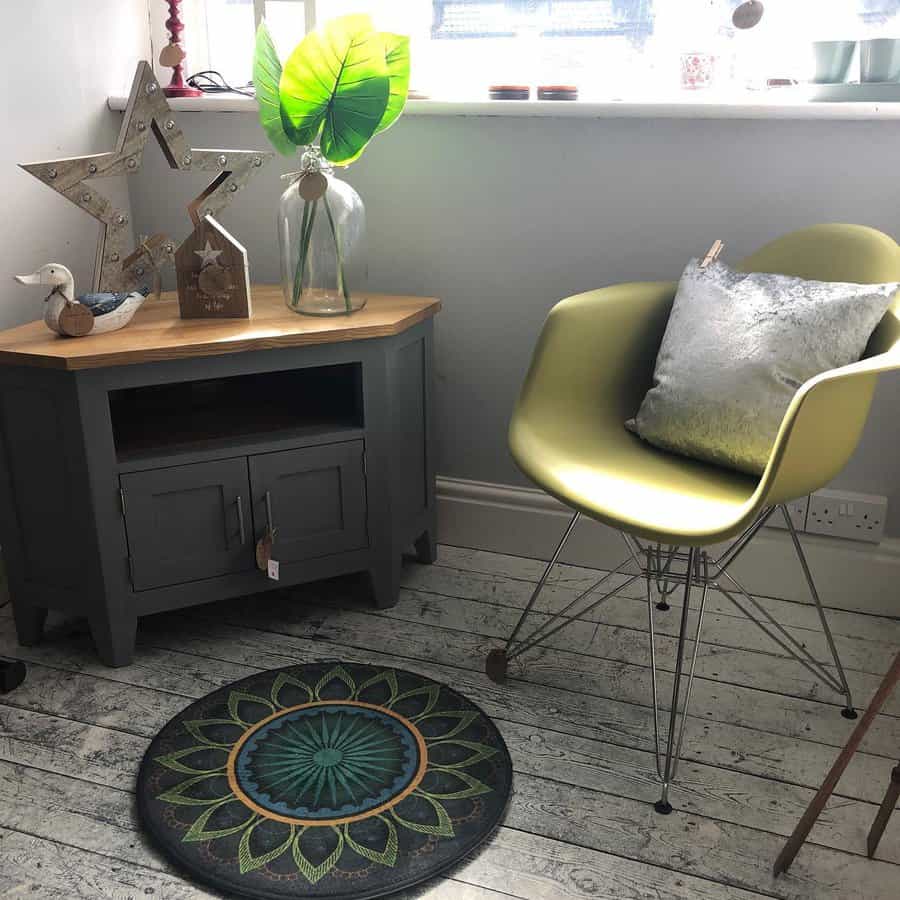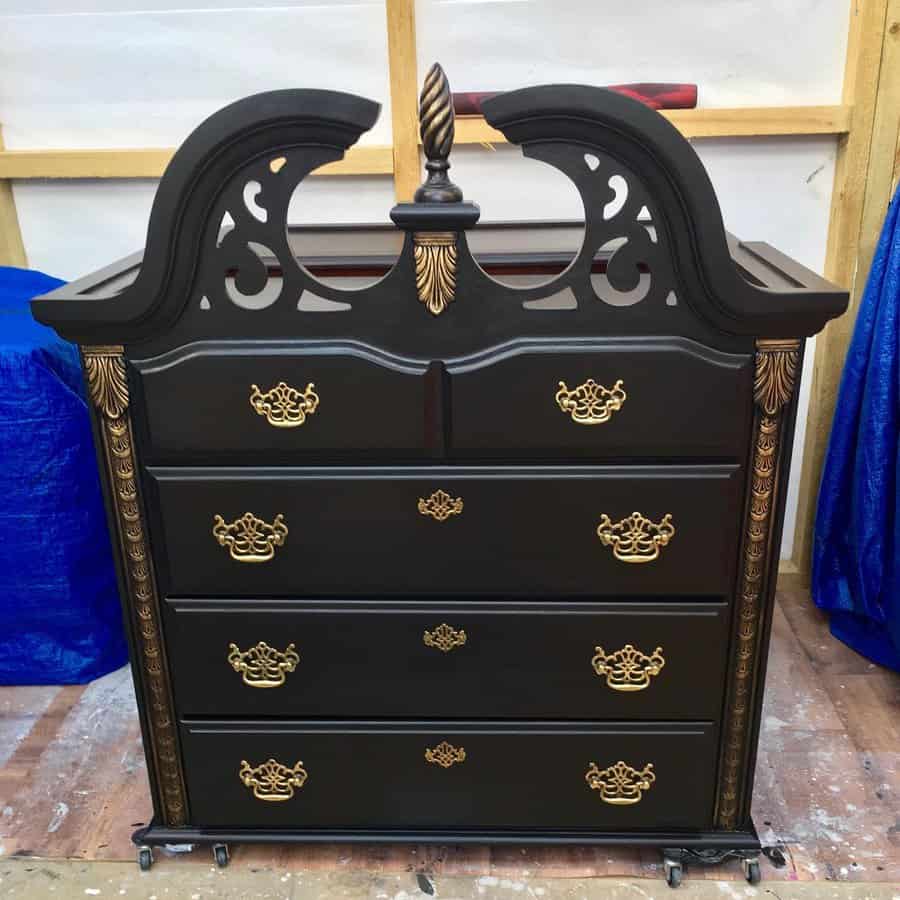 3. Paint It Blue For A Coastal Vibe
Blue-painted furniture is a wonderful way to add coastal vibes to any room. The striking blue color adds movement and energy while the gold fixture accents bring in a pleasant warmth to create an effective contrast. Not only is it eye-catching, but it's also practical.
With just a little bit of imagination, you can easily transform any area into something filled with fun coastal charm.
Perfect for decorating both indoors and out, blue-painted furniture with gold fixtures will be sure to take center stage in any space.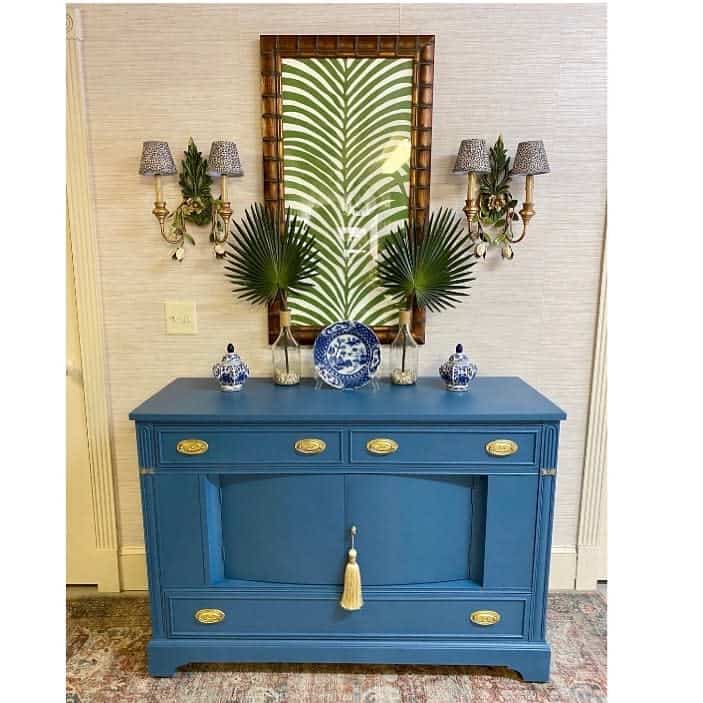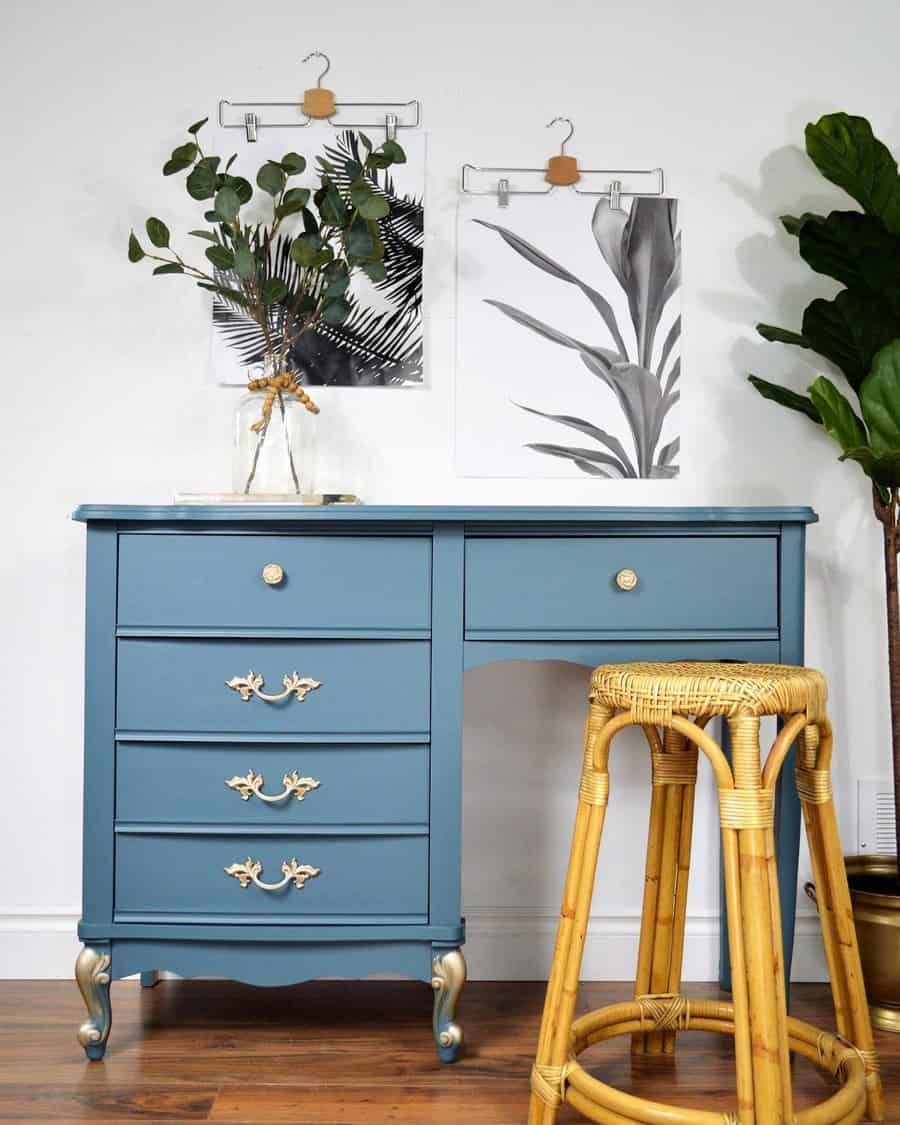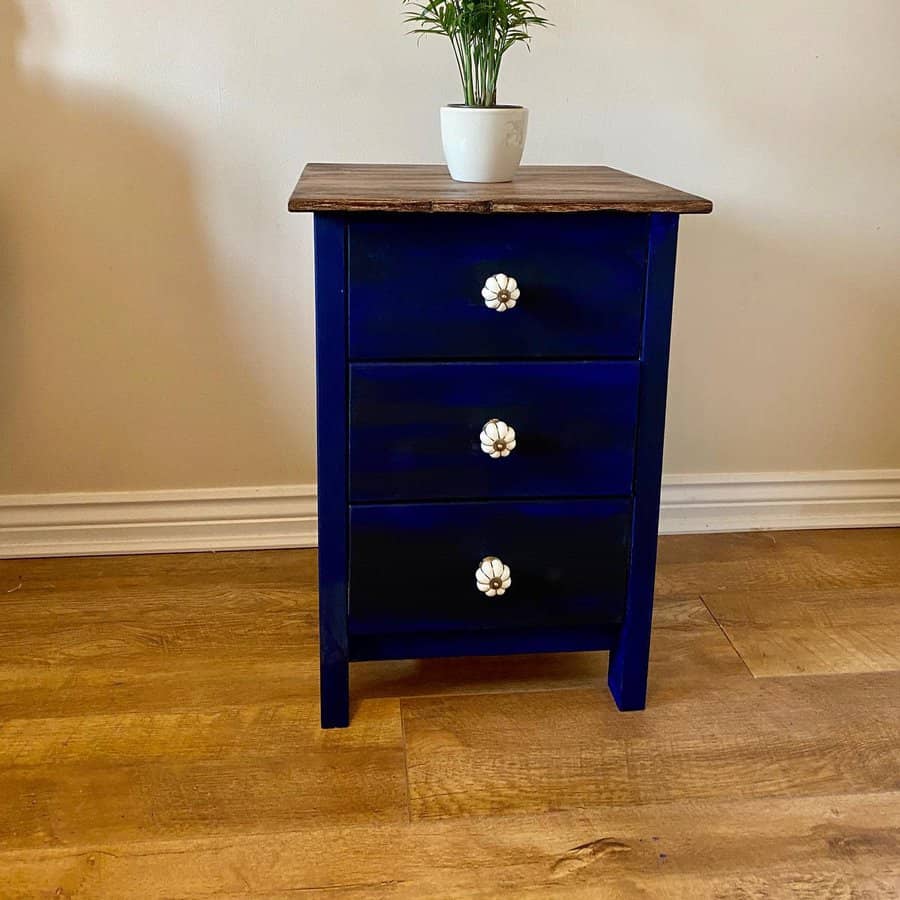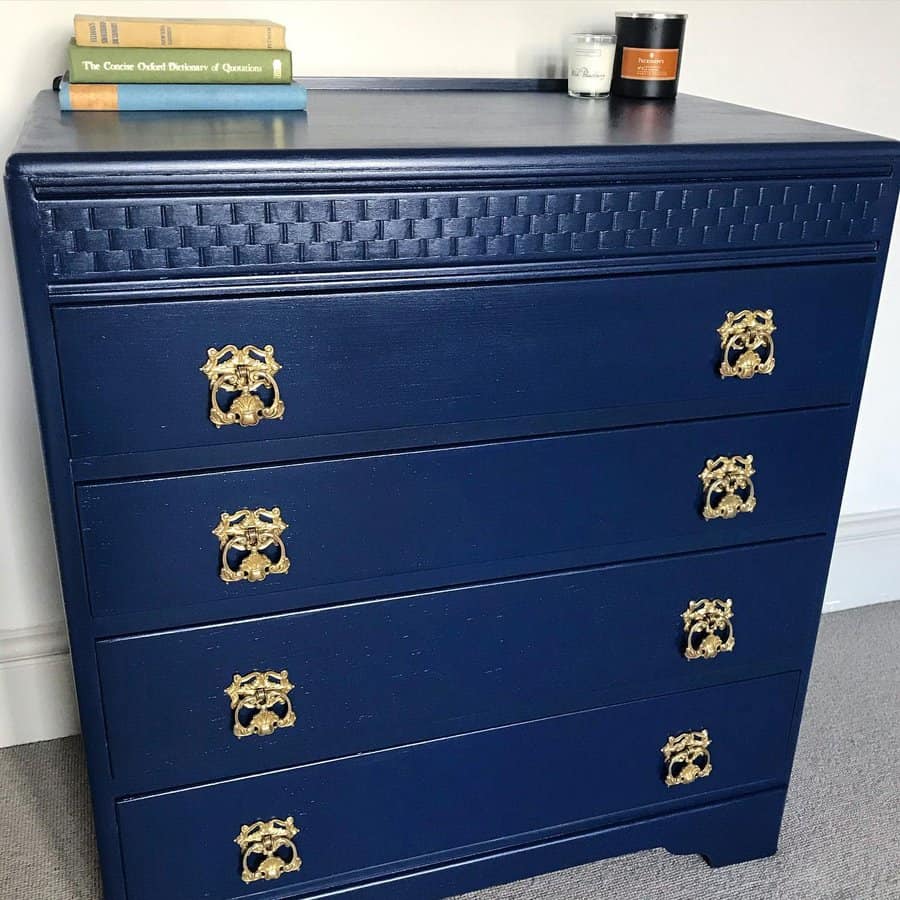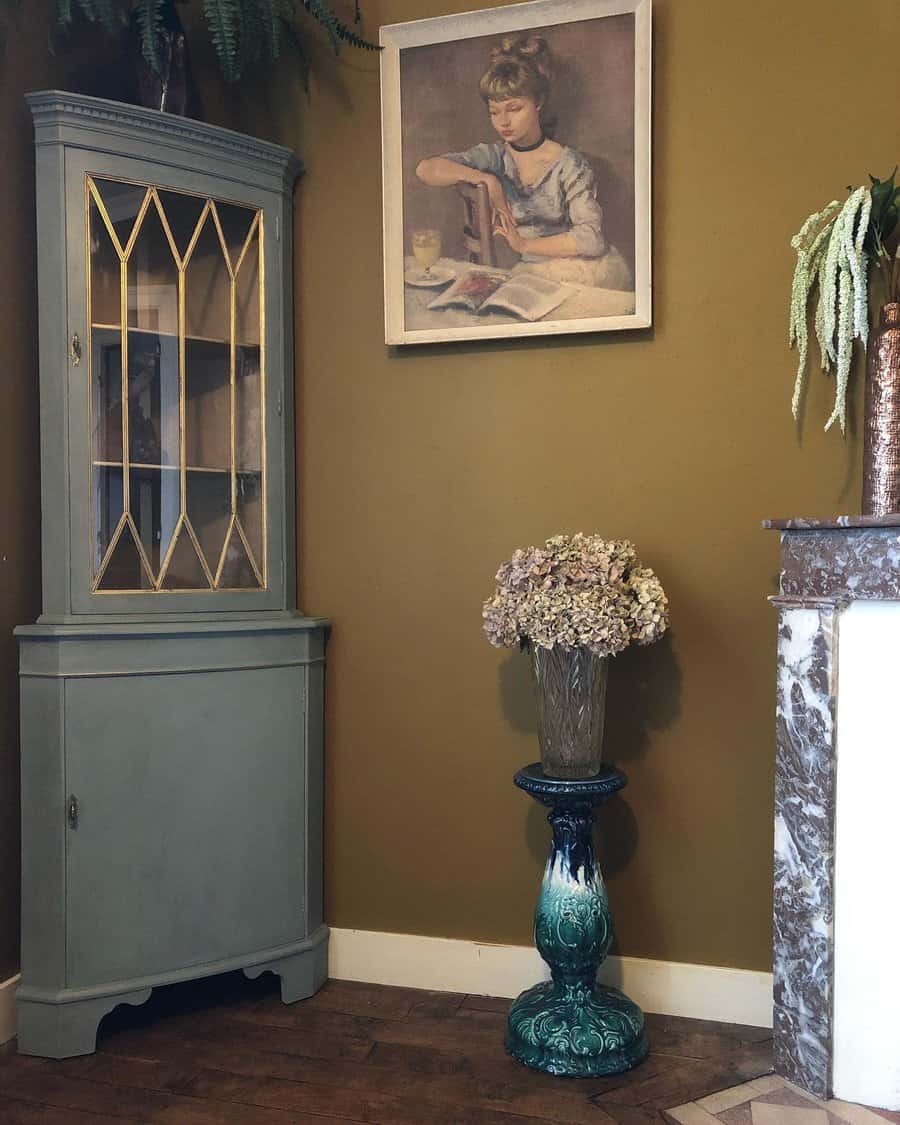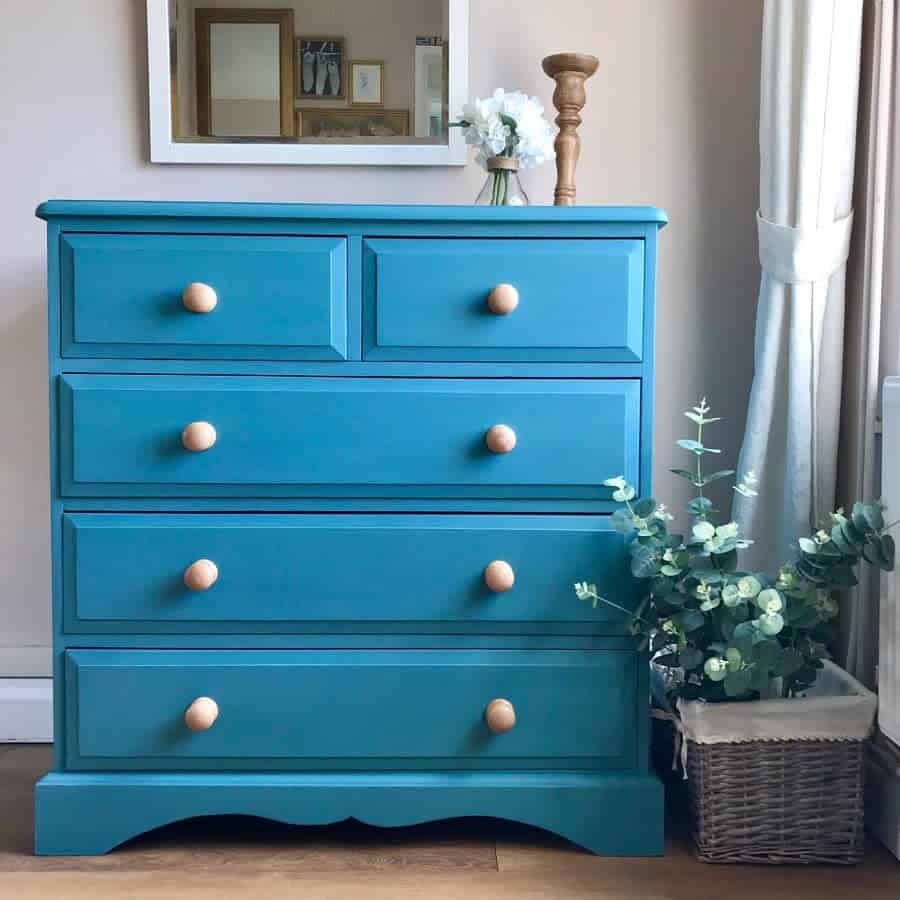 4. Give Vintage Chairs A Vibrant Pop
Vibrant vintage chairs can be given a modern artistic touch through painted furniture. Adding custom paintwork to vintage furniture creates unique pieces that are both vintage and trendy. Painted furniture is the perfect way to make a statement in any room.
Choose vintage chairs with interesting lines and shapes, then layer them with bold colors, metallic accents, and special effects. Whether you go for a vintage feel or more of a modern look, vibrantly painted furniture will always add an eye-catching touch of charm to your space.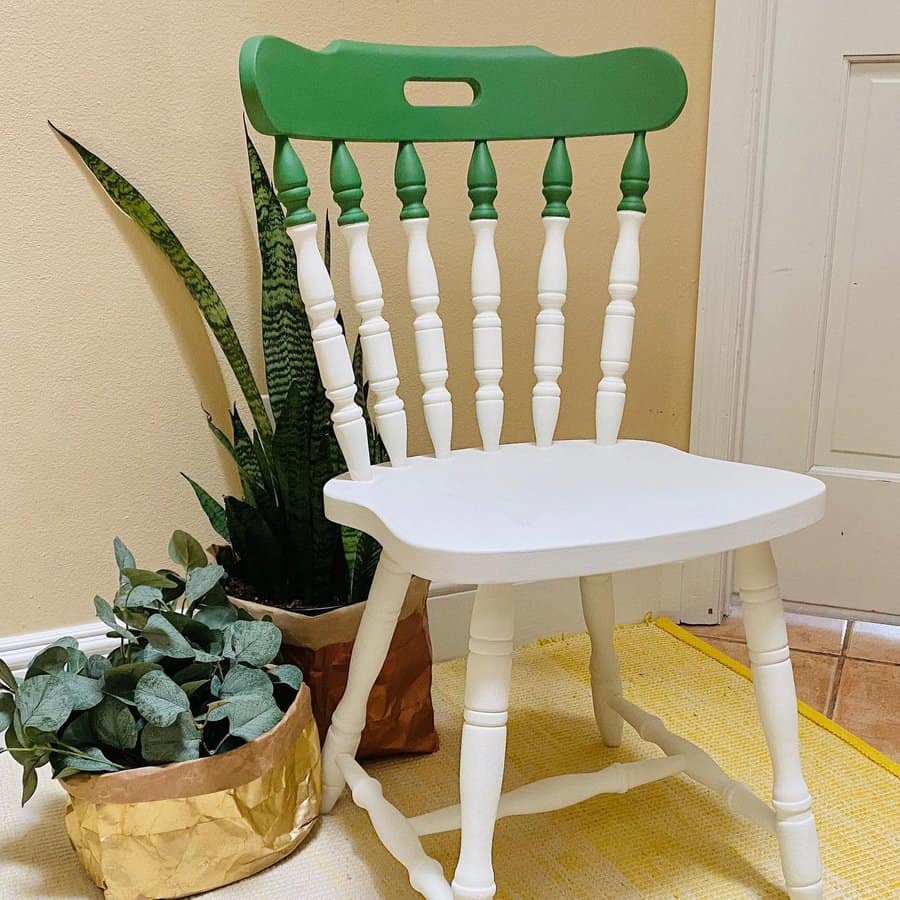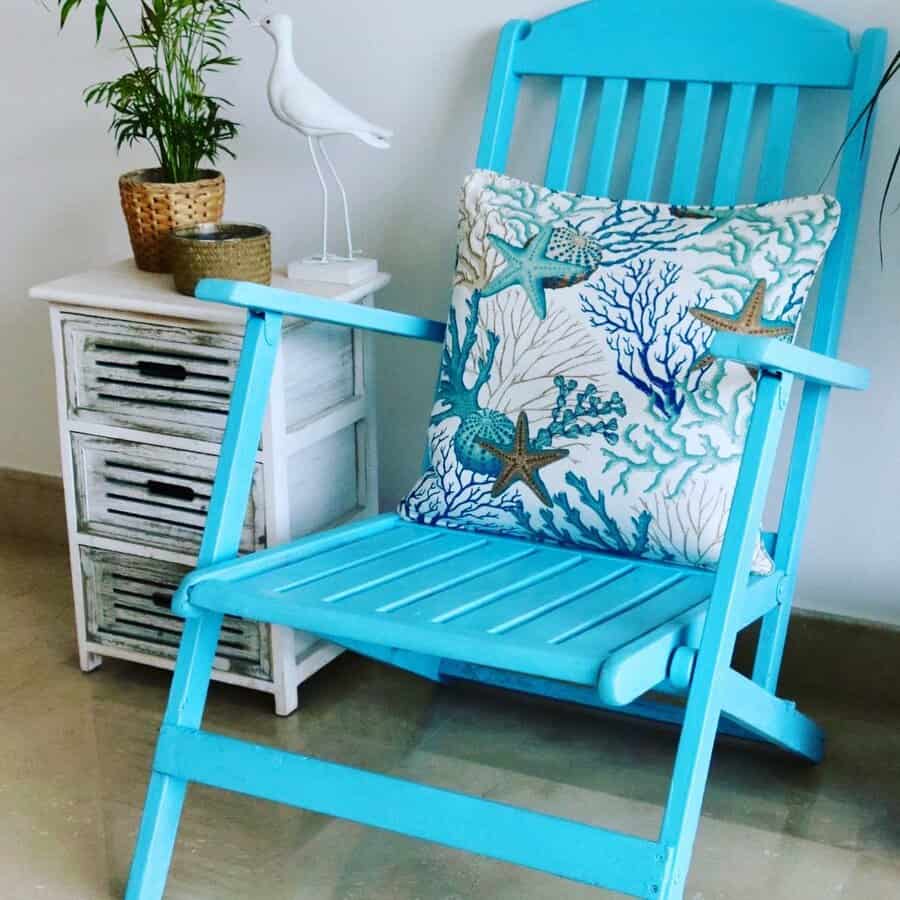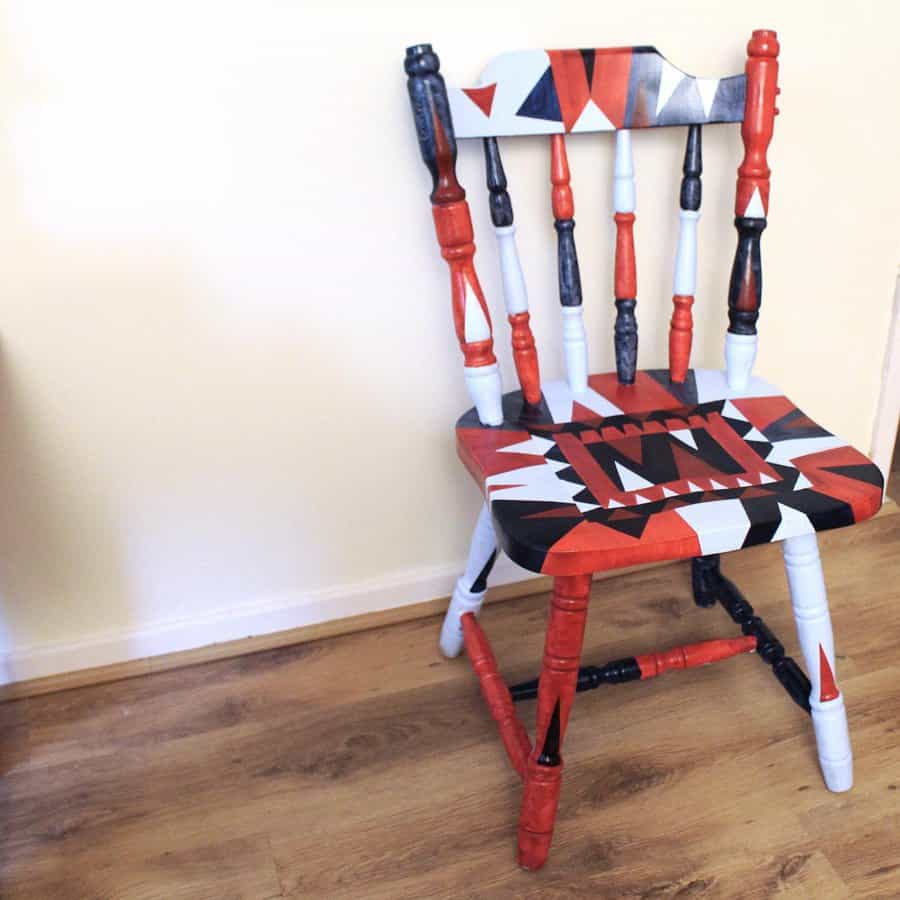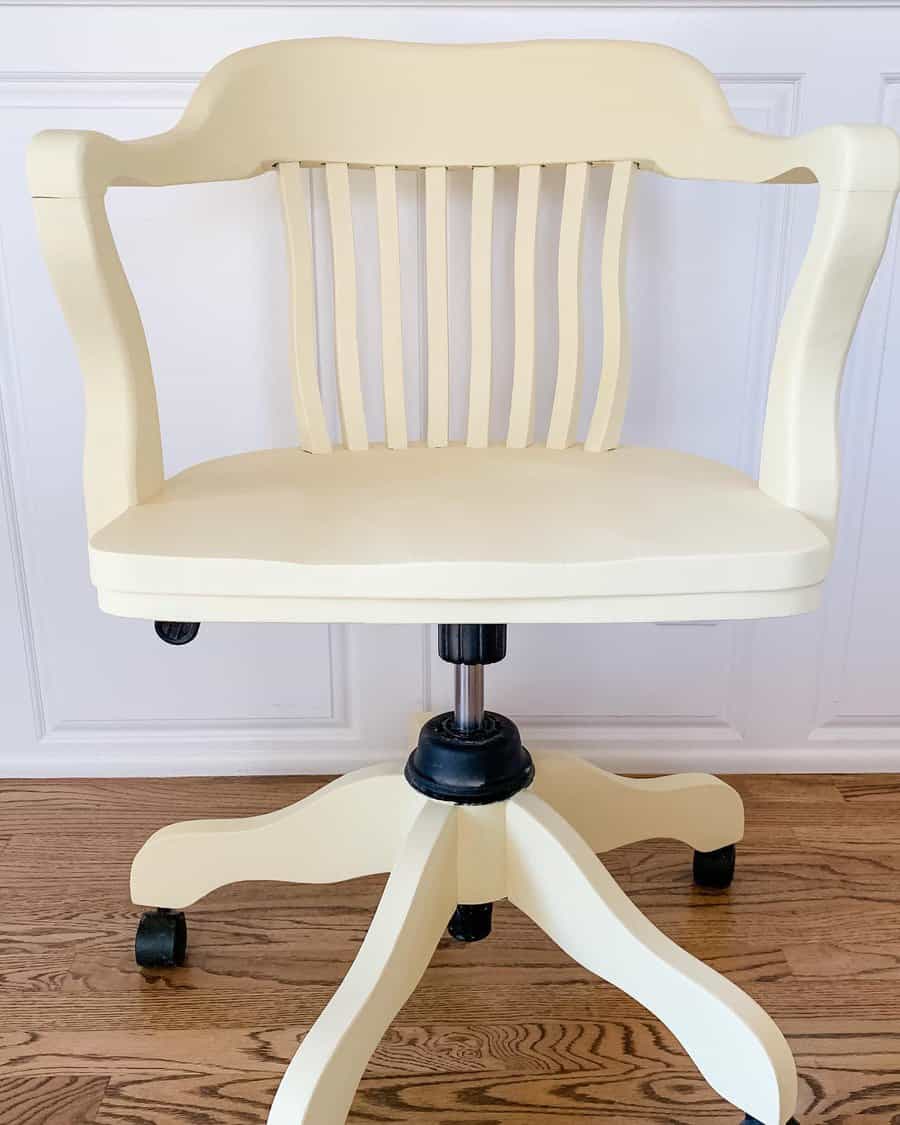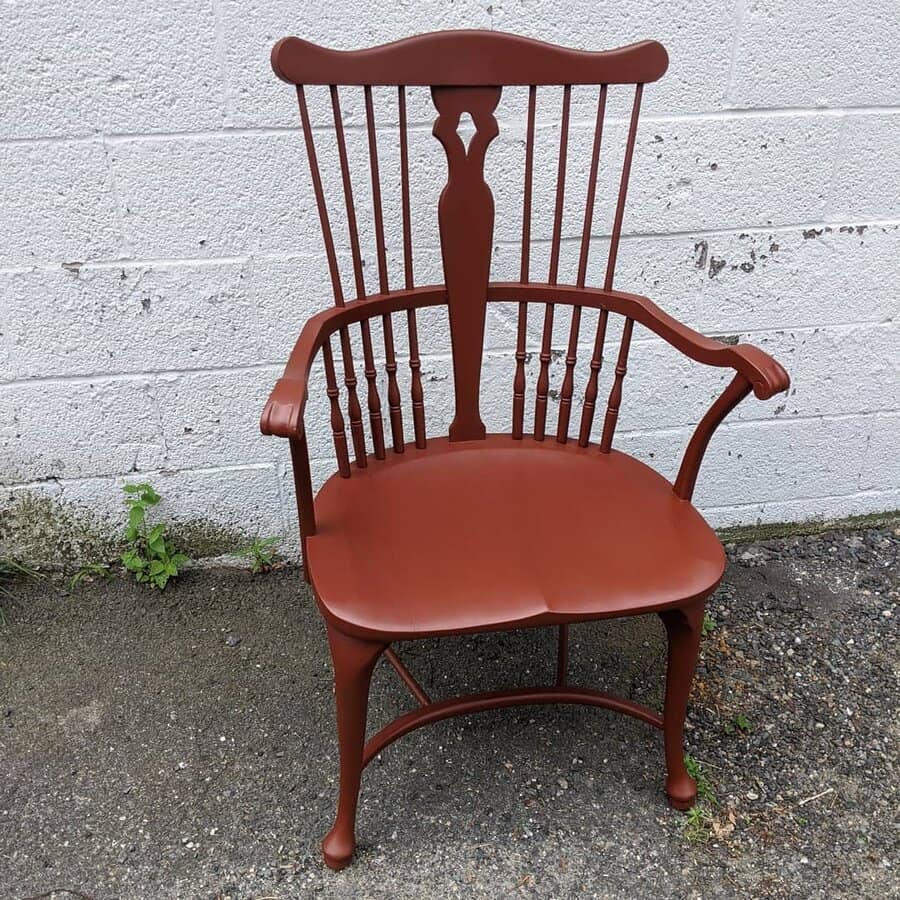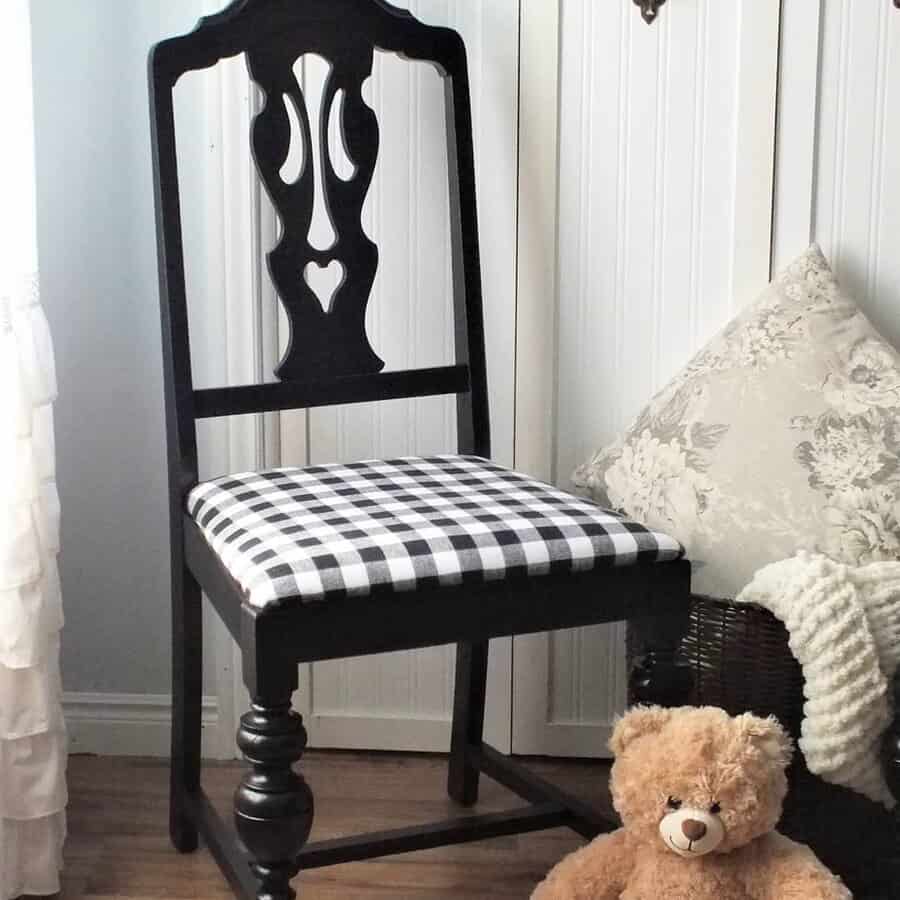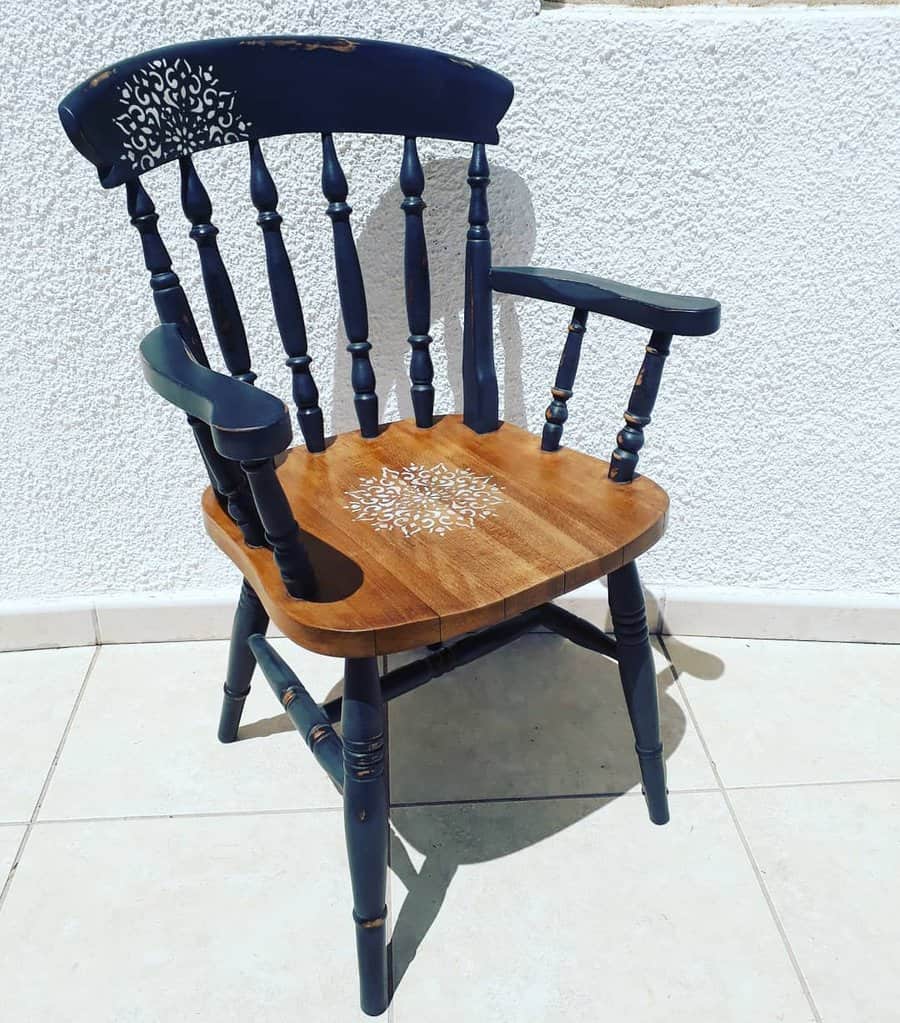 5. Soft Matte Finish With Chalk Paint
If you are looking to transform the look of your furniture with a soft and rustic finish, chalk paint is a perfect choice! With chalk paint, you can achieve an organic feel that is sure to bring texture and personality to any room.
This versatile material allows you to customize your furniture however you'd like. Whether you choose distressed finishes or muted tones, chalk paint will provide the perfect base for masterful designs. With chalk paint as your medium, even tired pieces of furniture can be transformed into works of art.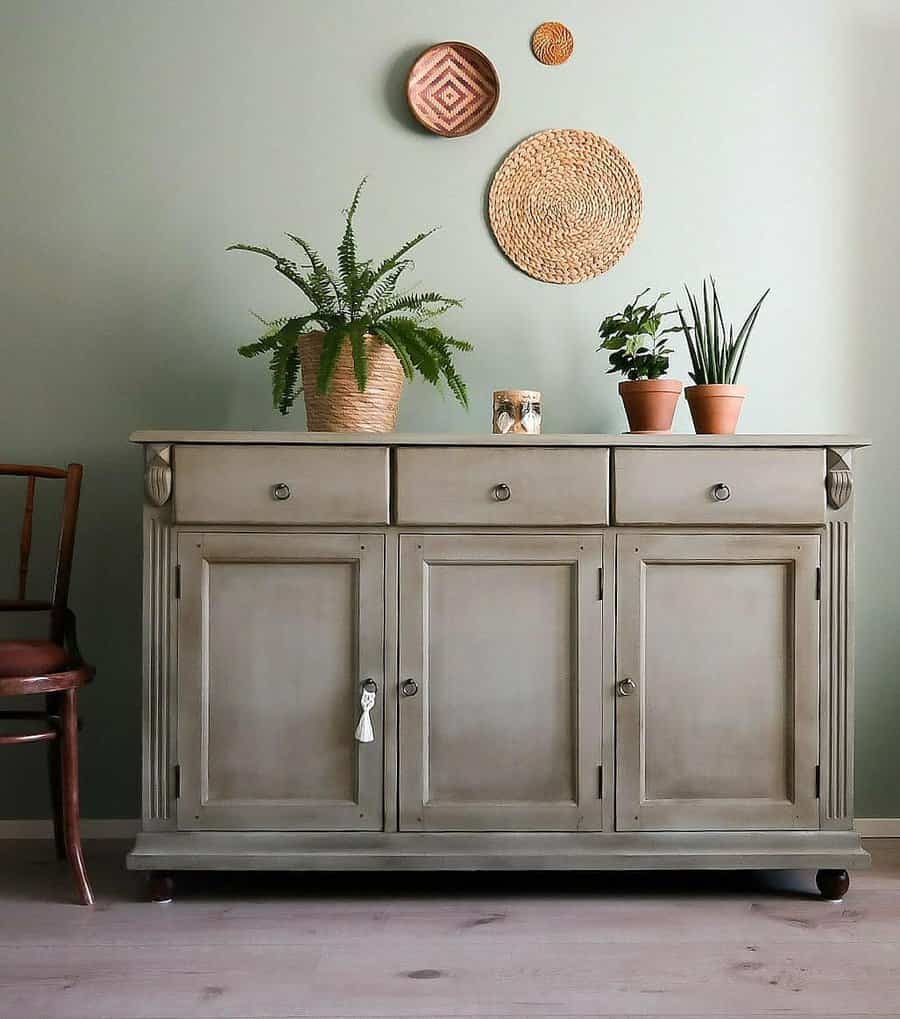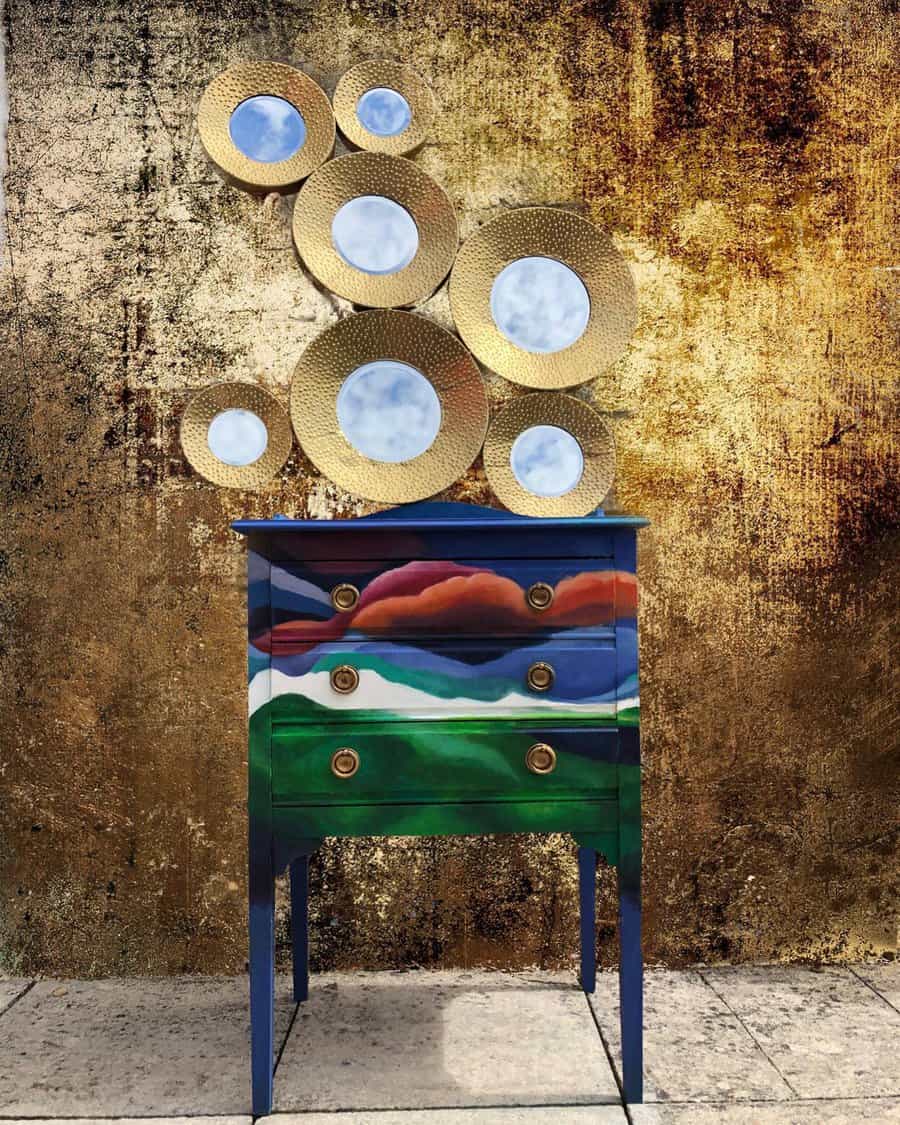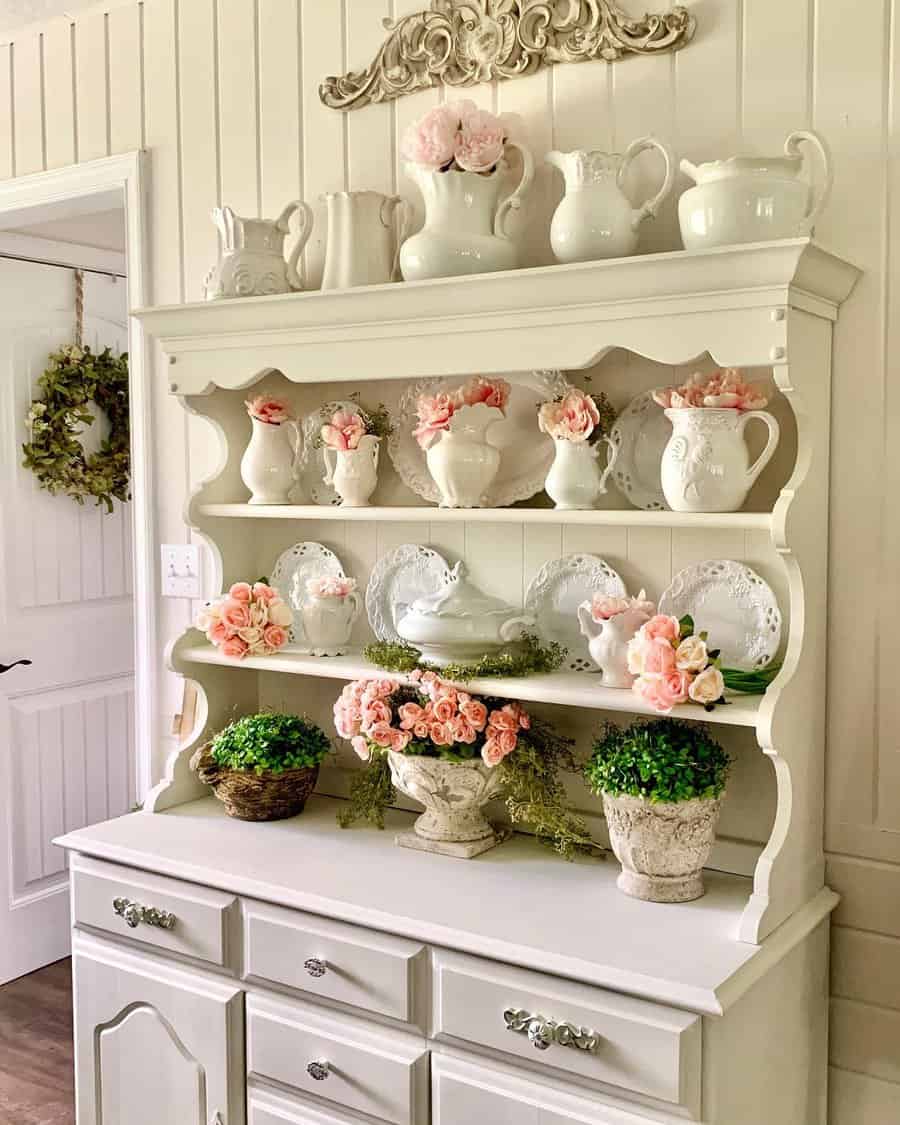 6. Opt For Muted Tones
Adding a vibrant veneer of vibrancy to tired furniture is an exciting way to give life to your home. Imagine muted pastel tones painted onto old dressers, cupboards and chairs, perfectly coordinated with the muted modern color block interior of your room.
Suddenly each time you glance at the newly awakened furniture the muted colors work together in such a perfect harmony that it will create an effortless atmosphere full of personality and pizzazz. Painting furniture can truly be a creative outlet for creating warm, inviting spaces within a home.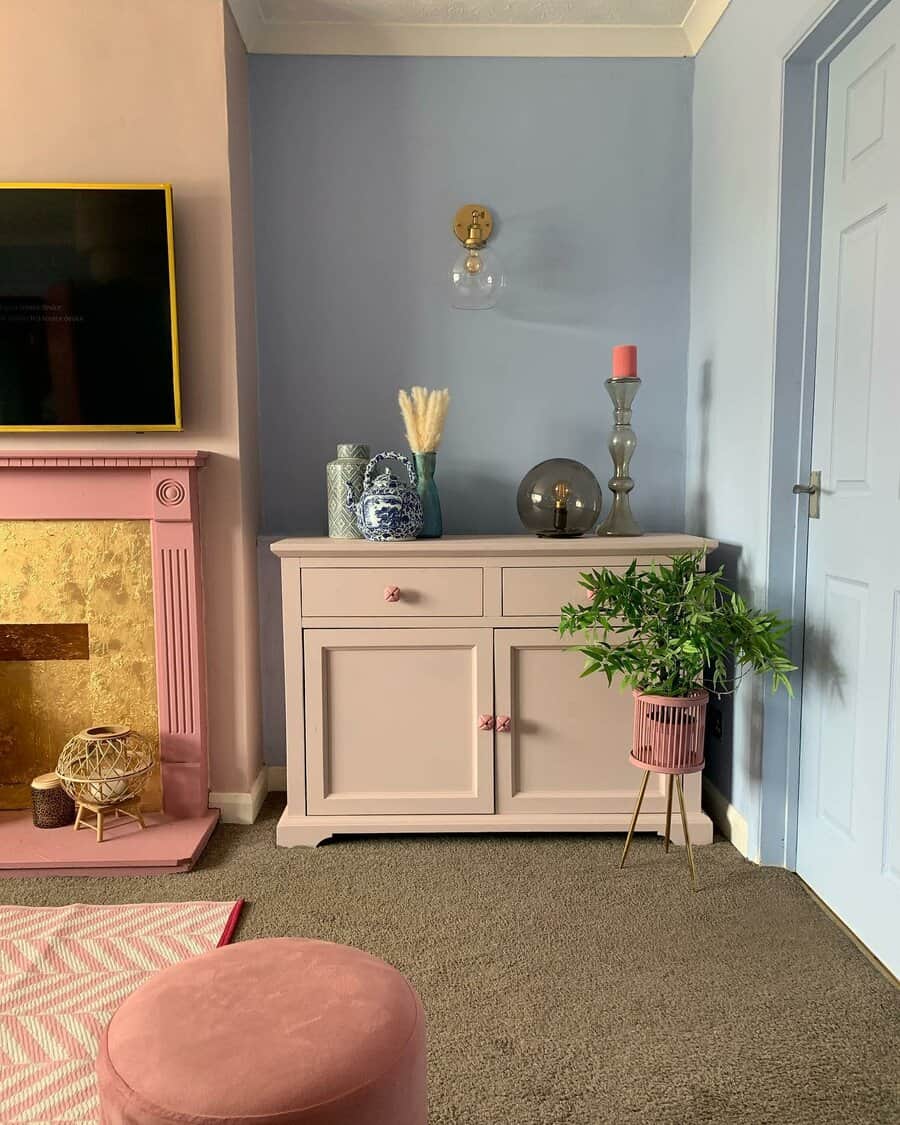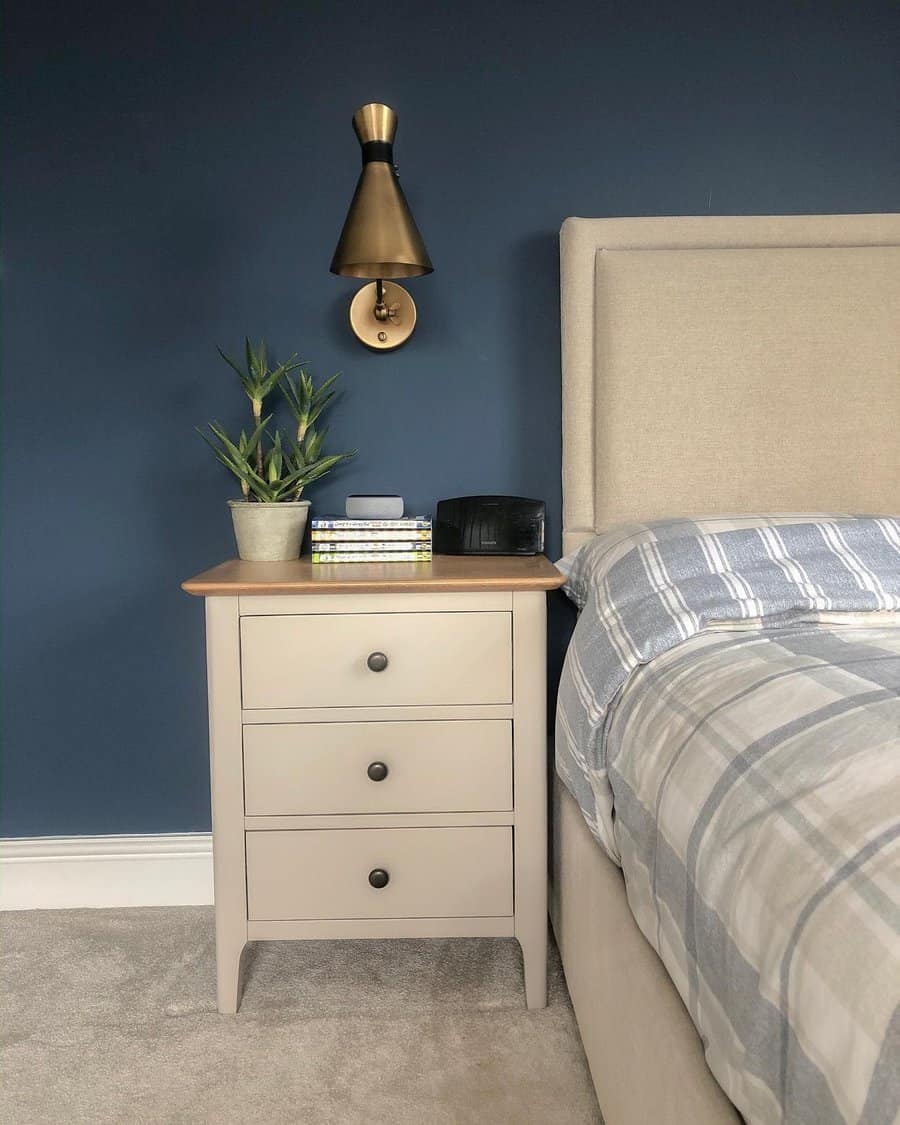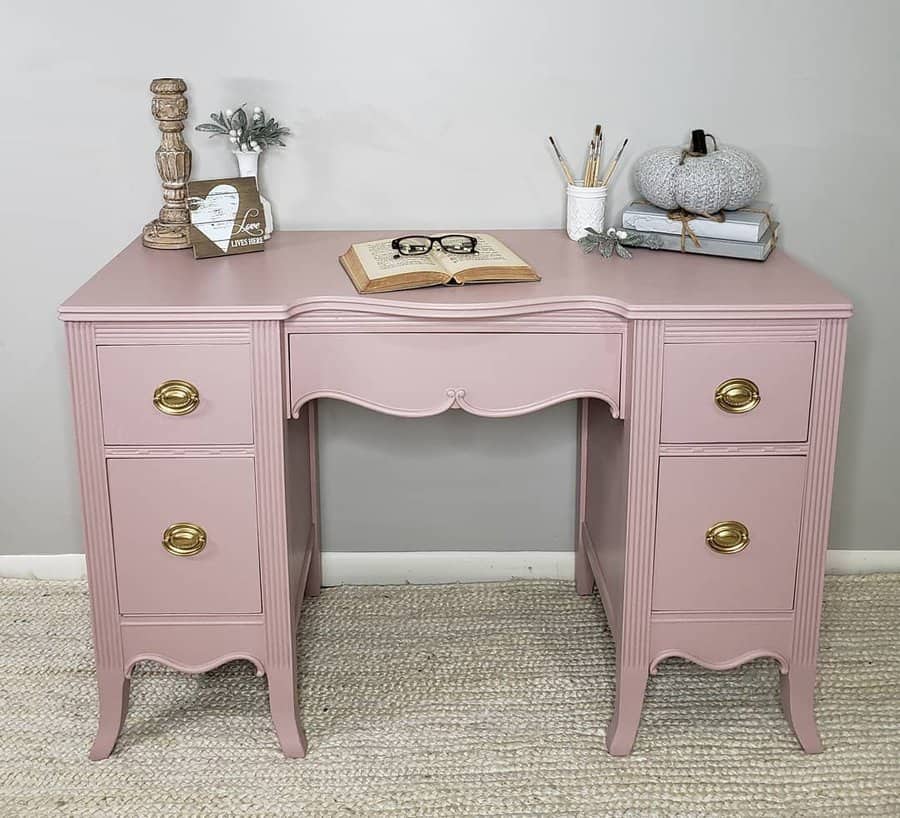 7. Add Gold Detailing
When looking to spruce up an old dresser or another piece of furniture, gold accent details can really add a touch of pizzazz! Whether it be gold knobs or gold detailing around the edges, gold-colored paint is sure to bring out the beauty in your furniture without breaking the bank.
This technique can totally transform a tired, forgotten piece into something that looks as fresh and stylish as you feel inside. So go ahead, grab some gold paint, and give your furniture the facelift it deserves!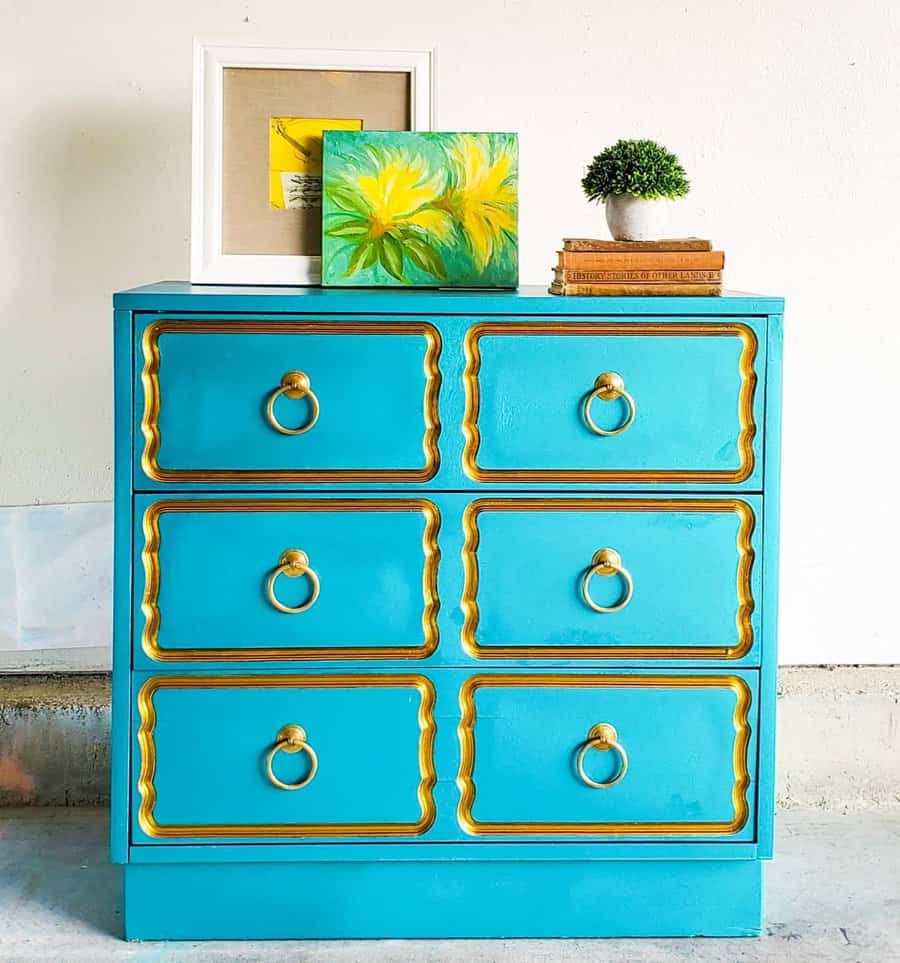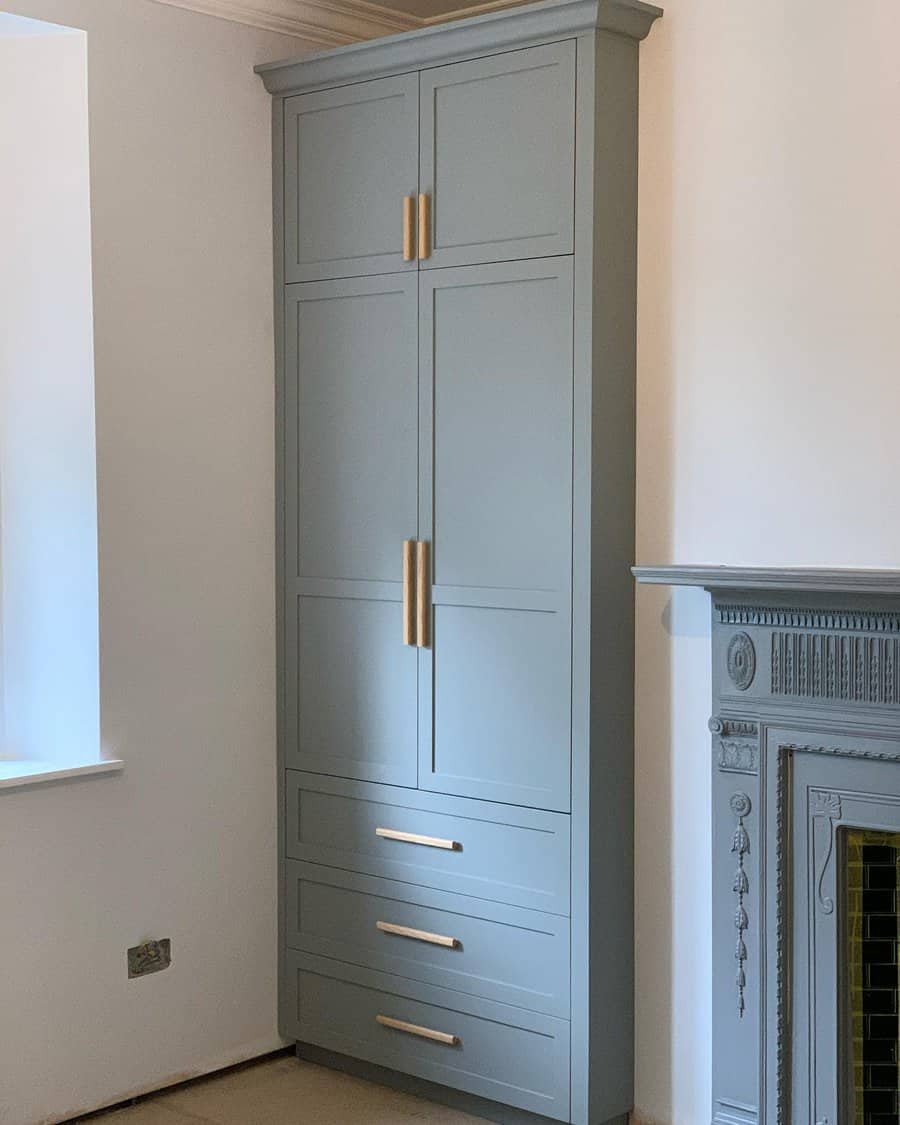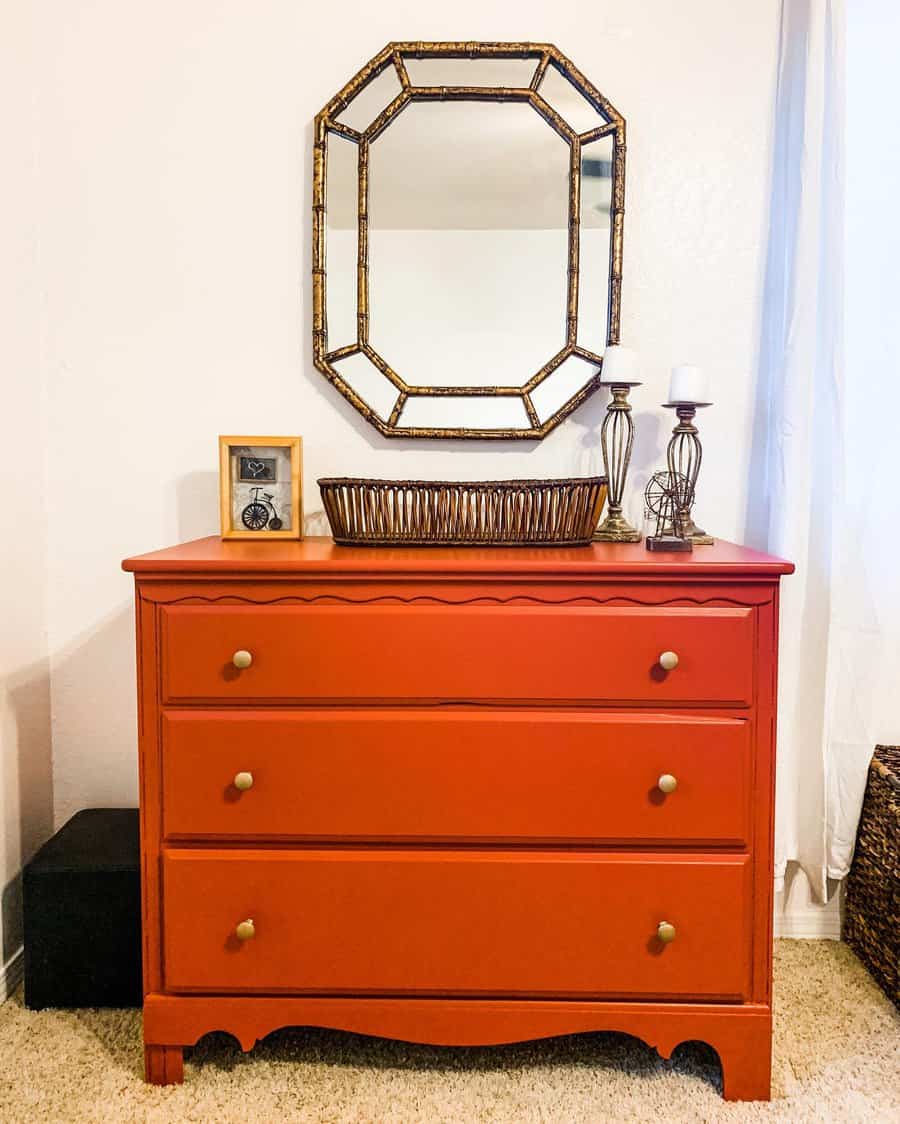 8. Add An Organic Touch With Green Shades
With green-painted furniture, you can create a truly unique and organic interior. The green will give the room a natural and calming effect while the gold details add an art deco vibe that is perfect for bringing out your inner artist.
Plus, green paints are always in style and make a statement like no other color can. Transform any ordinary room into a palace of green with this classic choice of furniture!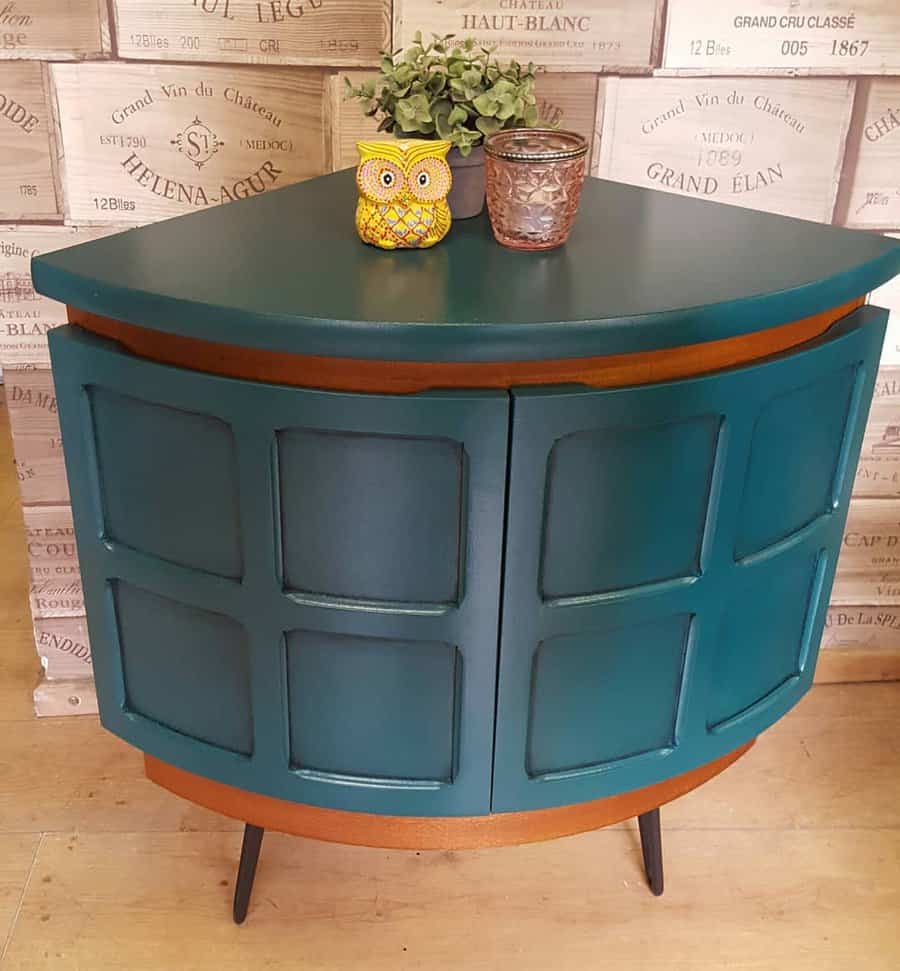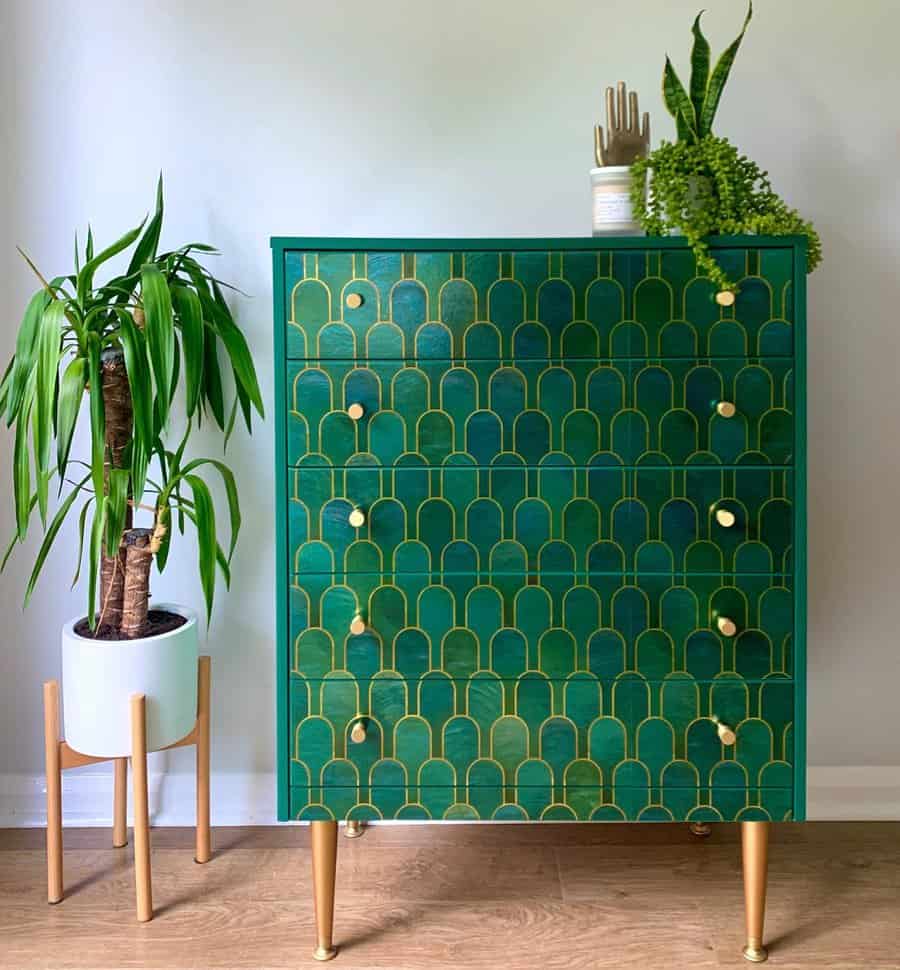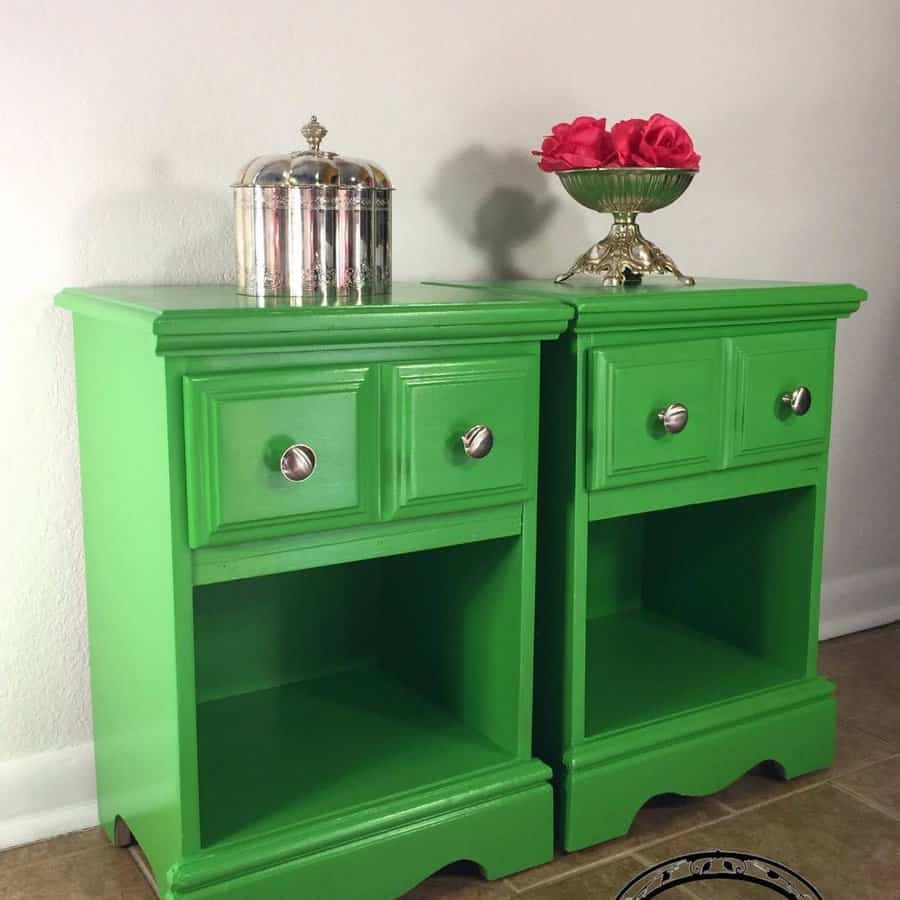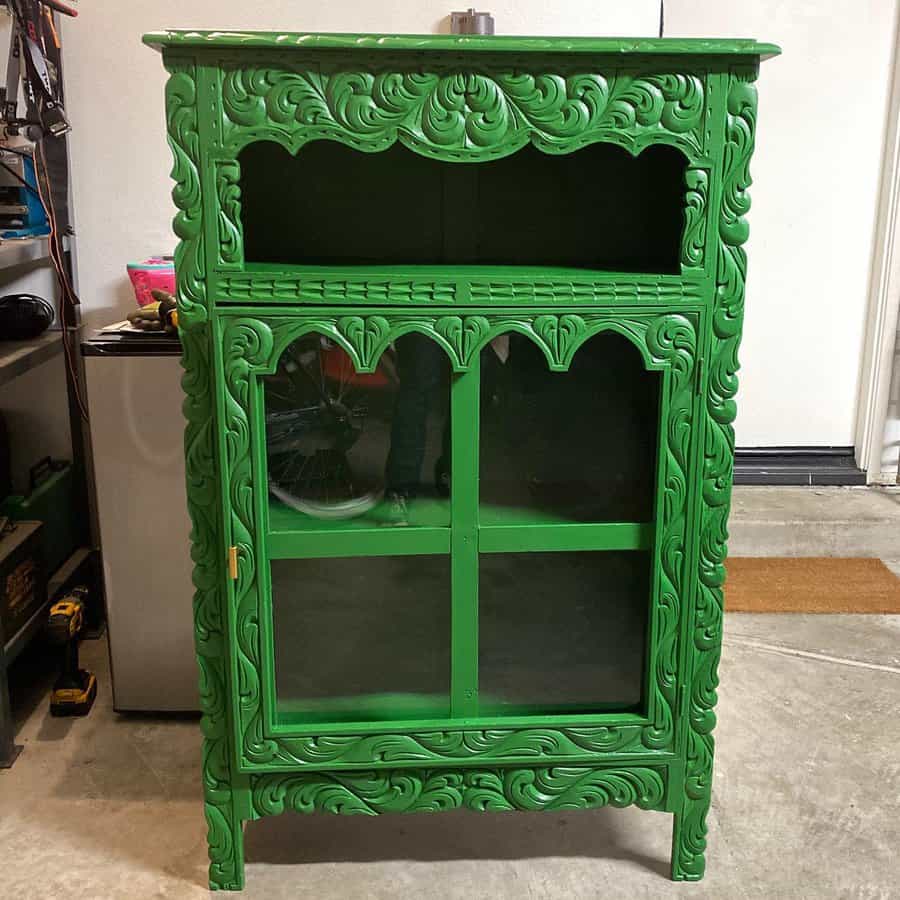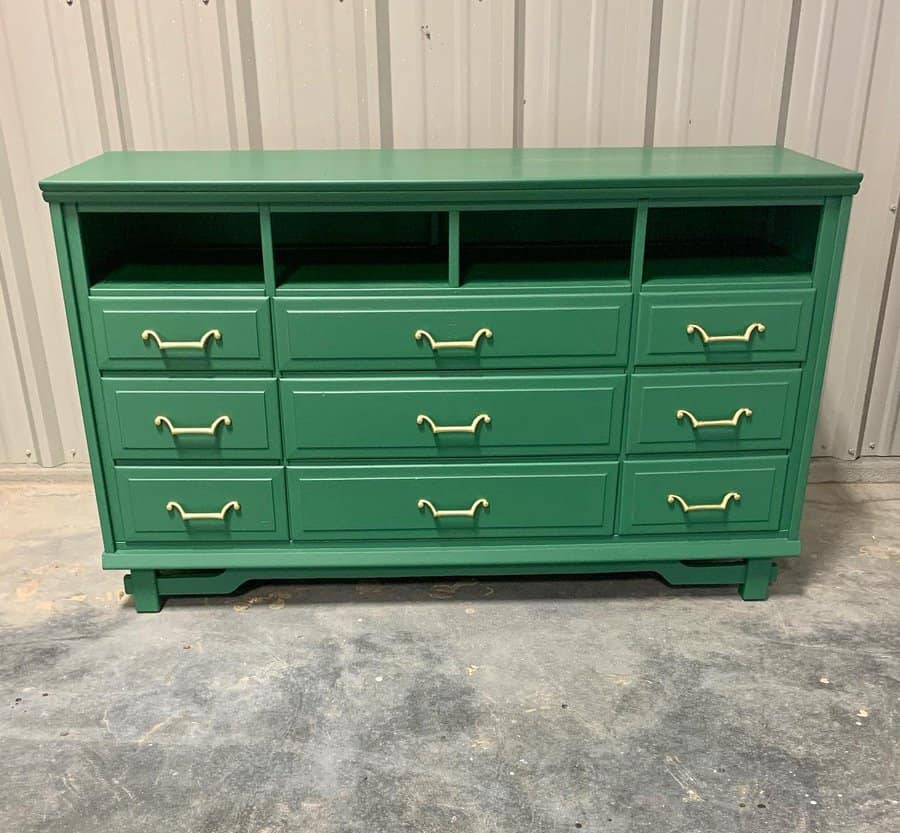 8. Add Character To Your Space With Rustic-style Paint
Distressed painted furniture has a charm of its own! It is the perfect option for anyone looking to add character and a rustic feel to their home. This trending style can transform tired furniture into something special with distressed paint, giving any piece a distressed, well-worn look that will become a treasured fixture in your space.
From distressed accent tables to distressed armchairs, distressed paint allows you to create a unique piece of furniture with an aged, weathered appearance like no other.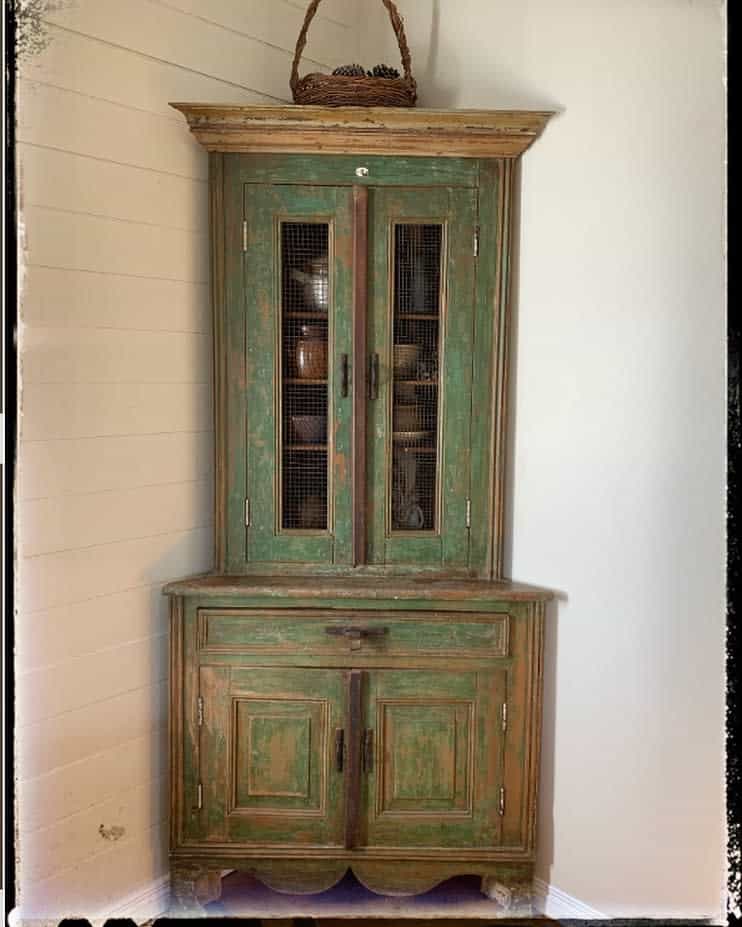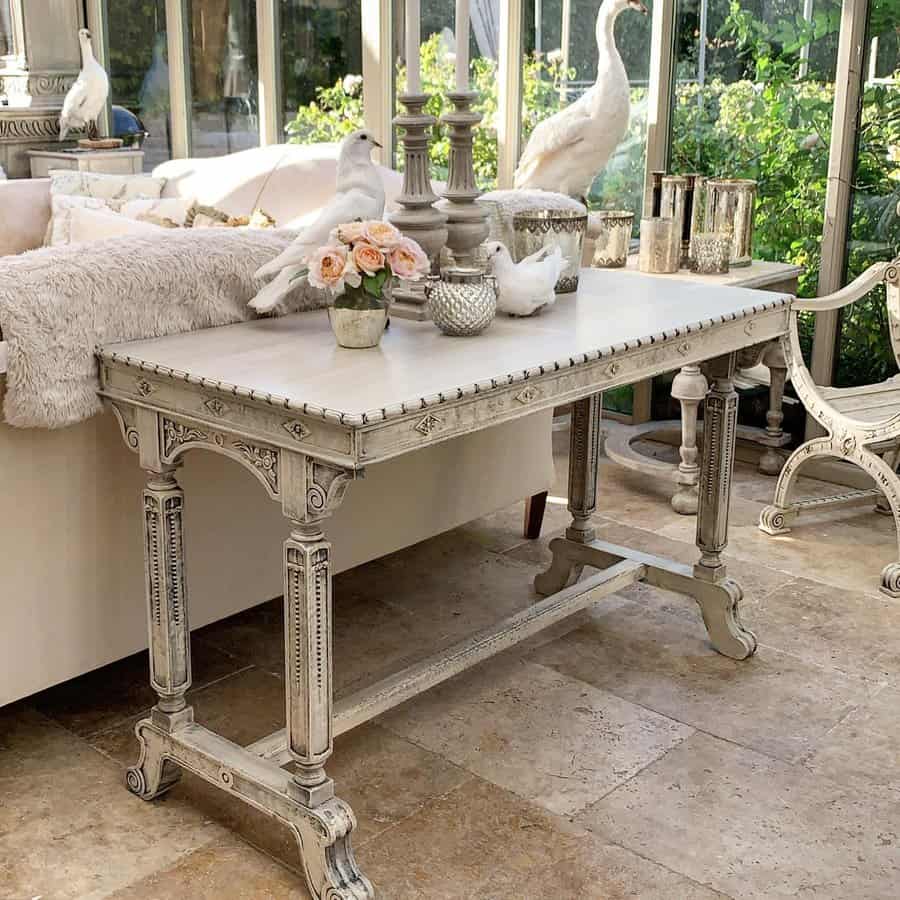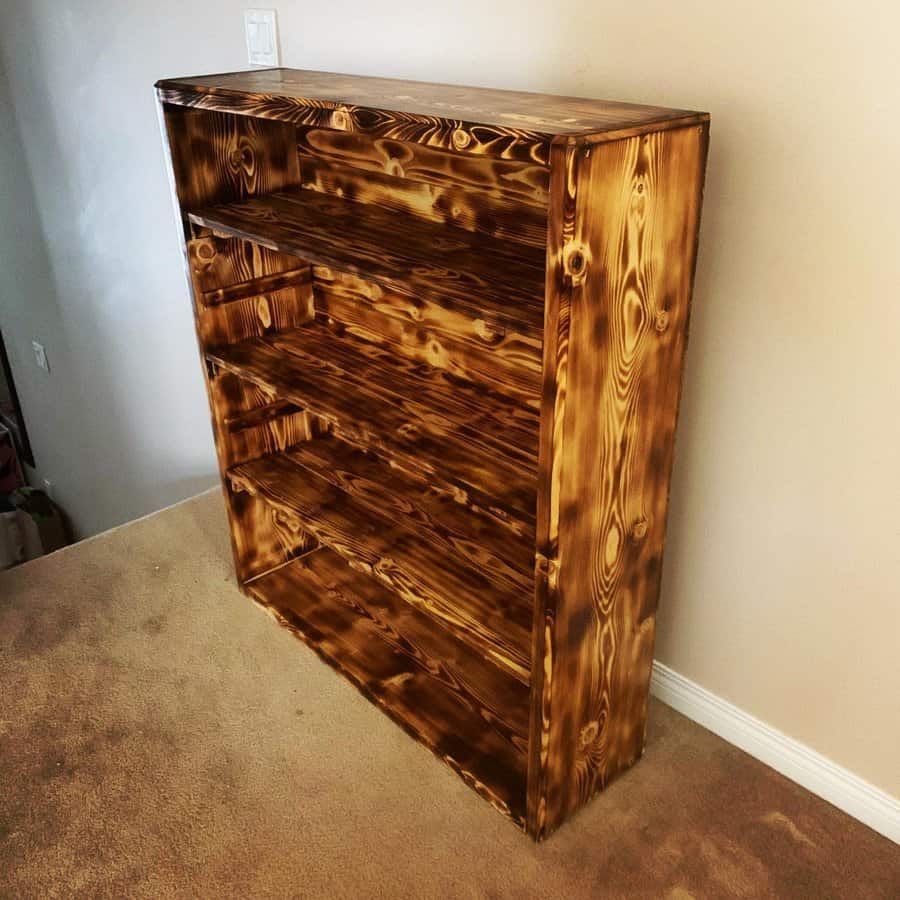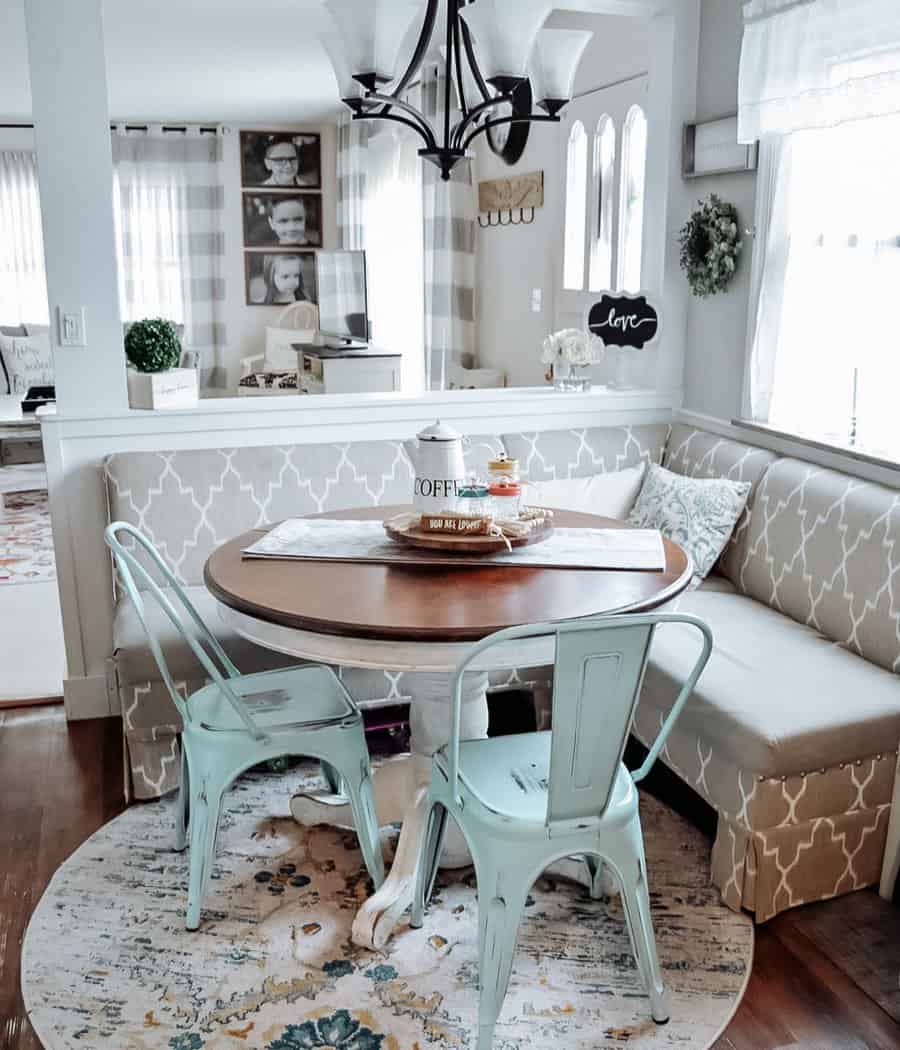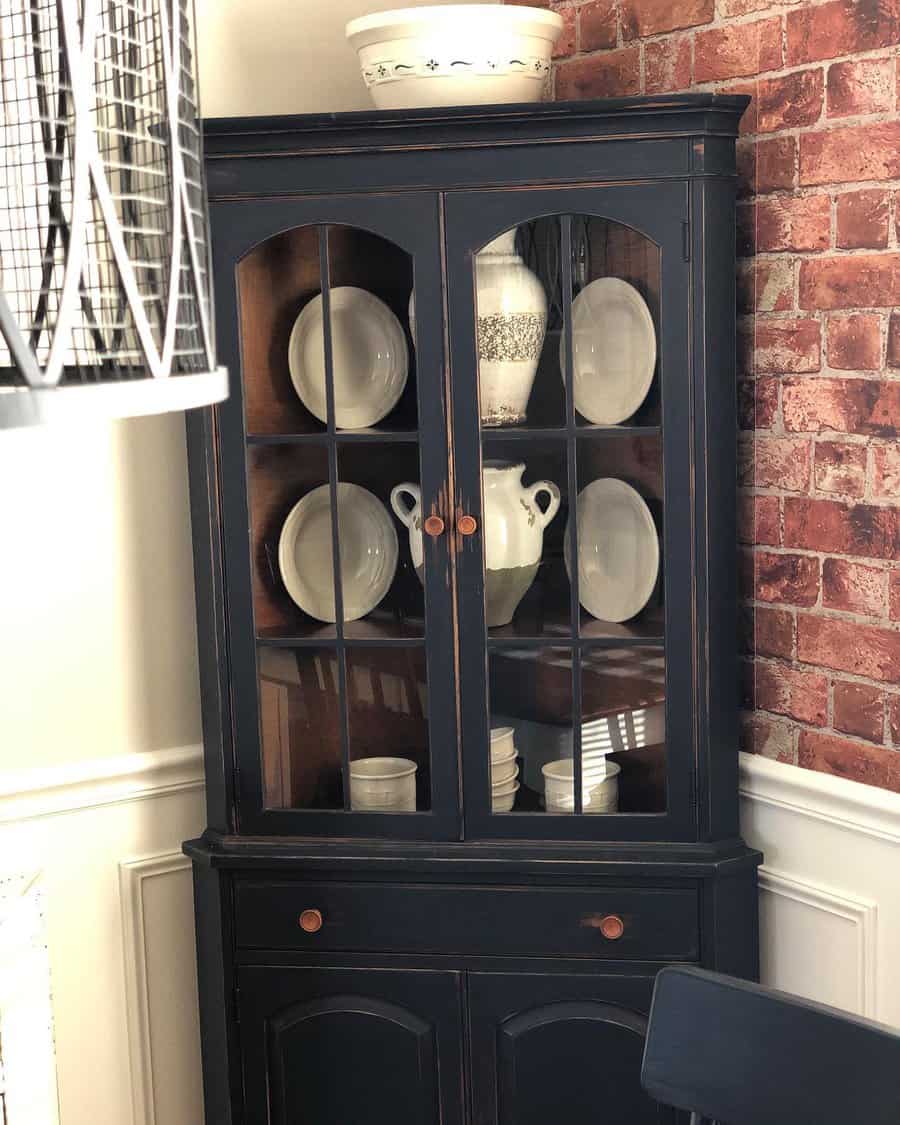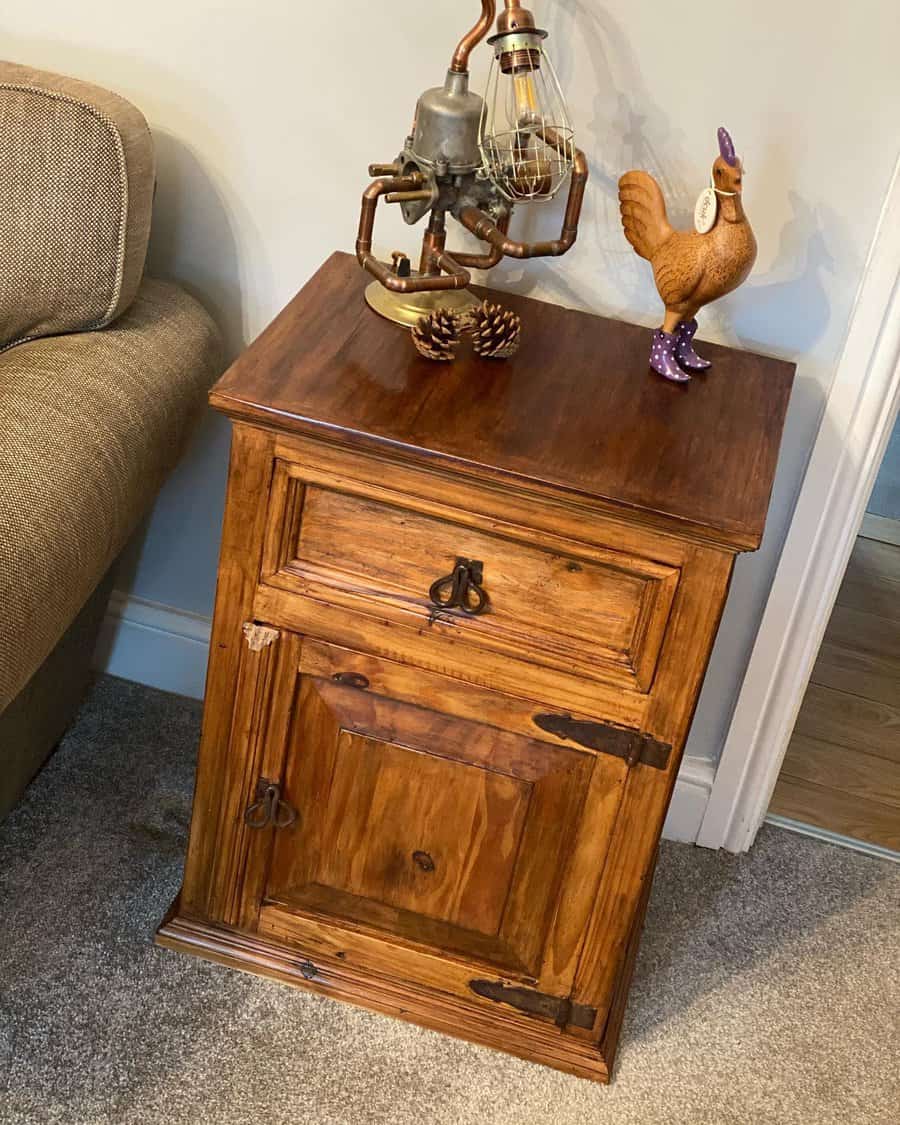 9. Keep It Dainty With Shabby Chic
Brighten up your home with shabby chic style painted furniture! With its unique chalky or distressed white finish, shabby chic-painted furniture offers a timeless sophistication and charm that can elevate any room. Ideal for shabby chic lovers looking to enhance the atmosphere of their living space, shabby chic style can give a simple piece of furniture a dreamy, romantic flair that invites relaxation and comfort.
Whether you prefer neutral colors like white or grey, accent pieces like distressed mirrors or vases, or some subtle vintage touches here and there, shabby chic-painted furniture will always be a timeless classic!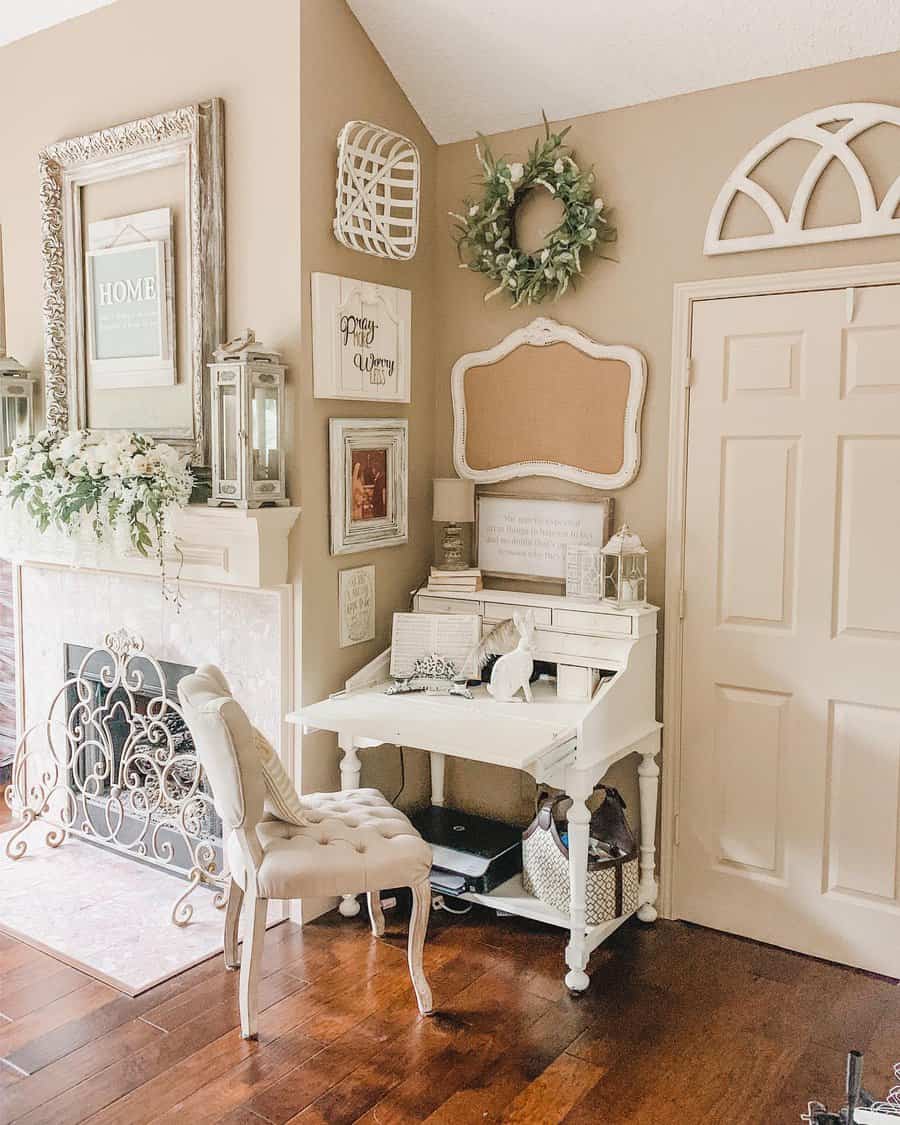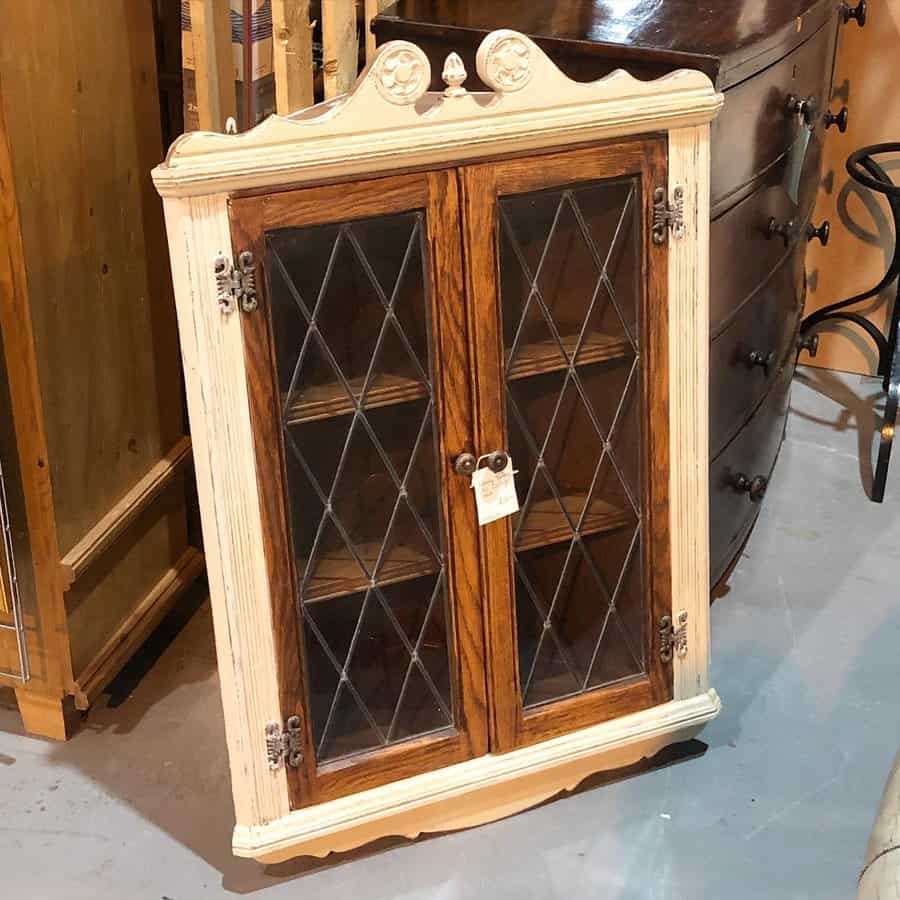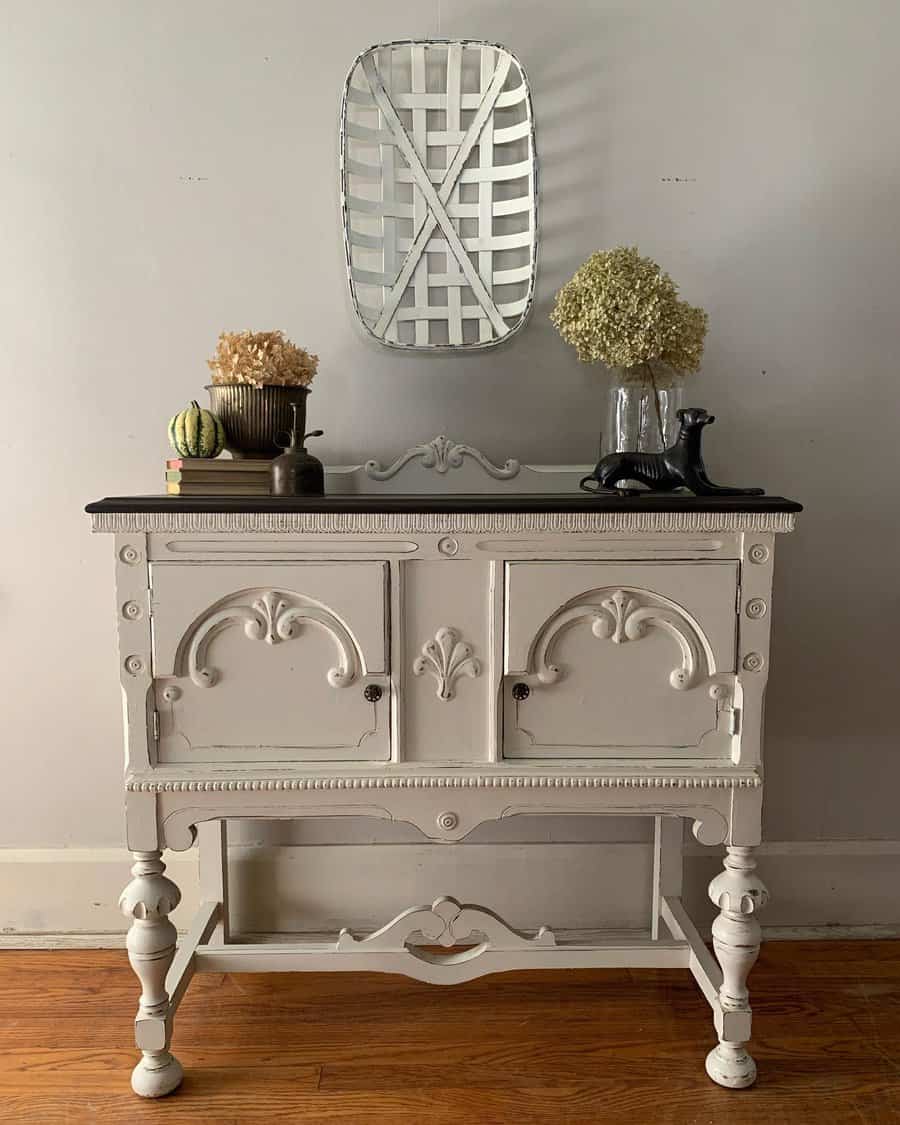 One of the hardest parts of painting furniture is choosing a color.
10. Keep It Tidy With White
White-painted furniture can bring a breath of fresh air to any white room, transforming it into a bright and inviting paradise. Its clean and classic look is perfect for creating an illusion of a larger space; white furniture brings more light into the room, taking away the edges and corners of the walls, making you feel like the sky is the limit.
Not only is white-painted furniture stunning visually, but it also looks fantastic with its various shades of white that draw a sharp contrast against other colors. The versatility of white makes it possible to match your white-painted furniture with nearly any theme or color that you choose.
In any case, white-painted furniture looks beautiful when added to a white room – transforming it into an extraordinary paradise!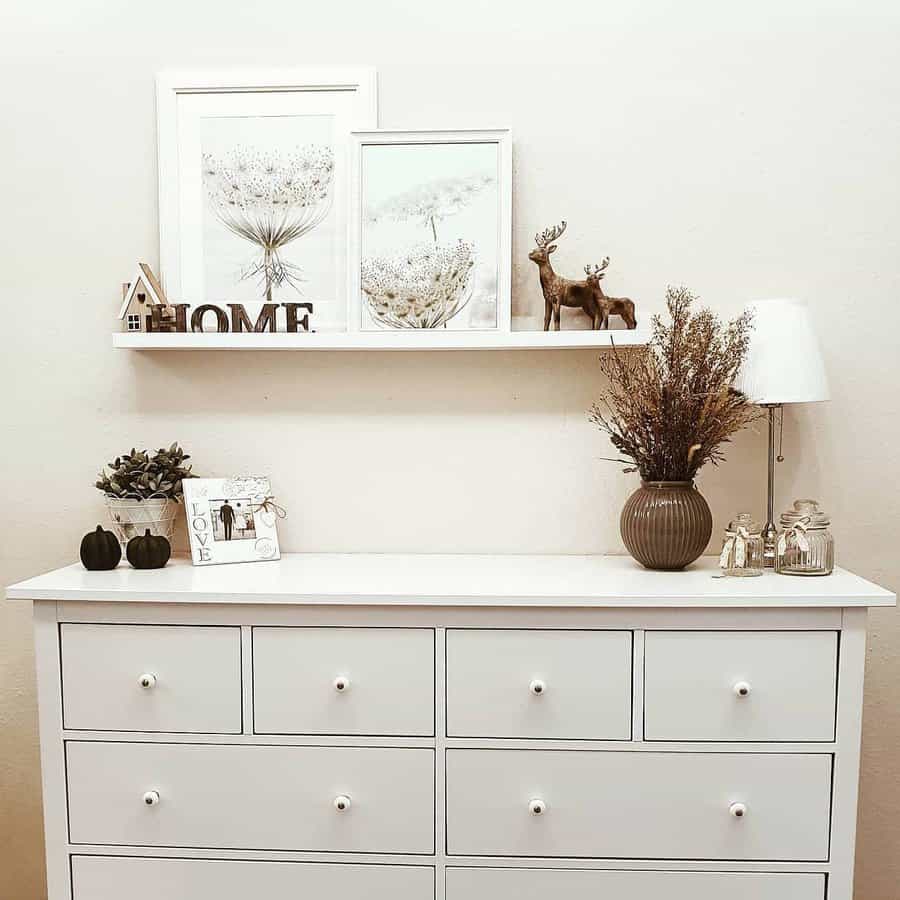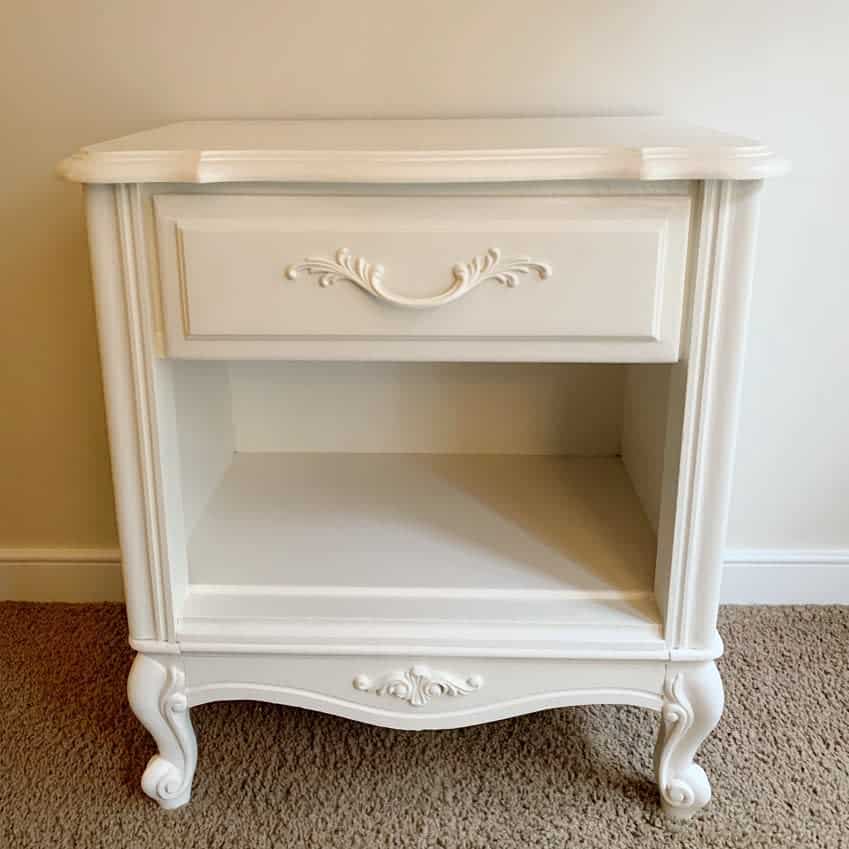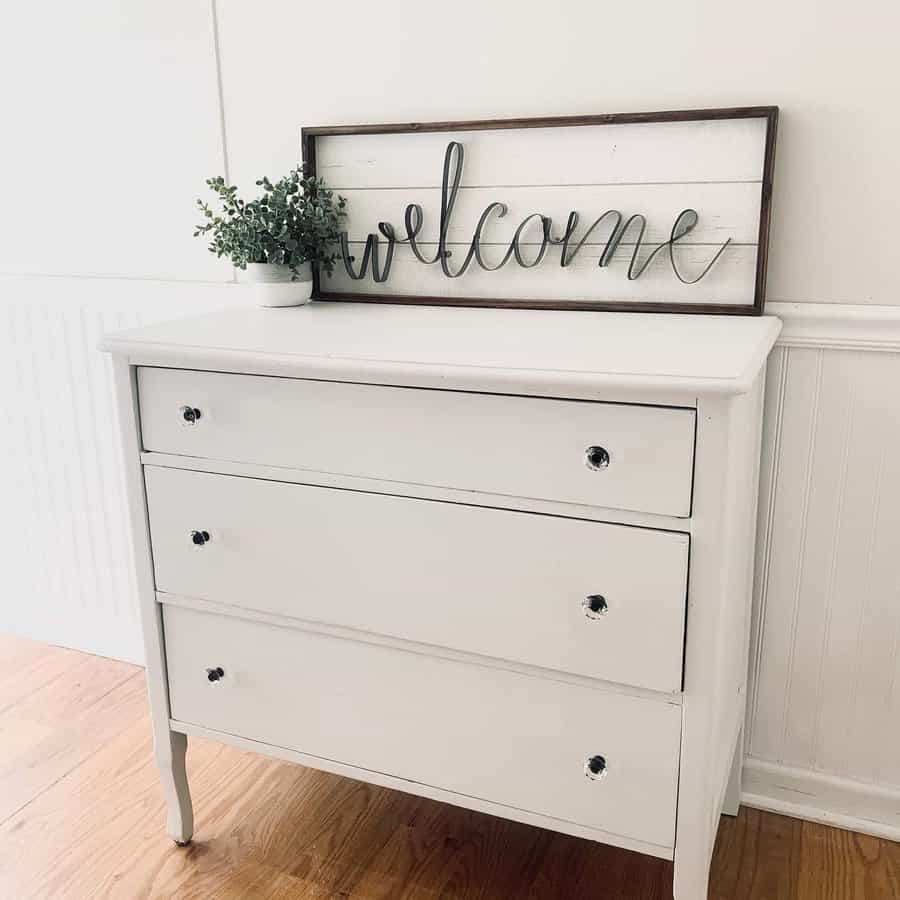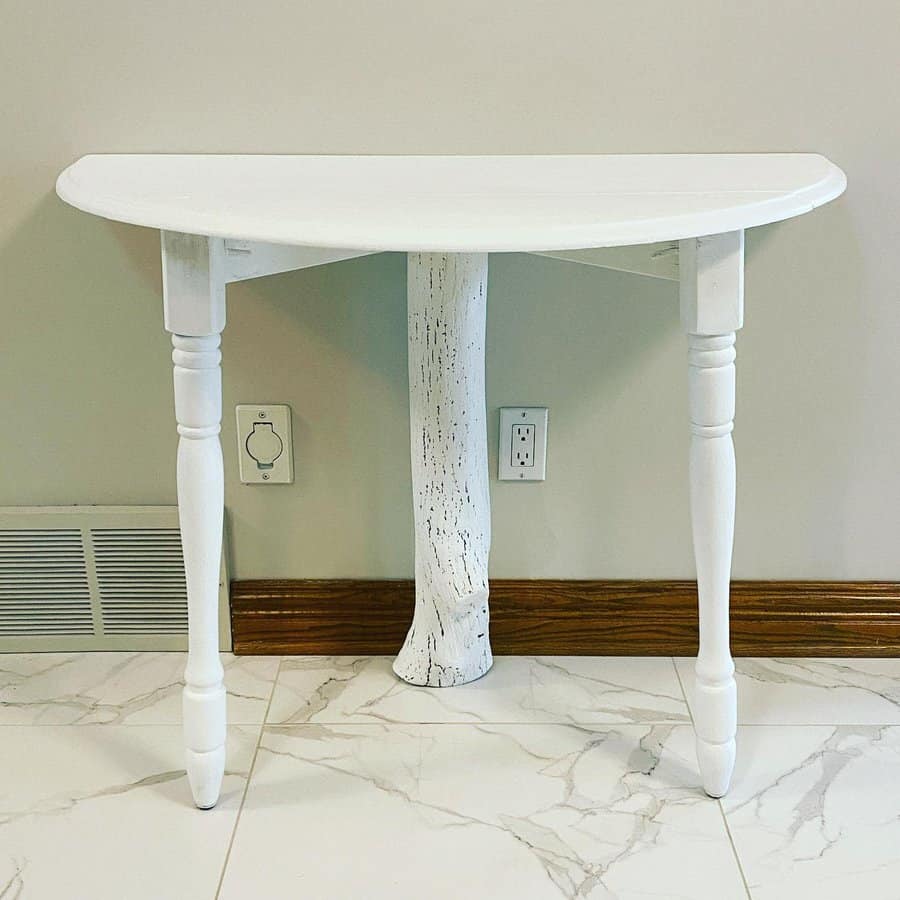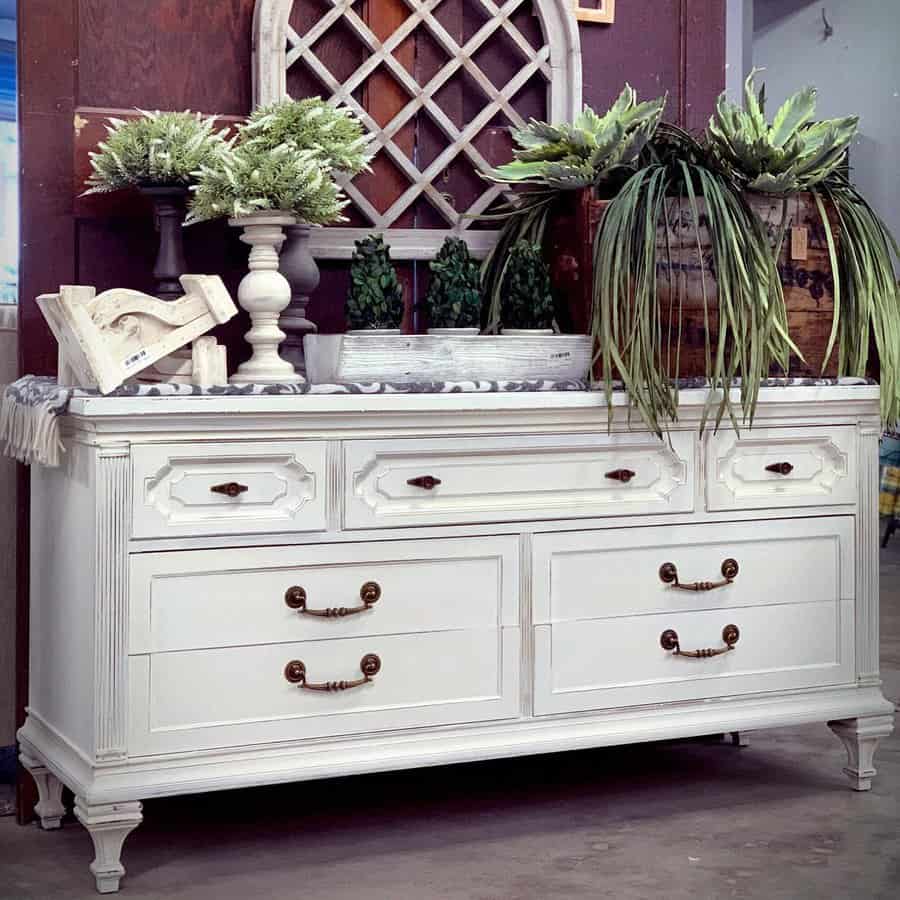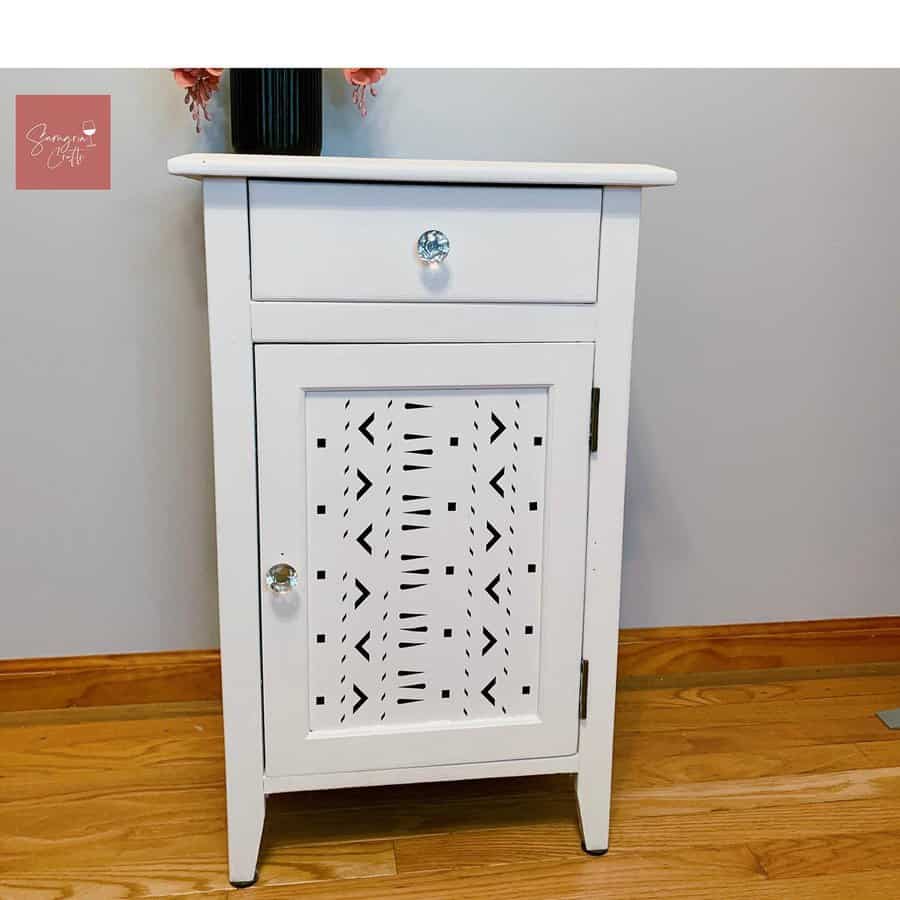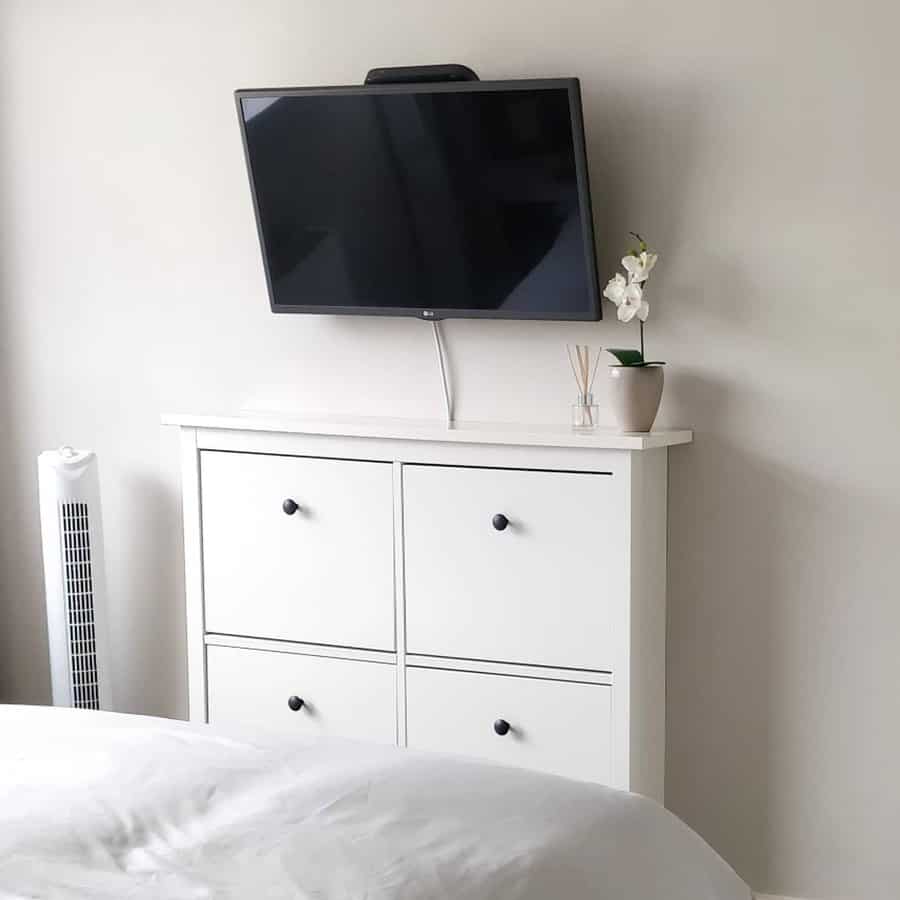 Painted Furniture FAQs
Do you need to sand furniture before painting?
Not always. But sanding is an important part of prepping a piece of furniture for painting. Sanding creates small imperfections in the furniture's surface, which allow the paint to adhere better.
If you plan to skip this step, using a high-quality primer appropriate for your chosen paint type and furniture material is the best alternative.
What is the difference between chalk and milk paint?
Both chalk paint and milk paint are affordable, water-based formulas that produce a smooth, semi-matte finish. They're both incredibly popular for DIY projects like painting furniture.
Chalk paint is thicker than milk paint and, as a result, offers a more even application. Milk paint generally comes in powder form and is very thin when mixed with water. This leads to a naturally distressed-looking finish without any sanding.
Can you paint laminate furniture?
Yes, as long as you're willing to put in the work. Laminate furniture is covered with a thin layer of plastic that is often printed with a wood grain pattern. While laminate is originally quite glossy, you can sand the surface — 120-grit sandpaper is a good starting point — to help the paint stick.