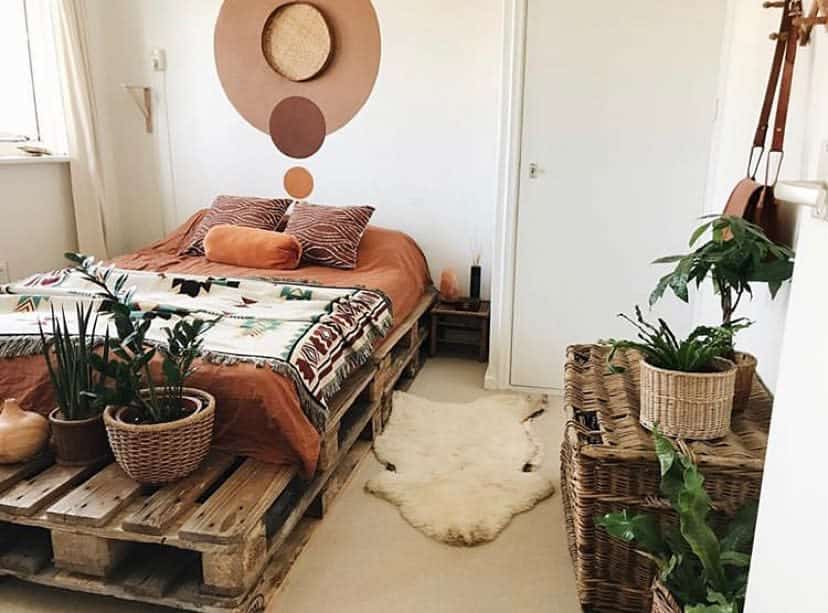 66 Easy DIY Pallet Ideas and Projects
"It is better for you to be free of fear lying upon a pallet, than to have a golden couch and a rich table and be full of trouble." – Epicurus
Recycling and upcycling is a trend that will never go away as we become more aware of our environment and our effect on it. One of the easiest and most popular ways to embrace this trend in your home is by using wood pallets. The wood is already cut into planks, so you can immediately get to work assembling them into something new.
Check out these wood pallet ideas and get inspired to tackle some projects around your home. Don't make the mistake of thinking the pallet projects are all rustic or farmhouse appropriate. Several pallet ideas will look beautiful in a contemporary, American traditional, or modern home.
1. Composite Pallet Desk With Metal Frame
If you're looking for a great DIY pallet project to make, why not consider a pallet desk? With reclaimed pallets, a bit of elbow grease, and some metal frames, you can put together a chic work desk in no time. You can give the pallet wood its own rustic charm by sanding it down or leaving the natural imperfections to create a unique look.
For extra pizzazz, add a coat of paint or opt to decorate with vintage-inspired knobs and handles. Even if you aren't handyman material, this pallet project is relatively easy to tackle and will give your workplace an inviting atmosphere.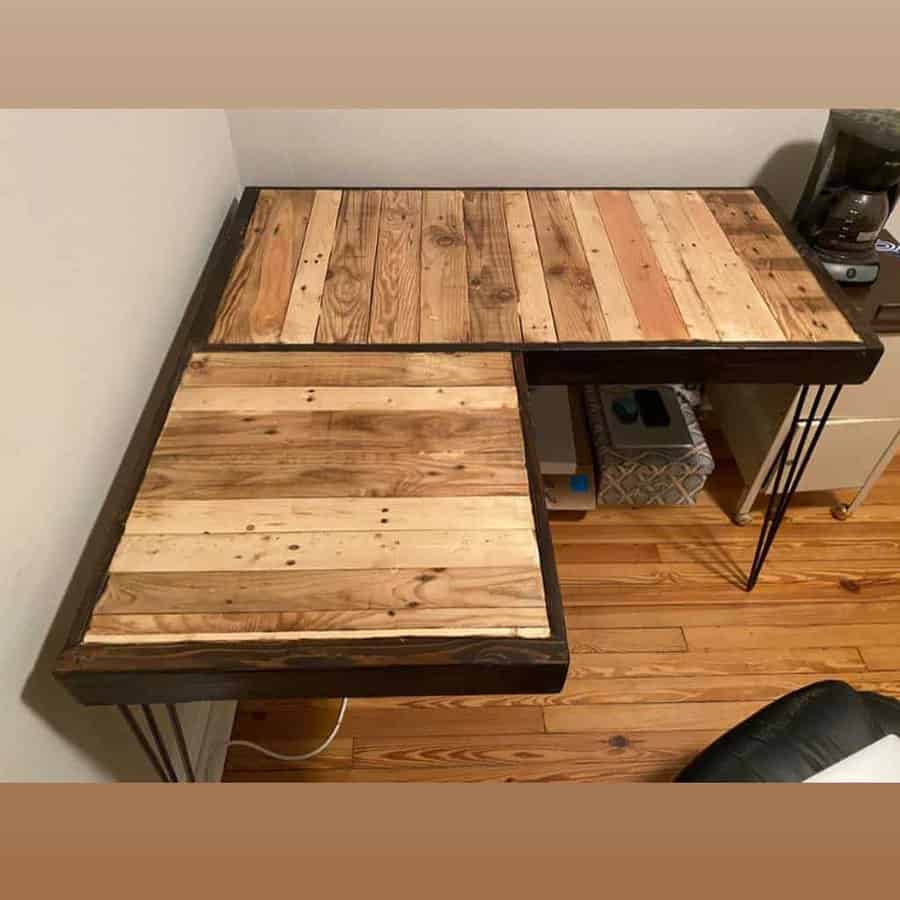 2. Pallet Desk With Under Desk Storage
If you're looking for pallet ideas, you can't go wrong with a pallet desk. Not only is it a great way to make use of pallets, but it can also add a unique touch to any home.
You can even up the style-ante by adding under-desk storage units and shelves that create easy access to books, laptops, or whatever else you need handy in your workspace.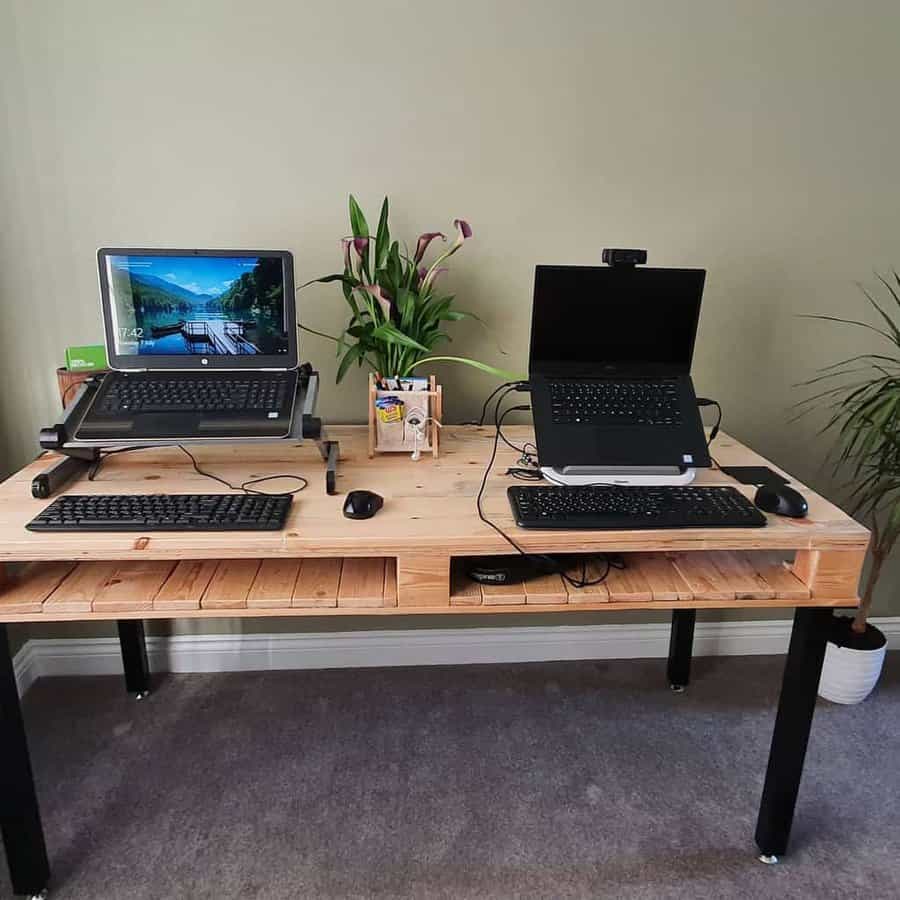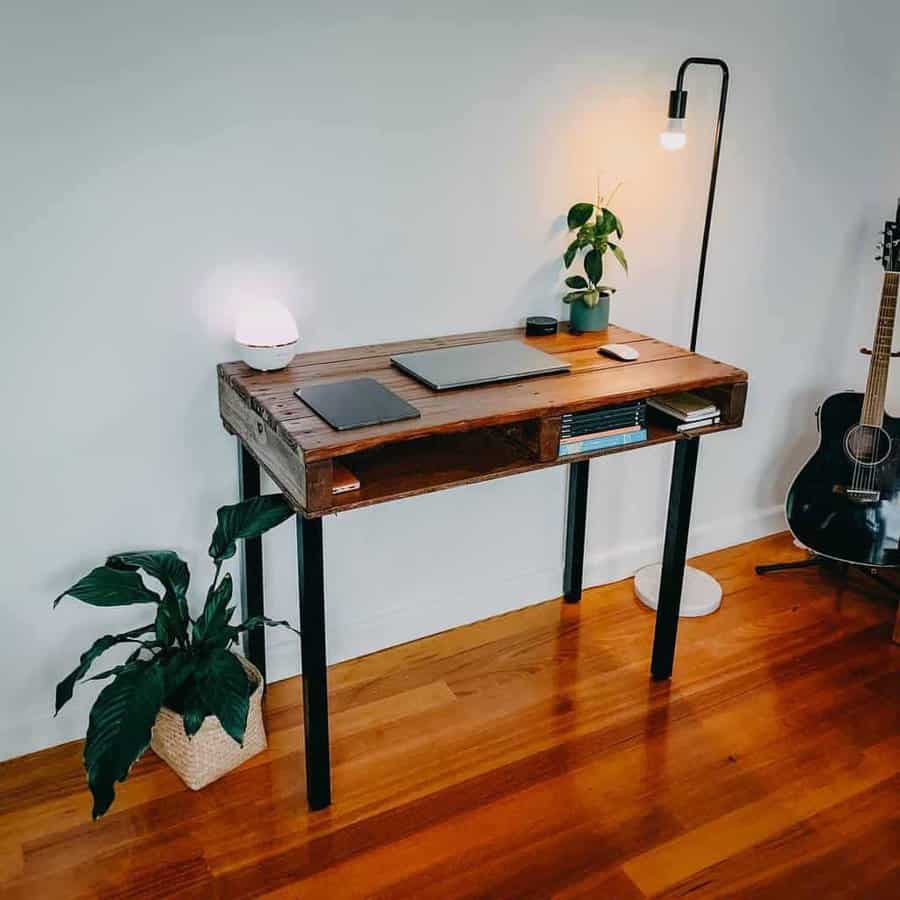 3. Barn-Style Fence For Vegetable Gardens
If you want to spruce up your outdoor decor, why not try some pallet ideas? Take barn wood panels, for instance, and turn them into a barn-style fence for a beautiful vegetable garden. It adds a rustic charm and the warmth of natural wood to any outdoor area.
Plus, barn wood makes the perfect backdrop for plants or climbing vines to really bring out the best in your garden. With minimal effort, barn wood can provide years of delight as an attractive boundary or divider in your outdoor area.
These barn-style fence panels are also great for disguising less attractive features like a utility box or air conditioning compressor. For an extra touch of whimsy, paint the barn wood in bright colors to add vibrancy and life to any space.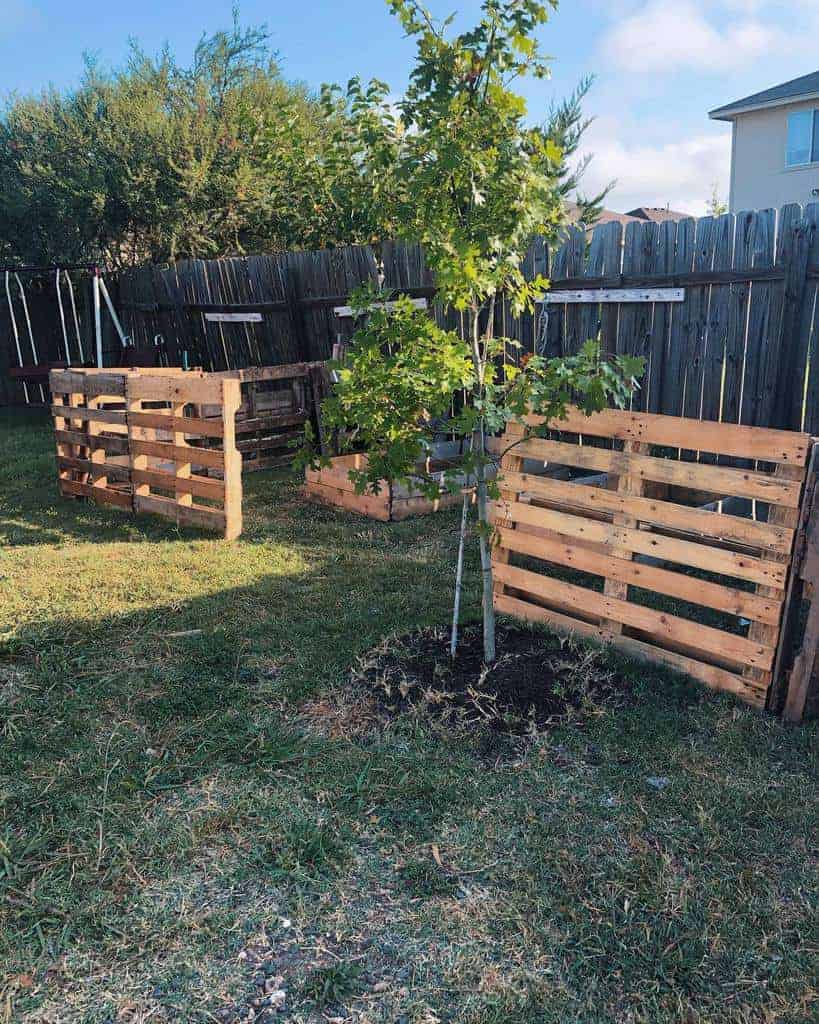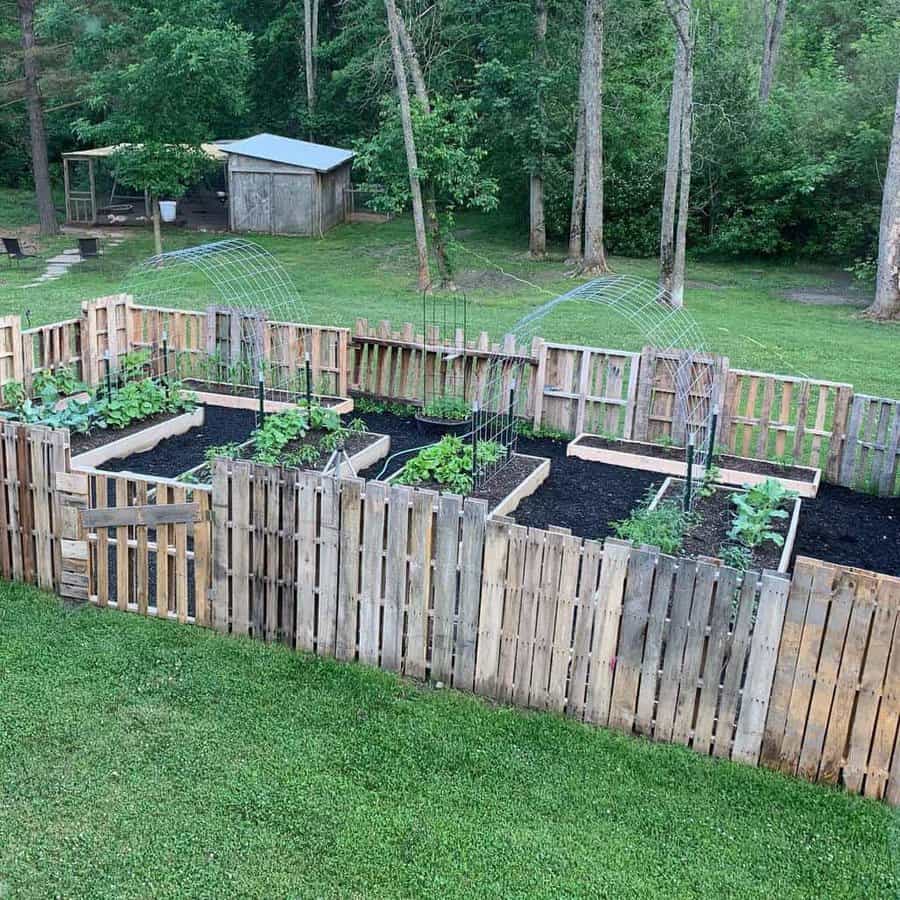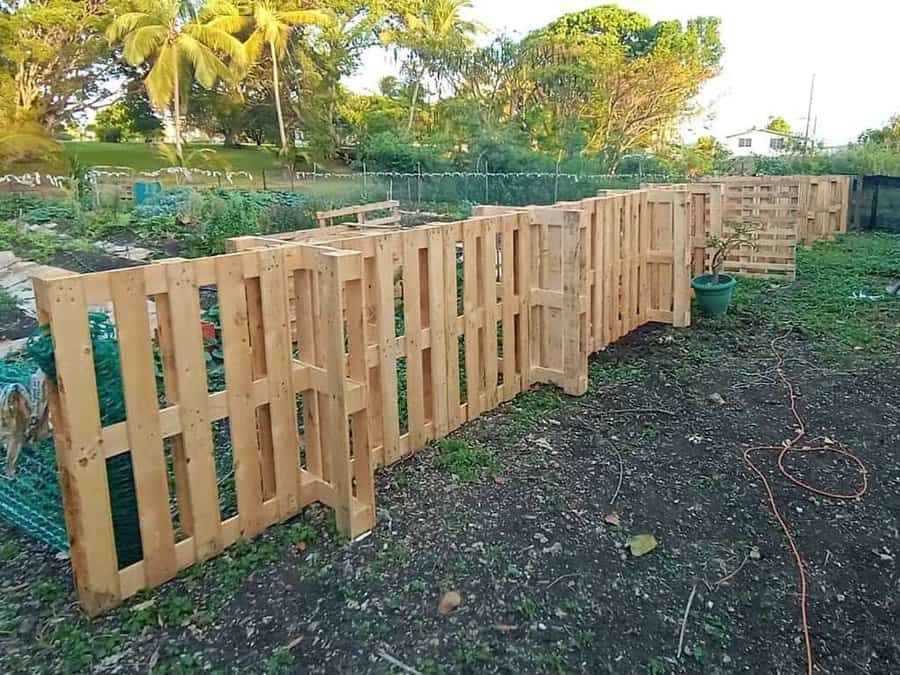 4. Angled Privacy Wall
If you're looking for an interesting and practical pallet idea, consider angled pallets to create a privacy wall. This angled design makes it easier to get more privacy than a regular vertical setup, while also allowing you to make better use of the limited space you may have.
Plus, angled pallets can also be used as trellises for vines and other climbing plants, resulting in a beautiful outdoor environment or entryway.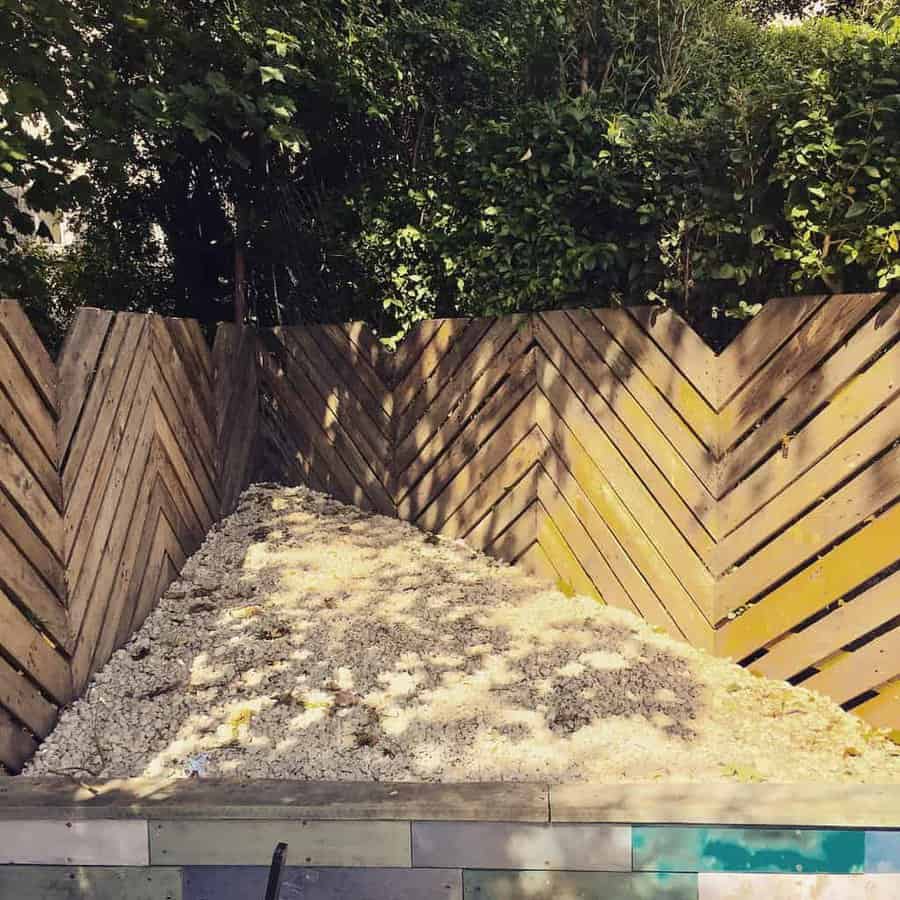 5. Foldable Pallet Table
Creating with pallets is a great way to spruce up an outdoor living space for parties and gatherings. One clever idea is to fold up a pallet table! You can either purchase a foldable pallet table or make one at home if you have one or know someone with woodworking skills.
To create your foldable pallet table simply attach hinges in the middle of the board, and fold it down like an accordion. This foldable feature allows the flat surface to be tucked away when not in use, leaving room for other activities.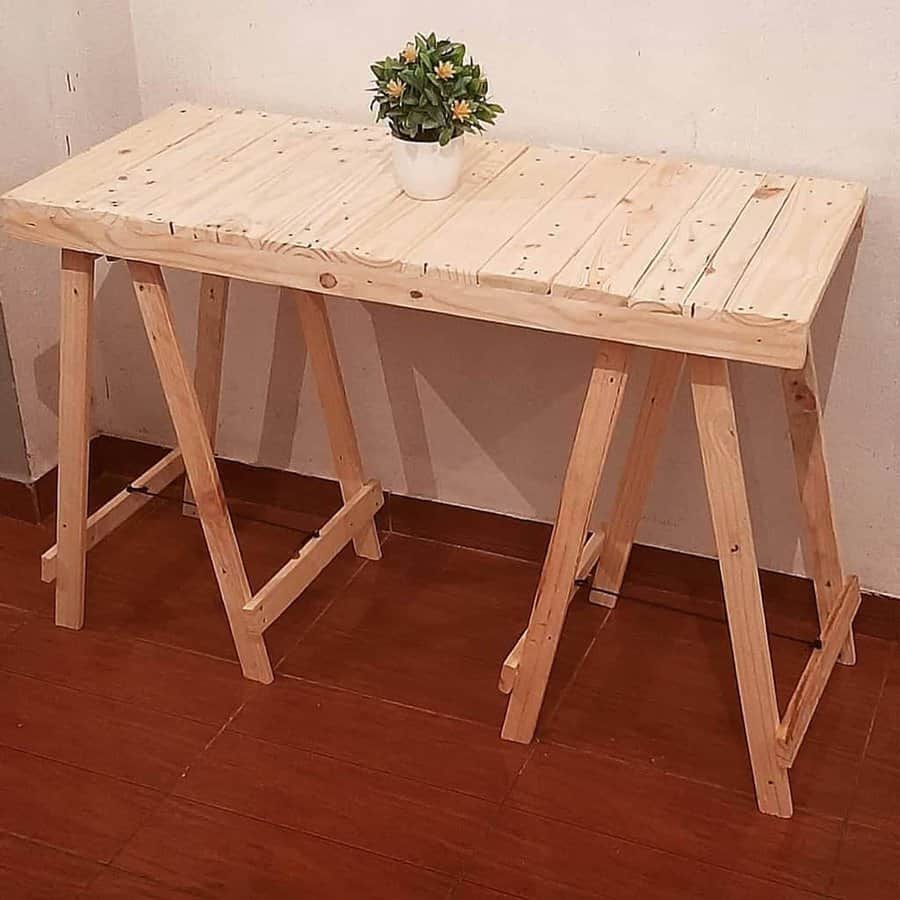 6. Lowered Living Room Coffee Table
Looking for new pallet ideas? Consider crafting a lowered coffee table! Not only is this an easy DIY project, but it can really add to a room's aesthetic charm. All you need are materials such as an old wooden pallet, a couple of leg sets, some sandpaper and nails, and maybe your favorite stain color. Plus, it makes for an excellent conversation piece when visitors show up.
Just make sure to measure everything out thoroughly before starting—proper measurements will be key in getting the perfect lowered coffee table look that truly defines your unique style.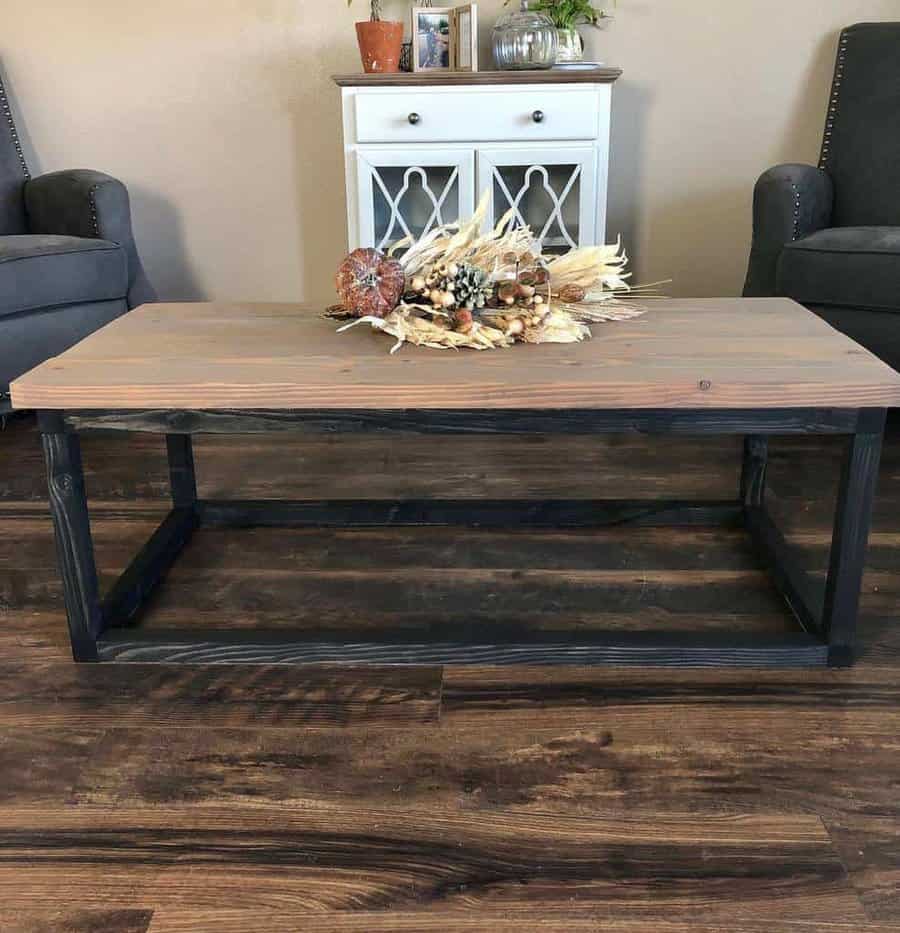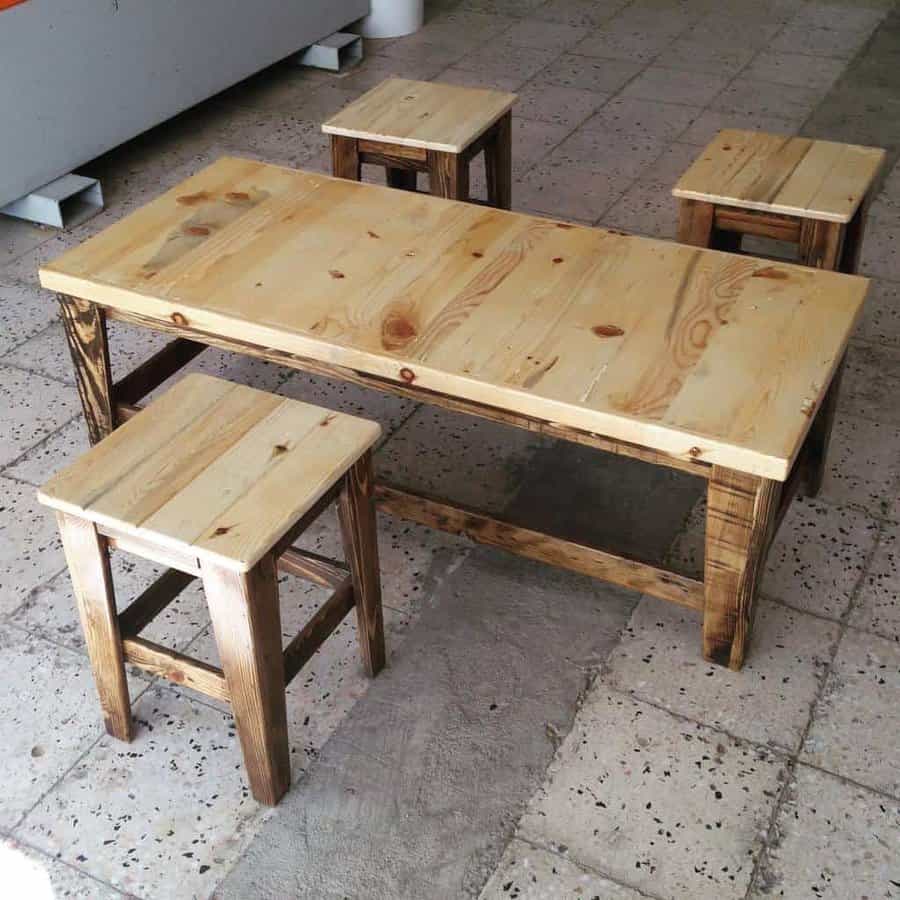 7. Outdoor Mini Wet Bar
Pallet ideas are an evergreen topic for outdoor renovations. If you want to take your outdoor gathering spot up a notch, consider creating an outdoor mini wet bar from pallets. With the right tools and creativity, you can have a gorgeous outdoor wet bar to impress guests.
Or if you are looking for more practical usage space, build a pallet stall which would be great as a compost bin or perhaps even a vegetable garden.
Pallets allow creativity and unique projects that can tangibly be seen rather quickly. If you're looking to spruce up your outdoor area on a budget, utilizing pallets is definitely the way to go!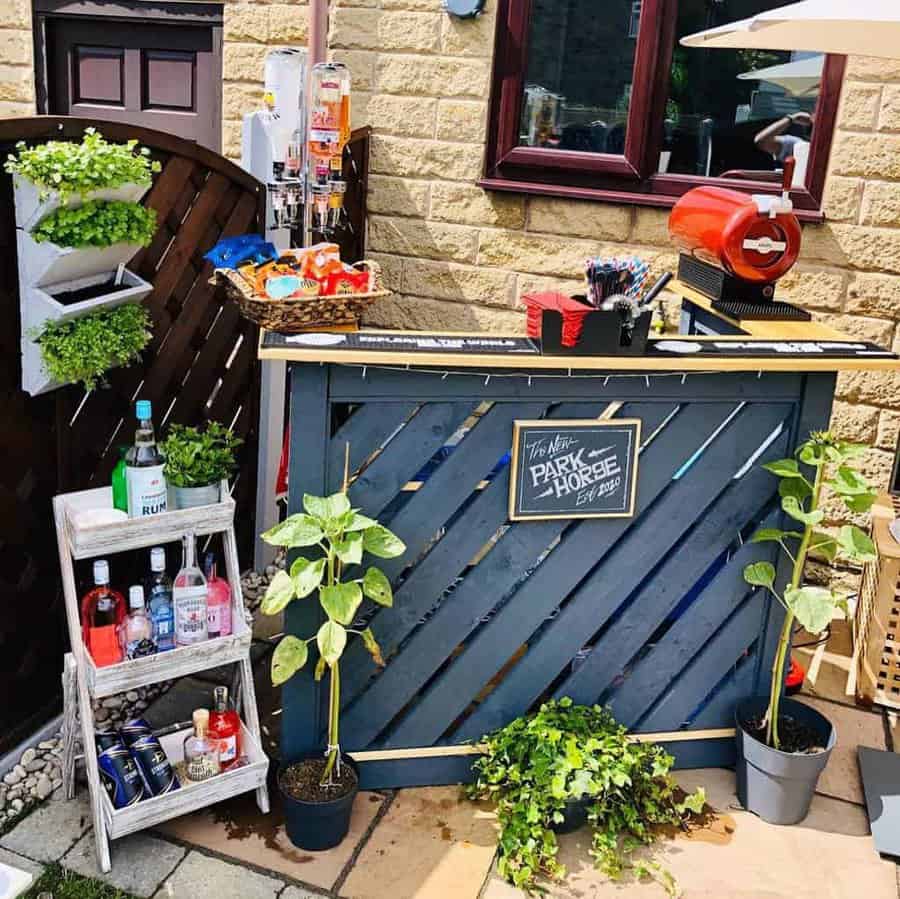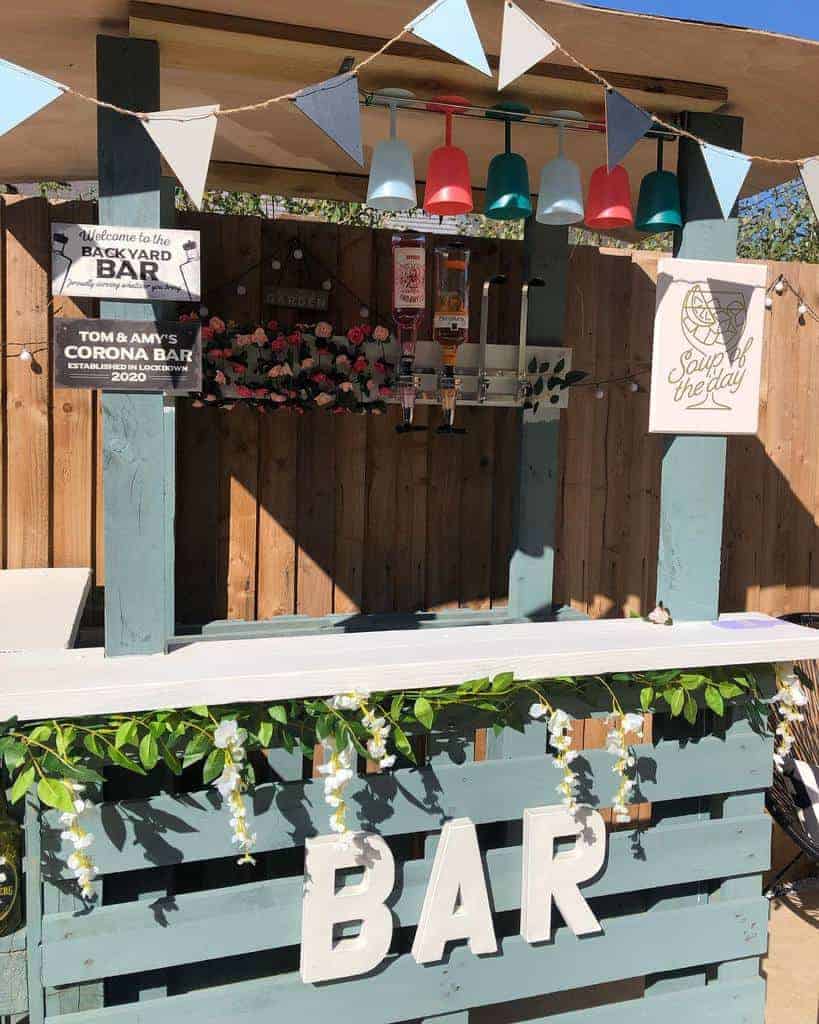 8. Wet Bar Counter
Pallets are great materials to use and can be easily repurposed into an attractive wet bar. With a little elbow grease, you could have an inviting wet bar that your friends will love. Another great idea for a pallet project is transforming it into an indoor bar counter!
This unique and DIY solution fits in both outdoor and indoor spaces. You could also customize it further by cutting and sanding the wood, installing shelves or cabinets, and staining/painting it. So get creative and start planning what kind of pallet project can make your space even more special!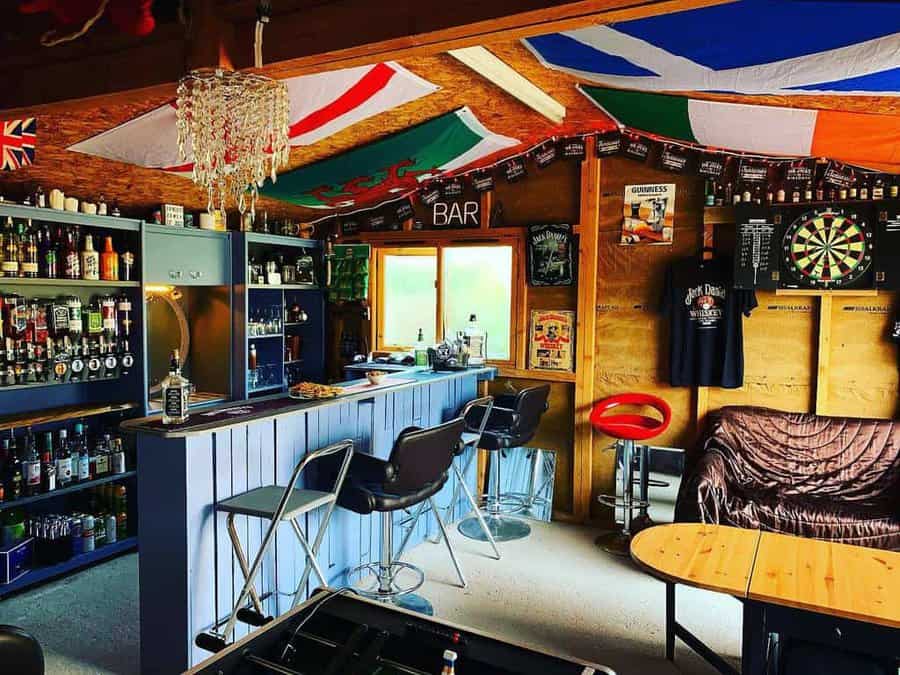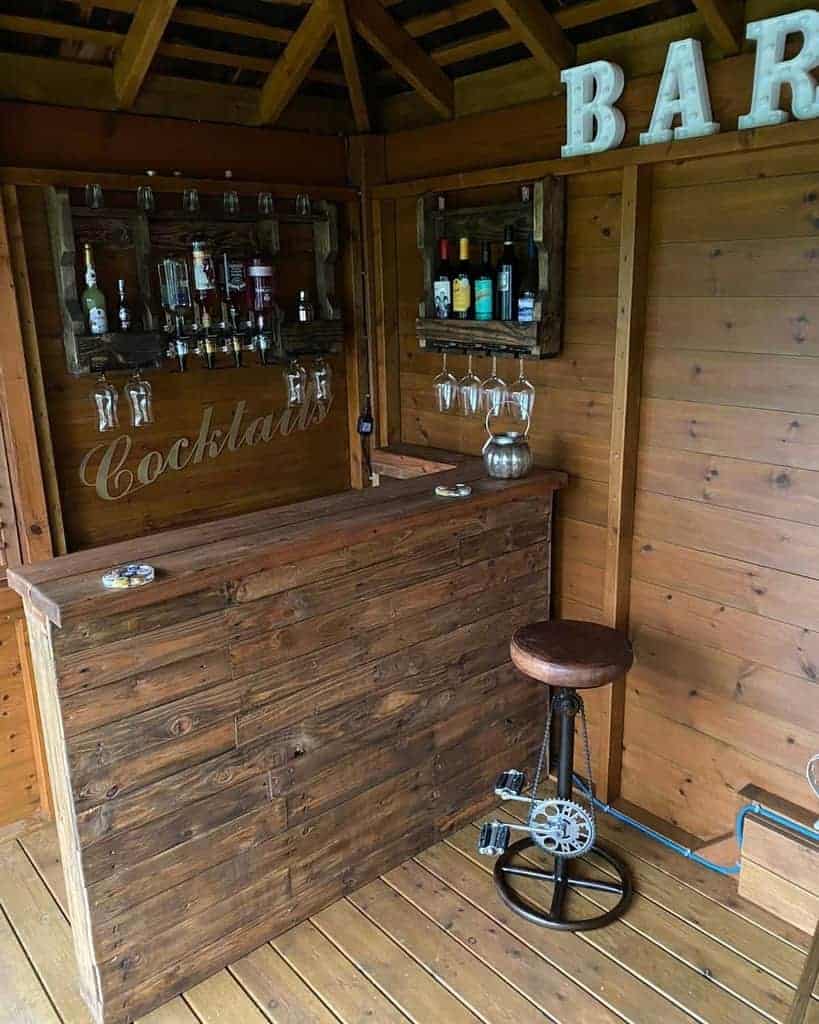 9. Pallet Planter Box
Pallet ideas don't have to be complicated – and can offer a great return on investment. With the right know-how, pallets can be transformed into something useful, stylish, and original. Consider turning pallets into a pallet planter box for your garden – it's an easy way to add a little rustic charm that looks great and won't break the bank.
Plus, it's a green way of breathing new life into pallets destined for the dump. All you need are some tools, nails, and paint; who knows what great pallet project you could come up with!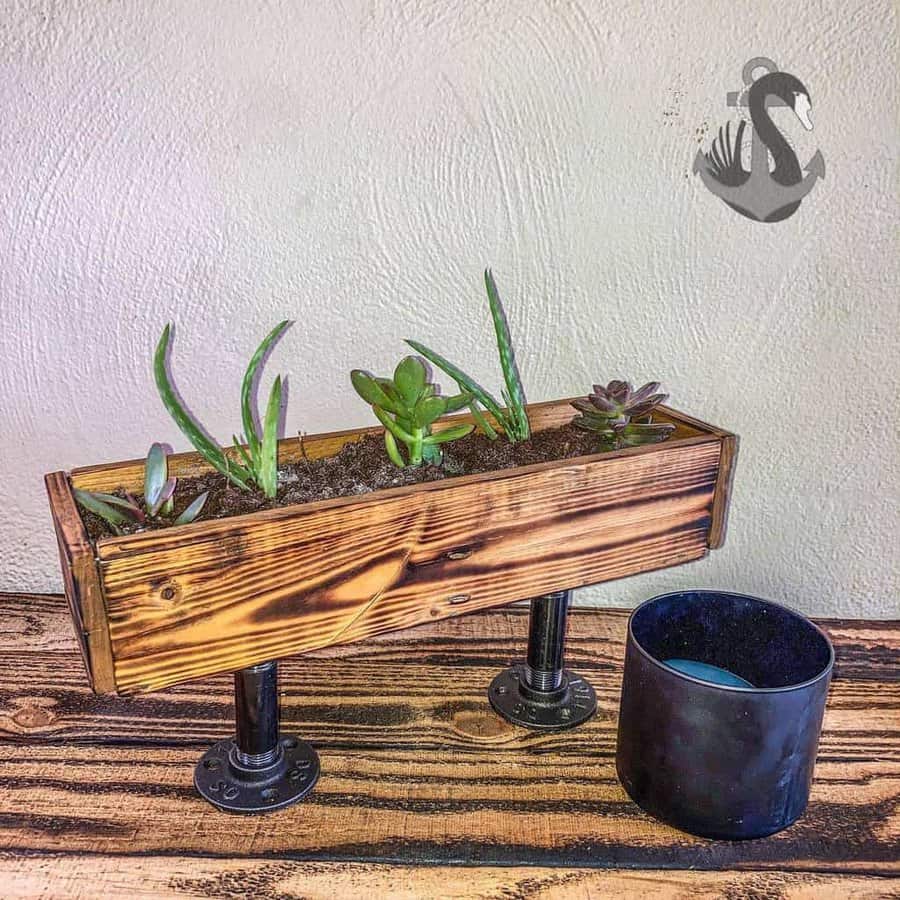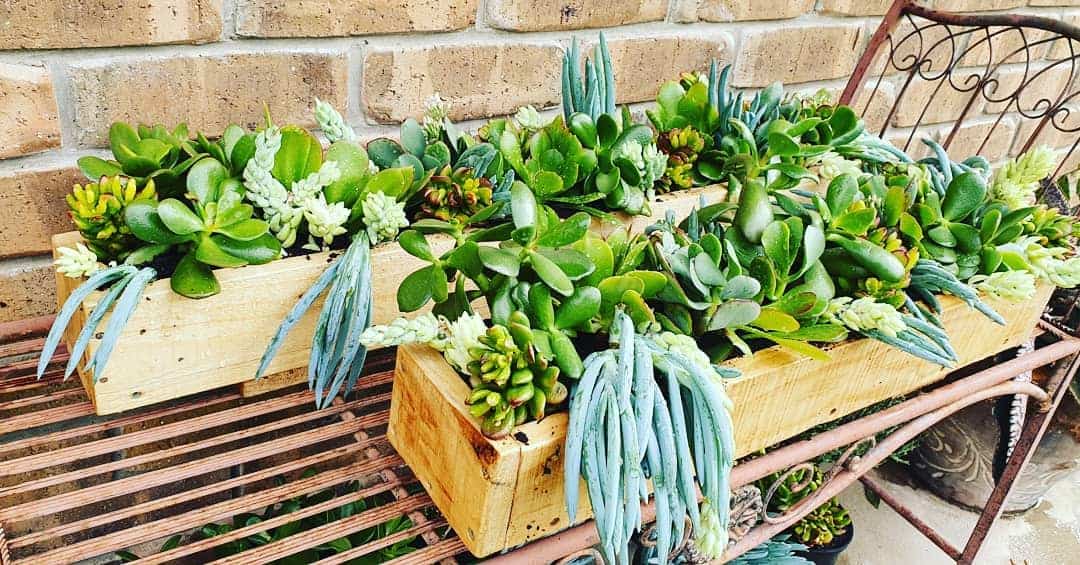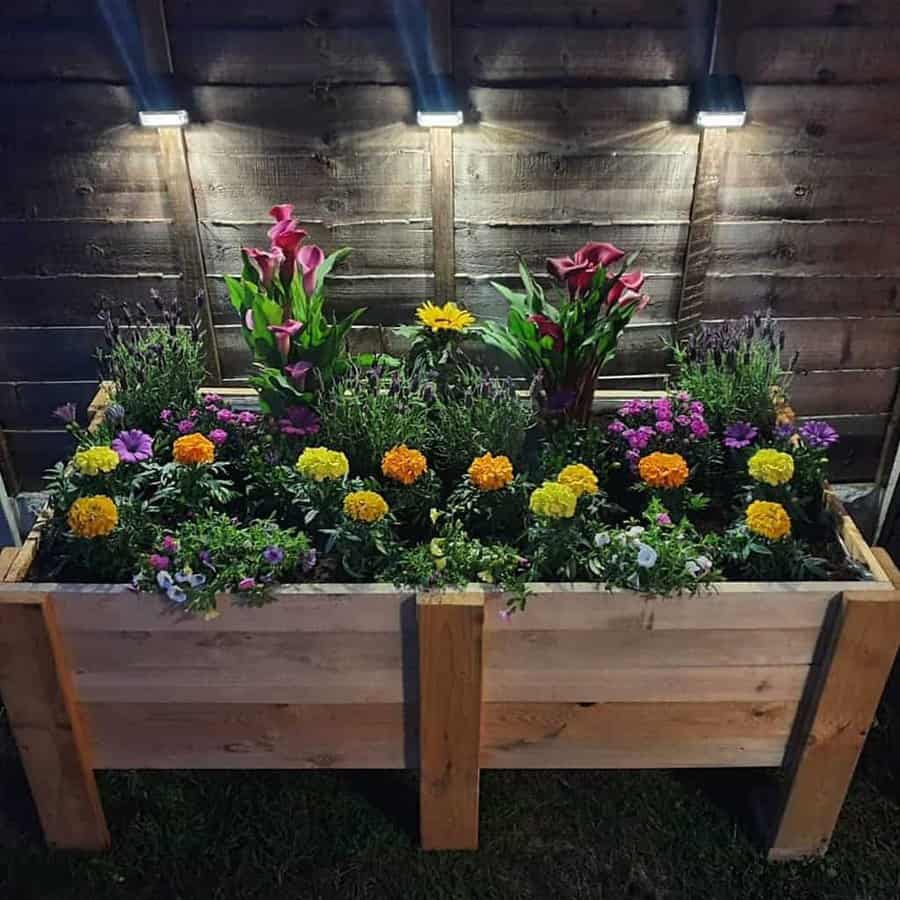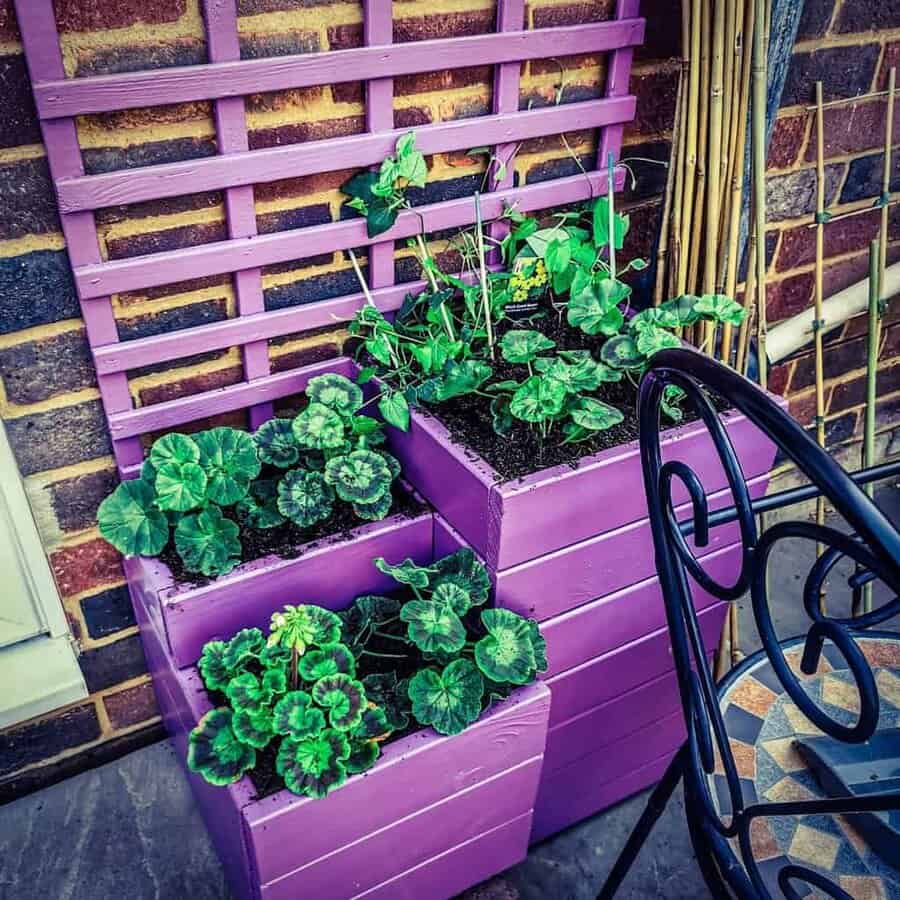 10. Floating Pallet Shelf
Consider a pallet floating shelf for that wall you've always wanted to highlight with a special touch. Why not add a pallet wine rack if your collection is expanding? Or build a pallet plant rack to boost the natural beauty in your living room!
On the other hand, give your plants a lift with a pallet plant rack; suspend it from the ceiling and add personality to any room in your house. When it comes to pallet ideas, the possibilities are endless!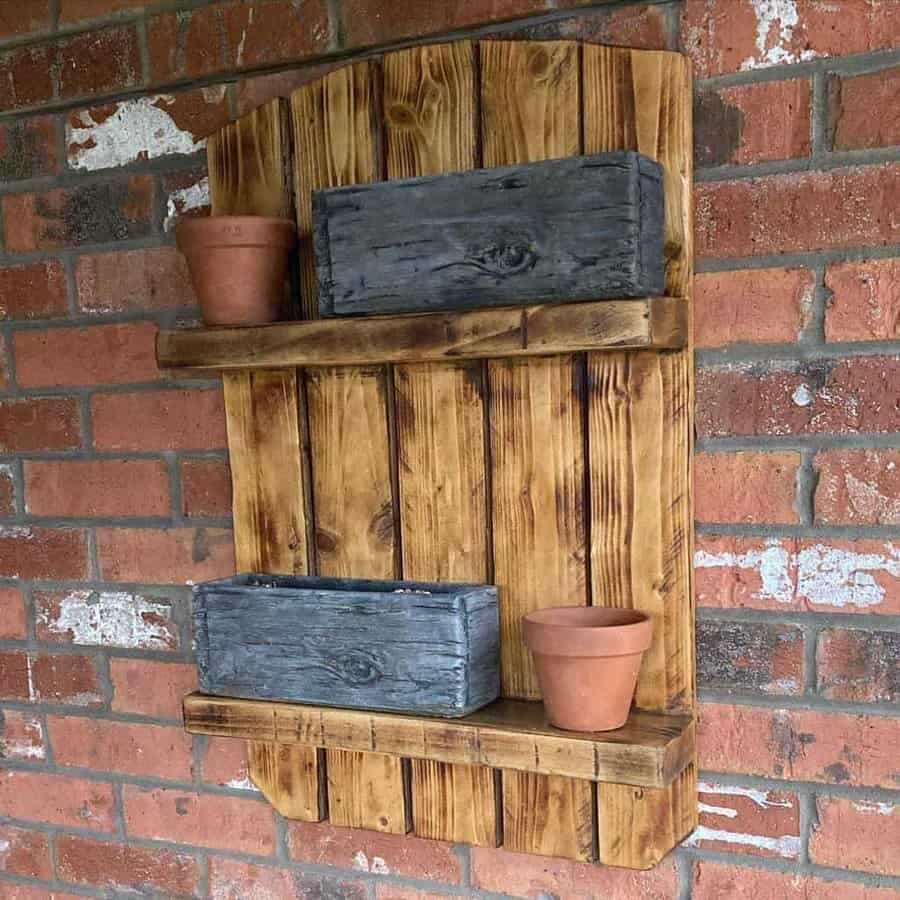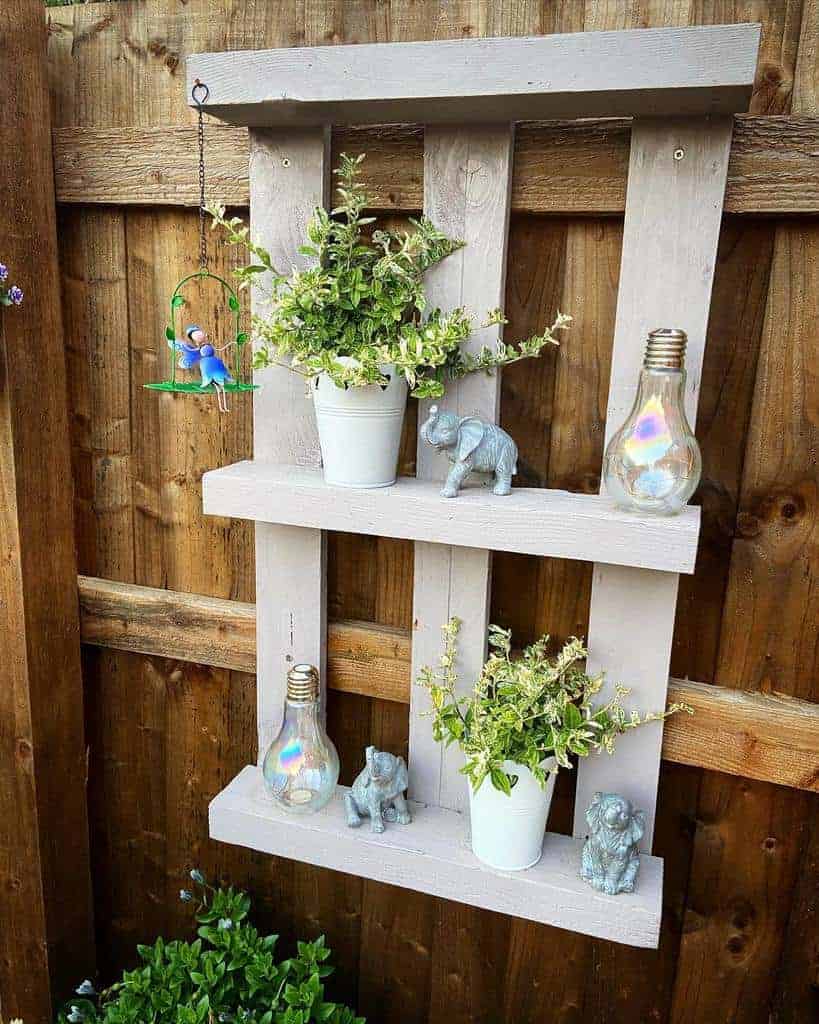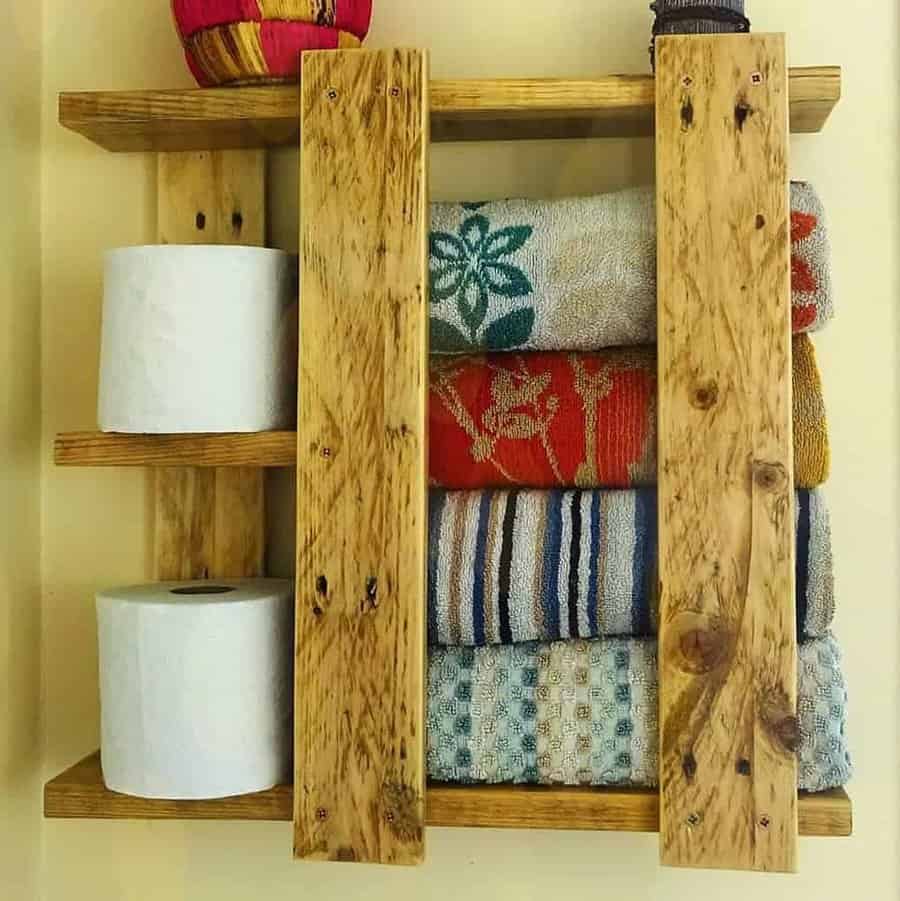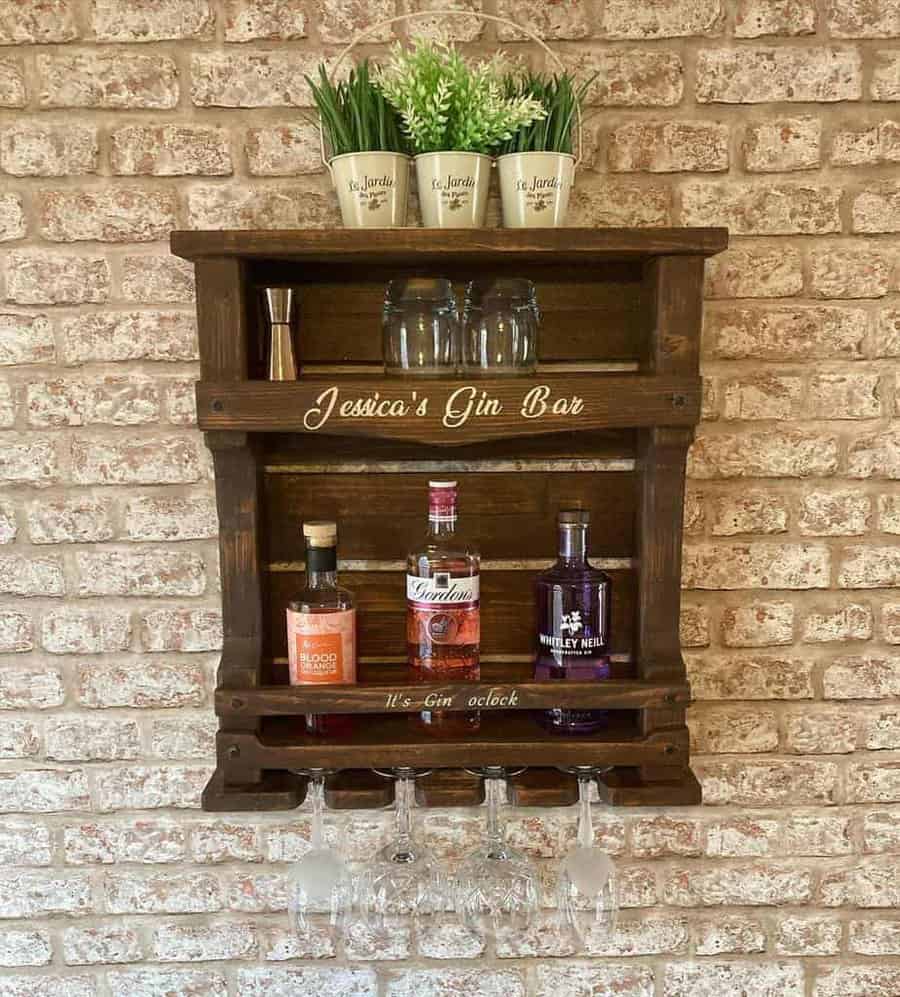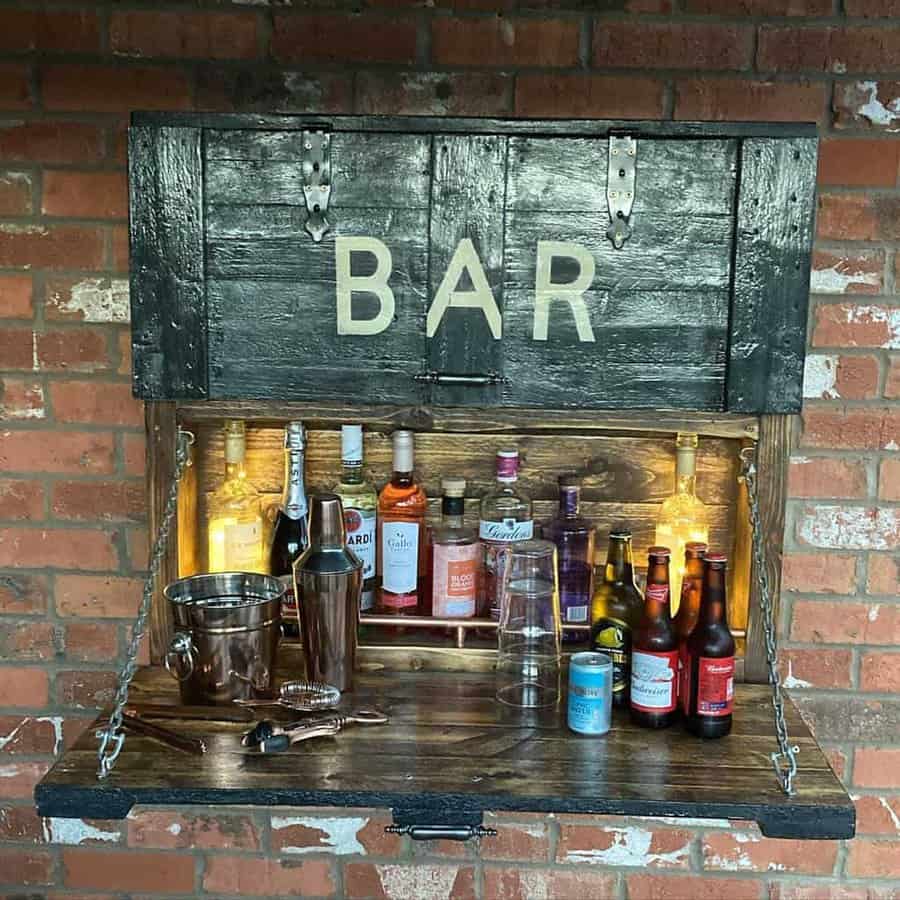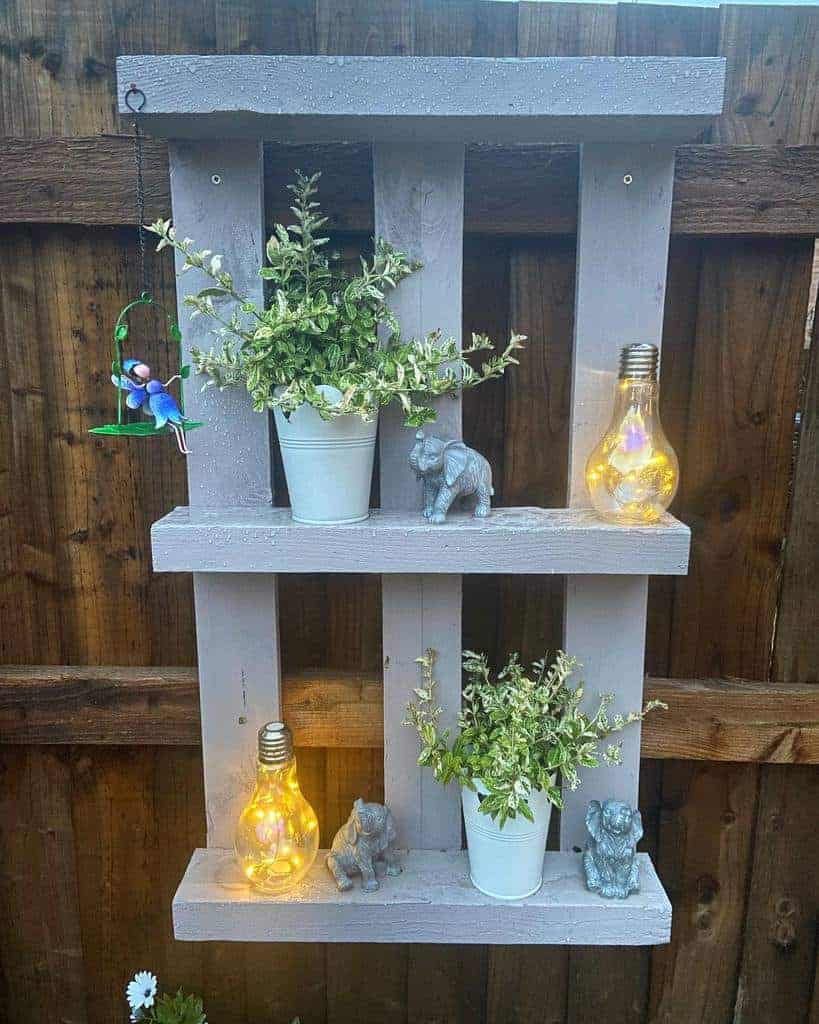 11. Pallet Chair With Back Rest
A pallet chair with a backrest is an excellent pallet idea that can instantly upgrade the look of any backyard. Not only does it help to create a relaxing atmosphere, but it also looks great!
To make a pallet chair with a backrest, you will need pallets, upholstery foam, fabric, a staple gun, and some tools for cutting the pallets. It's best to research online for detailed instructions on how to assemble the pallet chair so that you don't run into any problems down the line.
With the right tools and supplies, no one should have any difficulties in building their own stylish chair using pallets.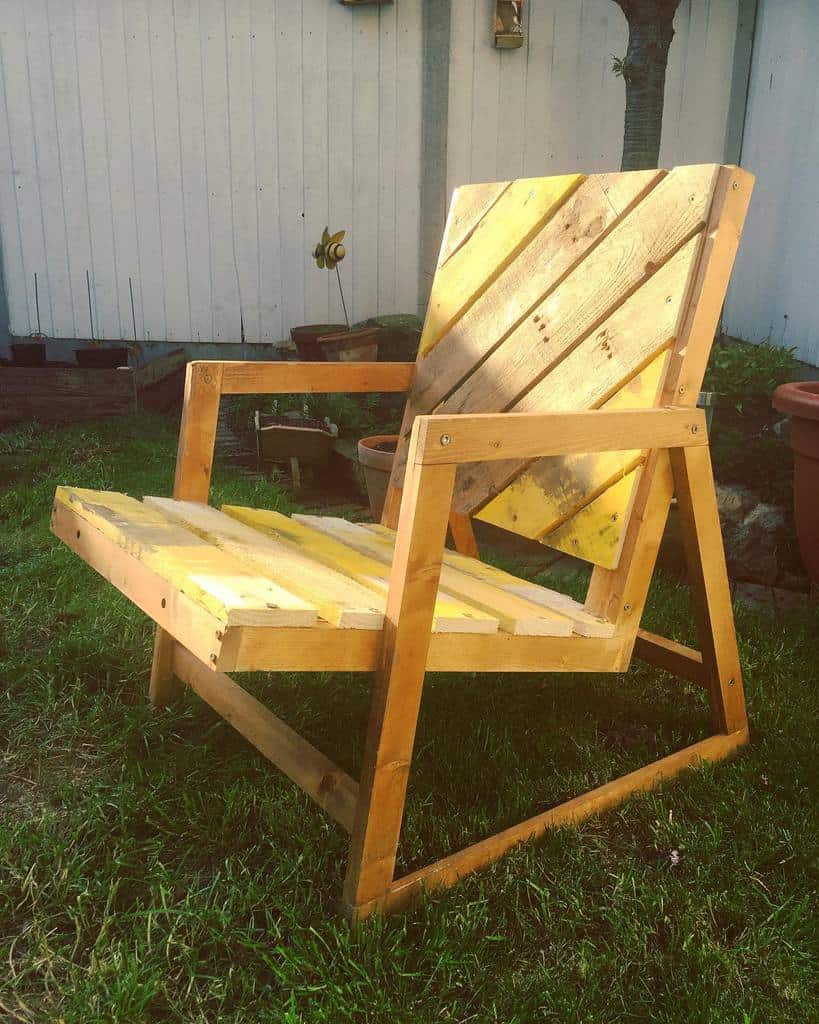 12. Pallet Accent Wall
Create an unforgettable pallet accent wall with reclaimed wood in different shades for an eye-catching look. You could also mix pallets with other materials like plywood or bricks for a unique aesthetic.
Whether you're aiming for something rustic or modern, pallets are the way to go – best of all, you don't have to be a professional carpenter or designer to pull off pallet ideas. Rails and pallet planks can easily be repurposed in projects from shelving units and window frames to coffee tables and bookshelves.
No matter what pallet project you decide on, you'll enjoy transforming it into something unique with your own creative flair!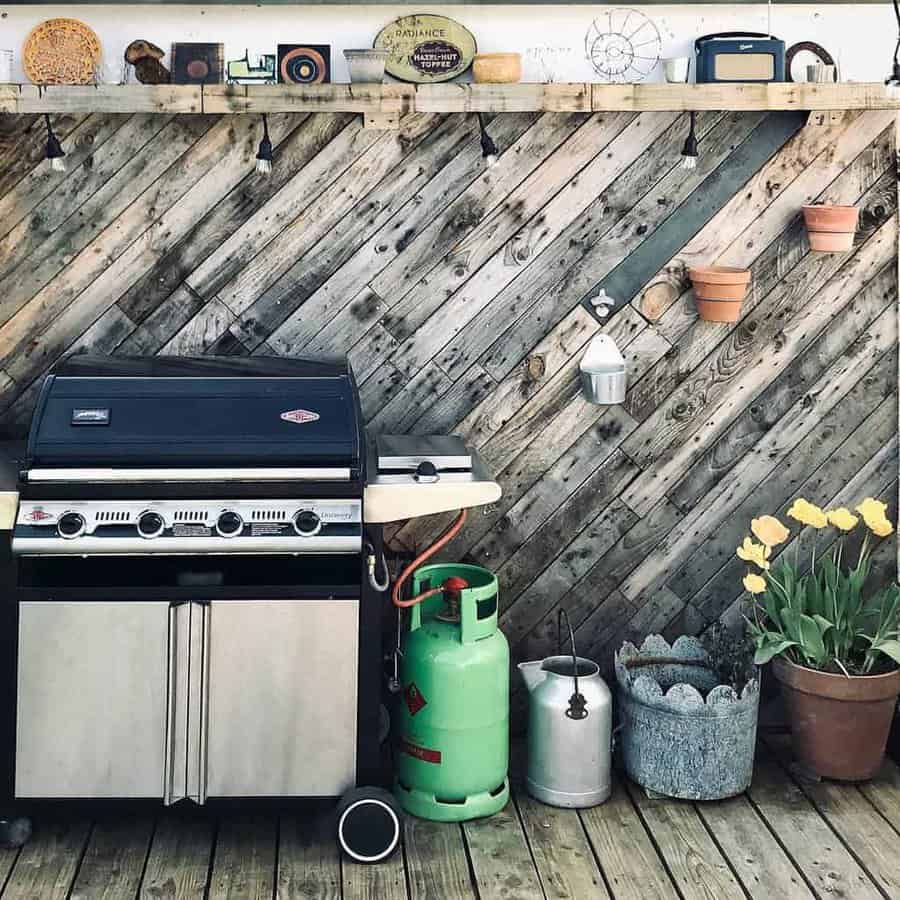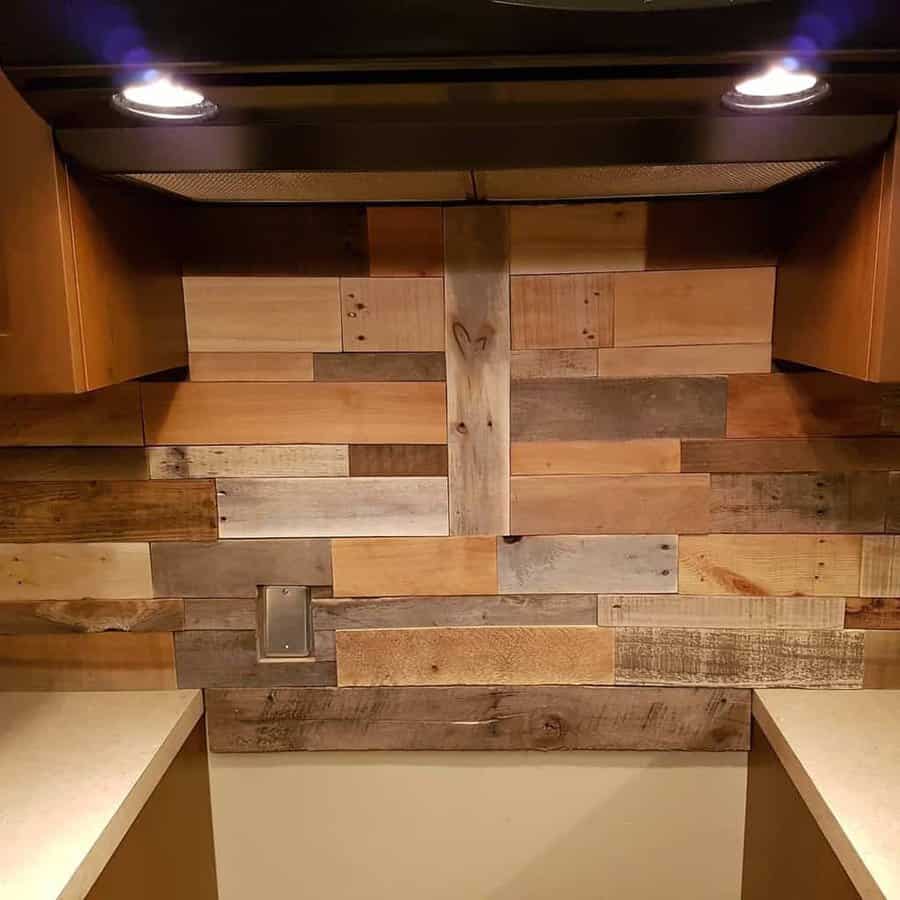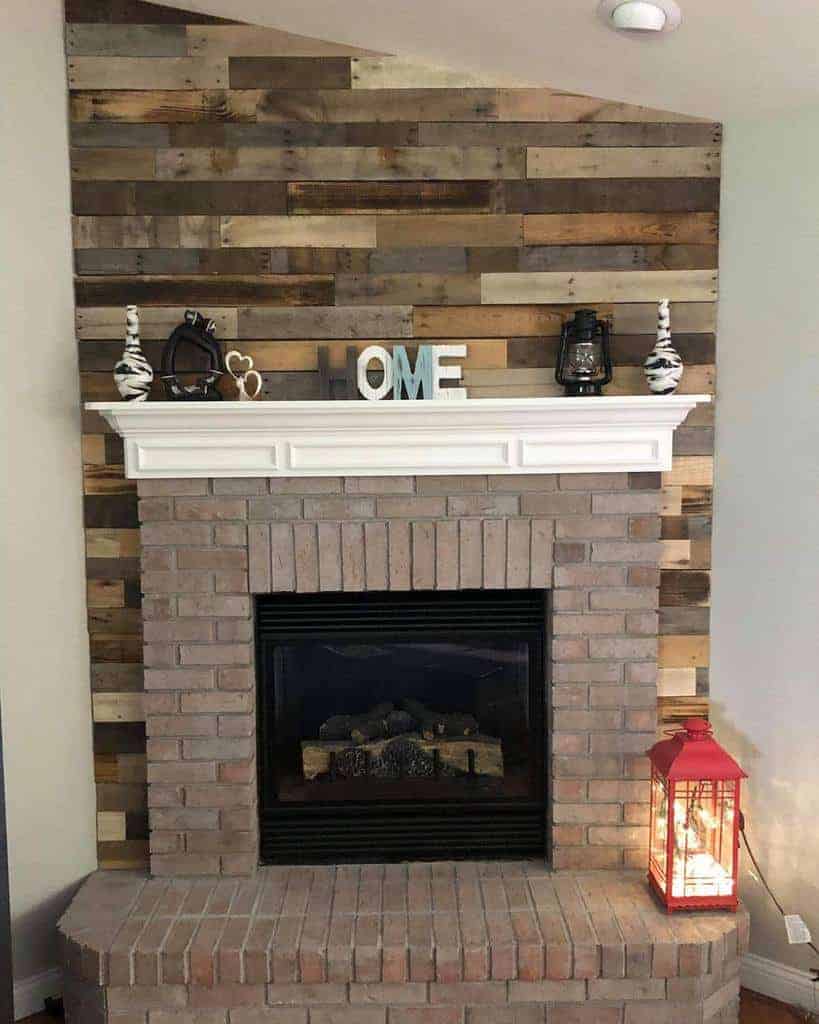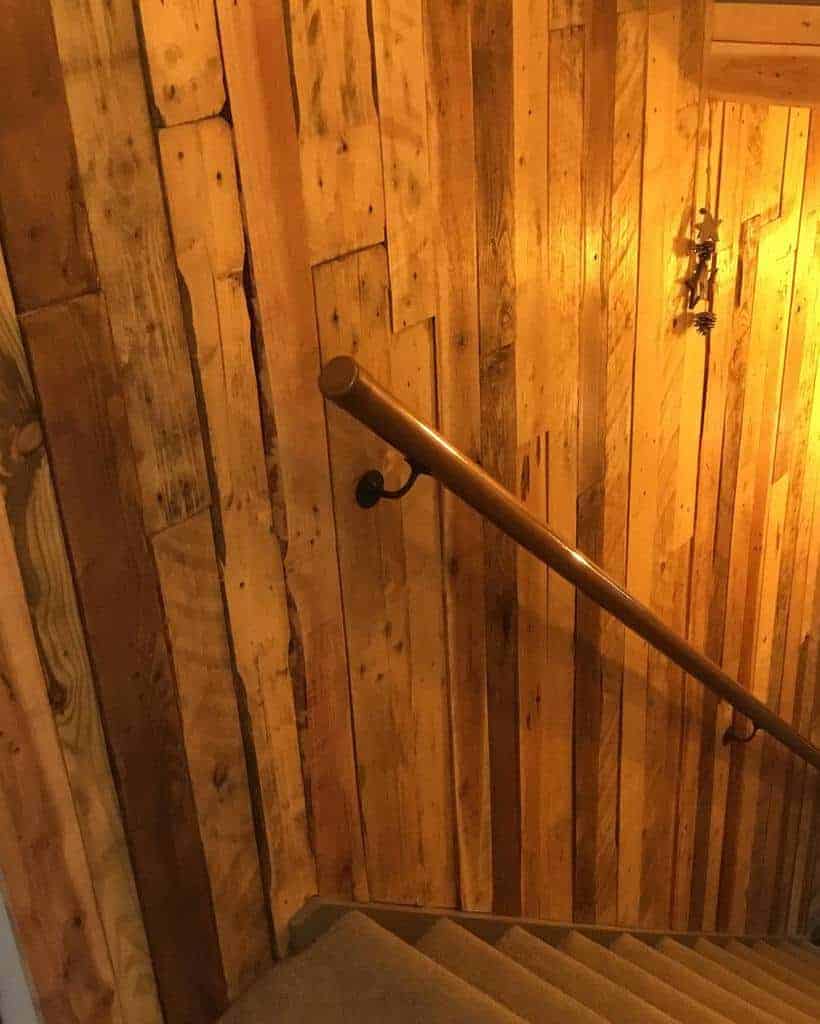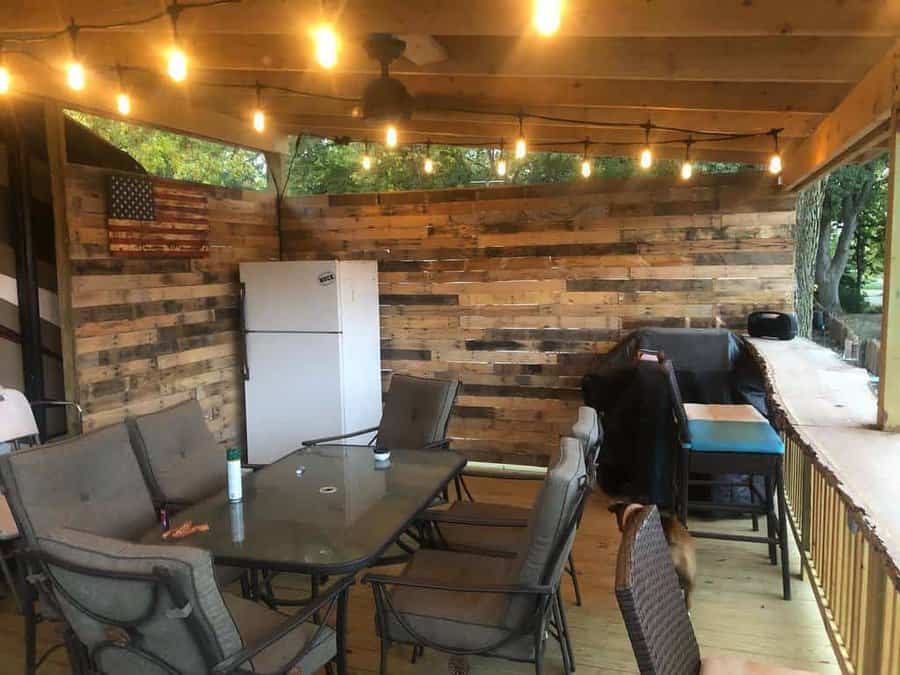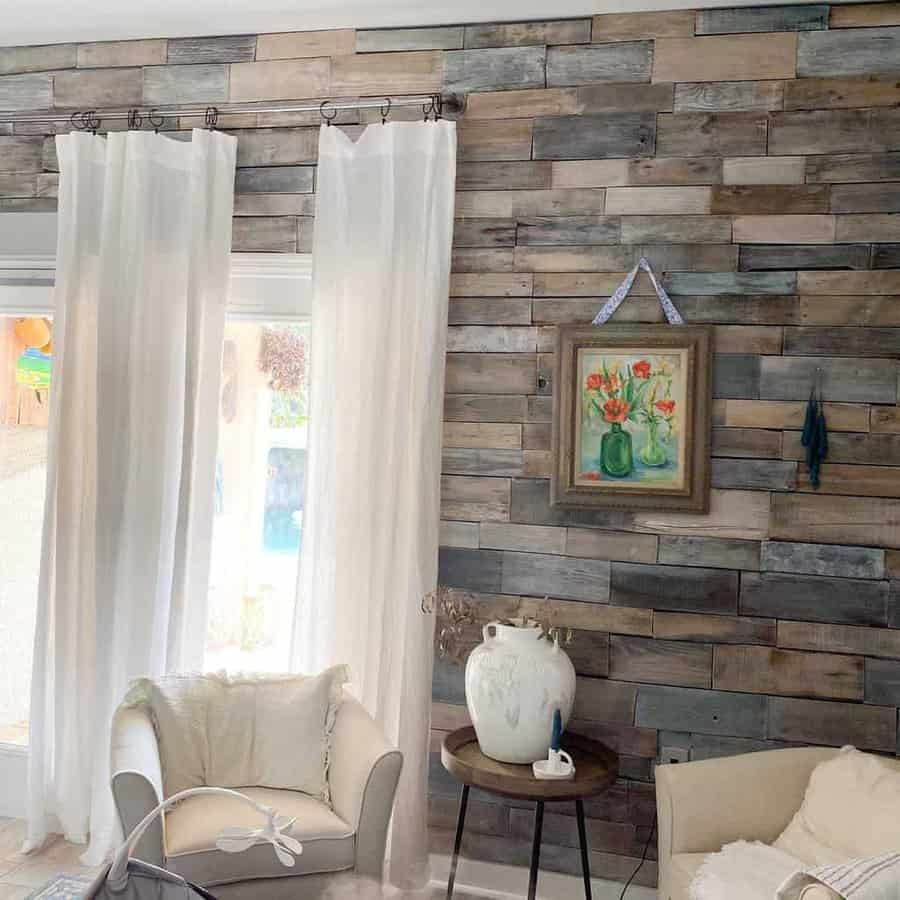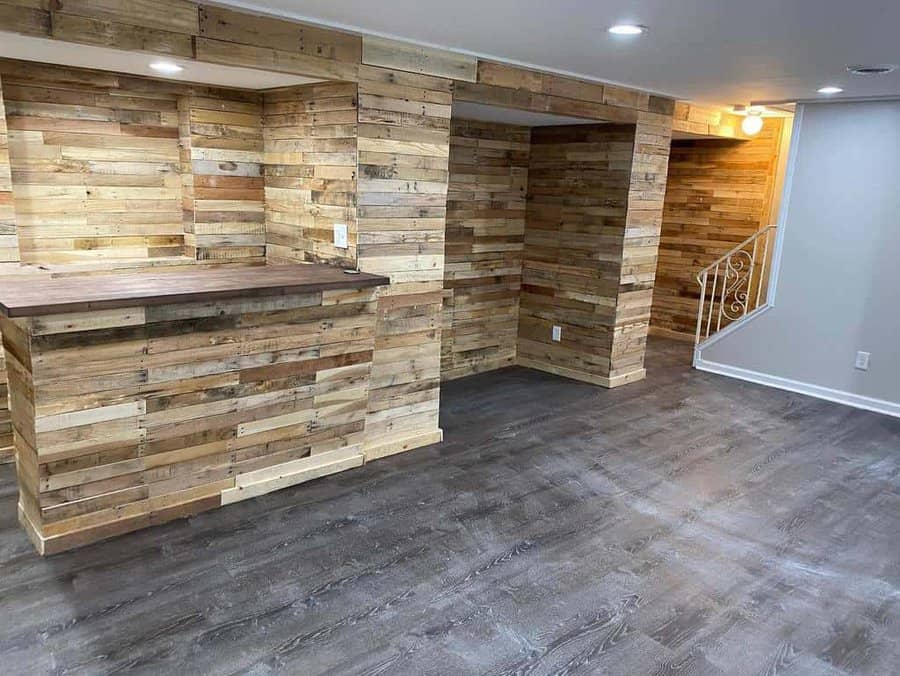 13. Pallet Shoe Shelf
Have you been looking for ways to bring new life into your living space? A pallet project might be the perfect solution! It's a great way to get creative with materials you might already have lying around, and pallet ideas are easy to customize.
One of the most popular pallet projects is the pallet shoe shelf – simply lay pallets side by side and place hooks on the slatted sides. This amazing hack can add tons of storage space in your entryway and it looks neat and rustic. Plus, it's so easy and affordable that anyone can do it!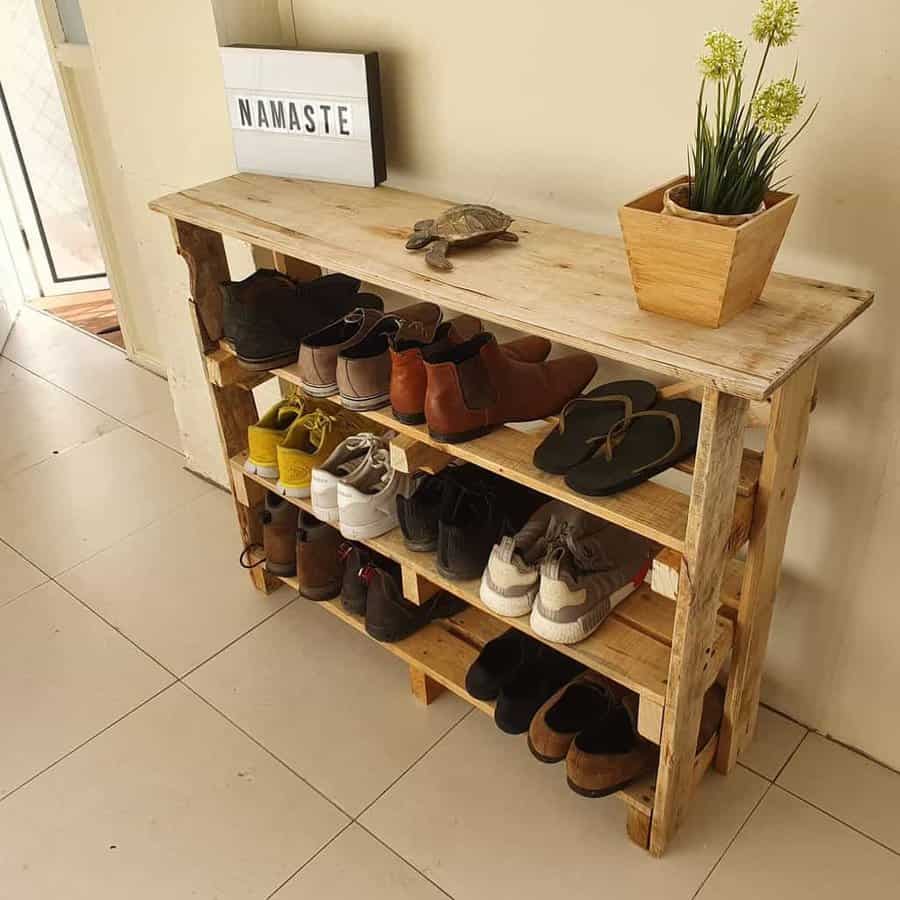 14. Multi-Purpose Wall Rack
Looking for creative pallet ideas to spruce up your home? Why not try a multi-purpose wall rack? You can use the space for books, art pieces, and another decor. Not only is it practical, but you'll have an eye-catching addition to any room or hallway.
You can leave it natural or give it a bold color to make it stand out even more. The sky is the limit with how you make this unique piece really shine in your home!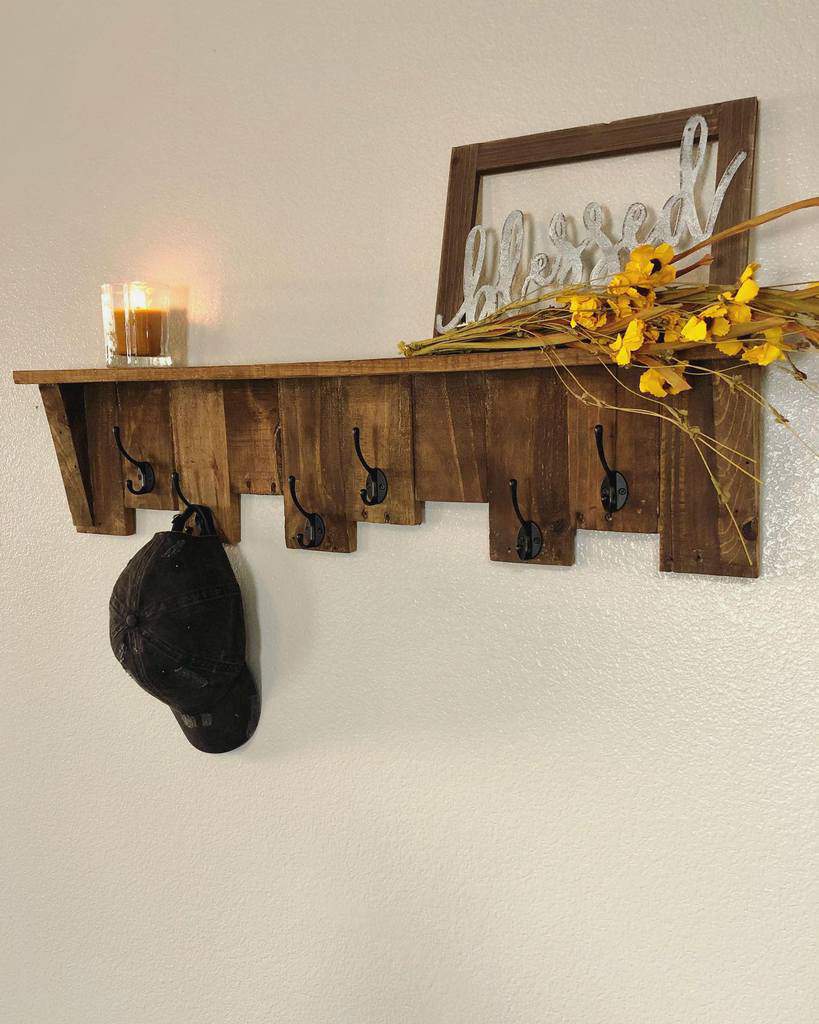 15. Pallet Sofa With A Sofa Mattress Or Futon
Whether you're rearranging your living room or want a backyard upgrade, pallets can give any room a unique and adventurous look. One of our favorite pallet ideas is to use pallets to make a comfy and stylish sofa. Attach pallet boards together horizontally and add a futon or sofa mattress for the uncanny "sofa pallet," which immediately stands out from the typical furniture.
Or convert pallets vertically to create a more traditional pallet sofa with some cushions for extra comfort. Both options are sure to add some modern yet rustic charm to any dwelling.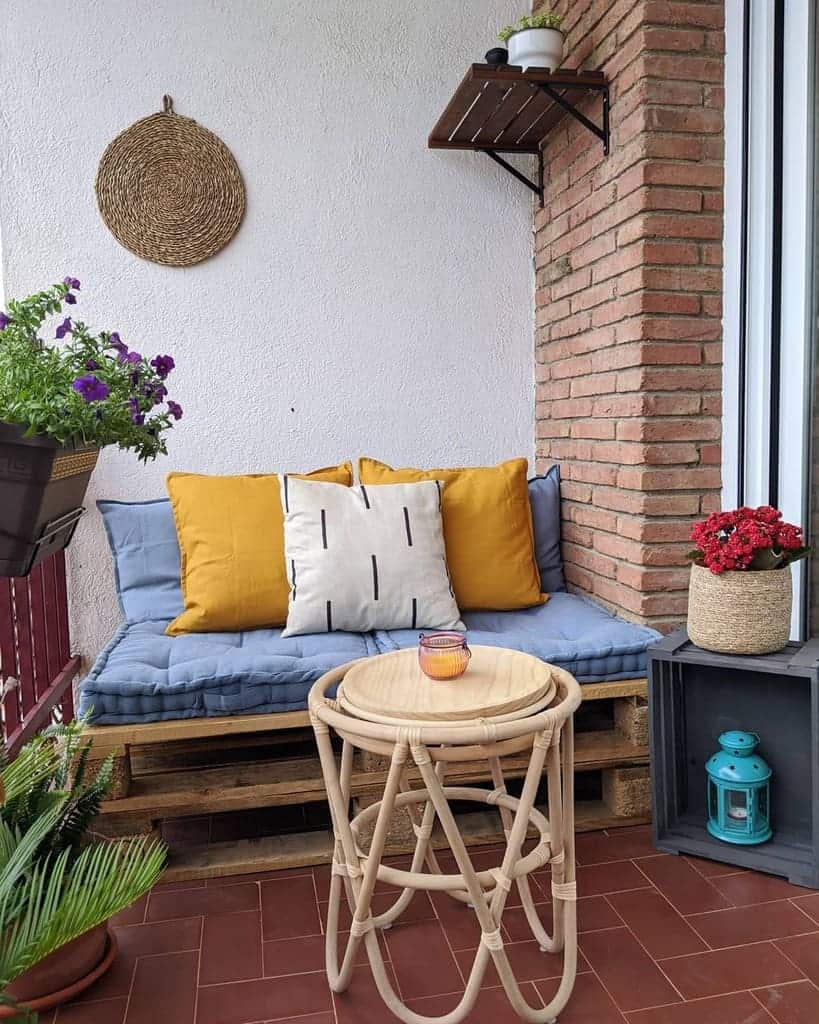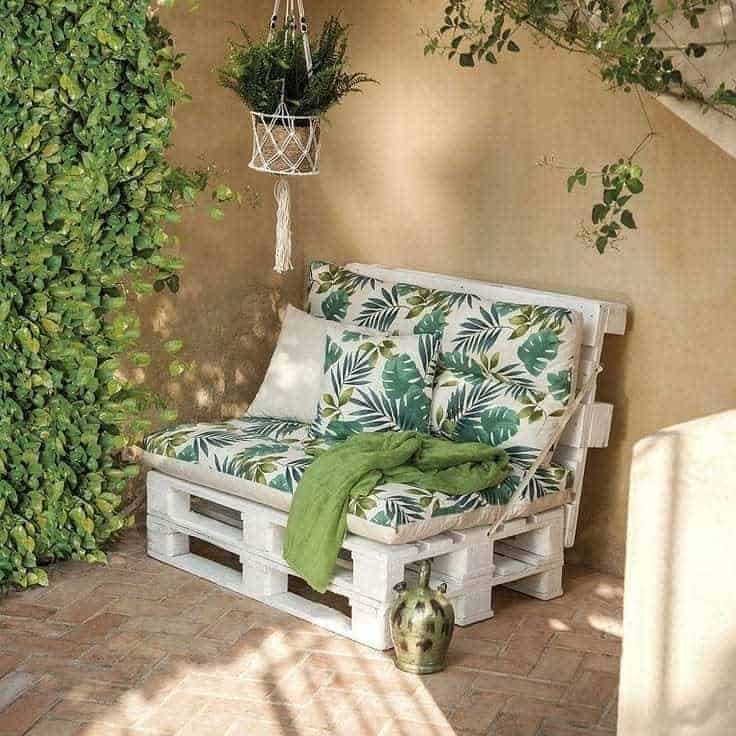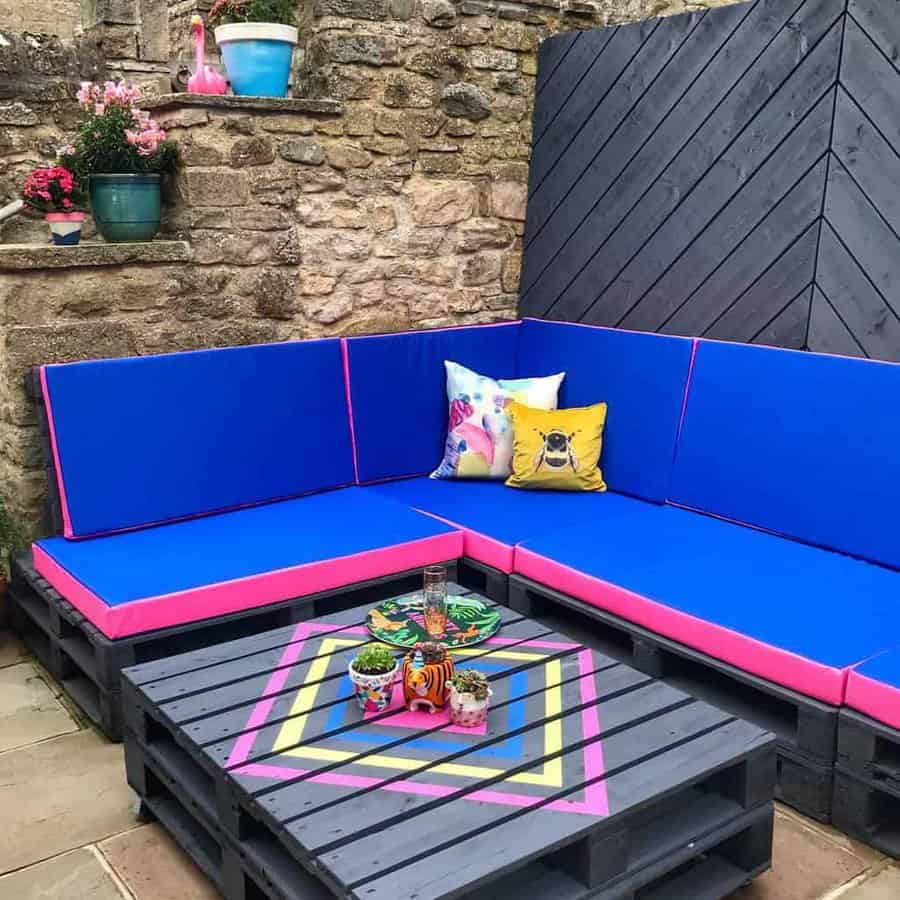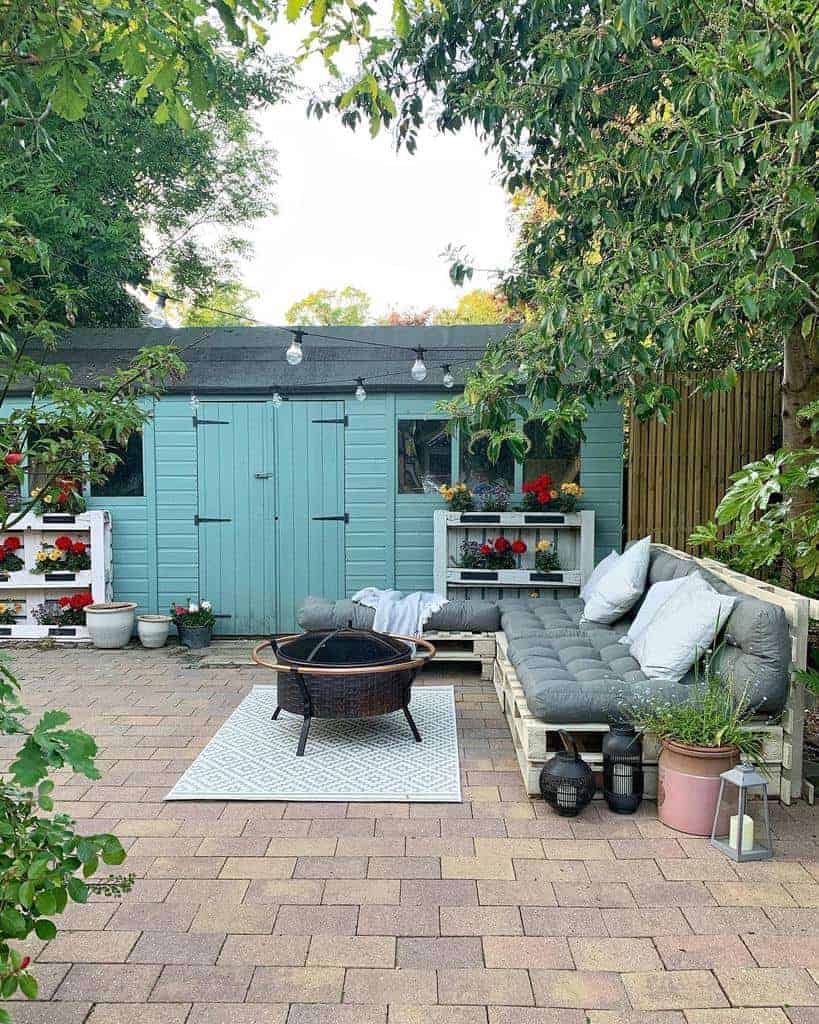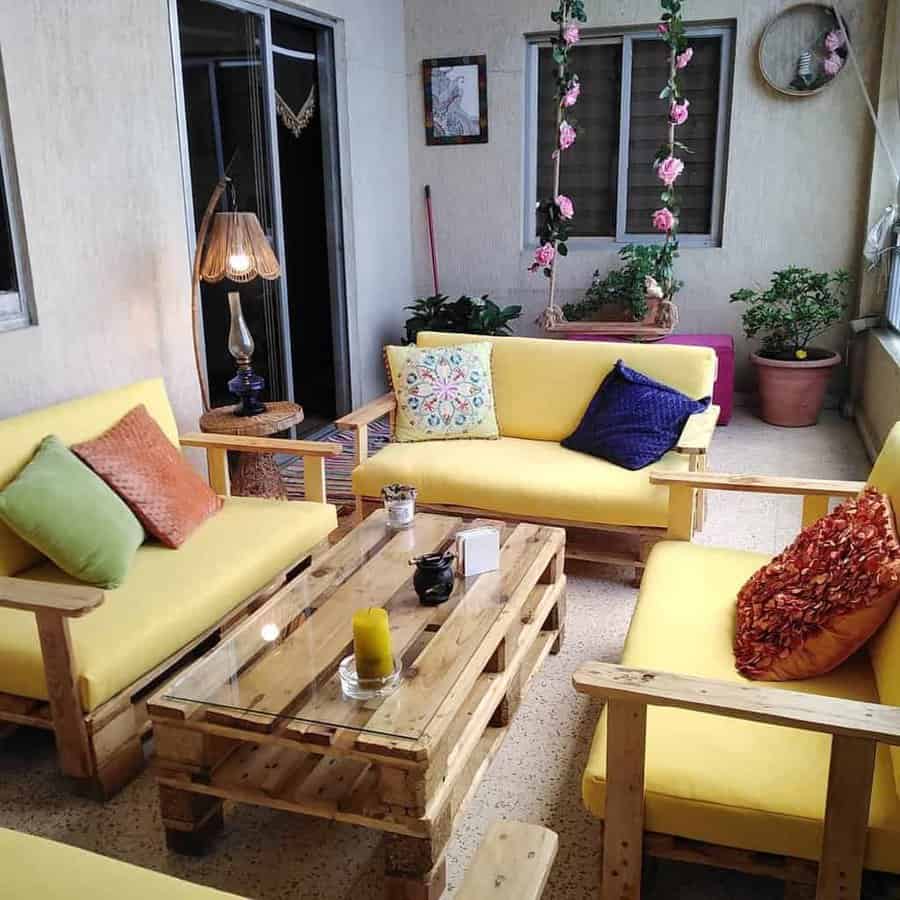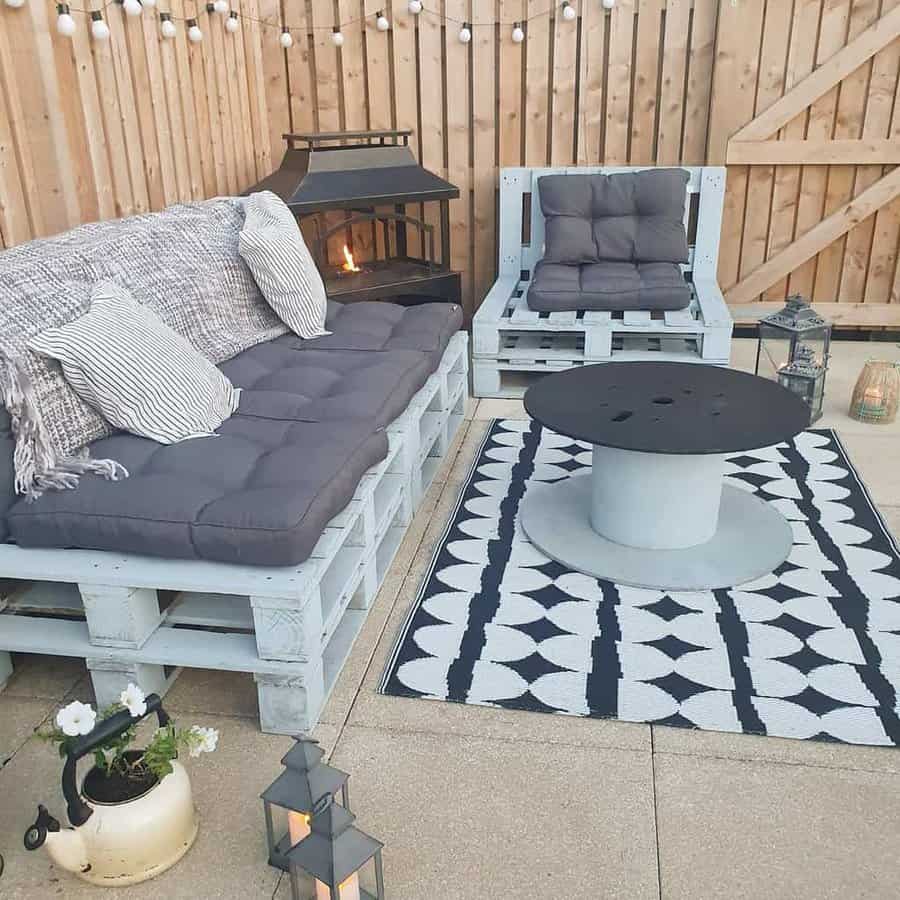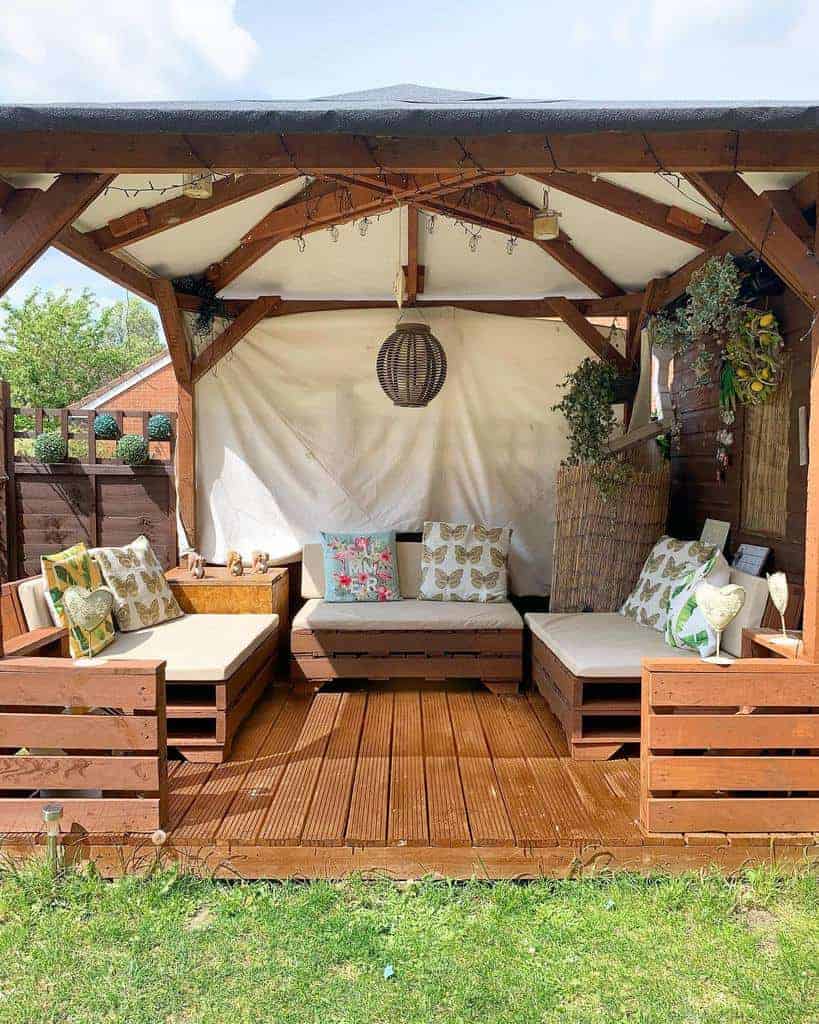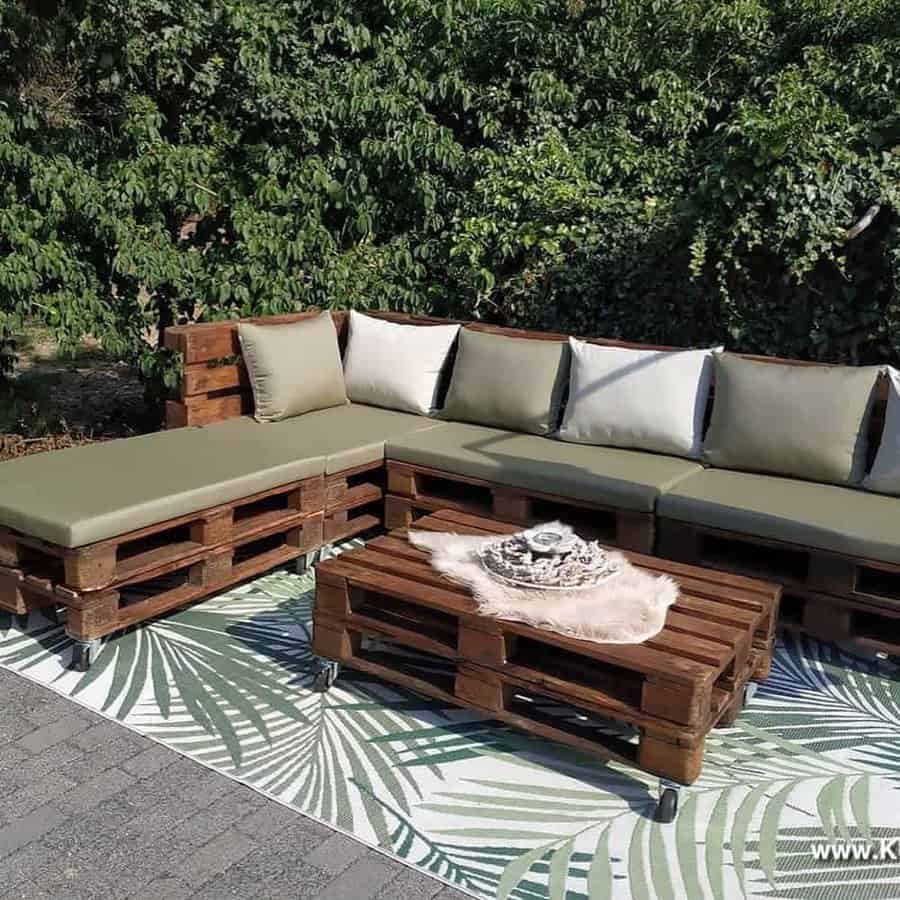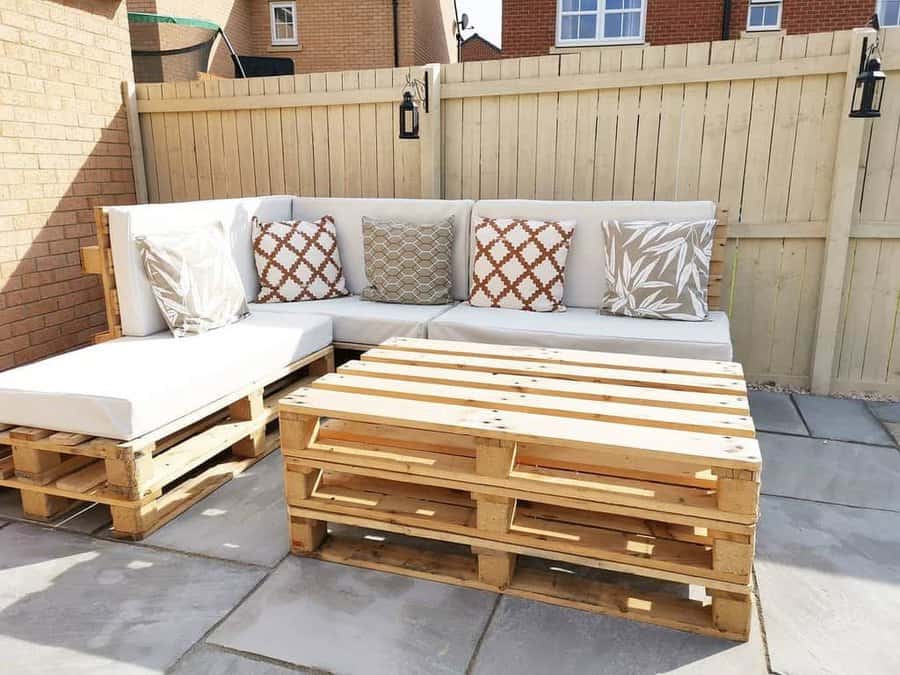 16. Garden Deck Patio
Pallets are an amazing resource for creative DIYers – the possibilities are really limitless! What can you create out of pallets? Well, pallet decking is one of the hottest pallet ideas out there right now. You can easily construct a pallet deck in your backyard to instantly upgrade your patio space.
And if that wasn't enough, pallet flooring is also a great option for indoor spaces like bedrooms or living rooms – all you need to do is sand and seal the wood. With pallets, you can be sure that any project you take on won't break the bank while still adding an interesting addition to your home.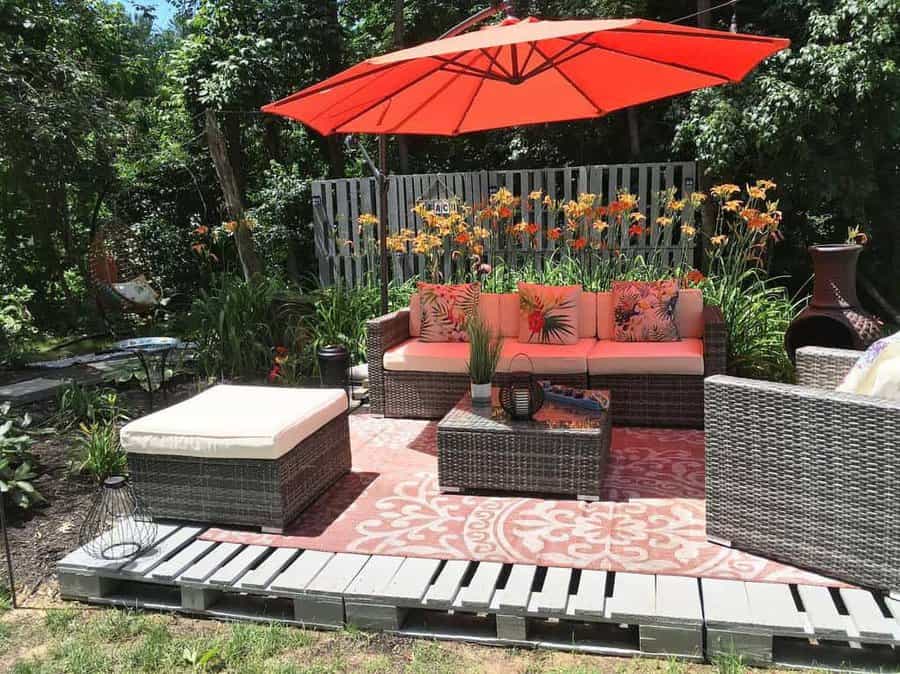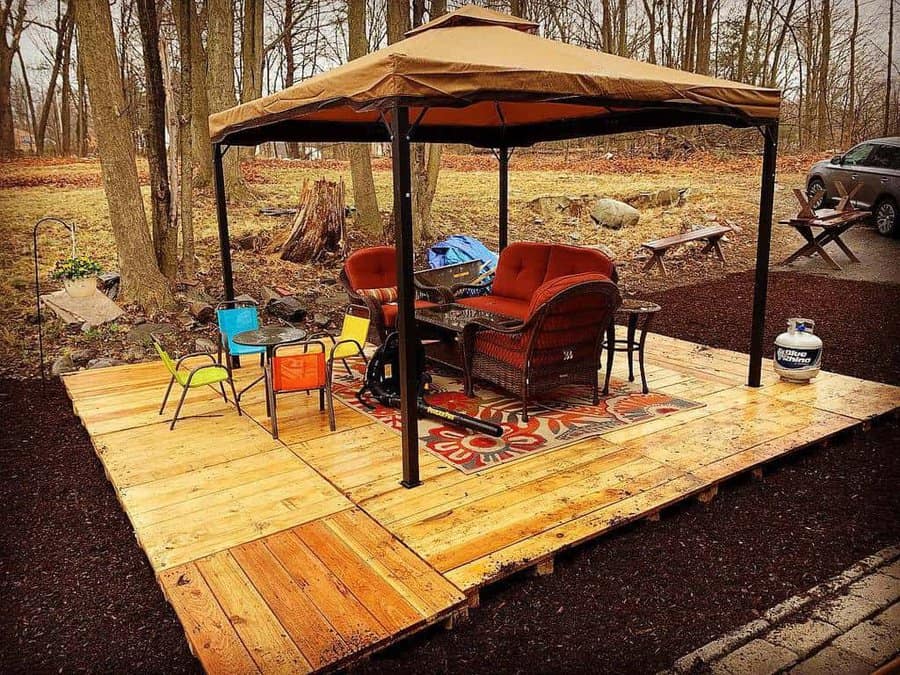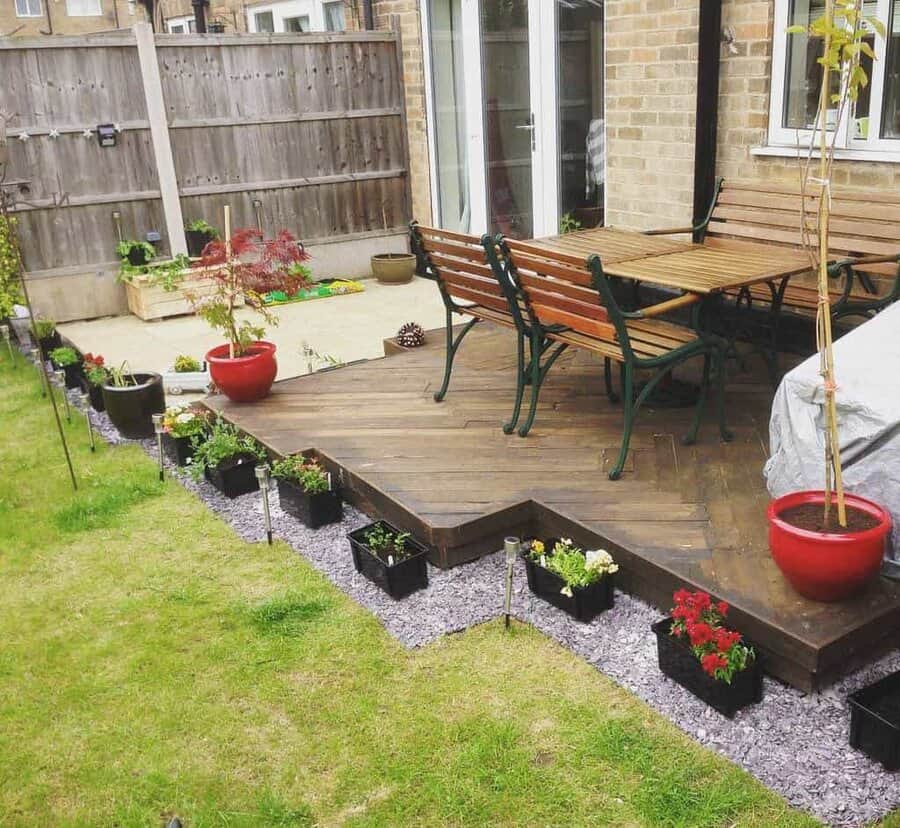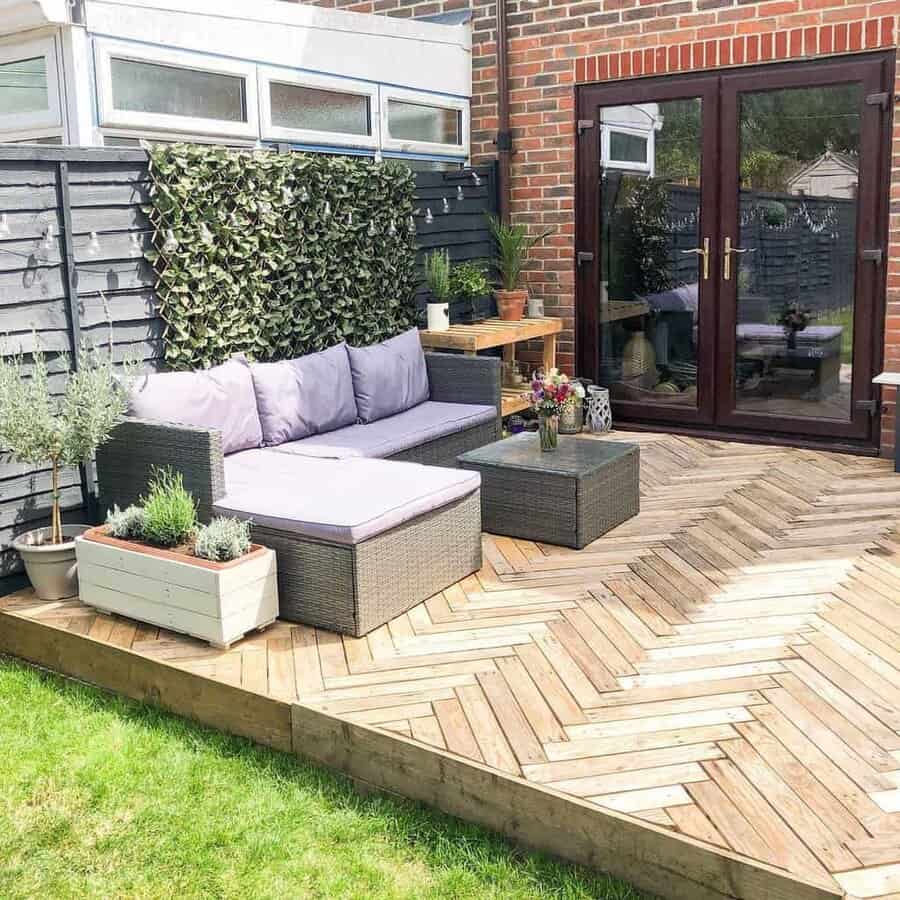 17. Pallet Shed
Create a pallet shed for a unique look – it's surprisingly easy and cost-effective! Start by getting pallet wood of various sizes, and discard any that are broken or weather-beaten. Carefully dismantle pallets with either a crowbar or a small saw, saving nails for future use.
The pallets can be laid in brickwork fashion to create a pallet wall, which is stable enough to support shelving, furniture, and more! End your pallet project with a coat of paint or varnish so that it lasts longer – now you've got yourself an impressive destination in the backyard.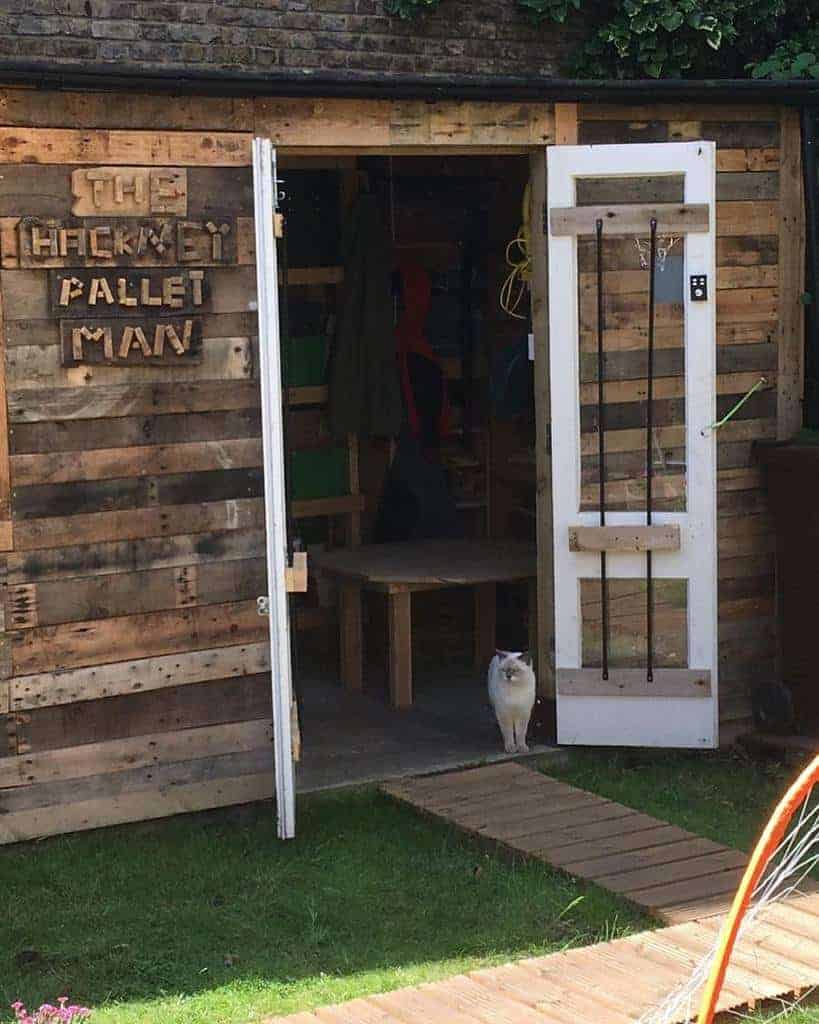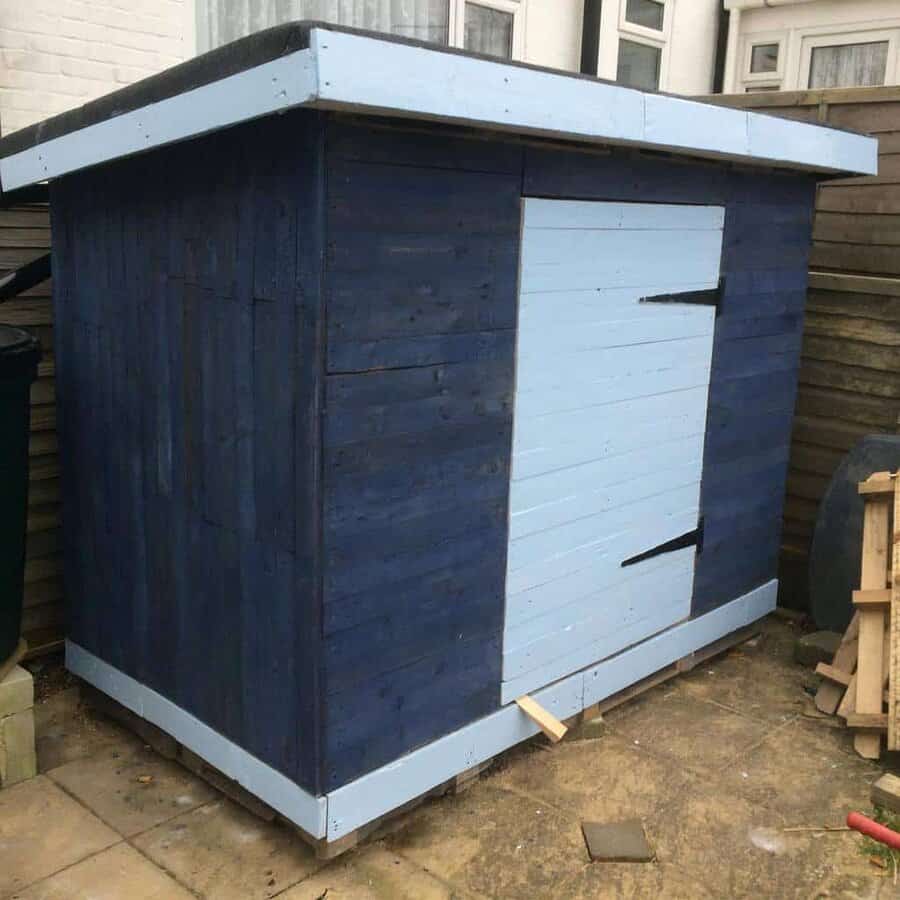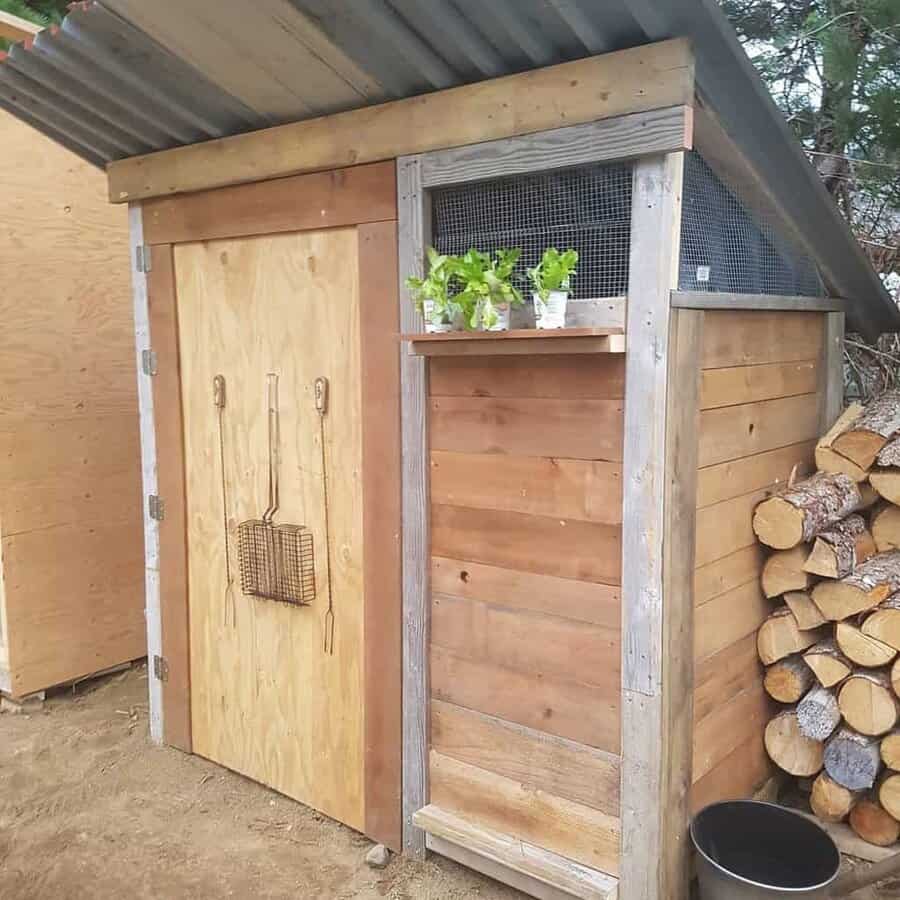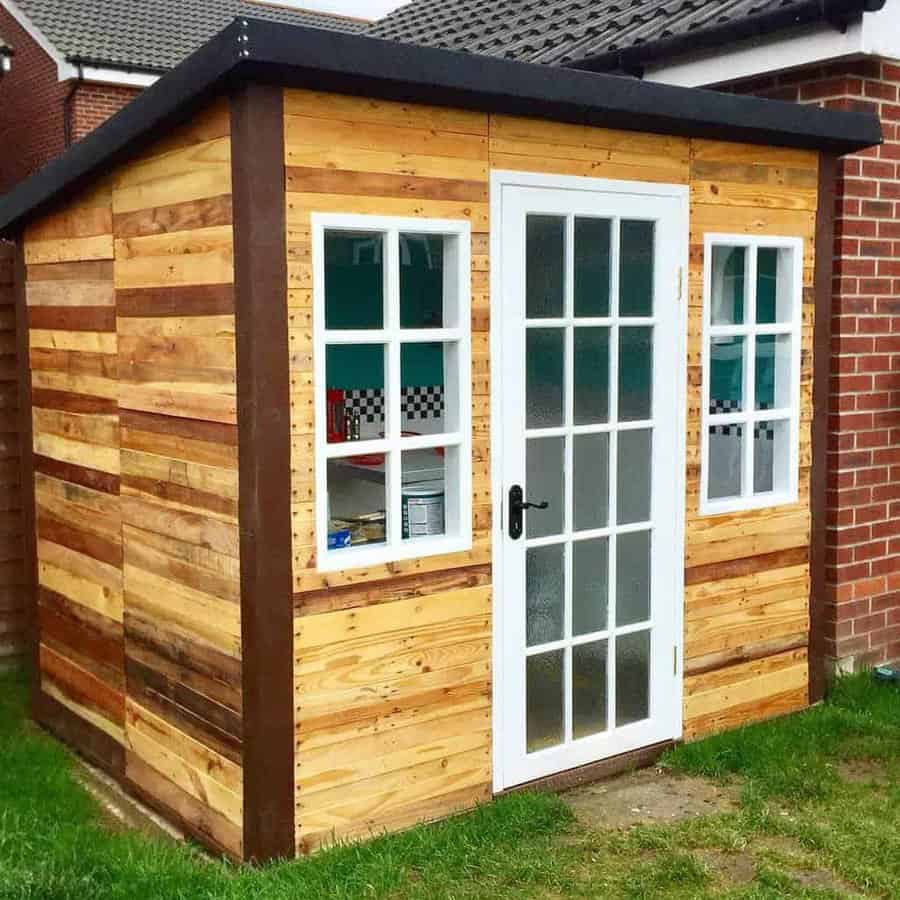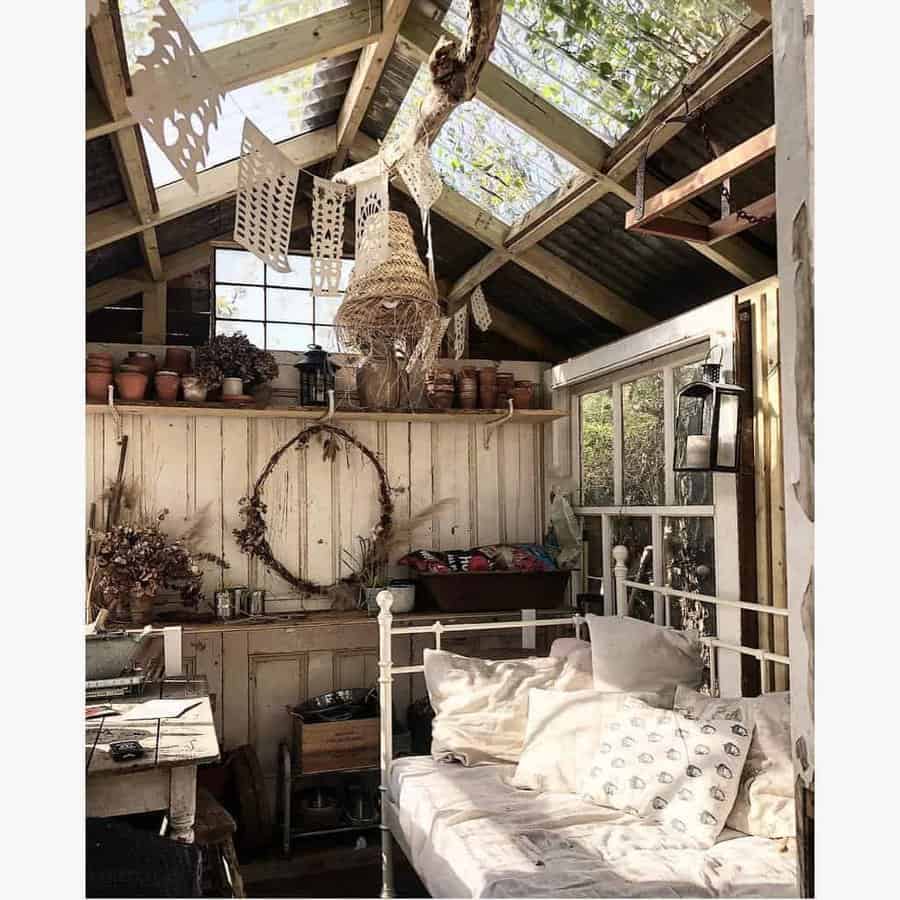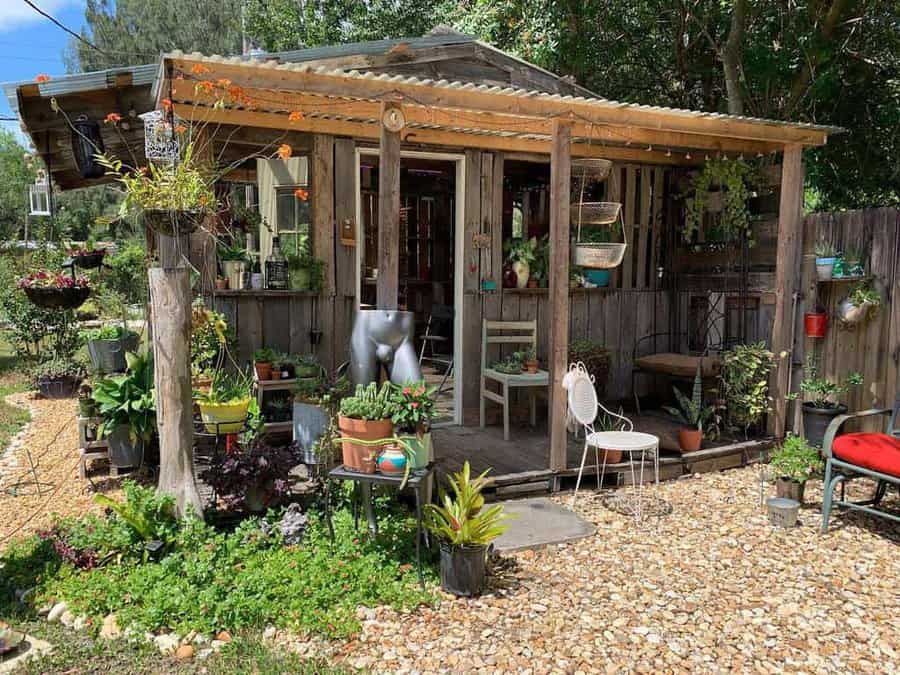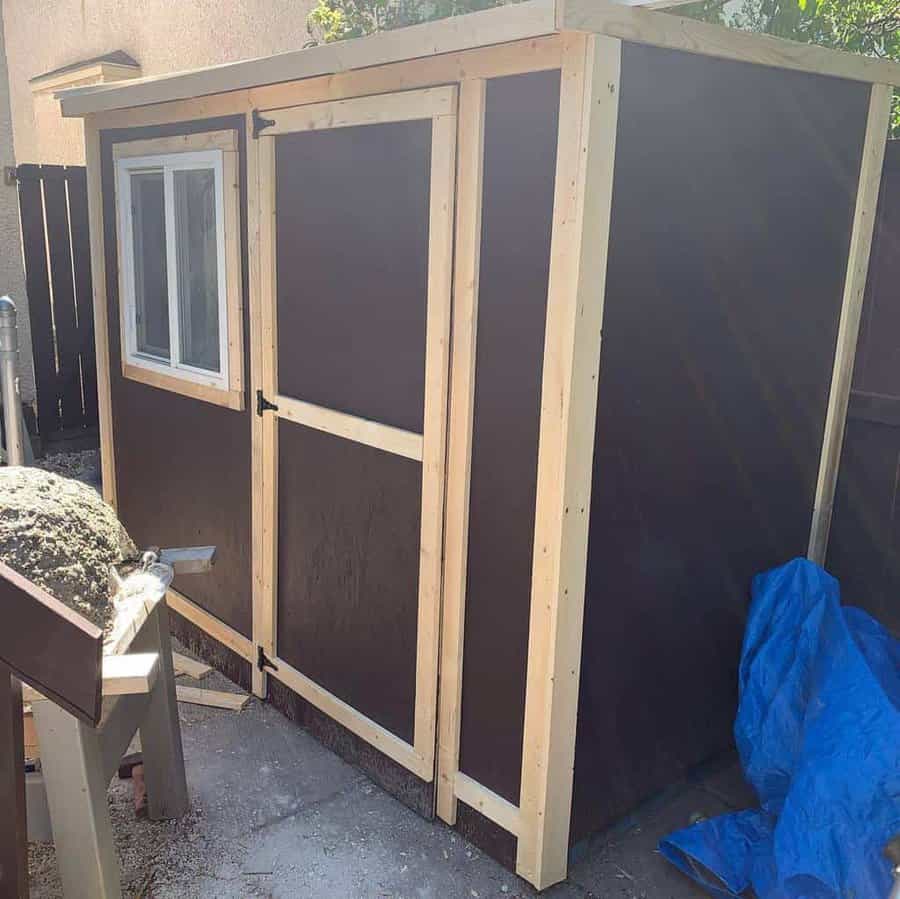 18. DIY Wall Art Pallet
DIY wall art pallets are the perfect way to inject a personal touch into any home interior. Not only will it save you money and resources, but create a more meaningful contribution to your space that is tailored to you and your family's needs. From making DIY wooden signs to DIY floating shelf projects, there is no lack of creative ideas when it comes to crafting pallet art.
With each project providing both a decorative addition and practical purpose, DIY wall art pallets can be used individually or creatively grouped together for an impressive display that puts your own spin on classic décor.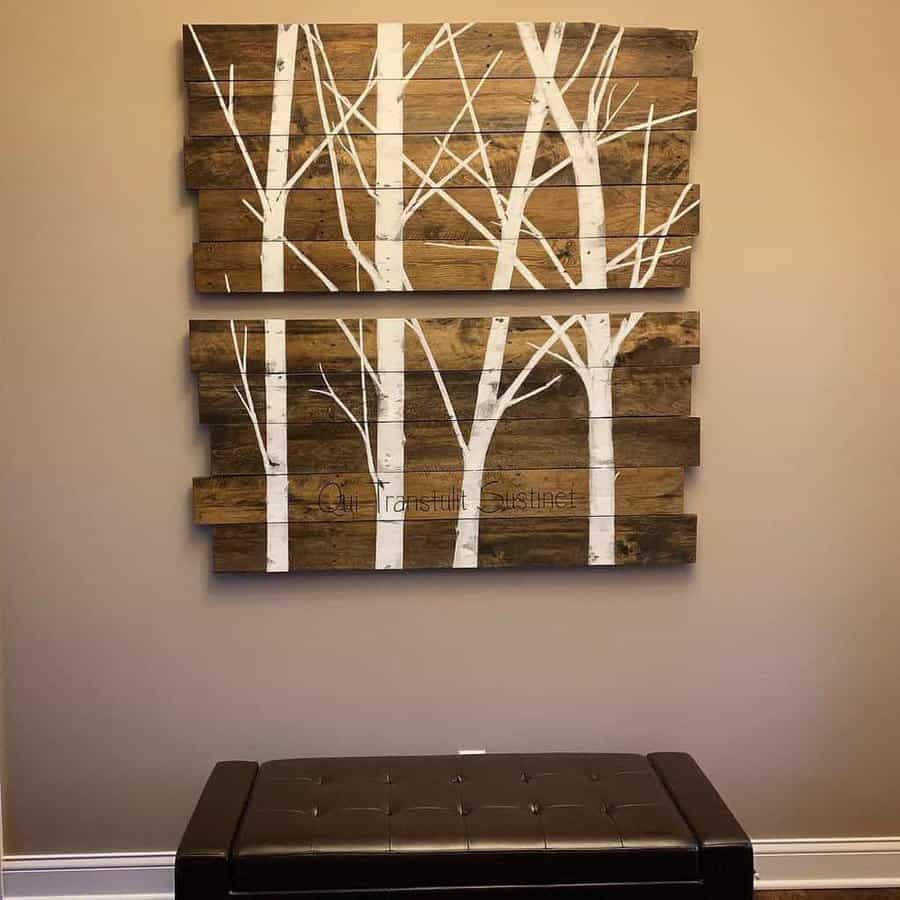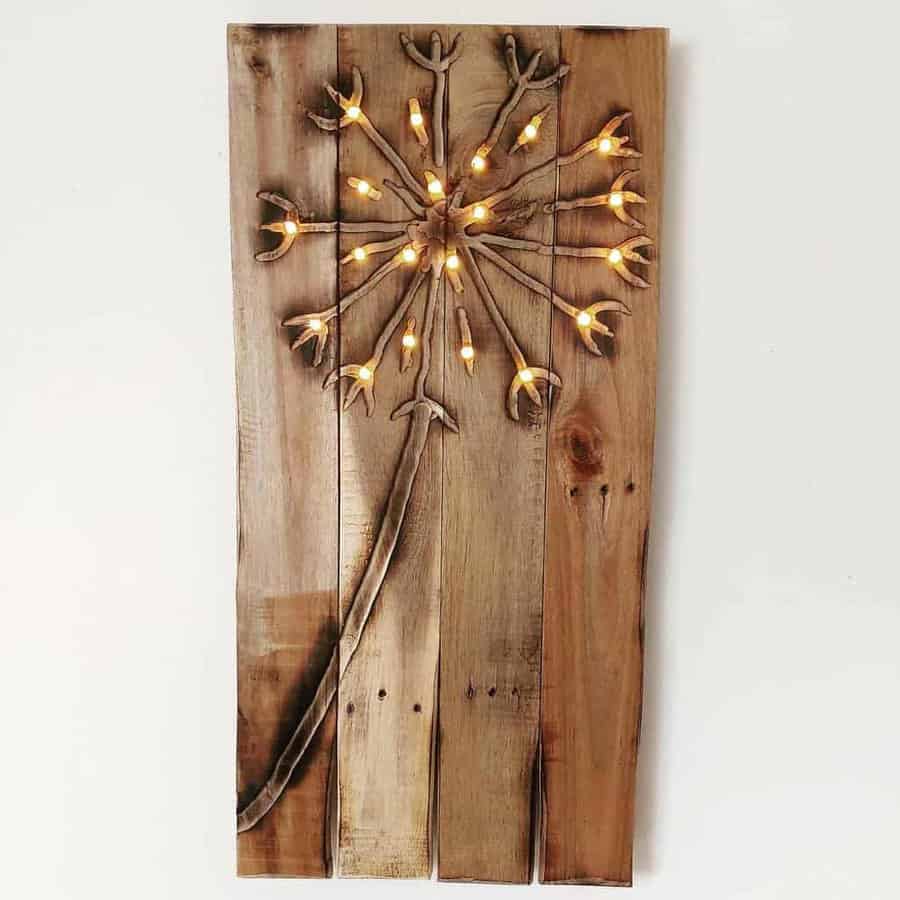 19. Pallet Bed Without Headboard
Whether you're looking to spruce up your bedroom or just add a pop of color to an otherwise boring workspace, pallet ideas can be incredibly helpful in creating a unique and inspiring area. A pallet bed without a headboard is one great idea that allows you the freedom to get creative.
With this pallet project, you can choose either one large pallet for the back wall or several smaller pallets for a more rustic look. You can also paint them whatever colors inspire you, from classic neutrals to bright pinks and purples! No matter what style pallet bed you go with, your interior design will be taken up a notch – all without breaking the bank!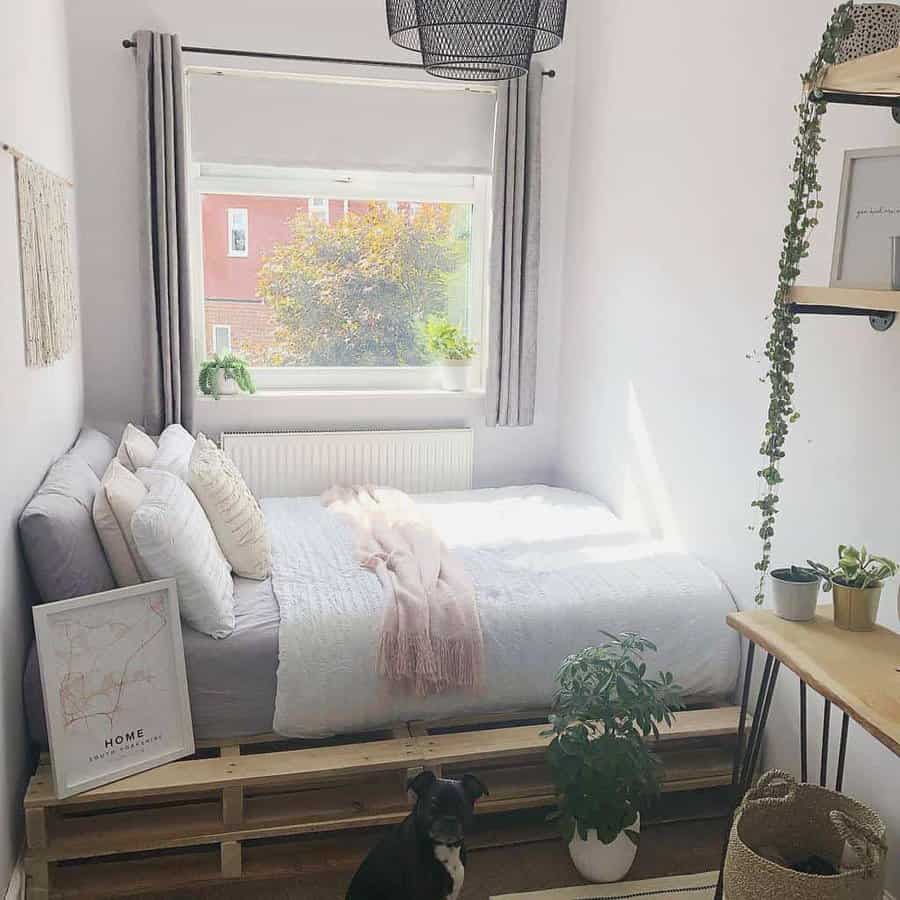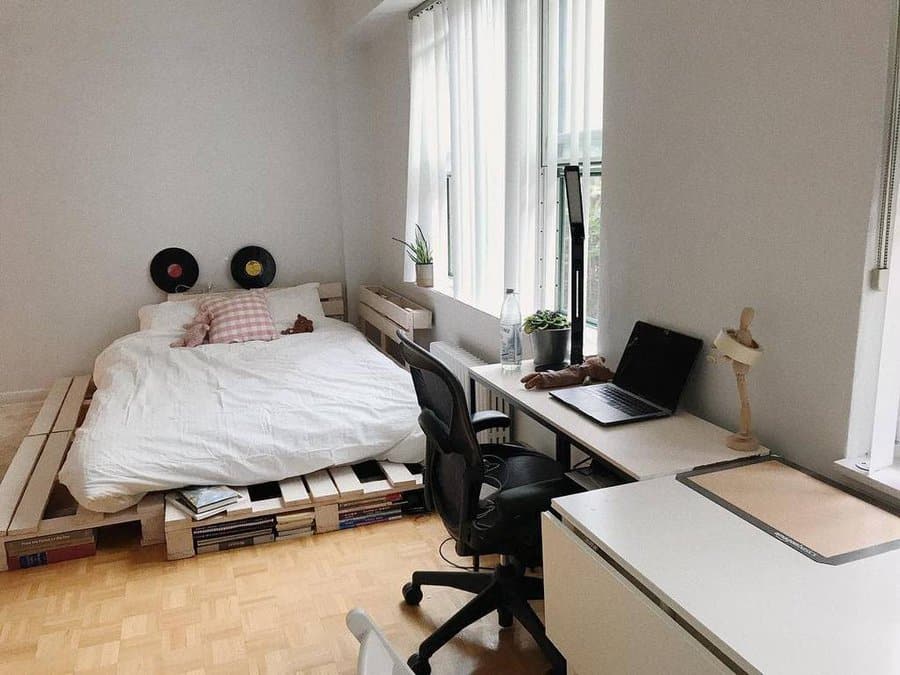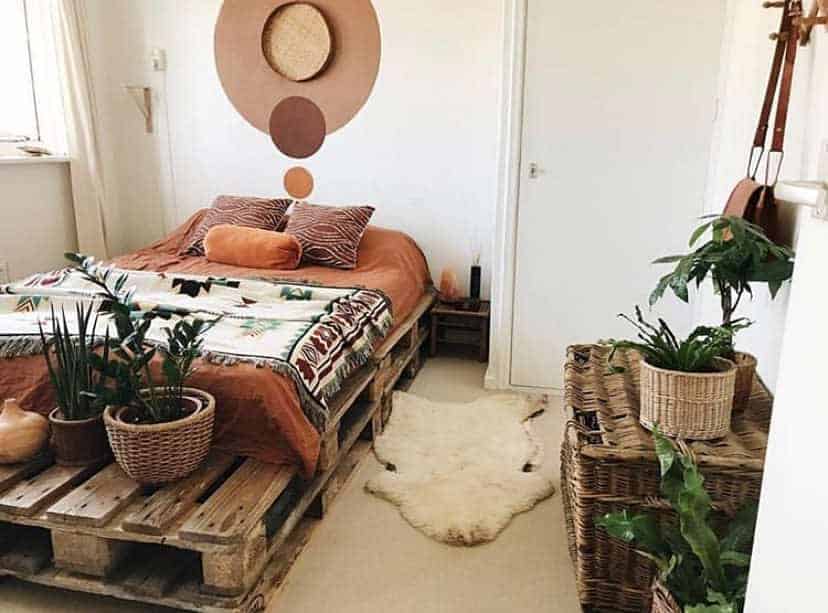 20. Hanging Planter Shelf
If you're looking for some creative garden pallet ideas, why not try hanging a planter shelf? It's an easy and efficient way to create a lot of hanging space, yet stay organized when it comes to your plants! You can make hanging shelves out of recycled wood pallets by pounding heavy-duty hooks into the wall or railing.
Layer planter boxes, hanging pots, and hanging baskets all over the place for a unique and fun look. Make sure you choose weather-proof containers and waterproofing material to ensure your plants are well taken care of throughout the season!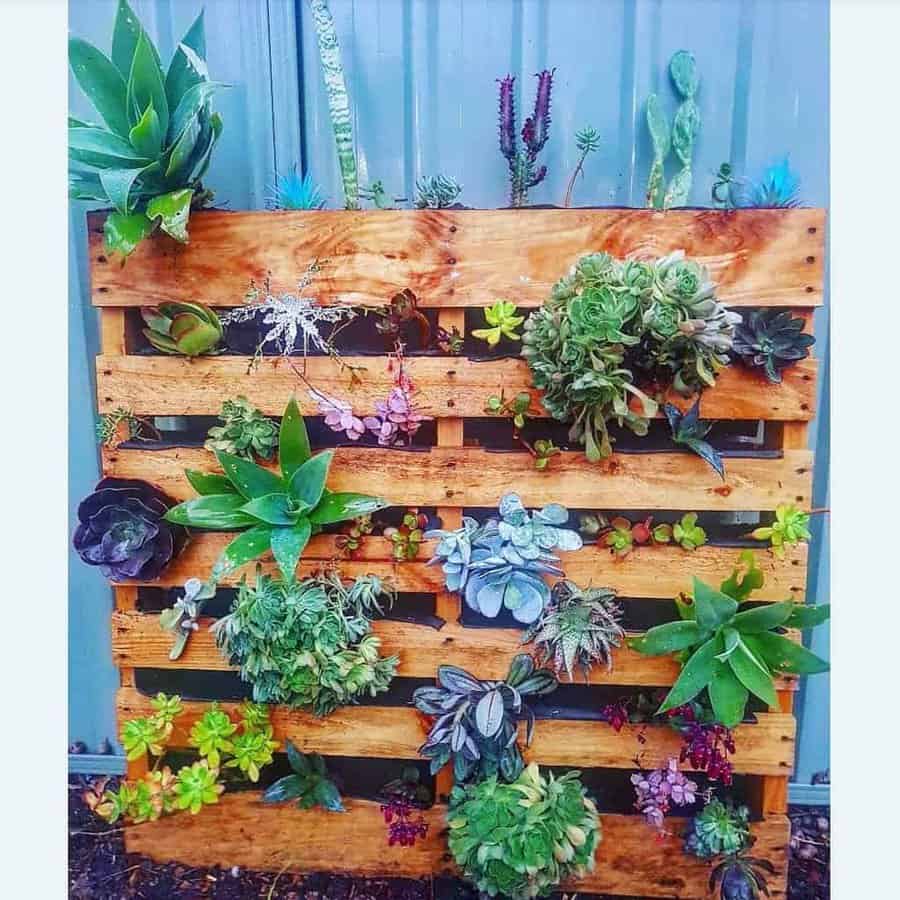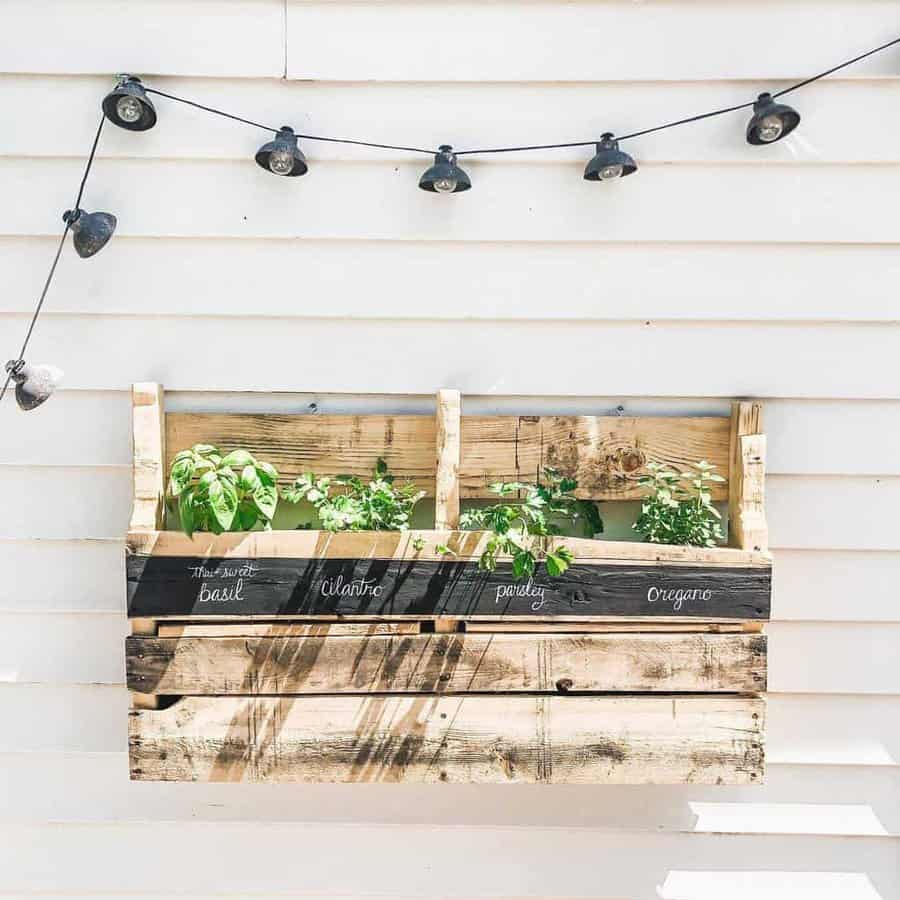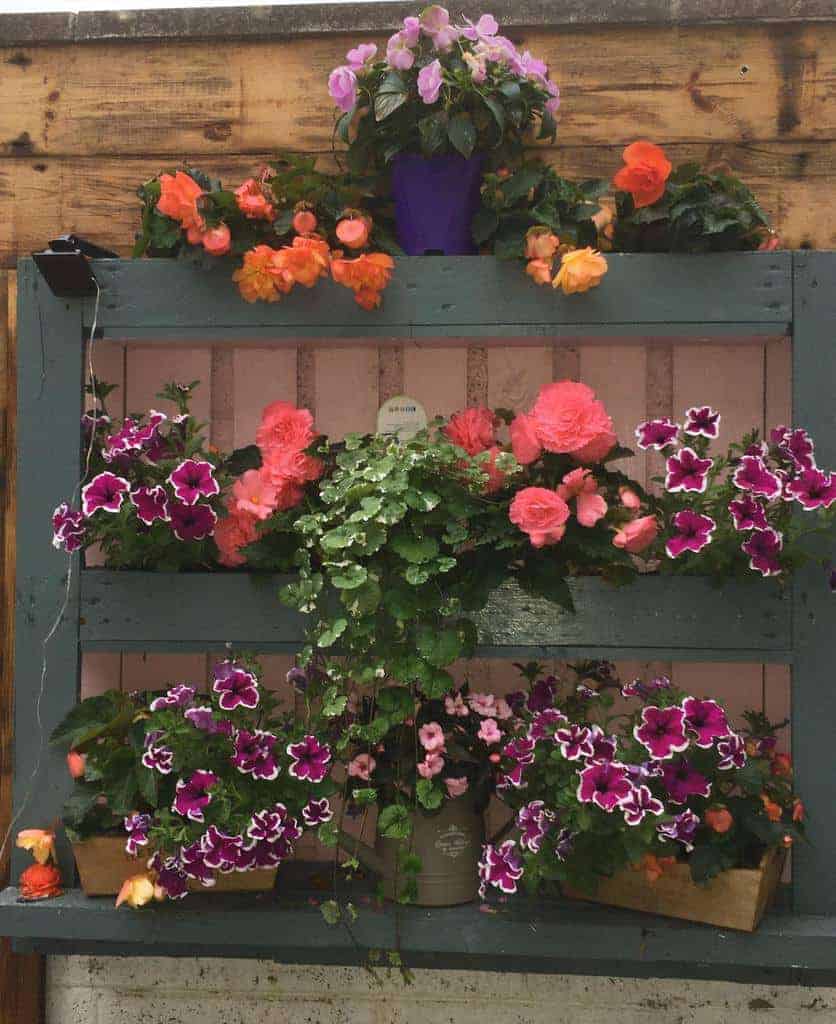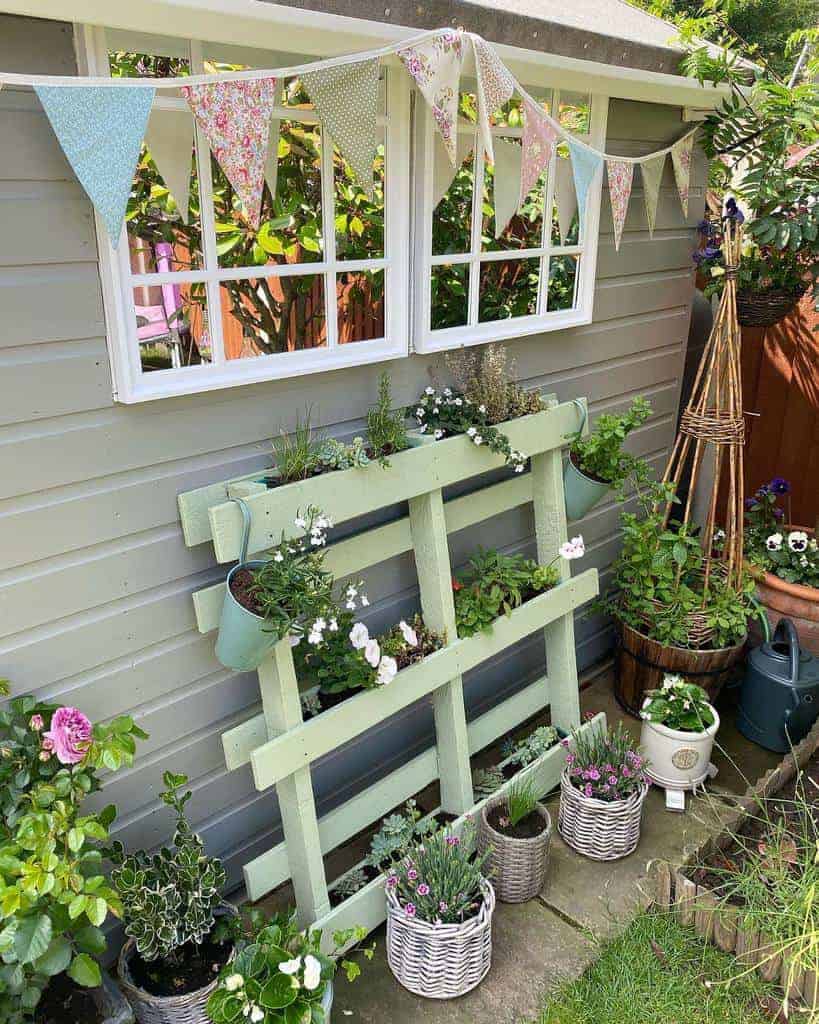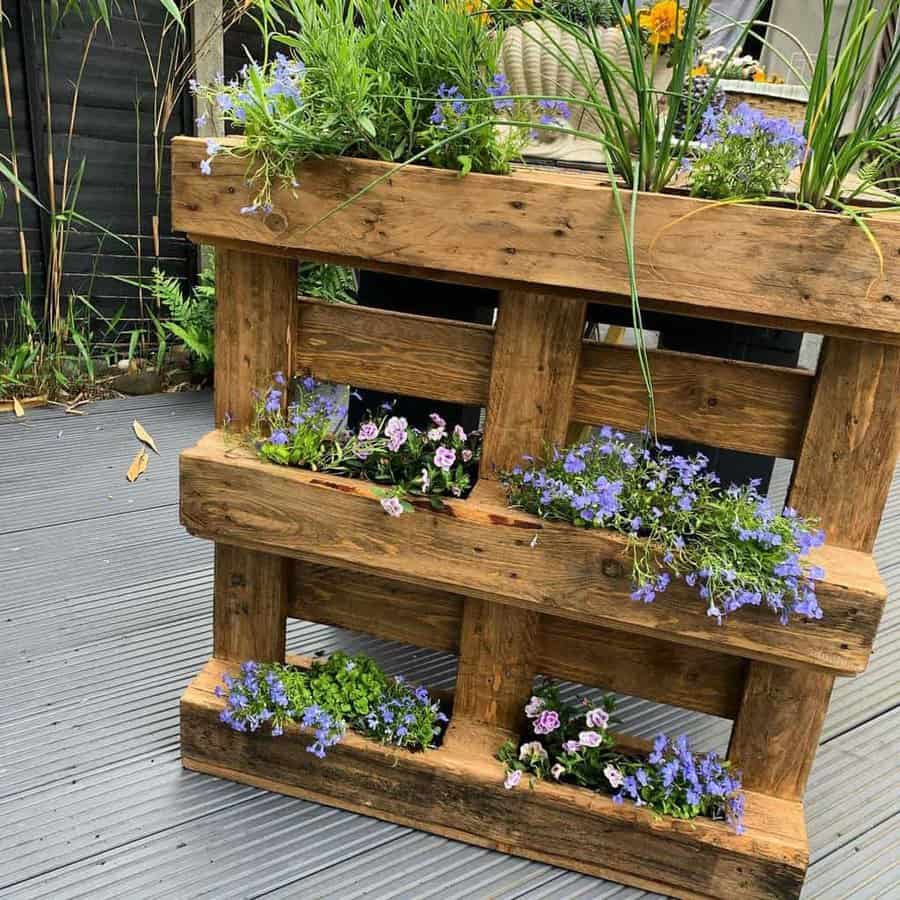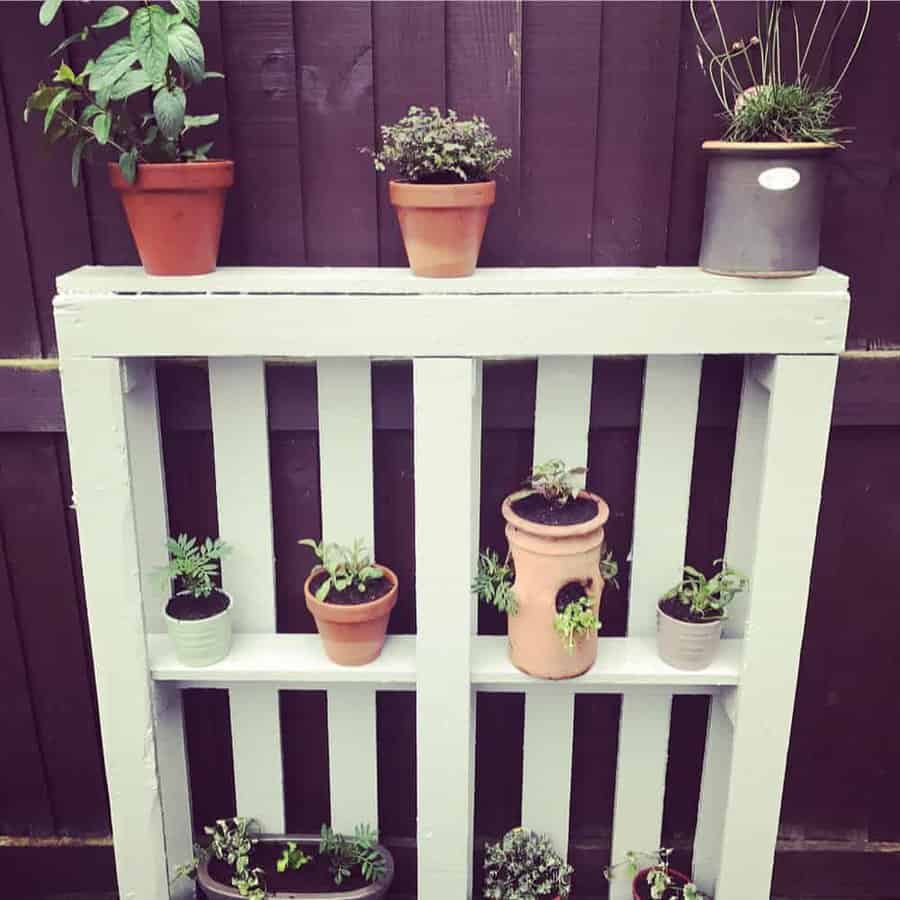 Pallet FAQs
How do you make wood pallets look good?
Leaving your pallet wood raw makes it look cool for a rustic appearance, but it isn't very functional. Sand the wood to make it smooth and eliminate the splinter risk. Then stain it a rich color that will look beautiful in your home.
Do pallets have termites?
Pallet wood is susceptible to termites. Look for holes and small woodpiles as evidence of a termite infestation. You also need to be careful where you get your pallets from. Grocery store pallets can have spills and stains from food products. This can lead to mold and other insect issues.
Are pallet beds safe?
It depends. Some pallets are treated with a large number of chemicals. These can be toxic and are not good for use when building your pallet bed or other furniture. However, if you use pallet wood that's only heat-treated, you should be fine. This wood gets heated to a minimum of 60 or 56 degrees, depending on the type of wood. This eliminates current and future infestation issues.