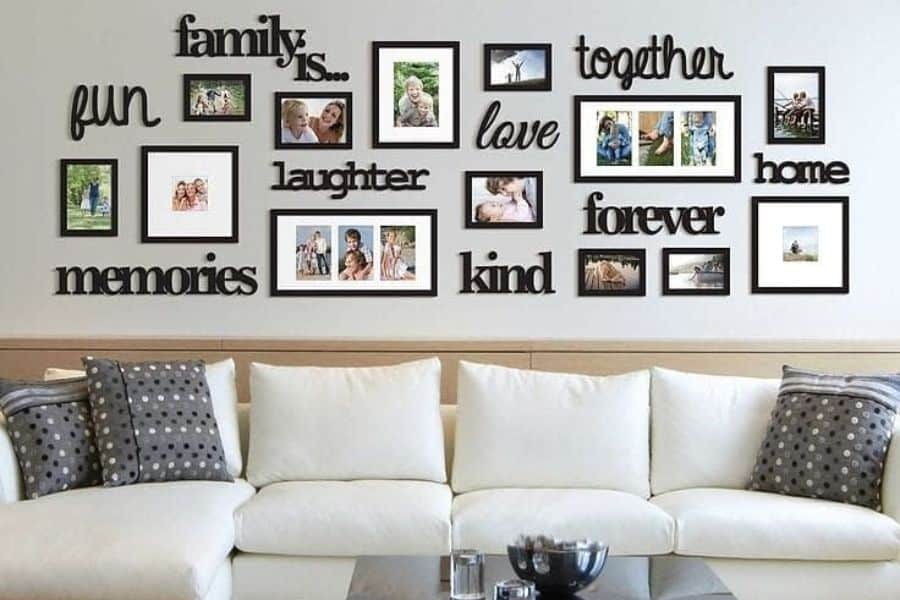 The Top 56 Photo Display Ideas
From the classic cameo to the contemporary gallery wall, photos are an integral part of turning a house into a home.
It's never been easier or more affordable for the average person to take photos of their daily lives and most precious moments. Many of us have hundreds — if not thousands — of photos saved to our digital devices and stored physically in our closets.
So it's no wonder that we're often overwhelmed by the thought of incorporating our favorite pictures into our home decor.
Check out these creative photo display ideas that will inspire you to dig through your photo collection and finally let the best images see the light of day.
1. DIY
The internet is full of awesome DIY photo display ideas — many of which can be completed with just a few household supplies.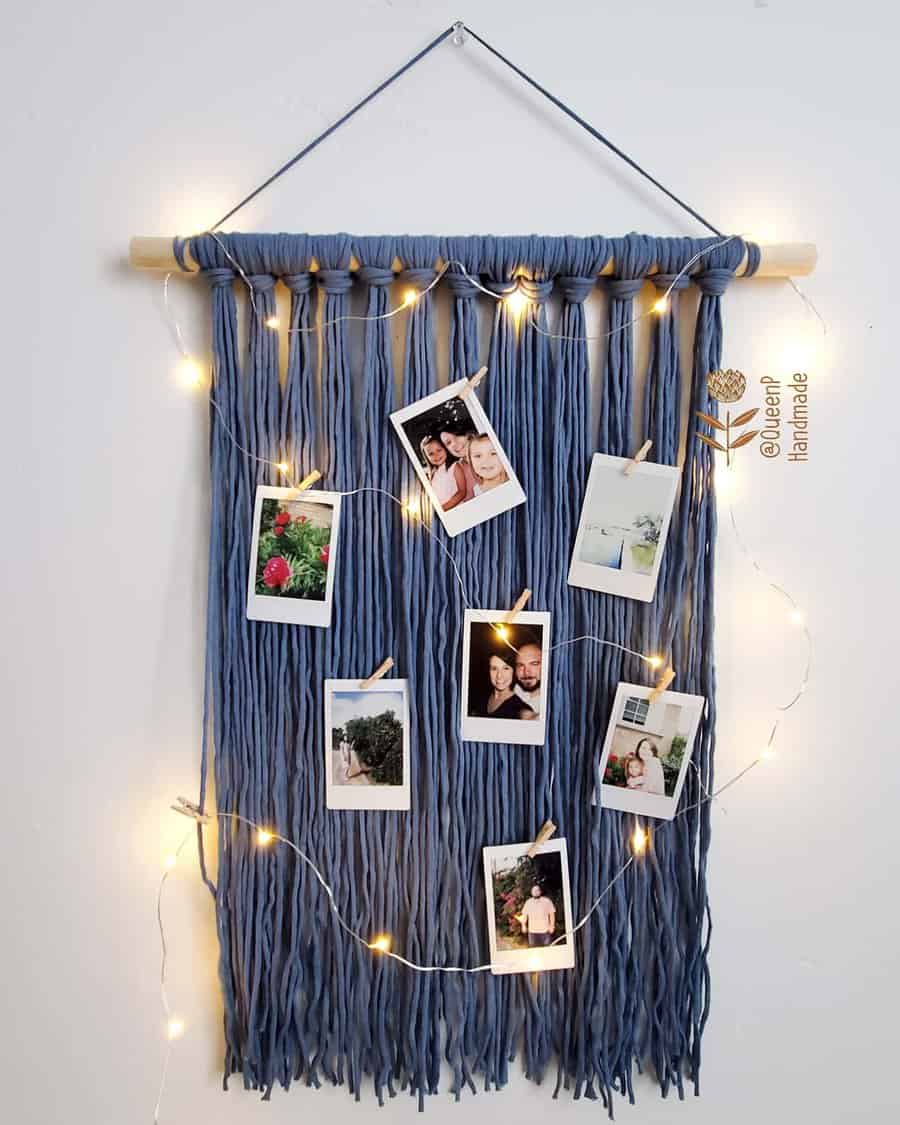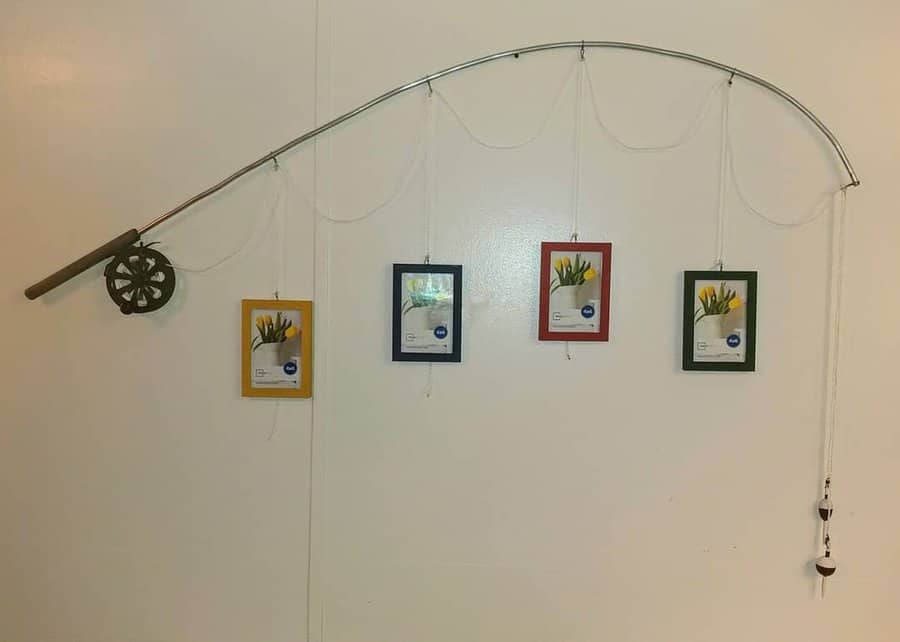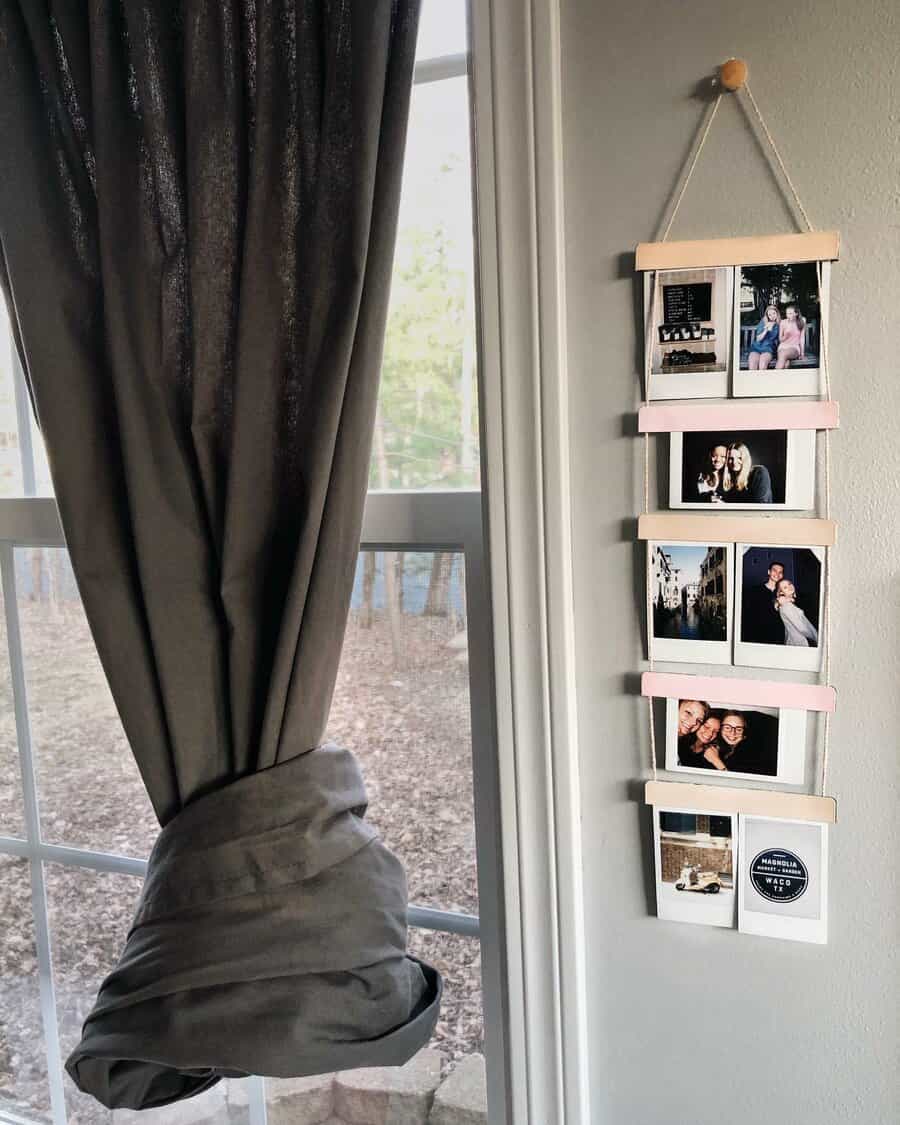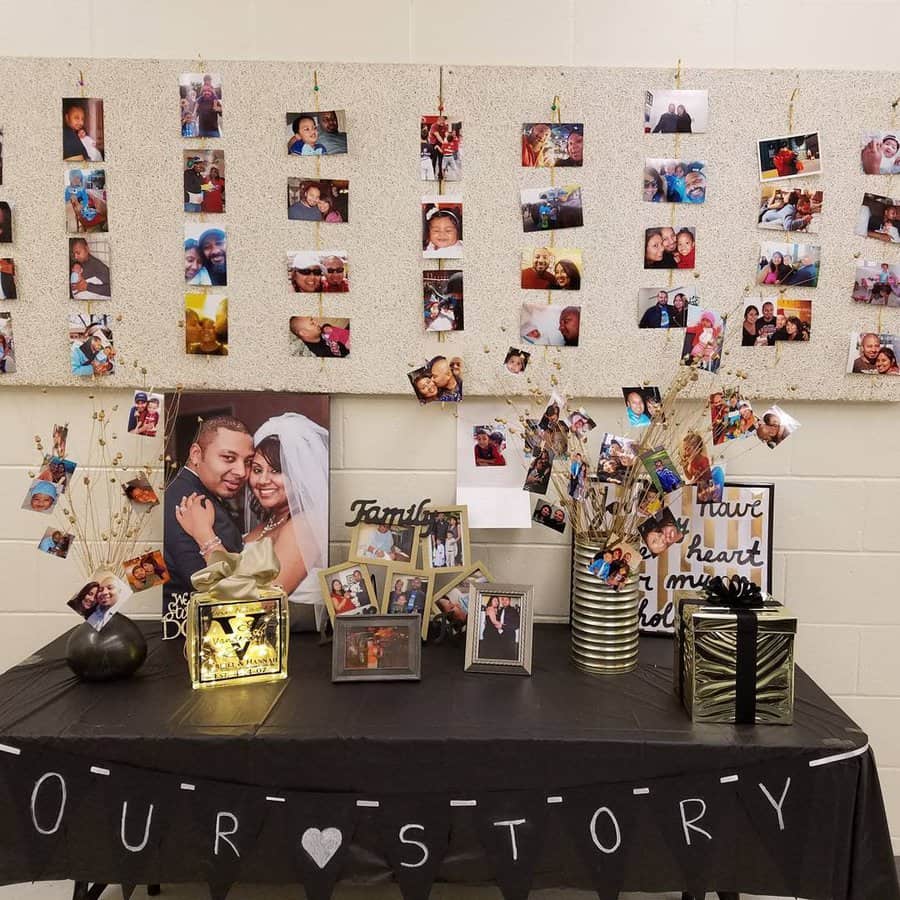 Arrange several of your favorite photos to create a decorative wall hanging or fill out a large shadow box collage. This can be an excellent compromise between a traditional photo album and framing your most prized pictures for everyone to see.
It's always a great idea to use copies (or digital prints) or your most valued photos for DIY projects. Using tape, glue, or other craft supplies could permanently damage the photos.
2. Design Ideas
Framed photos are one of the most ubiquitous forms of home decor. No matter your personal style or lifestyle, there's a good chance at least one framed photo is hung on your wall or propped up on a shelf.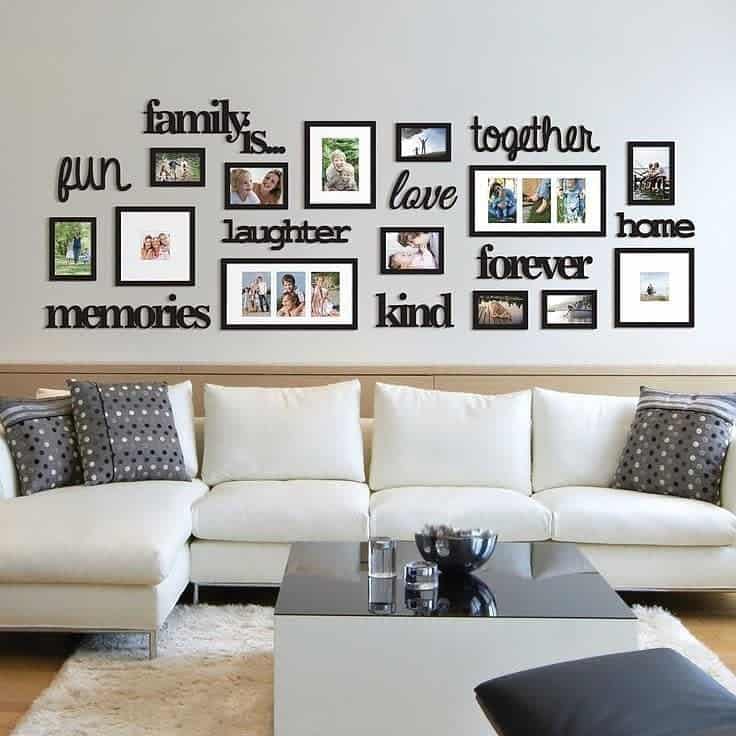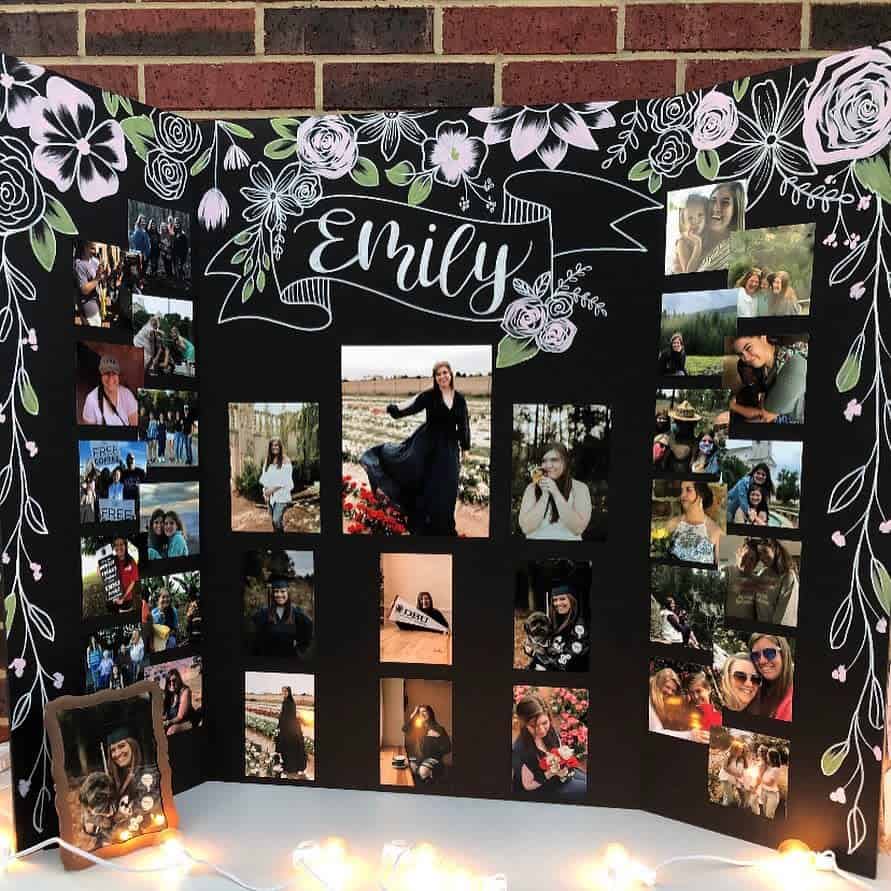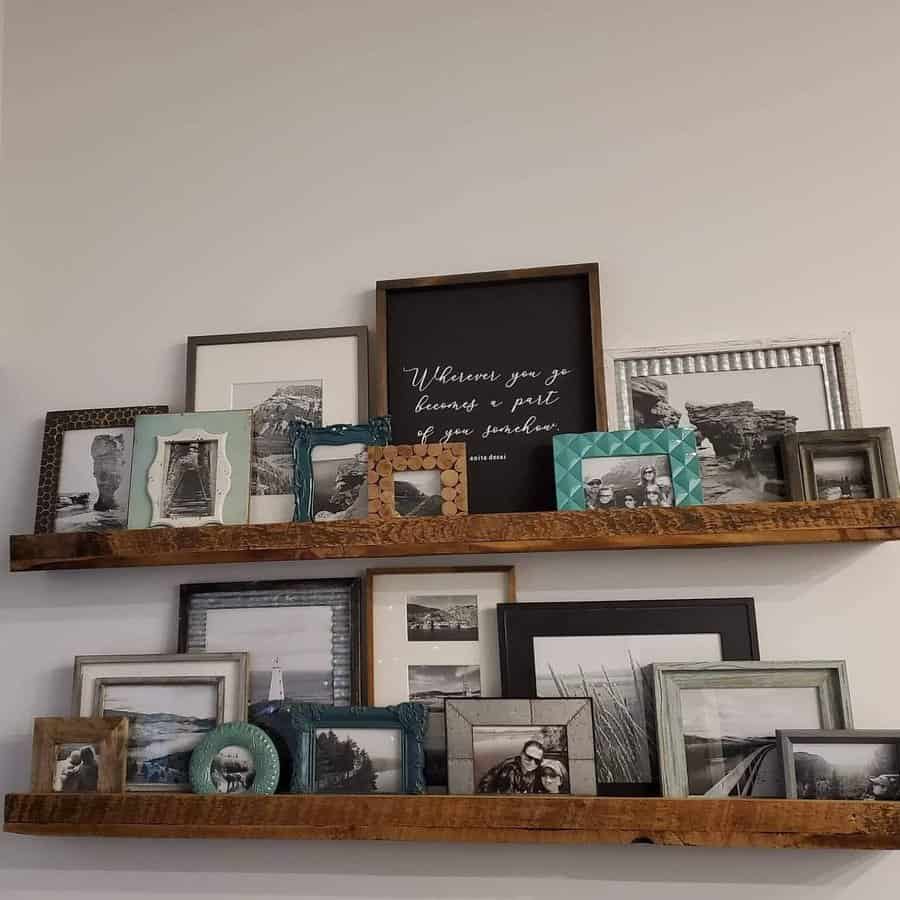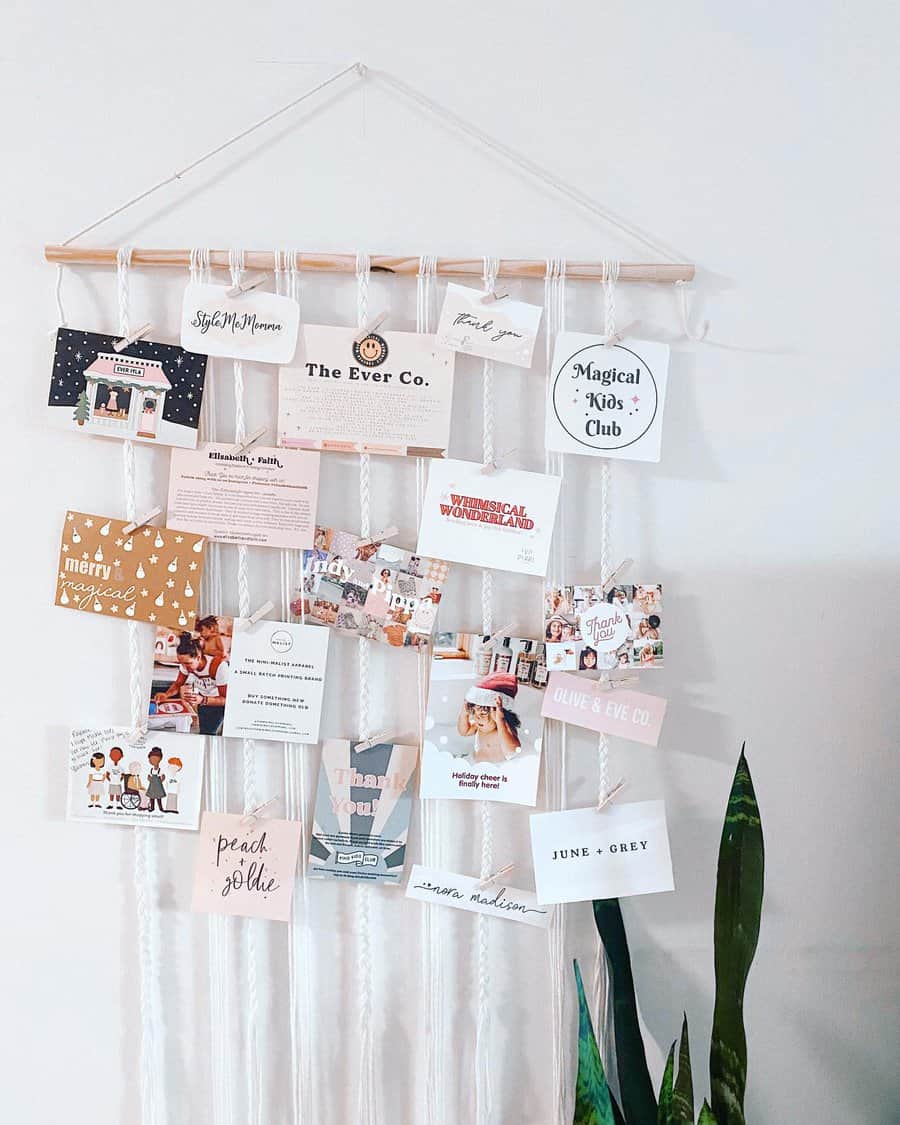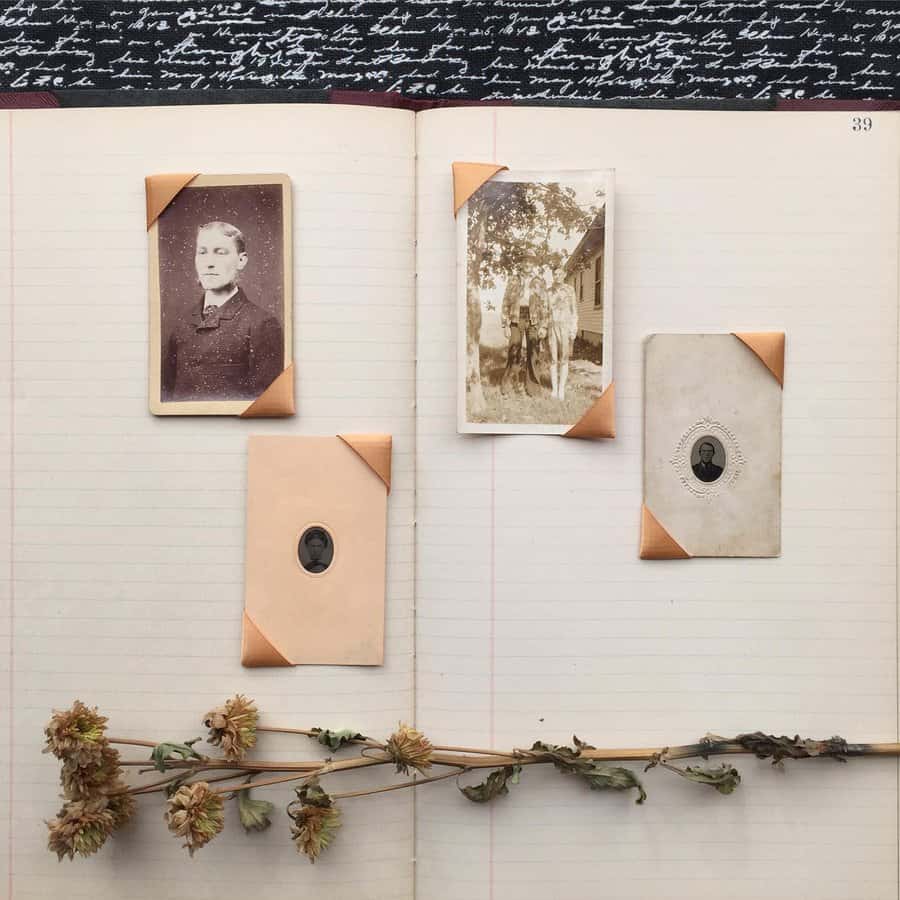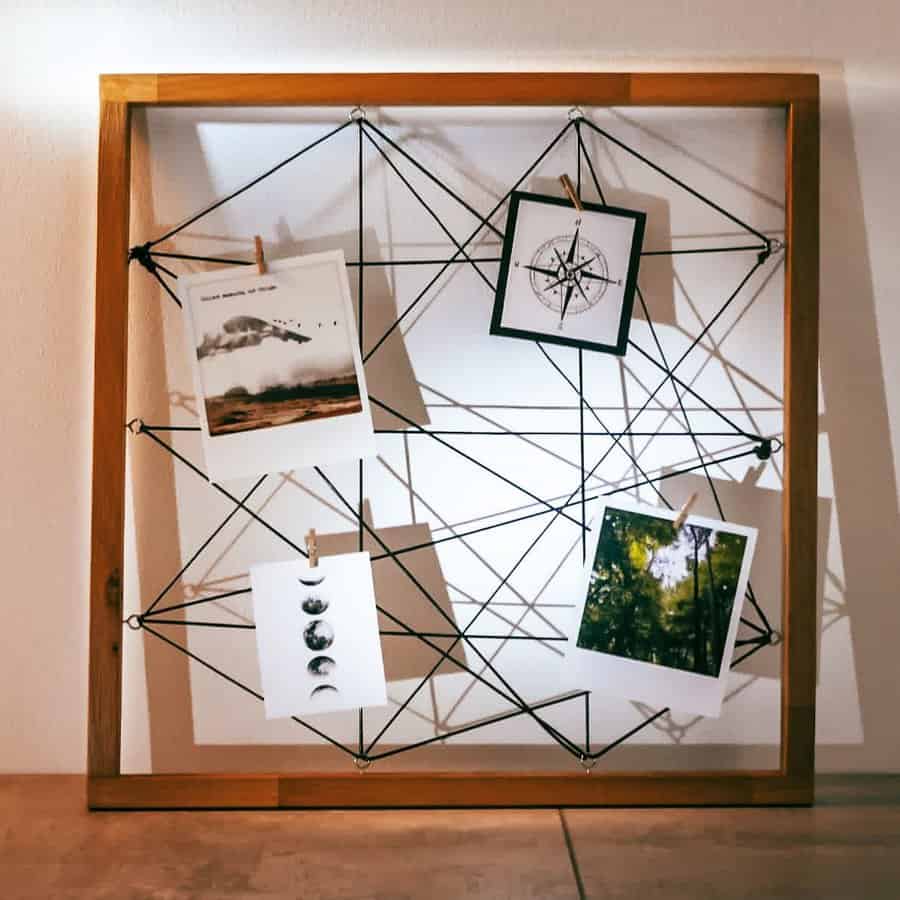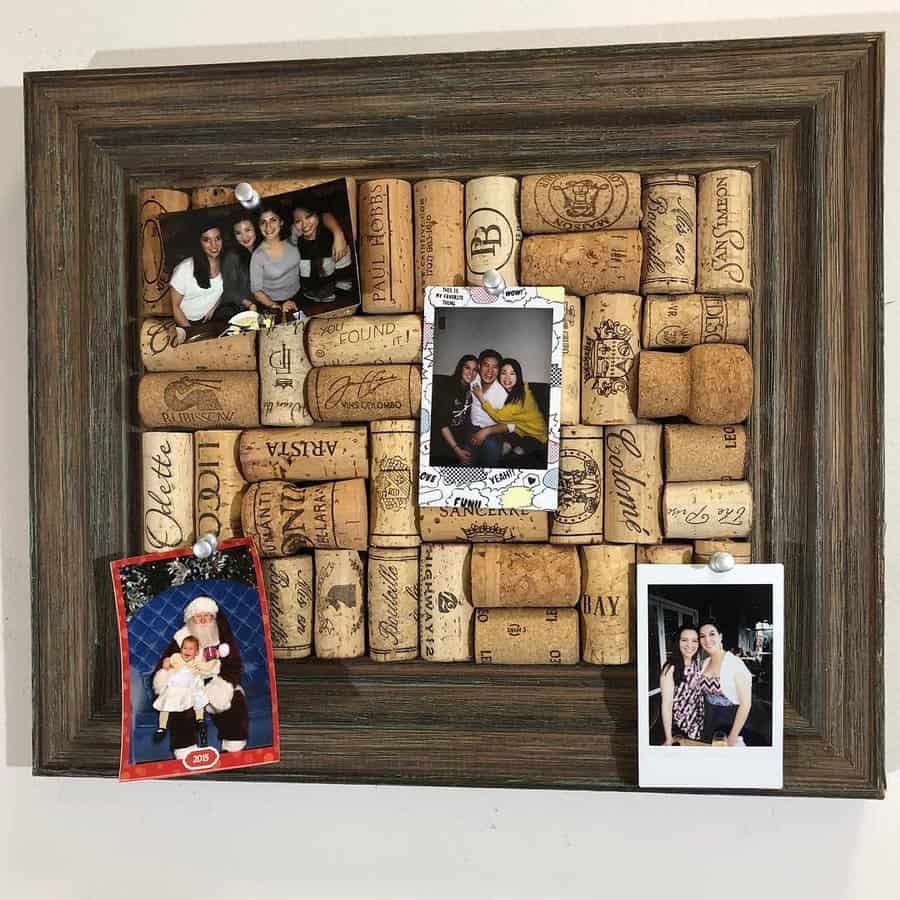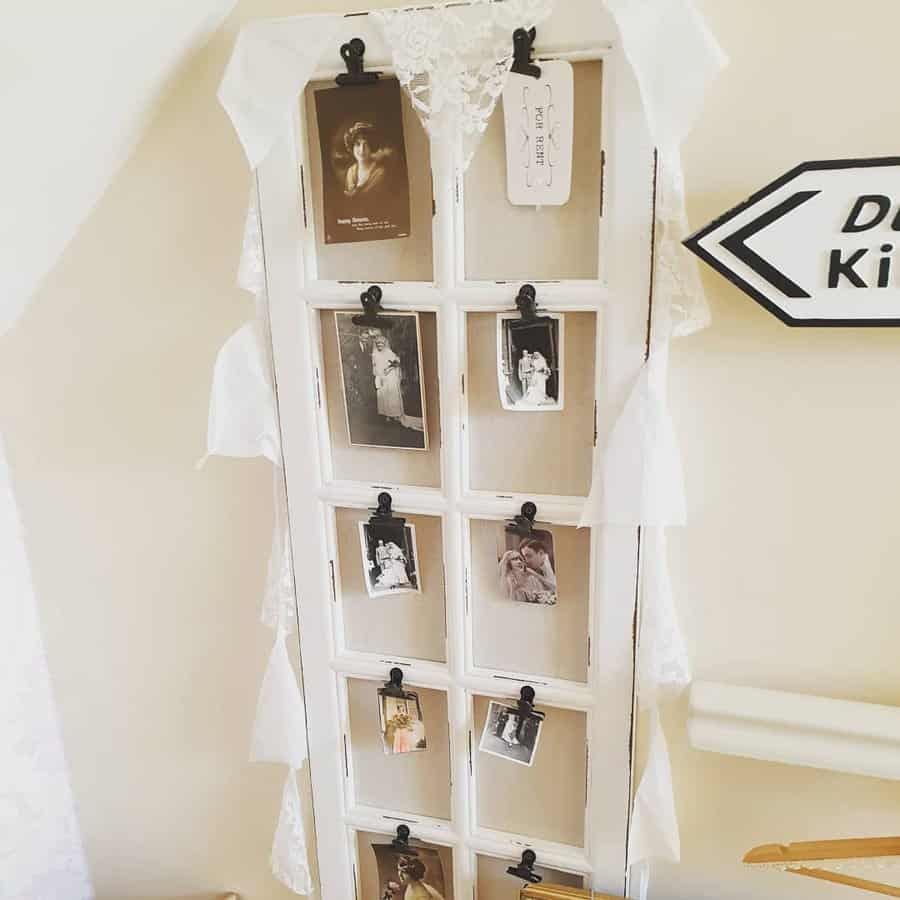 of these methods work best with printed photos from a modern Polaroid camera or smartphone.
If mounting your picture collection with washi tape or a clothespin isn't your style, consider ordering a custom photo display. A few of the most popular options include tapestries, posters, blankets, and lampshades.
3. Family
Throughout our lives, we collect countless photos of loved ones. It's common for these photos to be taken in different ratios and light conditions. Some may even be black-and-white.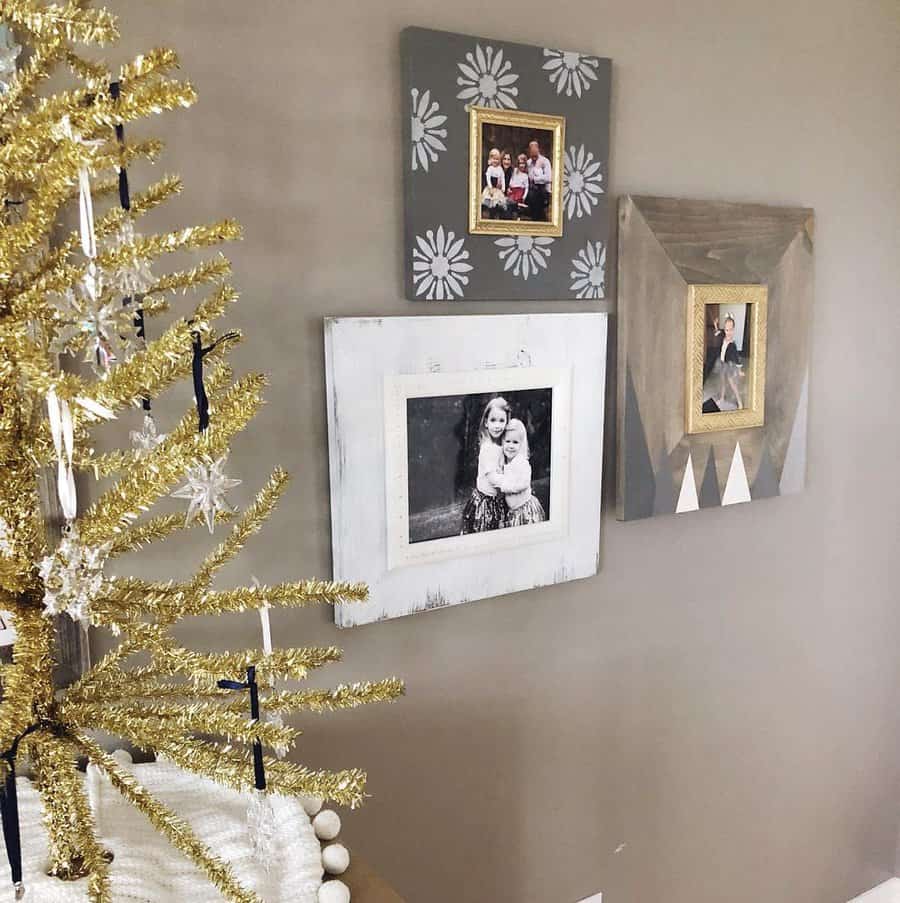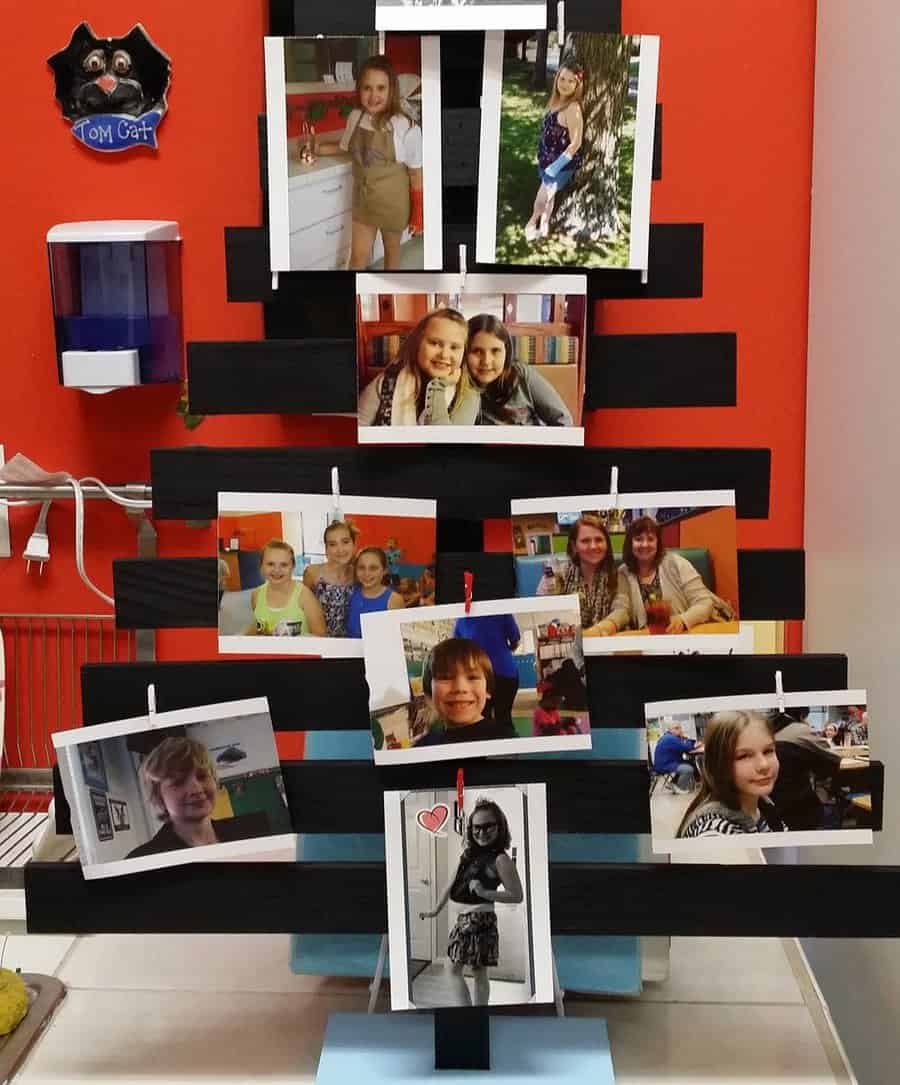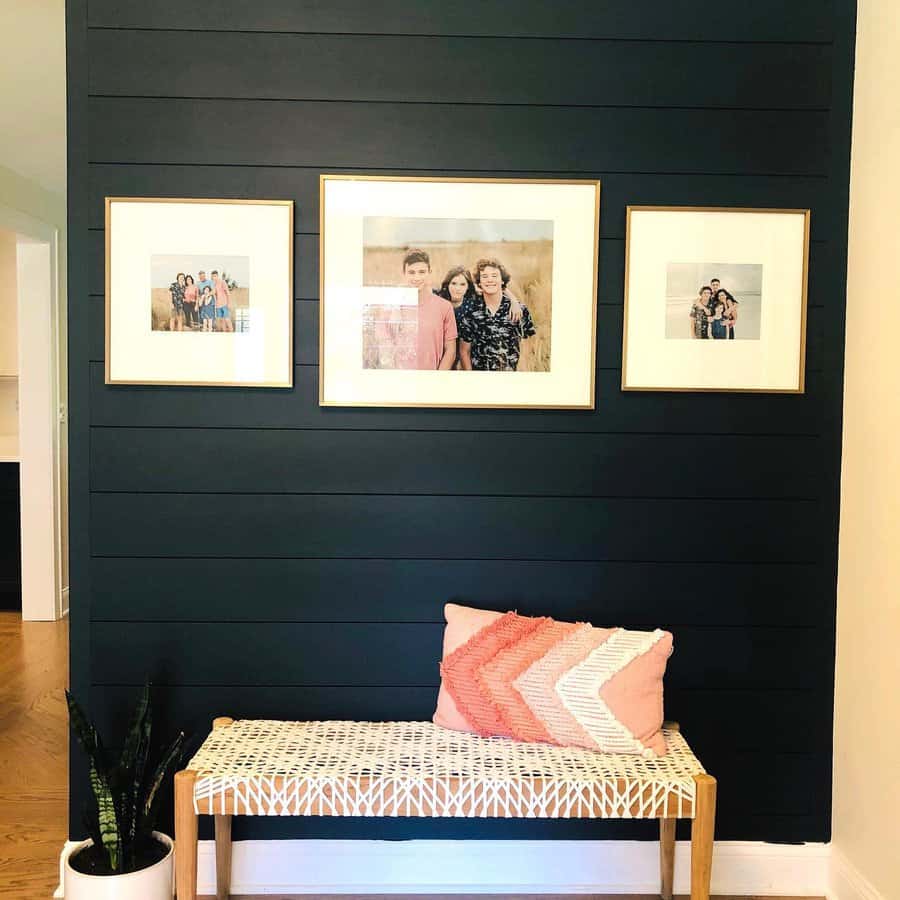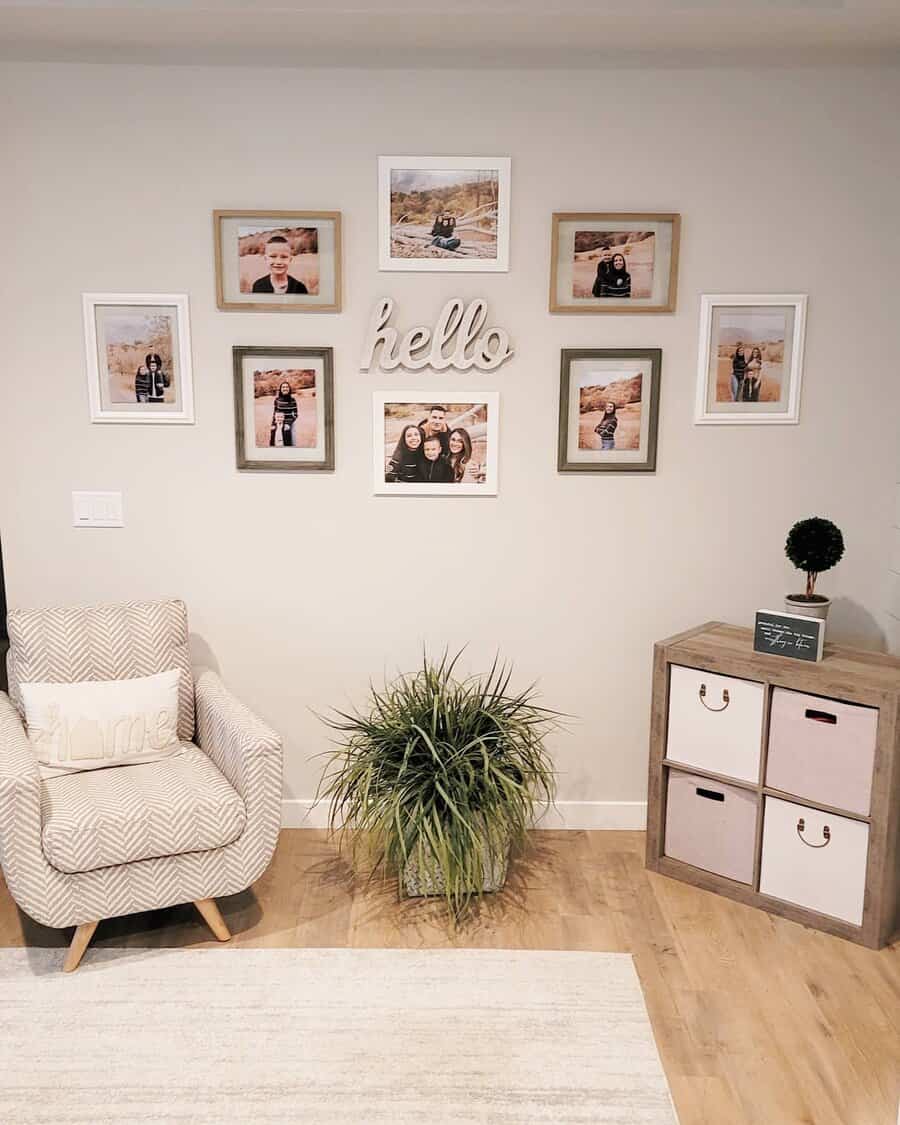 Matching frames can help create a cohesive aesthetic throughout your entire collection of family photos. You can also use post-processing techniques to give every image a uniform appearance.
Some families prefer to organize their photos by relationship or timeline. However, mixing and matching your photos is just as effective. Display your family photo collection alongside your favorite wall art or decals.
4. Frames
The frame you choose for a photo can be as important as the image itself. Frames tend to be the bridge between your personal photo collection and the rest of your home decor.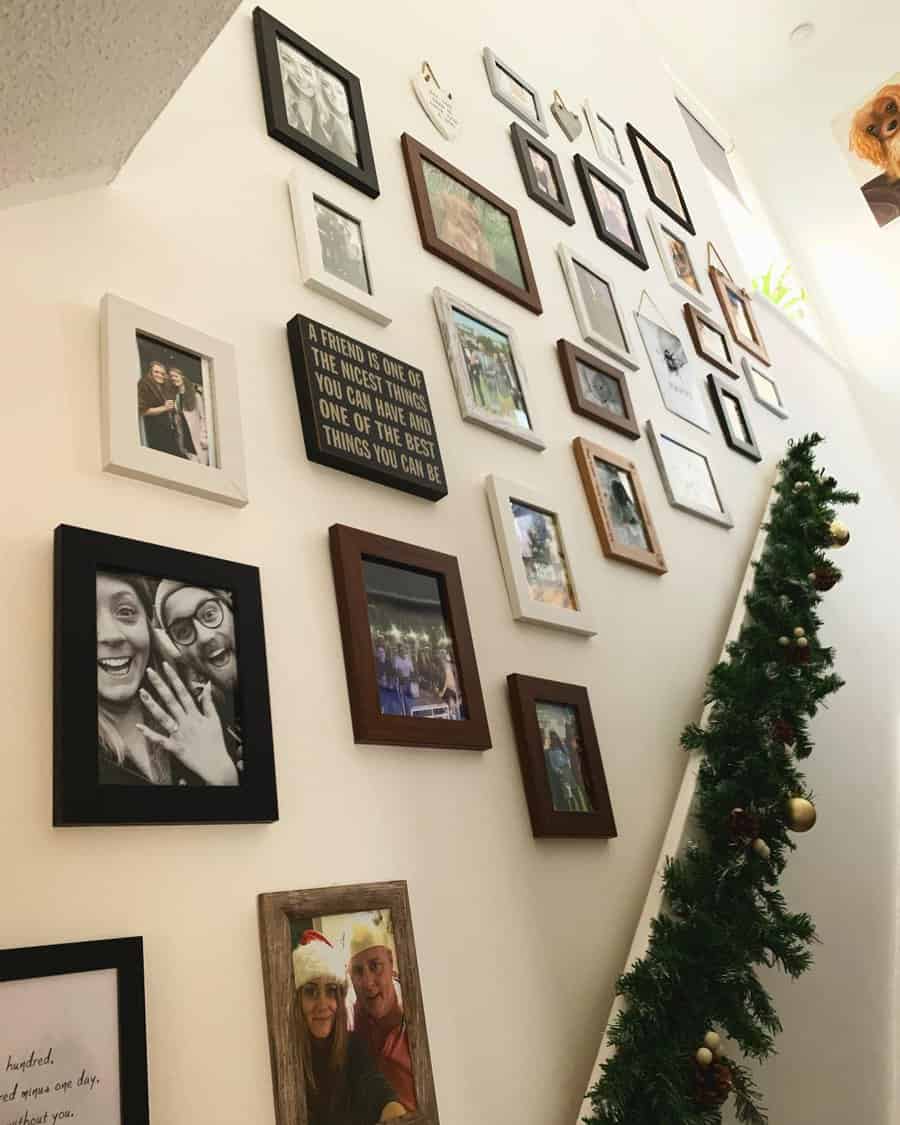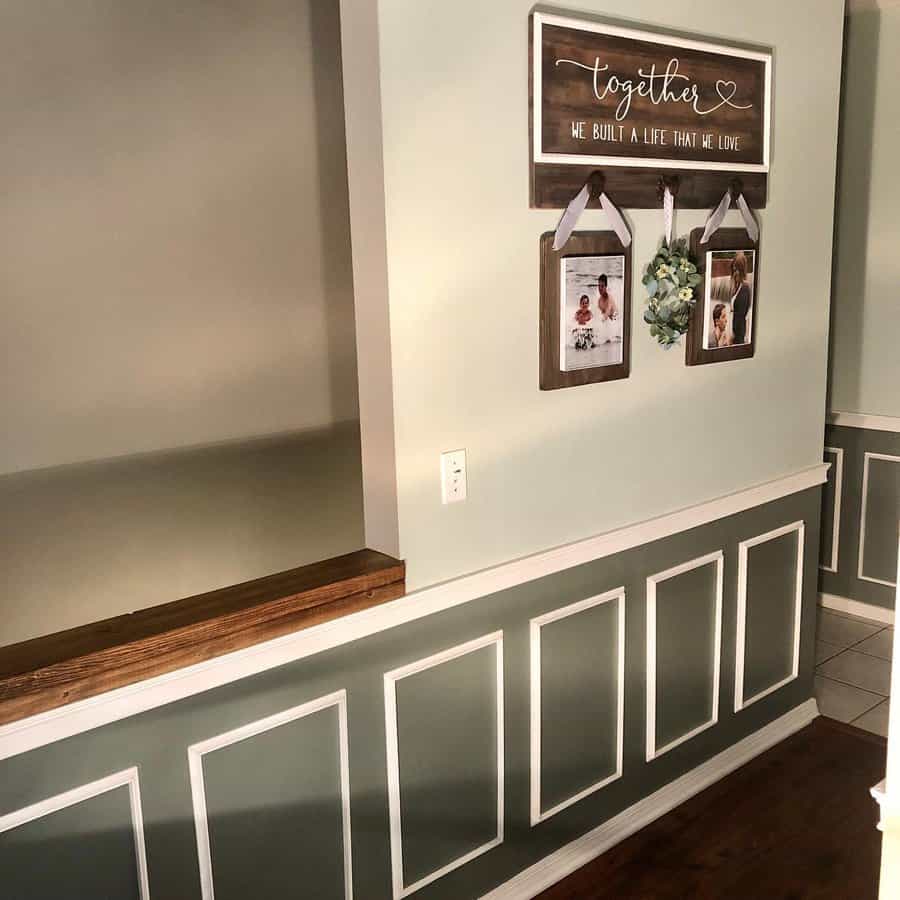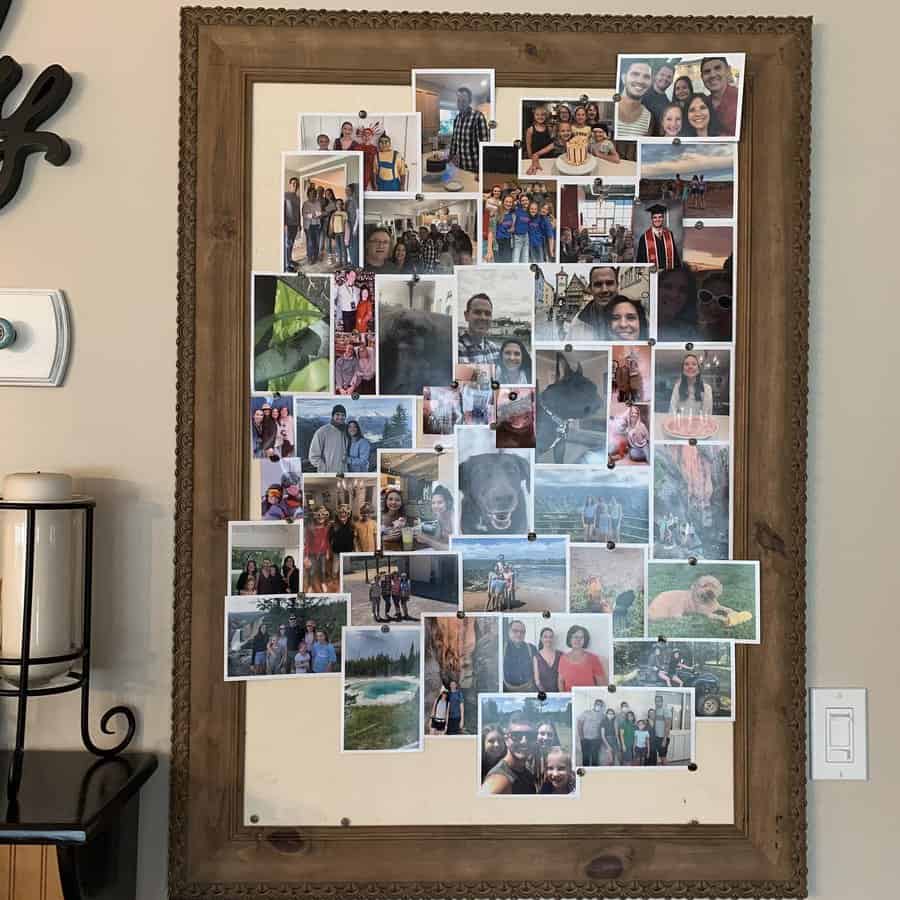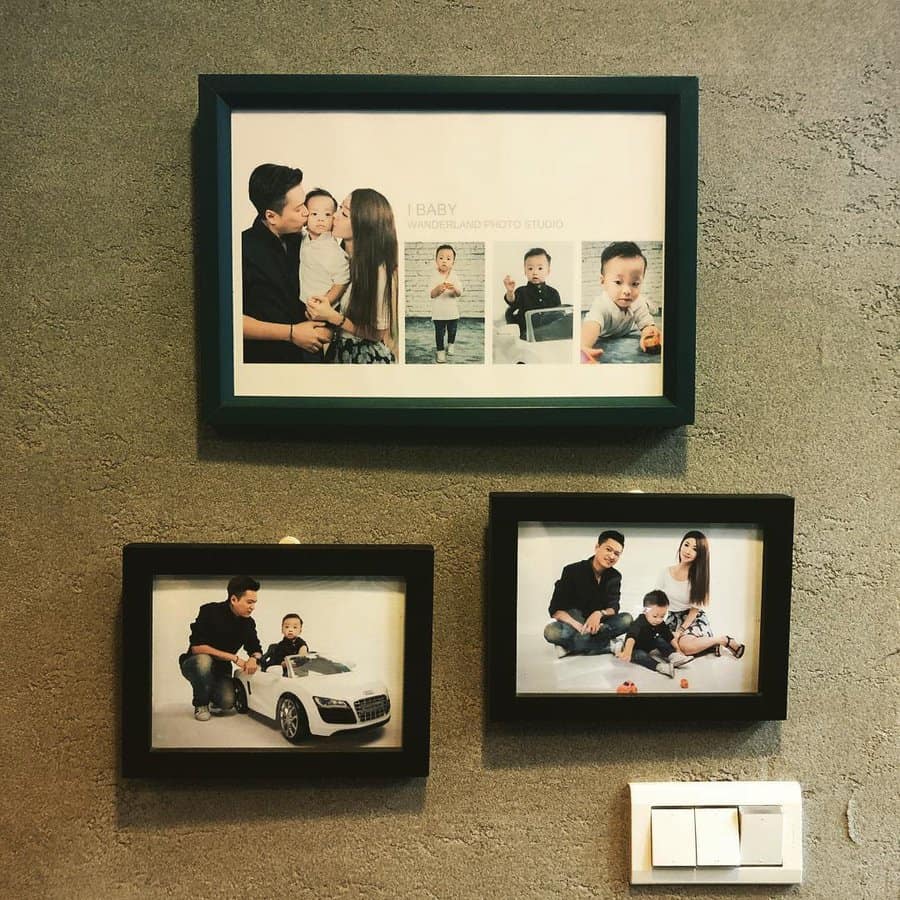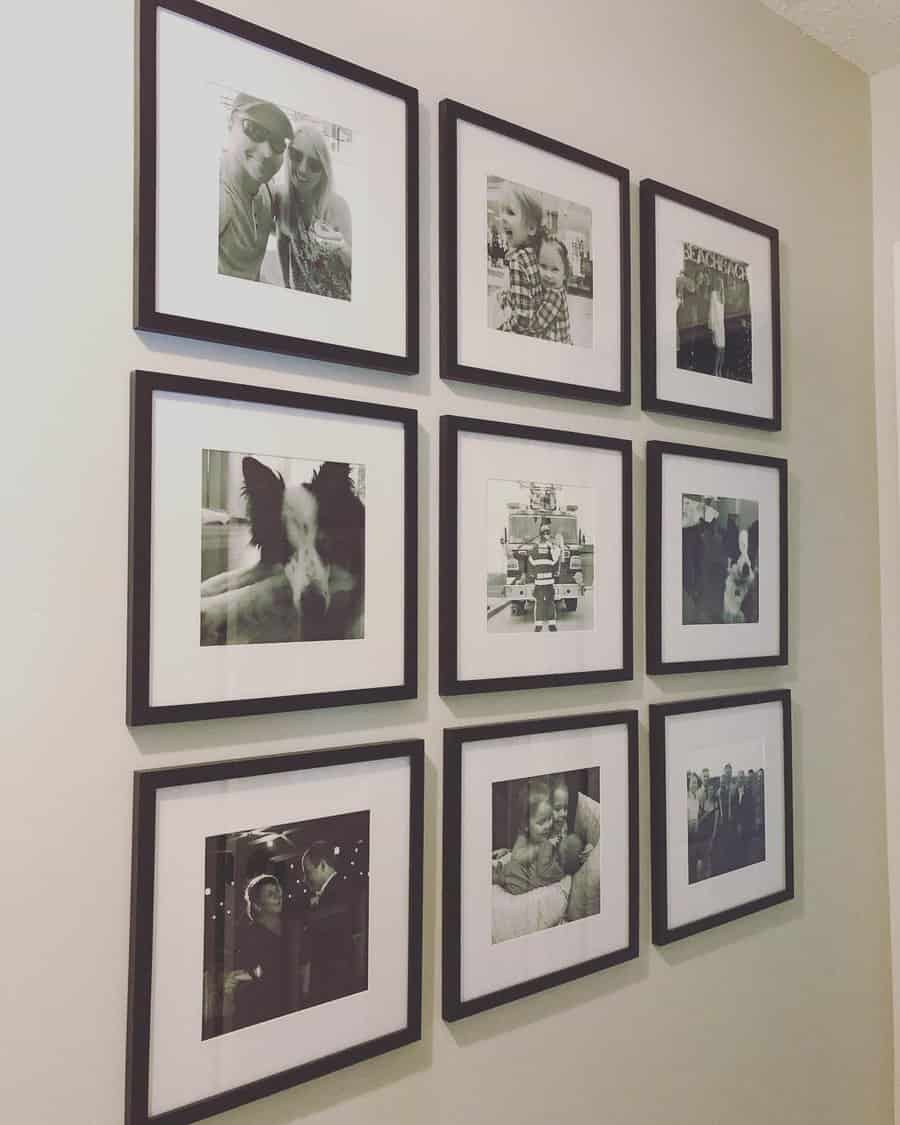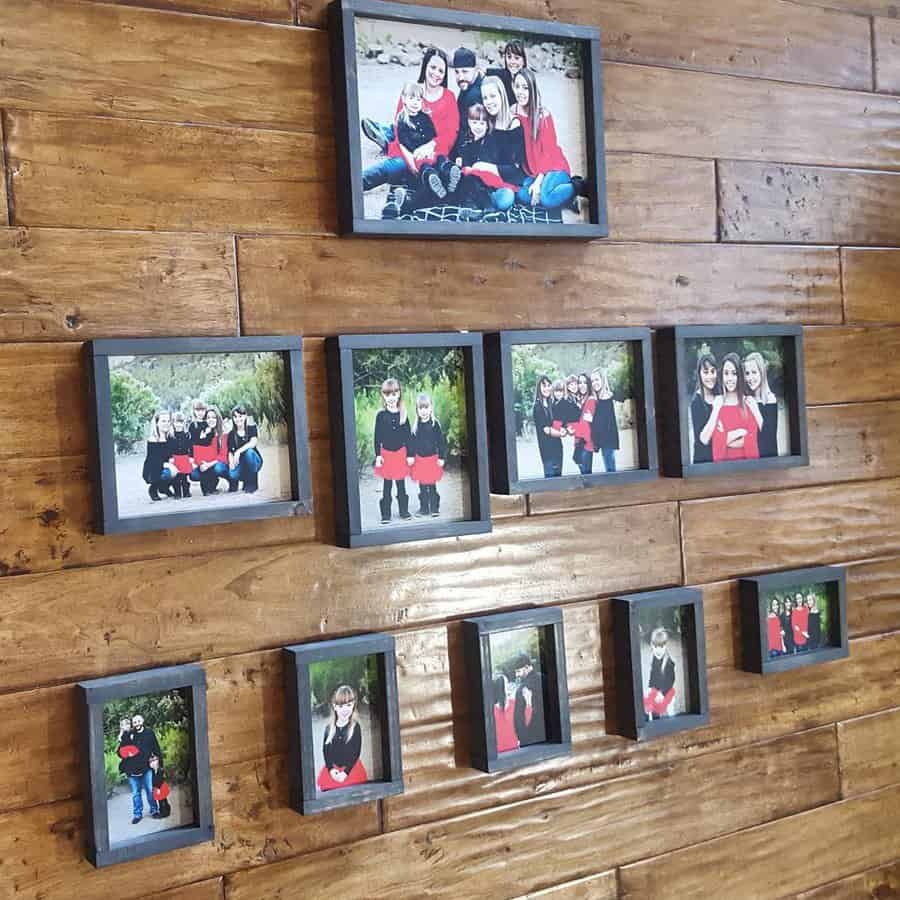 A matching set of picture frames can help connect a collage of photos that may otherwise not have anything in common. Or you can use a variety of eclectic frames to add personality to a collection of matching photos.
Keep in mind that photos aren't the only thing you can frame. Blending other forms of wall artwork into your photo display could elevate your home decor to a more professional level.
5. Hanging
Washi tape and clothespins have been used by teens and young adults to display photos for years. But the newest photo display trend combines macrame and reclaimed wall hangings with Polaroids and other snapshots.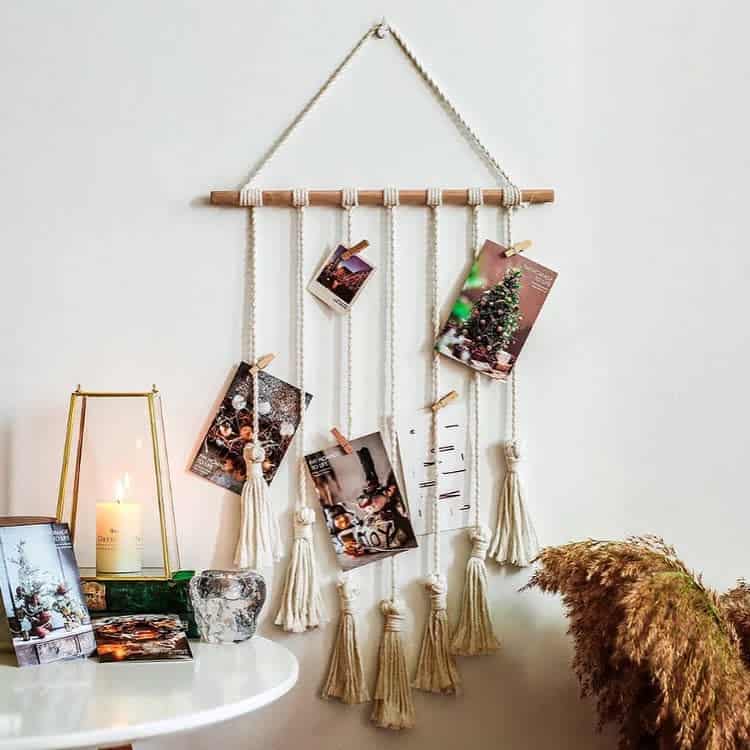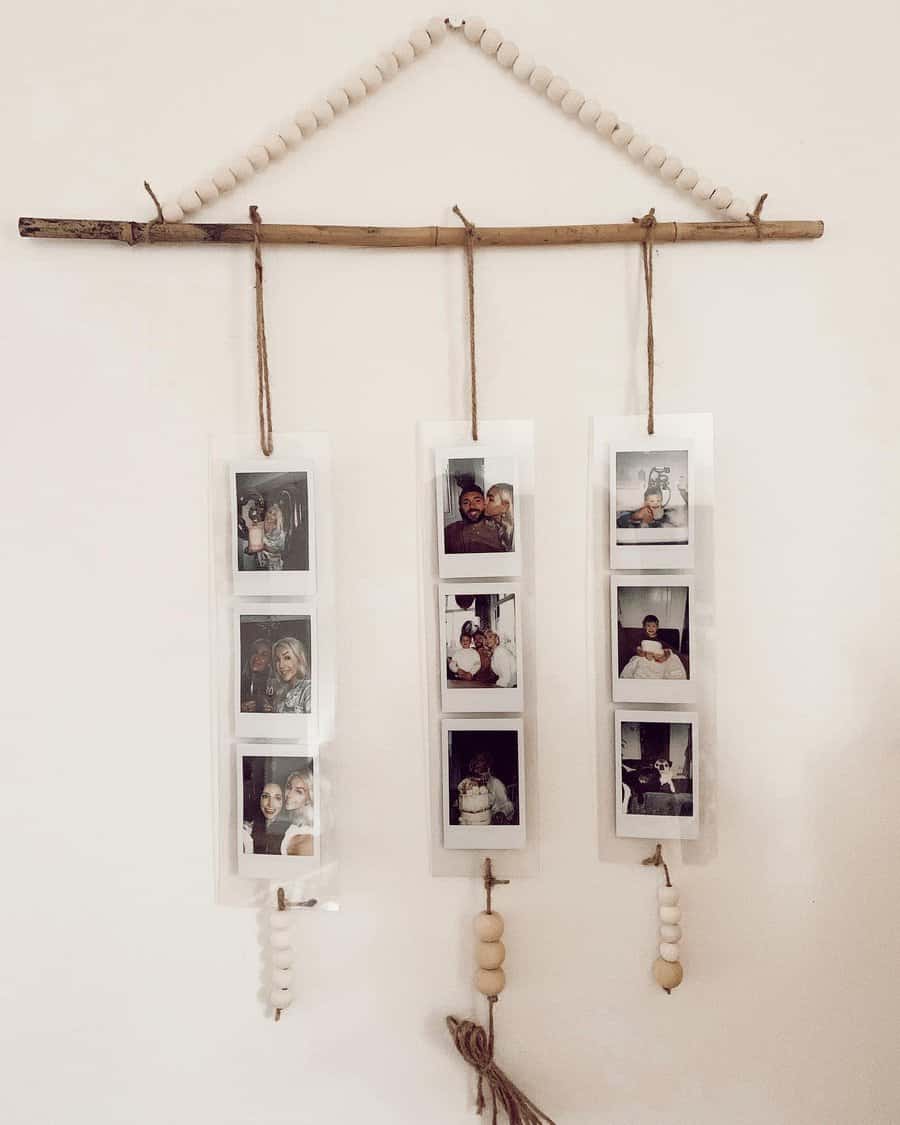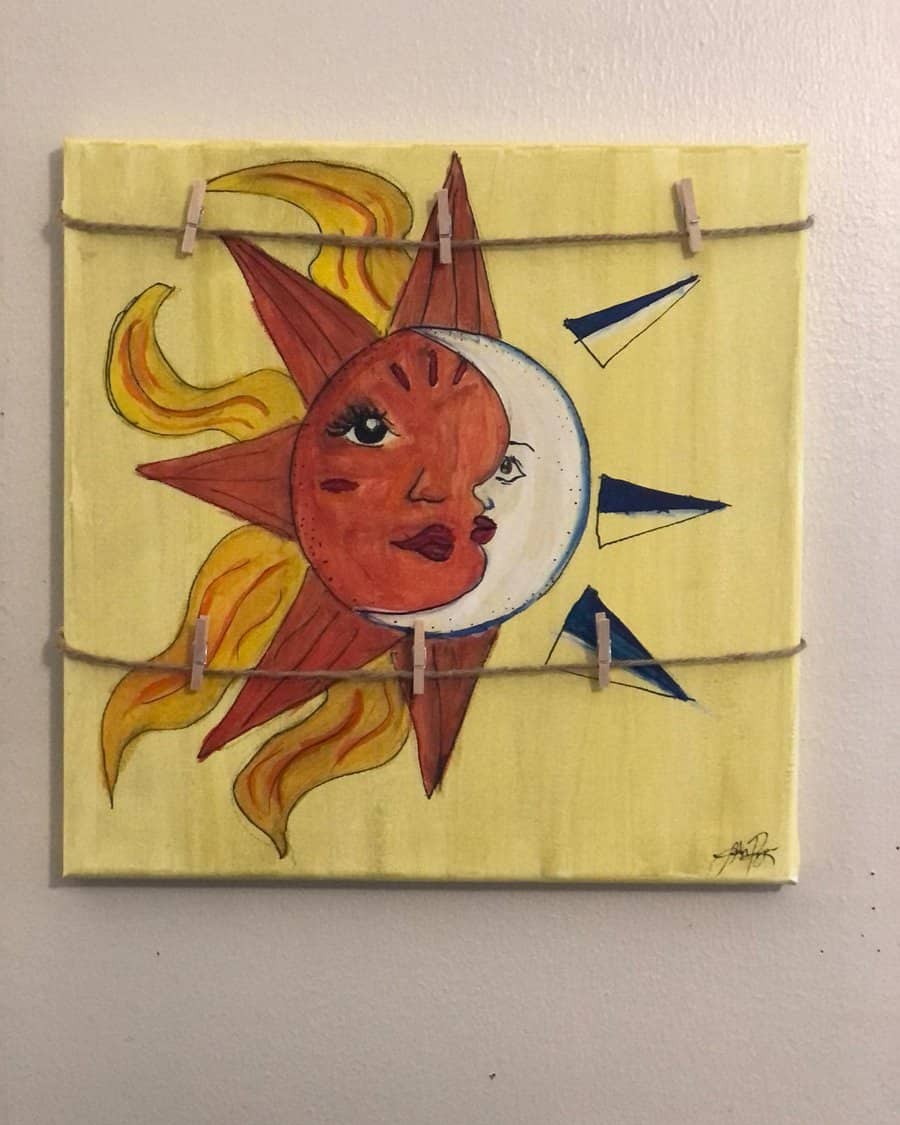 Hanging photo displays are ideal for small photos taken by instant cameras. You can certainly print a miniature version of your favorite professional or Instagram photo for this purpose, as well.
While these photo display ideas are largely pioneered by young people, there's nothing stopping you from giving them a mature twist. Of course, the young at heart may see no need to make any changes!
6. Polaroid
Polaroid photography is not dead! Although the original Polaroid brand may have faded into the past, modern versions of the instant camera make it possible to snap and print photos in seconds.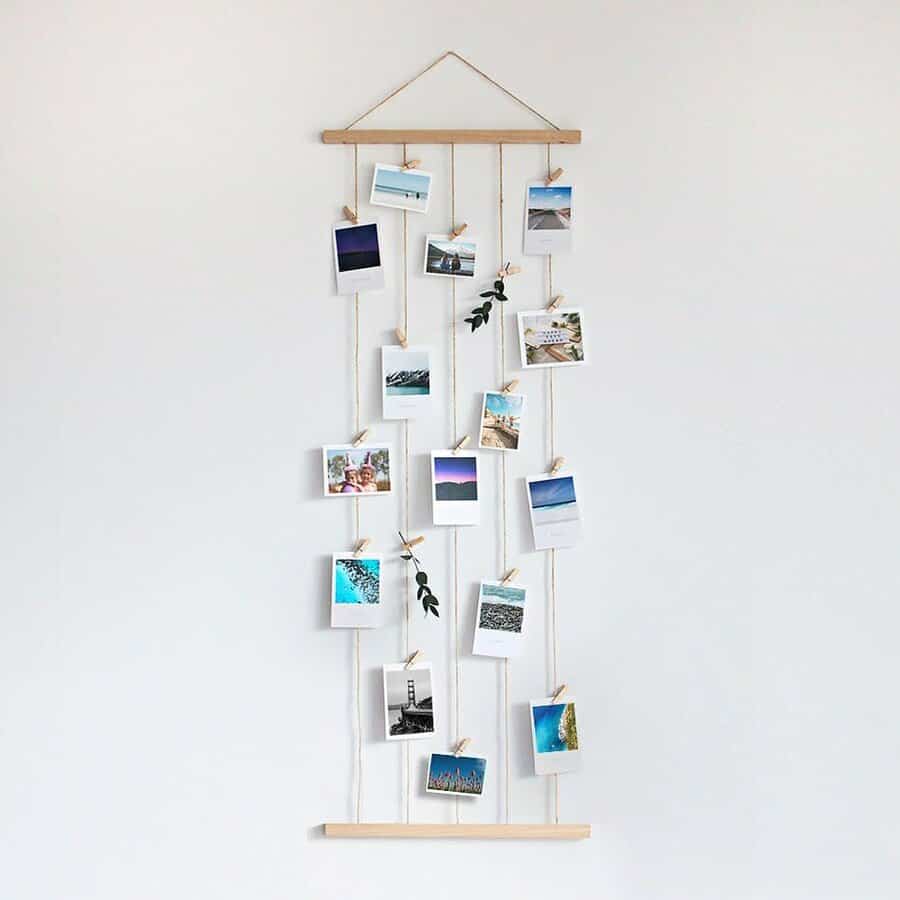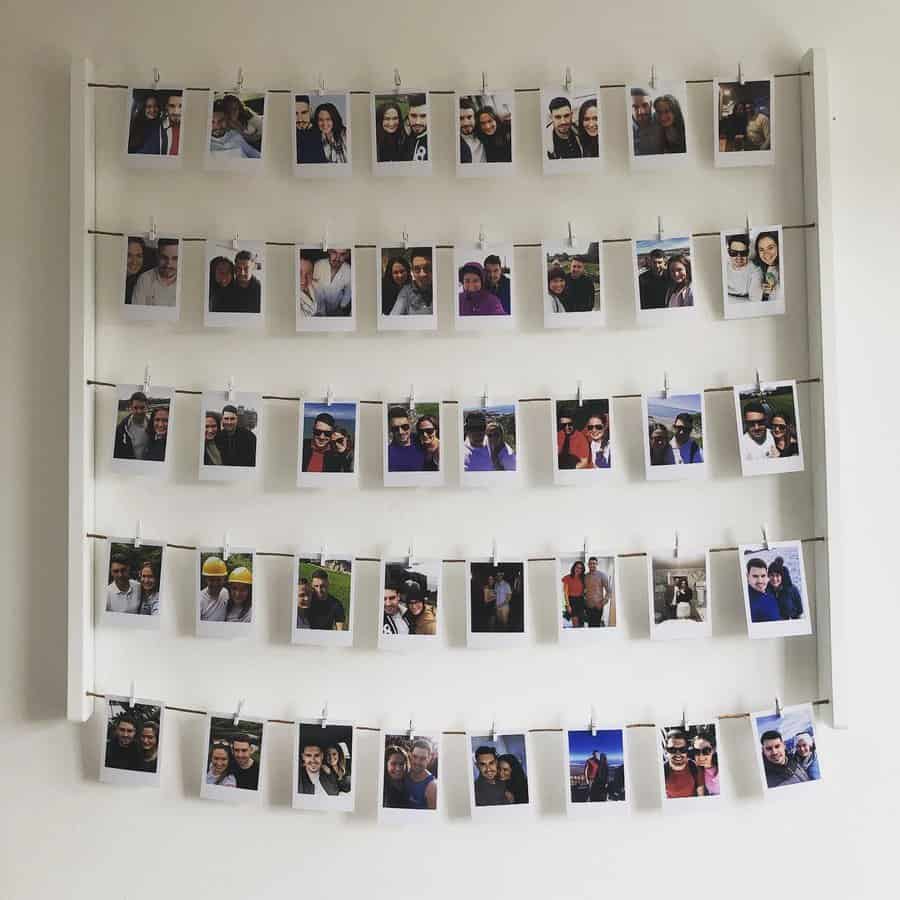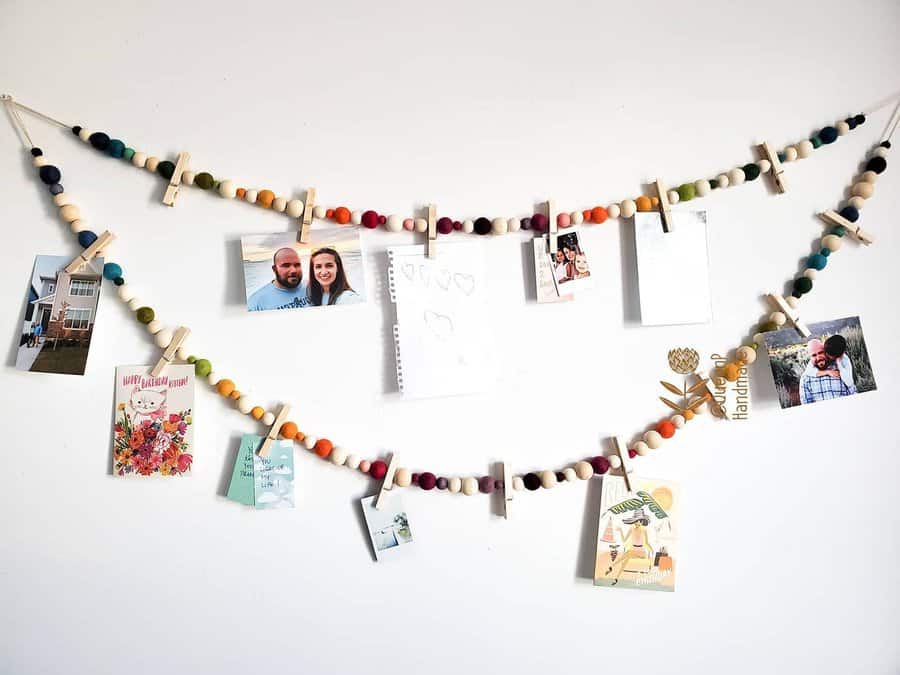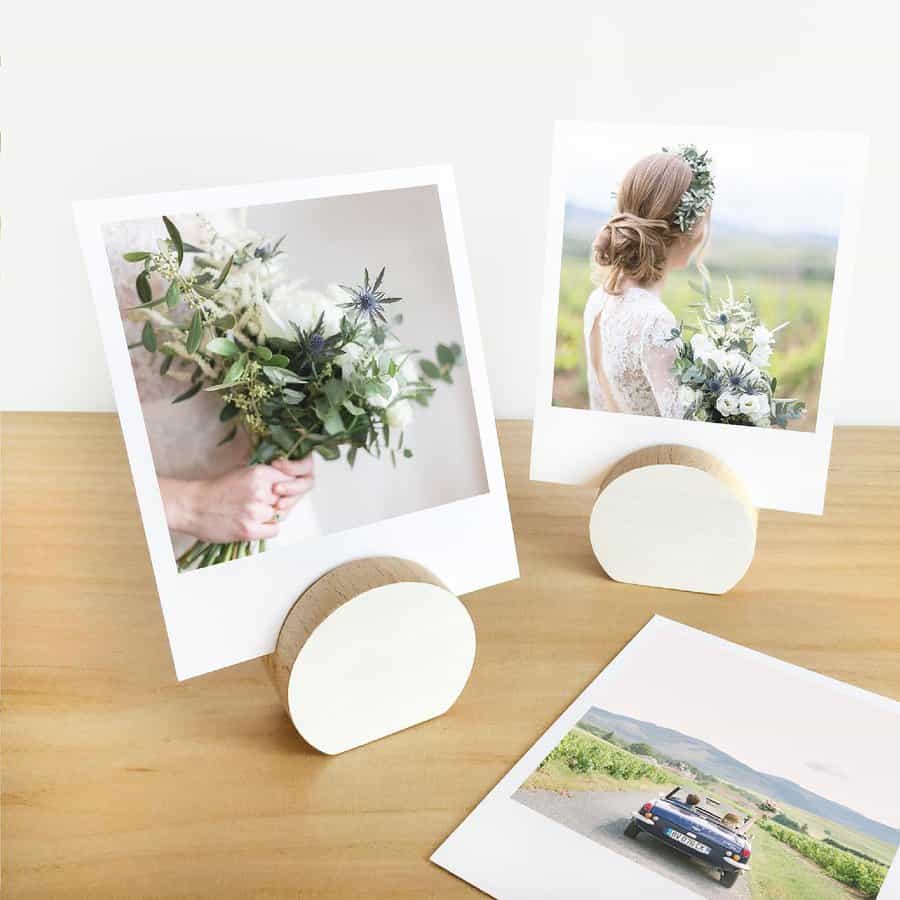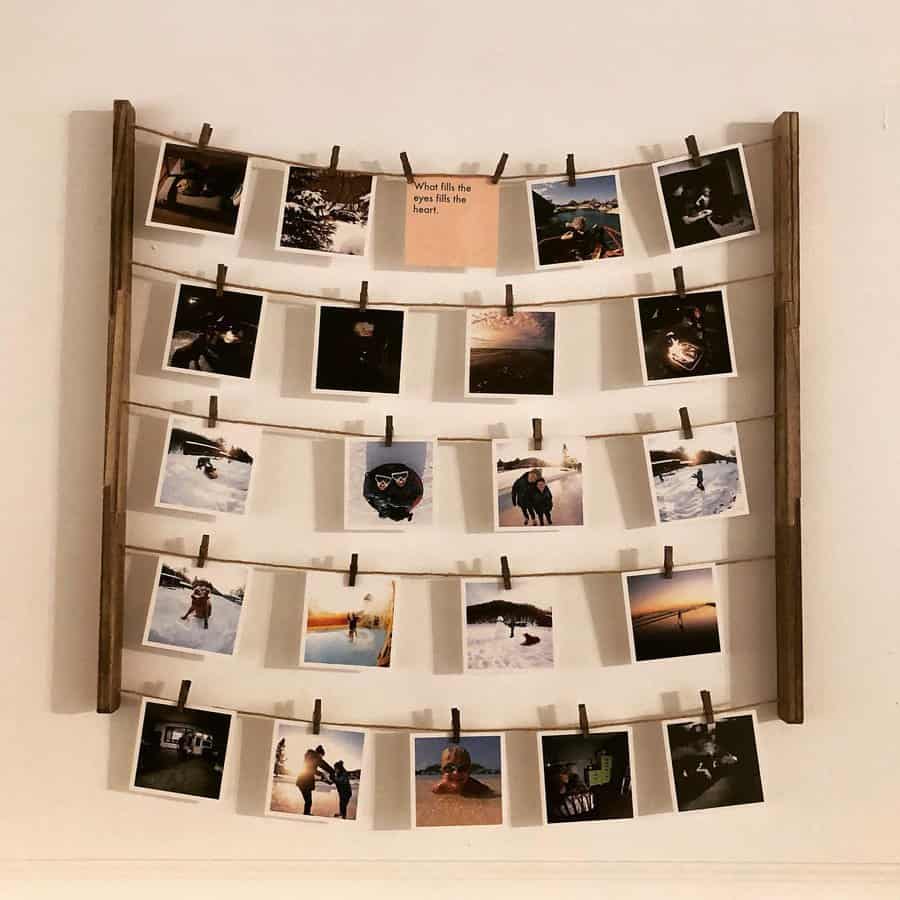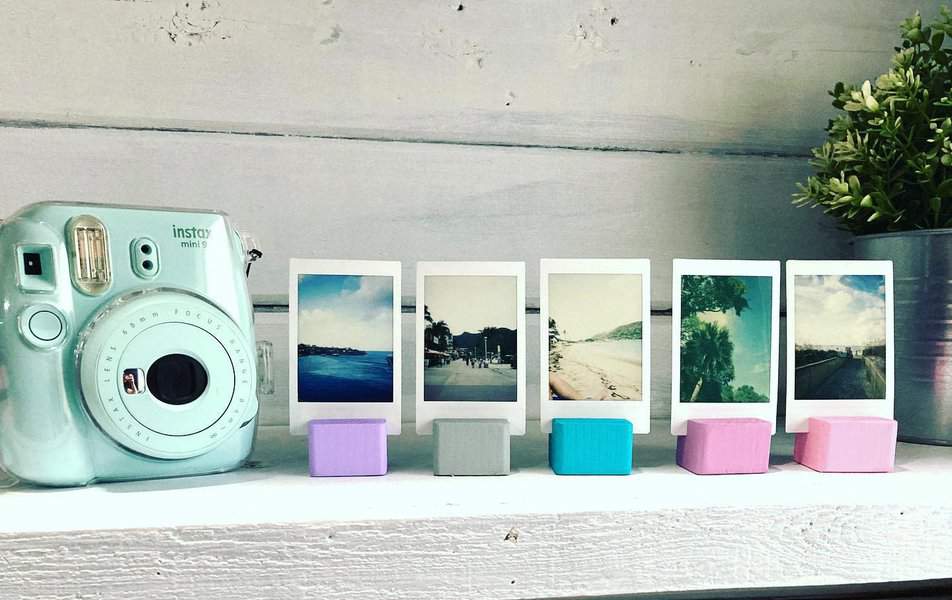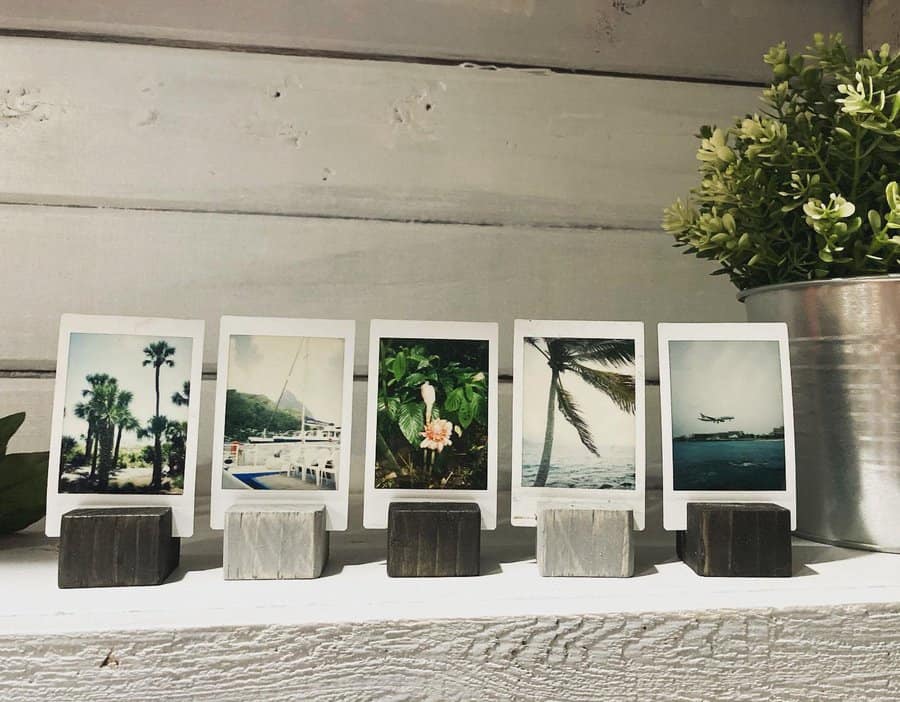 As we know from the 1970s, Polaroid photos bear an aesthetic all their own. Instead of hiding the trademark border with a frame, it's best to let it shine. You can even purchase photo paper featuring unique patterns and colors.
You can hang Polaroids from clothespins or pin them to a corkboard. Many companies offer stands specially made for these instant photos that can easily be rearranged or updated as your collection expands.
7. String
There really is no simpler photo display than a piece of twine and some clips. For an ultra-aesthetic take on this trend, invest in a set of twinkling fairy lights with built-in picture clips.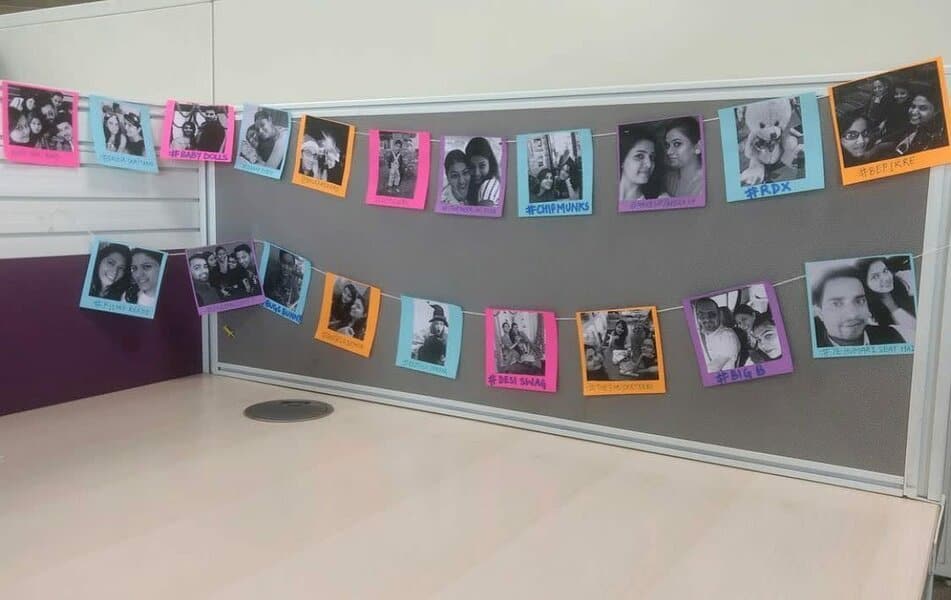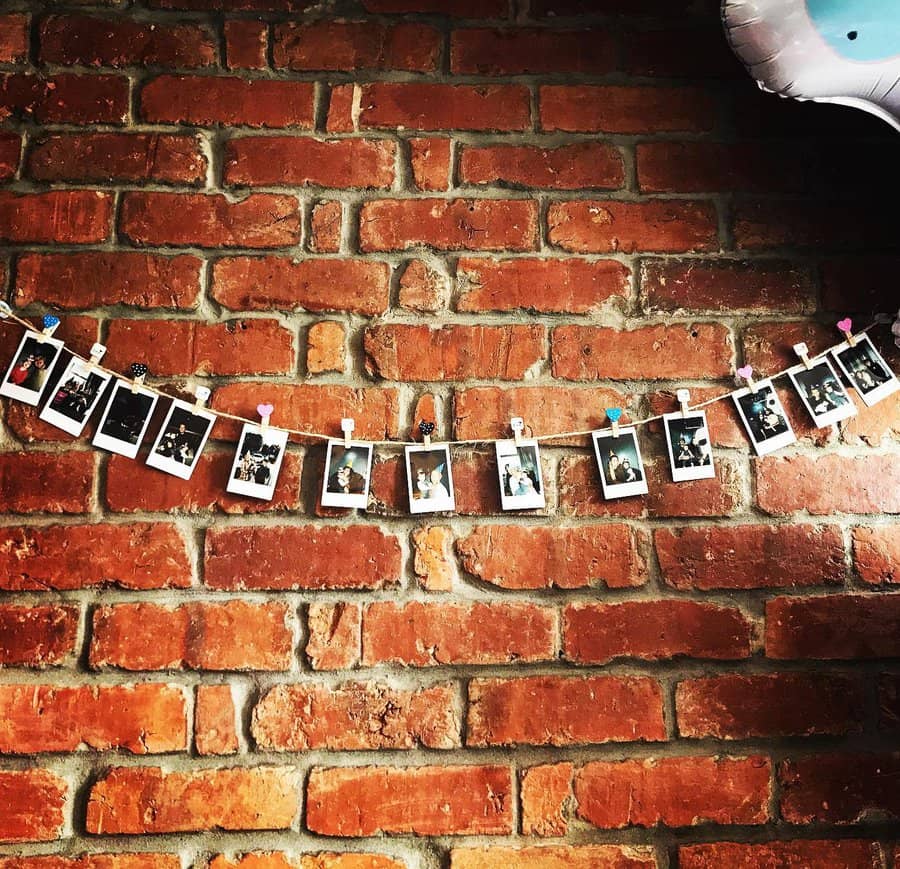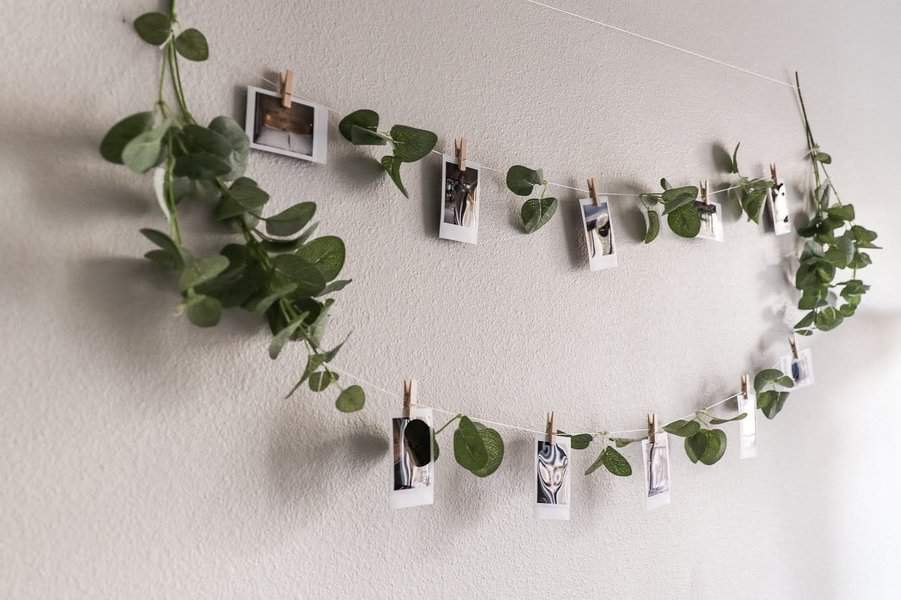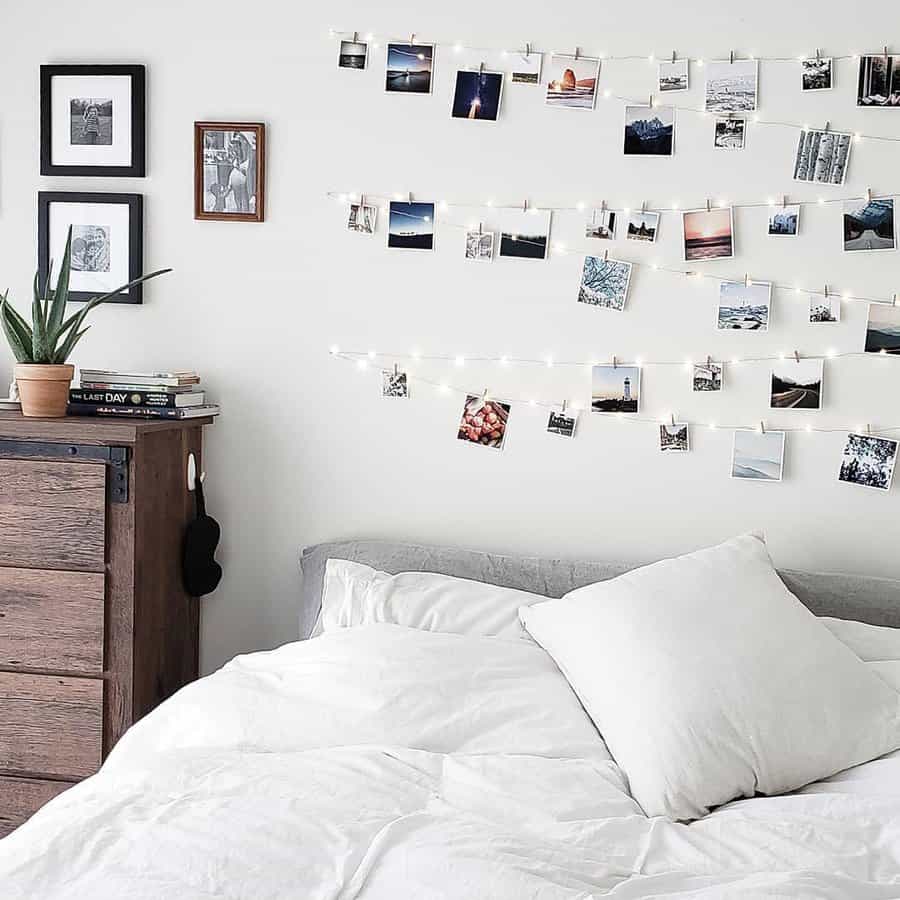 You can use this style of photo display as permanent wall decor or to decorate for a special occasion. This setup is perfect for showing off childhood photos at a graduation party or detailing the happy couple's relationship at a wedding reception.
As with almost any photo display idea, you don't need to limit yourself to photos alone. Complete the display with relevant artwork, maps, literature, and any other items you want to include in your visual collage.
8. Wall
There is no one-size-fits-all gallery wall layout. For a modern aesthetic, stick with uniform picture frames evenly spaced.
For a more eccentric look, mix-and-match frames and allow your final design to take on a slightly haphazard appearance.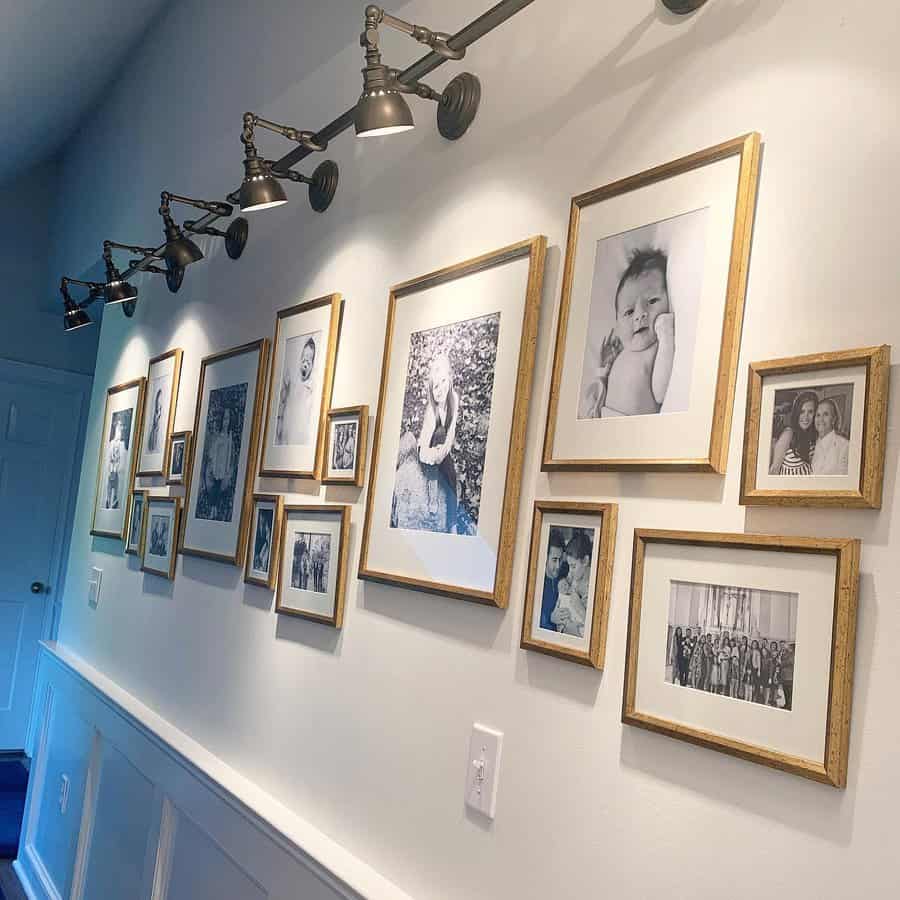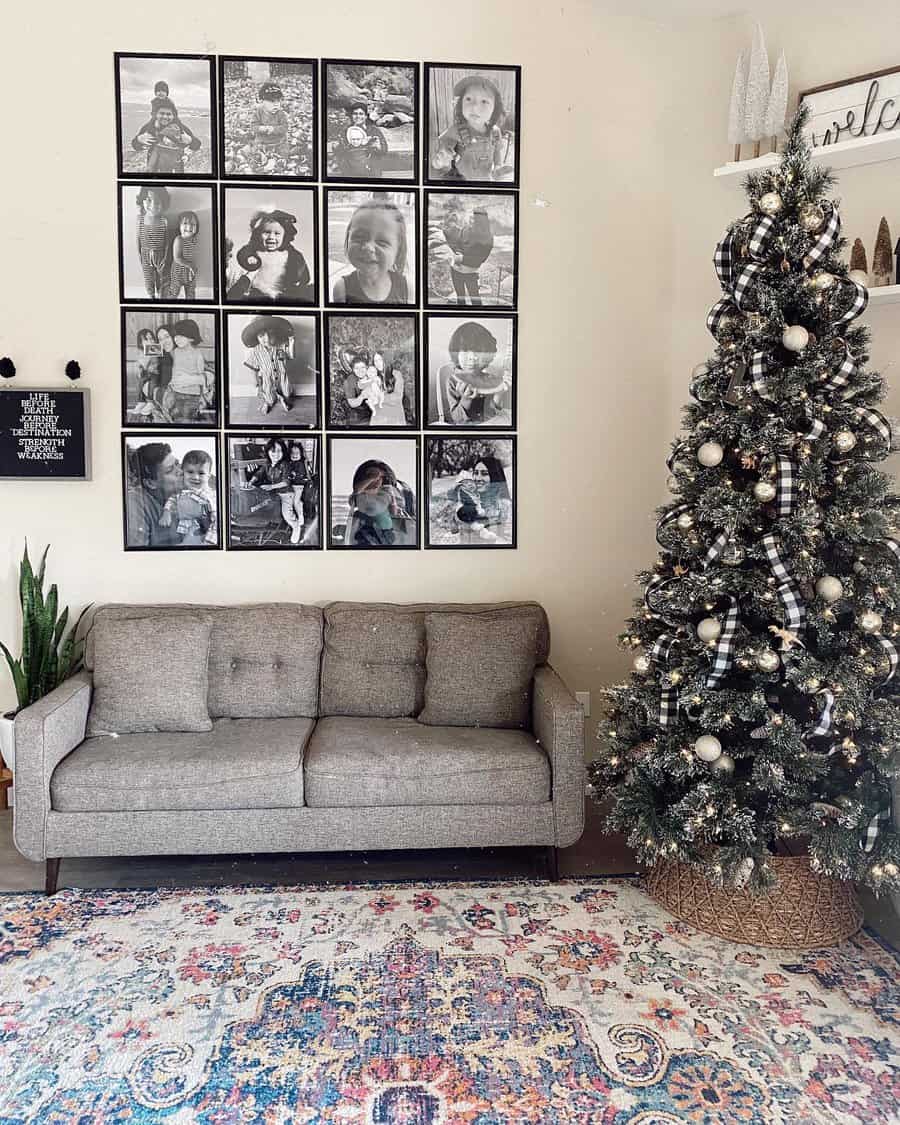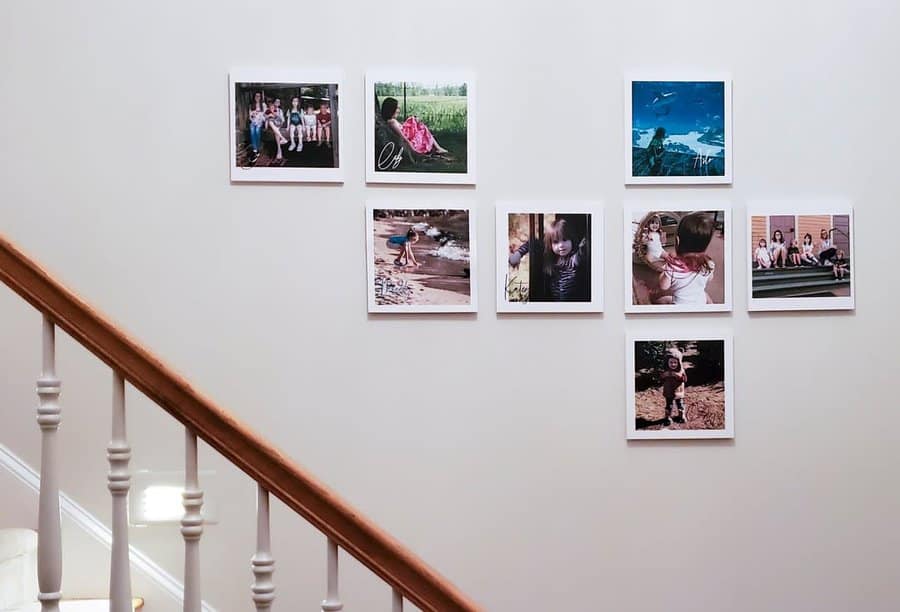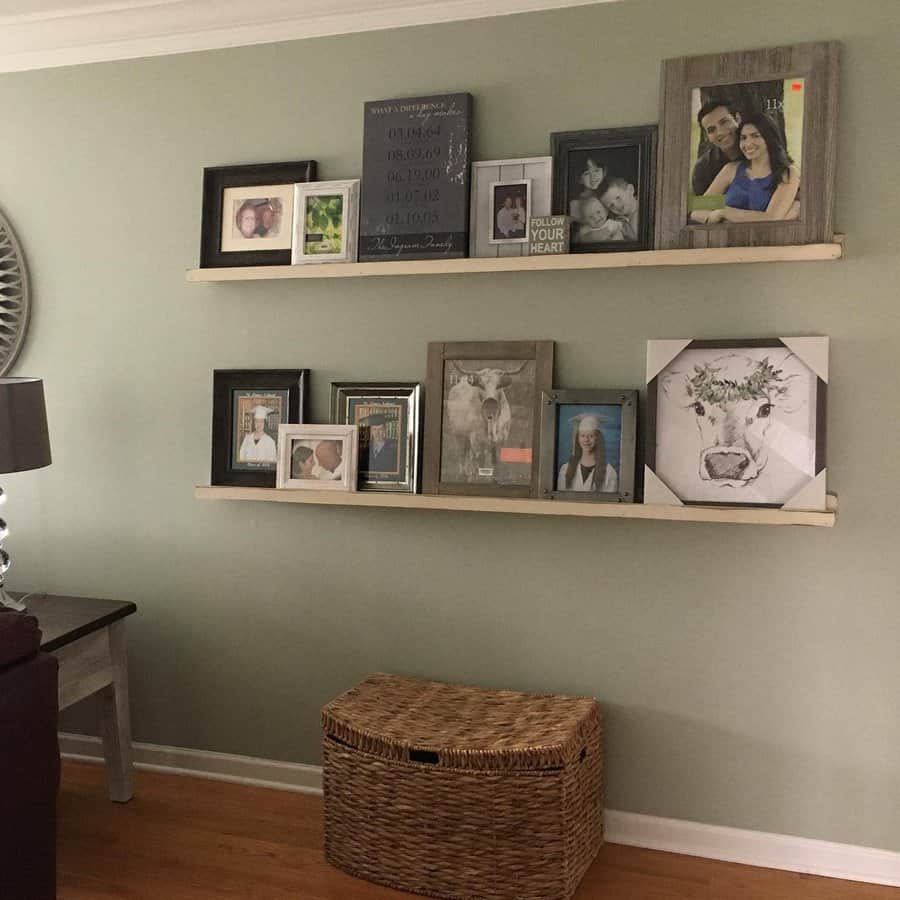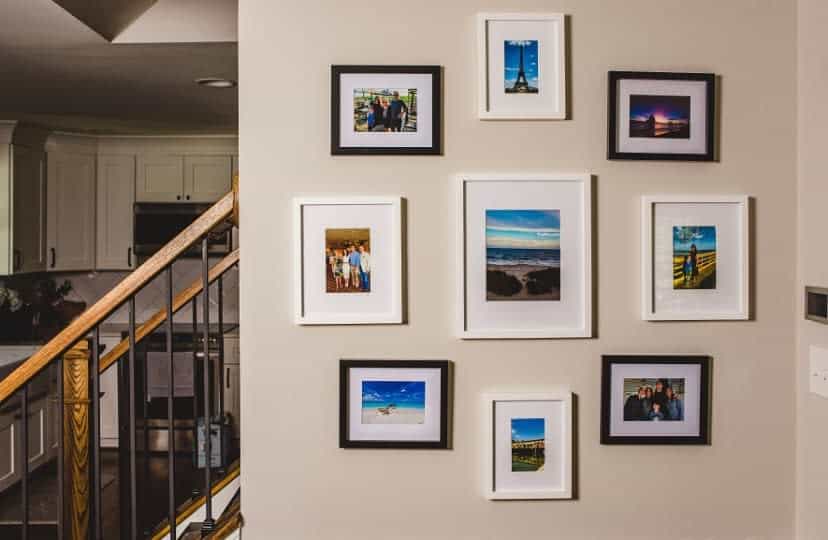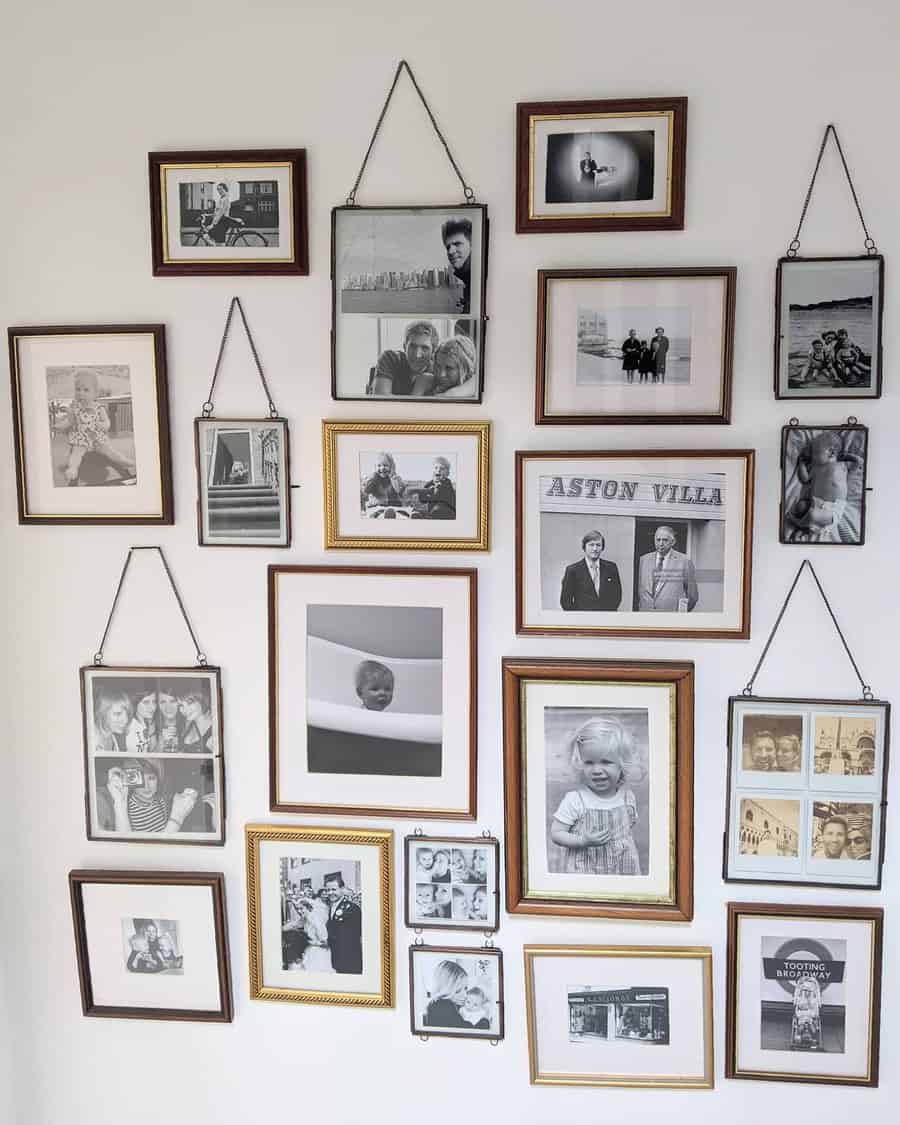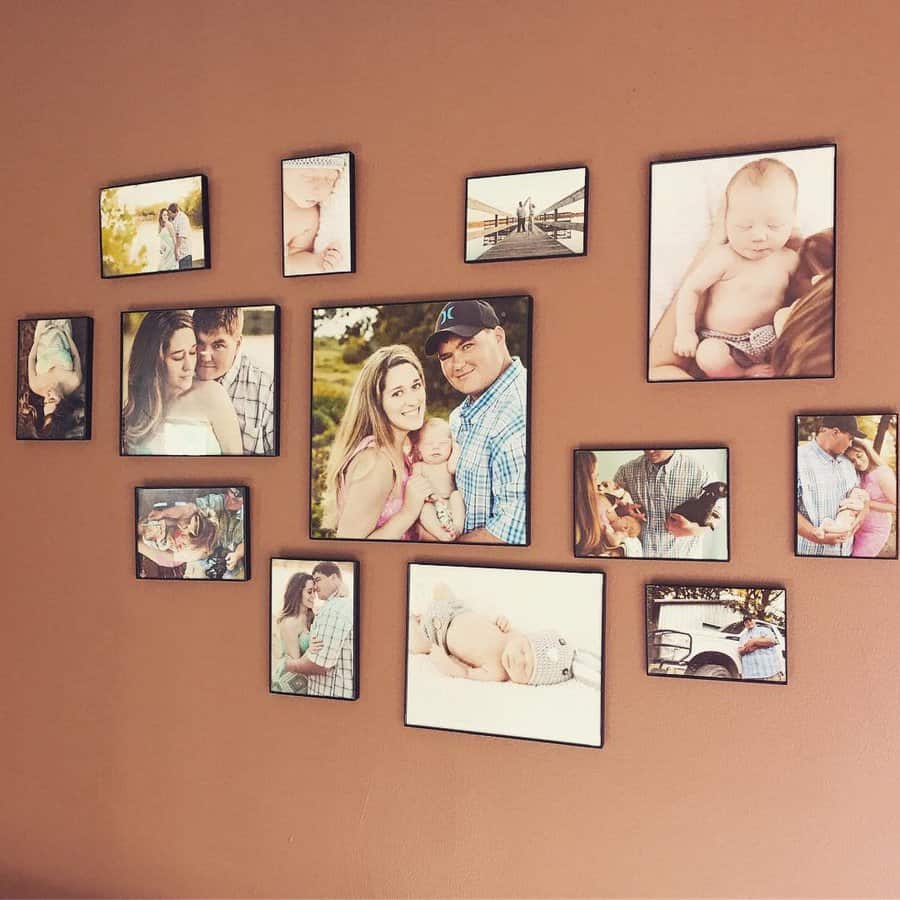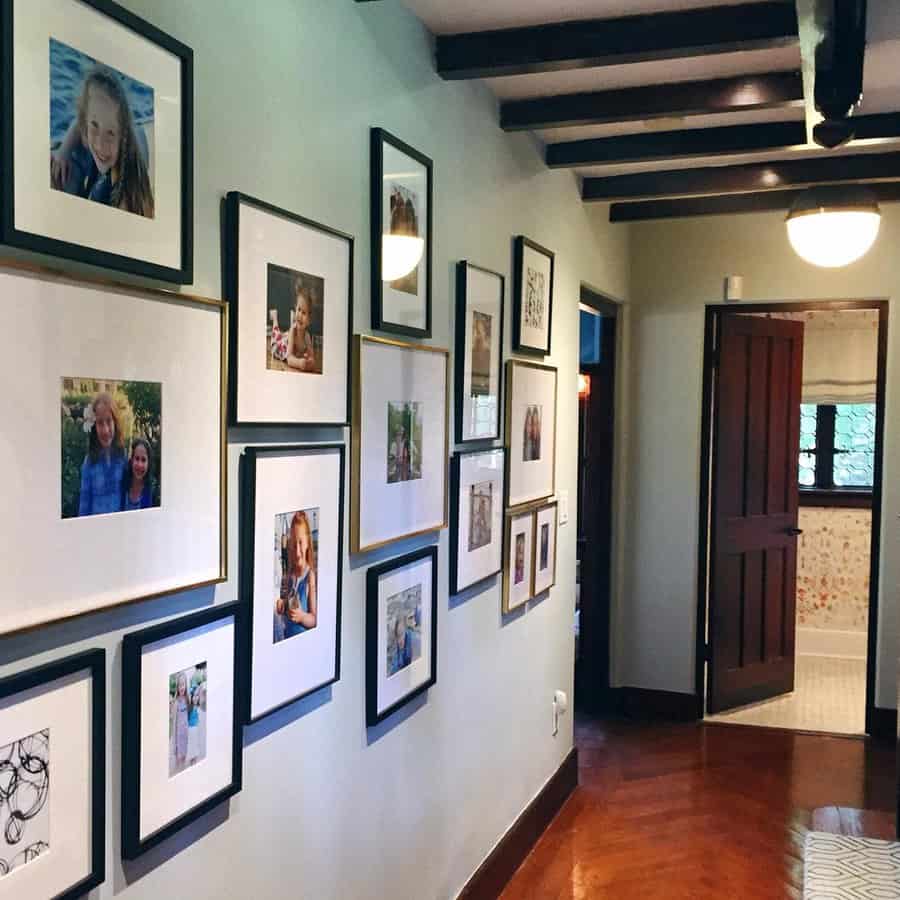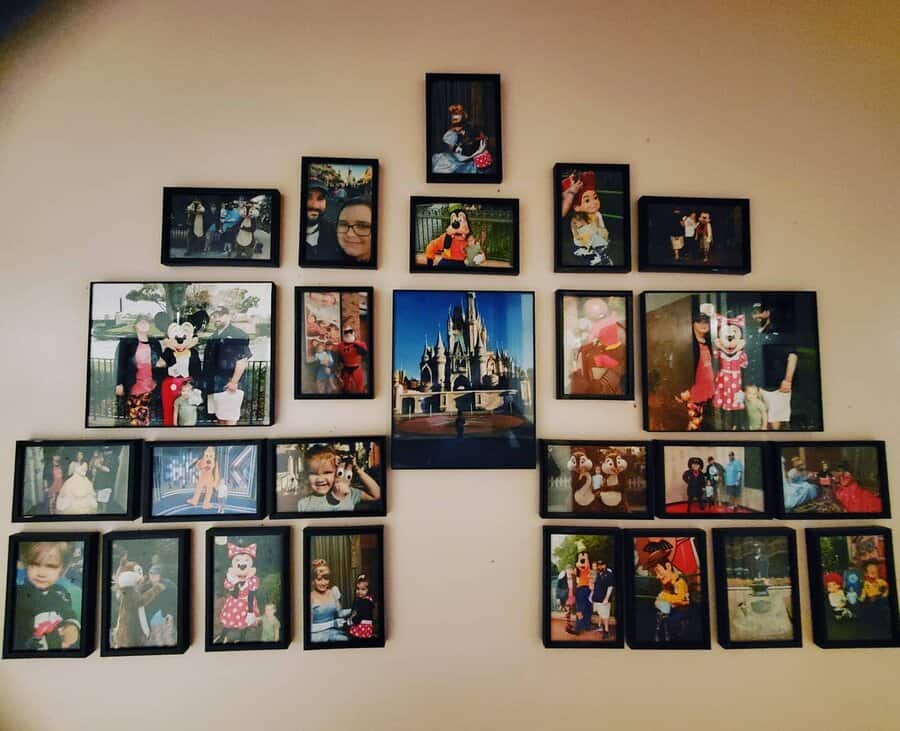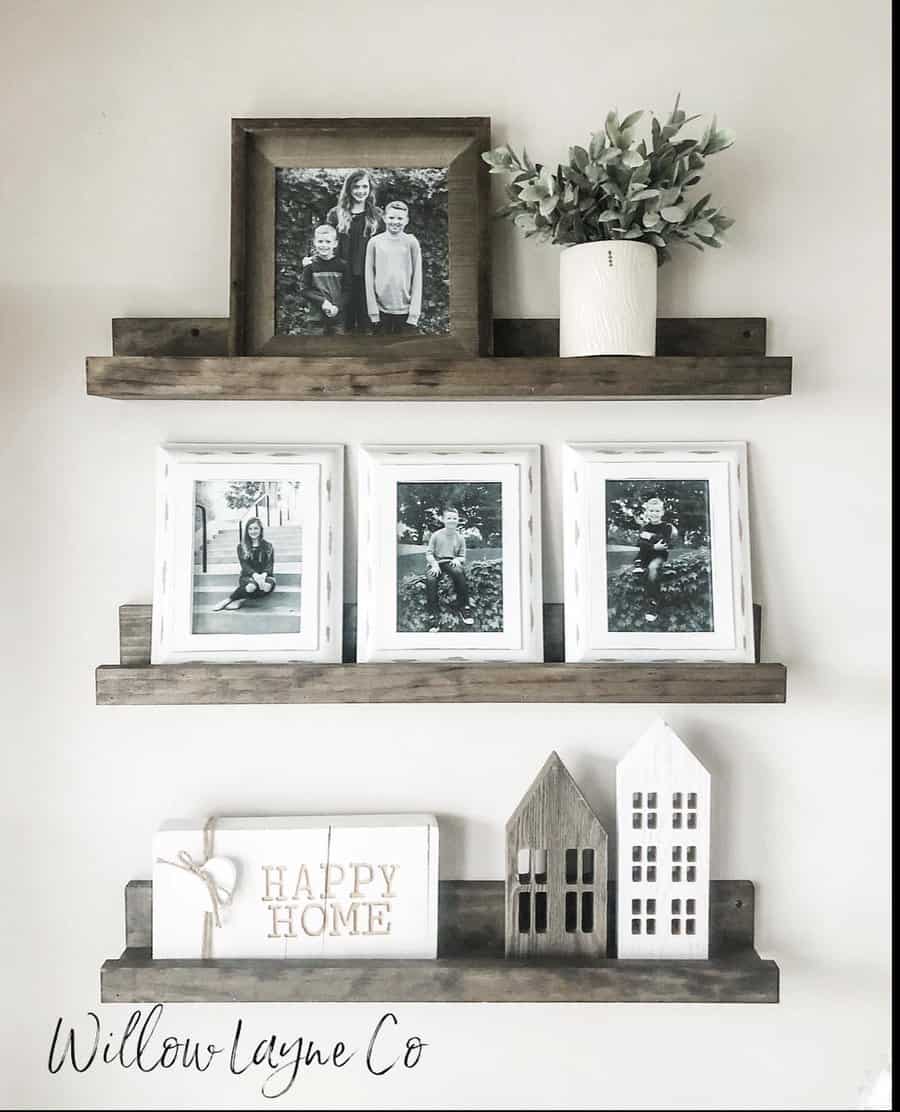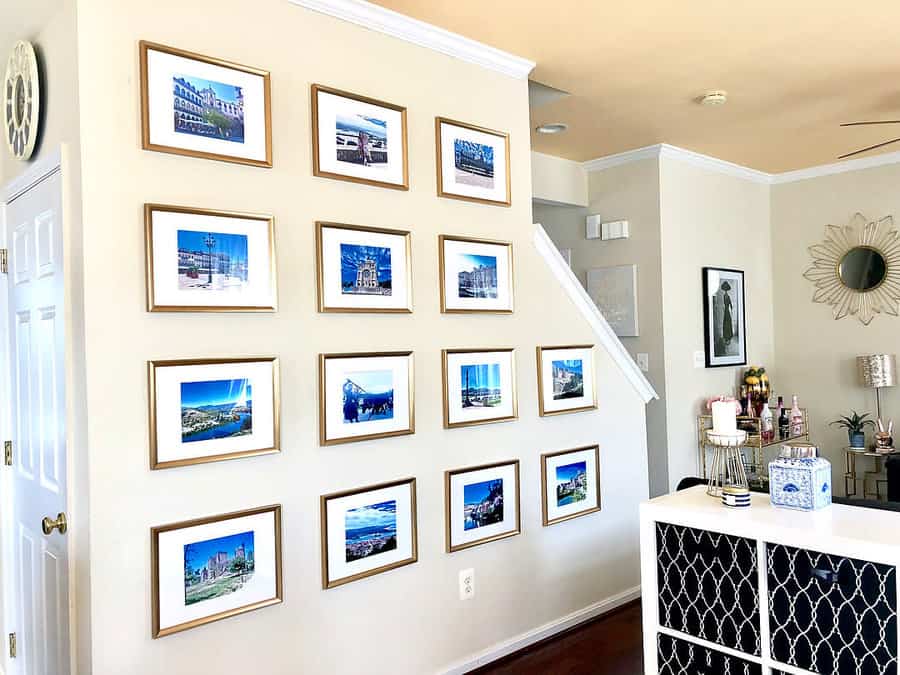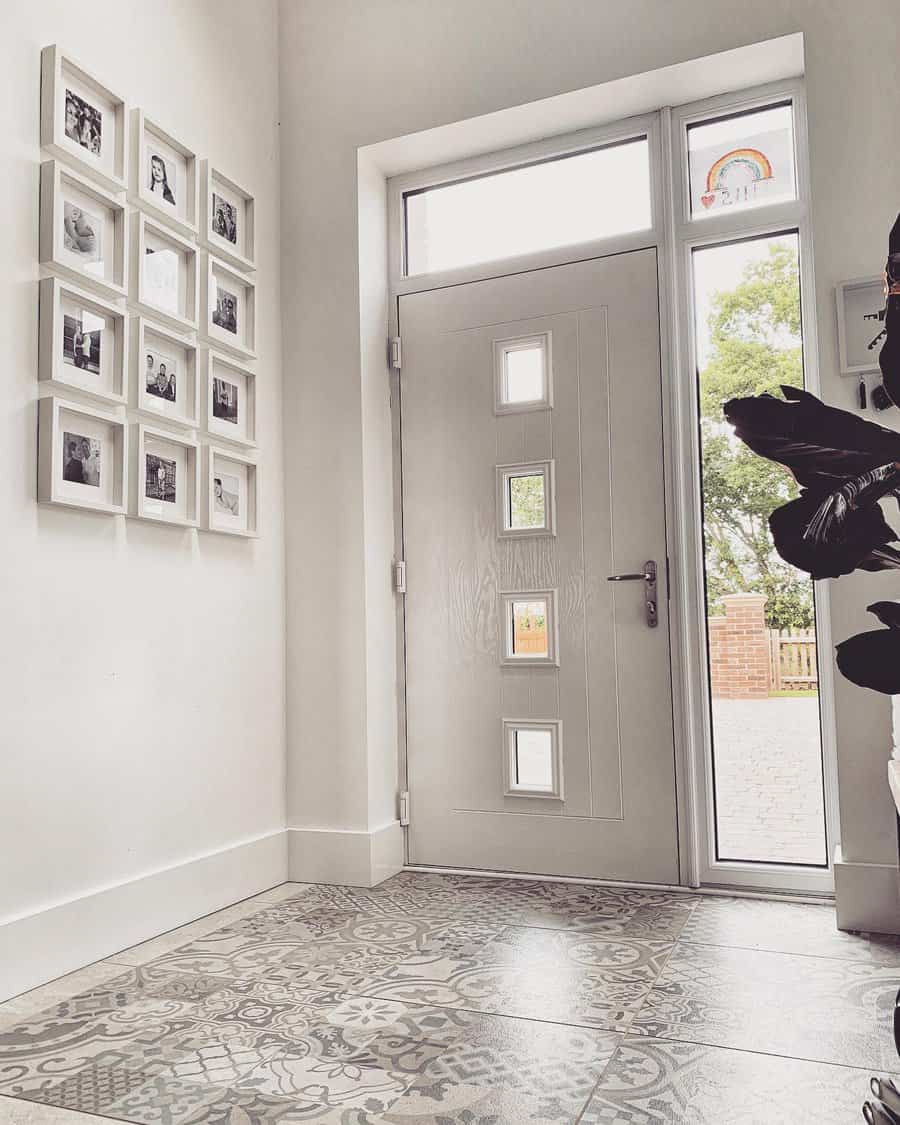 Hanging frames directly on the wall is not your only option. Floating shelves are the ideal spot to prop up your favorite photos along with other small decor items.
Lighting can play a big part in your wall-mounted photo display. Invest in anti-glare glass and ensure the space isn't too dark. Museum-style picture lights can be a stylish and practical final touch.
9. Wedding
Not all happy couples partake in wedding photos. But those that do often regard these images as one of their most cherished possessions and visual proof of their love.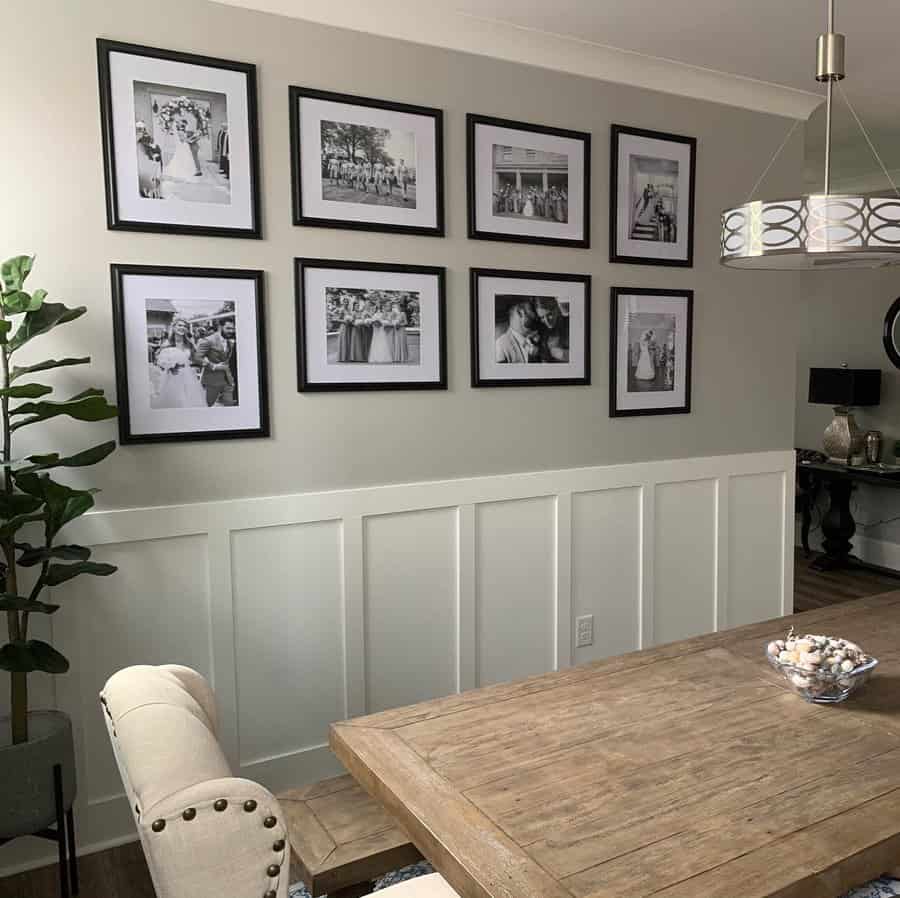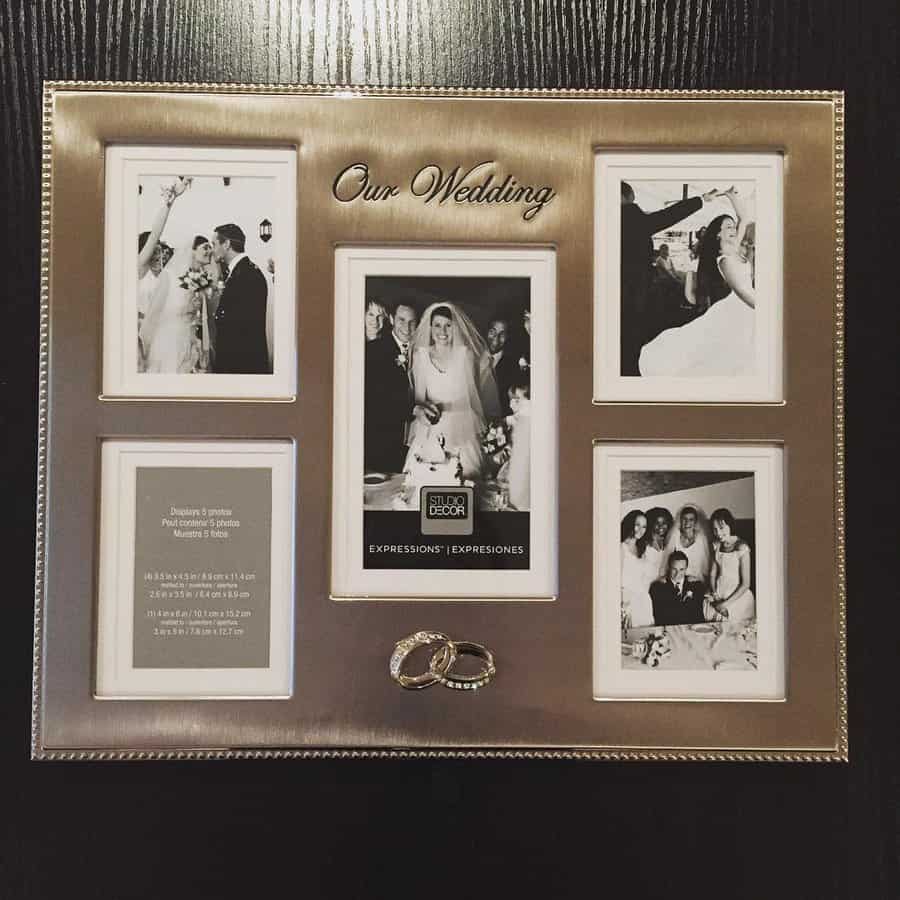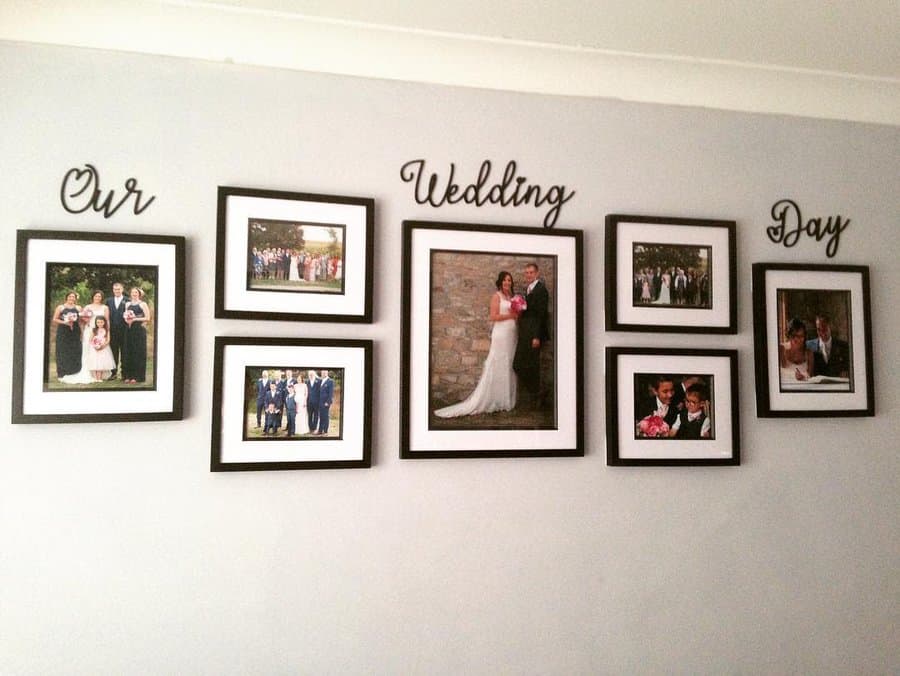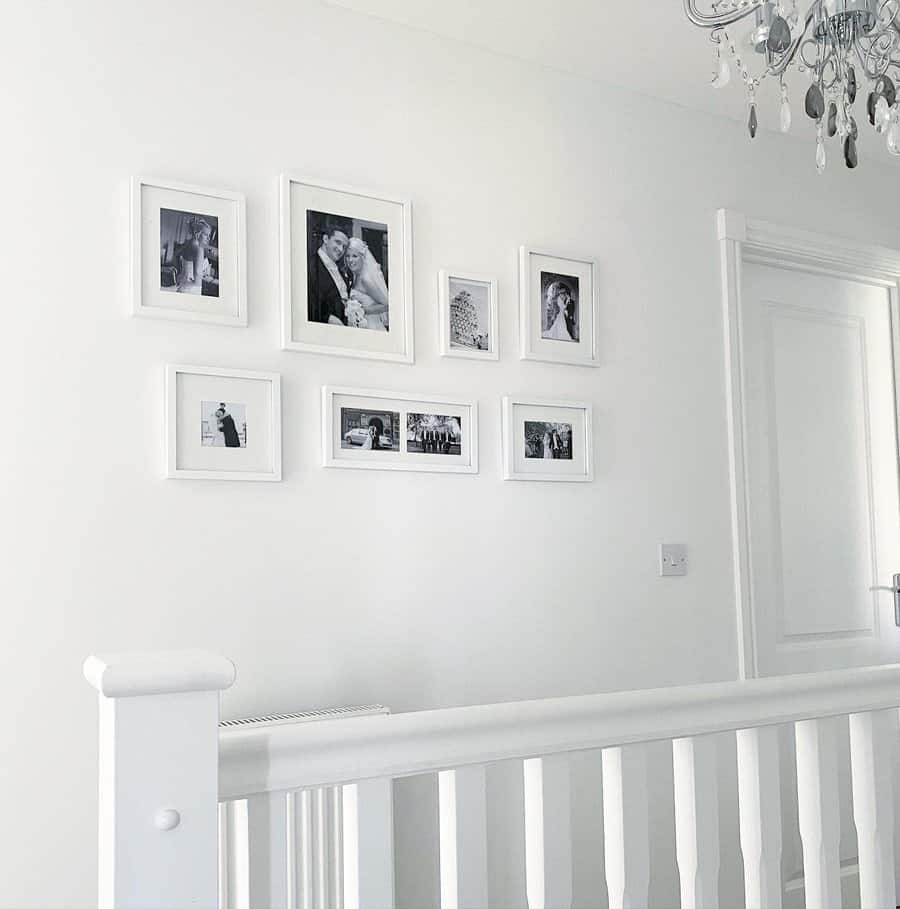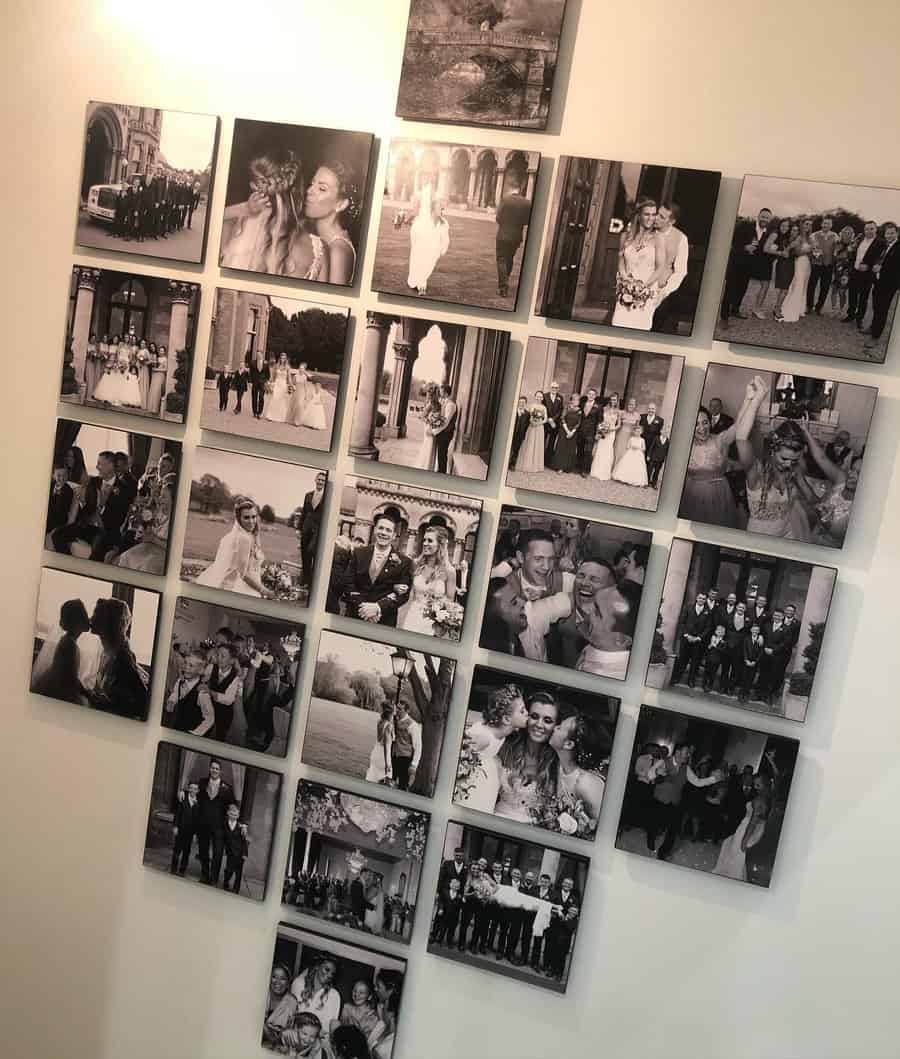 It's hard to choose just one photo from the big day to display. Creating a gallery wall can be a great way to show off all of your favorite moments. Smaller prints can be turned into a collage or pinned up on a wall hanging.
Wedding photos are more than just home decor. These pictures can also be used to decorate for future anniversaries or vow renewal ceremonies.
10. Wood
Sleek, modern picture frames aren't the best option for everyone. For a more relaxed aesthetic, consider displaying your photos in wood frames.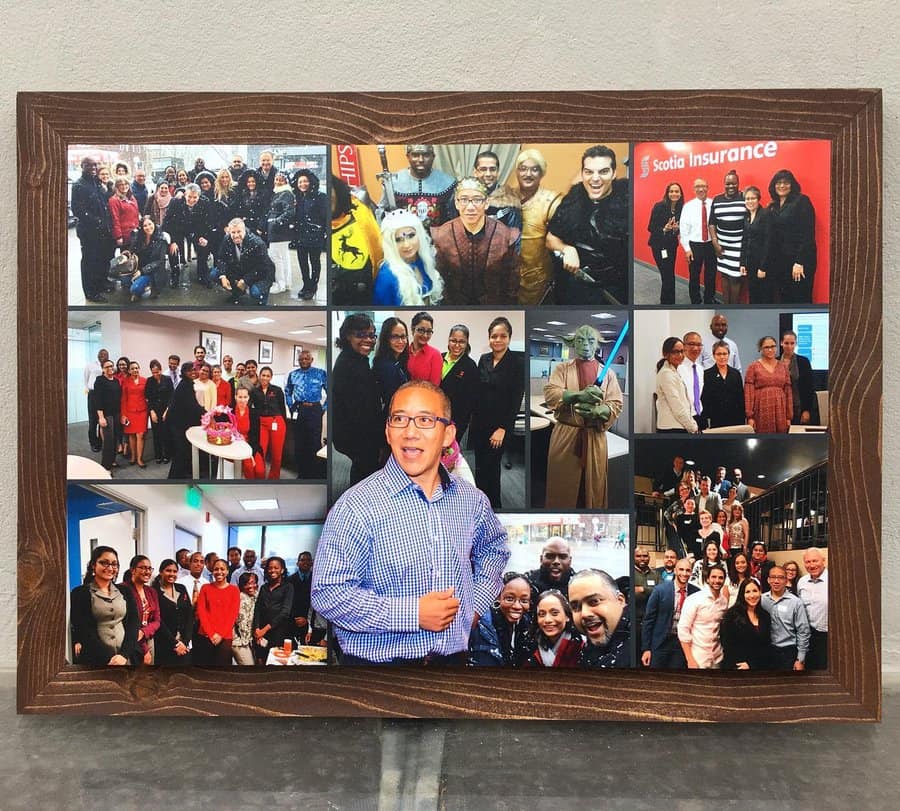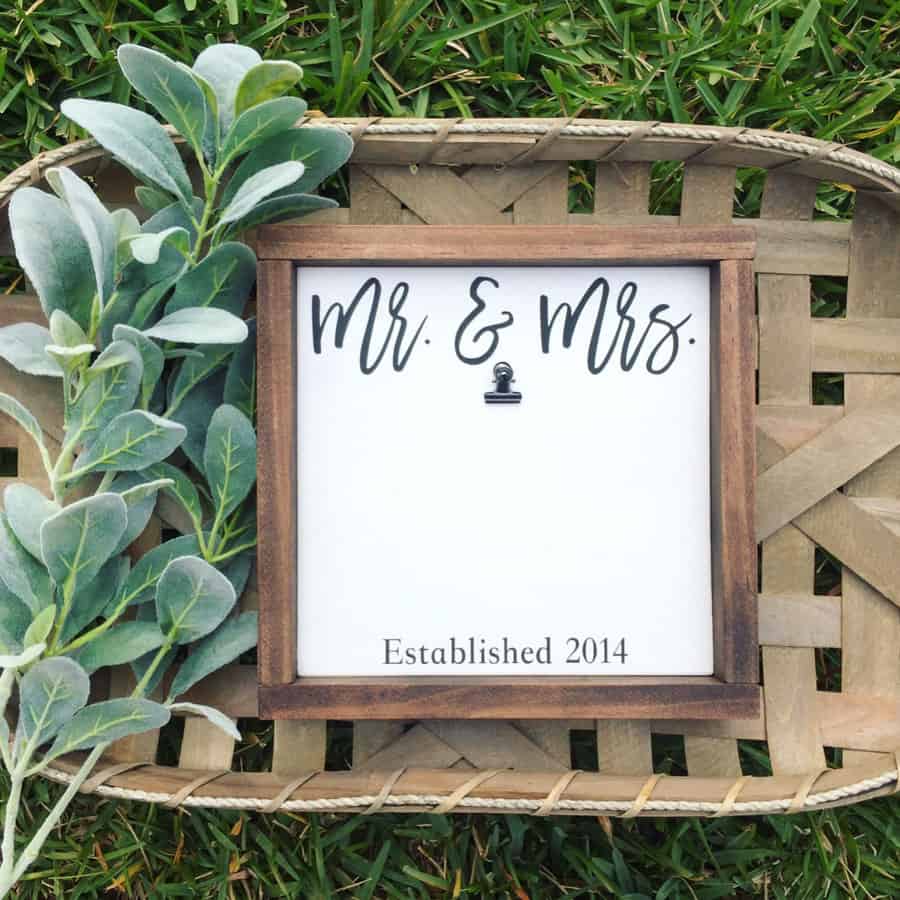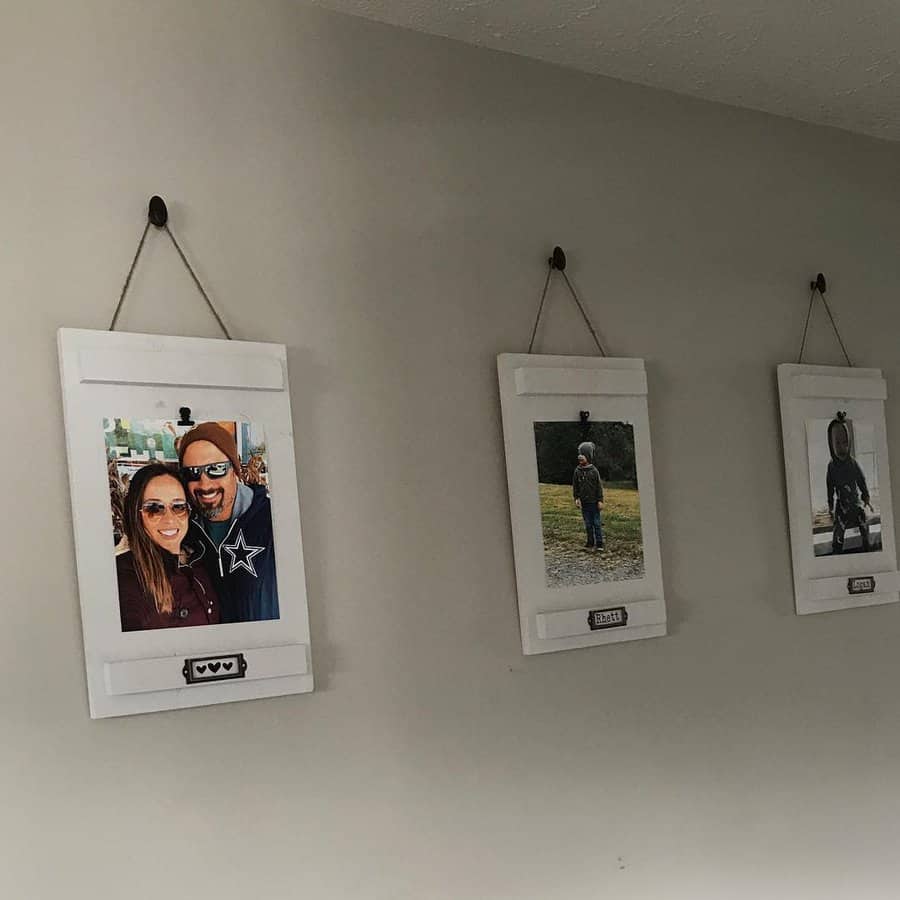 Wood framing can add warmth to black-and-white photographs. Wooden frames are available in a wide variety of finishes — you should have no trouble finding a style that suits your home decor.
If a traditional frame isn't your preferred photo display setup, you can always clip your pictures to a wooden wall hanging. With a little creativity and a DIY spirit, you can make your own display to suit your exact needs.
Photo Display FAQs
How do you display digital photos?
You can always print your favorite digital photos to frame or use for another creative idea. Even at-home printers are able to produce high-quality photos for use as home decor.
If you can't choose just a few of your favorite pictures to display, then consider investing in a digital photo frame. These frames come in all different sizes, styles, and types and feature a digital screen for displaying various pictures. You can even set the frame to rotate between photos so you don't need to choose between them!
What is the best way to display photos without nails?
If you don't want to drill a hole in your drywall to hang a photo, the frame can instead be propped on a shelf or piece of furniture. Most frames are designed for both display styles.
Products like Command Strips can accommodate picture frames of all sizes and weights. Just be sure to select the right product for your specific needs.
You can also use more creative photo display ideas like macrame wall hangings or string lights to hang your favorite images without damaging the existing wall with nails.