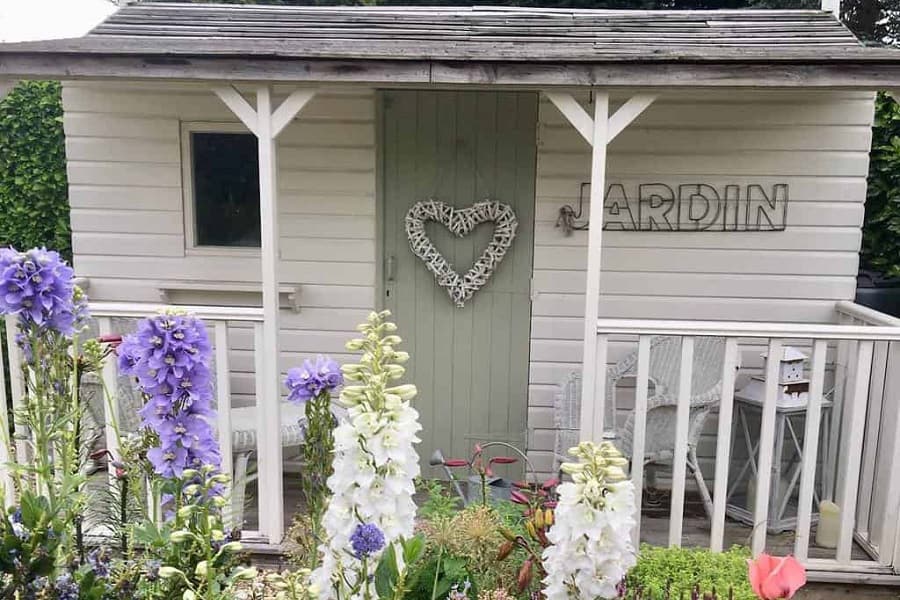 There's no shame in boosting your home's available storage. There is, however, in letting your shed detract from your property as a whole. One easy way to elevate your shed's exterior to match the rest of your landscape is by updating the front door.
Whether you're building a new storage shed from the ground up or renovating an existing structure, no detail is too small. Check out these shed door ideas to learn how to easily transform your shed's look just by adding a new door!
1. Color
Most shed exteriors fall somewhere in the neutral color family. While this aesthetic isn't to every owner's liking, painting your shed is almost always a viable option.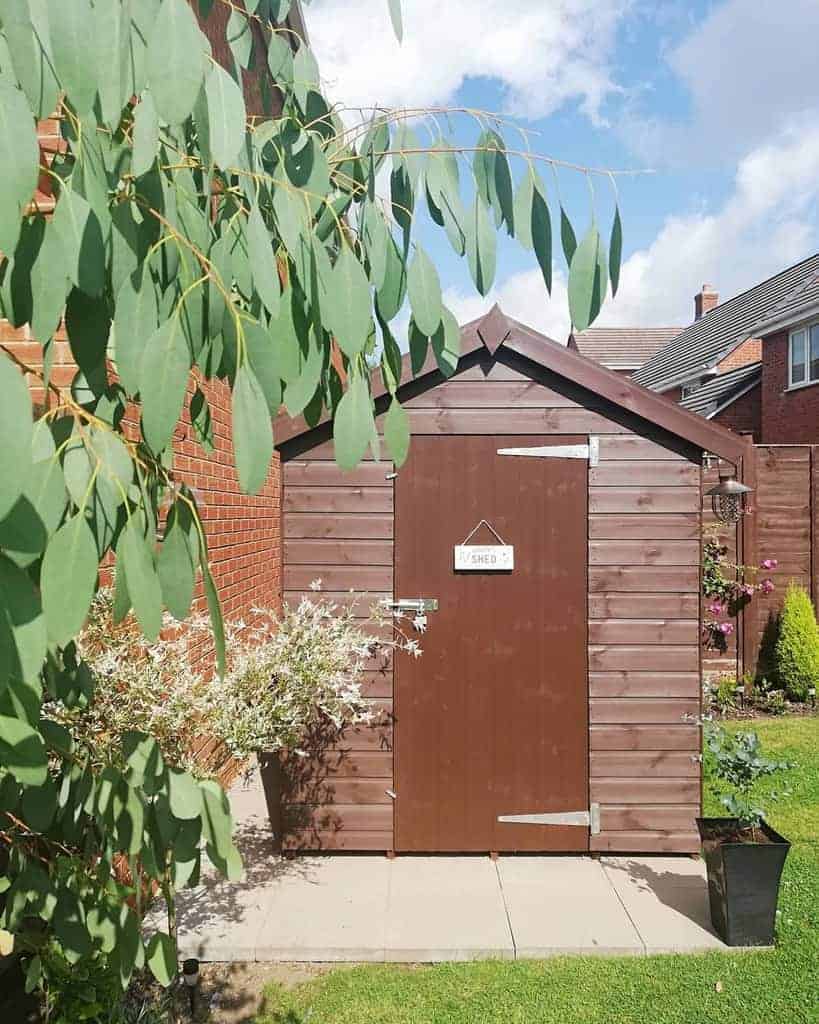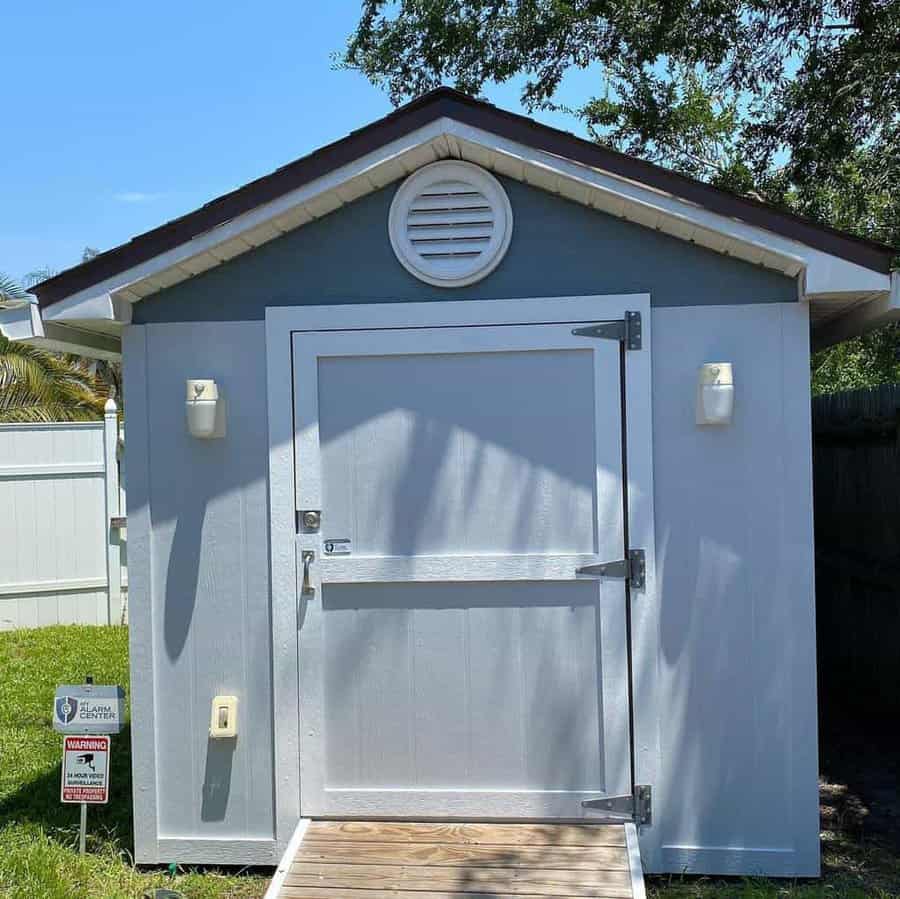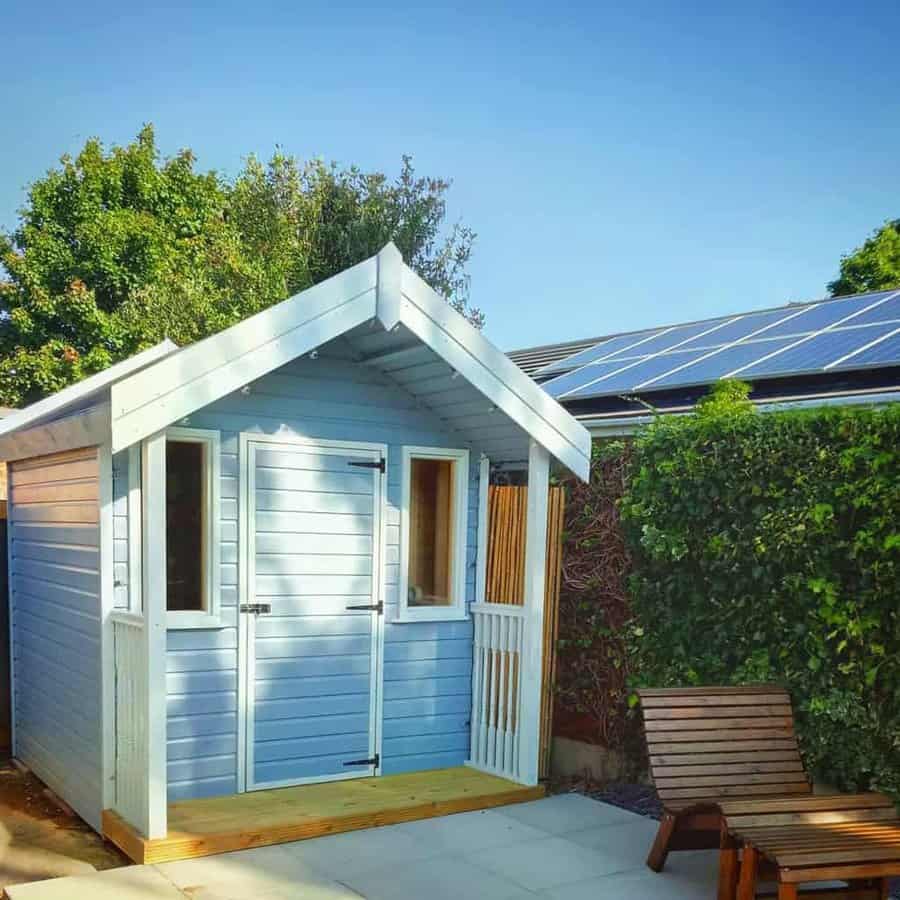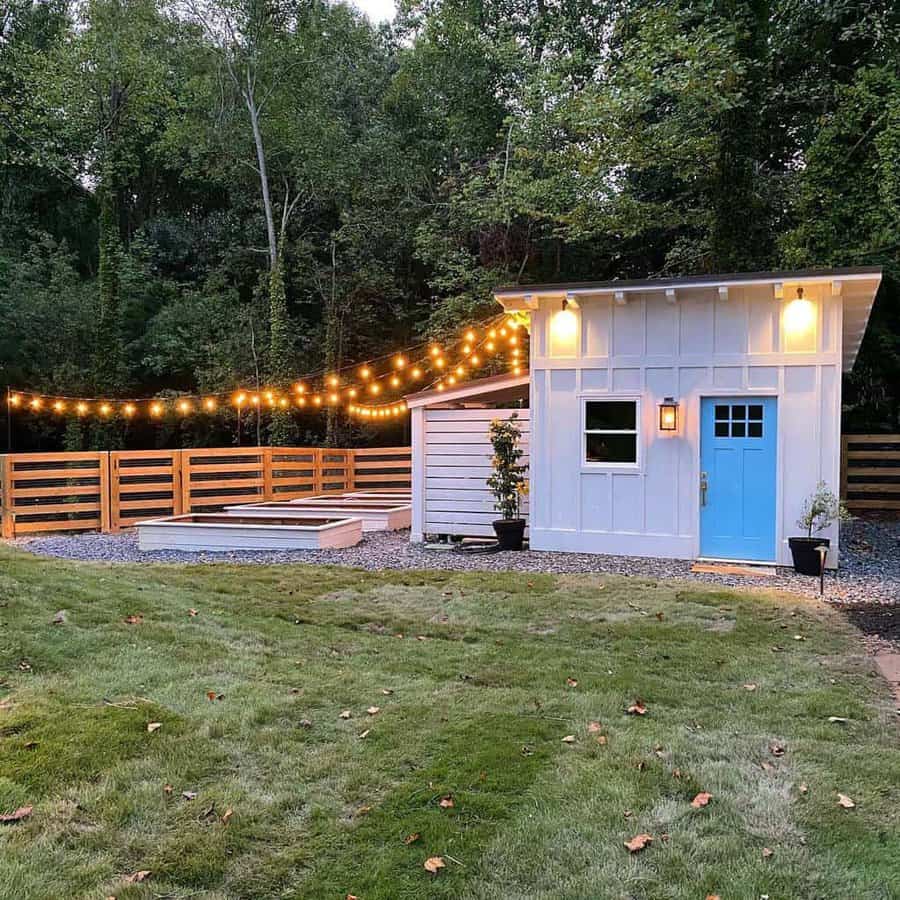 Even if you don't want to paint your entire shed's exterior, adding a coat of paint to the door could make a world of difference. This new color can be as subtle or as vibrant as you like.
Take advantage of architectural elements like your shed door's trim piece to add contrast. Using contrasting paint colors will make your shed door really pop, especially if you go with a bright, unexpected shade.
2. Double
Double doors provide a bigger entryway for lawn care tools. You can also open up a set of double doors to let in more sunshine and fresh air if your shed serves as a workshop or private fitness studio.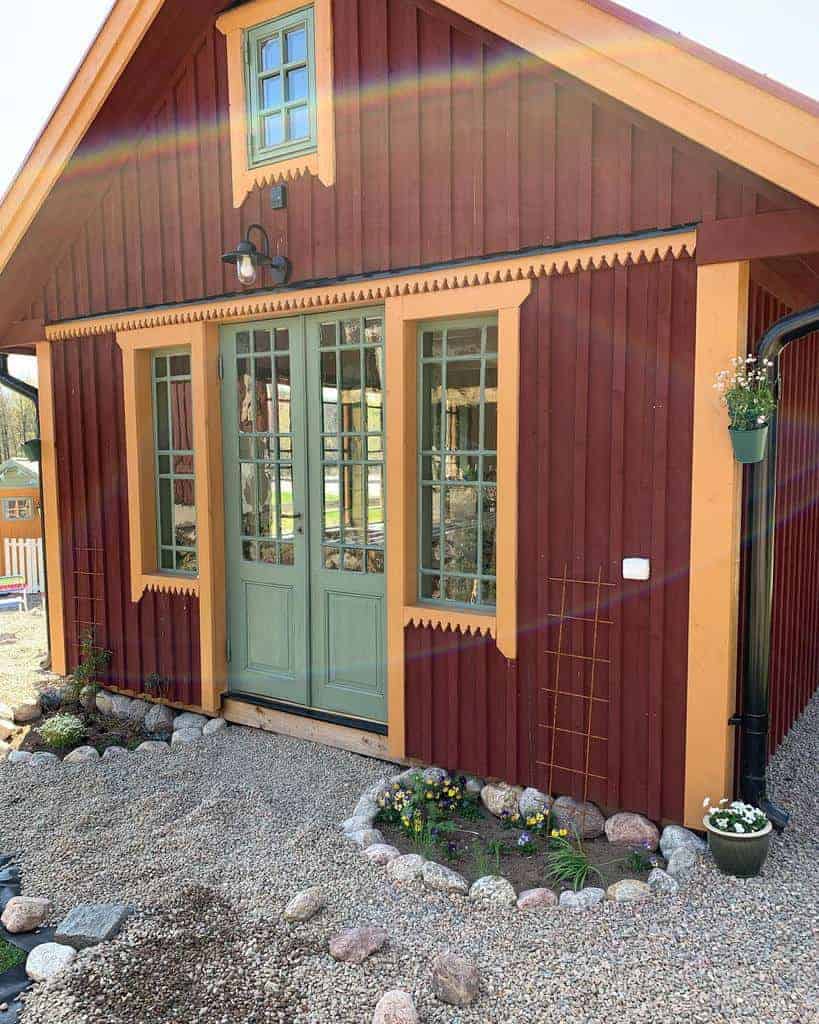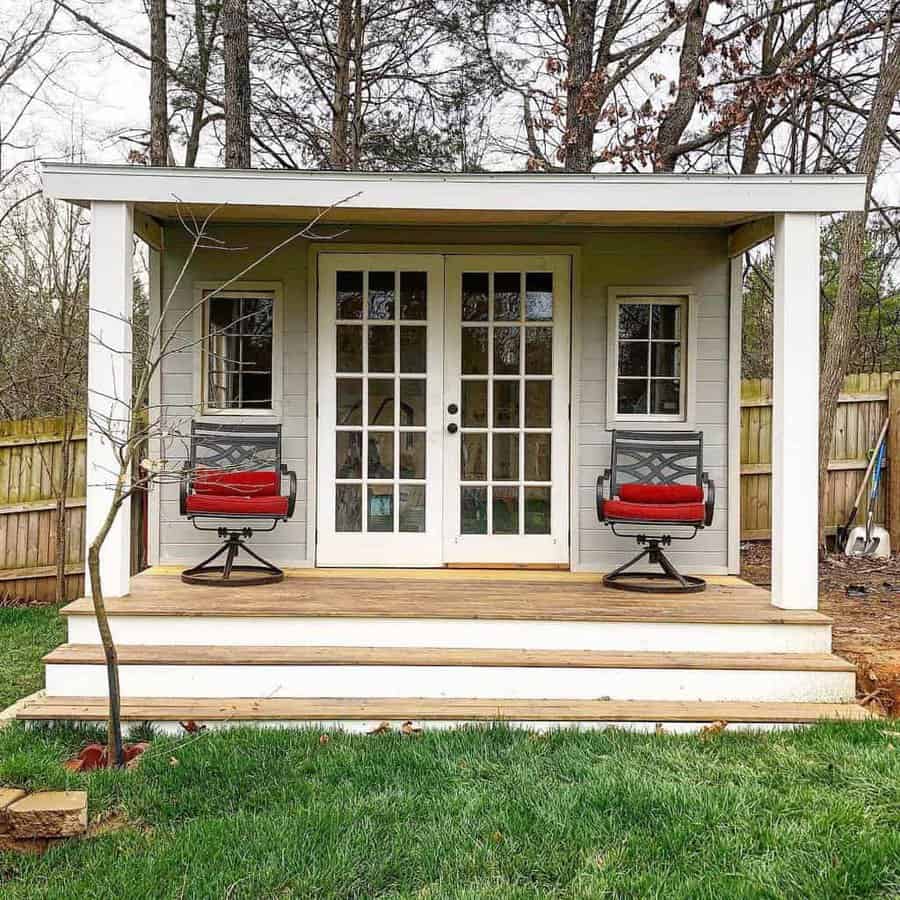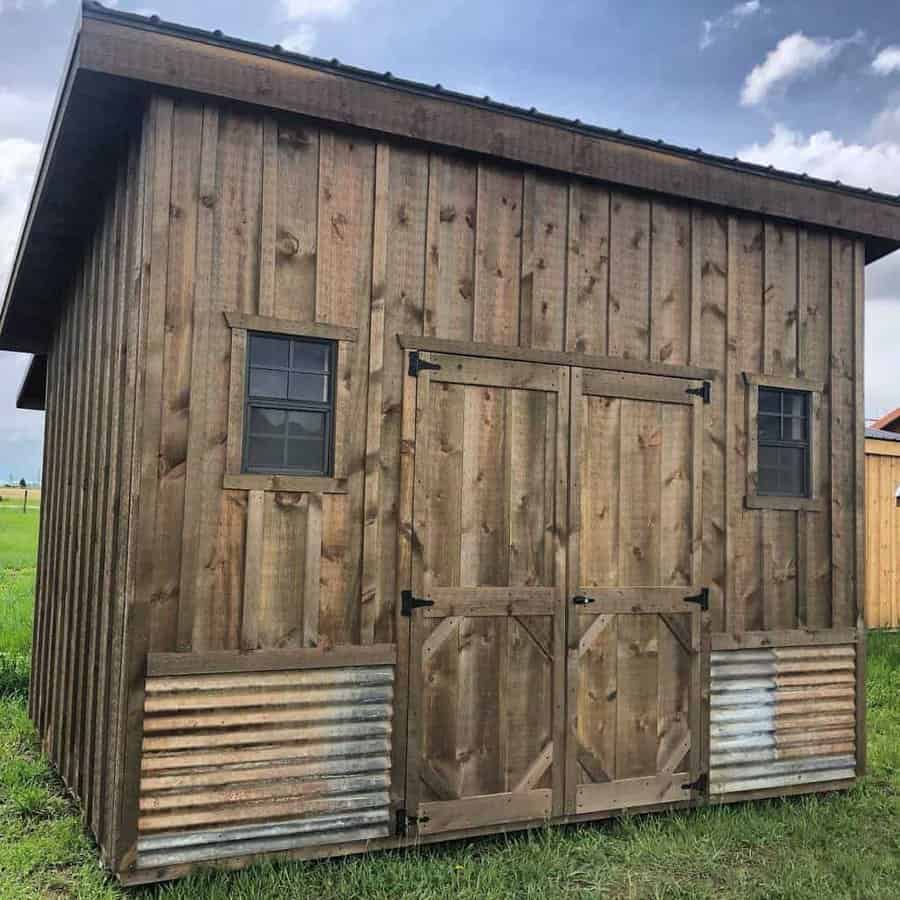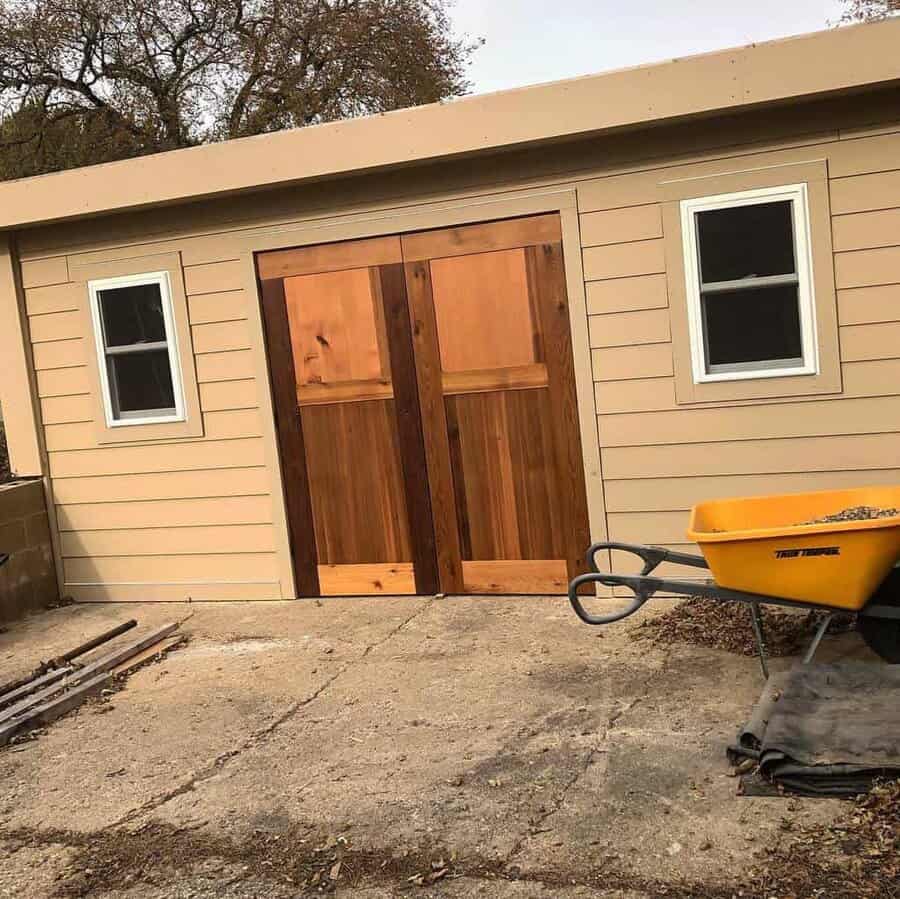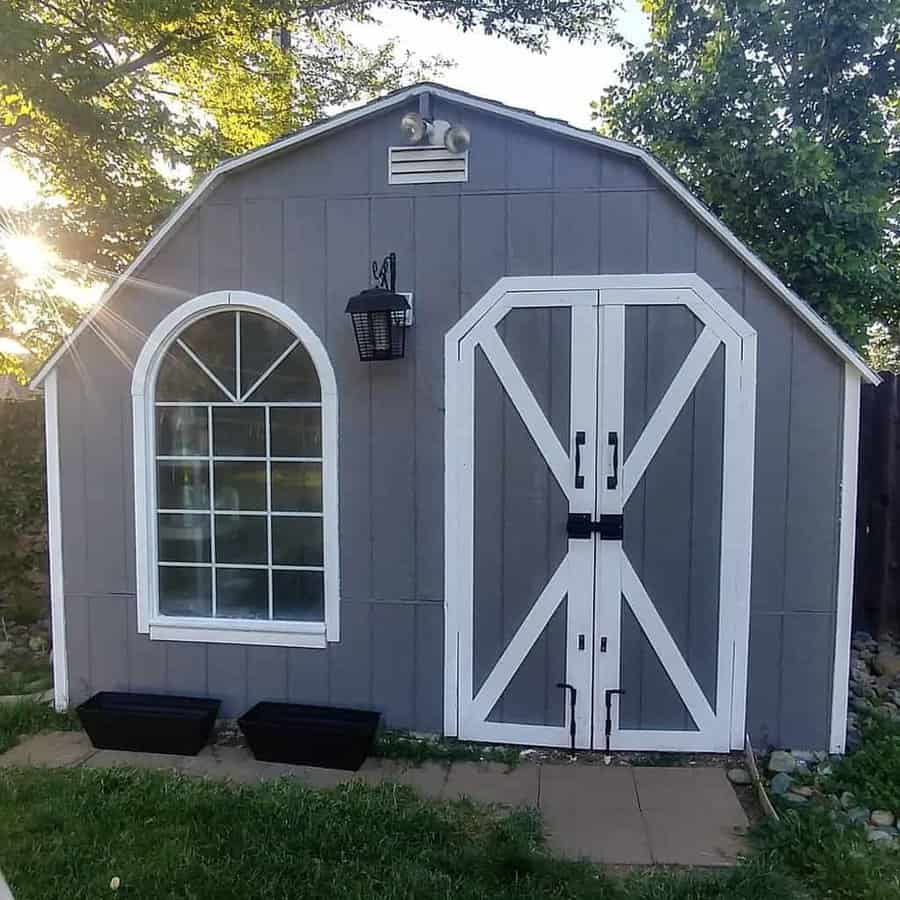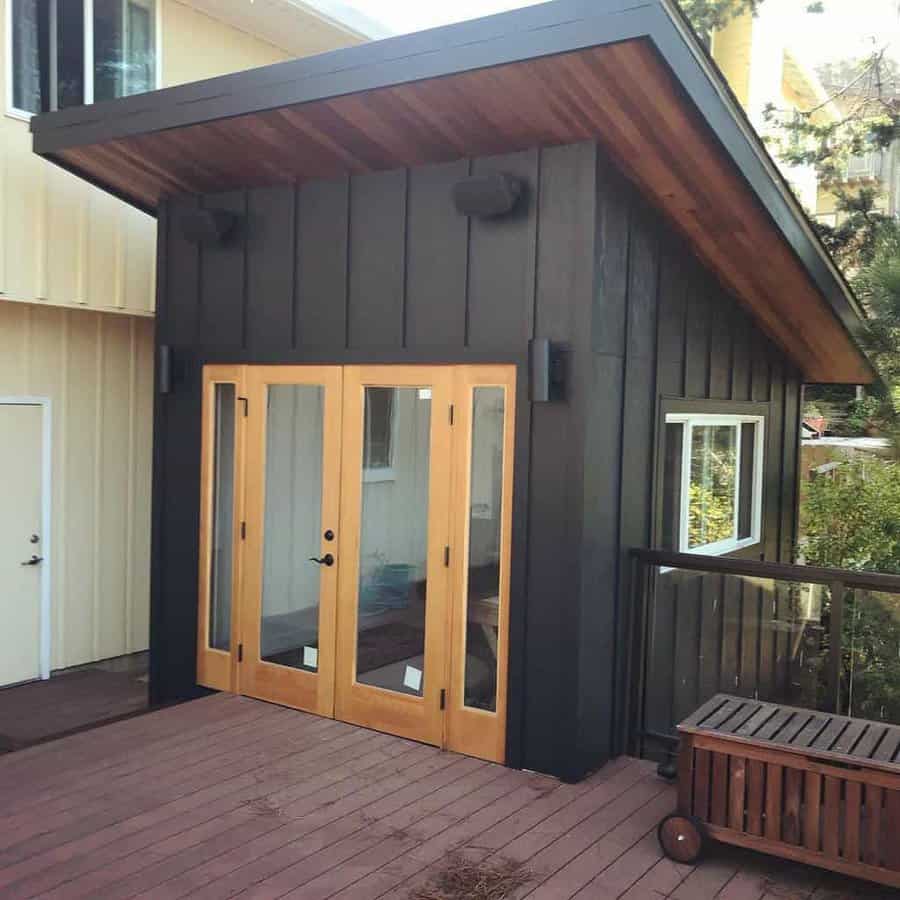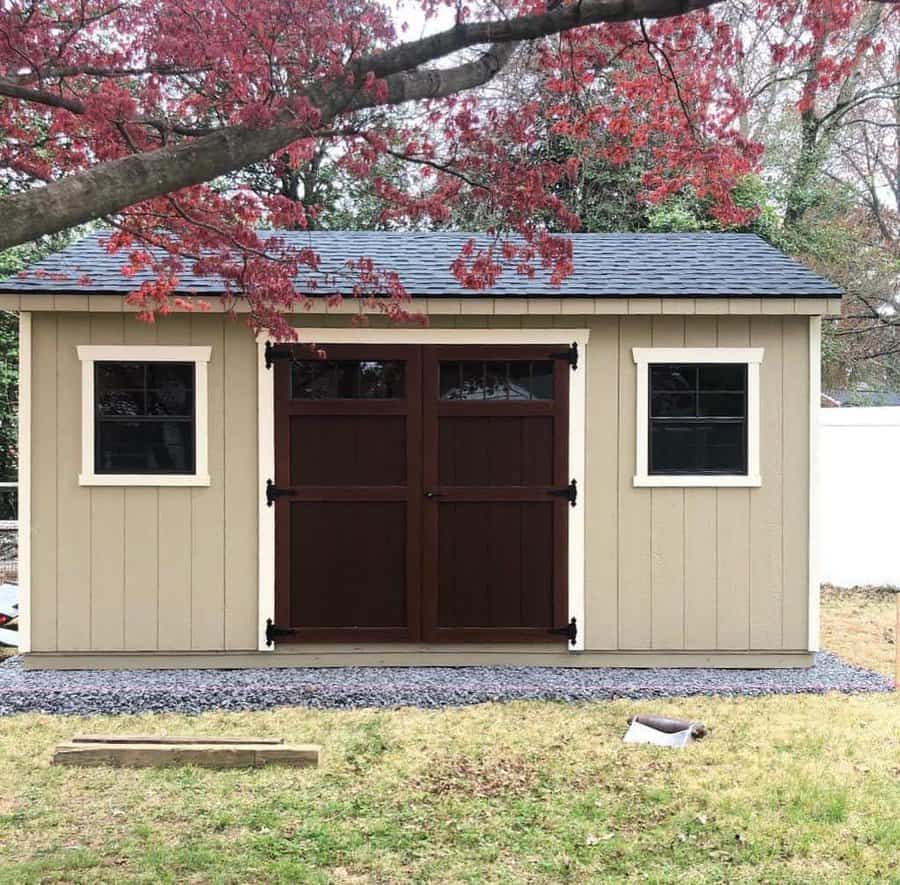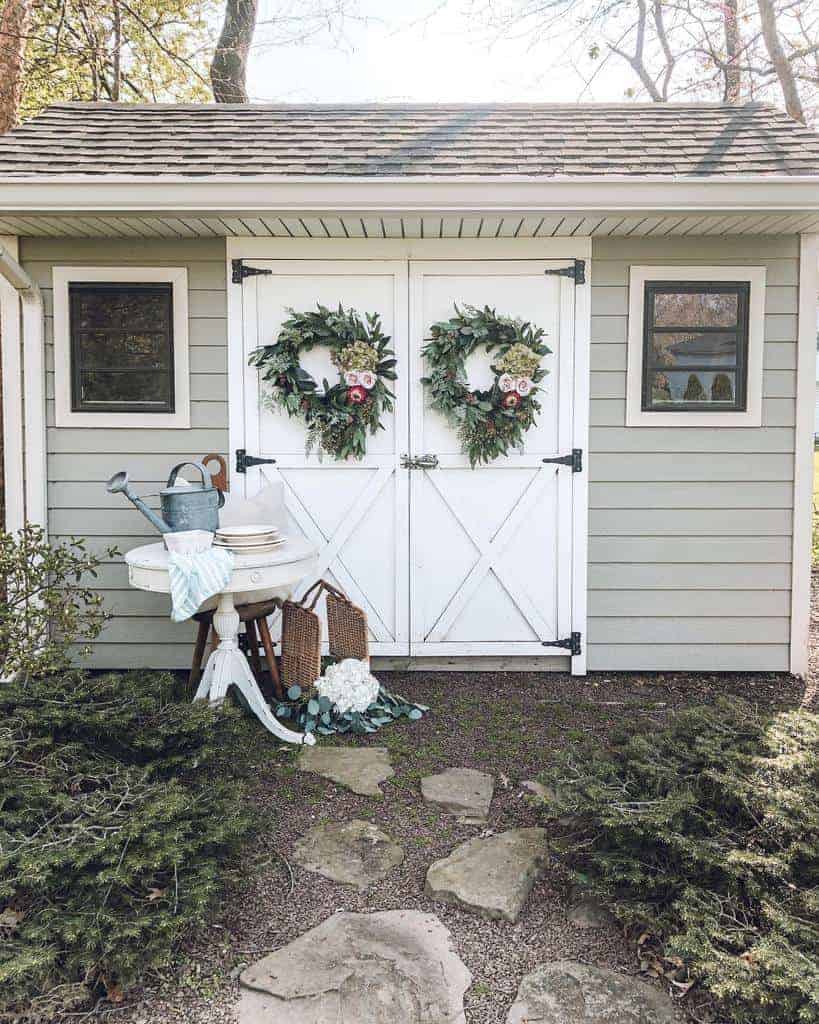 Symmetry is key when adding double doors to your shed plans. It's common for just one door to feature a knob or handle, but consider installing identical hardware on each double door for added flexibility.
A curved entryway can help maximize accessibility if your shed has a slanted roof. It can also bring a touch of rustic charm to your shed's exterior.
3. Garden
It doesn't matter if your garden shed is filled with pots and bags of soil or furnished for private rest and relaxation away from the main house. What does matter, though, is that your shed matches the beauty of the rest of your garden.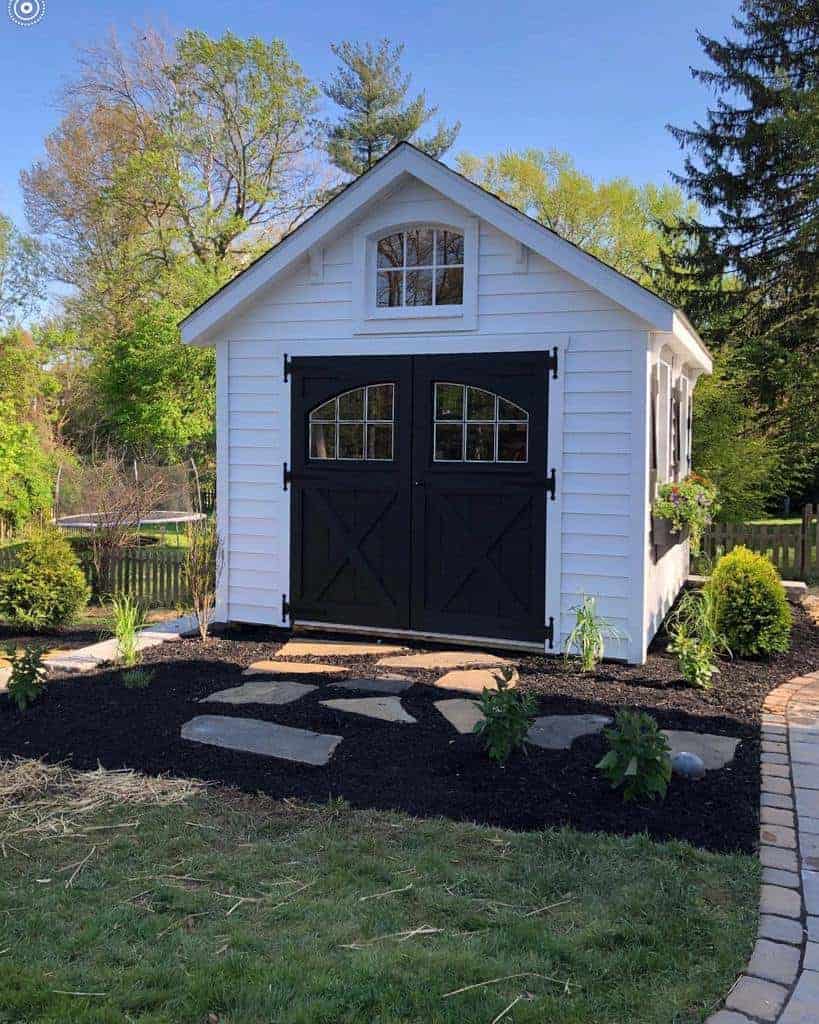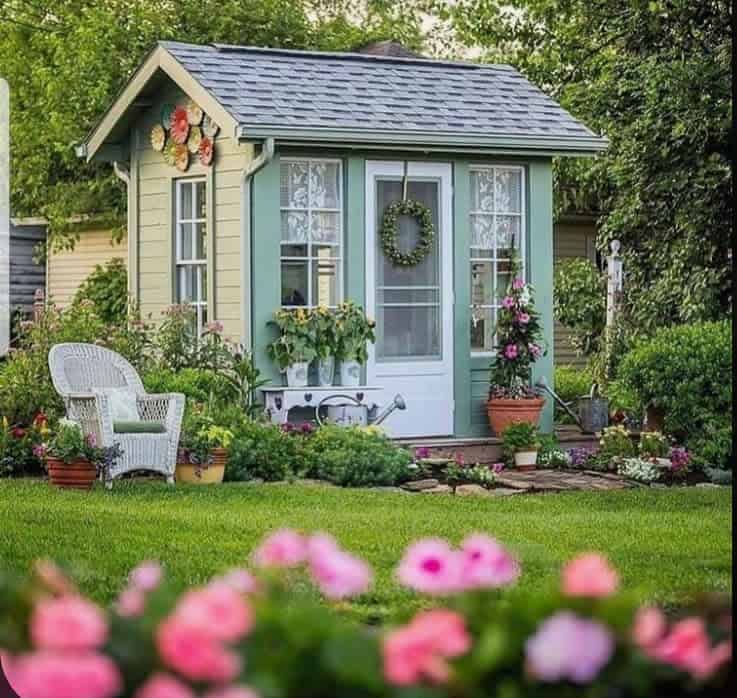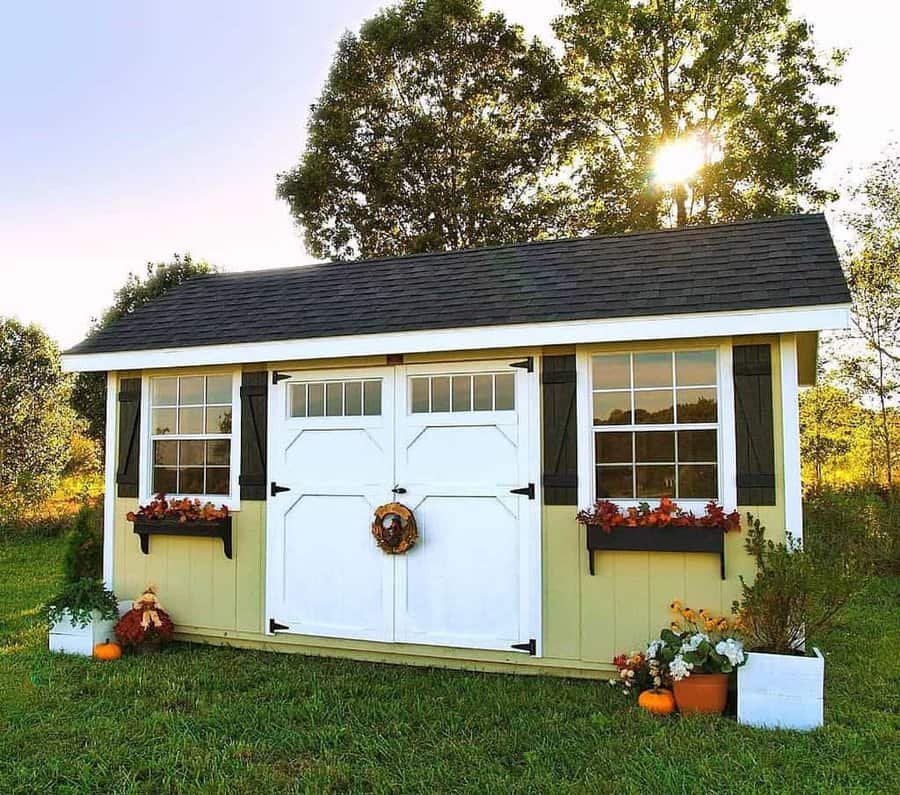 If your garden shed doubles as a makeshift greenhouse, windows should be a top priority. A well-lit shed is a perfect place to start seeds in the spring and protect potted plants during bad weather. Windows will also provide plenty of natural light, making it easier to find the tools you need.
Frame your shed's entryway with window boxes and standing planters. Finish off your door design with a wreath to connect the shed to the surrounding greenery.
4. Roll Up
There are likely to be times when dealing with a traditional shed door is a major headache. This is especially true if you store a large riding lawnmower or ATV in your shed. Roll-up doors are incredibly convenient and can be scaled to fit almost any size shed.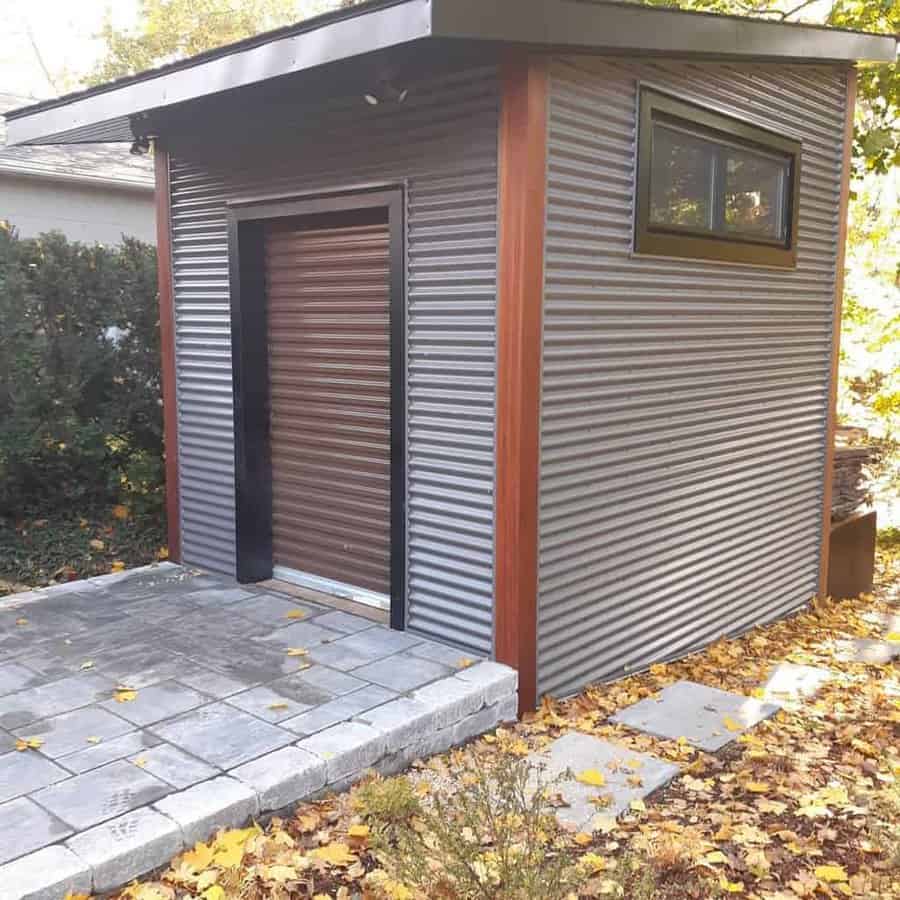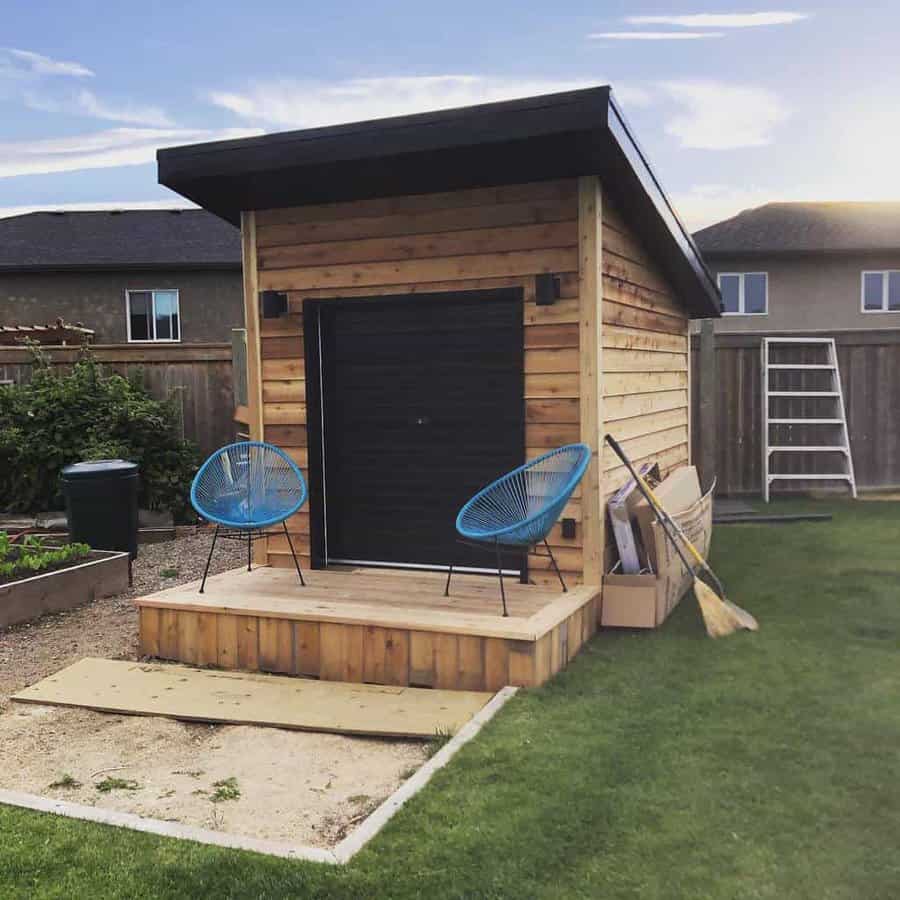 A roll-up shed door can also come in handy if you want to open up the space for some fresh air and natural light. If you keep your home gym or workshop in a separate shed, consider investing in a roll-up garage door.
Remember that you don't need to choose between hinged doors and a roll-up one. If space and budget allow, include both styles in your shed plans.
5. Single
A single shed door will meet most owners' needs just fine. And you'll easily find a door that perfectly matches or contrasts with your shed's siding.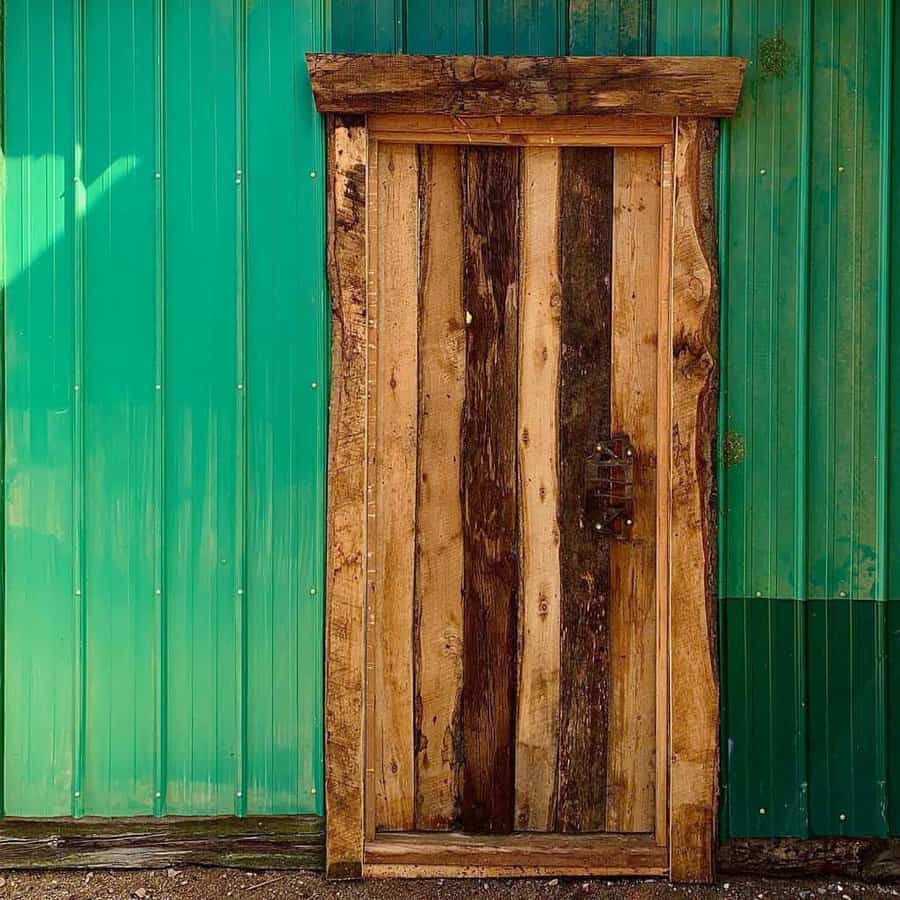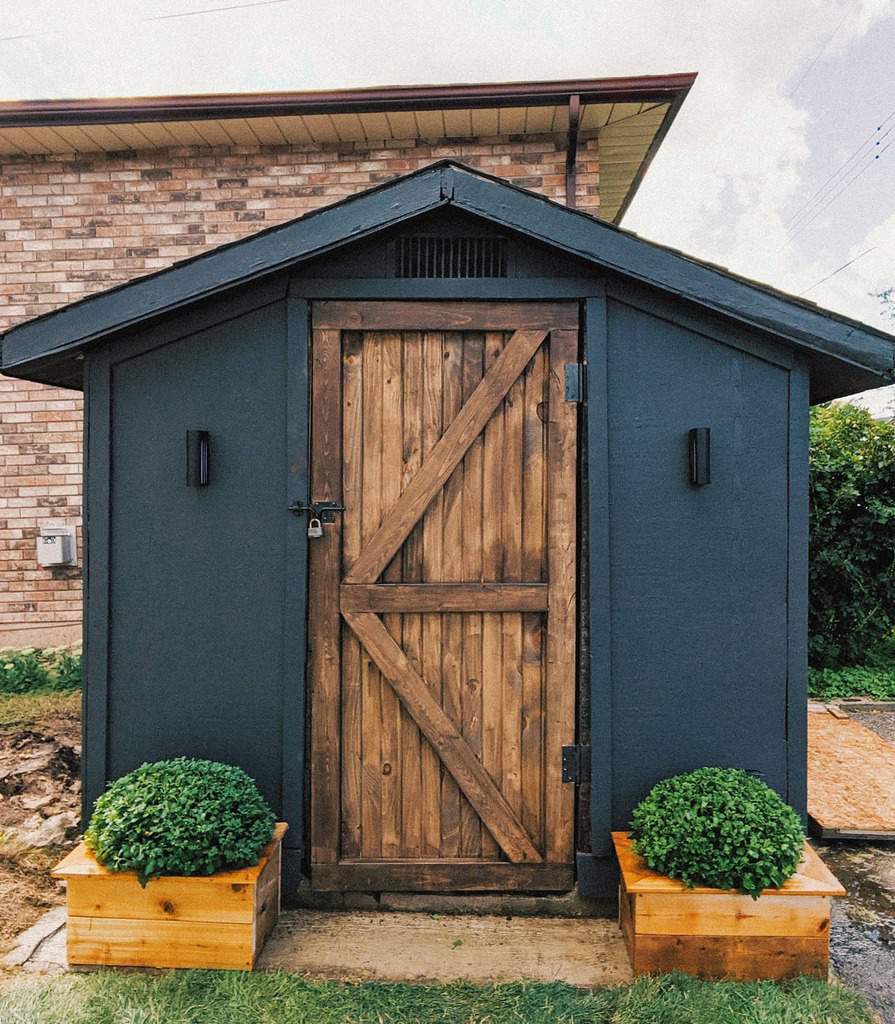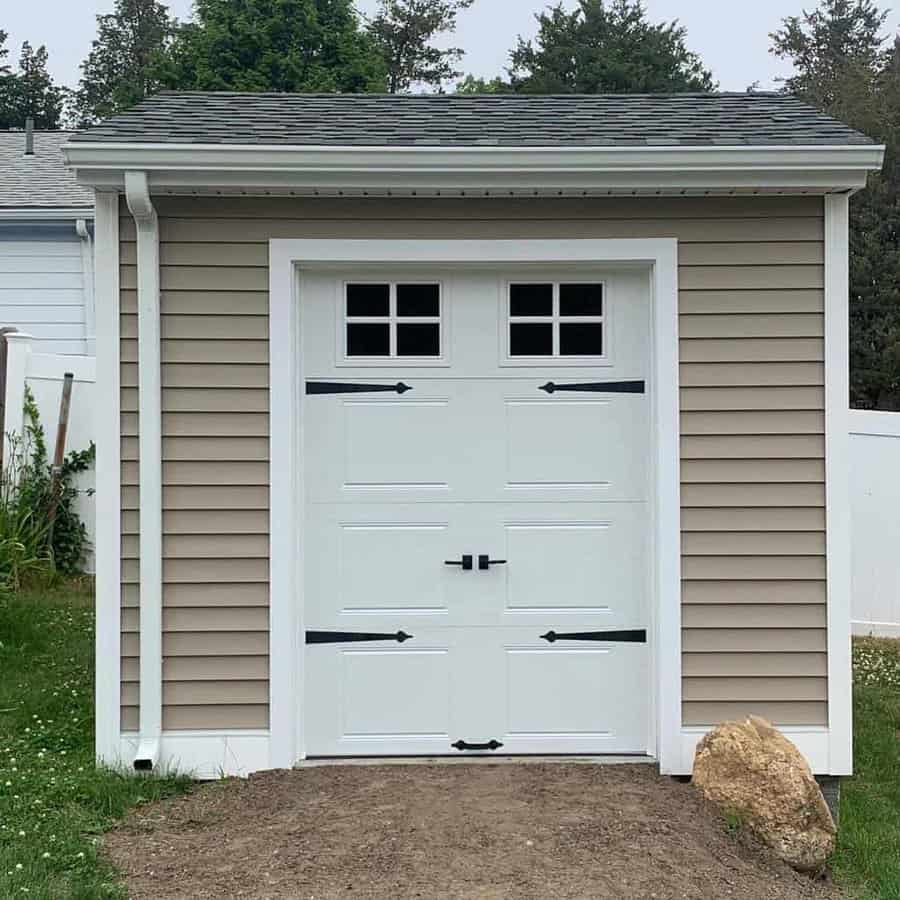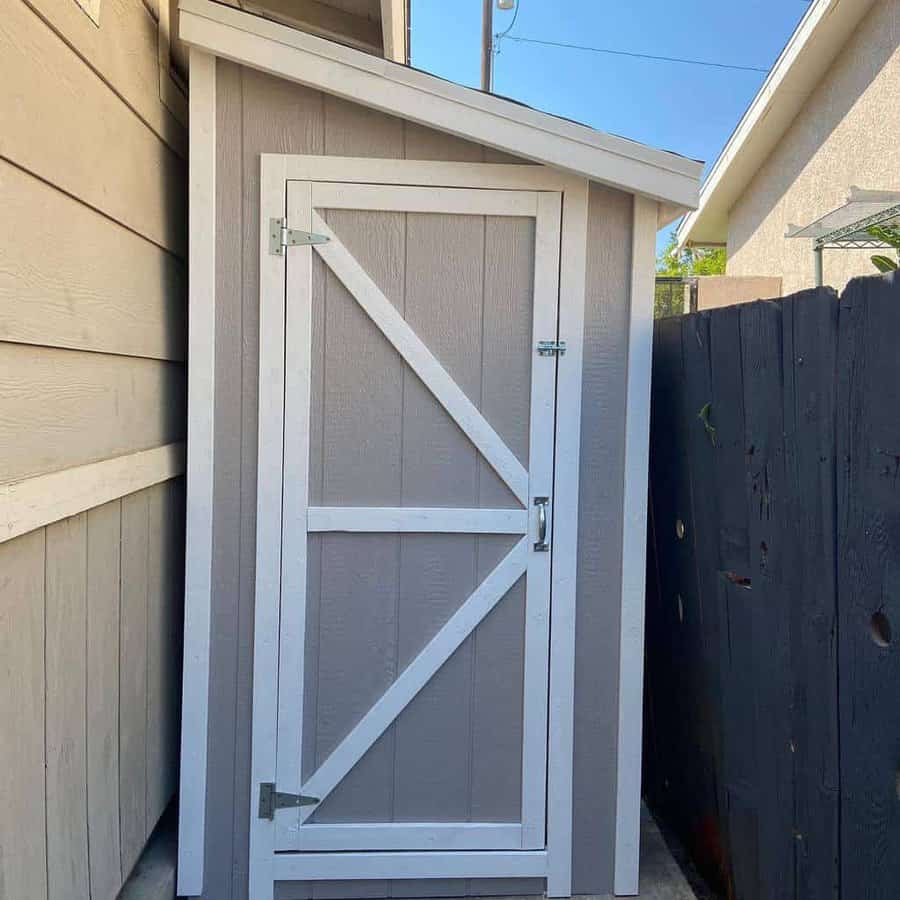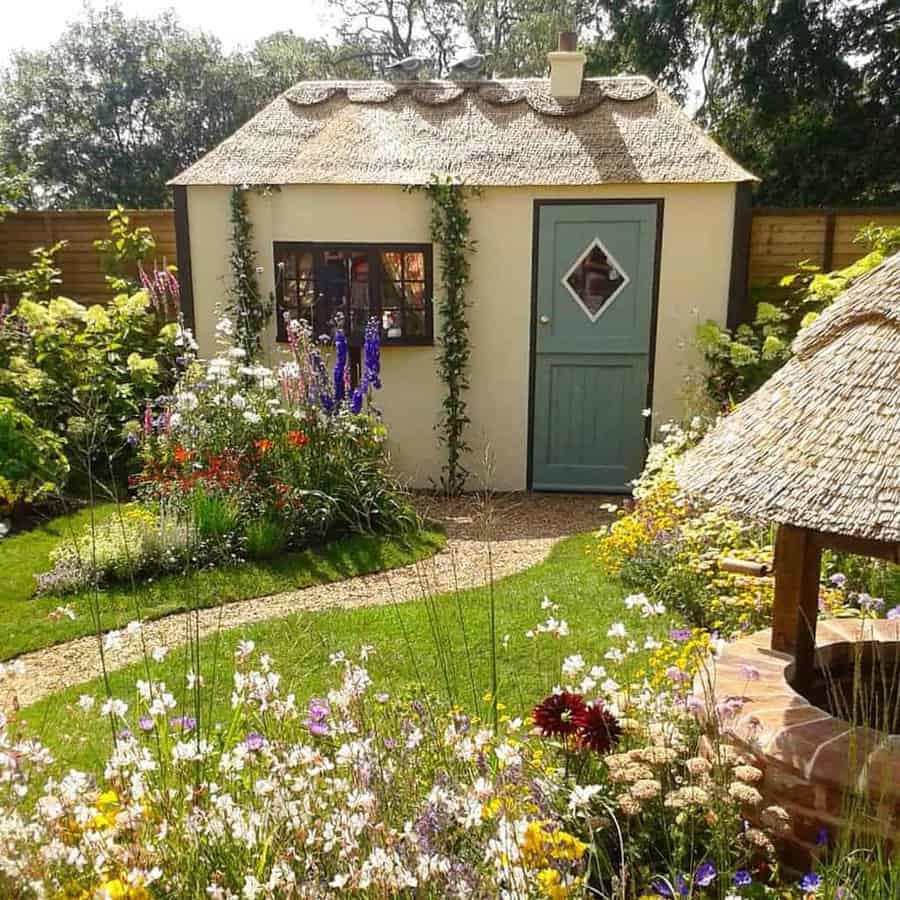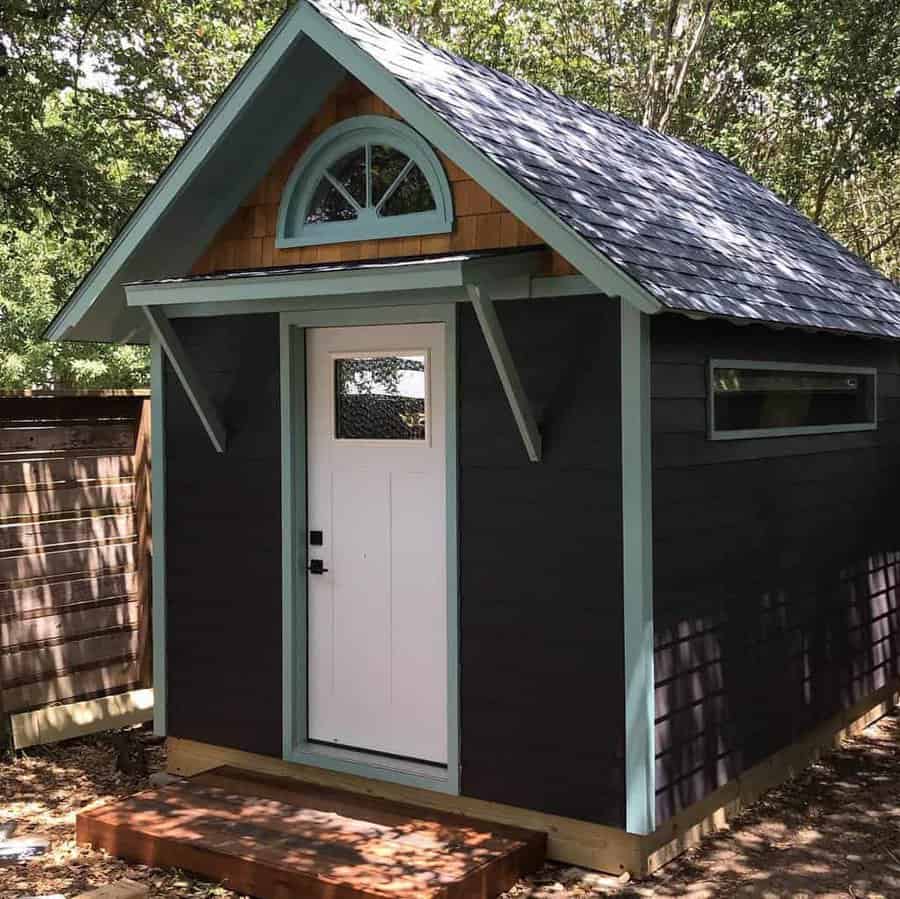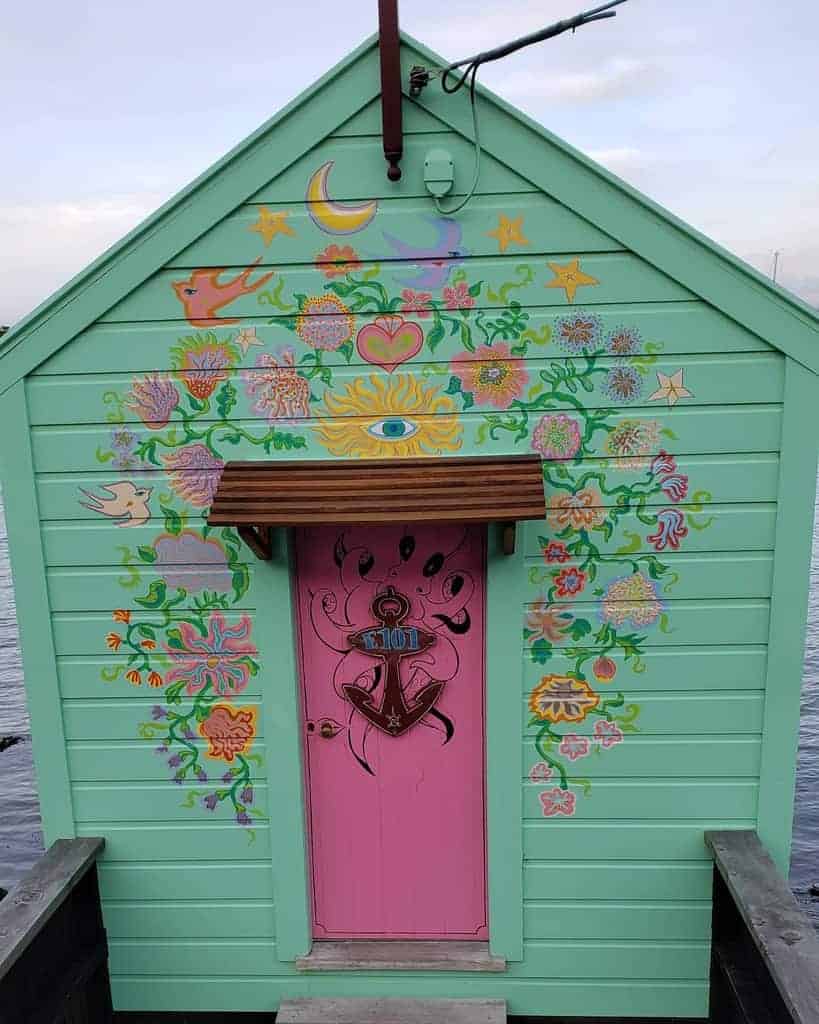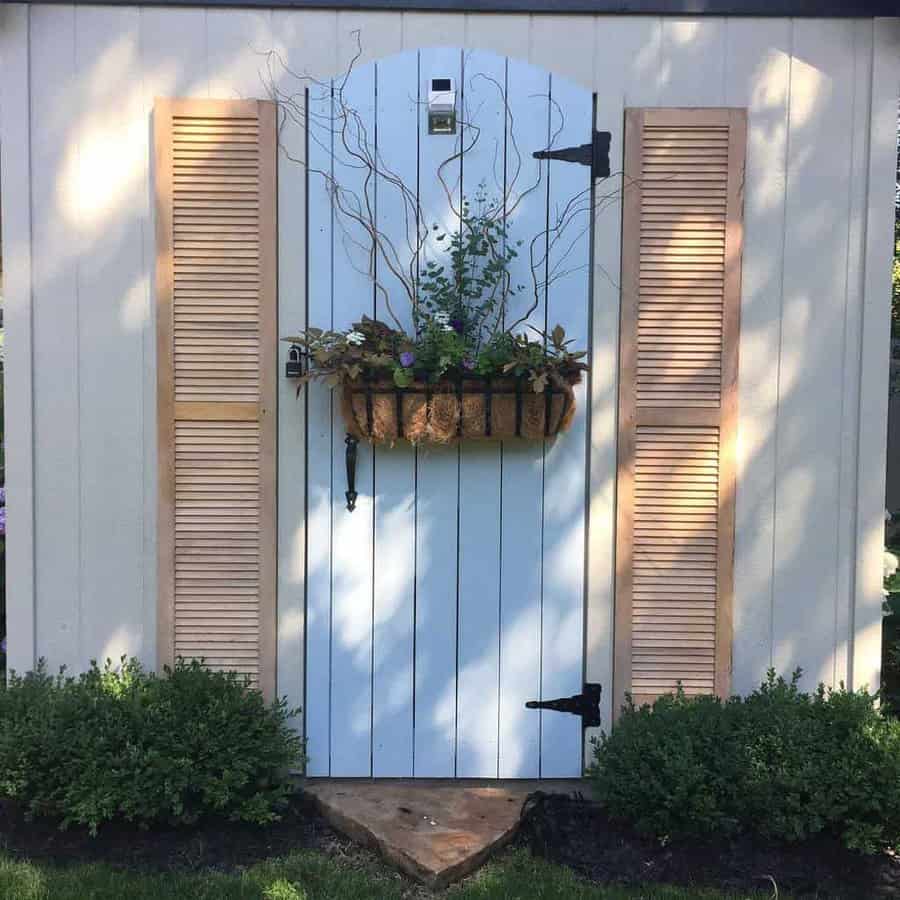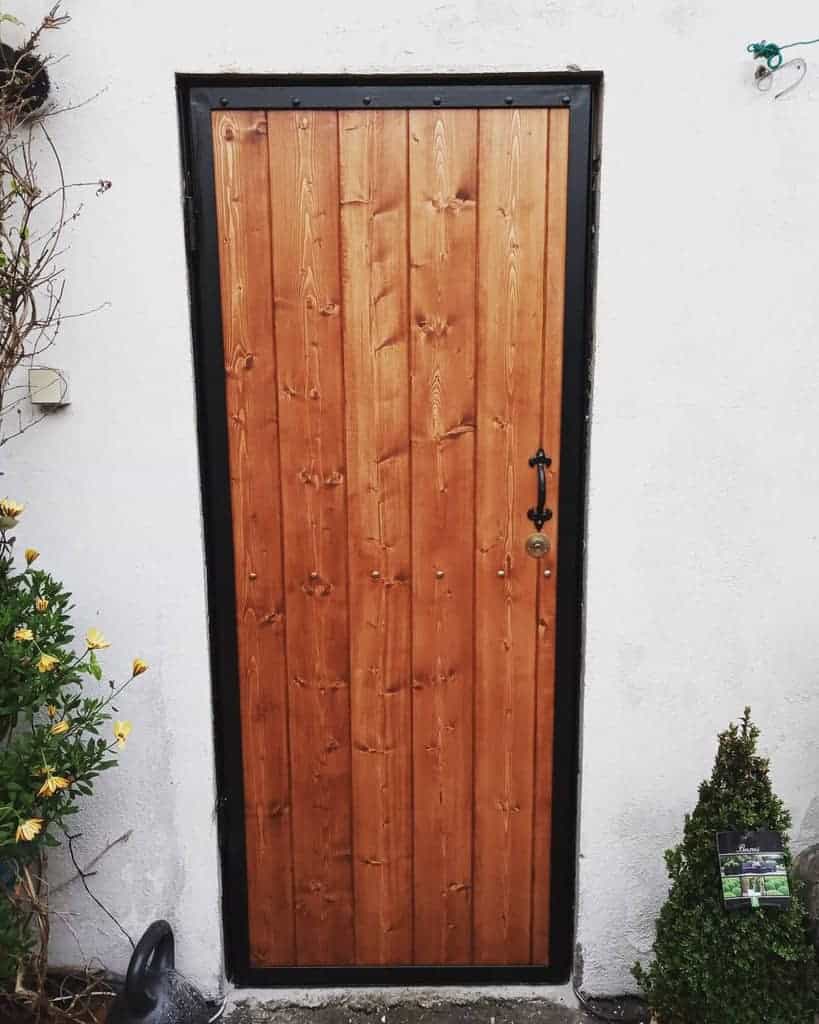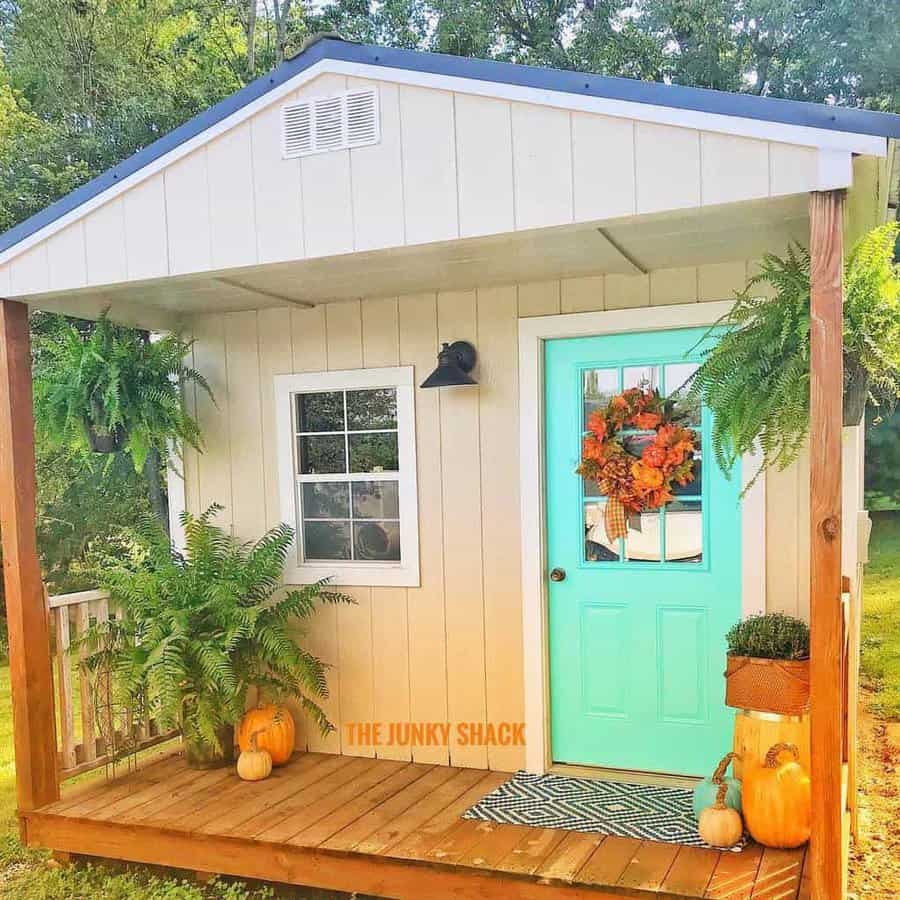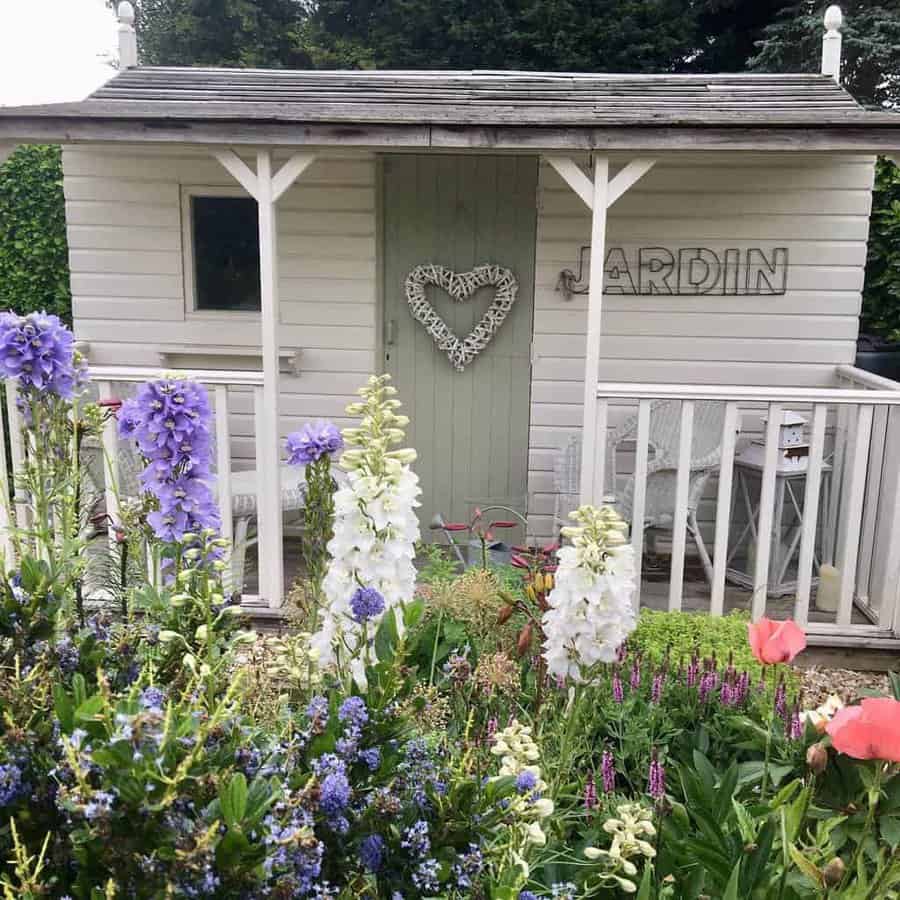 While a double shed door will provide tons of elbow room, you can still go big with a single door. Be sure to support your extra-large door idea with a diagonal brace. Or install a Dutch door for versatility that won't put too much weight on the door hinge.
If you want to finish your shed idea off with a traditional front door, make sure the doorway is built properly. As long as it's fully framed, you can install almost any exterior home door for a quick and easy design solution.
6. Sliding
Sliding shed doors often bring to mind a rustic barn door aesthetic. While it's true that this style of door draws tons of inspiration from traditional barn construction, the results are extremely varied.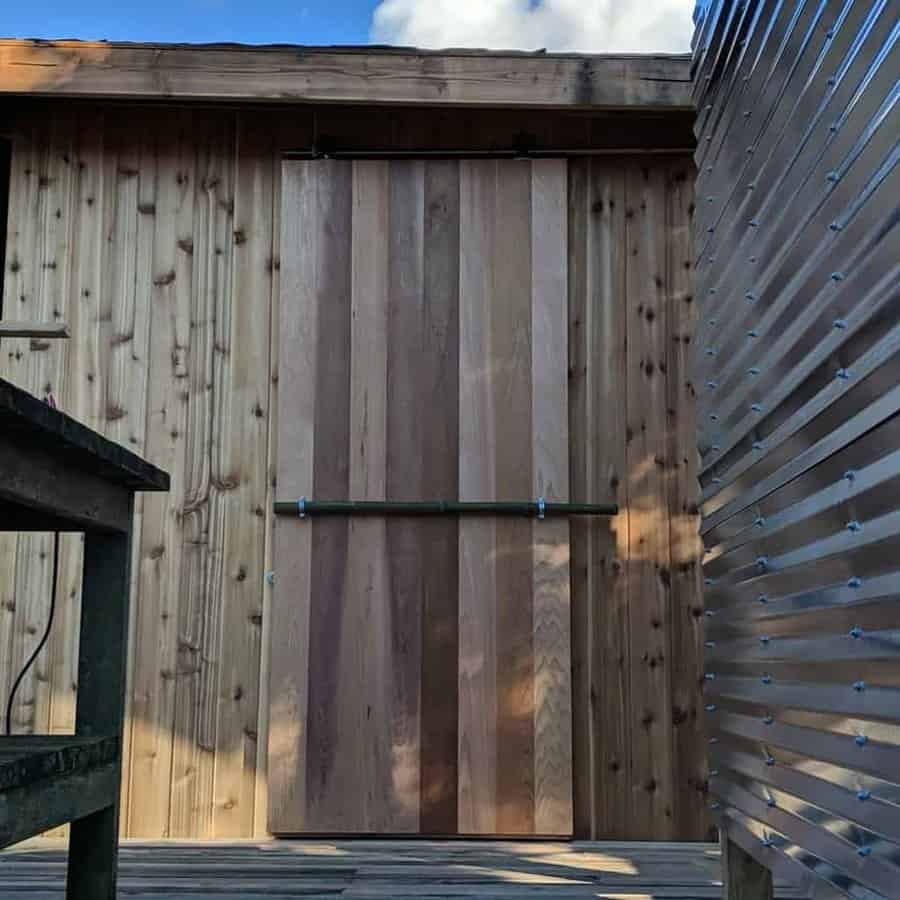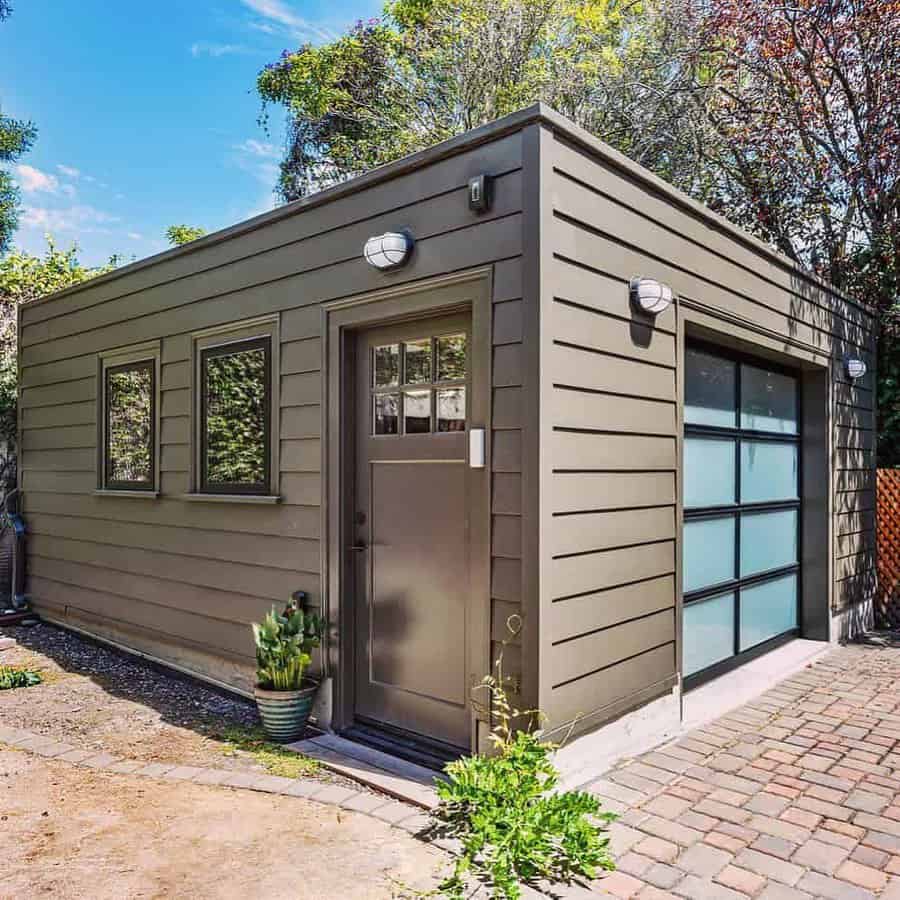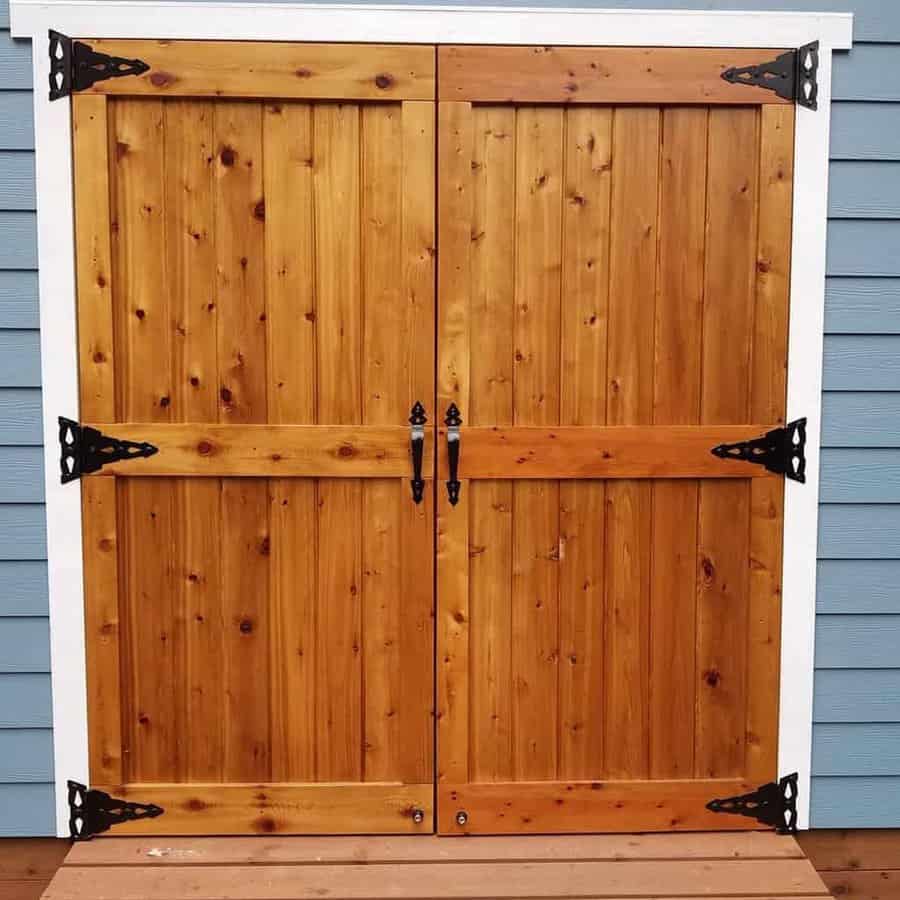 For a contemporary twist, skip the barn door hardware and instead choose materials and colors that are bold and modern. To do away with the barn door track entirely, opt for a set of sliding doors that roll into the shed walls.
If you want to maximize the natural light in your shed, consider installing some regular sliding glass doors. Bi-fold doors are also a popular option, especially if your shed isn't wide enough for large sliding barn doors.
7. Storage
The average shed is all about storage. Even if your shed serves as a private workshop or studio, there's a good chance you also use it for storage.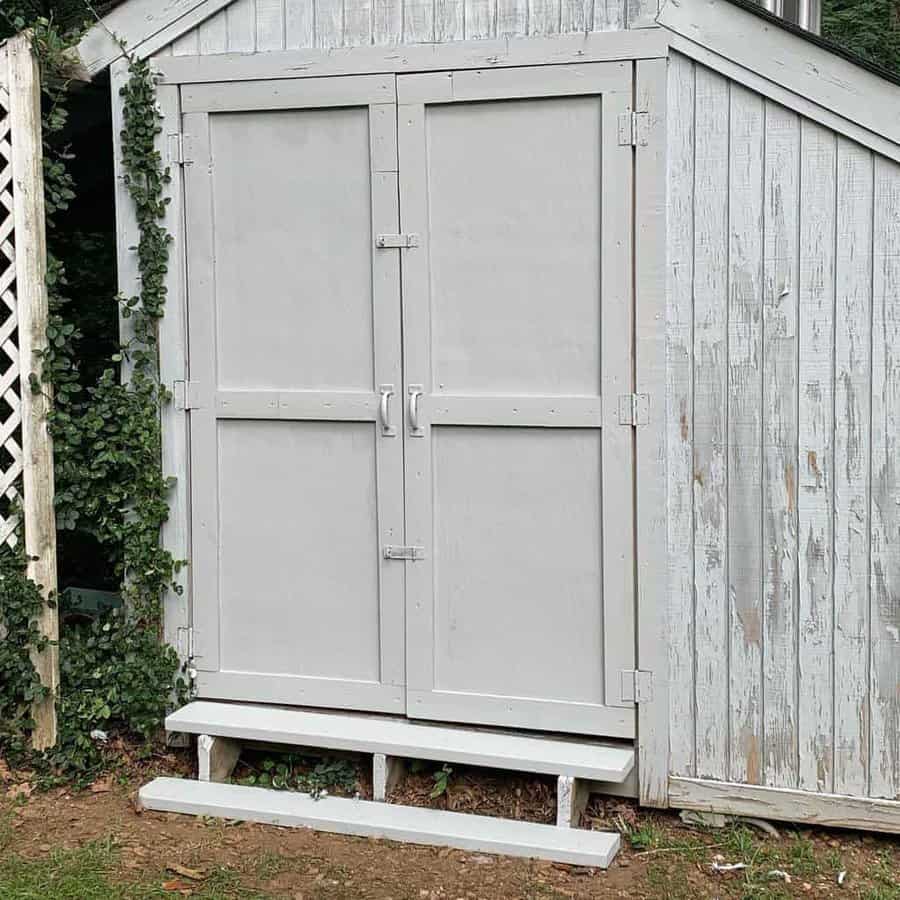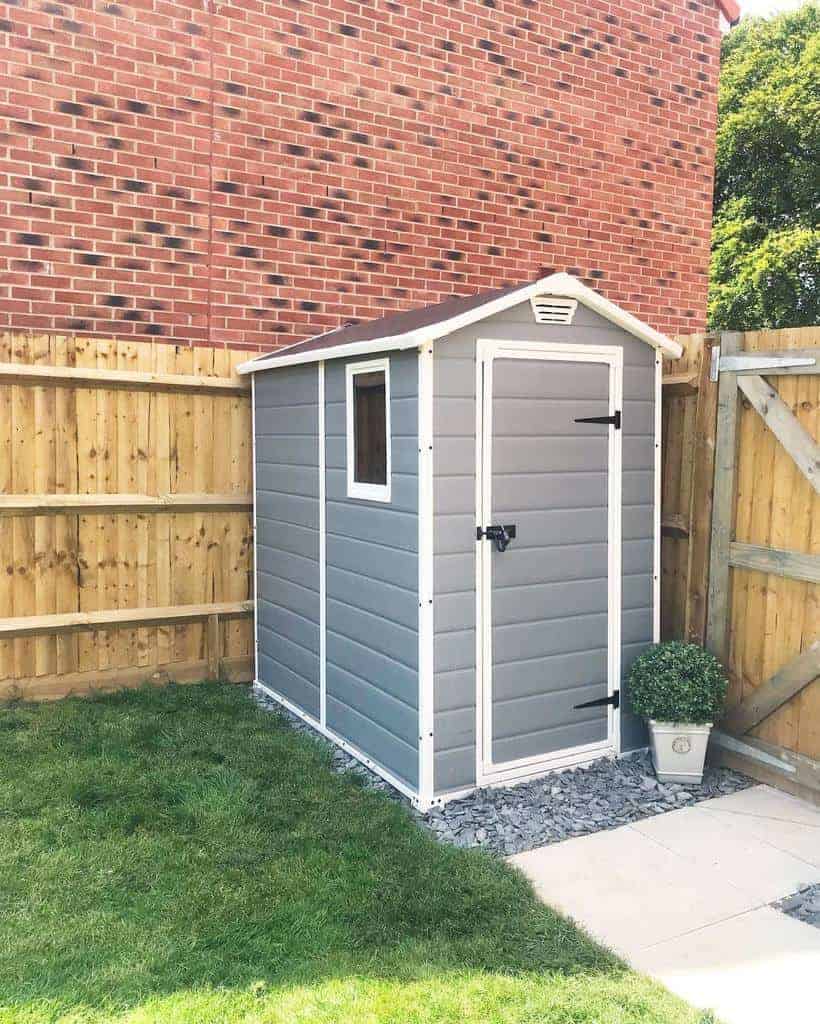 Optimizing your shed space from top to bottom will make it more functional and organized. While your shed's interior is extremely important, you shouldn't underestimate the power of a great door setup. Ensure your shed door offers plenty of leeway for getting large equipment in and out.
Building a ramp up to your shed door won't just prevent tripping and stumbling. With a sturdy ramp, you can easily store wheeled lawn care tools or use a dolly to transport heavy storage boxes. Opt for a roll-up or sliding door for maximum convenience.
8. Stylish
Building a shed on your property doesn't need to mean embracing the rustic aesthetic. There are plenty of shed plans out there boasting contemporary architecture and materials. Of course, there's also nothing wrong with including a stylish DIY barn door in your shed design.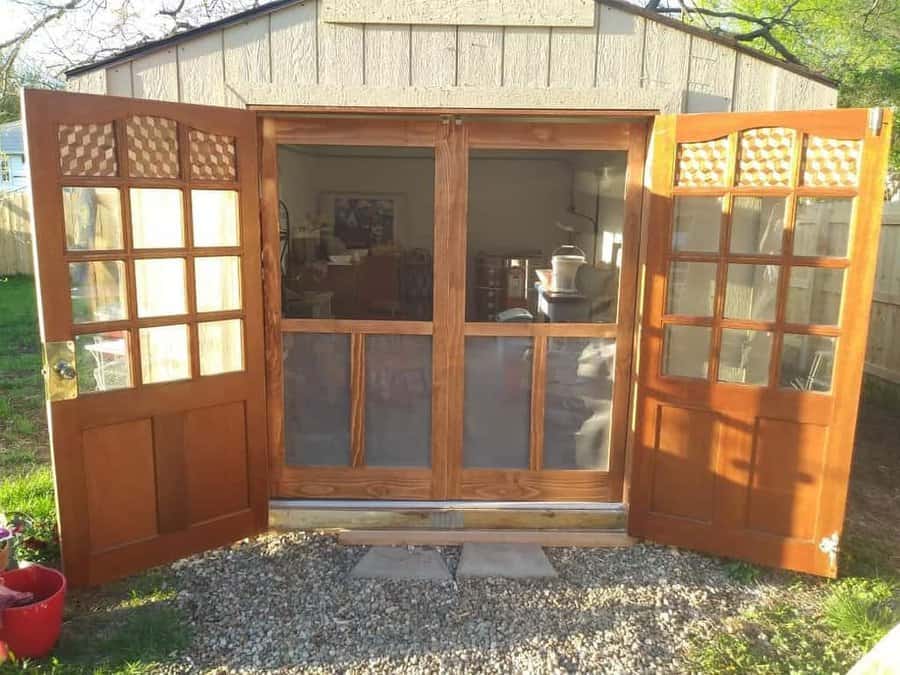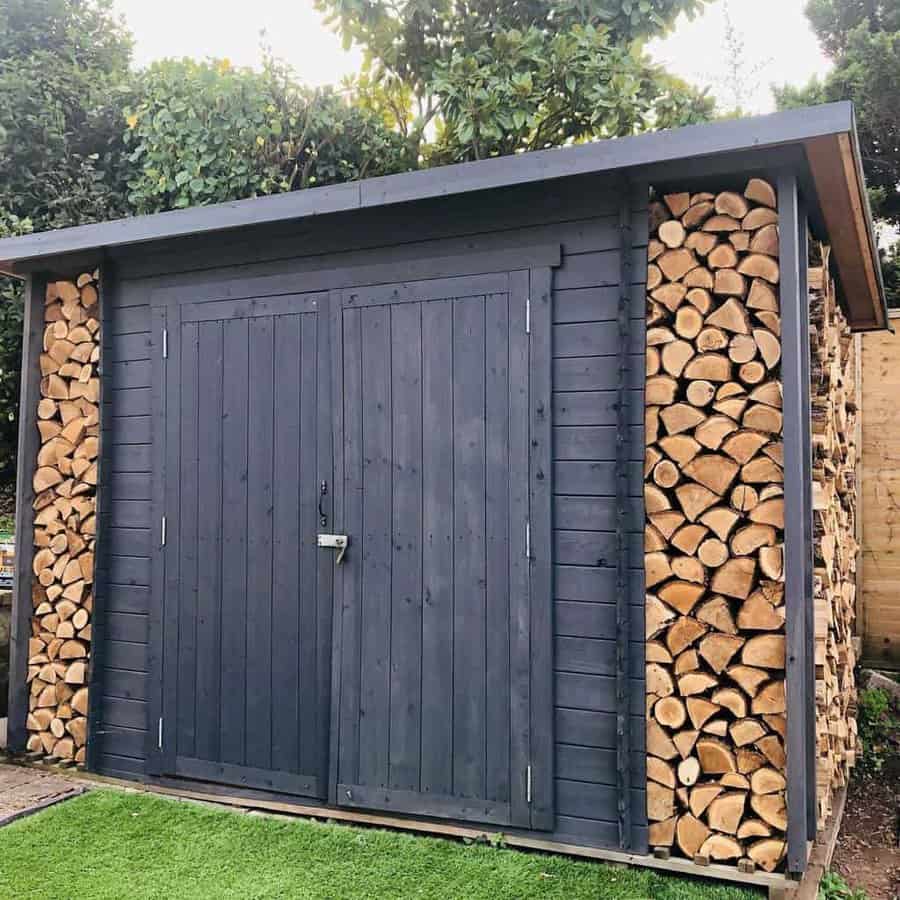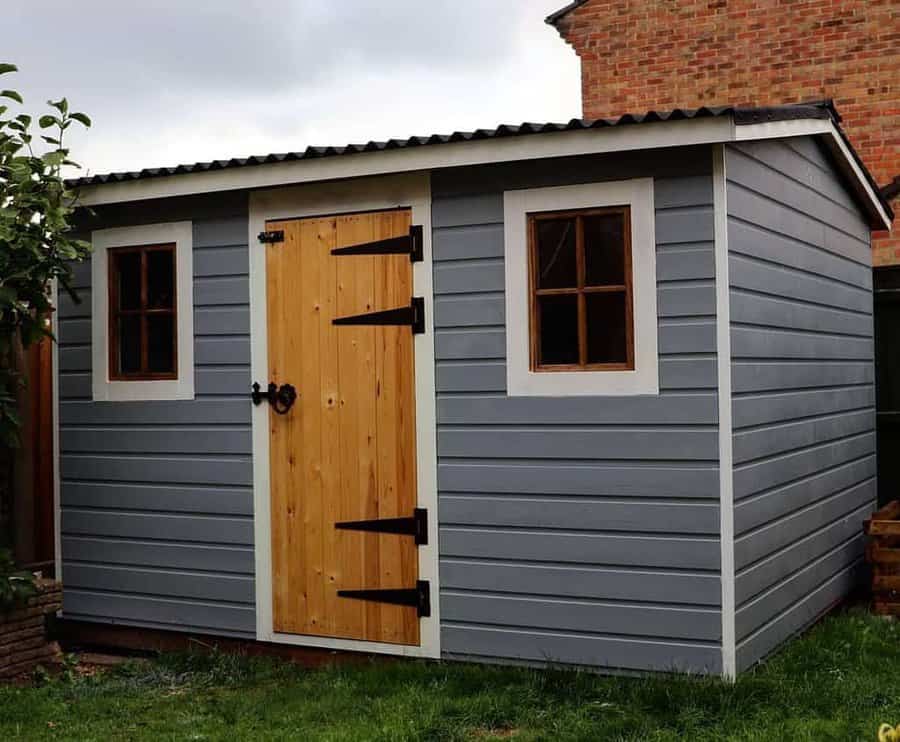 Choose a glass door for a trendy look that also provides lots of natural light. If your shed will serve as a work or living space, even part-time, add a screen door as well.
Installing an old door is actually a great way to complement an otherwise modern shed design. Repurposing vintage door hardware is another great option if you feel like your shed's exterior is lacking personality.
9. Wooden
You can incorporate a wooden door into almost any shed. While wood is most popular in barn doors and similar styles, it also pairs well with more contemporary design.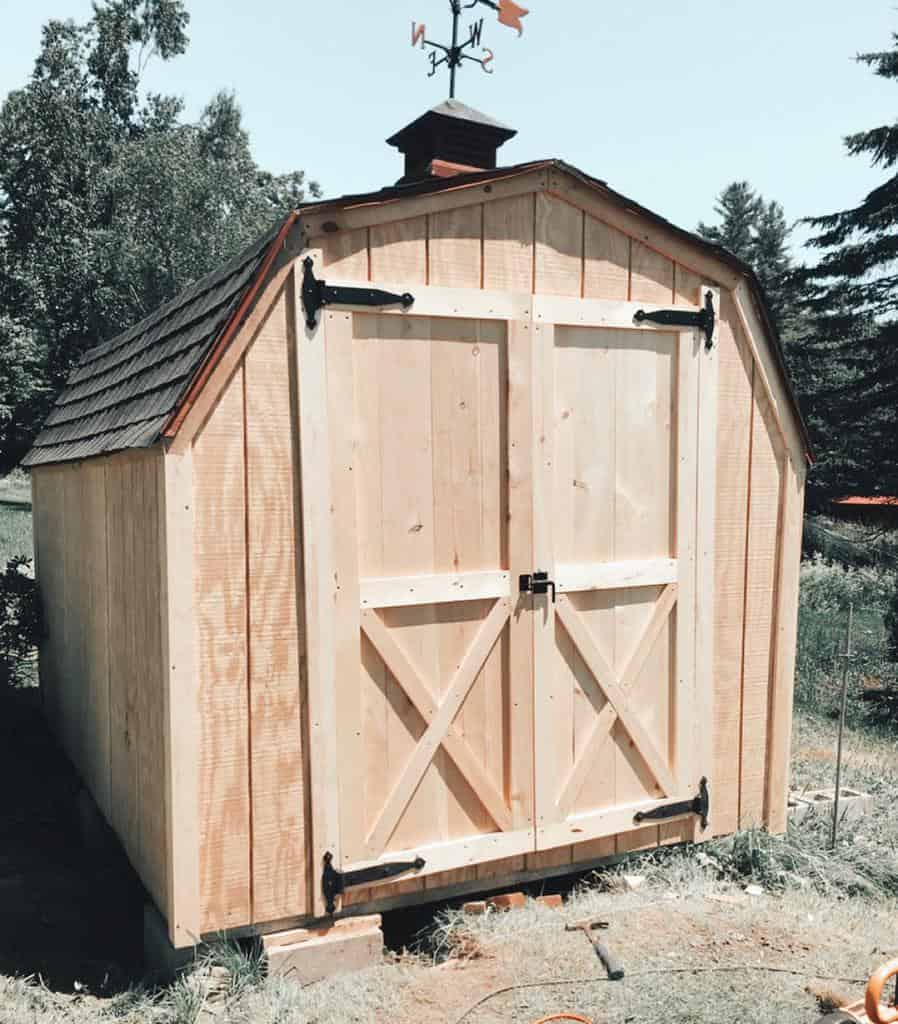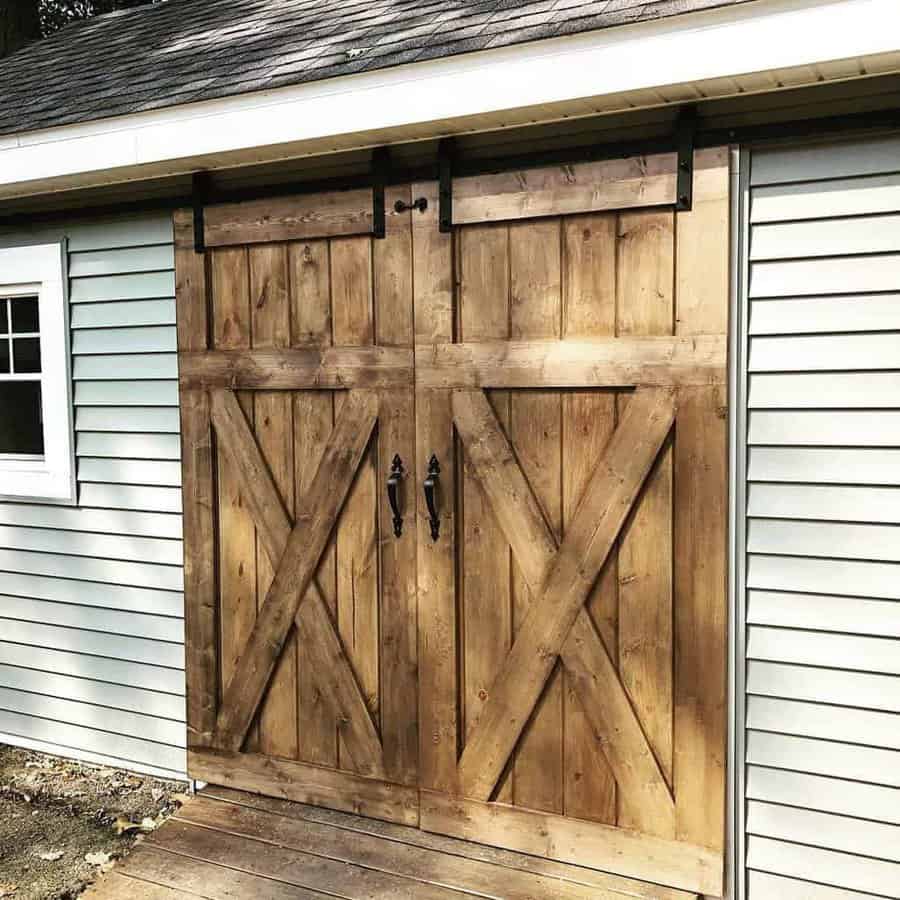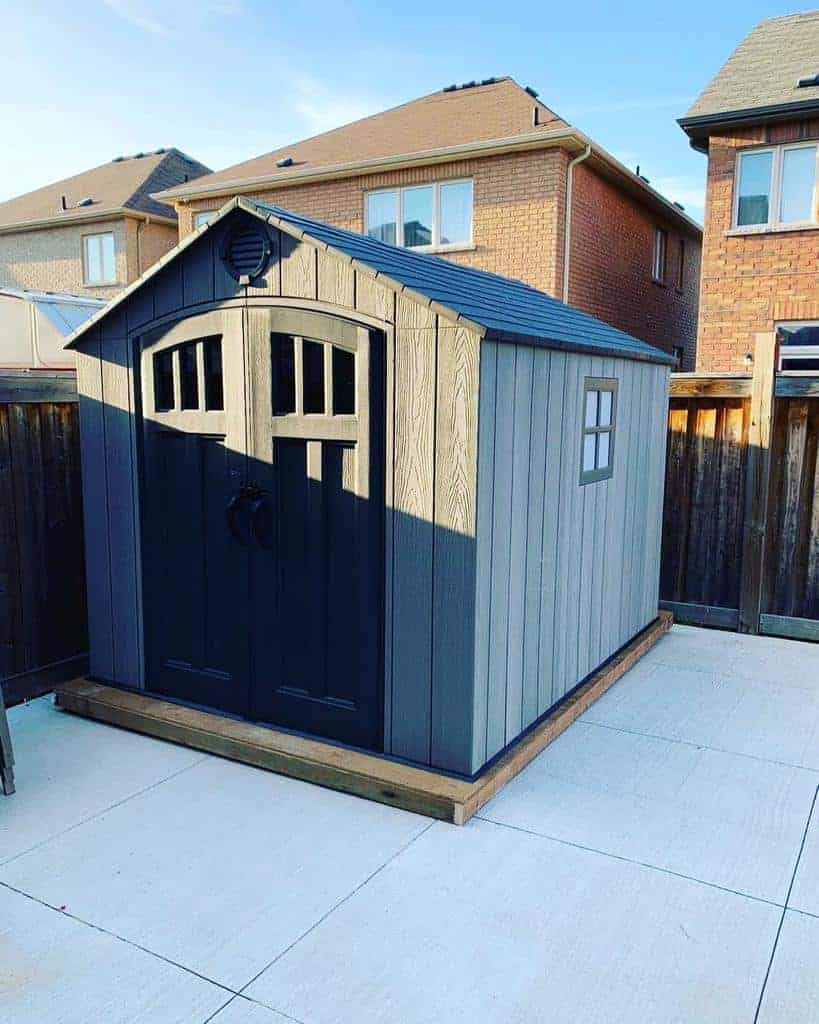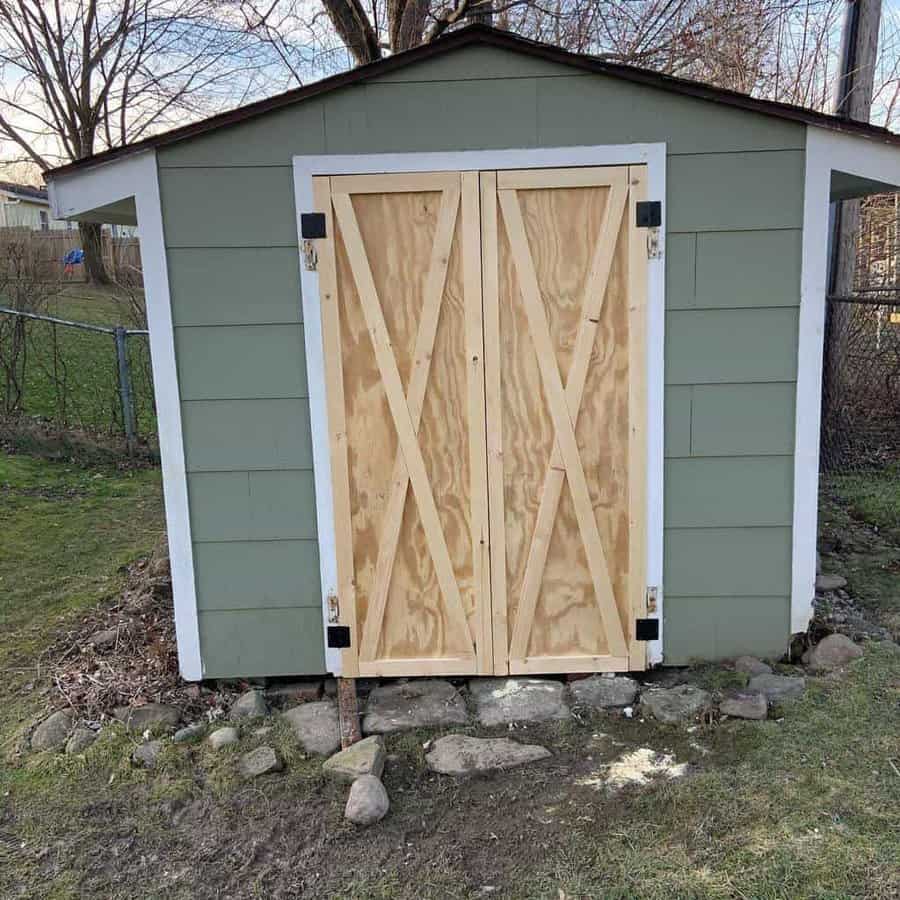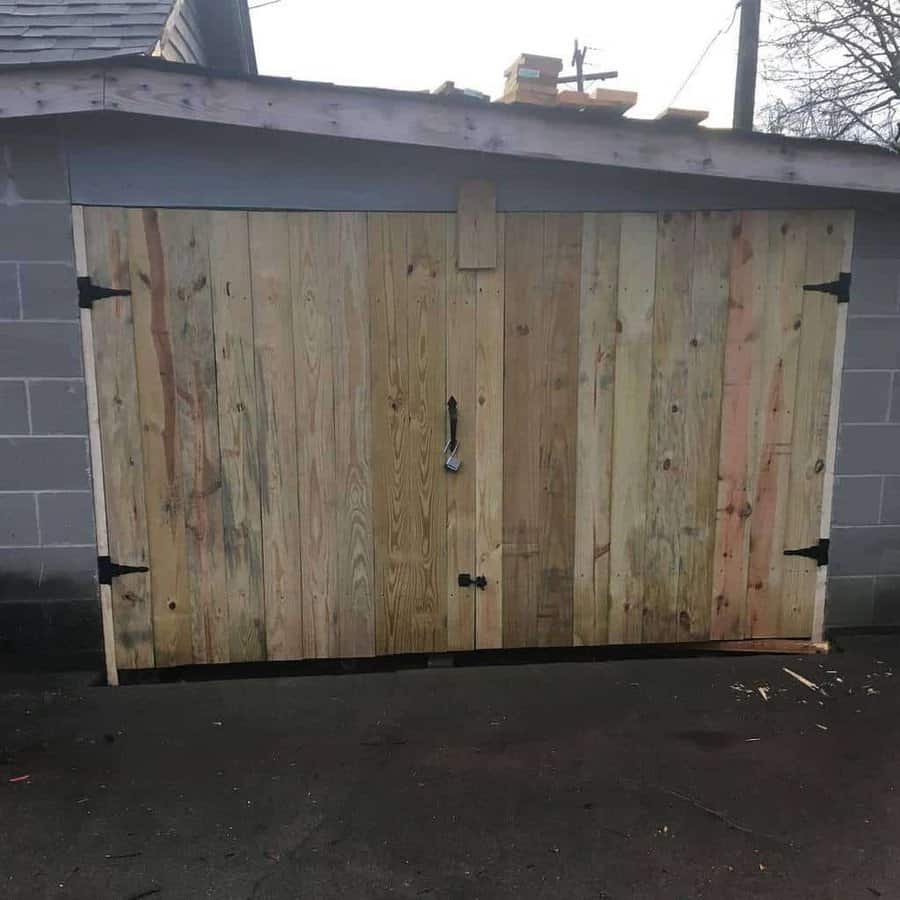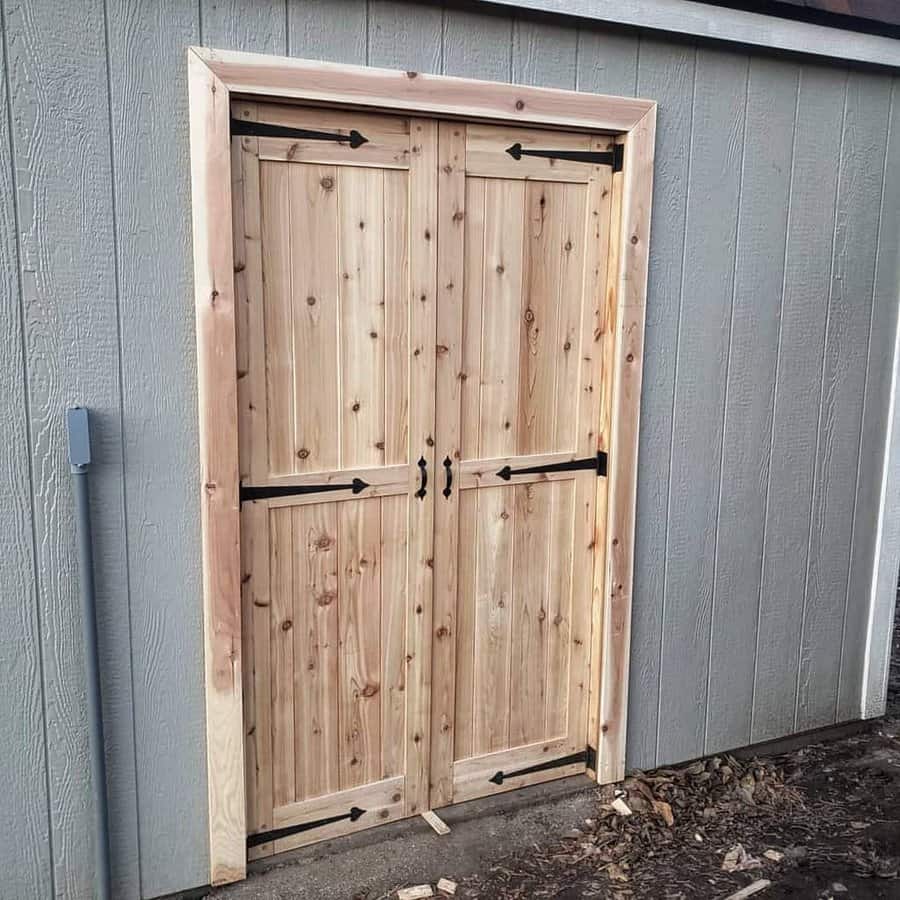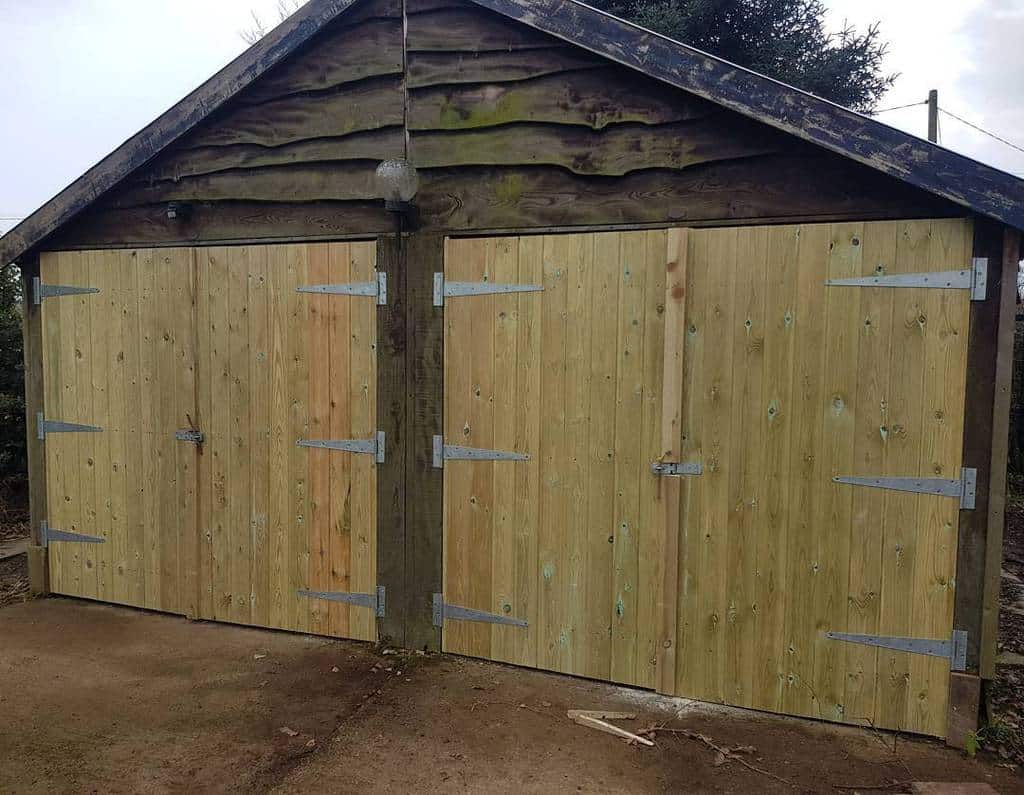 If your shed features wood siding, you'll want a door that matches. You can add dimension to your shed door with cut-out windows and unique hardware.
Repurposed wood can be used to create dramatic double barn doors or a simple hinged version. Weathered wood offers a lovely contrast to clean vinyl or metal siding. But you can also pair this barn door idea with a more rustic shed design.
10. More Shed Door Ideas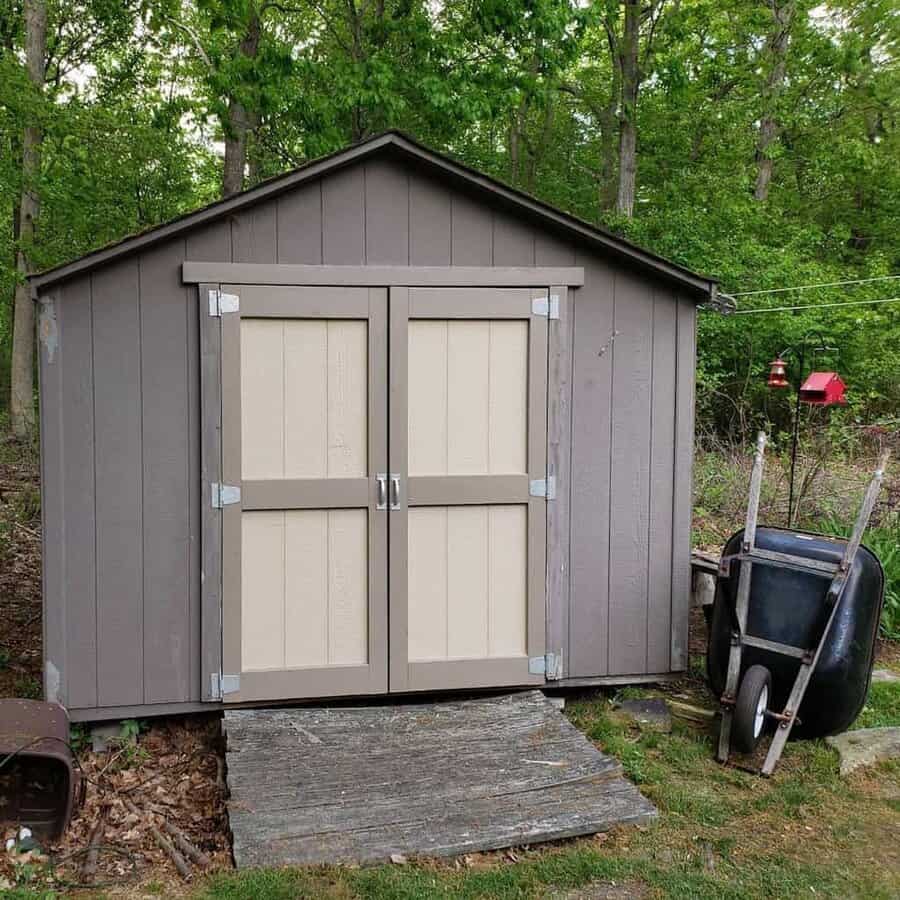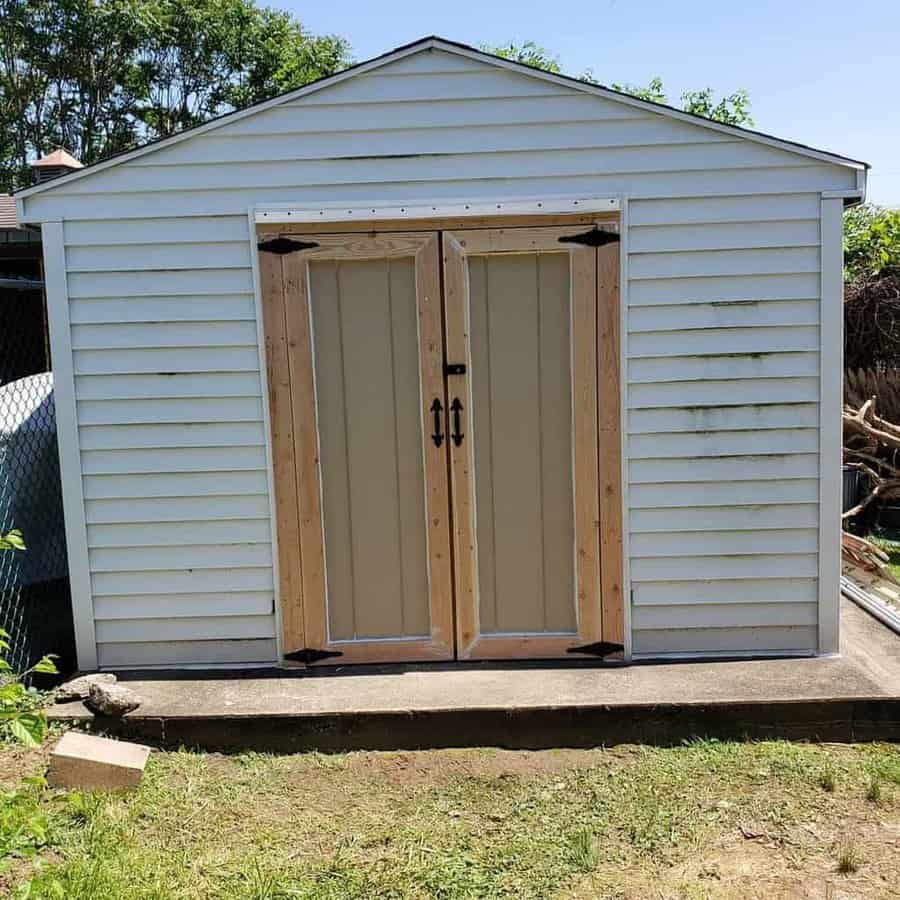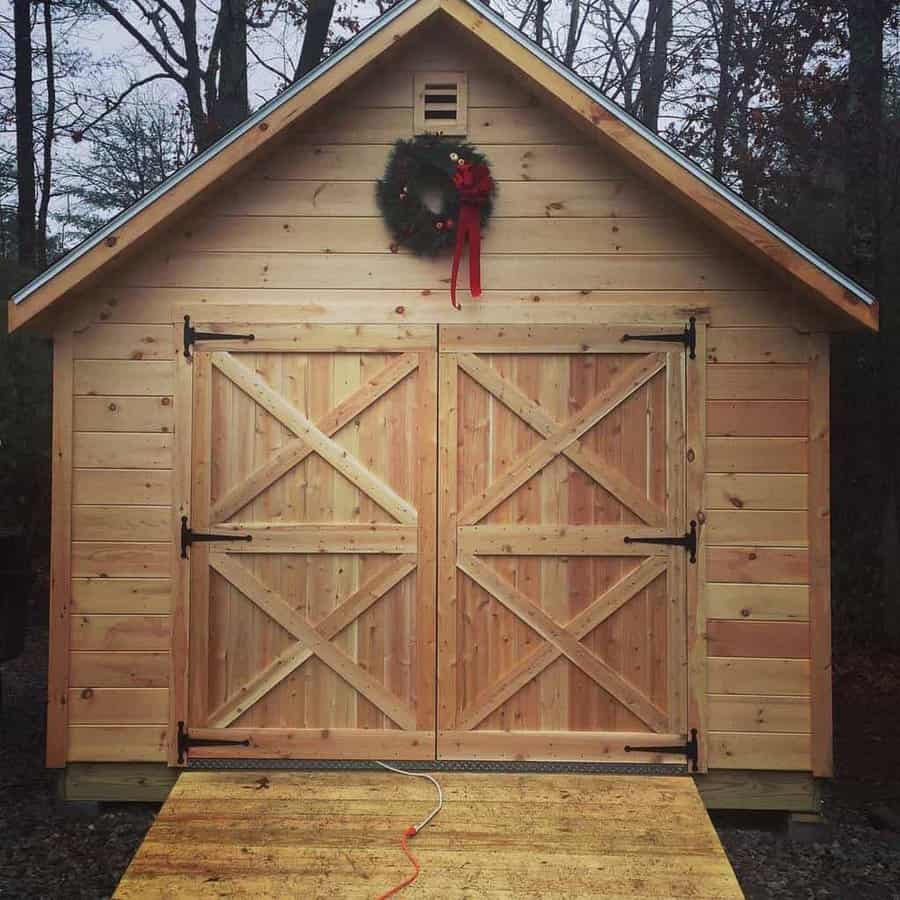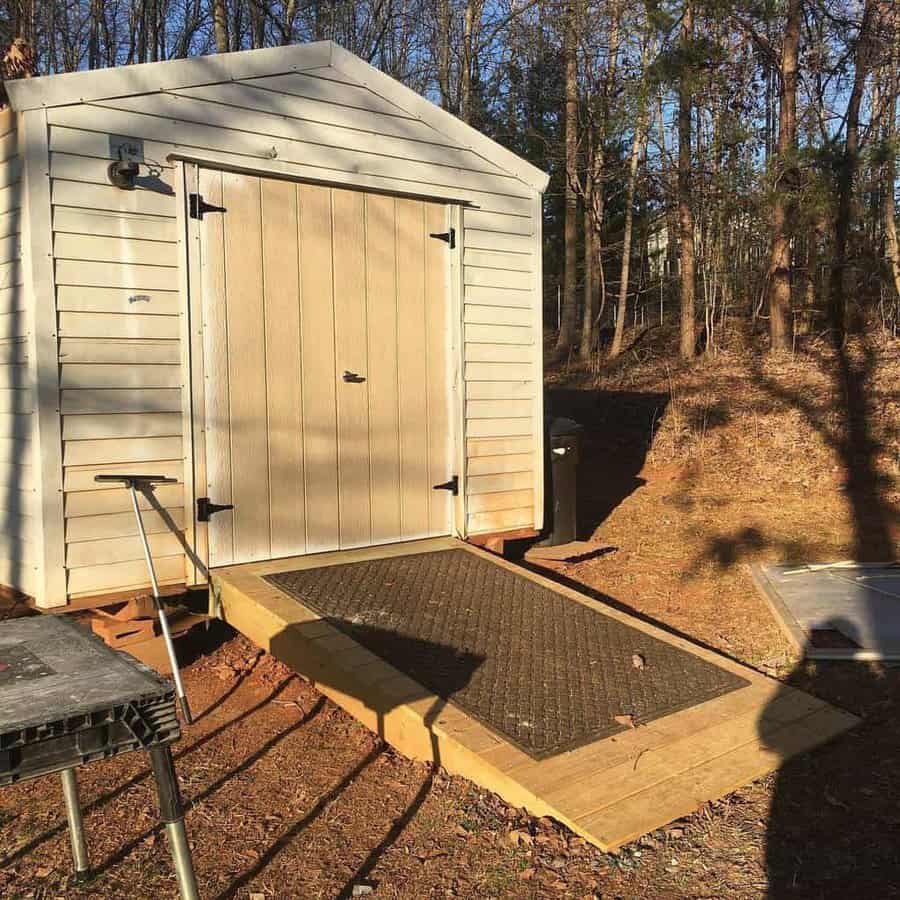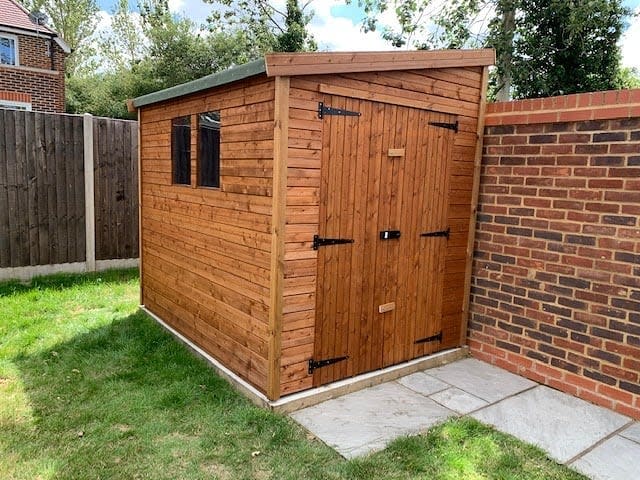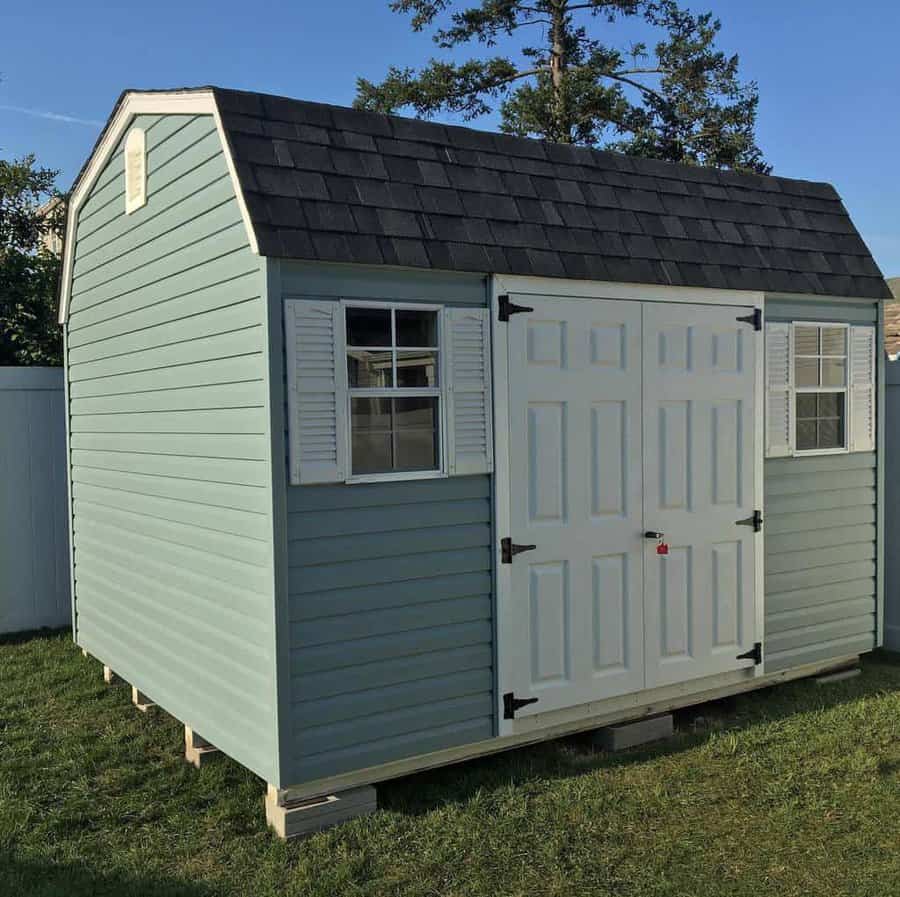 Shed Door FAQs
How do you lock a shed or barn door?
If your shed holds valuable garden equipment or power tools, a secure door lock is a must-have. The most popular shed locks rely on a padlock and latch to prevent unwanted entry. These include lockable pad bolts, hasp and staples, and door bars.
Today, many storage sheds feature fully framed doorways. If your shed has this type of door frame, you can use a mortice lock (the style of lock in your home's front door) instead of a padlock system.
Should your shed door open in or out?
There is no hard-and-fast rule about which direction your shed's door should open. But you should think carefully about how you'll use the space before installing the shed door hinges.
Inward-opening doors are more secure because the hinges are inside the shed. There's no point locking your shed if someone can easily unscrew the hinges from the outside.
If security is of little concern and you plan to leave your shed open while you work inside, installing an outward-opening door might be worth it. You won't need to worry about the door taking up valuable interior space while it's open.