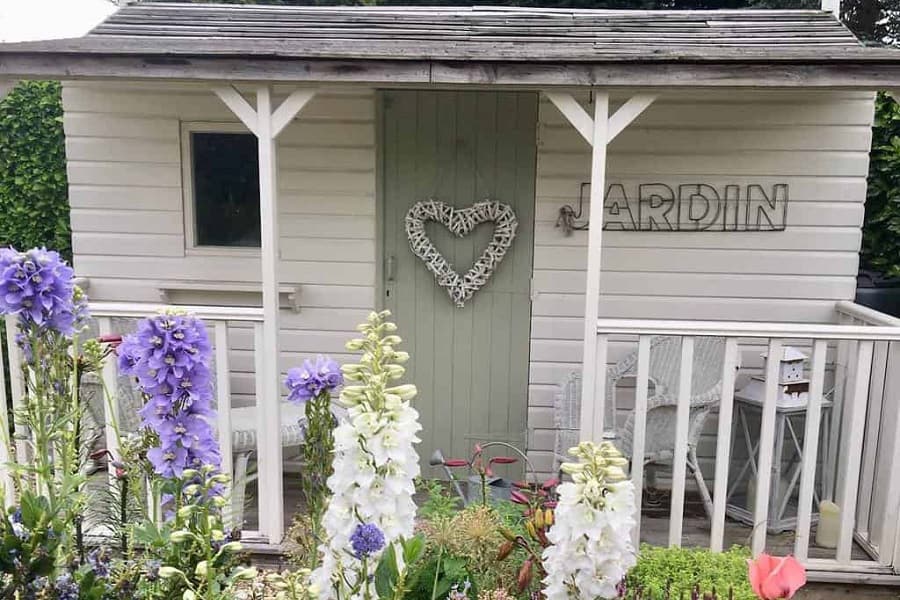 There's no shame in boosting your home's available storage. There is, however, in letting your shed detract from your property as a whole. One easy way to elevate your shed's exterior to match the rest of your landscape is by updating the front door.
Whether you're building a new storage shed from the ground up or renovating an existing structure, no detail is too small. Check out these shed door ideas to learn how to easily transform your shed's look just by adding a new door!
1. Shed Door With Window
Shed doors with a window can add both aesthetic flair and practical value to any shed. Not only do they provide an attractive way to access the shed, but they also offer a great way to let some natural light in. Especially if your shed is tucked away in a tree-lined corner of the yard, a shed door with a window gives you easy access and a little extra illumination when needed.
Plus, it looks great! No matter what style shed you have – contemporary, rustic, or modern – a shed door with a window can take it up a notch without compromising on quality or durability.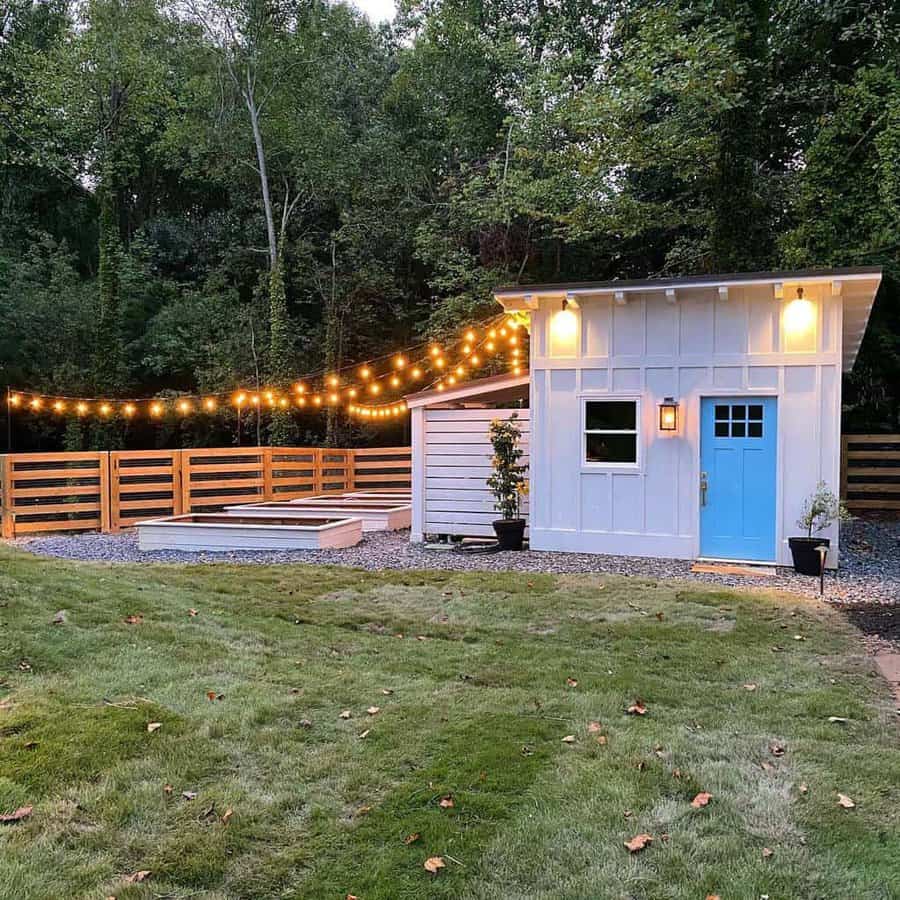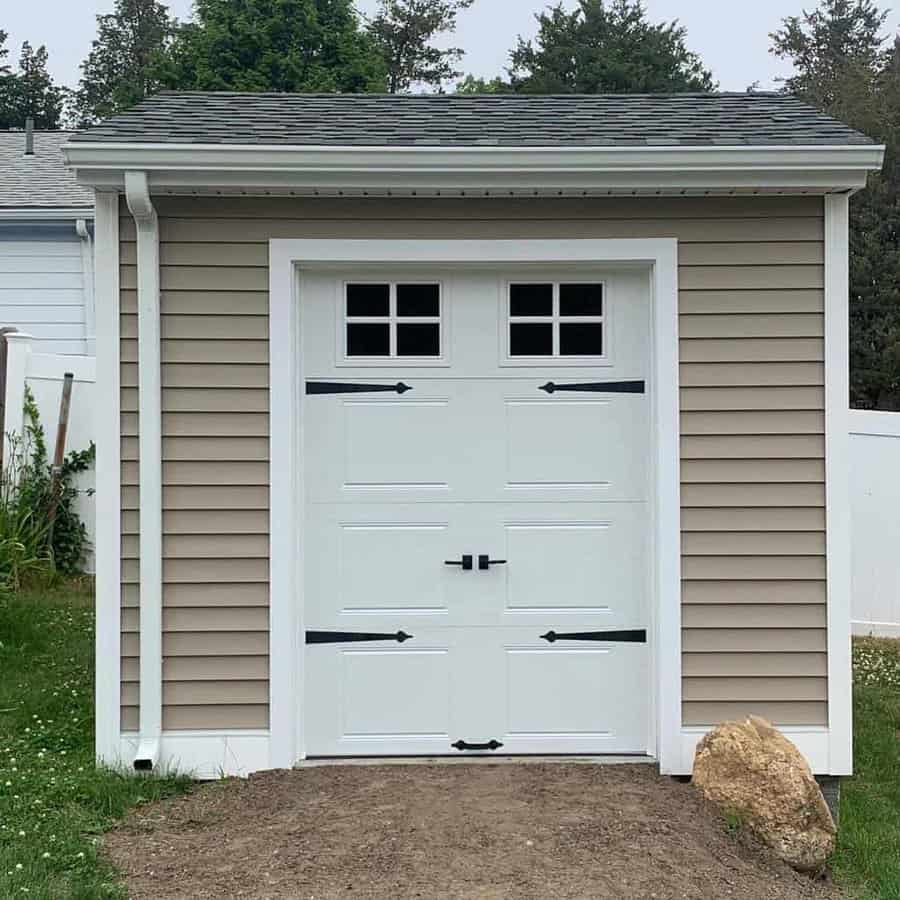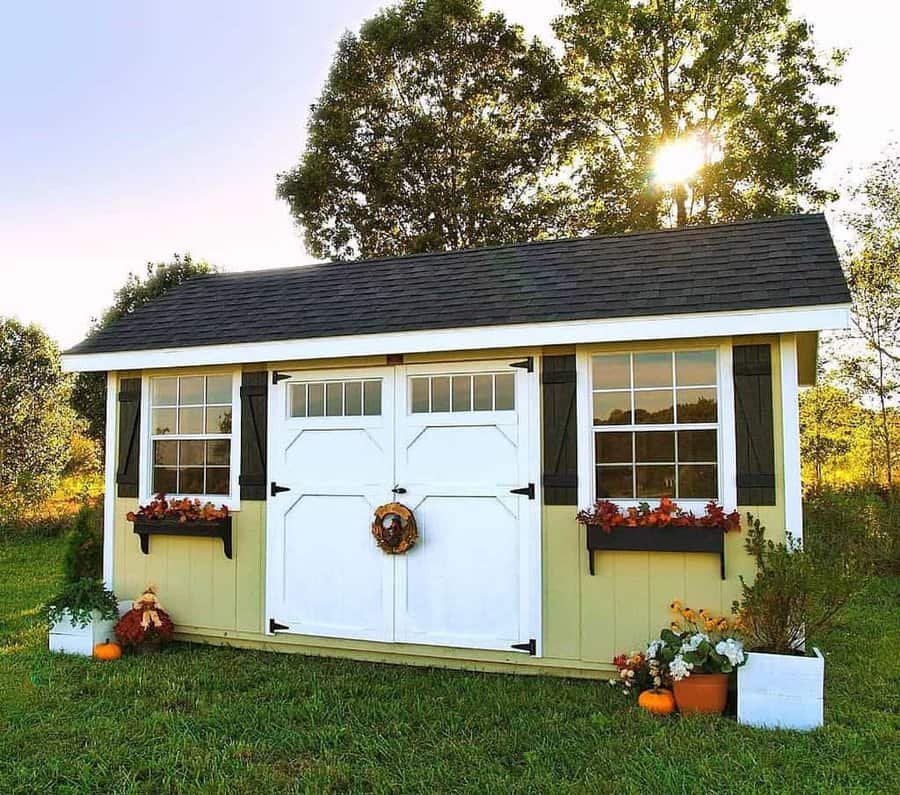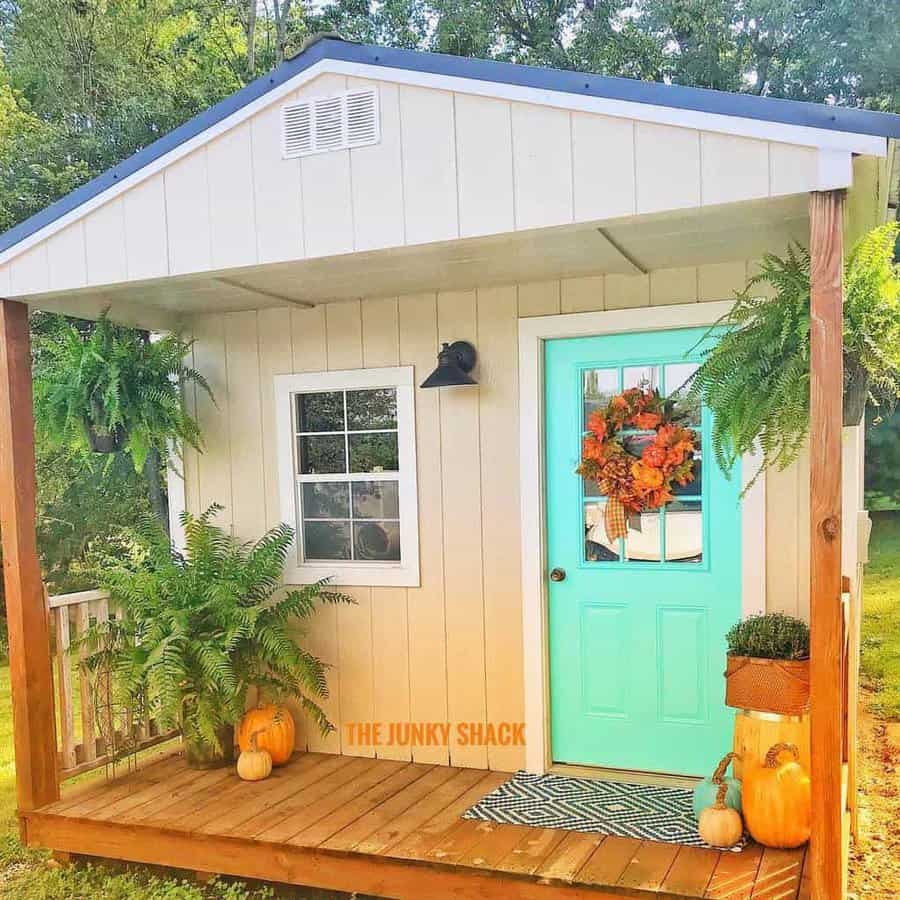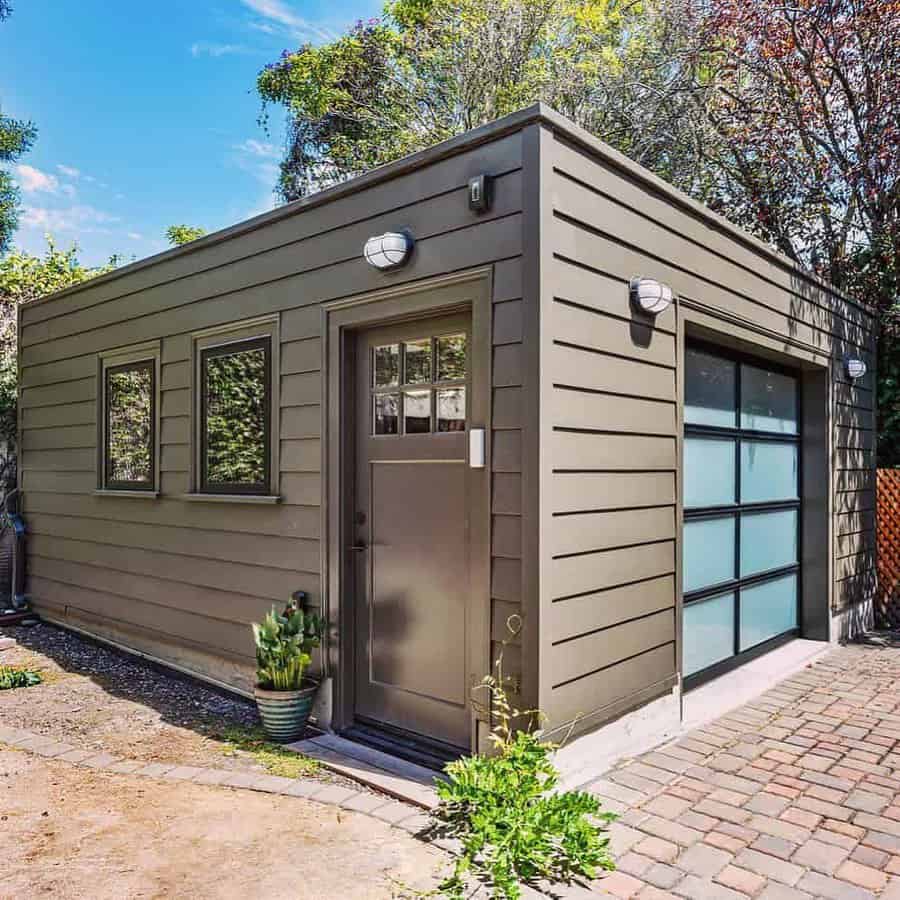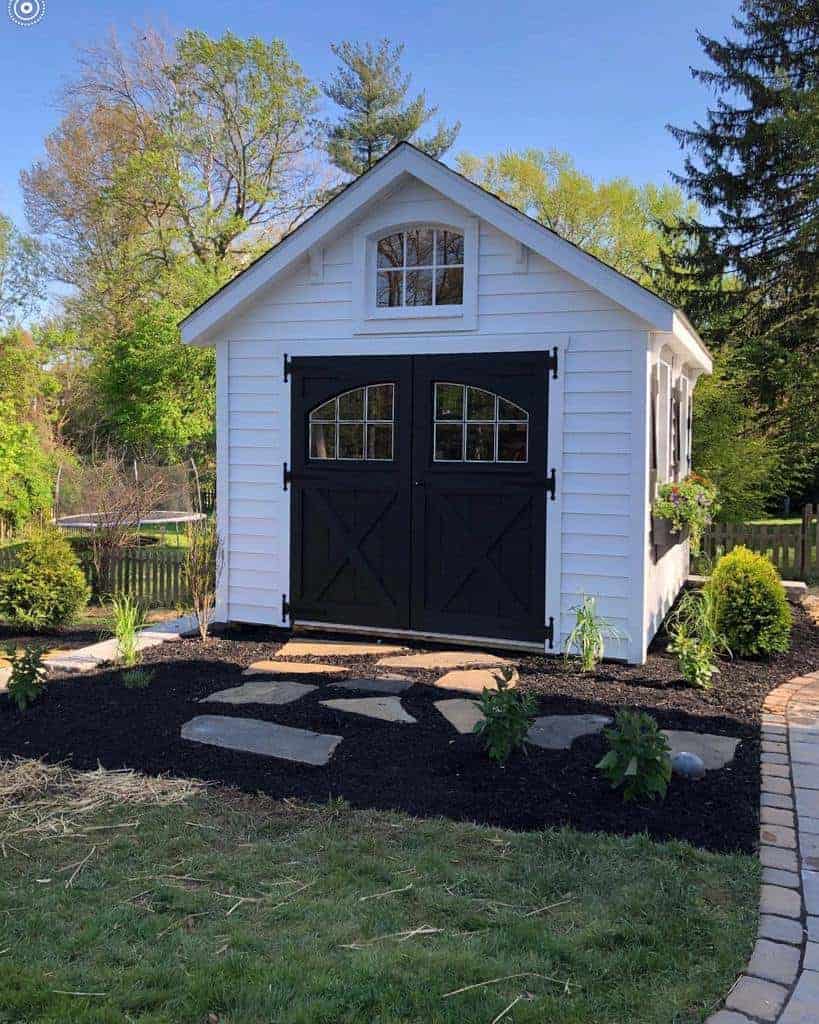 2. Double Door
A double shed door can create easy access for large equipment such as lawnmowers and snow blowers. Whether you are looking to store your costly belongings or just organize a mess, double shed doors offer a great solution.
Not only do double doors provide an inviting entrance, but they also allow homeowners to place heavier items within the shed without worrying about debris obstructing regular-sized single doors.
With double shed doors, you will no longer have to make multiple trips just to wheel in something big. Furthermore, double doors may make cleaning the interior of the shed easier since dirt from the outside will no longer accumulate on an interior single door.
If you desire convenient access while providing an attractive look, double shed doors are a perfect choice!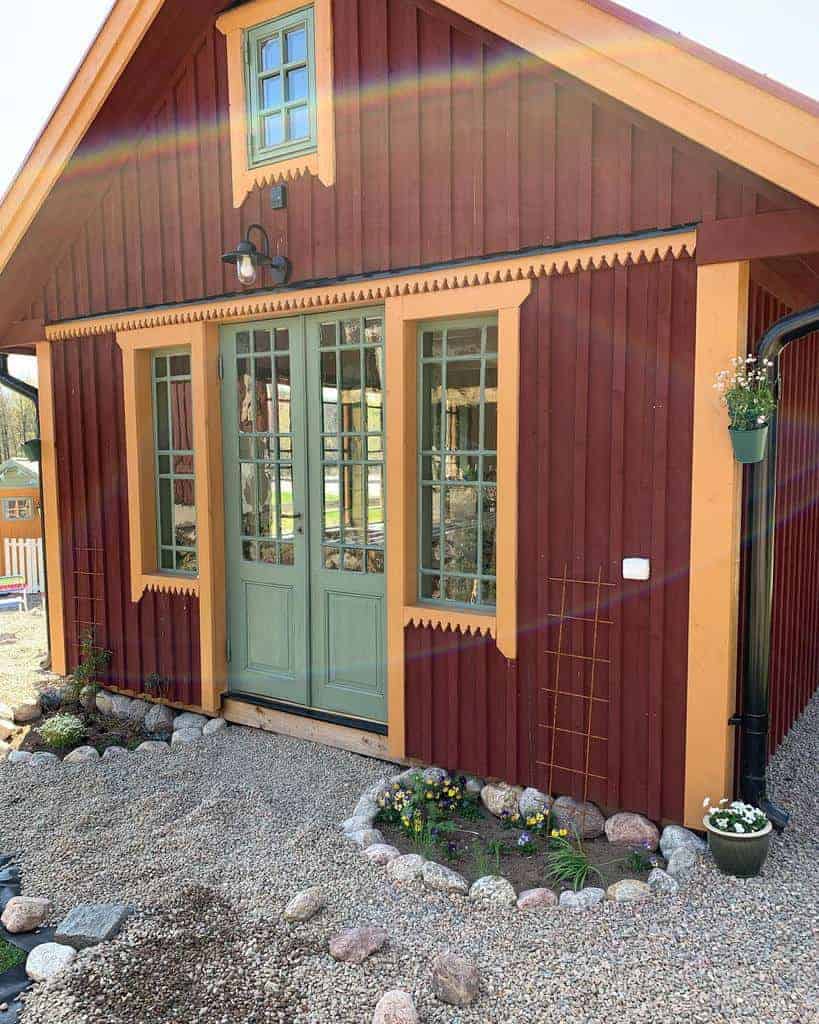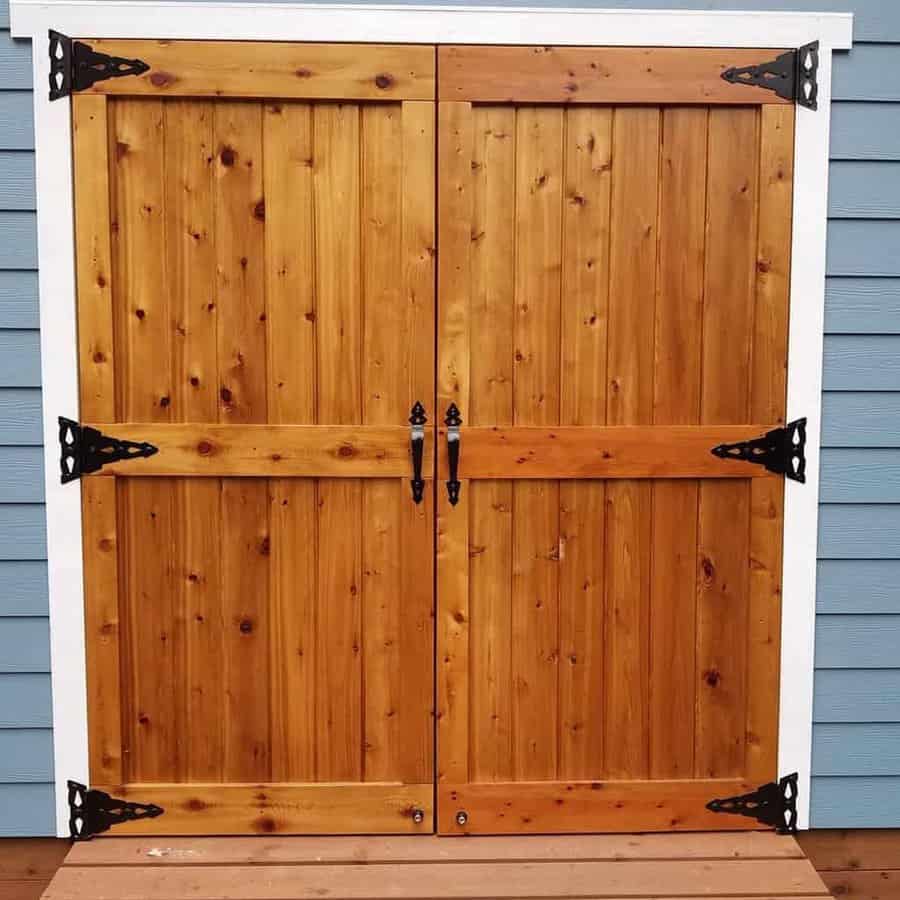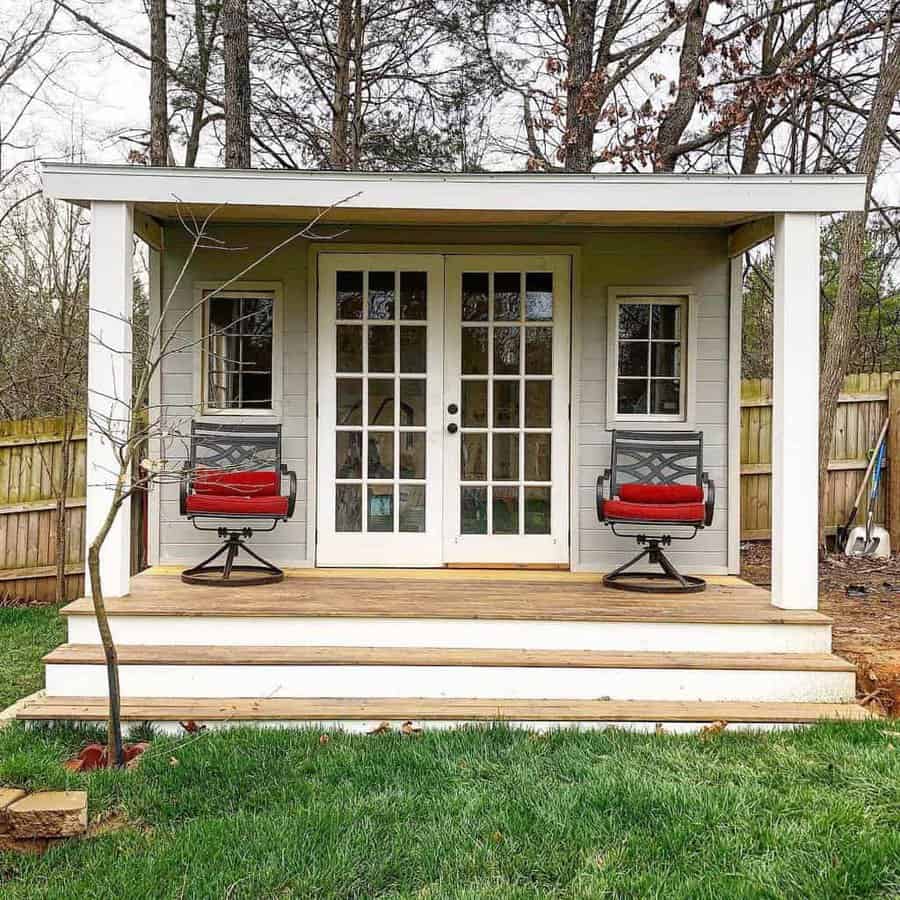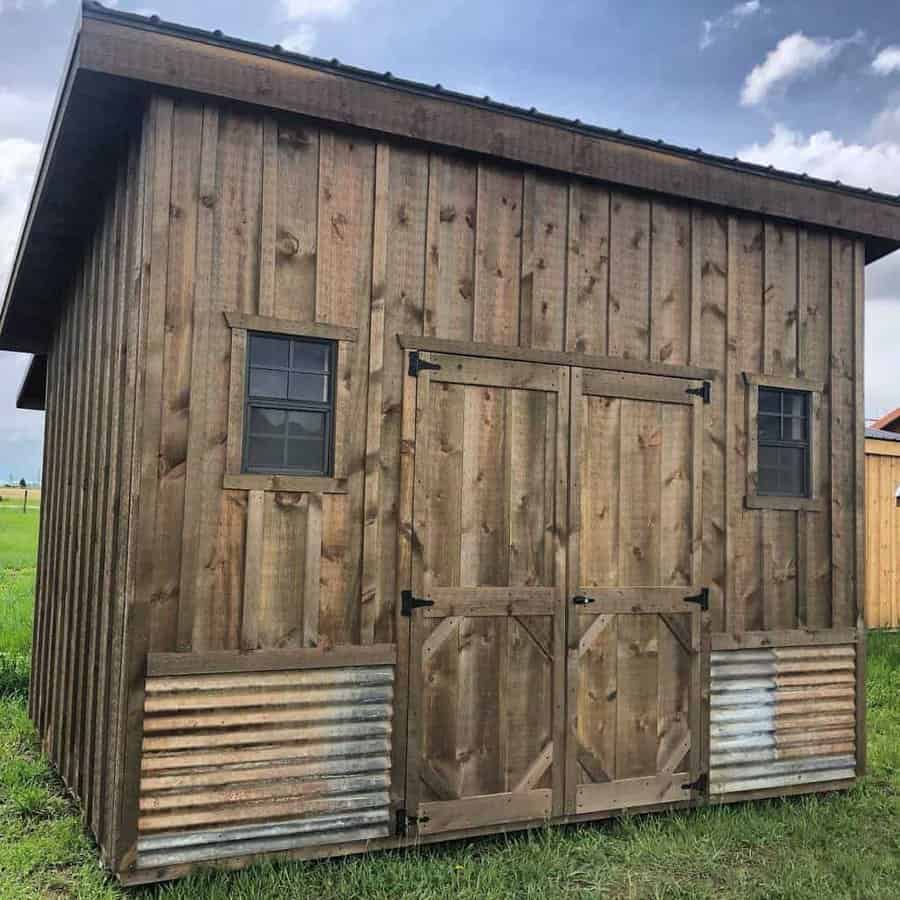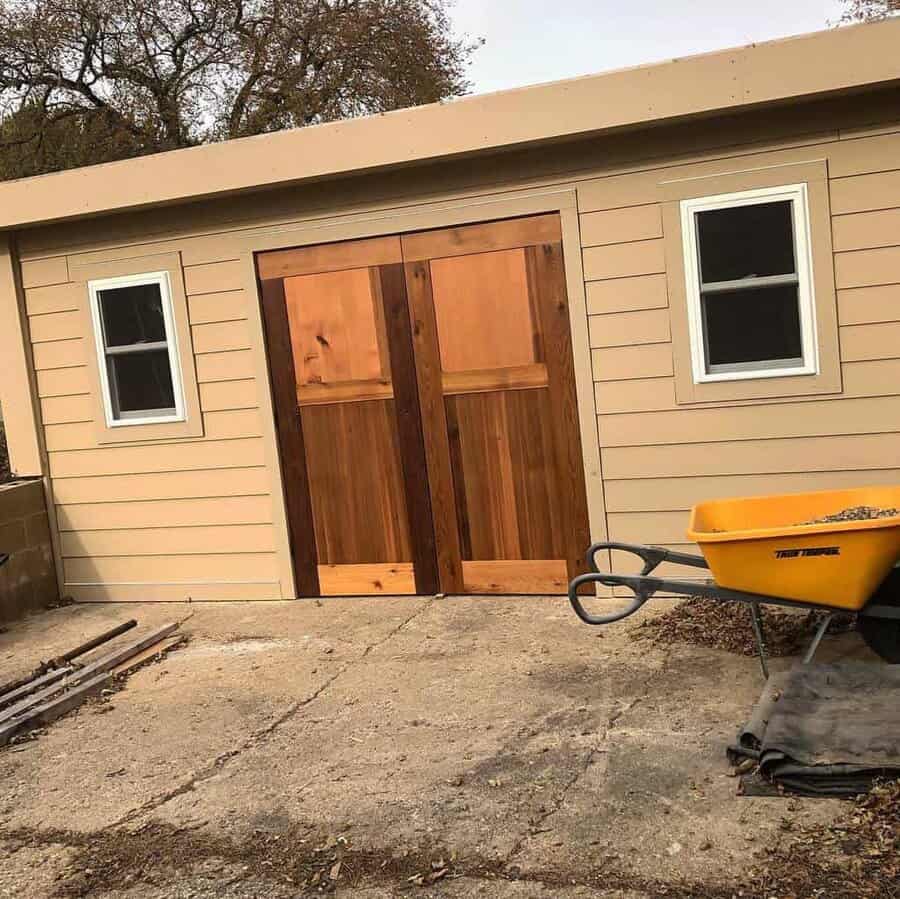 3. Barn-style Shed Door
A barn-style shed door is a traditional and charming choice for homeowners looking to add a rustic vibe to their outdoor space. With its classic barn-style design, this type of door is unbeatable when it comes to delivering old-fashioned charm.
Available in a variety of materials like wood and composite, this barn-style shed door will bring the beauty and warmth of yesteryear into your backyard or garden.
Whether you choose simple shutter doors or paneling that recalls simpler times, the barn-style shed door will be sure to lend character and timeless grace to your home's exterior.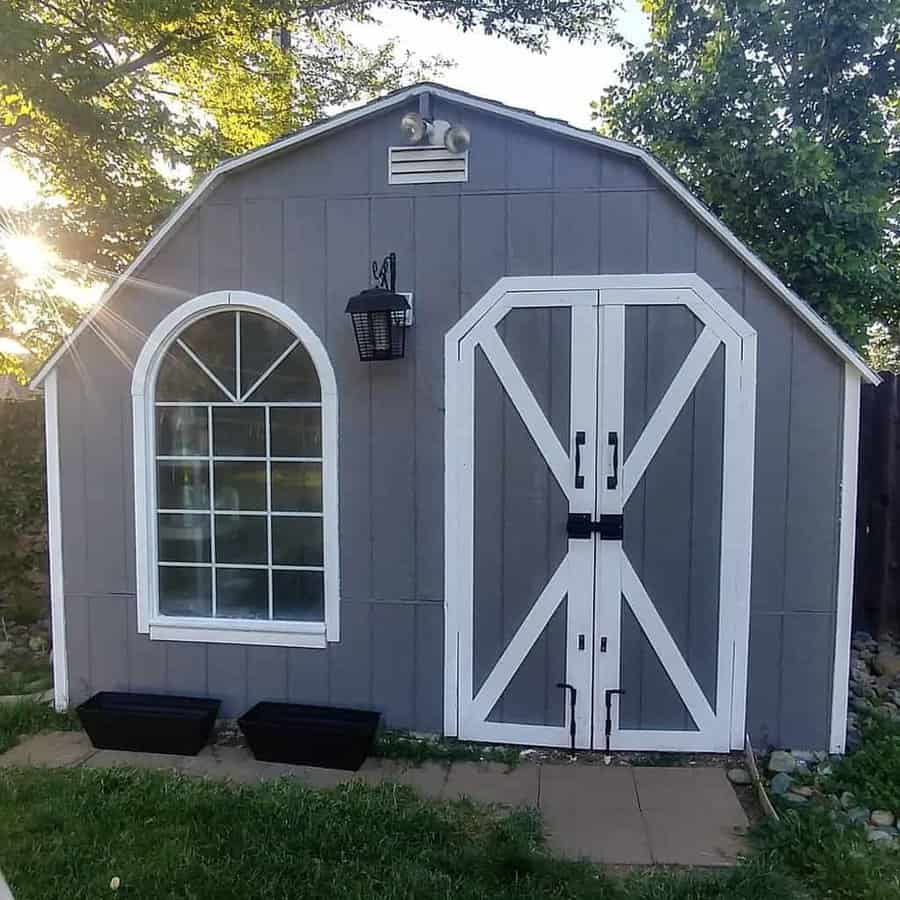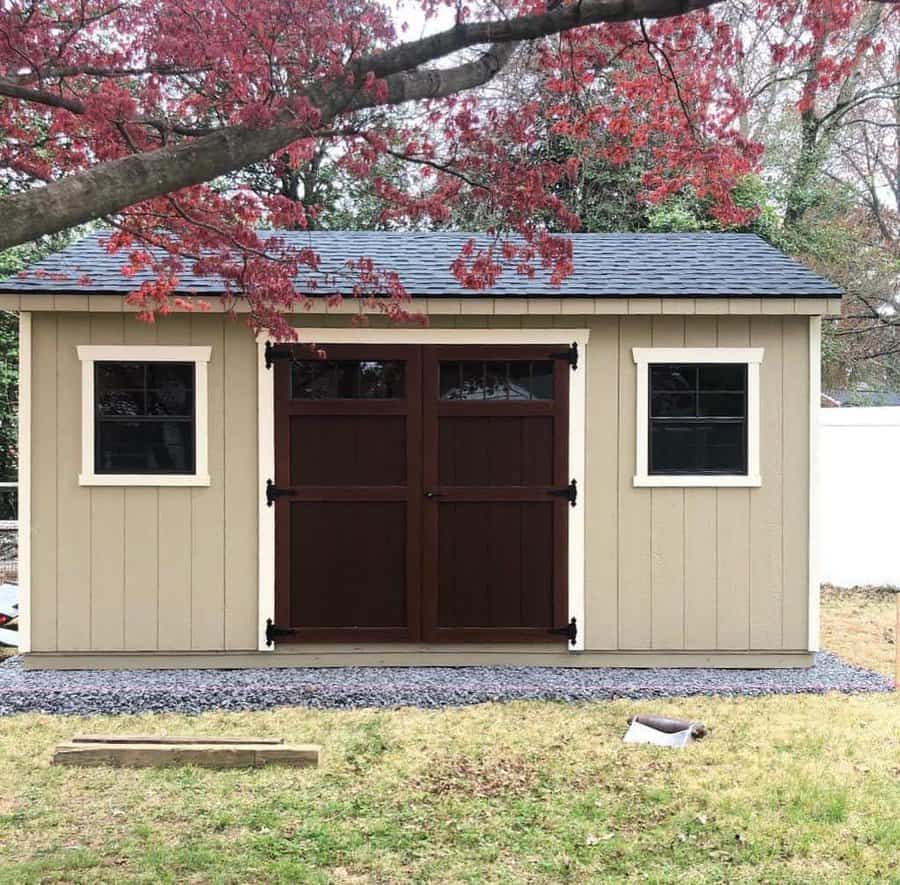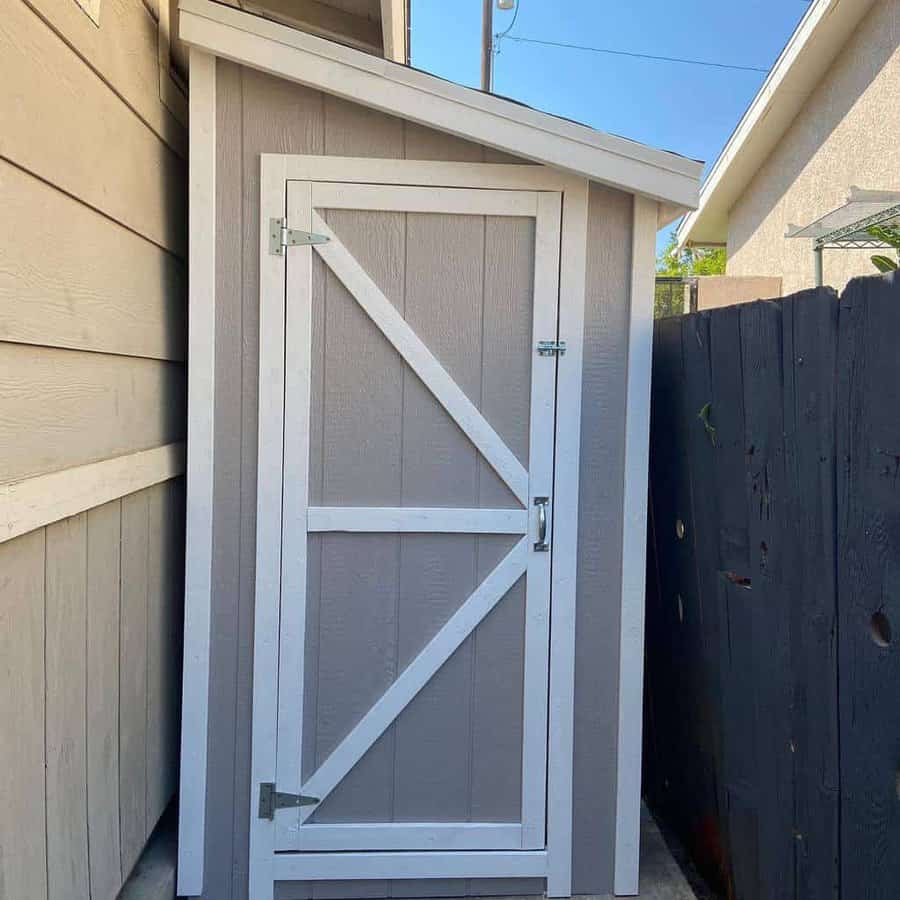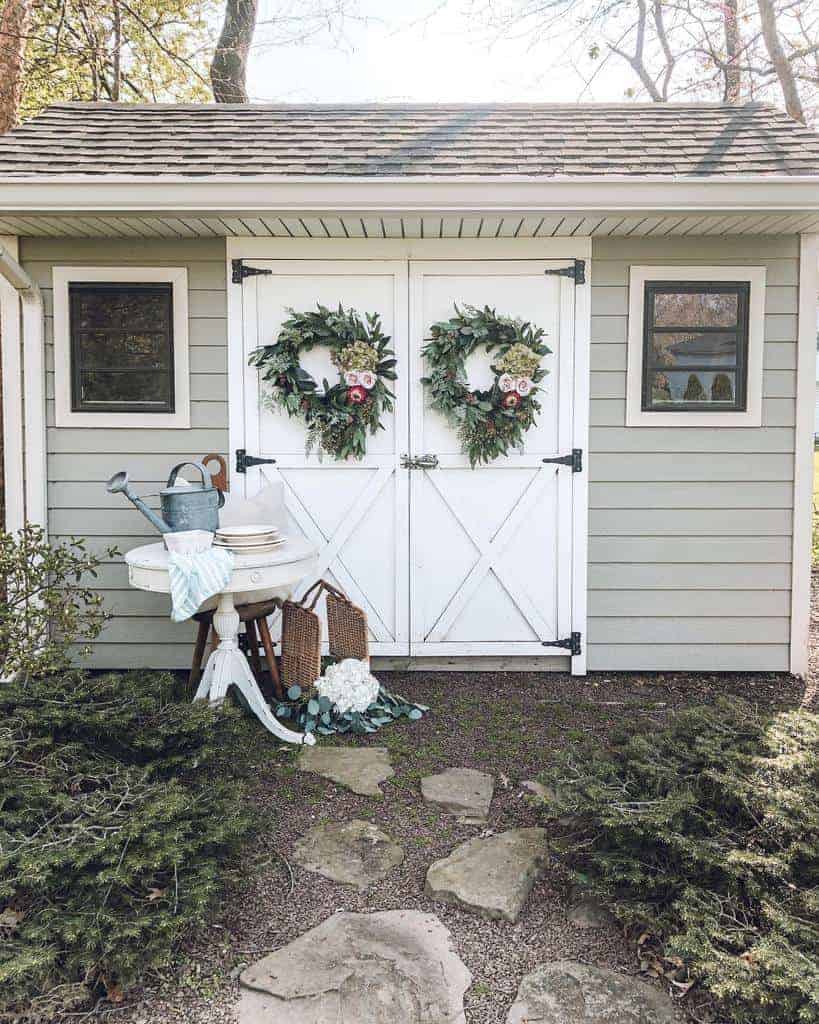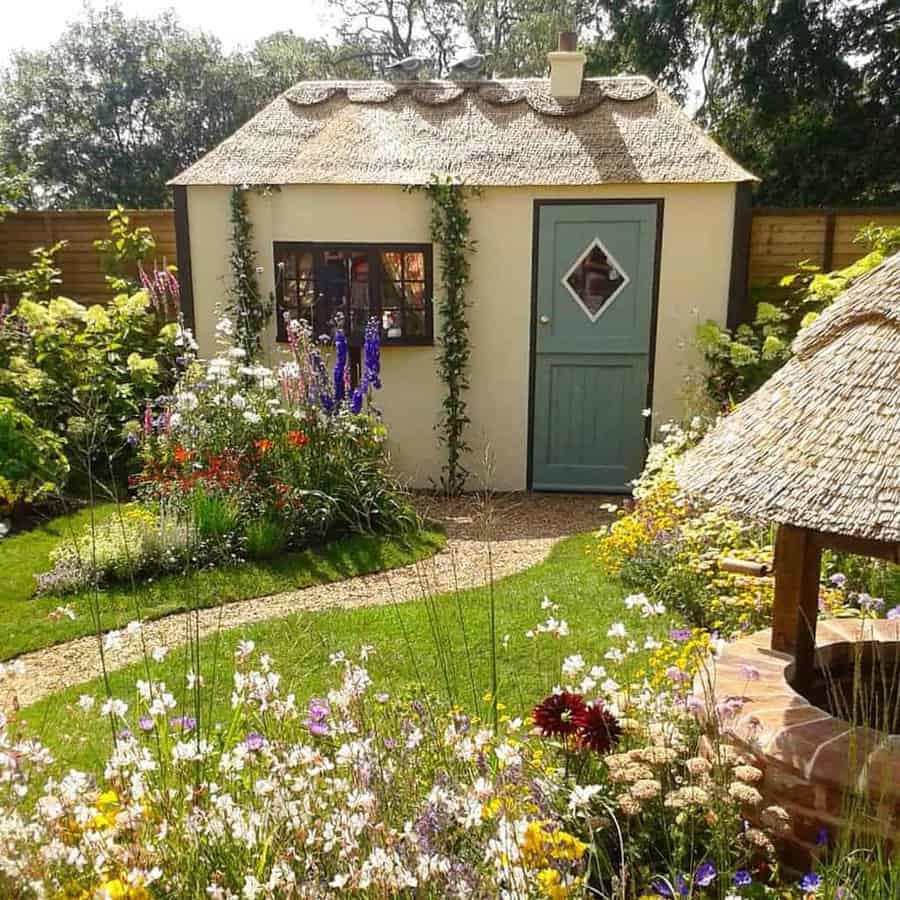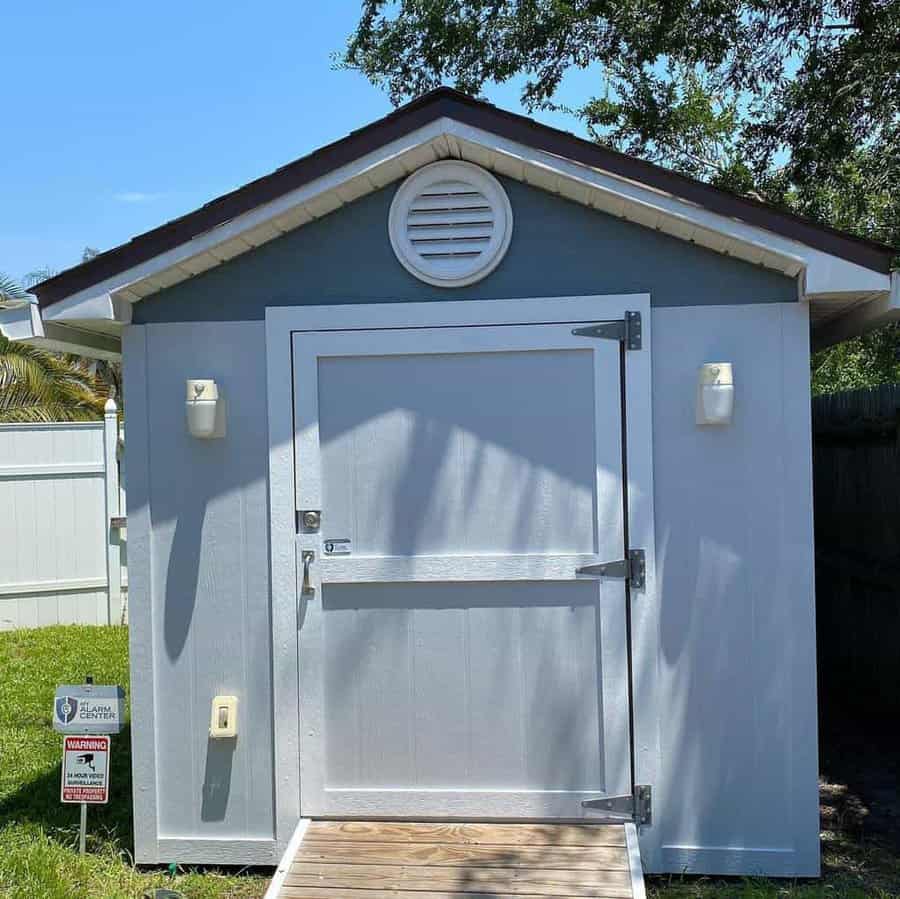 4. Minimal Shed Door
A minimalist shed door is a minimalist design choice that brings style and security to your outdoor space. Keeping things simple, this type of door is plain with a basic frame and typically includes a lock for added protection.
Not only does it provide an attractive entrance to your shed, but it can also be combined with other minimalist features such as benches or planters for a cohesive look.
As an affordable option for those looking for a minimalist aesthetic, these minimalist shed doors are quickly becoming the go-to choice for many homeowners.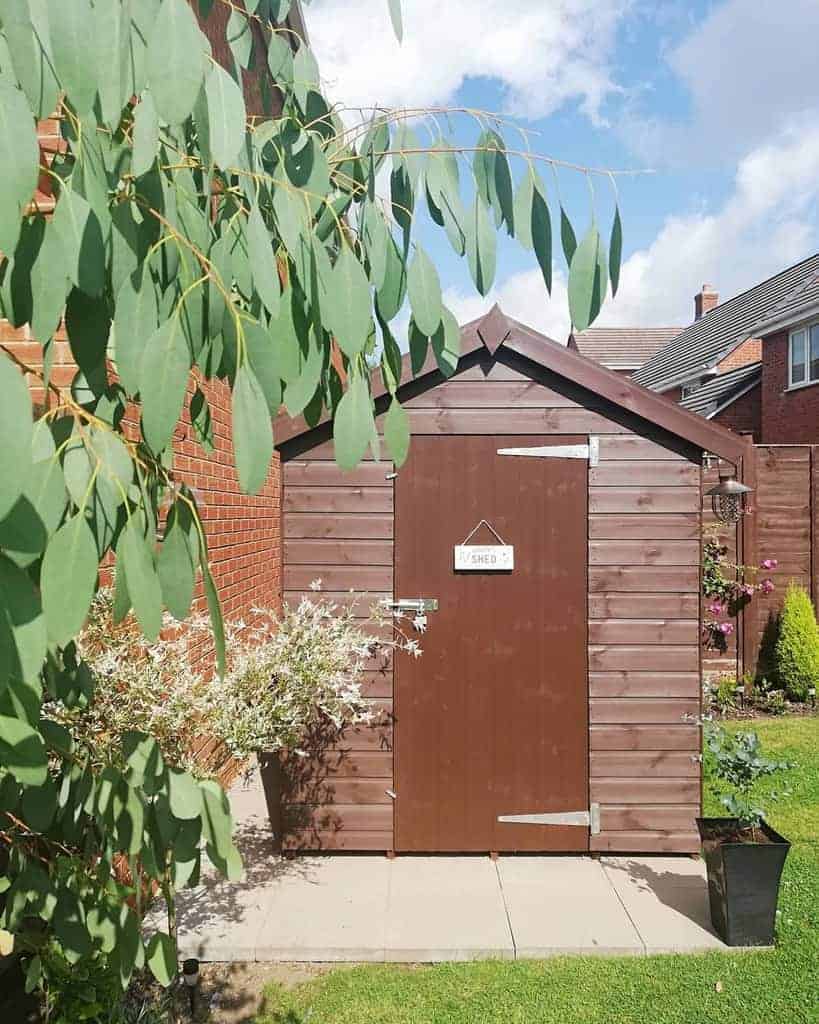 5. Shiplap Shed Door
Adding a shiplap shed door to your outdoor atmosphere can create a shabby chic look that is charming and eye-catching. This type of door looks best with a muted color palette, as it allows the texture of the shiplap really stands out.
Installing a shiplap shed door can quickly transform your outdoor space from just another shed to an Instagram-worthy feature you'll be proud to show off.
Whether you're looking for an aesthetic upgrade in your garden or want to add more character to your property, shiplap shed doors are worth considering.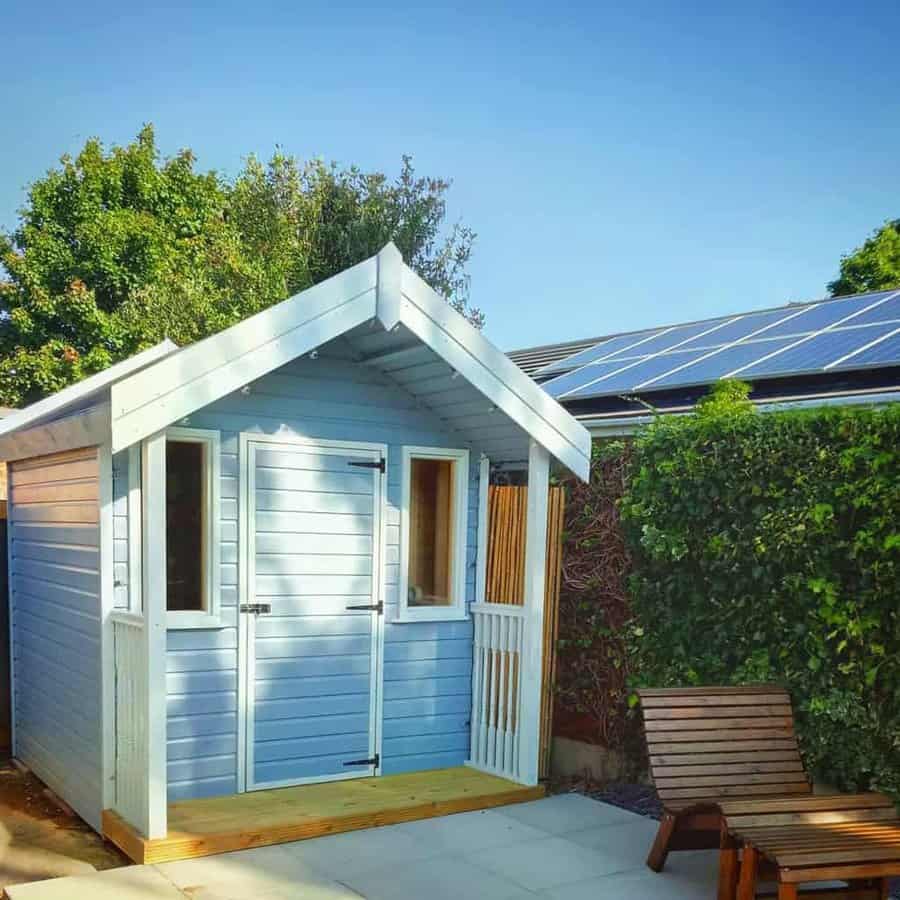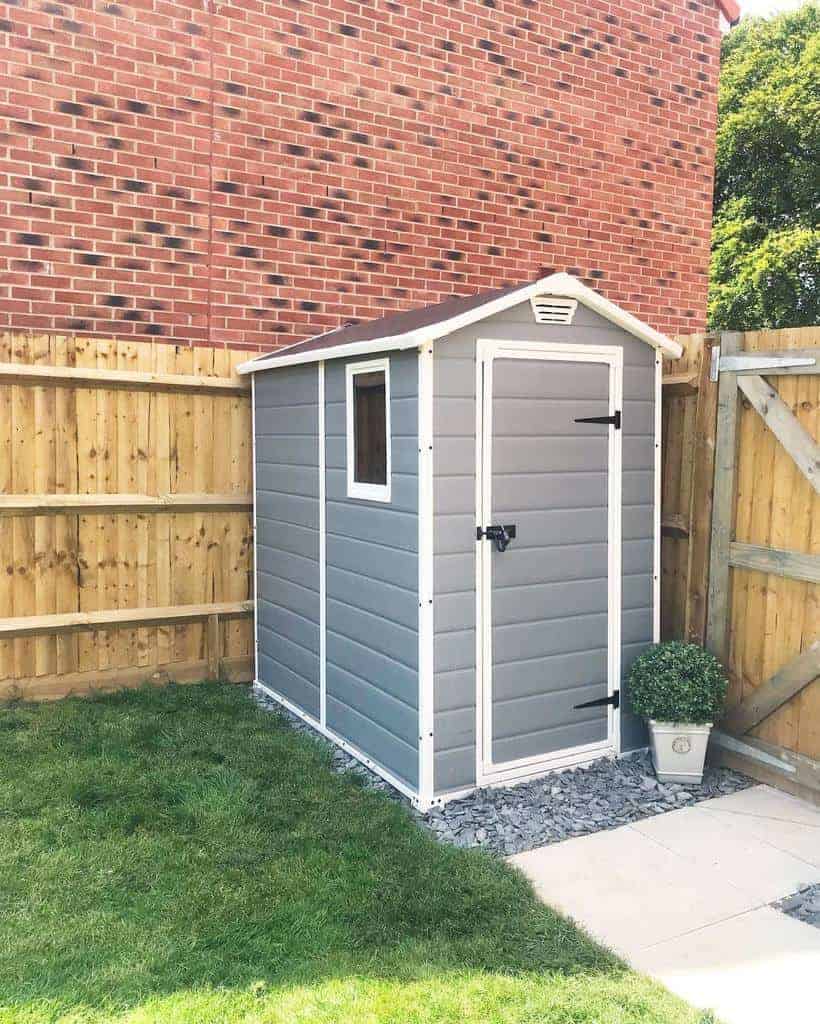 6. Shed Door With Glass
Create a breathtaking shed entrance with a simple shed door with see-through glass. Turn your shed from a forgotten shed into an inviting yet secure place to store tools, toys, and other items. The shed door with glass opens up the shed and allows for sunlight to fill it with its natural light and create an outdoor room.
This is the perfect entryway into your backyard haven where you can work on projects or just get away from it all. It also allows you to keep an eye inside while opening up the shed in a refreshingly creative manner. Enjoy your shed door with see-through glass and take ownership of your outdoor oasis!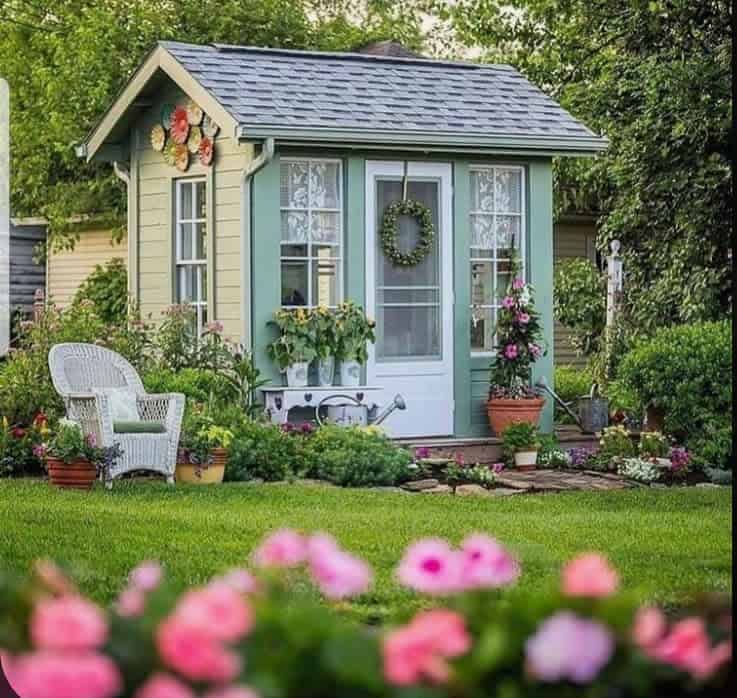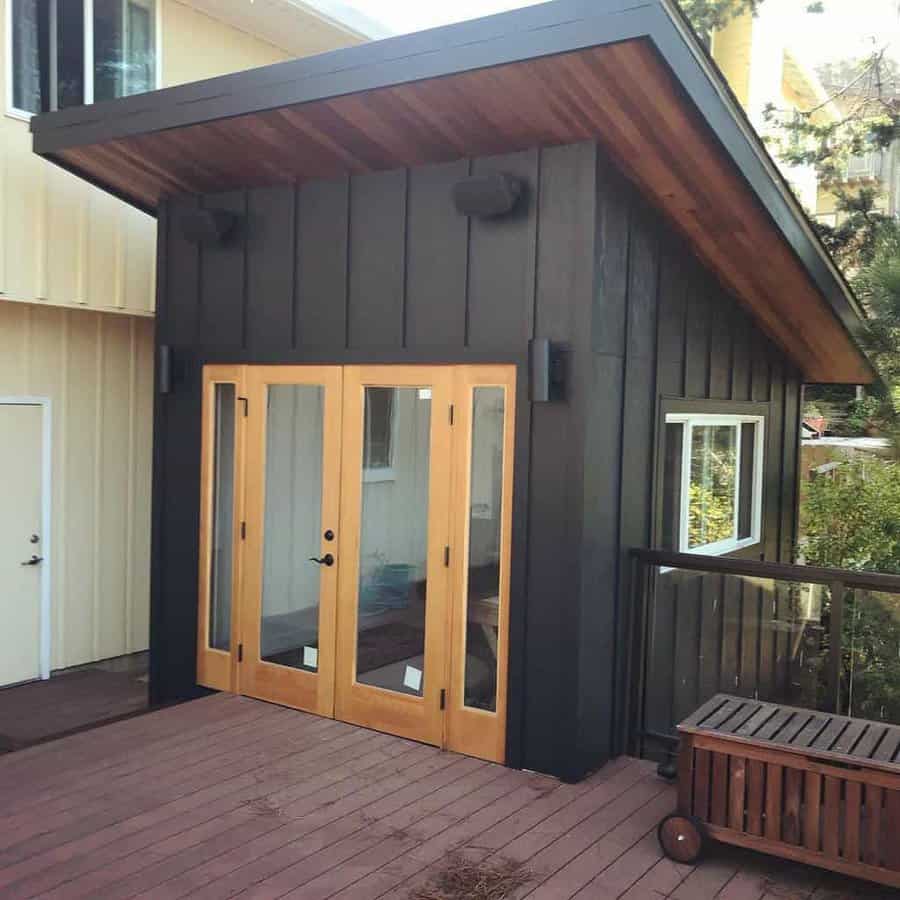 7. Roll-Up Shed Door
A roll-up shed door is a practical and seamless way to give your shed an easy point of access while also increasing its curb appeal. Available in many different materials, roll-up doors are becoming increasingly popular since they offer unprecedented convenience in comparison to more traditional hinged shed doors.
Most roll-up doors come equipped with quiet but sturdy rolling mechanisms that can be activated with a simple pull of the strap, providing quick and effortless entry or exit into the shed. All said, roll-up shed doors are a great addition to any storage space and offer a level of style and practicality that other entrances simply cannot match.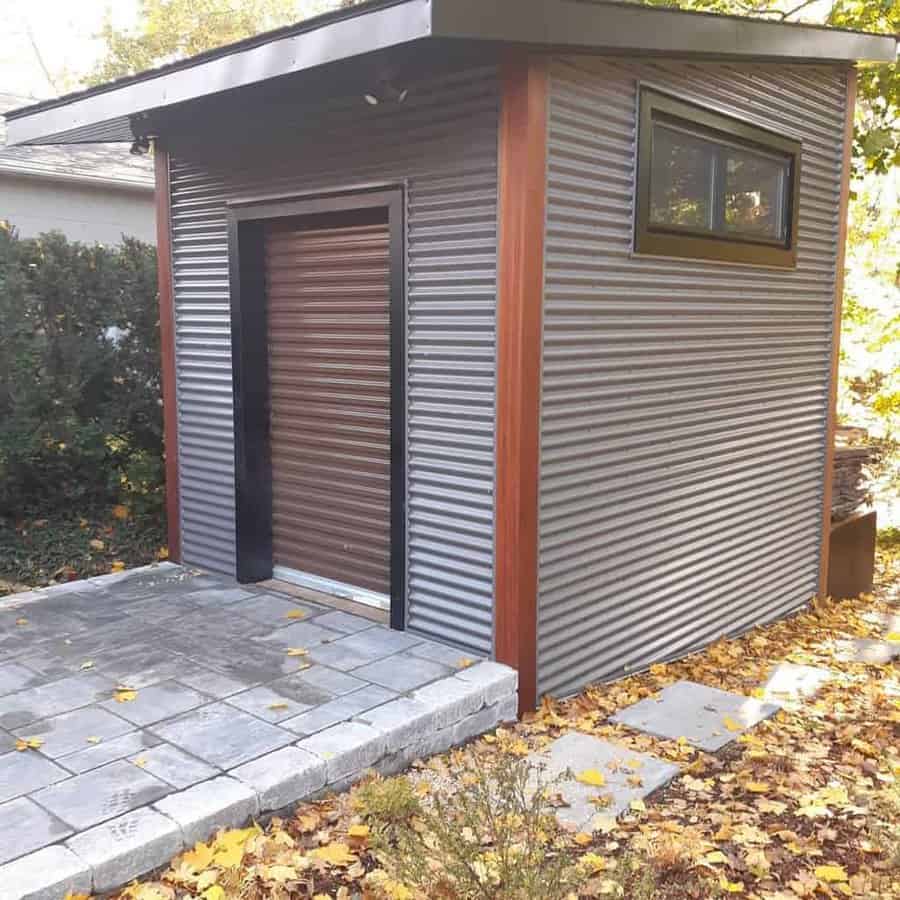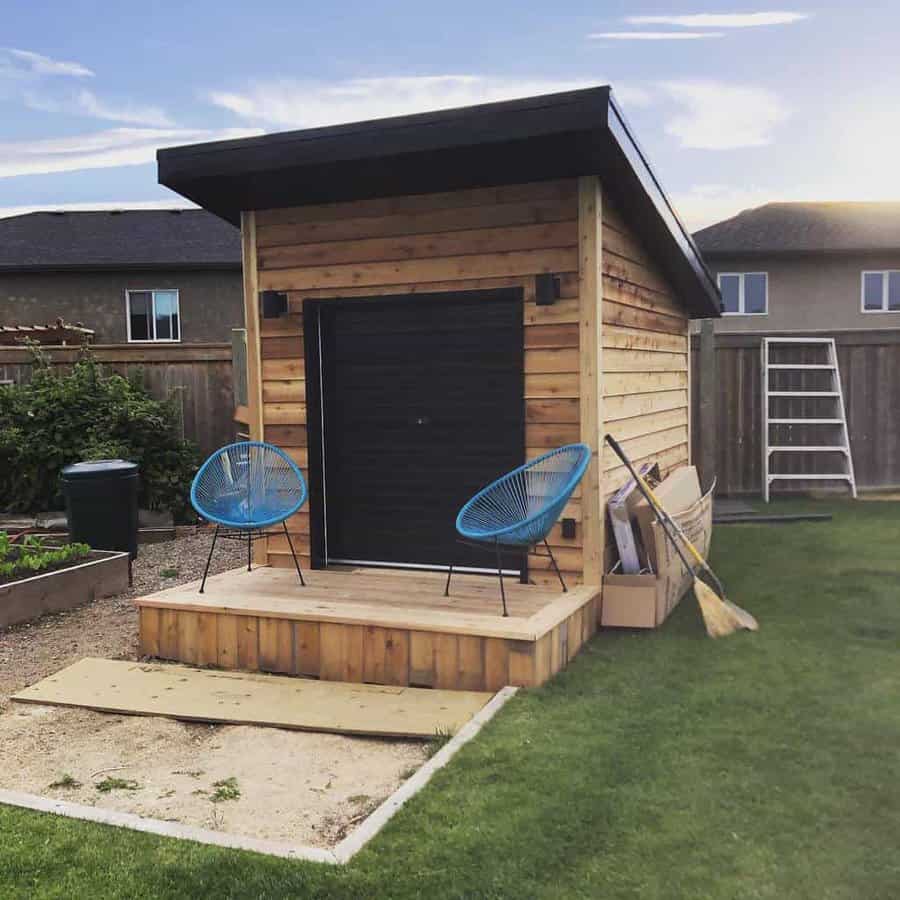 8. Rustic Shed Door
Step into a rustic charm with a beautiful shed door made of reclaimed wood and distressed paint. Perfect for giving your garden an intimate, rustic feel, this door will make people take a second look as they marvel at the rustic details and timeless craftsmanship.
From its rust ling hinges to its hand-applied distressed paint, there is no doubt that this rustic shed door is an impeccable choice for sprucing up your outdoor space.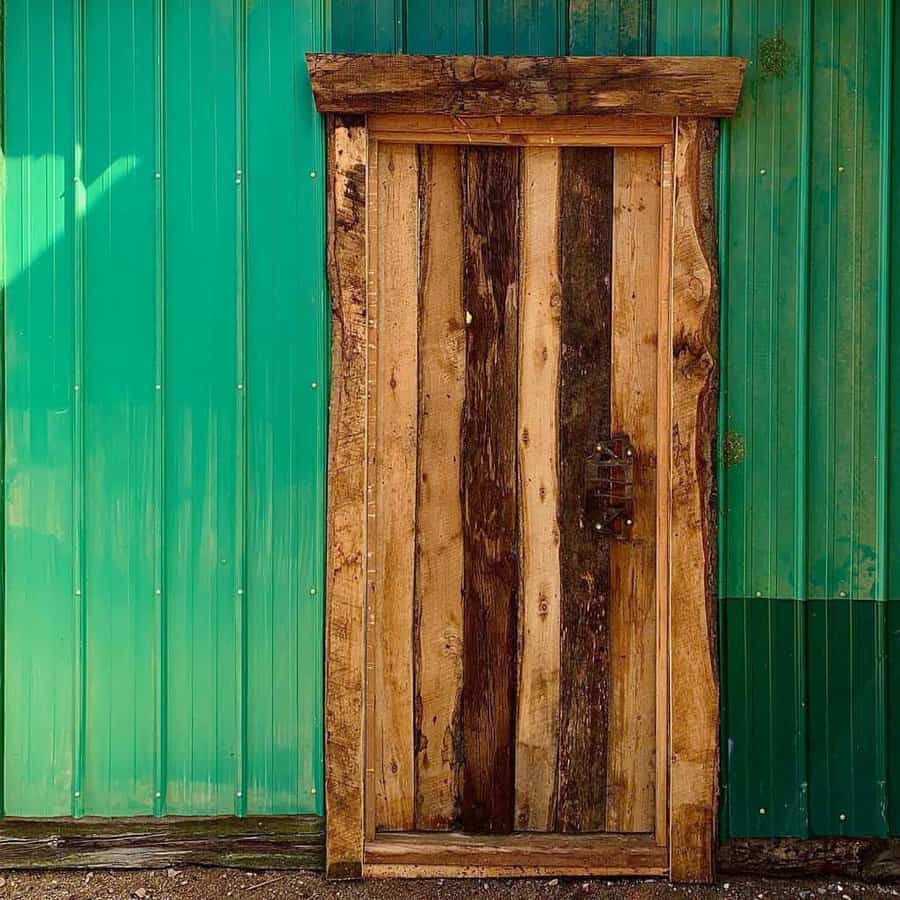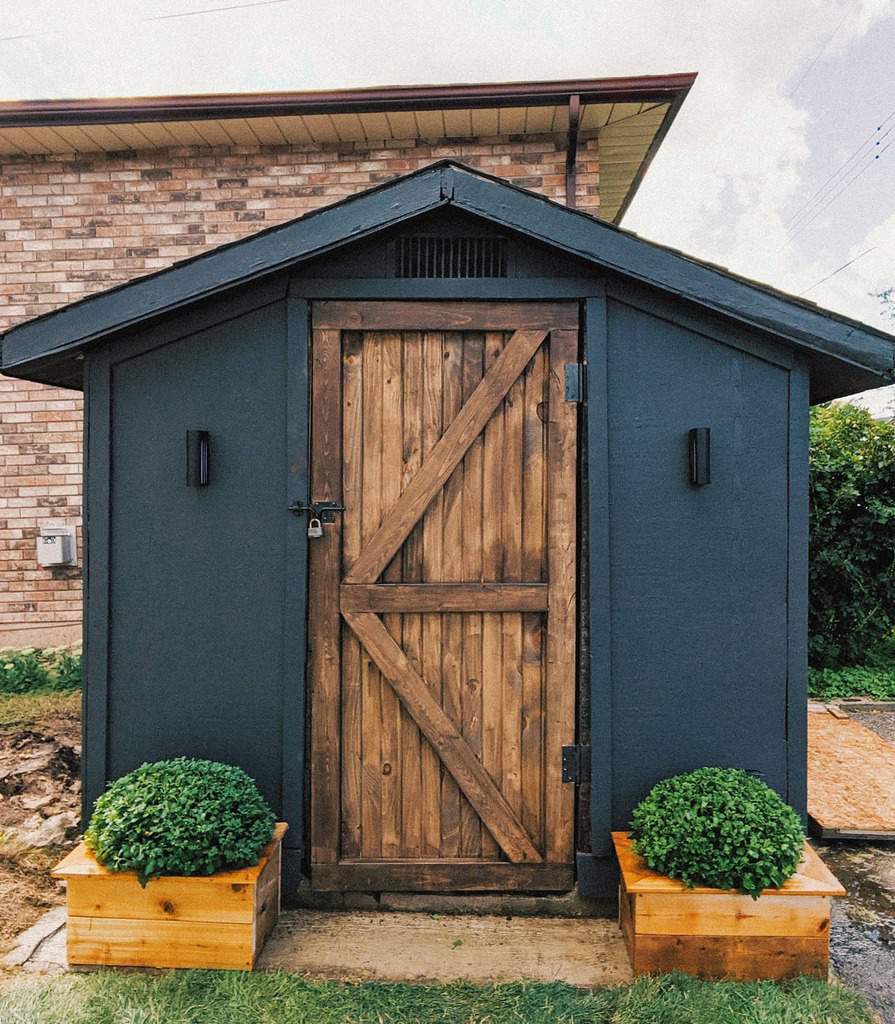 9. Shed Door With Canopy
Sheds are excellent places to store belongings, but sometimes they can be hot and stuffy without the right features. With a shed door that includes a canopy, shed owners can create an outdoor space with added shade and comfort.
Installing a shed door with a canopy is relatively simple and allows light to still enter your shed while also giving you peace of mind that your items are protected from the sun's rays.
Everyone from gardeners to mechanics can enjoy the benefits of adding a shed door with a canopy – cooler temps and protection for important items!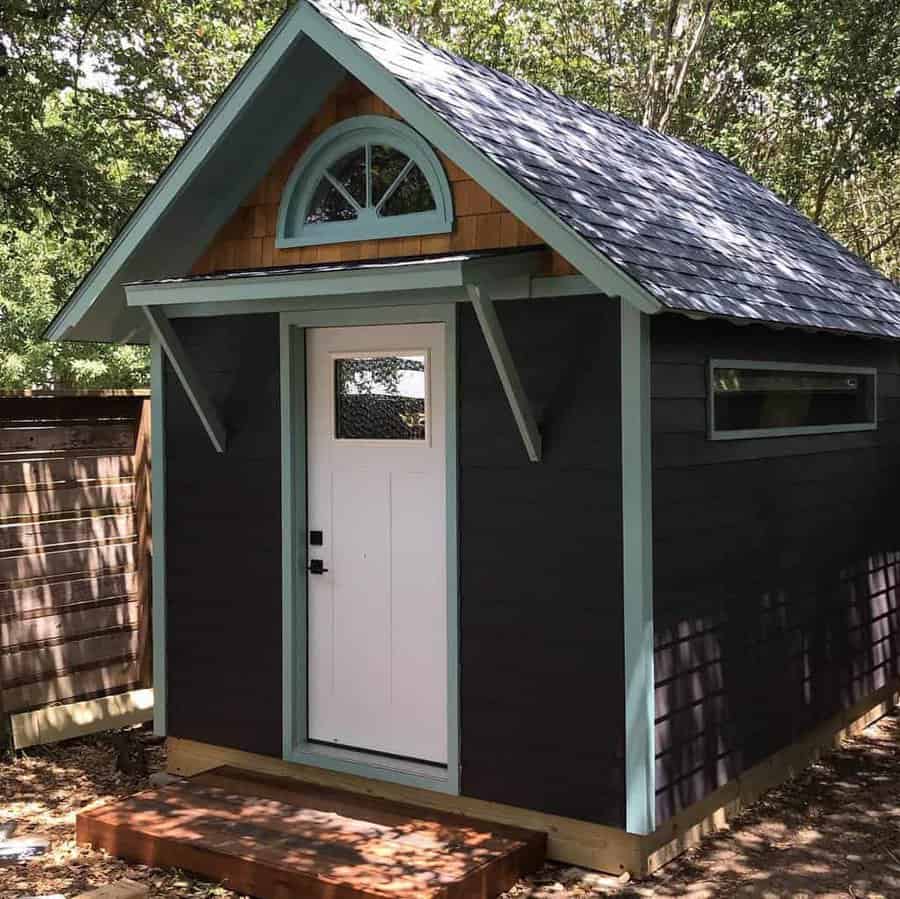 10. Shed Door With Hanging Decor
A shed door with hanging decor is a great way to spruce up the exterior of your shed and add visual interest. Hanging ornaments, brightly colored beads, or plants from your shed door gives off a unique and creative aura.
Consider mixing materials and textures for maximum impact – think baskets hung along with flower pots! This simple trick can make all the difference in bringing your shed to life. Plus, with so many options, it's easy to find something that fits your style.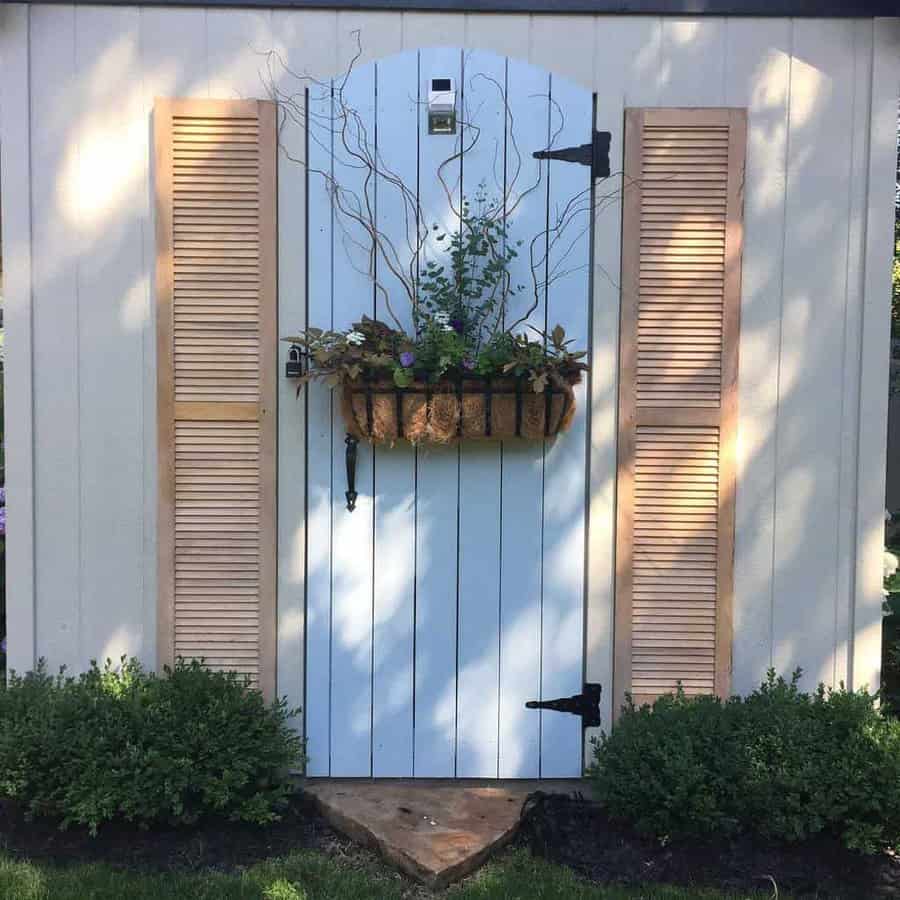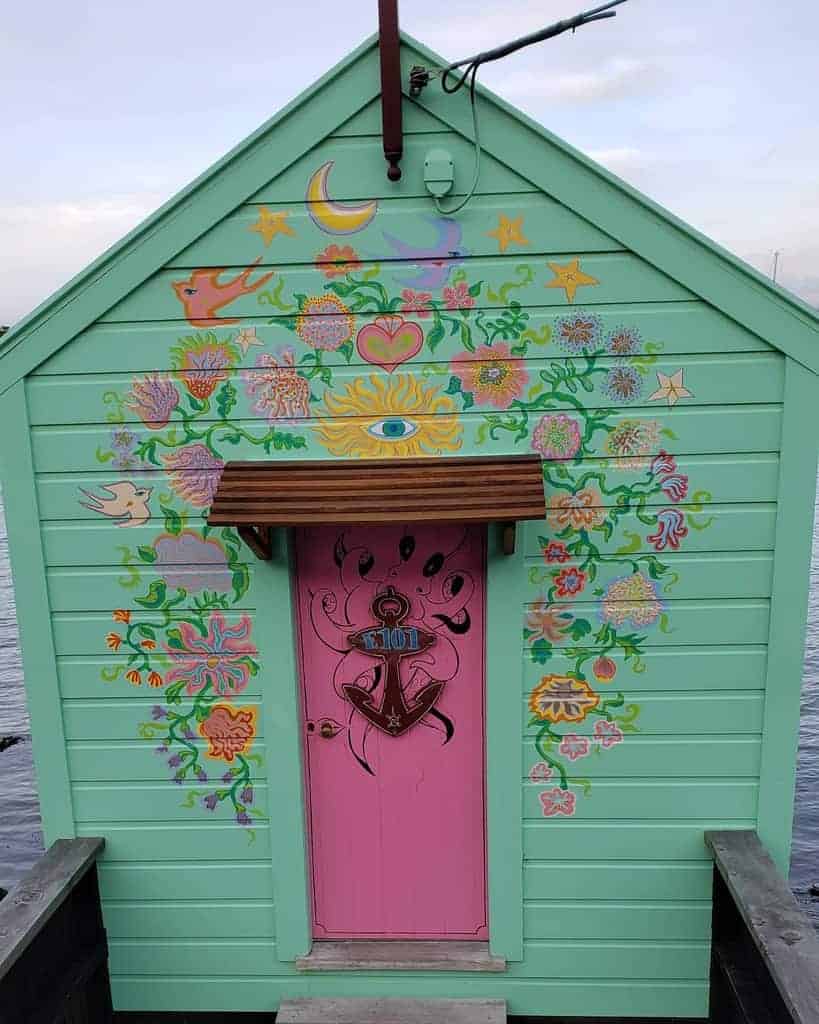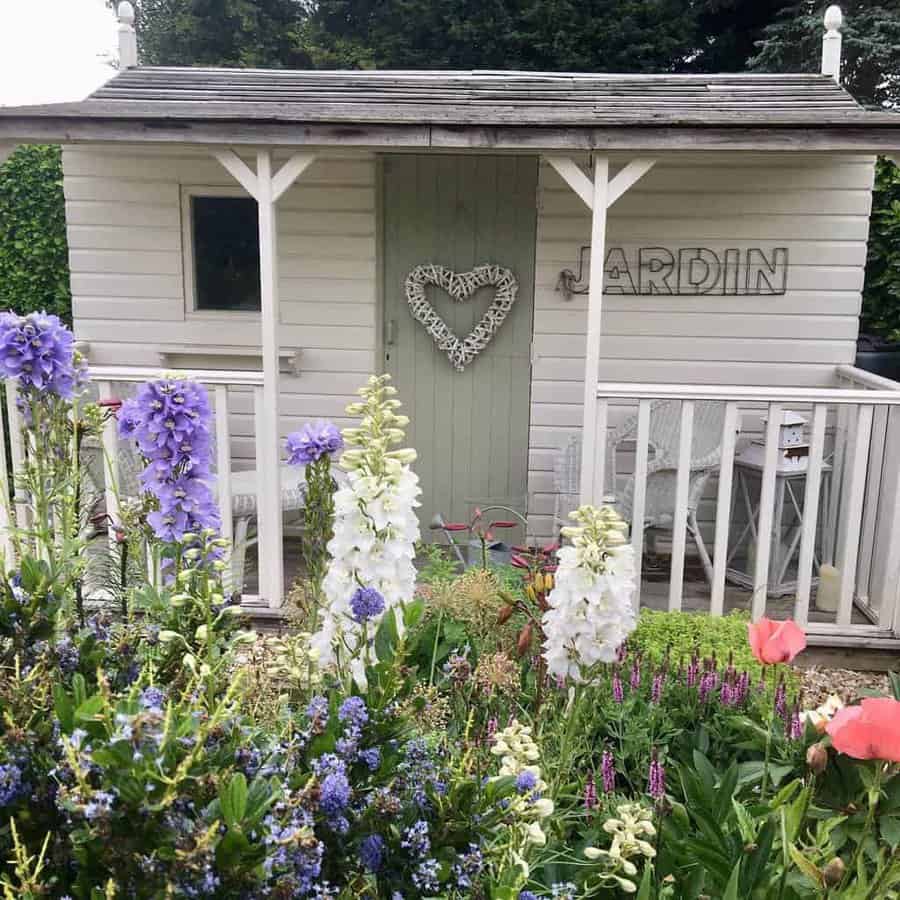 11. Metal Framed Wood Shed Door
A metal-framed wooden shed door makes a secure and reliable home for outdoor tools and outdoor materials. Not only is it sturdy, and built to withstand the elements, but it also serves as an elegant piece of industrial chic. Its metal frame exudes strength and sturdiness while its simple, timeless design enhances any landscape.
Furthermore, metal-framed shed doors require minimal maintenance, making them a great choice for busy homeowners who don't have time to monitor the state of their shed doors regularly.
For those seeking a secure and aesthetically pleasing addition to their outdoor space, metal-framed wooden shed doors are an excellent option.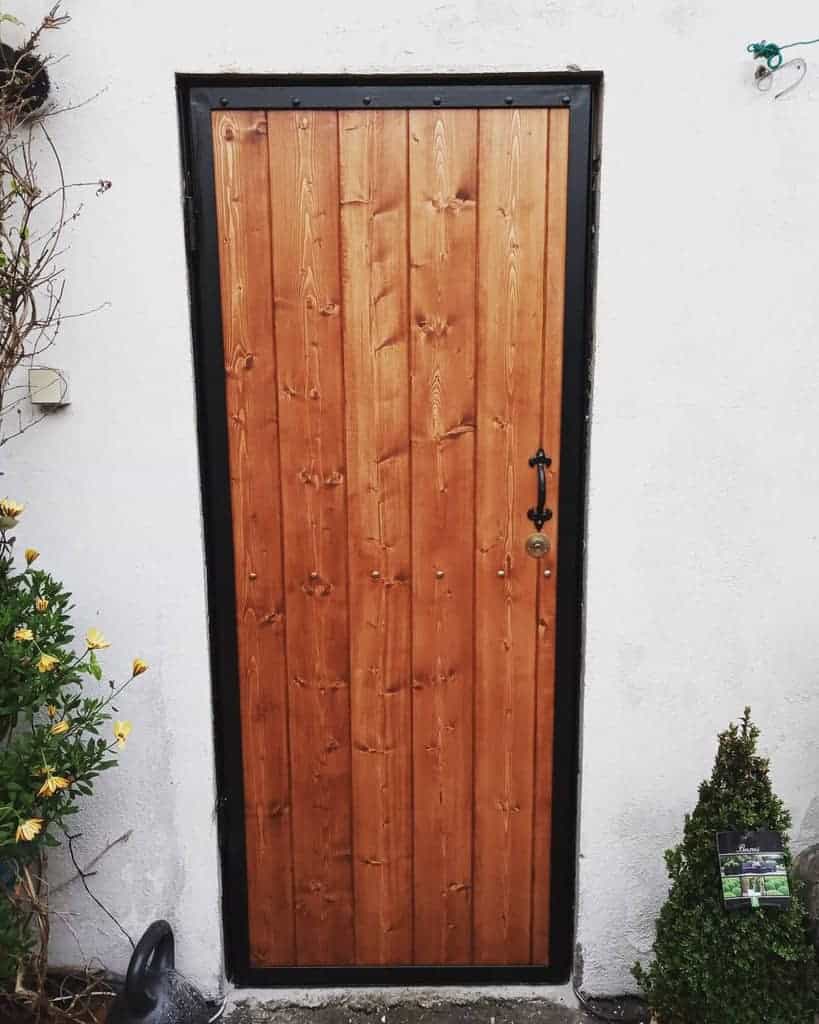 12. Sliding Shed Door
Sliding shed doors are a great way to easily open up extra space in any shed. These sliding doors are an innovative solution that takes up far less room than regular hinged doors, allowing you to maximize the usable area of the shed. The sliding door slides into the wall and out of sight when opened, making it easier to access the items stored inside the storage shed.
Additionally, sliding shed doors are much more secure than regular hinged doors since it does not have exposed hinges or handles for potential thieves to exploit.
Not only do sliding shed doors offer convenient access and security but their contemporary design gives your shed an upgraded look. Get sliding today!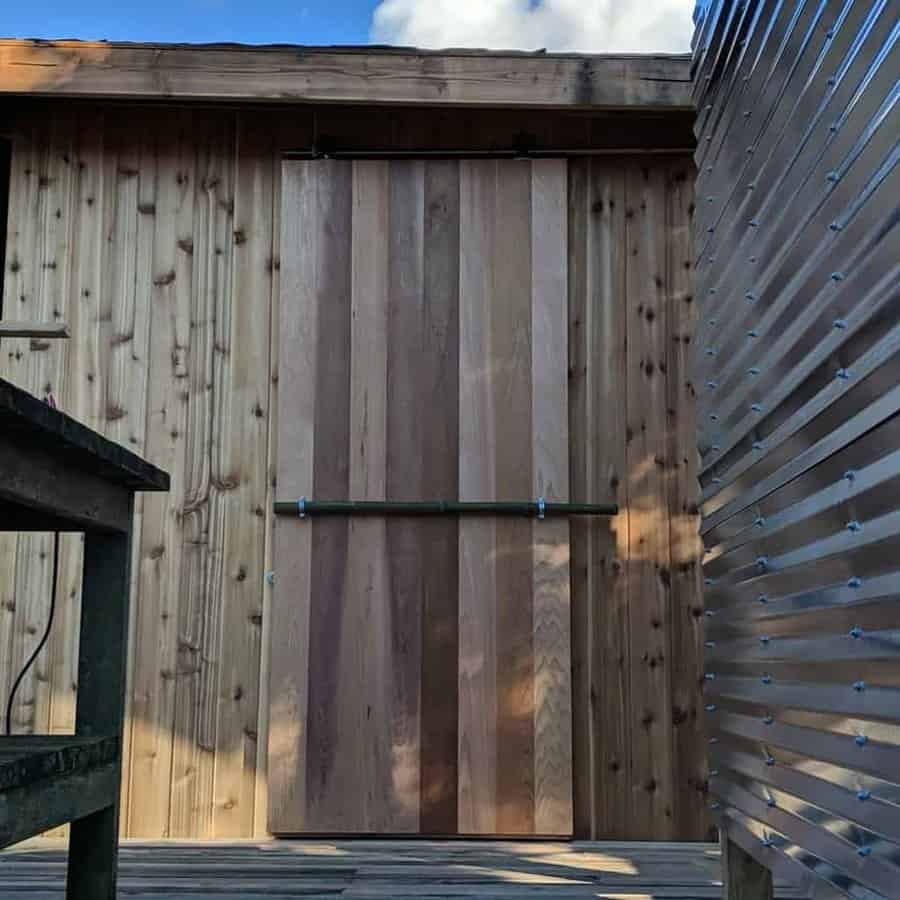 13. White Shed Door
A white shed door can be a great way to make your outdoor space feel more inviting. Its light and bright colour will instantly brighten up any area, creating an atmosphere of cheerfulness. Its clean lines and lack of ornamentation give it a timeless quality that will go with almost any garden theme.
With its wide range of materials such as PVC, wood or uPVC doors, you're sure to find your perfect white shed door no matter the budget or style.
This white door can also be easily personalized by adding paint or decorations for a one-of-a-kind look that'll raise the curb appeal in no time!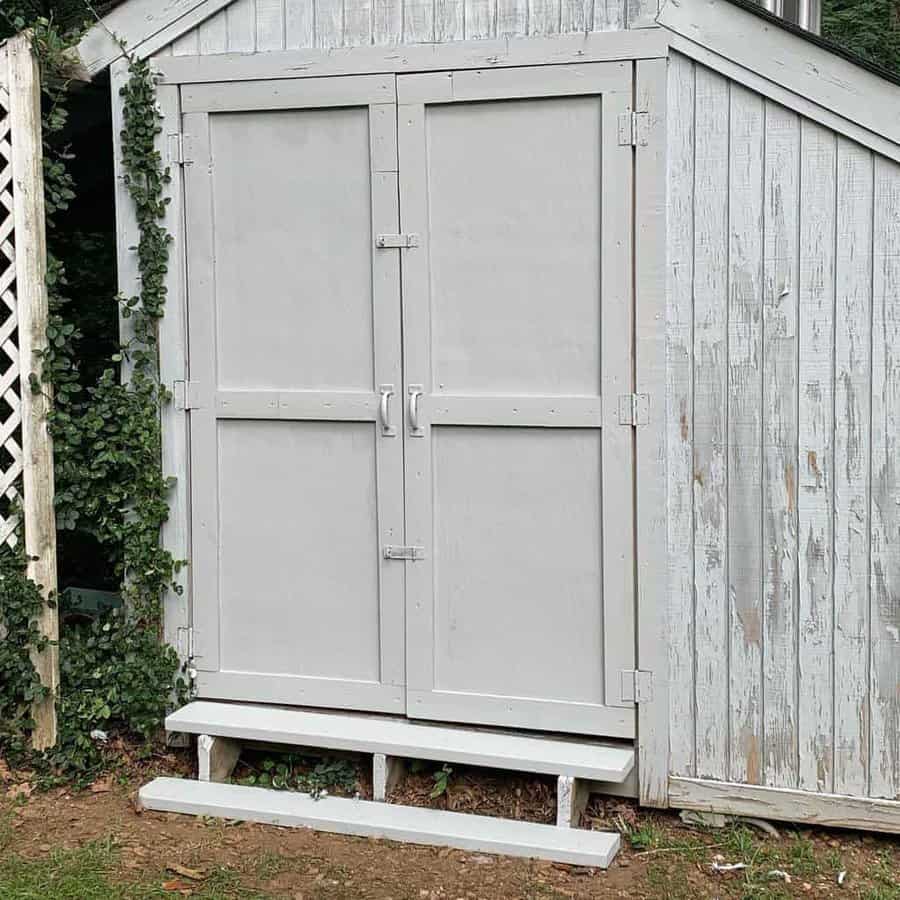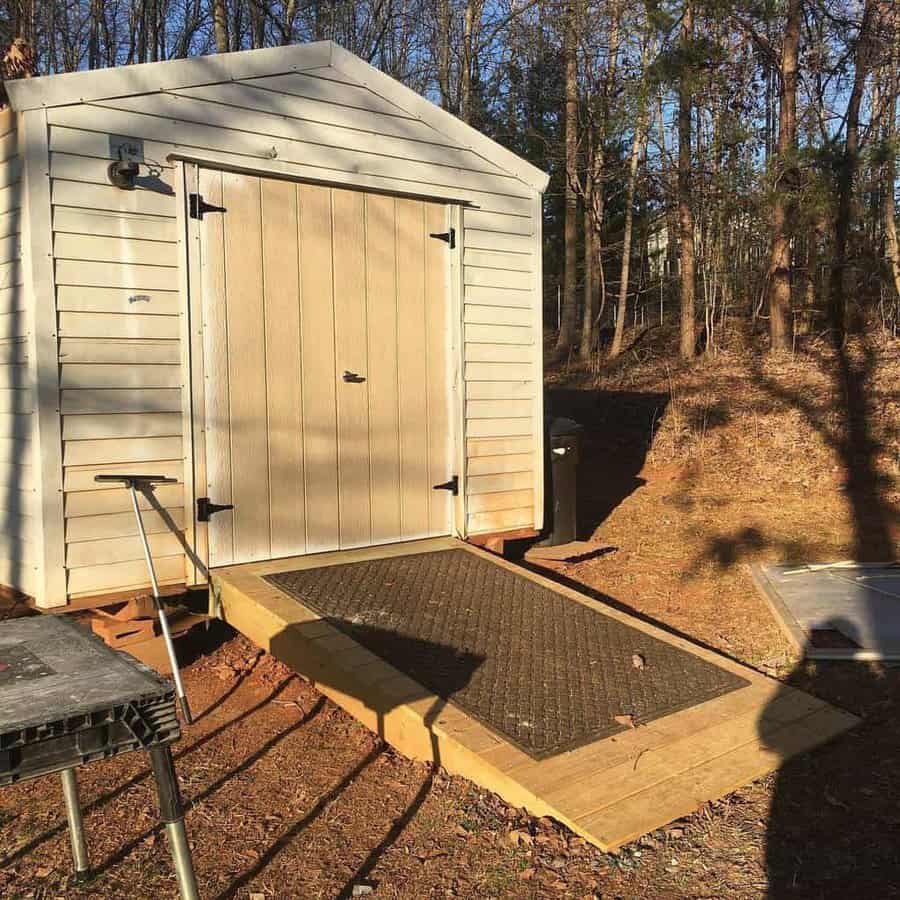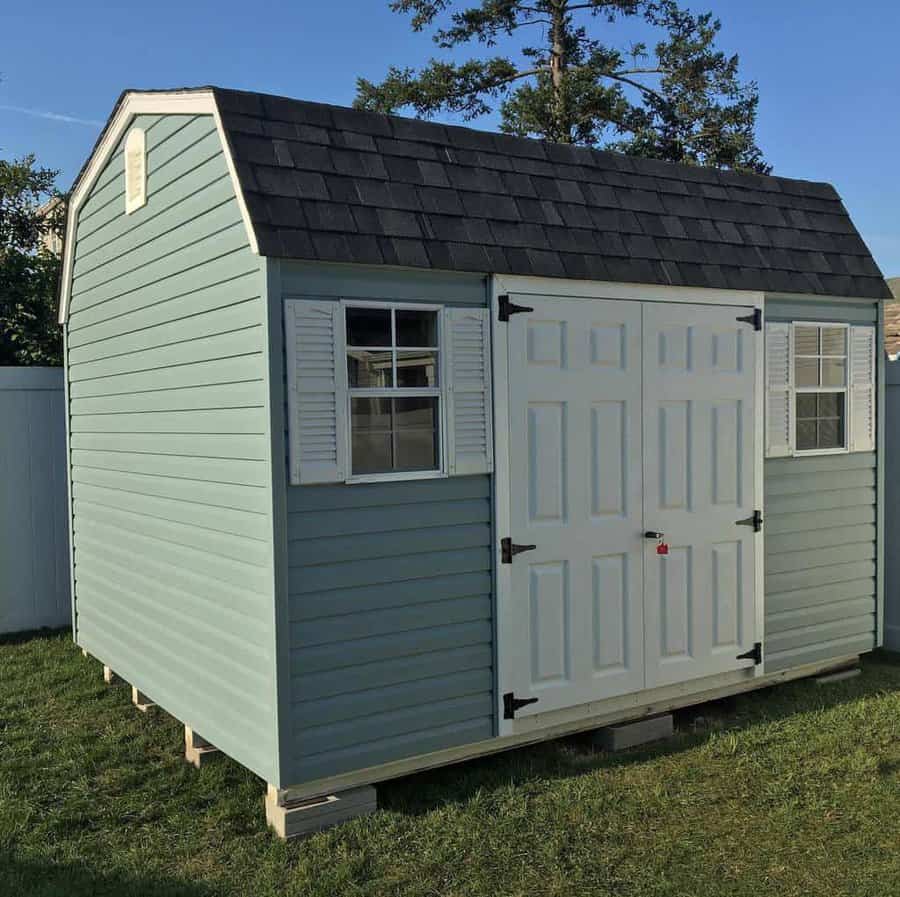 14. Shed Door With Screen
A shed door with a screen can be the perfect way to bring a little of the outdoors into your shed. Not only do they add charm and interest to a shed, but screens will also let in natural light and allow for ventilation without having to open the shed door.
It also gives you a chance to sit in your shed and enjoy views of nature from the comfort of your home. Adding this type of shed door feature is an easy DIY project that adds both personality and practicality to any shed.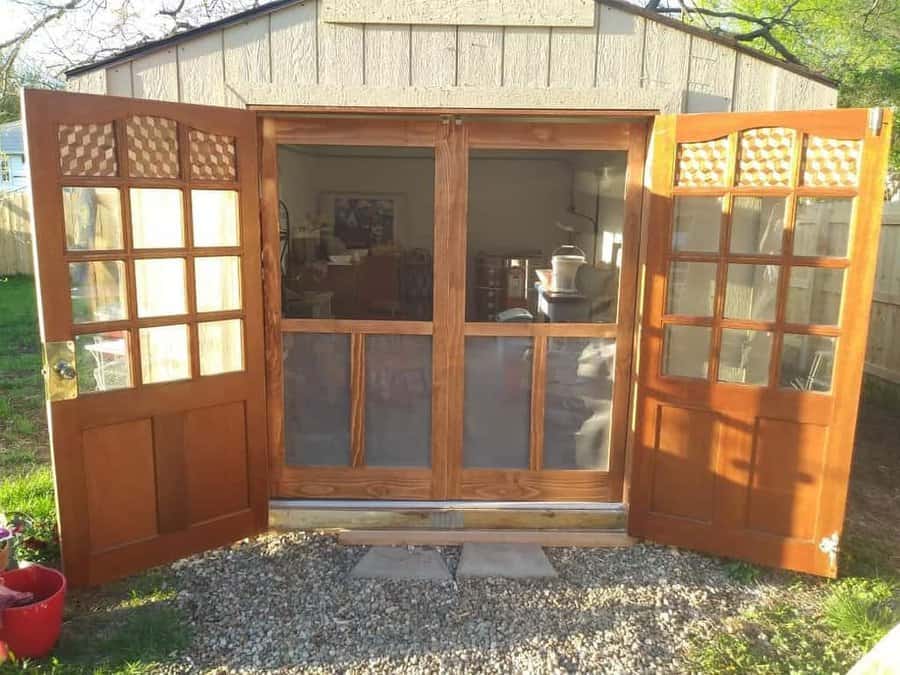 15. Black Shed Door
A black shed door can make a beautiful statement in any outdoor space. This classic look works great with country, modern, and industrial styles alike, adding a timeless touch that is sure to please all tastes.
The black finish of this door will also provide superior protection against the elements as well as conceal dust, dirt, and other blemishes. With its unique style and enhanced durability, a black shed door is an ideal choice for any backyard getaway!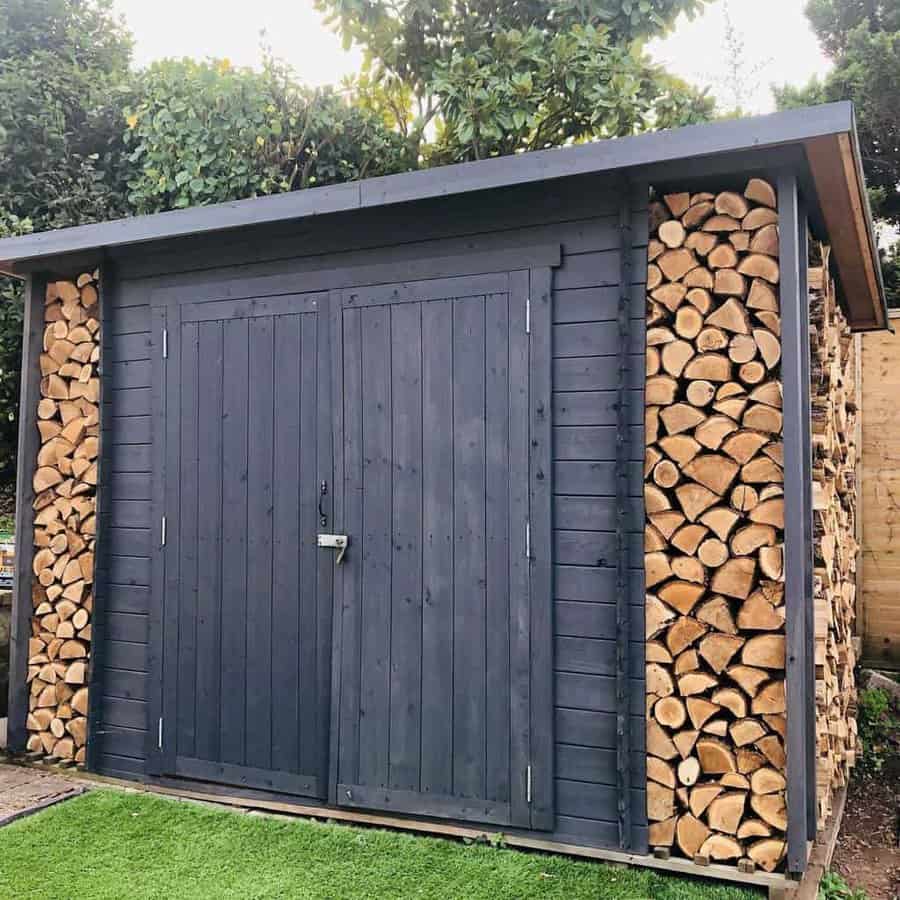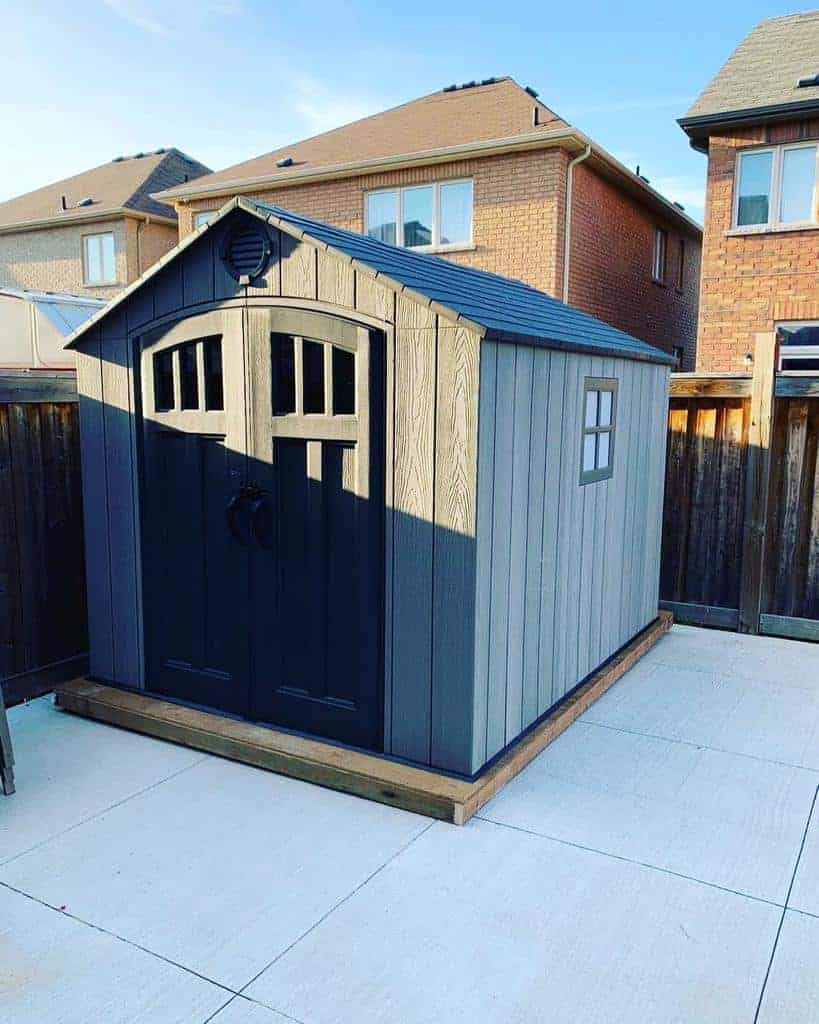 16. Wood Shed Door
Installing a wooden shed door can give a rich and warm feeling to any outdoor space. Its durable, weather-resistant finish allows you to create an aesthetically pleasing design. For example, integrating black metalware such as handles, hinges, and locks can make the wooden shed door eye-catching when installed with complementary wooden sidings.
his will not only bring added character to your space but it will also add an element of security that you can count on for protection from harsh weather conditions.
Best of all, wooden shed doors are customizable to fit the size of your needs and come in various styles for creating a unique atmosphere outdoors.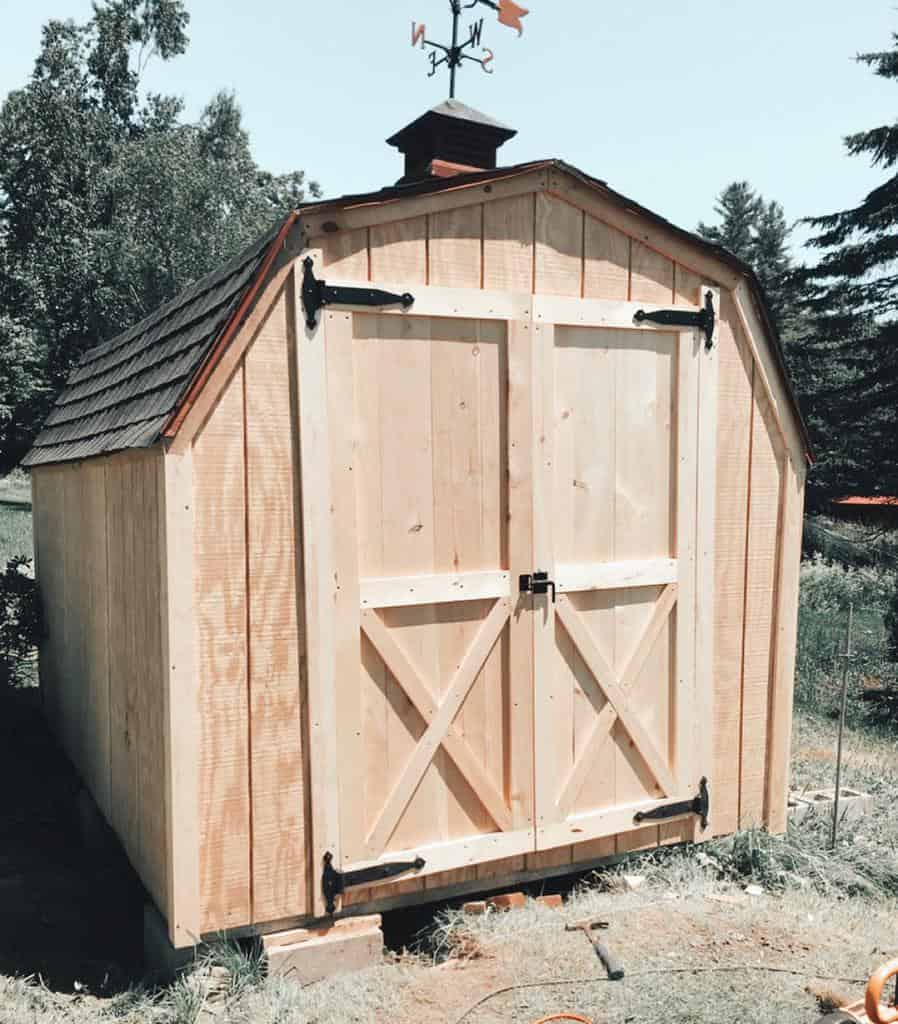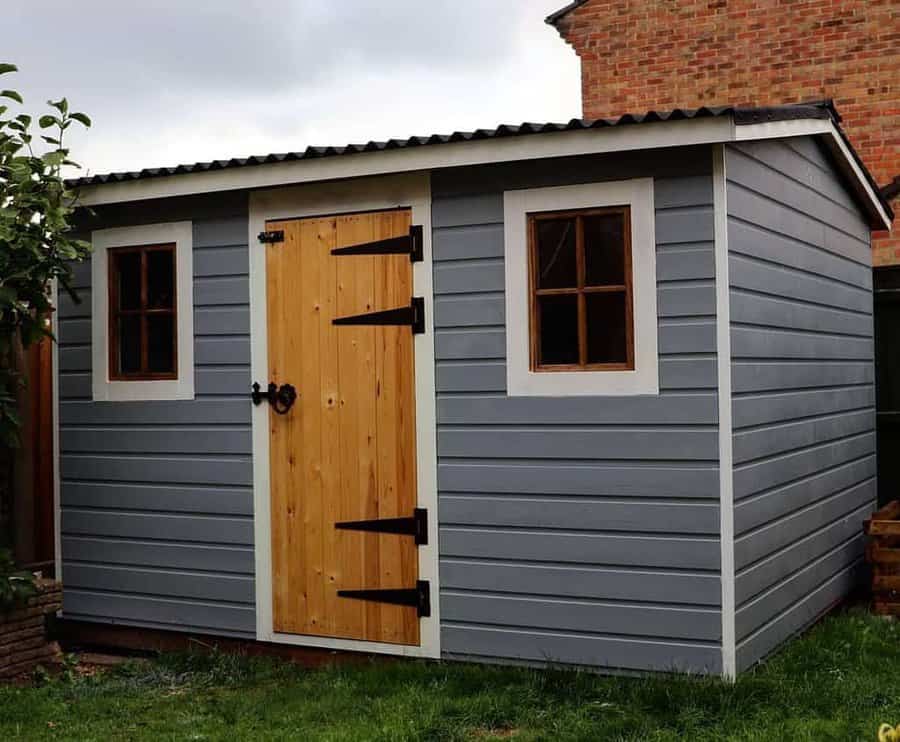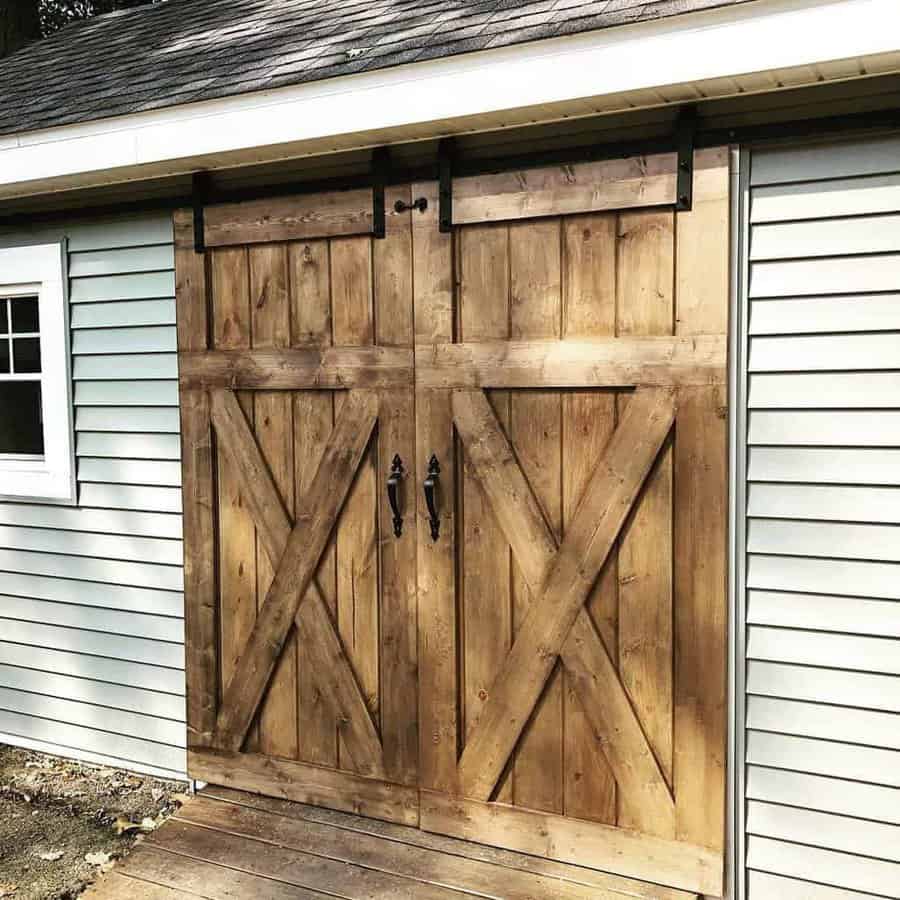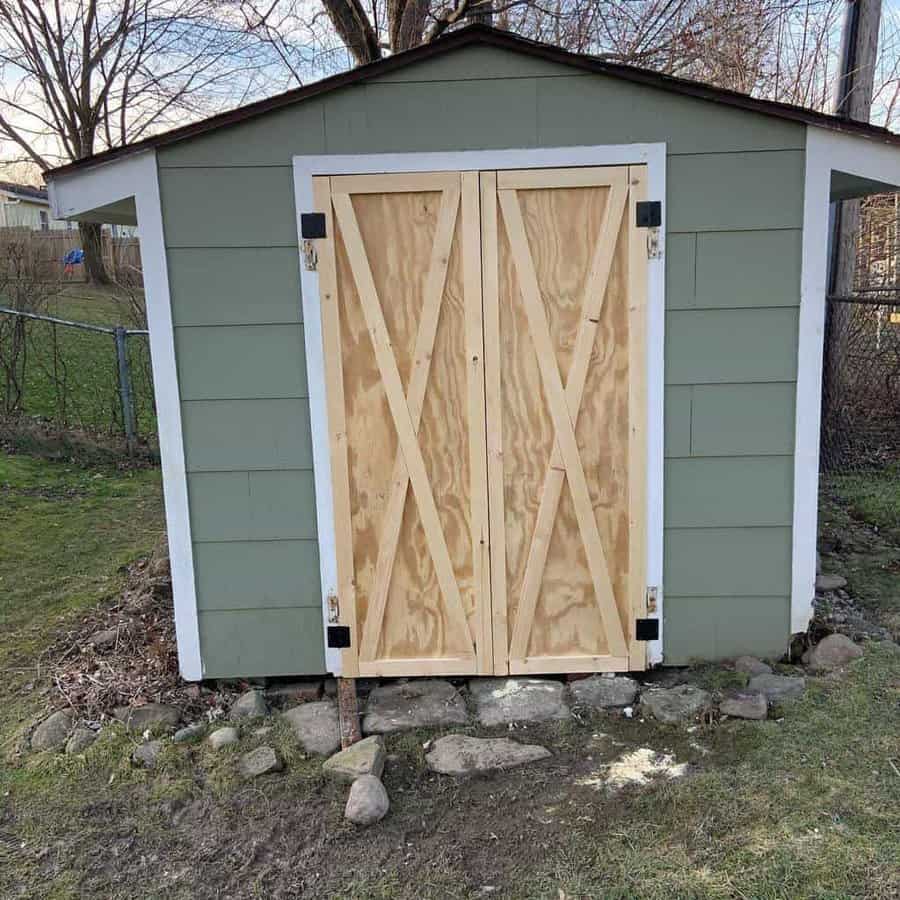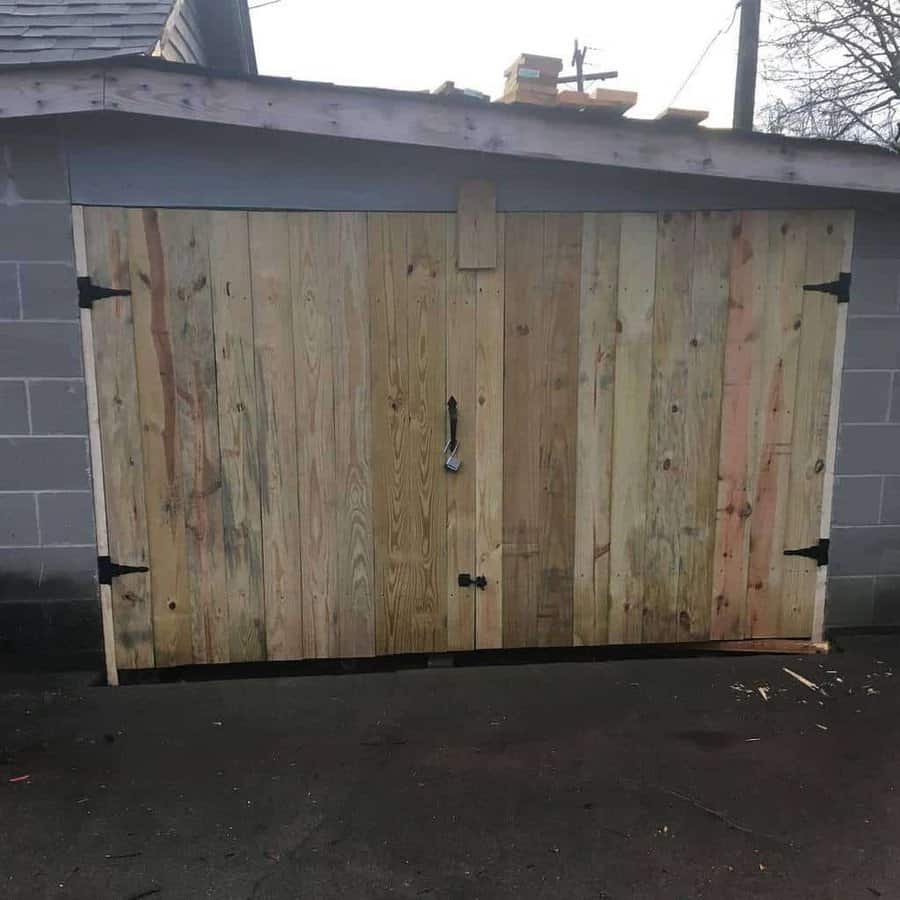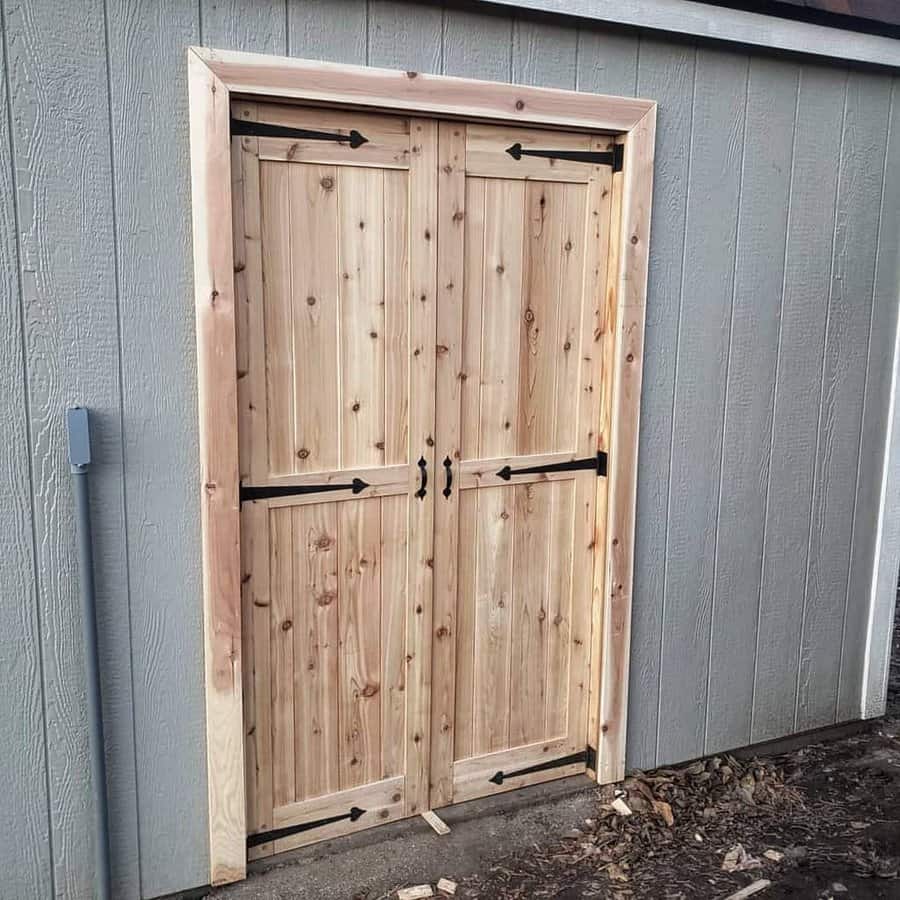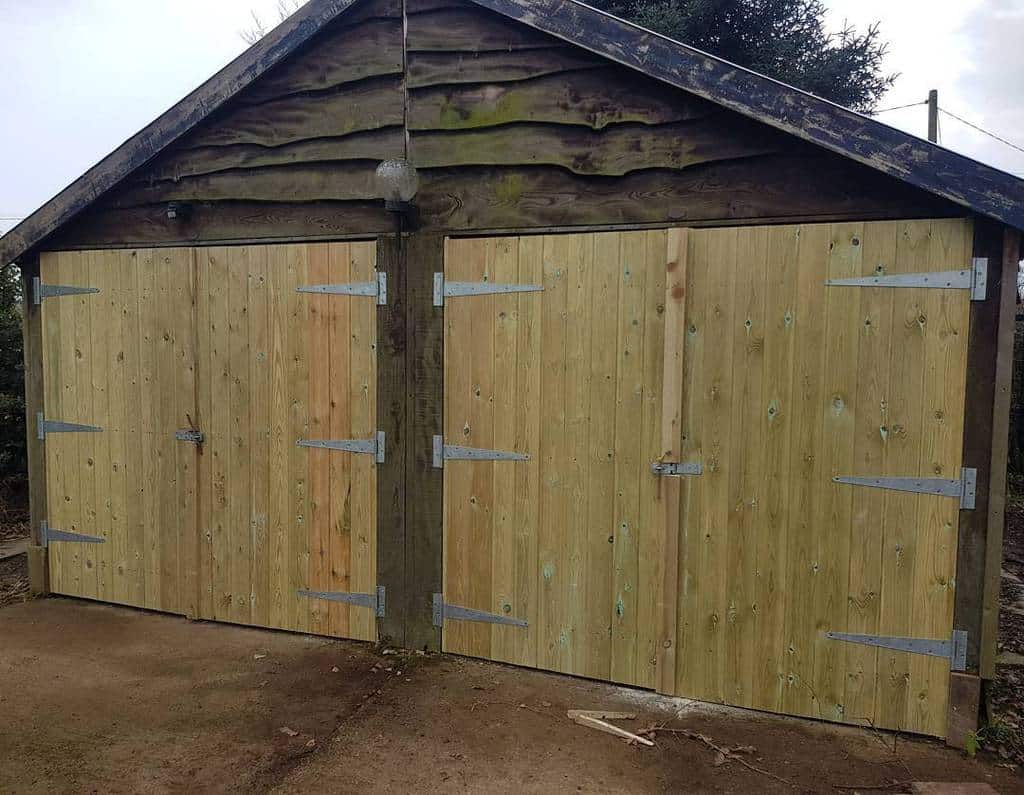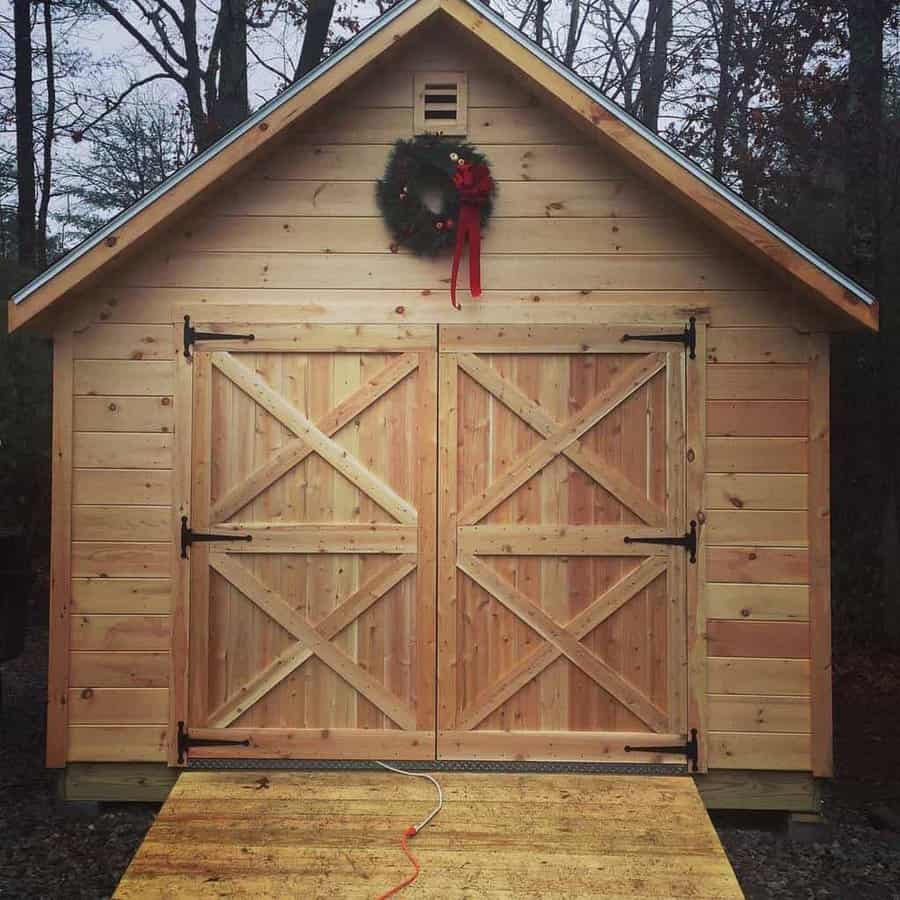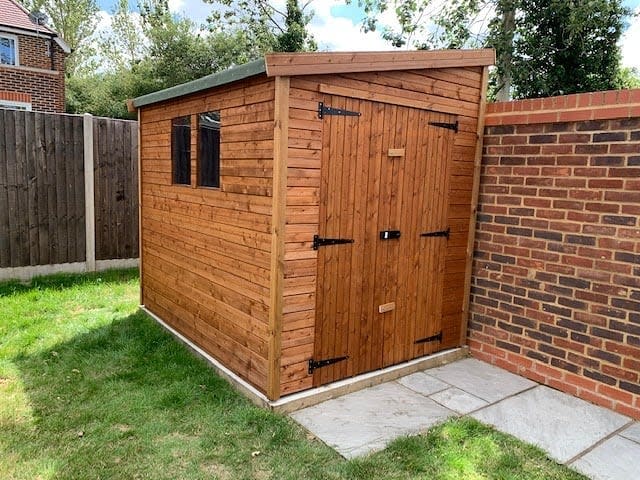 17. Dual-toned Shed Door
A dual-toned shed door can really make a statement; it's a perfect way to add an accent to your outdoor space. With this dual shade, you can design a beautiful entryway with one paint color on the outside of the door and another hue for the interior.
This can give your shed that finished look as well as add an interesting focal point for visitors. Dual-toned doors not only provide a unique appeal but can also help boost the overall aesthetic of your yard.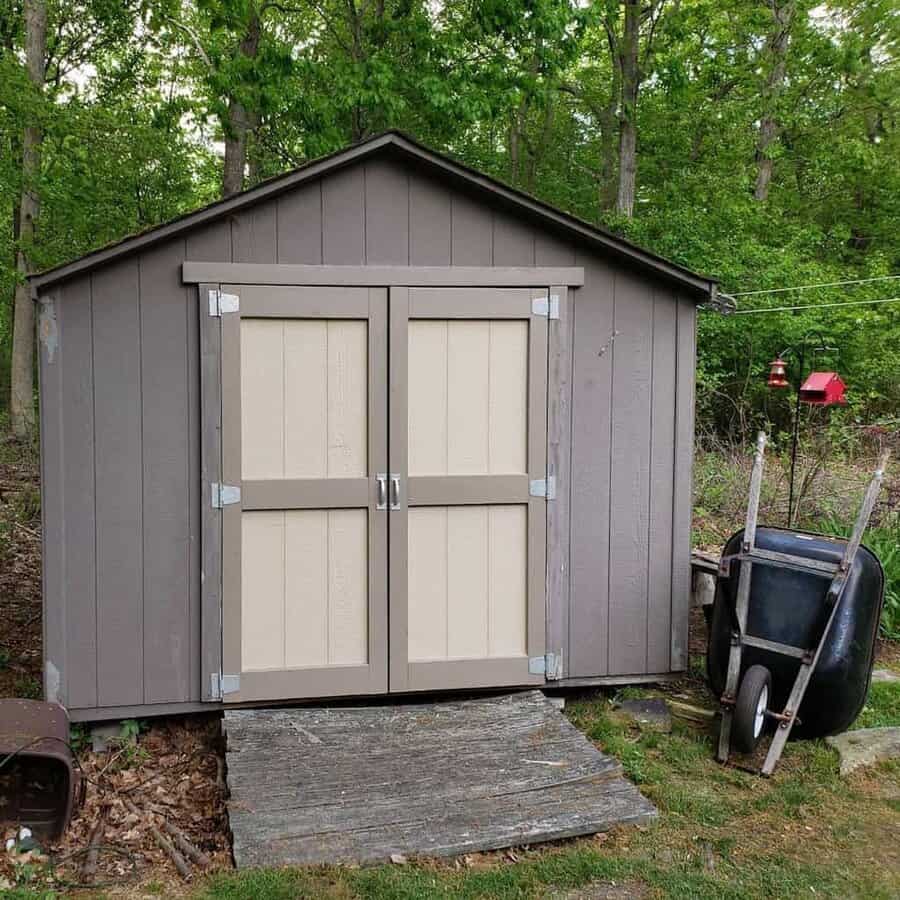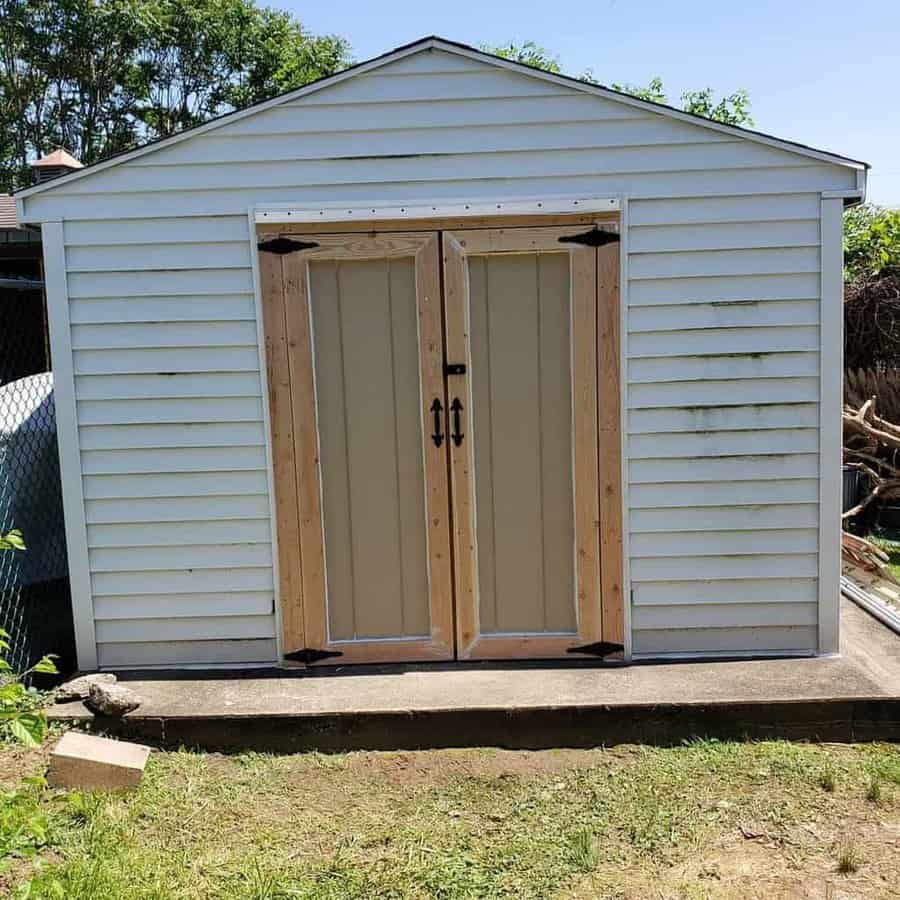 Shed Door FAQs
How do you lock a shed or barn door?
If your shed holds valuable garden equipment or power tools, a secure door lock is a must-have. The most popular shed locks rely on a padlock and latch to prevent unwanted entry. These include lockable pad bolts, hasp and staples, and door bars.
Today, many storage sheds feature fully framed doorways. If your shed has this type of door frame, you can use a mortice lock (the style of lock in your home's front door) instead of a padlock system.
Should your shed door open in or out?
There is no hard-and-fast rule about which direction your shed's door should open. But you should think carefully about how you'll use the space before installing the shed door hinges.
Inward-opening doors are more secure because the hinges are inside the shed. There's no point locking your shed if someone can easily unscrew the hinges from the outside.
If security is of little concern and you plan to leave your shed open while you work inside, installing an outward-opening door might be worth it. You won't need to worry about the door taking up valuable interior space while it's open.