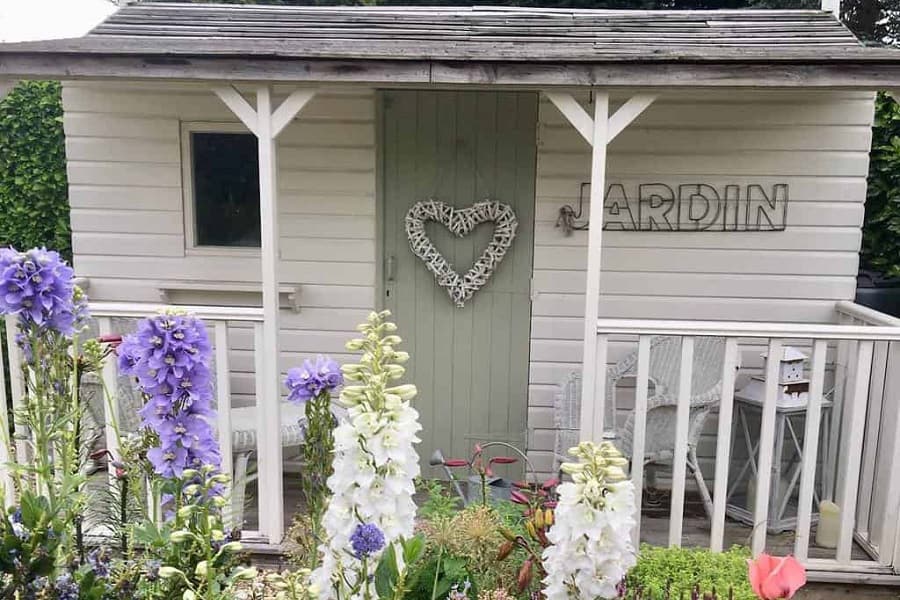 49 Shed Door Ideas
by — Kendrick Hulse

Published on February 15, 2021

Updated on October 15, 2023
There's no shame in boosting your home's available storage. There is, however, in letting your shed detract from your property as a whole. One easy way to elevate your shed's exterior to match the rest of your landscape is by updating the front door.
Whether you're building a new storage shed from the ground up or renovating an existing structure, no detail is too small. Check out these shed door ideas to learn how to easily transform your shed's look just by adding a new door!
1. Windowed Shed Door Elegance
Integrating a window into your shed door is a simple yet effective way to elevate its aesthetics and functionality. These doors not only offer a visually appealing entrance but also usher in natural light. If your shed is nestled in a garden or surrounded by trees, this design choice ensures convenient access and added illumination. Whether your shed boasts a contemporary, rustic, or modern style, a windowed door can elevate its appeal without sacrificing durability.
To achieve this look, consider investing in a pre-made door with a window or consult a local carpenter for a customized solution. Complement the design with shed-friendly decor, such as potted plants or outdoor lighting, to create a cohesive and welcoming space.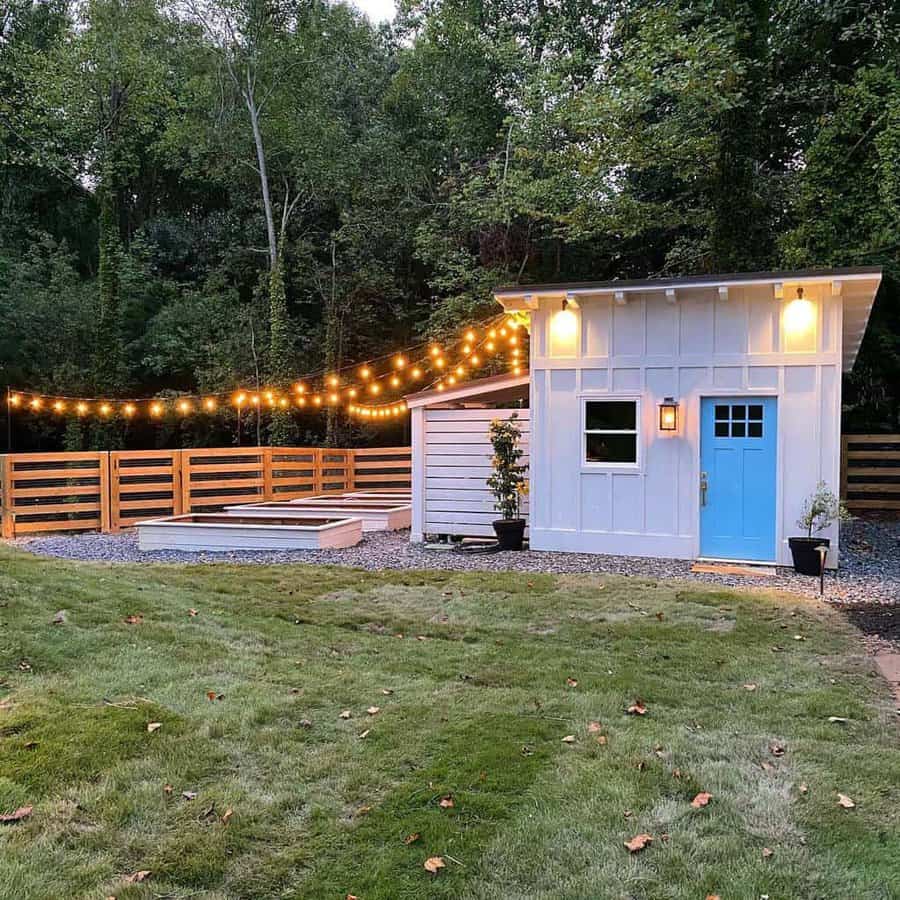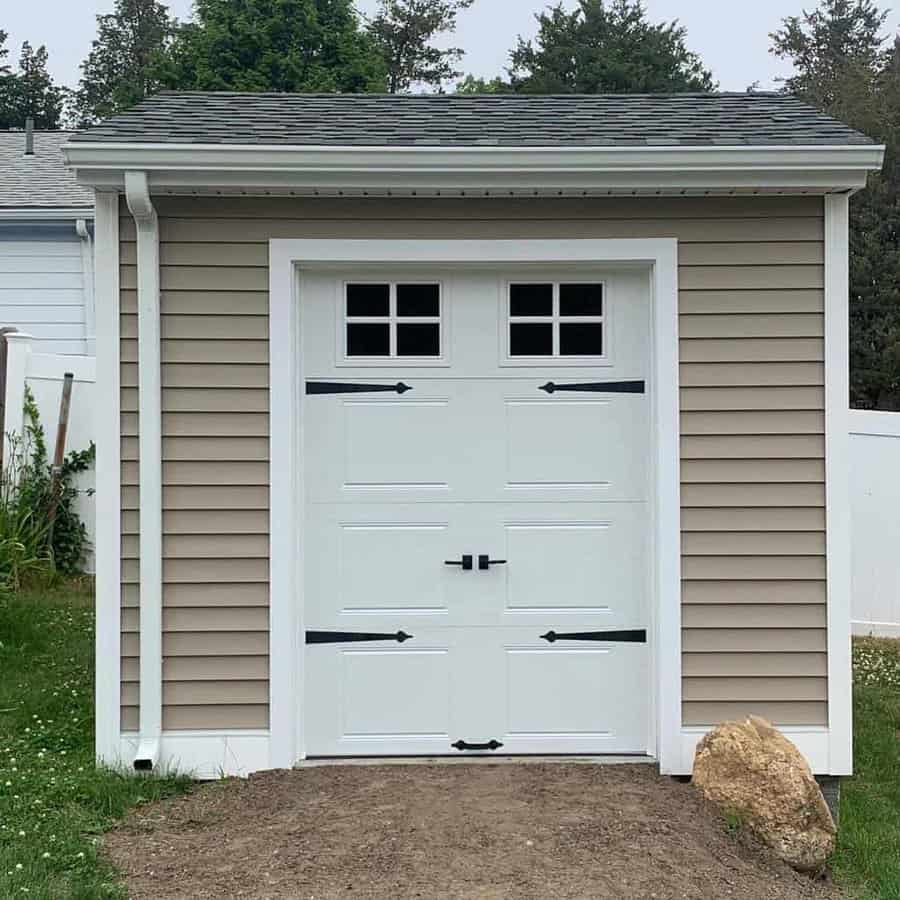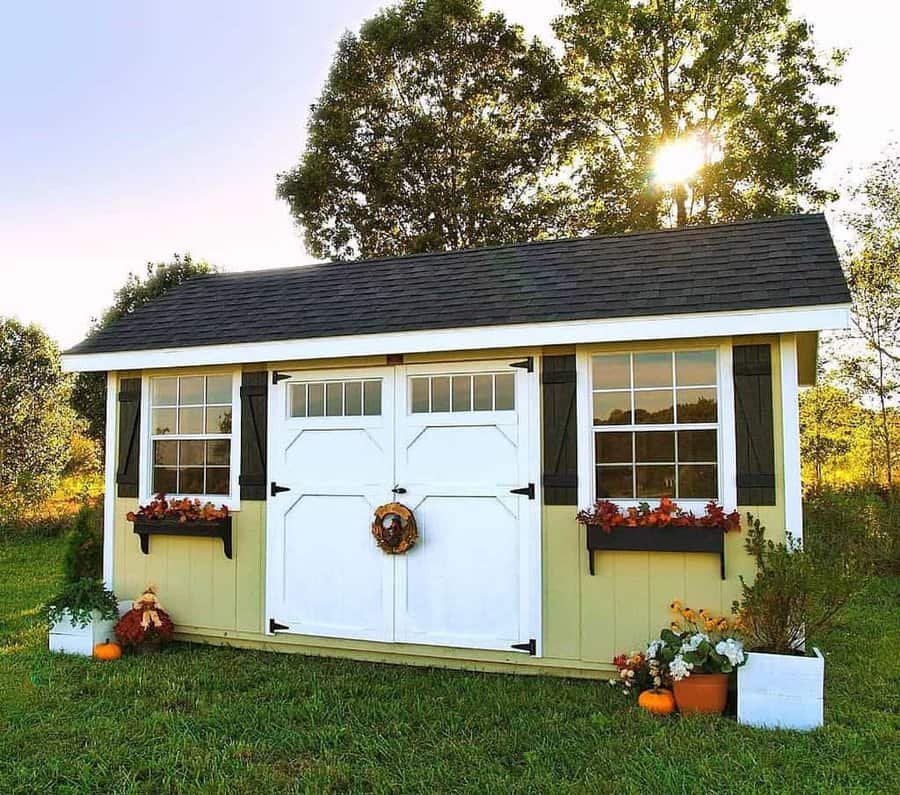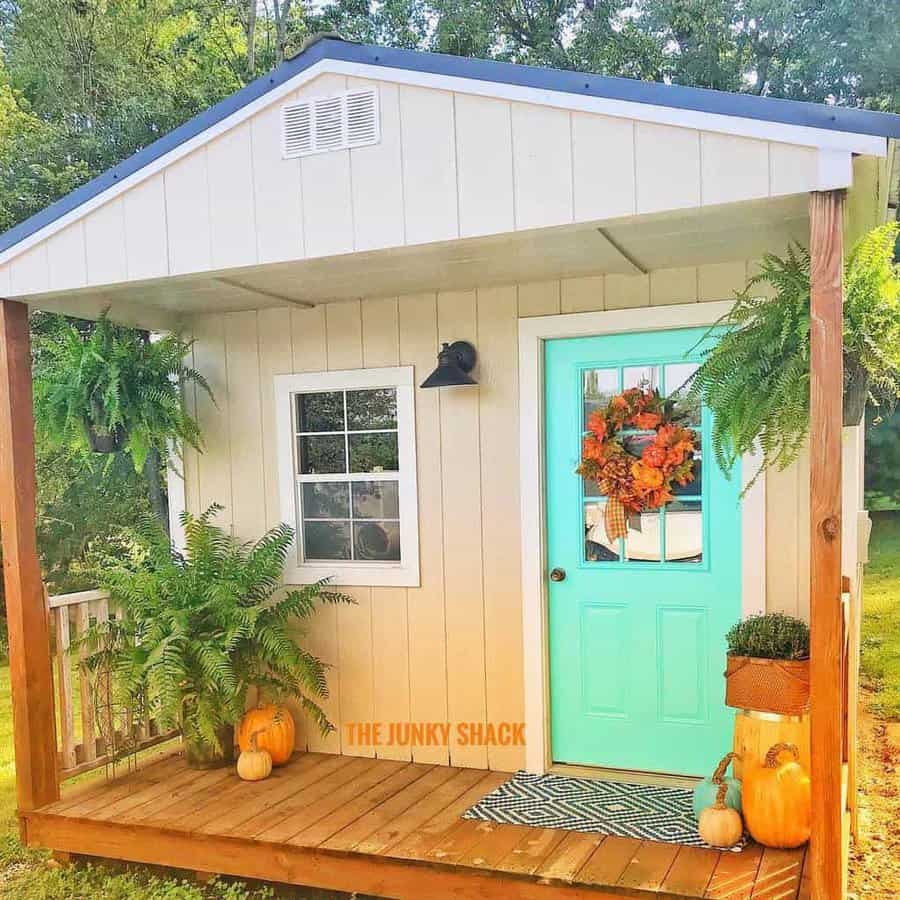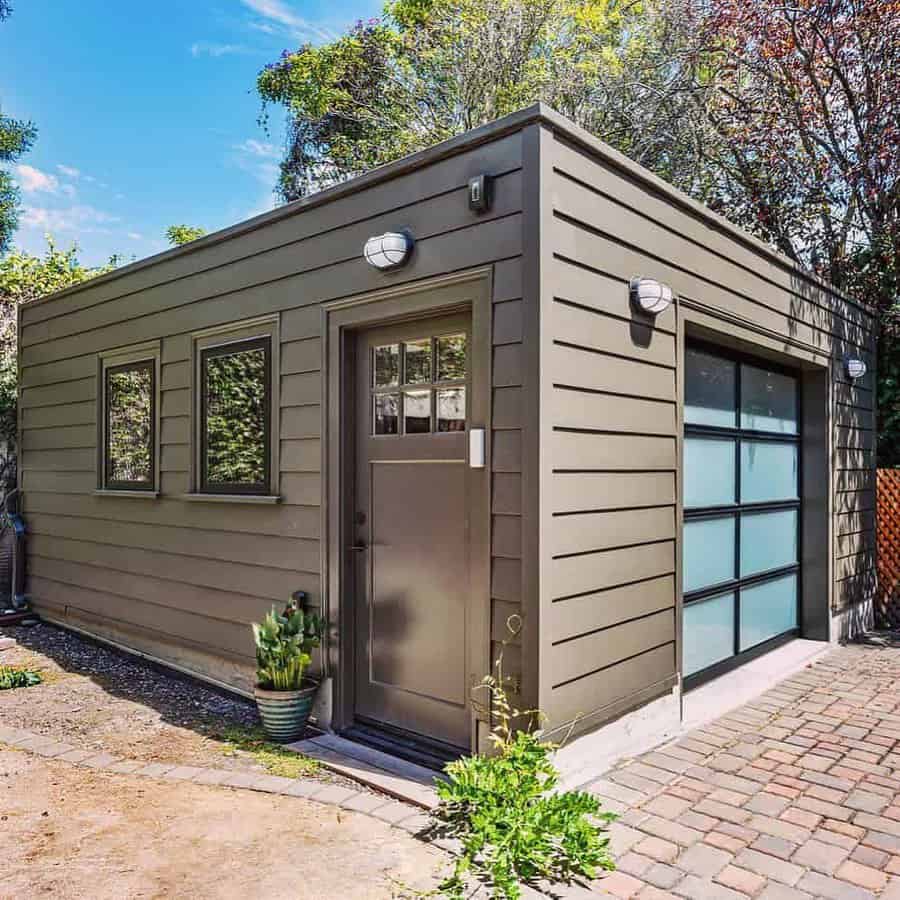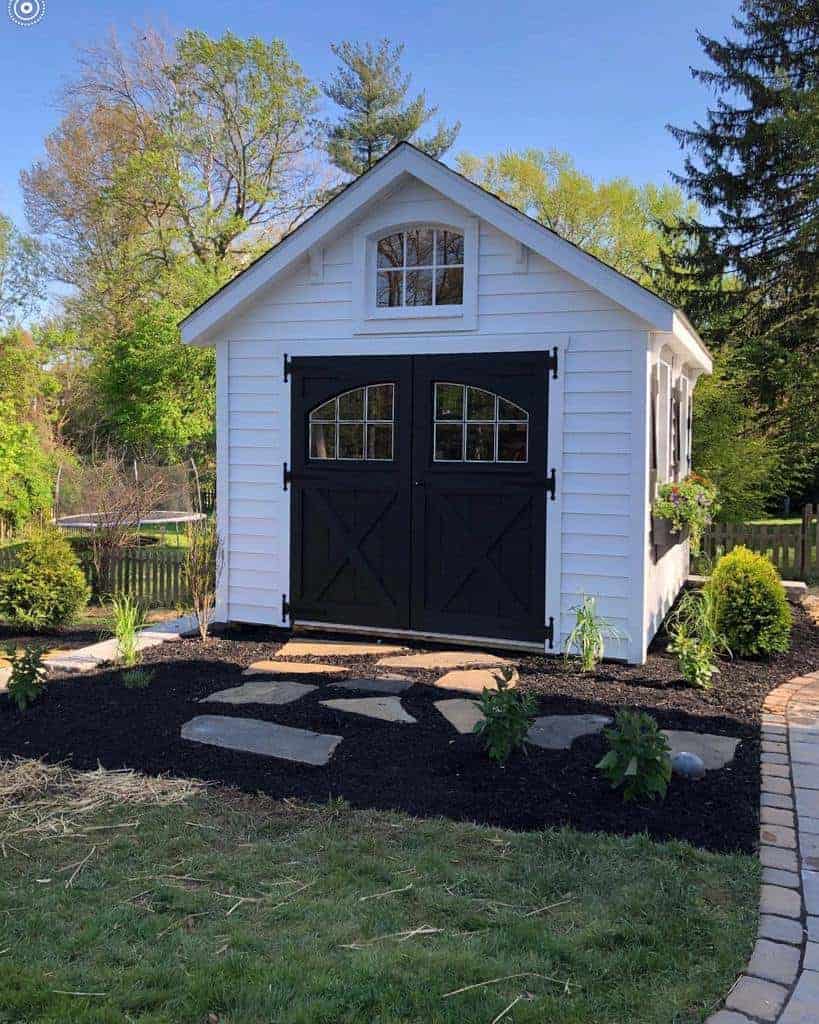 2. Welcoming Double Shed Doors
When you're dealing with larger equipment like lawnmowers or snow blowers, double shed doors provide the perfect solution for easy access. Whether you're safeguarding valuable items or aiming to declutter, these doors offer versatility. They not only create an inviting entrance but also accommodate heavier items, eliminating the hassle of maneuvering them through standard single doors.
Say goodbye to multiple trips for large items. Plus, double doors simplify shed maintenance by preventing the buildup of outdoor debris on the interior door. To achieve this practical and appealing design, consider consulting a local shed door specialist for customized double door options. Pair them with durable, space-saving storage solutions to maximize the efficiency of your shed.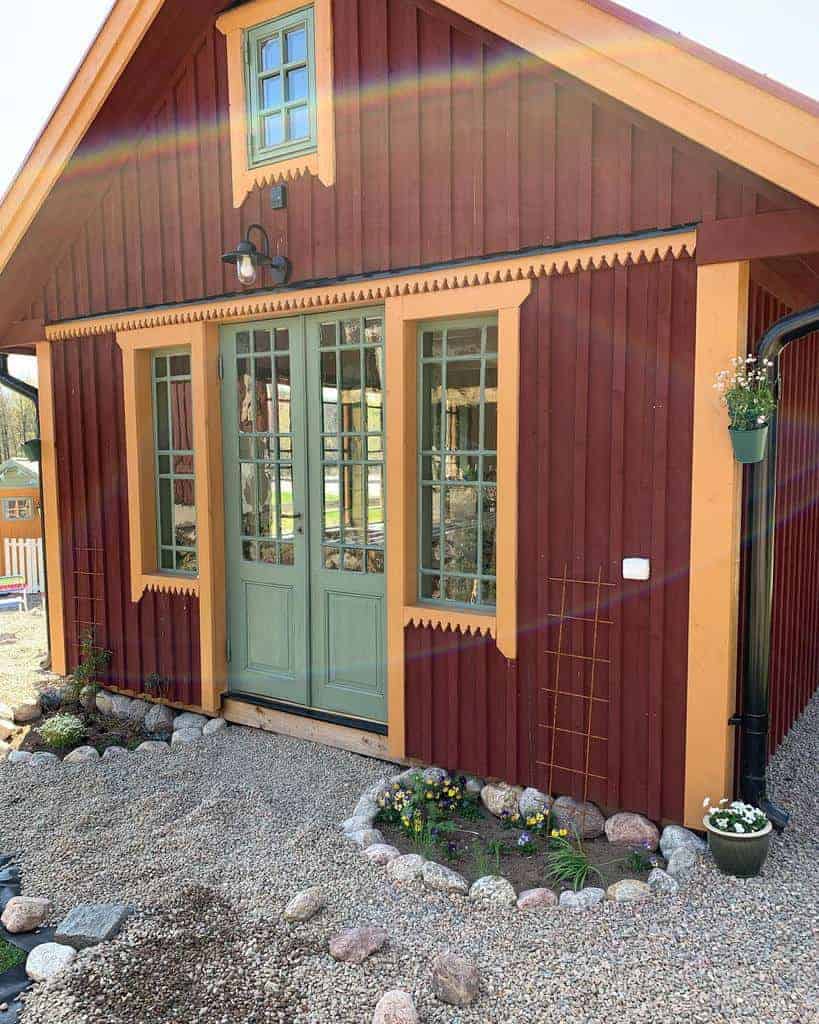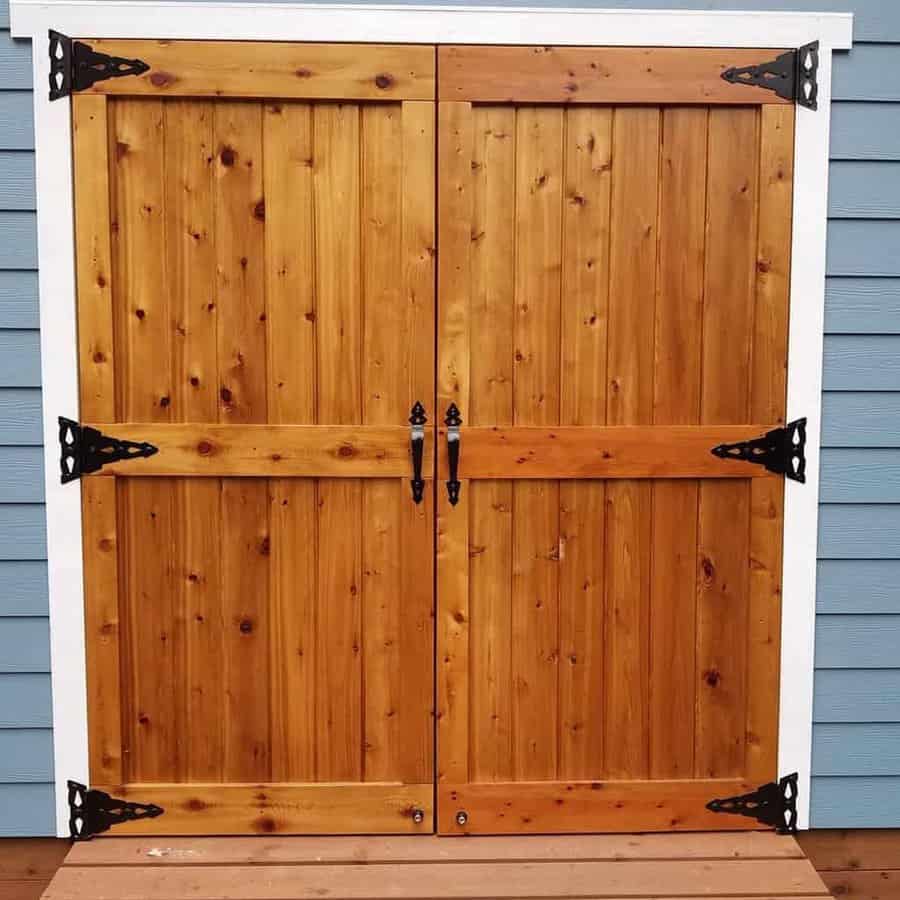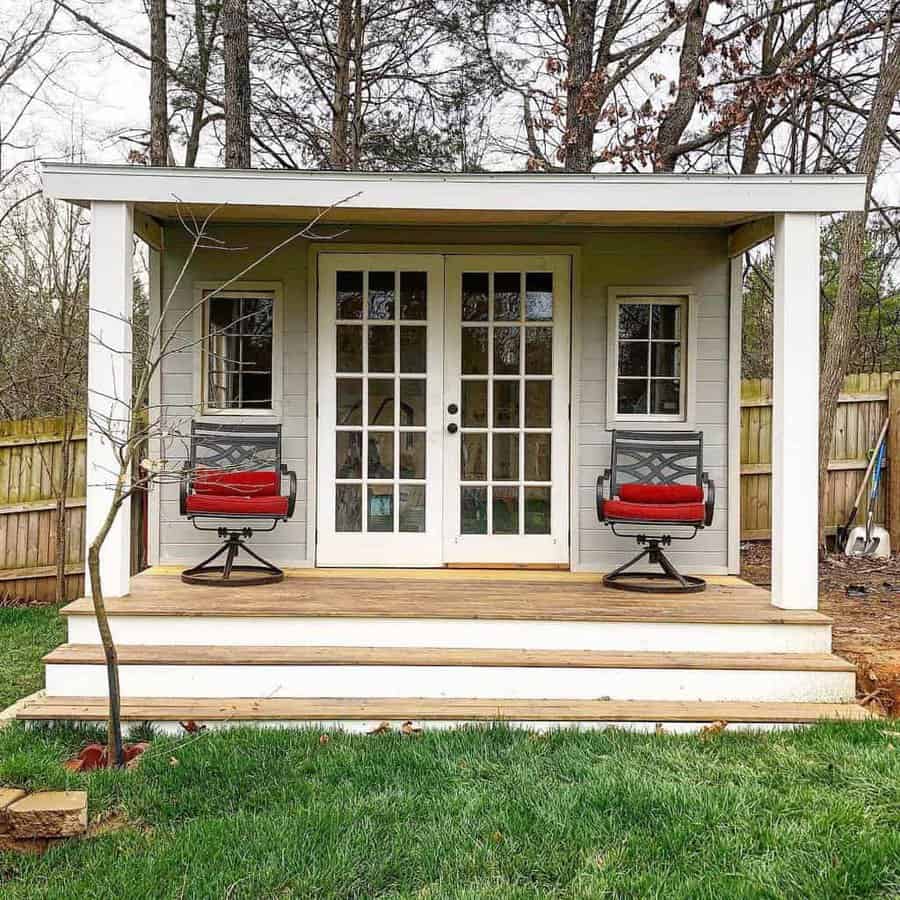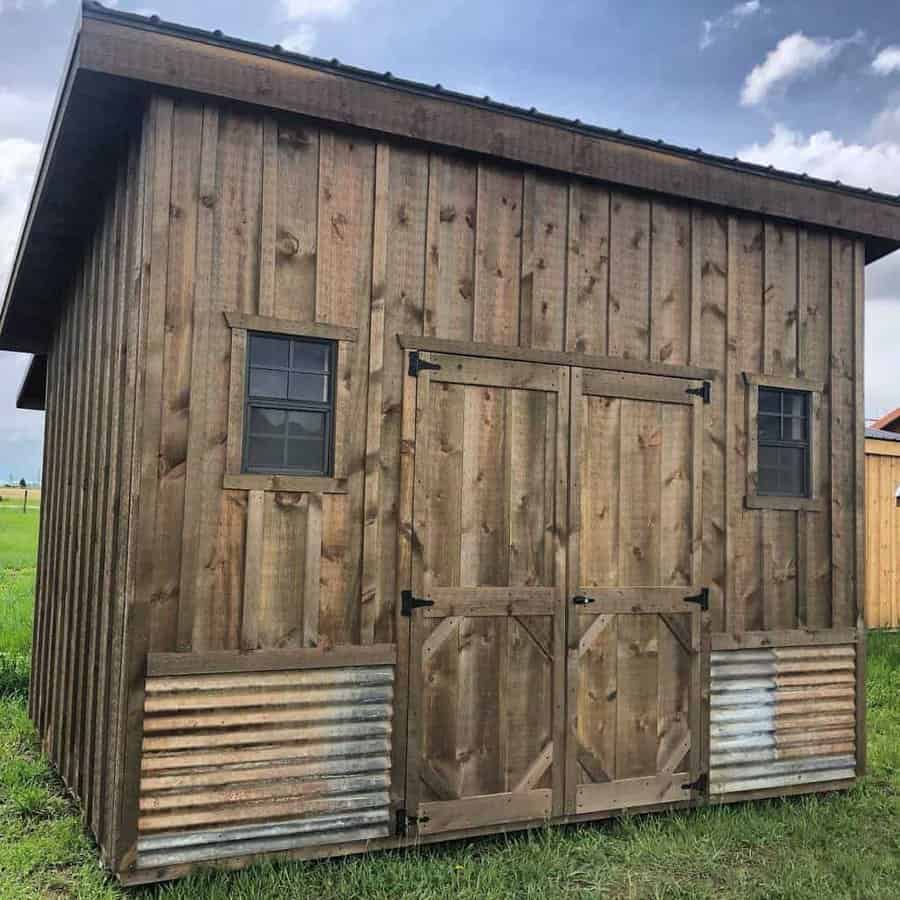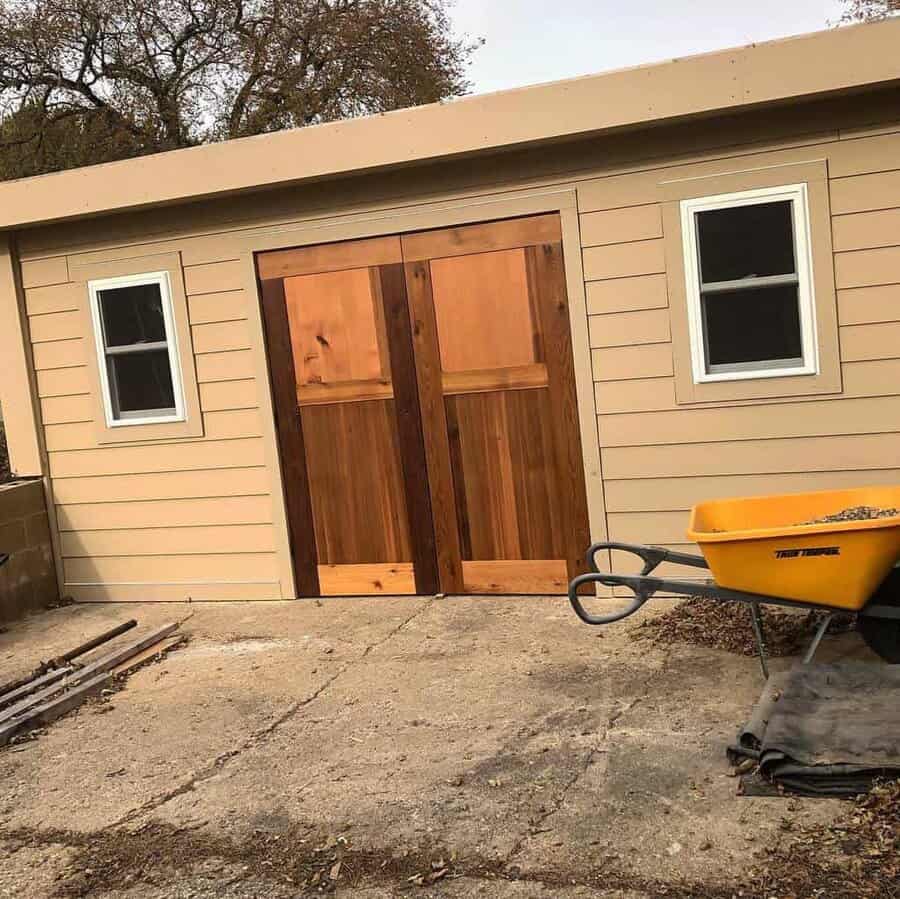 3. Charming Barn-Style Shed Entrance
Evoke the timeless appeal of rustic charm in your outdoor space with a barn-style shed door. This classic design choice brings a touch of nostalgia to your backyard or garden. Available in various materials, such as wood and composite, the barn-style door seamlessly blends with any exterior.
To achieve this look, consider consulting a local carpenter or exploring pre-made options. Enhance the ambiance by complementing it with vintage-style decor, like lanterns and antique tools, to create a welcoming and charming shed space.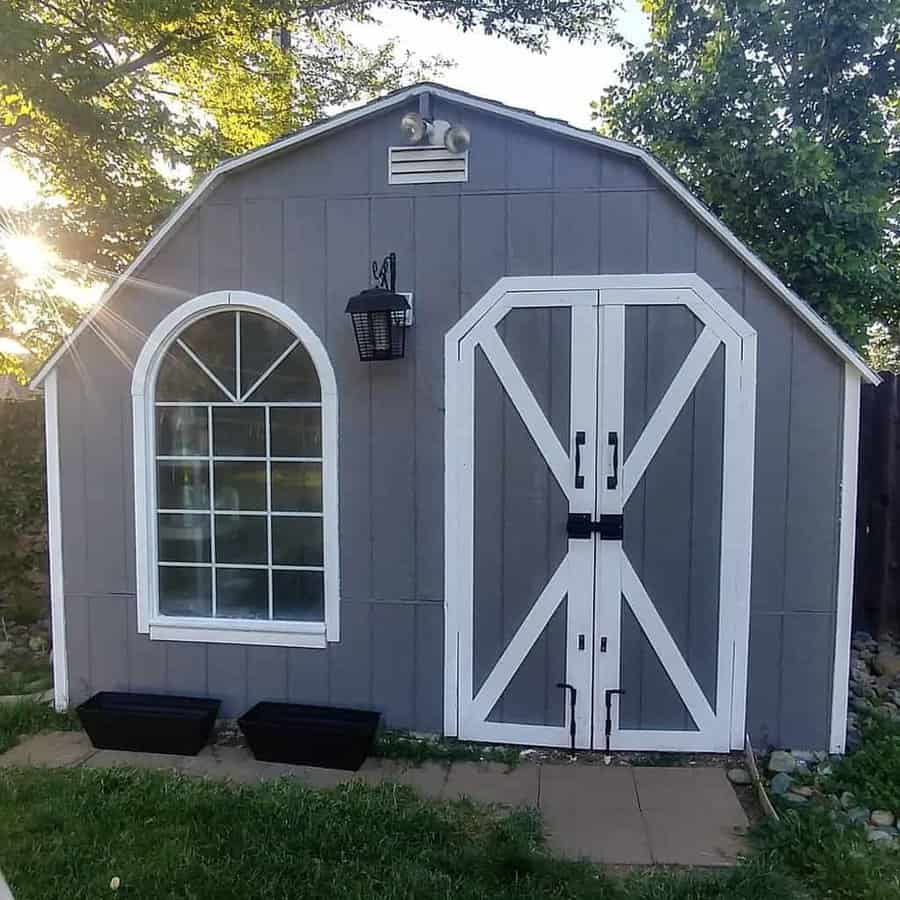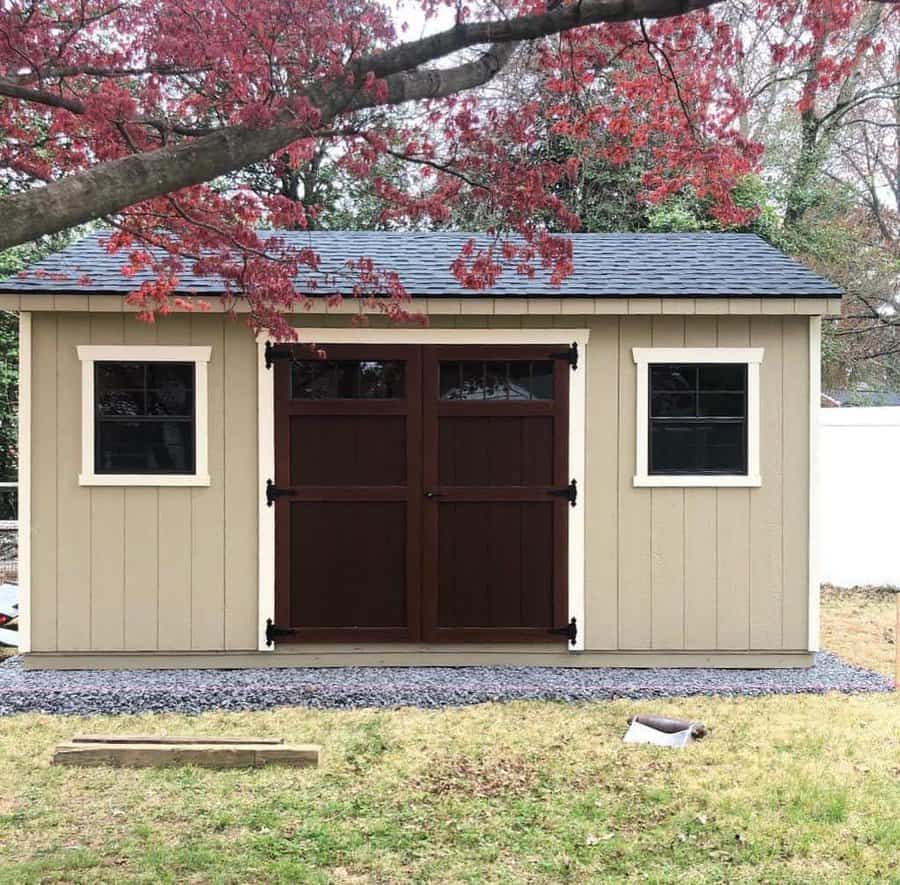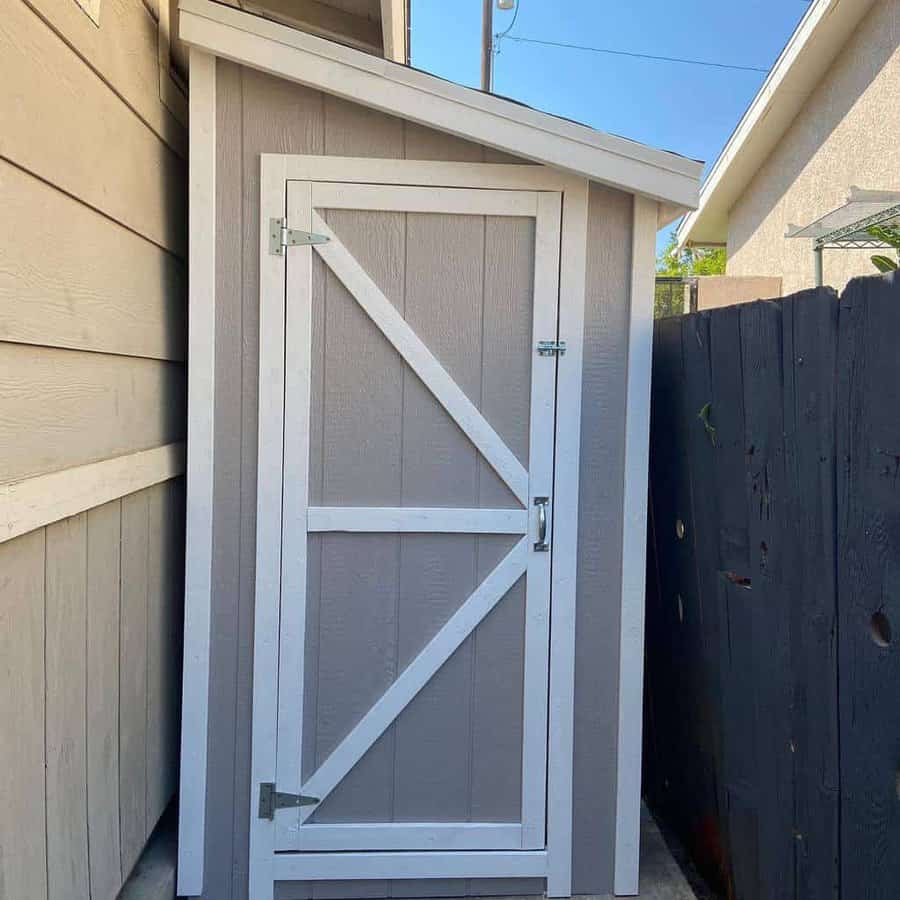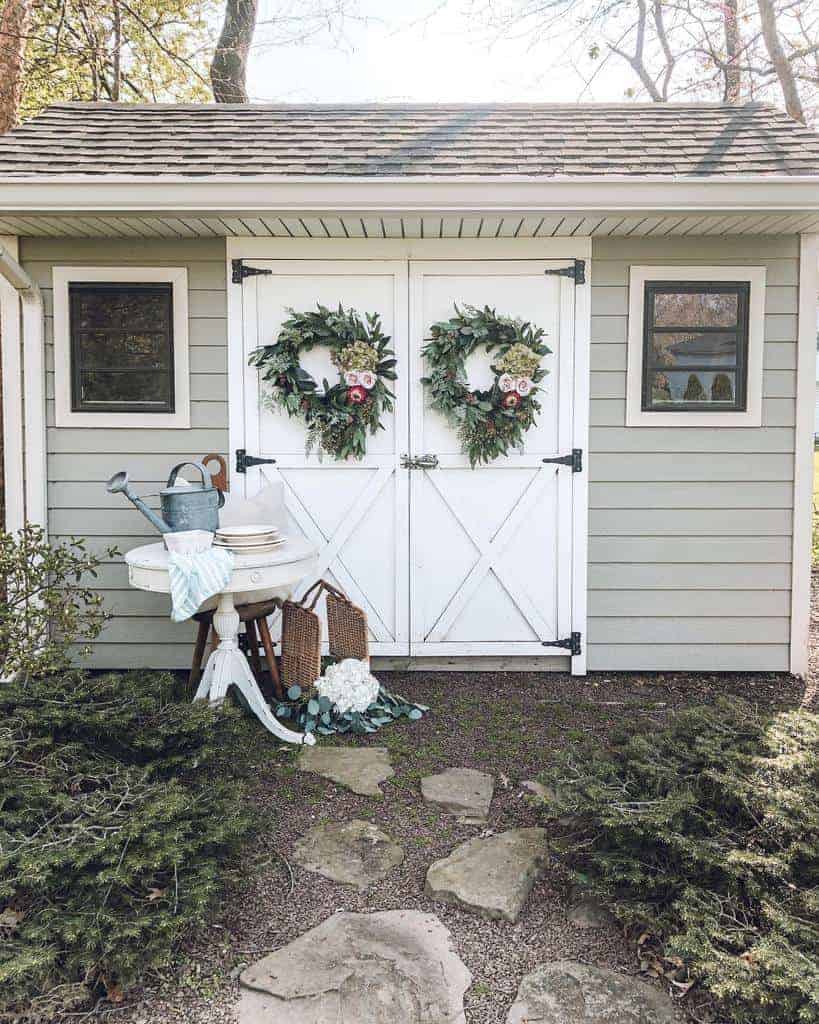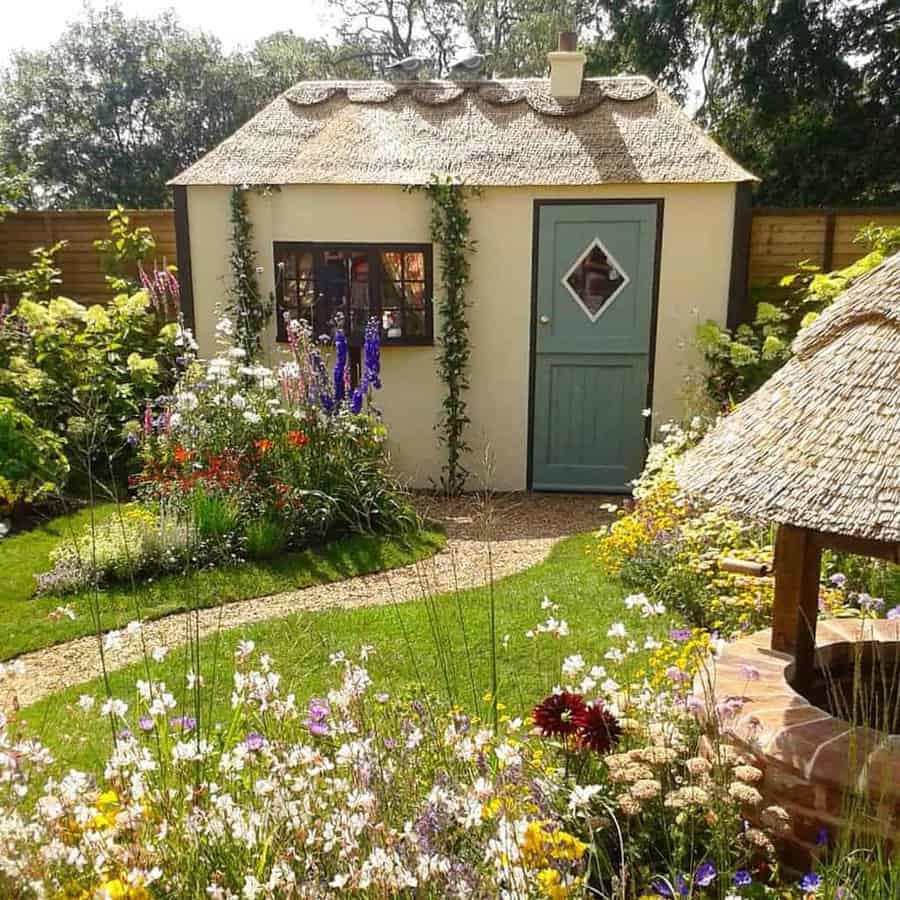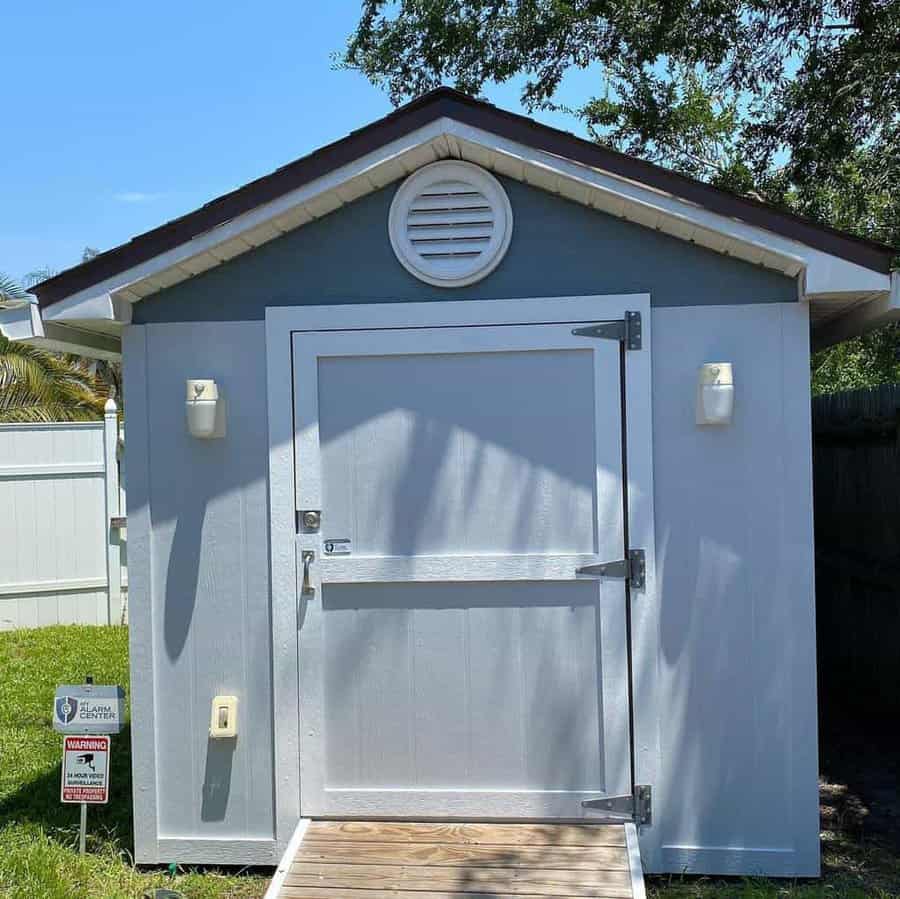 4. Embracing Minimalist Shed Doors
A minimalist shed door is a sleek and stylish choice that enhances both the look and security of your outdoor storage area. Characterized by its simplicity and straightforward frame design, these doors often come equipped with locks for added security.
Beyond their aesthetic value, minimalist shed doors can seamlessly complement other minimalist features like benches and planters, creating a harmonious design for your outdoor space. Plus, they are budget-friendly, making them an increasingly popular choice for homeowners seeking a minimalist aesthetic.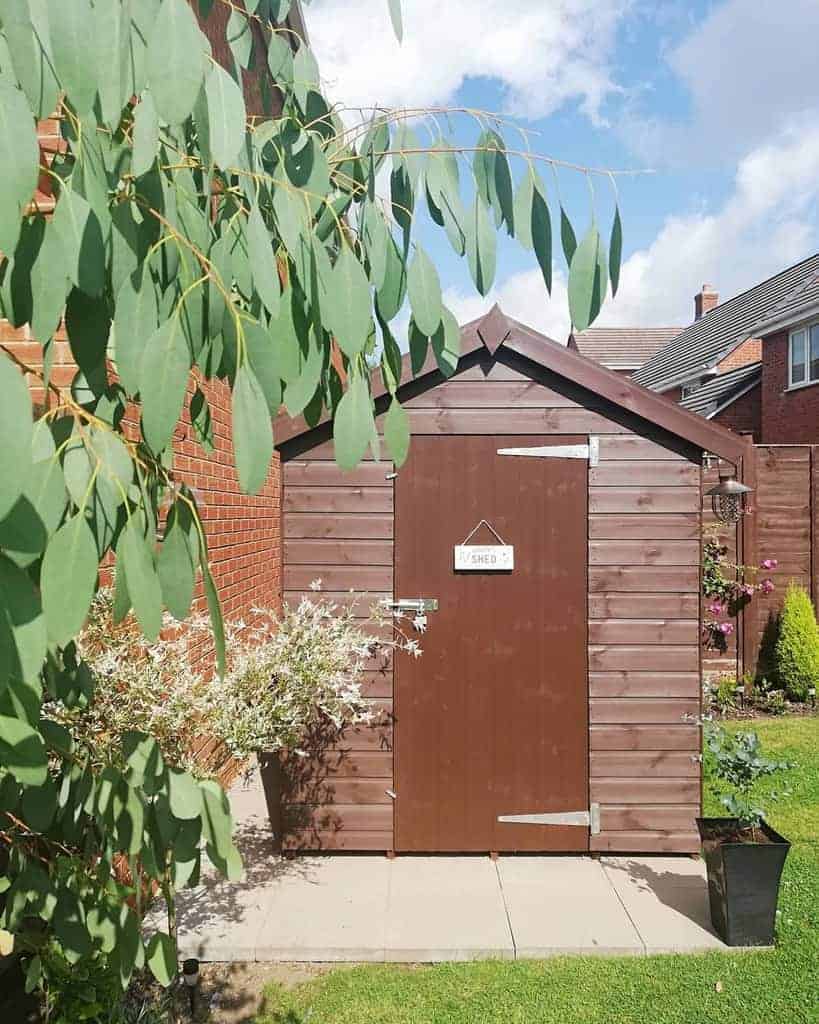 5. Shiplap-Styled Shed Door Beauty
Introducing a shiplap-style shed door to your outdoor setting can infuse it with a charming, shabby chic aesthetic. These doors truly shine when paired with a soft and understated color scheme, allowing the distinctive shiplap texture to take center stage. To embrace this design, start by choosing the right shiplap shed door that complements your shed's size and style. Combine it with other design elements, such as vintage fixtures or rustic planters, for a cohesive and visually captivating outdoor space.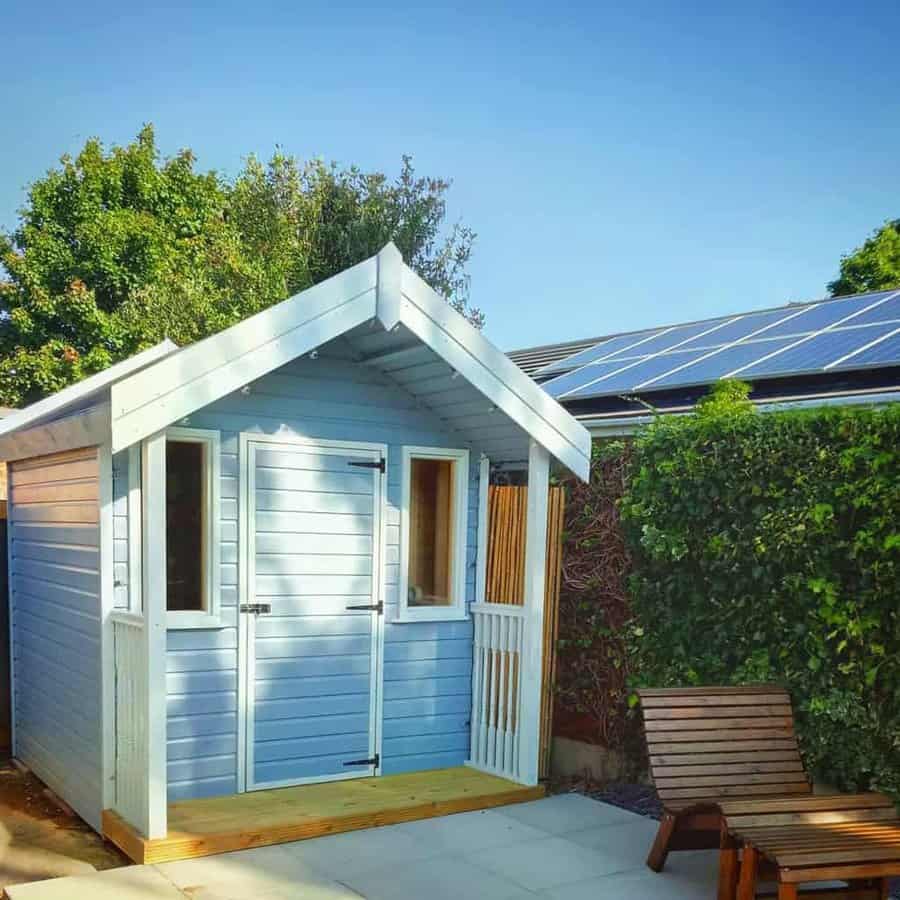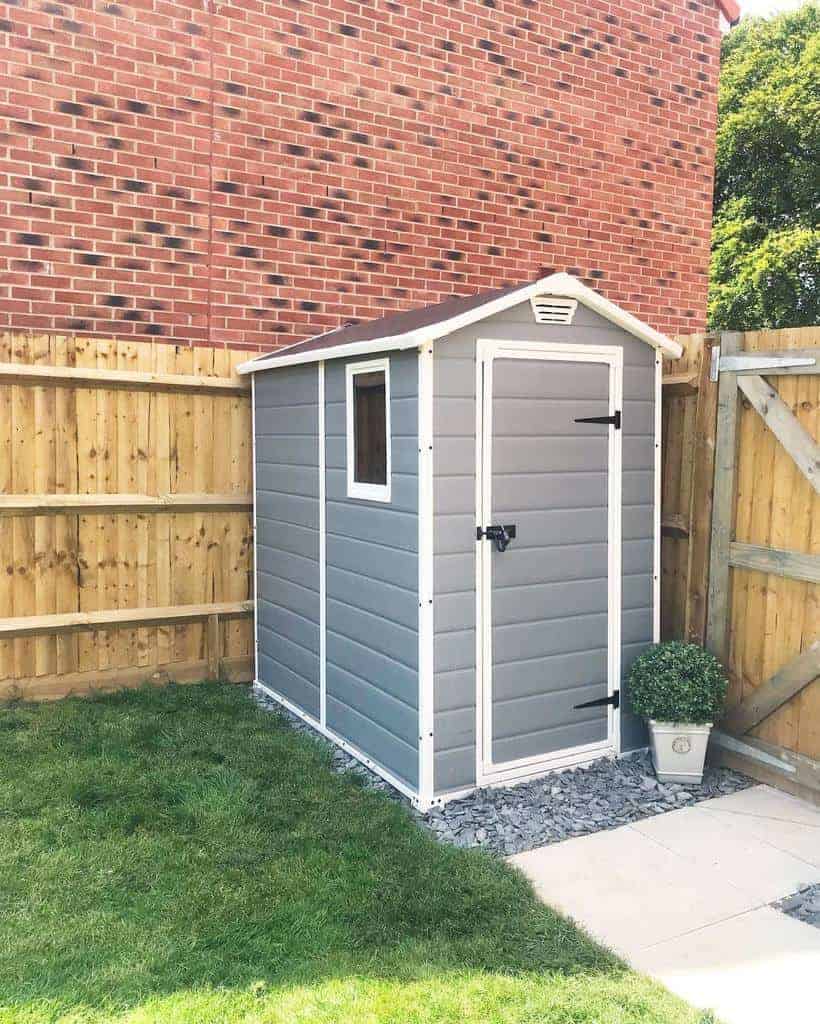 6. Glass-Adorned Shed Entrance
Lift the aesthetic and utility of your shed by introducing a shed entry door embellished with glass, establishing an attractive and secure area for storing tools, equipment, and various items. To achieve this design, opt for a shed door featuring transparent glass that complements your shed's style and proportions. The addition of glass not only improves the door's appearance but also bathes your shed in natural light, transforming it into a versatile outdoor living space.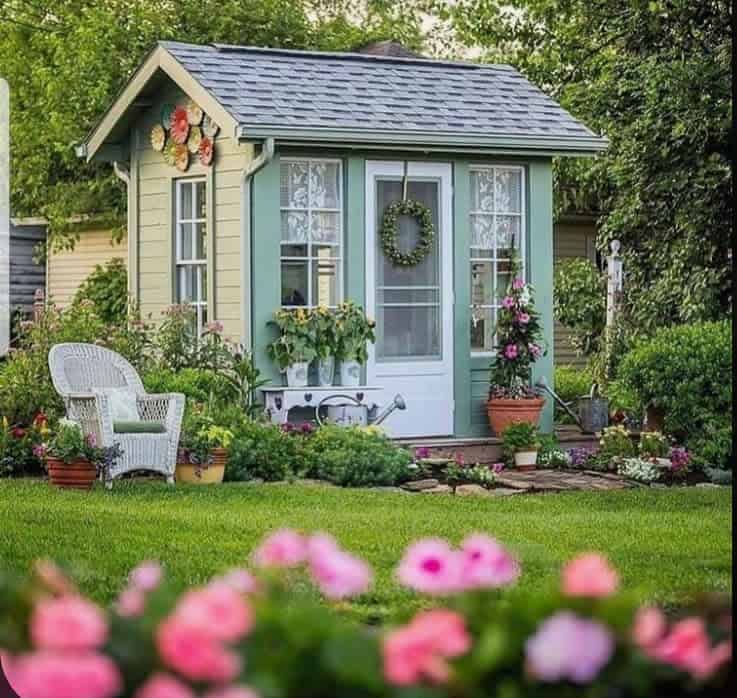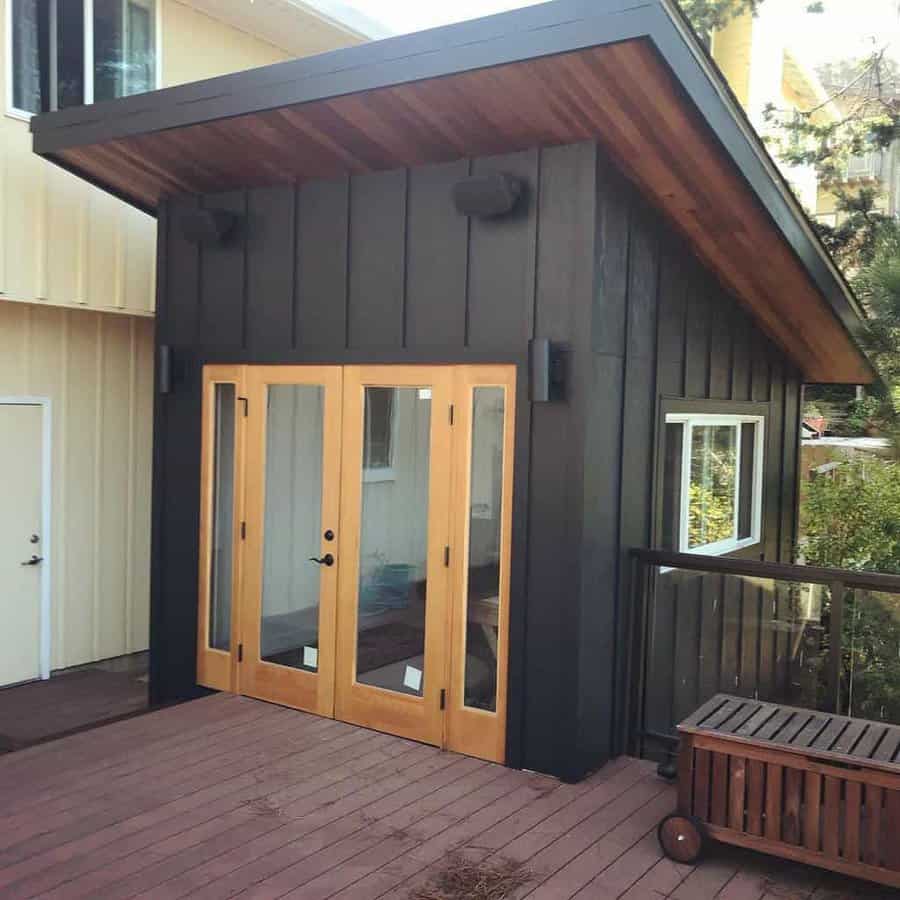 7. Convenient Roll-Up Shed Entry
A roll-up shed door is a smart choice for both convenience and aesthetics. These doors are made from various materials and have gained popularity due to their exceptional ease of use. They feature quiet, robust rolling mechanisms, making entry and exit a breeze. To elevate your shed's style and functionality, consider incorporating a roll-up door into your design.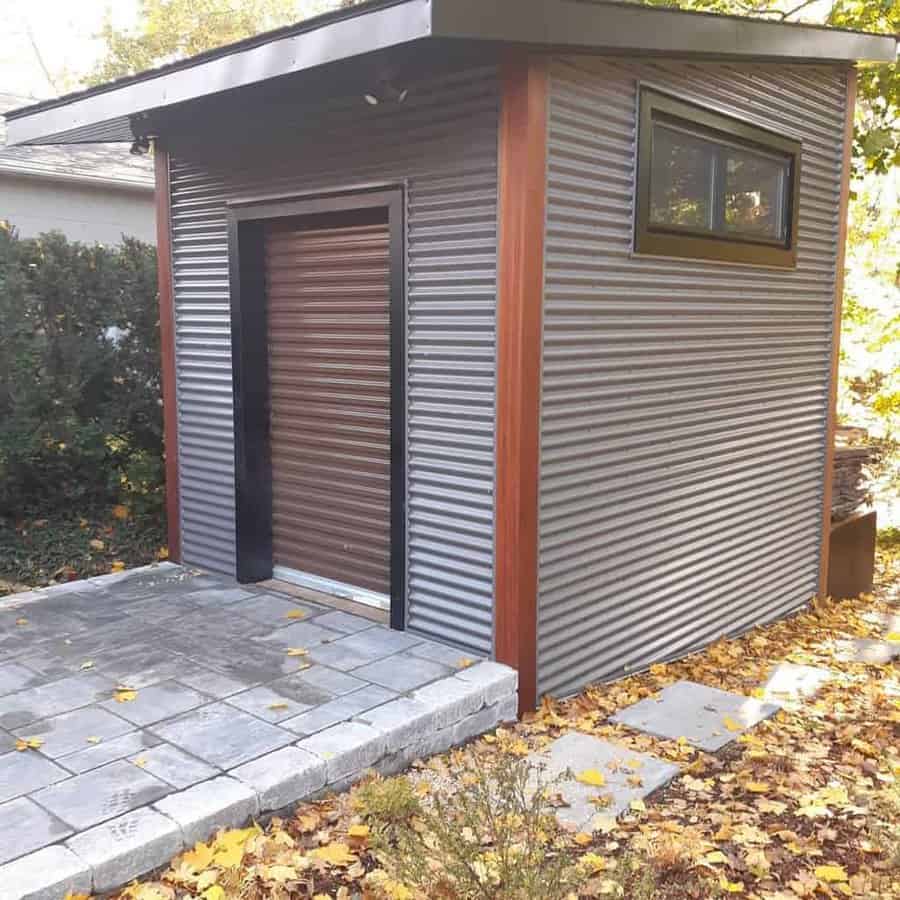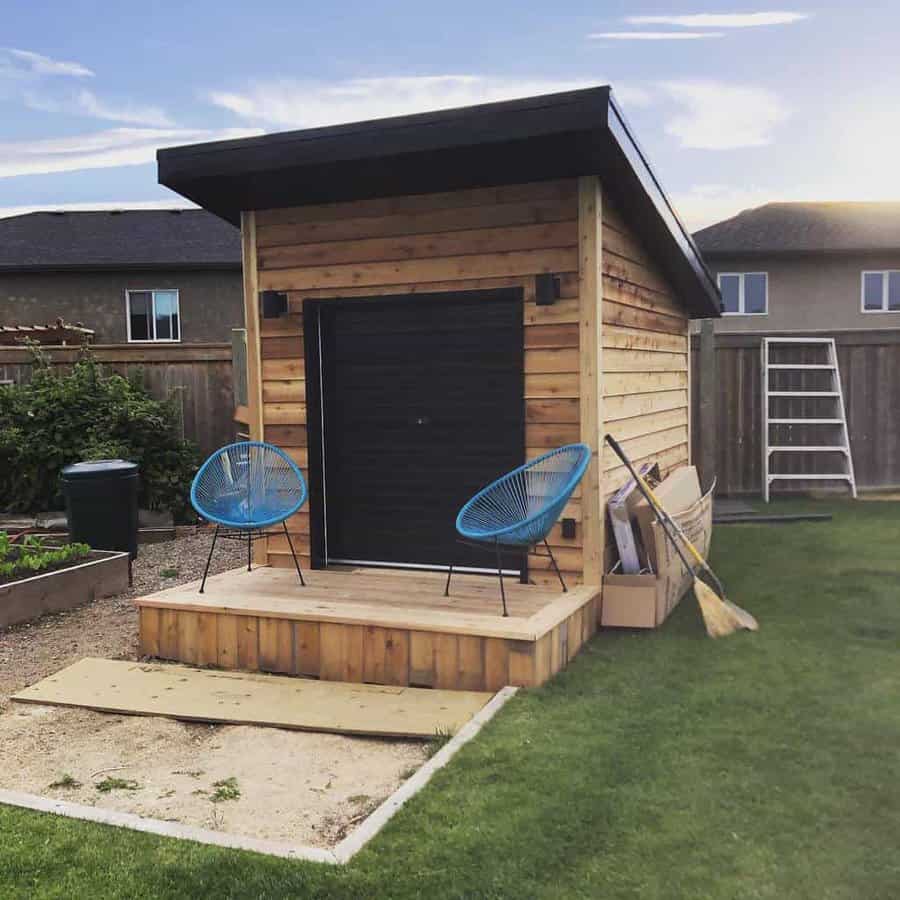 8. Rustic Charm in Shed Doors
Infuse rustic charm into your garden with a shed door crafted from reclaimed wood and adorned with distressed paint. To create an intimate, timeless feel, opt for this style. The rustic details, like rustic hinges and hand-applied distressed paint, make this door an ideal choice for enhancing your outdoor space. Consider complementing it with other rustic design elements to complete the look.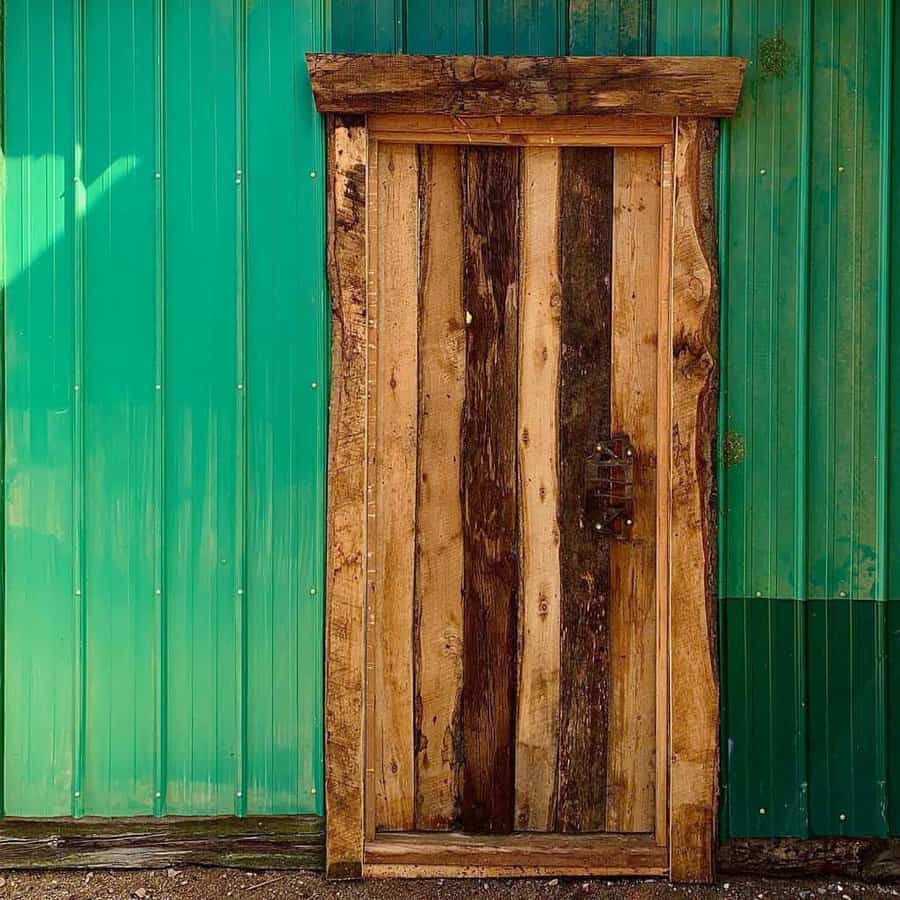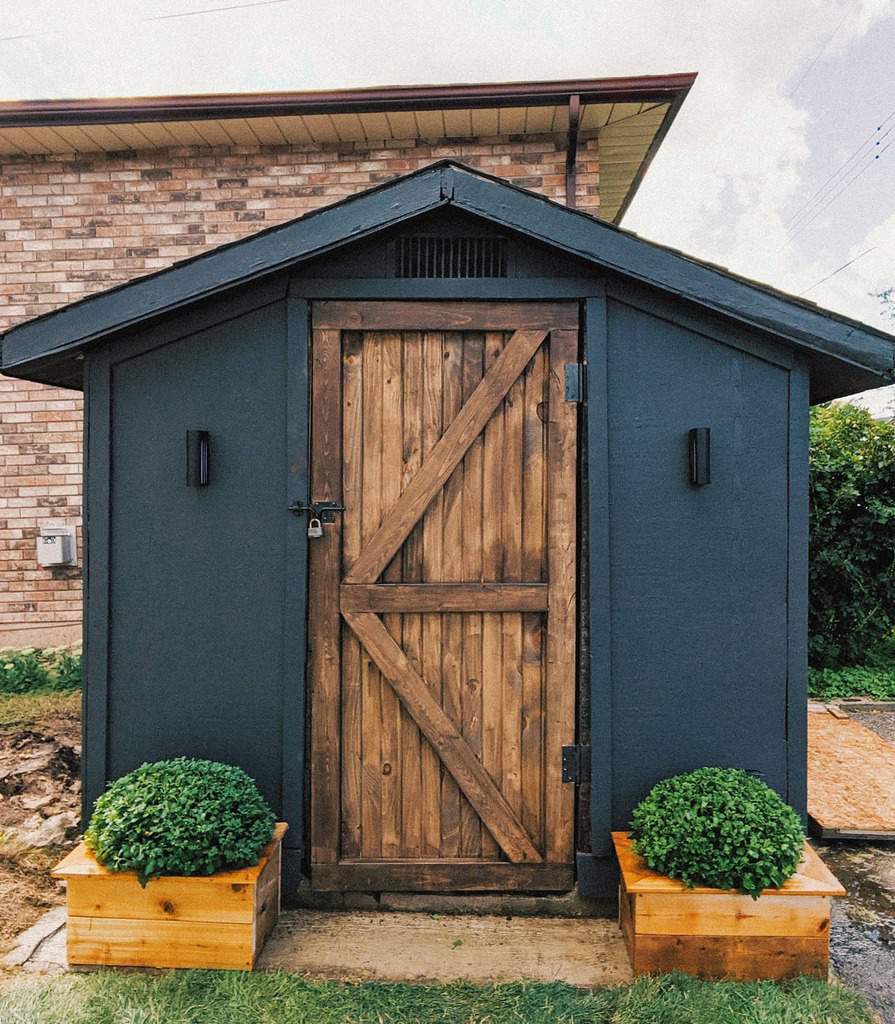 9. Canopied Shed Door Aesthetics
A canopy-equipped shed door not only provides shade and comfort but also enhances the functionality of your shed. It's an easy installation that allows natural light inside while safeguarding your belongings from the sun. Whether you're a gardener or a mechanic, consider adding a canopy door to your shed for cooler temperatures and reliable item protection. To complete the look, explore other design elements that complement this feature.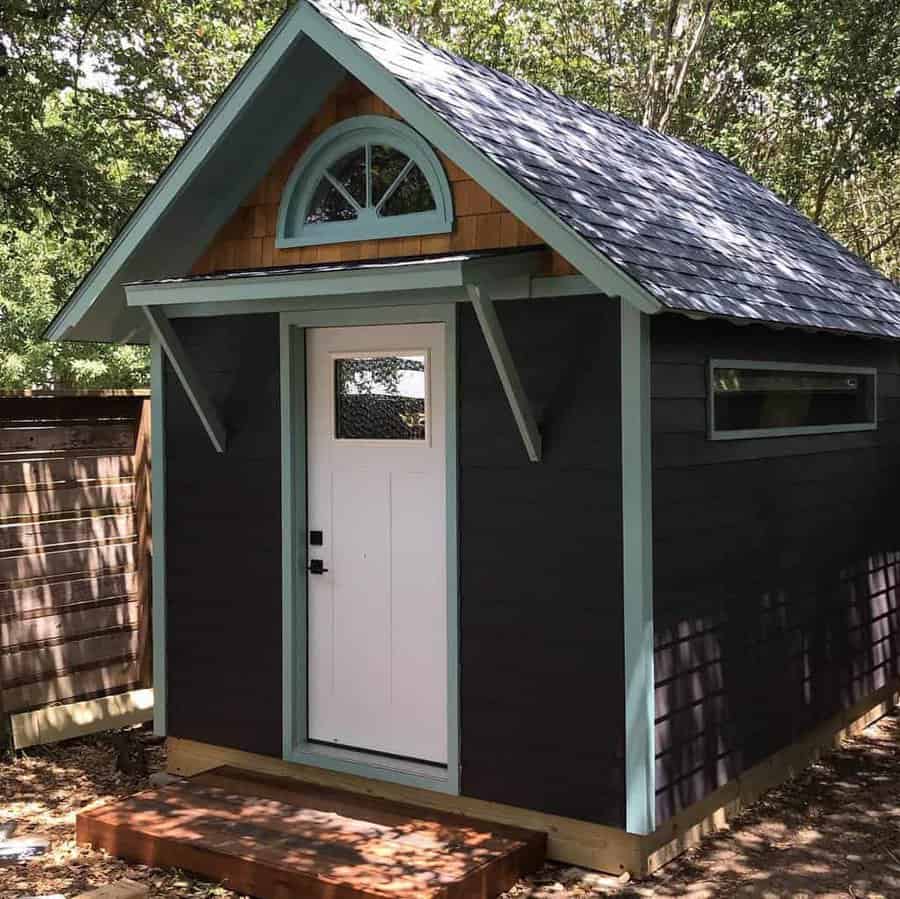 10. Hanging Decor for Shed Doors
Adding hanging decor to your shed door is an excellent way to enhance its visual appeal. Hanging ornaments, colorful beads, or potted plants can infuse creativity and uniqueness. Experiment with a mix of materials and textures, such as baskets and flower pots, for a striking impact. This simple yet effective technique can transform your shed's exterior. Explore various options to find the perfect decor that complements your style and space.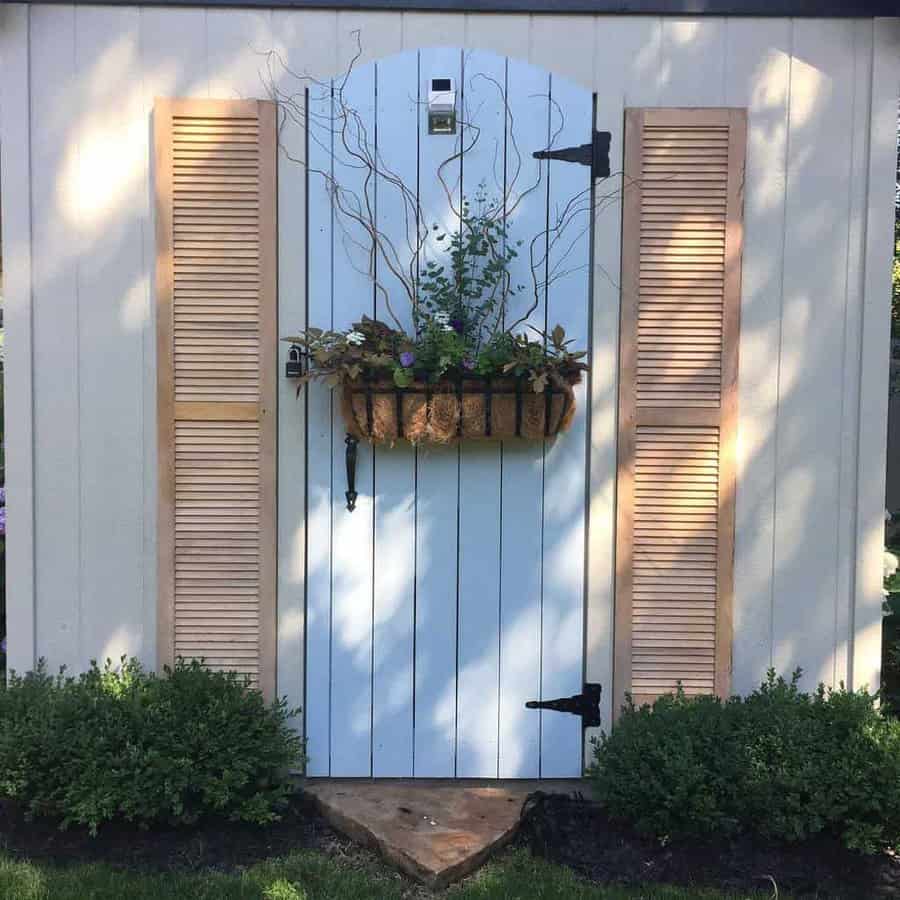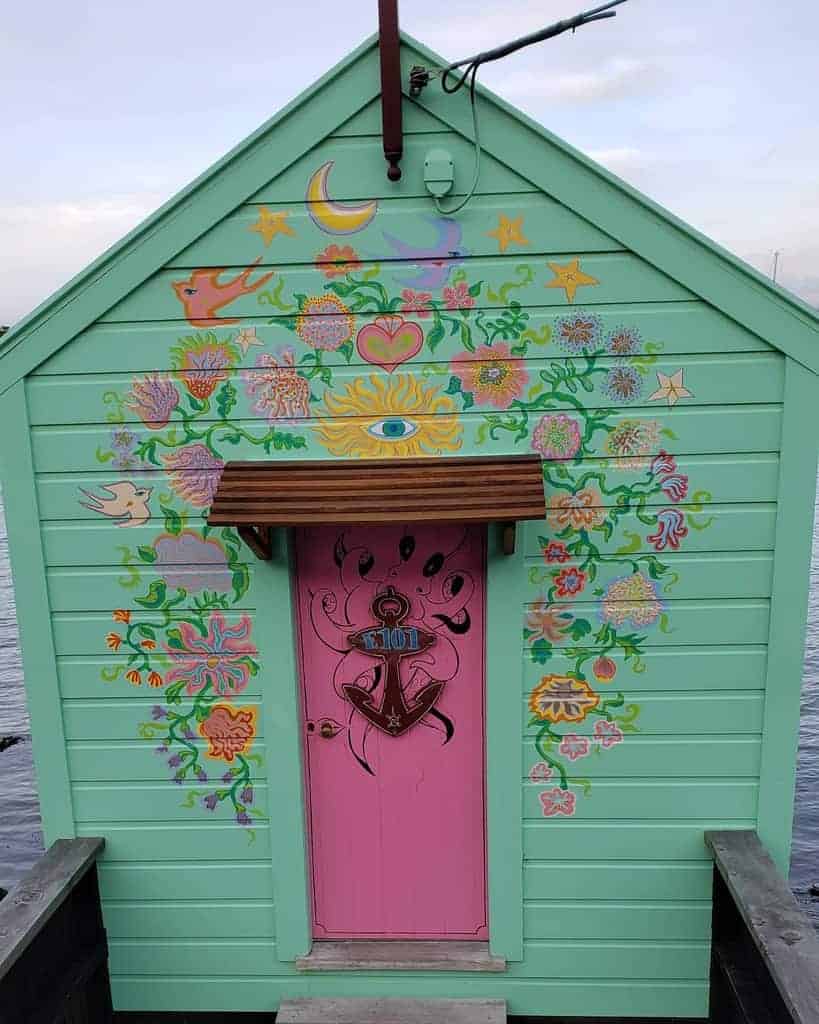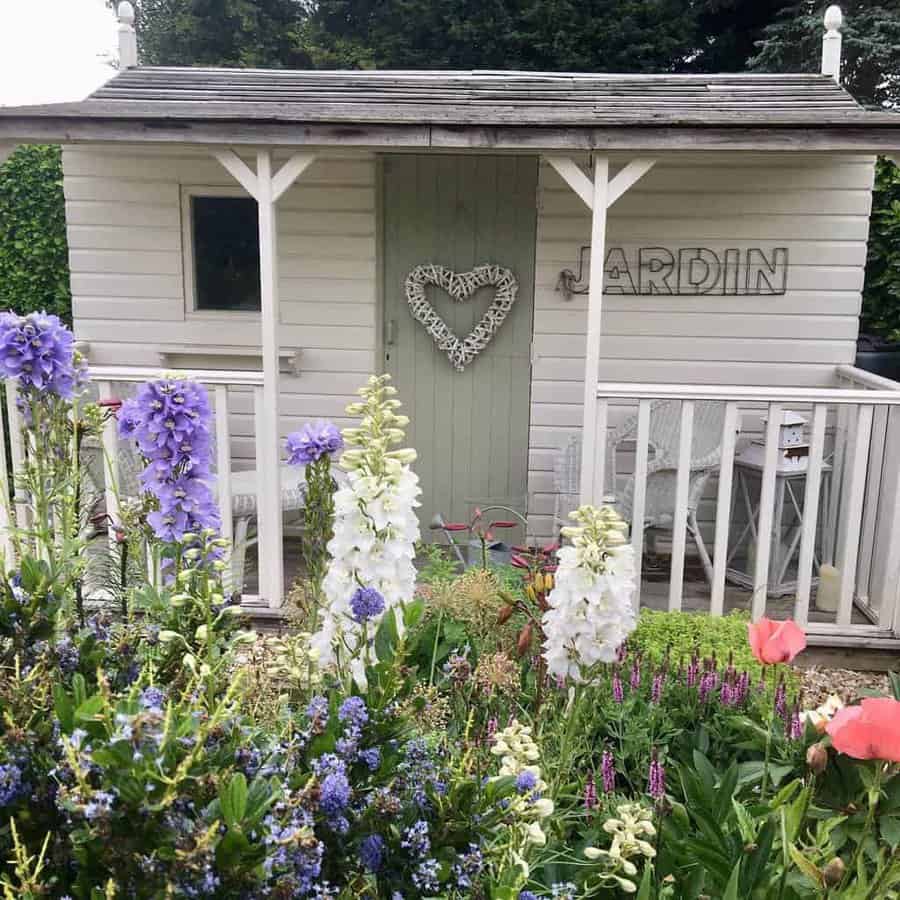 11. Metal-Framed Wood Entryway
A metal-framed wooden shed door is both durable and visually appealing. It provides a secure storage space for outdoor tools and materials, designed to withstand the elements. The metal frame adds strength and an industrial-chic vibe, while its timeless design complements any landscape. These doors are low-maintenance, making them ideal for busy homeowners. To enhance the overall aesthetic, consider incorporating other design elements that match this unique combination of metal and wood.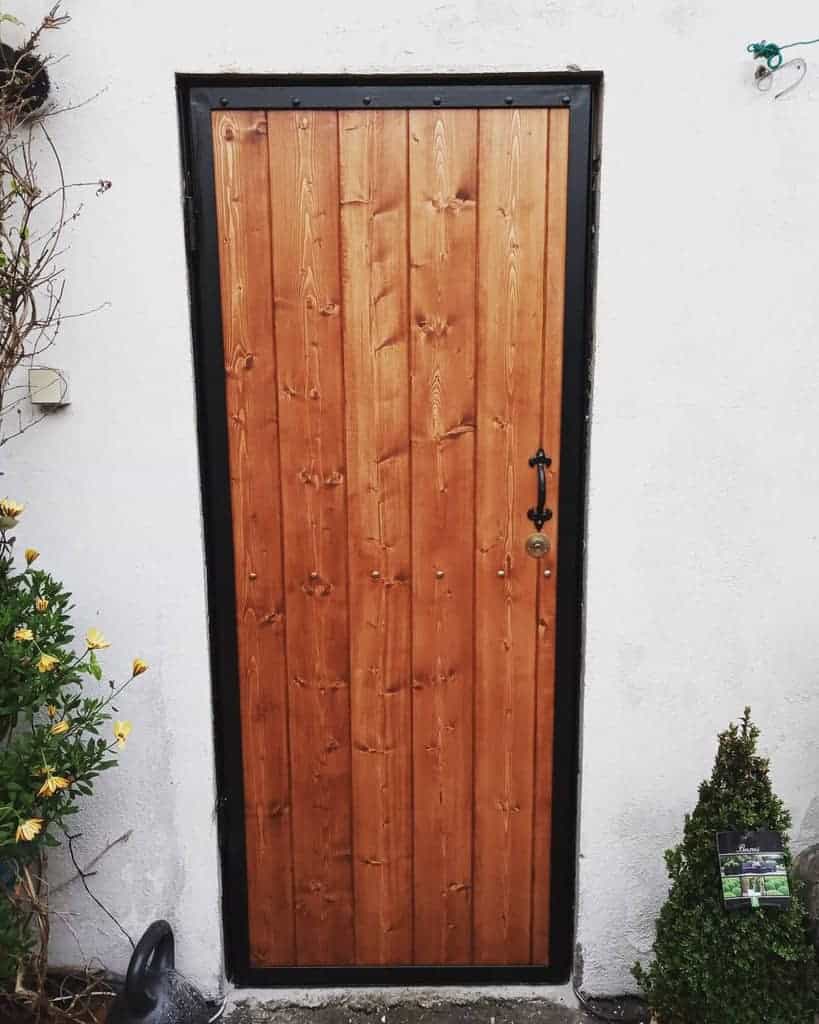 12. Smooth Sliding Shed Access
Sliding shed doors are a space-saving innovation that provides easy access to your shed's interior. These doors slide into the wall, saving valuable space and allowing you to utilize more of your shed. Their concealed design enhances security by eliminating exposed hinges and handles, making them a smart choice.
Beyond convenience and security, sliding shed doors offer a contemporary, upgraded appearance to your shed. Consider installing sliding doors to make the most of your shed's space, and explore complementary design elements to complete the look.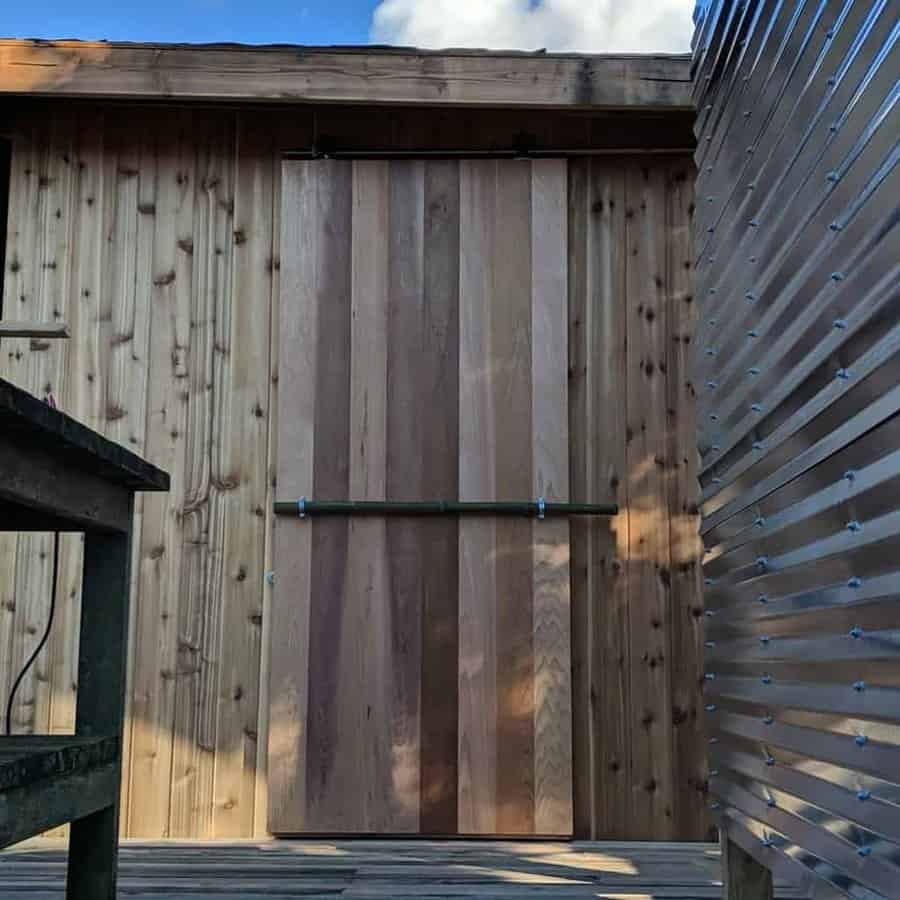 13. Fresh and Crisp White Door
Opt for a fresh and crisp white shed door to create an inviting outdoor atmosphere. Its light color instantly adds cheerfulness to the area, while its clean, timeless design complements various garden themes. White shed doors come in a range of materials and price points, from PVC to wood and uPVC, making it easy to find the perfect fit for your budget and style.
Personalize your white door with paint or decorations to enhance curb appeal and make it uniquely yours. To complete the look, consider incorporating other design elements that harmonize with the fresh and clean aesthetic of a white shed door.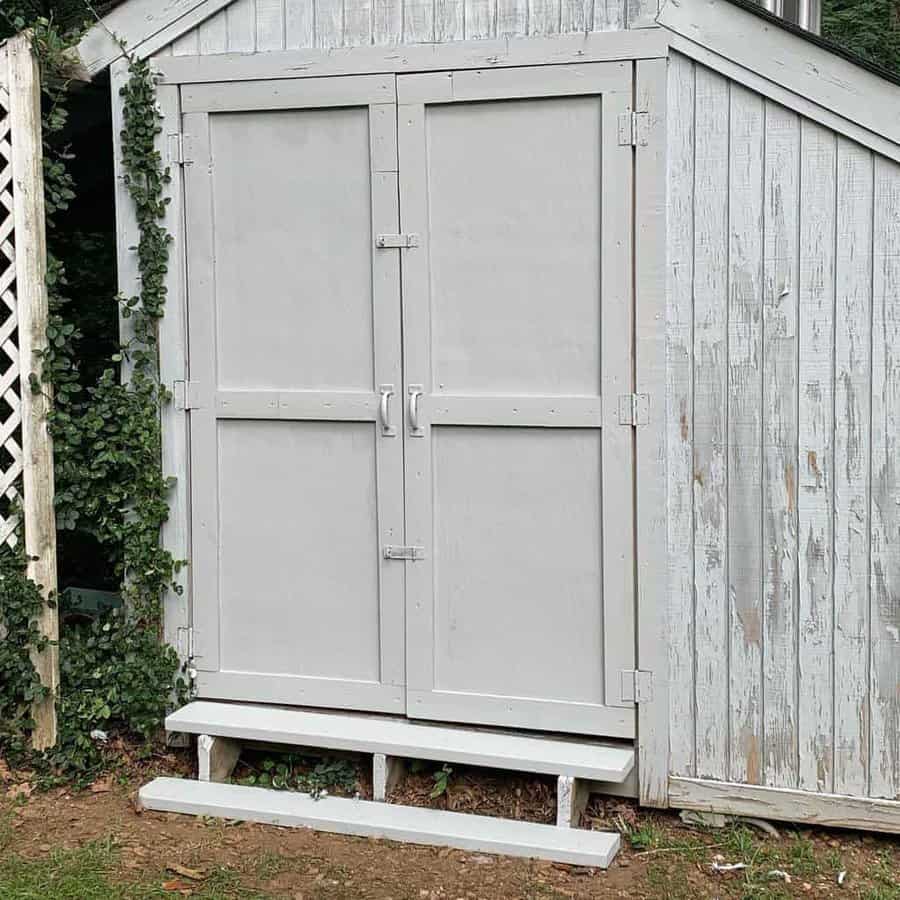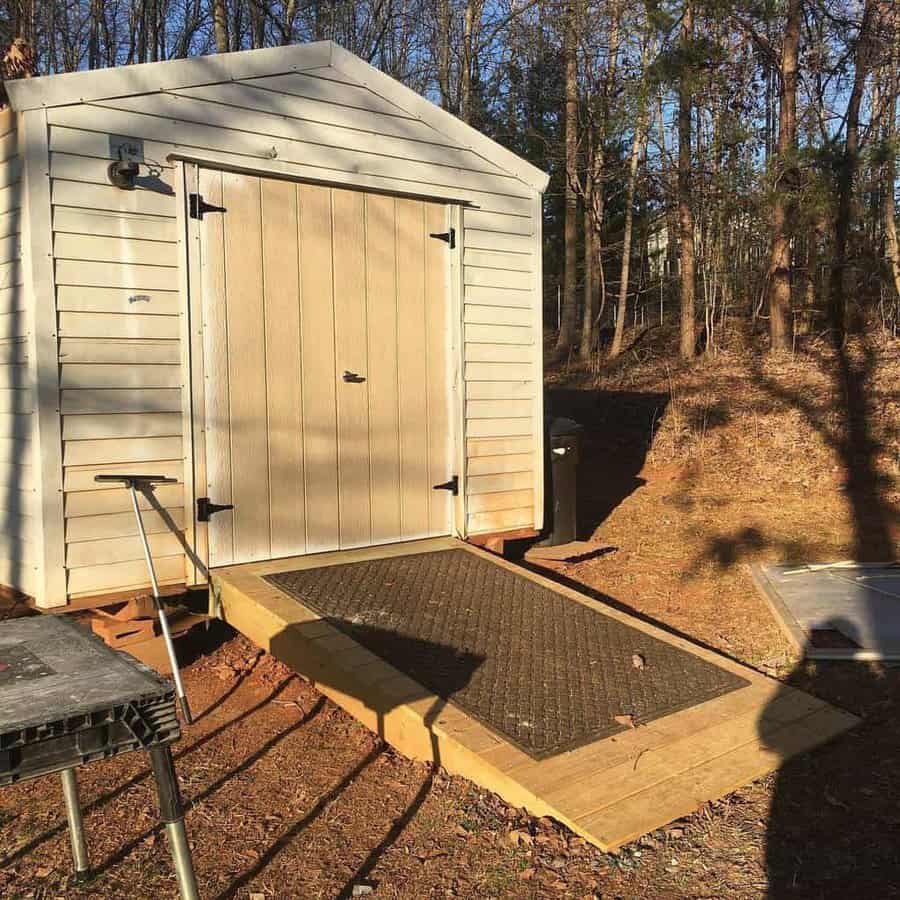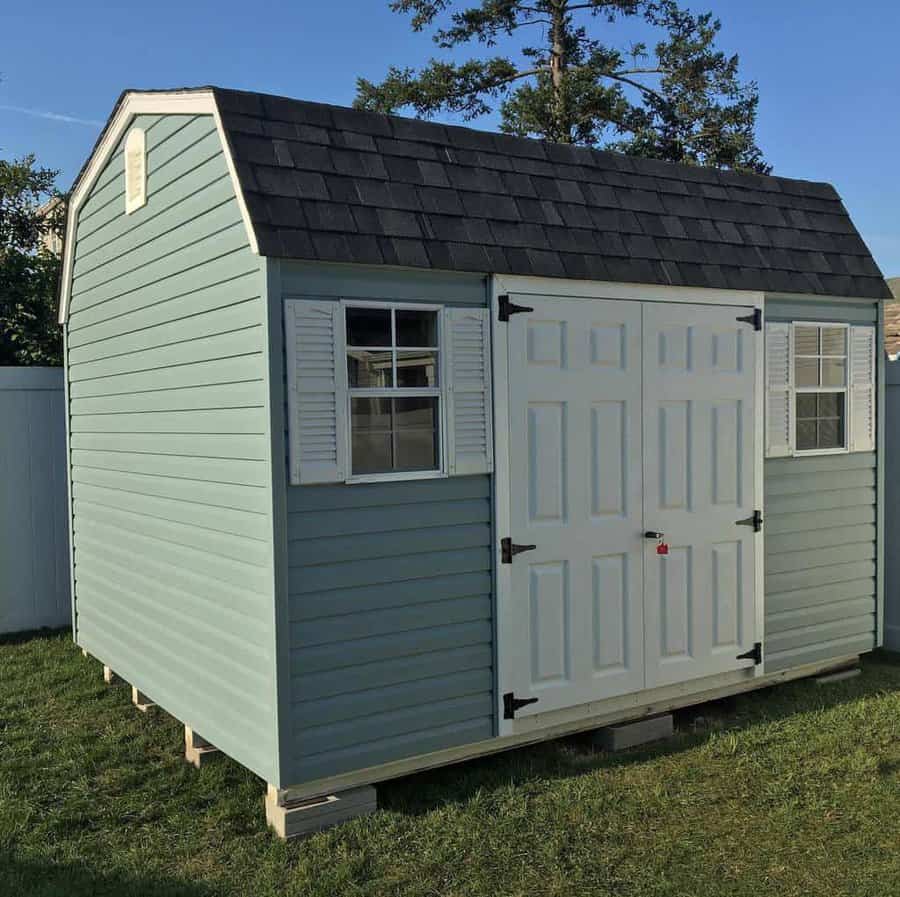 14. Shed Door with Screening Function
A shed door with a built-in screen provides a seamless connection between your shed and the outdoors. These doors not only add charm and interest but also allow natural light and ventilation without fully opening the door. This design feature enables you to enjoy the beauty of nature from within your shed.
Consider installing a screened door as a practical and personality-boosting DIY project. To complete the look, think about how other design elements in your shed can complement this connection to the outdoors, such as cozy seating or potted plants.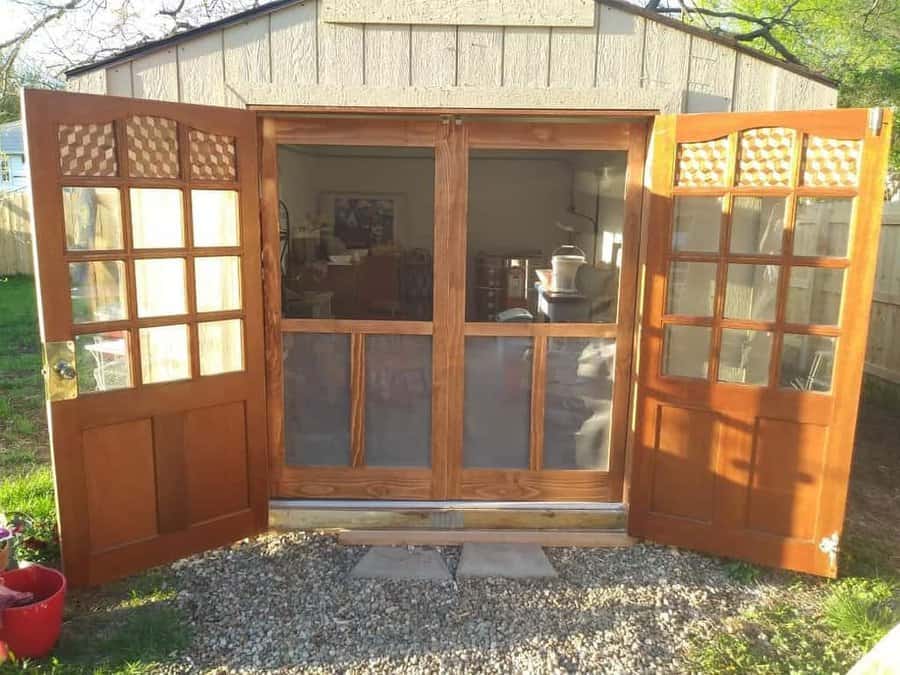 15. Bold and Beautiful Black Entry
A black shed door can be a stunning addition to your outdoor space, creating a captivating focal point. This versatile design complements various styles, from country to modern and industrial, offering a timeless appeal that suits all tastes.
Beyond aesthetics, the black finish provides excellent protection against the elements and conceals imperfections. Consider incorporating other design elements like contrasting colors or stylish hardware to complement the bold and beautiful look of your black shed door. This choice offers a unique style and enhanced durability for your backyard retreat.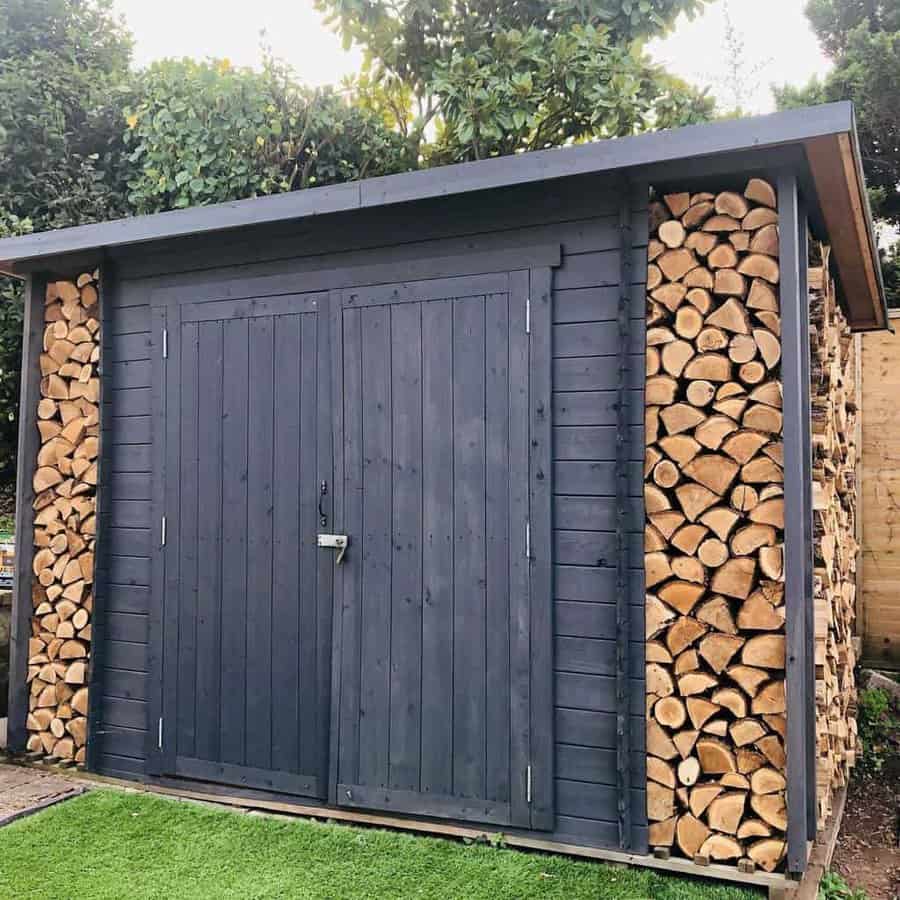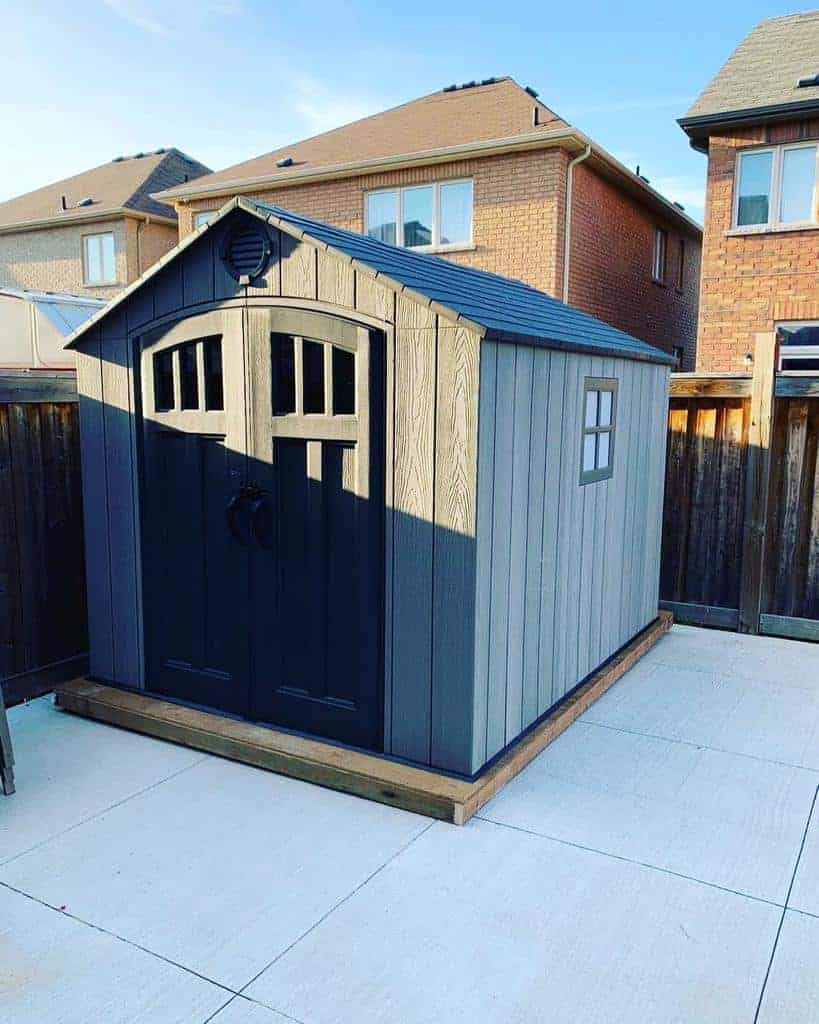 16. Natural Wood Shed Door Appeal
A wooden shed door is a fantastic addition to any outdoor area, infusing it with a warm and inviting ambiance. This durable material offers not only an appealing aesthetic but also excellent weather resistance. To elevate its design, consider incorporating black metalware like handles, hinges, and locks, which not only add visual interest but also enhance security.
Pairing it with wooden sidings creates a harmonious look. Wooden shed doors can be tailored to your specific dimensions, and they come in a range of styles to suit your outdoor design, making your space uniquely inviting.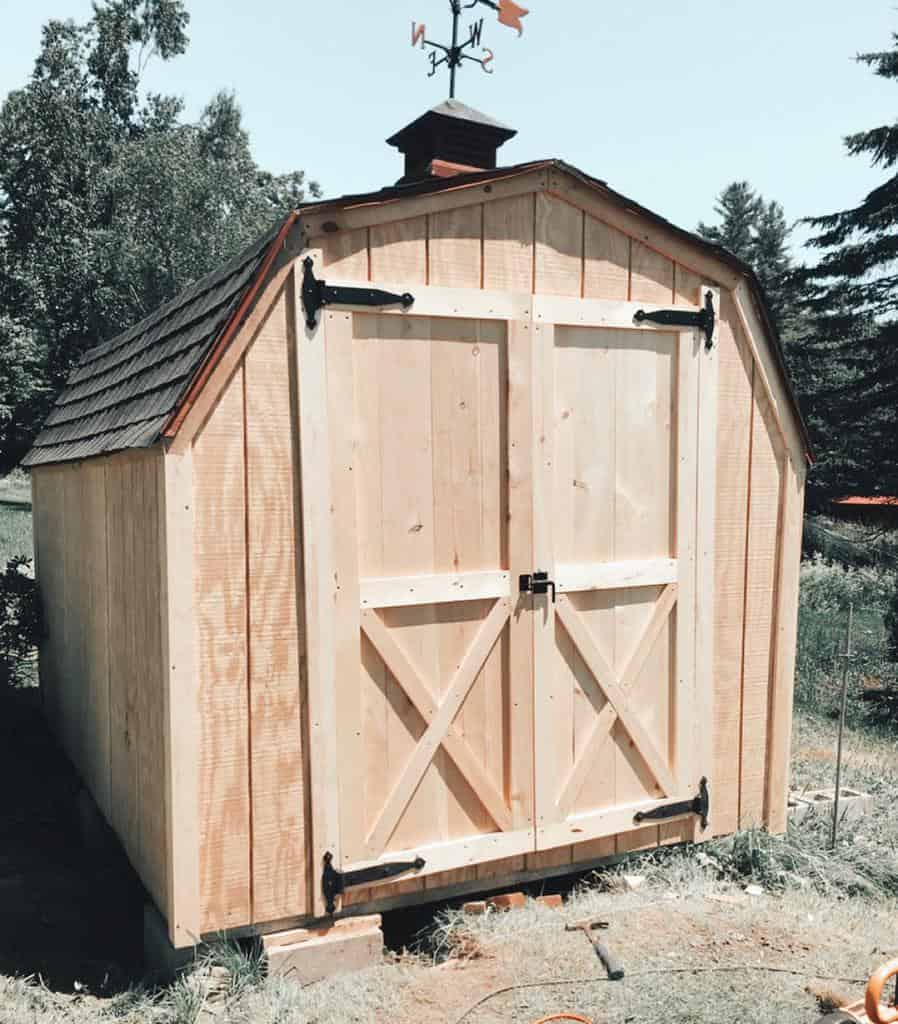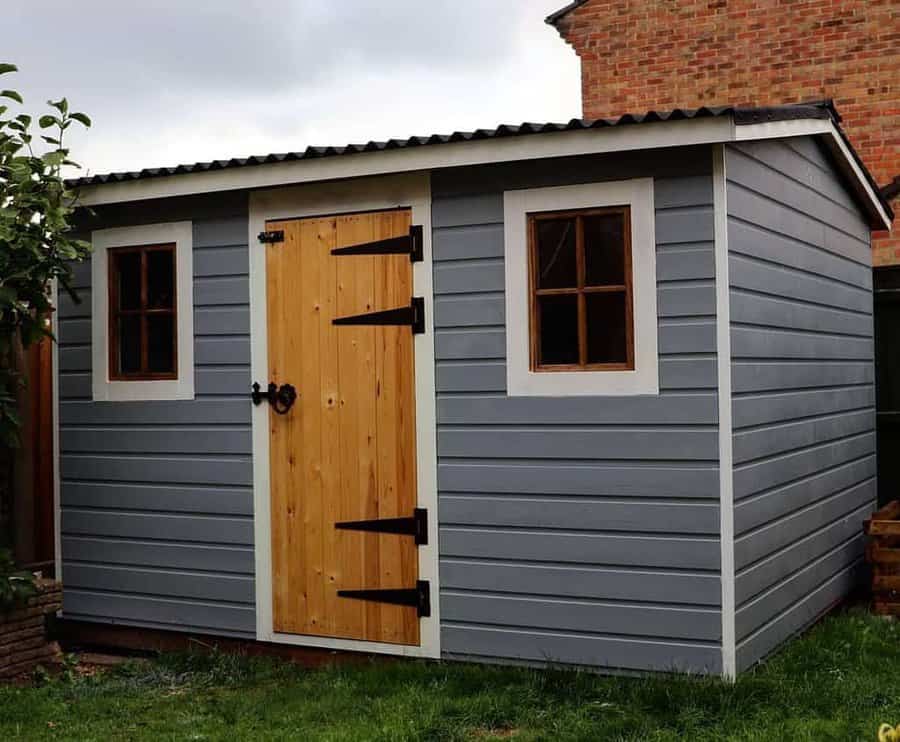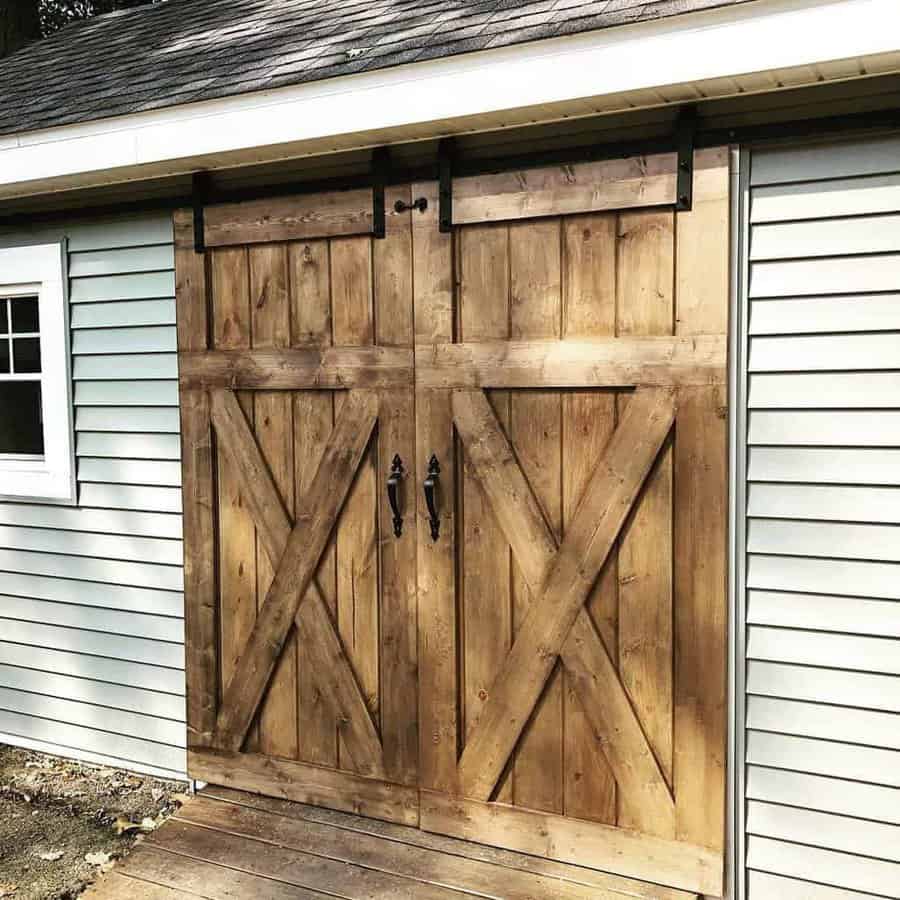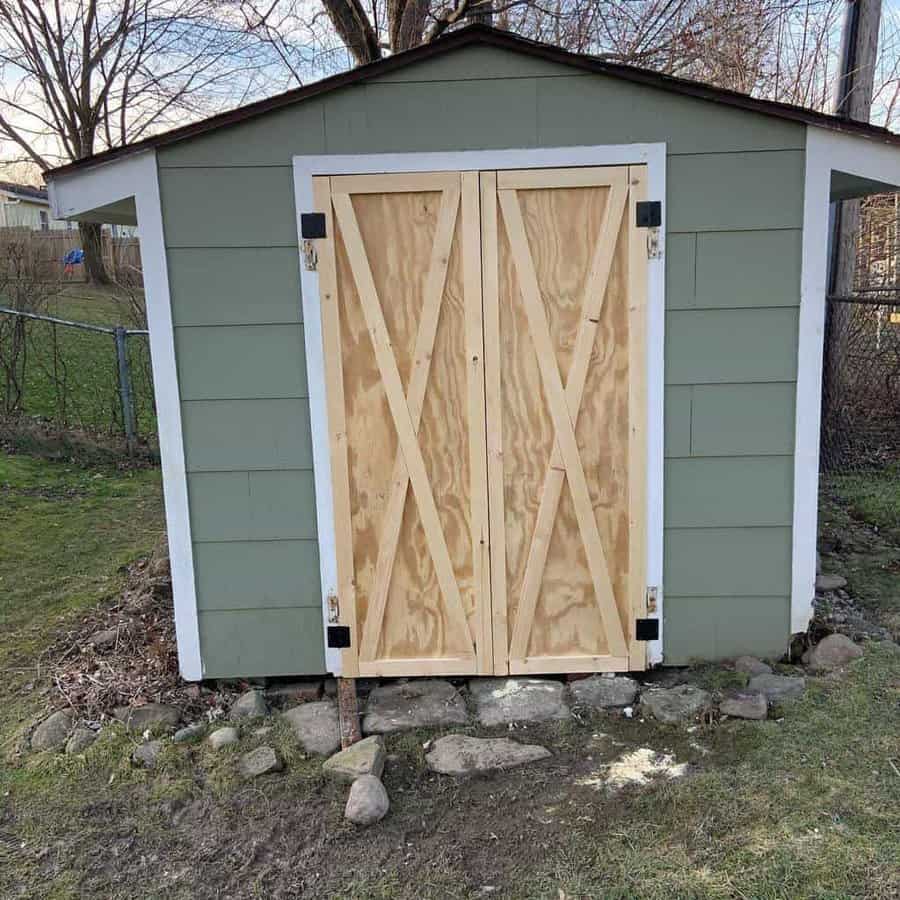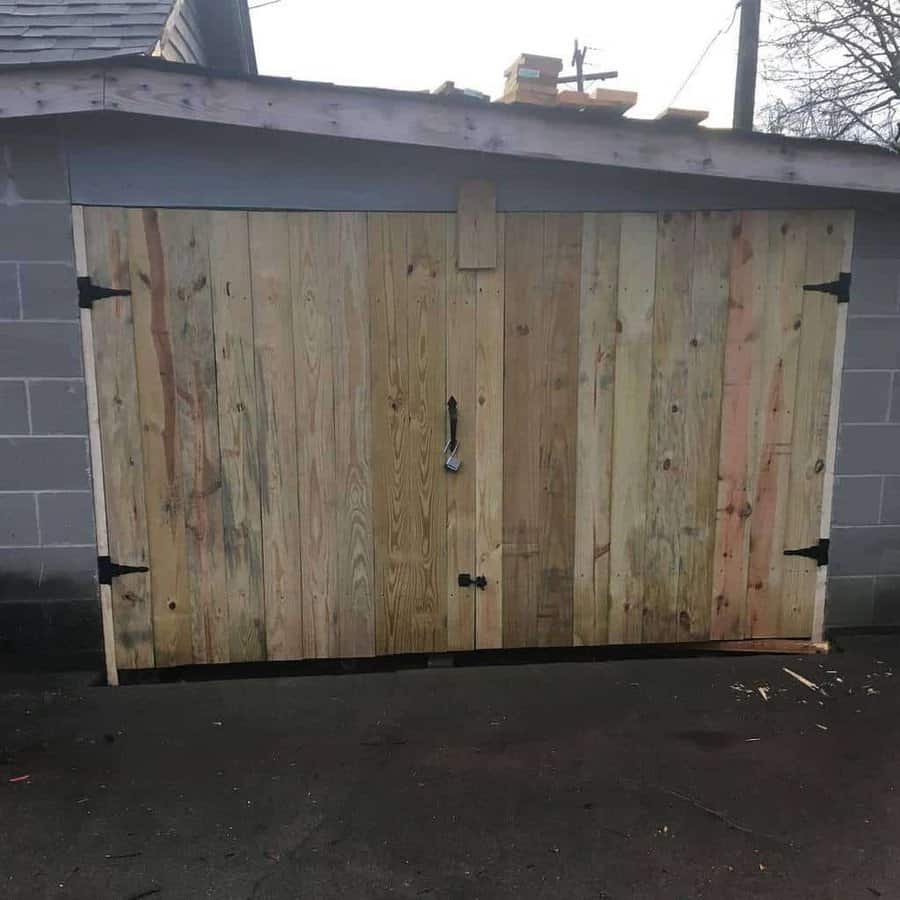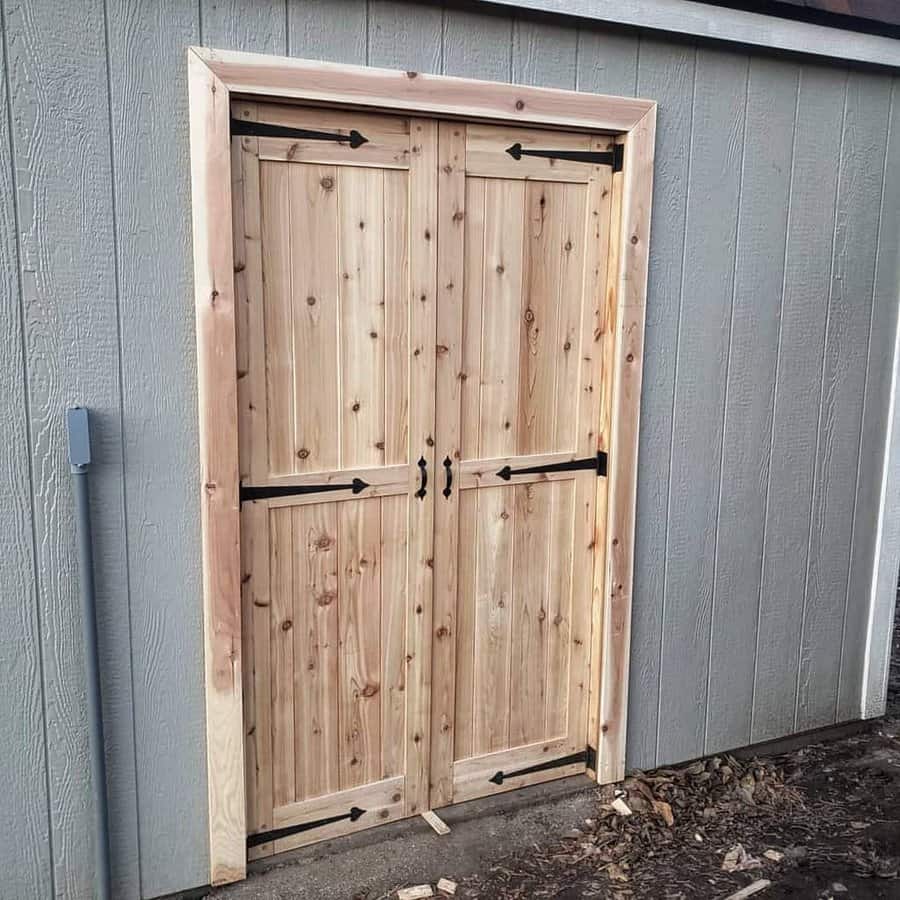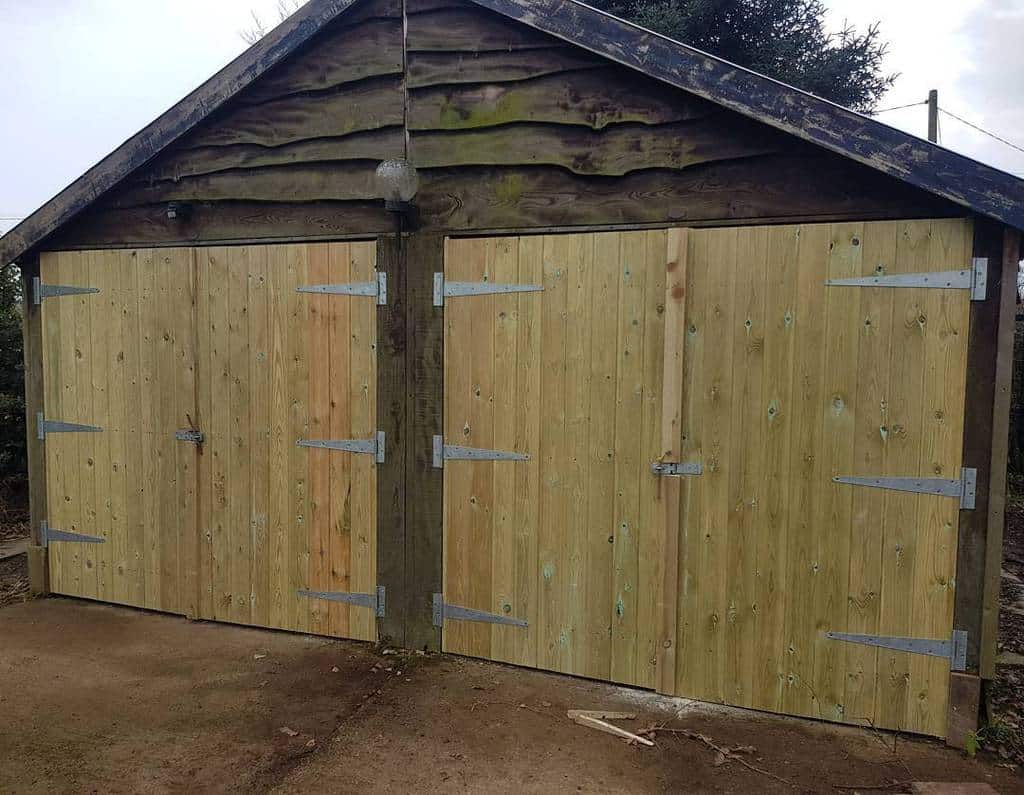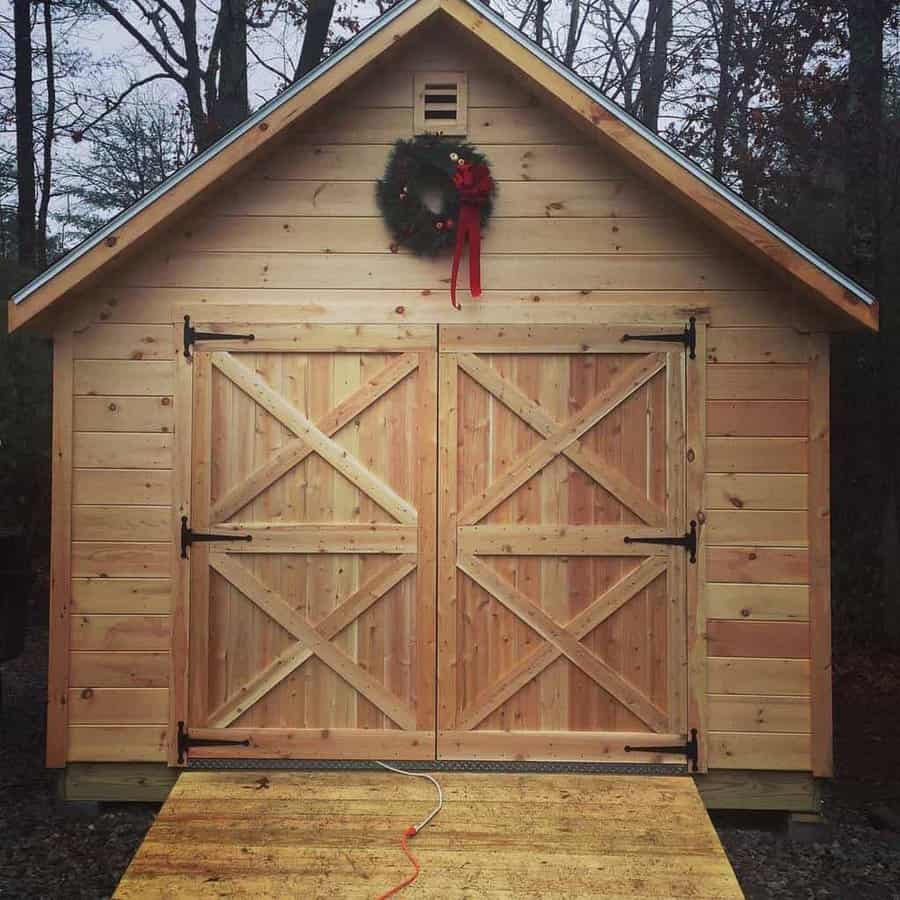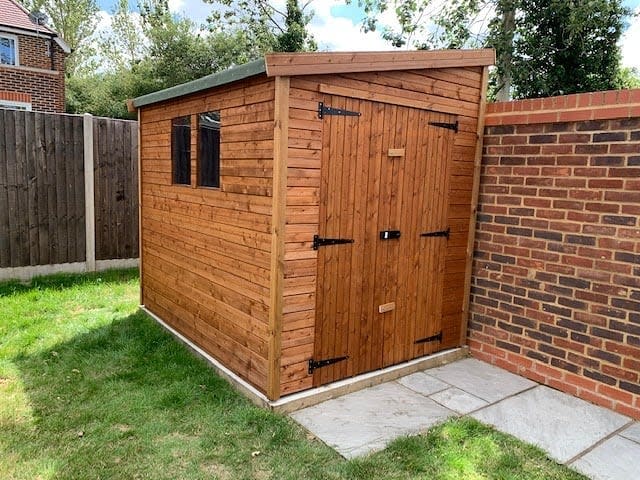 17. Dual-Toned Shed Door Delight
Opting for a dual-toned shed door is an excellent strategy to create a captivating focal point in your outdoor area. This design allows you to use two contrasting paint colors, one for the exterior and another for the interior, resulting in a sophisticated and eye-catching entrance.
To maximize its impact, consider selecting colors that complement the surrounding space and coordinate with other design elements in your yard. Dual-toned doors not only enhance visual appeal but also contribute to a well-coordinated and inviting outdoor aesthetic.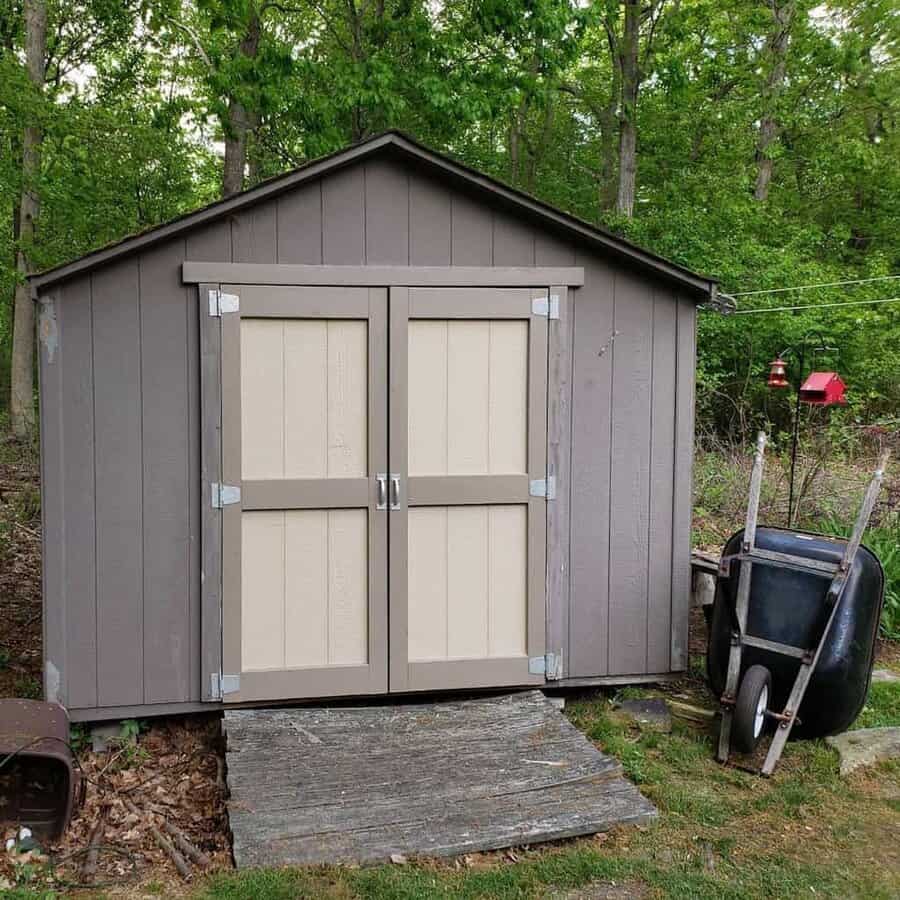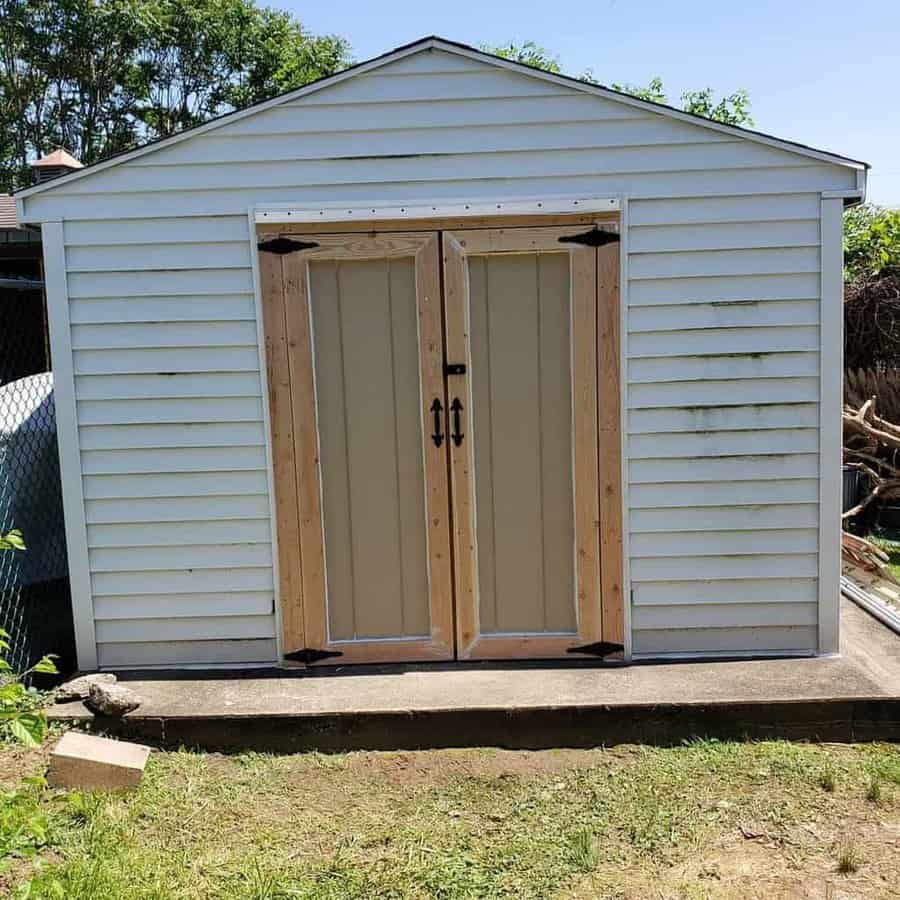 Shed Door FAQs
How do you lock a shed or barn door?
If your shed holds valuable garden equipment or power tools, a secure door lock is a must-have. The most popular shed locks rely on a padlock and latch to prevent unwanted entry. These include lockable pad bolts, hasp and staples, and door bars.
Today, many storage sheds feature fully framed doorways. If your shed has this type of door frame, you can use a mortice lock (the style of lock in your home's front door) instead of a padlock system.
Should your shed door open in or out?
There is no hard-and-fast rule about which direction your shed's door should open. But you should think carefully about how you'll use the space before installing the shed door hinges.
Inward-opening doors are more secure because the hinges are inside the shed. There's no point locking your shed if someone can easily unscrew the hinges from the outside.
If security is of little concern and you plan to leave your shed open while you work inside, installing an outward-opening door might be worth it. You won't need to worry about the door taking up valuable interior space while it's open.