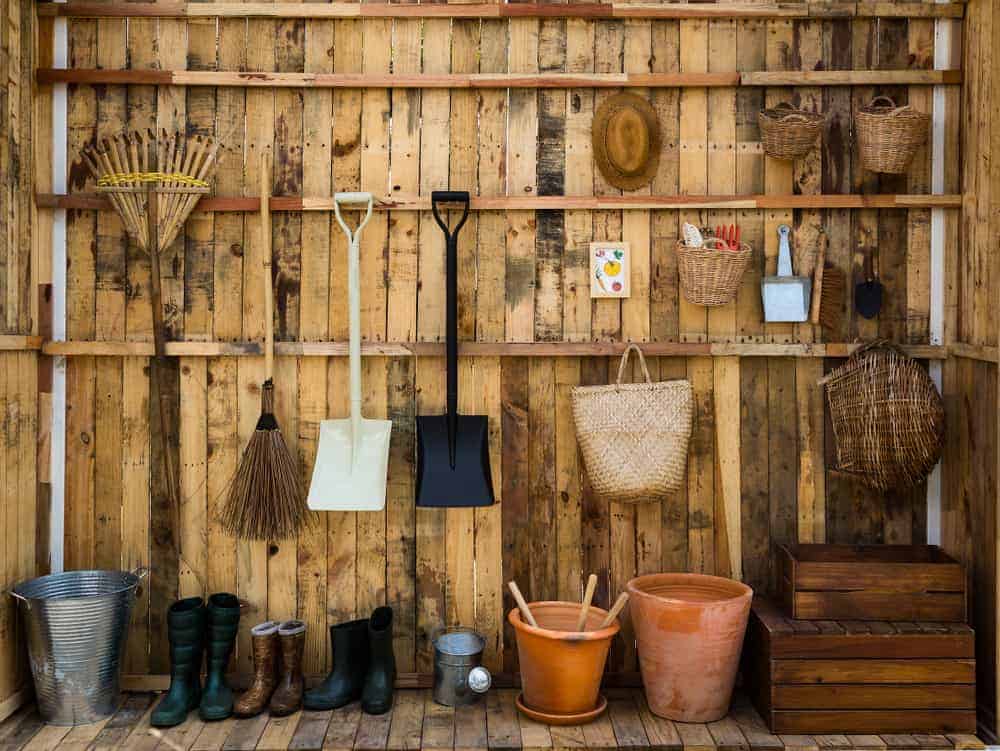 50 Shed Storage Ideas for Better Organization
Your garage has limited storage space, and you're quickly running out. You could keep your car outside, but that isn't ideal. You need to develop a better storage solution for your tools and garden equipment that doesn't require you to kick your car out. What you need is a shed.
This backyard storage solution gives you an additional workspace that can house all of your tools, yard care, and gardening supplies. Even if you aren't the handyman or green thumb type, having a shed can give you the additional storage space that your home or garage lacks.
These shed storage ideas will get you inspired to build your own work shed in your backyard.
1. Bike Storage
If you own bicycles, then why not store them in your shed. This gives you convenient bike storage that doesn't interfere with your garage and vehicle storage. The easiest thing to do is roll the bikes into the shed and leave them there for outdoor storage.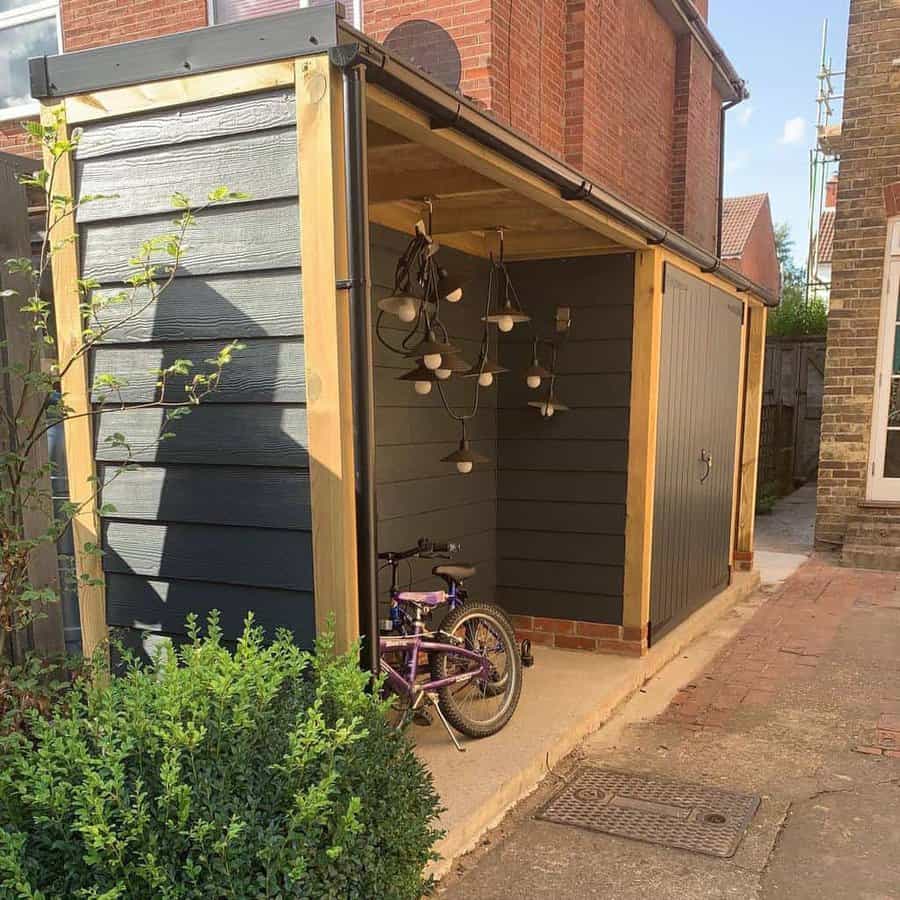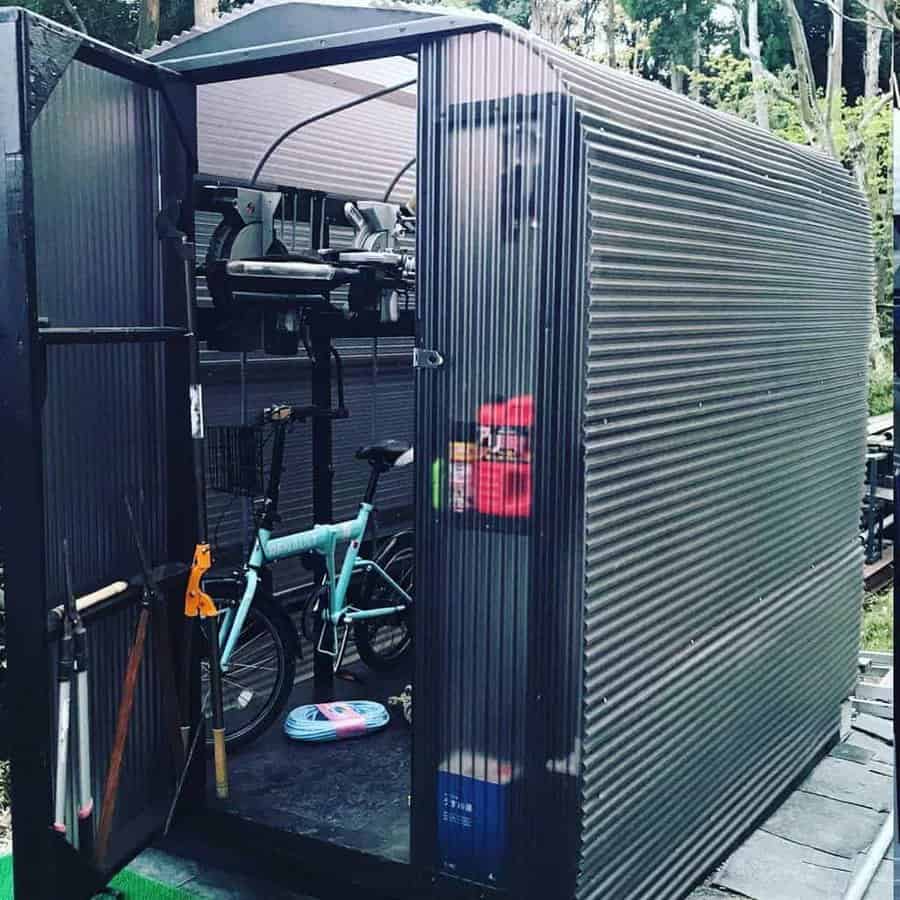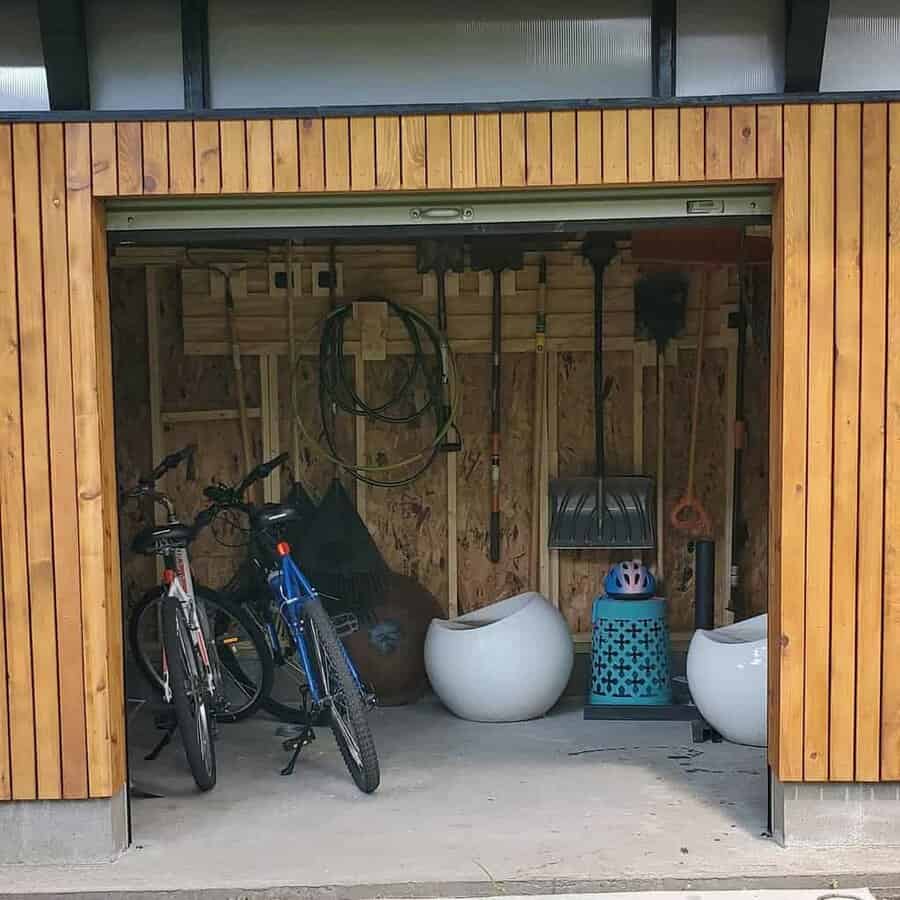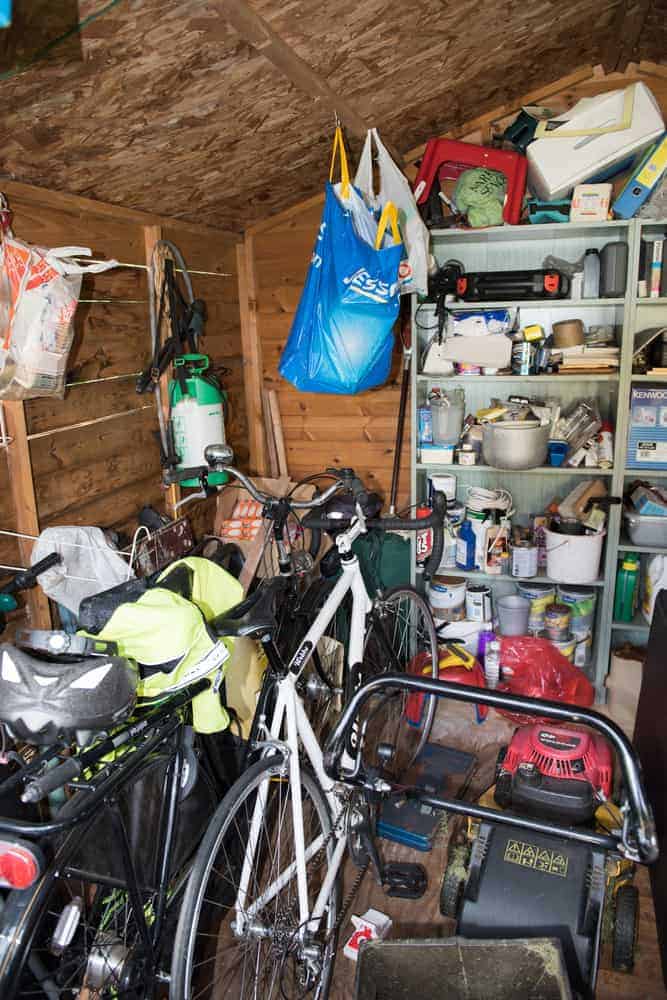 However, if you have the wall space, hang the bicycles on the wall. This creates more floor room and makes it easier to move about when you're not using the bicycles.
Buy a rack and mount it on your wall. Another option is to hang your bikes. If your shed has a tall ceiling, you can hang the bike above you and utilize this often forgotten space.
See more bike storage ideas here.
2. Clever
What's great about a shed is that it's a simple square or rectangle space that is like a blank canvas. Get creative and clever with your shed plan to have the most functional design. Your shed organization should be tailored to your storage needs.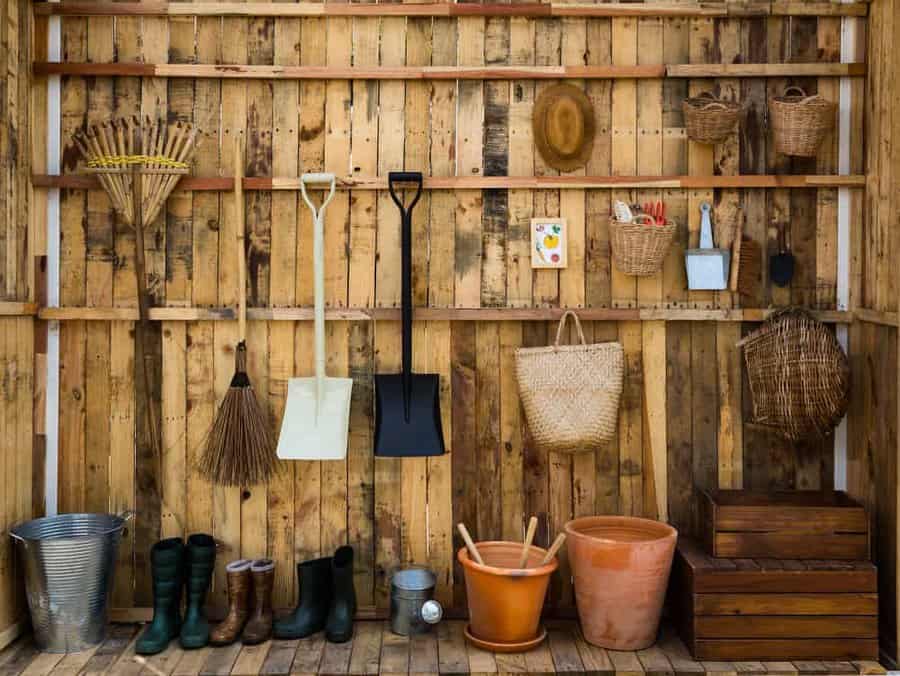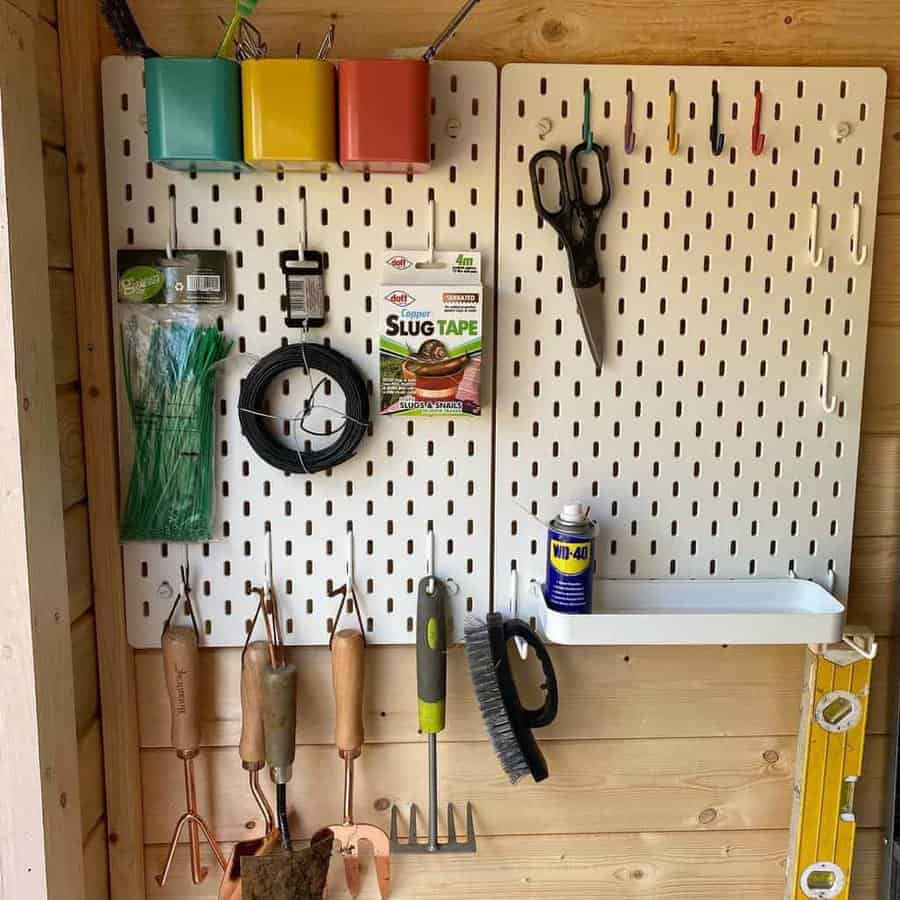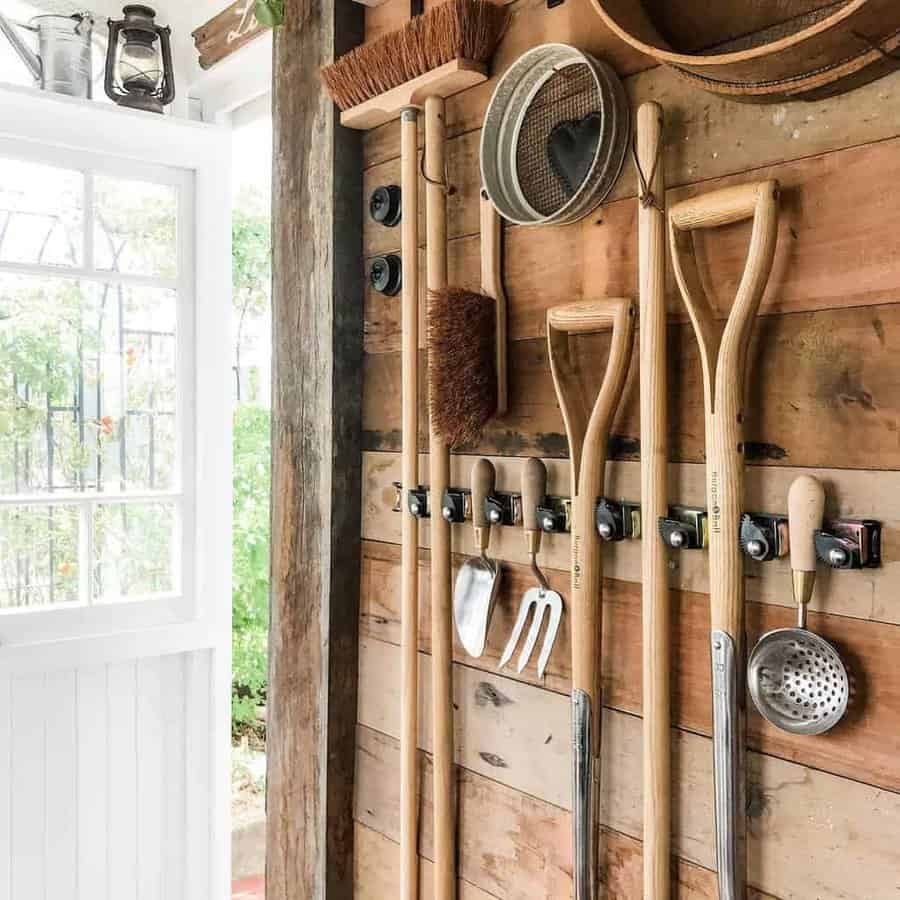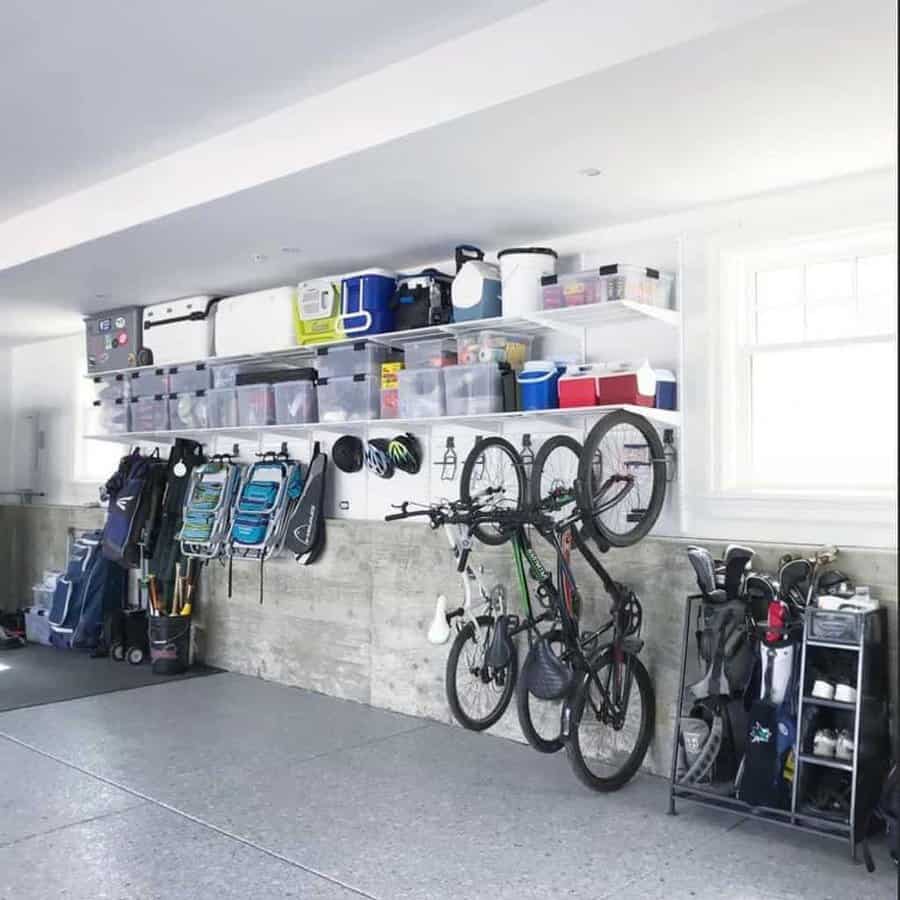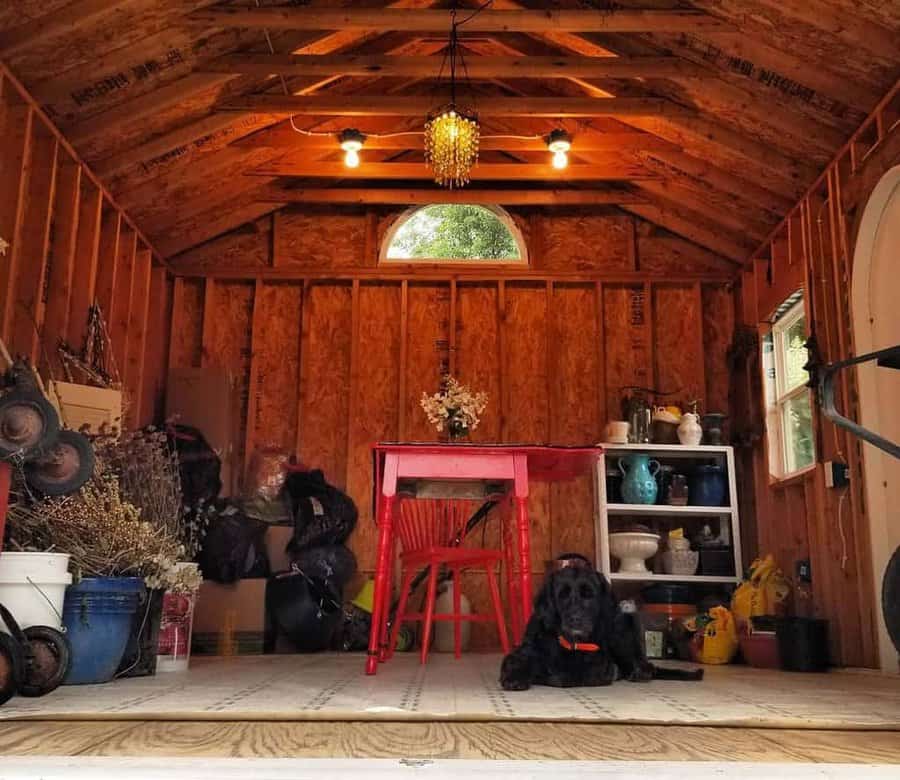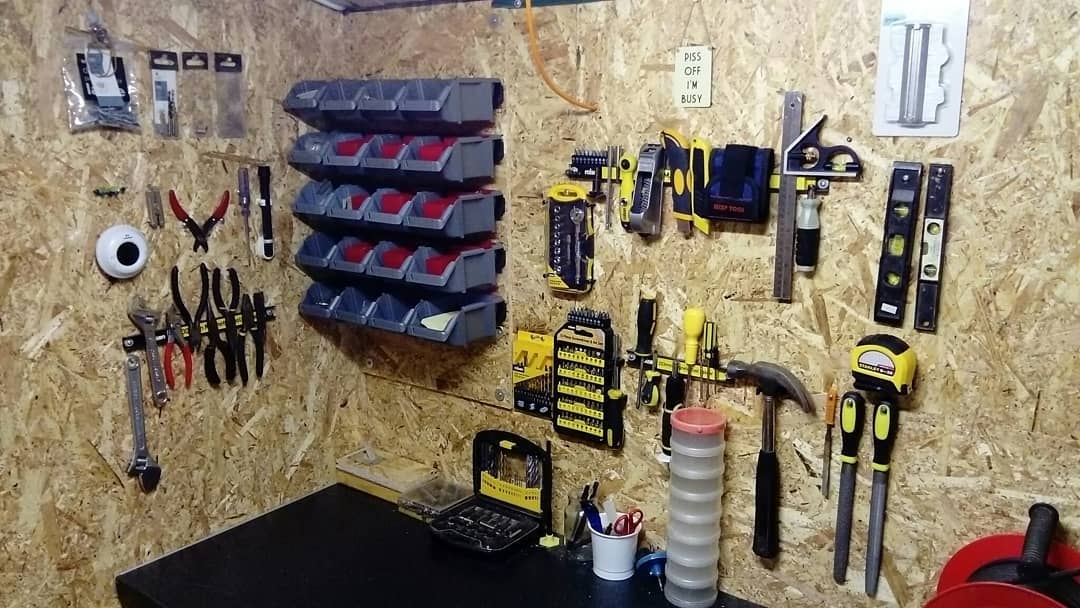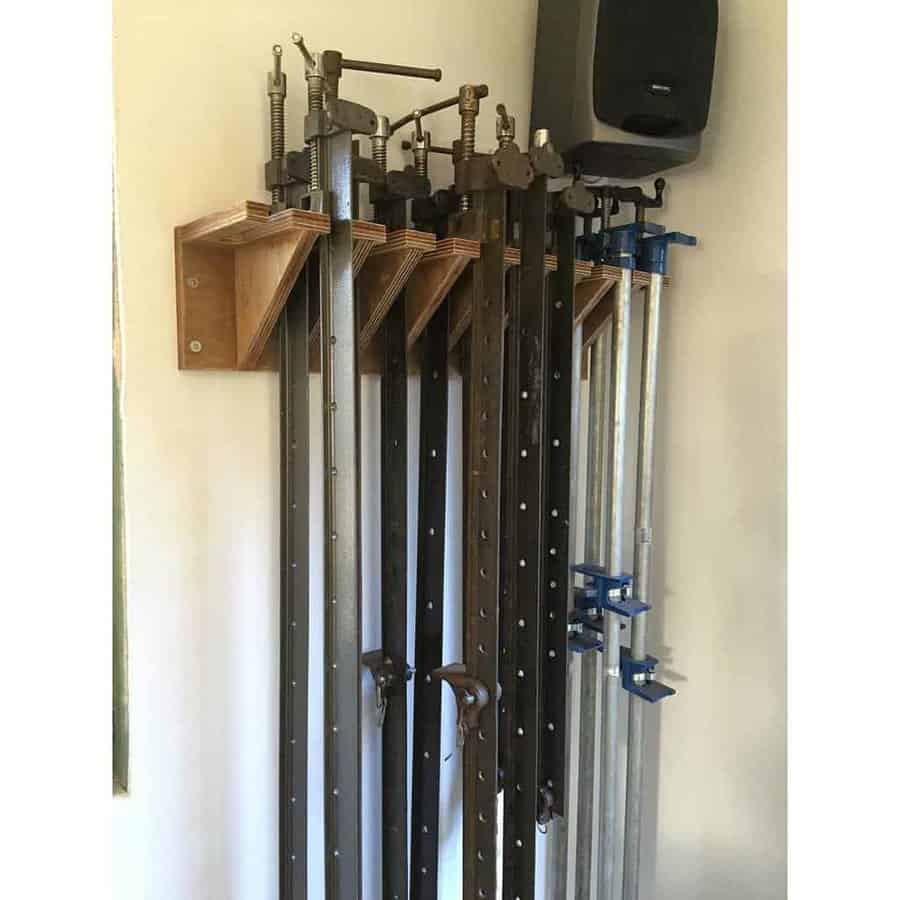 If you have a lot of smaller items, then you need a shelving unit. This will give you several spaces for organizing and storing everything. You can buy bins to put the smallest items in and then place the bins on your shelves. Hooks are also useful for hanging items that don't fit on the shelves.
3. DIY
While you could buy a pre-made storage unit, this can get expensive. You can save money and have a customized solution when you build your own garden storage. A simple option is to build a frame out of PVC pipe.
Place wood boards over the pipe to build the shelves. You can build your own yard tool rack. Mount a high and low wood board and then attach large diameter PVC pieces to each. Drop the handles down the PVC pieces and hold the yard tool upright.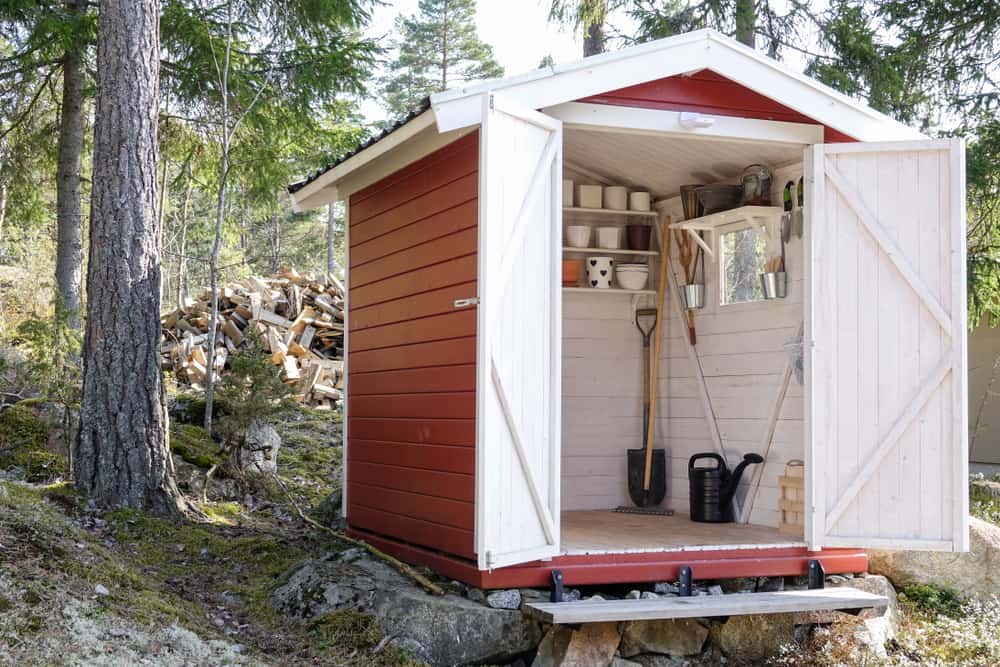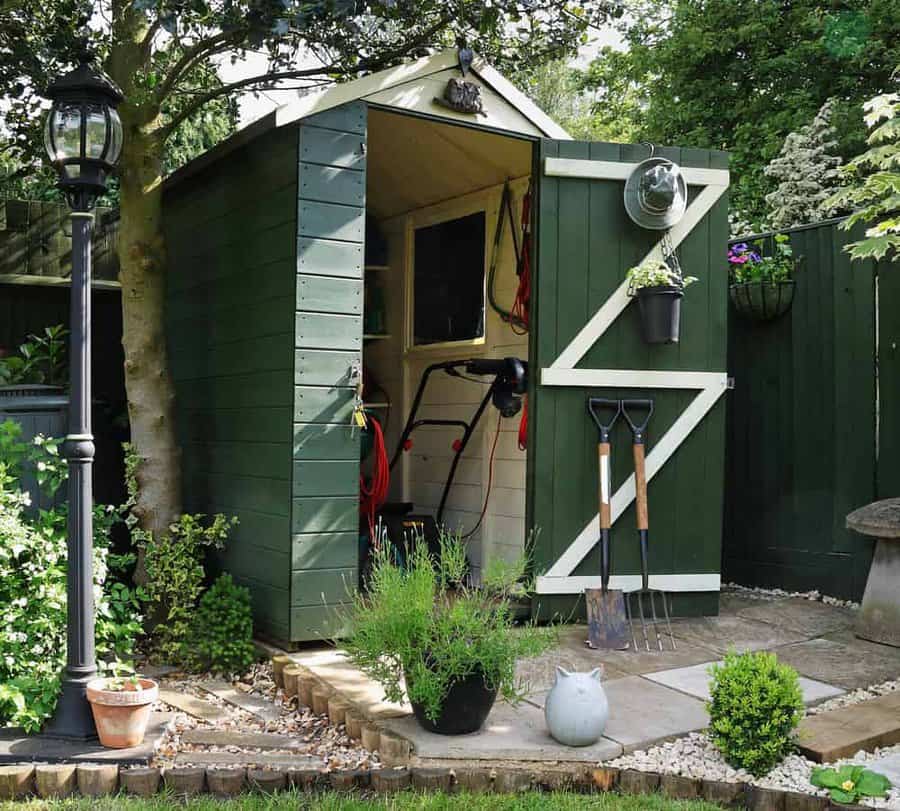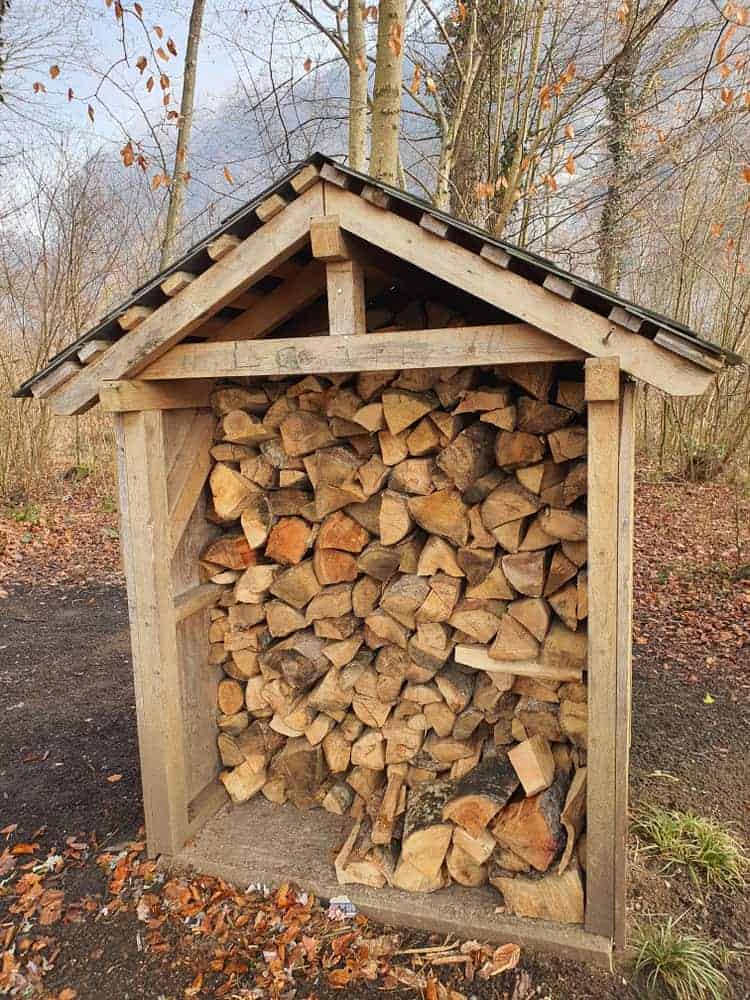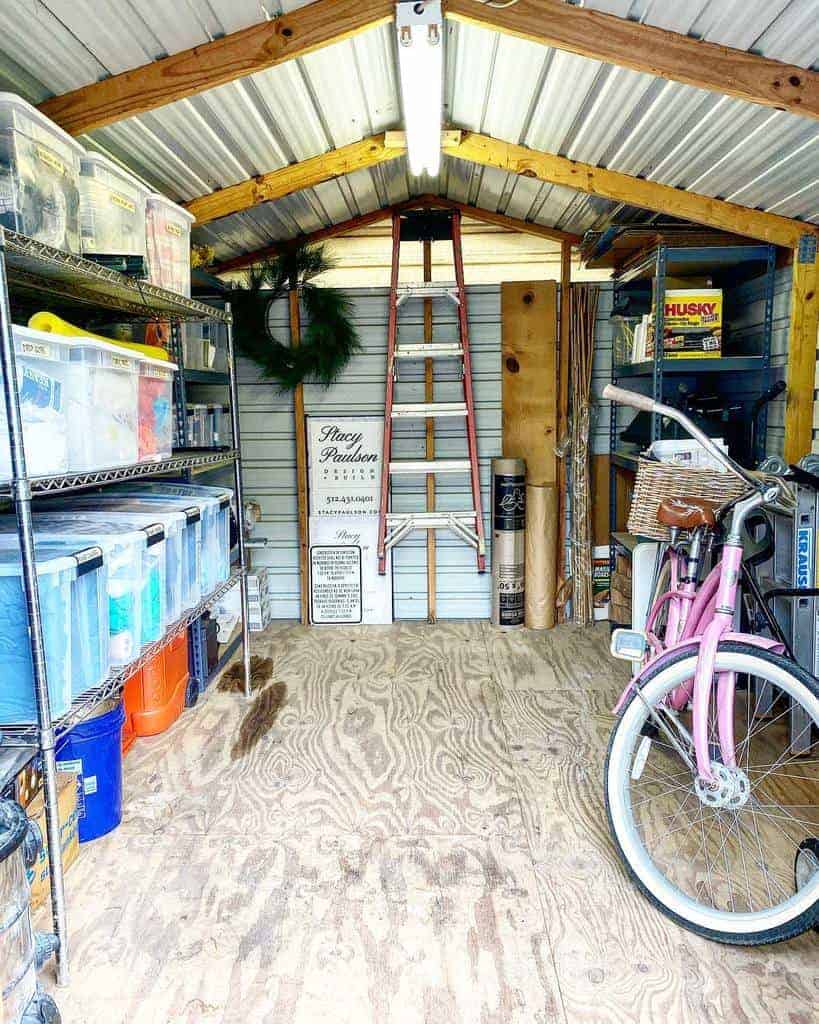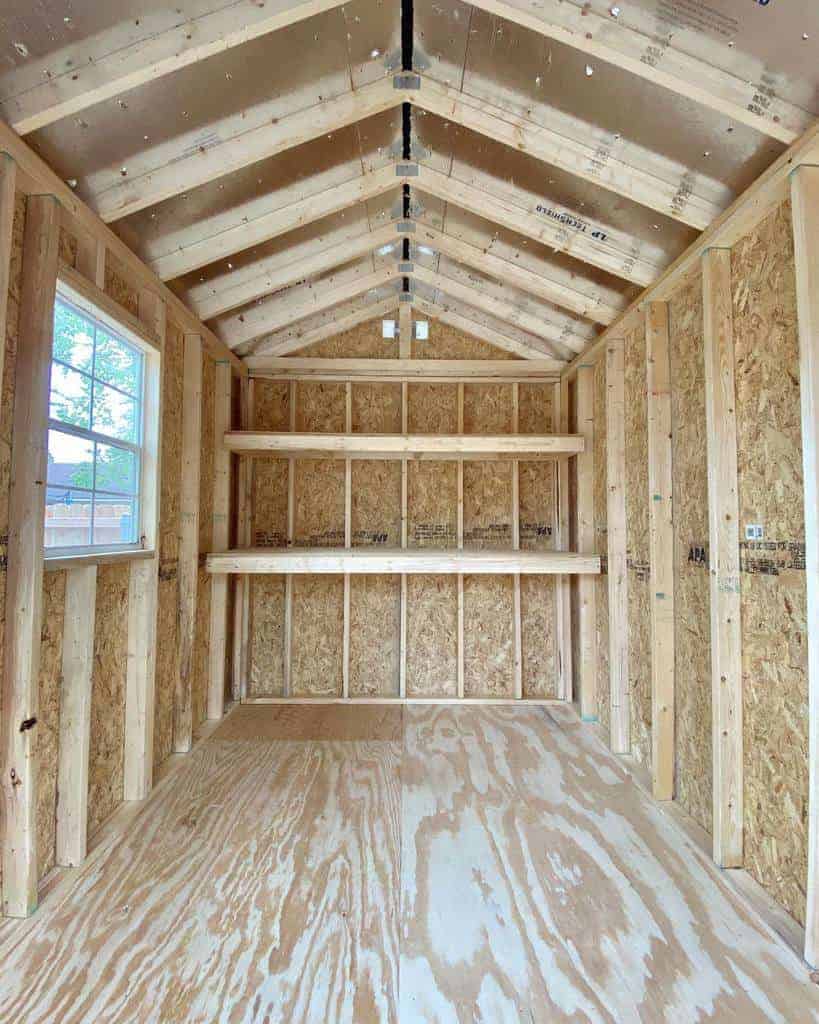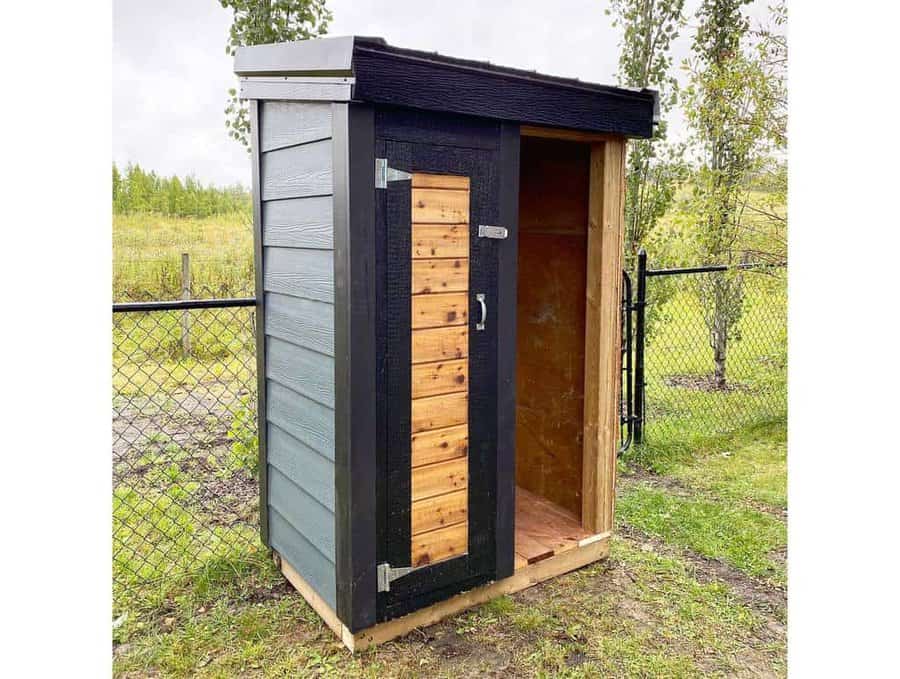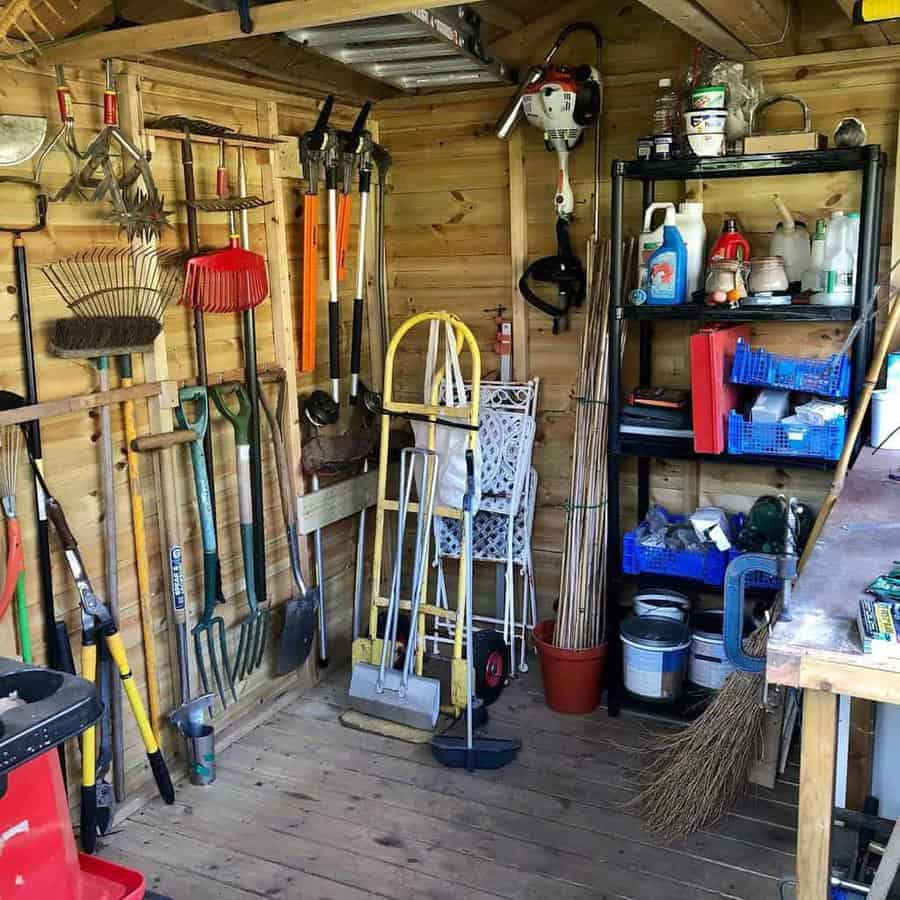 Another option is to repurpose old items and turn them into your storage unit. Wooden crates are popular because you can stack them or hang them on the wall.
4. Overhead
One of the most commonly forgotten places is above. People always forget to look up. Create more floor space by moving your shed garage organization to the ceiling. This makes it one of the most creative garage storage ideas.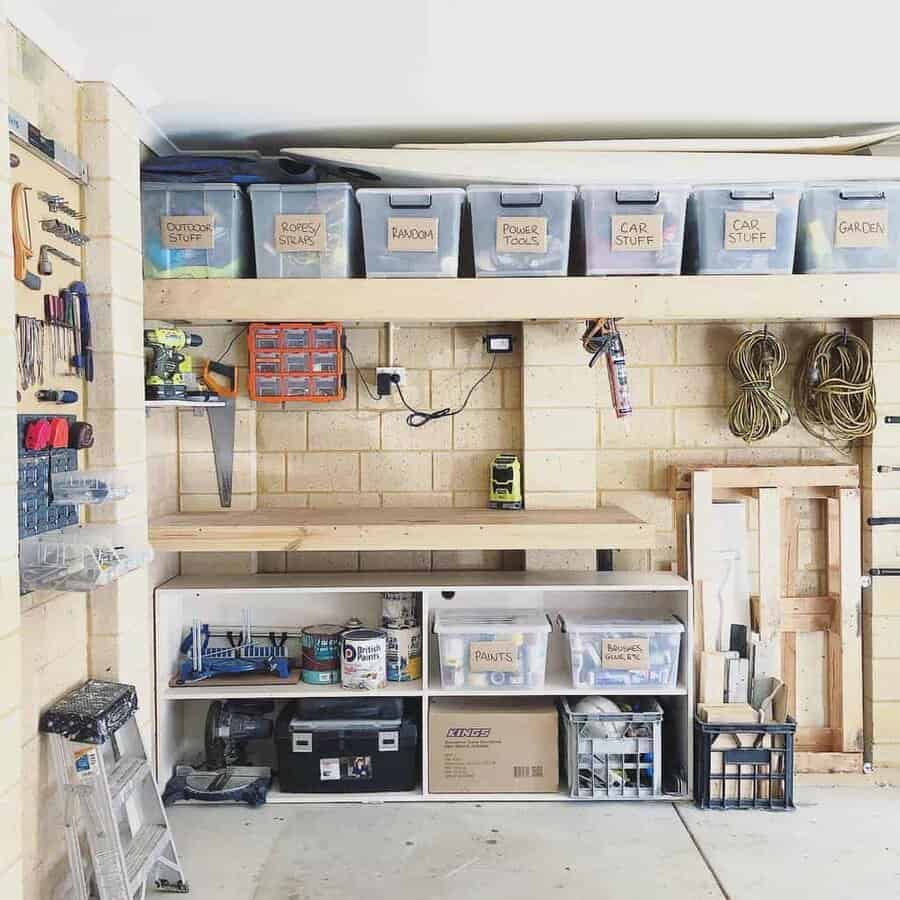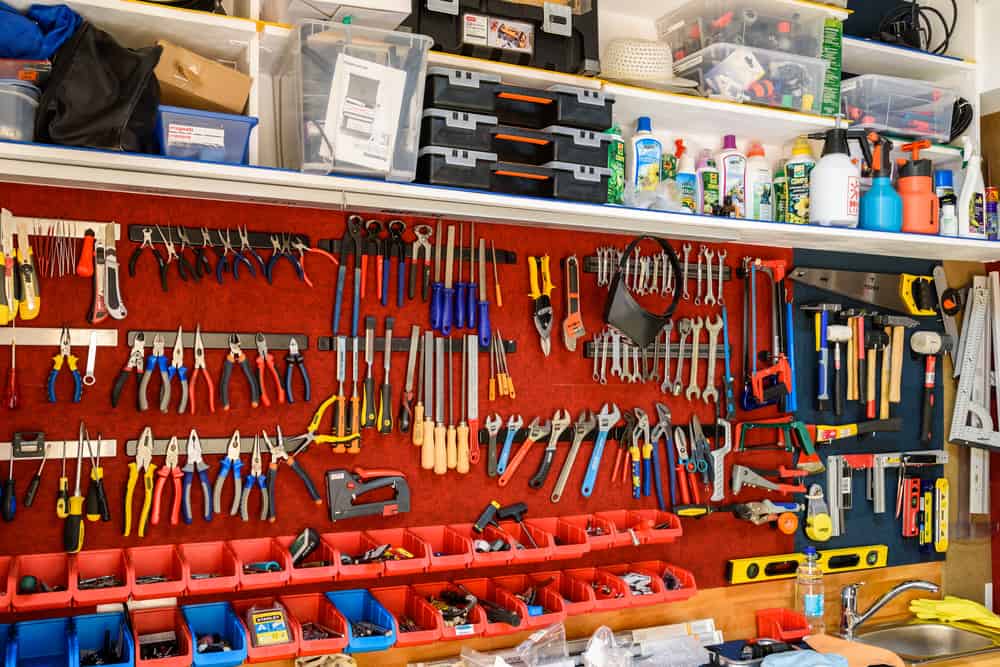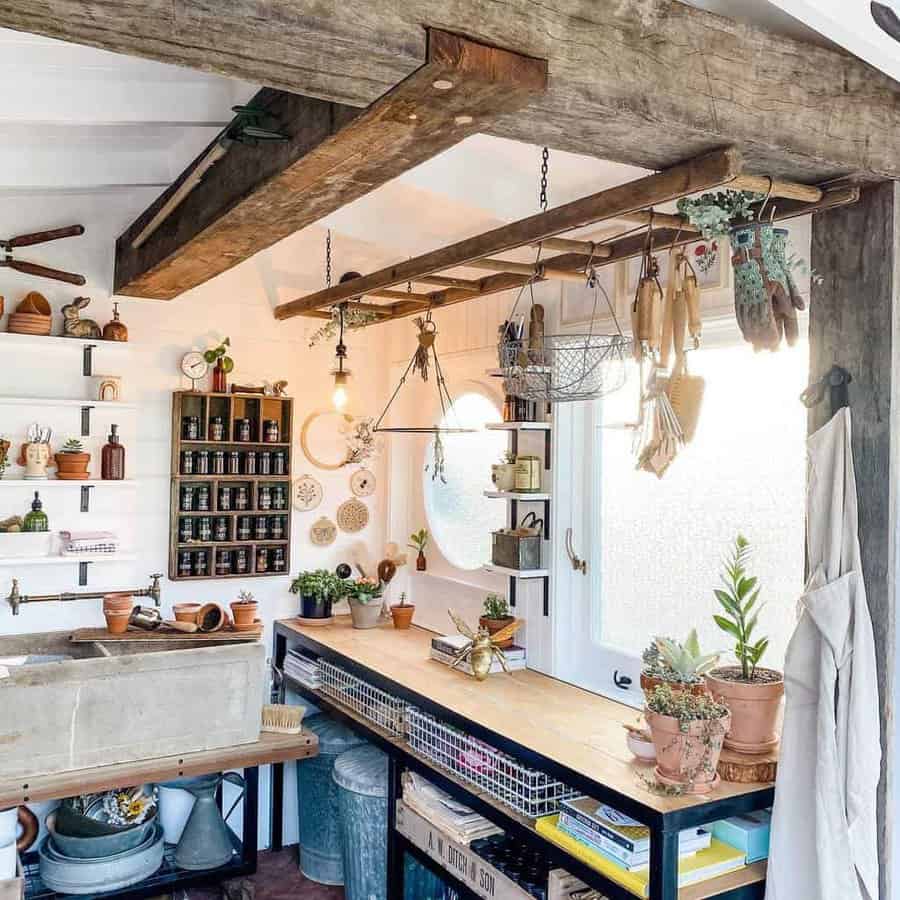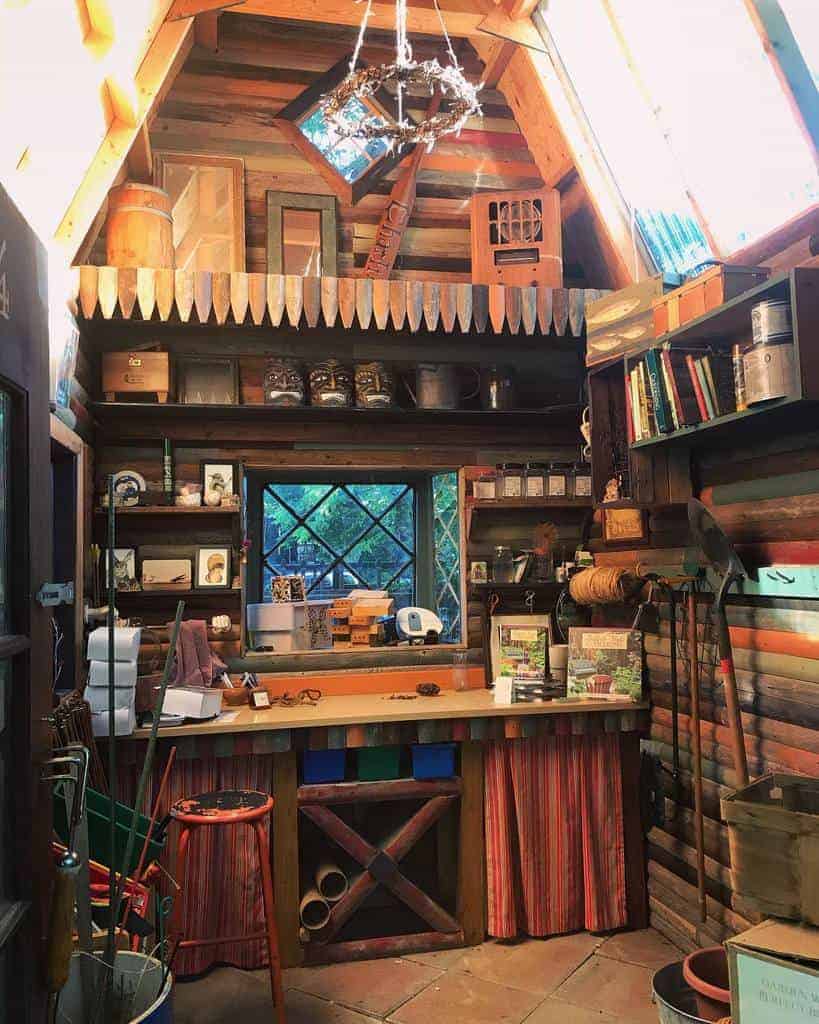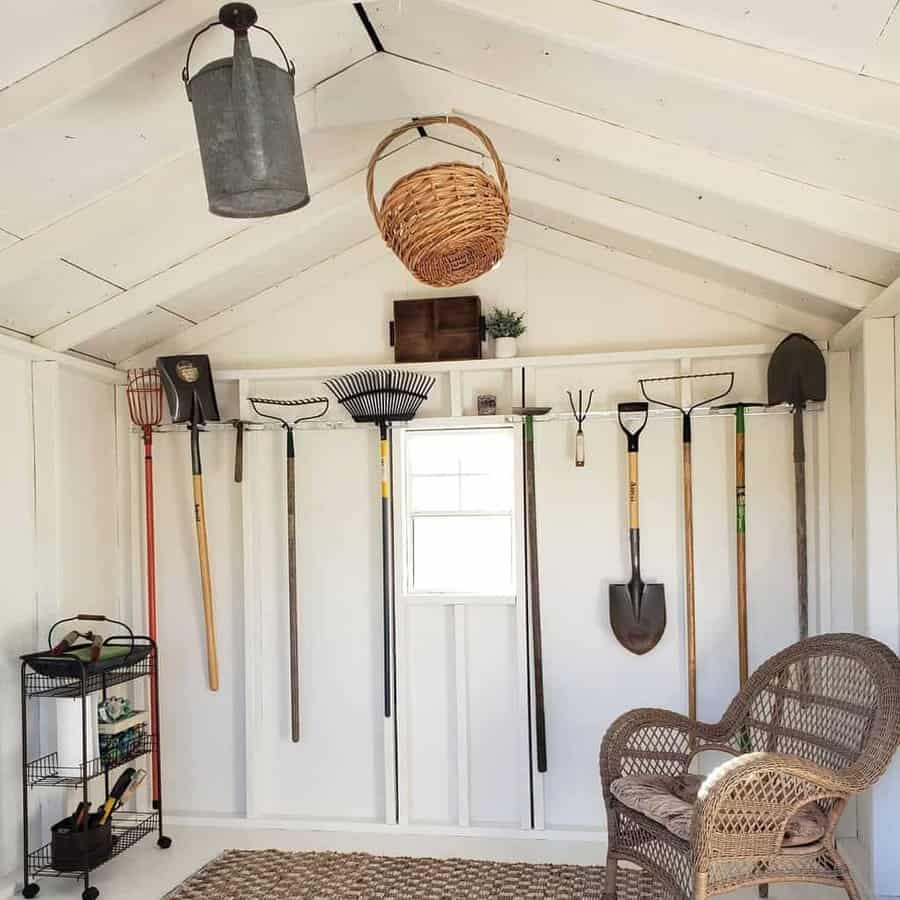 There are pre-made racks that can hold your fishing poles, bicycles, and other outdoor sporting goods equipment. You can also build a suspended platform for holding boxes. You'll install four poles that attach to each corner of the platform. Make sure you install your platform from the support beams to ensure it can support the weight of whatever you put on the platform.
5. Pallet Shed
If you want to build a shed but aren't very handy, then consider building a shed out of wood pallets. All you need are some old pallets that you can salvage and upcycle.
Stand them up on their sides and attached them to a wooden support frame. This method will have plenty of ventilation with the gaps in the pallets. However, if you want a garden shed with solid walls, then take the pallets apart and use the wood planks to make the walls.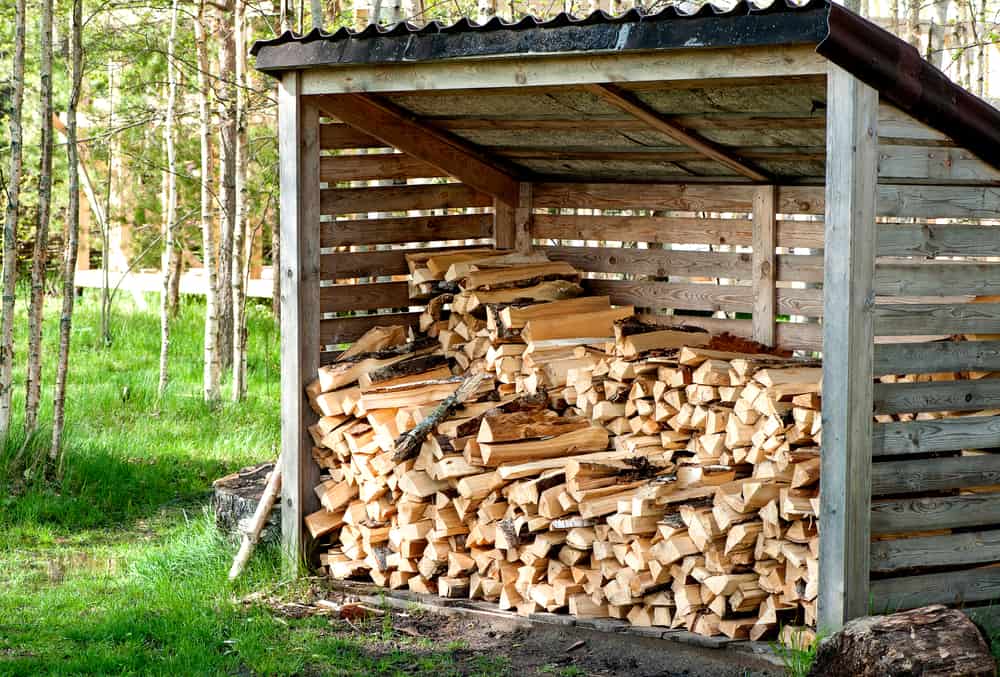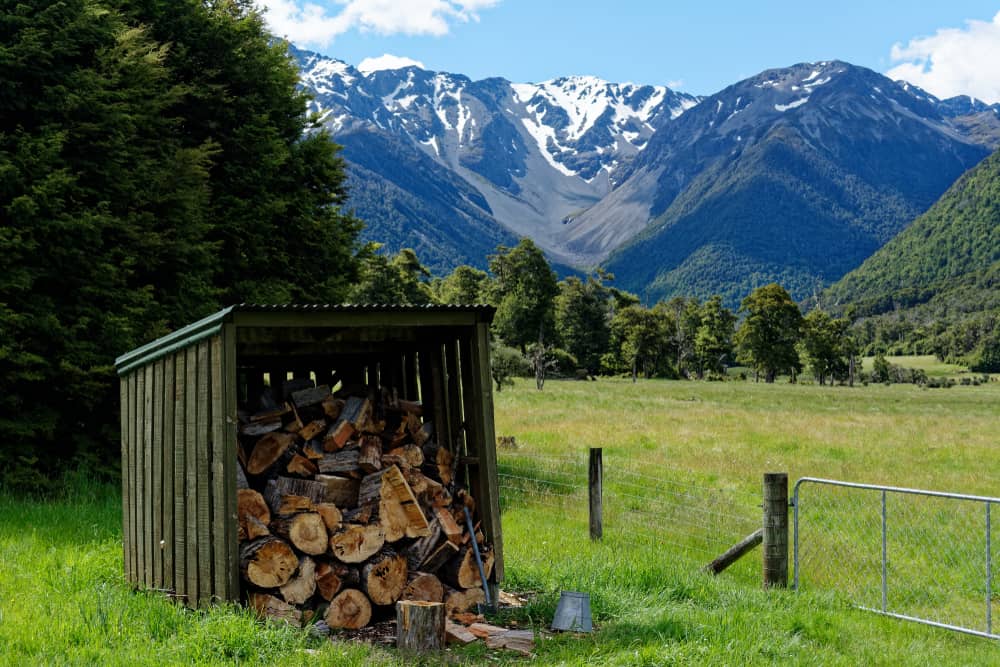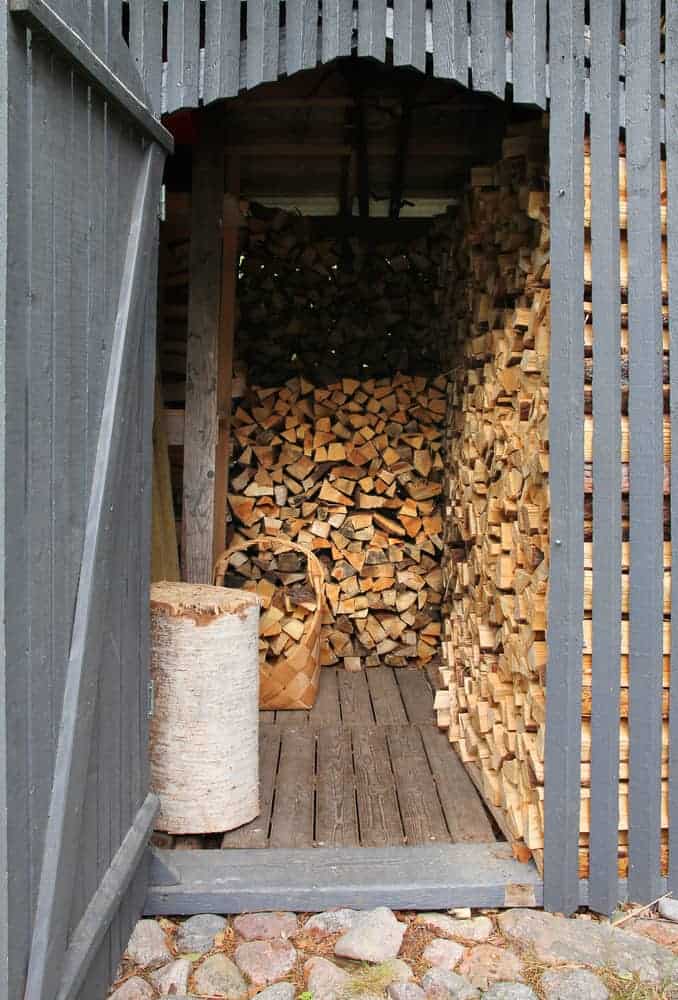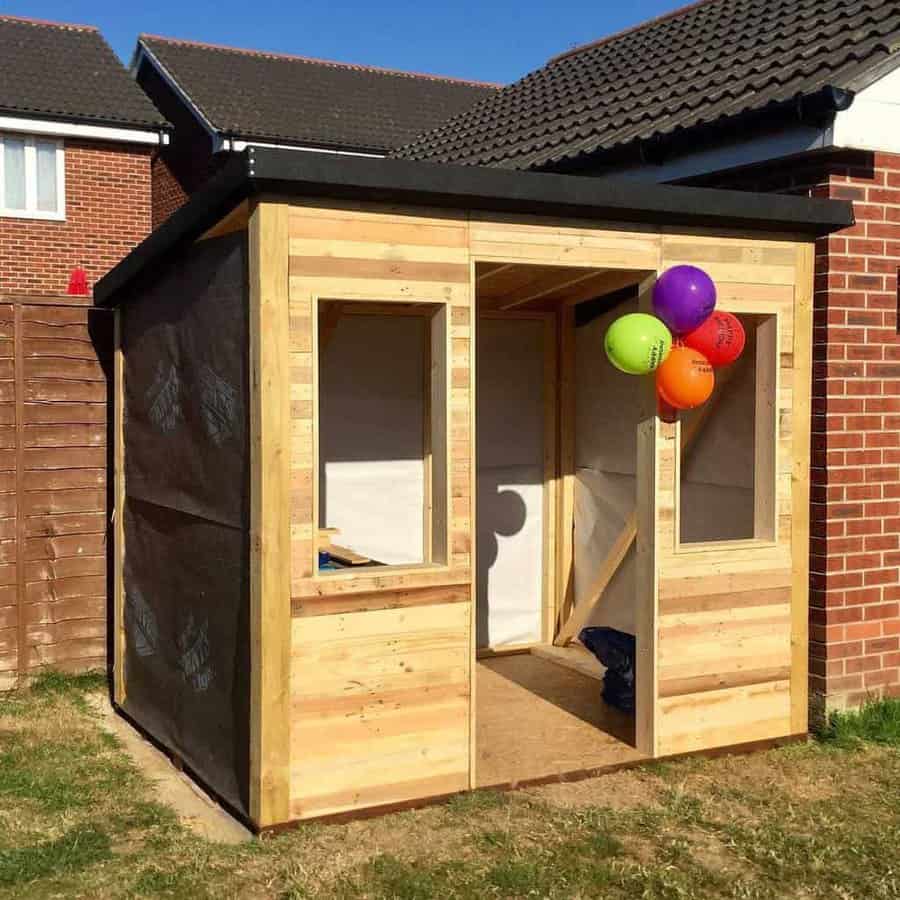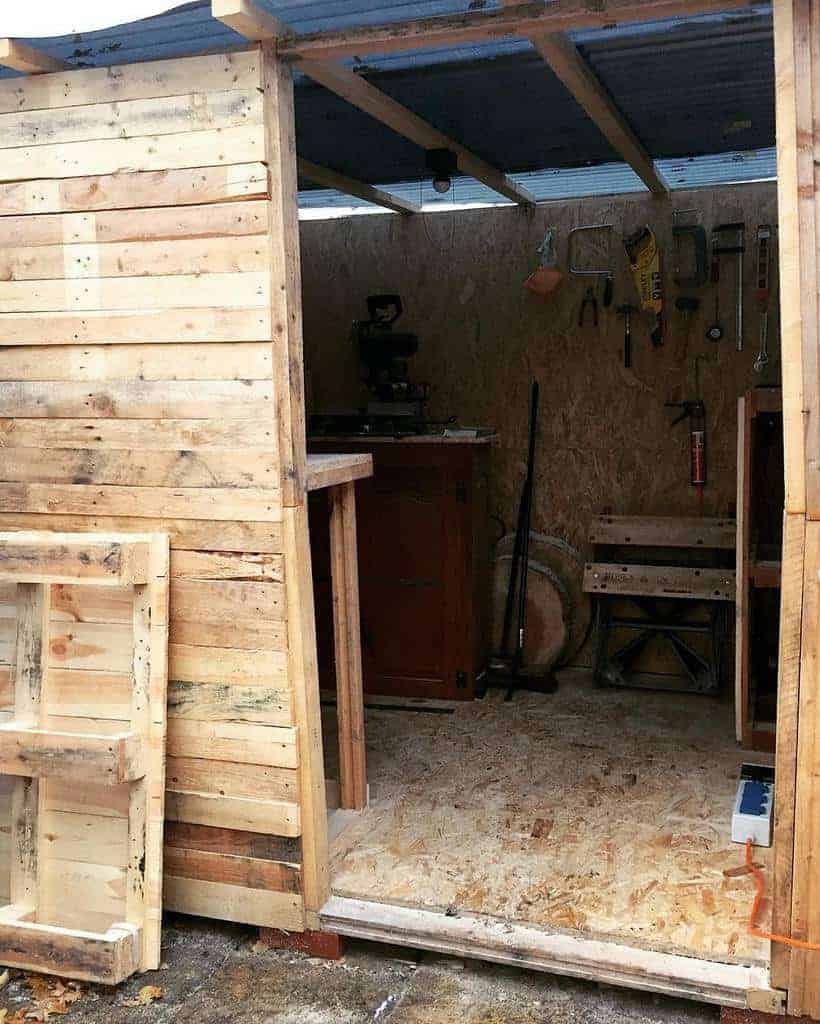 This is the perfect place to store your garden tools or build a potting bench. The rustic look of the pallets will complacent your garden beautifully.
6. Shed Garage
Don't just build a plain shed with the basic wood frame and metal sides. Design a beautiful shed that looks cohesive with your home and the rest of your property. Start with the shed door; it should swing wide open for plenty of room. It should also have a locking ability to keep your belongings secure.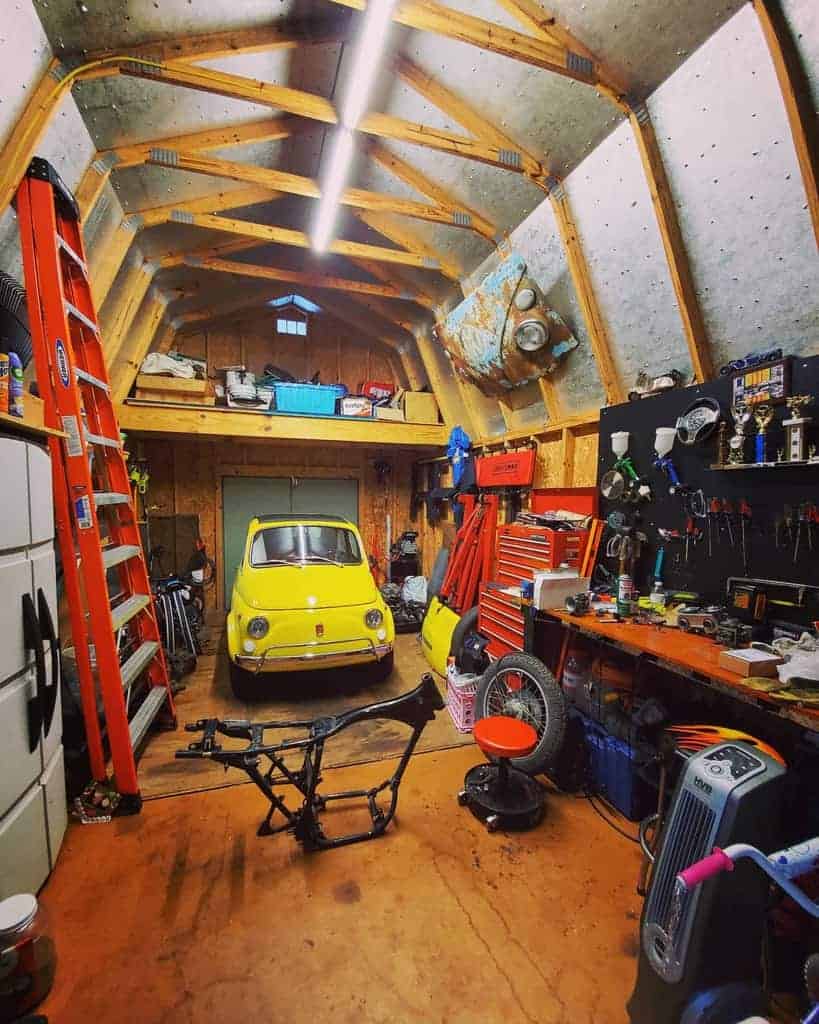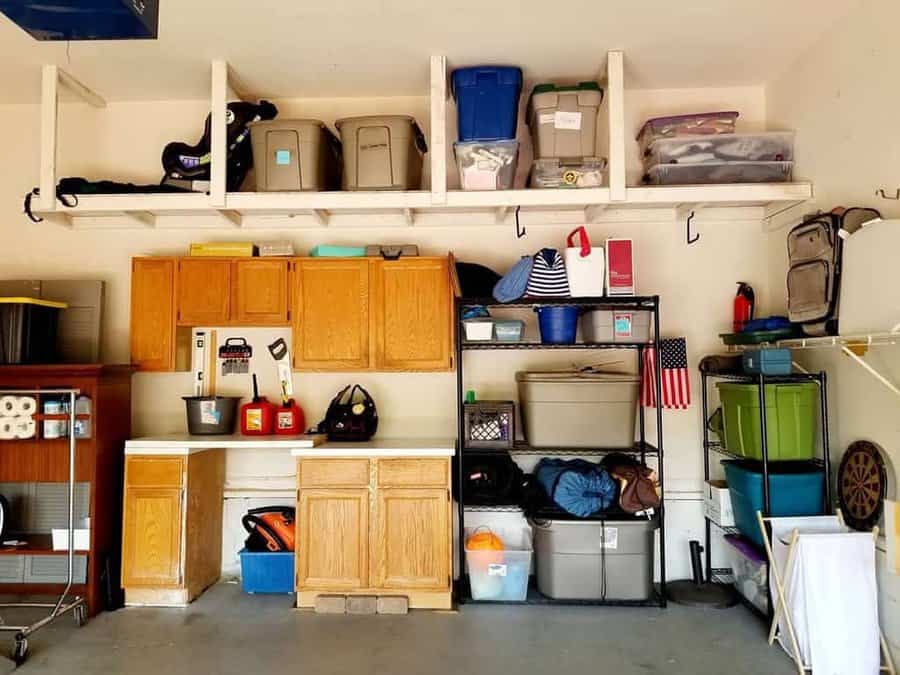 Then look at the shed walls. They could have insulation to provide more protection. Mount storage shelves on the inside on the finished walls. You could even mount a flower box on the outside for decoration. You don't have to mount the shelves on all of the walls. You could place a storage unit inside. This lets you move the storage unit around to where it works best.
7. Shelves
The obvious option for your shed is wooden shelving. It's affordable and strong, making it ideal for a wide variety of storage solutions. You can also make a wood shelf of any length, depth, and thickness that you need. This makes these shelves highly adaptable.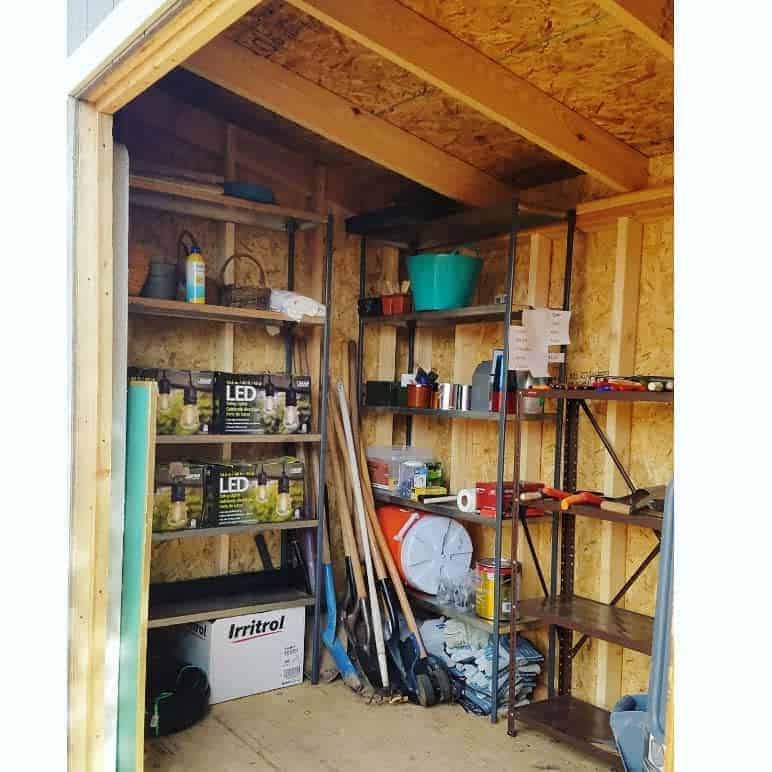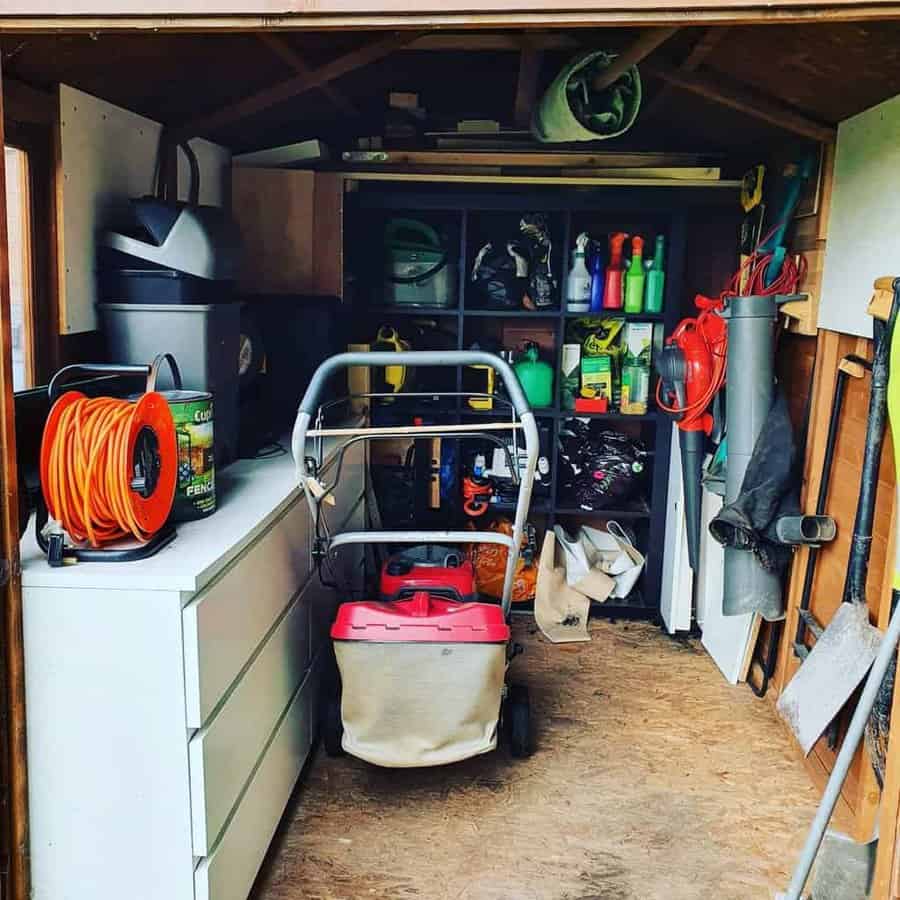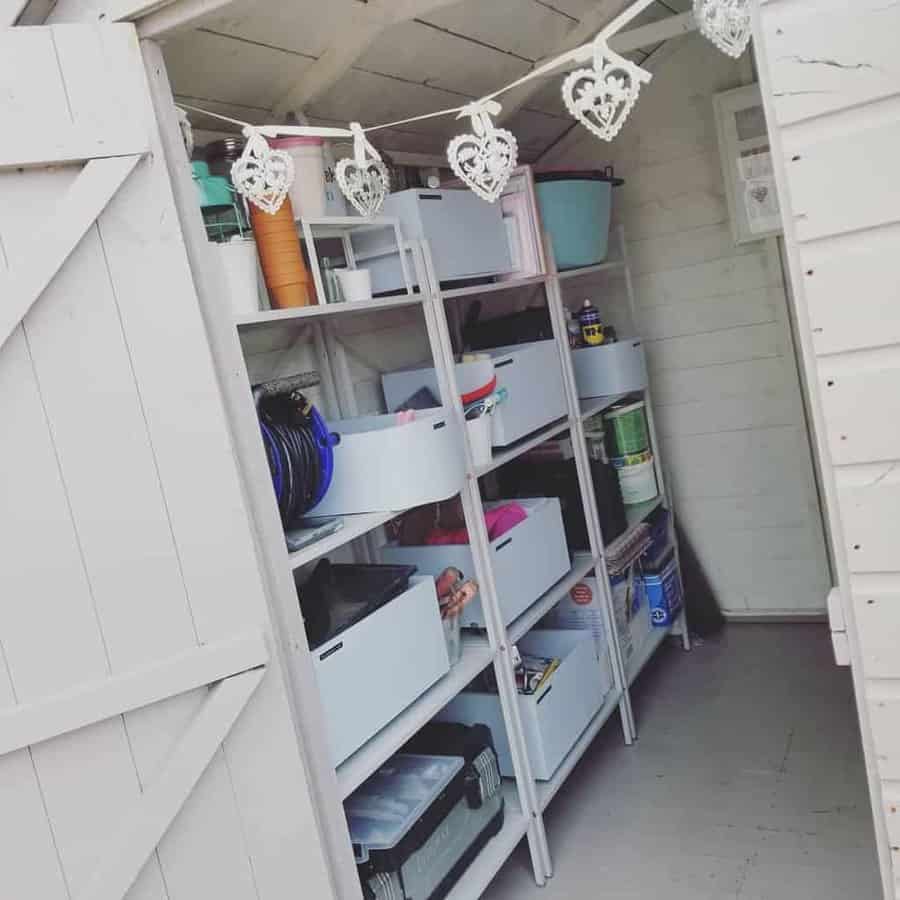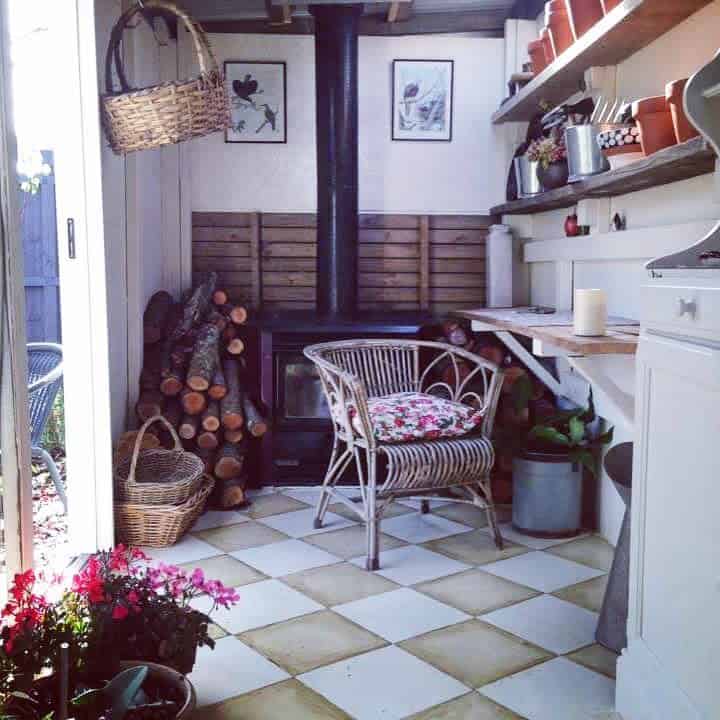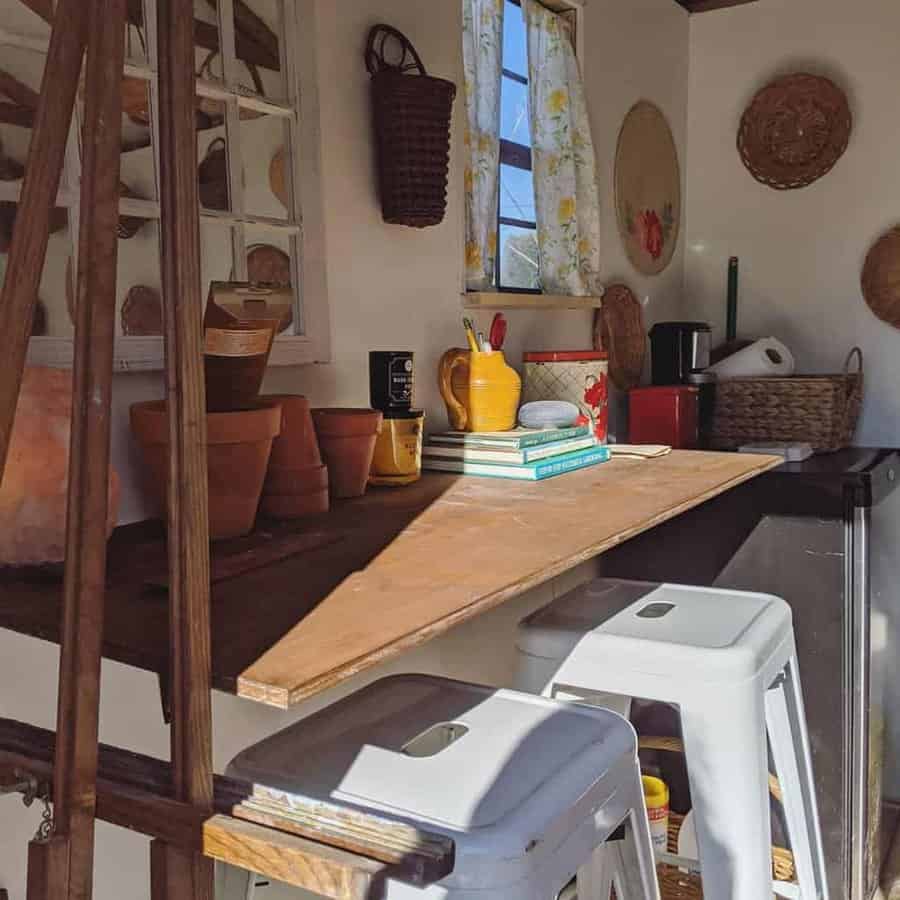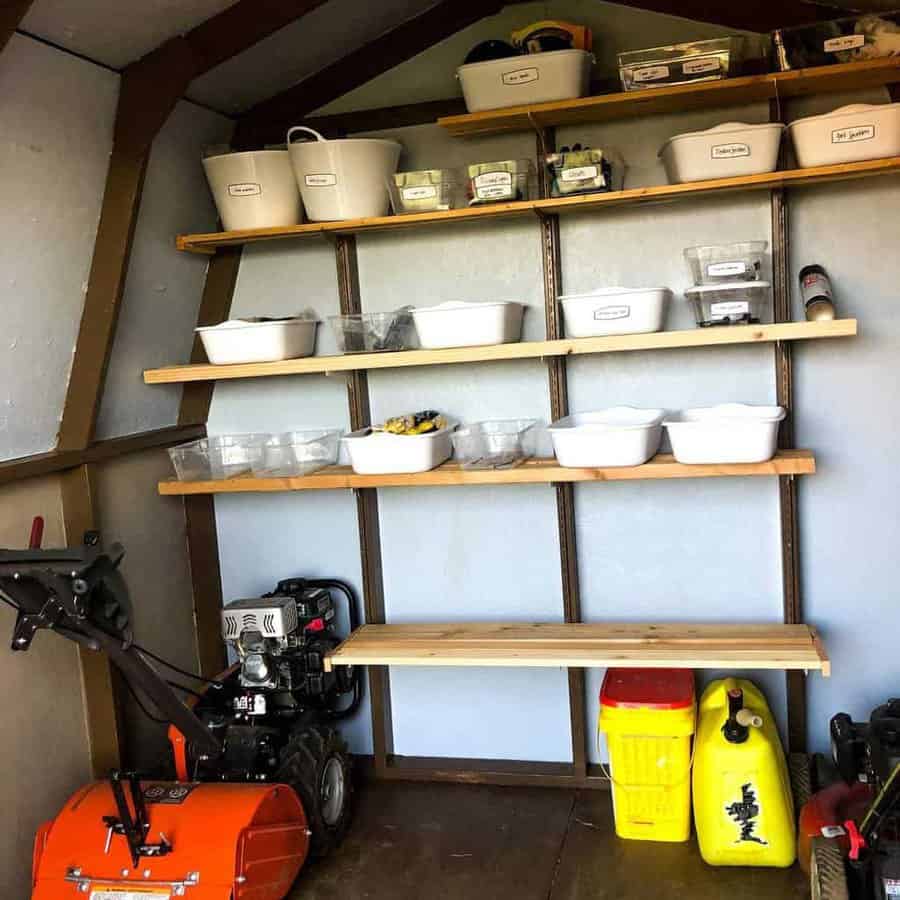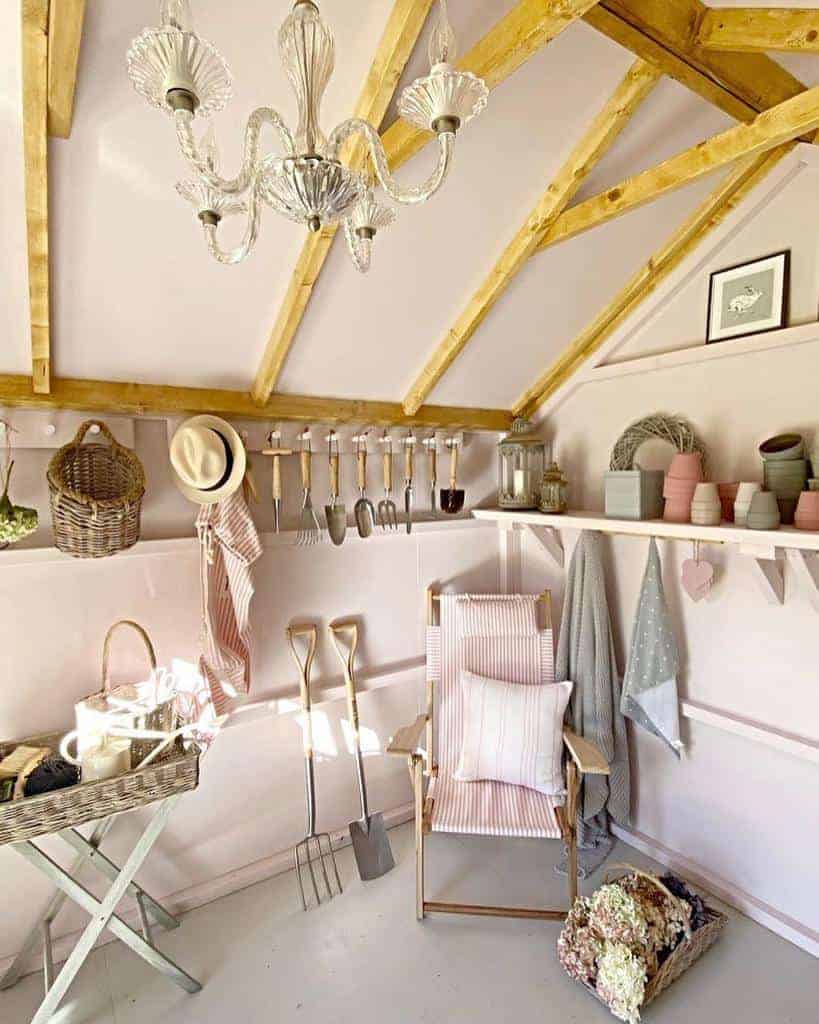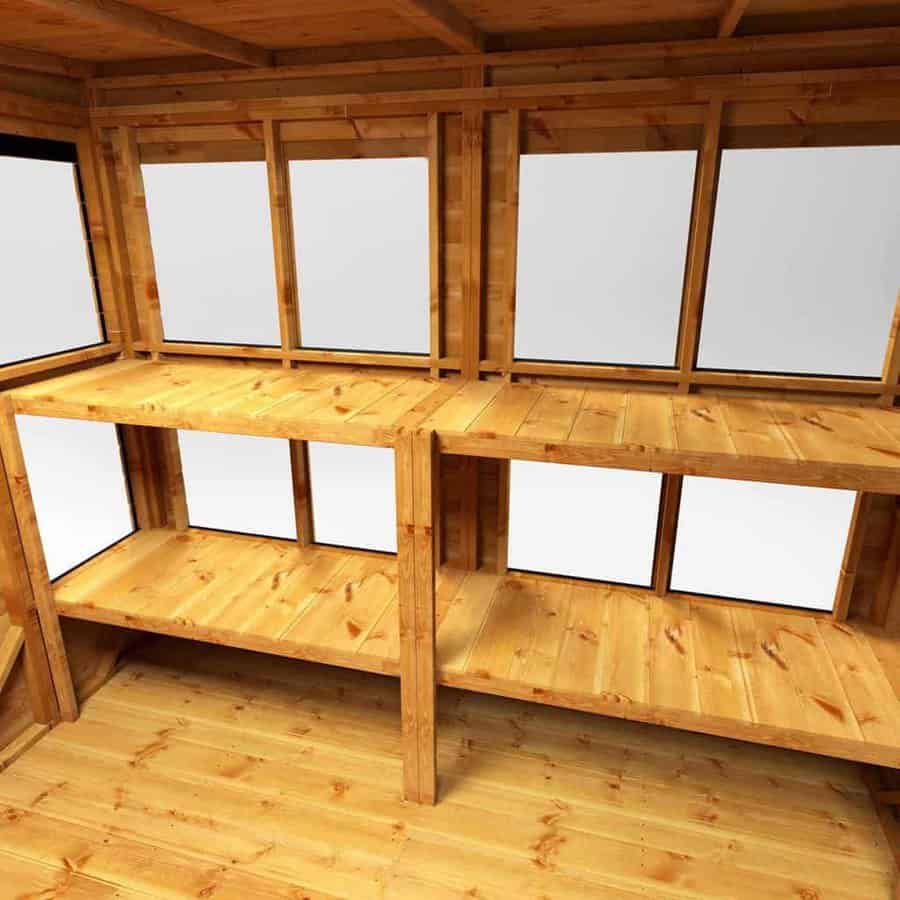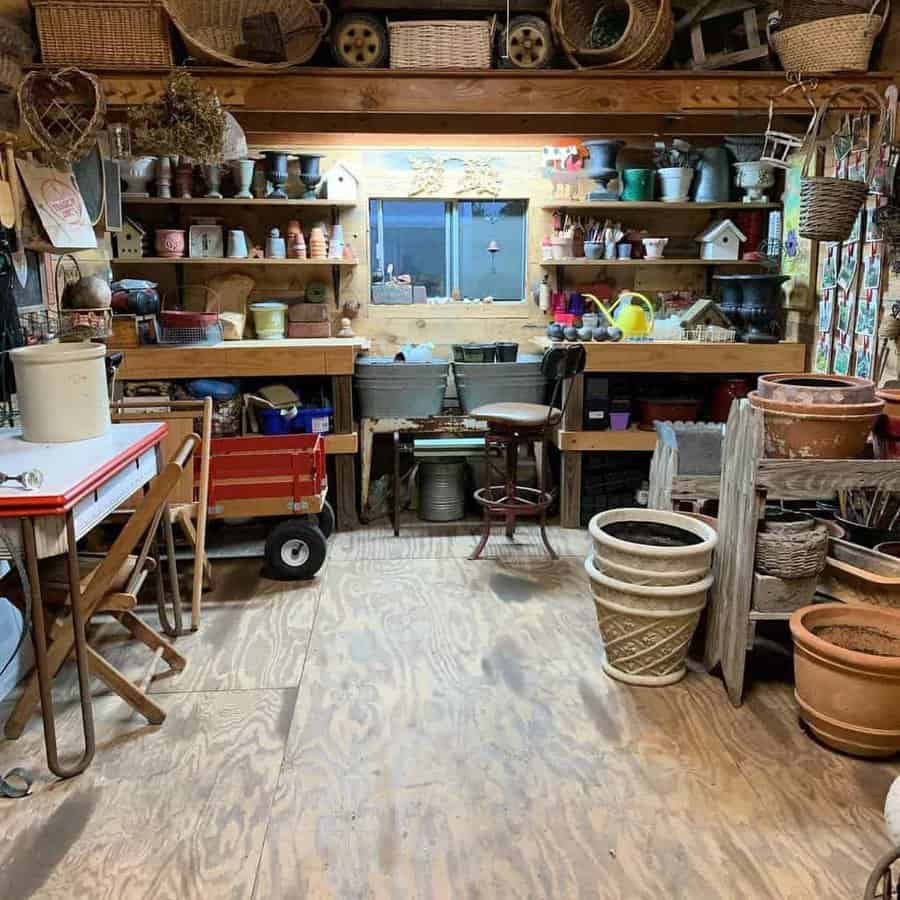 Wire shelving is another affordable option. You have less ability to customize the size and shape of the shelves. However, they do come in an affordable kit with tracks that mount on your wall. You can then customize the height of the shelves to fit your different items.
8. Small Shed
Your shed doesn't have to be huge to be functional or useful. When you have a small storage area, you need to plan it out to ensure you utilize every inch carefully. Don't just start throwing items in the shed. You need to plan them out to make it easy to find and use everything.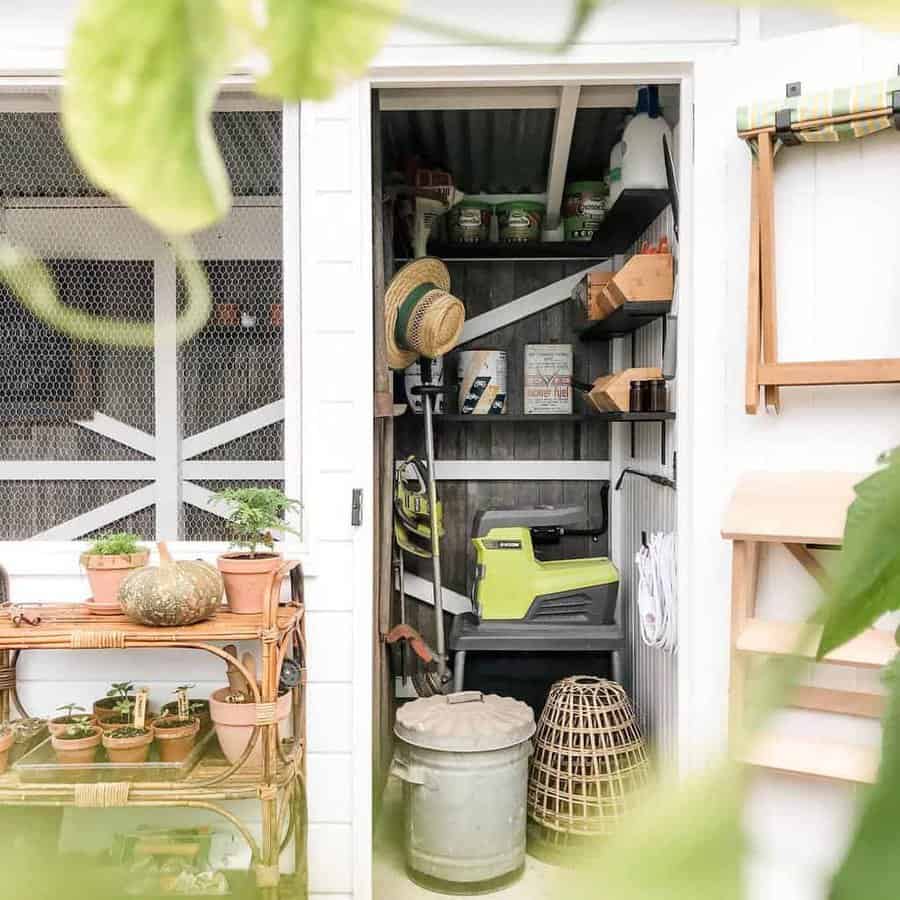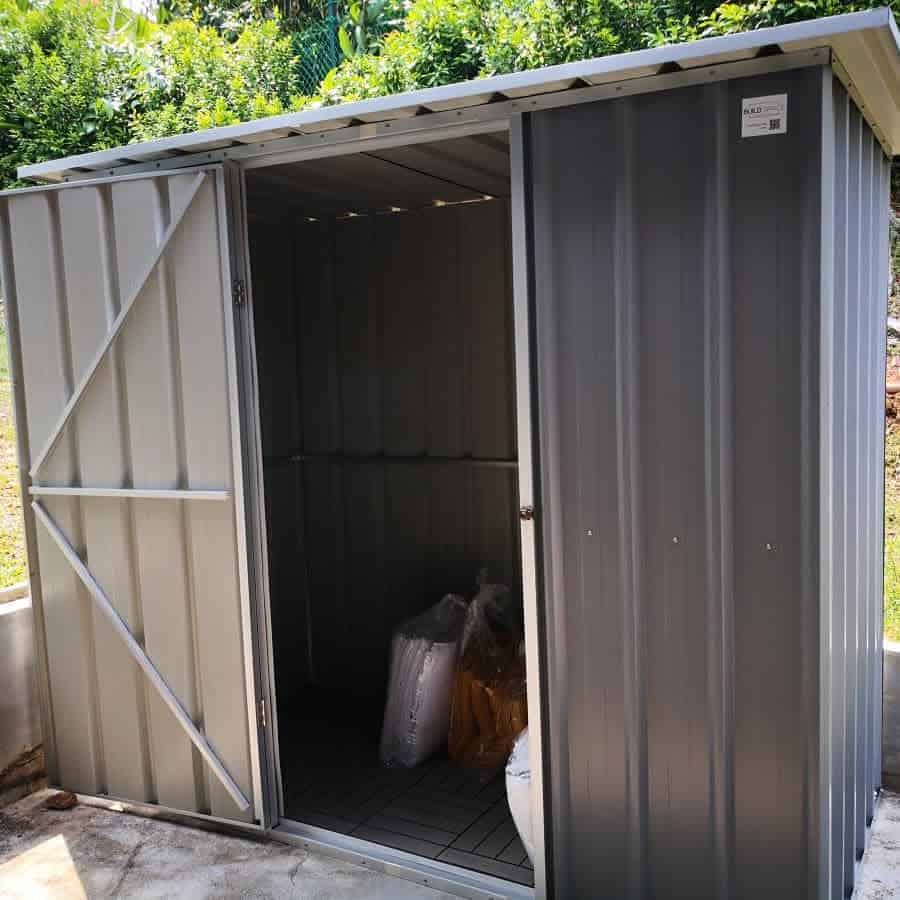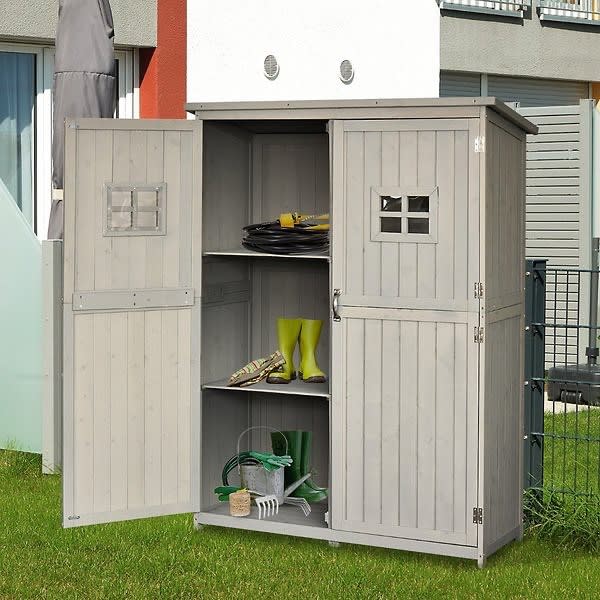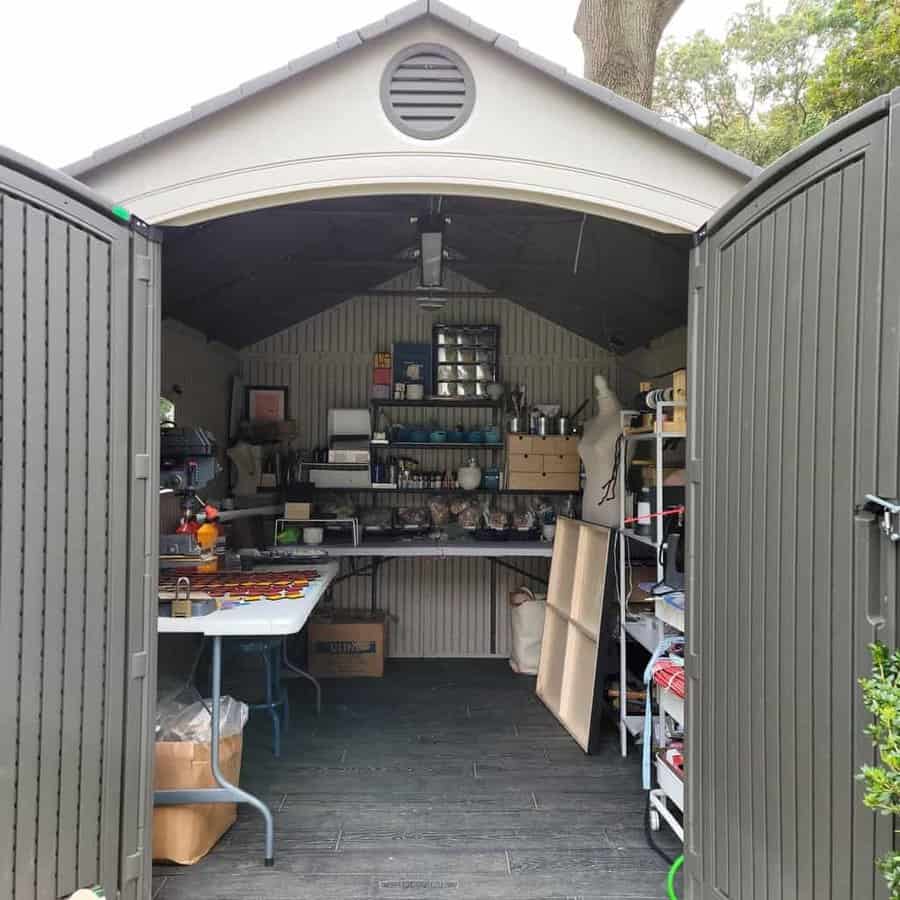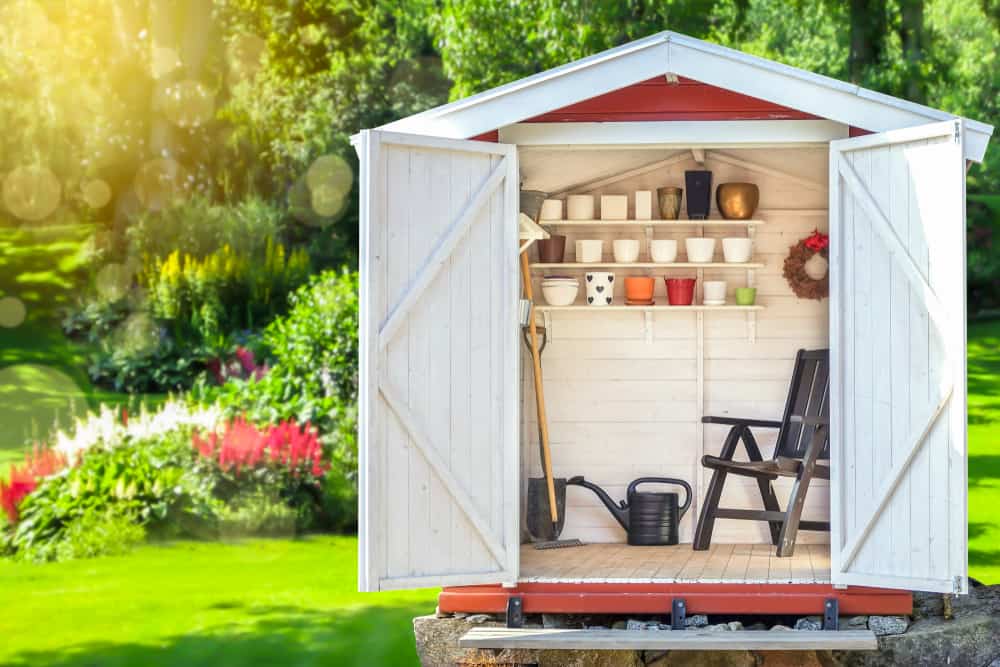 Keep small items together in bins or compartments. You could have a storage cabinet for these things, such as a vintage printer's or apothecary cabinet. Put labels on the front so you can quickly and easily locate and organize your tools.
9. Tool Storage
Most people put tools in their storage shed. They make the perfect tool storage idea because they can also function as a confined workspace. This keeps the mess contained and out of the house.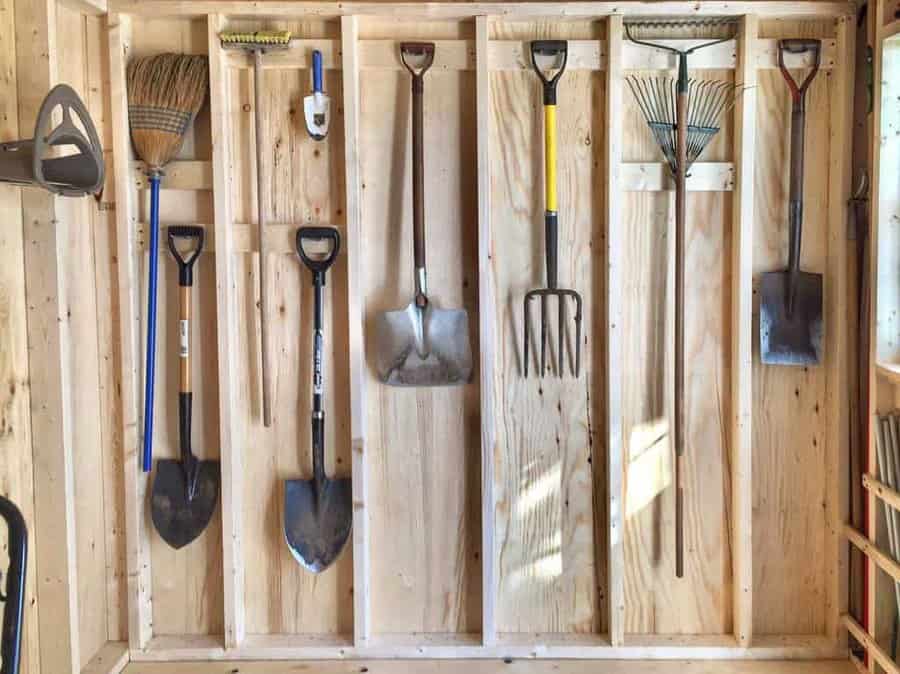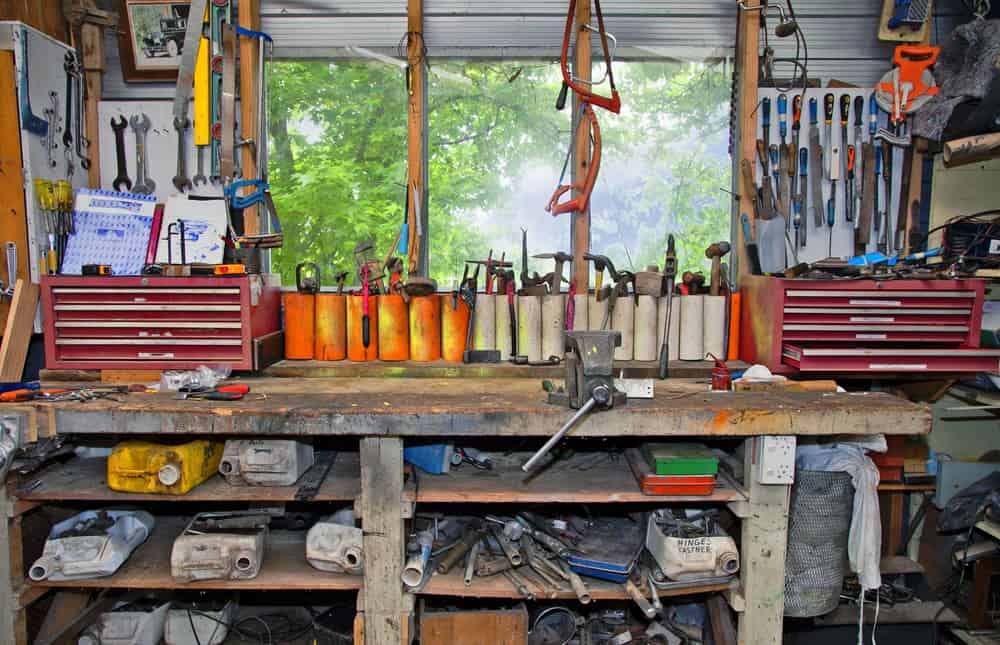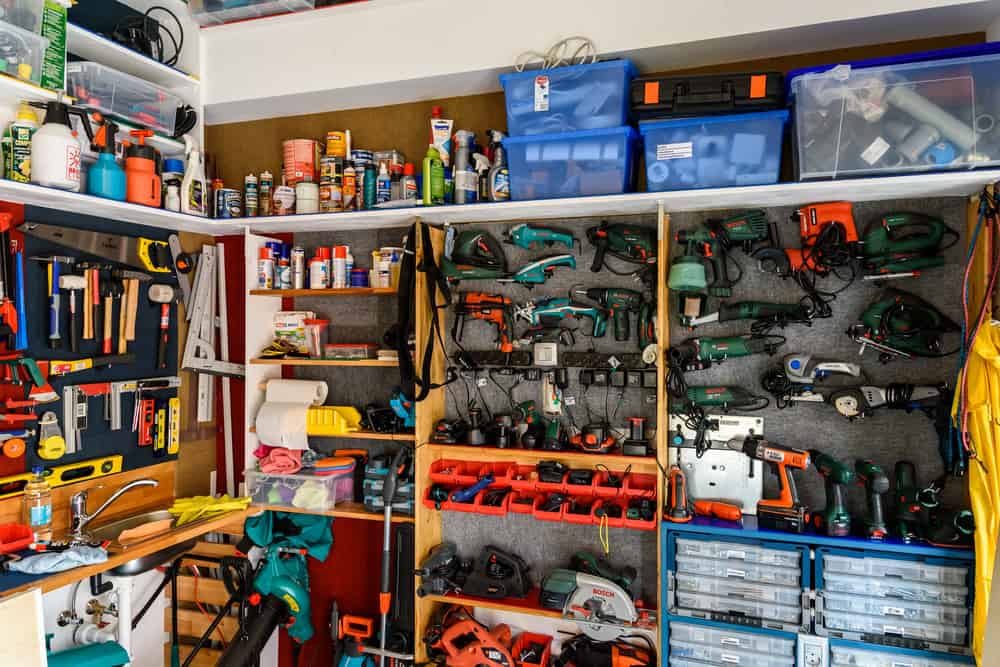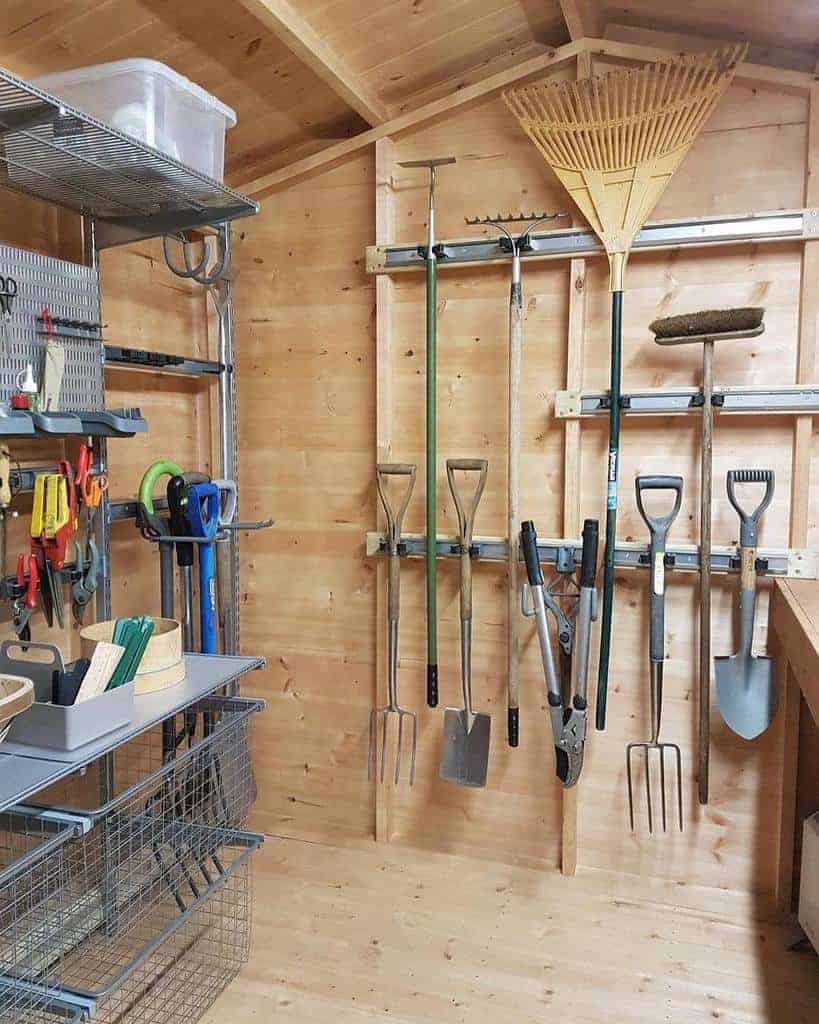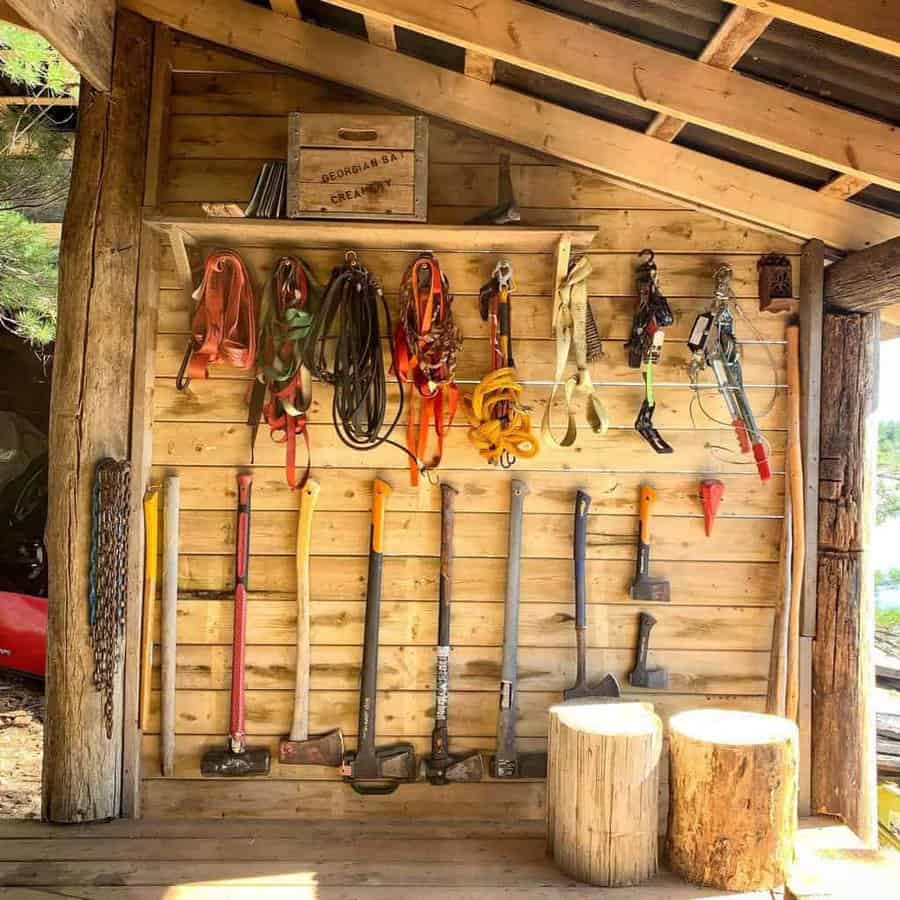 Hang a pegboard on the wall, and then you can hang your most-used tools on it. Everything you use the most will be ready within reach. Plus, they'll look cool displayed on the wall. Tools for woodworking or mechanics can easily be organized with this method.
Shed Storage FAQs
How do I maximize my shed storage?
Look for ways to organize your shed better to maximize the space that you have available. Add adjustable shelving to the walls that you can customize to fit your changing storage needs. A pegboard is also useful because you can use it to hang and organize a wide variety of tools and bits.
What should you not store in a shed?
Don't keep anything in your shed that's delicate. Documents, jewelry, money, clothing, musical instruments, and food should not be kept in your shed. These are all items that will degrade with exposure to the changing temperatures, bugs and insects, and dirt. You also shouldn't store anything that's flammable, as this creates a risk of your shed lighting on fire.
How do you insulate a shed?
The simplest way to insulate a shed is by mounting an insulation board on the existing walls. Seal the gaps between the boards with a good sealant to prevent drafts. For more extensive insulation, use sheets of insulating batting that you unroll and place between the studs. Then cover with drywall or concrete board. This is thicker but is more effective.