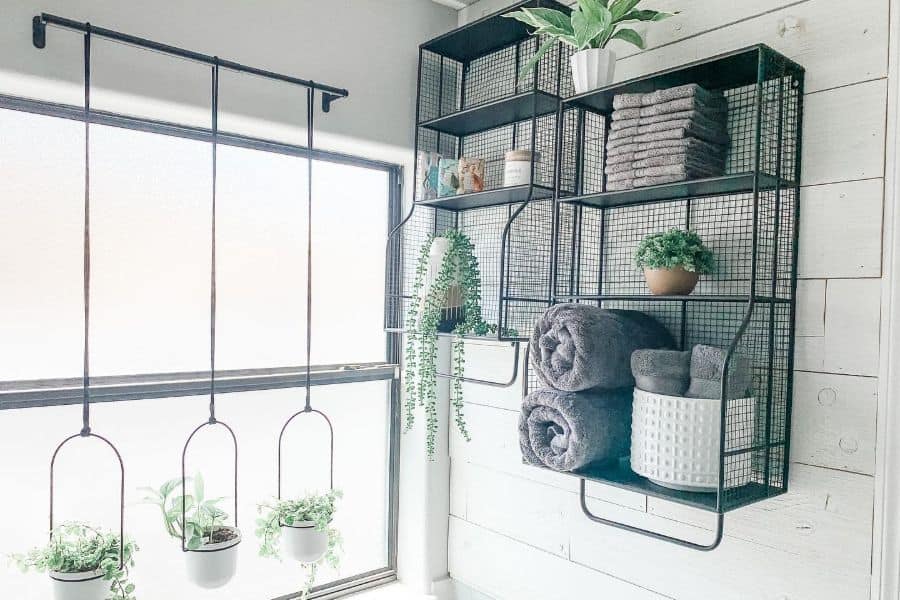 The Top 47 Small Apartment Storage Ideas
Just because you live in a small apartment doesn't mean you can't have a stylish and well-designed home. You just need to get creative with your decorating and storage solutions.
Because you are working with a small space, you can't just buy a storage unit or piece of furniture and call it a day. Instead, you need to look for multiple functional pieces, look for hidden storage, and wasted space.
These small apartment storage ideas will help you make the most of your small apartment.
1. Bathroom
If having a small bedroom wasn't frustrating enough, it's the small bathroom that goes with it that can really get your blood boiling. This tiny space in your small apartment lacks any hidden storage for your toiletries and bathroom supplies.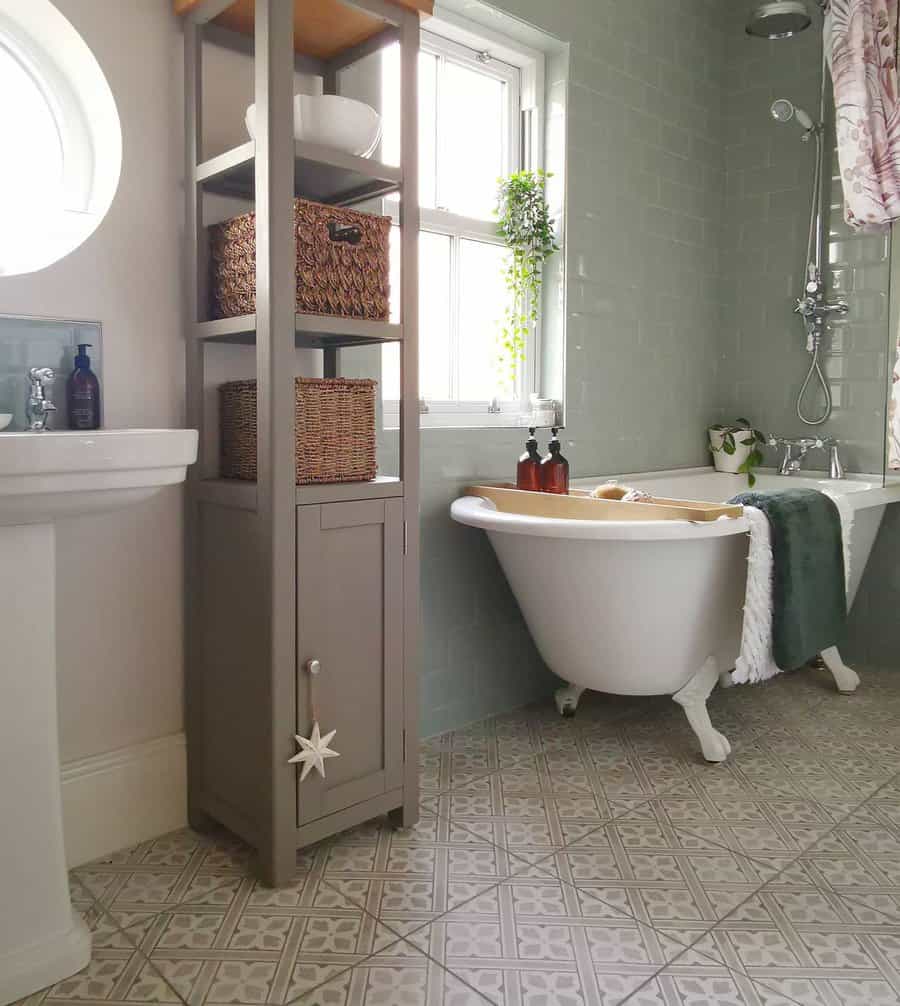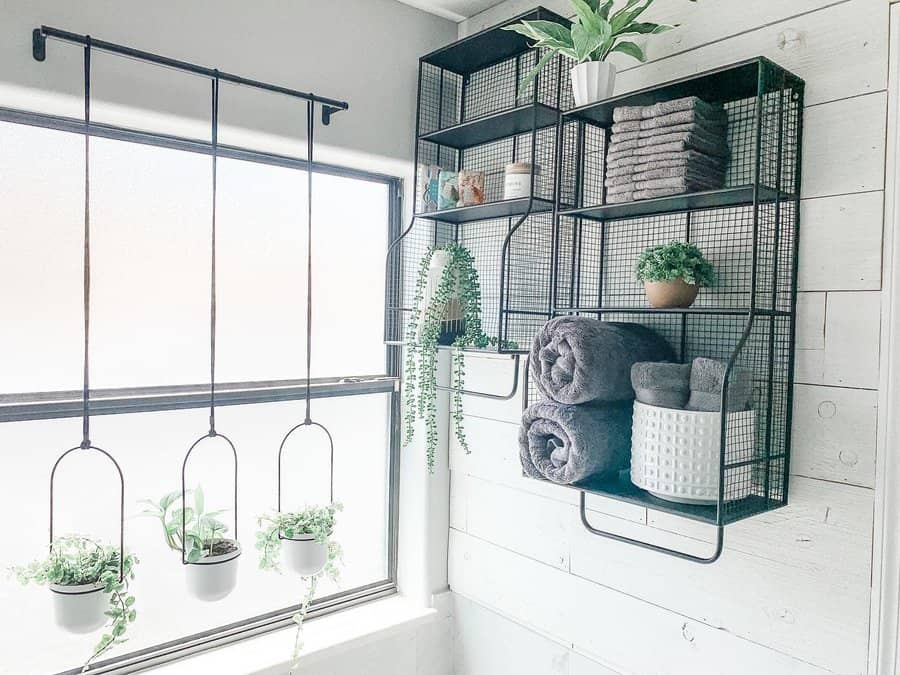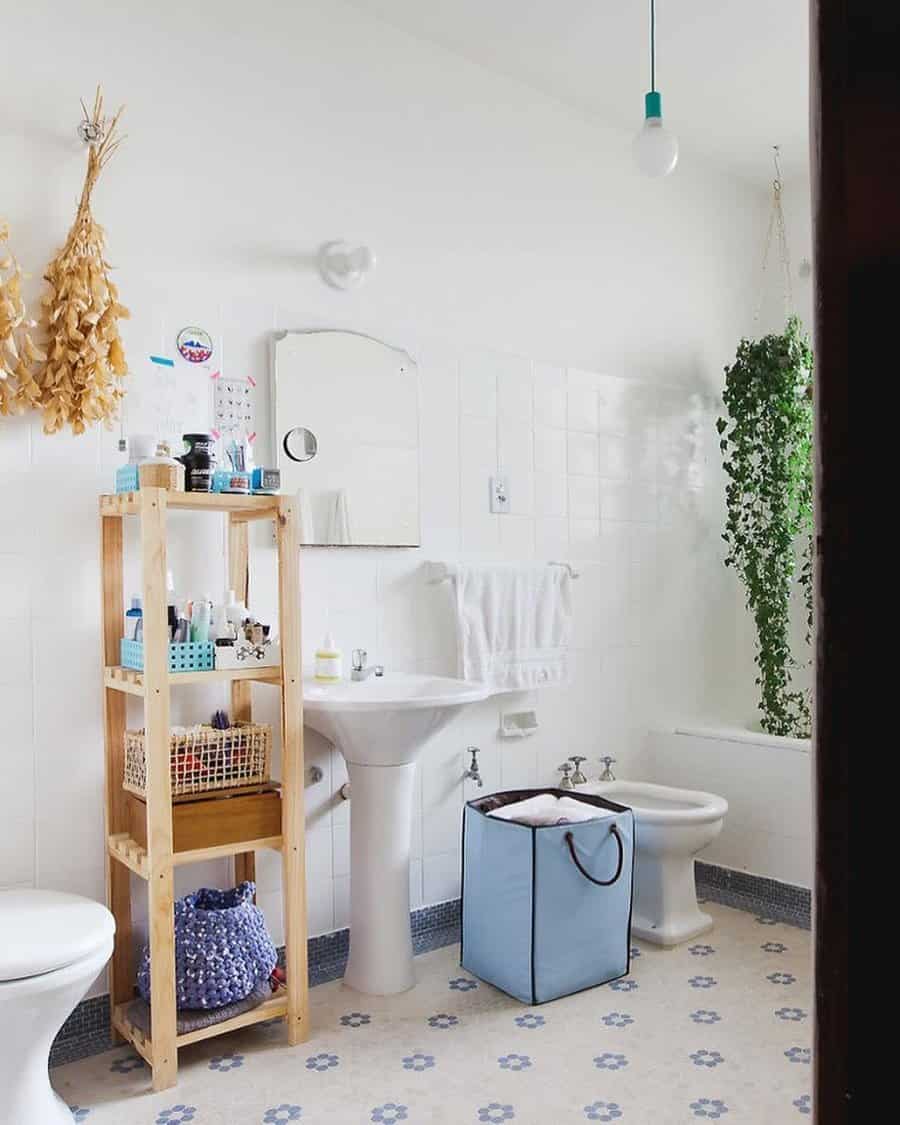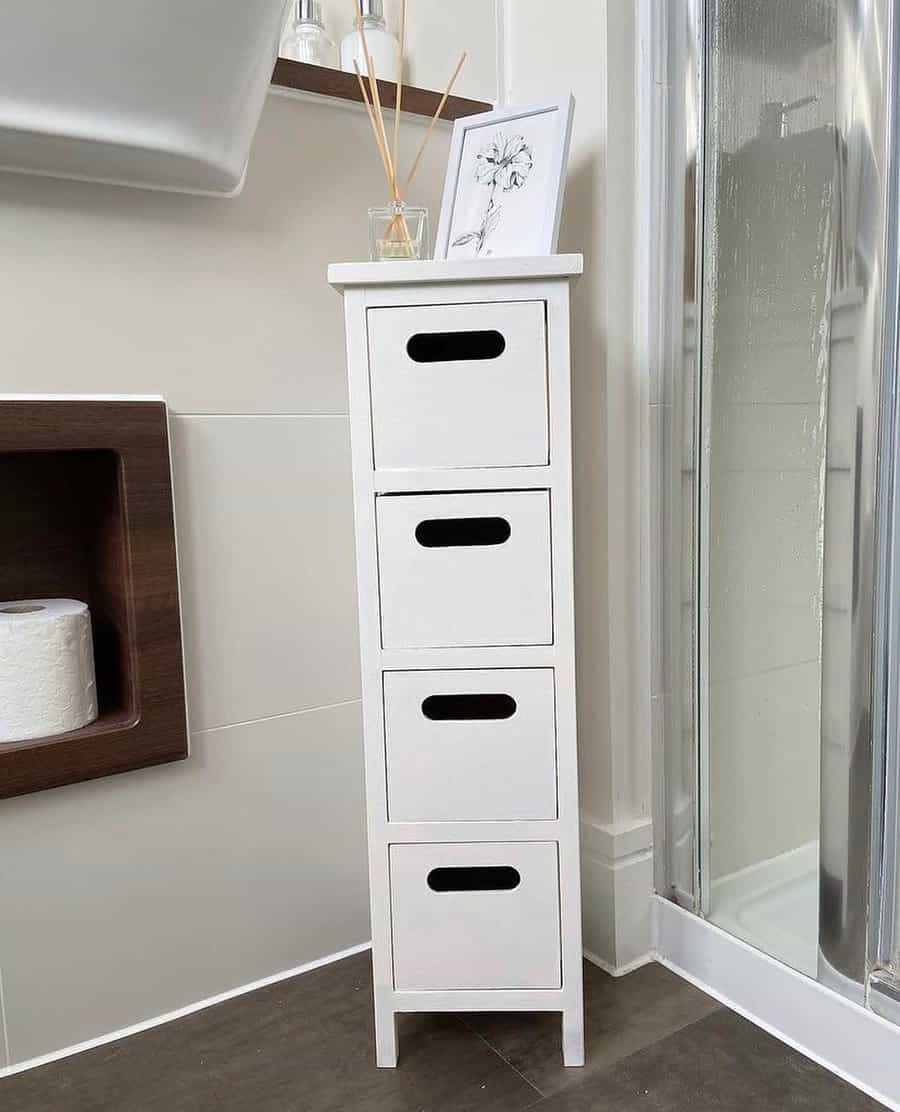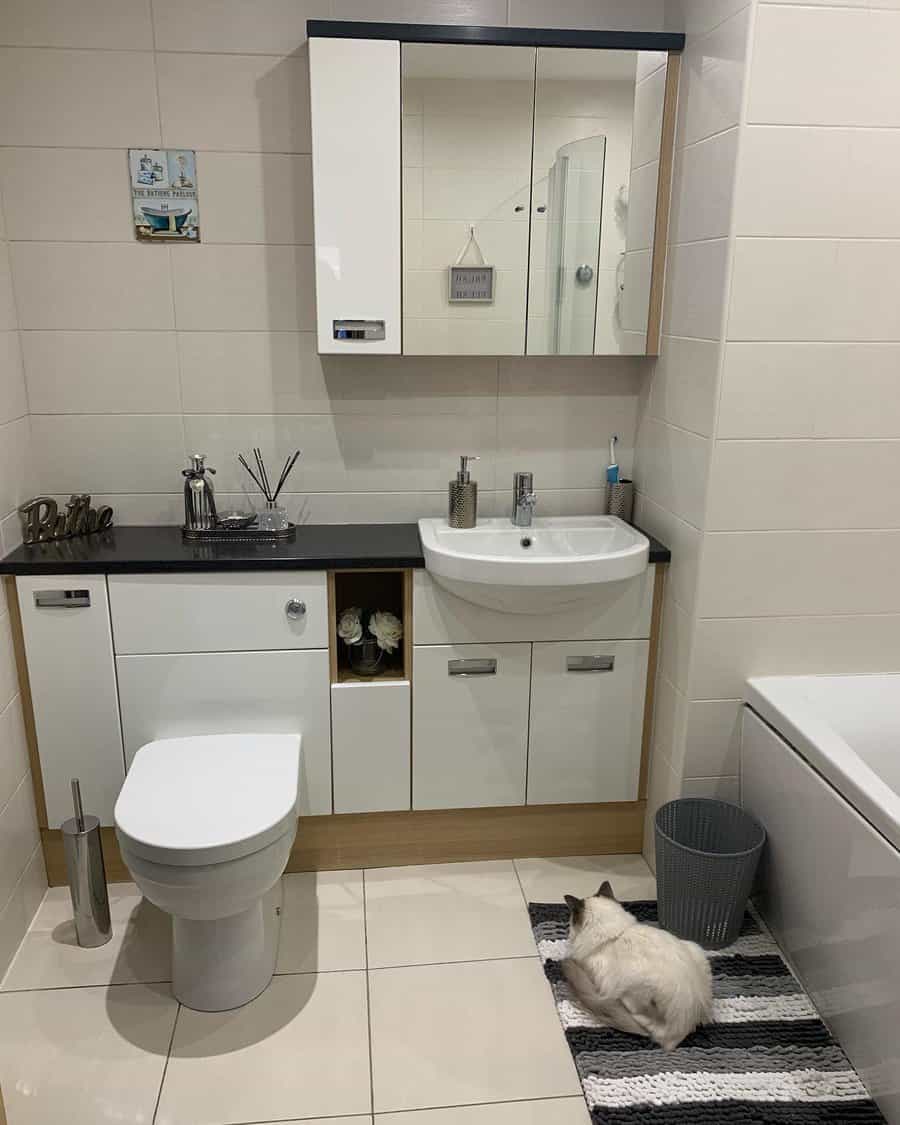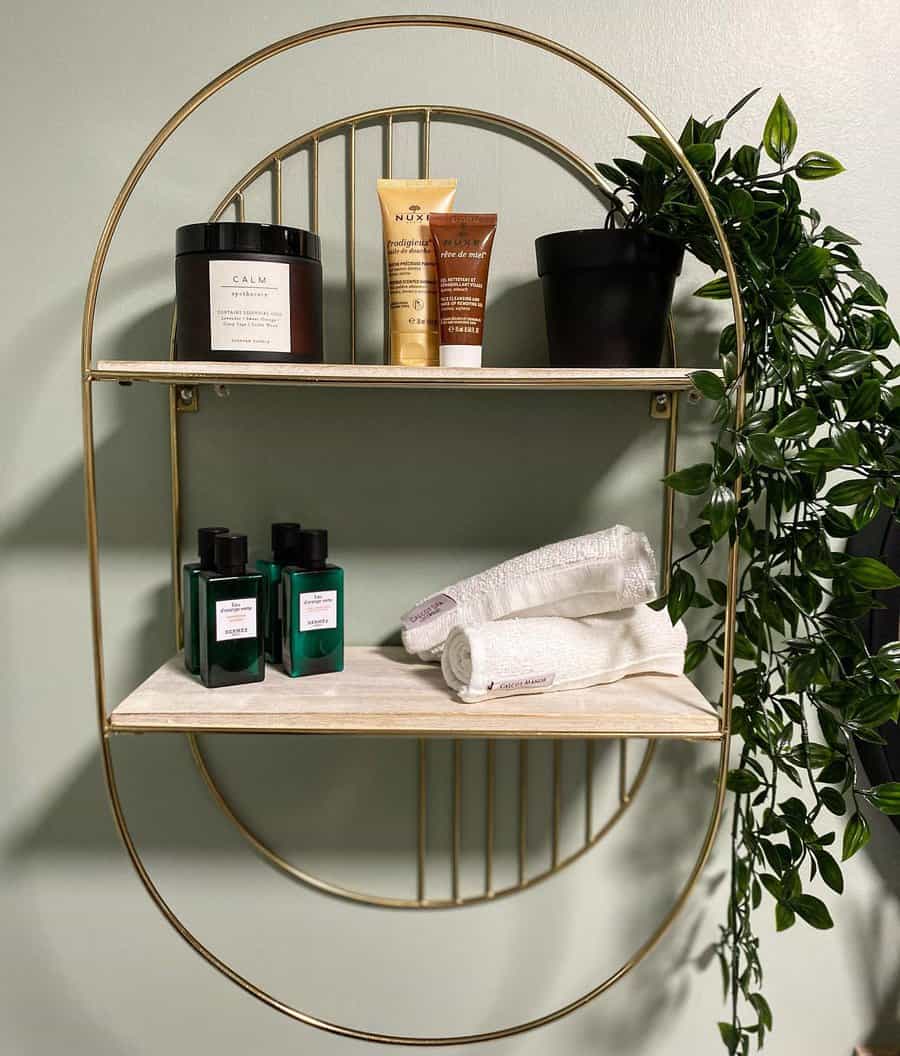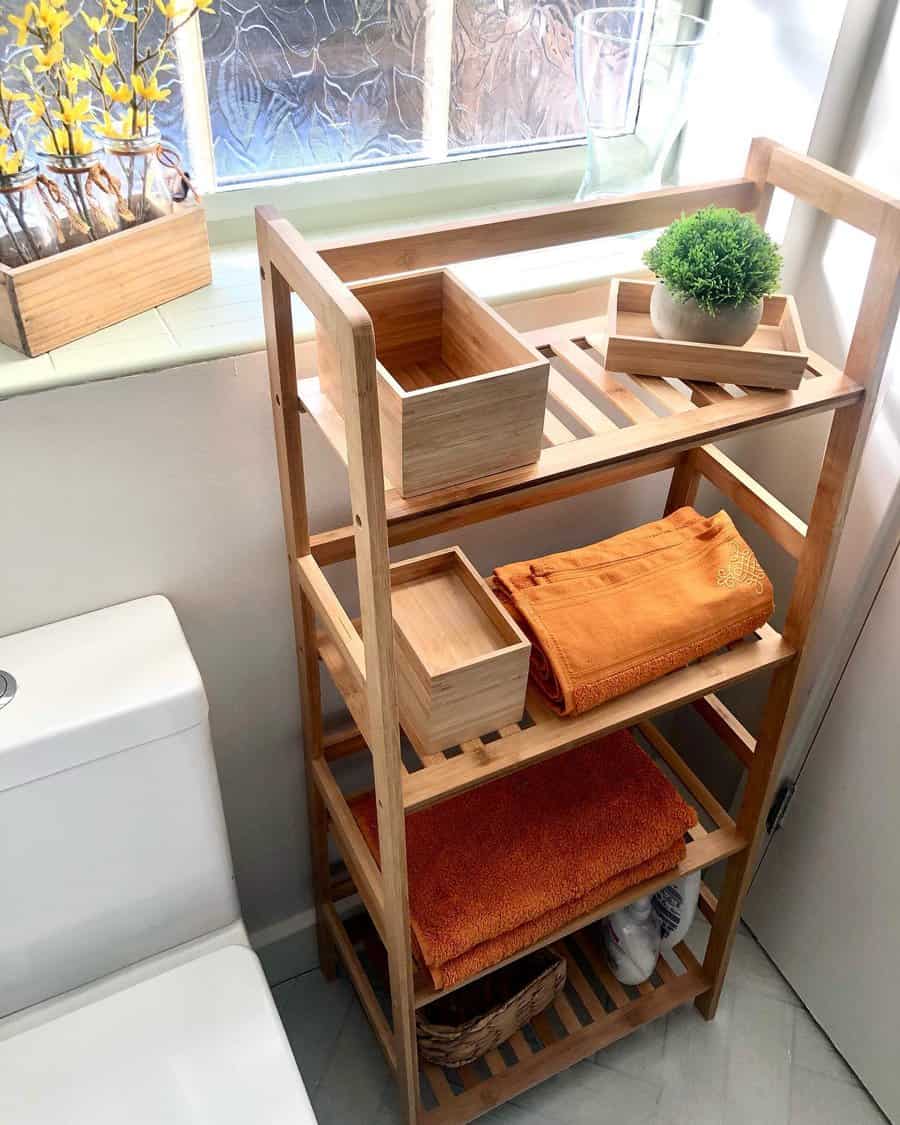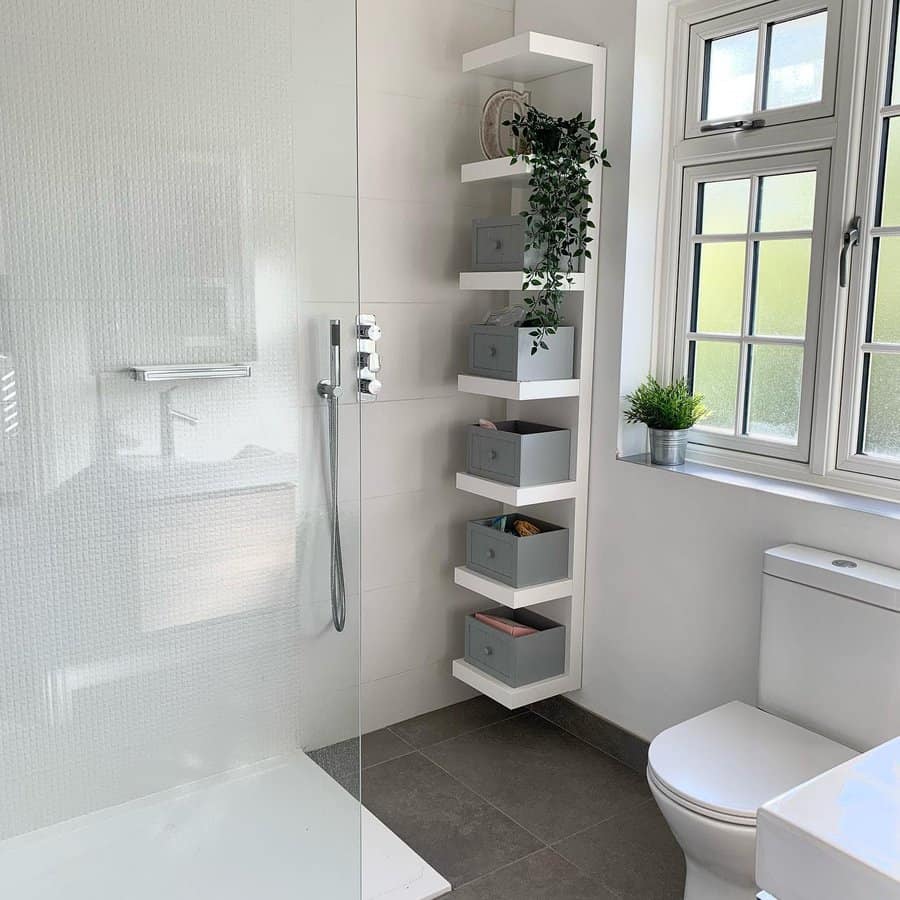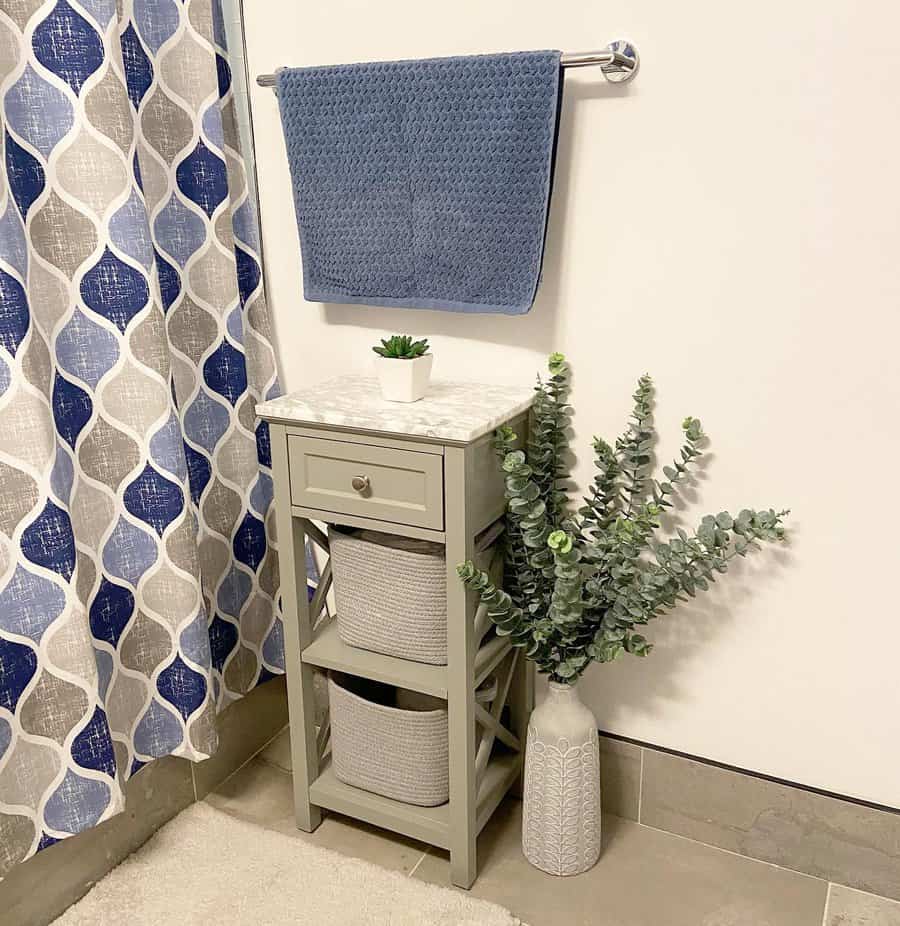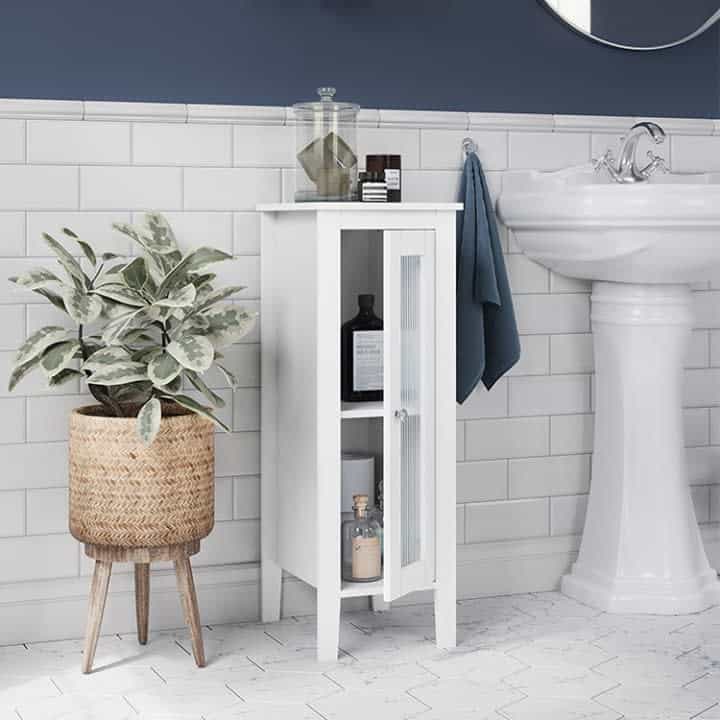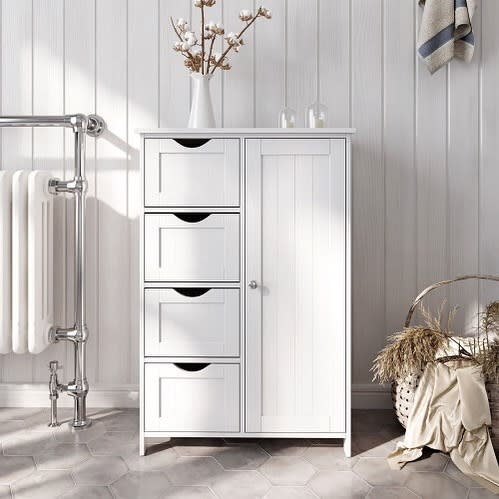 Make the most of the storage you do have in the bathroom cabinet with multi-level organization units. Keep similar items together to make it easy to find what you need. Use stackable units with multiple drawers to use the vertical space in the cabinet.
2. Bedroom
You can't give up having a bed in your bedroom. After all, this one piece of furniture is in the name for the room. However, this doesn't mean your bed has to take over the entire room.
Bed frames can be large and bulky, making the room feel even smaller than it really is. Prevent this by choosing a frame that has a slim design. This reduces the overall visual presence of the bed, helping the room to feel like it has more space.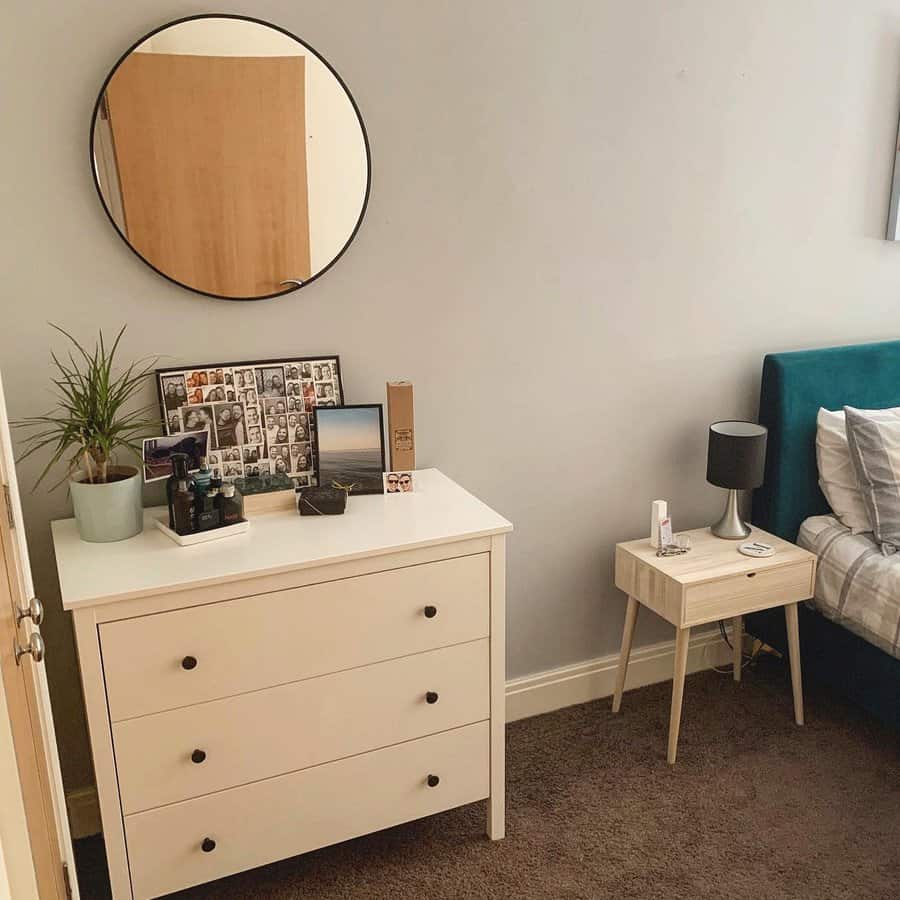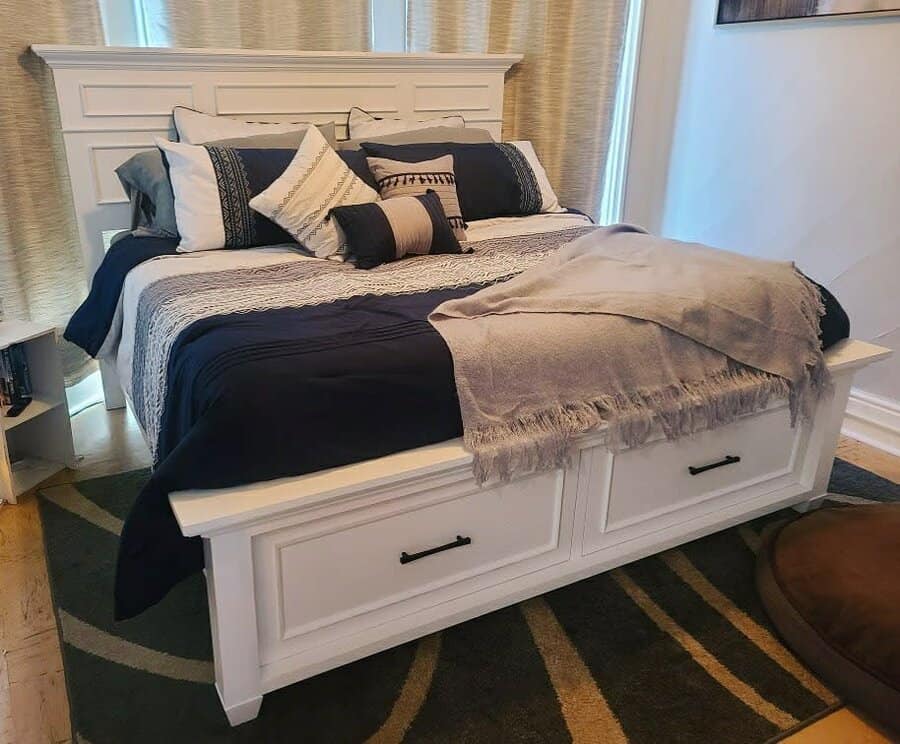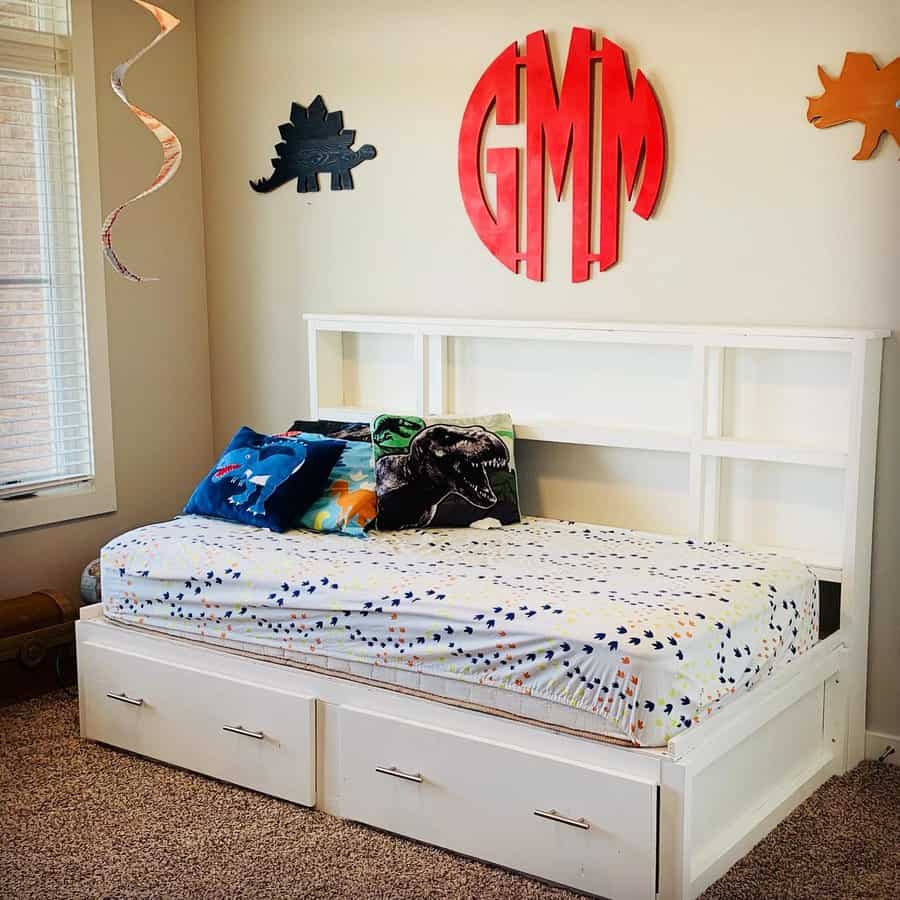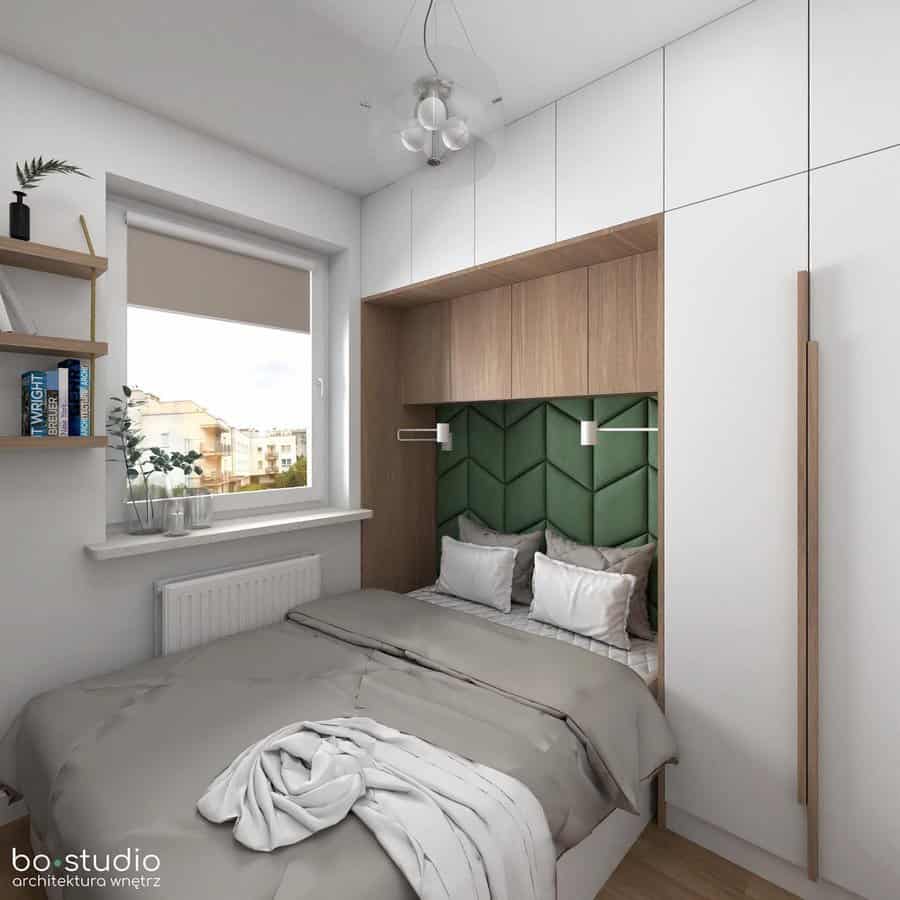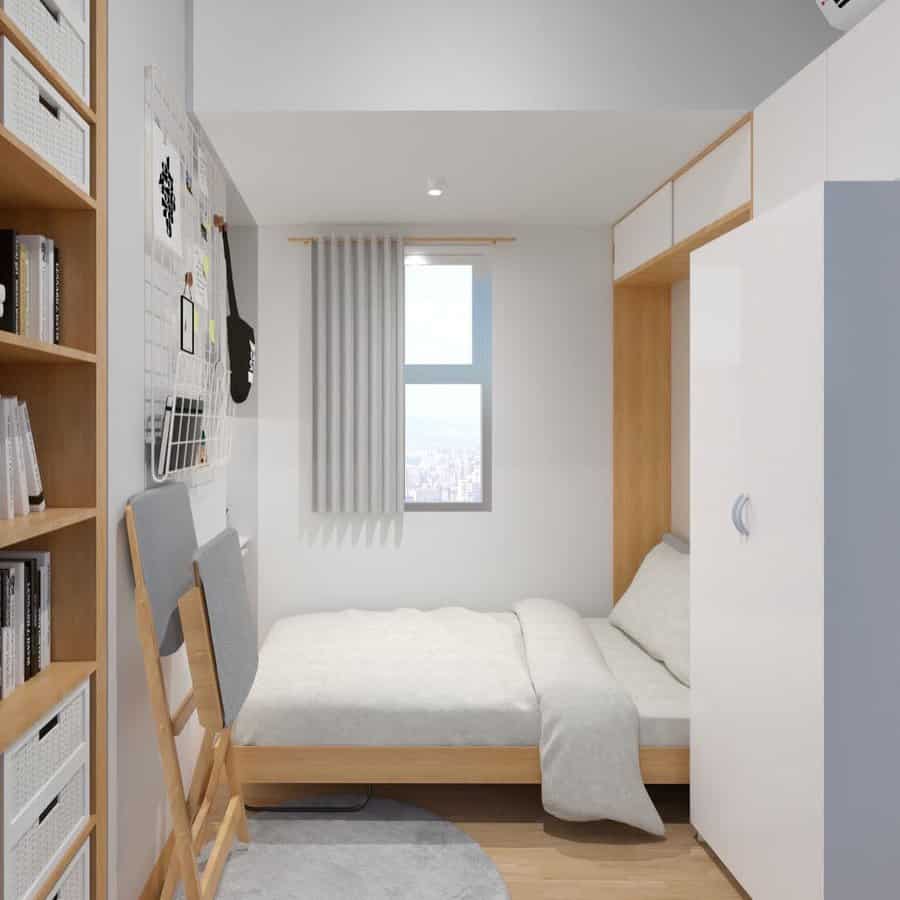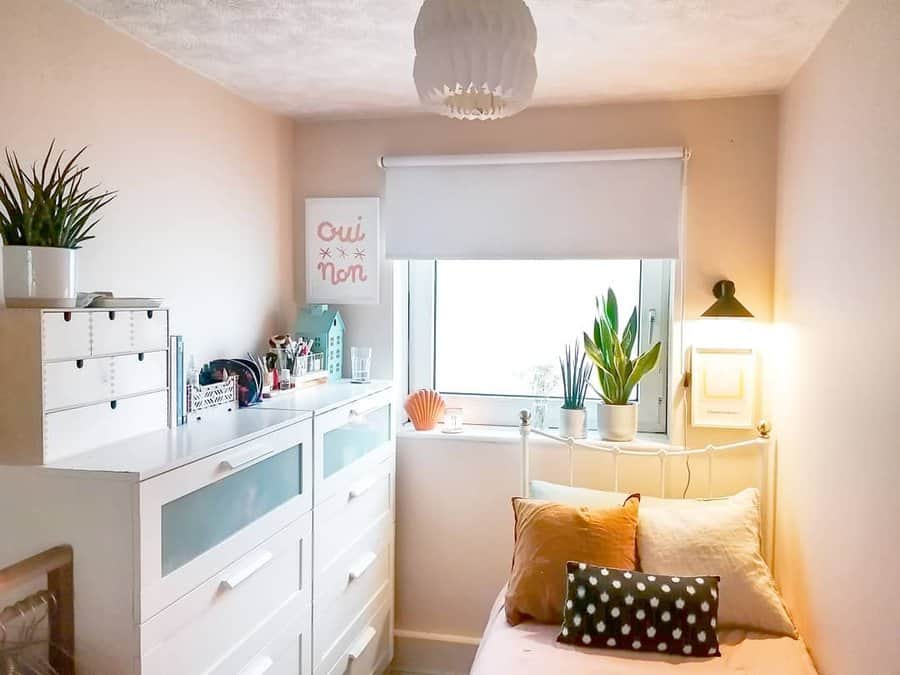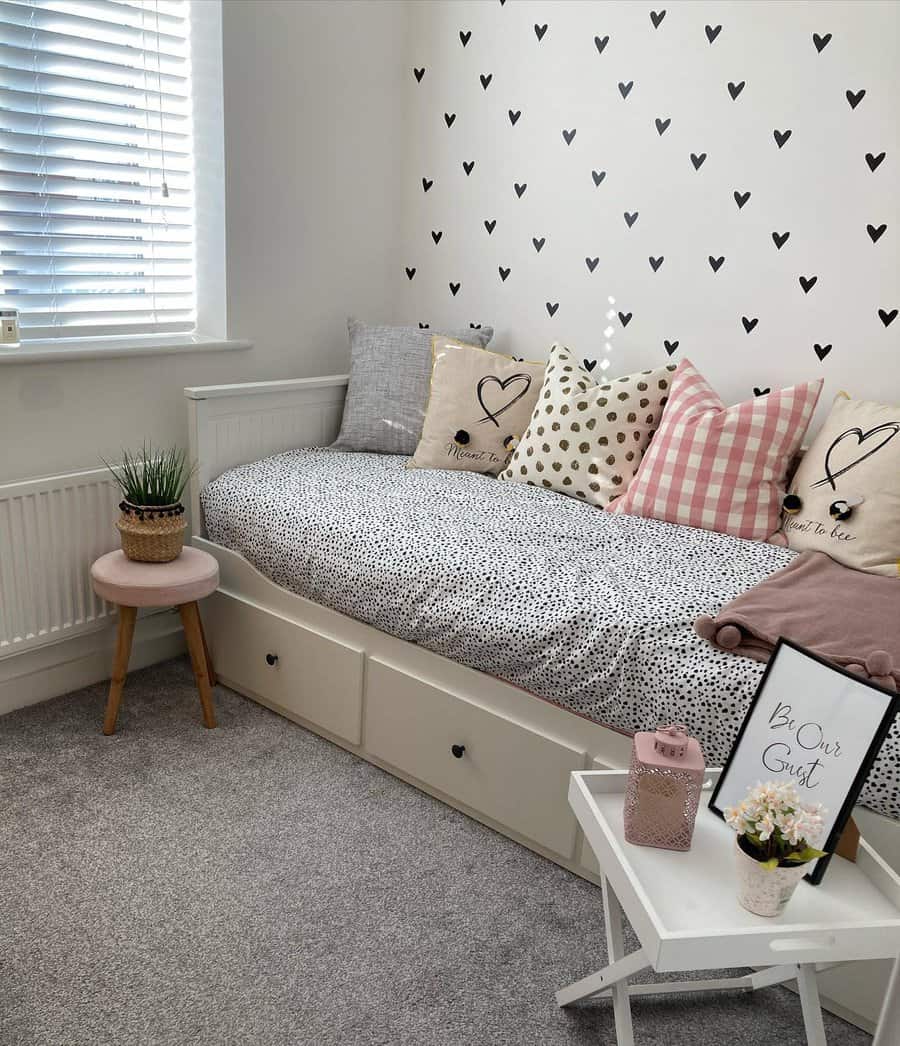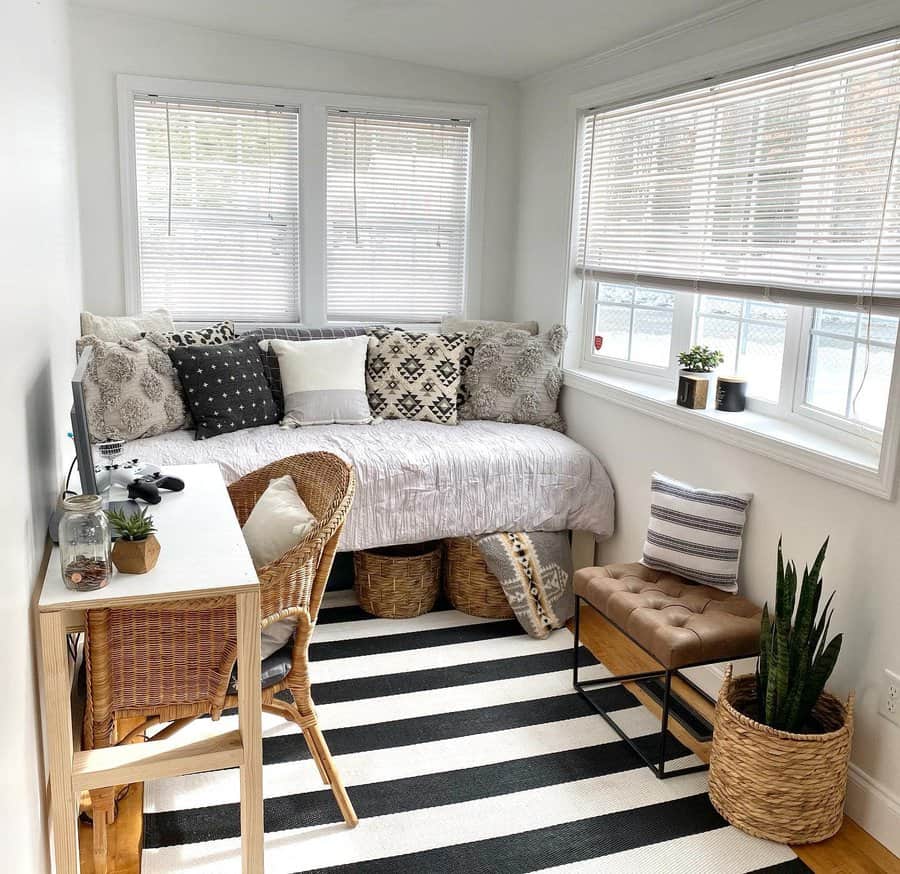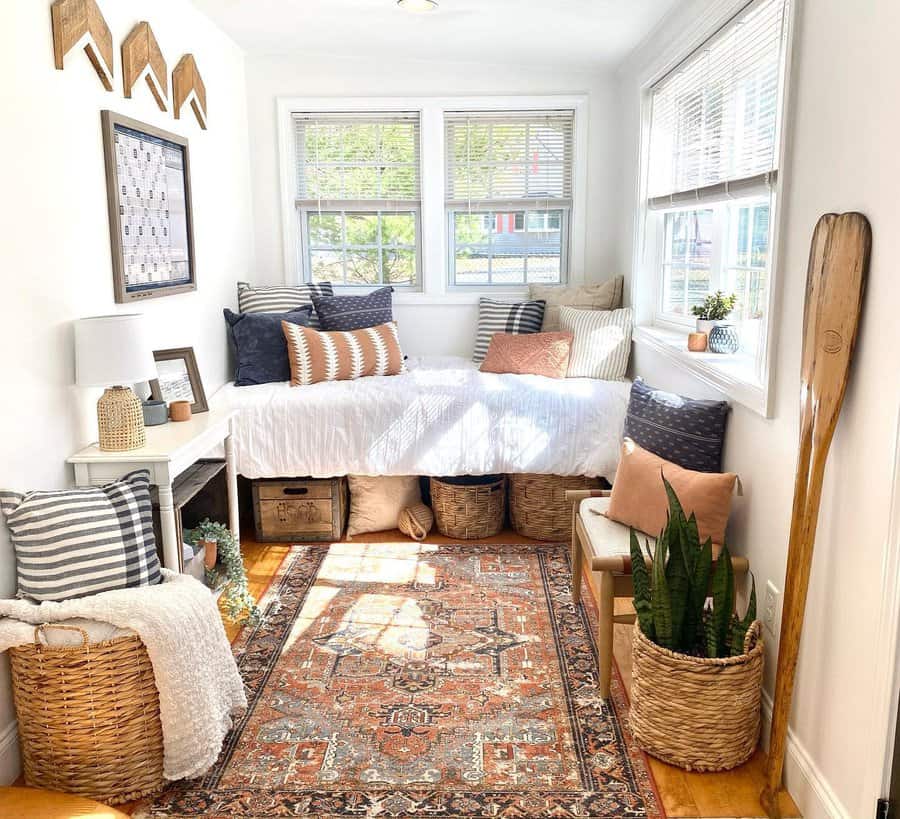 If you need more extra space, don't downsize to a small bed. Instead, consider replacing your traditional bed frame with a murphy bed. These are beds that neatly fold away when not in use, giving you more floor space.
3. Closet
It doesn't matter how big your closet is; there's never enough closet space. While many people focus on shelving and hanging their clothes, this leaves valuable space left untouched. For example, look down at the ground. This is the perfect place for a shoe rack.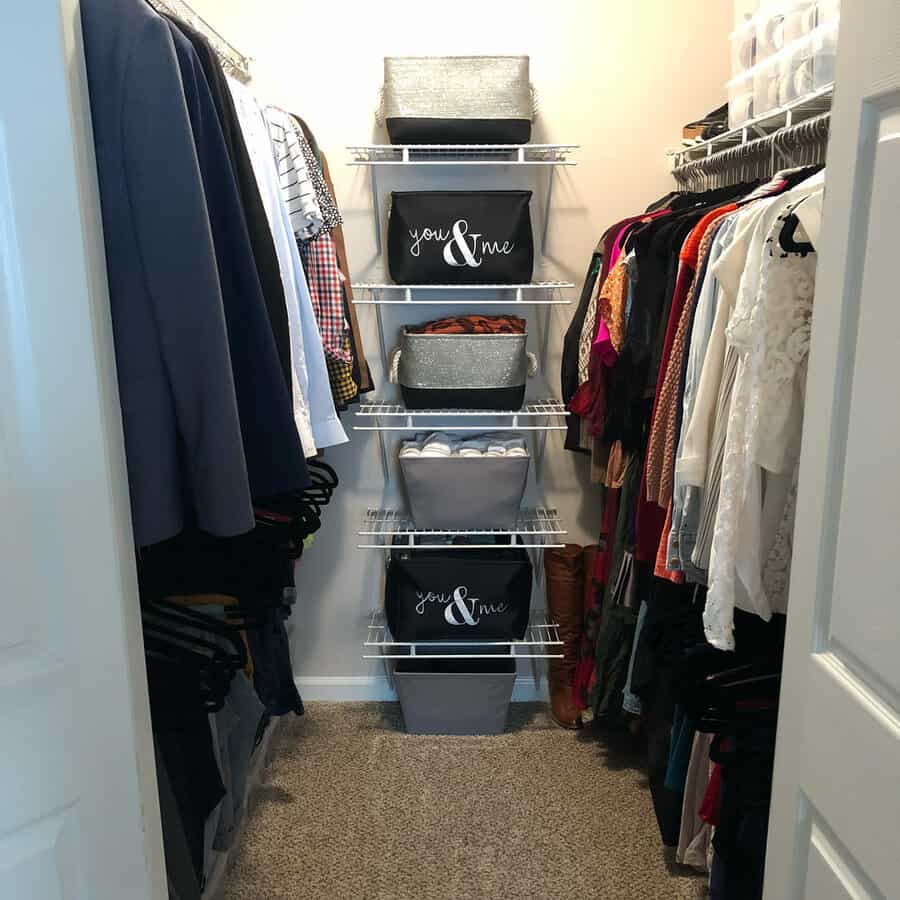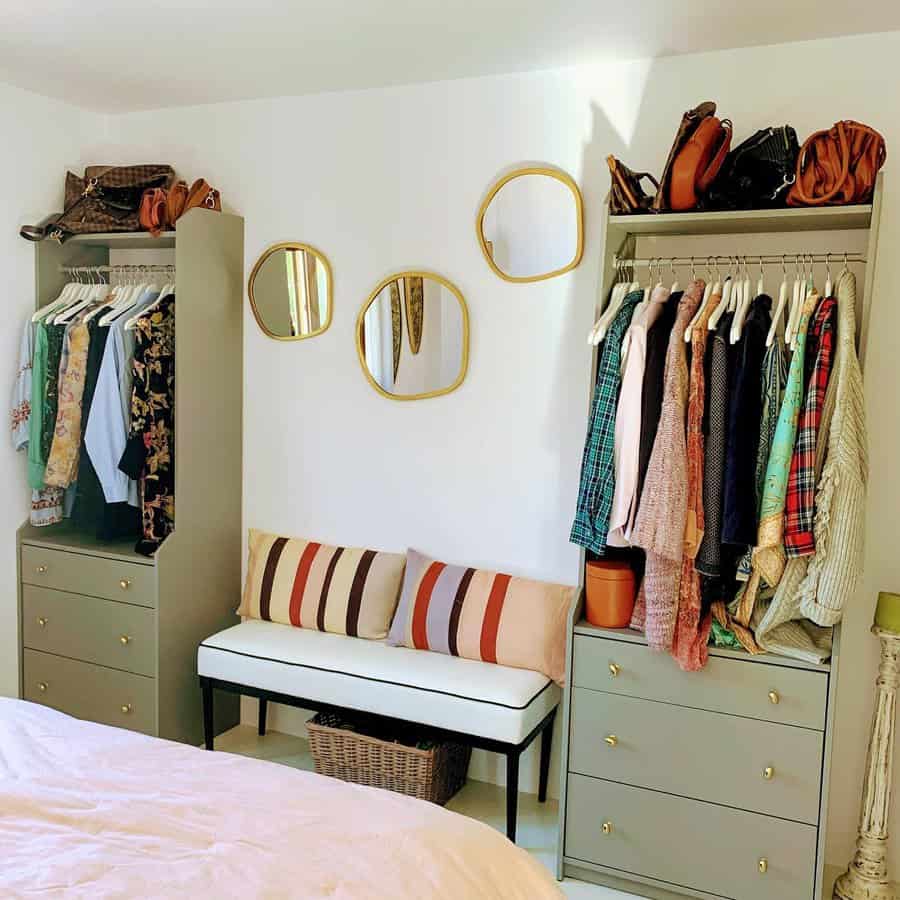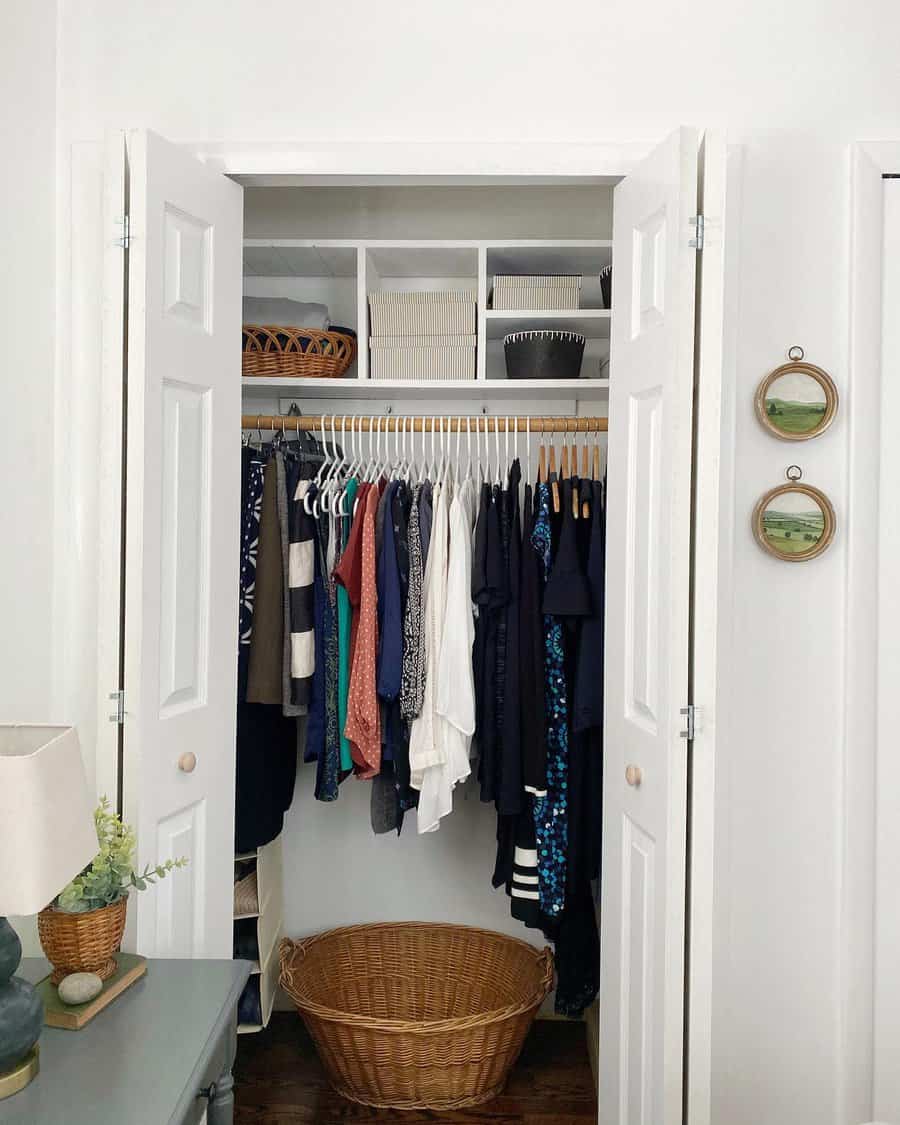 Count how many shoes you own, and then buy a rack that works for the size of your collection. You may need a unit with multiple levels or buy more than one to extend the entire length of your closet.
Another often unused place is the back of the closet door. This won't work for bi-fold doors, but if you have a traditional swing door on hinges, you can hang an organizational unit on the back of the door.
4. DIY
Sometimes, heading to the store to buy a storage unit or organizational system is a terrible idea. These furniture pieces can be expensive, and they never quite work within your small apartment. Instead, check out DIY storage ideas.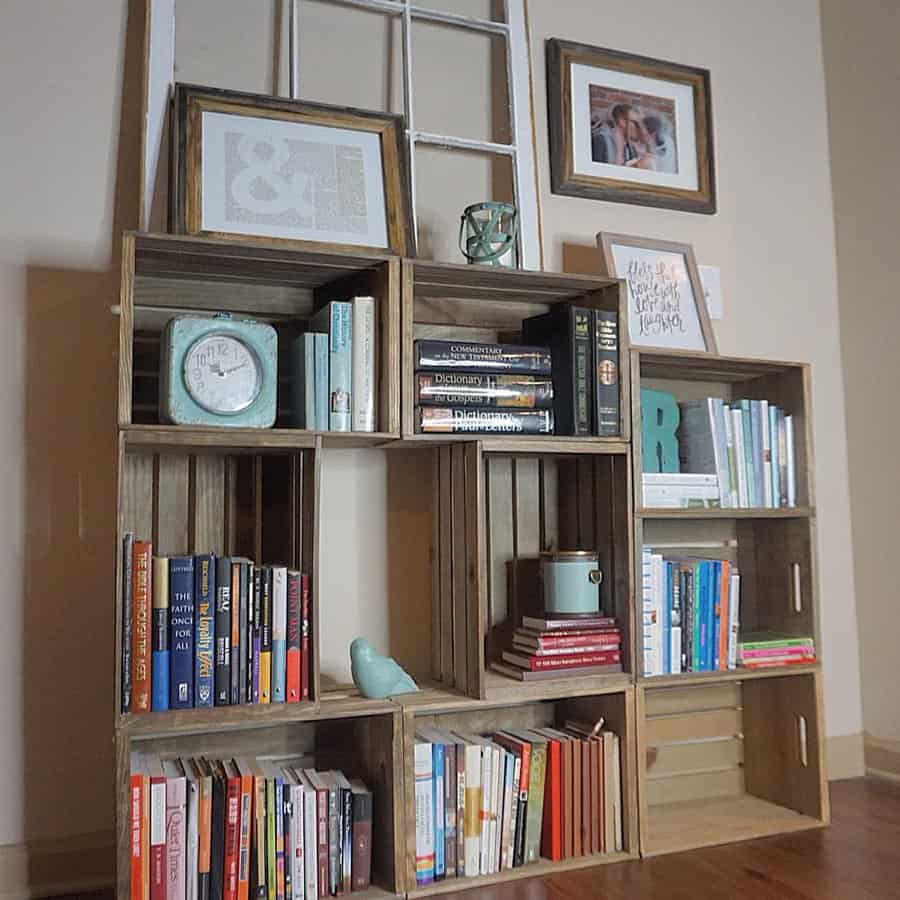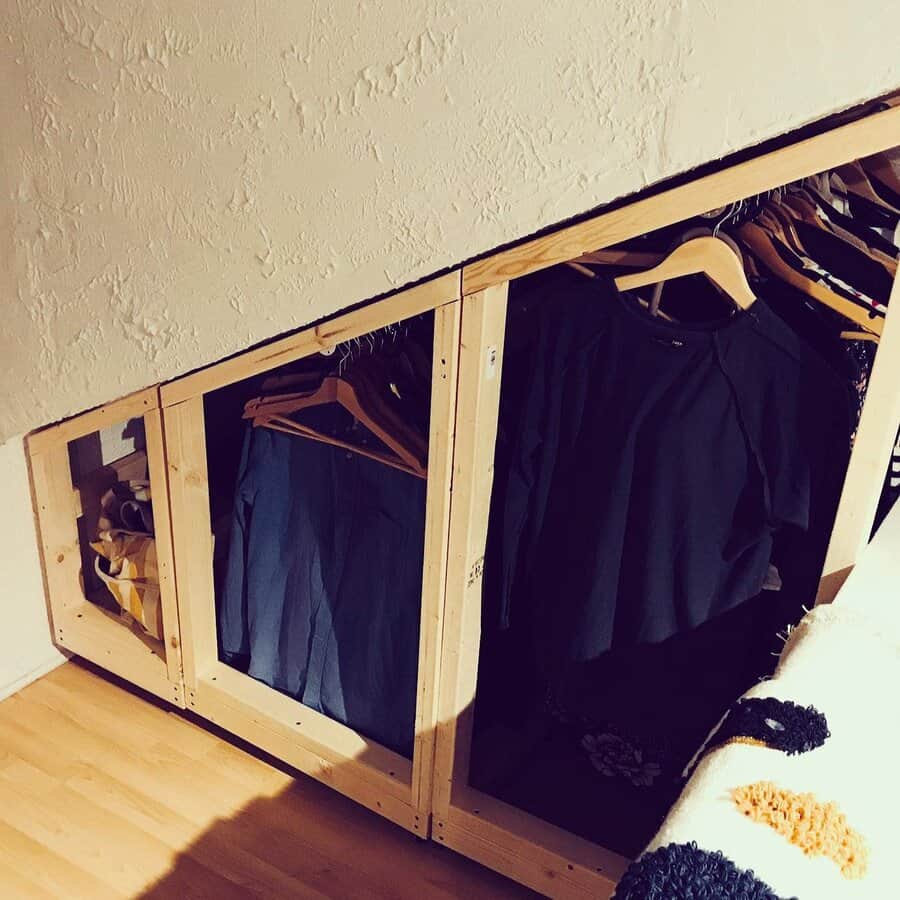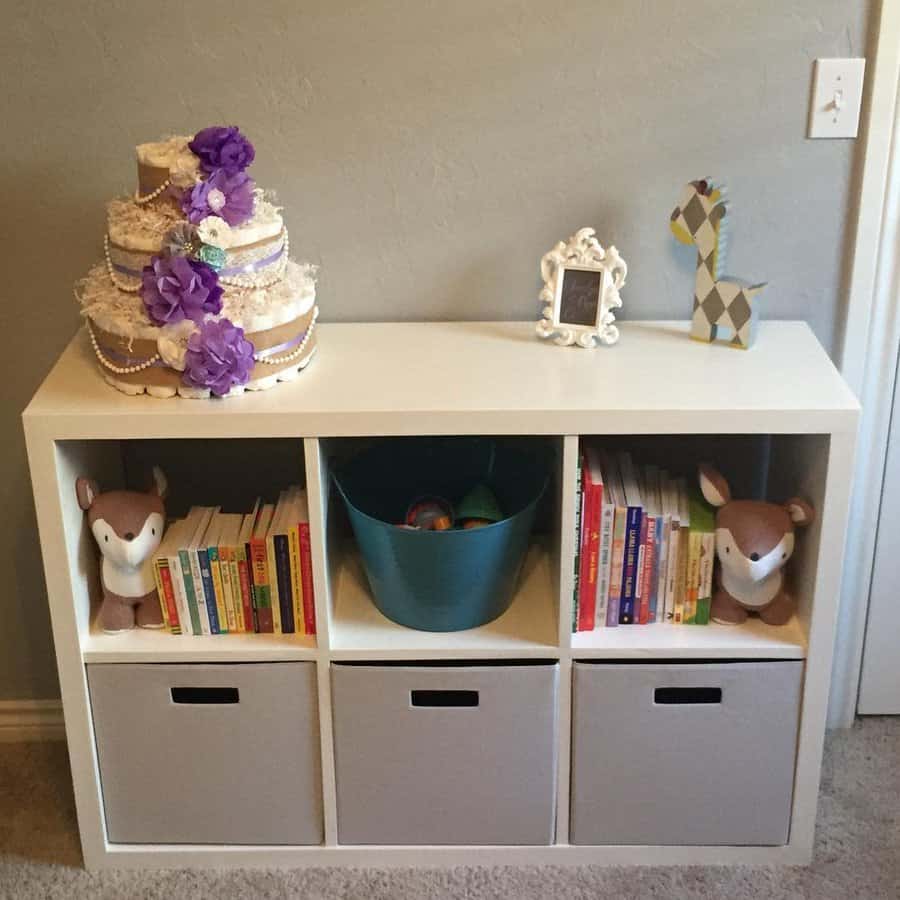 There are plenty of creative storage ideas that you can adapt to your needs and available apartment space. Make your own floating shelves. Hang a rope with clips for organizing hats or purses. Use old milk crates to build your own bookcase. Turn vintage luggage chests into decor and storage containers. Use PVC piping to make your own shoe racks.
5. Kitchen
Don't let your small kitchen stifle your love of cooking. A lack of counter space means you may need a rolling cart with a fold-out countertop. This gives you more workspace when you need it, but it's also an island that easily tucks away when you aren't cooking.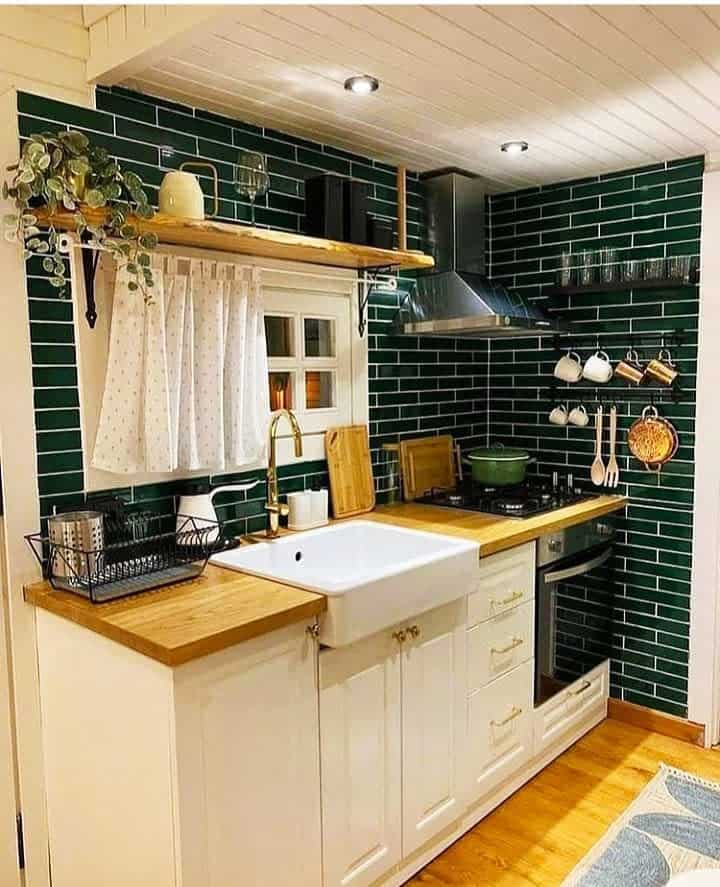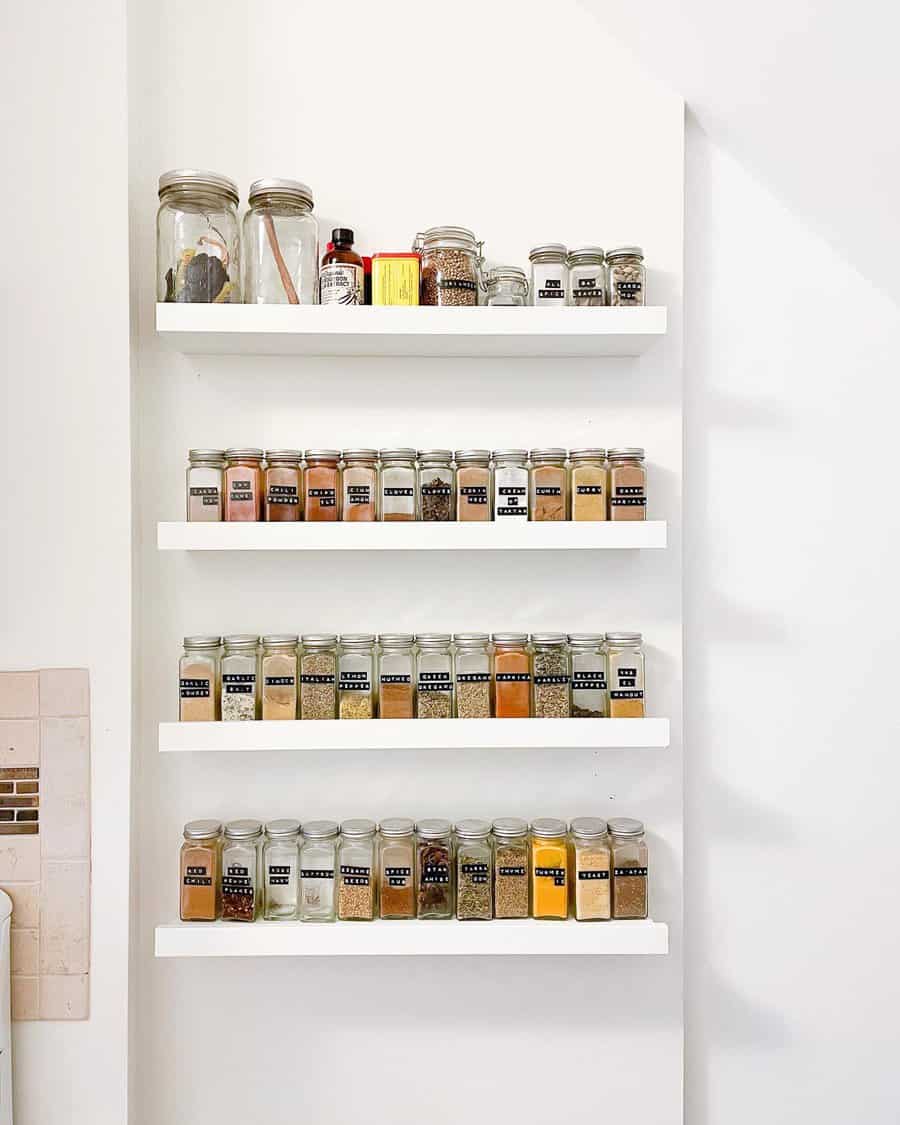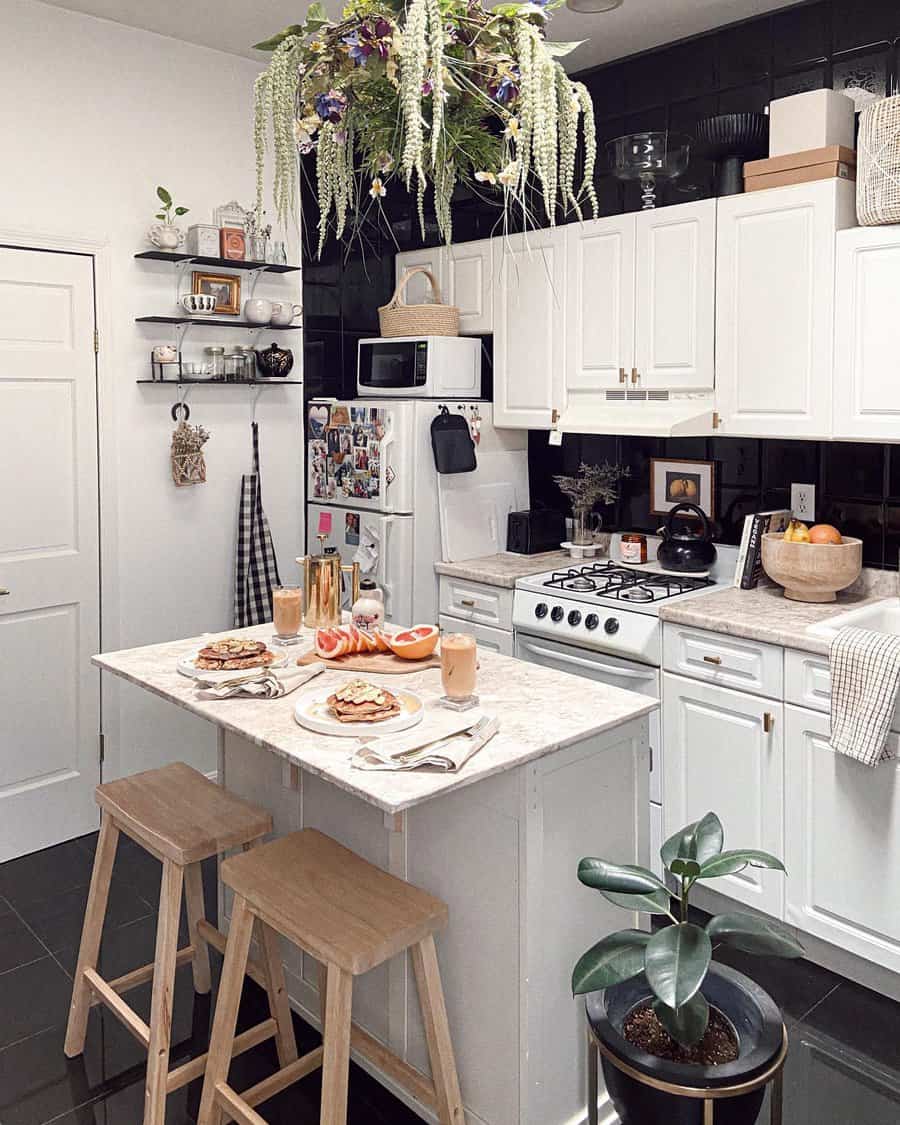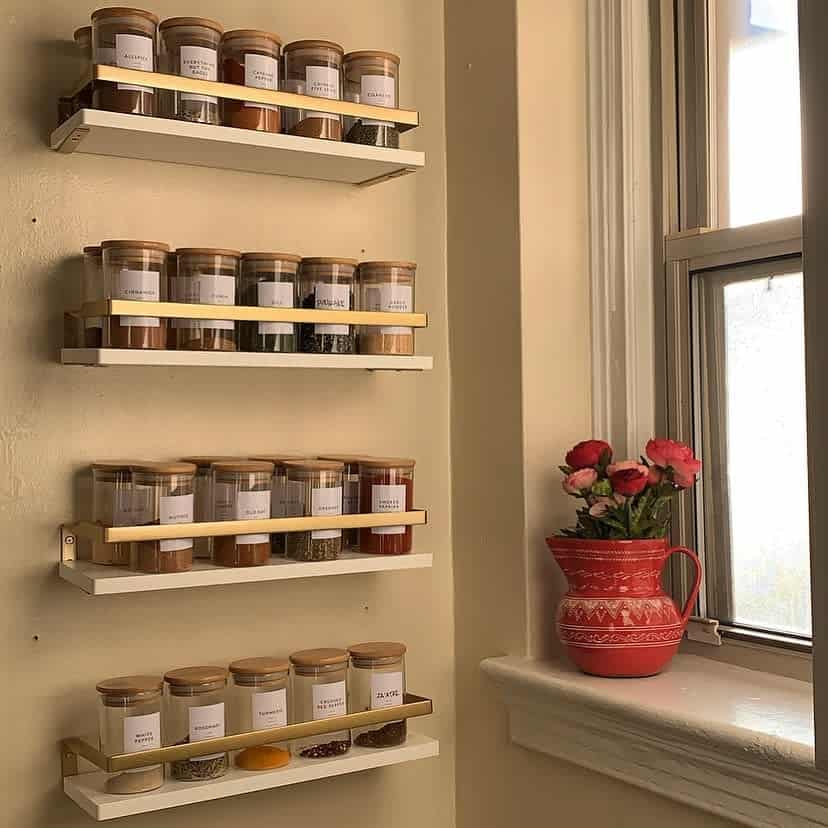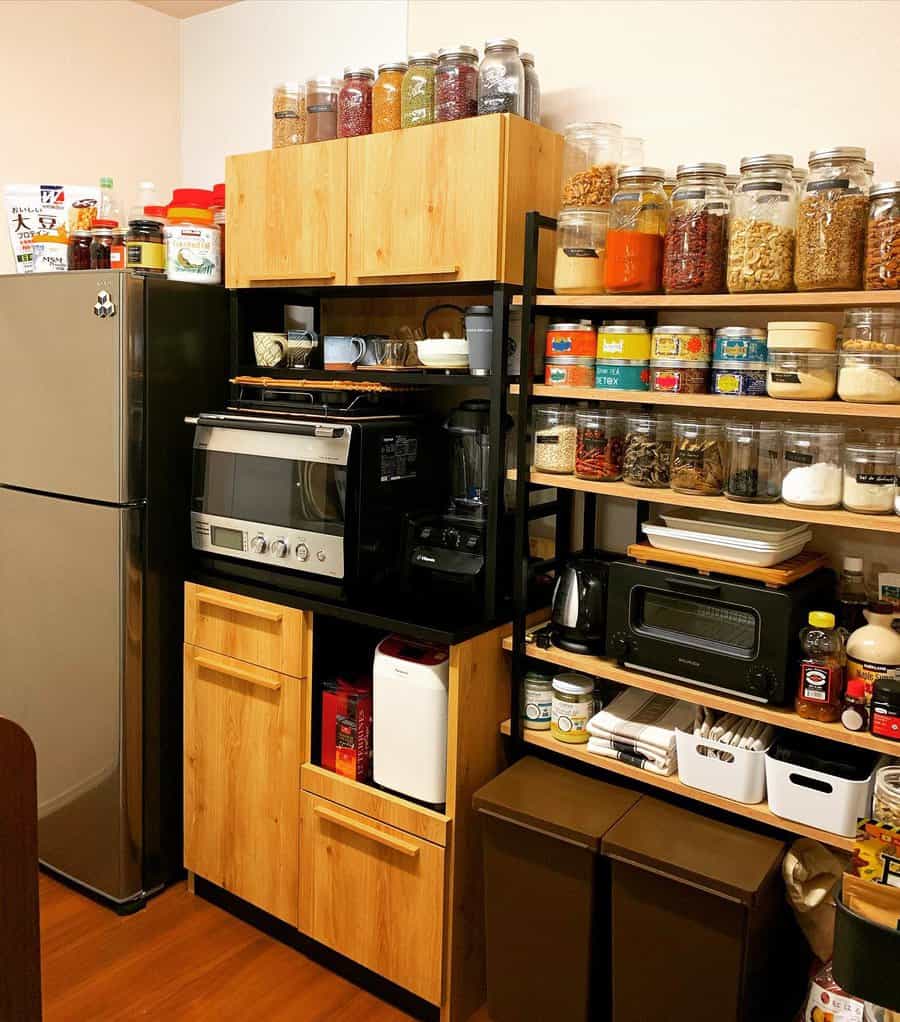 Make the most of your cabinet space by using drawer organizers, extra shelving racks, and cabinet door hangers. This helps you make the most of the space while also staying organized.
Small apartment ideas also encourage you to keep your cleaning supplies under the kitchen sink. You could do this, but you can also use this space for a small trash can. This keeps it from cluttering the kitchen floor space.
6. Living Room
Your living room is the space where you entertain guests. It needs to be presentable so that your guests don't feel like they are in your private personal space.
A room divider is perfect for separating your space, making it possible to have additional storage without taking away from your design.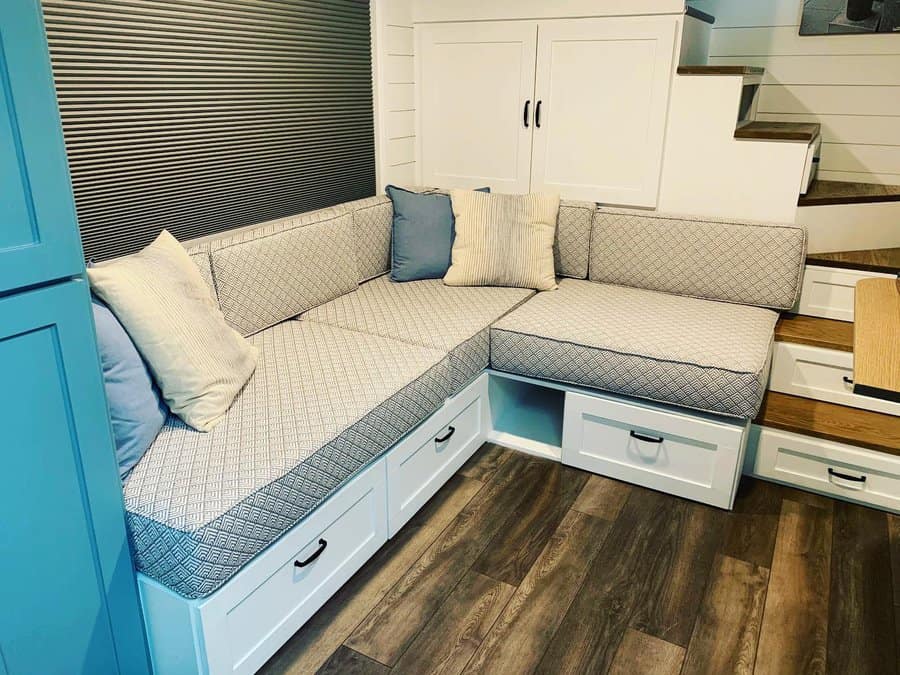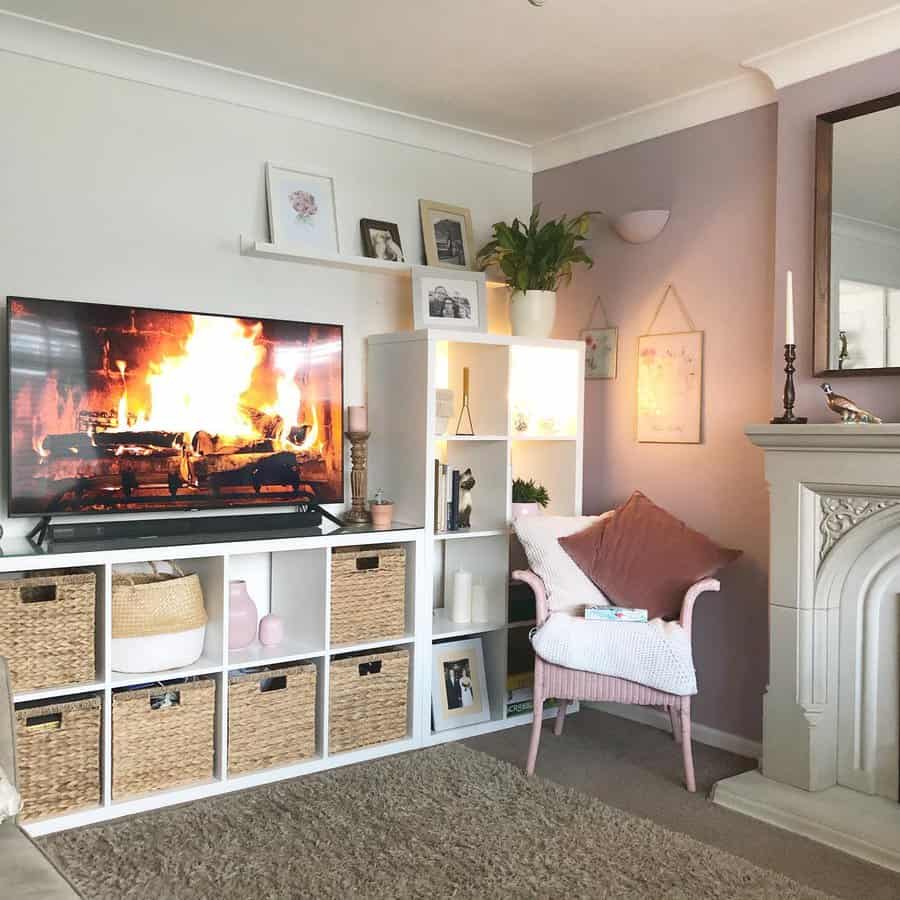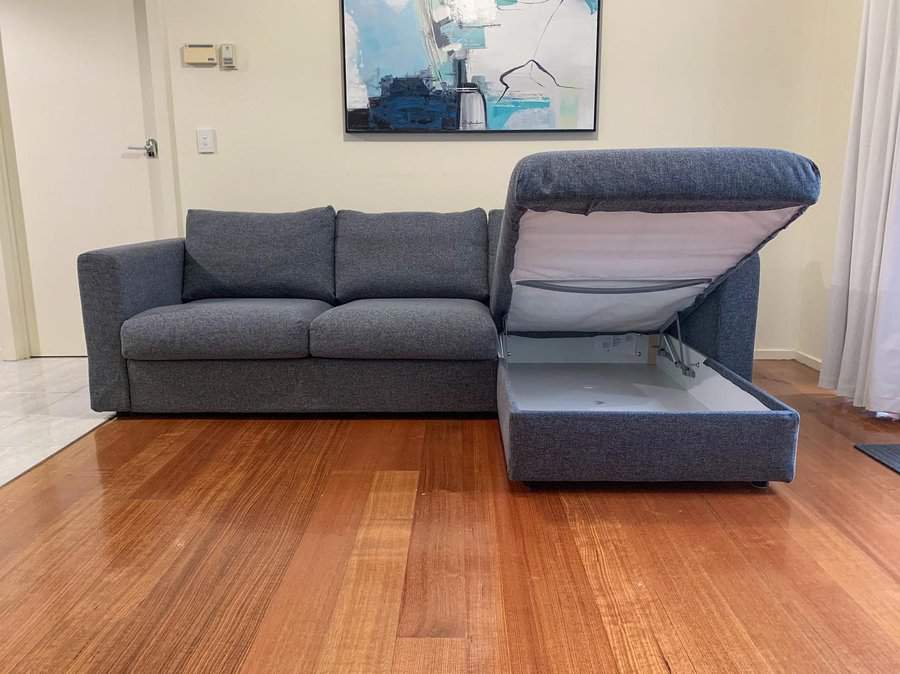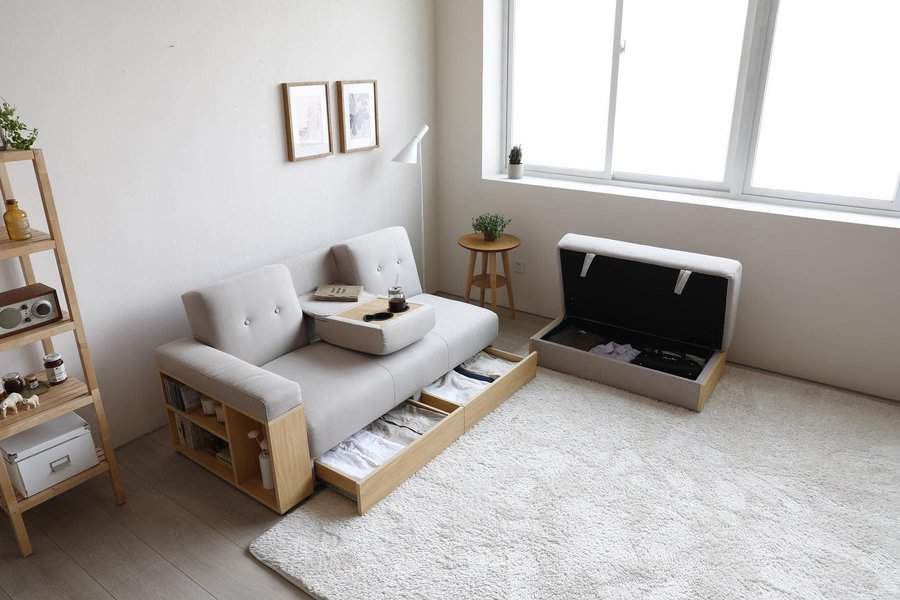 In the remaining space, you can have your furniture and coffee table. Then use storage bins behind the divider. When you don't have company over, take down the divider and enjoy the full living room space in your small house or apartment.
7. Pantry
If your small apartment has a pantry, then embrace your good fortune by making the most of this extra storage space. However, if you have a studio apartment, you may need an extra storage unit for your small items.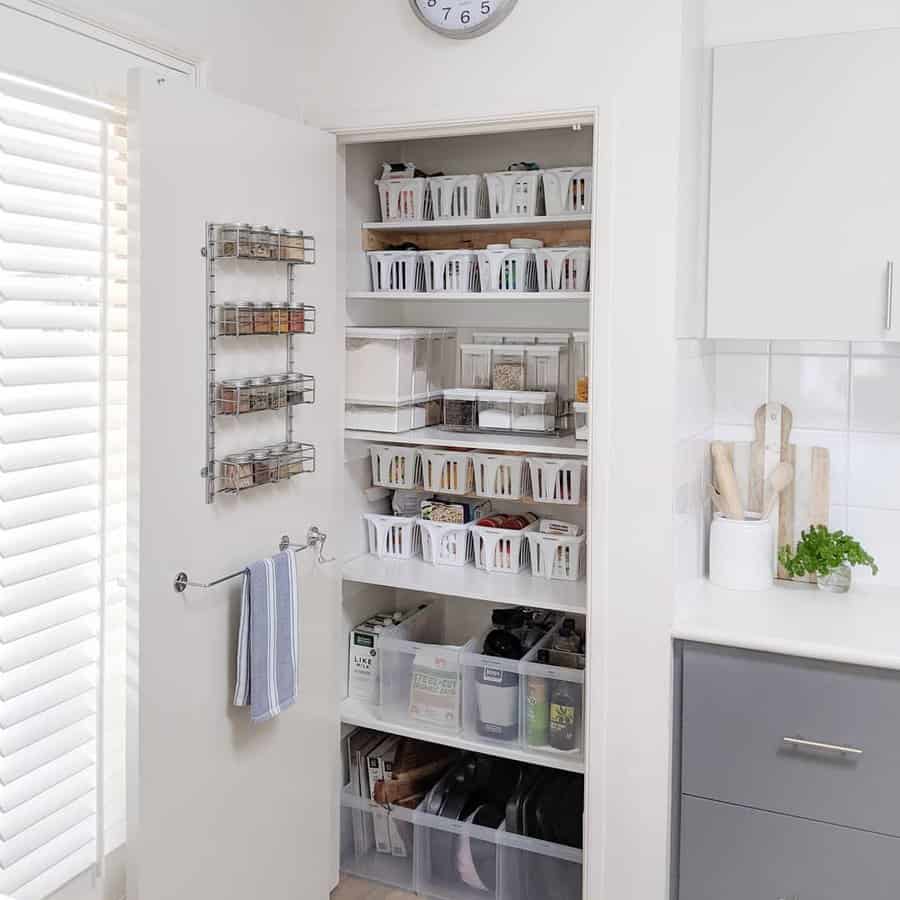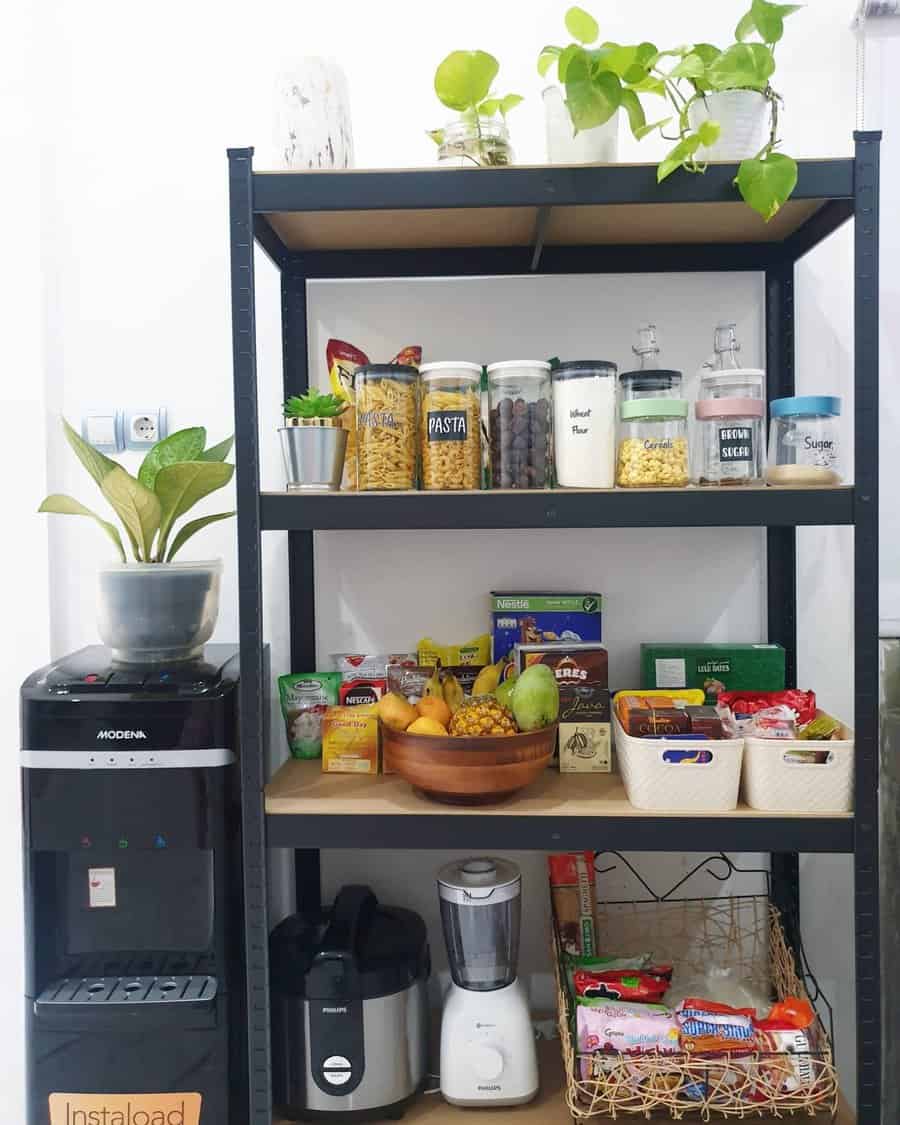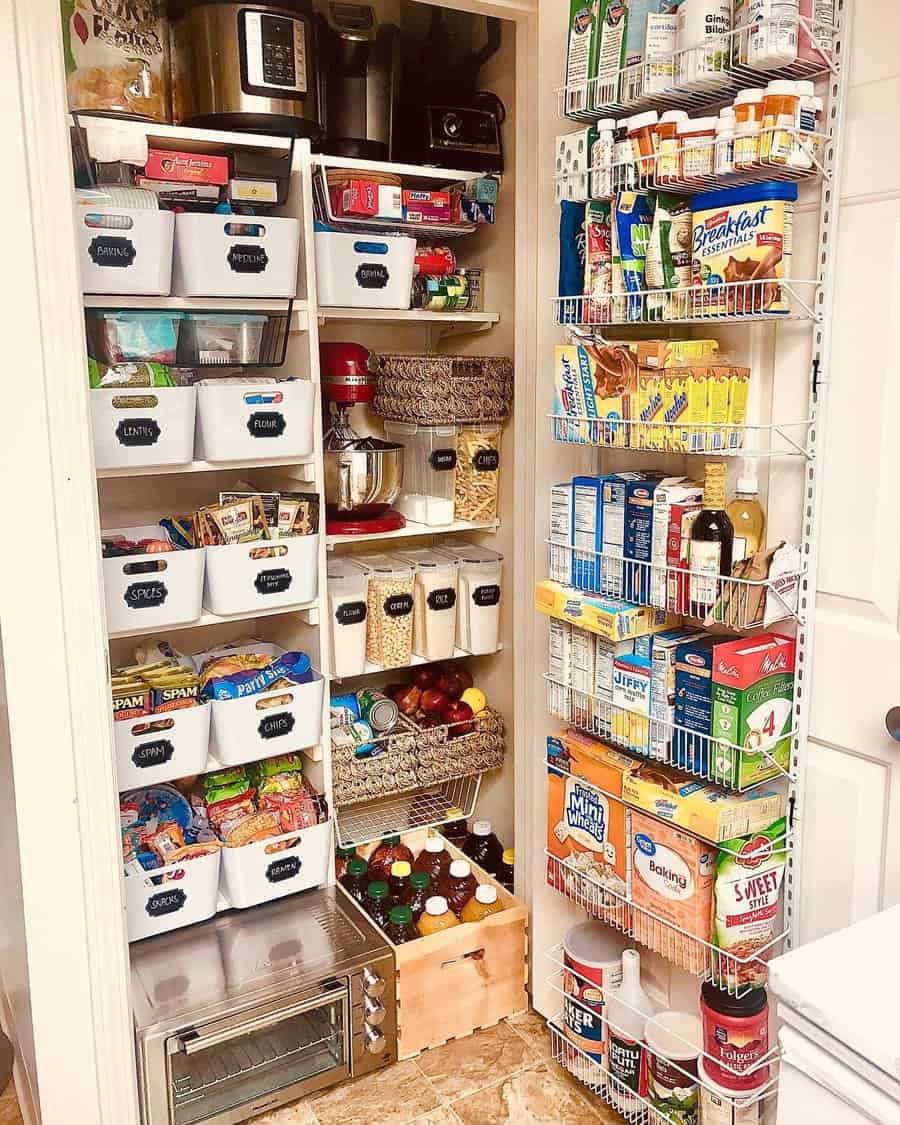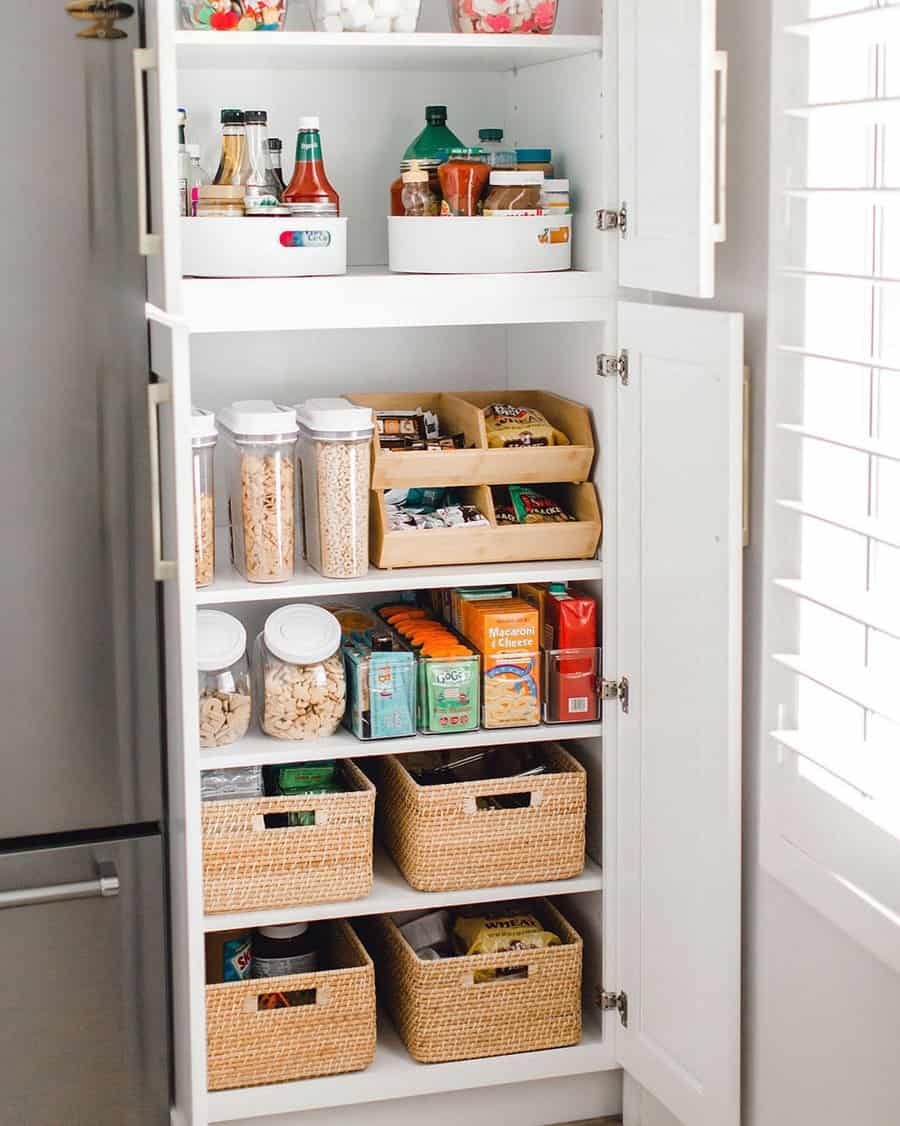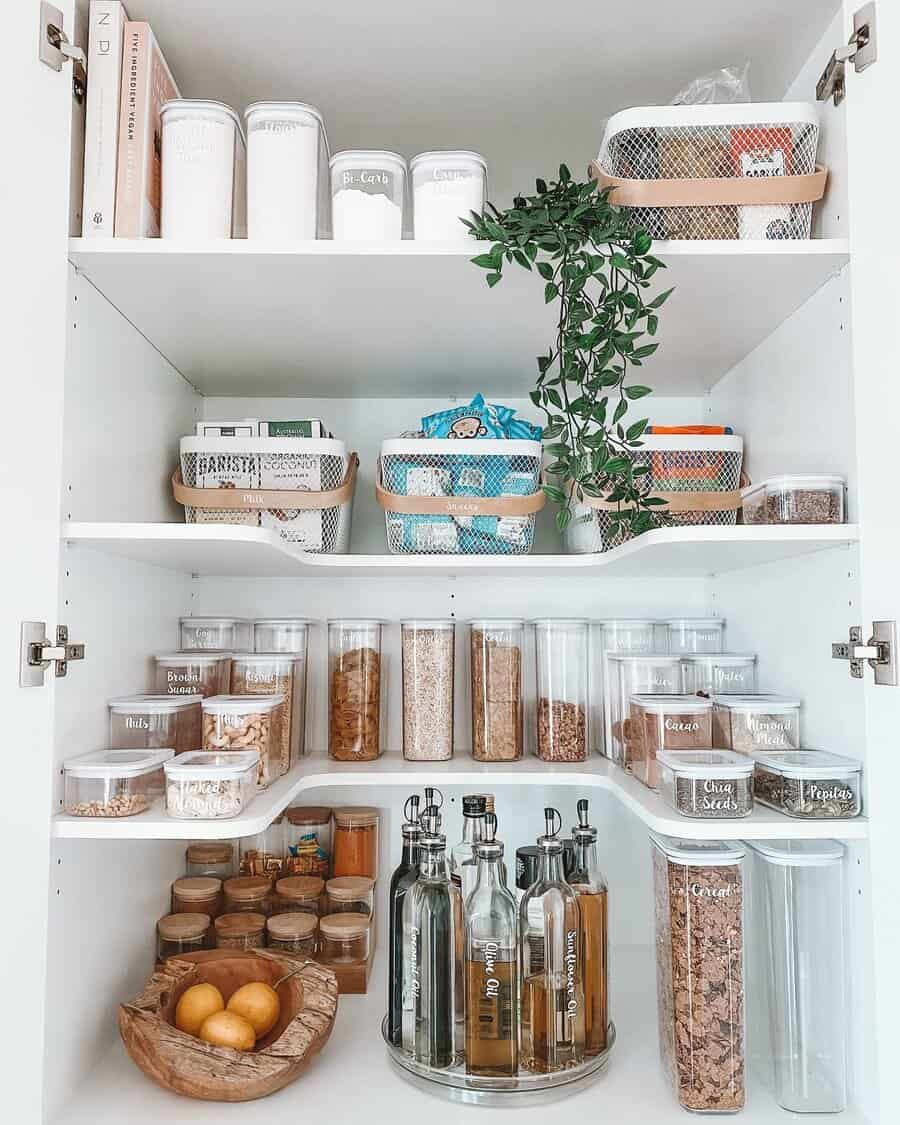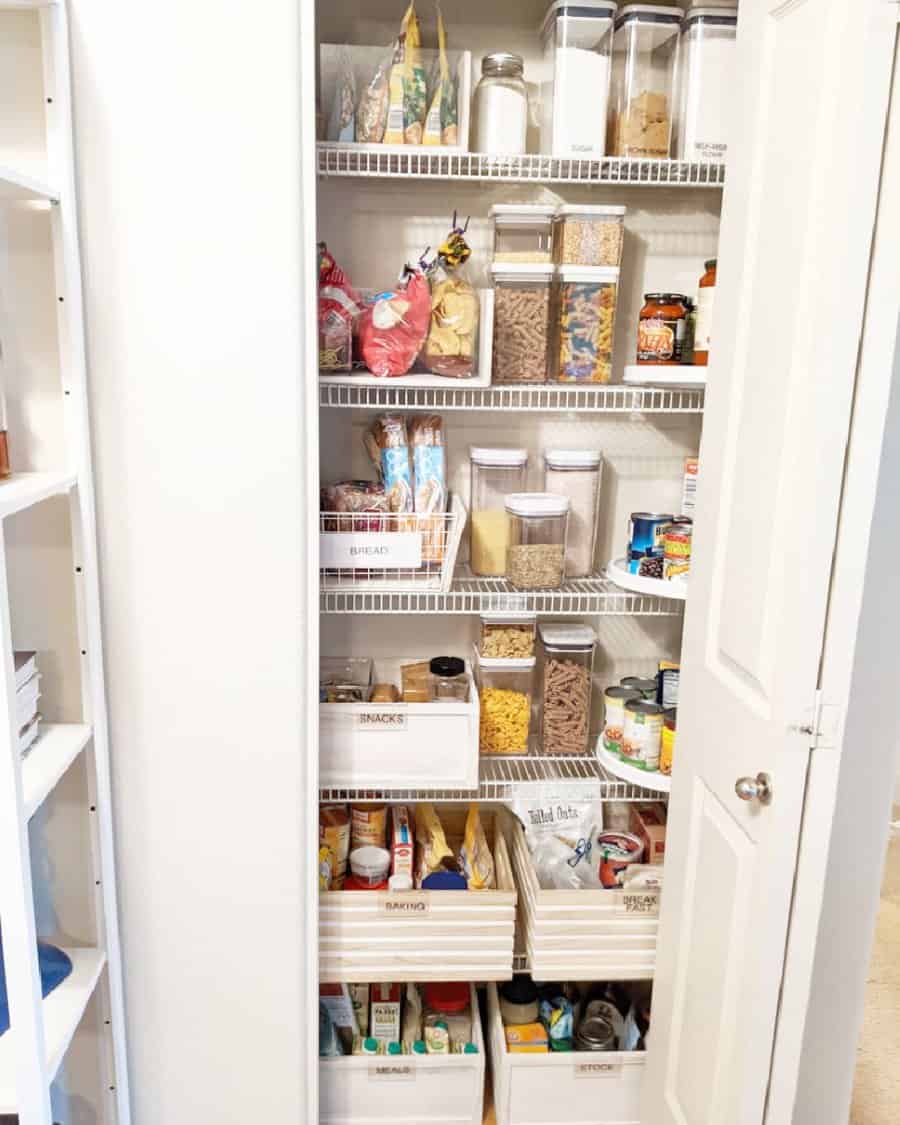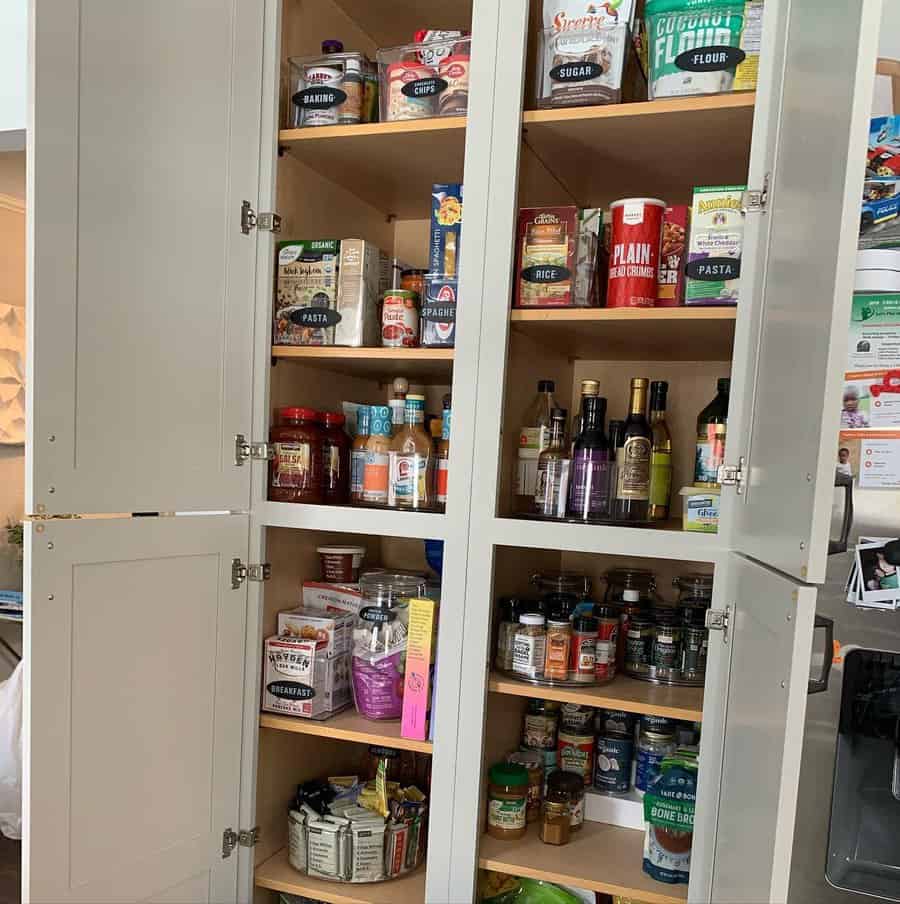 Organize your pantry by use and type. Keep items that you use most often easily within reach. Items that you use less often, placed high up or low to the ground. You may need to decant dry goods into containers. Doing this puts everything into uniform size and shape, helping you maximize the available space.
8. Shelf
Shelves are the easiest storage solution for making the most of your vertical space. If you have a tiny apartment, then stick with a floating shelf. These are open, allowing you to easily see behind the shelf to the wall behind it. This keeps your small space feeling large. They also lack bulk, which helps them feel scaled to the right size for your home.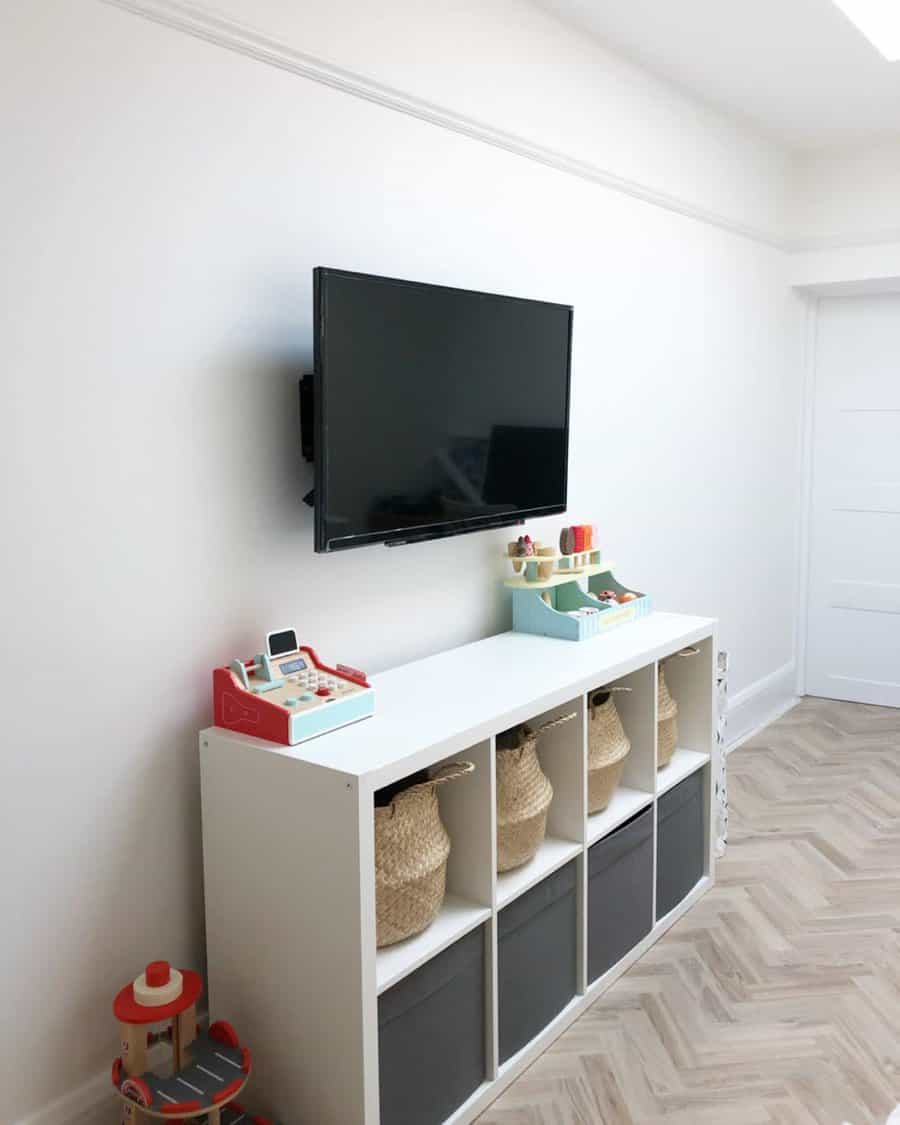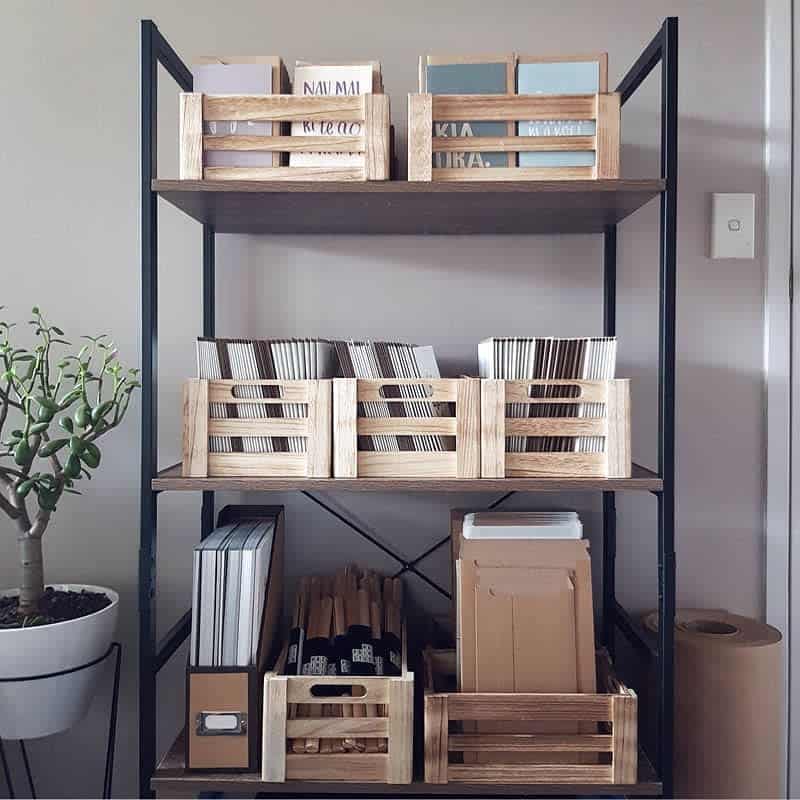 If you have the floor space, consider a shelving unit. One with a slim frame and glass shelves will look elegant and keep the room feeling open. A black frame will look minimalist and sleek. A shiny metal frame can reflect light and help your room feel brighter.
9. Wall
Your walls represent tons of vertical space where you could hang decor. Instead of hanging decor without a plan, turn the wall space in your small rooms into a storage option. This turns the unused space on your walls into something that not only looks cool but is also functional. If you ride a bicycle, mount a decorative rack and hang your bike on the wall.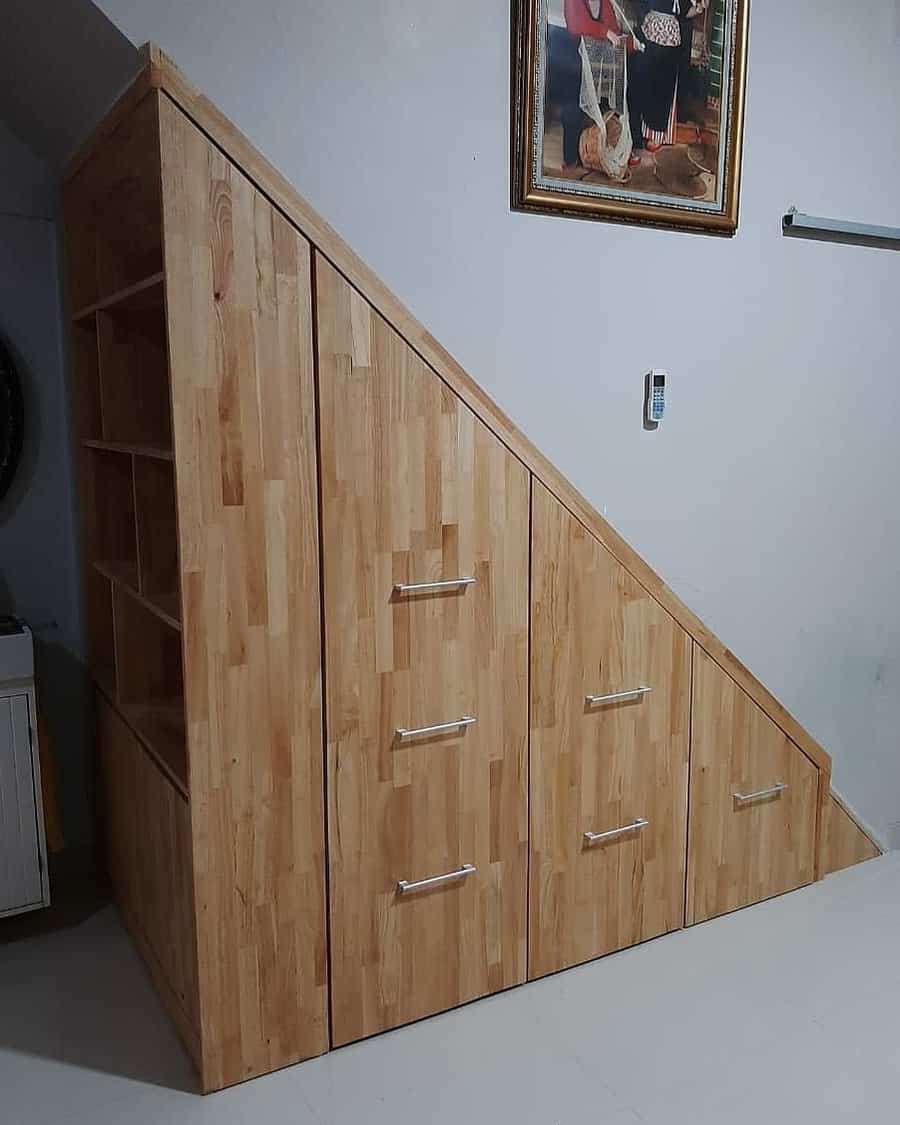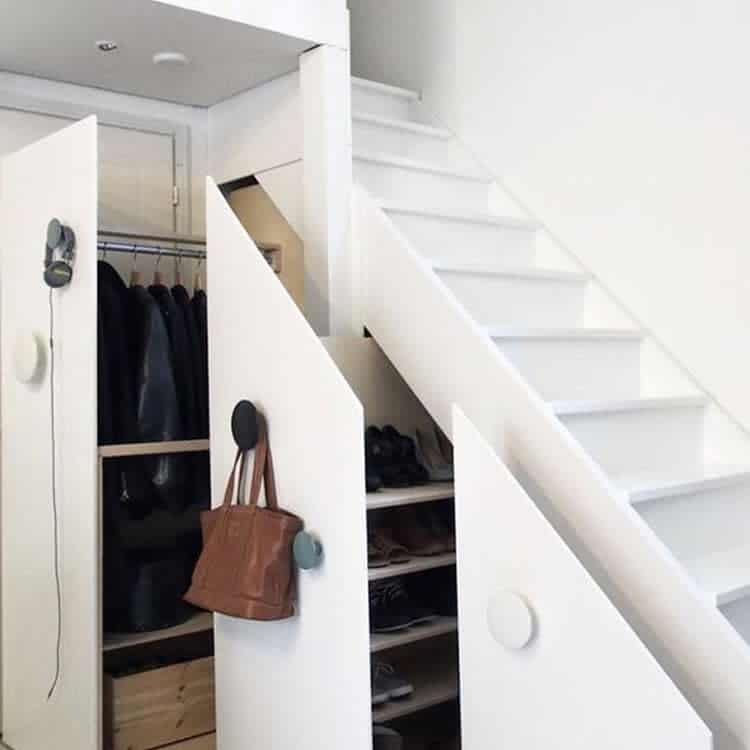 If you have a beautiful show or purse collection, use floating shelves to put them on display. If you own more books than you can count, add a shelf high on the wall, just below the ceiling, that circles the entire room.
Now your books add to the look of the room without closing the space in. Lean a blanket ladder against the wall in the dead corner and use it to create a cozy effect in your apartment.
Small Apartment Storage FAQs
How do you maximize storage in a small apartment?
Ultimately, the less stuff that you own, the more space you have. However, not all of us are ready to commit to the minimalist lifestyle. In this case, scaled-down and multifunctional furniture will be your solution. Scaled-down furniture will fit into the small space better, preventing it from feeling cramped or overstuffed. Look for unused space, like vertical space that's up high.
How can I hide storage boxes in my room?
Look for the hidden space in your room. This could be on the floor or the up-high shelf in your closet. You could have space under the bed. Replace your furniture with hidden storage compartments.
How do you make a plastic storage bin cute?
Plastic storage bins are convenient, but they aren't attractive. Try decorating them with washi tape or contact paper. Paint them using a stencil to give them a decorative design. Just be sure to use the right type of paint or a super fine-grit sandpaper, or the paint won't stick to the super smooth plastic. If you can sew, you could make a slipcover for them. Another option is finding a woven basket that the plastic bin can fit inside. This gives you the looks of the decorative bin but the durability and easy care requirements of the plastic bin.