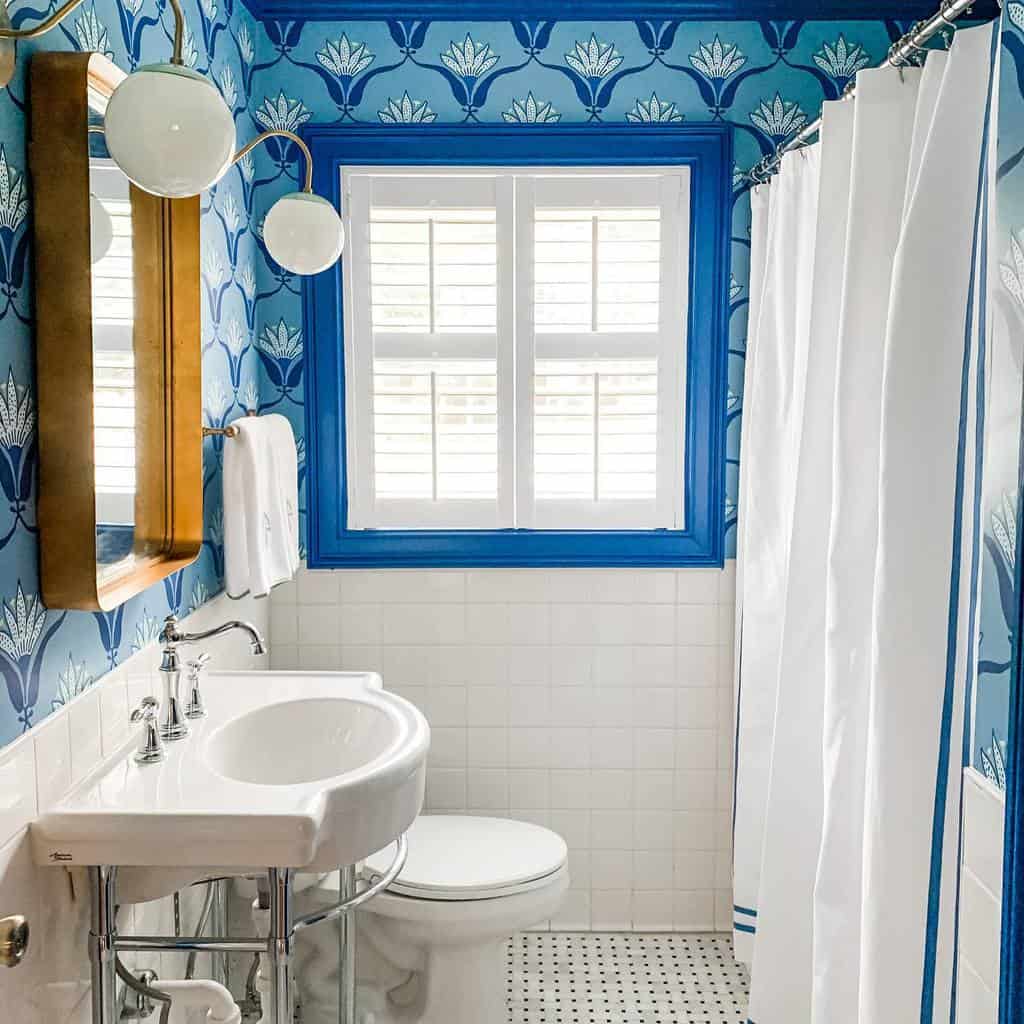 40 Small Bathroom Paint Color Ideas
Choosing a color scheme for your bathroom is what sets the tone for your entire day. Imagine walking into your bathroom and getting confronted with a bright and bold red. For some, this would be a great way to wake up and get energized for the day. For others, it would be a nightmare of overstimulation. You need a color scheme that matches your style, taste, and energy level. Check out some of the best small bathroom color ideas to get inspired for your bathroom.
1. Beige
One of the most common colors that you will see in master bathrooms is beige. This king of light colors is commonly used because it has broad appeal, making homes more appealing to potential buyers.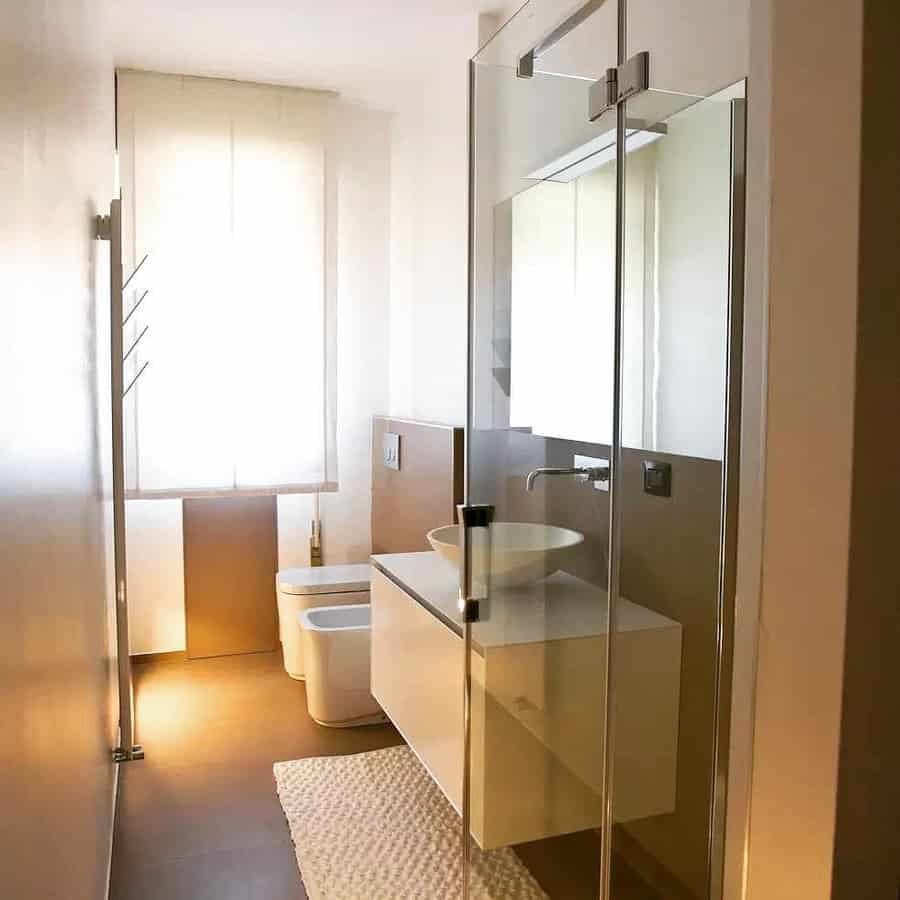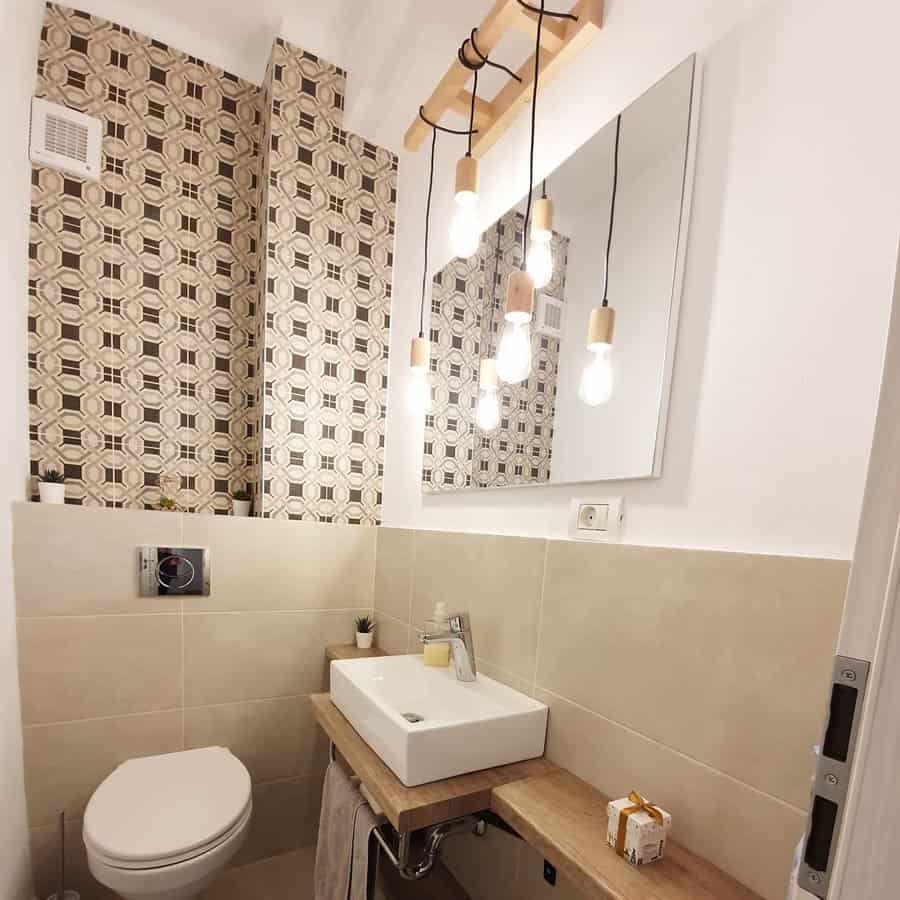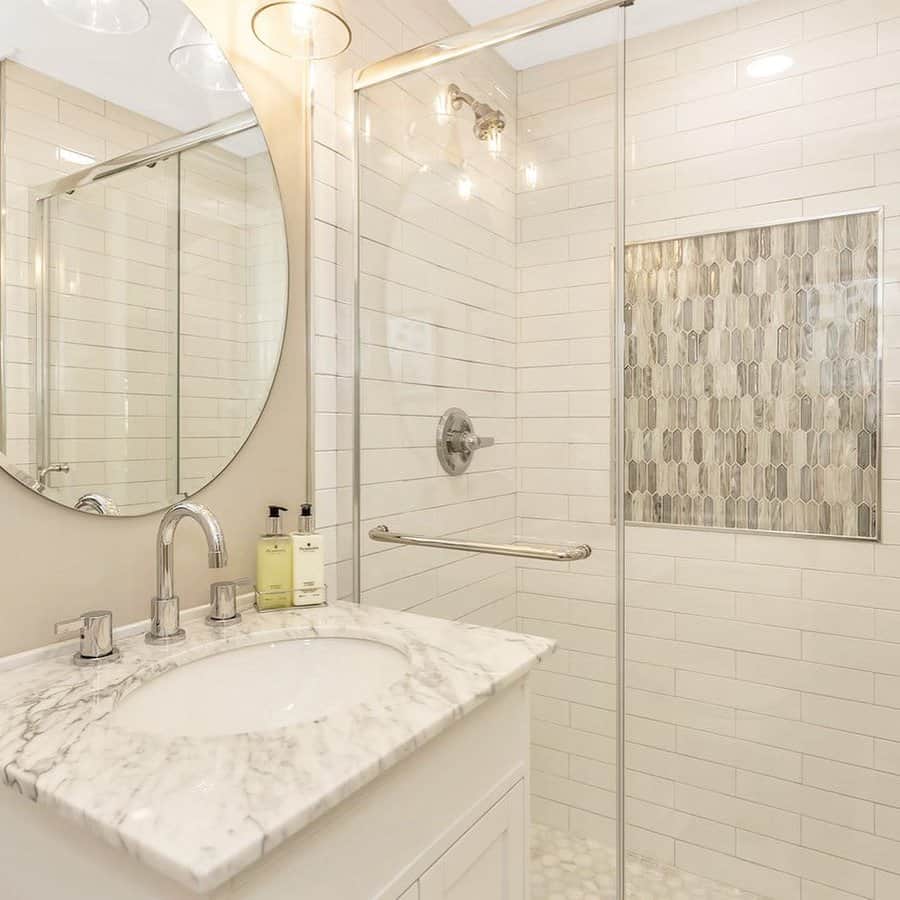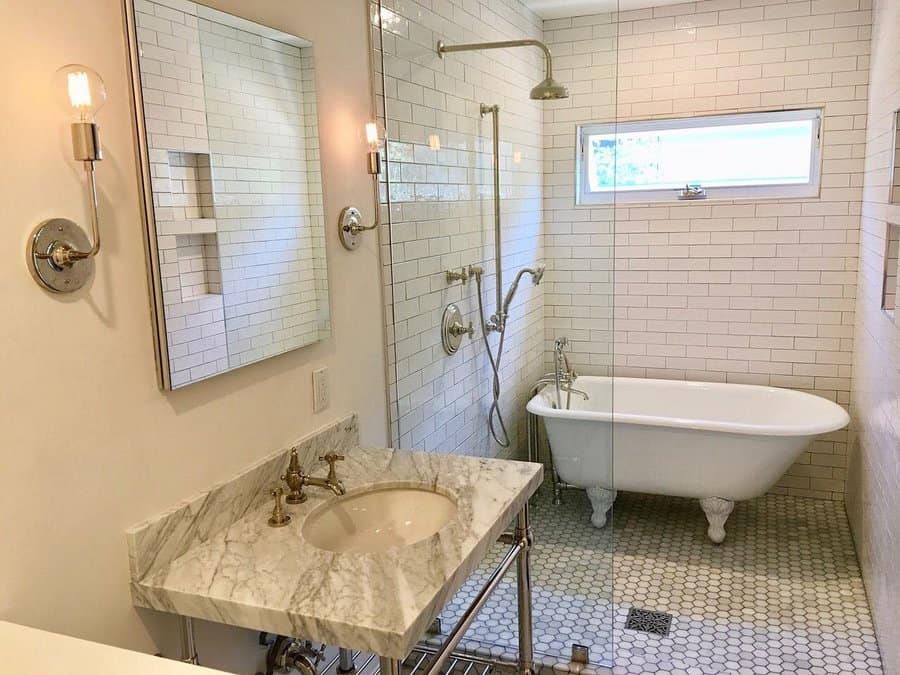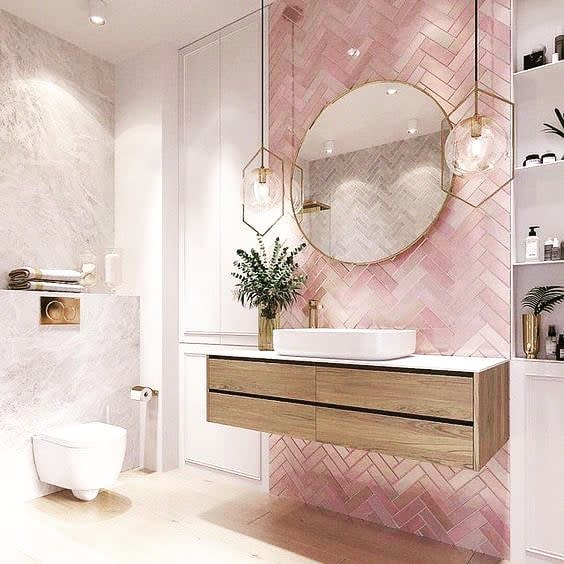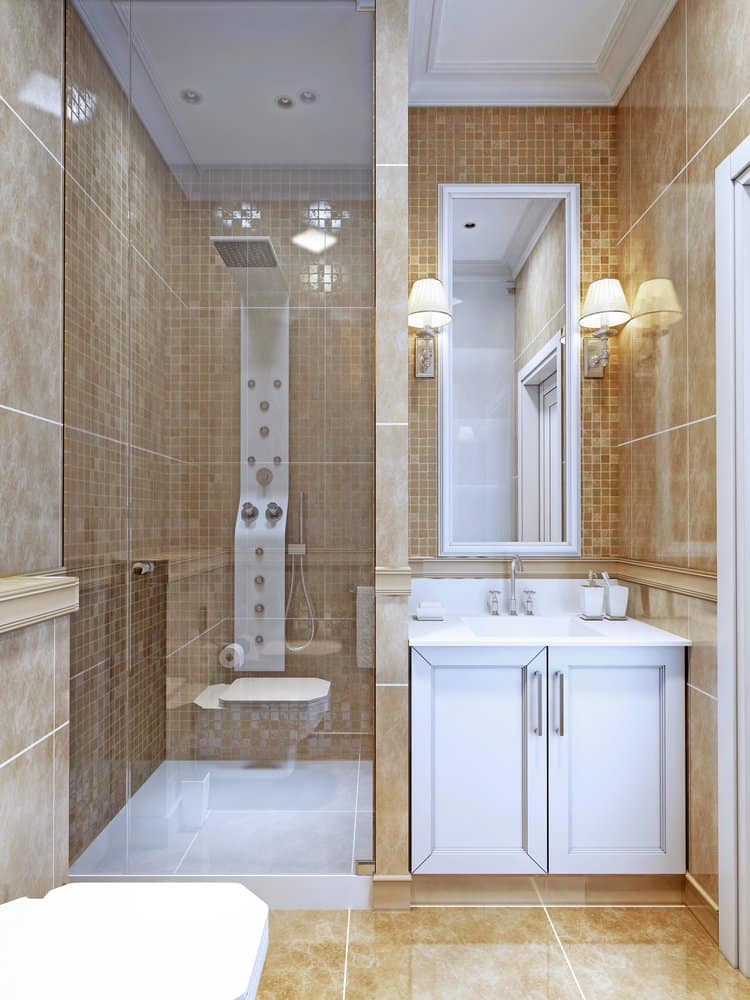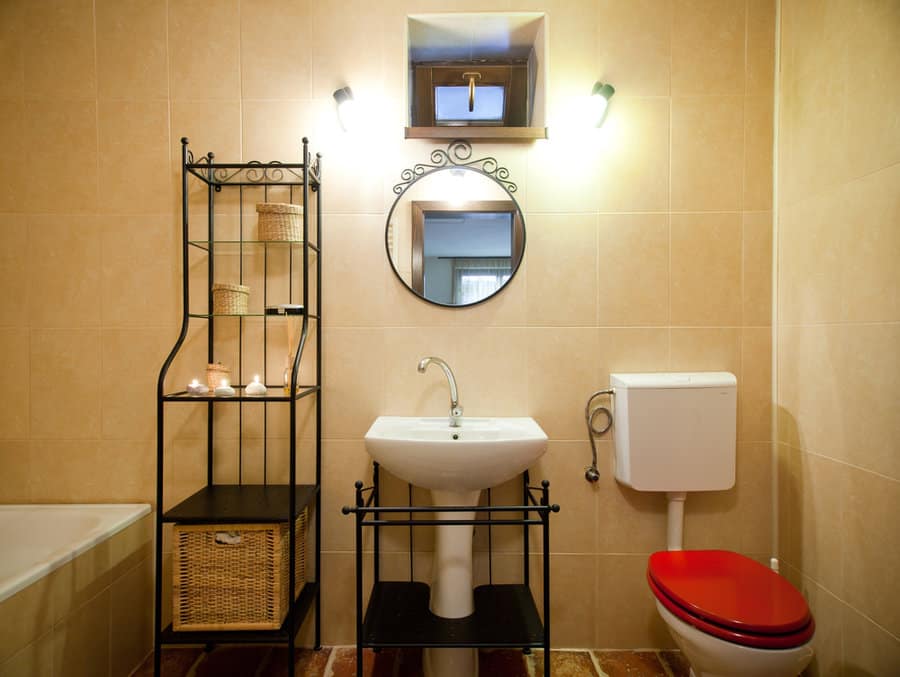 Choose a light shade of beige with white undertones so that it stays light and bright in your bathroom. It's also smart to keep the beige color to the paint, flooring, and other accents in the room. Beige tile and towels tend to look dirty, and no one wants that.
See more beige bathroom ideas here.
2. Blue
Whether it's dark or light blue, this is one of the most popular shades for bathroom walls. Blue pairs beautifully with crisp white for a slightly nautical or coastal feel. Instead of painting the walls, consider modern trends of painting the bathroom cabinets.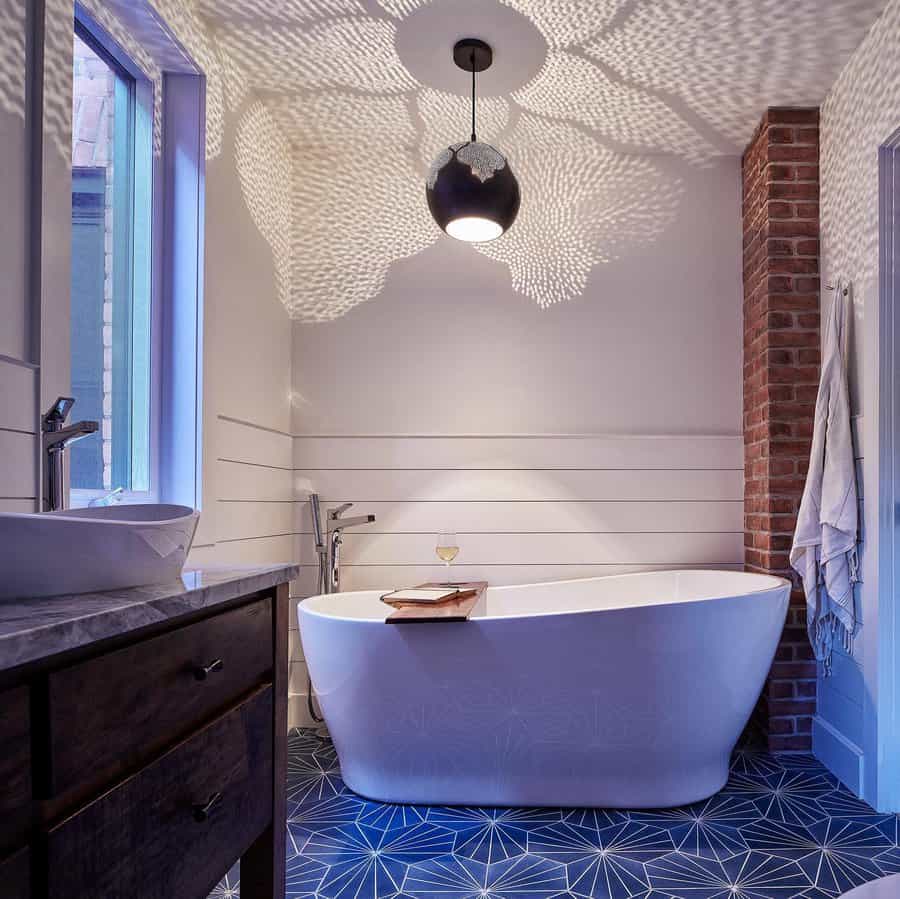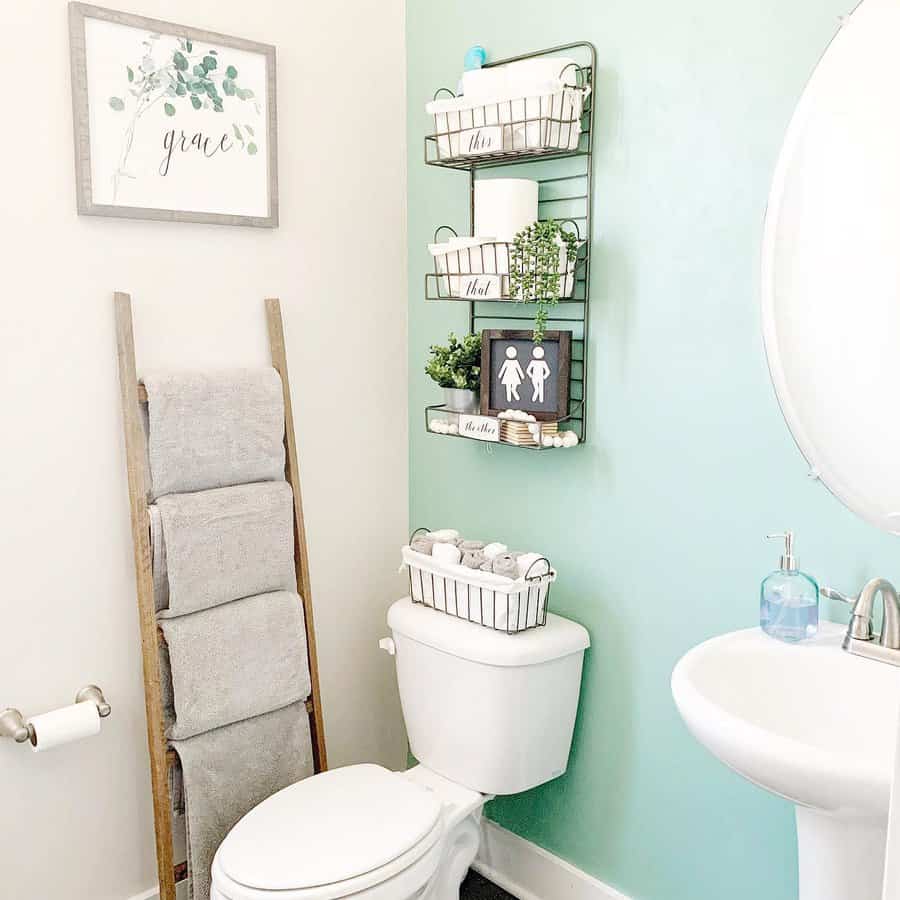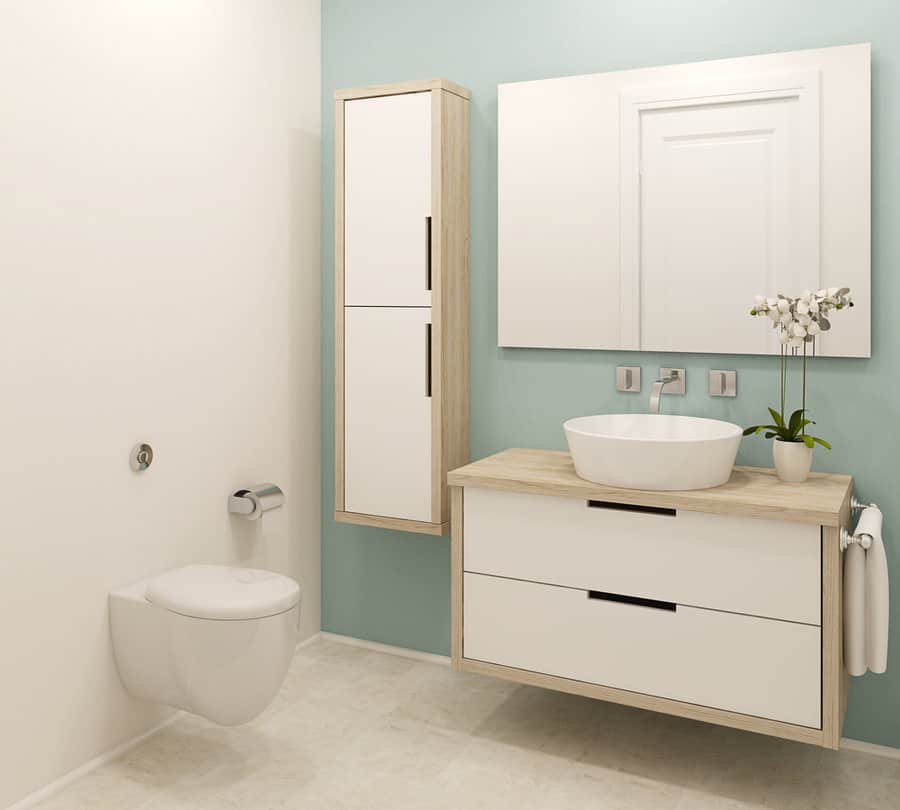 You could paint them a dark color like navy. When choosing your bathroom color scheme, you'll want to balance light and dark. Choosing a light blue that's too light won't create enough definition in the room. While dark blue and pure white create a lovely balance.
See more blue bathroom ideas here.
3. Dark
Don't be afraid of choosing a dark color for your small bathroom design ideas. A bold color will give you a modern bathroom aesthetic. While many interior designers will tell you that you have to have plenty of natural light to pull off a dark color, this isn't always true.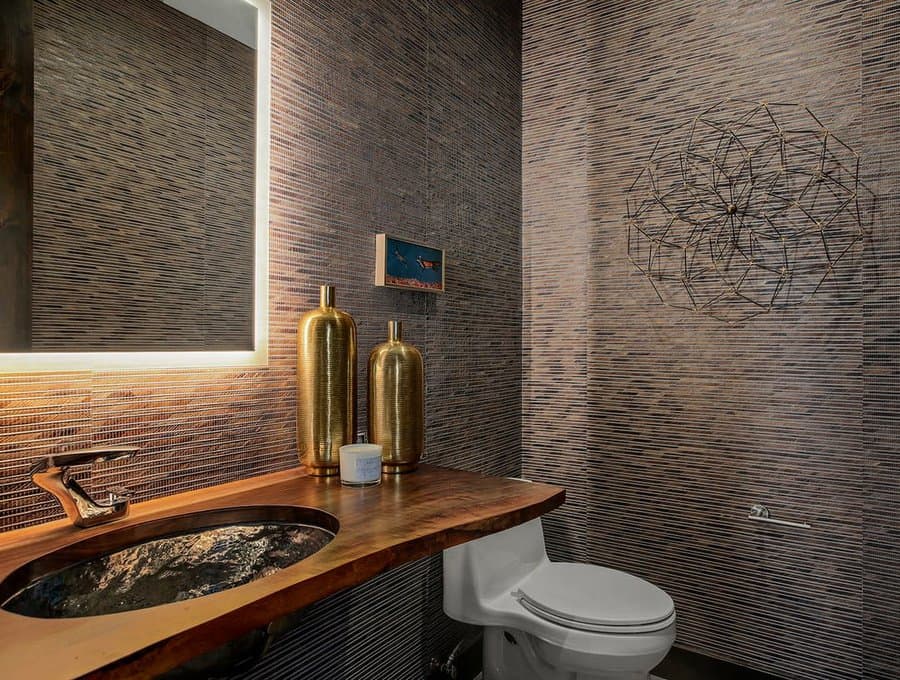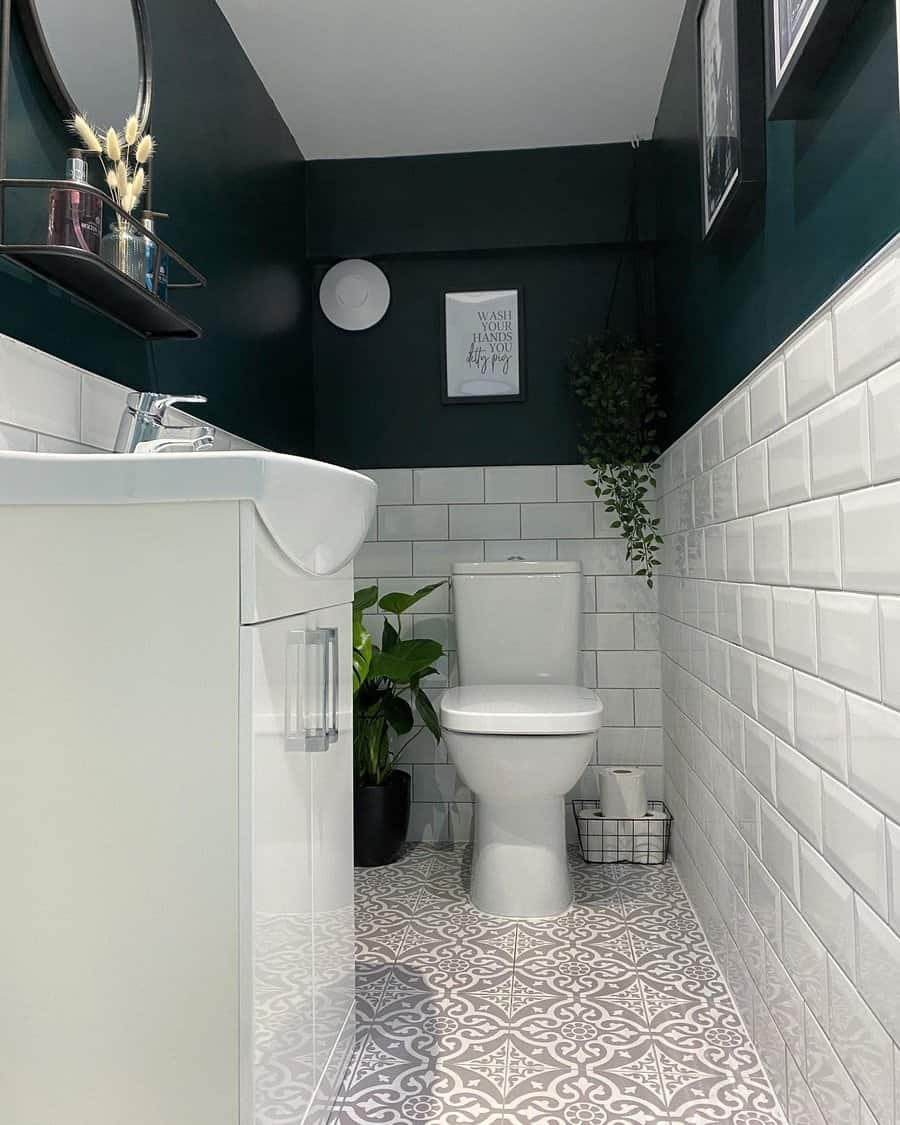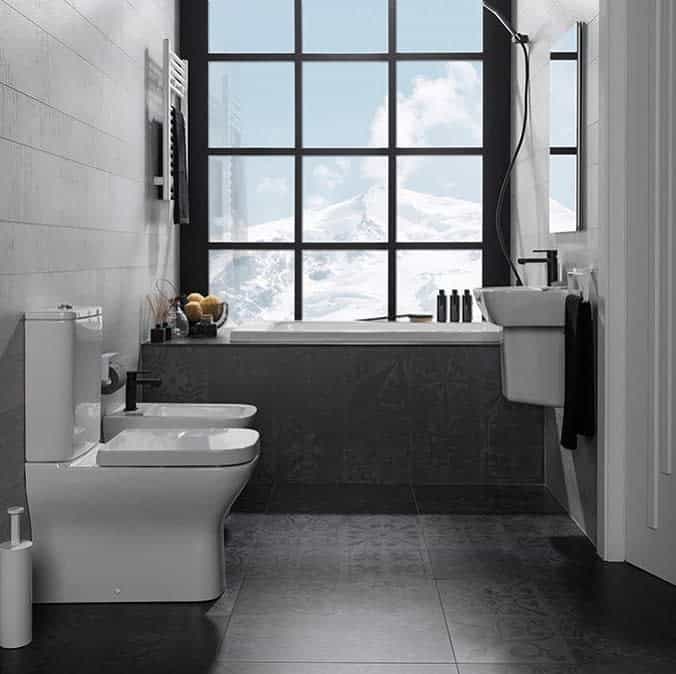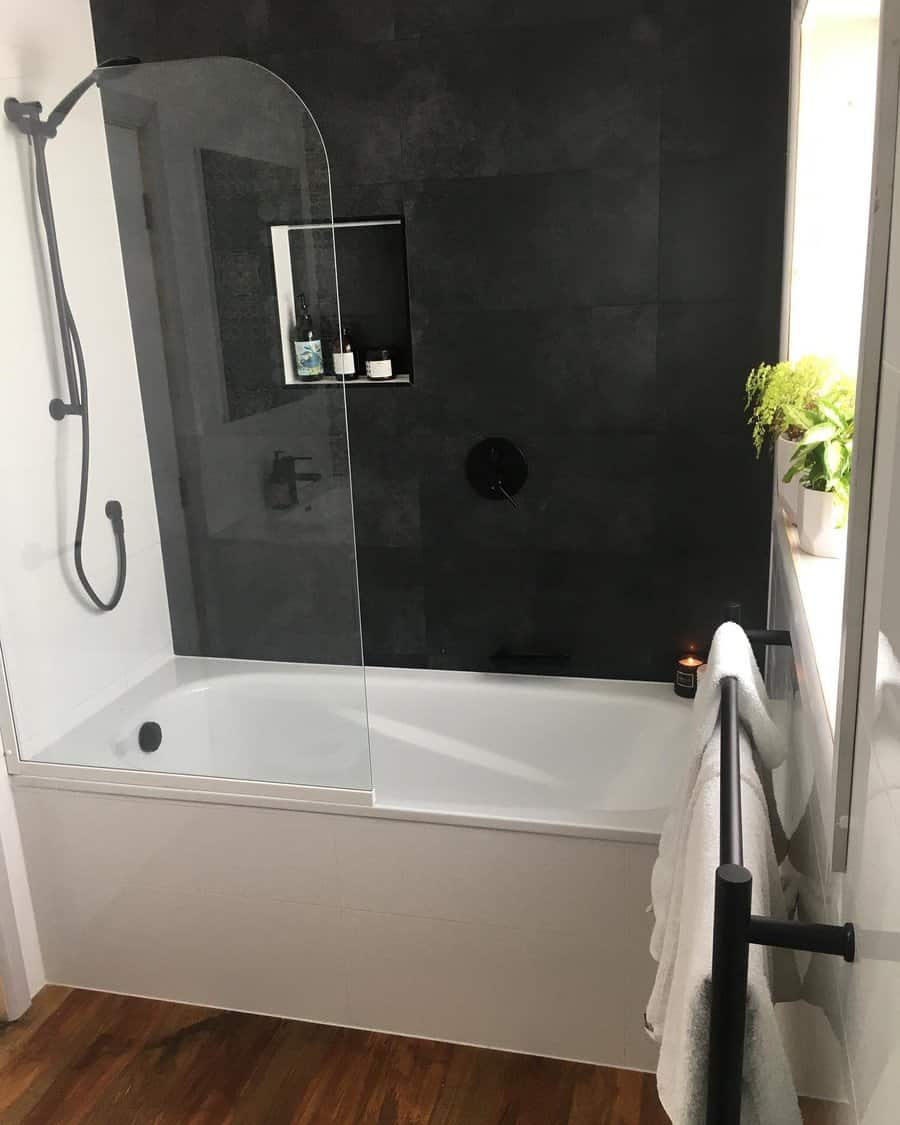 A small interior powder room won't have any natural light because it has no windows. This is the perfect space for embracing a dark color scheme. The confined space can actually feel bigger because the dark color will surround you, creating a cavernous feel where the walls actually sink away.
4. Grey
We see grey all over the place in home decor, so it should be no surprise that it has made its way into bathroom designs. A grey bathroom can look modern and sophisticated. It can also look flat, dull, and boring.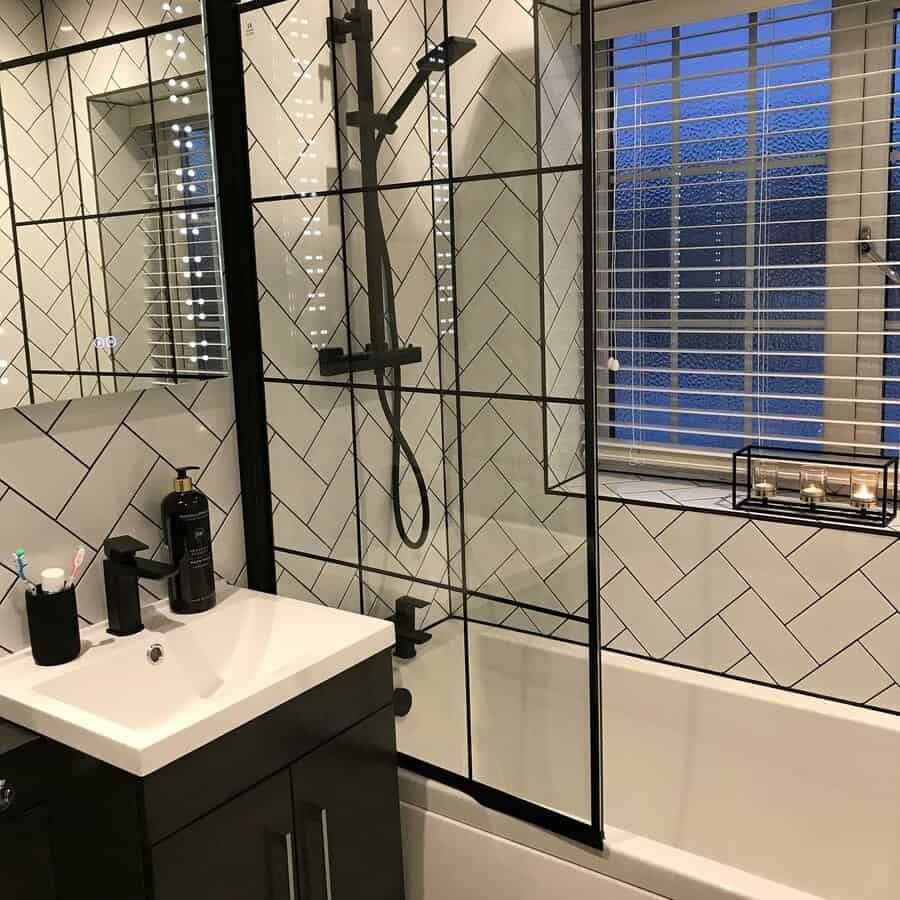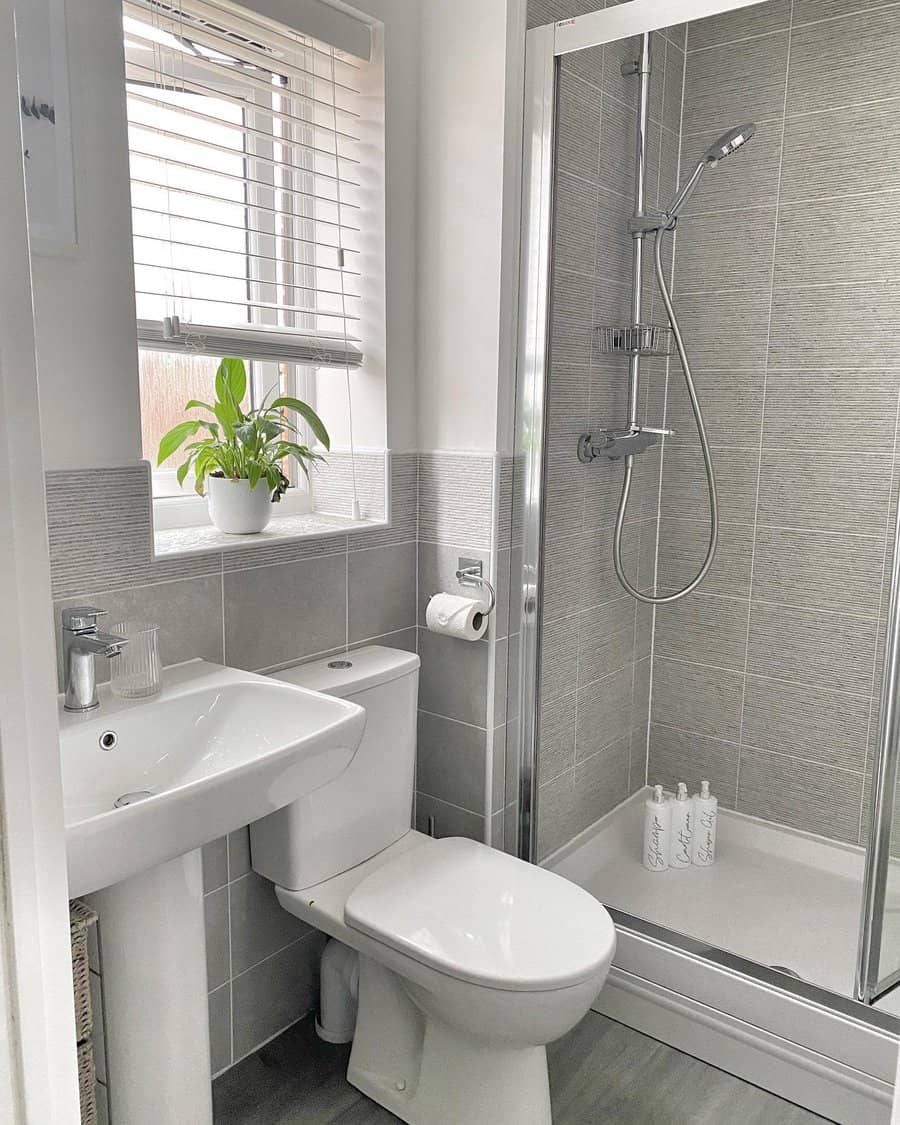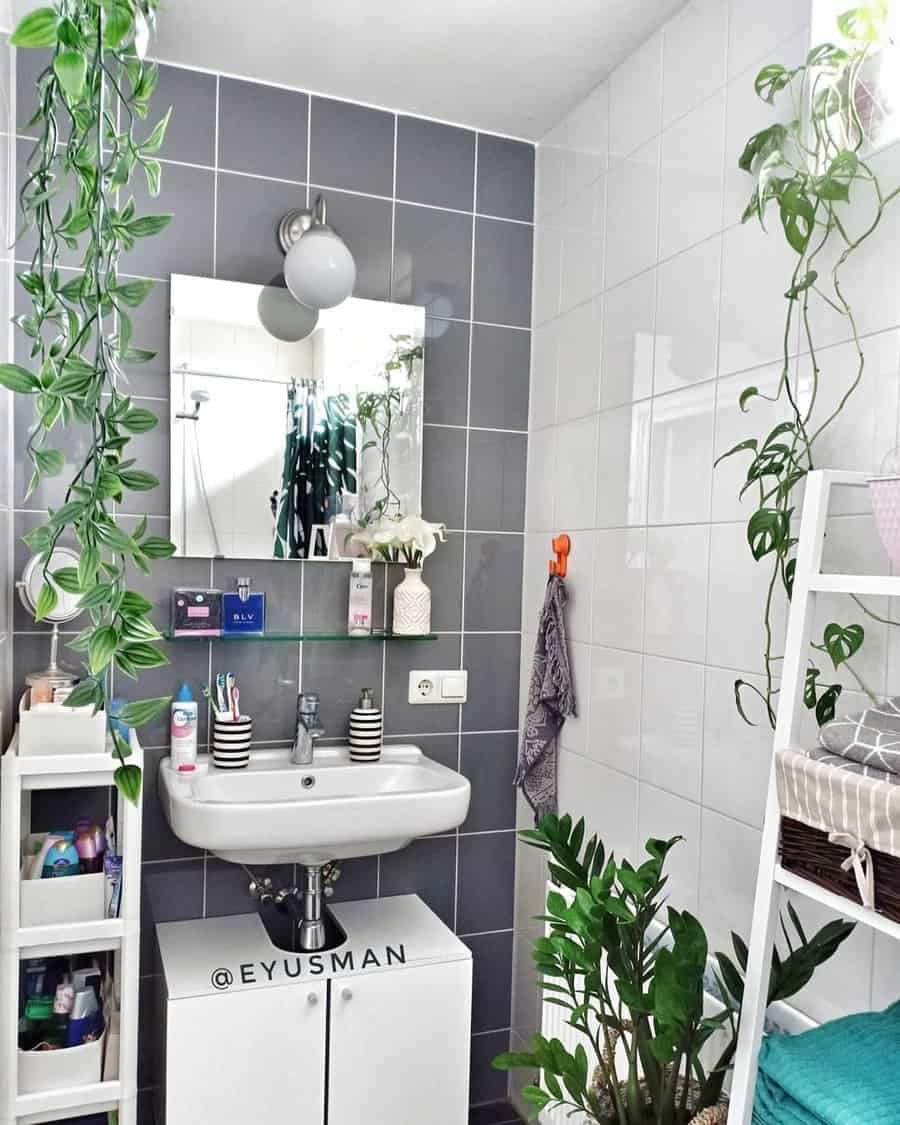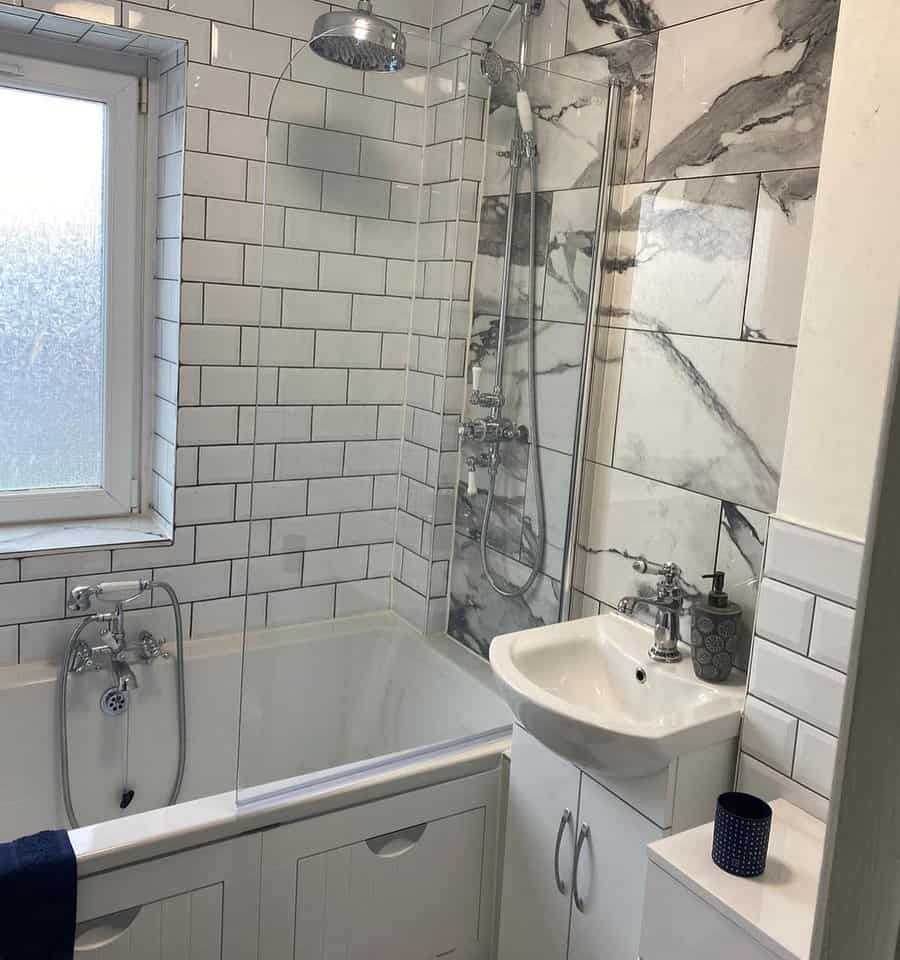 The trick is choosing the right shade of grey to create depth and drama in the space. Skip the repose grey that looks bland. Instead, consider a grey at either end of the spectrum, such as a pale or dark grey. You could even use these two shades together to add depth.
See more grey bathroom ideas here.
5. Paint
Choosing a paint color is about more than just picking the color. You also need to choose that exact shade from a company that's known for selling interior paint. Two common brands are Benjamin Moore and Sherwin Williams. Both of these brands sell a wide variety of bathroom paint colors. Look at the paint chips that are located at your local home improvement store.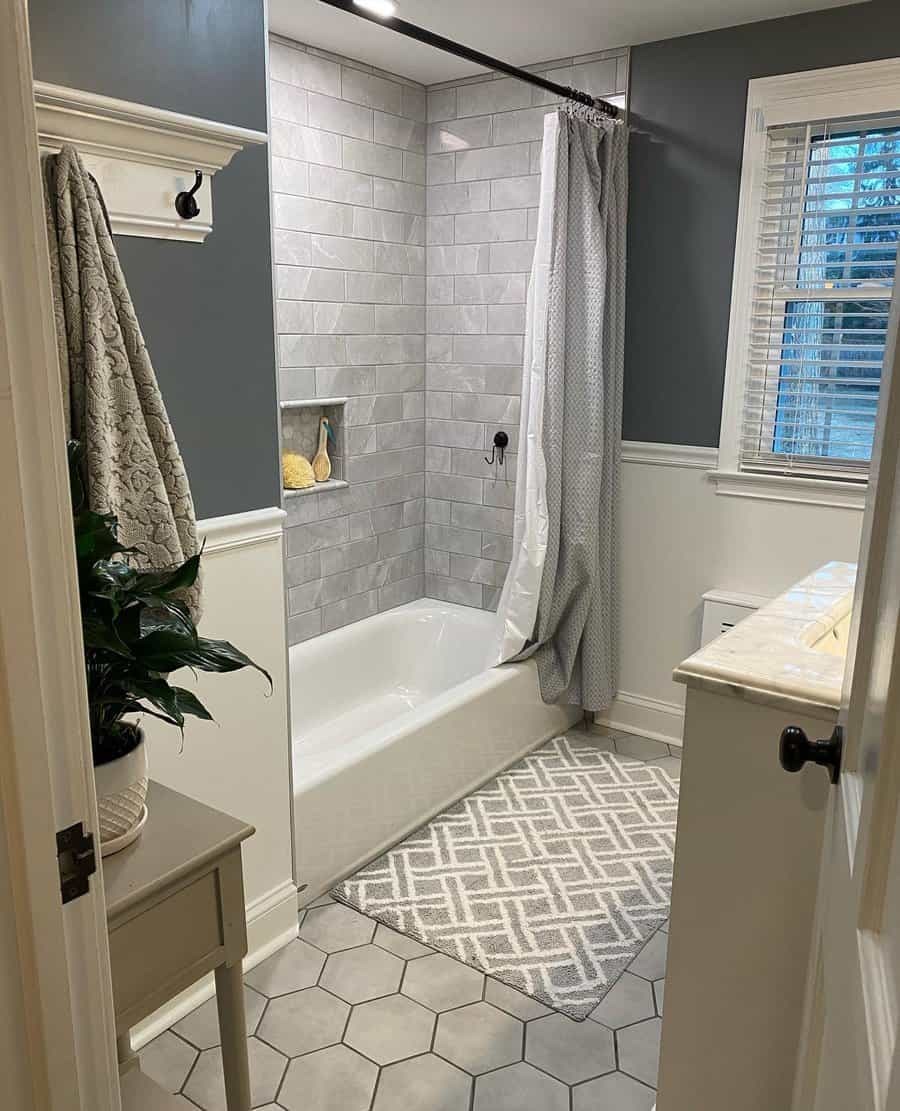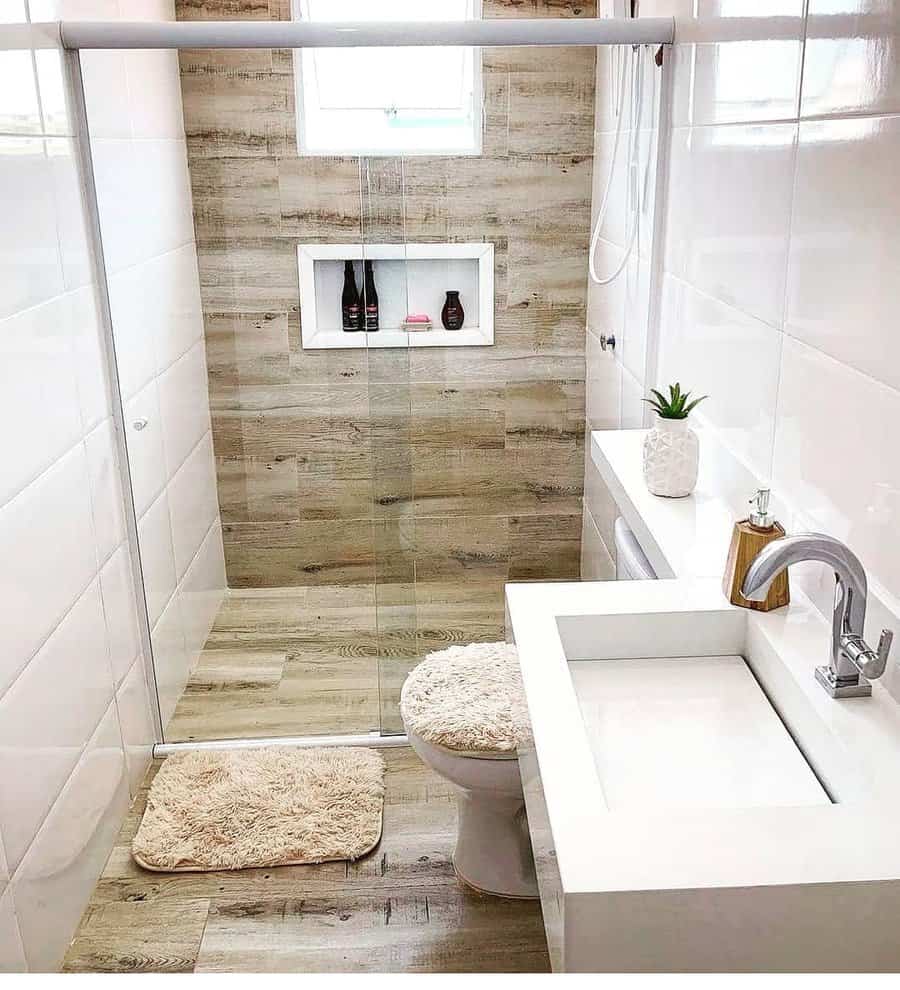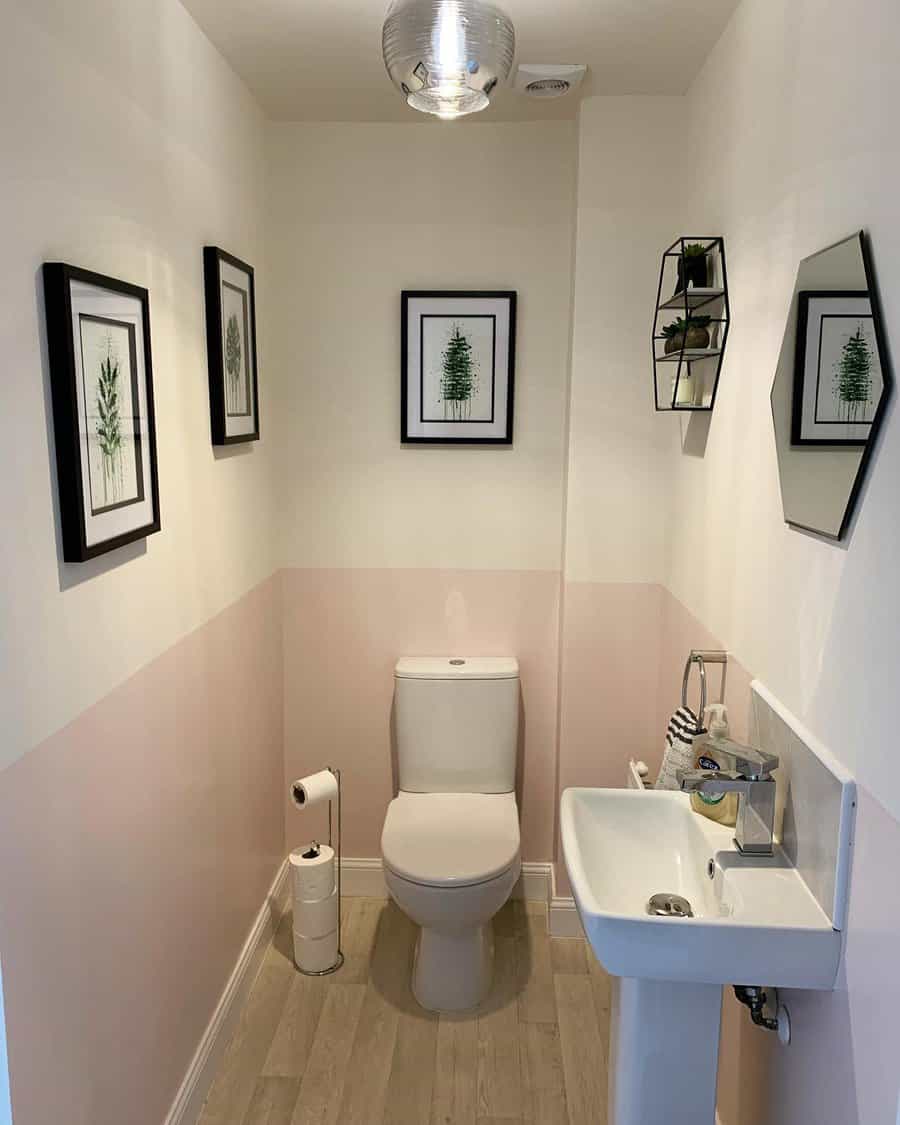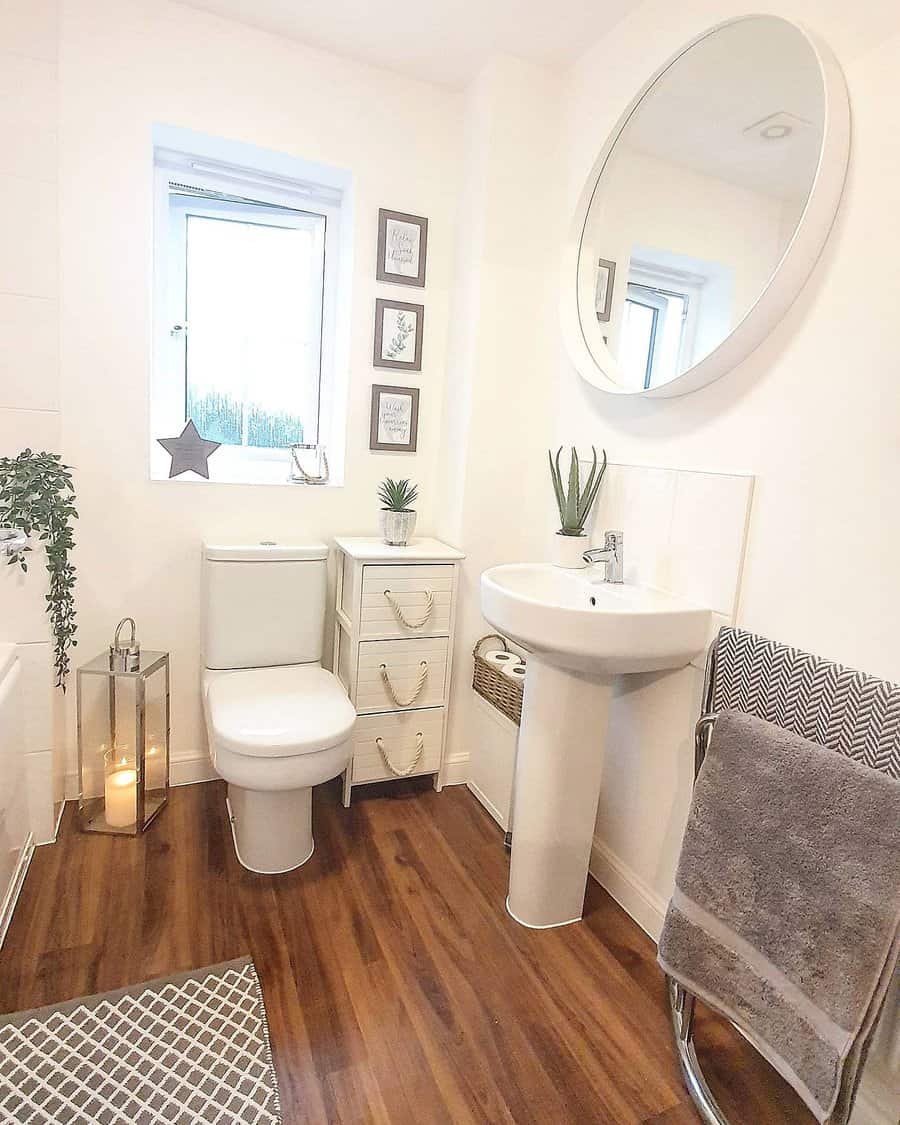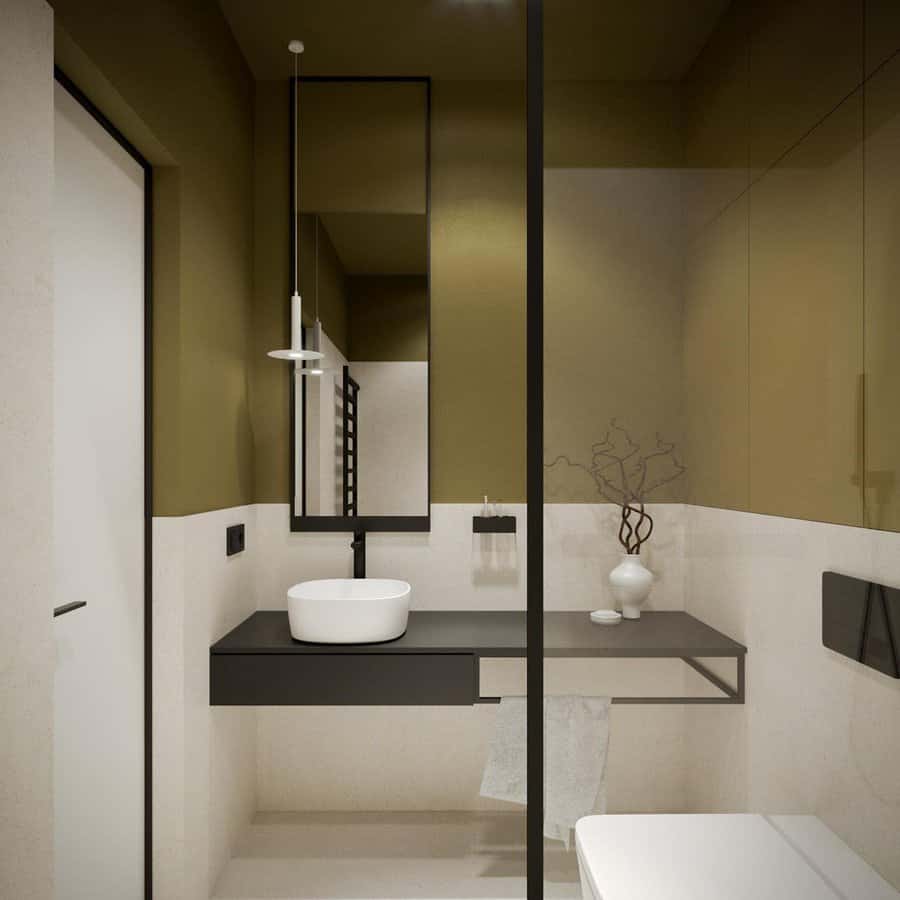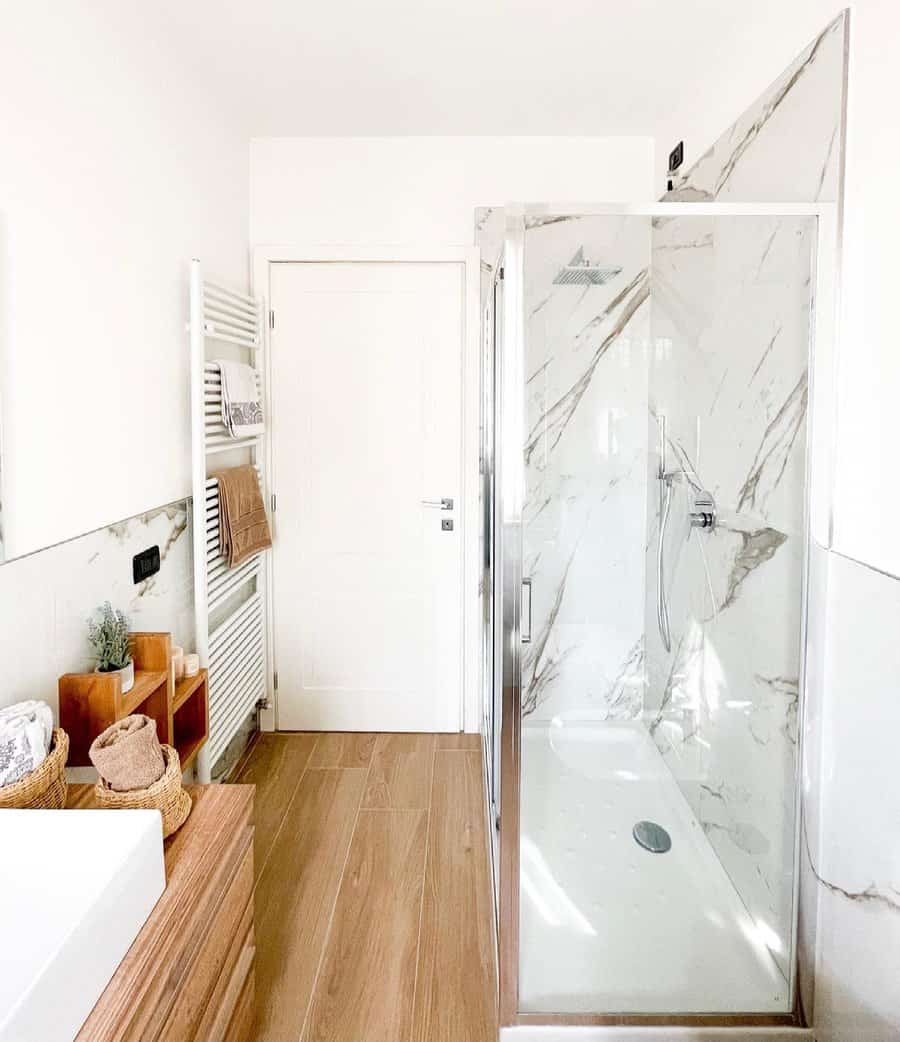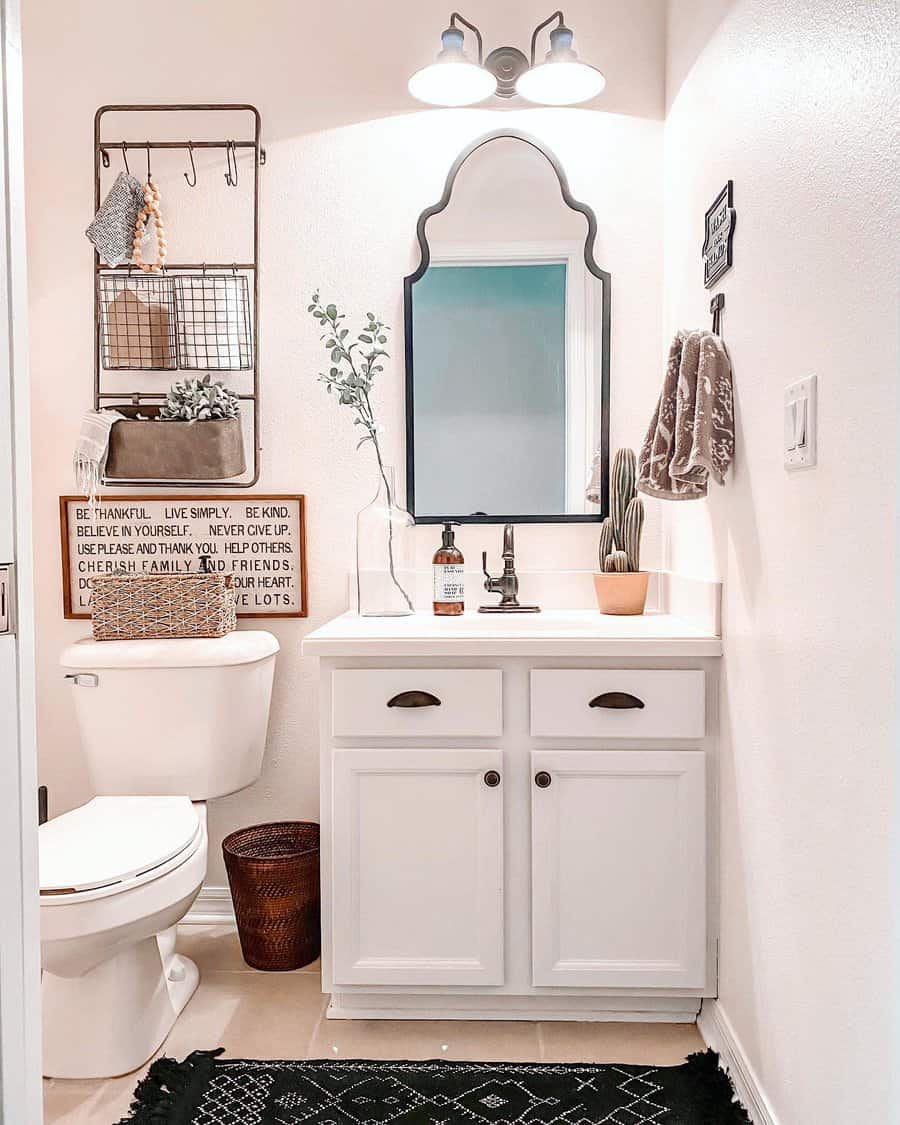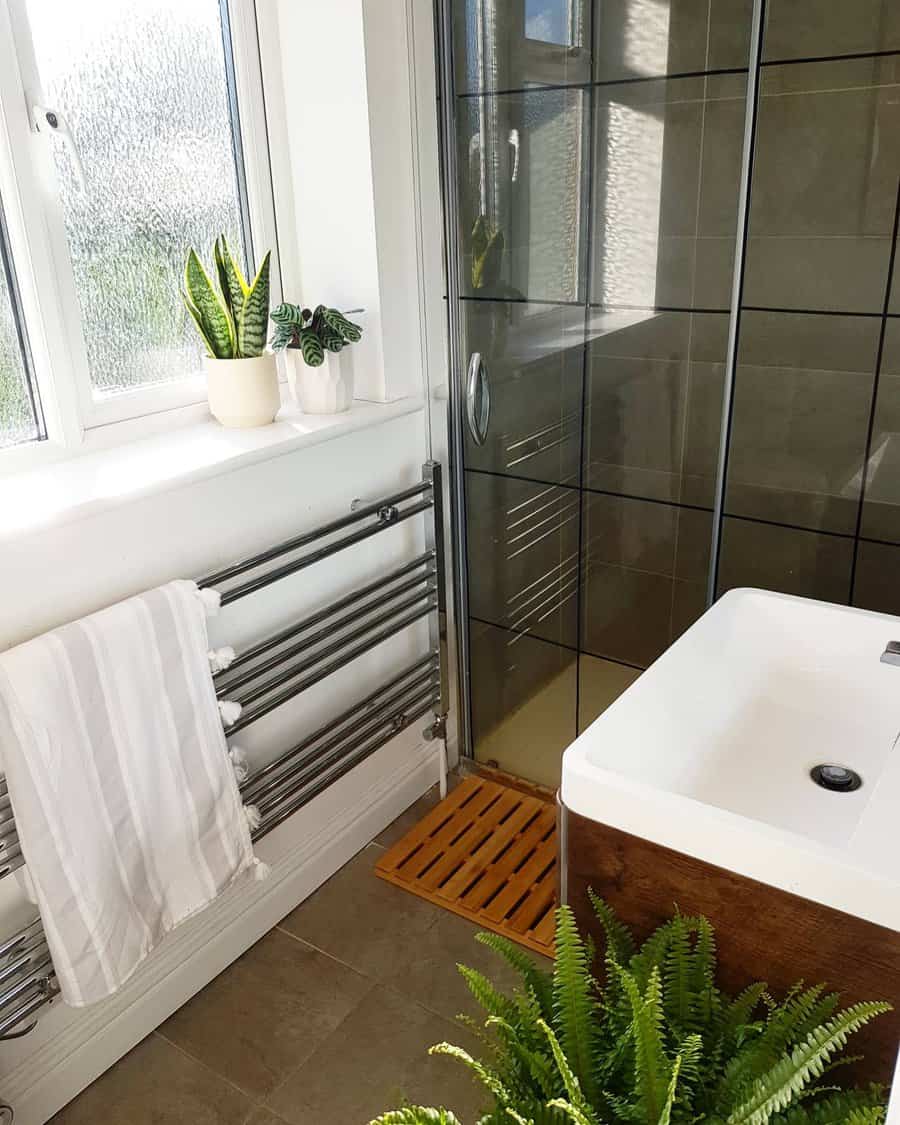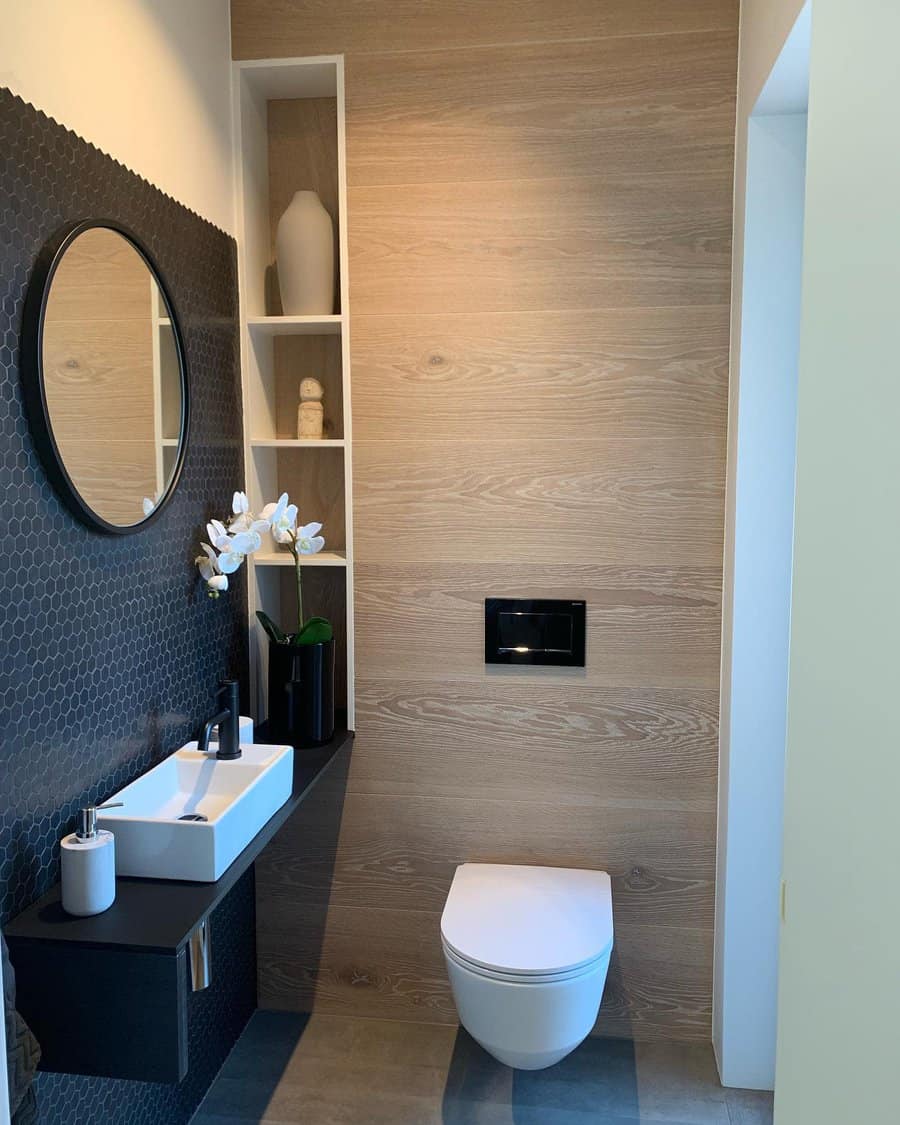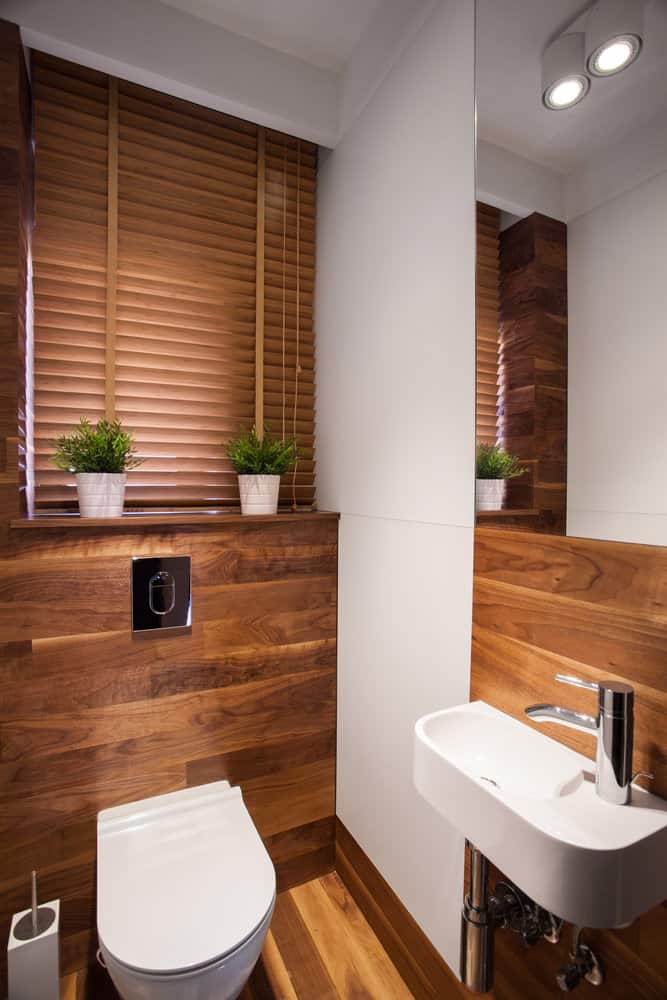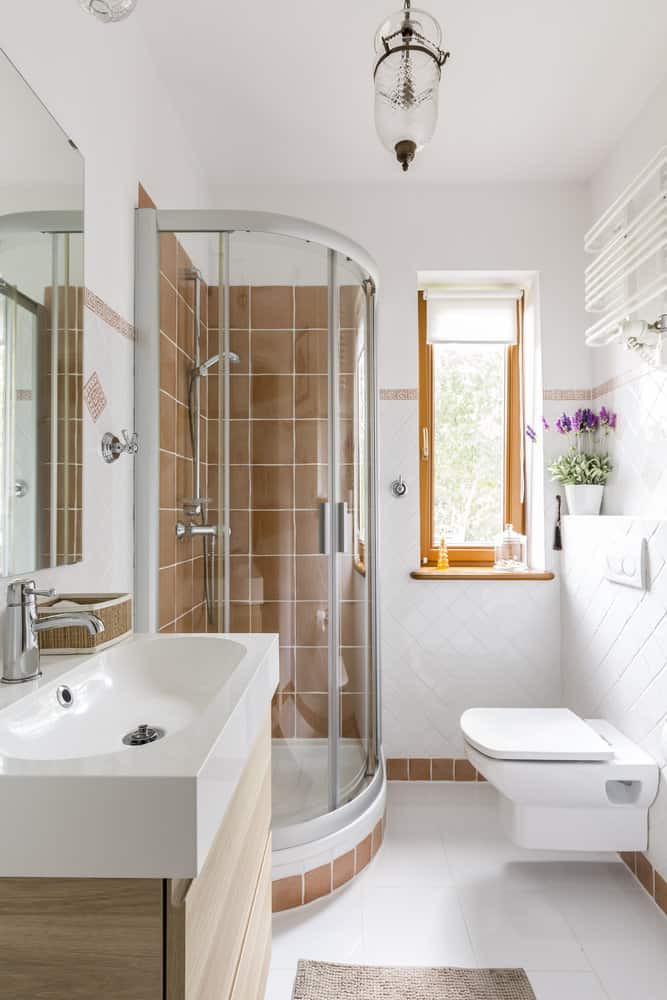 Bring home your top choices and look at them in the changing light of your bathroom. Colors can look very different in different types of light, so you'll want to be sure that you are happy with your chosen color in your bathroom's light.
6. Unique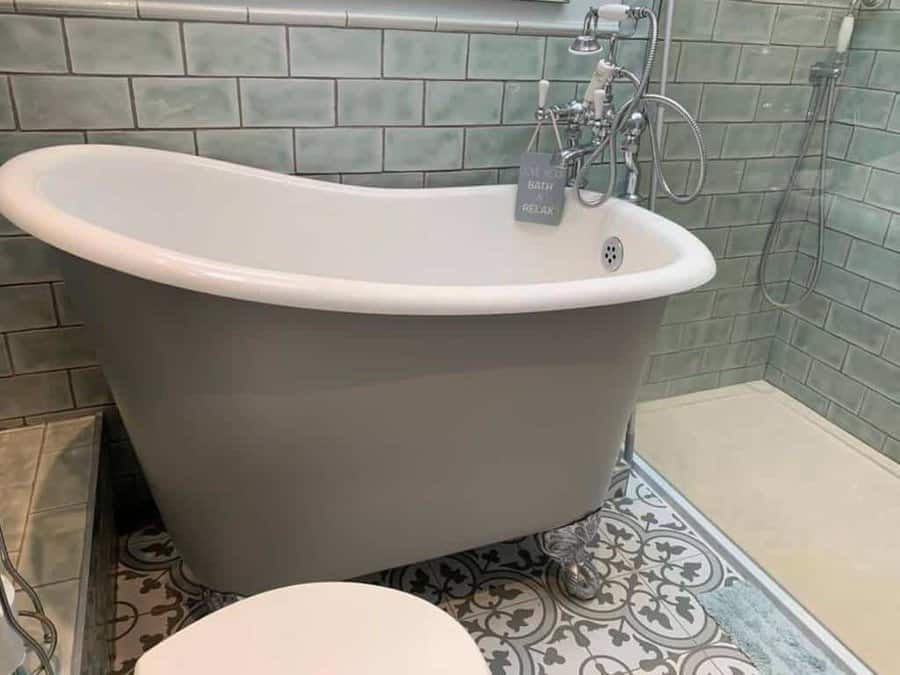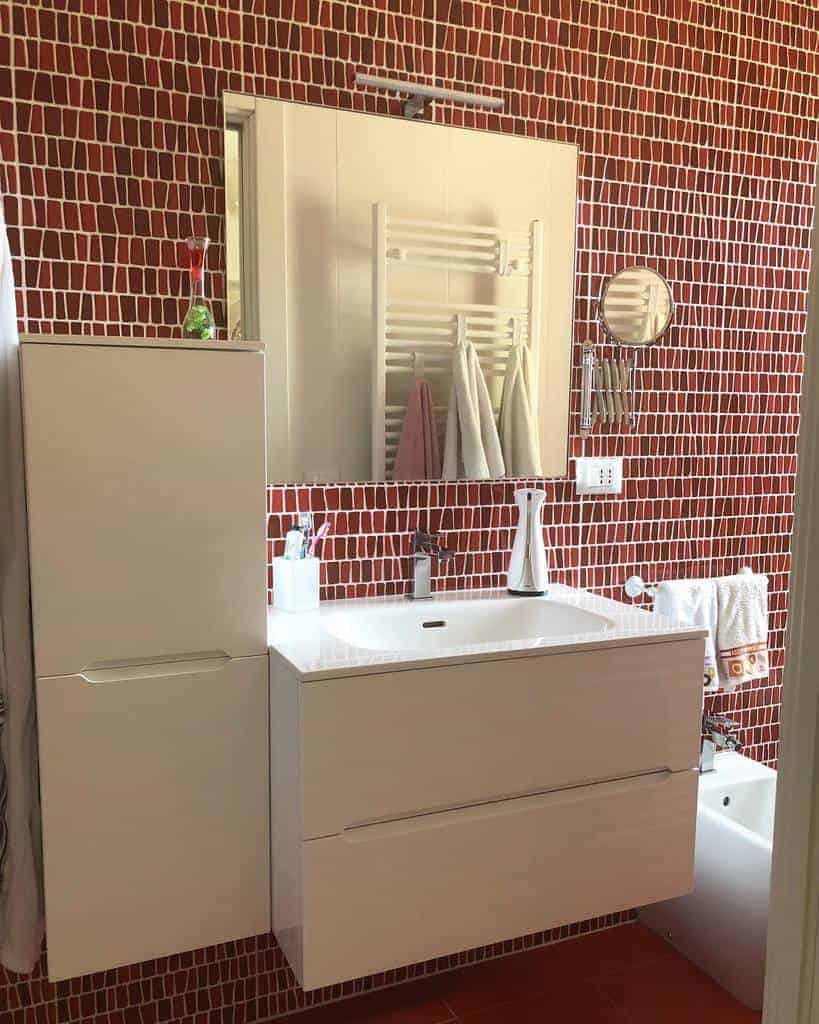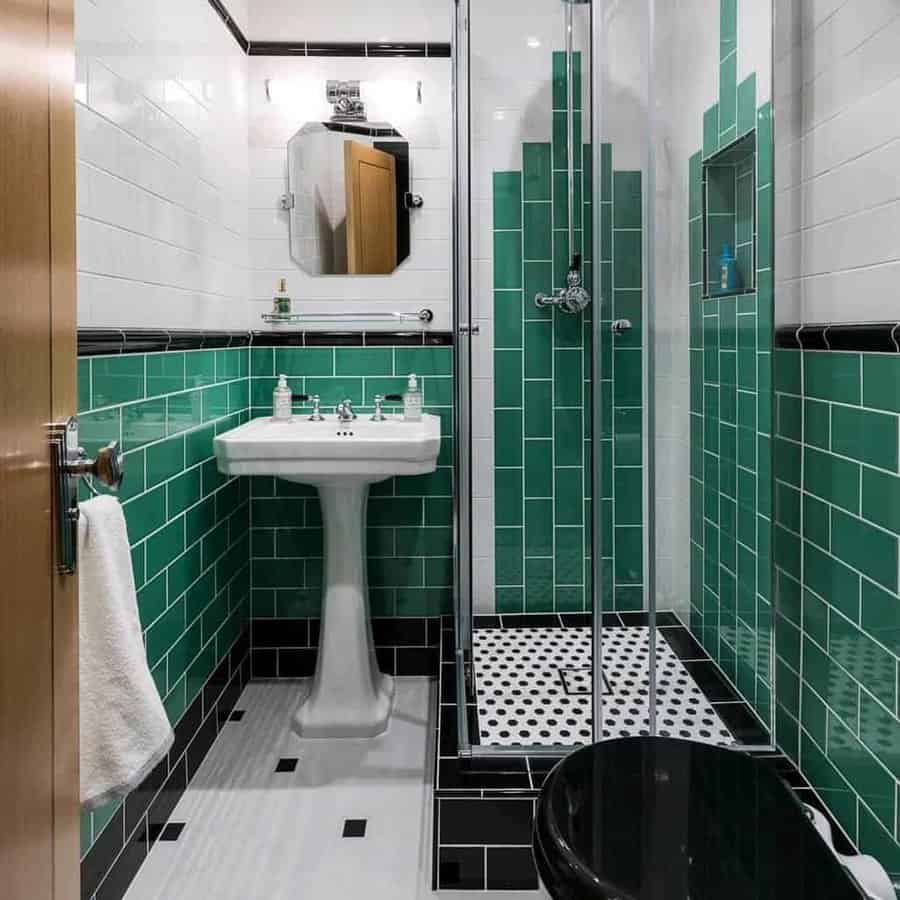 7. Wall Paper
You don't have to paint the wall of your bathroom. Instead, consider adding wallpaper to the walls. It's one of the trending small bathroom ideas because modern wallpapers are much easier to install than traditional versions.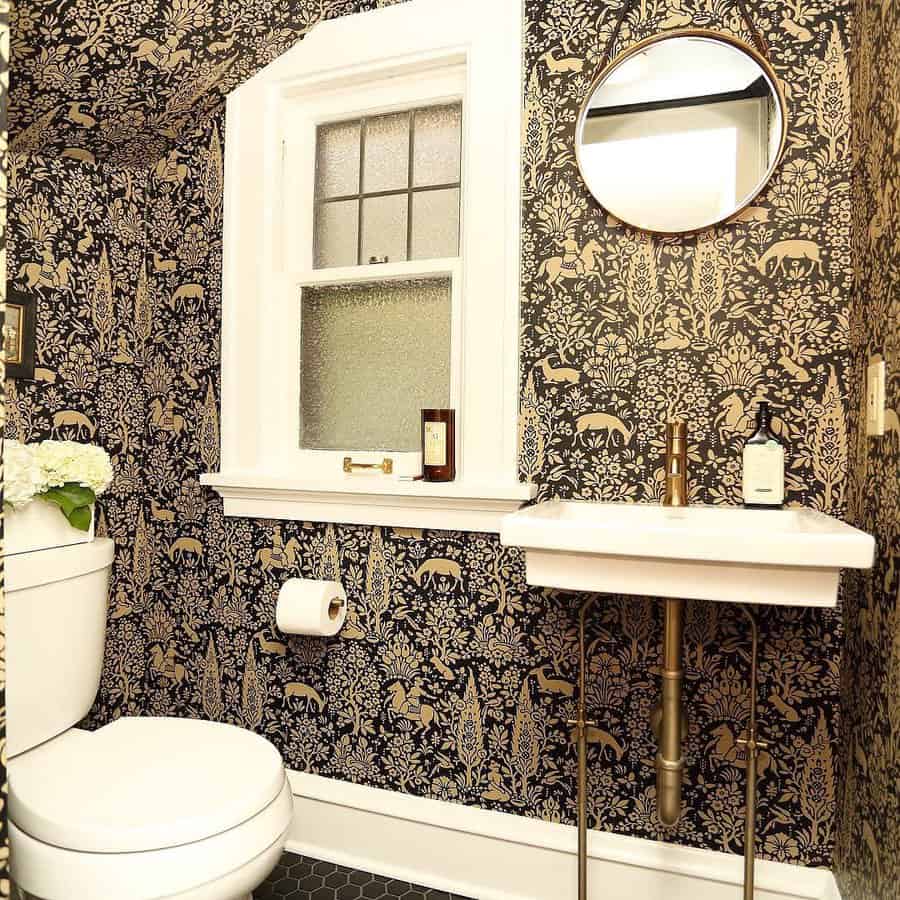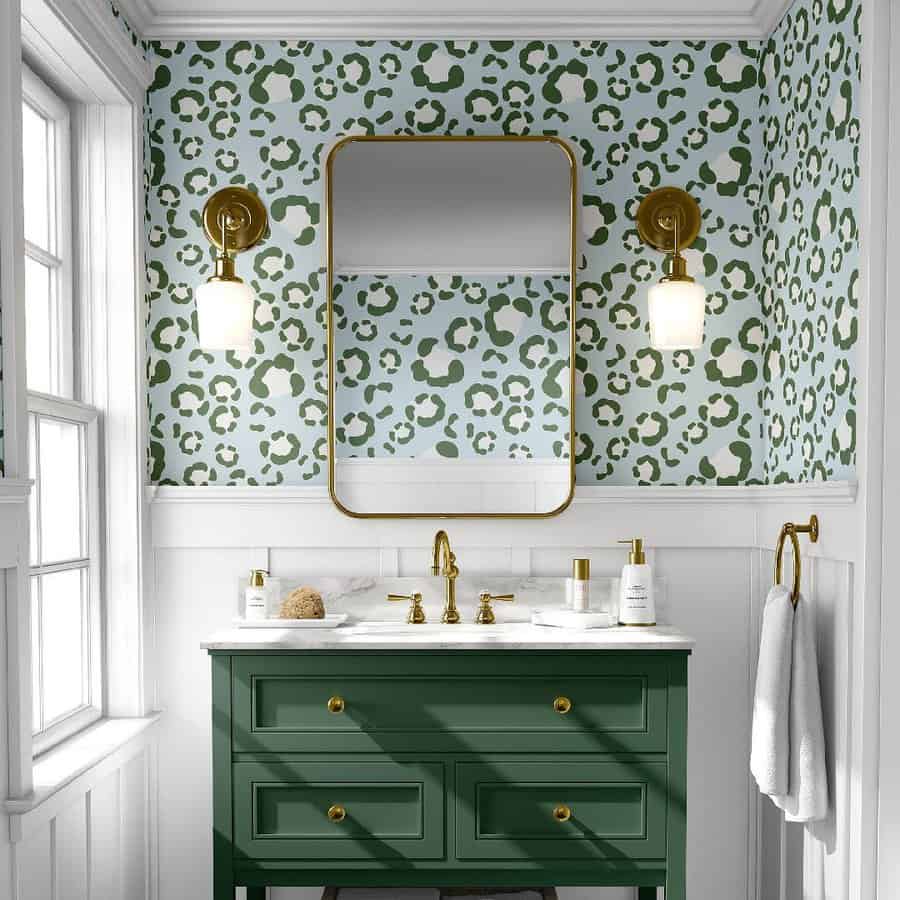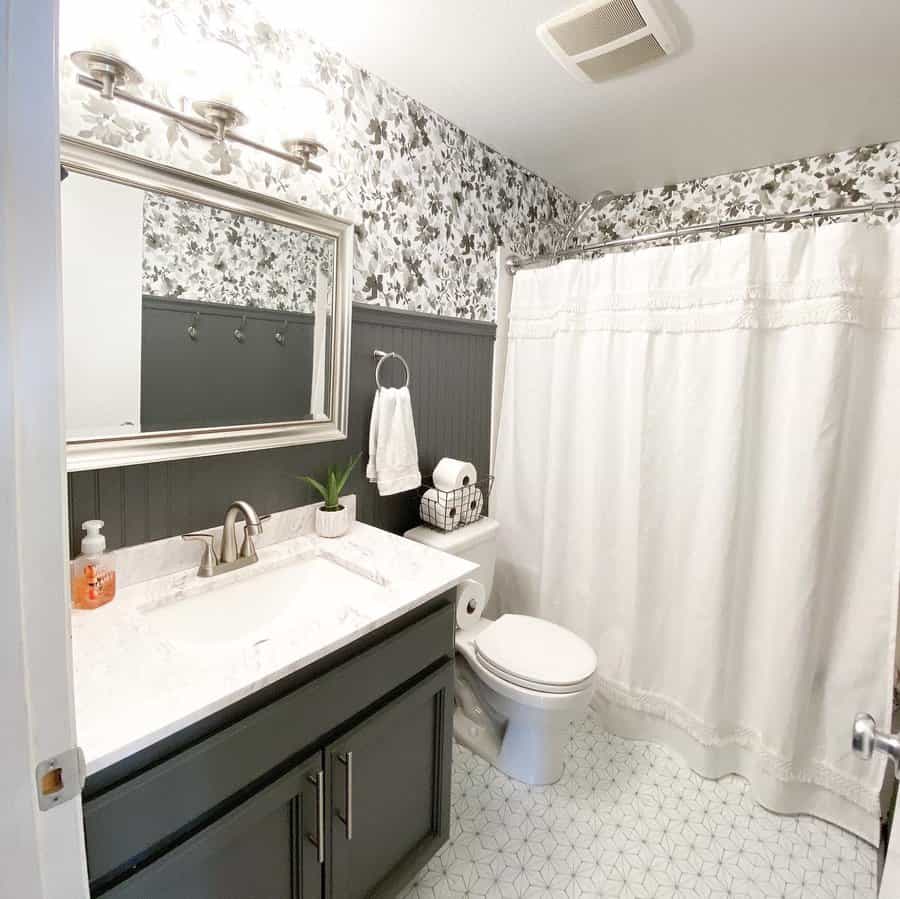 What's unique about wallpaper is that you can choose everything from a tiny to a large scale design and have it work in a small space. You could have the wallpaper from floor to ceiling, only on the upper half of the wall, or as an accent wall.
8. White
You can not go wrong with a white bathroom. It will look clean, bright, and sanitary, which are all desirable things in the best bathrooms. White bathrooms also never really go out of style. While trends come and go, a white bathroom always has appeal.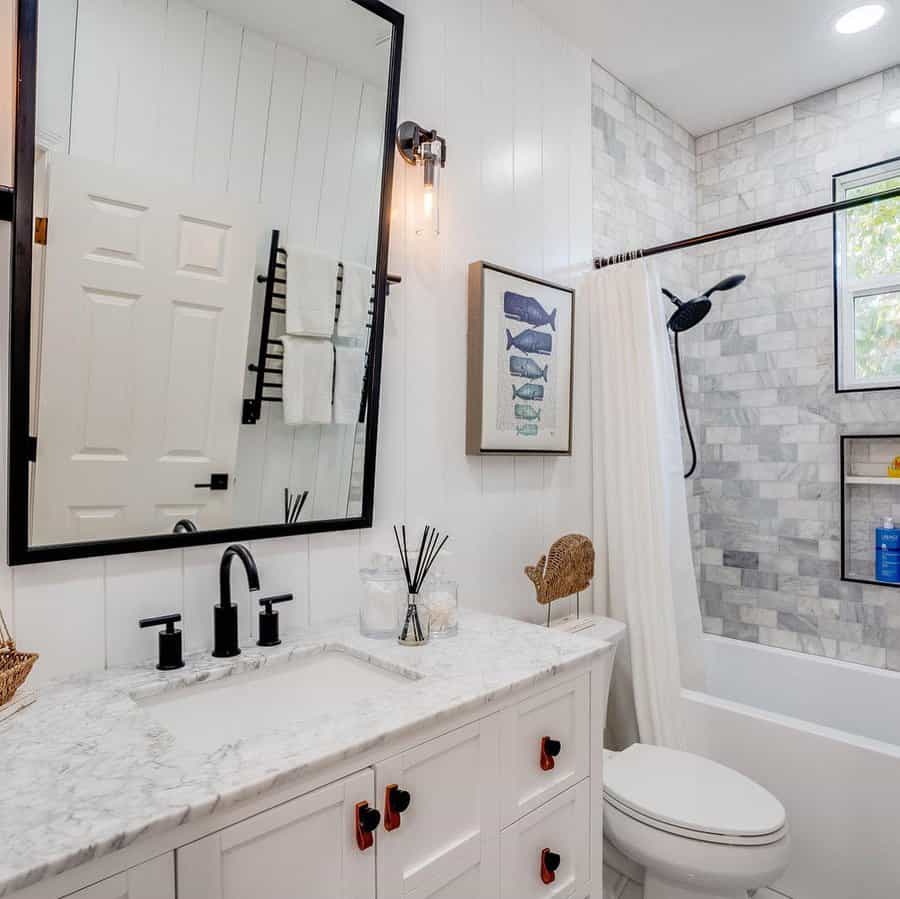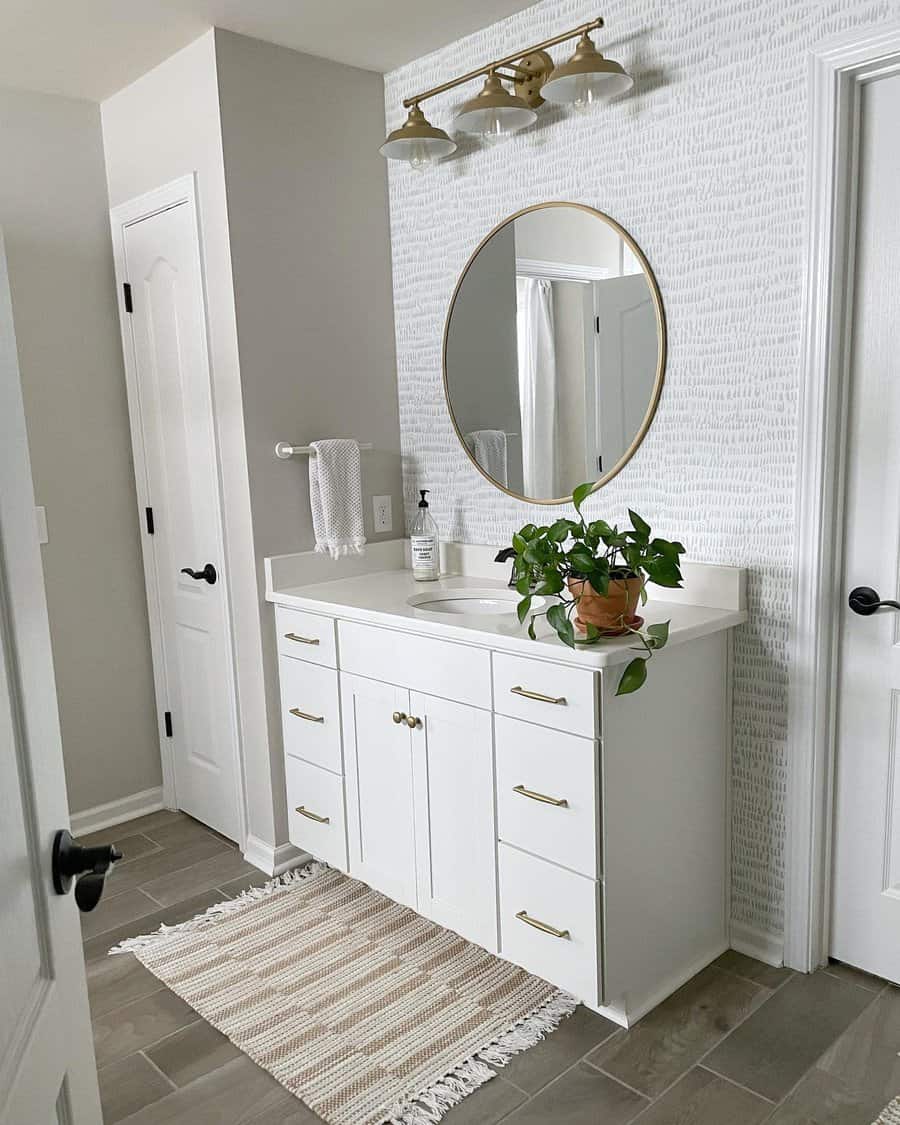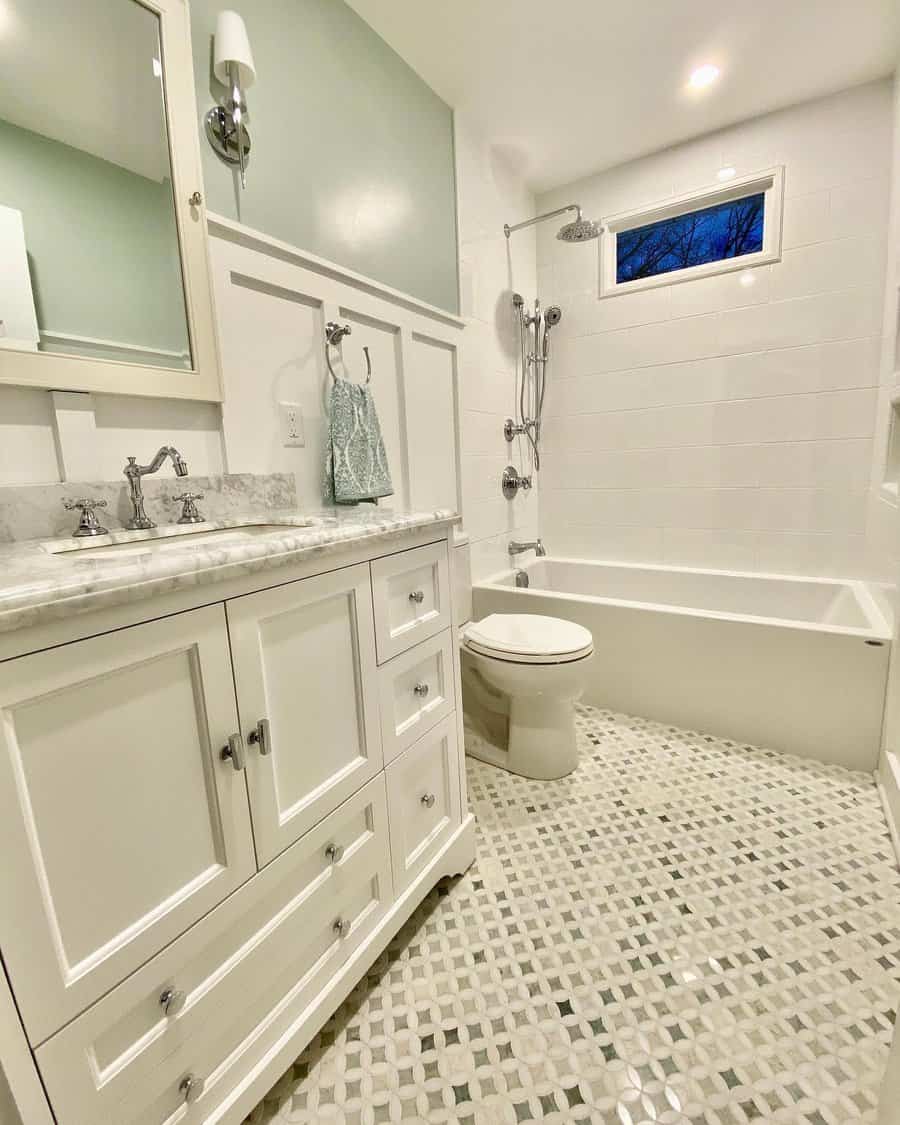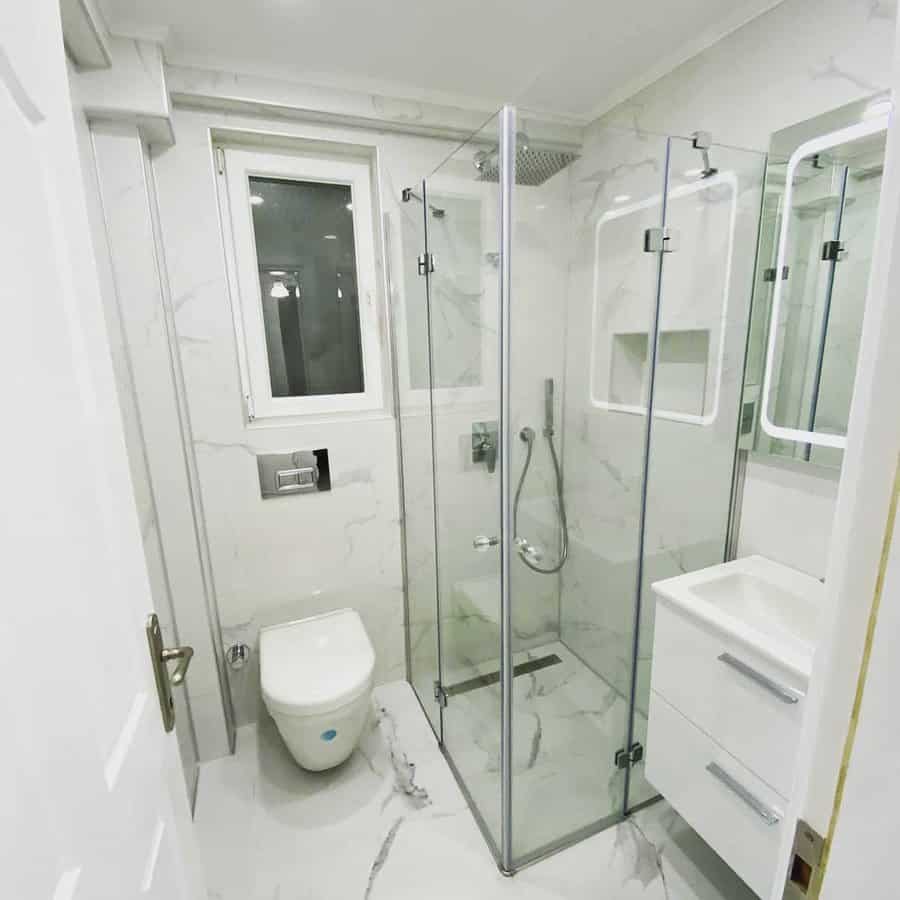 You can easily achieve a white bathroom with white paint and tile. Then add natural accents to bring in warmth and soften the look. You want the bathroom to look clean but not hospital sterile. The space needs to still be comfortable to be in.
FAQs
How do you update a small bathroom?
One of the easiest methods for updating a tiny bathroom is to paint it. You can do this interior painting project yourself, and it won't cost a fortune. Choose a color that feels modern, like dark charcoal or a saturated blue. Instead of changing the wall color, you could paint the vanity.
How do you add color to a white bathroom?
You can add a lot of color by painting an accent wall. If you have a larger budget, you can add a colorful accent tile. Easy and more affordable methods for adding color include using decorative towels, a colorful shower curtain, or using floor rugs.
Should the master bedroom and bathroom be the same color?
While you can use the same colors in your bedroom and master bathroom, you don't have to. These are two separate rooms, so nothing is stopping you from choosing a different color school for each room. However, consider choosing two color sch3emes that complement or coordinate with each other. This will help the spaces flow from one room to the next.