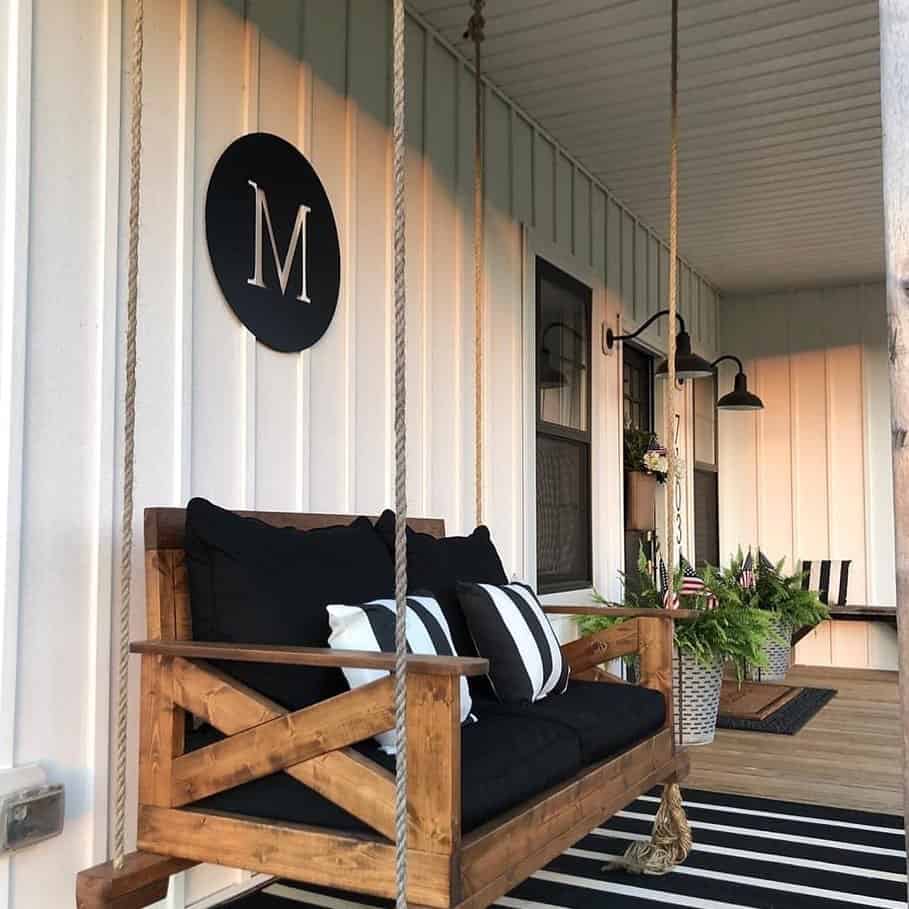 53 Small Front Porch Ideas
A front porch is part of American tradition. It's where neighbors gather to chat, parents sit to watch their kids play, and the elderly like to sit on a rocking chair to read and rest. It is your home's first impression, and you want it to look nice and welcoming.
Even if you have a small house, a front porch is always inviting and can add style to your home. There is a lot you can do to turn a simple entry space into a cozy porch you'll love to enjoy with friends and family. We have made a selection of small front porch ideas, for you to get inspired.
1. Brick
Brick front porches are timeless. They match perfectly with wood, plaster, and stone, to make a warm and inviting atmosphere. You can accessorize with flower pots hanging on the sides and add potted plants next to the sitting area.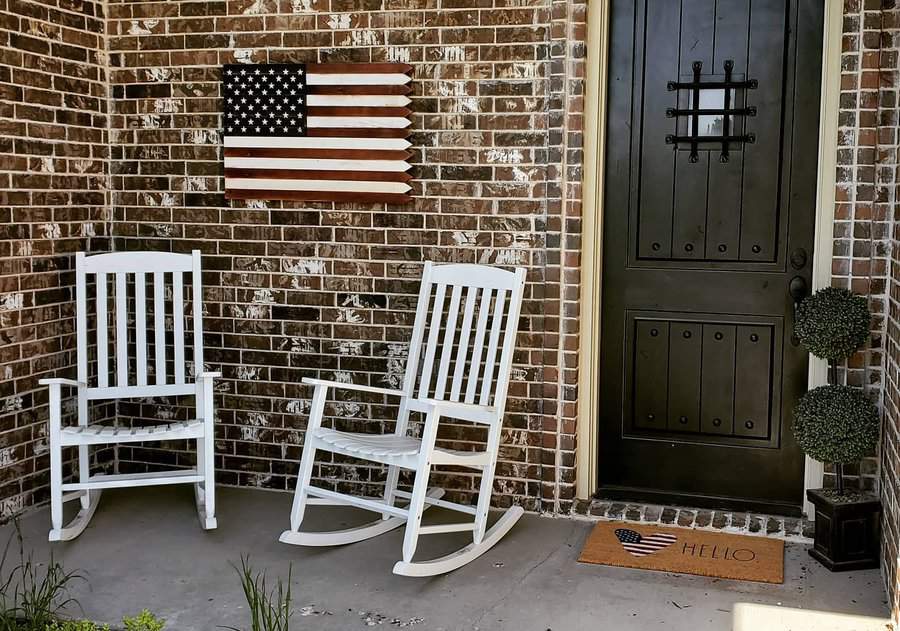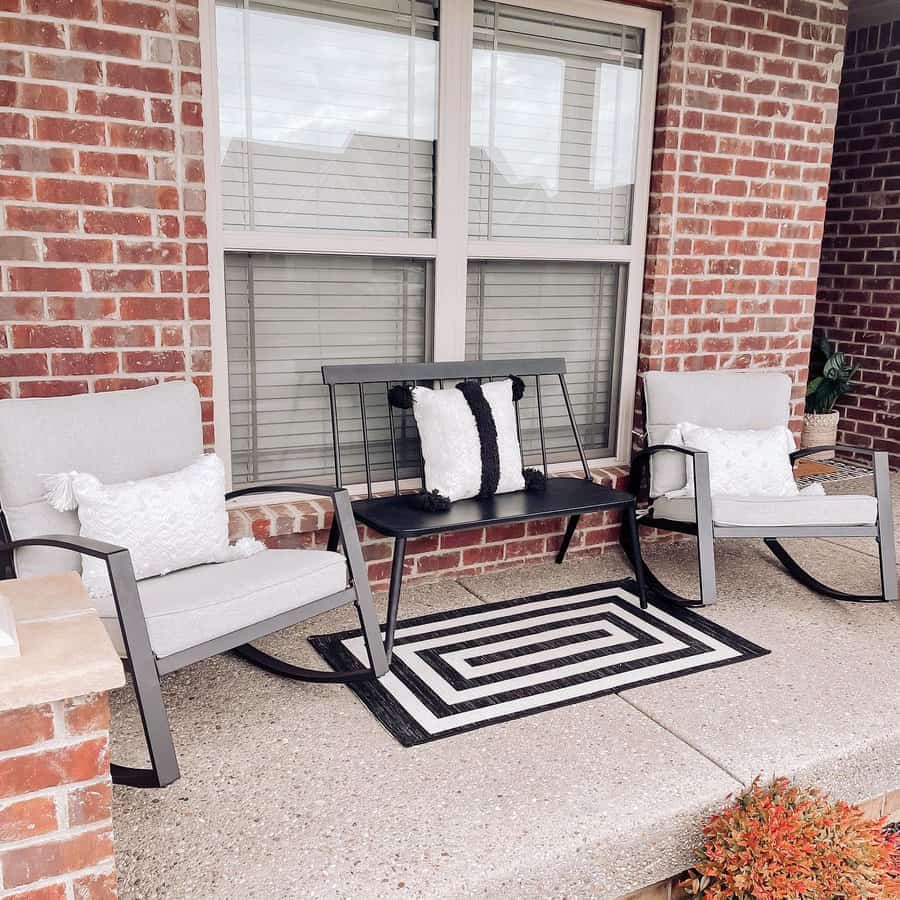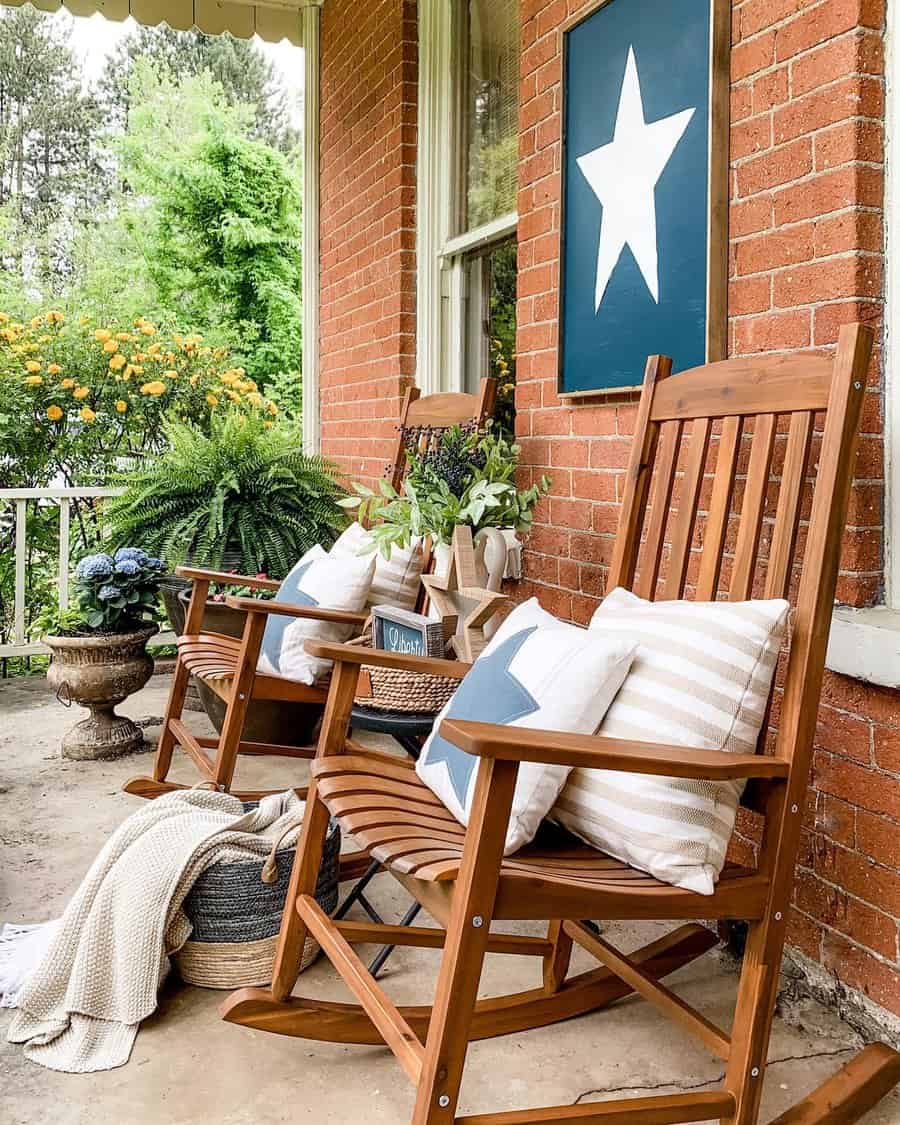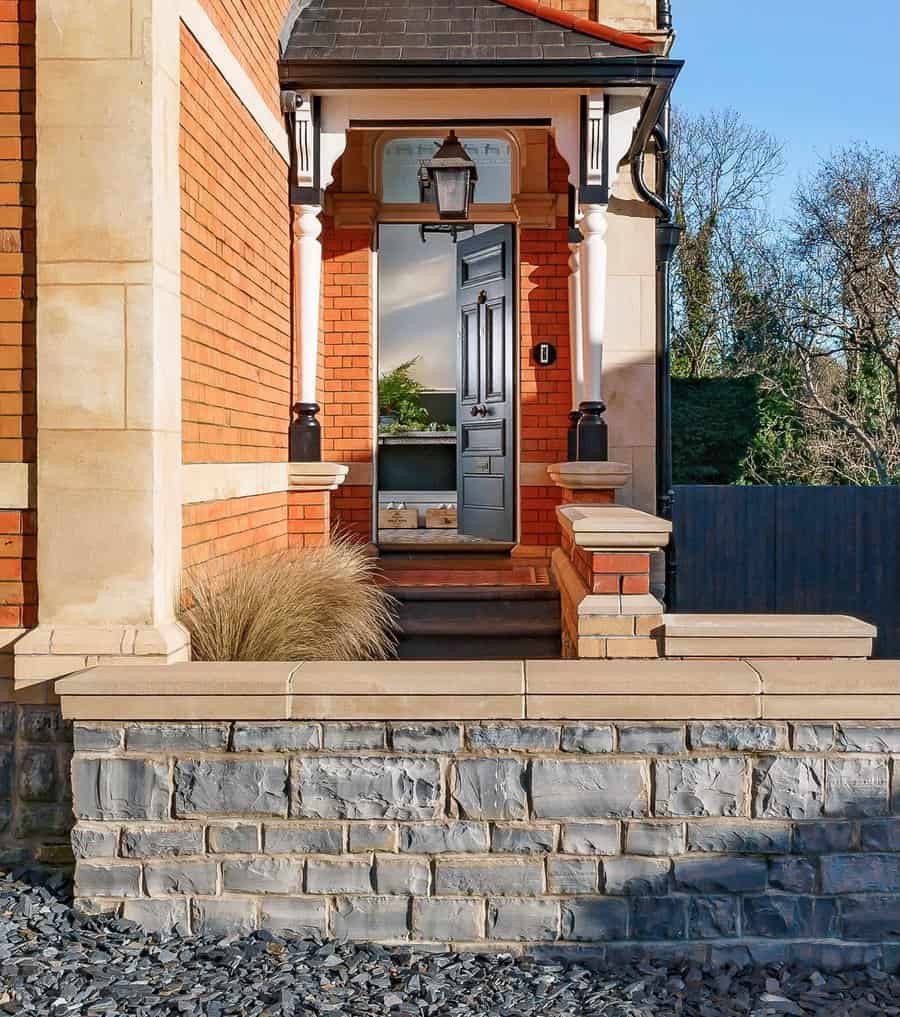 In a tiny space, you don't need much accessorizing, but just enough to make the space cozy. Whether you have upholstered terrace chairs or a bench, pillows are always great décor pieces that add warmth to any space.
Rattan and wicker furniture are a great option for a porch, but you can also consider wood and cast aluminum. A pair of rocking chairs, a side table, a rug, and some flowers – what else do you need?
2. Budget
You do not need an expensive makeover to make your porch an appealing space. Keep it clean and simple and add your personal touch to the décor with pillows, sconces, flowers, and a rug.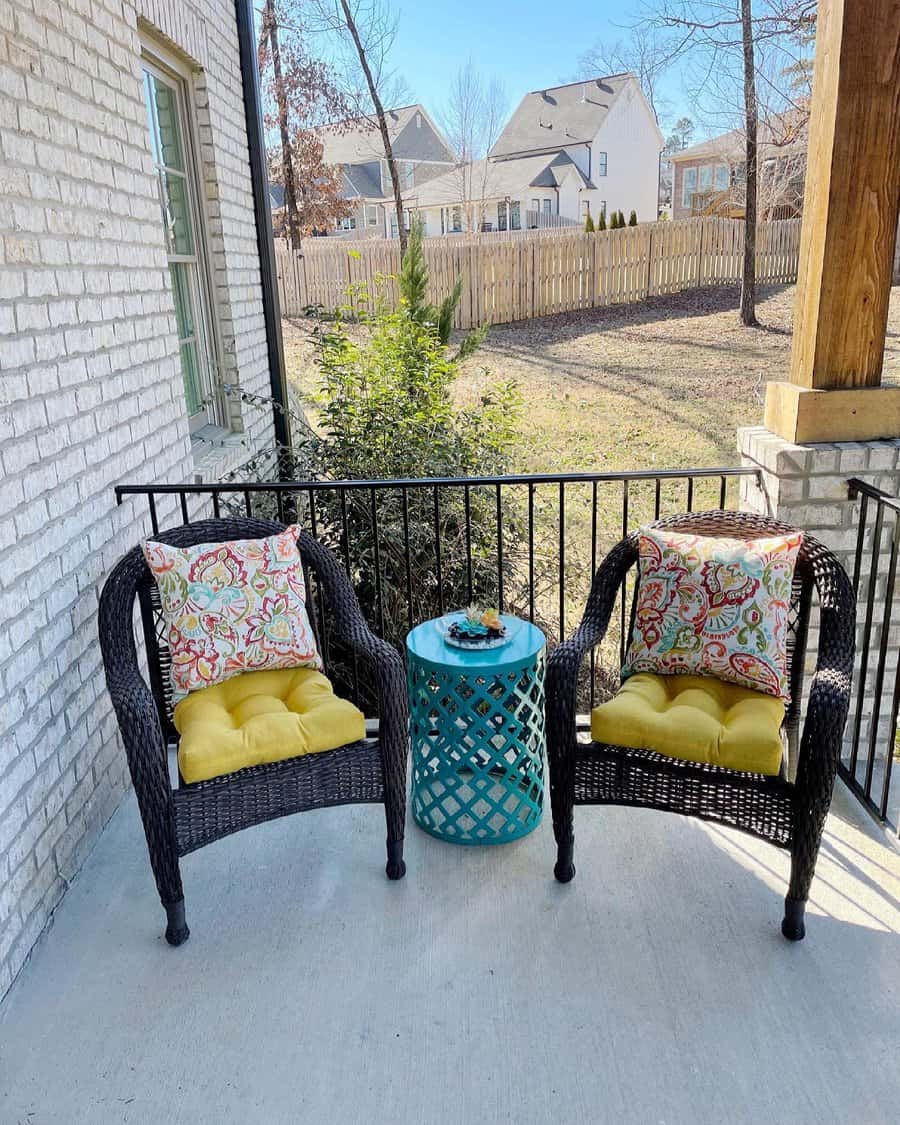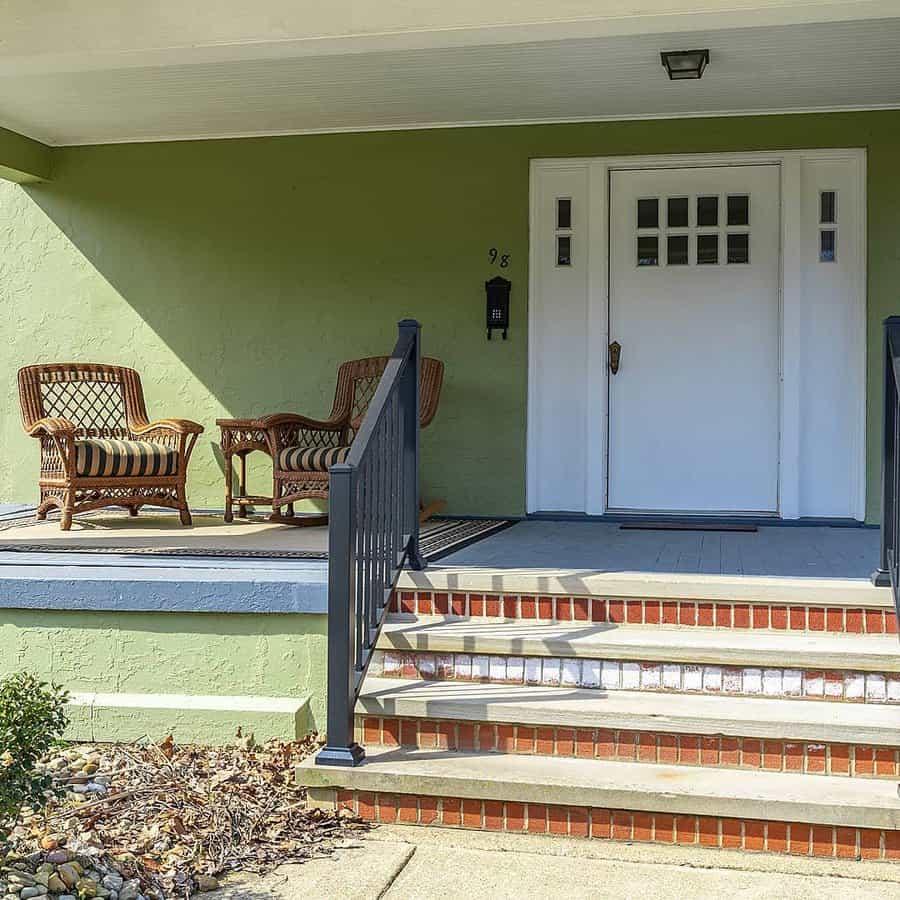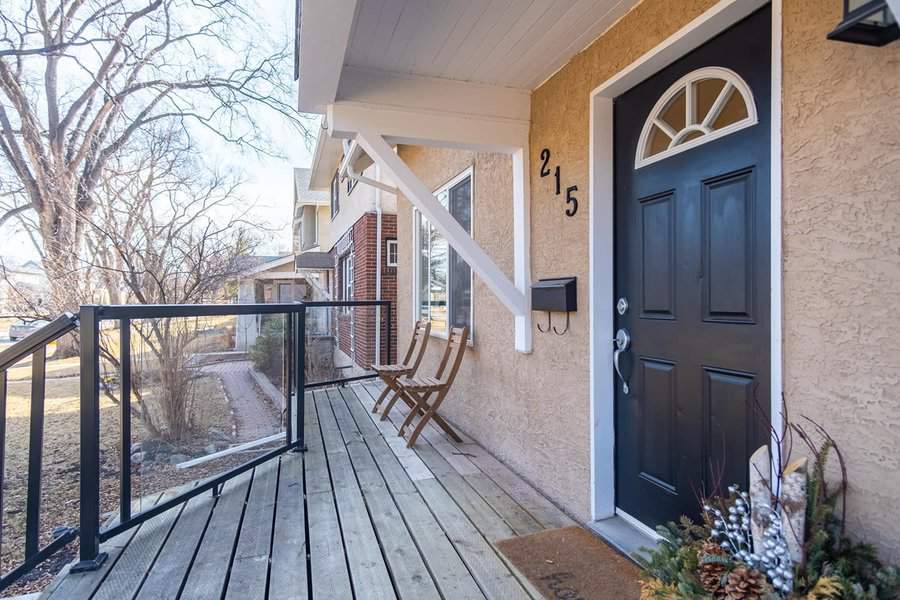 Add a porch swing and floor cushions, and maybe apply a little paint to give the space a fresh look.
3. Column
Columns are architectural elements that can make your porch look stylish and sophisticated.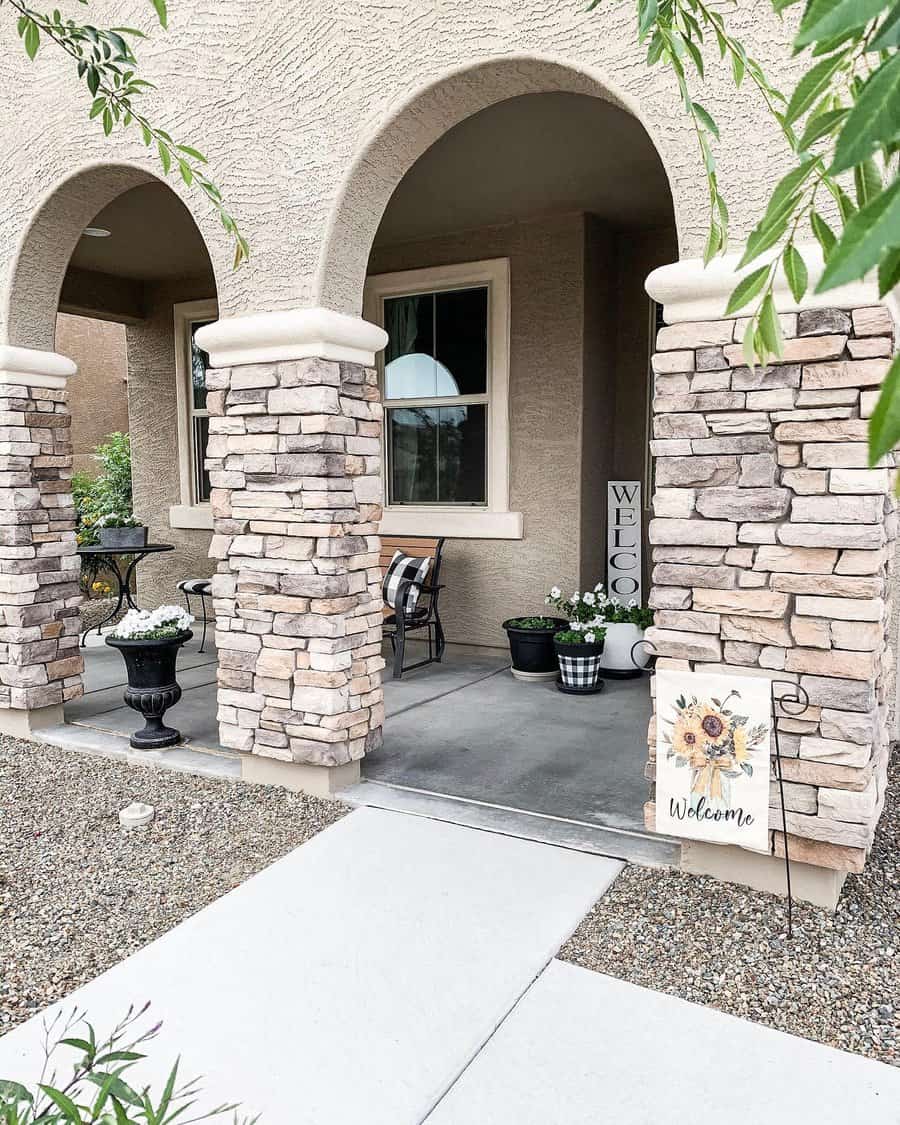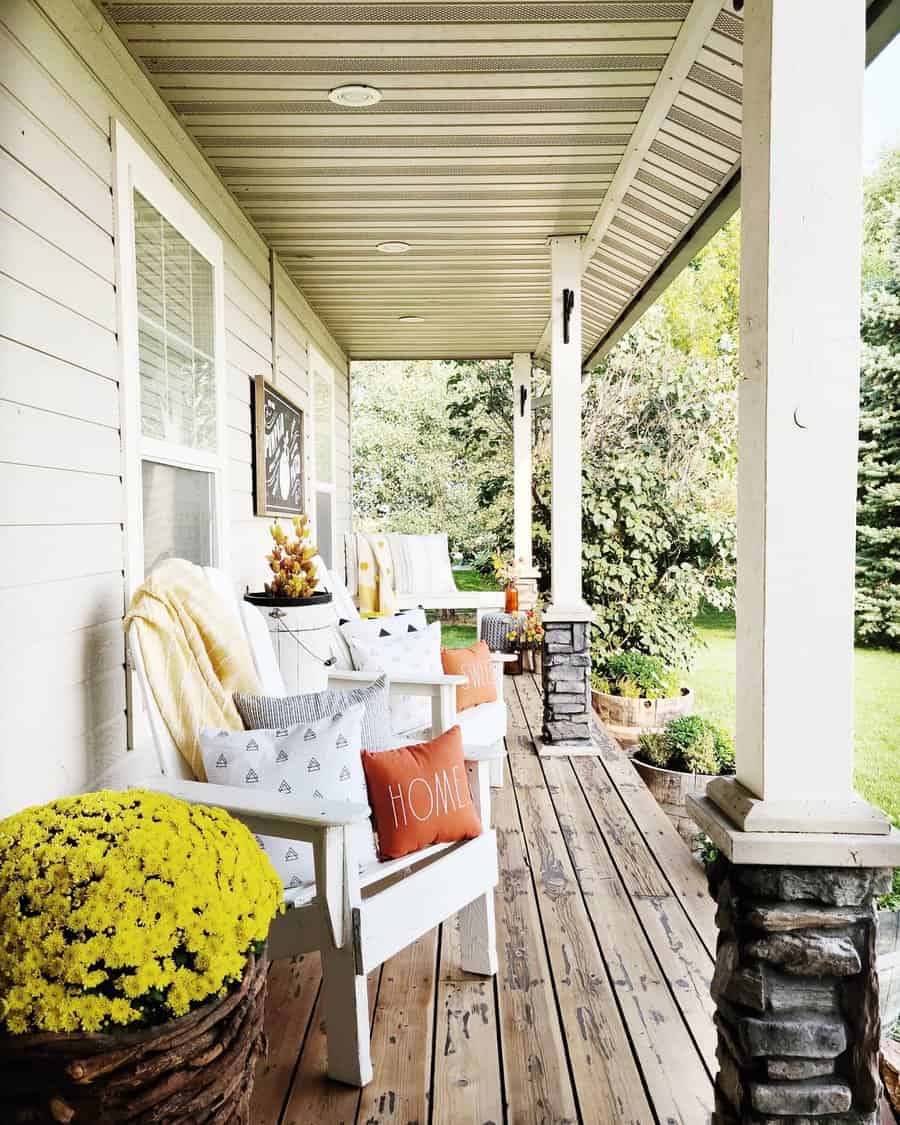 There are several tutorials online that teach you how to transform your porch posts into beautiful columns. We have selected one for you:
4. DIY
Before you start remodeling your front porch, give it a full cleaning and maybe a coat of paint.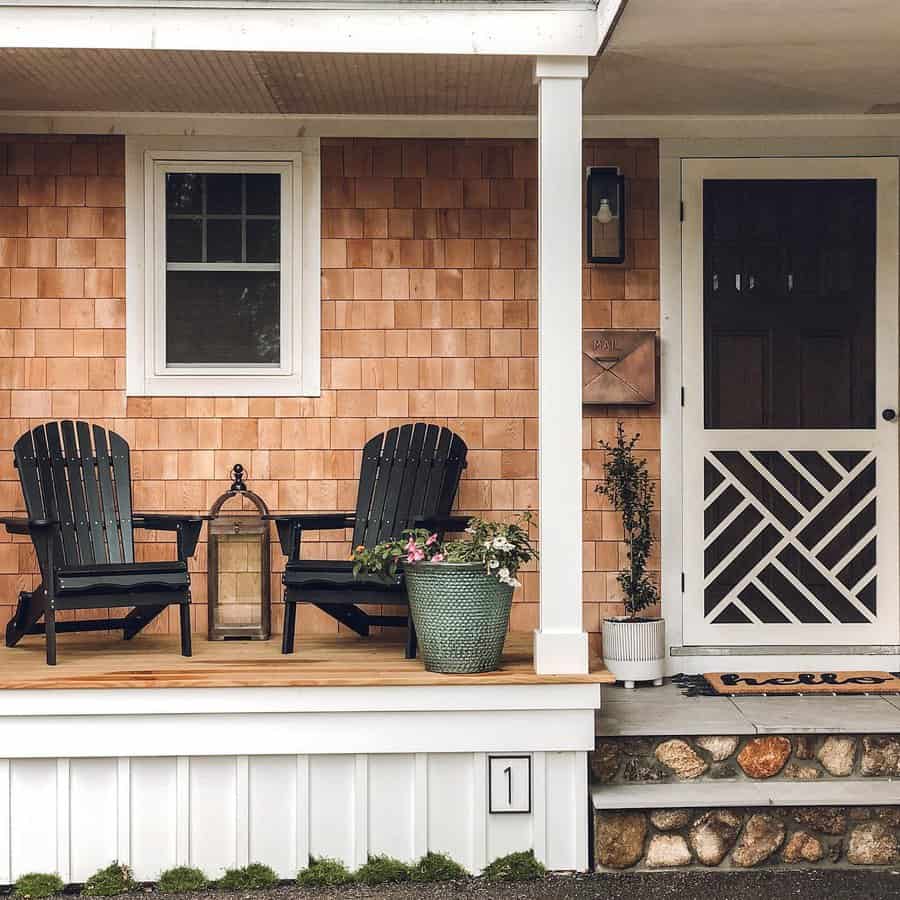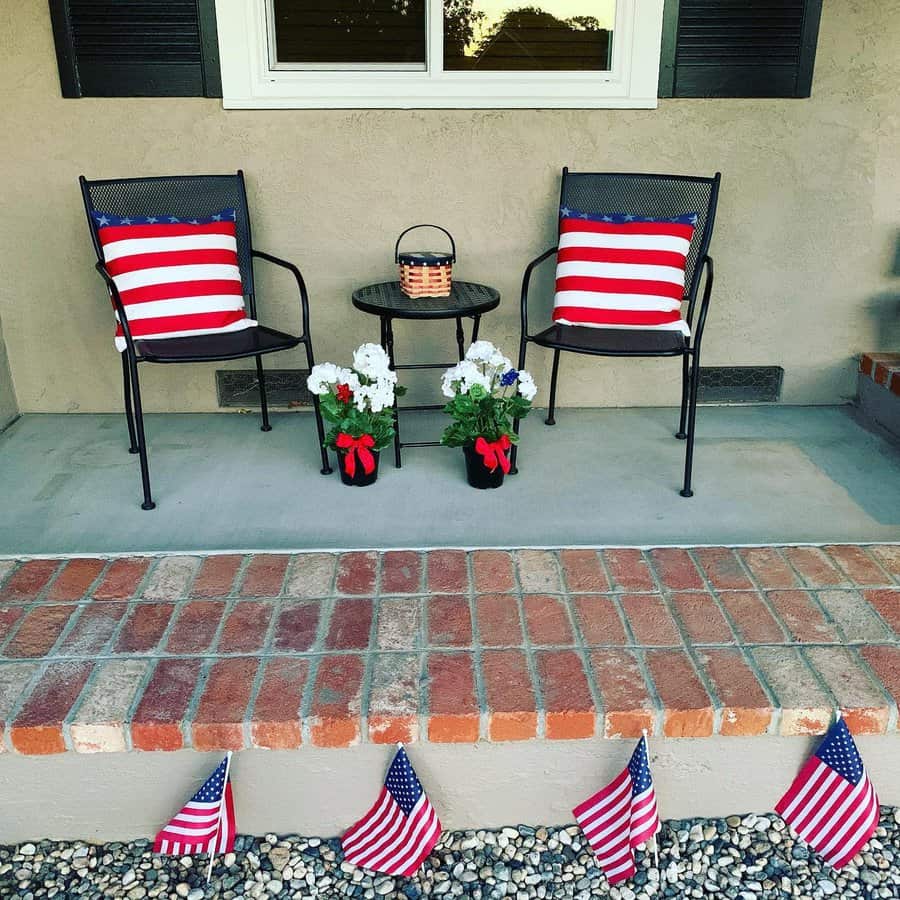 If you do not have enough room for outdoor furniture, add a pair of large planters, one on each side of the porch, for symmetry. Add a wreath to your door and replace the house numbers for an instant facelift. Add a nice doormat for that welcoming feel.
5. Deck
Sometimes all you need is a loveseat swing to make your deck a cozy little nook. If you want some privacy, add a wood-slat screen or lattice that will become part of the décor.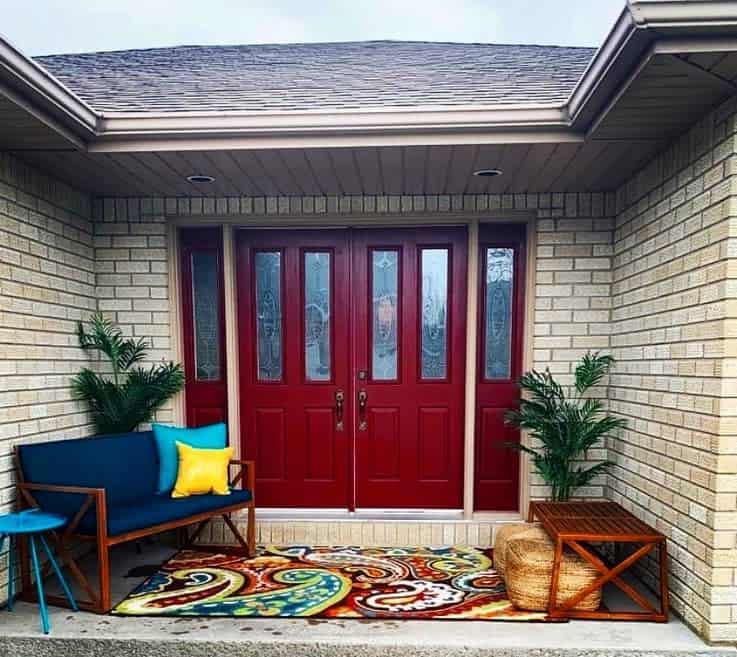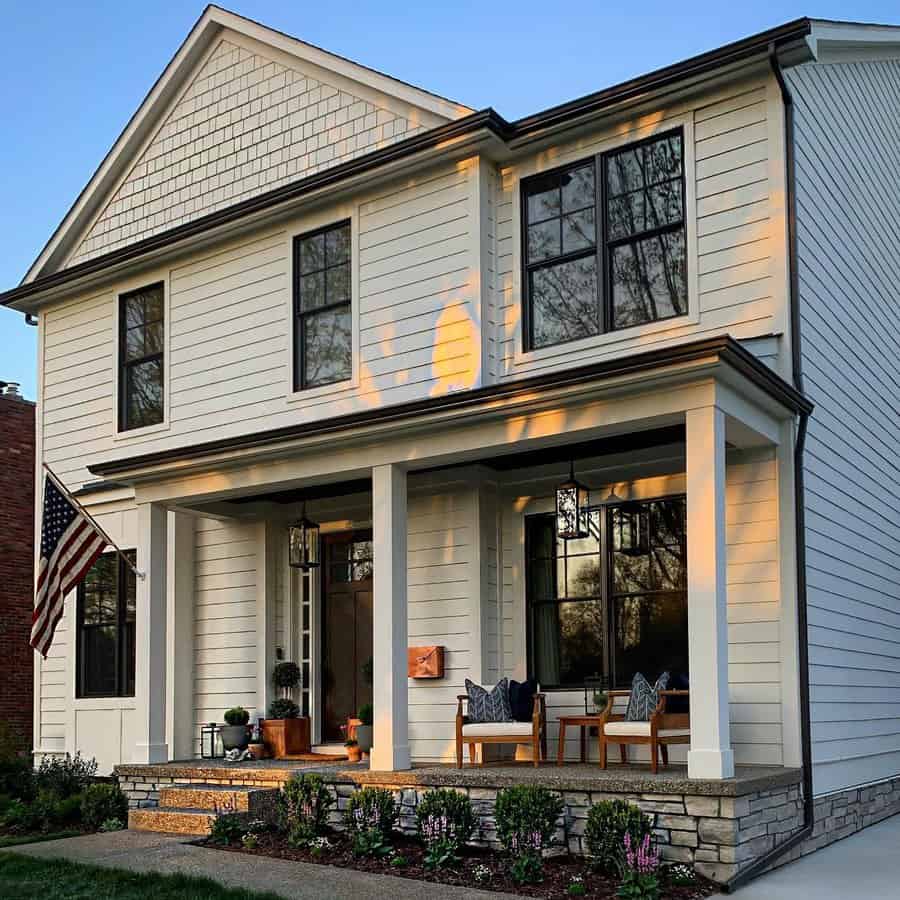 Install planter boxes in your porch railings and add some outdoor furniture, that can be practical and versatile, like an ottoman that can be used as a side table, seating, or footrest.
6. Decorating
Shade and comfortable seating are all you need on a front porch.
Invest in landscaping rather than in expensive furniture. After all, you need a couple of chairs, some throw pillows, and a few décor pieces here and there to make your porch warm and inviting.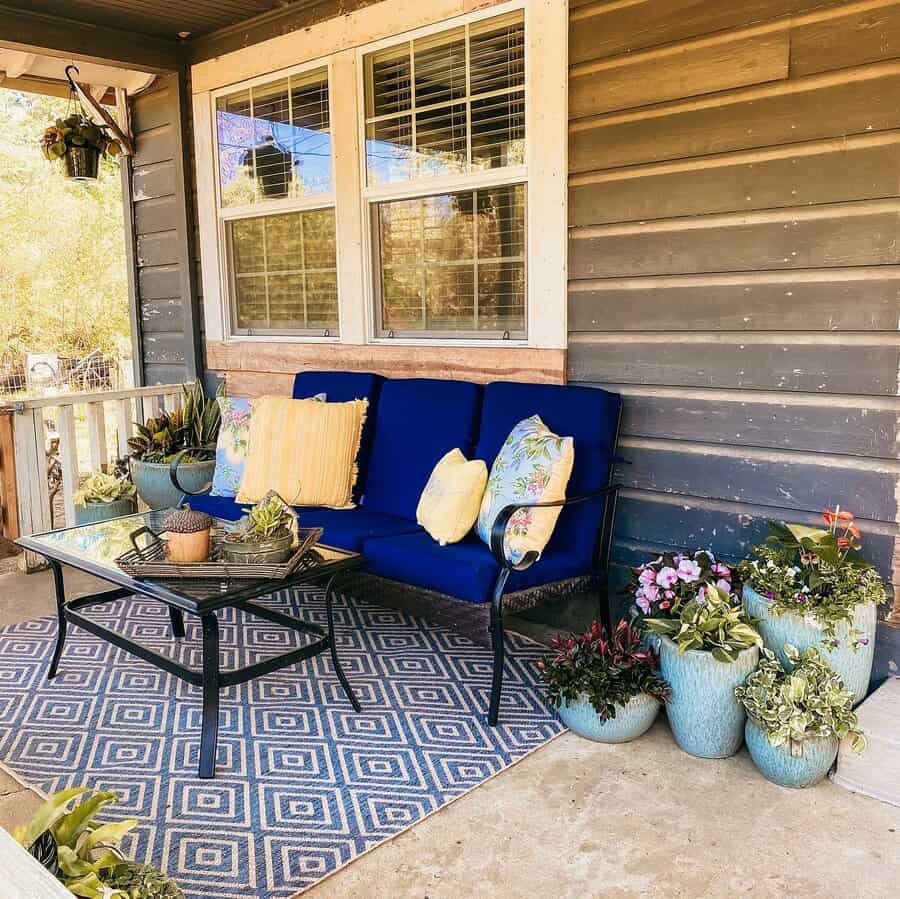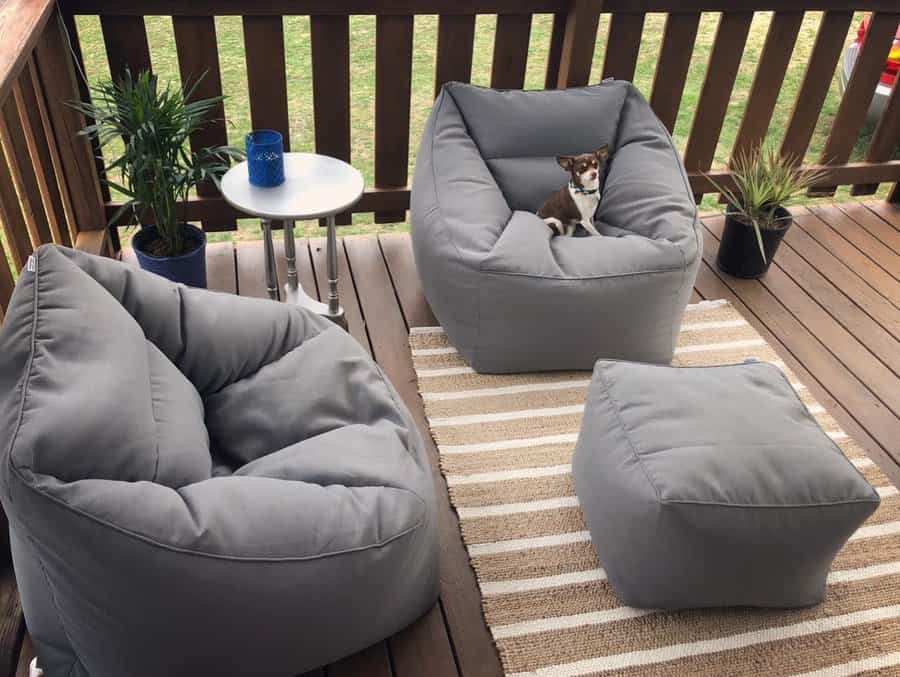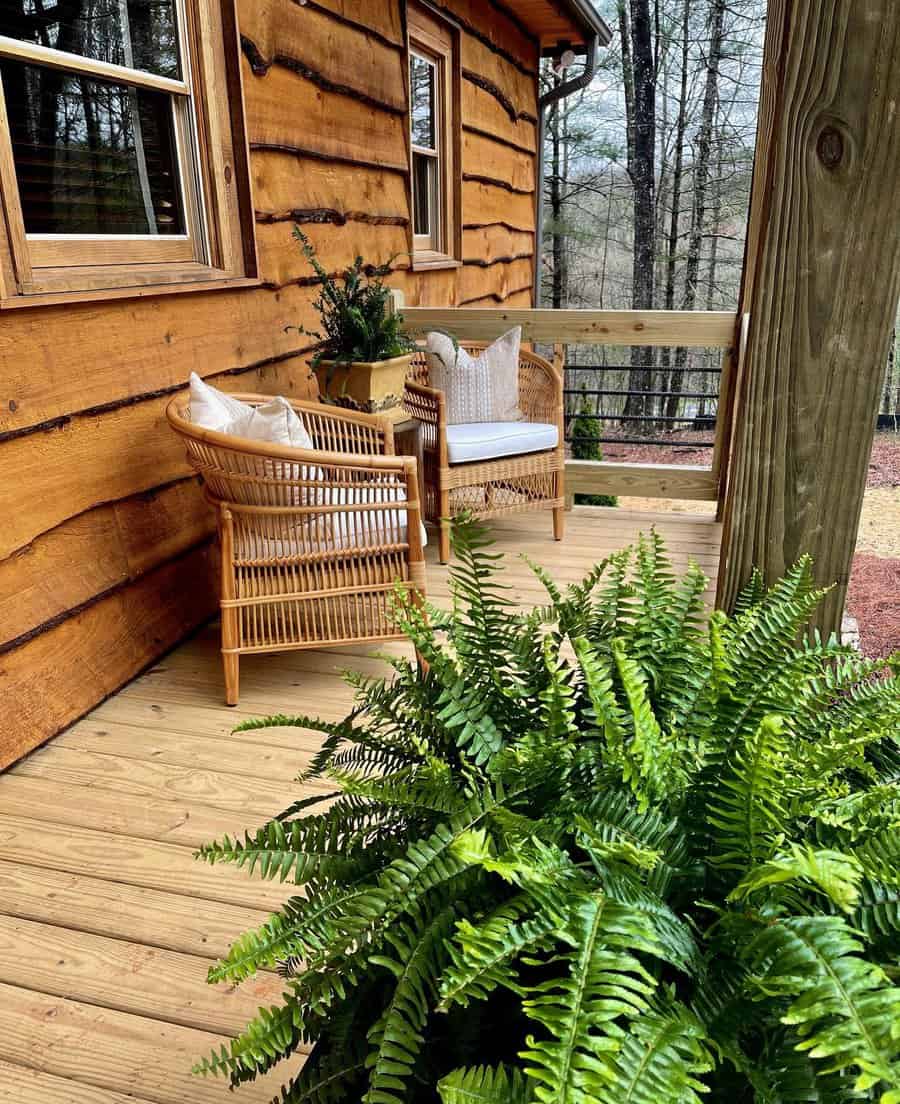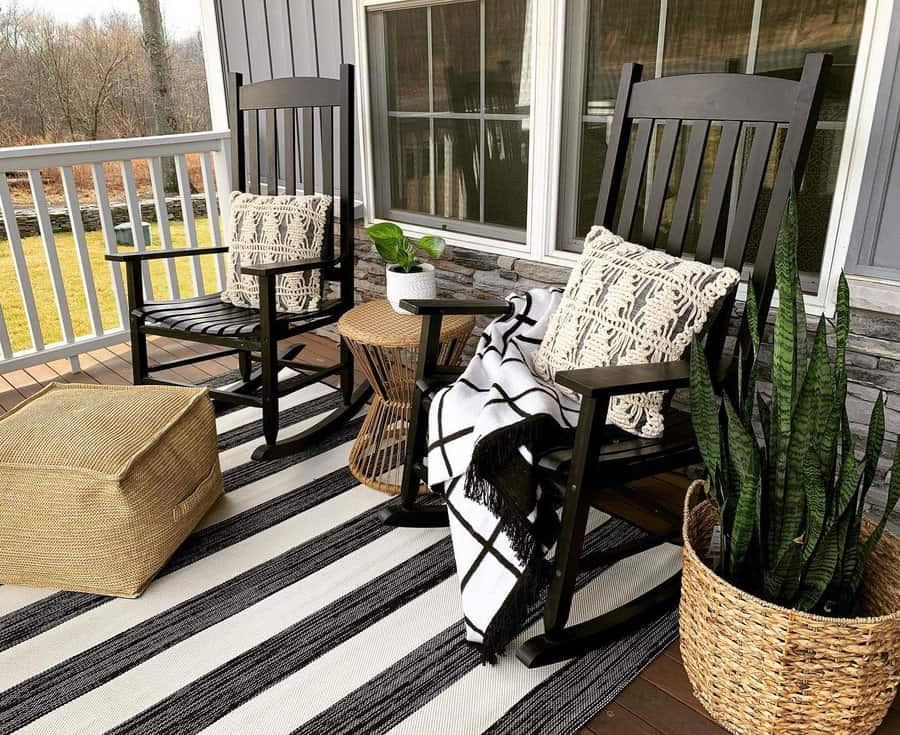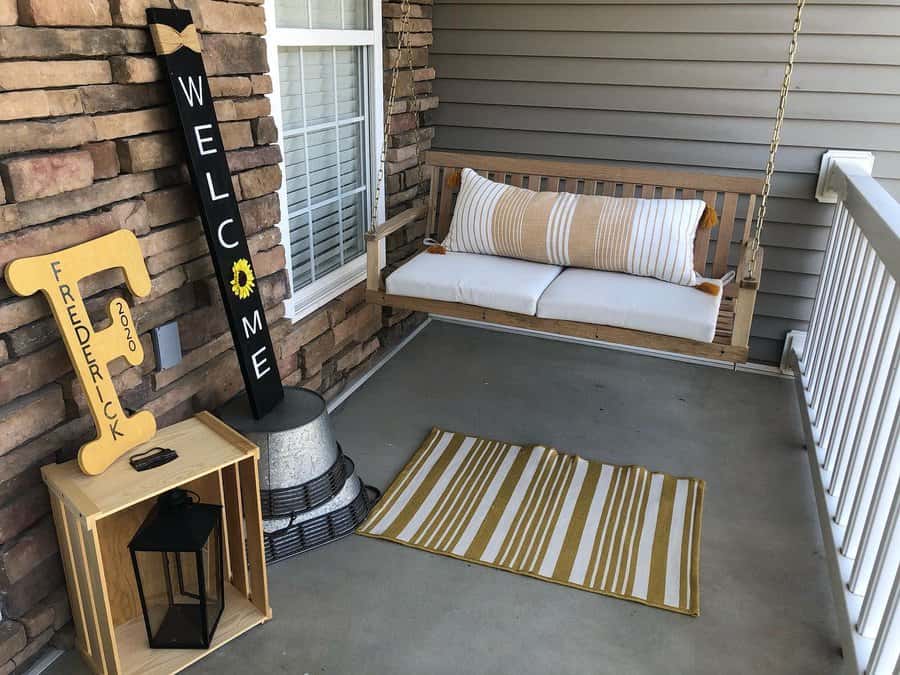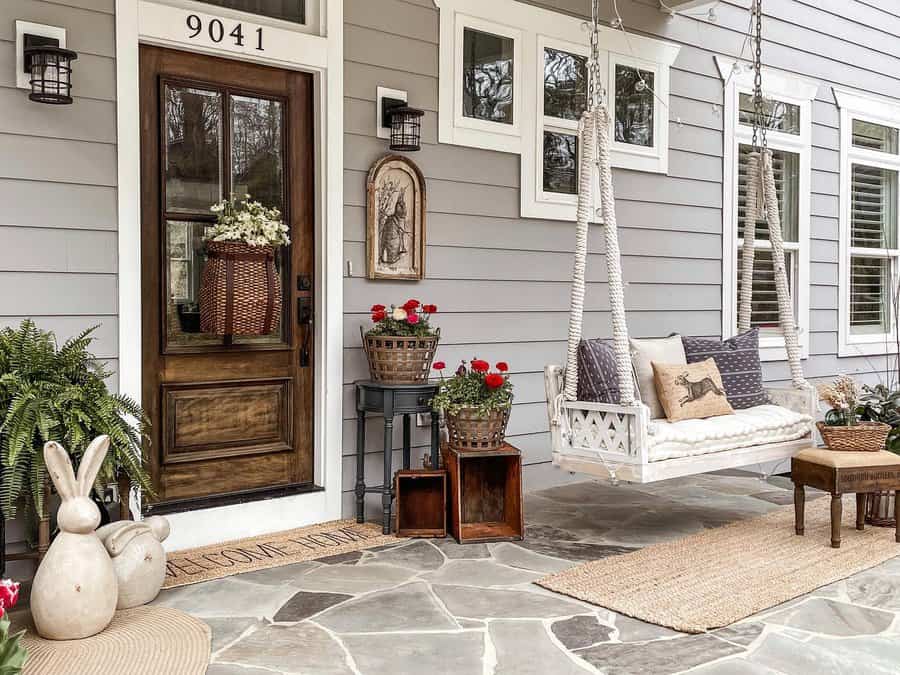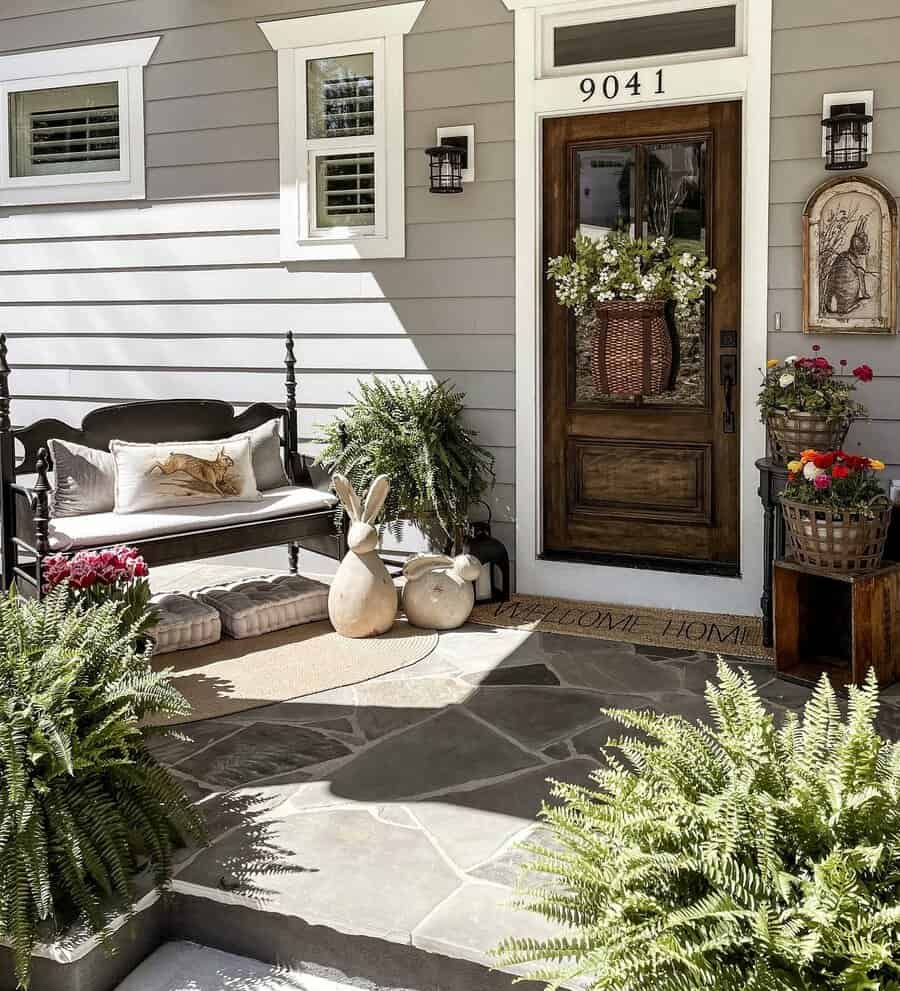 Add your personal touch to wall décor and don't forget the lighting, by installing sconces, a nice pendant, or string lights.
See more front porch decorating ideas here.
7. Flower
Who doesn't like to be greeted with flowers?
Actually, one never seems to overdo it when it comes to flowers. They bring such joy and color to the space, that the more you add, the better the space looks.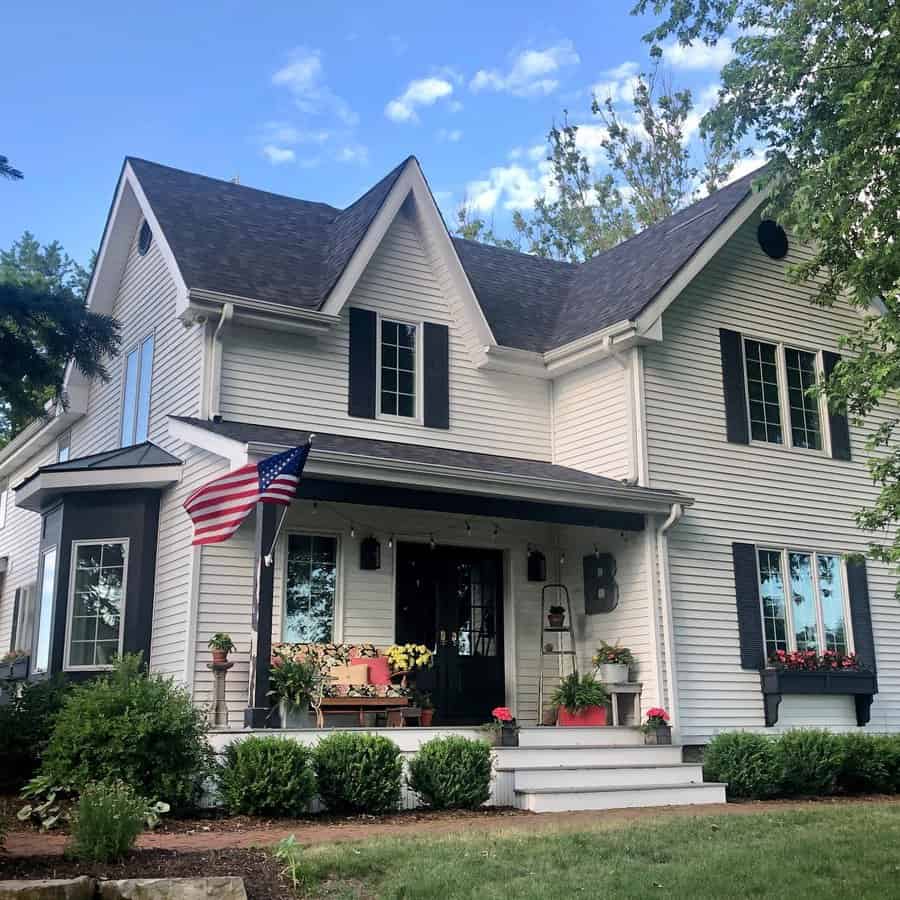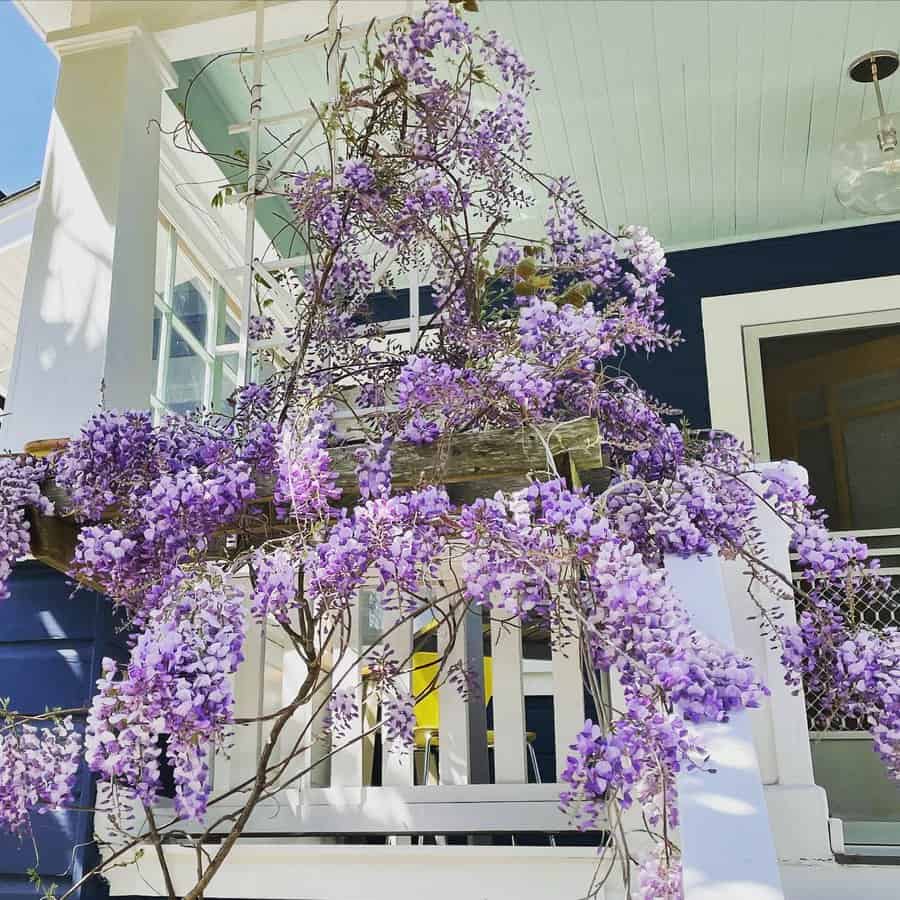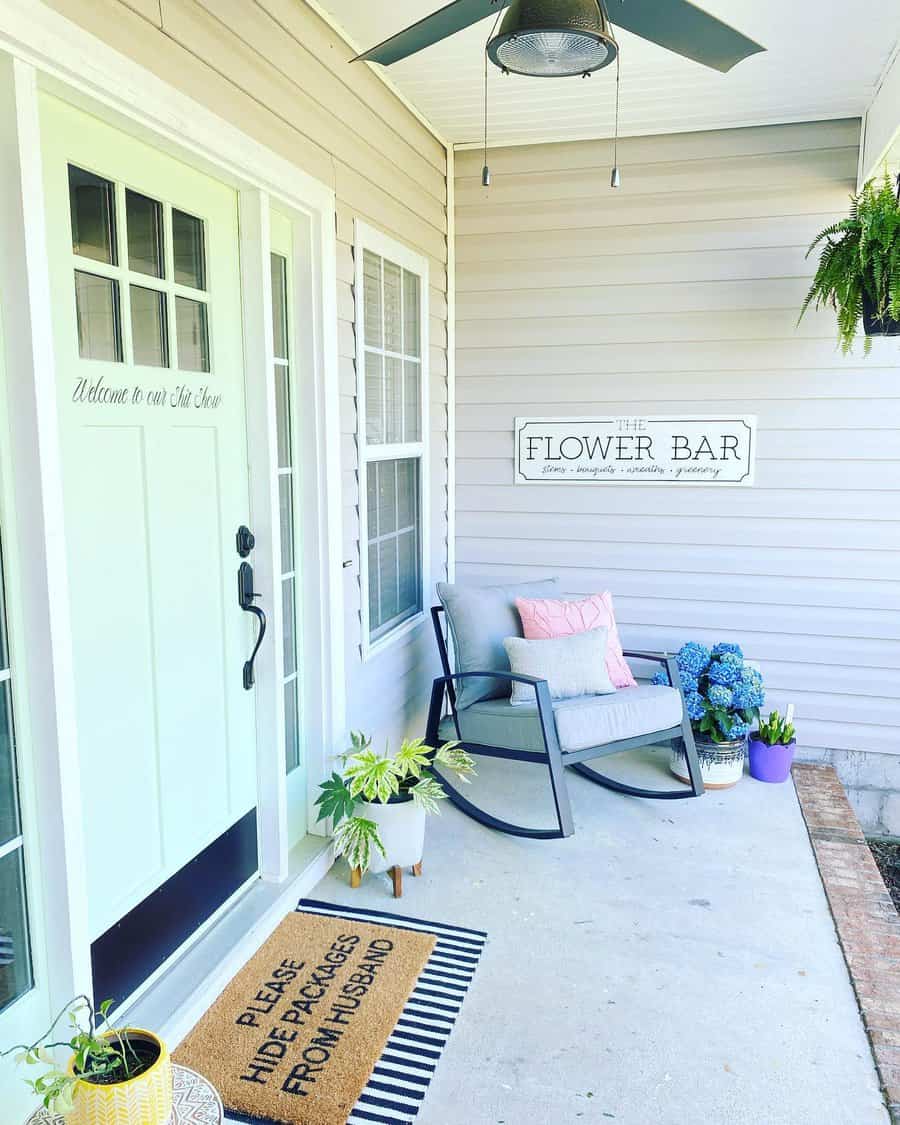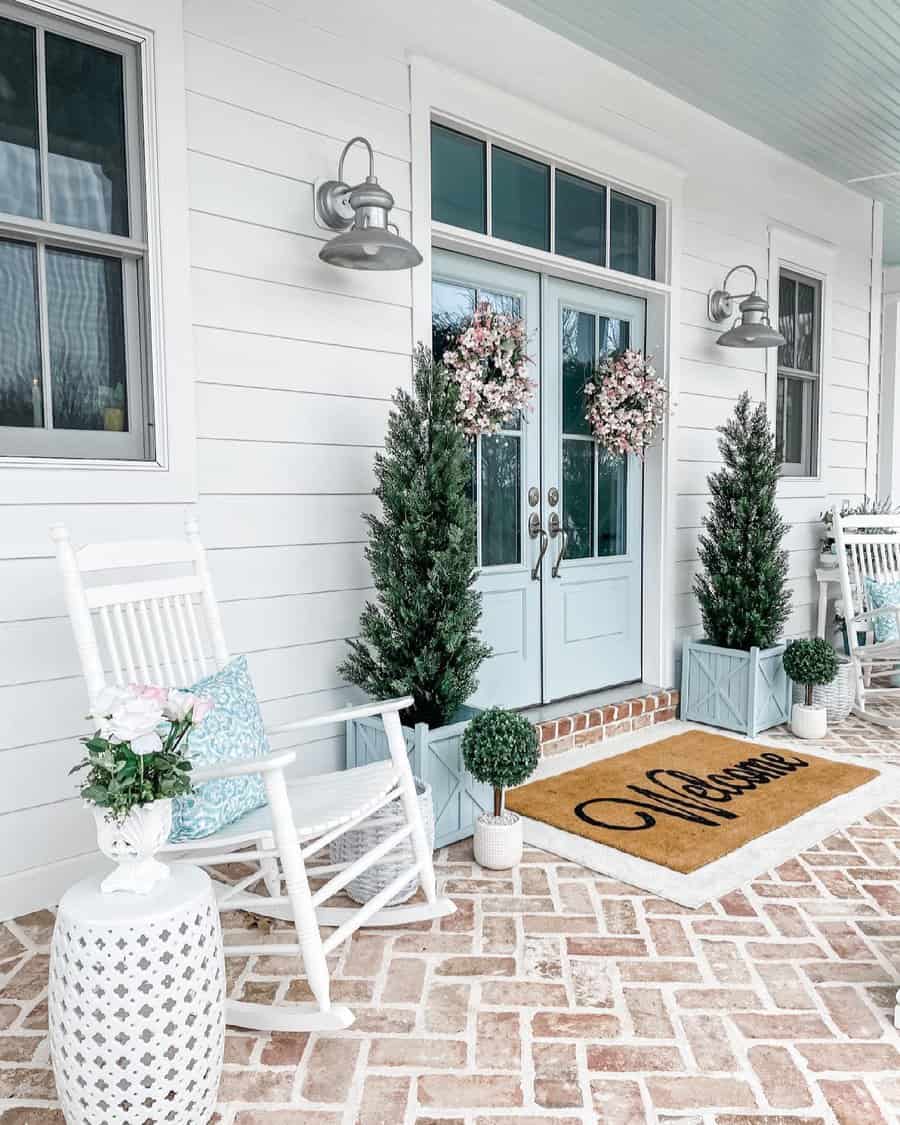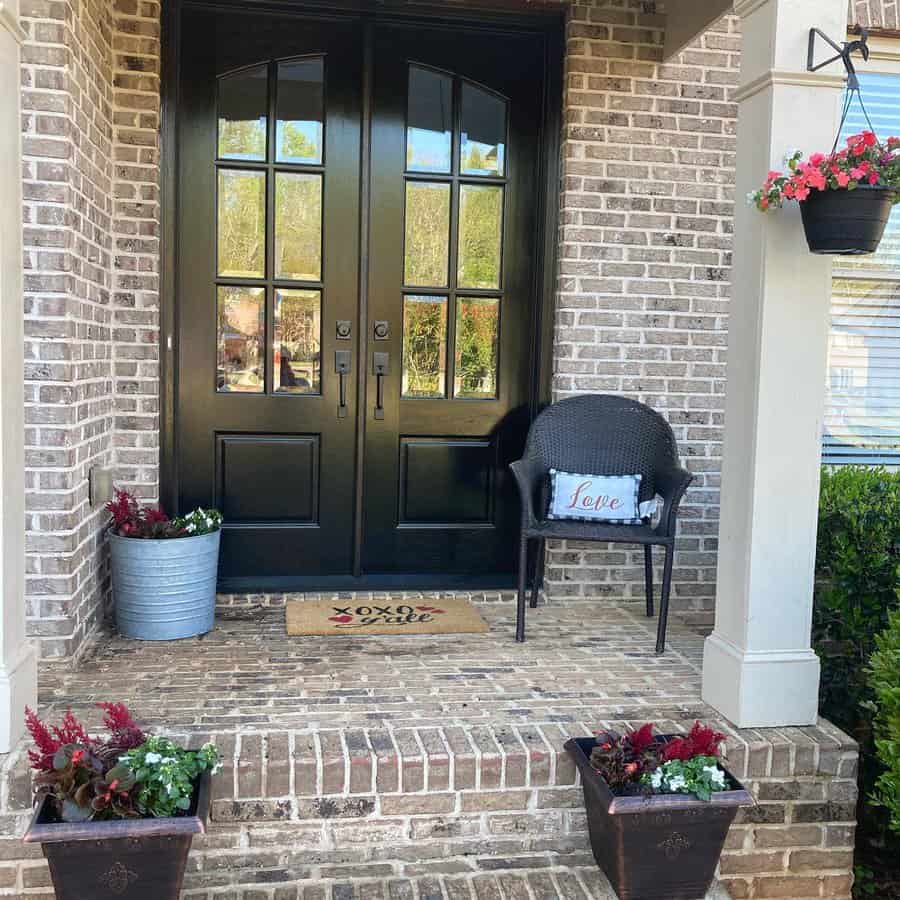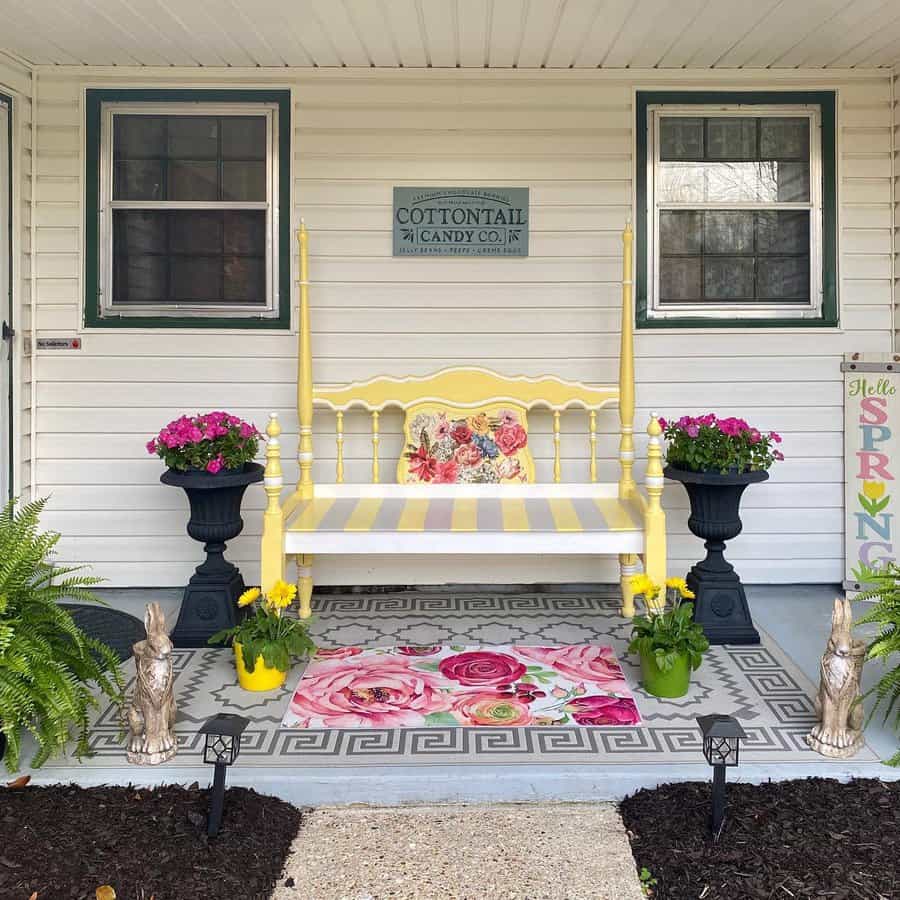 You can hang flower baskets on the ceiling or walls, grow a vertical garden, install planter boxes on your railings, and add window boxes. Add a special touch with some nice potted flowers placed next to the seating area to make your guests feel welcome from the moment they set foot on your front entrance.
8. Front Door
Don't neglect your front door! It plays a major role when it comes to first impressions. Give it a nice coat of paint if needed, and keep it always clean.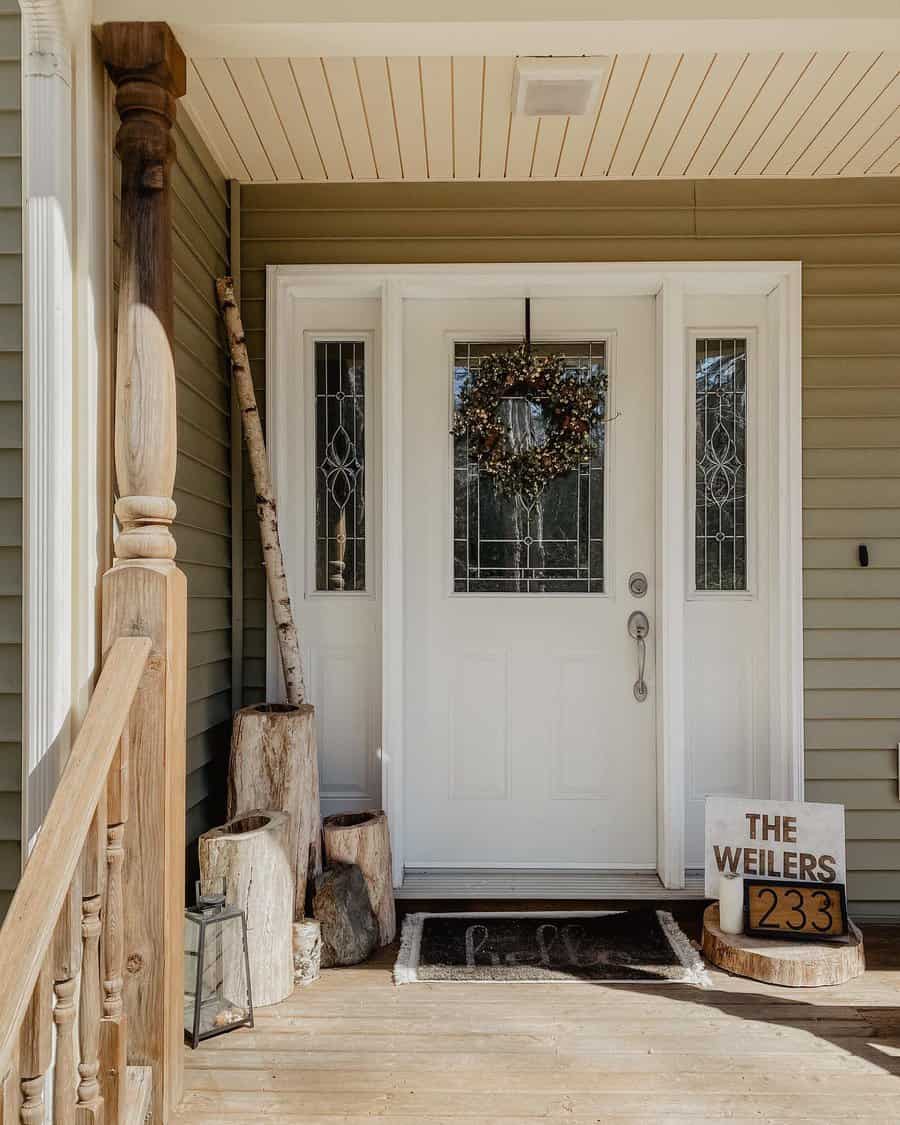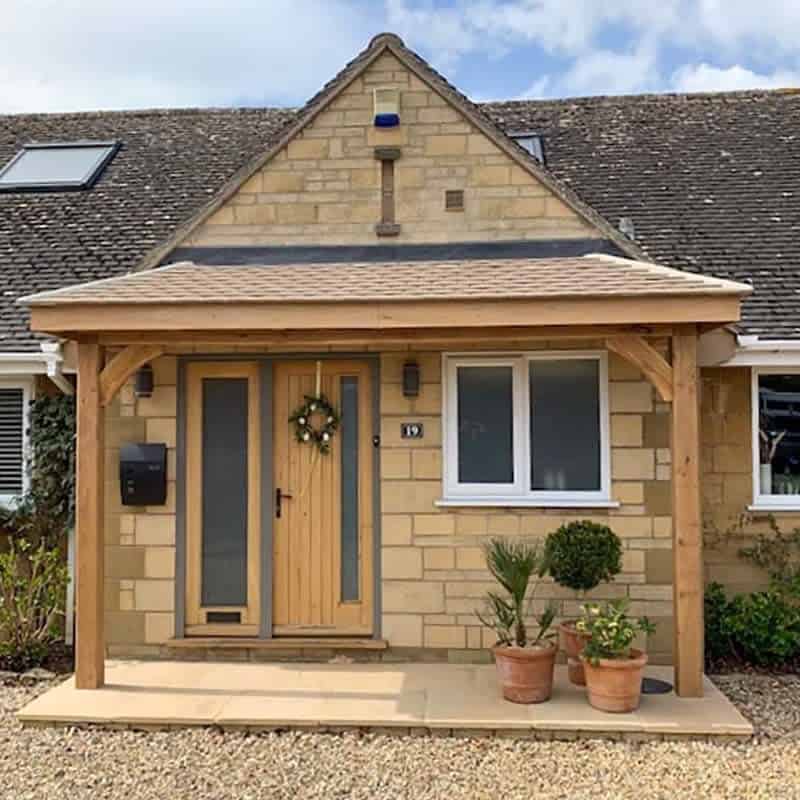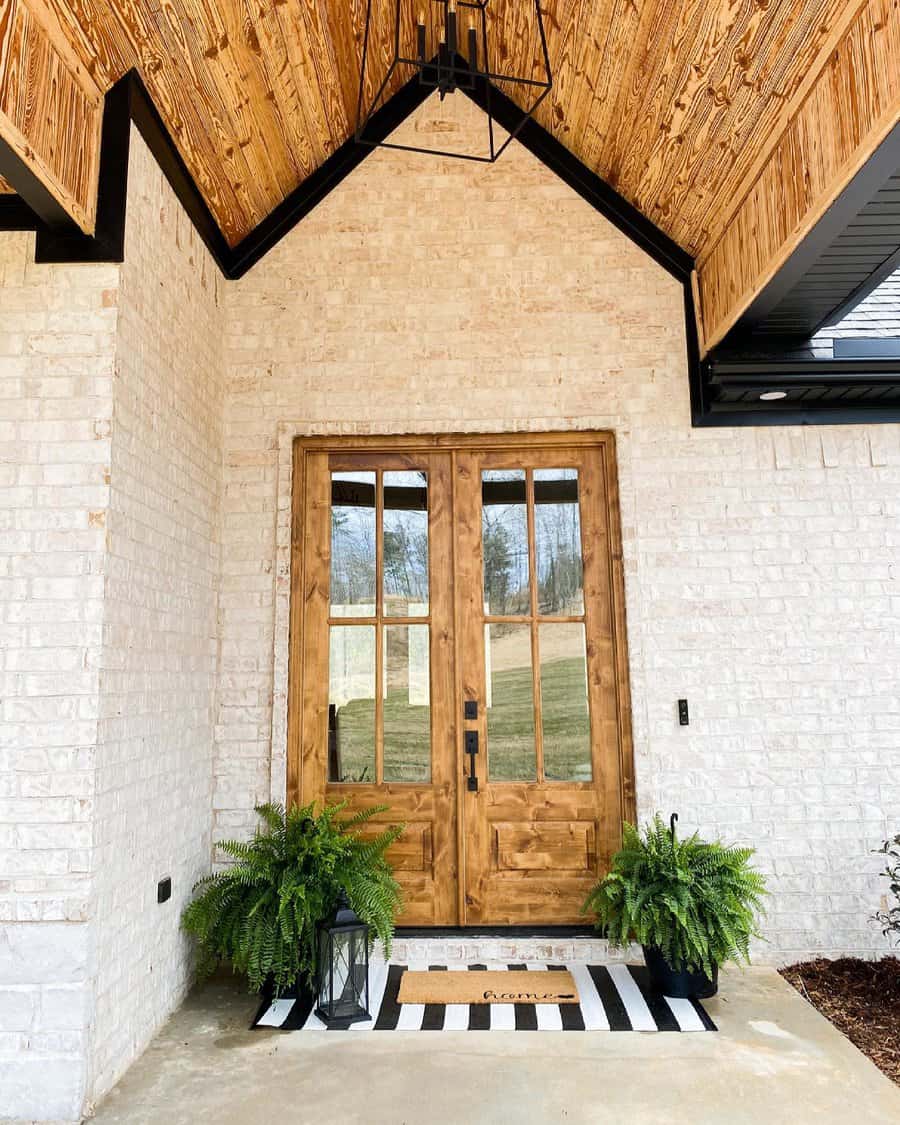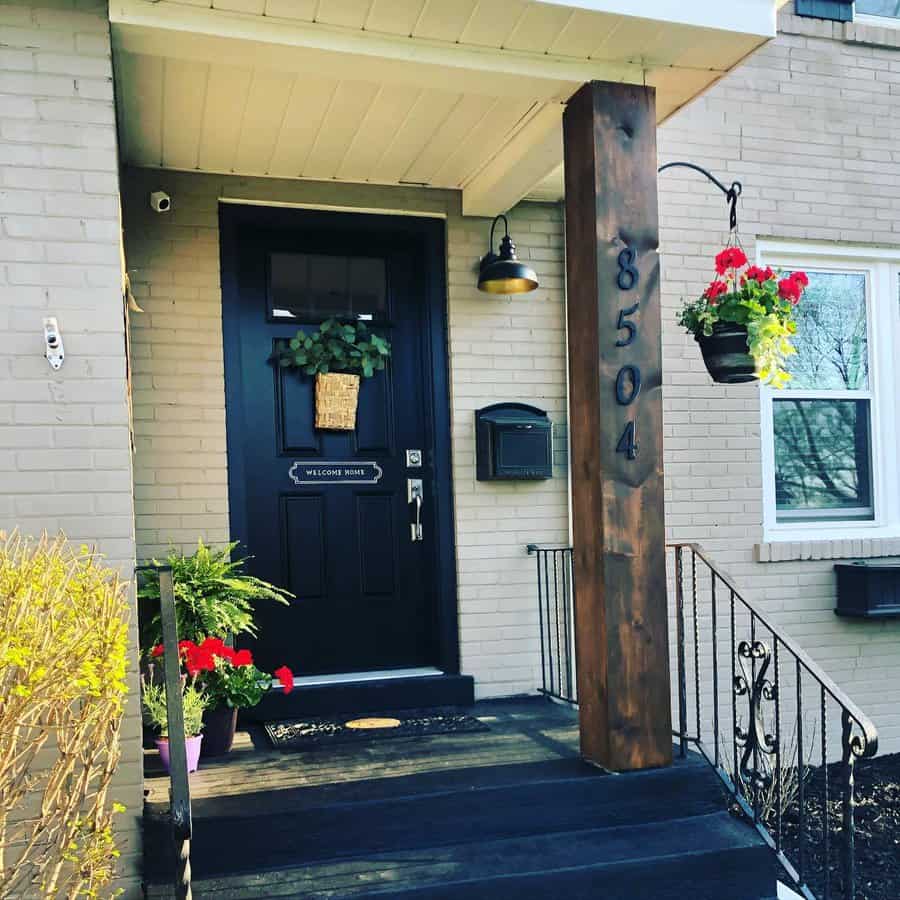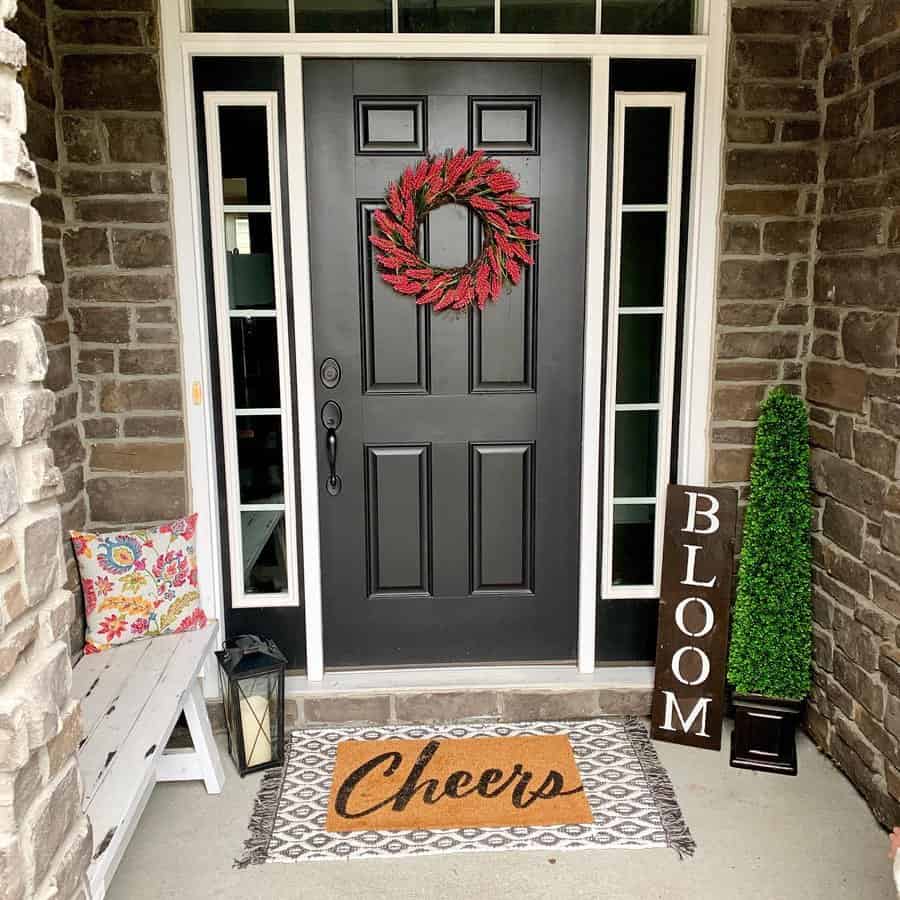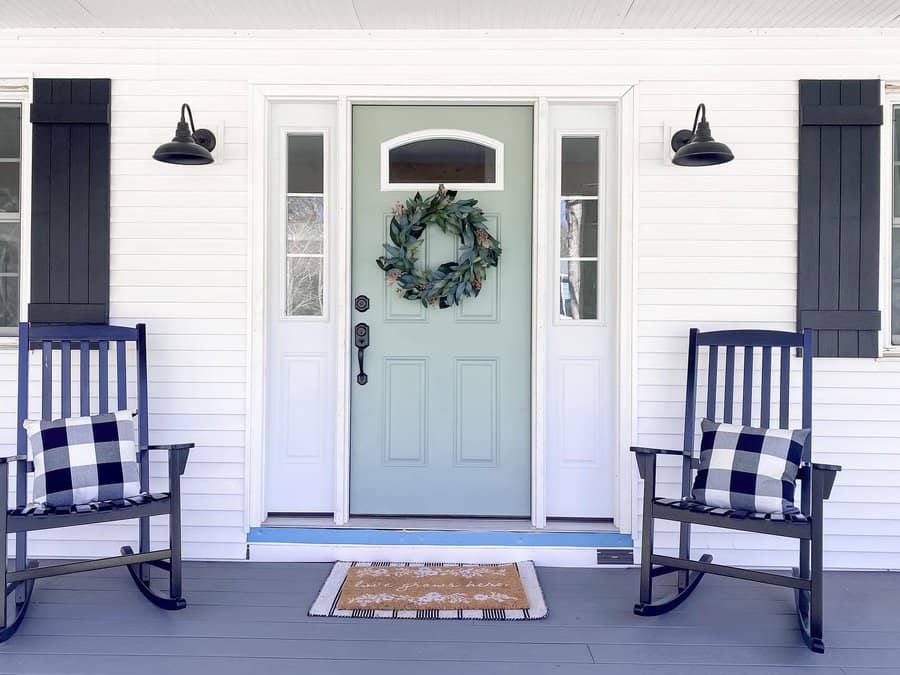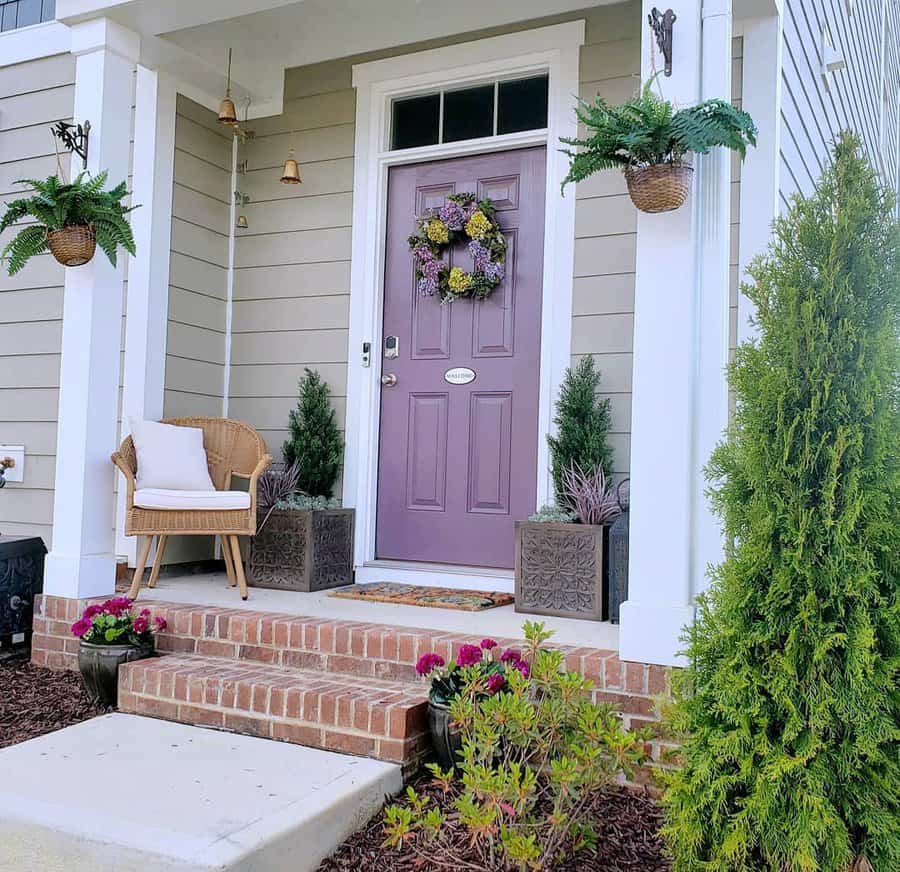 You can accessorize it with flower wreaths, or place planters on each size, instead.
9. Furniture
Rattan, cane, and wicker are great options for porch furniture. Metal furniture is also strong and durable, as well as wood.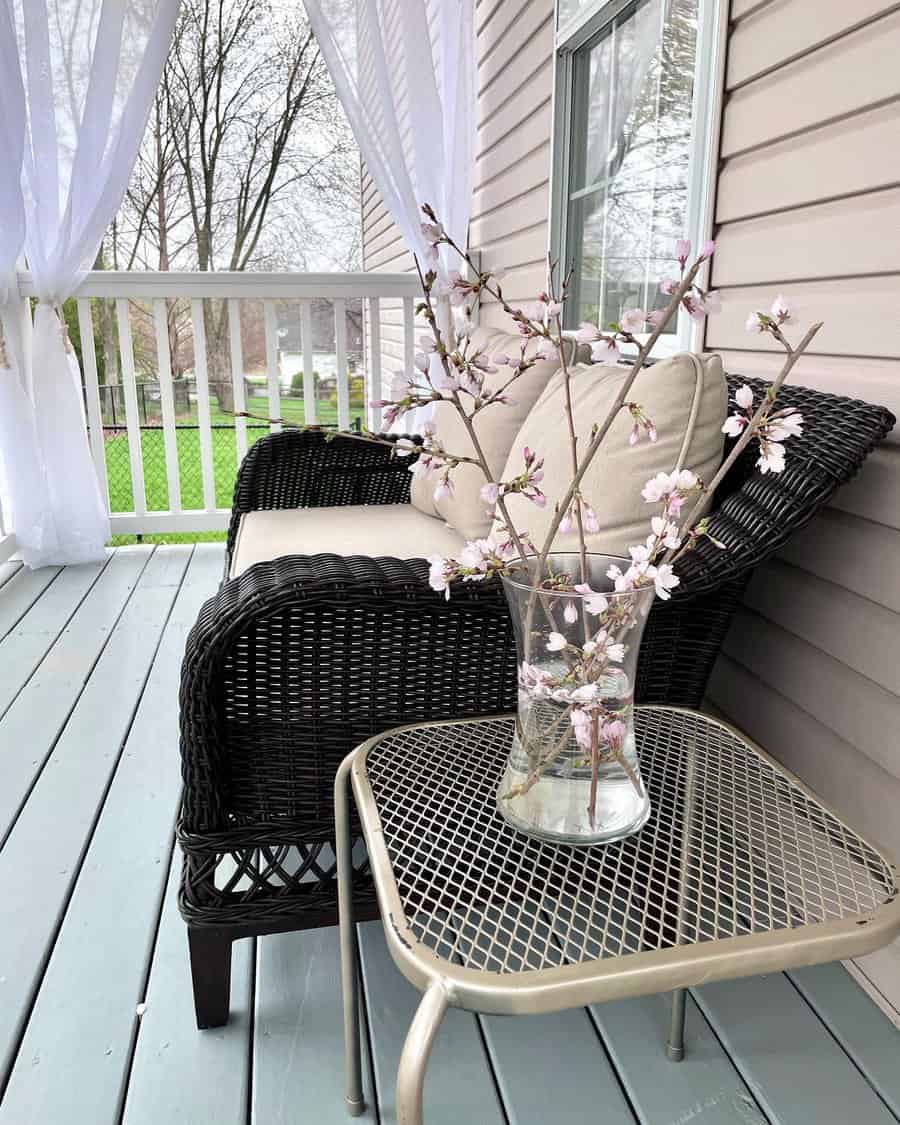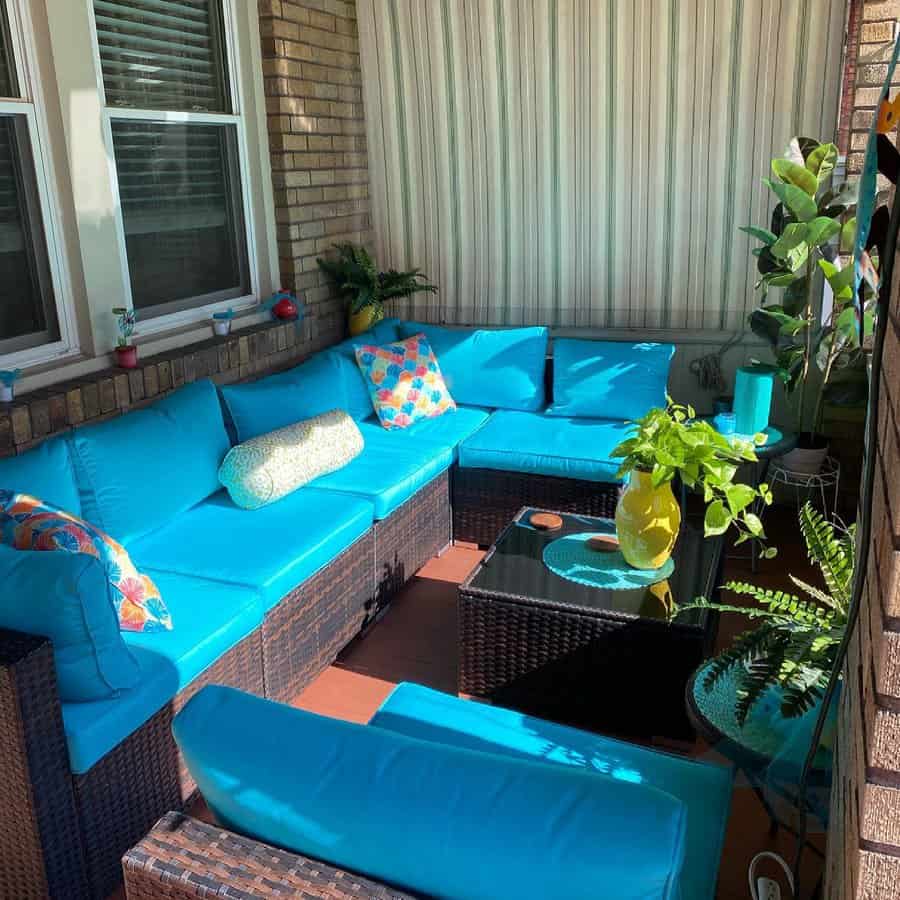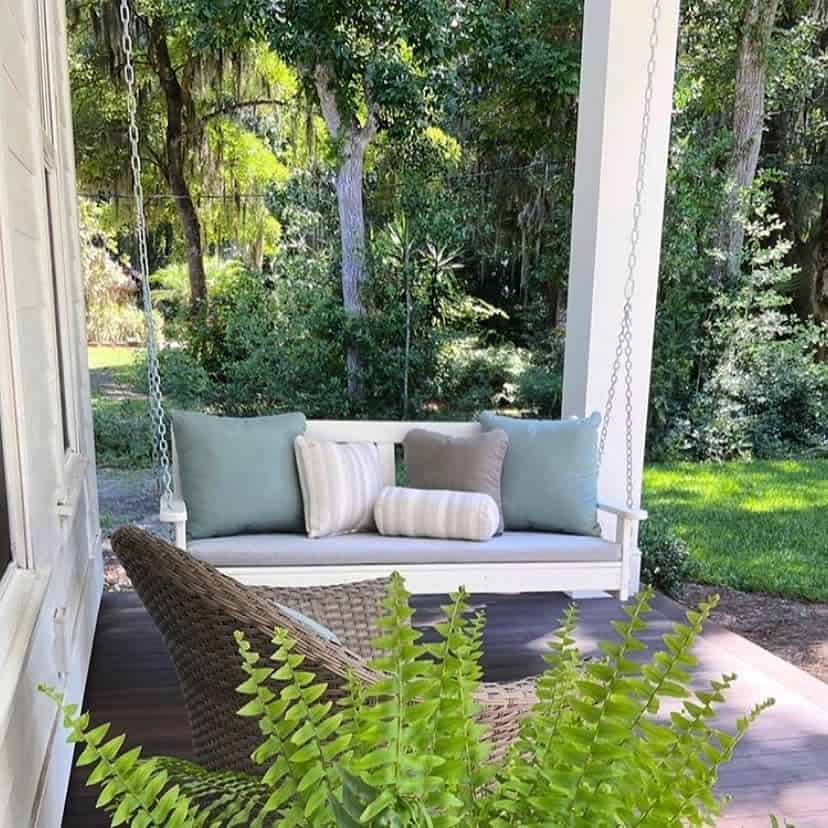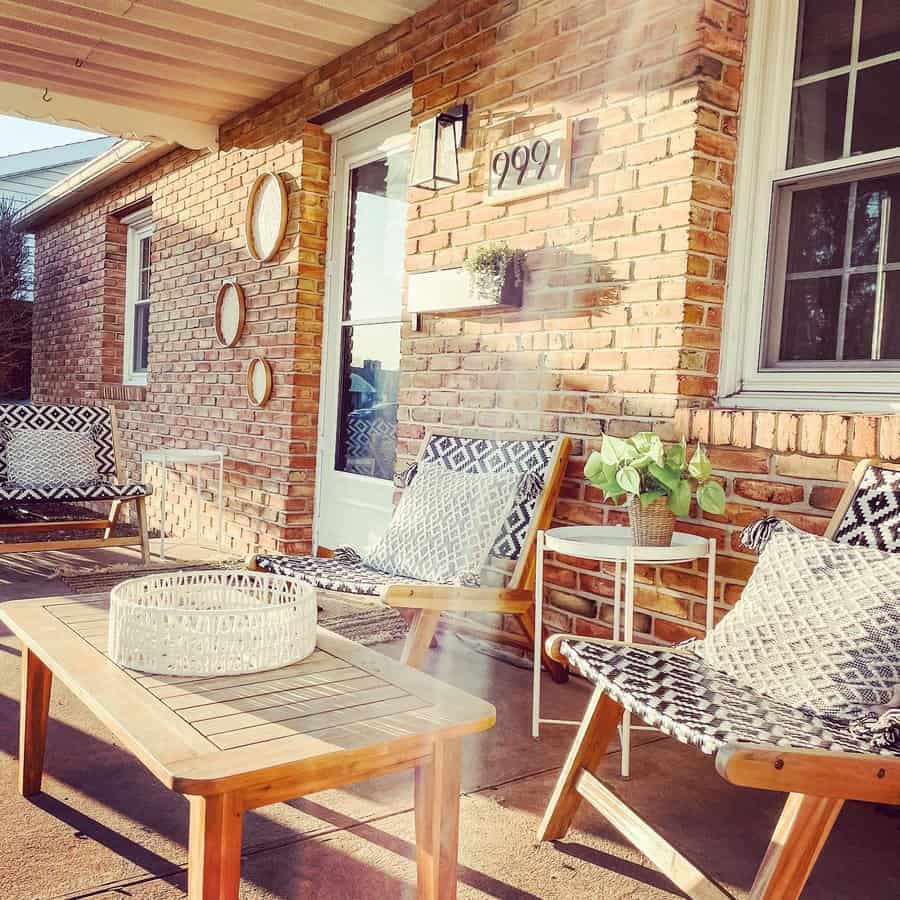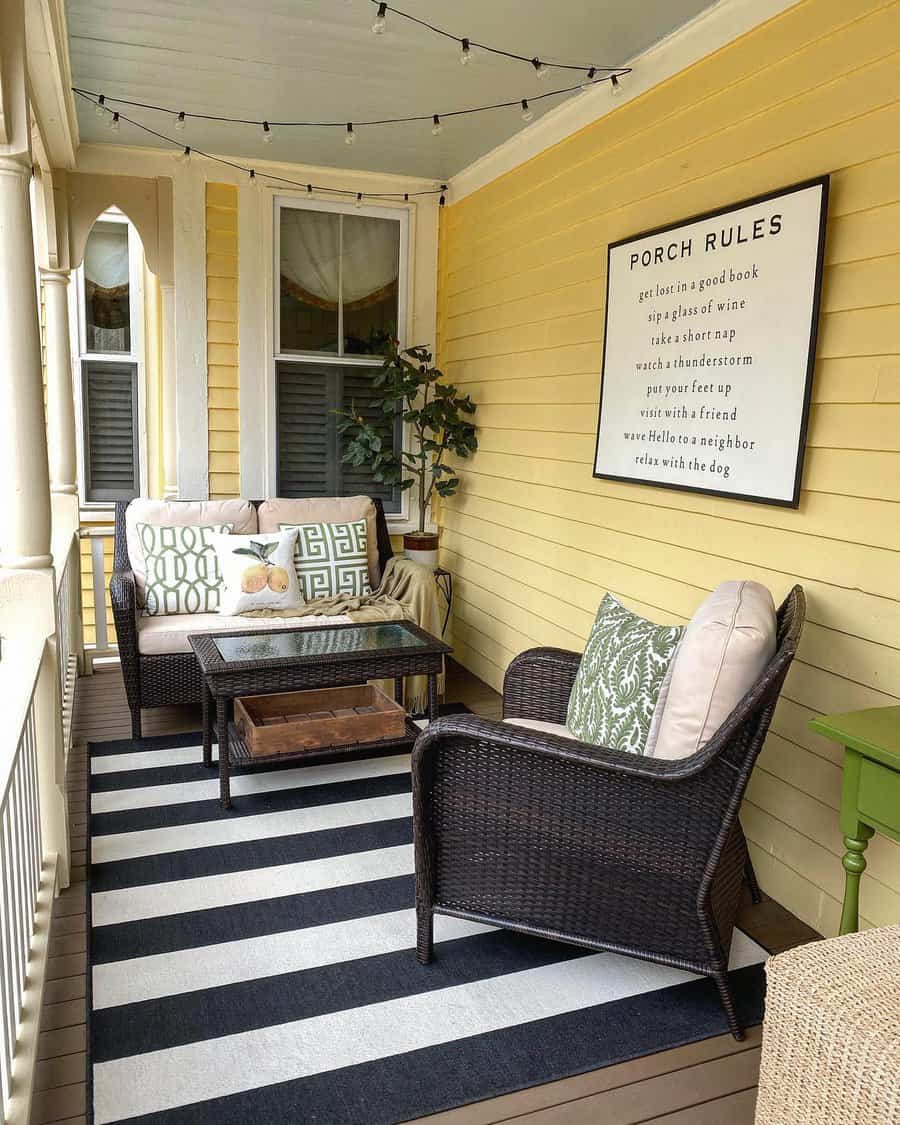 You can choose acrylic fabric for seat cushions, as well as polyester or olefin fiber. They are durable and stain-resistant. Olefin fabric does not absorb water, so it is ideal for outdoor space.
10. Modern
Simple line furniture will give your porch a modern look. Be bold when choosing the front door color: it can be orange or red, to contrast with metal furniture, which accent the black color.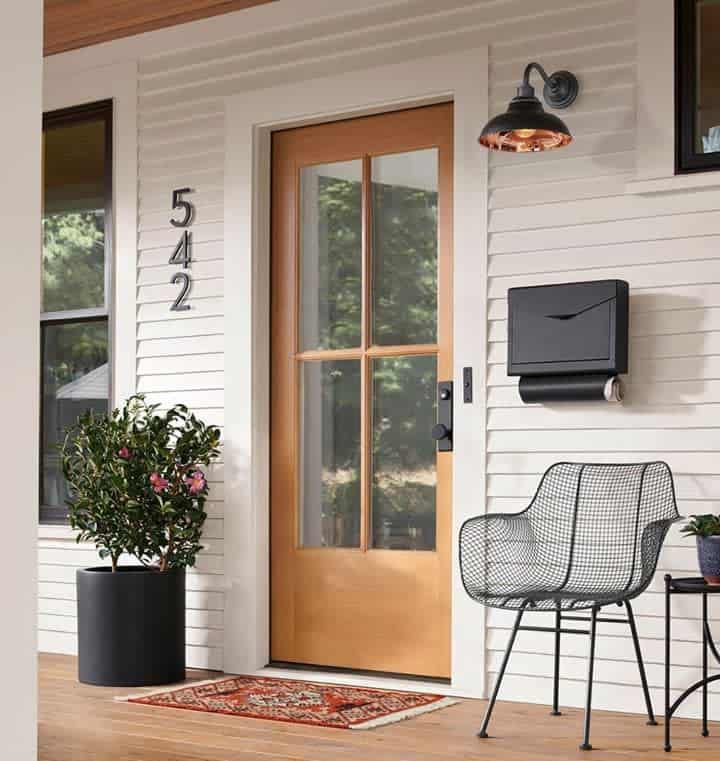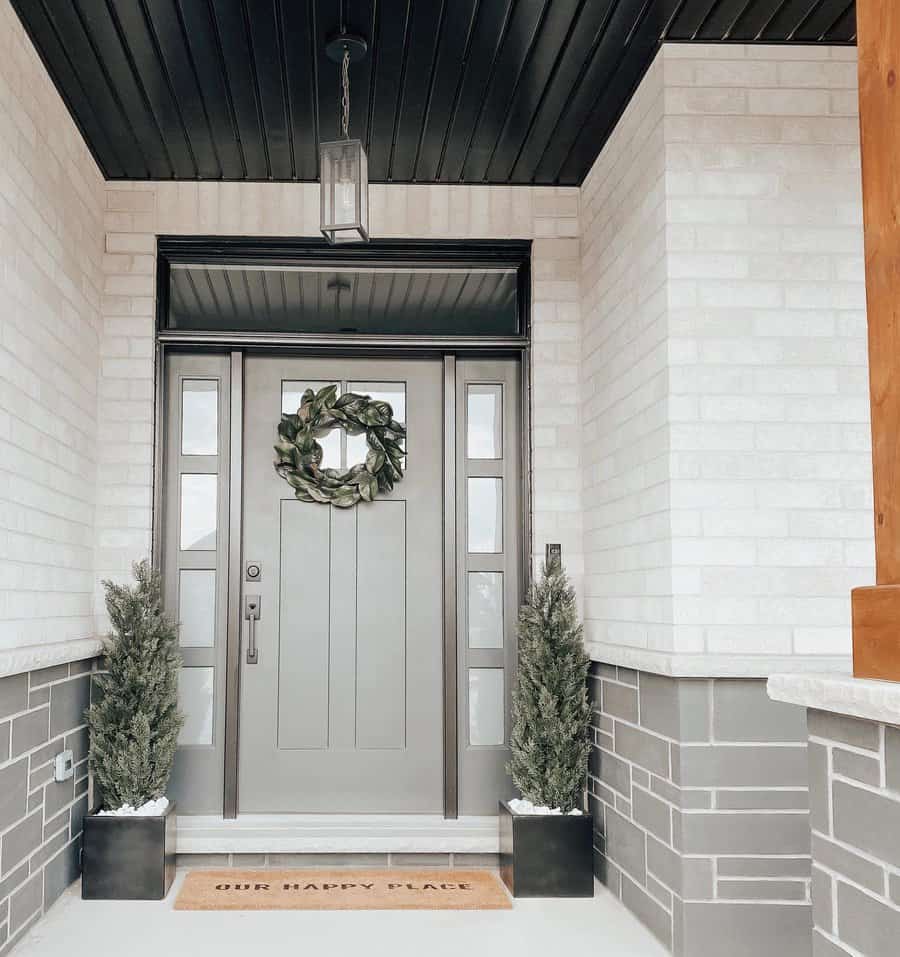 Bold-color planters matching the door with oversized plants make a perfect modern entryway, full of character and personality.
11. Railings
Porches add a lot of curb appeal to your home, but they look unfinished without a proper railing. Porch railings are a safety item so that children and objects don't stumble off the porch.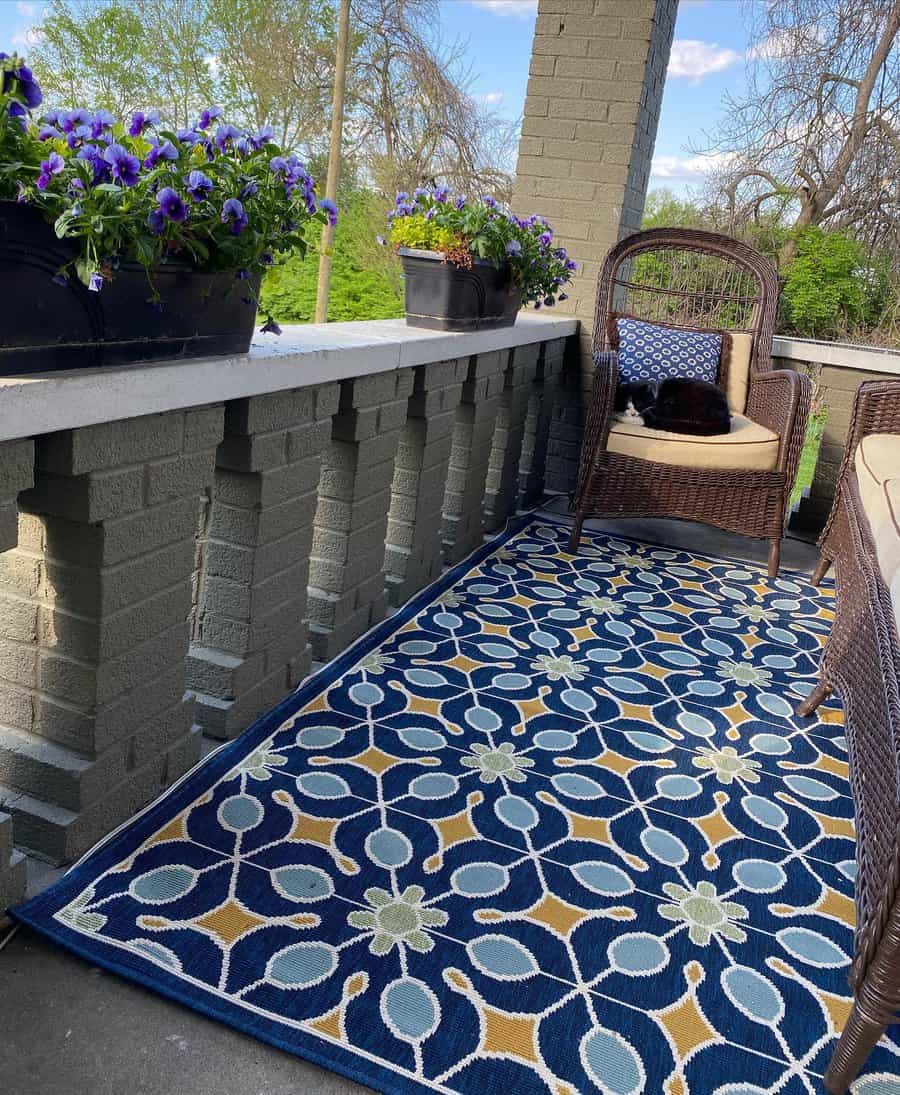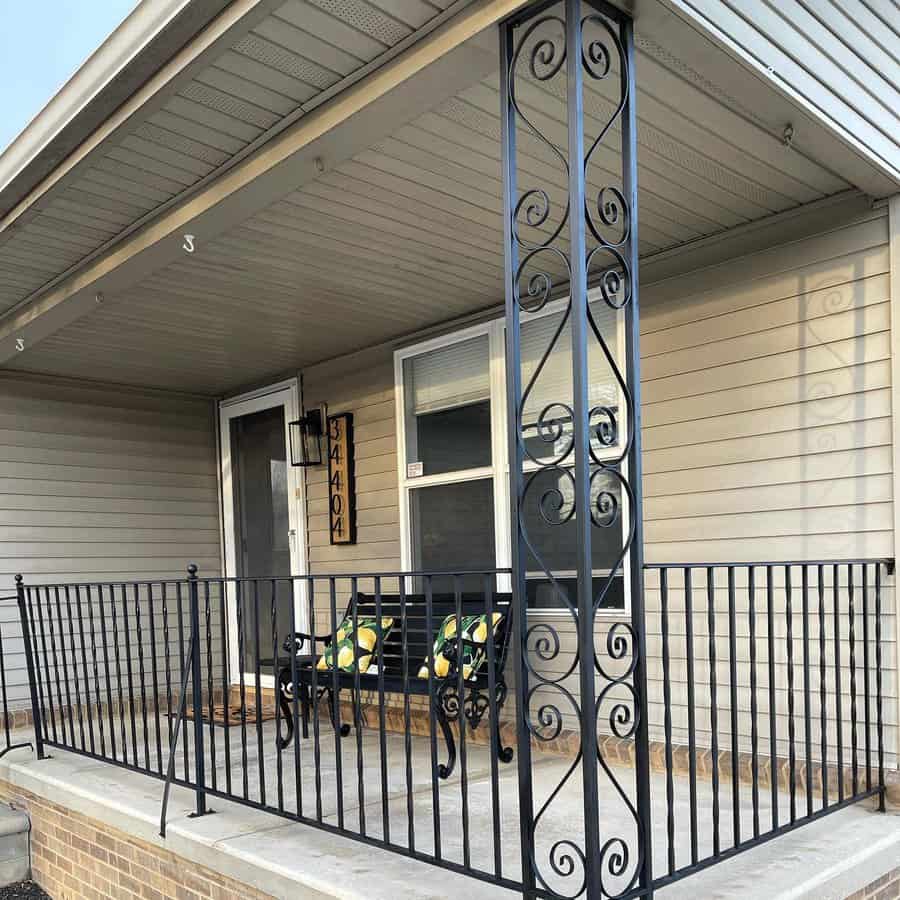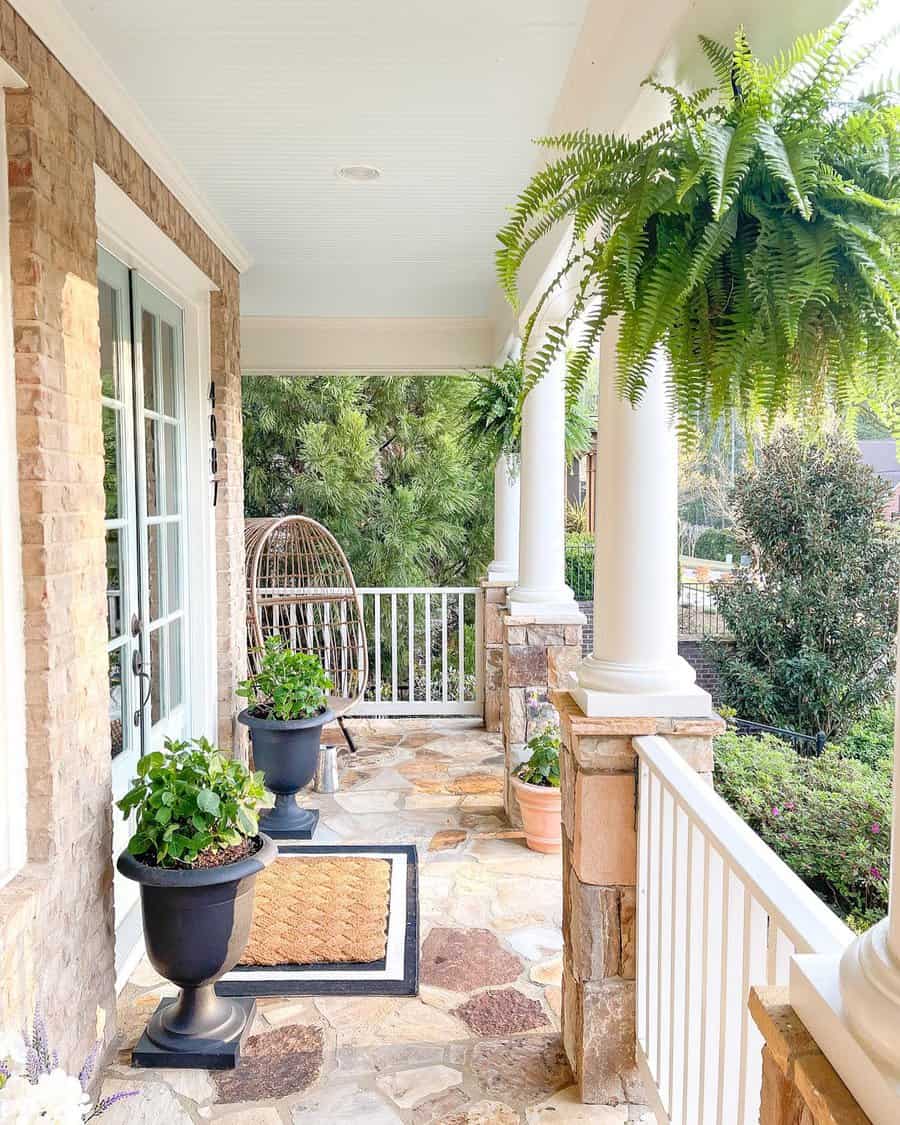 There are several railing styles to choose from, varying from wood to metal, vinyl, and glass. Metal porch railings include wrought iron, aluminum, and steel, and can be painted.
See more front porch railing ideas here.
12. Rustic
You can make your porch look like a mountain retreat with a rustic design. Make use of stones, woodwork, exposed bricks, and farmhouse décor elements. Use ceramic pottery, straw chairs, jute rugs, and other natural elements.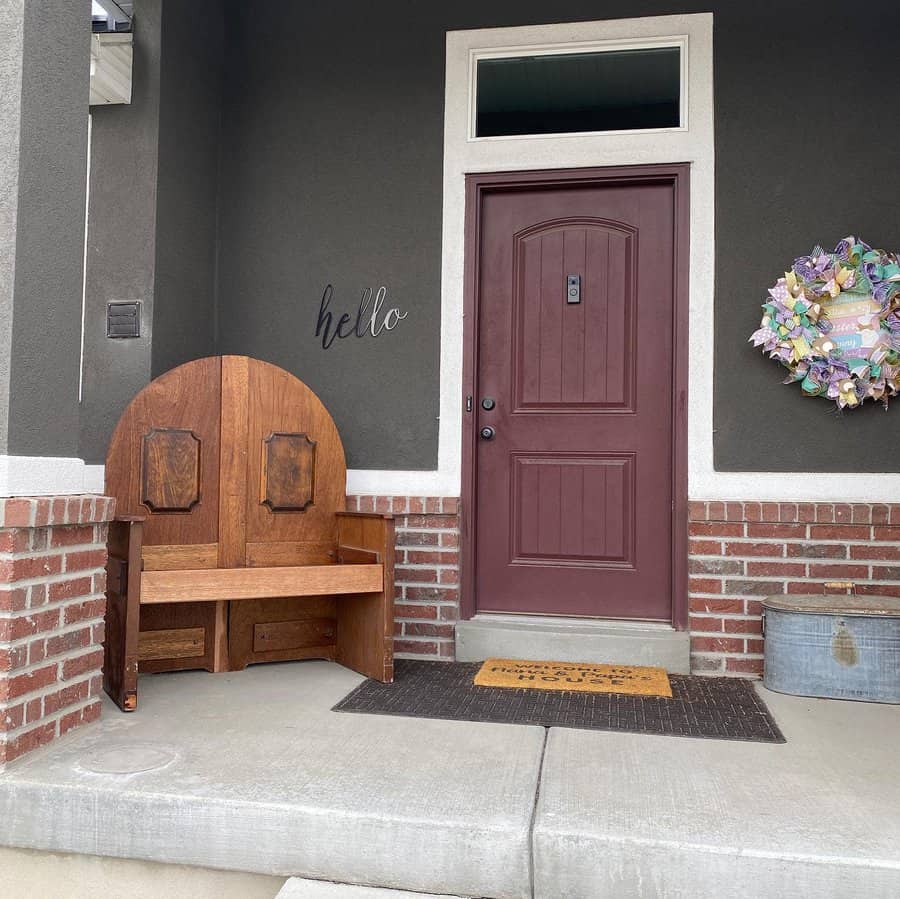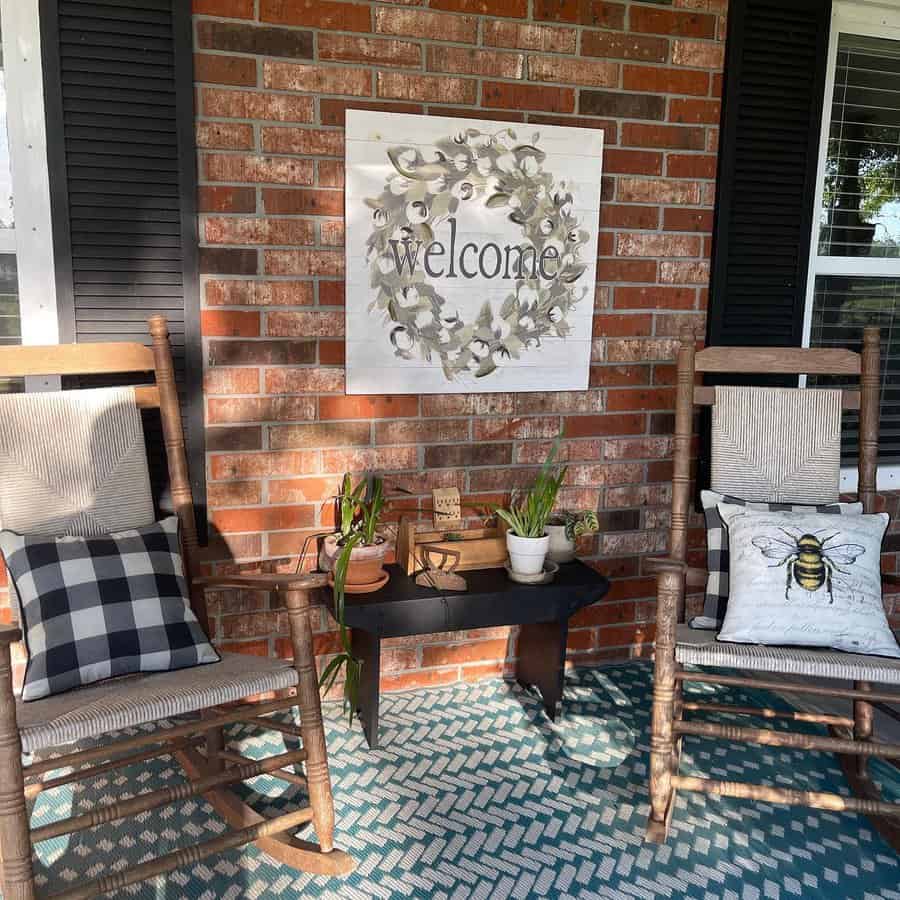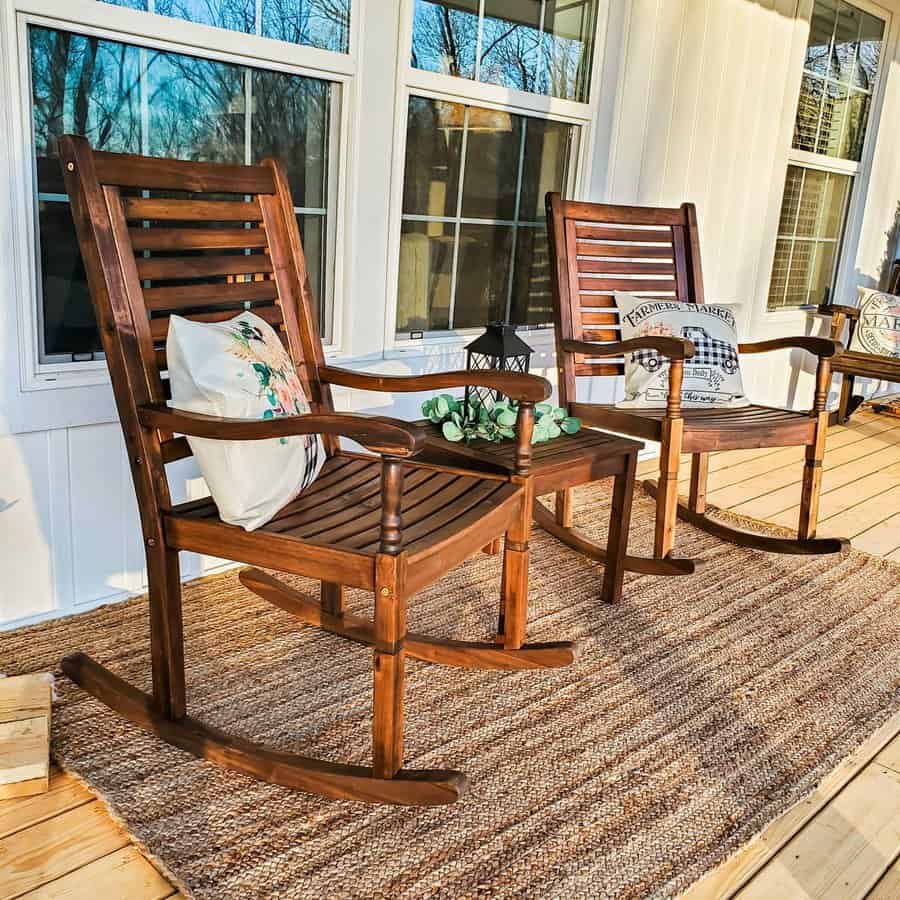 13. Screened
Screened-in porches are a way to enjoy the outdoors without being exposed to rain, direct sunlight, or bugs.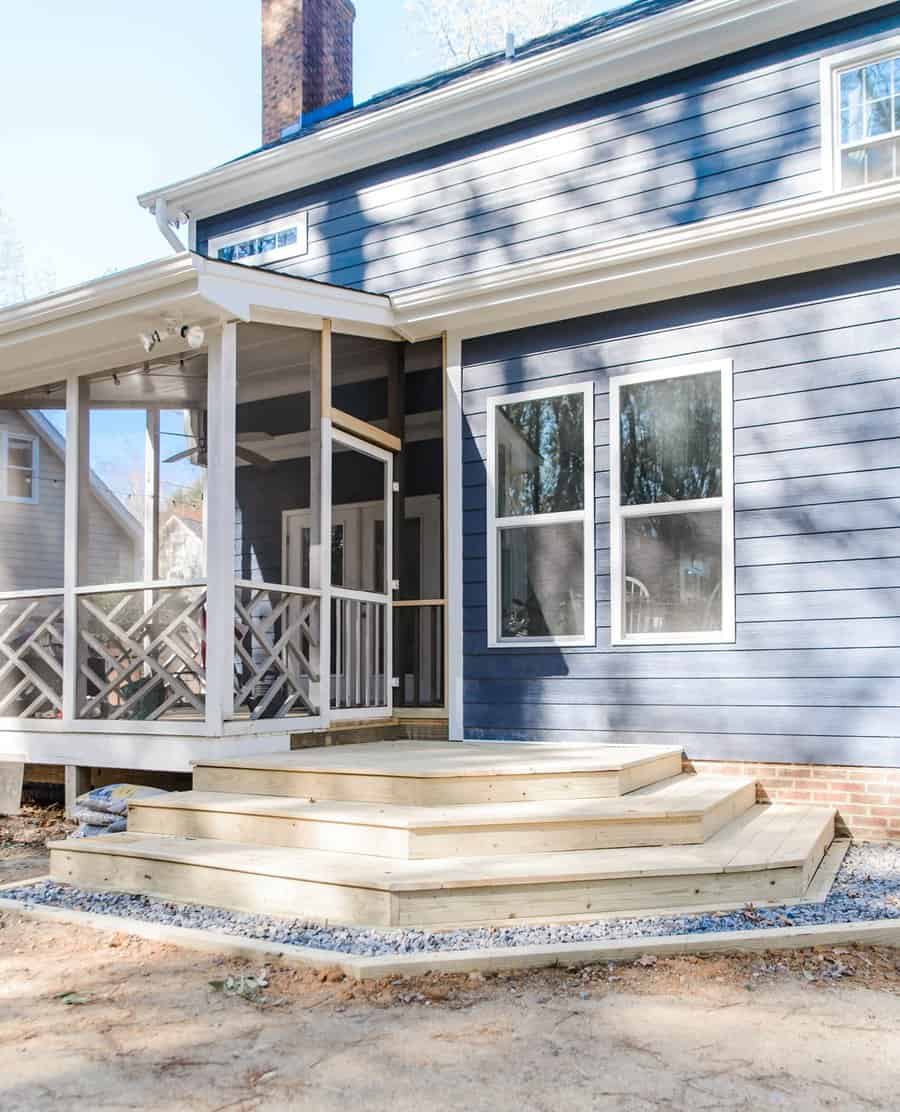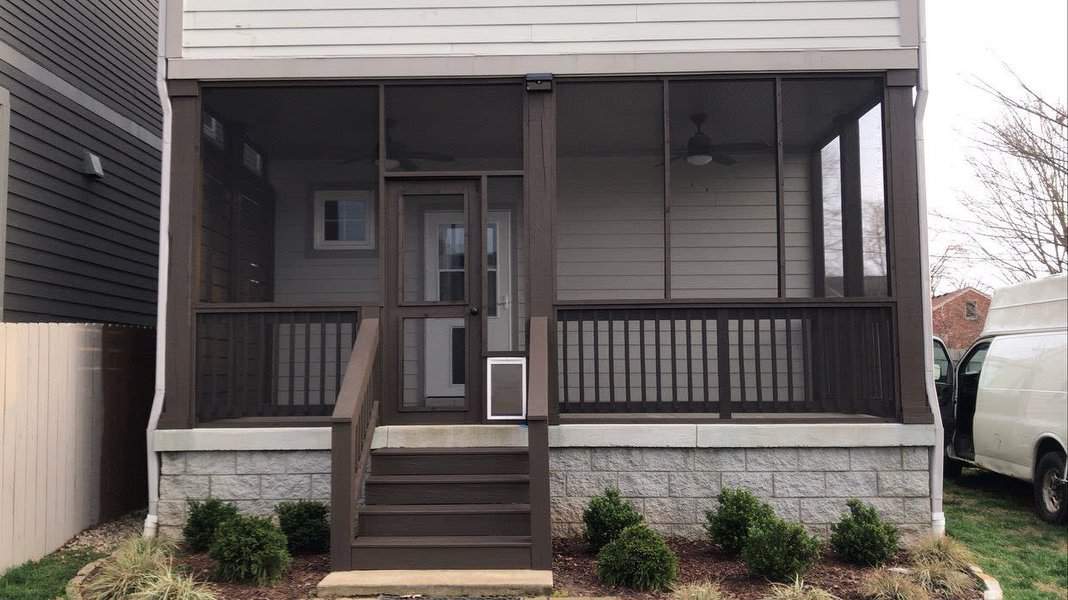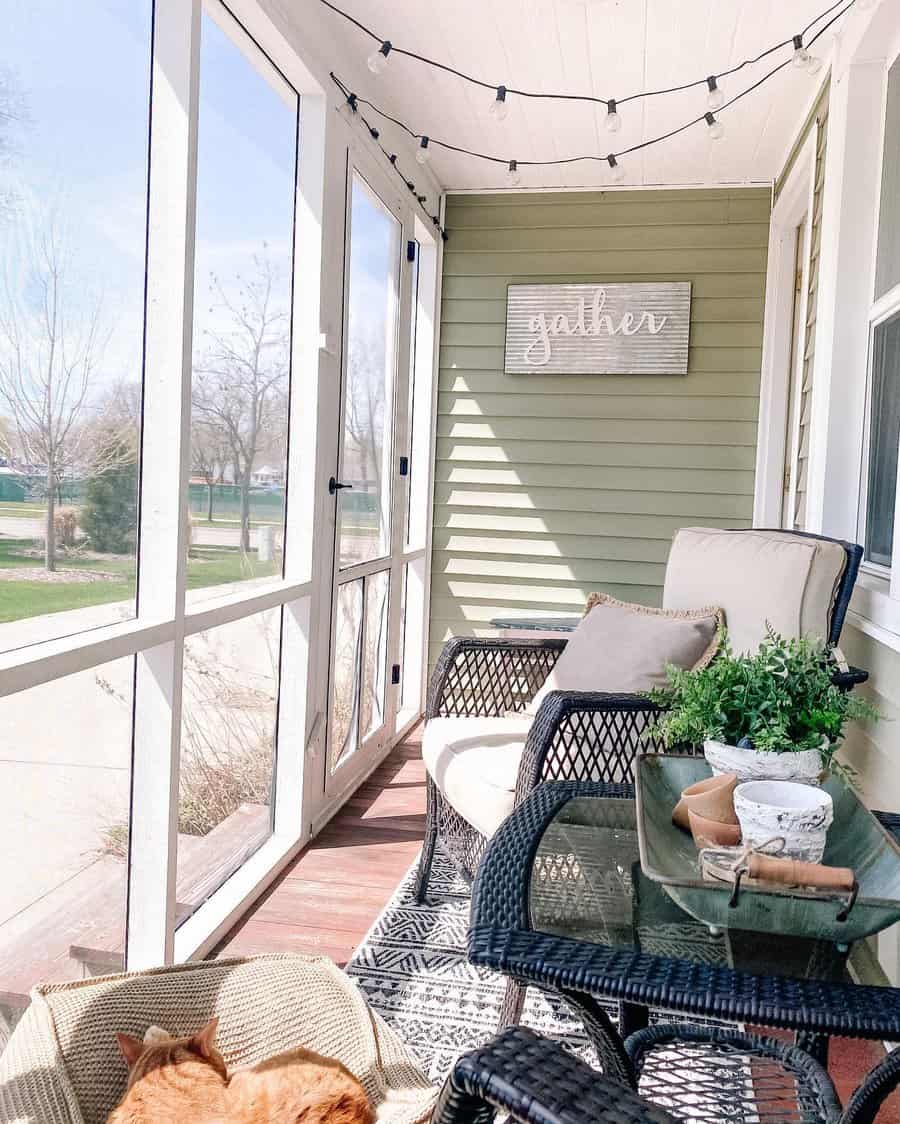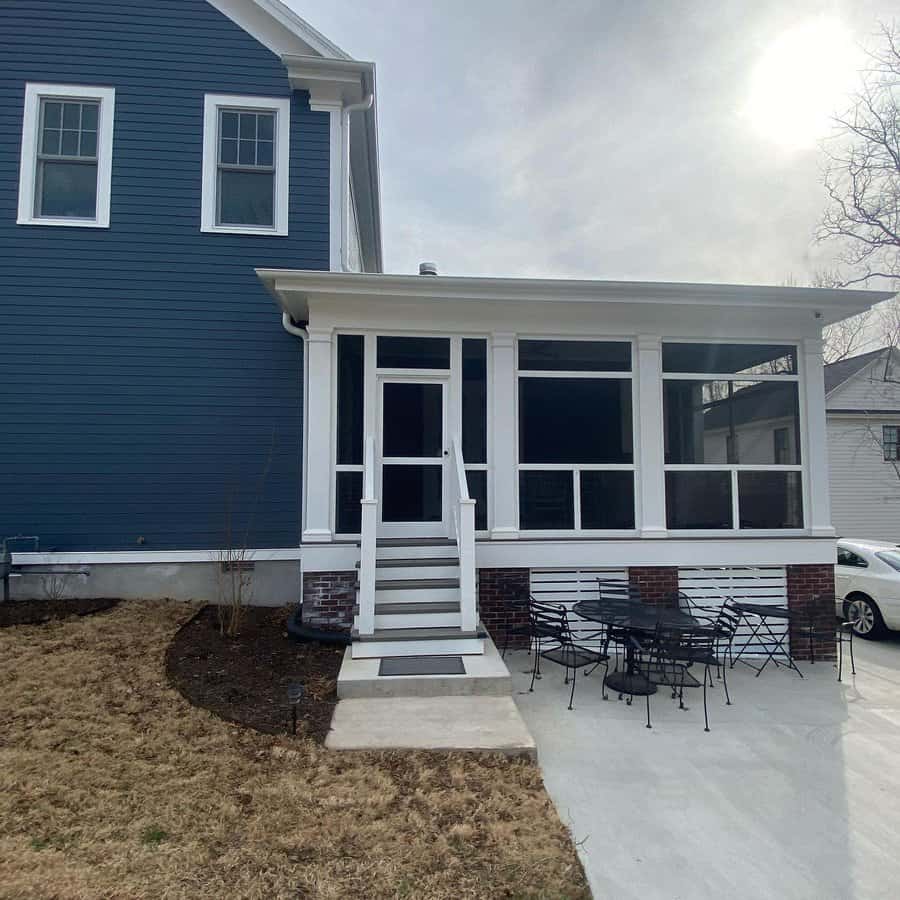 They come at different materials and prices, varying from copper and aluminum, to more affordable options, like brass and fiberglass.
14. White
A few cushions and some colorful potted flowers are enough to give all-white furniture a fresh and joyful look.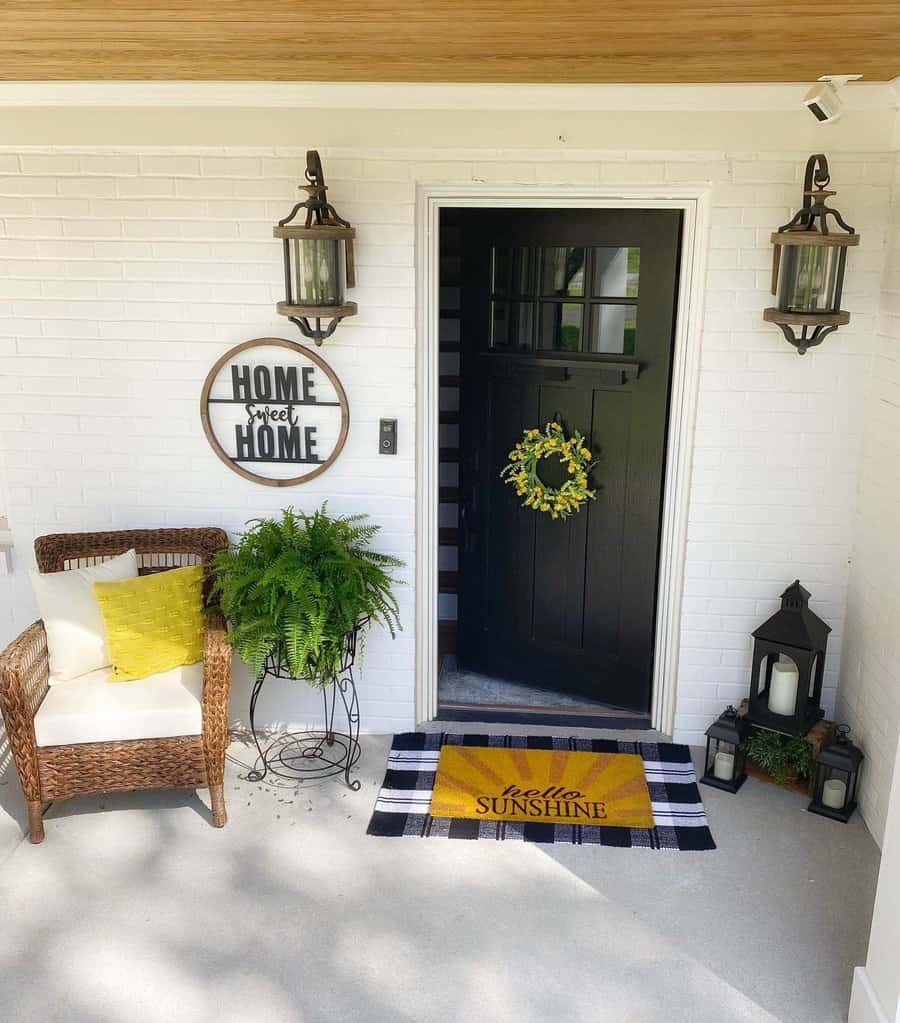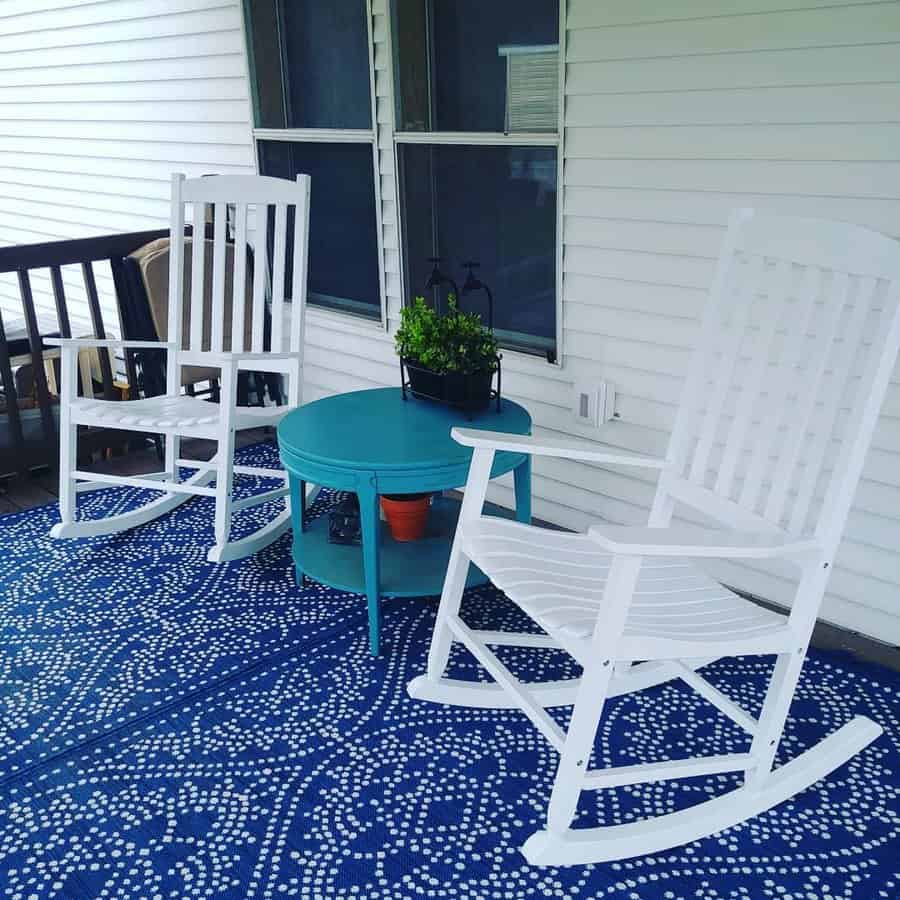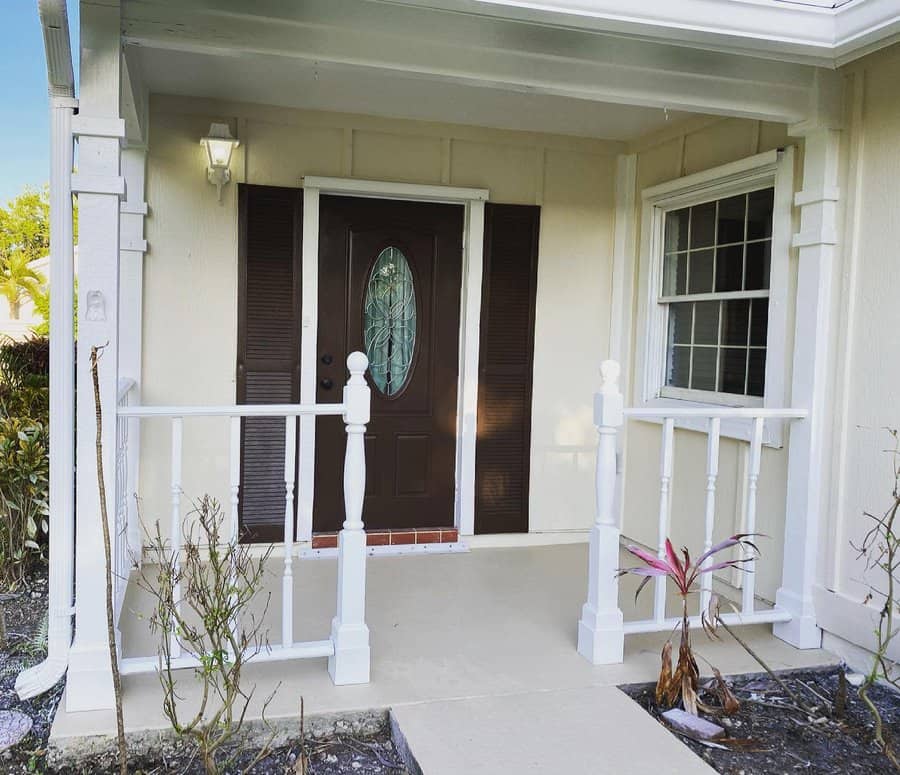 FREQUENTLY ASKED QUESTIONS:
How can I enhance my small front porch? I have no room for any furniture.
You can paint your front door a bold color and add a nice doormat and maybe a flower wreath on the door. Add a couple of planters on each side of the door, if the space allows. If there is no room for planters, place a vase or two at the entrance, by the door. Flowers always bring a sense of welcoming and warmth.
How do I accessorize my wrap-around porch?
You can have separate sitting areas and create different spaces. You can add porch swings with floor cushions in one space, rocking chairs with a side table on another. You can also put a picnic-style table with some chairs, and you'll have an outdoor dining space. You can also build a small play area for the kids, with a sandbox, a chalkboard, and some toys.
Which fabrics can I use on my front porch?
You will need washable fabrics, and polypropylene is probably the best option. Choose removable covers so you can wash them periodically.
Polyurethane laminate fabric is waterproof, apart from being a breathable and flexible material.