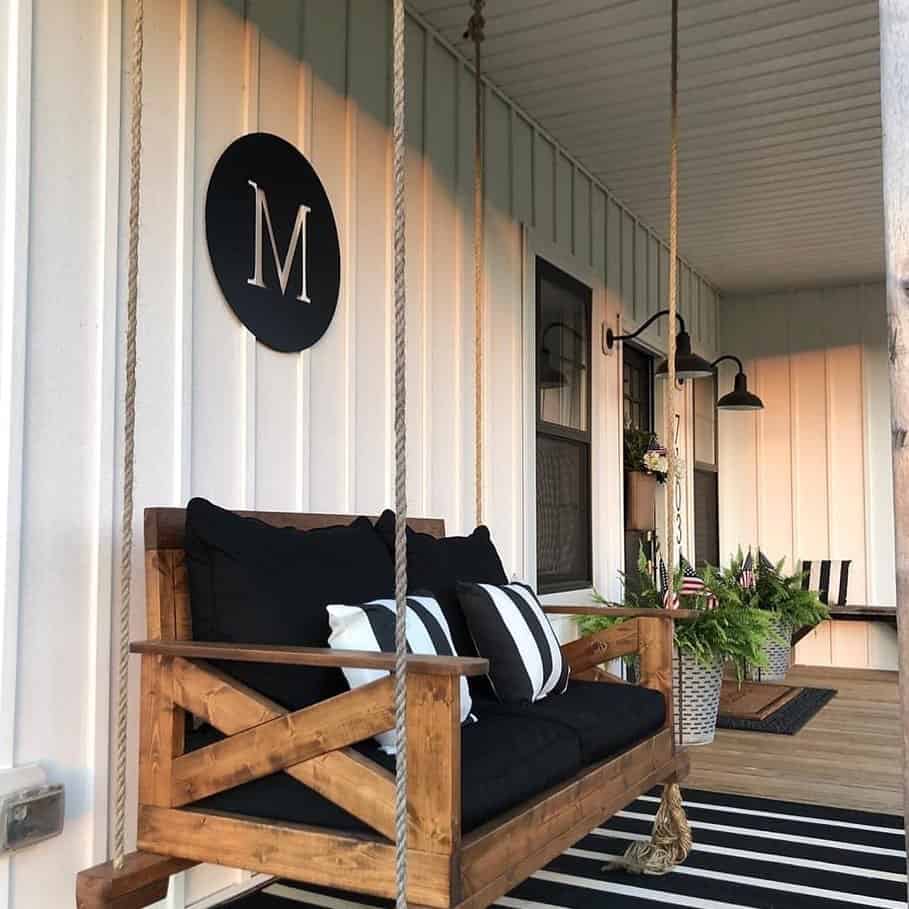 53 Small Front Porch Ideas
A front porch is part of American tradition. It's where neighbors gather to chat, parents sit to watch their kids play, and the elderly like to sit on a rocking chair to read and rest. It is your home's first impression, and you want it to look nice and welcoming.
Even if you have a small house, a front porch is always inviting and can add style to your home. There is a lot you can do to turn a simple entry space into a cozy porch you'll love to enjoy with friends and family. We have made a selection of small front porch ideas, for you to get inspired.
1. Opt For Exposed Brick Walls
If you have a small front porch and are looking for ways to make it look bigger, exposed brick walls and stamped tiles are a great way to add texture and visual interest. Use plants by stacking potted plants in the corners or along the walls. You can also hang wicker furniture and rugs on exposed walls; this will help to create an illusion of more space.
Paint the railing balustrades in cheerful colors to add character, or pick classic white if neutral color schemes are more up your alley. And don't forget to add some lighting – strings of lightbulbs across exposed beams or sconces near the front door will make your porch warm and inviting.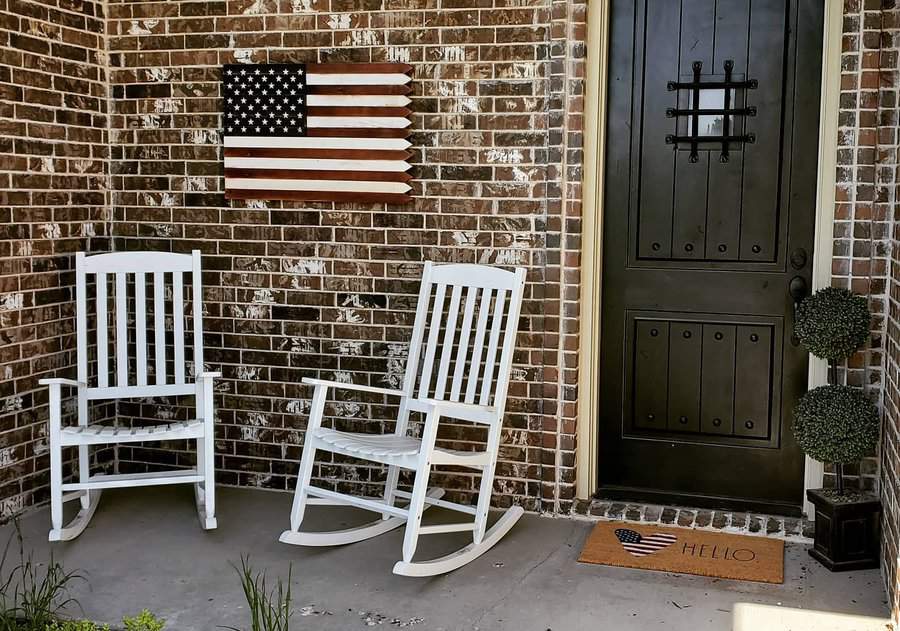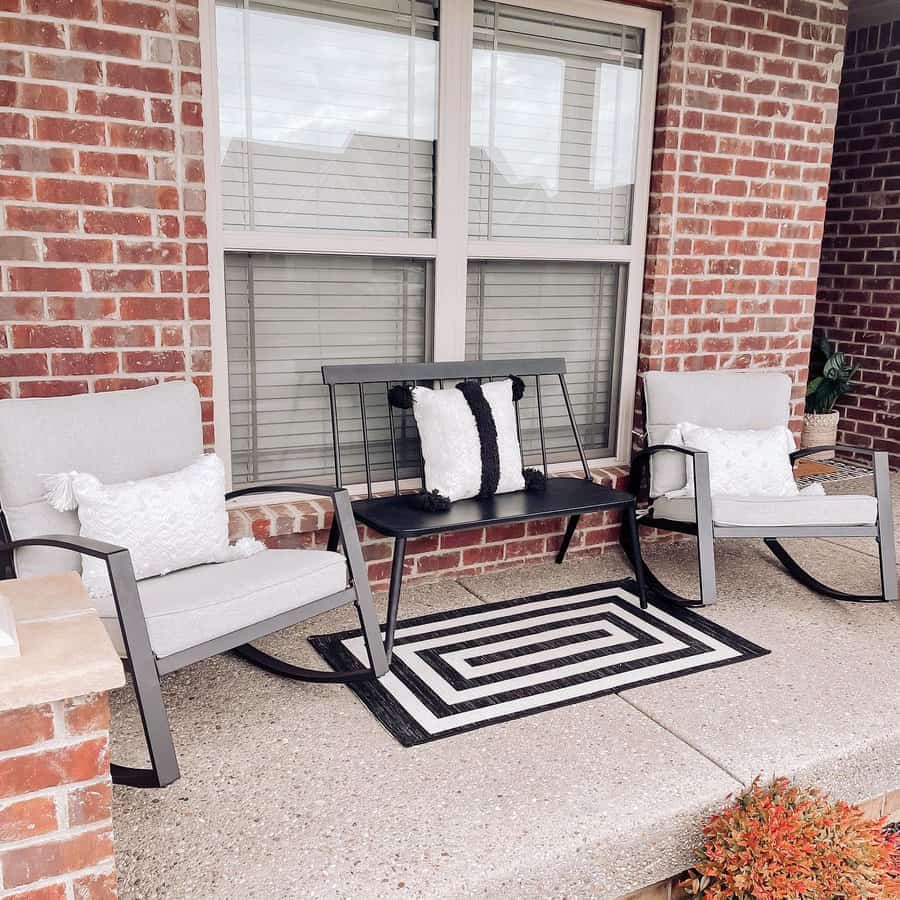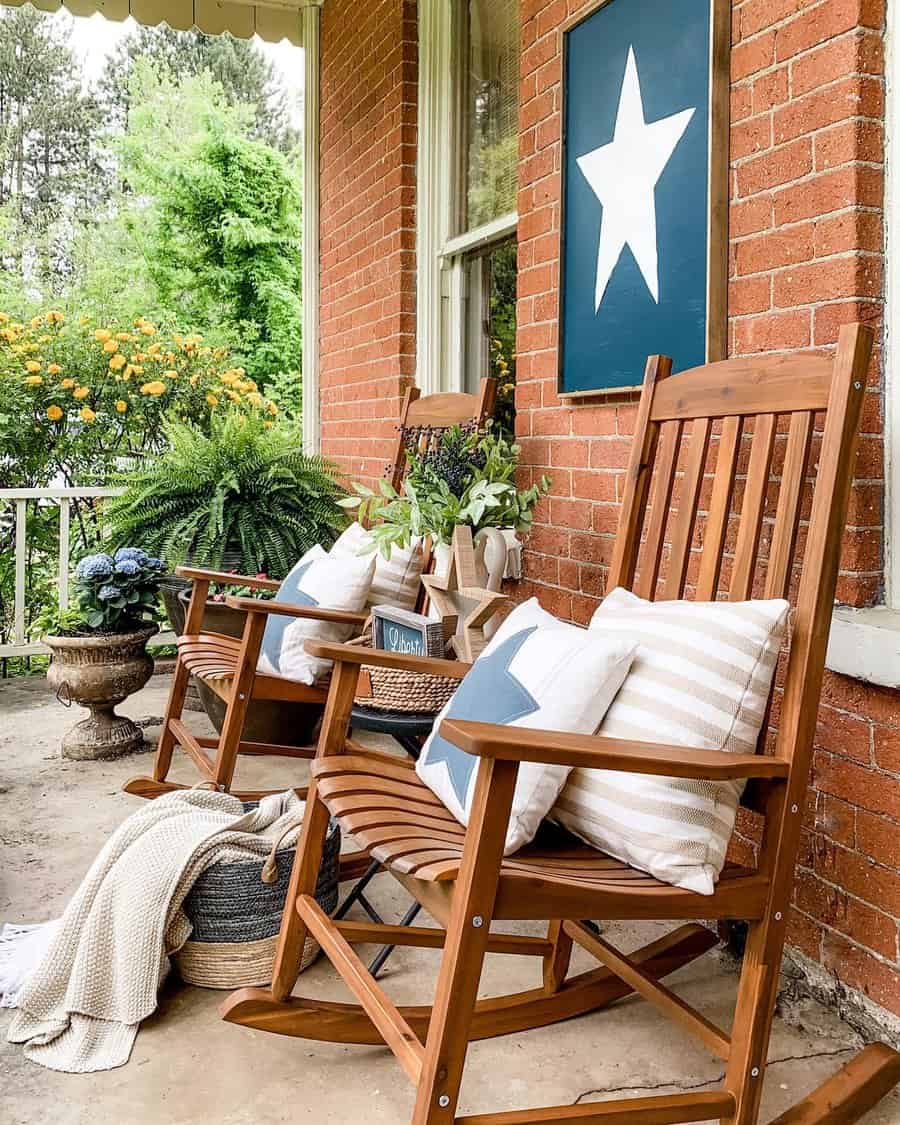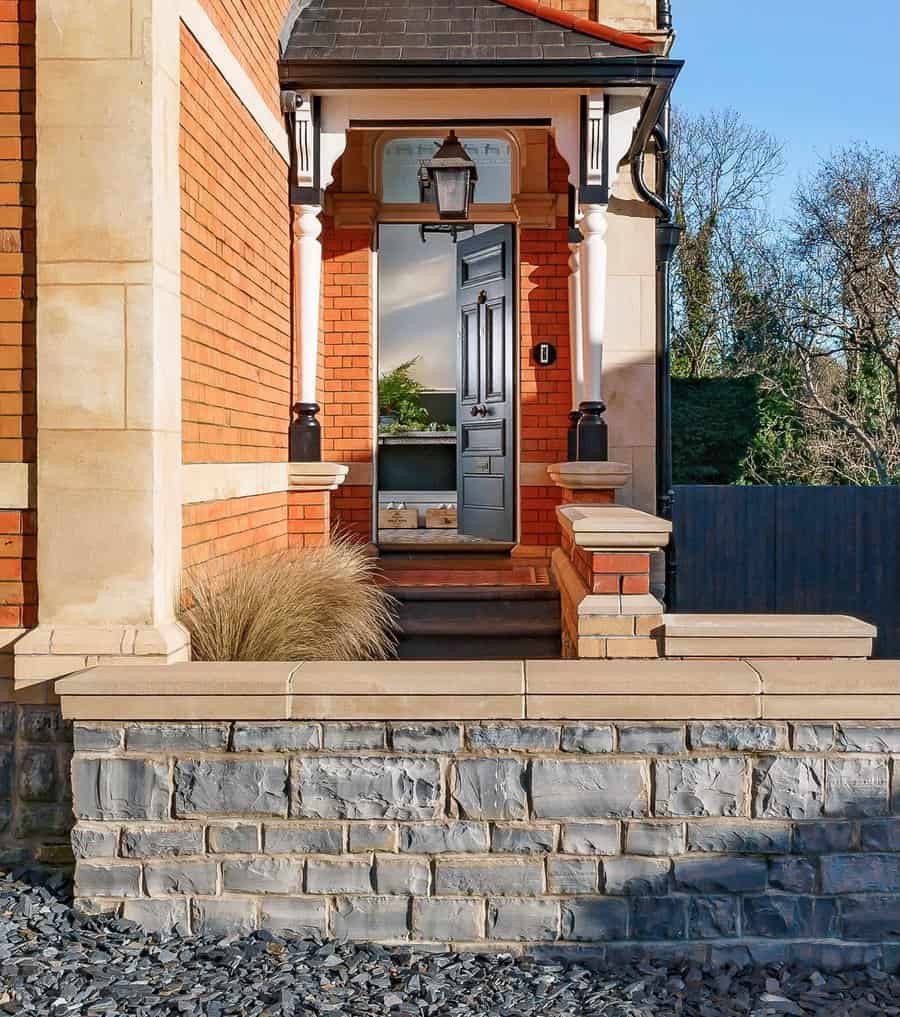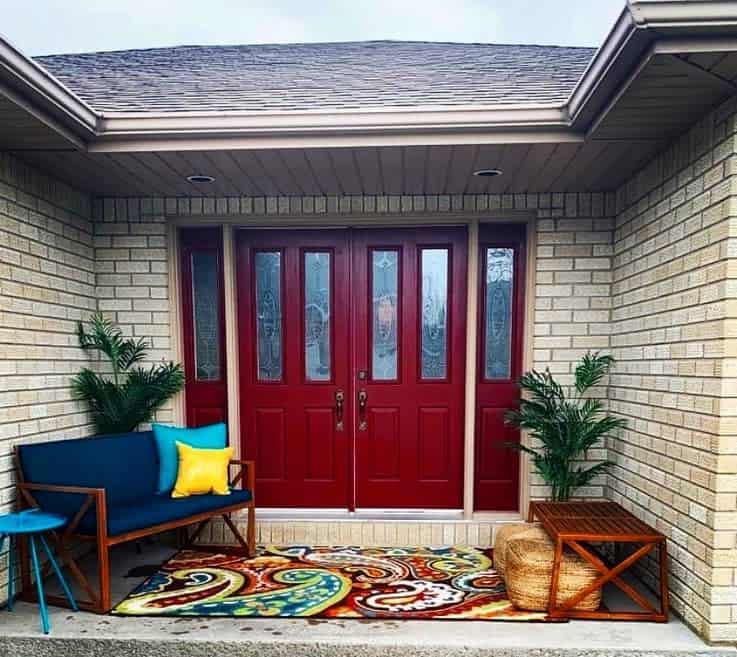 2. Add Minimal Seating For A Budget Makeover
Revamping the front porch doesn't have to be expensive. A low-cost makeover is as easy as adding some seating and a coffee table. With just a few items, you can turn your front porch from drab to fab.
Even if that isn't in your budget, a few cushions, a throw blanket and some pillows placed on the floor will provide the comfort of outdoor seating without breaking the bank.
For extra flair, add an inviting touch with a small coffee table for displaying flowers and small decor items. With these simple changes, you'll see an instant transformation of your home's entrance.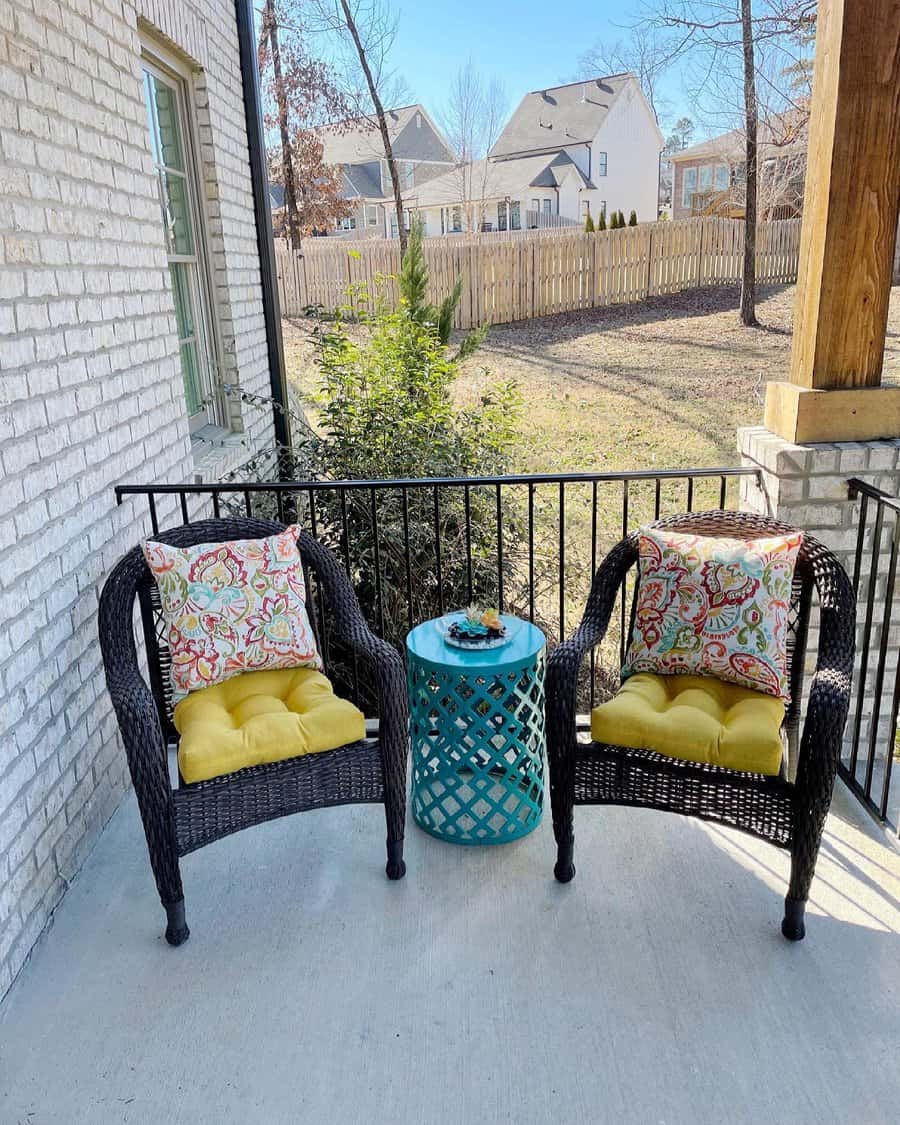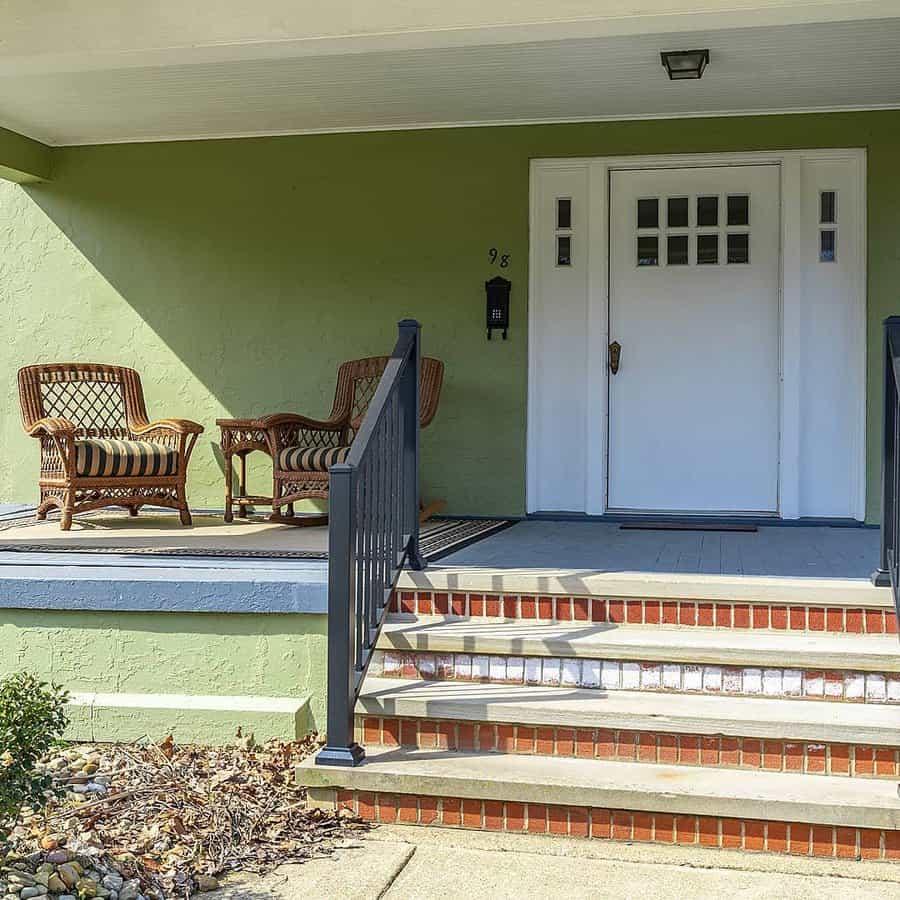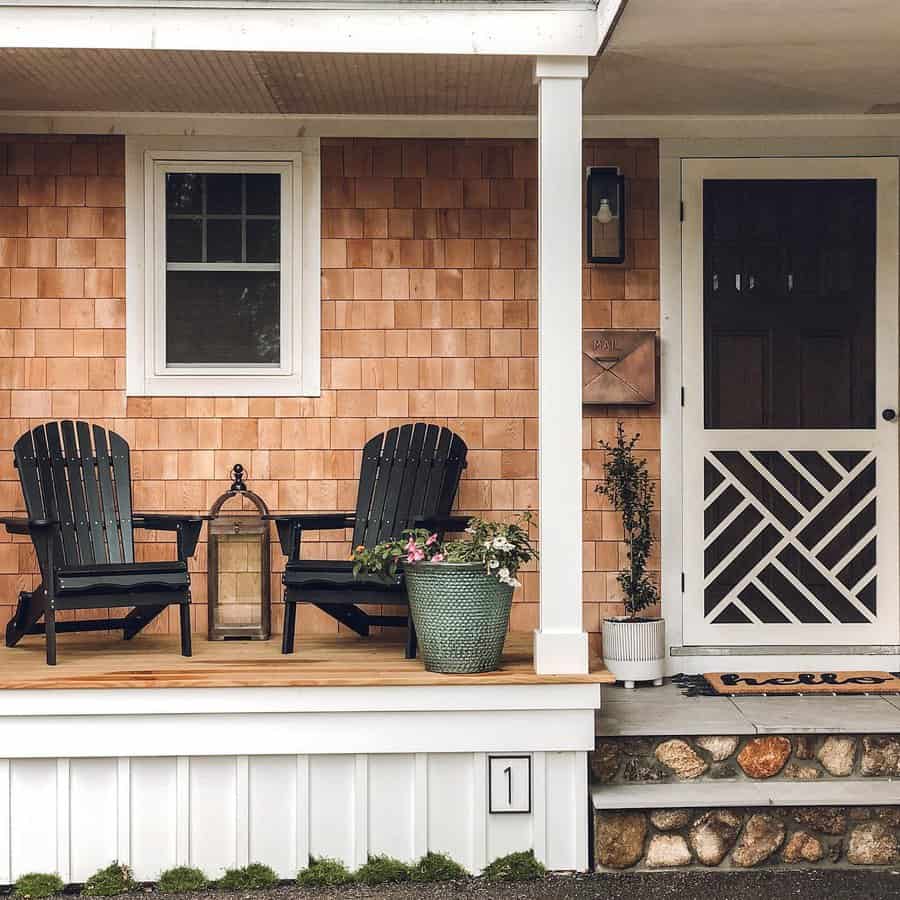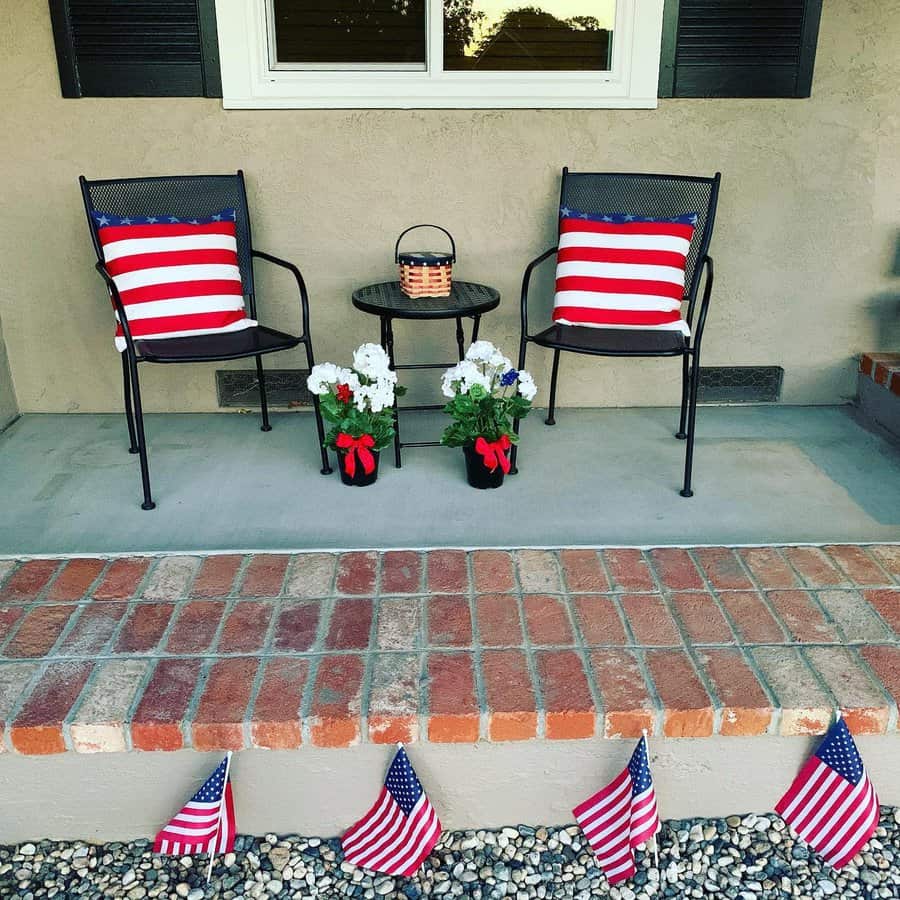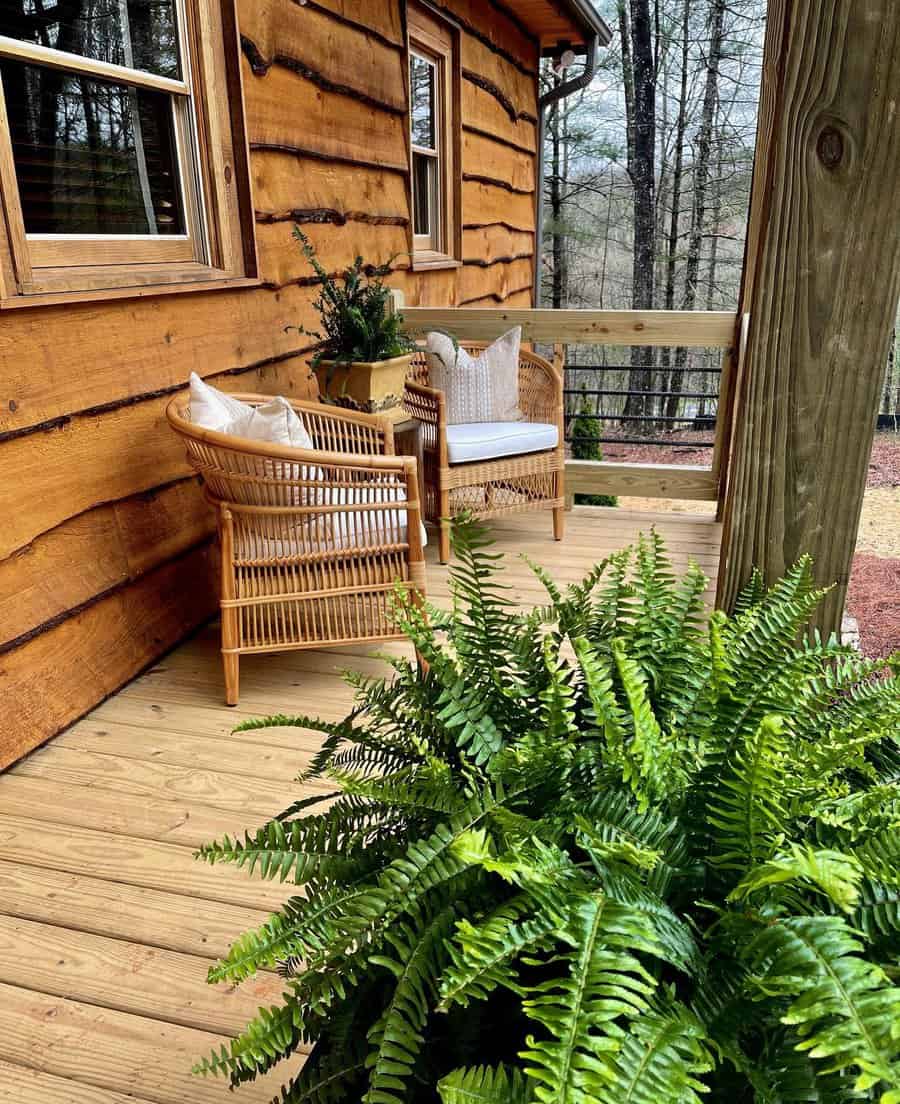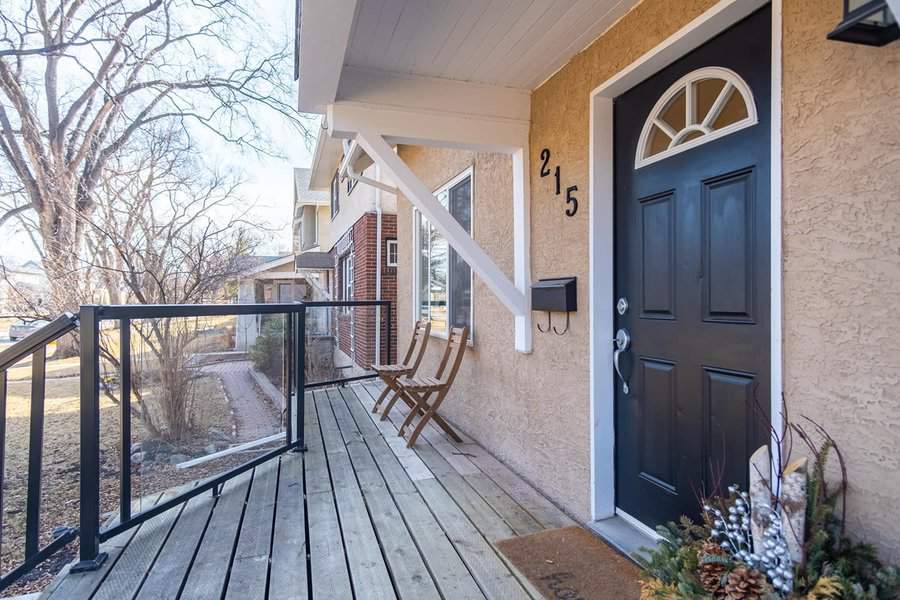 3. Add Columns For A Stylish Look
If you're looking to spice up your small front porch, consider adding porch columns and an arch. These architectural elements help create the perfect look for any porch and will instantly enhance curb appeal.
Plus, porch columns can come in a variety of materials and finishes, so it's easy to find ones that fit with your home's existing style. And don't forget about decorating the porch too – a cozy seating area or festive plants make great additions that bring life and personality to your porch space.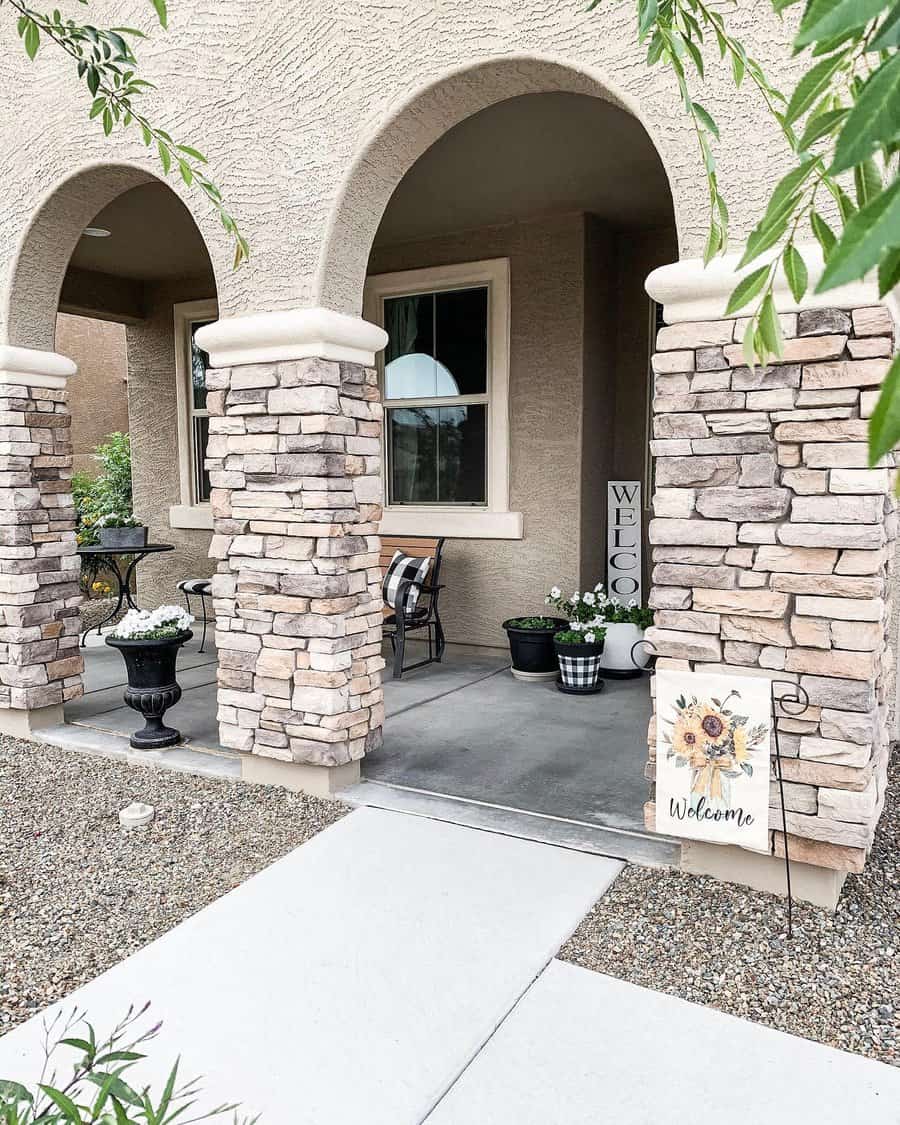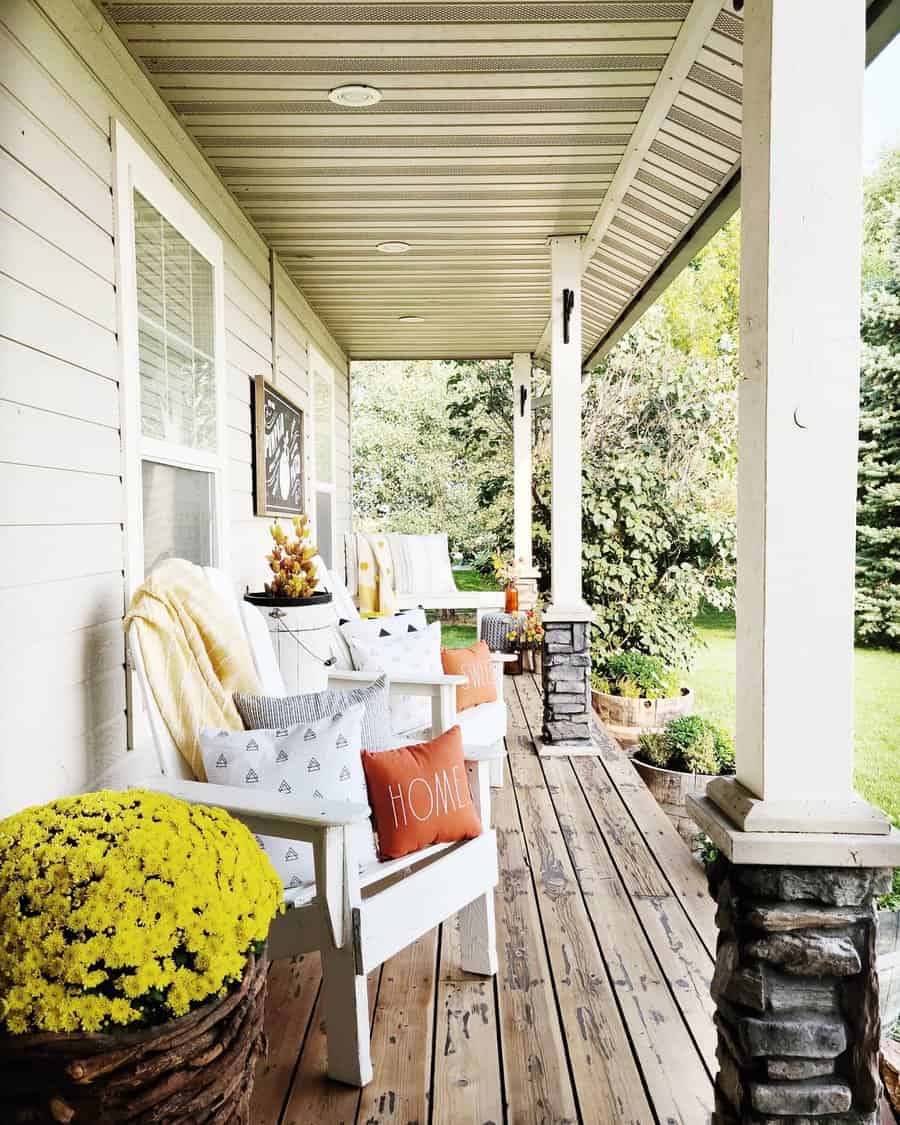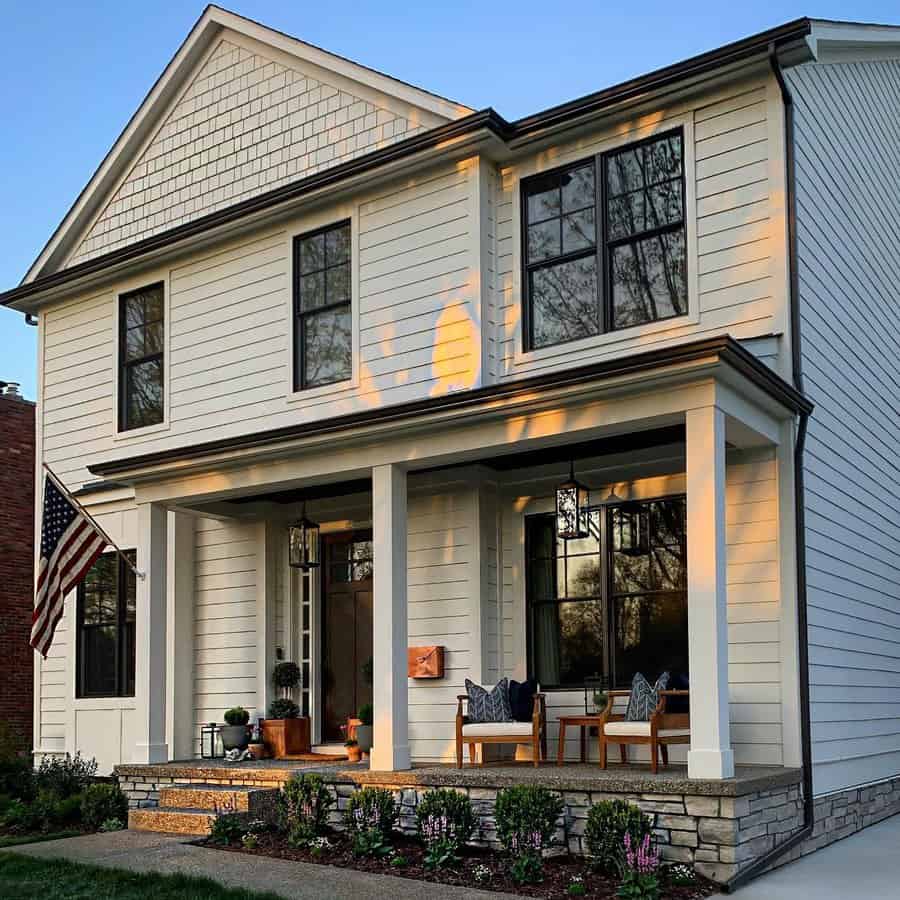 6. Add A Decorative Area Rug
With the right ideas and accessories, you can transform it into a warm and inviting area. Start by adding an area rug in a vibrant pattern or color that adds personality – choose something that ties in with the other decor in your front area.
Add cozy couches or seating with bright throw pillows for extra comfort, then layer throws and blankets over them so you can snuggle up under them on brisk spring days when you need to take advantage of the fresh air.
Plant greenery around the edges to create a natural border, then place lanterns or string lights overhead for additional ambiance when night falls. You'll soon find that your porch will become one of your favorite places!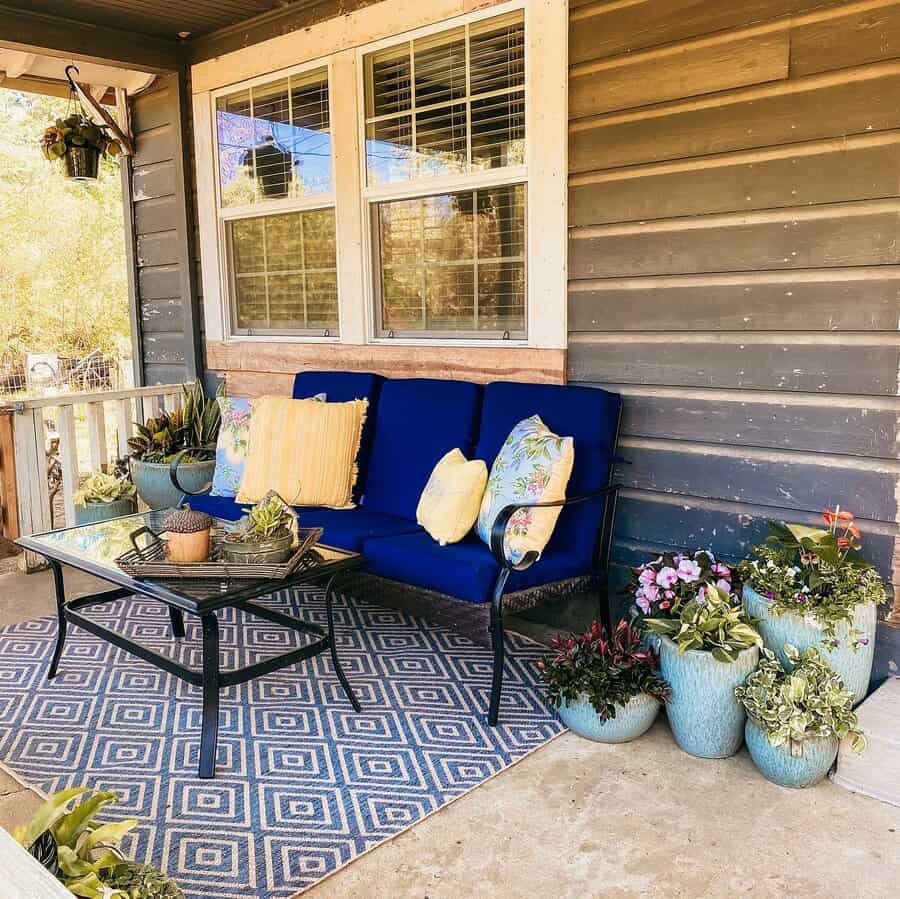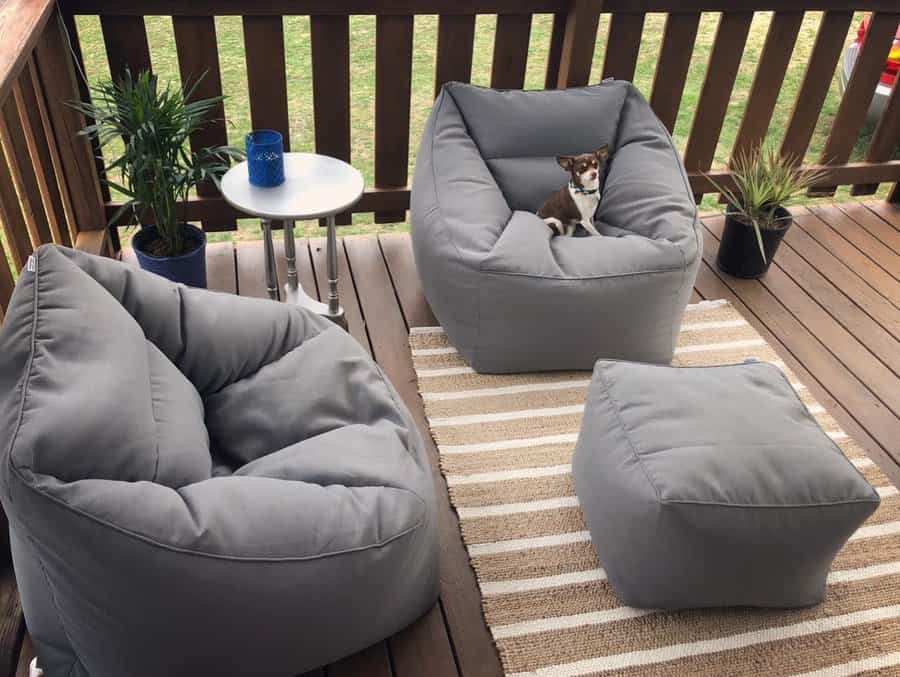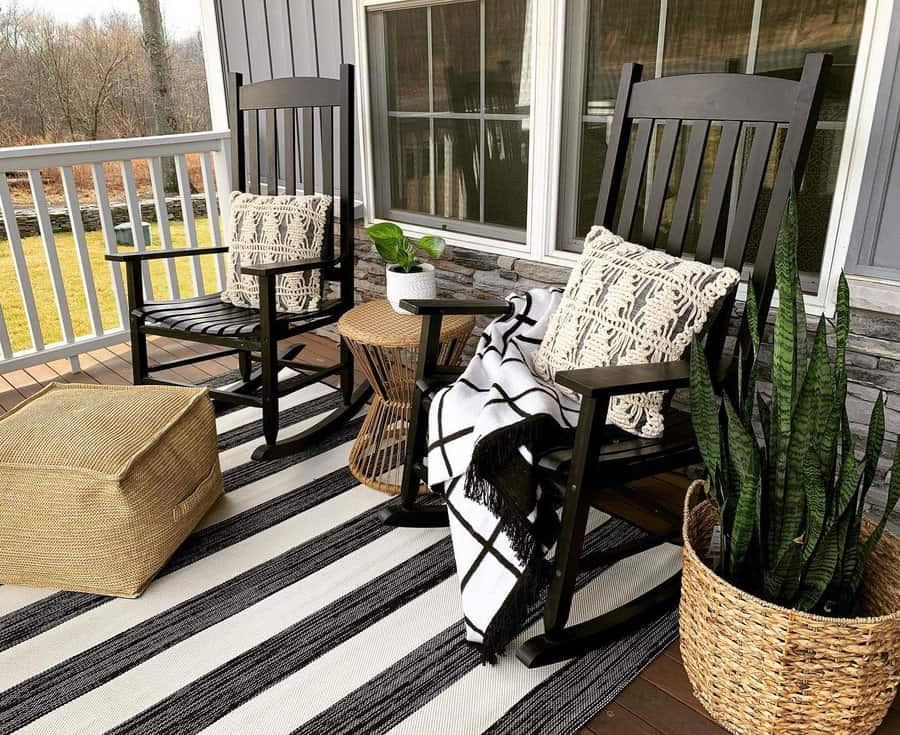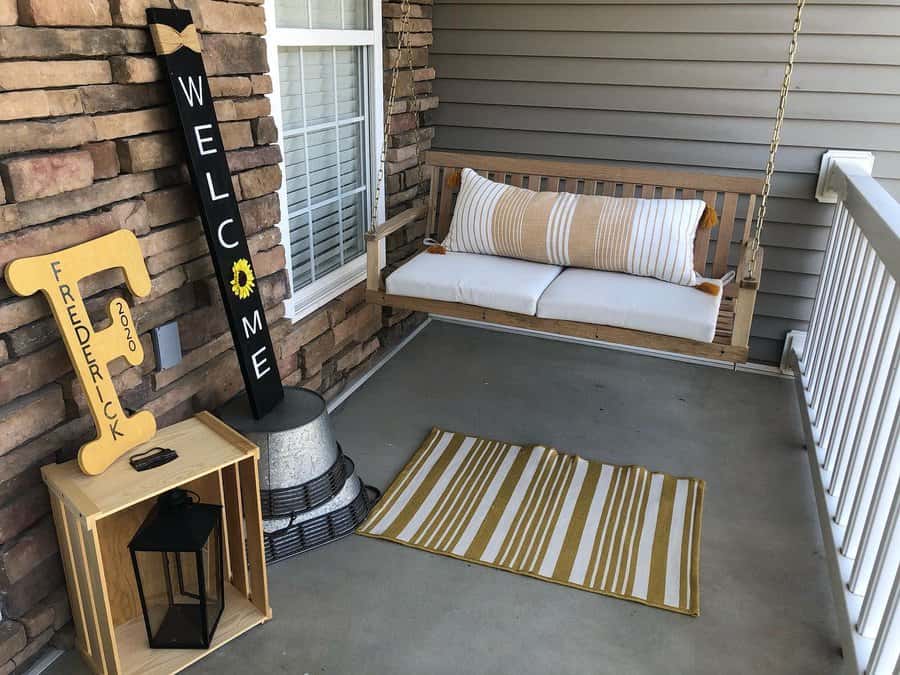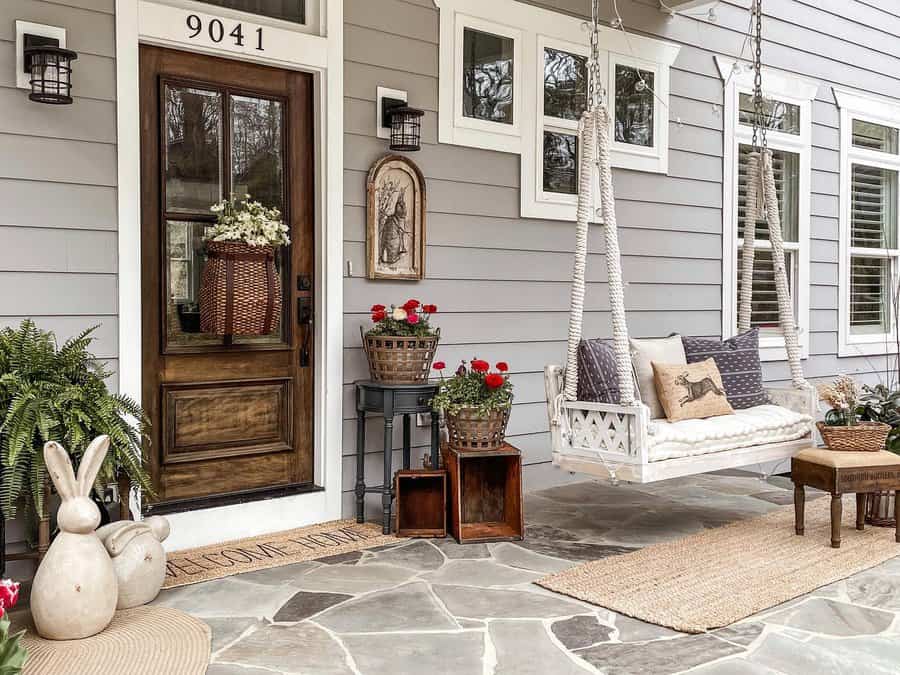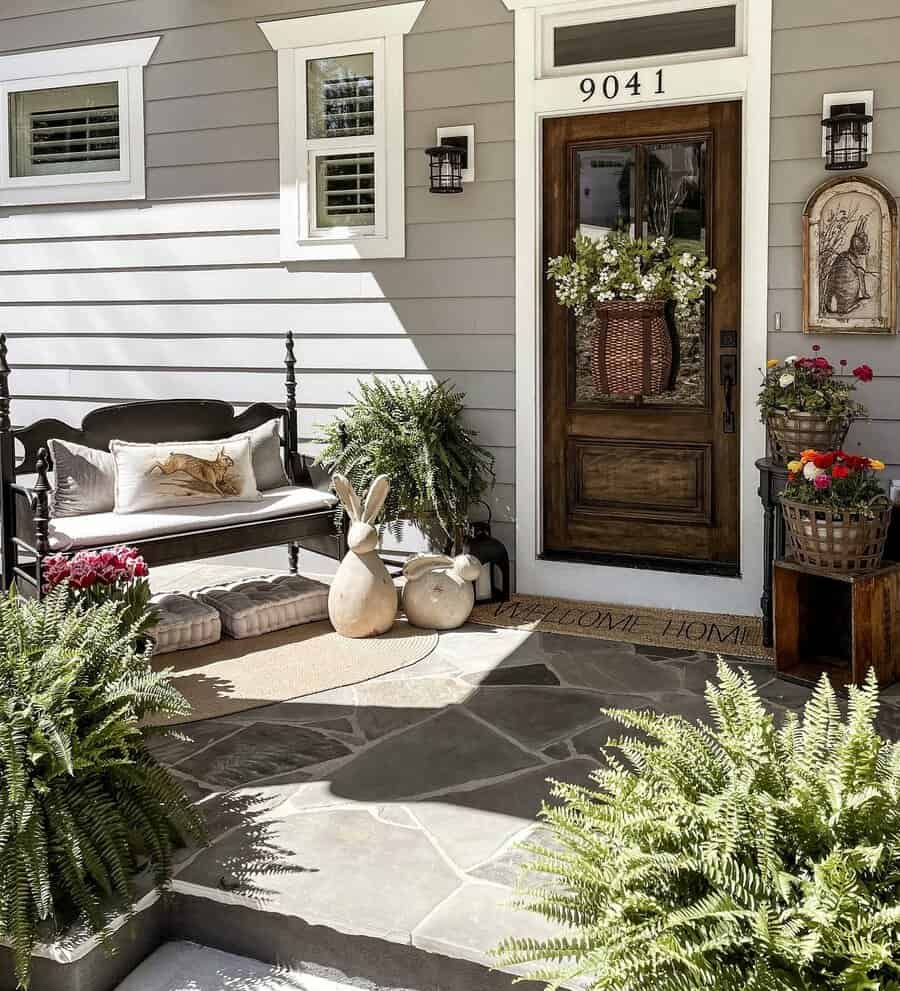 7. Fill With Potted Flowers
If potted plants are your thing, consider going with potted flowers to give the area more life and color, while also providing a sweet fragrance whenever you walk past! But if potted plants aren't your style, think of adding a flower garden box to the front.
This adds some flavor to the front stoop or entranceway and makes your porch feel just as homey as any larger-sized space. Whatever option you choose for your small front porch, don't forget to personalize it and add items that reflect your personality for an altogether welcoming environment.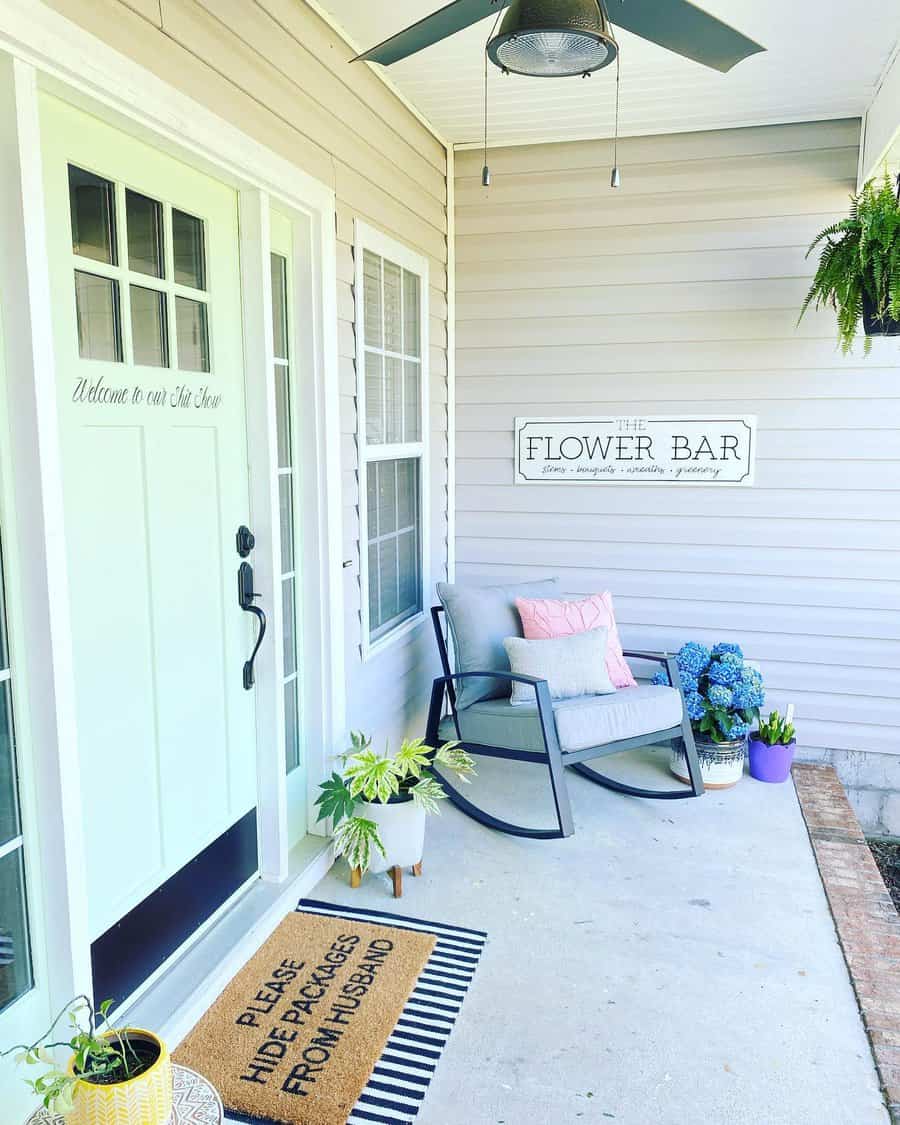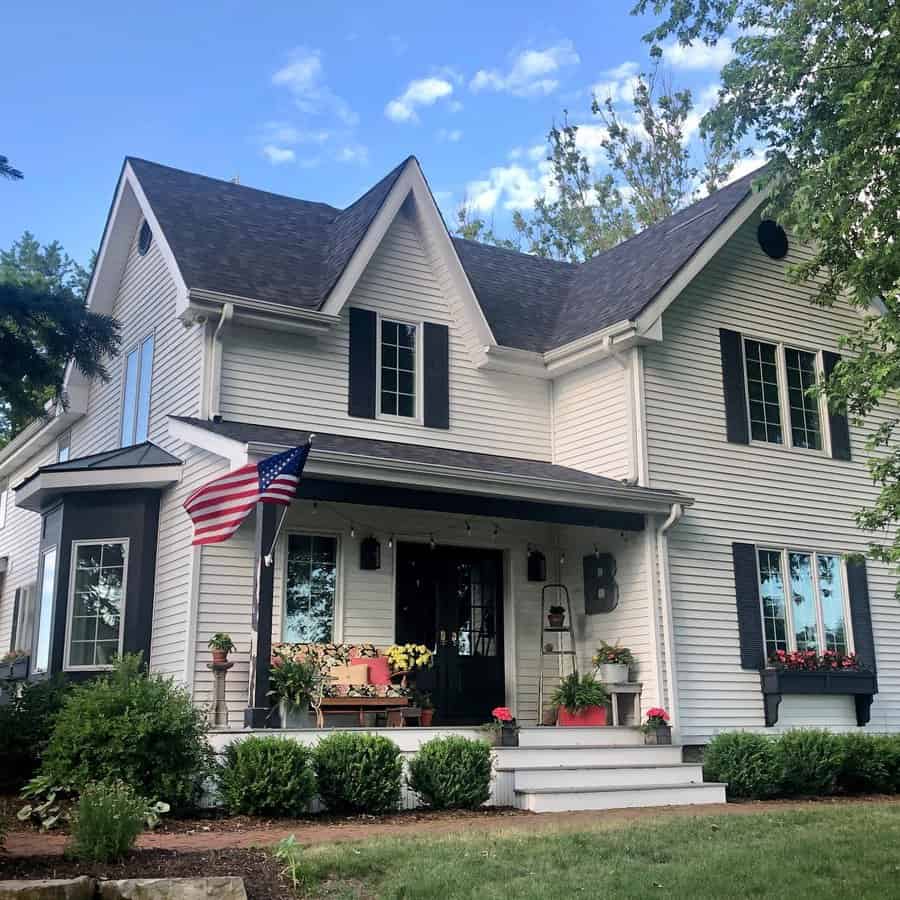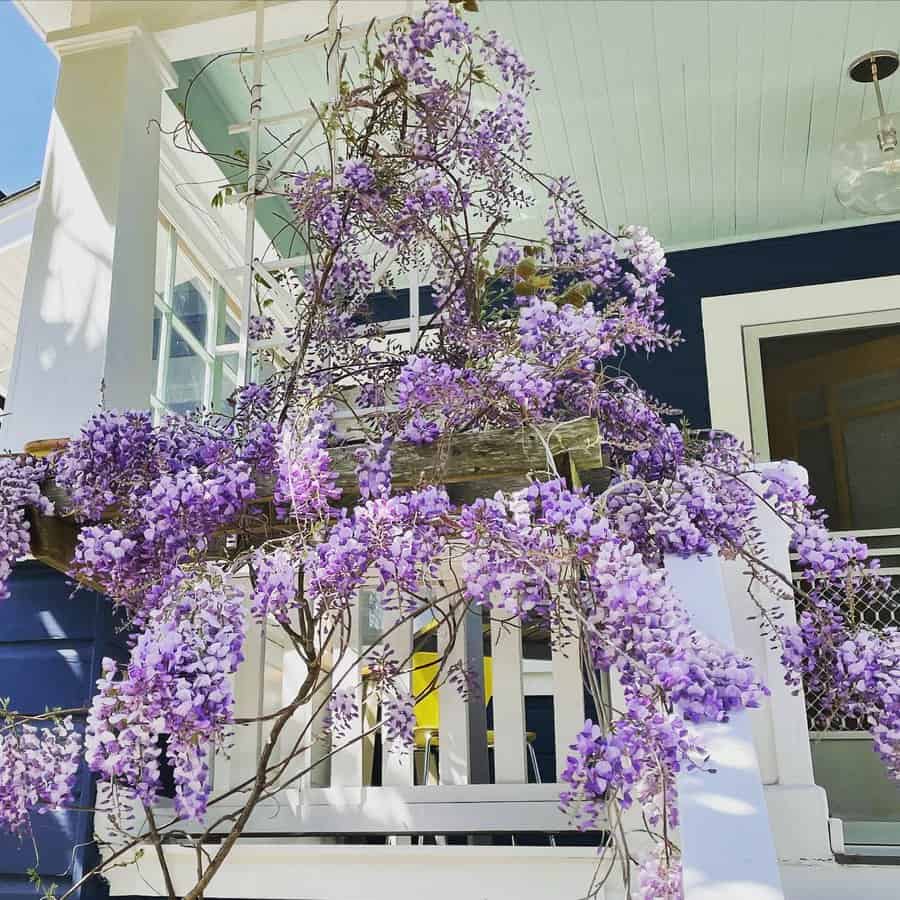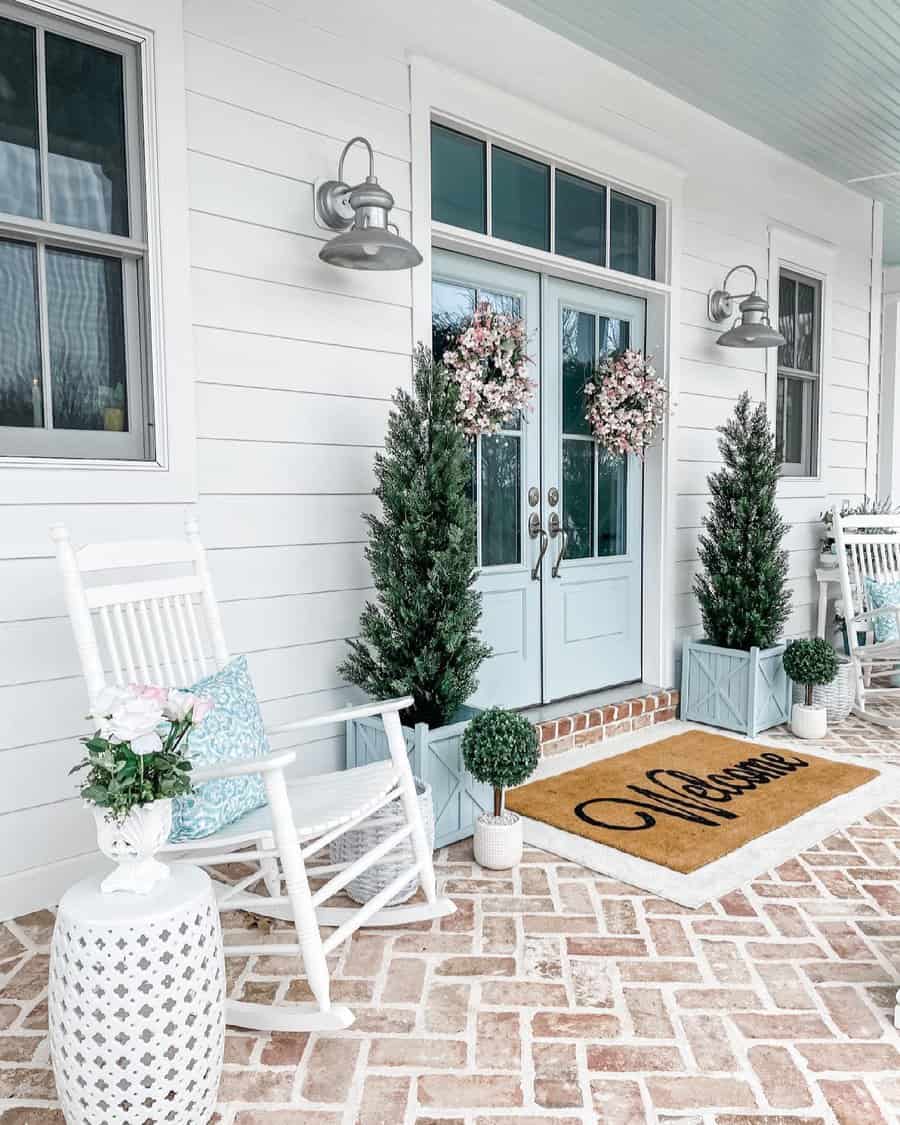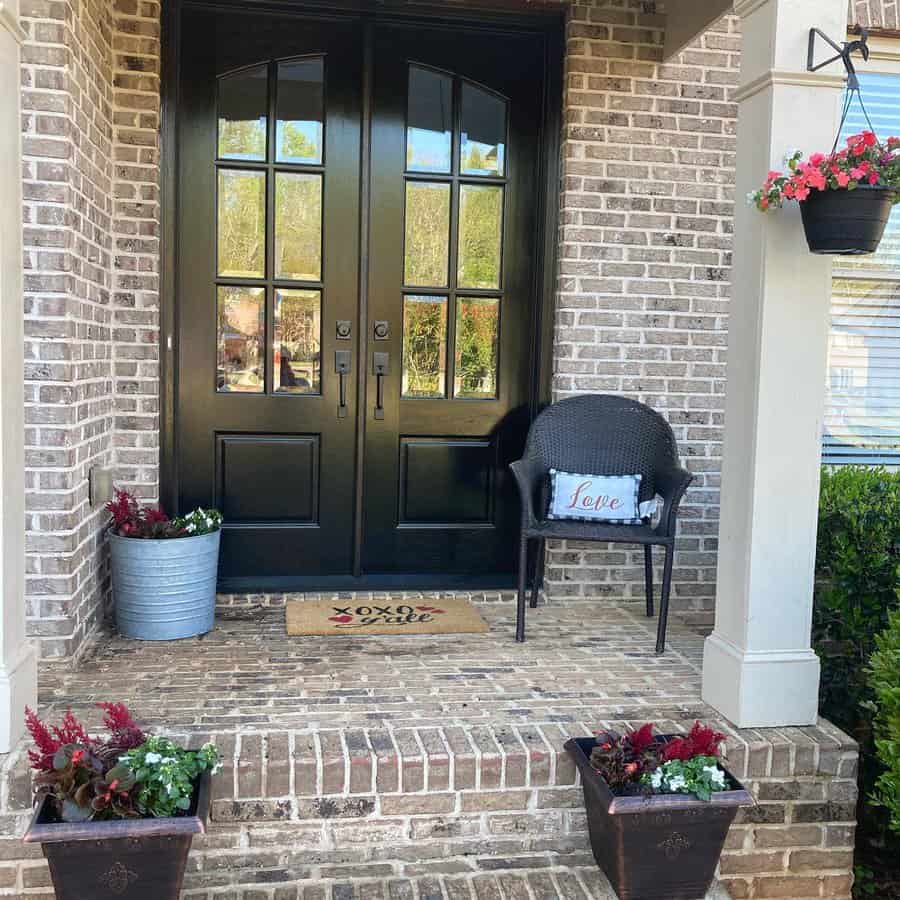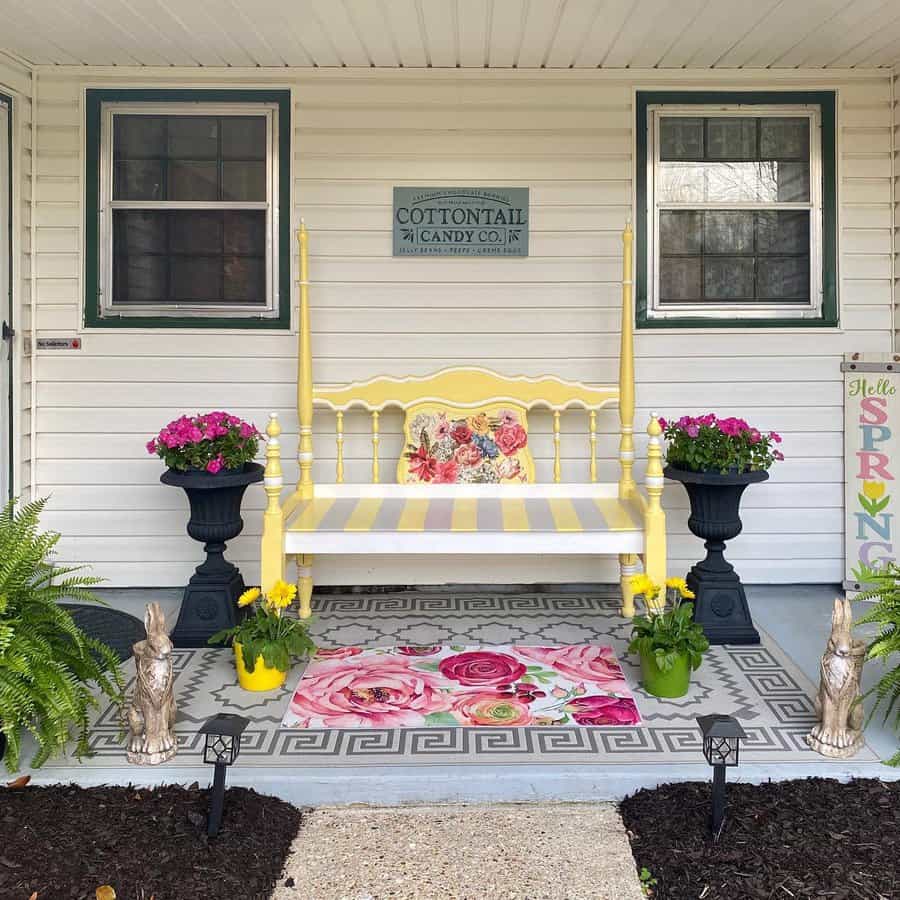 8. Ace Your First Impressions With A Decorated Front Door
If you've got a small front porch and are looking for ways to spruce it up for the holiday season, then look no further! Start by welcoming guests with a front door that has attractive hanging decor like a unique or stylish wreath or even seasonal garlands.
Then, create an inviting atmosphere by adding some faux plants that require minimal maintenance. Try to select pots and decorations in cheery colors or warm hues that reflect the festive season. These front porch ideas will be sure to impress your holiday visitors!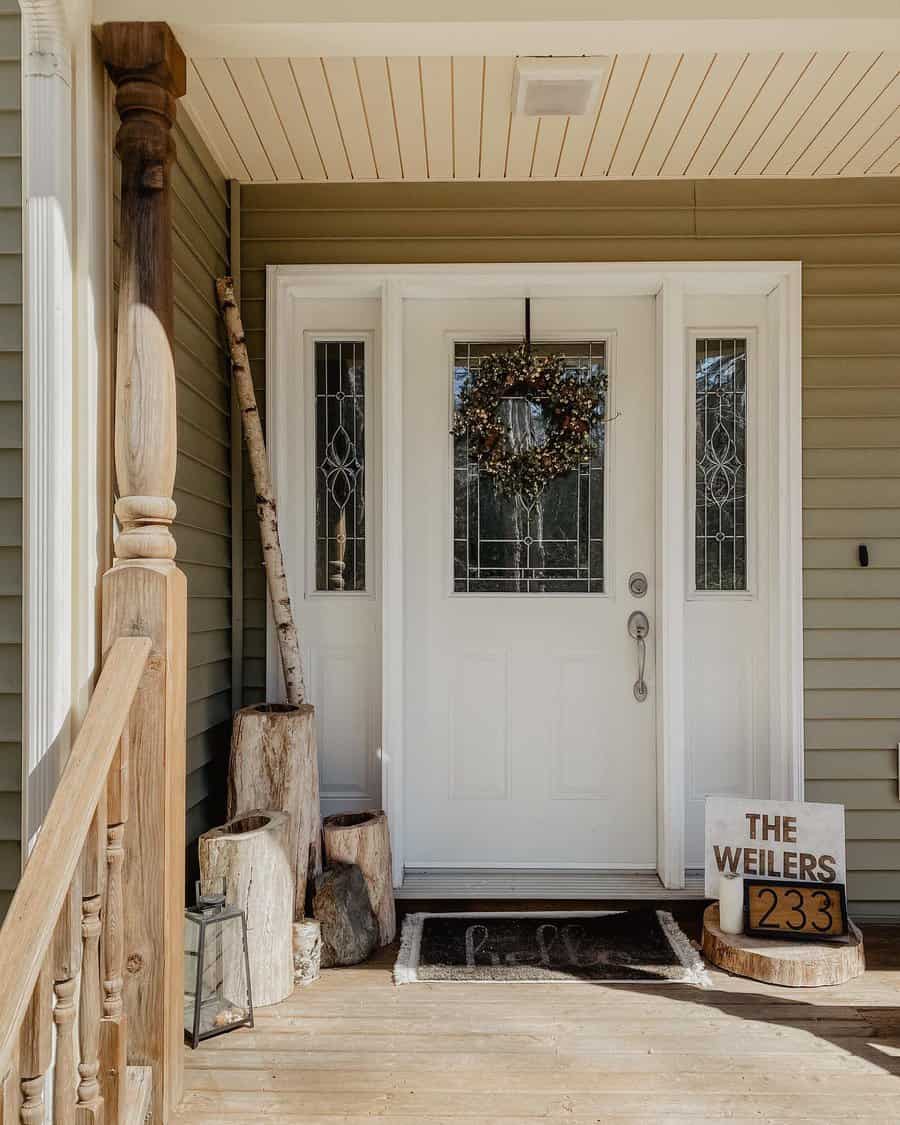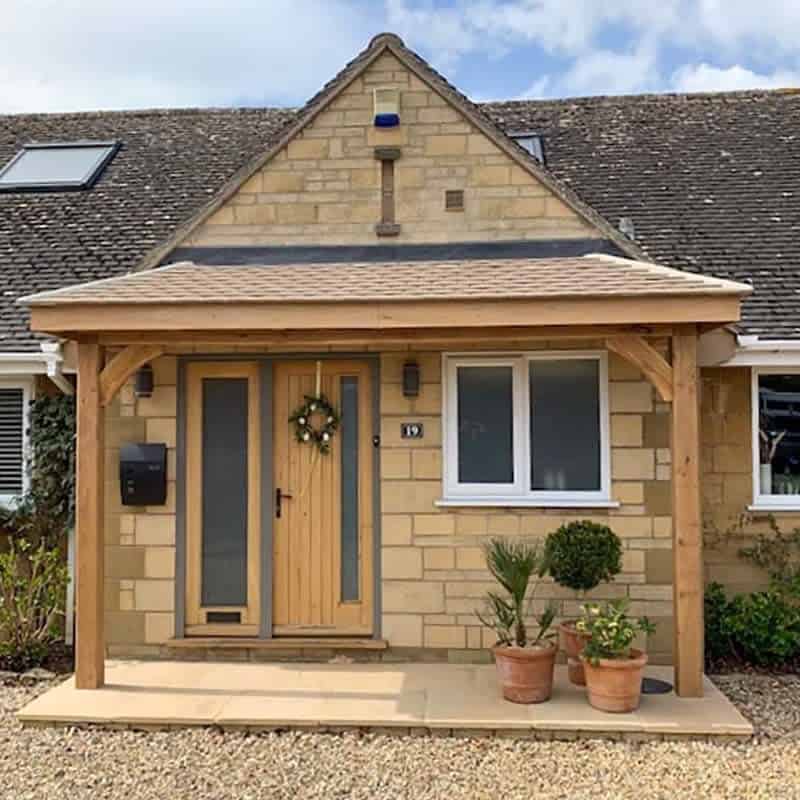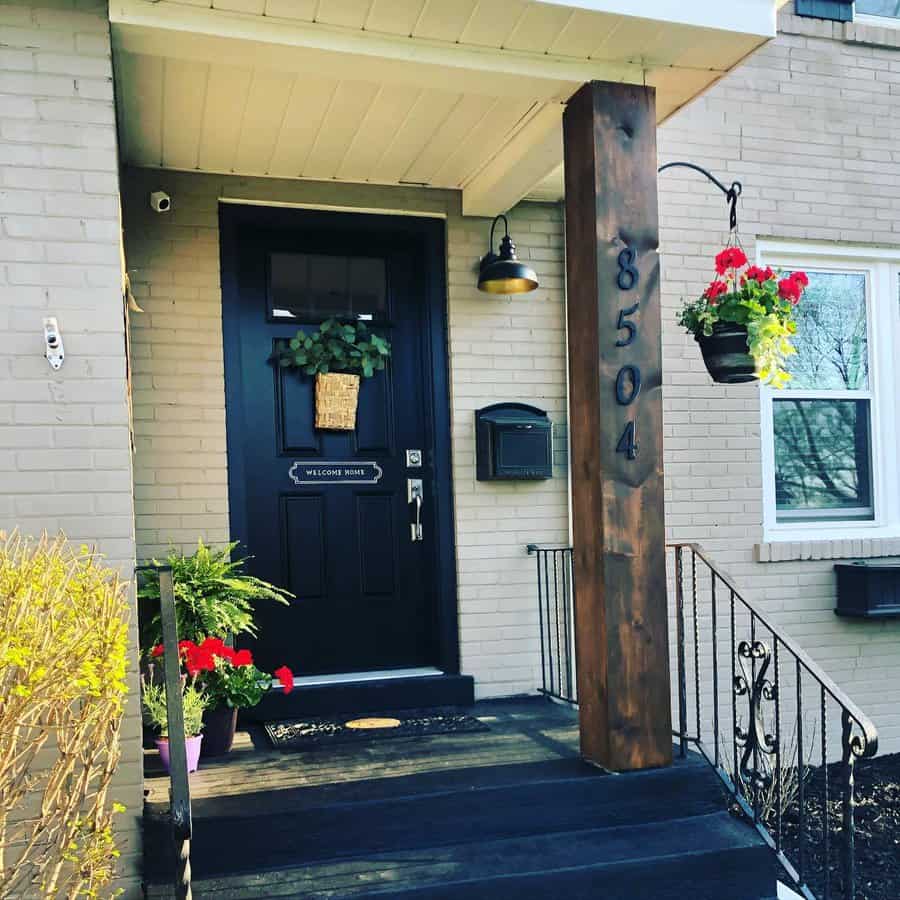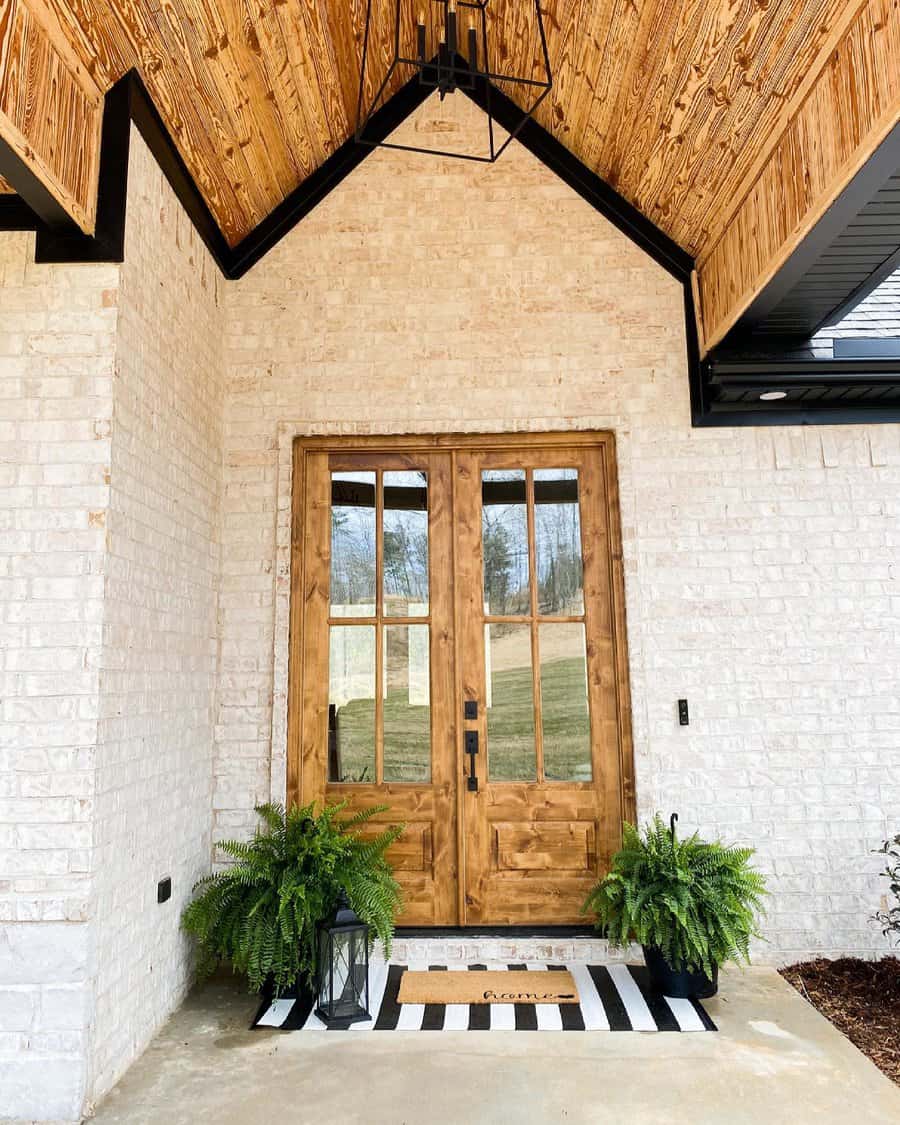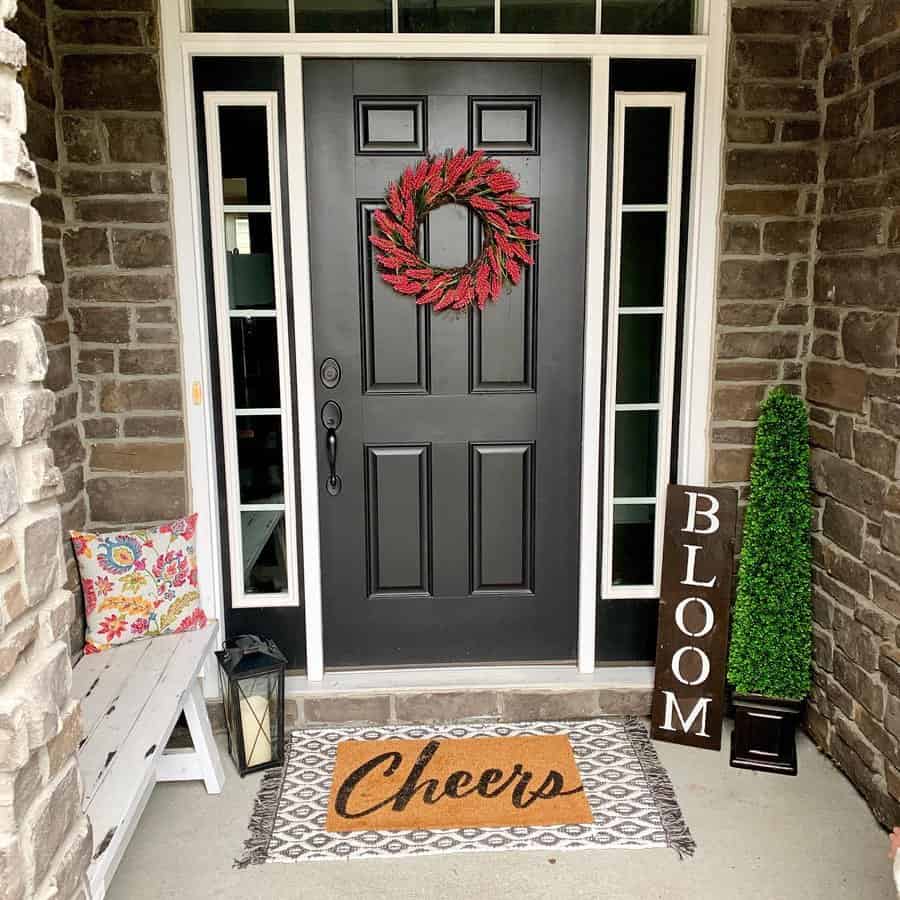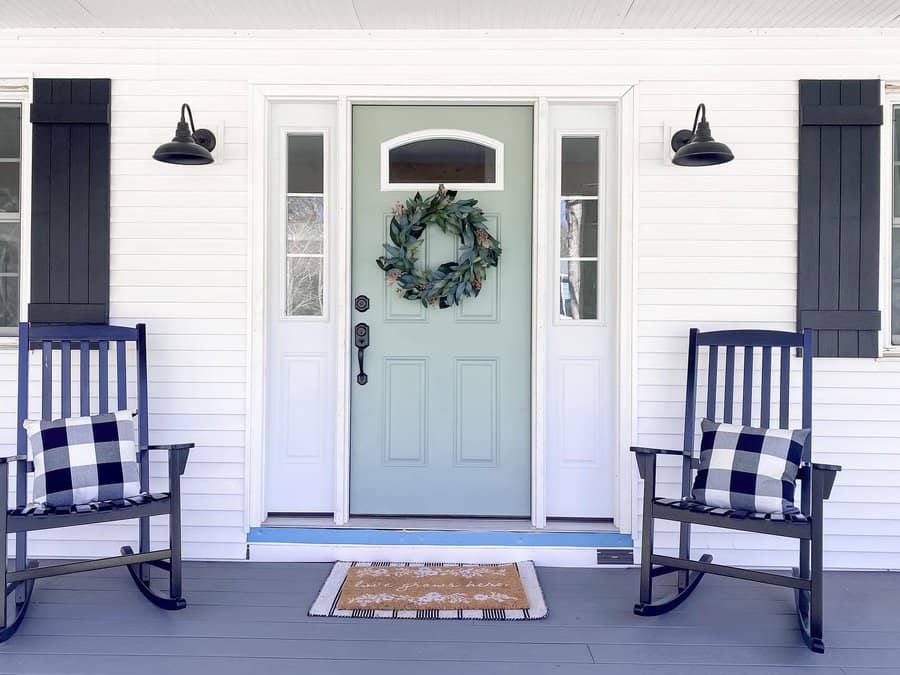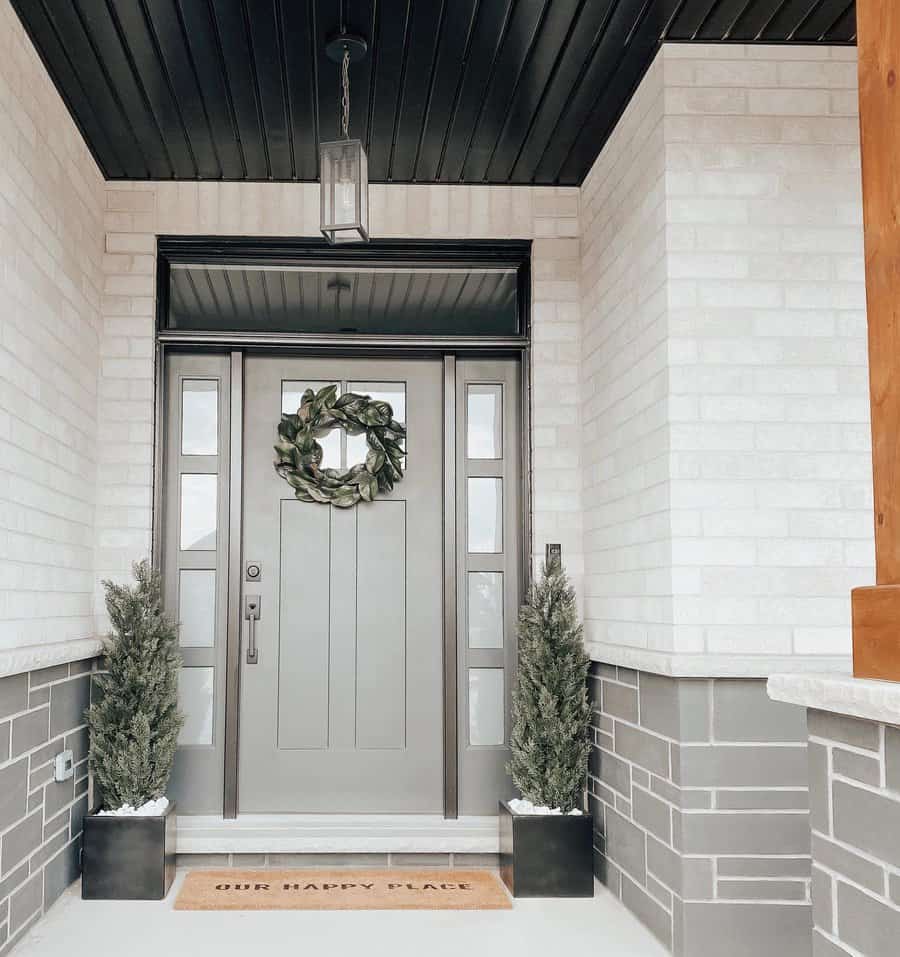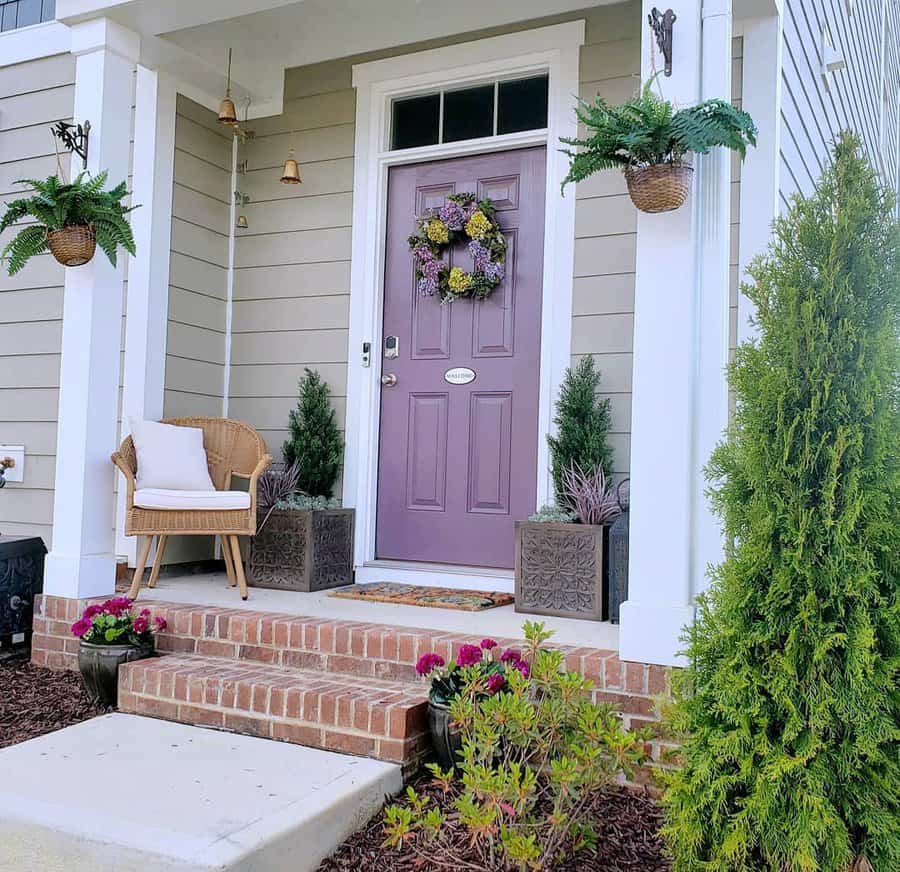 9. Go For Wicker & Wood Furniture
If you're looking for inviting, small front porch ideas, wicker and wood furniture can create a homey and nostalgic look that will welcome visitors before they even reach the door. Put a wicker chair with bright cushions on one side and a wooden rocking chair with a natural finish on the other to create contrast.
Brighten up the space by painting the wicker chair in your favorite color, or add some fresh flowers in wicker baskets for an extra touch of charm. Add patterned pillows to the wicker seat cushions and throw blankets on both chairs to create that perfect "come sit awhile" vibe.
These small front porch ideas will turn your outdoor area into an inviting oasis!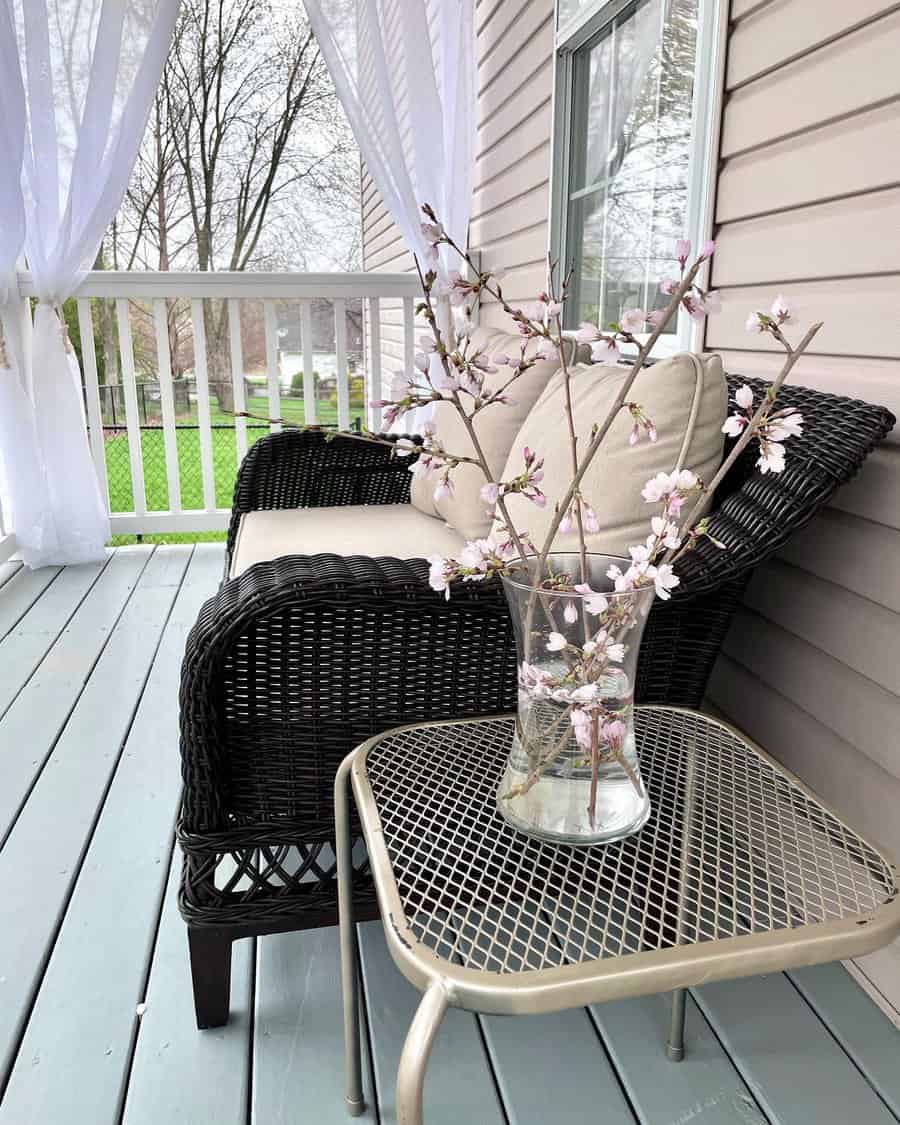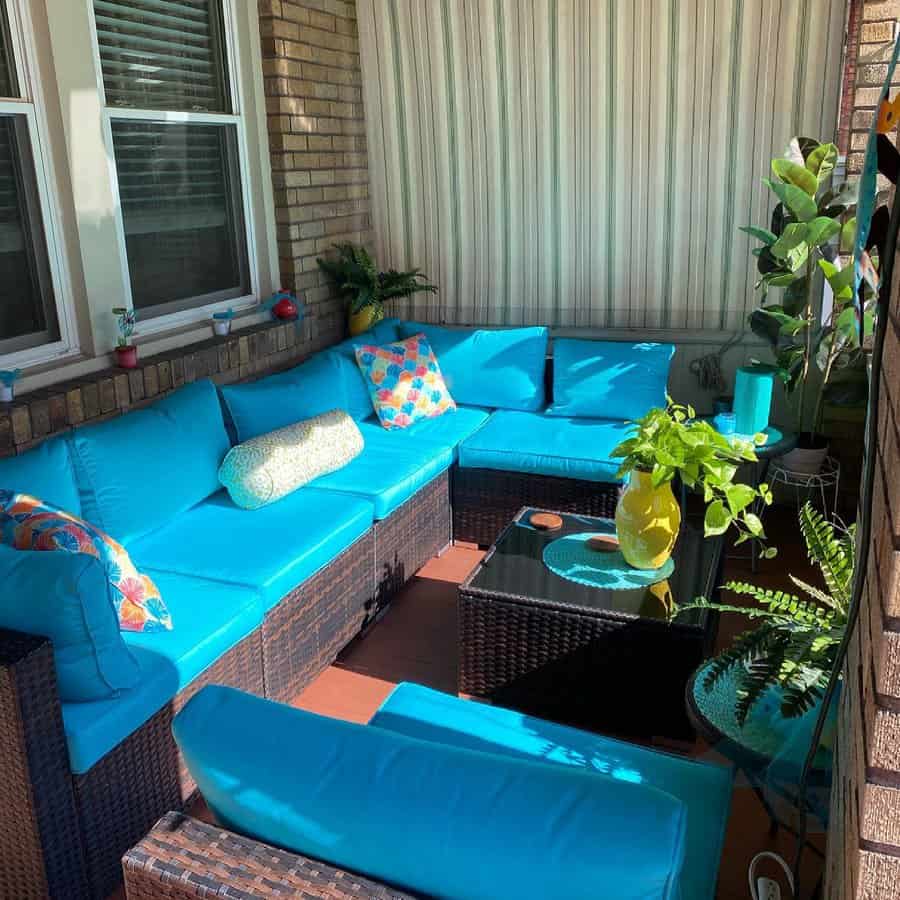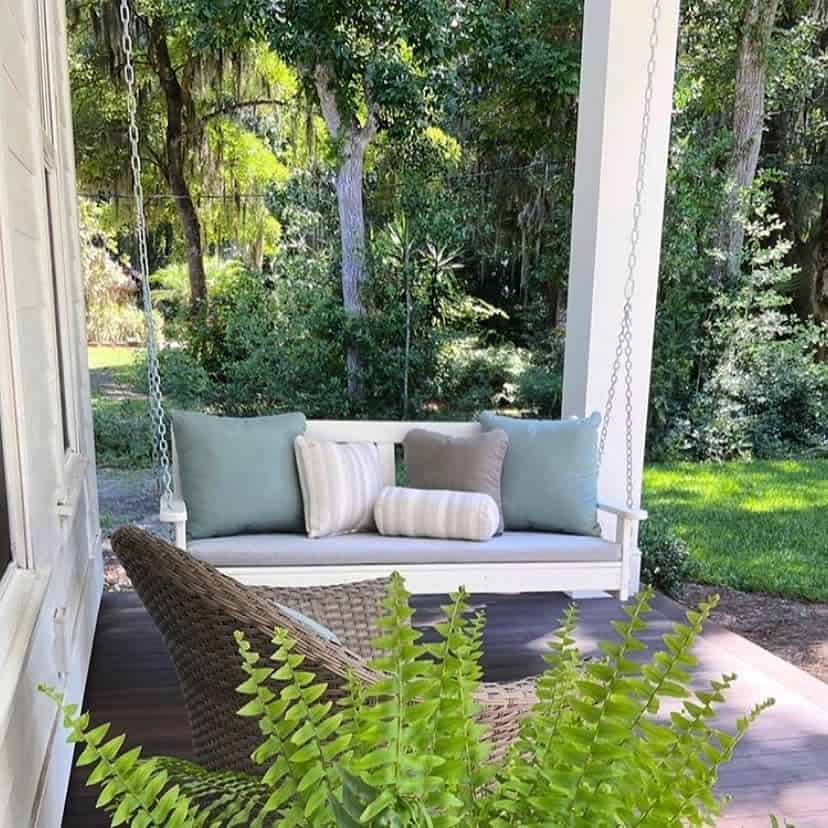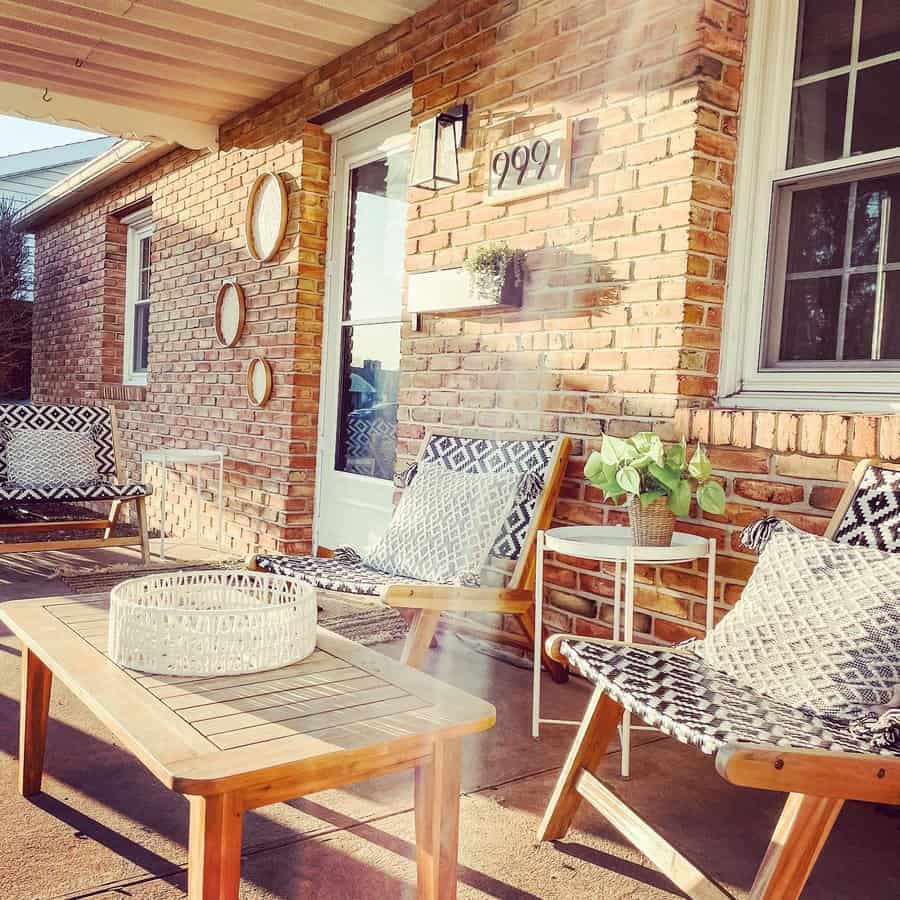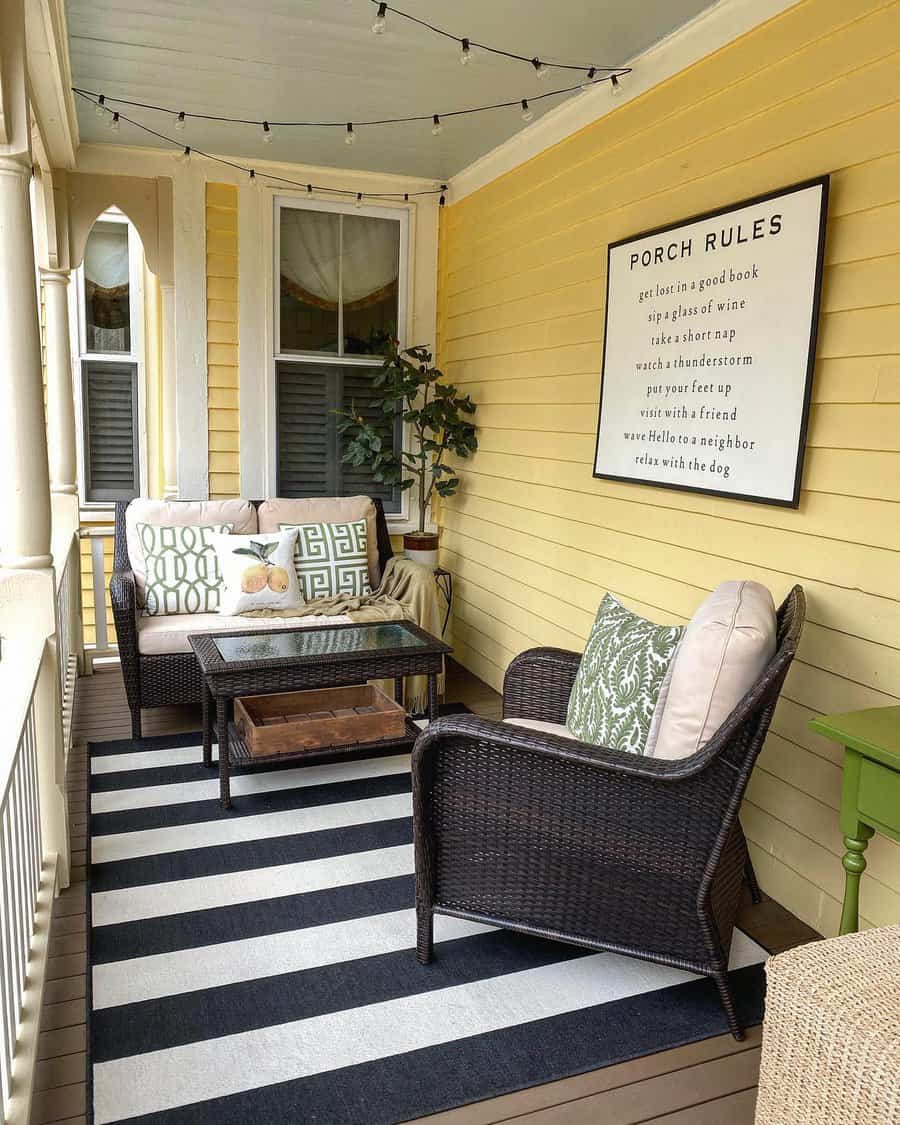 10. Scandinavian Decor For A Modern Look
A great small porch idea featuring Scandinavian flair is to incorporate minimalist furniture and simple, natural colors. Stick to neutral colors like white and light gray, which can juxtapose nicely with bolder accent colors in pillows or small pieces of art.
Accentuate the Scandinavian theme with a unique pendant lamp that hangs from above – giving it an added warm glow for evening entertainment or just relaxing on a sunny afternoon. Best of all, you can have a small porch that still looks great!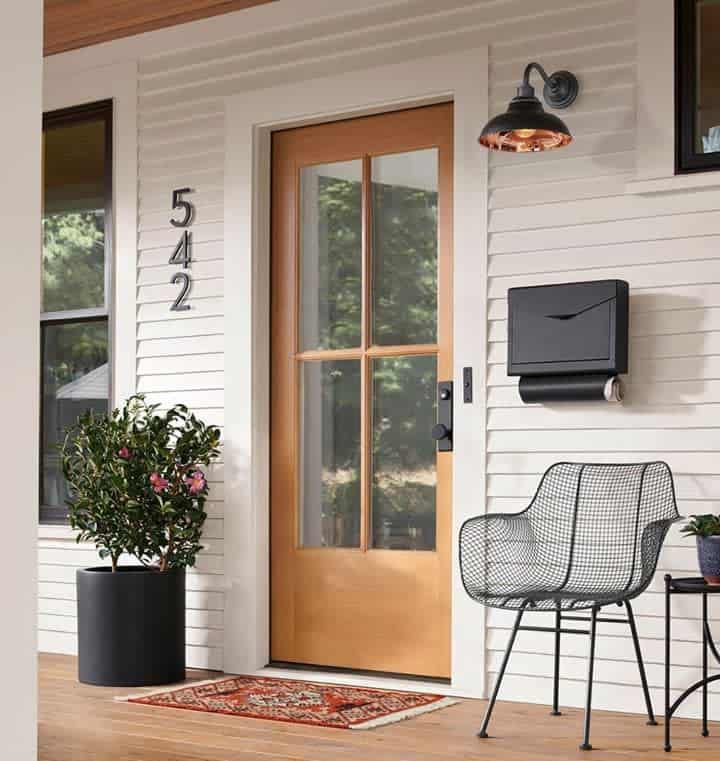 11. Add Railings For Safety & Style
Adding railings to a small front porch not only offers safety benefits but also adds style and a finished look. If railings feel too heavy or overwhelming for the size of the porch, consider blending form and function with custom-made railings instead. Installing railings with an attractive pattern can provide a cozy atmosphere, while still respecting the boundaries of the space.
Opt for railings that come in bright colors to add a touch of personality and vibrancy, or stick with classic designs for a timeless look. With just a few creative changes you can transform your small front porch into an inviting and stylish area you'll enjoy visiting day after day.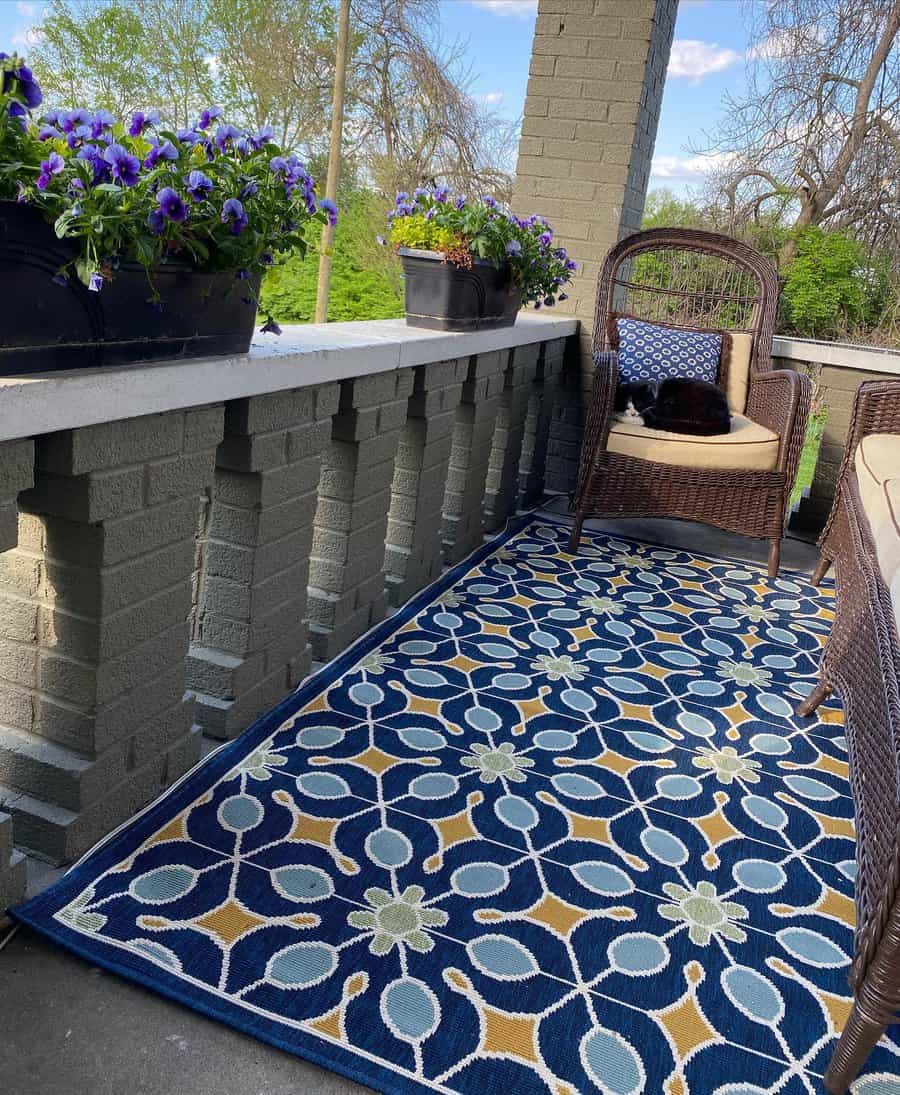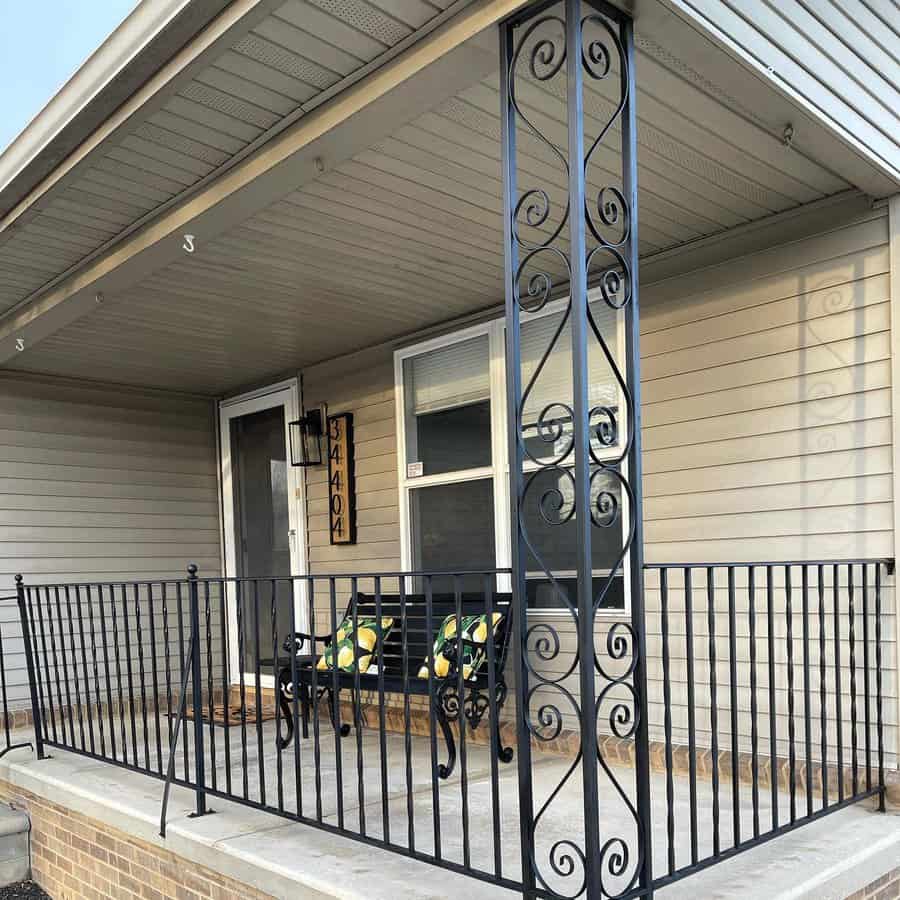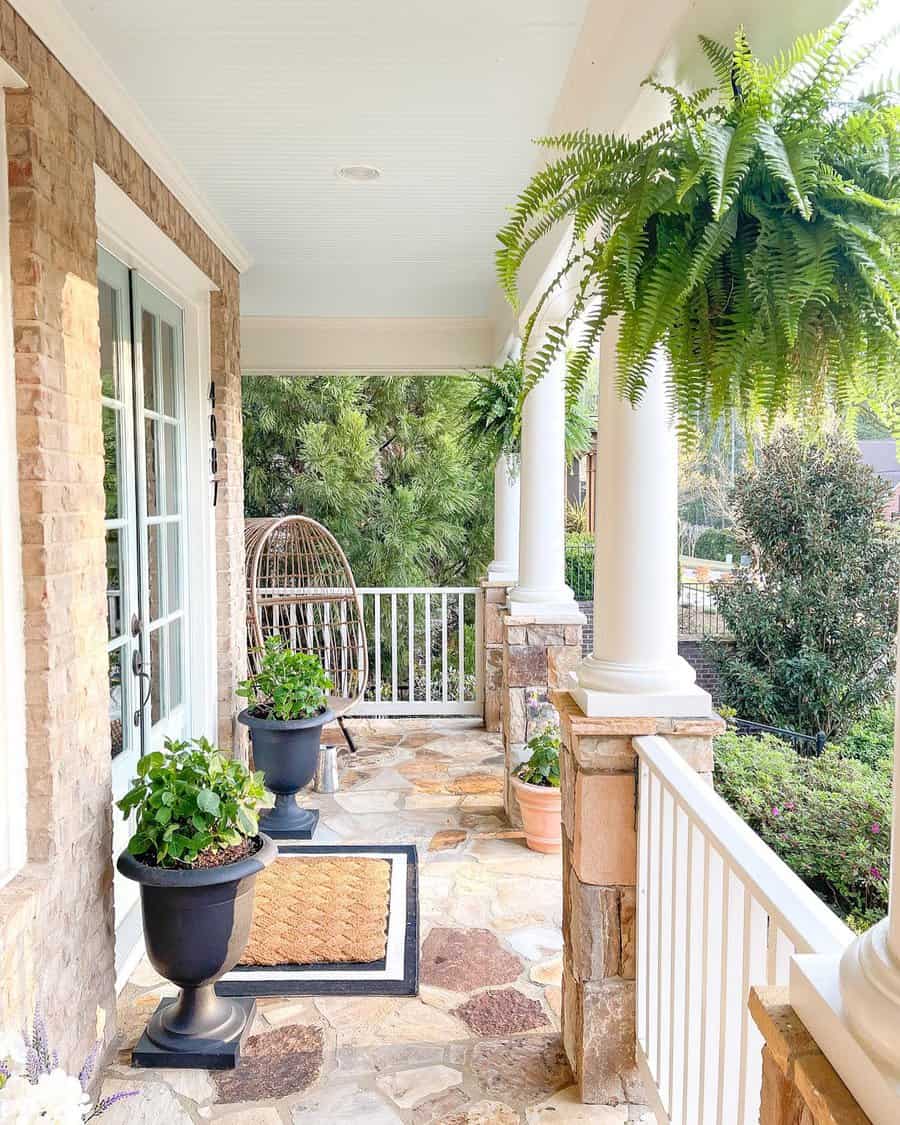 12. Utilize Old Furniture For A Rustic Look
There are plenty of ways to add rustic charm to a limited space. Consider repurposing furniture from around the house; an old bench can serve as a rustic porch swing, or an antique chair makes for cozy seating. Hang some rustic decorations such as windchimes and birdhouses for style and ambiance.
Add layers of texture with a jute rug or macrame hanging planter and finish off the aesthetic with potted plants for freshness and life. With just these simple additions, your rustic front porch will look stylish yet cozy in no time!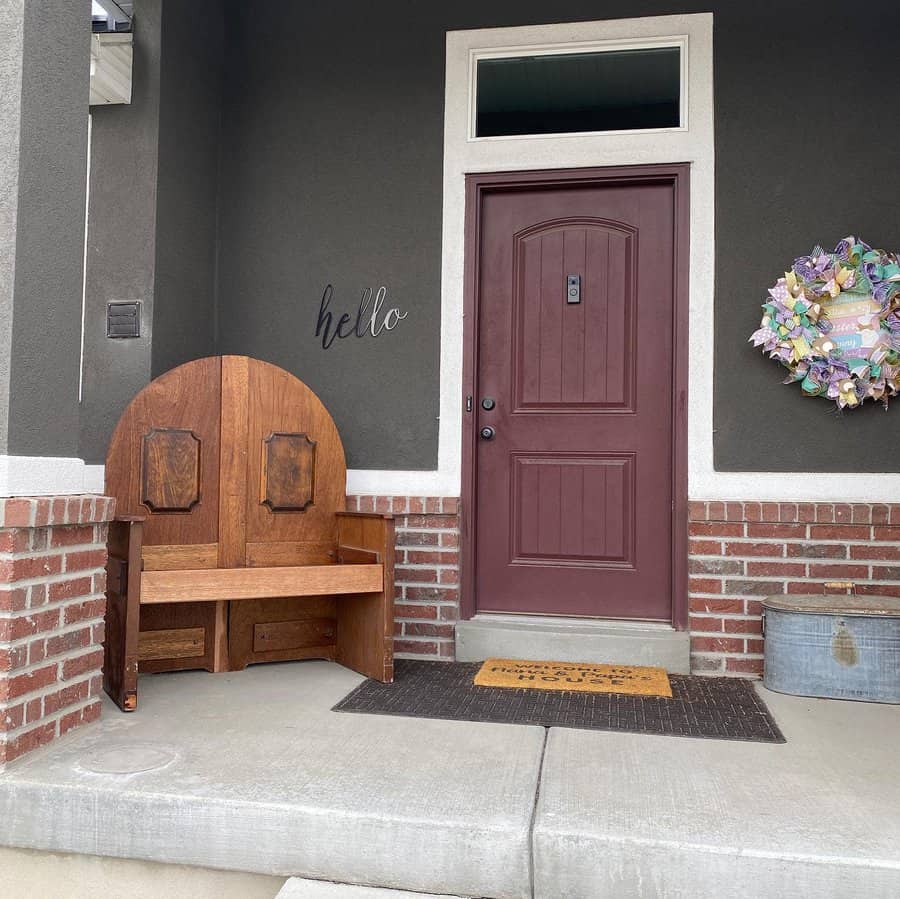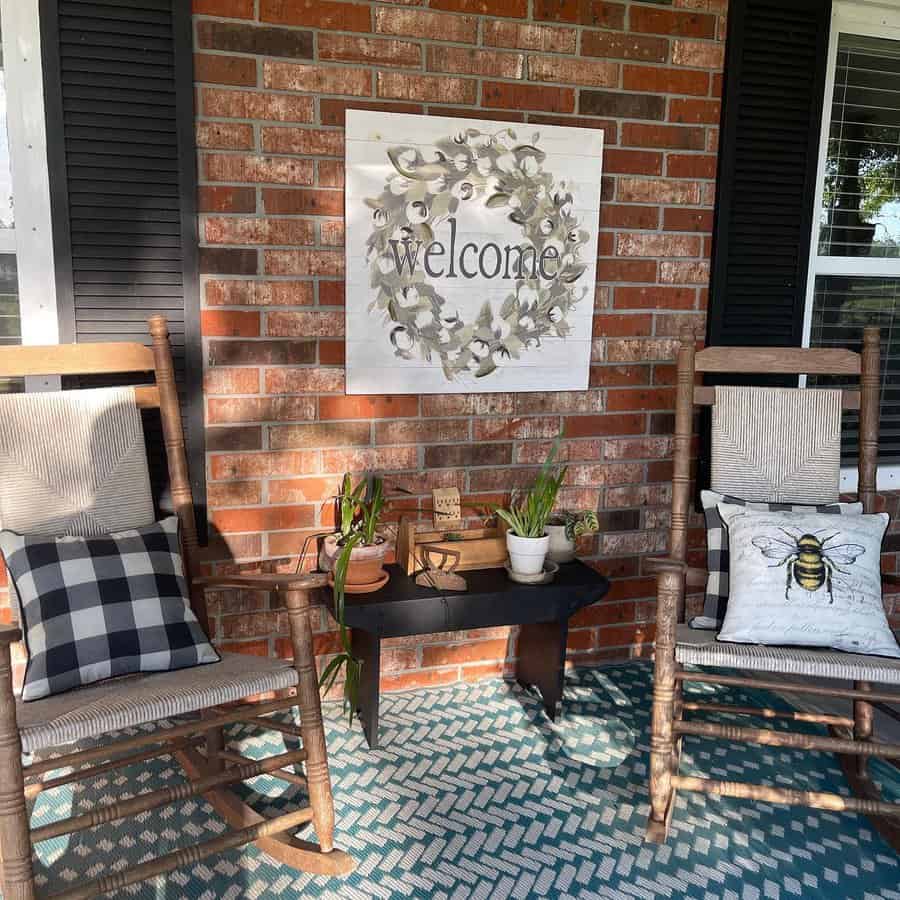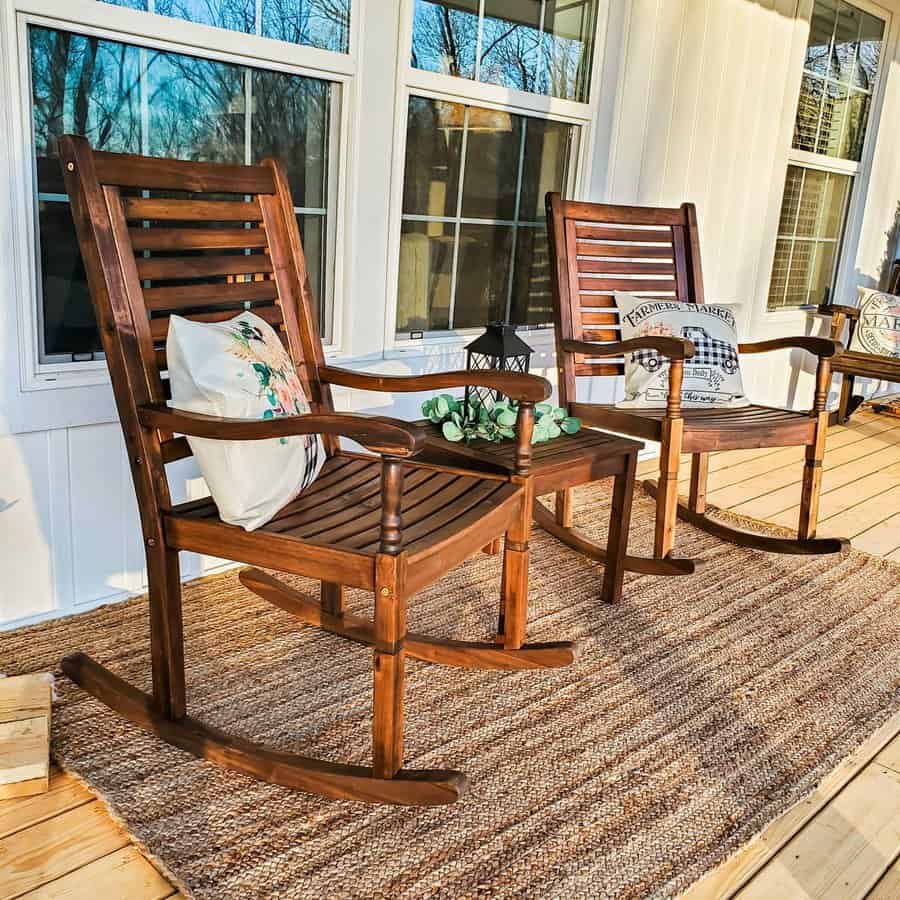 13. Install Screens For A Safer Outdoor Experience
A porch with screens allows for a safer way to lounge outdoors while keeping pesky bugs and airborne pollutants at bay. Bringing an intimate touch of color can help create a cozy atmosphere and make it feel like an extension of your living space.
Add furniture that is proportionate to the porch size and try implementing some potted plants or vines for a green touch. Stringing lighting around the porch will give it an inviting ambiance both day and night.
Whether you are looking for additional seating or something more visually stimulating, small porch ideas make it easier than ever to bring a little bit of nature closer to home.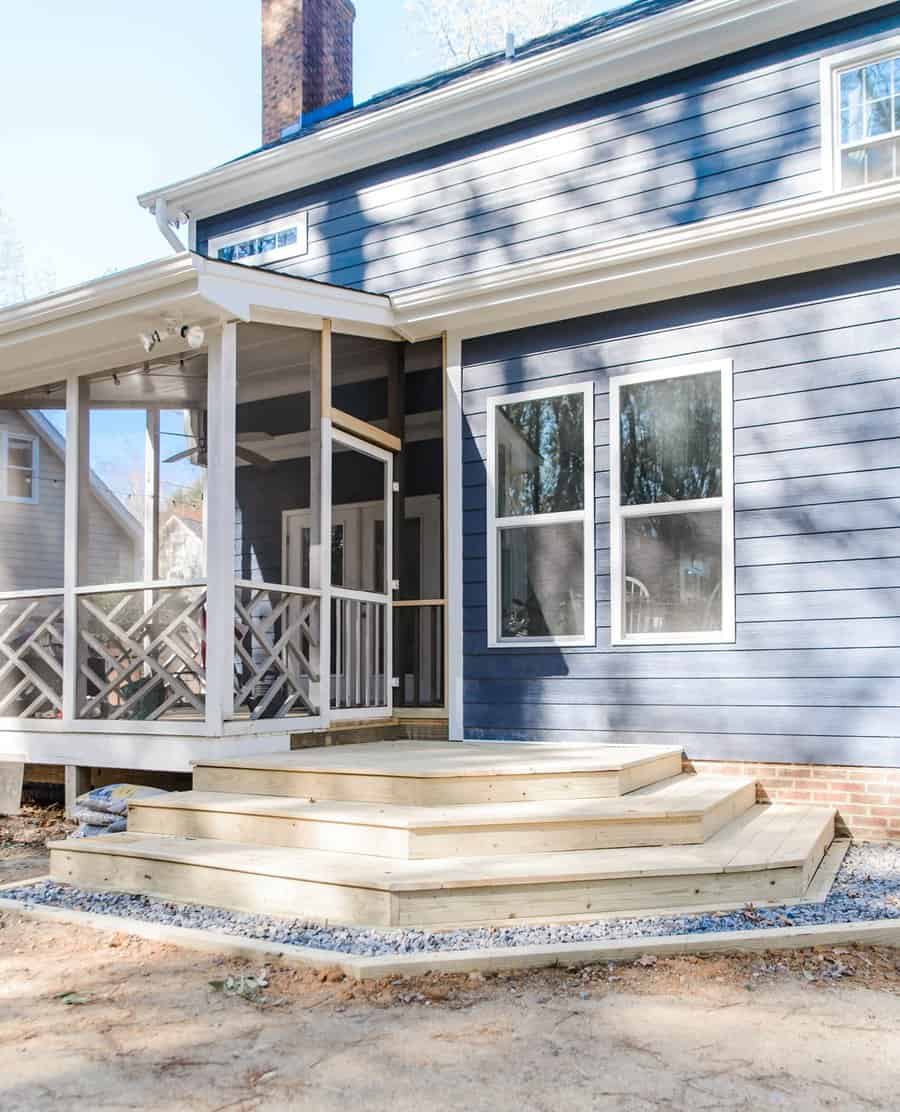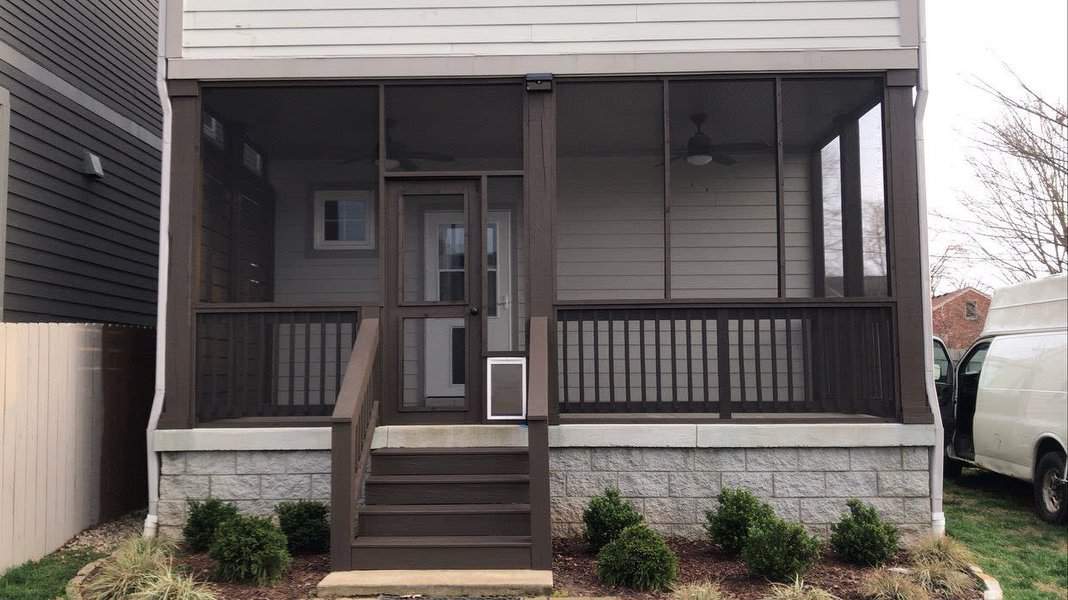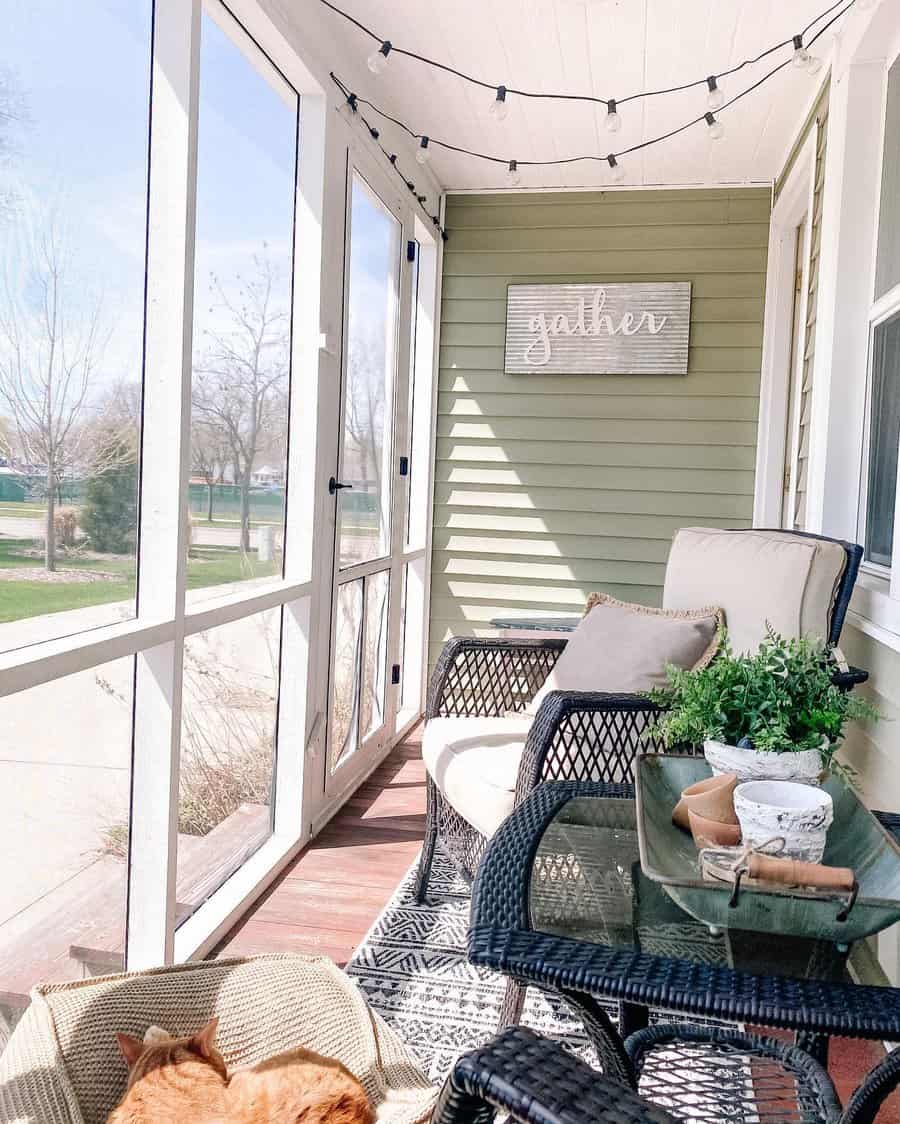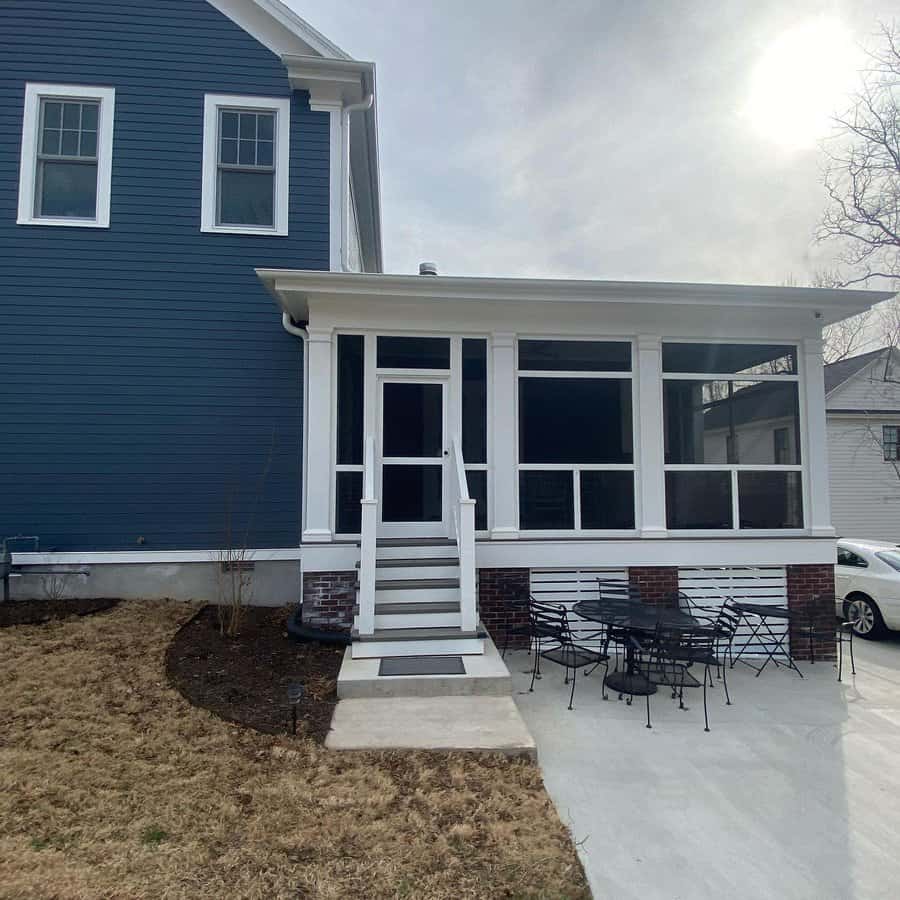 14. Keep It Bright With White
Transform your small front porch into a bright and inviting space with white walls and white furniture. For an extra touch, add some colorful outdoor pillows for a detail that stands out without taking up too much space.
To make it even cozier, add plenty of ambient lighting either string lights or with solar-powered lanterns to keep the area feeling warm and inviting both day and night. With these simple but creative ideas, you can turn your small front porch into a great place to hang out!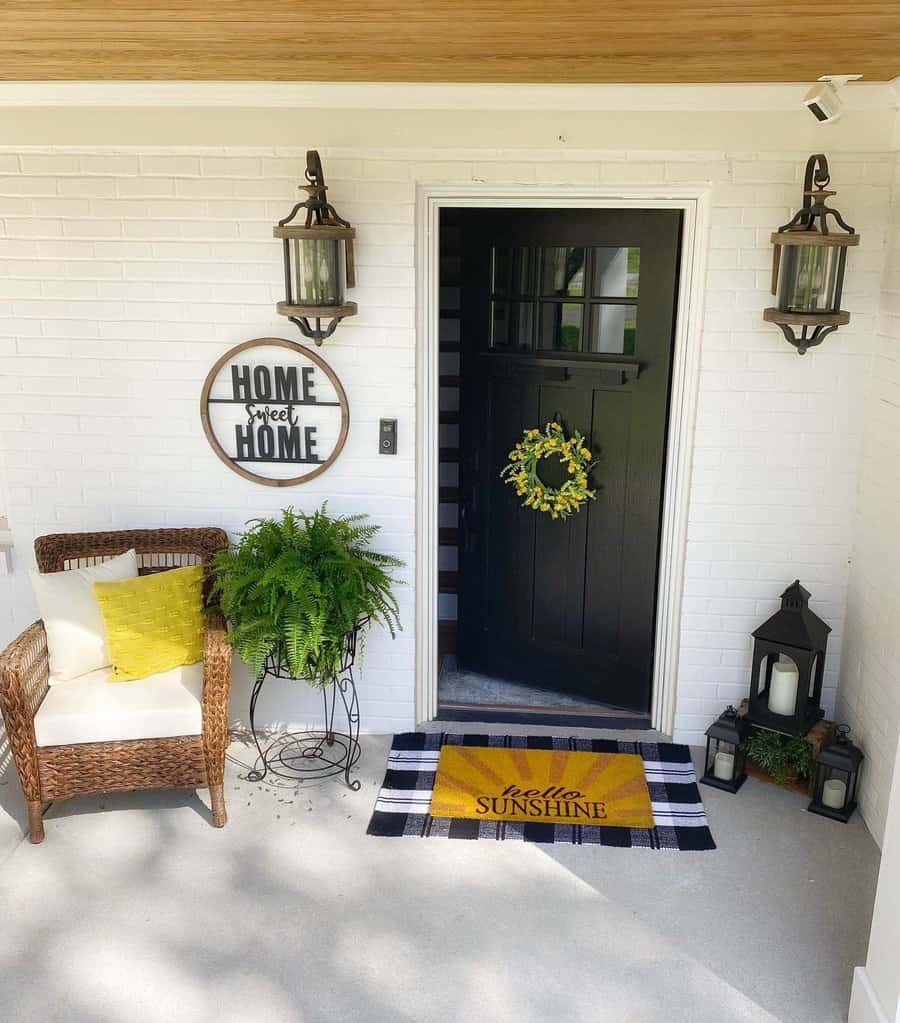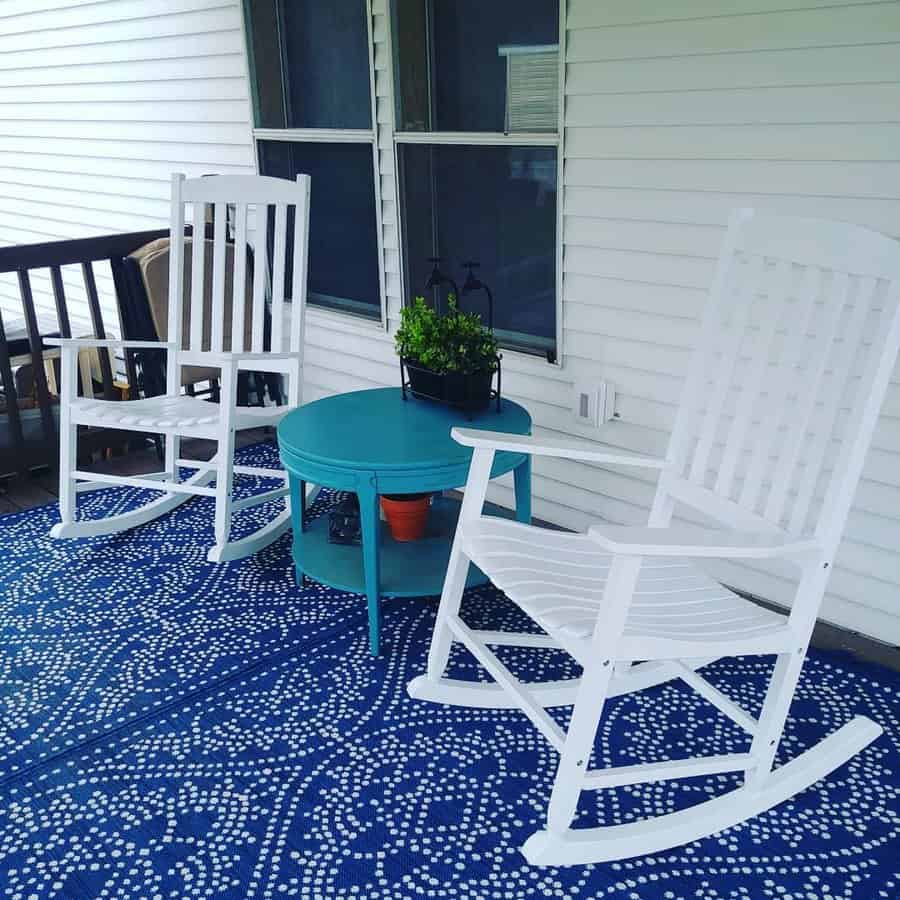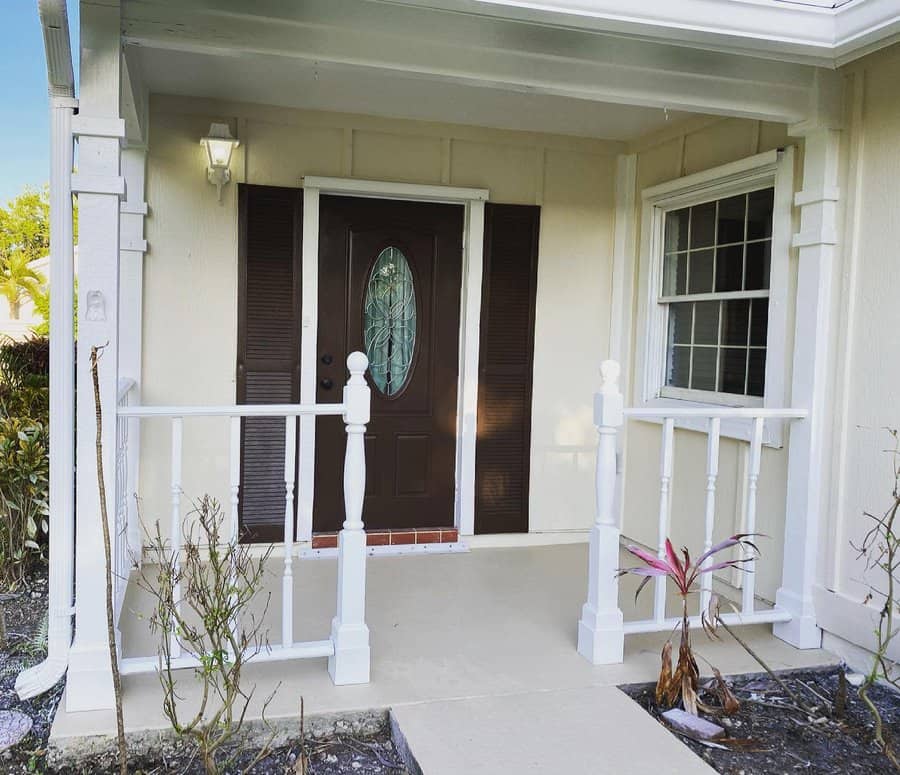 FREQUENTLY ASKED QUESTIONS:
How can I enhance my small front porch? I have no room for any furniture.
You can paint your front door a bold color and add a nice doormat and maybe a flower wreath on the door. Add a couple of planters on each side of the door, if the space allows. If there is no room for planters, place a vase or two at the entrance, by the door. Flowers always bring a sense of welcoming and warmth.
How do I accessorize my wrap-around porch?
You can have separate sitting areas and create different spaces. You can add porch swings with floor cushions in one space, rocking chairs with a side table on another. You can also put a picnic-style table with some chairs, and you'll have an outdoor dining space. You can also build a small play area for the kids, with a sandbox, a chalkboard, and some toys.
Which fabrics can I use on my front porch?
You will need washable fabrics, and polypropylene is probably the best option. Choose removable covers so you can wash them periodically.
Polyurethane laminate fabric is waterproof, apart from being a breathable and flexible material.