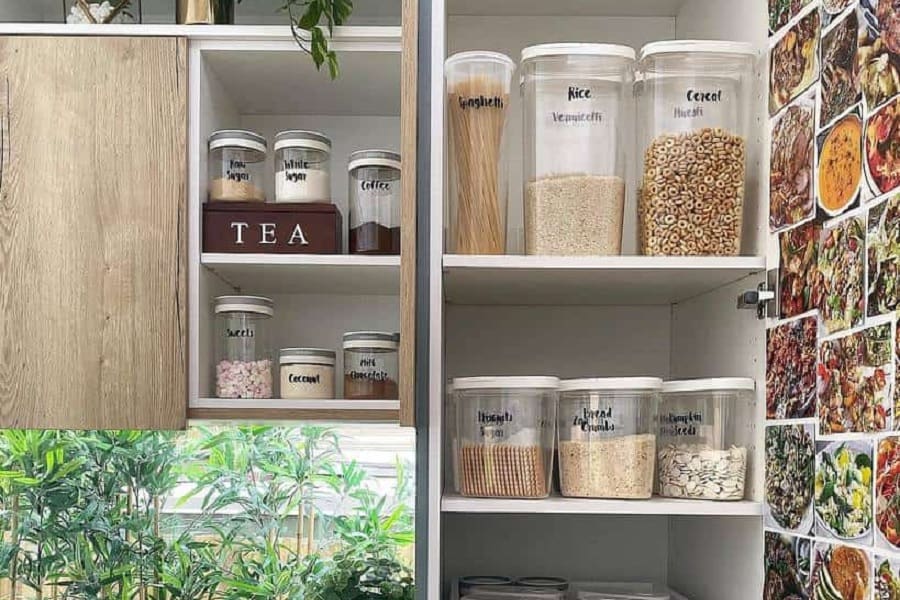 89 Storage Ideas for Your Home
by — Kendrick Hulse

Published on February 15, 2021

Updated on October 8, 2023
The secret to great interior design is having the forethought to plan your space around storage and organization. If your household's everyday necessities have nowhere to go, even the most stylish decor will quickly be overrun by mess and clutter.
Unfortunately, storage is not one-size-fits-all. This is especially true when designing storage solutions for different rooms. For example, the ideal storage for your bedroom probably won't work in your kitchen.
Check out these storage ideas for the best strategies for organizing every area of your home.
1. Stylish Metal Crate Shelving
Elevate your storage aesthetics with metal crate shelving, a blend of industrial and rustic charm. Unlike the common plastic containers, these are durable enough to hold hefty items while doubling as decor. To maximize its visual appeal, consider pairing it with wooden or brick elements in the room. This versatile shelf offers both style and function, transforming cluttered spaces into organized masterpieces.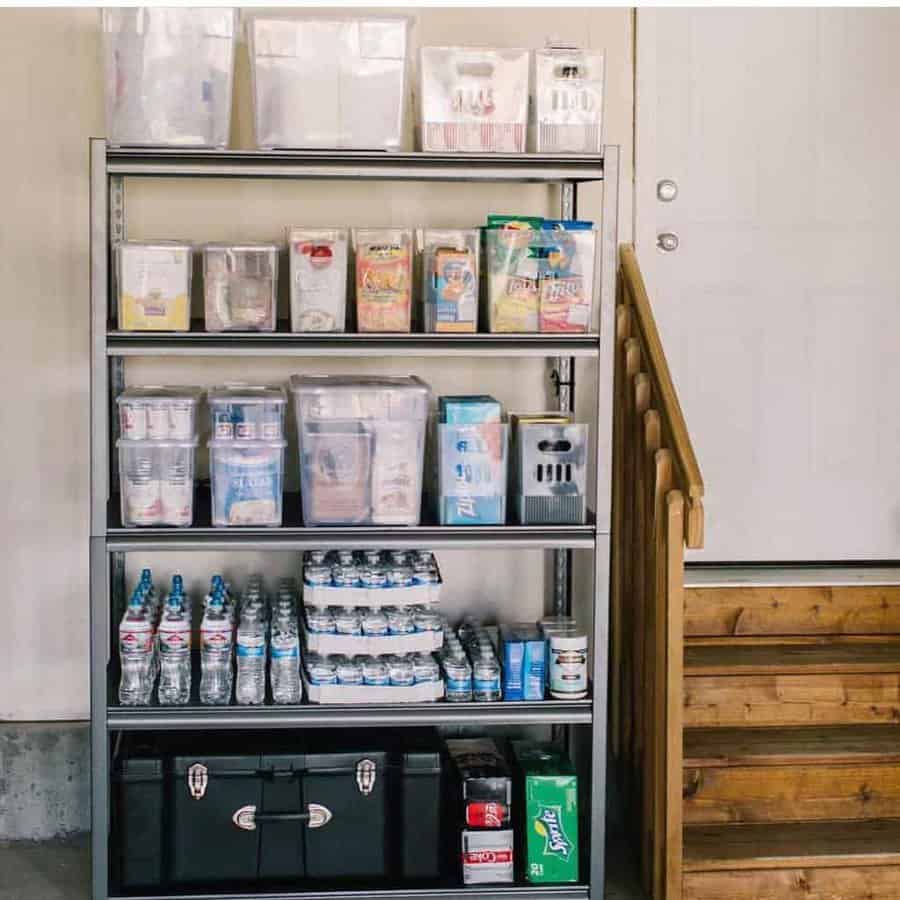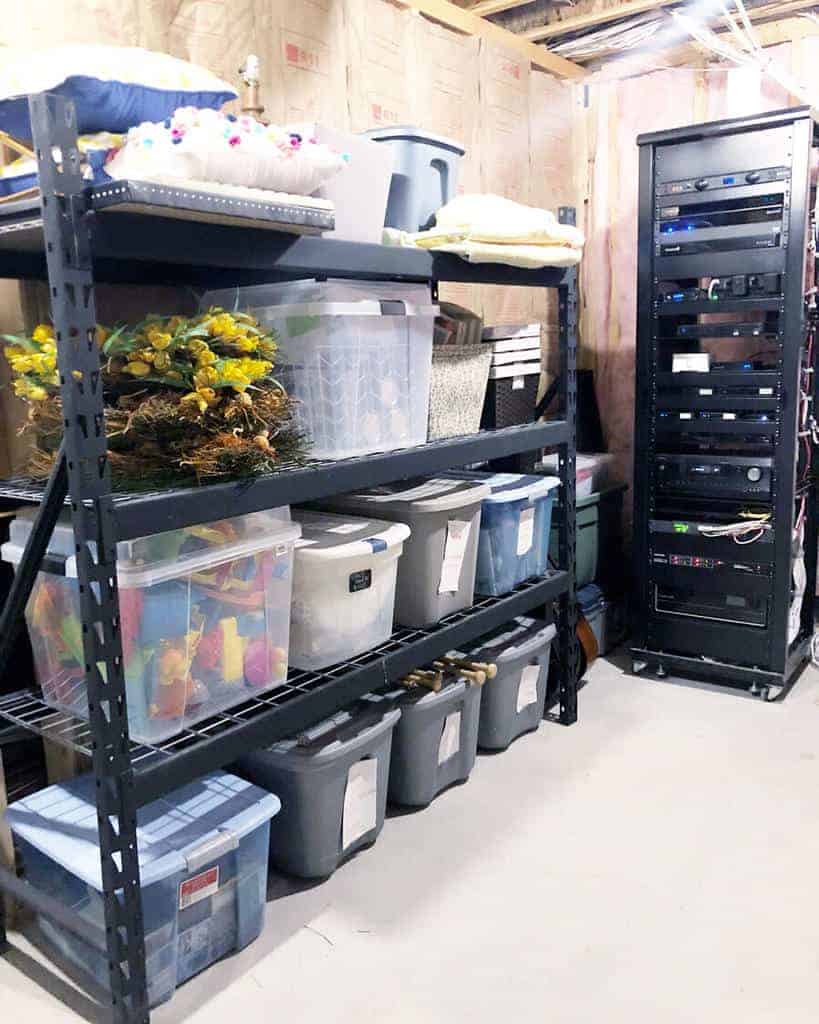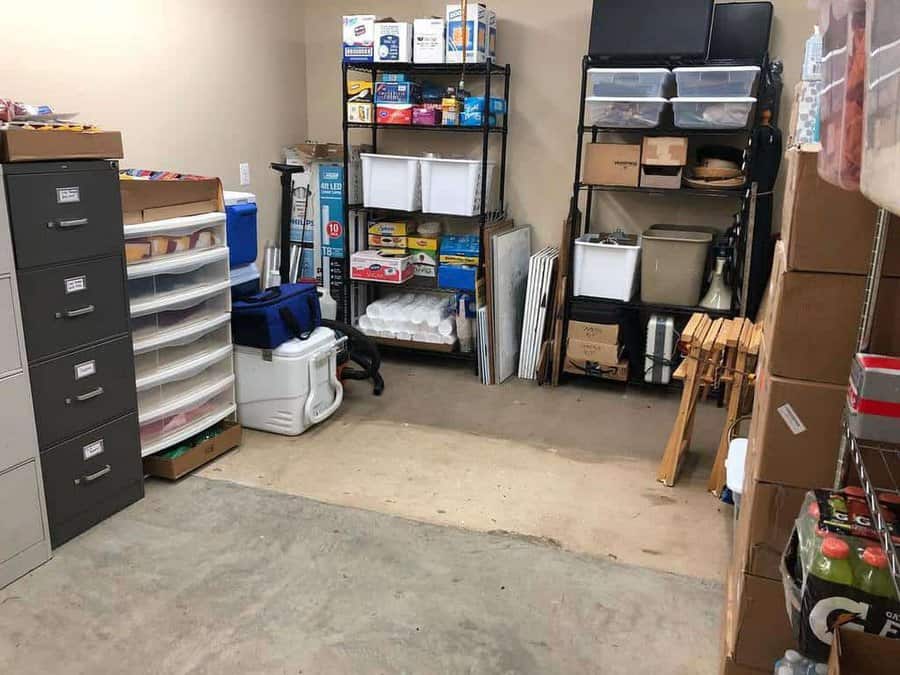 2. Easy DIY Plastic Crate Shelf
The self-assembly plastic crate shelf offers an innovative and cost-effective storage solution. Easily assembled in minutes, it eliminates the hassle of complex setups or the need for professional help. To seamlessly integrate this shelf into your decor, consider painting the crates in colors that match or contrast with your room's palette. This practical piece not only organizes but also enhances your living space's aesthetic appeal.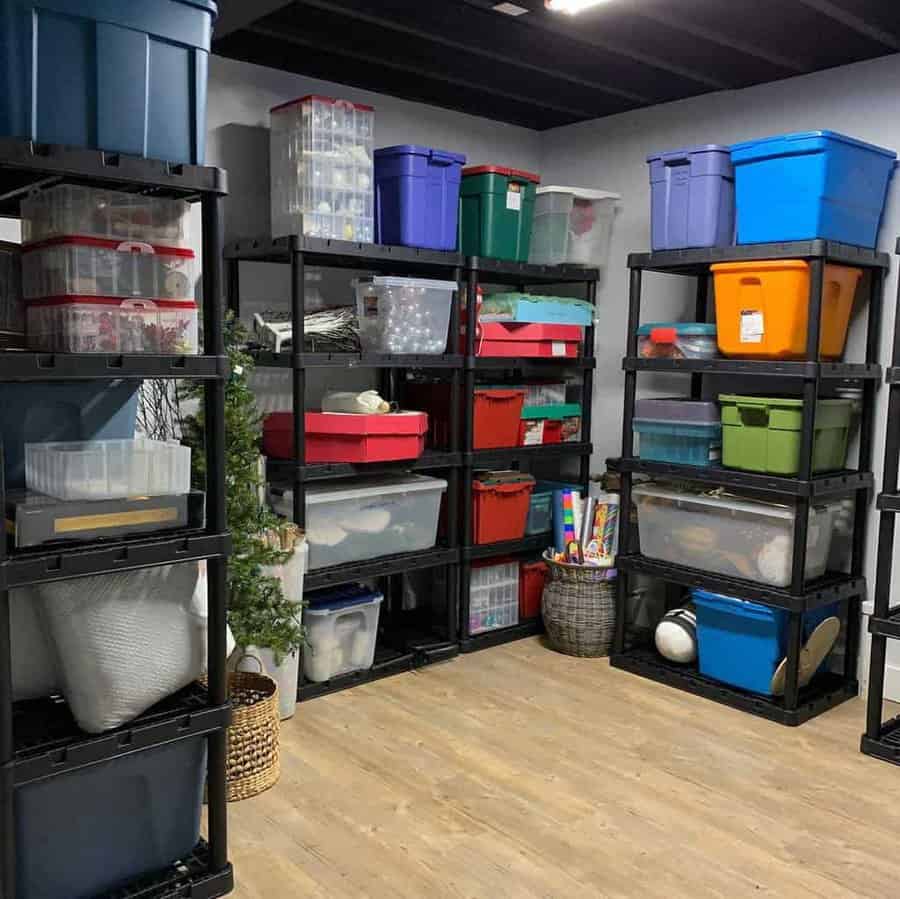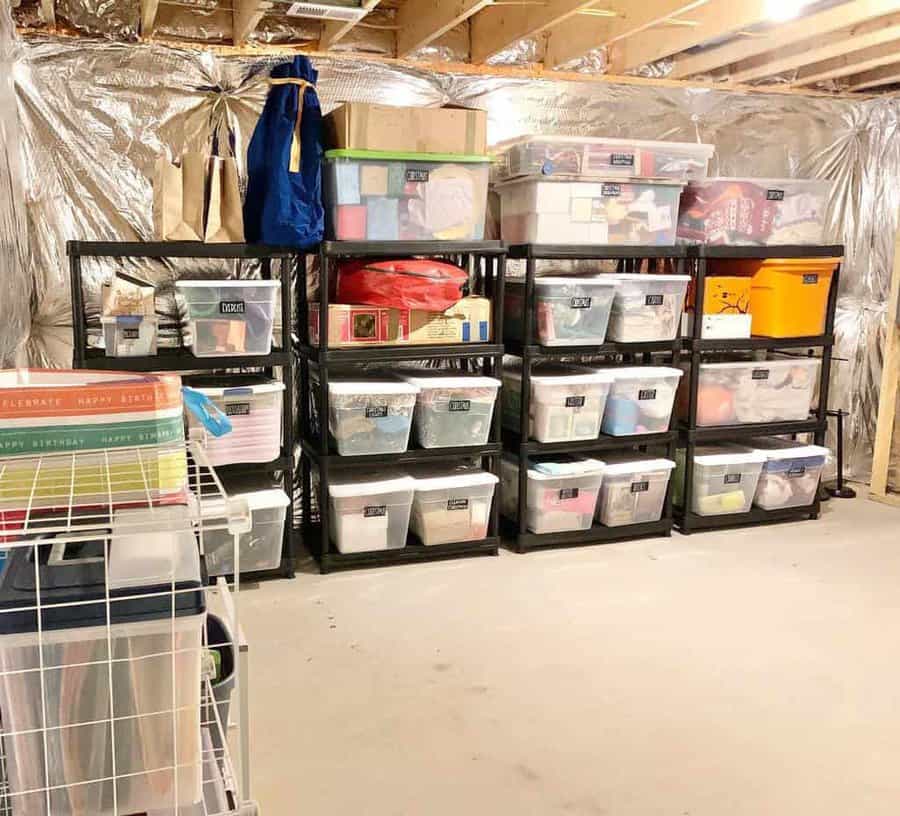 3. Ready-Made Wooden Crate Shelving
Prefabricated wooden crate shelving effortlessly infuses rustic elegance into any room while offering a functional storage solution. Ideal for showcasing trinkets, books, or greenery, its natural grain pattern enriches your decor with warmth and texture. For a cohesive look, pair it with other wooden or earthy elements in the room. Installation is straightforward, as these shelves come equipped with all essential hardware and user-friendly instructions.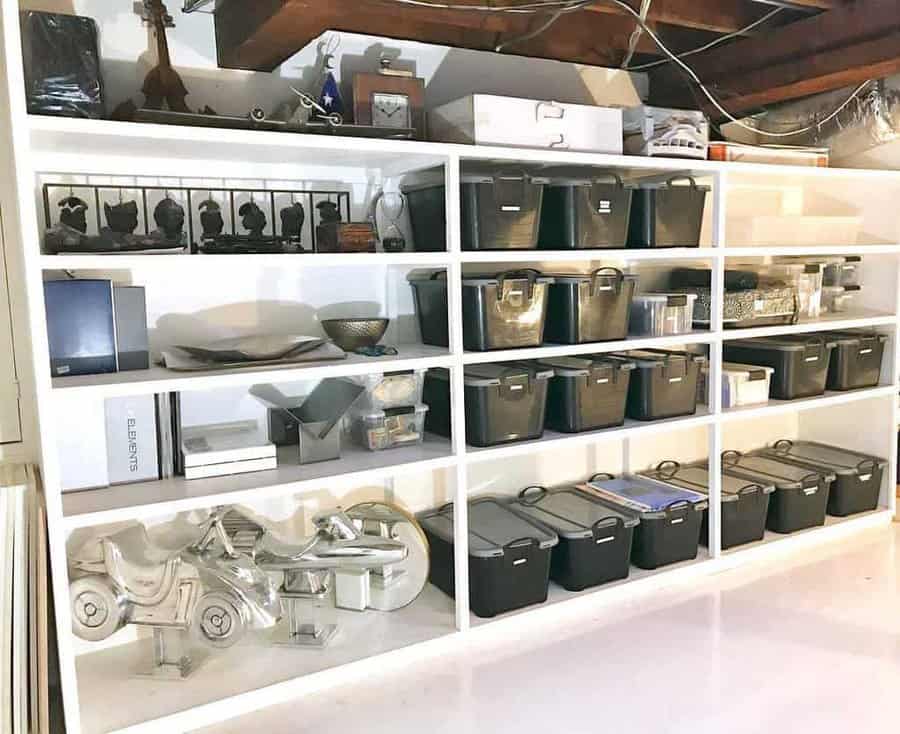 4. Clever Bathroom Corner Storage
Maximize your bathroom space with a standalone corner shelf, turning overlooked nooks into stylish storage. Its minimalist design exudes a contemporary feel that blends seamlessly with various decor styles. To accentuate its look, add woven baskets or glass containers for toiletries. Beyond just functionality, this corner shelf becomes a conversation piece, marrying practicality with visual appeal.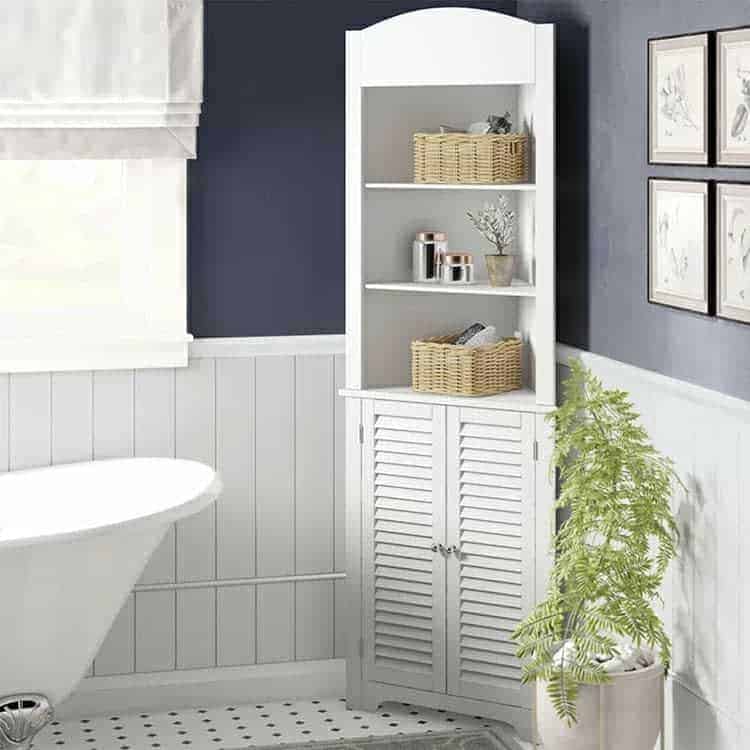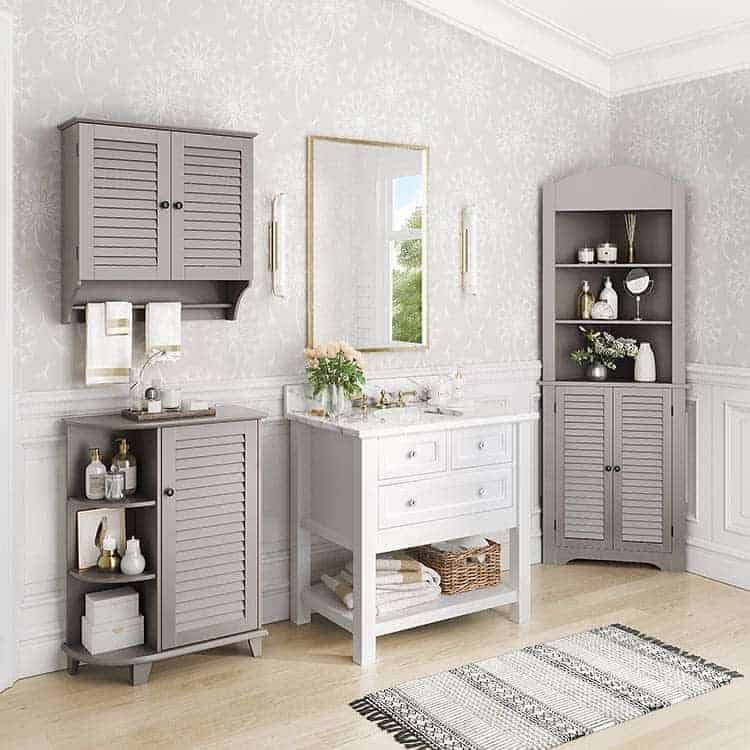 5. Space-Saving Bathroom Cabinet
A standalone bathroom cabinet offers an organized retreat from cluttered counters, fusing functionality with style. Available in an array of designs, from sleek modern lines to timeless classics, it's easy to find a unit that complements your bathroom decor. Store towels, toiletries, and essentials neatly, ensuring a streamlined and efficient space. This cabinet not only elevates your bathroom's appearance but also enhances your daily experience.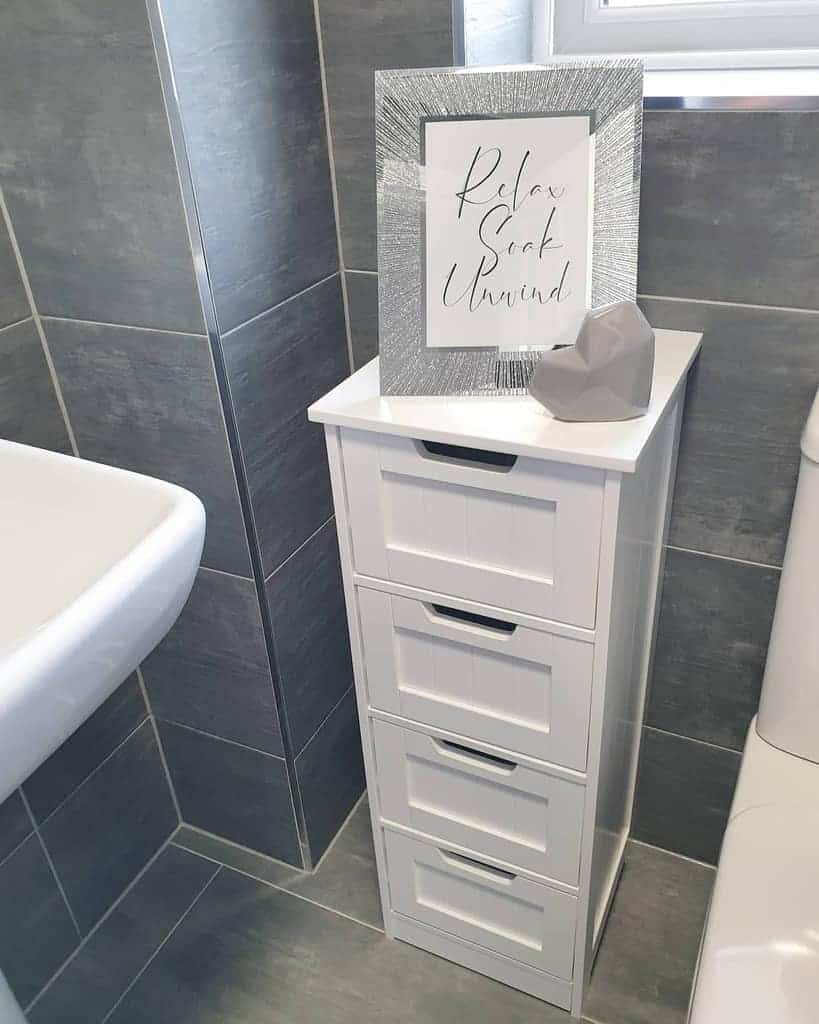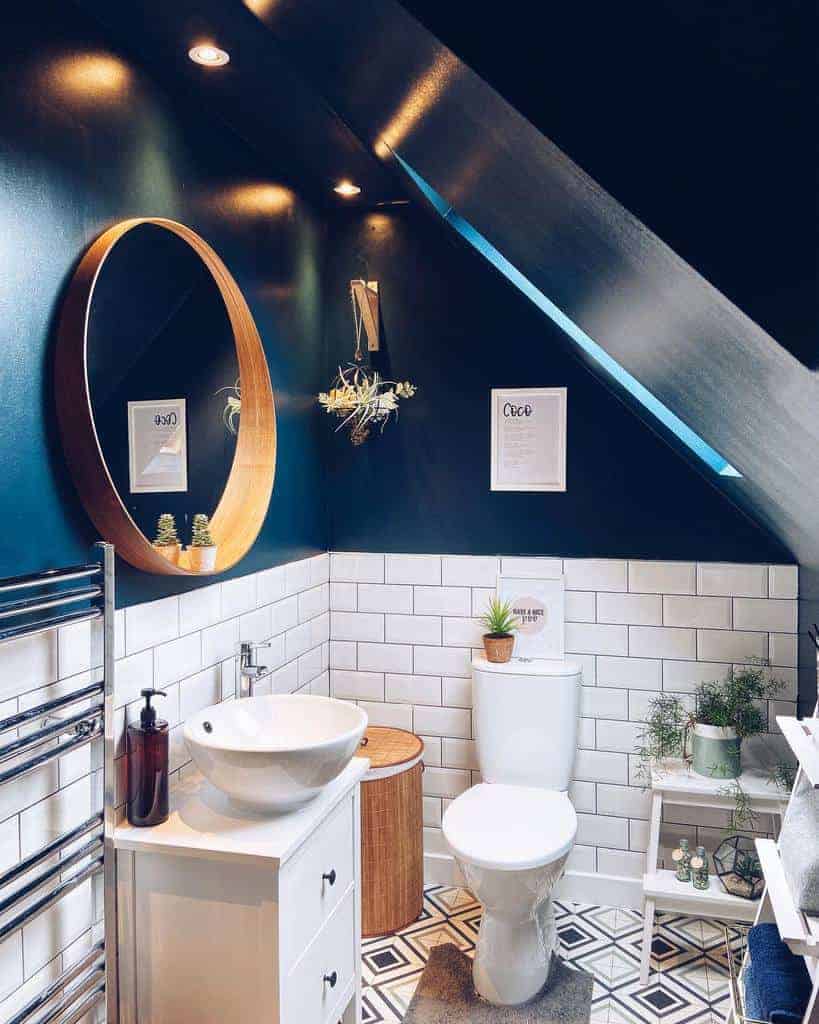 6. Swivel Lazy Susan Organizer
Revolutionize your bathroom essentials' accessibility with a swivel Lazy Susan organizer. This turntable tray, designed for grooming and beauty products, ensures everything is at your fingertips with just a spin. Say goodbye to awkward stretches for your go-to items. Its sleek design not only optimizes functionality but also adds a modern, sophisticated touch to your bathroom decor. Experience a game-changer in morning routines with this organizer.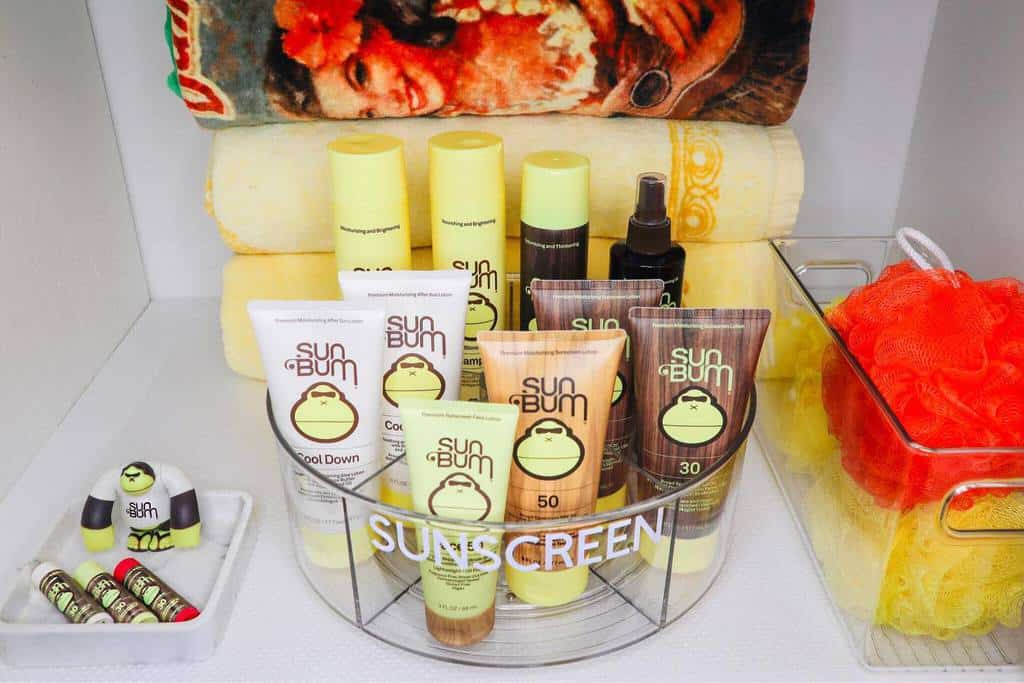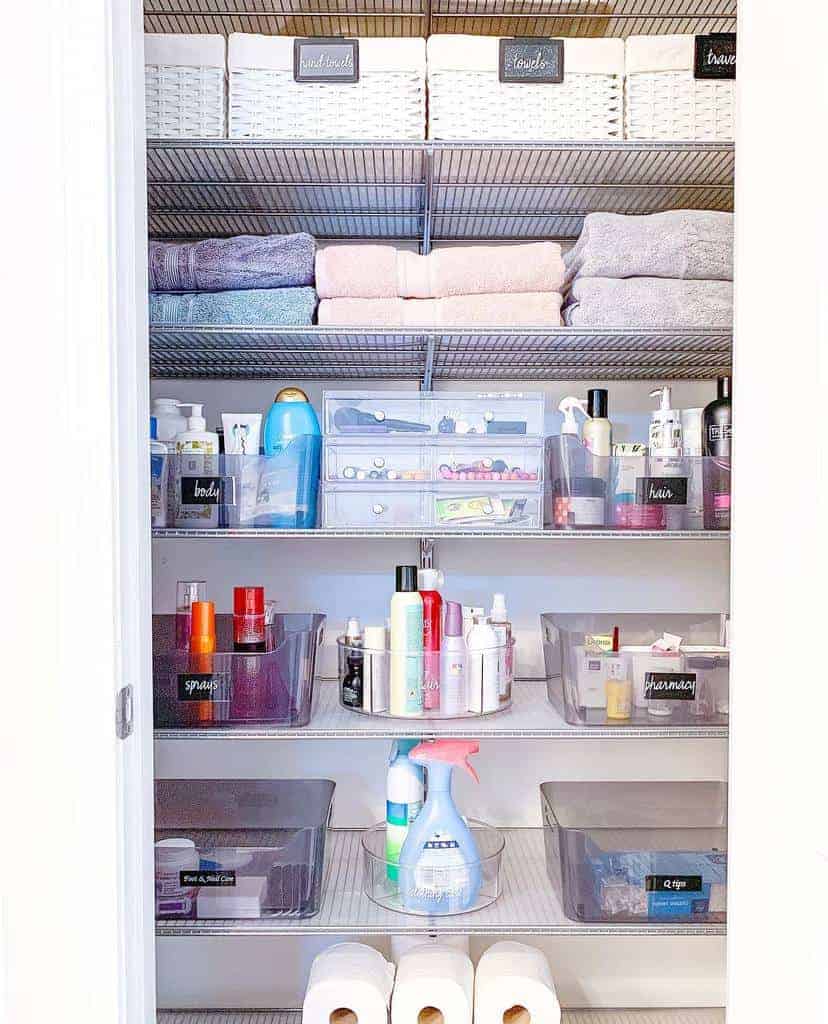 7. Chic Floating Wall Shelves
Floating shelves seamlessly blend aesthetics with functionality, presenting a contemporary solution for cluttered spaces. Their gravity-defying design allows you to stylishly display trinkets, books, or greenery, transforming any wall into a visual delight. To elevate their impact, consider varying shelf sizes or using contrasting colors. Easily installed and maintained, these shelves are an effortless way to refresh and organize any living space.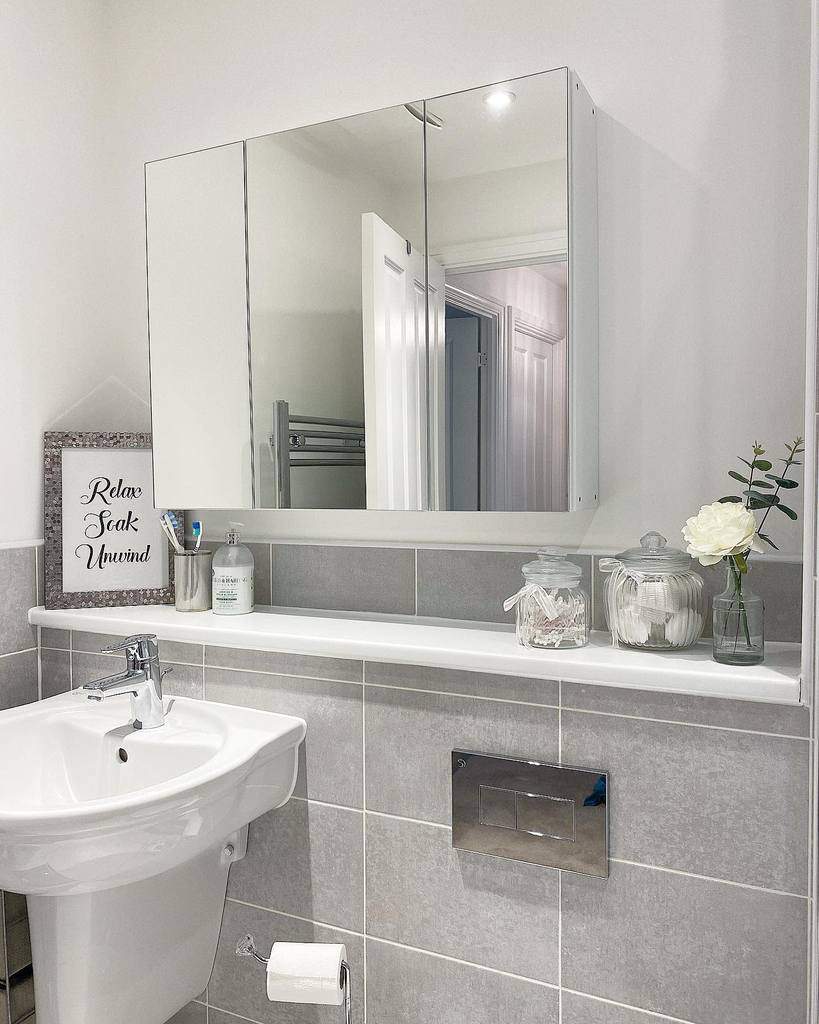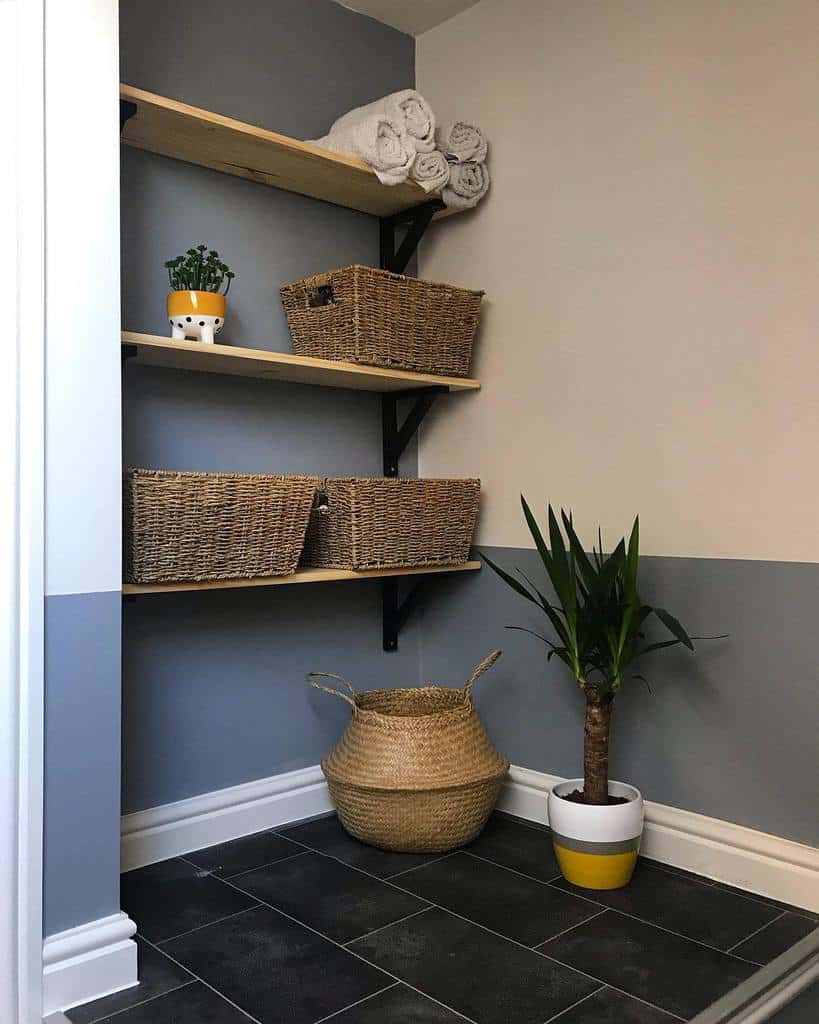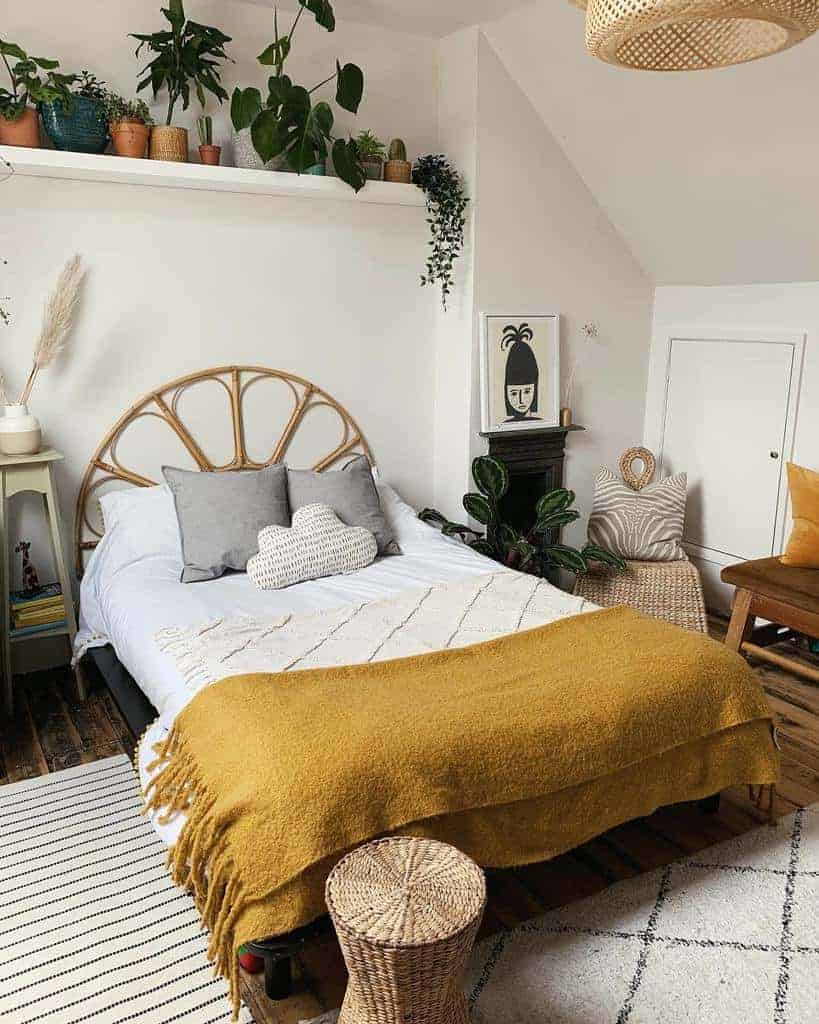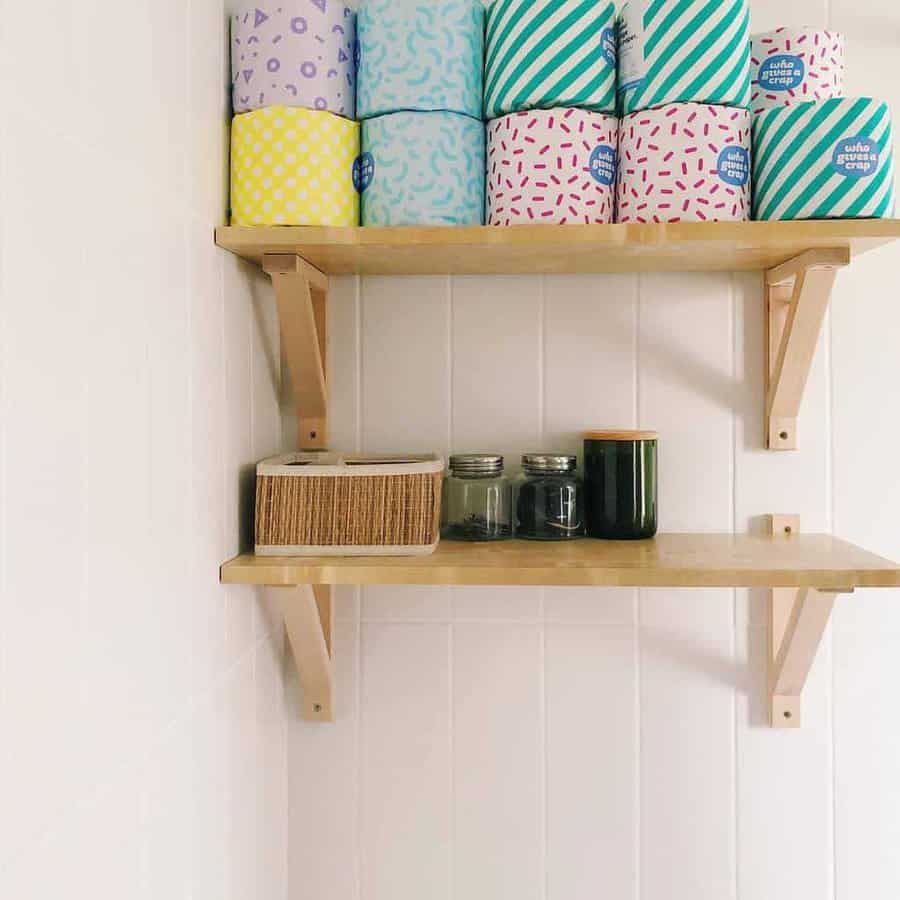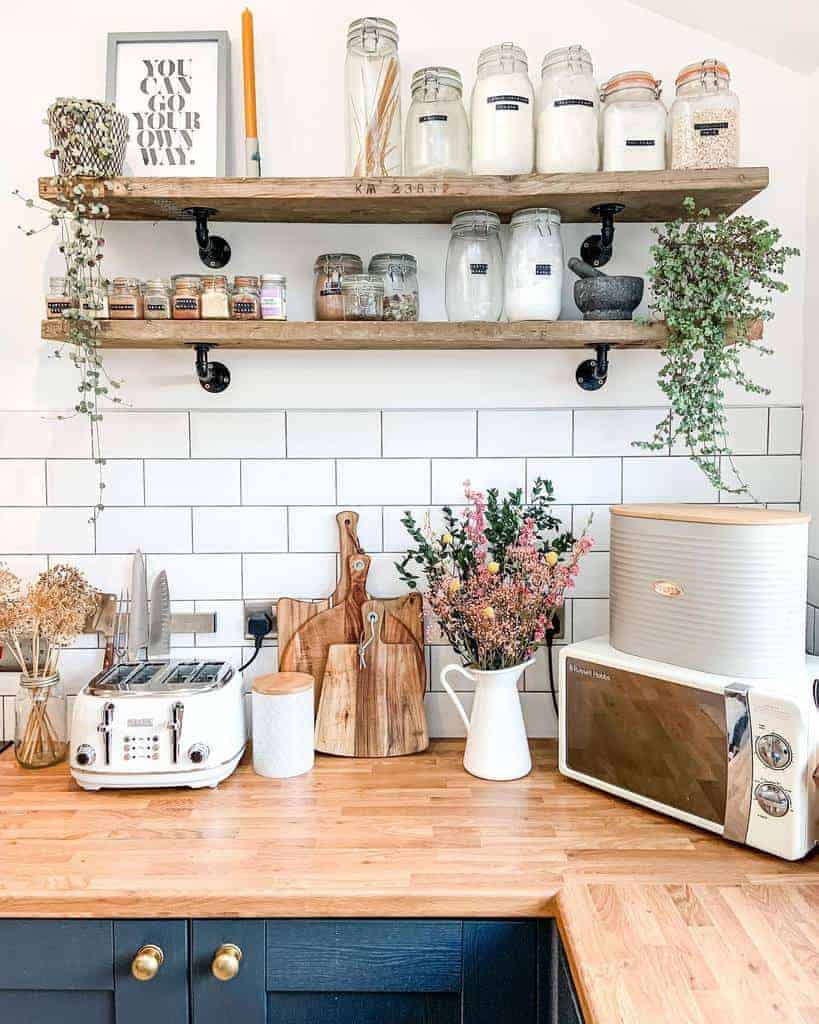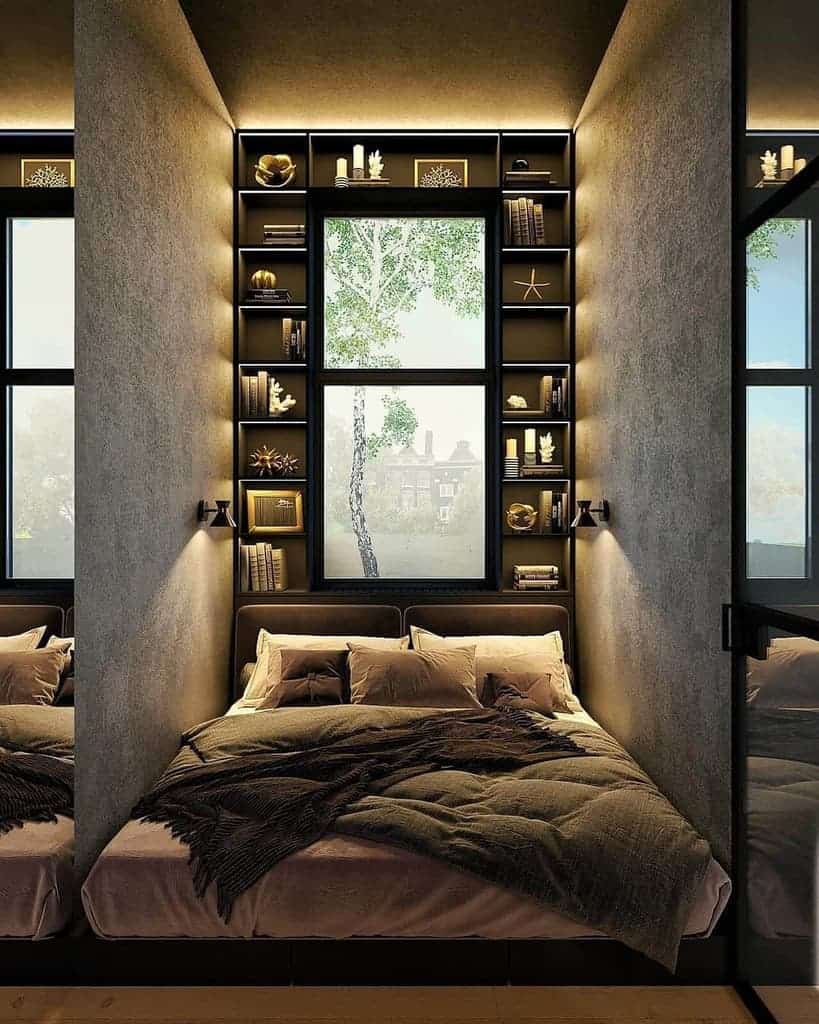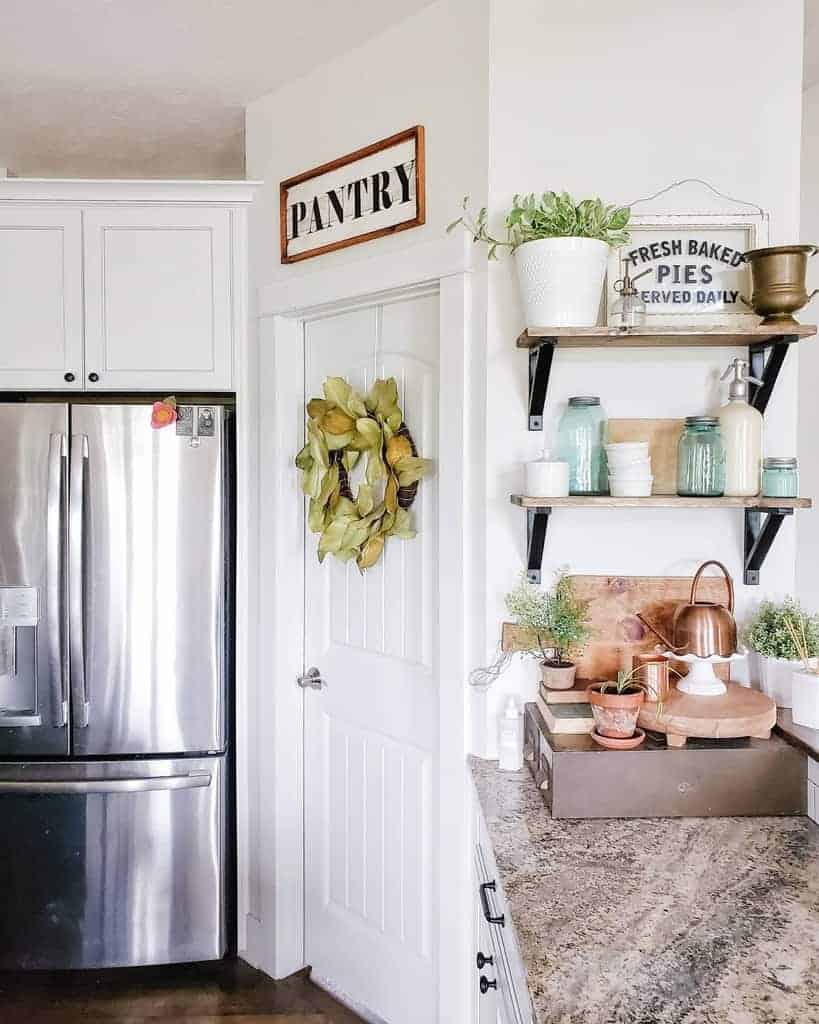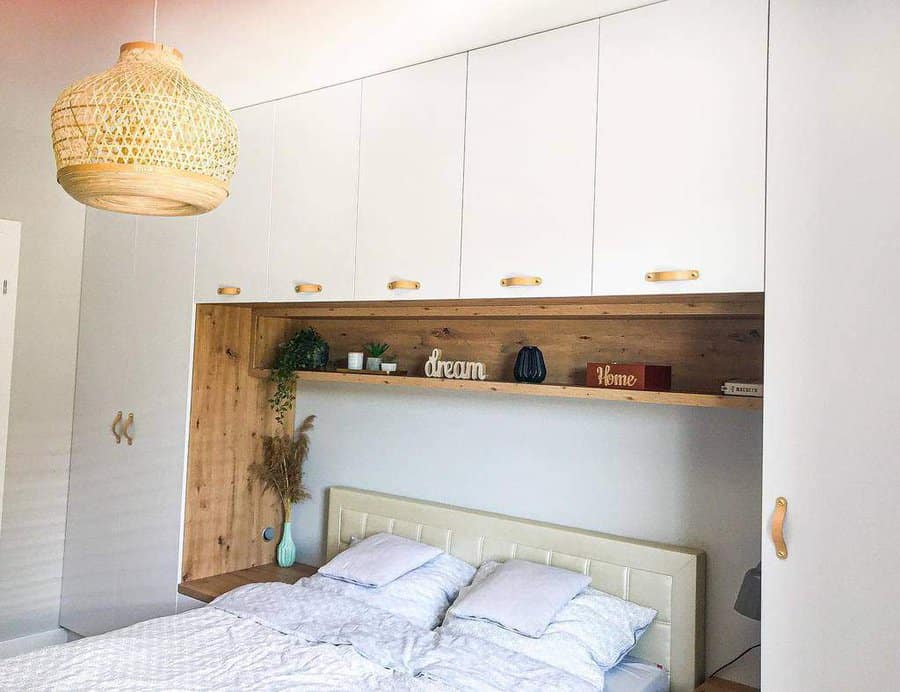 8. Smart Over-The-Toilet Storage
Maximize bathroom efficiency with an over-the-toilet shelf, a clever space-saving solution that couples style with practicality. This storage option elevates the room's aesthetics while ensuring essentials are organized and easily accessible. To optimize its use, consider storing frequently-used items on lower shelves and decorative pieces or lesser-used products higher up. Transform your bathroom into a harmonious space without compromising on functionality.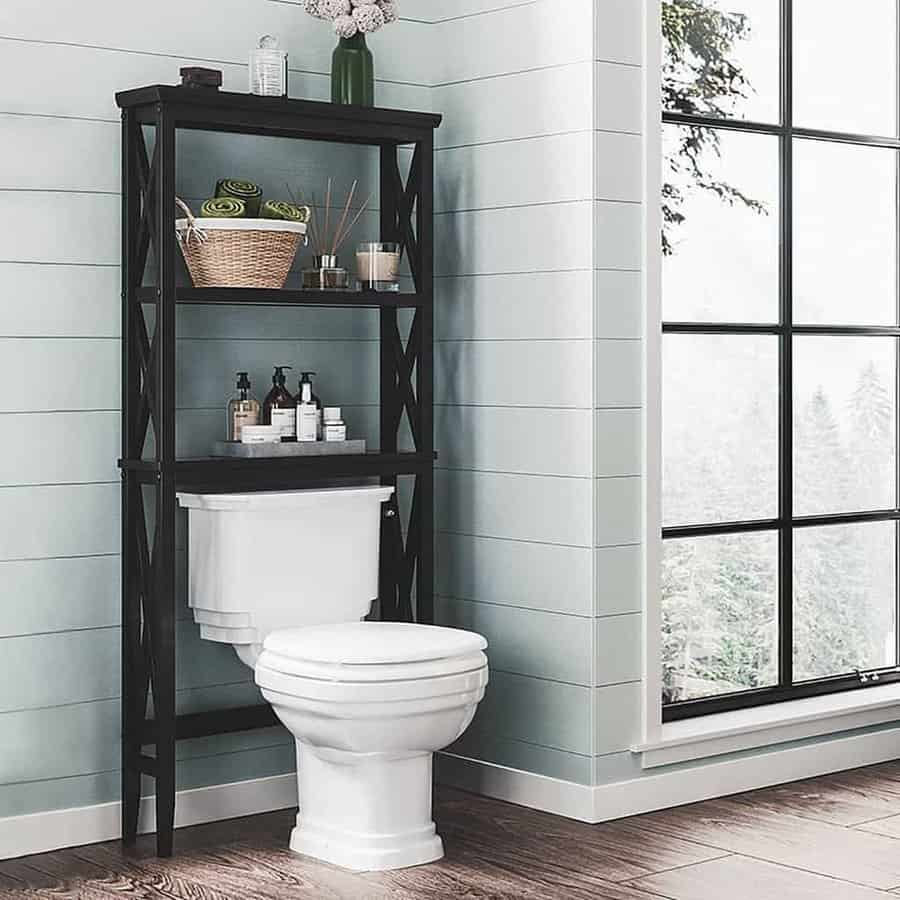 9. Convenient Bedside Organizer Bag
The bedside organizer bag offers a sleek solution to nightstand clutter, ensuring all your essentials are within arm's reach. By storing everything from your phone to a favorite book, it allows for a more streamlined bedside area. Its versatile design harmonizes with various bedroom aesthetics, adding a subtle touch of elegance. Opt for this organizer and enjoy a clutter-free, easily accessible nighttime haven.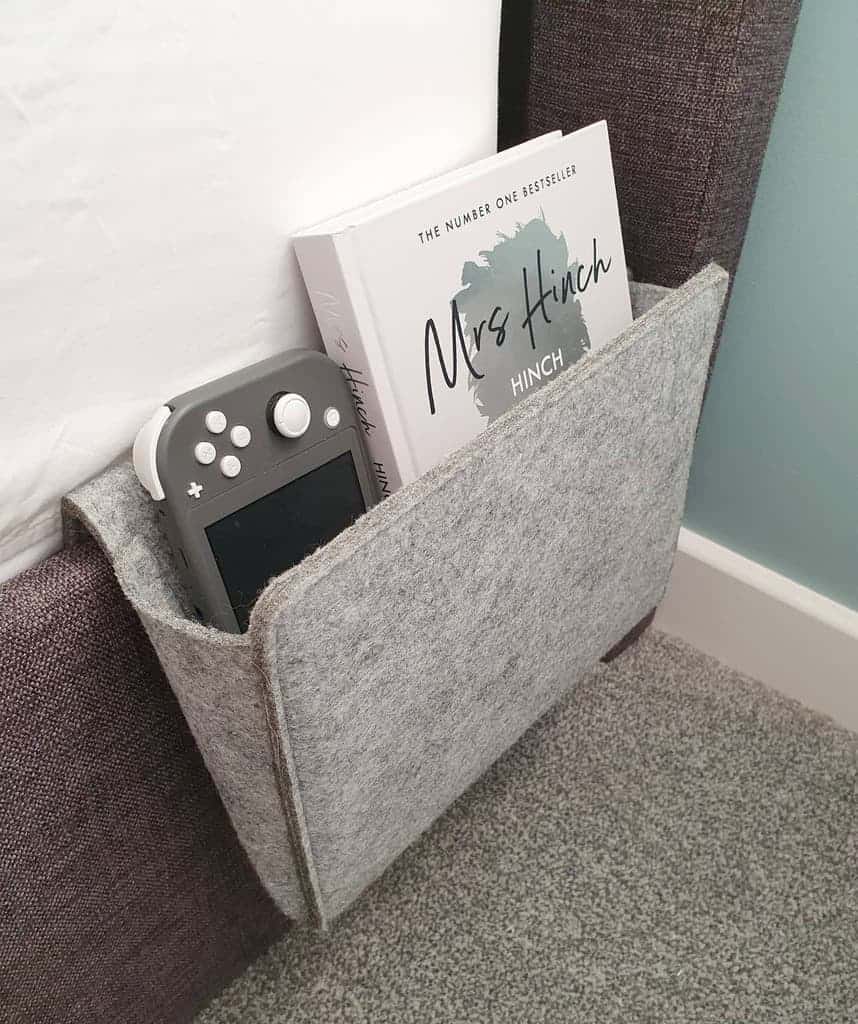 10. Creative Stuffed Animal Storage
Stuffed animals can swiftly transform kids' rooms into playful chaos. Instead of relegating them to a nondescript bin, consider inventive displays like corner hammocks or zoo-inspired twine cages. Such creative solutions not only organize but also turn these cuddly toys into decorative room elements. By thinking beyond the conventional toy box, you'll transform potential clutter into delightful room accents, enhancing both aesthetics and functionality.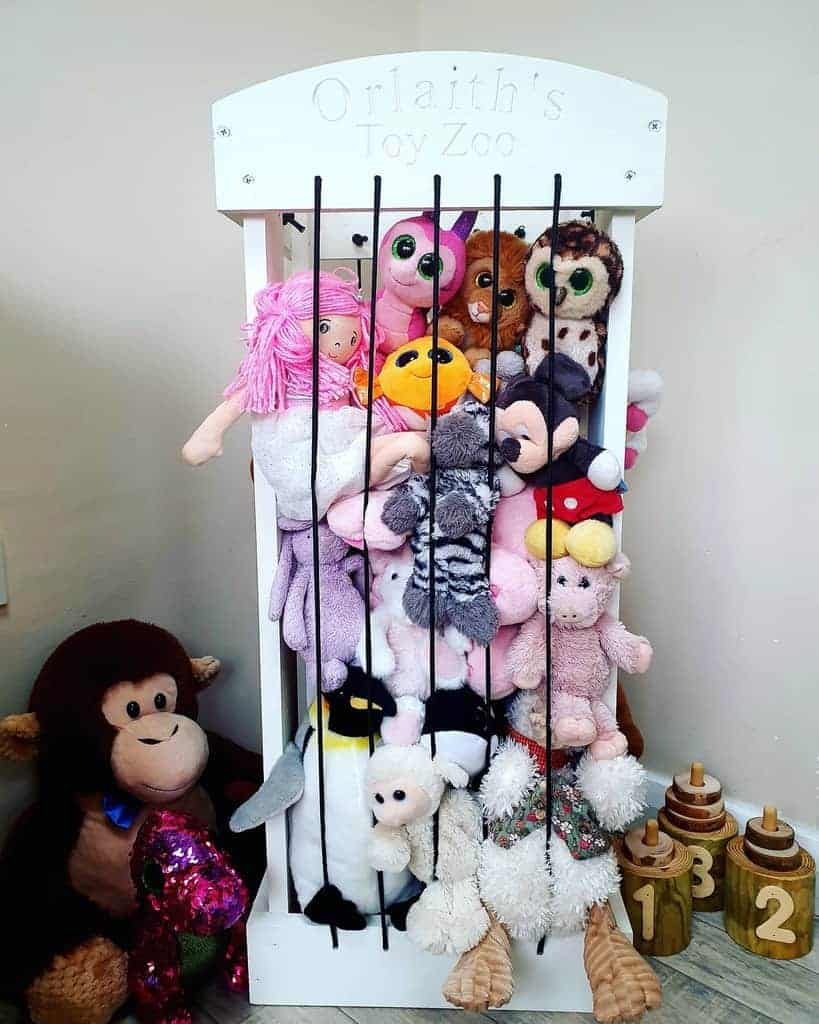 11. Efficient Drawer Cabinets
Drawer cabinets are pivotal for bedroom organization, neatly housing clothing, accessories, and assorted items. Beyond mere functionality, choosing a design that complements your home's aesthetics enhances the room's ambiance. Whether in a compact apartment or a sprawling home, tailored cabinets can match individual decor preferences. Select a design that resonates with your style and witness how the right cabinet effortlessly balances utility with elegance.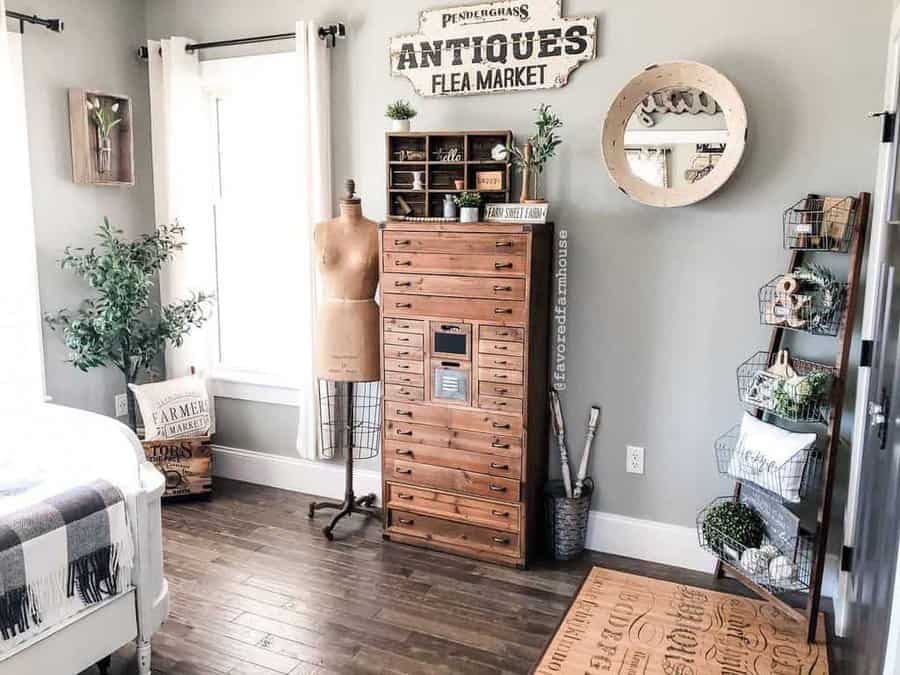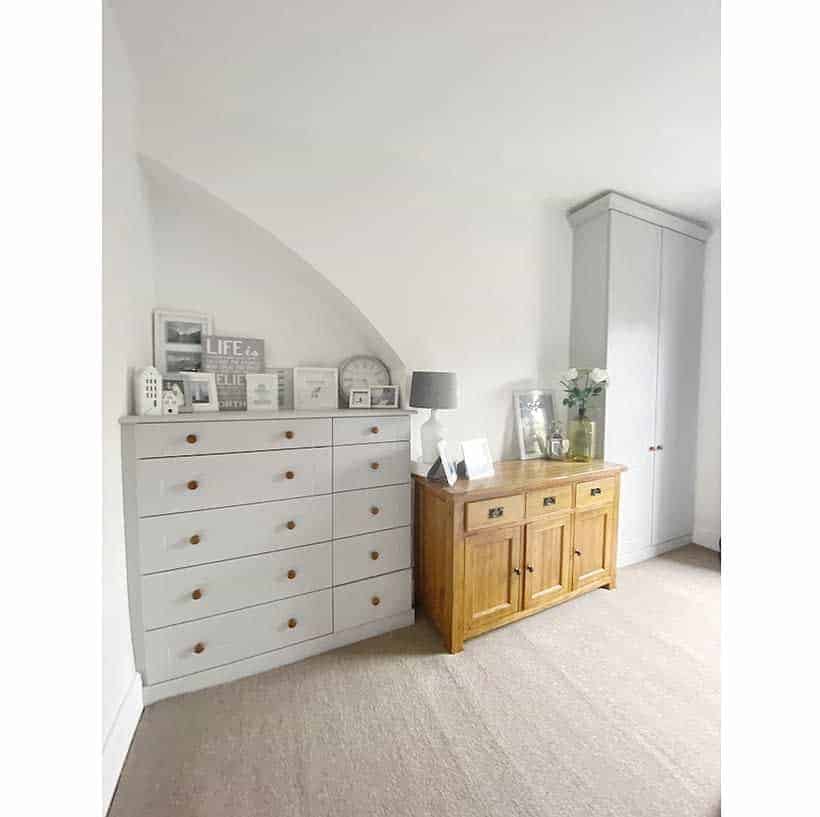 12. Hidden Under-Bed Storage Solutions
The area beneath your bed presents an opportunity for clutter-free organization. Utilizing under-bed storage, like adjustable containers or drawer boxes, maximizes bedroom space, keeping items tucked away yet accessible. Ensure your chosen storage complements your room's style, turning often-neglected spaces into functional, aesthetic assets. Embrace this hidden storage solution and enjoy a more organized, streamlined bedroom.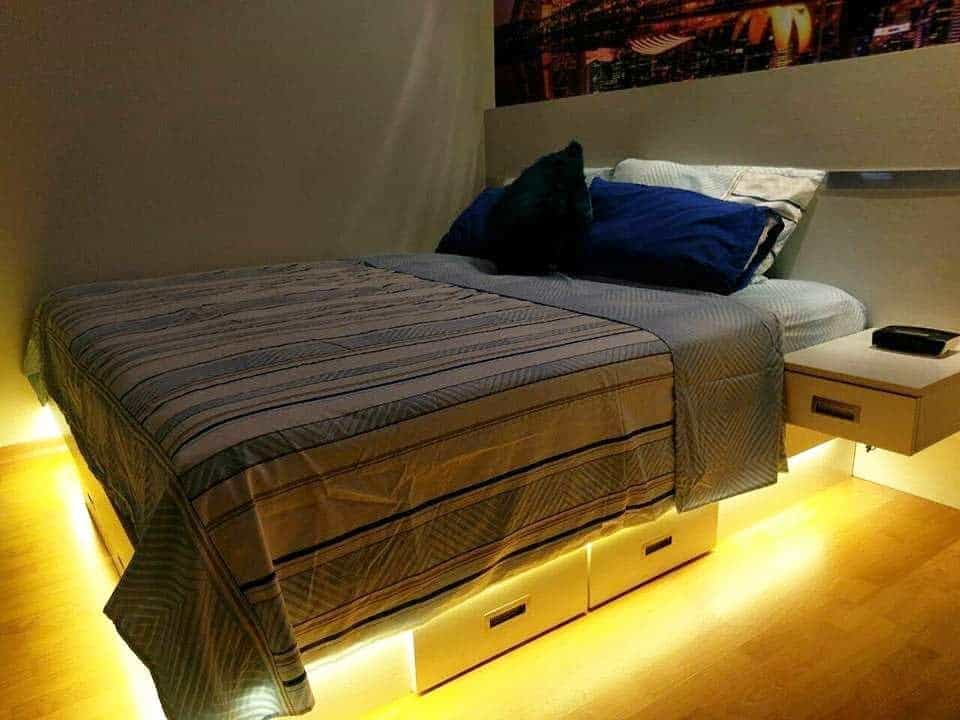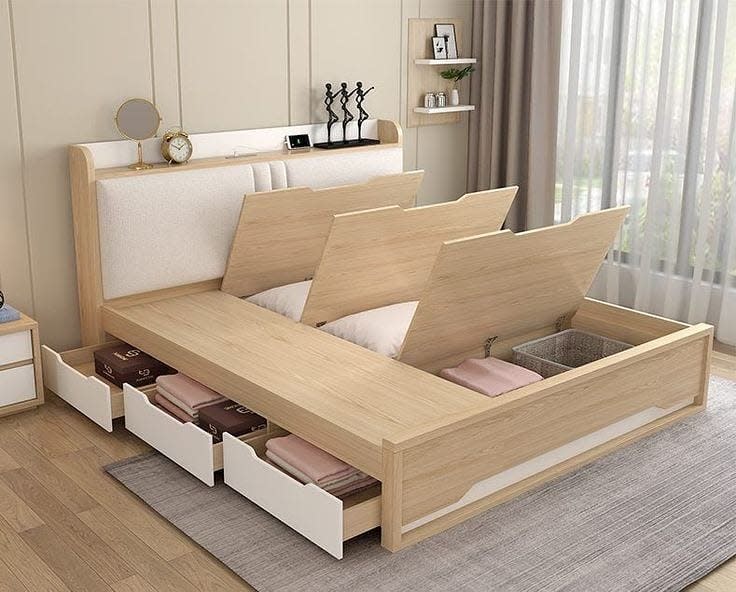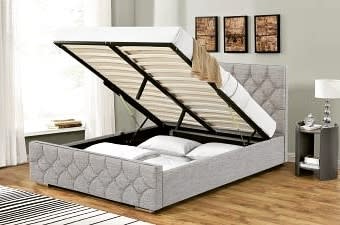 13. Organize with Closet Systems
Closet systems are your ally against disarray. By integrating organizers and dividers, you can effortlessly categorize clothes, segmenting them by type or color. Imagine easily spotting your desired sweater or pairing shoes without the usual hunt. These tools not only streamline your dressing routine but also elevate your closet's appearance. Transition from a cluttered space to a pleasing, organized haven that delights with every glance.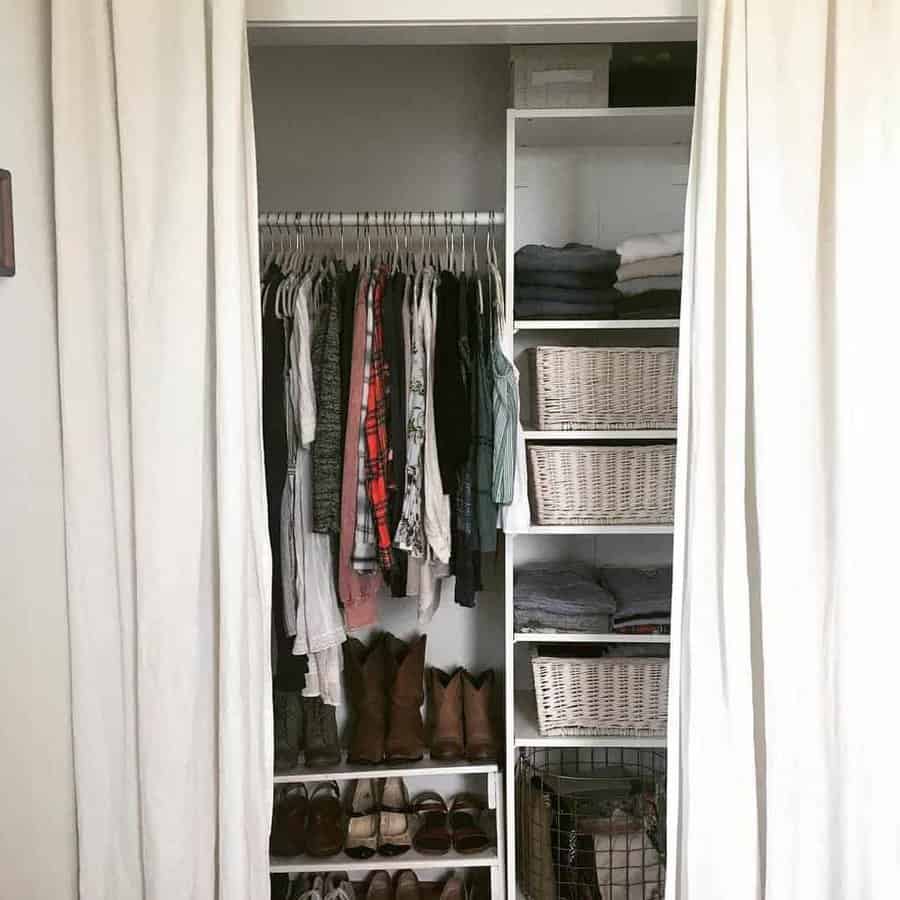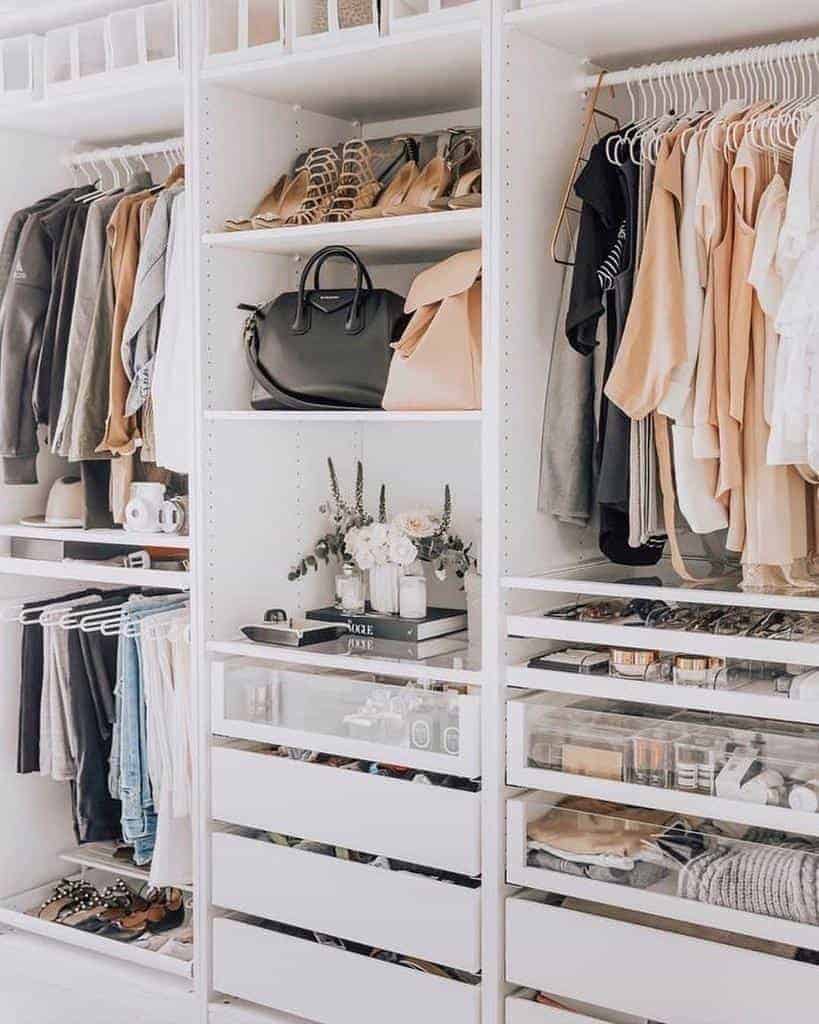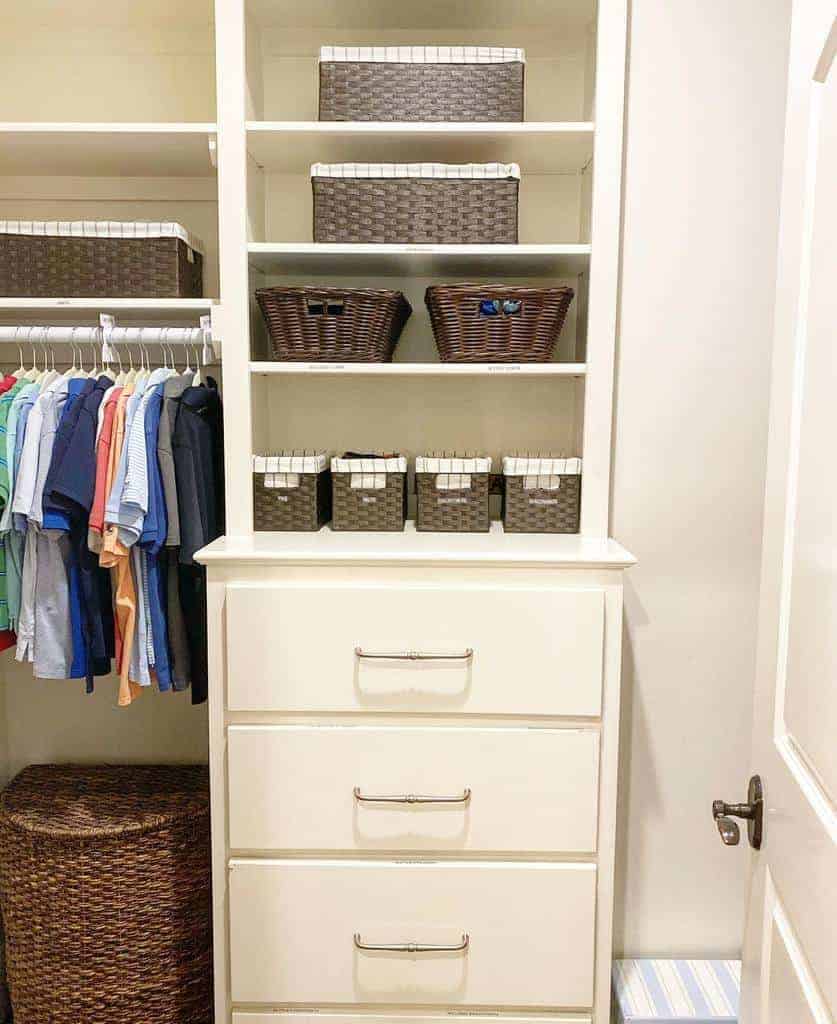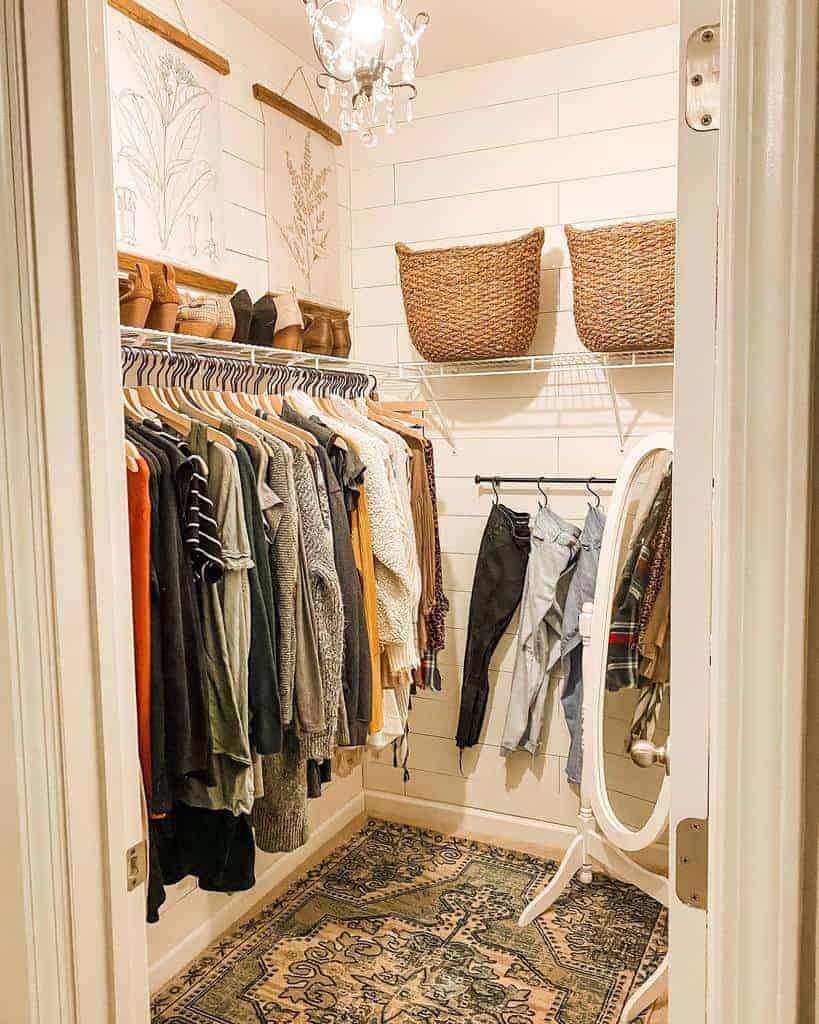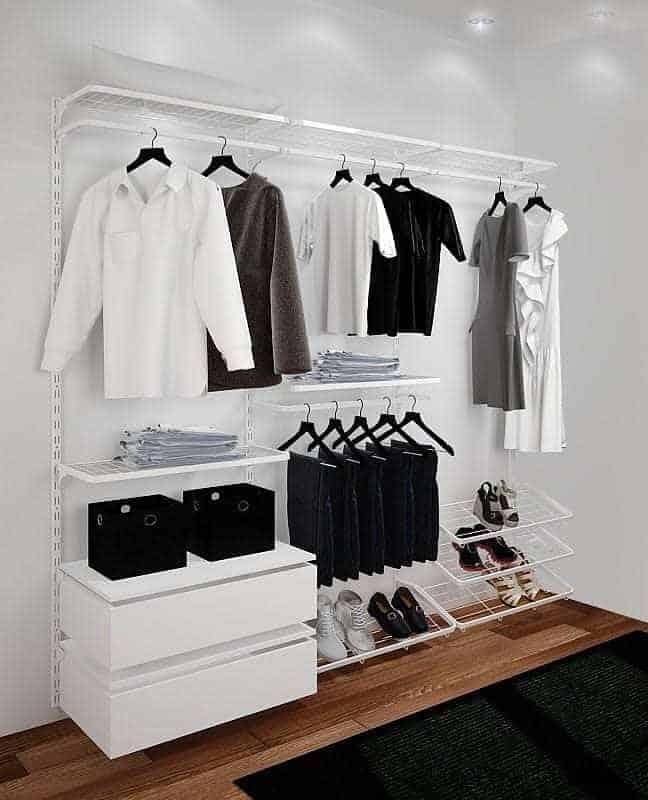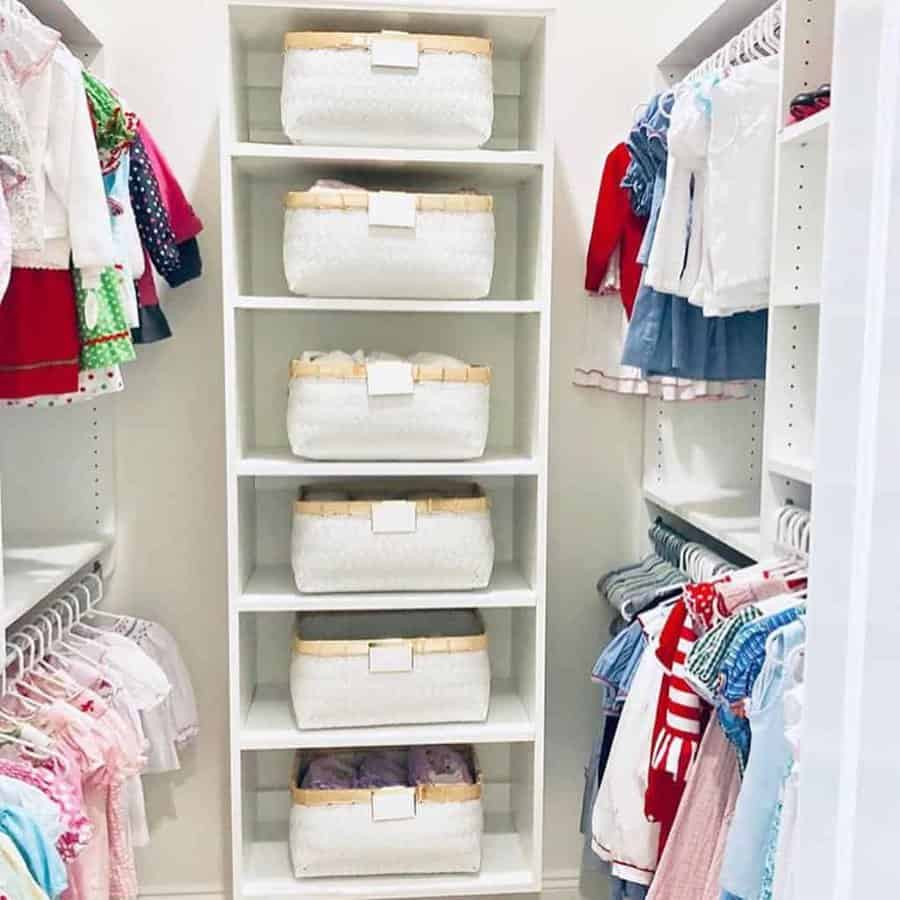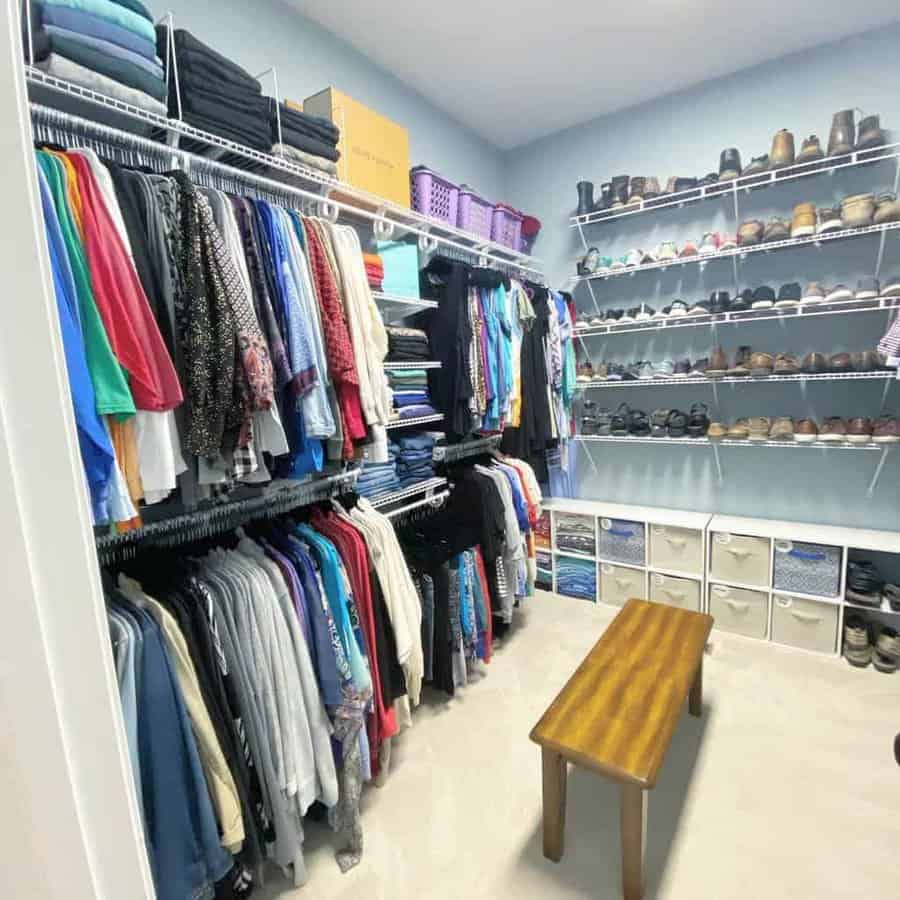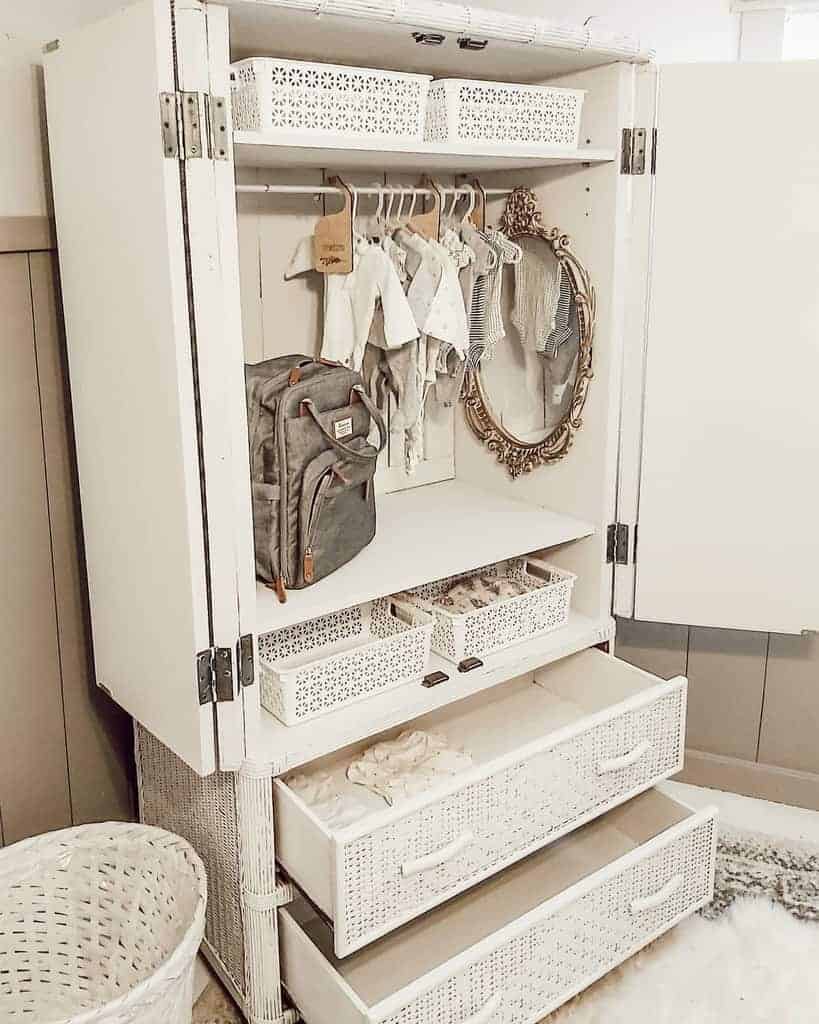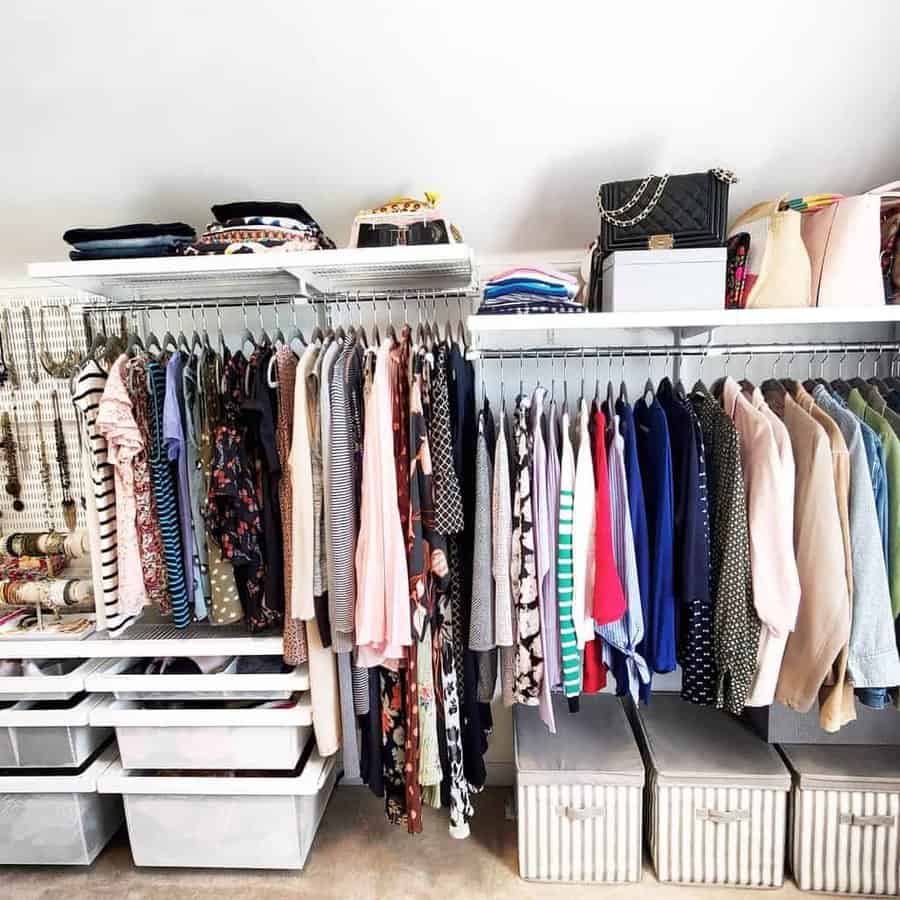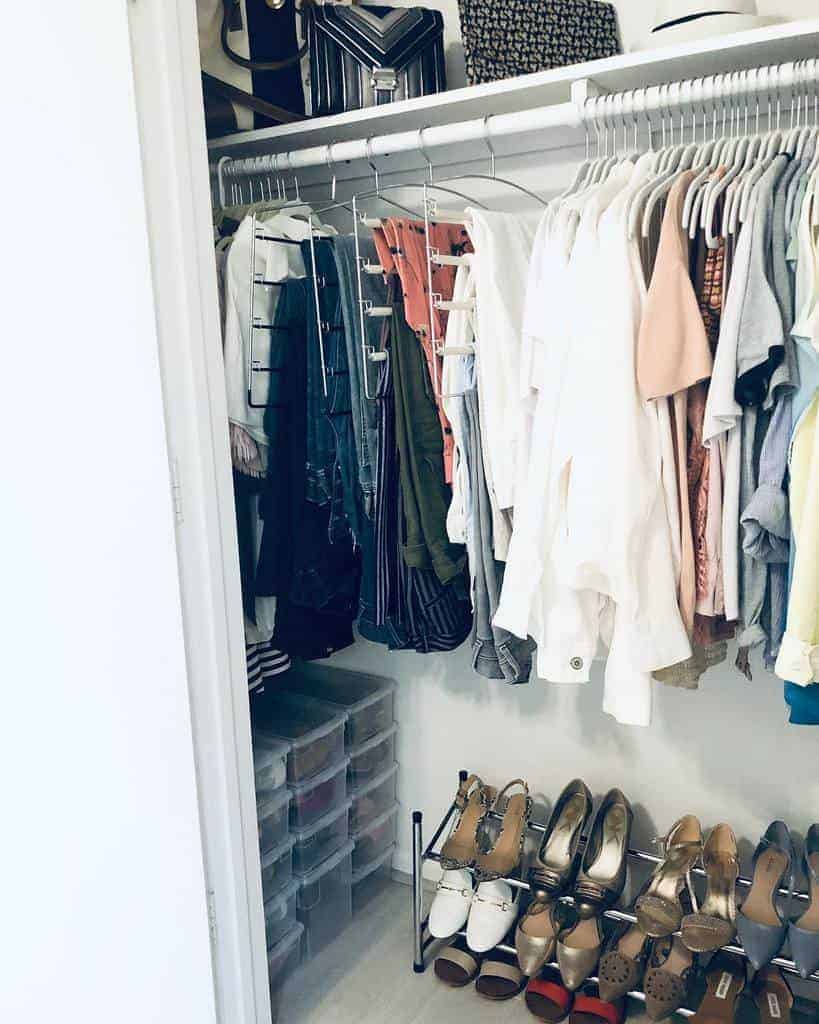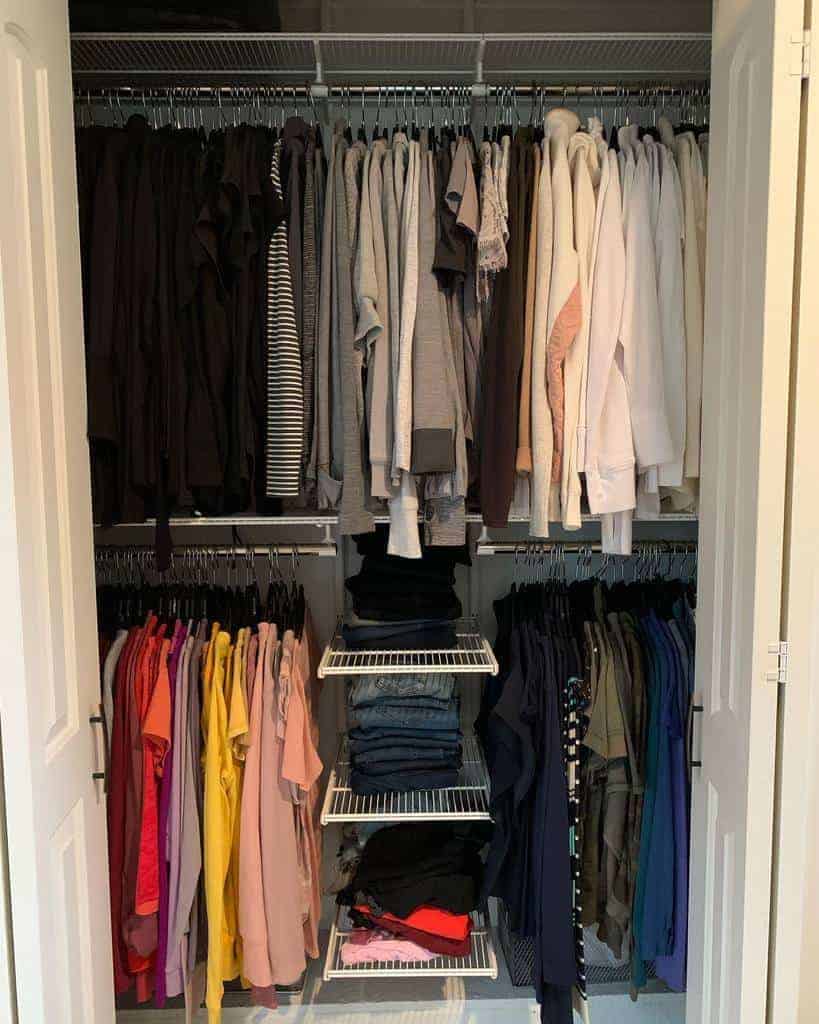 14. Luxury Walk-In Closet Ideas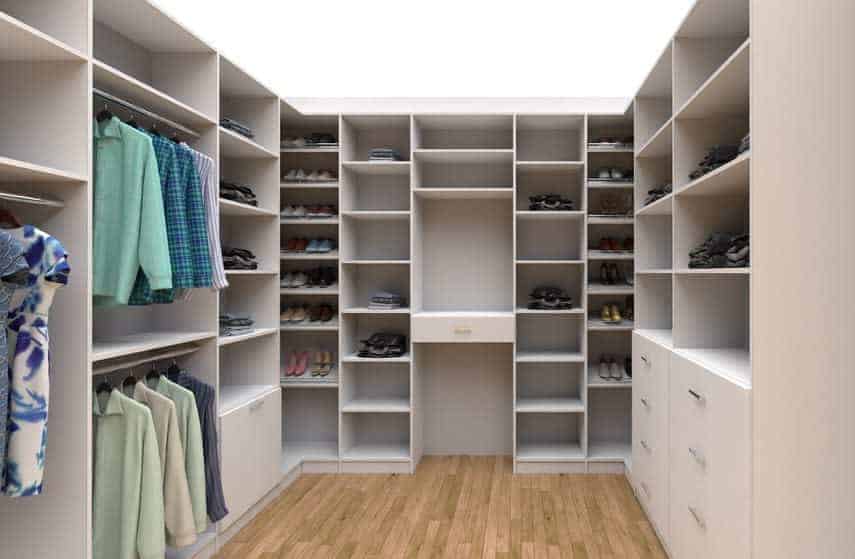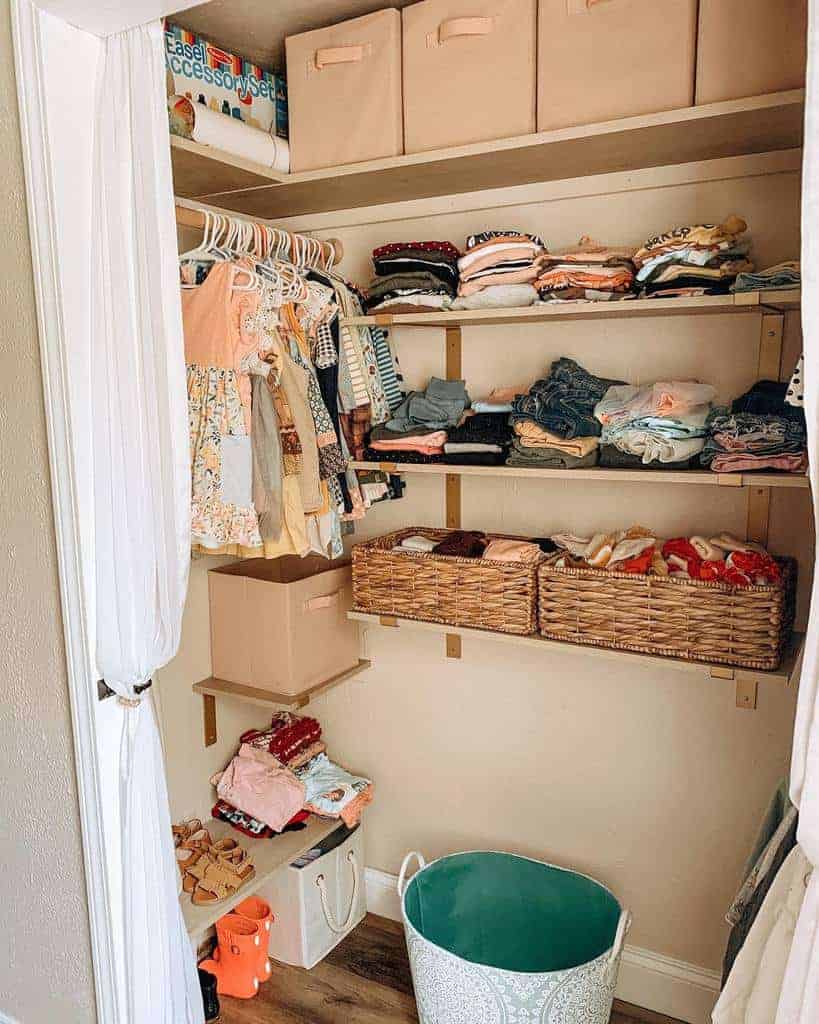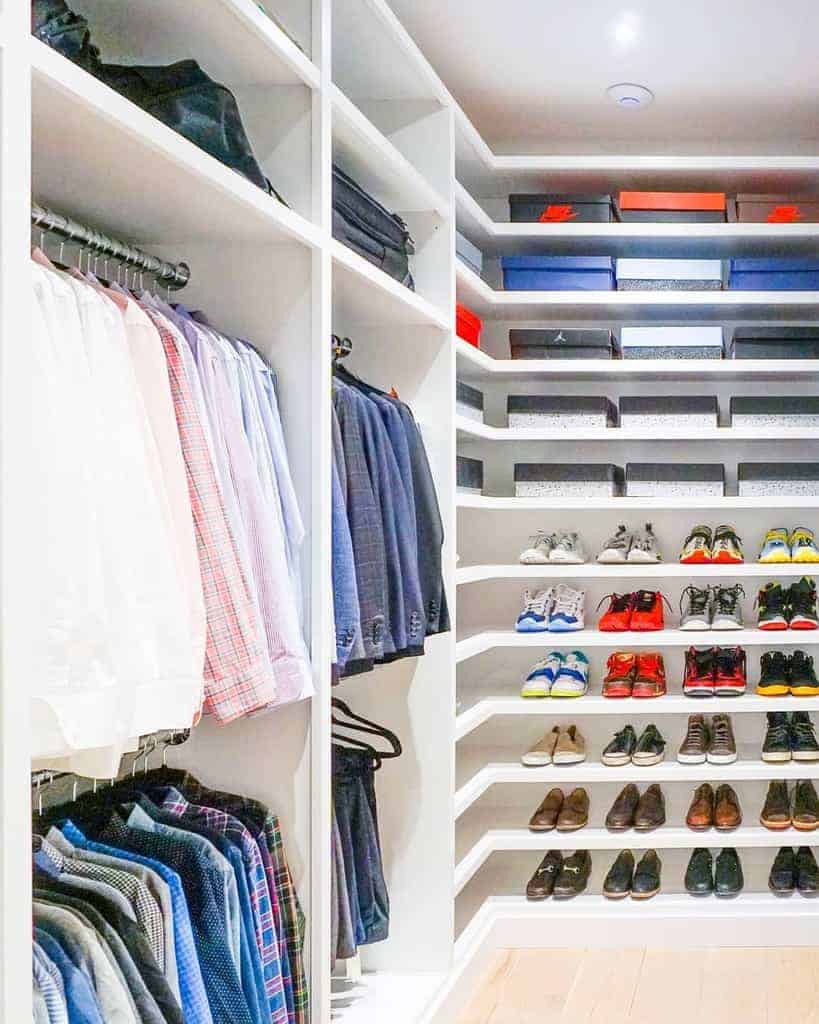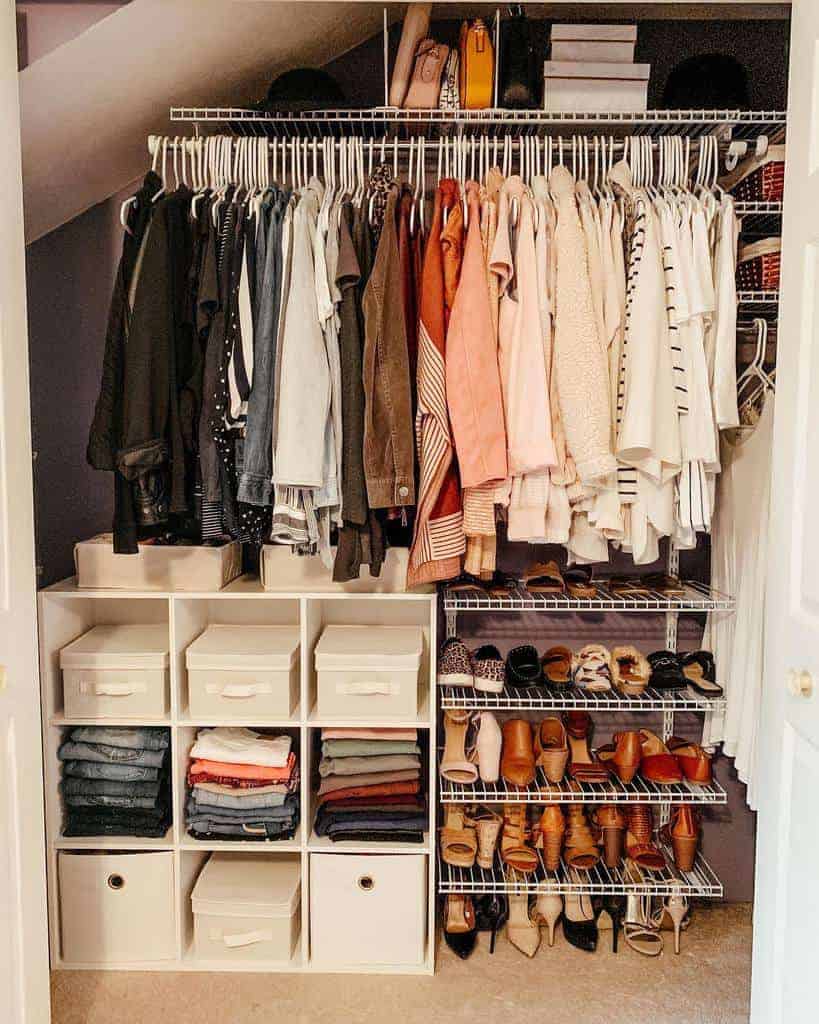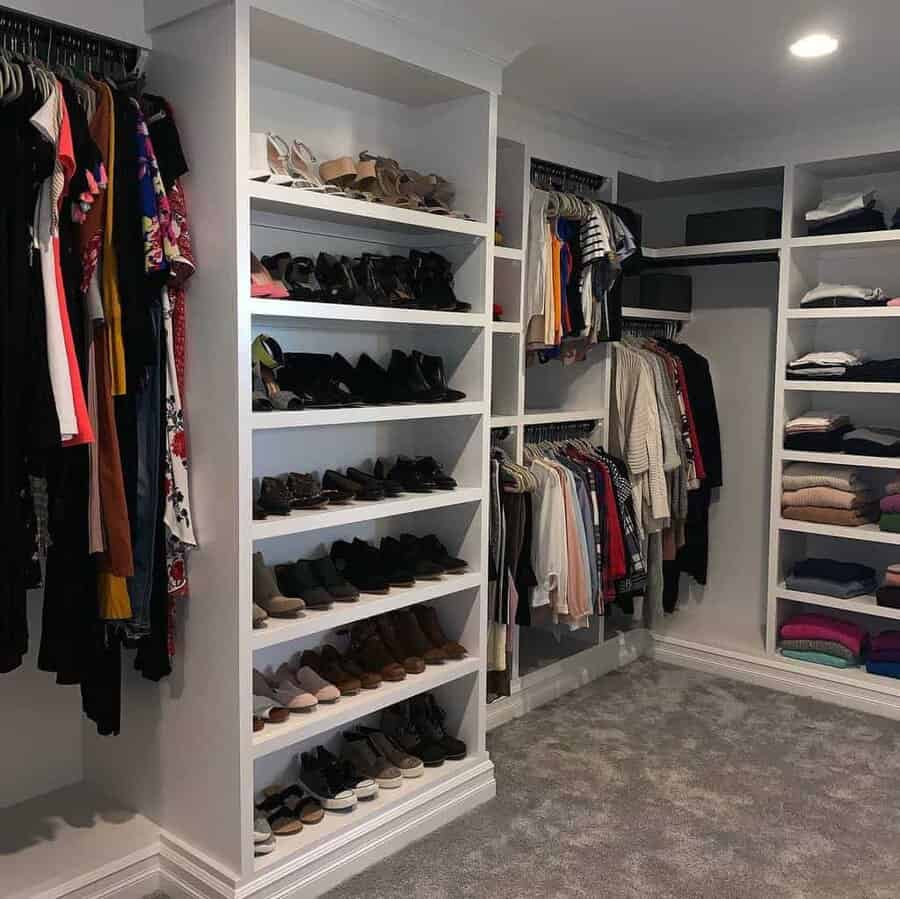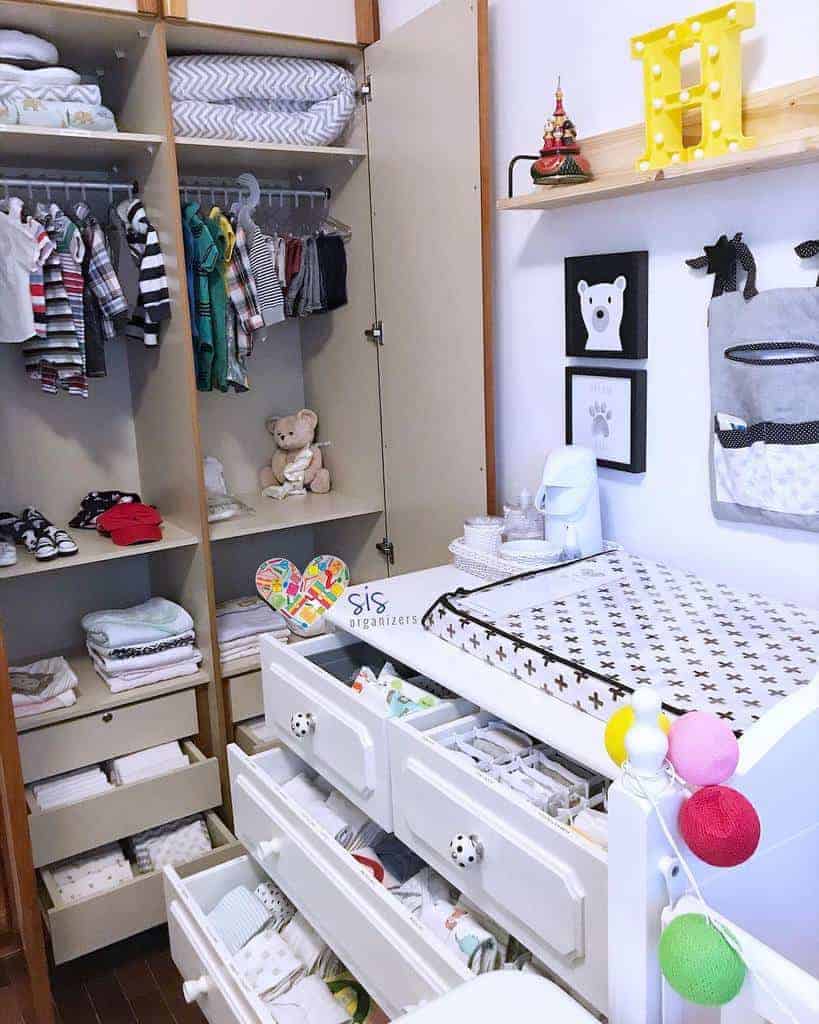 15. Minimalist Open Closet Designs
Open closet systems seamlessly combine style and function, making your wardrobe a focal point in the bedroom. This minimalist design ensures clothes and accessories remain easily accessible while presenting them in a visually appealing manner. Instead of hidden away clutter, transform your collection into a curated display, showcasing your fashion flair. Embrace the open closet to elevate both bedroom organization and aesthetics.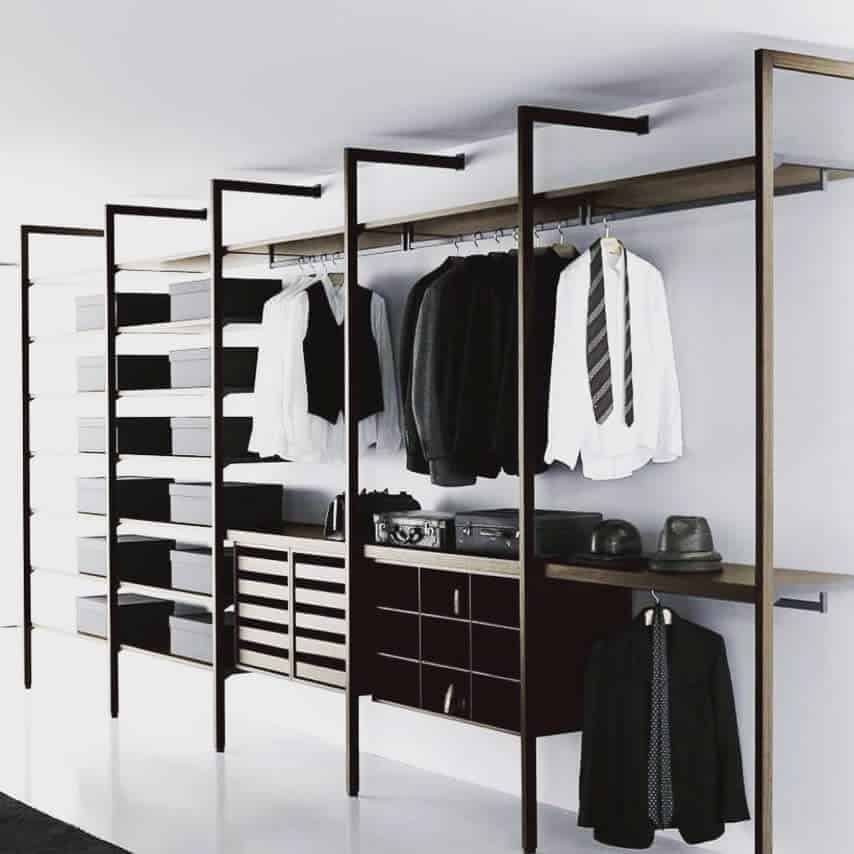 16. Neat Drawer Divider Solutions
Drawer dividers transform chaotic kitchen drawers into organized culinary stations. They allow for easy categorization of utensils, gadgets, and spices, ensuring each item is at your fingertips. Differentiate between cutlery, tools, and seasonings, streamlining your cooking and cleaning processes. Opt for these dividers and revel in the simplicity and efficiency of a meticulously organized kitchen space.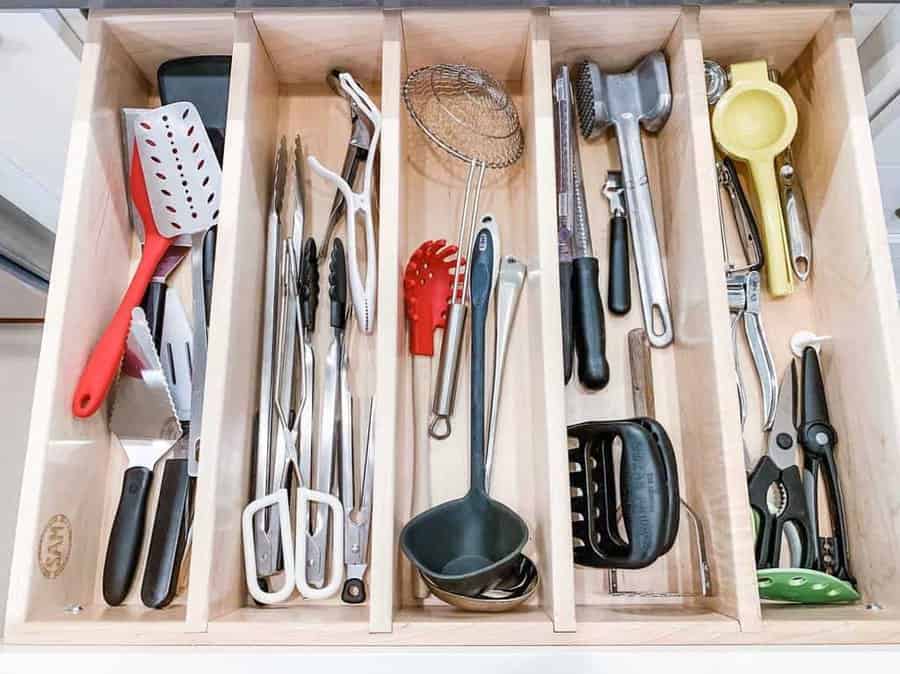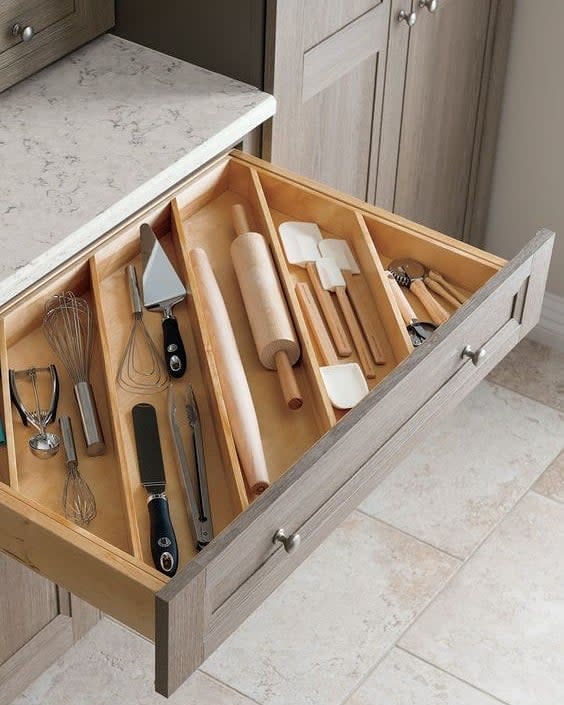 16. Organized Pantry Labels
Well-organized pantry labels are transformative for kitchen spaces, combining aesthetics with utility. Clear labels on bins and jars eliminate guesswork, making item retrieval effortless and ensuring your pantry remains orderly. Additionally, by keeping a tab on your pantry's inventory through labels, you can prevent over-purchasing and reduce wastage. As you revamp your kitchen, prioritize labeled pantry storage for a seamless cooking experience.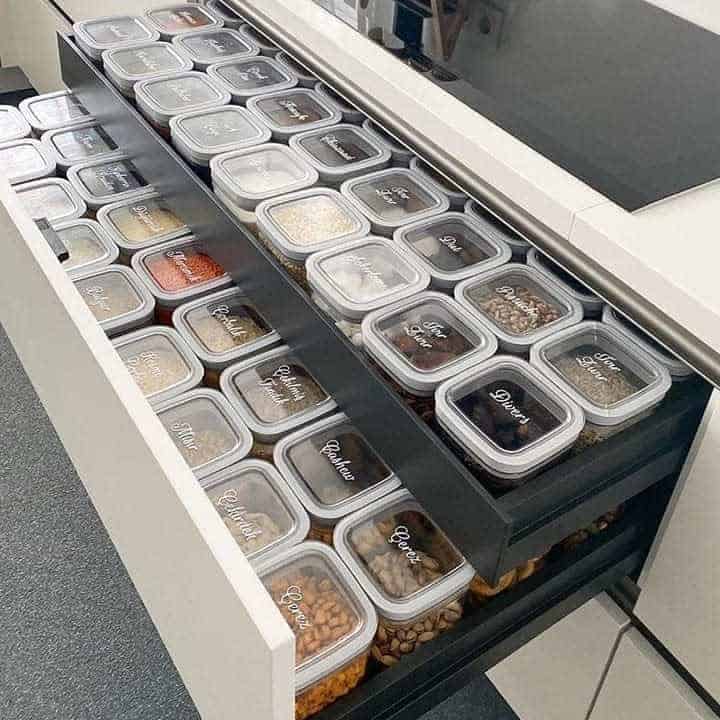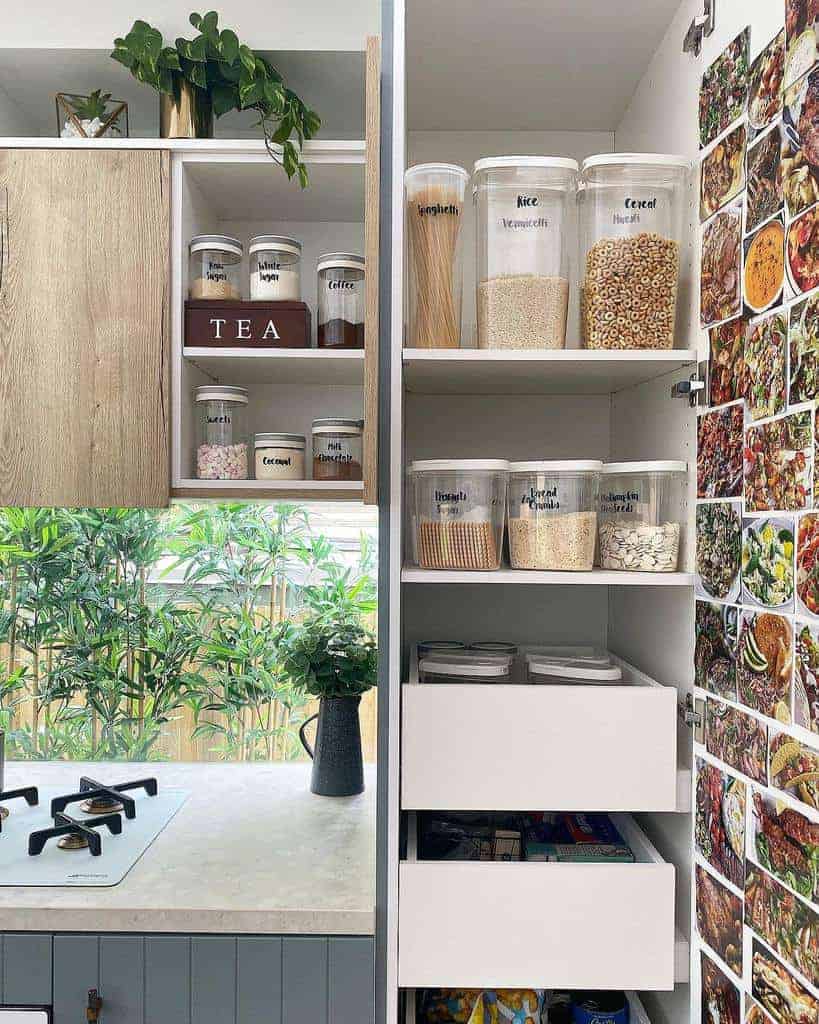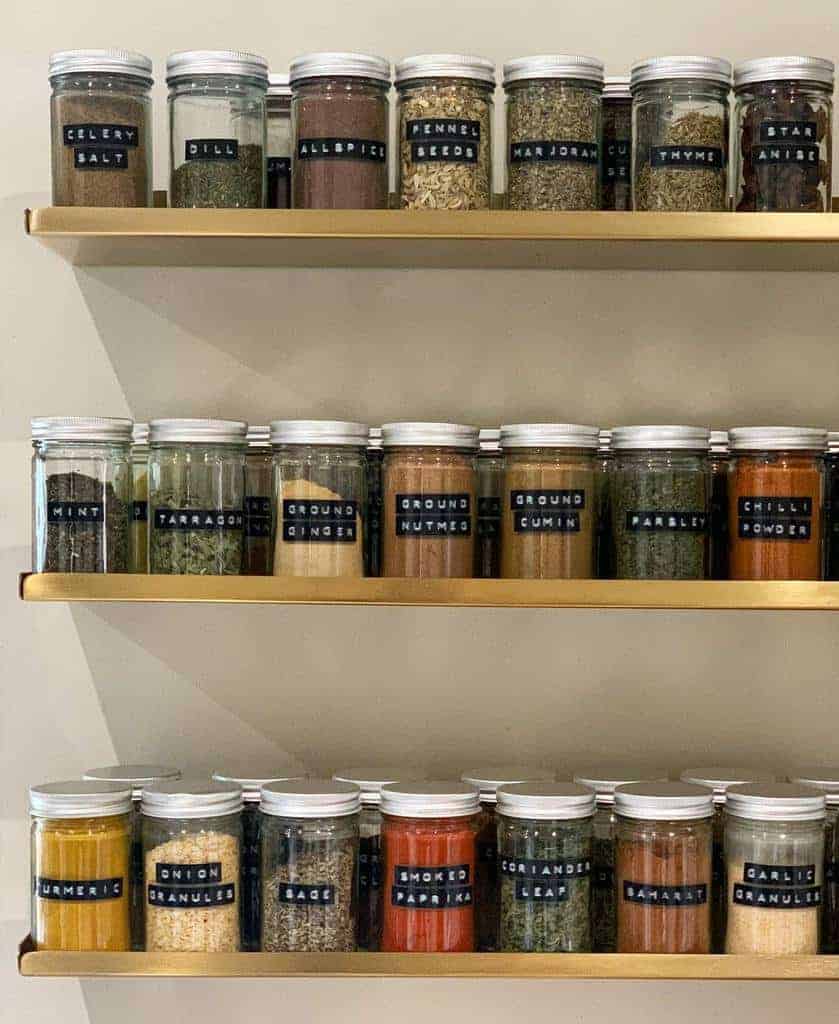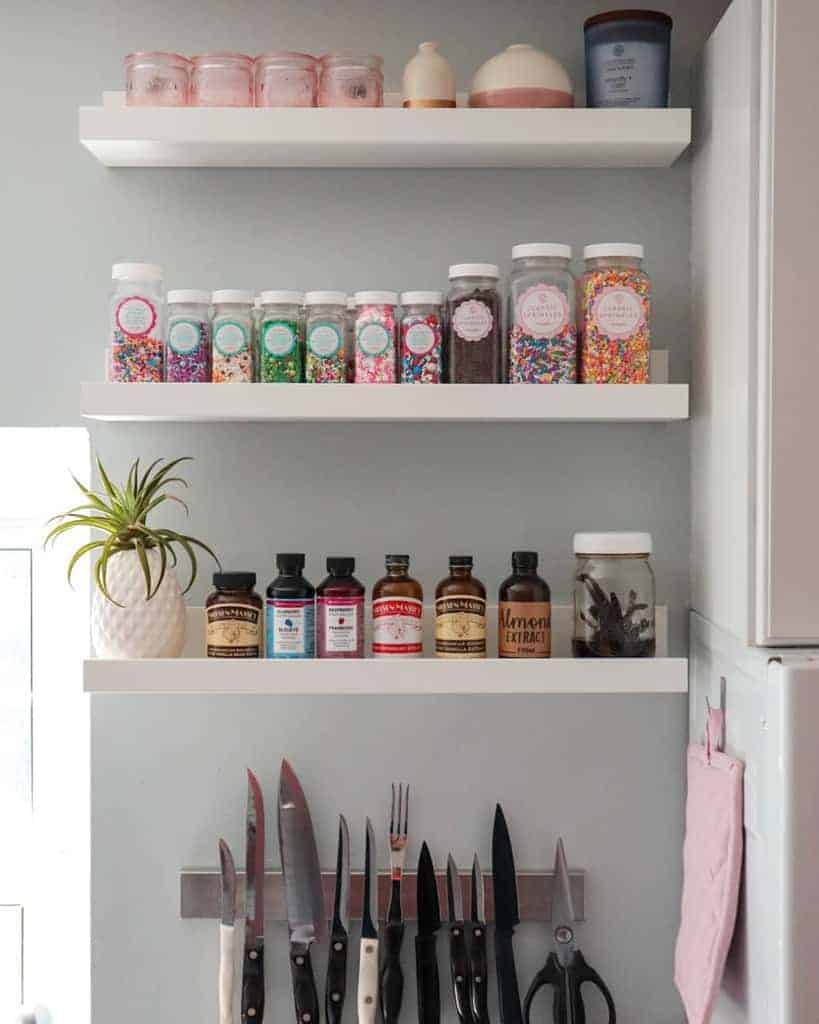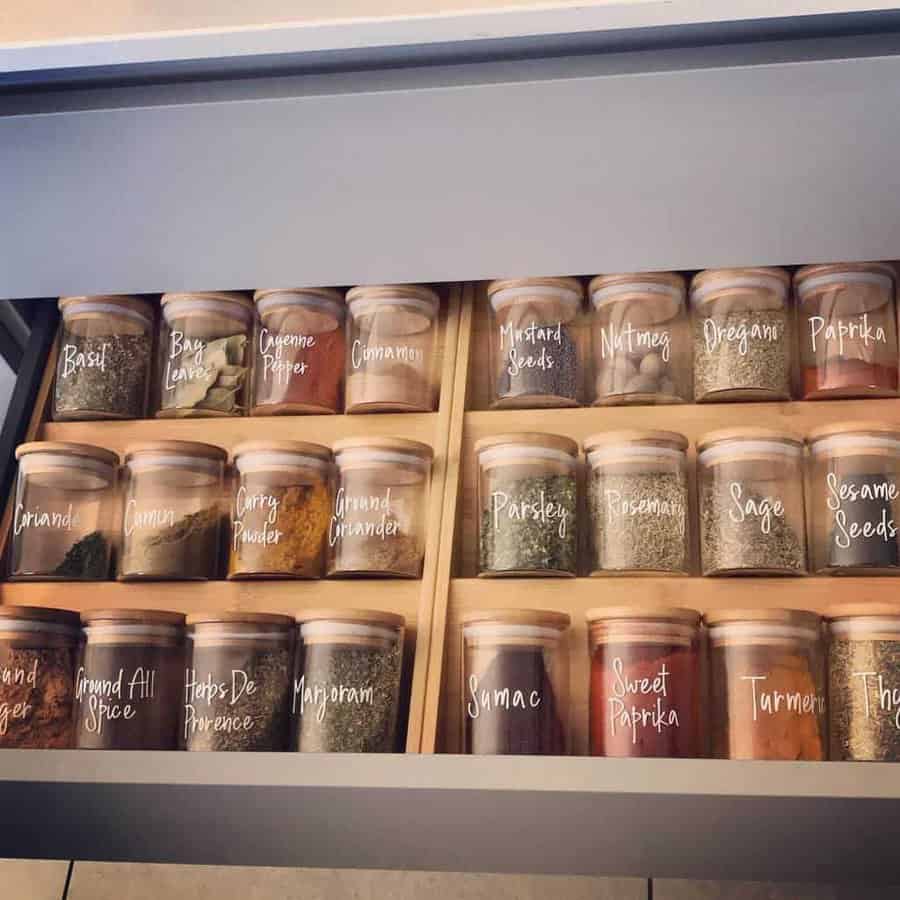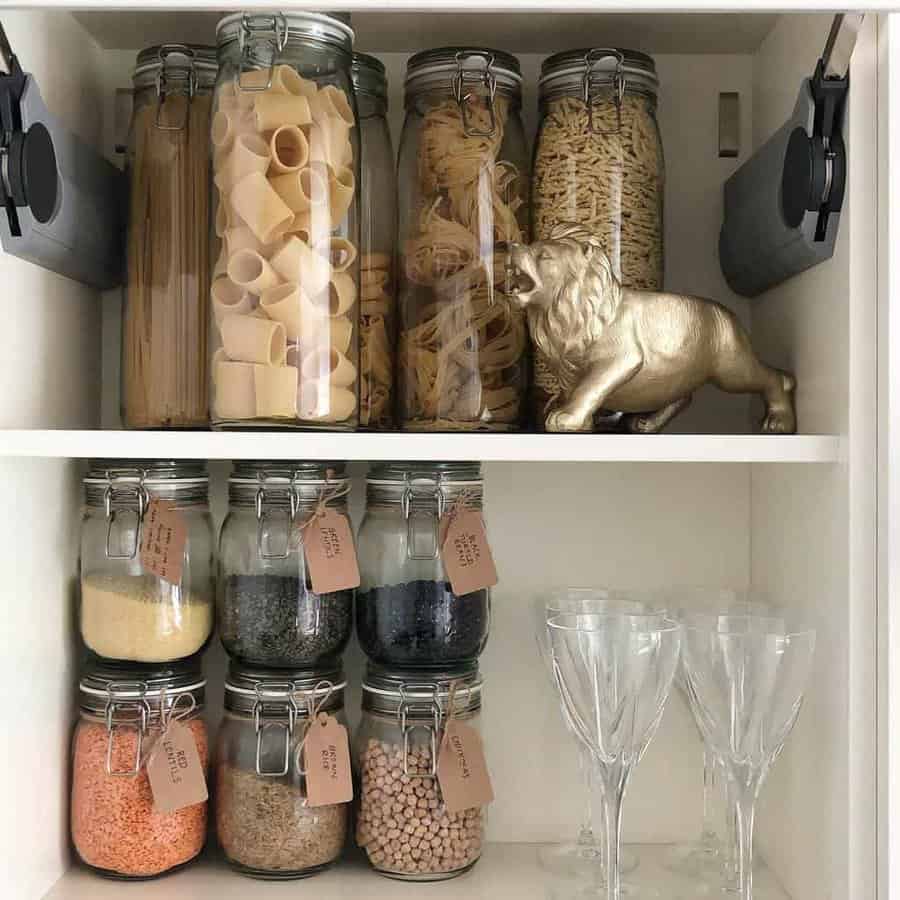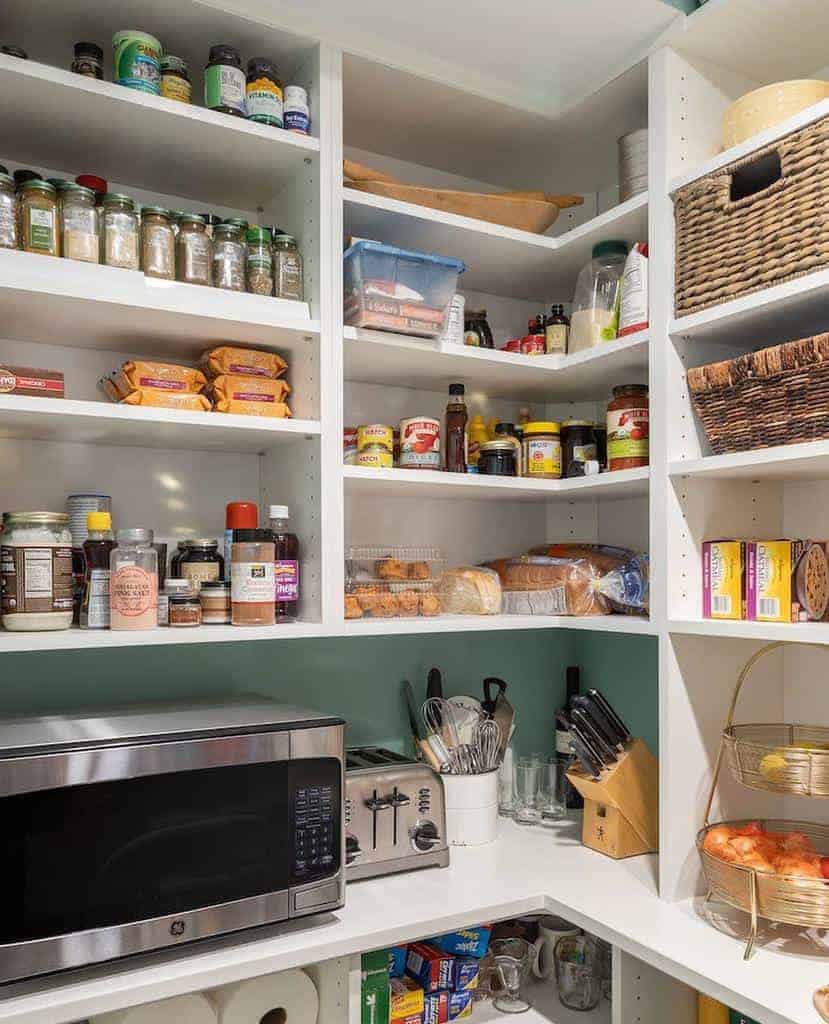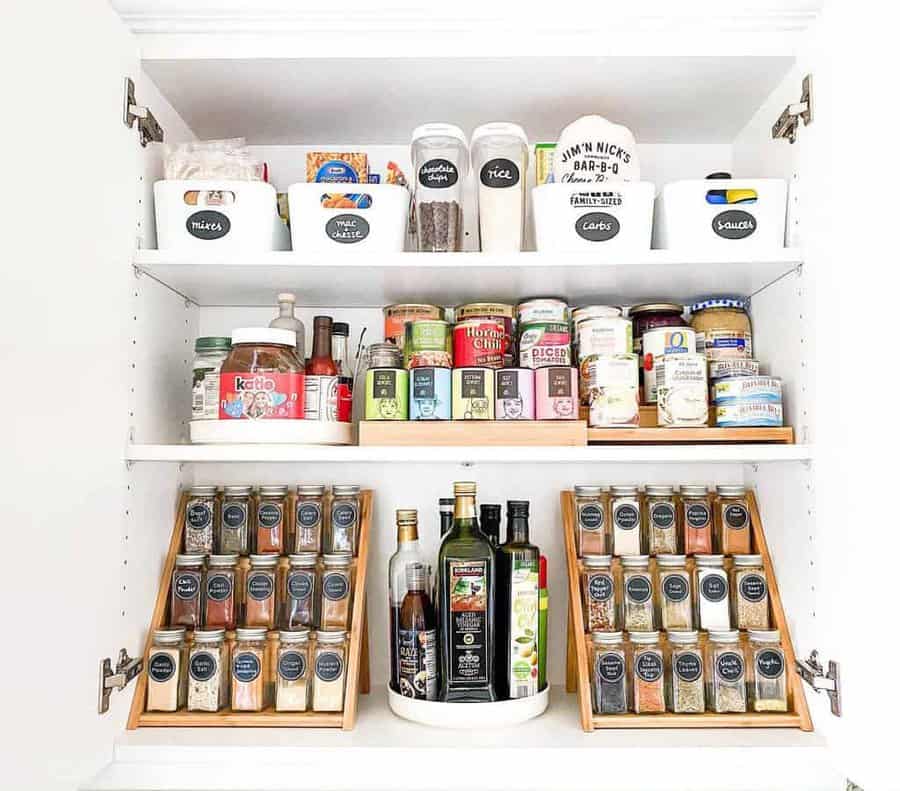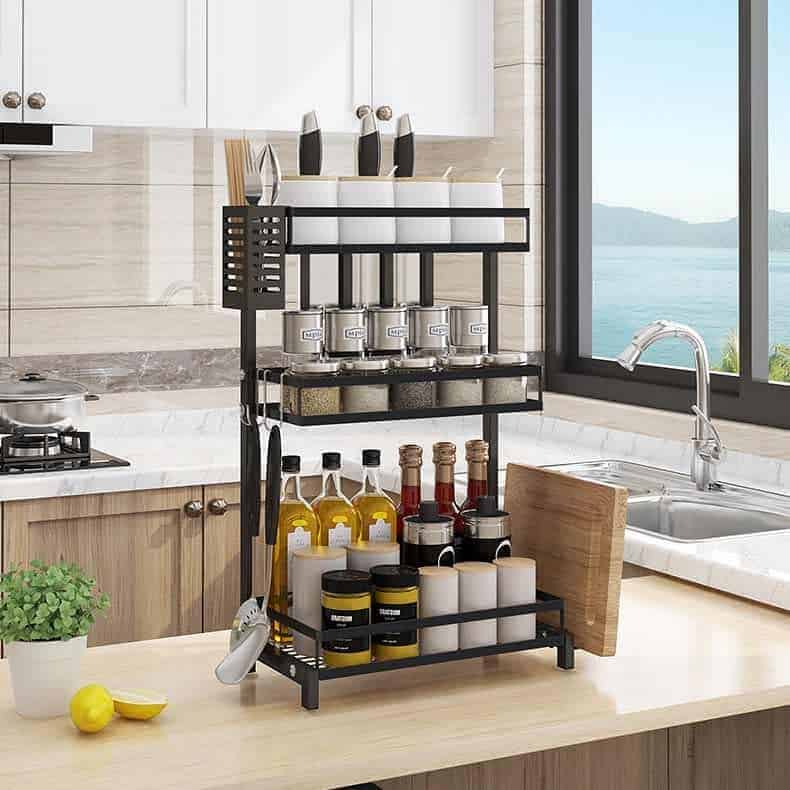 17. Laundry Room Shelving Solutions
Enhance your laundry room's efficiency and style with innovative shelving, particularly sleek floating cabinetry. These units optimize storage for laundry essentials without compromising aesthetics. Consider incorporating vibrant colors for a lively touch. By marrying form and function with these shelving solutions, your laundry tasks become less of a chore and more of a delight in a well-organized space.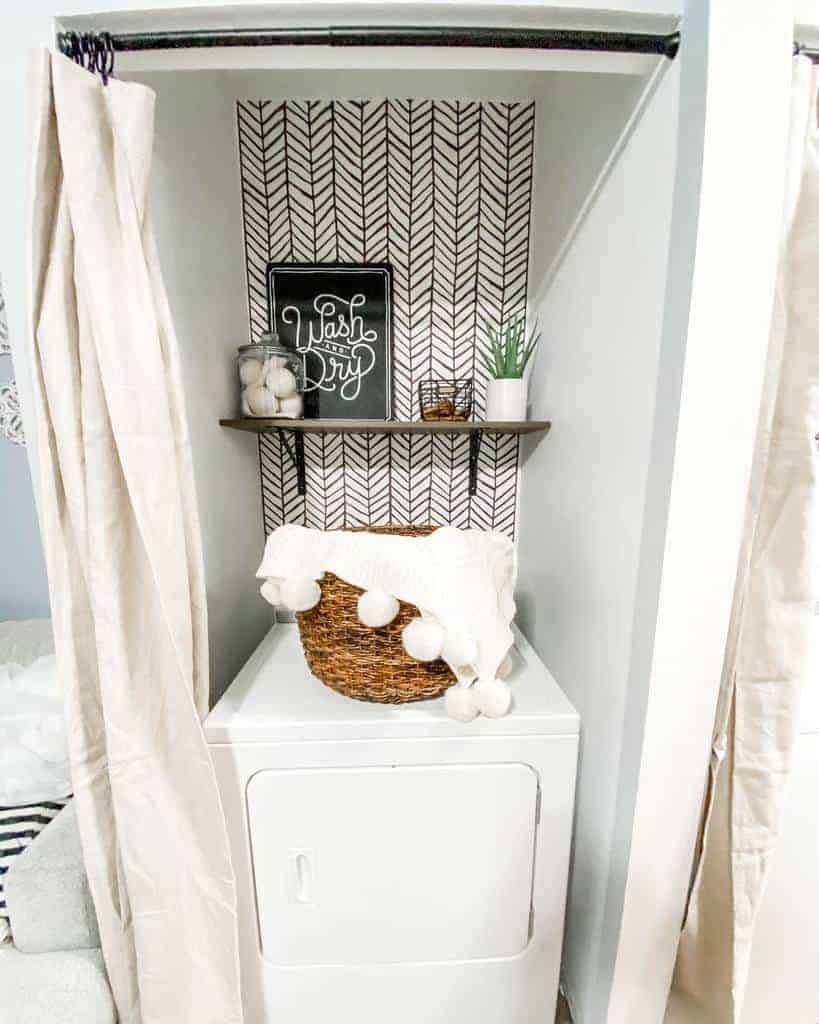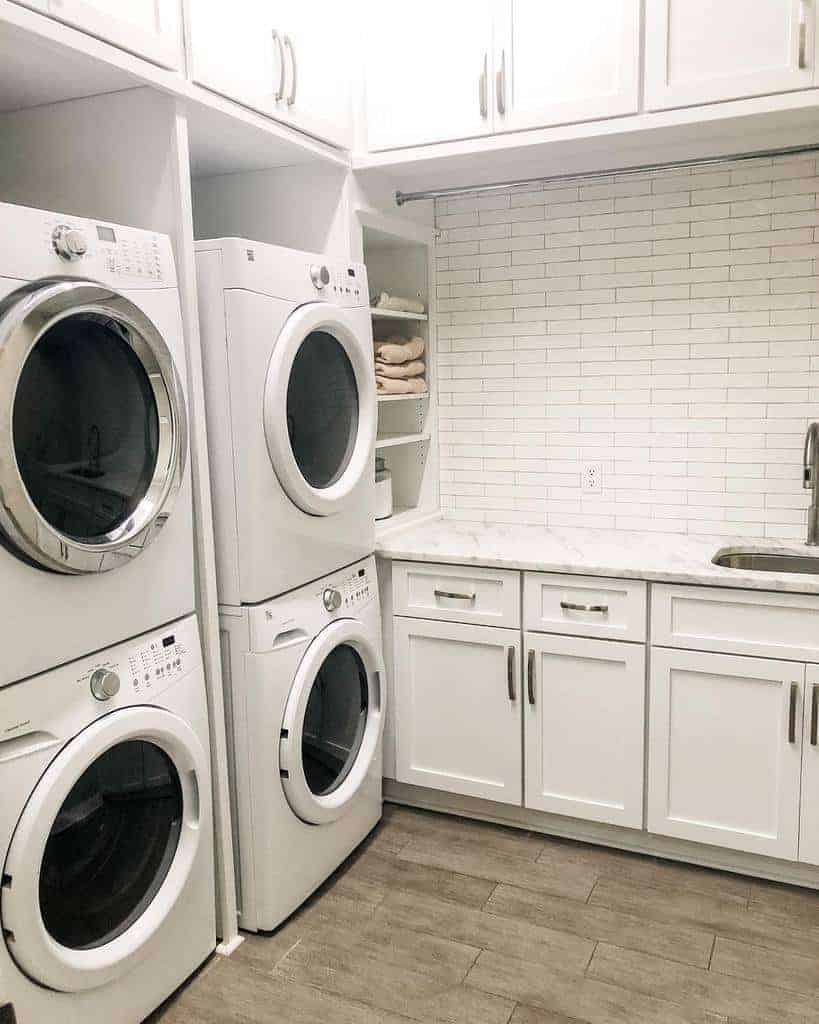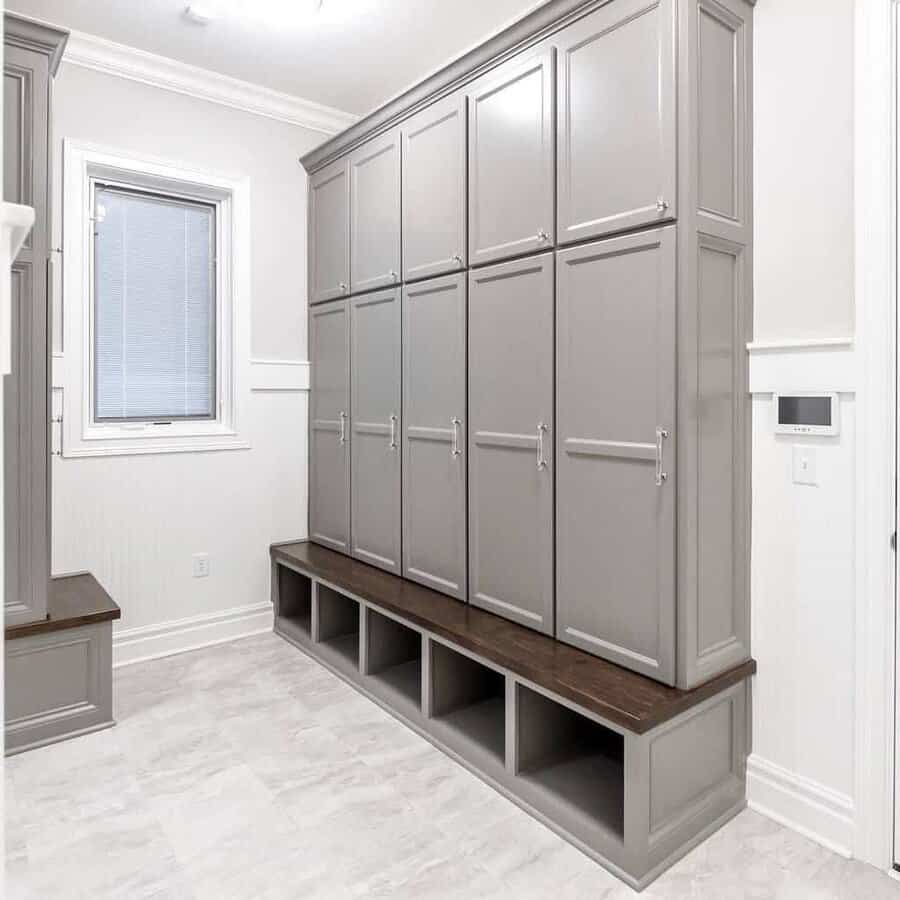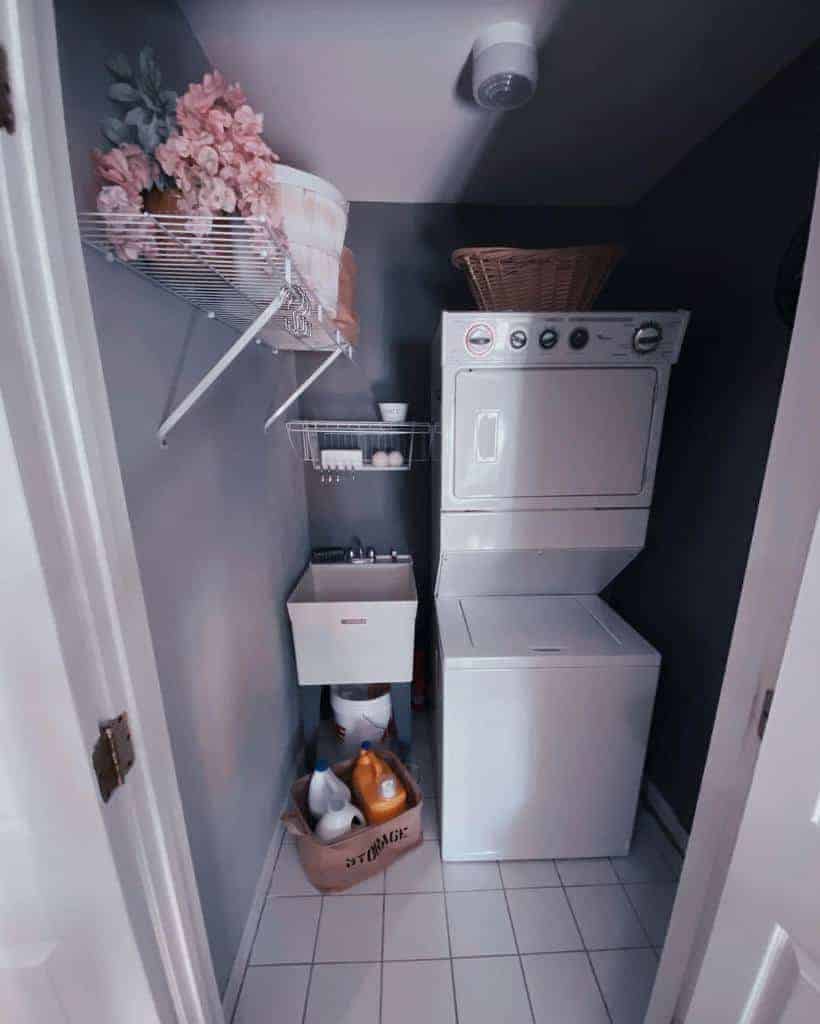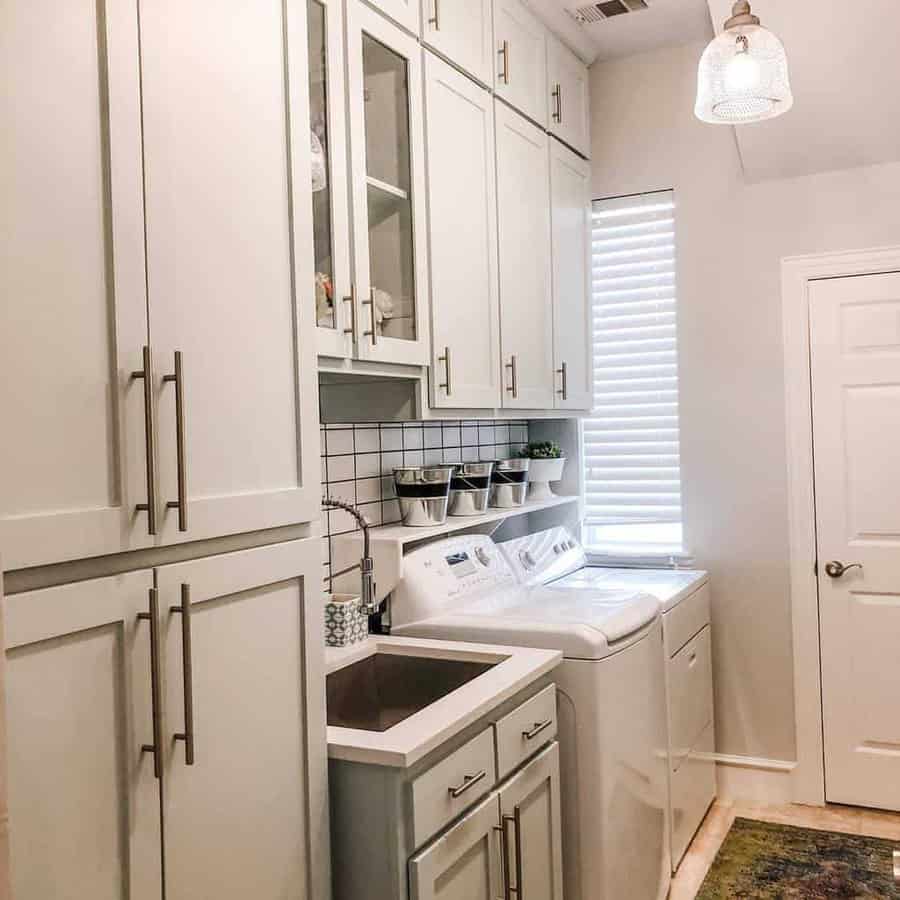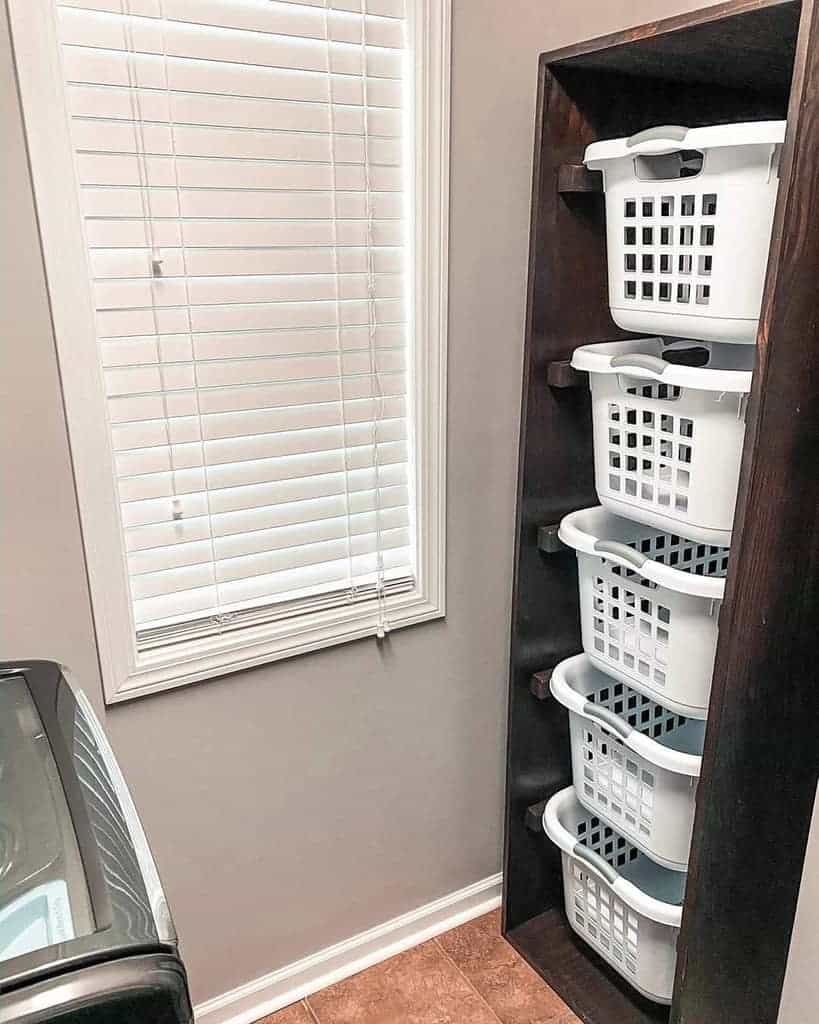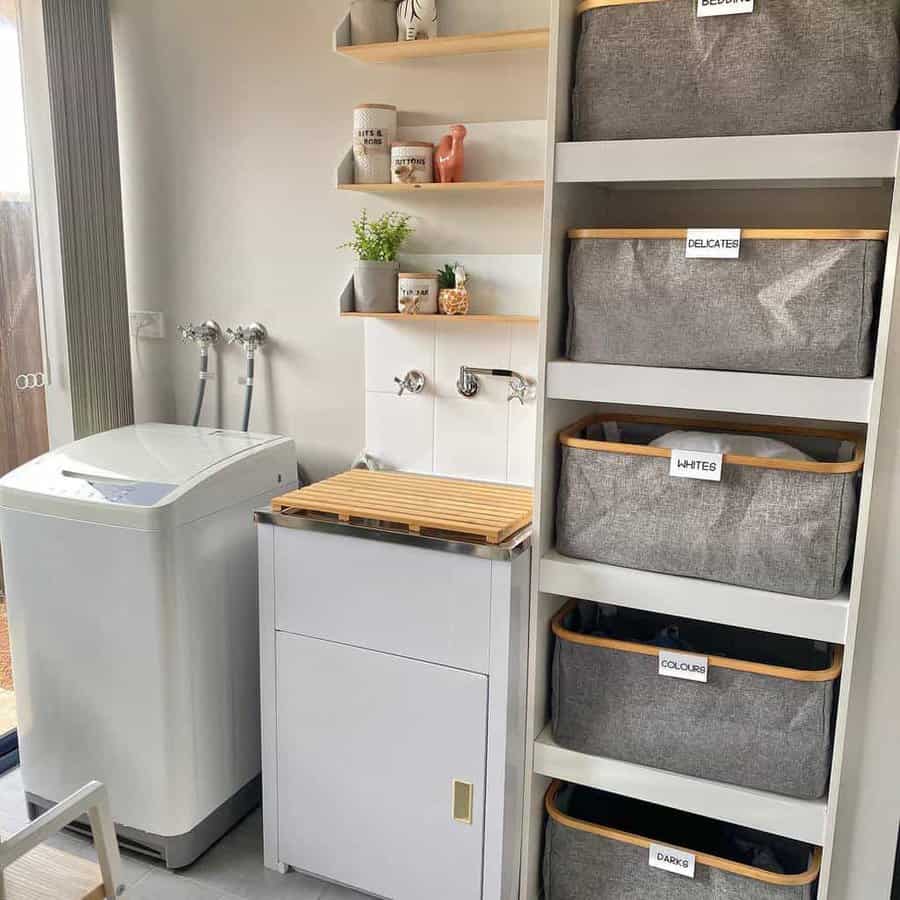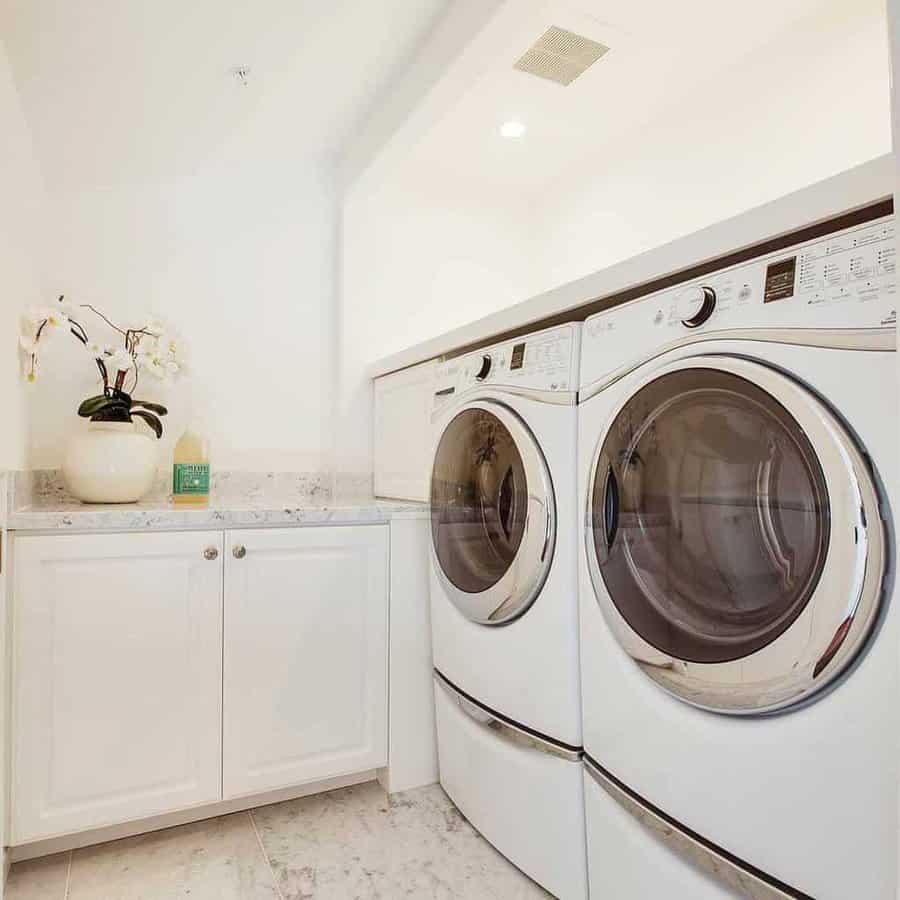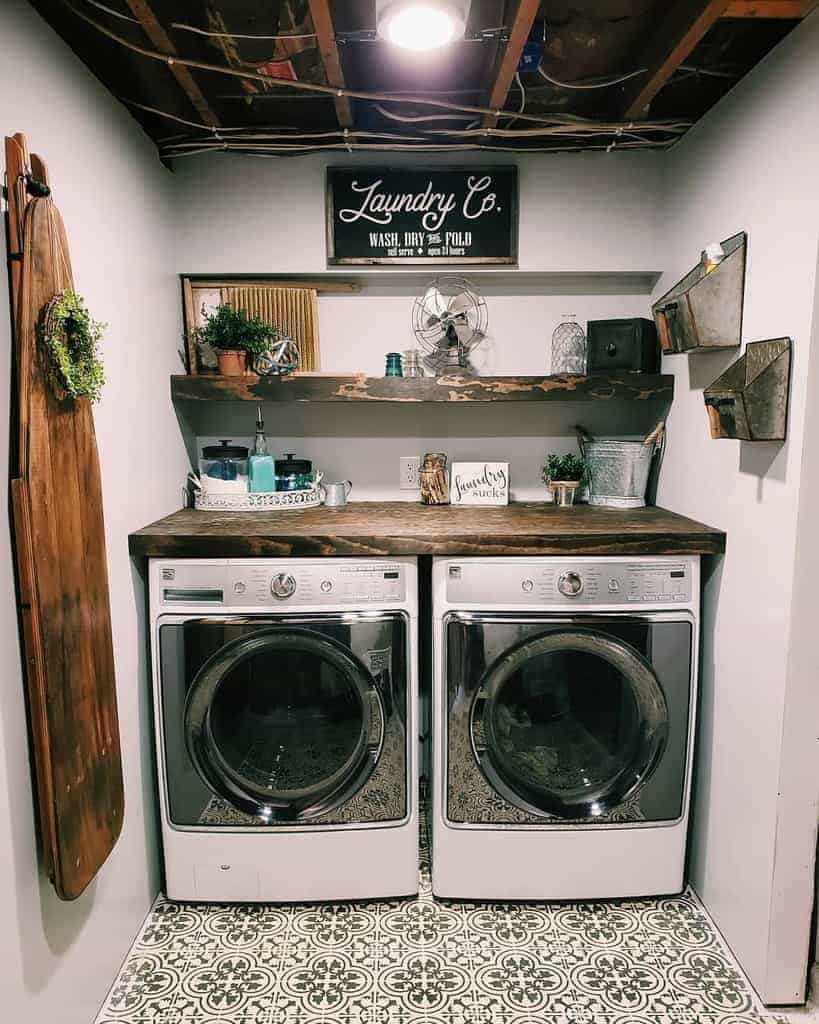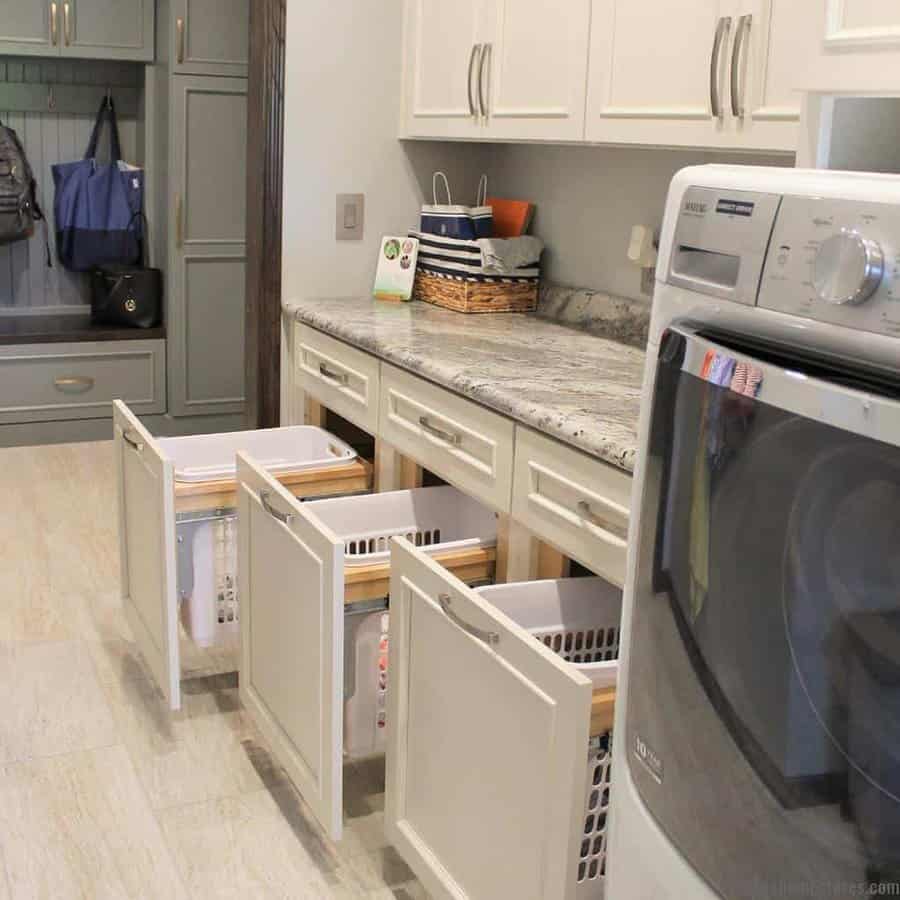 18. Mudroom Storage and Seating
Transform your entryway with a multifunctional mudroom, blending storage and seating. Envision a wooden bench complemented by shelves and hooks, providing an organized spot to shed boots and hang outdoor gear. Ample storage ensures clutter-free transitions, while the earthy tones connect indoor spaces with the beauty of nature. A well-designed mudroom is more than a utility corner; it's a cozy welcome home after a day outdoors.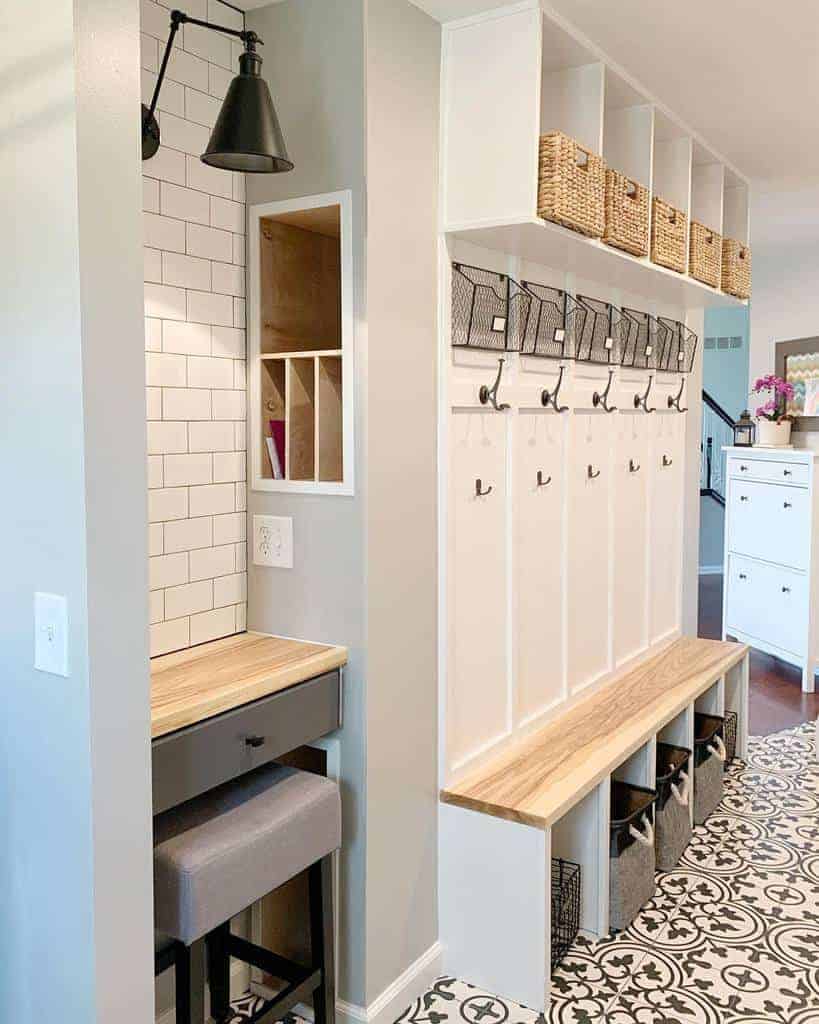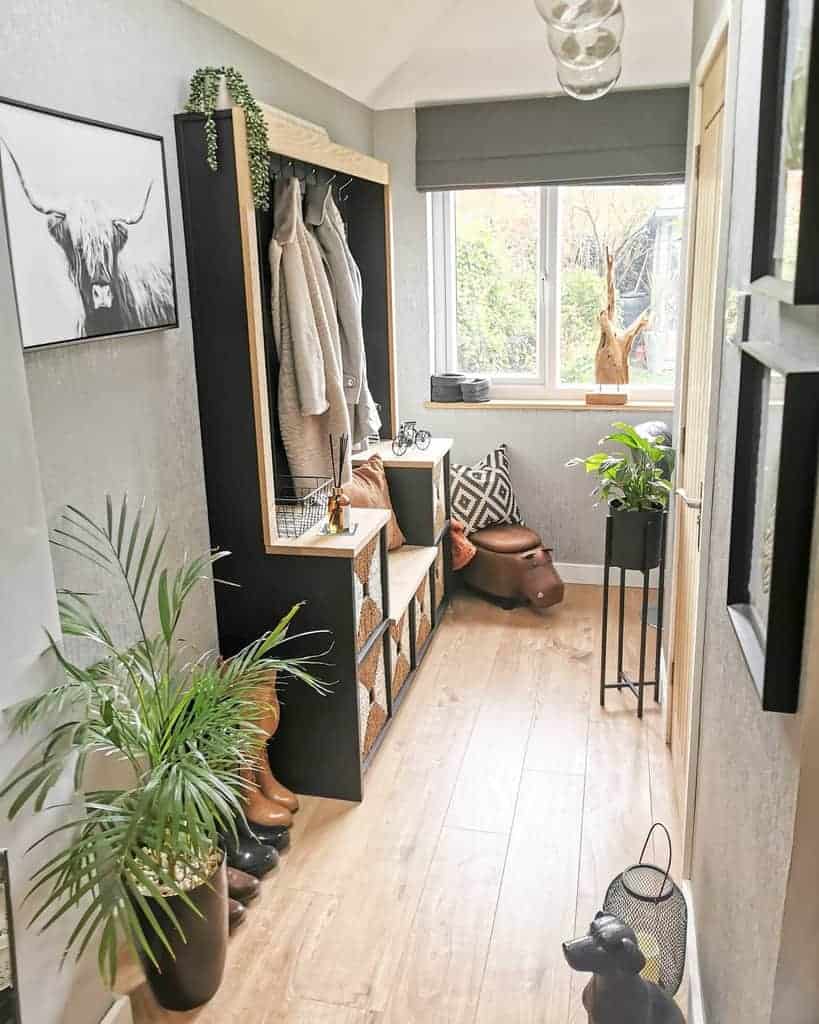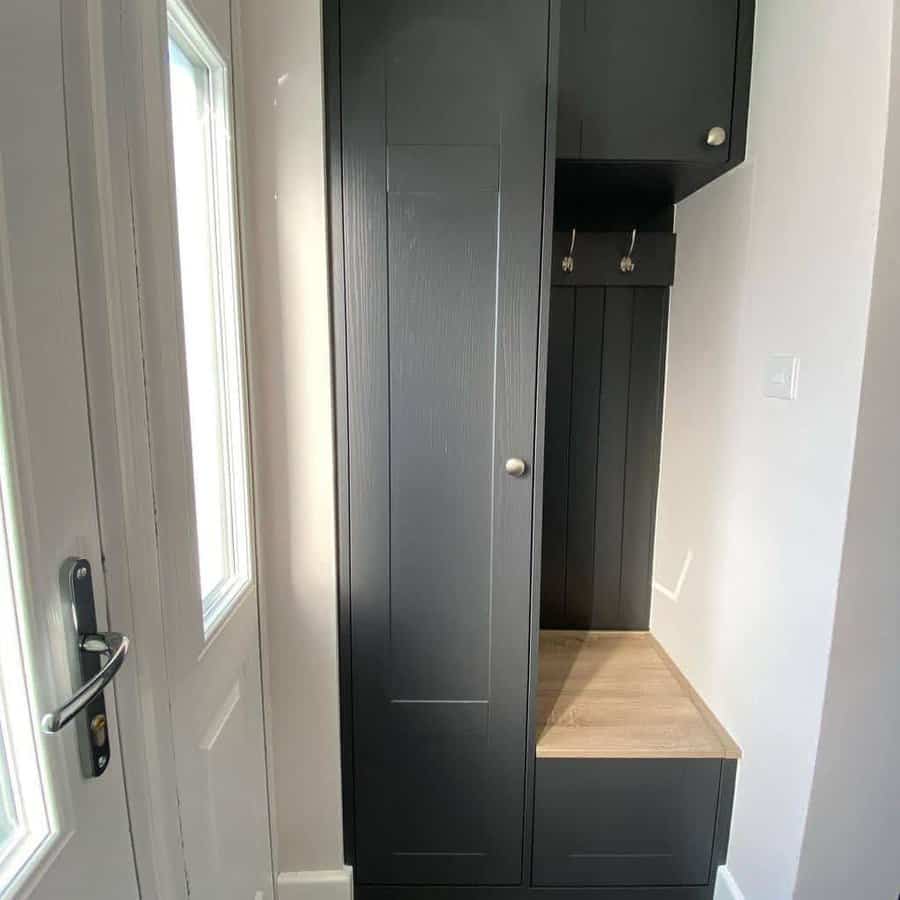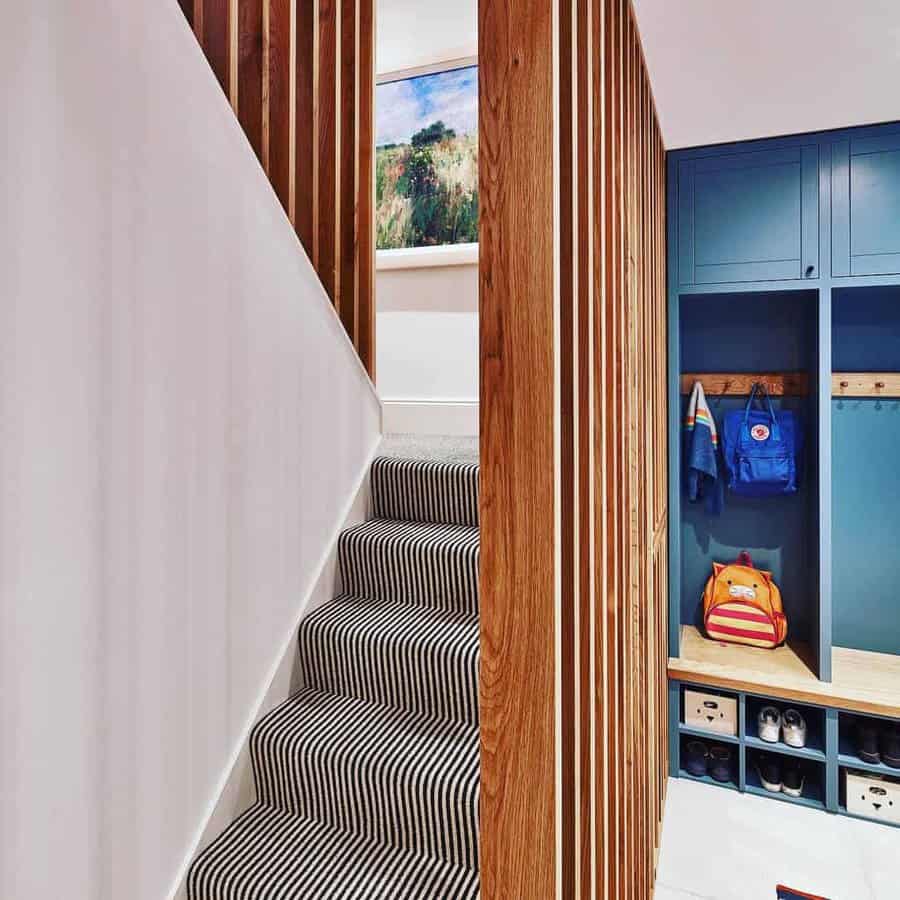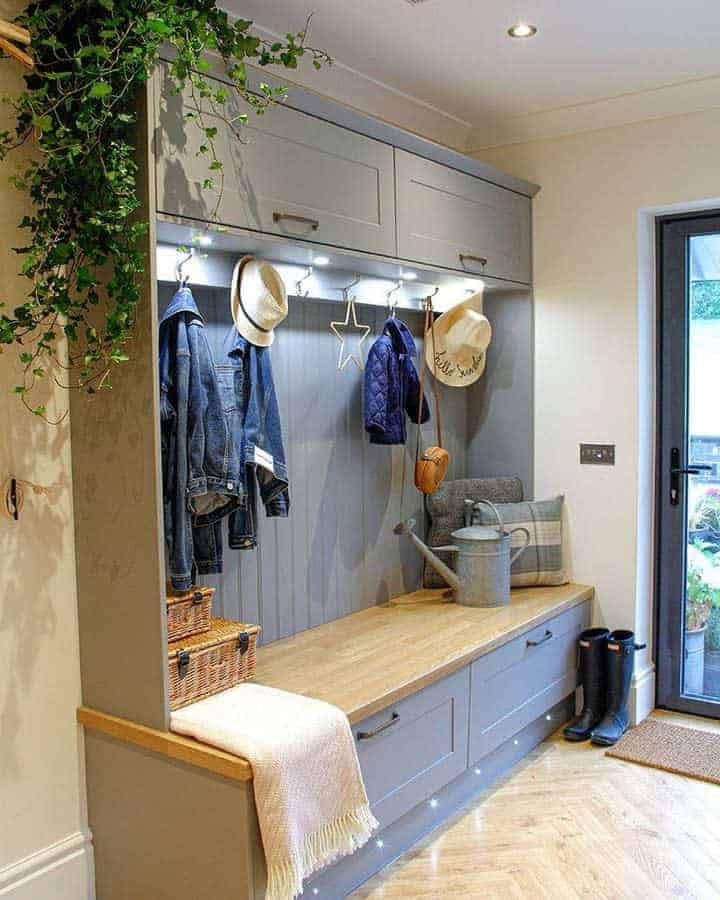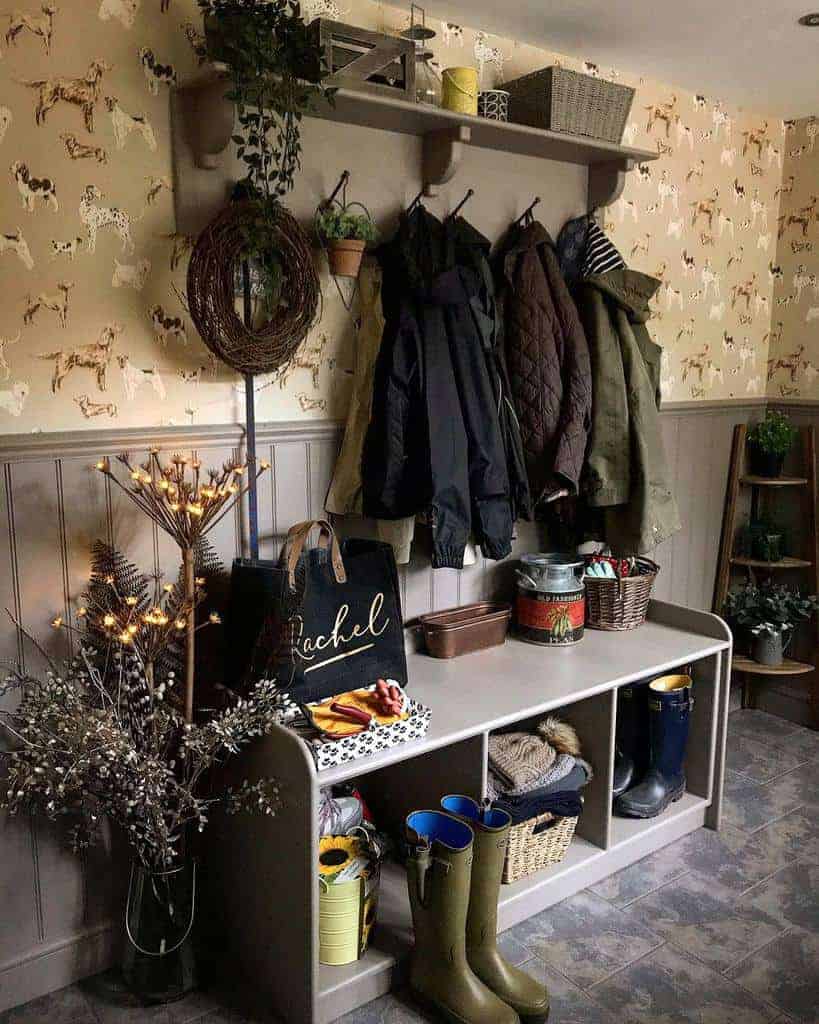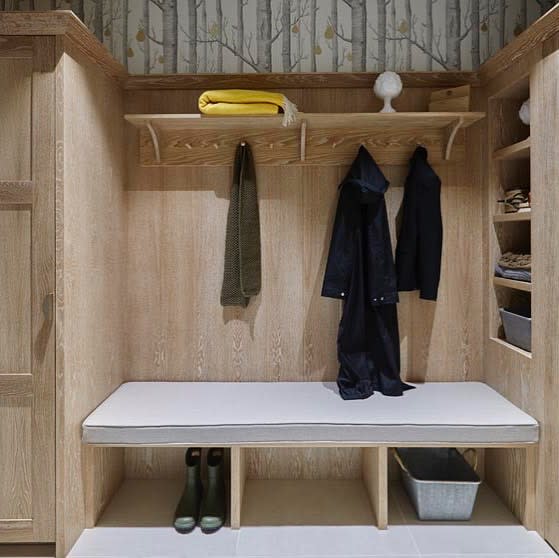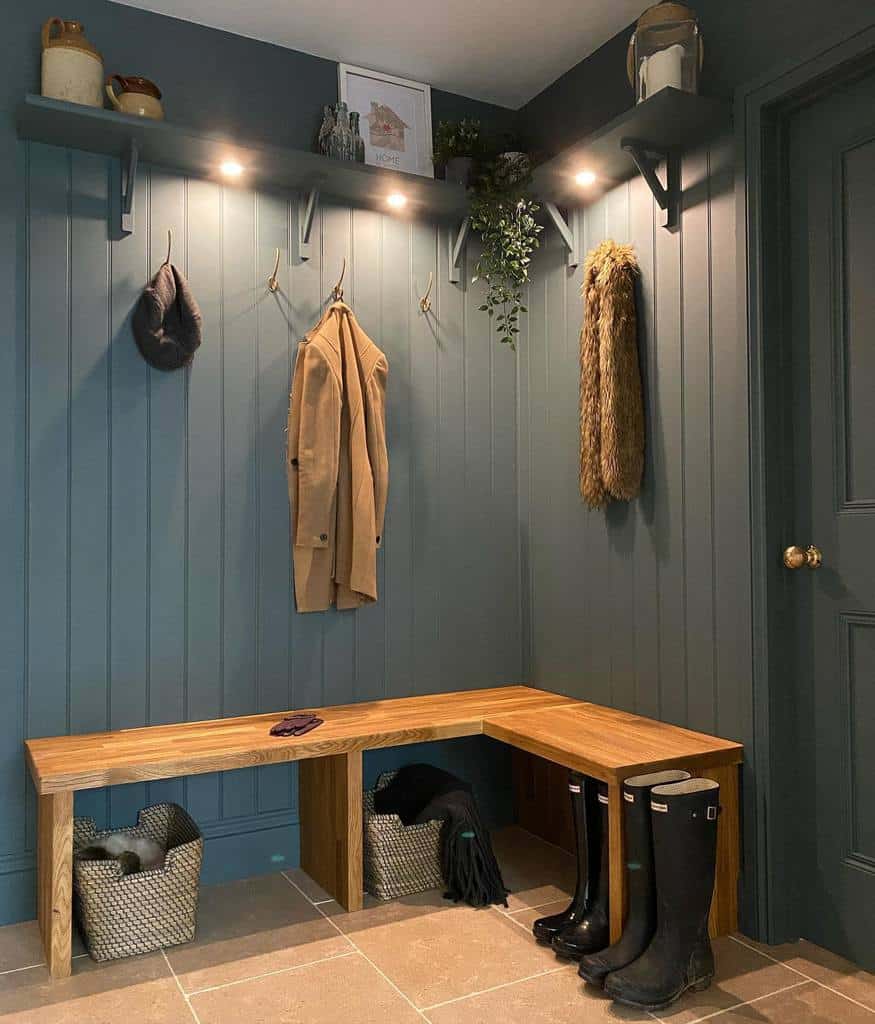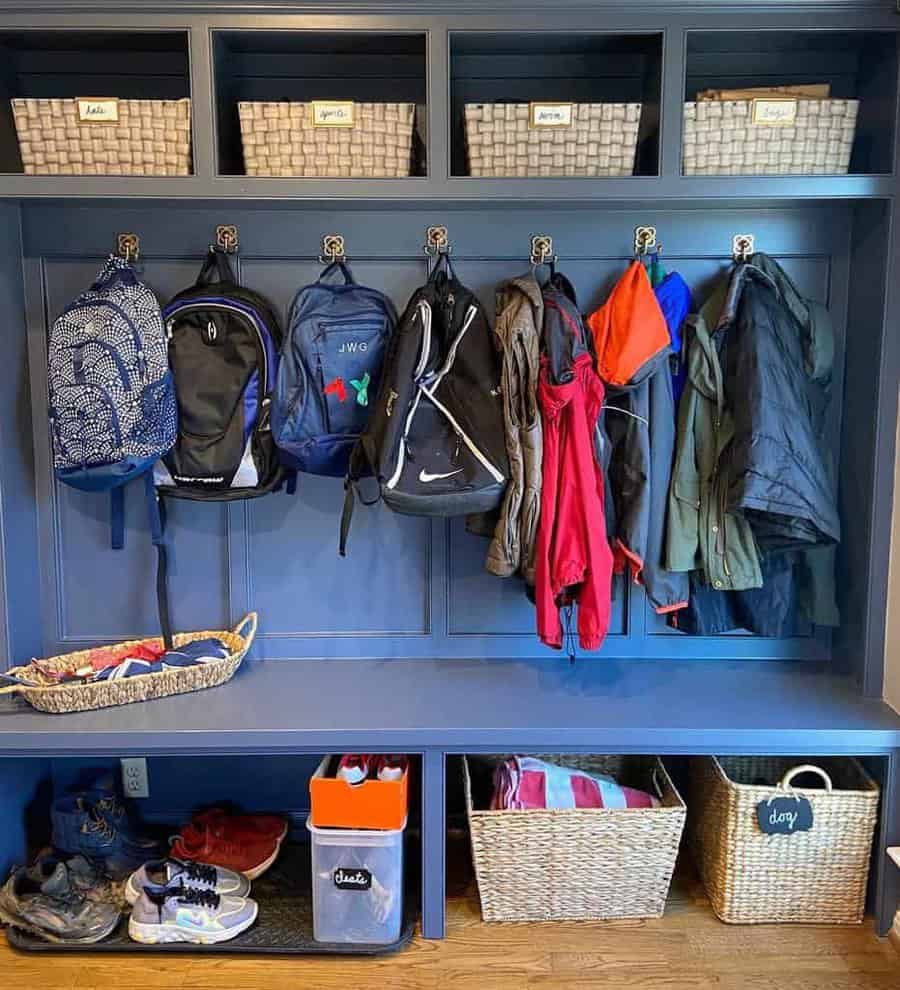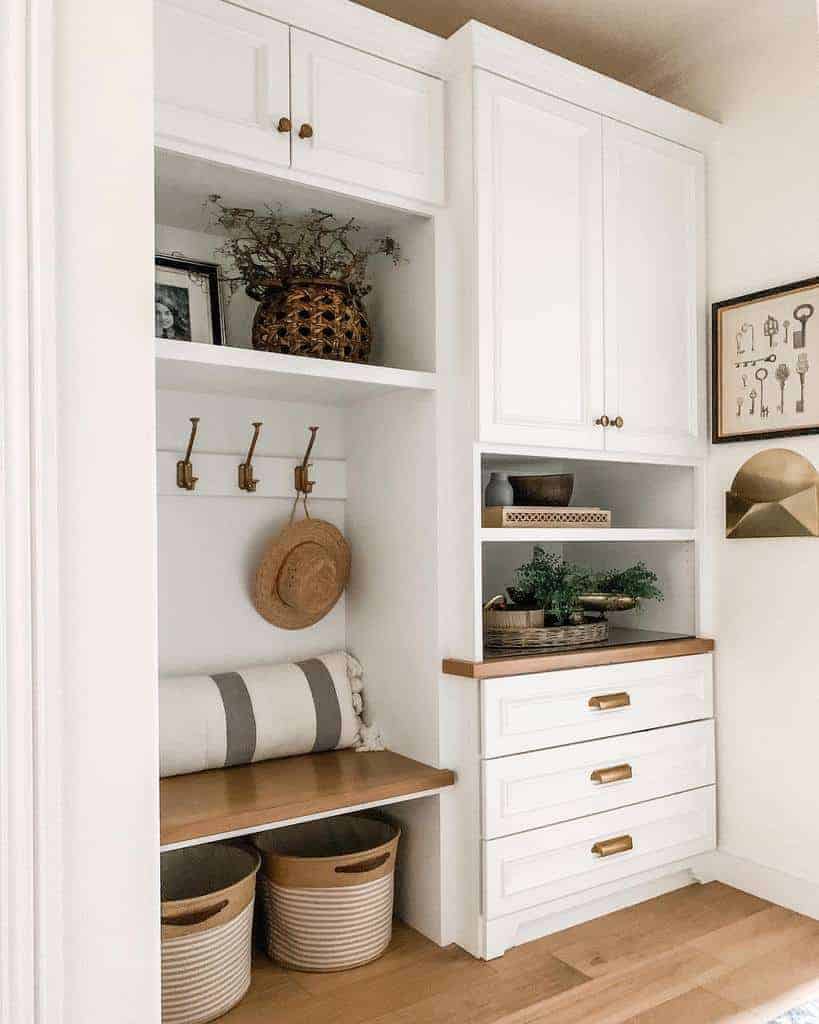 19. Coffee Bar Organization Ideas
Elevate your morning routine with a well-organized home coffee bar. Picture sleek machines nestled next to labeled jars filled with various aromatic coffee beans and adjacent to orderly syrup bottles for that extra flair in your brew. Just like your favorite café, smart storage solutions not only optimize space but also streamline your coffee-making process. Incorporate these ideas, and every morning will feel like a visit to a boutique coffeehouse, right in your kitchen.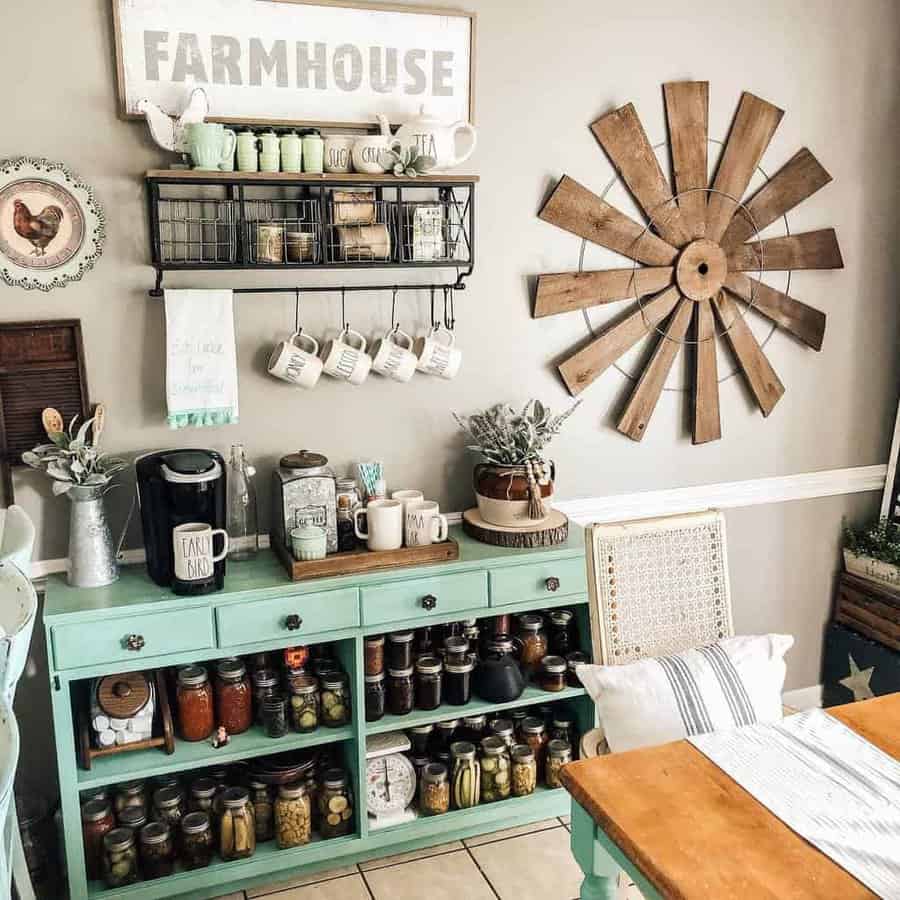 20. Sleek Wall-Mounted Spice Rack
Transform your kitchen with a sleek wall-mounted spice rack. By elevating your spices, you free up countertop space and bring vibrant colors and flavors to eye level. Envision an array of jars, each showcasing unique spices, turning an ordinary wall into a culinary tapestry. Experiment with diverse jar designs or create your own spice blends to infuse personal flair. Embrace this storage solution that's both functional and aesthetically pleasing, ensuring every meal is crafted with a dash of style and spice.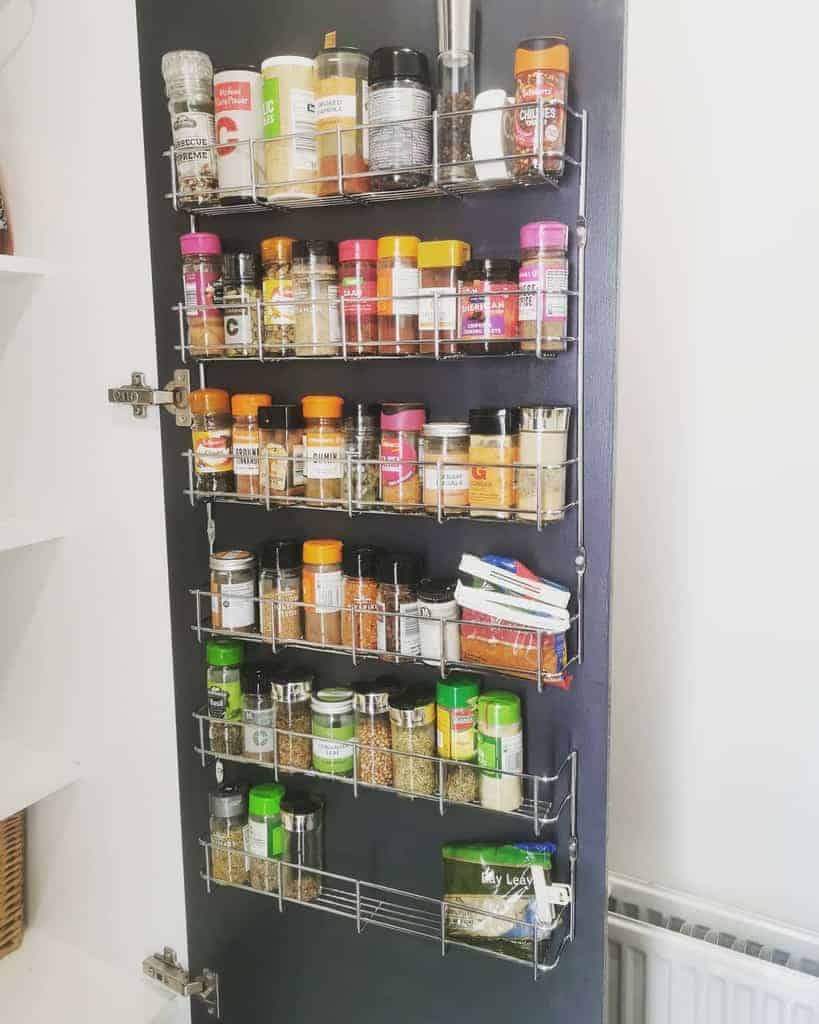 21. Pantry Container Revamp
Upgrade your pantry with a pantry container revamp, and watch as a seemingly ordinary storage space transforms into a stylish, functional oasis.
Forget mismatched boxes and flimsy plastic bags. Think coordinated containers, where each grain, pasta, and snack has its own designated home. Whether it's glass jars showcasing colorful lentils or clear stackable bins housing your favorite cereals, a cohesive look can truly revolutionize your pantry's appearance.
This reorganization isn't merely about aesthetics; it's also about food preservation. Quality containers seal freshness in, ensuring that your ingredients stay delectable for longer. Dive into this pantry transformation, and experience the joys of both form and function coming together harmoniously.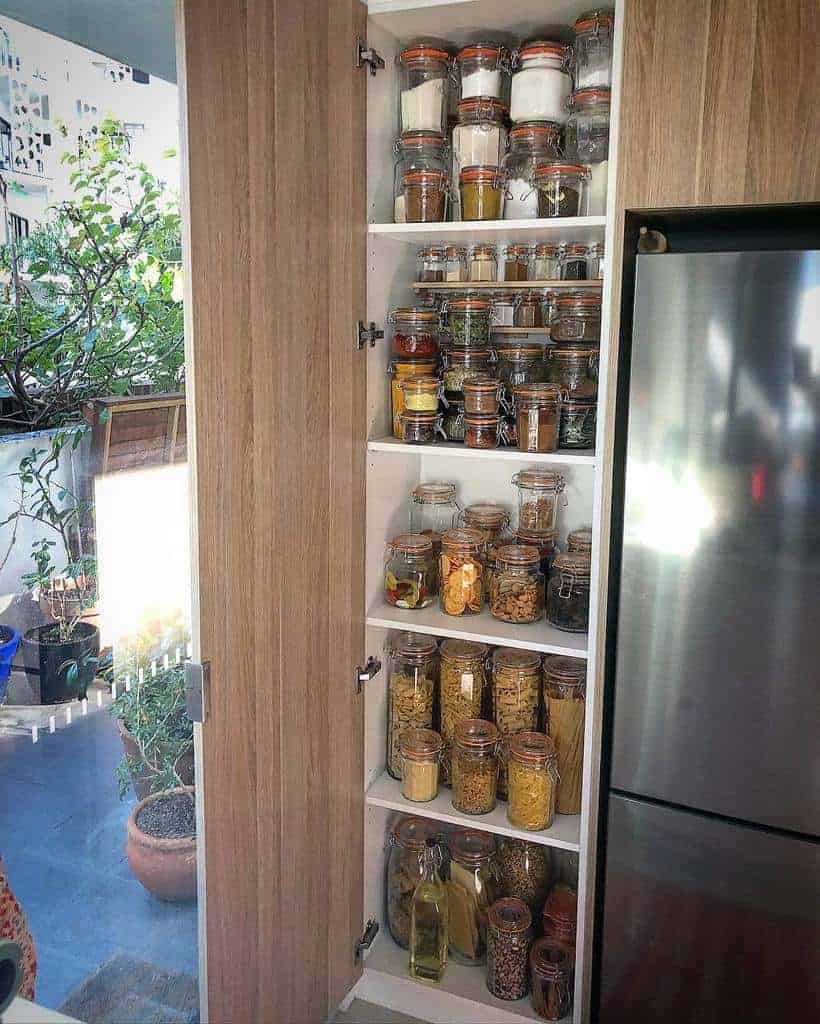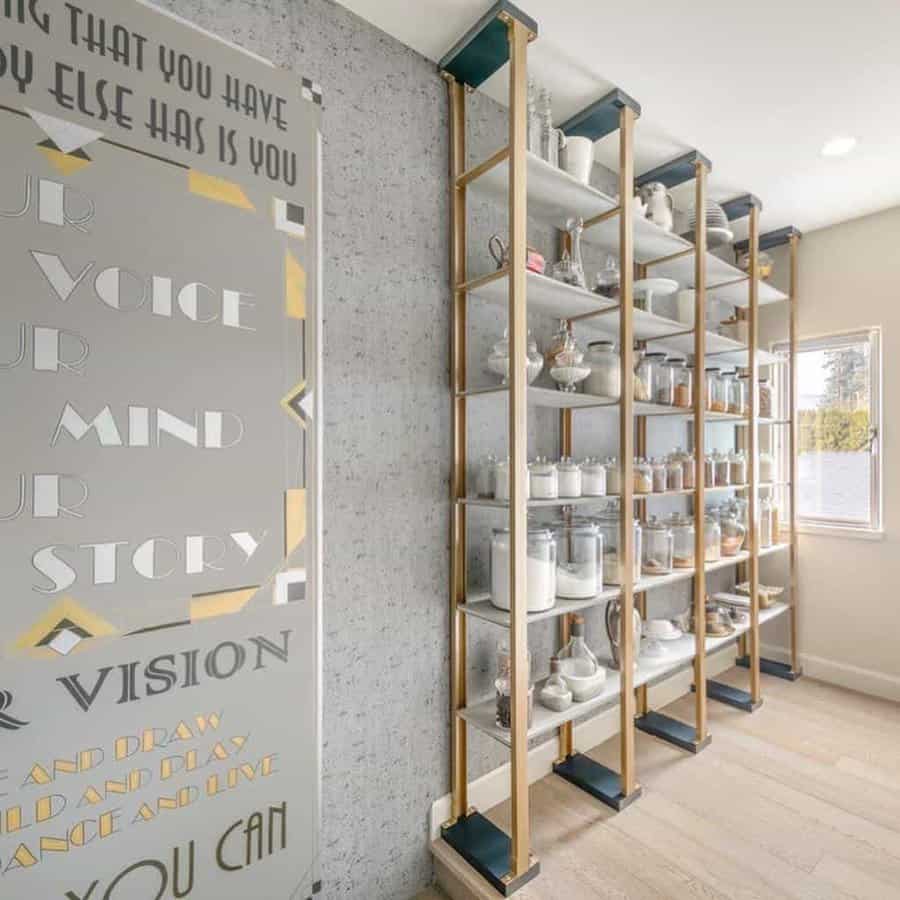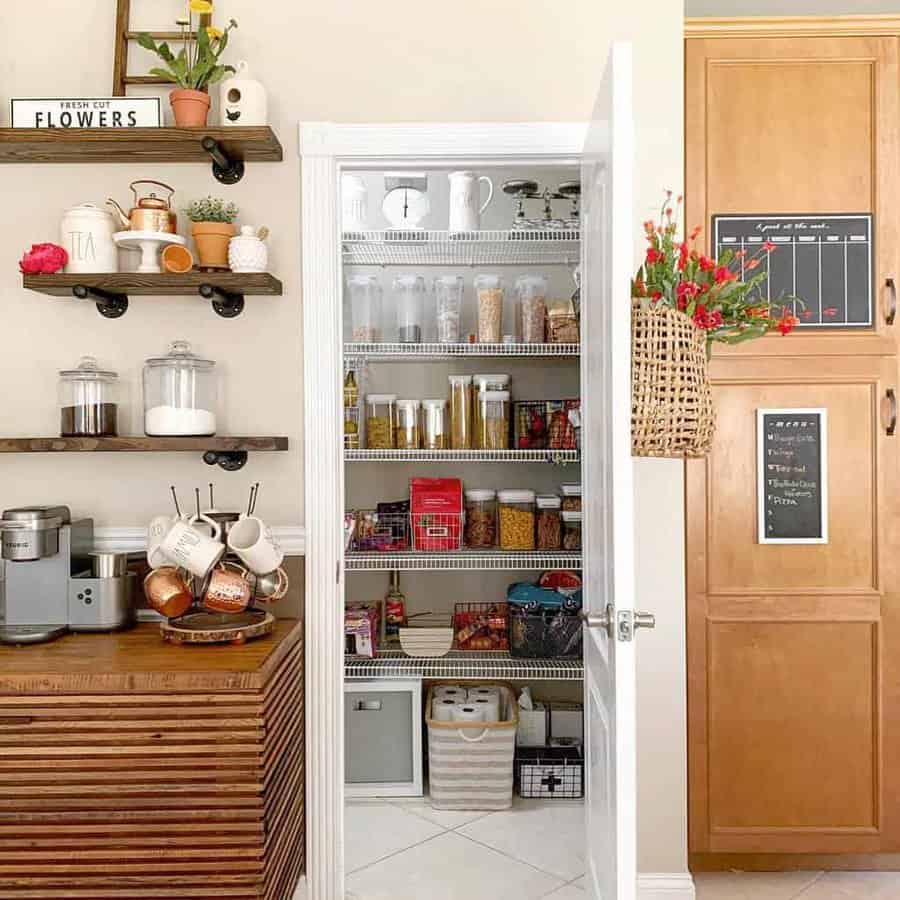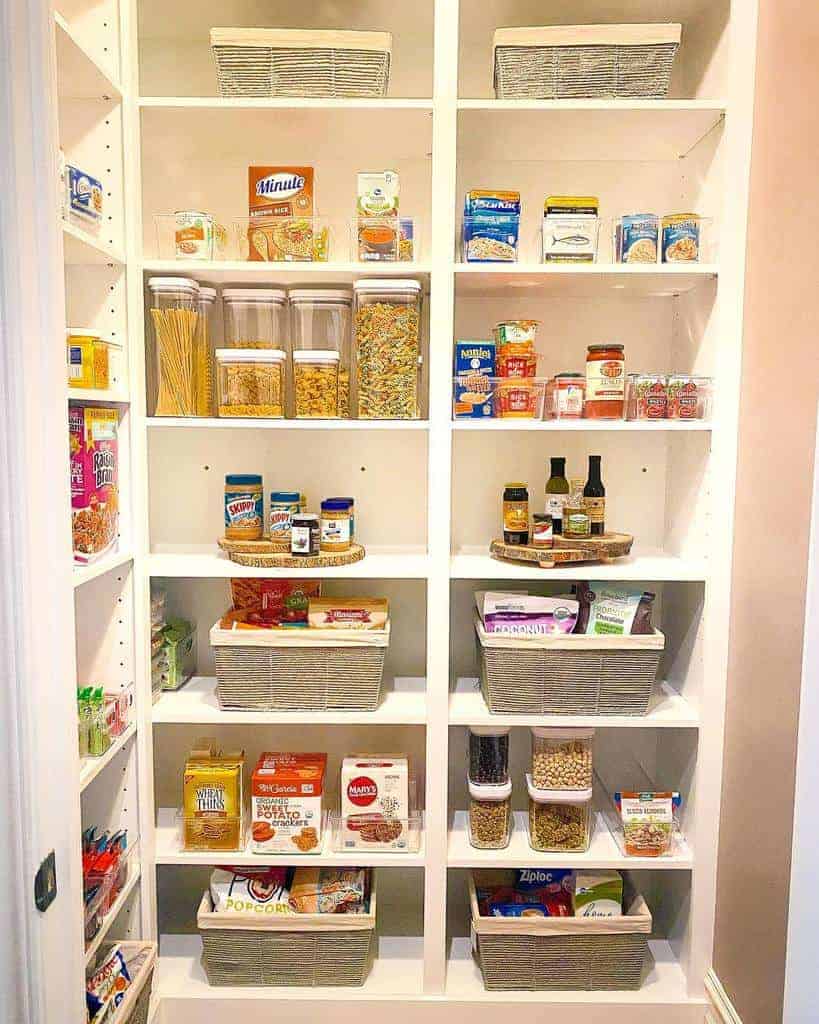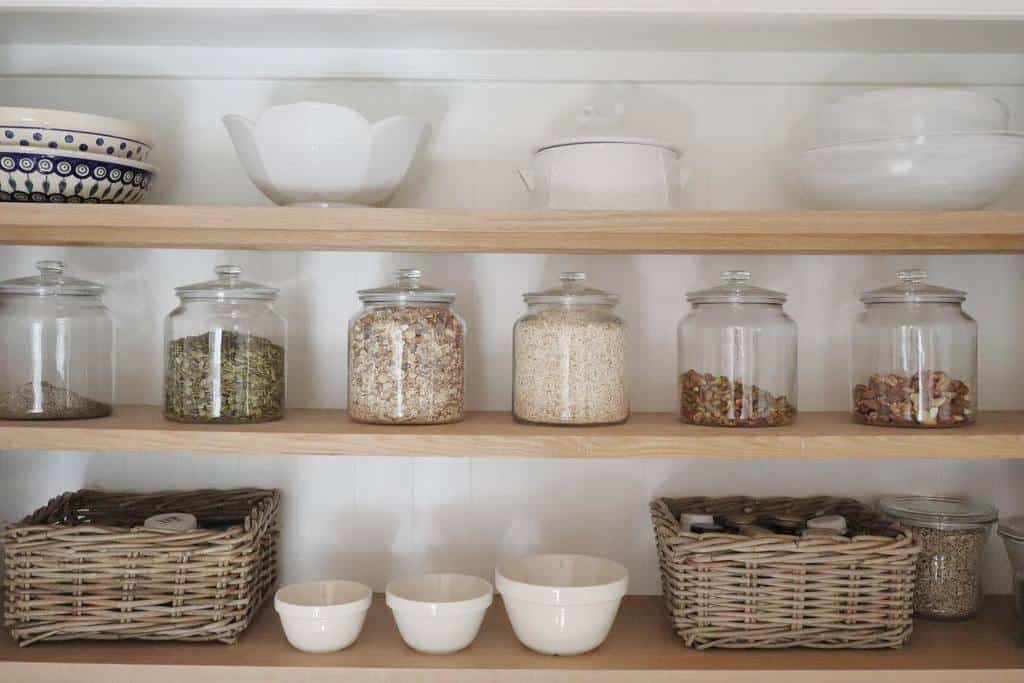 22. Wall-Mounted Shoe Racks
Turn the walls of your home into a functional fashion display with wall-mounted shoe racks.
Gone are the days where shoes remain hidden away in crowded closets or form messy piles by the door. Now, every shoe has its rightful place, proudly exhibited on the wall for all to admire. This not only declutters your living space but also doubles as a unique decorative element, telling a story of your style journey.
These racks, designed for durability and style, come in various materials and designs, from sleek metal to rustic wood. Perfect for compact living spaces or for those with an ever-growing shoe collection, wall-mounted shoe racks combine elegance with utility. Give your footwear the spotlight they deserve and transform your home in the process!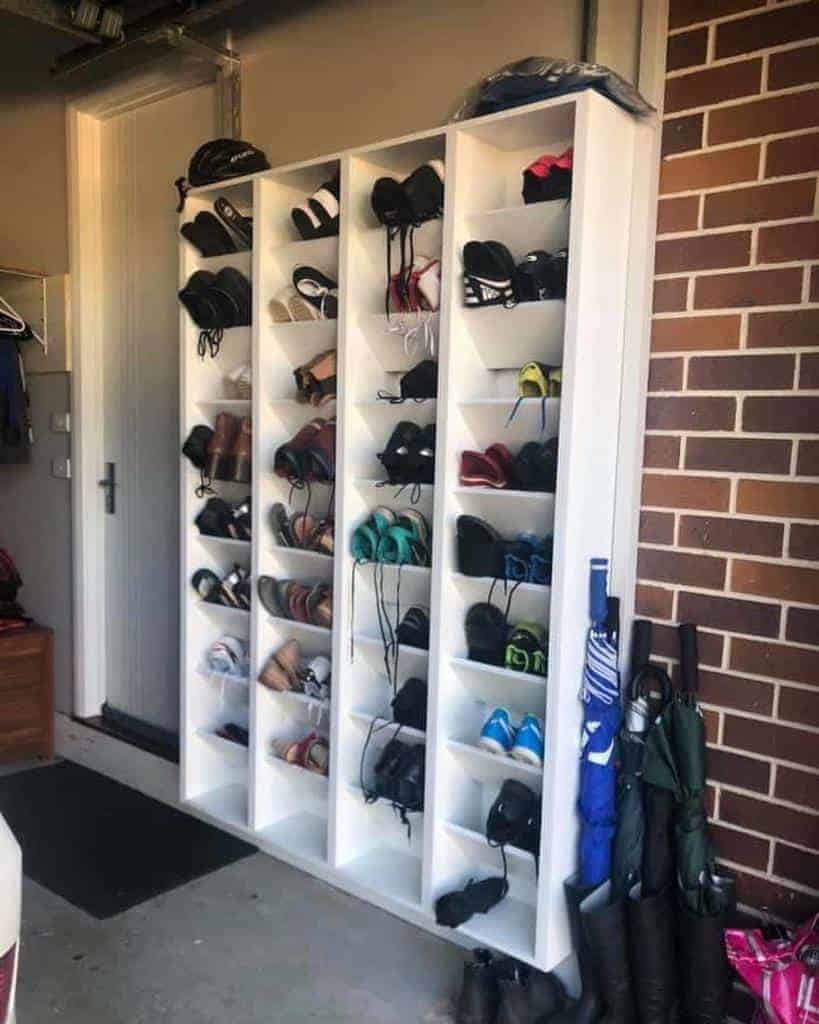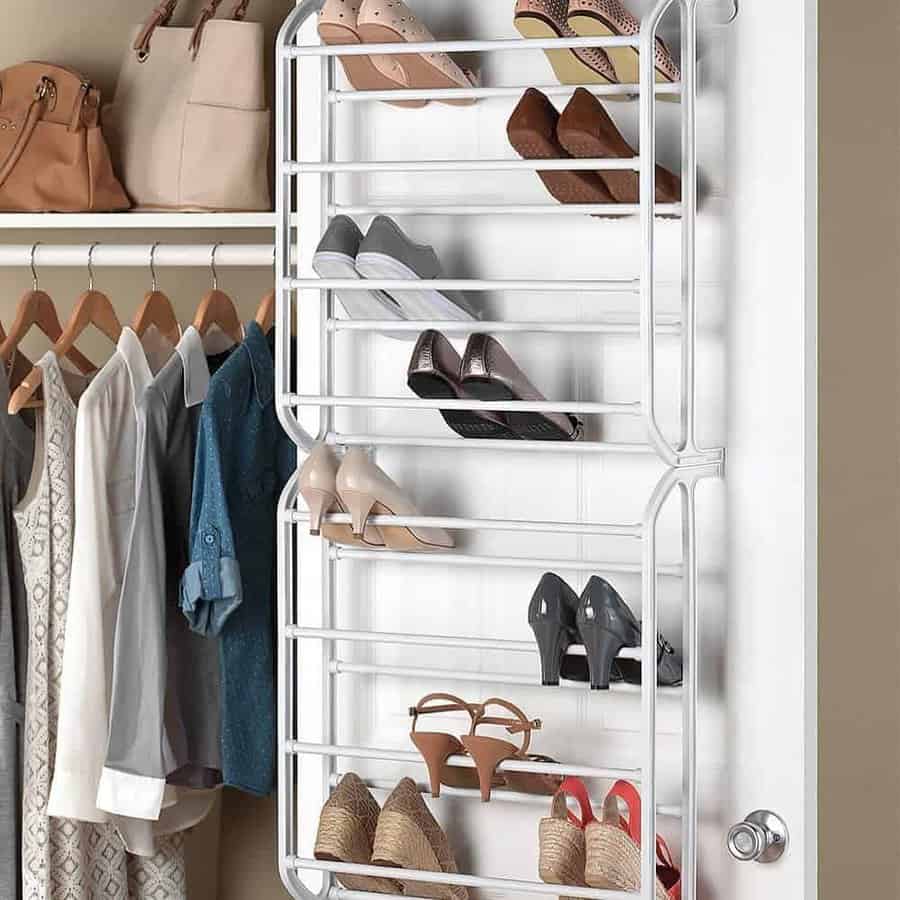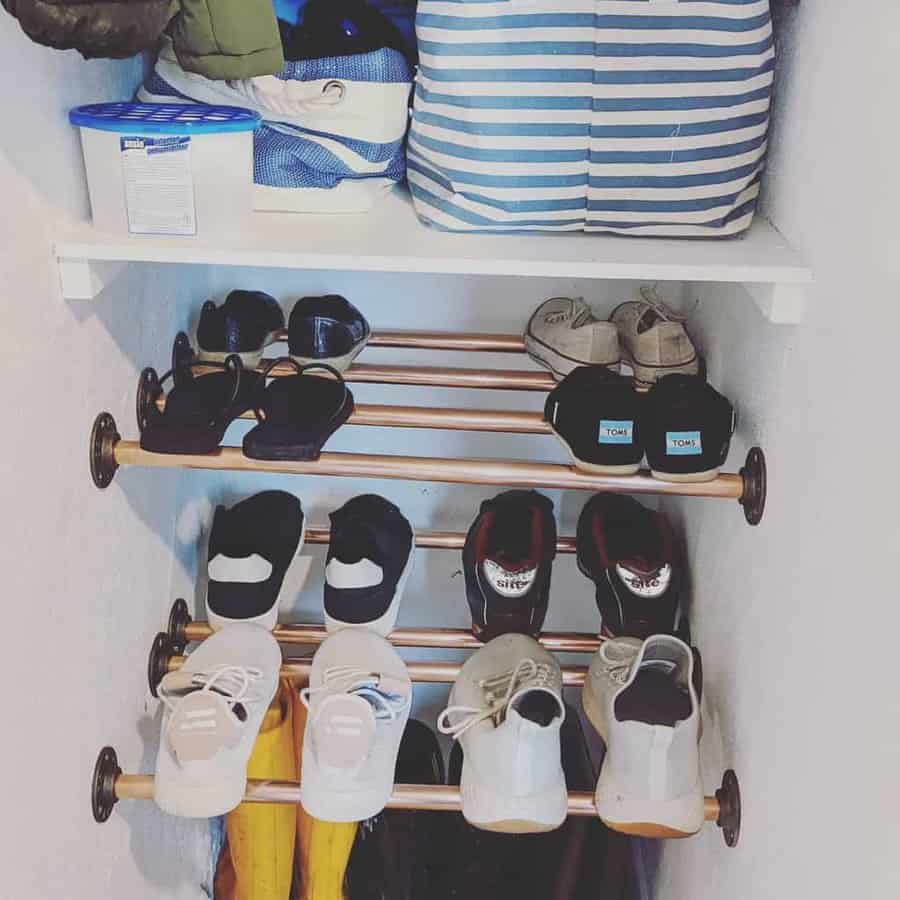 23. Cubby Shoe Rack Solutions
Transform your shoe storage with the modular magic of cubby shoe rack solutions.
Whether you're housing an assortment of sandals, a collection of heels, or a lineup of running shoes, each cubby provides the perfect nook for every pair. These cubby systems provide a clean, organized look that's not only practical but also aesthetically pleasing.
The beauty of cubby shoe racks is their adaptability. Depending on the design, you can customize them to fit into tight spaces or span large walls, making them a versatile option for various home sizes and types. Their structured design offers a clear view of each shoe, ensuring you always pick the right pair for the occasion.
With a cubby shoe rack, you elevate the art of shoe storage, turning a typically chaotic area into a neat, tidy, and fashion-forward space in your home.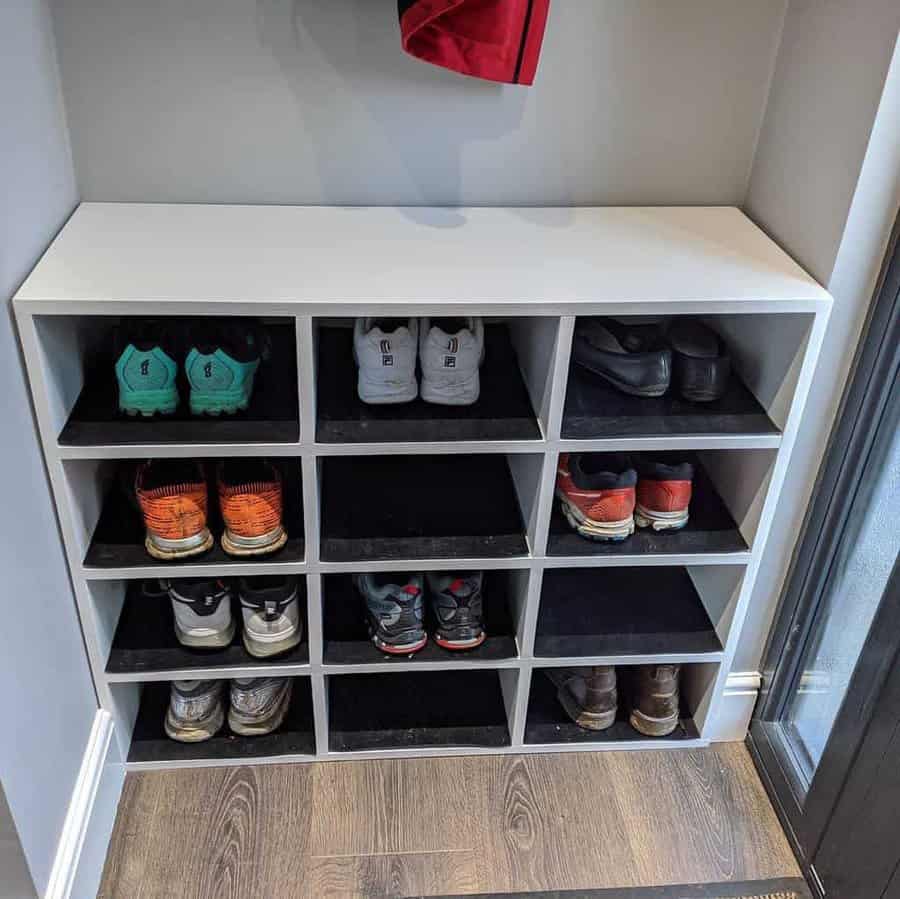 Storage FAQs
What is the best storage idea for a garage?
The best garage storage ideas are the same as what you'd use in an unfinished basement. To make the most of your garage storage, invest in some heavy-duty shelving units and plastic tubs. The main goal is to protect your belongings from moisture, dirt, and critters that might find their way inside and cause damage.
How do you store small items in an office or workshop?
If you want to keep everything within easy reach, use a wall-mounted pegboard. You can add hanging containers to the pegboard to hold various tools and supplies. You can also use the pegboard as a makeshift corkboard to display important documents or notes.
How do you declutter your home's storage?
While long-term storage is a must, it can also cause you to forget about items for months or even years. It's important to cull unwanted and unneeded items so you have room to store new items. 
Develop a rotating schedule for clearing out hidden storage like closets and plastic containers. You don't need to declutter these spaces all of the time. Instead, try to go through each space about once a year to remove old items.