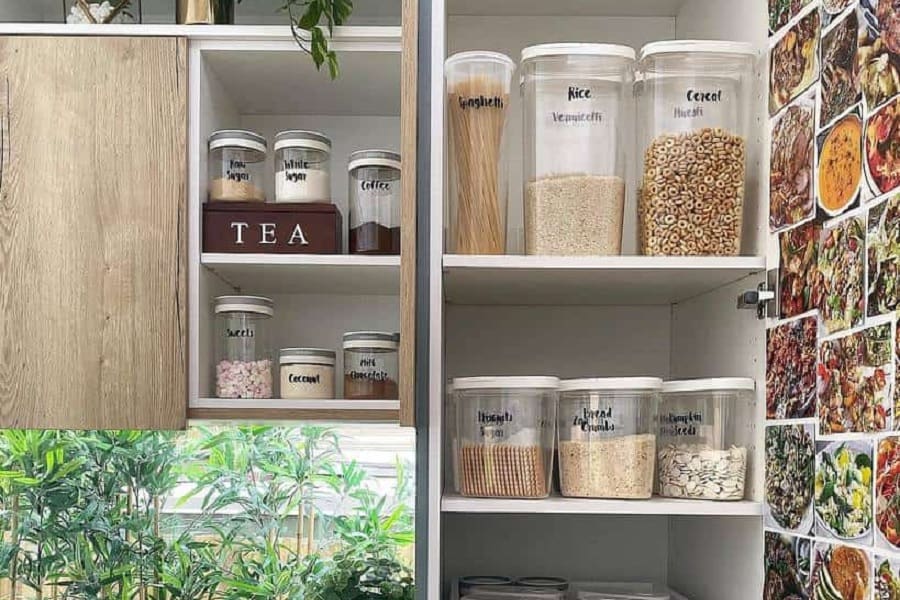 89 Storage Ideas for Your Home
The secret to great interior design is having the forethought to plan your space around storage and organization. If your household's everyday necessities have nowhere to go, even the most stylish decor will quickly be overrun by mess and clutter.
Unfortunately, storage is not one-size-fits-all. This is especially true when designing storage solutions for different rooms. For example, the ideal storage for your bedroom probably won't work in your kitchen.
Check out these storage ideas for the best strategies for organizing every area of your home.
1. Metal Crate Shelf
Transform your home organization into a true work of art with a metal crate shelf. Boring plastic containers and flimsy cardboard boxes may have served their purpose in the past, but it's time to elevate your storage game.
Not only is a metal crate shelf sturdy and reliable enough to hold even your heaviest items, but it's also a stylish addition to any home decor. Think beyond traditional bookshelves and embrace the industrial, rustic charm of a metal crate shelf.
With endless possibilities for customization and arrangement, this statement piece is sure to spark joy and order in your space. Say goodbye to clutter and hello to creativity with a metal crate shelf.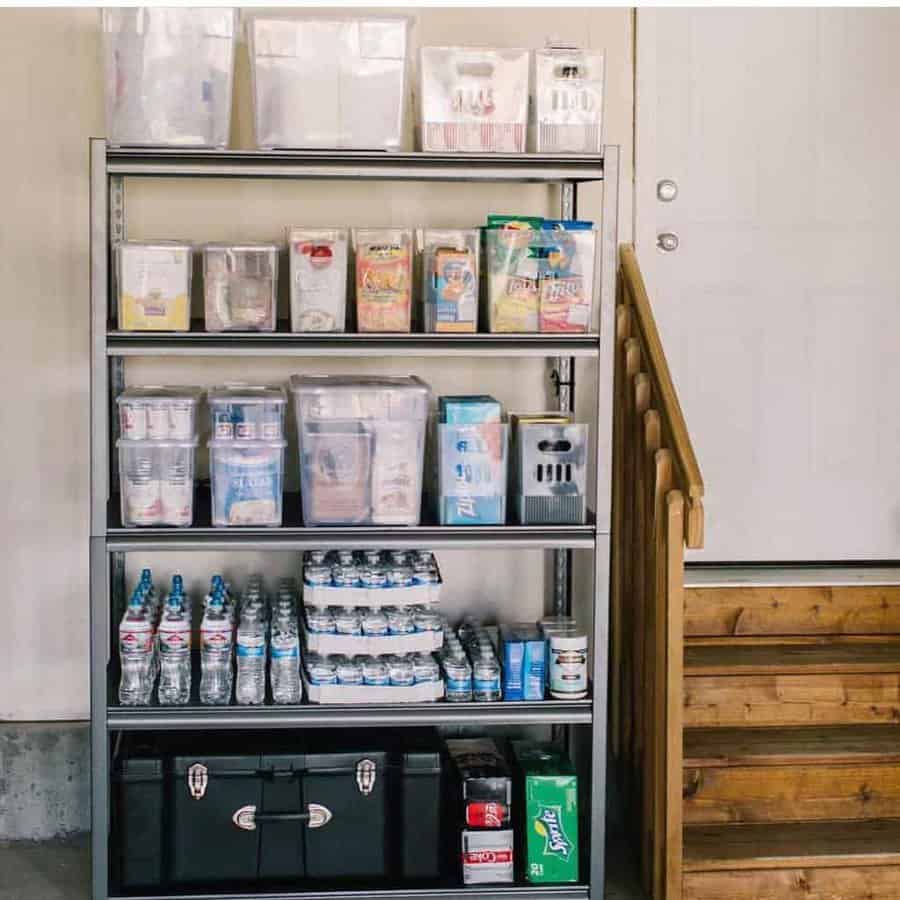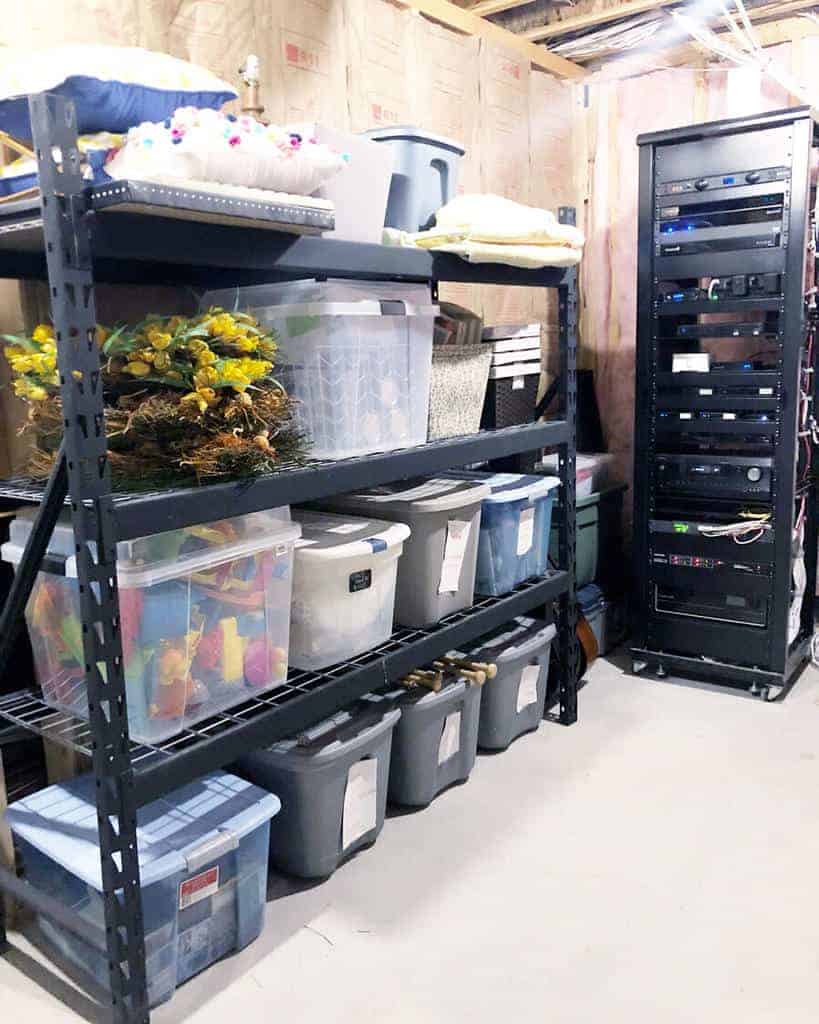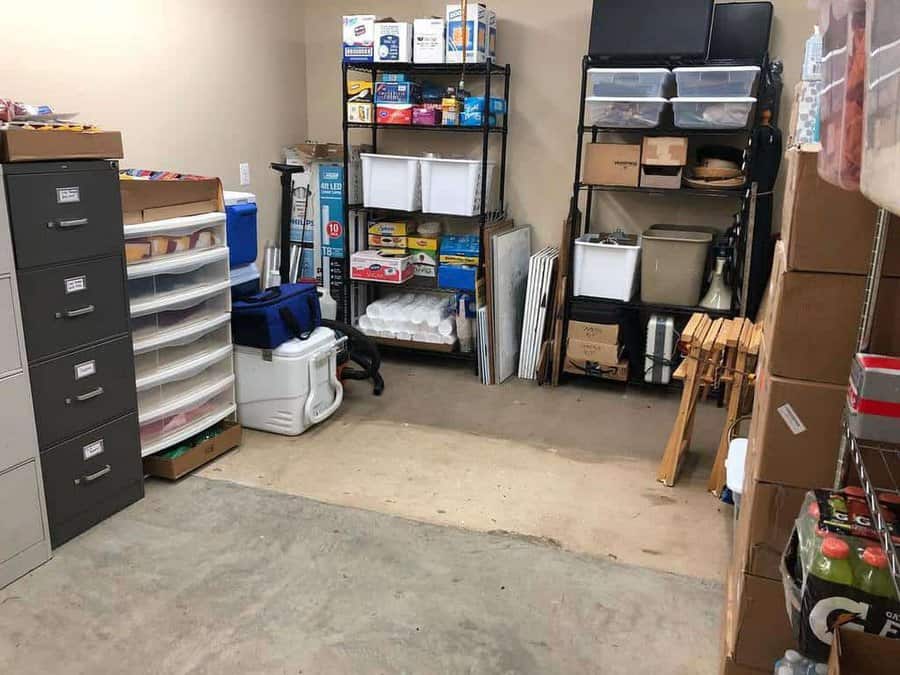 2. Self-Assembly Plastic Crate Shelf
Looking for a creative solution for your home storage needs? Look no further than the self-assembly plastic shelf! This innovative piece of furniture is not only aesthetic but also practical and easy to assemble.
No need to spend countless hours sweating over complicated instructions or hiring a professional to do it for you. This shelf can be put together in minutes, allowing you to tackle other tasks on your to-do list.
Plus, the sleek design of the shelf will complement any room in your home, making it the perfect addition to your organizational system. Say goodbye to clutter and hello to the self-assembly plastic shelf.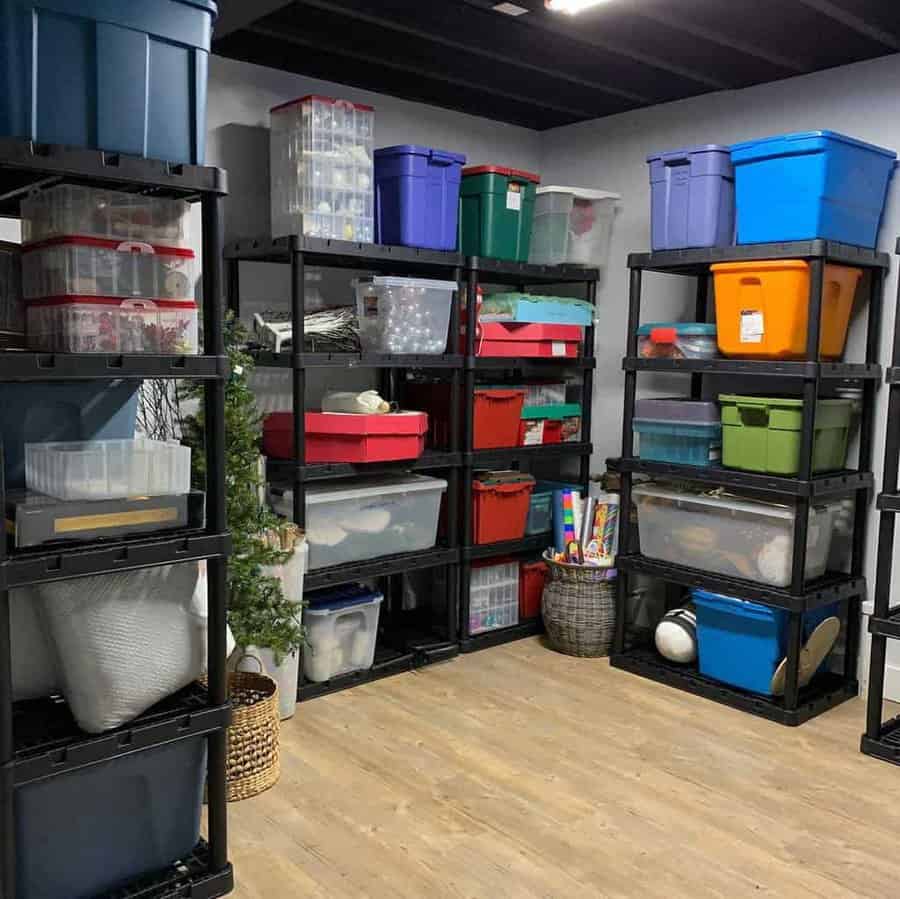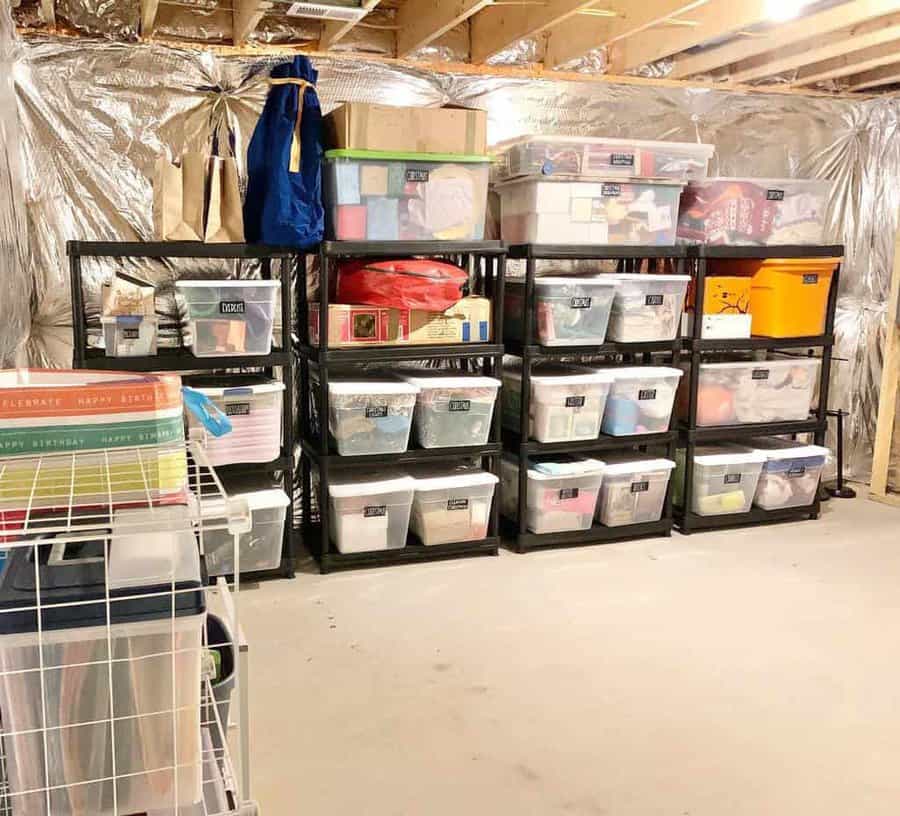 3. Prefabricated Wooden Crate Shelf
If you're looking to add a touch of rustic charm to your home storage solutions, a prefabricated wooden shelf is a must-have. Not only does it bring appeal to any room, but it also provides ample space to display your favorite trinkets, books, and plants.
With its natural grains and knots, a wooden shelf adds character and texture to your walls, elevating your home decor game in one fell swoop. And the best part? These shelves are a breeze to install, coming with all the necessary hardware and instructions.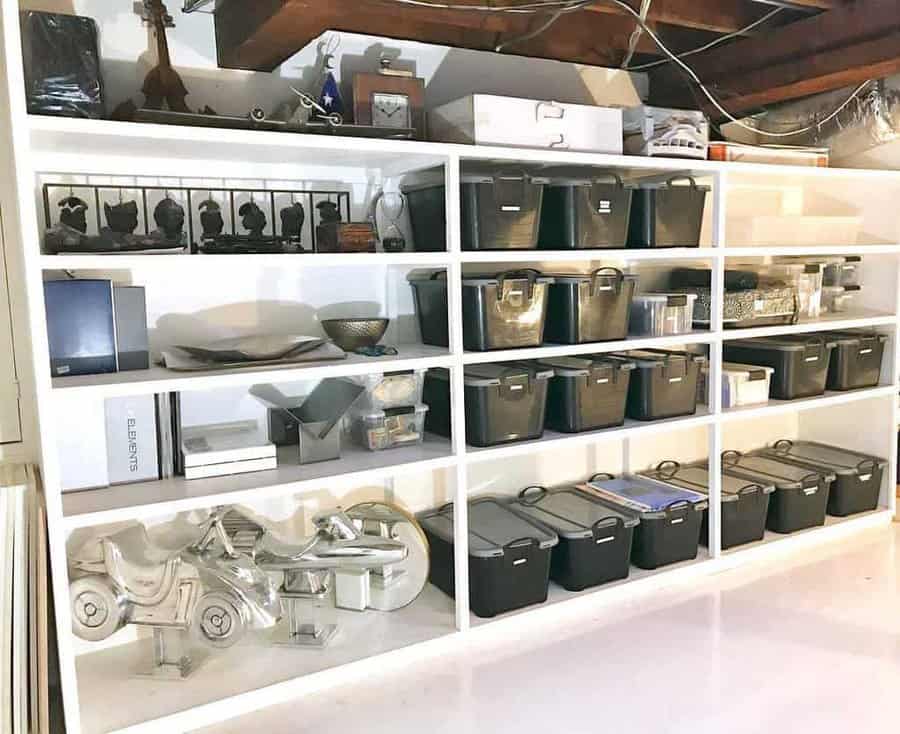 4. Bathroom Corner Shelf
Transform an unused corner of your home into a functional masterpiece. A standalone corner shelf is not just practical, it's an art piece! Perfect for any room, this unique shelving solution is bound to inspire compliments from your house guests.
The shelf's minimalist design creates a chic and contemporary vibe that effortlessly complements any décor style. Whether you choose to use it to display your favorite baskets or to store your everyday essentials, this corner shelf will take center stage in your home – it's practicality meets personality!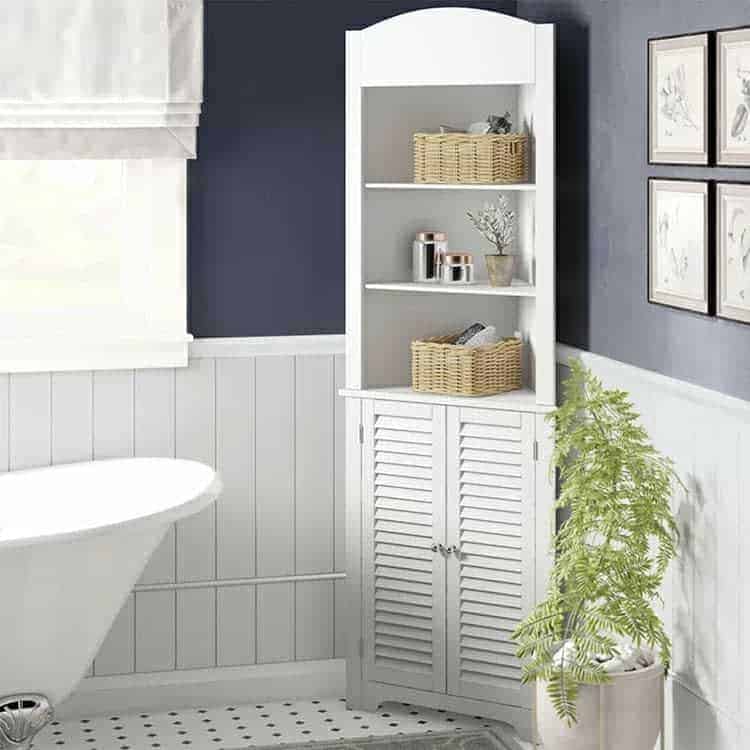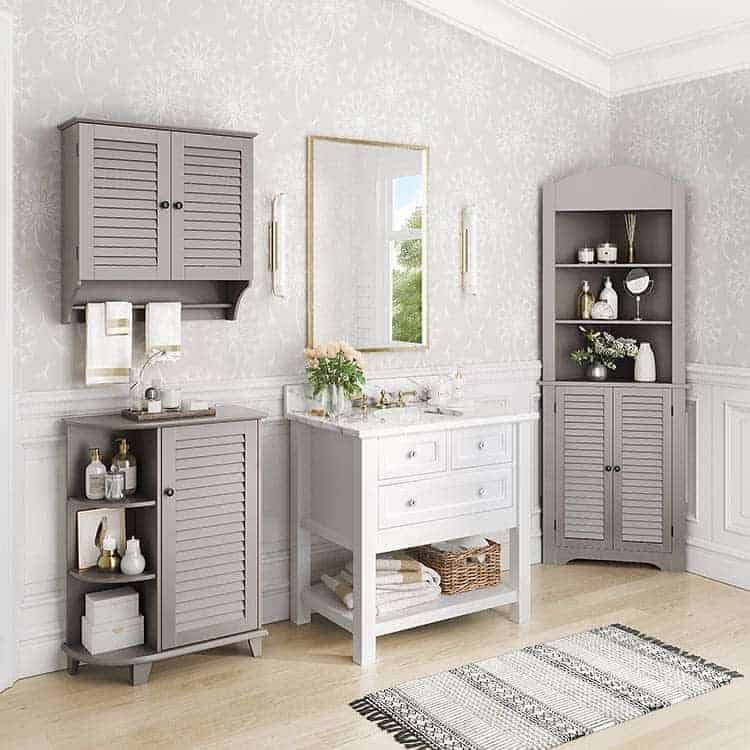 5. Standalone Bathroom Cabinet
Step up your bathroom game with a standalone cabinet that is both functional and chic. Don't settle for a cluttered and crowded bathroom counter. Instead, opt for a stylish and organized solution that will enhance your daily routine.
Our standalone cabinets come in a variety of styles, from modern and minimalistic to elegant and classic. You can choose the perfect fit for your bathroom's aesthetic while maximizing storage space for towels, toiletries, and other essentials.
You'll never go back to a messy bathroom once you experience the convenience and sophistication of a standalone cabinet.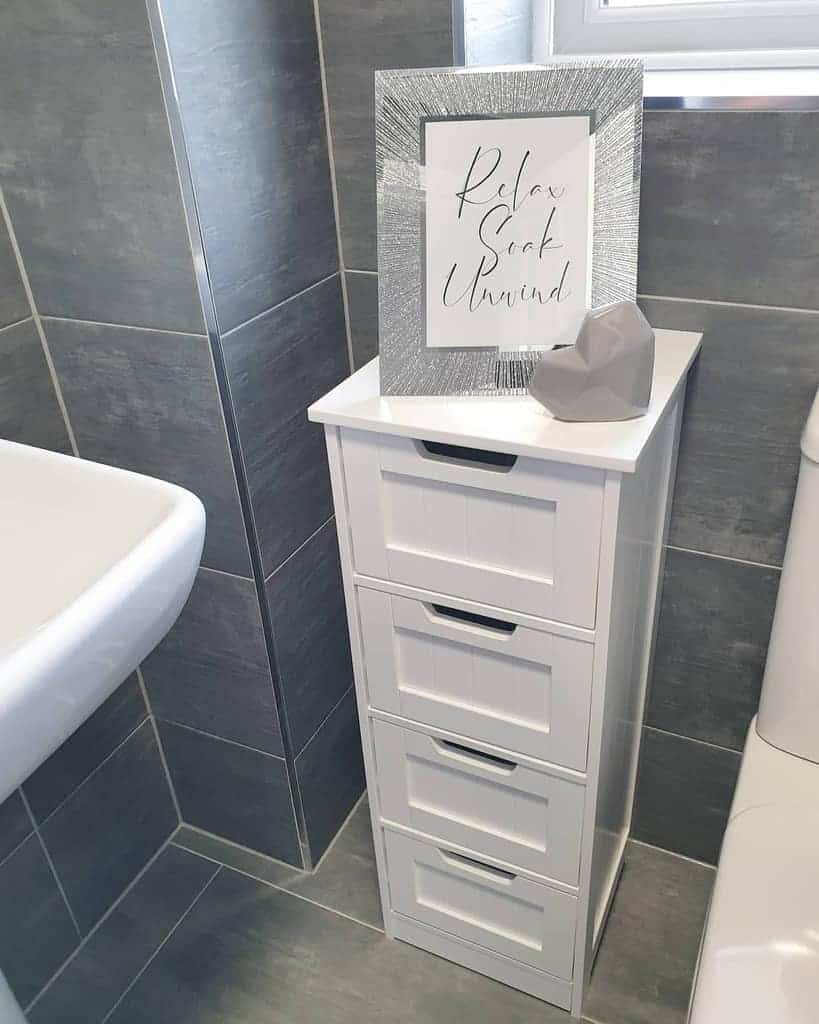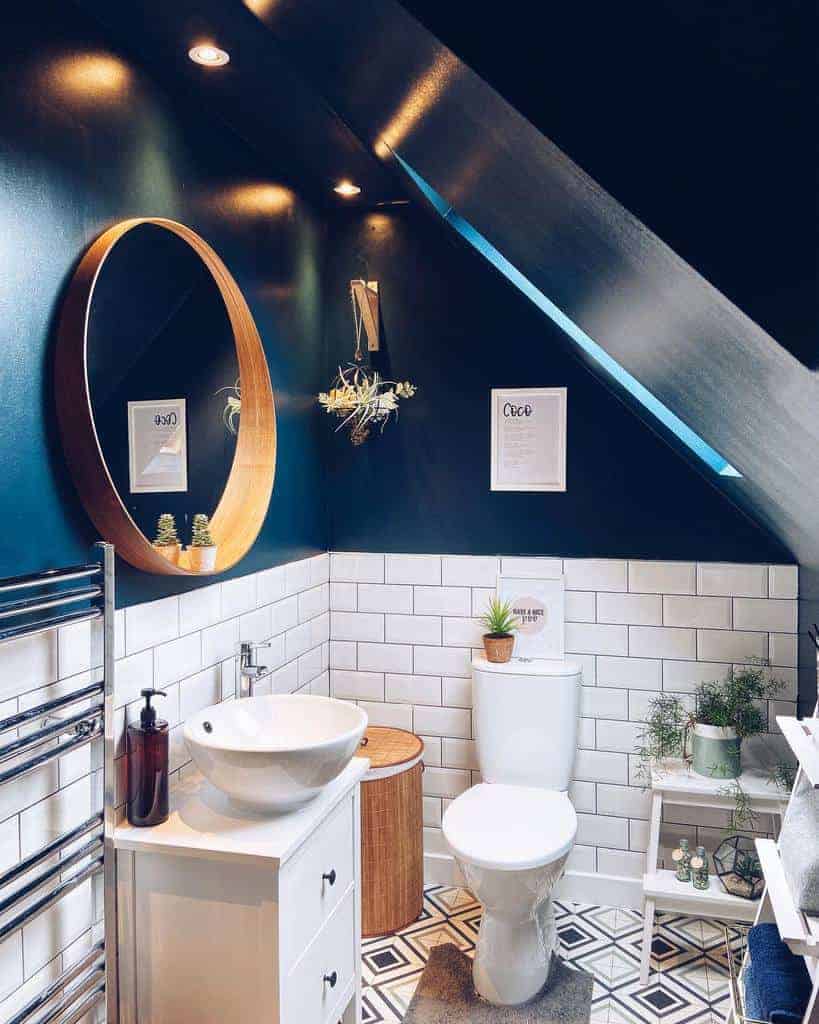 6. Turntable Lazy Susan Tray
Ladies and gentlemen, it's time to take your morning routine to the next level with the turntable tray for your bathroom! That's right, it's not just for your DJ setup anymore. This sleek and modern tray will allow you to easily access all of your beauty and grooming essentials with a spin of the tray.
No more reaching and bending in uncomfortable positions trying to find your favorite lipstick or moisturizer. Plus, its chic design adds a touch of sophistication to any bathroom. Who knew a simple turntable could revolutionize your morning routine?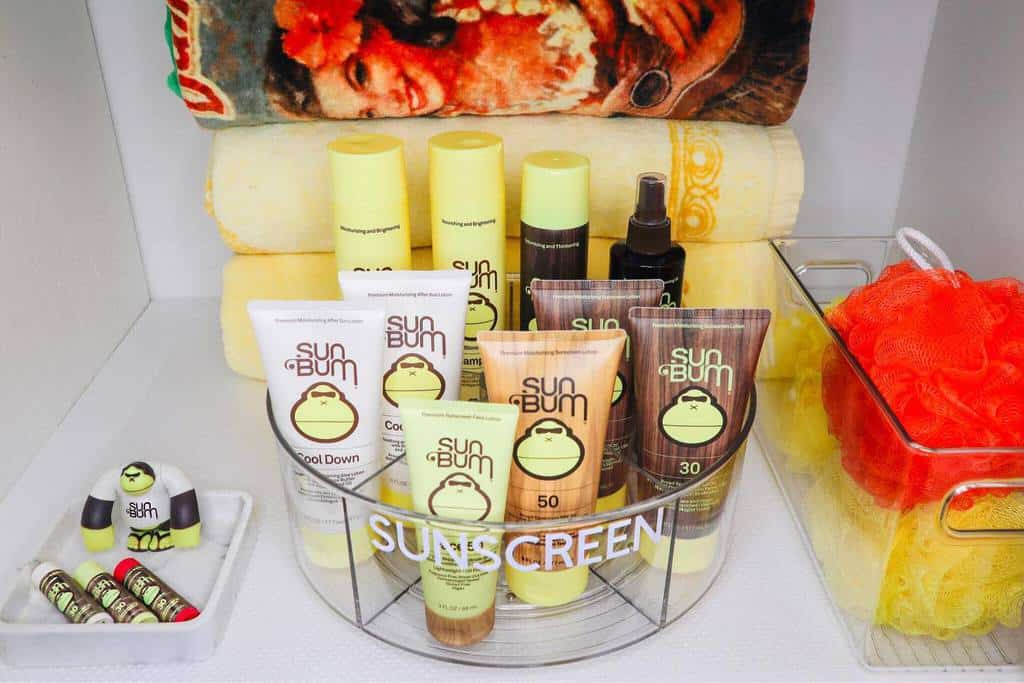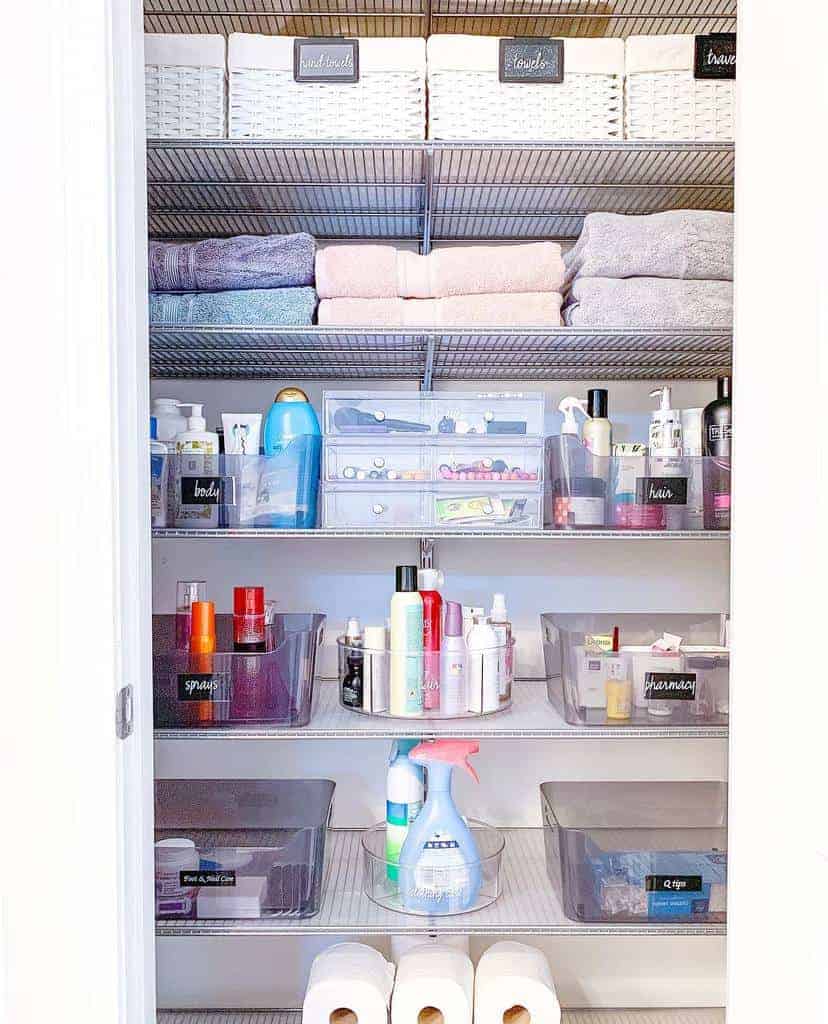 7. Floating Shelves
Floating shelves are a delightfully ingenious way to add storage to any home. With their modern and sleek aesthetic, they provide a practical solution to the dresser top clutter, bookshelf overload, or kitchen counter conundrum. They seem to defy gravity, seamlessly blending into a wall and showcasing your favorite trinkets, books, or plants.
What's not to love? Whether you want to spruce up a dull corner or create an eye-catching feature wall, floating shelves offer endless possibilities for customization and creativity. Plus, they're a breeze to install and maintain, making them a no-brainer addition to any house or apartment.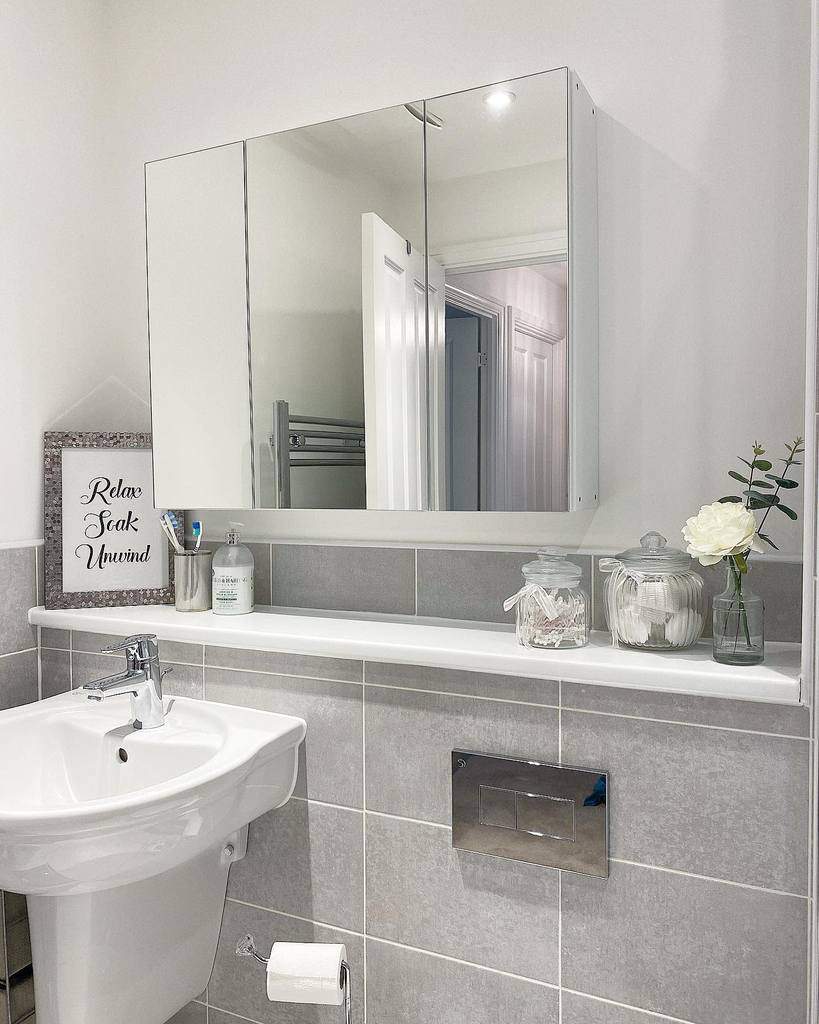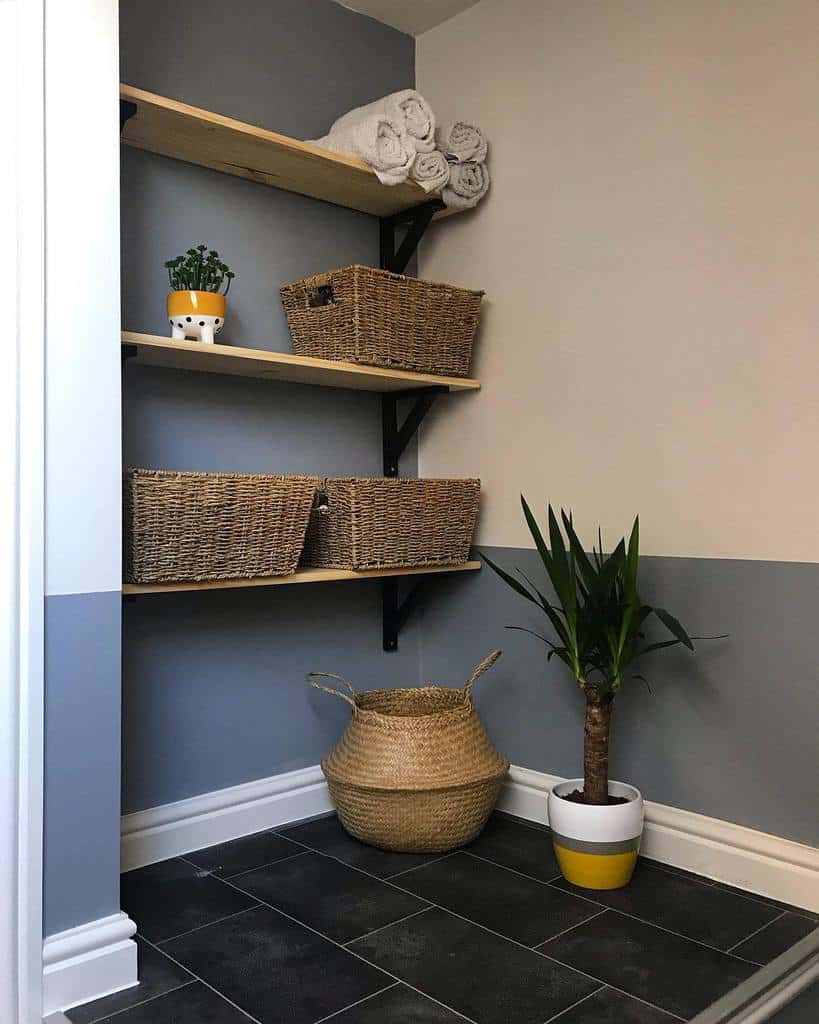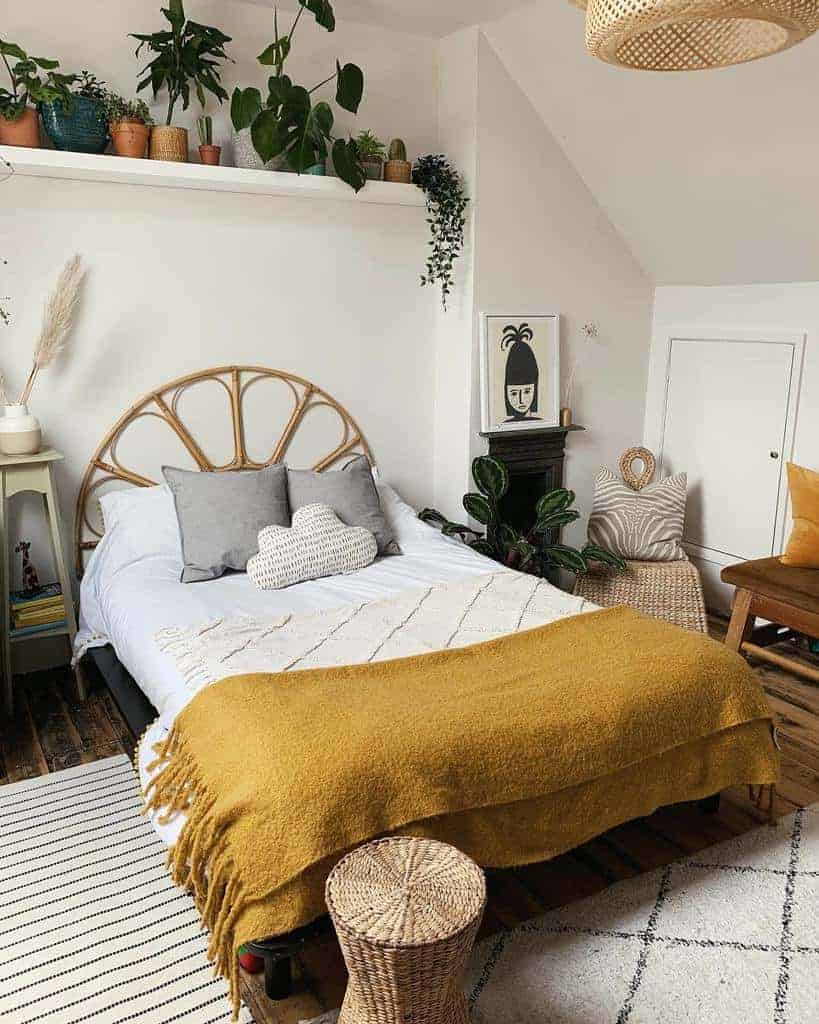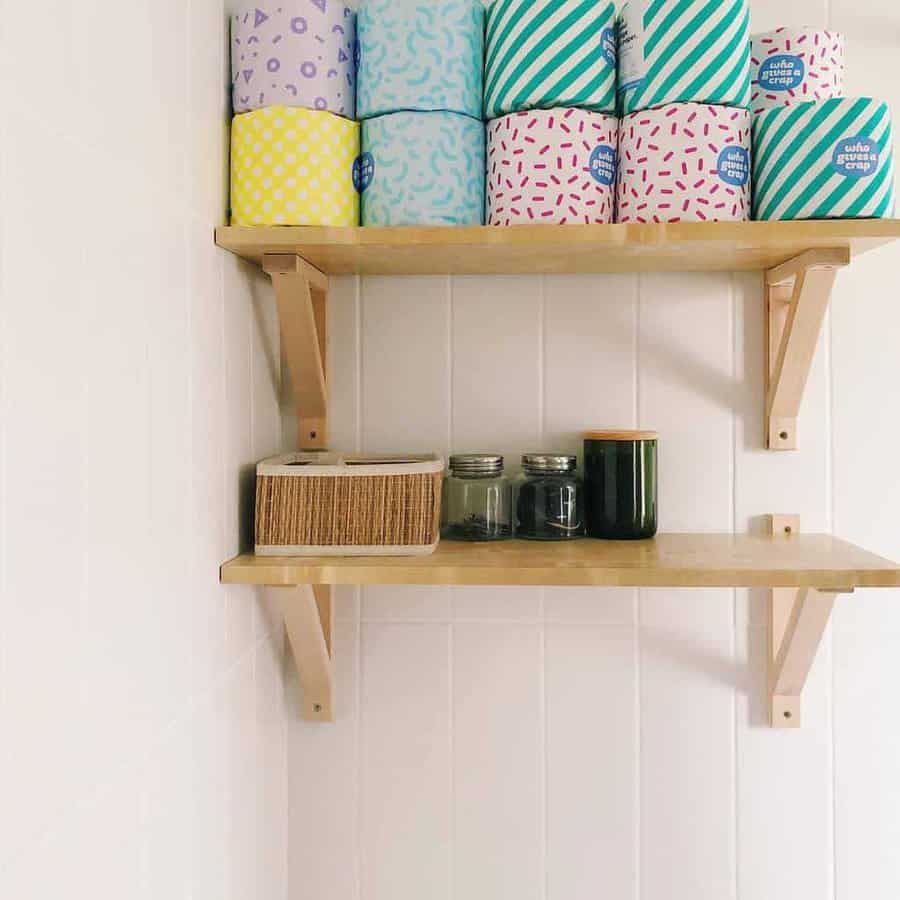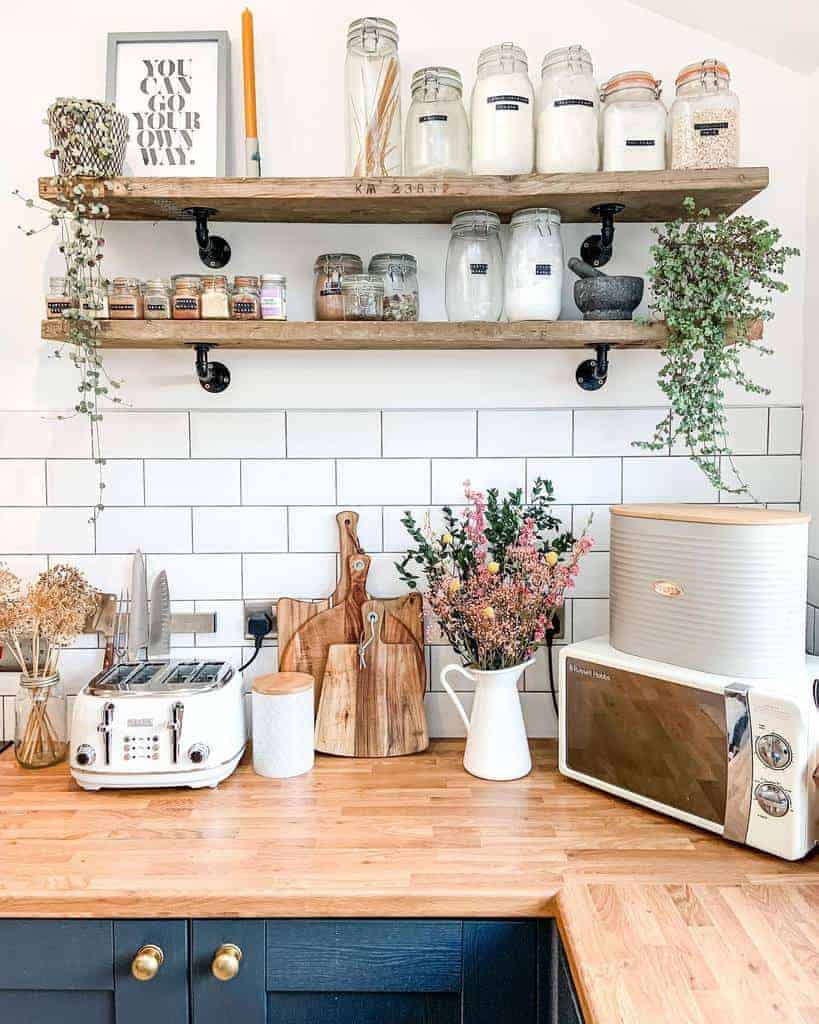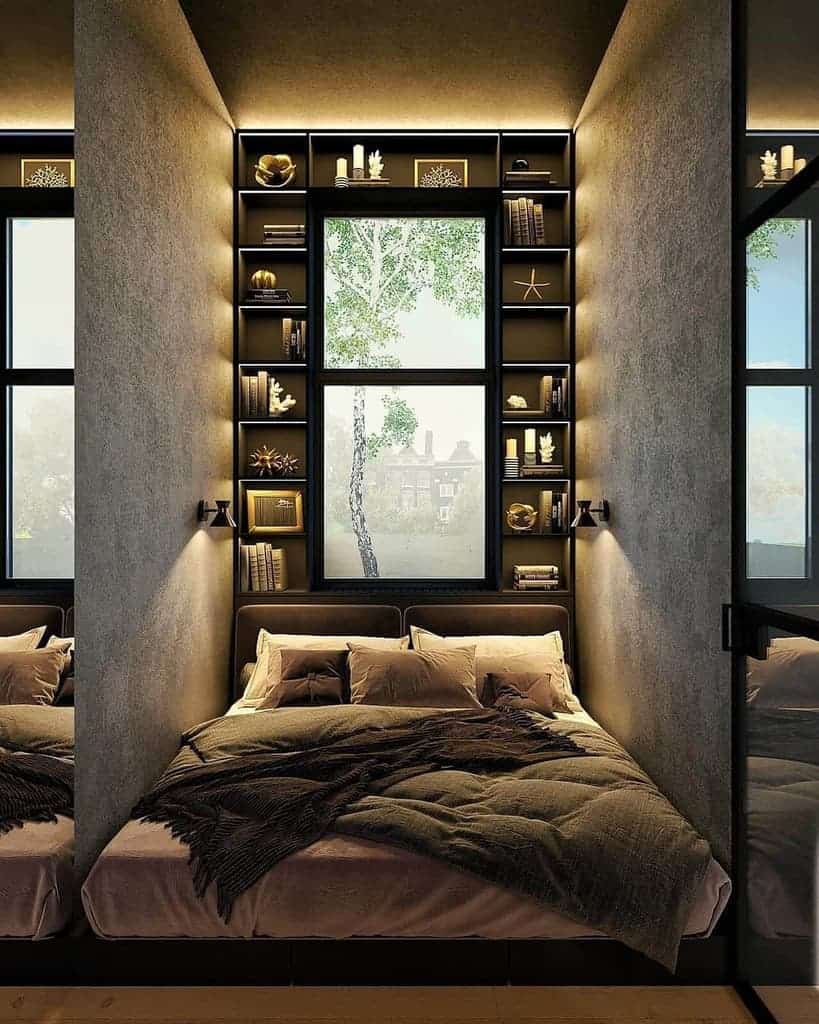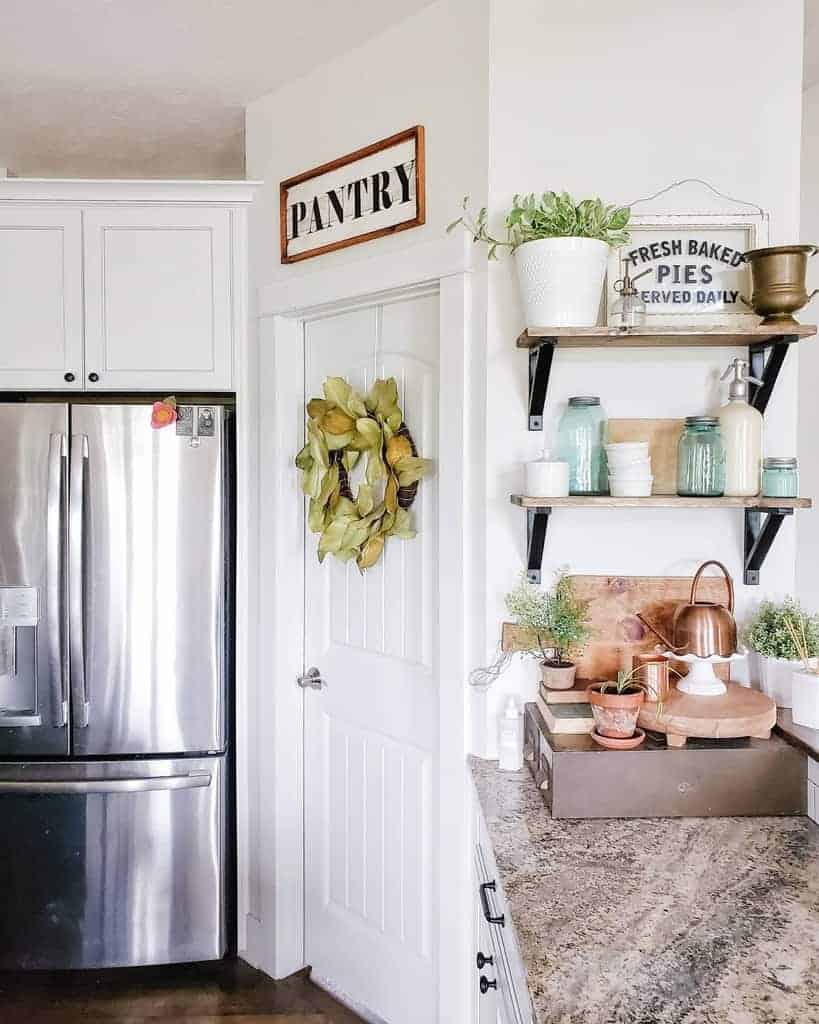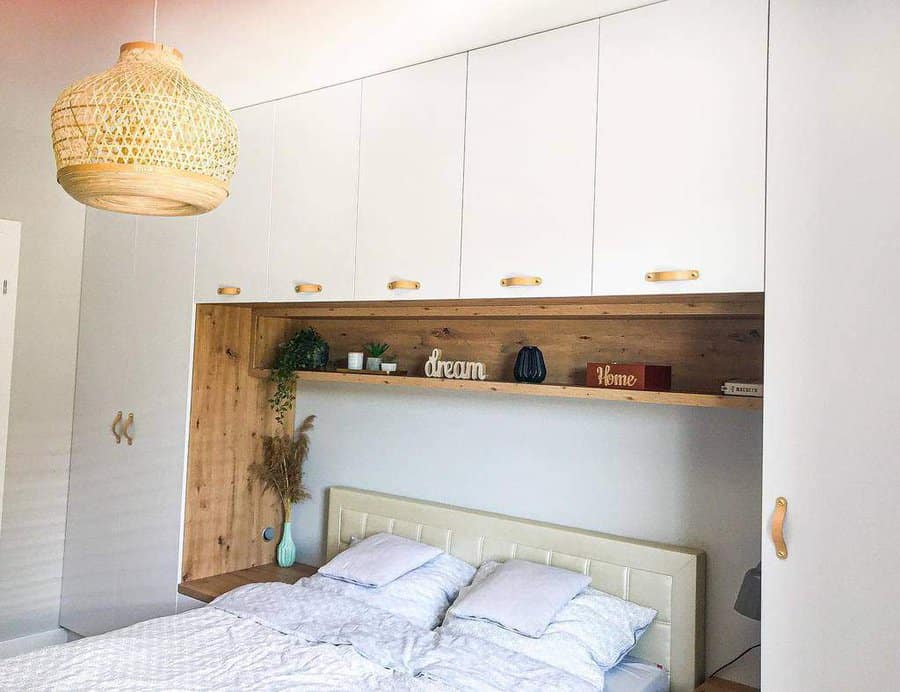 8. Over-The-Toilet Shelf
The bathroom is probably one of the most important rooms in any house, and it's always a good idea to make sure that it's organized and functional.
One of the best ways to achieve this is to invest in an over-the-toilet shelf. Not only does it maximize the space in your bathroom, but it also adds a touch of style and elegance to the overall look of the room.
With an over-the-toilet shelf, you can store all your bathroom essentials without having to sacrifice any valuable square footage. Imagine having everything you need within arm's reach, neatly organized on a sleek and modern shelf.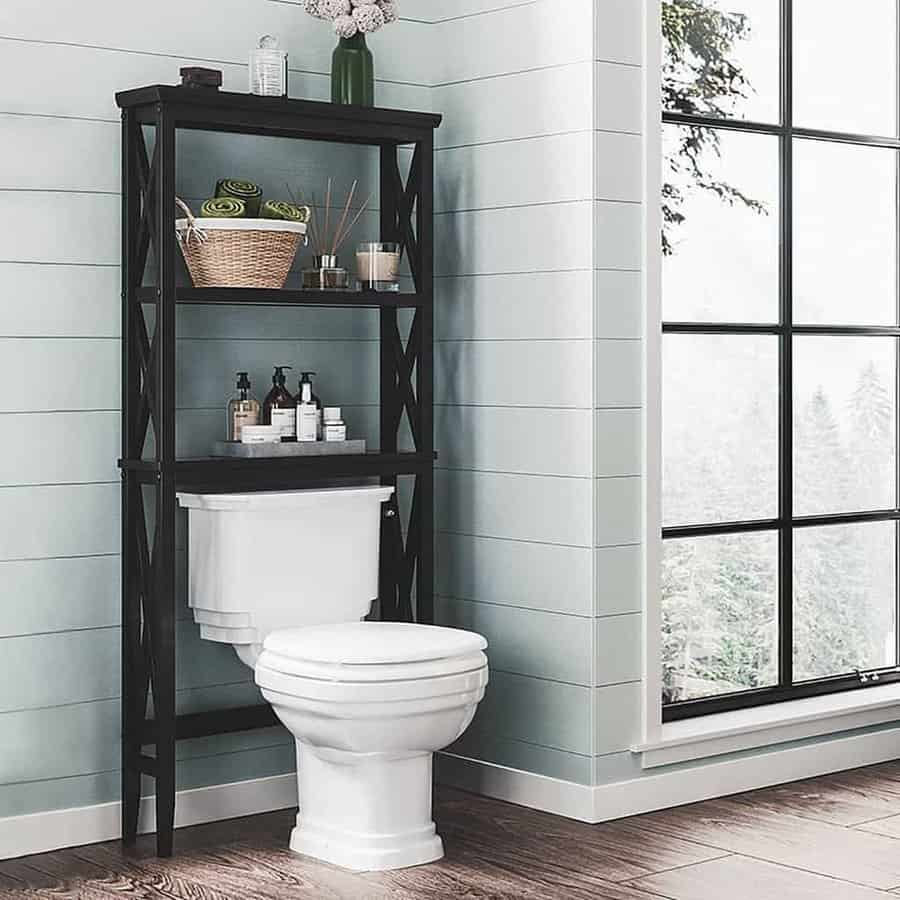 9. Bedside Storage Bag
Is your nightstand cluttered with all of your nighttime essentials? Are you tired of fumbling around in the dark for your phone or a tissue? Look no further than our bedside storage bag for your bedroom! Not only does it provide a chic and functional storage solution for all of your bedside needs, but it also frees up valuable space on your nightstand.
The versatile design allows you to easily store and access anything from a book to a water bottle. Plus, the sleek and stylish appearance will add a touch of elegance to any bedroom décor. Say goodbye to bedroom clutter and hello to convenience with our bedside storage bag.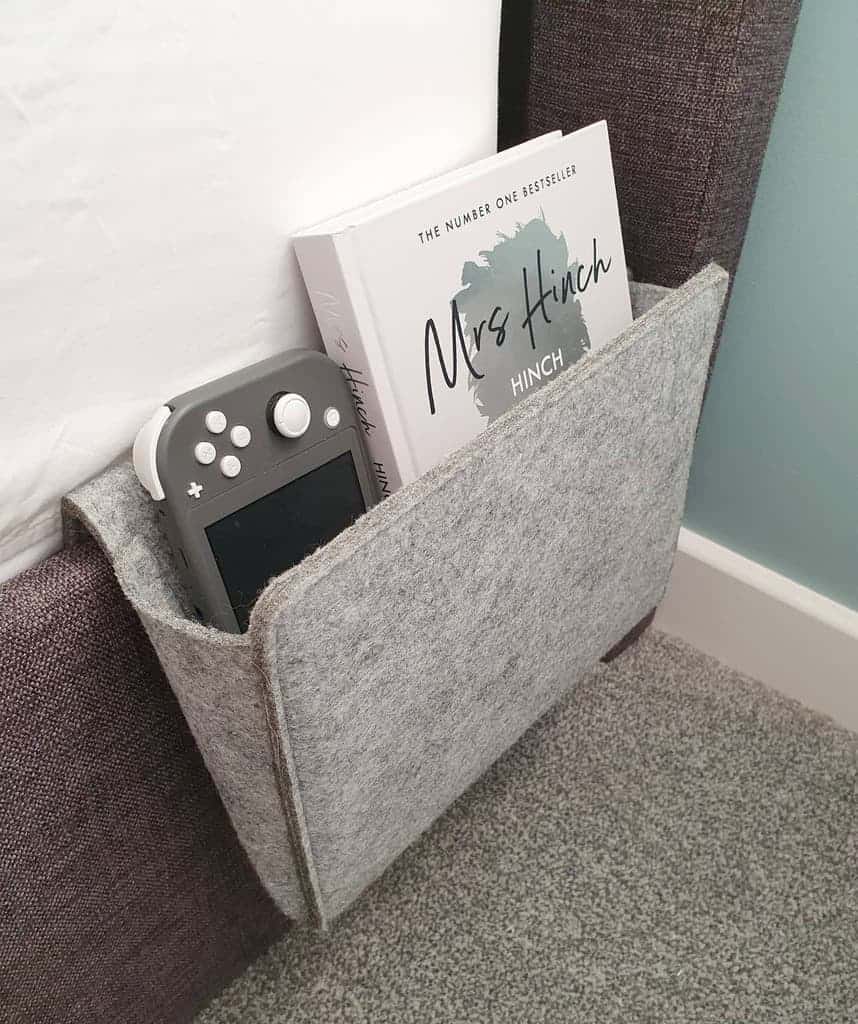 10. Stuffed Animal Storage
If you've ever stepped on a stray Lego or slipped on a stuffed animal, then it's time to get organized. Kids' rooms can easily turn into a chaotic mess, but it doesn't have to be that way. Let's talk stuffed toy storage. Sure, you could just toss them in the corner or shove them in a bin, but why not make it fun?
Hang a hammock in the corner or create a zoo-like cage display with some twine. Channel your inner interior designer and think outside the toy box. With a little creativity, your child's stuffed animal collection can become a playful addition to their room that sparks joy instead of stress.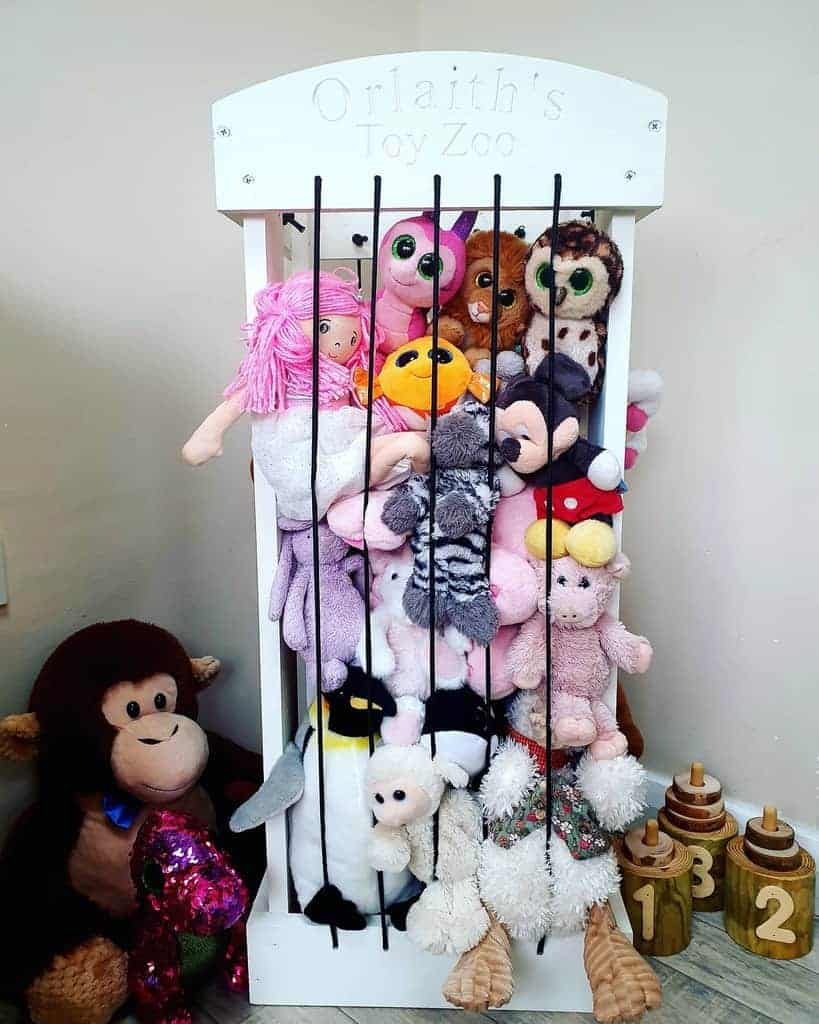 11. Drawer Cabinet
Every home needs a reliable storage solution that efficiently stores all your belongings. And when it comes to bedrooms, the bedroom drawer cabinet is a must-have. Not only does it provide an organized space for all your clothing, accessories, and other knick-knacks, but it also makes your bedroom look more aesthetically pleasing.
Whether you're staying in a cozy studio apartment or a spacious abode, a bedroom drawer cabinet is perfect for homes of all sizes. But why settle for just any old cabinet when you can get a creative and stylish one that'll perfectly match your personality and home decor?
With so many options to choose from, you're sure to find the perfect bedroom drawer cabinet that will elevate your room's style, while also keeping your mess to a minimum.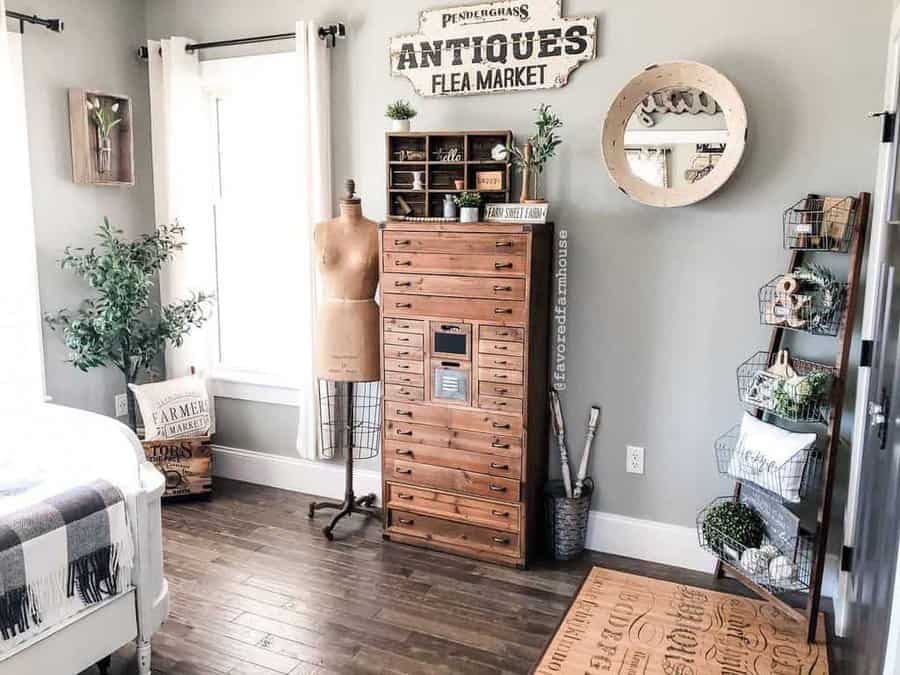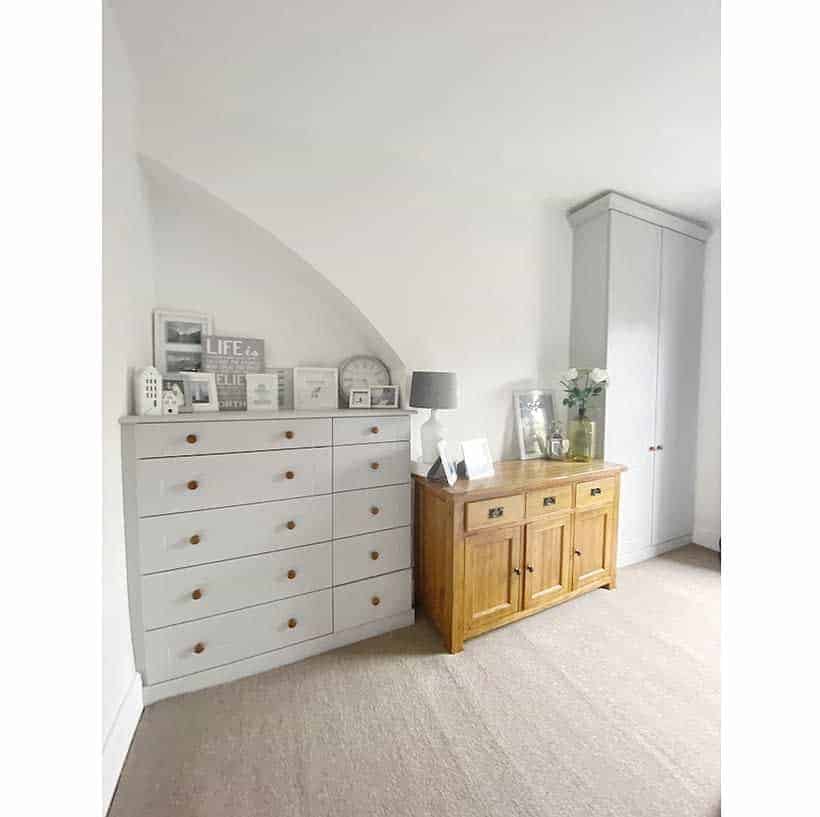 12. Under-The-Bed Storage
Peeking under your bed can cause some anxiety but what if you were greeted with a stylish and organized space?
Say goodbye to dust bunnies and hello to a functional storage solution. With under-the-bed storage options, you can maximize your bedroom space and keep your clutter out of sight. From adjustable containers to drawer boxes, there are endless possibilities for creating a custom look that complements your bedroom decor.
Transform your under-bed area from a forgotten storage space into a place where you can curate a tidy and chic spot for your belongings.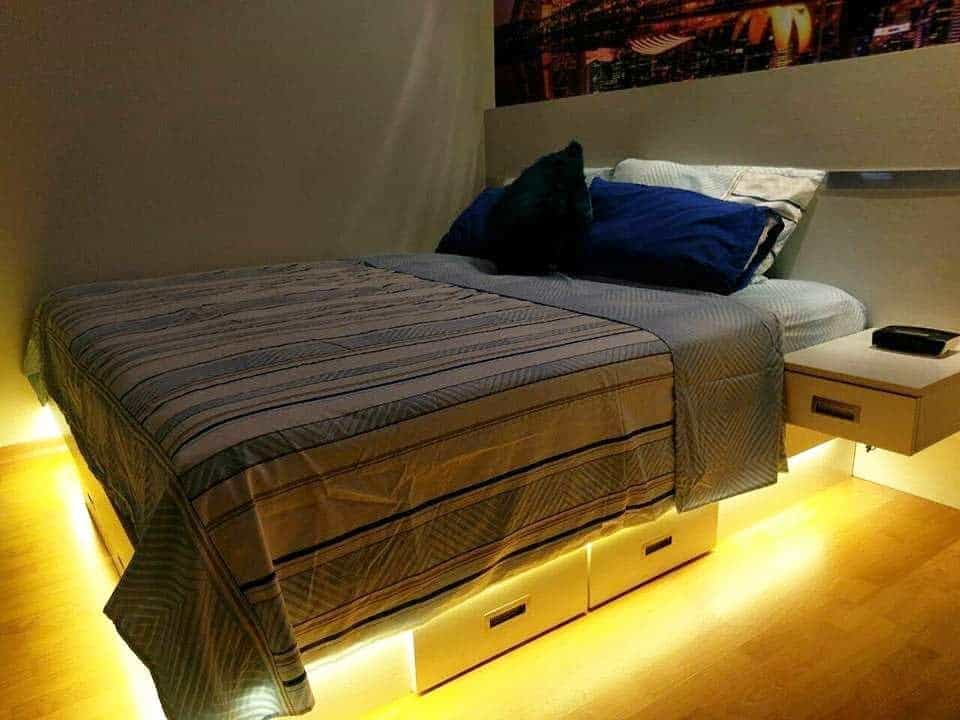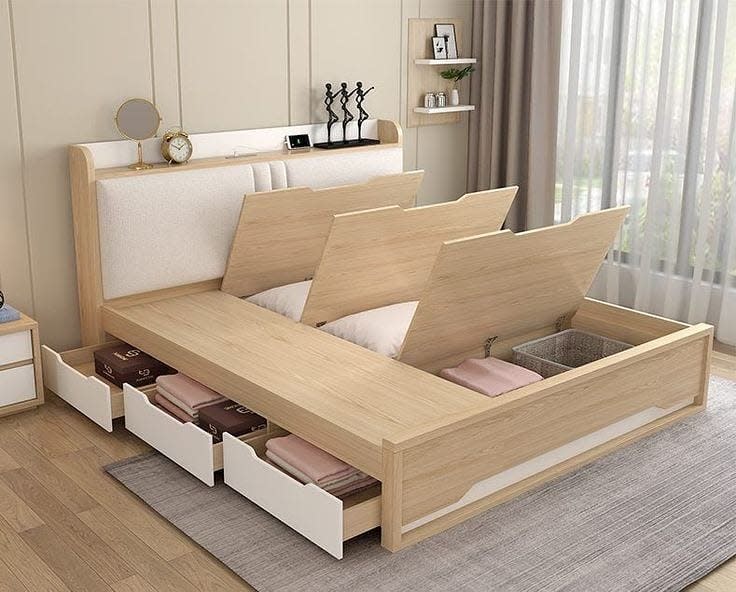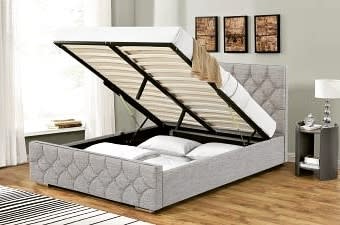 13. Closet Organizers
Are you tired of rummaging through piles of clothes in your closet? It's time to invest in some separate organizers and dividers. Not only will it save you time, but it will also make your closet look more aesthetically pleasing.
Picture it- an entire section dedicated to your sweaters, with each one neatly folded and separated by color. Or a row of shoes lined up and organized by style. With the right organizers and dividers, the possibilities are endless. So, say goodbye to cluttered closets and hello to a space that brings you joy every time you open it.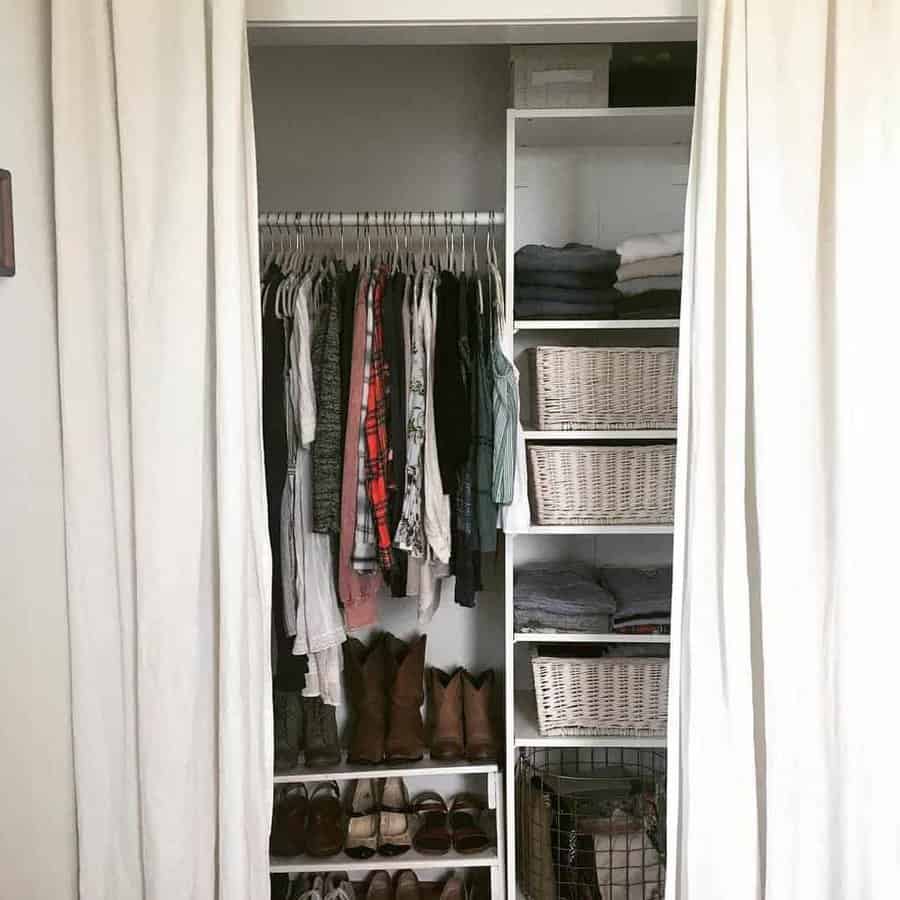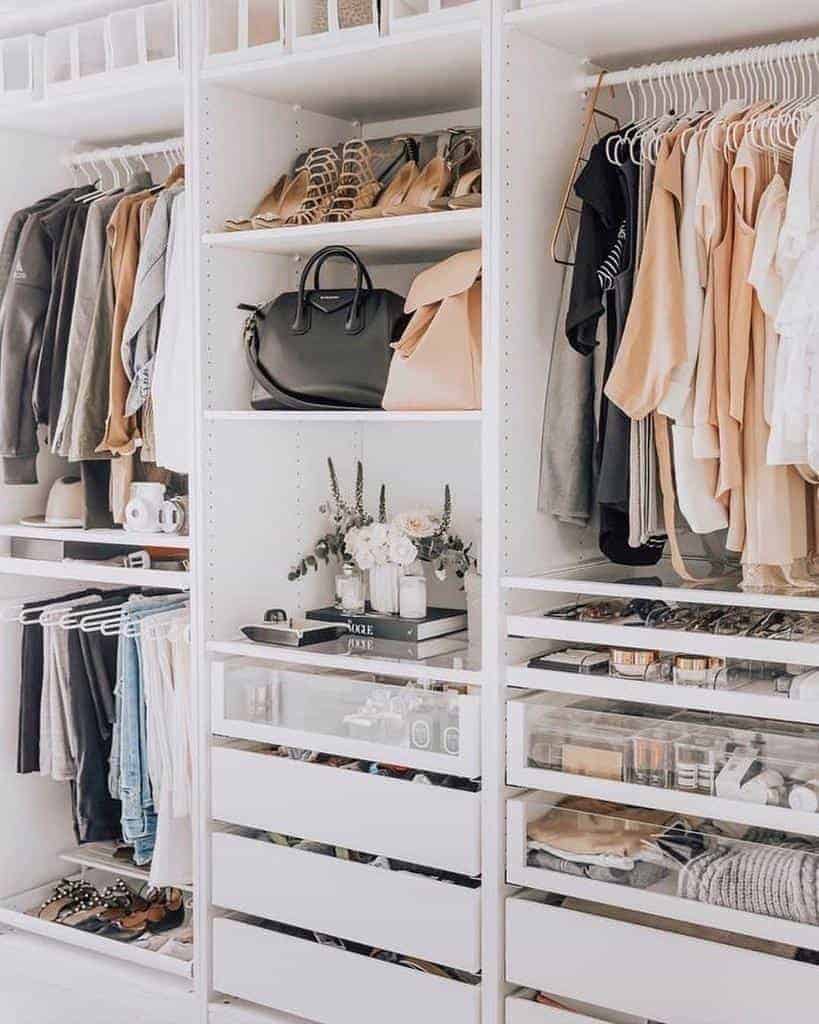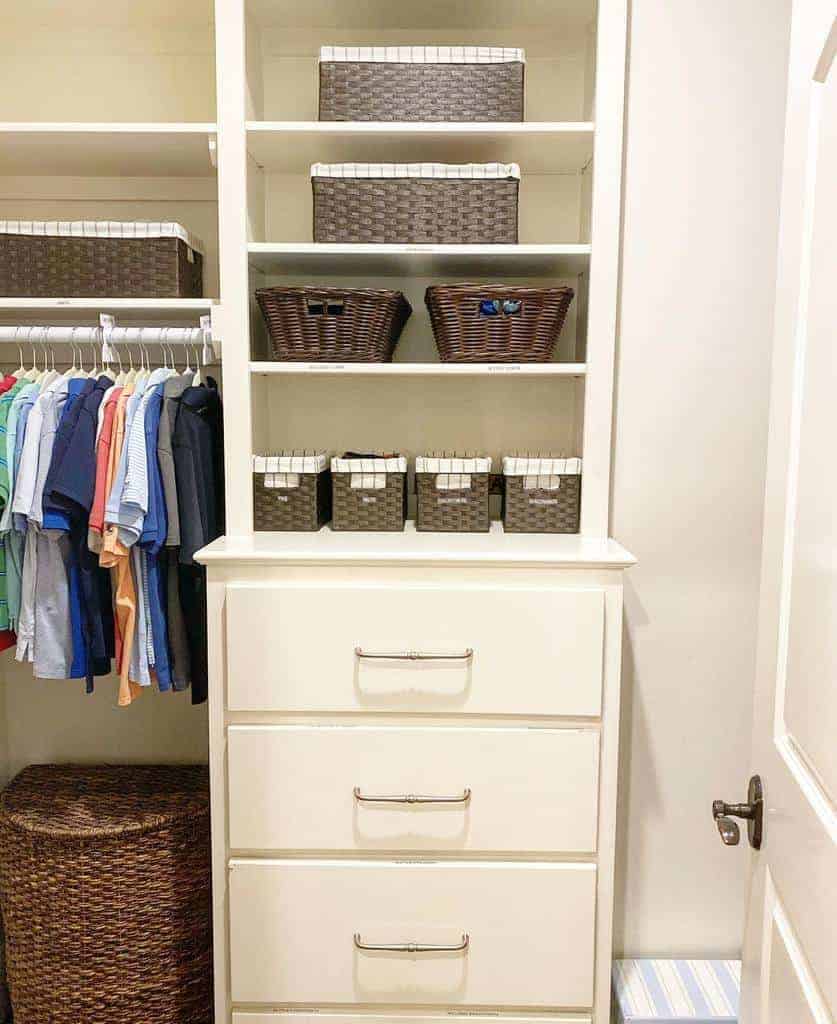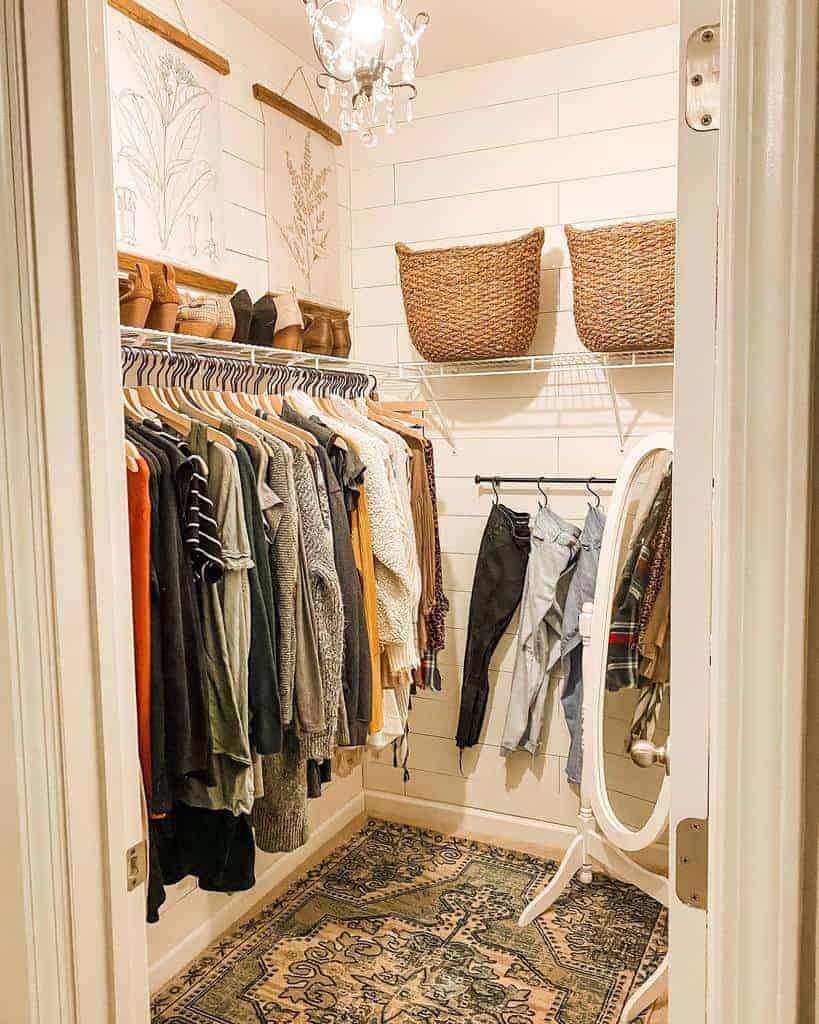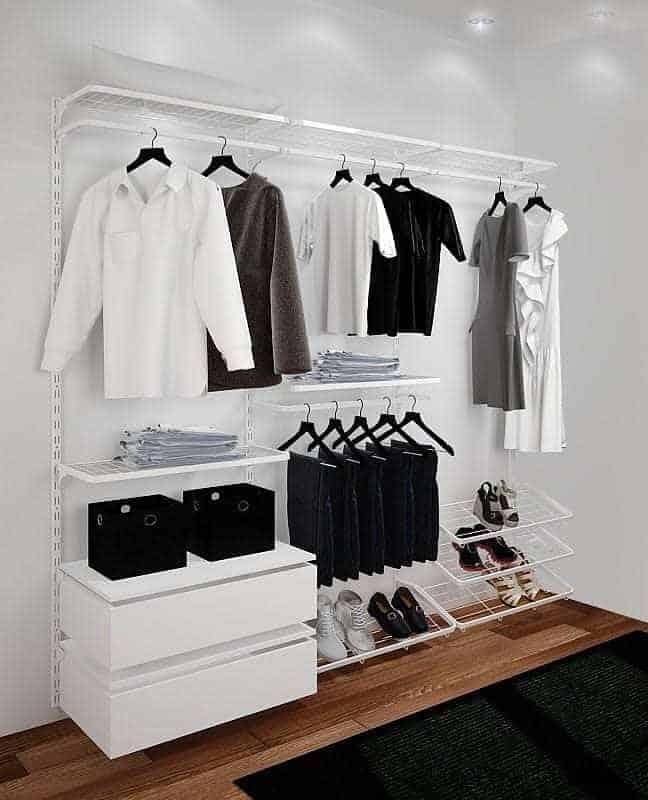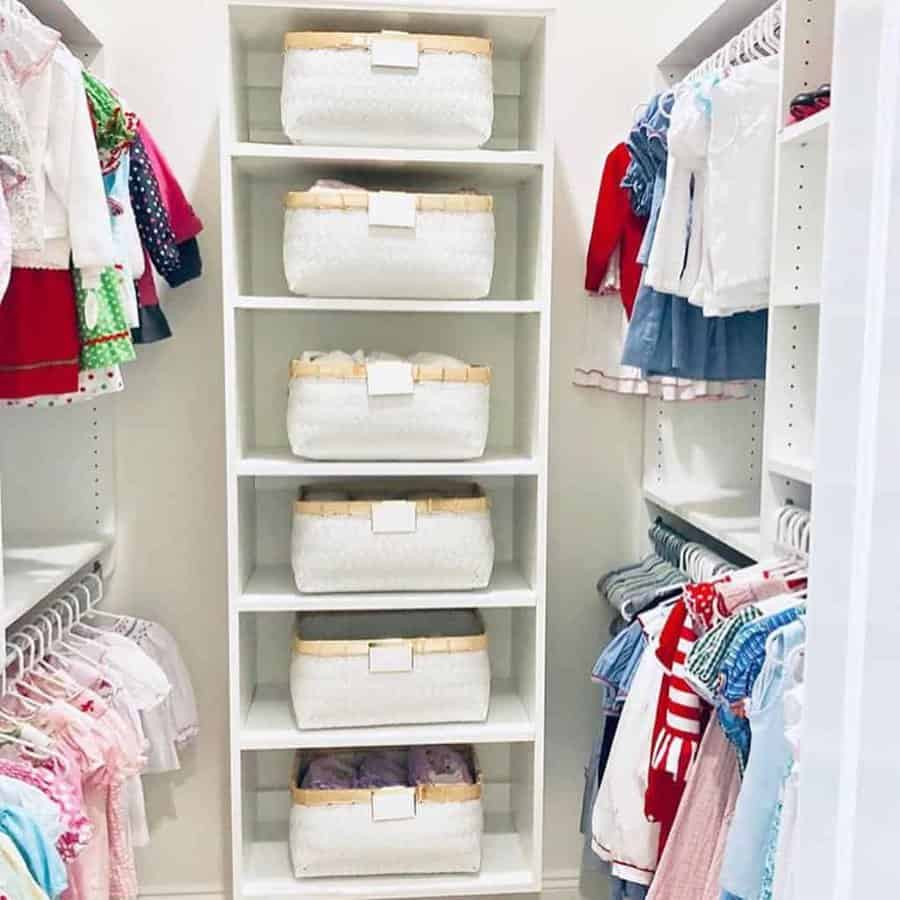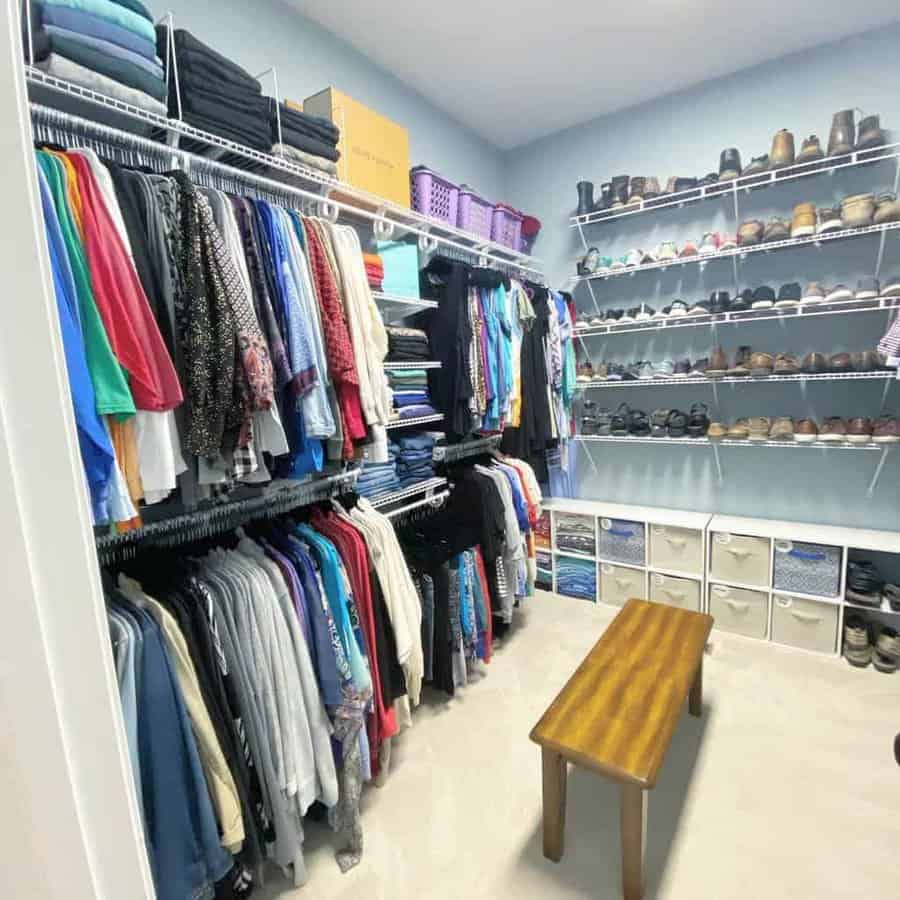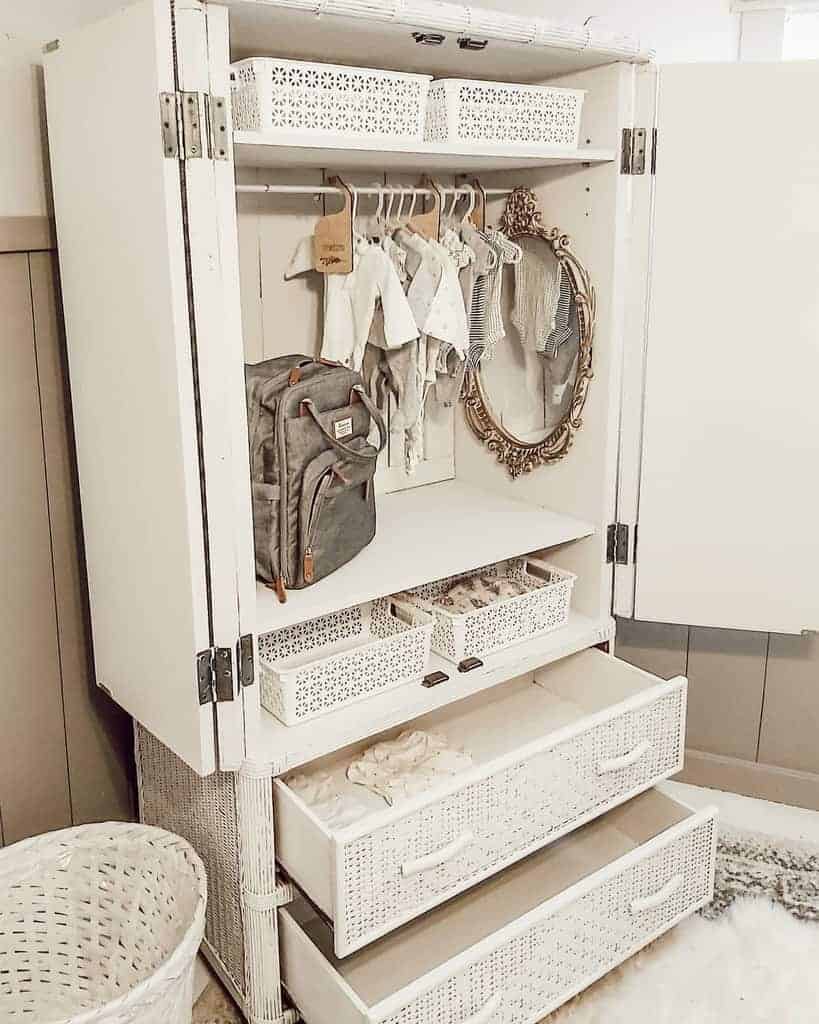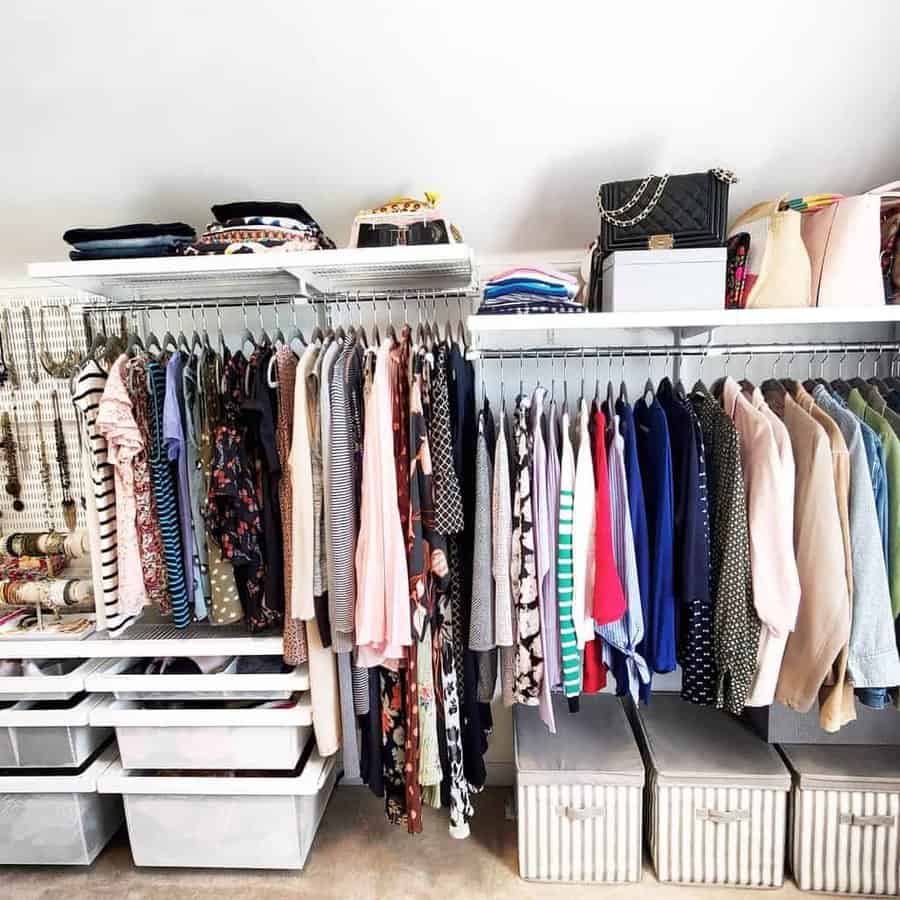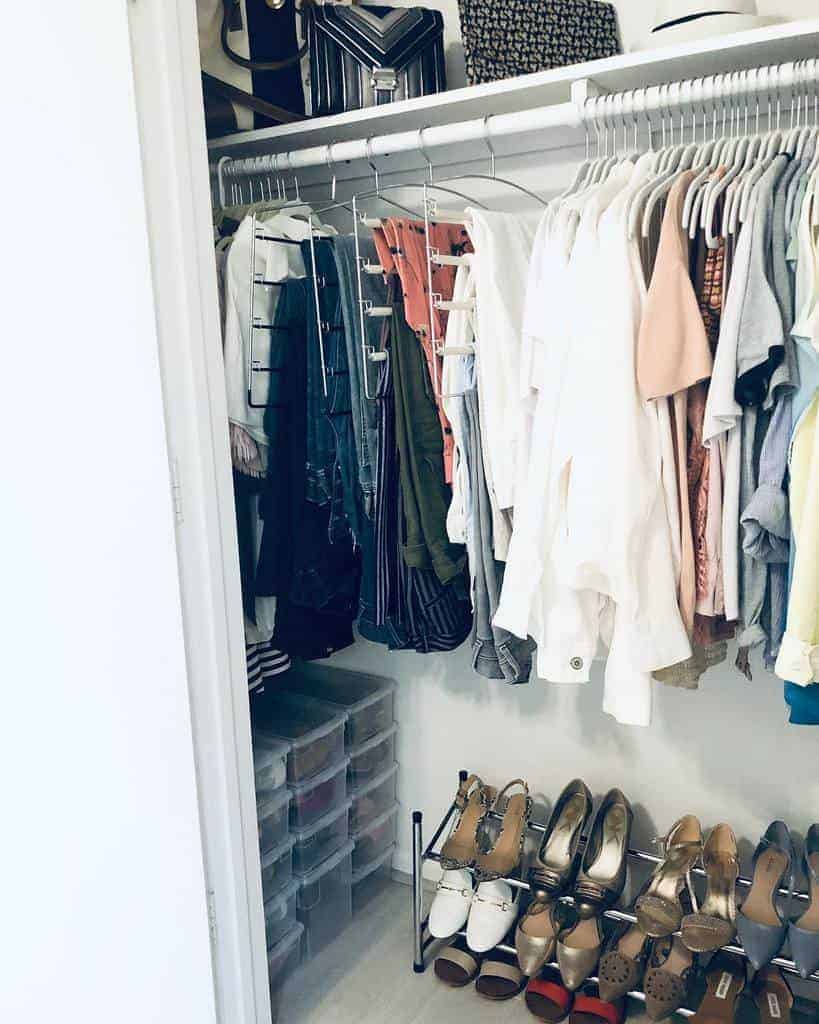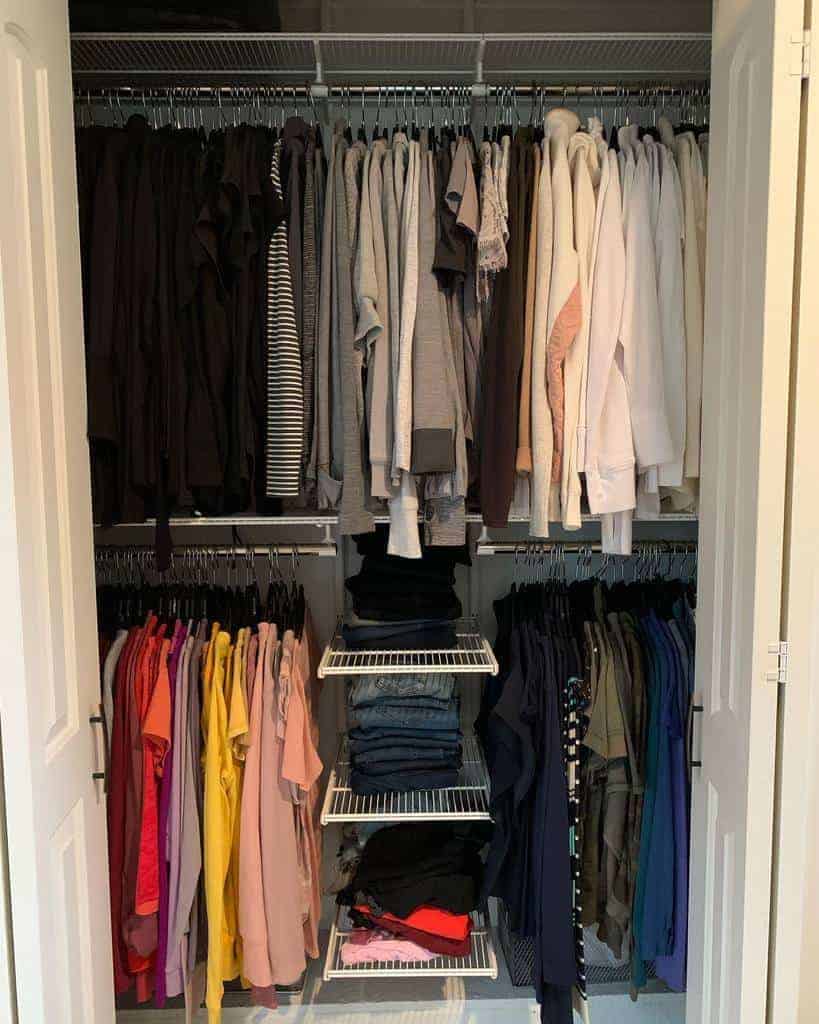 14. Walk-In Closet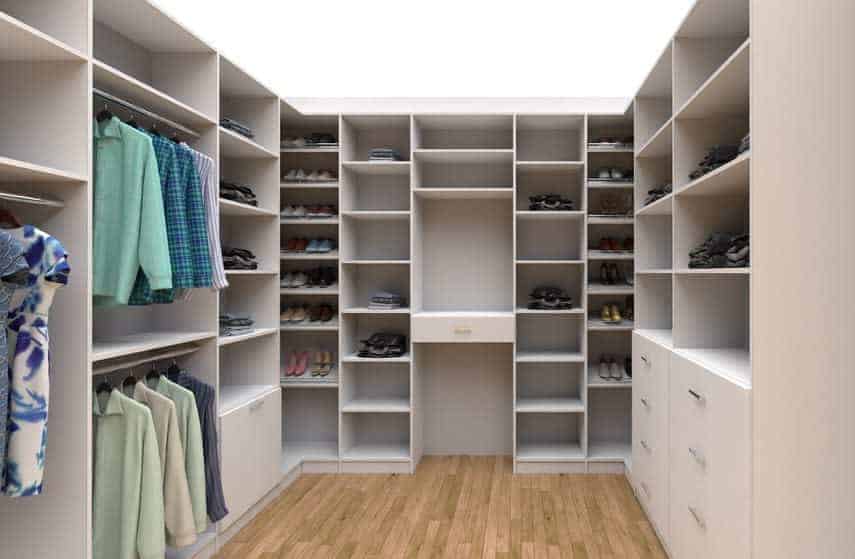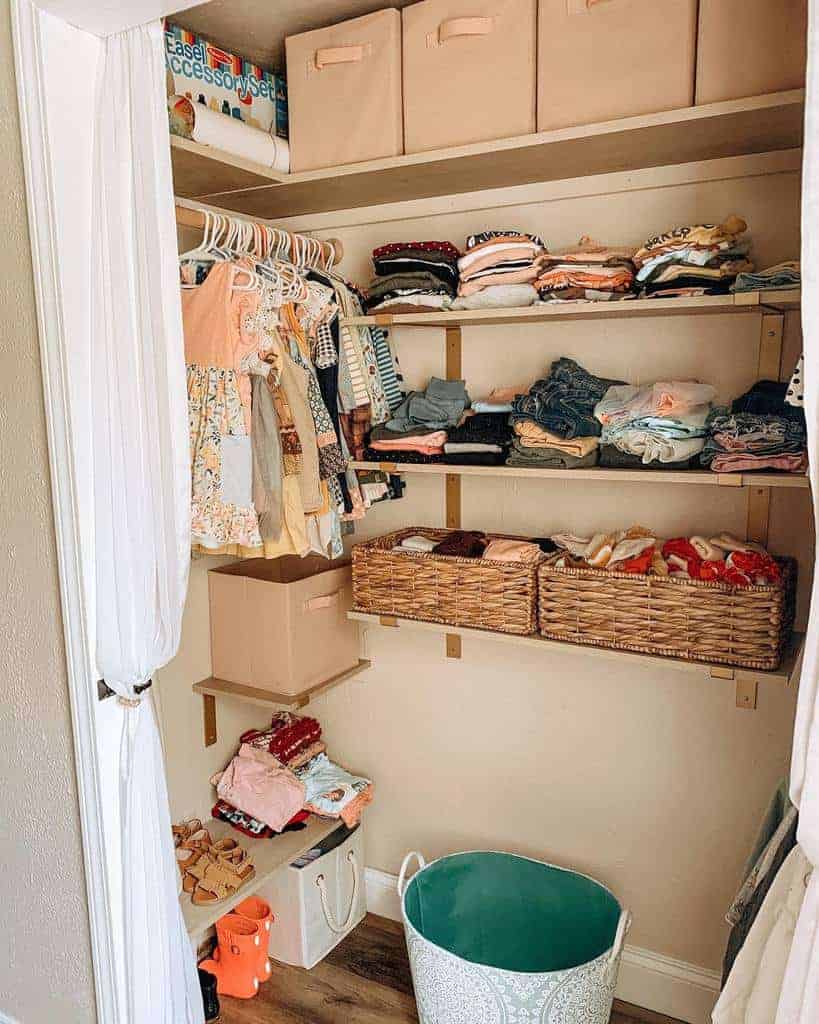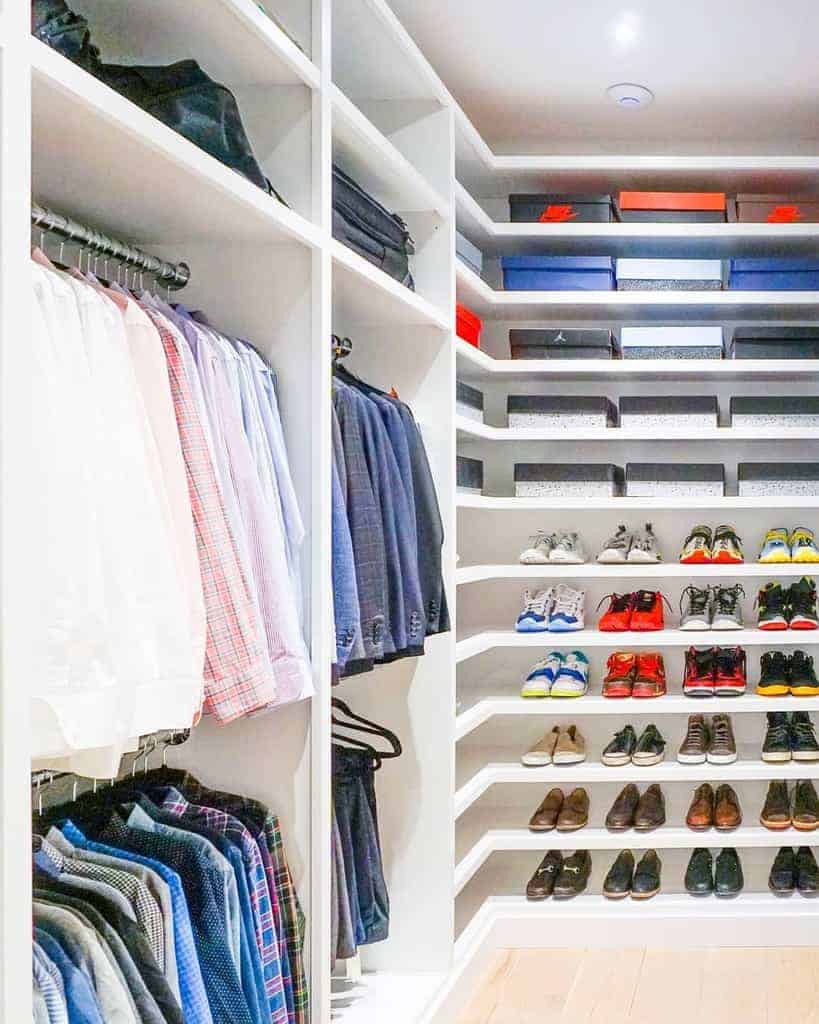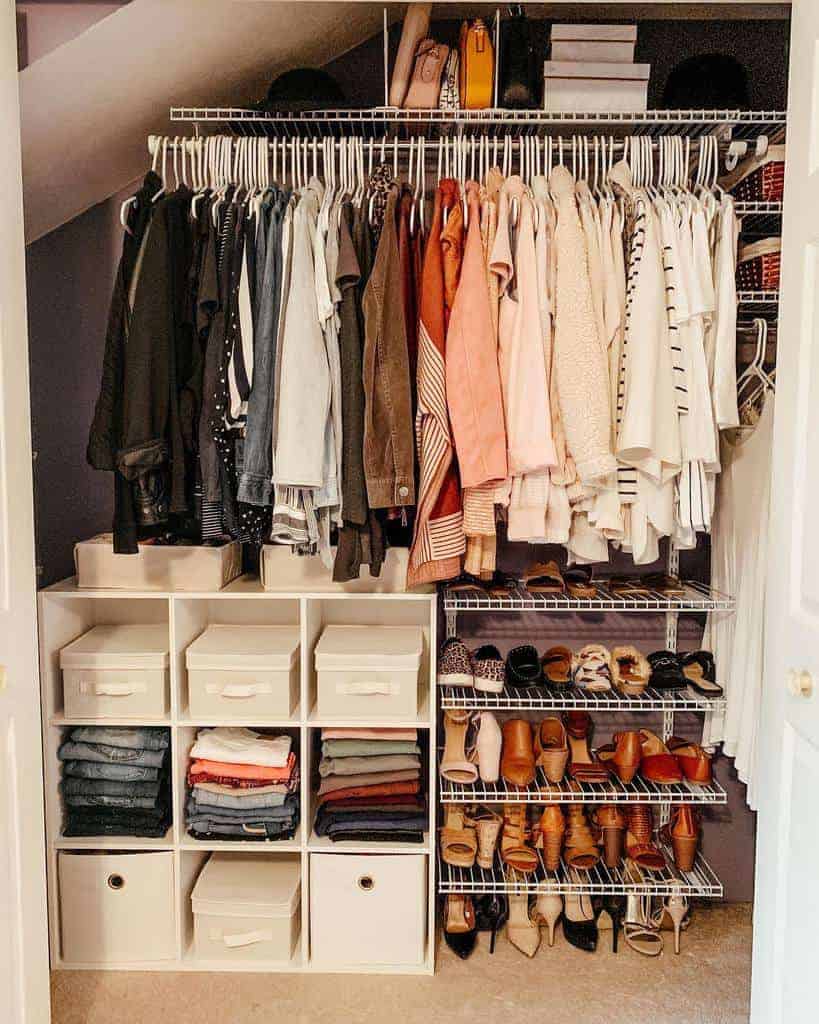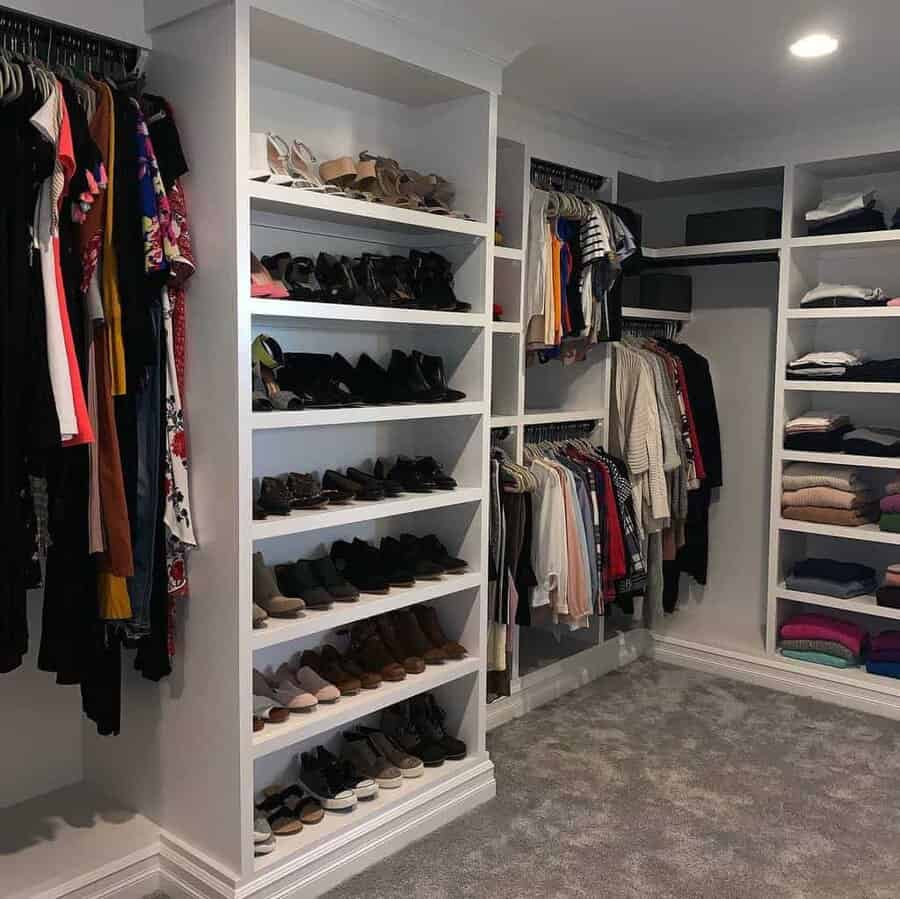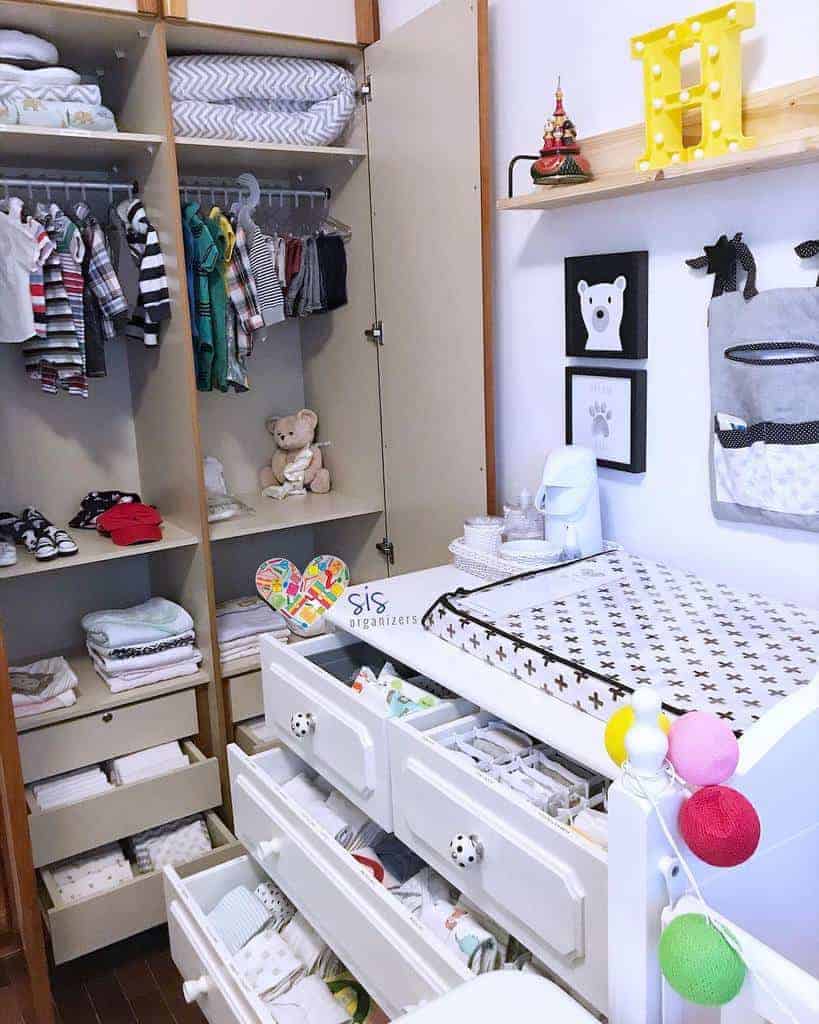 15. Open Closet
When it comes to bedroom organization and décor, the closet is often the unsung hero. It holds all of our beloved clothing, accessories, and shoes, yet is rarely given the attention it deserves. That's why open closet storage for bedrooms is a game-changer. It not only provides a visually stunning display for your stylish wardrobe, but it also keeps everything within easy reach.
No more digging through piles of clothes or lost shoes in the back of the closet. With an open closet storage system, you can easily create a space that is both functional and beautiful. So go ahead, let your closet take center stage in your bedroom, and show off your fashion sense like the superstar it is!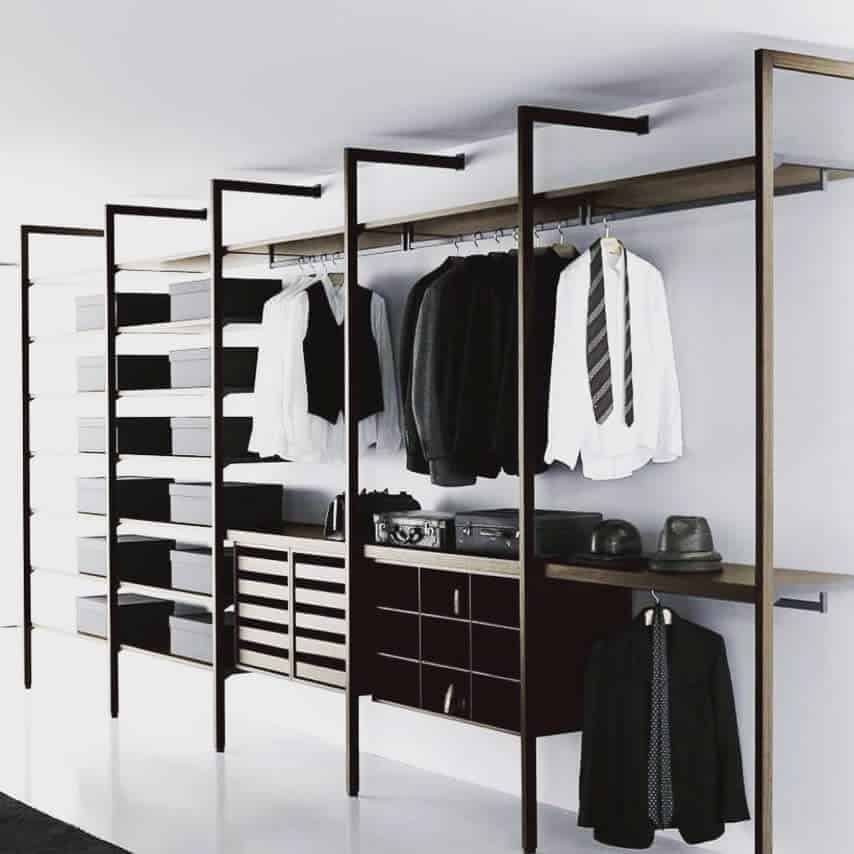 16. Drawer Dividers
A drawer with dividers for kitchen storage might seem like a minor detail, but it can make all the difference in keeping your culinary haven tidy and accessible. Just imagine opening up that drawer and feeling like a master chef, effortlessly pulling out the exact utensil, gadget, or spice you need for your next gourmet creation.
With dividers in place, you can separate your cutlery from your measuring cups, your spatulas from your whisks, and even sort your seasonings by cuisine or cooking method. Not to mention the satisfaction of knowing exactly where everything is when it's time to clean up. So why settle for a jumbled mess in your kitchen drawers when a few well-placed dividers could change everything?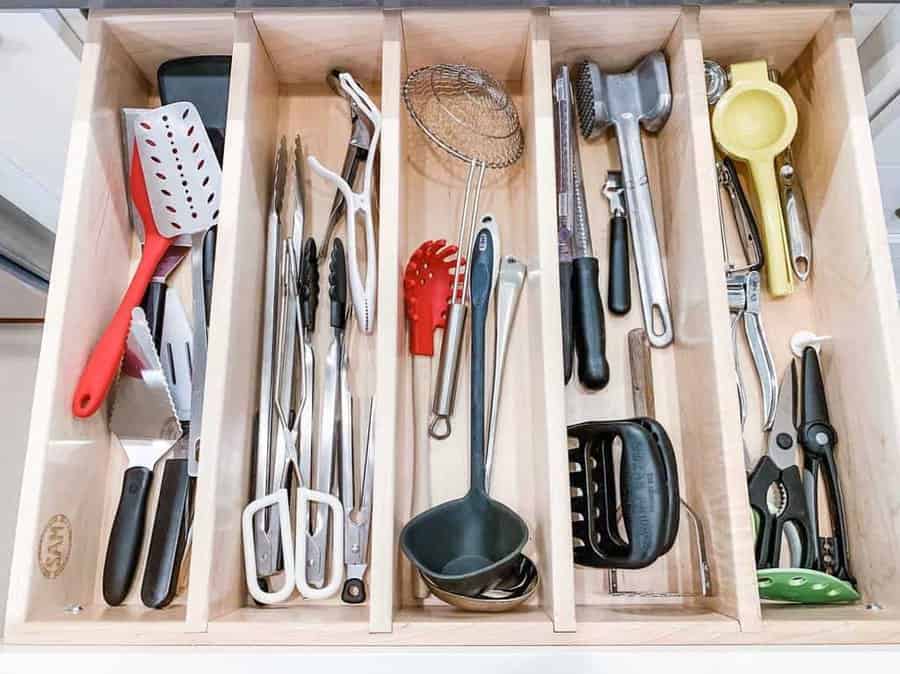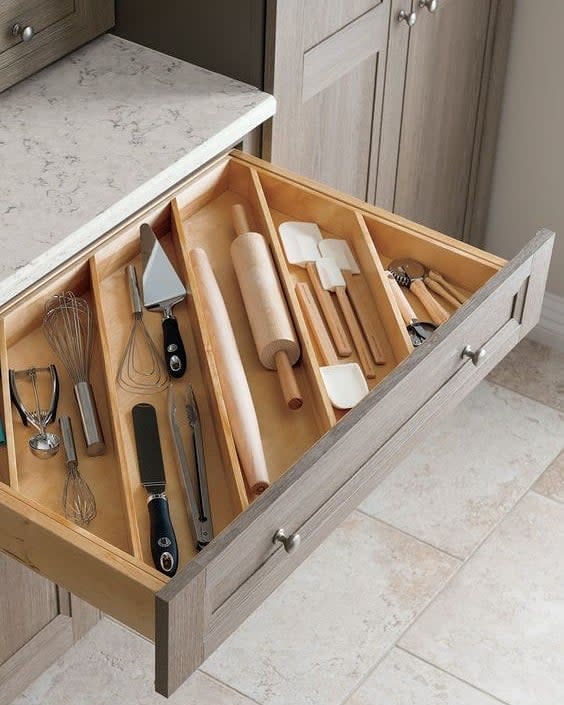 16. Labeled Pantry Organizers
A well-organized pantry is key to keeping your kitchen clutter-free and your cooking process efficient. Labeled pantry storage is a great way to take your organization to the next level.
Imagine opening up your pantry and seeing neatly labeled bins and jars neatly arranged on shelves. It's not only aesthetically pleasing, but it also makes it easy to find what you need without having to paw through piles of snacks and spices.
Plus, labeling your storage allows you to take stock of your inventory and avoid unnecessary purchases. So next time you're revamping your kitchen, don't forget to invest in some labeled pantry storage. Your inner chef will thank you later!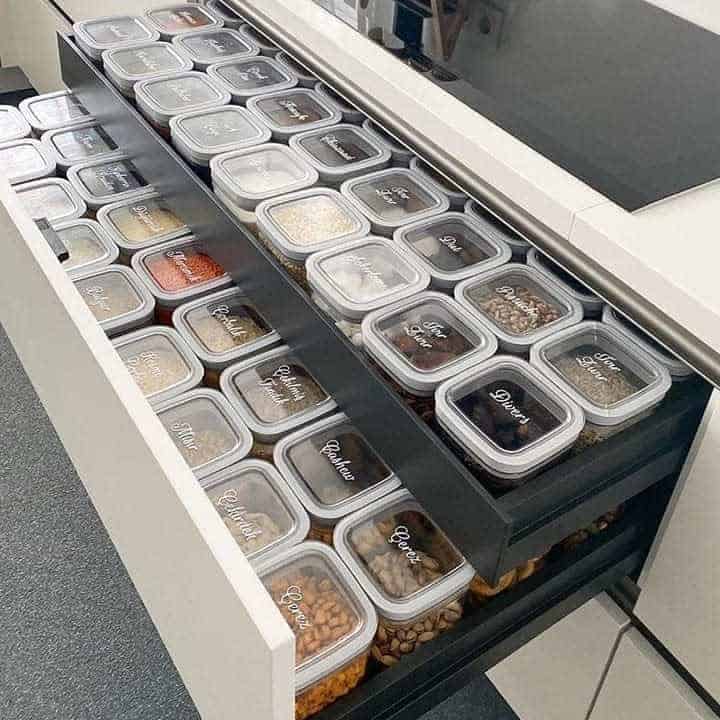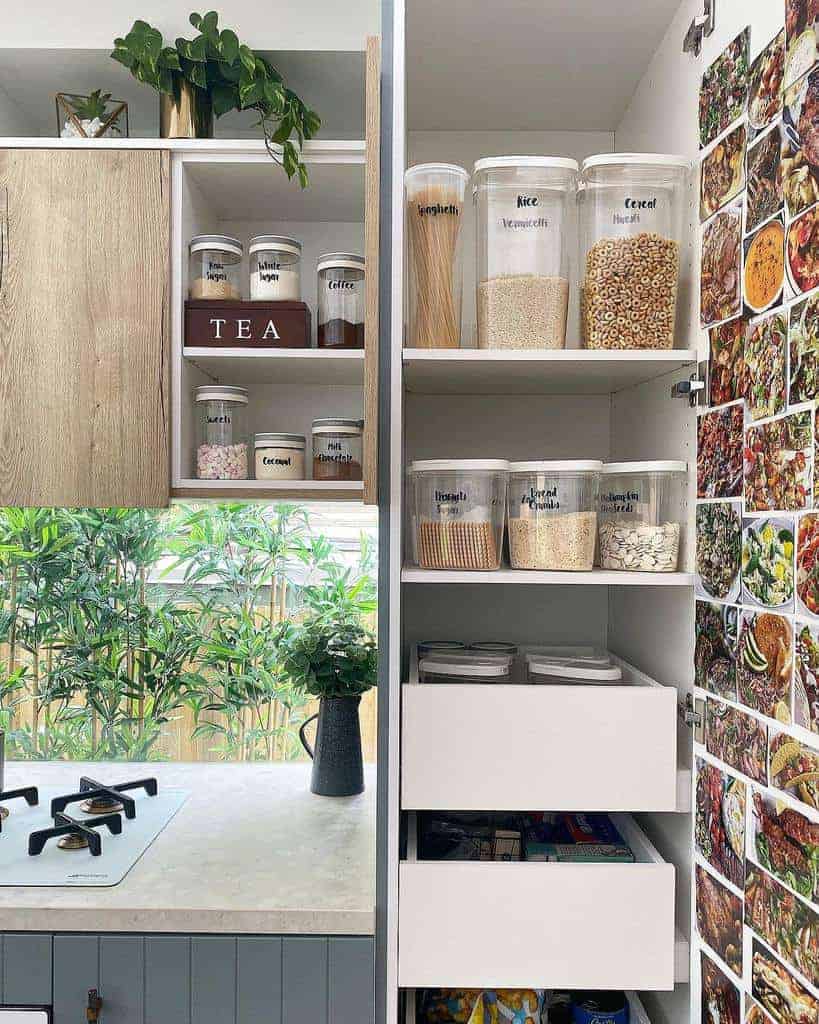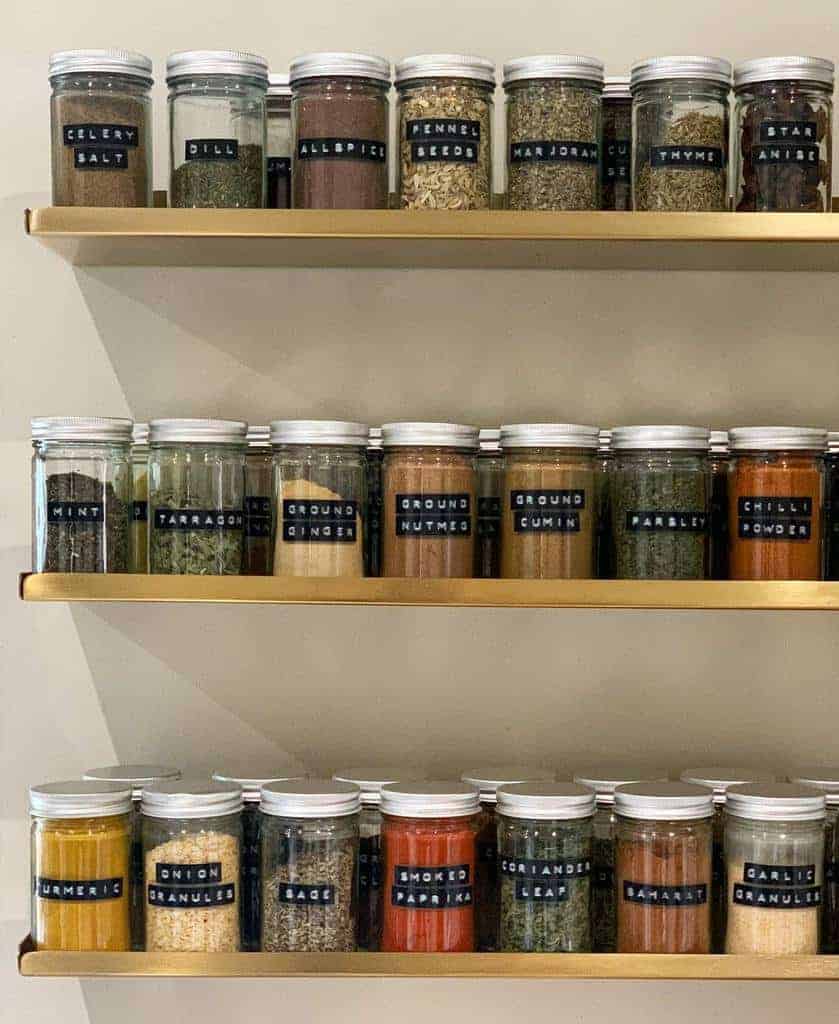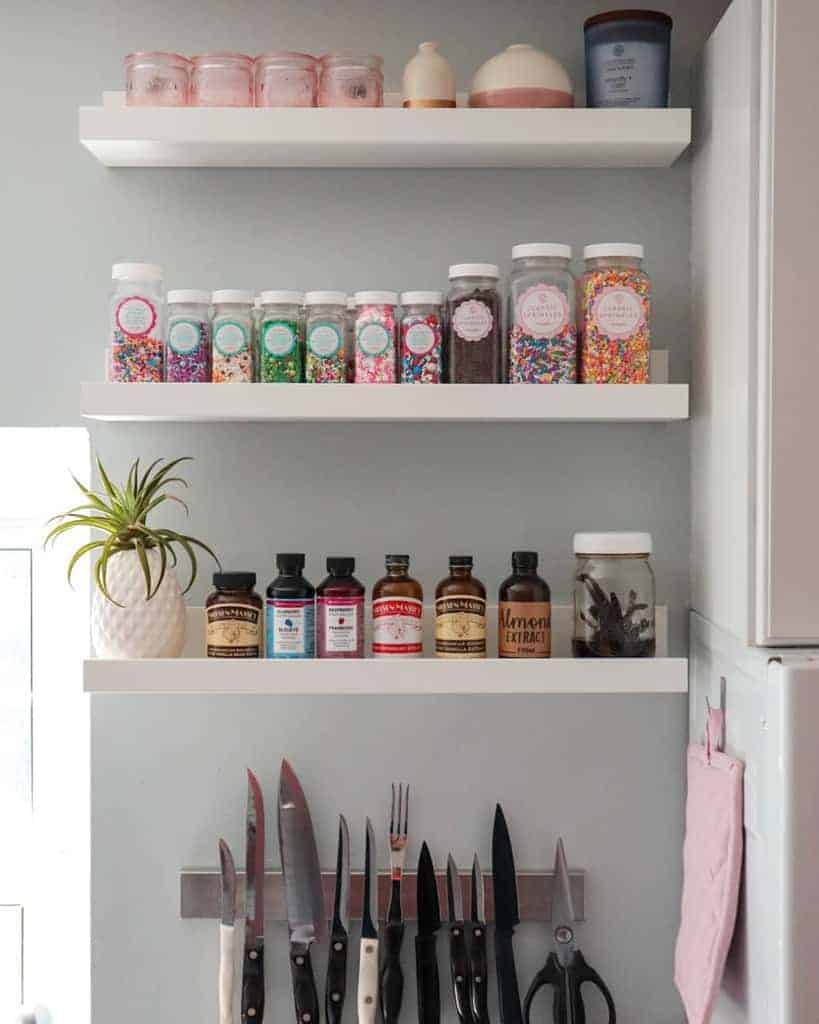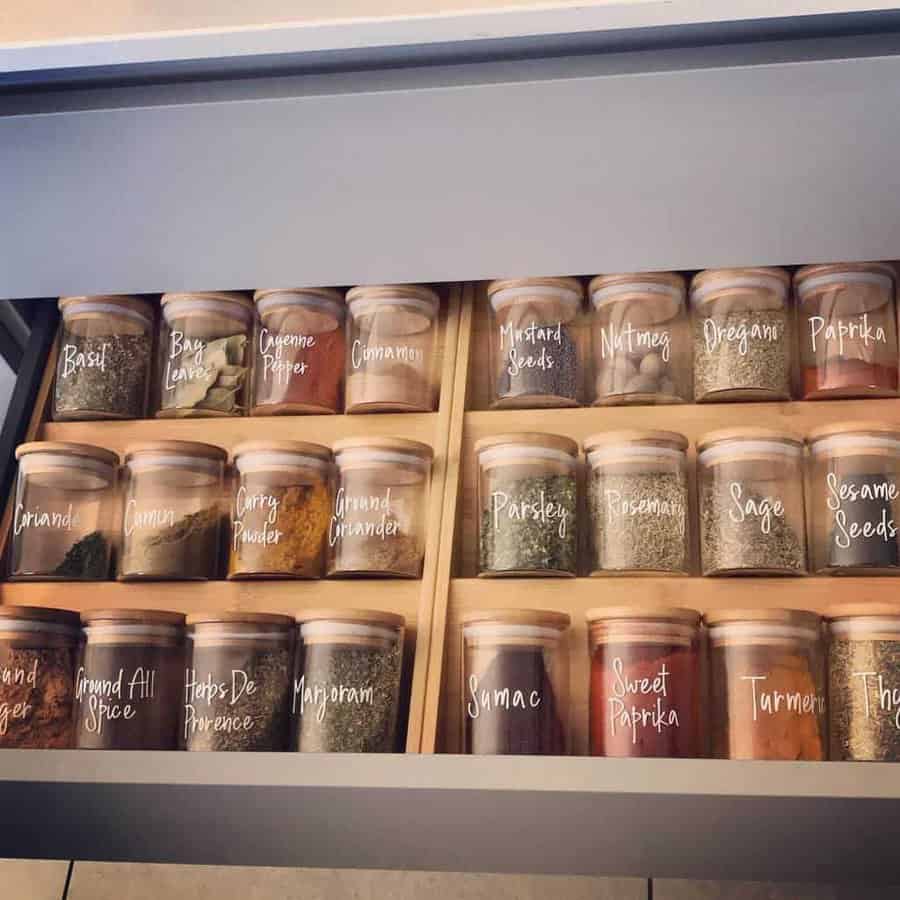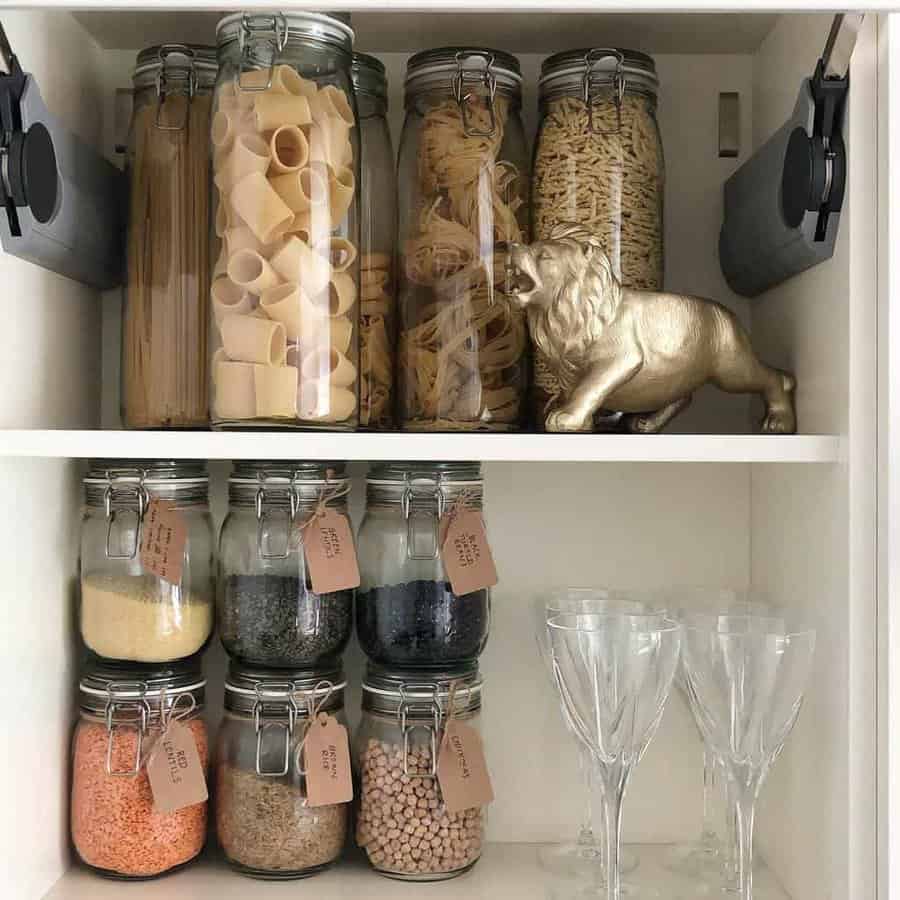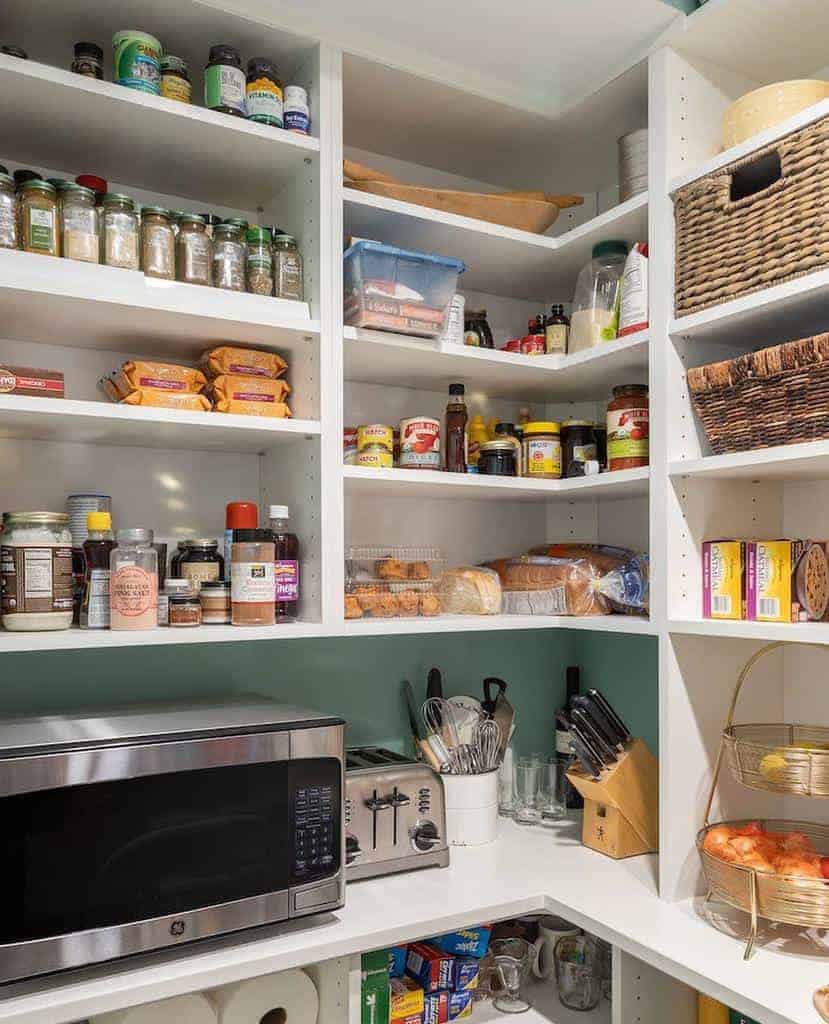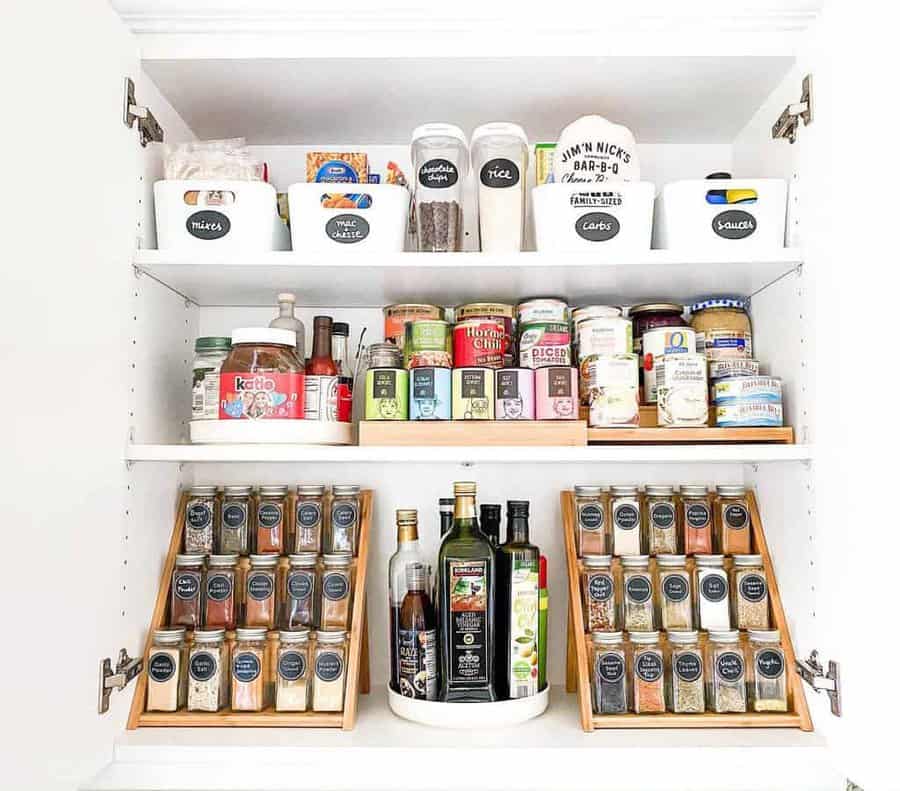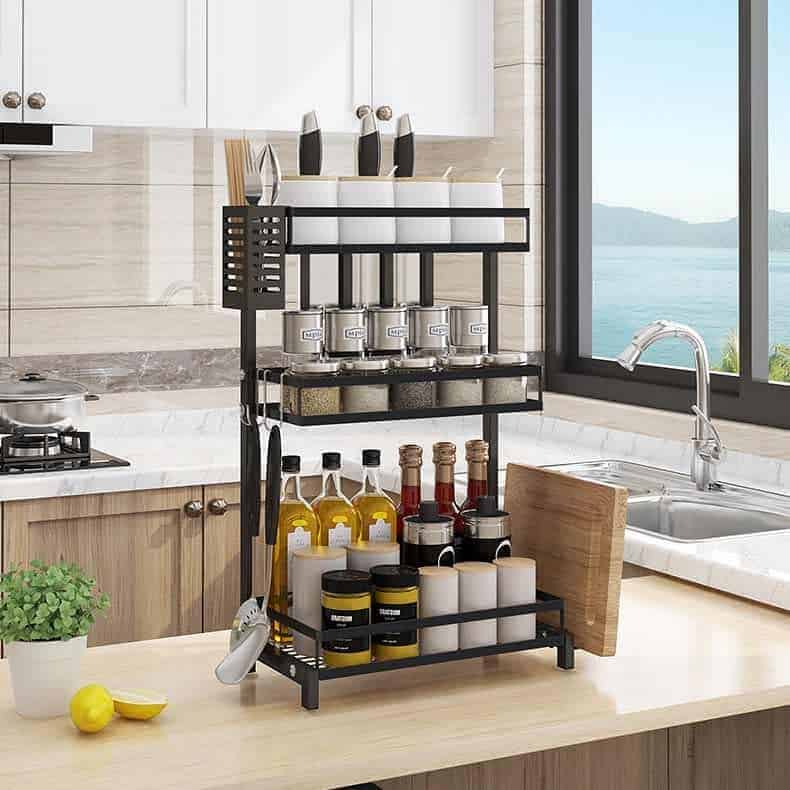 17. Laundry Area Shelves
The laundry room is often the most overlooked space in the house, but it shouldn't be. With its practical purpose of cleaning and sorting clothes, this room deserves to be stylish too. Imagine a laundry room with floating cabinetry, sleek and modern, that makes the task of doing laundry a bit more enjoyable.
The cabinets seem to defy gravity, giving the room an air of effortless elegance. A splash of vivid color can add a pop to the space, making it a playful and creative place to be.
With floating cabinetry, you have all the storage you need to tuck away laundry detergent and fabric softeners, while still looking stylish. Say goodbye to boring laundry days with a space that is practical and simply beautiful.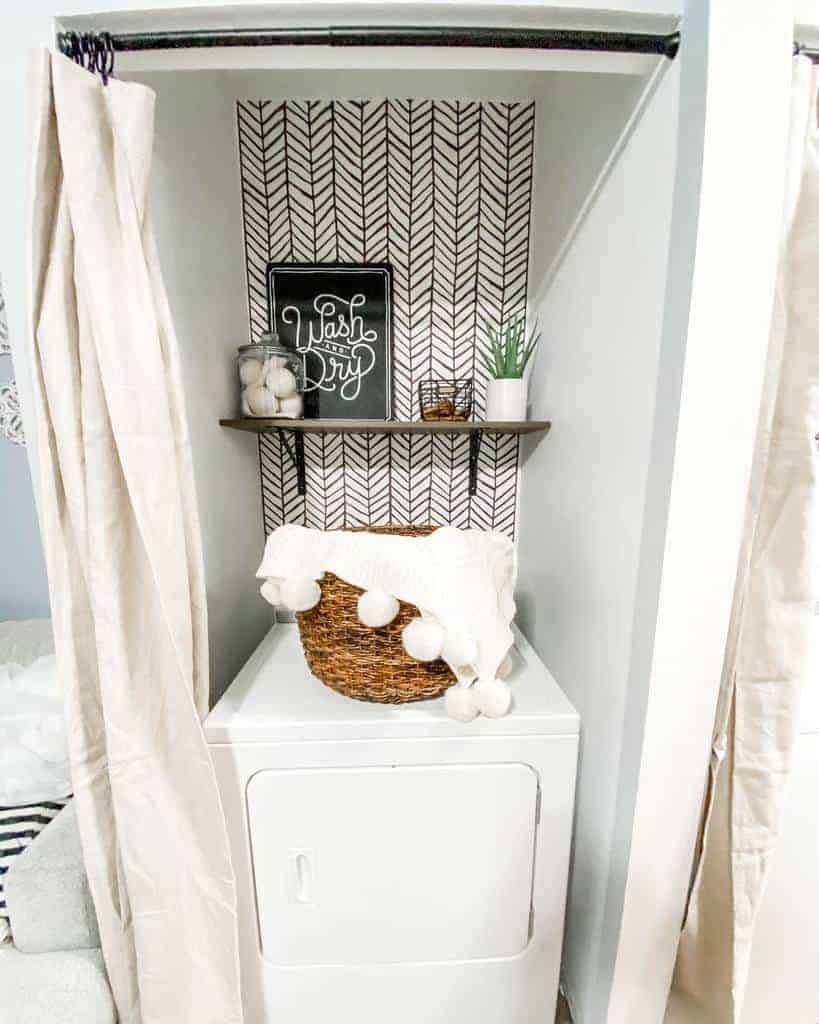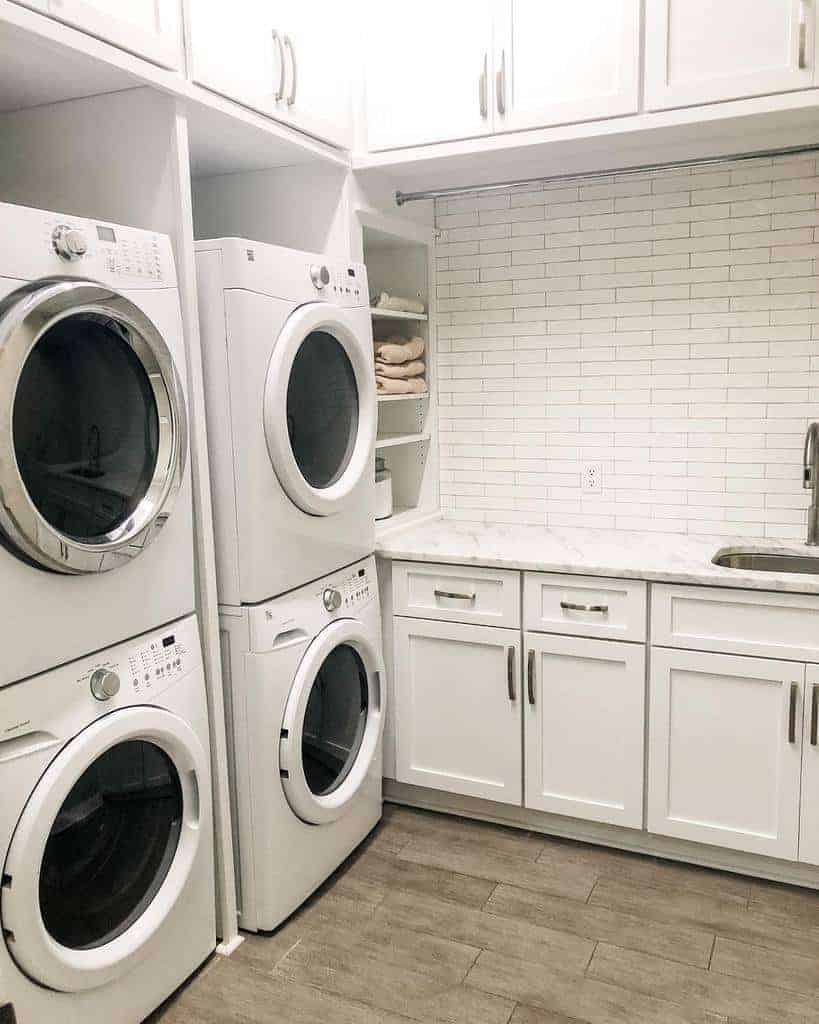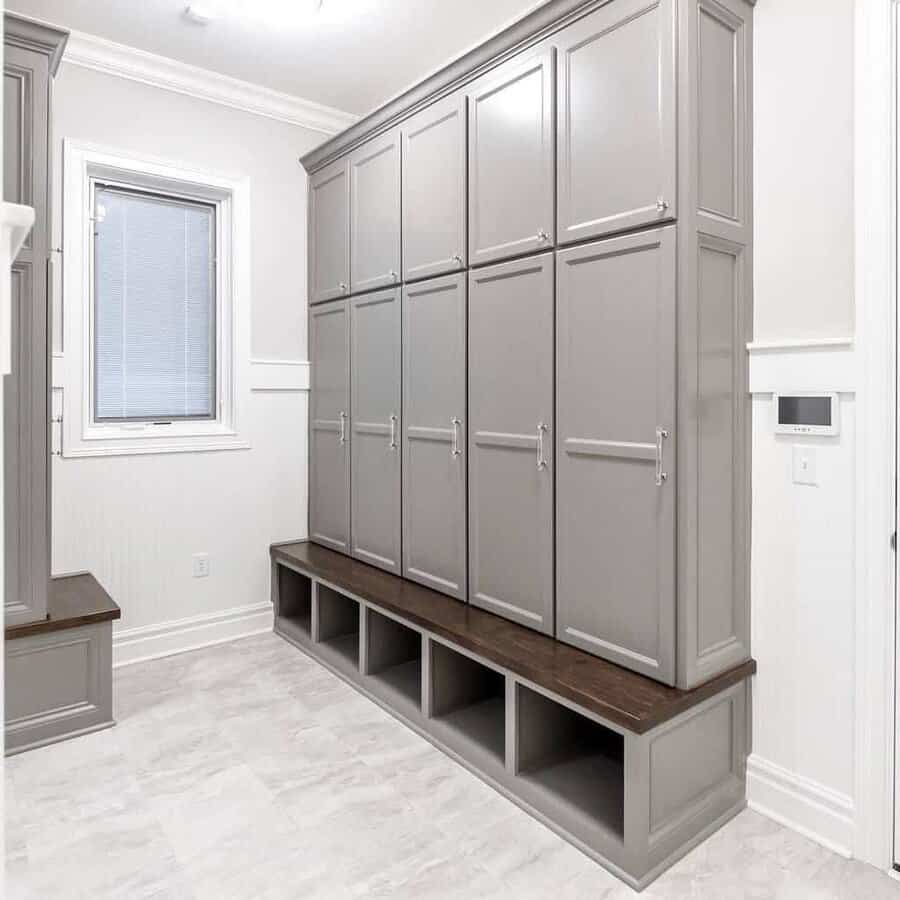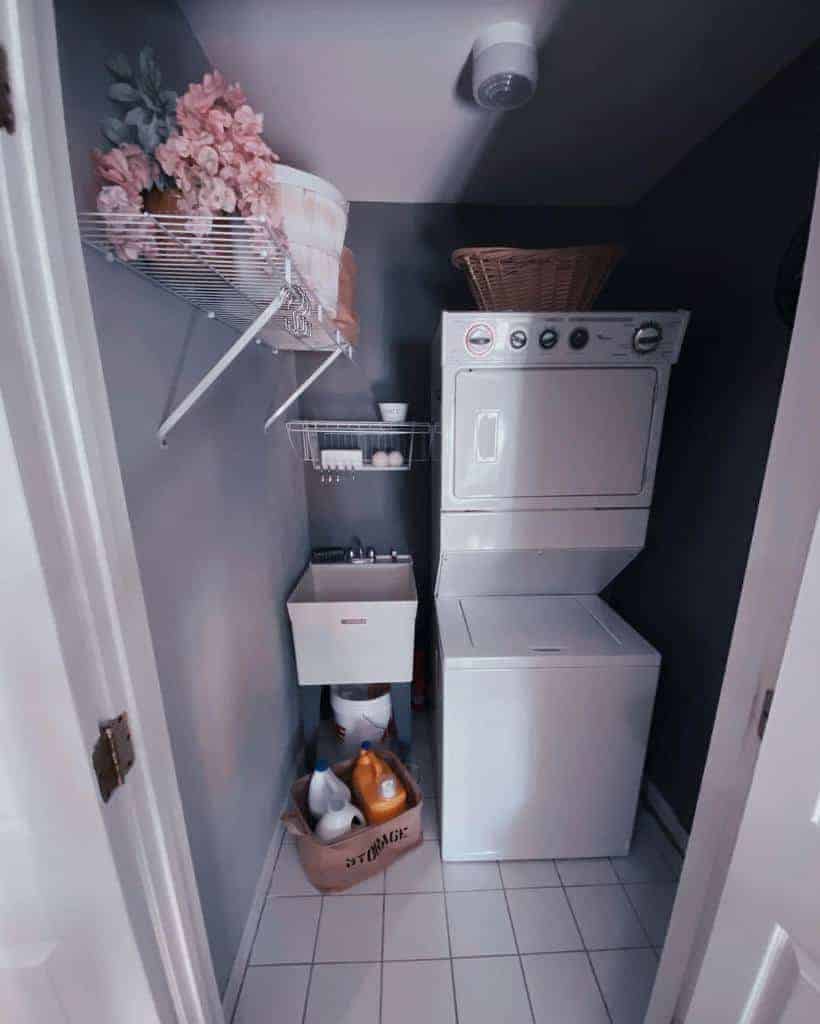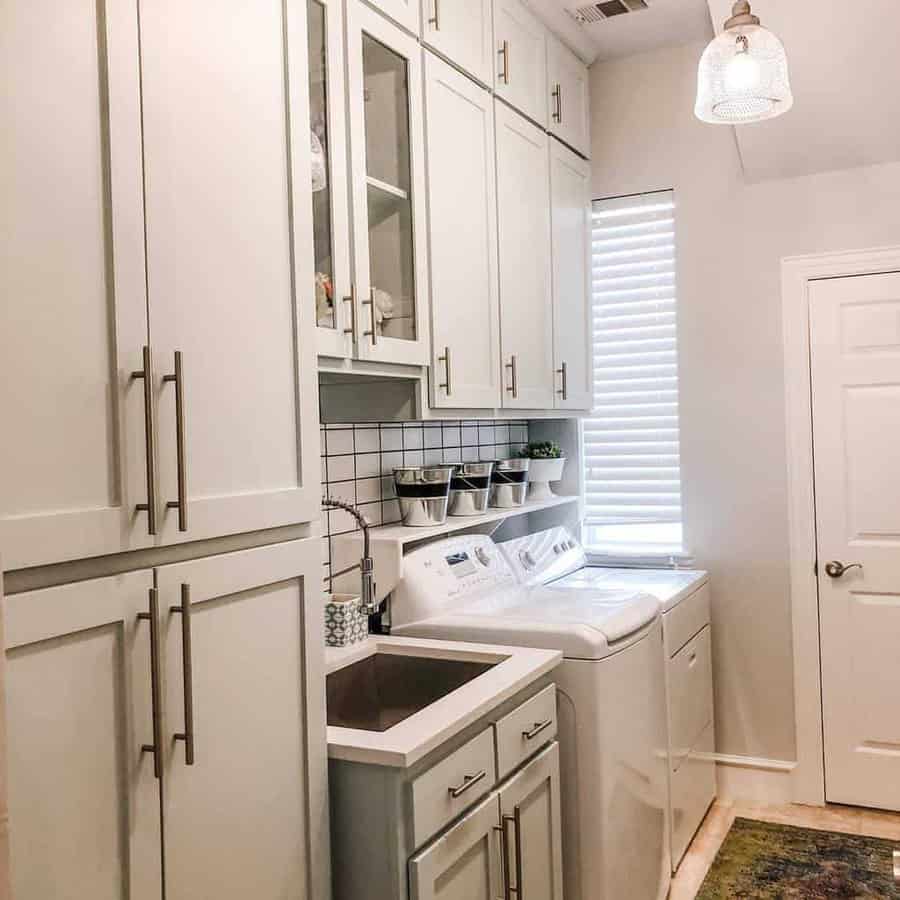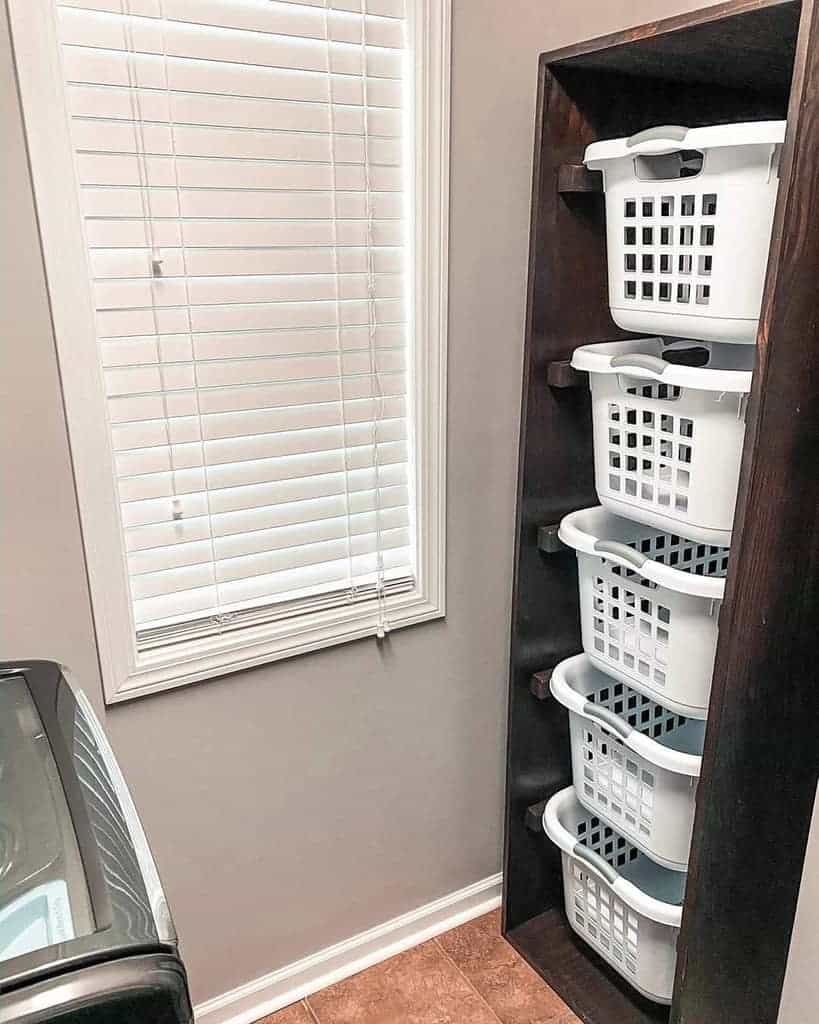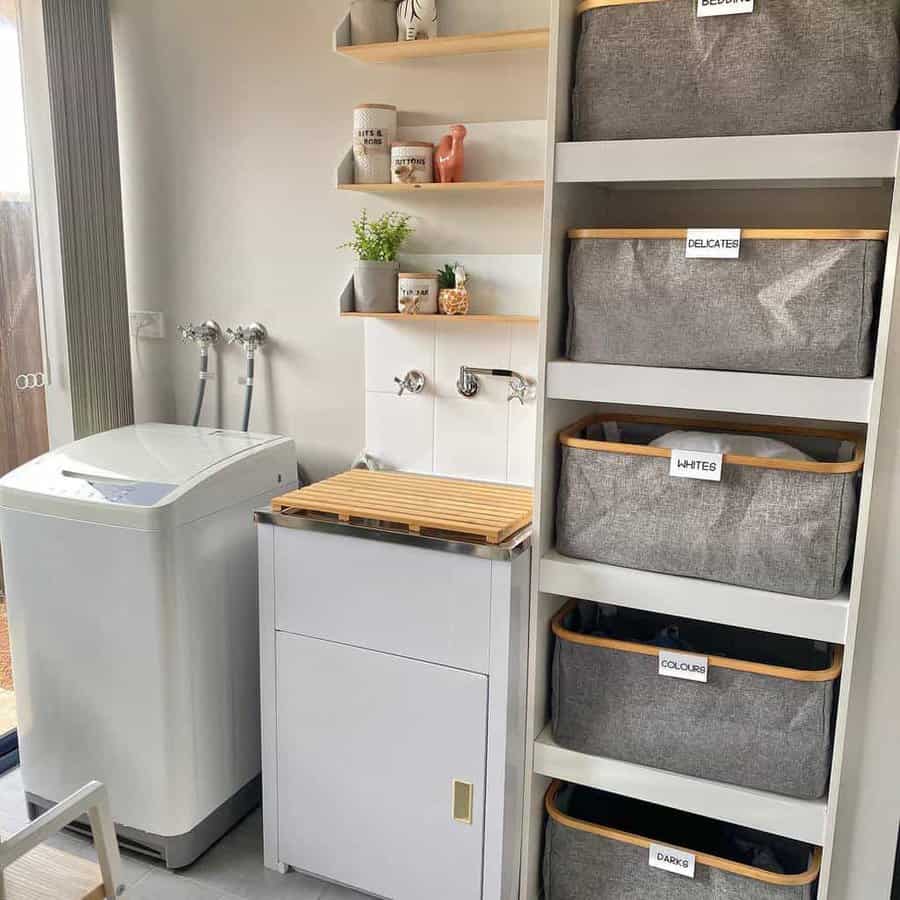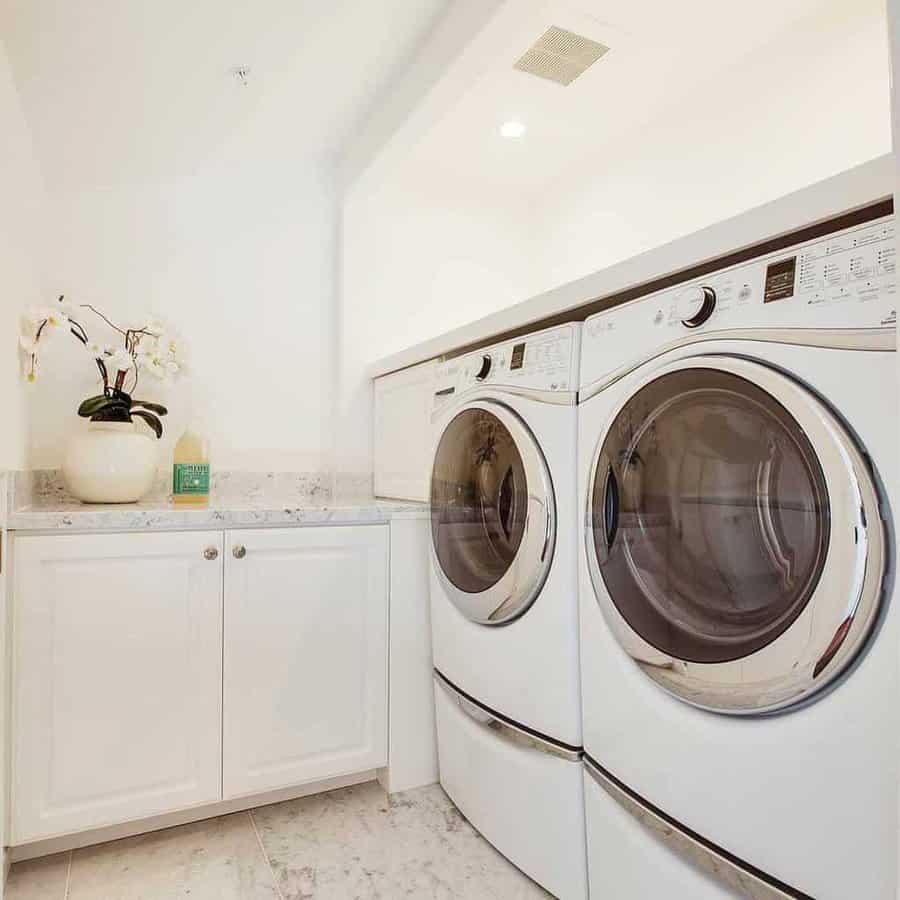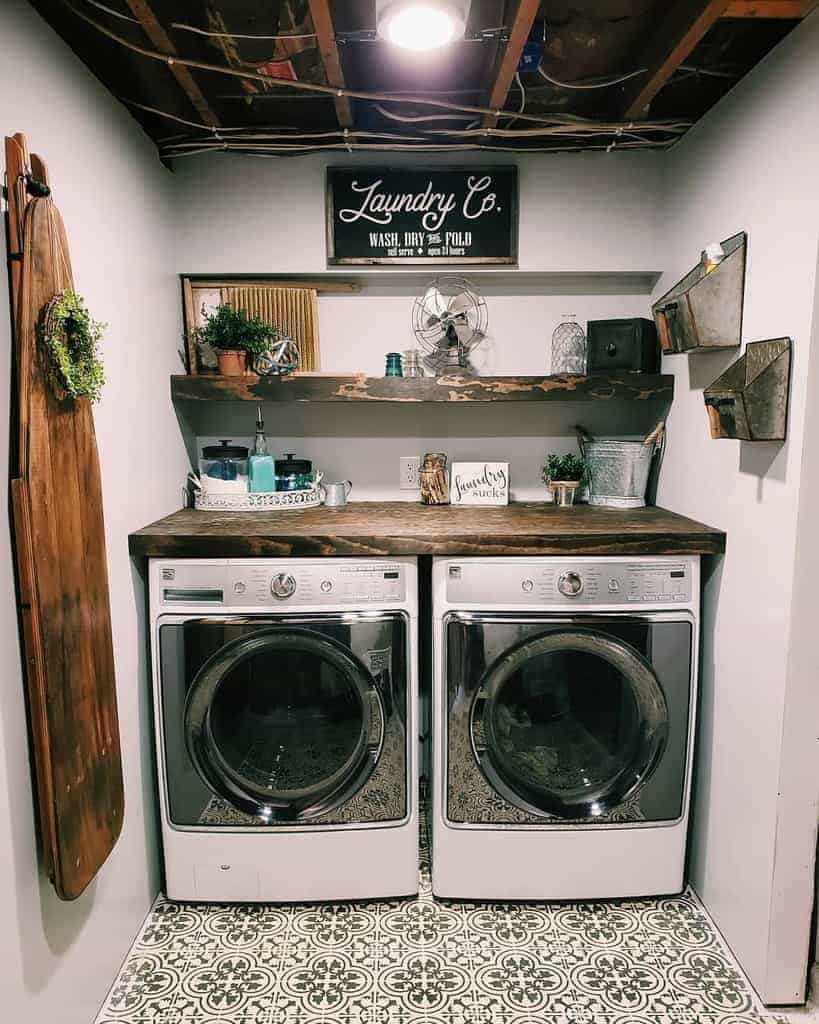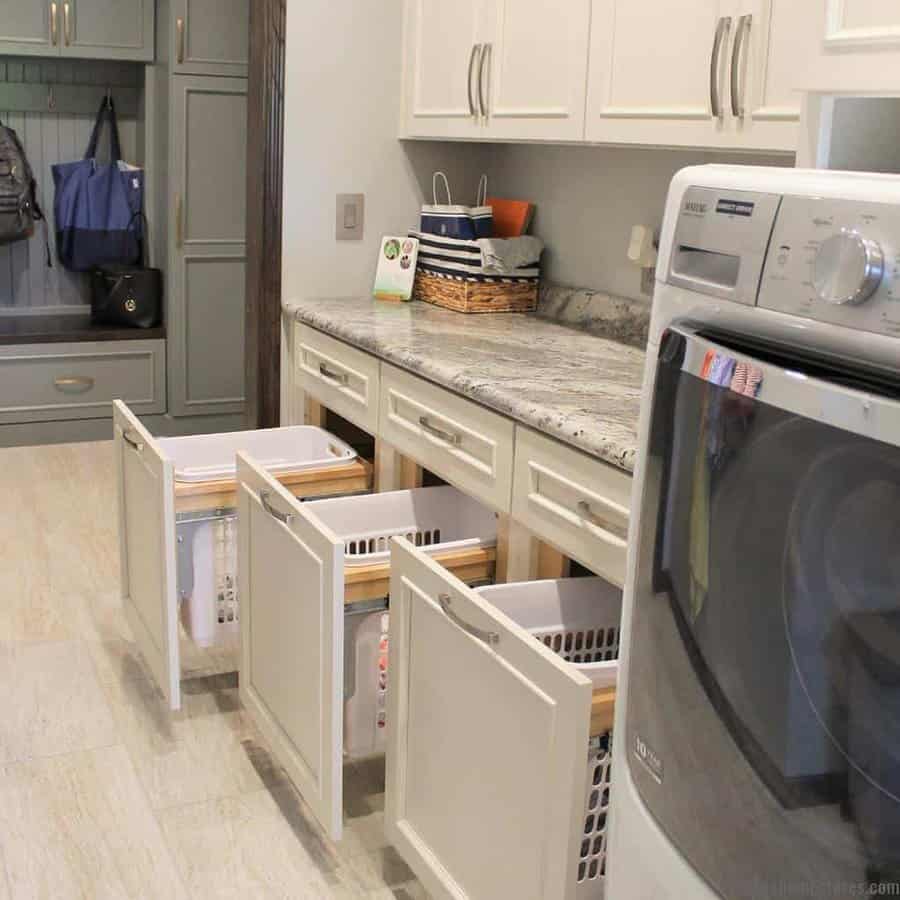 18. Mudroom Storage With Seating
As you enter the house, a wave of warmth and coziness greets you, instantly making you feel at home. You notice a wooden bench in the corner, tucked away in a small space lined with shelves and hooks. This is no ordinary bench – it's a mudroom with storage.
It's the perfect spot to kick off your boots after a long day of hiking or snowshoeing. With plenty of space for hats, scarves, and jackets, you'll never have to worry about tripping over clutter on your way to the kitchen.
The natural wood and earth tones of the muddy shoes remind you of the great outdoors you love so much and make it feel like you're bringing a piece of nature inside. This mudroom with storage is more than just a functional space; it's a cozy and inviting welcome into your home.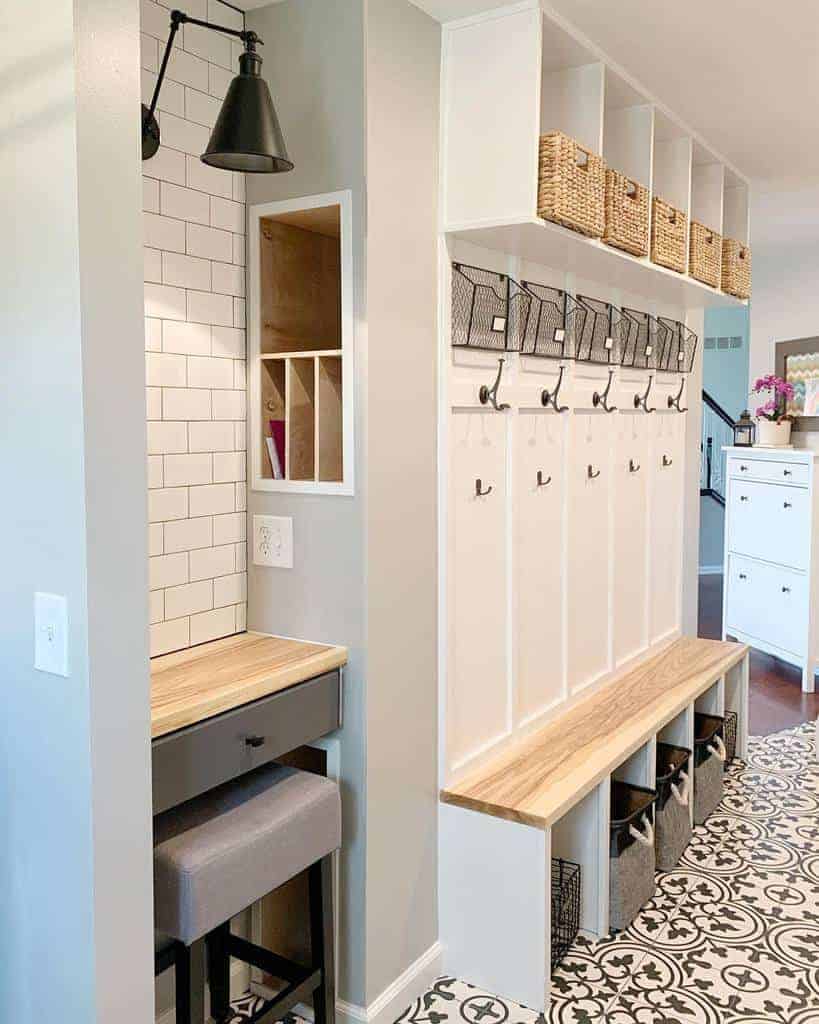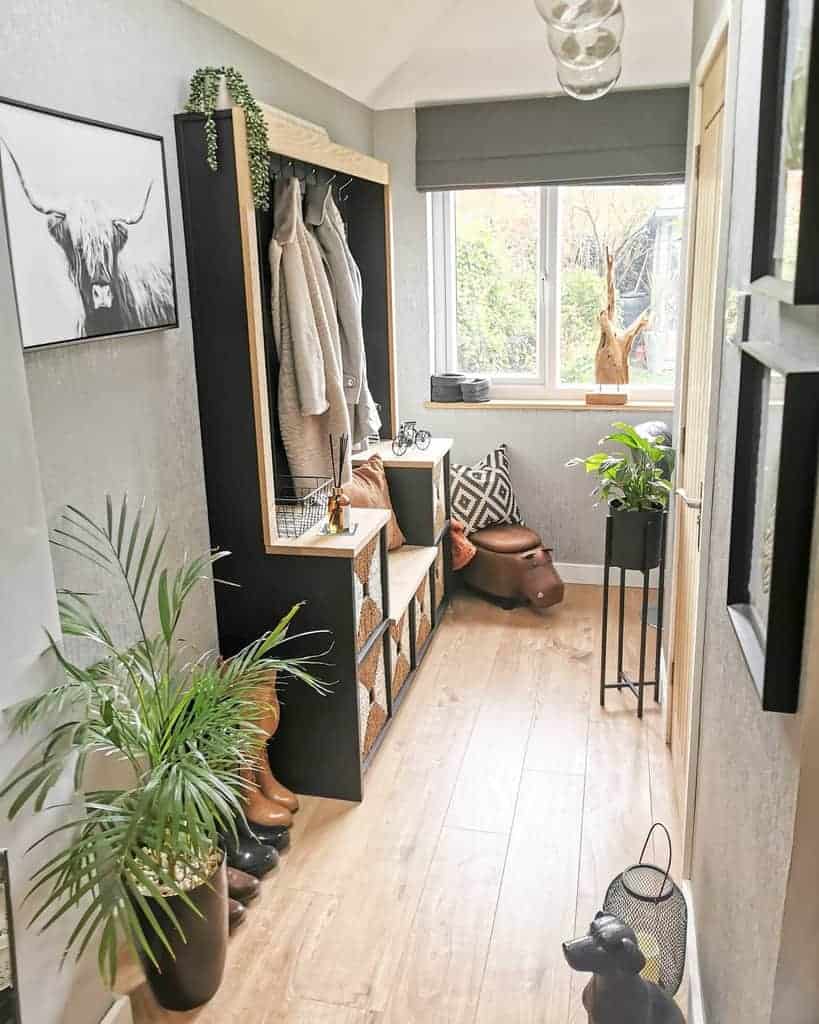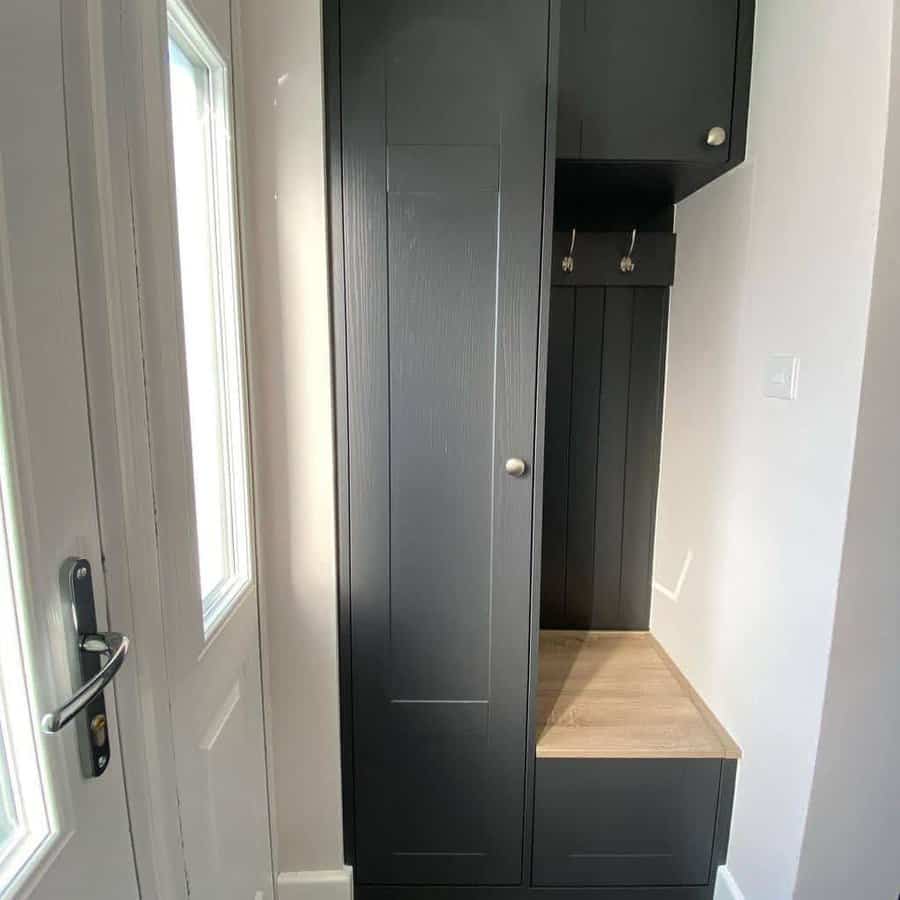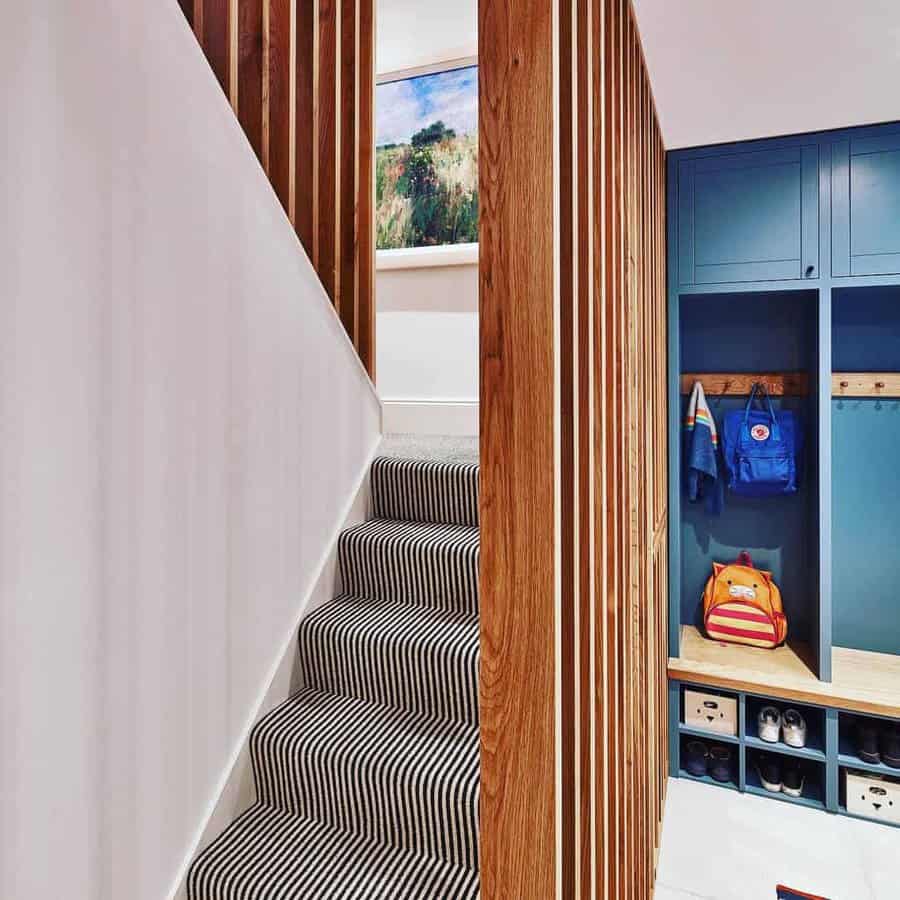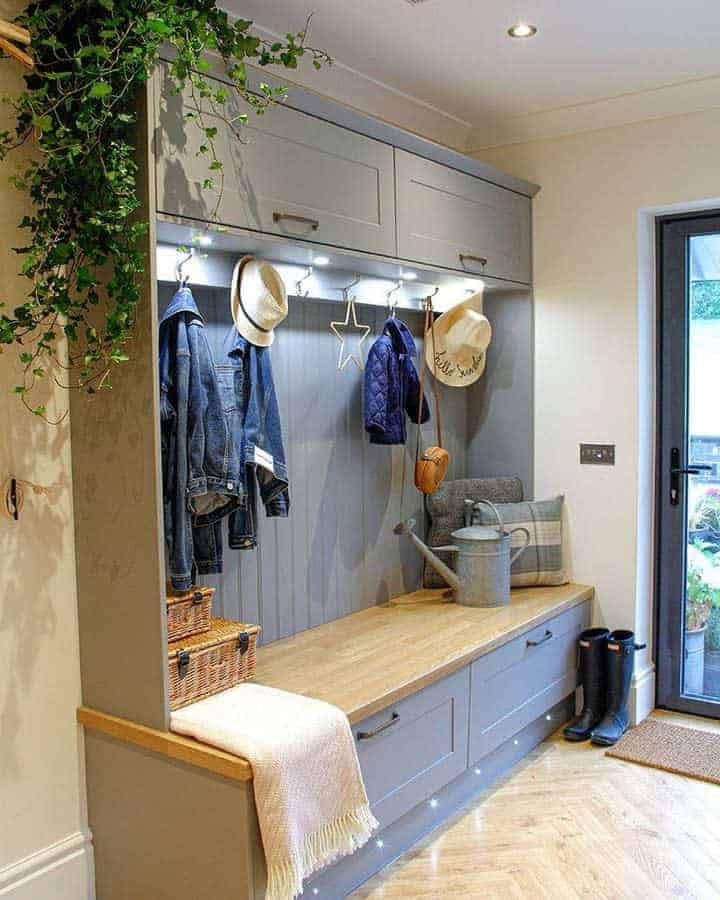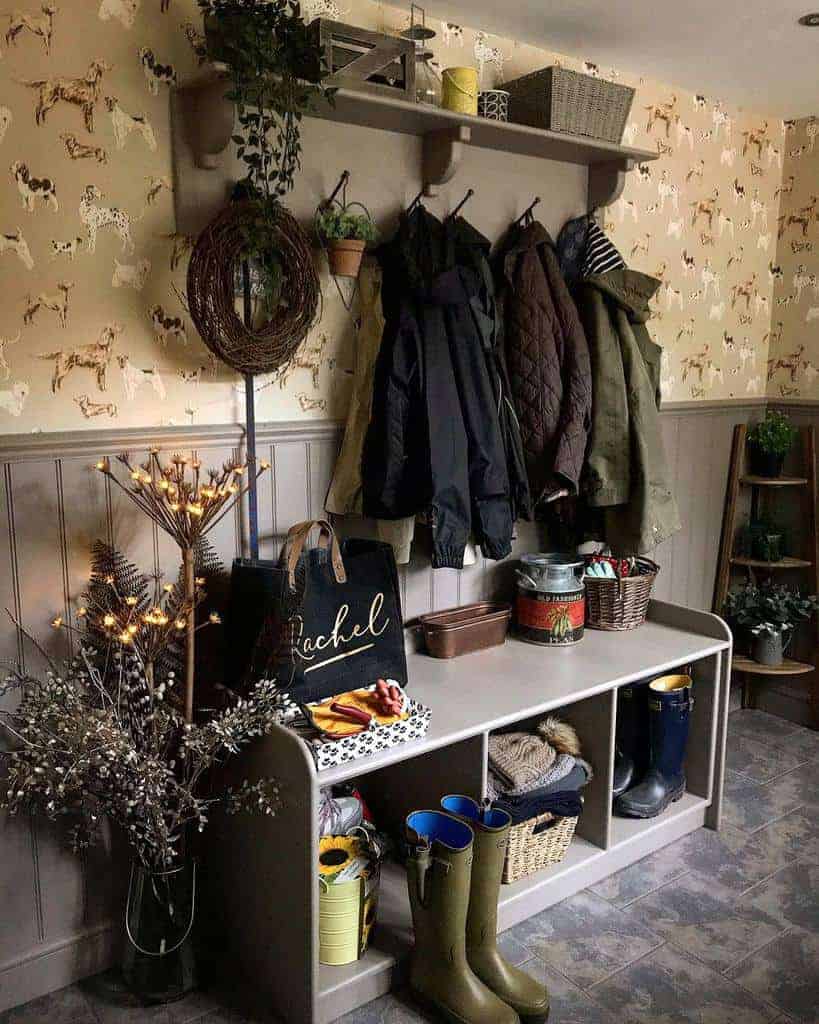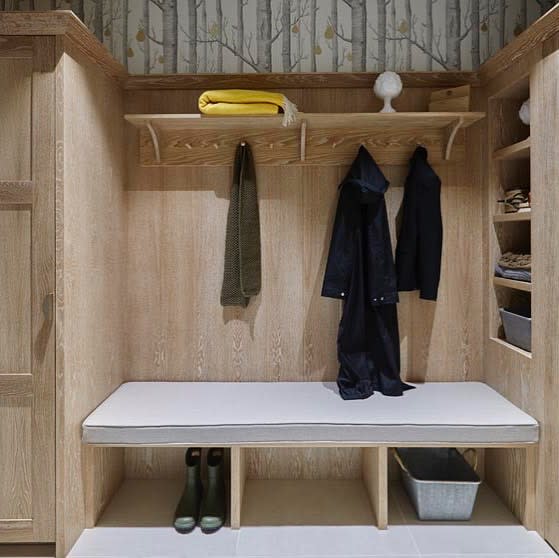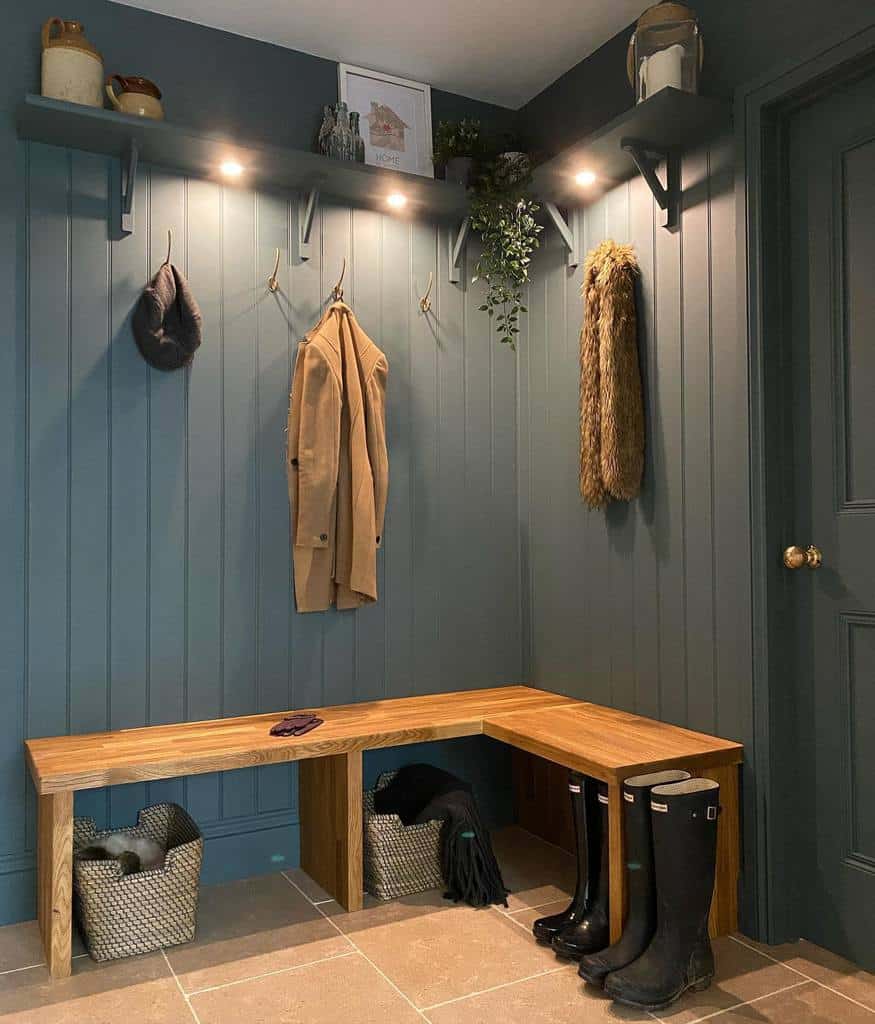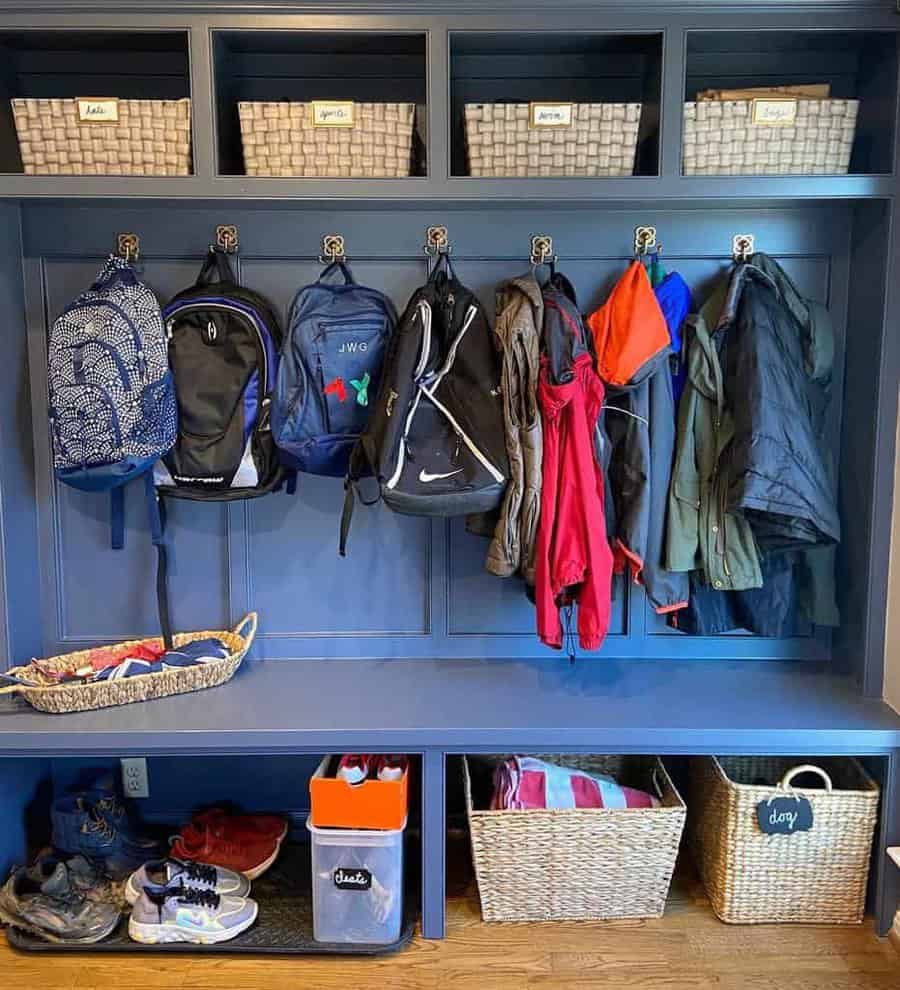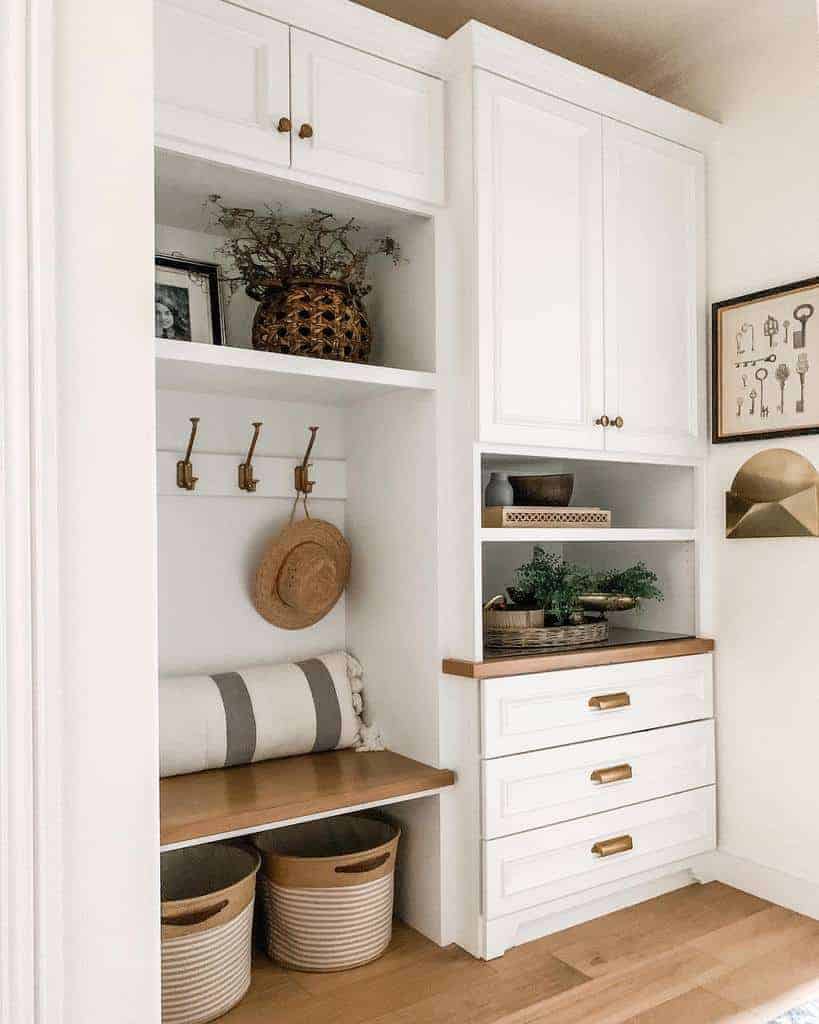 19. Coffee Bar Storage
As you enter your favorite coffee bar, you immediately notice how organized everything is. From the sleek coffee machines to the neatly stacked cups, everything has its designated spot. But have you ever taken a peek behind the counter? You might catch a glimpse of the coffee bar storage, where all the essentials are kept in order.
Imagine a row of labeled jars filled with different coffee beans, each with its distinct aroma and flavor. And what about the rows of syrup bottles, ready to be added to your latte or cappuccino?
The coffee bar storage is the backbone of any well-organized café, ensuring that every customer gets a perfect cup every time. So next time you visit your local coffee bar, take a moment to appreciate the impressive storage system that keeps everything running smoothly.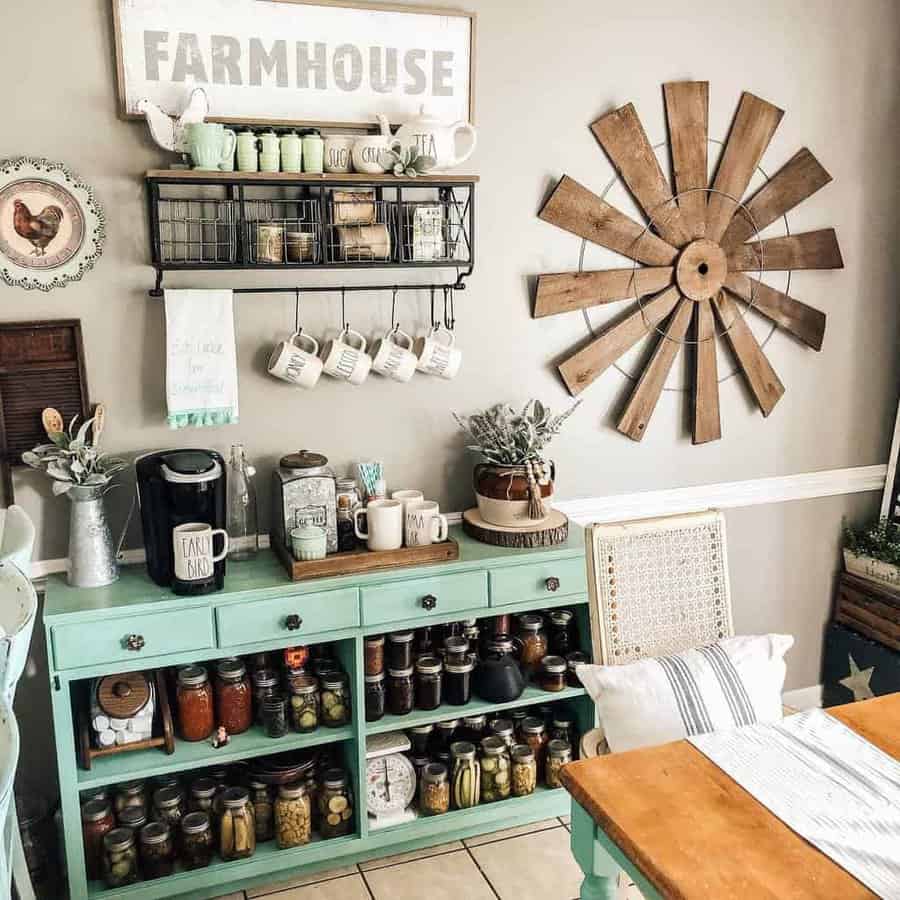 20. Wall-Mounted Spice Rack
Spice up your cooking routine with a wall-mounted spice rack that not only adds flavor to your dishes but also style to your kitchen.
This unique storage solution will keep those jars of oregano and cumin off your precious countertop space, and instead, place them within easy reach. And let's be real, who doesn't want to have a little fun while cooking? Imagine a colorful display of various spices, in their little jars, adorning your kitchen wall like a work of art. And don't just stop there!
You can even mix and match your spices to make your own custom blends, which can then be displayed in various jars and containers to really make your wall-mounted spice rack pop. So why settle for boring kitchen storage when you can spice things up and make cooking a fun, flavorful experience?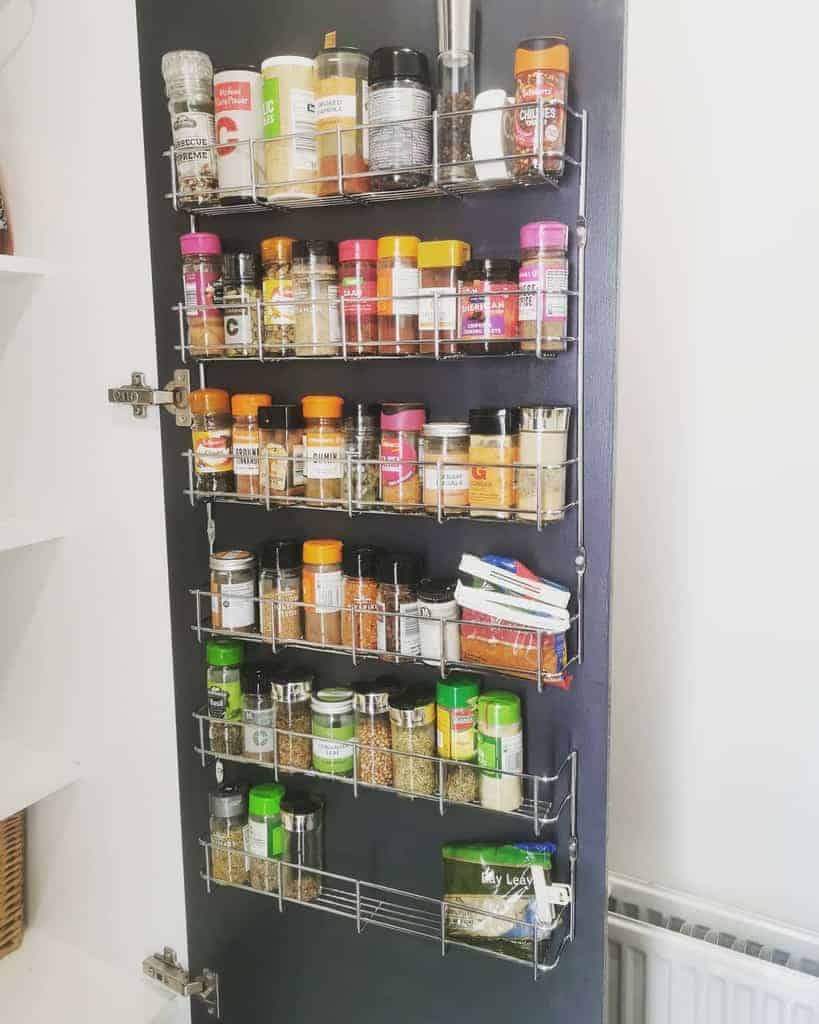 21. Repack Pantry Containers
Transforming your pantry can feel like a daunting task, but there's one simple trick that can make a world of difference: repacking your containers. It may seem like a small change, but investing in some well-designed containers can take your pantry from chaotic to chic.
Whether you're using mason jars for grains or sleek, stackable canisters for snacks, choosing containers that work for you and your space will make all the difference.
Plus, not only will your pantry look Instagram-worthy, but repacking your containers can also help keep your food fresher for longer. So why not show your pantry some love and give it a makeover?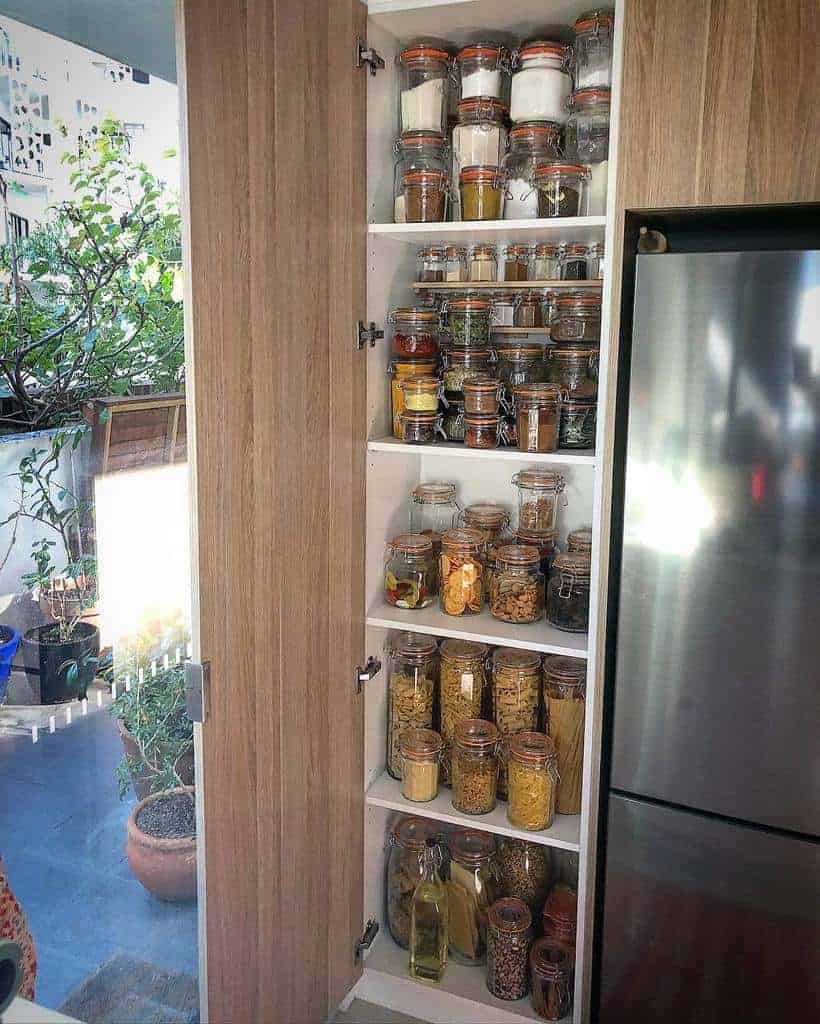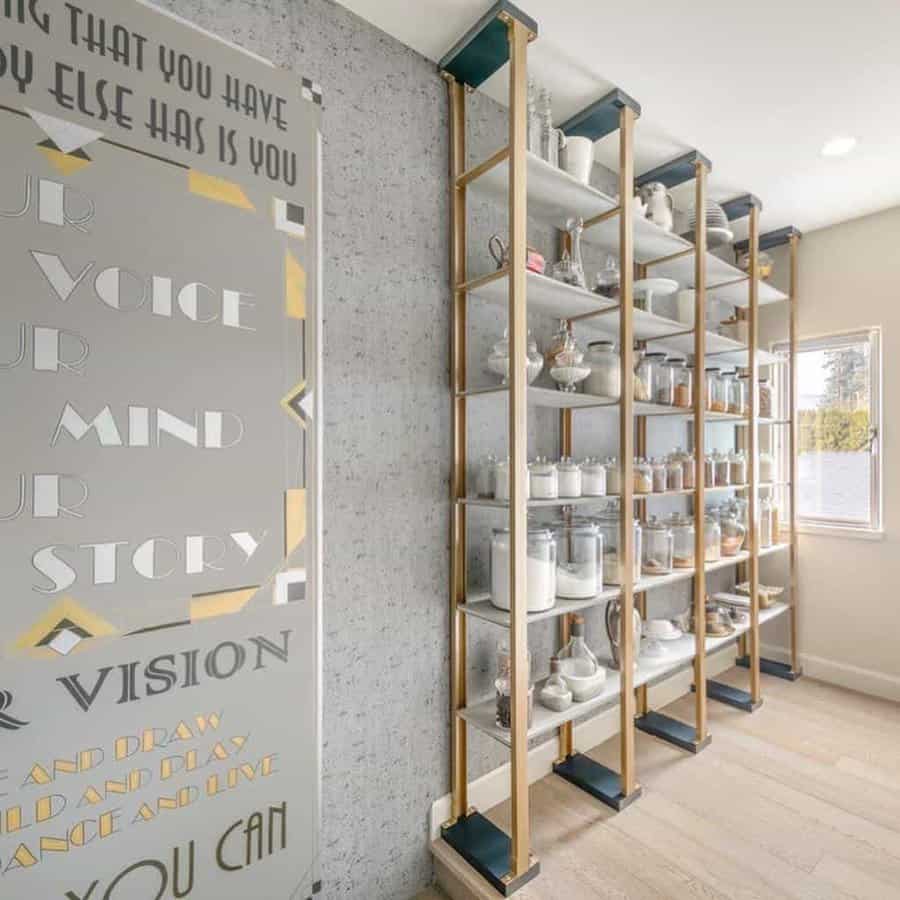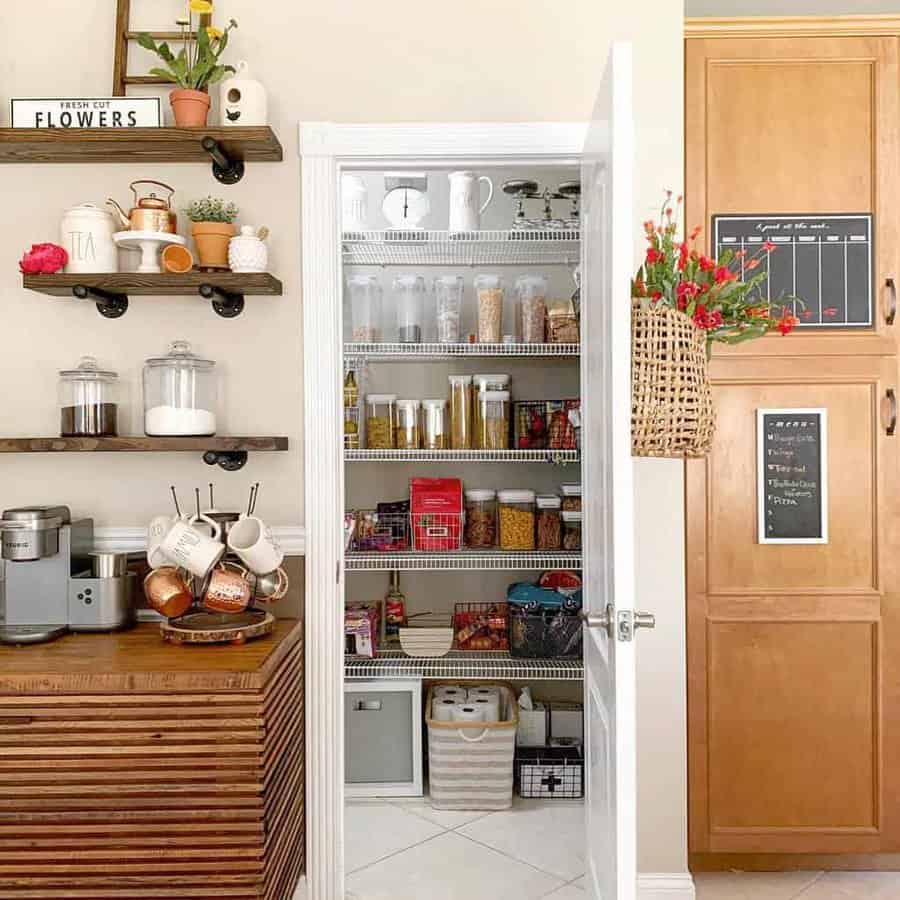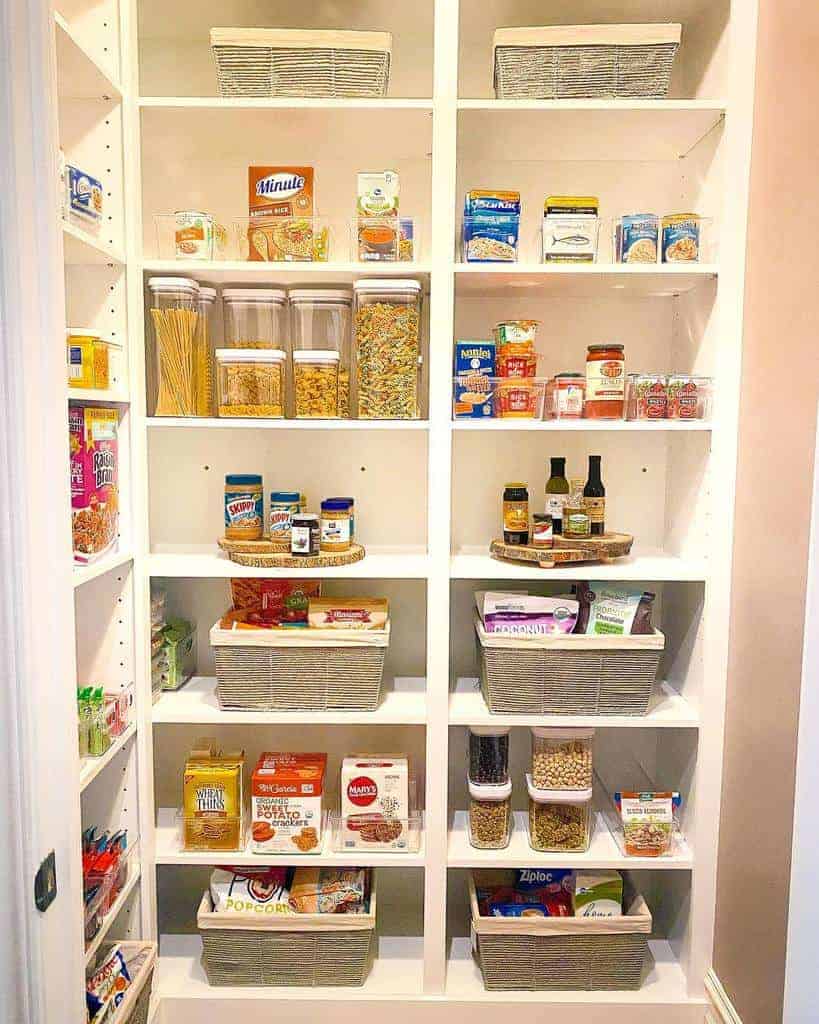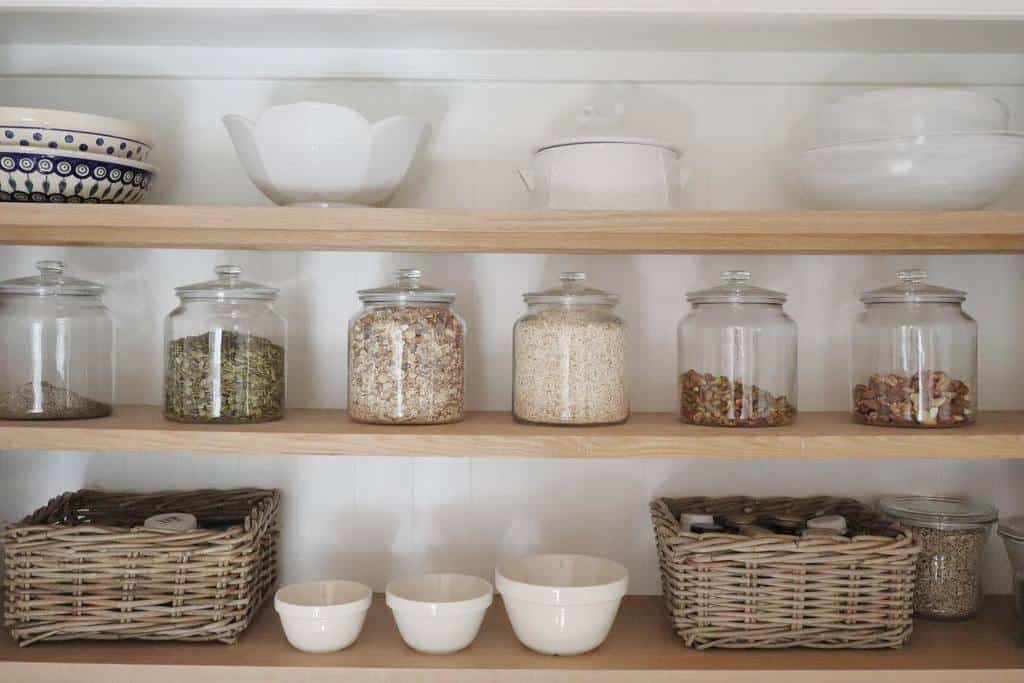 22. Wall-Mounted Shoe Rack
Step up your shoe game with a unique solution for all your footwear woes – a wall-mounted shoe rack. Gone are the days of tripping over piles of sneakers and boots cluttering up your entryway. With this stylish piece of organizational magic, you can now neatly display your favorite kicks for the world to see.
Whether you're looking to save space in your apartment or just want to show off that enviable collection, this shoe rack adds a touch of creativity to any home decor. So why wait? Elevate your shoe storage game with a wall-mounted shoe rack today!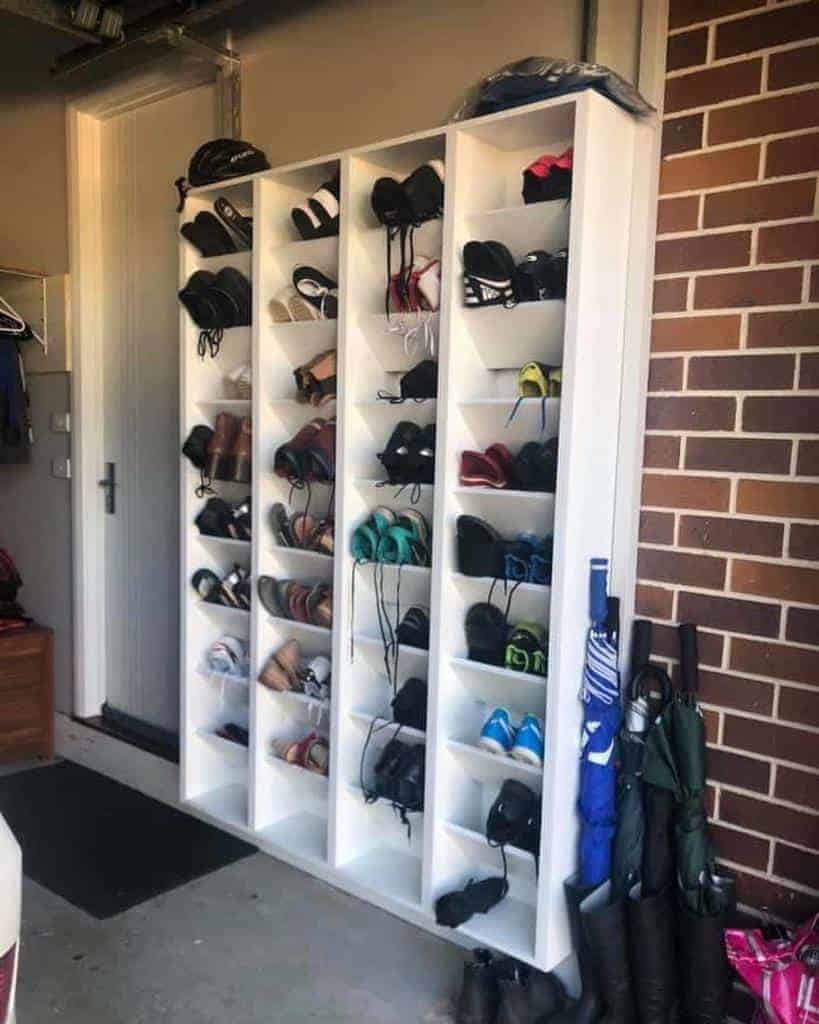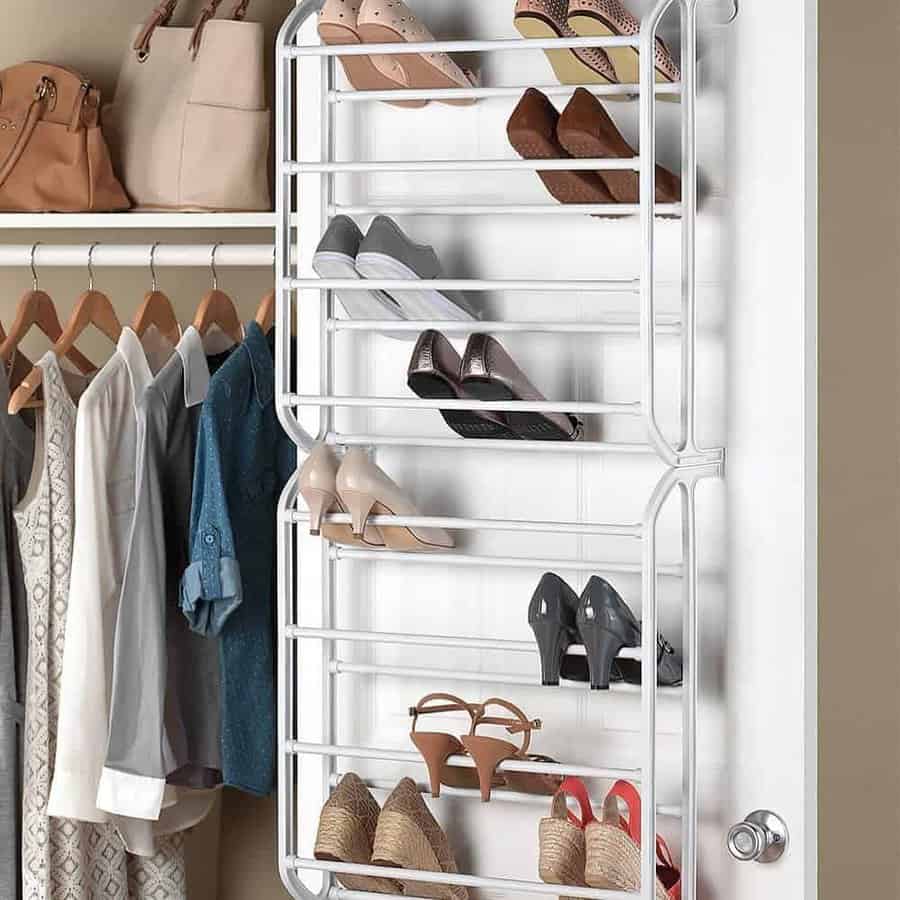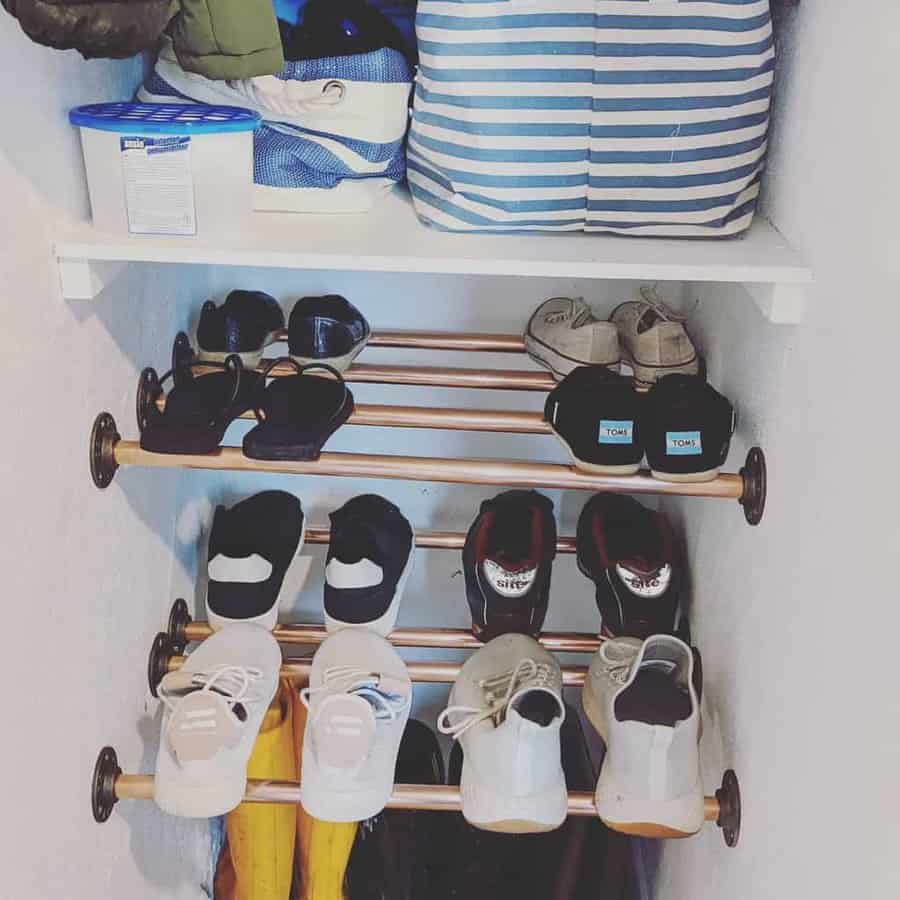 22. Cube Shoe Rack
Are you tired of tripping over piles of shoes every time you step into your closet? Say hello to the cube shoe rack, the ultimate solution to your shoe storage woes.
This innovative design will not only keep your shoes organized and easily accessible, but it will also add a touch of modern style to your space. Each cube can fit multiple pairs of shoes, and you can stack and arrange them in any way that suits your fancy.
Whether you're a sneakerhead or a fashionista, the cube shoe rack will help keep your beloved footwear collection in perfect order.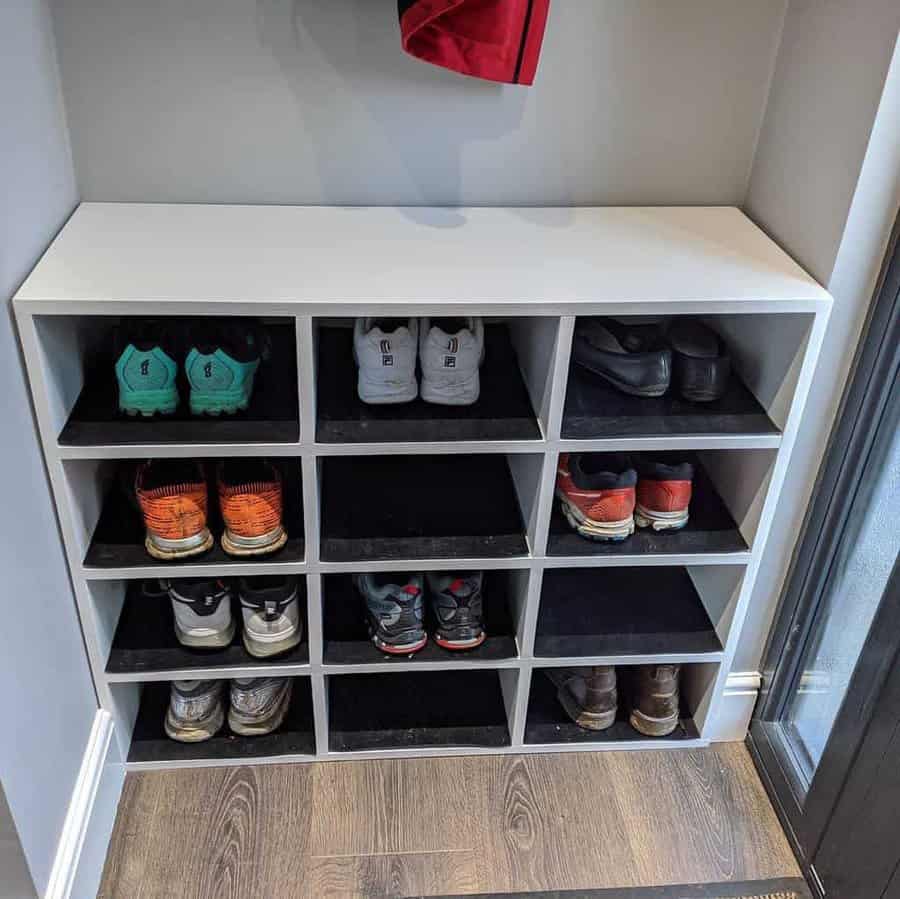 Storage FAQs
What is the best storage idea for a garage?
The best garage storage ideas are the same as what you'd use in an unfinished basement. To make the most of your garage storage, invest in some heavy-duty shelving units and plastic tubs. The main goal is to protect your belongings from moisture, dirt, and critters that might find their way inside and cause damage.
How do you store small items in an office or workshop?
If you want to keep everything within easy reach, use a wall-mounted pegboard. You can add hanging containers to the pegboard to hold various tools and supplies. You can also use the pegboard as a makeshift corkboard to display important documents or notes.
How do you declutter your home's storage?
While long-term storage is a must, it can also cause you to forget about items for months or even years. It's important to cull unwanted and unneeded items so you have room to store new items. 
Develop a rotating schedule for clearing out hidden storage like closets and plastic containers. You don't need to declutter these spaces all of the time. Instead, try to go through each space about once a year to remove old items.