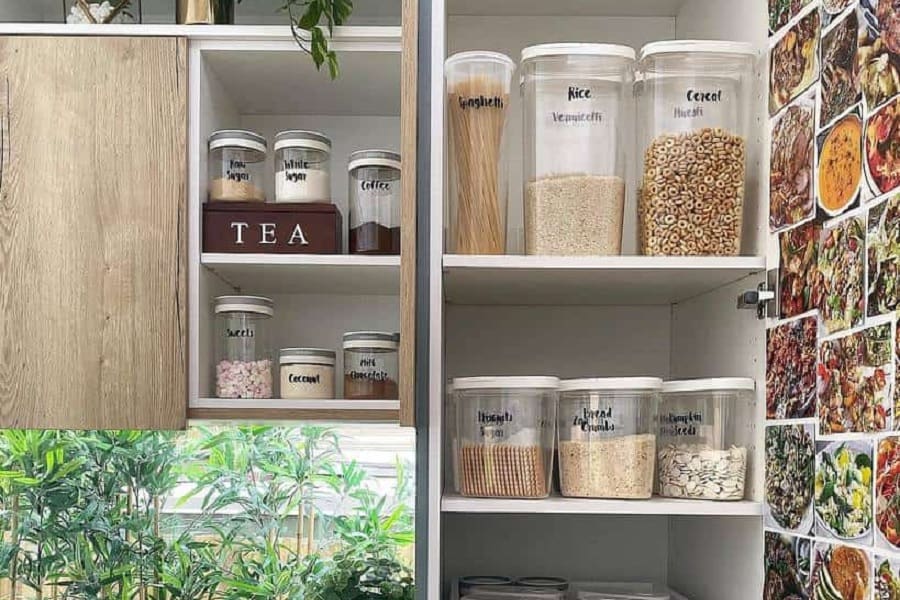 89 Storage Ideas for Your Home
The secret to great interior design is having the forethought to plan your space around storage and organization. If your household's everyday necessities have nowhere to go, even the most stylish decor will quickly be overrun by mess and clutter.
Unfortunately, storage is not one-size-fits-all. This is especially true when designing storage solutions for different rooms. For example, the ideal storage for your bedroom probably won't work in your kitchen.
Check out these storage ideas for the best strategies for organizing every area of your home.
1. Basement
Well-thought-out home storage is an investment for your future self. Especially in a basement, where random items often sit in bins for years, an organized and aesthetically pleasing storage solution can save you lots of stress and wasted time.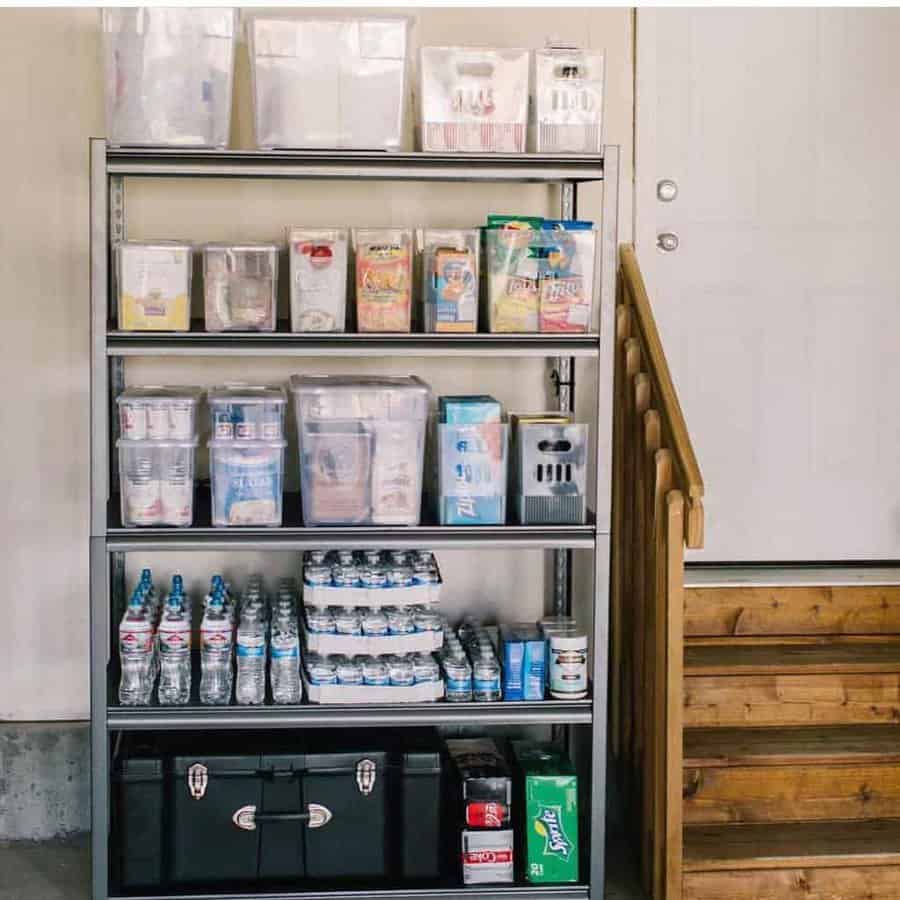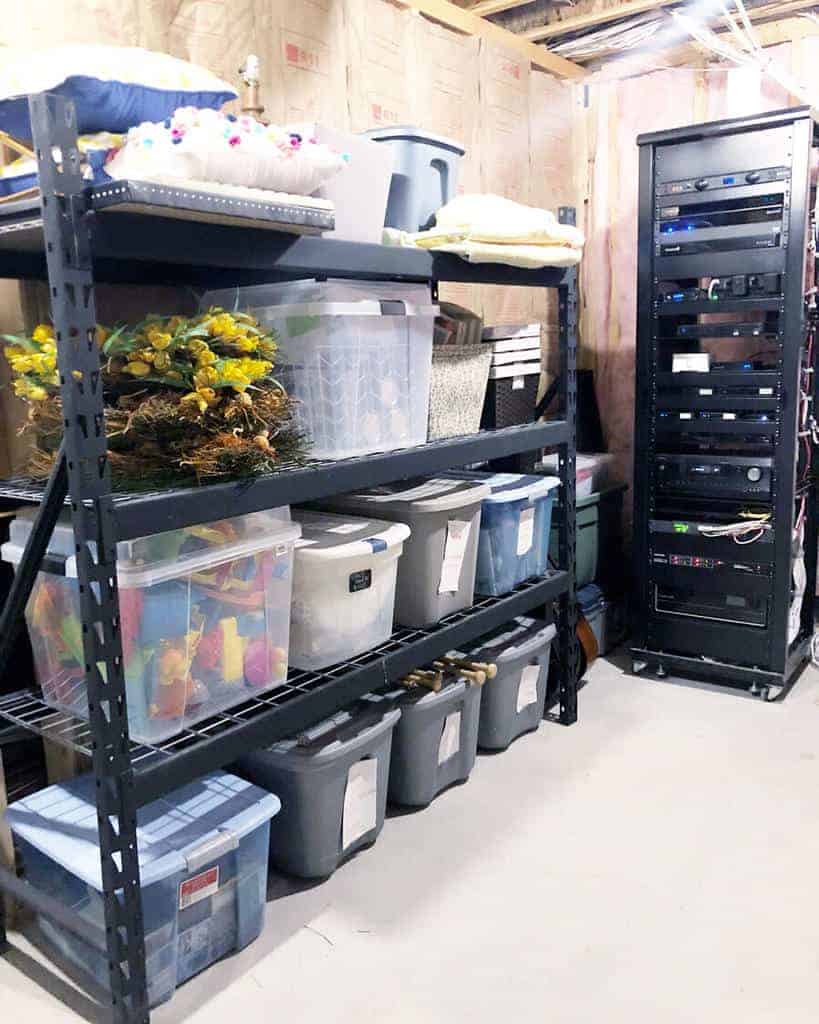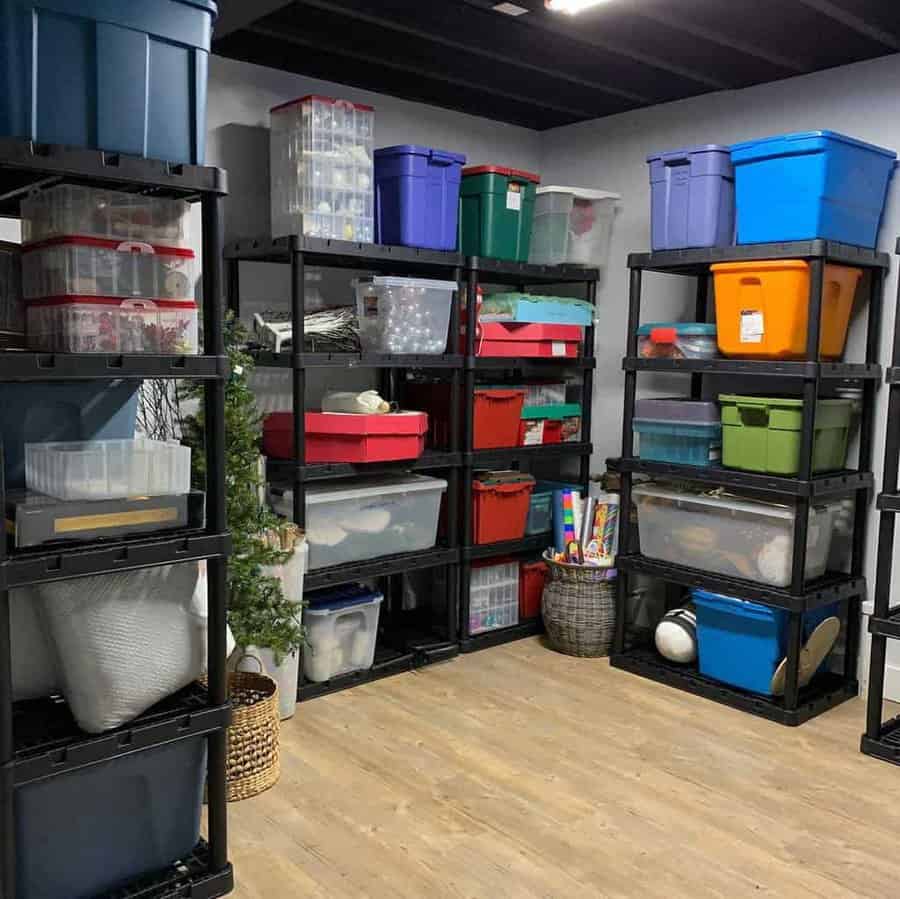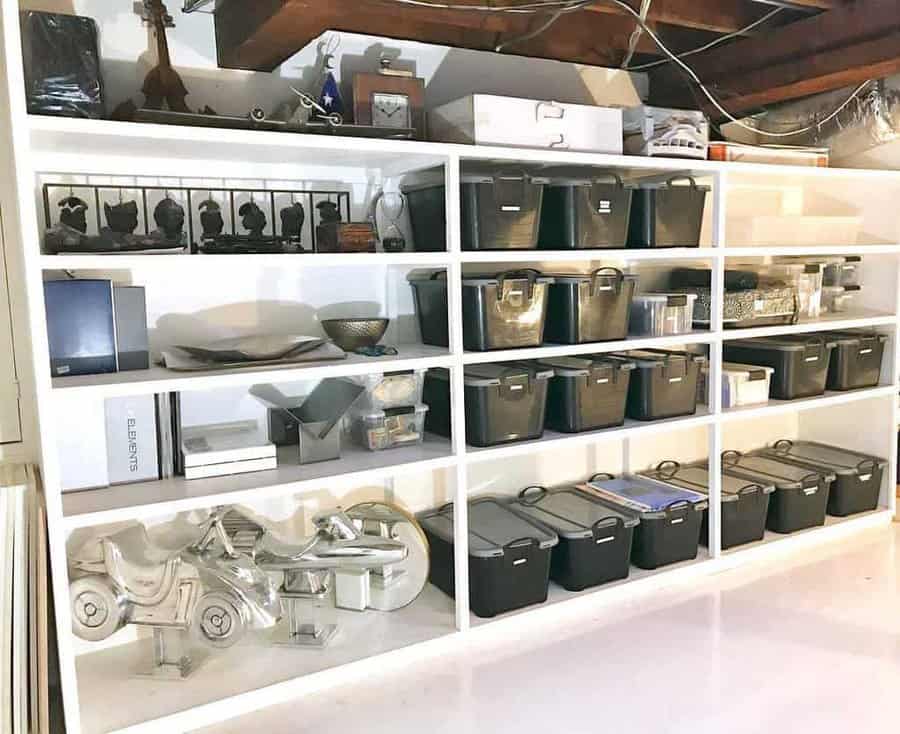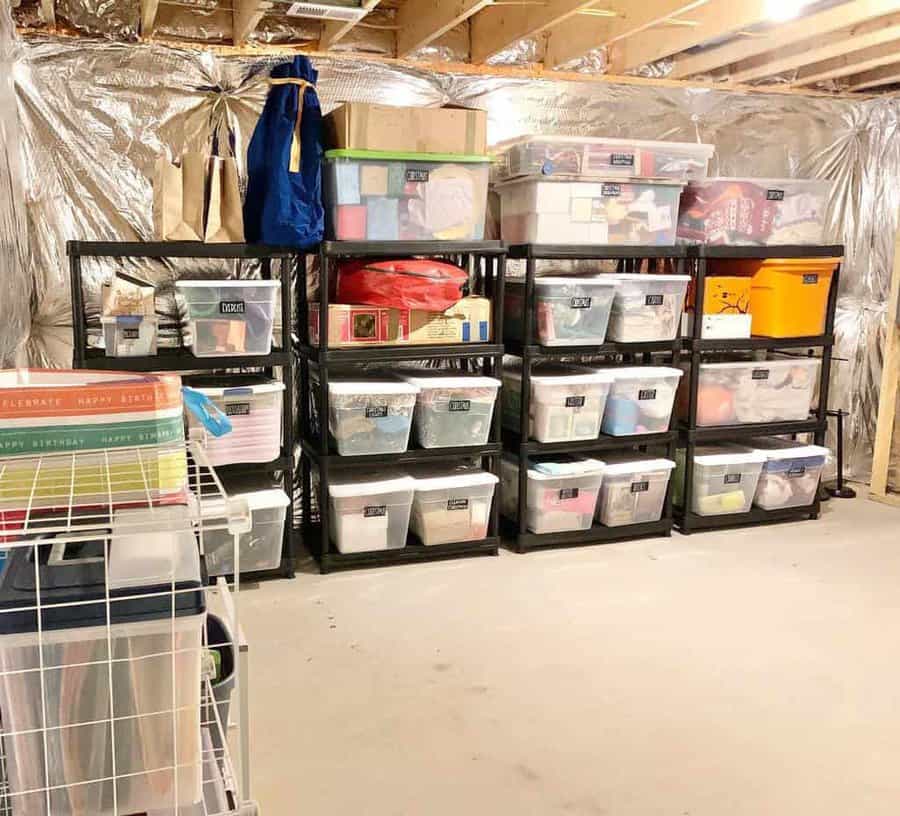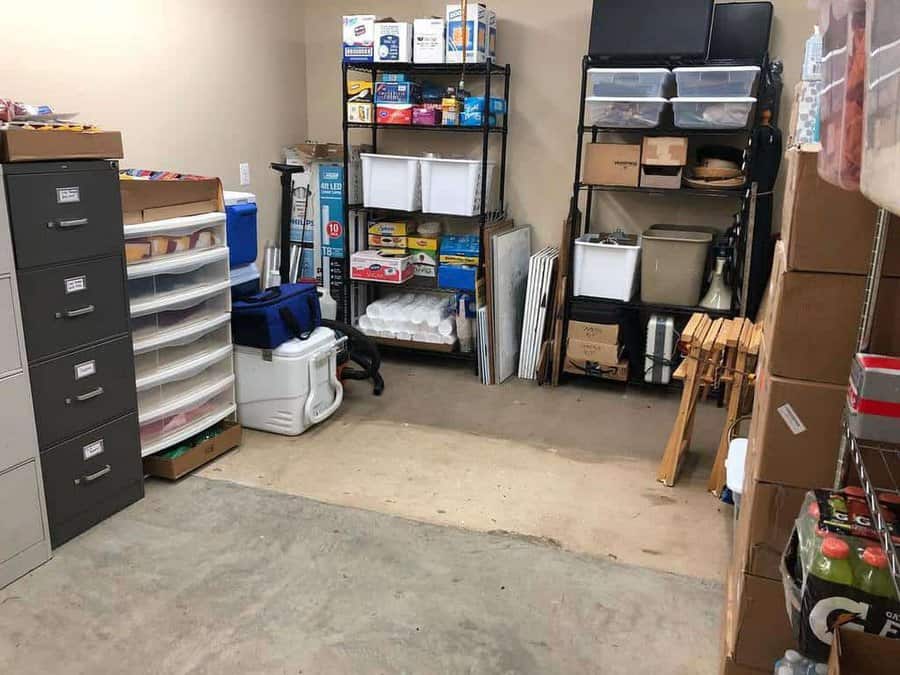 The most valuable thing you can do is develop a system. No matter how tidy your basement storage looks, it's little use if you have no idea where anything is. Translucent storage containers are great, but detailed labeling can be a lifesaver.
Heavy-duty shelving is sturdier and more convenient than just stacking one storage container on another. It can also help keep items off of the ground in case of a water leak.
2. Bathroom
Adding storage to a small space like the bathroom requires an eye for detail. Always be on the lookout for creative storage ideas, like swapping out your plain bathroom mirror for a medicine cabinet.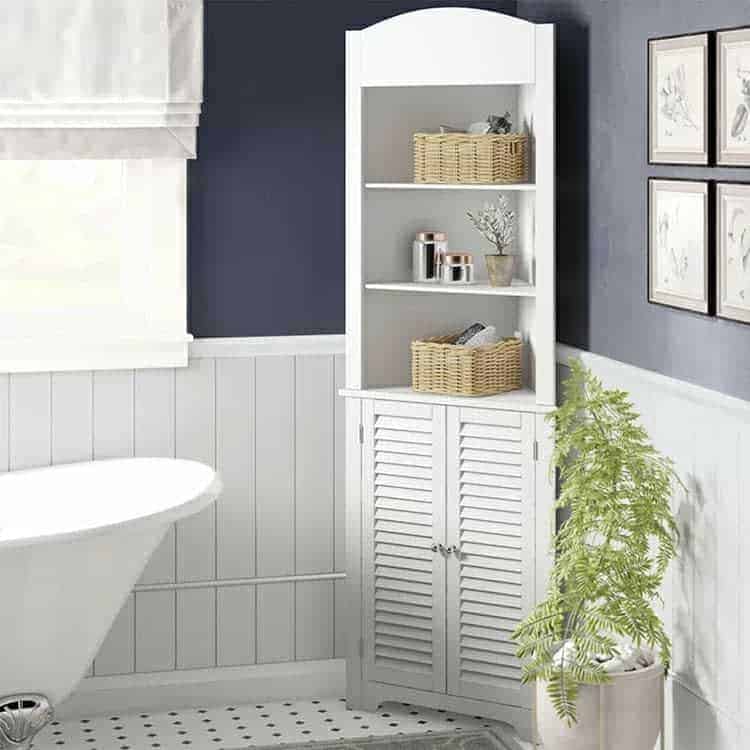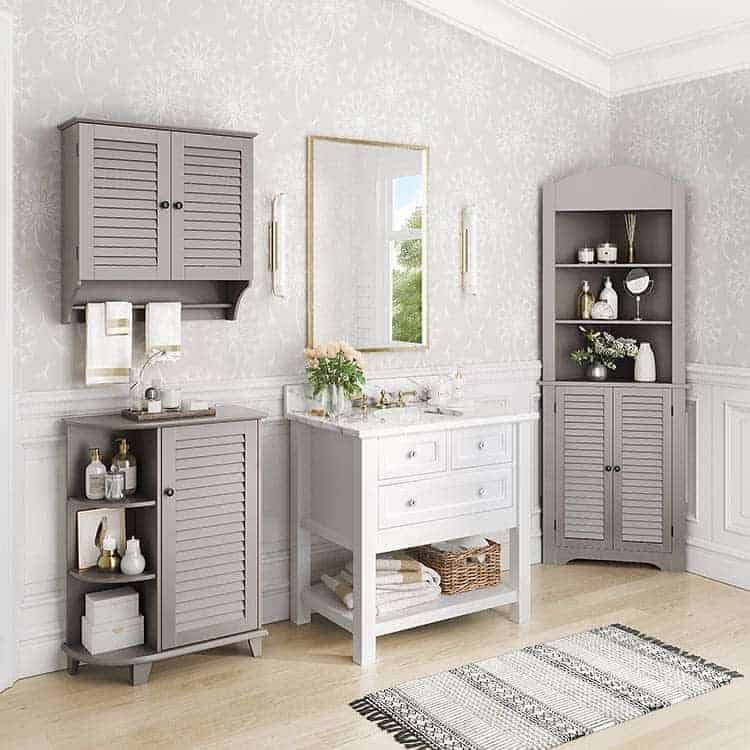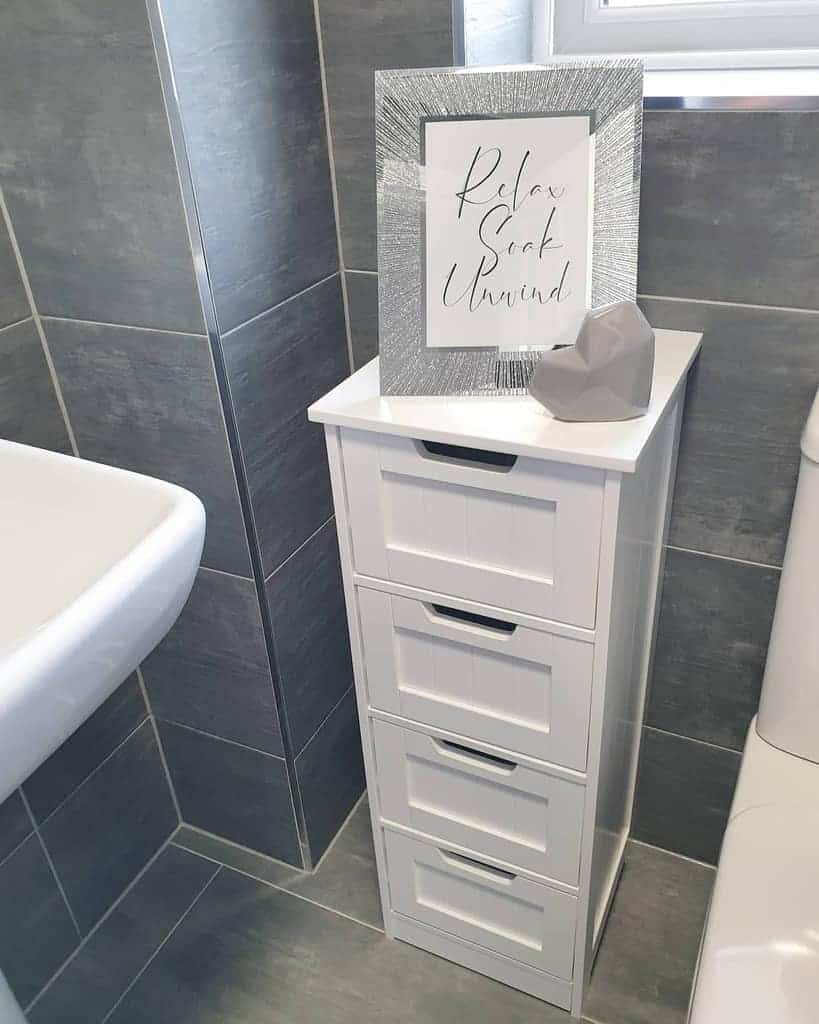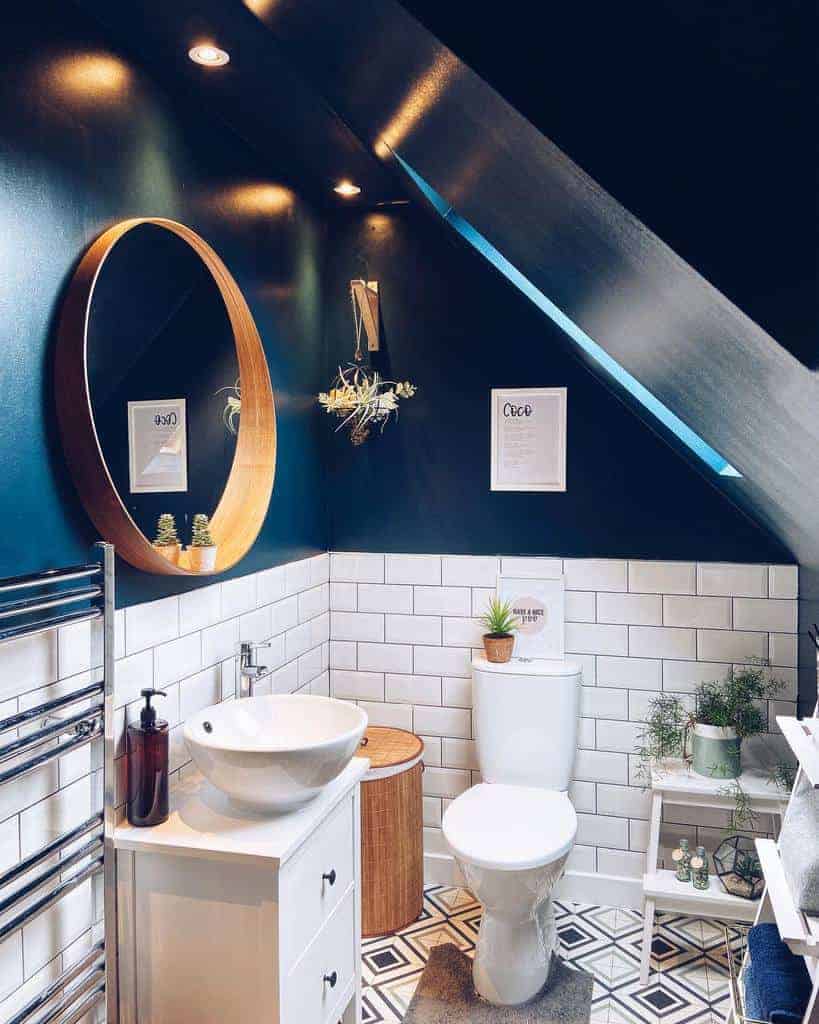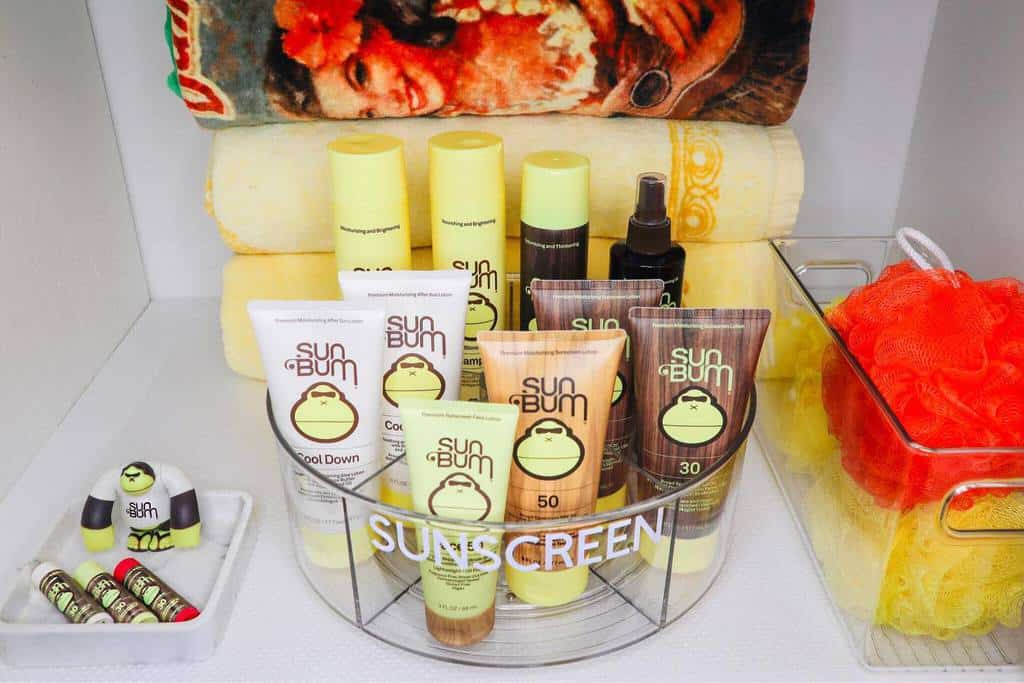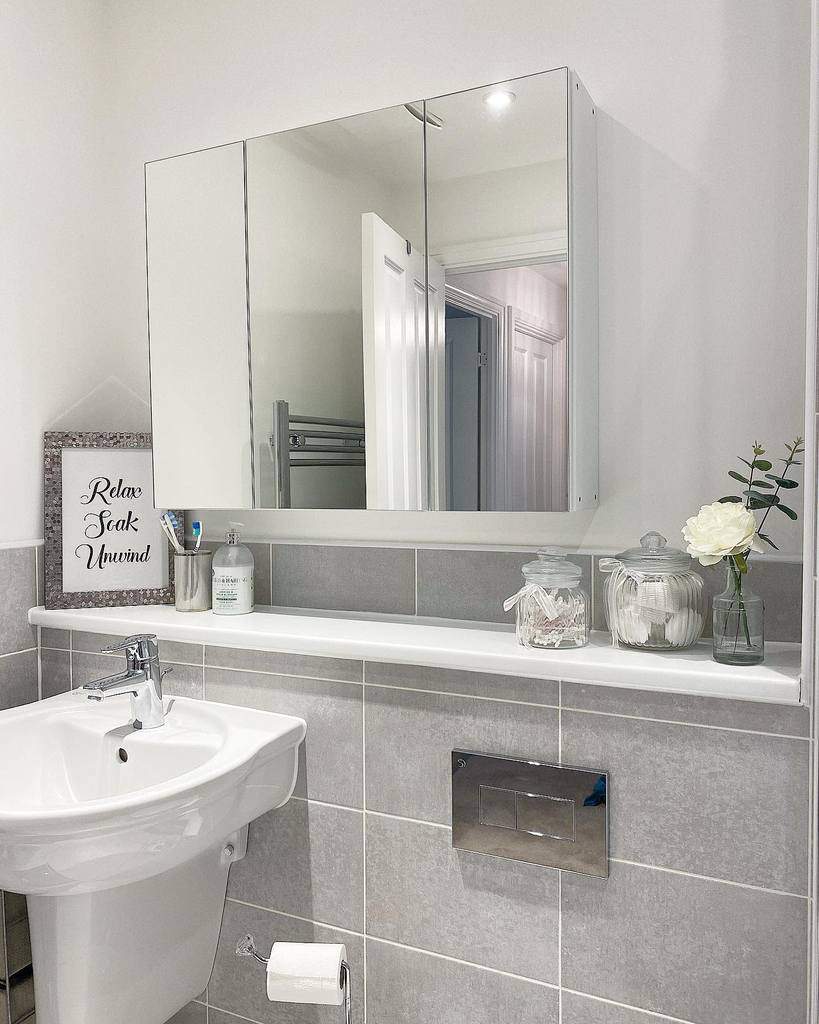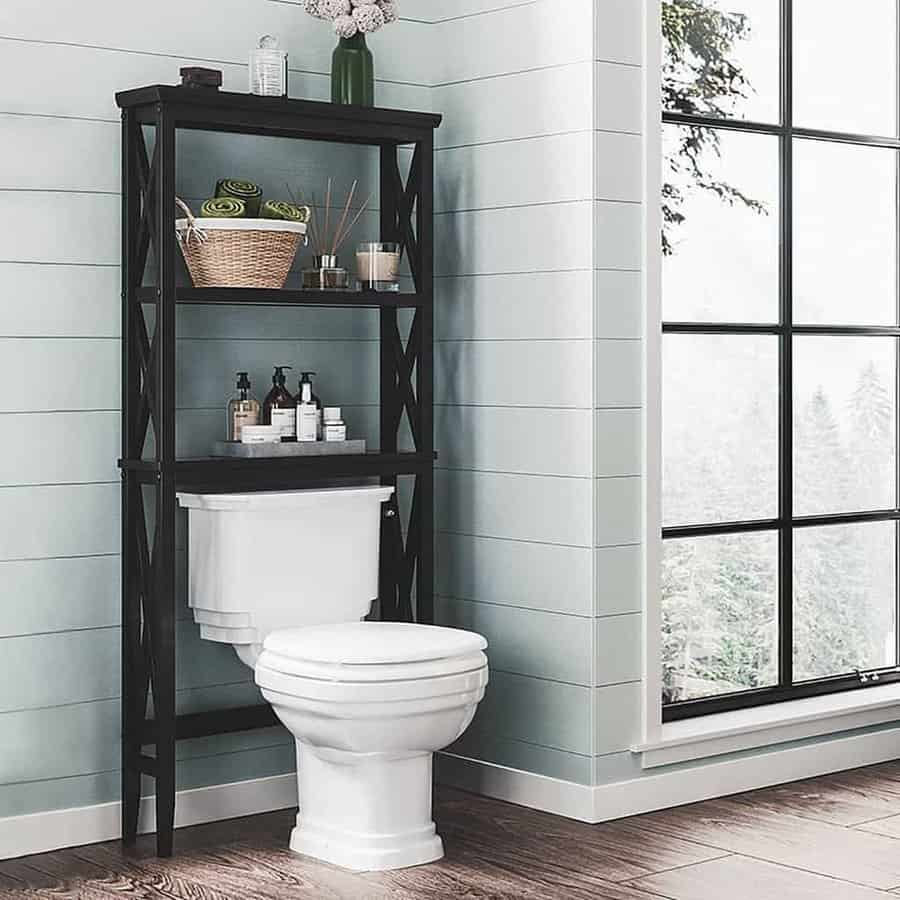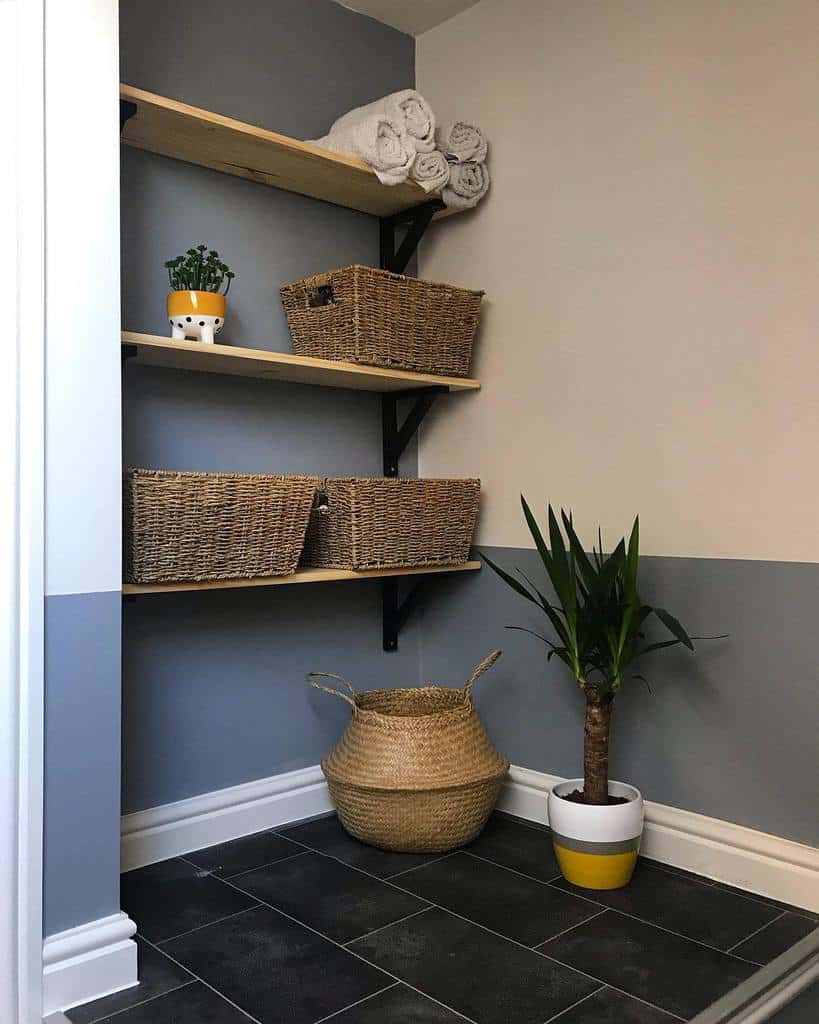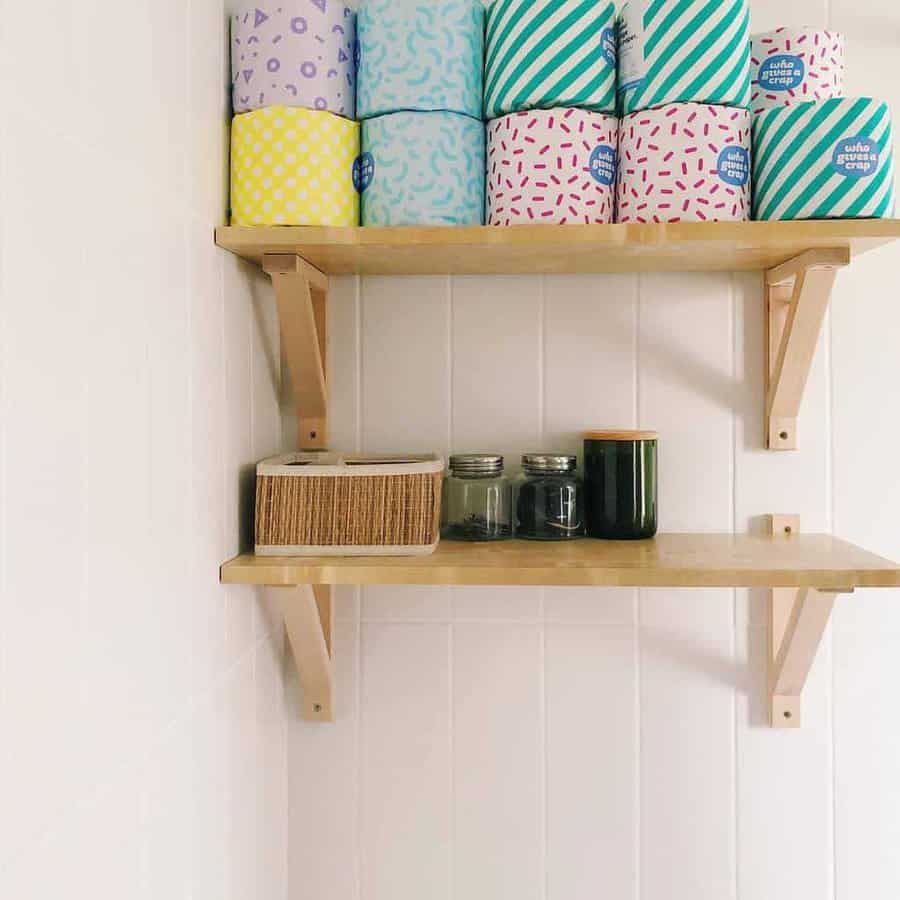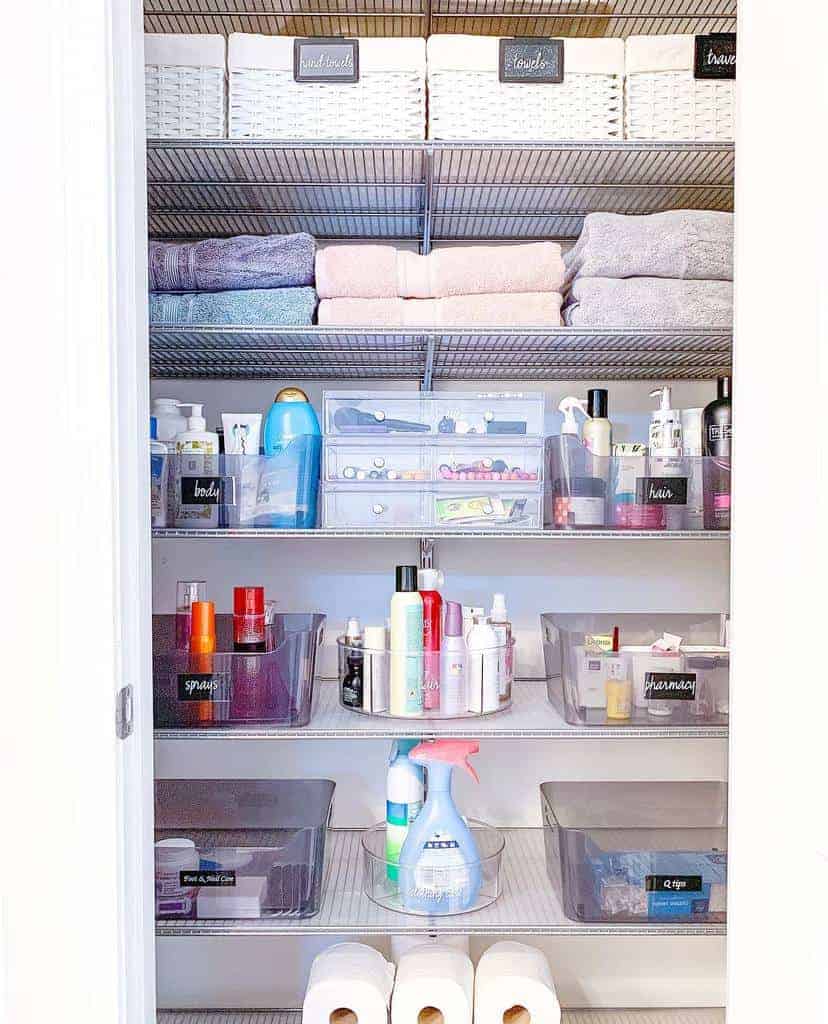 An over-the-toilet shelf is a great way to take advantage of vertical space that would otherwise sit unused. Use stylish baskets to hold spare toilet paper rolls and other bathroom necessities. Look for a shelving unit with a built-in towel rack or install floating shelves to preserve floor space.
It's nearly impossible to keep a bathroom counter completely clear, and that's fine. But what you can do is invest in acrylic, wooden, or metal storage bins to keep toiletries and other products well-organized.
3. Bedroom
There's a reason bedrooms collect clutter faster than any other area of the house. From getting dressed to crawling into bed, it's easy to let your bedroom storage system fall short. But it's also incredibly important to prioritize adequate storage if you want a bedroom you can truly relax in.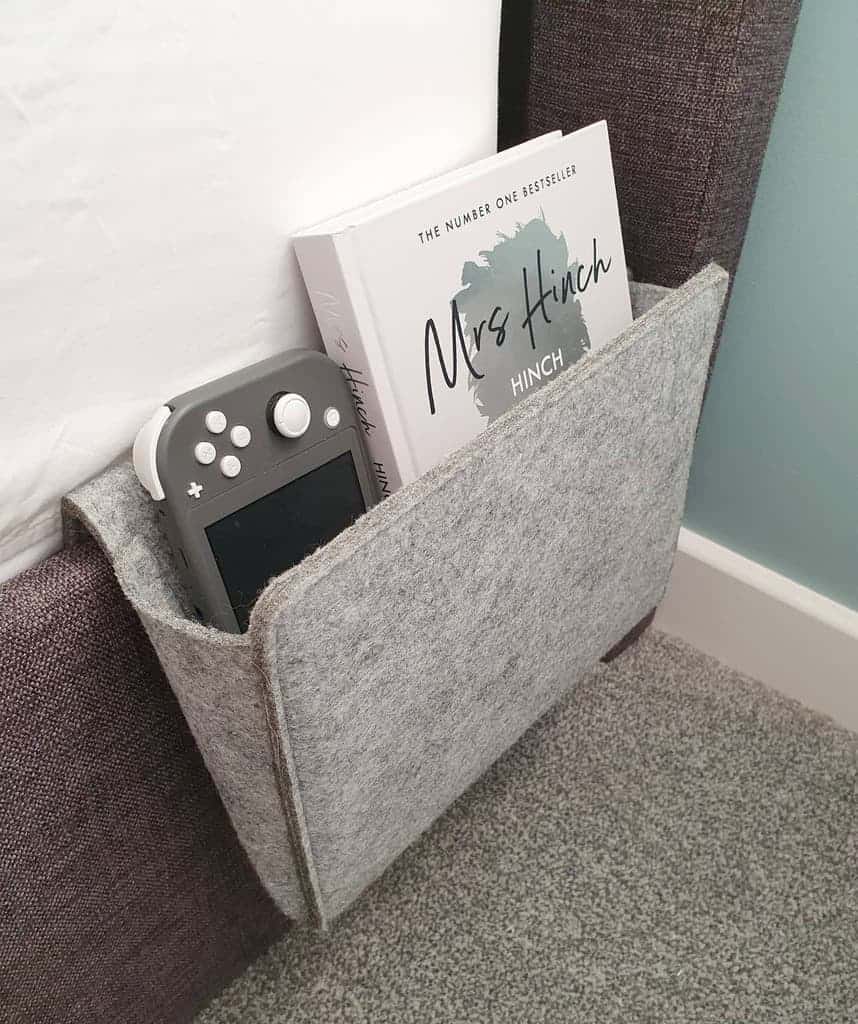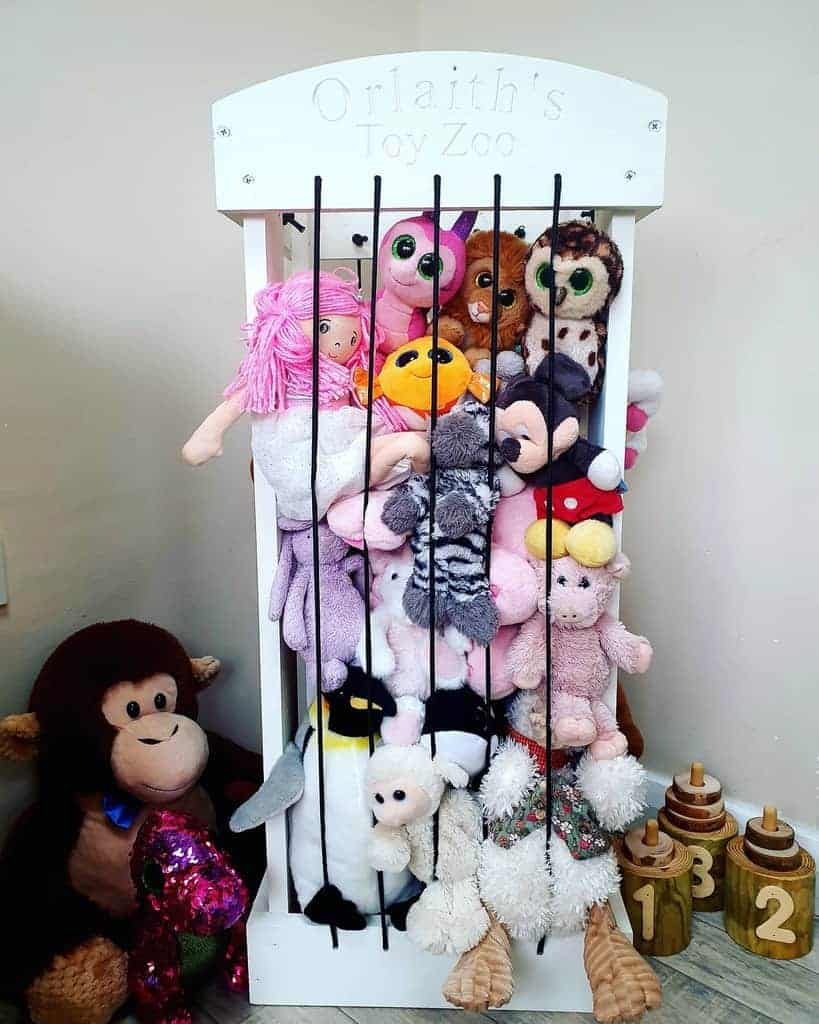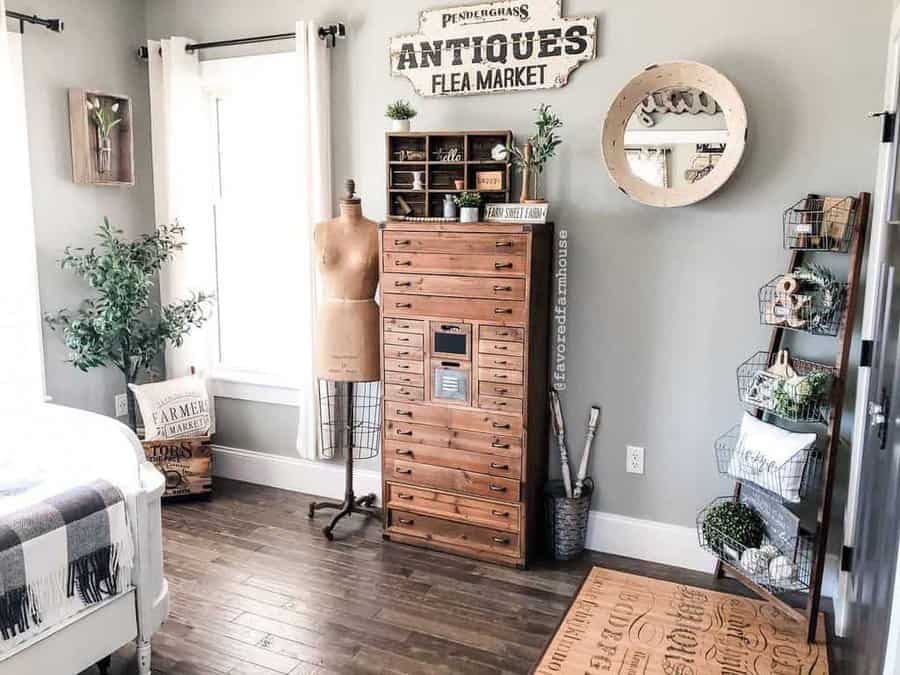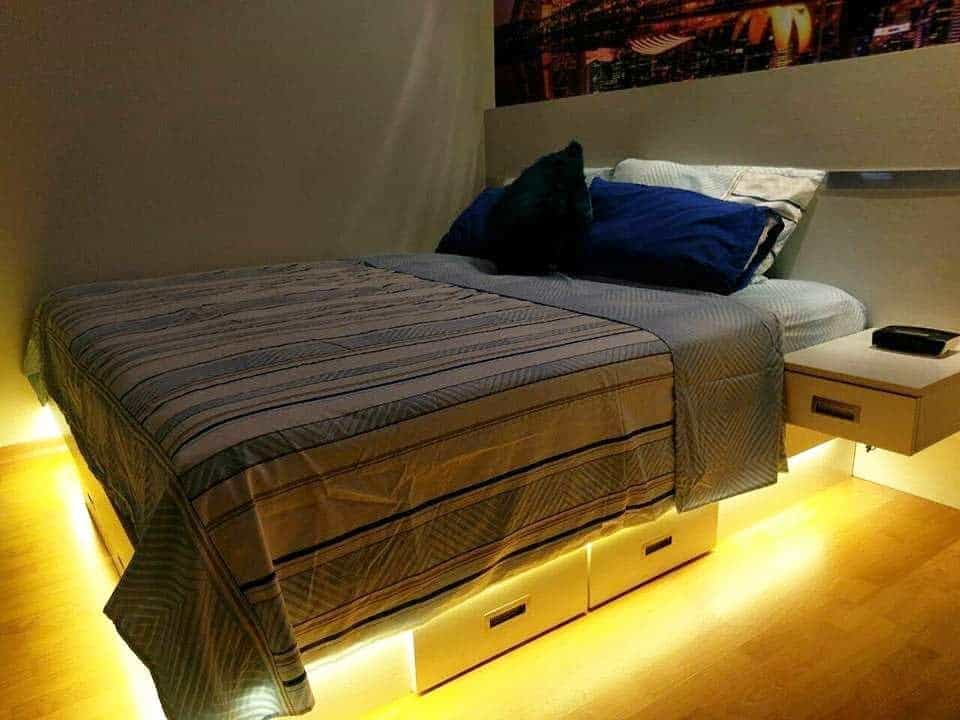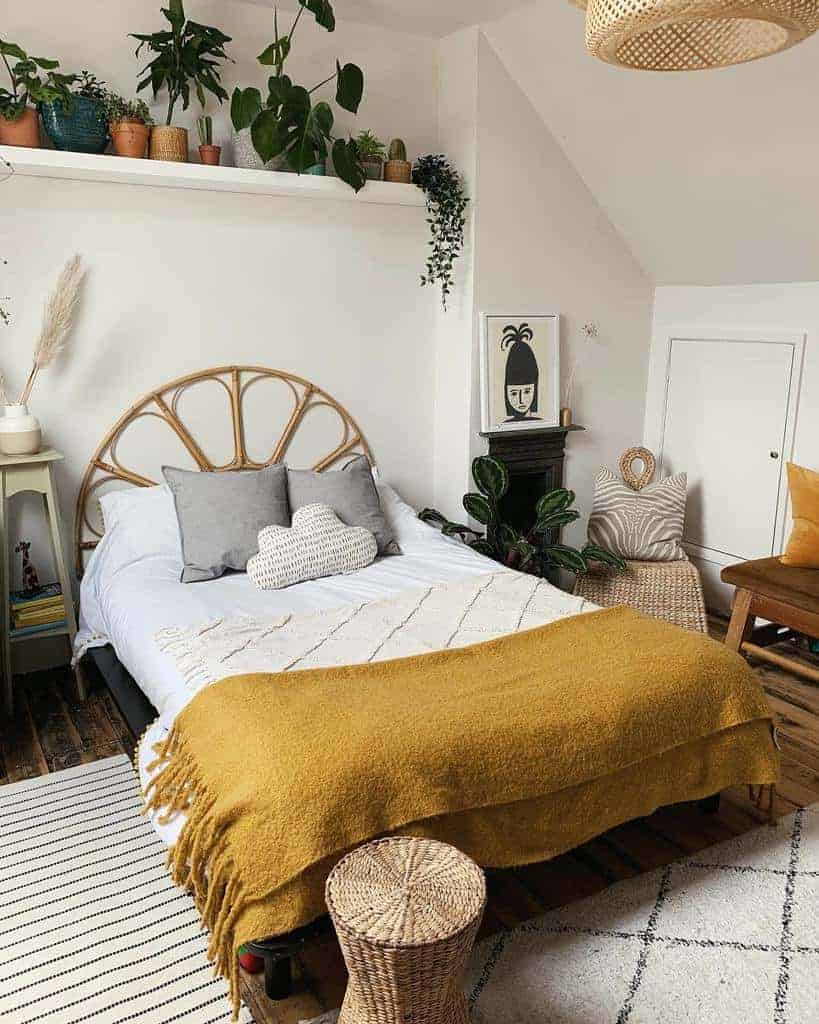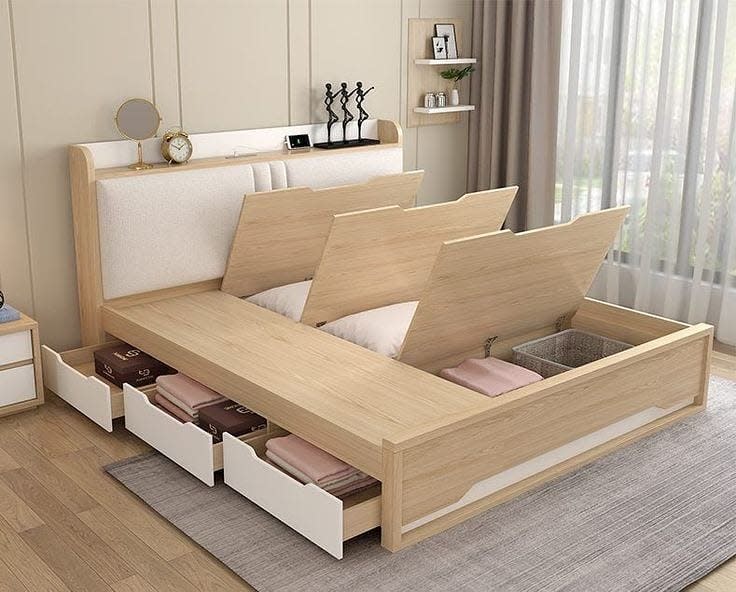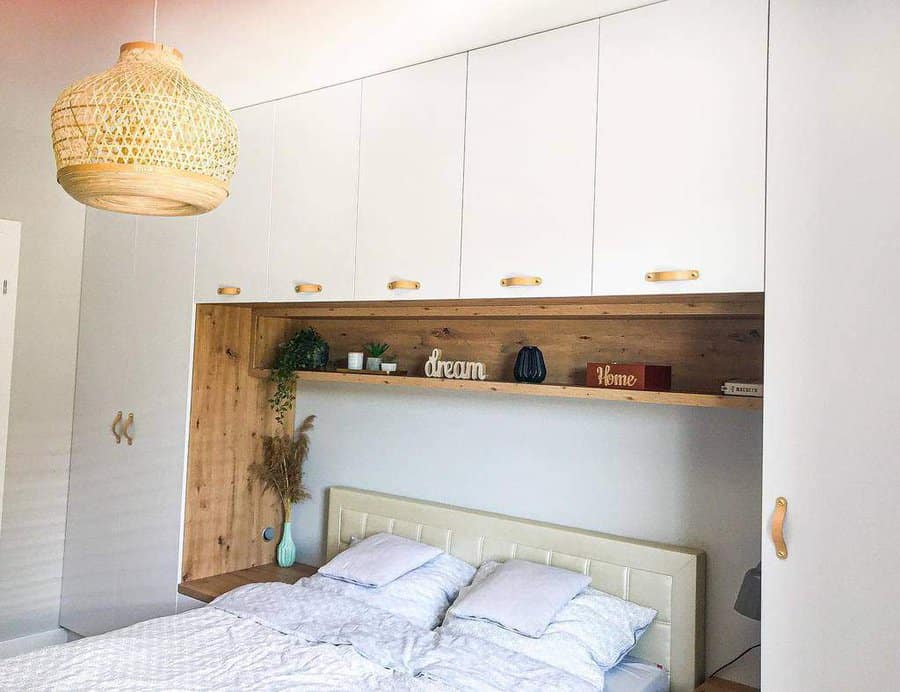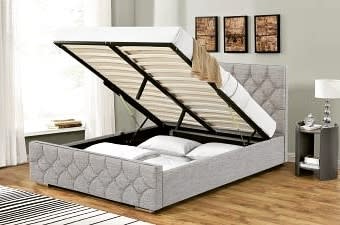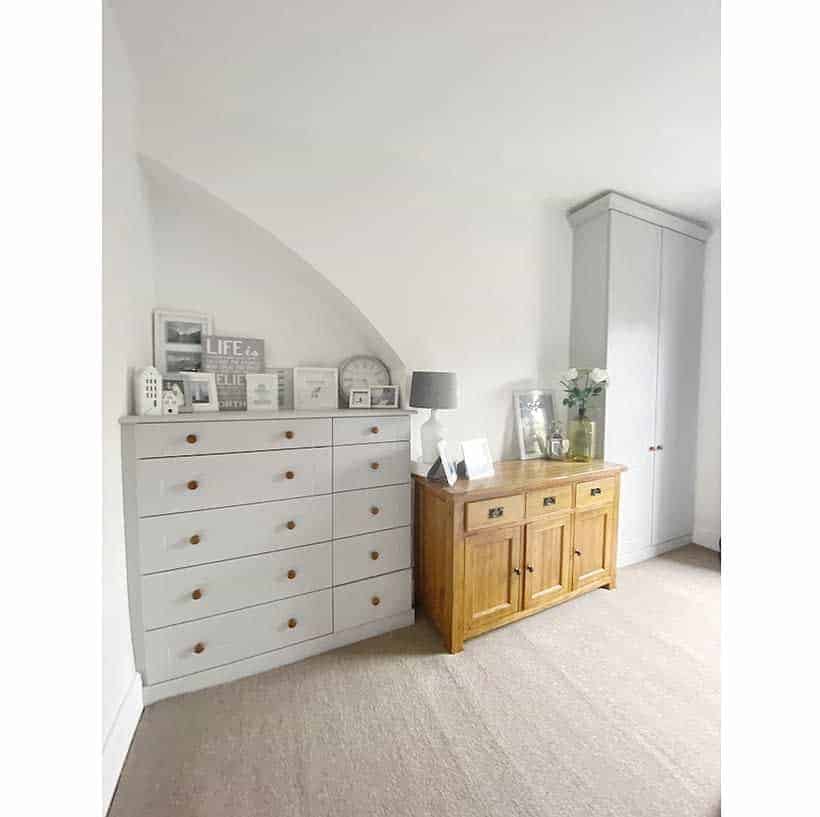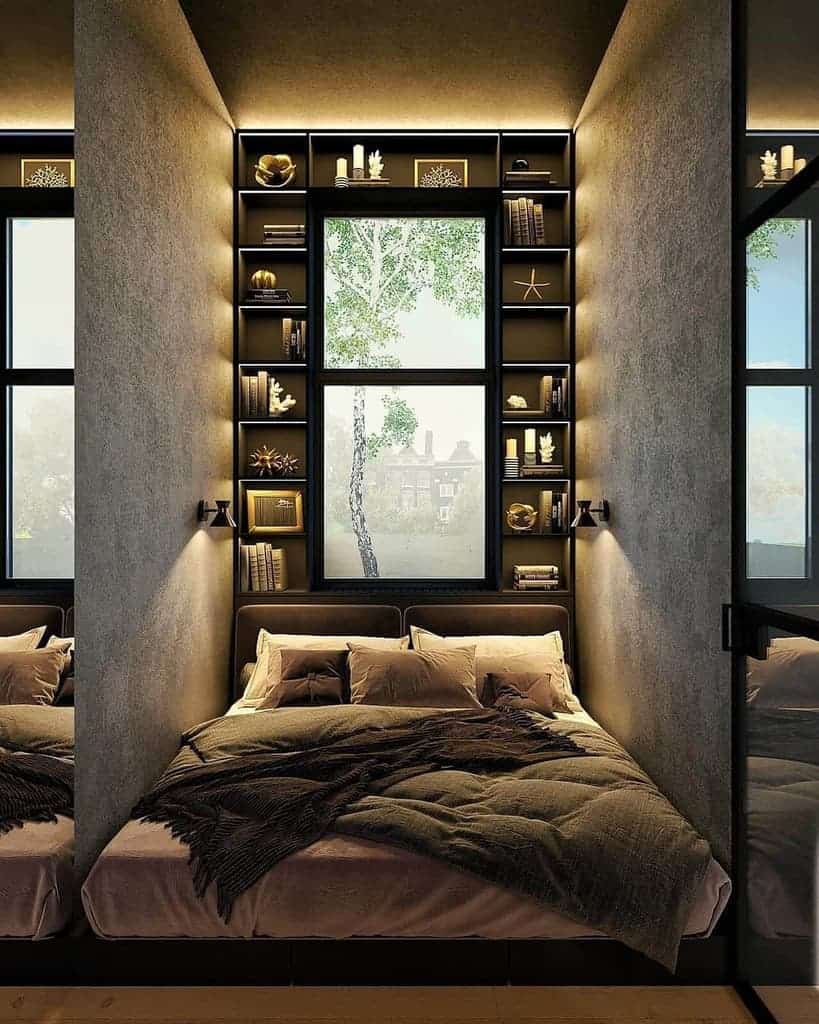 Some of the best bedroom storage ideas include compartments built into your bed frame. Under-bed storage can hold anything from extra blankets to your entire wardrobe. You can also opt for a headboard with a built-in shelf, cabinets, or drawers.
For something quick and easy, install a floating shelf above your bed for additional storage. Don't hesitate to include multiple dressers in your bedroom design — they don't even need to match.
4. Closet
Closets are storage solutions in and of themselves, right? Yes, but approaching each of your home's closets with a specific organization strategy (like you would a full-size room) can be life-changing.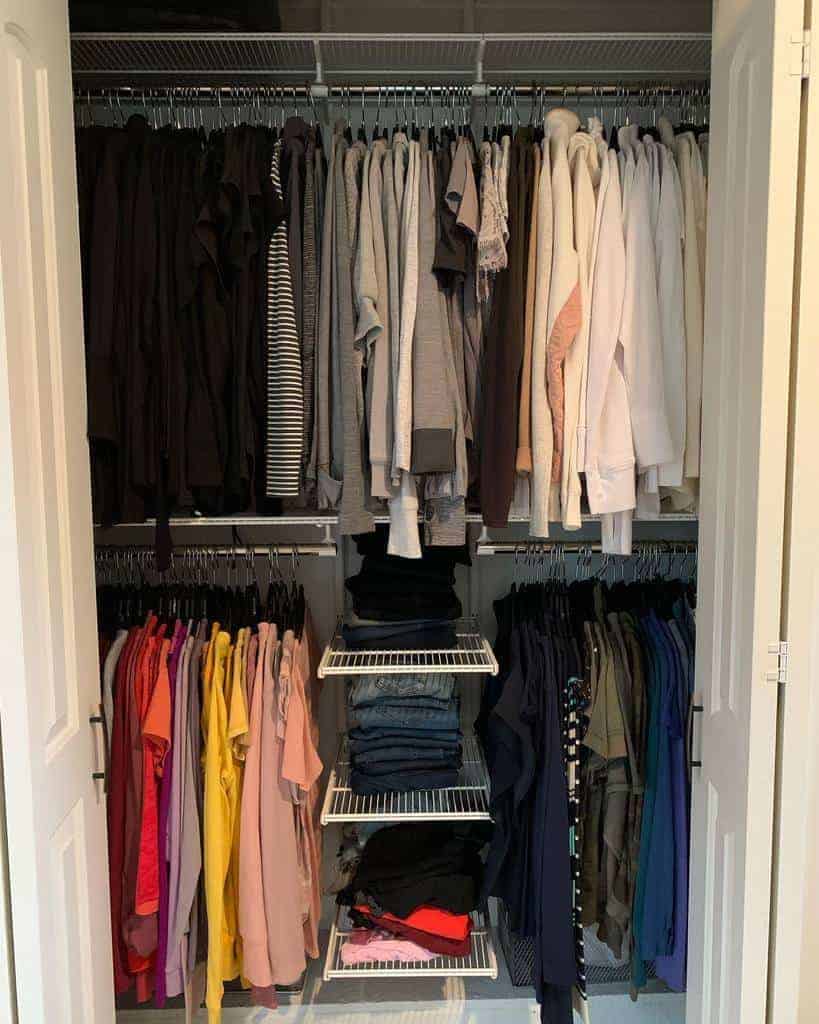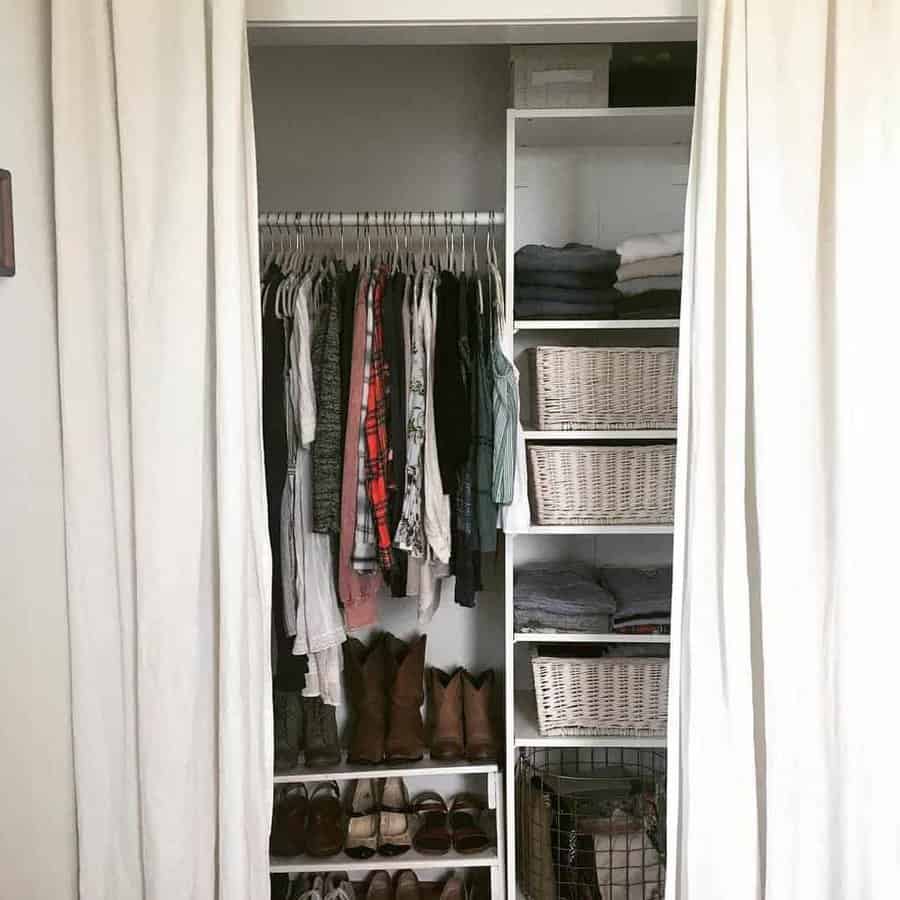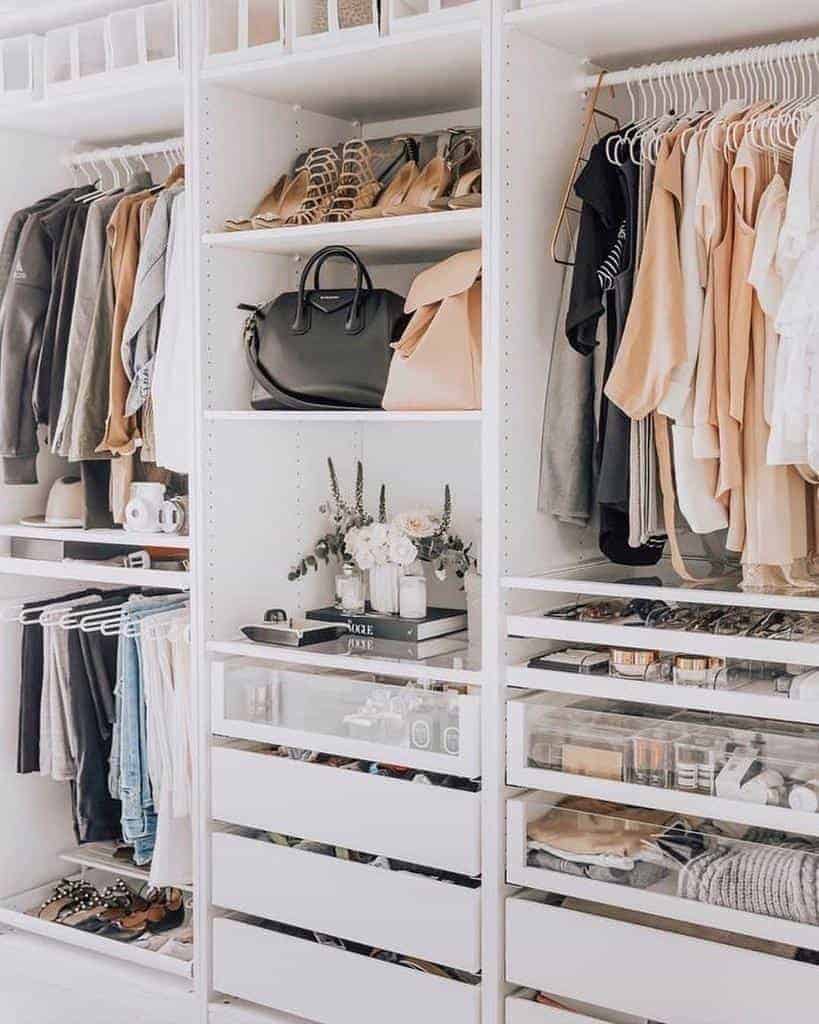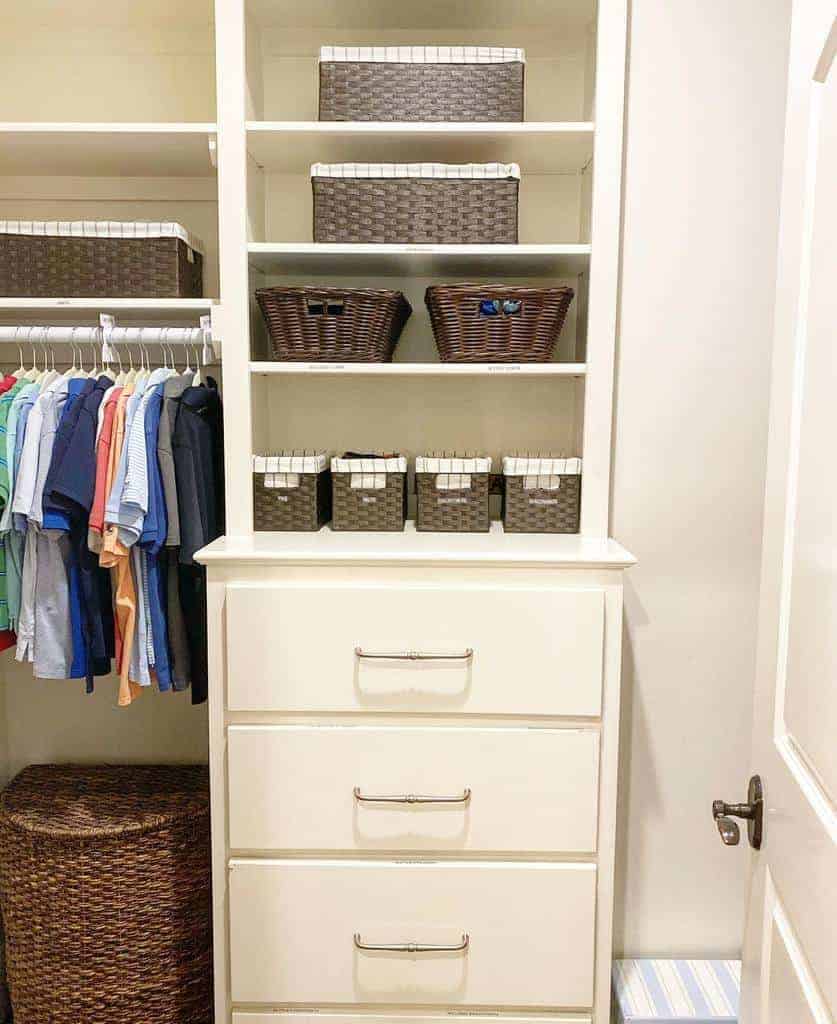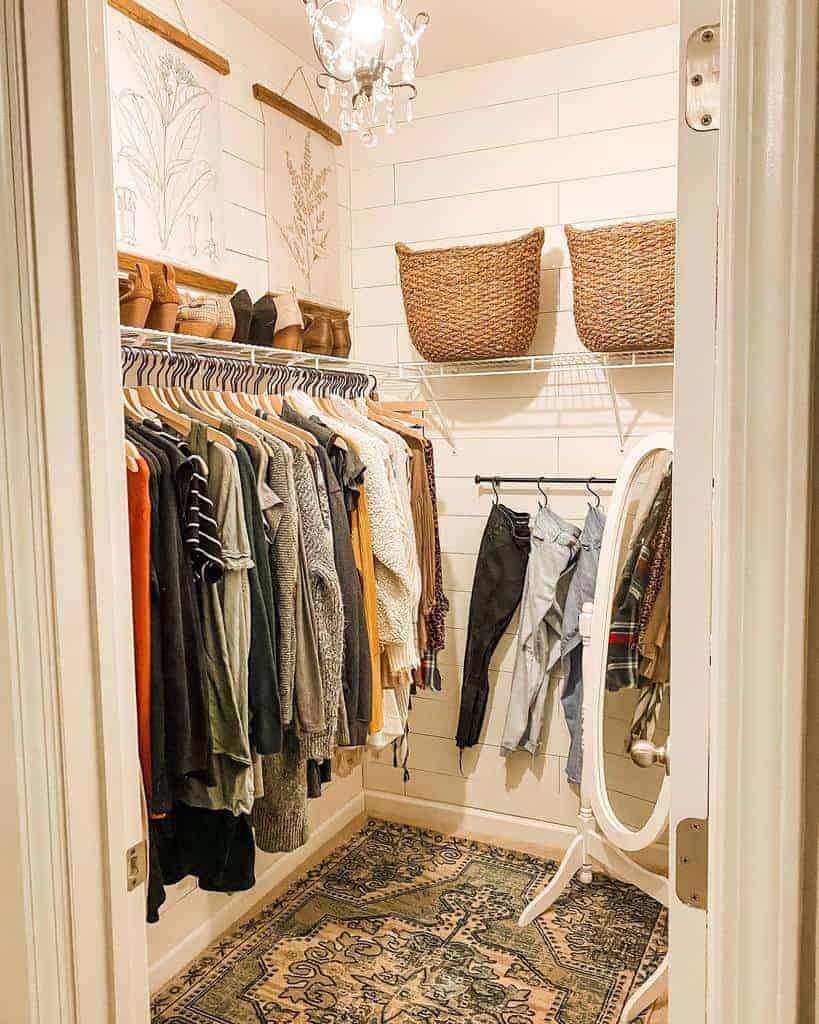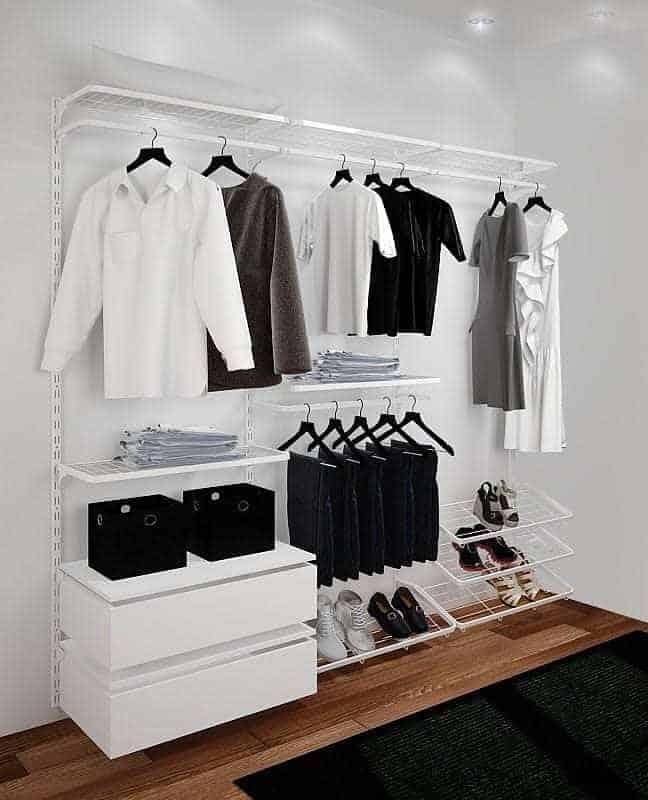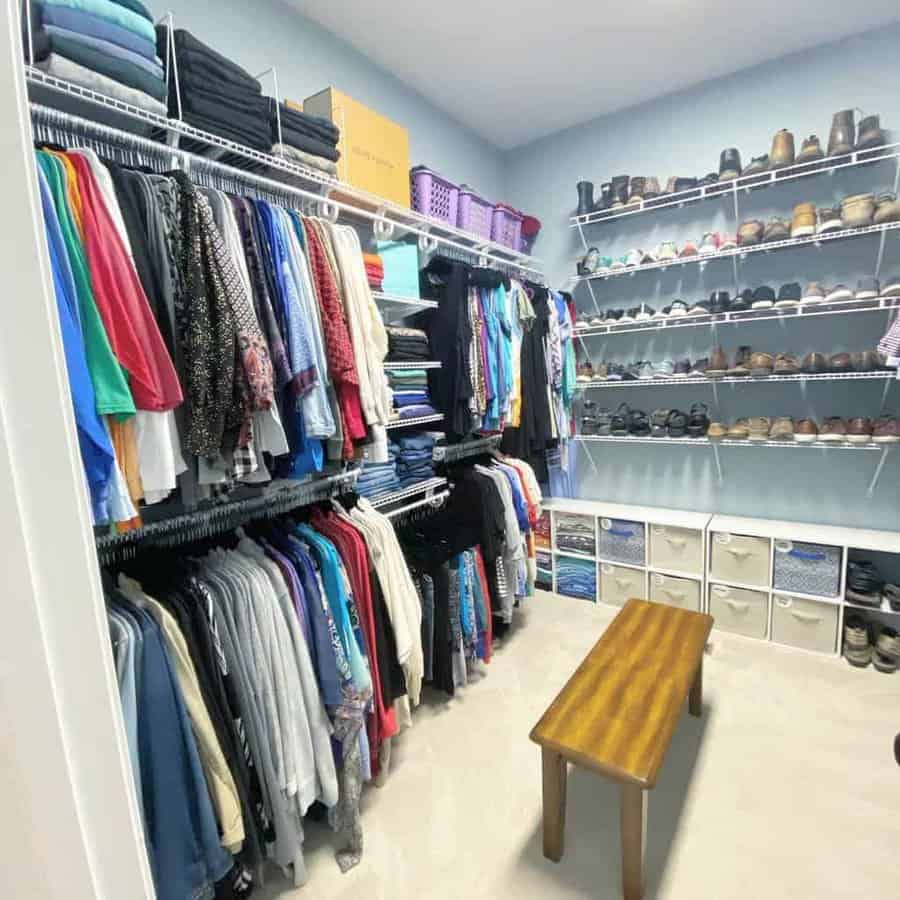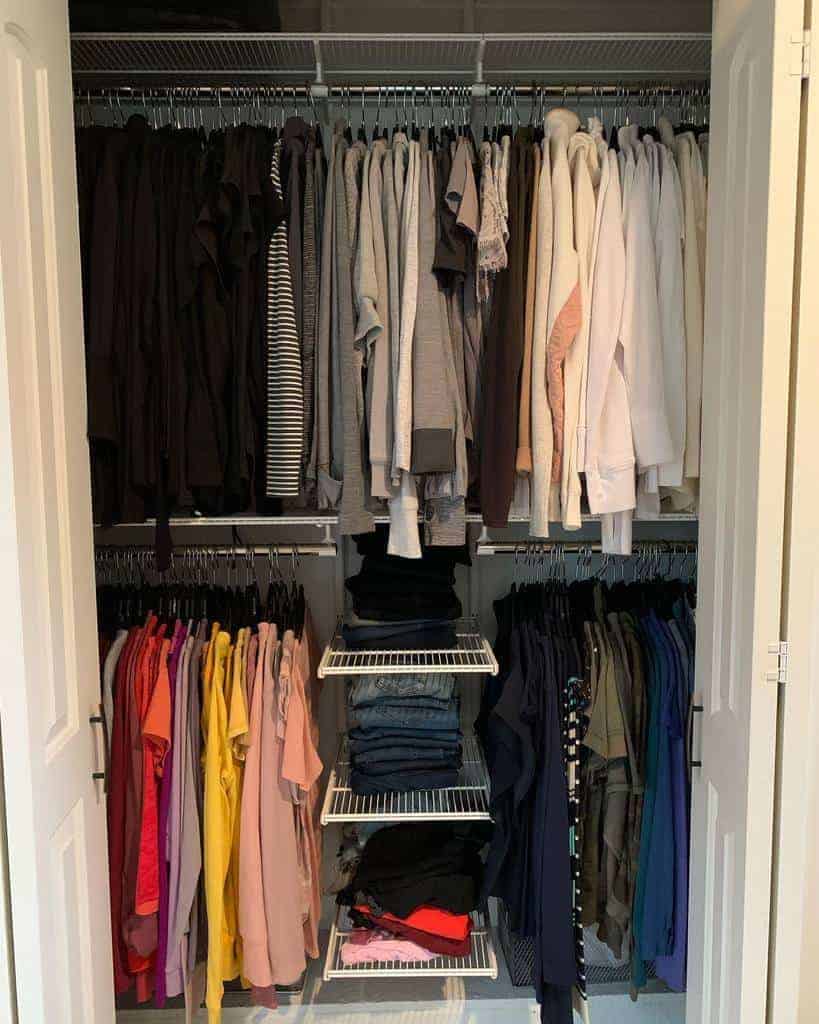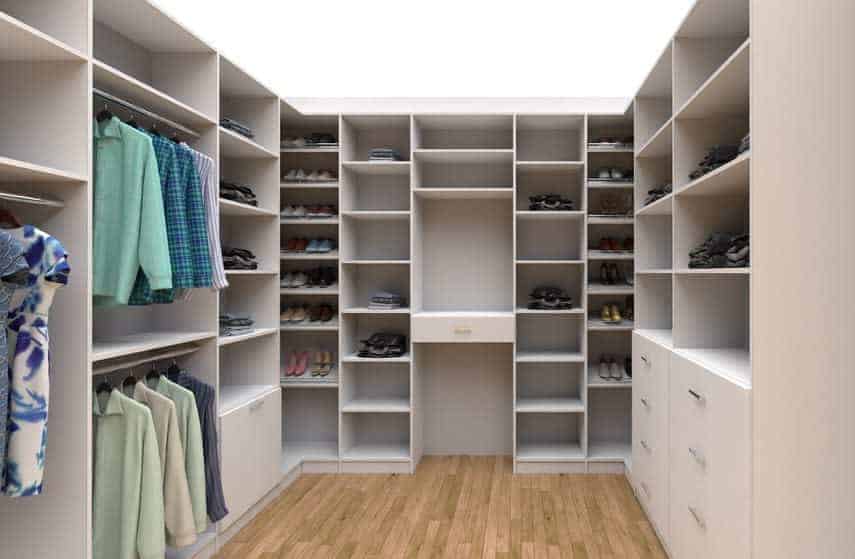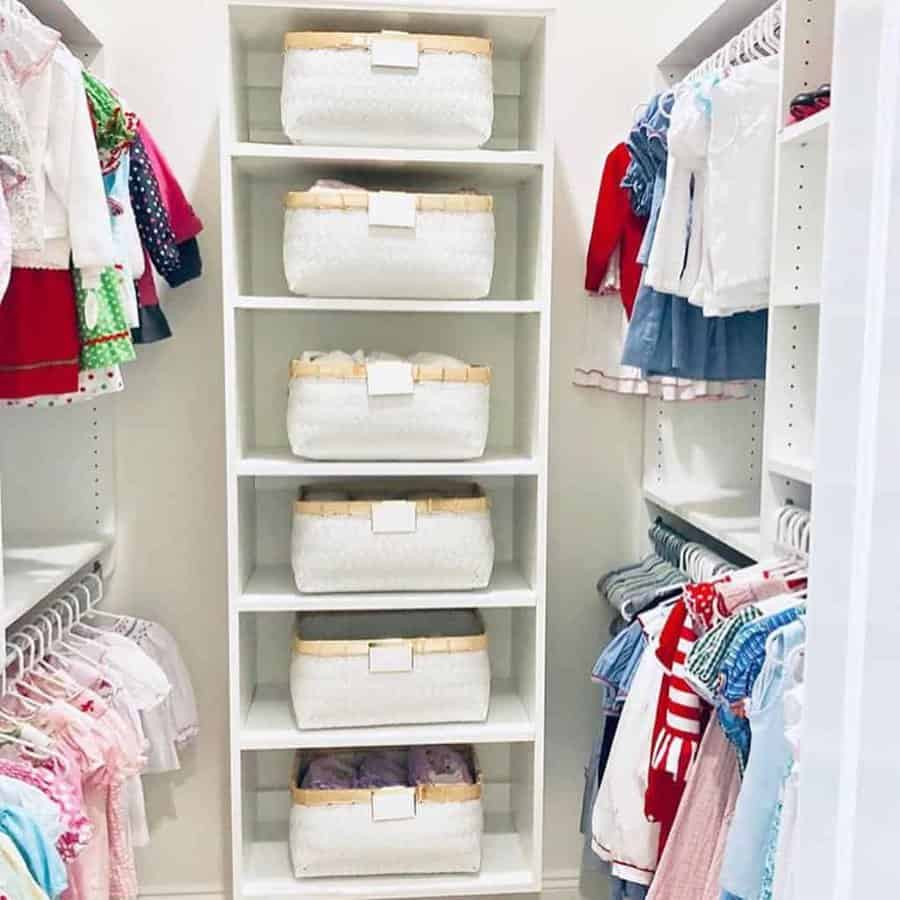 Custom closet organizer systems are a huge trend right now, especially in new construction. Even if overhauling your entire closet space isn't an option, there's a lot you can accomplish with a shelf and some storage totes.
Give your walk-in closet a luxurious-yet-functional upgrade with a dressing mirror or built-in vanity. This is the perfect spot to store a jewelry rack. Utilize stacked cubbies or shelves for handbags, shoes, headwear, and other miscellaneous items.
5. Ideas for Storing Clothes
Clothing is one of the most difficult household items to store. Even if your home is flush with closet space, coming up with the right storage solution for your family's clothes isn't always easy.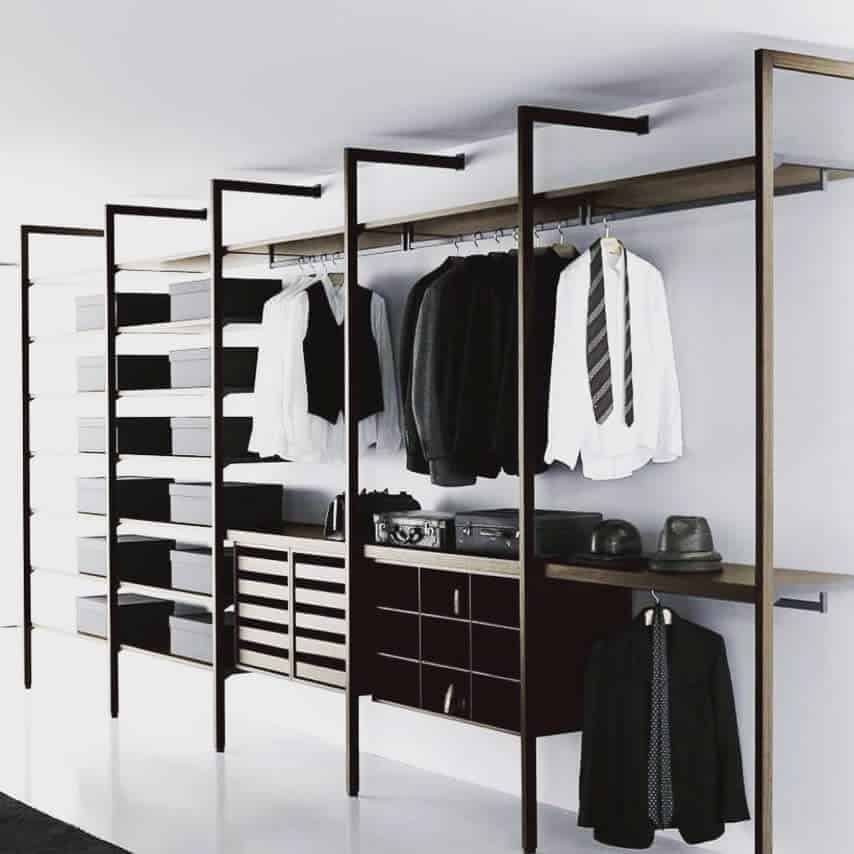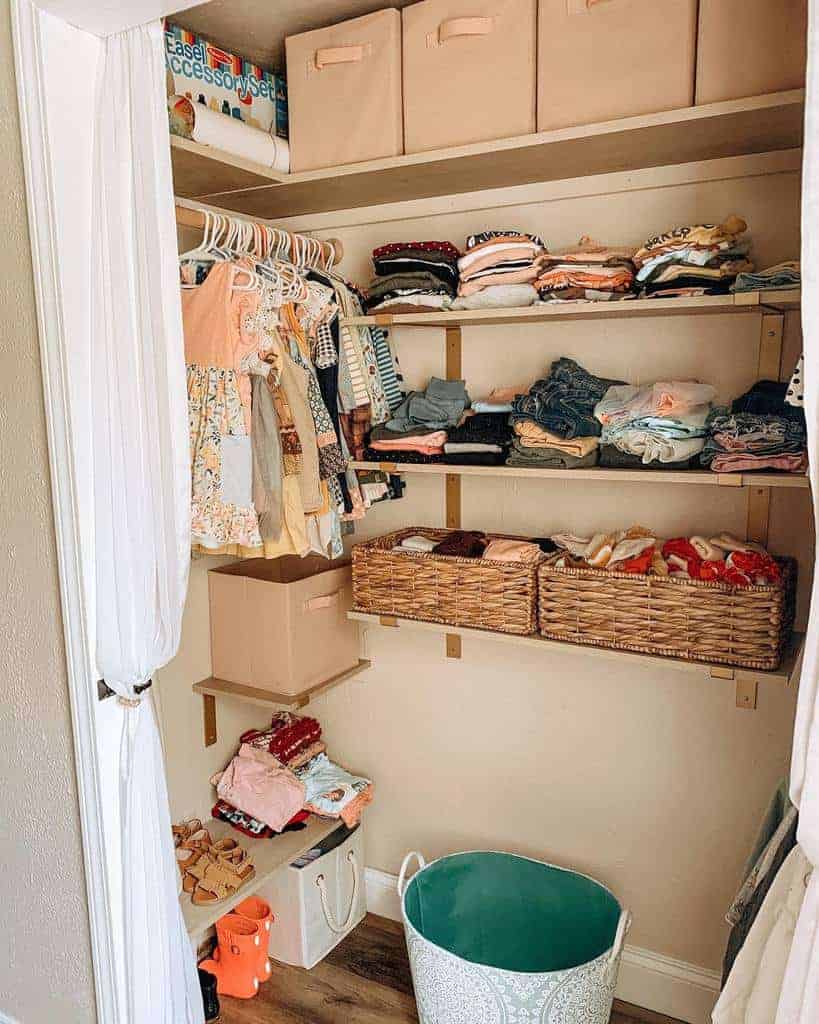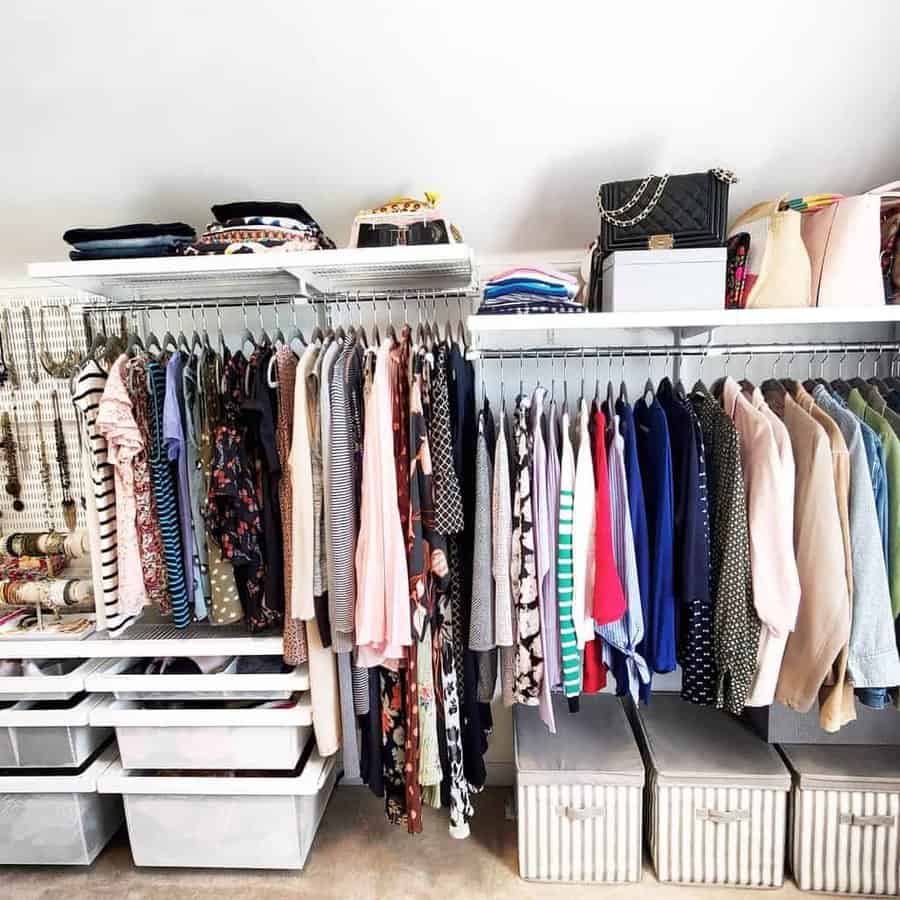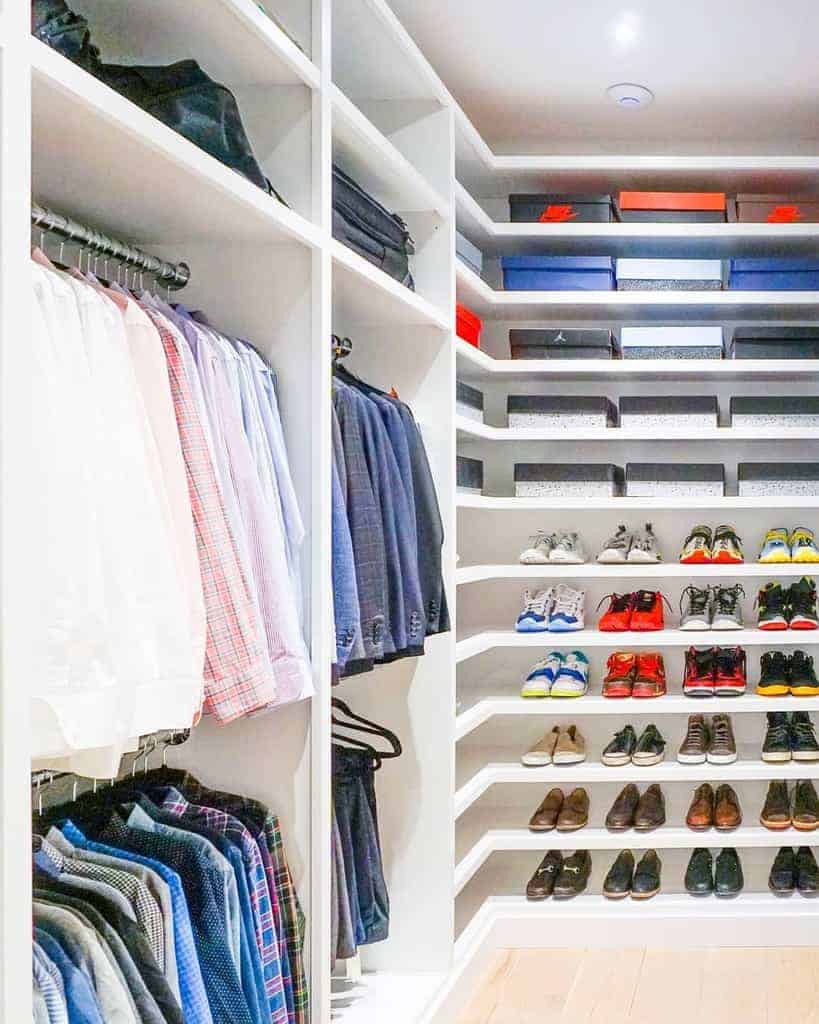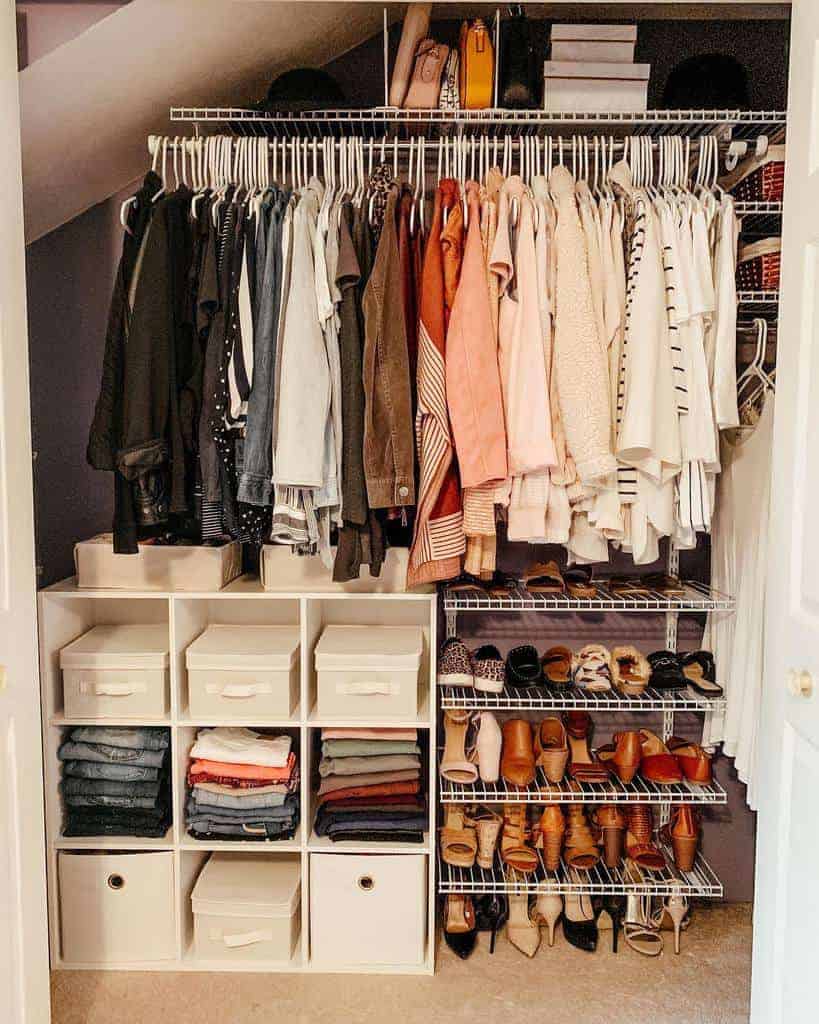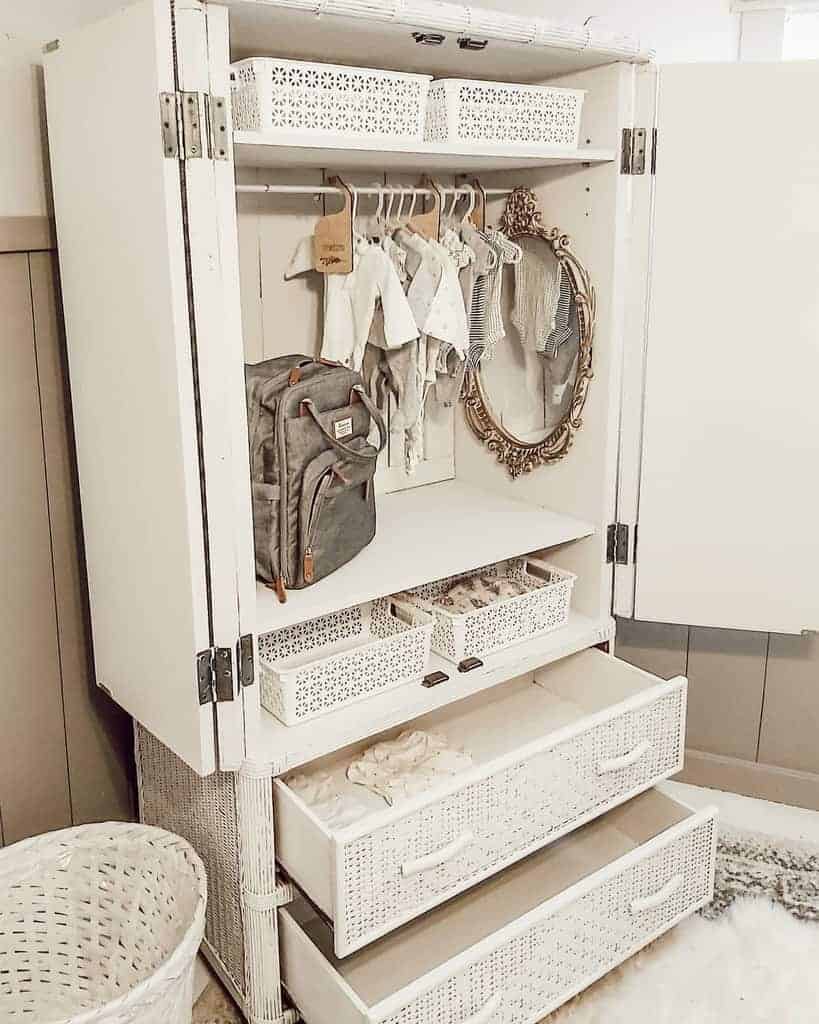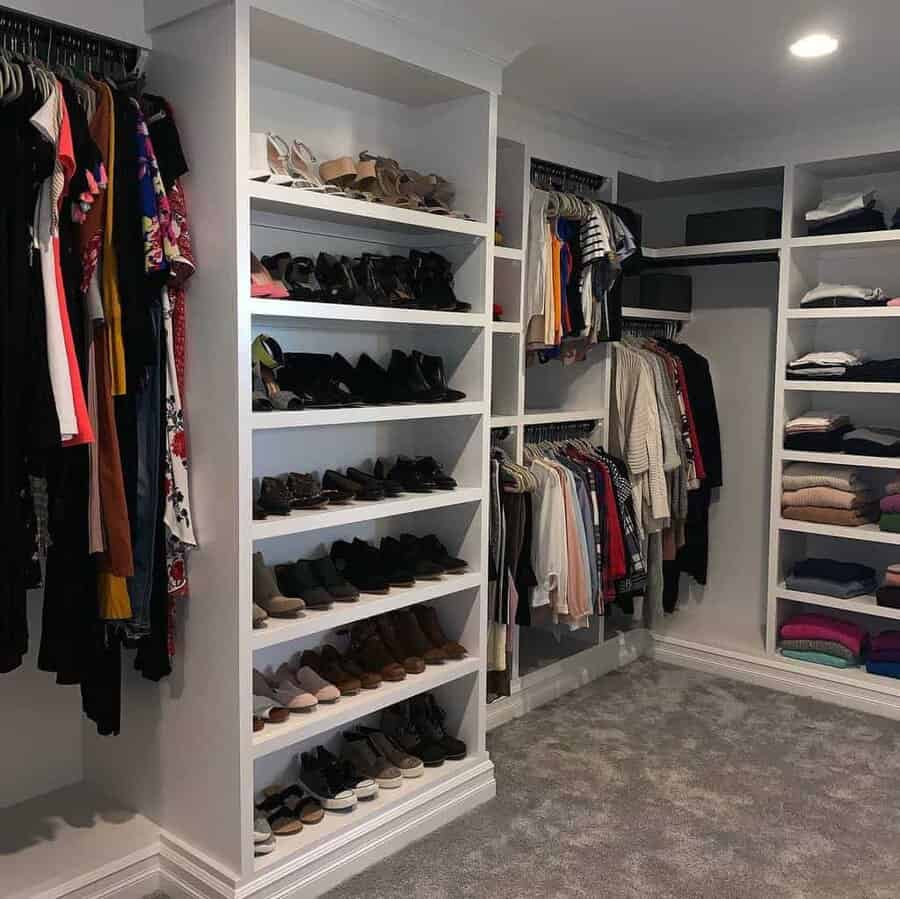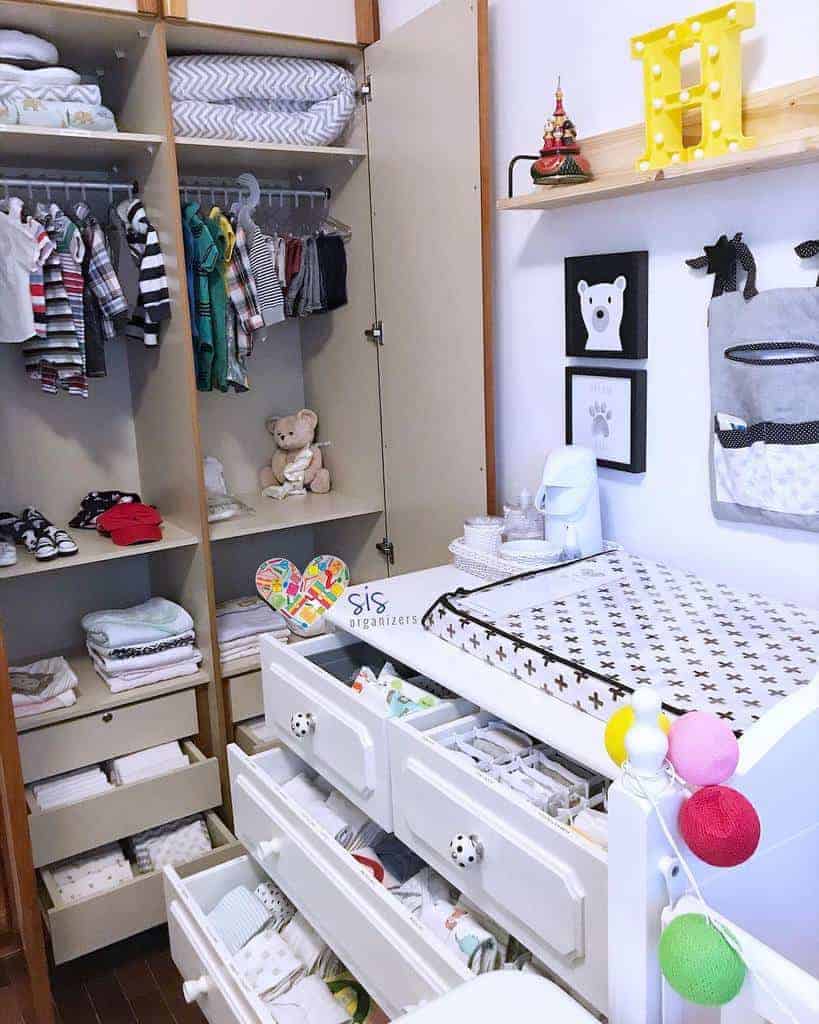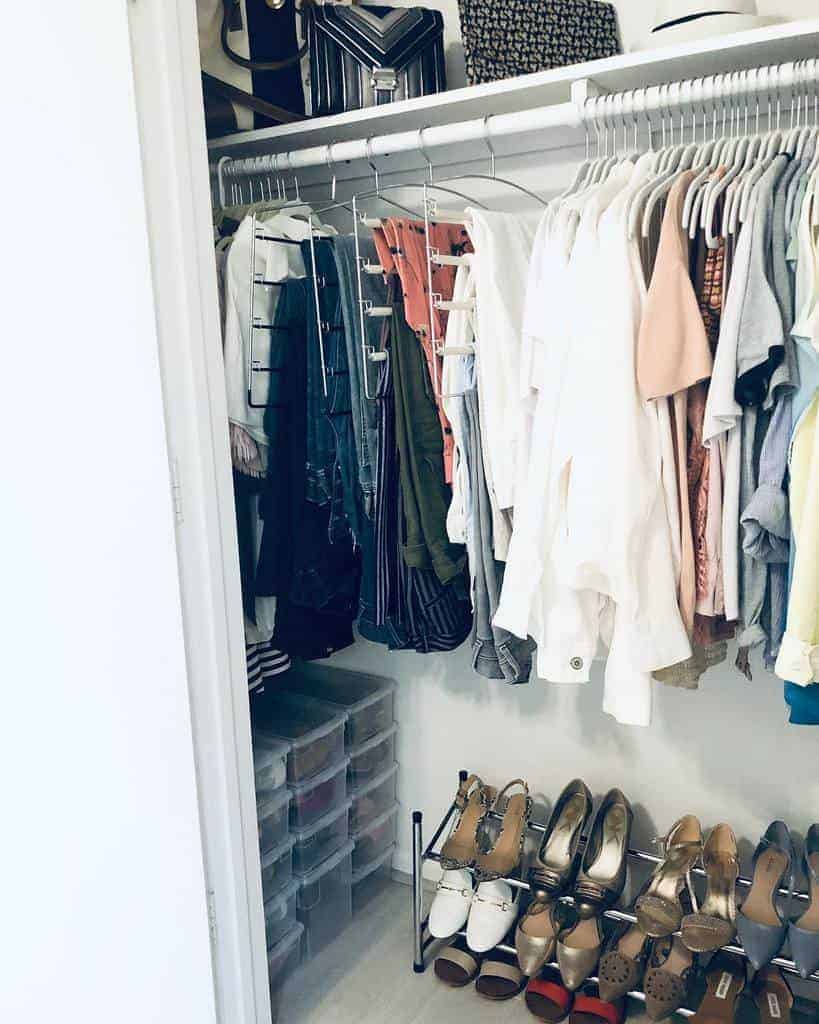 Very few clothing items will take up an entire closet from floor-to-ceiling. Stack clothing rods on top of each other or use the floor space underneath to accommodate storage bins, a shelf, or a small dresser.
Some clothing items just won't fit nicely in a closet. Canvas totes are ideal for odds and ends like socks, tights, and undergarments. Install a large shelf for folded pants, shirts, and miscellaneous accessories. Adding a drawer organizer to your dresser will keep everything tidy and easily accessible.
6. Kitchen
As a whole, most kitchens are designed around maximizing storage and usability. Even if your current kitchen storage is adequate, though, changing a few details could be all it takes to elevate the space to amazing.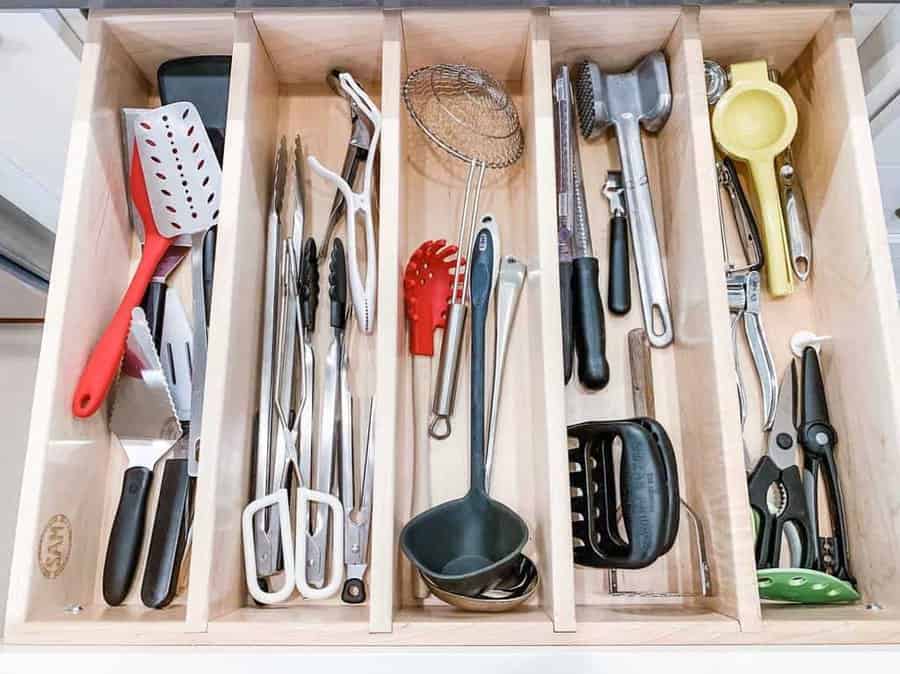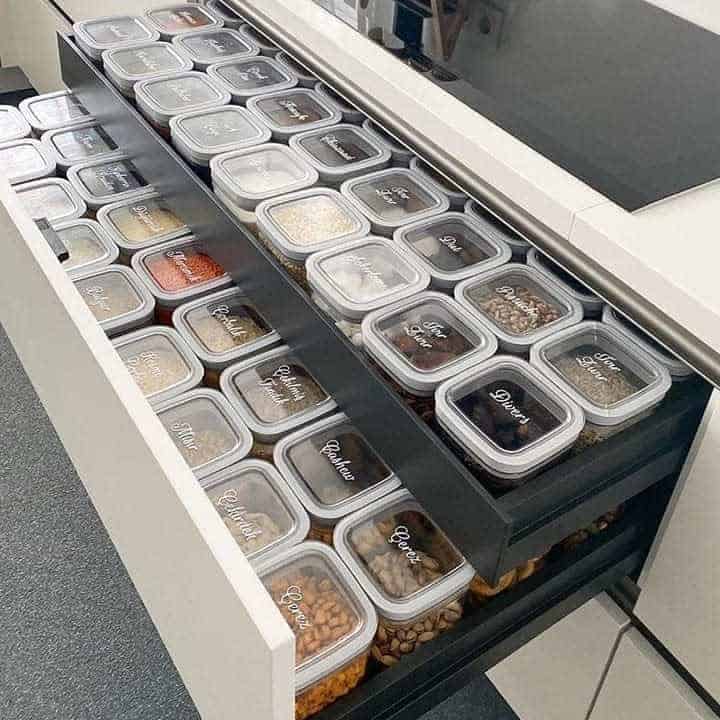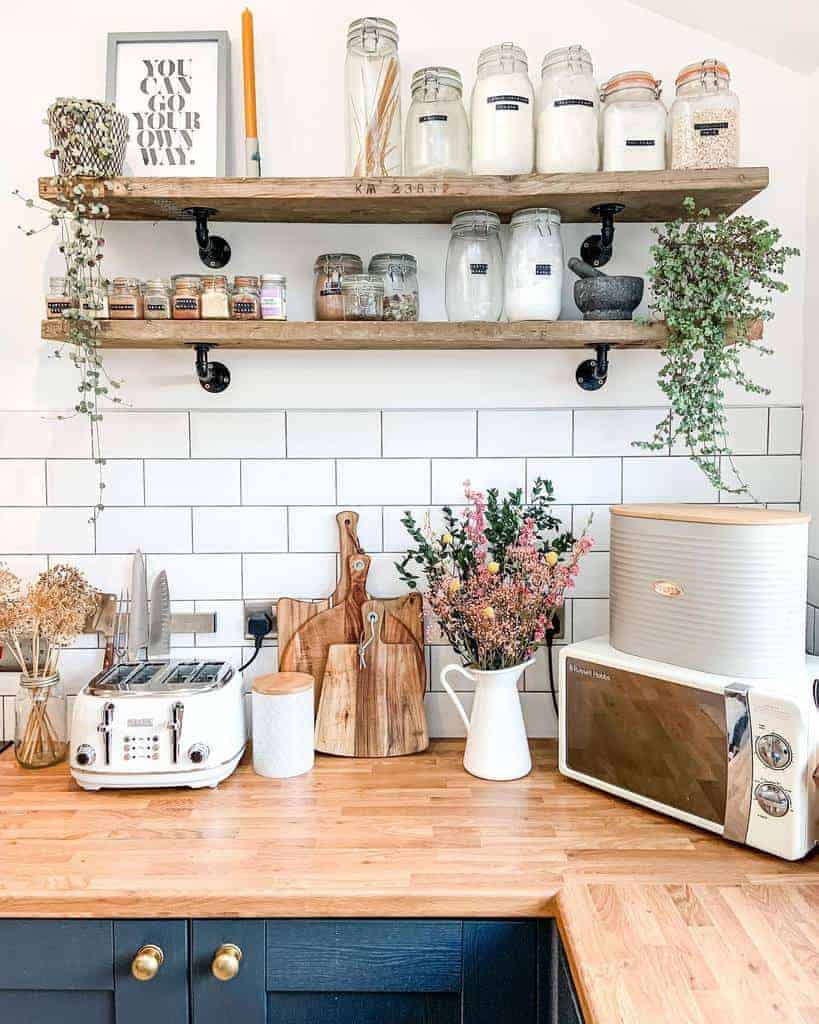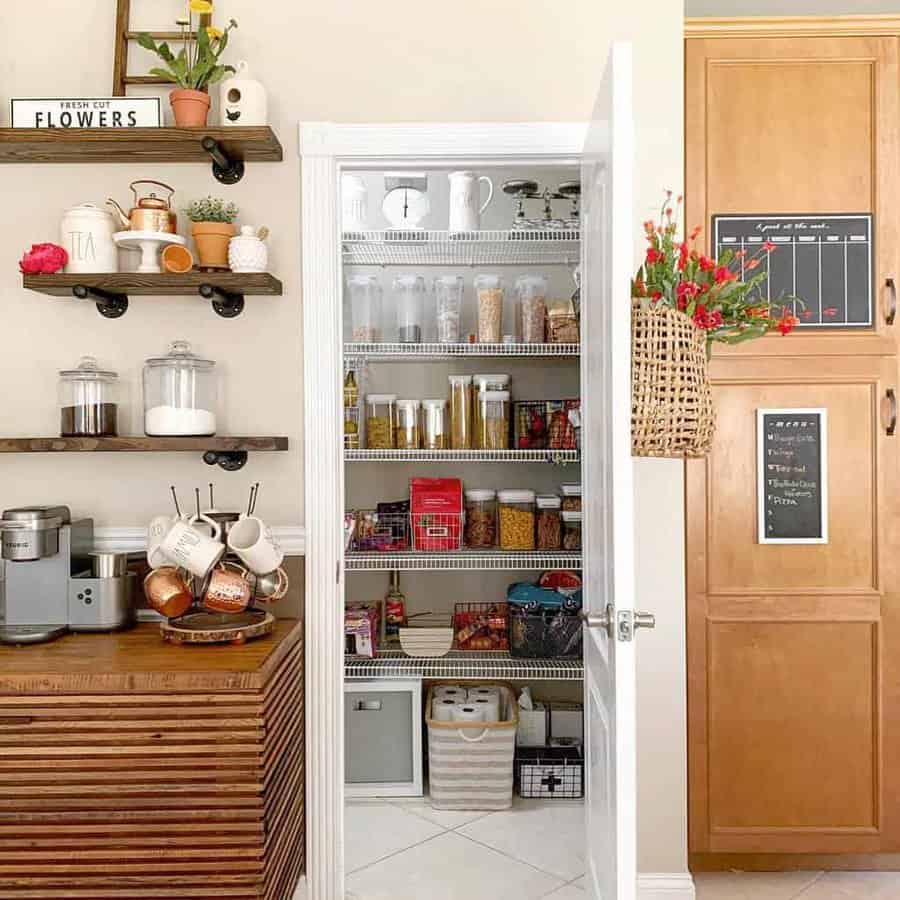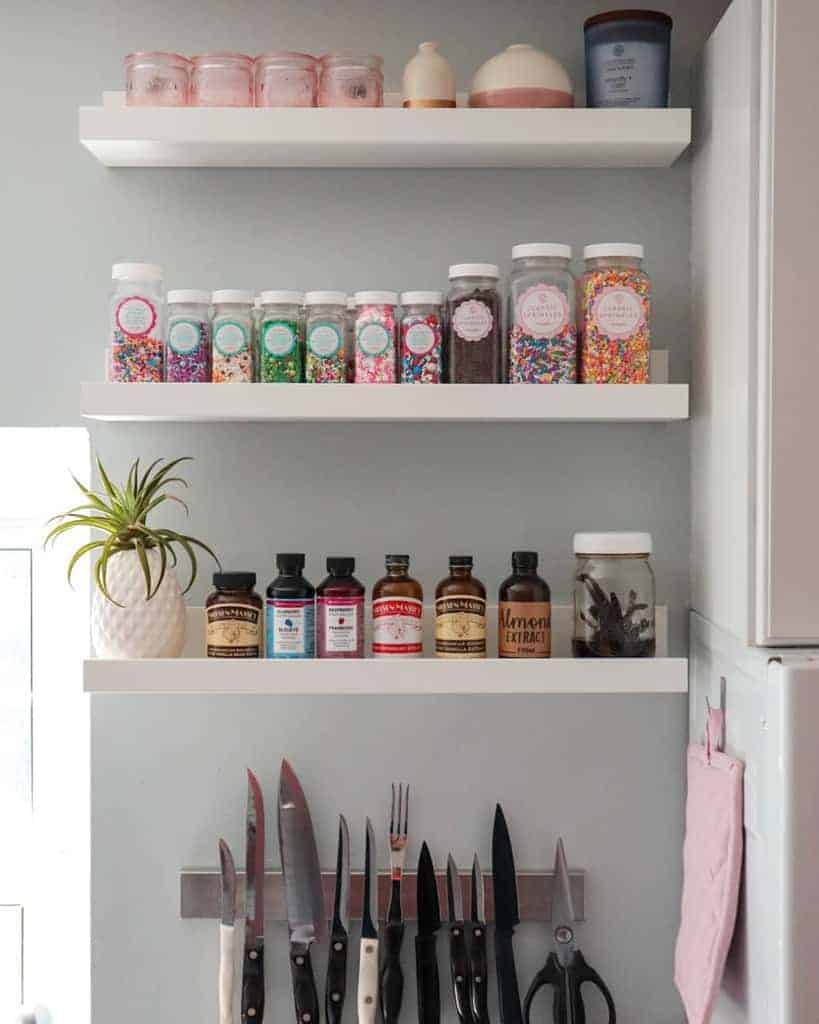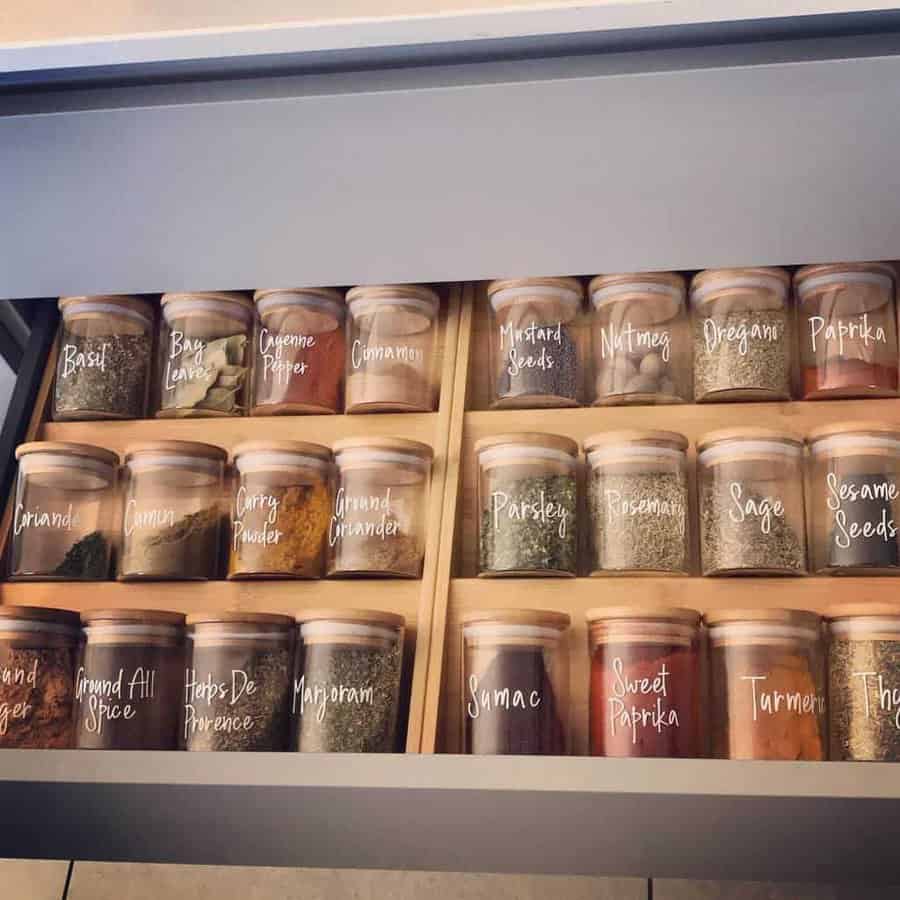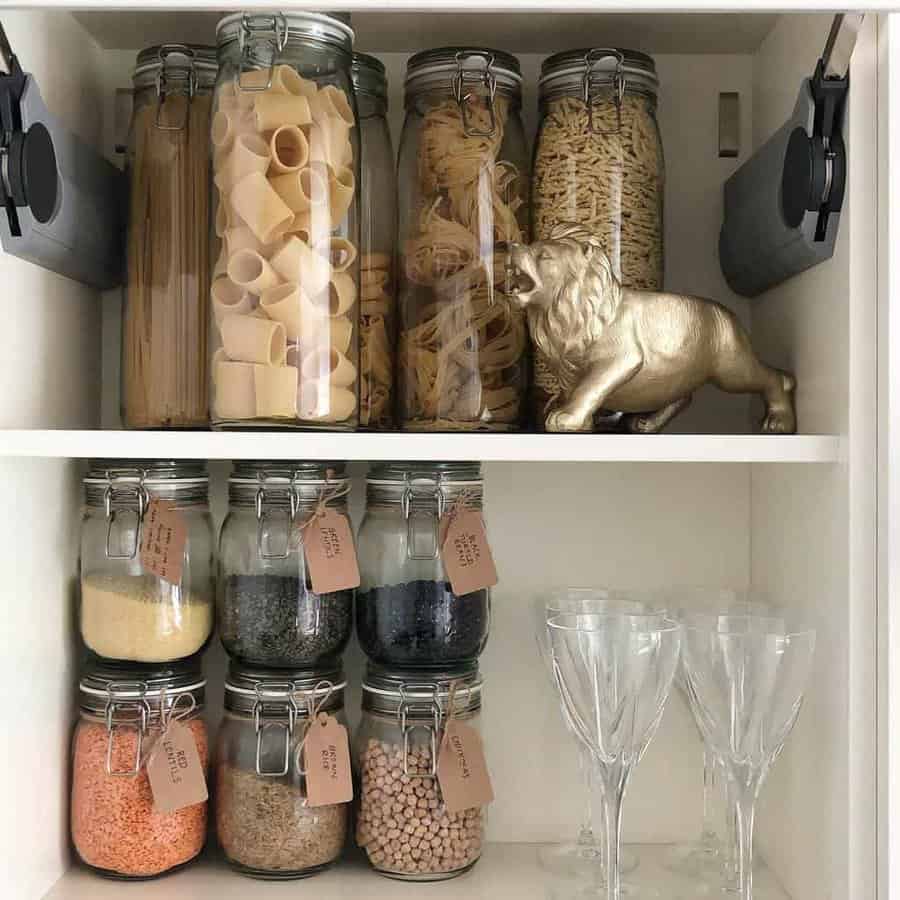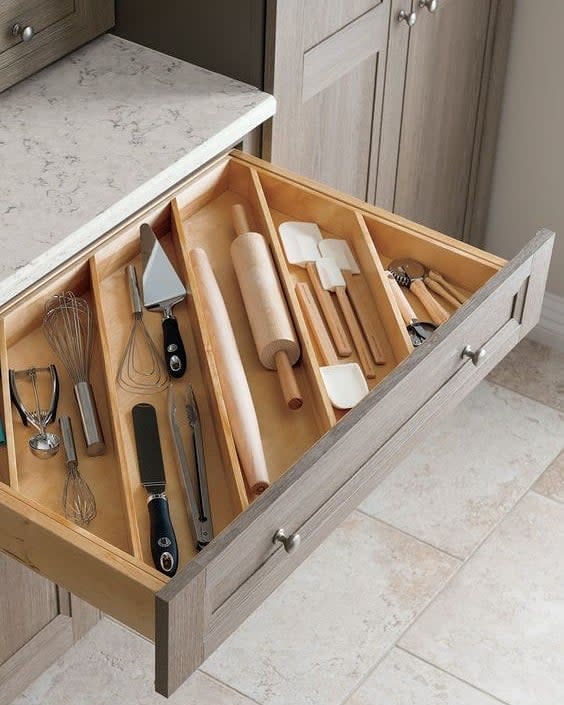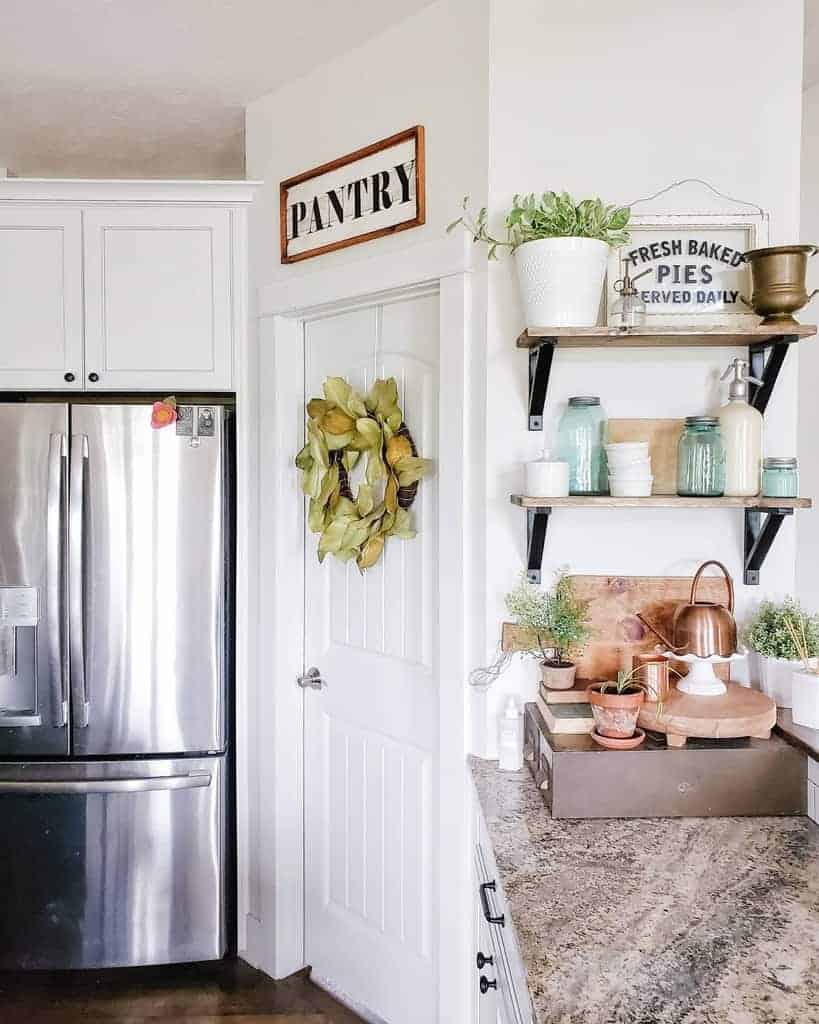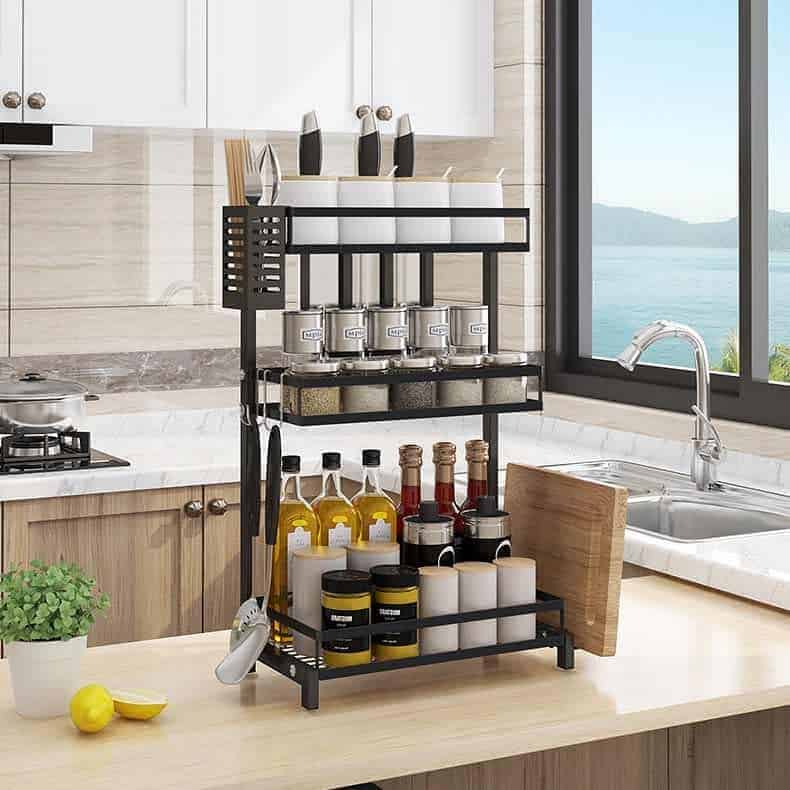 An efficient kitchen cabinet layout is the backbone of great food storage. While a solid cabinet door will hide any clutter inside, opting for a glass design can make it easier to keep track of everyday items. Switch to a countertop spice rack to free up some valuable cabinet space.
Use stackable, reusable containers to store dry goods and other essentials. Take the time to add clear labels to your kitchen storage system. Invest in drawer organizers to keep silverware and cooking utensils organized.
7. Laundry Room
A laundry room technically requires little more than a washer and dryer (if that). But investing in functional storage can help streamline your laundry process and take a little bit of stress off your day-to-day plate.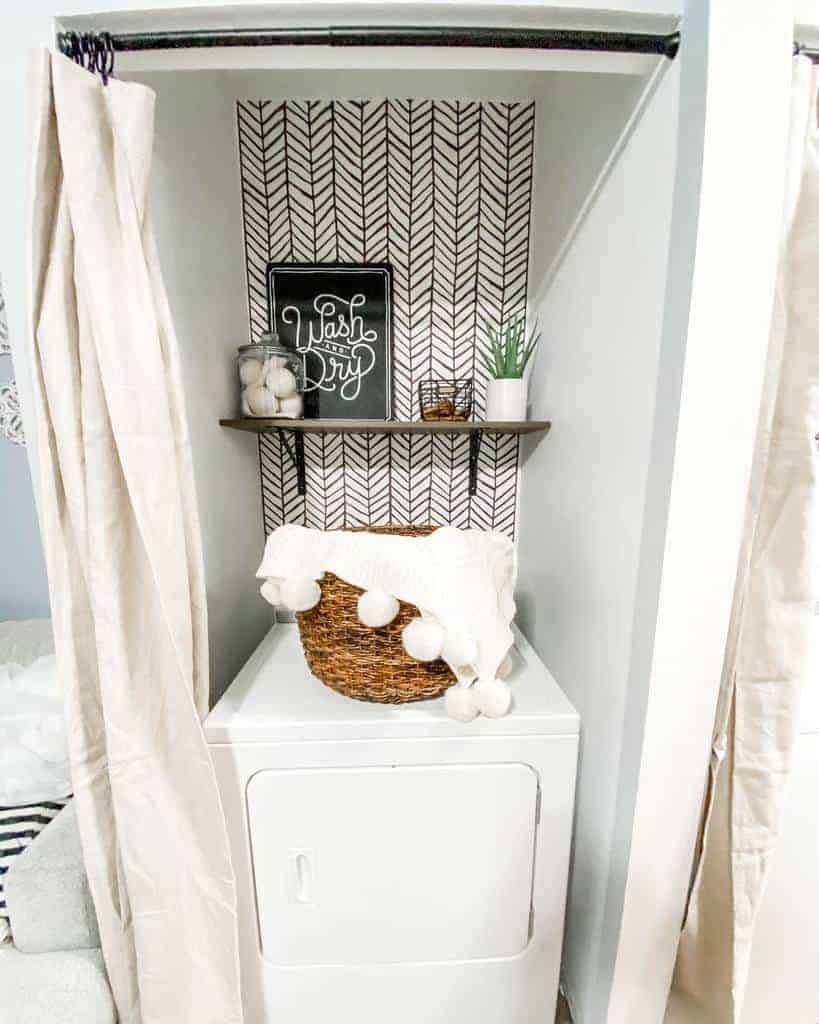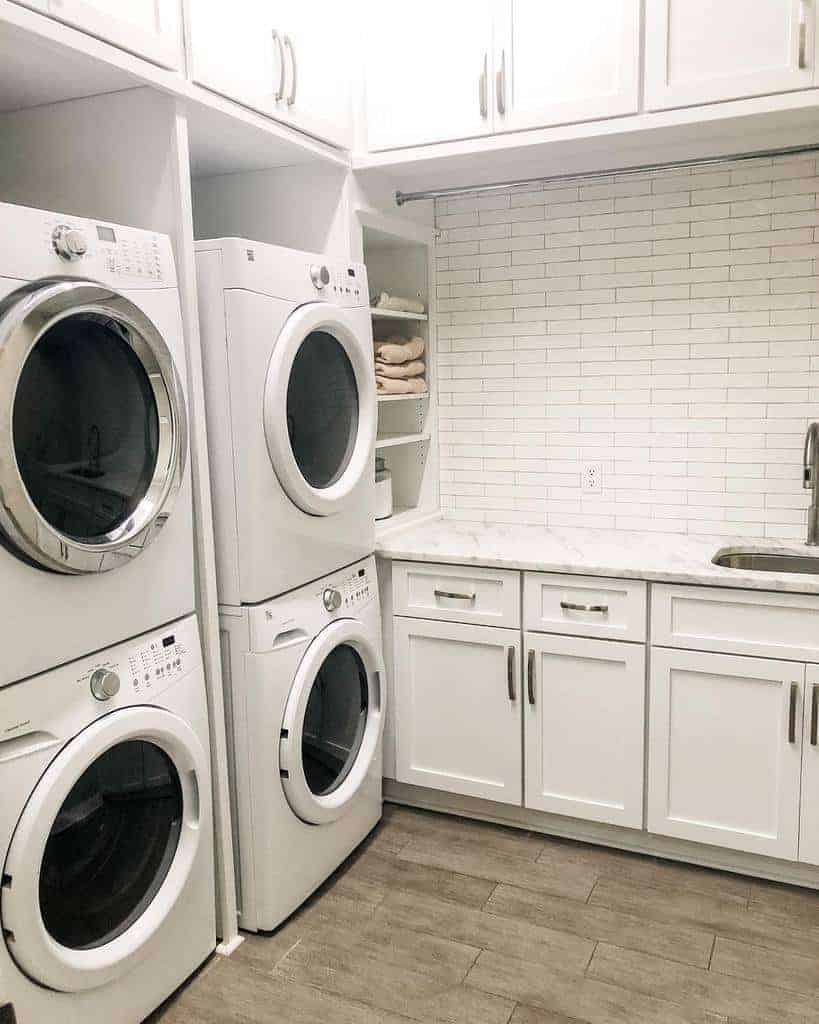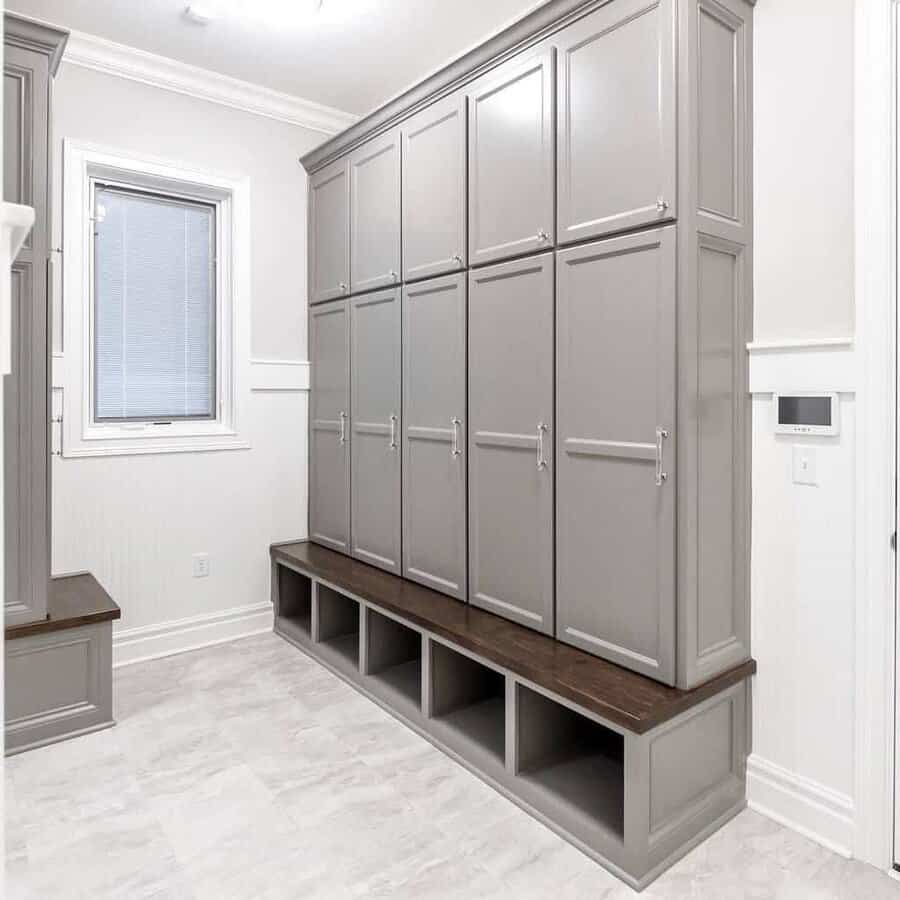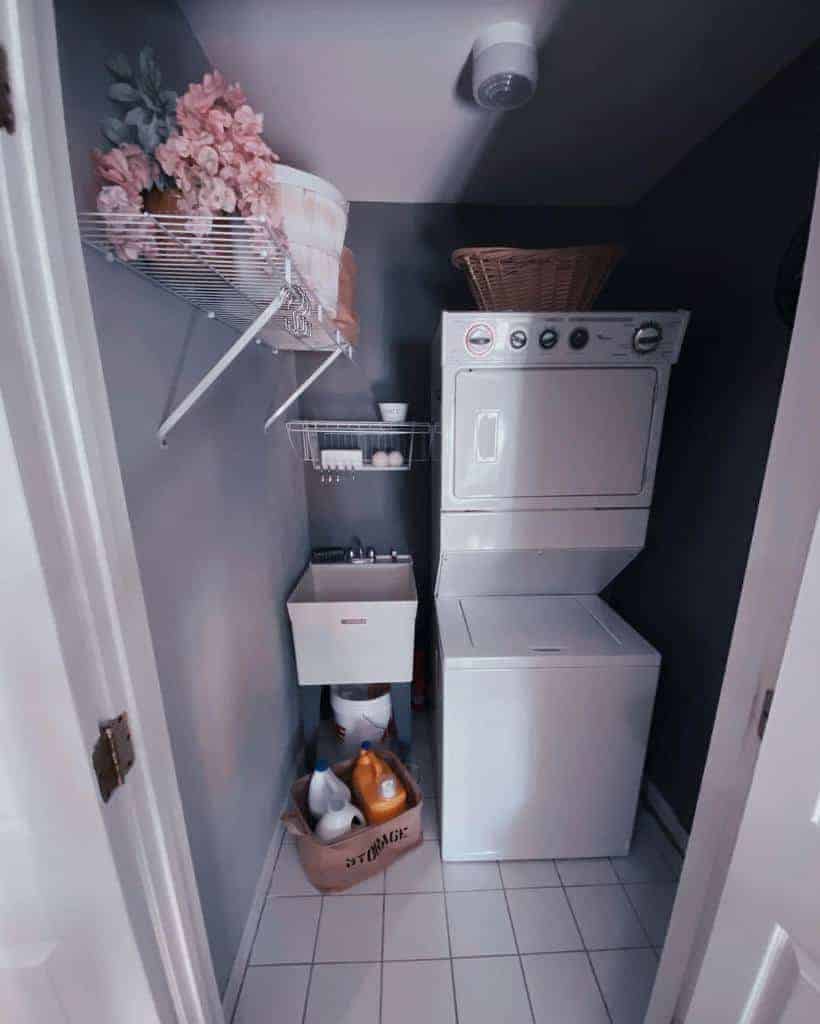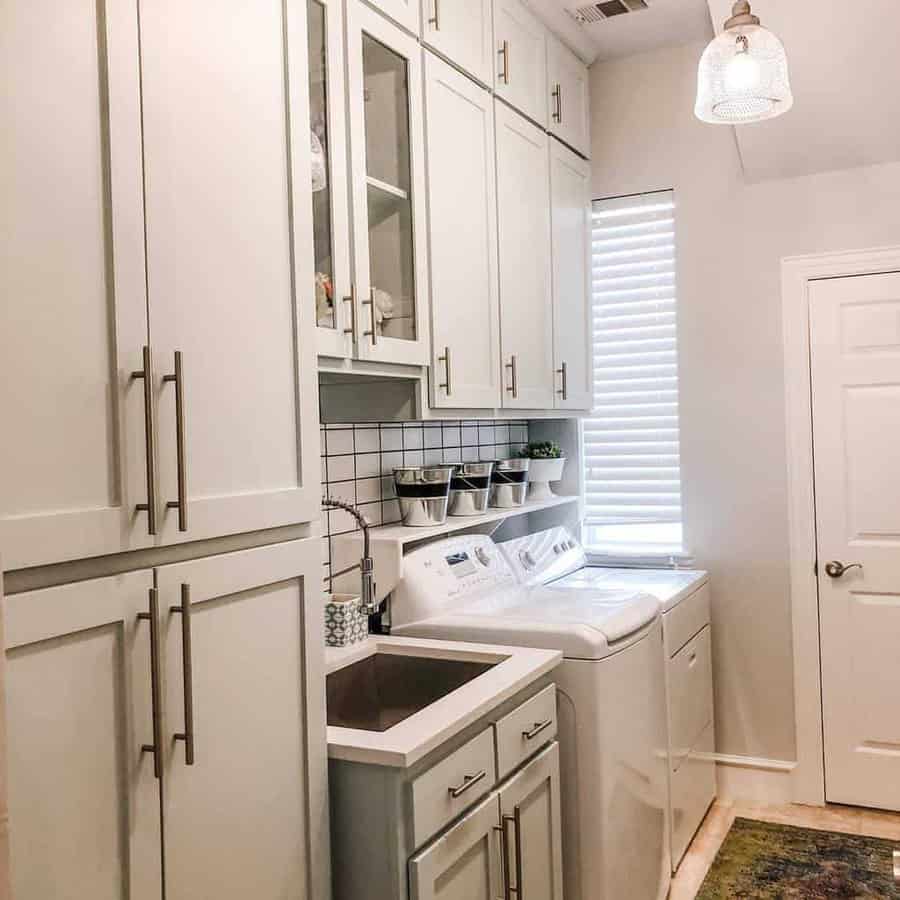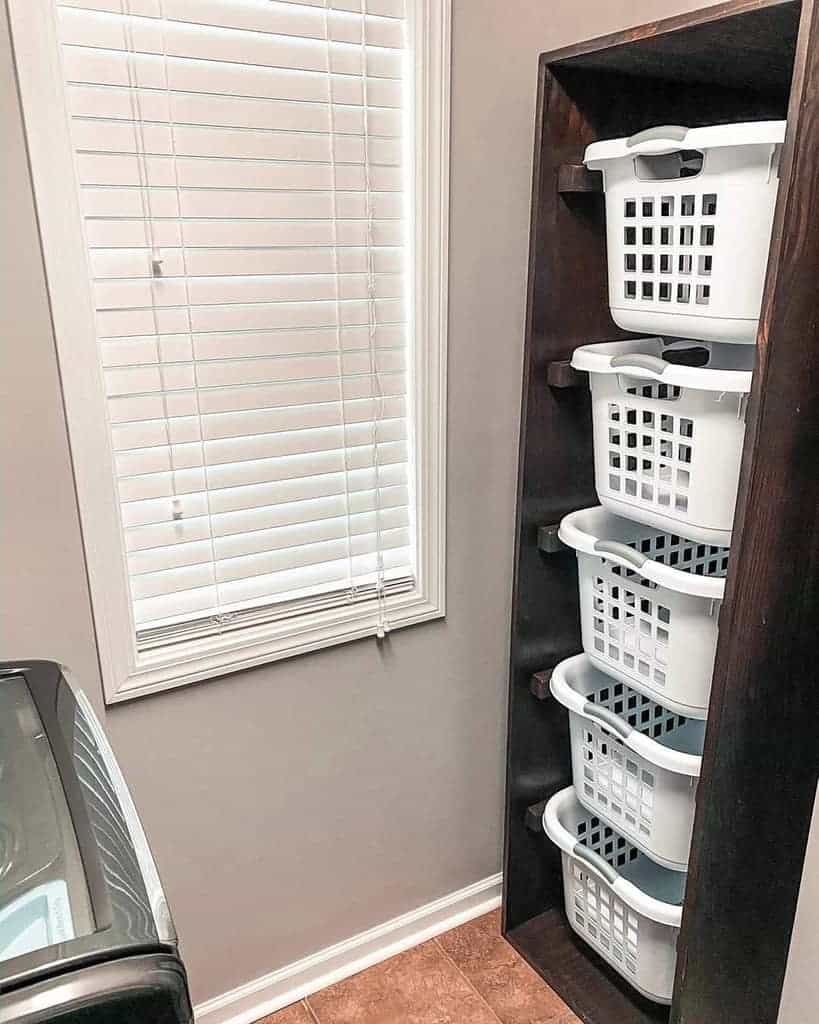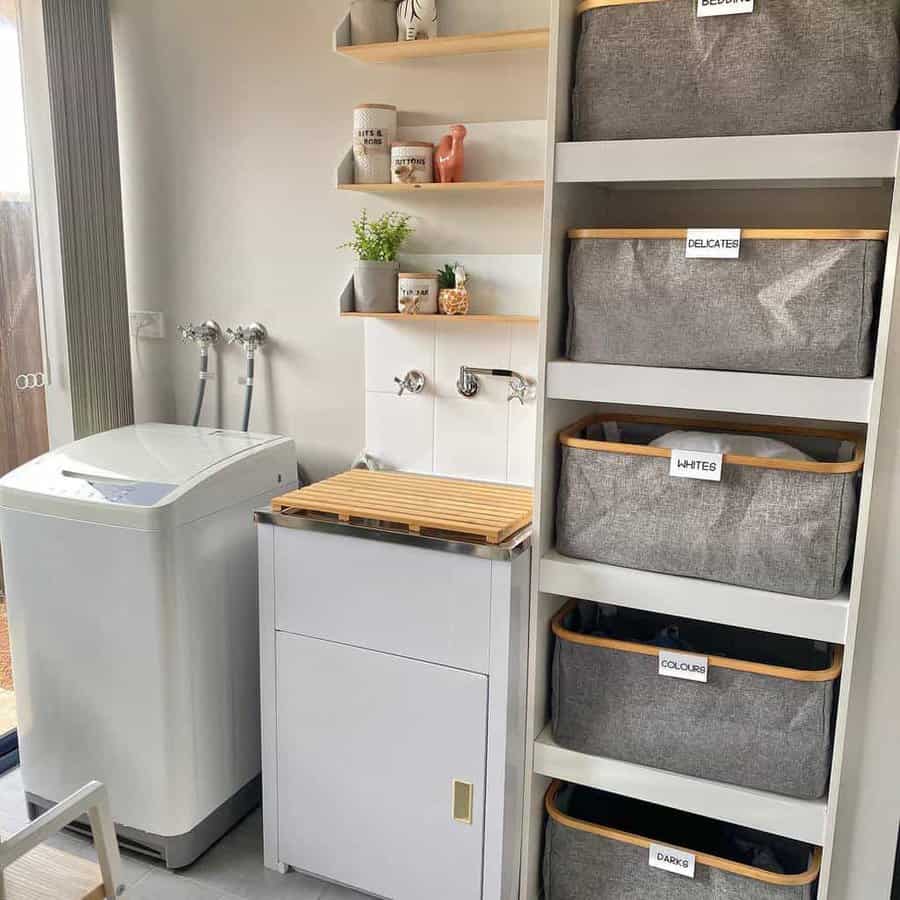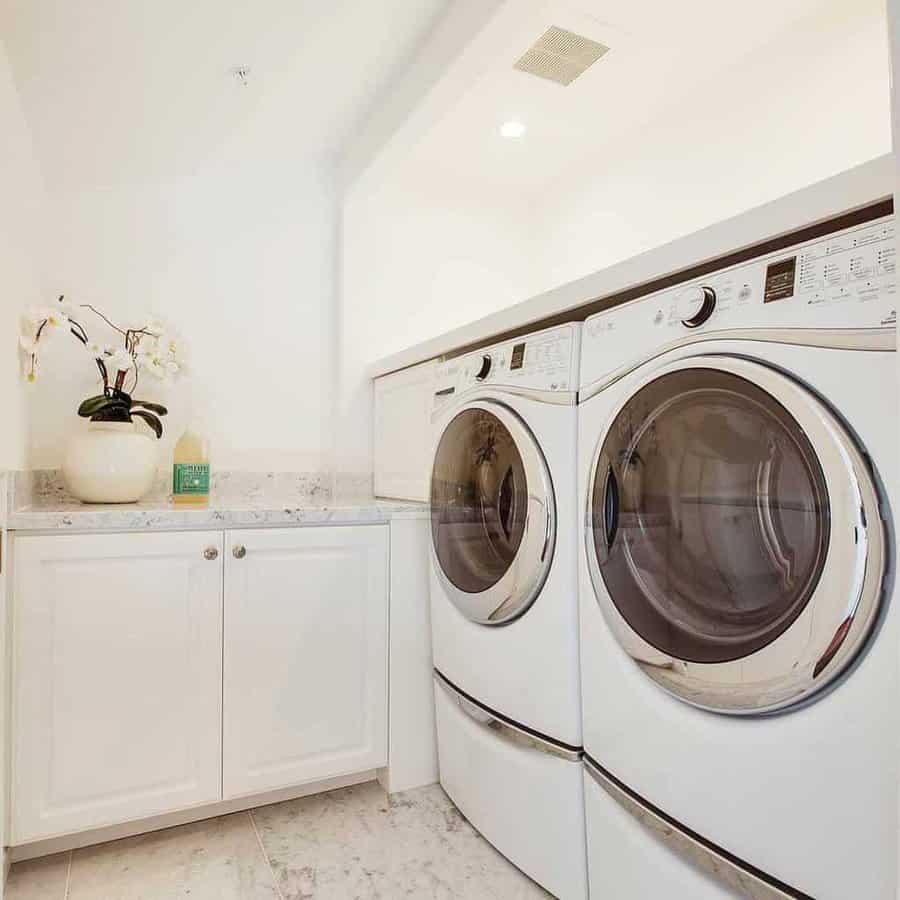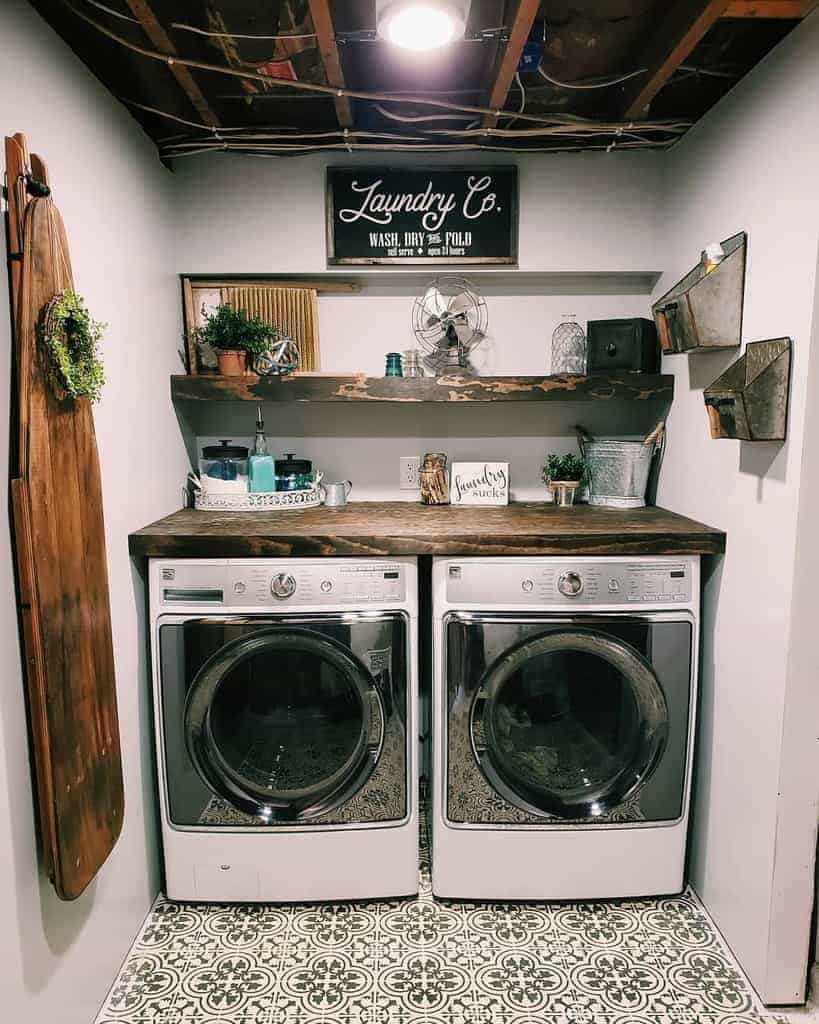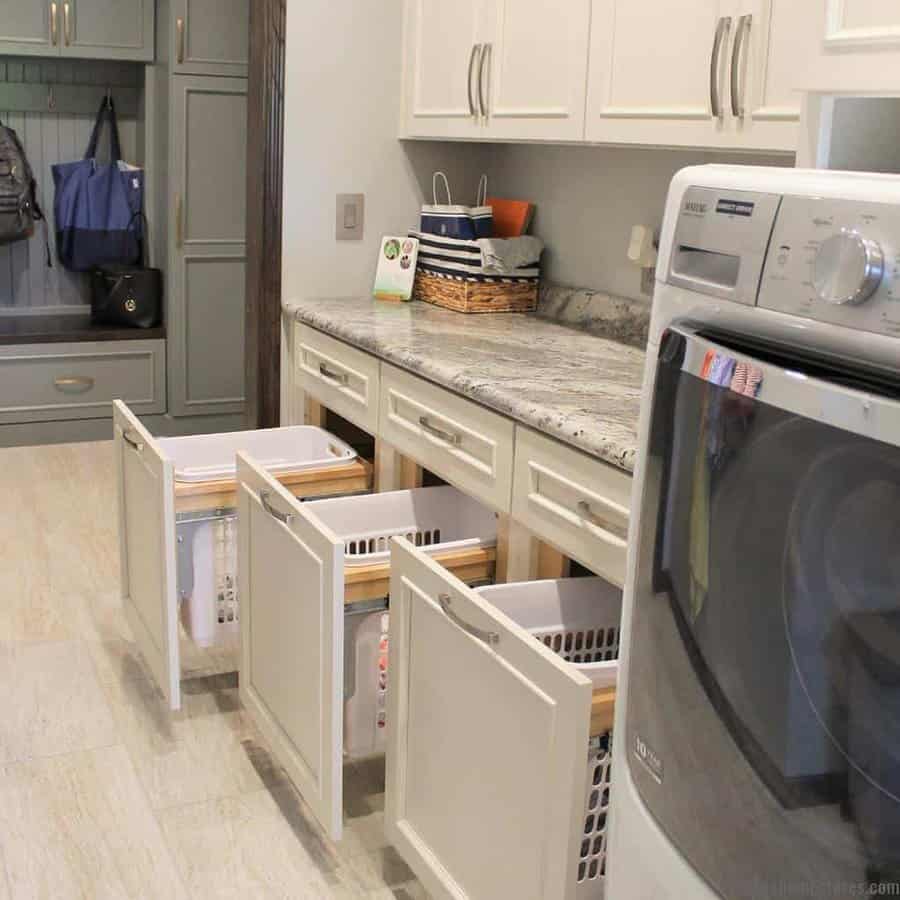 Cabinets help hide cleaning supplies and other clutter. It's also easier to keep children away from chemicals and other hazards with cabinets. Store laundry baskets in pull-out cabinets or a makeshift rack. Include small baskets for random items — things left in pockets or socks missing their mates.
Counter space is valuable for sorting and folding laundry. Install a counter over front-loading appliances if space is tight. Include a tension rod on one wall to keep hanging laundry up and out of the way.
8. Mudroom
The best strategy for a well-organized home might be stopping the mess at the door — literally and figuratively. If your home has a dedicated mudroom, use it to your advantage for additional storage.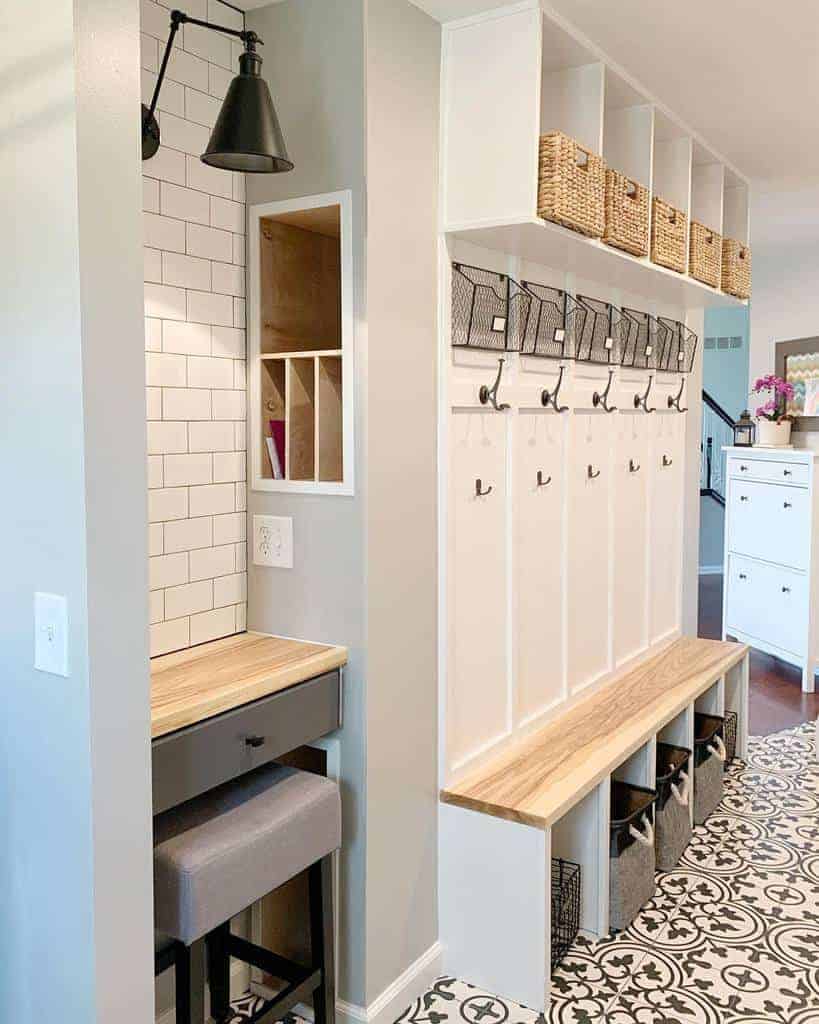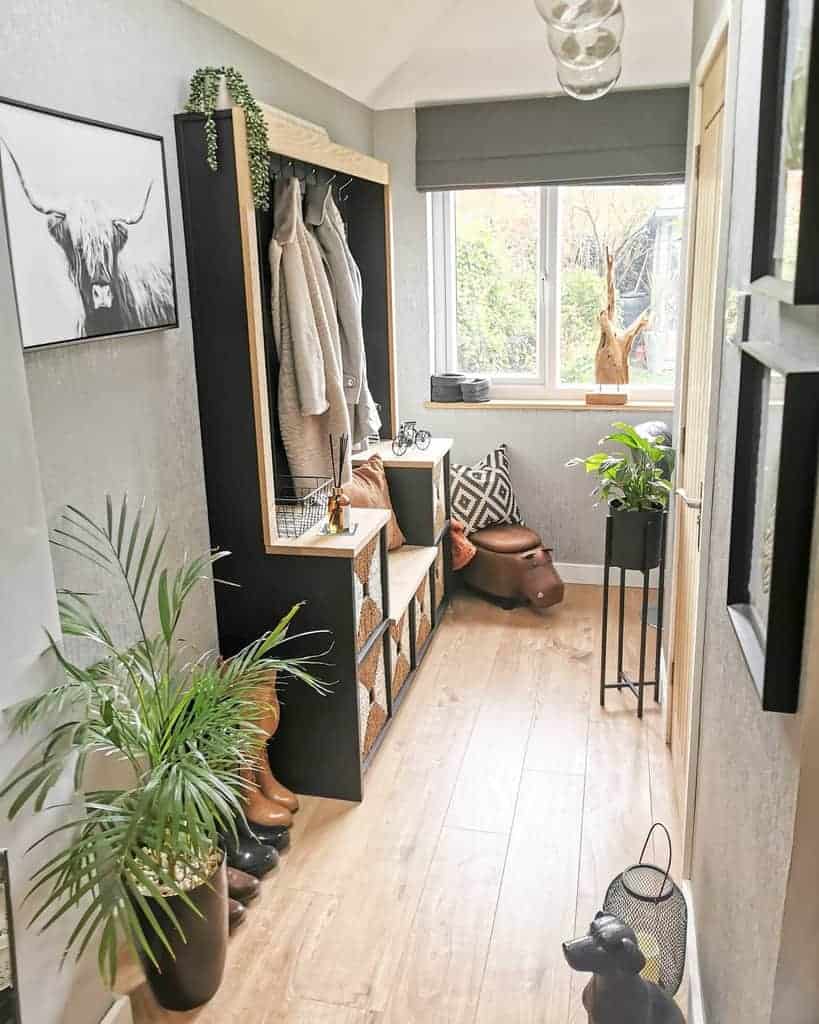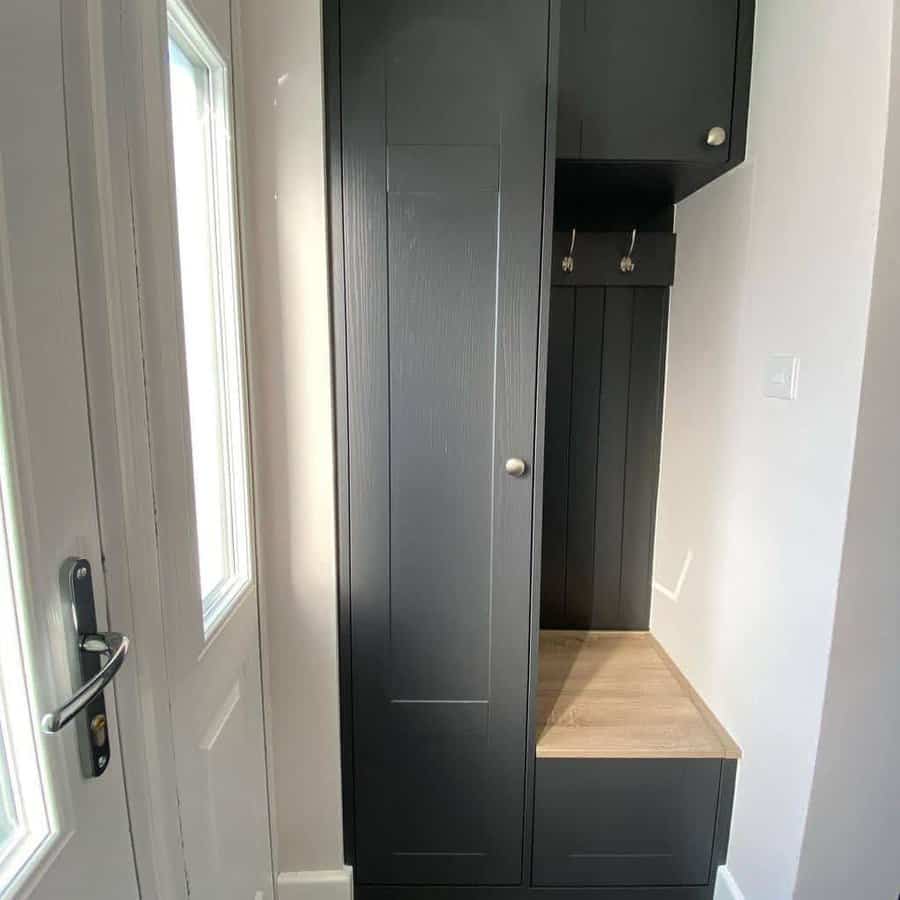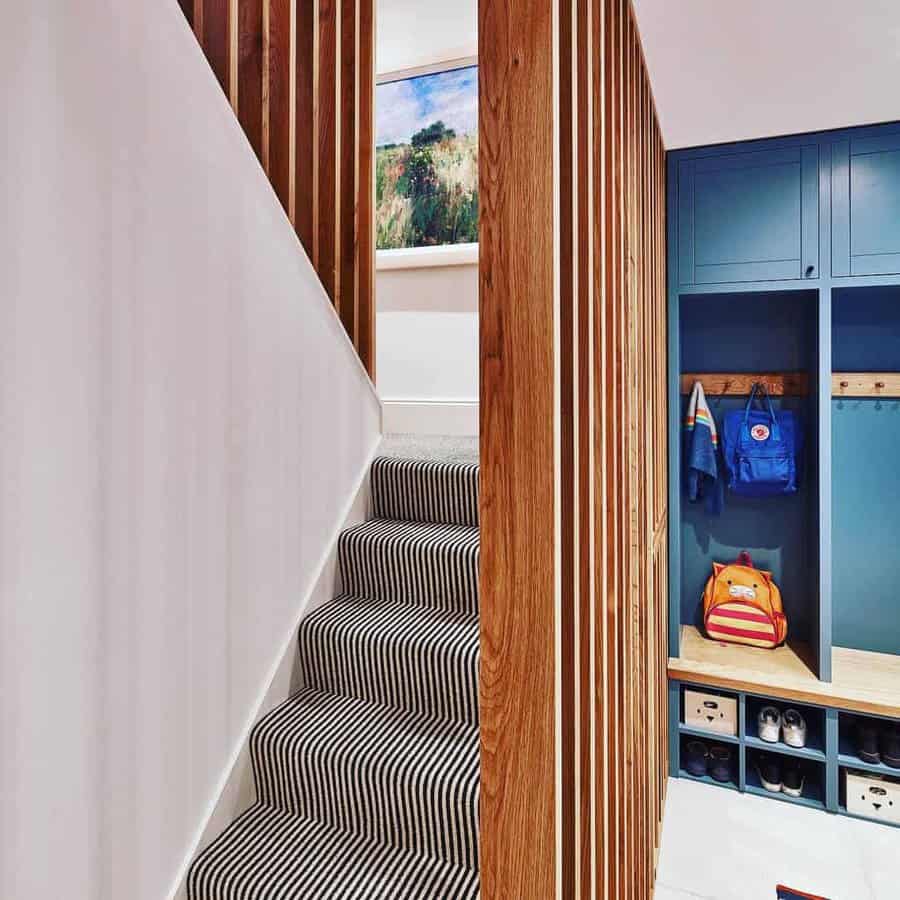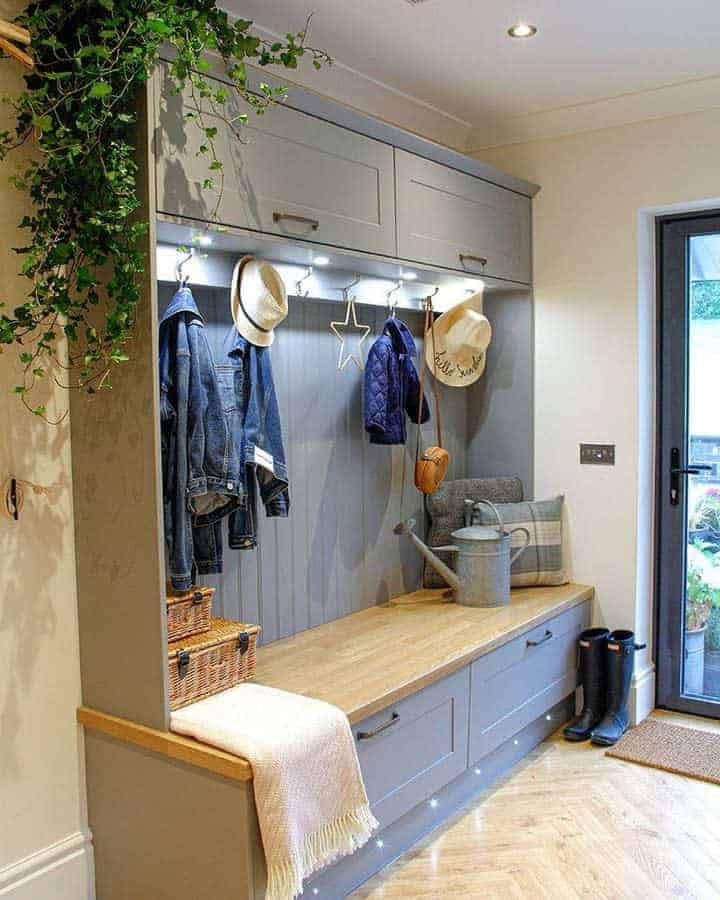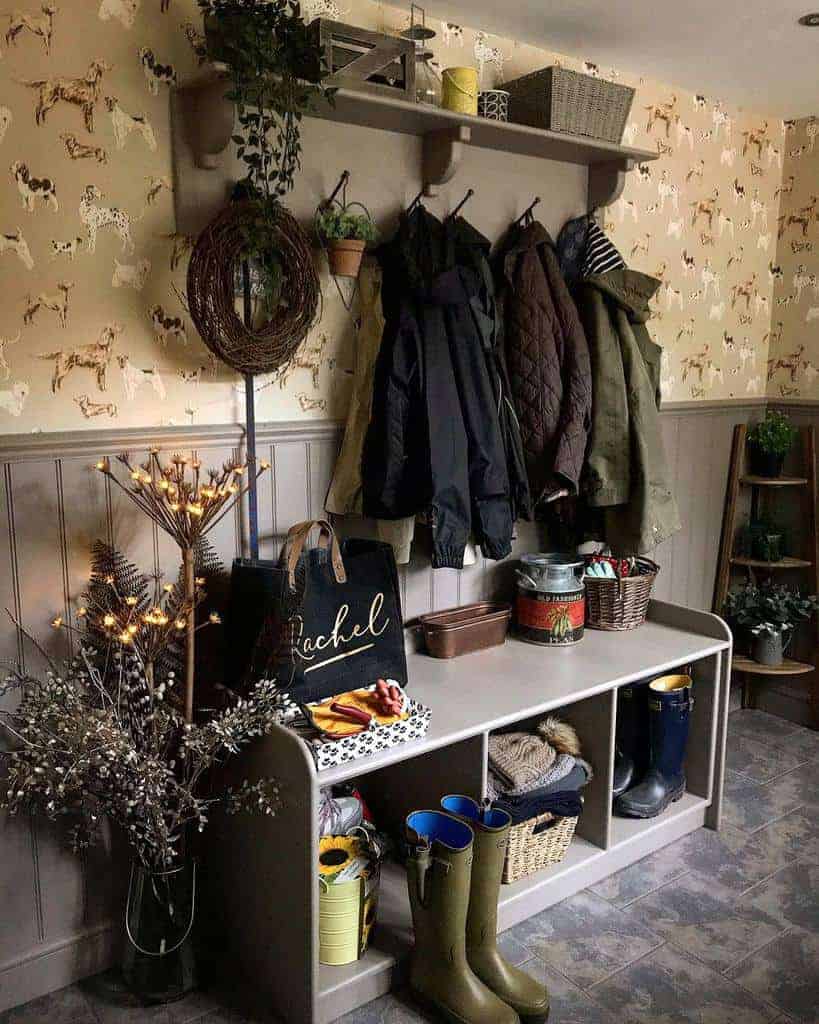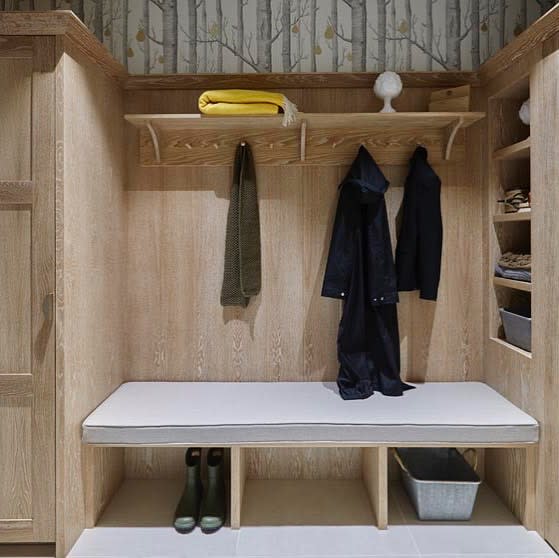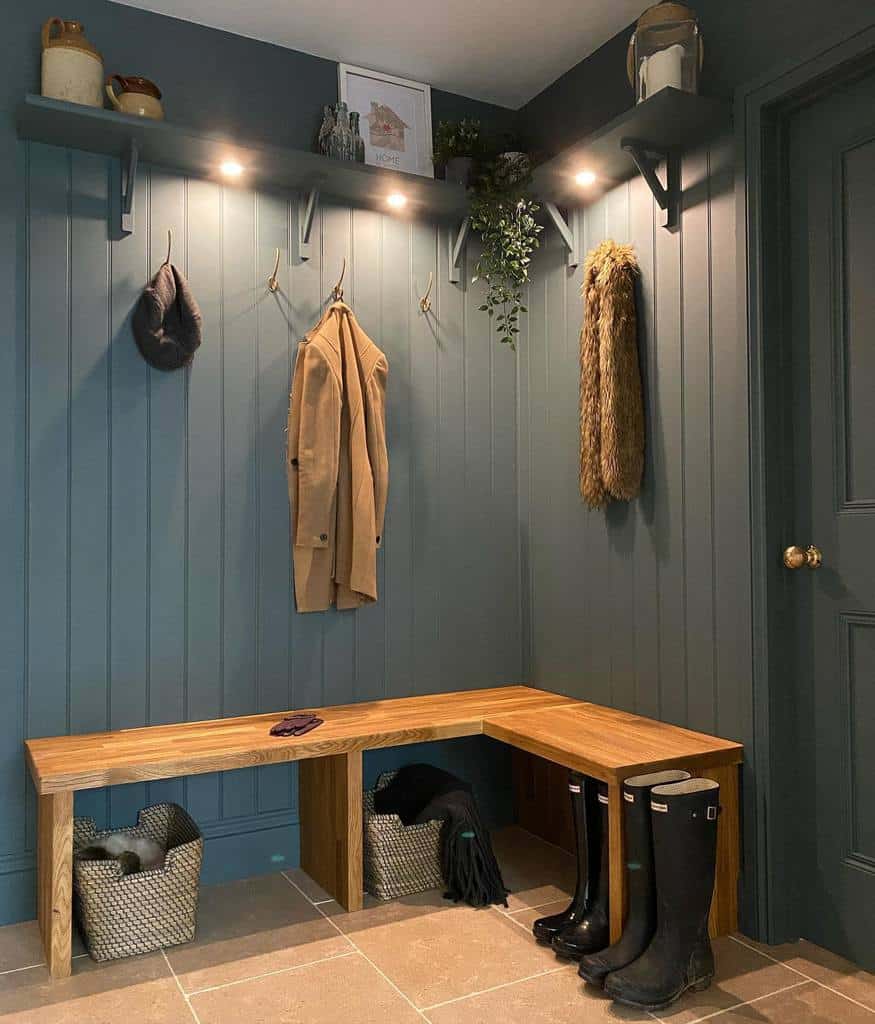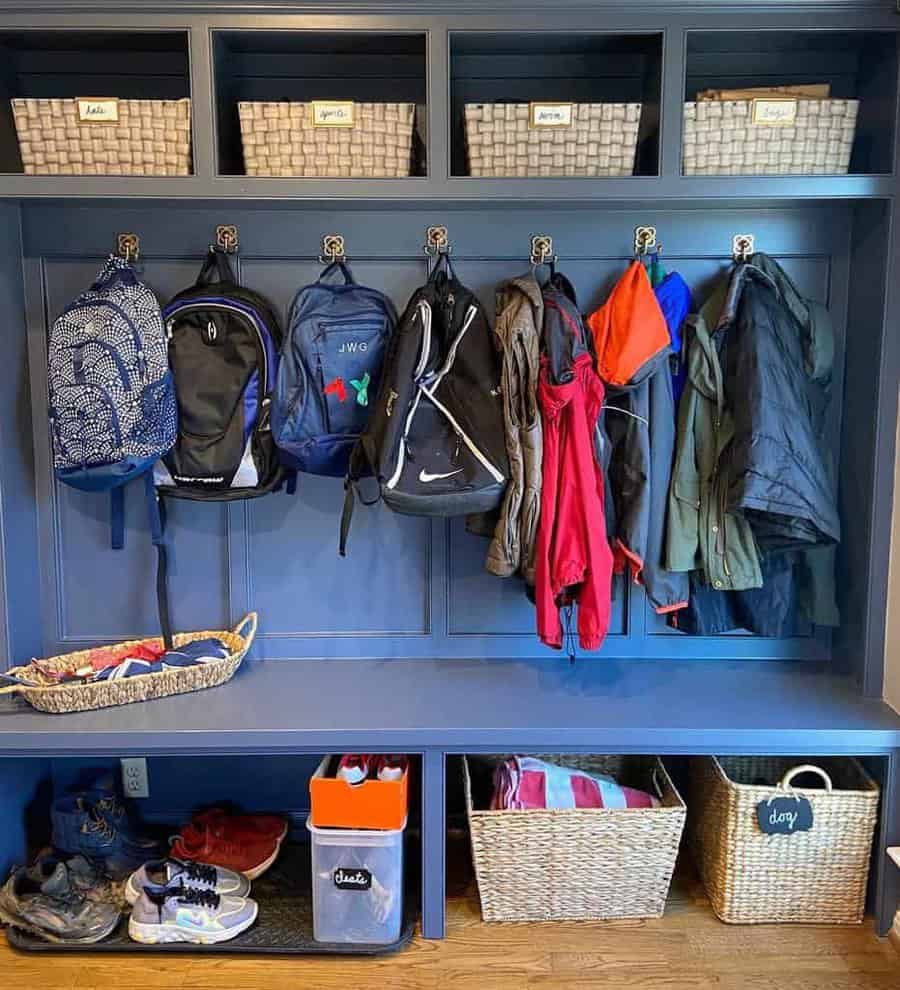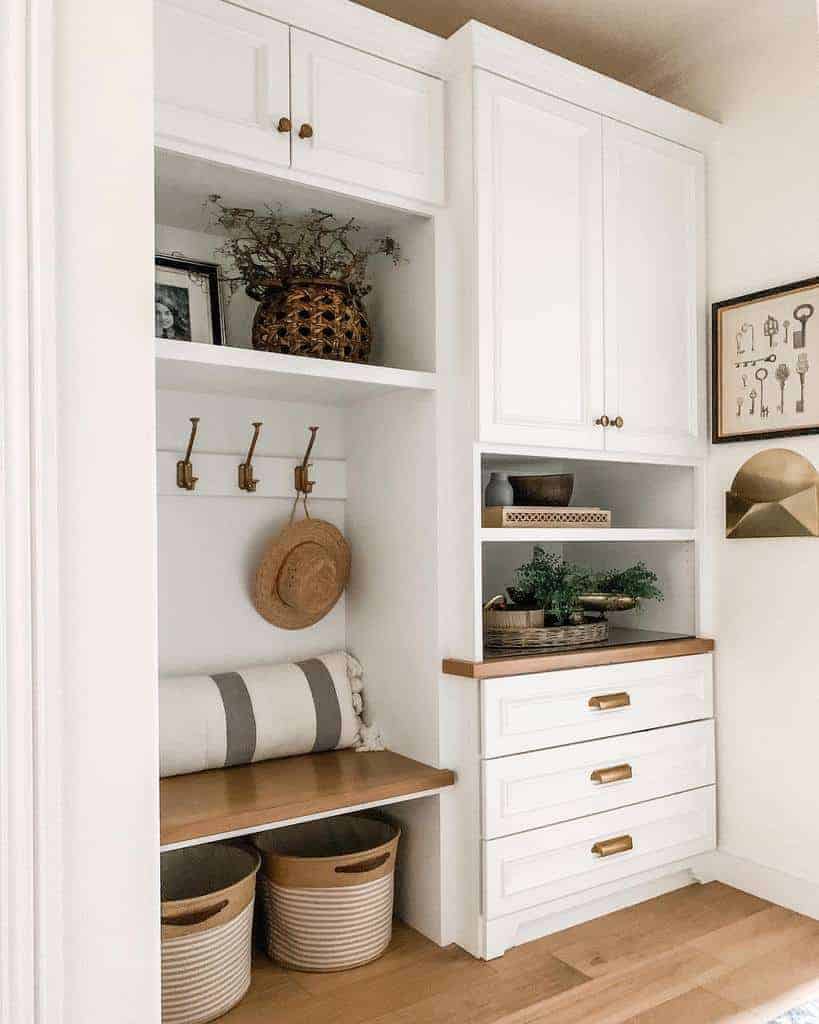 Many homeowners design their mudroom as a "drop zone." Or, in other words, a space where everyone can dump their belongings rather than strew them around the entire house. Include lots of cabinets, cubbies, and containers in your mudroom layout. Of course, you'll need at least one coat rack.
Consider putting in a few extra details to make your mudroom exceptionally warm and welcoming. Include comfortable seating in your mudroom, and set aside some extra storage space for guests to leave their belongings without a fuss.
9. Pantry Organization Ideas
Whether you're blessed with a full walk-in pantry or have to make do with a freestanding kitchen cupboard and spice rack, ample storage space is a must. Without enough shelf space to comfortably hold all of your kitchen essentials, it can be incredibly hard to eat healthily and use ingredients before they go bad.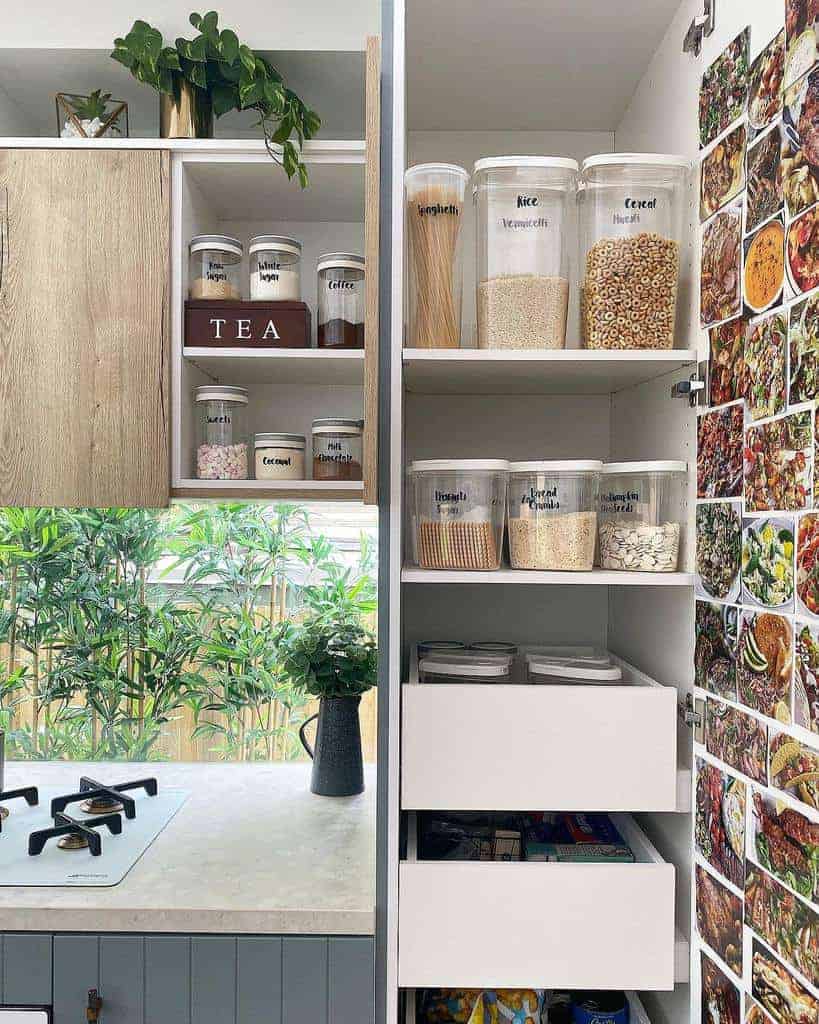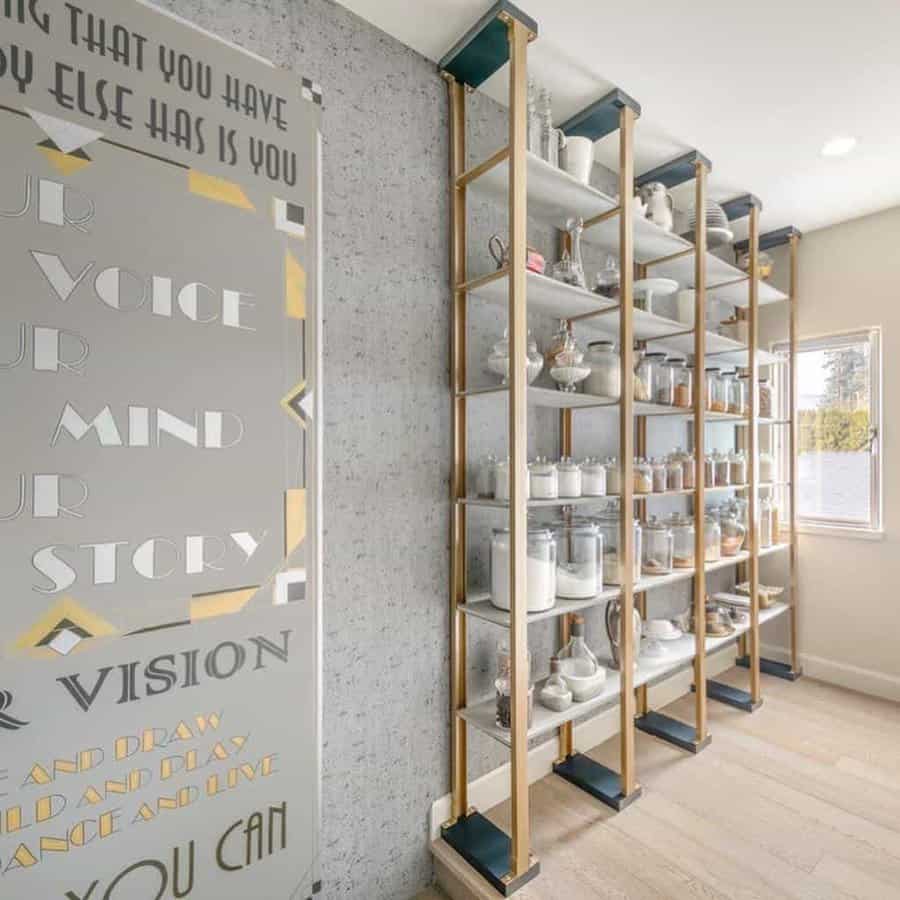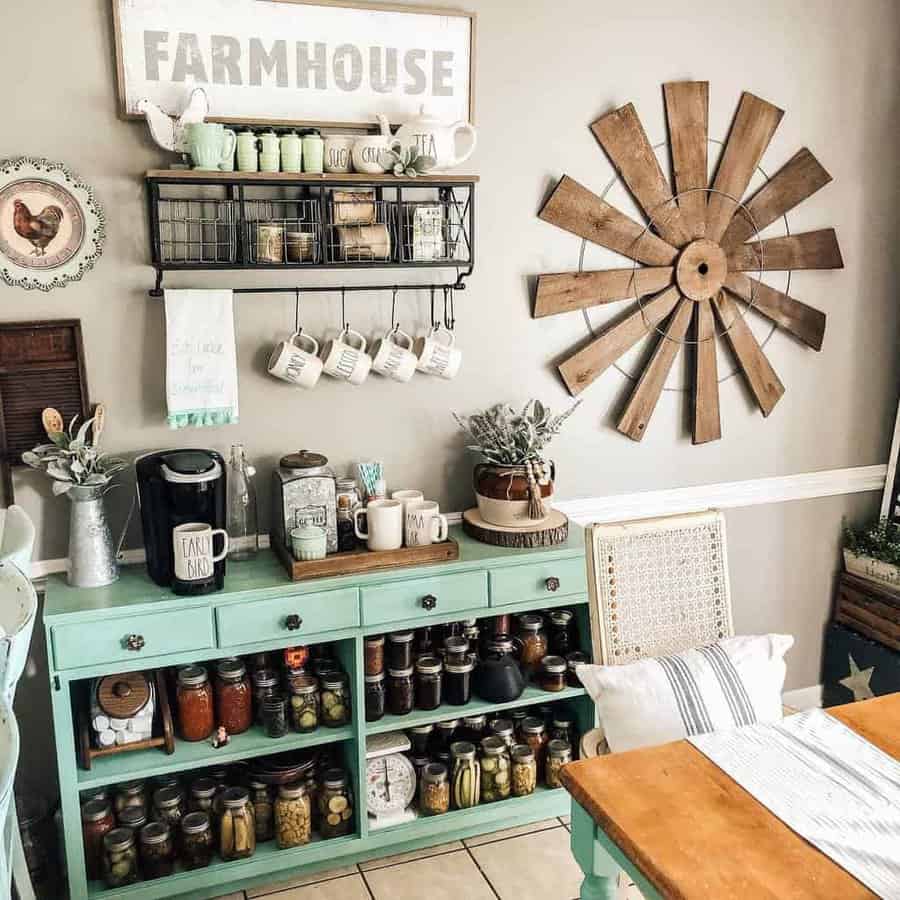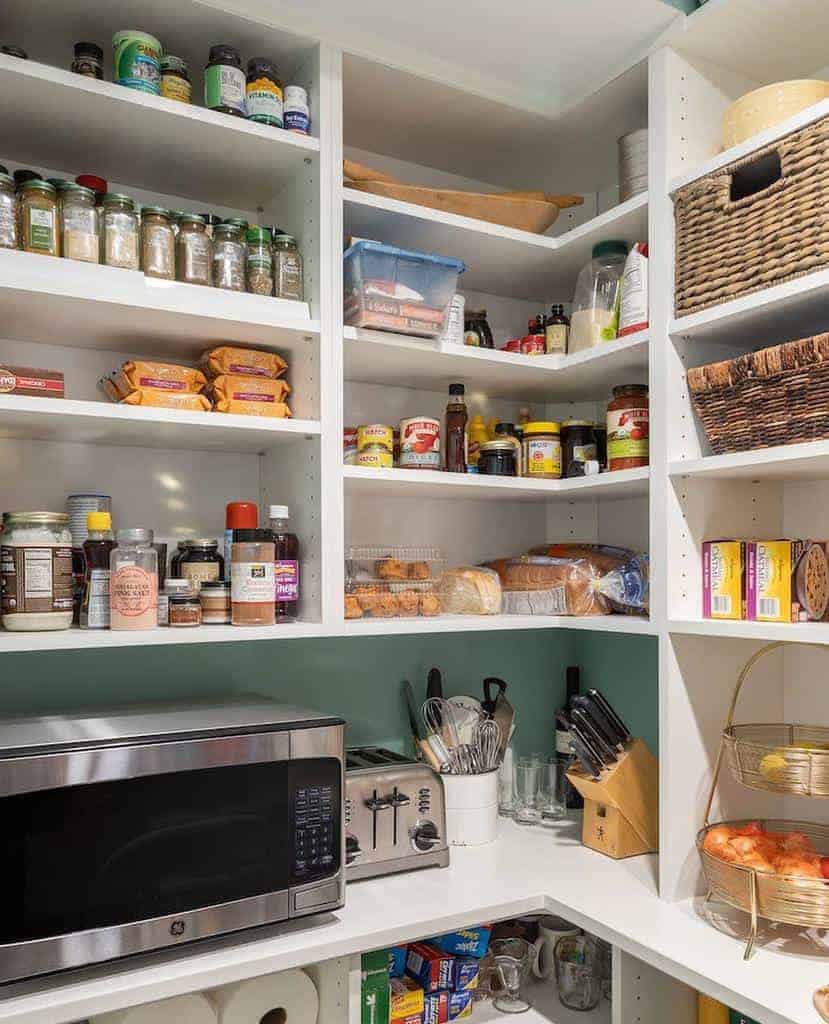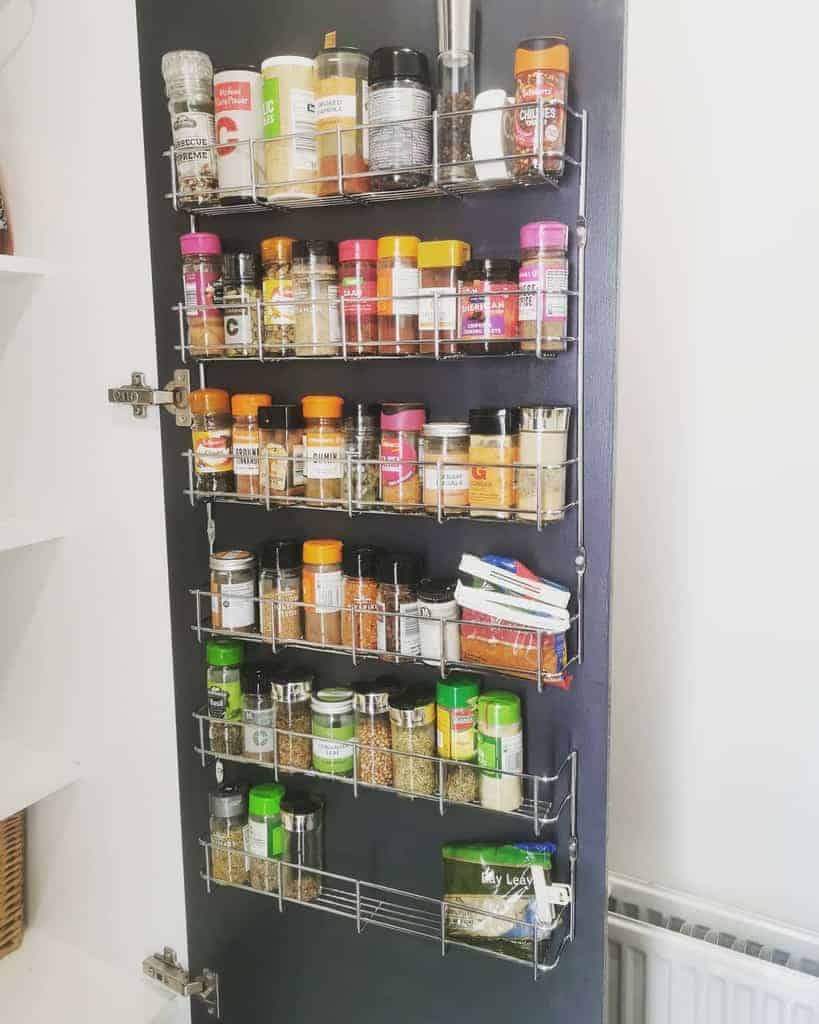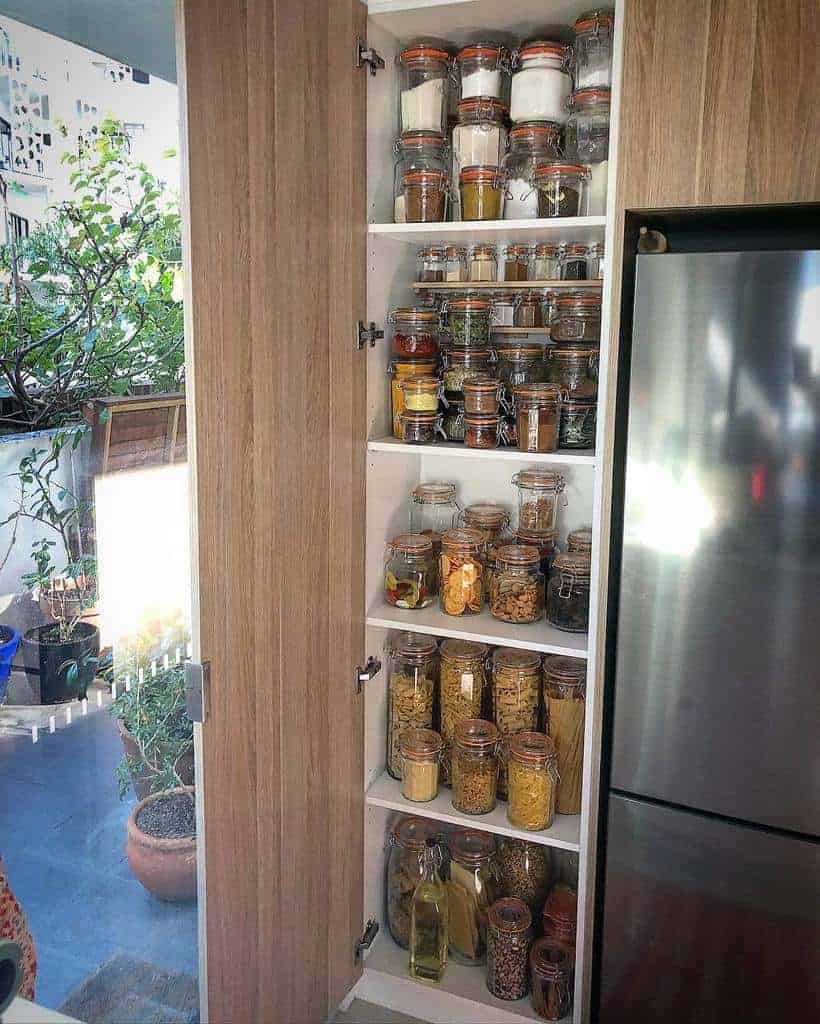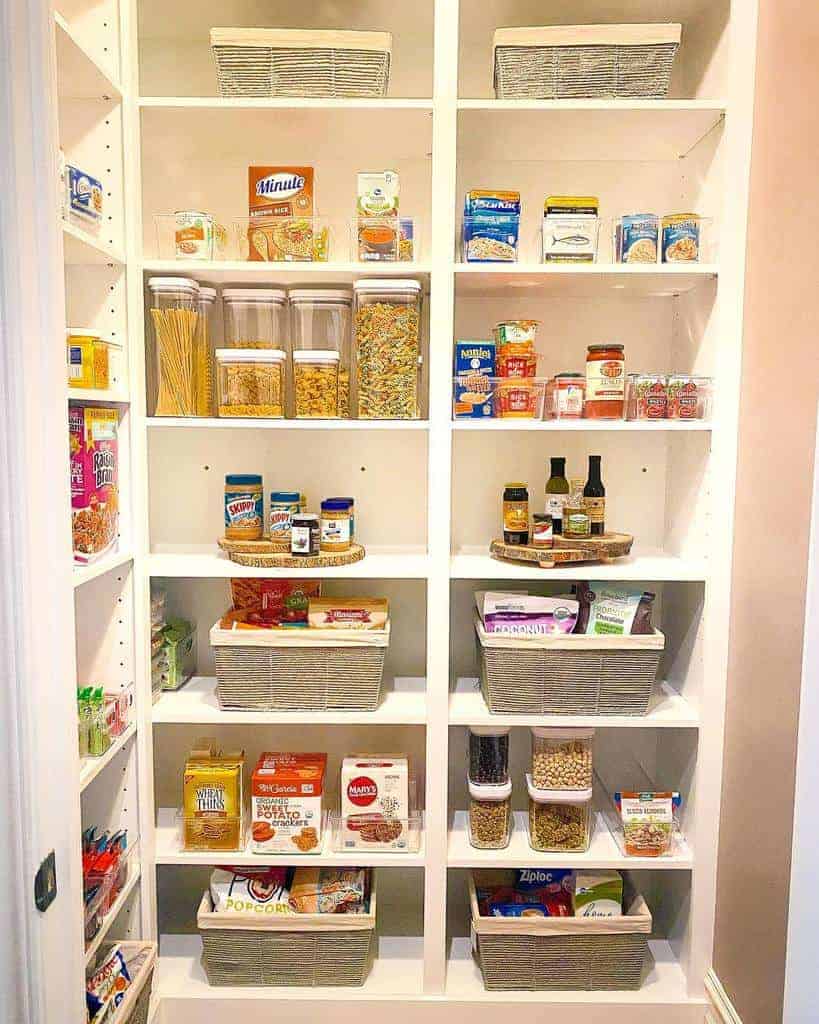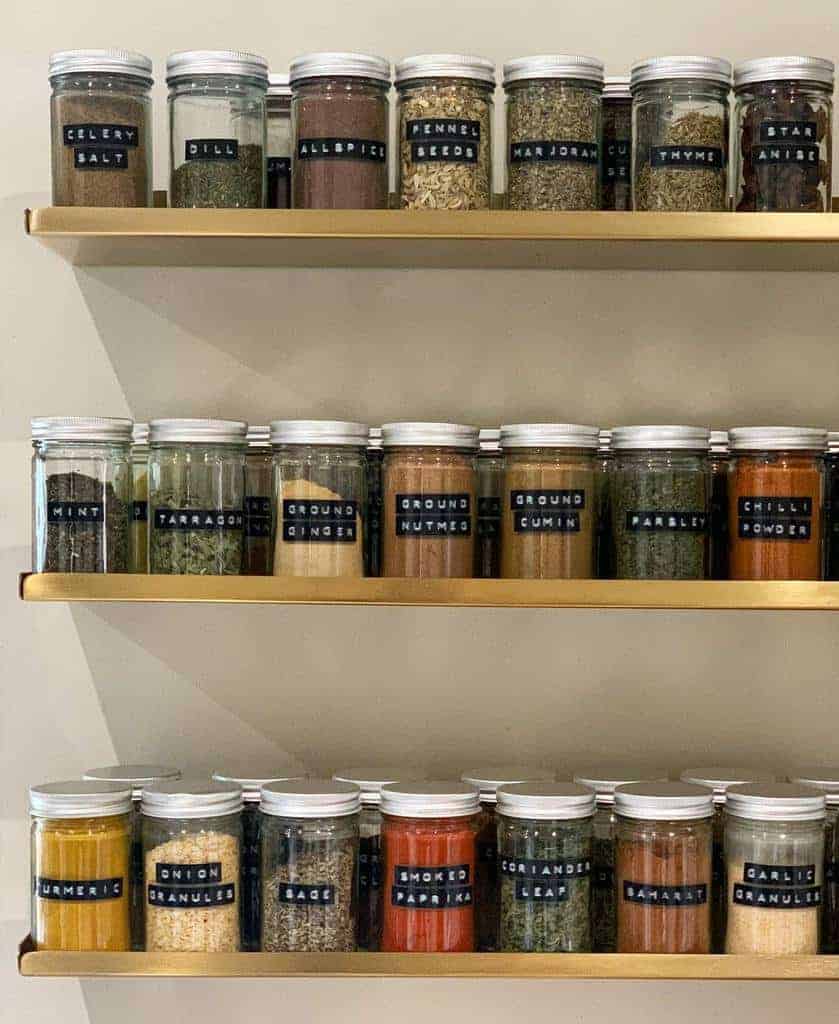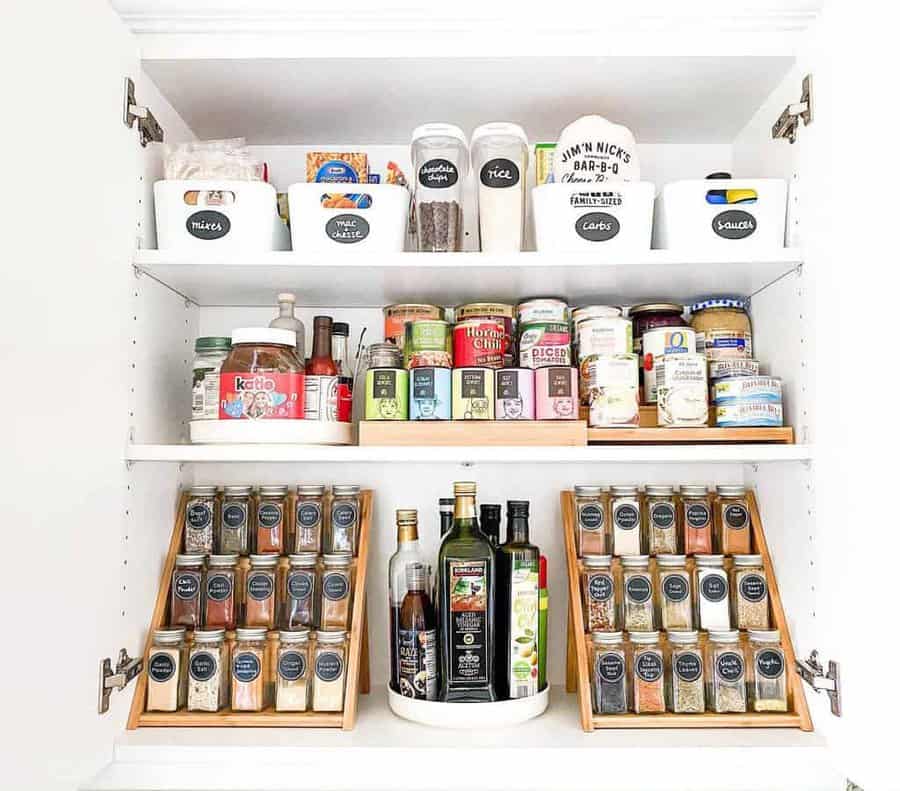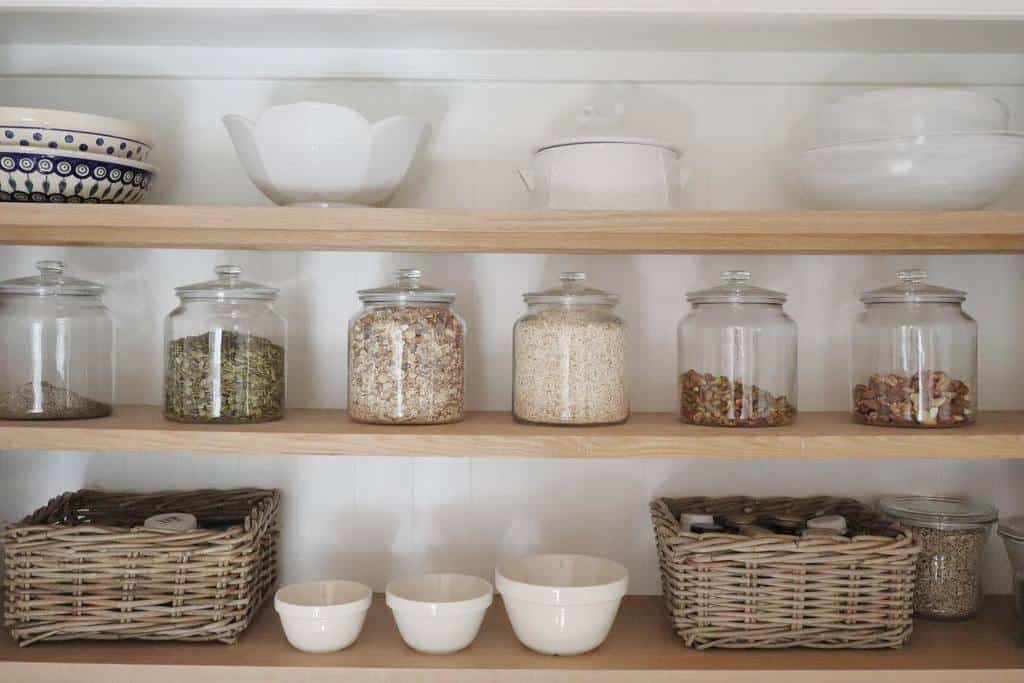 Reusable jars work great for dry goods — e.g., flour, cereal, pasta — and herbs and spices. Choose storage jars that easily stack on a shelf and be sure to label everything as you go.
Hang a rack on the inside of your kitchen closet door to hold seasonings and canned goods. Shelf risers can be used throughout your pantry to keep small kitchen items organized and accessible at all times.
10. Shoe Storage
It doesn't matter if you live alone or have a large family. Keeping your household's shoes neat and tidy can feel like a constant battle. Luckily, there are tons of great, innovative shoe storage solutions out there you can try.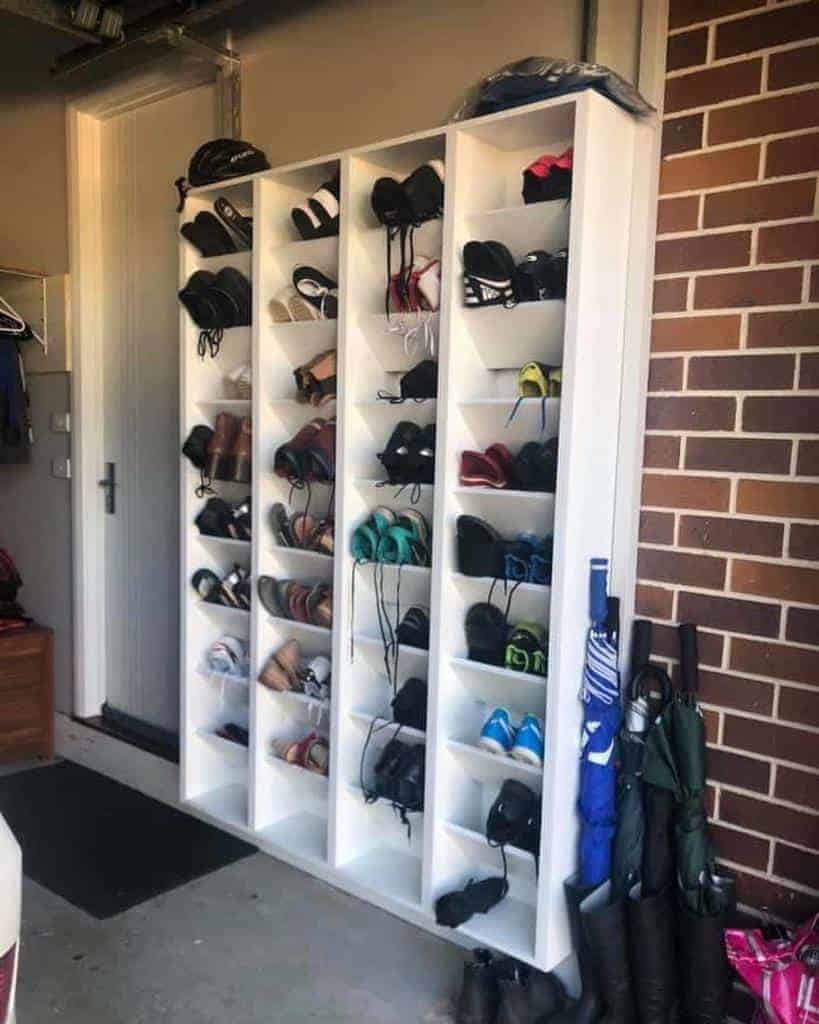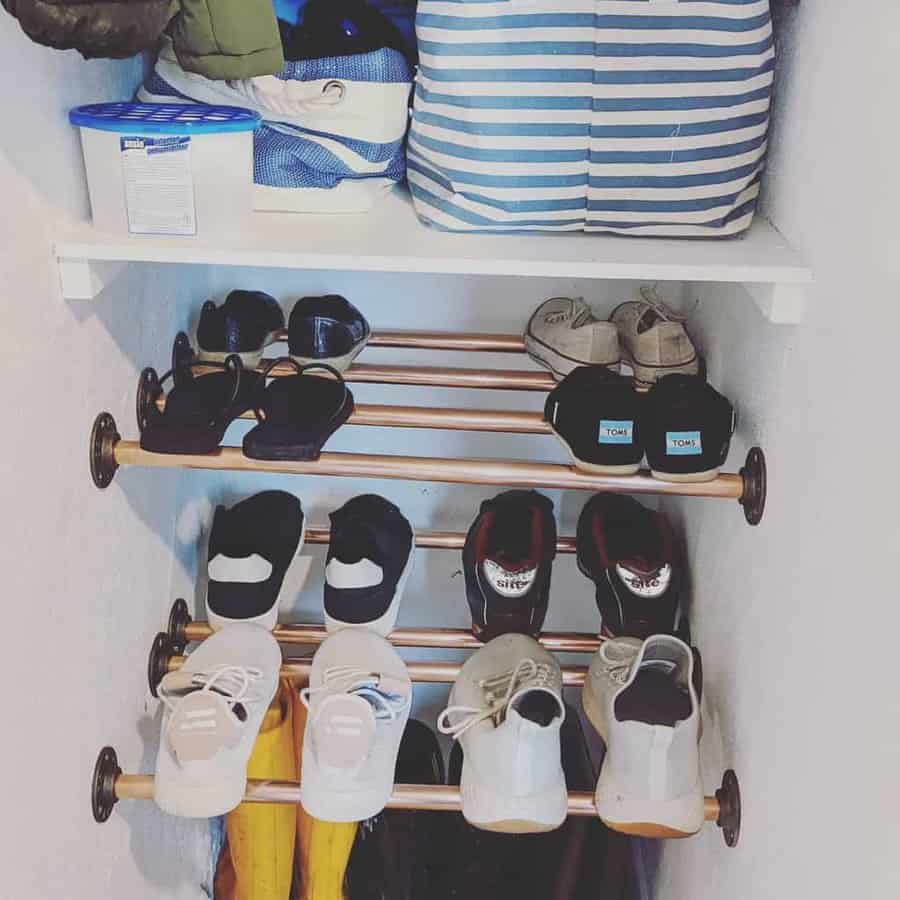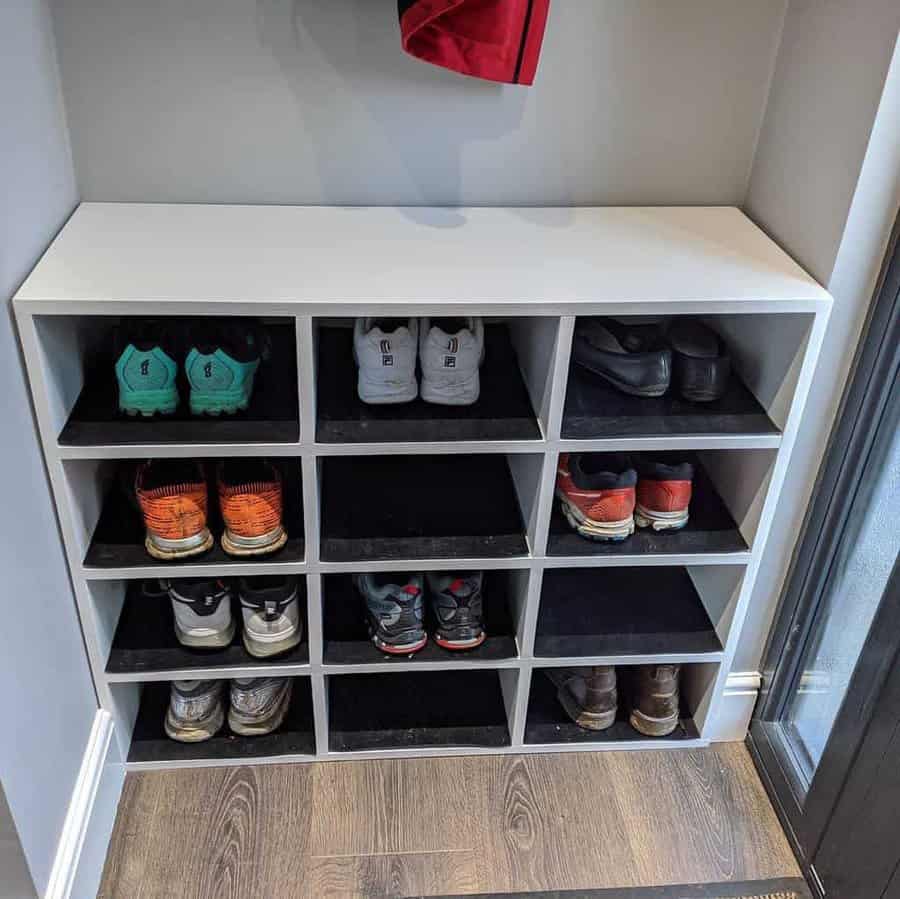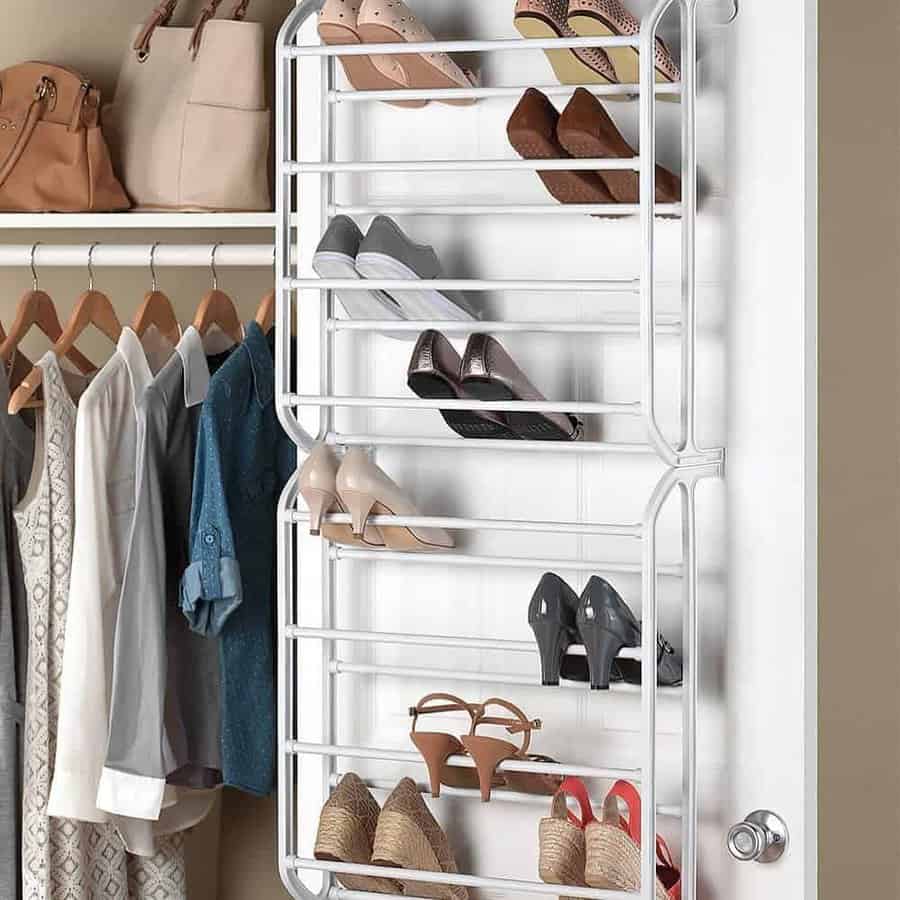 If your entry's floor space always seems to be overtaken by sneakers and sandals, try adding a storage bench or stacking shoe organizer. Even a storage basket or fabric rack can do wonders for a cluttered entryway.
For a more organized storage solution, invest in a shoe rack to mount on a closet or garage door. You can also install specialty shelving or a drawer system in your bedroom closet to store your favorite shoes for special occasions.
Storage FAQs
What is the best storage idea for a garage?
The best garage storage ideas are the same as what you'd use in an unfinished basement. To make the most of your garage storage, invest in some heavy-duty shelving units and plastic tubs. The main goal is to protect your belongings from moisture, dirt, and critters that might find their way inside and cause damage.
How do you store small items in an office or workshop?
If you want to keep everything within easy reach, use a wall-mounted pegboard. You can add hanging containers to the pegboard to hold various tools and supplies. You can also use the pegboard as a makeshift corkboard to display important documents or notes.
How do you declutter your home's storage?
While long-term storage is a must, it can also cause you to forget about items for months or even years. It's important to cull unwanted and unneeded items so you have room to store new items. 
Develop a rotating schedule for clearing out hidden storage like closets and plastic containers. You don't need to declutter these spaces all of the time. Instead, try to go through each space about once a year to remove old items.