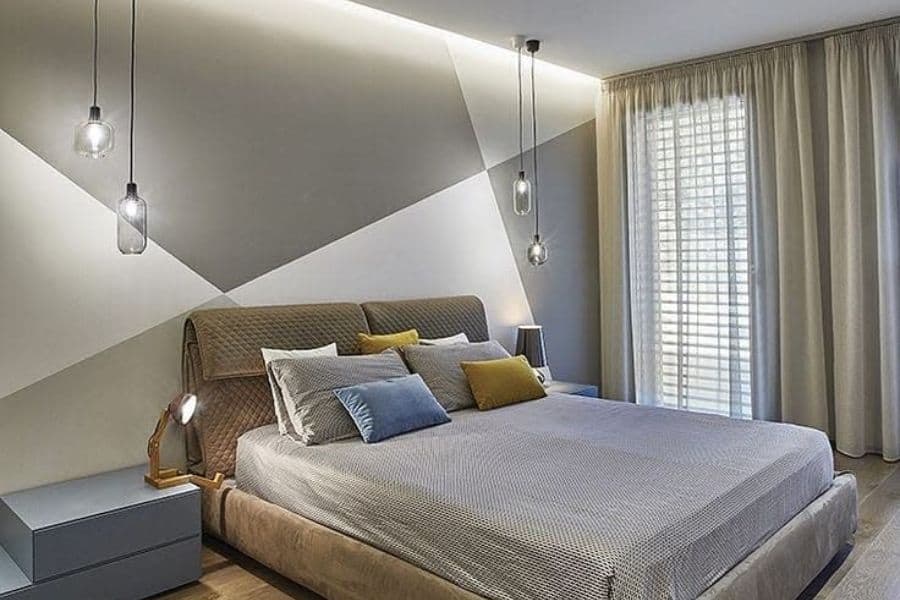 50 Creative Wall Paint Ideas
by — Kendrick Hulse

Published on September 27, 2021

Updated on October 16, 2023
Every artist needs a canvas. And for the home designer, there's no better canvas than a well-painted set of walls. Wall paint is the first step in any interior design project. The wrong color or finish could throw off the entire look. But the right paint choice will make your finished interior look like a million bucks.
Curating the perfect interior wall is far more than just picking out paint swatches. Keep reading for our favorite wall painting ideas that will inspire you to think beyond neutrals!
1. Enhance Your Space with Decorative Wallpaper
When it comes to decorating your space, don't underestimate the transformative power of wall paint. With the right techniques and ideas, you can turn any plain room into a stylish and personalized haven. Take your interior design to the next level by incorporating decorative wallpaper or experimenting with various painting effects such as splashes of color, metallic washes, and unique patterns.
If you have a penchant for repetition, you can even create mesmerizing tessellations with your own custom designs. From abstract color explosions to intricate zigzag patterns that resemble works of art, painting allows you to express your creativity in a truly unique way.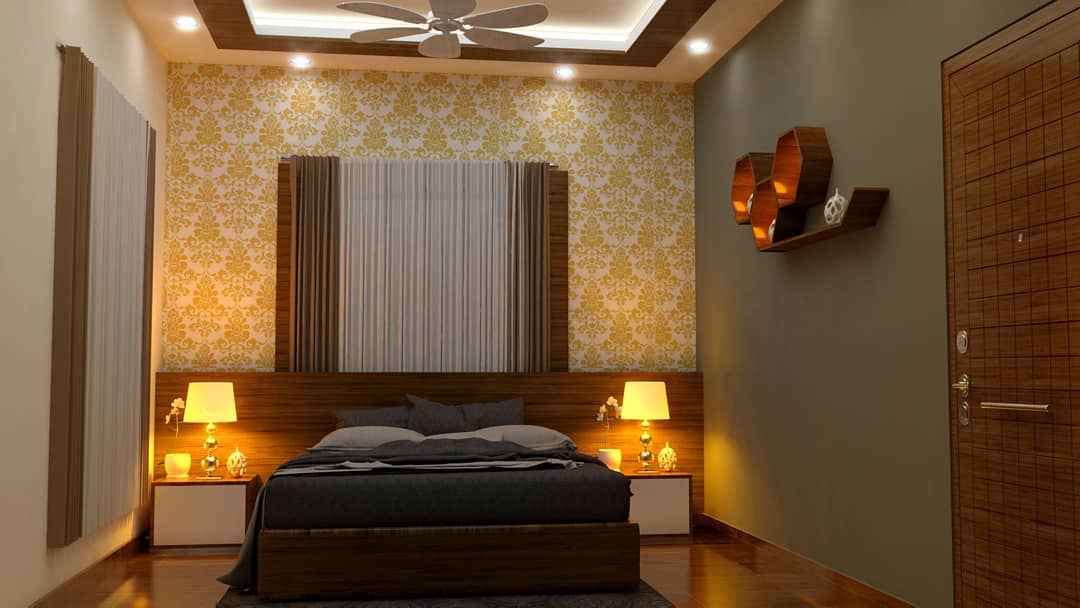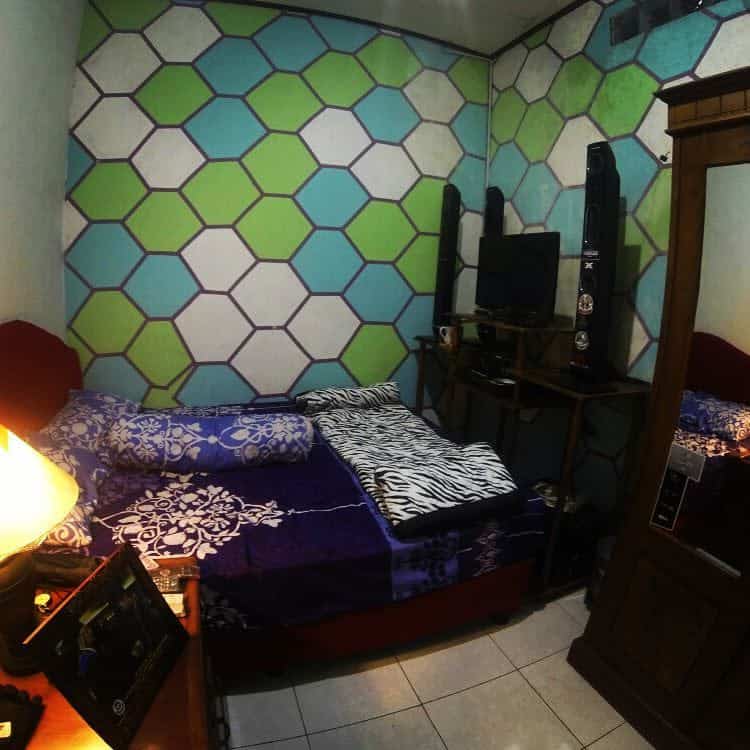 2. Craft Elegant Silhouette Art
Discover the artistic potential of wall paint with silhouette mural art. This unique technique allows you to transform any silhouette into a stunning piece of wall art. Choose your favorite silhouette, whether it's an animal or a scene from a beloved movie, and bring it to life on your wall.
Start by selecting a high-quality image, then trace and carefully paint the silhouette. Experiment with various colors to match your room's aesthetic. Silhouette mural art is a creative and personalized way to add character to your space.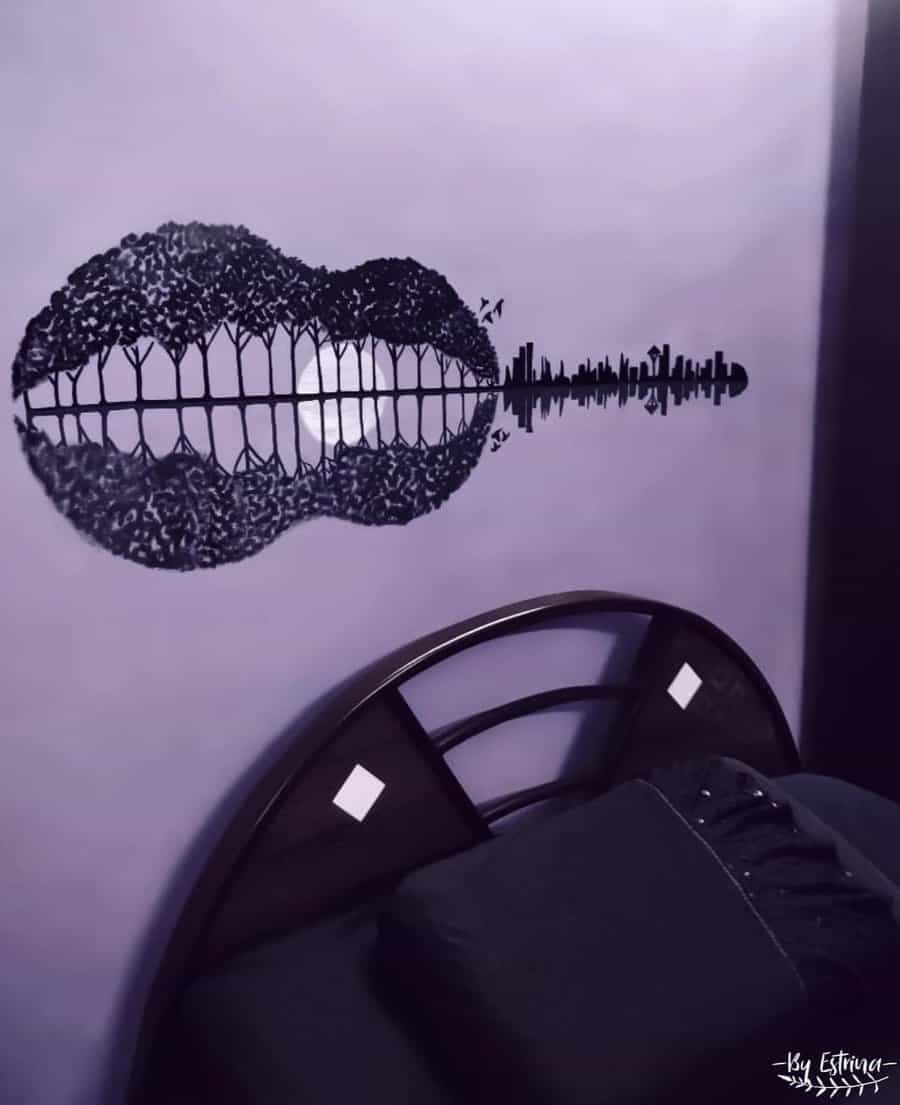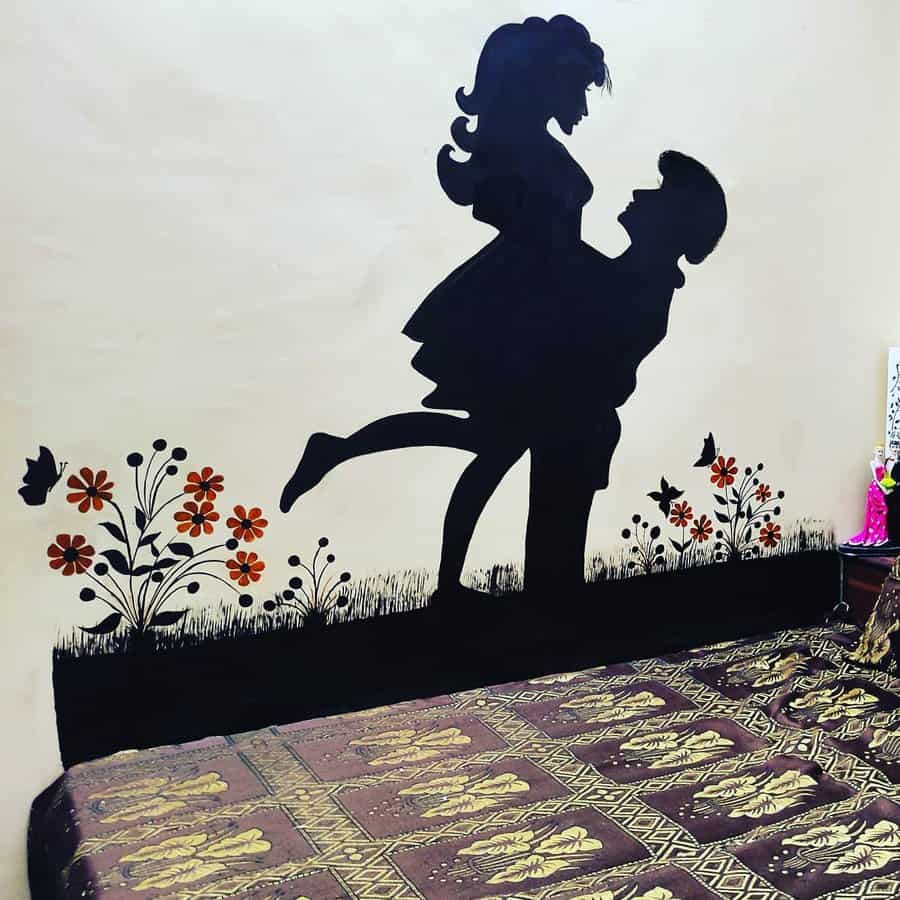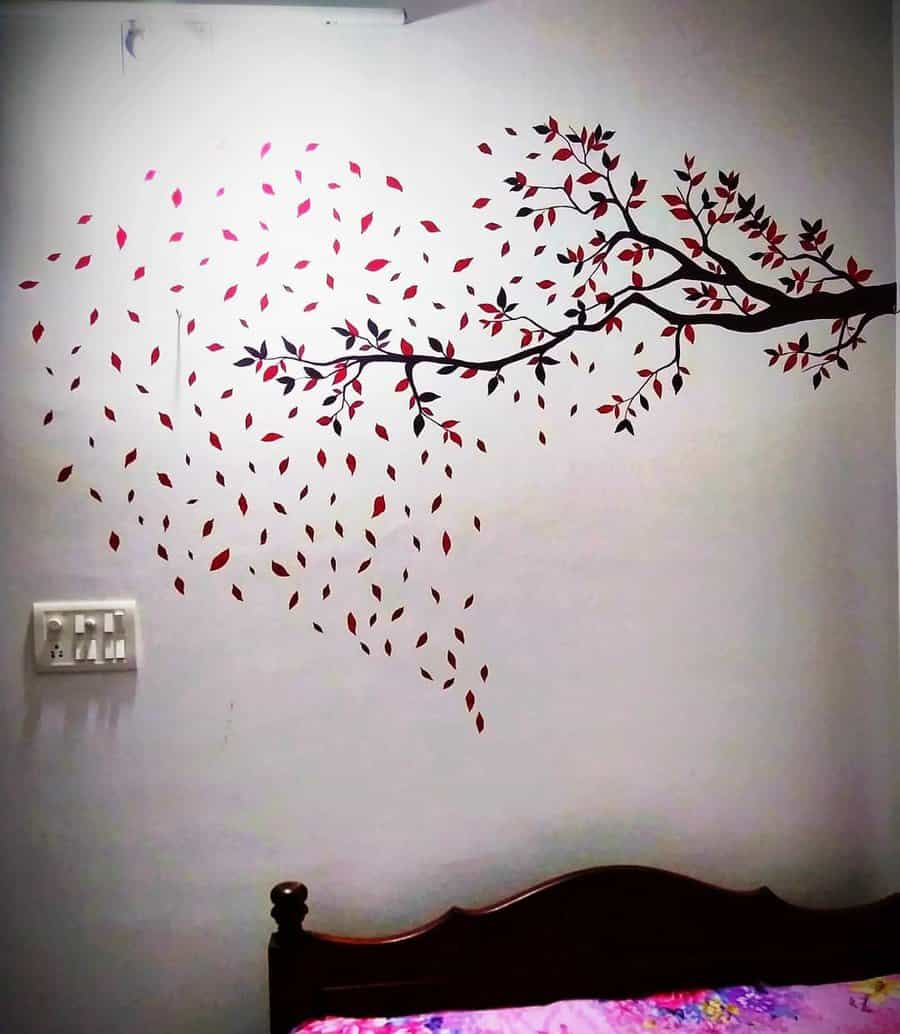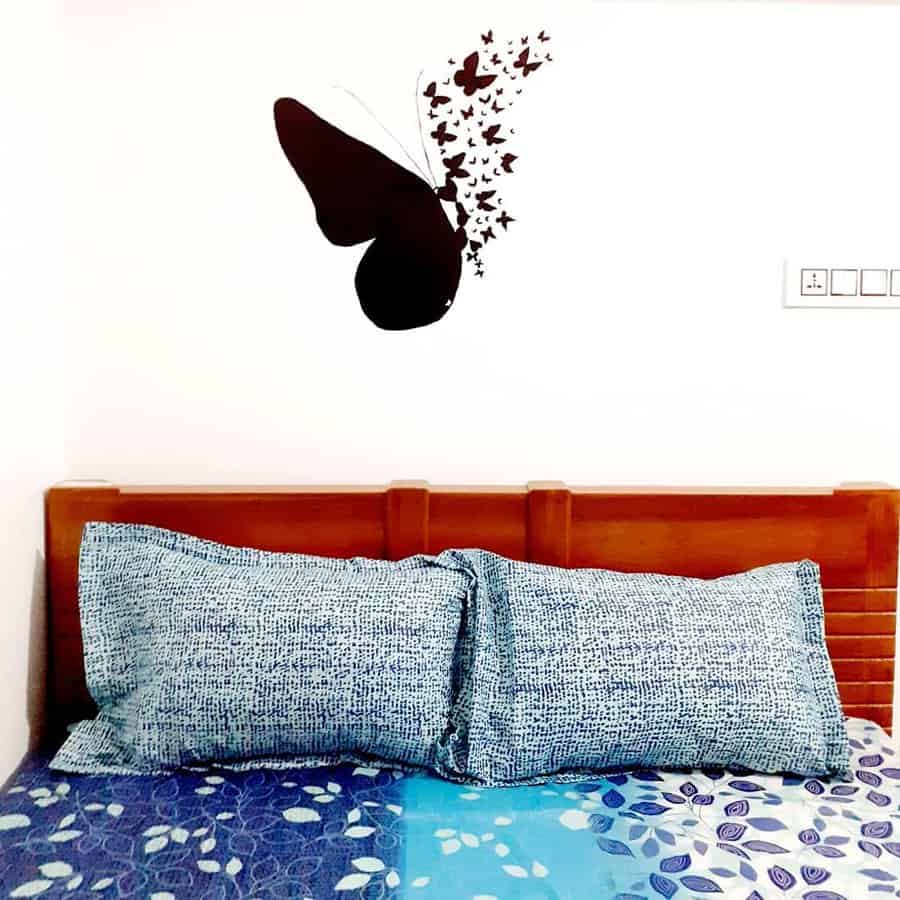 3. Redefine Walls with Mural Art
Take your home's interior from ordinary to extraordinary with the captivating allure of realistic mural art. Whether you're drawn to classic landscapes or crave the abstract and modern, mural art opens a world of creative possibilities to redefine your wall spaces. Begin by selecting a high-quality image that resonates with your style and room's atmosphere.
Decide where the mural will be the most impactful – it can serve as a stunning focal point or cover an entire wall. Ensure your chosen color palette complements the mural, and don't hesitate to seek professional guidance for flawless execution. Realistic mural art provides a unique and artistic way to infuse your living space with character and charm.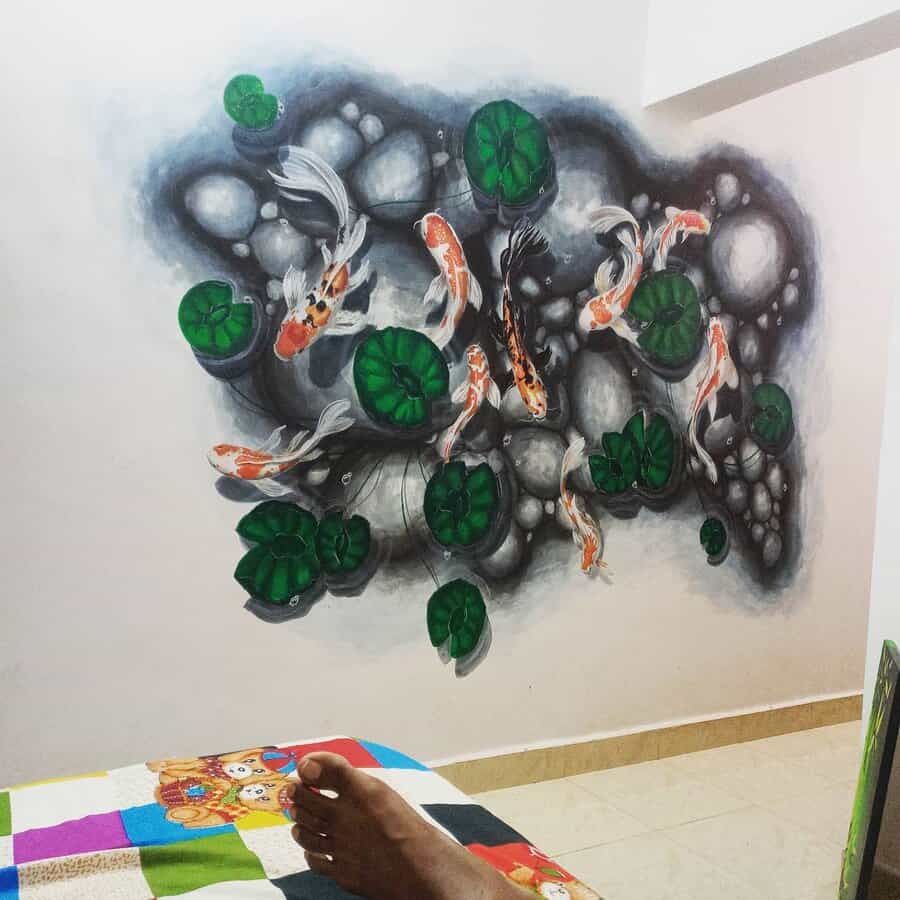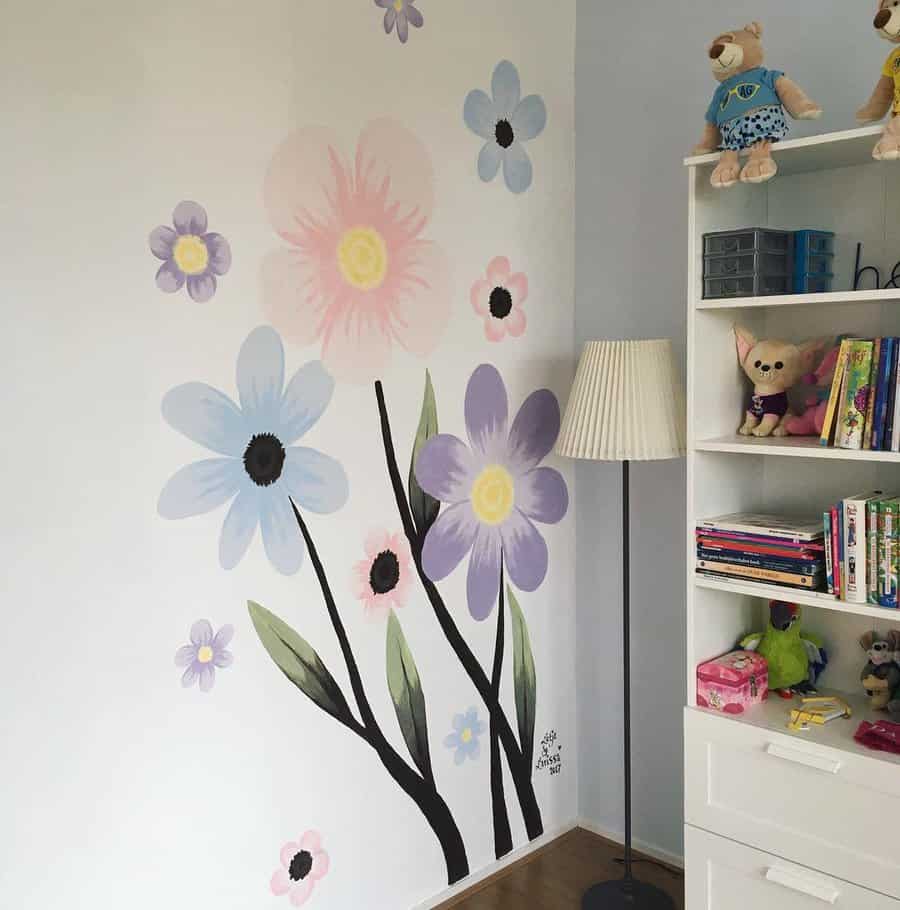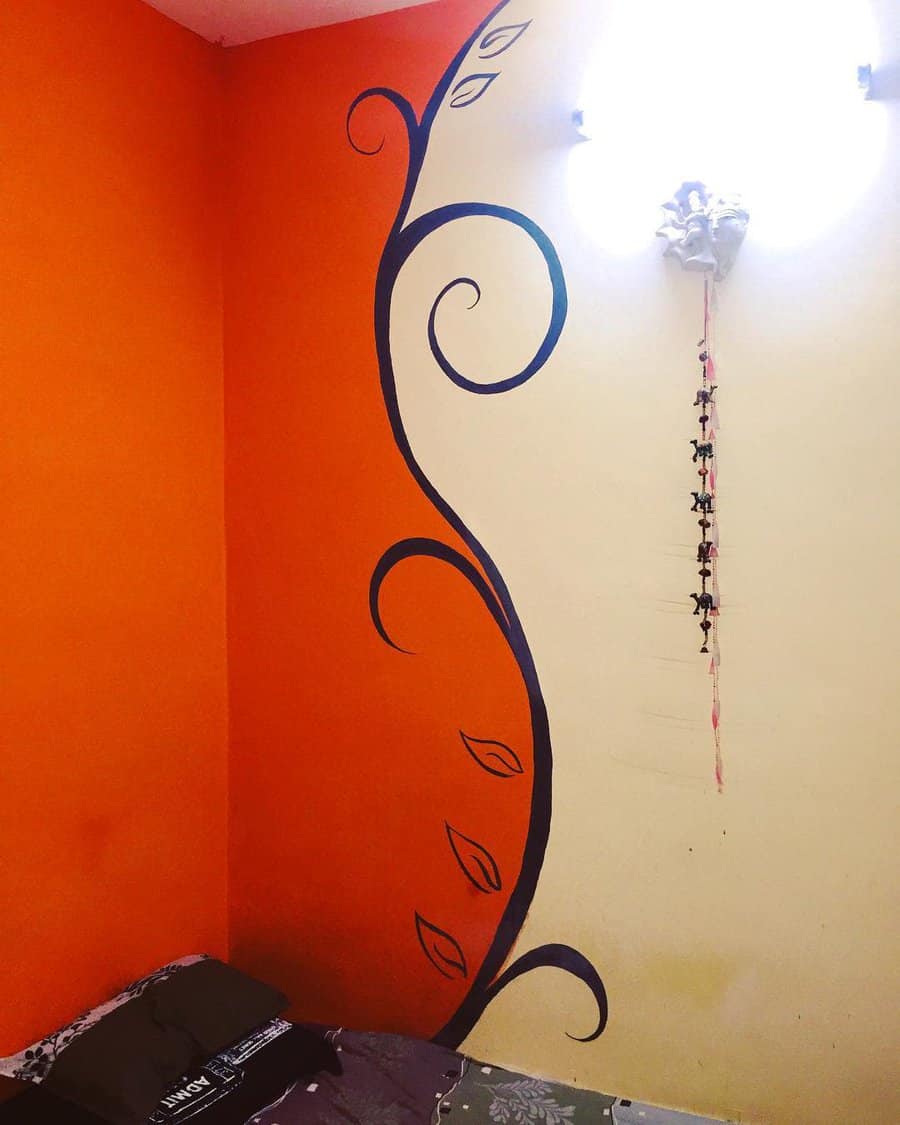 4. Expressive Freeform Geometric Patterns
Embrace the rising trend of freeform geometric patterns in wall paint to add a touch of sophistication to your living space. This technique seamlessly blends basic shapes and angles, allowing you to design a captivating pattern that flows naturally across your walls.
When venturing into this creative realm, choose your color palette thoughtfully and experiment with various patterns to discover what resonates with your style. Whether you want to craft an eye-catching accent wall or transform an entire room, freeform geometric patterns with wall paint offer a stylish and personalized touch that will leave a lasting impression.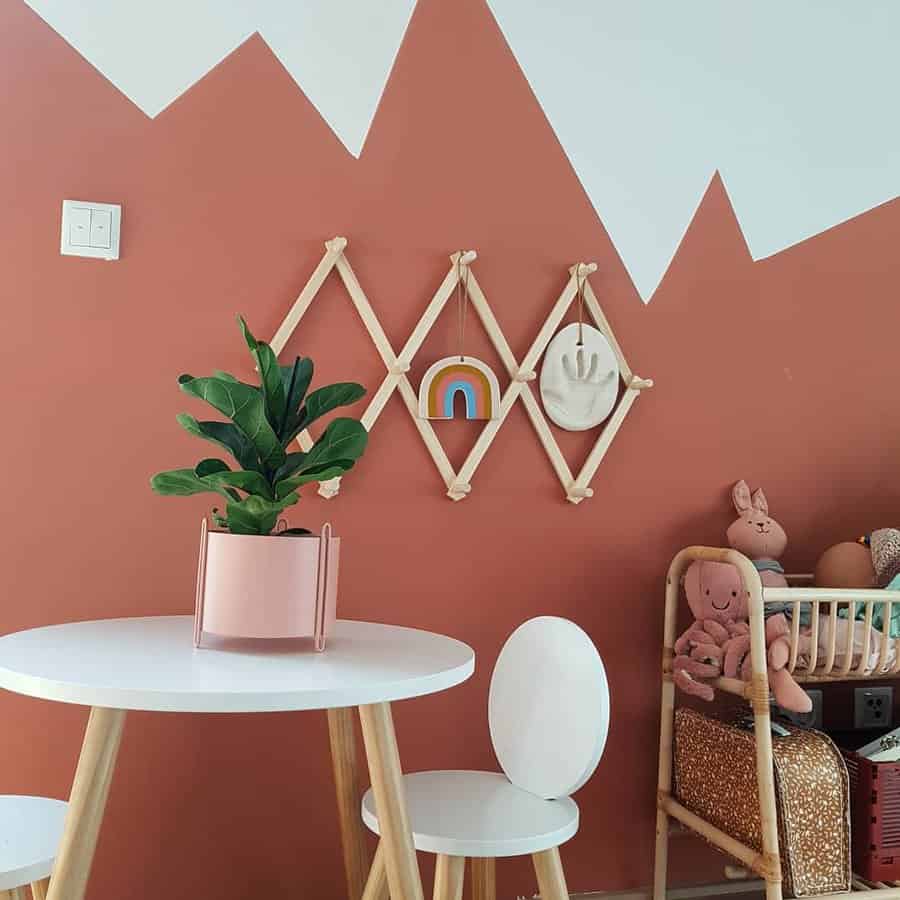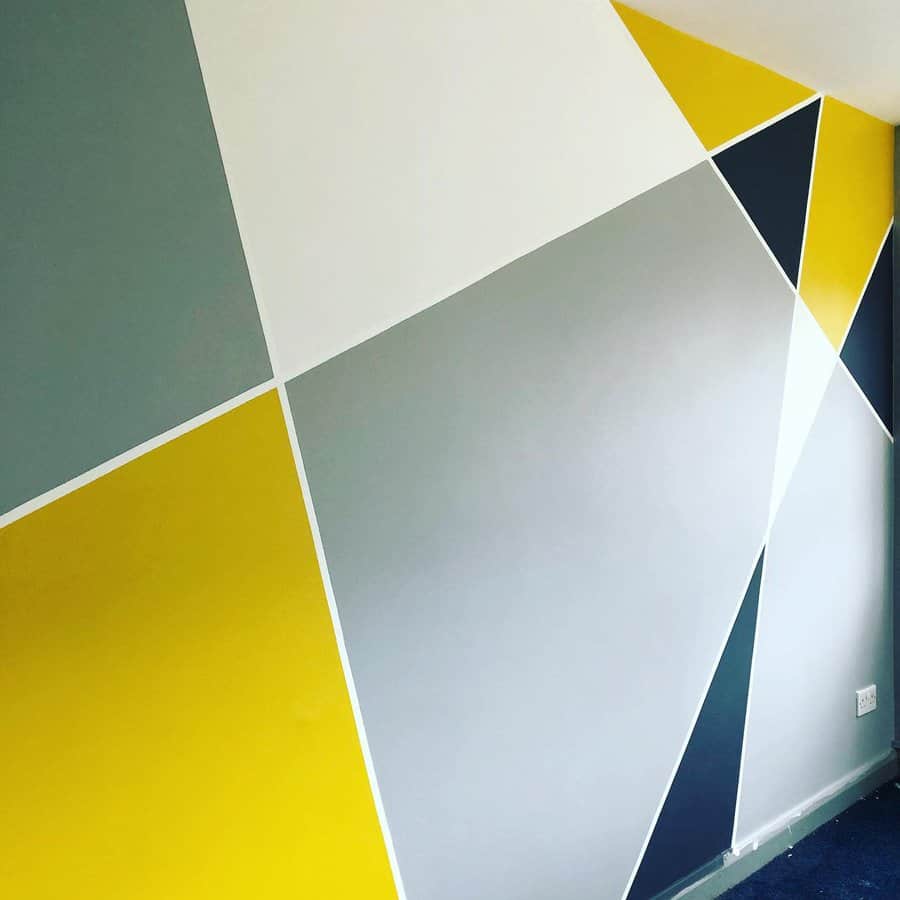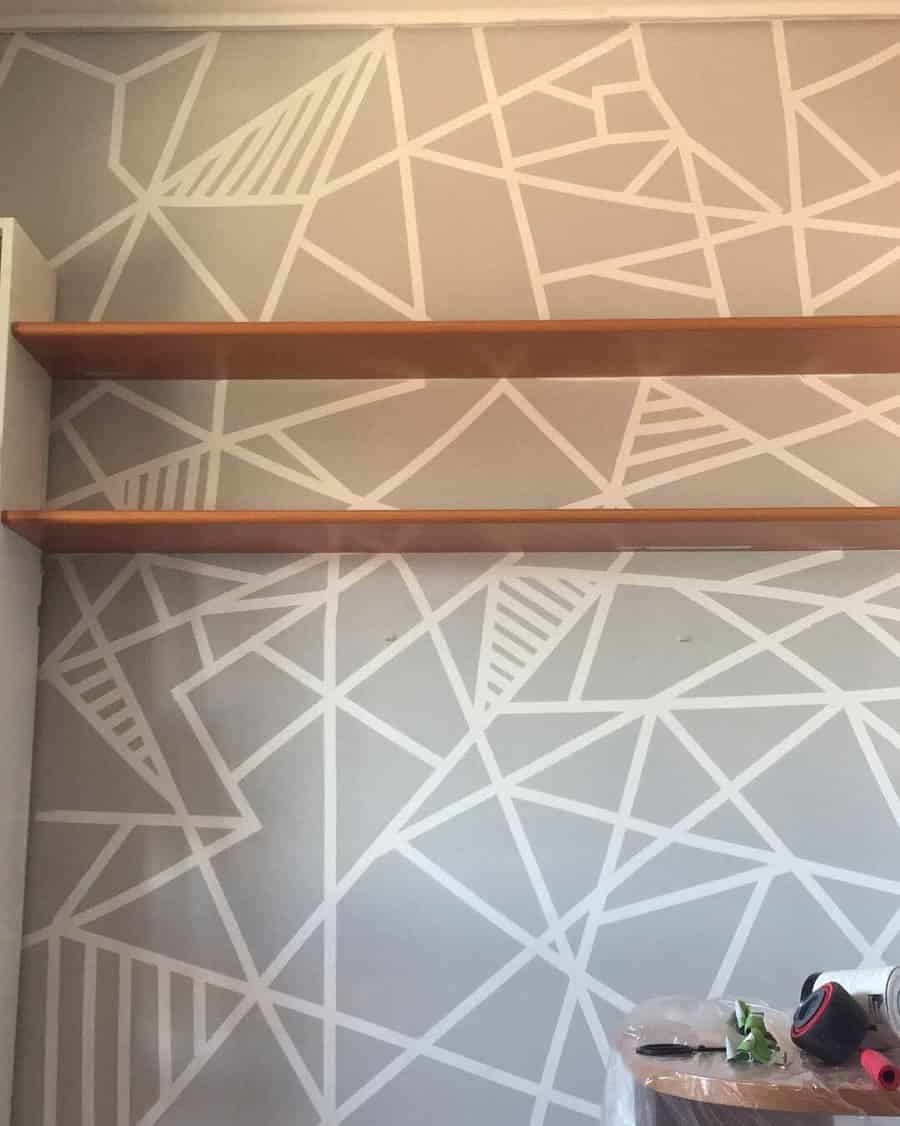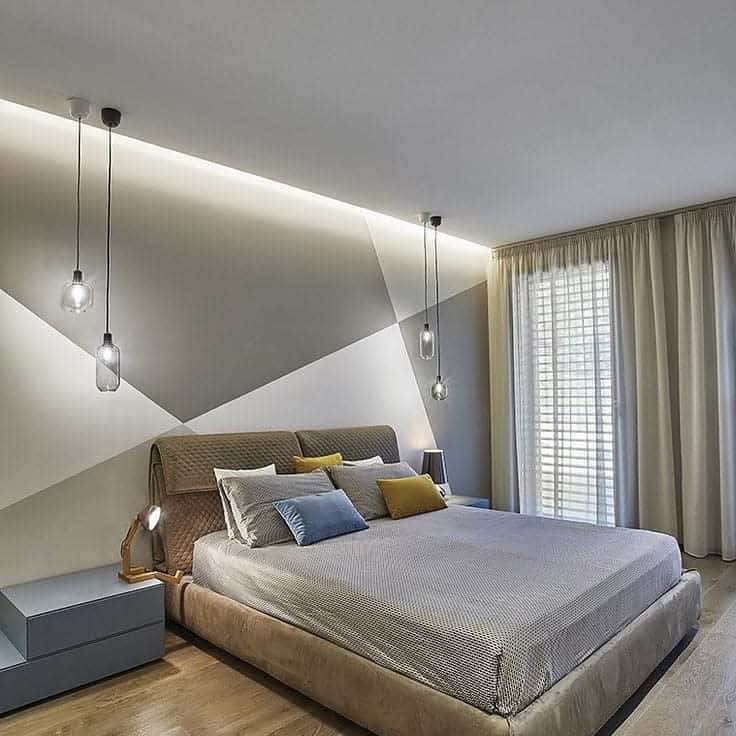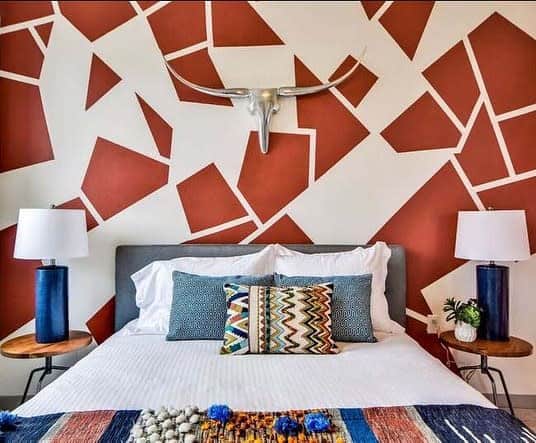 5. Showcase Decoupage-Style Wall Art
Unleash your creativity and transform your walls with decoupage-style wall art. This unique technique allows you to turn a plain wall into a captivating canvas adorned with intricate designs. With decoupage, you can explore various artistic expressions, from patchwork murals to single-shade paintings, adding a touch of three-dimensionality, sparkle, gems, and endless pattern possibilities.
The best part? It's a simple and budget-friendly project that you can easily accomplish using your favorite decoupage materials and wall paint, which you may already have at home.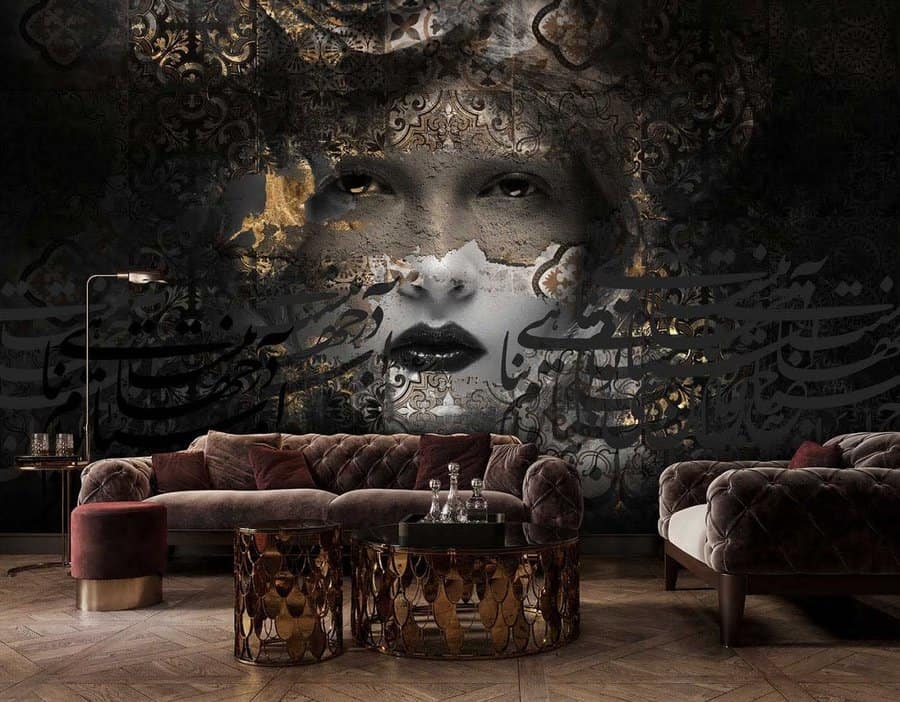 6. Modern Chic: Color Block Patterns
For a bold and stylish interior transformation, consider incorporating color block patterns into your wall paint designs. These vibrant combinations inject energy into any room, offering a dynamic aesthetic. The beauty of color blocking lies in its versatility – you can choose the color palette that suits your lifestyle and complements your existing furnishings. Whether it's subtle transitions or striking, bold contrasts, color blocks can be used to create eye-catching mural-like art pieces that instantly enhance your walls.
What's more, executing color-blocking patterns is relatively straightforward and can often be achieved using materials you already have. For a creative twist, consider combining color blocks with accent walls or stencils, and witness your home evolve into a dynamic and visually captivating space.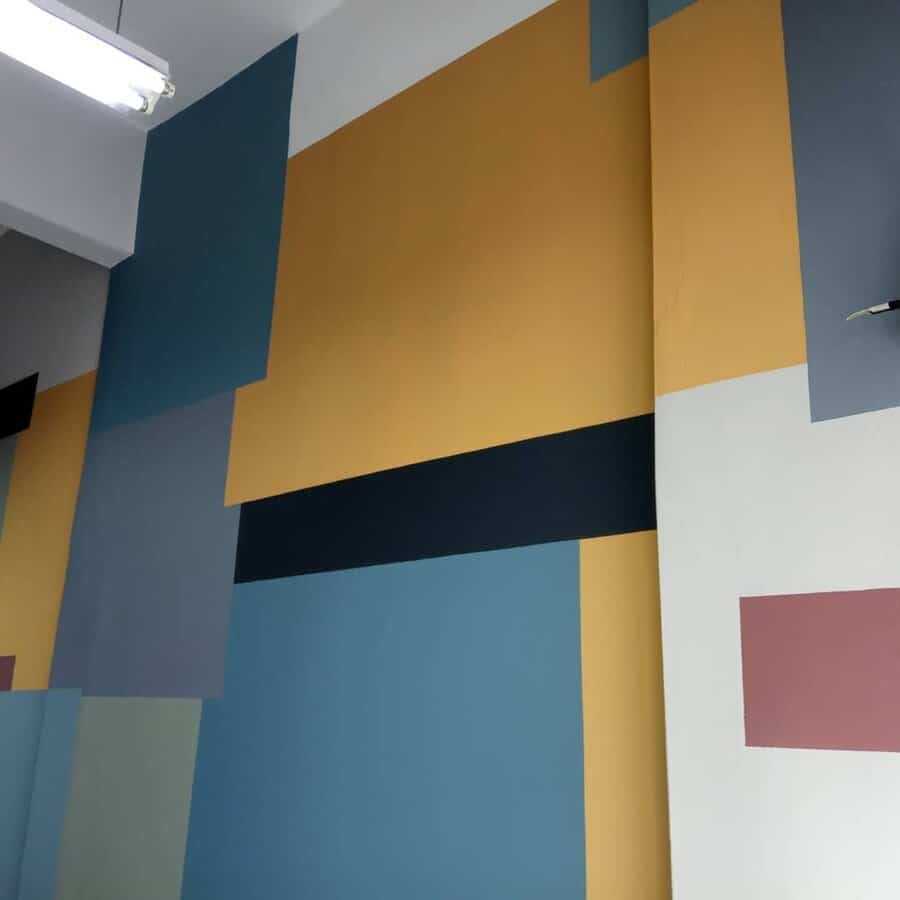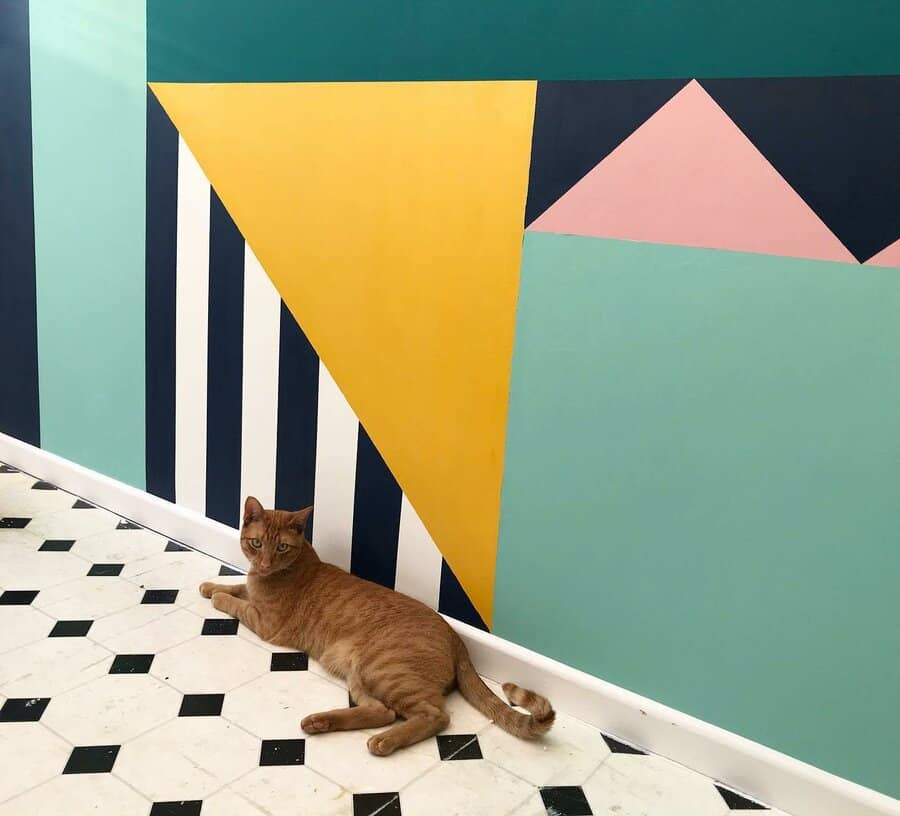 7. Infuse Nature into Your Decor
Elevate your interior decor by infusing the beauty of nature into your home through wall painting. Consider painting a tree mural directly on your wall to create a calming and nature-inspired atmosphere. Choosing the perfect nature pattern is a creative adventure, whether you're drawn to tree branches, ocean waves, or mountain peaks – the possibilities are endless.
To bring your living space to life, combine your artistic vision with wall paint, and select colors that complement your chosen nature theme. Nature-inspired murals not only add visual interest but also provide a soothing ambiance, making them a wonderful addition to your home decor.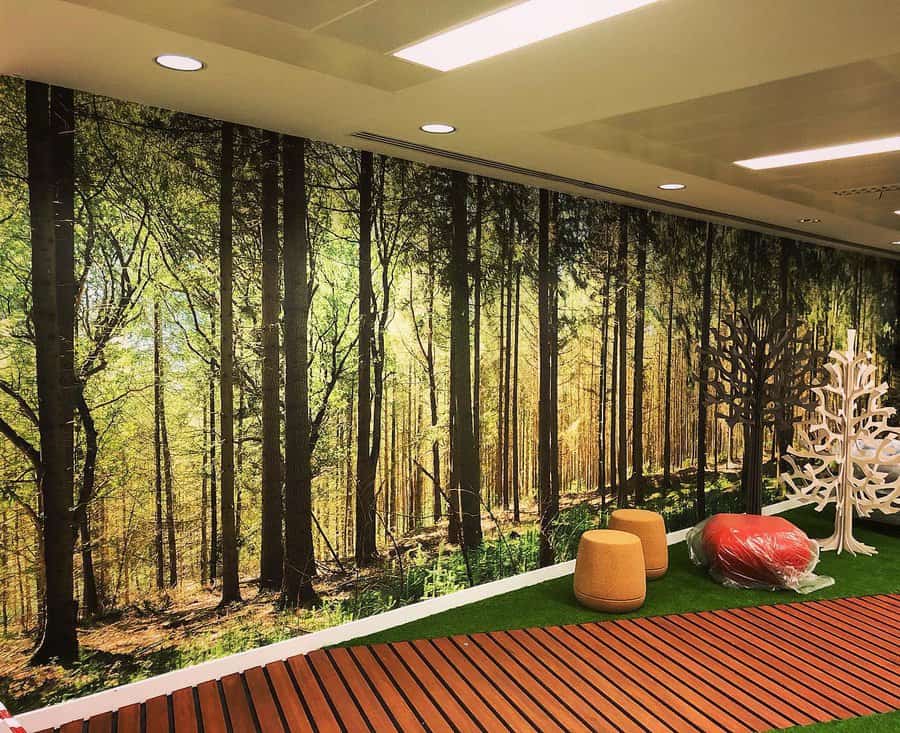 8. Unleash Your Artistic Side with Abstract
Abstract mural art has gained immense popularity as a captivating home decor choice worldwide. The abstract nature of these murals offers a unique canvas for personal expression, adding an aesthetic touch to your living space.
Creating an abstract mural allows you to convey abstract concepts while showcasing your individual style and taste. Whether in urban landscapes or homes, abstract murals provide a distinctive and engaging element that appeals to people of all ages. Dive into the world of abstract mural art to infuse your space with excitement and personality.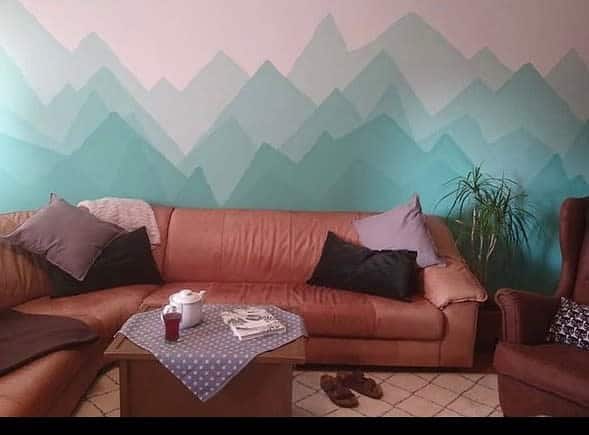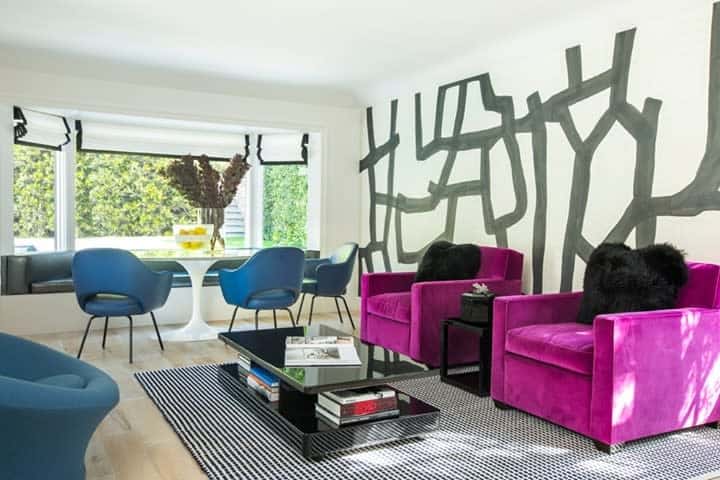 9. Urban Aesthetics: Graffiti-Style Art
Graffiti mural art adds character and vibrancy to your space, echoing the spirit of urban aesthetics. These highly creative murals are accessible to all, offering a unique visual experience. Incorporate graffiti-style art into your home by choosing colorful and bold designs that complement your interior decor.
Whether you opt for vivid stories on your walls or charming doodle art, this art form injects life and energy into your living space, making it a captivating and edgy choice. Bright, bold graffiti mural artwork is sure to be a conversation starter and a focal point in any room!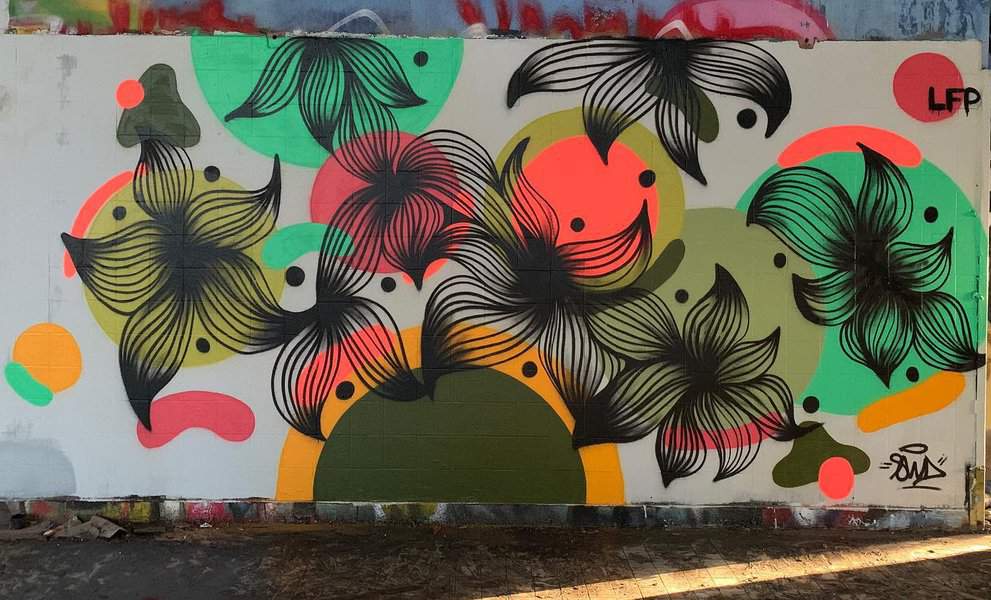 10. Serenity in Shades of Green
Green walls offer a serene and visually captivating effect that sets a unique tone in your space. Experiment with various green shades, from mint to olive, to create a soothing ambiance. Combine different green tones on a single wall, either through vertical stripes or a horizontal block, to establish a calming atmosphere.
For added depth and warmth, consider incorporating hints of burnt orange or yellow ocher in your decor to complement the green palette. Discover the limitless possibilities that green walls can bring to your space.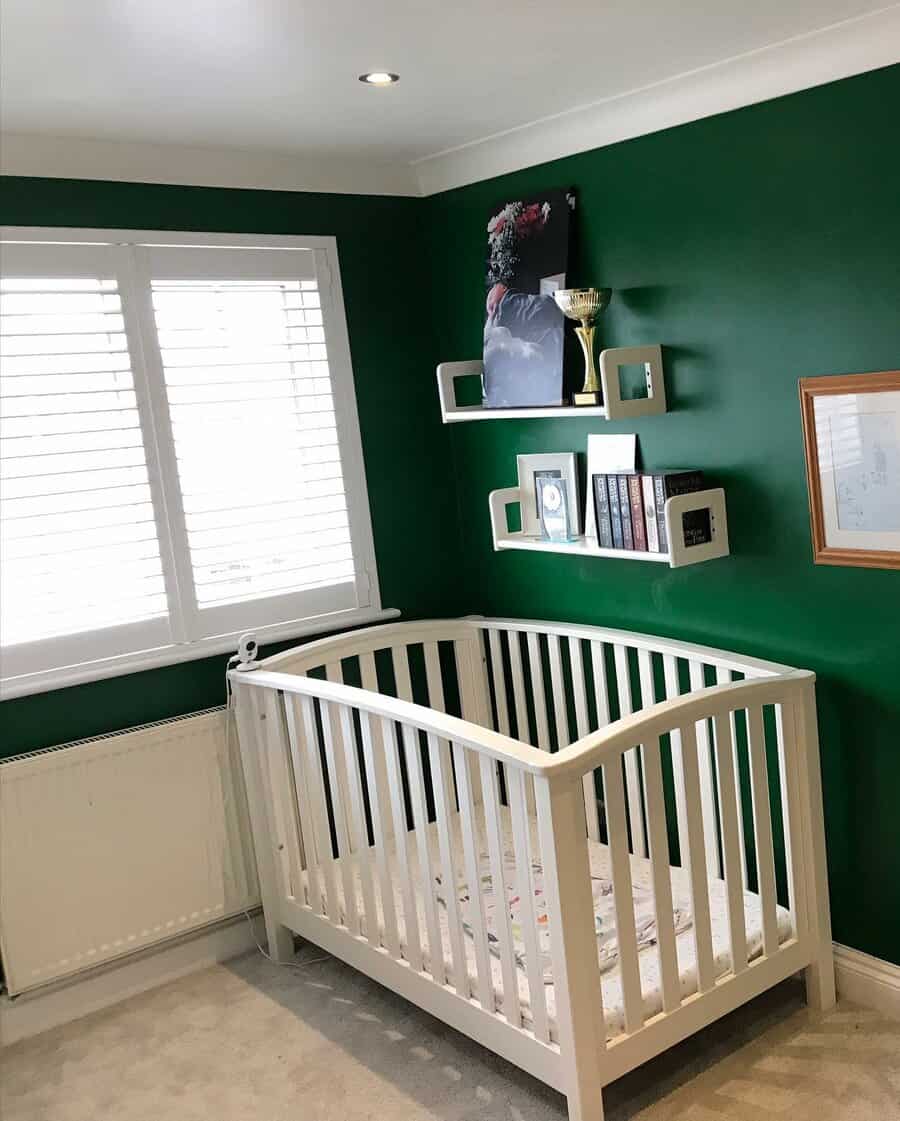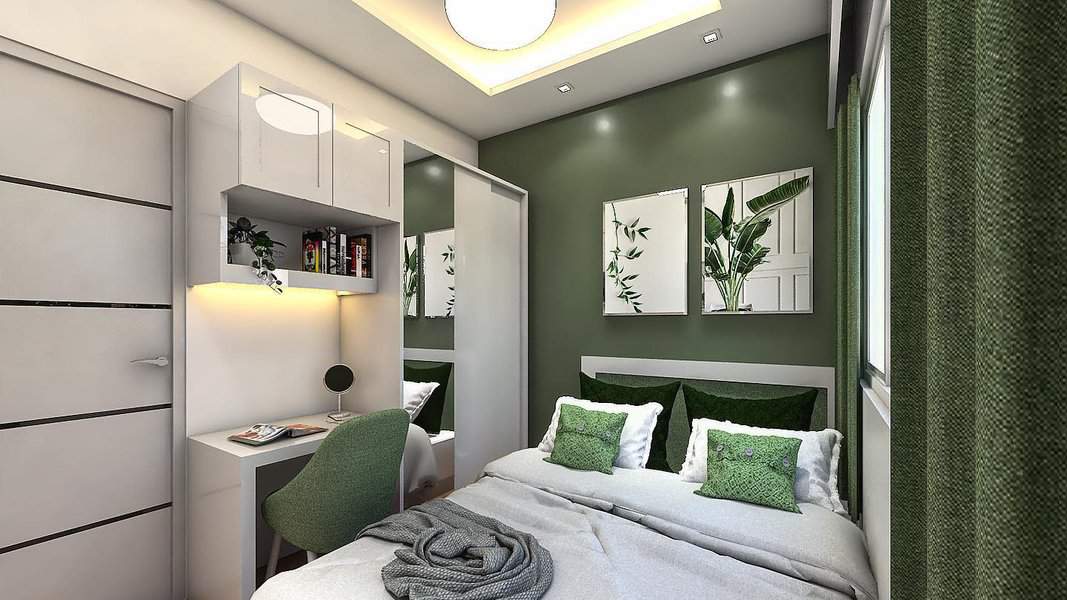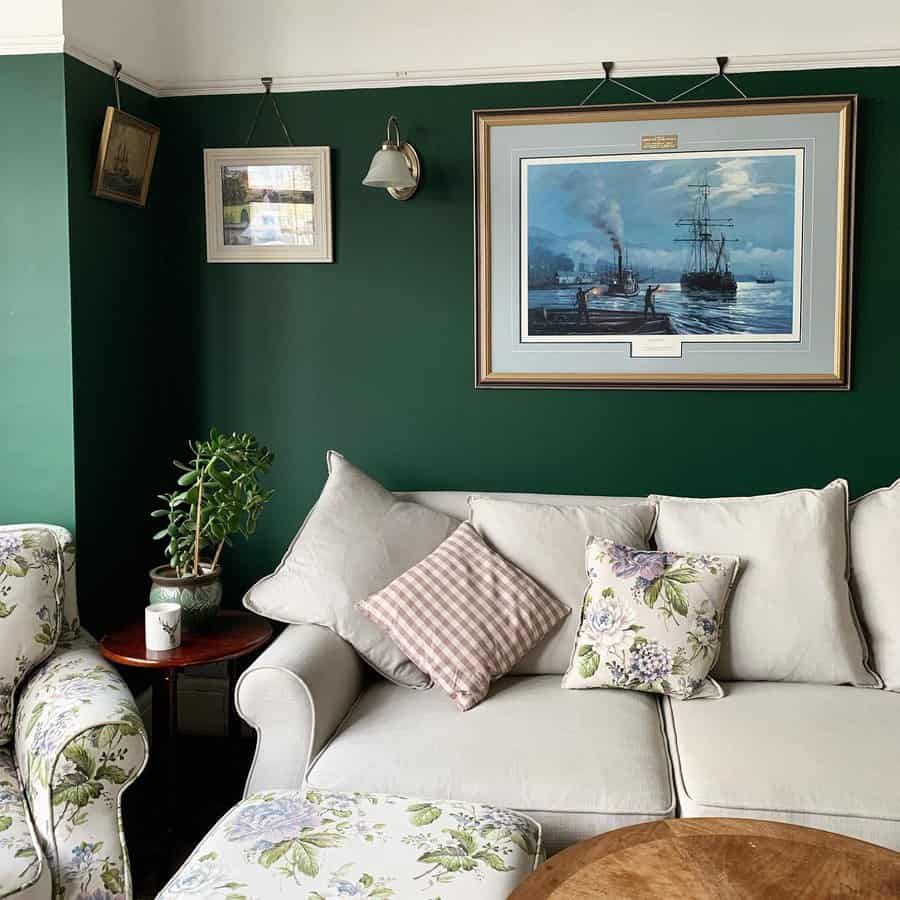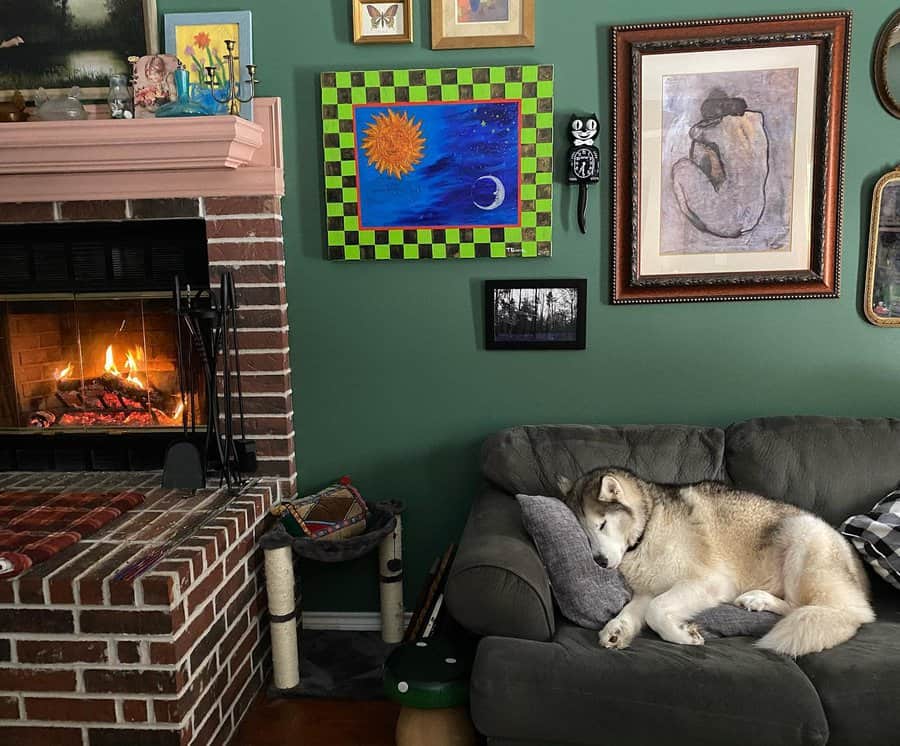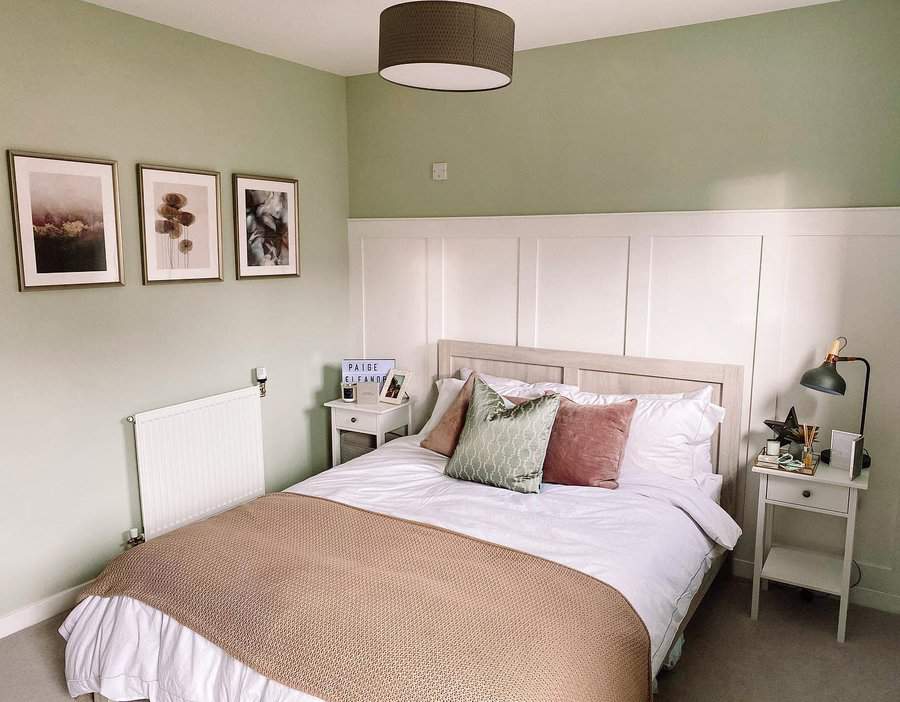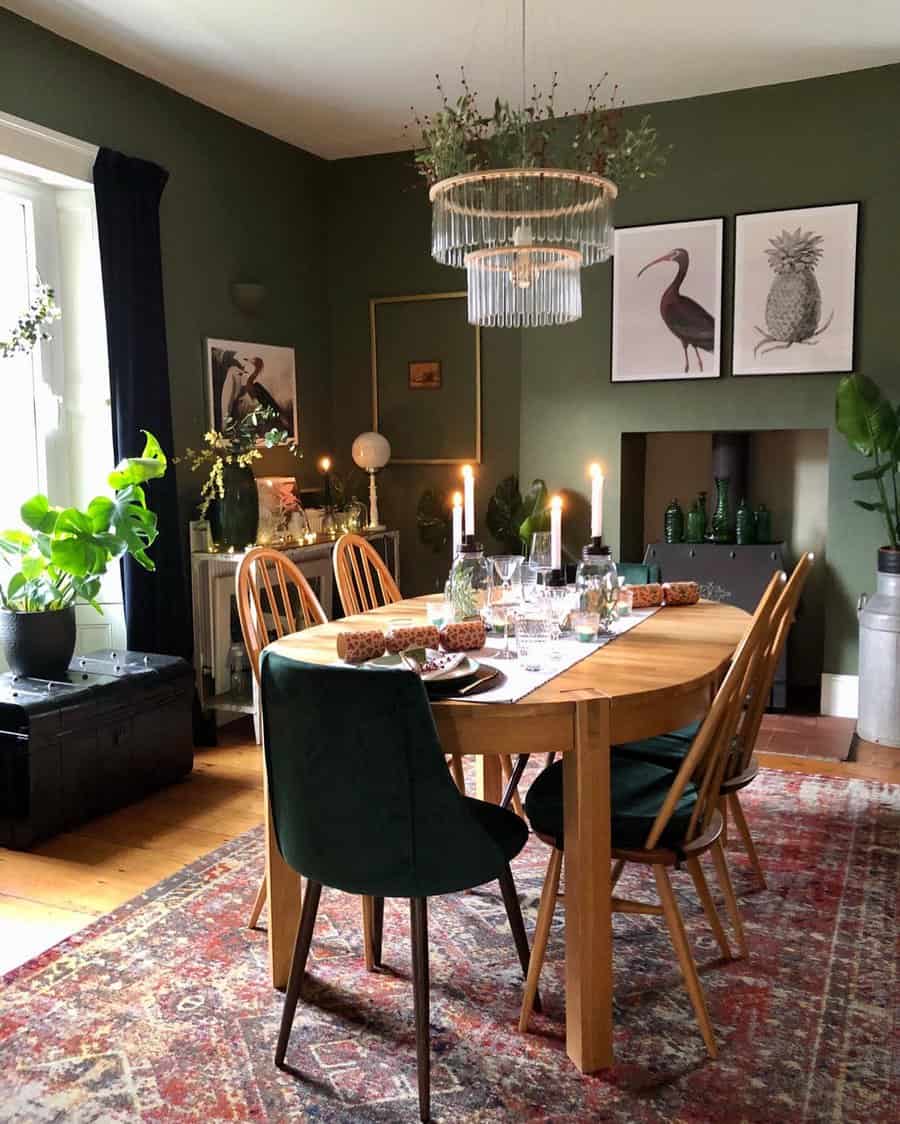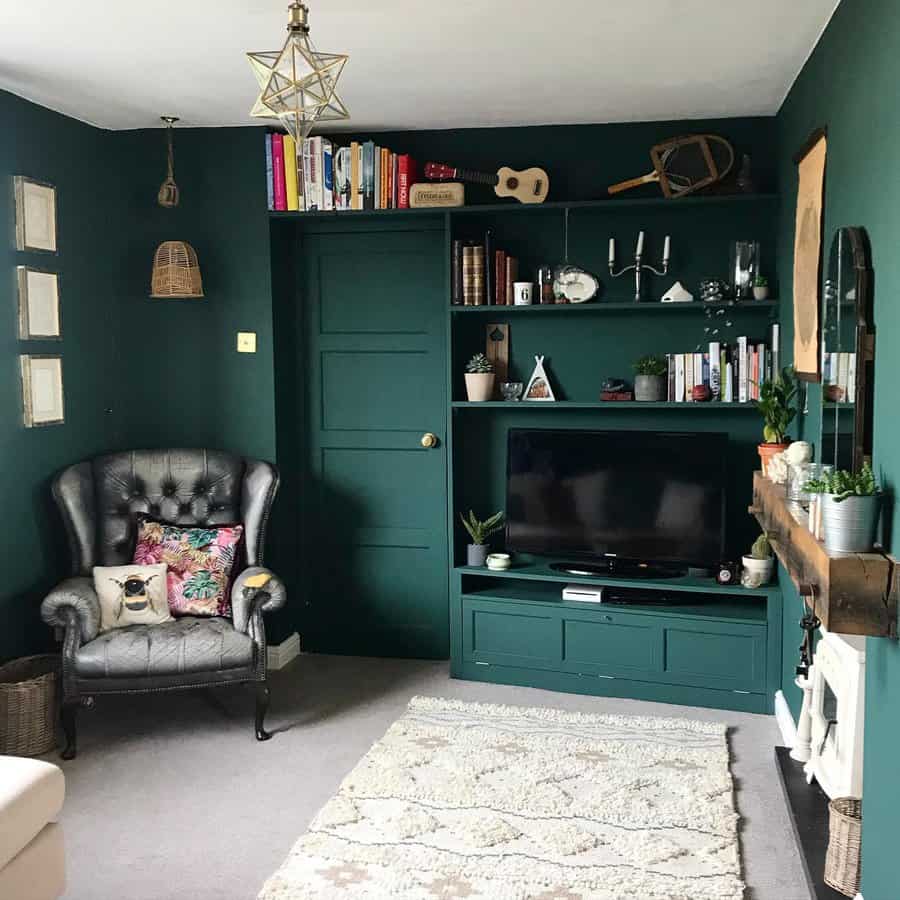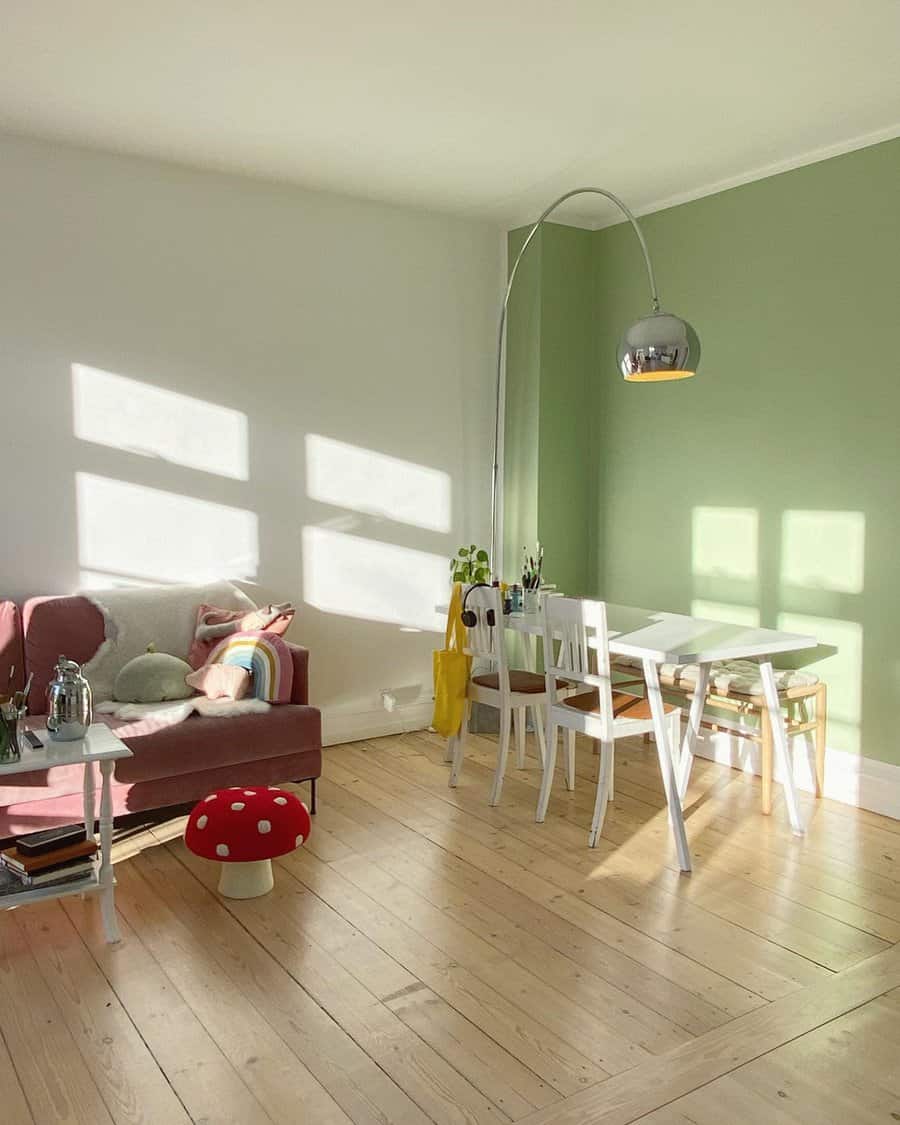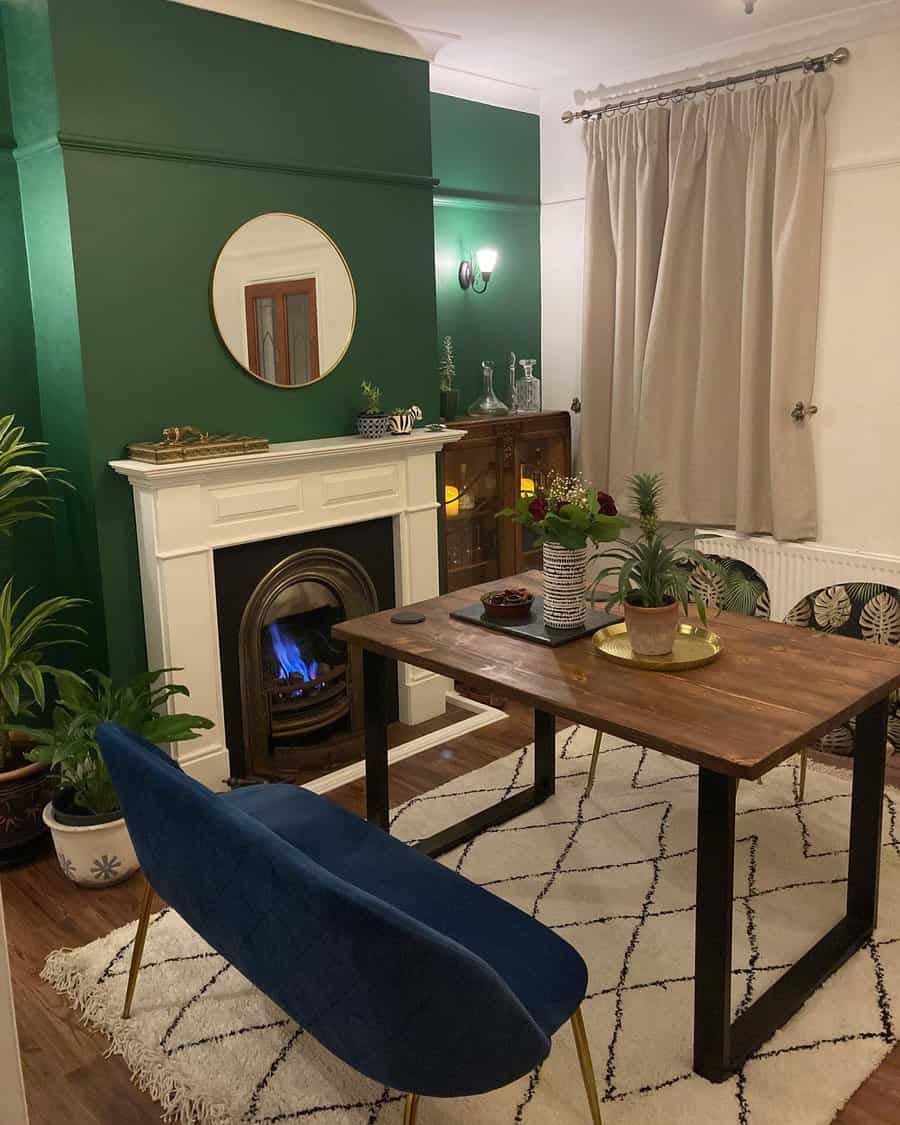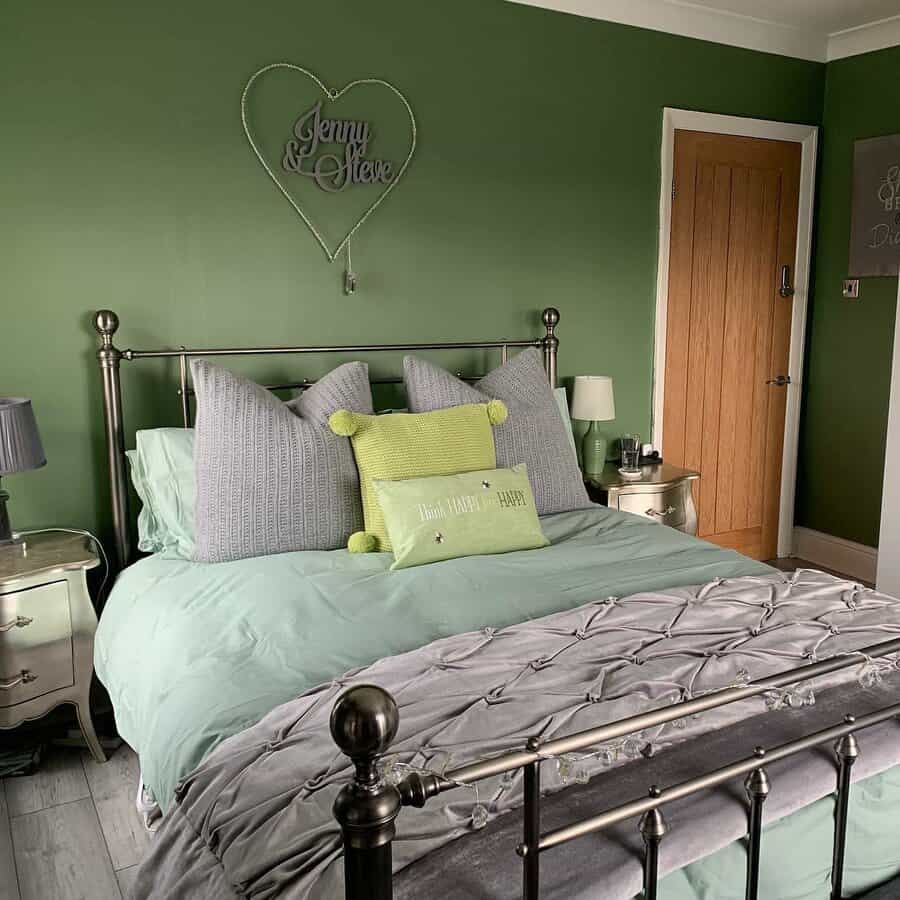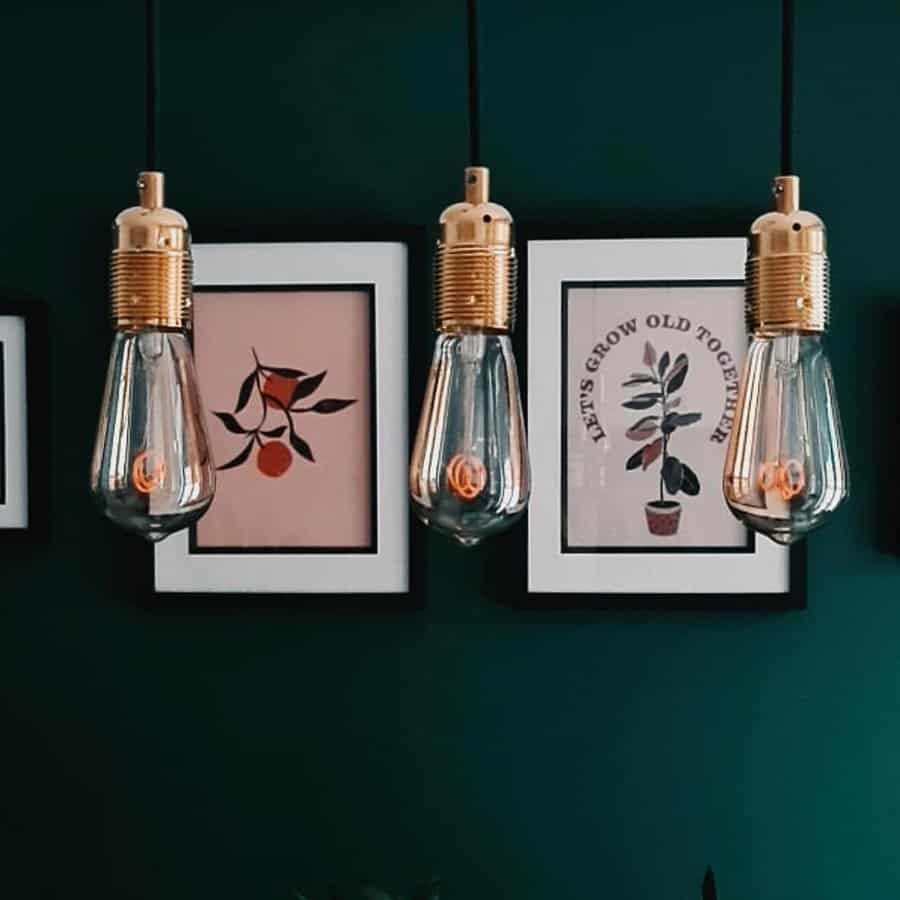 11. Elegance of Dark Grey
Dark grey wall paint can transform any room, creating a serene and elegant ambiance. To achieve this look, select the right shade of dark grey that complements your decor and lighting. Use a few coats of paint to establish a profound impact on your space.
Add personal touches with decor, such as metallic accents, bold artwork, and plush textiles, to create a unique and inviting atmosphere. Whether you're updating an office or redesigning your living room, dark grey wall paint is a versatile and stylish choice.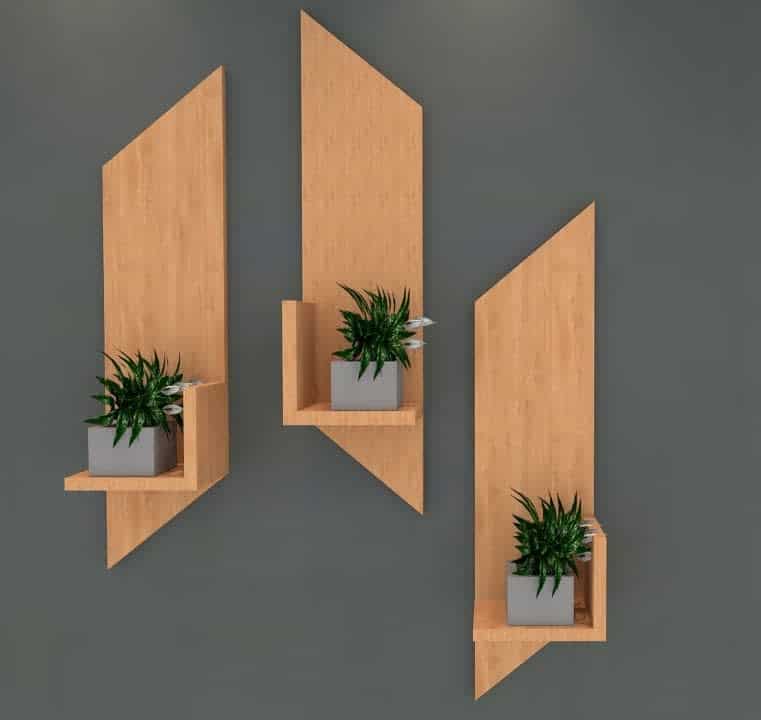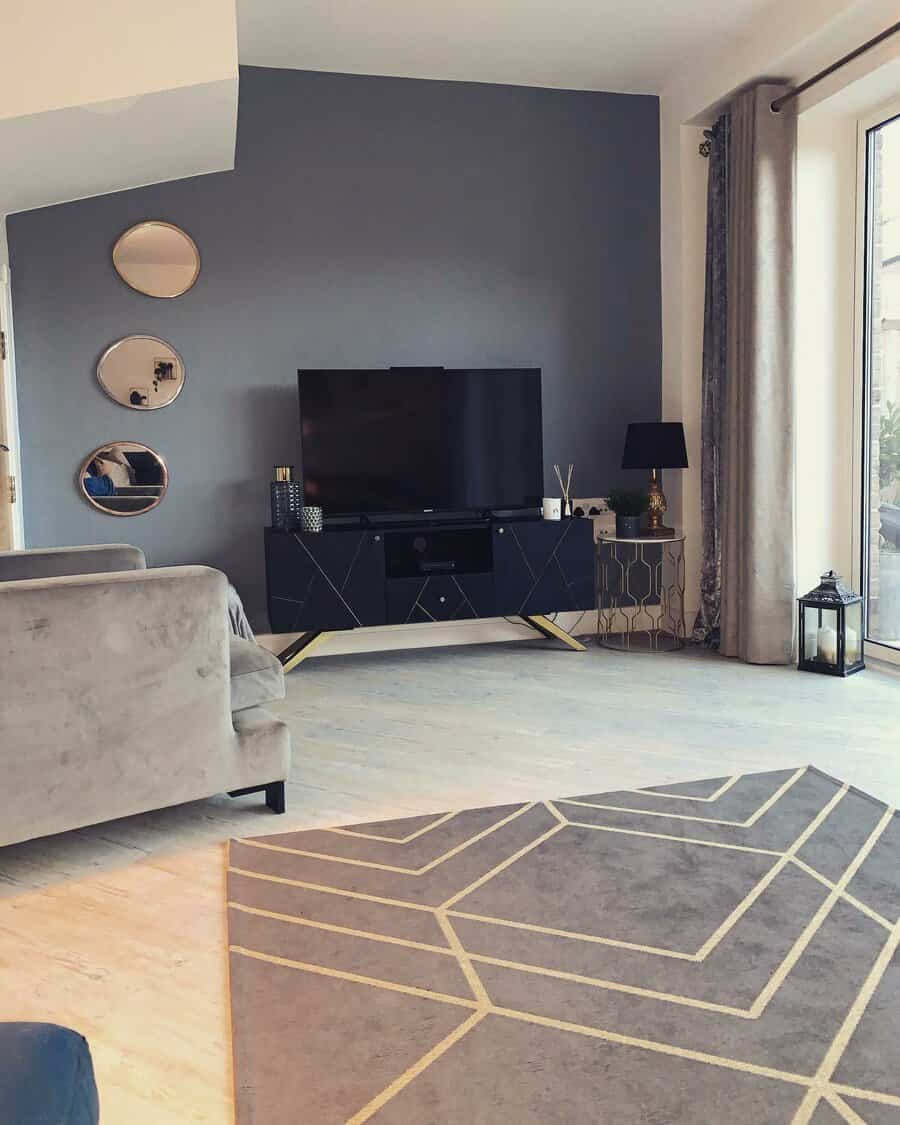 12. Subtle Sophistication in Soft Pastels
Infuse your living space with an aura of understated elegance using soft, muted pastel wall paints. These gentle tones can work wonders in creating a soothing, welcoming atmosphere within your home.
Consider light blues, soft greens, or delicate yellows to establish a balanced palette. To complete the look, pair these soft pastels with complementary design elements like neutral furniture and cozy textures for a modern yet cozy ambiance.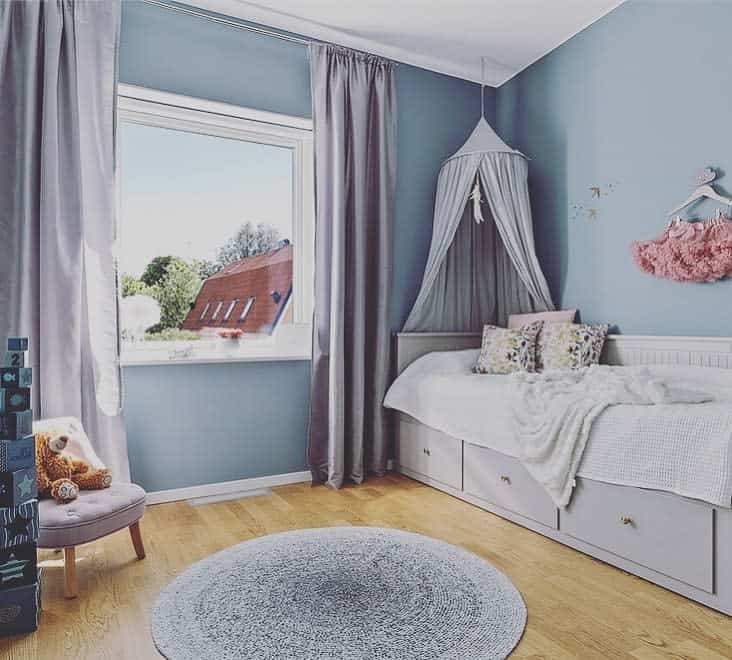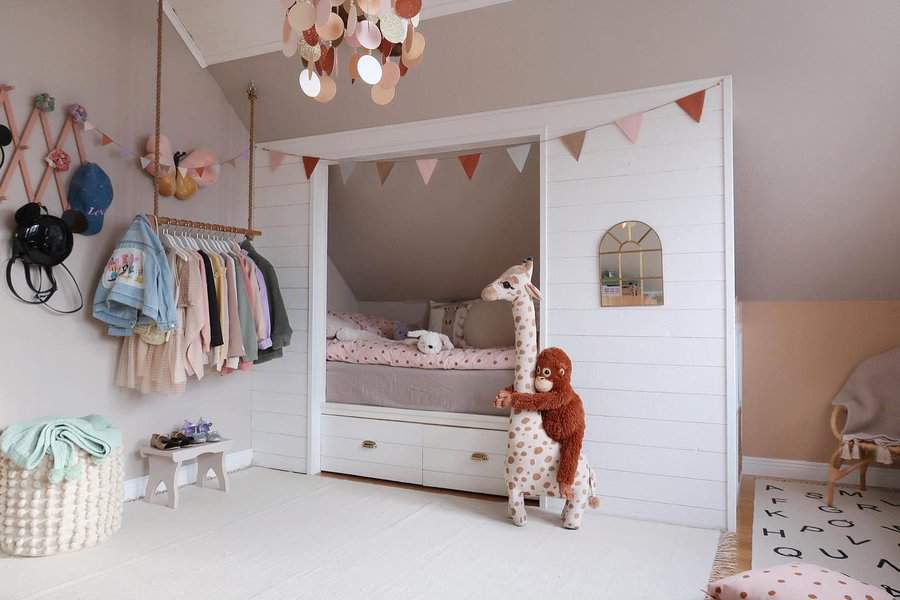 13. Embrace Soft Off-White Elegance
Revitalize your living space with the subtle charm of soft off-white wall paint. This versatile hue brightens, warms, and invites without losing its contemporary appeal. It's a cost-effective way to refresh your home's ambiance, whether you're softening a stark minimalist setting or bringing calm to a boho-inspired room. To enhance the effect, pair off-white walls with natural materials like wood and incorporate warm textiles to create a harmonious and inviting atmosphere that resonates with your personal style.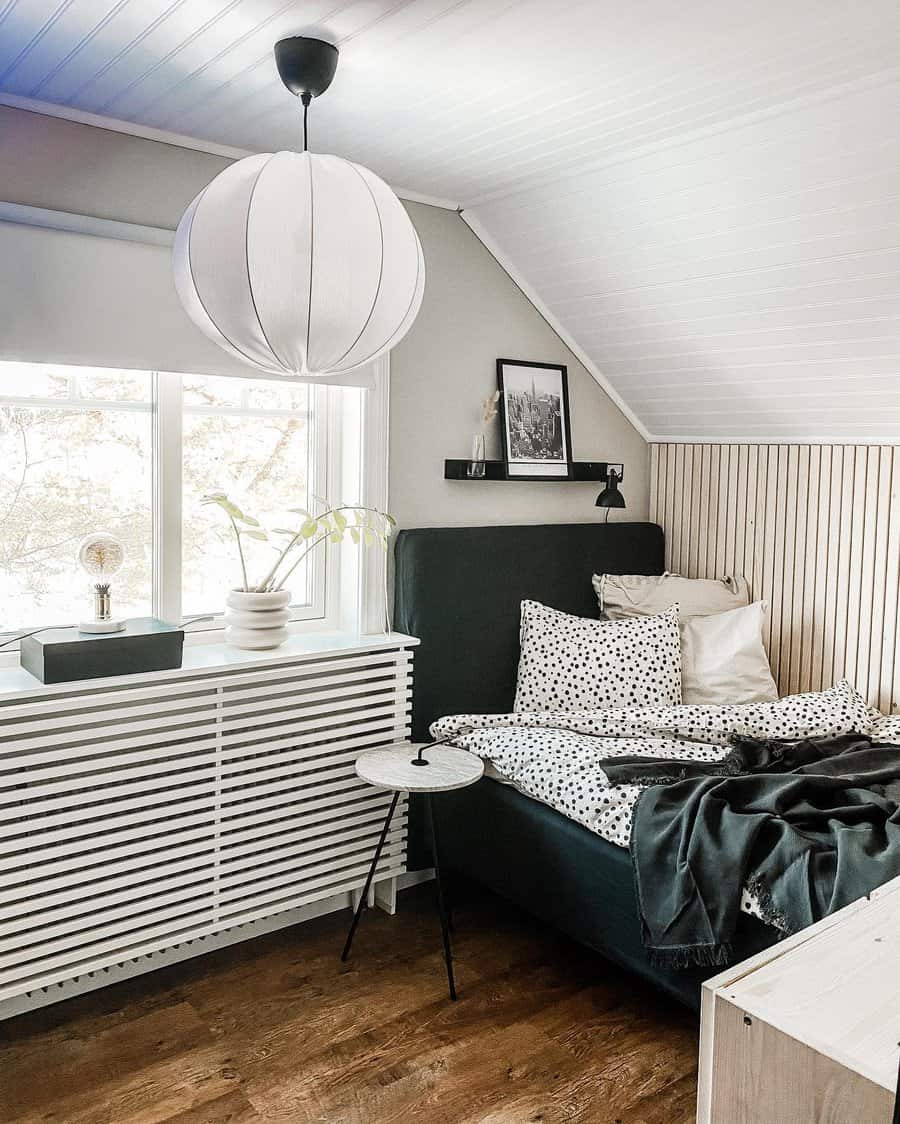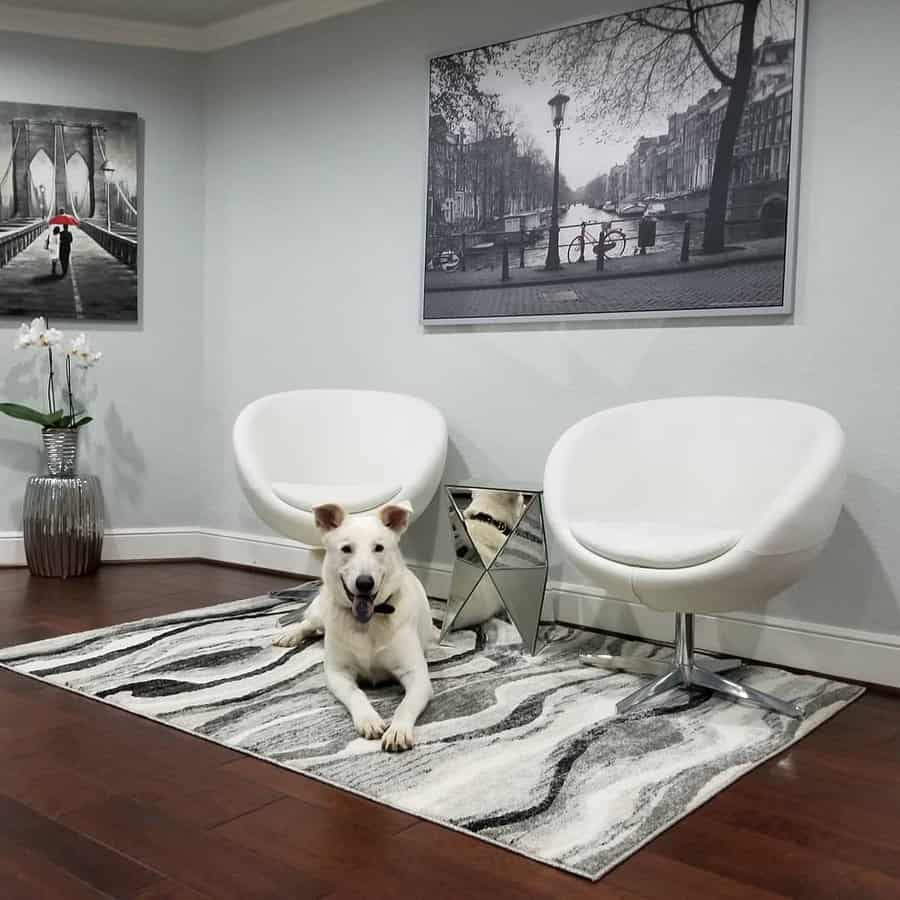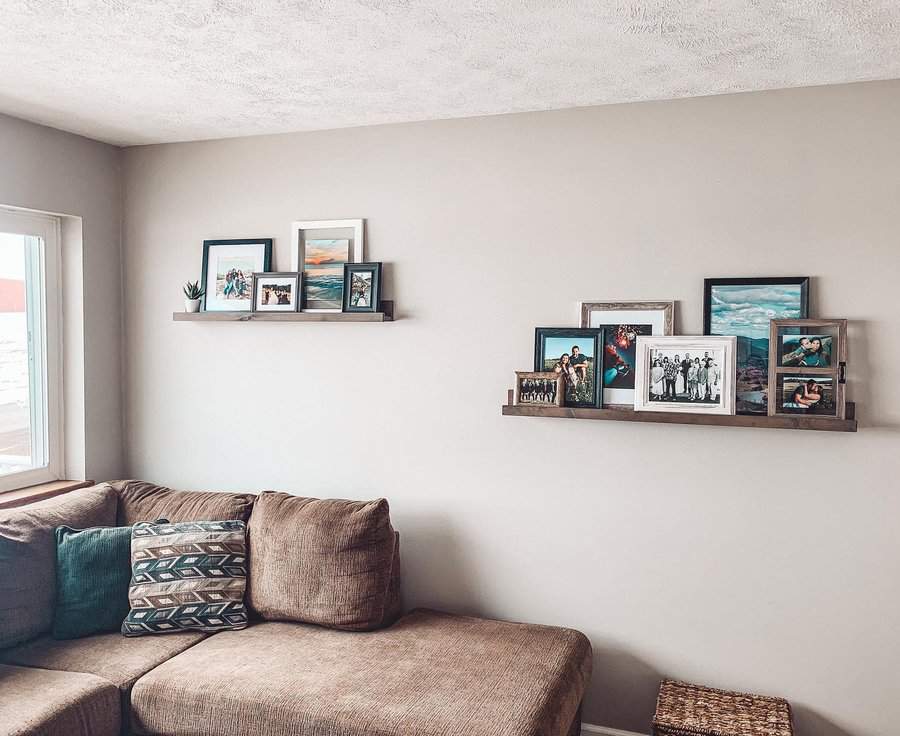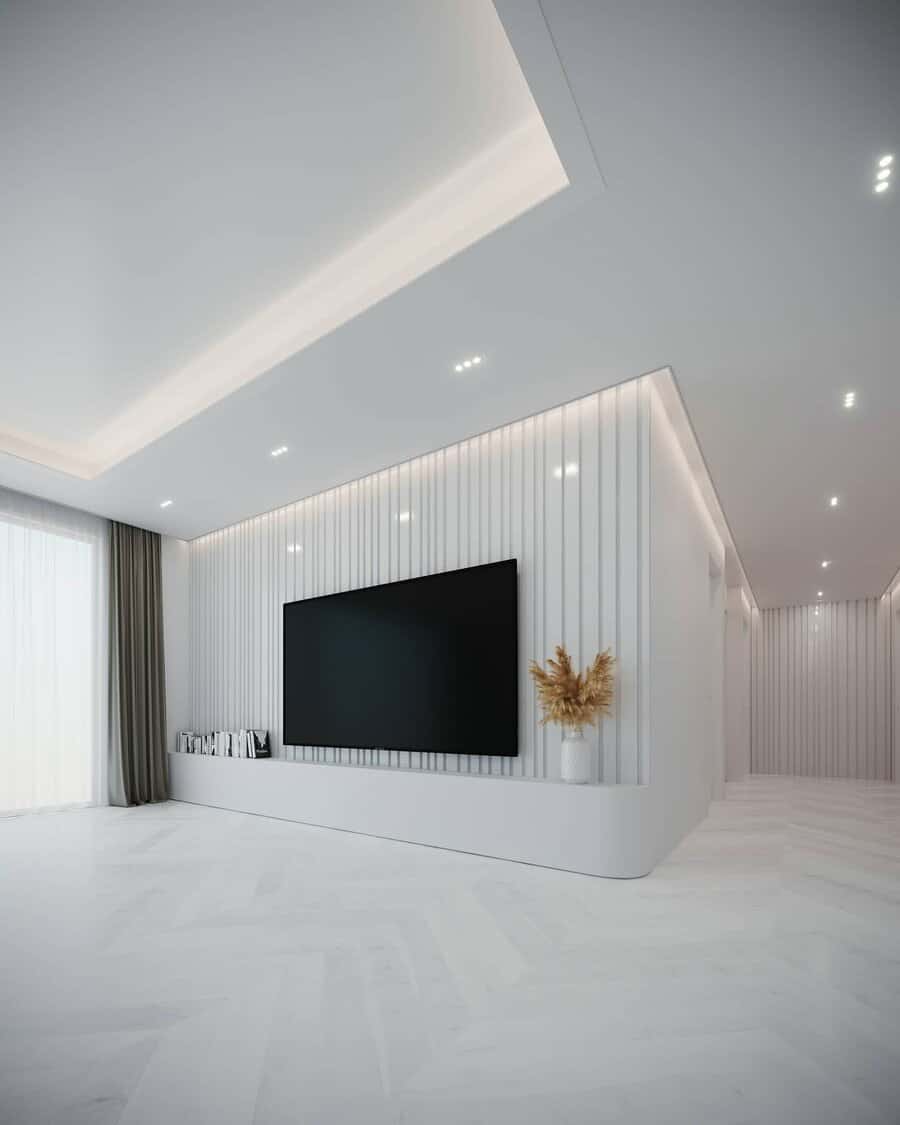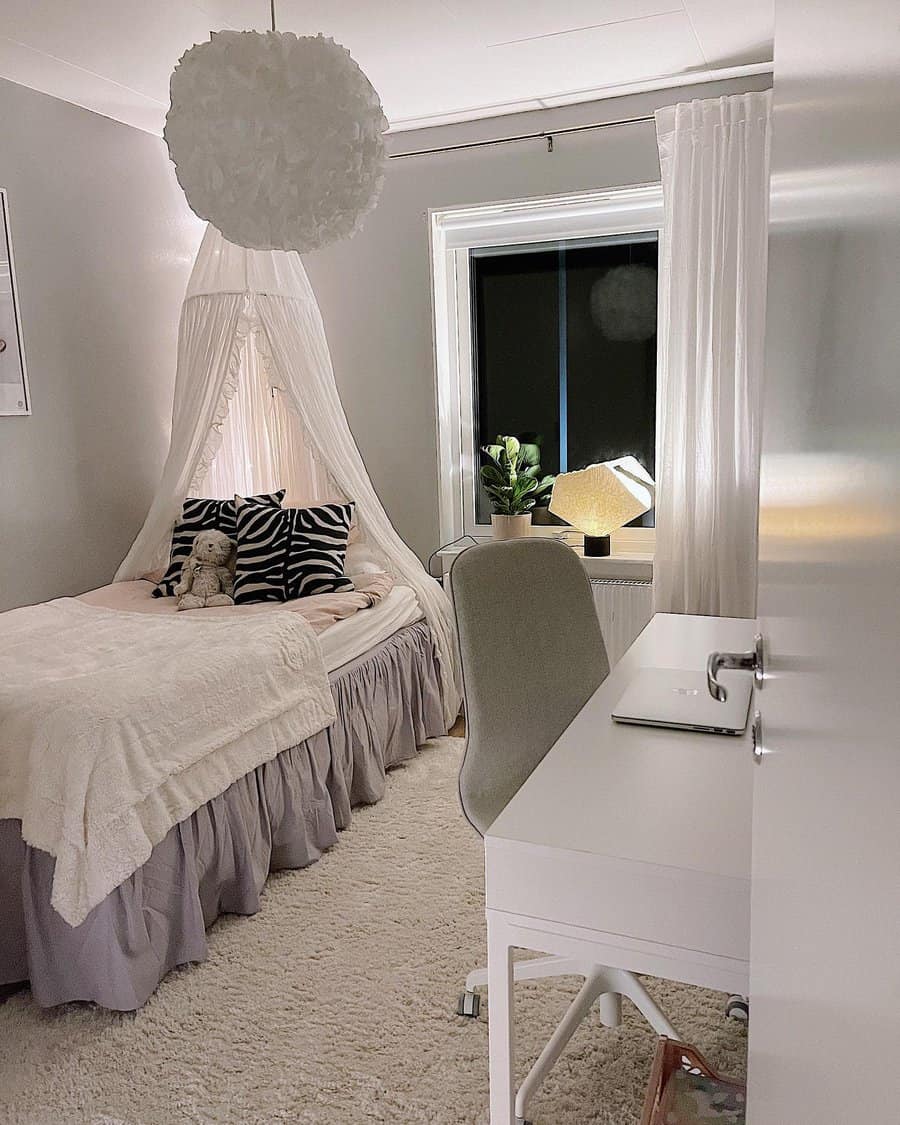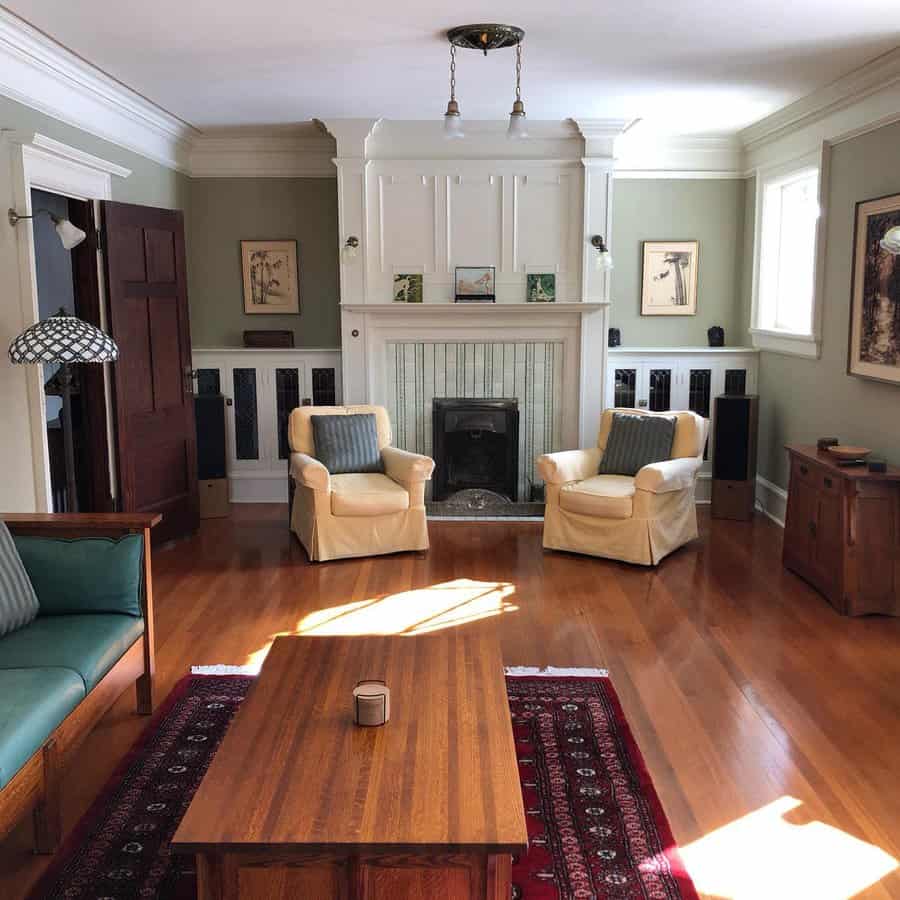 14. Stylish Monochromatic Wall Patterns
Monochromatic wall designs are a canvas of endless creativity beyond plain white. Elevate your space with a single bold color or explore the depth of shades in the grayscale spectrum.
Monochromatic wallpapers with captivating patterns offer a unique twist, and a monochromatic mural can take your room to new heights of sophistication. To maximize the impact, harmonize furniture and decor in the same color family, creating a cohesive, high-end look that's visually striking.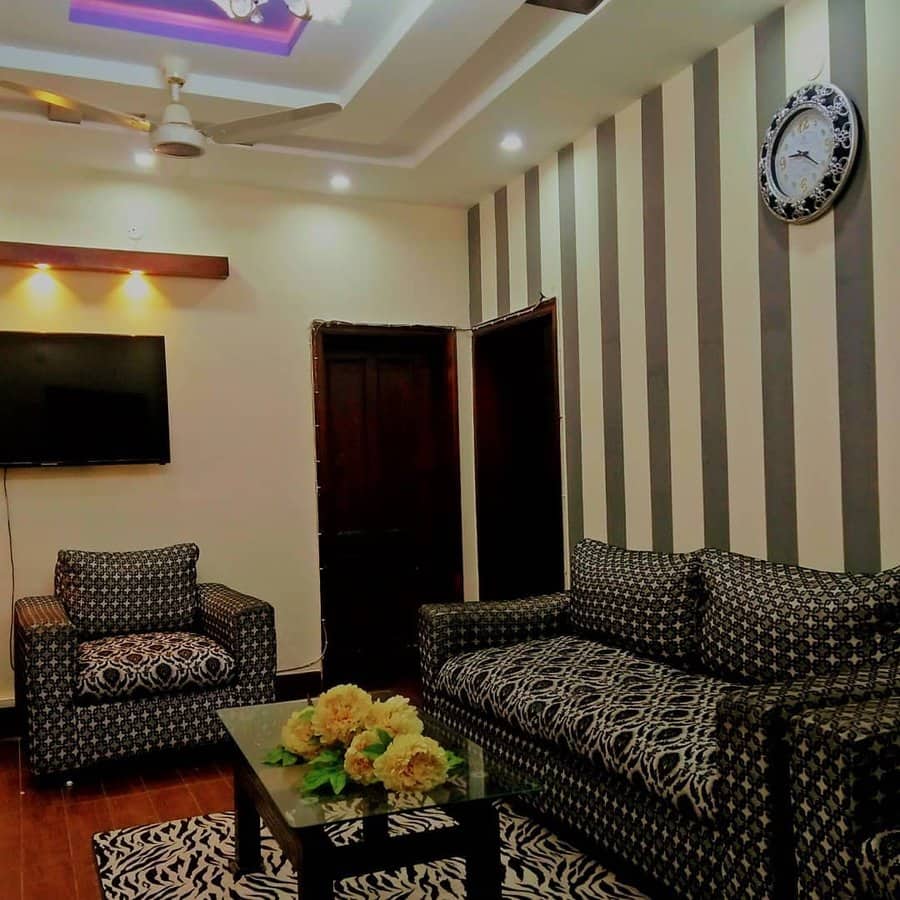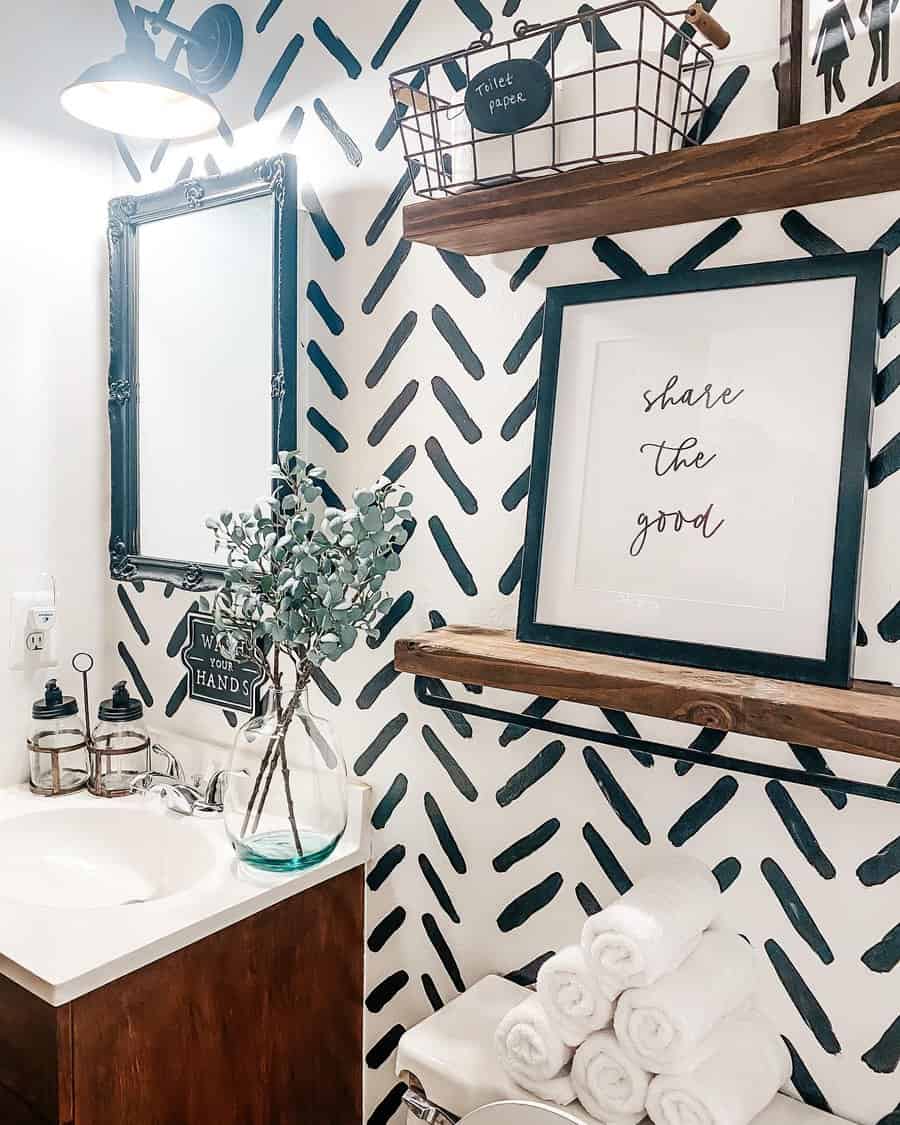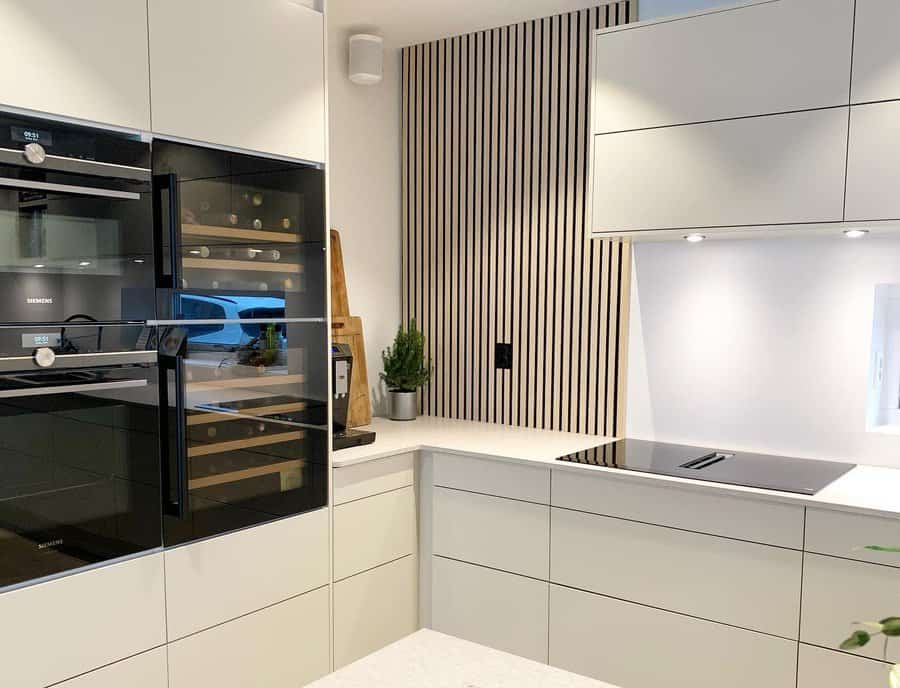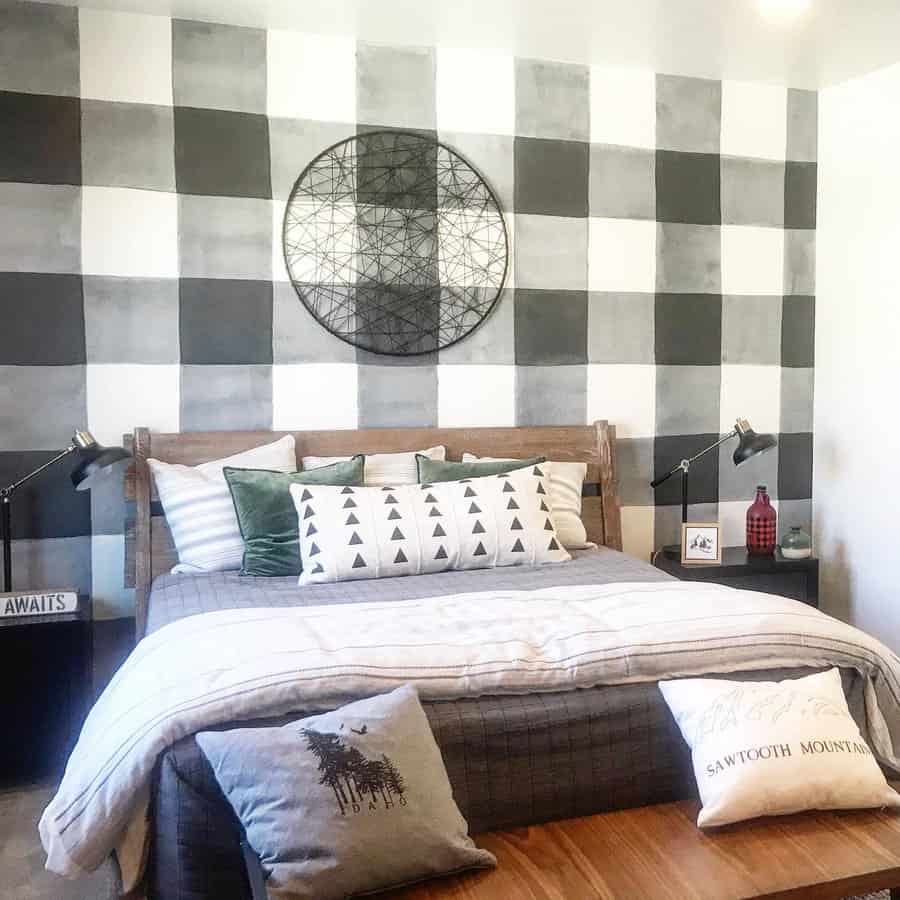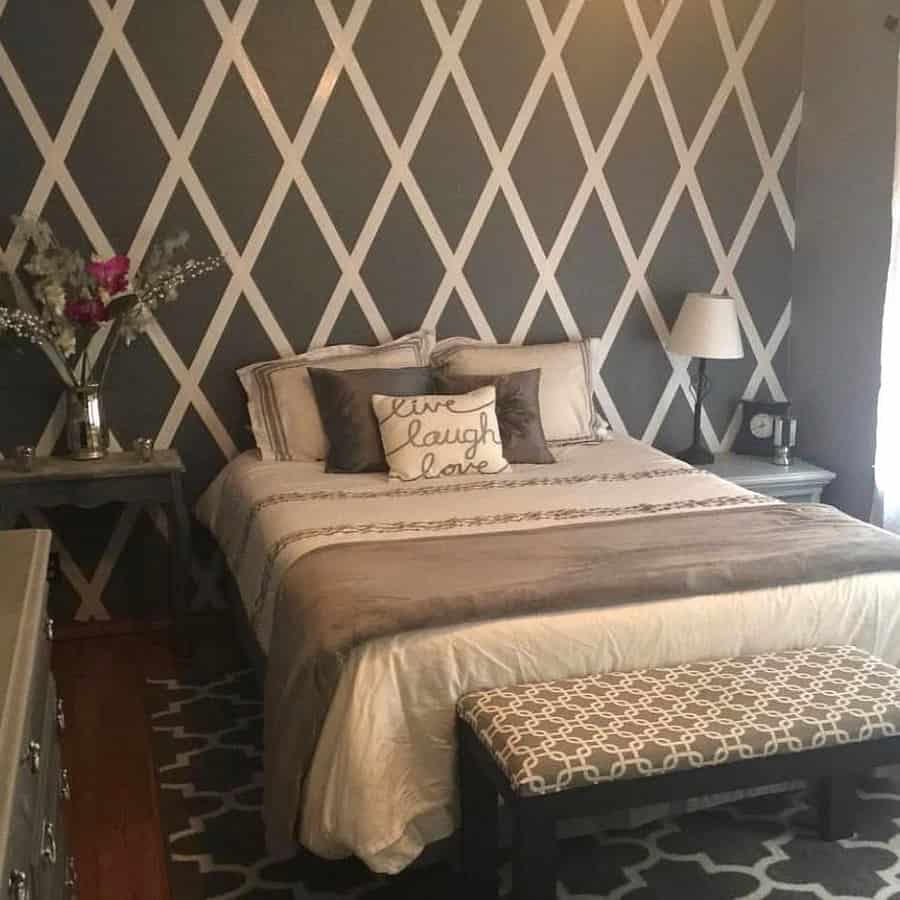 15. Bold Vibrancy with Barbie Pink
Unleash your inner creativity with Barbie pink walls that add a pop of color and personality to any room. This bold choice seamlessly fits into diverse interior styles, from modern minimalism to the coziness of shabby-chic.
To maximize the impact, balance the vibrant pink with neutral furniture and décor, creating a harmonious and visually appealing space. Whether you prefer softer or bolder shades of pink, this color will breathe life into your room and cultivate a delightful ambiance you'll never want to leave.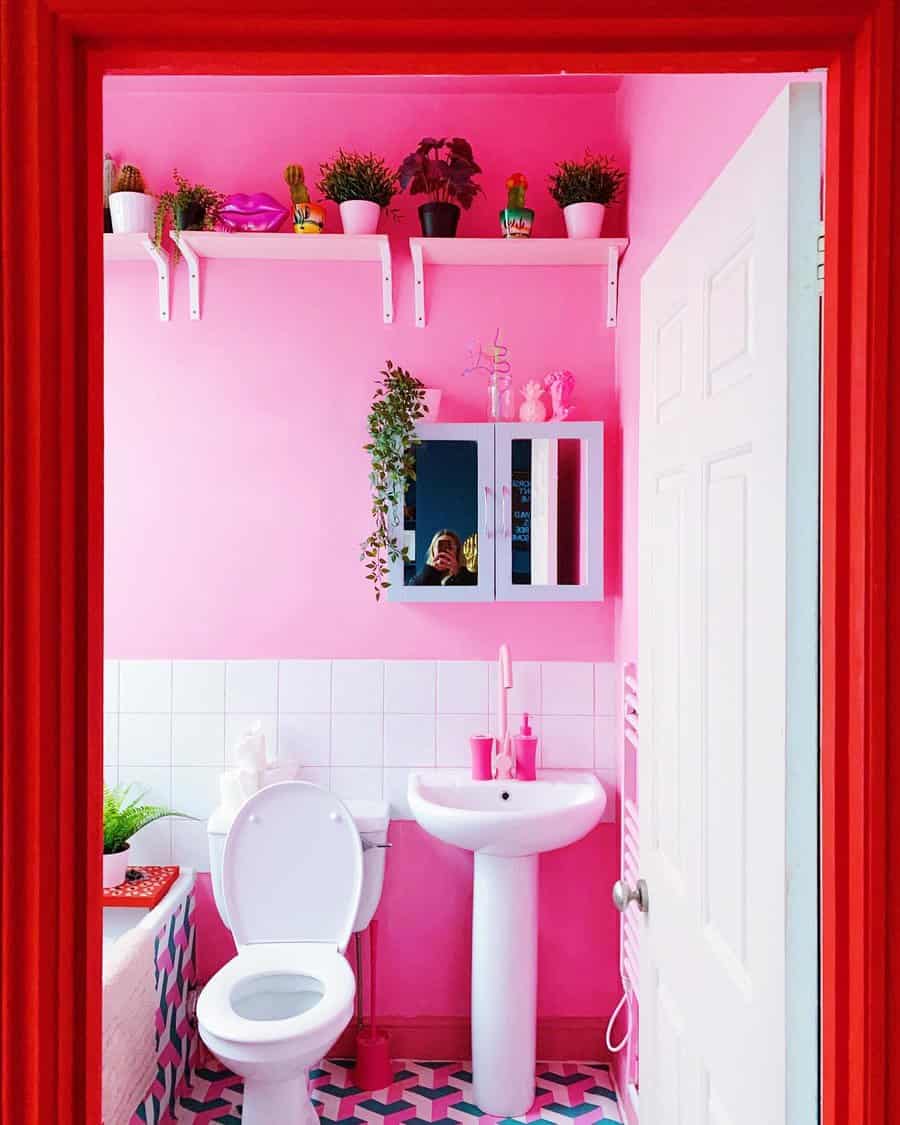 Wall Paint FAQs
How do you add texture to basic wall paint?
You can add texture to flat paint using specialty brushes or other unique application techniques. These methods make it easy to customize your walls to suit the decor style without the use of multiple colors or intricate patterns.
Tinted glaze is another interesting way to add dimension to regular paint. These products are applied over the paint to add subtle color variations. Tinted glaze is ideal for creating an aged finish on freshly painted walls.
What types of paint can be used on interior walls?
Most interior walls today are painted with latex- or water-based paints. These types of paint are easy to use and can be painted over with nearly any other paint formula without issue.
There are other types of paint that can be used on interior walls. Many homeowners opt for oil-based paints because they tend to be more durable and pigmented. On the other hand, specialty formulas like chalkboard paint or acrylic paint can be used for murals and other DIY projects.