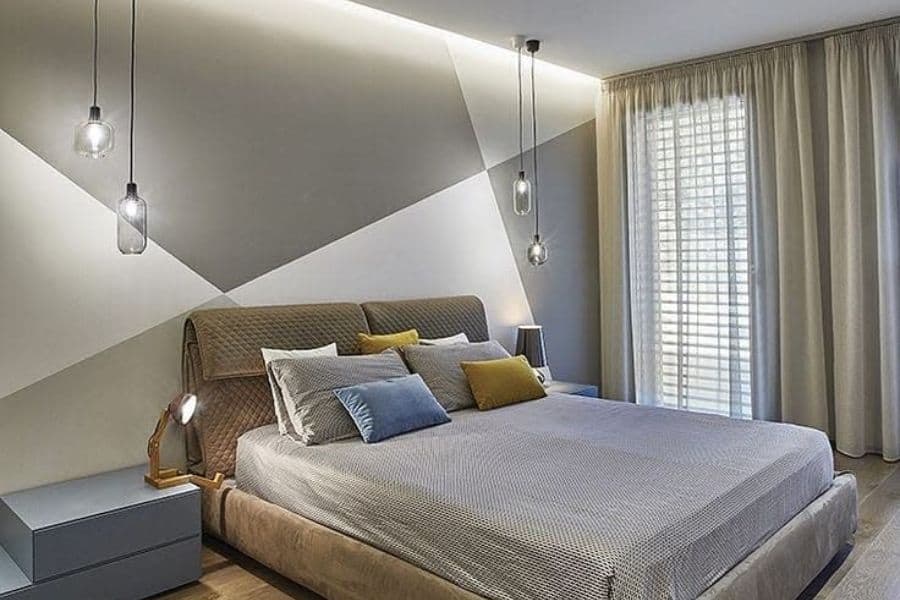 50 Creative Wall Paint Ideas
Every artist needs a canvas. And for the home designer, there's no better canvas than a well-painted set of walls.
Wall paint is the first step in any interior design project. The wrong color or finish could throw off the entire look. But the right paint choice will make your finished interior look like a million bucks.
Curating the perfect interior wall is far more than just picking out paint swatches. Keep reading for our favorite wall painting ideas that will inspire you to think beyond neutrals!
1. Bedroom
Your bedroom walls are largely responsible for setting the mood of the space as a whole. This is true whether you're decorating a master suite or a spare guest room.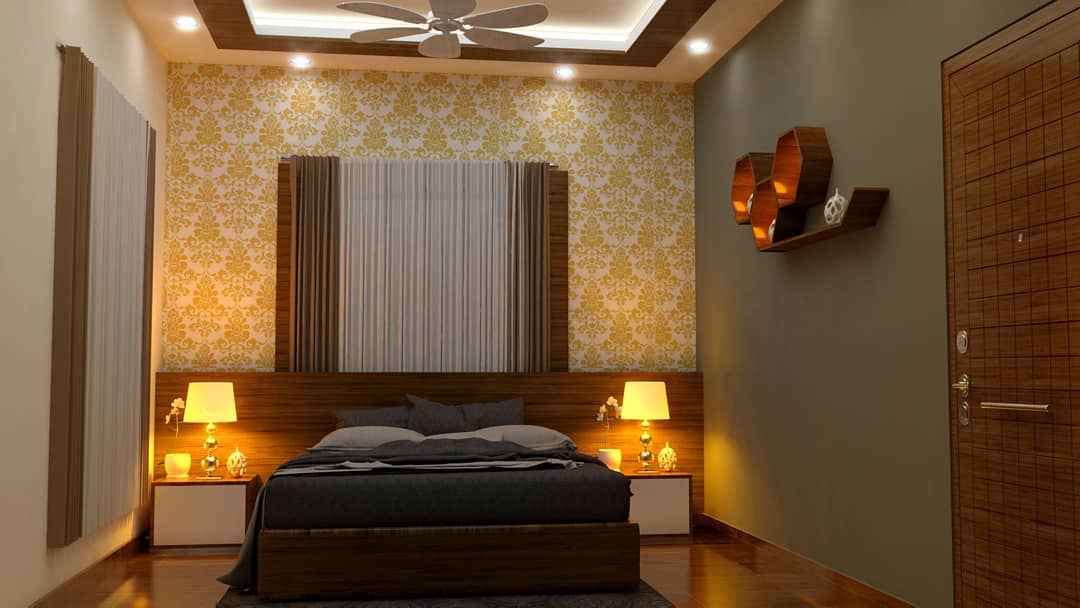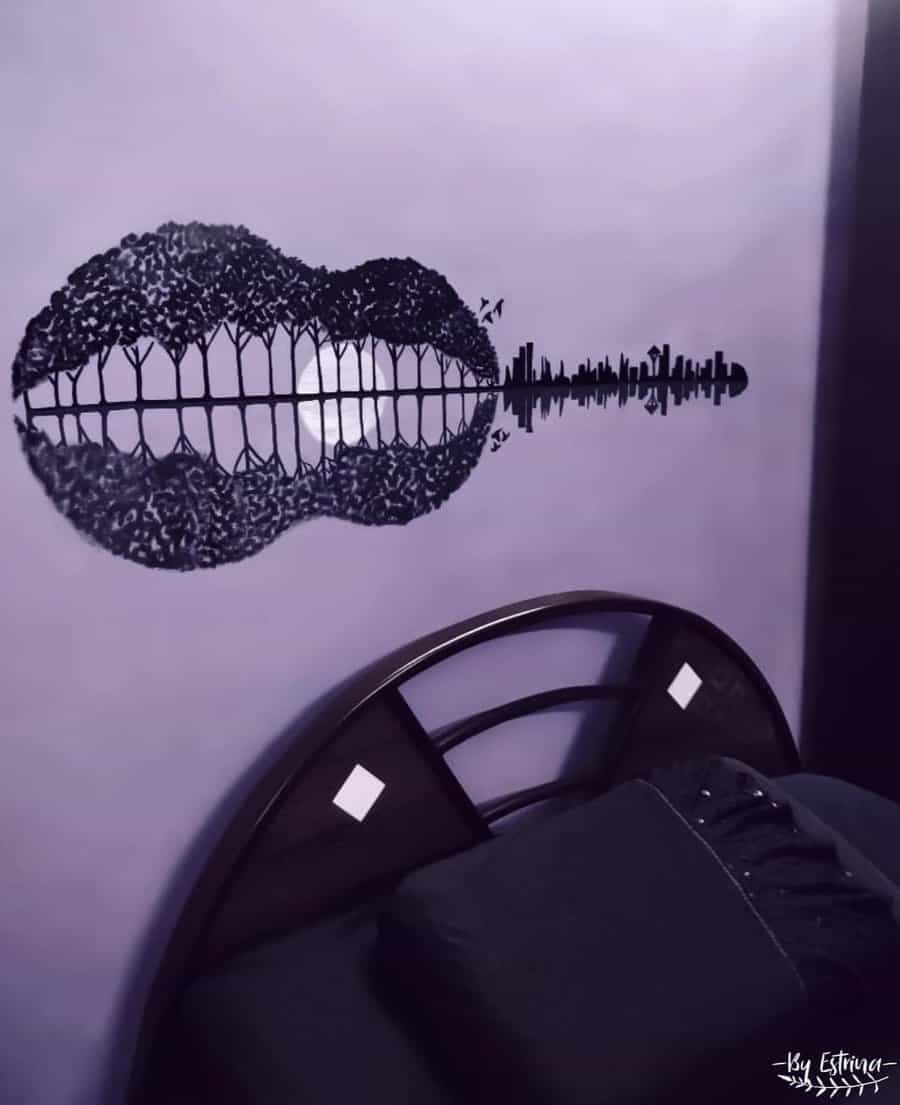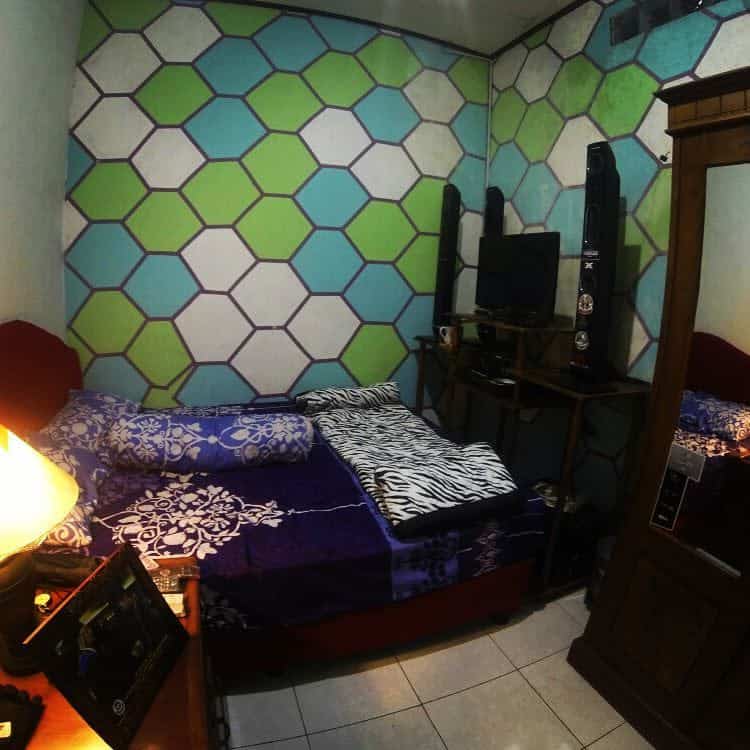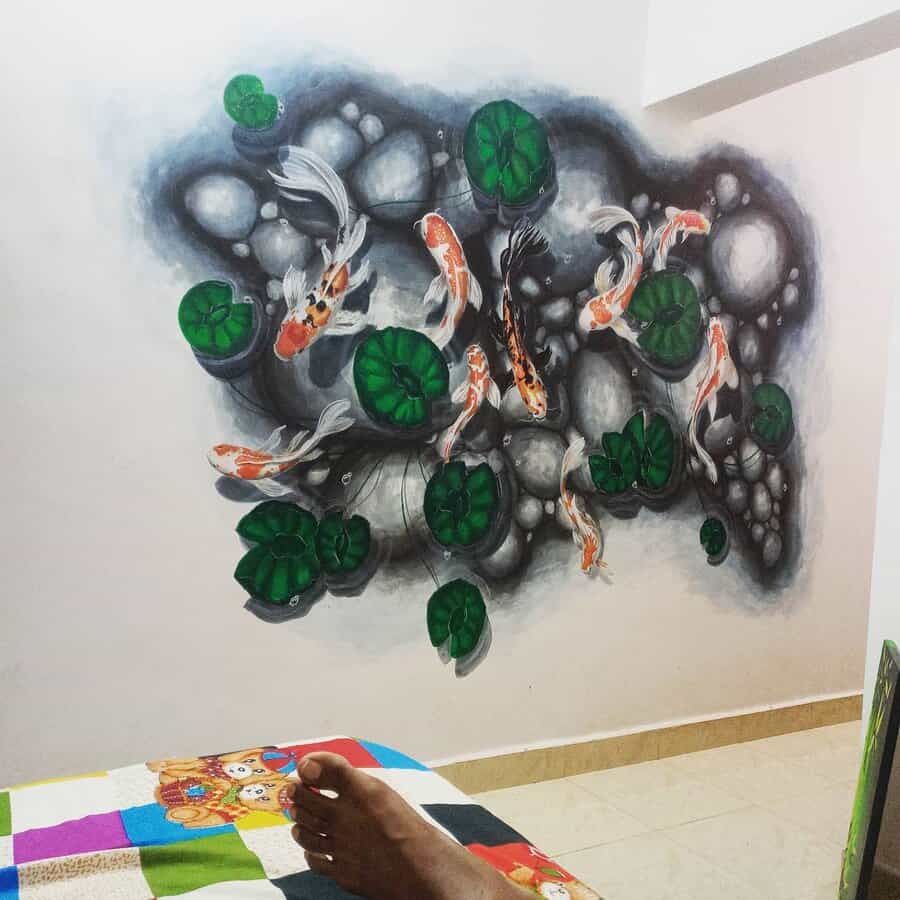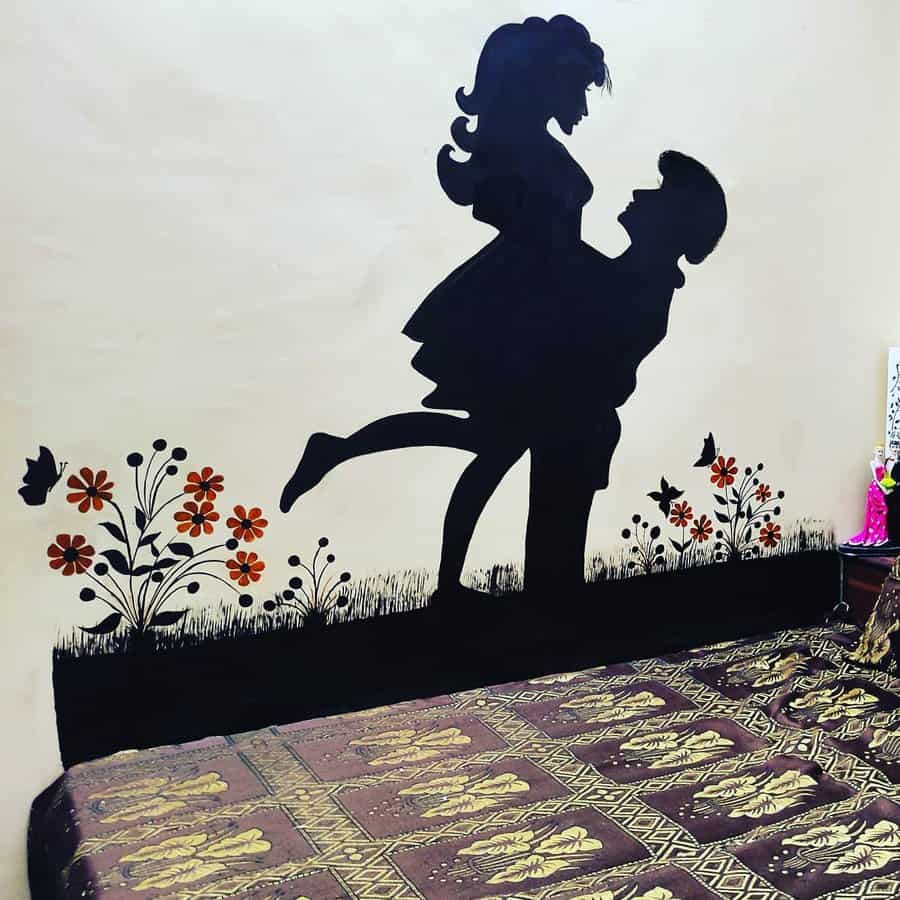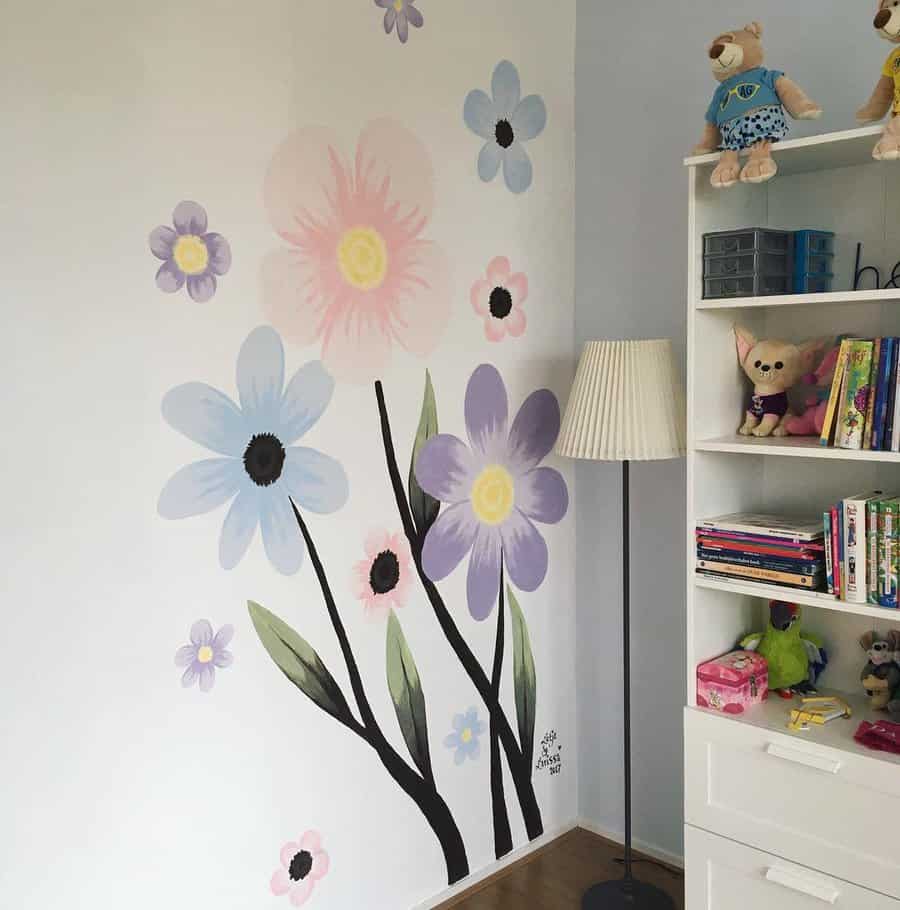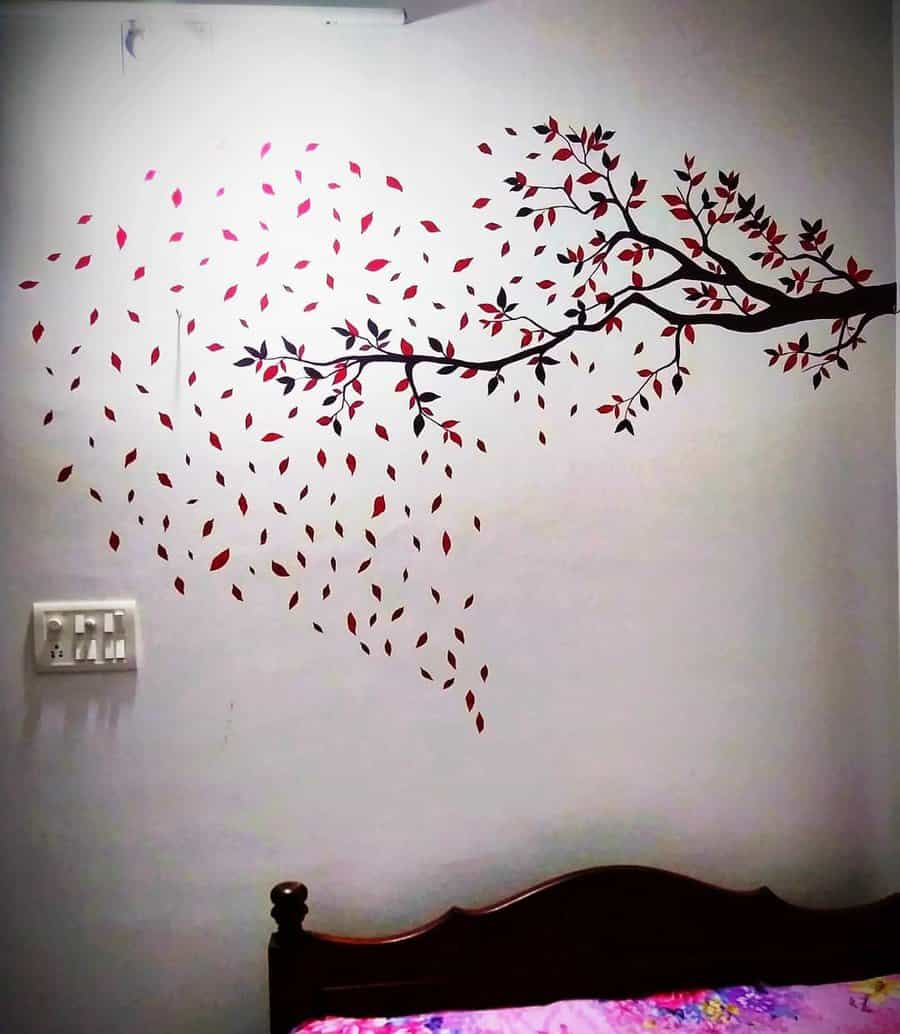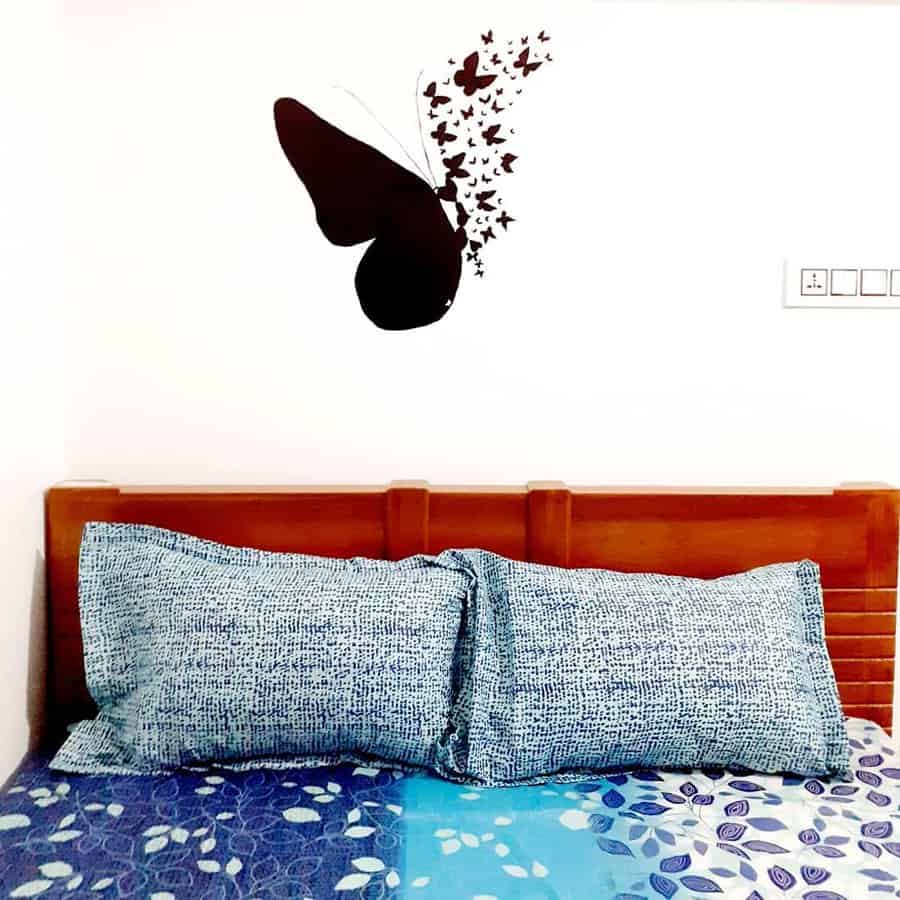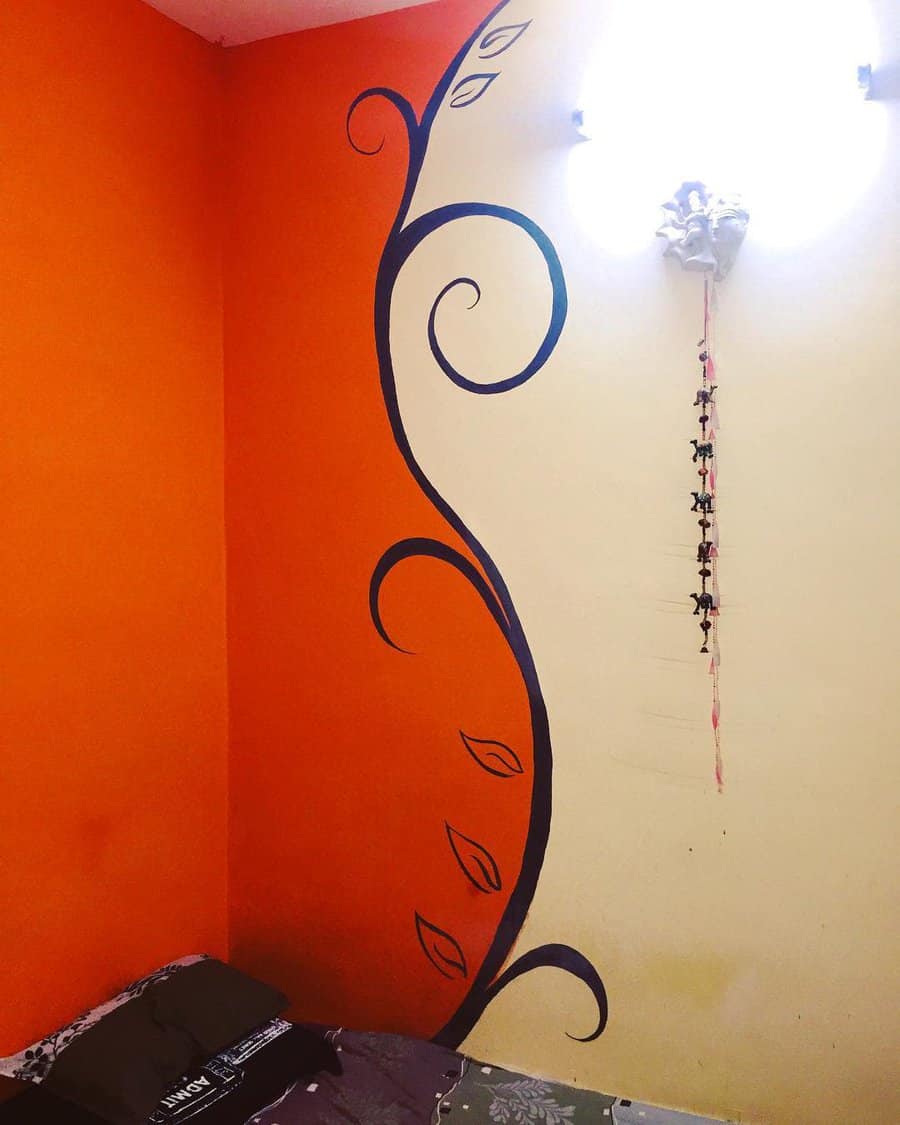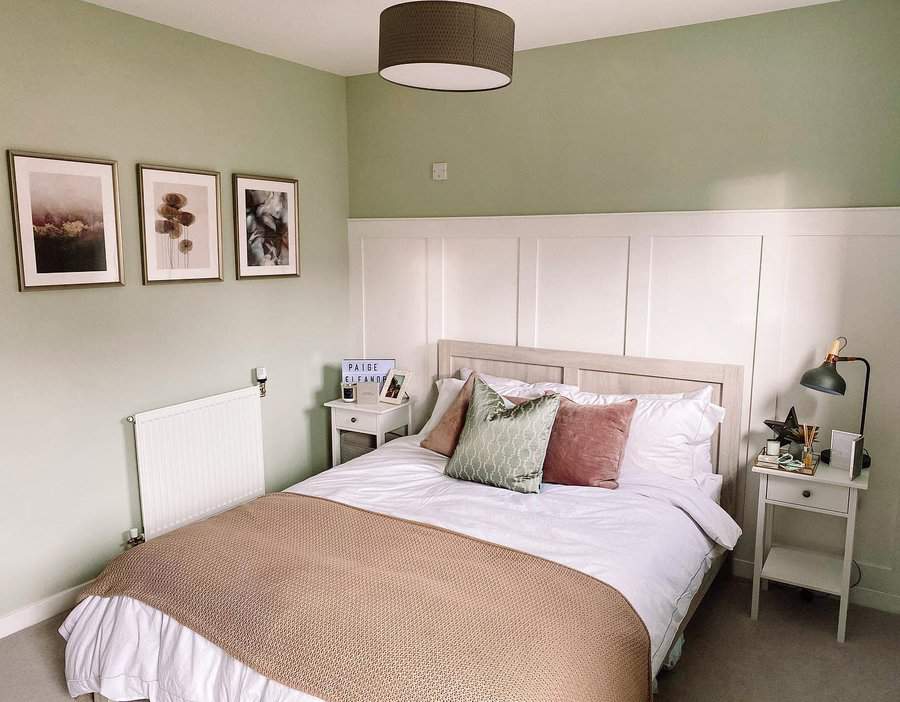 The bedroom is the ideal place to bring your favorite accent wall paint ideas to life. Picking the right location for a bedroom feature wall is easy — whichever wall your headboard sits against is the best contender. Add texture with custom wall moulding or stenciling.
Wall paint is also one of the easiest ways to add personality to a nursery or kid's bedroom without making a big commitment. Creating a simple mural or geometric pattern is quick, affordable, and easy to cover up in the future!
2. Color Combination
Selecting one wall color is hard enough. But the effort required to pick out several attractive, complementary paint colors will be 100% worth it once you see the final product.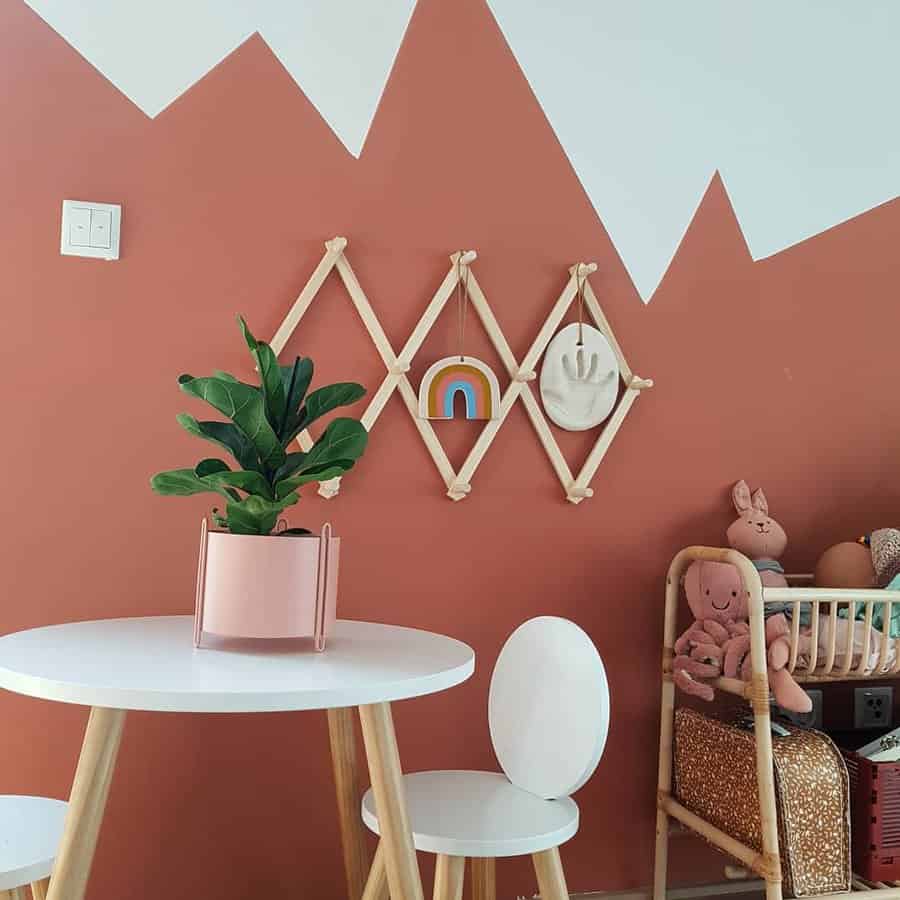 It's not "cheating" to pair a darker shade with a light neutral. Even plain old white paint can be incredibly effective when paired with the right accent color.
Don't just jump into the color selection process blind. You already know what colors speak to you. Inspiration can be found practically anywhere — from your go-to outfits to your favorite flower varieties. And, of course, paint swatches will be your best friend!
3. Design
A lot can be accomplished with a brush and some painter's tape. From color blocking to intricate motifs, a DIY wall paint design is guaranteed to make your home's interior one of a kind.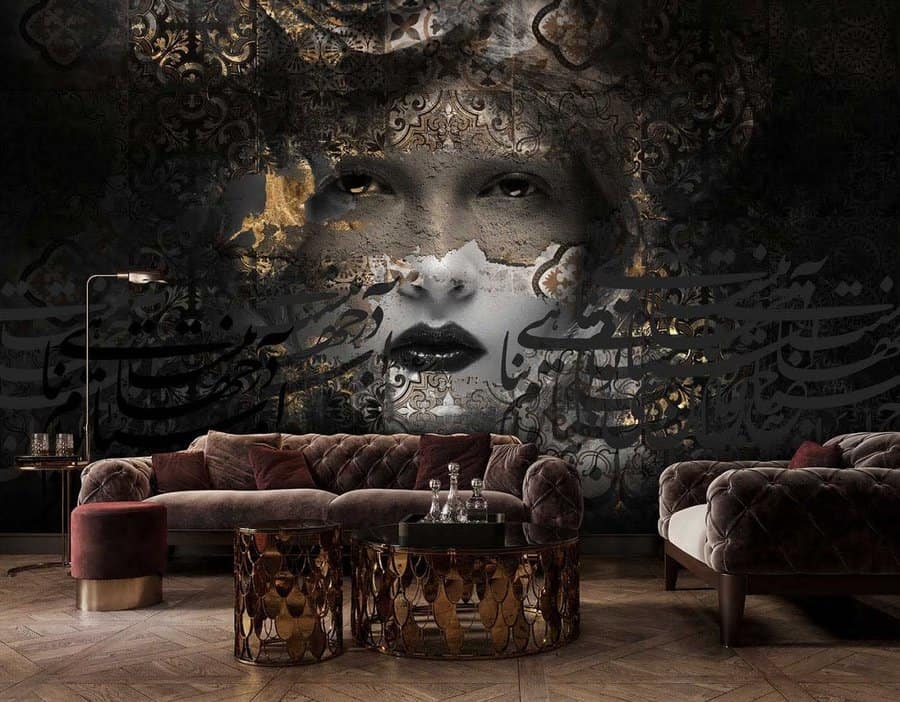 Painted designs can be beautiful but lack dimension. Combine your chosen paint color with multidimensional moulding for an accent wall that wows from every angle.
When collecting ideas for your own wall designs, pay close attention to how the original patterns were created. It's easy to mistake high-quality wallpaper for a hand-painted mural and vice-versa. Knowing how to recreate your favorite designs will save you a ton of frustration later on!
4. Geometric
Do you spend hours admiring fun wall paint designs knowing you lack the required skills? Well, a surprising number of those designs can probably be recreated with no skill at all!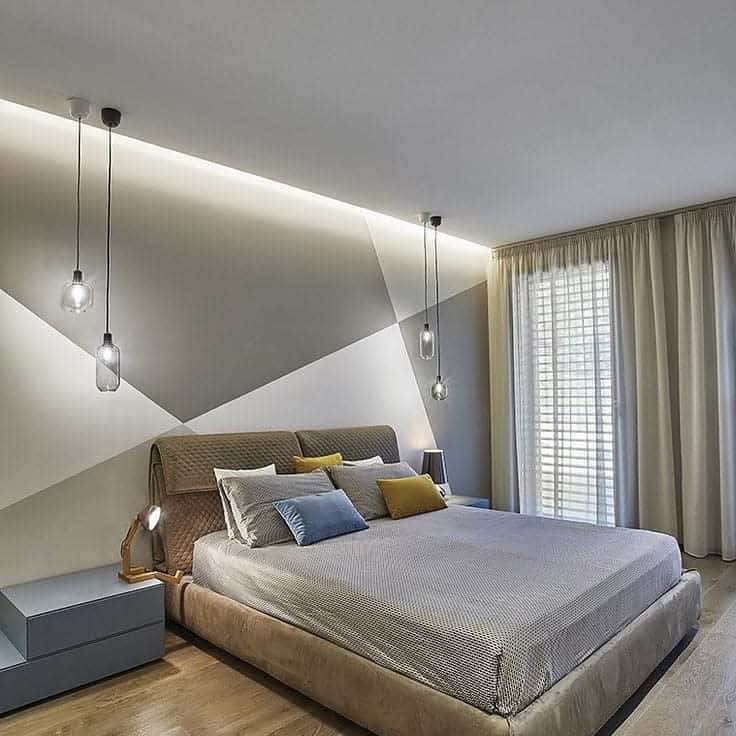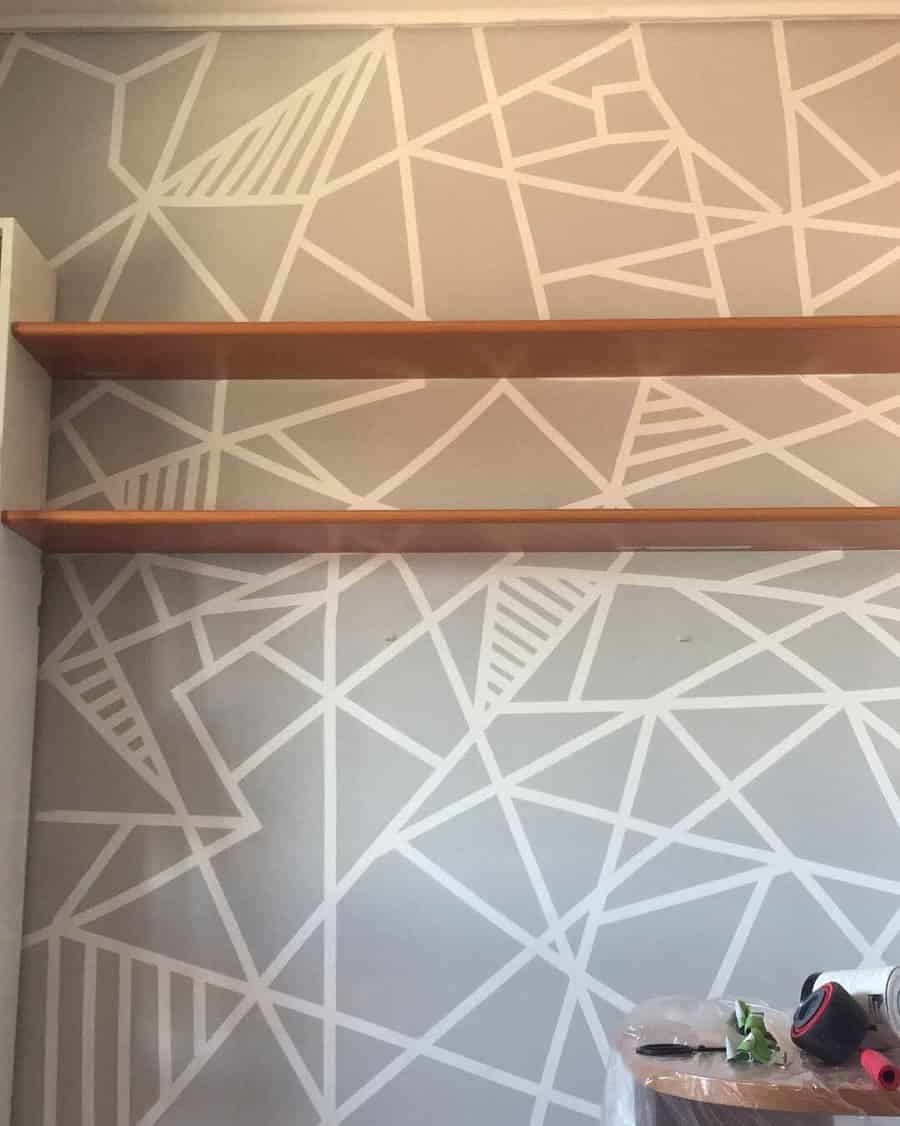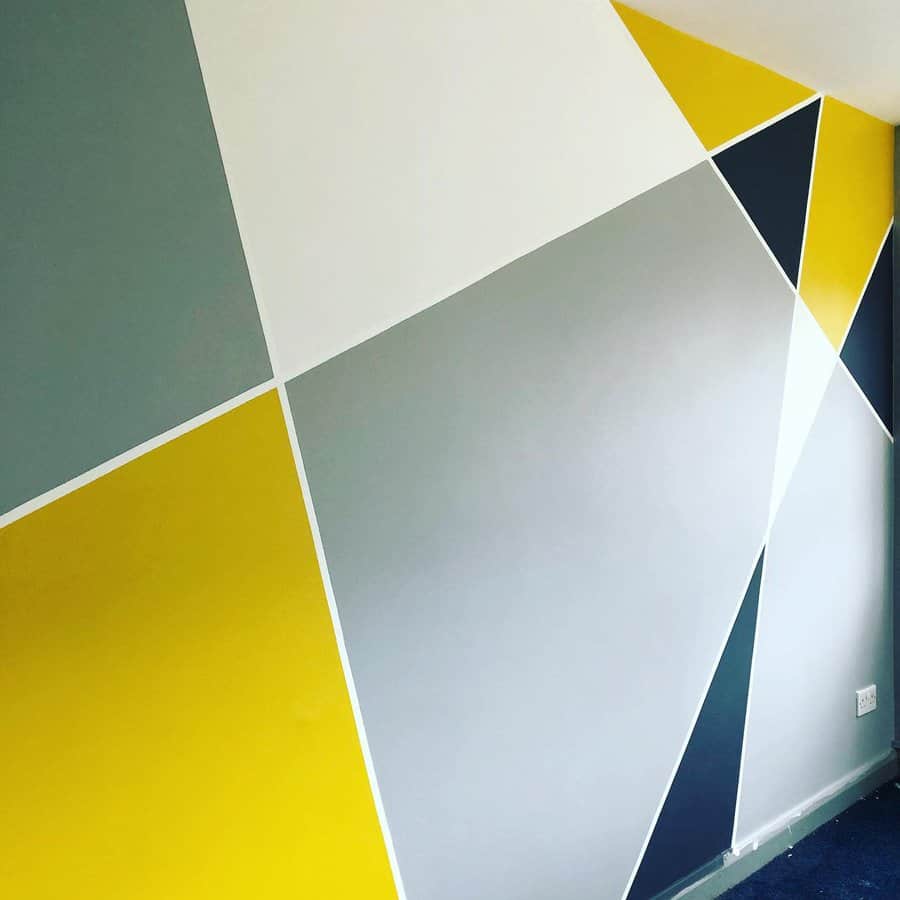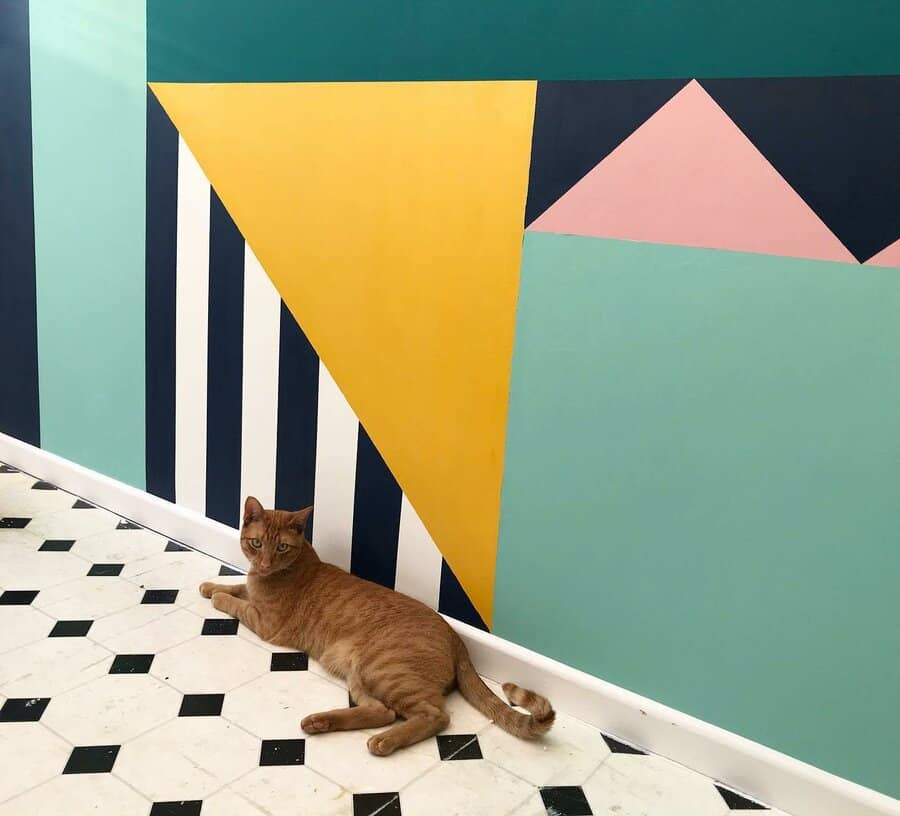 It's true that painting a delicate floral pattern or life-like mural is not in everyone's wheelhouse. But geometric patterns are just as simple to create as a single base coat. All you need are the right supplies and a little patience.
Any pattern made up of straight lines can be drafted with a roll of painter's tape. Feel free to draft your ideas on paper first or design as you go. Remember to utilize design strategies like contrasting color or empty space!
5. Graphic
Painting a stylish living room or bedroom wall is not always about going as big and bold as possible. Some of the most attractive graphic paint ideas feature neutral color palettes and simple shapes.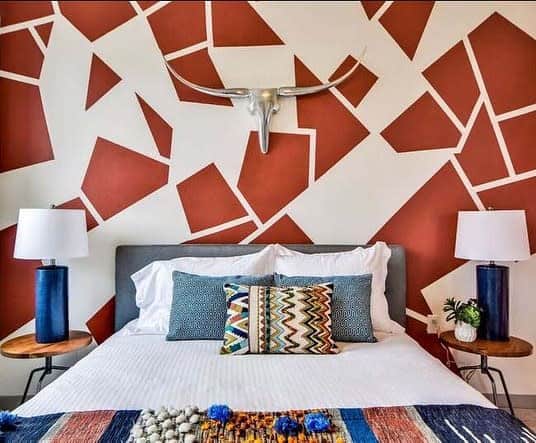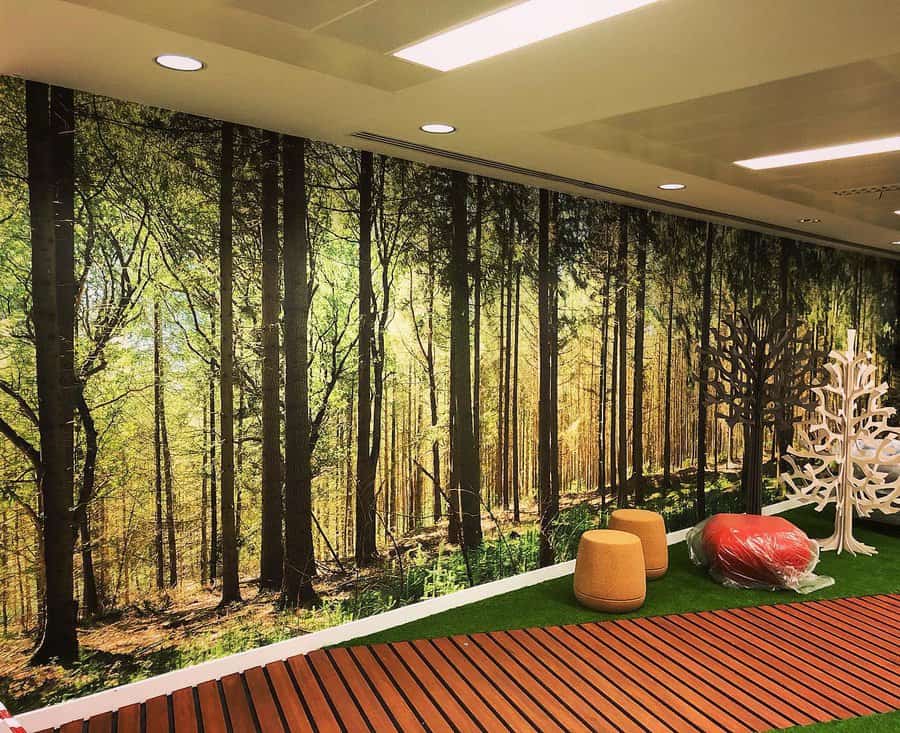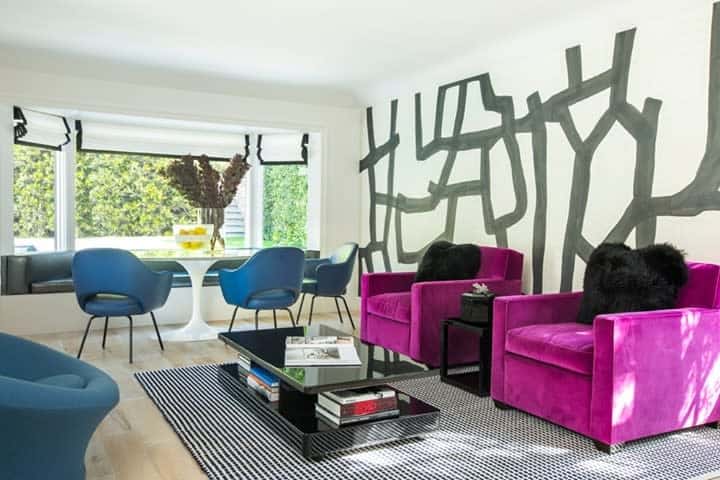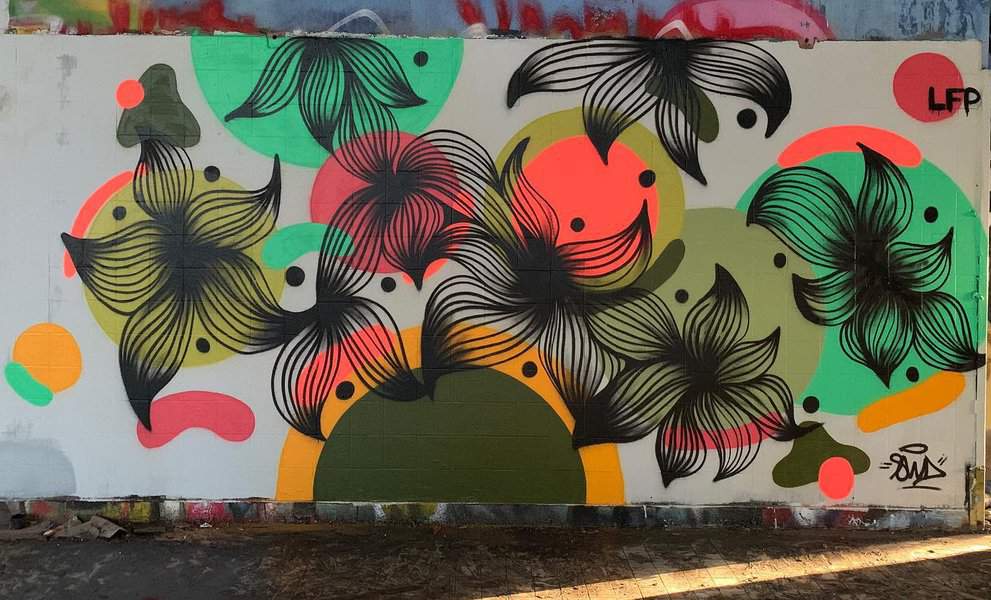 No matter the complexity of your graphic wall idea, be careful not to overwhelm the space. These patterns are best reserved for accent walls or small rooms with existing paneling.
It's very important to know that not all graphic patterns can be recreated with paint. Peel-and-stick decals and wallpaper are both valuable tools. They can be used alone, together, or with paint pens to create the exact image you have in mind.
6. Green
There's a good chance green is not the first color swatch you'd reach for at the home improvement store. But greens (and warm blues) are some of the most popular paint shades of the moment.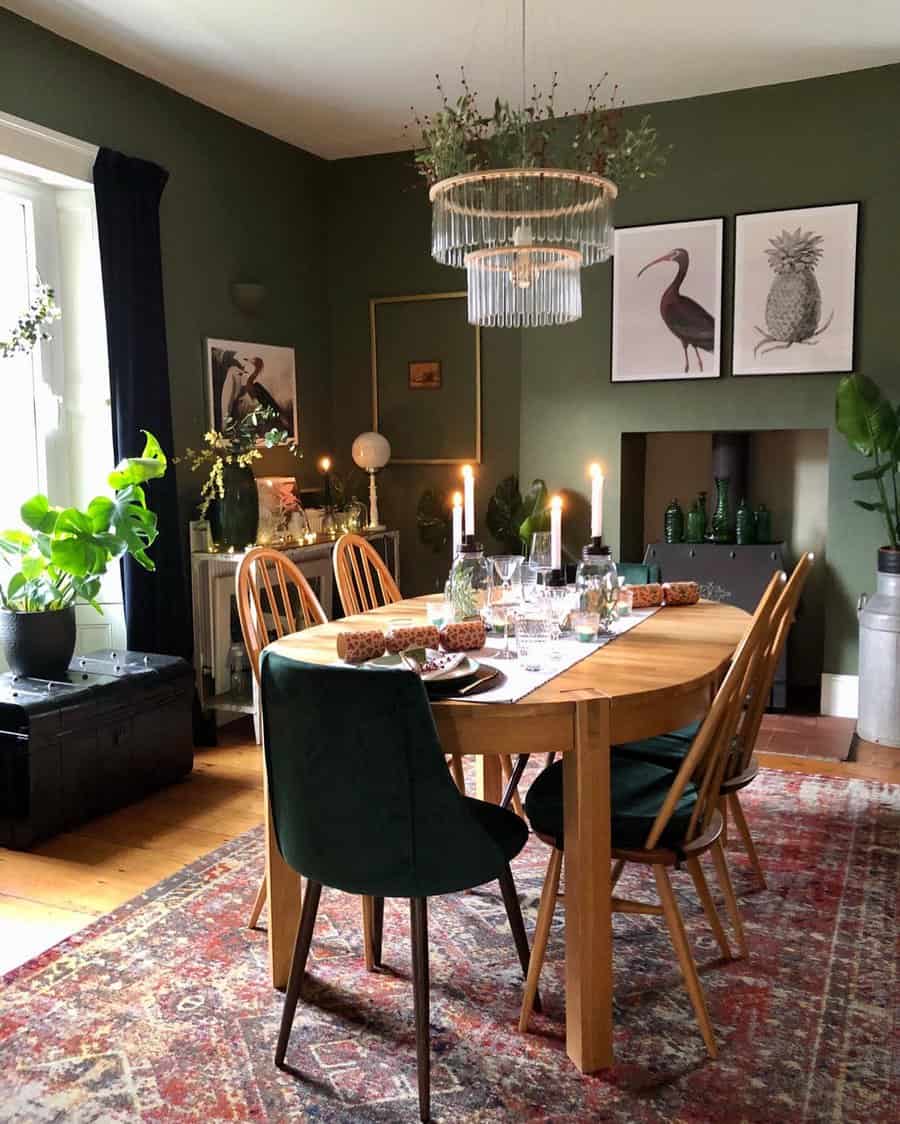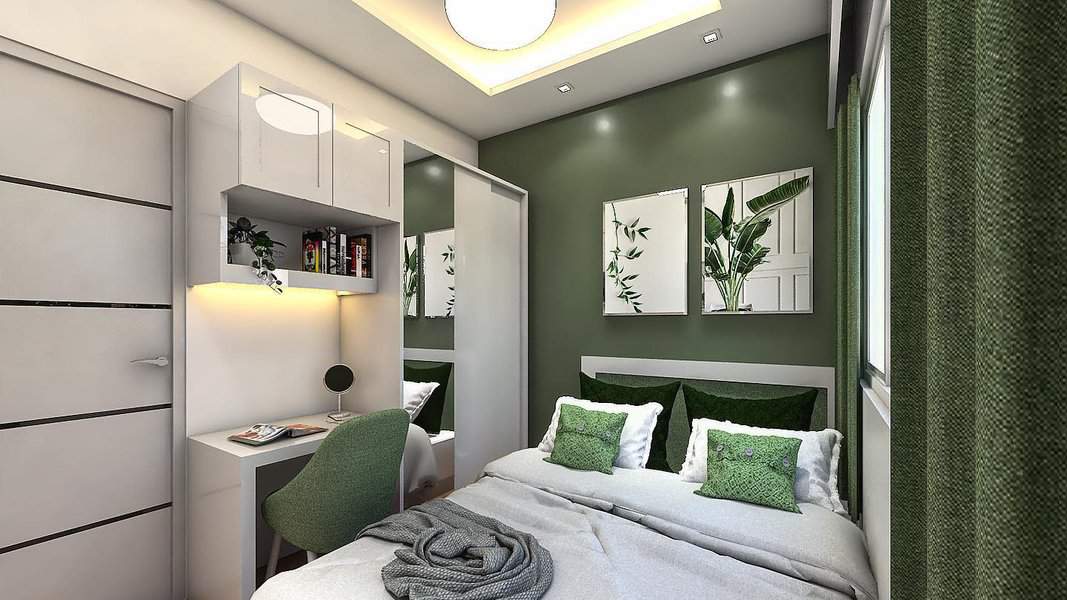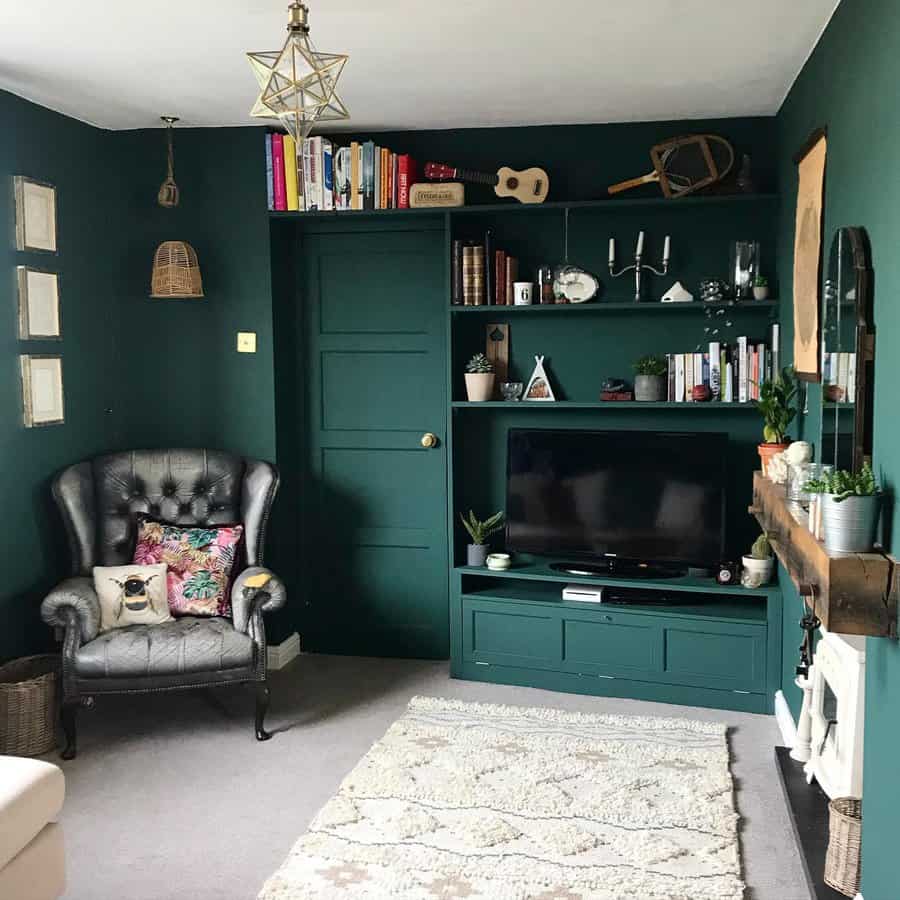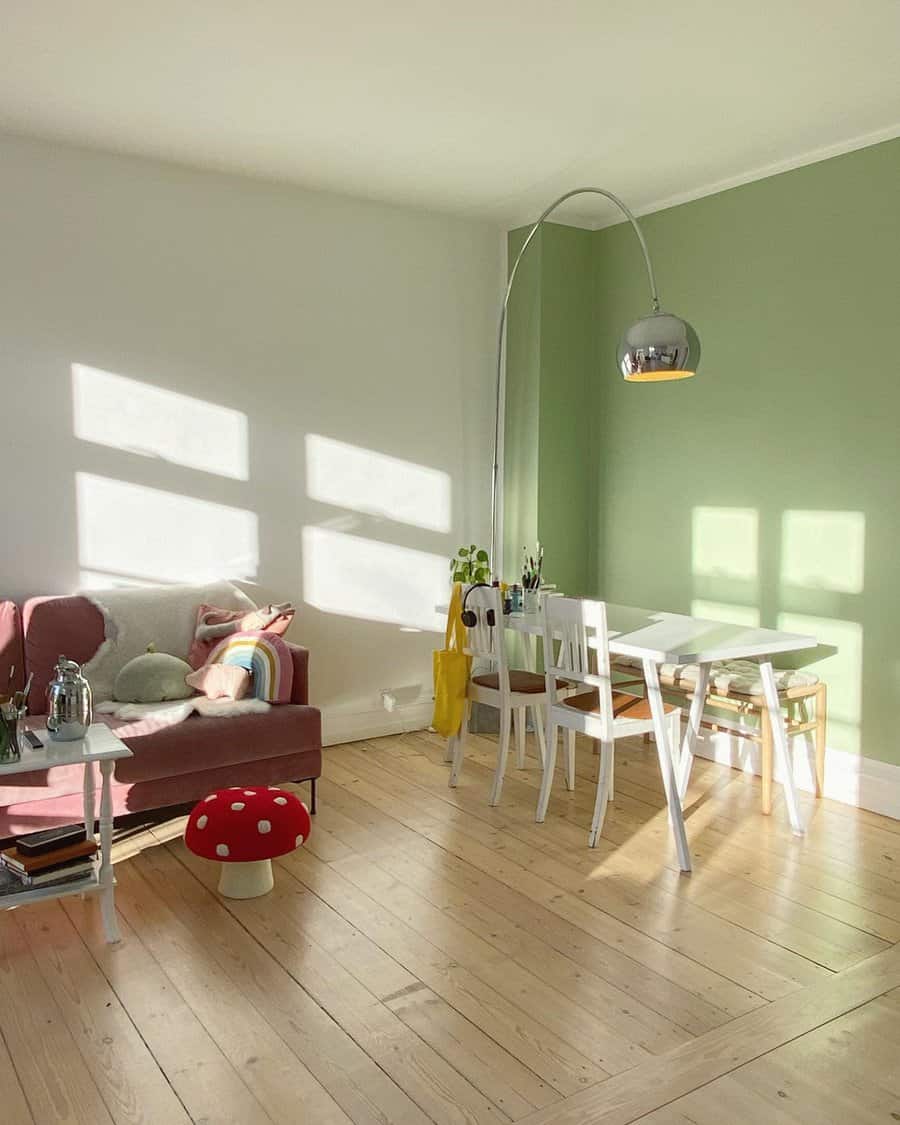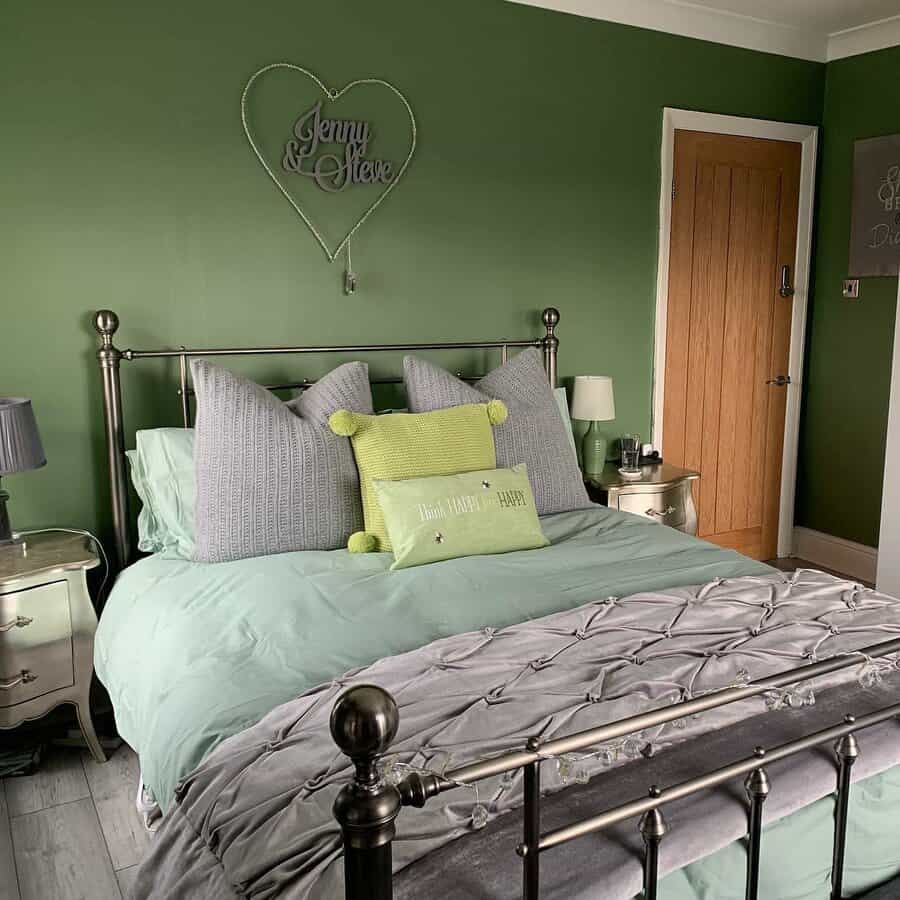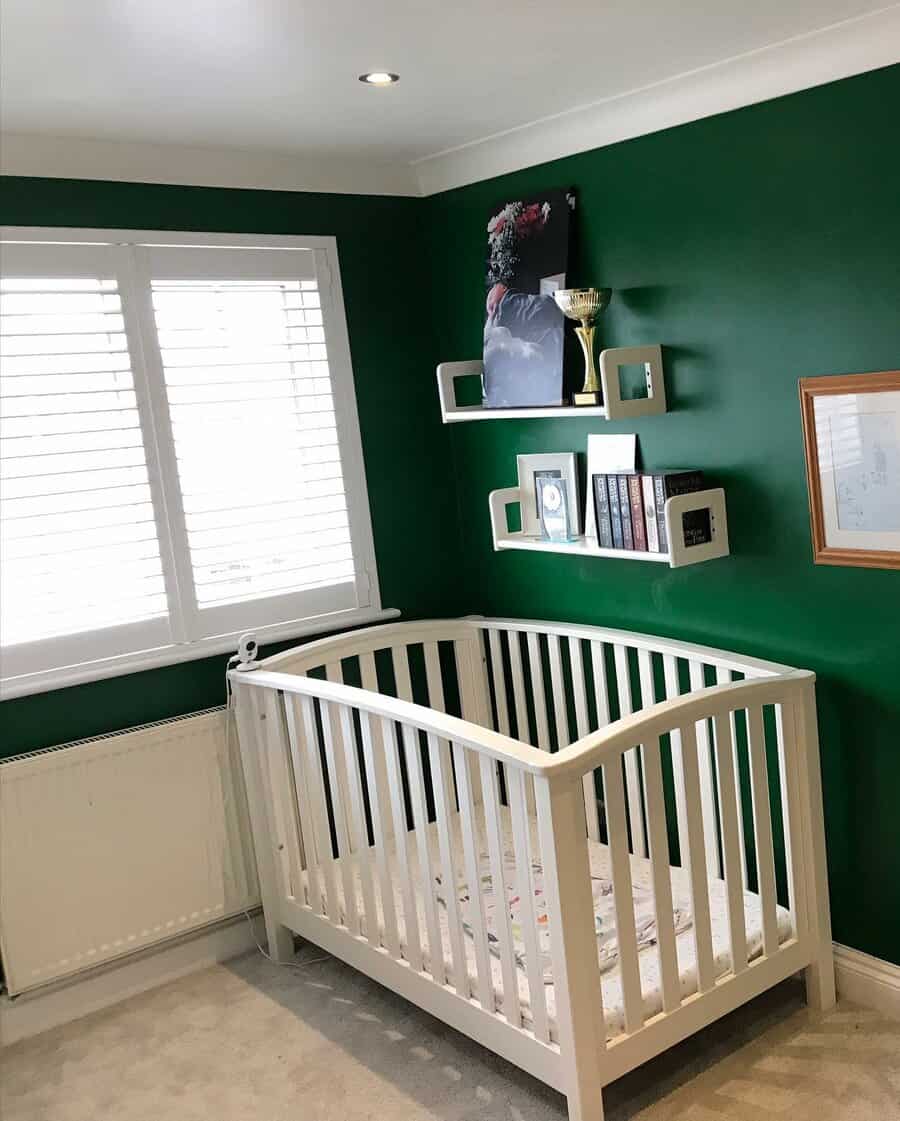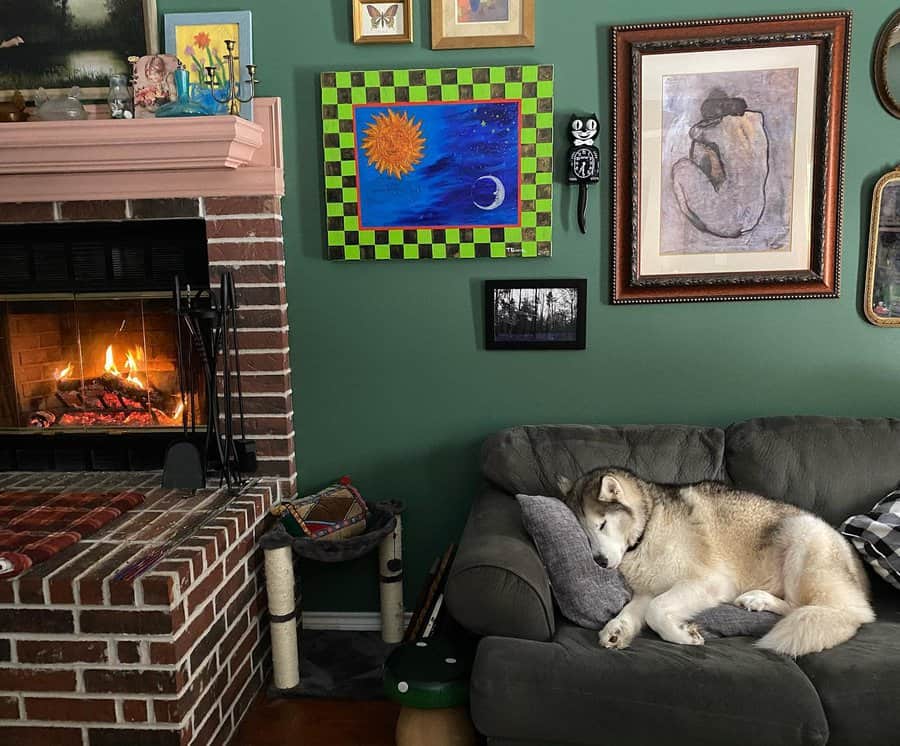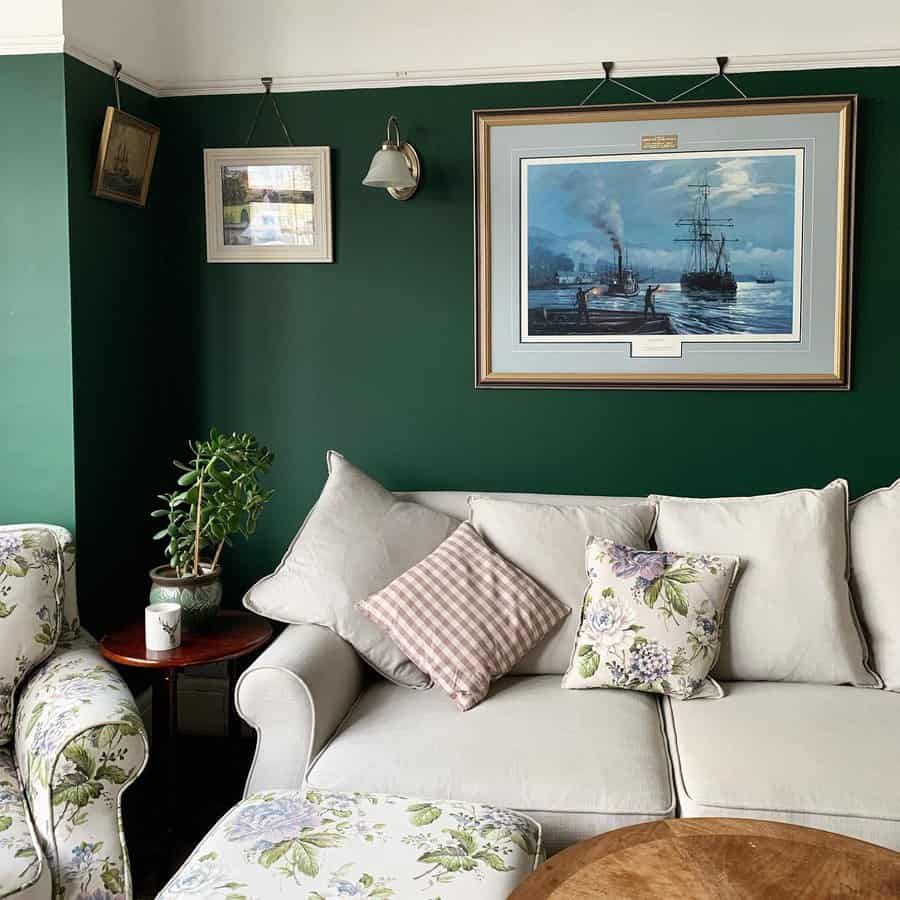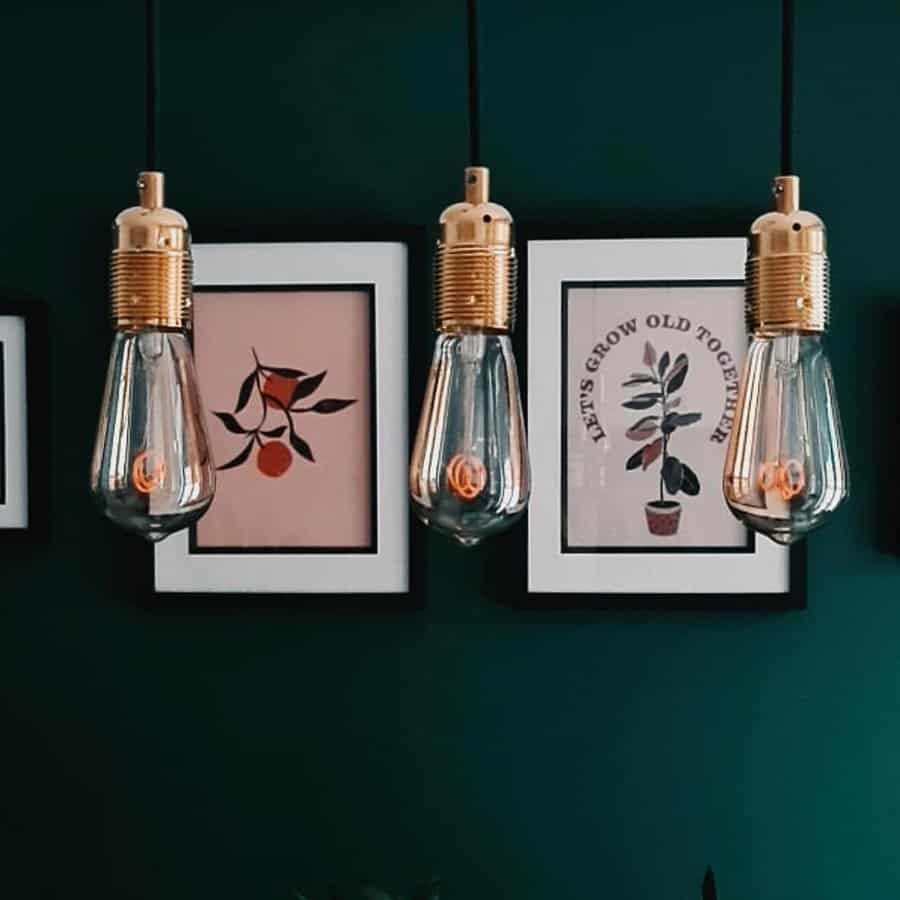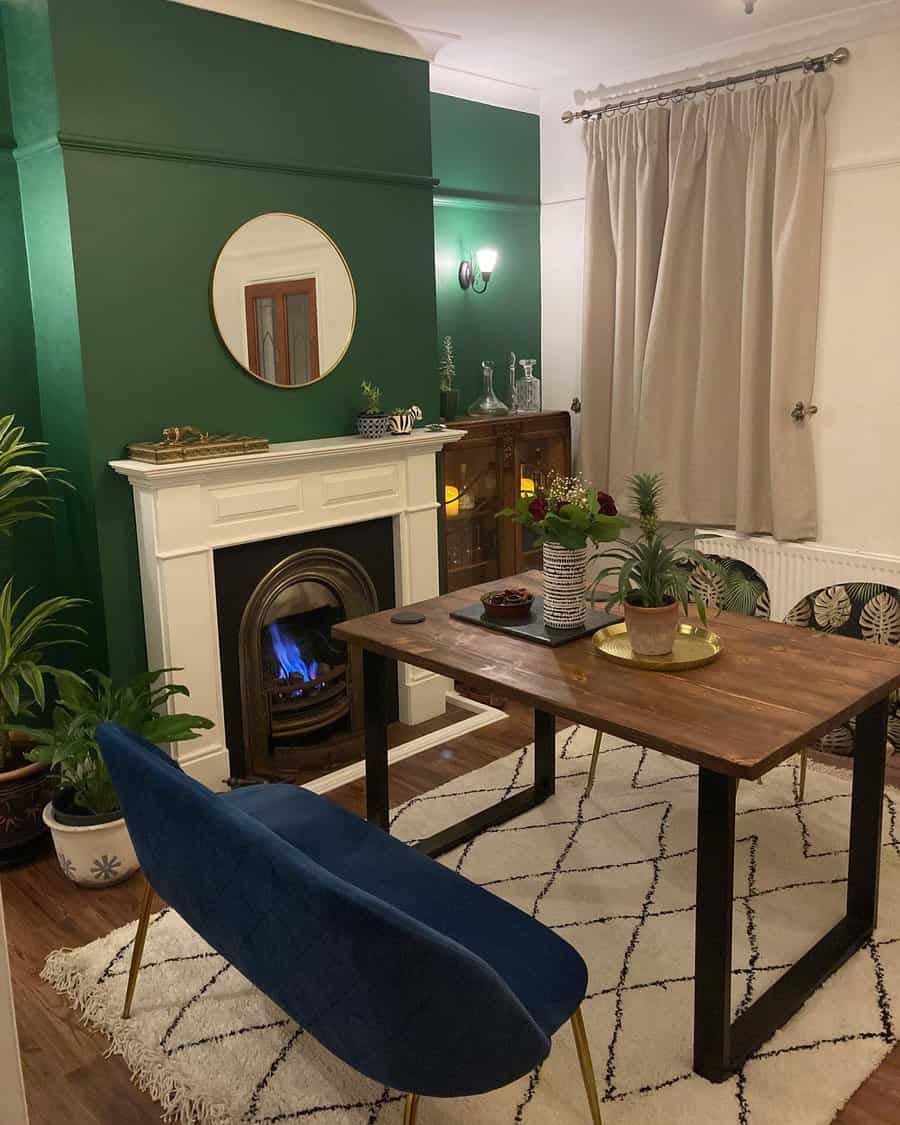 If you want to give your bedroom or dining room a dark and moody atmosphere, then a deep shade of forest green is the perfect choice. This shade pairs stunningly with hardwood flooring and other natural materials.
For a more subdued take on this home decor trend, look for a muted sage green. This shade is ideal for a living room, home office, or anywhere else you want to give a light and organic aesthetic.
7. Grey
Grey was one of the biggest wall paint colors of the past decade. While this shade is no longer at the forefront of trendiness, there are countless ways to give grey walls a contemporary edge.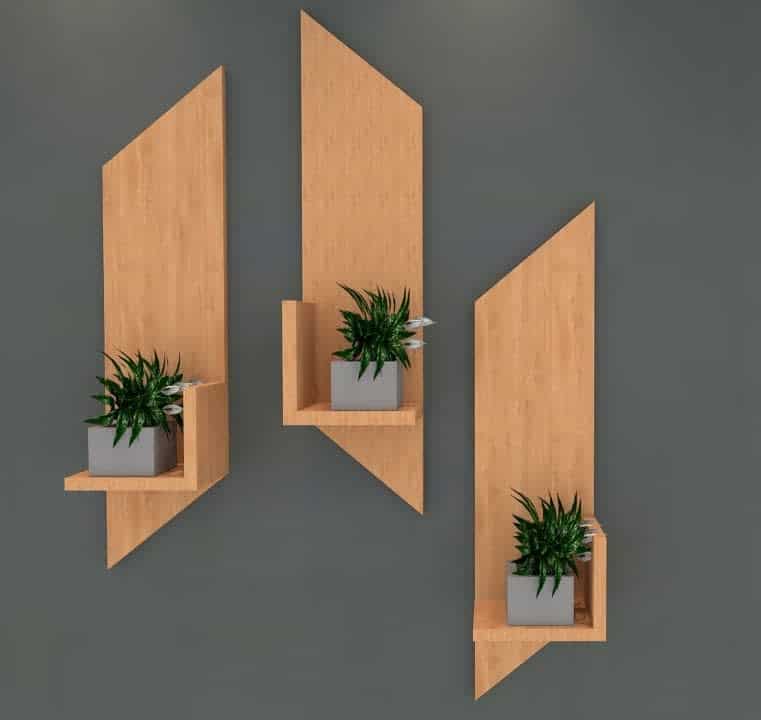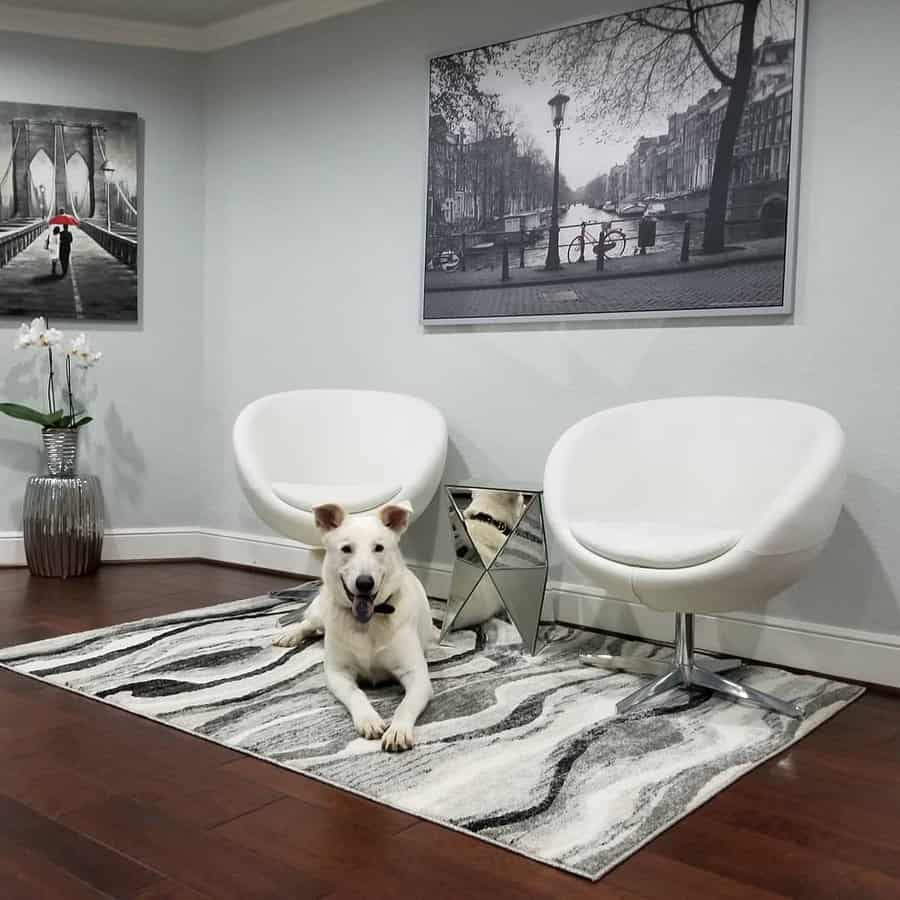 Not all grey paint is created equal. Before painting your walls, be sure to test as many paint swatches as possible to find the right temperature and darkness for the space.
Very light and dark greys give off fresher vibes than mid-toned shades. Pair your new wall paint with organic materials or saturated jewel tones for a bit of warmth. Opting for a matte finish is another great way to give your grey paint an updated look.
8. Kids Room
Bright colors might seem like a given when painting a children's bedroom. On the contrary, muted shades are more flexible design-wise and may even be better for their sleep.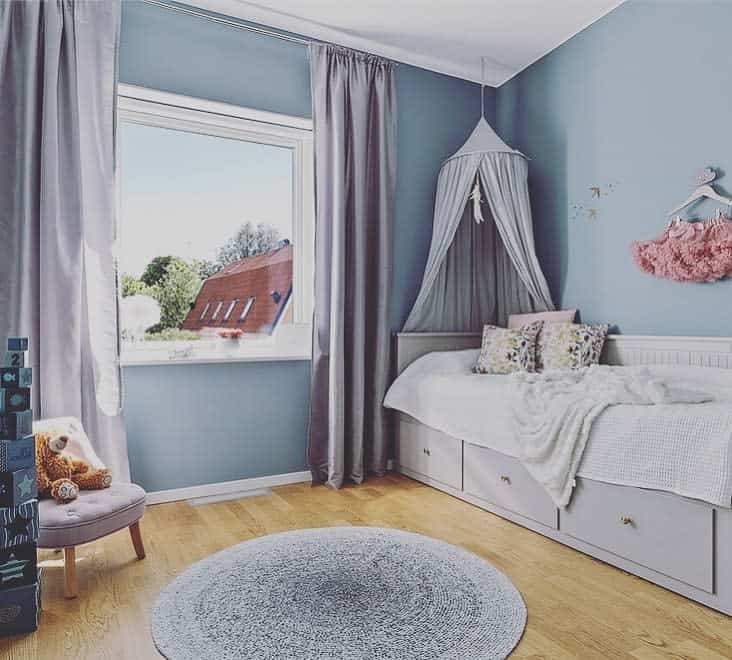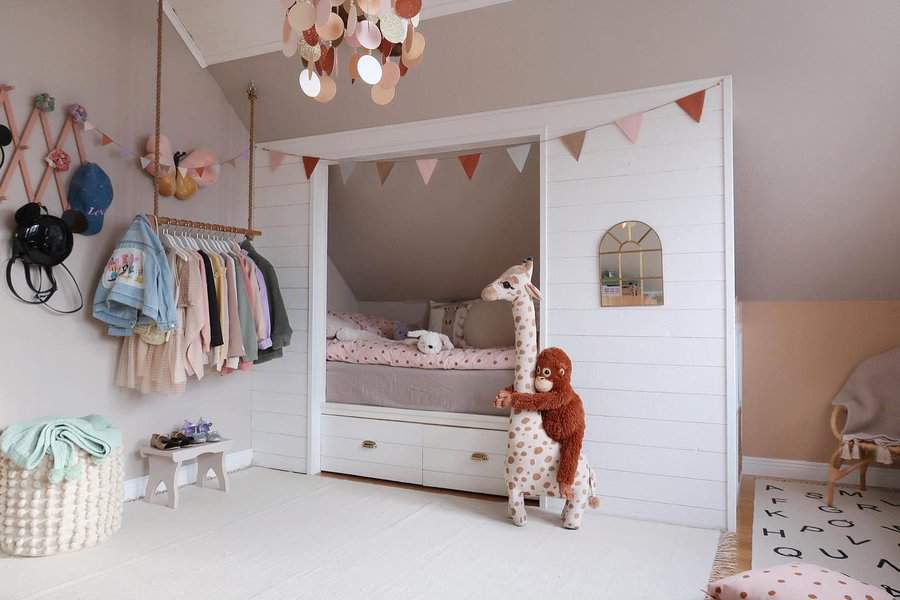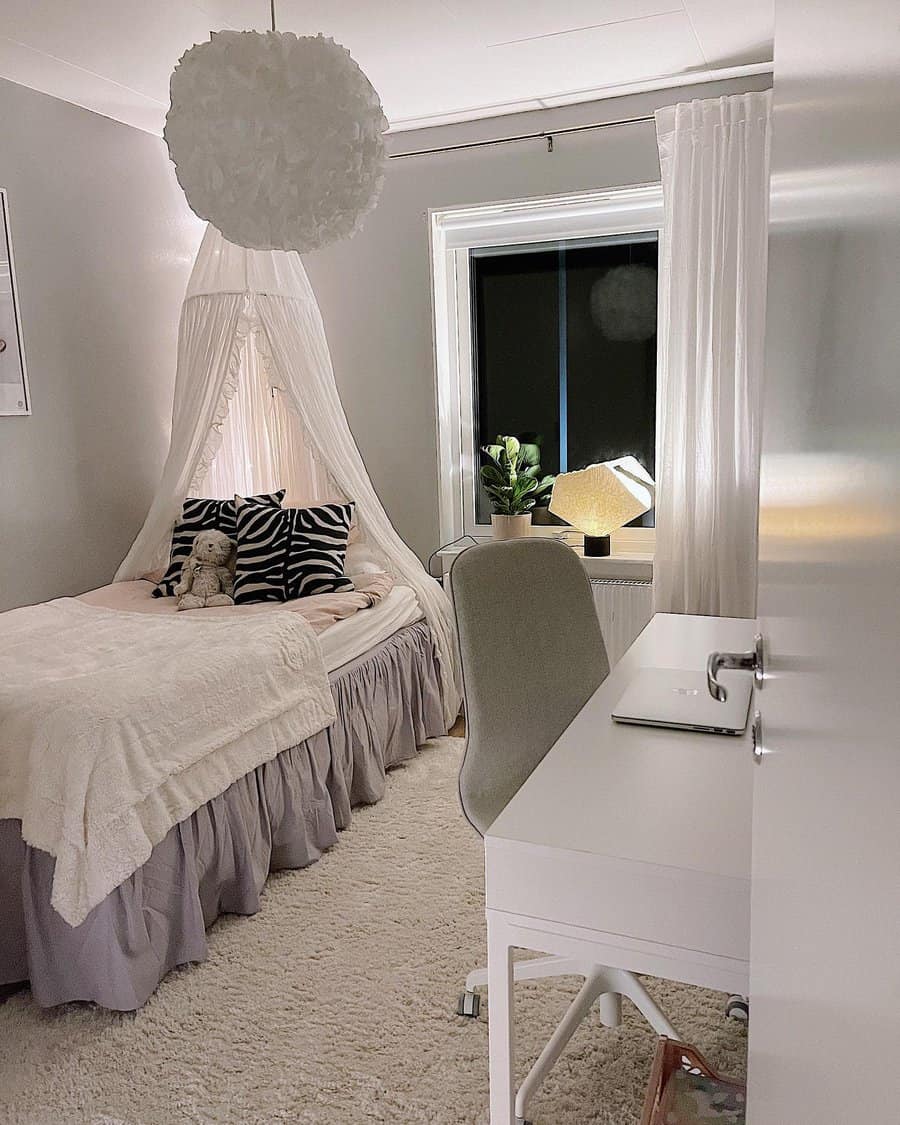 Kids are indecisive. There's no rule stating that you need to paint the entire wall the same color (or that every wall in the room must match!). Let loose and have fun when painting the space — after all, it's just paint.
Wall painting is an important step when creating any kid-friendly space. But you can also use paint to add character to the room's ceiling. A painted ceiling is especially impactful for young children who cannot sit up yet.
9. Living Room
In the average home, few spaces experience as much traffic as the living room. And since most are at the center of the home overall, choosing the right living room wall paint color is a very important decision.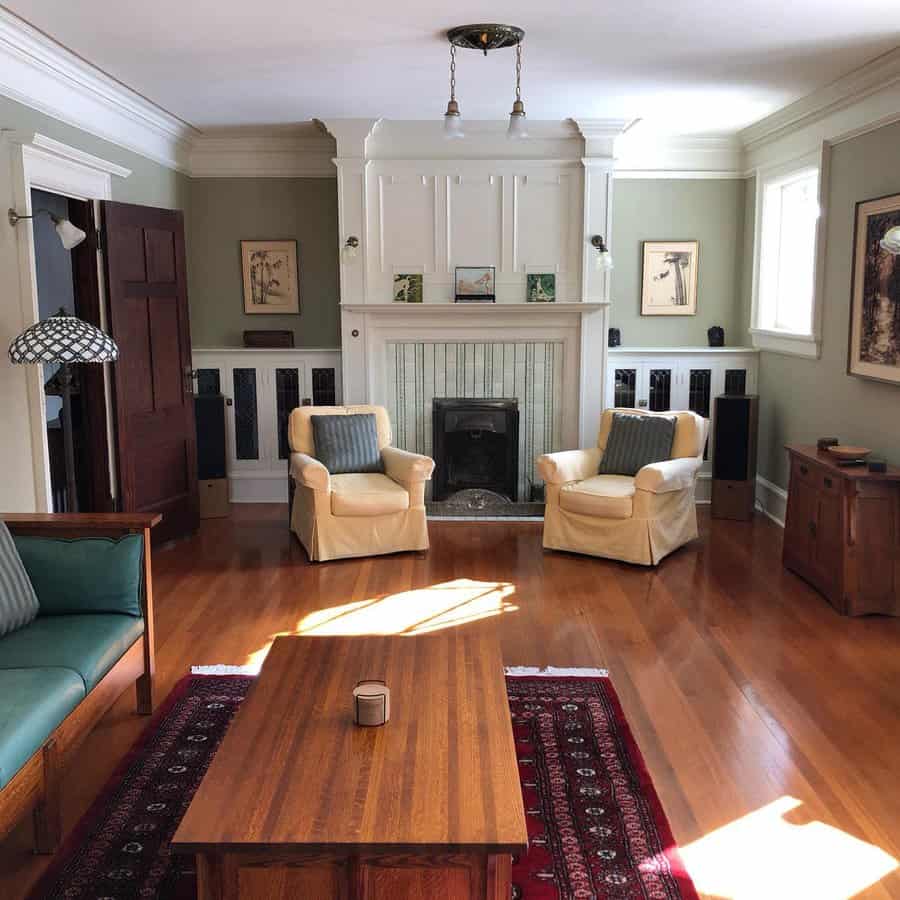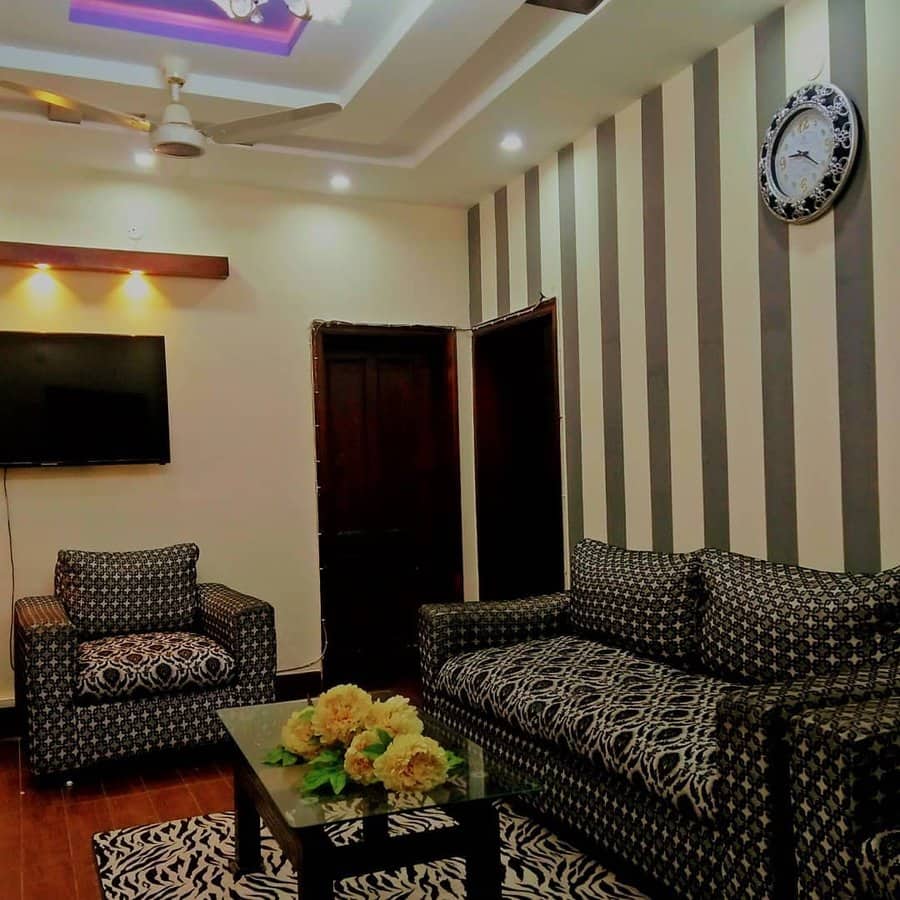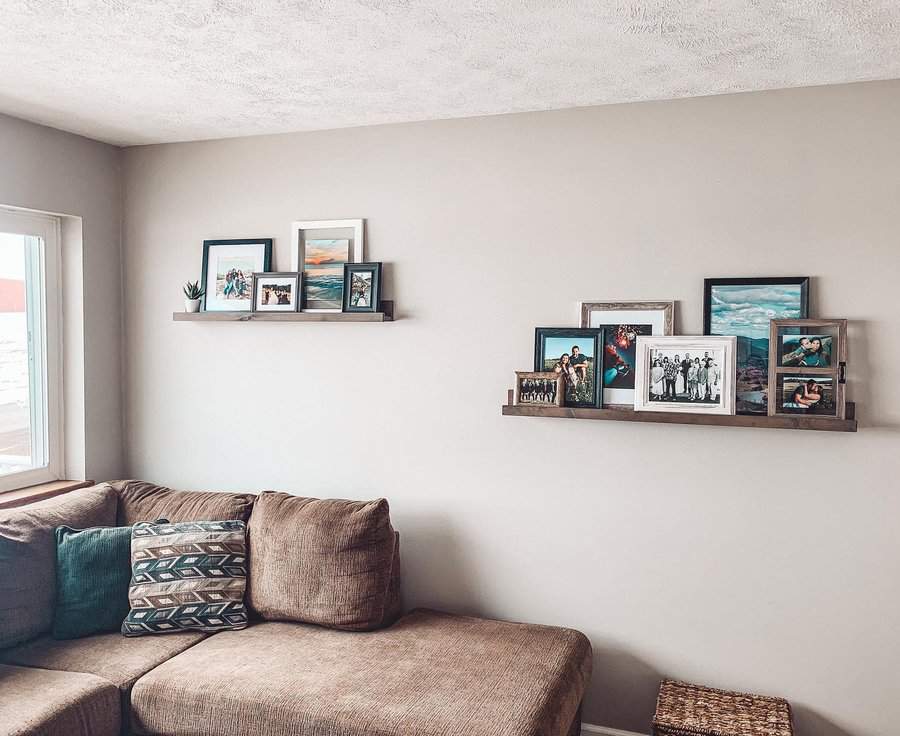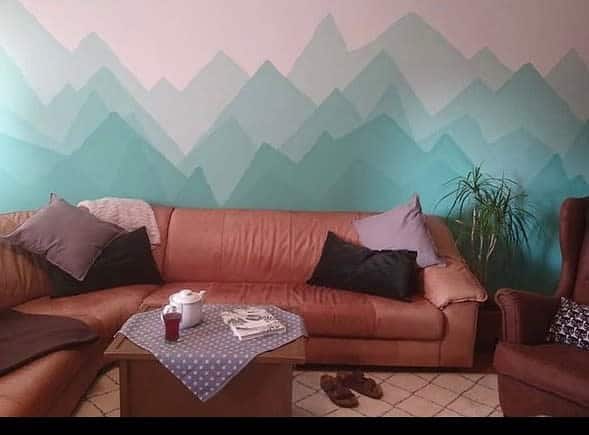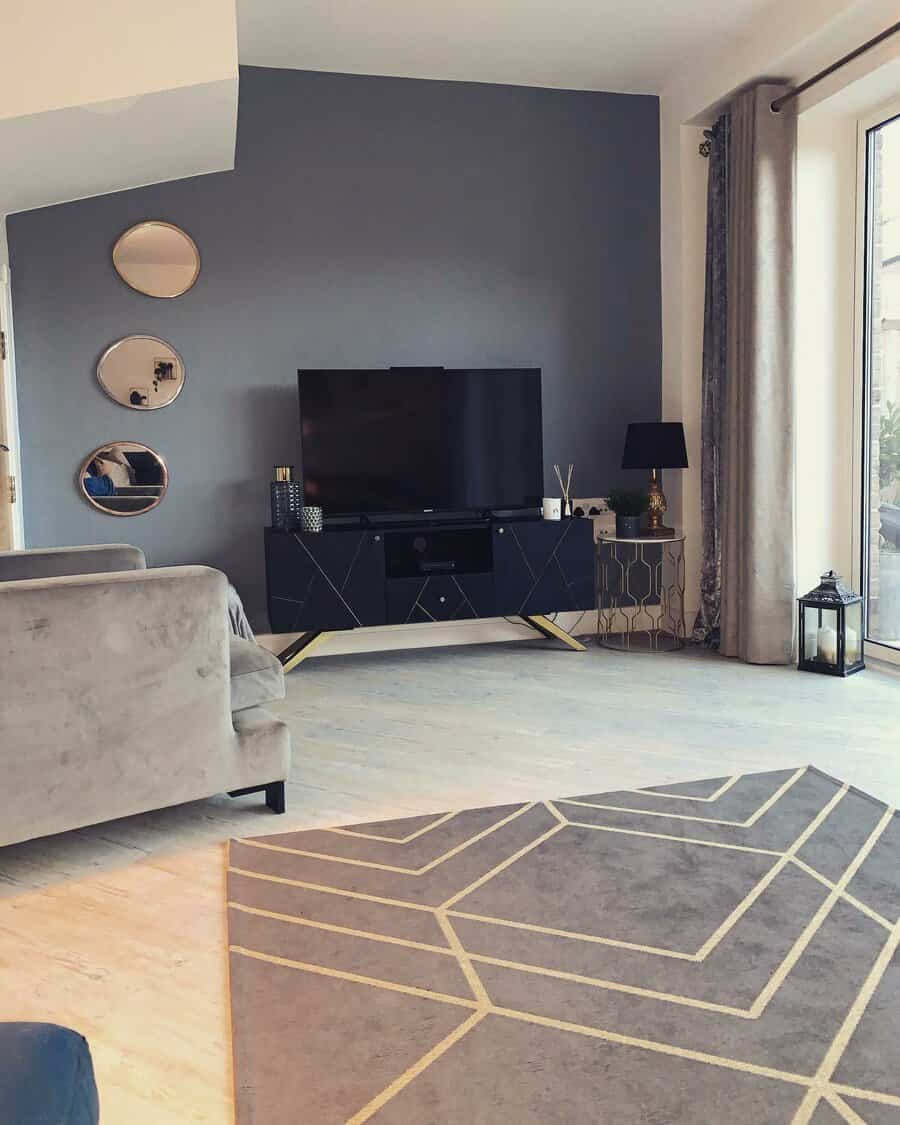 Living room paint ideas almost always prioritize making the space feeling bright and airy. You really can't go wrong with choosing a light neutral shade for the majority of the walls.
While painting most of your living room white (or another soft neutral) is a great strategy, it can often make the space feel boring. This can be fixed with one or two accent colors. Add these colors to your living room with feature walls, partial moulding, or geometric patterns.
10. Pattern
Wallpaper isn't the only way to add intriguing patterns to a room. (And paint is much easier to replace when it comes time for a change!).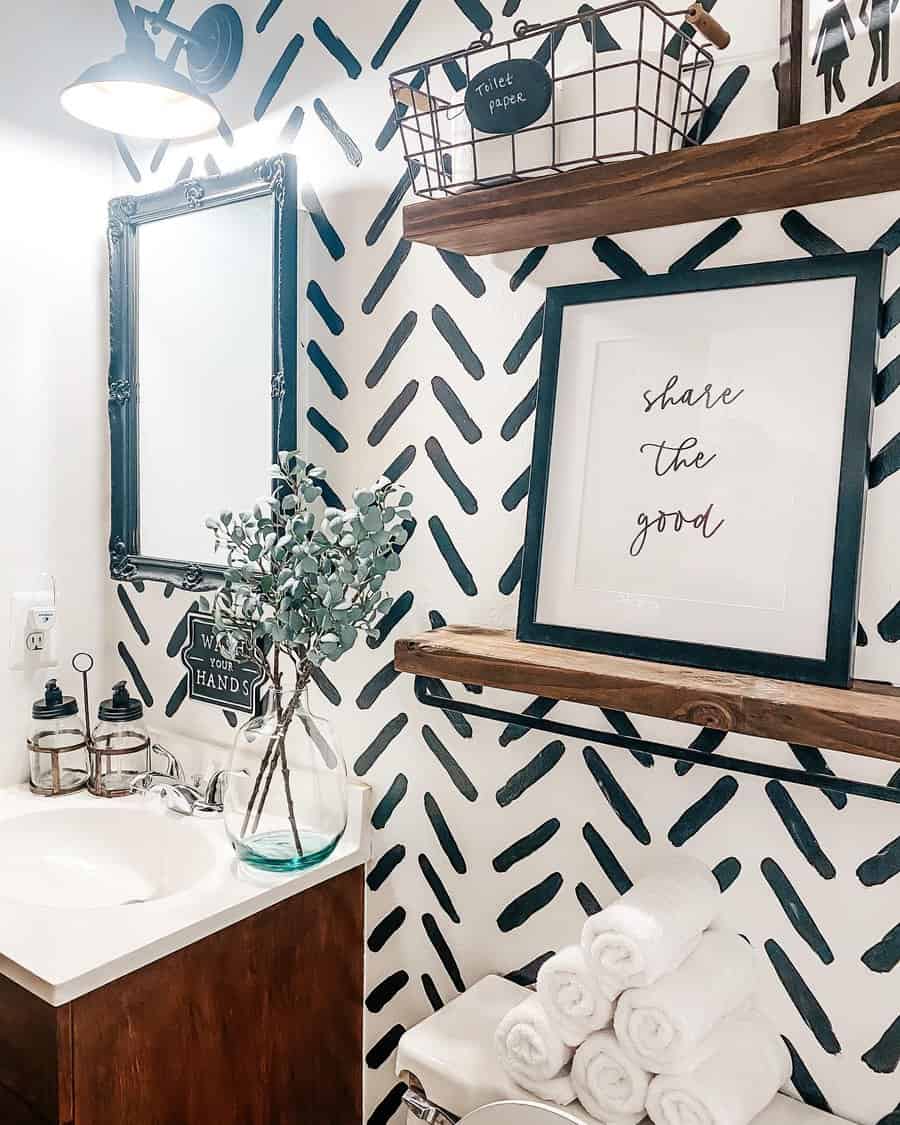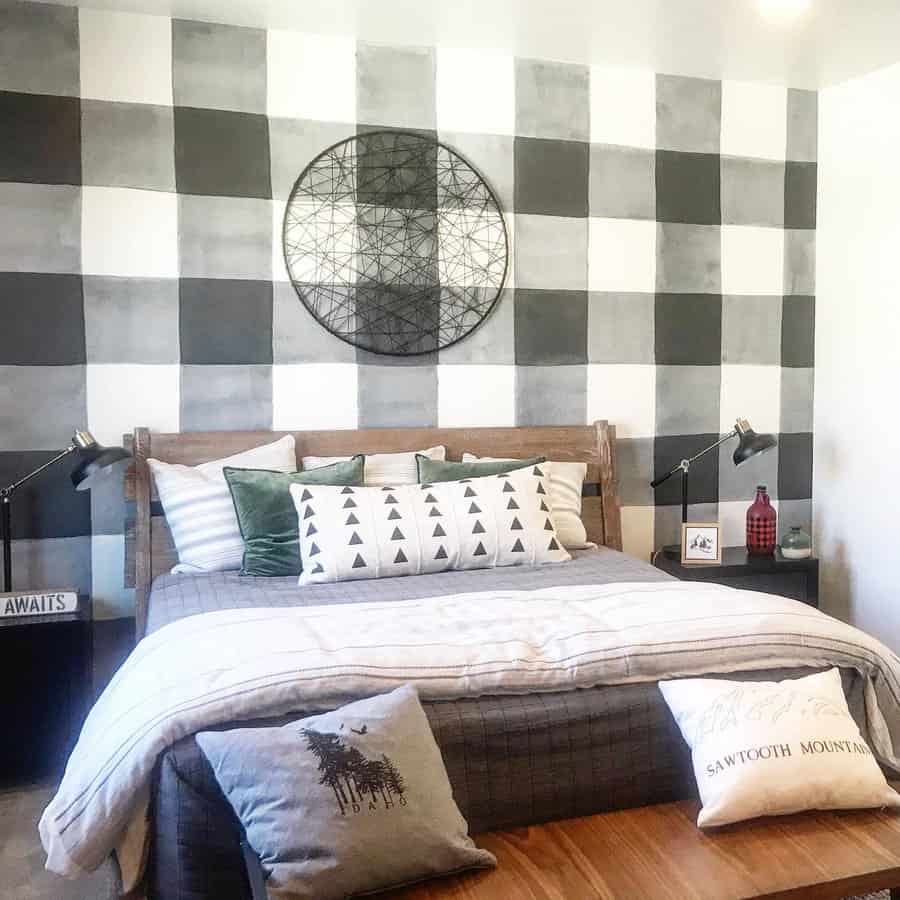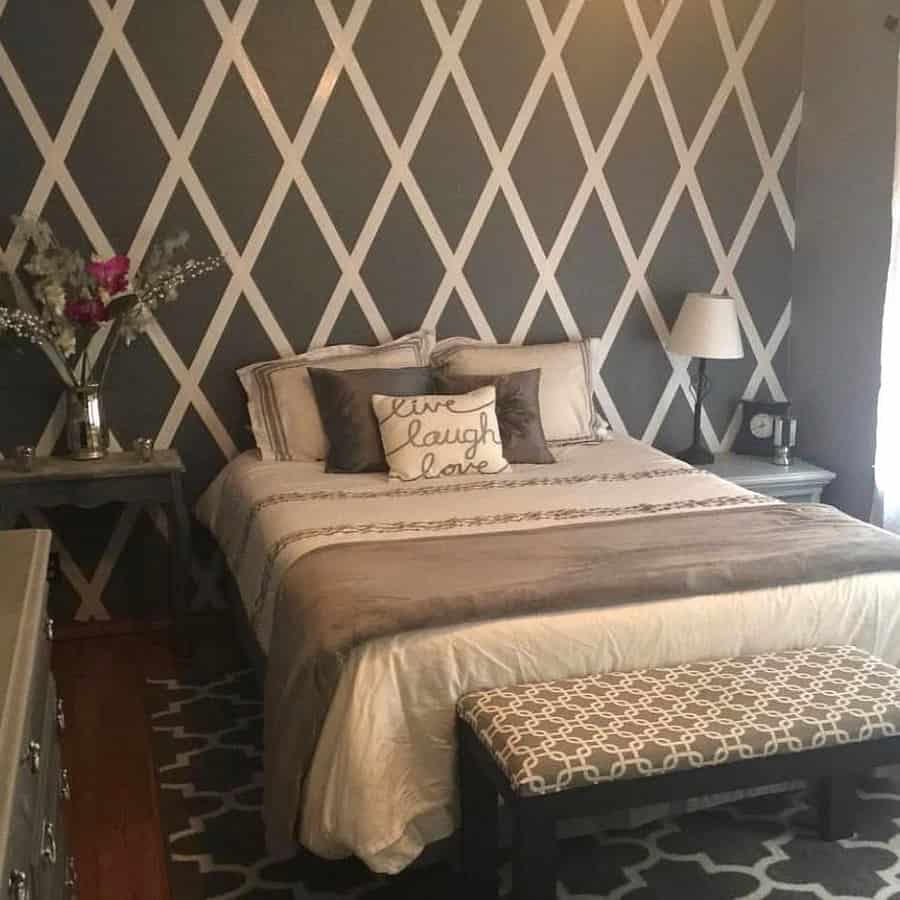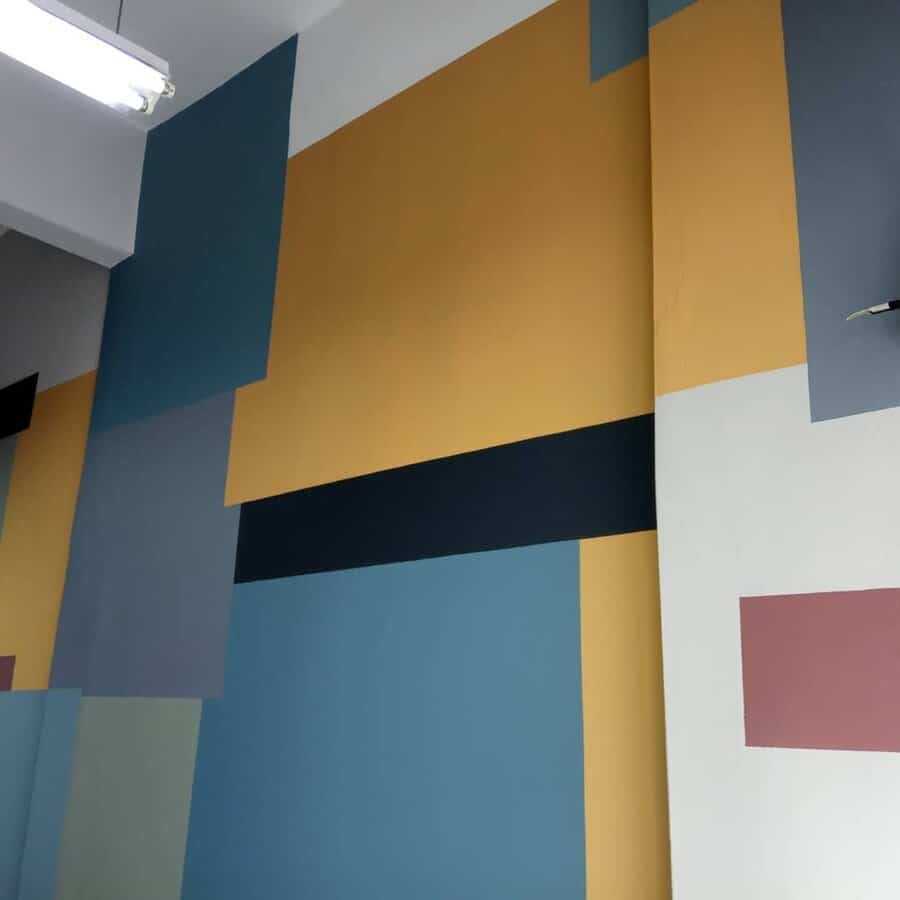 When choosing colors for your painted wall pattern, try reaching for colors in the same general family. A monochromatic ombre wall is an elegant idea for any room in the house. Or create a simple pattern using black and white for maximum contrast.
You don't need a big and bold pattern to make this project worth your time and energy. Interior walls don't need to be the first thing guests notice about a room. In many cases, the more subtle the end result the better.
11. Pink
Very few homeowners are buying pink wall paint for anything but a nursery or small child's room. But that could be a mistake, especially if you like living on the cutting edge of interior design.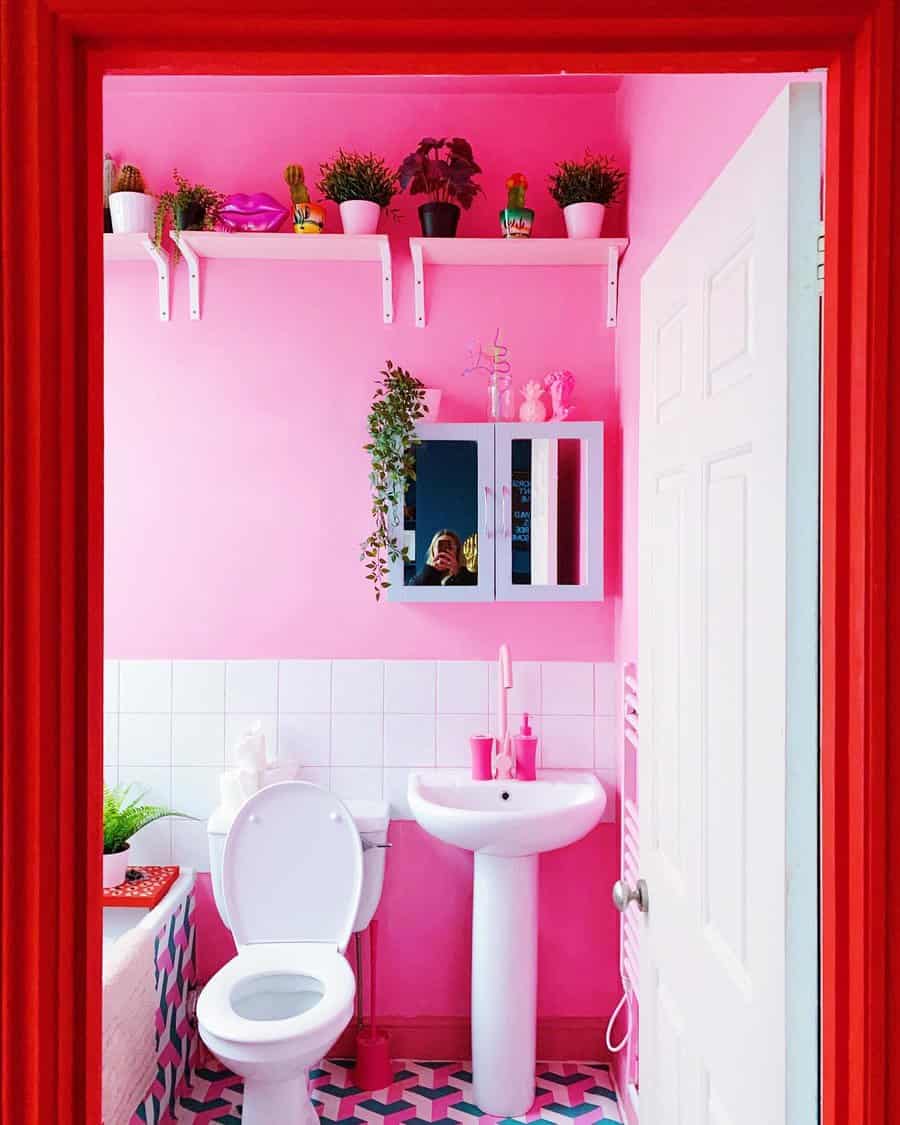 First, there's more than one shade of pink. While so-called Barbie Pink probably isn't the best choice for a home interior, there are countless other pinks to choose from.
If jumping into an all-pink room is a bit overwhelming, consider starting with an accent wall. You can also use wainscoting to keep your statement wall color from overwhelming the entire space.
12. White
Many people associate white wall paint with undecorated rentals or brand-new construction. Despite this, there are countless ways to utilize white paint in your own home that are anything but boring!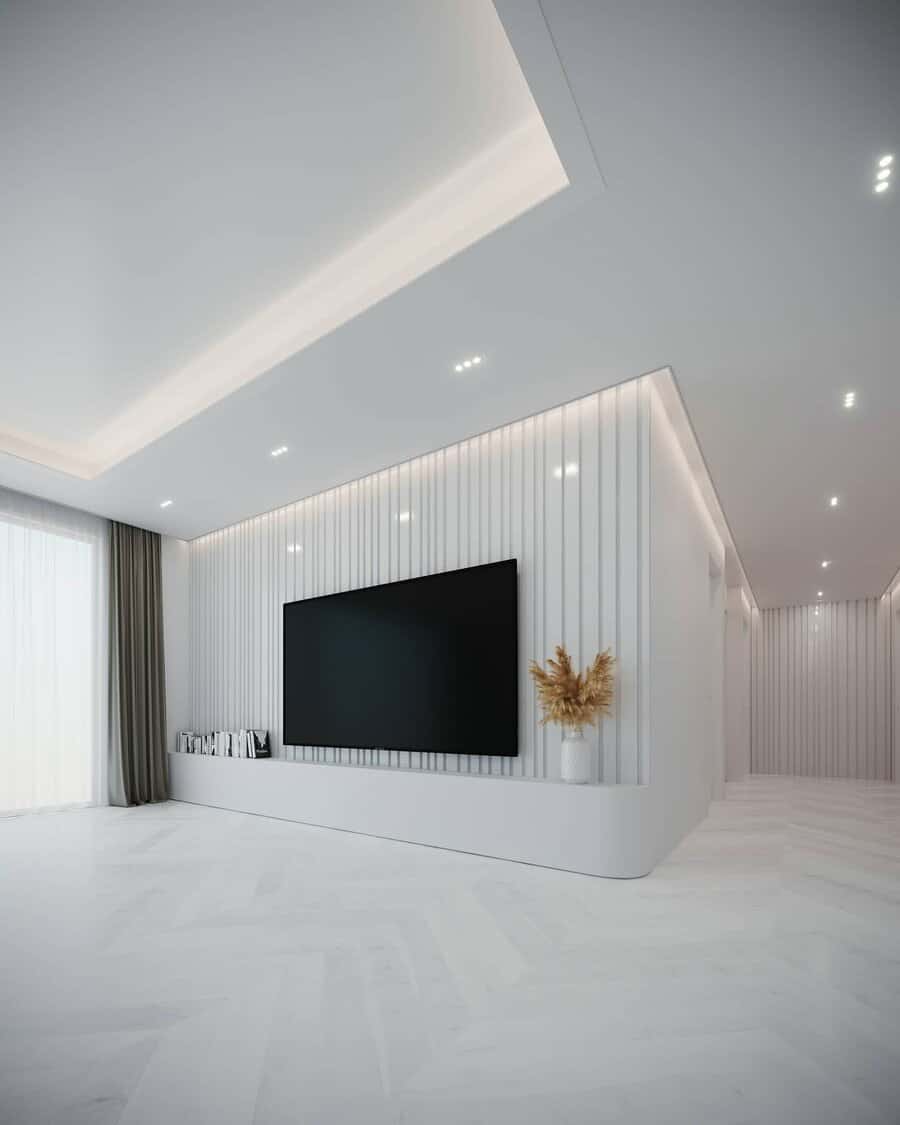 Painting a wall white can open up opportunities to embolden your interior design in other ways. And there's no better way to make a small room feel larger and brighter than with white walls.
Believe it or not, there is more than one type of white paint. White can be warm- or cool-toned. It can also contain subtle hints of beige or grey. These slight variations can have a big impact when used to paint an entire room.
13. Wood
There are several ways to utilize wood paneling throughout your home's interior. Many of these ideas work equally well alone as they do with painting.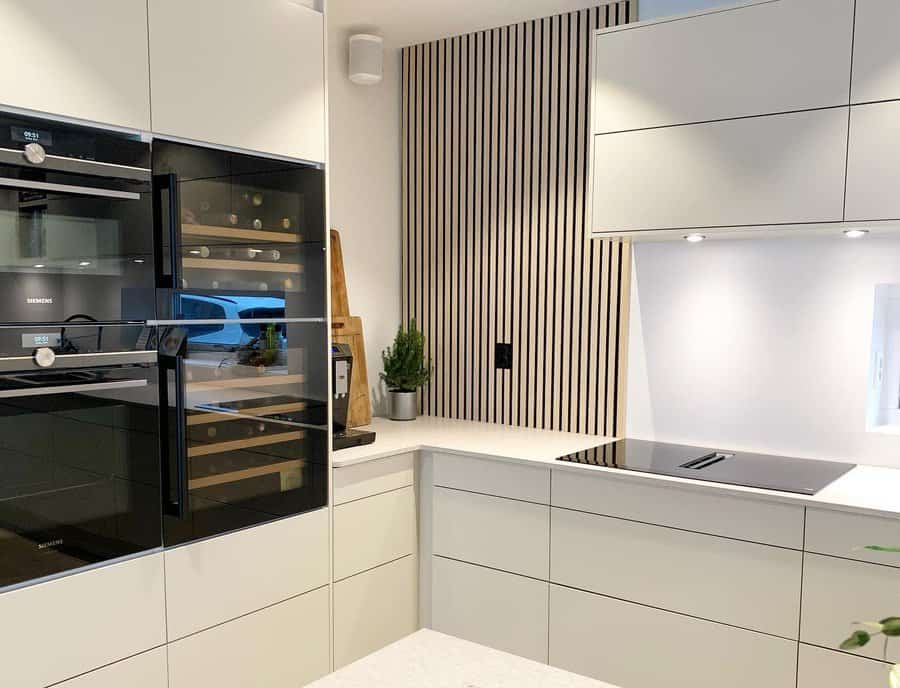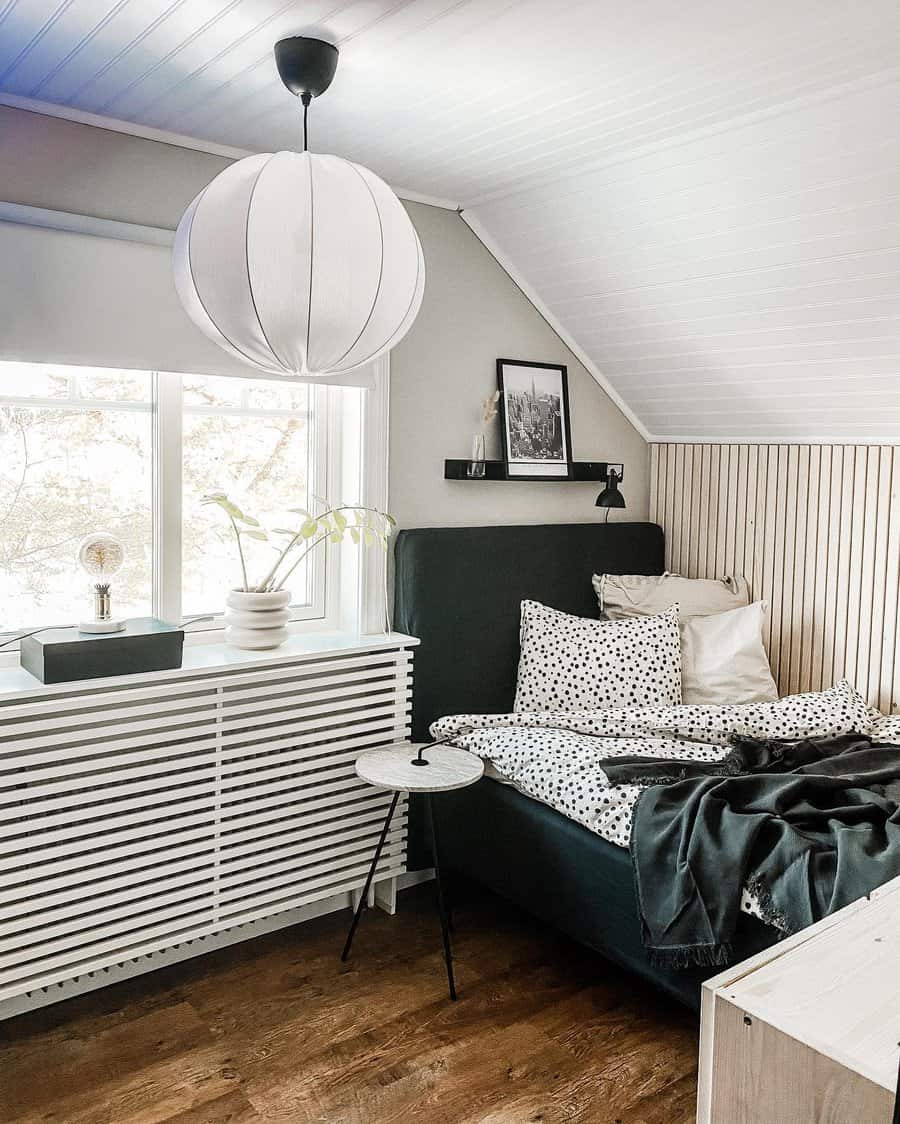 Applying wood paneling to interior walls is a great way to add texture. Paint over the wood overlay for a uniform finish that stands out just a tad more than plain drywall.
You can use wood paneling to create an accent wall. Neutral paint colors tend to work best with this idea. But you can also paint the wood paneling to suit your room's color scheme.
Wall Paint FAQs
How do you add texture to basic wall paint?
You can add texture to flat paint using specialty brushes or other unique application techniques. These methods make it easy to customize your walls to suit the decor style without the use of multiple colors or intricate patterns.
Tinted glaze is another interesting way to add dimension to regular paint. These products are applied over the paint to add subtle color variations. Tinted glaze is ideal for creating an aged finish on freshly painted walls.
What types of paint can be used on interior walls?
Most interior walls today are painted with latex- or water-based paints. These types of paint are easy to use and can be painted over with nearly any other paint formula without issue.
There are other types of paint that can be used on interior walls. Many homeowners opt for oil-based paints because they tend to be more durable and pigmented. On the other hand, specialty formulas like chalkboard paint or acrylic paint can be used for murals and other DIY projects.