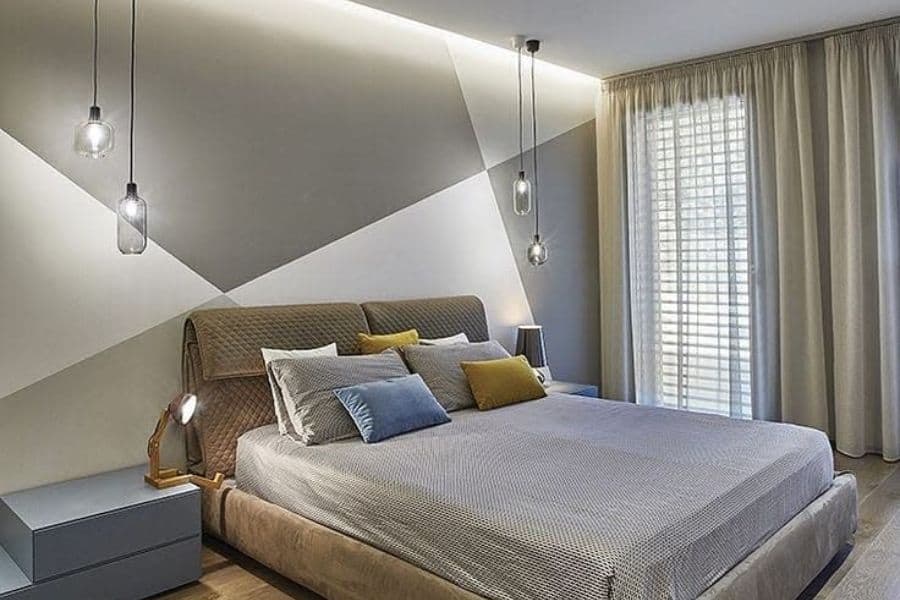 50 Creative Wall Paint Ideas
Every artist needs a canvas. And for the home designer, there's no better canvas than a well-painted set of walls.
Wall paint is the first step in any interior design project. The wrong color or finish could throw off the entire look. But the right paint choice will make your finished interior look like a million bucks.
Curating the perfect interior wall is far more than just picking out paint swatches. Keep reading for our favorite wall painting ideas that will inspire you to think beyond neutrals!
1. Decorative Wallpaper
Wall paint can truly unlock a home's potential. By mastering decorative techniques with the perfect wall paint, you can transform any plain room into a stylish personal paradise. Why not go all out?
Express yourself and create something spectacularly unique by adding decorative wallpaper or experimenting with different decorative effects — like splatters of color, metallic washes, or funky patterns. If you have an affinity for repetitive patterns, create mesmerizing tessellations using your own decorative design!
From abstract splashes of color to intricate zigzags that feel like a work of art, painting is an opportunity to honor your creative spirit in any home.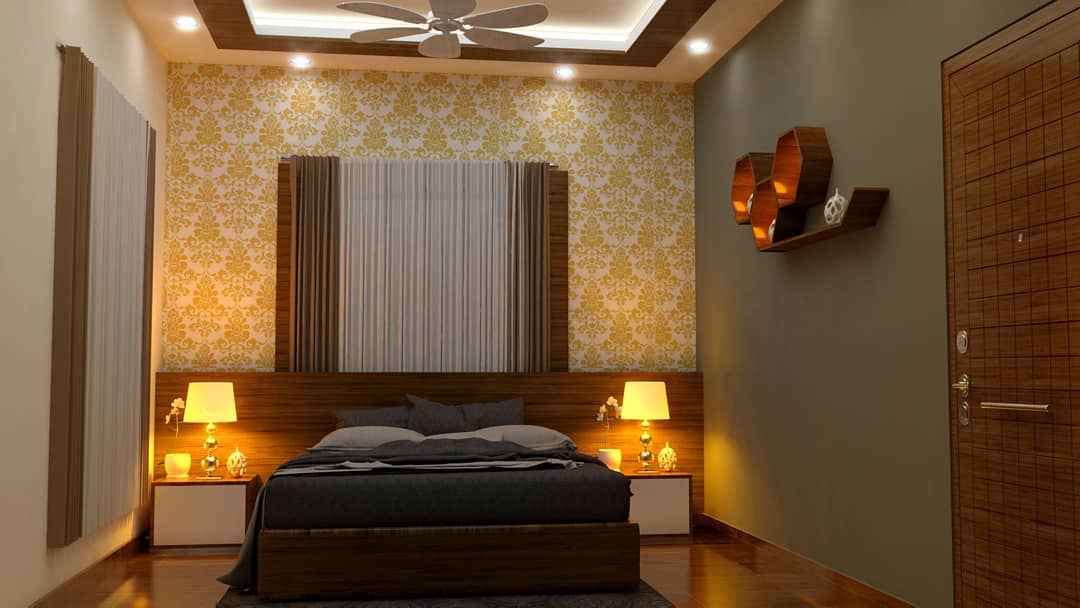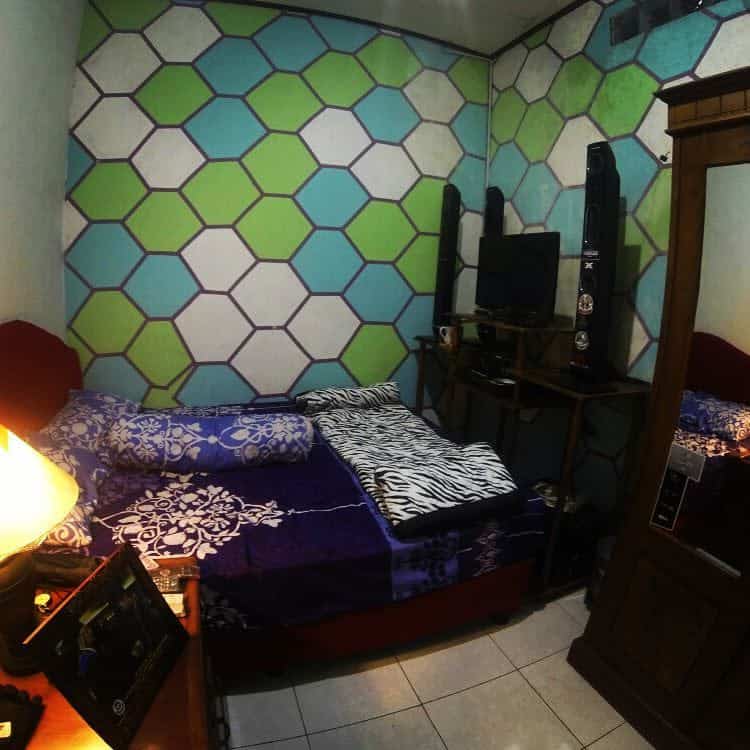 2. Silhouette Art
Wall paint can be more than just a solid color backdrop – it can be used as an artistic medium! With silhouette mural art, you can take any silhouette and turn it into a stunning piece of wall art with some paint.
You could choose to try silhouette animals in various colors, or silhouette scenes from your favorite movie.
All you need is an image you want to paint onto your wall for the silhouette, along with some creative flair and lots of patience! With silhouette mural art, the possibilities are endless!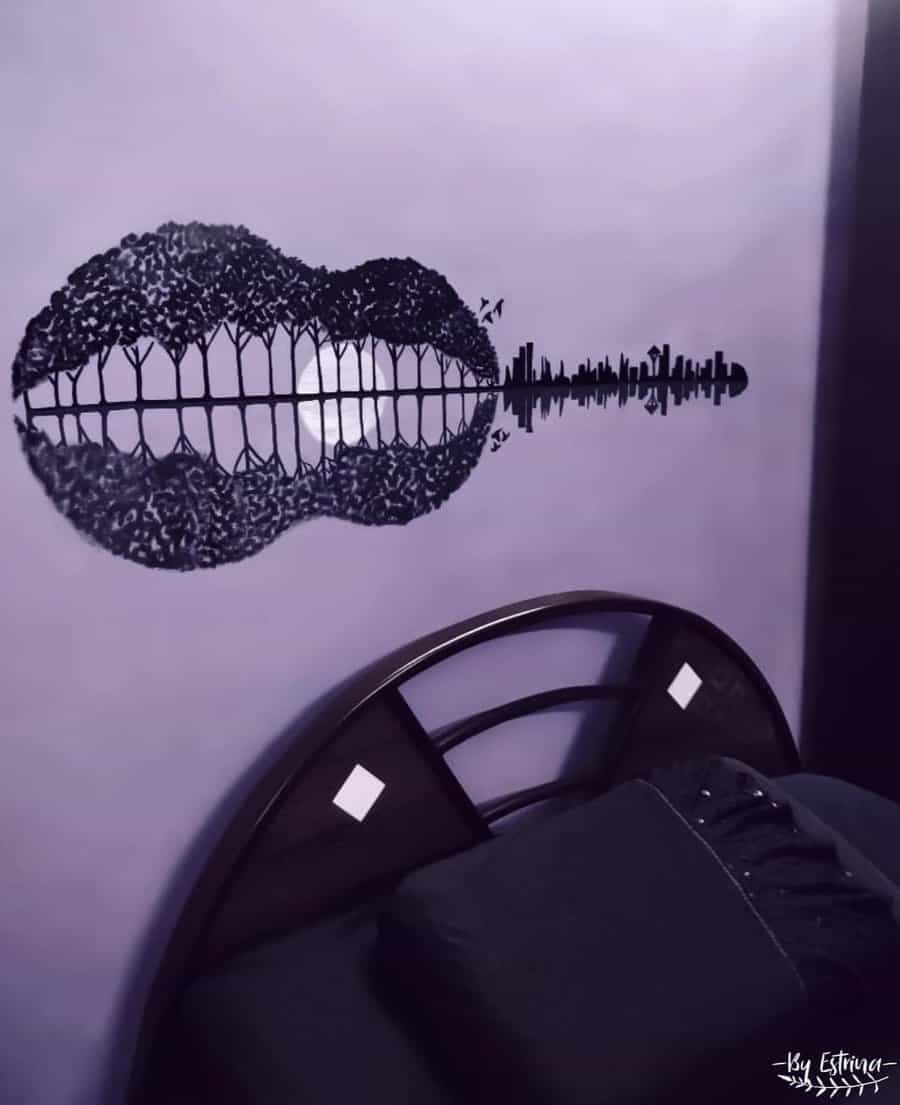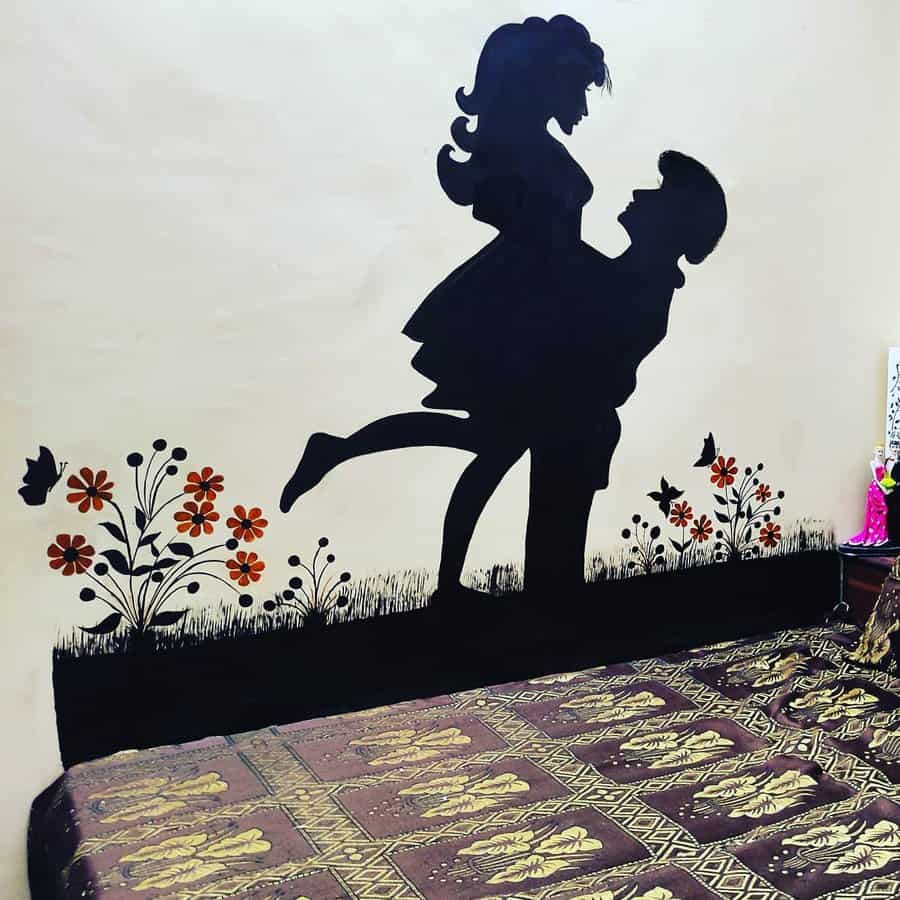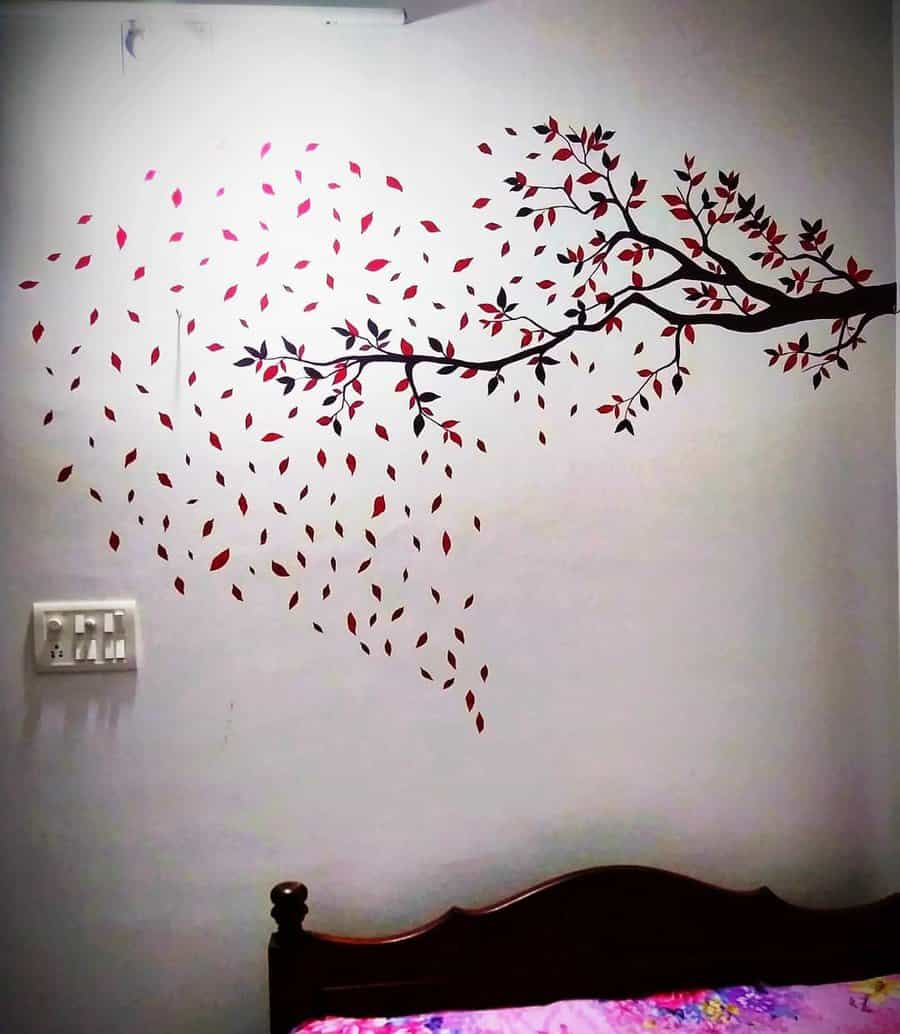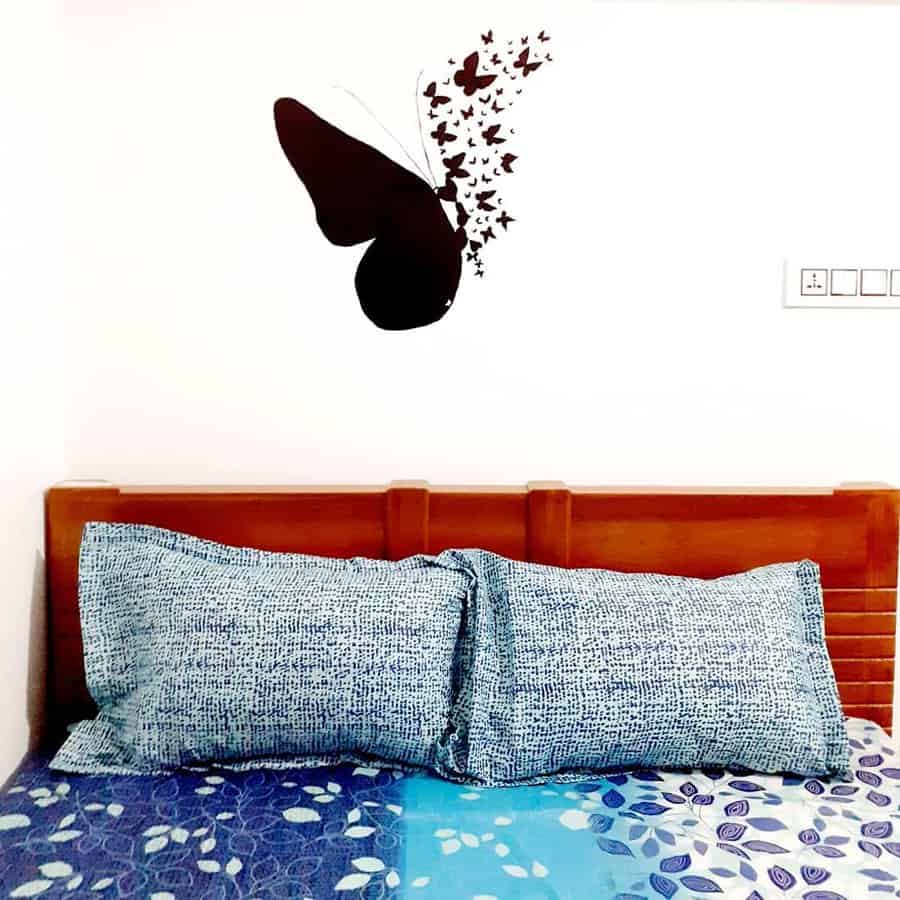 3. Mural Art
Wall art painting is an excellent way to take your home from ordinary to extraordinary. With realistic mural art, you can brighten up any dull, white wall and add unique character to your home. The possibilities are endless; create a traditional landscape painting or a modern abstract design!
Each and every masterpiece you craft with wall art painting is sure to be one-of-a-kind and will bring personality and charm to your space. Unleash the hidden artist within you today with wall art painting!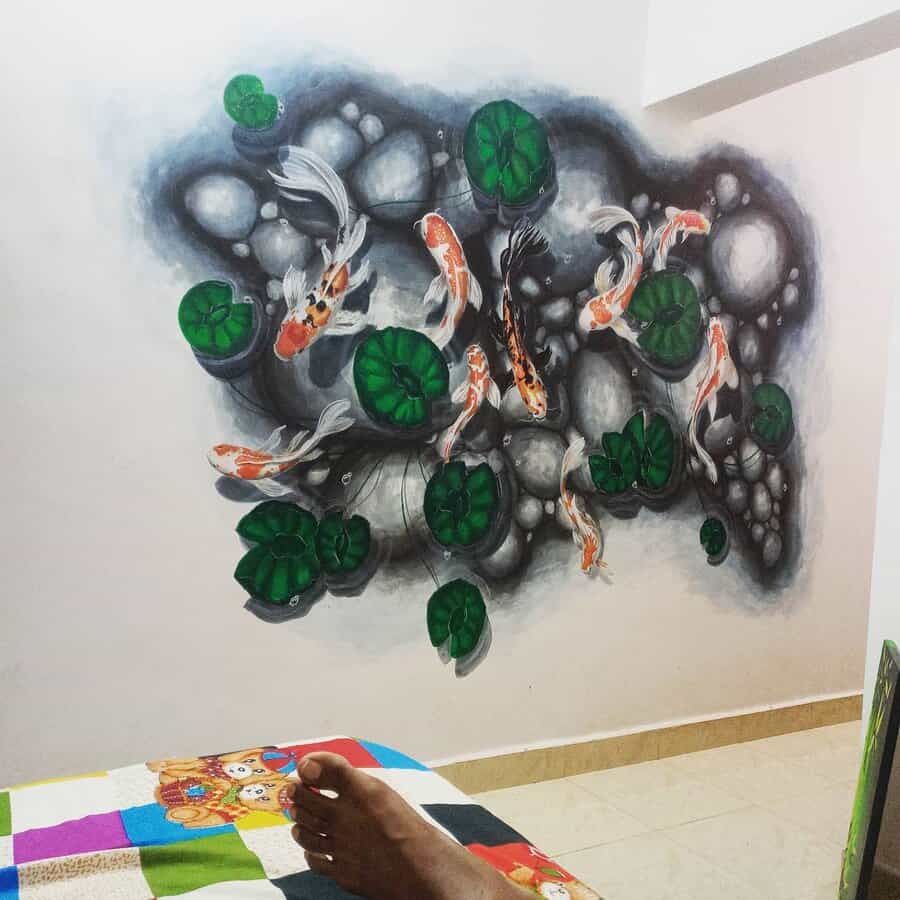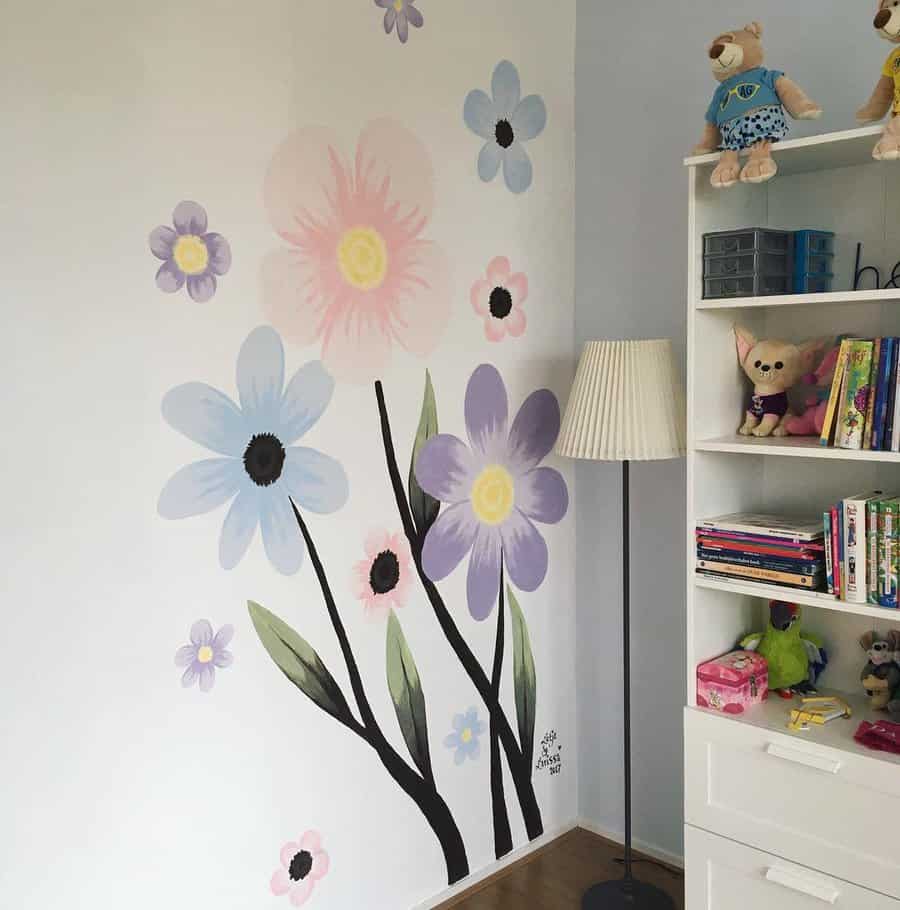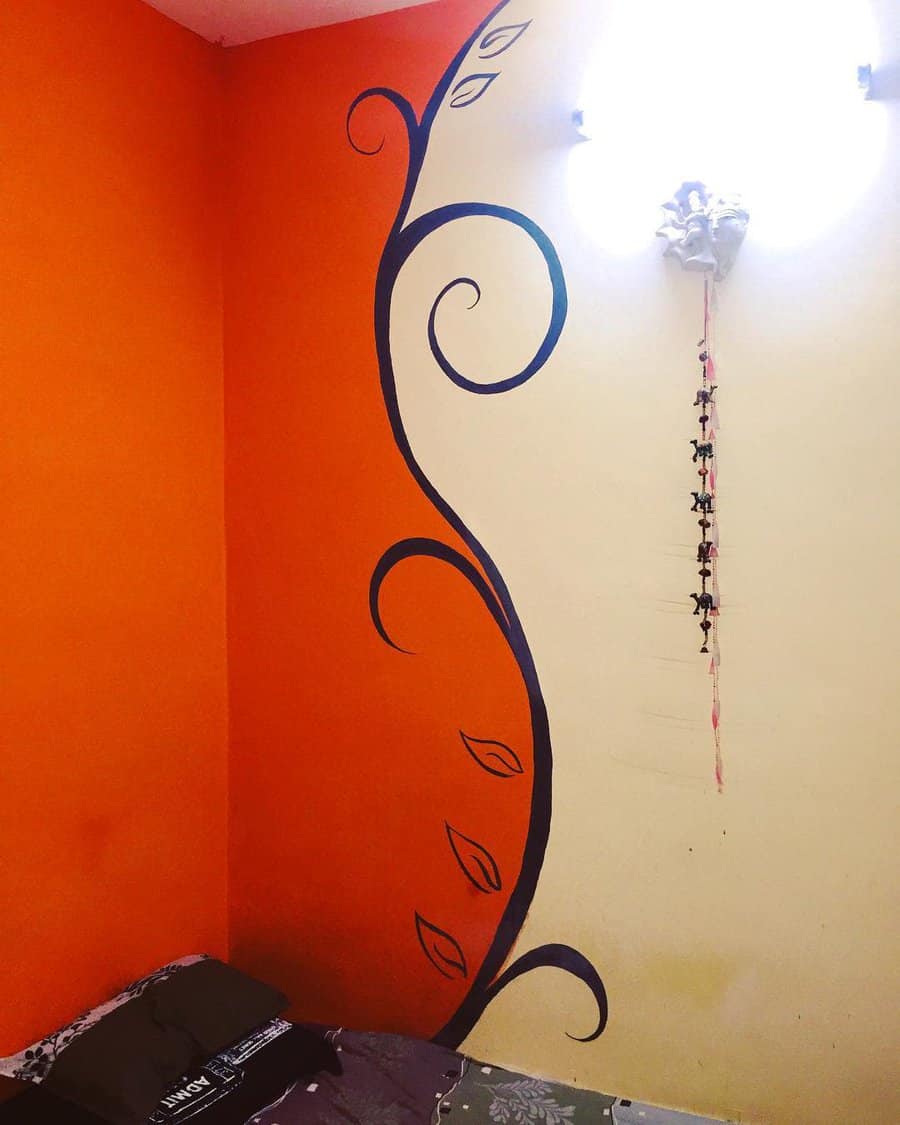 4. Freeform Geometric Pattern
In recent years, freeform geometric patterns on walls have become increasingly popular. This technique uses a combination of basic shapes and angles to create an eye-catching pattern that flows from one wall to another, without being too overwhelming.
There are endless possibilities; once you choose your colors and settle on a pattern, it'll be up to you how far you take it! Whether it's an accent wall or an entire room, freeform geometric patterns with wall paint can bring style and personality for everyone to enjoy.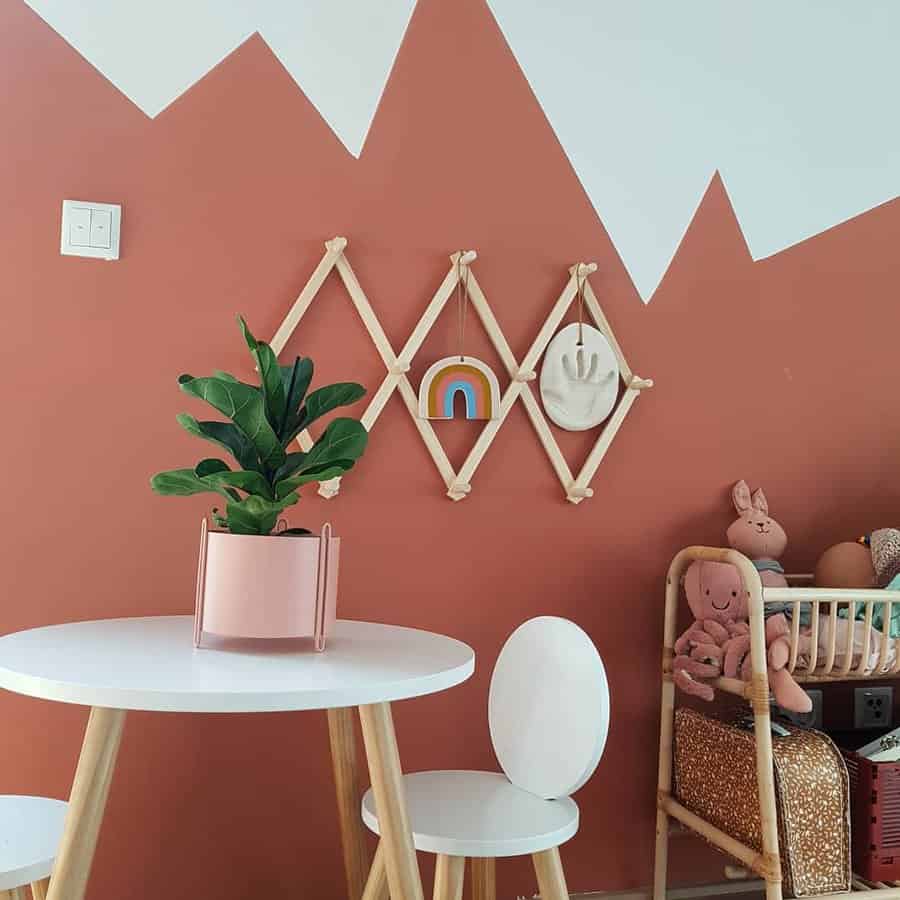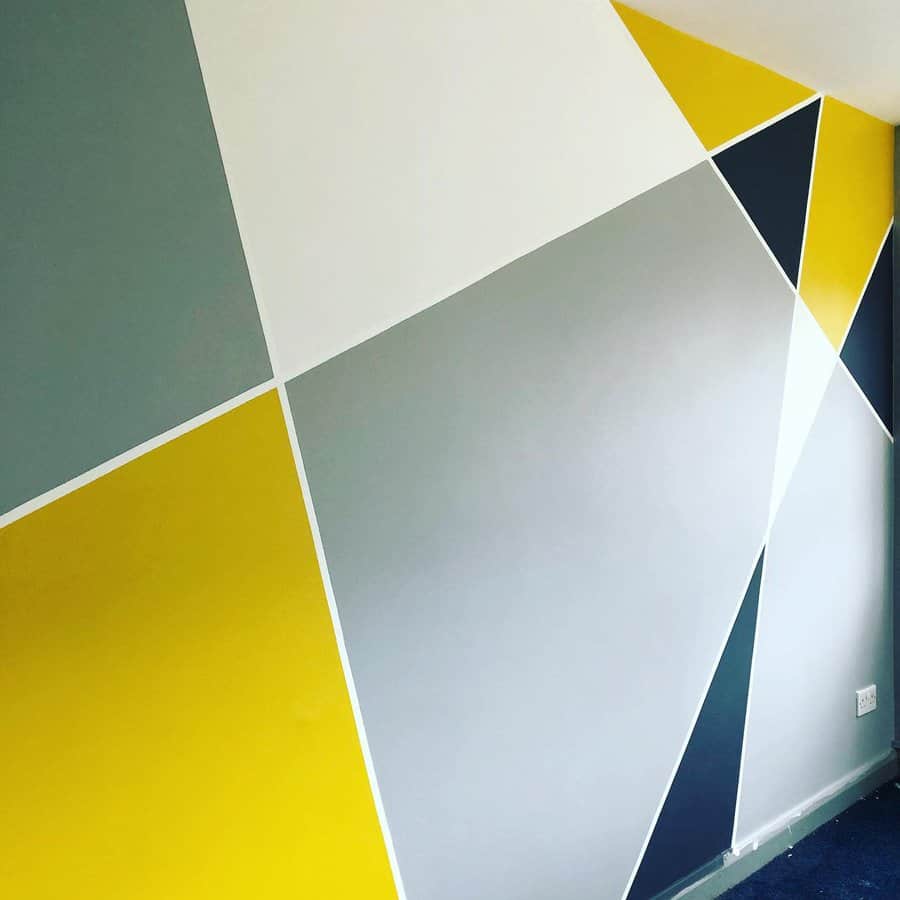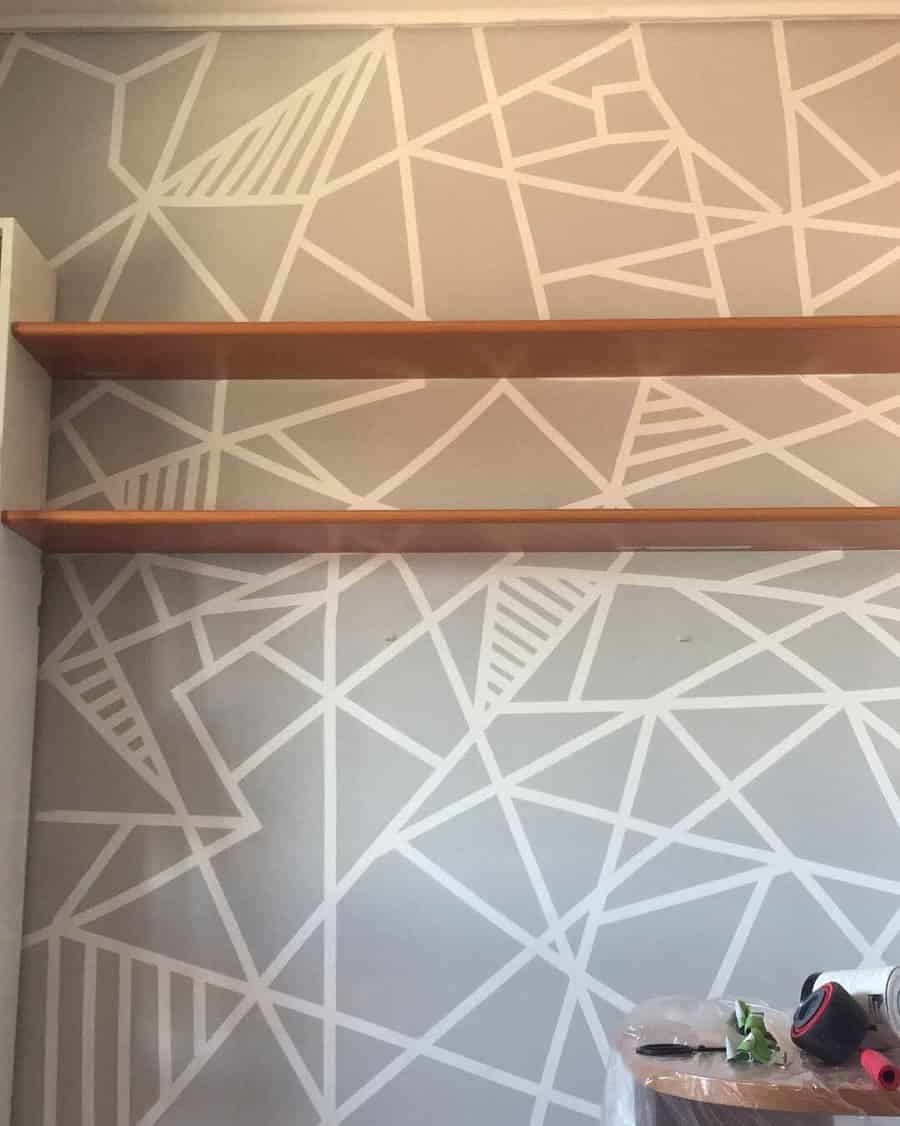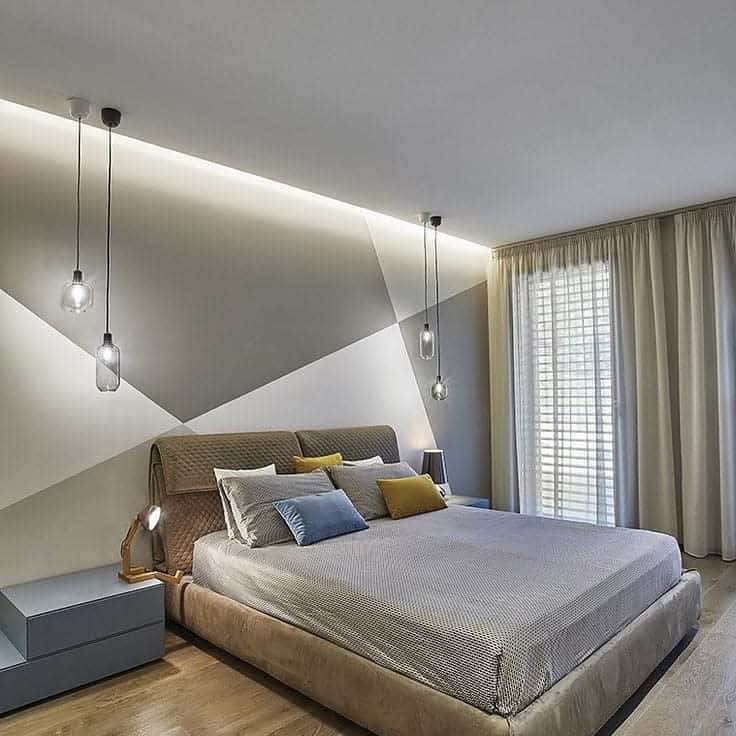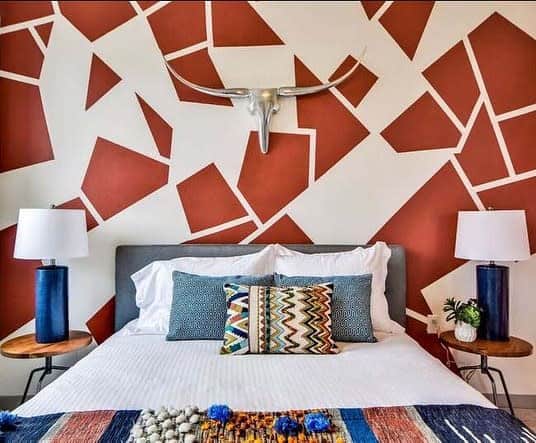 5. Decoupage-Style Wall Art
Making decoupage-style wall art is a great way to use your creativity and stamp-like designs on walls to turn a blank canvas into an eye-catching design. Wall paint can be used in numerous ways, from patchwork murals to single-shade paintings; however, decoupaging provides the opportunity to explore more artistic expression.
It gives any room of your home an immediate character boost with its three-dimensional effects, glitter, gems, and endless pattern possibilities. And it's super simple – all you need is your favorite decoupage items (either bought or handmade!) and some wall paint; the chances are good that you already have everything you need in your household or craft closet!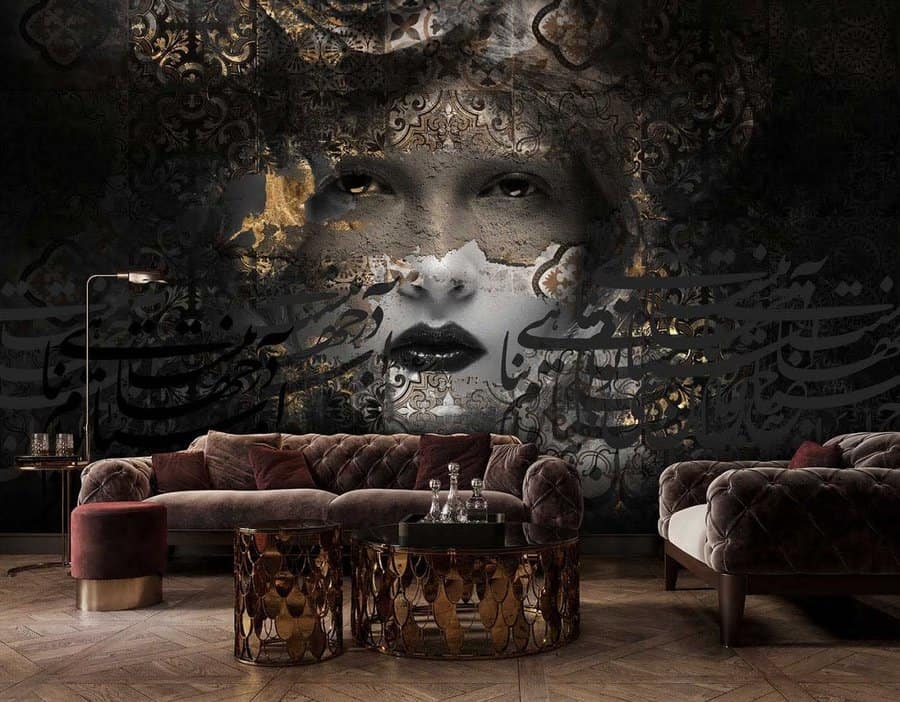 6. Color Block Patterns
If you're looking to make a bold statement and revamp the interior of your home, color-blocking patterns with wall paint could be the perfect solution for you. These vibrant color combinations bring energy to any room in your house. Inside color-blocking designs subtle transitions merge reds, oranges, and blues – whatever color palate suits your lifestyle or matches your furnishings – creating eye-catching effects like mural art pieces that make for stunningly beautiful walls.
In addition, color-blocking patterns are relatively easy to execute and can easily be completed using materials that are likely already on hand.
Get creative by combining color blocks with accent walls or stencils (if you're feeling up for an extra challenge) and watch as your home transforms into a dynamic space!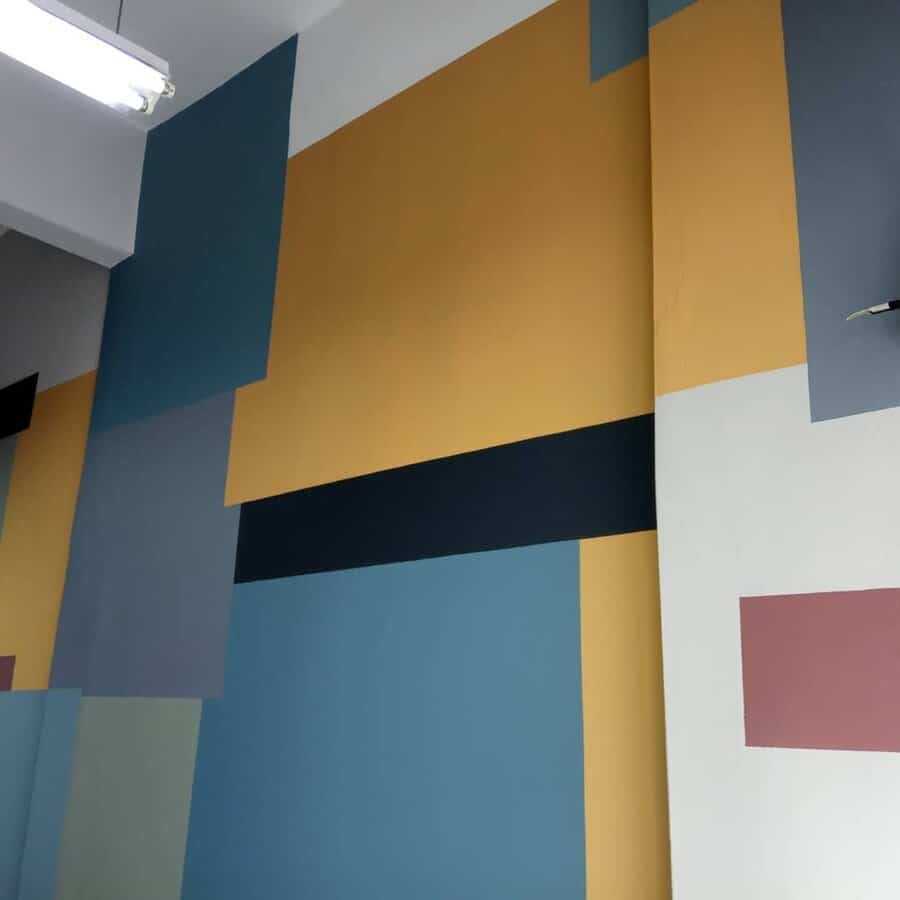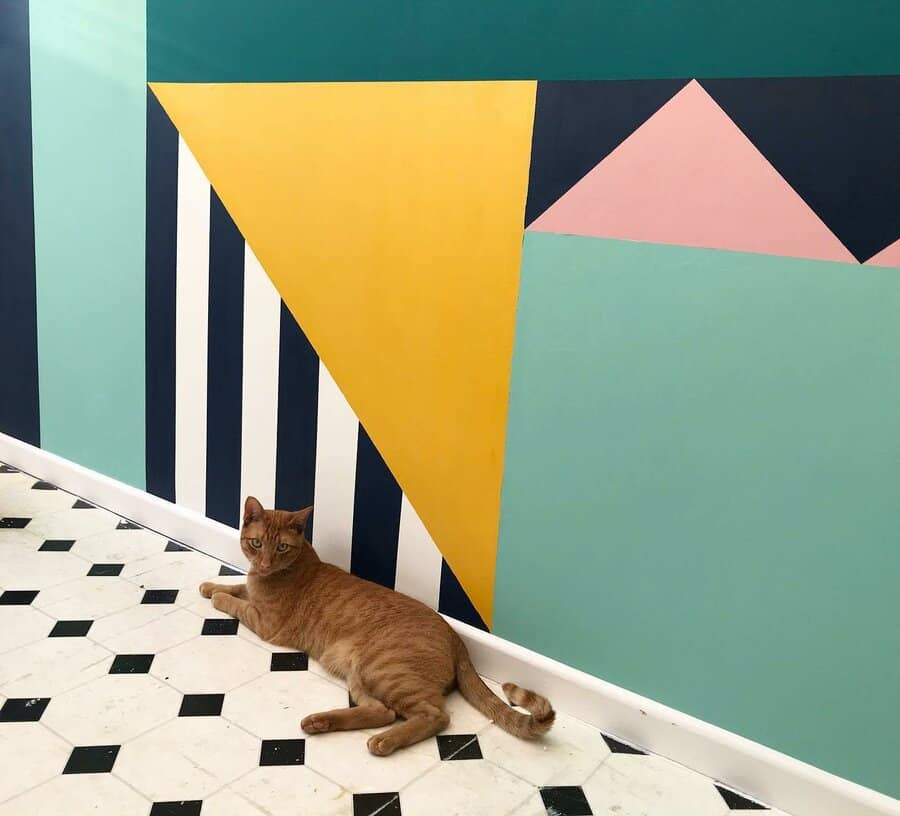 7. Replicate Nature
Wall painting is an art form of all its own. Instead of creating nature on a canvas, why not bring nature into your home? A tree mural painted directly onto a wall can bring nature indoors and create a calming atmosphere.
Finding the perfect nature pattern to replicate can be easy enough; whether you are looking for tree branches, ocean waves, or even mountain peaks, nature holds limitless creative potential. You can make your living space come alive with wall paint and your own personal vision of nature.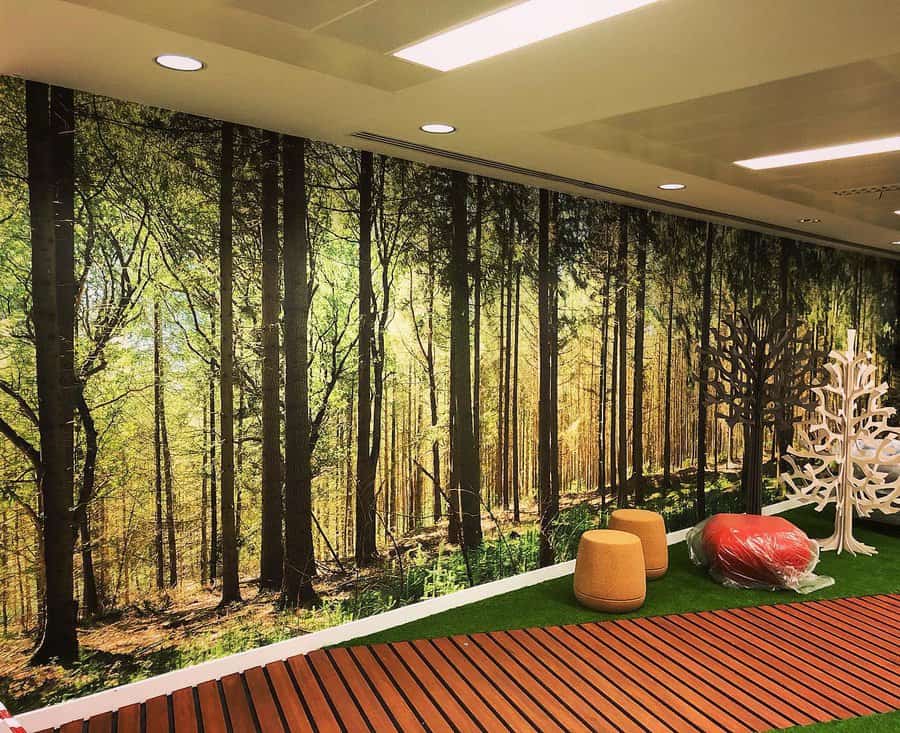 8. Abstract
Abstract mural art has become a popular, aesthetically pleasing form of home decoration for many people all around the world. Its abstract nature allows the creative individual to express themselves on a large scale in a way that both captivates and elevates what is known as an abstract mural.
An abstract mural is a perfect chance to express abstract concepts while still showing one's style and taste. These murals can be seen across various parts of any city but also in homes, giving people of all ages something unique to relate to and admire.
Abstract mural art is here to stay, offering excitement and personality to any space it occupies.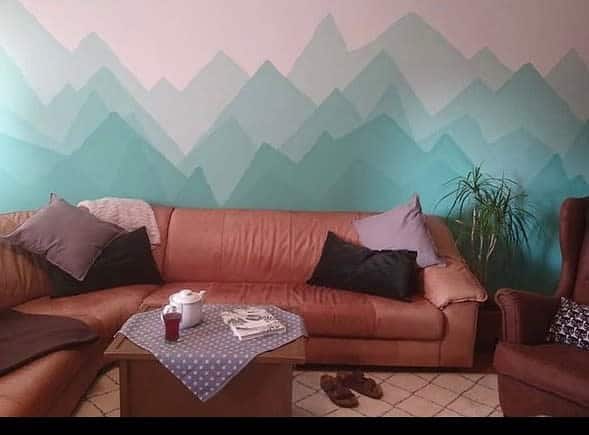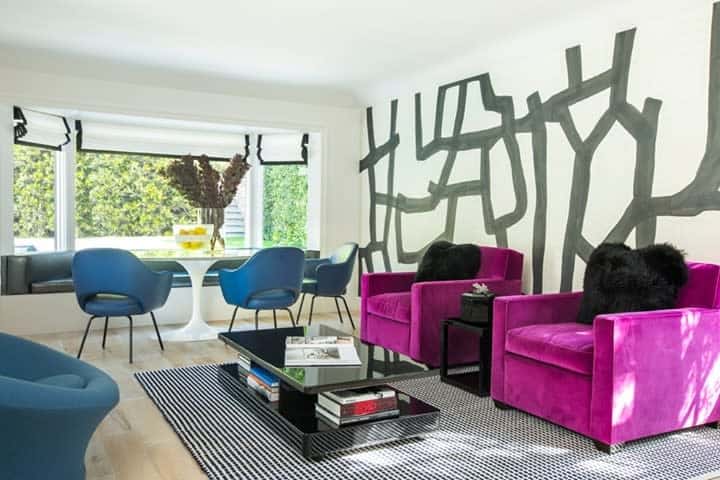 9. Graffiti-Style Art
Graffiti mural art is an eye-catching form of graffiti-style art that brings character and vibrancy to buildings and public spaces. It involves using spray paint to craft highly creative murals, accessible for everyone to enjoy.
From vivid stories painted onto walls to simple doodle art packed with charm, graffiti-style mural art has it all. The colors leap out at you and inject life into the streets they decorate. Bright, bold graffiti mural artwork is sure to catch your attention as you pass by any building!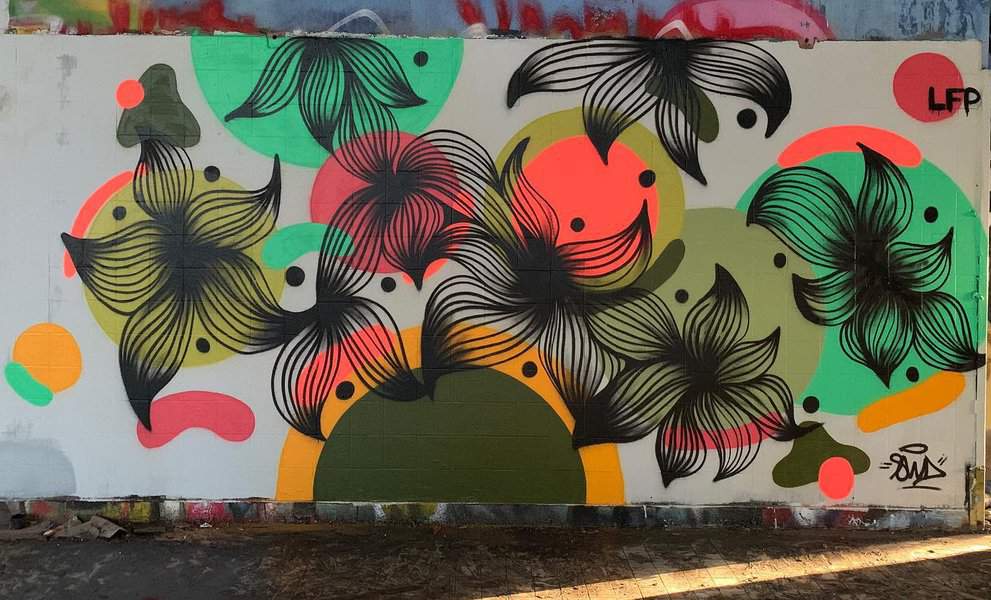 10. Shades Of Green
The green walls create a stunning visual effect that cannot be achieved from any other hue. From mint green to sage green and from grass green to olive green, you can mix different shades of green to create captivating visual interest in your space.
Try using variations of green on one wall, painted vertically in stripes or horizontally as a single block, to build an immersive atmosphere of tranquility and peace. If a single color isn't enough, you can also add hints of warm colors such as burnt orange or yellow ocher — the possibilities with green walls are endless!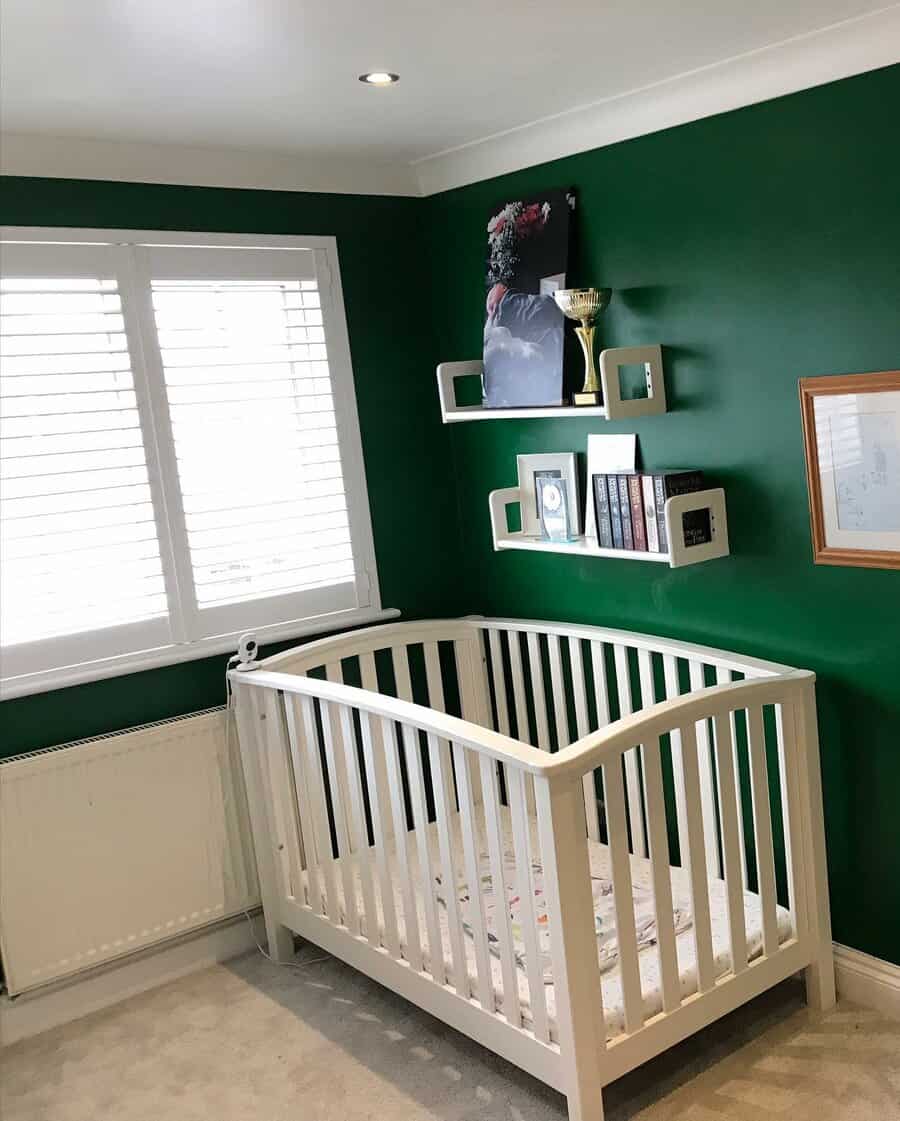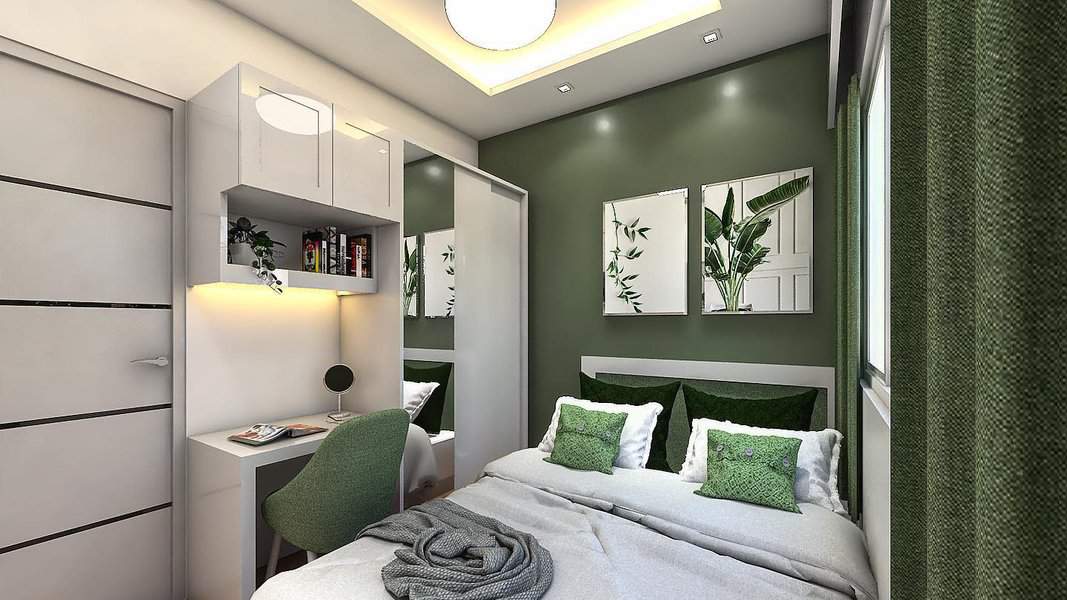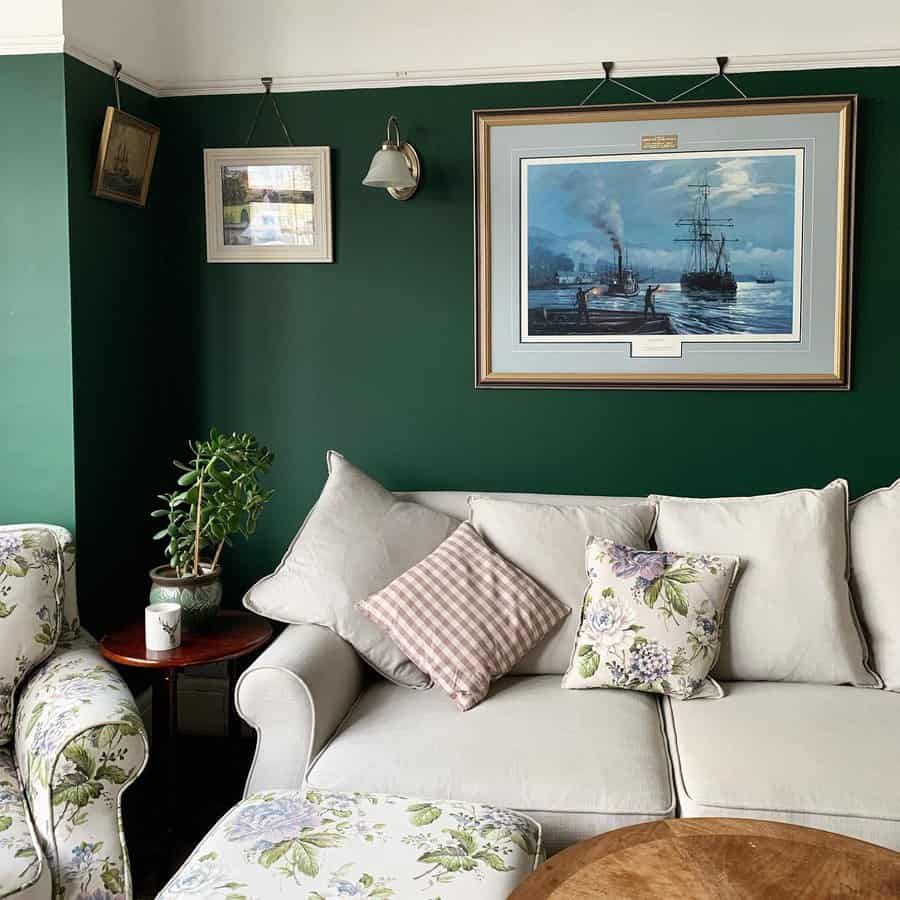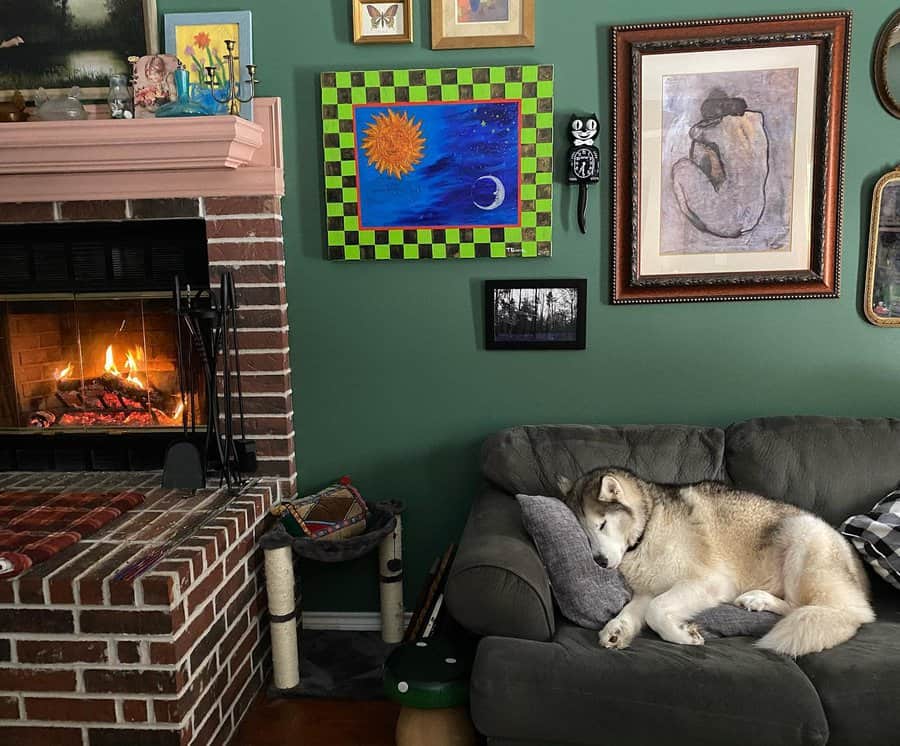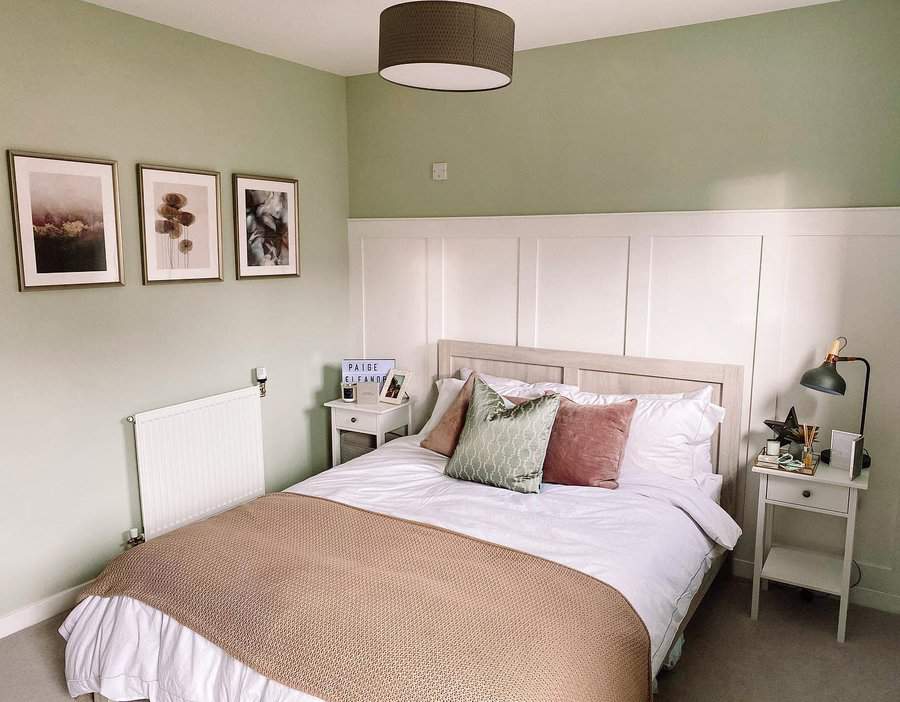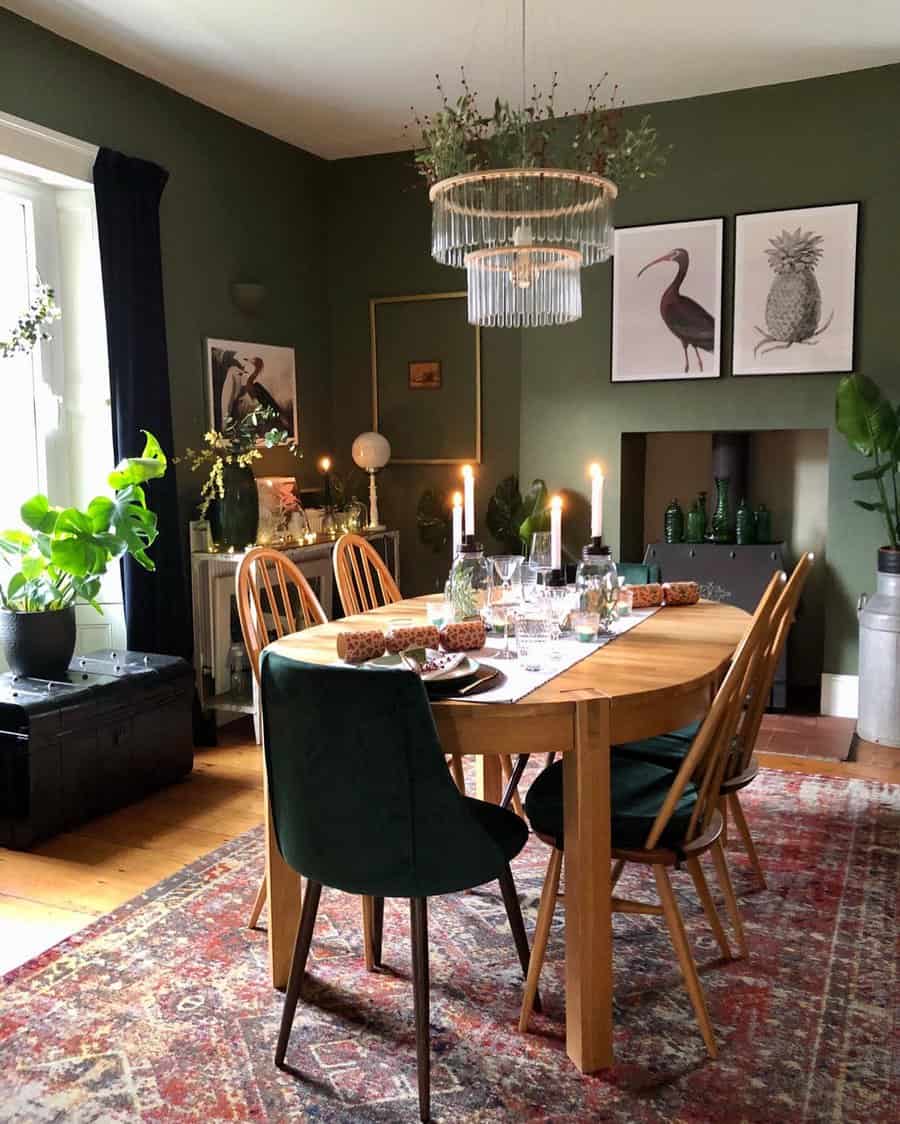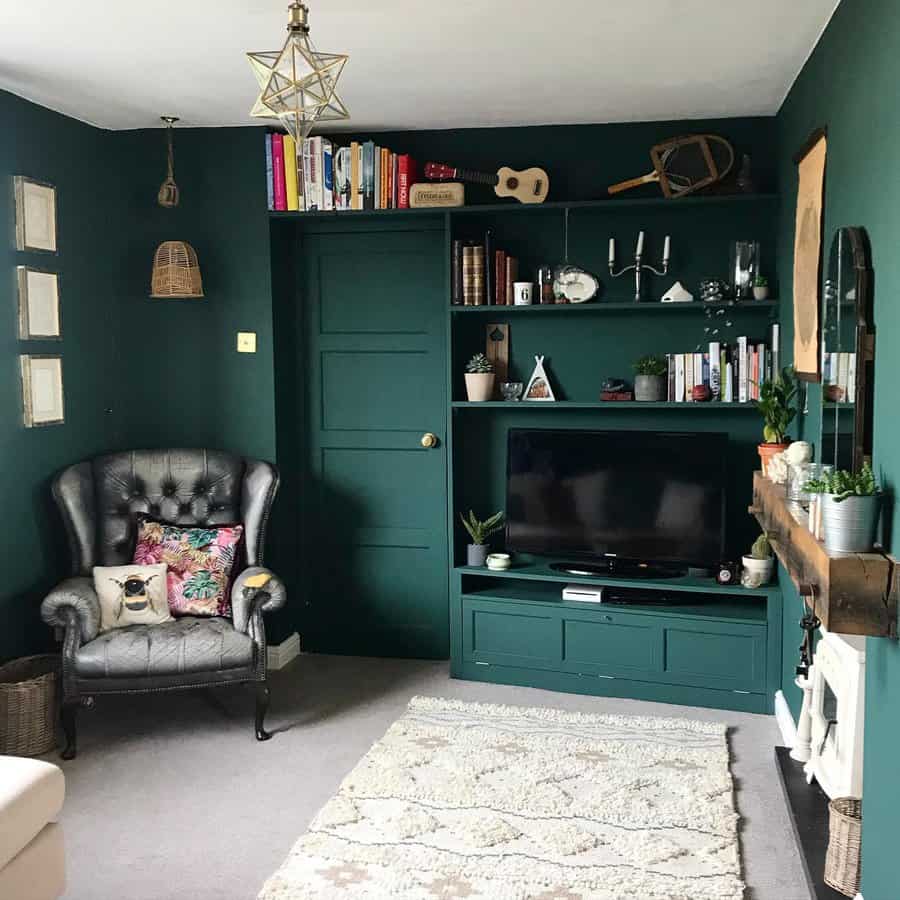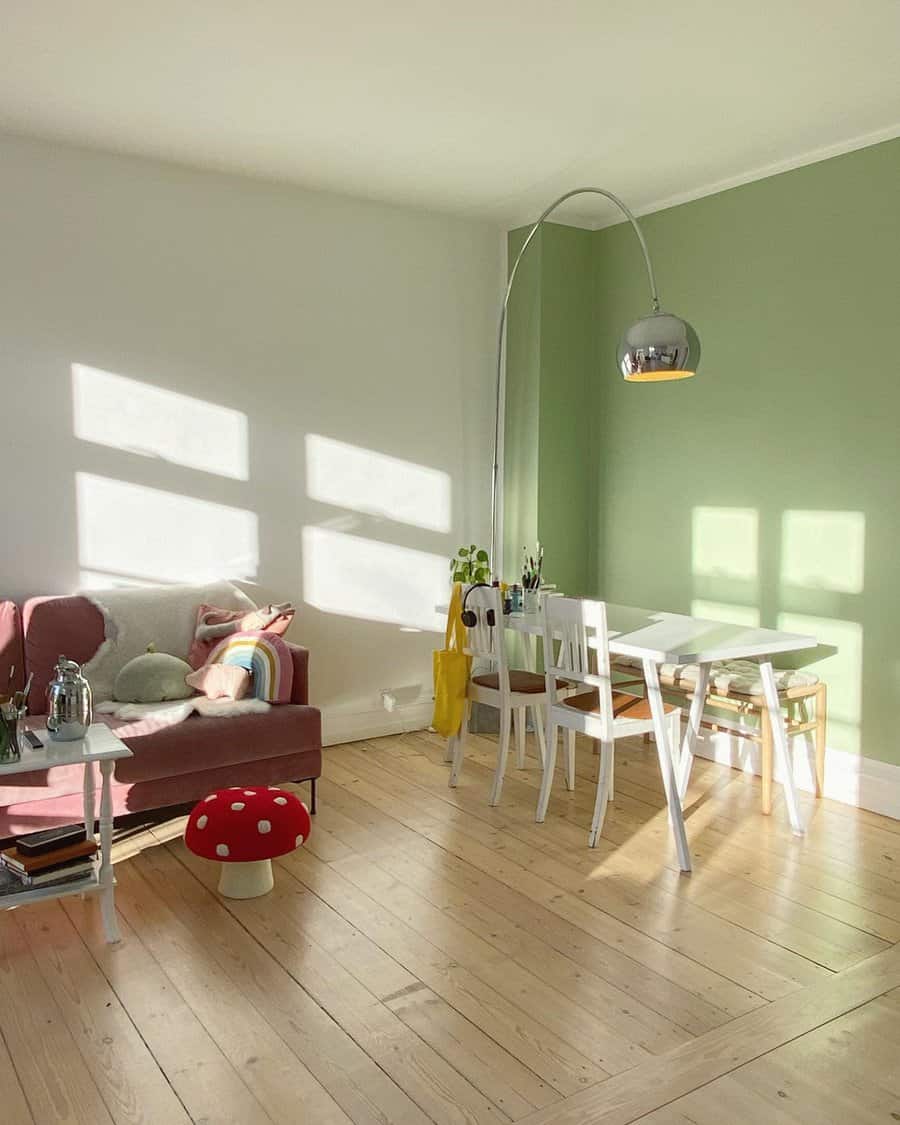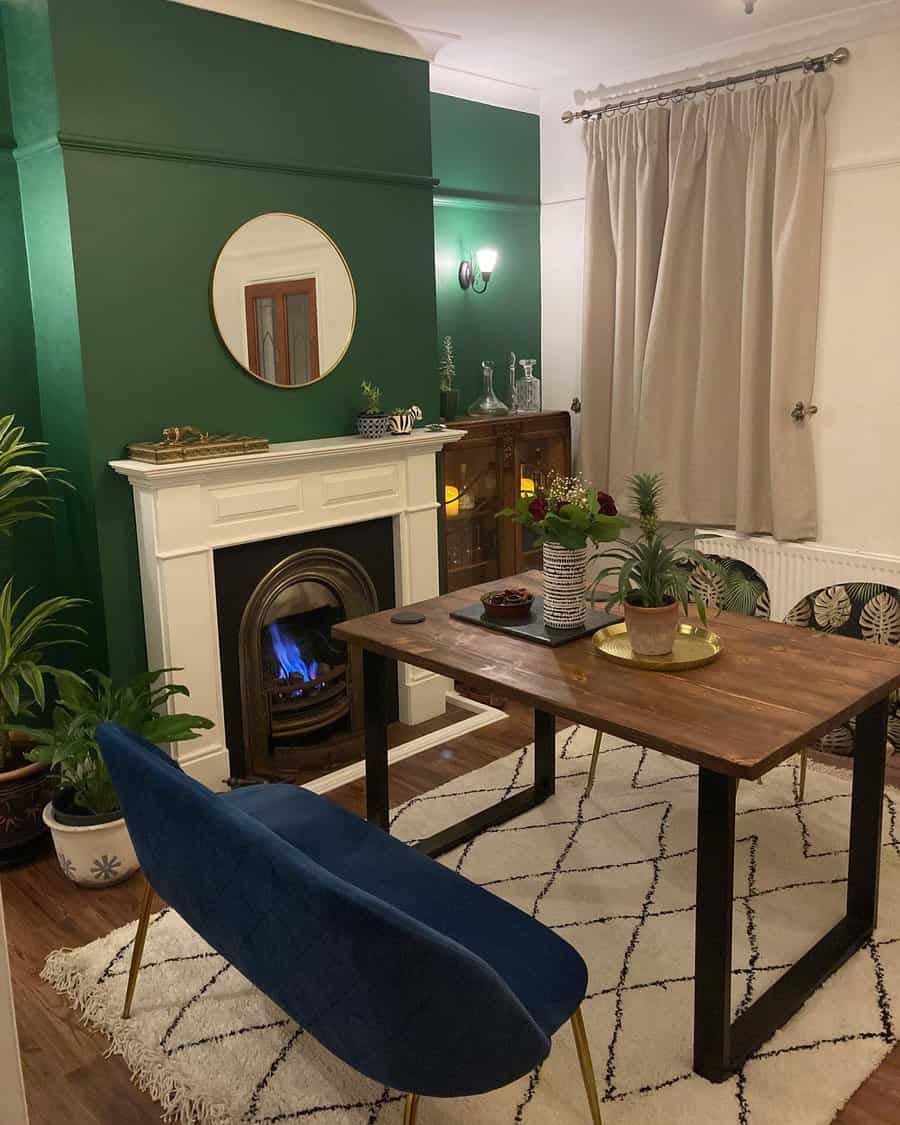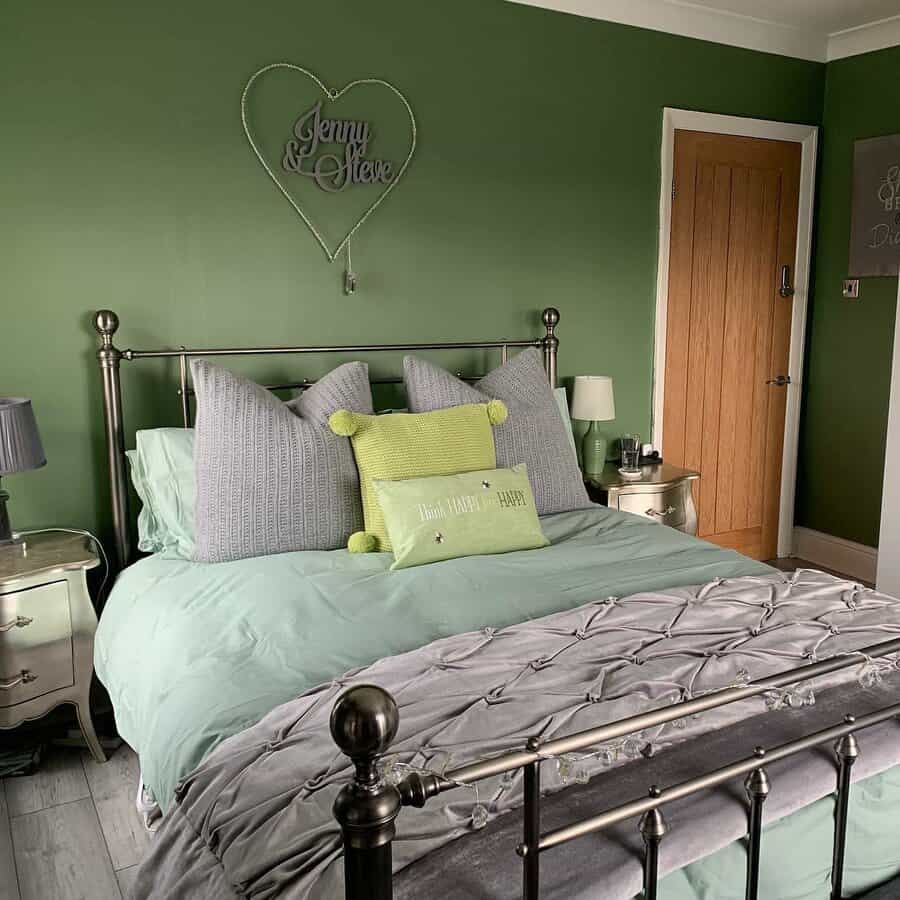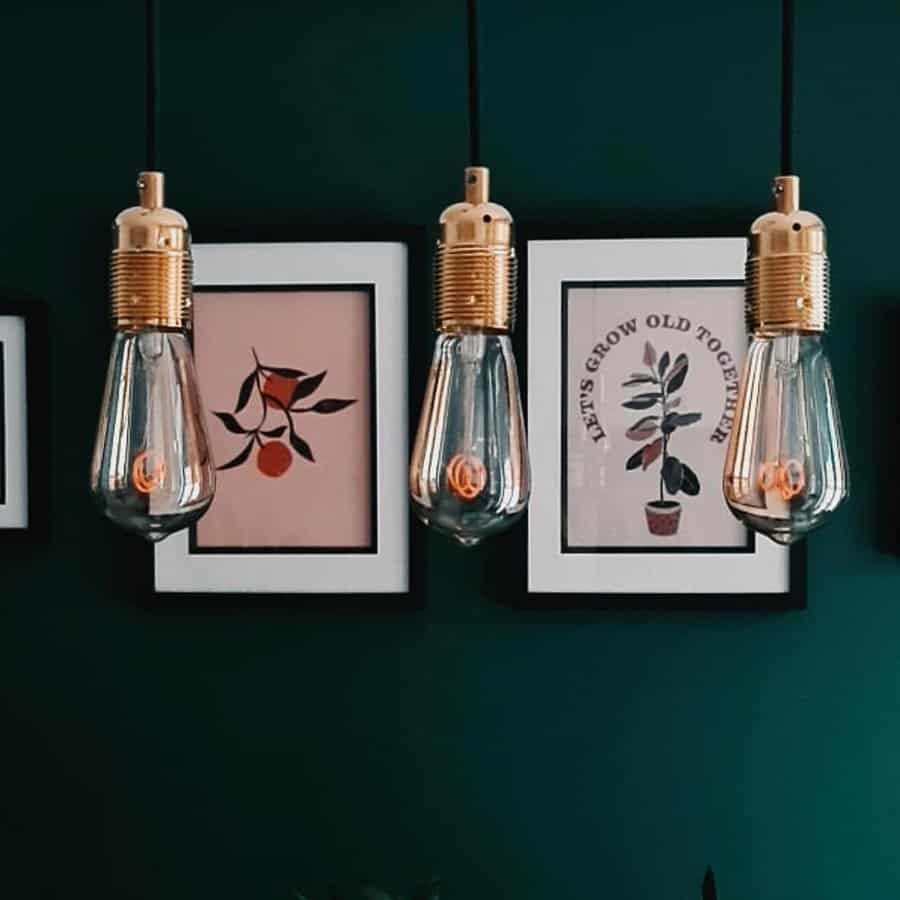 11. Dark Grey
Nothing breathes life into a room in the same way as dark grey wall paint. The dark color can create a magnificent backdrop, heightening the visual appeal while making any home feel serene and elegant. Just a few coats of paint can make a profound impact on any space, allowing you to add your personal touch and create the ideal atmosphere you've been searching for.
Whether you're looking to liven up an old office or turn your living room into something special, dark grey wall paint is a perfect choice!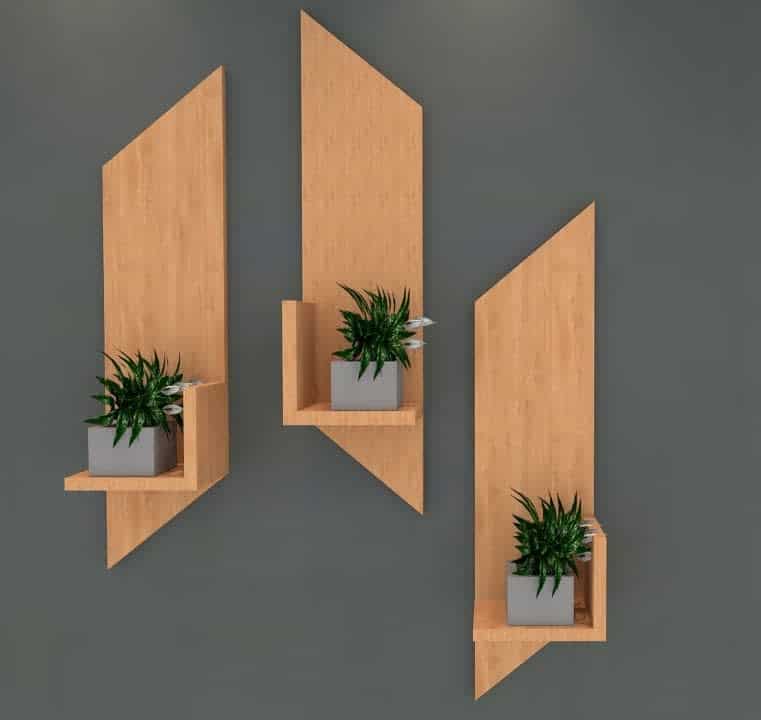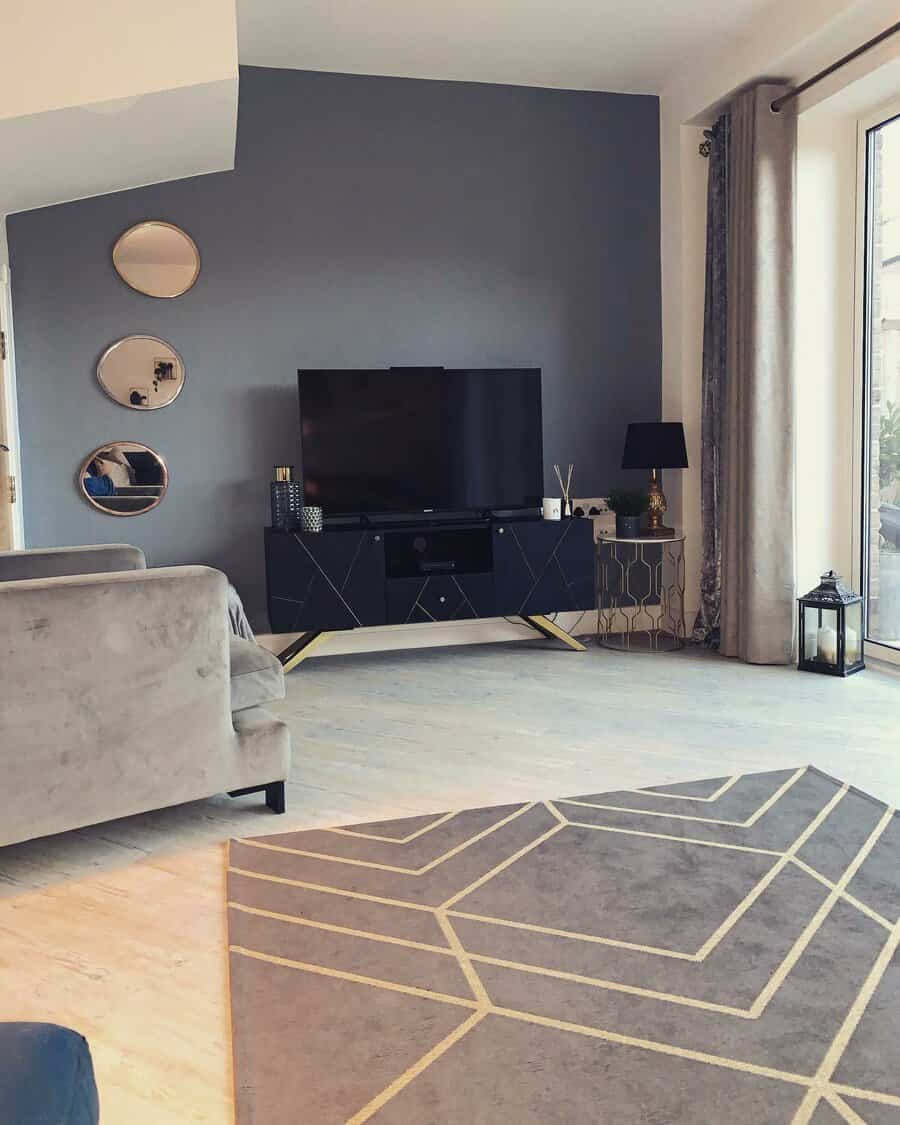 12. Soft Muted Pastels
Brighten up your home with soft, muted pastels! Wall paint can instantly transform any room and create a soft, inviting ambiance. Muted pastels are the perfect choice when creating a soft palette that can help create balance within the space.
Whether you choose light blues, soft greens, or delicate yellows, these soft tones will be sure to bring out the best in your home and make it feel cozy yet modern. So embrace subtle hues this season and enjoy a home that looks as beautiful as it feels!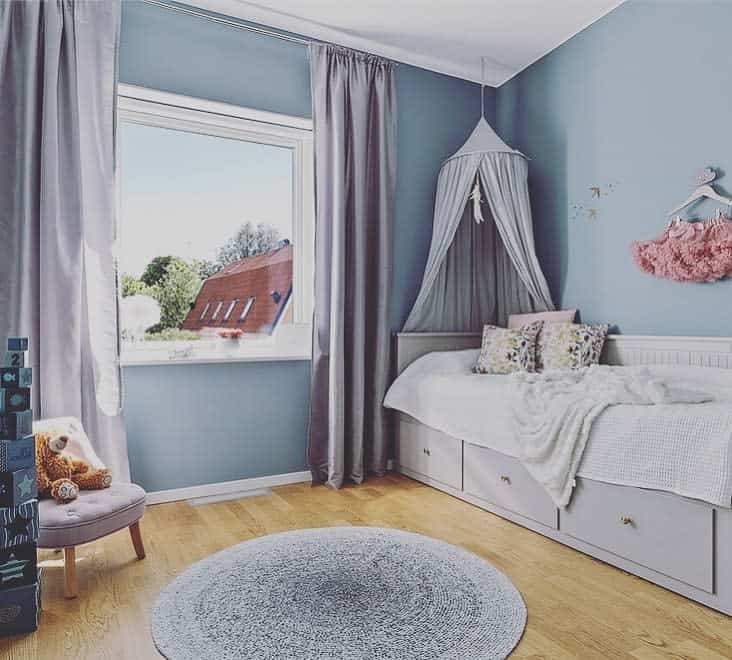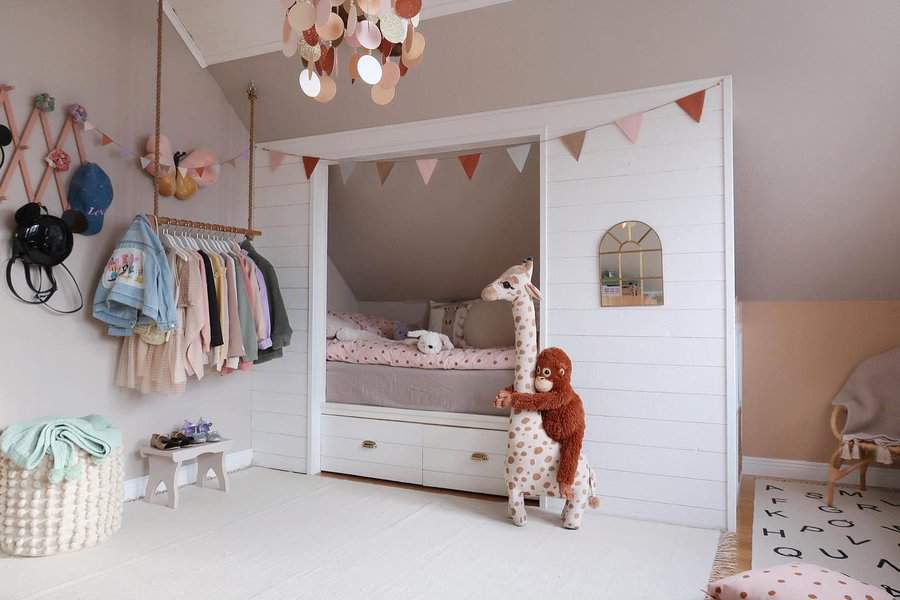 13. Soft Off-white
Wall paint can have a dramatic transformation effect on any living space. One soft off-white hue in particular can be used to make a room instantly feel brighter, warmer, and more inviting while also keeping it contemporary.
Painting your walls with a soft off-white shade is an economical and effective way to give the entire atmosphere of your home a much-needed refresh. Whether it's softening up stark minimalism or creating calm in a boho-inspired space, soft off-white wall paint instantly creates balance and cohesion throughout any area.
Choose the soft off-white shade that best suits your desires for creating an inviting atmosphere in your home!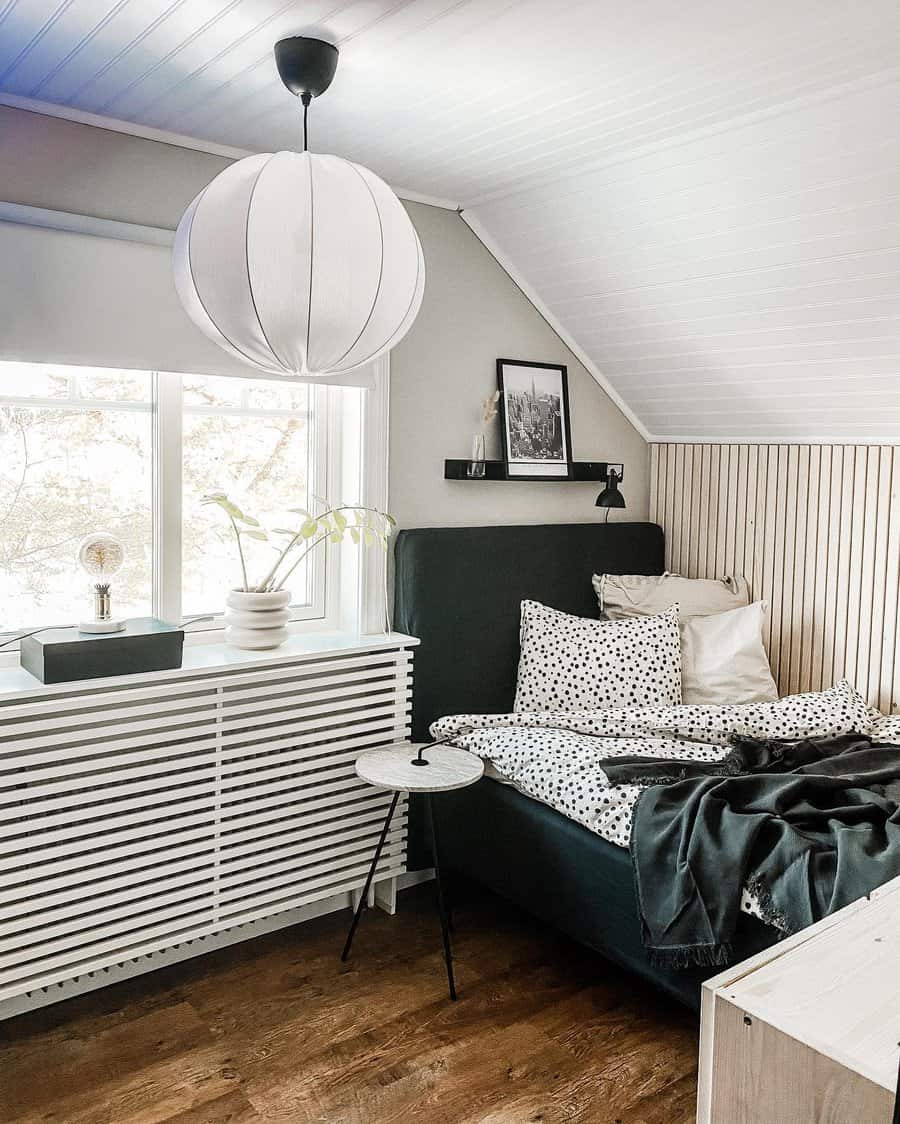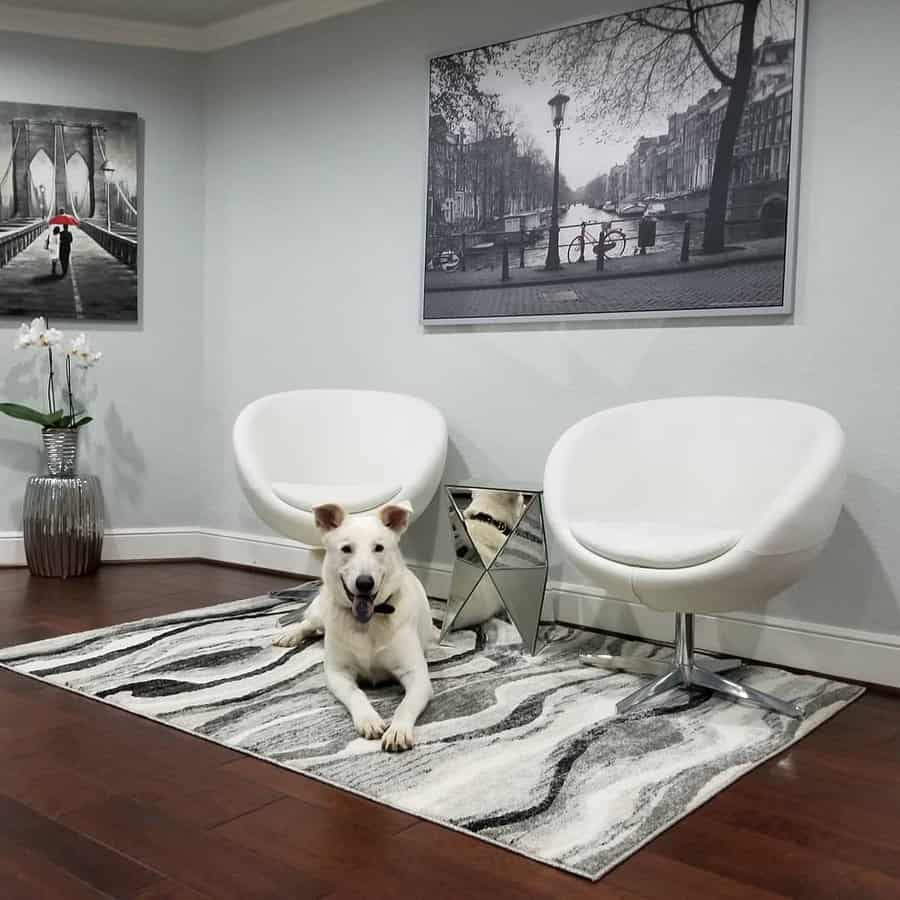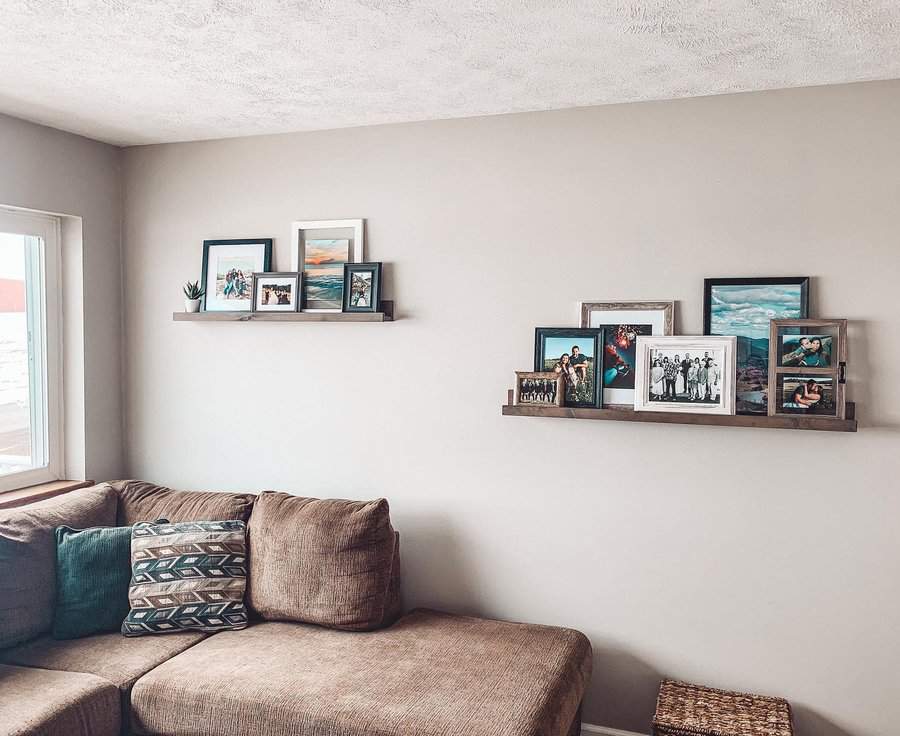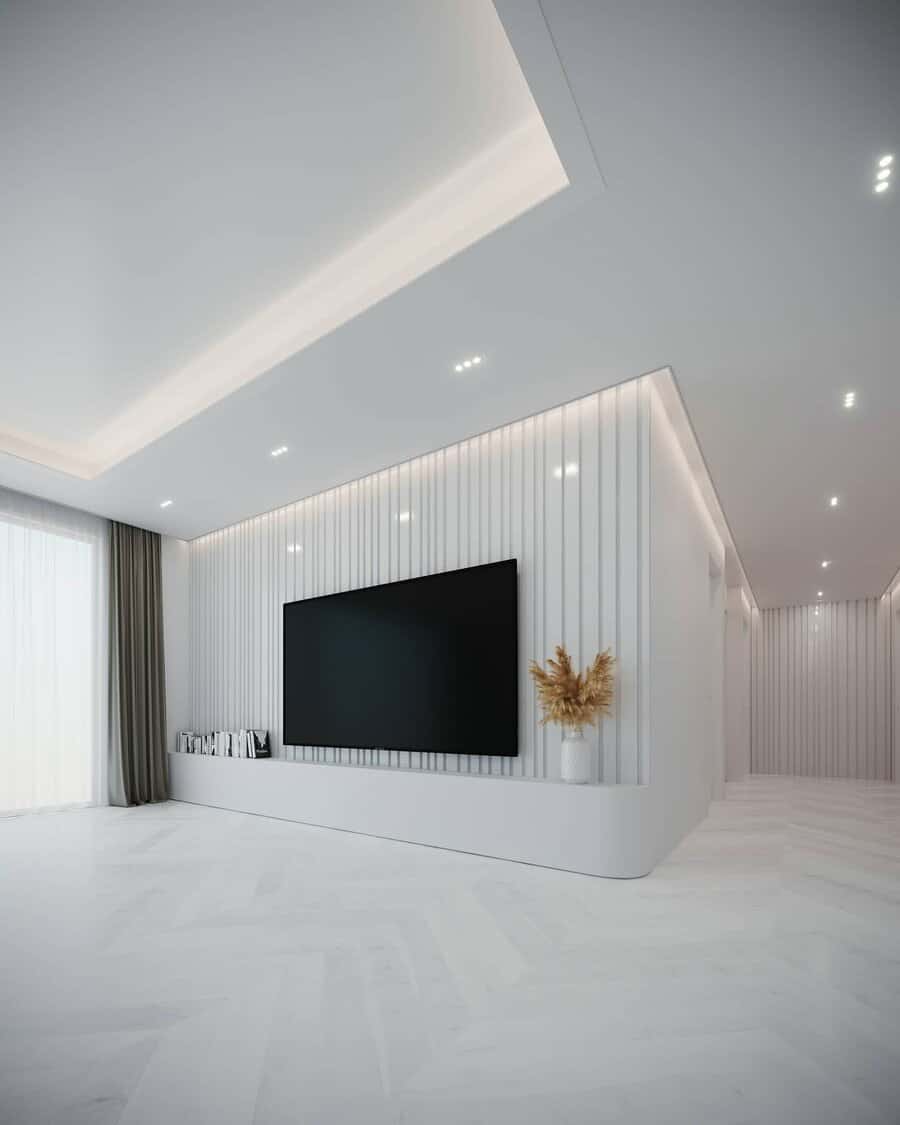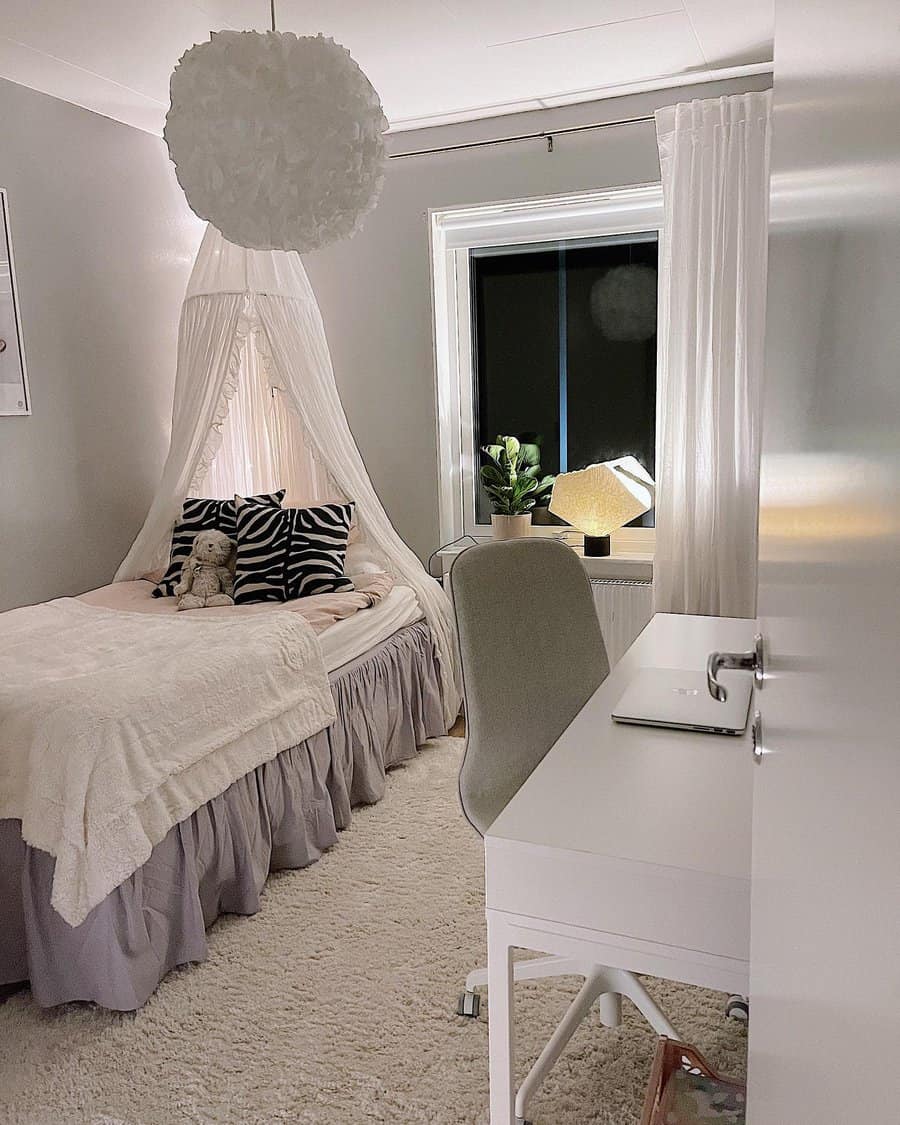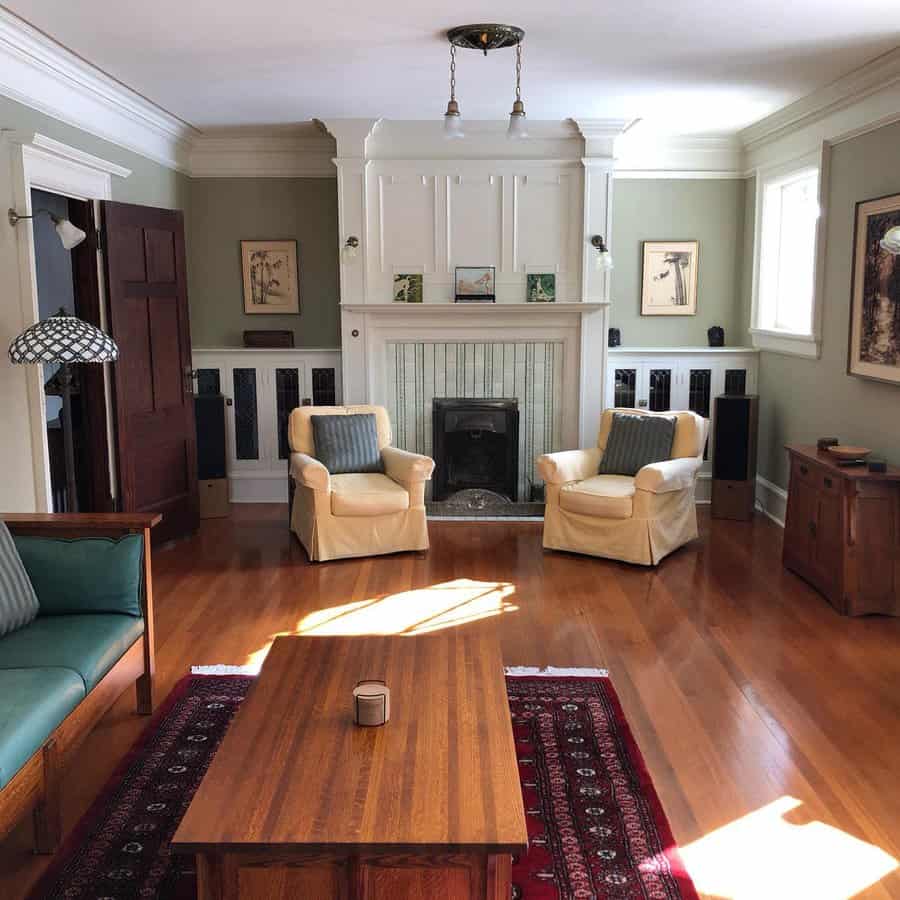 14. Monochromatic Patterns
Going monochromatic doesn't mean that you have to stick to just plain white; rather, monochromatic wall paint opens up a world of possibilities! You could choose a single bold color, experiment with shades of grey or black and white, or even opt for monochromatic wallpaper featuring a fun pattern.
For an extra-dramatic effect, consider adding a monochromatic mural to your walls which will provide stunning visual appeal. With monochromatic wall paint as your backdrop, you can easily give your space a high-end look that screams sophistication.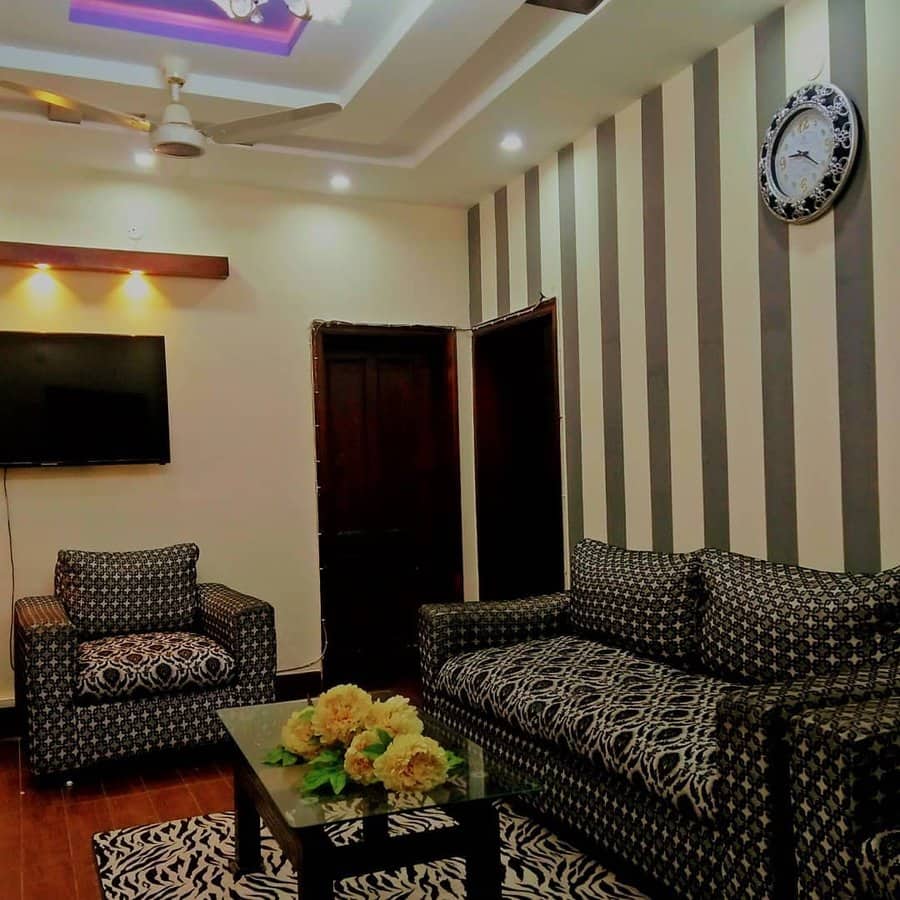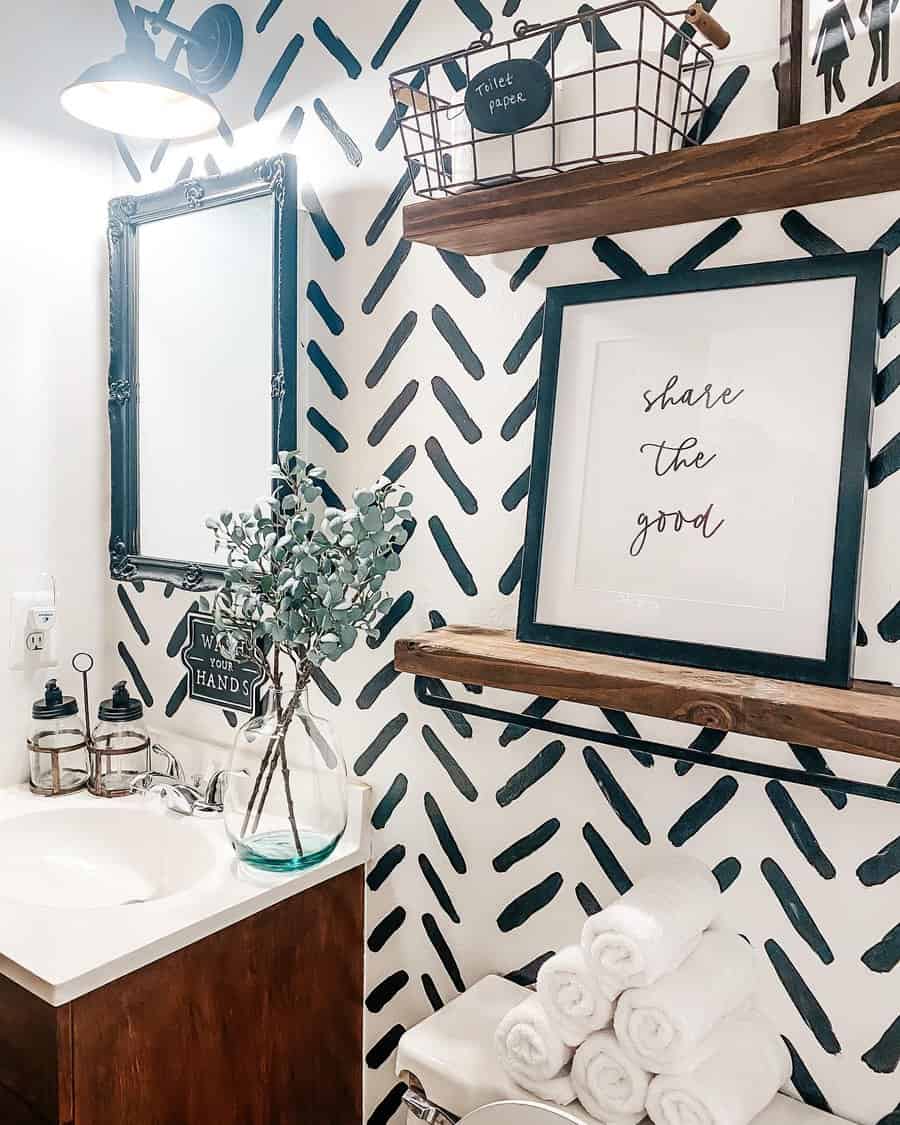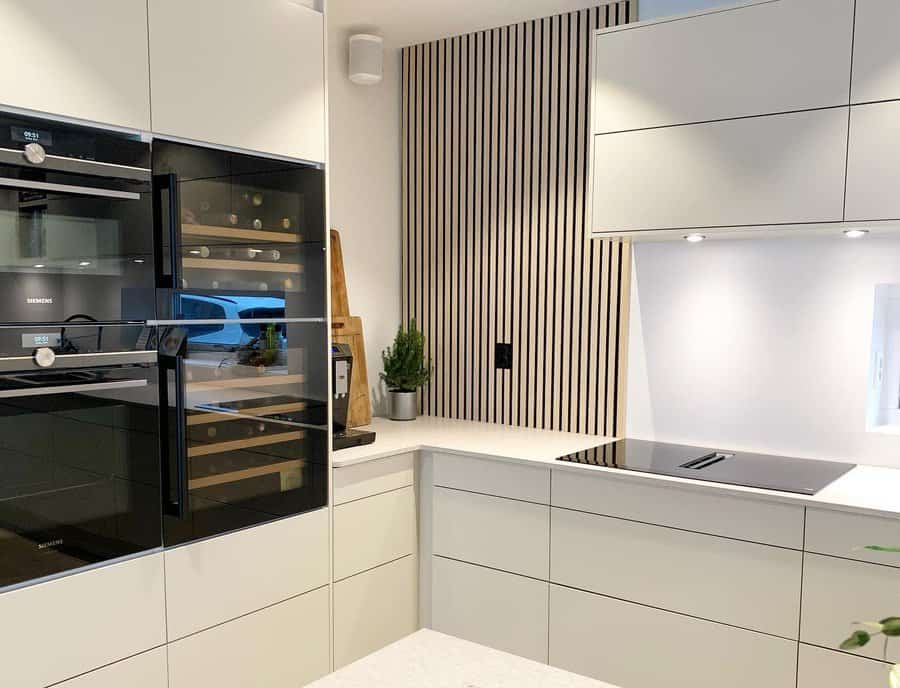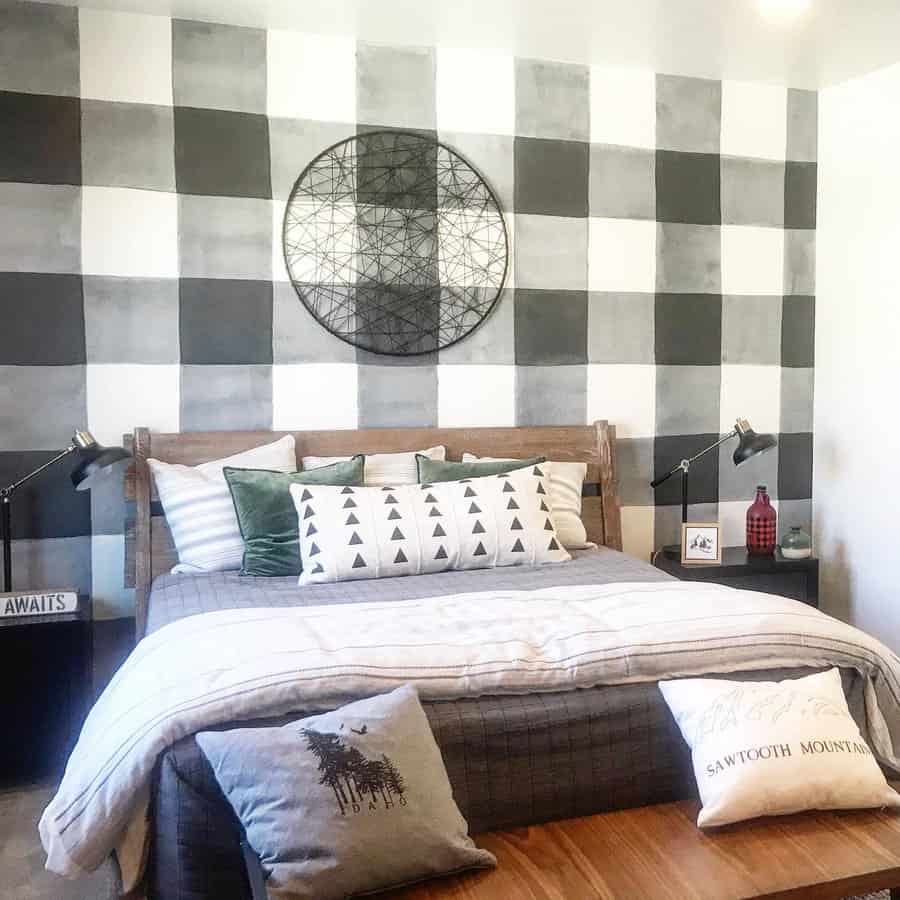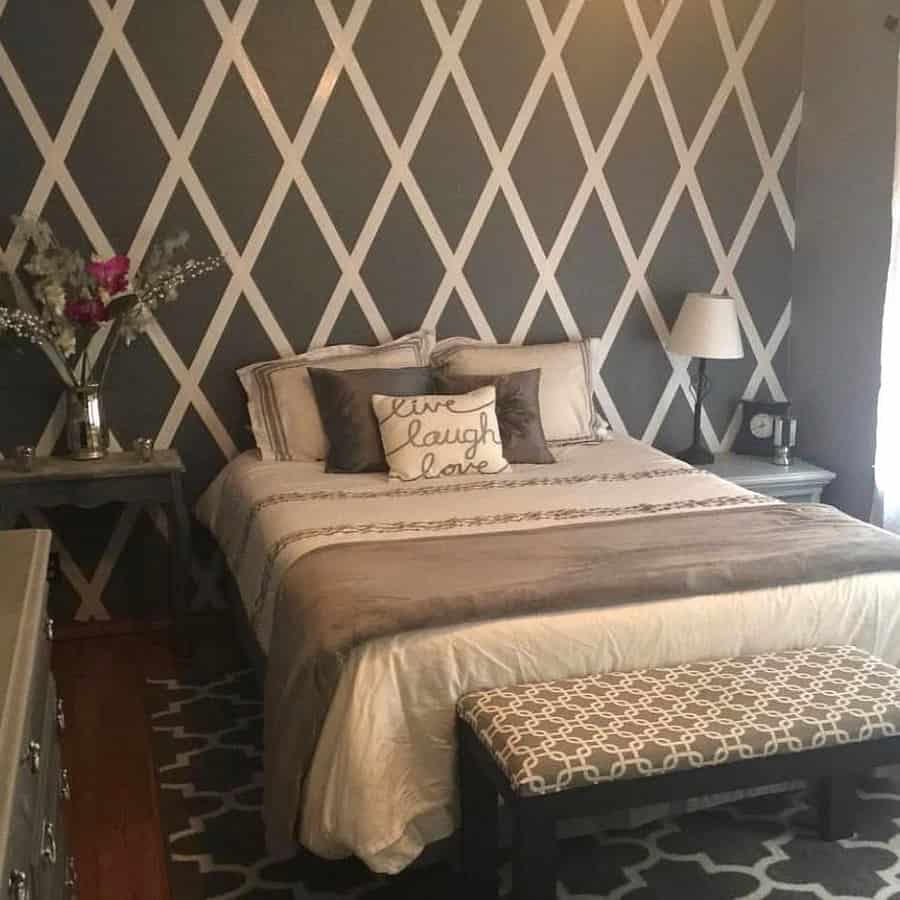 15. Barbie Pink
Having pink walls is a great way to add a burst of color and personality to any space. It's a fun, creative choice that can suit almost any interior style, from modern minimalism to shabby-chic cozy. Using pink wall paint will draw attention, helping to define a room and giving it extra dimension with visual interest.
Pale pinks can be used to create subtlety, while brighter shades work well for adding vibrancy and character. Either way, pink walls are sure to bring your room to life while creating an enjoyable atmosphere that you won't want to leave!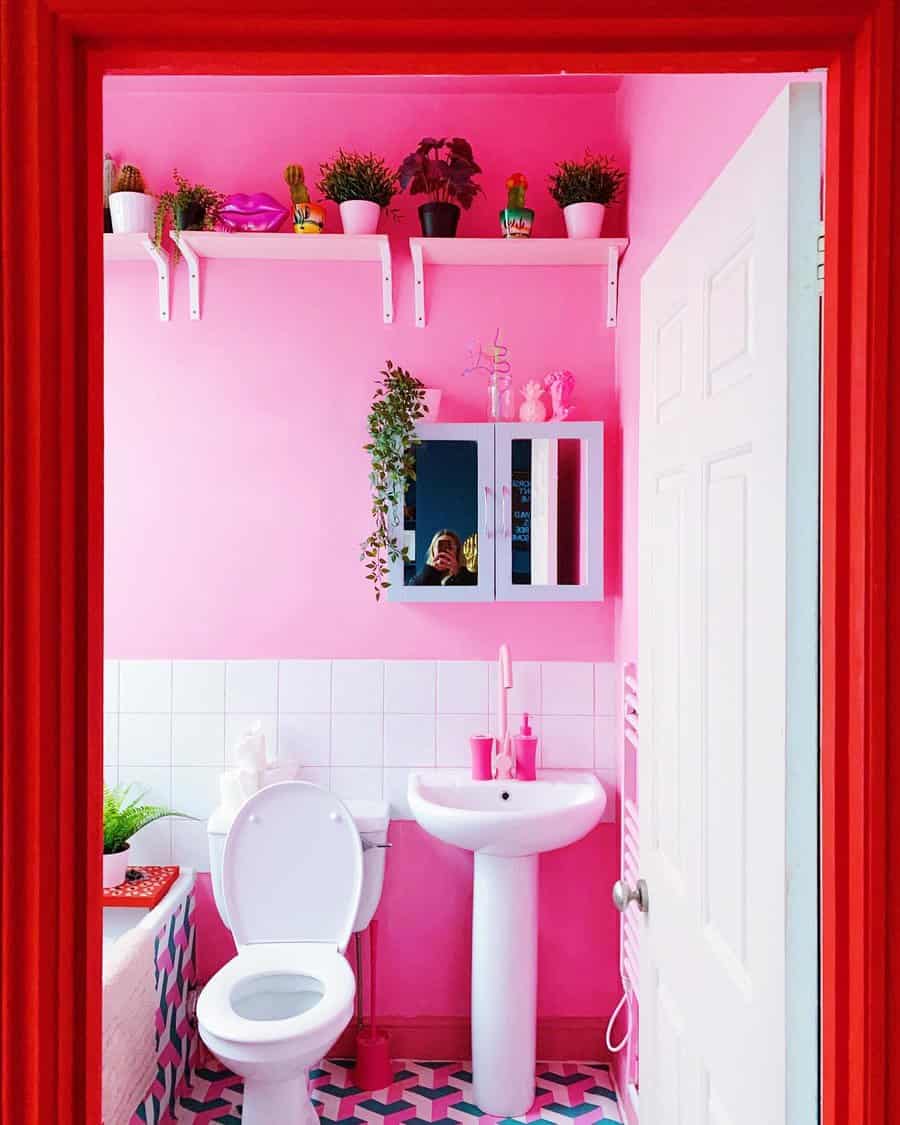 Wall Paint FAQs
How do you add texture to basic wall paint?
You can add texture to flat paint using specialty brushes or other unique application techniques. These methods make it easy to customize your walls to suit the decor style without the use of multiple colors or intricate patterns.
Tinted glaze is another interesting way to add dimension to regular paint. These products are applied over the paint to add subtle color variations. Tinted glaze is ideal for creating an aged finish on freshly painted walls.
What types of paint can be used on interior walls?
Most interior walls today are painted with latex- or water-based paints. These types of paint are easy to use and can be painted over with nearly any other paint formula without issue.
There are other types of paint that can be used on interior walls. Many homeowners opt for oil-based paints because they tend to be more durable and pigmented. On the other hand, specialty formulas like chalkboard paint or acrylic paint can be used for murals and other DIY projects.