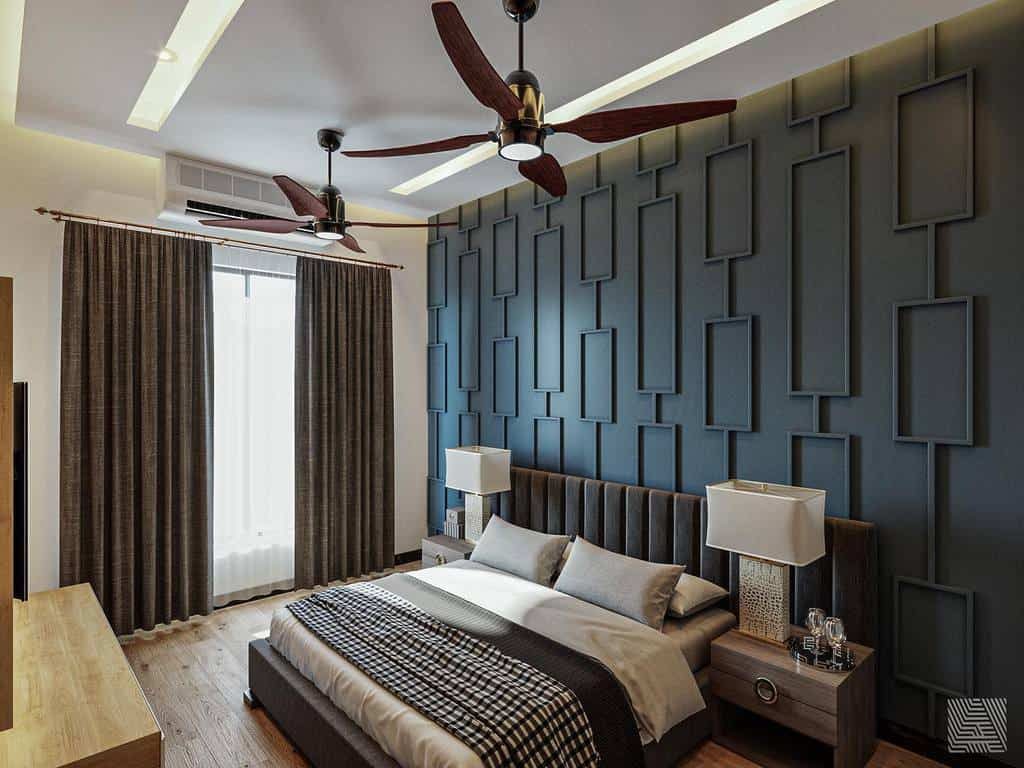 The Top 36 Wall Paneling Ideas
by — Kendrick Hulse

Published on January 14, 2022

Updated on October 6, 2023
If you find yourself craving a change to your living space, the first instinct may be to reach for a can of paint. But what if color isn't the problem?
Wall paneling is a versatile way to add character and dimension to a room without other major changes. Keep reading for our favorite wall paneling ideas to try in your home!
1. Elevate Spaces with Diamond Paneling
Diamond wall paneling brings a unique and artistic flair to spaces, especially in well-lit areas. Its angular and dimensional design offers added texture, enriching the room's aesthetic. To accentuate its visual appeal, pair it with minimalist furniture and monochromatic color palettes. Ensure proper lighting to highlight its standout features.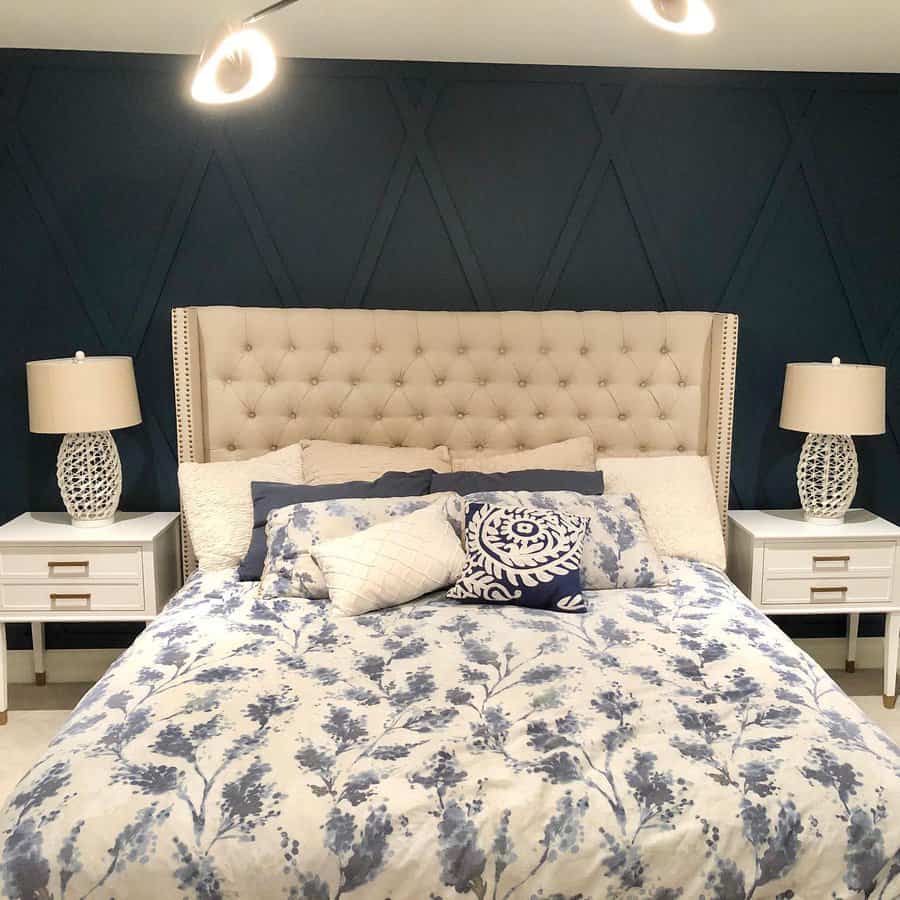 2. Enhance Bedrooms with Board & Batten
Board & batten headboard paneling seamlessly blends contemporary design and timeless elegance, making it a popular choice beyond just bedrooms. For a cohesive look, choose colors that align with your room's existing palette. Complement its textured finish with soft lighting and consider matching it with vintage or rustic decor to amplify its charm.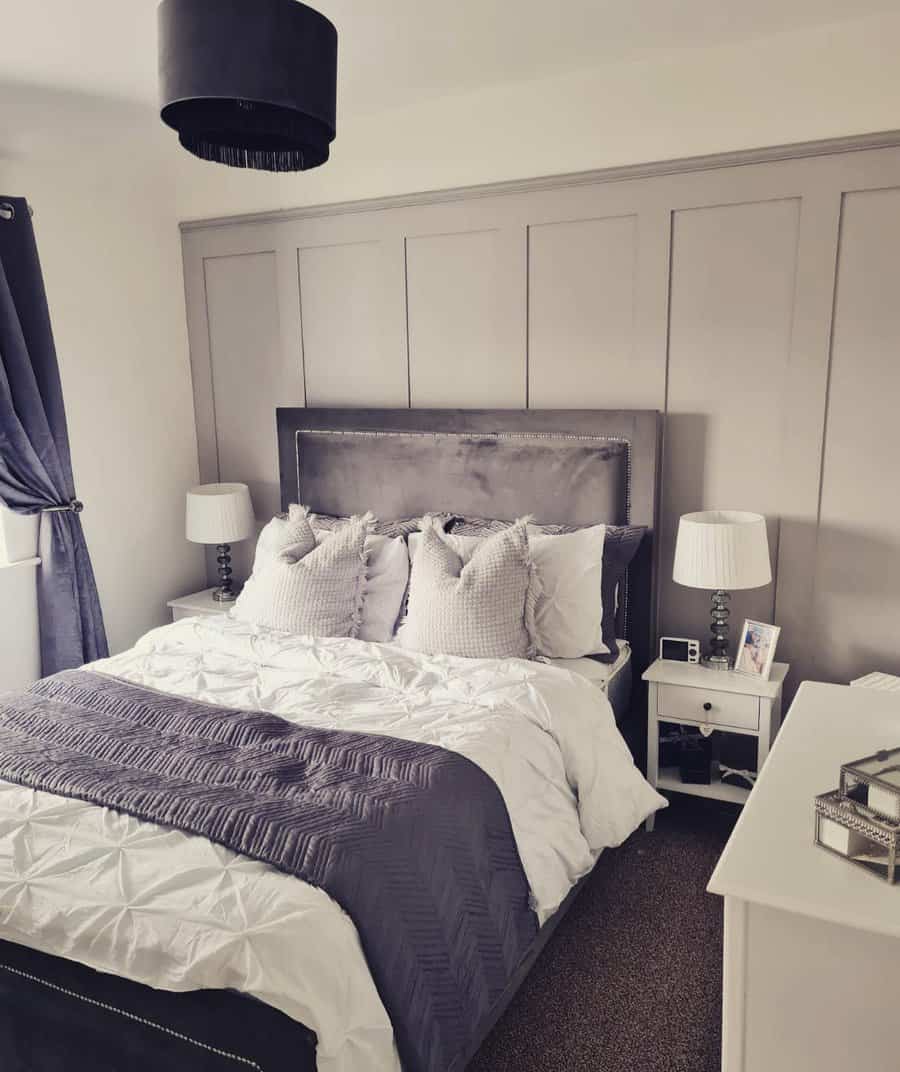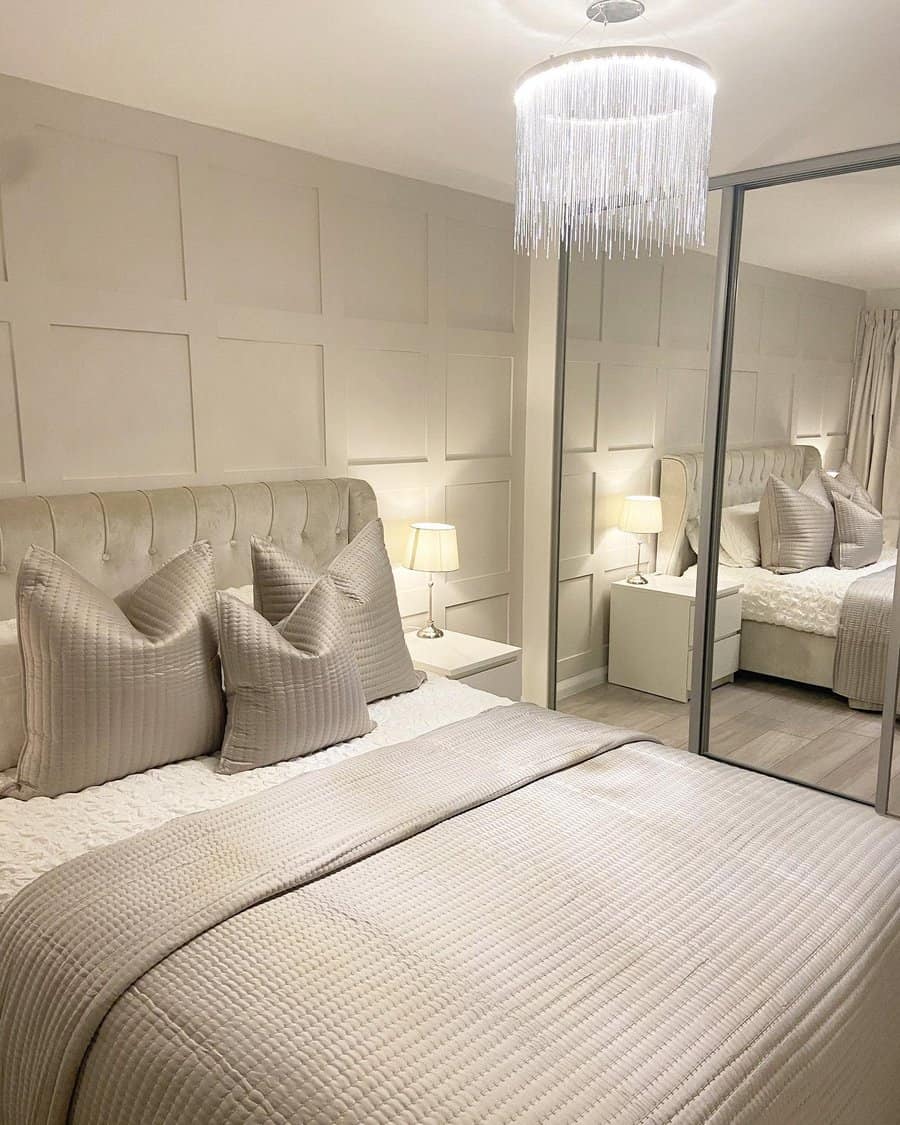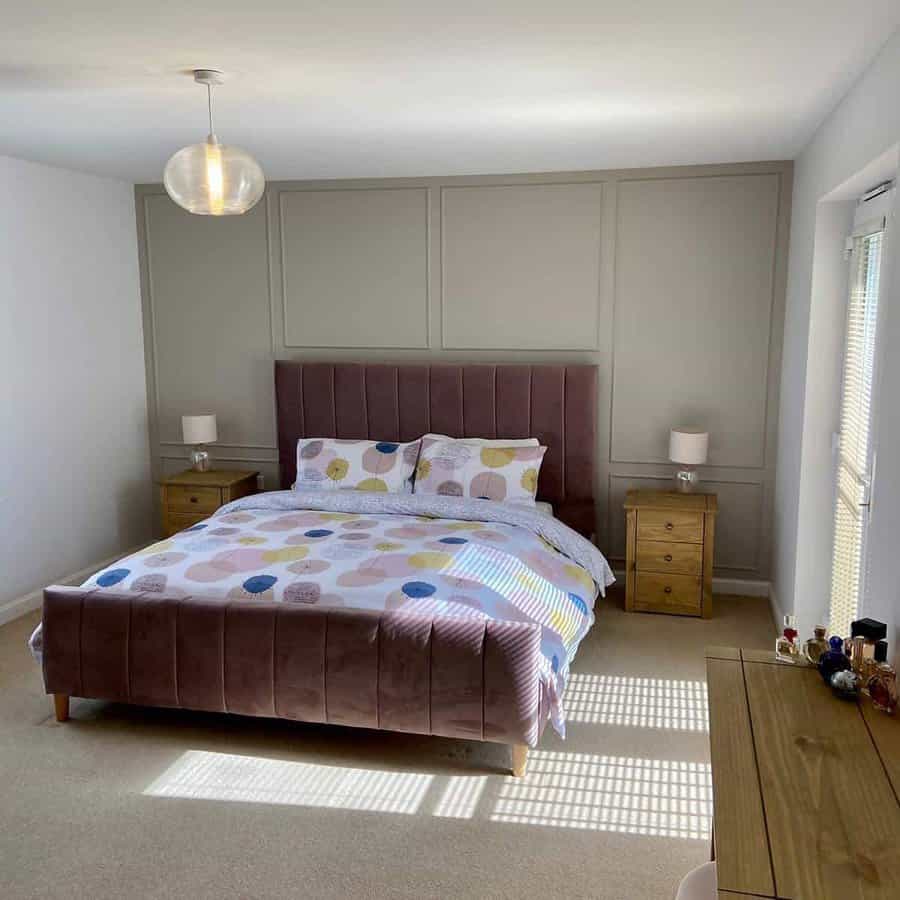 3. Experience Classic Wainscoting Charm
Traditional wainscoting infuses interiors with timeless sophistication. Enhance its appeal by integrating intricate wood designs or coupling it with textured wallpapers for added depth. Choose colors that either blend seamlessly with your current decor or pick vibrant panels for a standout look. Ultimately, let your wainscoting choice mirror your personal style.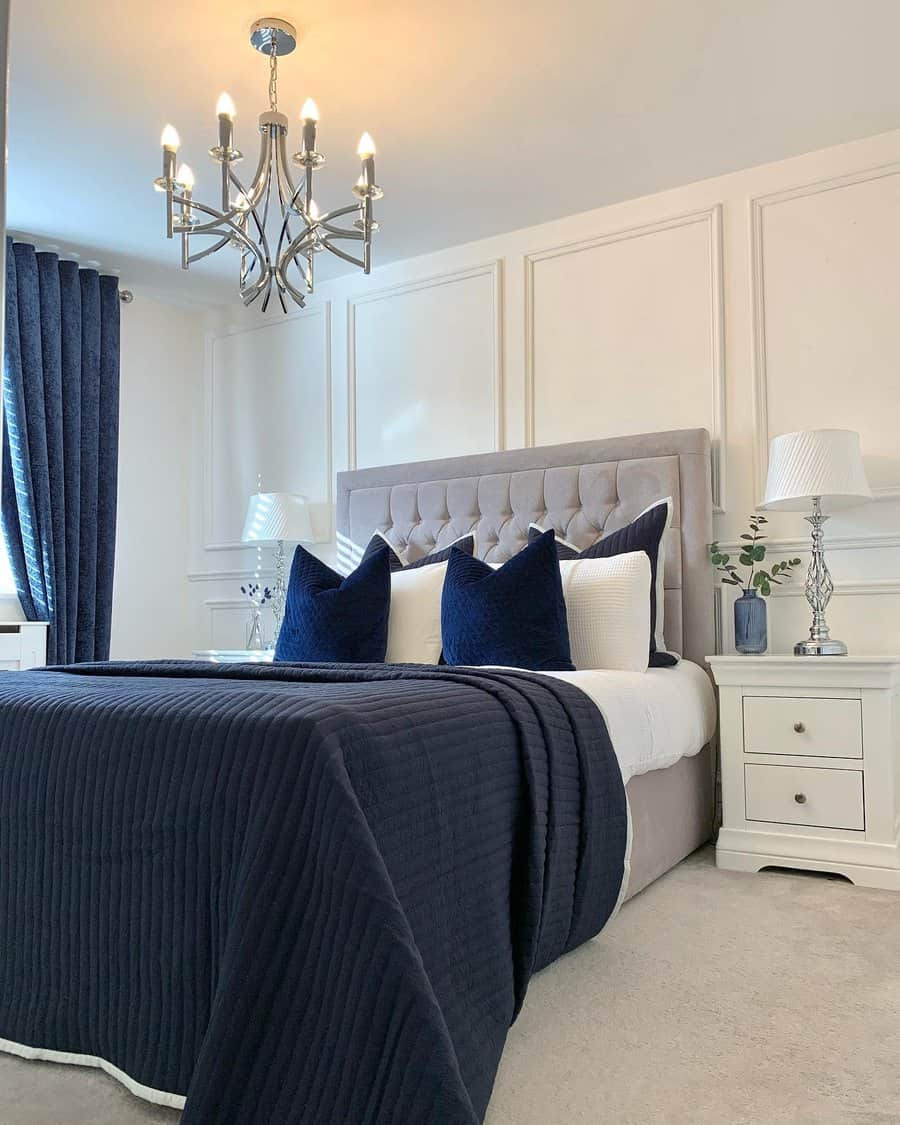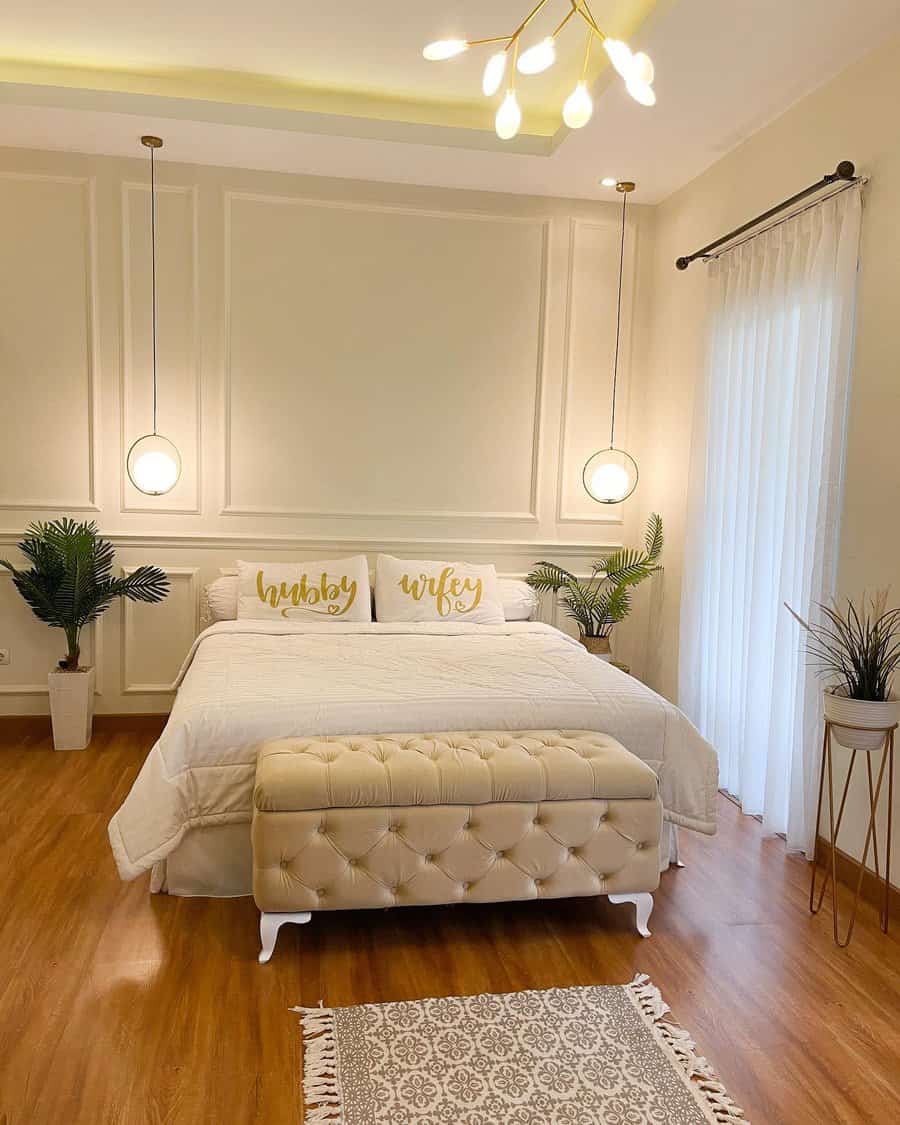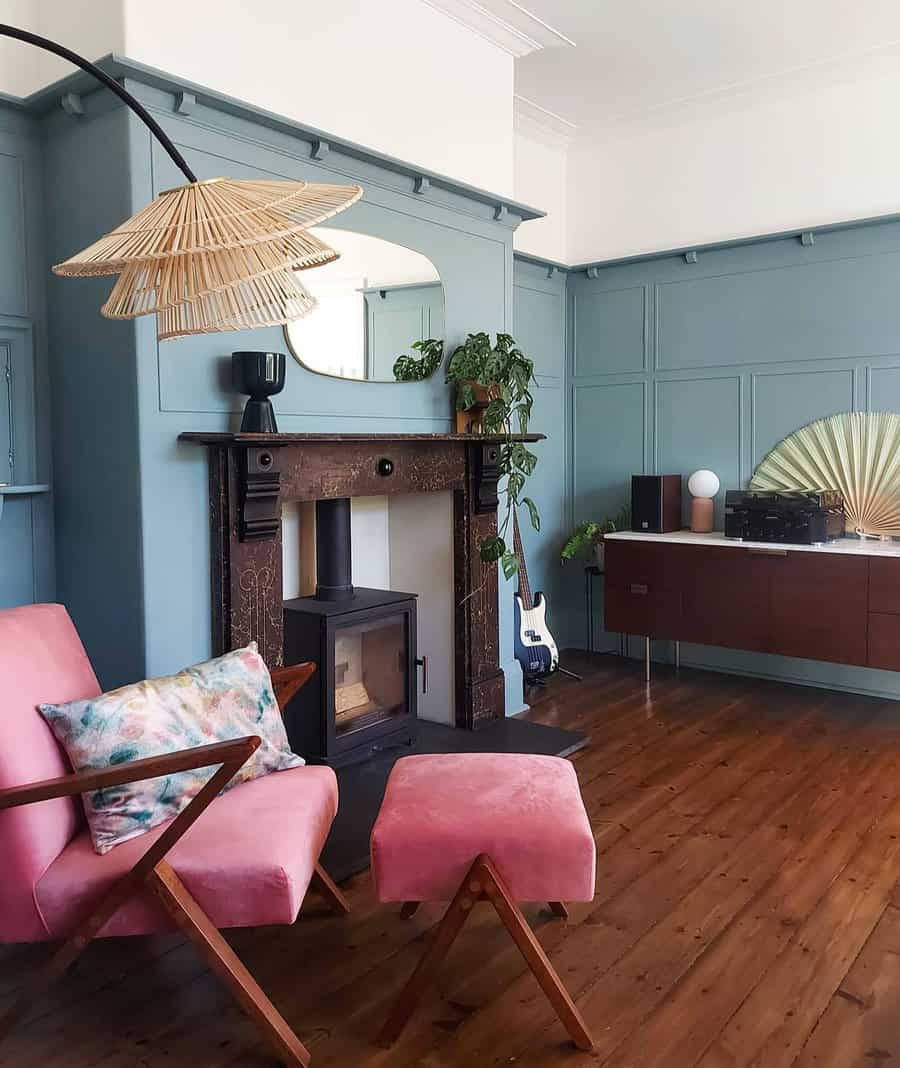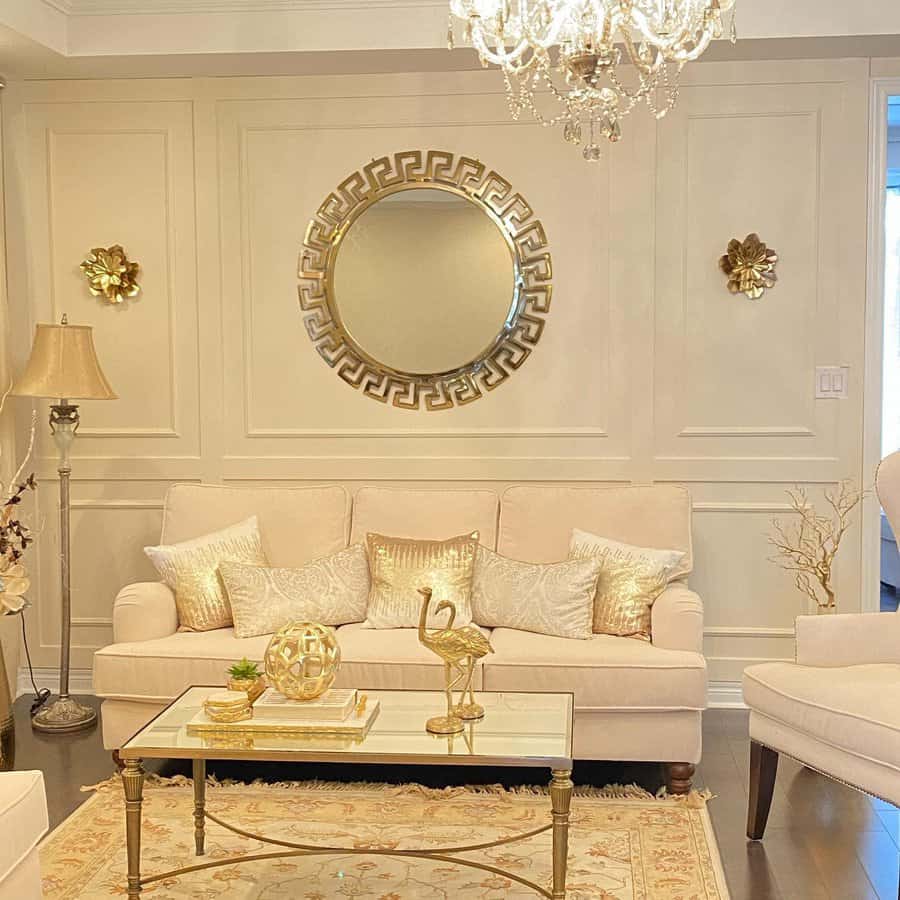 4. Embrace the Elegance of Half Walls
Half wall paneling strikes a balance between contemporary and traditional decor, adding depth without dominating. It provides a canvas to experiment with contrasting colors or materials, creating a harmonious blend. To elevate its subtle charm, pair with strategic lighting and complementary furnishings for a truly tailored ambiance.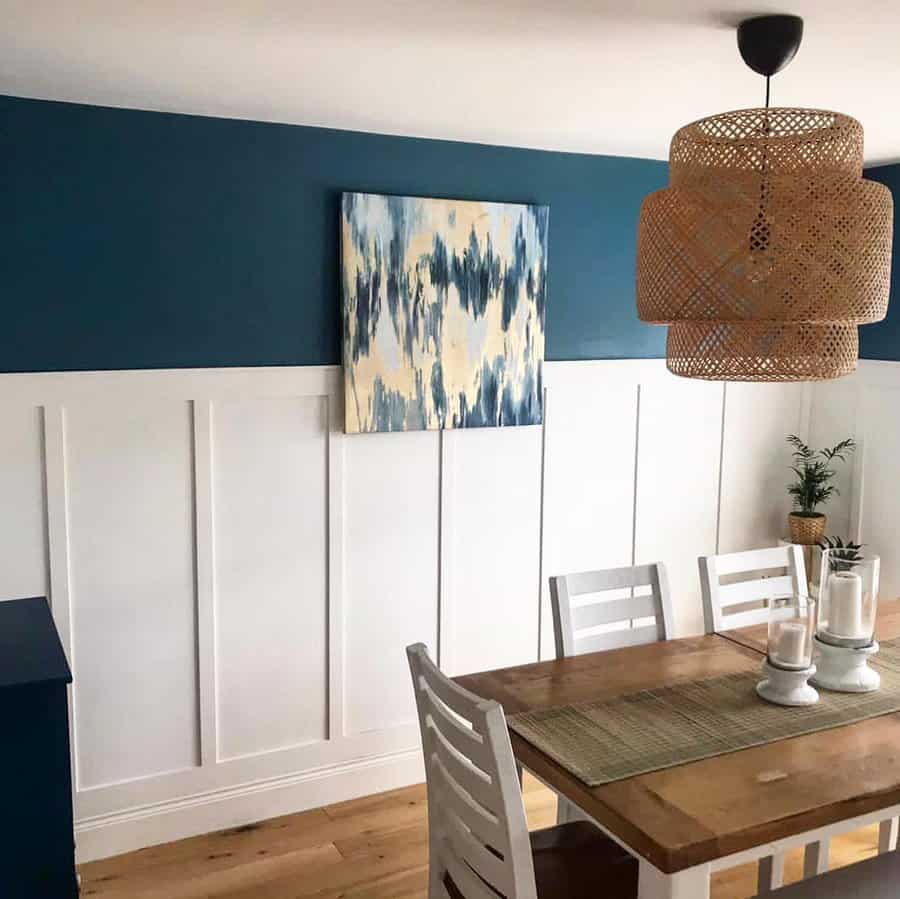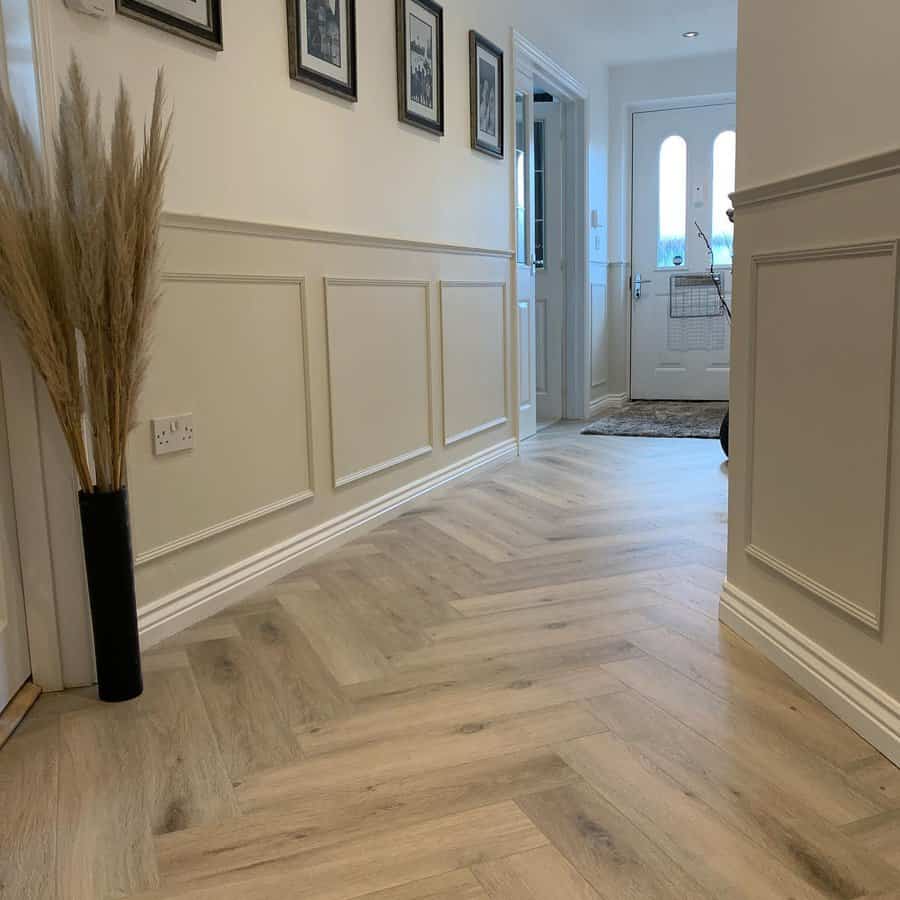 5. Bold Statements with Box Paneling
Box paneling melds modern lines with timeless elegance. While it shines in contemporary, industrial-themed rooms, it can be adapted with traditional colors and textures. To make it uniquely yours, experiment with different woods and finishes. Complement it with sleek furniture or vintage accents, letting box paneling anchor your space's design narrative.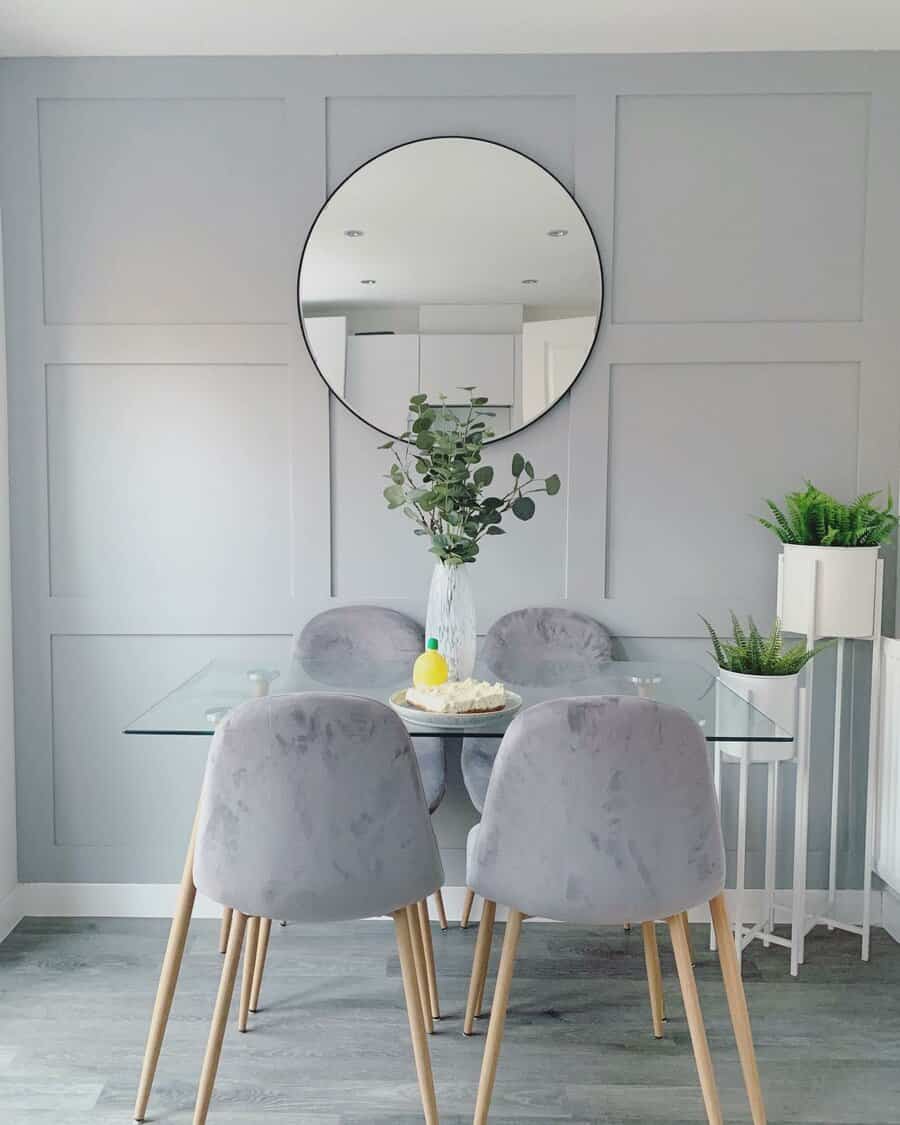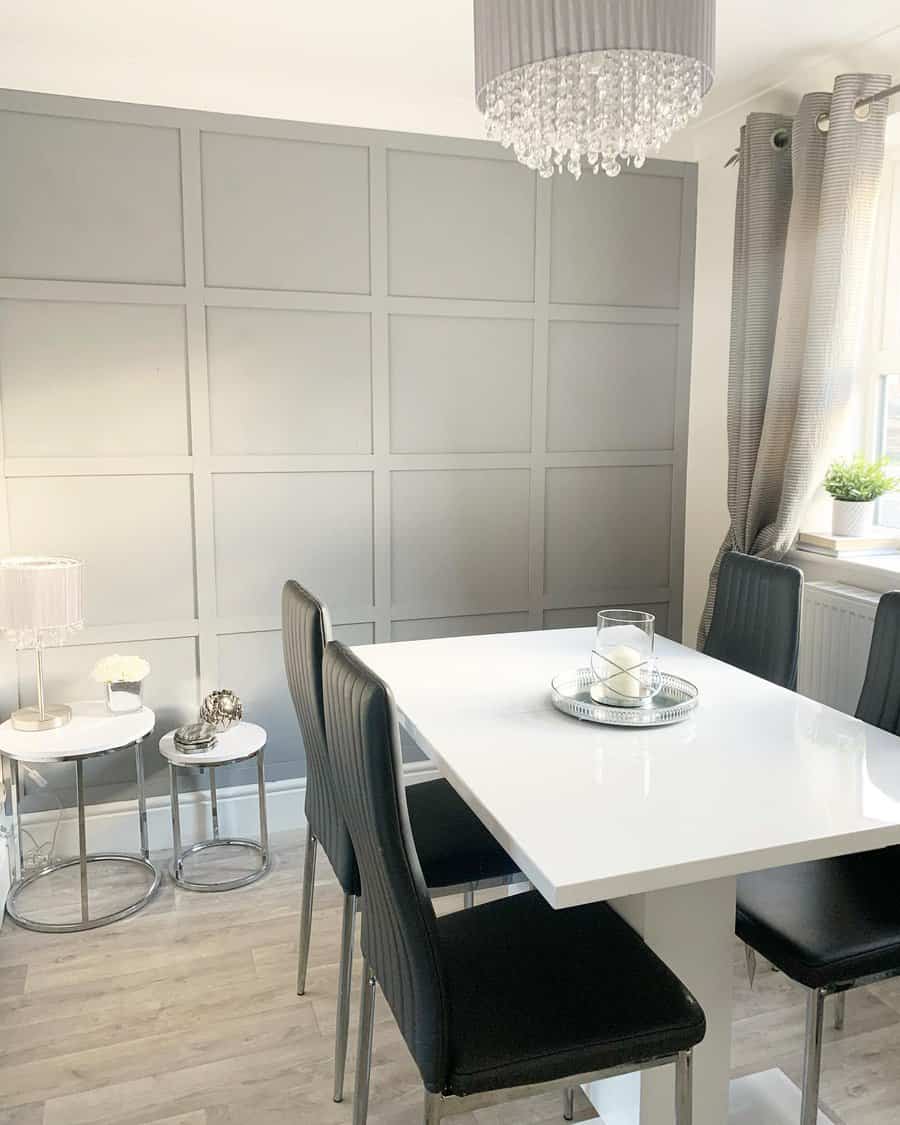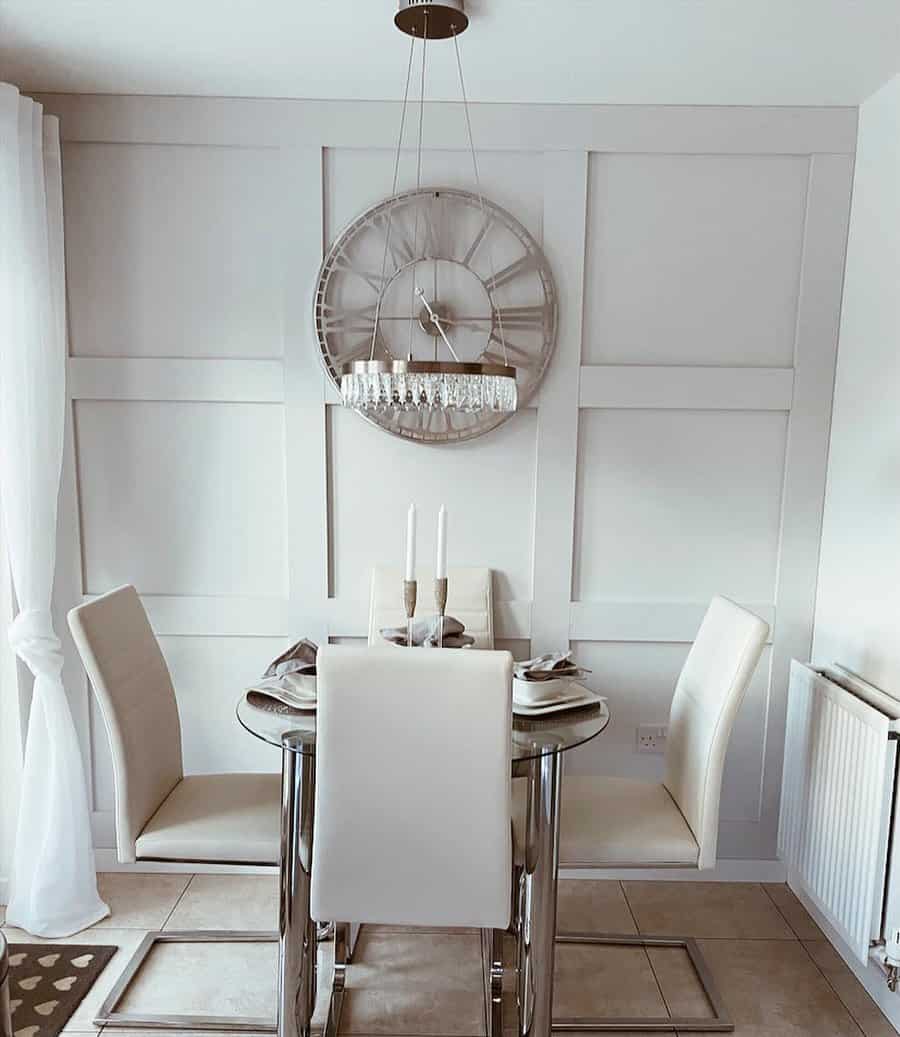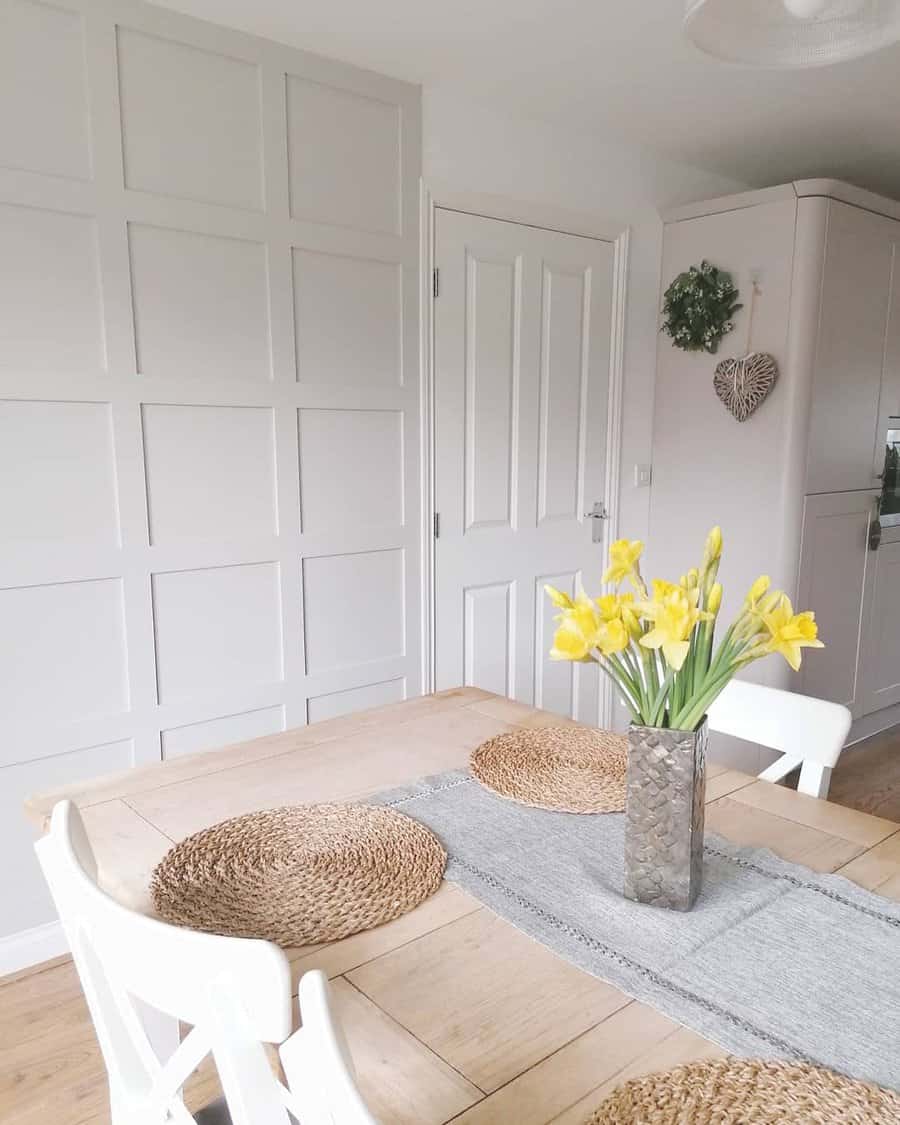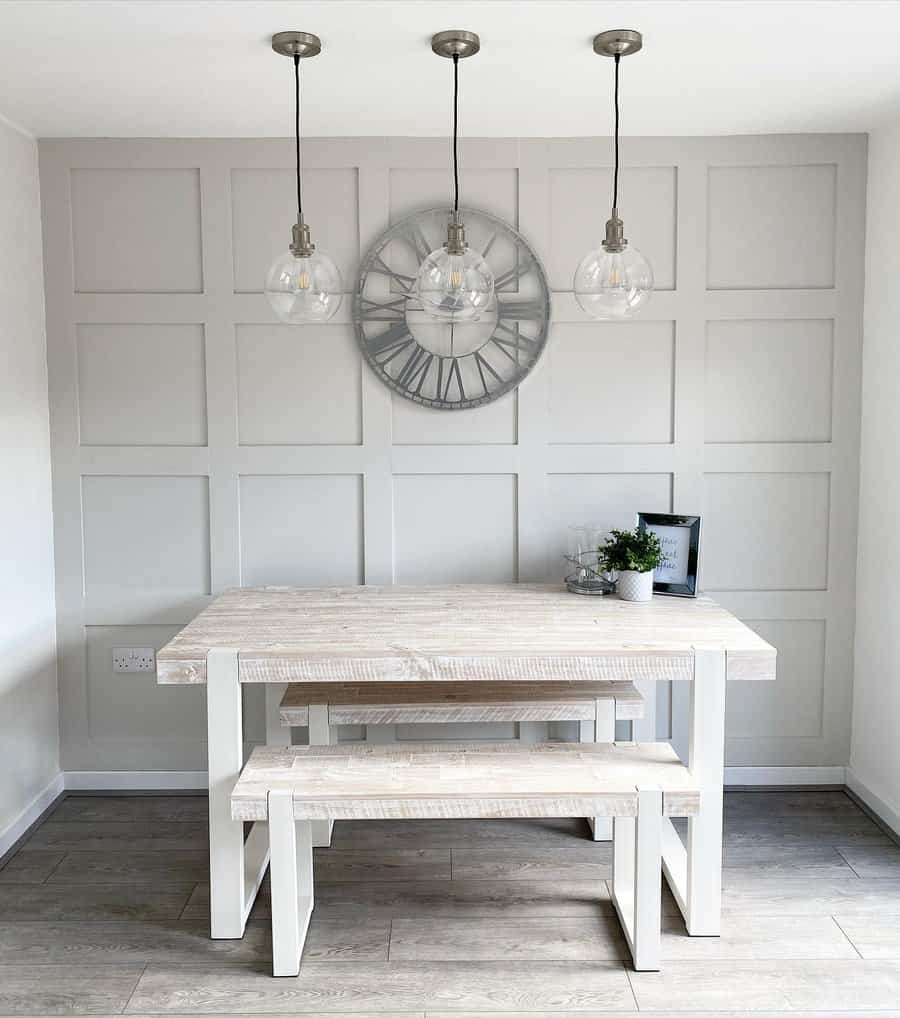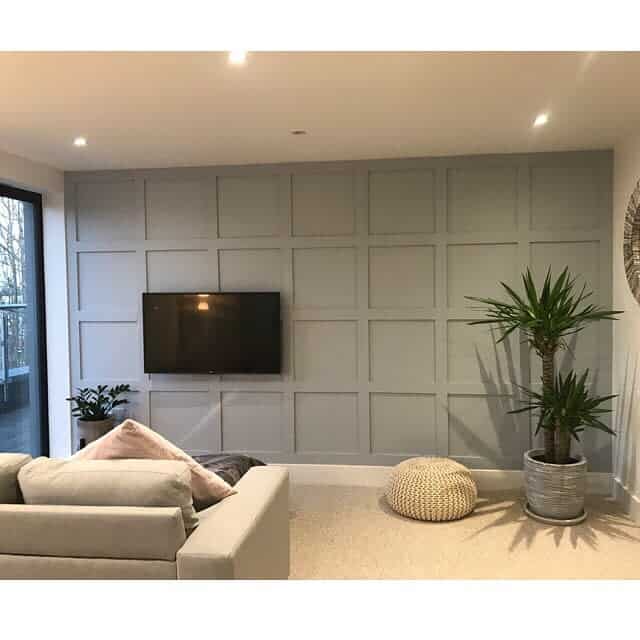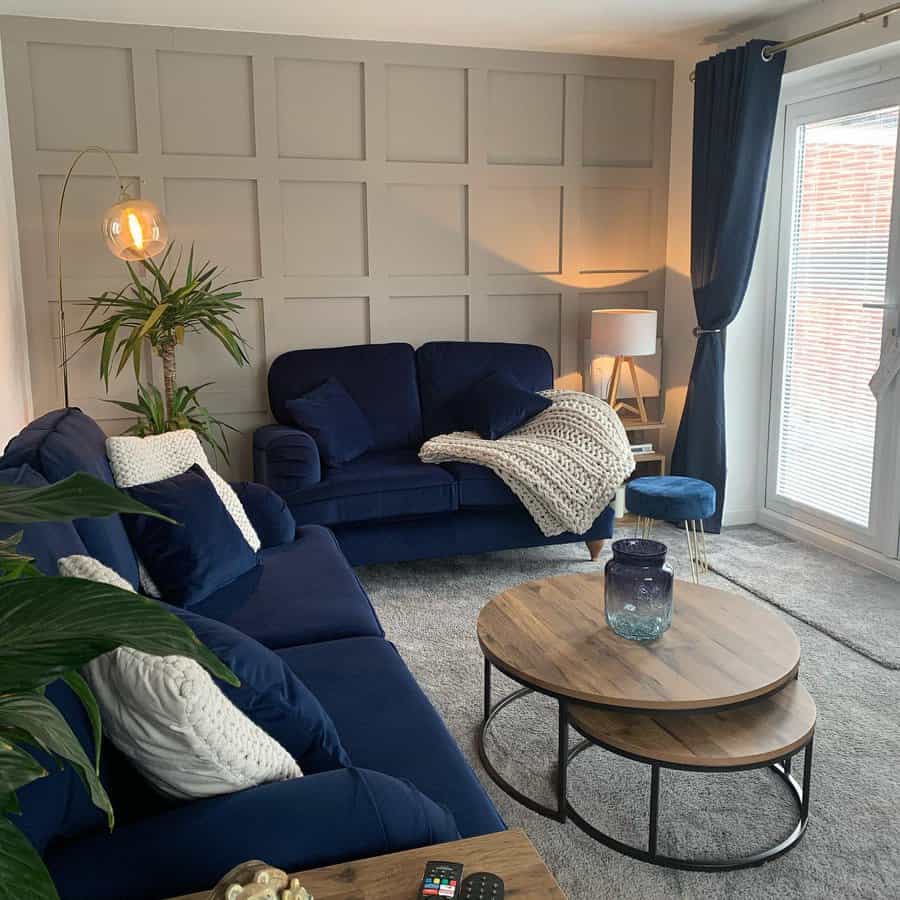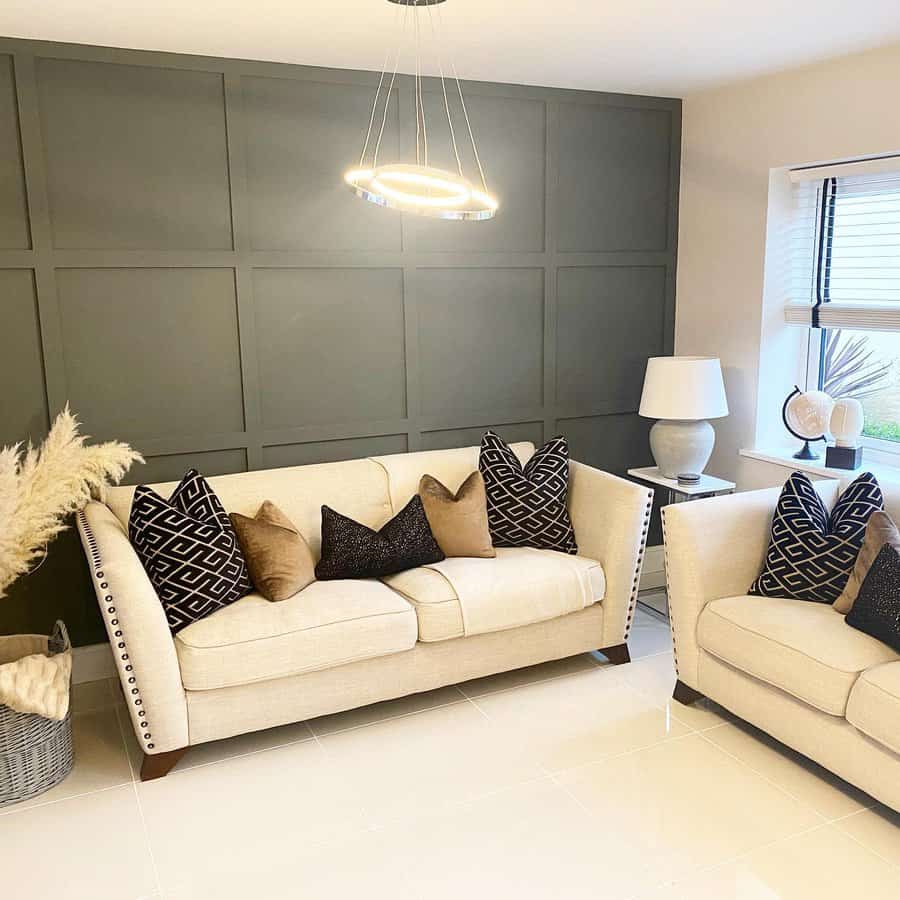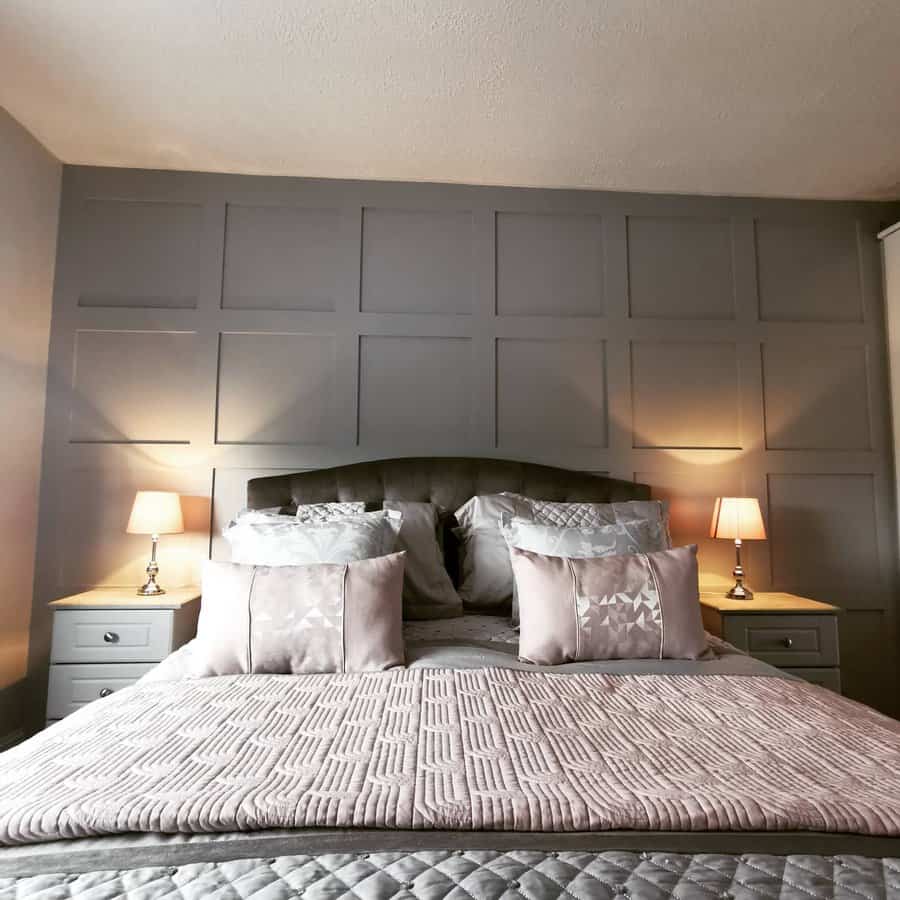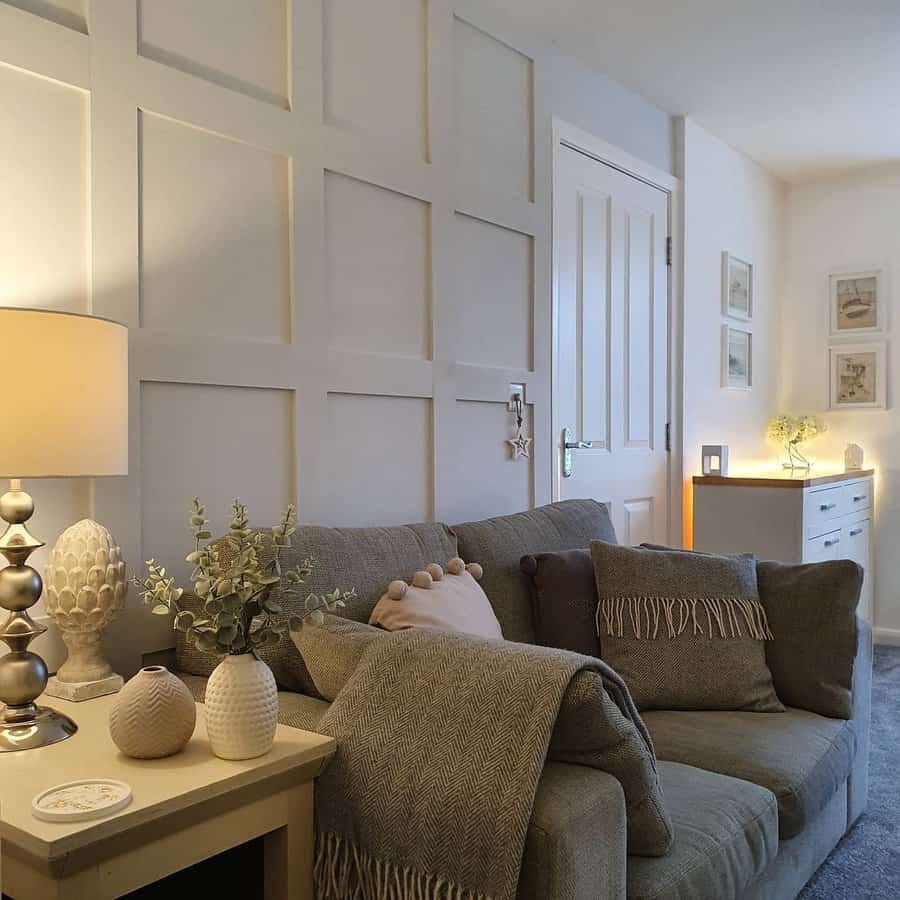 6. Dive into Rectangular Wall Designs
Rectangular wall paneling offers a refreshing deviation from standard box panels, infusing spaces with distinct visual appeal. By experimenting with varying wood grains, finishes, and design patterns, you can curate a captivating aesthetic. Pair with minimalistic decor and accent lighting to truly spotlight its transformative potential.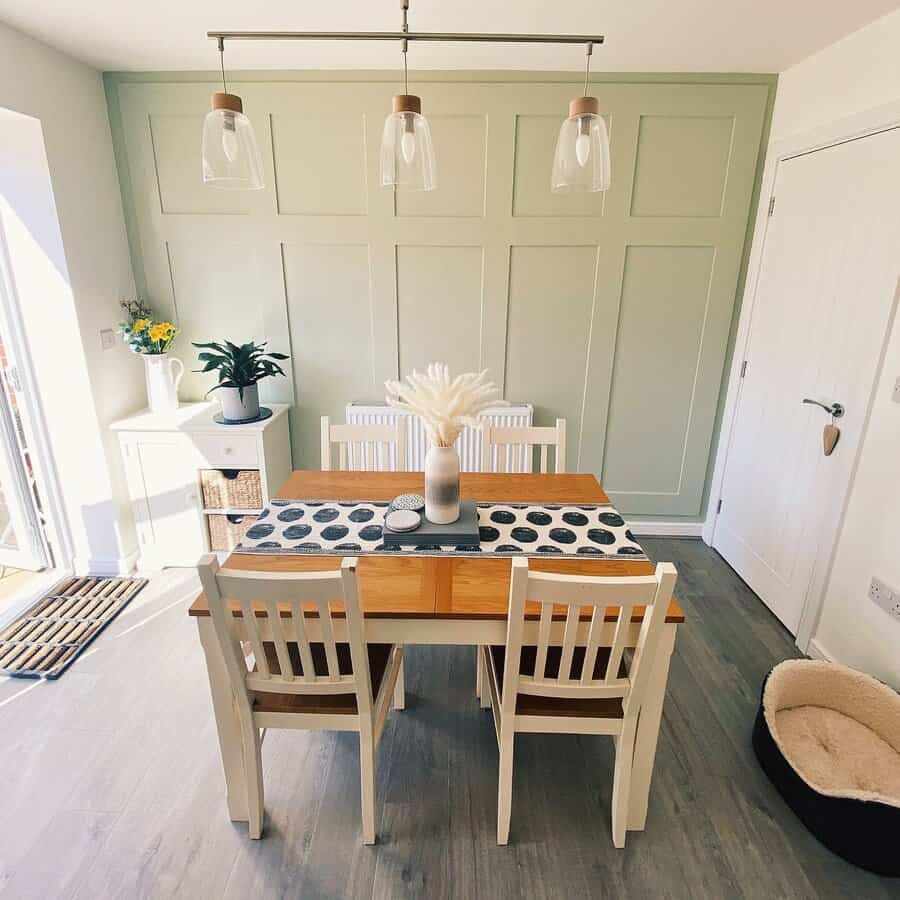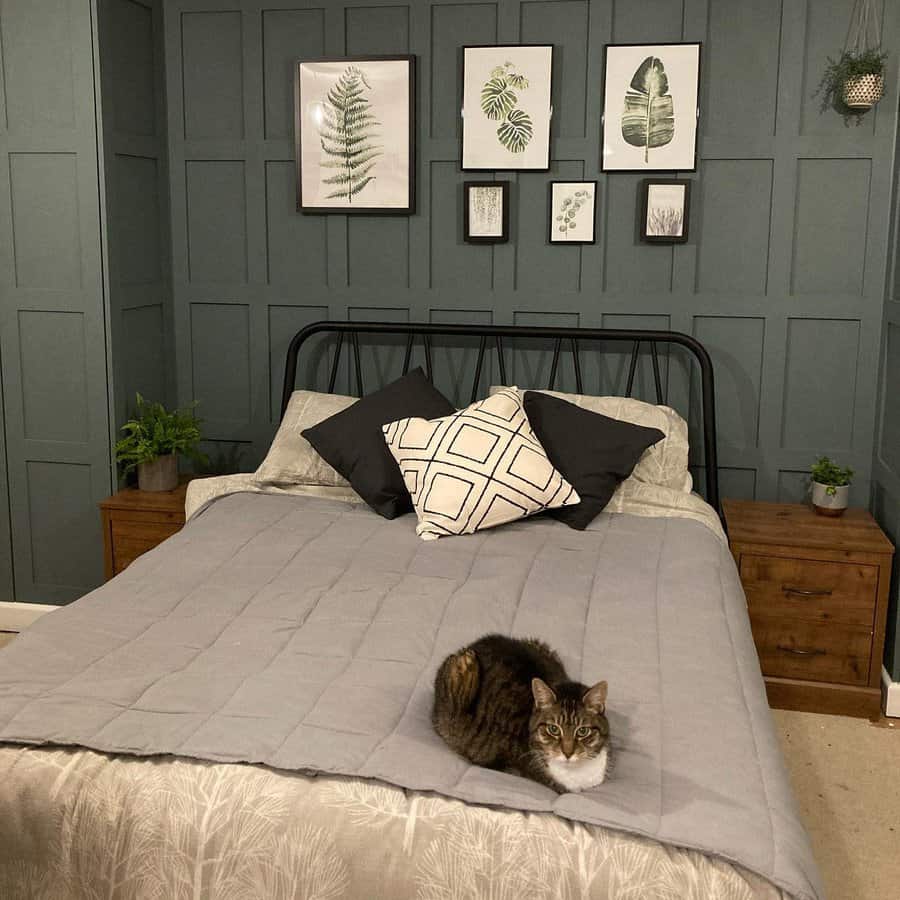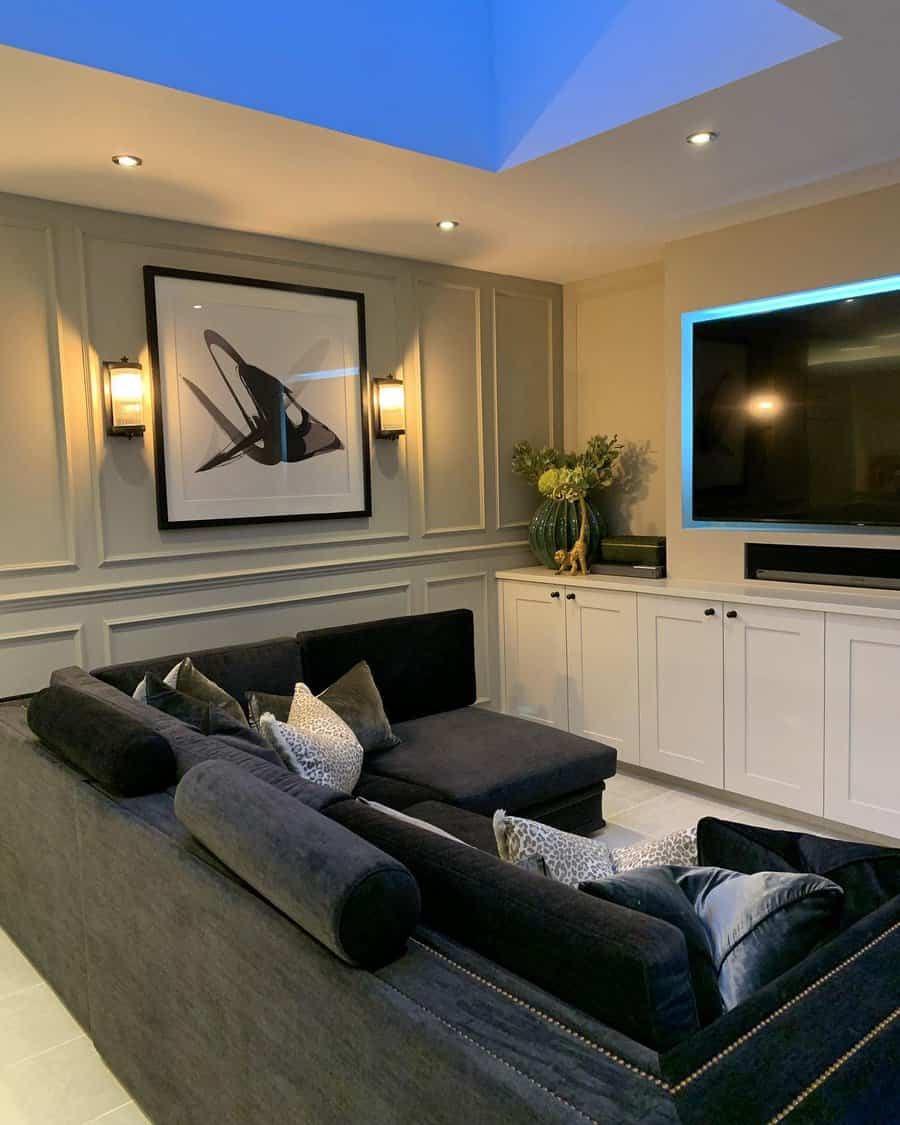 7. Frame Spaces with Doorframe Wainscoting
Doorframe wainscoting presents a distinctive approach to interior design, transforming old doorframes into captivating geometric patterns. Depending on your aesthetic, paint them vivid shades or maintain their natural finish. This technique offers a vibrant twist on conventional paneling, ensuring your space stands out with character and charm.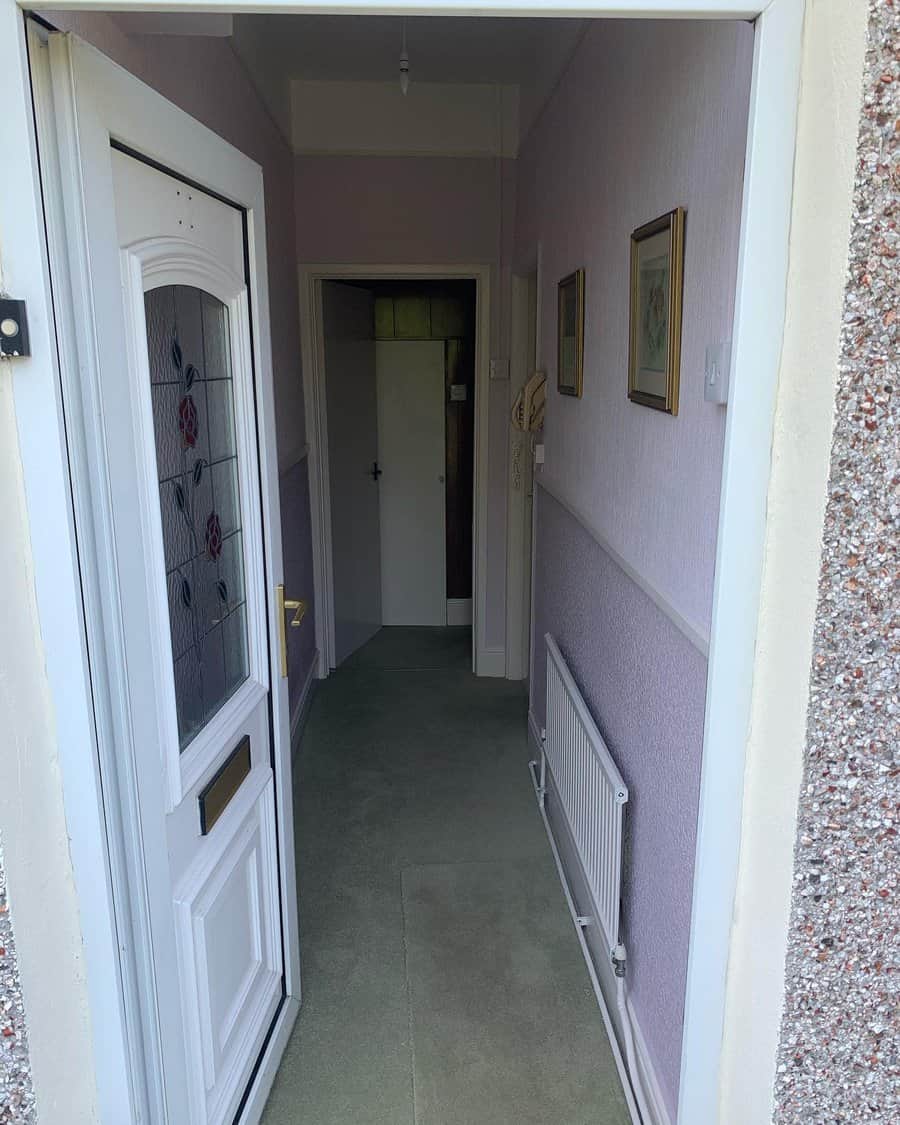 8. Merge Functionality with Panel Cabinets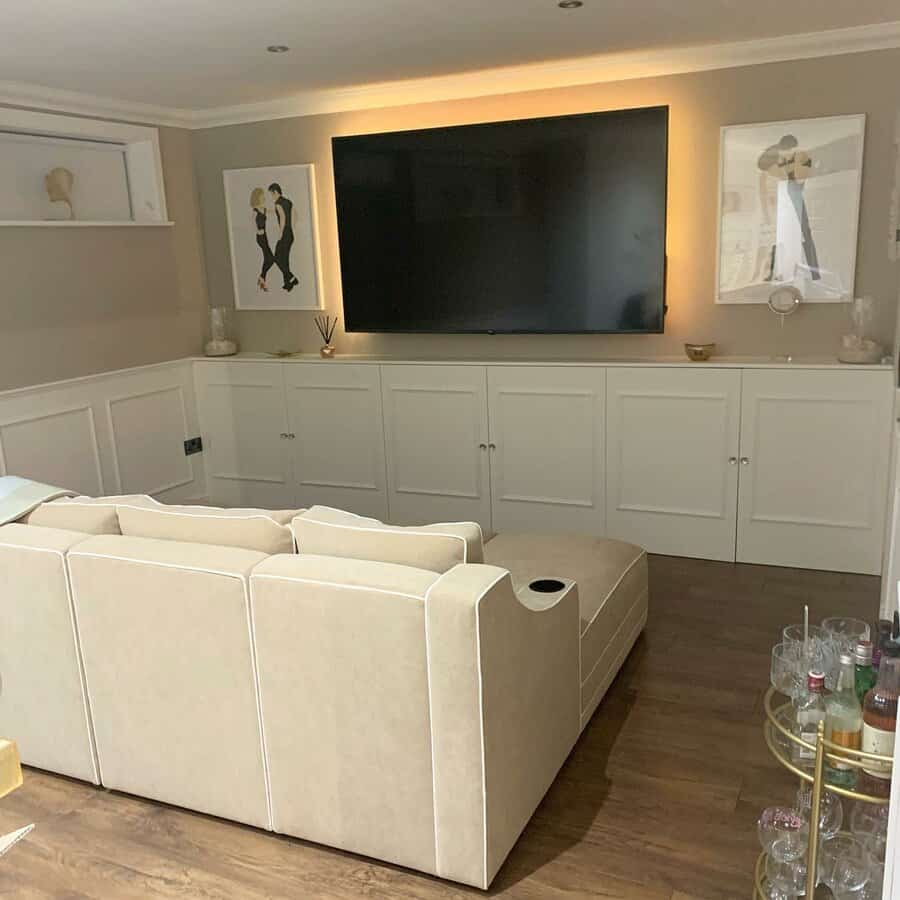 9. Revel in Dual-Toned Panel Dynamics
Dual-toned wall paneling breathes life into rooms by playing with color contrasts. Alternating shades, like gold and white, can visually expand a space and add intrigue. Seasonally rotate colors—warm oranges for fall or tranquil blues for summer—to keep the ambiance fresh. Embrace this cost-effective approach for a continually evolving, modern appeal.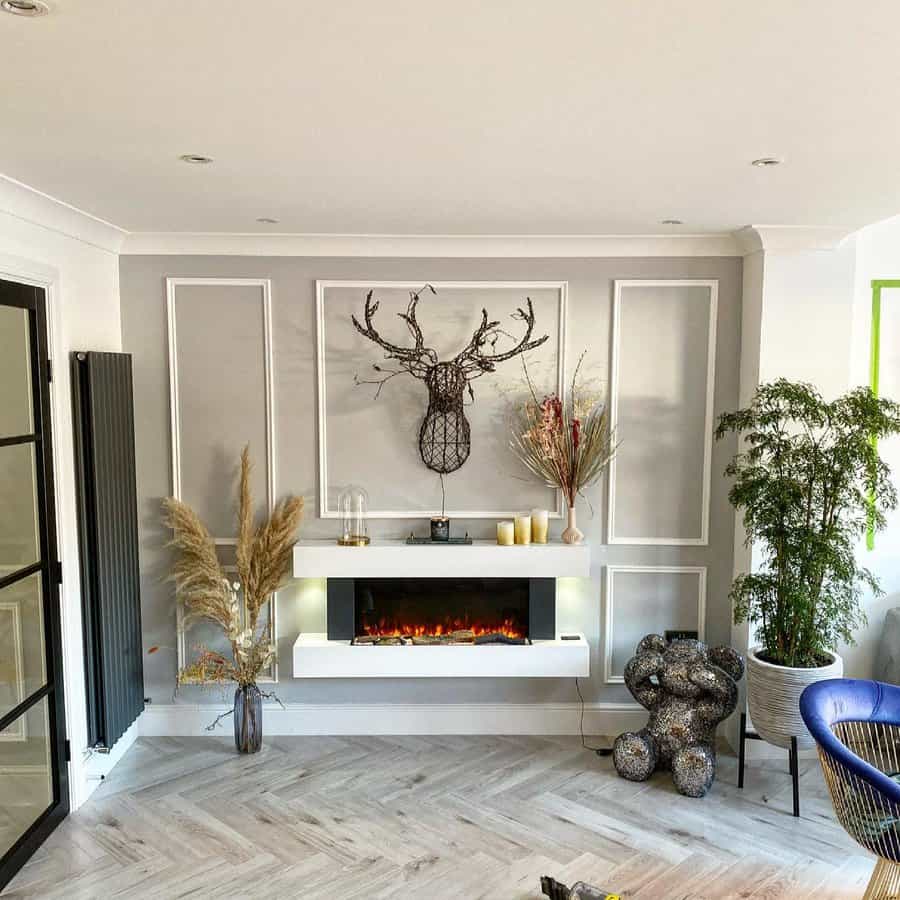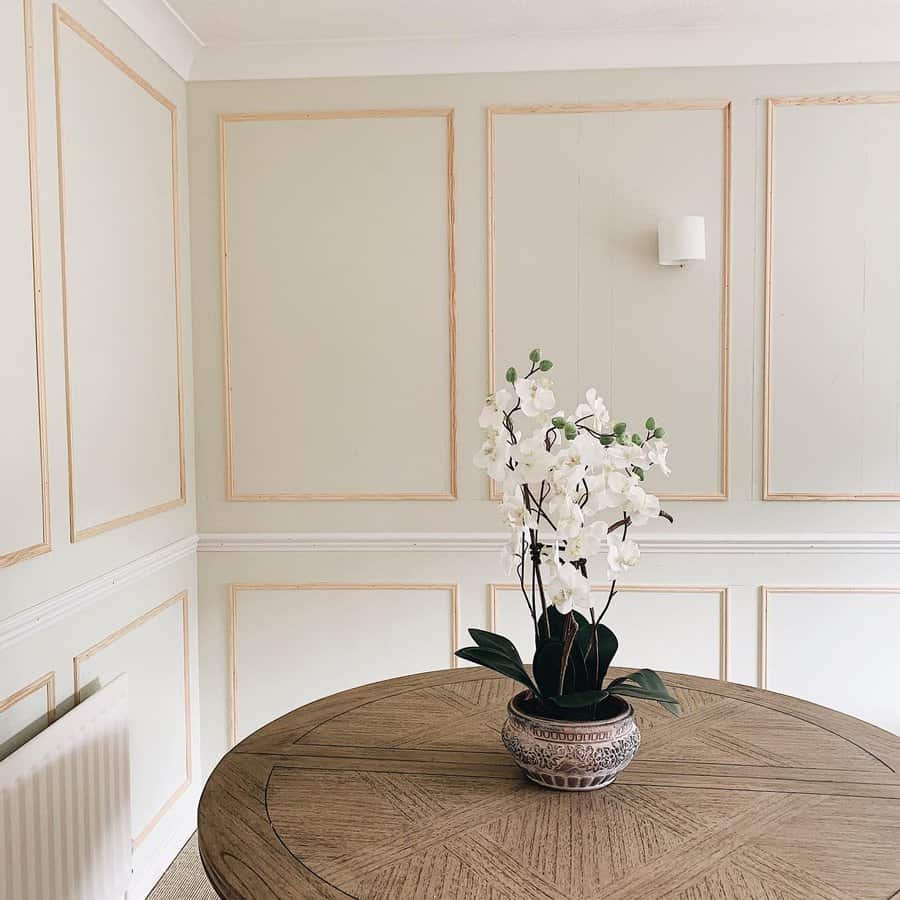 10. Transform Living Areas with TV Panels
TV wall paneling offers a sleek, modern twist to living spaces, seamlessly blending function and aesthetics. Opting for minimalist designs adds subtle texture without overshadowing the room's essence. Play with bold shades or anchor the space with neutrals like black or gray. Introduce unique shapes like zigzags or experiment with materials from wood to tiles, crafting a focal point that's both stylish and functional.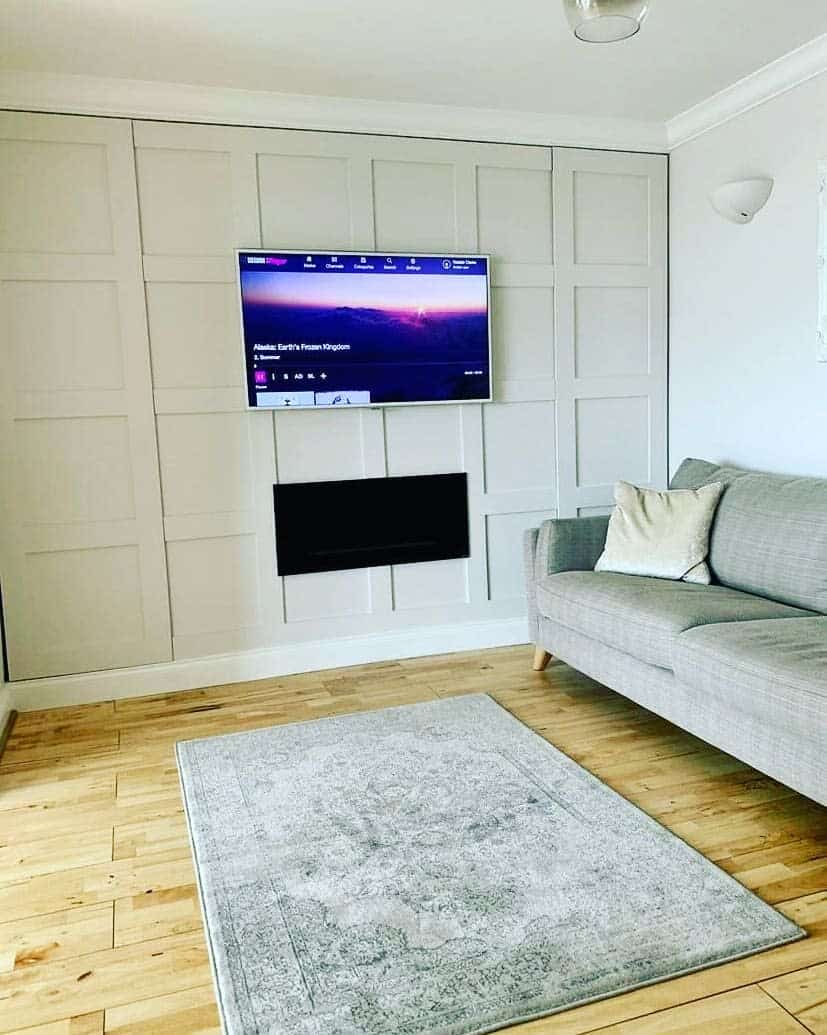 11. Play with Striking Geometric Designs
Geometric wall paneling effortlessly elevates interiors with its dynamic patterns and dimensional appeal. Choose muted colors for a timeless aura or vibrant tones for contemporary zest. Nature-inspired designs like floral shapes infuse character, maintaining an elegant atmosphere. For added depth, incorporate varied textures, ensuring your space showcases a captivating, uniquely crafted centerpiece.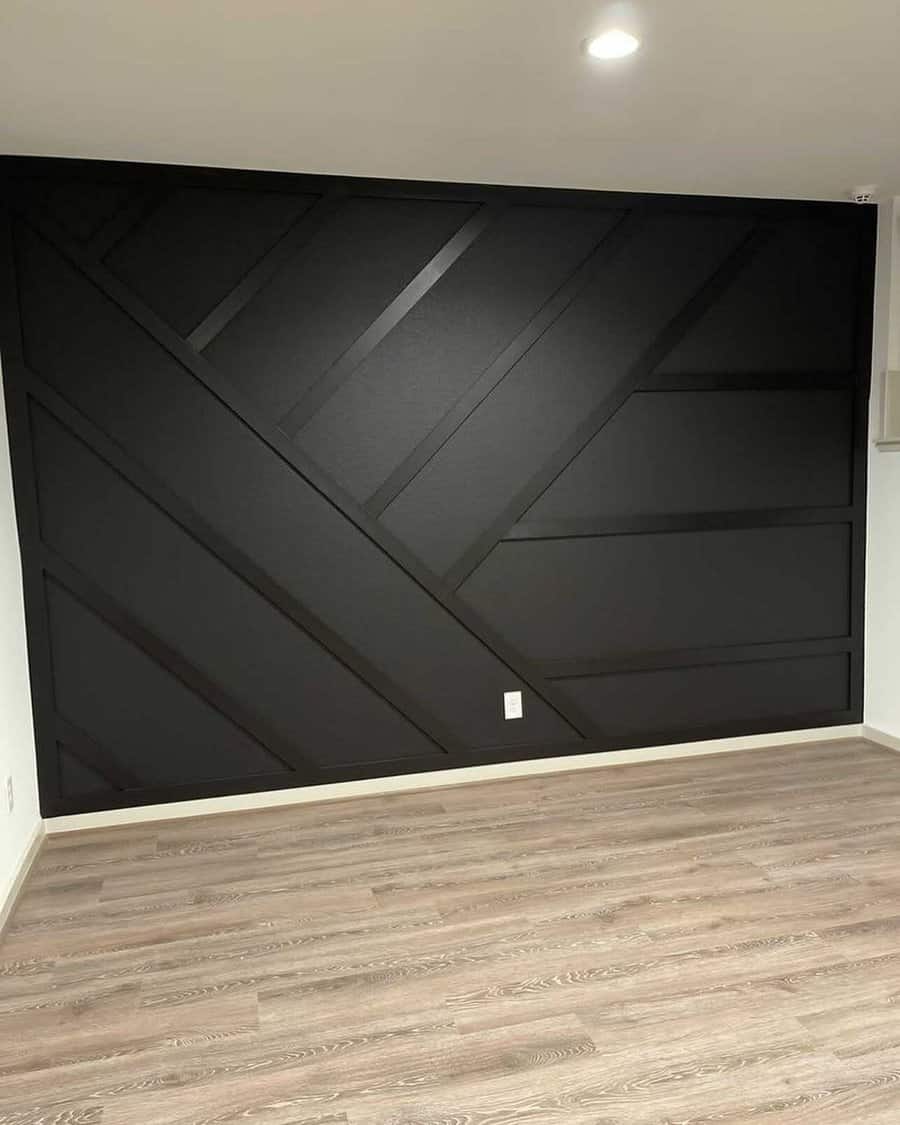 12. Immerse in Dimension with 3D Panels
3D wall paneling offers an unparalleled depth, transforming spaces with its captivating design versatility. Beyond mere aesthetics, it serves as a canvas for both bold, maximalist expressions and subtle enhancements. Opt for geometric patterns, dynamic waves, or mirrored designs to tailor the ambiance. With 3D panels, your room is bound to resonate with individuality and architectural intrigue.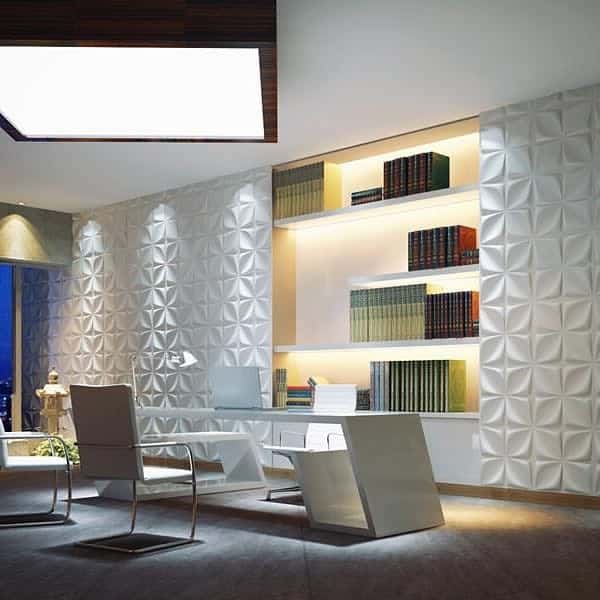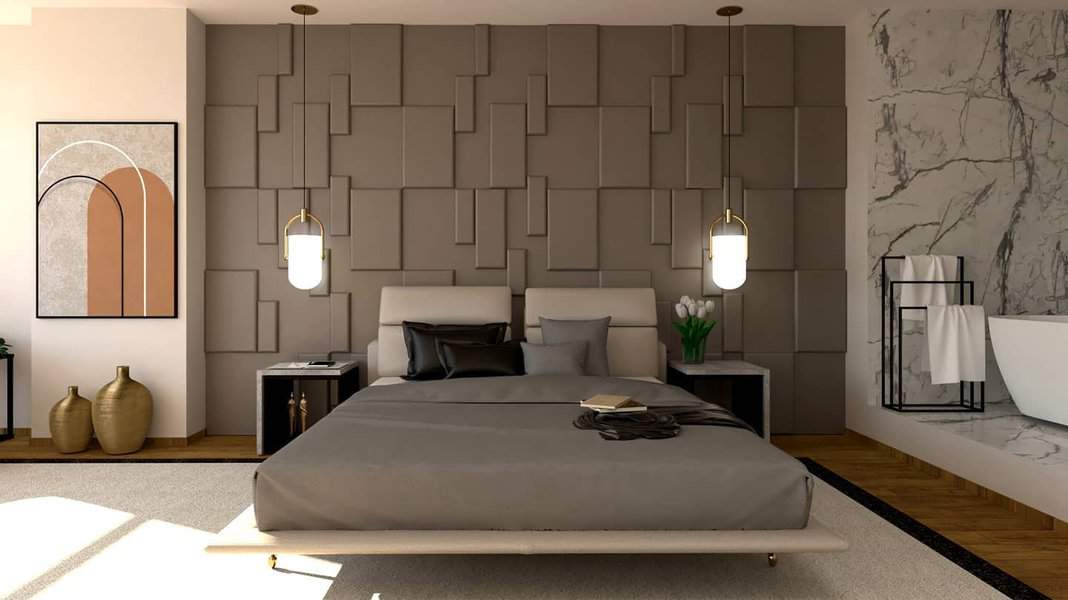 13. Optimize Attics with Fitted Paneling
Attic wall paneling is an innovative solution to infuse character into overlooked spaces. Customizing panel shapes can transform a mundane attic into a focal point, maximizing its potential. A high-end paneling accent not only elevates the attic's ambiance but also distinguishes it from standard decor. Prioritize quality materials and personal style, crafting a visually engaging space that leaves a lasting impression.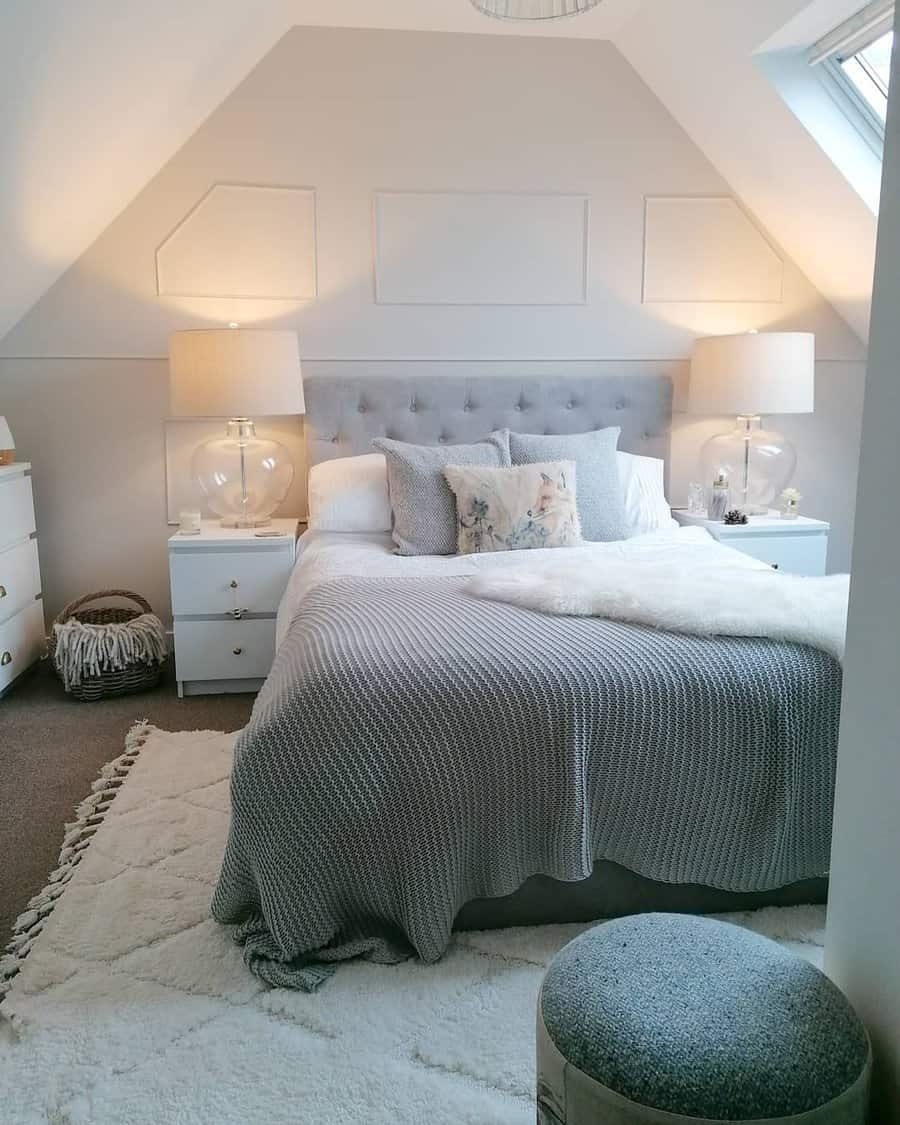 14. Ride the Modern Wood Panel Wave
Modern wood wall paneling infuses spaces with a warm, contemporary edge. Its natural texture stands out against painted surfaces, ensuring a balanced yet modern touch. With a plethora of colors and styles available, tailor it to harmonize with your existing decor. Dive into this trend to imbue any room with a renewed, stylish essence.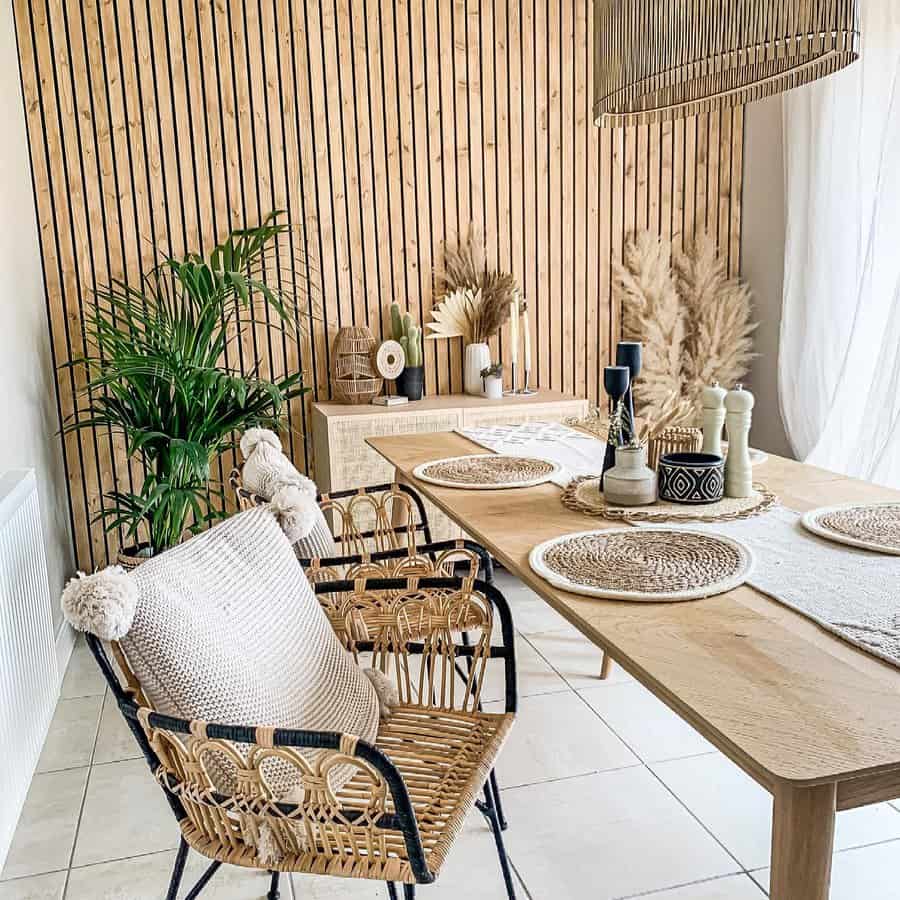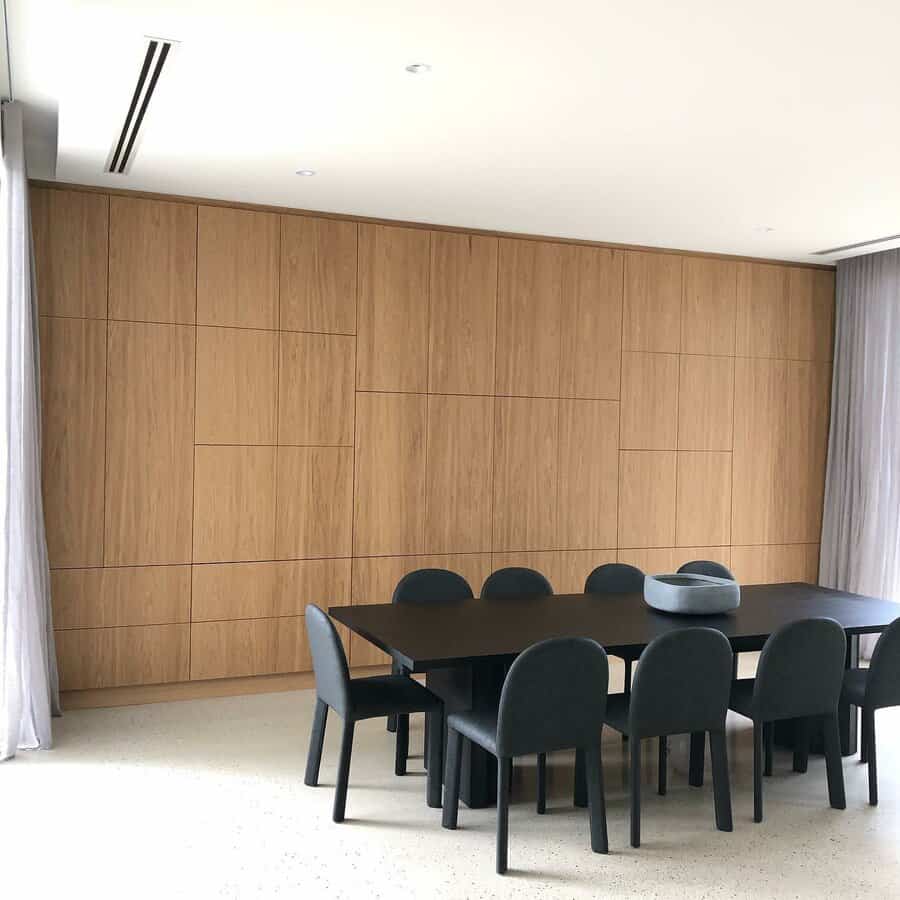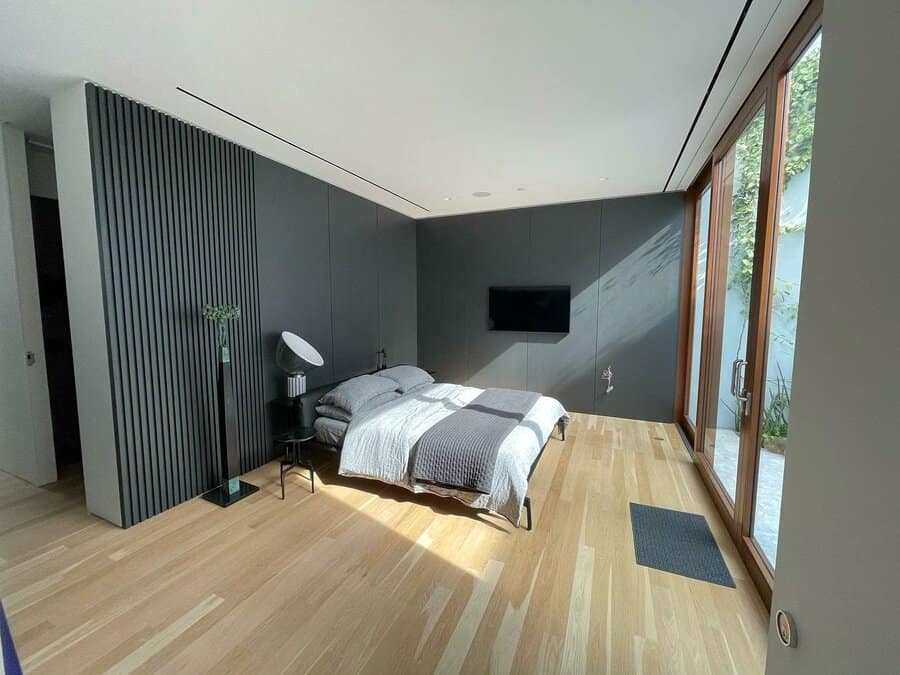 Wall Paneling FAQs
Is wall paneling expensive?
As is the case with many home design trends, the cost of wall paneling varies greatly based on the exact style, project size, and whether or not you're up for some DIY.
Wall paneling's largest expense tends to be materials (especially if you're taking care of labor yourself).
Some DIYers opt for melamine or plastic panels in an effort to save money. However, for many projects, real lumber can be similar in price and longer-lasting.
Is peel-and-stick wall paneling worth it?
Removable wall paneling can be a nice option for renters or those who don't want to permanently mount molding to their walls. However, these products are often quite expensive and won't last as long as real paneling.