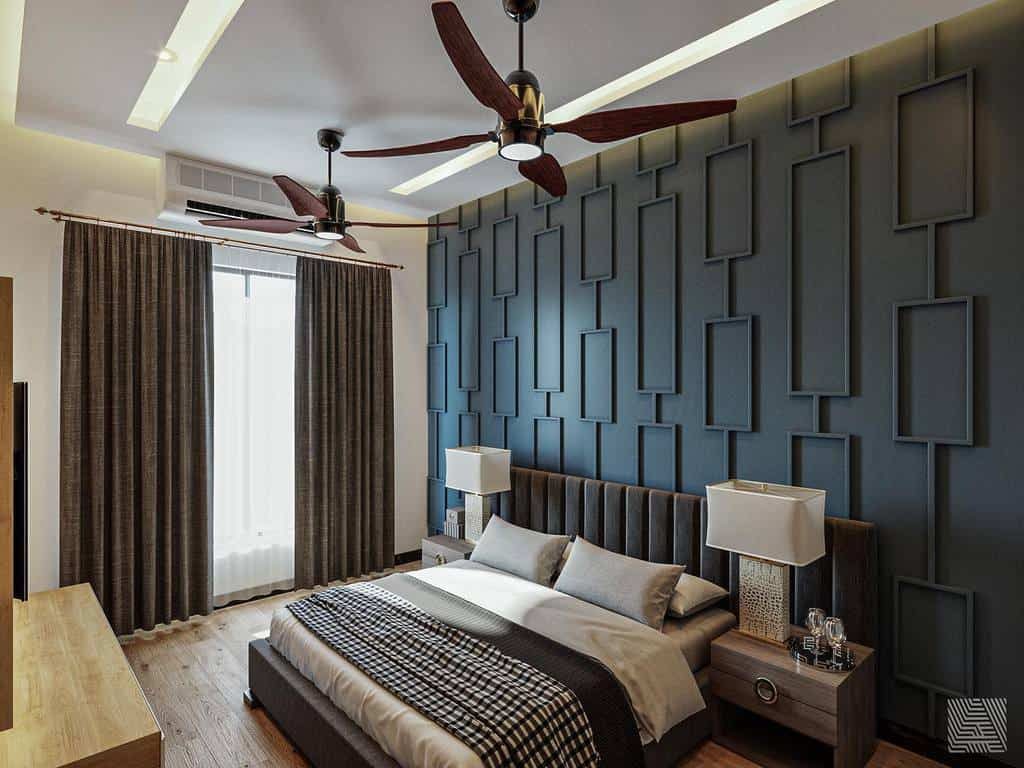 The Top 36 Wall Paneling Ideas
If you find yourself craving a change to your living space, the first instinct may be to reach for a can of paint. But what if color isn't the problem?
Wall paneling is a versatile way to add character and dimension to a room without other major changes. Keep reading for our favorite wall paneling ideas to try in your home!
1. Diamond Wall Paneling
If you are looking for an unconventional wall paneling idea, diamond wall paneling is a great option. It adds visual interest to any wall space and looks especially stunning in light and bright environments.
Its angular profile adds a distinct artistic touch while its dimensional nature provides texture to the overall aesthetic. But what really sets diamond wall paneling apart is its unique look – it's sure to make a statement that will truly stand out!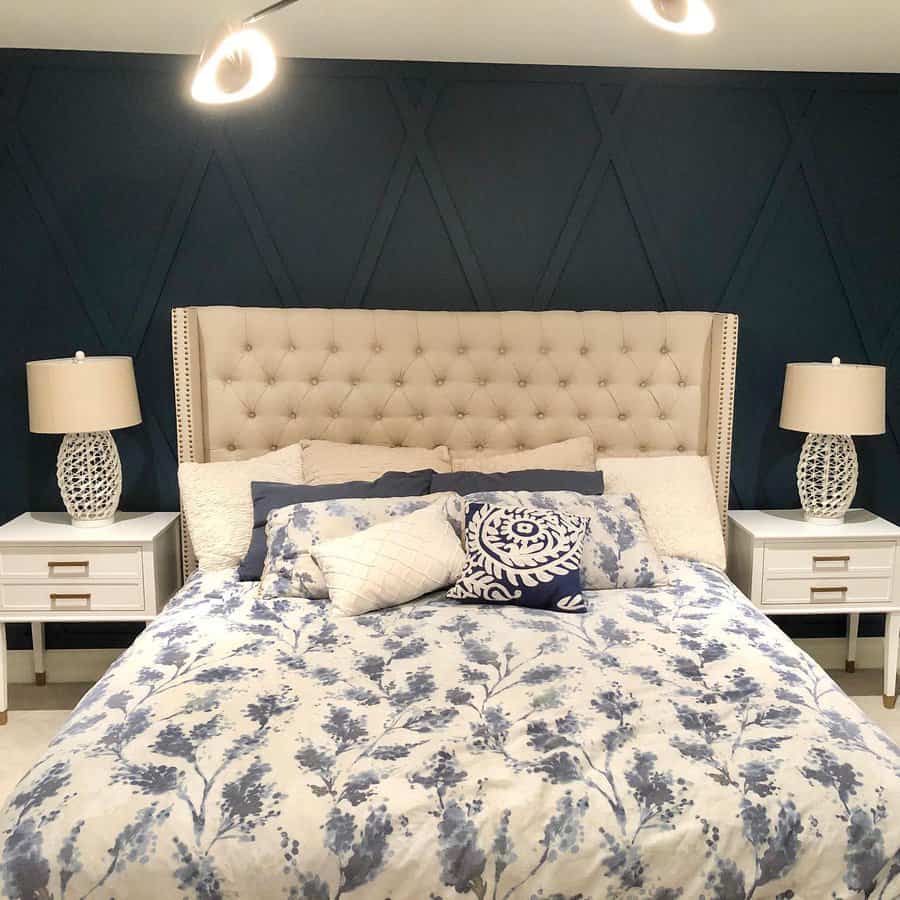 2. Board & Batten Headboard
Bring style and texture to your home with a clean wall paneling design! Board and batten headboard wall paneling is an excellent way to add an accent to any room. The beautiful design will bring a modern, contemporary look to any space.
It is perfect for bedrooms, living rooms, dens, or even as a kitchen backsplash! With the right paneling design and color scheme, you can easily add that extra charm to your house and make it stand out from the rest. For making any room into a stylish showpiece, wall paneling should be at the top of your list.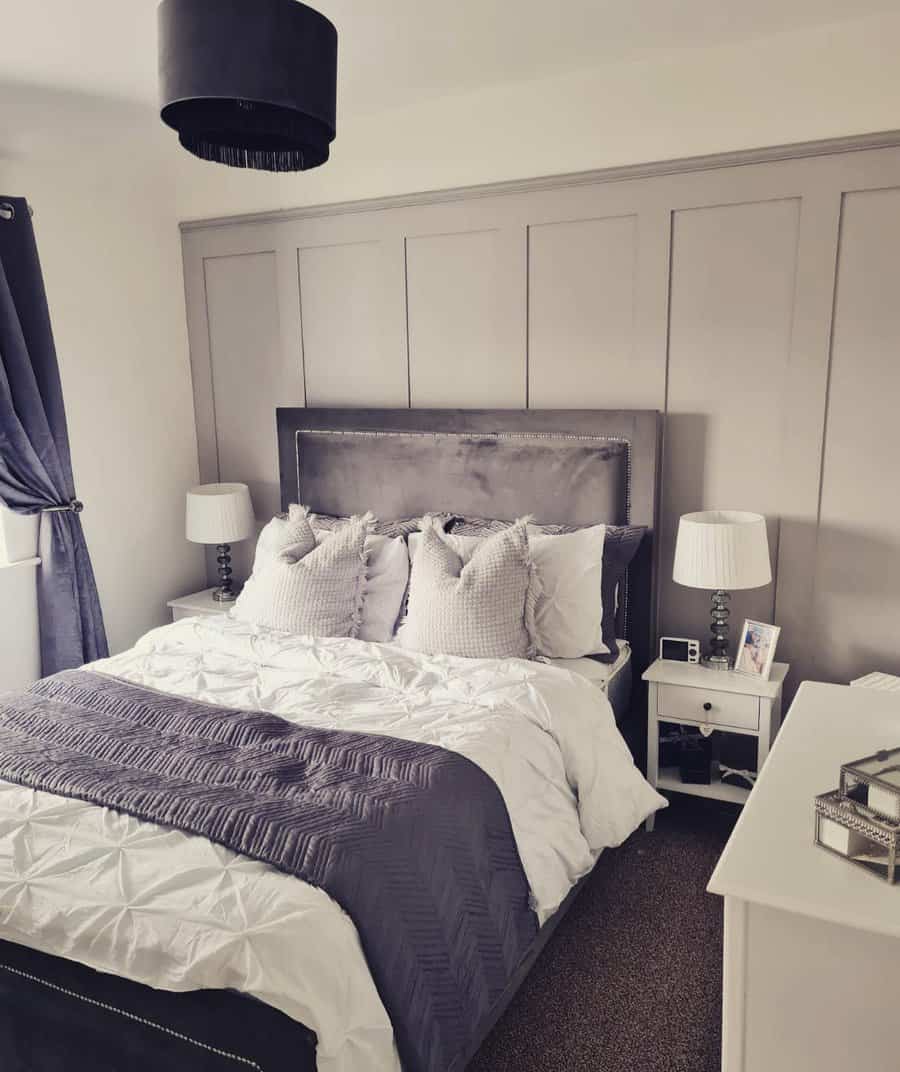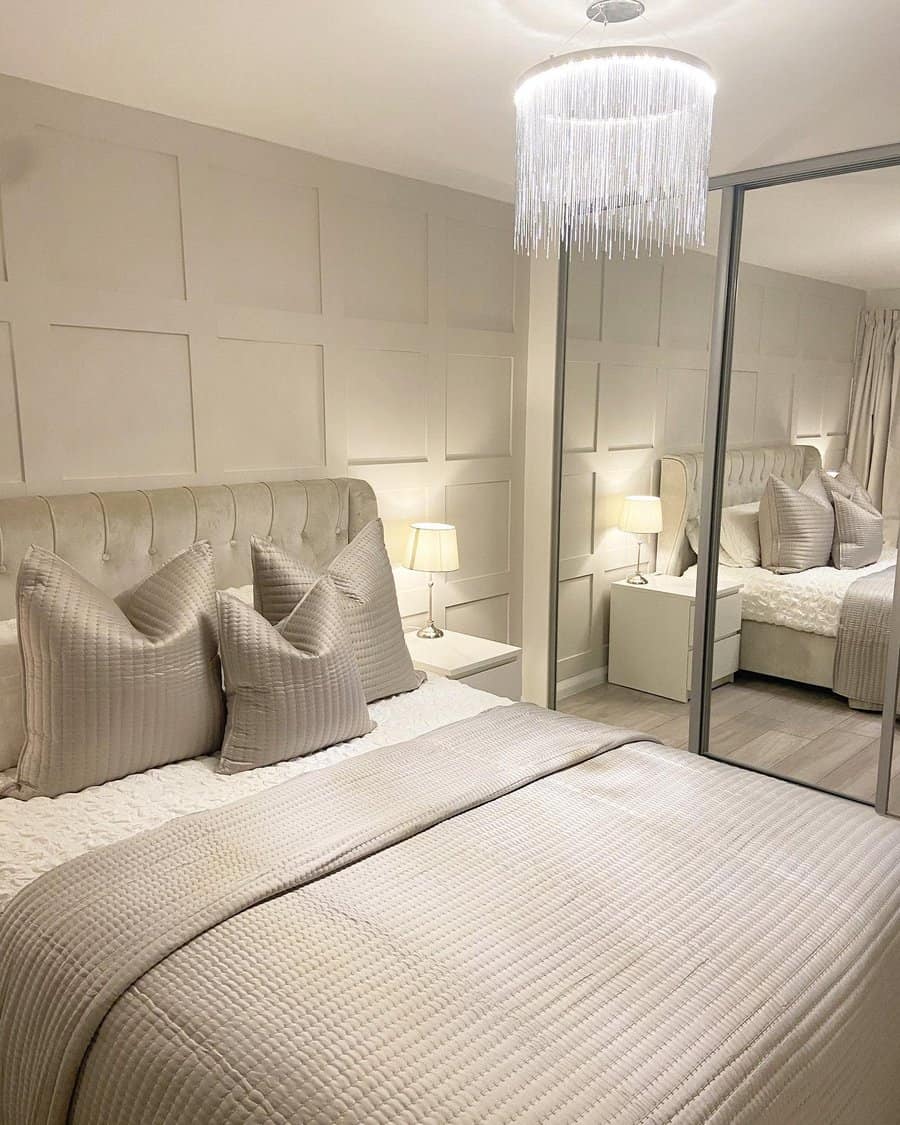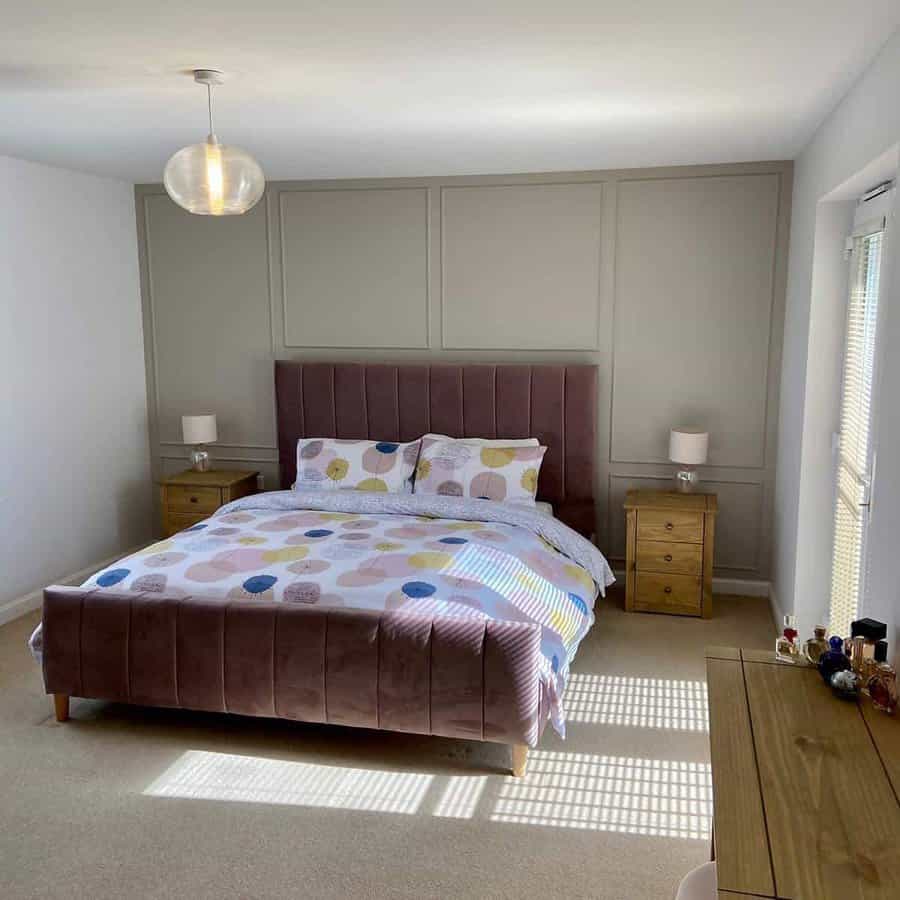 3. Traditional Decorative Wainscoting
Traditional wainscoting is an attractive and classic design option that will immediately elevate the look of any room. You can further customize it to make it even more decorative, using wood with intricate designs for a truly impressive final look. If you 're looking for something on trend, explore the possibilities of textured wallpaper.
With all sorts of colors and patterns, you're sure to find something that coordinates perfectly with your existing decor. Try layering different wallpaper materials to create a unique effect or go bold by covering three of your walls in bright colored panels. Whatever style you choose, wall paneling is a great way to liven up your home and make it as expressive as you are!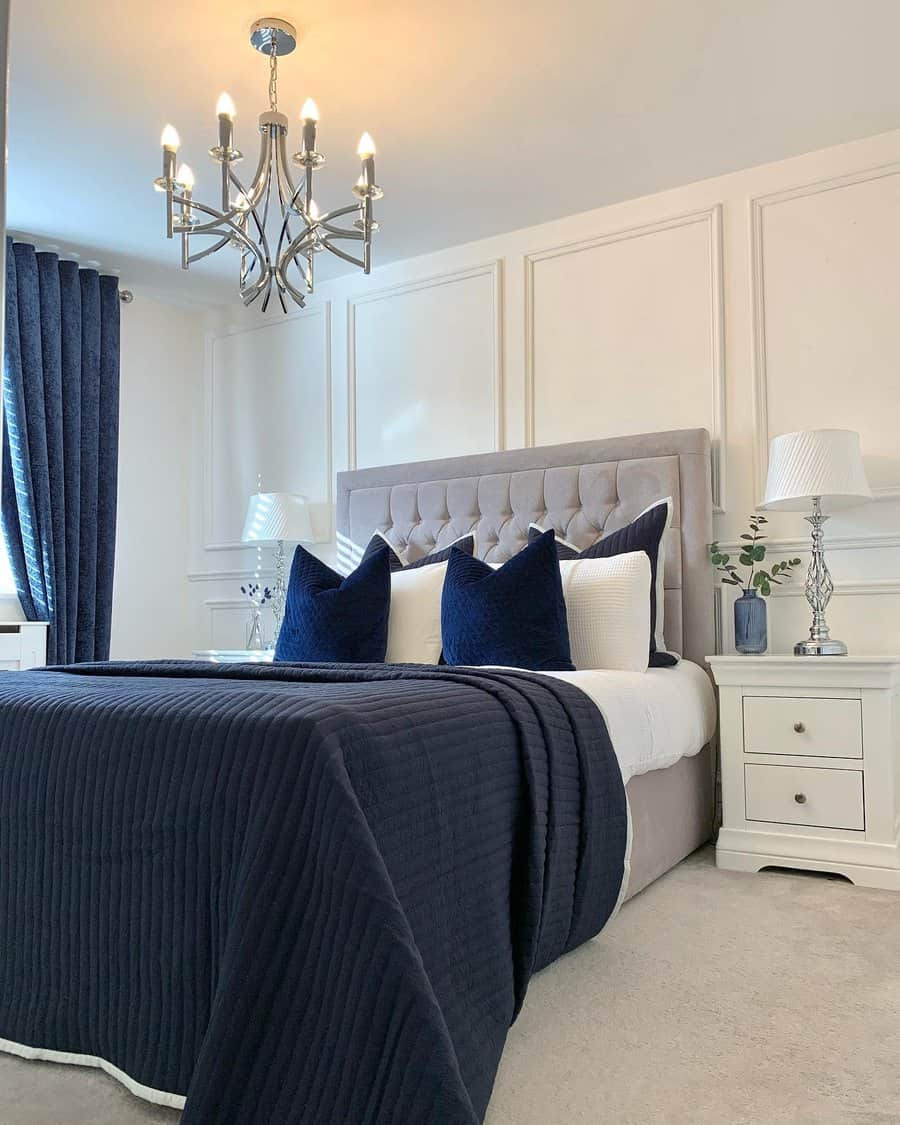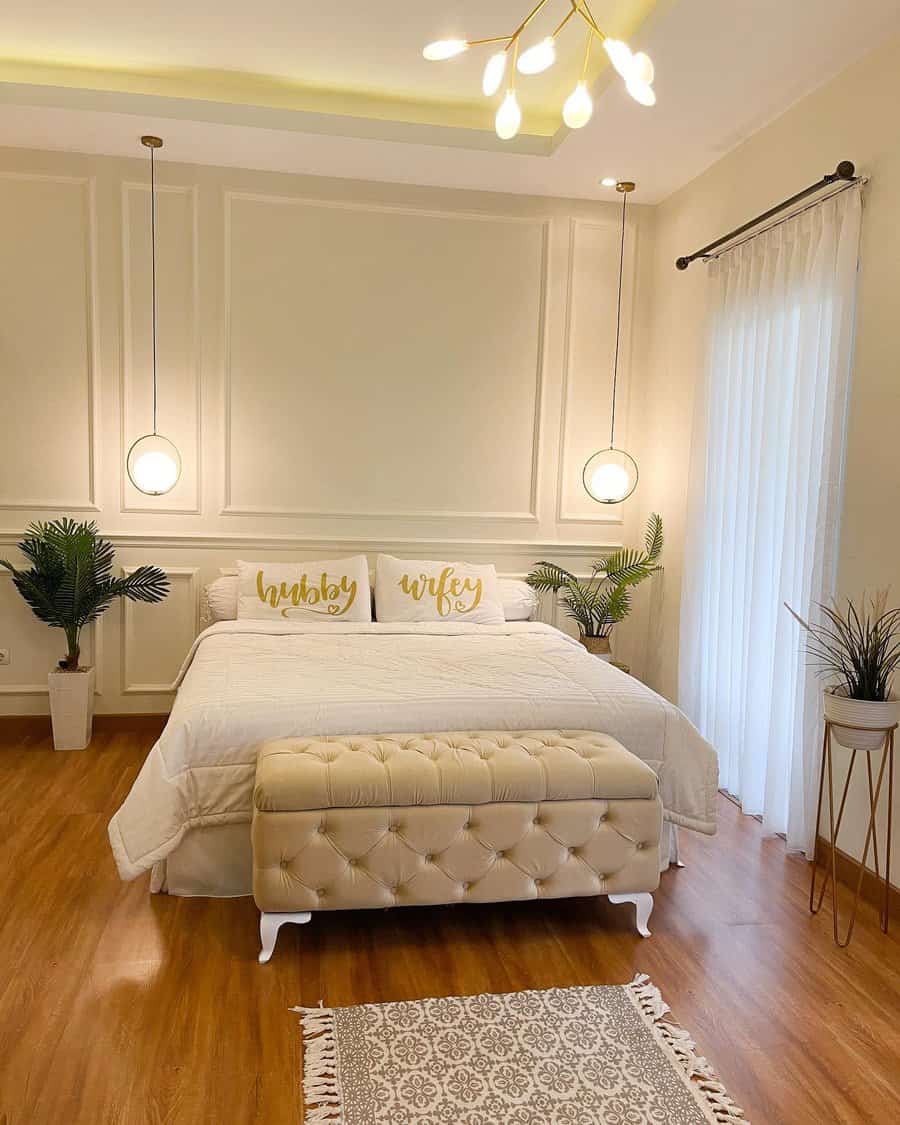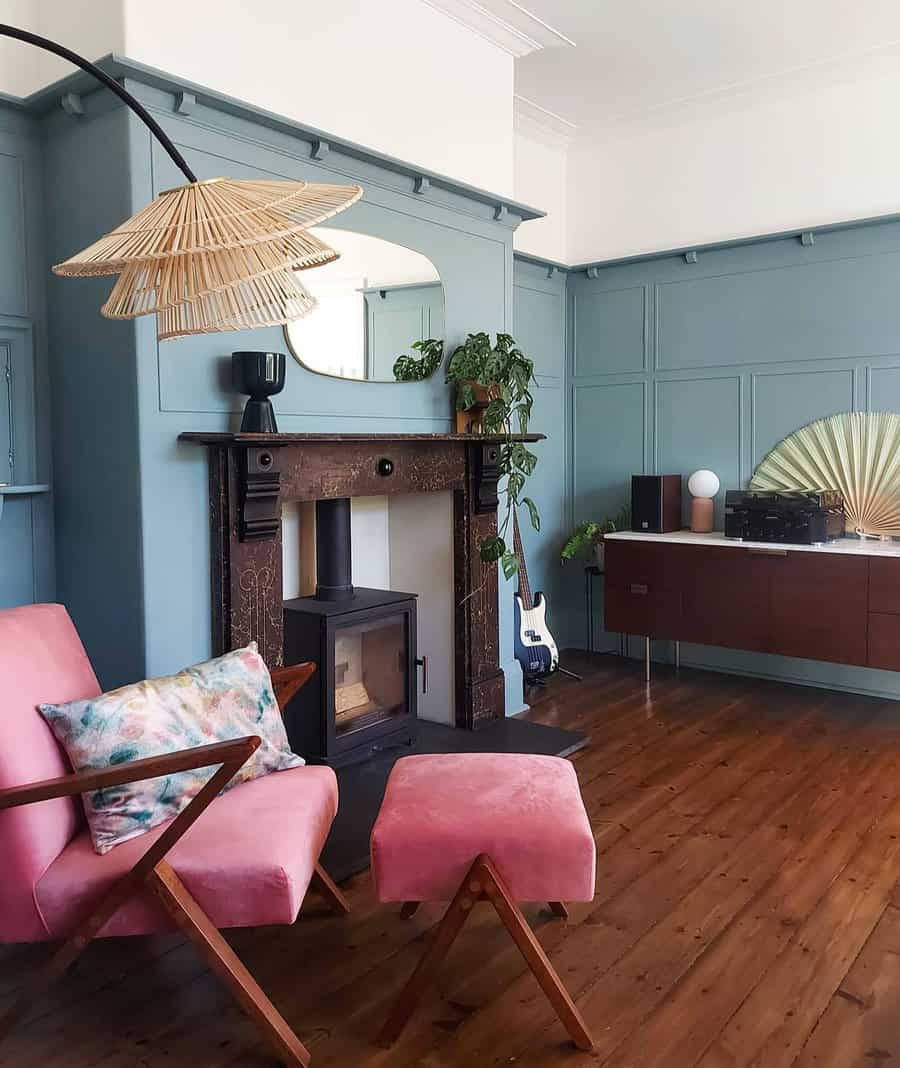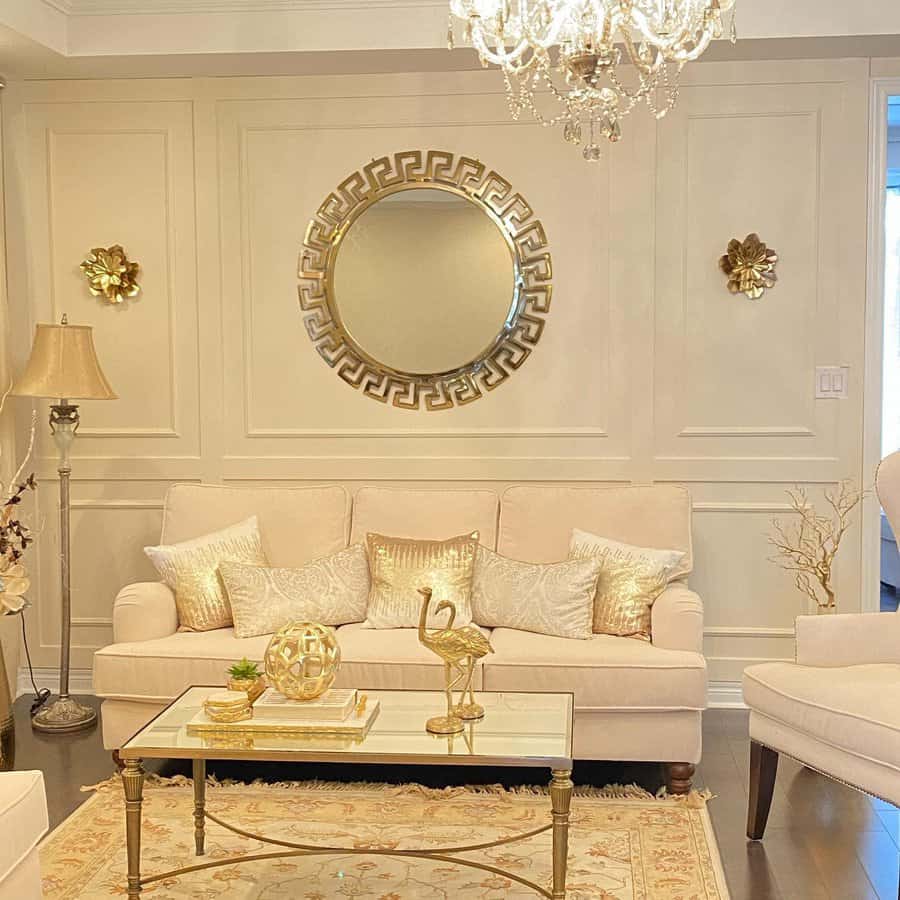 4. Half Wall
Adding wall paneling doesn't have to be an all or nothing proposition. Consider using half wall paneling to create a modern and dimensional look while adding depth and texture.
Half wall paneling allows you to customize the space around it, giving you the freedom to add complementary colors and textures that enhance the overall feel of the area without having solid panels running into each corner of the room.
With this approach, you can put your creative ideas into action for a unique finished product you can be proud of.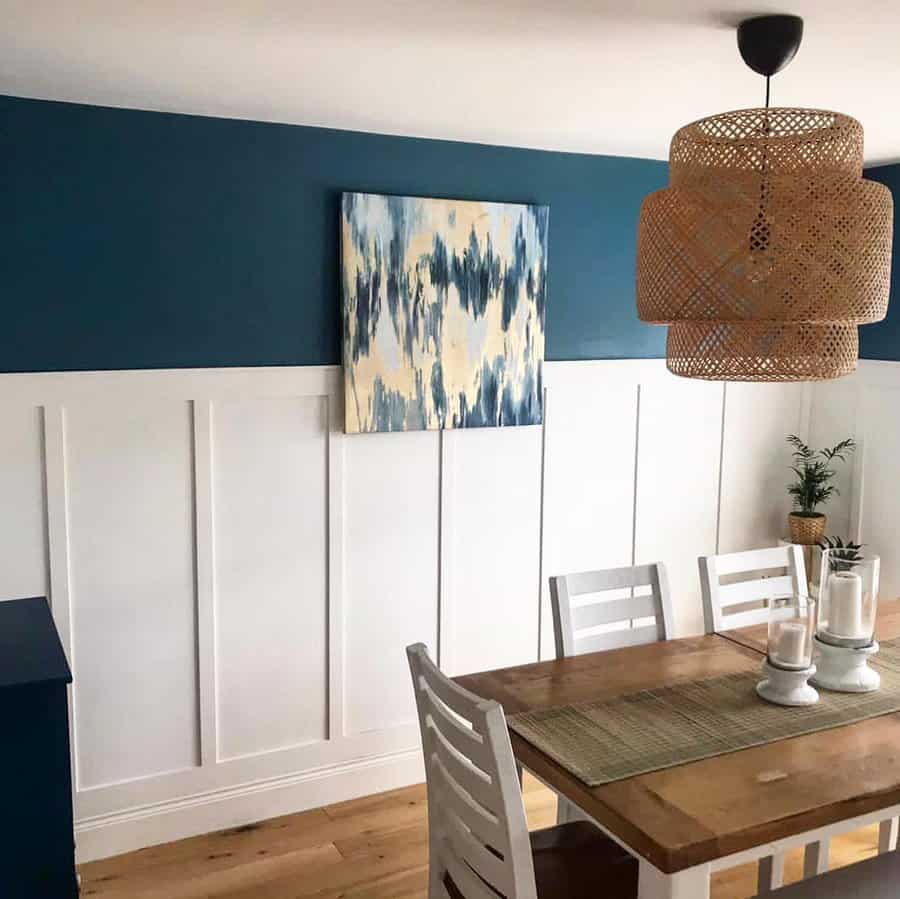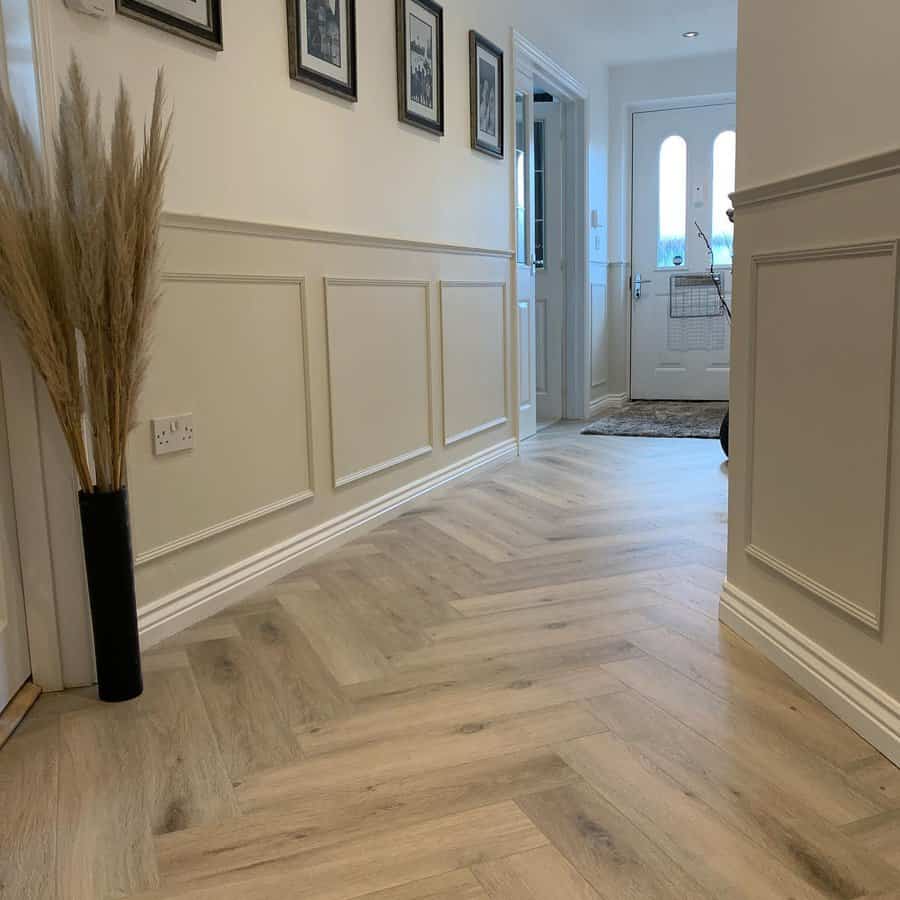 5. Box Paneling
Wall paneling is a great way to add some unique, creative flair to your walls. If you're looking for something modern and versatile, then check out box paneling: it features a geometric pattern that adds depth to any space. It's perfect for contemporary places with an industrial feel, yet can be dressed up with more traditional colors and textures for an elegant aesthetic as well.
There are endless ways to personalize it—from different woods to different finishes—that will allow you to create the look you want. Wall paneling ideas such as these give you the freedom of creativity, so start exploring!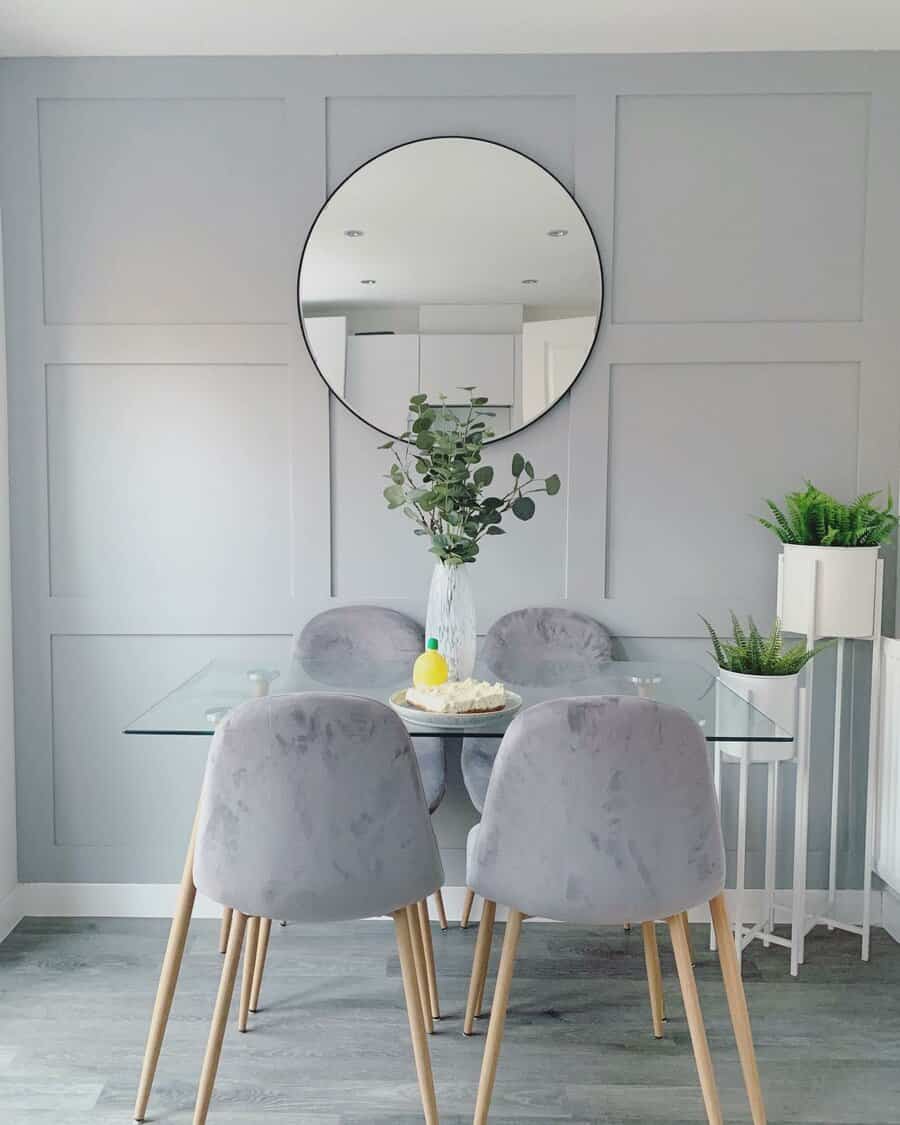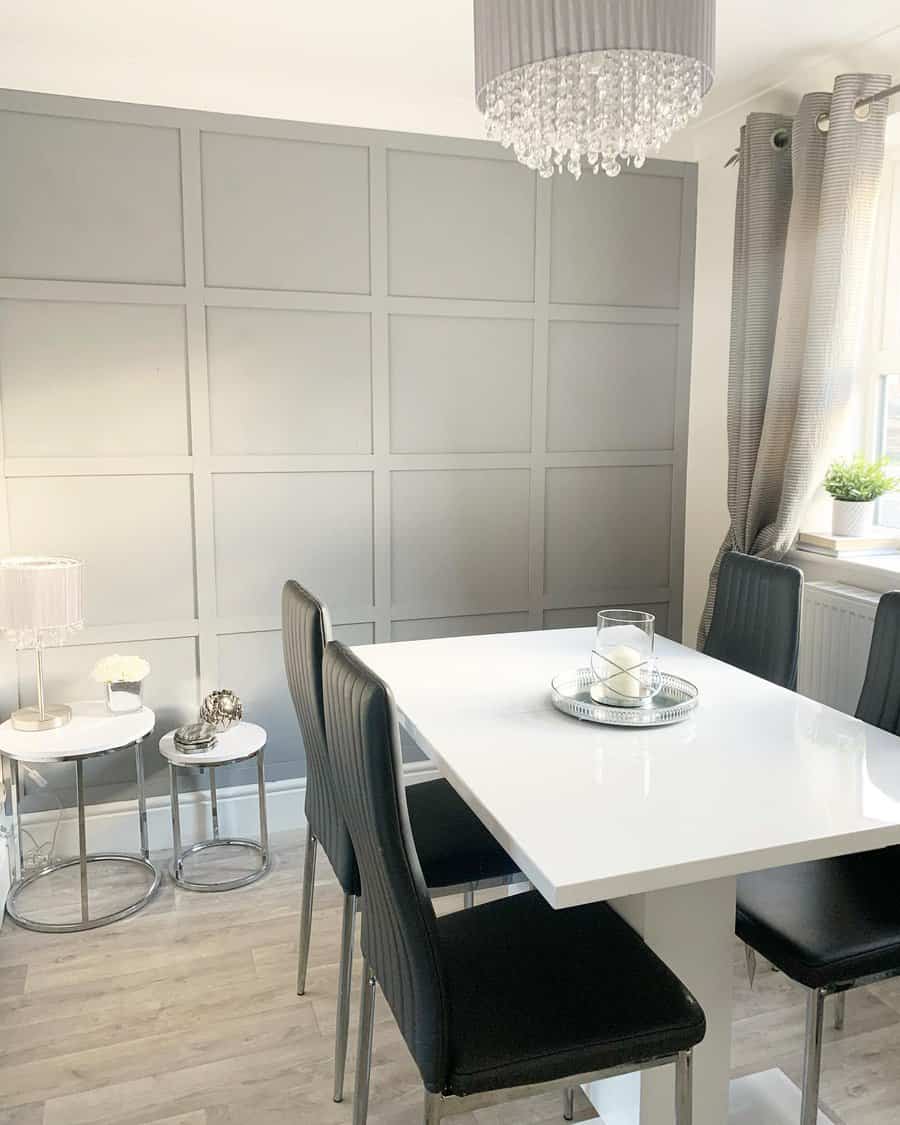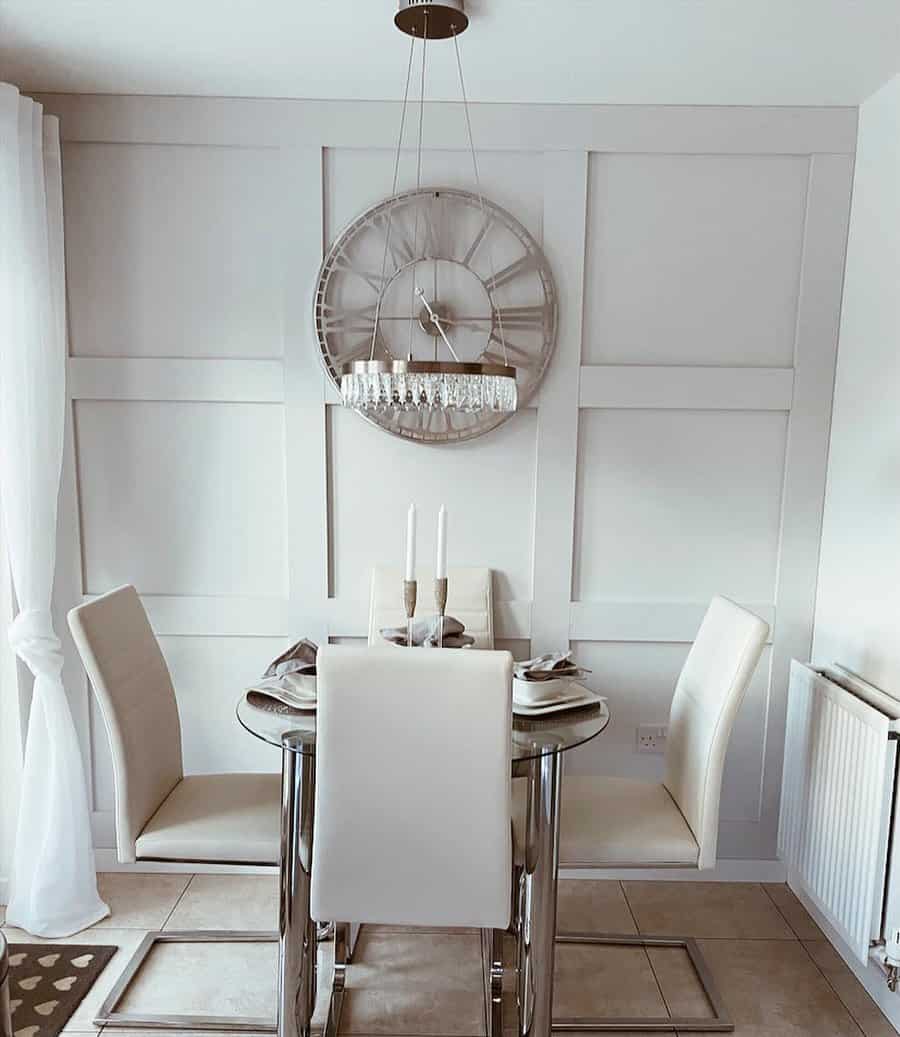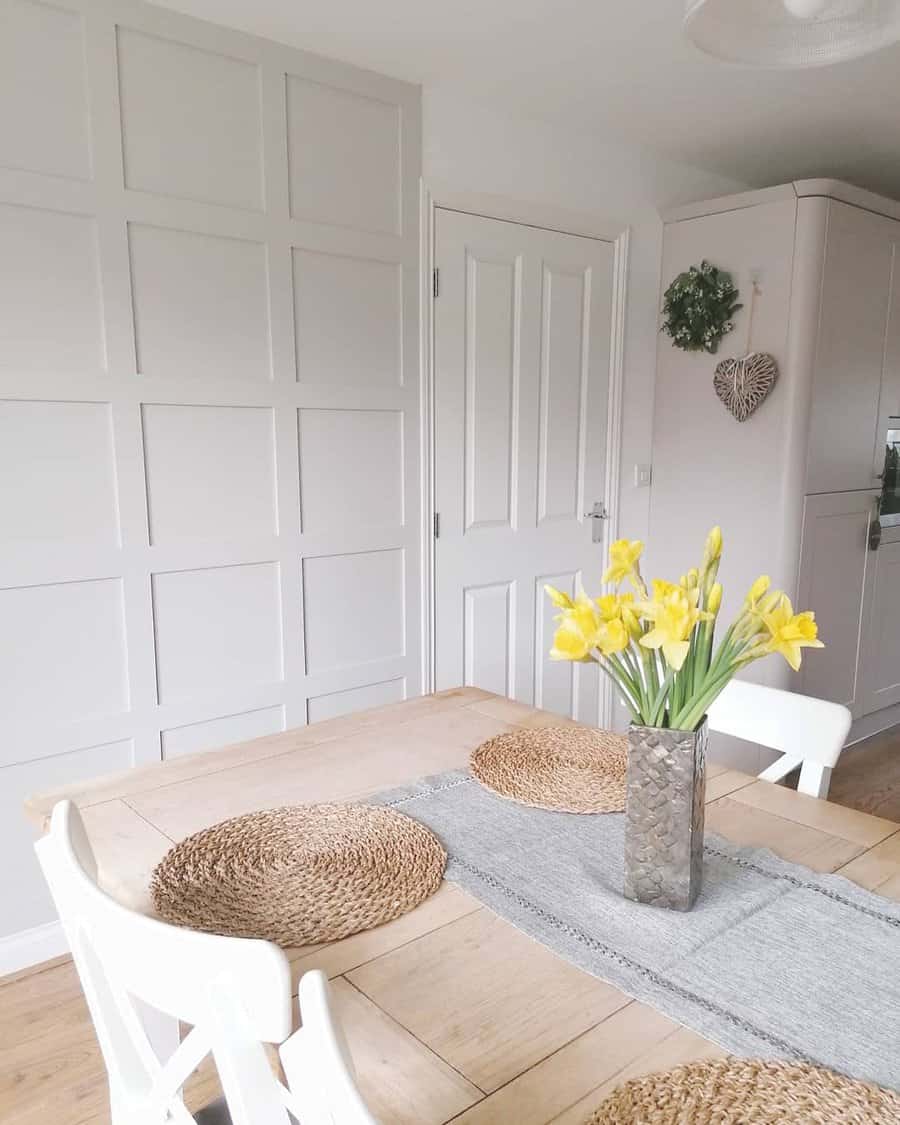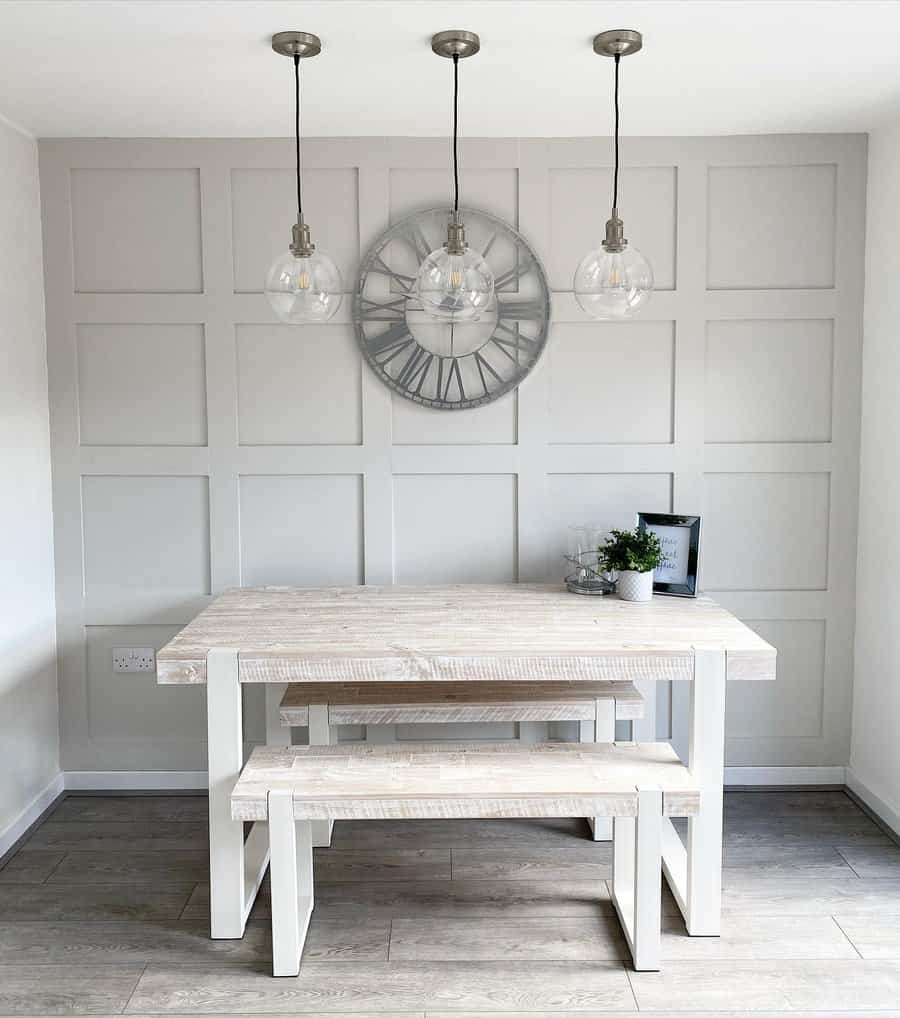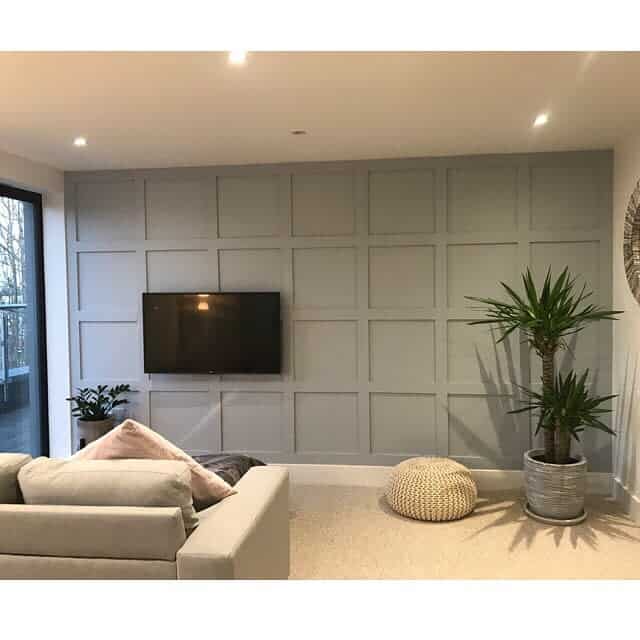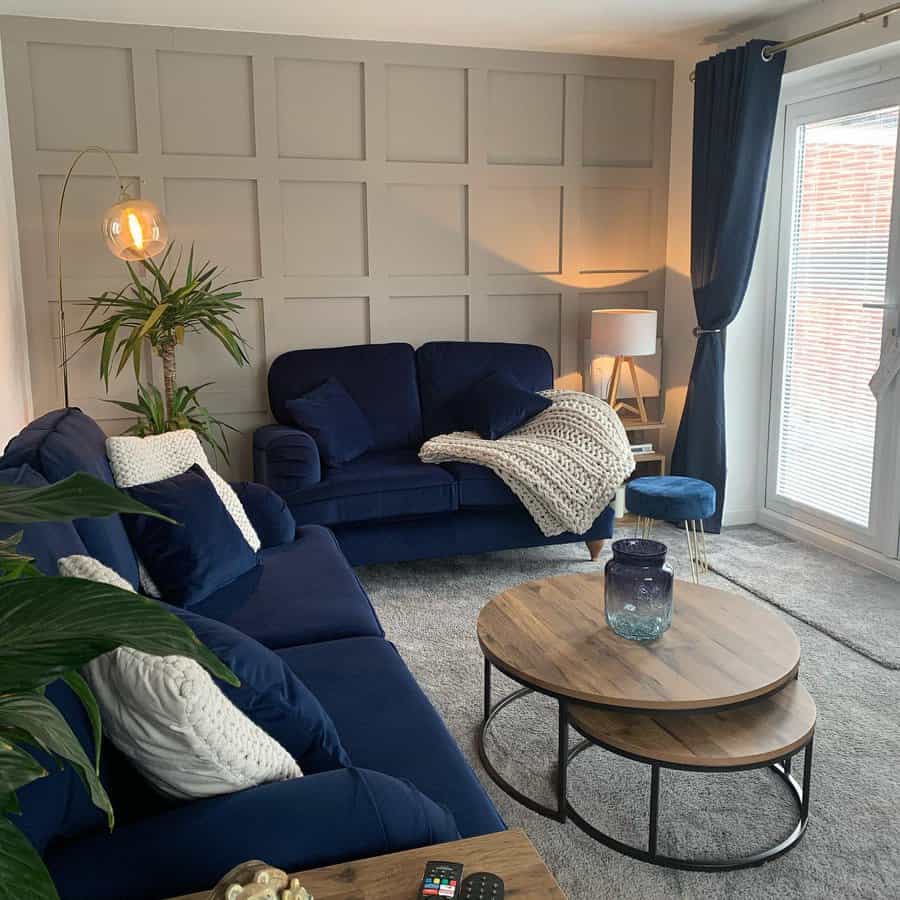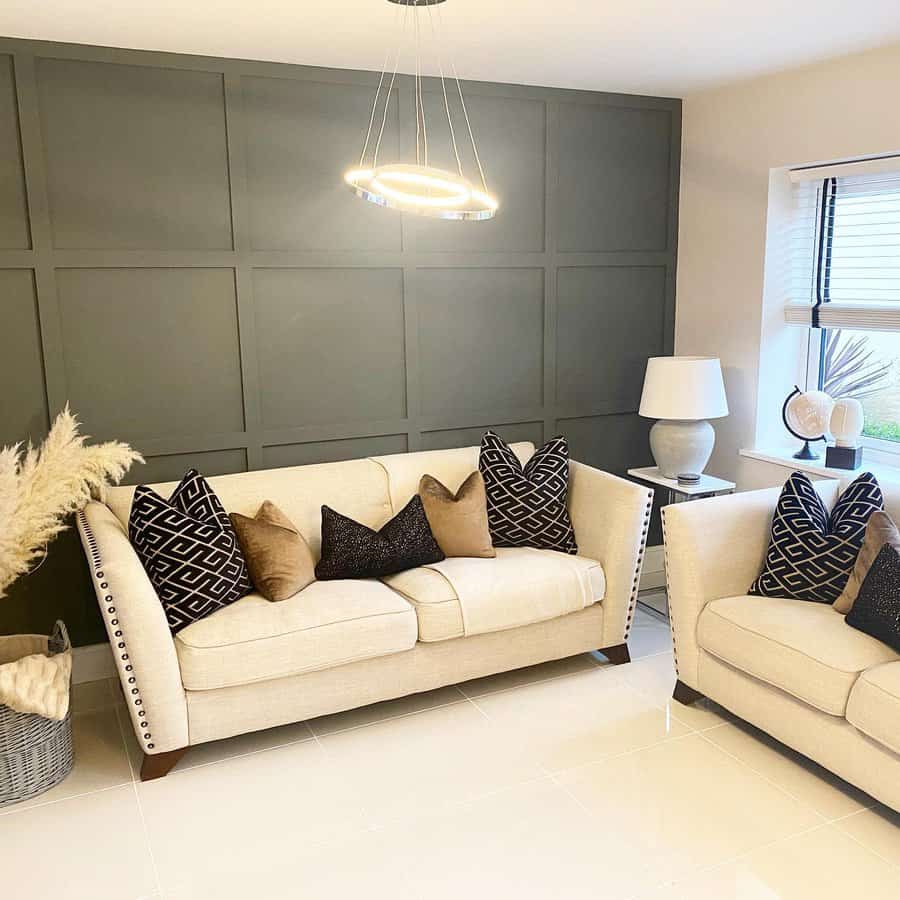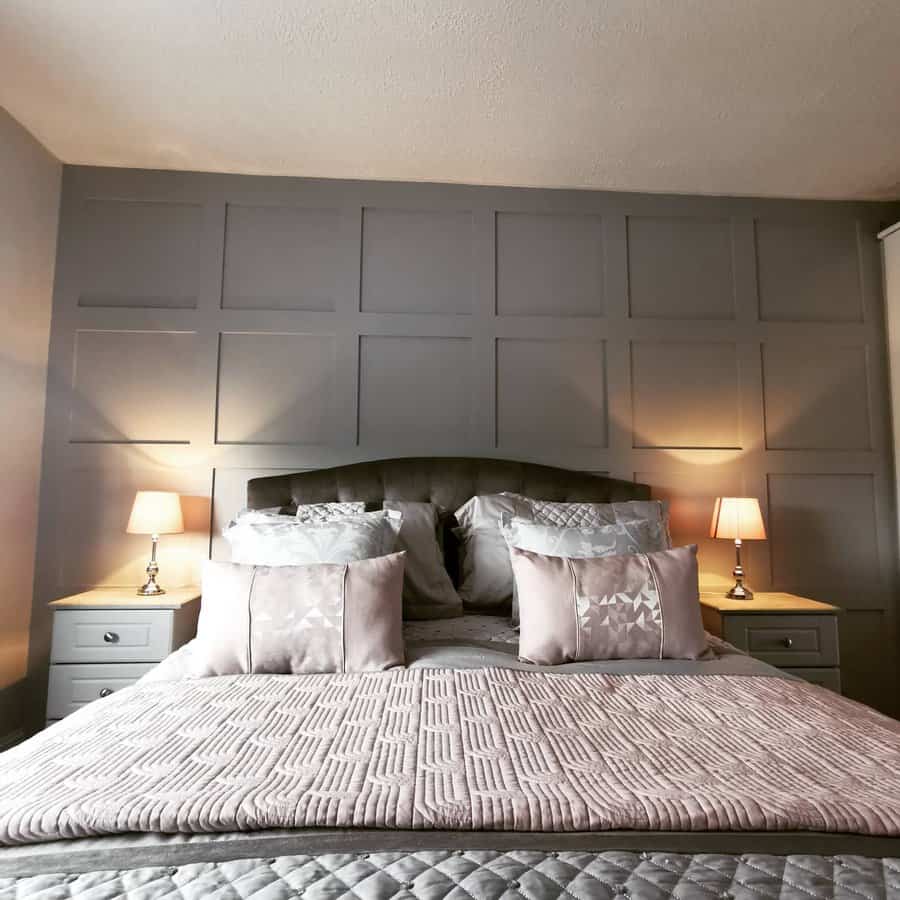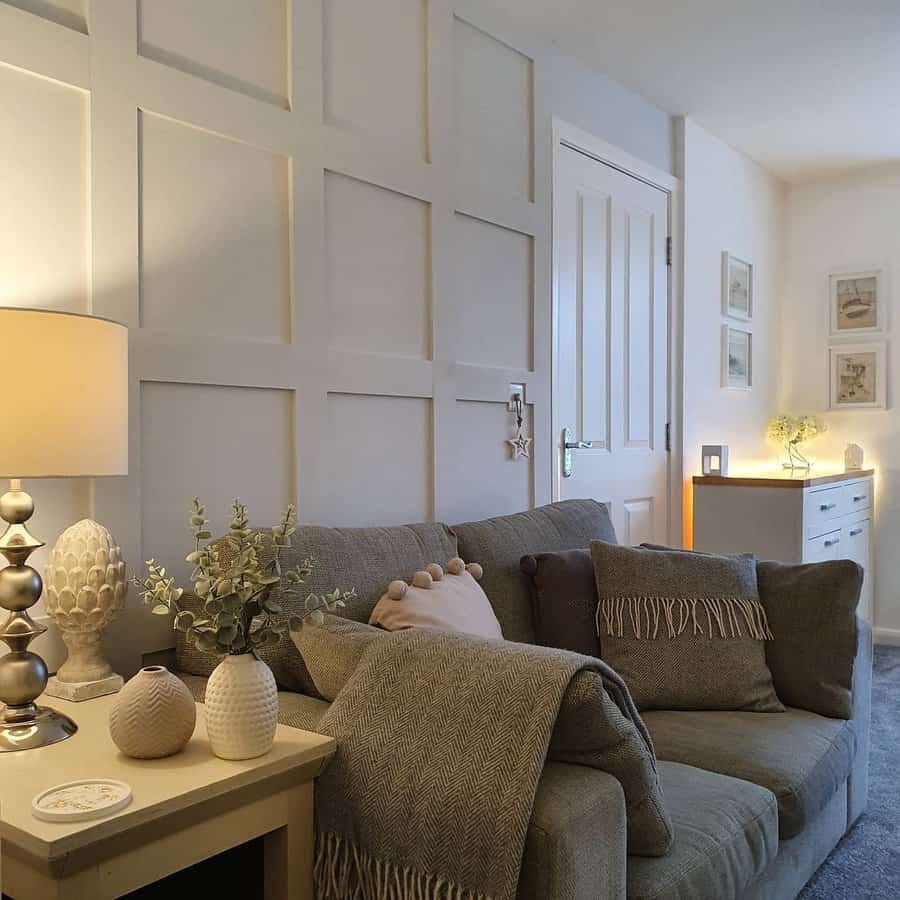 6. Rectangular Wall Panel
If you're looking for something more unique than the box panels most interior designers use, try choosing rectangular wall paneling for contrast.
This adds an extra dimension of visual interest that can really bring life and flair to your space. Also, you can play around with different wood and finishes for the panels too. Experiment with various depths, grains, and design patterns, and watch in amazement as the room transforms into a vision of creativity!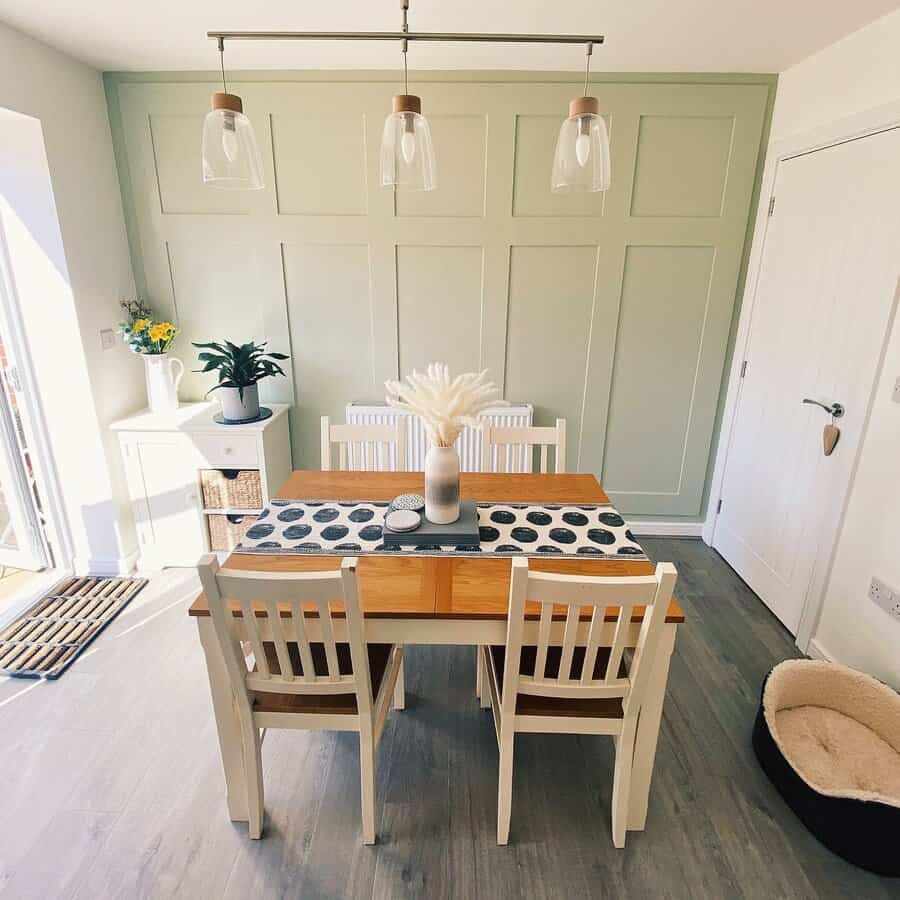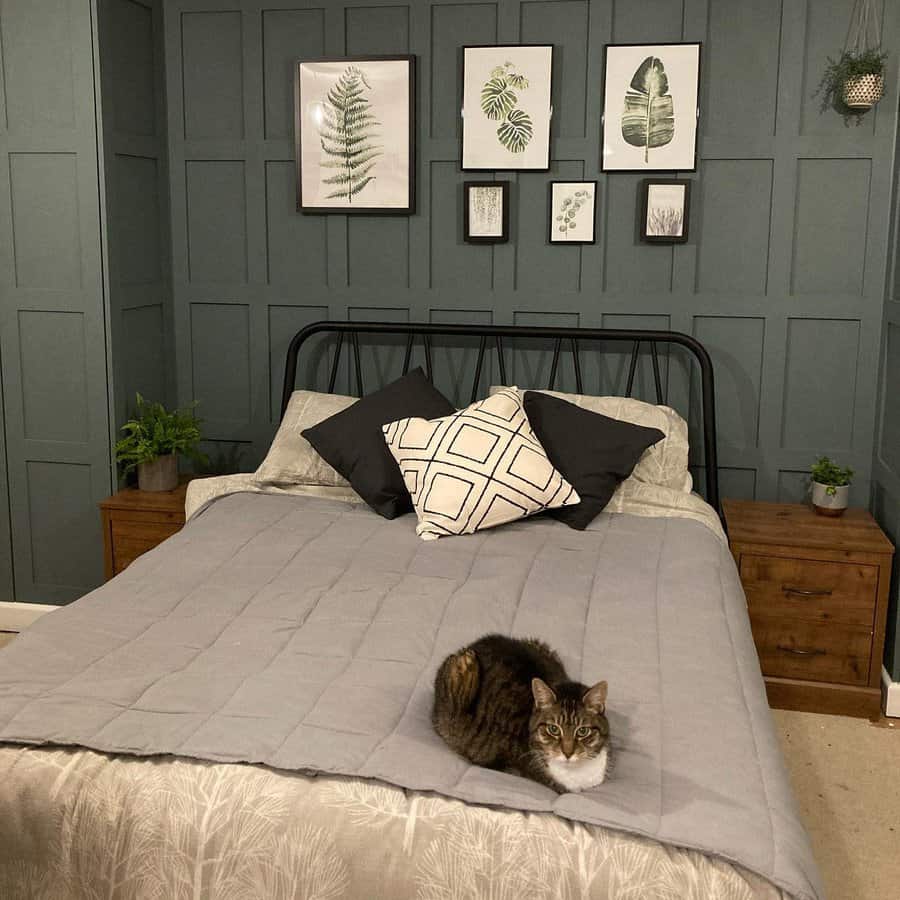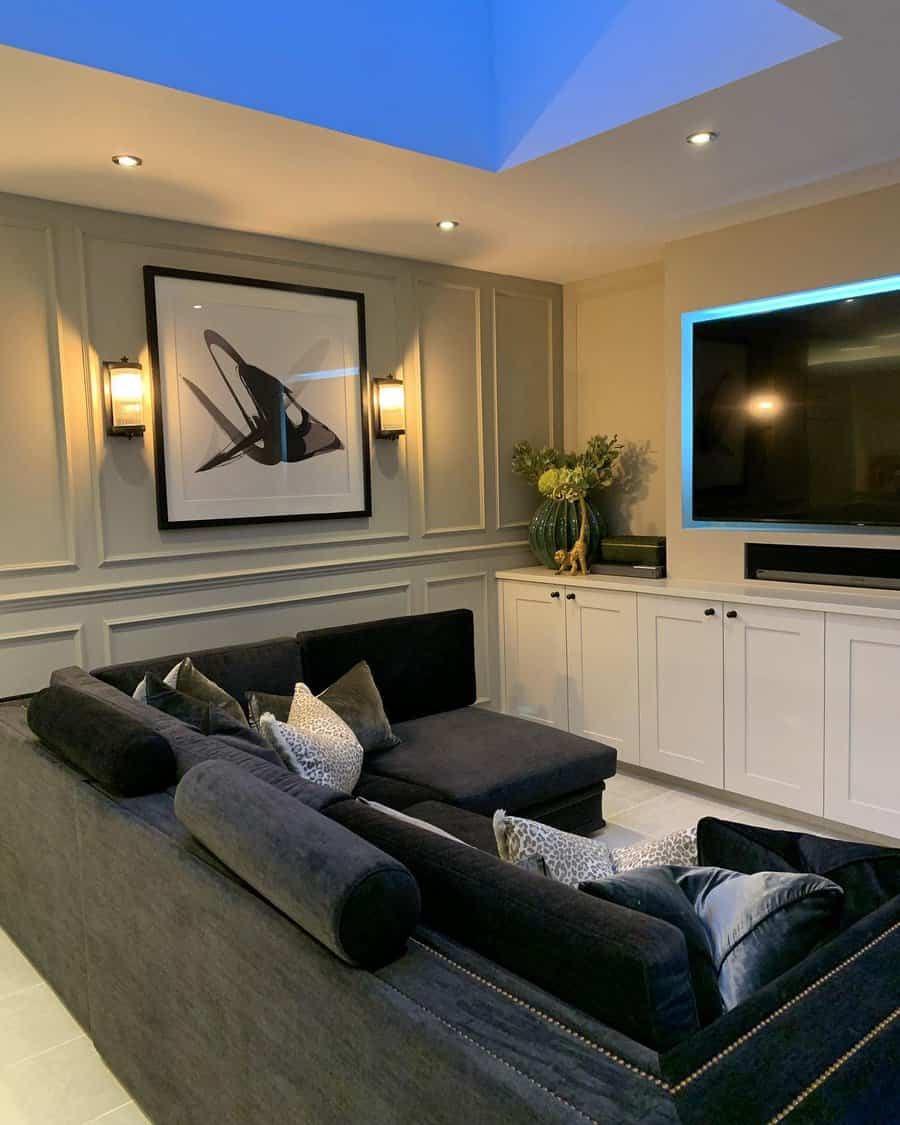 7. Doorframe Wainscoting
If you're looking for a unique way to spruce up your home, try some creative wall paneling ideas. Doorframe wainscoting is an especially interesting way to change up the look of your interior space. By repurposing an old doorframe, you can create intricate geometric shapes and designs that will stand out against any wall color.
Paint them bright colors or leave them natural; whatever look you are going for, doorframe wainscoting provides an exciting and eye-catching alternative to more traditional paneling ideas.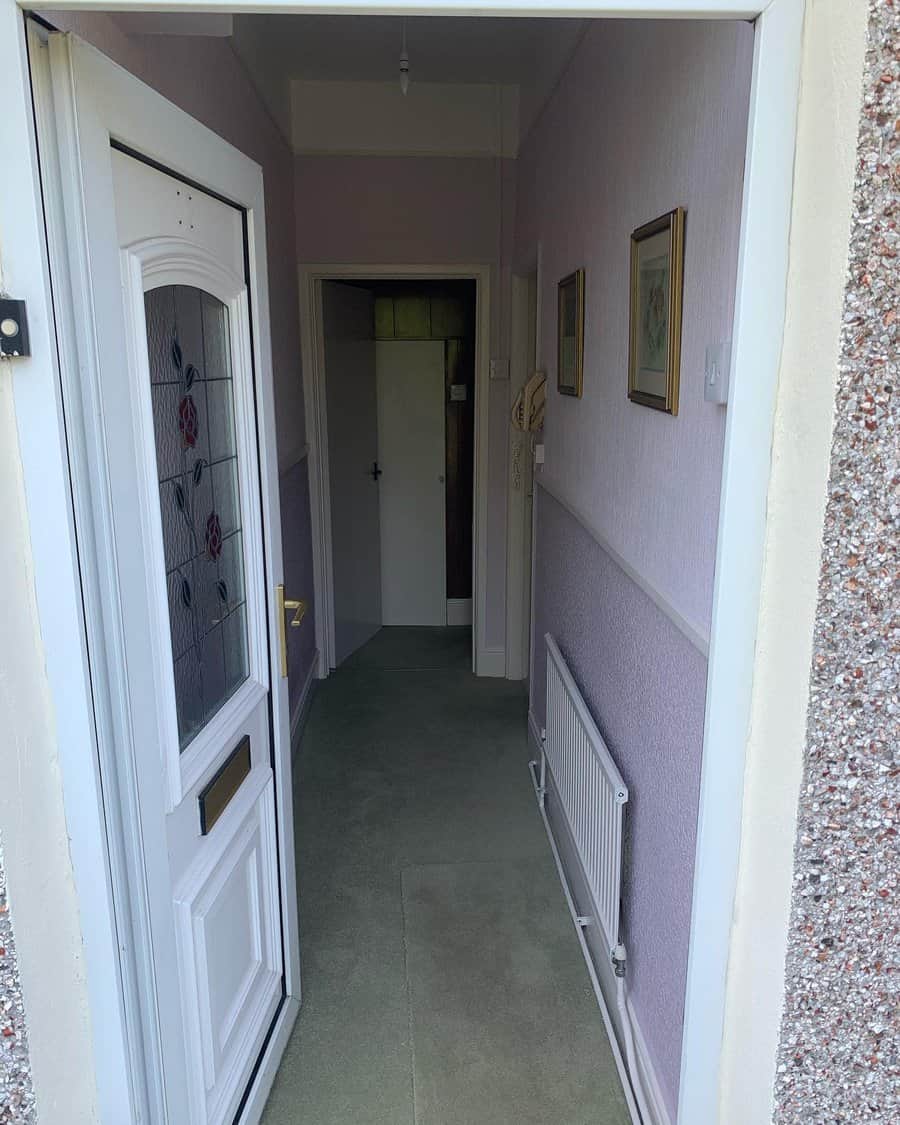 8. Wall Panel Cabinets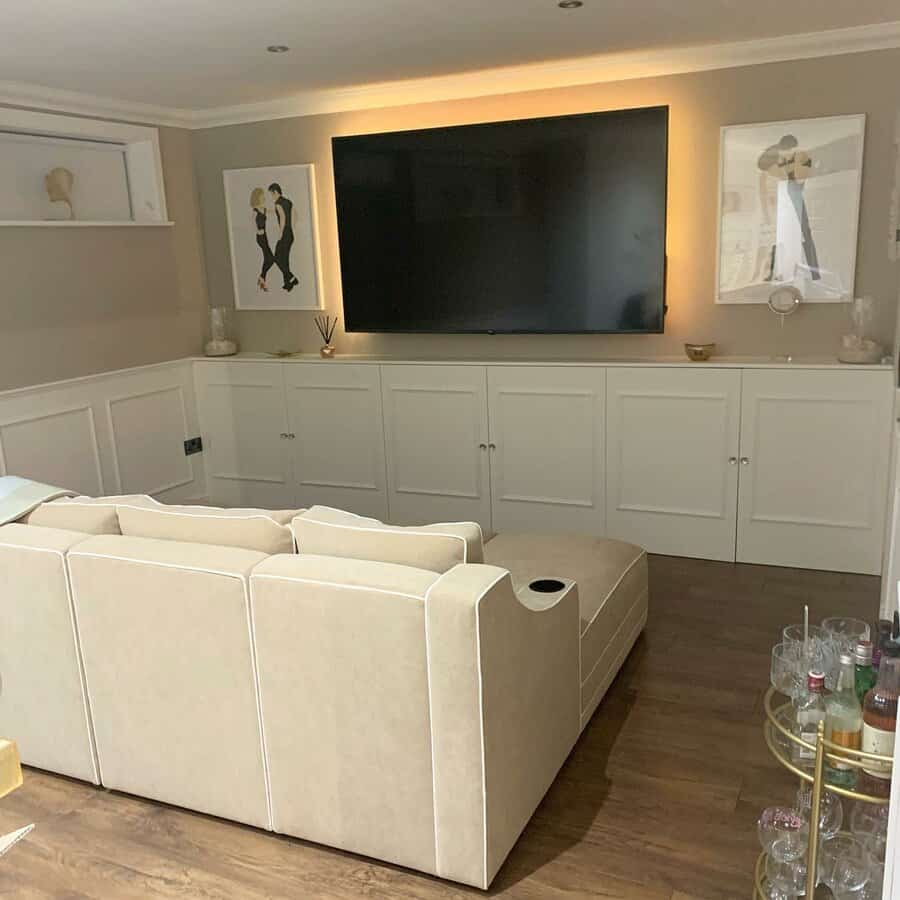 9. Dual-Toned Wall Paneling
Wall paneling can add a unique touch to any space. If you're looking for an easy and creative way to refresh a room, consider dual-toned wall paneling! For example, placing alternating gold or white panels in a room can instantly create the illusion of space and interest.
This look can be updated with different colors for different seasons; for instance, try warm oranges and pinks for the fall, or light greens and blues for summer. With this style of wall paneling, it's easy to give your space a modern look without any expensive remodeling costs.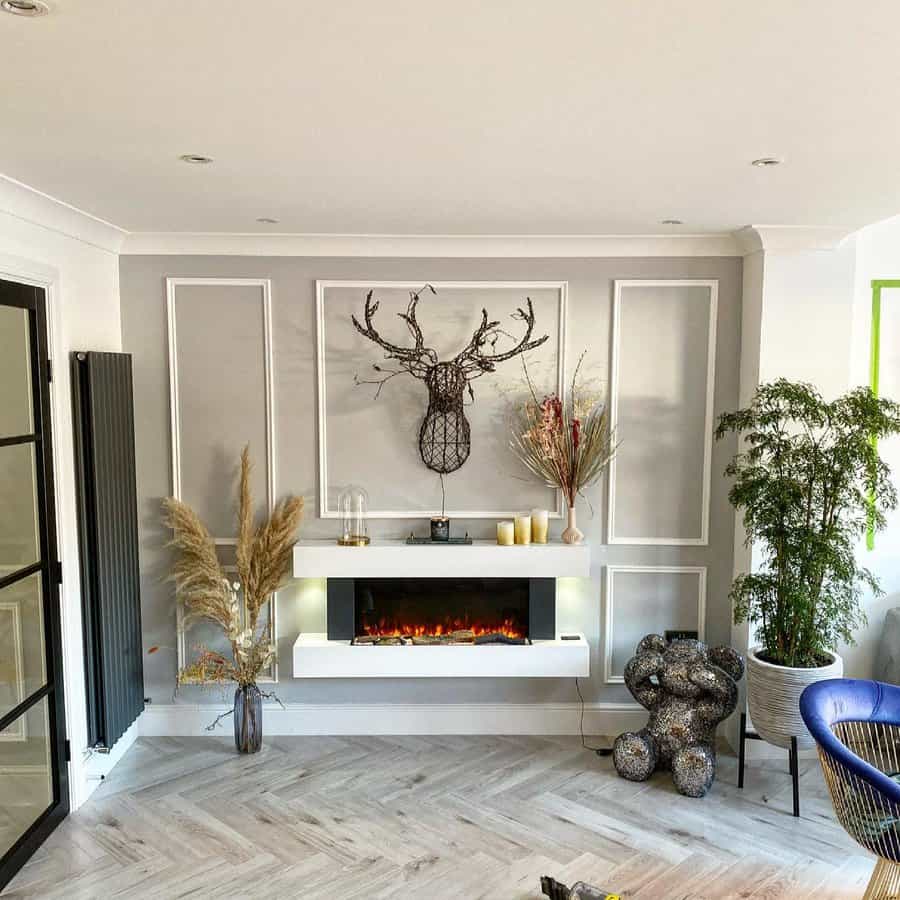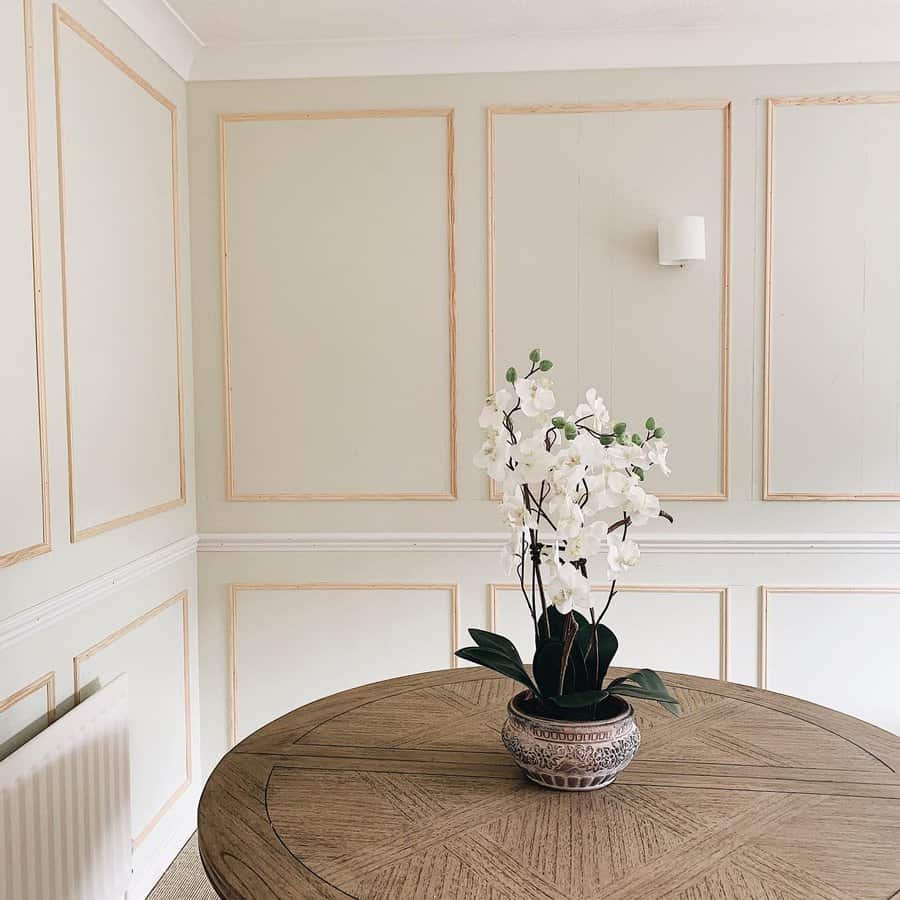 10. TV Wall Paneling
Wall paneling ideas can be a great way to add some modern flair to any room. Think of it as an easy accent wall without the time commitment and effort. One popular option is adding a minimalist look with TV wall paneling. A classic and simple style, it adds just enough texture to any space without taking away from the overall design.
With this, you can easily go for bold colors or keep it minimalistic by sticking with neutral hues like black, white, or gray. Let your imagination run wild and create different shapes such as zigzags or rectangles for a truly unique twist. Whether you prefer using wood, paintable wallpaper, or tile – let your creativity blossom and bring your vision to life!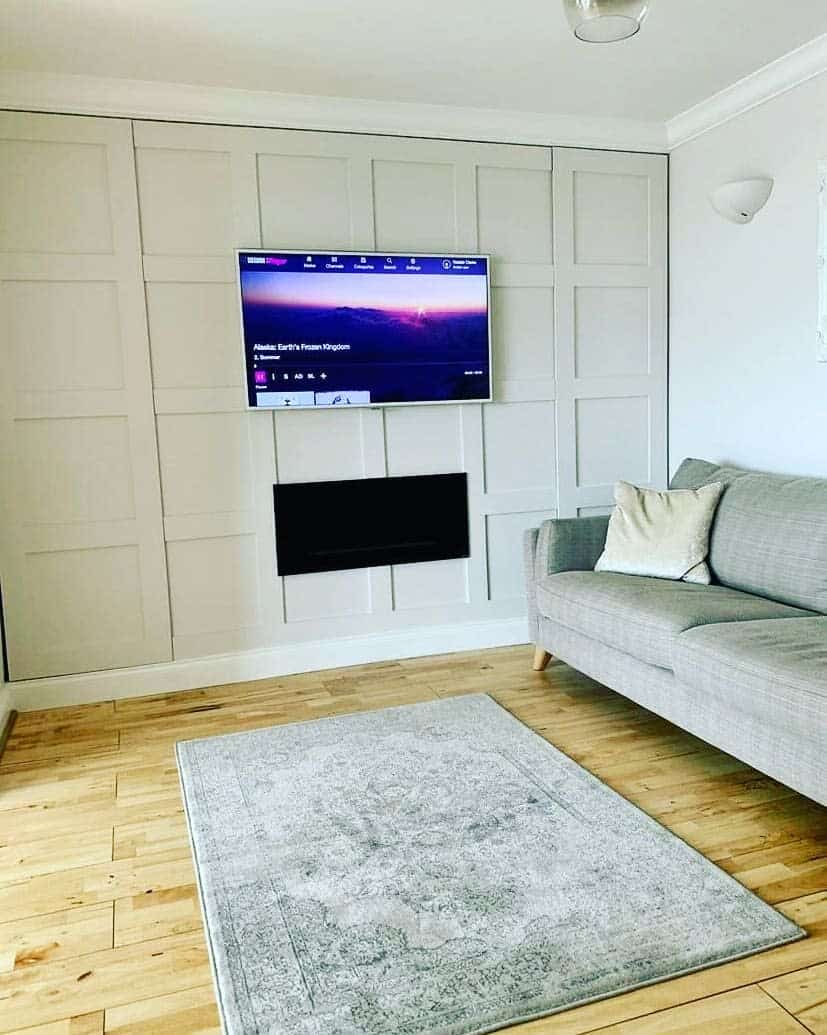 11. Geometric Wall Paneling
Creating a stylish and modern interior space is easy with geometric wall paneling. Not only is it visually striking, but it also adds dimension to a room. Geometric wall paneling can be installed in subtle colors to create a classic look, or vibrant hues to give off more of a contemporary feel.
Look for patterns inspired by nature such as floral shapes and circles – this style can add character and charm to any room while still keeping a sophisticated vibe. If you want an even bolder look don't be afraid to layer different textures into the design too. Whatever your chosen style, geometric wall paneling can deliver an impressive and eye-catching feature to your home!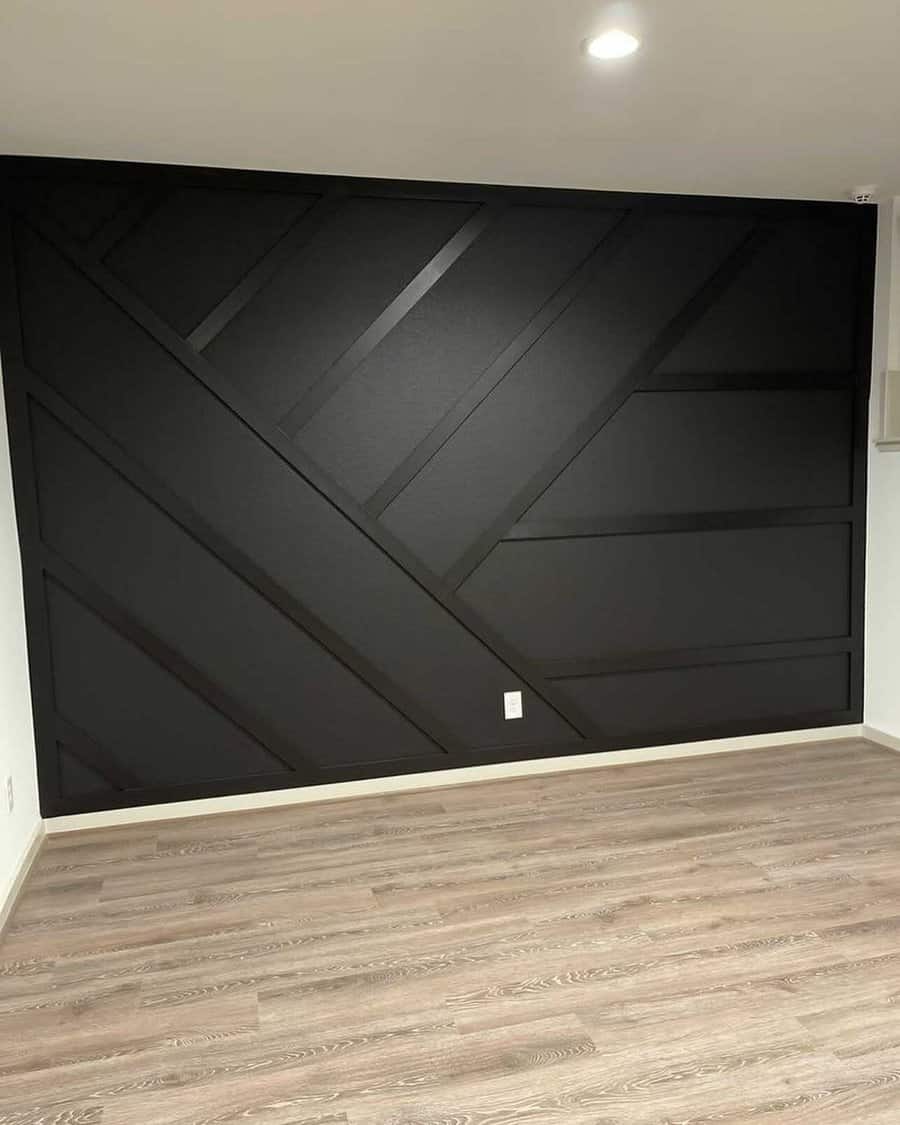 12. 3D Wall Paneling
If you are looking to add a bit of interest and personality to your living space, there is no better way than by embracing decorative 3D wall paneling. Not only does this versatile design solution add a sense of depth and dimension to any room, but it can also be used as the basis for creating bold, maximalist looks.
From intricate geometric patterns to dynamic waves and even mirrored modern designs, 3D wall panels provide infinite possibilities with their unique look and feel. With these ideas, adding more character to your space has never been easier.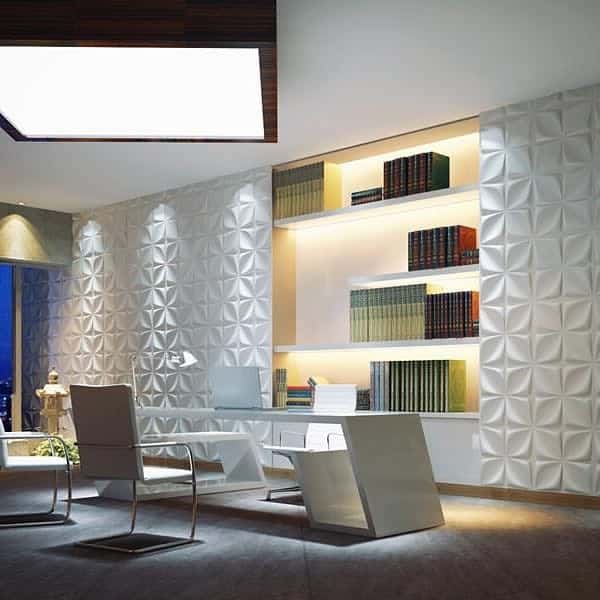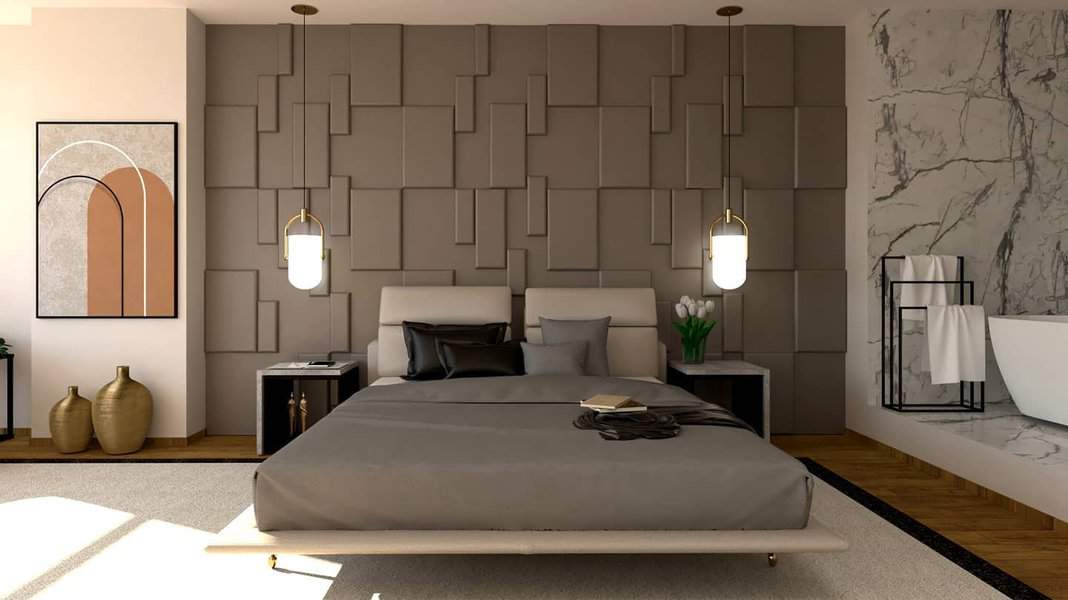 13. Attic Wall Paneling
Looking for an interesting and creative way to add some character to your home? Why not consider attic wall paneling, which allows you to customize the shape of the panels to whatever your heart desires? Not only can it turn a boring room into something special, but it's a great opportunity to make use of otherwise unusable space.
Including a high-end wall paneling accent in an attic can add an eye-catching visual feel with just a subtle touch that stands out from the typical home decor. With the right materials and a focus on individual style, you'll be able to come up with an incredible wall paneling idea that is sure to wow guests!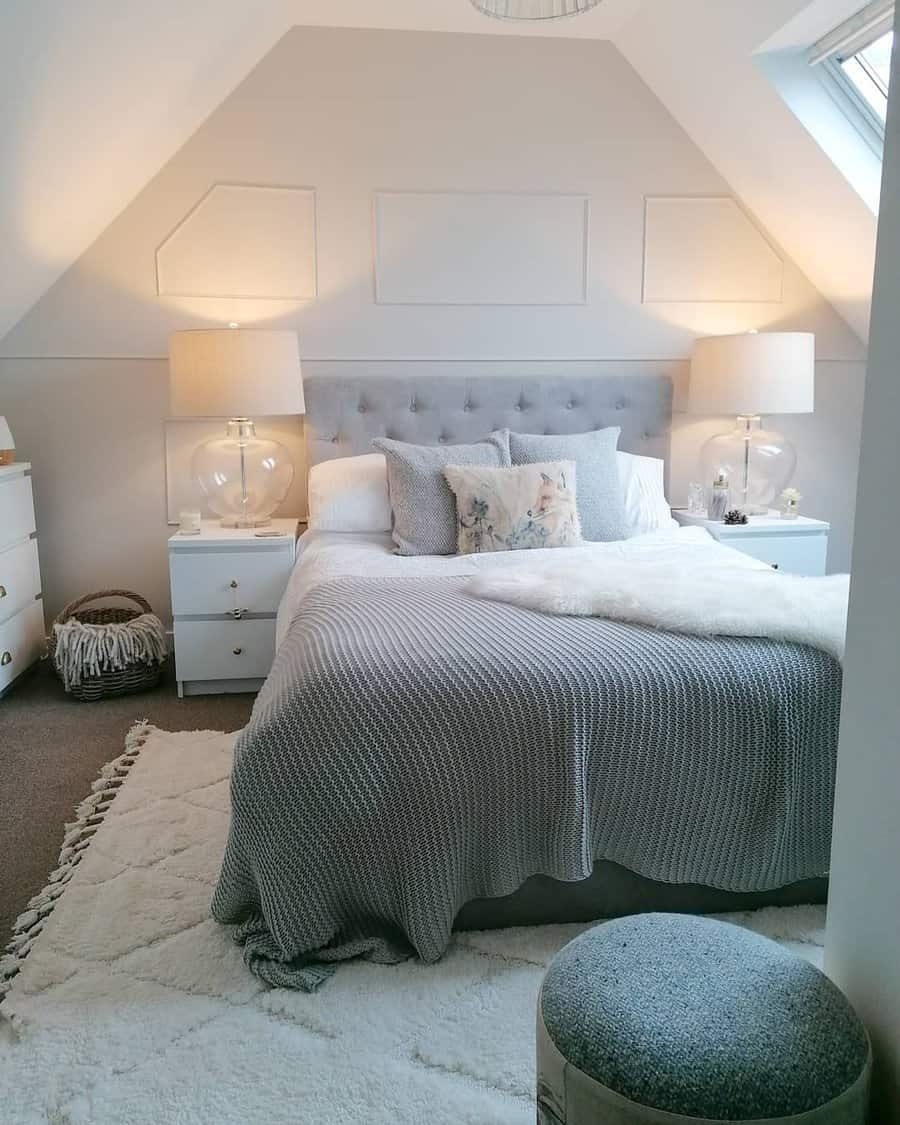 14. Modern-Style Wood Wall Paneling
If you're looking to add some stylish flair to your walls, modern wood wall paneling is a perfect choice. Providing adjustable texture and warmth within your home decor, this warm statement-making design contrasts beautifully with painted surfaces for a truly contemporary look.
And with a wide range of colors and styles to choose from, you can create a unique look that perfectly complements the rest of your decor. Embolden any space in your home today with modern wood wall paneling.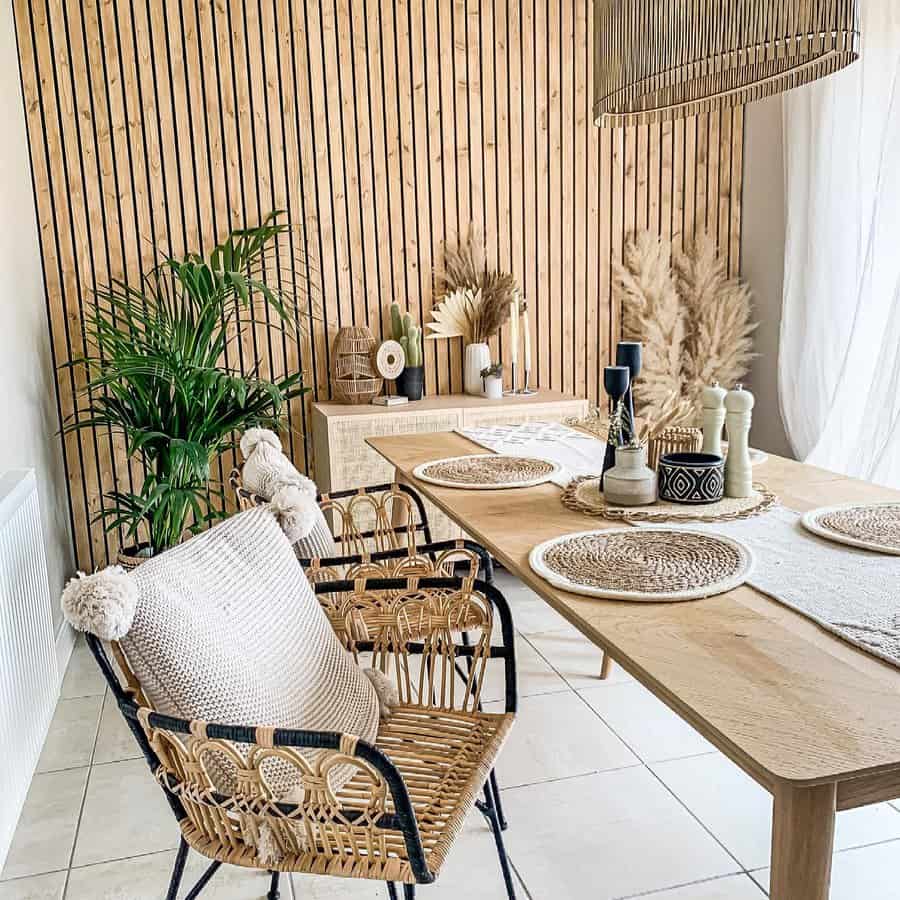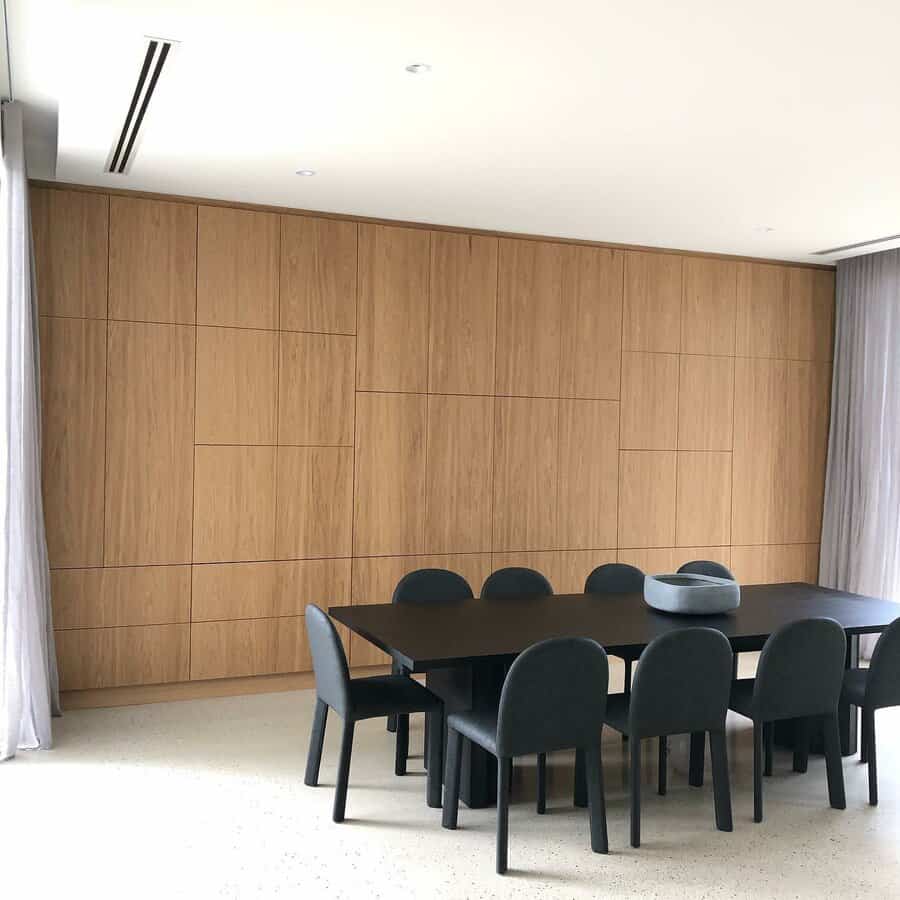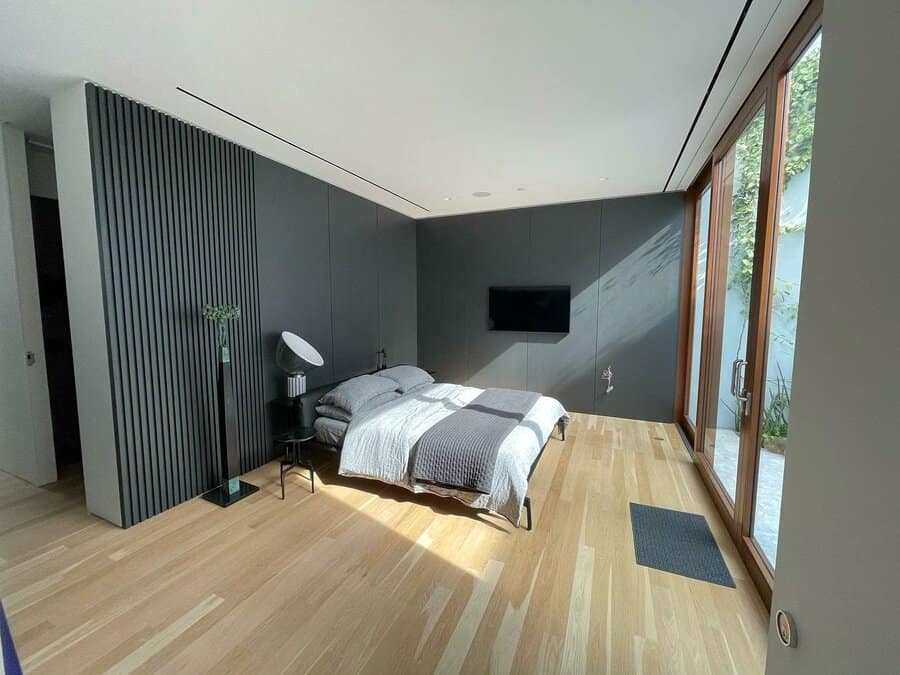 Wall Paneling FAQs
Is wall paneling expensive?
As is the case with many home design trends, the cost of wall paneling varies greatly based on the exact style, project size, and whether or not you're up for some DIY.
Wall paneling's largest expense tends to be materials (especially if you're taking care of labor yourself).
Some DIYers opt for melamine or plastic panels in an effort to save money. However, for many projects, real lumber can be similar in price and longer-lasting.
Is peel-and-stick wall paneling worth it?
Removable wall paneling can be a nice option for renters or those who don't want to permanently mount molding to their walls. However, these products are often quite expensive and won't last as long as real paneling.