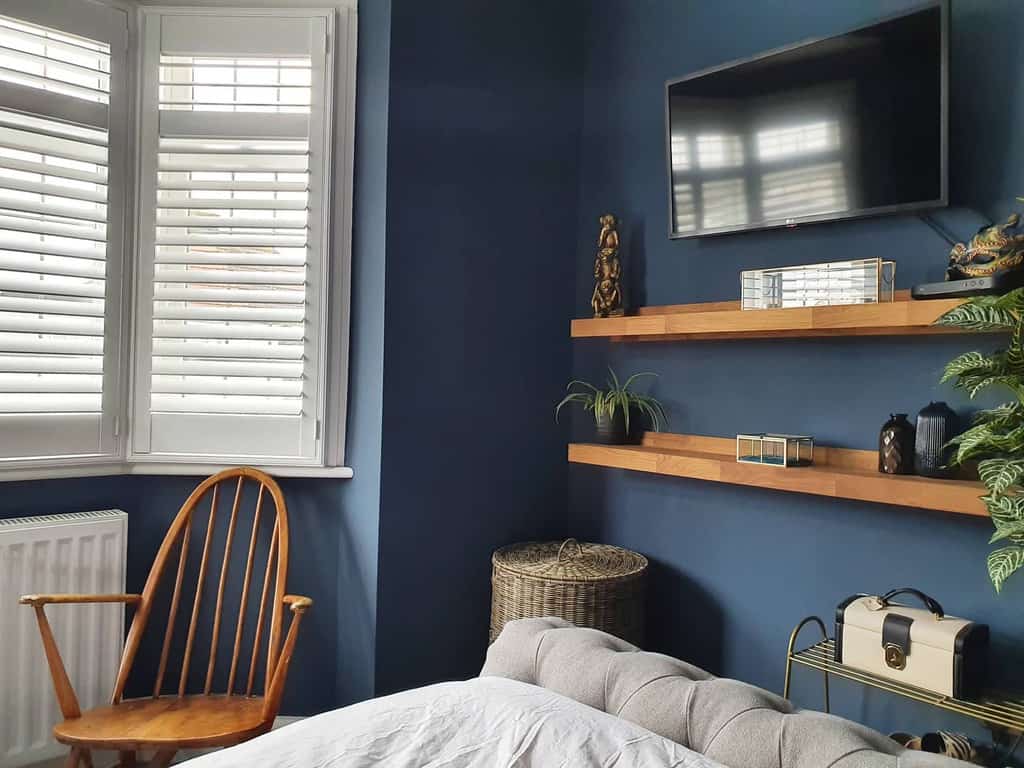 41 Creative Wall Shelf Ideas
Adding one or more wall shelves to the rooms of your homes can give you extra storage space and a convenient place to display wall decor. All you need is a shelf that fits your available wall space. You could have several short and shallow shelves for a wall arrangement or one deep shelf that extends the entire length of your kitchen.
These wall shelf ideas will help you choose the perfect wall shelving ideas for each room in your home.
1. Bathroom
Adding wall shelves to your bathroom is smart because most bathrooms like the necessary square footage to add a piece of furniture or shelving unit. The shelf on the wall keeps the floor space open.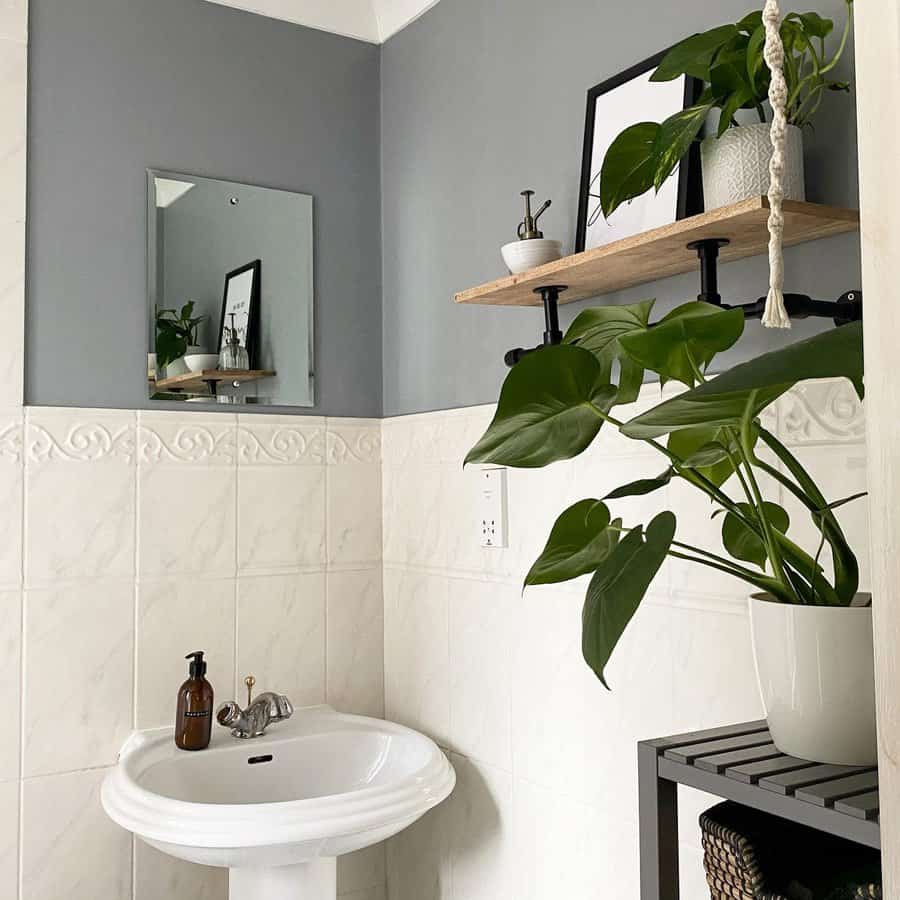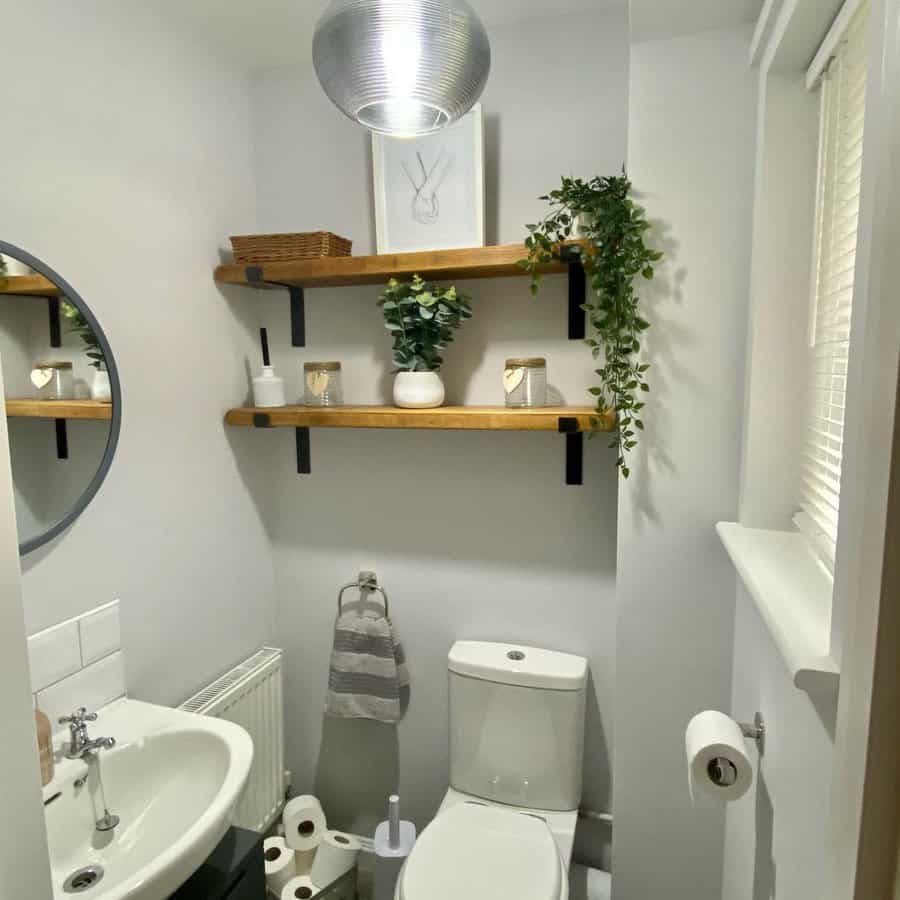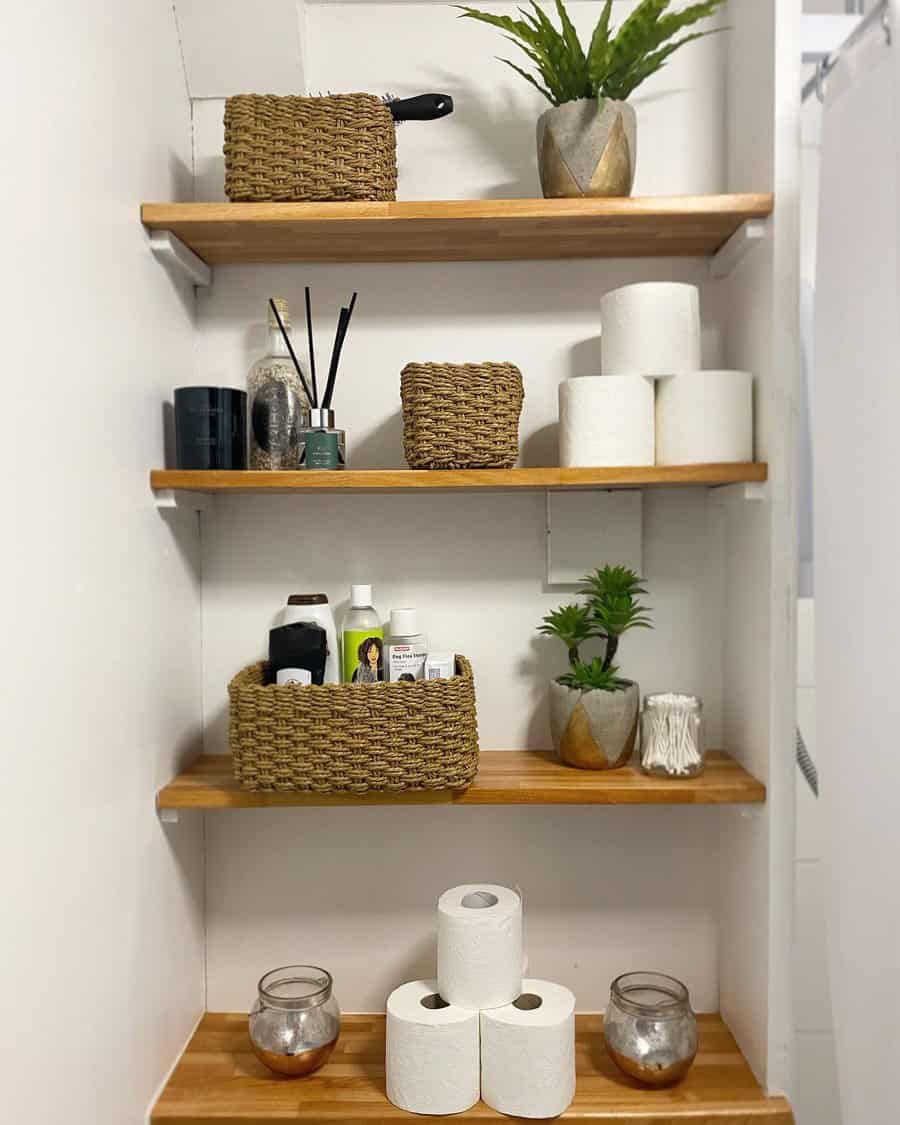 The most obvious and easiest place to add a wall shelf in your bathroom is above the toilet. This dead space goes unused, making it a prime spot for adding a shelf. You could also add one or more small wall shelves around the vanity. This gives you a place to store toiletries.
See more bathroom shelf ideas here.
2. Bedroom
The interior design of your bedroom should be organized to create a calming space. Having plenty of shelf space helps keep your personal items, clothing, shoes, and accessories organized. A cubby shelf would give you a designated spot to place similar items together.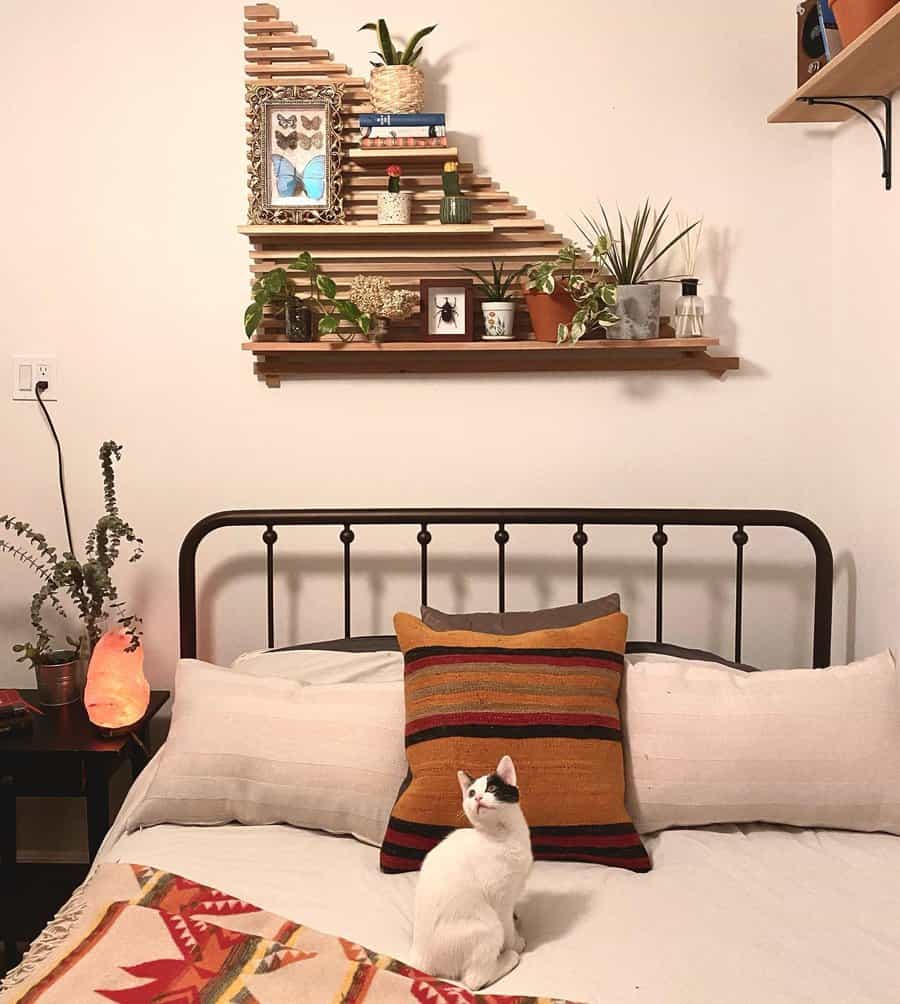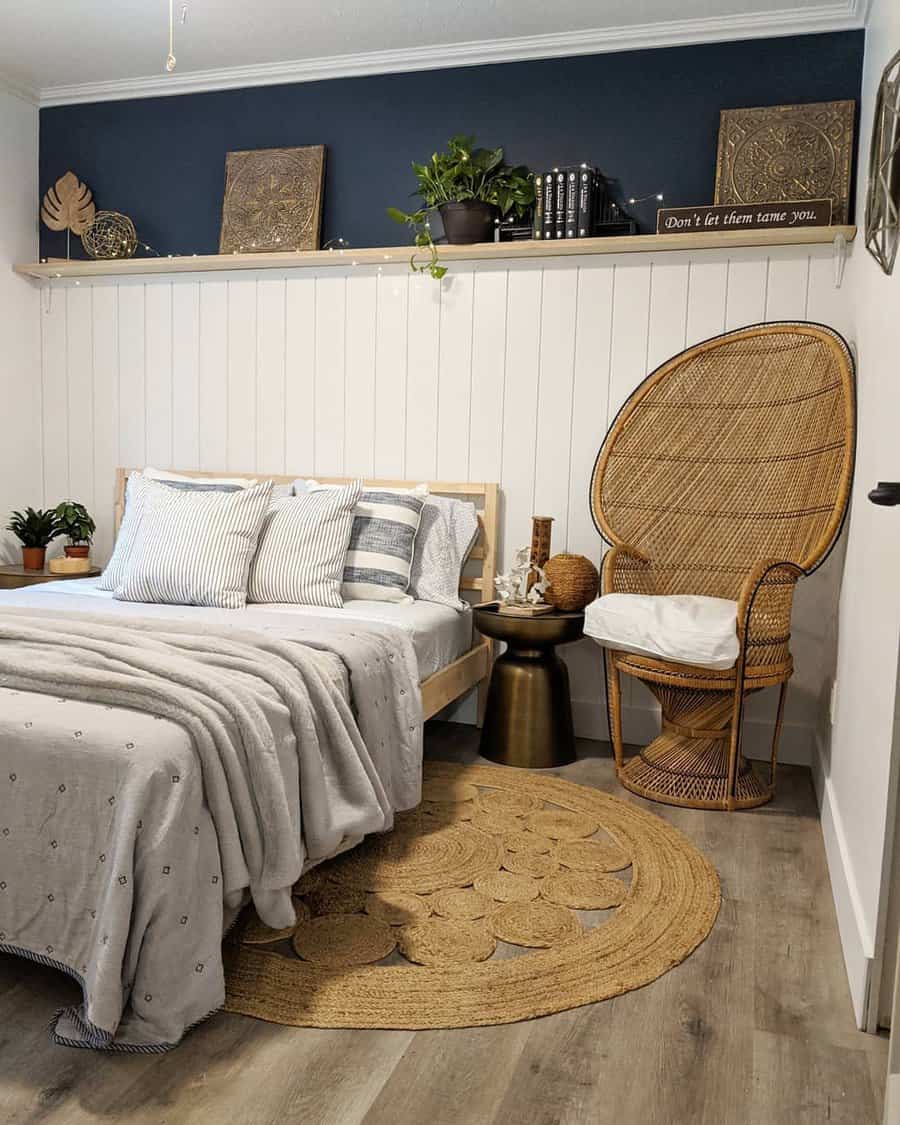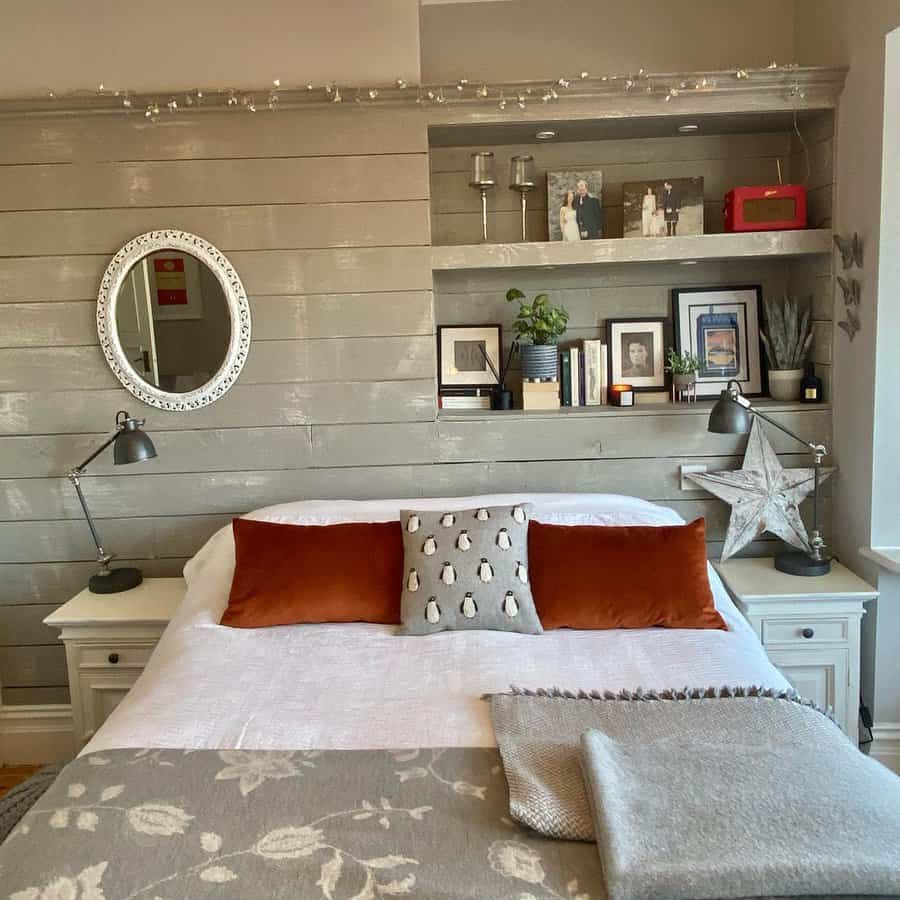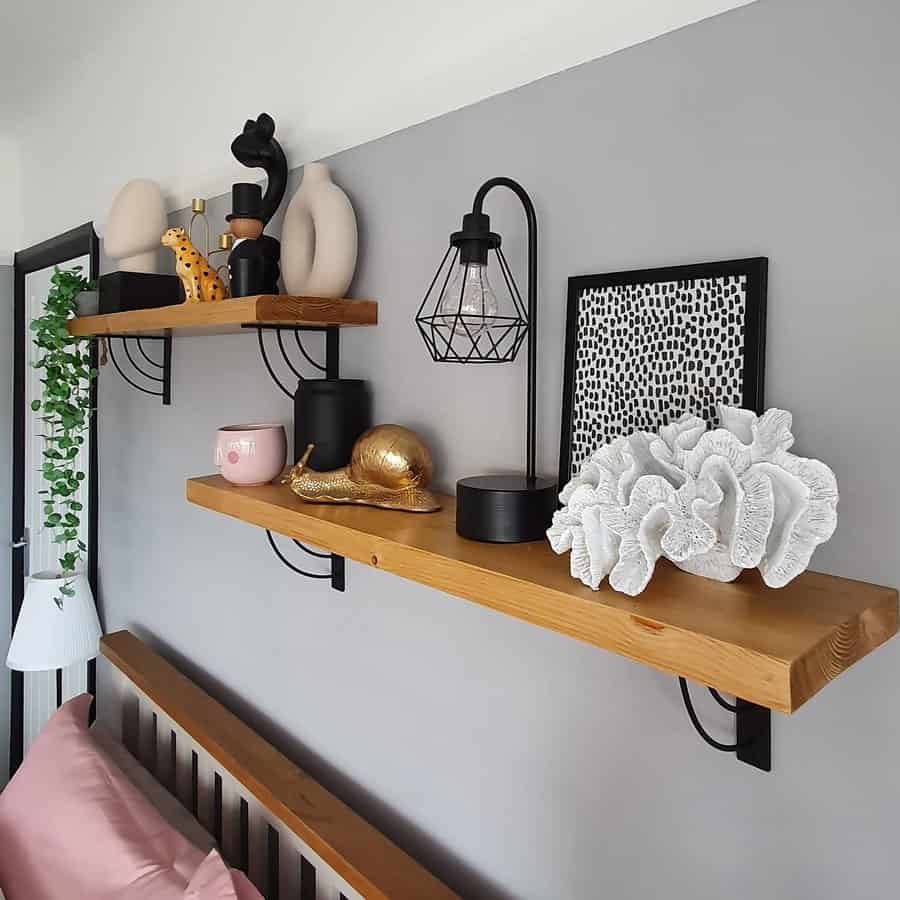 You could have a wooden box in each cubby to keep everything organized. Baskets are another option for a more organic feel. Hang several shelves from floor to ceiling for mini closet storage. Area for the items that don't fit in your closet.
3. Contemporary
Contemporary display shelves feature a combination of materials, such as wood and metal. They are creative in design but also keep functionality at the forefront. The result is storage shelves with a bold design with plenty of surface area for decor display.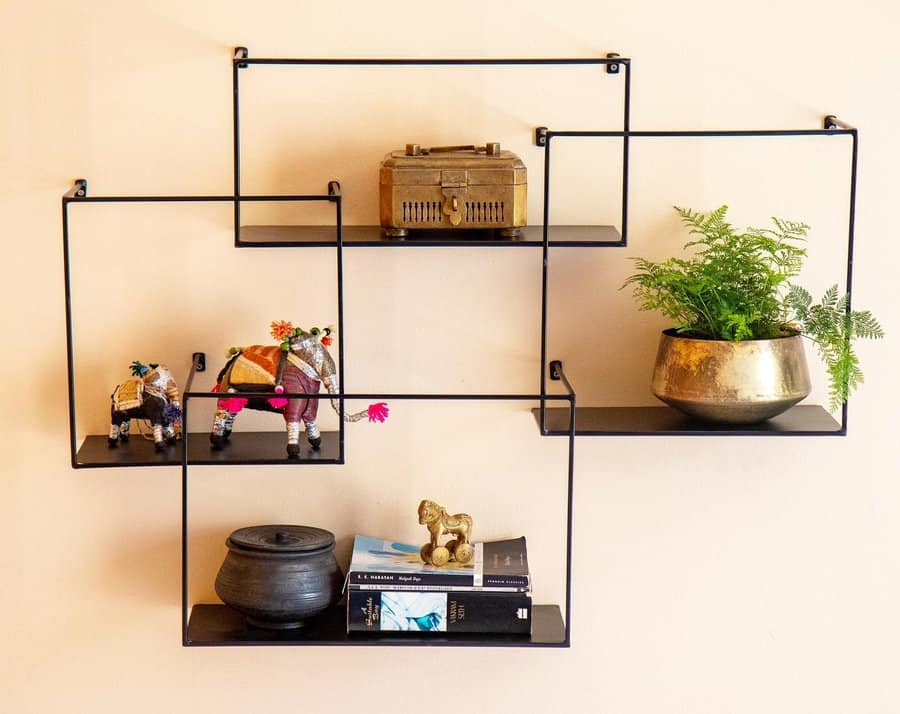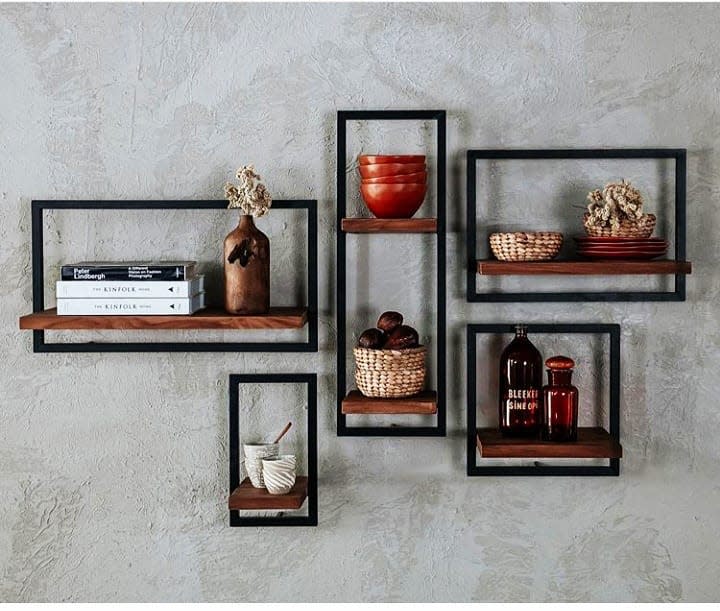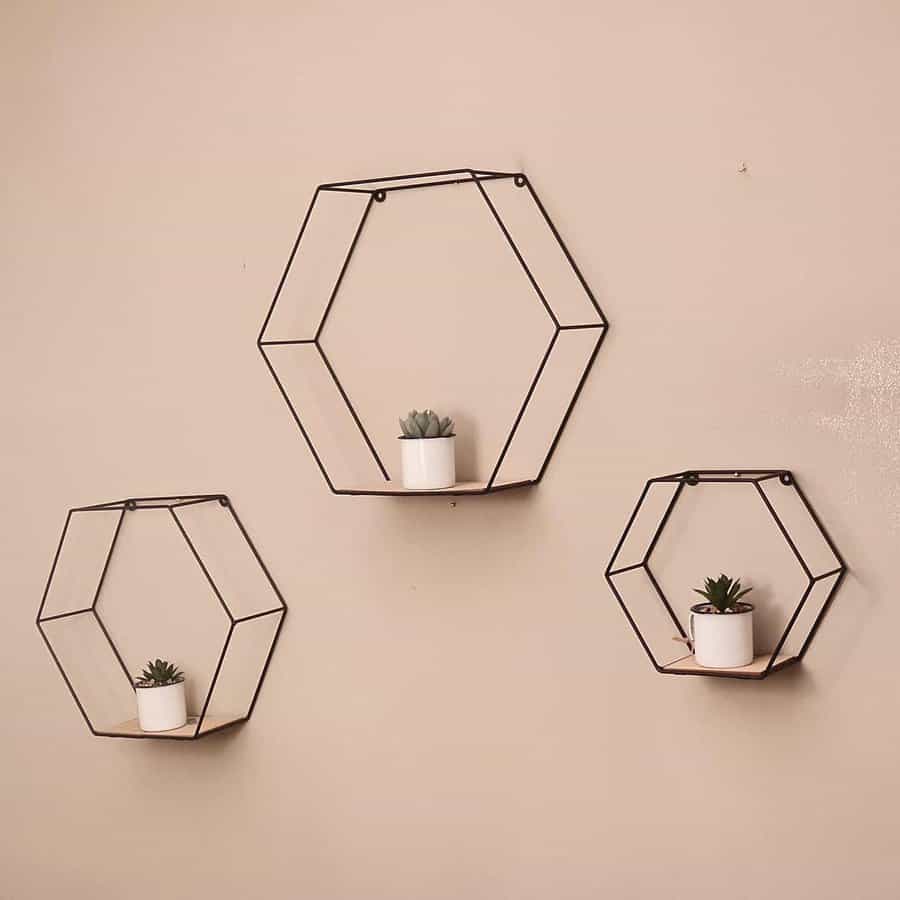 They typically have a geometric shape that requires you to place your decor on an unexpected surface. The shelf could have an S shape with 90-degree angles, look like a series of chevrons, or be several intersecting squares. They typically have an open shelf design, which keeps the shelving display feeling light.
4. Corner
Figuring out what to do with a dead corner is the frustration of us all. There is at least one dead corner in your home that sits empty, taunting you. Mounting a corner shelf can give you a solution for this awkward empty space.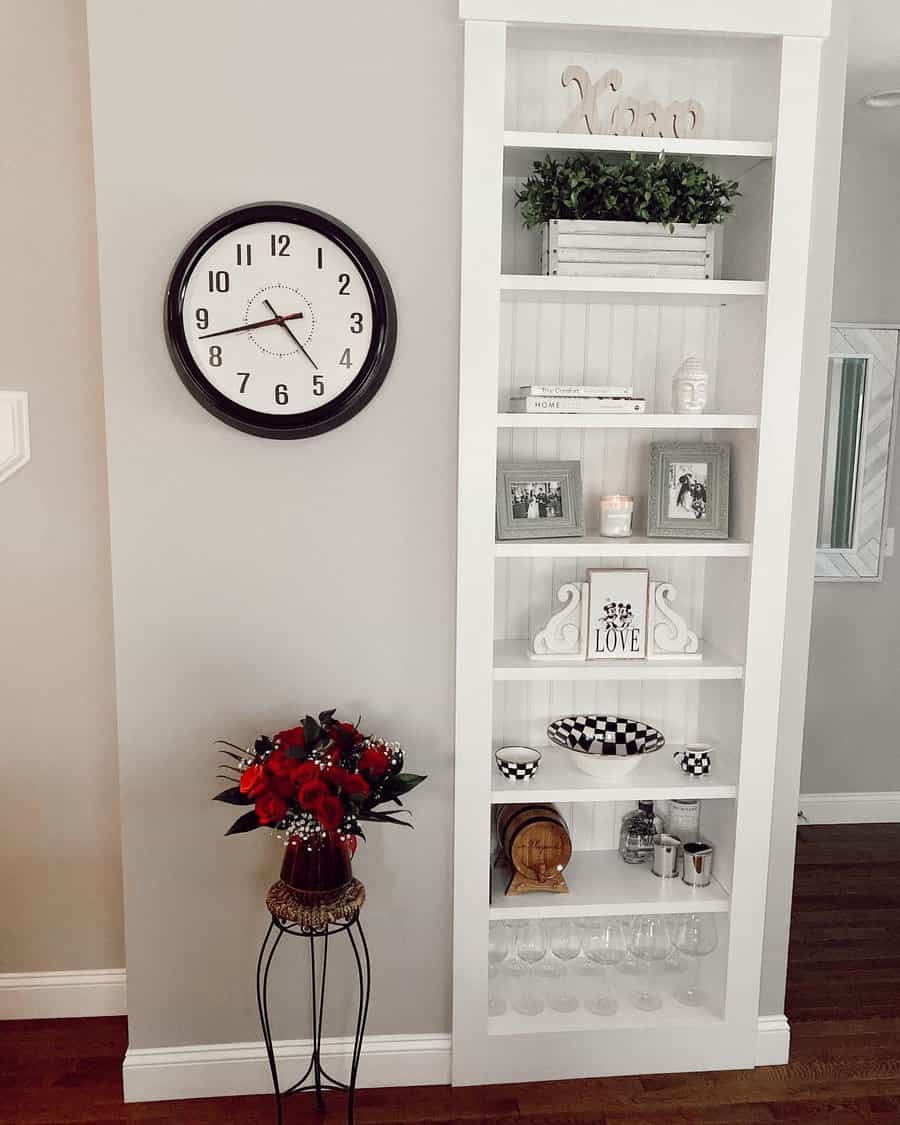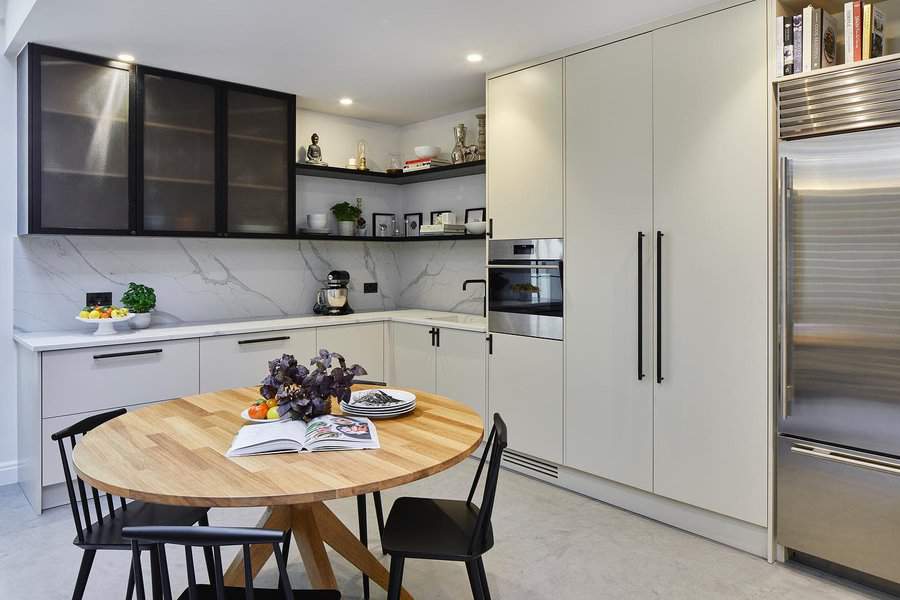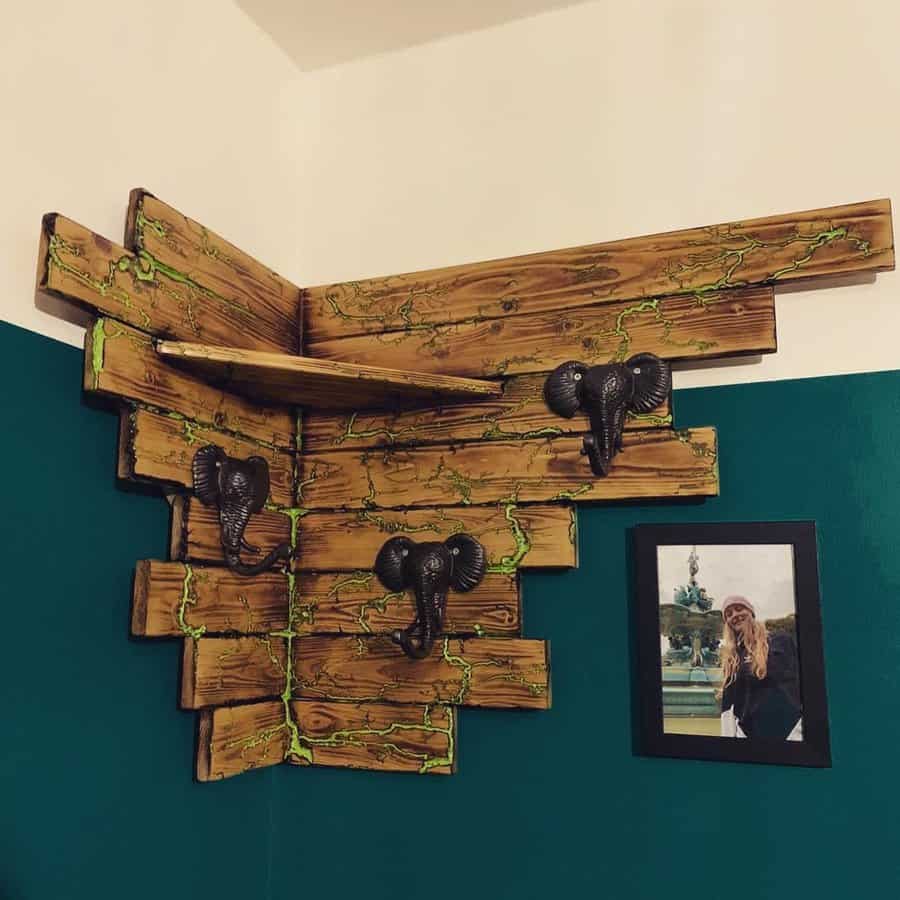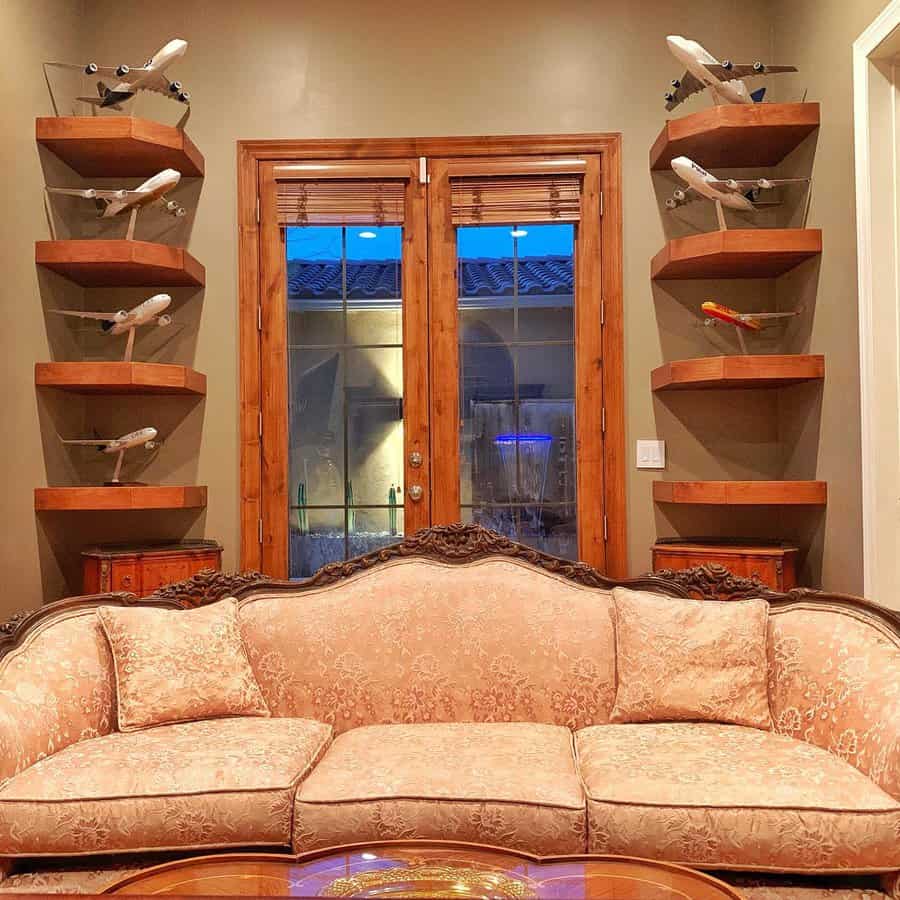 A floating corner shelf looks clean and you can easily have several corner shelves mounted one above the other. Corner shelves can be a triangle shape or have an arched front to add curved lines to your room.
5. Decor
Check out floating shelf ideas to see how you can use them to display decor. They give you more freedom than a shelving unit. Shelves that you mount on the wall can literally be placed anywhere you want. You can have as many or as few as you want.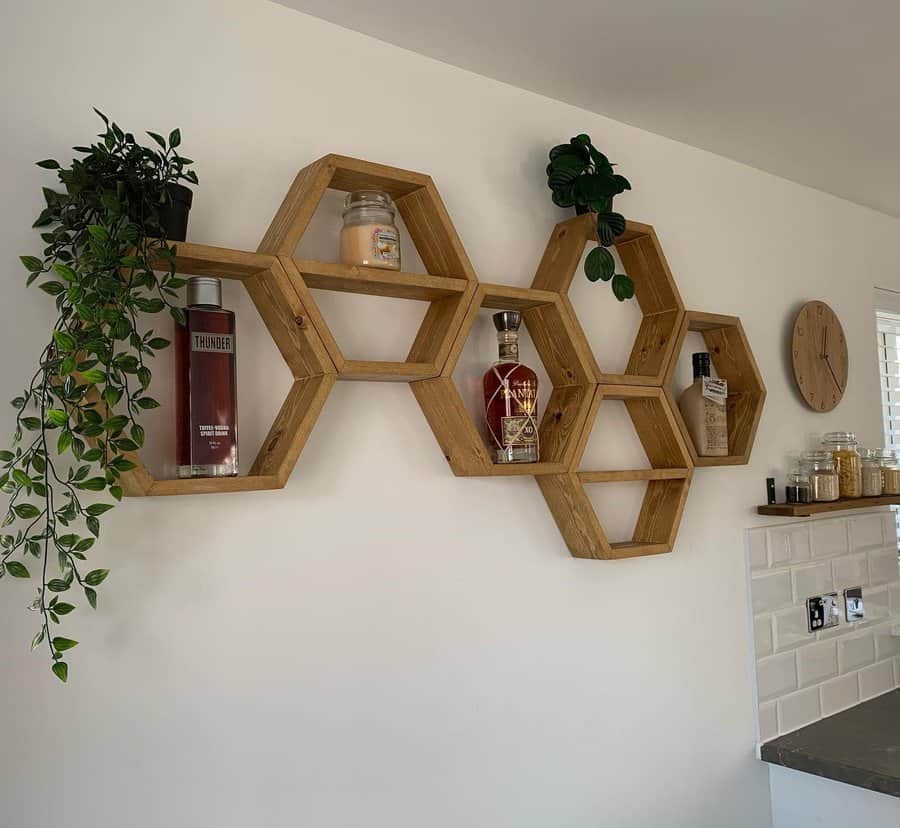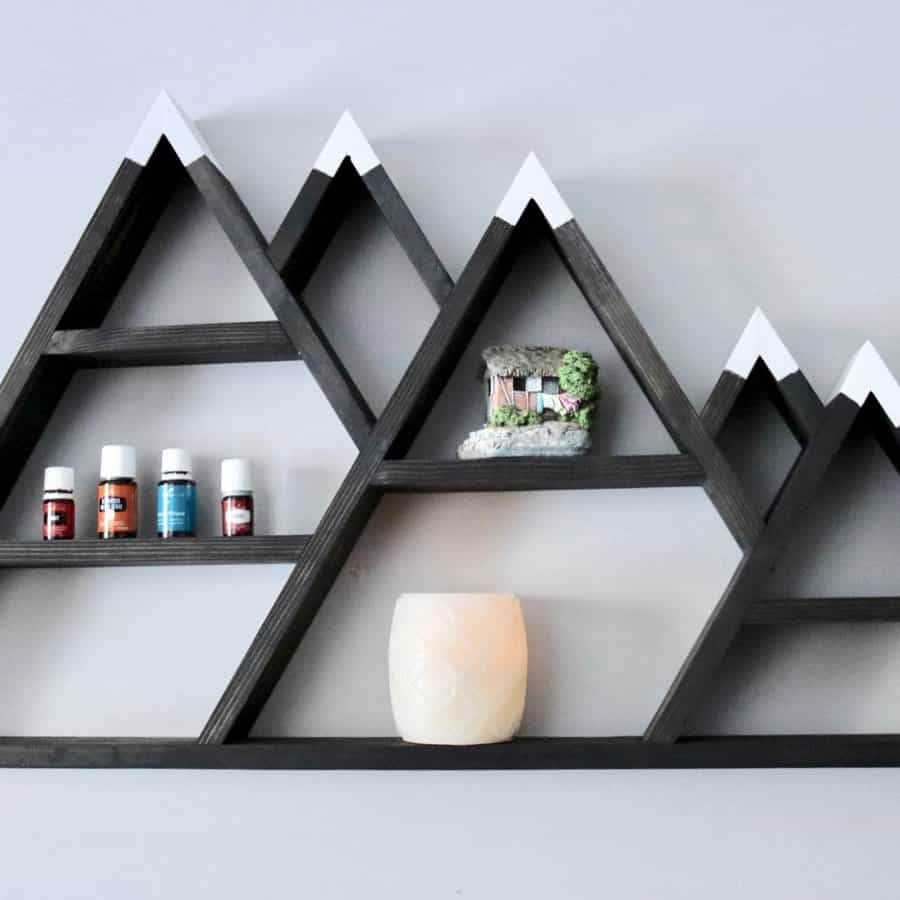 If you decide you want to change up your decor, you can use the same shelves and move them around on the all to accommodate your new or rearranged decor. When planning your shelving, consider the decor style you want to display on them. They should coordinate by being in a similar design style.
Read also: 14 Cheap Ways to Cover Walls
6. Hanging
When people think of wall shelves, they automatically think of shelves mounted directly onto the wall. This is done with shelf brackets for a floating shelf or supports above or below the shelf. However, there is a third creative option. You can hang your shelves.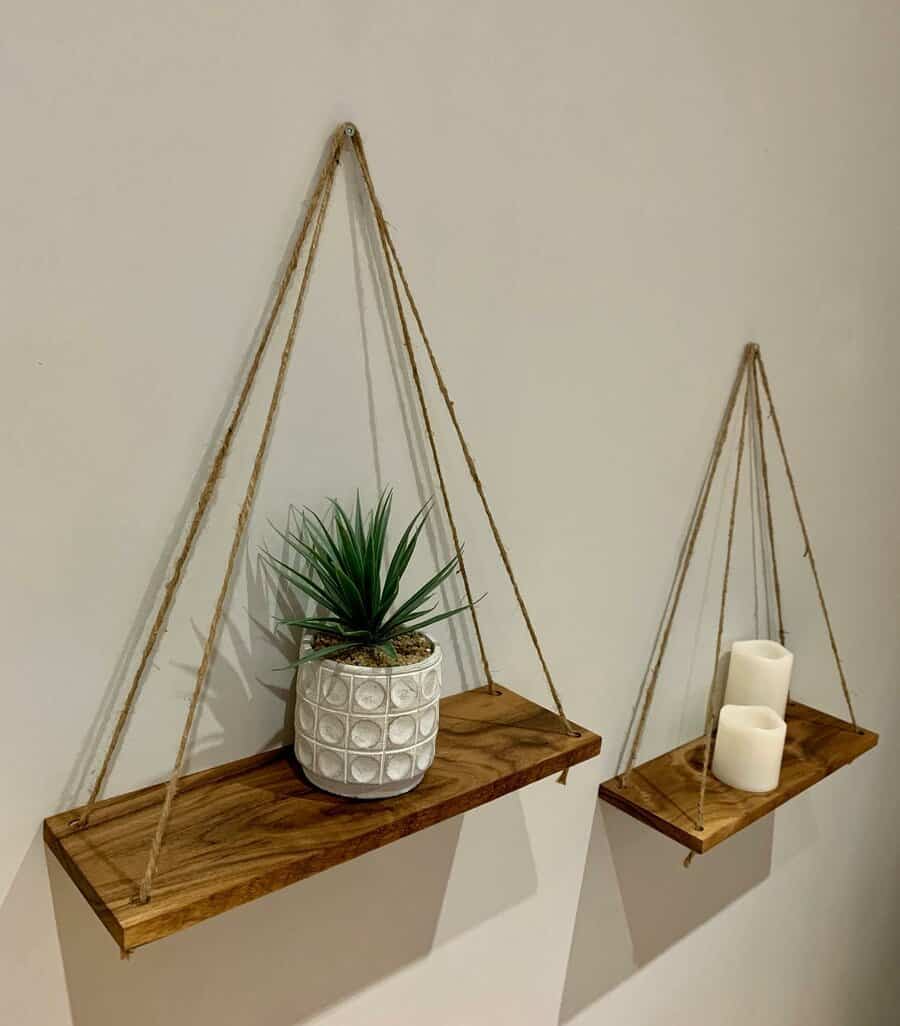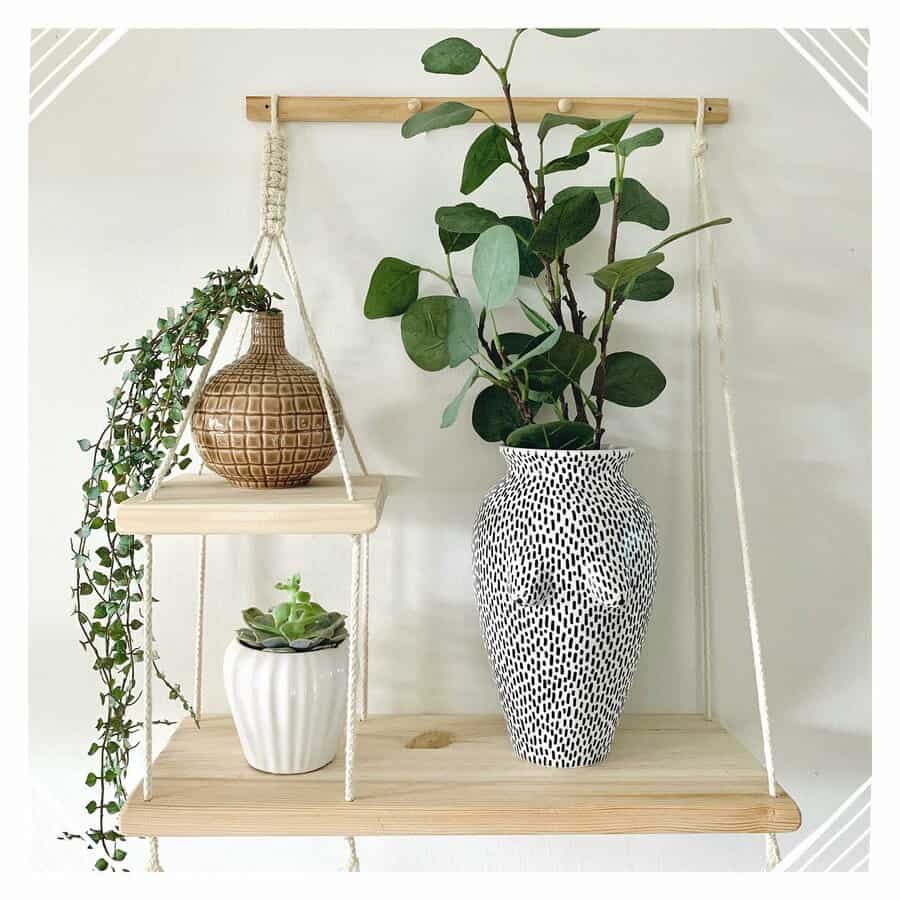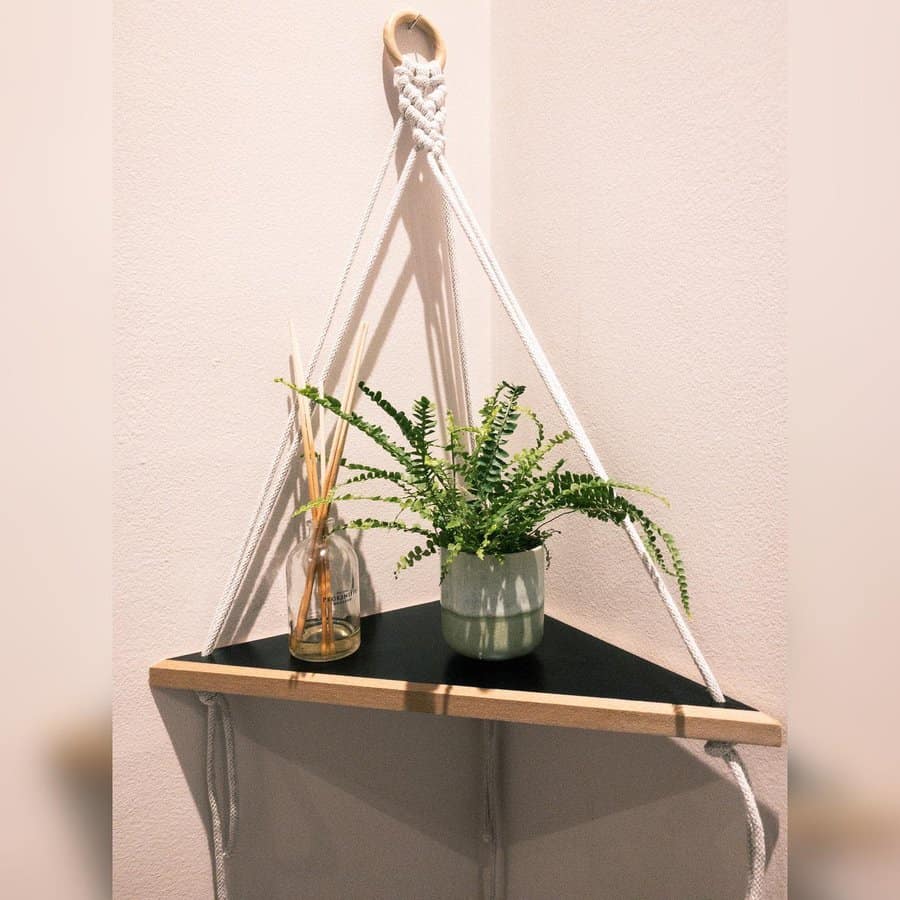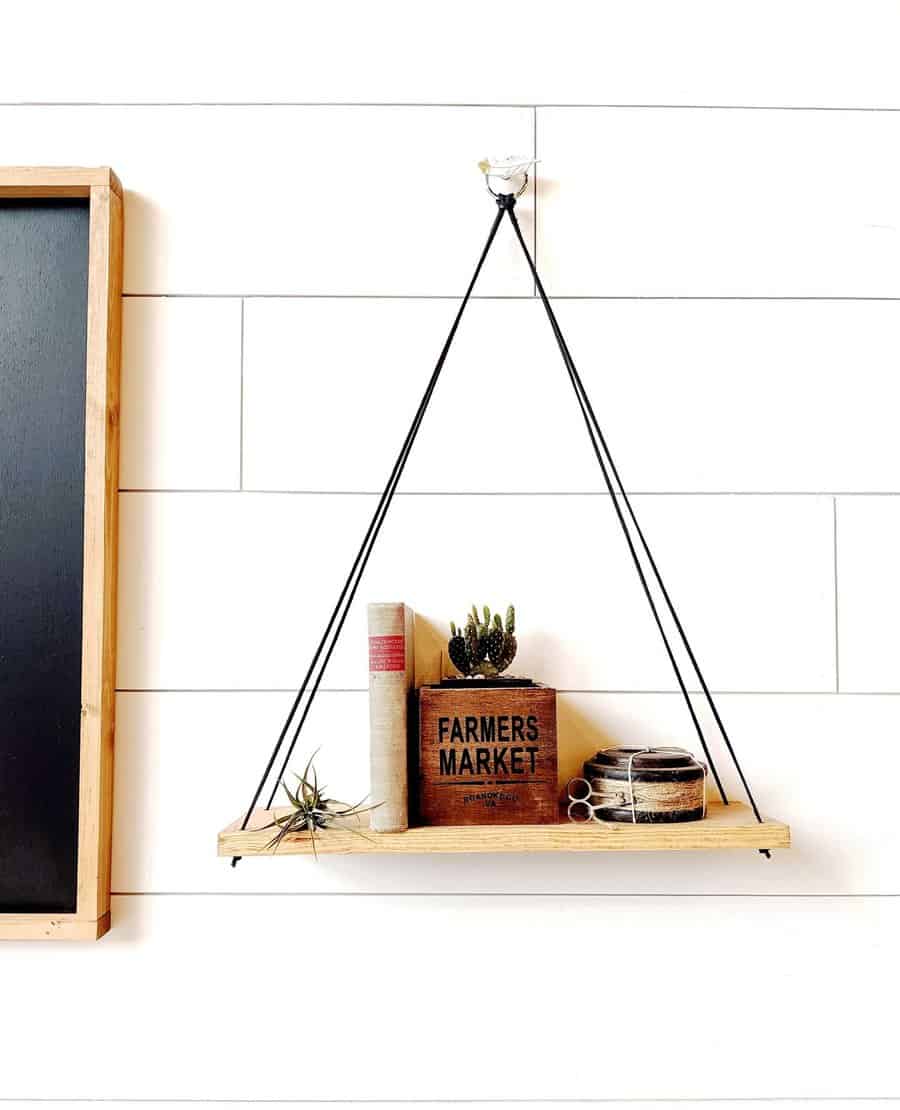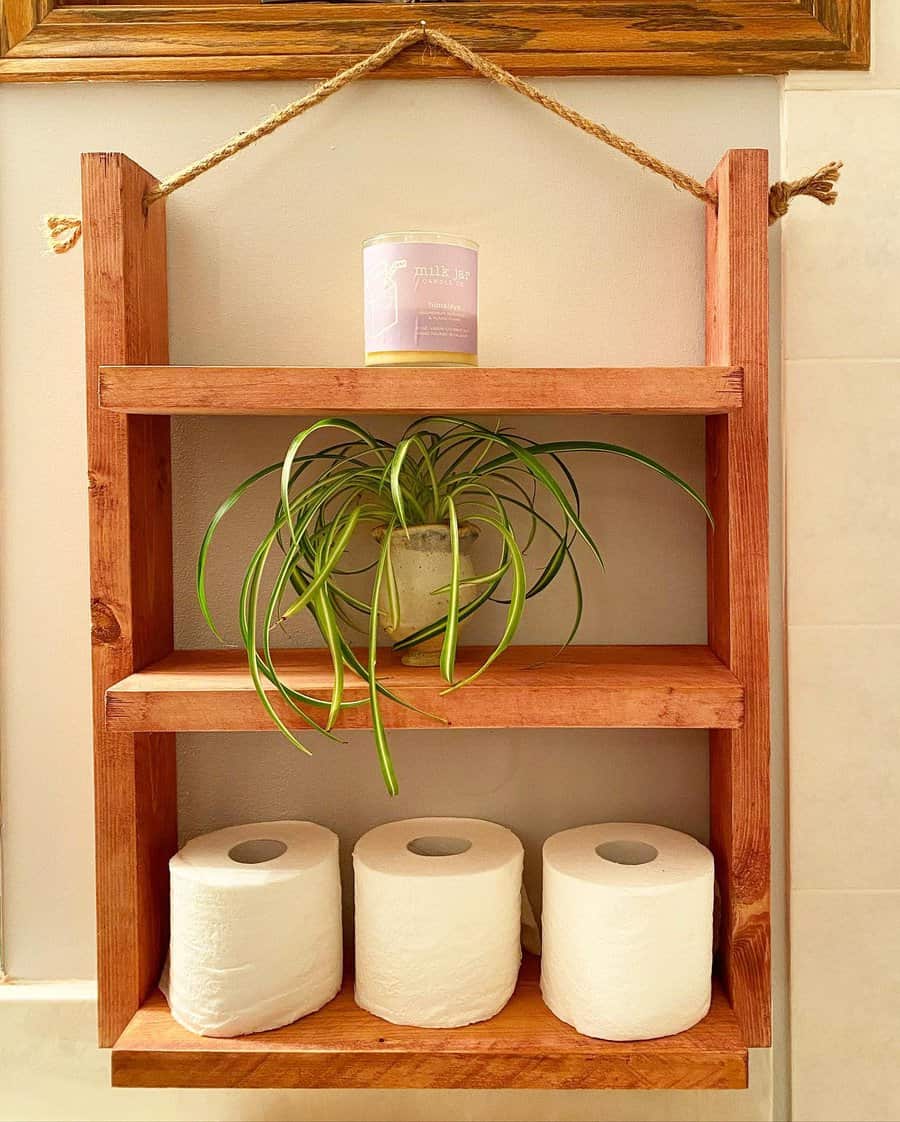 A hanging shelf has material of some sort attached to it and then strung up and attached to the wall on a single or double hooks. You could string rope or twine through holes in the shelf. Or you could macrame a frame that supports the shelf. Leather straps are also popular for hanging the shelf. Metal chains can give your shelves a unique look.
7. Living Room
Your living room is the perfect place to try your hand at a DIY shelf. Adding open shelving to your living room gives you more storage and decor display places. The style of floating shelf that you choose will depend on the size and shape of your living room.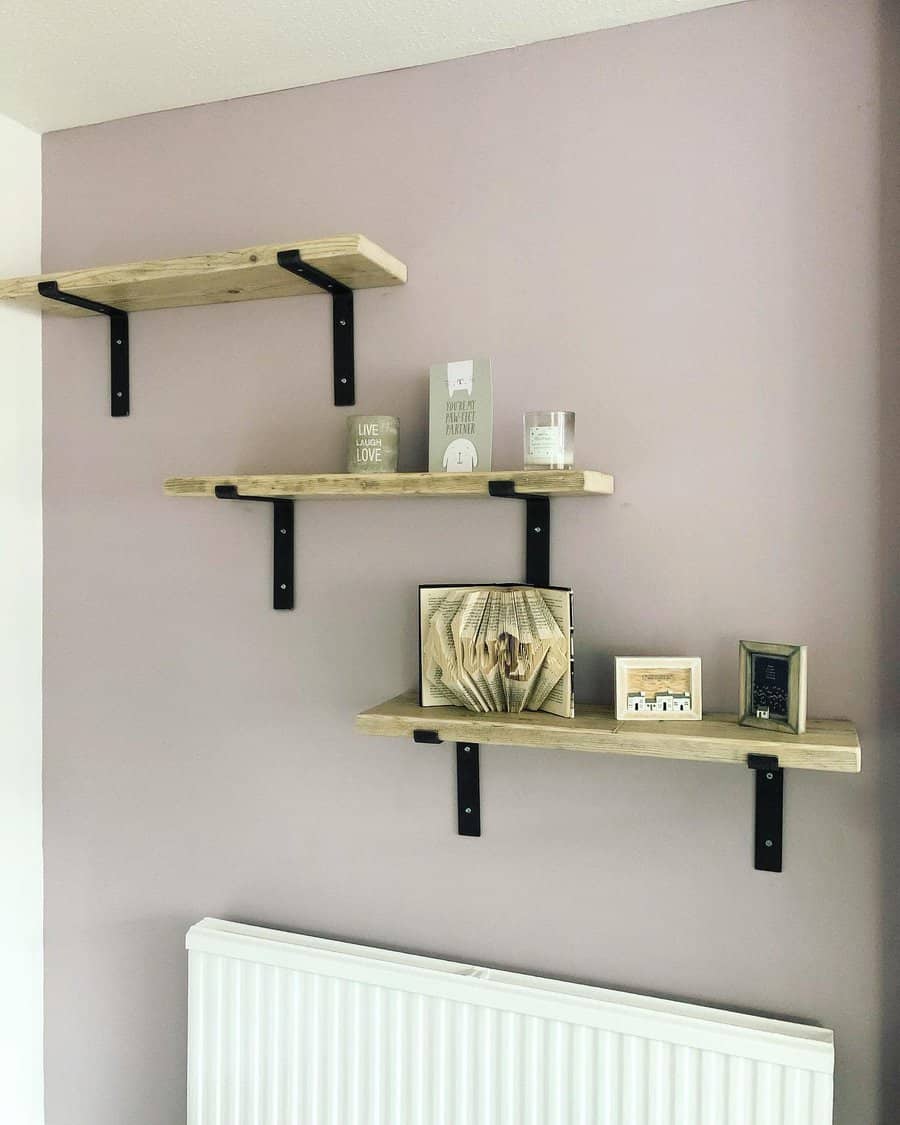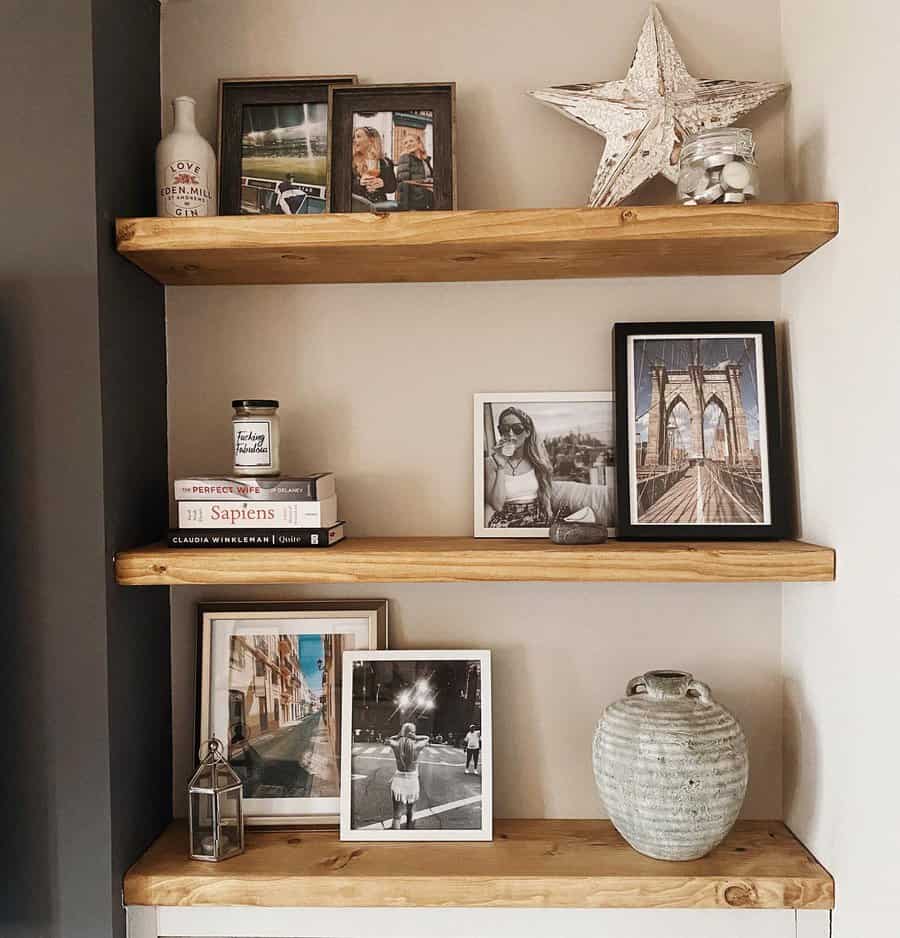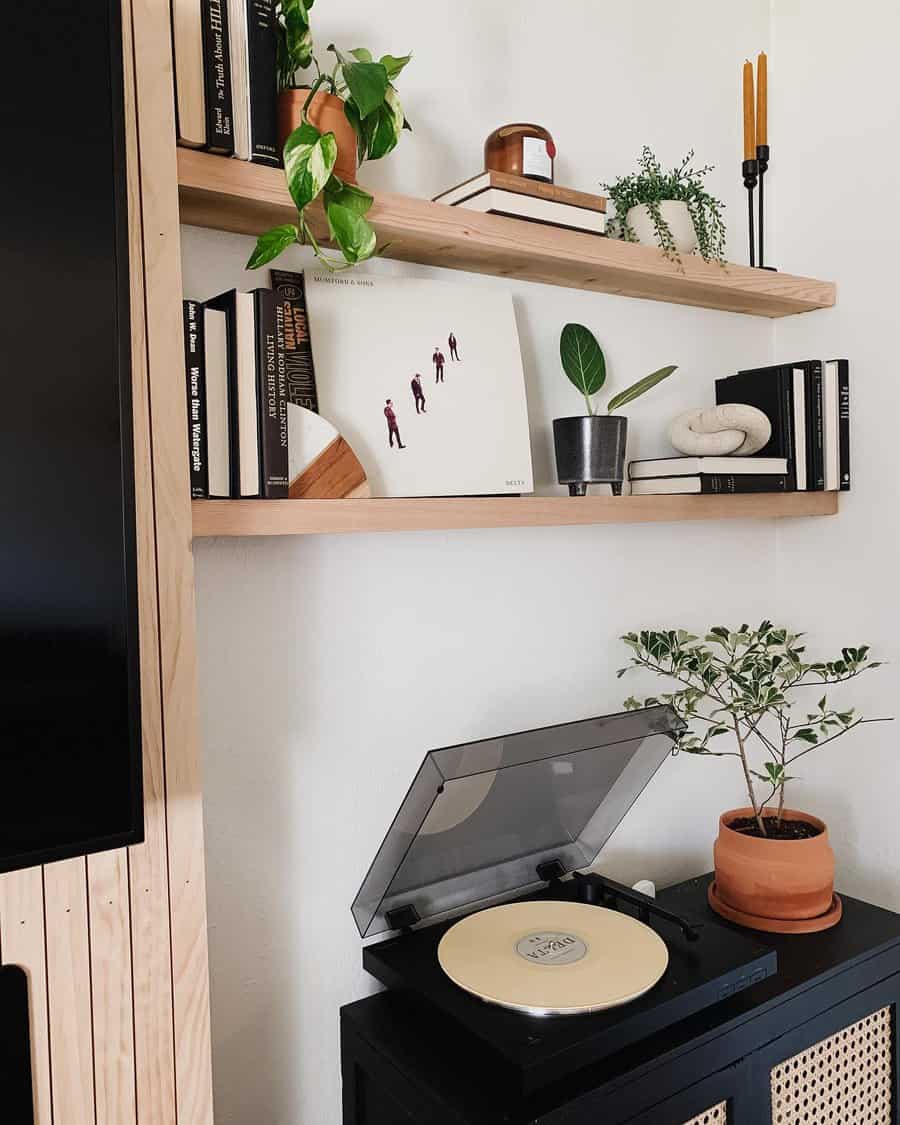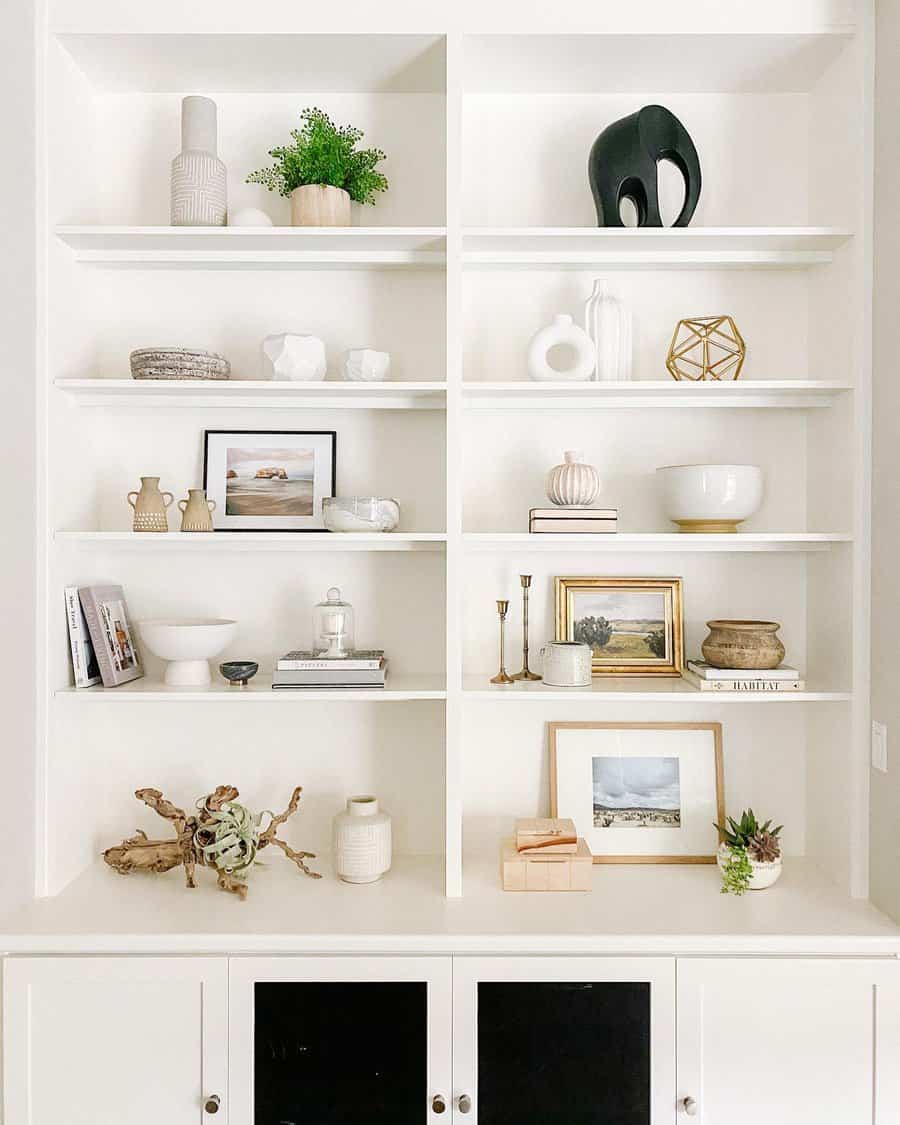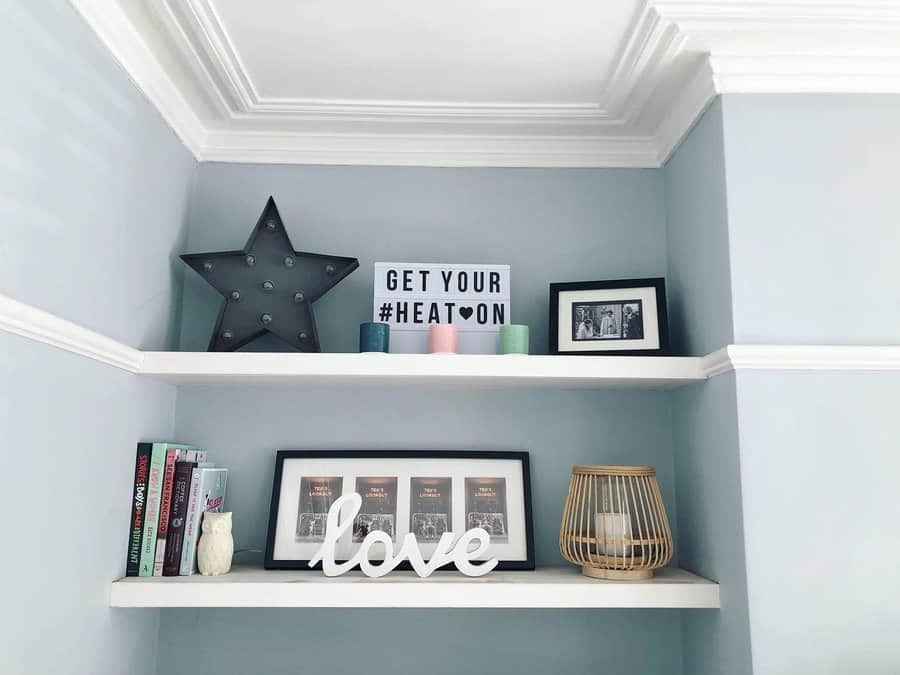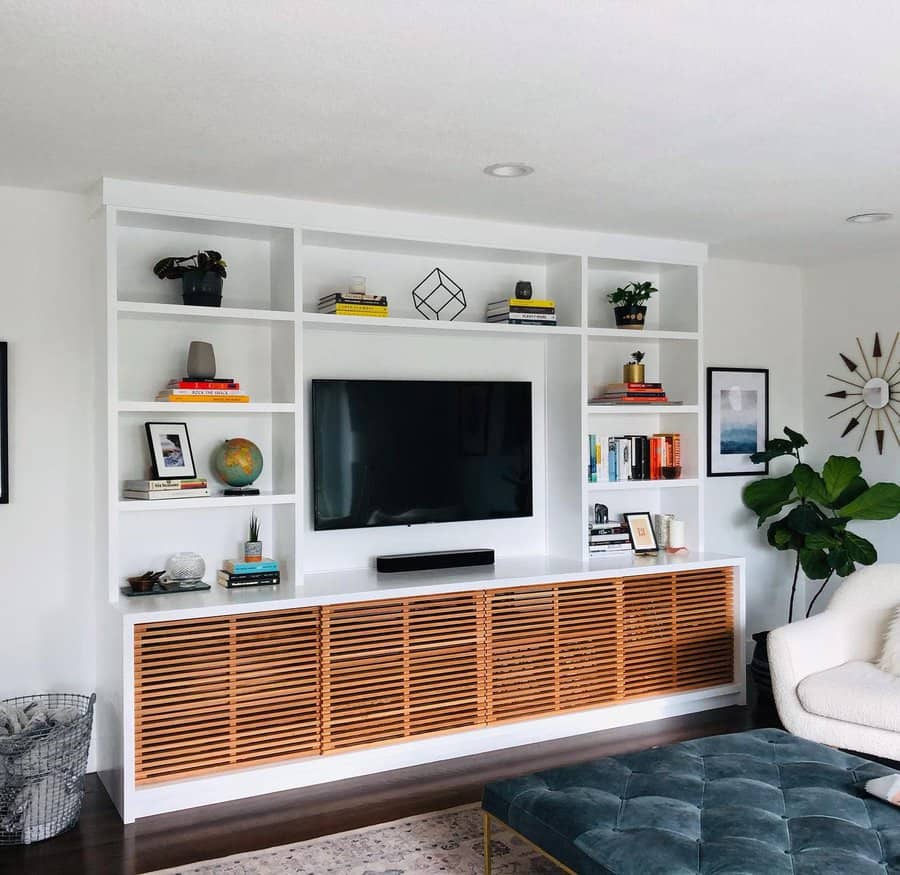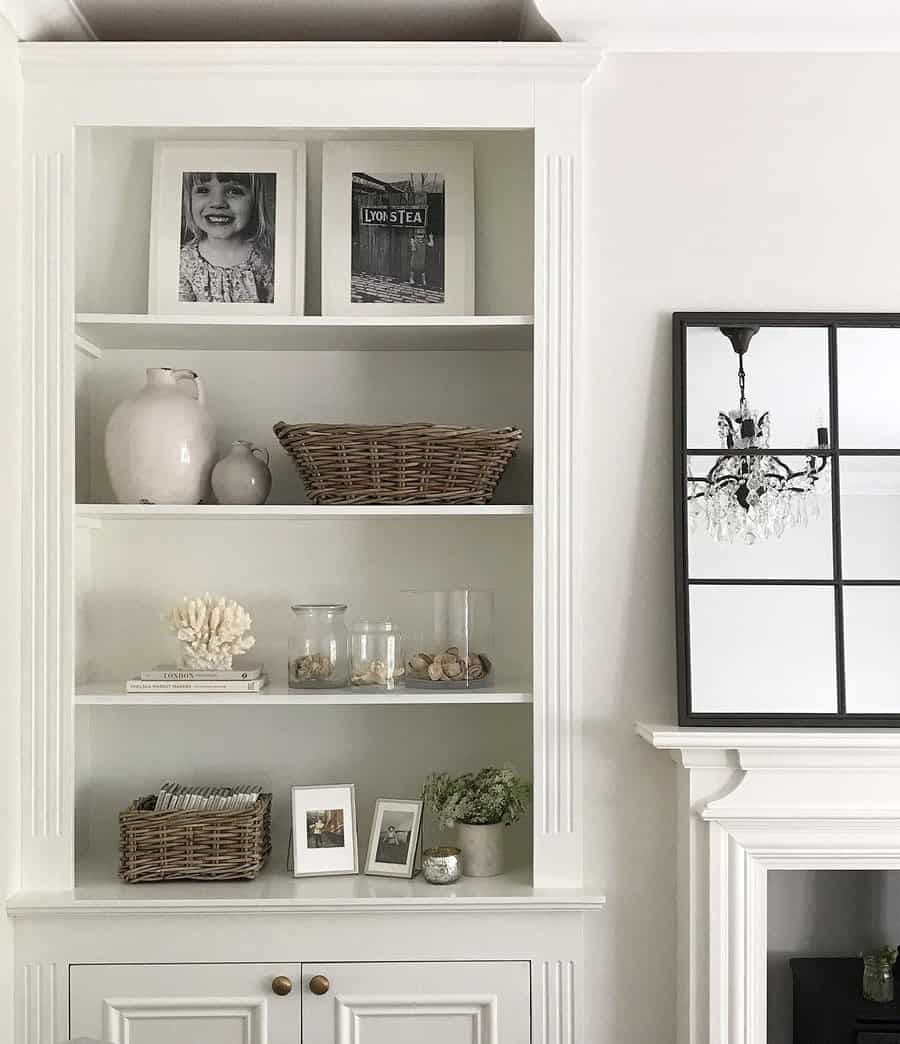 If you have a long wall behind your sofa, then adding a single long floating shelf can create the illusion that your living room is longer and larger than it really is. If you have short walls and a low ceiling, then you'll want to add more than one DIY wall shelf. Stagger the shelves both left to right and top to bottom on the wall. This creates the illusion that it's bigger than it really is.
8. Modern
Glass shelves are perfect for creating a modern look in your home. The transparency of the glass also makes them perfect for small rooms. Because you can easily see through them, they do not create a visual barrier, which helps the room to feel unobstructed and open. You could have a glass shelf with hidden mounting hardware.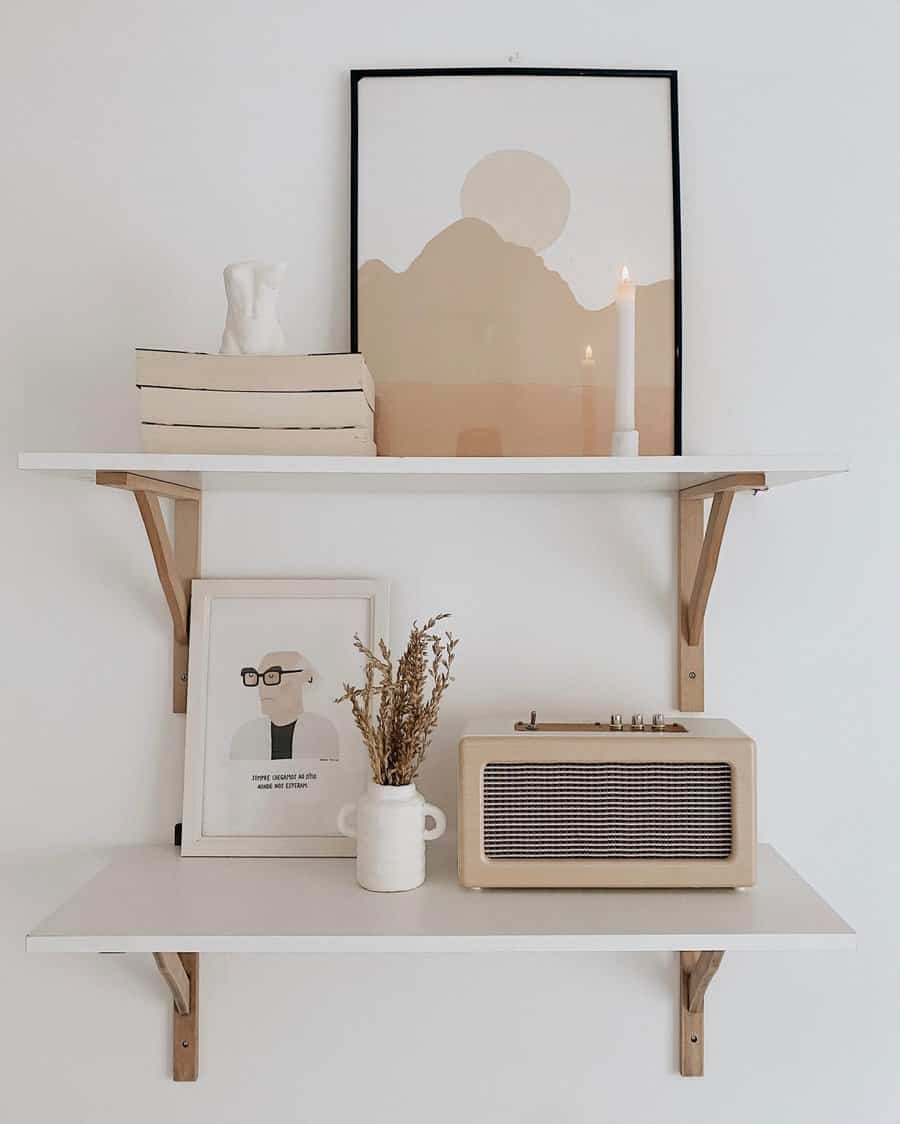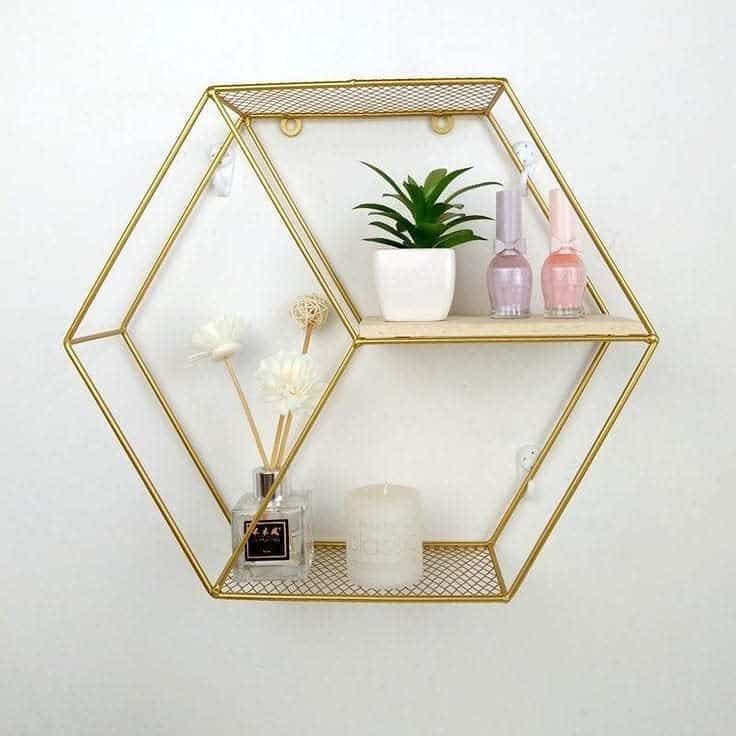 Choose one that's backlit, and your floating wall shelf will have a futuristic glow about it. Another option is to choose one with a bold metal frame. To keep your shelf looking modern, choose one that has a simple or geometric design.
9. Rustic
Choose a wooden plank with a raw wood edge for a rustic shelf. The rough bark and imperfect edge give the shelf a rustic touch that's also attractive as interior design.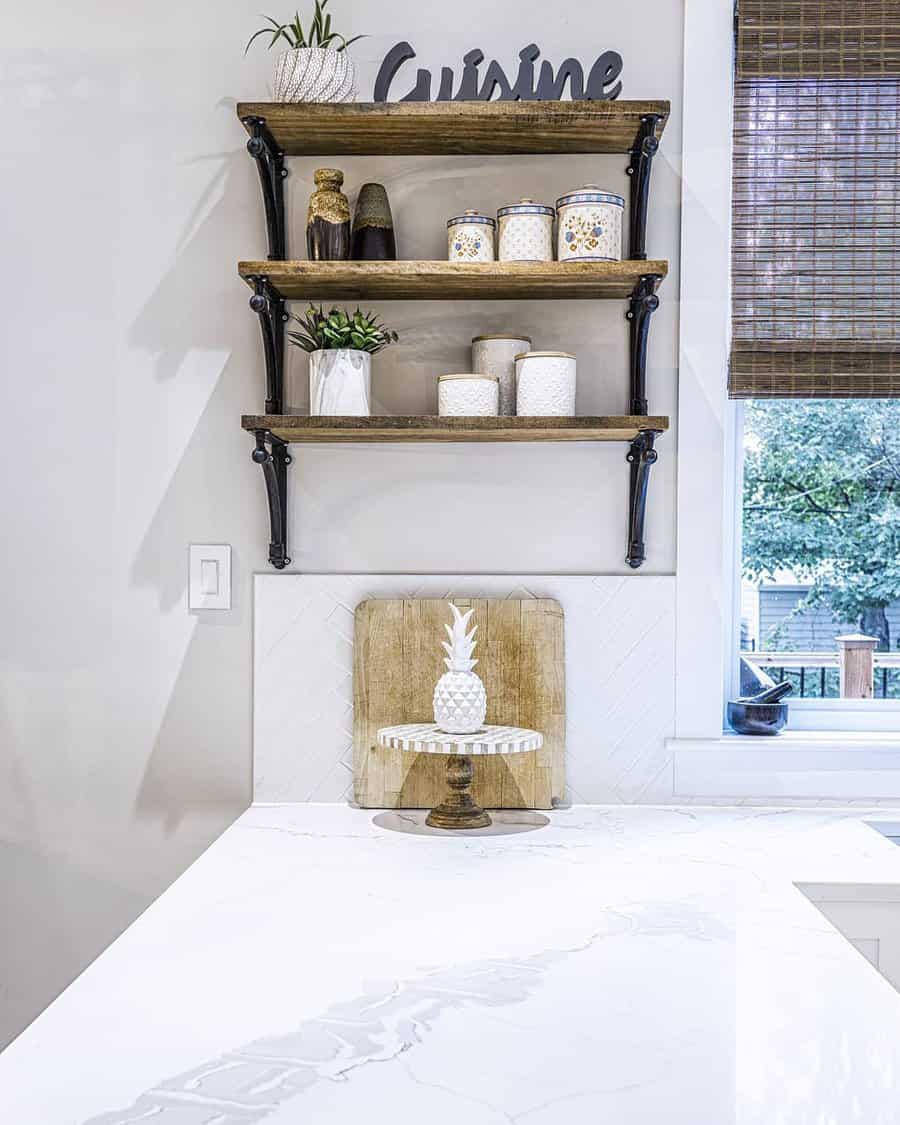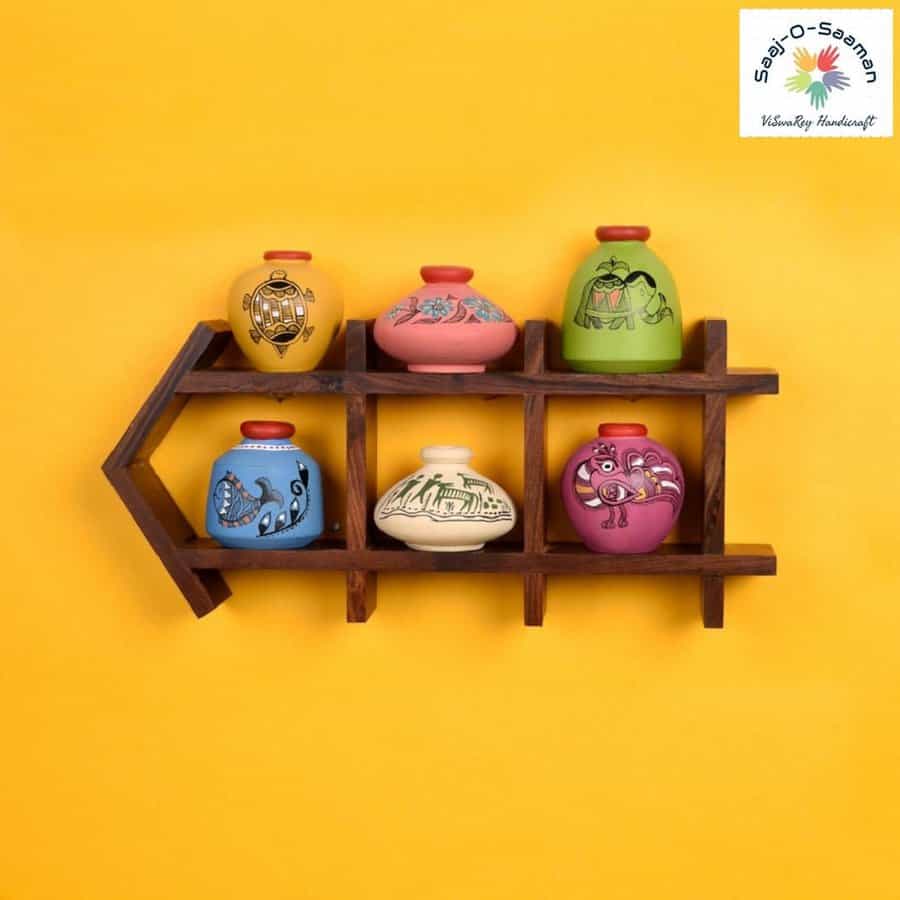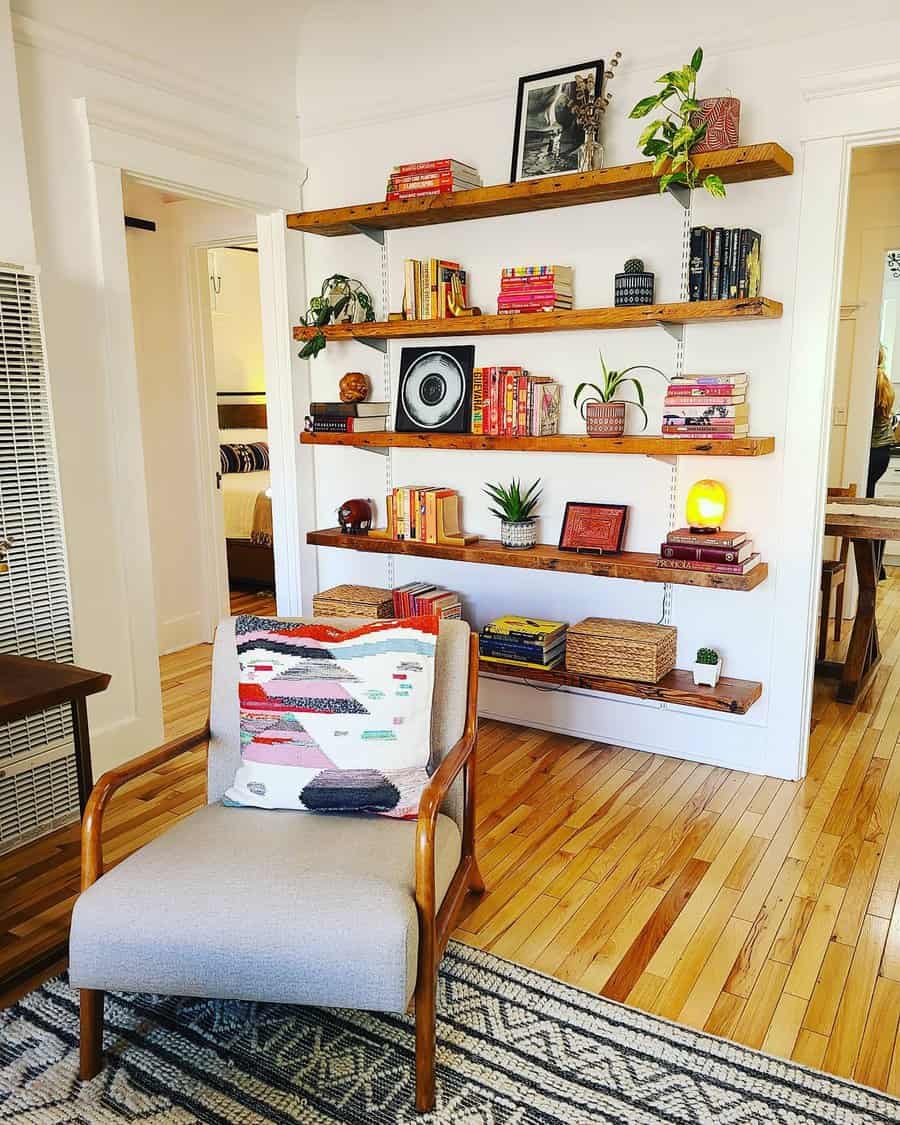 This shelf style may not work well as your kitchen shelf, where you want to maximize space. However, you can achieve a similar rustic look by choosing a salvaged piece of wood that's marked up and scarred from decades of use. This kitchen design is perfect because your kitchen gets a lot of use. Any scratches, dents, or other marks your rustic shelves develop will only add to the look.
10. Unique
Get creative with your wall shelves to reflect the unique qualities of your personality and the rest of your home's interior design style. You could have a rope shelf where twine or rope suspended the shelf from a hook.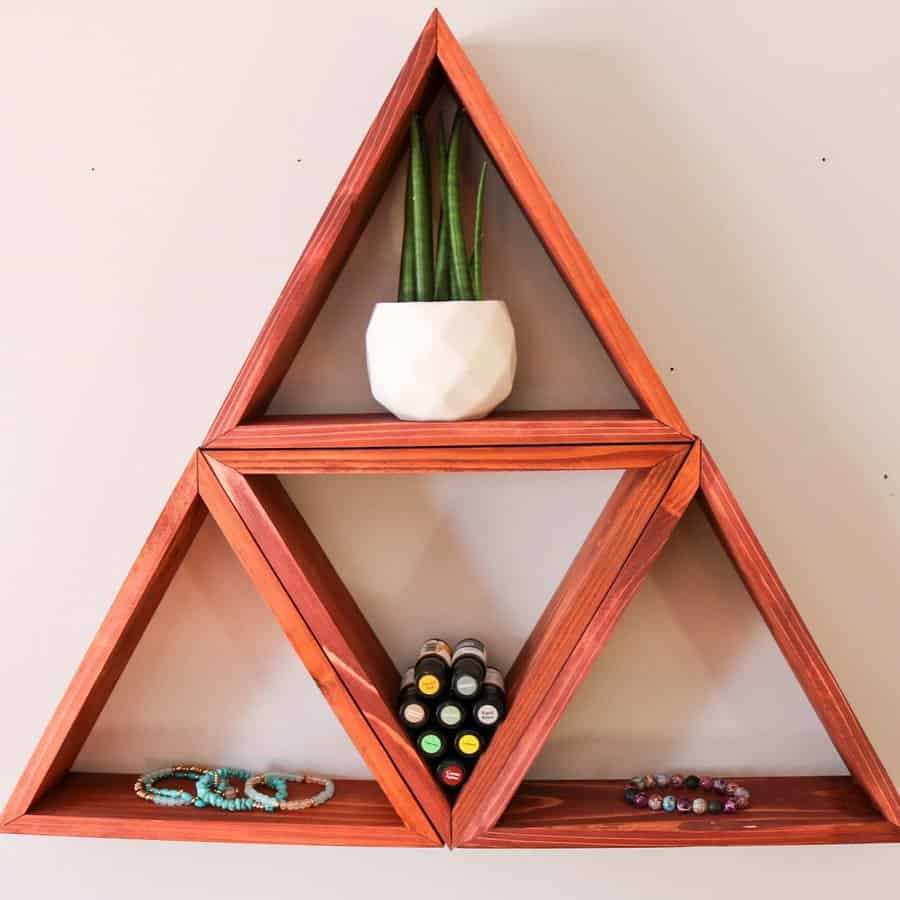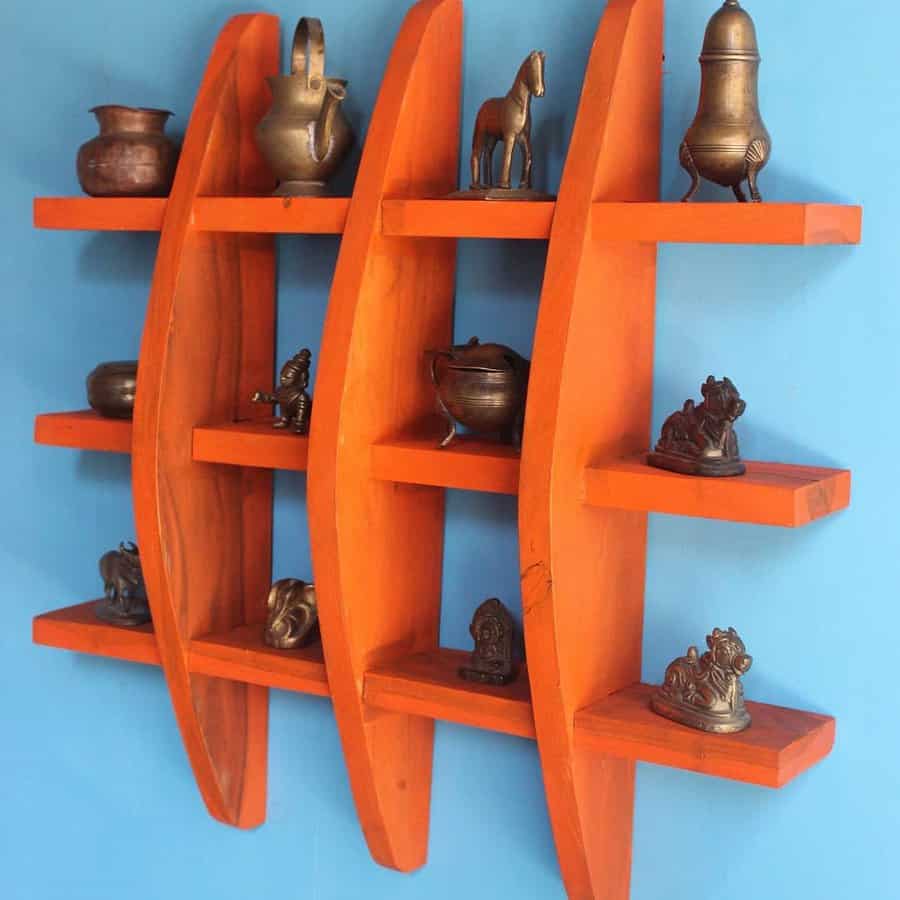 If the rope feels too rustic, try using leather straps instead for more of an industrial feel. Or you could have a tiered shelf that features a single shelving unit with several shelves of different lengths and sizes. Try using materials that aren't traditionally considered shelves. You could mount wood crates or baskets on the wall.
11. Wood
Wood planks are the classic material for adding shelving. A wooden shelf is highly convertible, from the type of wood to the size of the shelf you use. While you could buy a piece of wood, finish it, and build a custom shelf, there is an easier option.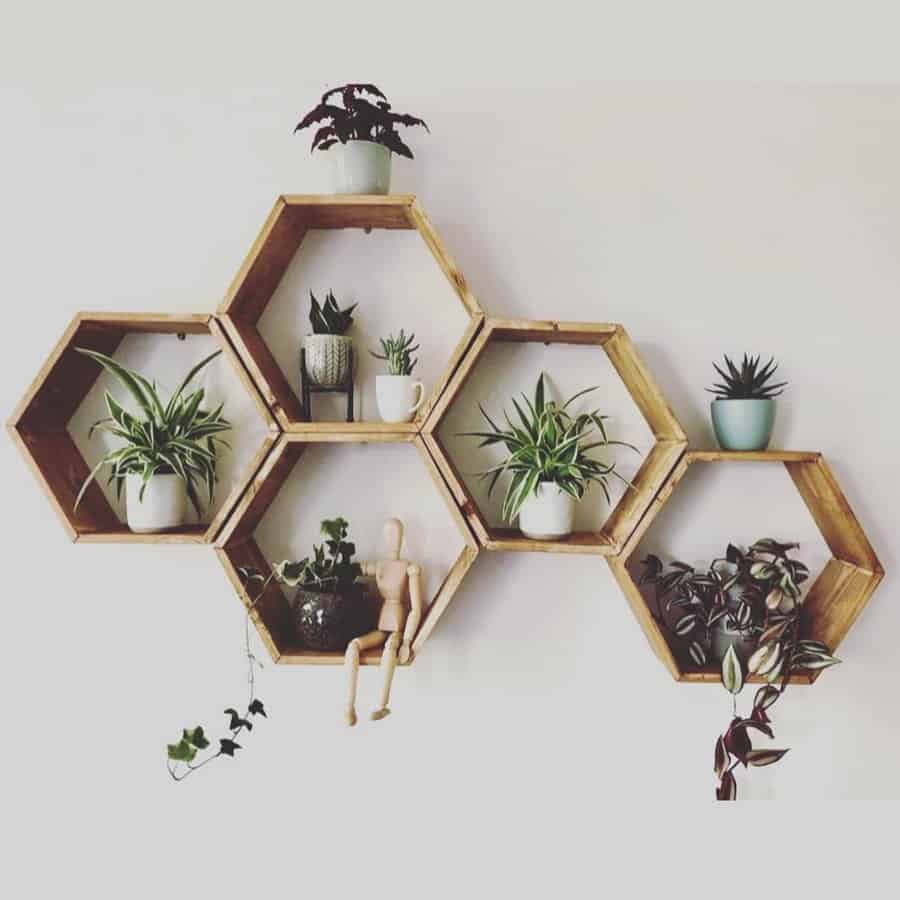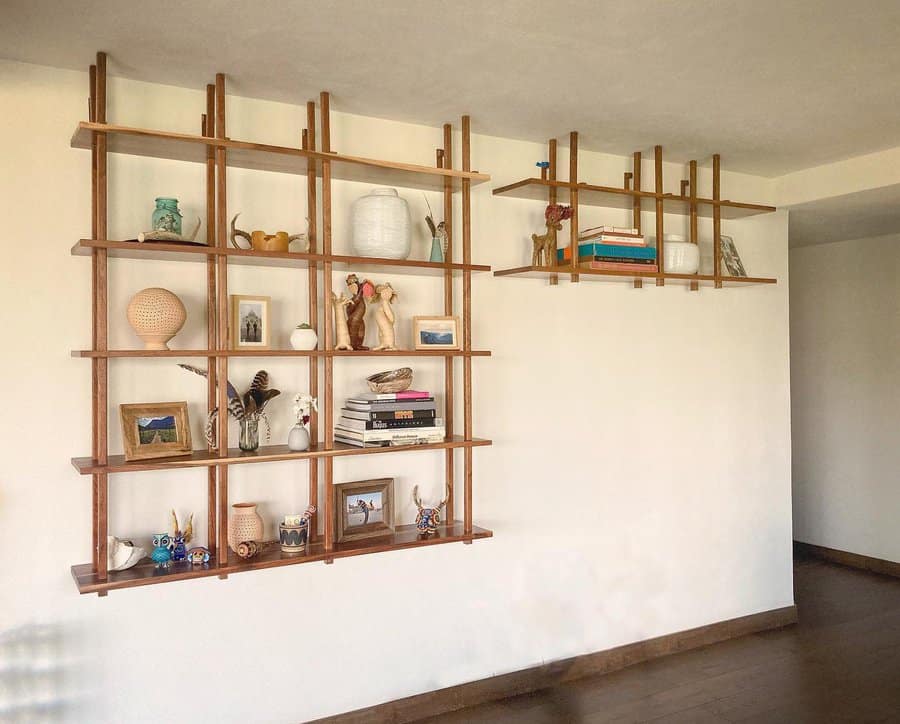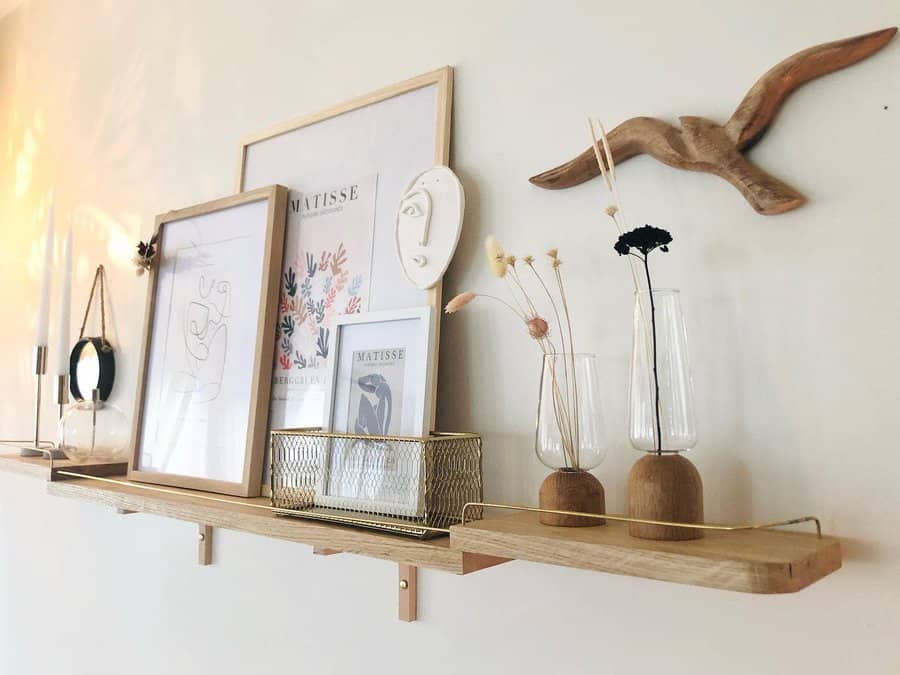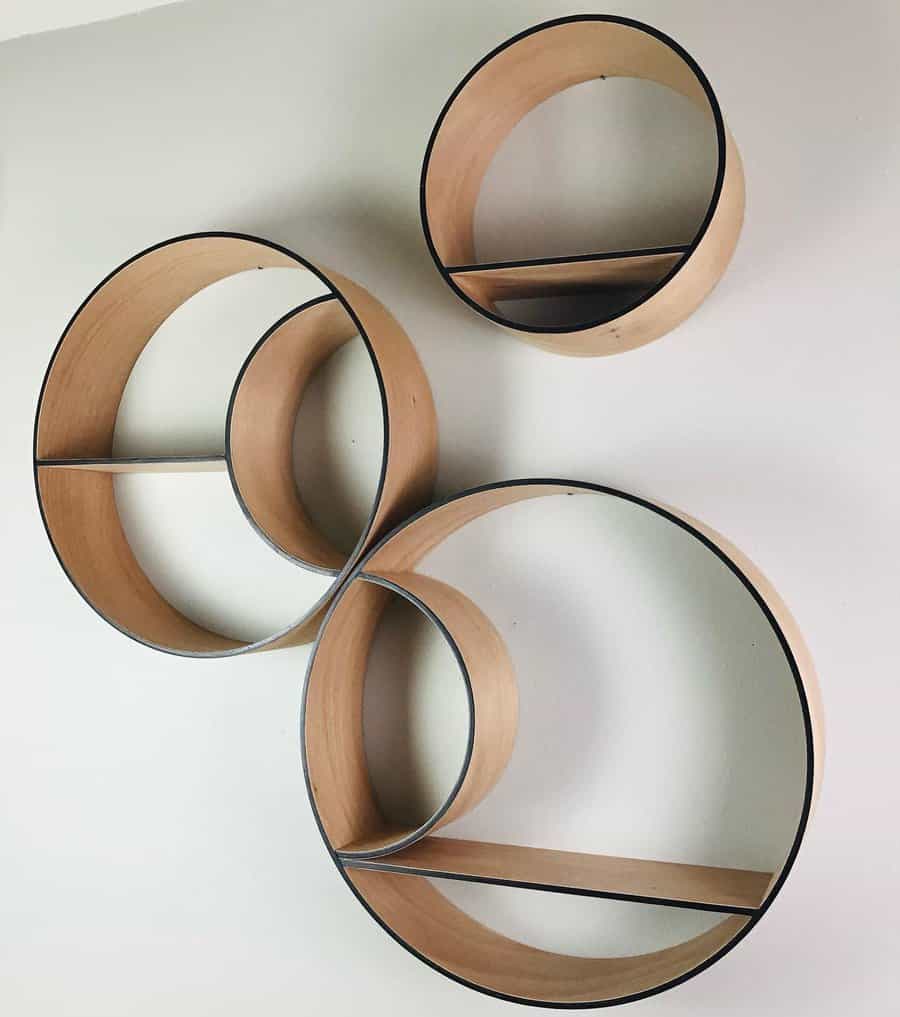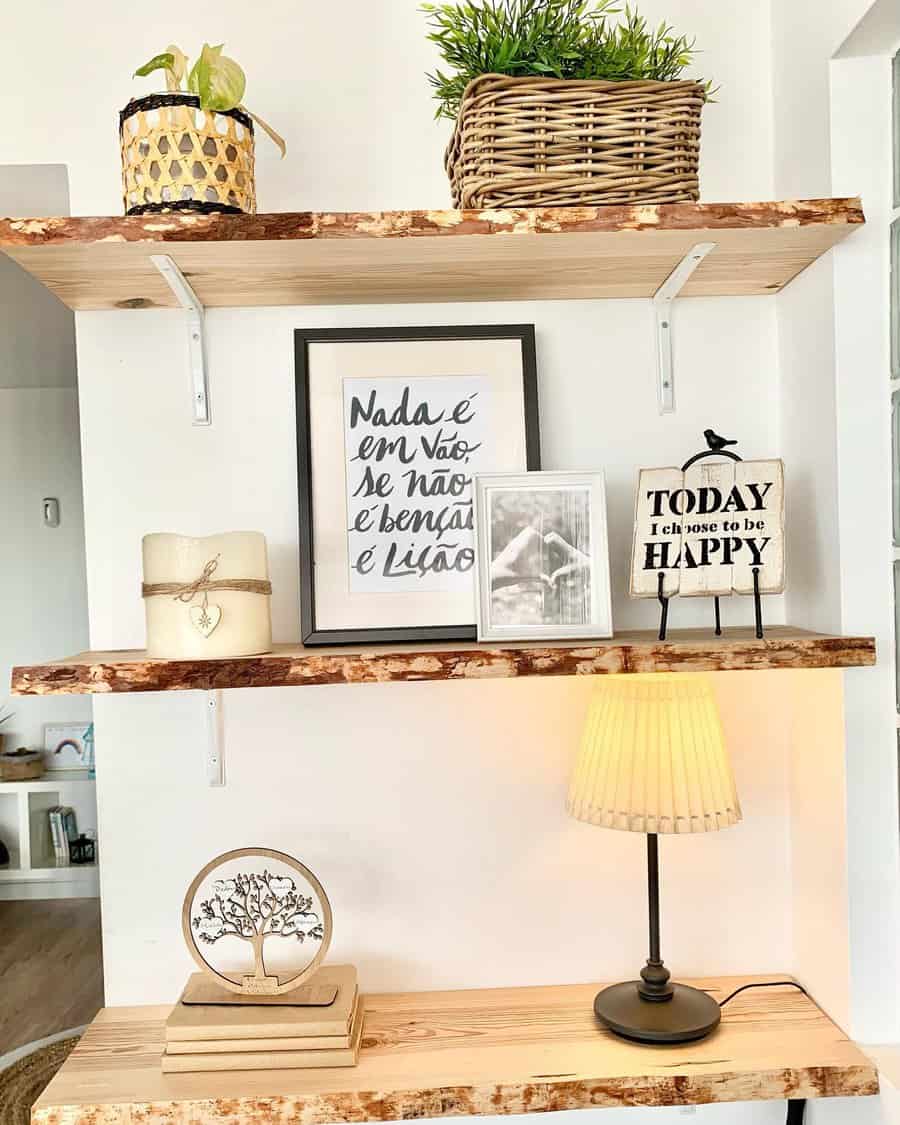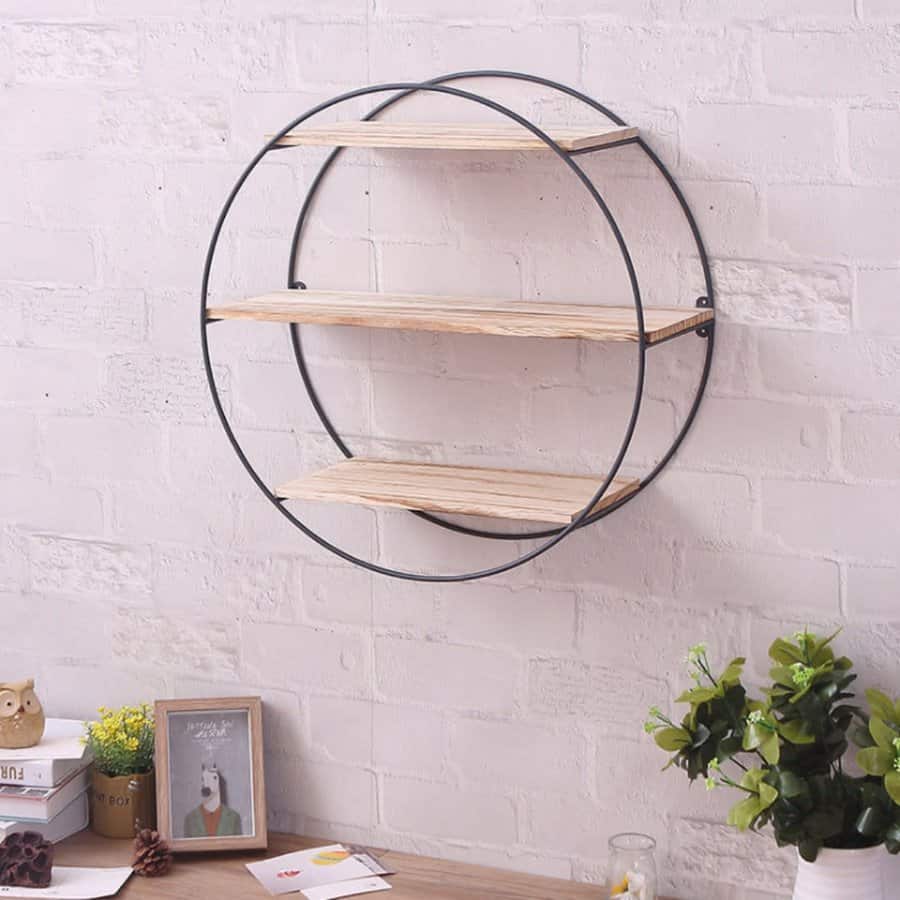 Simply hang a pallet shelf on the wall by attaching a full or half pallet onto the wall. Now you have a narrow space to line alcohol bottles, plant pots, or anything else that fits in the voids of the pallet. You can use wooden floating shelves in any room in your home, from the kitchen to your bedroom.
FAQs
Are floating shelves strong?
A floating shelf can be strong; it depends on the shelf materials and how you install it. Wood and metal are the strongest. The thicker the wood shelf, the stronger it will be. When installing your shelf, use hardware rated for the weight you want to put on the shelf. Then, install the mounting hardware into the studs of the wall. 
How far apart should you install floating shelves?
A good rule of thumb is to install the floating shelves 12 inches apart. However, spreading them out to 15 or 18 inches apart gives the shelves more breathing room and opens up the space more. Additionally, consider what you plan to put on the shelves. The shelves should be far enough apart to accommodate your intended use.
What height should floating shelves be?
Follow the rule of thumb you would use for hanging artwork. You should hang a floating shelf at eye level or between four and five feet from the floor. If you plan to hang your floating shelf over furniture, it should be at least ten to twelve inches from the top of the furniture. However, shelves above a toilet should be at least two feet above the back of the toilet to avoid hitting your head on it.