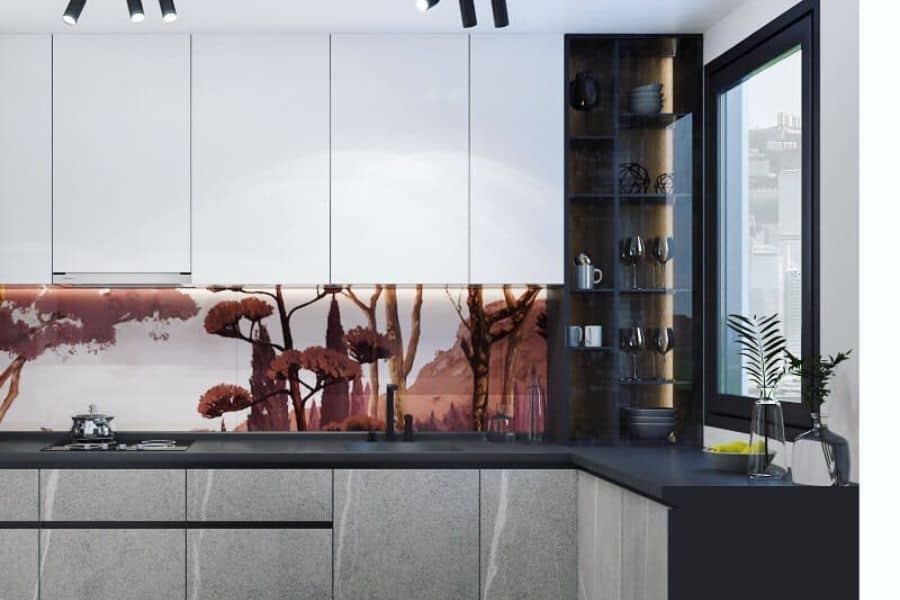 35 Wallpaper Design Ideas for Your House
"Family love is messy, clinging, and of an annoying and repetitive pattern, like bad wallpaper." – P. J. O'Rourke
Painting your walls makes them a color, which is nice, but also a bit plain. Take your room design up a notch by adding wallpaper to the walls. It's a much easier way of adding a design or pattern to the walls. Then the walls themselves become the decor.
Unfortunately, wallpaper tends to get a bad rep because people automatically think of the traditional style of wallpaper that's dated looking and difficult to work with.
It's time to say goodbye to the outdated wallpaper you're familiar with and meet the next generation of wallpaper. These wallpaper ideas will show you that you can use them in your modern home and have it look fresh, bold, beautiful, and exciting.
1. Street Wall Mural for Bedroom
If you're looking to add a bit of creativity to your grey wall in the small bedroom, why not consider a street wall mural? Street wall murals are perfect for any room of the house, allowing you to customize the size and color palette to fit in with the rest of your decor, as well as enjoy bold art prints all year round!
From graffiti artist inspired works to intricate patterns, this modern twist on traditional wallpaper ideas is sure to transform your walls into a stunning feature. Plus with some murals coming with special protective coatings, you don't have to worry about dirt or damage!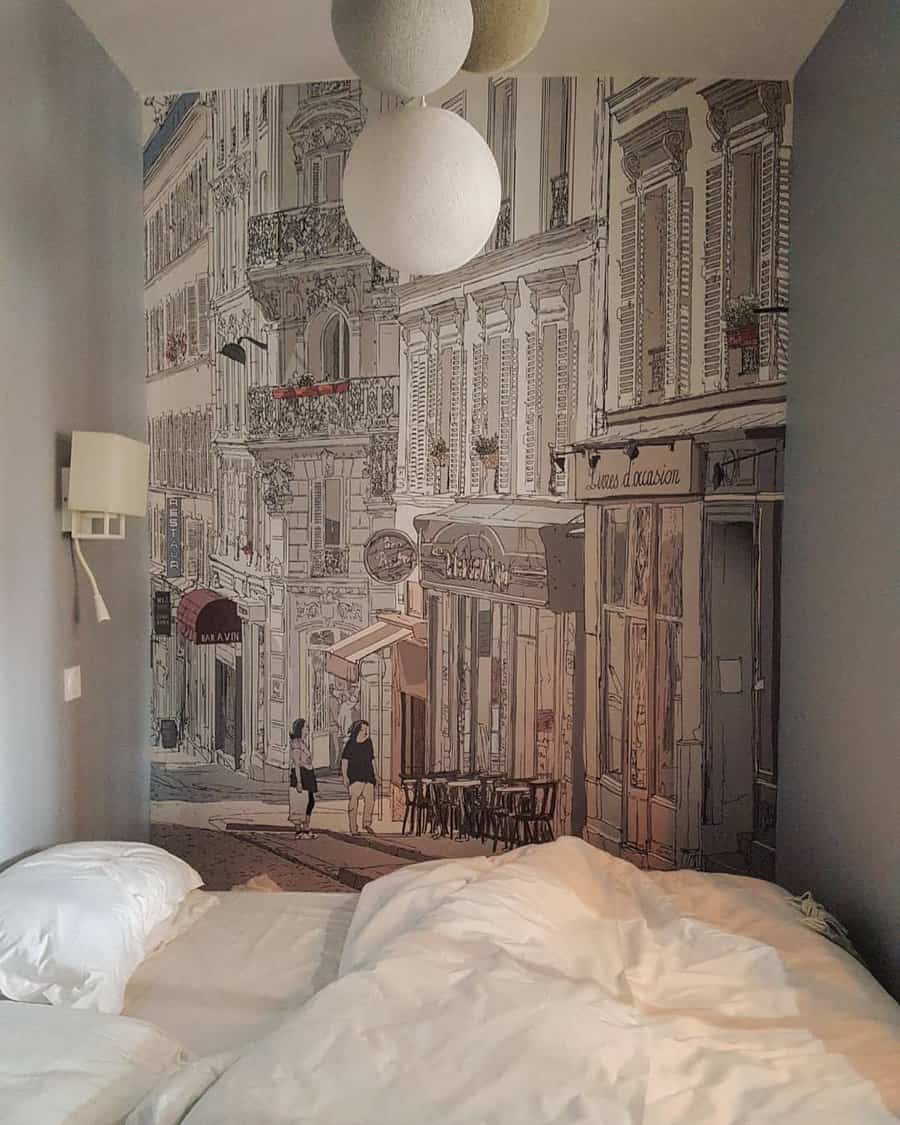 2. Colorful Wall Mural in a Living Room
Spicing up a living room can be tough, but wallpaper ideas are the perfect way to create an eye-catching and unique atmosphere. From vintage patterns to bold, colorful wall murals, there are a plethora of choices that will transform any living room into a unique space reflective of your personal style.
For the adventurous at heart, why not opt for full wall wallpaper – the statement it makes will always draw attention and admiration. With extra careful selection, living room decor can be easily updated with sleek, minimalistic designs that give any living room an exciting new look.
Wallpaper ideas provide endless possibilities to experiment with various aesthetics while infusing personality into your living areas.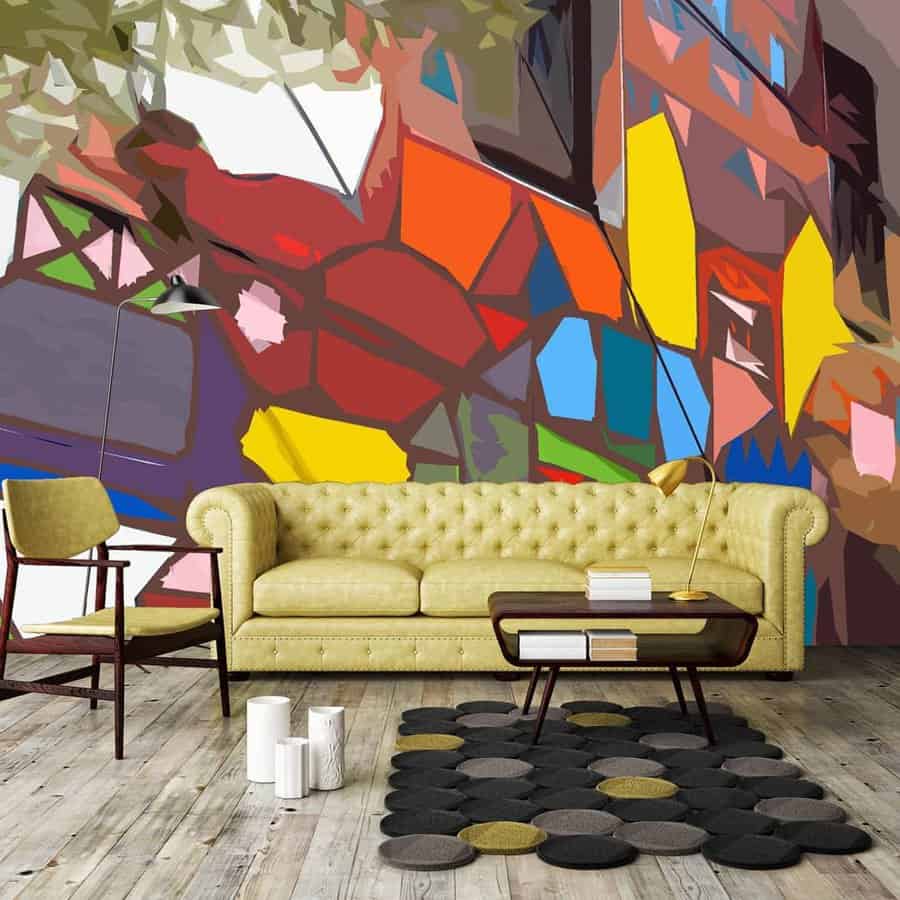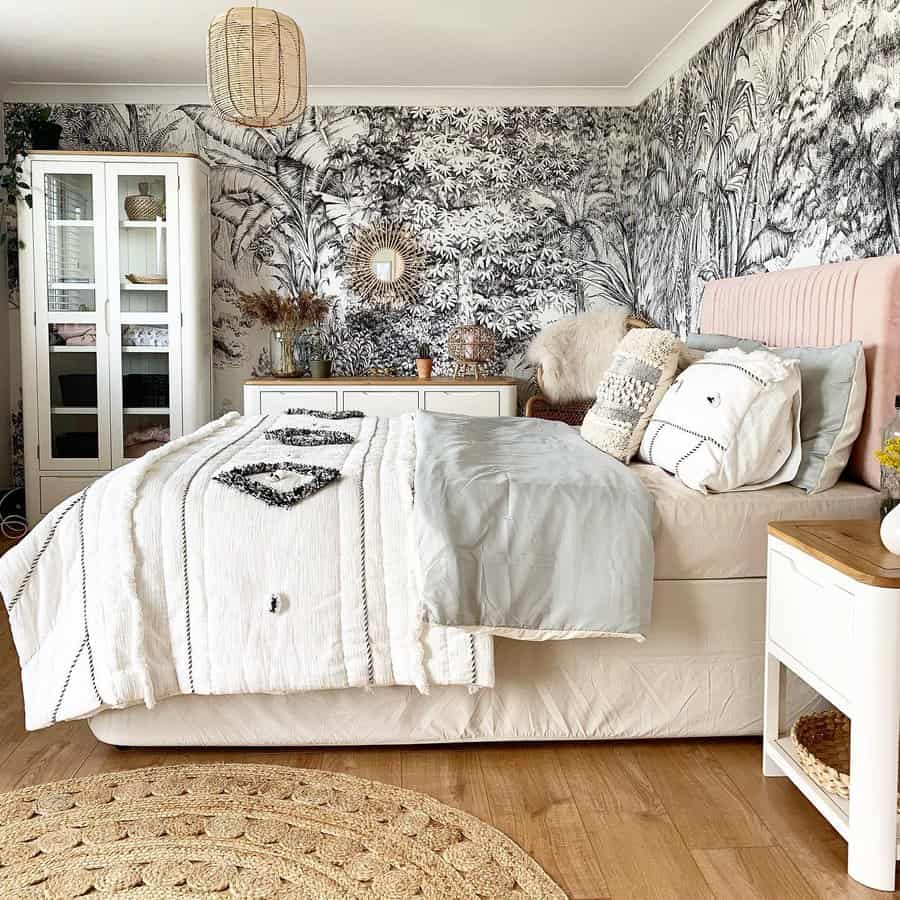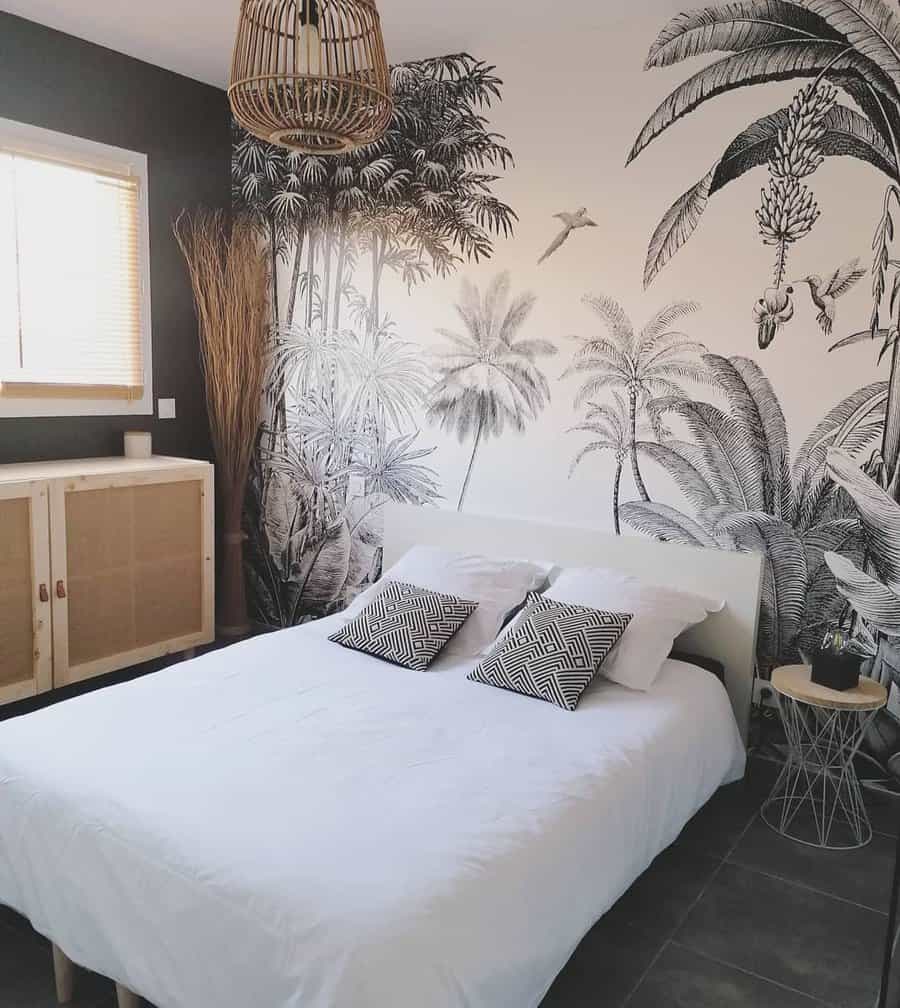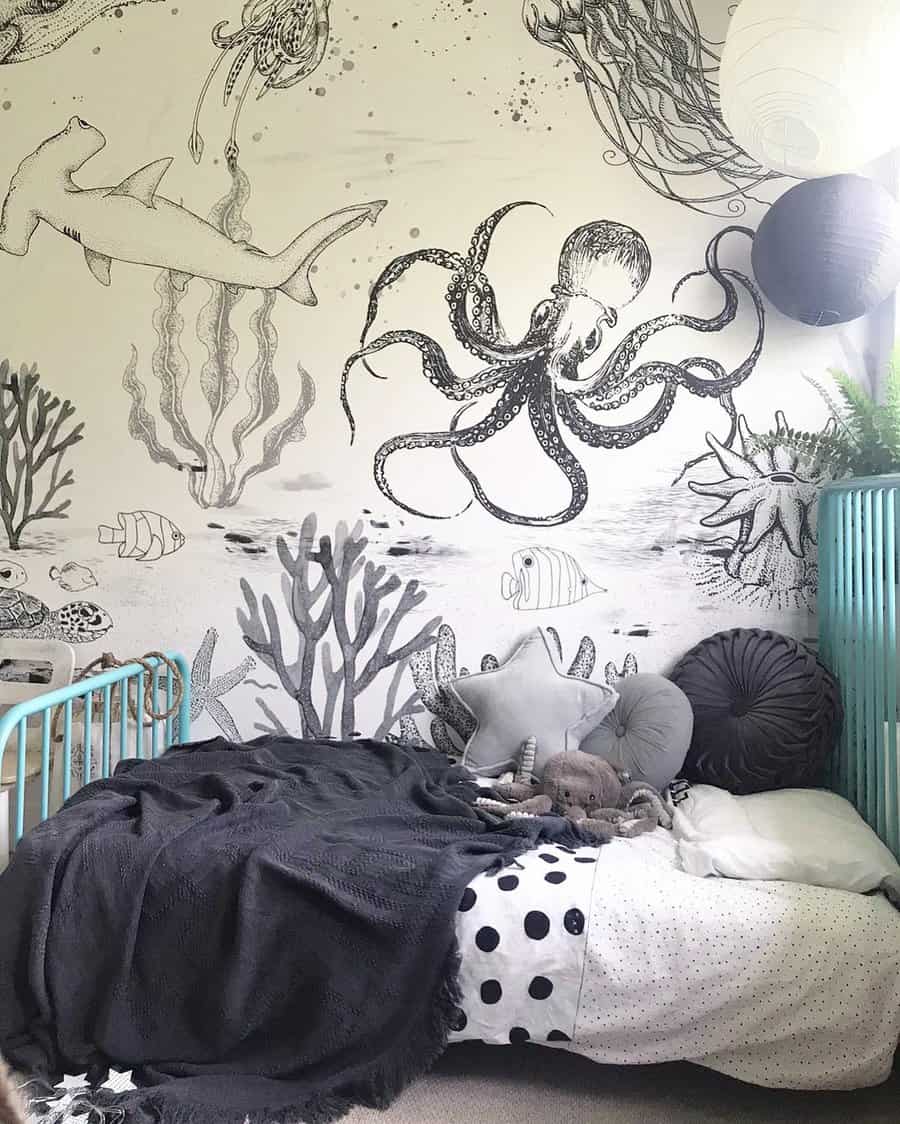 You can find mural designs that fit any design theme, from elegant to edgy. Some will look right at home in a children's room, and others that will give your home a cool urban feel. Some wallpapers look like high-definition photographs. Others look like a watercolor design painted directly on the wall.
2. Bedroom
Many bedroom wallpaper ideas for the master bedroom use a statement wall. Instead of wallpapering the entire bedroom, only the wall behind the headboard gets the wallpaper treatment.
This creates a focal point in the room and grounds the bed to the wall. For the greatest effect, choose a patterned wallpaper.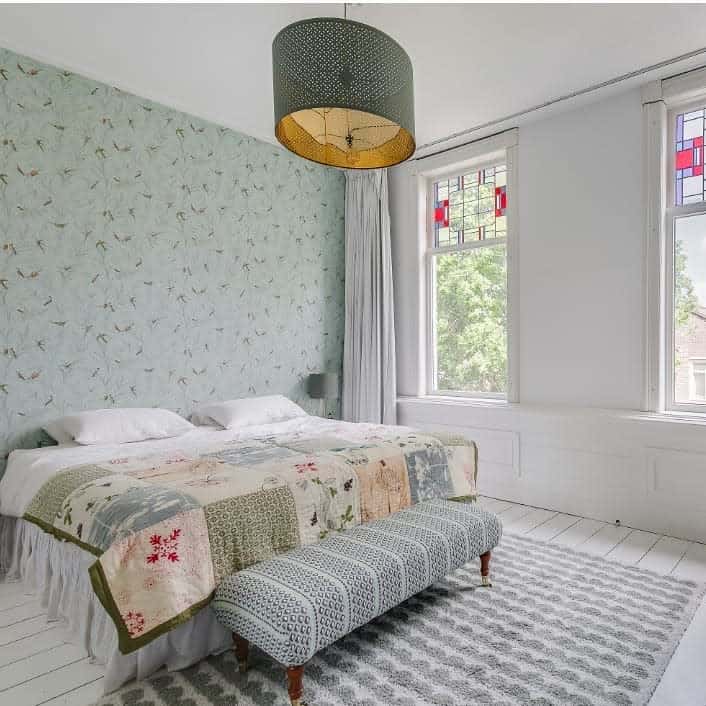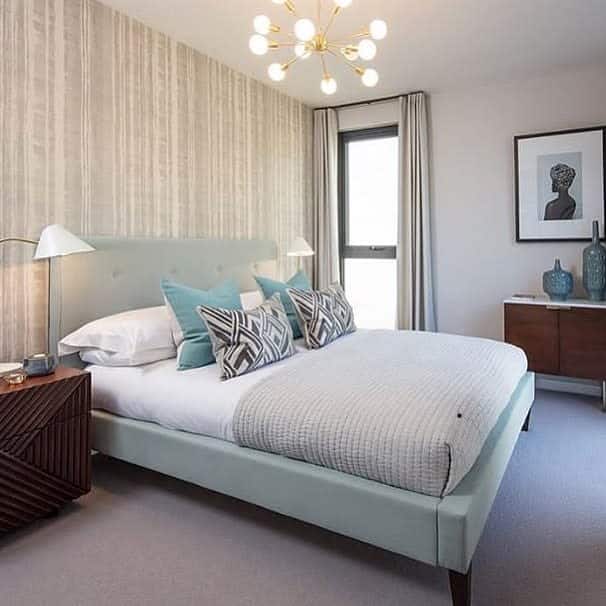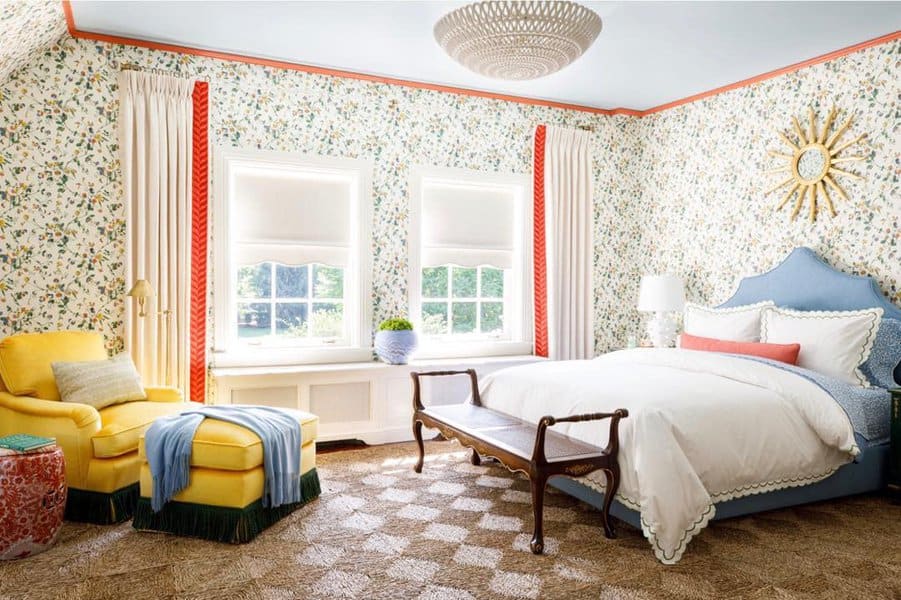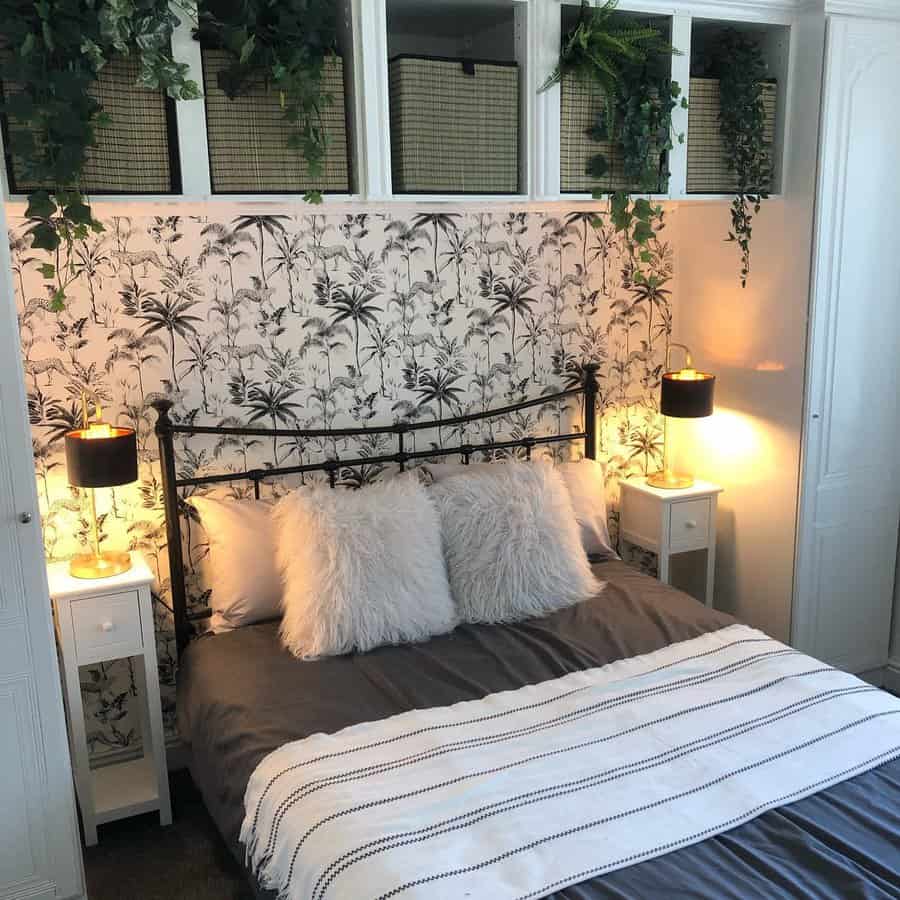 Tie your statement wall to the rest of the room. It helps to start with the wallpaper. Choose a wallpaper that has a color scheme and design that you like. Then take colors from that wallpaper and use them throughout the rest of the room.
You could have an area rug on the floor that's one color. Then use another color of the comforter on the bed. Then use both colors in a pattern for the throw pillows that decorate the bed.
3. Cool
Thanks to modern technology and developments, we have countless more wallpaper options than what homeowners before had.
Add a metallic wallpaper to your glamorous, modern, or industrial-themed room. There are metallic wallpapers that come in every type of metal. Some are high shine, and others have a brushed satin feel.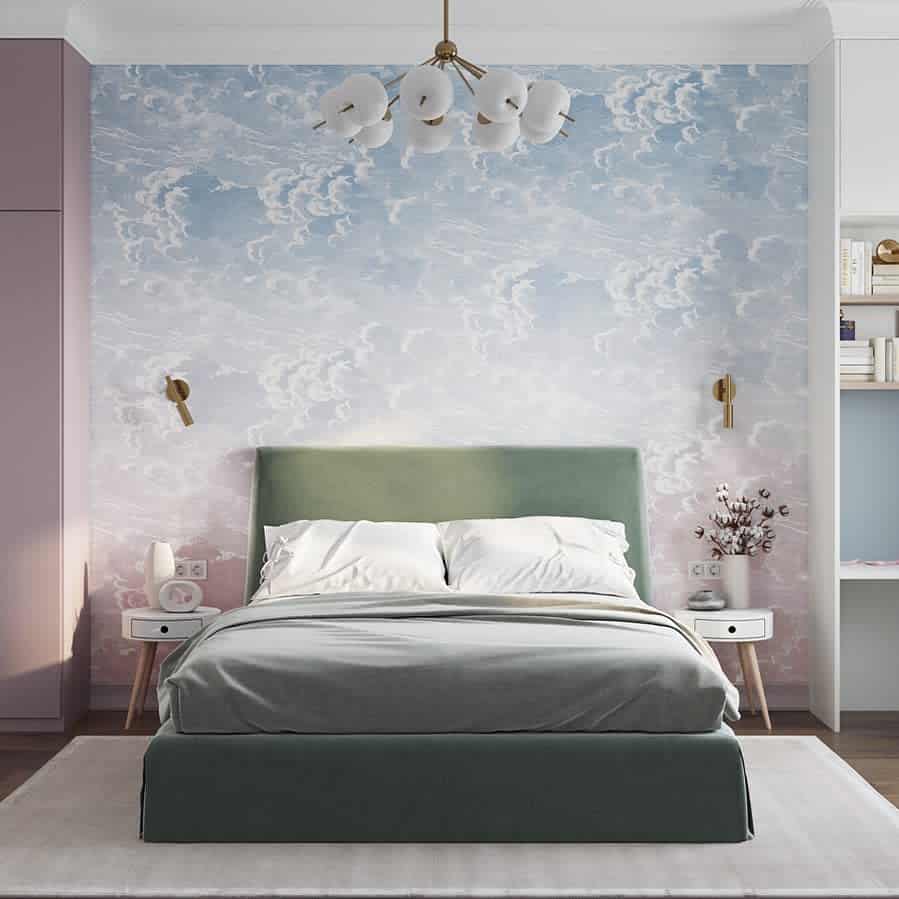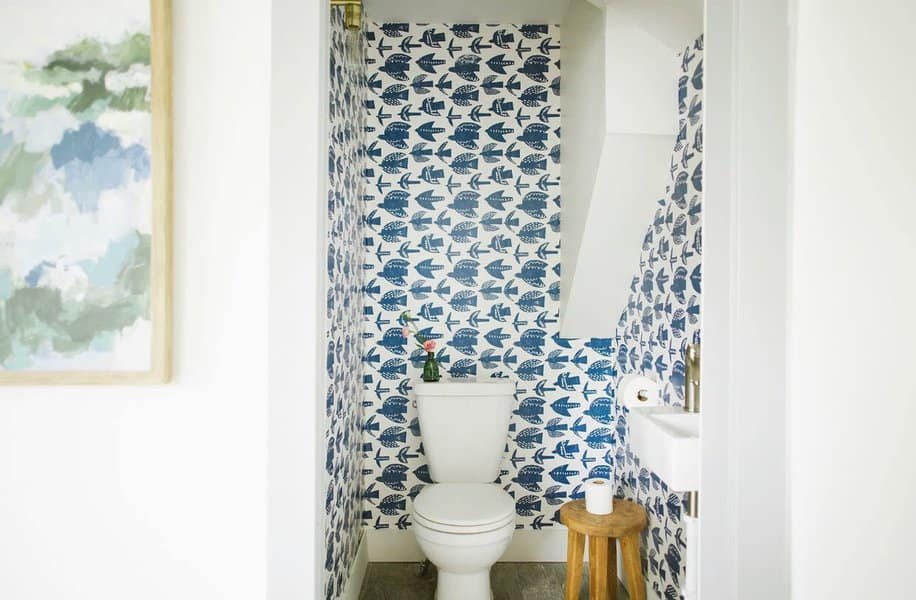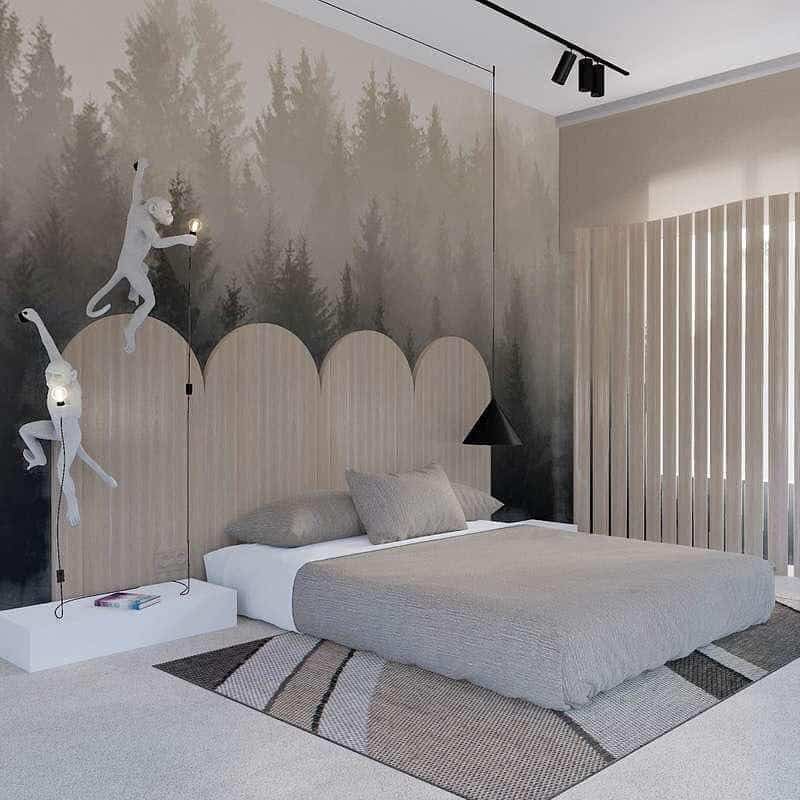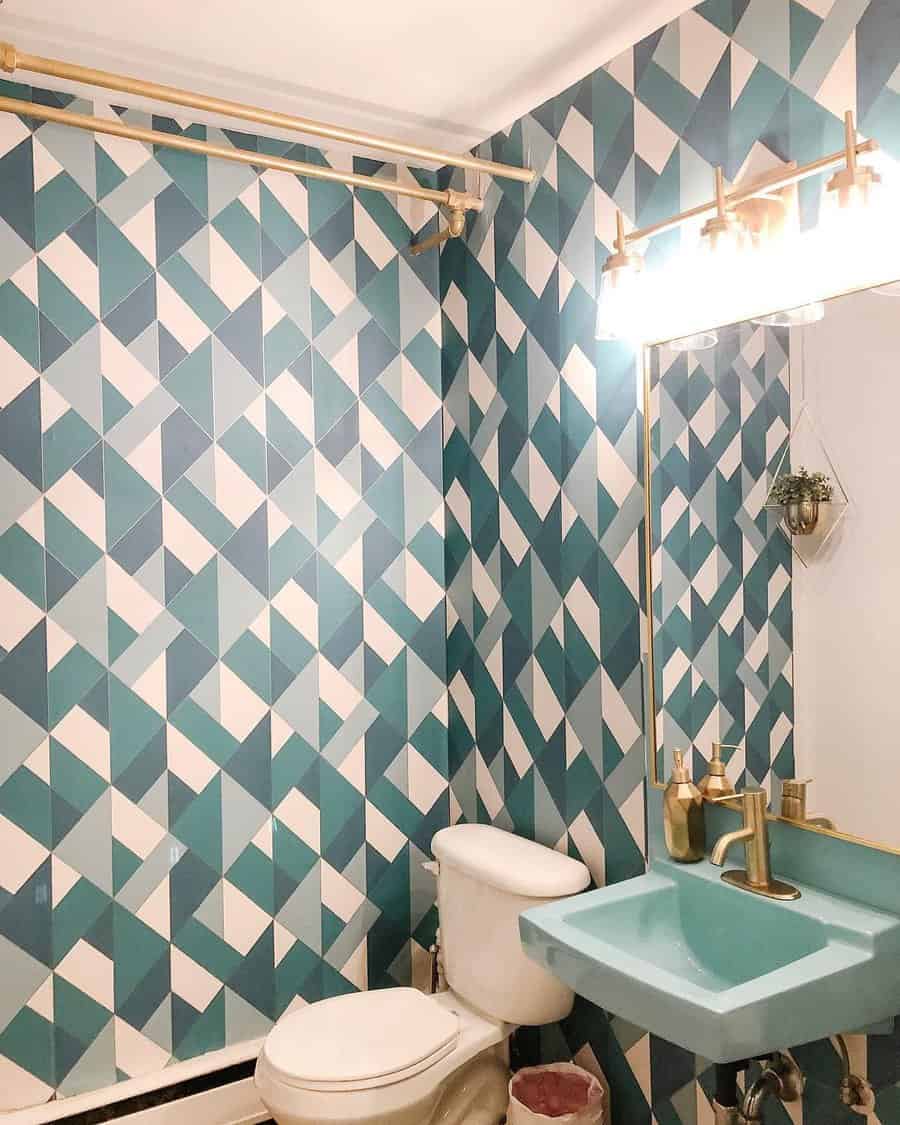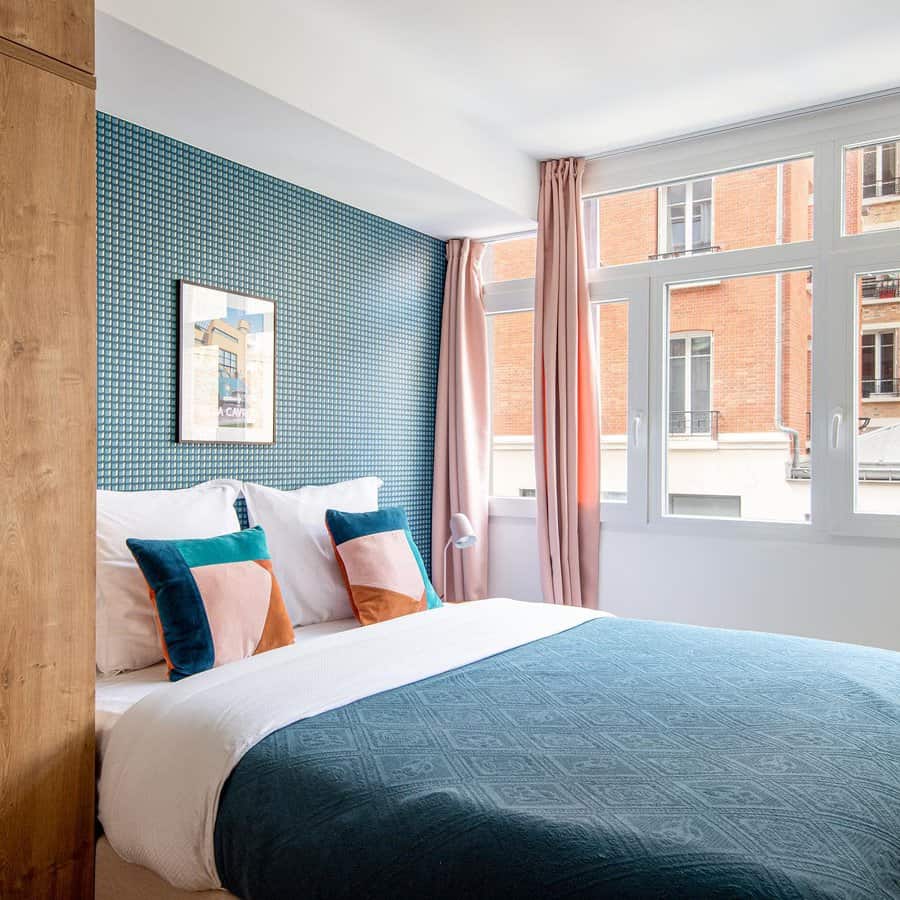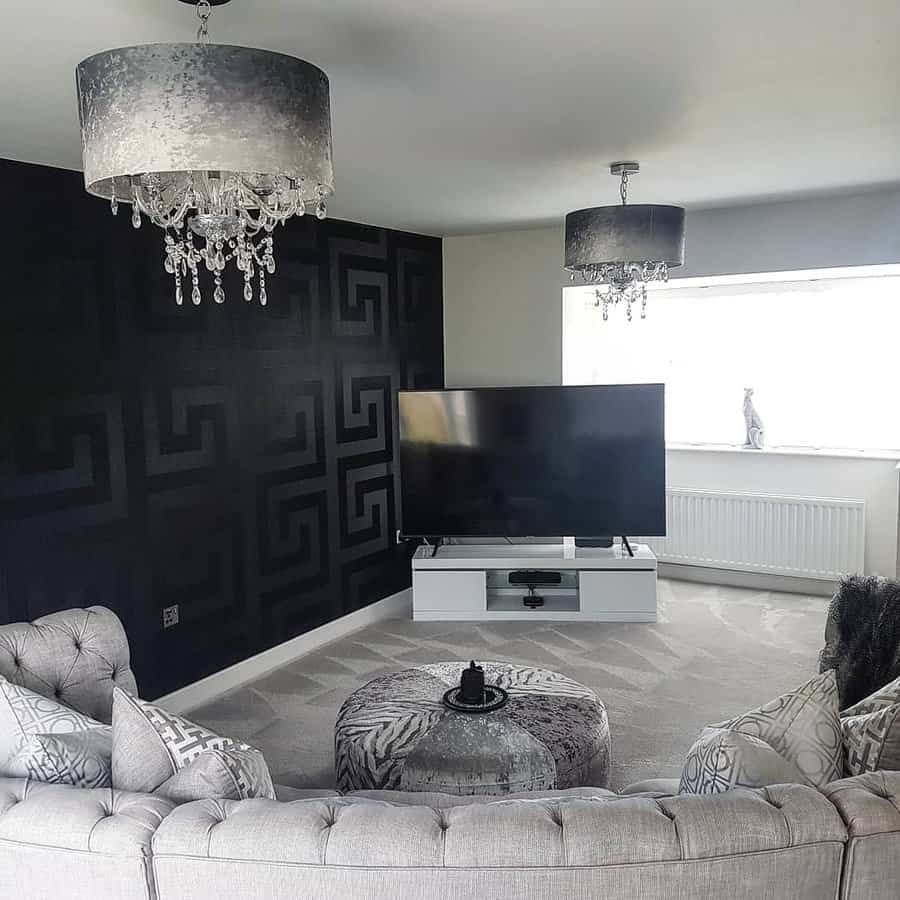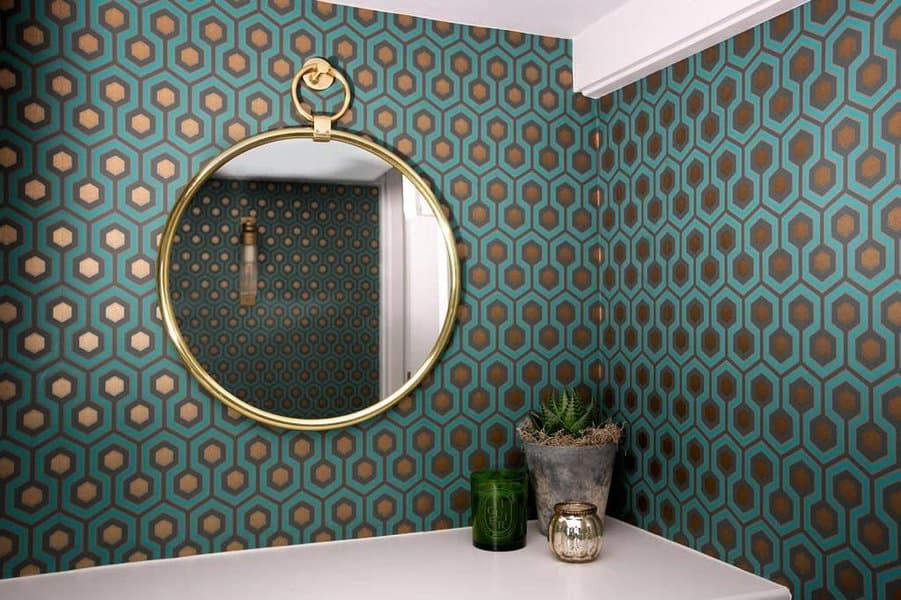 There's also designer wallpaper that is expensive but comes with a customized design unique to that designer.
If you're willing to invest in this wallpaper, it will make a strong statement in your home. Then there's bold wallpaper that has a large-scale mural design. You order the wallpaper by submitting your wall dimensions, and the paper gets printed to fit.
4. Dining Room
You don't have to have wallpaper on the entire wall. Instead of wallpapering from floor to ceiling, add a chair rail mid-way up the wall. Then paint the bottom half of the wall and wallpaper the top half of the wall. The paint is more durable and easier to fix, while the wallpaper is more decorative.
The dining room has chairs that get pushed out and bumped into the wall. People are walking around and rubbing against and bumping the wall. Perhaps food gets splashed and hits the wall. All of this will beat up the paint on the bottom half while your wallpaper continues to look beautiful on the top half.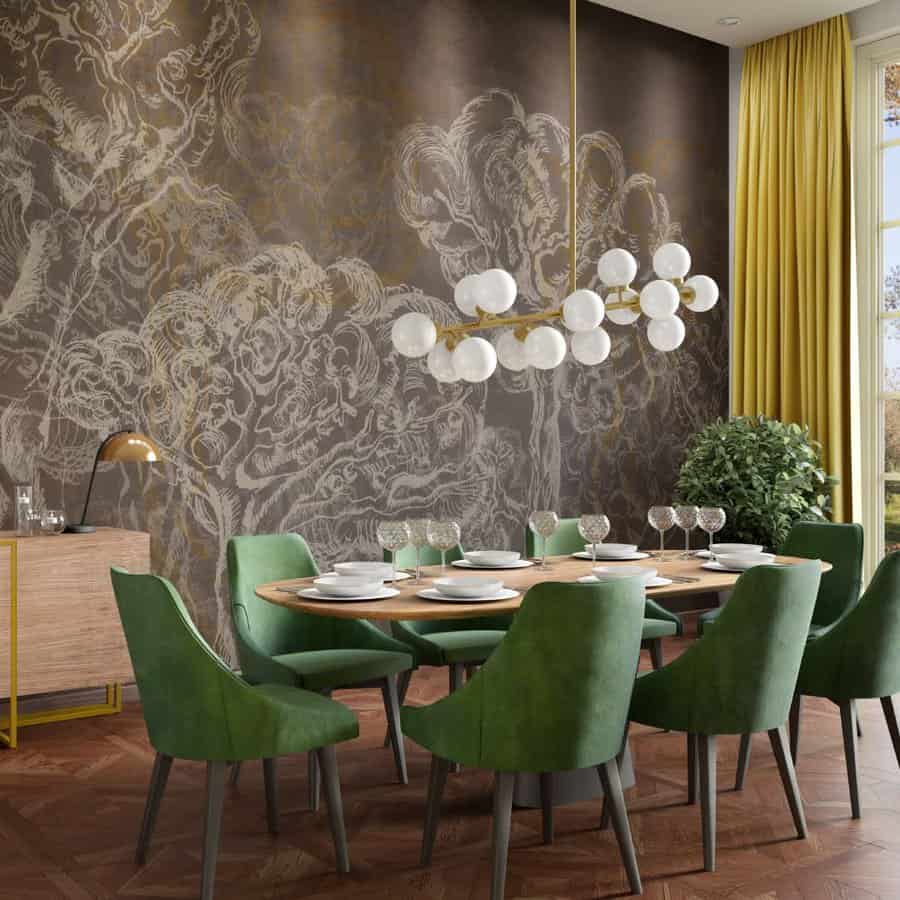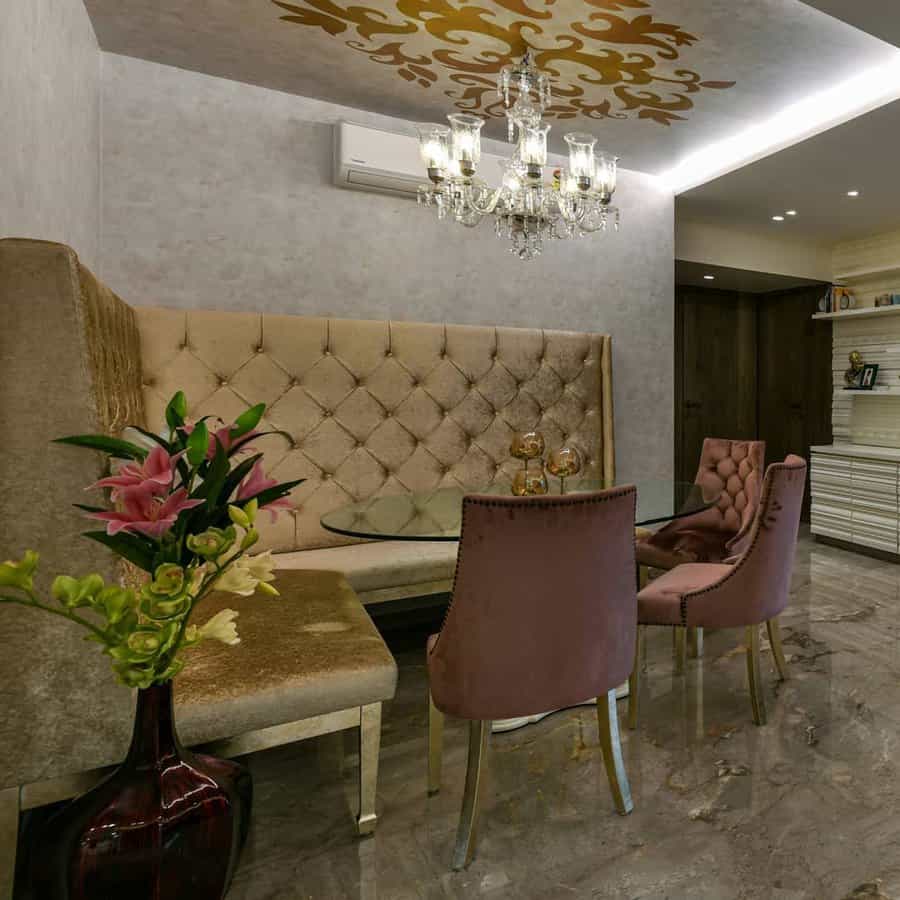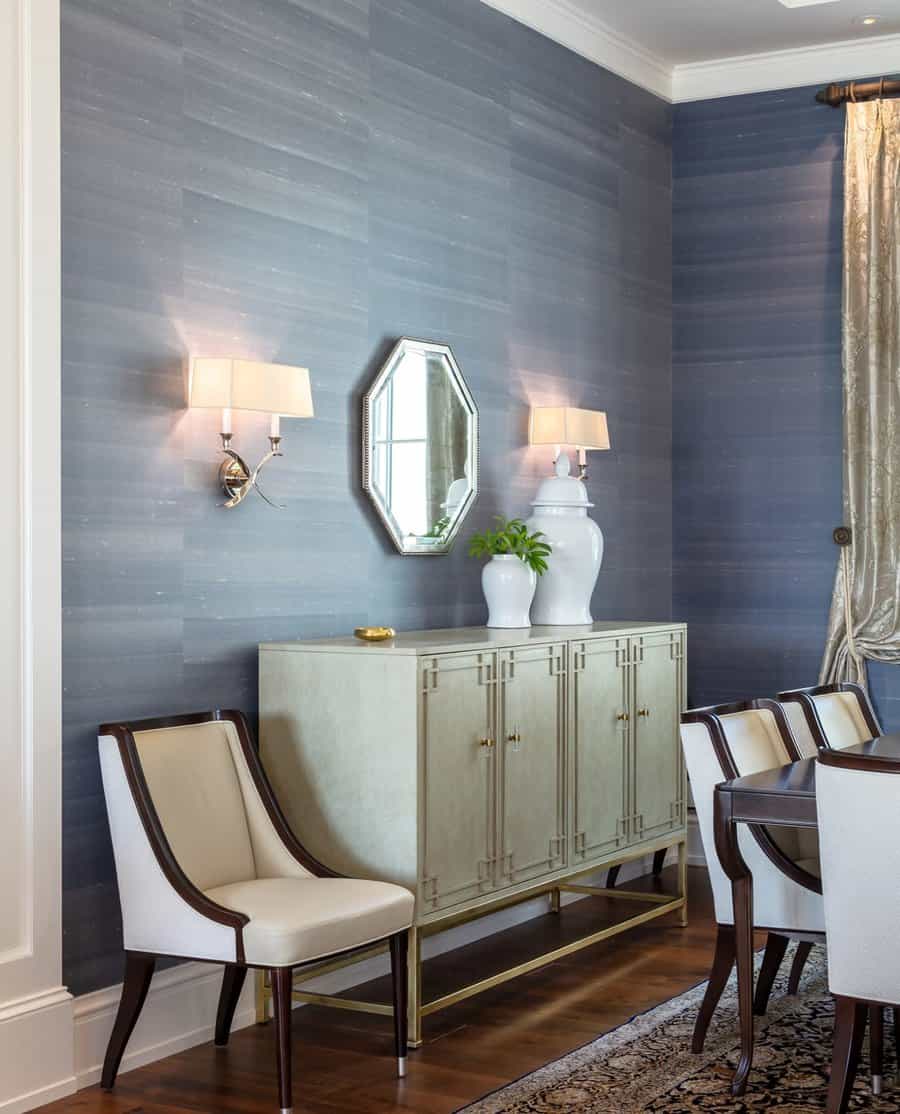 Choose an elegant design for a more formal dining room. Typically, people choose a darker-hued color or soft white for a sophisticated feel. Vibrant colors will give your dining room a modern and more casual feel.
5. Floral
Floral designs are a traditional pattern for wallpaper. You could embrace this traditional floral wallpaper look with a soft repeating pattern of small flowers. This will give your home a more feminine feel.
If you want to keep your room feeling light and bright, choose a wallpaper that has a white or light-colored background. For a moody vibe, choose a wallpaper with a darker background.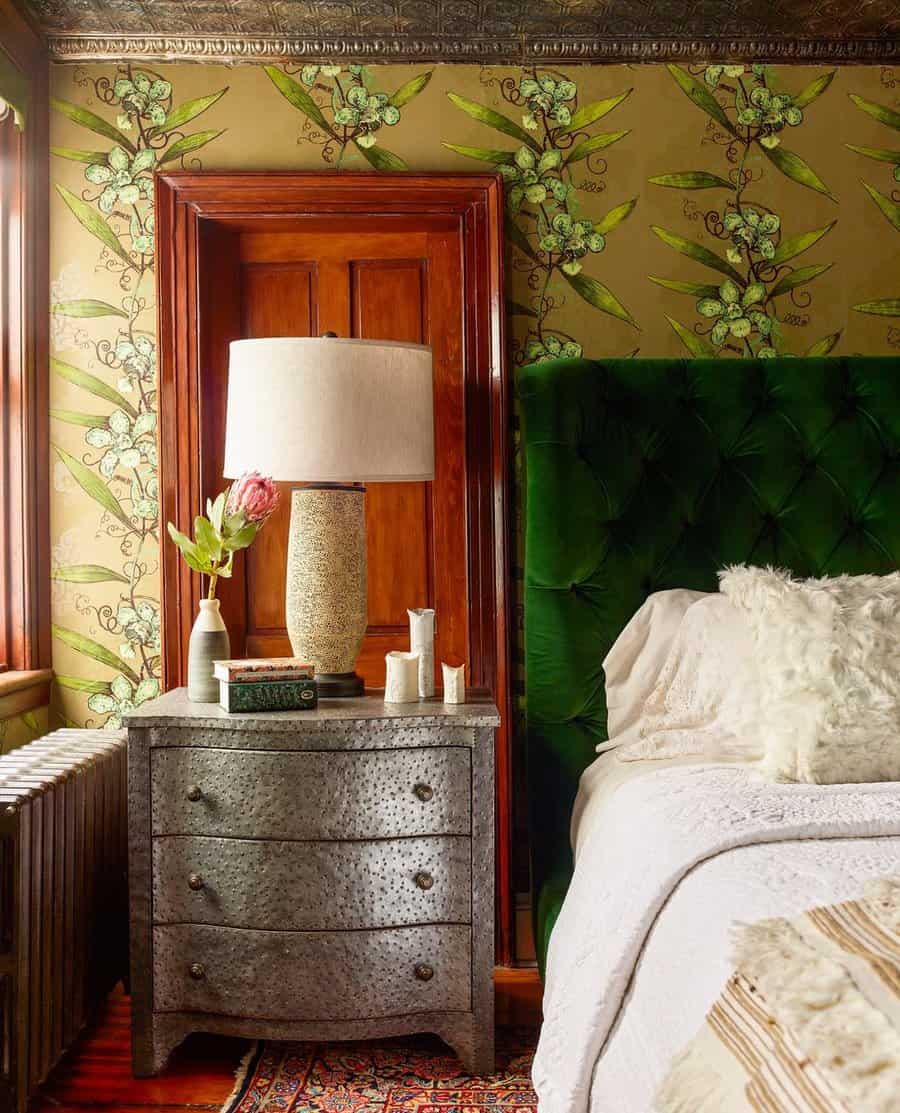 Don't be afraid to make a bold statement with brightly colored botanical prints. Or choose a wallpaper with a large-scale pattern. The wallpaper will have a floral design, but the single flowers will take up the majority of the wall. The design won't repeat.
6. Kitchen
Kitchens tend to look a bit plain. There's a single color painted on the walls and then another color for the cabinets. Adding wallpaper to your kitchen walls can bring life to it with patterned wallpaper. Check out kitchen wallpaper ideas that use decorative wallpaper to accent different areas of the kitchen.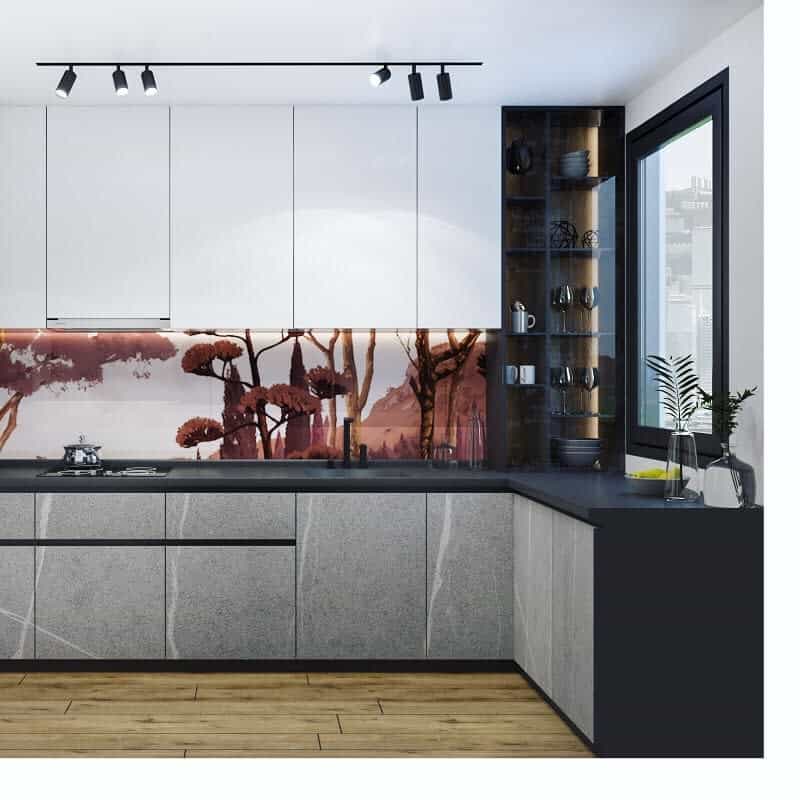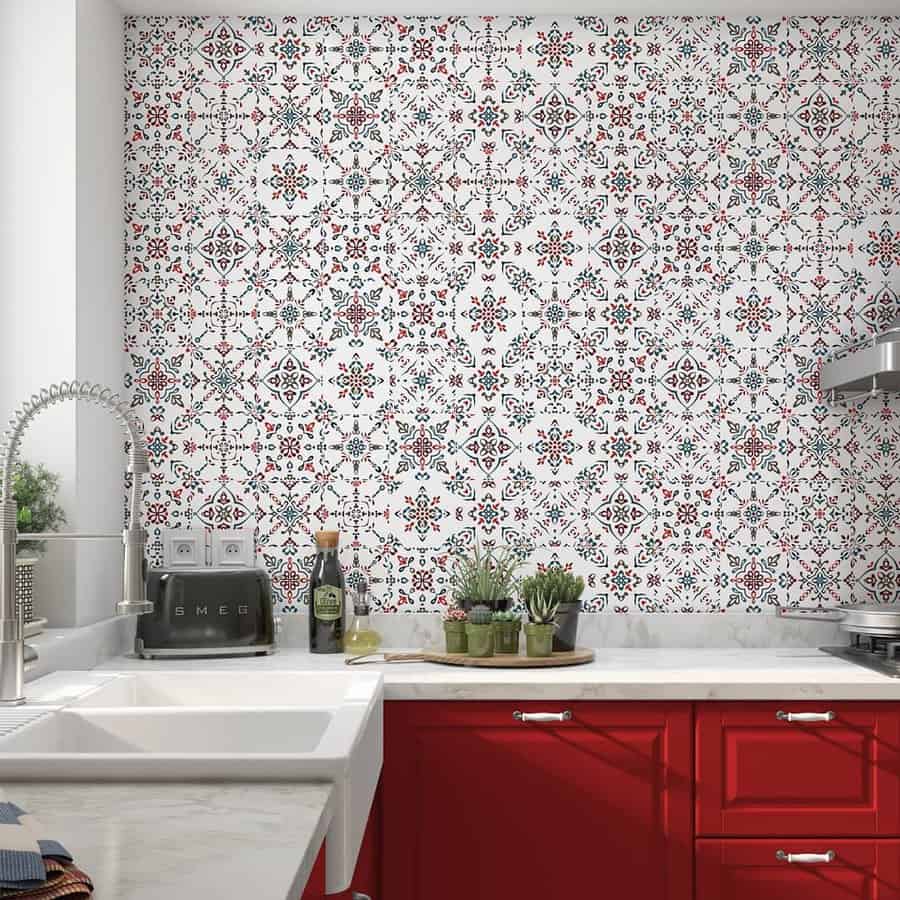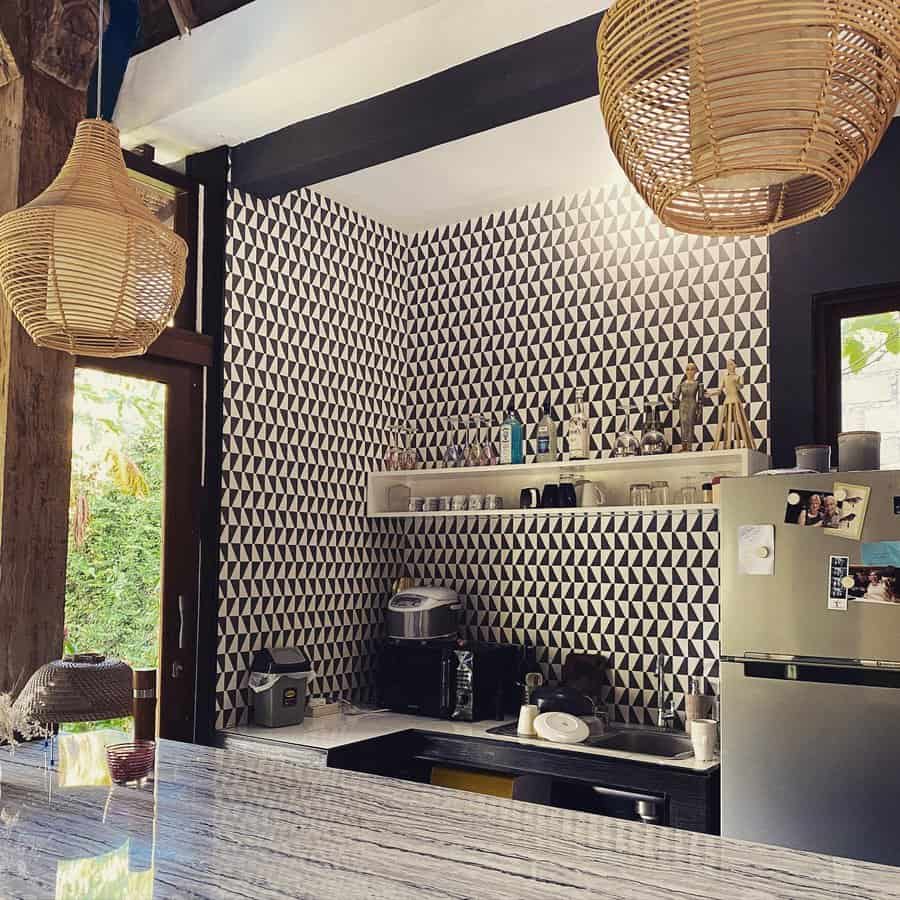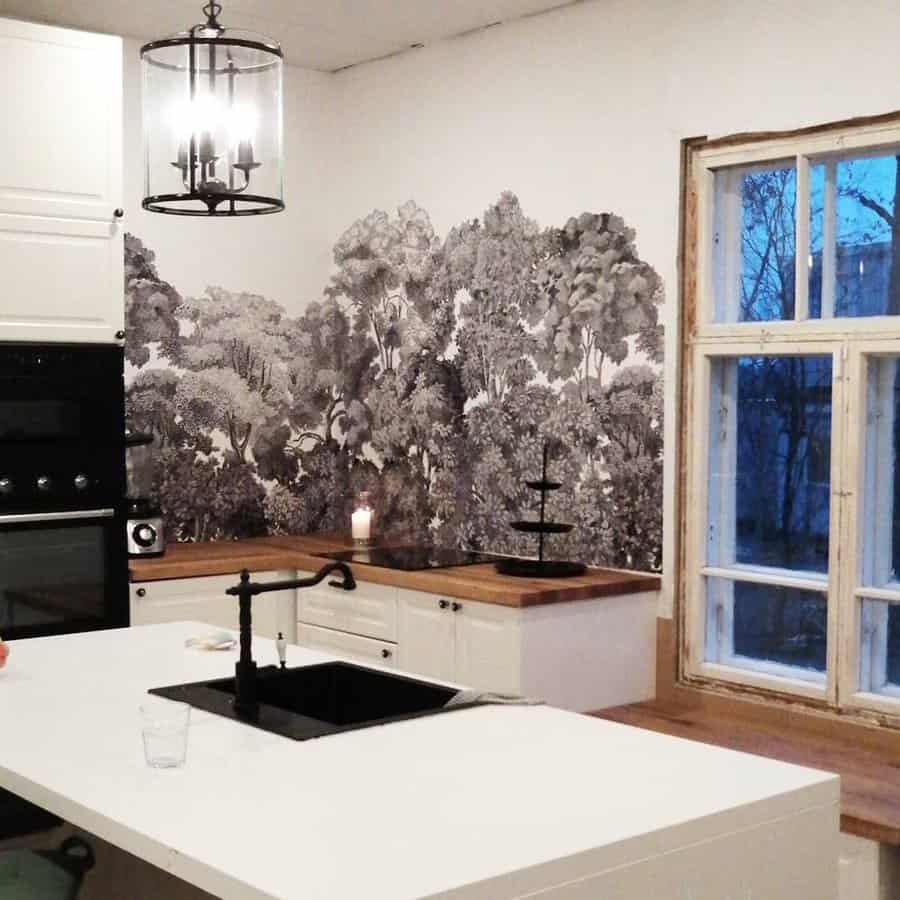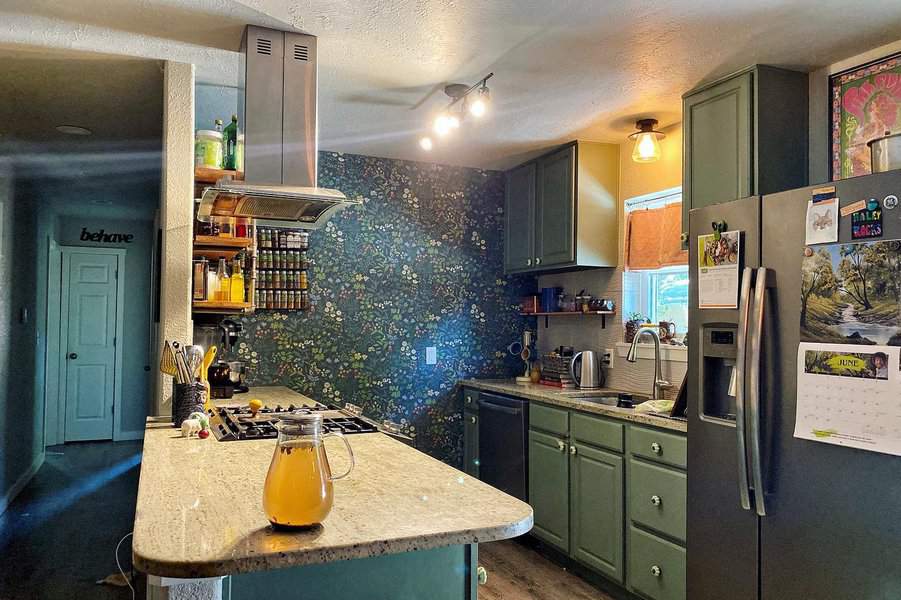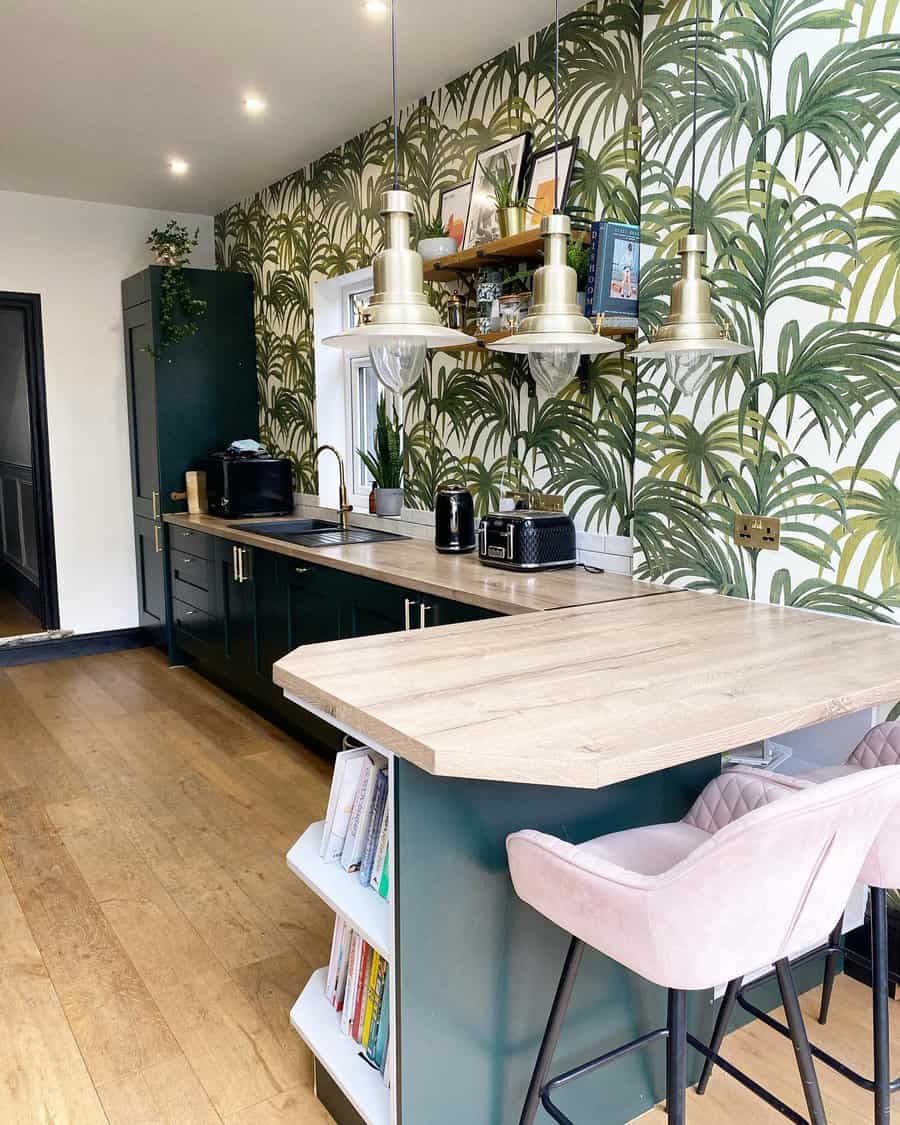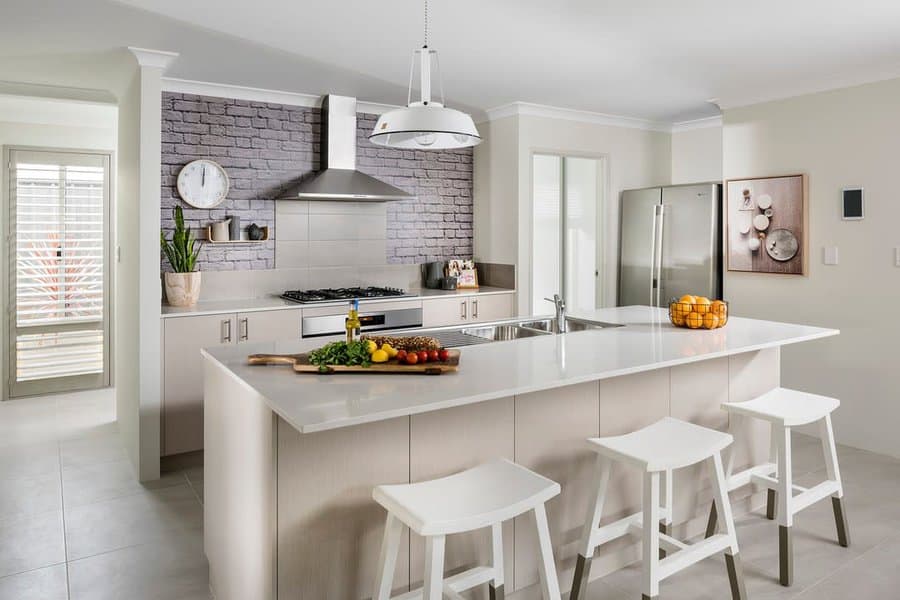 Use wallpaper in the breakfast nook or table area. This defines the space without physically separating it from the kitchen. Add wallpaper to an accent wall that doesn't have anything on it. Avoid using wallpaper for the backsplash; tile is a better material used here.
7. Living Room
Several living room wallpaper ideas tell you to make an accent wall by adding wallpaper to a single wall. You could do this, but other design ideas are more creative for your home decor.
Consider adding wallpaper to the ceiling. A peel and stick variety will be easier to apply and remove later.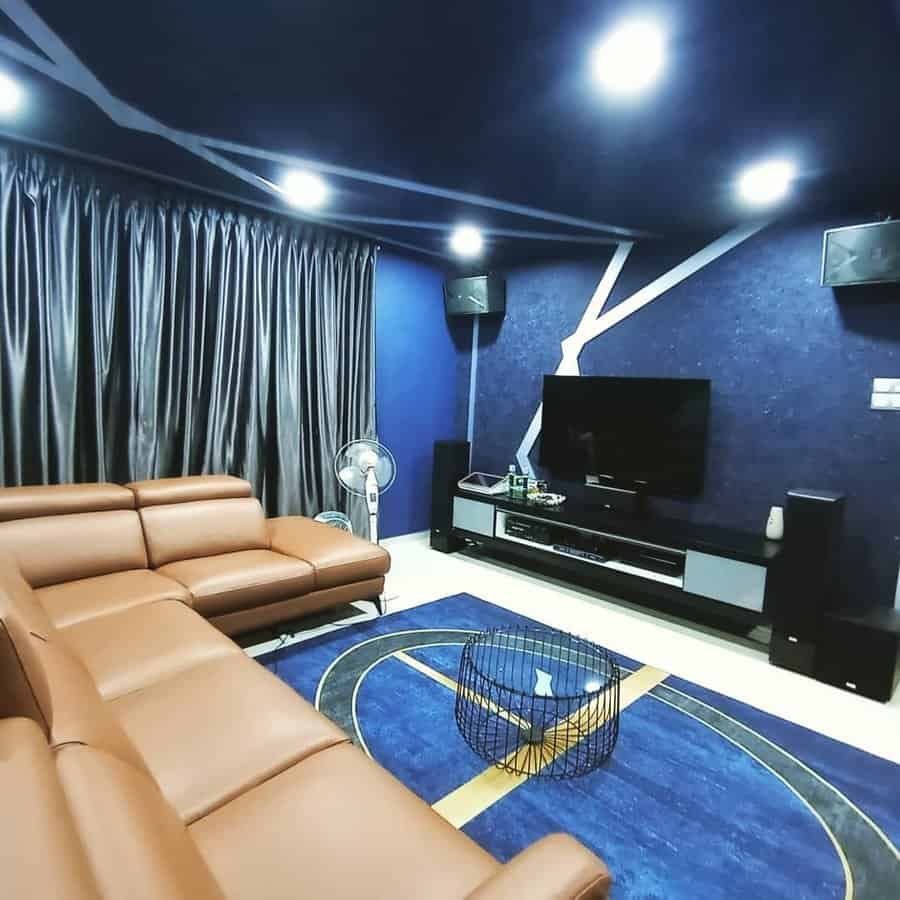 If you're going to add wallpaper to the walls, consider adding wallpaper to more than one wall. Adding wallpaper to two or more walls ties the room together better than a single accent wall. It's also a fresh take on the accent wall idea.
8. Modern
Traditional wallpaper is a nightmare. You have to mix up a paste, and brush it on the wall, then place the wallpaper while hoping you position it just right. Then press it into place while cleaning up the excess glue that comes seeping out of the seams. Get any piece of the puzzle wrong, and your wallpaper will begin to bubble and peel.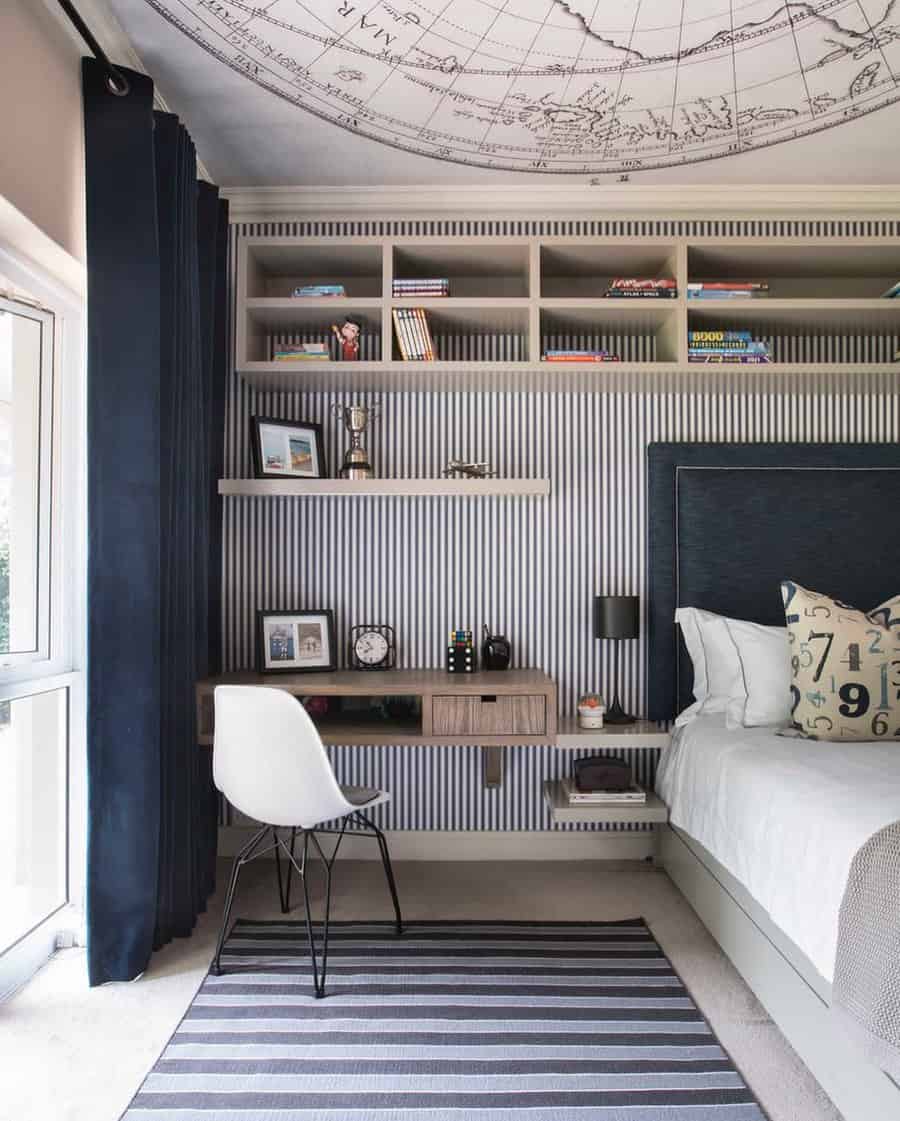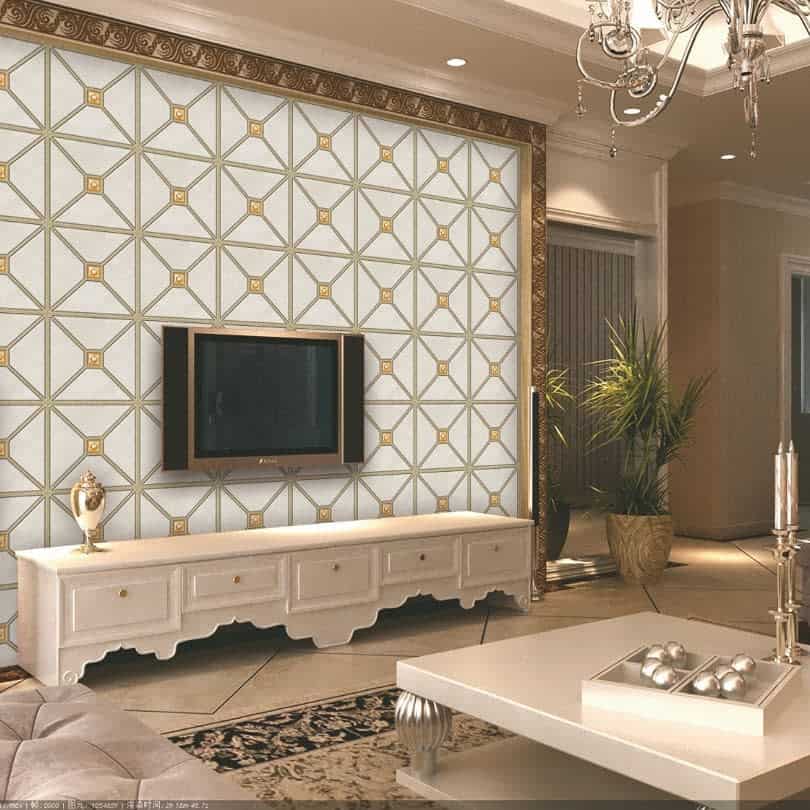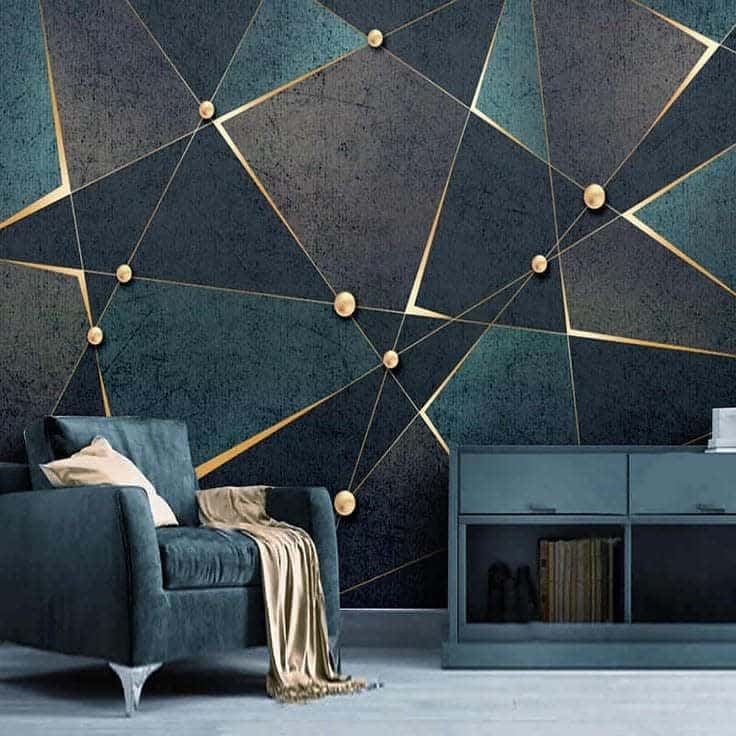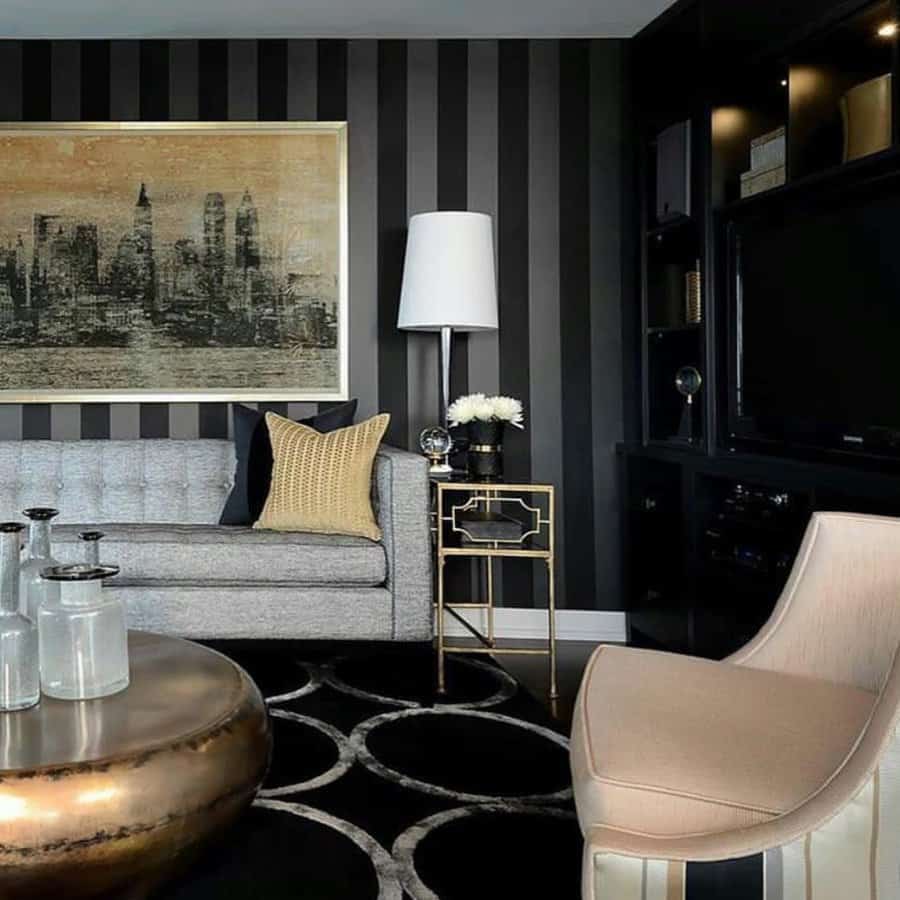 Modern wallpaper is so much easier with peel and stick wallpaper options. This makes it removable wallpaper so that you can use it anywhere and not worry about when you grow tired of it.
Modern wallpaper also refers to the design. The geometric pattern is popular with crisp lines. Contemporary wallpaper mirrors the straight lines and crisp, clean design that you see in contemporary furniture and decor.
9. Powder Room
Your powder room is typically the guest bathroom. It's the smallest room in your home and consists of a vanity sink and toilet.
It's a bathroom but with minimal moisture. This makes it the perfect place to do something unexpected with its interior design. Some decorating ideas suggest a floor-to-ceiling wallpaper pattern.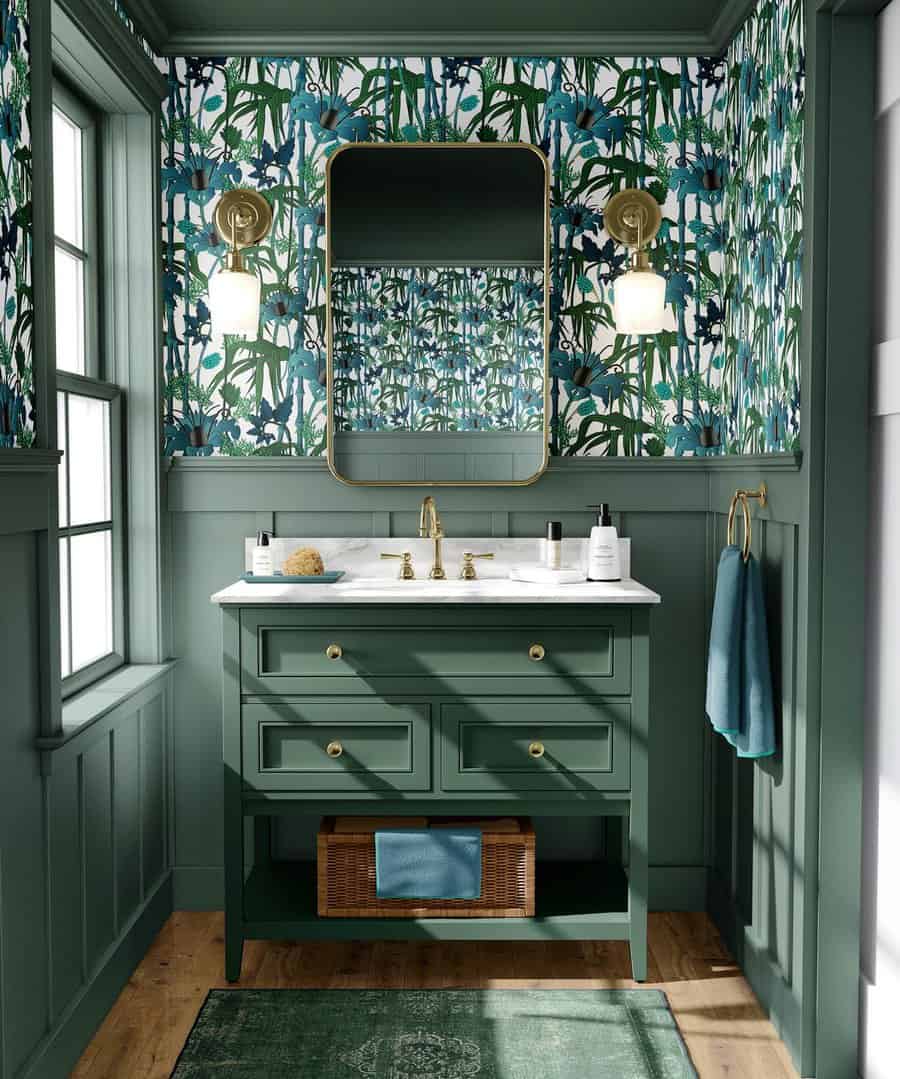 Interior designers use this approach to make the small space feel bigger than it really is. A wallpaper with a dark background and bright design will cause the walls to sink back and feel larger. A light-colored pattern will reflect more light and also feel bigger.
10. Unique
Don't be afraid to take a unique approach to your wallpaper. This could be in the type of wallpaper you choose to use or where you decide to apply your wallpaper. For the unique design. 3D wallpaper is a modern trend that isn't widely used yet.
If you aren't quite ready for full-on 3D, then try a textured wallpaper that mimics other materials with a realistic feel. This is a perfect option if you want a brick, stone, or wood look.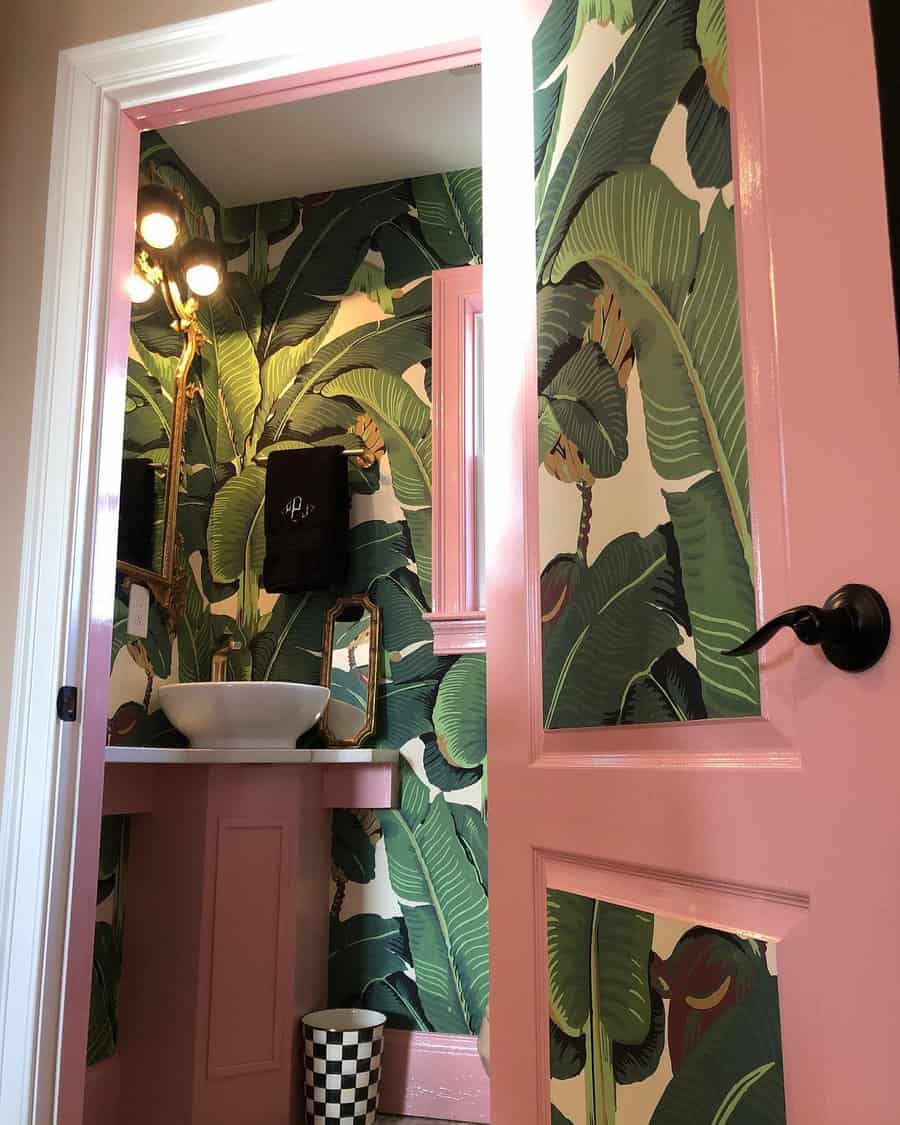 Try putting your wallpaper in unexpected places in your home. You could put up hallway wallpaper or decorate your laundry room. Then if you're feeling really adventurous, you could put it on the ceiling.
Wallpaper FAQs
Can wallpaper be modern?
Yes! Wallpaper can be modern in both how it's applied to the wall and the design that's created on it. Modern wallpaper doesn't use the traditional paste method. Instead, it's a peel and stick application, making it easy to remove when you move. Modern designs embrace large-scale or mural designs. It could also have a realistic texture or a 3D design.
Is wallpaper cheaper than paint?
Wallpaper can be cheaper than paint, but it depends on the type of wallpaper and paint that you are comparing. You also need to consider the tools needed to apply them both. You'll need to buy more tools to paint than you will need for wallpaper.
Does wallpaper damage the wall?
Wallpaper can damage your walls. When wallpaper wall coverings get applied directly to the drywall, you risk damaging the drywall when you remove it. Peel and stick wallpaper tends to be less damaging, but it can also cause damage if it isn't applied or cared for correctly.