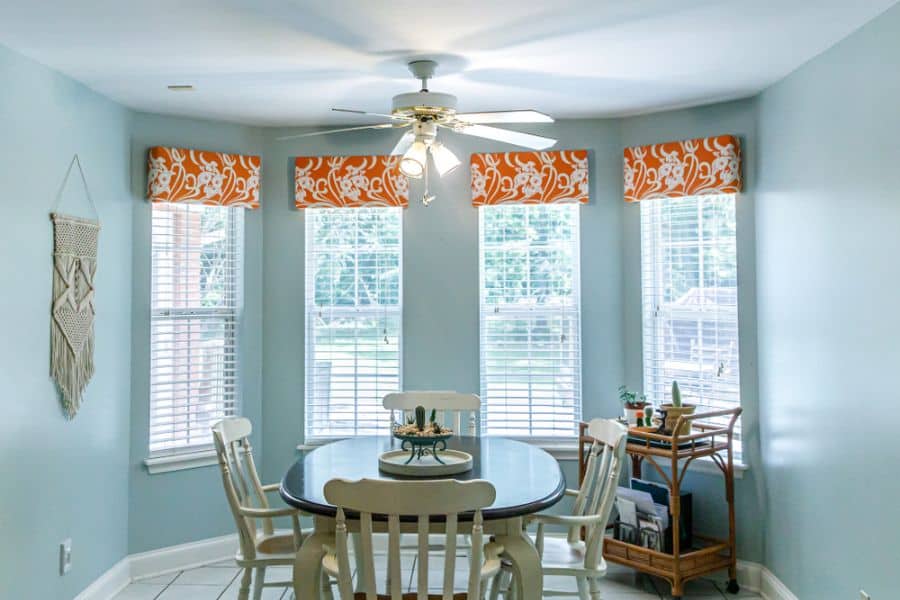 44 Unique Window Valance Ideas
Take a look around your home. What is on your windows? It's probably a set of curtains, right? But have you thought about adding a valance? This is the piece of fabric that goes across the top of the window to frame the window and complete the look of the curtains. Before you do a hard pass, there are plenty of options that don't look like the dust-covered lace valances in your grandma's house.
Give the windows in your home a fresh look by adding one of these window valance ideas.
1. Dress Up A White Window With Prints
A printed valance curtain can transform a plain white window into an eye-catching spectacle. With its vibrant color, bold patterns, and delicate embellishments, it instantly revives a stagnant room and adds a delightful touch of style to the decor.
It instantly transforms an otherwise dull white window into a bold statement with its vibrant colors, patterns, and textures. This dress-up is sure to impress any guest who steps foot in your house, as it adds a depth of texture and elevates the entire room from ordinary to extraordinary.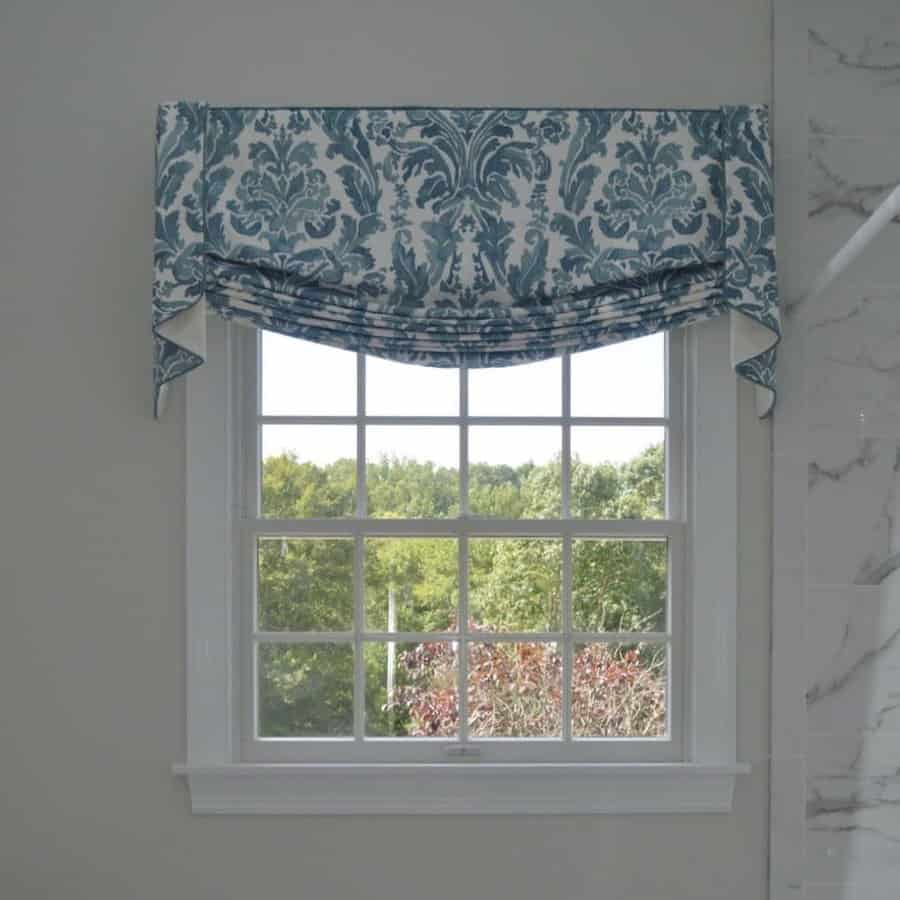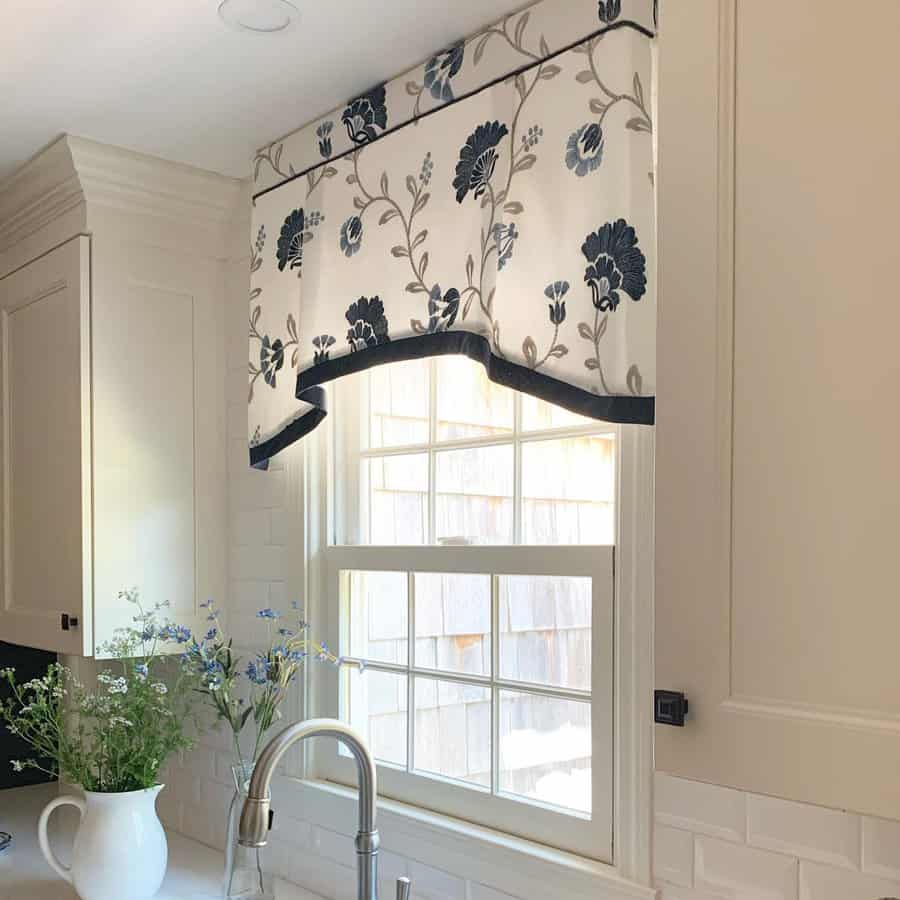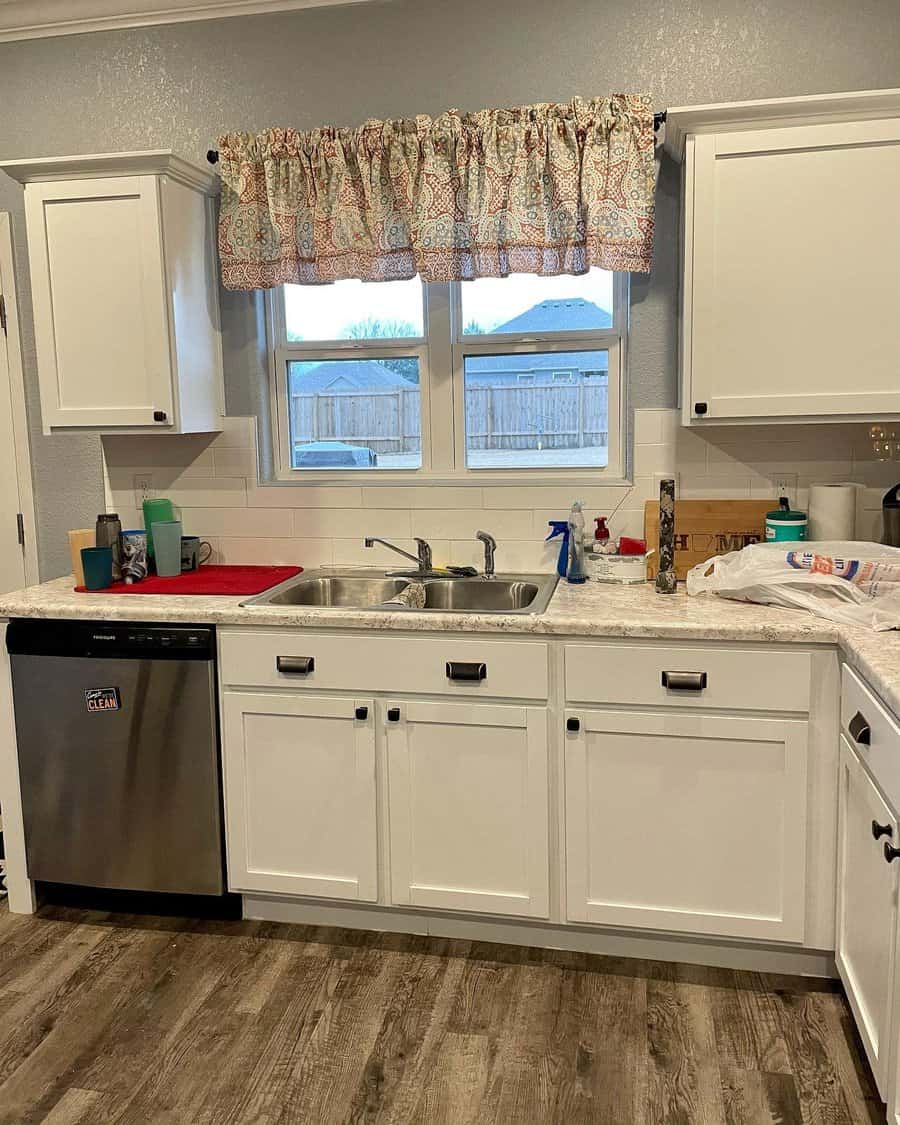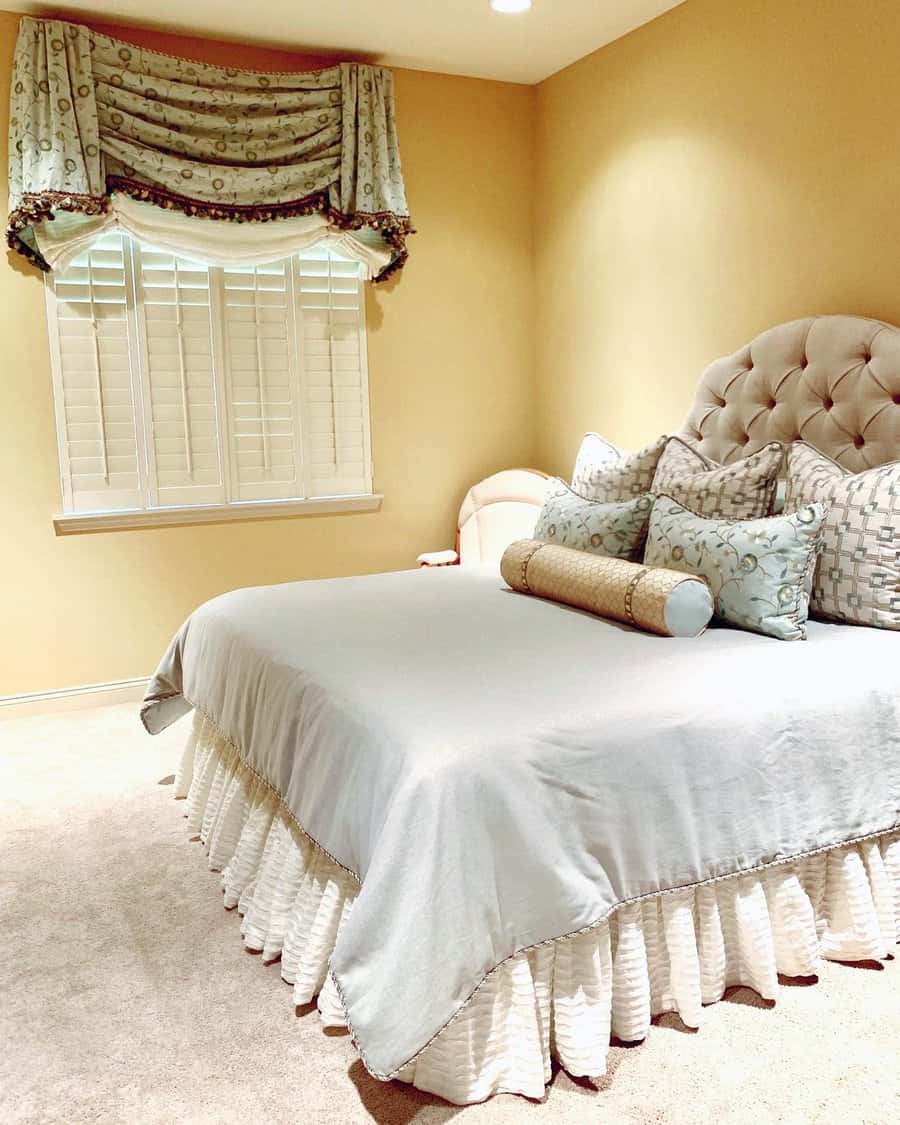 2. Decorate & Embellish
Looking for that special touch to add a personalized touch to your home? Why not try embroidering a sheer valance curtain with your family name? This stunning decorative piece is sure to pull any room together and also bring a spark of joy as you remember what it stands for.
By taking the time to embroider this delicate, elegant valance with your initials or family name, you'll be able to create unique memories in each and every space that the embroidered curtain will grace.
Don't hesitate – an embroidered sheer valance is the perfect way to tie any room together and show off your creative side!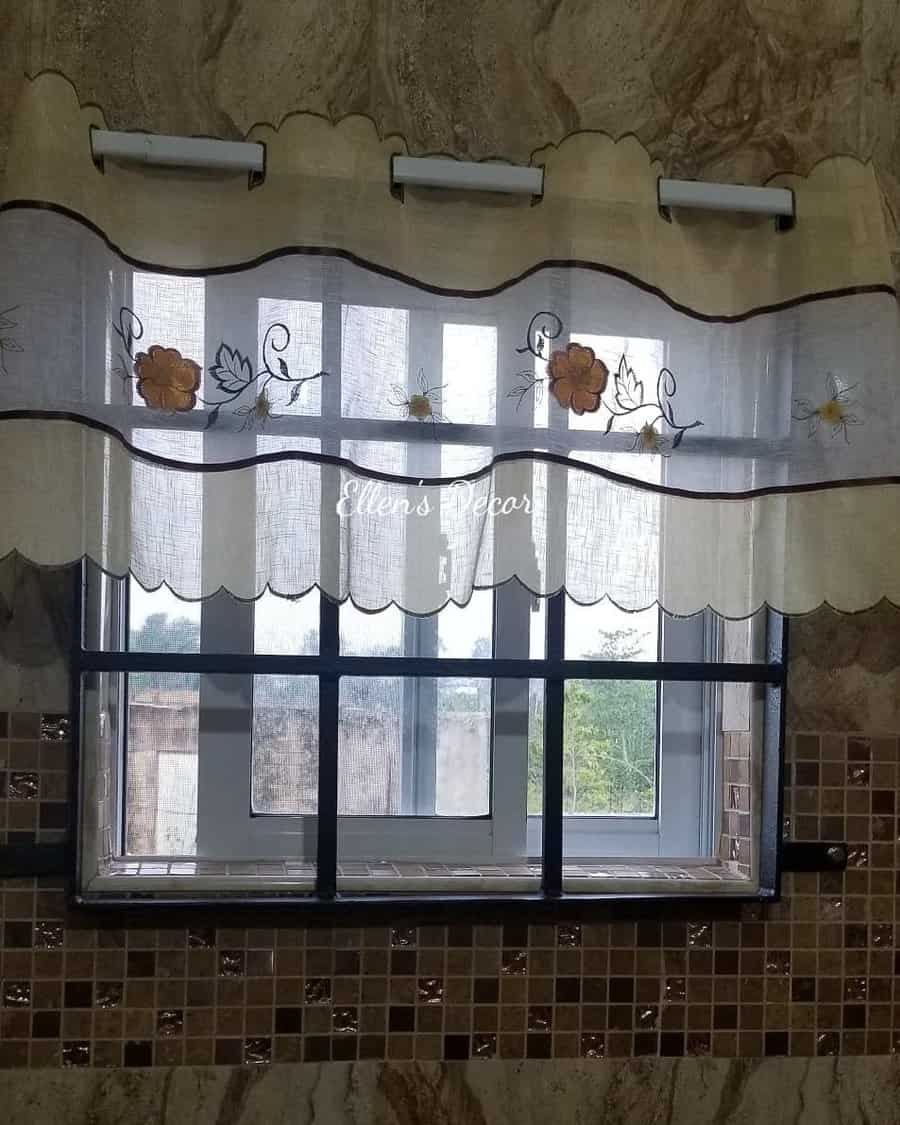 3. Keep It Flat For A Modern Look
A flat valance curtain is a perfect addition to any modern interior. Whether you are outfitting a minimalist home or searching for the perfect accent piece, flat valance curtains can bring a touch of style and sophistication to any room.
These flat panels add a hint of texture and interest while maintaining an understated aesthetic – perfect to liven up a modern, minimalist space. With flat valance curtains, you can keep your home looking both chic and comfortable.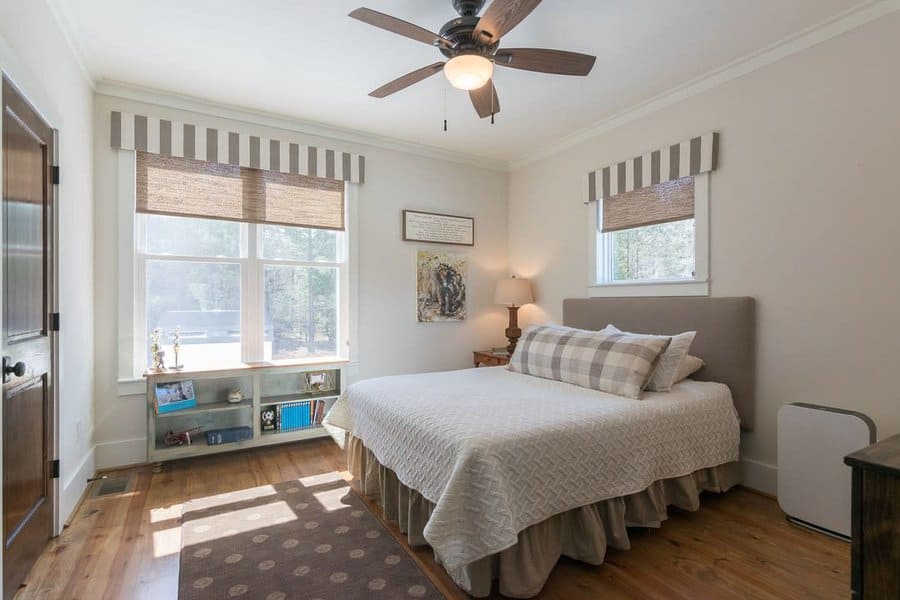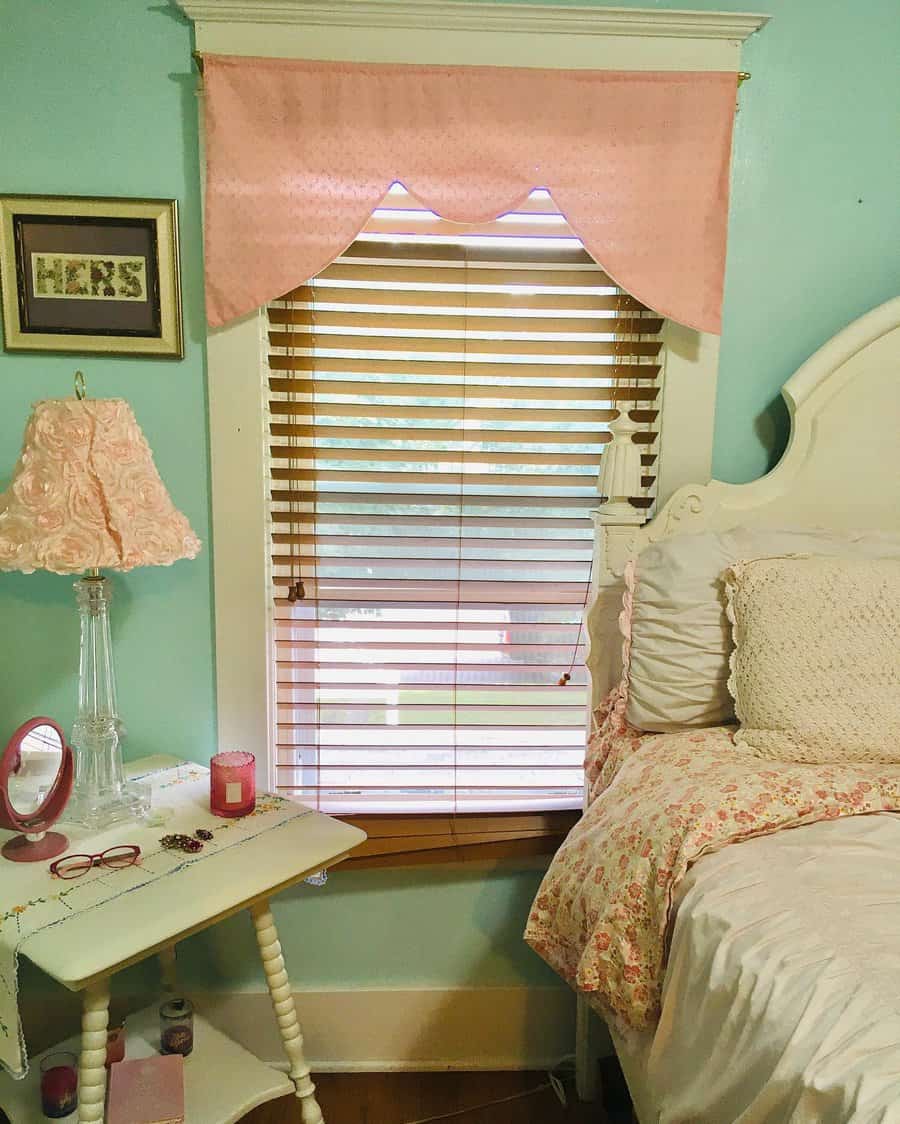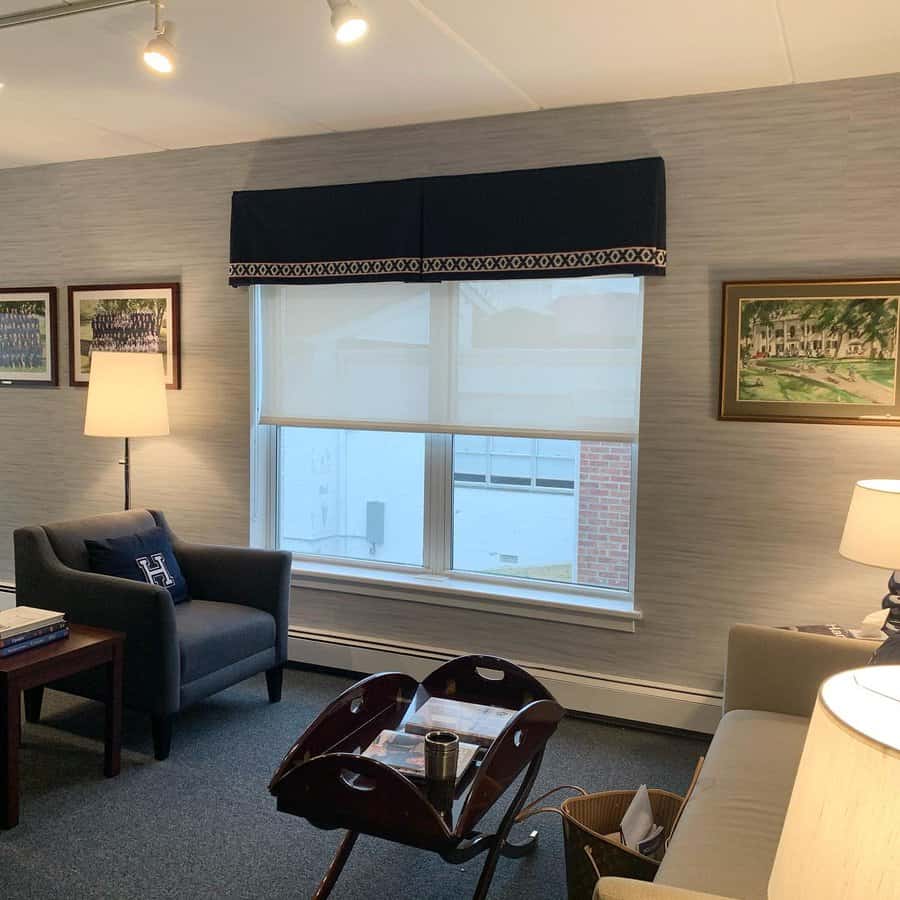 4. Pleat It For A Clean Look
The pleated valance curtain is the perfect way to bridge both traditional and modern decor in a transitional interior. Its sleek and elegant silhouette can add dimension to a room while providing added window coverage for privacy.
Whether draping grandly from a tall window or cascading down more petite frames, its pleats provide just the right amount of visual texture to draw attention without overwhelming the other elements in your space.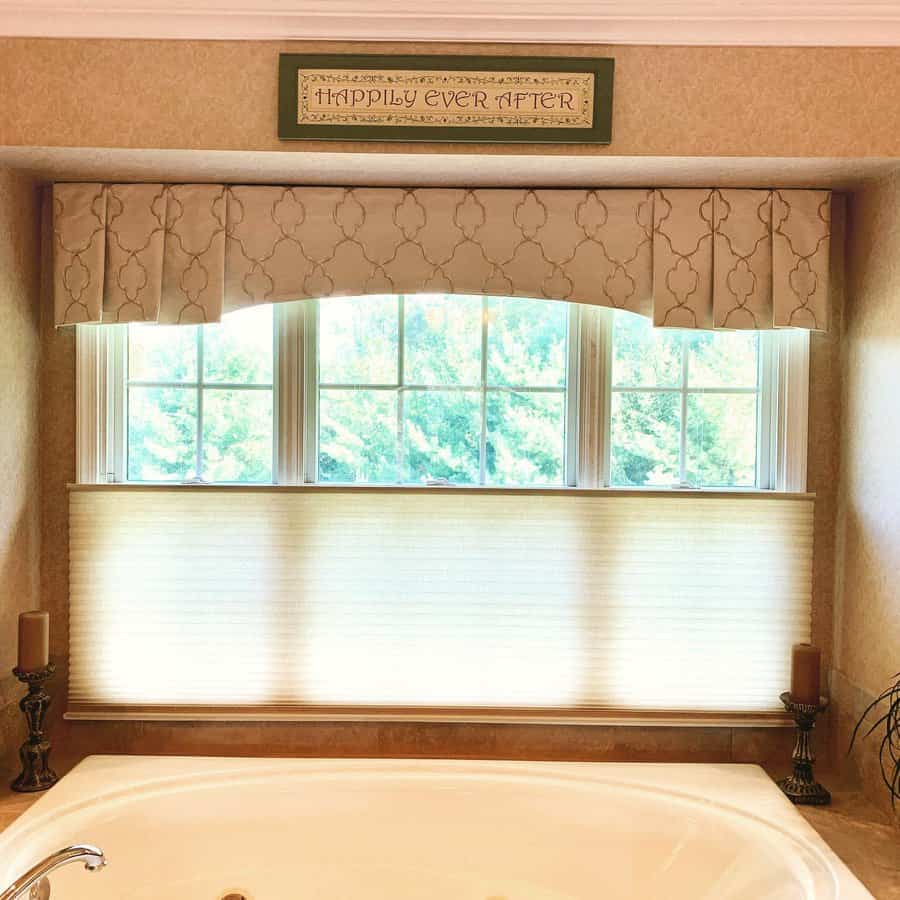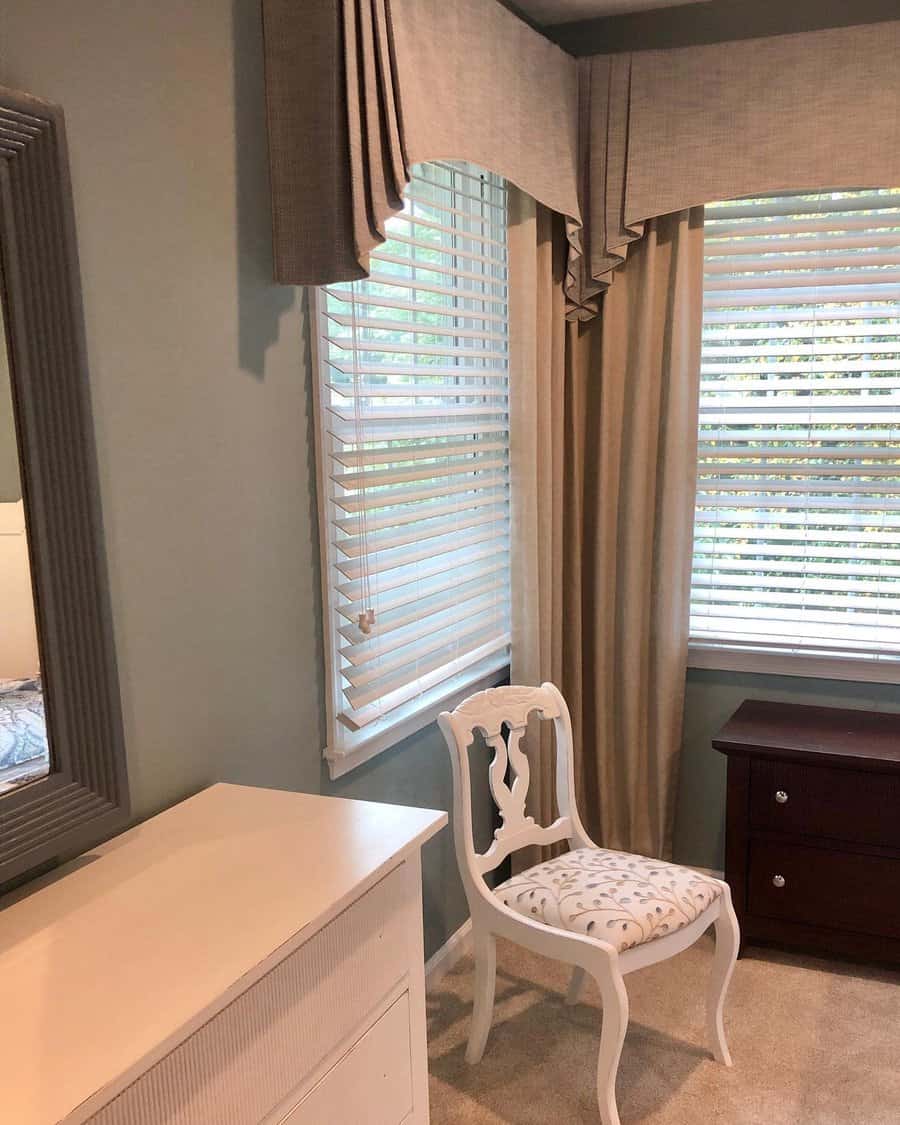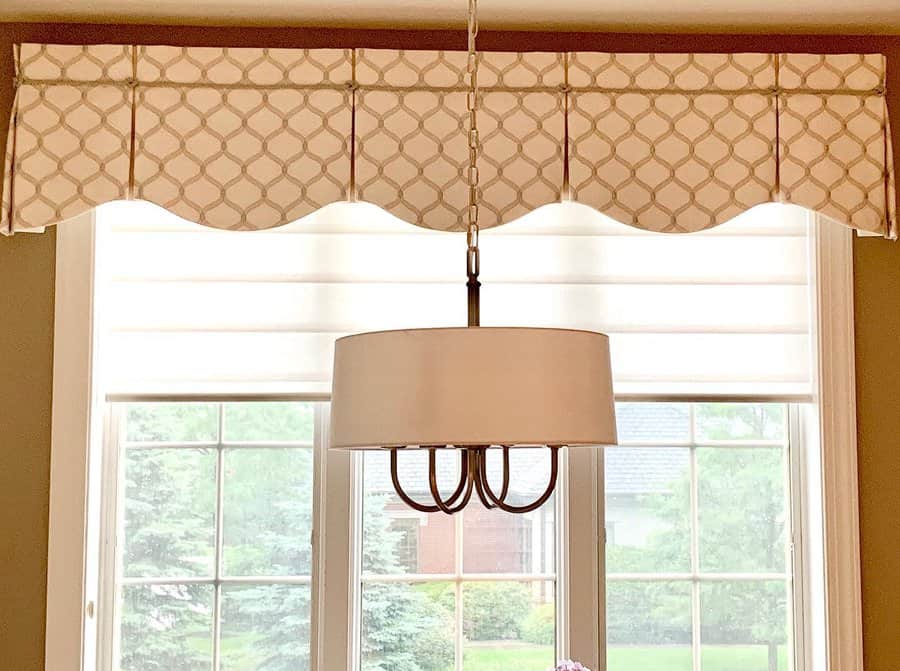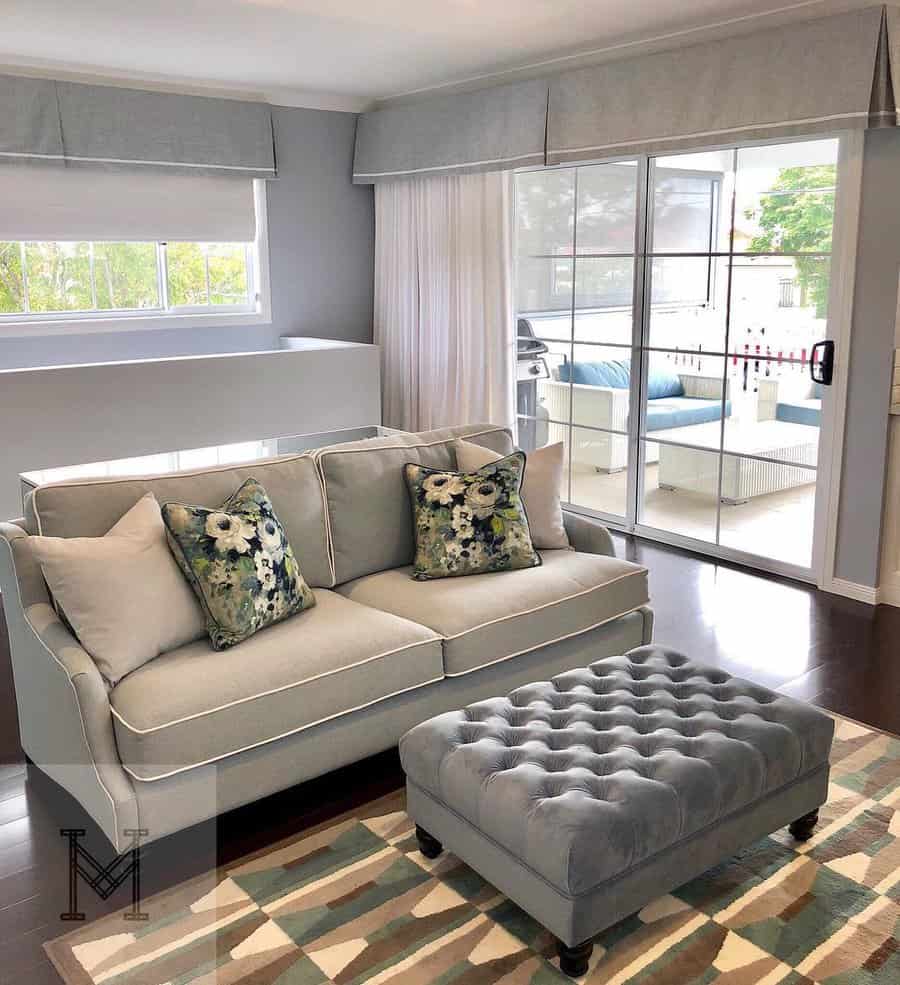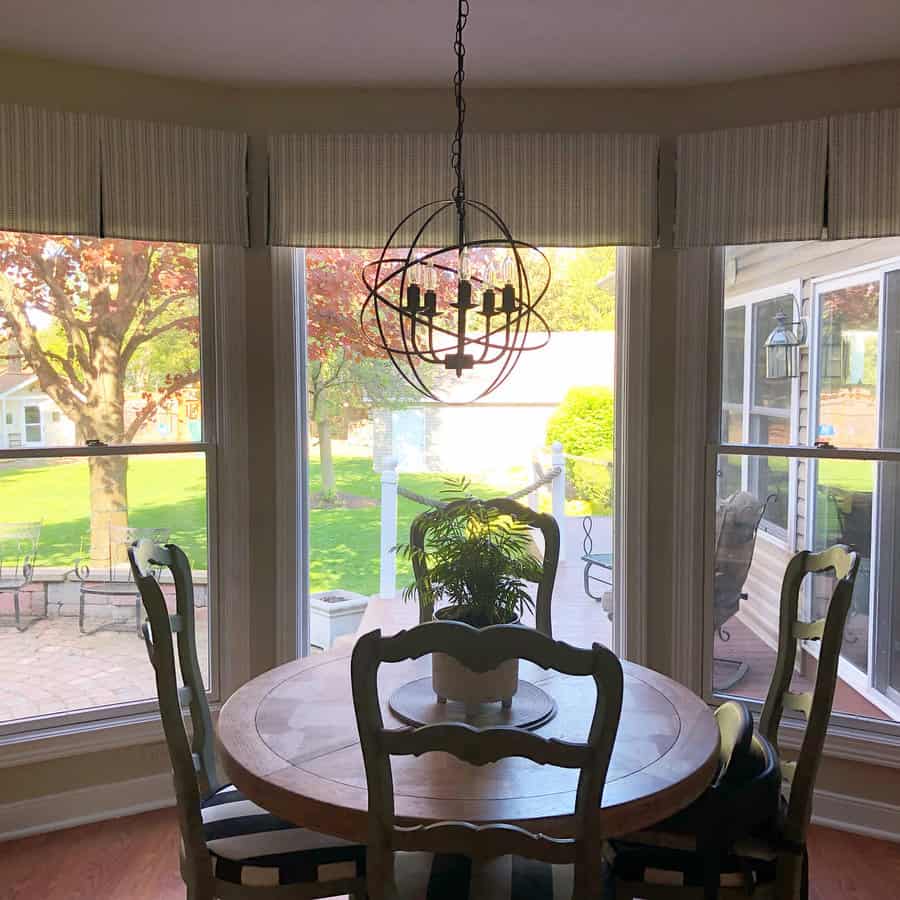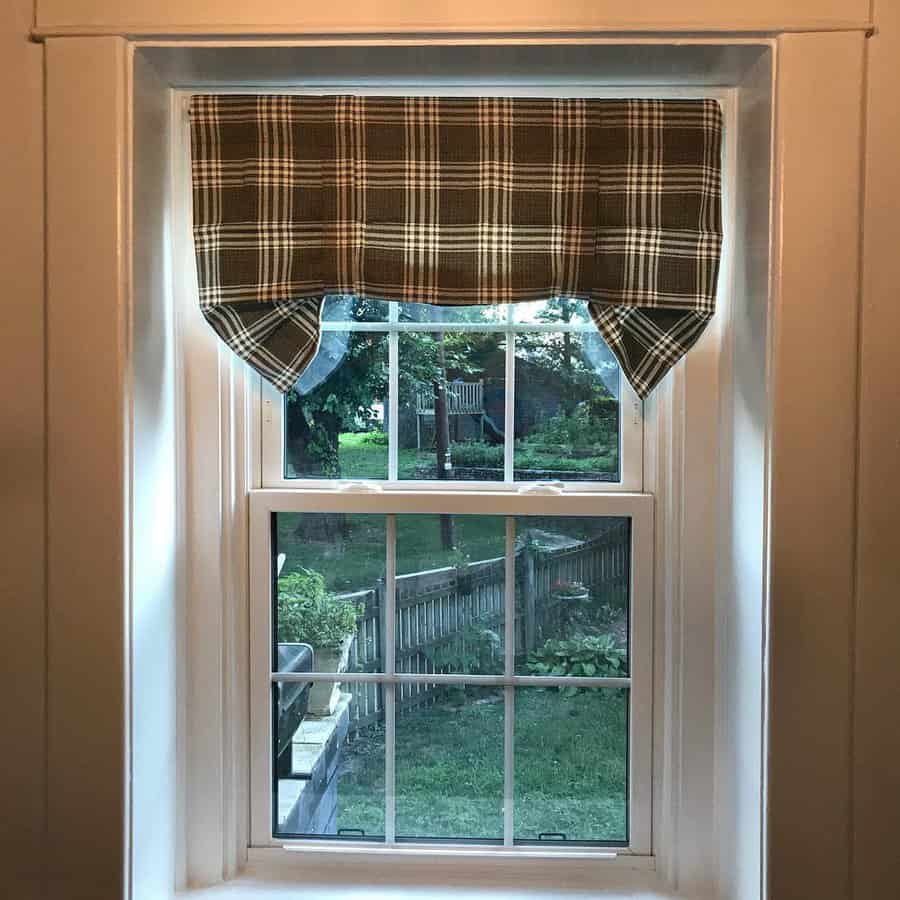 5. Stand Out With A Protruding Valance
Valances are a great way to amplify the aesthetics of your room. With protruding valances and curtains, any bedroom or living room can become more dynamic with an eye-catching look. The luxurious drape of the protruded valance will bring the presence of the room together and create a modern yet cozy environment.
Whether you're aiming for a classic style or something more eclectic, adding a protruding valance with curtains will instantly add dimension to the room and serve as an accent that ties in all the other elements of your design.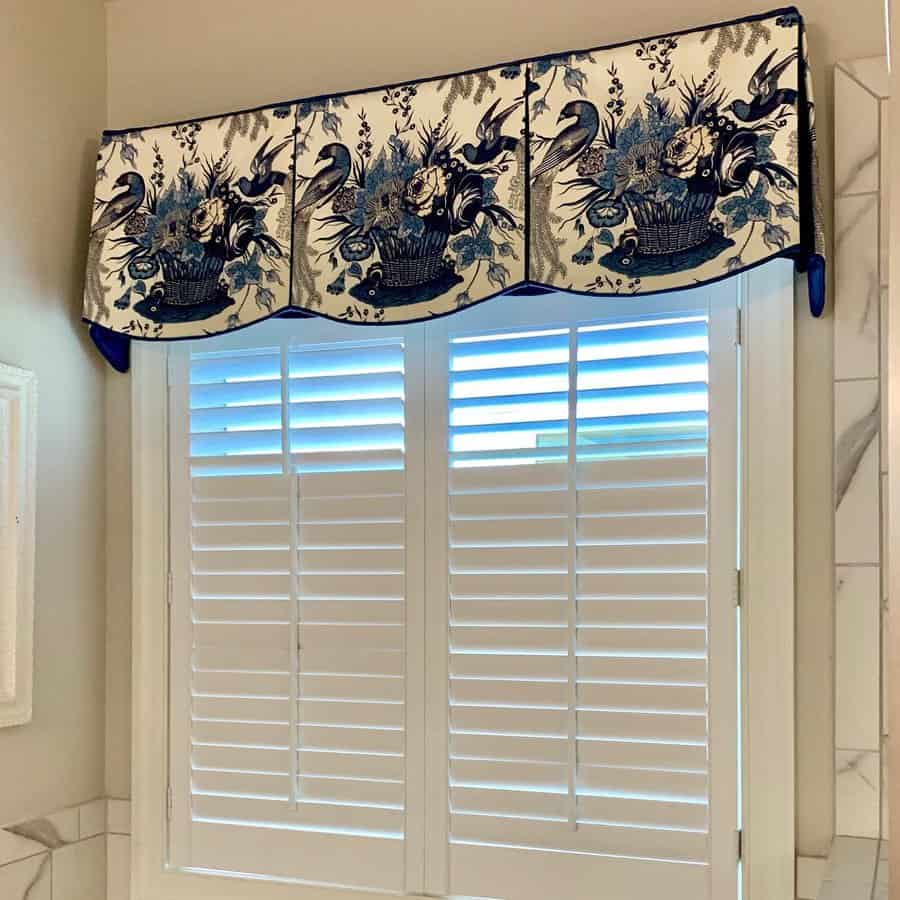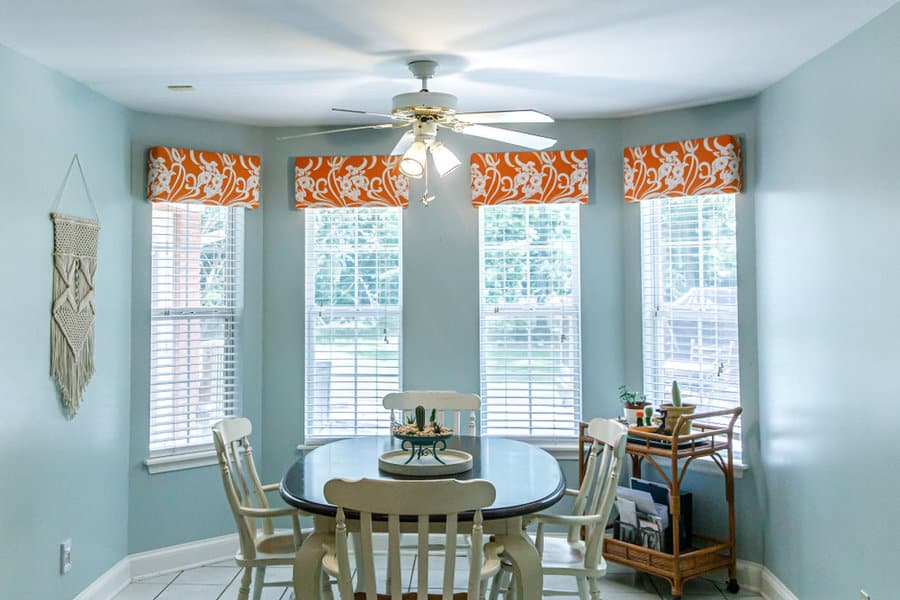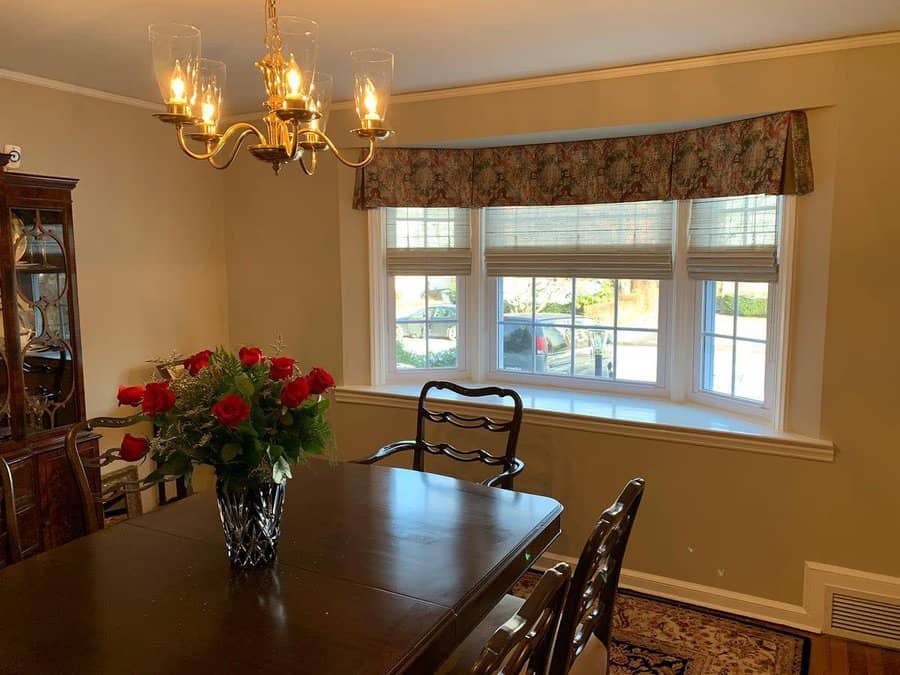 6. Go Traditional With Swag Valances
The simple act of layering a swag valance or swathing it in different colors can inject new life into any room without changing much else. For those looking for something more traditional, adding a plain or patterned valance in layers over drapery gives windows a timeless aesthetic.
Not only do swag valance curtains highlight your window frames, but they also give off an instantly cozy atmosphere that sets the perfect tone for any room.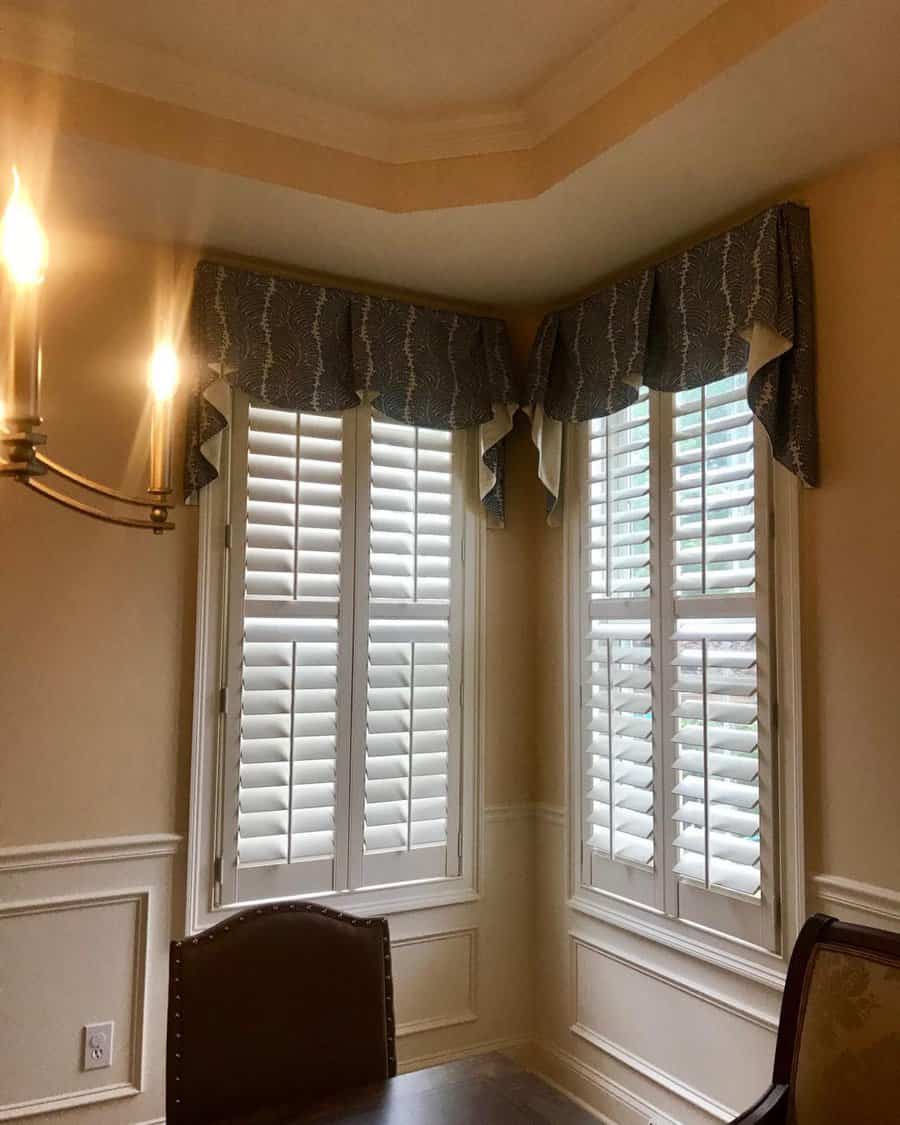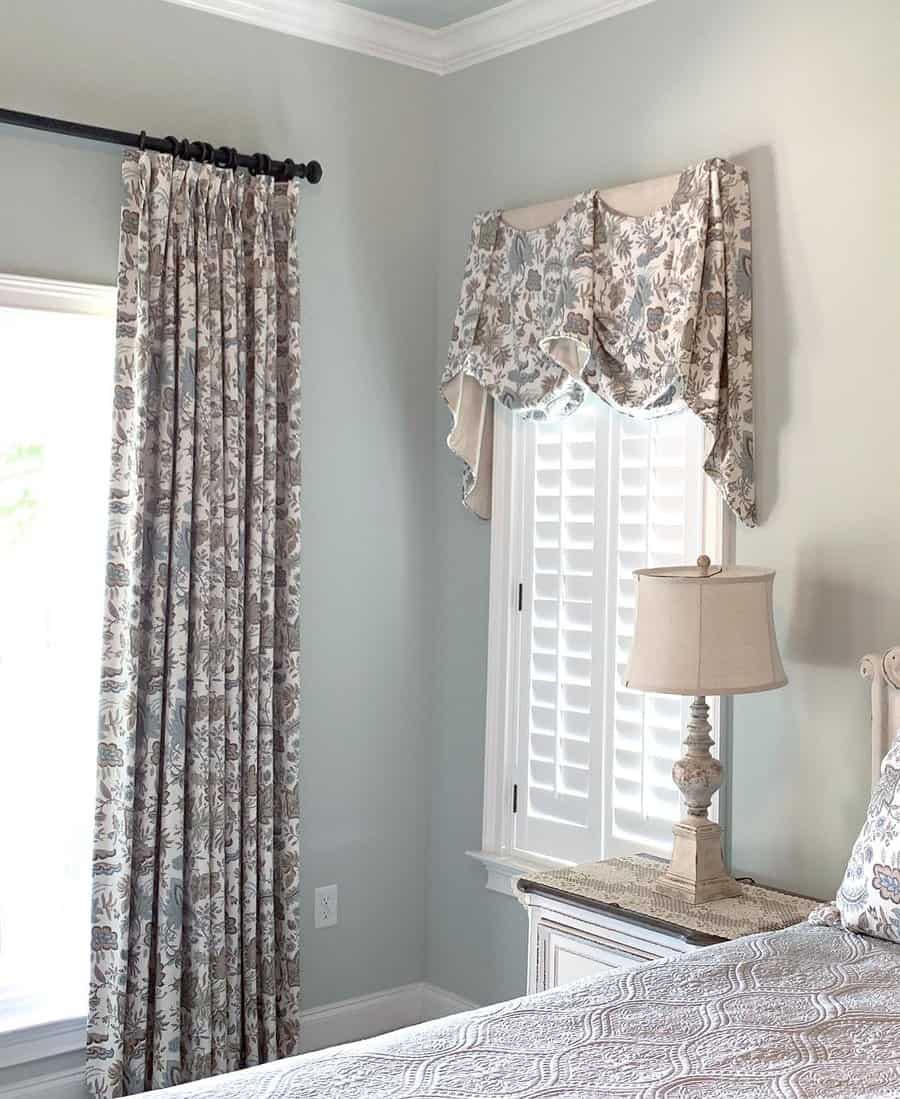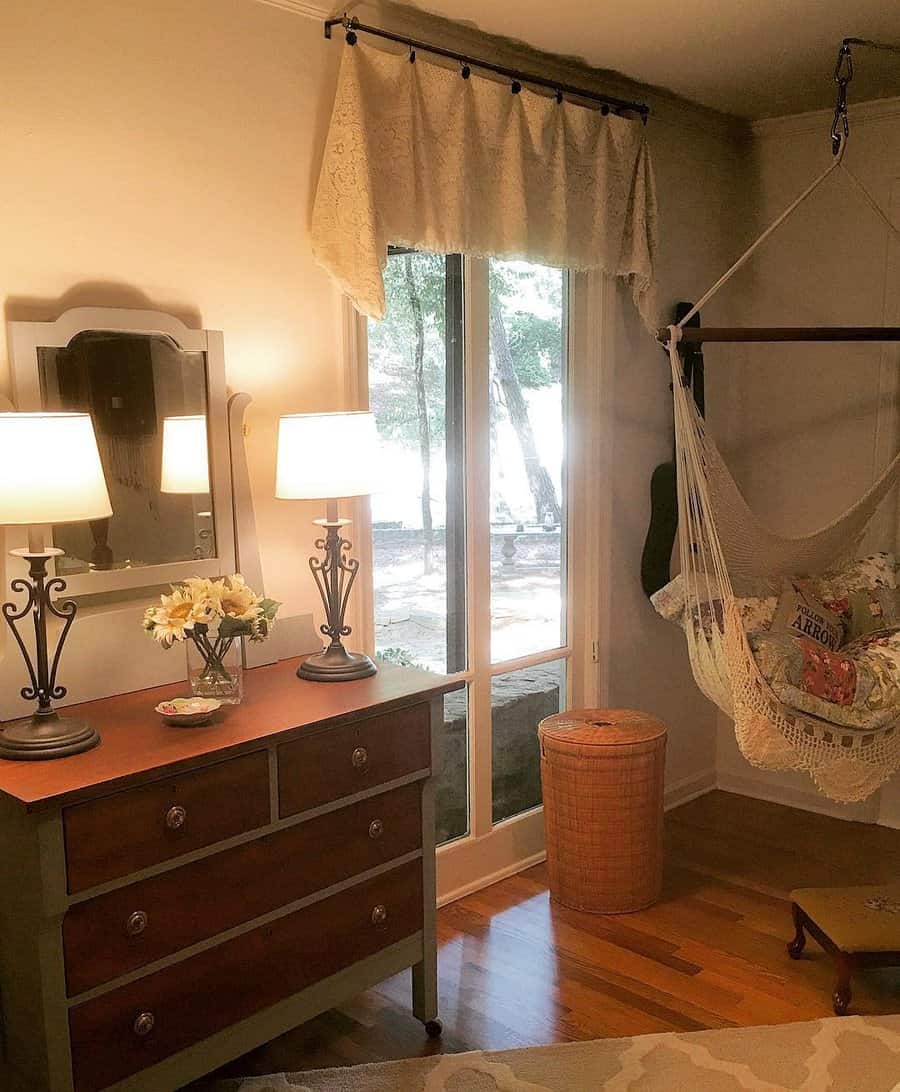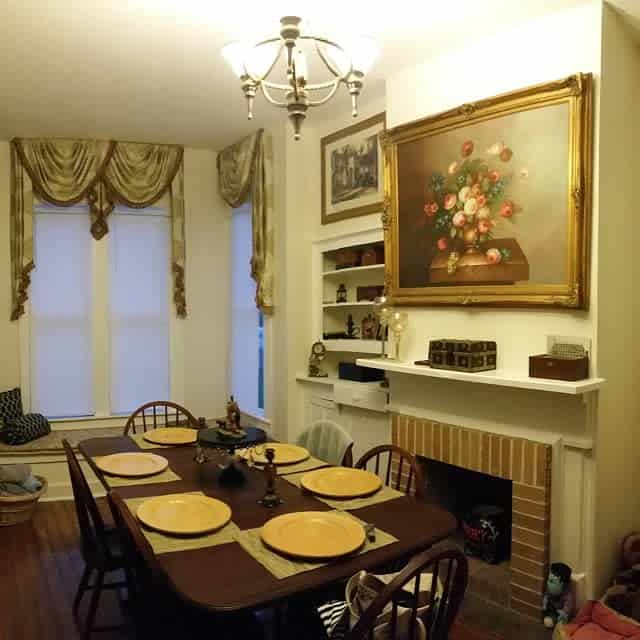 7. Style With Some Fringe
Transform your bare window into a beautiful valance masterpiece! All you need is a valance curtain with a charming fringe that is sure to add a stunning touch of modern elegance to the room.
The valance's soft textures and intricate design will tie the entire space together for an impressive look without being overly flashy. Your valance curtain will spark conversations and envy among anyone who steps foot in the room.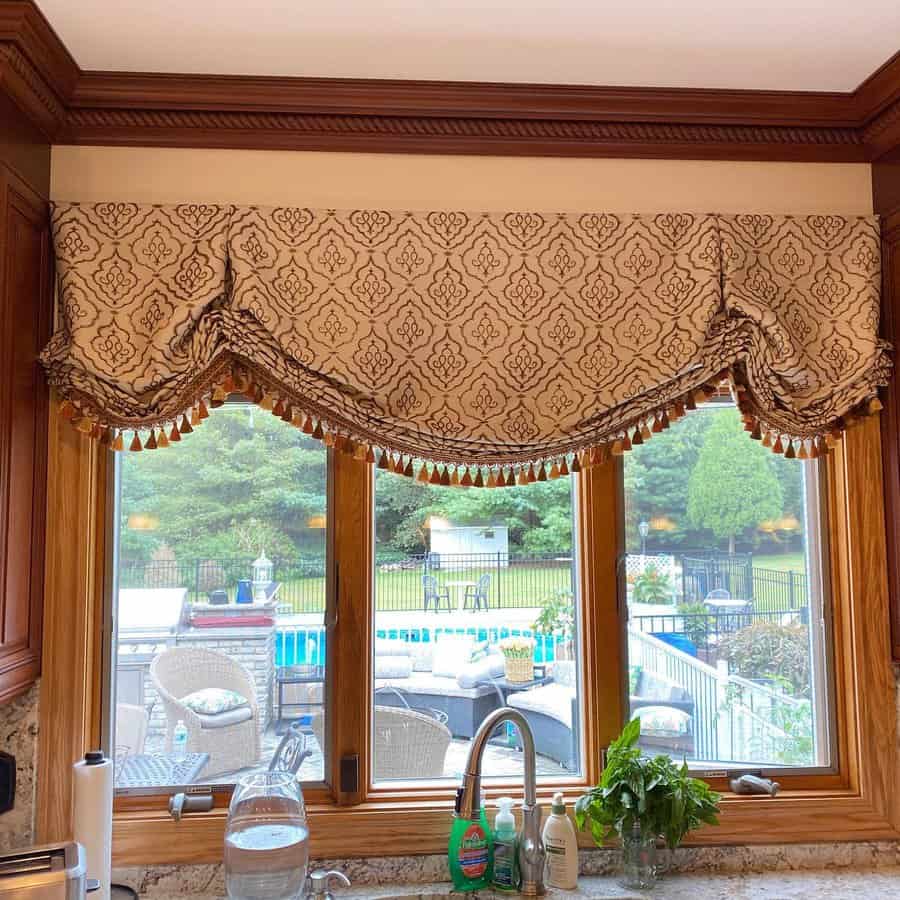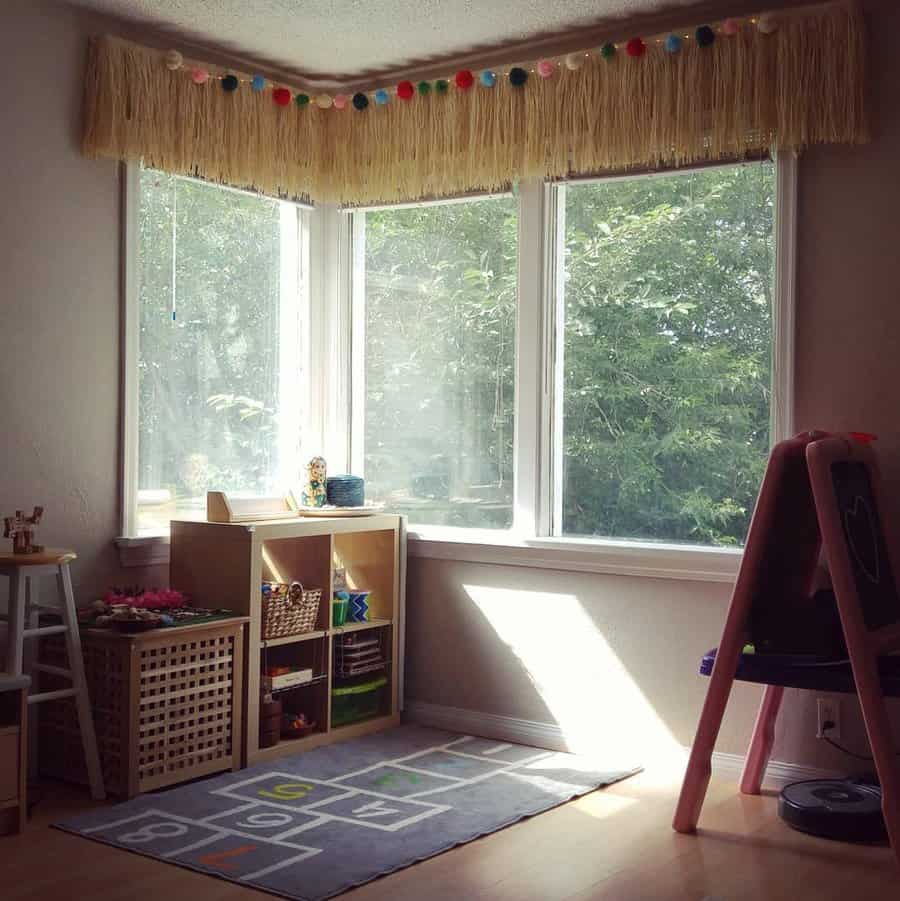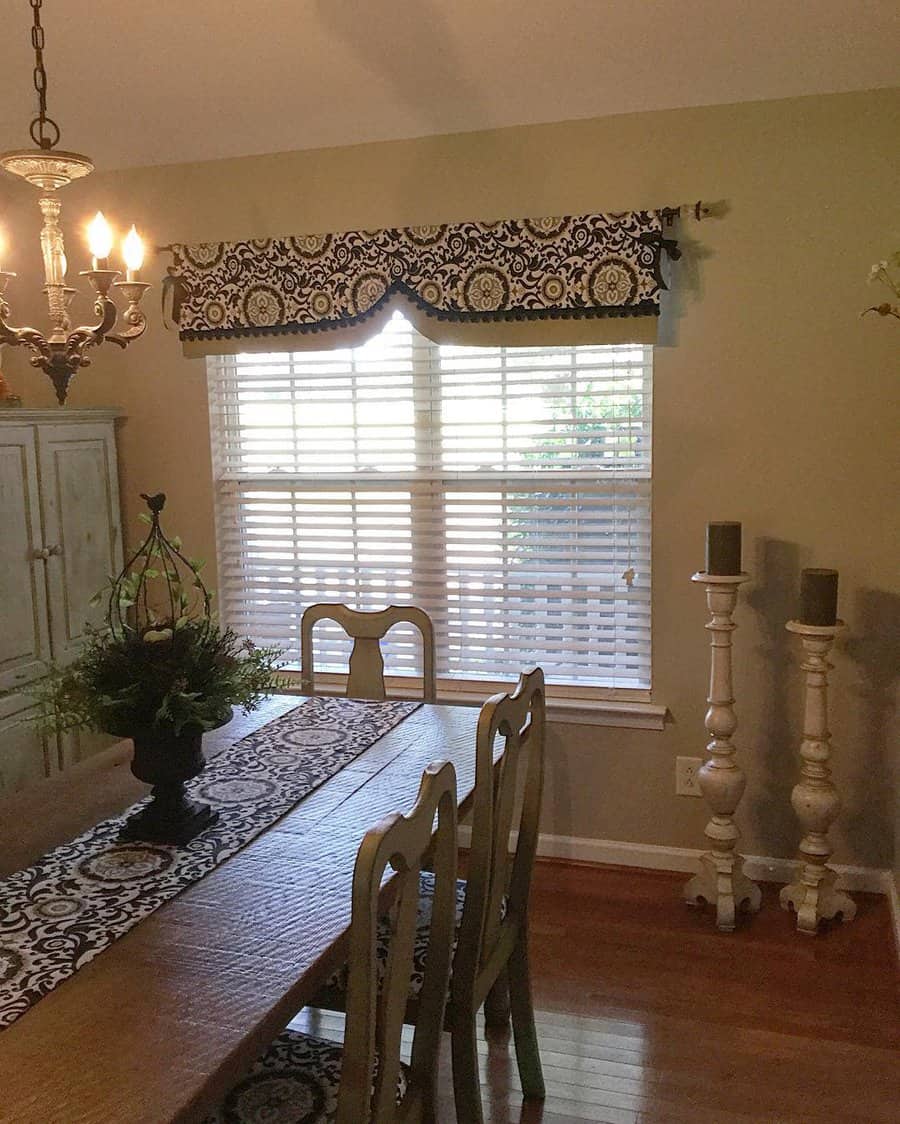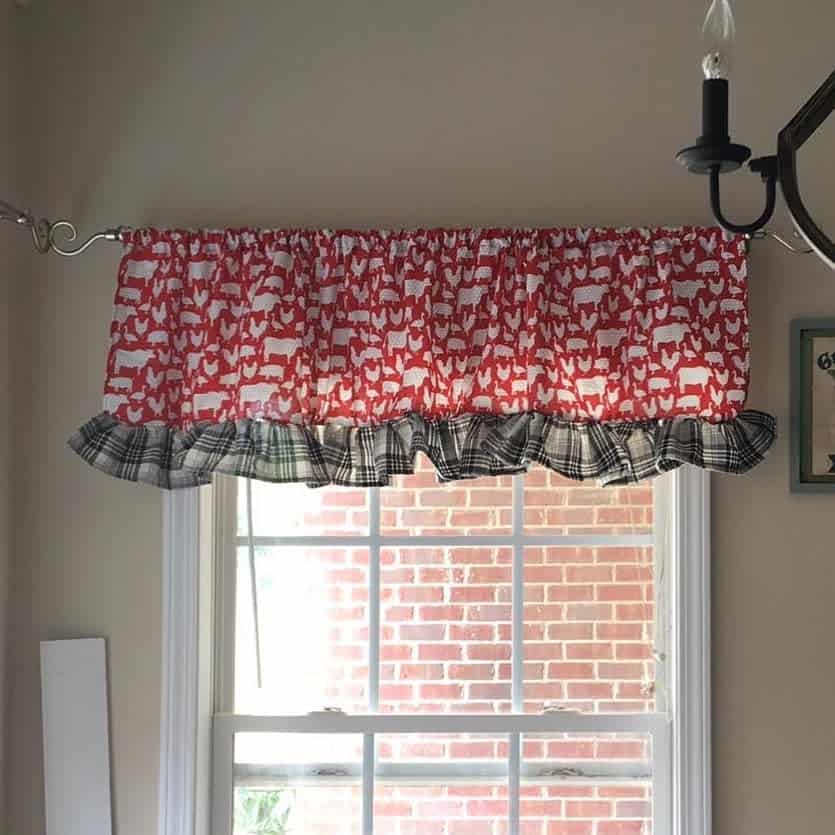 8. Be Extravagant With Balloon Valances
Adding valance to a room can give it a sophisticated and extravagant feel. One creative way to do just that is by using valance curtains with balloon draping, which gives the room a more traditional look. It's the perfect way to bring some life into an ordinary space by accentuating its style.
The valance creates a sense of depth with its fullness while also providing privacy and sun blockage control. With valance, any setting can be transformed into an exquisite interior façade that is as unique as it is opulent.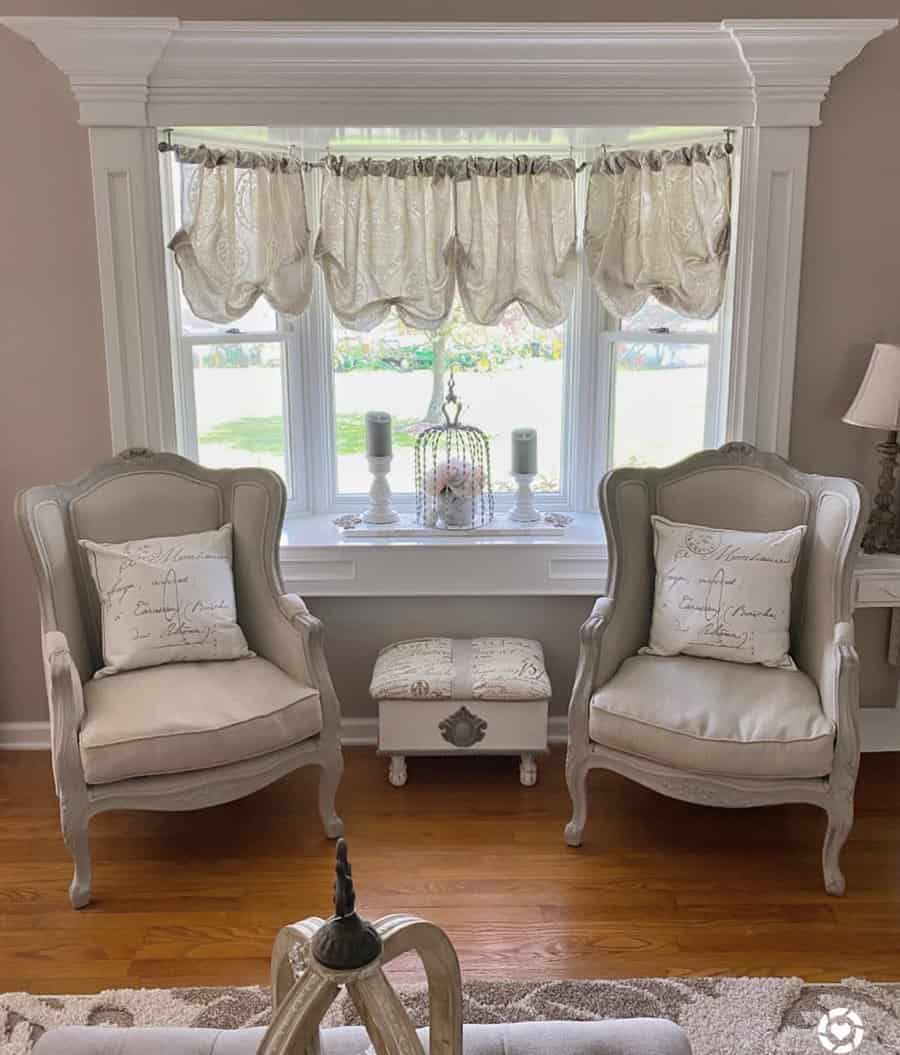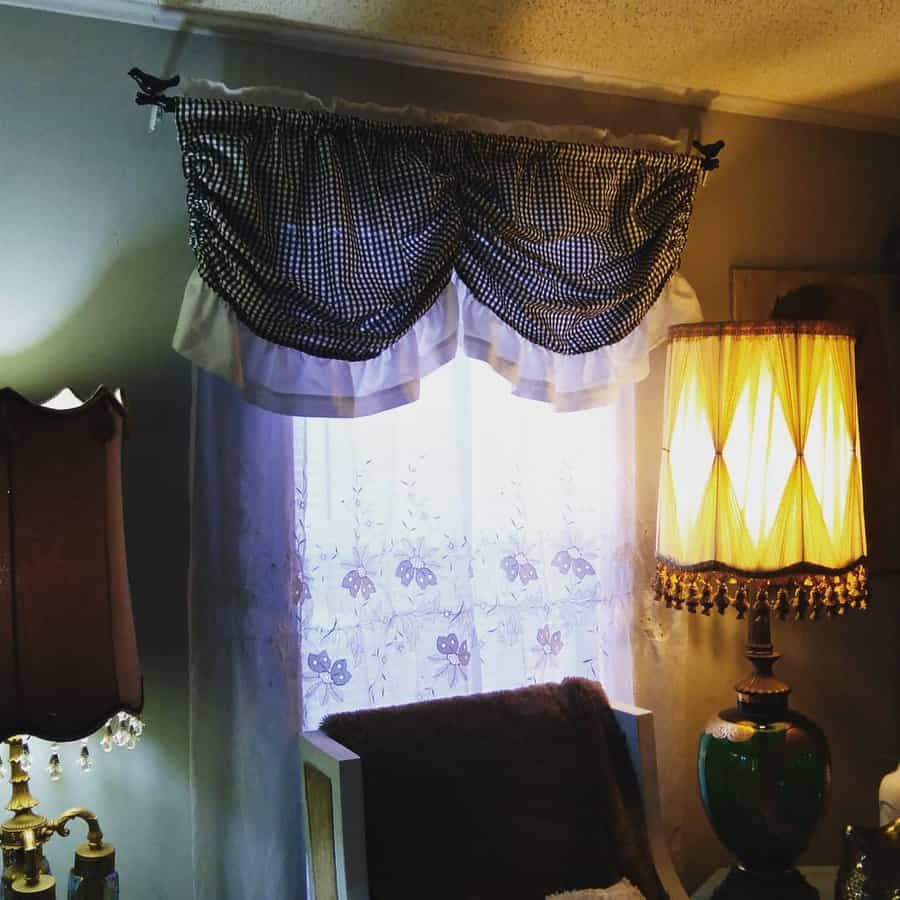 9. Layer Valance Curtains For Dimension
Diversifying the layers with prints, fabrics, and colors is an easy task that can amplify the entire atmosphere of any living space. Whether you're looking for curtains that make a statement or just want to create simple yet commanding layered valances, there is a design for everyone's taste and style.
Not only do layered valances provide a sophisticated and regal look, but they also give anyone who enters your home an air of sophistication and high-end finery.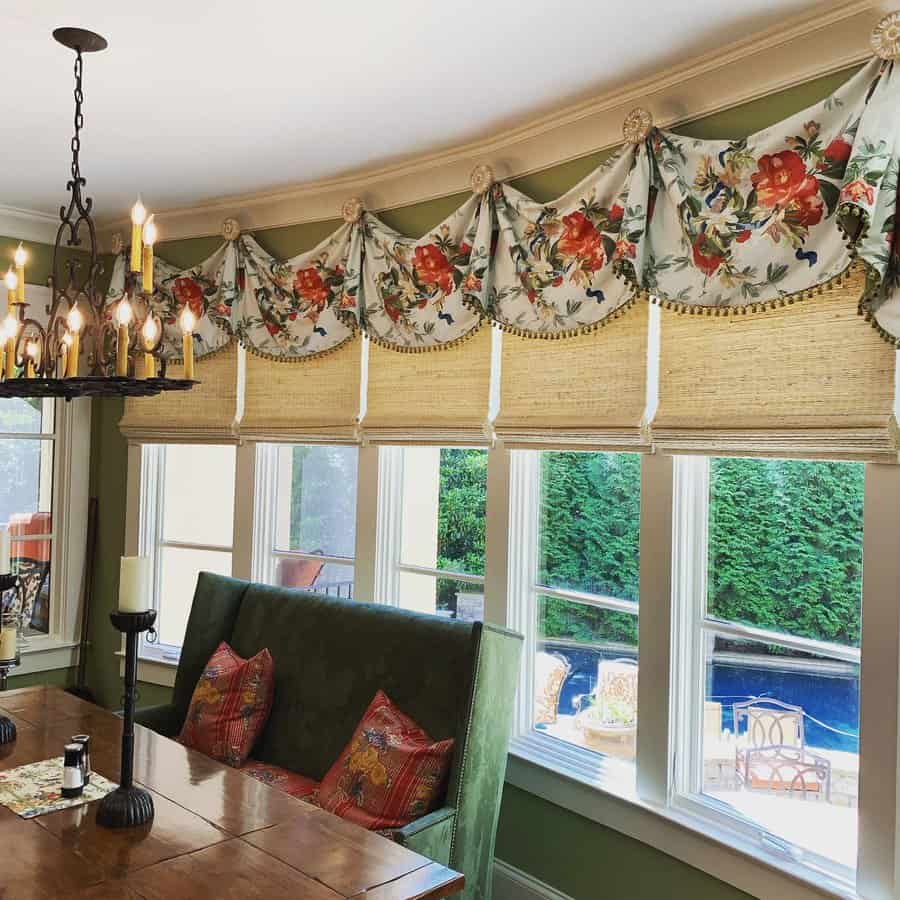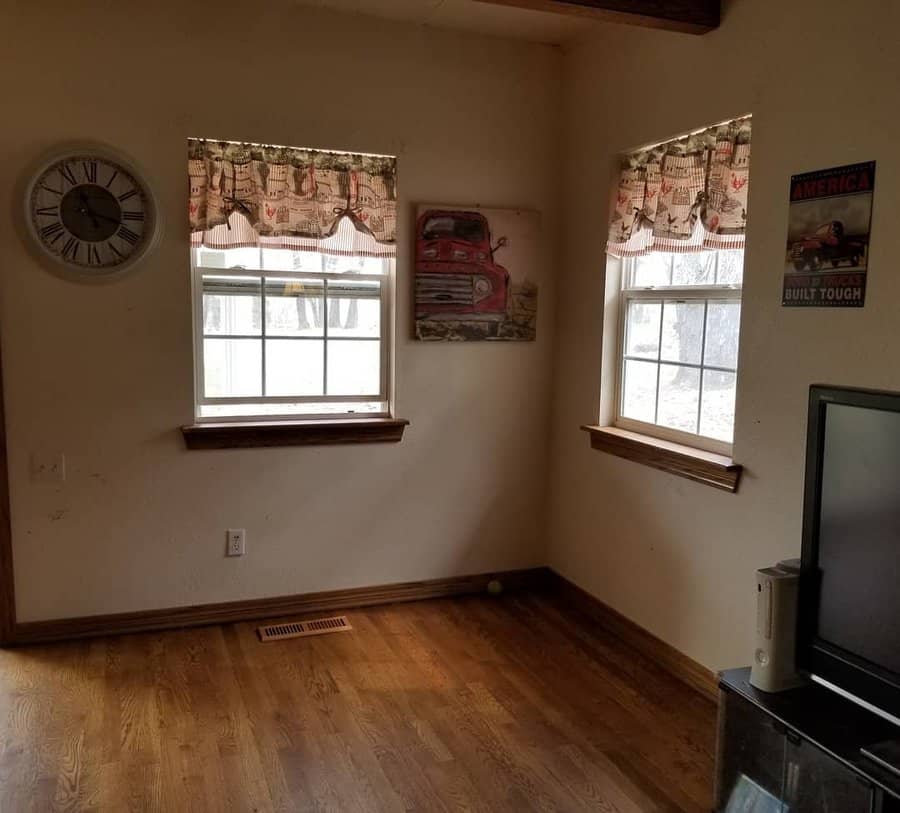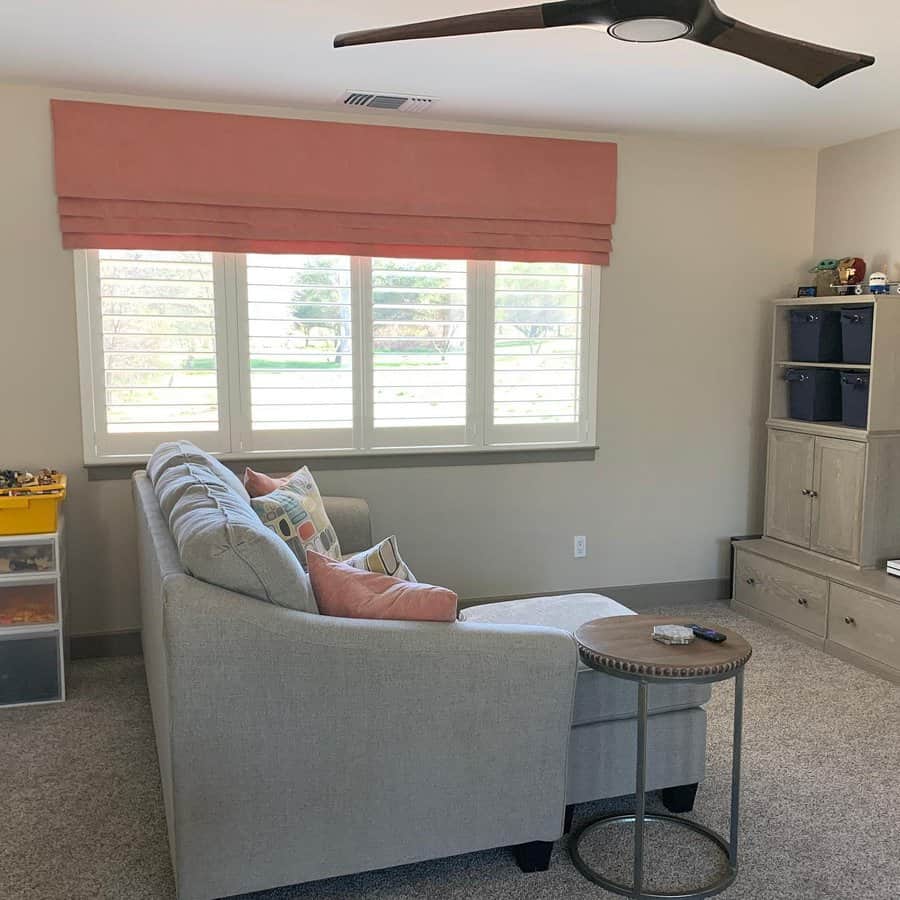 10. Lace Crochet Inspired
A lace crochet-inspired valance curtain is the perfect way to give any room a touch of daintiness. With its subtle detailing, it's sure to make any space look incredibly charming and inviting. From bedrooms with its sweet lace edging to living rooms with a lace crocheted accent, this breathtaking window treatment will create an idyllic atmosphere in no time.
Not just decorative, the lace crochet-inspired valance is highly practical as well – the delicate overlapping lace panels diffuse sunlight while still allowing natural light from outside to come in. It's definitely an accessory that'll stylishly elevate any surroundings and complete your cozy home decor.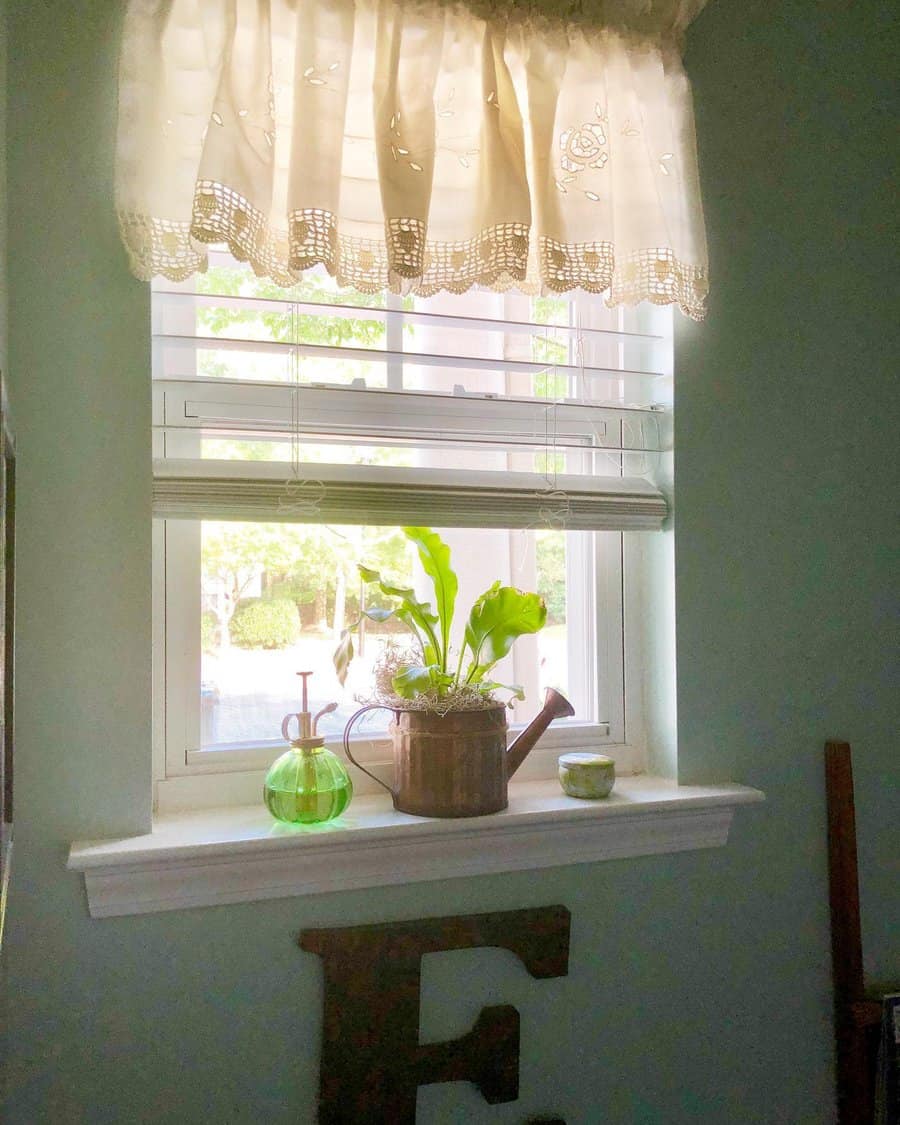 11. Create More Coverage With Venetian Blinds
Valances are the perfect addition to any home to not only enhance the aesthetic of a room but also provide more coverage from the sun. Venetian blinds can be used as valance curtain that combines with bright colors and textures, making any ordinary window look luxurious.
The best part is they come at an incredible price compared to some other window treatments! With so many options, you are guaranteed to find something that perfectly suits your style and gives you that extra layer of sun protection.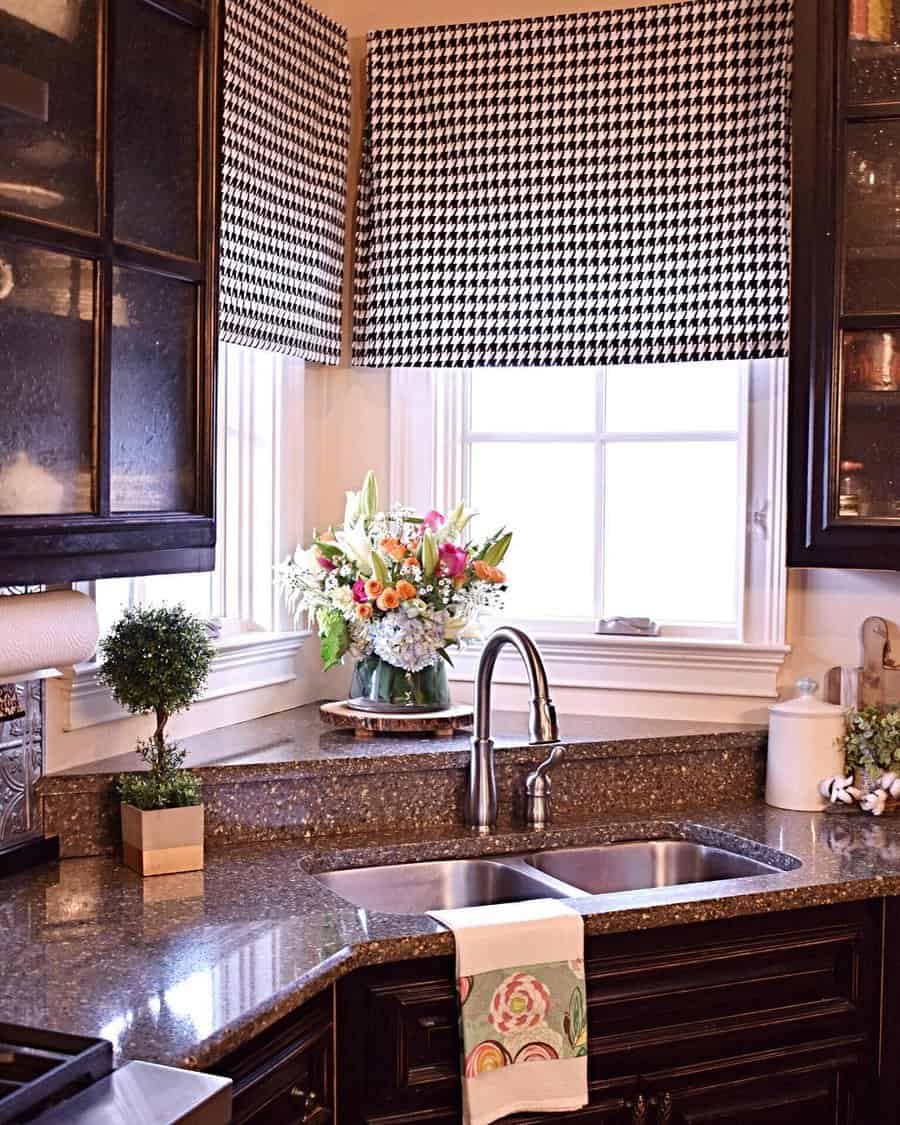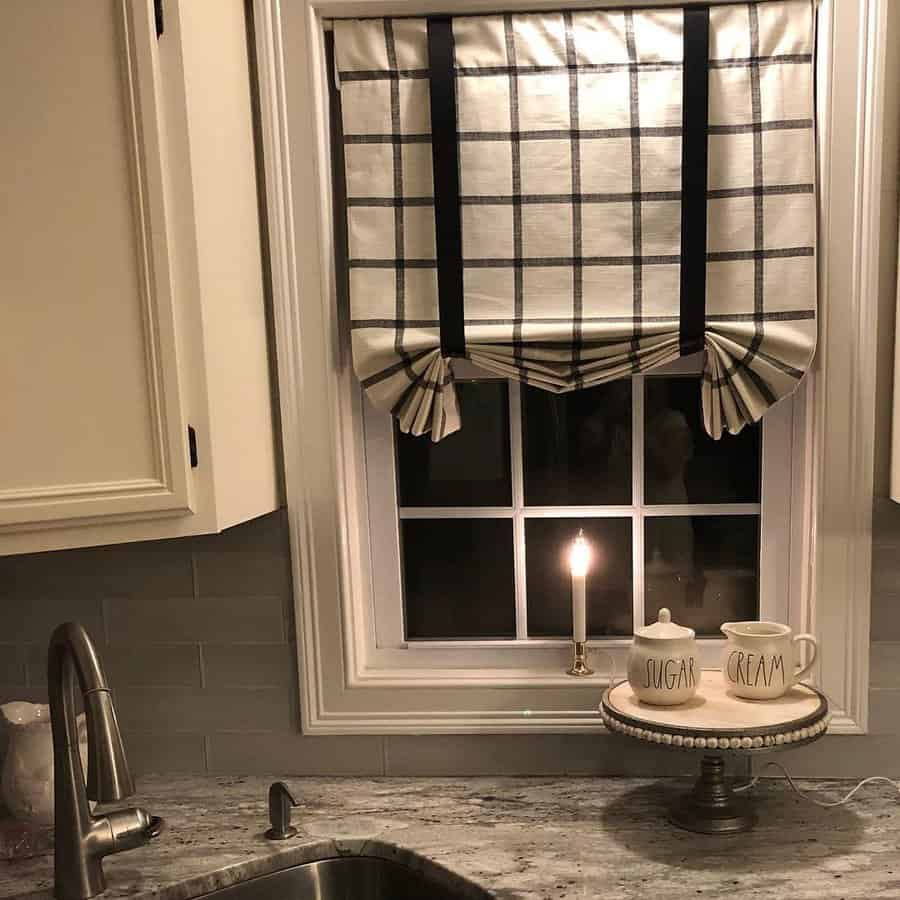 12. Coastal With Blue Valance Curtains
Giving any room an instant dose of coastal charm, blue valance curtains bring the feeling of the seaside to you as soon as you walk in. Hang a blue valance with a repeating pattern on a window and transform your interior into an oasis with turquoise blue tones that bring paradise-like vibes to your home.
Use gorgeous ocean blue fabrics to add a beautiful touch to any living room or bedroom, letting dreamy blues and foamy whites evoke memories of walking barefoot along the shoreline between crashing waves. Bring some of this serenity indoors and make your own seaside paradise at home – it's just a blue valance curtain away!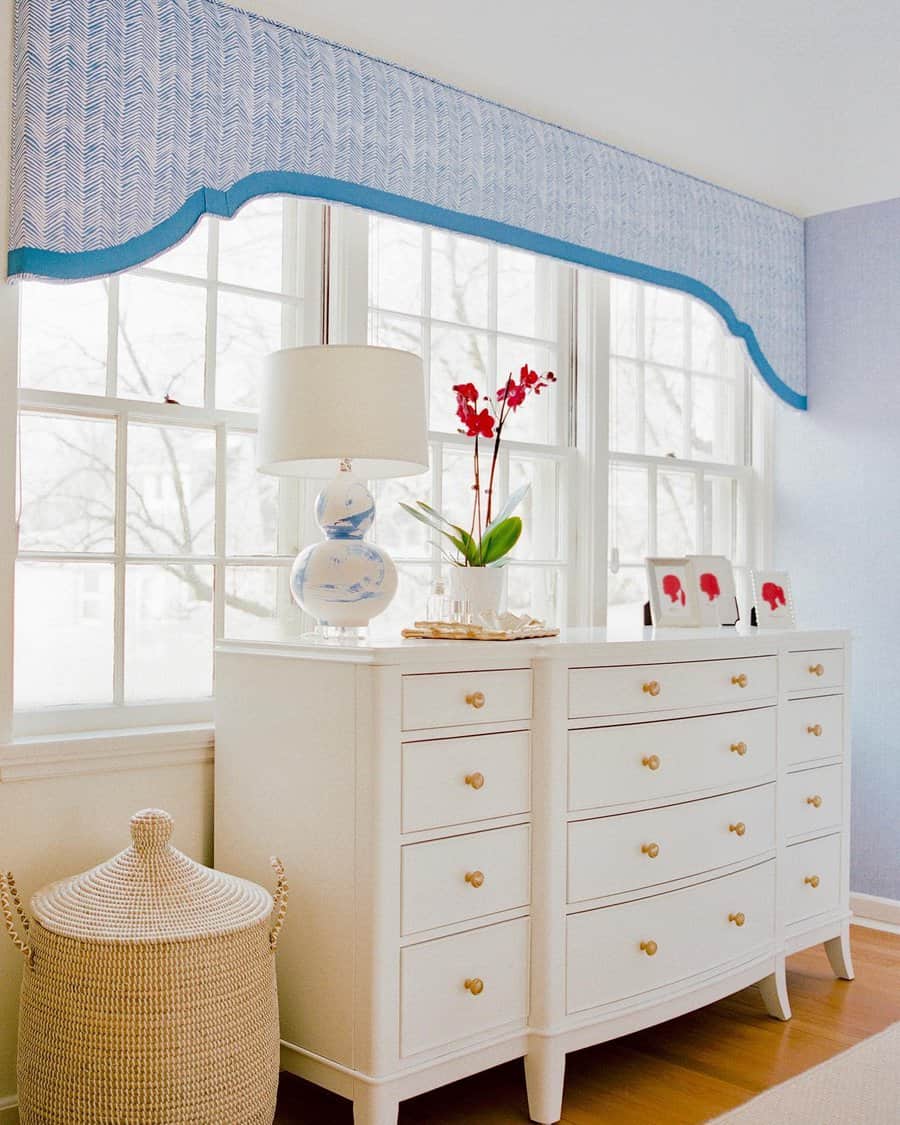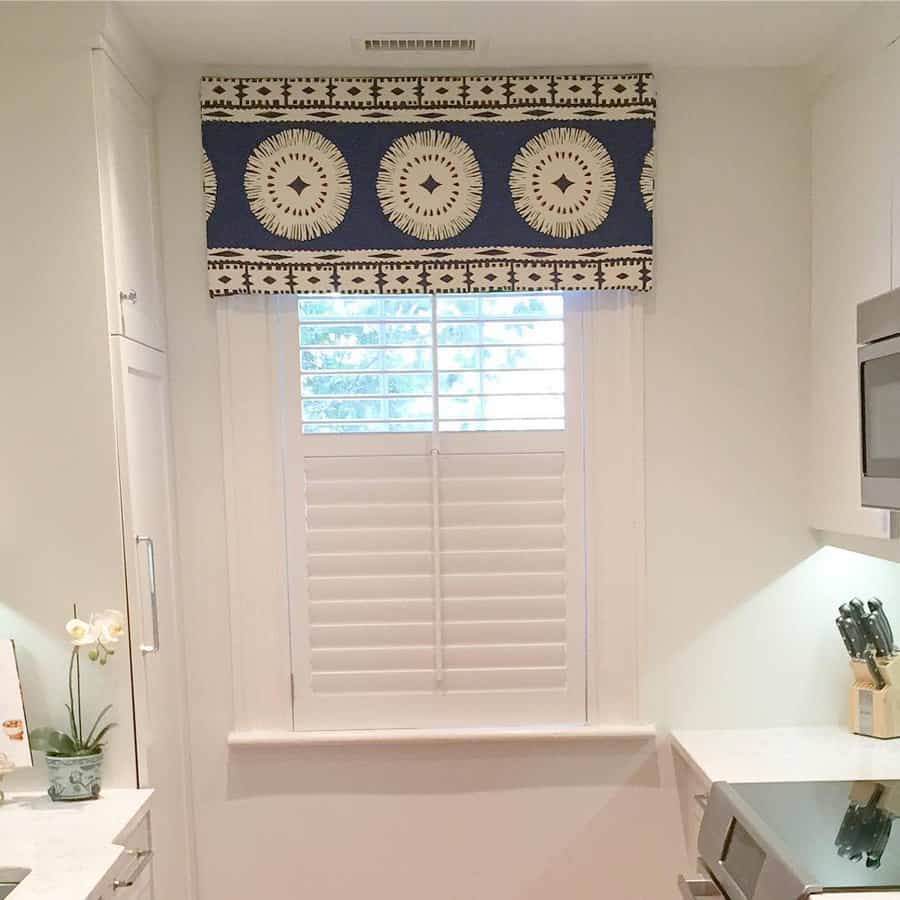 13. Diffuse Soft Light With Sheer
When sheer valance curtains are hung in the window, they lend an airy, graceful tone to the room. The sheer fabric diffuses and softens the light that shines through, creating a subtle warmth and comfort.
Whether used alone or as part of a layered window treatment, sheer valance curtains can bring harmony and balance to any room.
They offer a simple sophistication—creating a sense of understated luxury and elegance in even the plainest of spaces.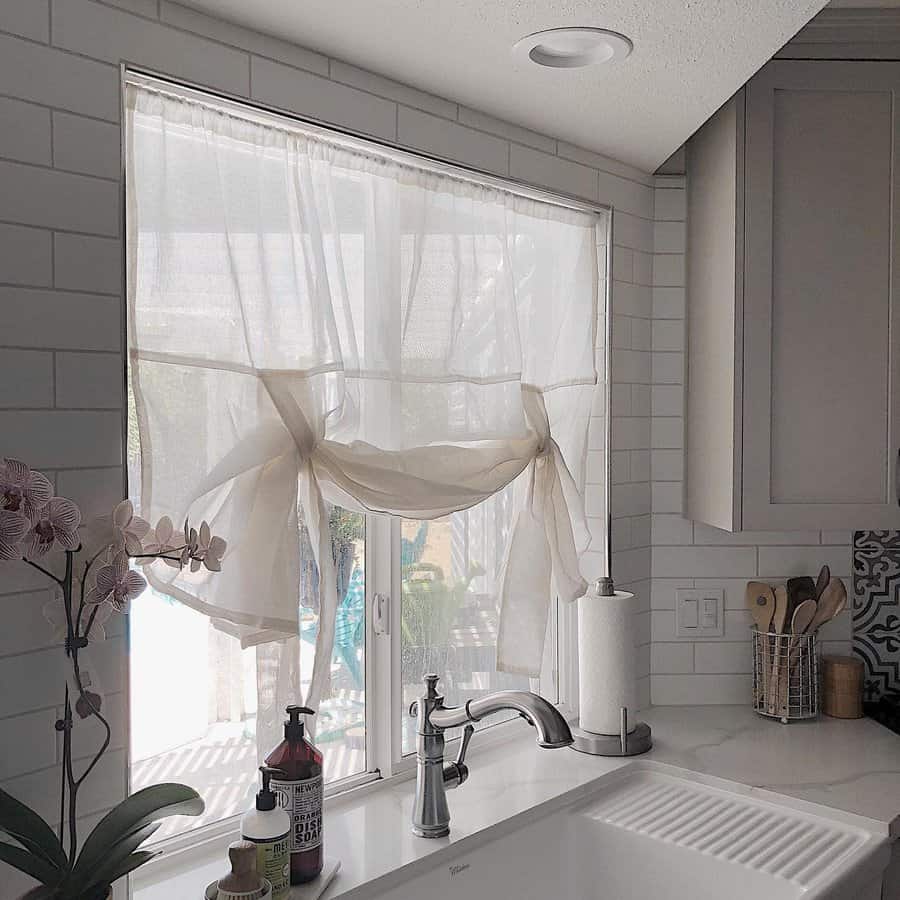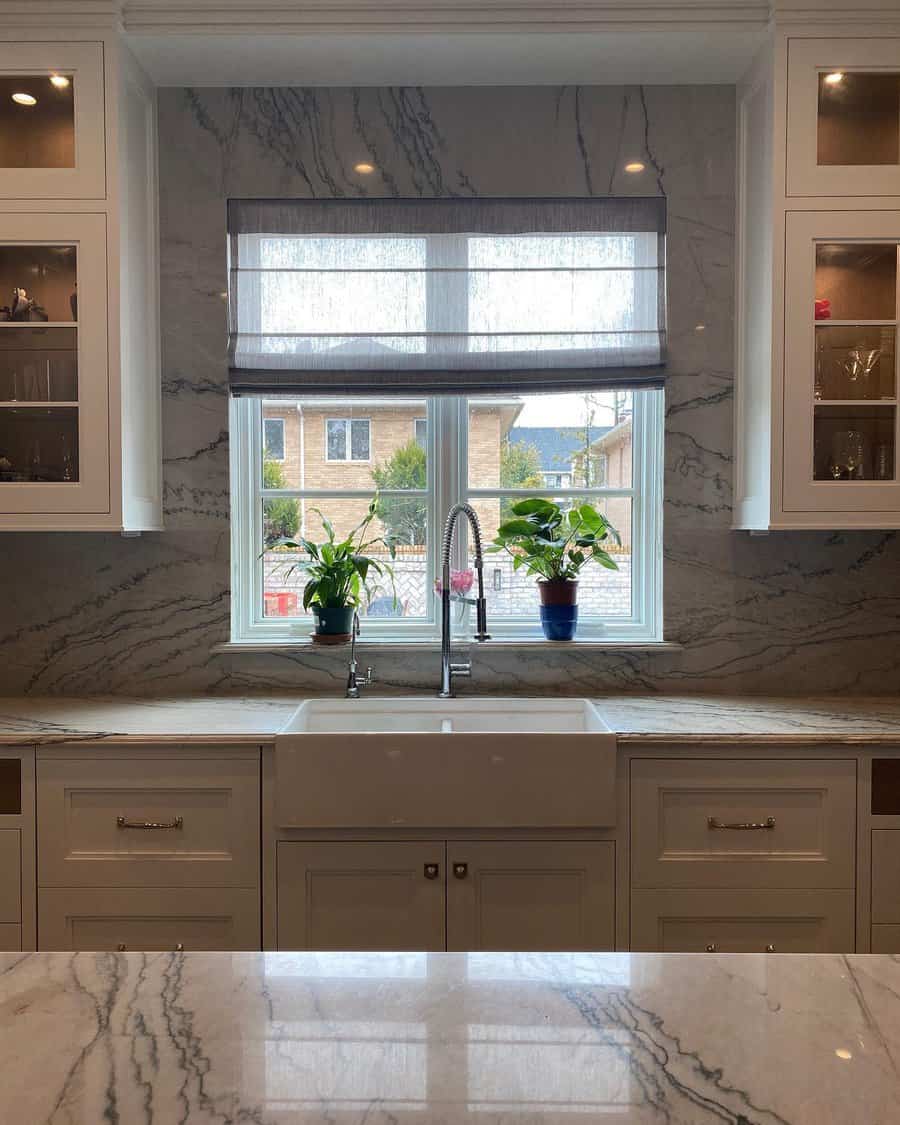 14. Enliven The Living Room With Valance & Floor Curtain
Valance curtains offer a perfect balance of aesthetic and practicality, blending beauty and structure while enhancing the overall atmosphere of any home. In addition to providing light control and privacy, valance curtains add visual depth with their layered look when combined with floor curtains.
Installing valance curtains as part of interior design will help create an ambiance that is welcoming yet classic – one that every guest can appreciate. From airy materials to luxe fabrics with striking shades, valances provide your space with unique style and charm.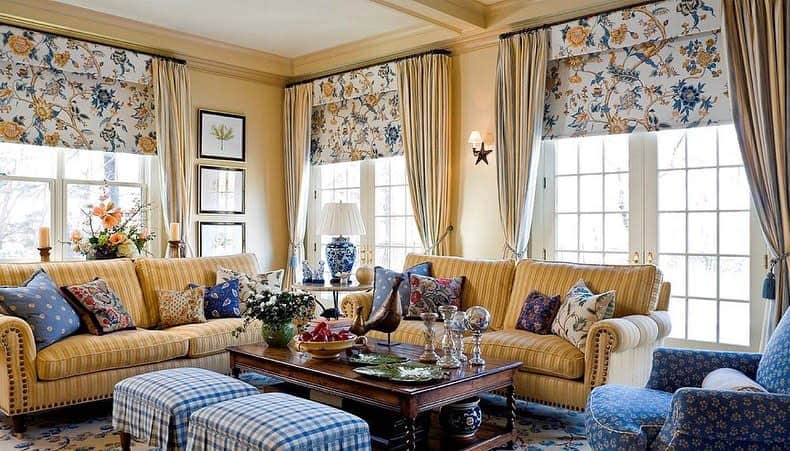 15. Jazz Up A Farmhouse Kitchen With Gingham
Picture a gingham valance curtain draped artfully in a farmhouse kitchen as the perfect finishing touch for a classic country-style look. Its delicate pattern and rich earthy colors bring an aura of rustic nostalgia to any home, transporting you back to simpler times with unmatched charm and whimsy.
Whether your style is traditional or modern, gingham valance curtains are sure to be a great addition that adds timeless appeal and style to any room.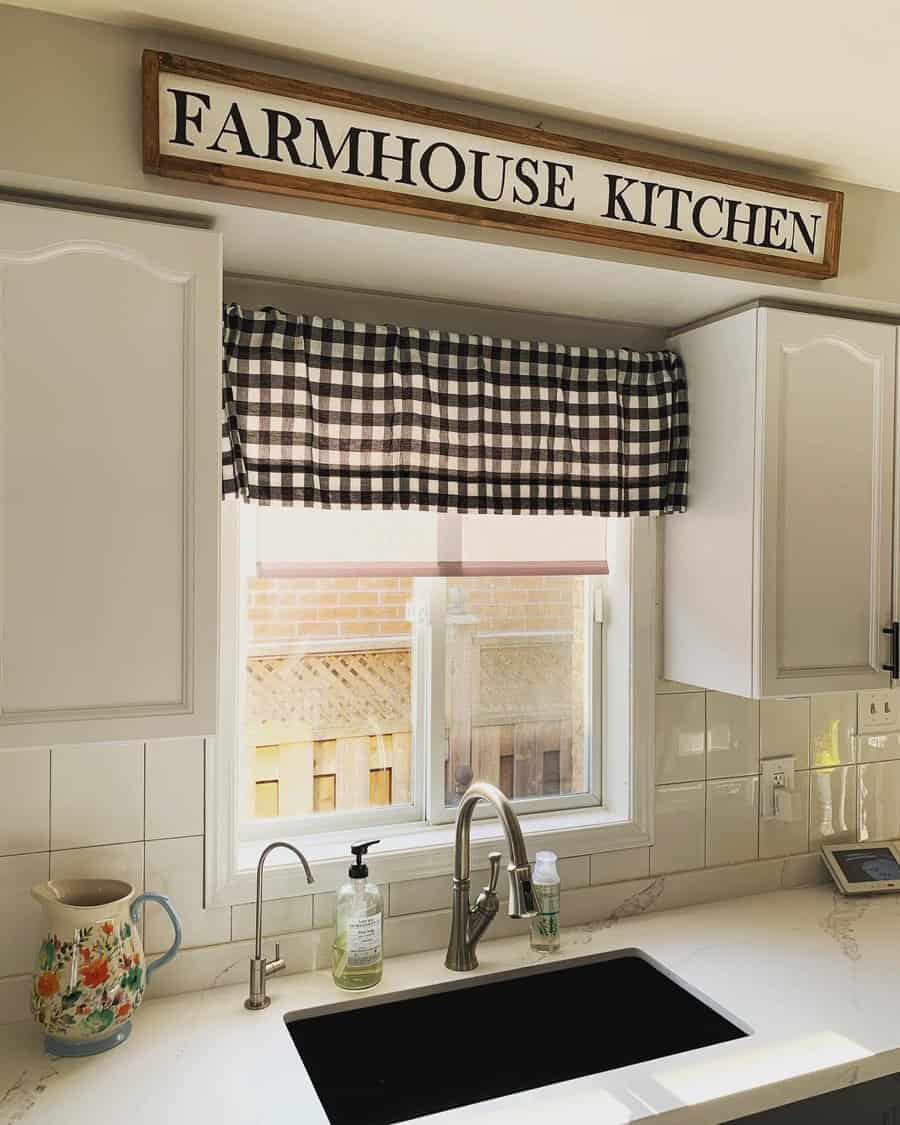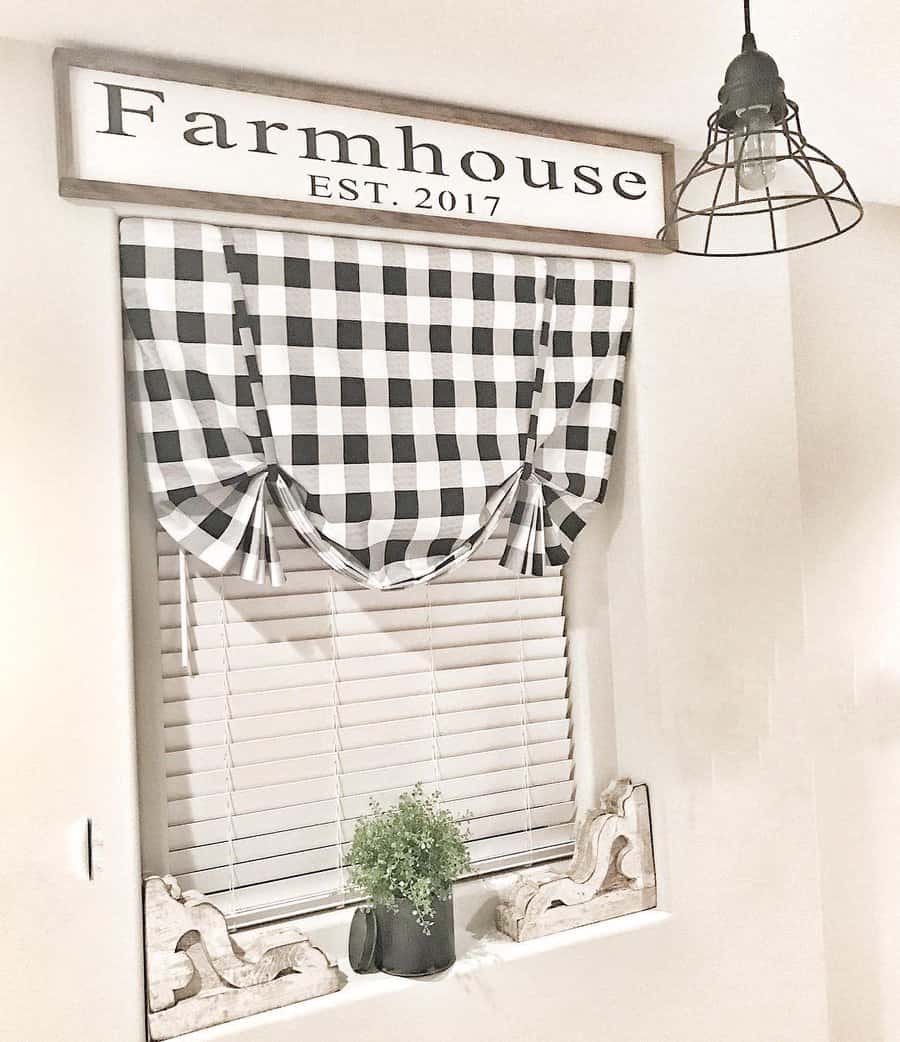 16. Make It Versatile With Monochrome
If you're looking to enhance the look of any room in your home, monochrome valance curtains are a great choice! Not only do they look stylish and modern, but they are also incredibly versatile. You can mix and match colors to create subtle high contrasts or an ombre effect.
The monochrome offers endless possibilities as accent items, making them perfect for tying together any type of themed decor. Valance curtains come in a range of designs and styles, so no matter how intricate or plain you'd like the look to be, there's something for everyone.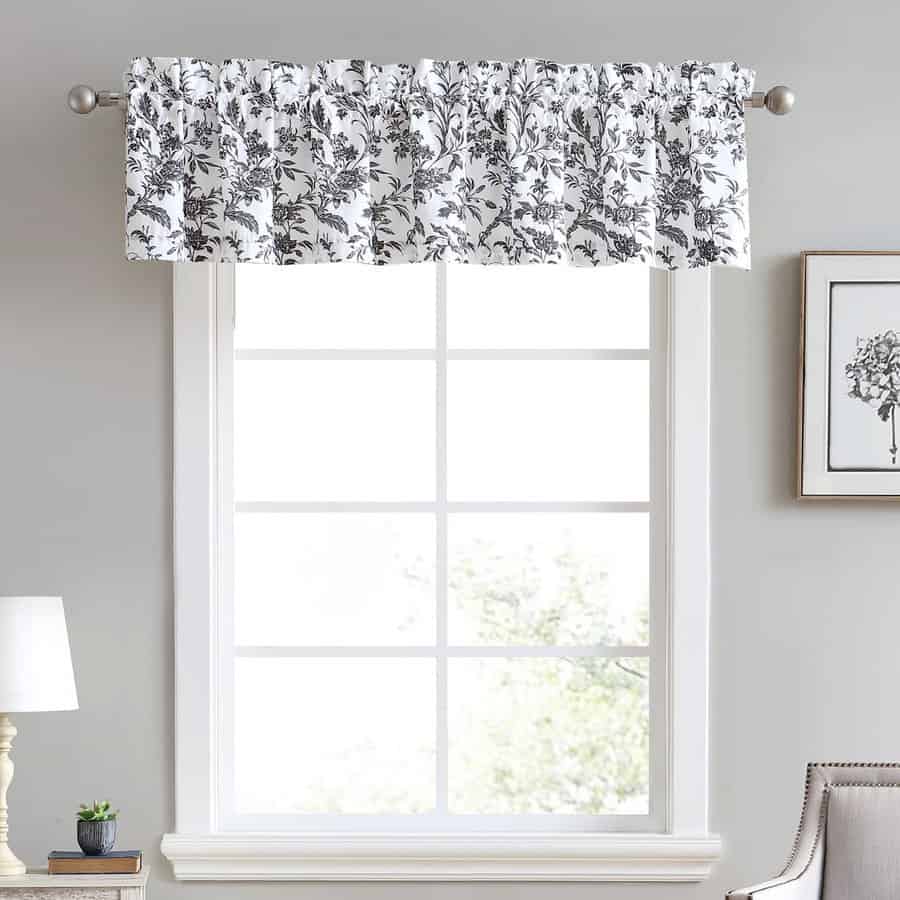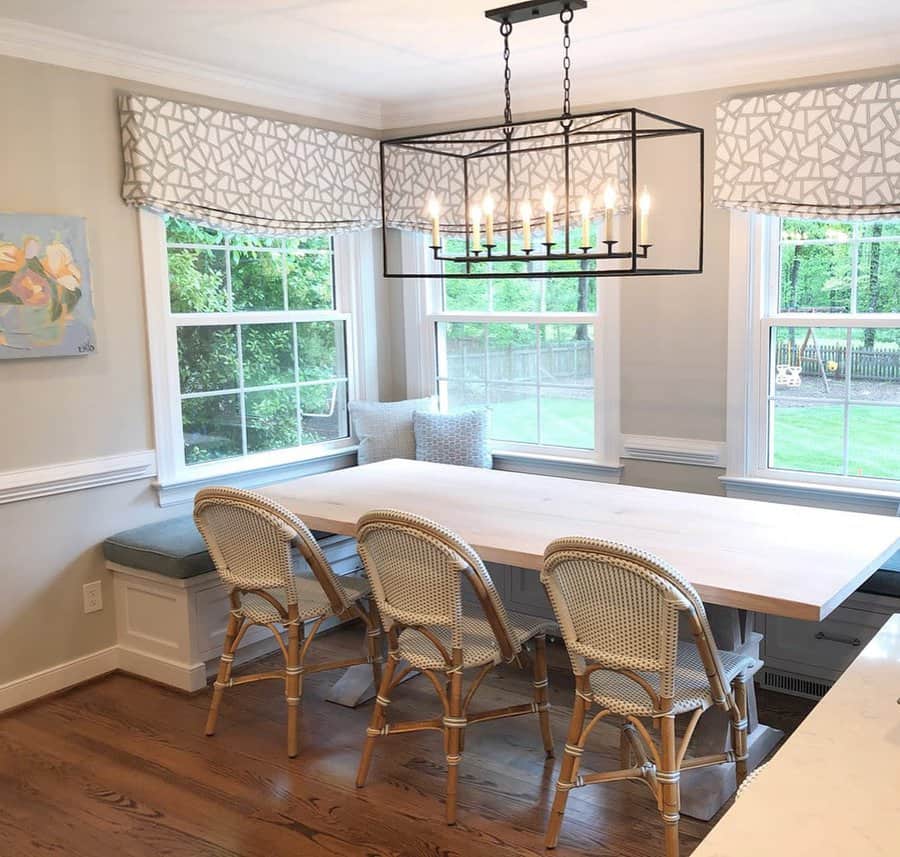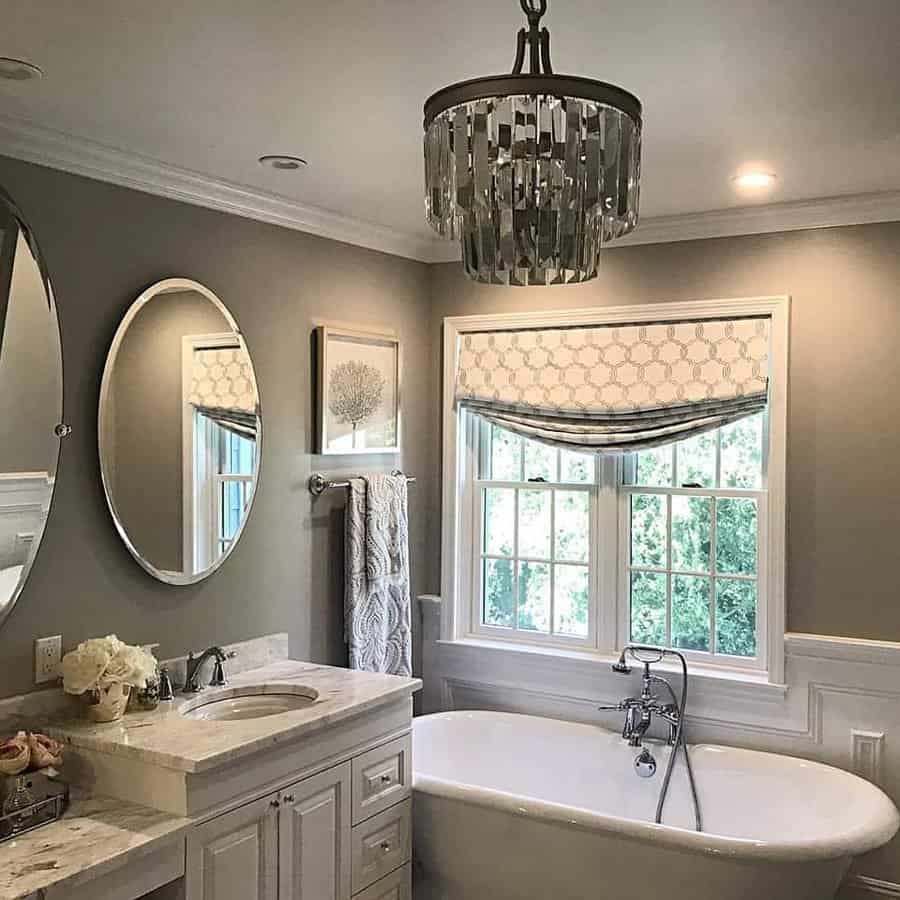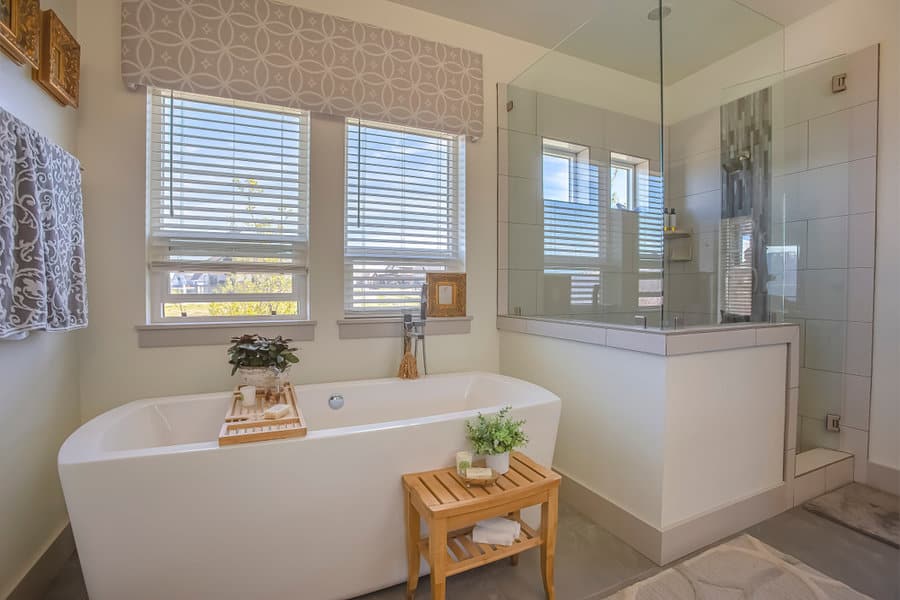 FAQs
What is the point of a window valance?
The main purpose of a valance is to add a decorative element to the window that hides the mechanical parts of your window cover. This could be the curtain rod, rod pocket, or the blinds mechanism. It also ties the entire window design together by creating a visual connection between the blinds on either side of the window.
How far should a valance hang?
Standard-sized valances have a drop length between 18 and 24 inches. This is the average length of the valance at the center of the window. About three to six inches of this length should overlap the top of the window frame. The outer sides of your valance can have a longer length to help frame the window. These outside pieces are called side tails or jabots and can be 36 to 48 inches in length. When planning your valance, it should overlap the top of the window, but not hang down too far. You want to create the illusion of height and not block too much of the actual window.
Can you put valance over blinds?
A valance is a great method for hiding the mechanism that controls your blinds. It adds a bit of a personal touch to standardized blinds that can look generic. Add a valance over your windows, sliding glass doors, roman shades, roller shades, or patio doors.