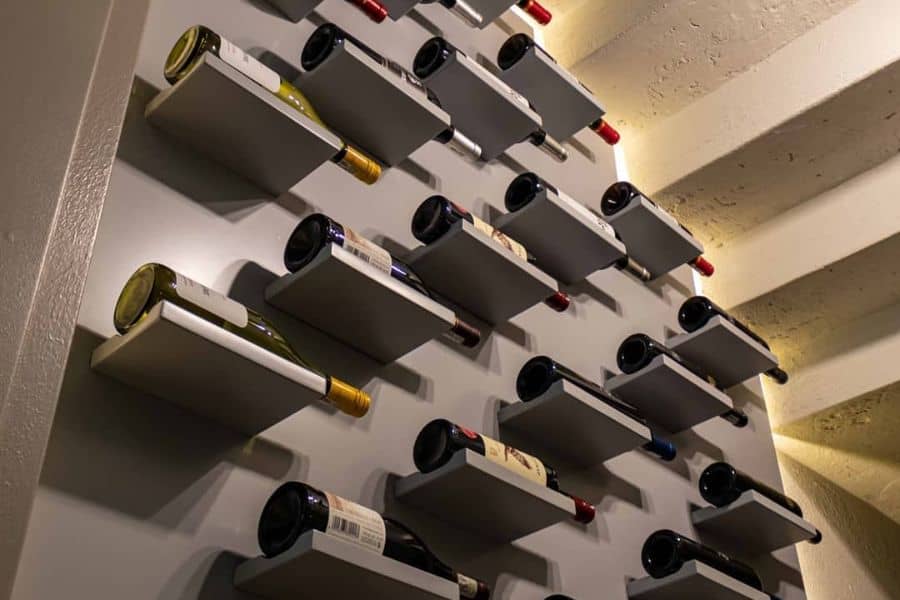 "Age is just a number. It's totally irrelevant unless, of course, you happen to be a bottle of wine." – Joan Collins
Do you love a good glass of wine with your dinner? Perhaps you love a robust cab with your chicken or steak. Maybe you're more of a pinot grigio drinker with some fish.
It doesn't matter what variety of wine you drink or where in the world it comes from. All fine wine enthusiasts have one thing in common. They have a collection of bottles and enjoy having them displayed in an arrangement.
Your wine collection deserves to be stored in a manner that will preserve it. These wine rack ideas will help you figure out the best way to store your fine collection while also making it easy to grab your favorite bottle for a glass with dinner.
1. Basement
If you love wine, turn your basement into the ultimate wine room for enjoying your favorite wine.
Add a faux stone finish to the basement walls and give your basement the look and feel of a wine cellar. Build a wine bar in a corner or along one wall. Then designate another area as a storage space.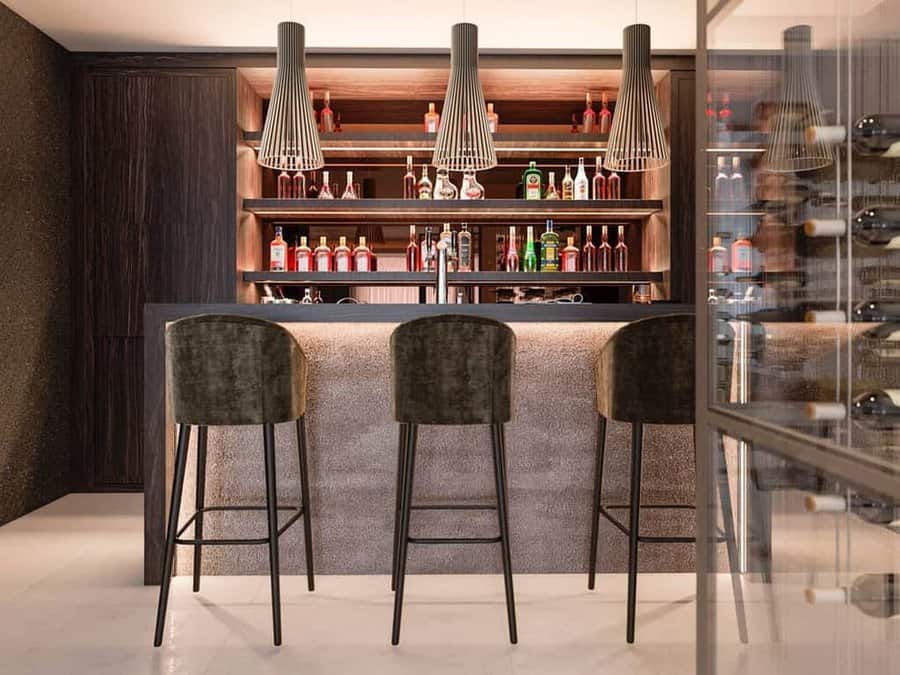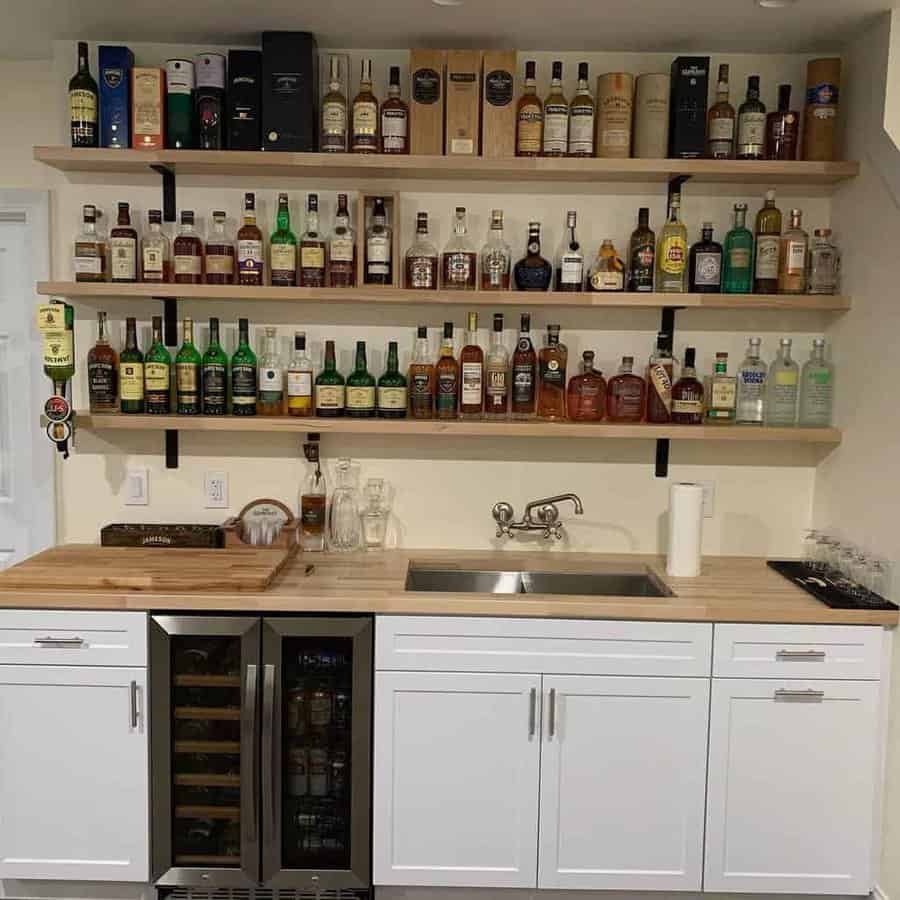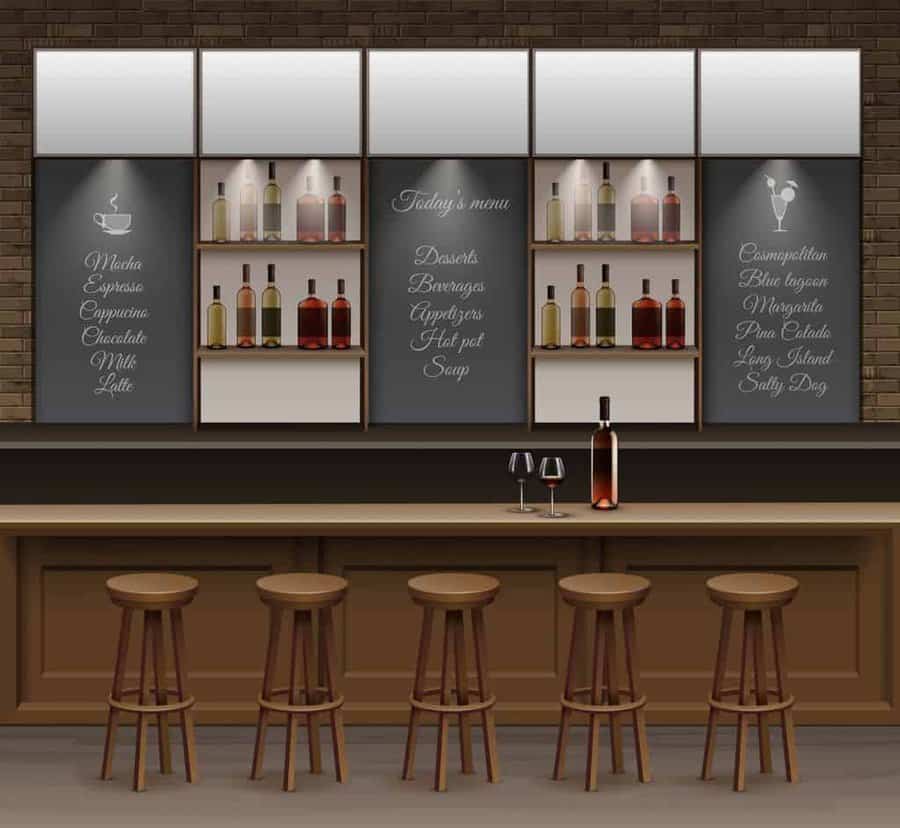 You can place freestanding racks around the room to store and organize your wine. Or you can build shelving directly into the walls.
Consider enclosing the wine storage area behind a glass wall and door. Then you can control the temperature and humidity of the wine room for preserving your wine's quality.
2. Built In
Built-in cabinets give your home a custom-built look and feel. You could build an entire wine cabinet or add a wine storage area to your built-in cabinet.
This is perfect for the wine lover who has more than just wine bottles. You could have a shelf that displays collector items or other wine paraphernalia.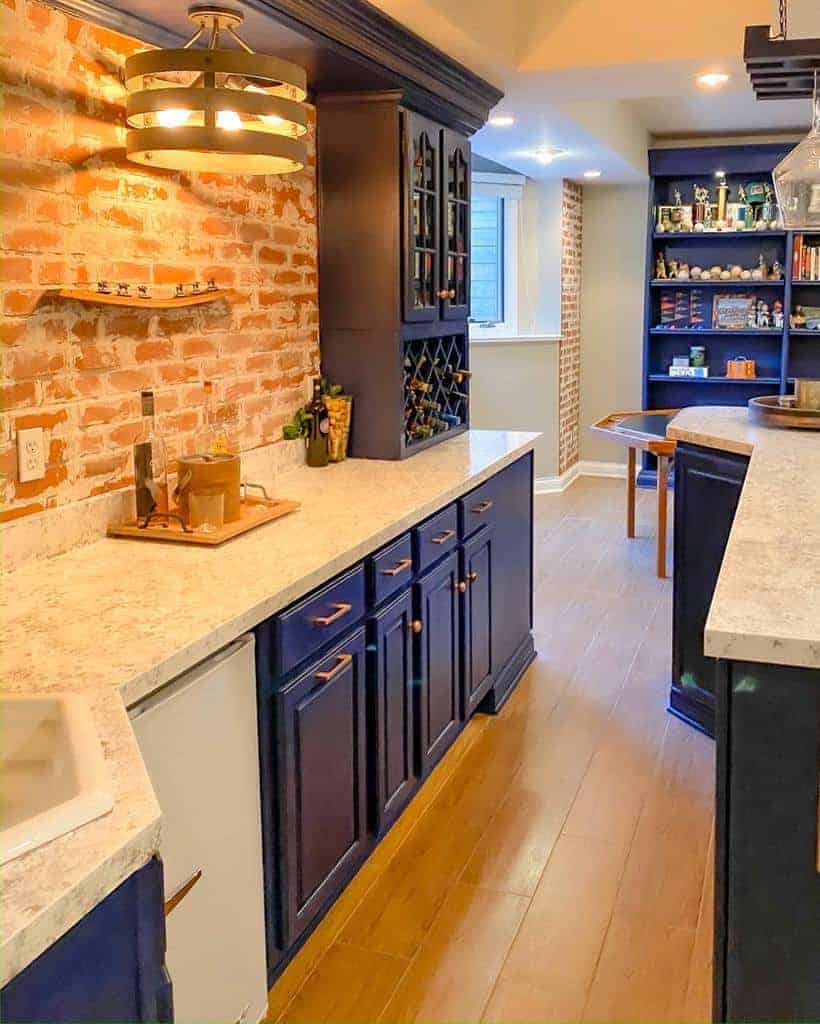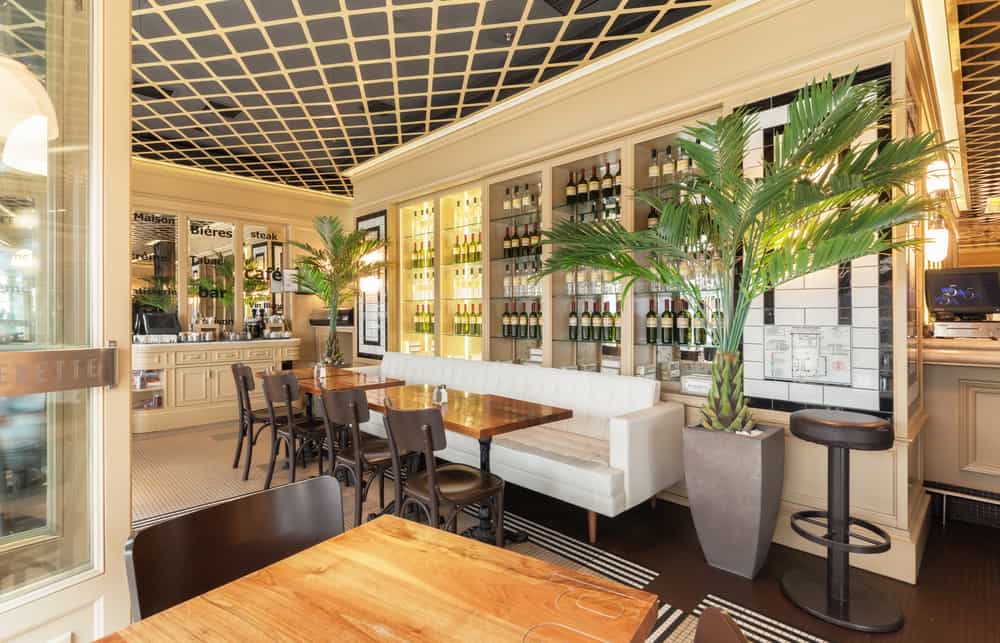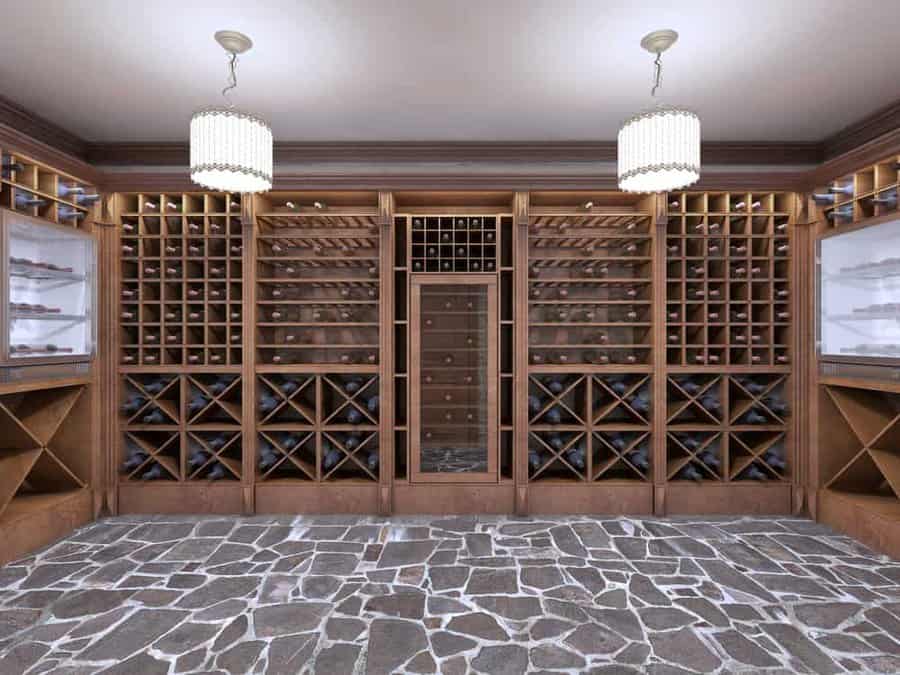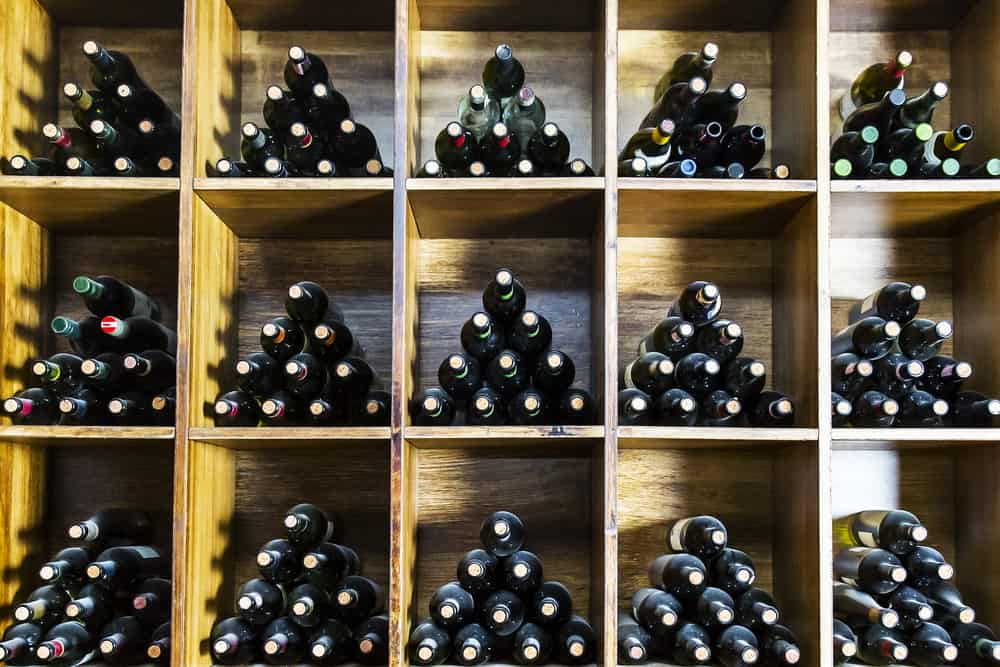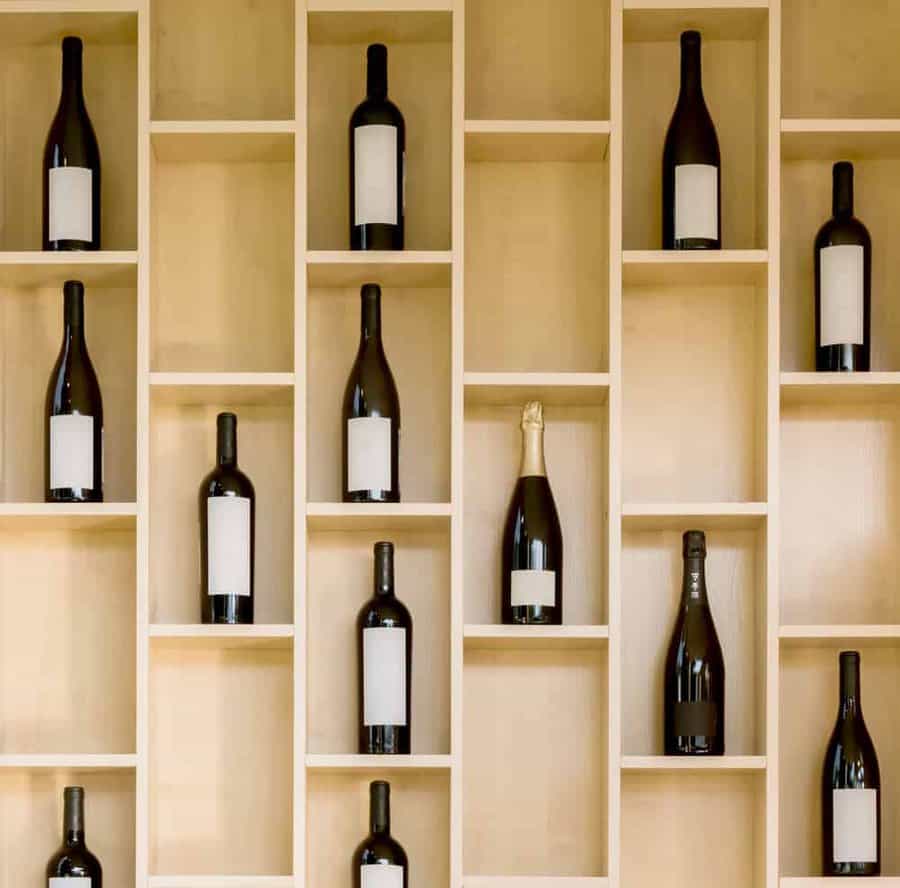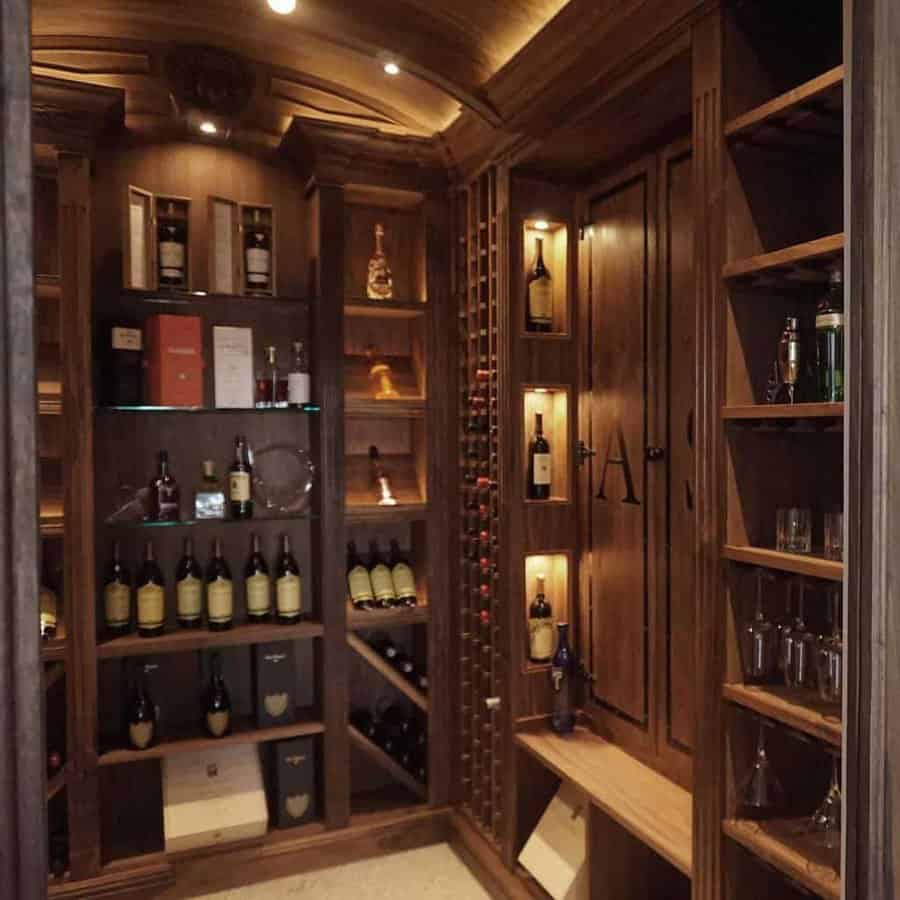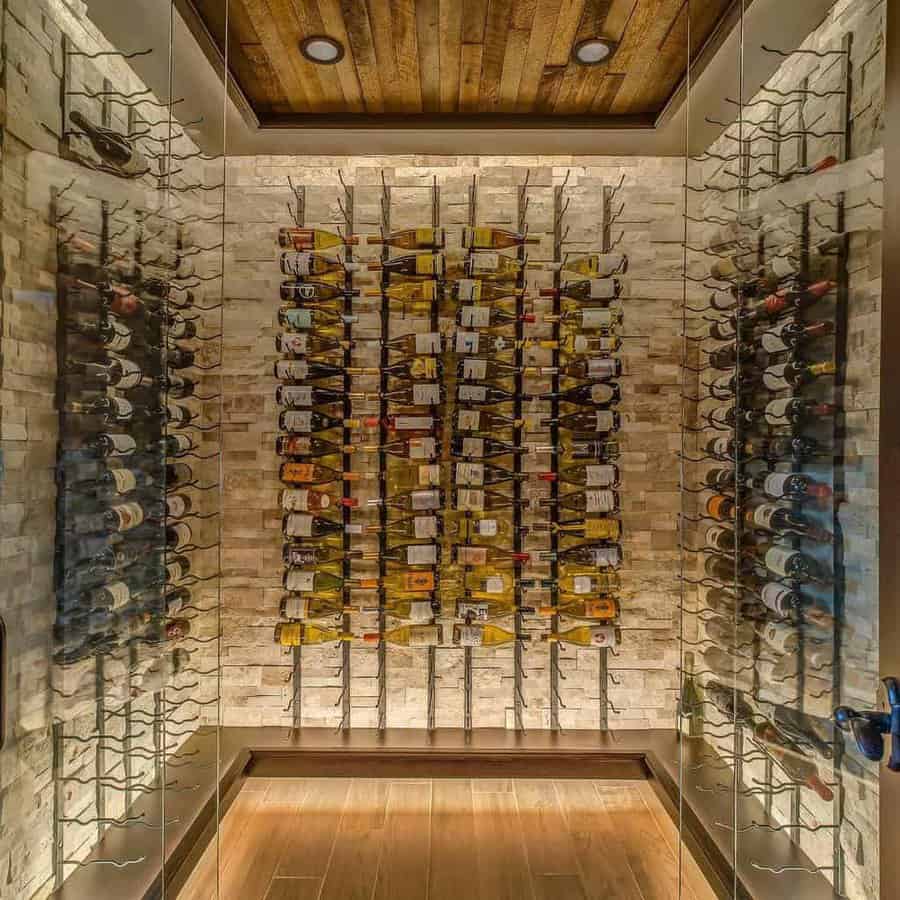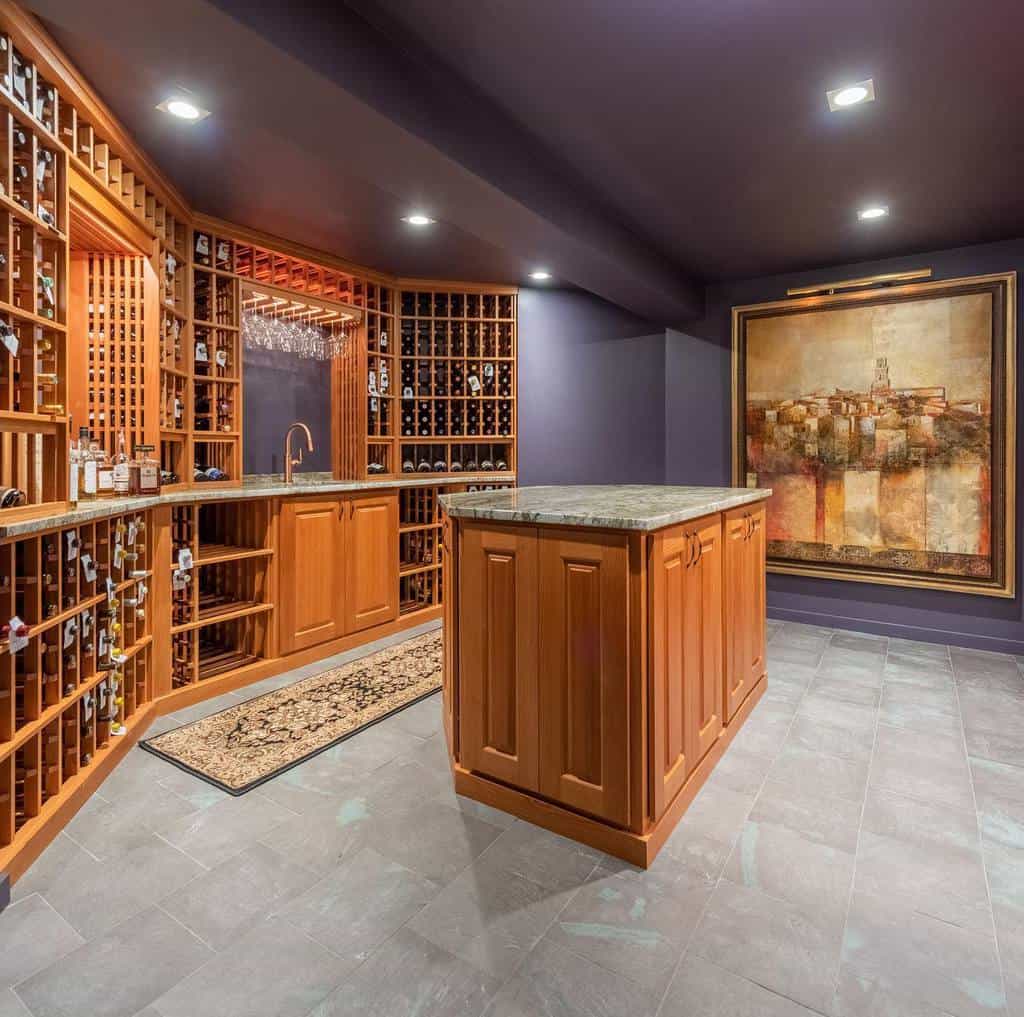 You could also have a wine glass holder that puts your glassware on display. This lets you have several wine glasses organized by the type of wine they're meant to be used with.
3. Cabinet
For an elegant look, place a wine storage unit instead of a wood wine rack. These storage units have a wine bottle holder, glass holder, and space for holding the necessary tools.
Some have glass fronts so that you can display the wine that you have in storage. Others have solid doors to hide what you're keeping inside.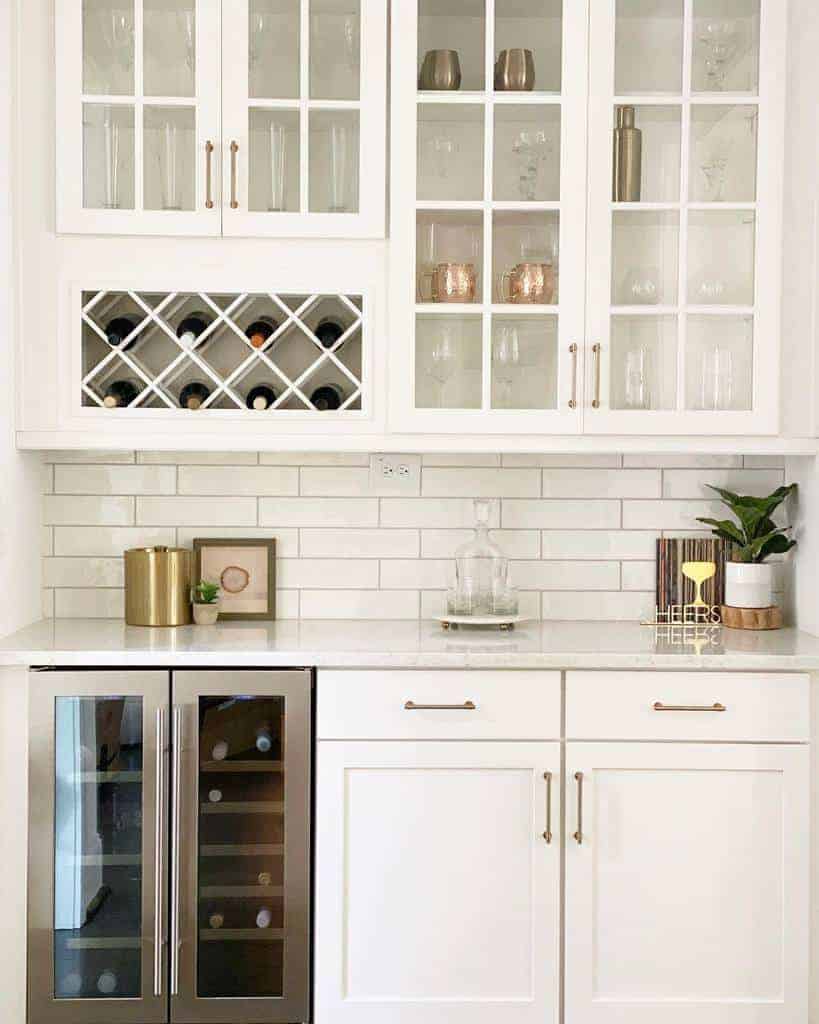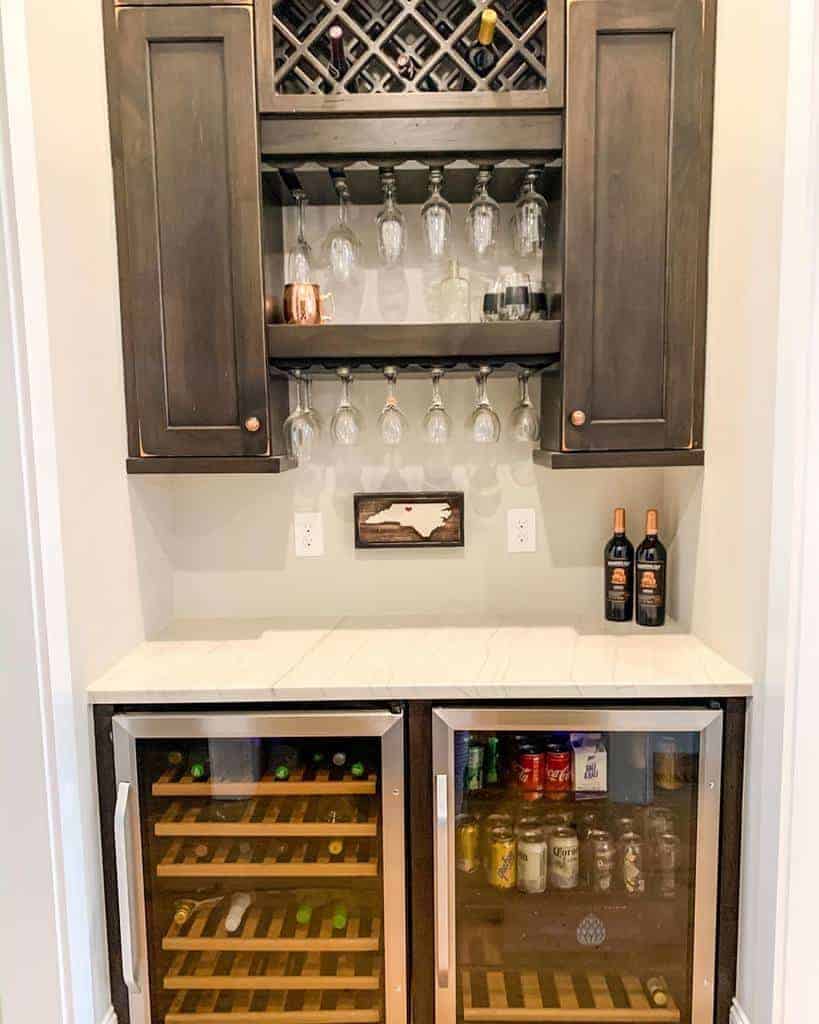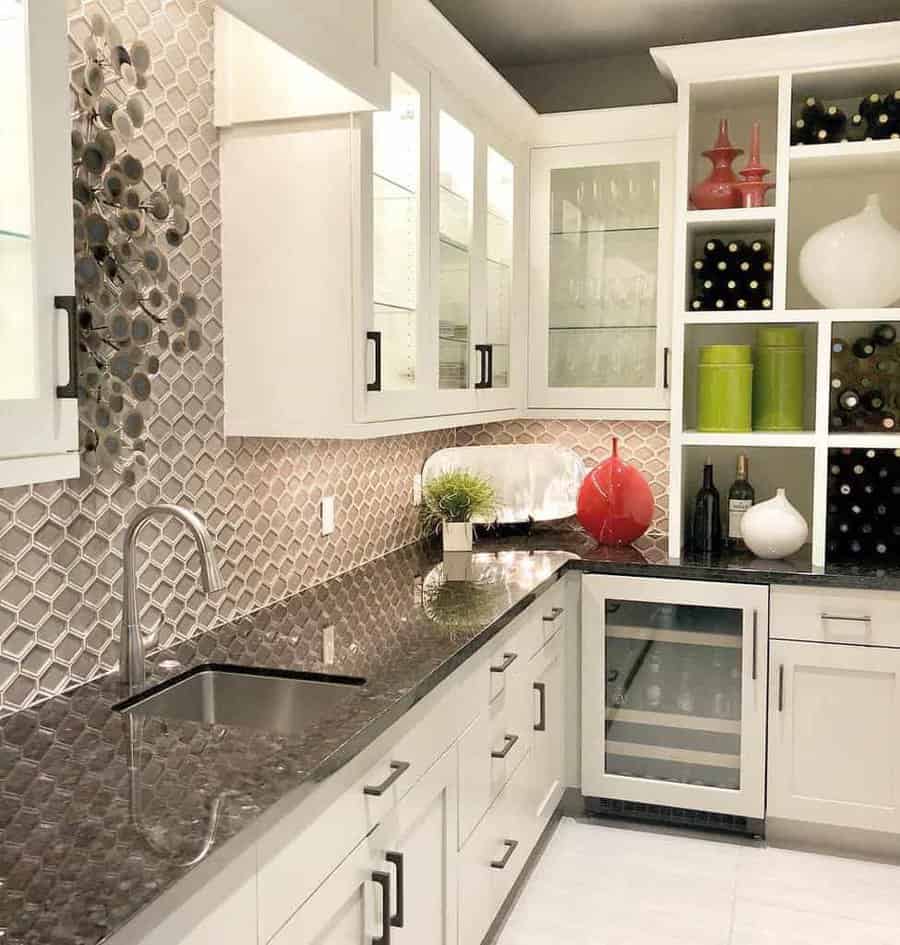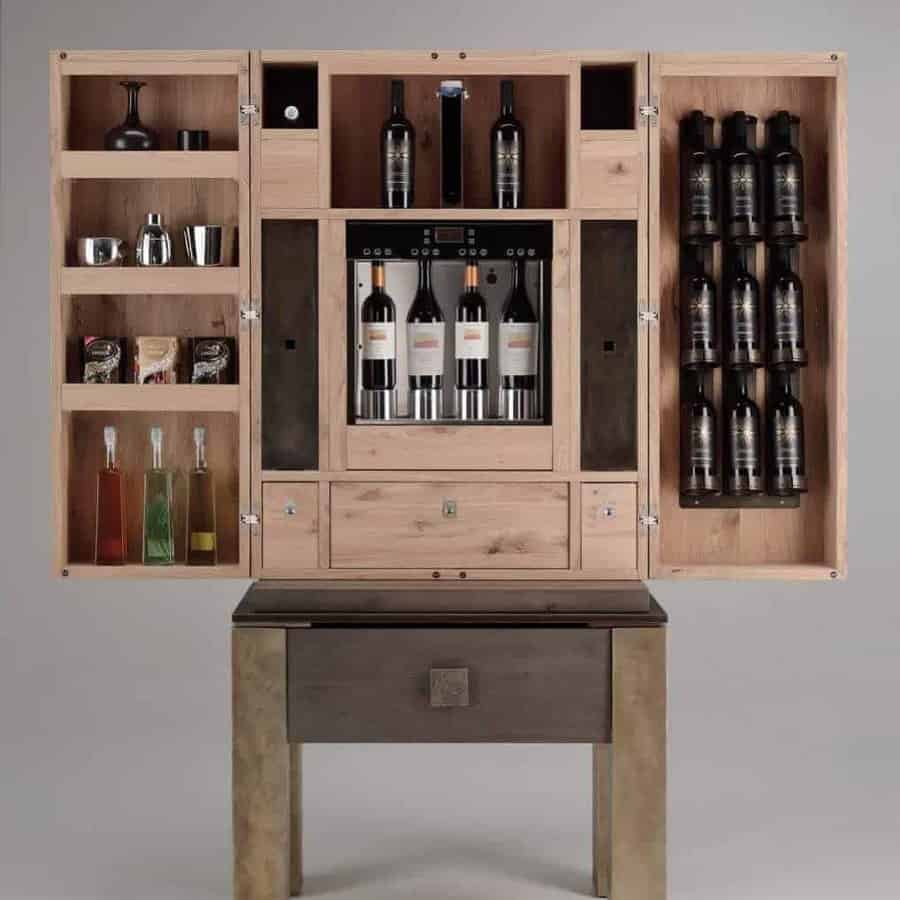 These cabinets are nice, but most are not sealed. This means you can't control the humidity or temperature inside of them. You can use them for short-term wine bottle storage, but they aren't ideal for long-term storage.
4. DIY
Building a DIY wine rack lets you build the perfect cabinet or rack for your collection and home. Using wood is an easy material to work with, affordable, and is limitless in the design you create.
You could build a unique wine rack where you drill large holes in a plank of wood to hold individual bottles.
Or drill several small holes to construct a riddling rack that you place the wine bottlenecks in to store the bottles upside down.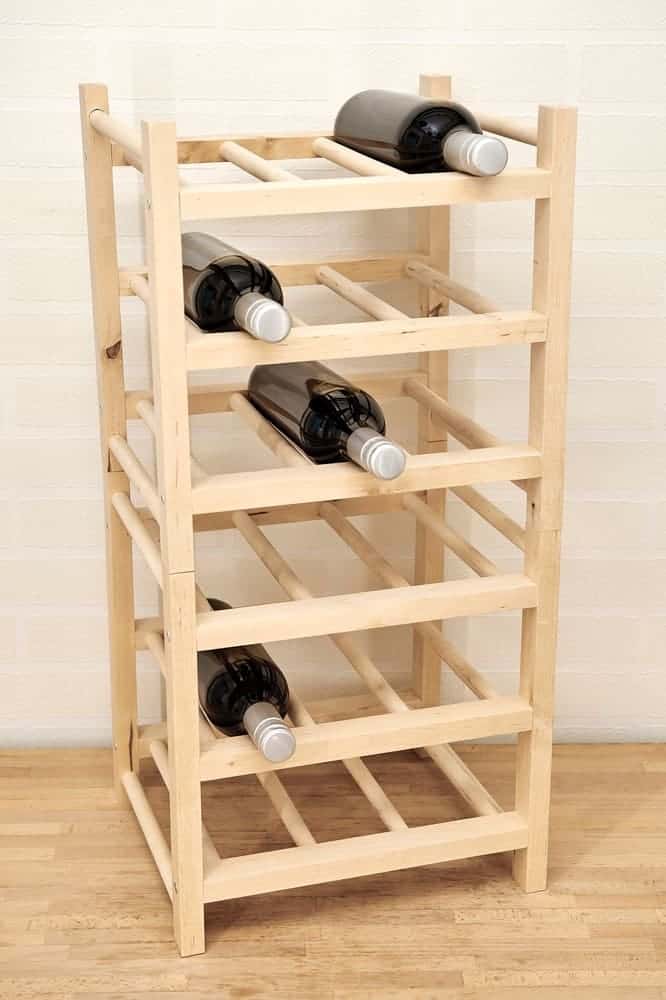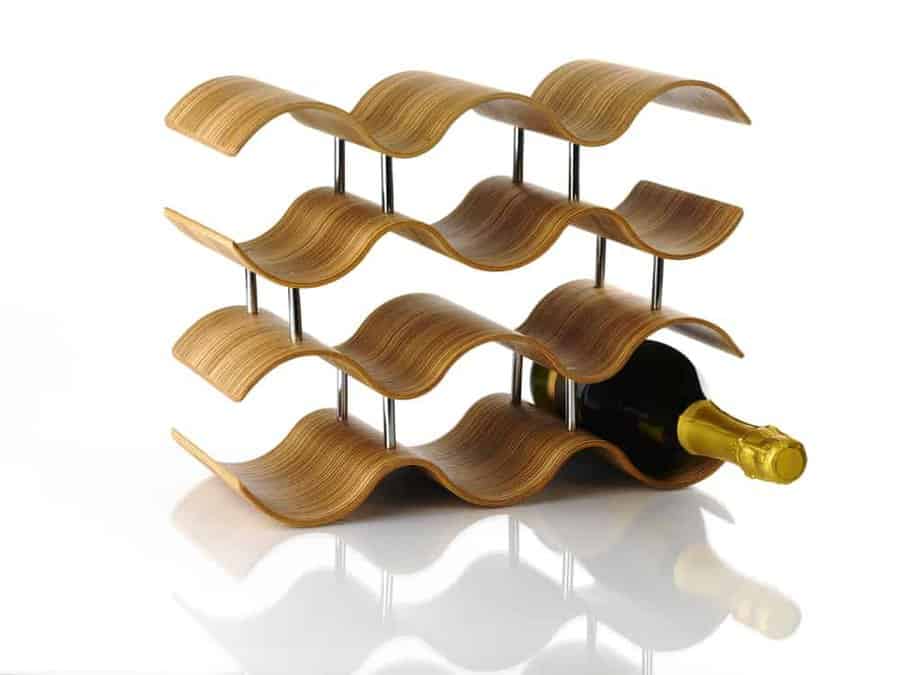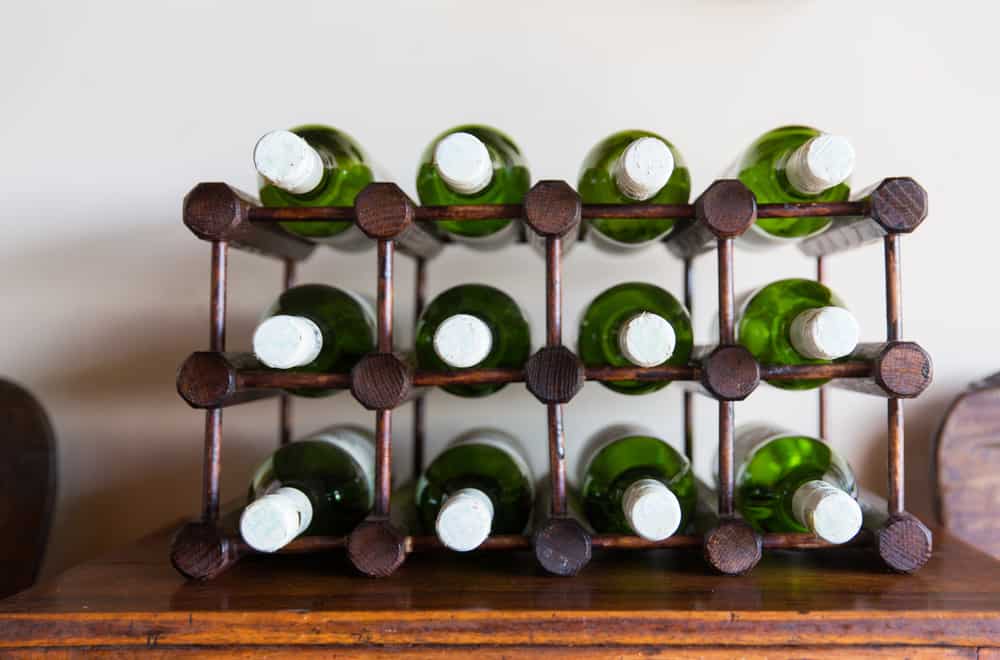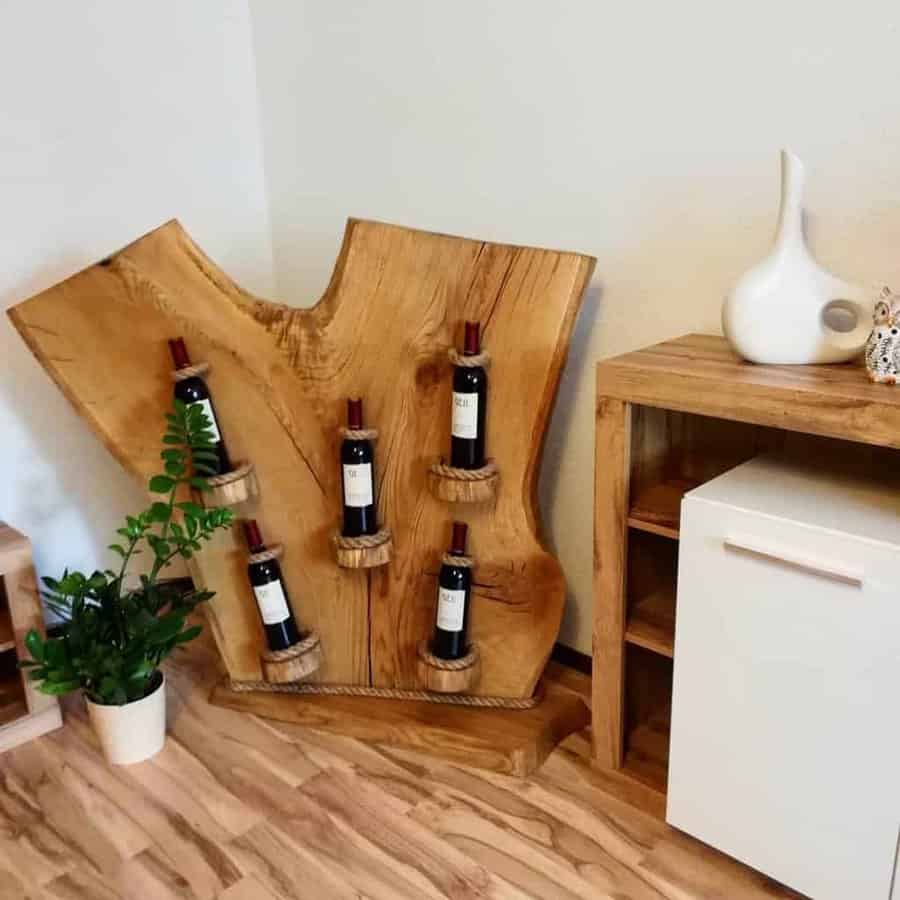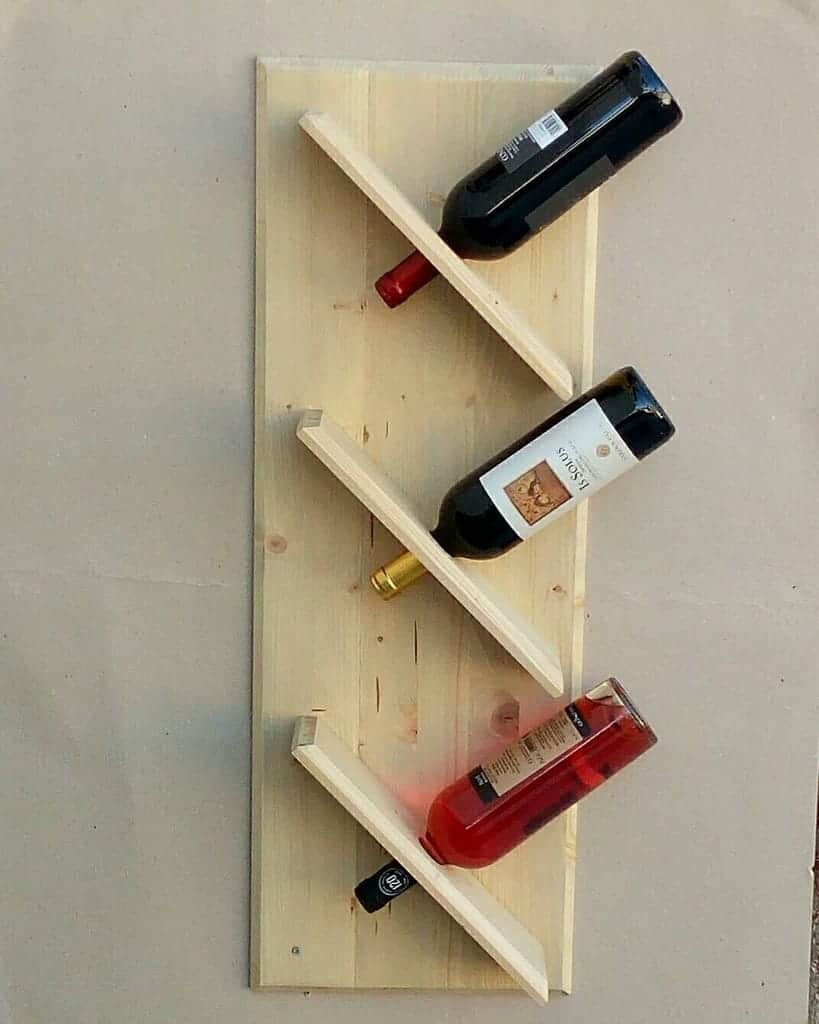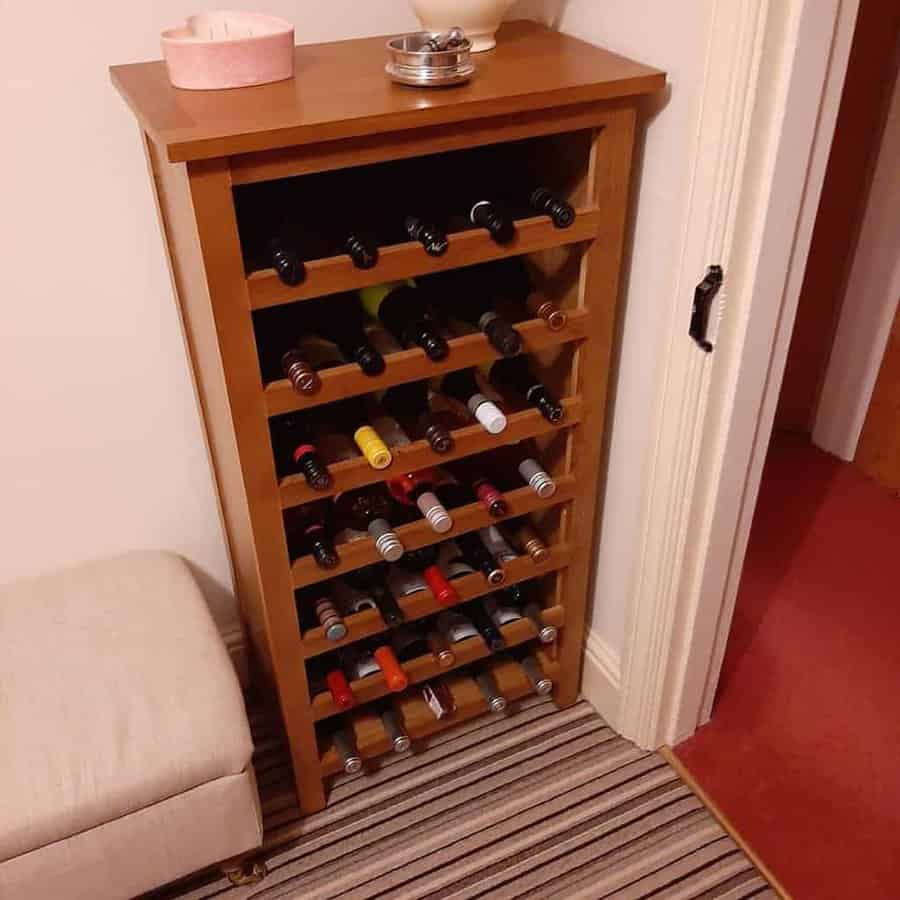 You can look online for wine storage ideas to get inspired. You can also find templates and instructions for wine racks online. This will make it easy to follow the instructions and craft your own wine rack.
5. Glass
A glass wine rack is elegant and perfect for creating a luxurious and visually stunning display for your wine.
The rack itself isn't actually made completely out of glass. The rack's frame will be constructed of metal or wood. Then the glass will enclose your rack in panels.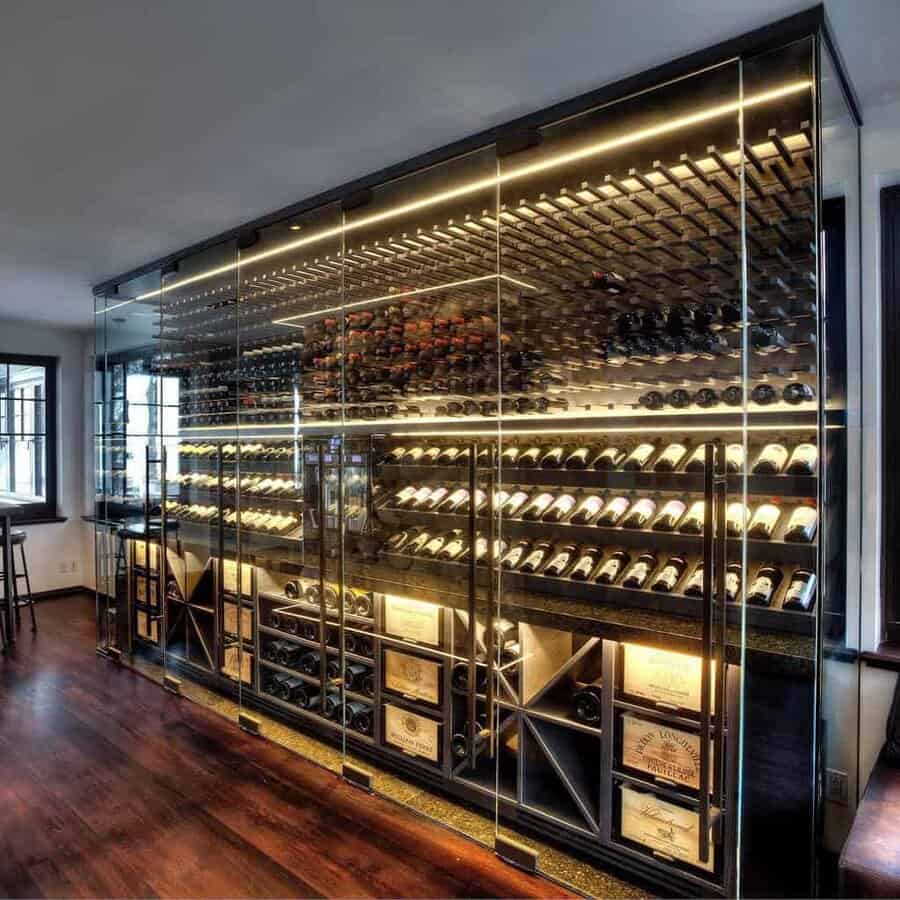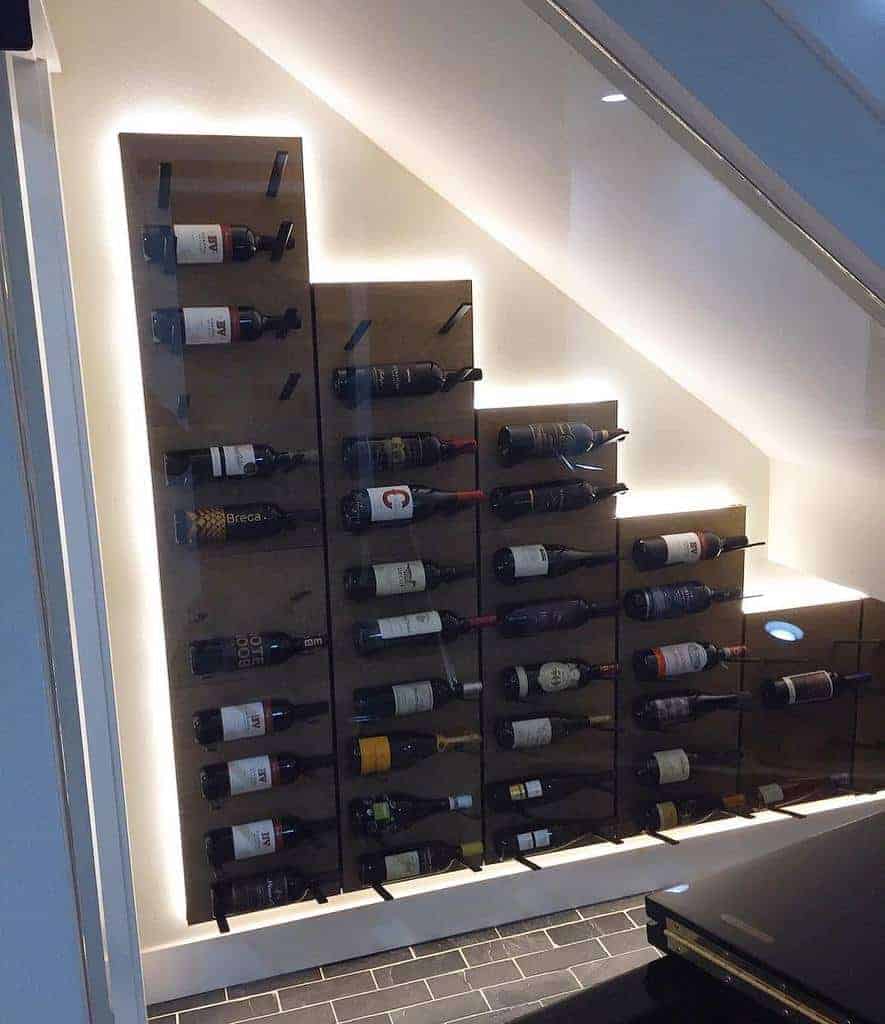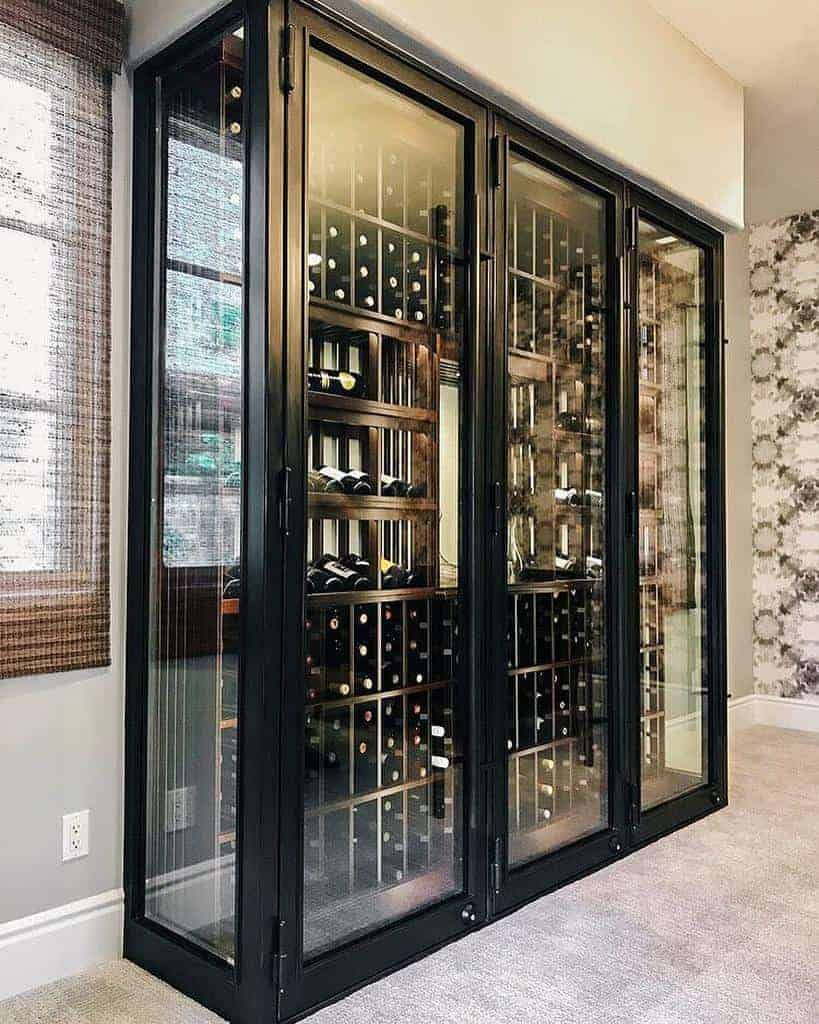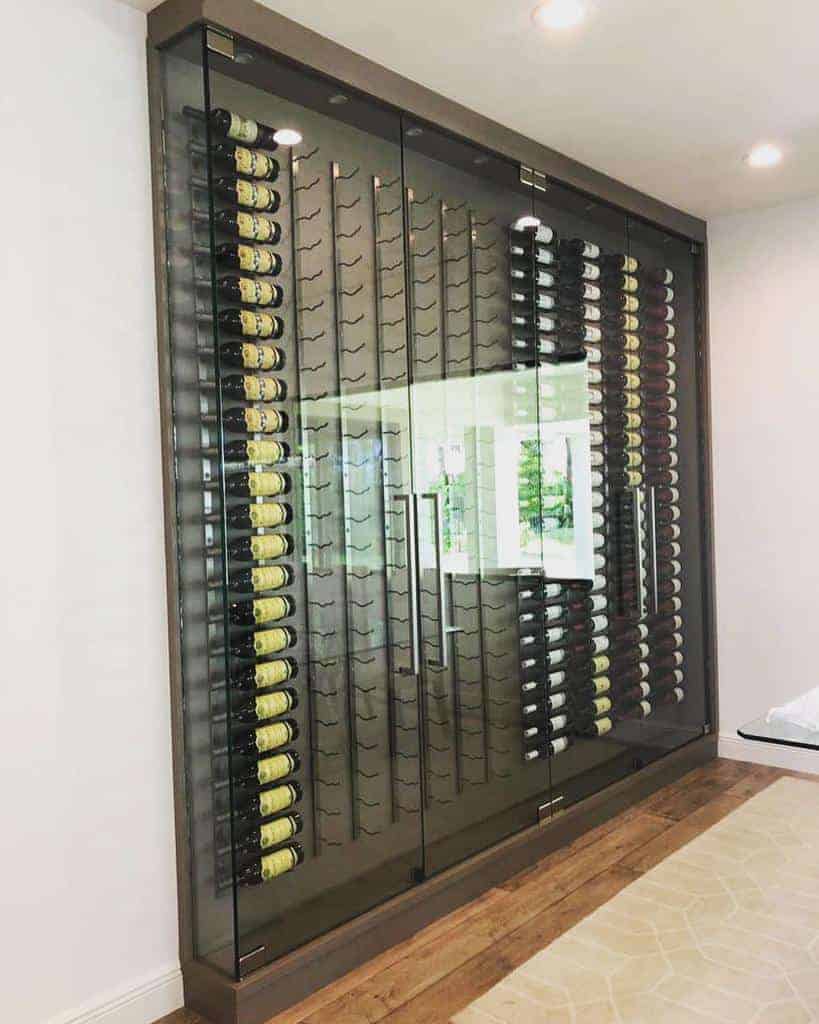 This is perfect for protecting your wine and creating a stable environment inside. You can look for a glass wine rack that comes with temperature and humidity control.
Some only have a glass door, while others will also have glass sides. If the rack also has a light, this will illuminate the racks inside and reflect off the glass. Enclosing the case in glass will also keep the bottles clean and dust-free.
6. Kitchen
The kitchen is a natural place to keep your wine rack. It's the room where you prepare meals, and a part of that is preparing a glass of wine.
If you don't have a basement and your wine collection is small, this is the ideal solution for storing your wine. A countertop wine rack will hold several bottles and look beautiful on your kitchen island.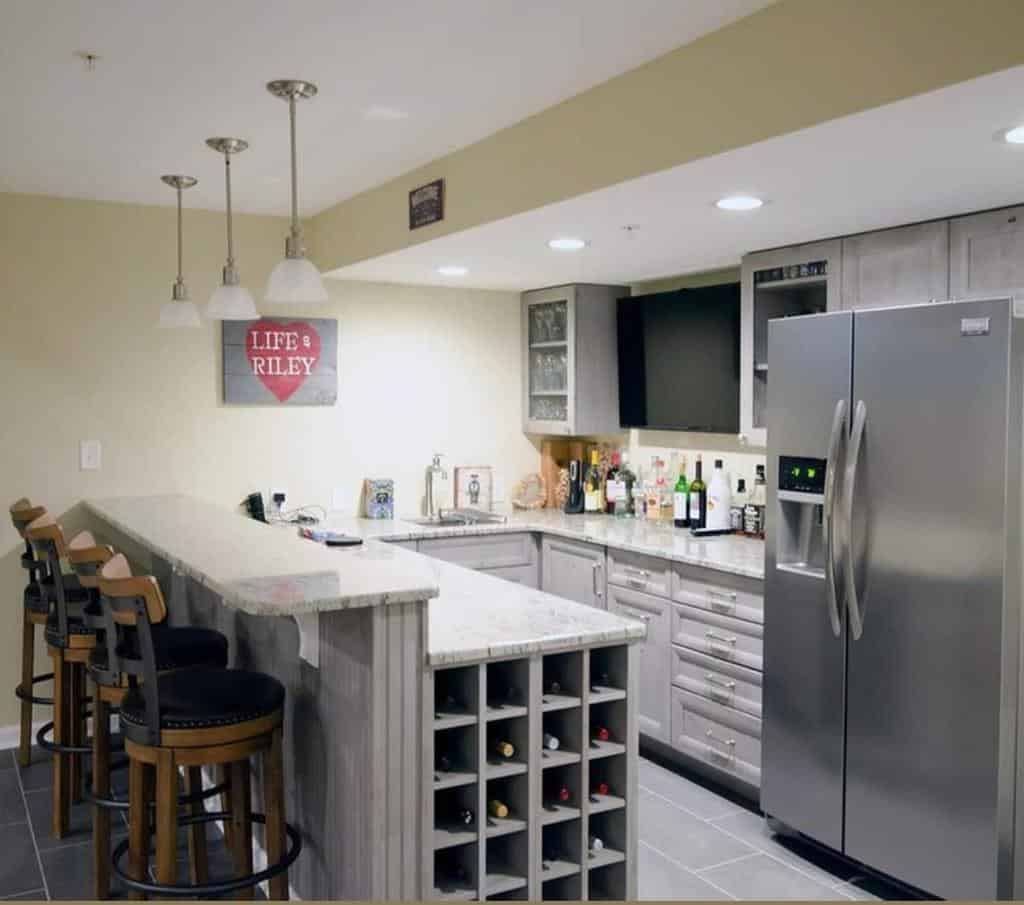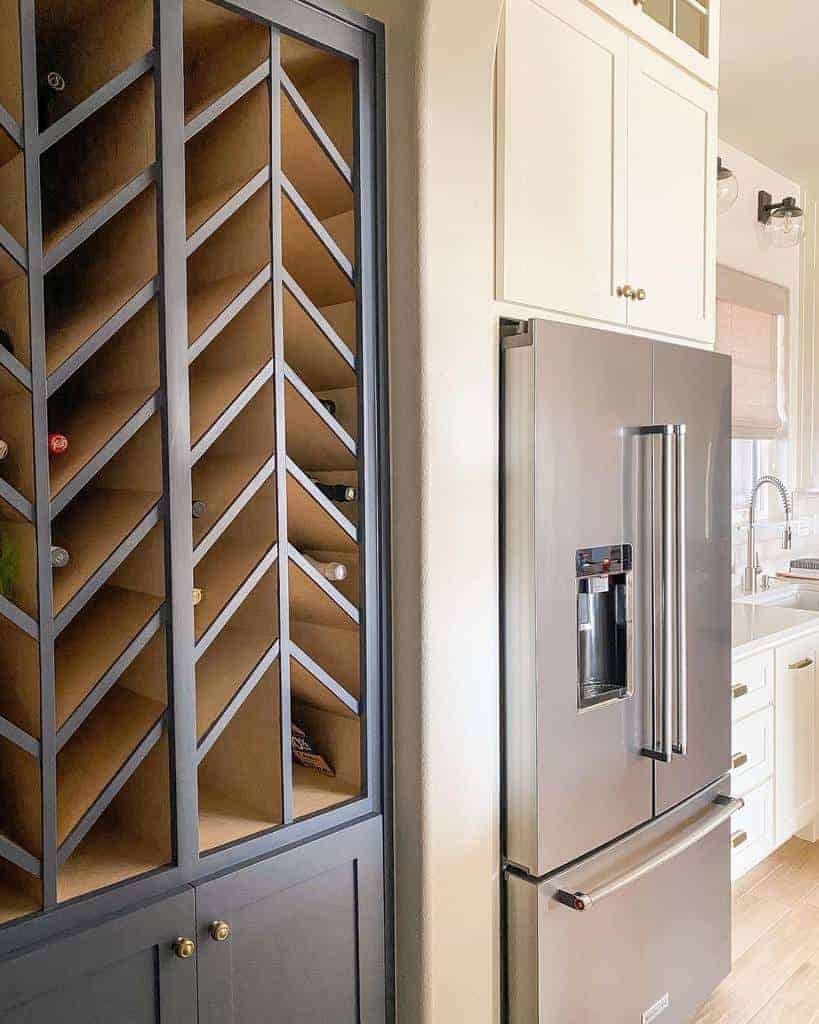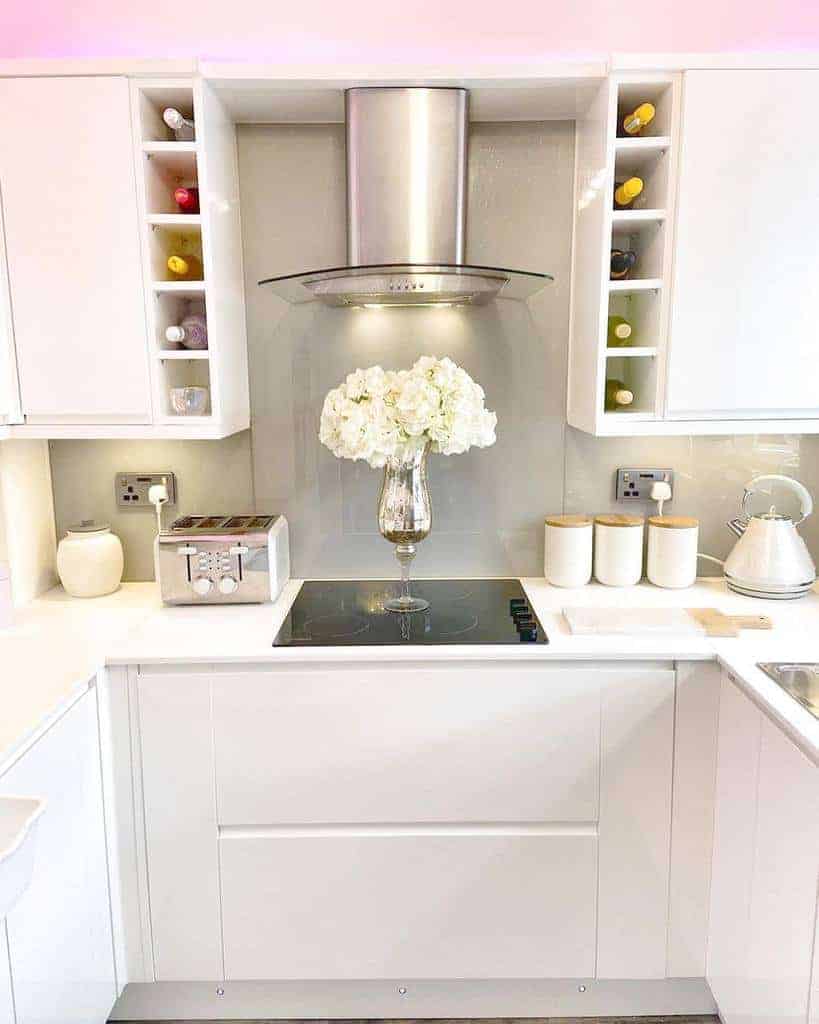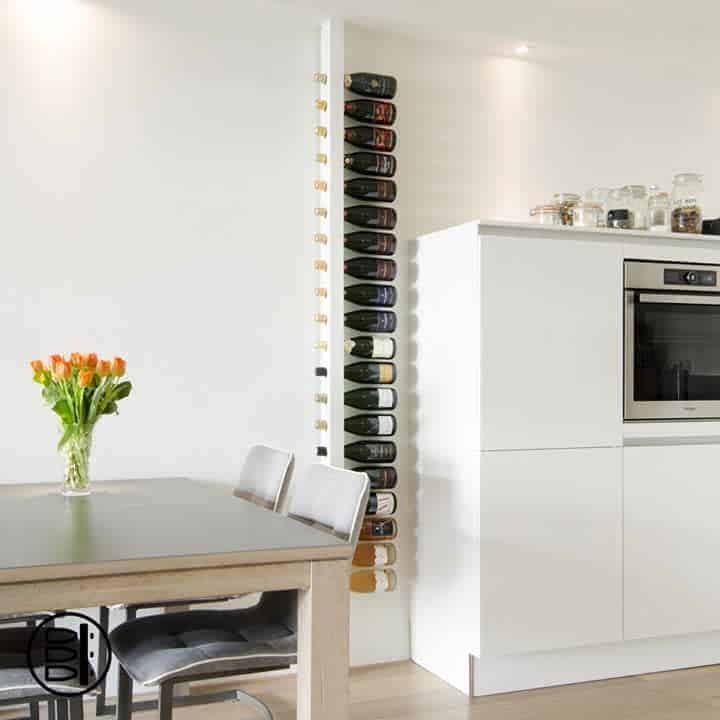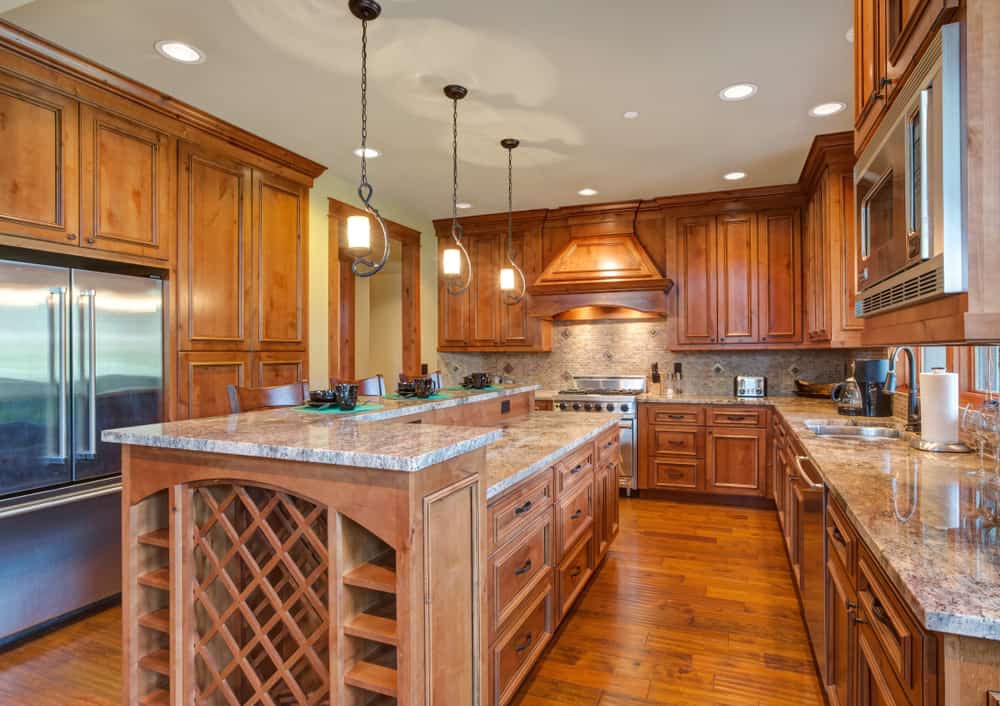 The problem with a countertop or wall-mounted wine rack is that you can't control the wine's temperature. You'll need to plan ahead if you want to enjoy a bottle.
The solution for this is to install a wine cooler or wine refrigerator. These fridges are designed for holding wine bottles with specialize racks.
You could get a small one that fits under your counter or a tall one that's the size of a traditional fridge.
7. Metal
A simple and durable solution for organizing your wine is to set up a metal wine rack. You can buy some countertop designs that hold one to nine bottles. Or you can buy large racks that hold an extensive collection.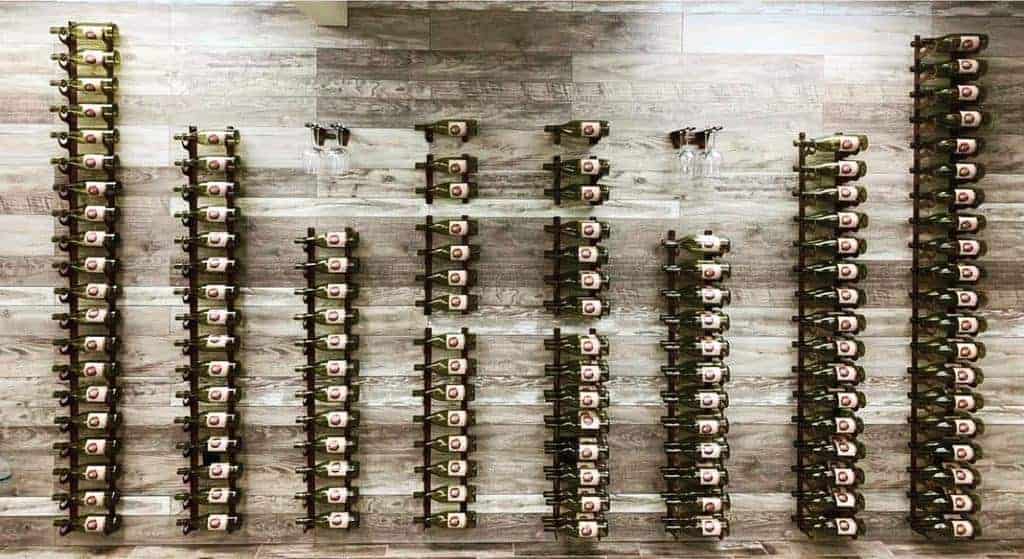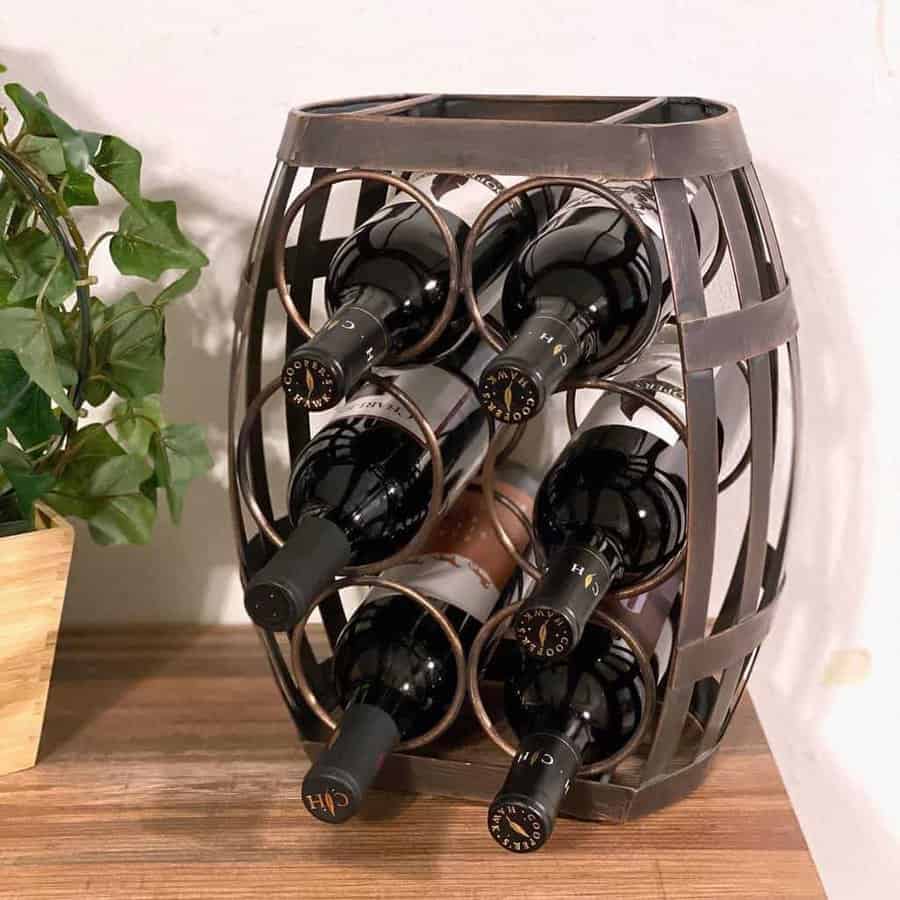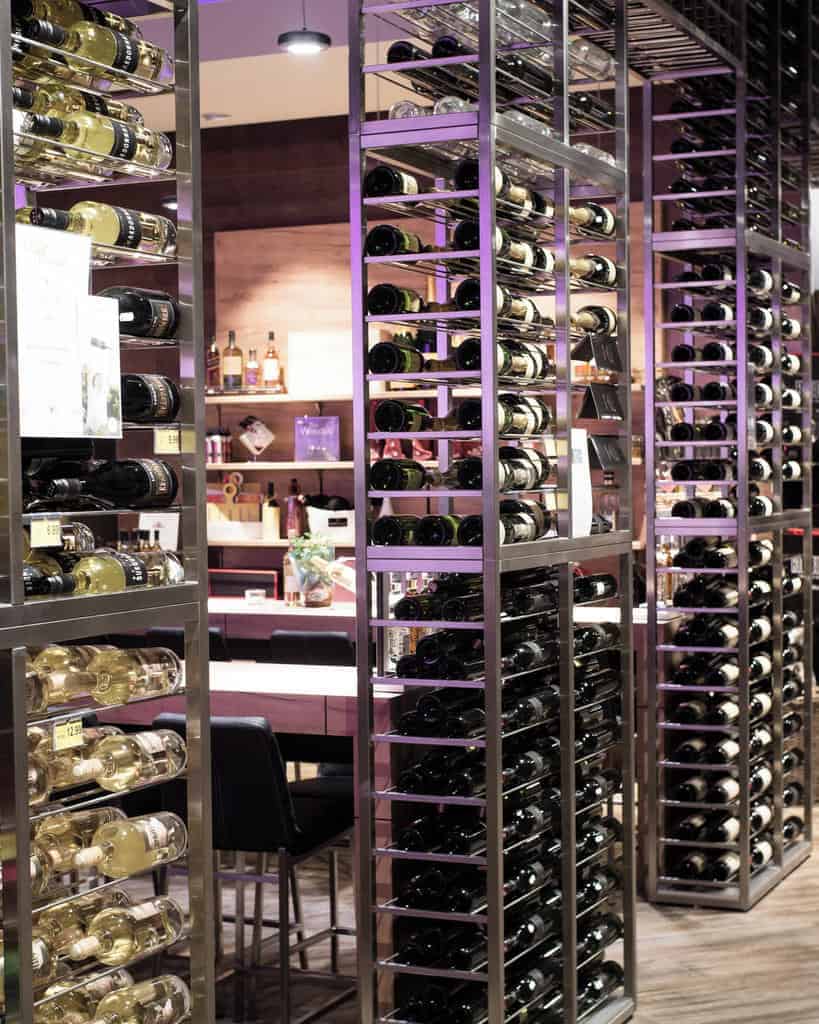 You'll like these clean and simple wine racks. They have straight lines and crisp square corners.
Some are even modular wine racks, which are perfect for those with a growing collection. As you fill your rack, you can purchase additional pieces and build them onto your existing rack.
Basic designs have a square frame, but you can also find other options with elegant curves or geometric angles.
8. Modern
If you have a contemporary or modern home, then you'll want to look for a modern wine rack that complements the rest of your home's look and decor.
These racks use a combination of materials, such as metal and wood. They also have innovative designs, such as making the bottle look like they're floating or one that uses adjustable pegs for a minimalist look.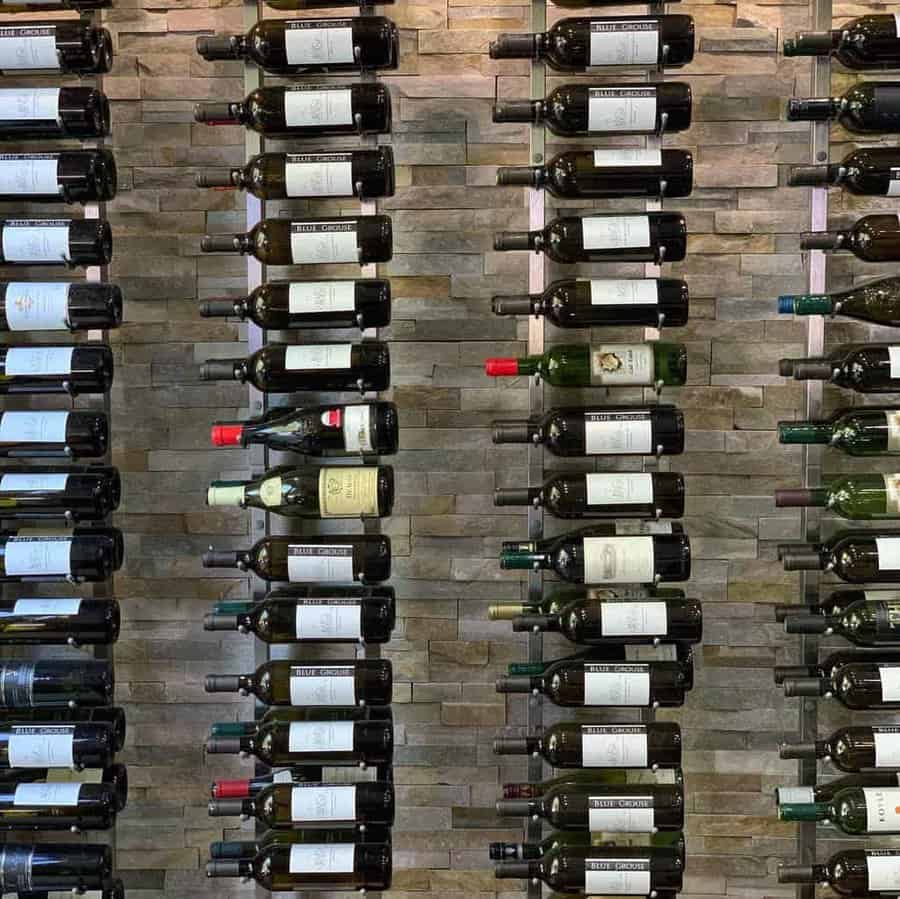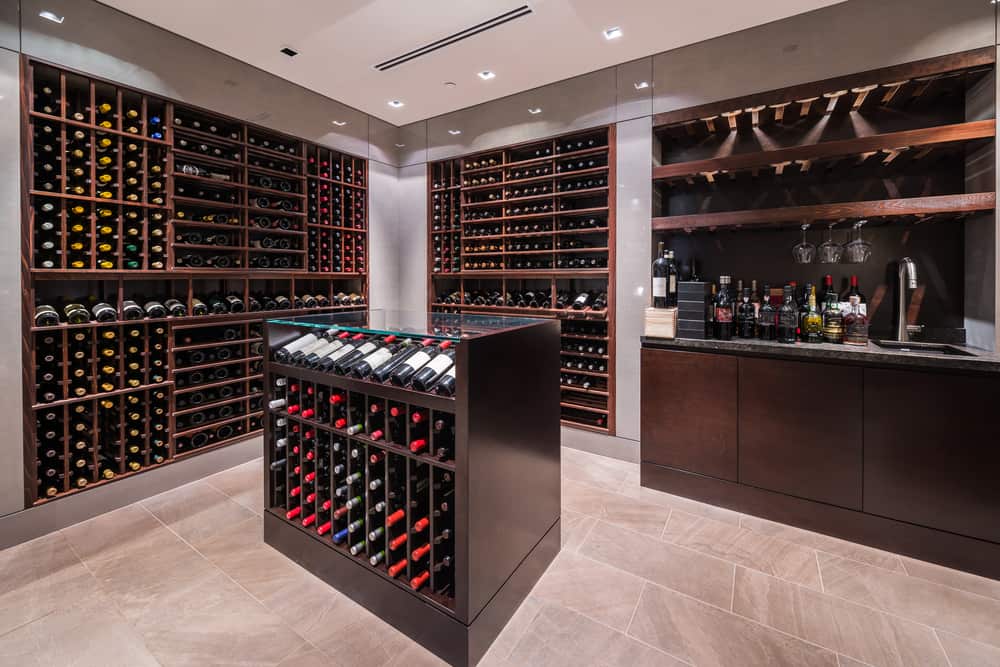 Other modern wine racks will use unique designs, such as acrylic. This mimics the look of glass but is durable, easy to care for, and more affordable.
You'll also see modern wine storage racks with LED accenting. This highlights your wine collection and creates a beautiful display.
9. Pallet
Build a rustic wine rack out of a pallet. This is a simple wine storage solution that requires minimal building.
You can cut a pallet in half and then add an additional plank. Then mount it on the wall and place your wine bottles in it. You can easily fit four bottles on each side for a total of eight bottles displayed in the half pallet rack.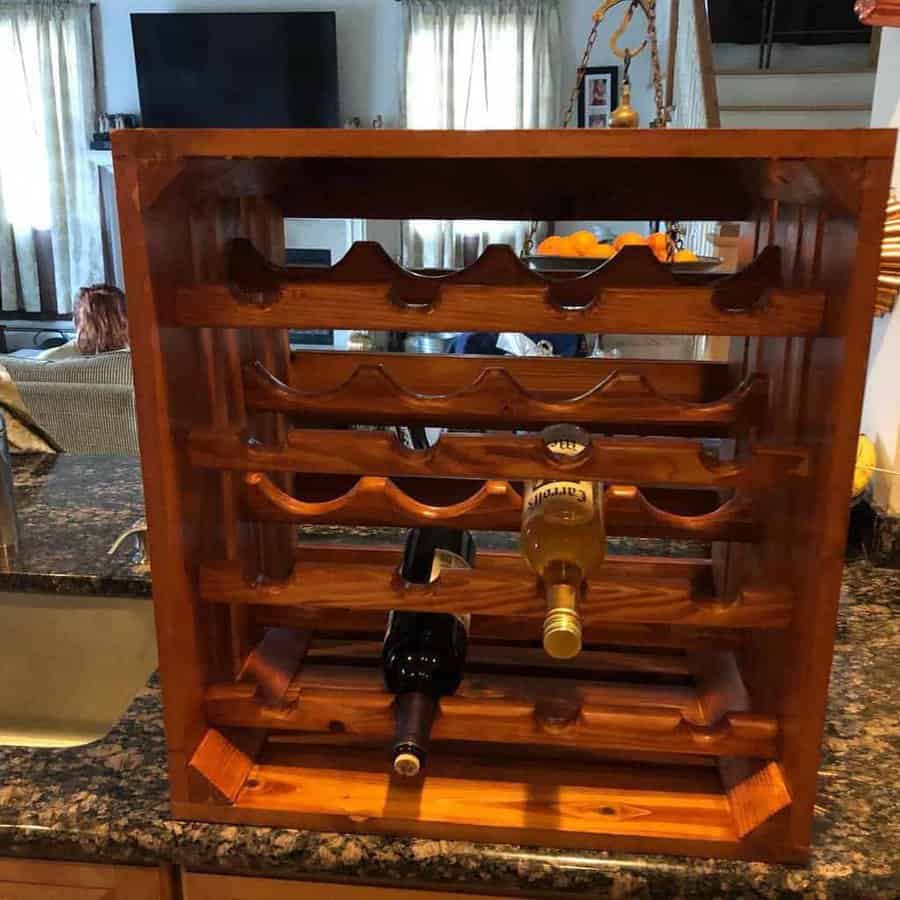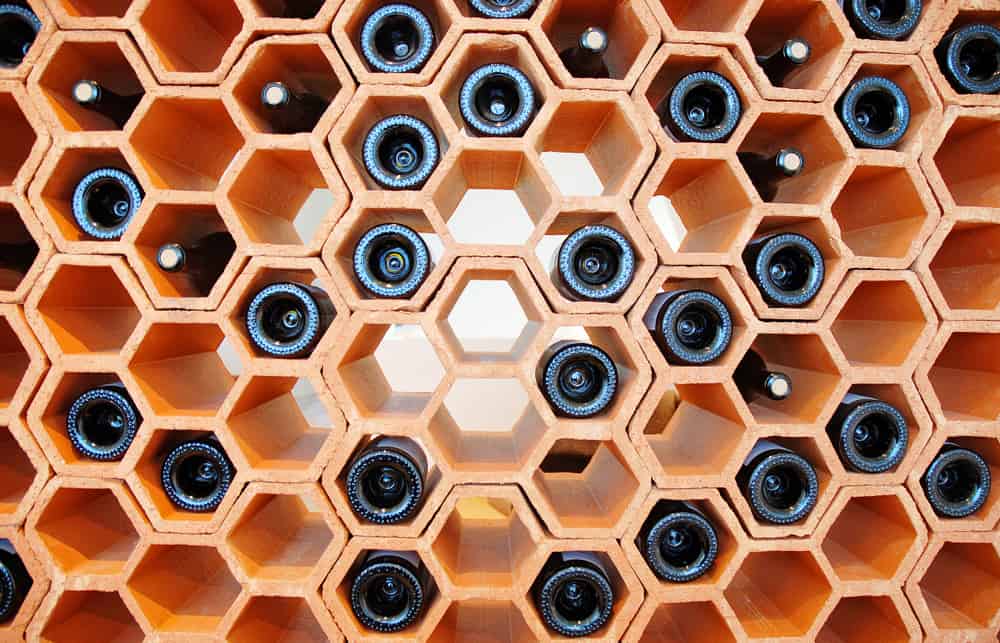 Create an entire wine station by cutting grooves into the bottom plank. You can then hang wine glasses upside down by sliding the glass's stem into the groove. Install hooks on the side of the rack for hanging tools, such as a foil cutter and cork remover.
10. Wall Mount
A wall-mounted wine rack is perfect for small collections or for holding your favorite bottles that you want on hand for drinking.
Hang your wall wine rack in your kitchen, bar area, living room, or dining room. This keeps your wine readily within reach.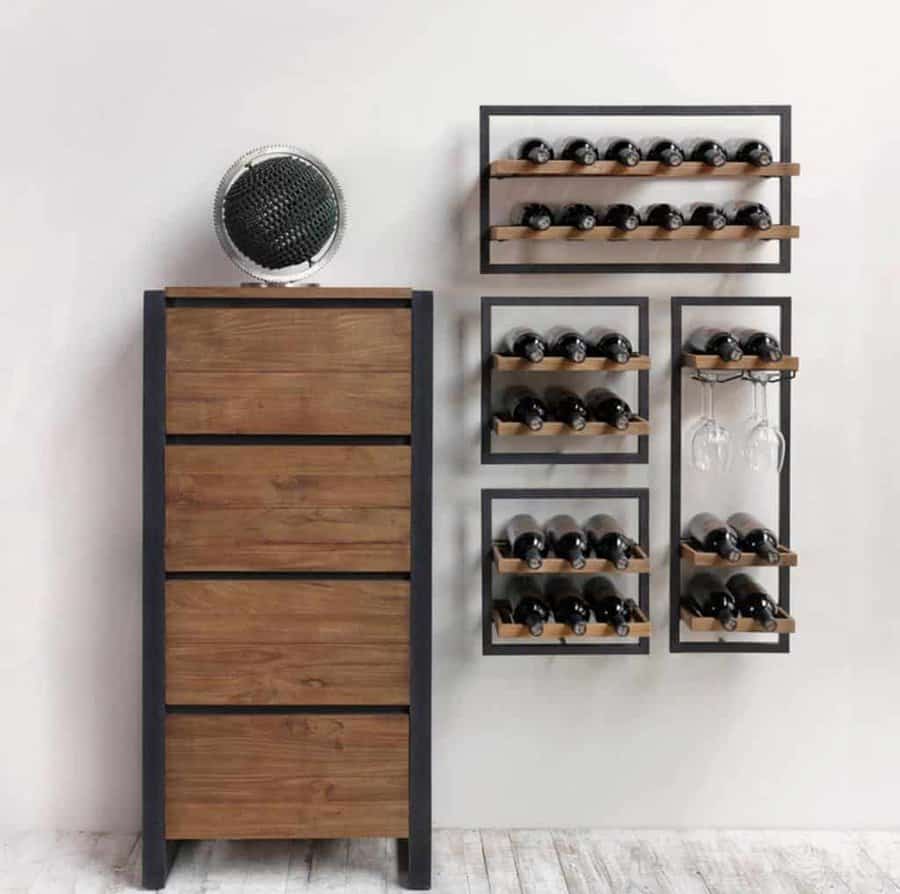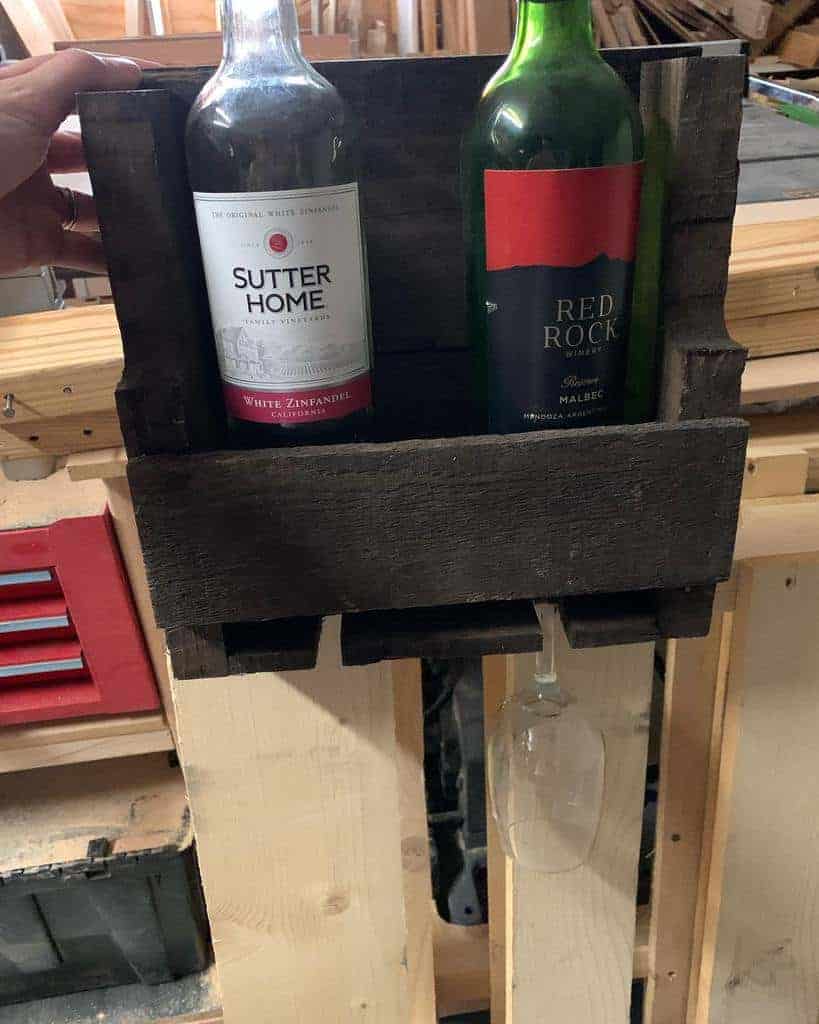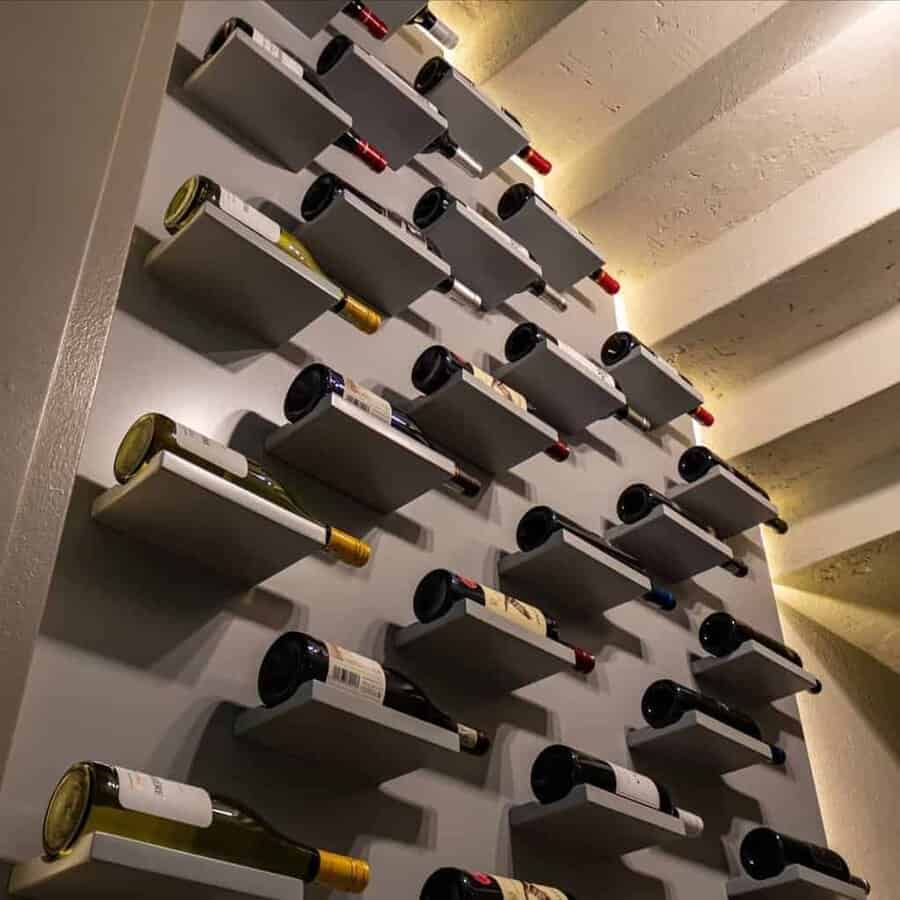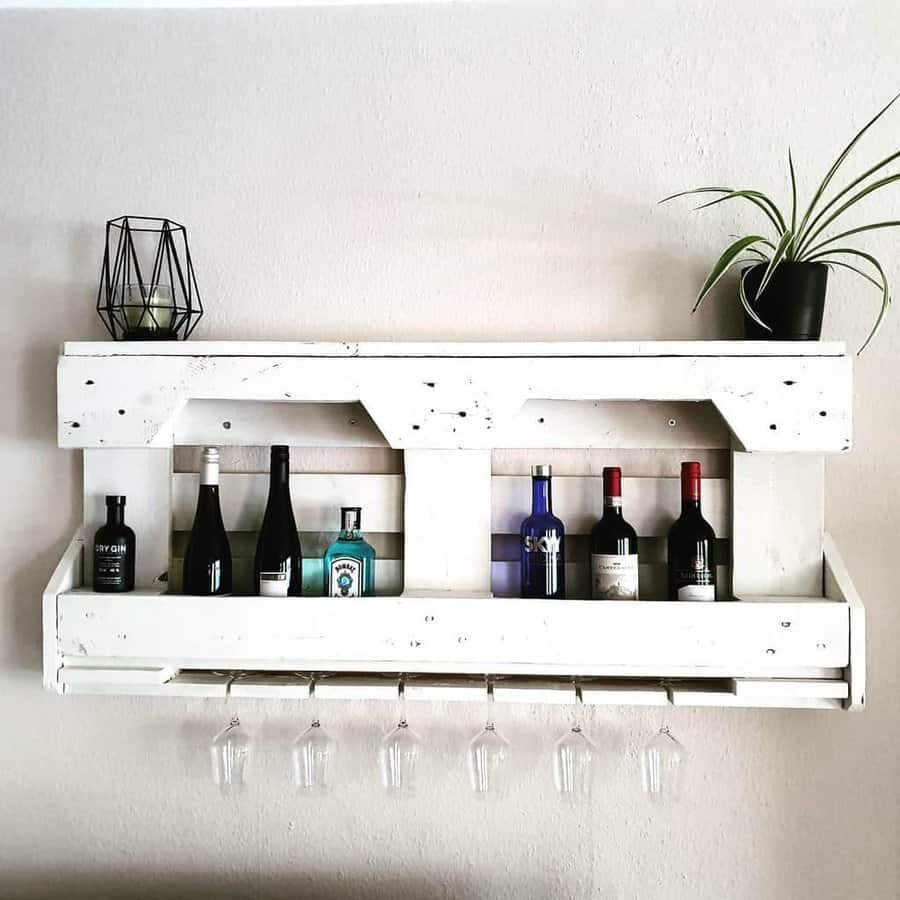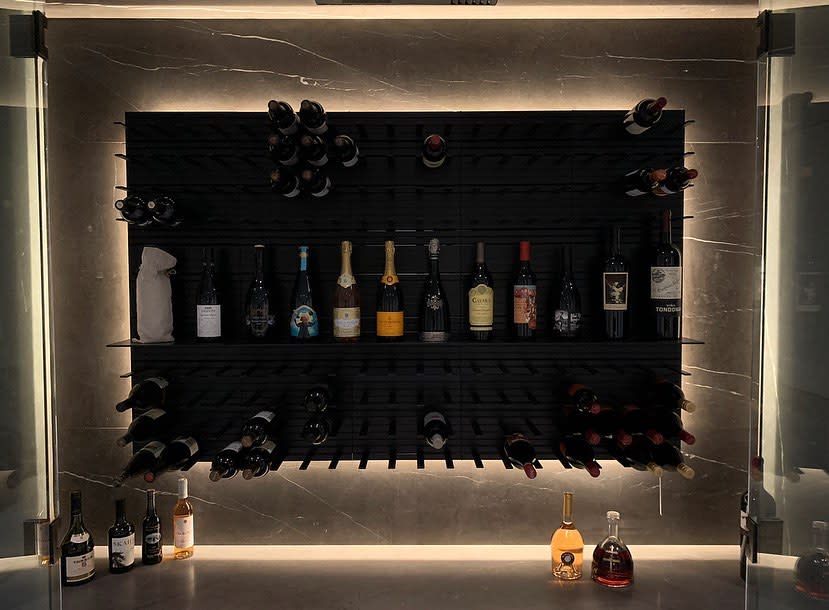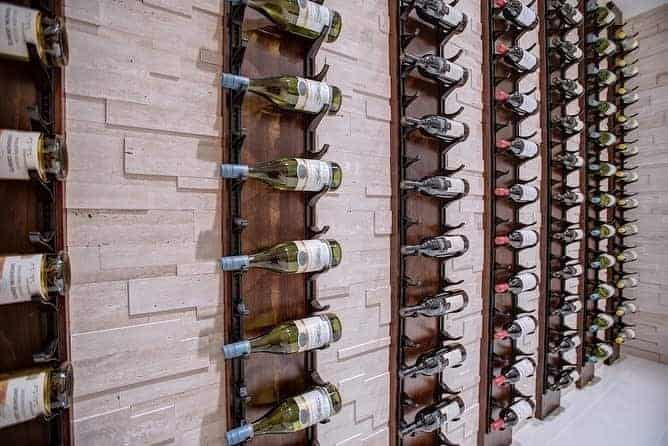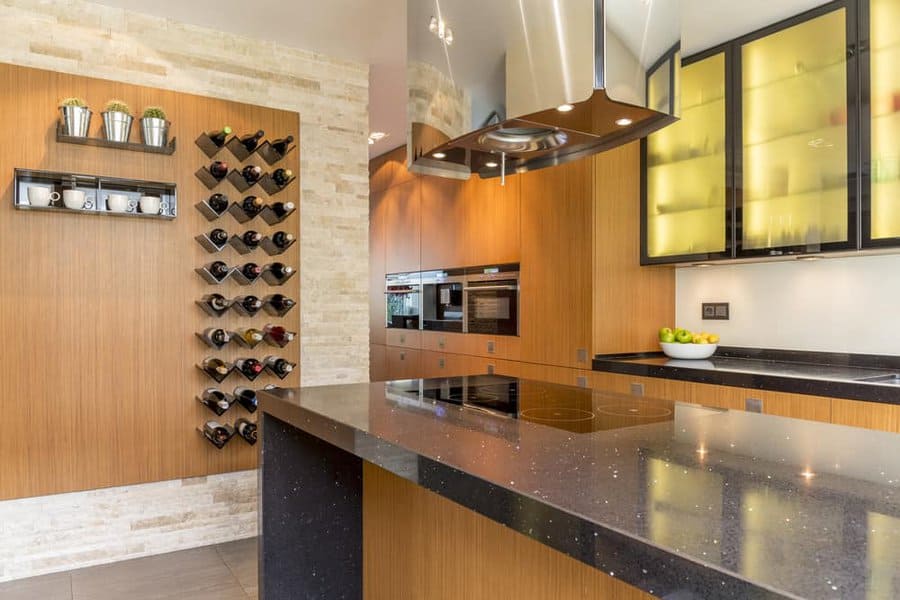 What's nice about these wall wine holders is that they are only as deep as the wine bottles.
This is perfect for small spaces because they won't take up any floor space while also adding visual depth. The wine bottles will sit flat horizontally against the wall instead of perpendicular to the wall.
11. X
While many wine racks are designed to hold single bottles of wine in each compartment, this doesn't work for some collections.
If you have several bottles that are the same vintage, then you may want to keep them together. An "X" style of wine rack will give you more space to keep these bottles together for better organization.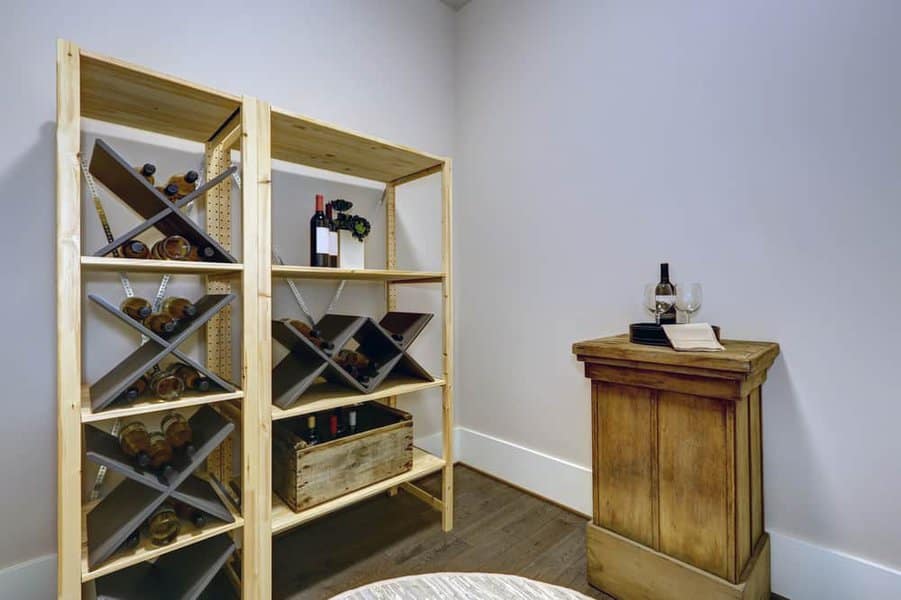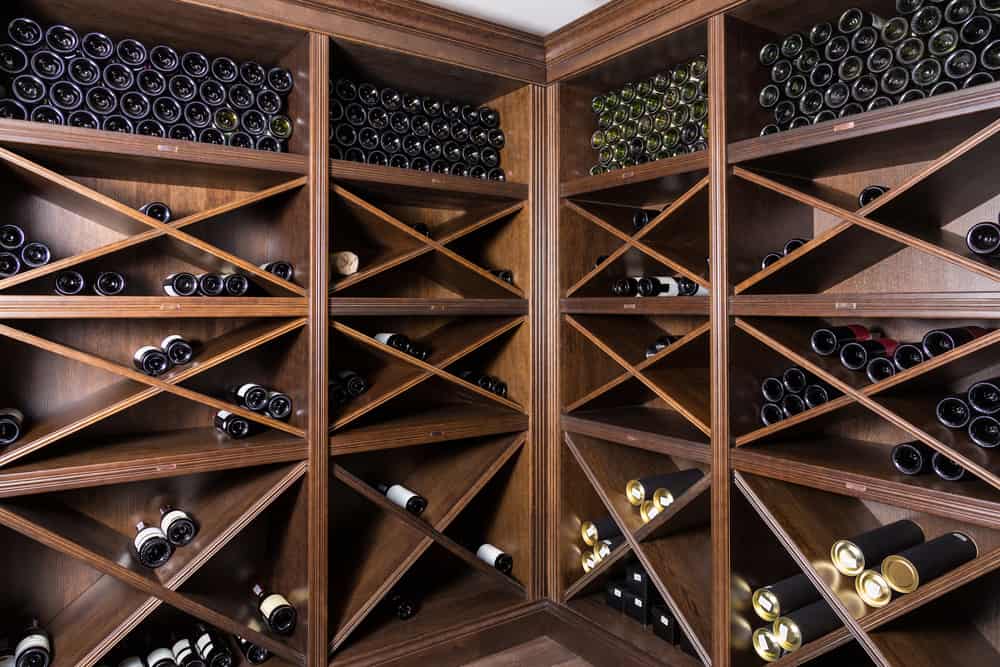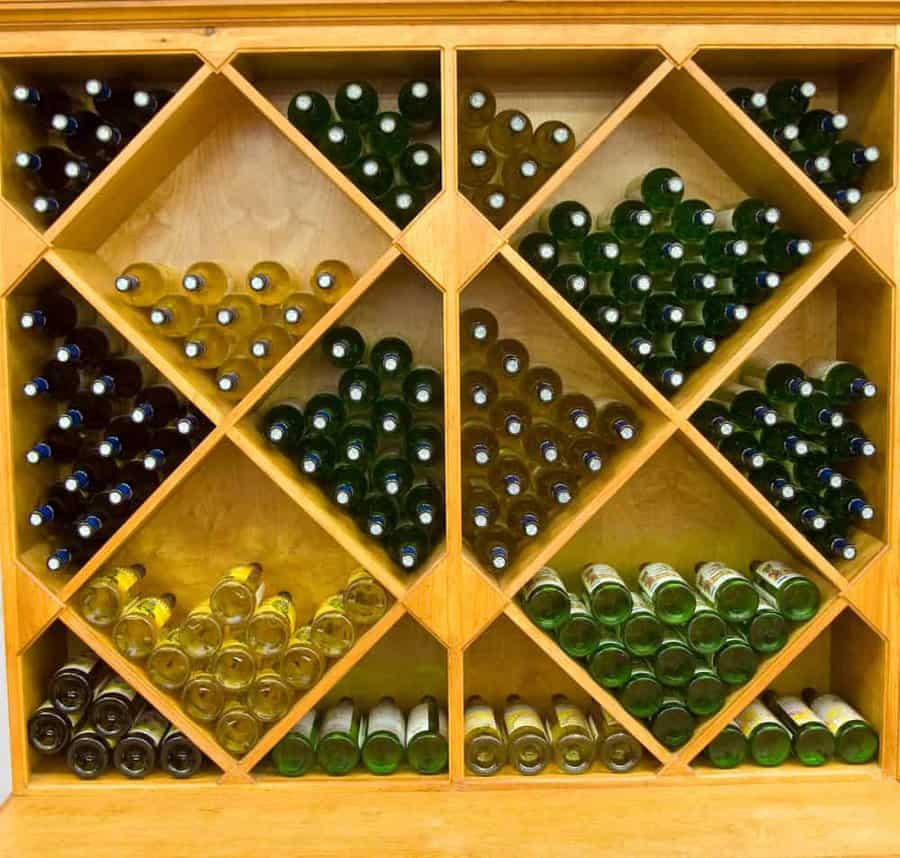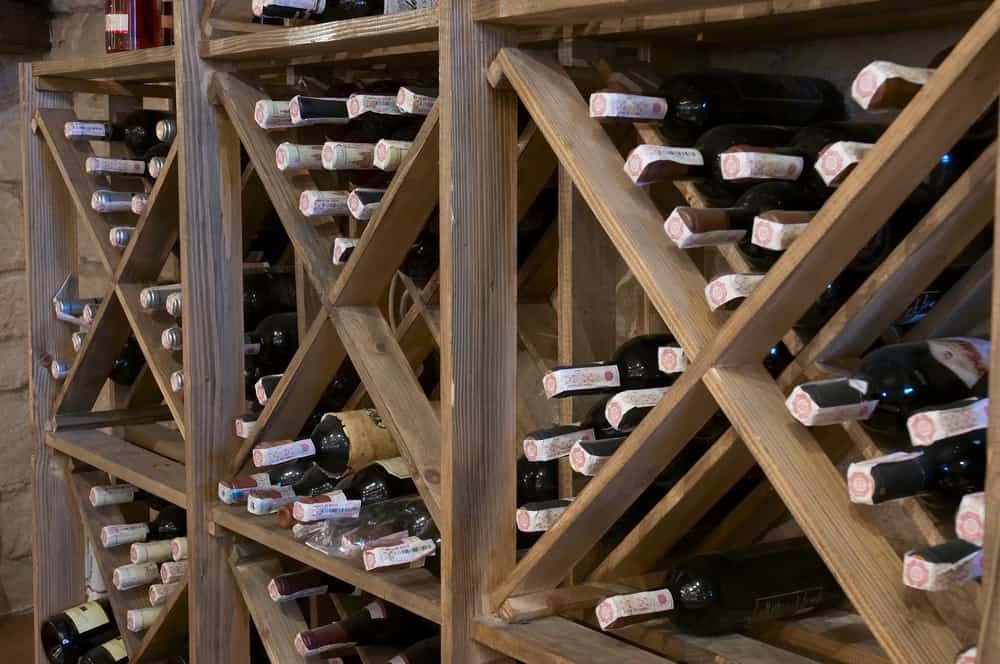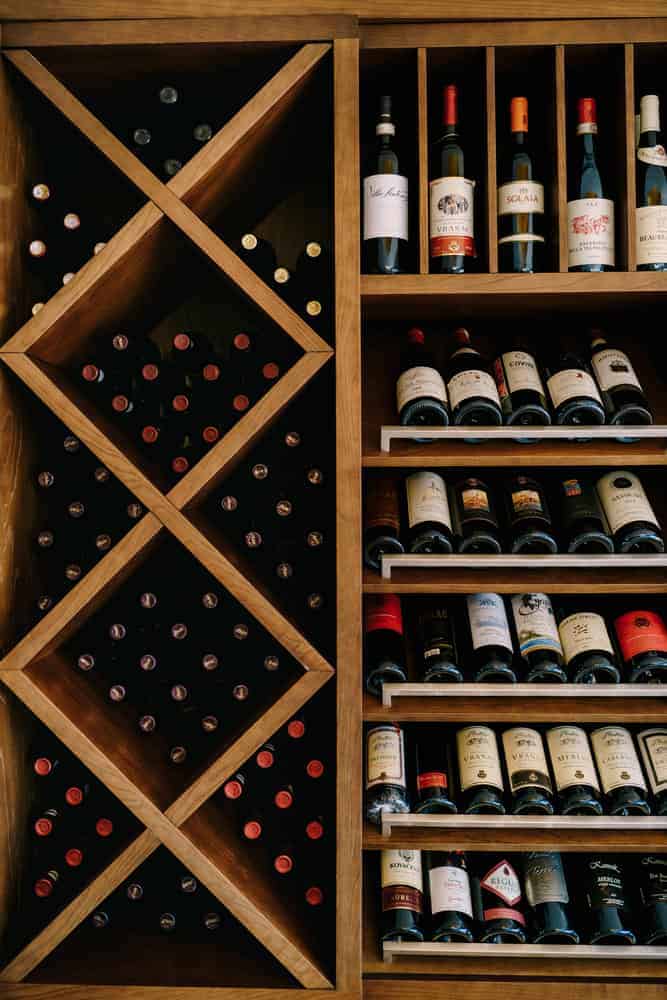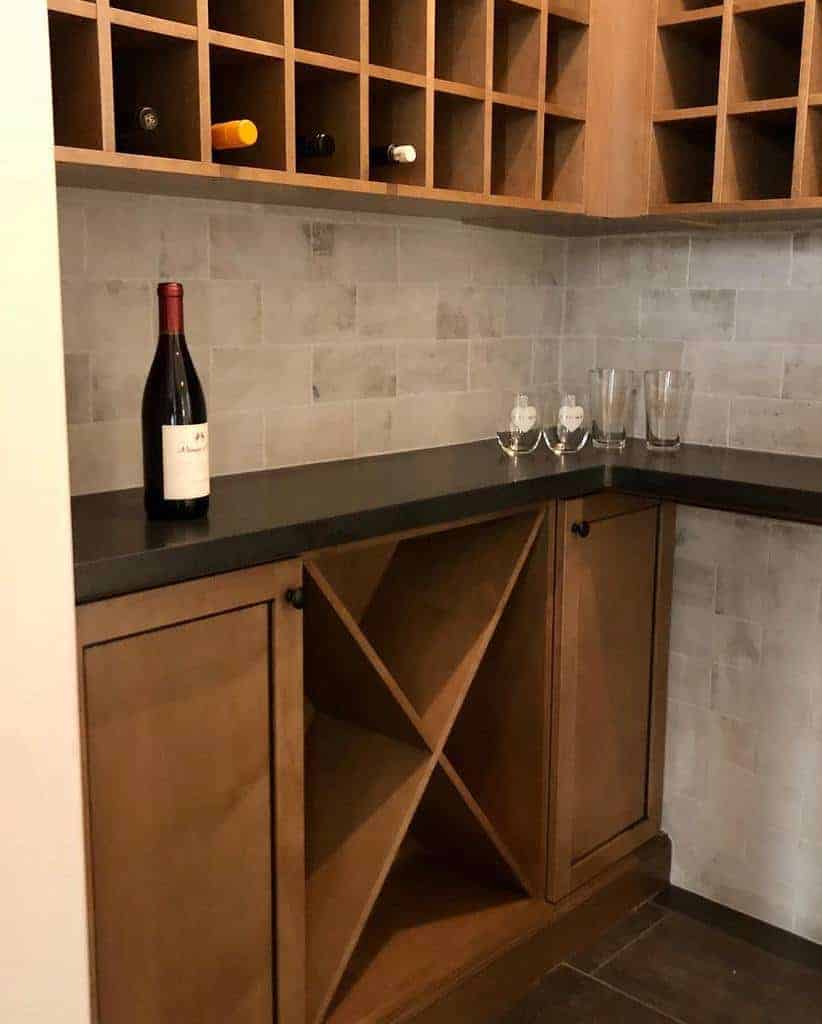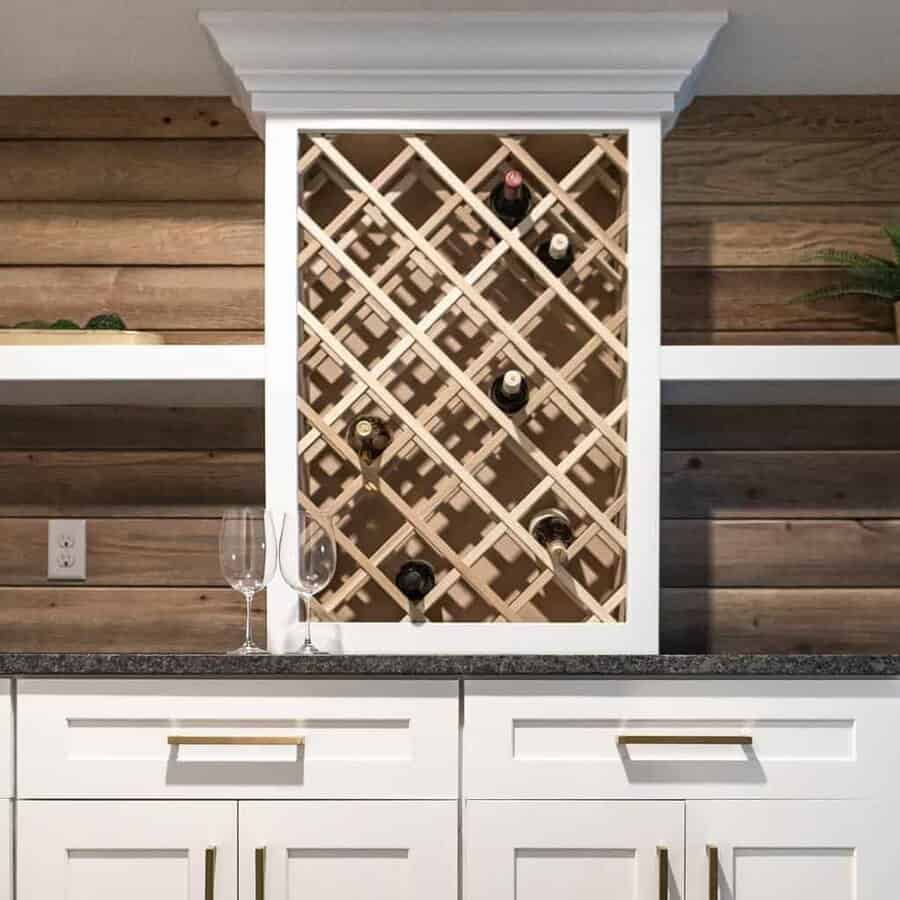 You could have small or large "X" shapes to suit the number of bottles you own.
You can also choose how steep of an "X" shape you want your rack to have. A sharp angle will create a deep V, while a more shallow angle will give you a flatter and wider shape.
Wine Rack FAQs
What can I use a wine rack for besides wine?
If you aren't a big wine drinker, you can use your rack to hold various other items. It's perfect for holding skeins of yarn, rolled-up towels, or water bottles. Depending on the size and rack style, it could be a garden display, magazine holder, or shoe rack. All you need is a rack that is the right size for the number of items you have.
How do you store wine on a shelf?
Always store your wine at a consistent temperature and humidity. The ideal temperature is 55 degrees, but anything between 45 and 65 will do. Aim for a humidity level of around 70 percent. The humidity level is to prevent the cork from drying out. A dried-out cork will let air seep into the bottle and ruin the wine.
Why is wine kept on its side?
Wine that's been sealed with a cork needs to be stored on its side. This helps prevent the cork from drying out. This keeps the bottled sealed and the wine protected. Otherwise, you risk the wine prematurely aging, and the cork crumbles when you try to remove it.