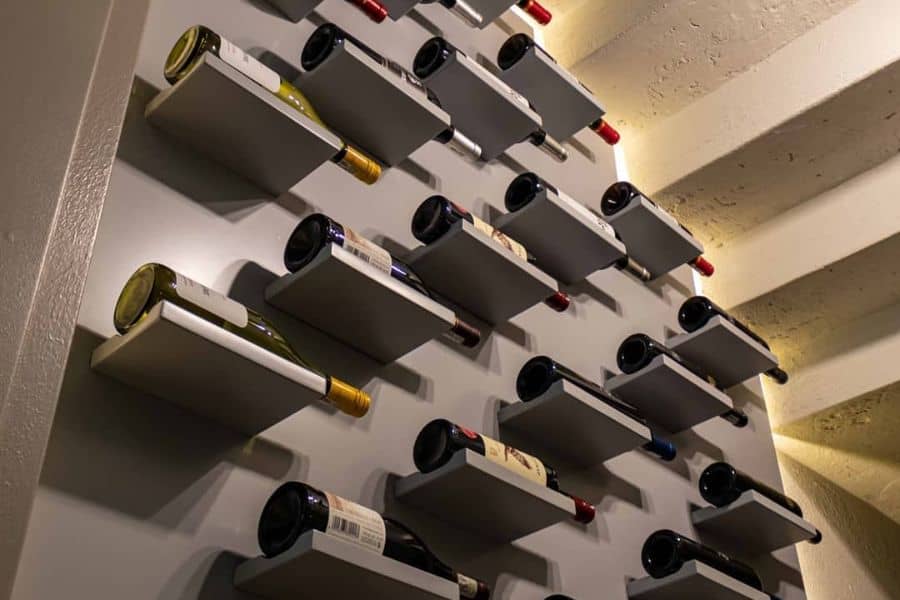 "Age is just a number. It's totally irrelevant unless, of course, you happen to be a bottle of wine." – Joan Collins
Do you love a good glass of wine with your dinner? Perhaps you love a robust cab with your chicken or steak. Maybe you're more of a pinot grigio drinker with some fish.
It doesn't matter what variety of wine you drink or where in the world it comes from. All fine wine enthusiasts have one thing in common. They have a collection of bottles and enjoy having them displayed in an arrangement.
Your wine collection deserves to be stored in a manner that will preserve it. These wine rack ideas will help you figure out the best way to store your fine collection while also making it easy to grab your favorite bottle for a glass with dinner.
1. Store Your Wine In The Basement
If you have an unused corner in your basement, why not put it to wine-filled good use by installing a wine rack? Not only is this an attractive and creative home design feature, but it also helps to keep all your wine bottles in a centralized area.
If you really want to take wine storage to the next level, consider building a wet bar with glass shelves and integrated wine coolers – that way you can store not only wine but also beer, mixer drinks, and other beverages conveniently.
Whether it's just for yourself or for entertaining guests, a wine rack or wet bar is sure to elevate any wine enthusiast's experience.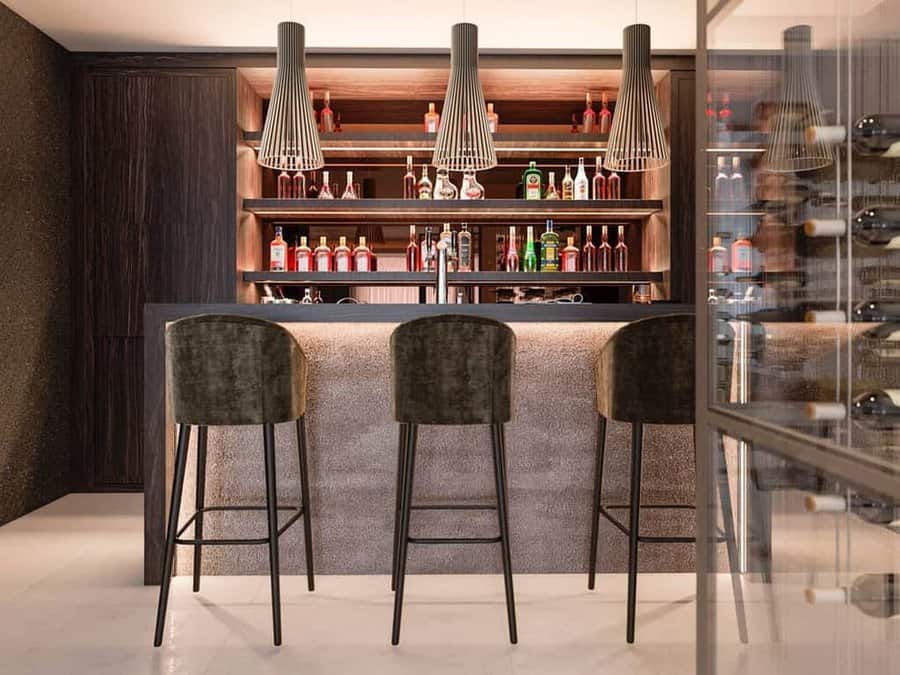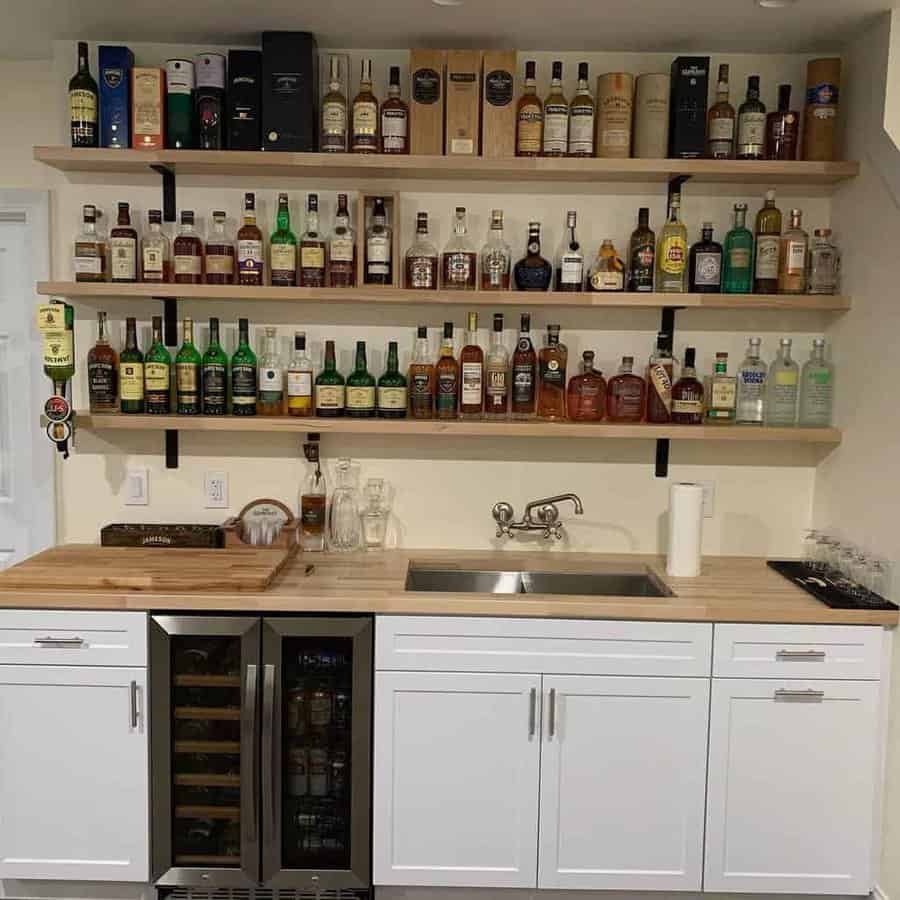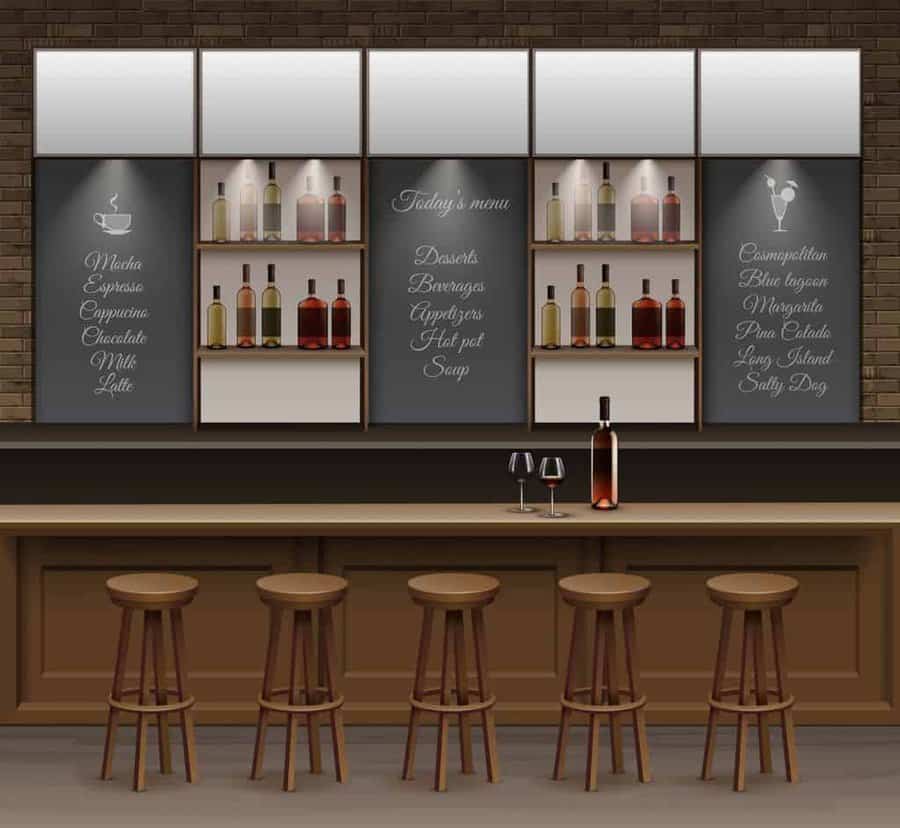 2. Install Pre-Built Shelves
When it comes to storing your favorite wines, built-in wine shelves are always a great choice! Not only do they look stylish and modern, but they also save you the hassle of having to find space for separate pieces of furniture. You can incorporate built-in shelves into a kitchen cabinet, pantry, or even a hallway nook; design them with built-in slots or cubbies that fit different wine bottle sizes and styles. Built-in wine shelving allows you to store more than just bottles – you can incorporate stemware storage, too.
Some built-in wine shelf designs include racks for hanging glasses upside down like art on a wall – this feature is both decorative and practical! And if you really want to emphasize the artistic aspect of built-in shelves, consider using reclaimed wood or metal frames. Ultimately, built-in wine shelves are both cost-effective and practical when it comes to finding creative ideas for wine rack designs.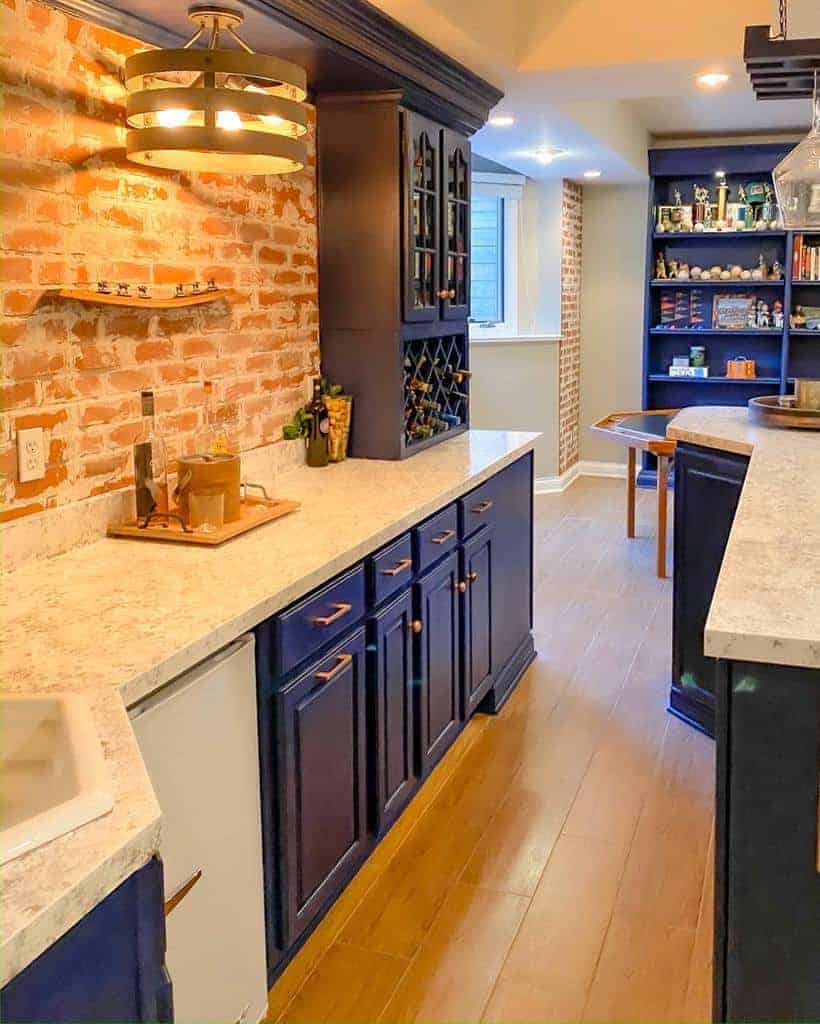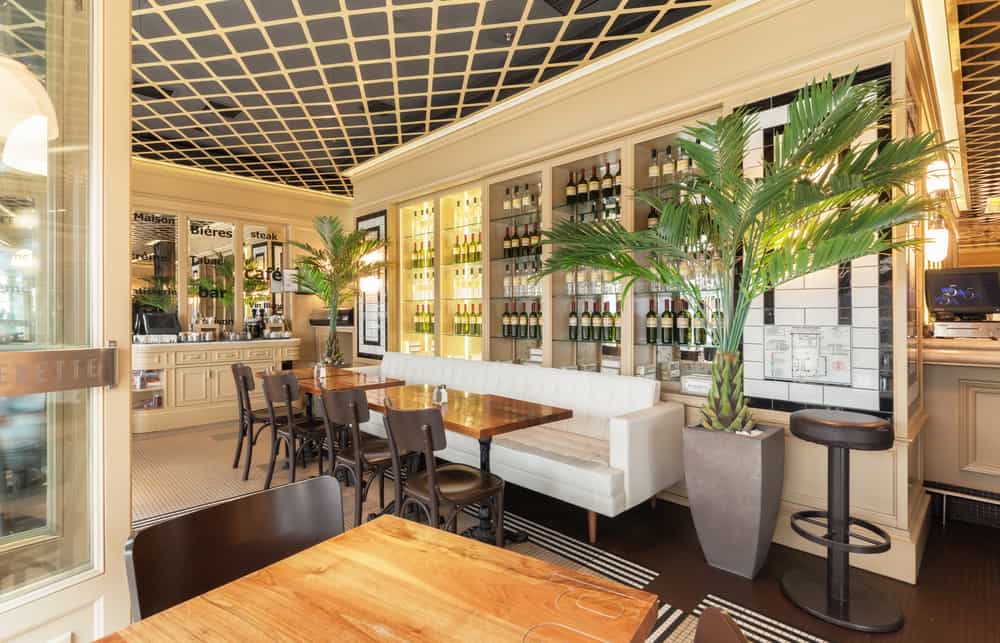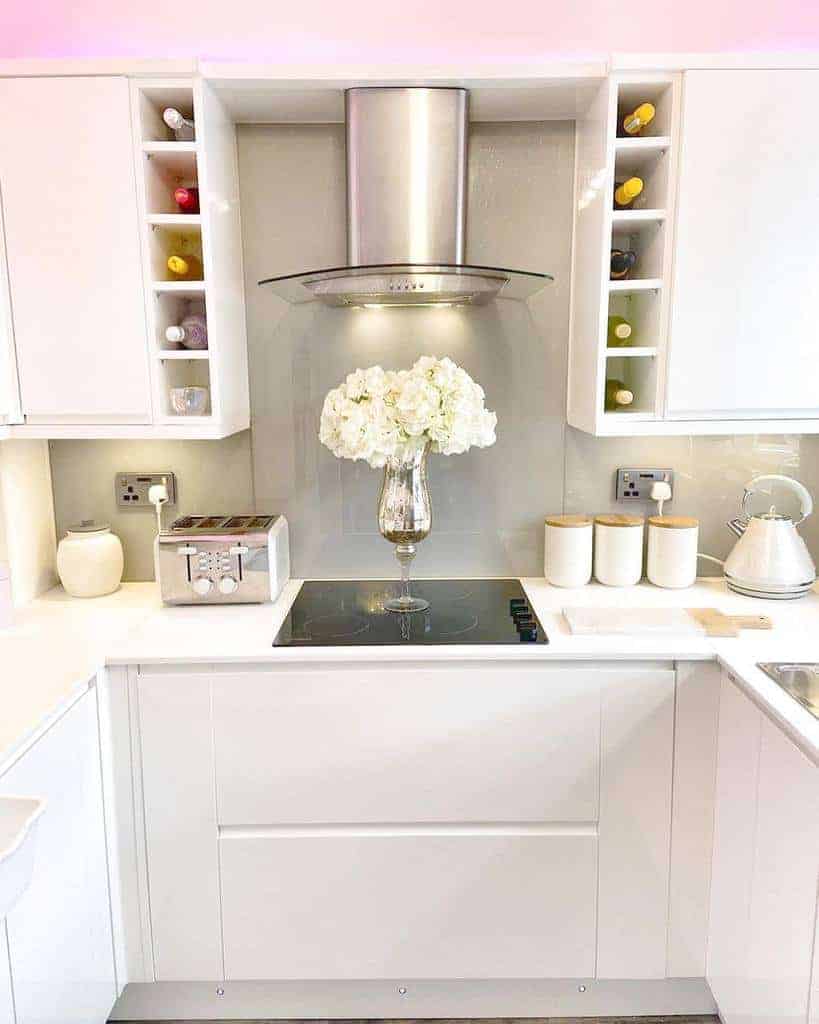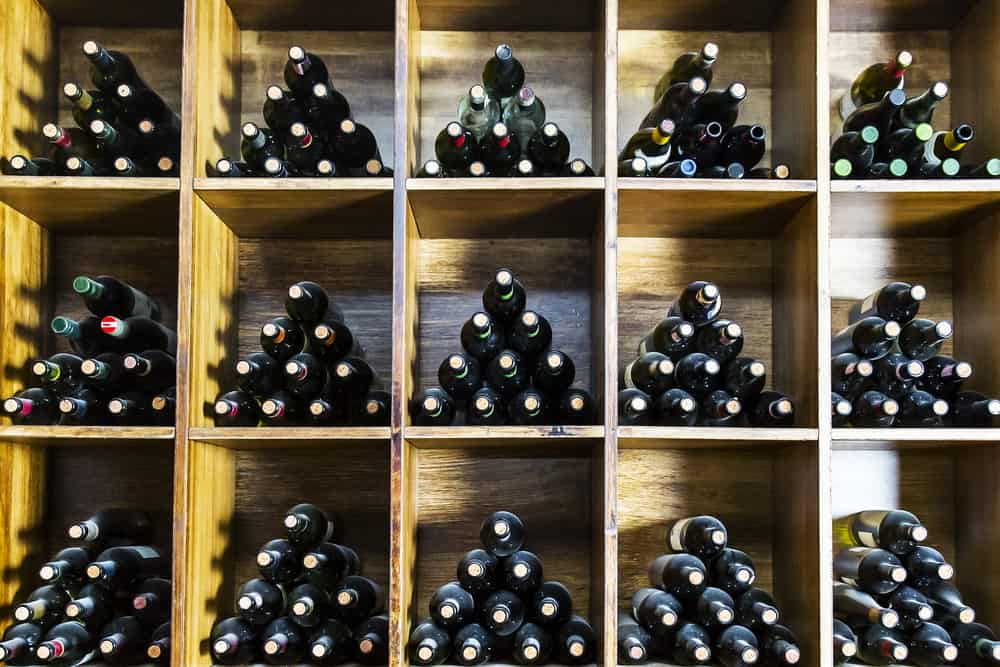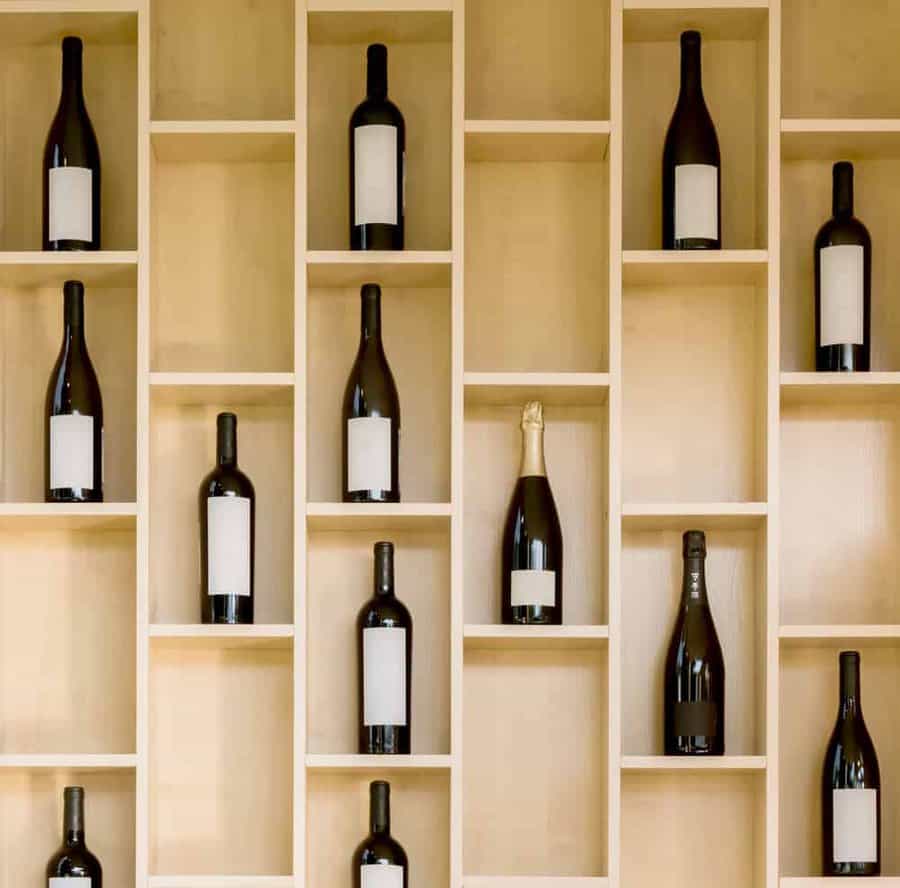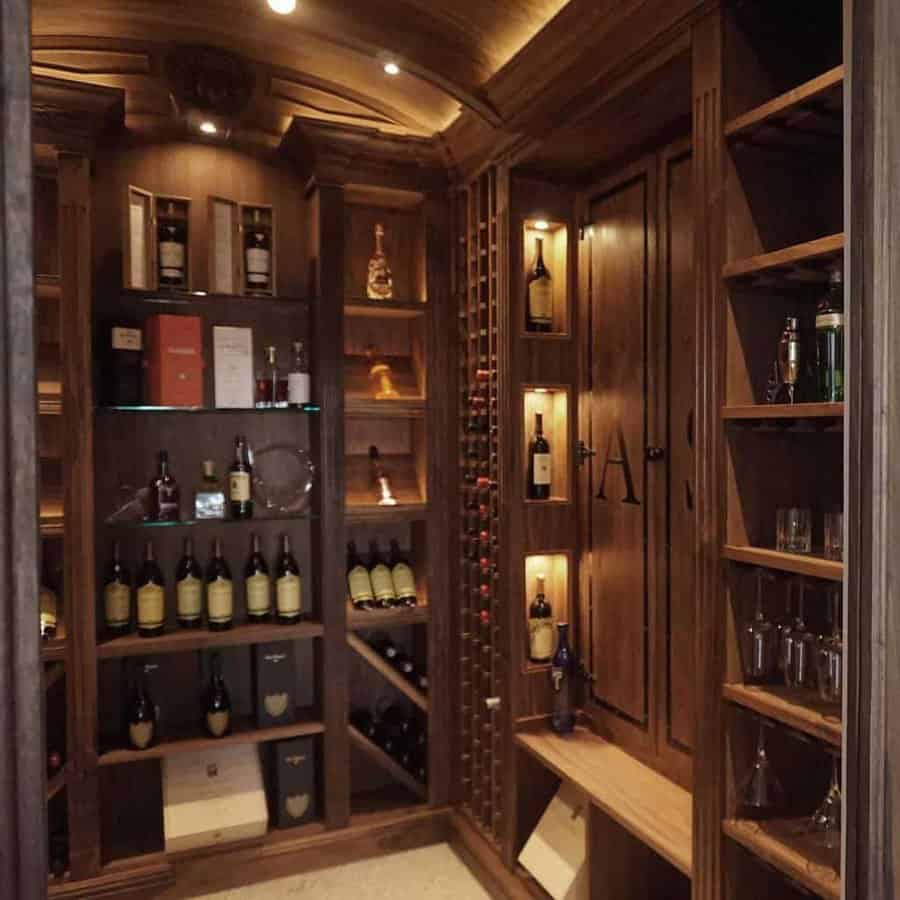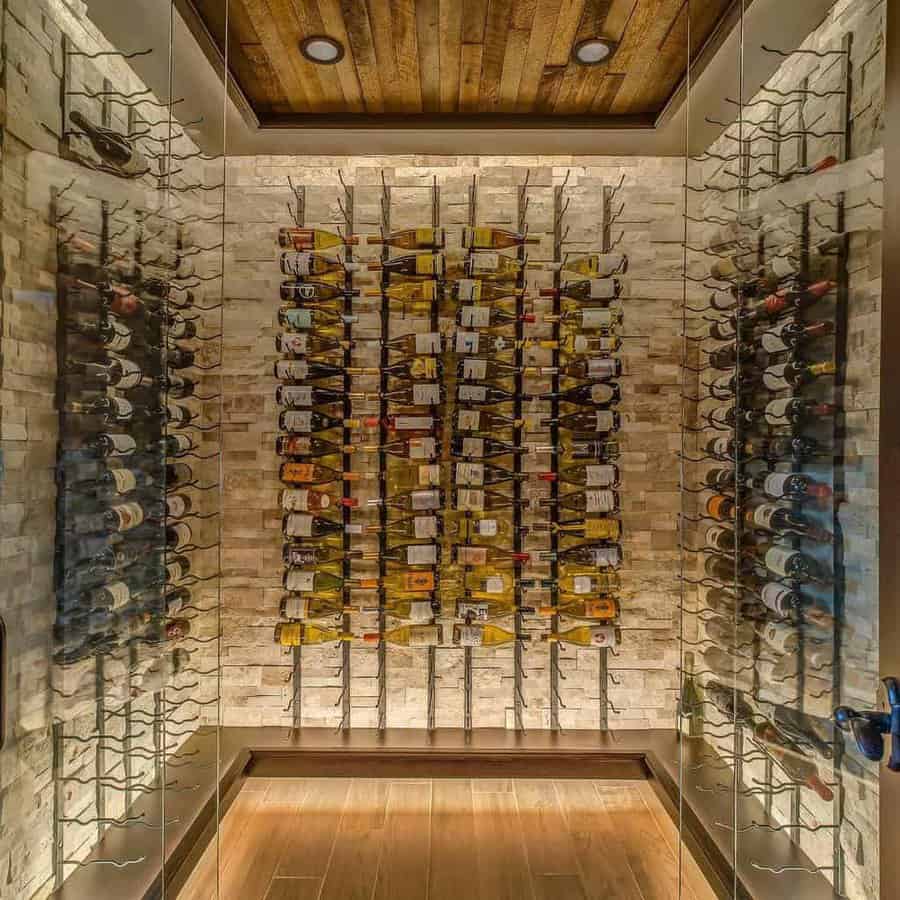 3. Create A Wine Room
A wine rack is an excellent way to upgrade your wine storage. From wine rooms to racks that fit in small spaces, there are lots of creative wine rack ideas to spruce up your next wine tasting.
For a luxurious yet practical wine rack setup, consider a wine room or an area with immaculately arranged wine racks and a mini bar – this would make the perfect entertaining spot!
As an added bonus, if you install climate control features such as insulation and cooling units you can ensure that wine is stored at the optimum temperature for consistent aging and quality.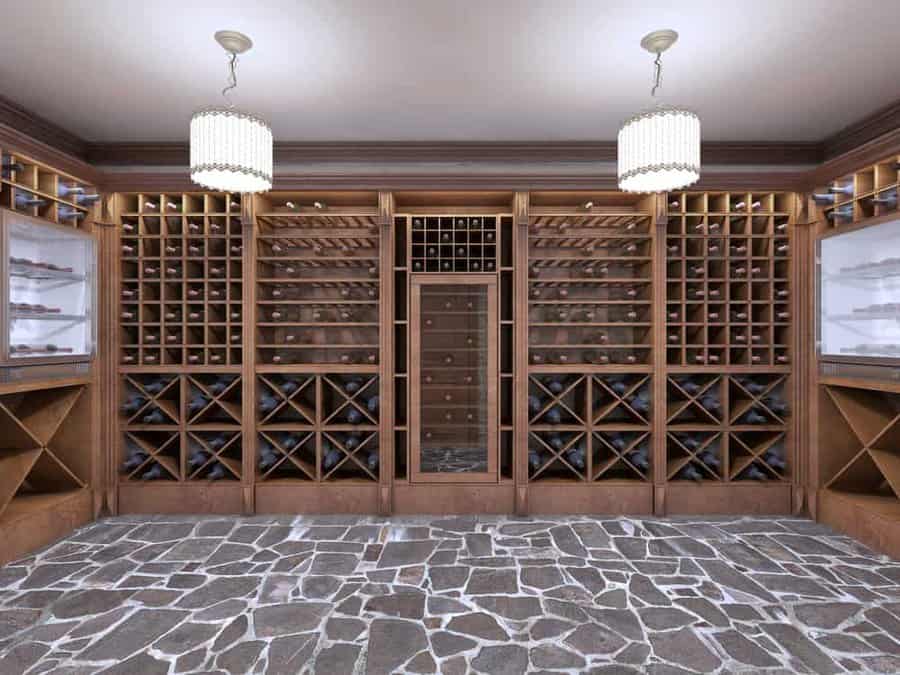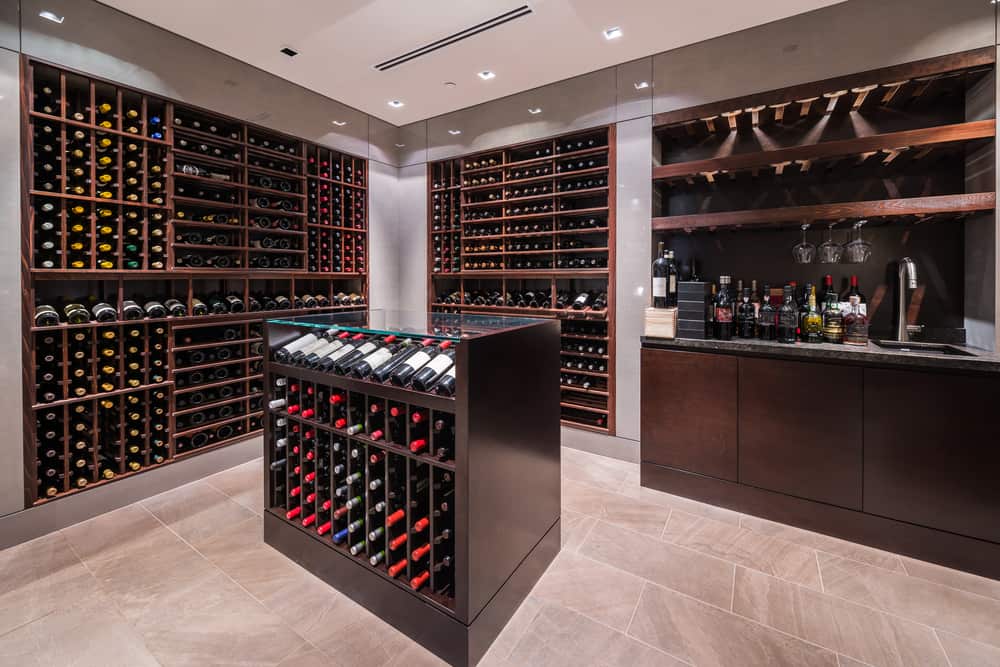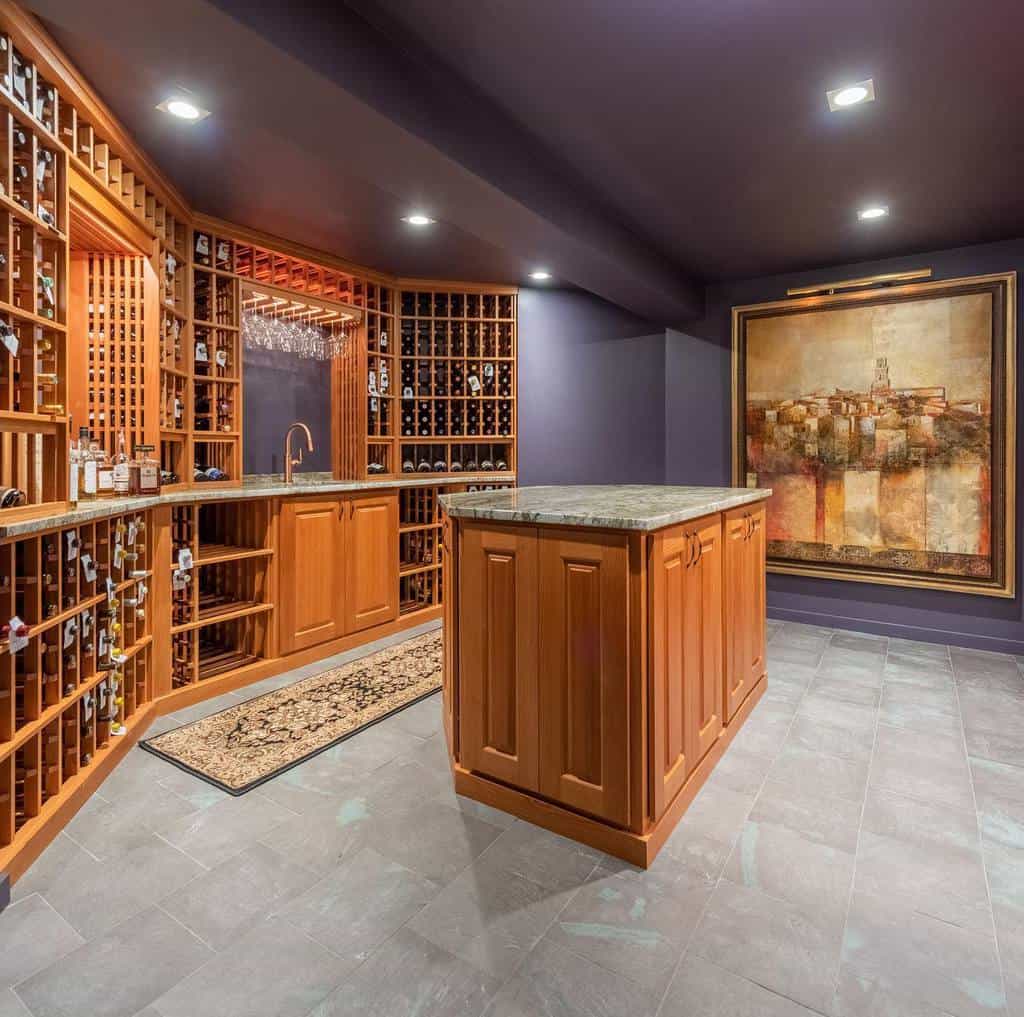 4. Craft A Wine Corner In The Kitchen
For a kitchen with a wine corner, why not transform an existing kitchen unit into something new and creative? A minibar can be easily installed at counter level for convenience, or you can opt for an all-in-one kitchen feature, like a kitchen island with custom-made wine racks built in.
Wine racks come in many sizes with interesting shapes and designs to choose from- industrial pallets, wall-mounted wooden cubbies, classic horizontal displays, and much more. So expand your cabinet storage ideas and get creative with practical and beautiful wine rack solutions that suit your kitchen style!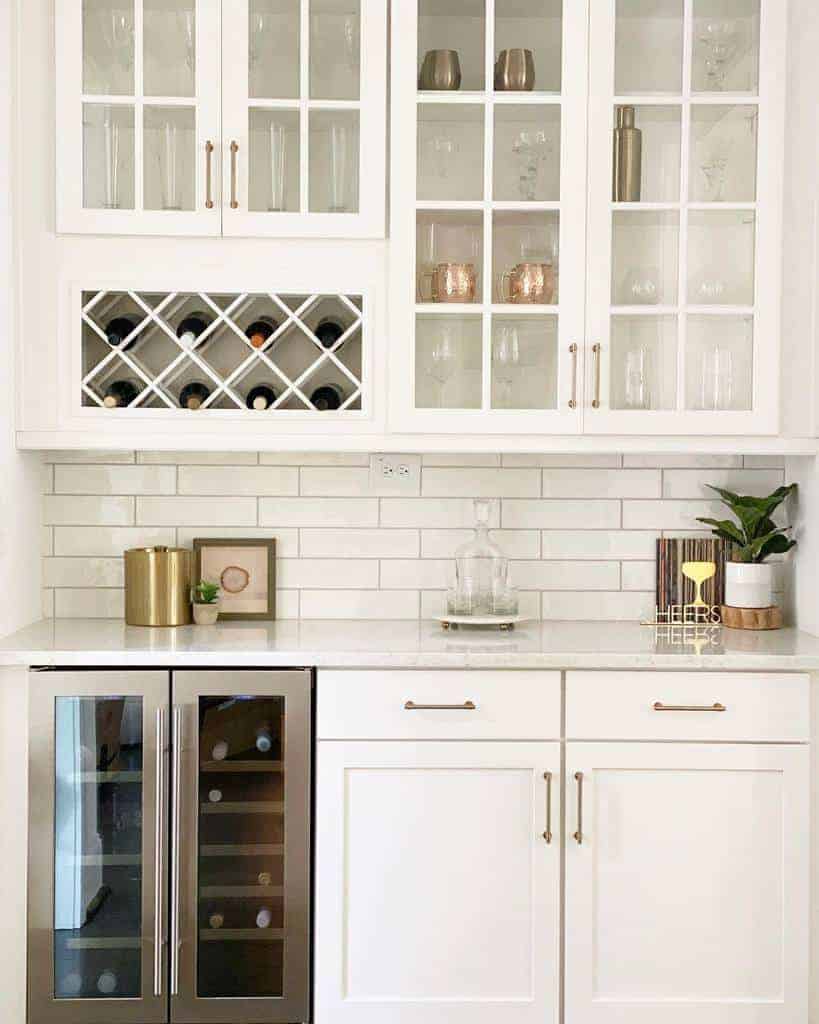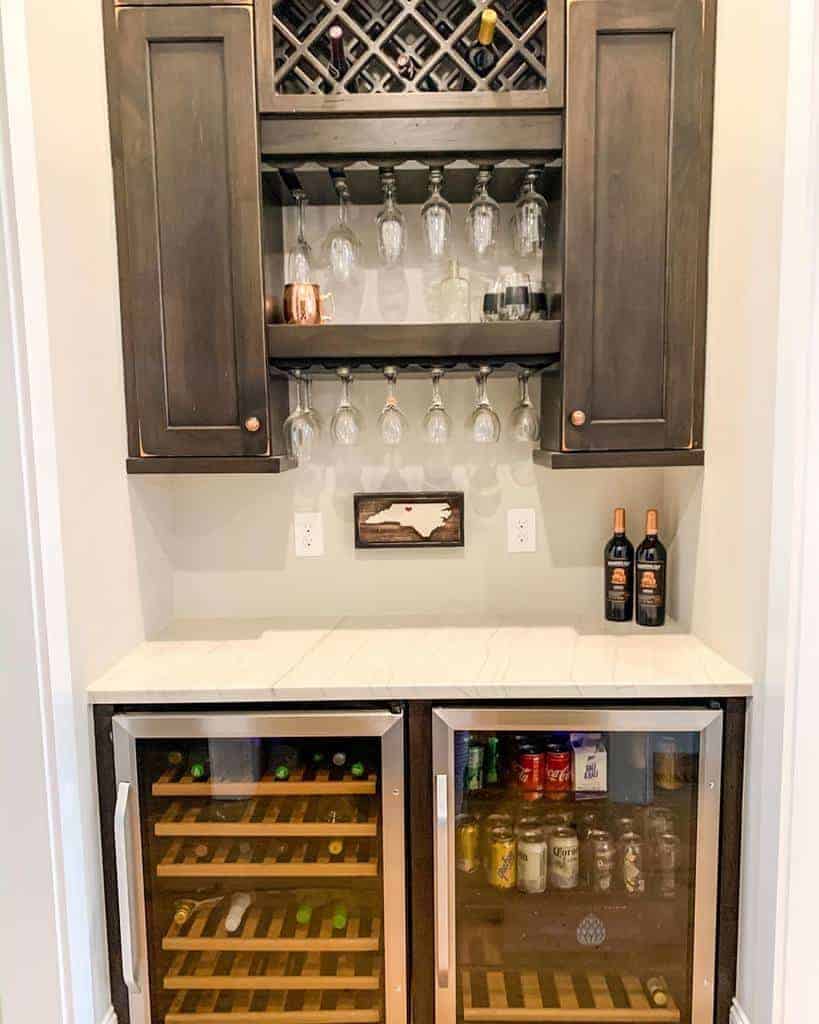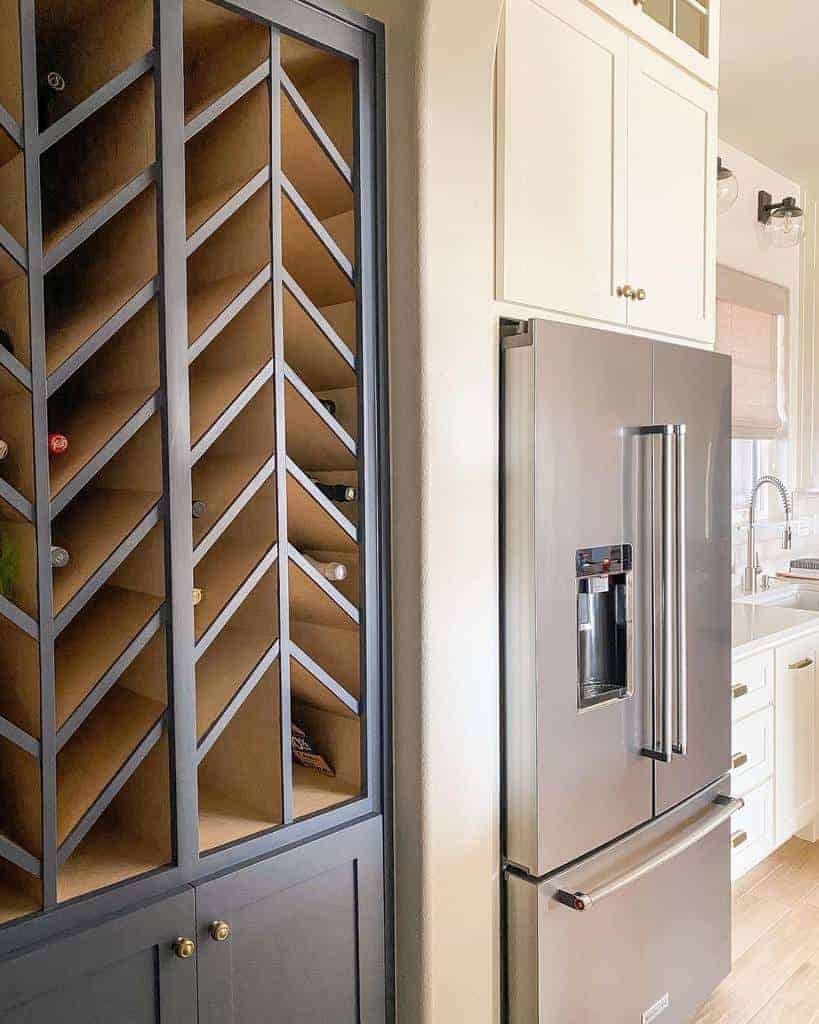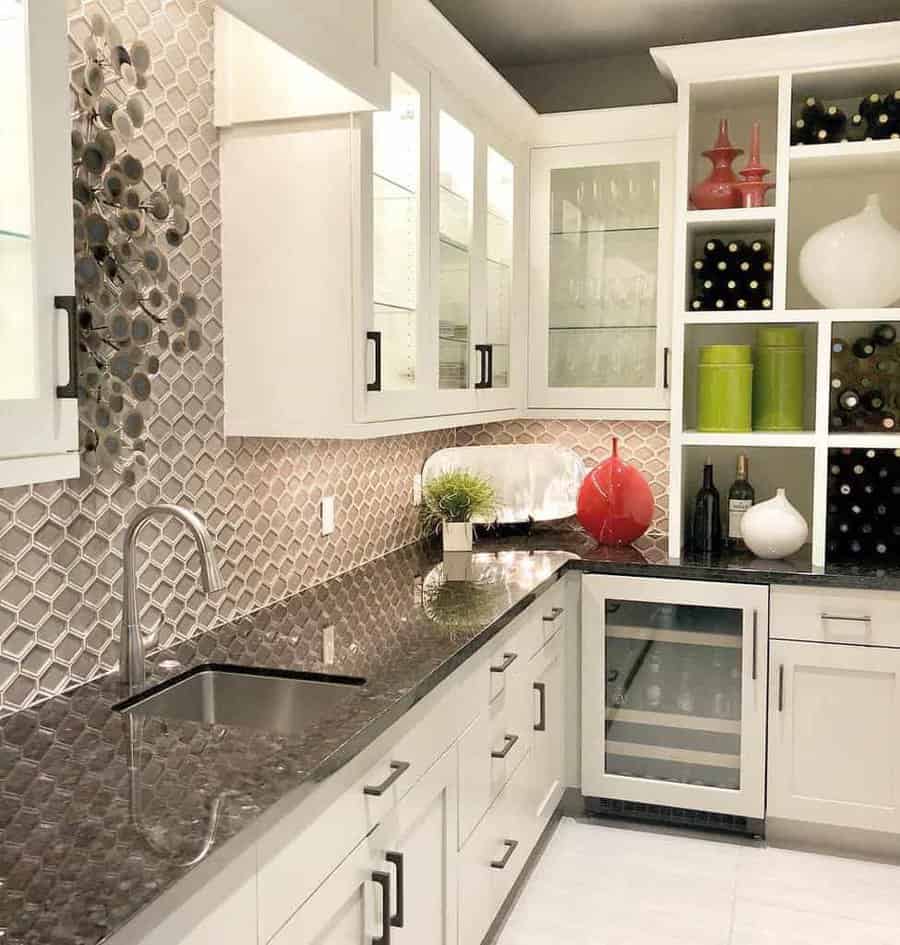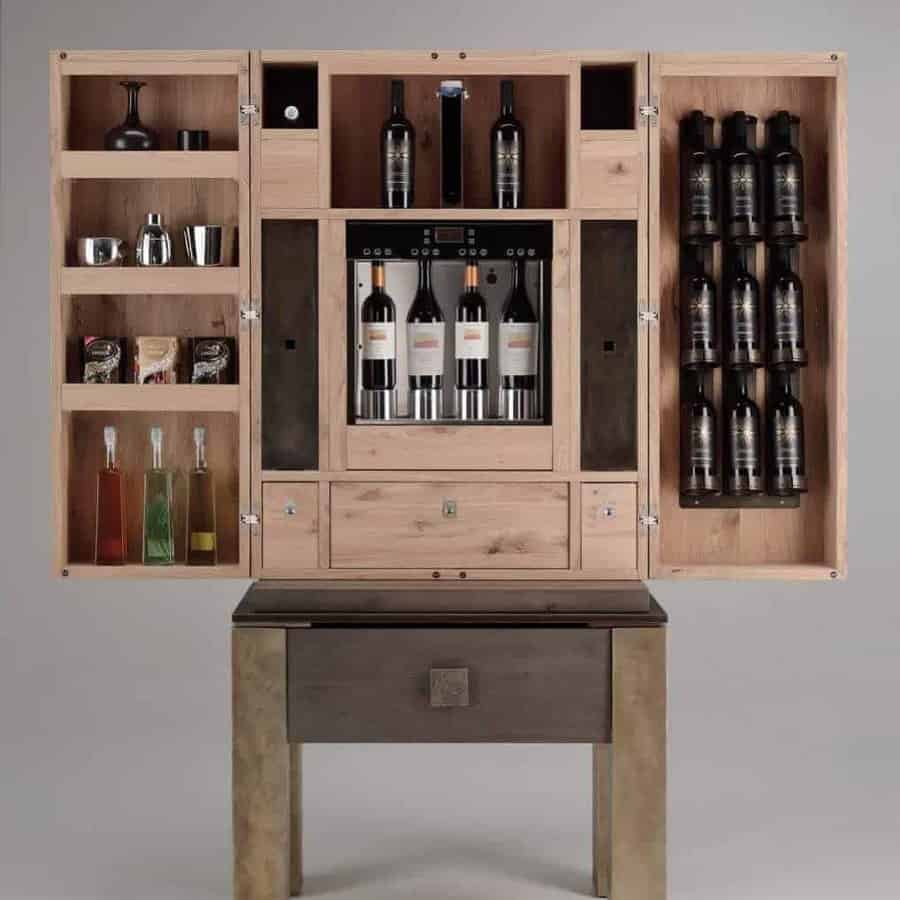 5. DIY A Wooden Rack
Using your favorite DIY materials and tools, you can put that DIY magic to good use with a DIY wooden floor rack. Use a sturdy treated branch or cut of wood from a pallet and start mounting it on the wall vertically.
With some creativity, you should be able to find ways to add more bottles by creating shelves with other pieces of wood or cutting slots into each plank above and below the bottle holder. The possibilities are endless! Plus, the DIY wooden floor rack adds an aesthetic touch of character to any room!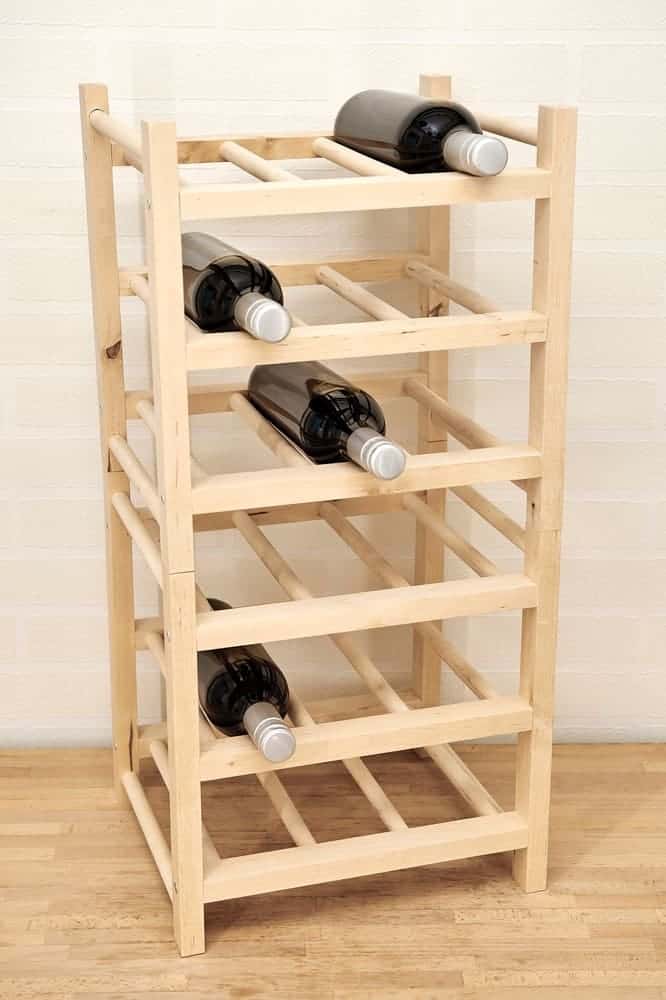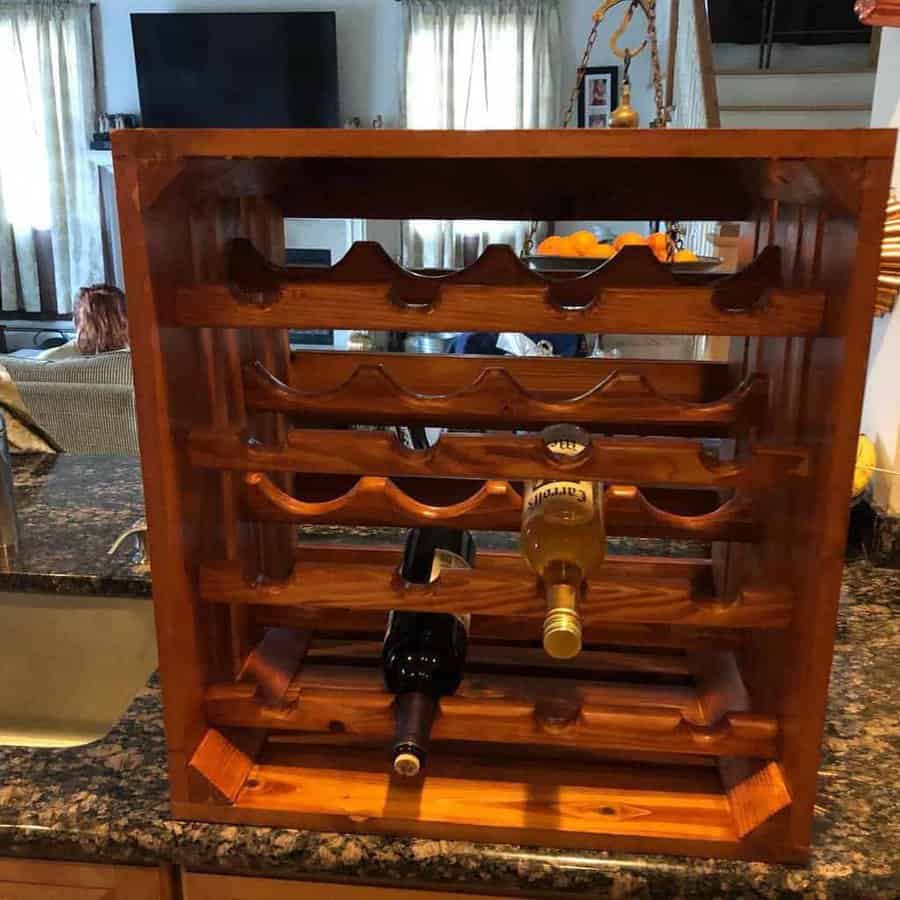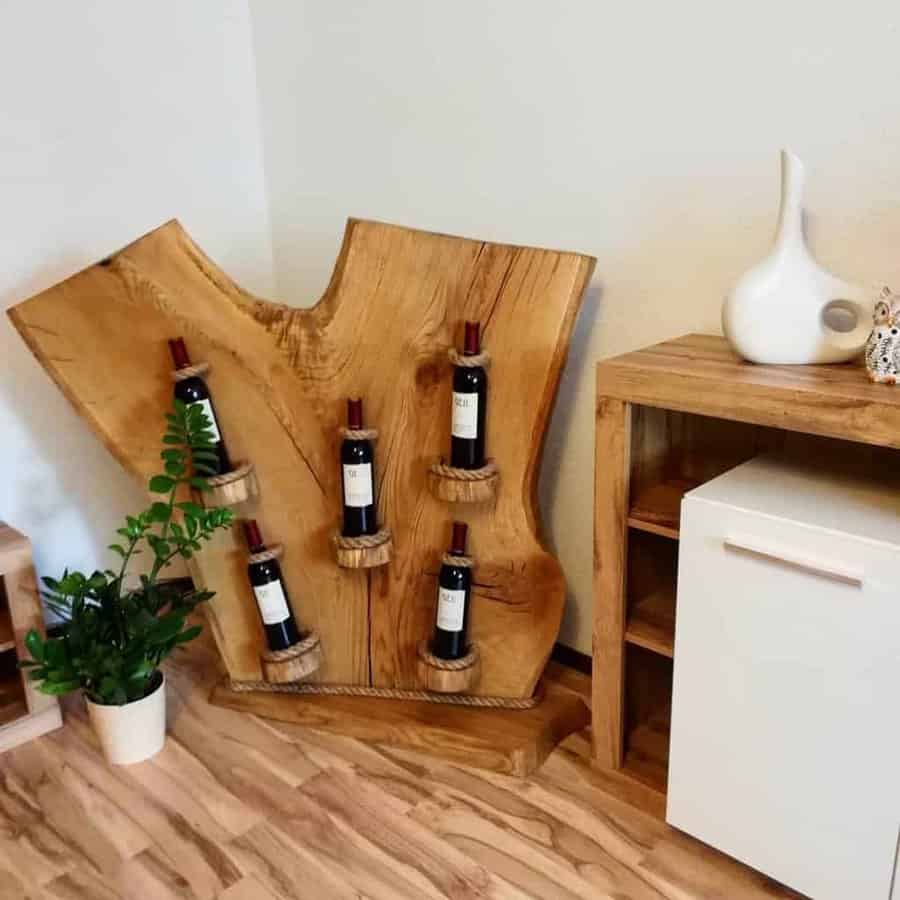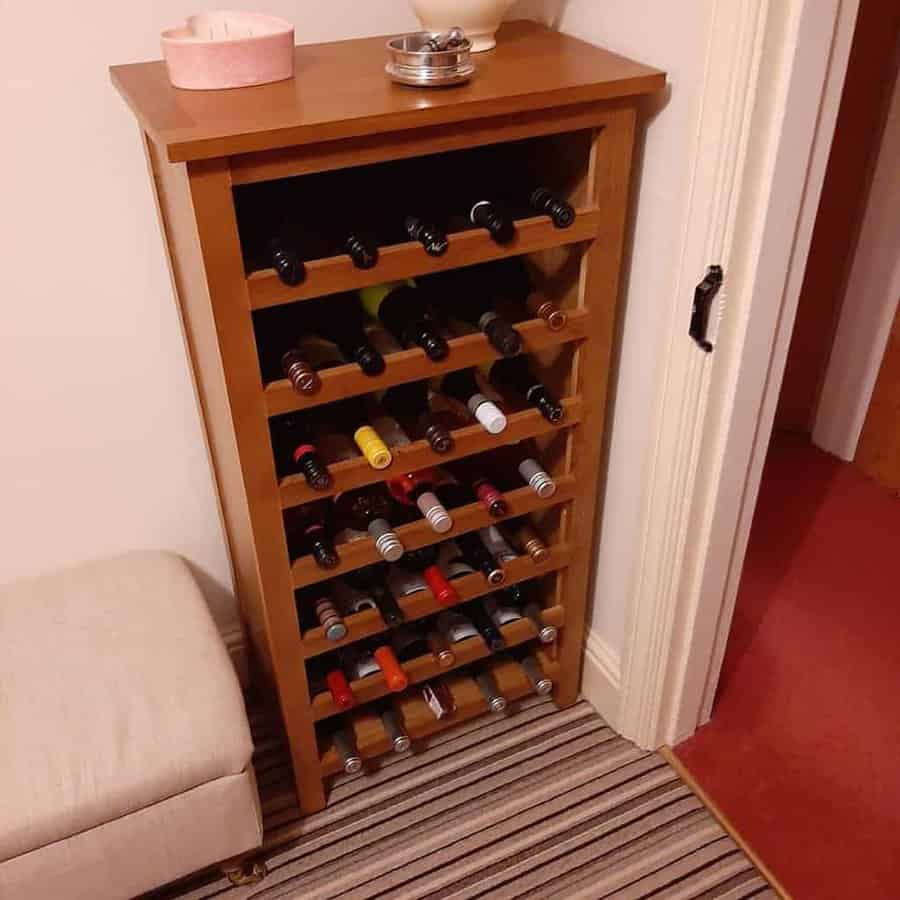 6. Get A Wine Desk Rack
If you're looking for wine rack ideas to liven up your kitchen or bar, why not try a wine desk rack? Not only does this creative design allow you to conserve space and keep your wine bottles organized, it also adds an intriguing aesthetic to the room.
A wine desk rack says you care about class without sacrificing style and can enhance any space you choose to put it in. By simply adding a few of these clever elements, you can take your wine storage from functional to fabulous.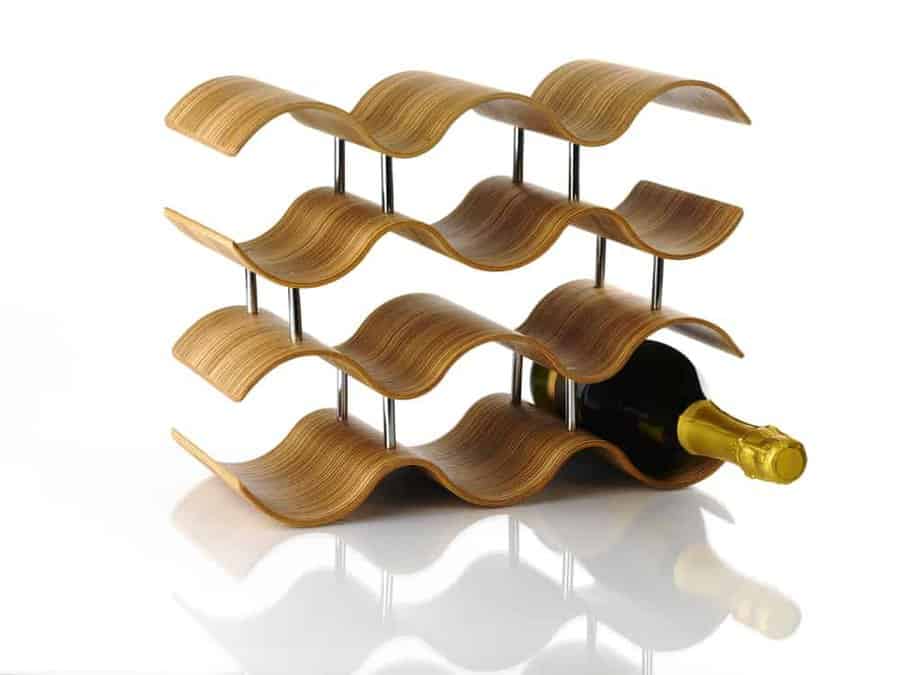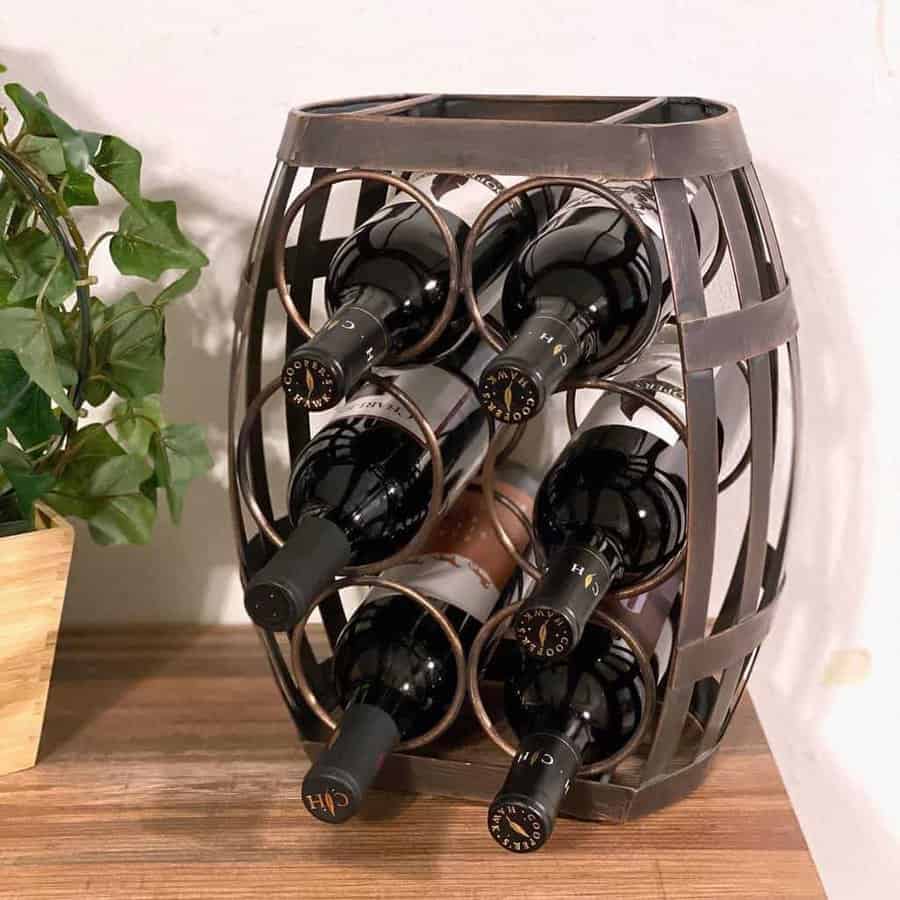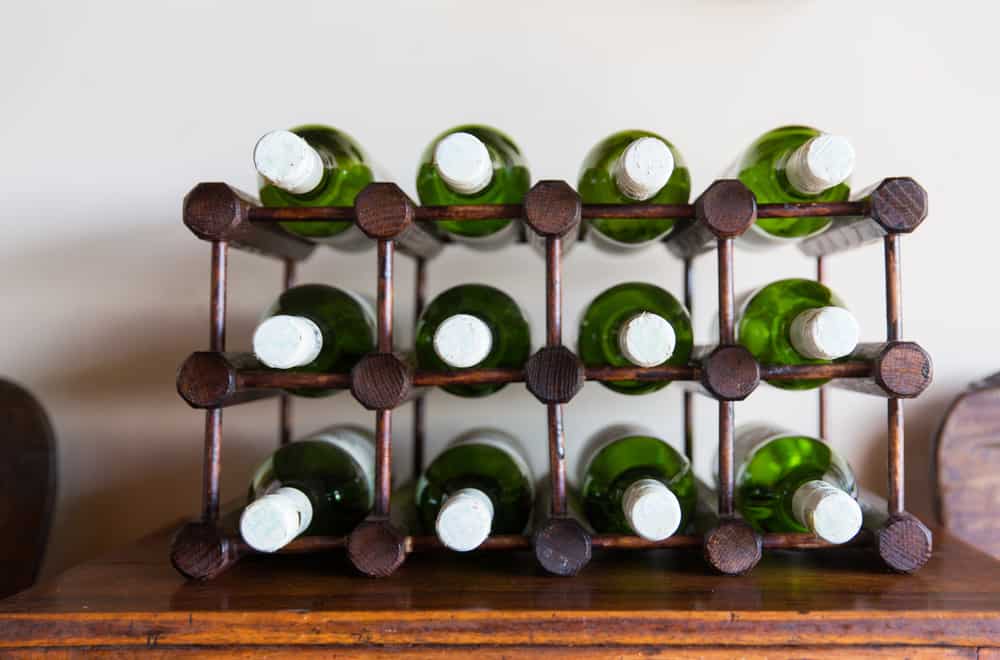 7. Mount It On The Wall
A wall-mounted rack will allow you to maximize space and keep your bottles organized for easy access. Invest in individual racks so that you can customize the configuration and utilize vertical wall space effectively.
Not only is it a great way to store your wines, but it also doubles as wall art. Dress up an empty wall with an elegant wall-mounted wine rack and show off your prized wines!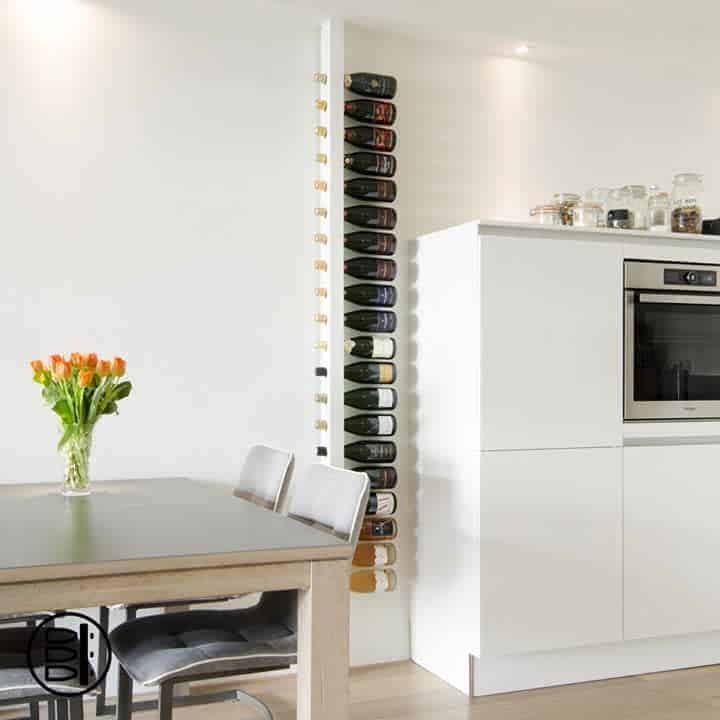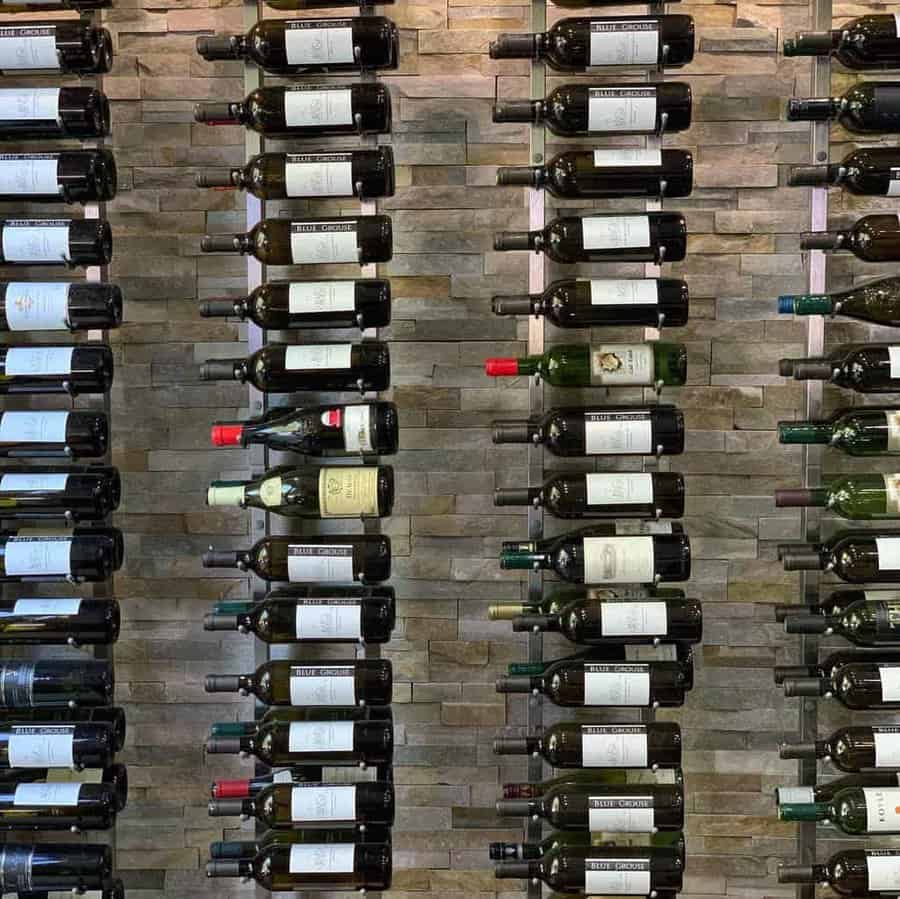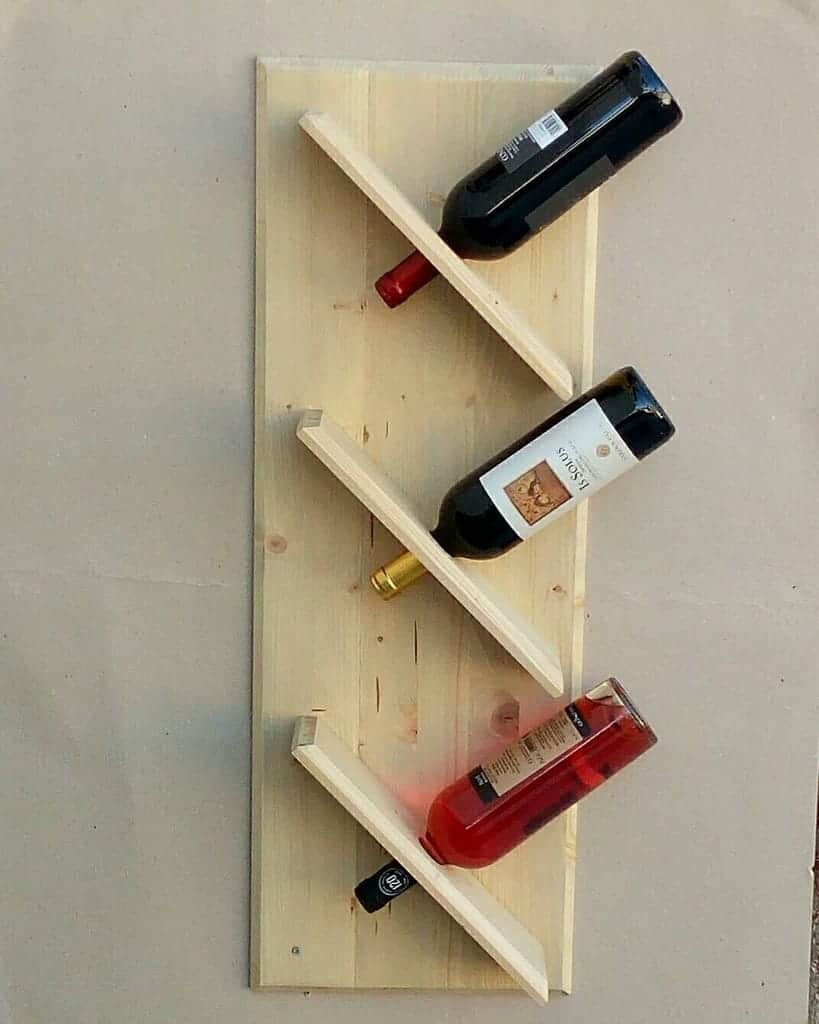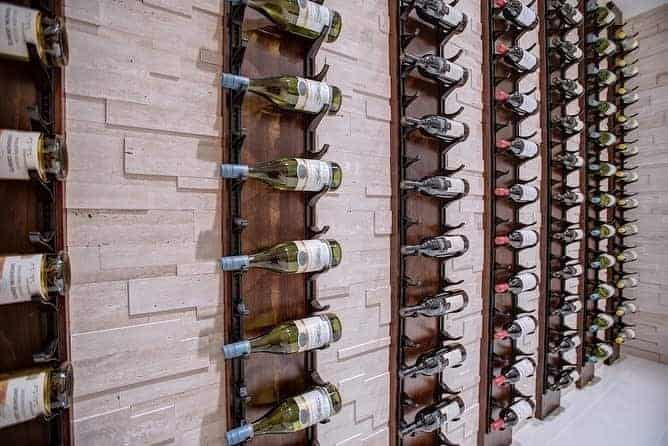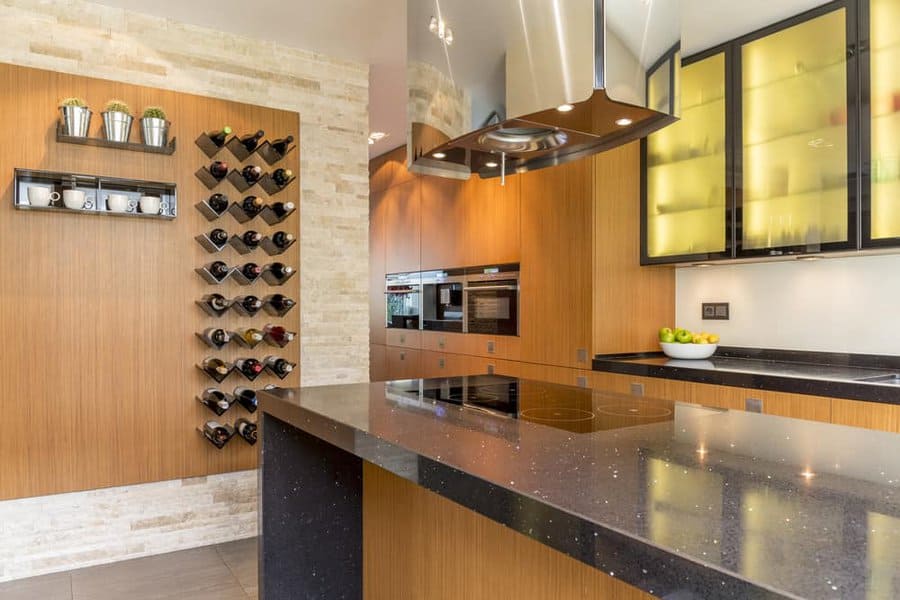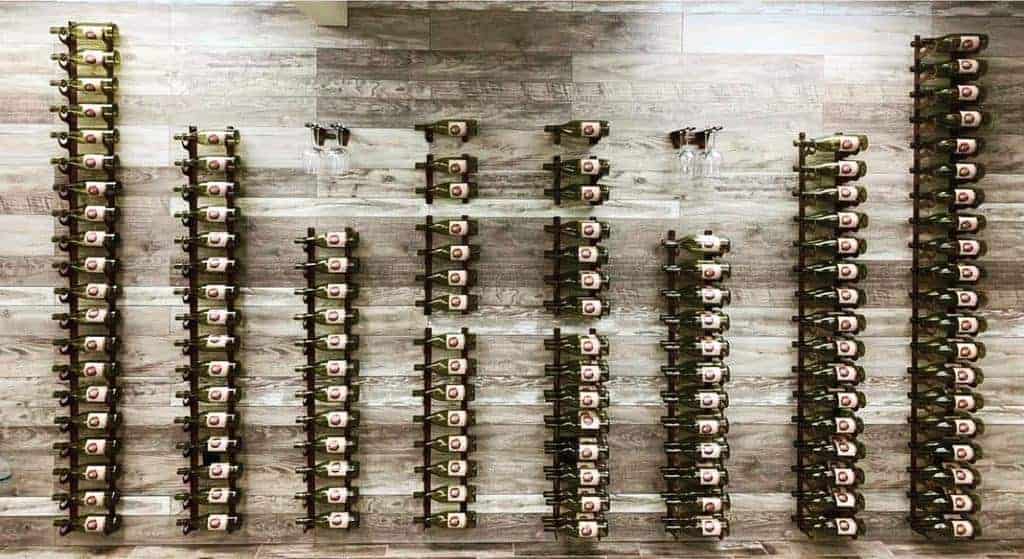 8. Showcase Your Collection With A Glass Display
A glass wine rack is a perfect way to add an elegant touch to any area of your home. Not only does it make for a unique glass display, but also provides an easy way to access and showcase your favorite wines.
Whether on a counter or in a wall-mounted glass cabinet, glass wine racks offer ultimate convenience while adding a delicately refined sense of style. An ideal choice for all levels of wine enthusiasts!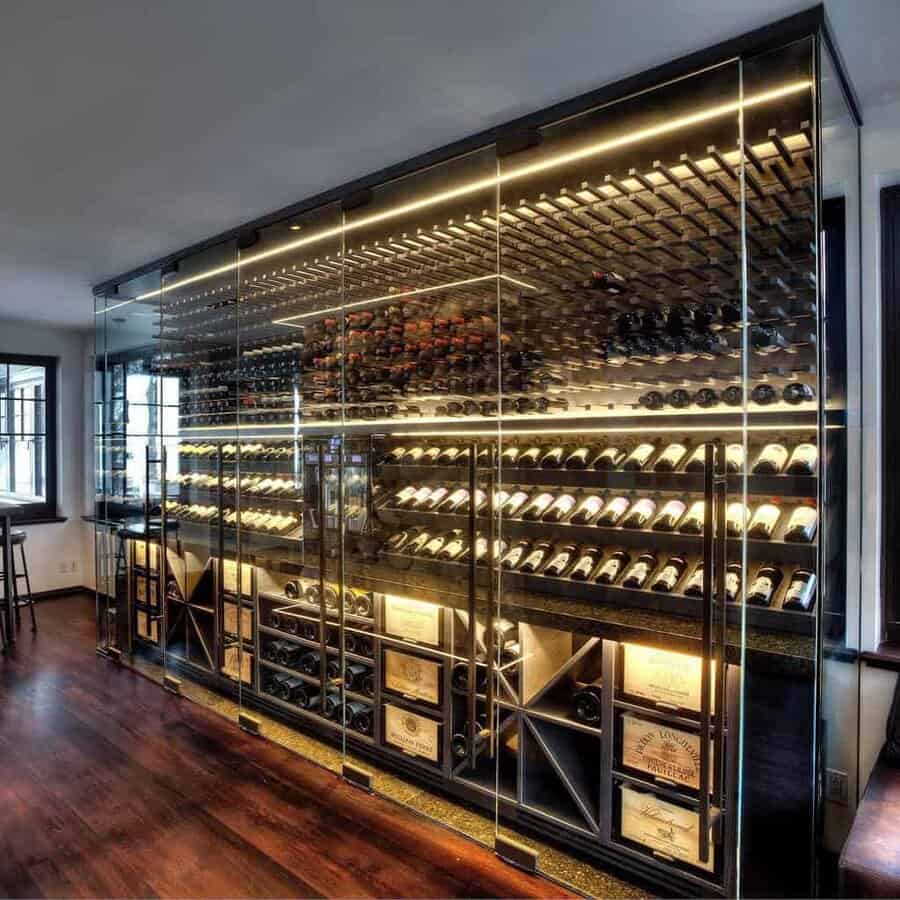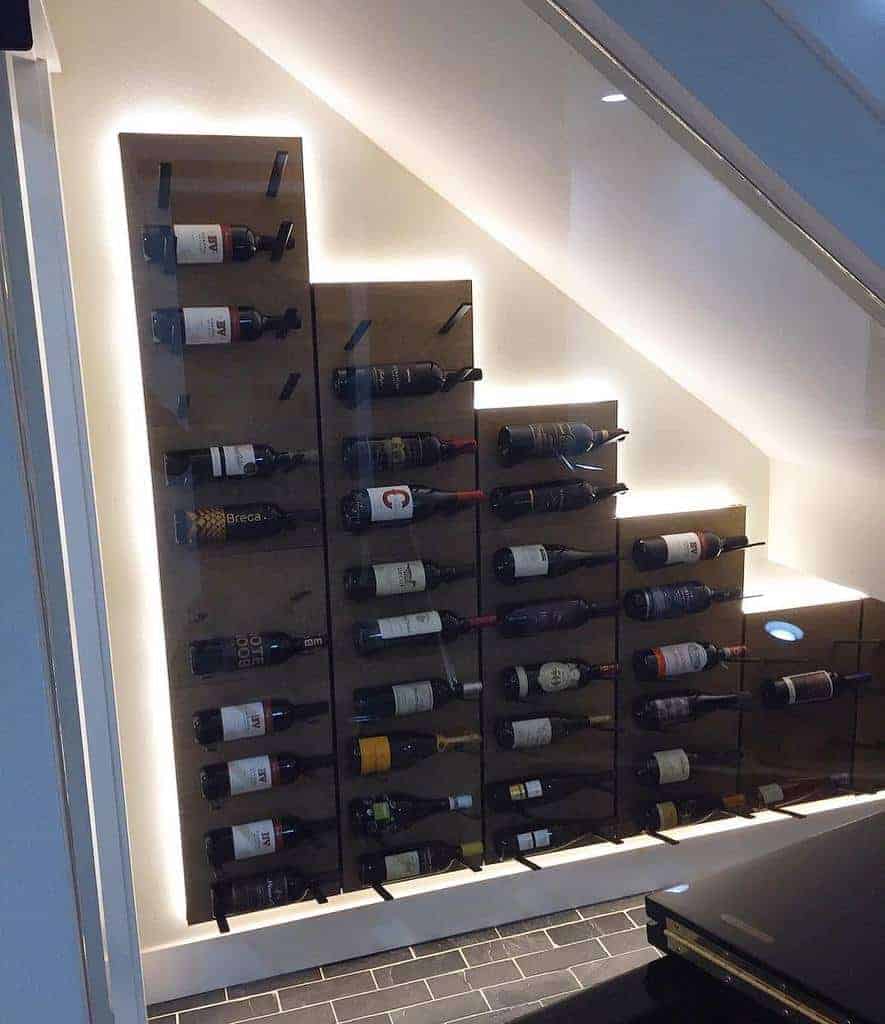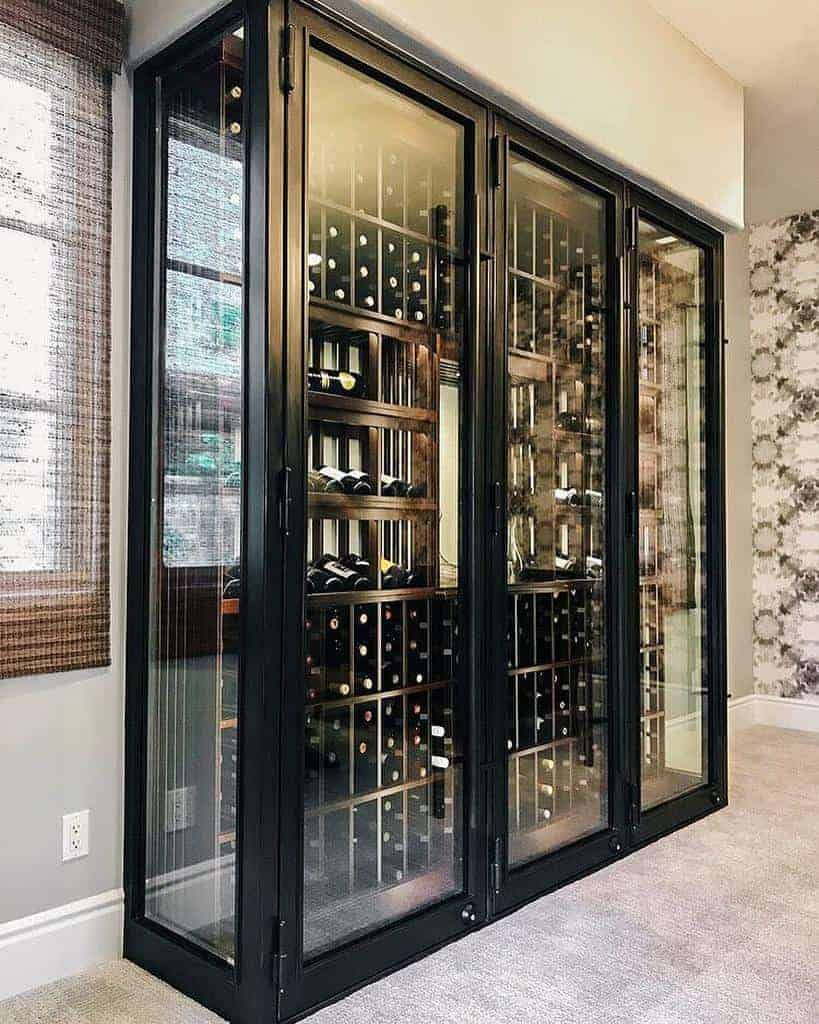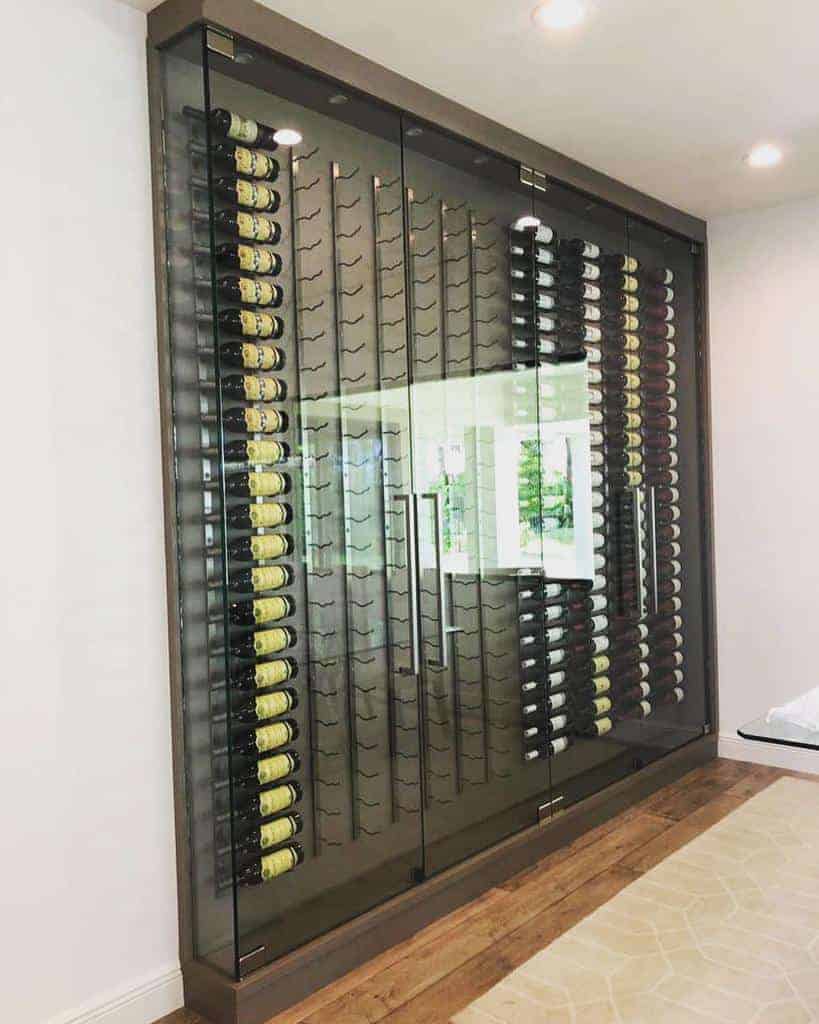 9. Utilize The Kitchen Island For Easy Access
A kitchen island with a wine rack is the perfect way to easily access your favorite bottles of vino during meal prep and entertaining. Not only does it allow for easy access to refreshments, it can also be used for additional kitchen storage and multitasking activities during food and beverage preparation.
Plus, having the kitchen island with a wine rack in full view offers guests a first-class experience! Utilize this kitchen solution to combine practicality and style in one attractive package.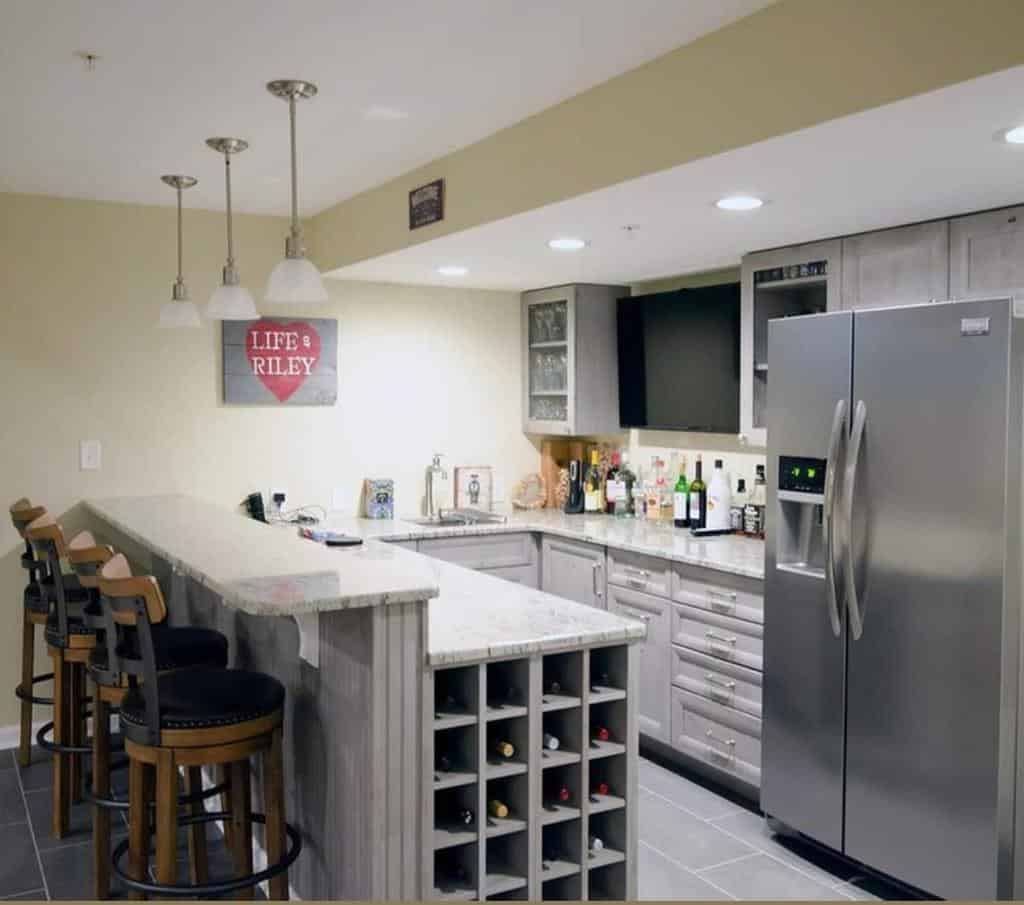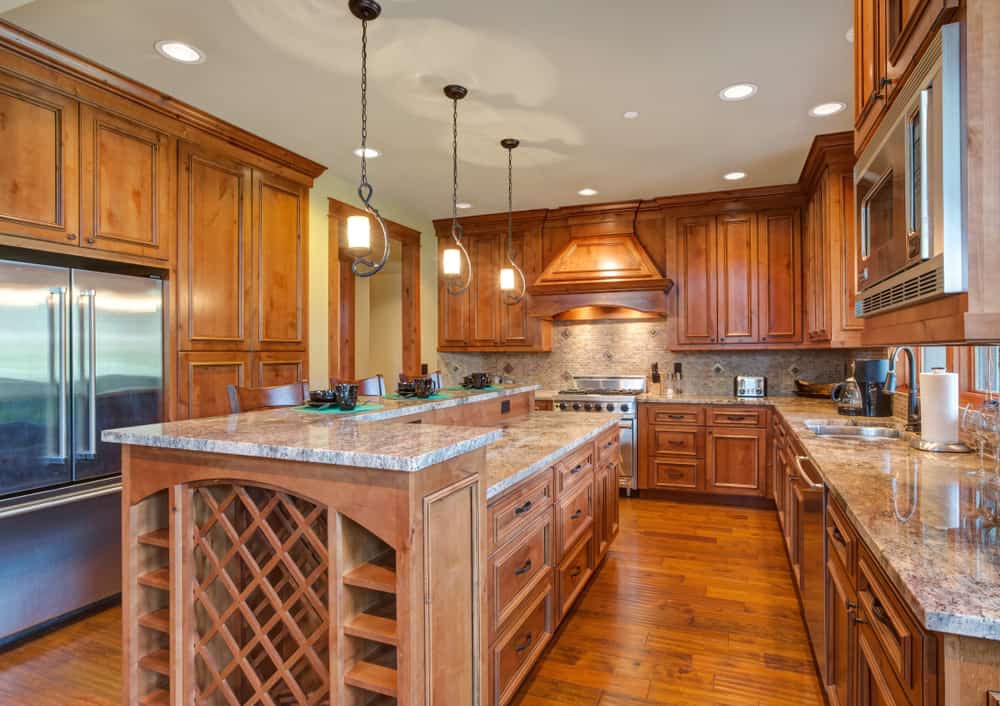 10. Organize Your Wine With A Modular Metal Rack
If you're an avid wine collector, or just like to show off your favorite bottles, then modular metal wine racks are a great way to impress with style. Mounting it from floor to ceiling gives an elegant look for when guests come over that can be arranged and organized in any way you'd like.
Also, the modular design allows for additional layers if more storage is needed. Not only will this modular metal wine rack store your finest wines safely and securely, but it looks absolutely stunning!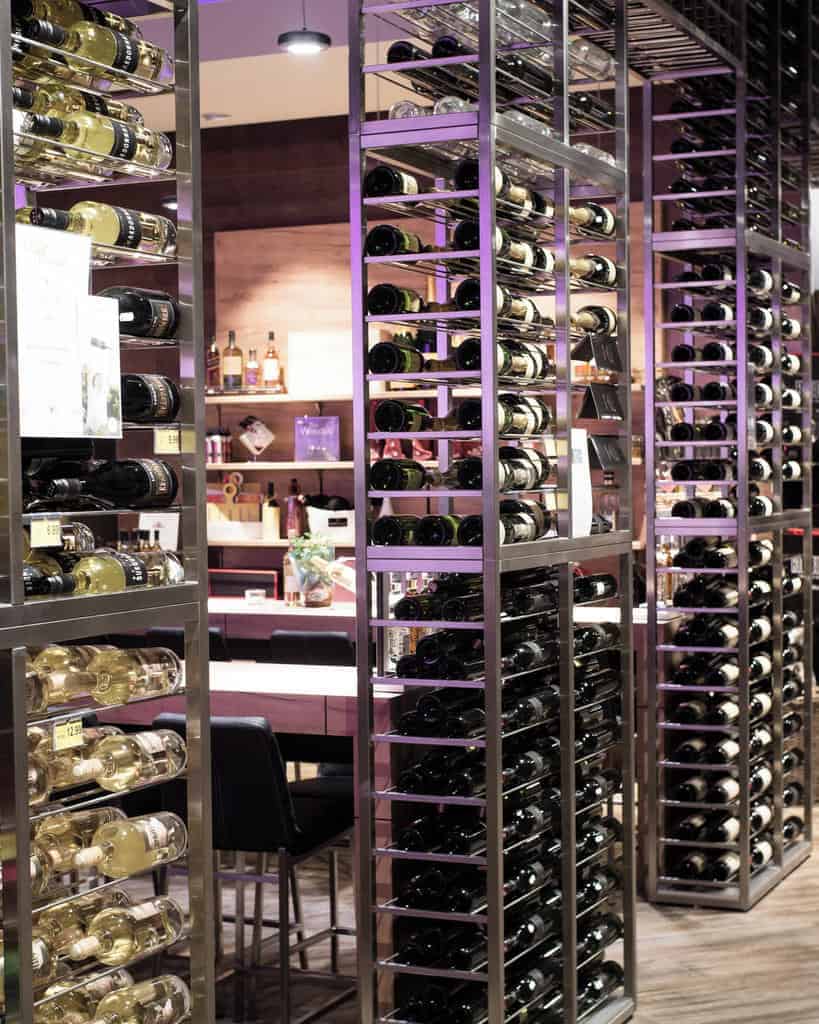 11. Be Creative With A Honeycomb-Patterned Rack
A honeycomb wine rack is a brilliant way to store bottles of wine individually and add some extra style to any cabinet or dining room.
With this unique honeycomb design, you can proudly display your favorite collections and find the perfect bottle quickly and easily whenever it's time to cheer with friends.
And if you're ever in need of extra storage, honeycomb racks are known for their space-saving capabilities – making storing fancy bottles even easier.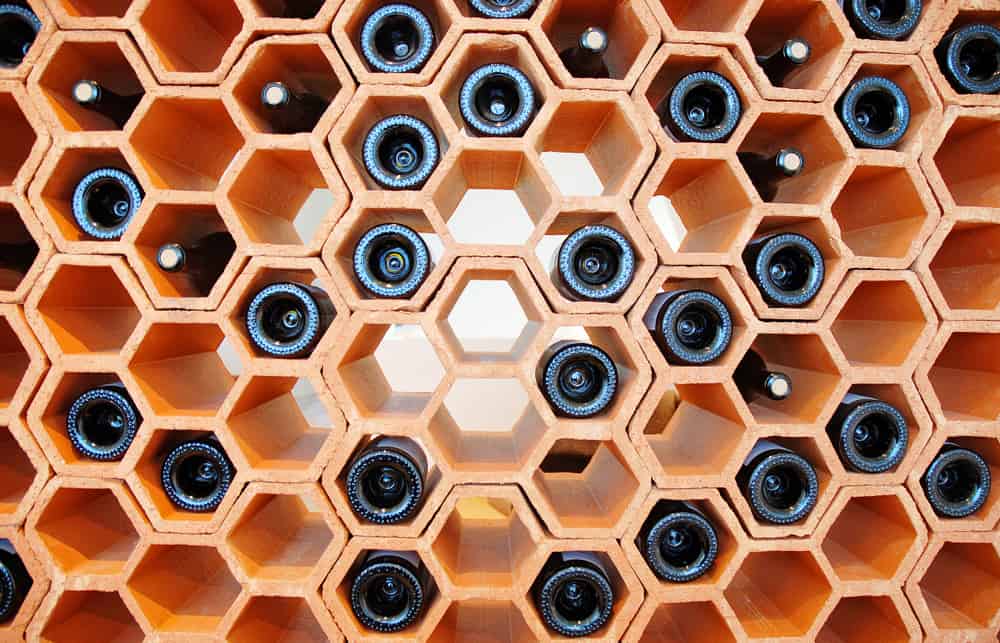 12. Install A Floating Wine Shelf
Looking to spice up your home bar? Why not consider installing a floating wine shelf? Perfect for showcasing your best liquors and spirits, it will make the perfect designated shelf for them. Not only is this shelving style practical – it's also incredibly chic and unique.
Plus, it's suitable for any home decor style and space you can think of. From urban-industrial to traditional farmhouses, a floating wine shelf fits perfectly in its surroundings!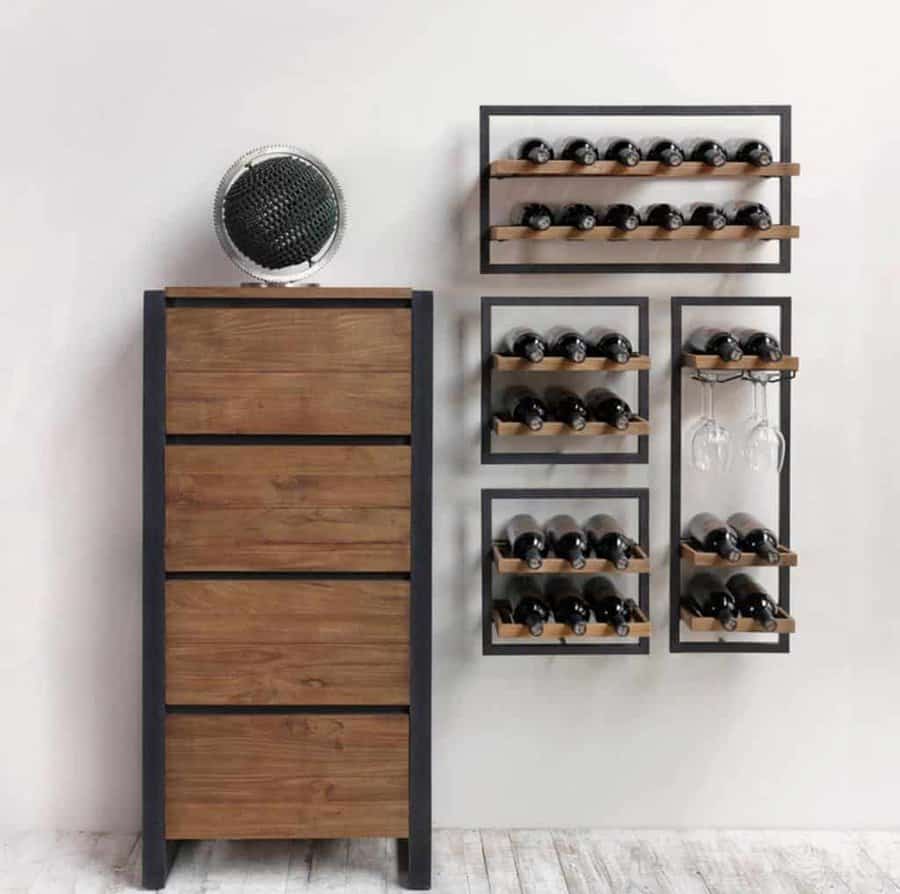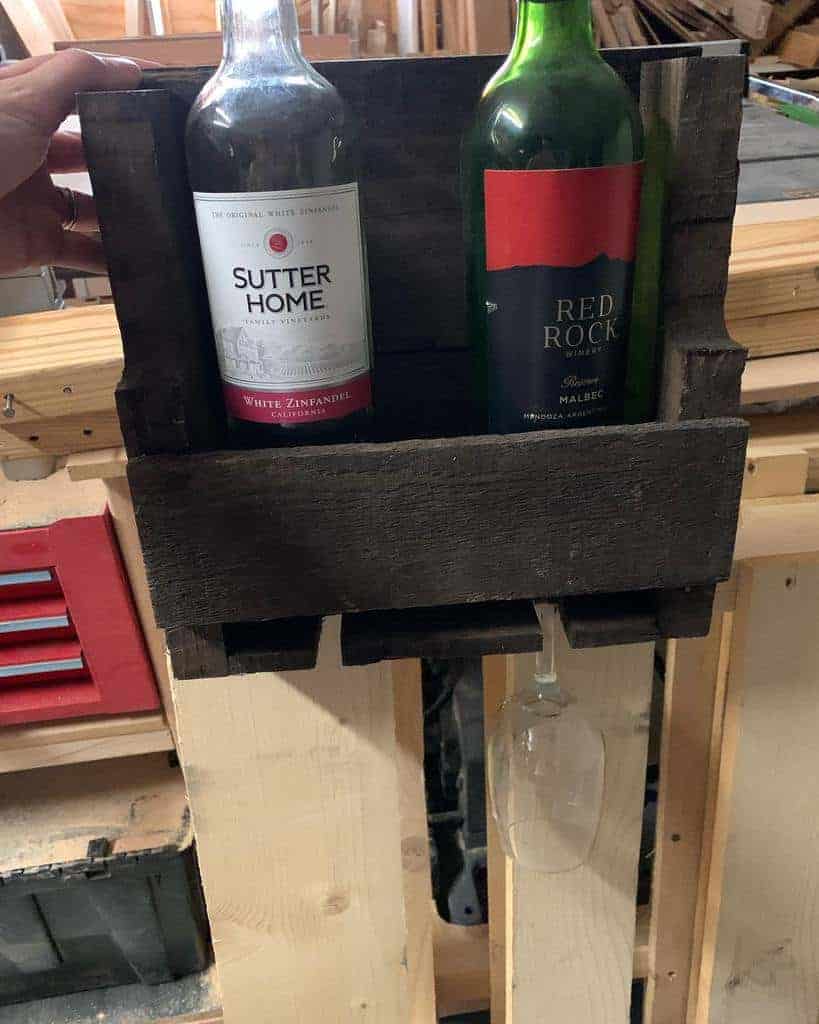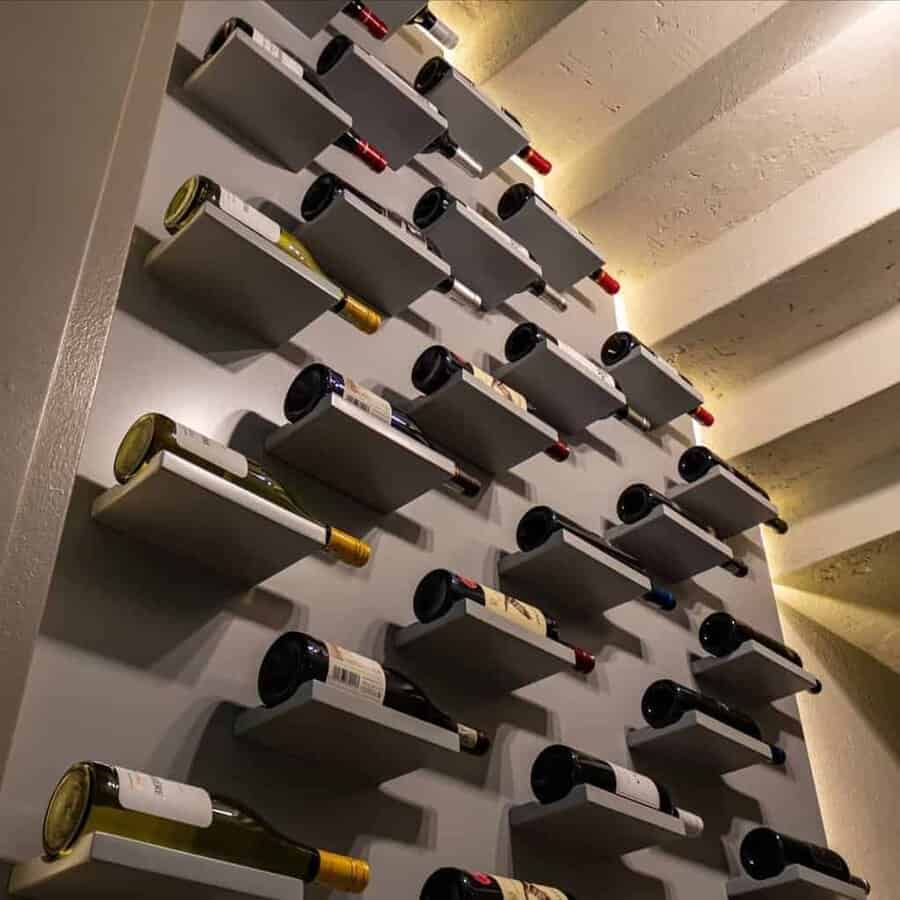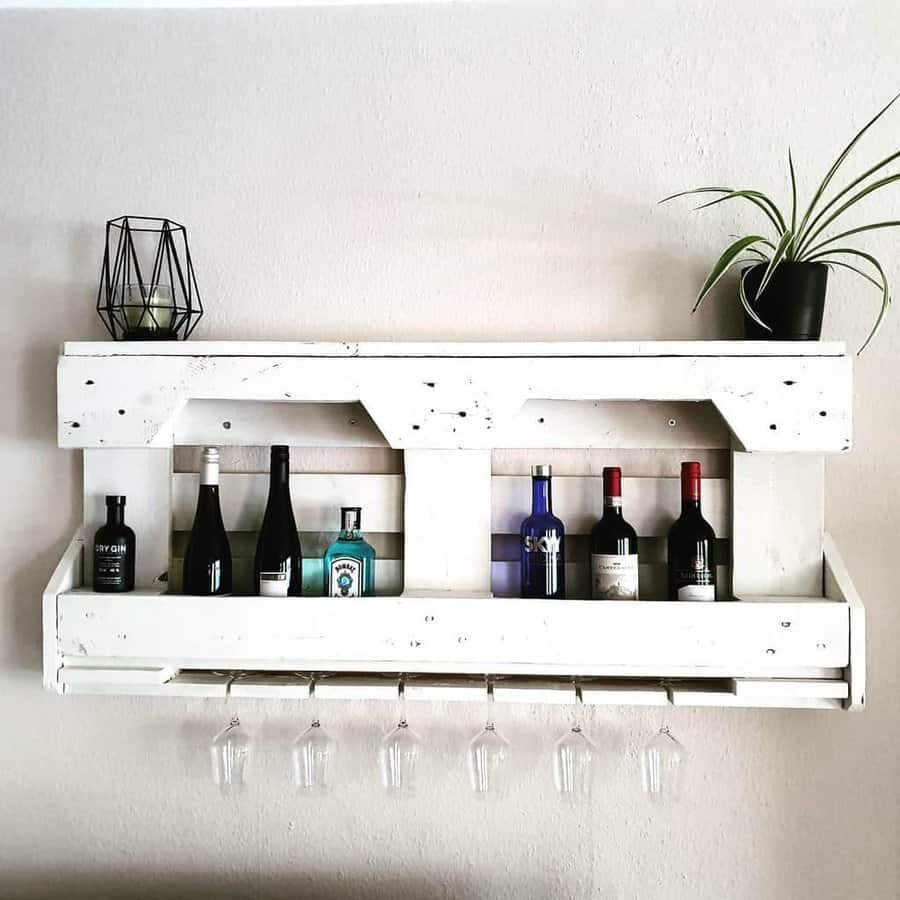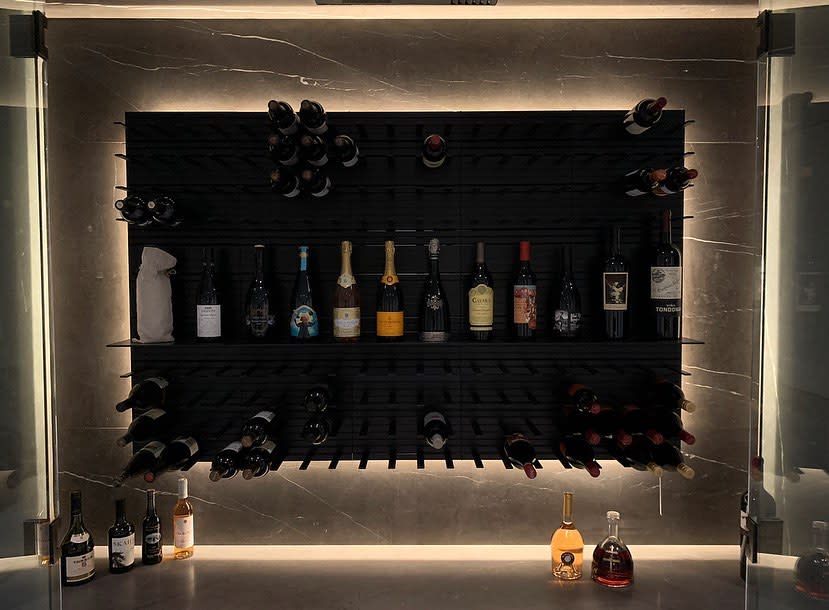 13. Design 'X' Shelves
X-shelves are an ideal and easy shape for storing wine bottles, and they can be easily incorporated into any home. These styles of shelves not only look incredibly stylish but can add to the aesthetic of your room as well.
Their sturdy construction ensures that your wines will always be protected and safe from any potential harm, and X-shaped shelves also make it very easy to see what type of wines you have on hand.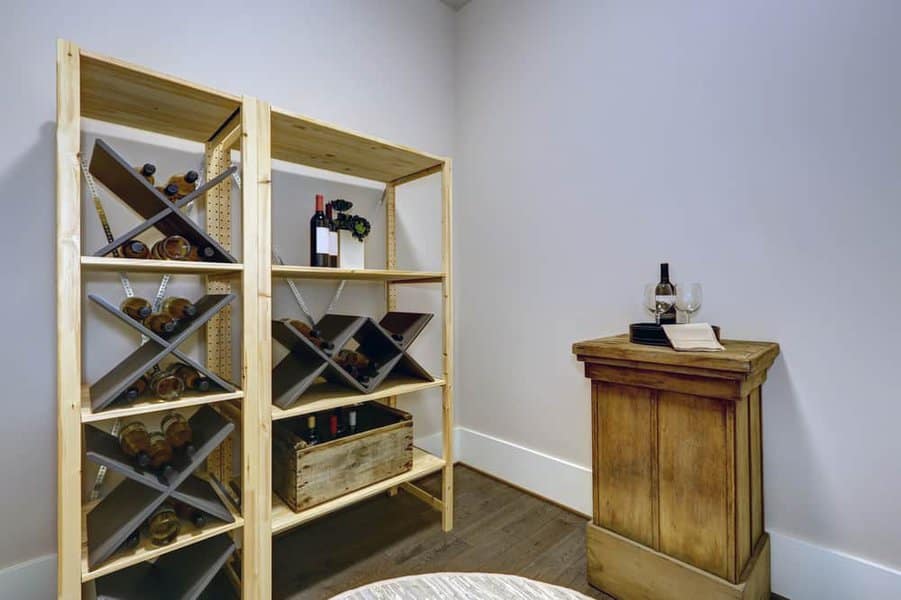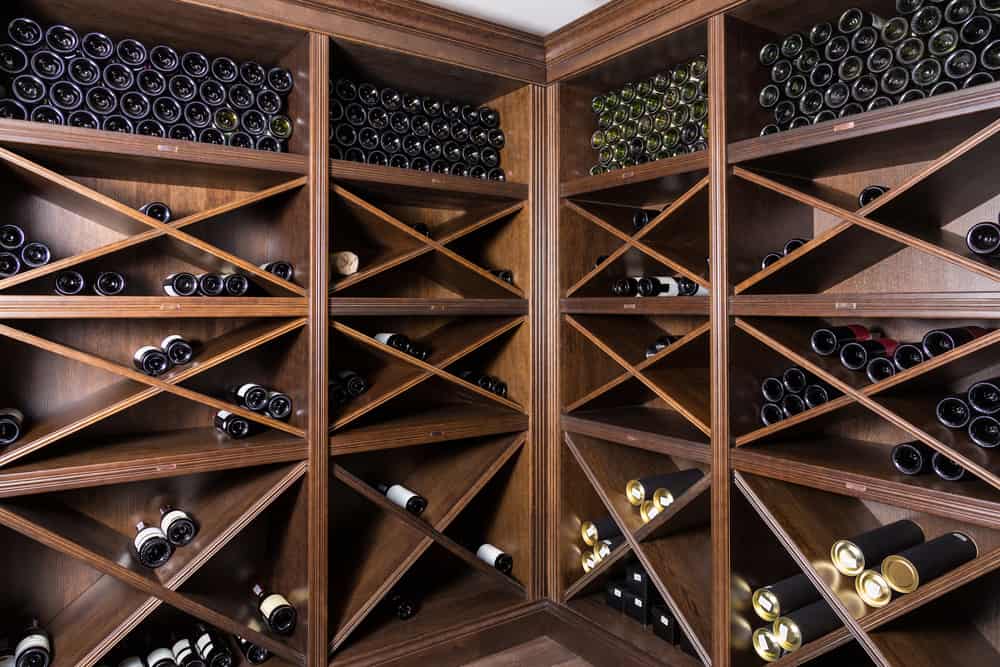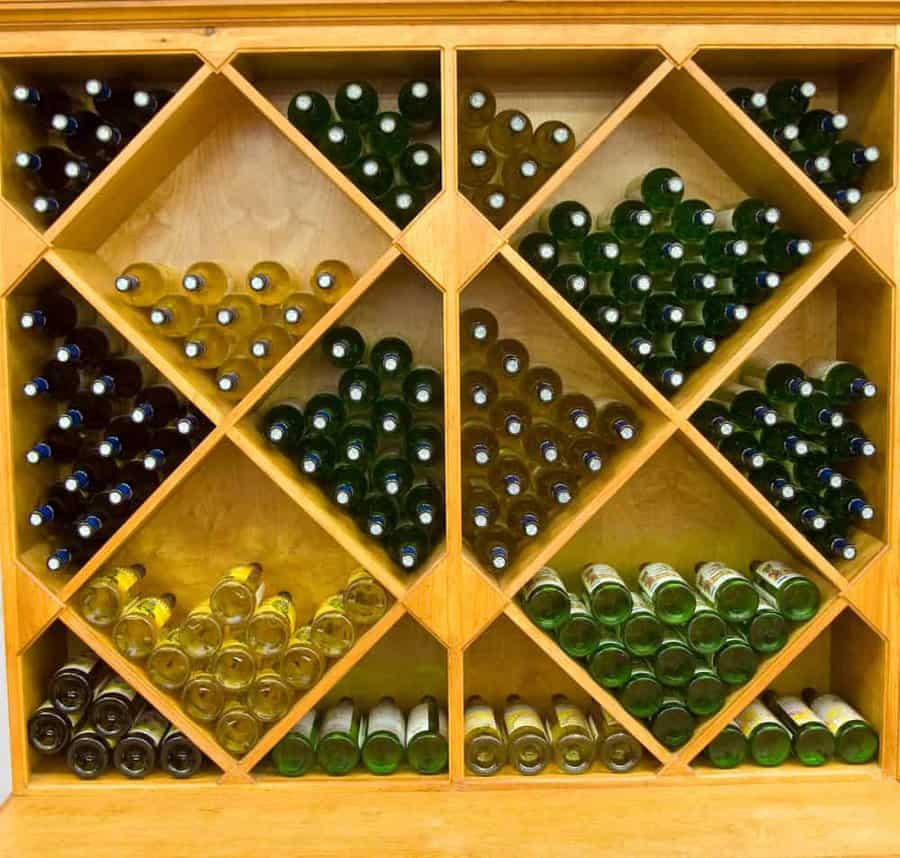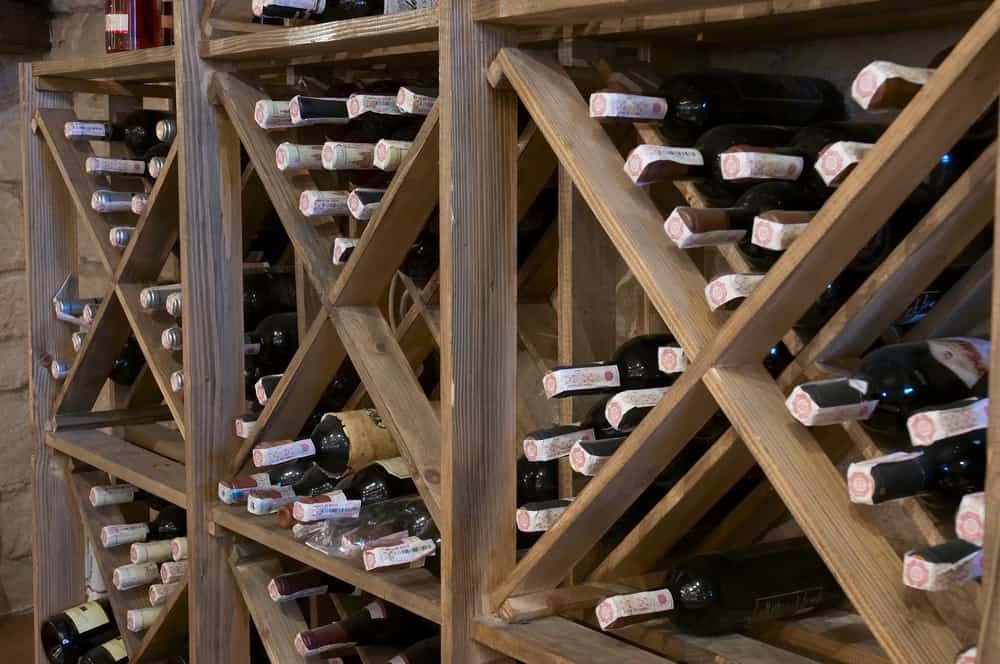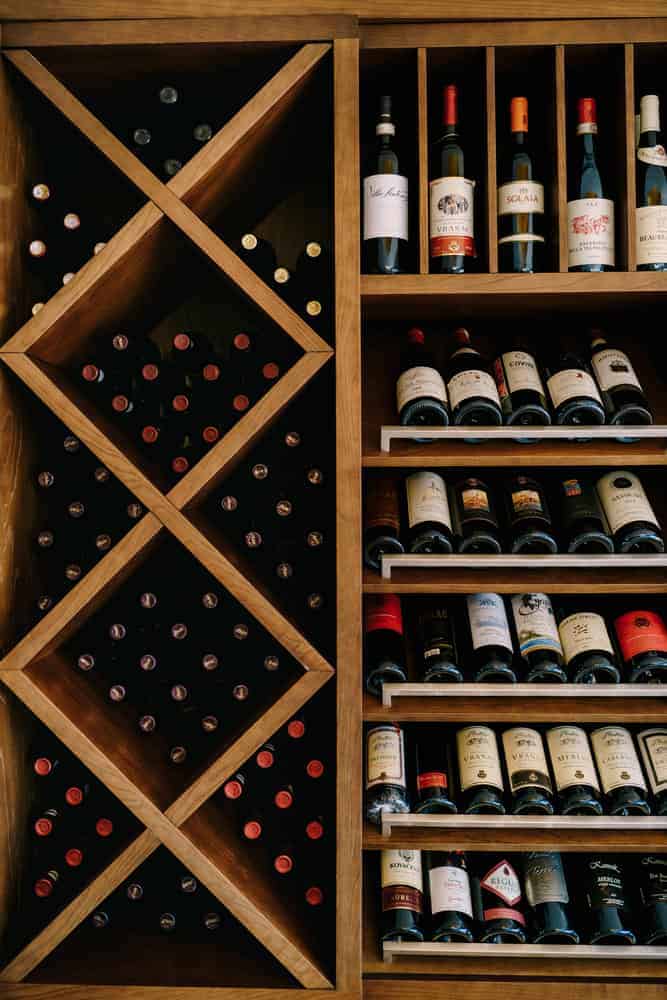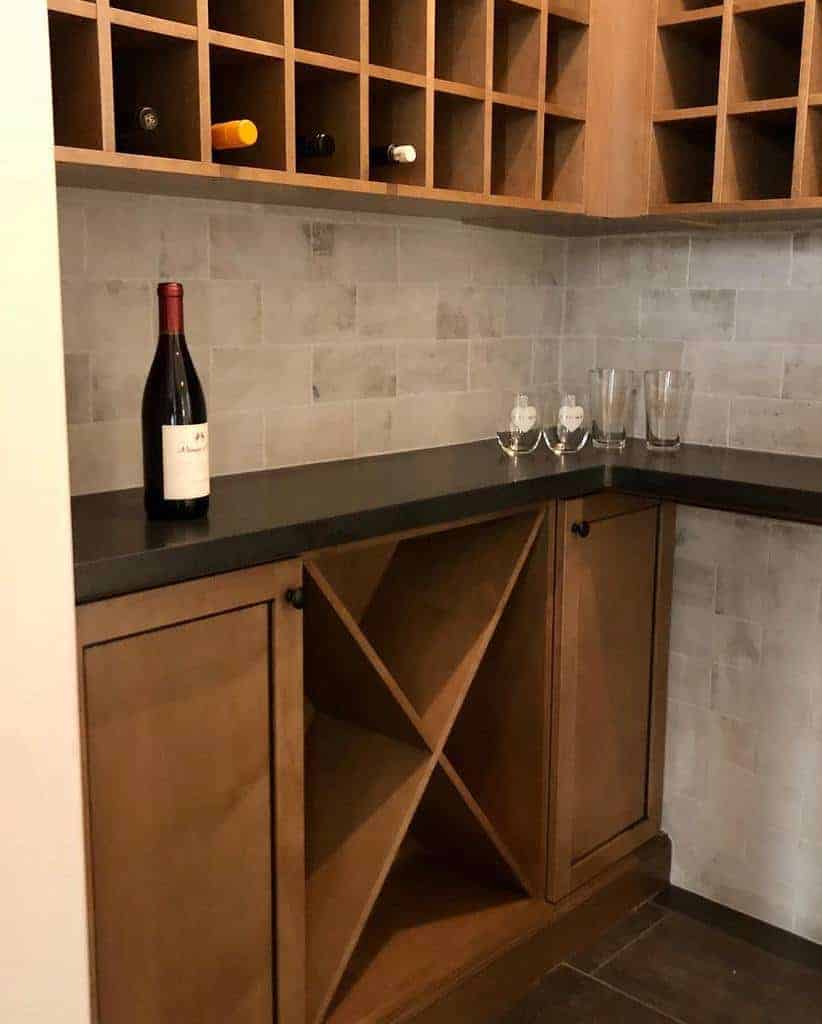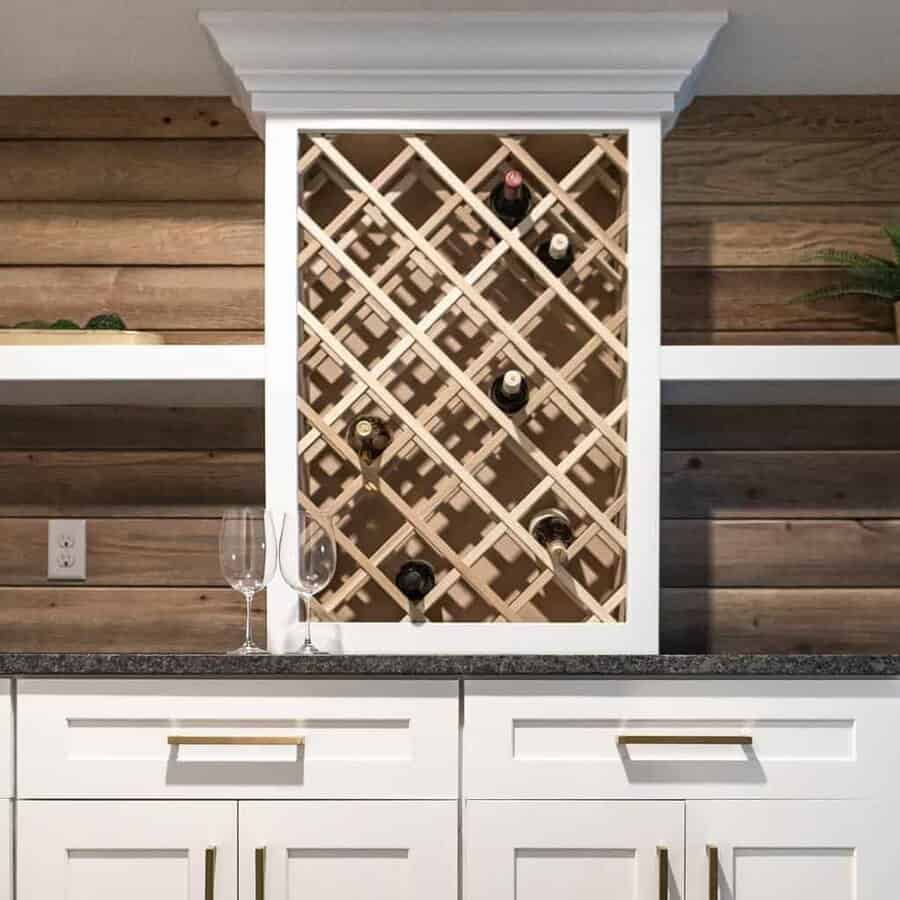 Wine Rack FAQs
What can I use a wine rack for besides wine?
If you aren't a big wine drinker, you can use your rack to hold various other items. It's perfect for holding skeins of yarn, rolled-up towels, or water bottles. Depending on the size and rack style, it could be a garden display, magazine holder, or shoe rack. All you need is a rack that is the right size for the number of items you have.
How do you store wine on a shelf?
Always store your wine at a consistent temperature and humidity. The ideal temperature is 55 degrees, but anything between 45 and 65 will do. Aim for a humidity level of around 70 percent. The humidity level is to prevent the cork from drying out. A dried-out cork will let air seep into the bottle and ruin the wine.
Why is wine kept on its side?
Wine that's been sealed with a cork needs to be stored on its side. This helps prevent the cork from drying out. This keeps the bottled sealed and the wine protected. Otherwise, you risk the wine prematurely aging, and the cork crumbles when you try to remove it.