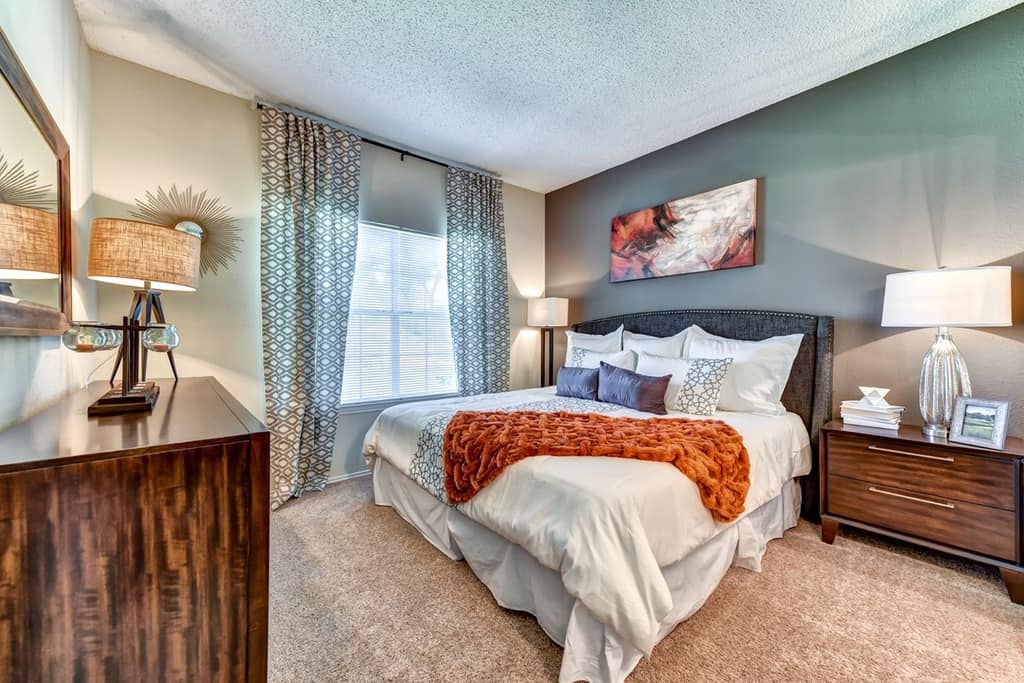 23 Apartment Bedroom Ideas
Your bedroom is your sanctuary. Choose a decoration style that reflects your personality, and colors and patterns you actually like and feel comfortable with, rather than adopting interior design rules that don't speak to your heart.
Whether you prefer a more informal look or a classic and traditional style, it takes only a few touches here and there to transform a basic room into a cozy, warm, and welcoming space for you to relax after a long day of work and activities.
In this post, we will share some inspiring and creative apartment bedroom ideas for you to choose a décor that is better suited for your lifestyle… and pocket!
1. Boho
People say that there are no rules when it comes to boho décor. It may be the best option for modern, unconventional, and free spirits who have an eclectic taste and appreciate cultural diversity.
If, on one hand, bohemian style gives you the freedom to experiment with colors, patterns, and materials, on the other hand, the room might feel cramped and with no personality at all if you overdo it.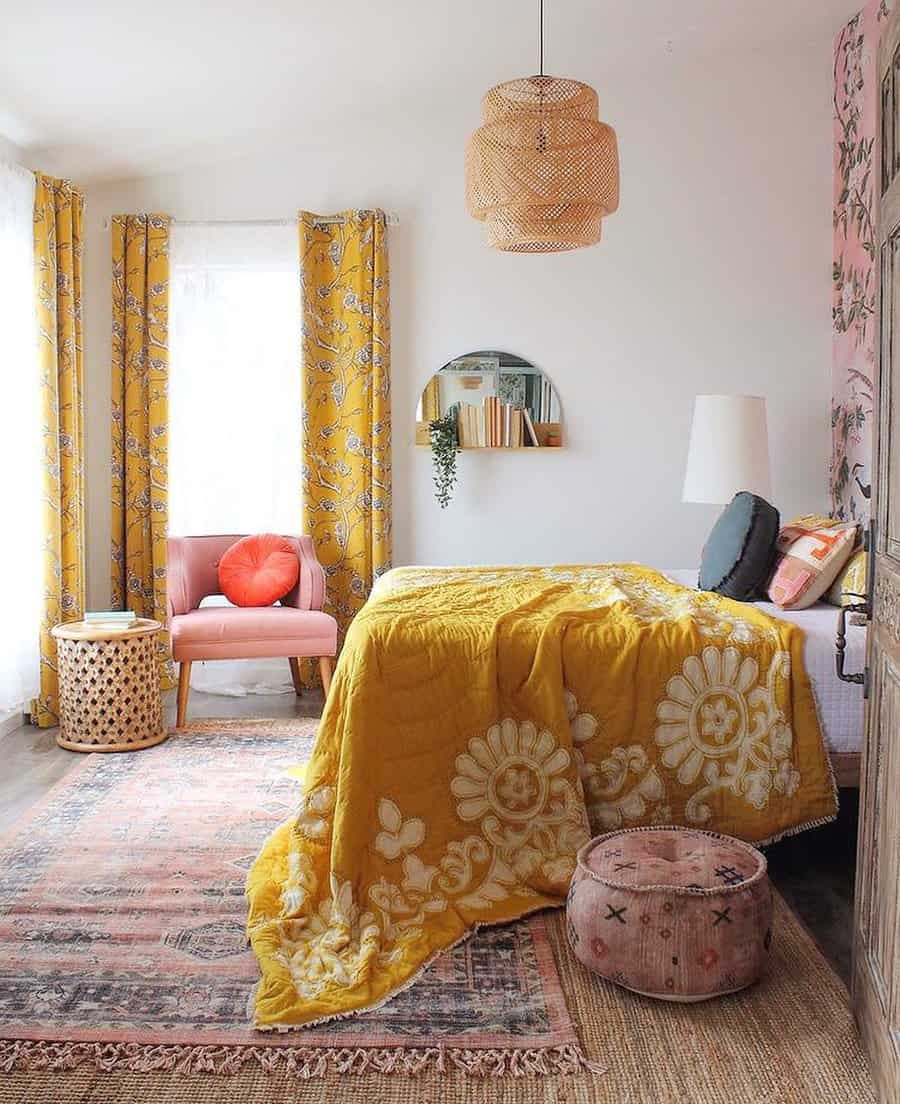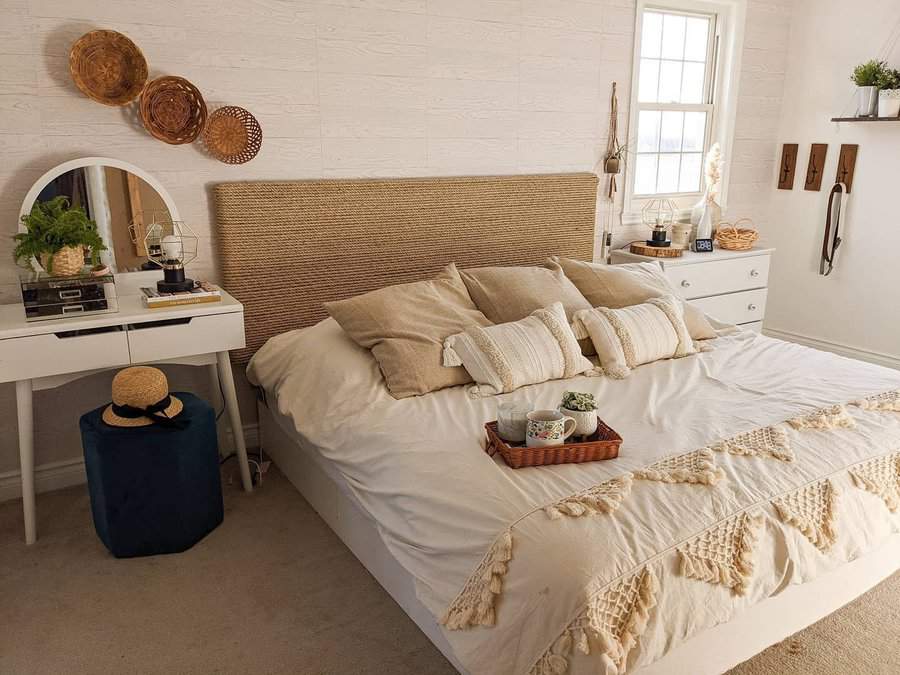 There is no "right" color for boho design. You may use browns, grays, or earthy tones as a base color palette, but accentuate with bold colors like purple, tangerine, red, or magenta. Use dyed fabrics and don't be afraid to mix patterns from a variety of references, such as Indian, Andean, or Asian, for example.
Explore tapestries on the walls, wool or silk throws on top of furniture, as well as crochet and knit bed runners. Remember, boho style is very personal and relaxed, and you can have statement pieces that best reflect your personality.
2. Kid's Room in an Apartment
When it comes to decorating your kid's room in an apartment, creativity is key. One of the main ways to make an apartment bedroom kid-friendly and fun is with stuffed toys – they make a great addition to any kid's room and also act as a cute reminder of childhood days.
Additionally, motivational posters can be hung around the walls for inspiring messages, such as "Dream big, little one." For a more unique touch, add colorful rugs, which can instantly brighten up any room. With these simple but effective ideas, your kid will love their new apartment bedroom!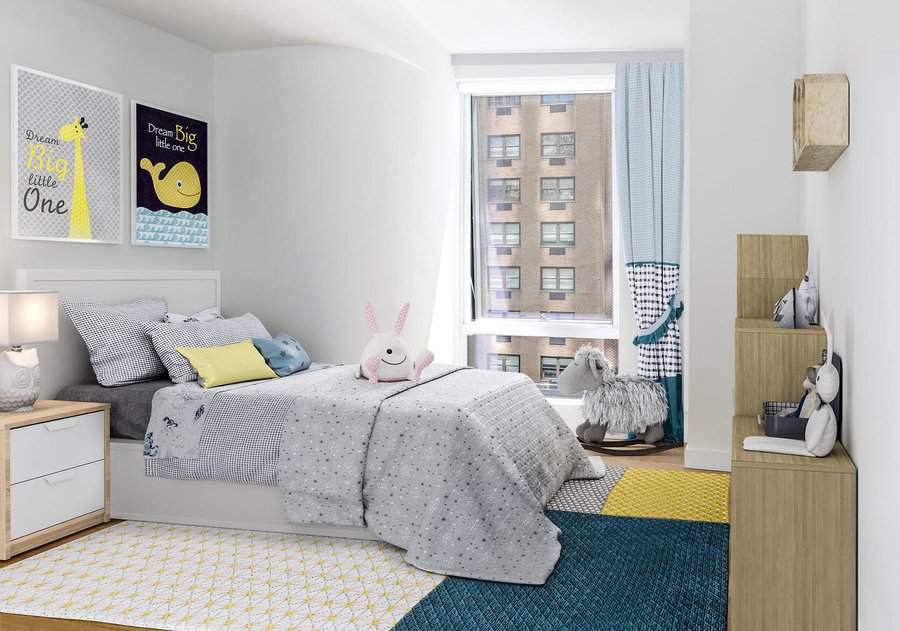 3. Blue
Transforming your apartment bedroom into a refreshing blue paradise can be an extremely creative and exciting project. Start with blue linen and pillows, add home decor with additional shades of blue, and keep the walls white to allow the blue theme to stand out.
Finally, hang wall art or an image of a white sandy beach with blue skies and cool blue waters for a stunning final touch. With white furniture, you can incorporate blue accents anywhere to top off your blue paradise.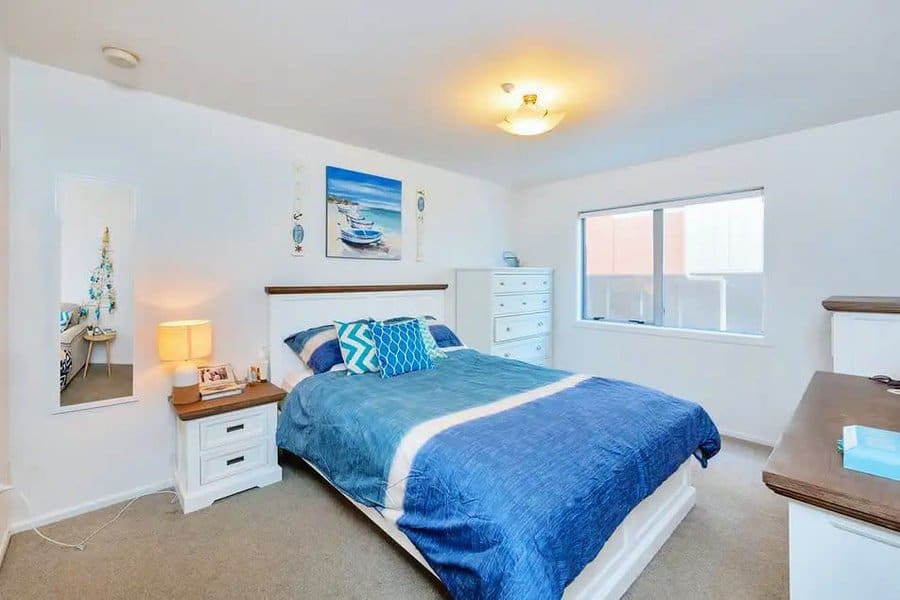 4. Green and Gold
Decorating an apartment bedroom doesn't have to be difficult or time-consuming. One of the trendiest bedroom updates is to pair the green colors of summer with the gold hues of autumn. You can have an accent wall in a shade of green as the focal point. Decorate it with wall art that is predominantly green, so your room will feel more vibrant, calming, and alive. 
To complement this green wall, use warm gold tones for furniture pieces like an ottoman and the rug that covers the entire floor. Keep the other walls in neutral shades and bring in off-white woven baskets to create a balance of colors. Not only will this color palette stand out in any apartment bedroom design, but it is also easy and cost-effective!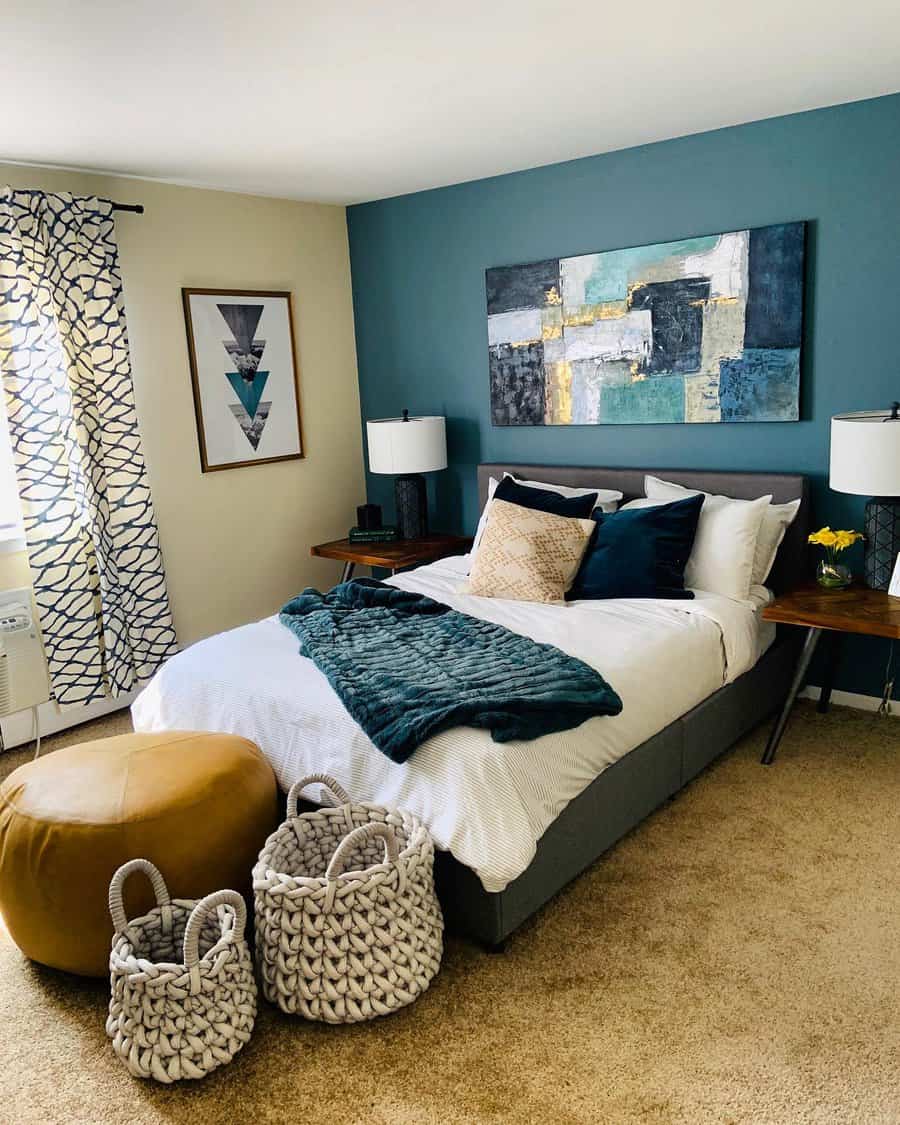 5. Gray
Brighten up your apartment bedroom with gray tones that give a modern twist. Paint the walls light gray to give the room an aura of understated sophistication. A metal bed frame provides modern contrast, and gray flooring or carpet adds elegance to the equation.
To liven things up, choose printed gray bedsheets and pillowcases instead of plain gray linen. You can also have fun with your bathroom walls by choosing striking gray patterns. This setup is sure to give your bedroom a contemporary yet cozy vibe.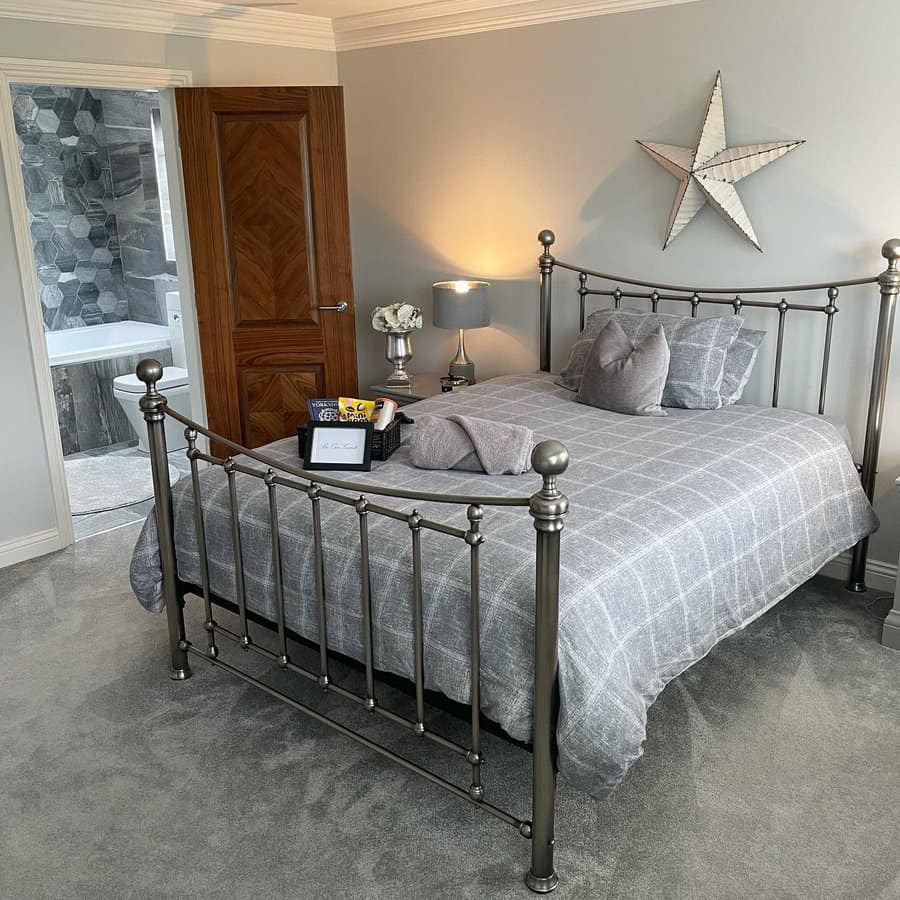 6. Cozy
With the right elements, it's easy to make a cozy and restful bedroom to escape the hustle and bustle of everyday life. Start with a green accent wall with photos of plants; this will remind you of the natural world outside and the connections nature has to bring.
Bring in a couple of plants, too; they create oxygen and invite a sense of life into the room. To finish off, opt for wood furniture and cool gray flooring – shades that go well together and help keep the energy light. With these few essential pieces, you'll create an inspiring, beautiful bedroom in your apartment.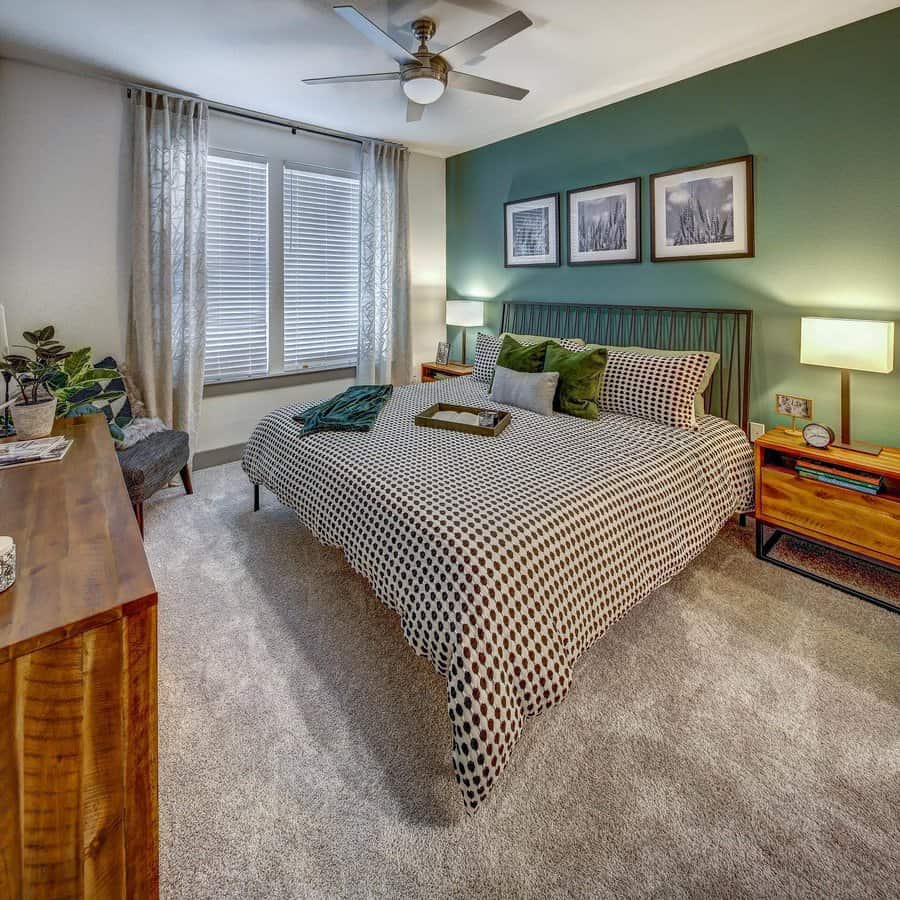 7. Light and Airy
Give your apartment bedroom a light, airy feeling by building a high ceiling and embracing natural light. Choose wooden furniture, fixtures, and a large wooden door to exude warmth. A dark gray rug will contrast the glossy white flooring and help pull the room together, while a vibrant blue accent wall adds visual interest. 
Let this be your sanctuary; choose accessories that give off calming vibes and provide comfort as you drift off to sleep in style. Have fun creating an inviting atmosphere that you'll love coming home to!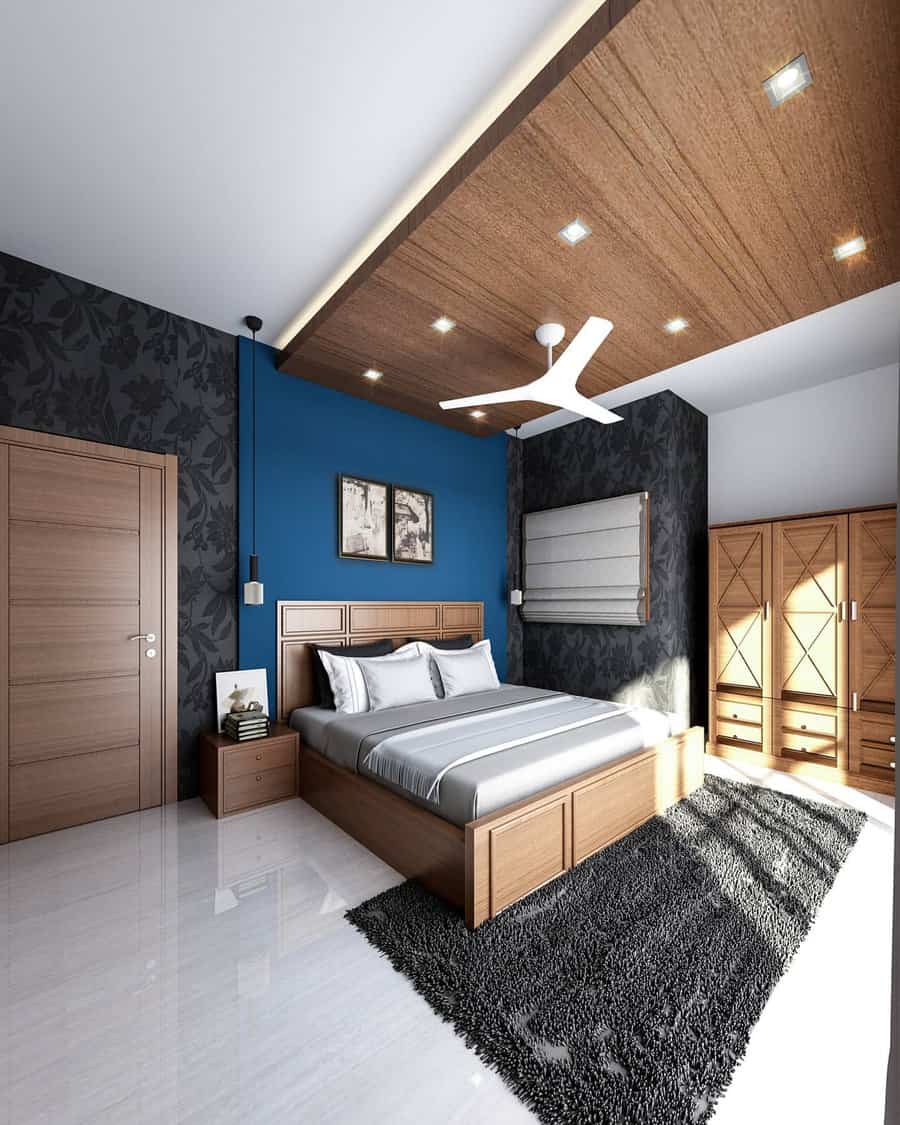 8. Resort Style
Dreaming of a resort-style bedroom in your apartment? You can have that! Start with large accordion windows in your bathtub area for a touch of luxury. When opened, your room will seem bigger, and you won't have to feel cramped while soaking in a warm bath.
Keep the rest of the room in neutral colors, but you can add a pop of vibrant blue to your pillows if you want. With some creativity and the right pieces of furniture and decoration, you can have the perfect apartment bedroom of your dreams. Go for it!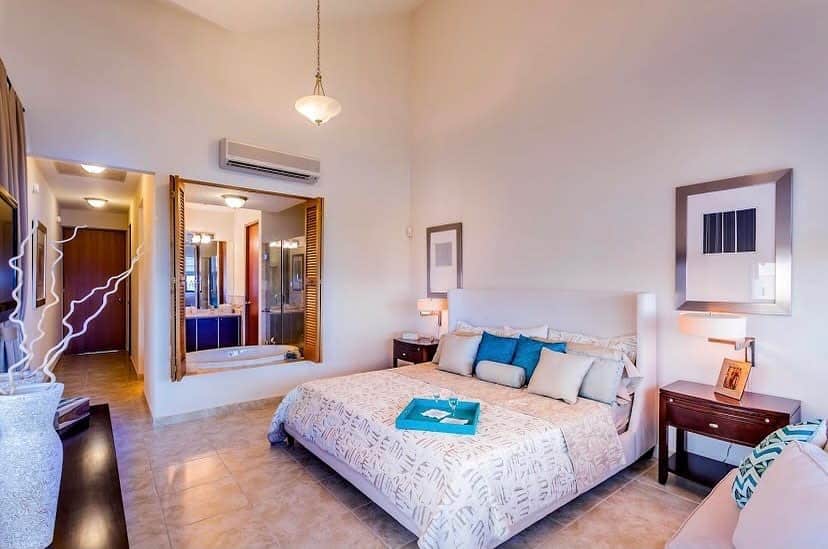 9. Minimalist/Small Spaces
Simplicity and functionality, that's what minimalist style is all about. Sleek, clean-lined furniture with neutral color palettes and minimal accessories are characteristic of this popular decoration style.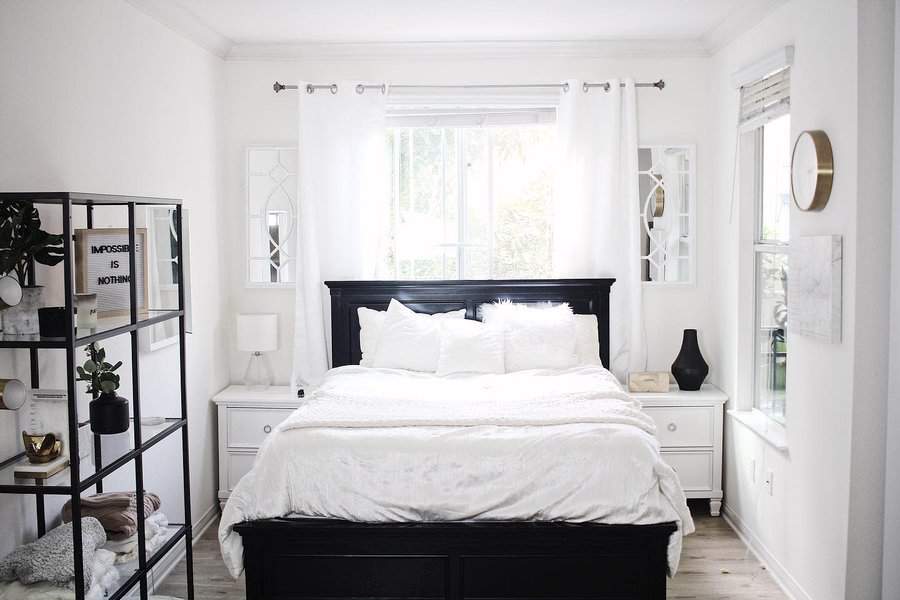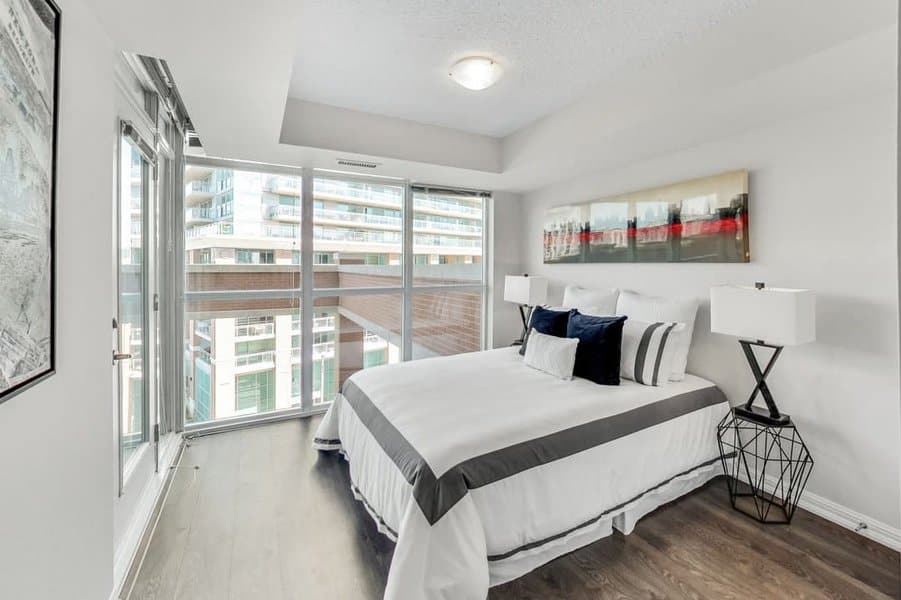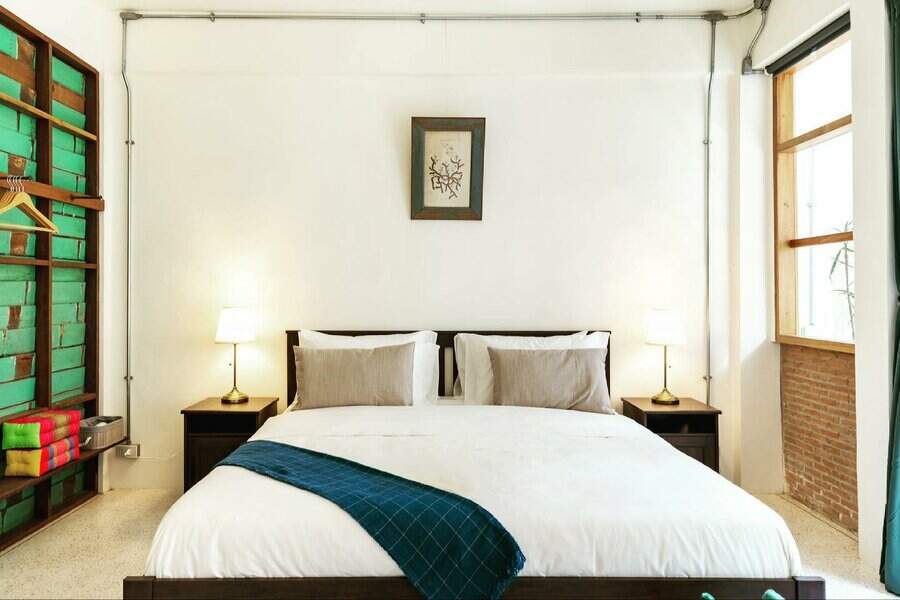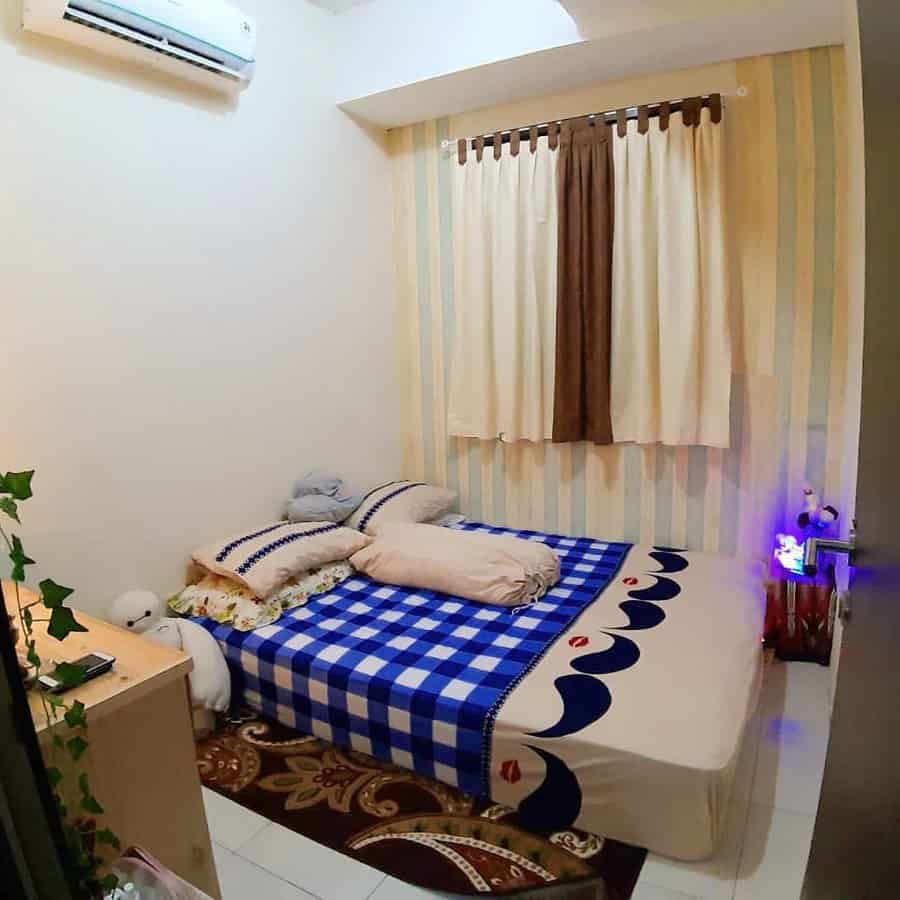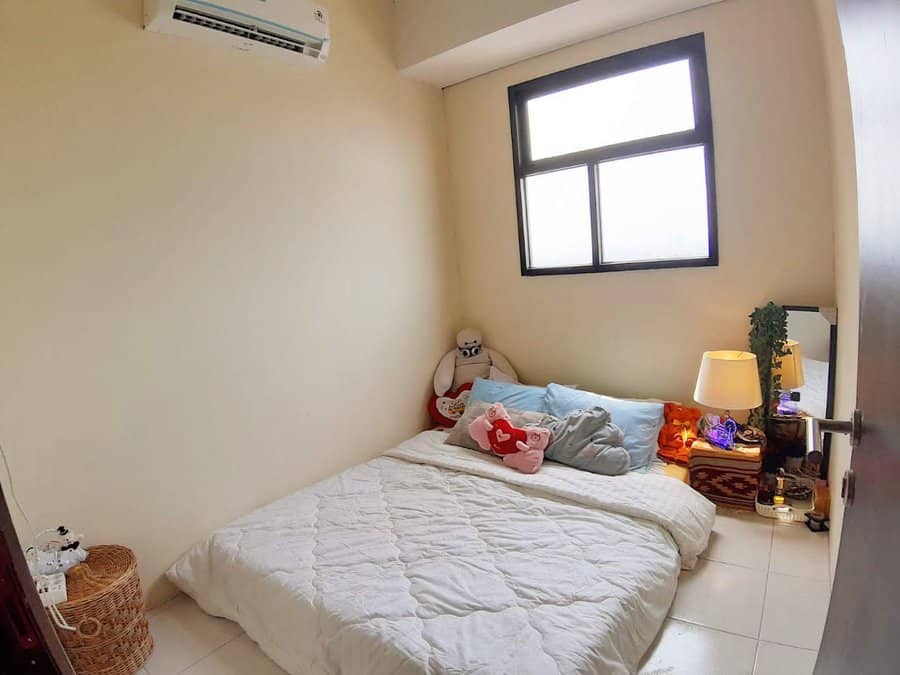 In minimalist style, less is more. Clean, uncluttered spaces with the bare essentials, simple lines, and no excessive décor are the core elements of minimalist decoration.
10. Modern
Very similar to minimalist design, the modern style is also defined by clean lines and sleek furnishings with few accessories.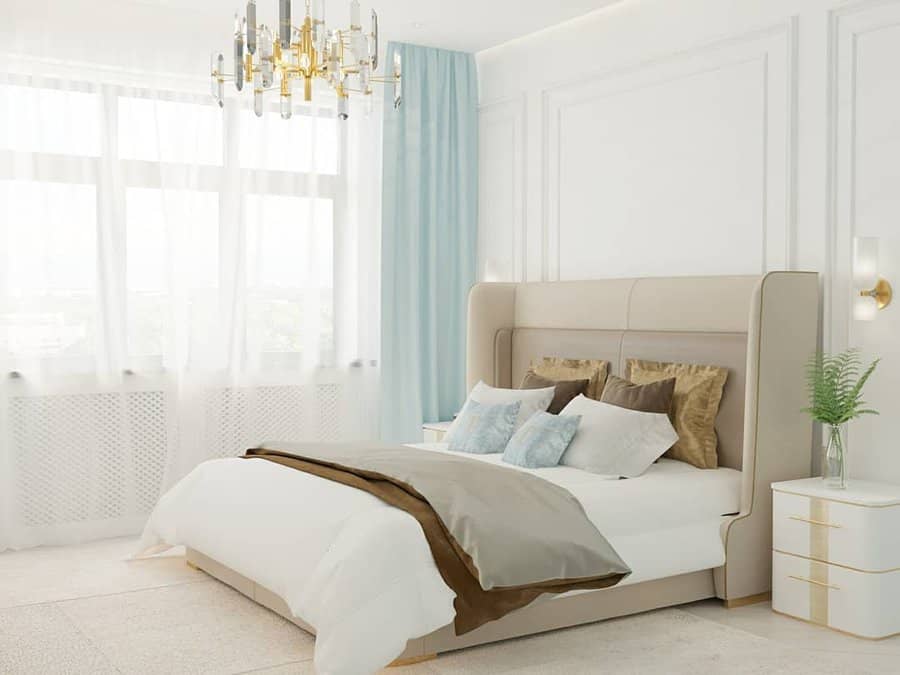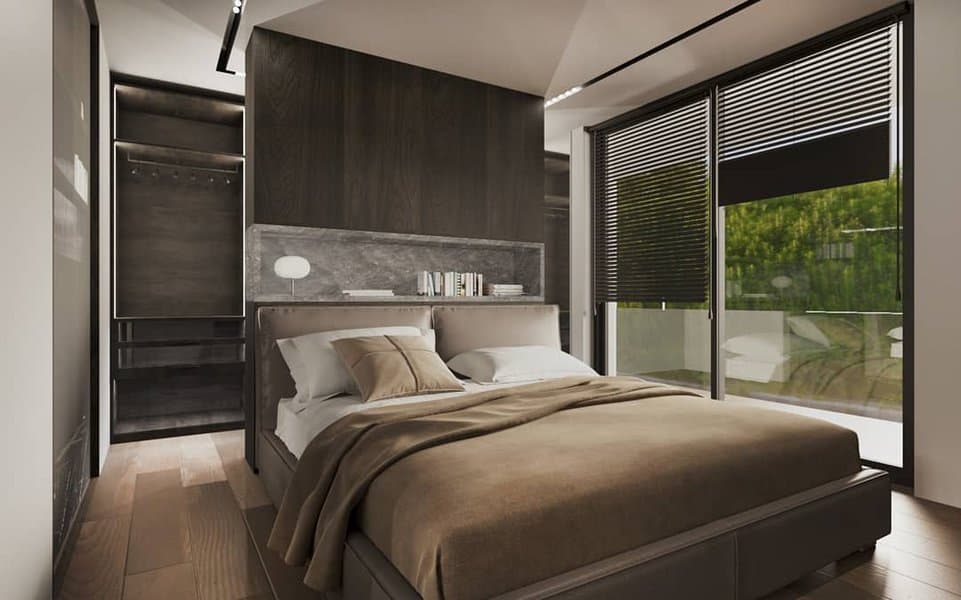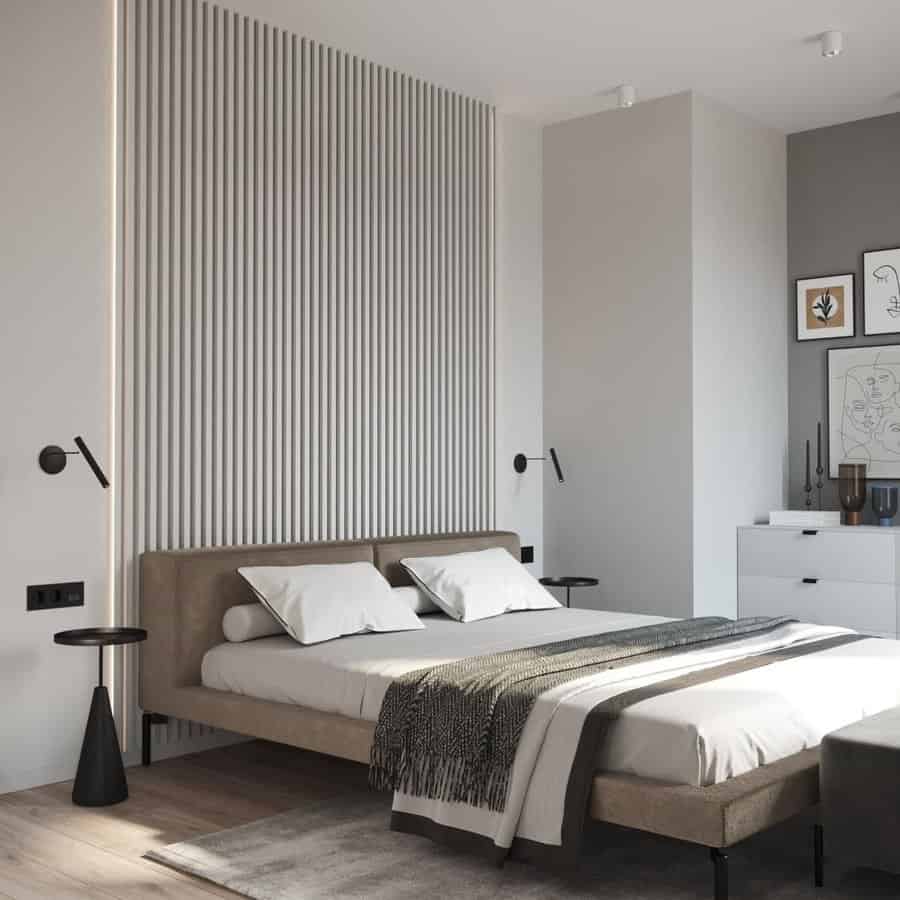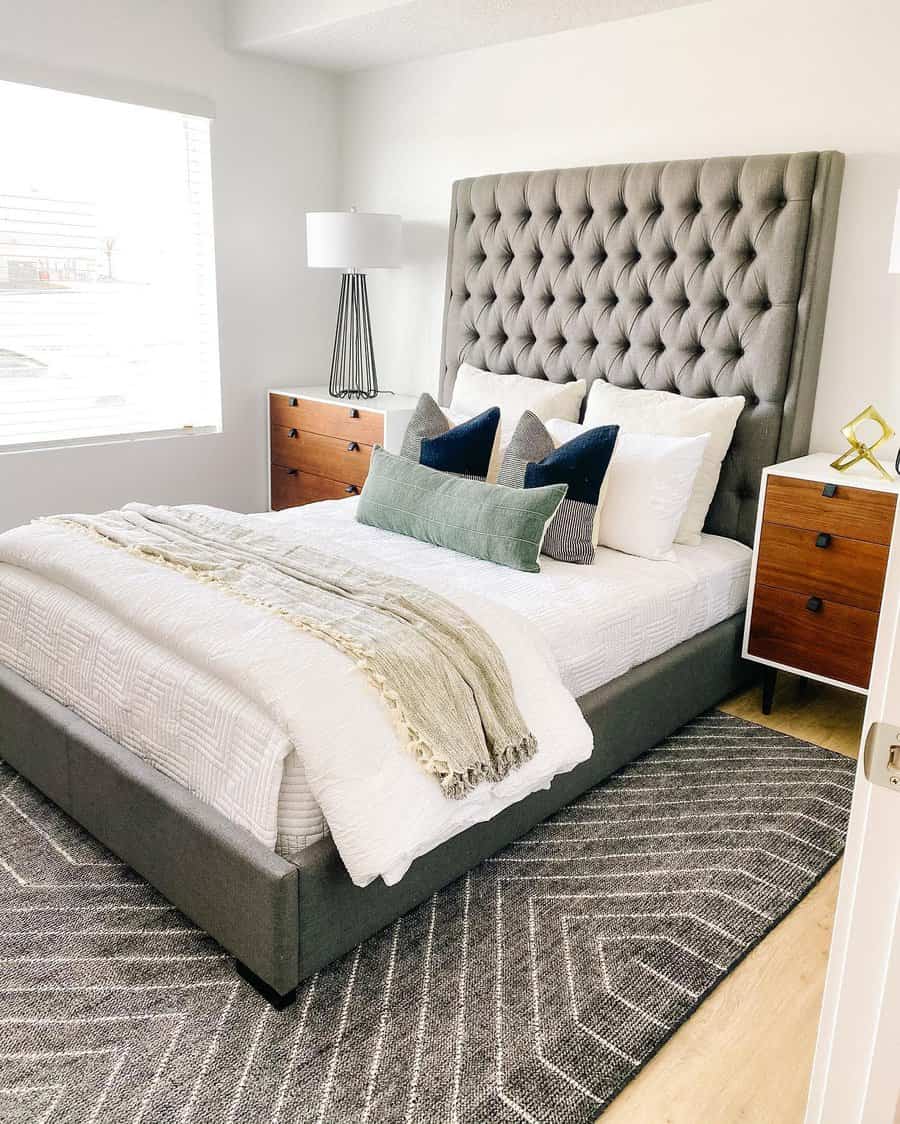 Neutral or earthy colors, natural materials, and steel, chrome or glass accessories complement the modern design.
11. Studio
In studio apartments, the bedroom is integrated with the rest of the space, so you have to keep your room as functional as possible to take maximum advantage of the small space.
It should also be a practical space, easy to keep tidy and presentable in case you have unexpected visitors. Try not to overwhelm the room with too many throw pillows, excessive décor pieces, or bulky furniture that make the space feel cramped.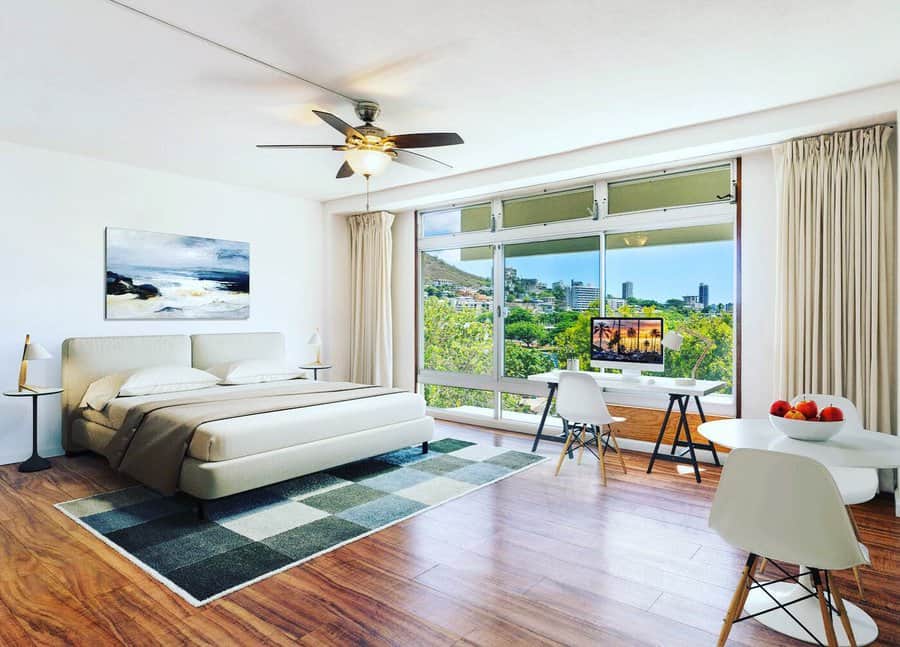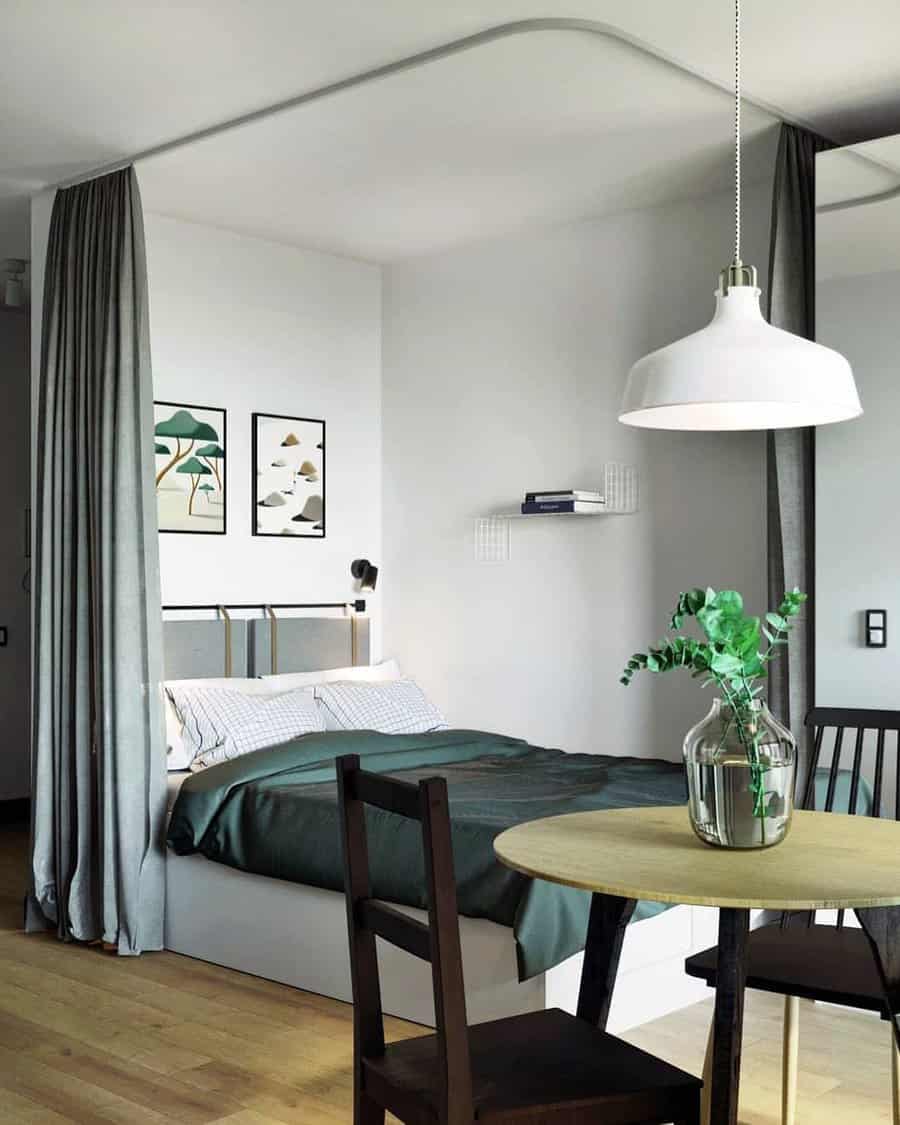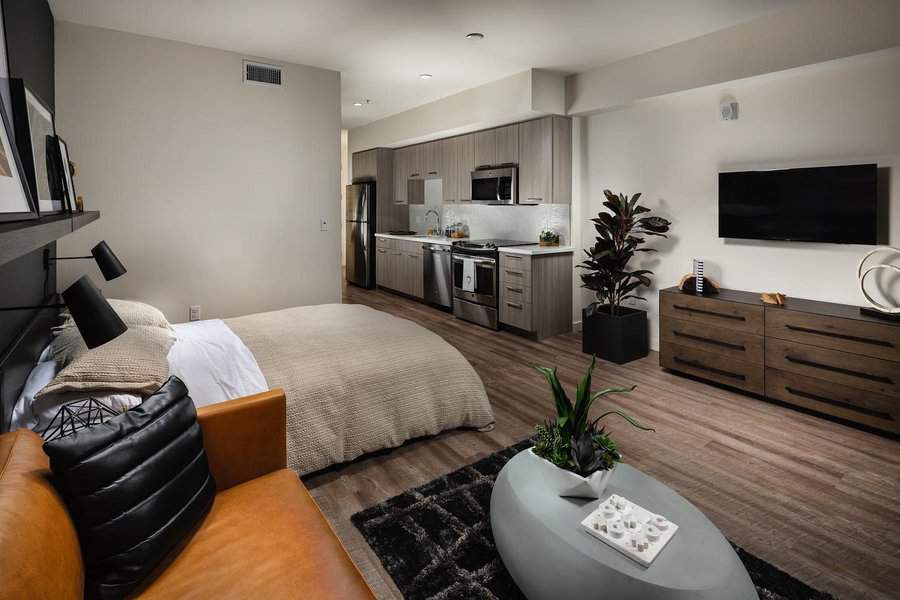 Choose functional pieces instead, such as multipurpose furniture that double as storage, and explore the wall space with shelving, to save precious floor space. You can choose a Murphy bed or a platform bed with plenty of storage underneath so the room does not feel cluttered with stuff lying around.
FREQUENTLY ASKED QUESTIONS
How can I transform my guest room into a home office?
There are a few changes you can make, and still keep a cozy place for your guests. An ordinary bed can be replaced by a sofa bed or a charming daybed.
Make sure you have storage space for your office supplies, and enough shelves to keep everything you need at arm's reach. Consider a rolling desk that you can easily move to another room if needed, and keep your workspace uncluttered, so it's easier to put your stuff away when guests arrive.
What is the difference between modern and contemporary design?
These two styles are often confused, but in interior design, they are two distinct styles. Modern design refers to a specific period of time, from the early to mid-twentieth century (that originated the term "mid-century modern").
The contemporary style, on the other hand, does not refer to one specific period of time, but describes the present-day design, encompassing elements from modern and minimalistic styles, among others. It is a reflection of what is presently in vogue when it comes to design.