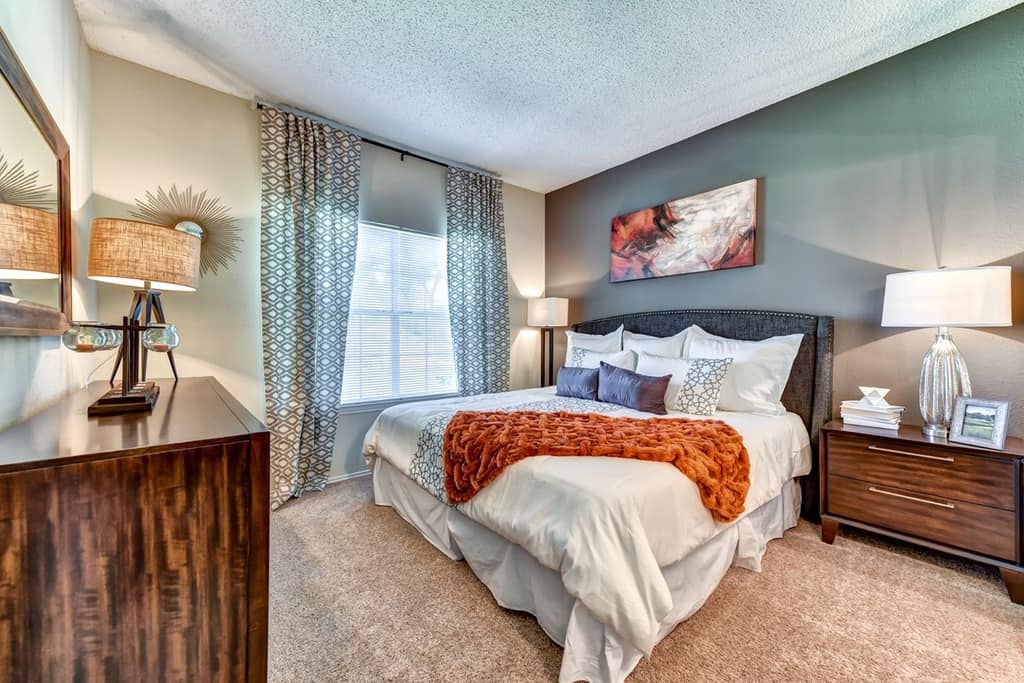 23 Apartment Bedroom Ideas
Your bedroom is your sanctuary. Choose a decoration style that reflects your personality, and colors and patterns you actually like and feel comfortable with, rather than adopting interior design rules that don't speak to your heart.
Whether you prefer a more informal look, or a classic and traditional style, it takes only a few touches here and there to transform a basic room into a cozy, warm and welcoming space, for you to relax after a long day of work and activities.
In this post, we will share some inspiring and creative apartment bedroom ideas for you to choose a décor that is better suited for your lifestyle… and pocket!
1. Boho
People say that there are no rules when it comes to boho décor. It may be the best option for modern, unconventional, and free spirits, that have an eclectic taste and appreciate cultural diversity.
If, on one hand, bohemian style gives you the freedom to experiment with colors, patterns, and materials, on the other hand, the room might feel cramped and with no personality at all, if you overdo it.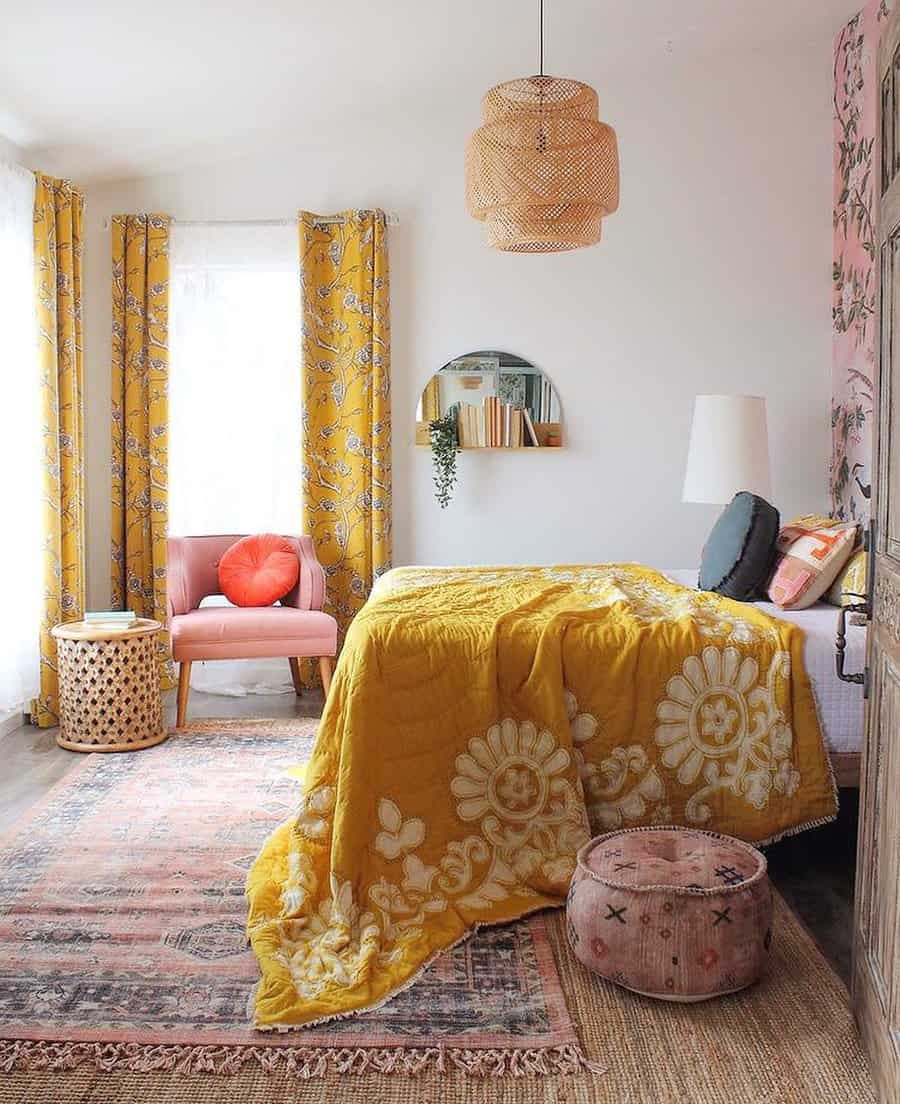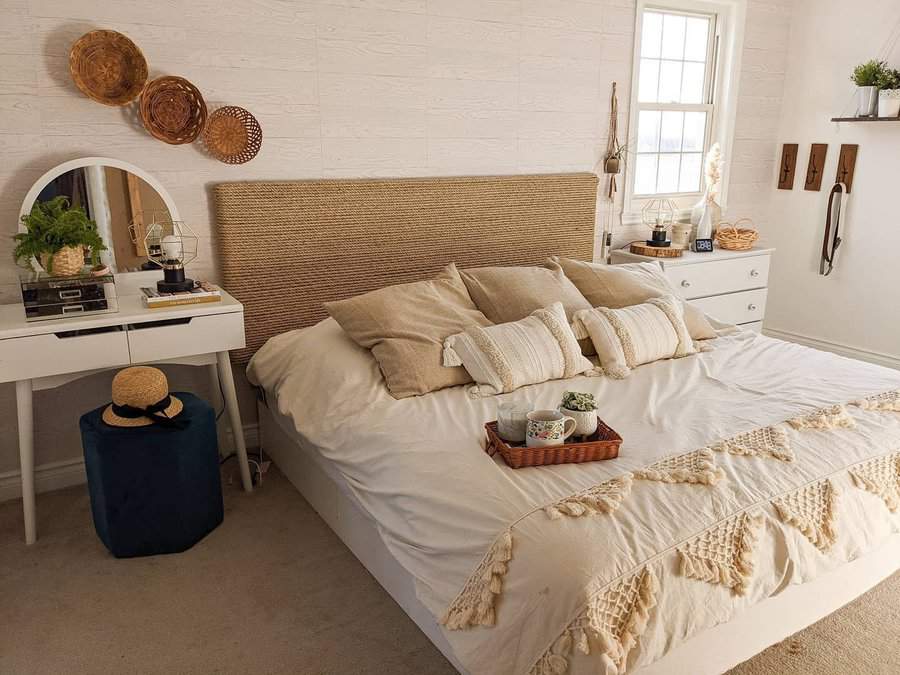 There is no "right" color for boho design. You may use browns, grays, or earthy tons as a base color palette, but accentuate with bold colors like purple, tangerine, red, or magenta. Use dyed fabrics and don't be afraid to mix patterns from a variety of references, such as Indian, Andean, or Asian, for example.
Explore tapestries on the walls, wool or silk throws on top of furniture, as well as crochet, and knit bed runners. Remember, boho style is very personal and relaxed, and you can have statement pieces that best reflect your personality.
2. City
No matter how basic your bedroom furniture is, you can spice it up with décor pieces to bring that city flair into the space. Modern city living is all about practicality and technology.  Embrace smart curtains and smart lighting systems in your city-inspired bedroom.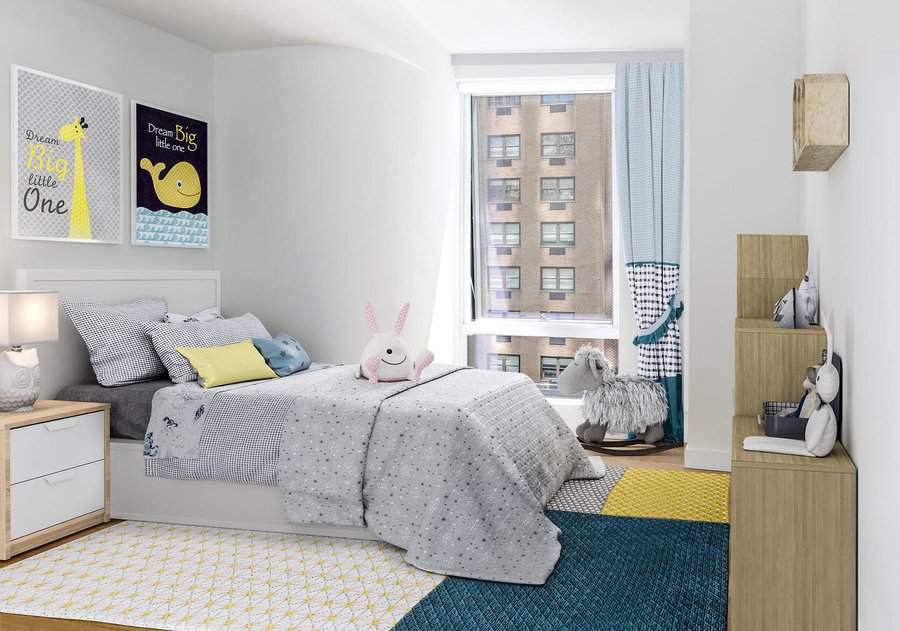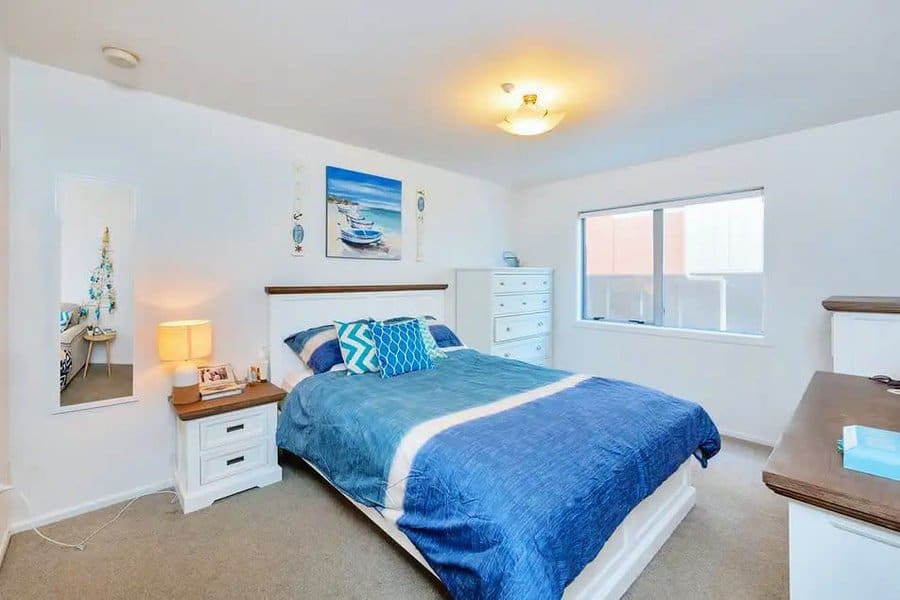 Choose a wallpaper or mural with a skyline motif or use picture frames instead. Visit flea markets for decoration items that add to the city vibe you like. Think of upcycling and repurposing flea market finds into stylish décor pieces.
Don't be afraid to let your imagination run free to turn thrift store budget-friendly items into exclusive pieces that add a lot of character and, most importantly, your personal touch to the space.
3. Design
Whether you live in a studio apartment or in a college apartment, your bedroom must reflect your personality, through whatever design style you feel most comfortable with. No matter the size, be it a large bedroom or a dorm room, your bedroom is your space, and should be a cozy, comfy retreat to go back to at the end of the day.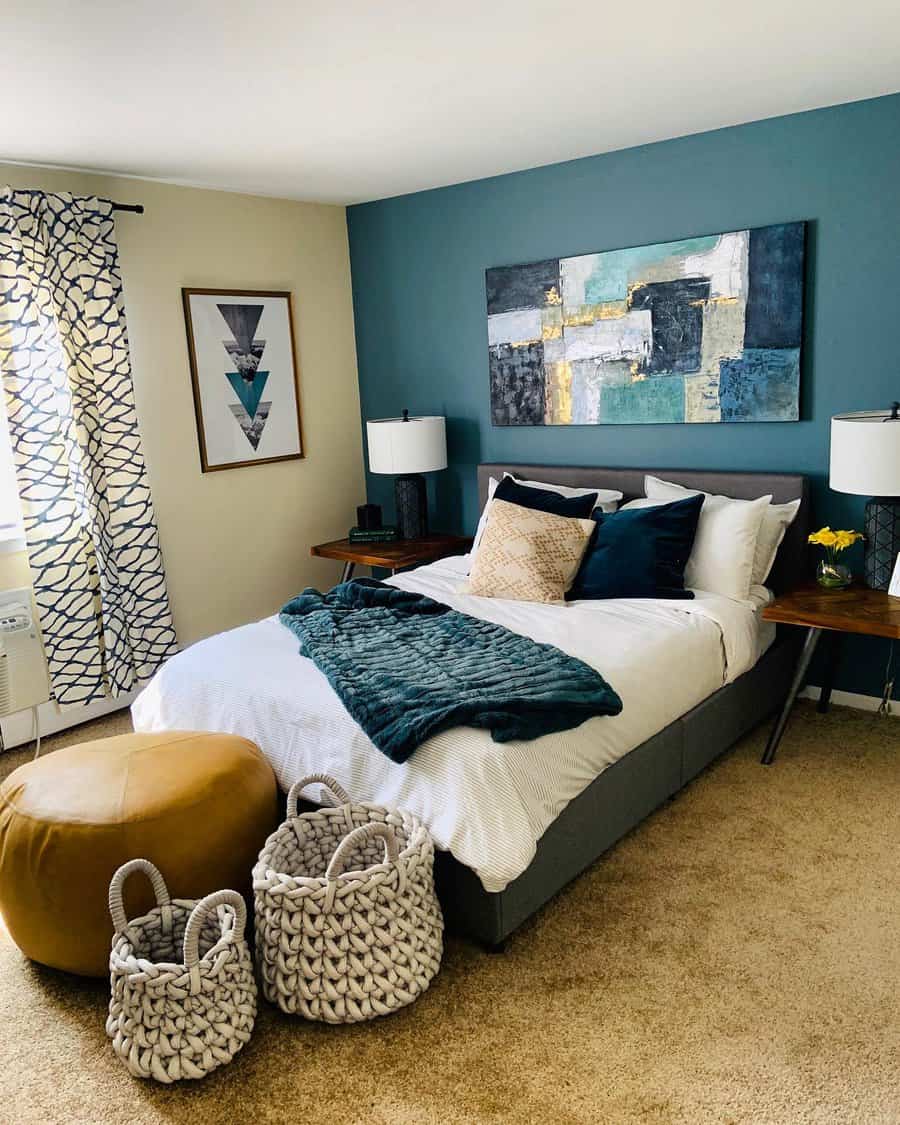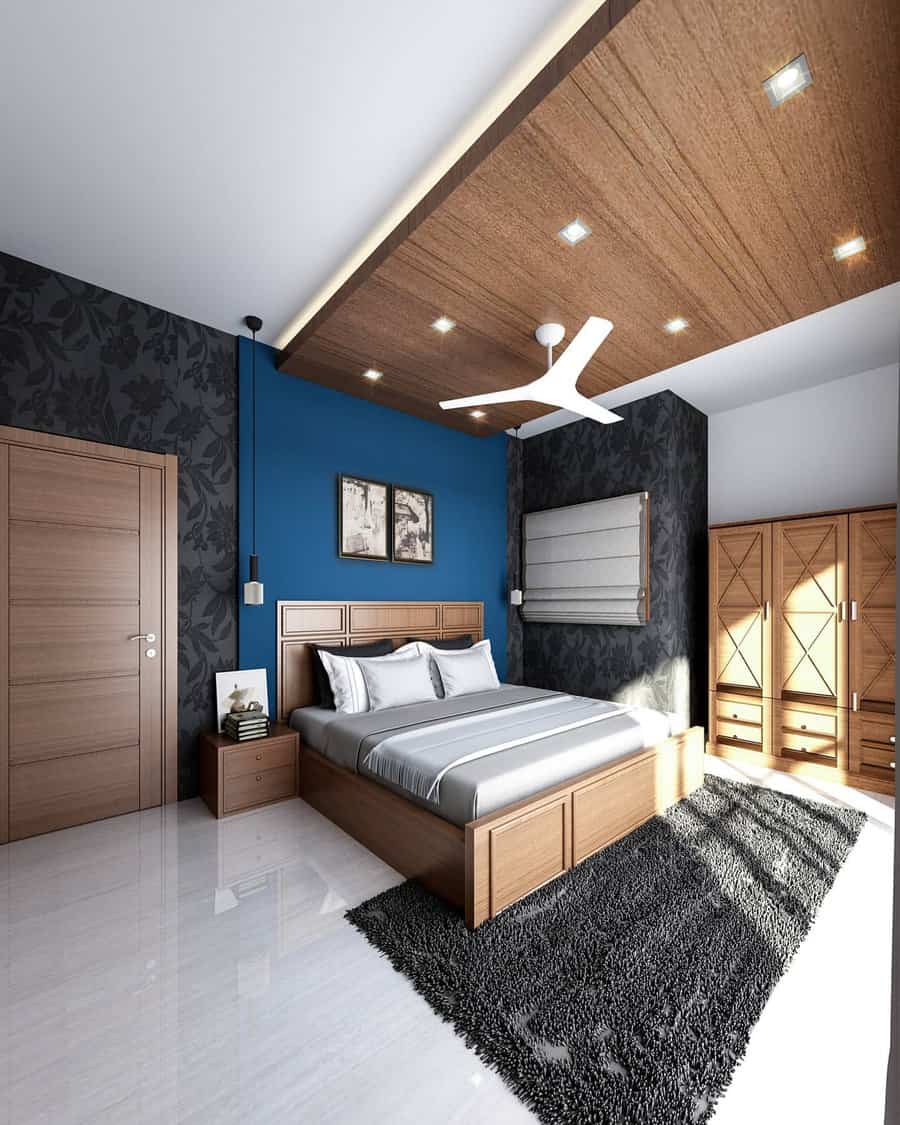 See what style you identify with (either modern, industrial, rustic, classic, boho, farmhouse, mid-century, minimalist, traditional, British colonial, vintage, floral, etc) and decide on basic furniture first (bed, side tables, dresser, shelves, desk, reading nook) and then explore accessories that translate who you are: rugs, cushions, bedding, gallery wall with framed artwork, paintings, pictures, and personal treasures.
The color palette ties all these elements together, and now you can play with accessories. Don't be afraid to visit flea markets and thrift shops to find some awesome items you can customize and make your own.
4. Guest
Make your guests feel welcome in a warm, cozy room that reflects your hospitality. It's in the small details that you show how much you care: leave a small vase with fresh flowers in their nightstand, a lamp for night reading, and a bedside water carafe, that doubles as décor.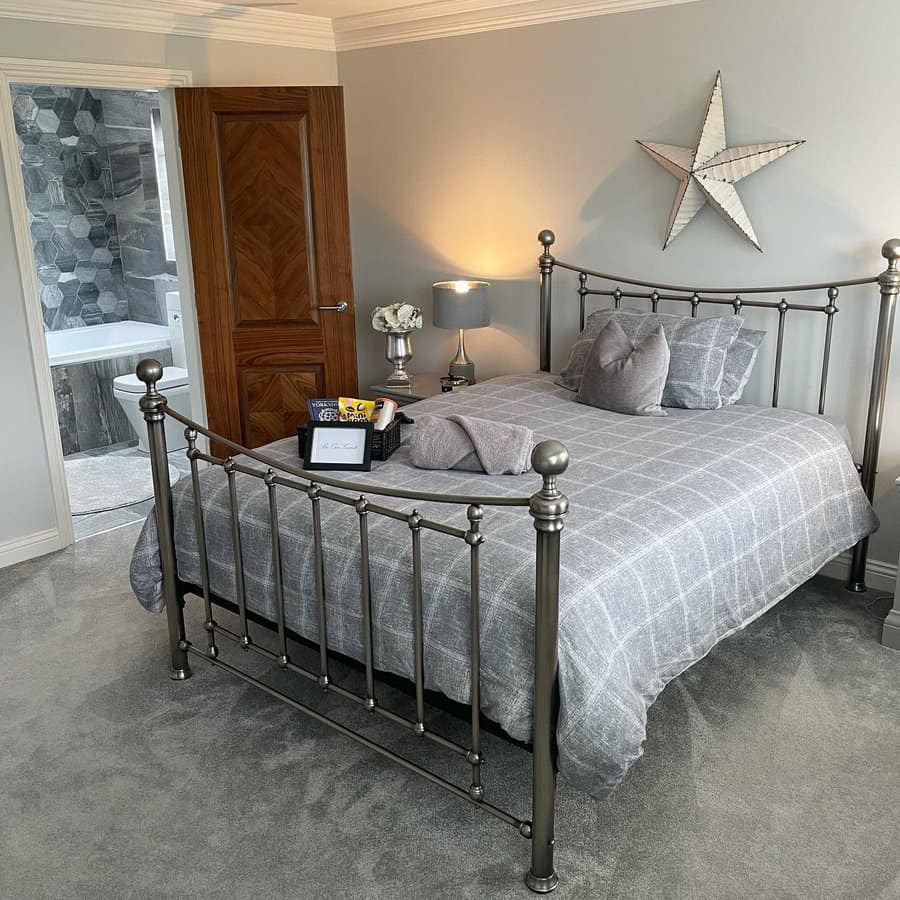 You may choose a neutral color palette and have the flexibility to play with colors in décor pieces, that you can vary from time to time (cushion covers, throws, and bed scarves, for example). Make sure you provide storage space for your guests. In case you don't have a closet, place a luggage rack, a portable hanging rack or a valet hanger, and some shelves. This will make their life easier, and their belongings organized.
Don't underestimate the unused space on the walls, to hang hooks for coats, handbags, accessories, and keys. Don't fill up the room with décor pieces – leave some free space on top of furniture for guests to use as they wish (to keep books, papers, documents, whatever). Make sure there is at least one wall charger plug for cell phones at easy reach (not behind the bed or other furniture).
5. Lighting
Natural light and good ventilation are essential in any room, especially if your guest bedroom is a somewhat neglected space that no one ever goes to, except for occasional guests. But lighting is part of the décor, from led light strips that allow you to play with lighting colors, to sophisticated chandeliers.
Dimer-controlled recessed lighting fixtures help you control the density of the light and keep a warm and relaxing atmosphere. You can place sconces or lamps on each side of the bed. Another good option for nighttime readers is portable reading lights that swivel and bend.
If the space allows for a reading nook, a standing lamp next to a comfortable armchair is a great choice. In case you have room for a desk in your guest bedroom, consider a table lamp, and complement your décor with pendant light fixtures – they give an extra charm to any decoration!
6. Luxury
Luxury bedroom decoration is all about furniture and finishes. Use good quality linens and don't neglect the window treatment. The color choice also sets the tone for the luxury design. One should not be afraid of dark colors: a black feature wall contrasting against light floors is, in itself, a statement piece.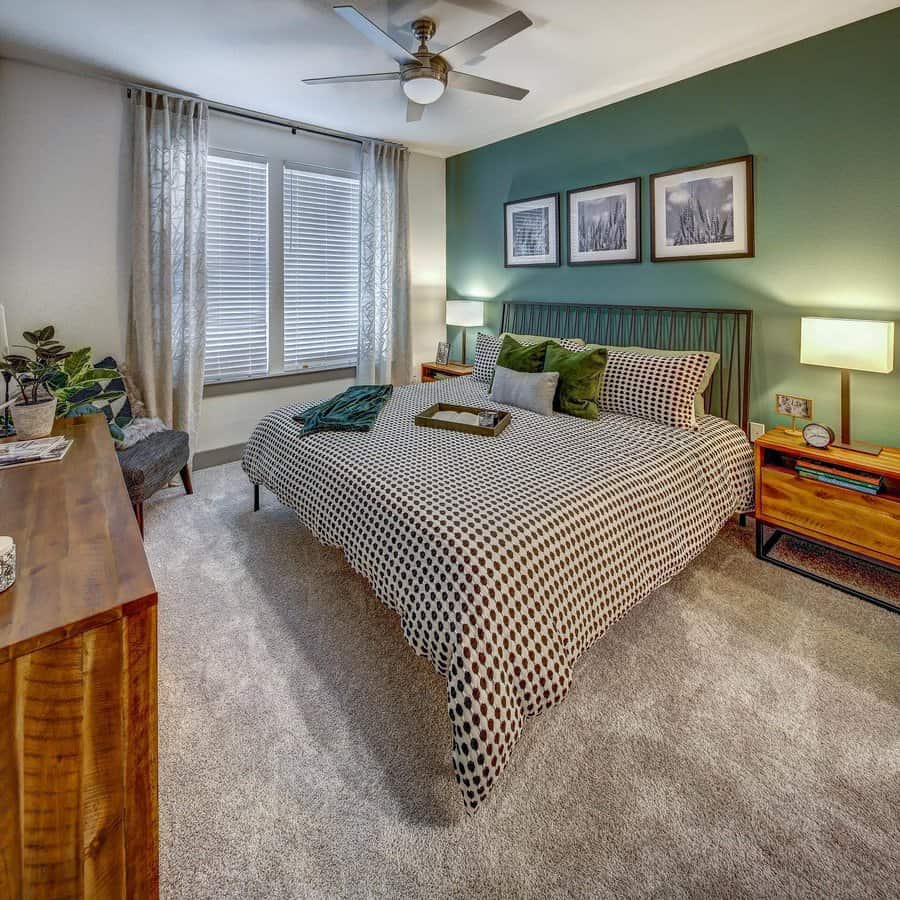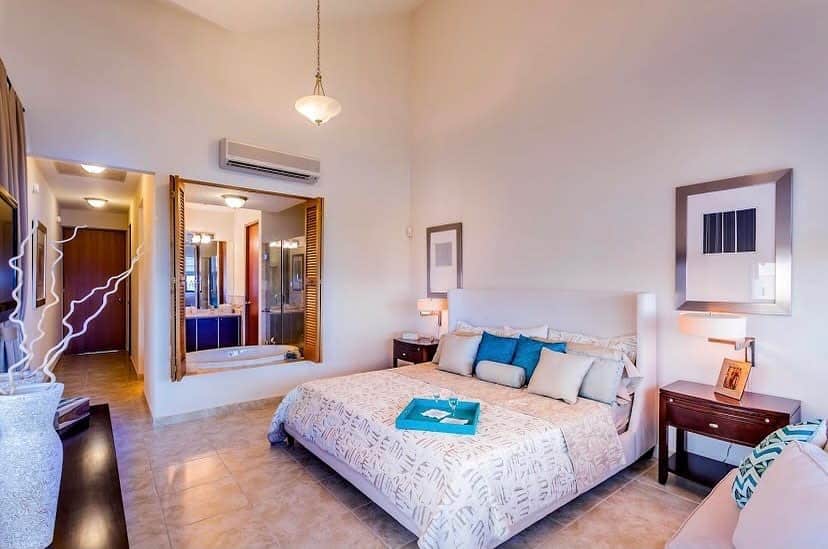 Think of murals, tapestry, or framed art with led light for an extra special touch. Simple, yet well-accessorized furniture can be very luxurious if you add accent pieces like a crystal framed wall mirror, and pay special attention to the lighting, with a nice pendant, sconces, and lamps.
7. Minimalist
Simplicity and functionality, that's what minimalist style is all about. Sleek, clean-lined furniture with neutral color palettes and minimal accessories are characteristic of this popular decoration style.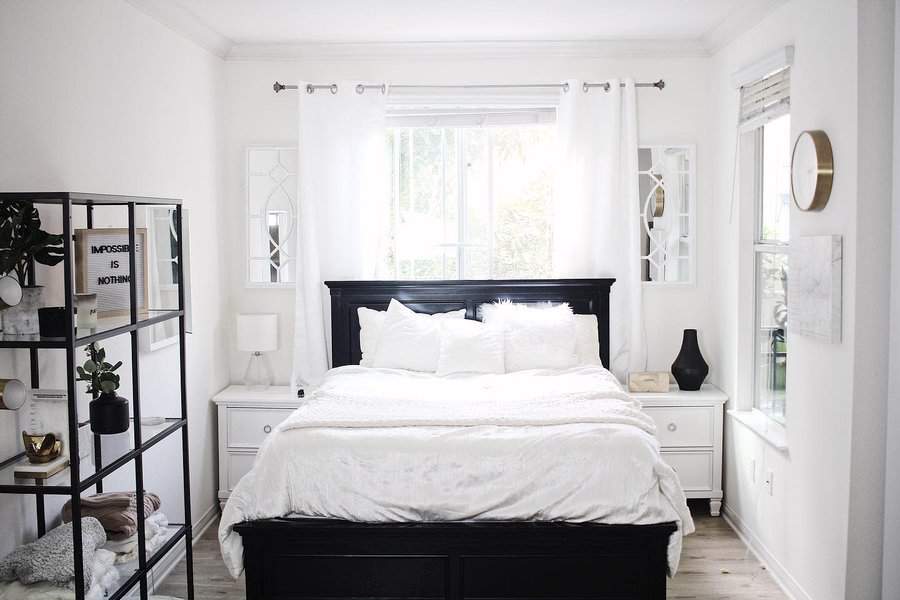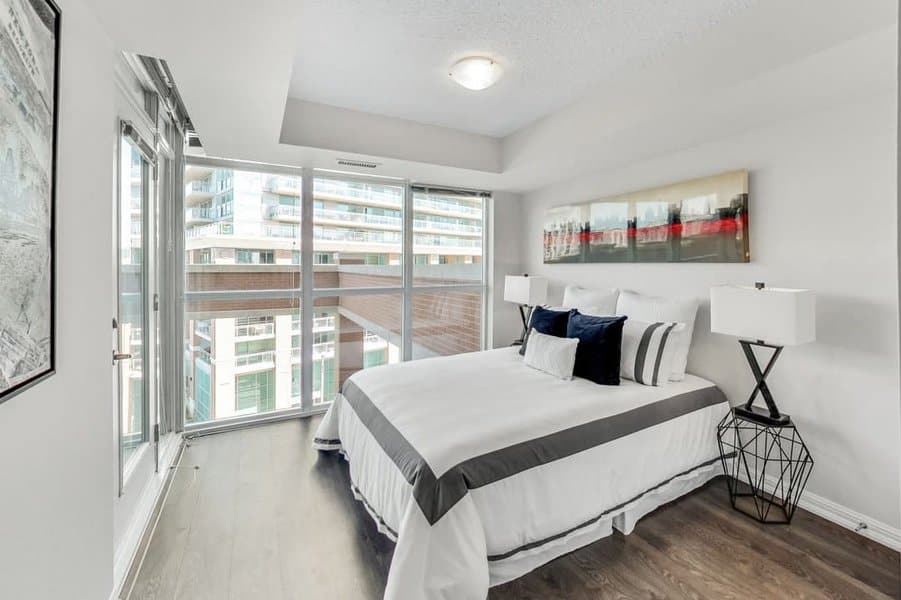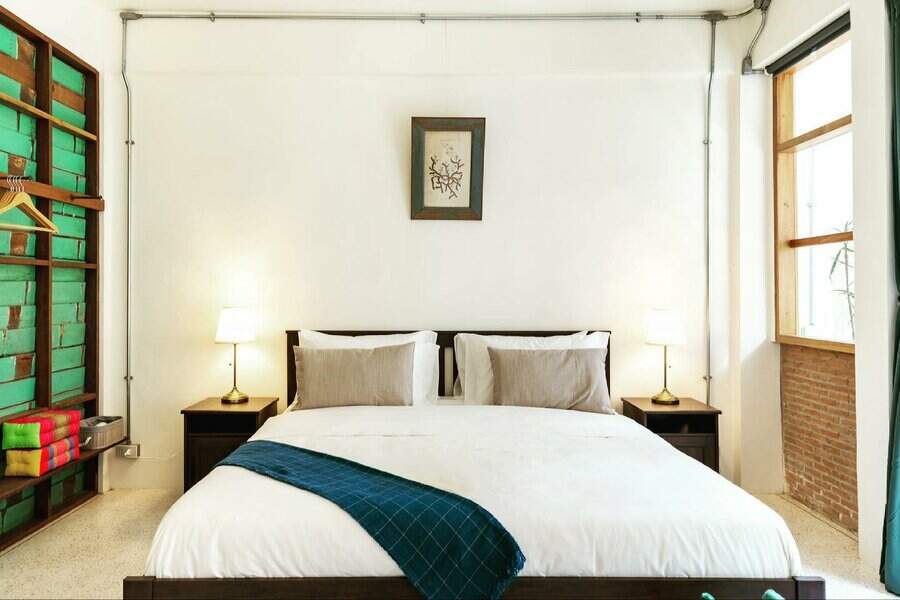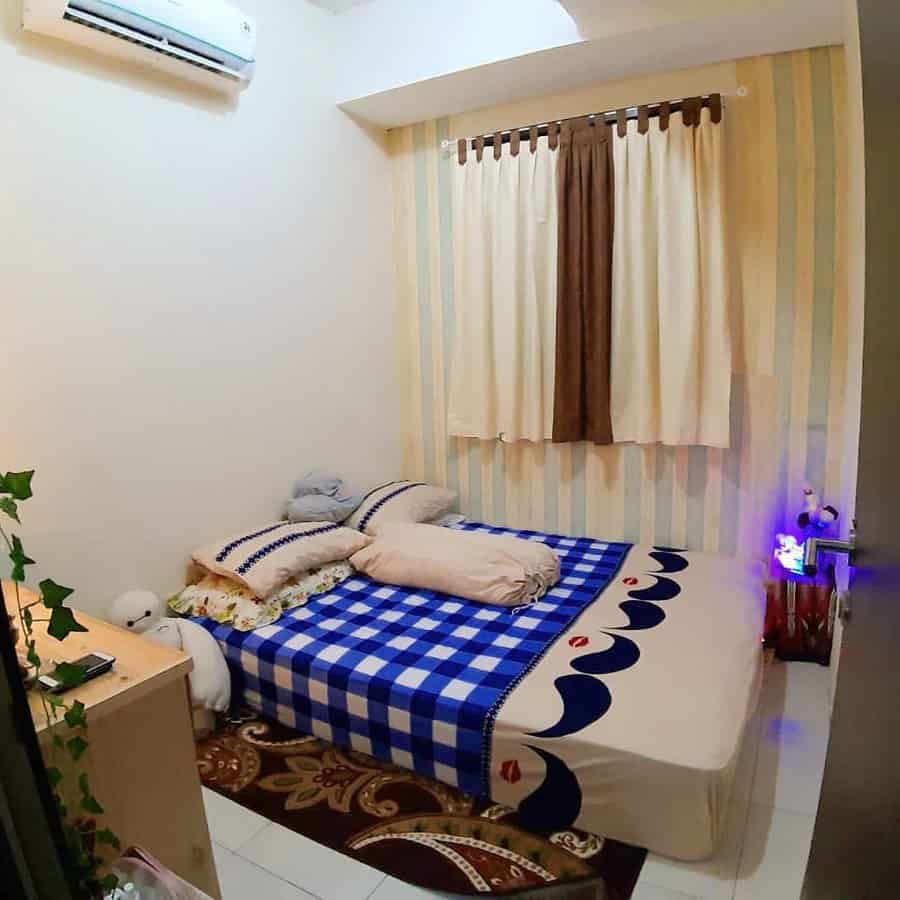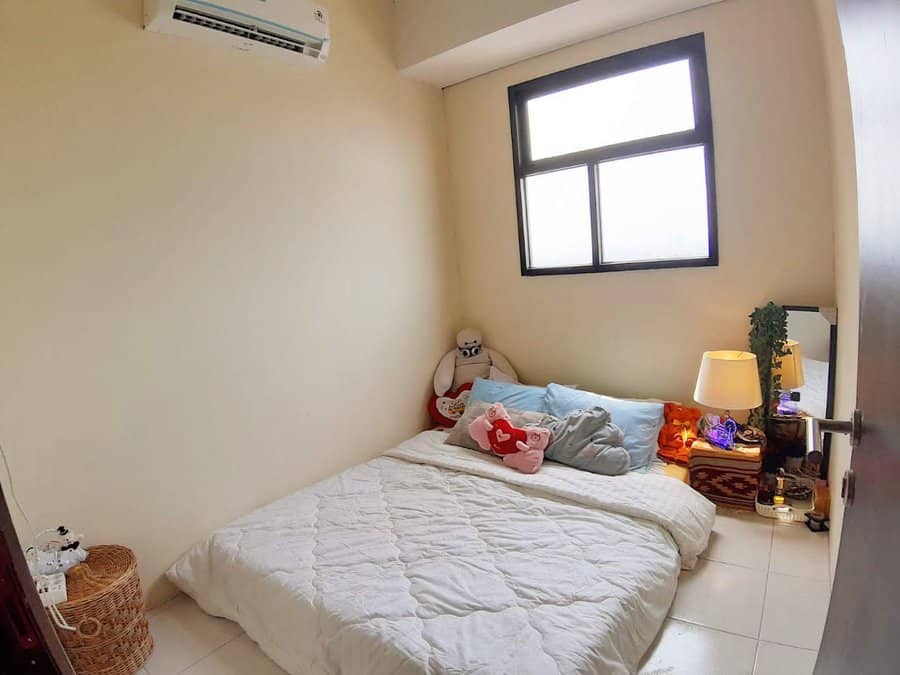 In minimalist style, less is more. Clean, uncluttered spaces with the bare essentials, simple lines, and no excessive décor are the core elements of minimalist decoration.
8. Modern
Very similar to minimalist design, the modern style is also defined by clean lines and sleek furnishings with few accessories.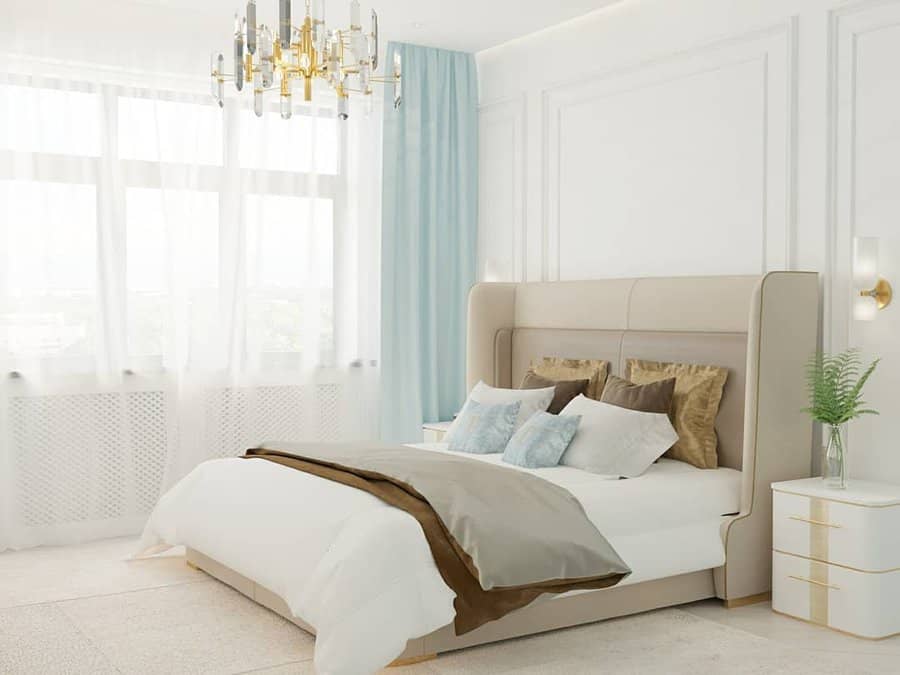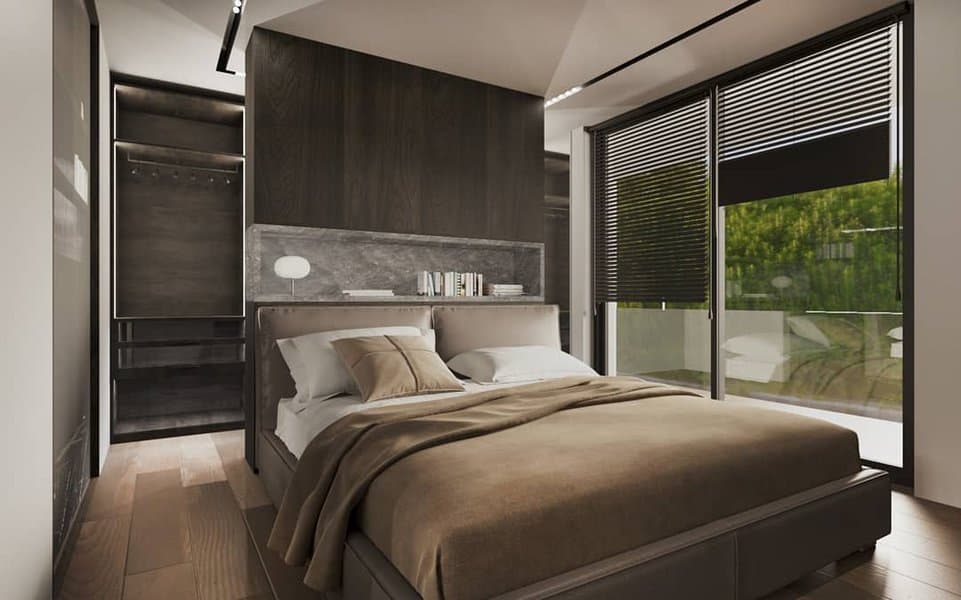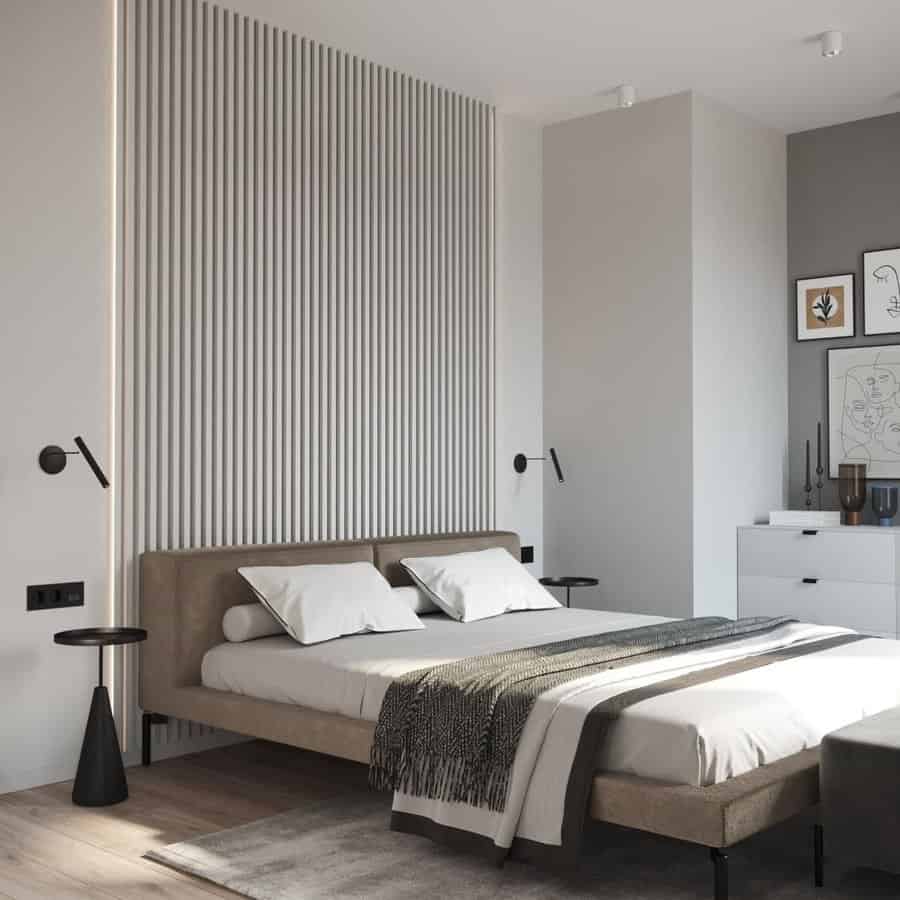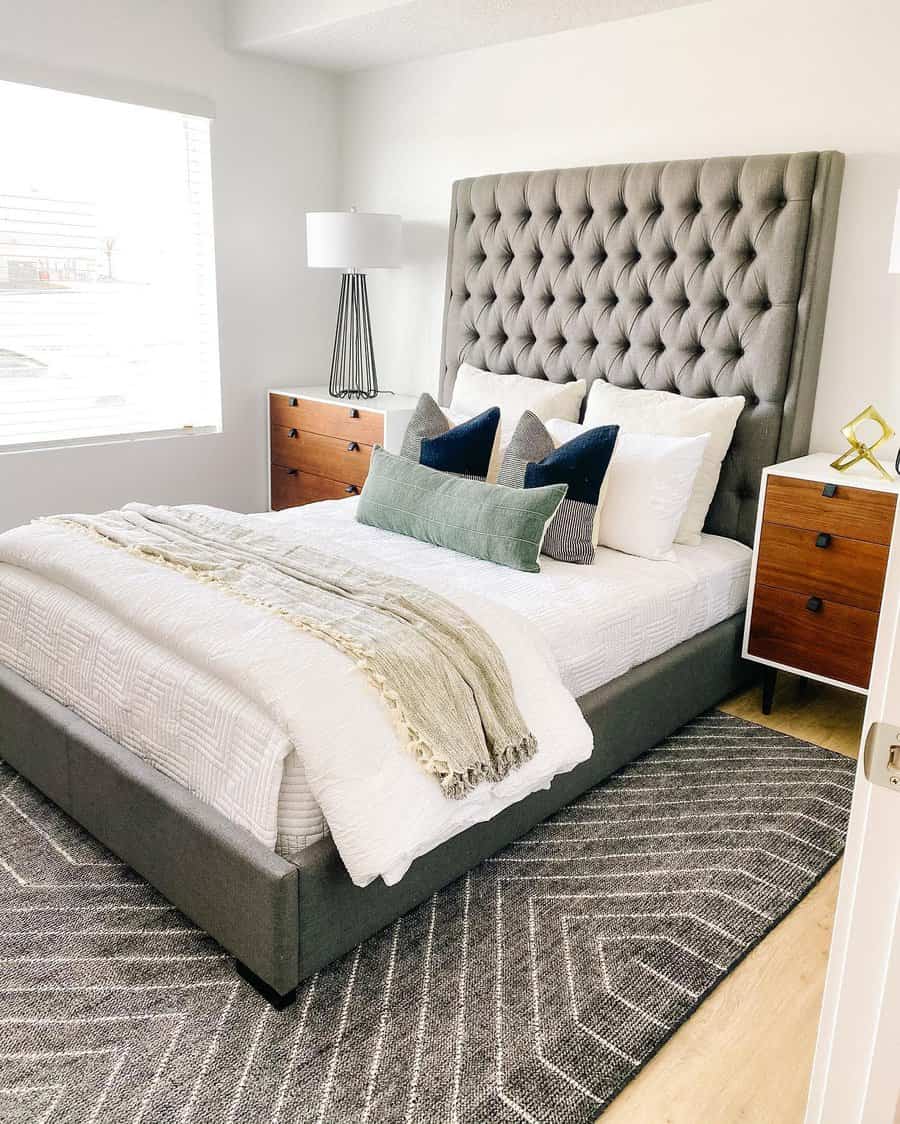 Neutral or earthy colors, natural materials, and steel, chrome or glass accessories complement the modern design.
9. Studio
In studio apartments, the bedroom is integrated with the rest of the space, so you have to keep your room as functional as possible, to take maximum advantage of the small space.
It should also be a practical space, easy to keep tidy and presentable in case you have unexpected visitors. Try not to overwhelm the room with too many throw pillows, excessive décor pieces or bulky furniture, that make the space feel cramped.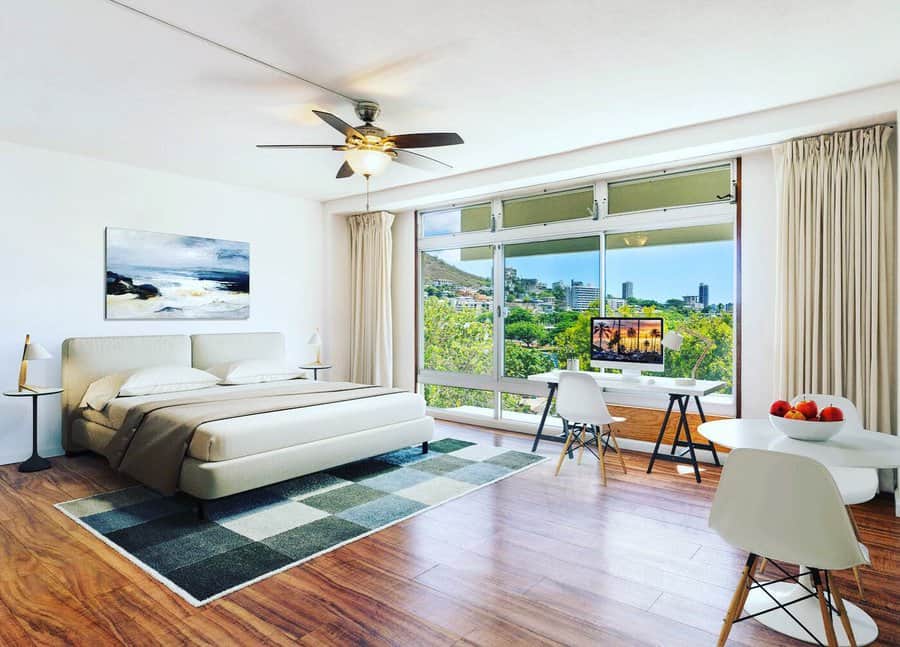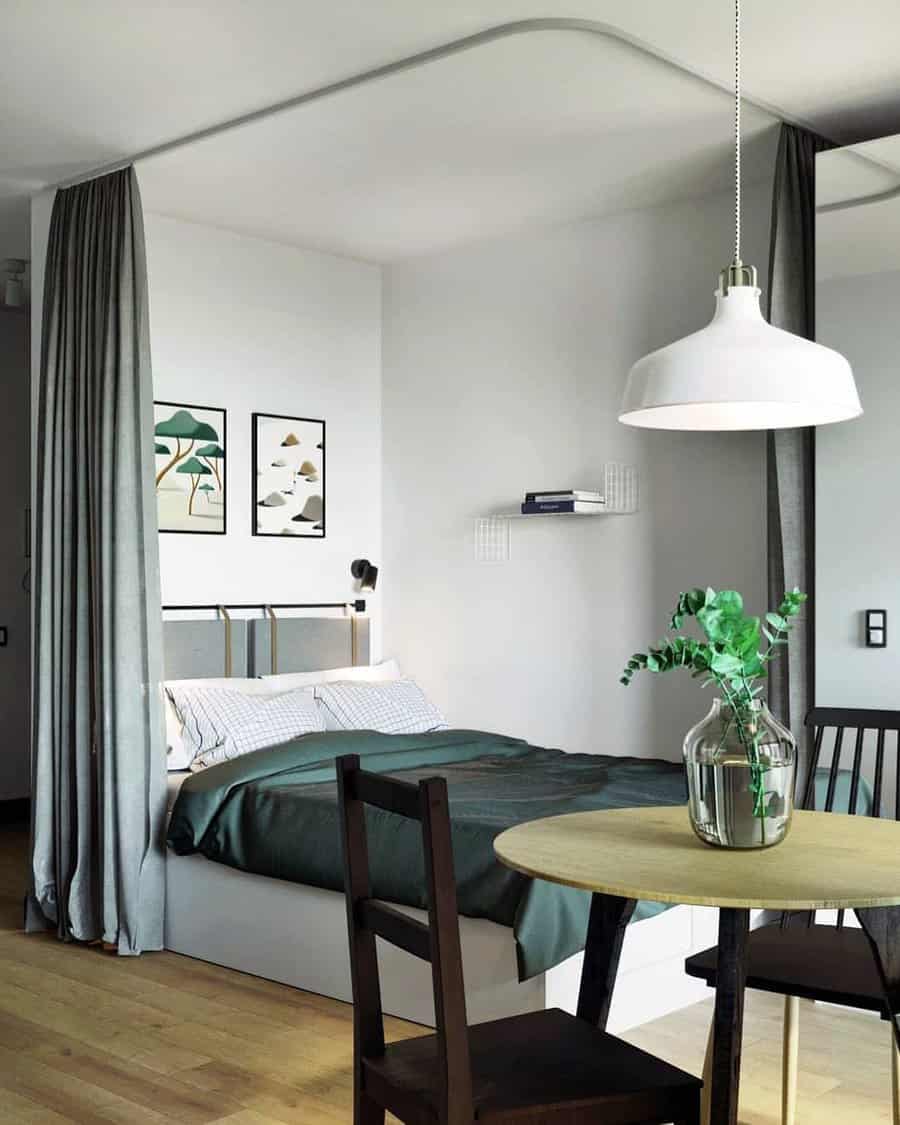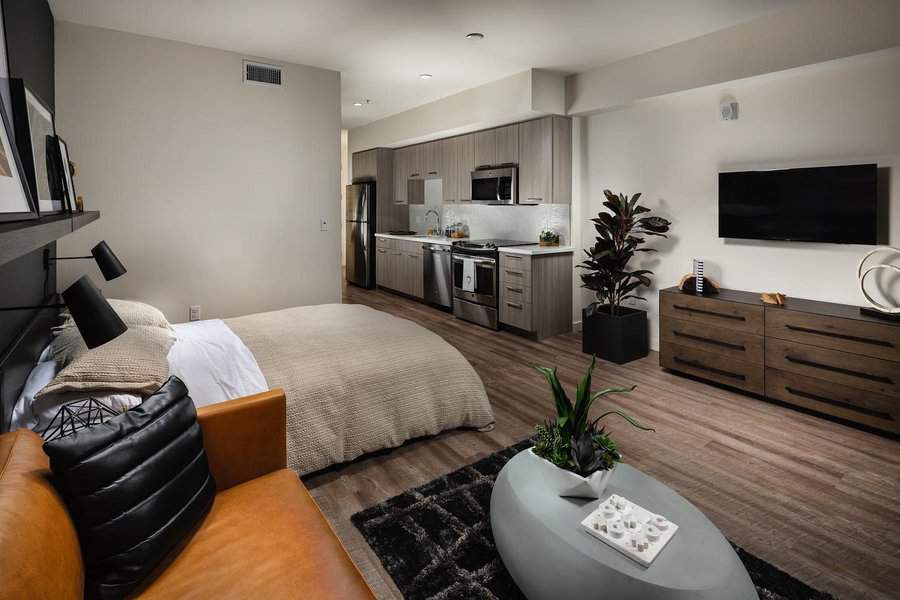 Choose functional pieces instead, such as multipurpose furniture that double as storage, and explore the wall space with shelving, to save precious floor space. You can choose a Murphy bed or a platform bed, with plenty of storage underneath, so the room does not feel cluttered with stuff lying around.
REQUENTLY ASKED QUESTIONS
How can I transform my guest room into a home office?
There are a few changes you can make, and still keep a cozy place for your guests. An ordinary bed can be replaced by a sofa bed or a charming daybed.
Make sure you have storage space for your office supplies, and enough shelves to keep everything you need at arm's reach. Consider a rolling desk that you can easily move to another room if needed, and keep your workspace uncluttered, so it's easier to put your stuff away when guests arrive.
What is the difference between modern and contemporary design?
These two styles are often confused, but in interior design, they are two distinct styles. Modern design refers to a specific period of time, from the early to mid-twentieth century (that originated the term "mid-century modern").
The contemporary style, on the other hand, does not refer to one specific period of time, but describes the present-day design, encompassing elements from modern and minimalistic styles, among others. It is a reflection of what is presently in vogue when it comes to design.