The Top 89 Small Apartment Ideas
If you're living in a small apartment, you can probably sympathize with the notion of a "scarf-sized" floorplan. No matter its size, your home is still home. It will always be a great place to showcase your own tastes and decor preferences.
Limited space doesn't have to limit your style. Take your time checking out our best small apartment ideas and see what incredible spaces you can create within a small footprint.
1. Bathroom
A studio apartment or small house isn't the only place you'll find tiny bathrooms—even large homes sometimes have little washrooms. But as airplanes and campers prove, you can create a functional bathroom in a very small area. The key to doing so is to maximize every inch of space you have.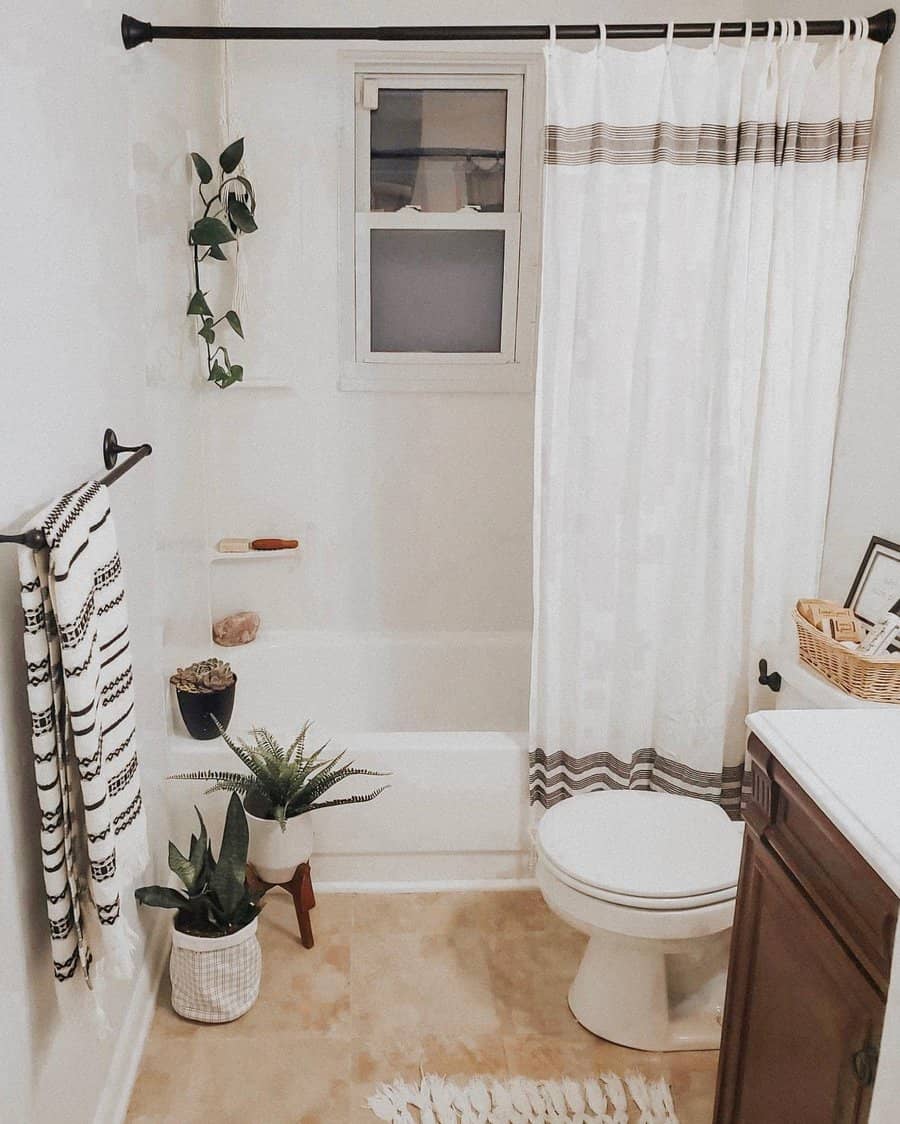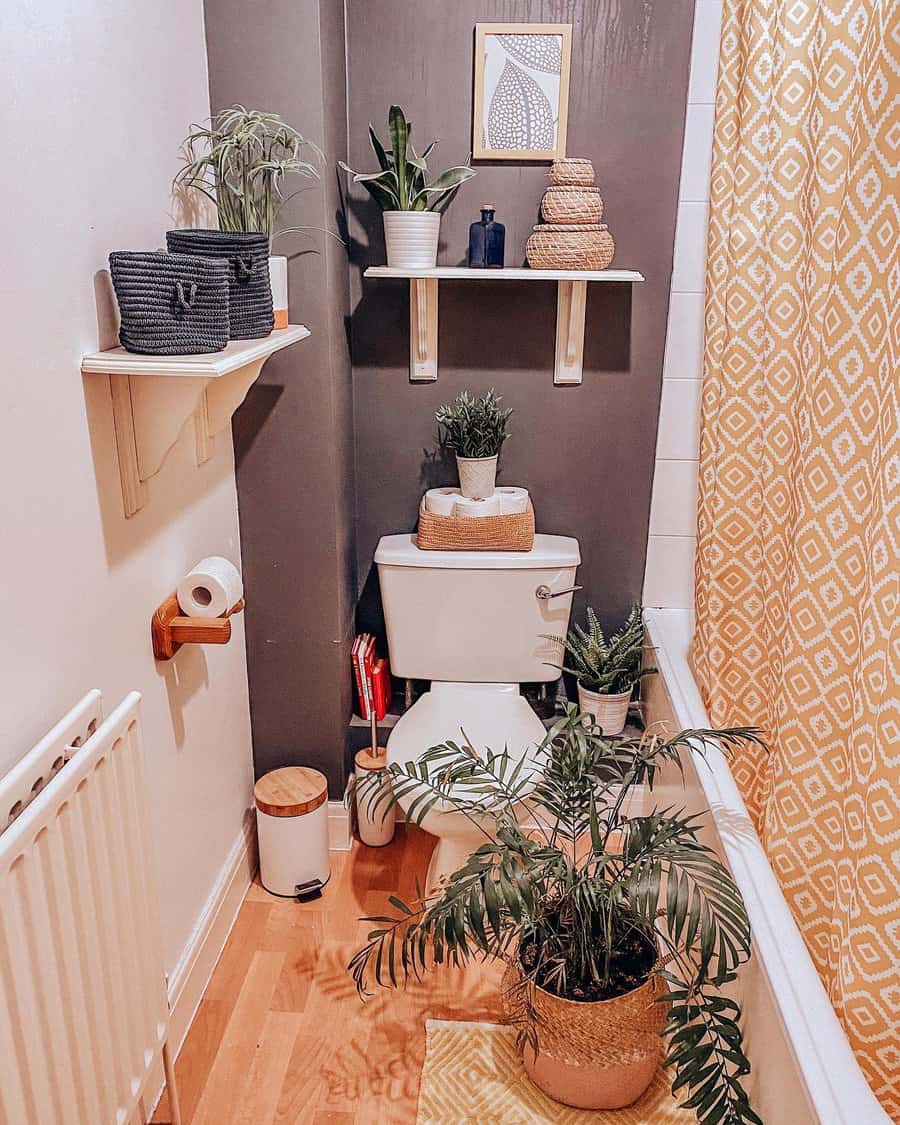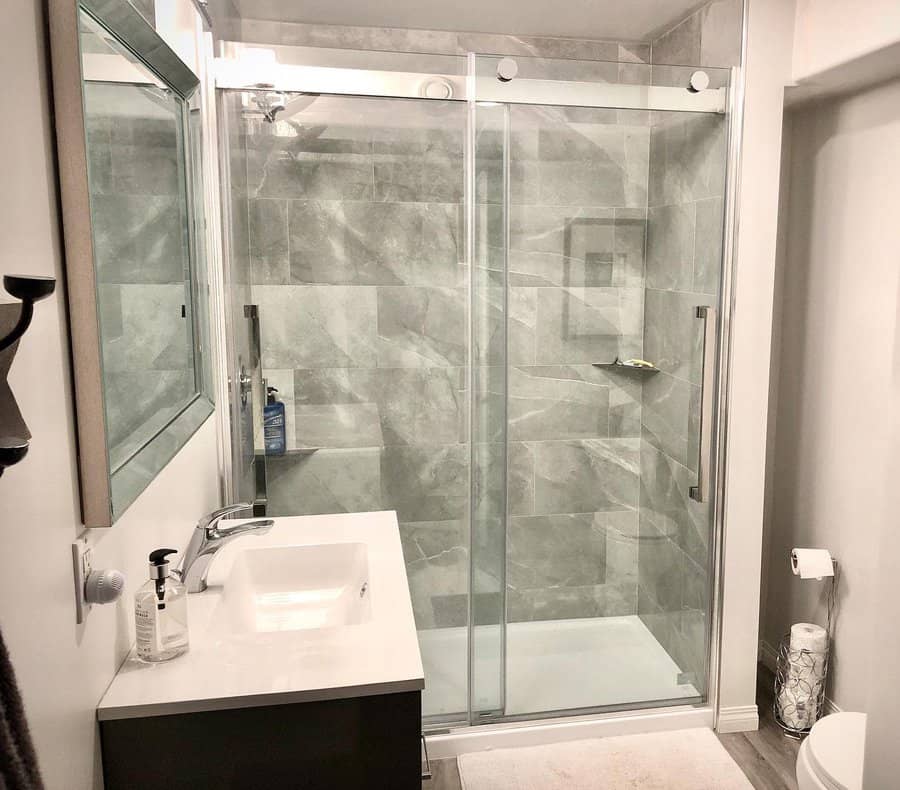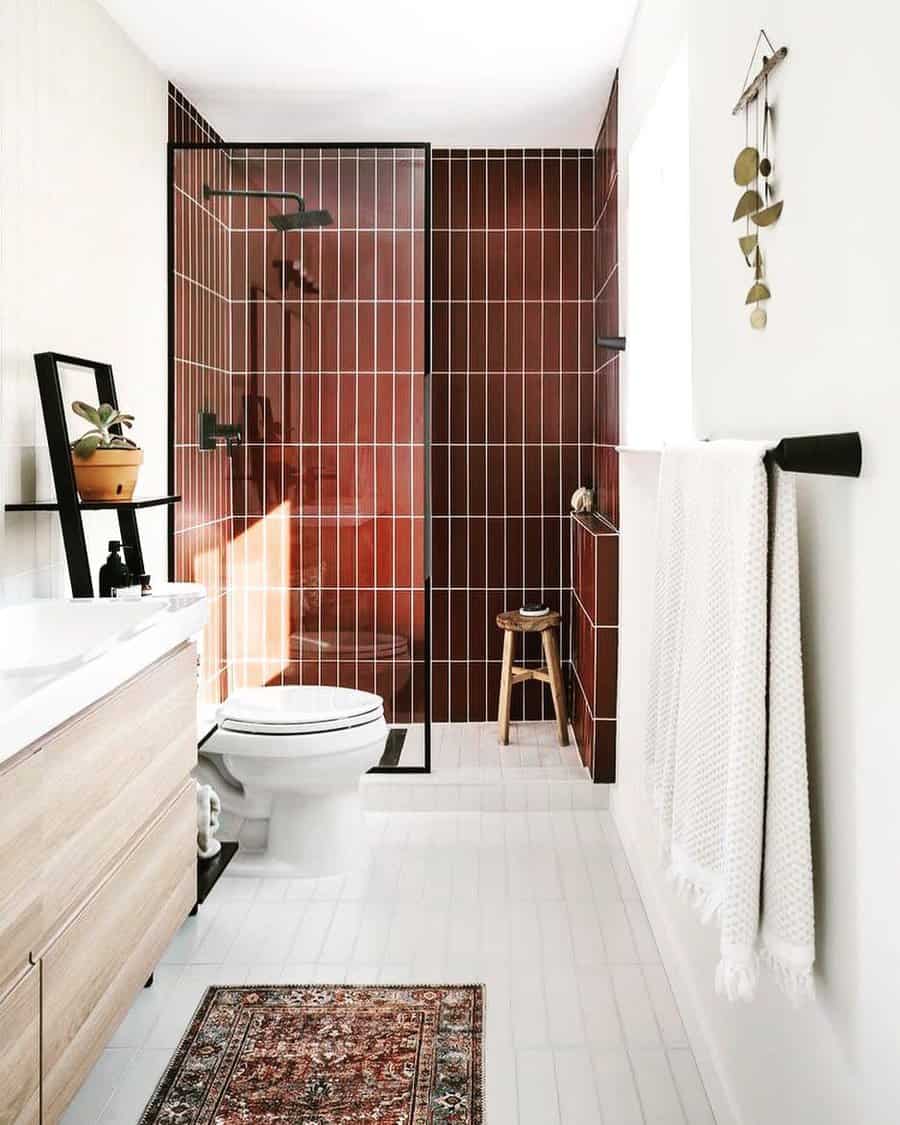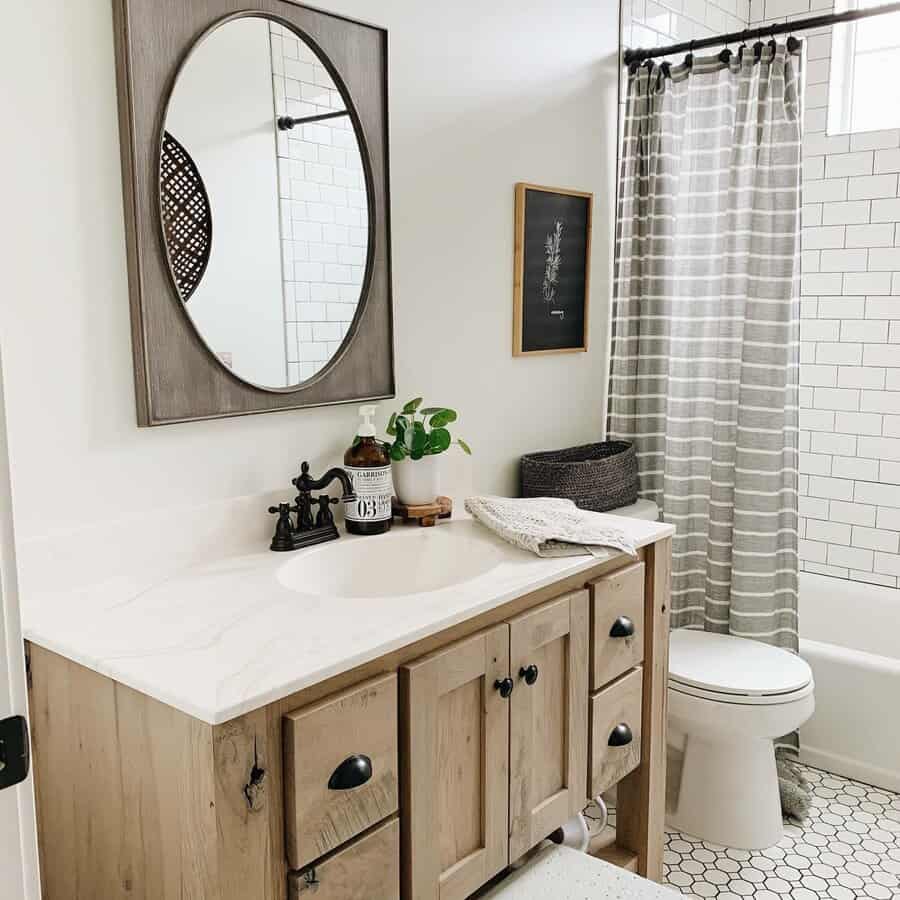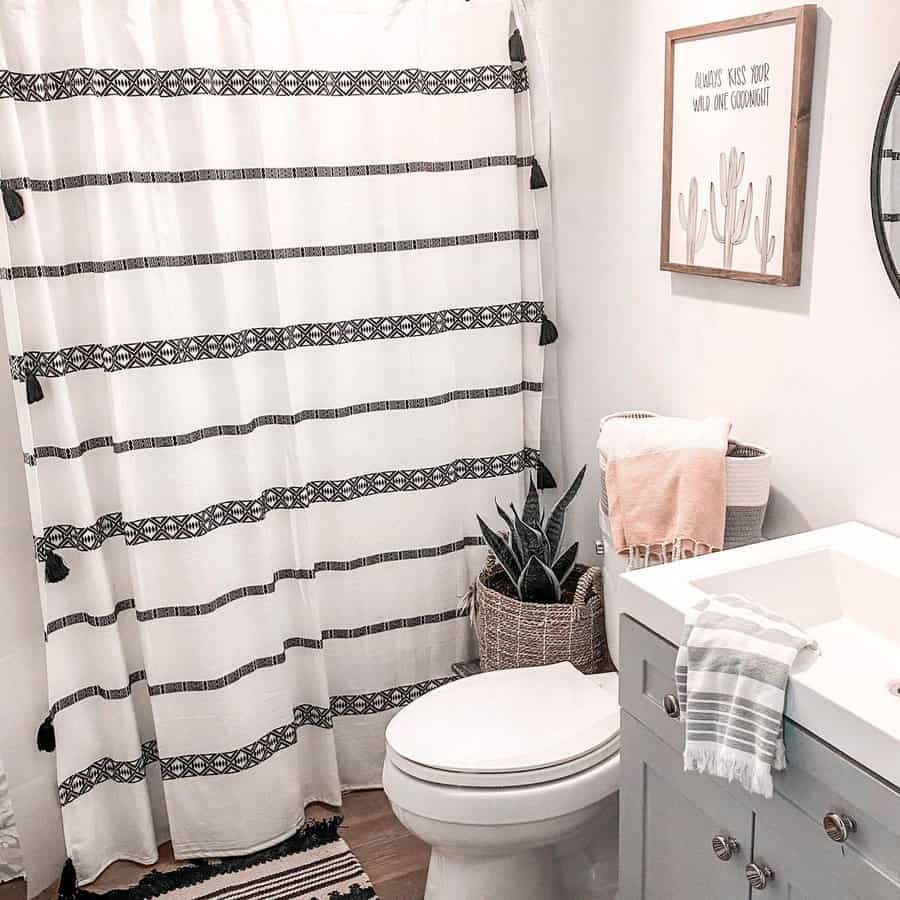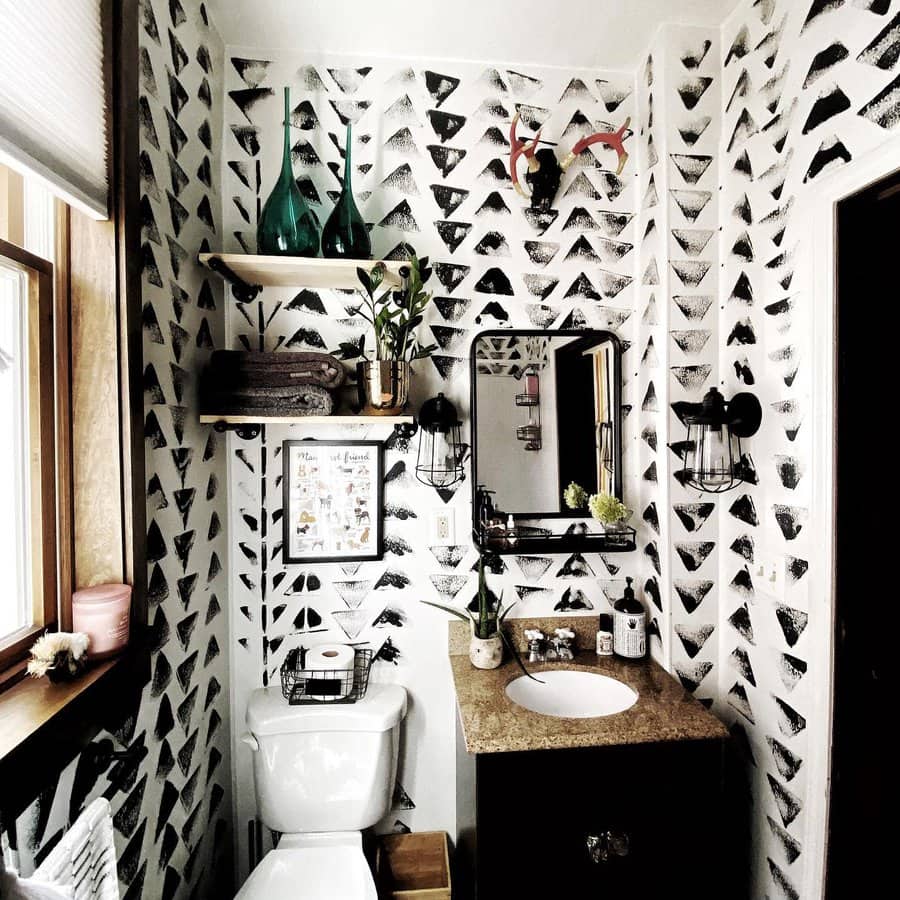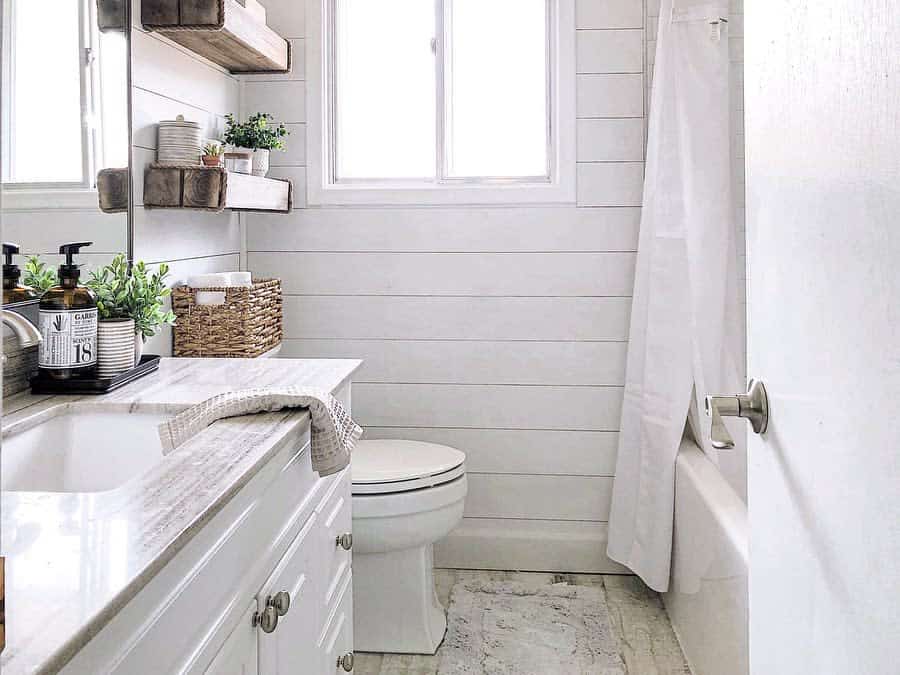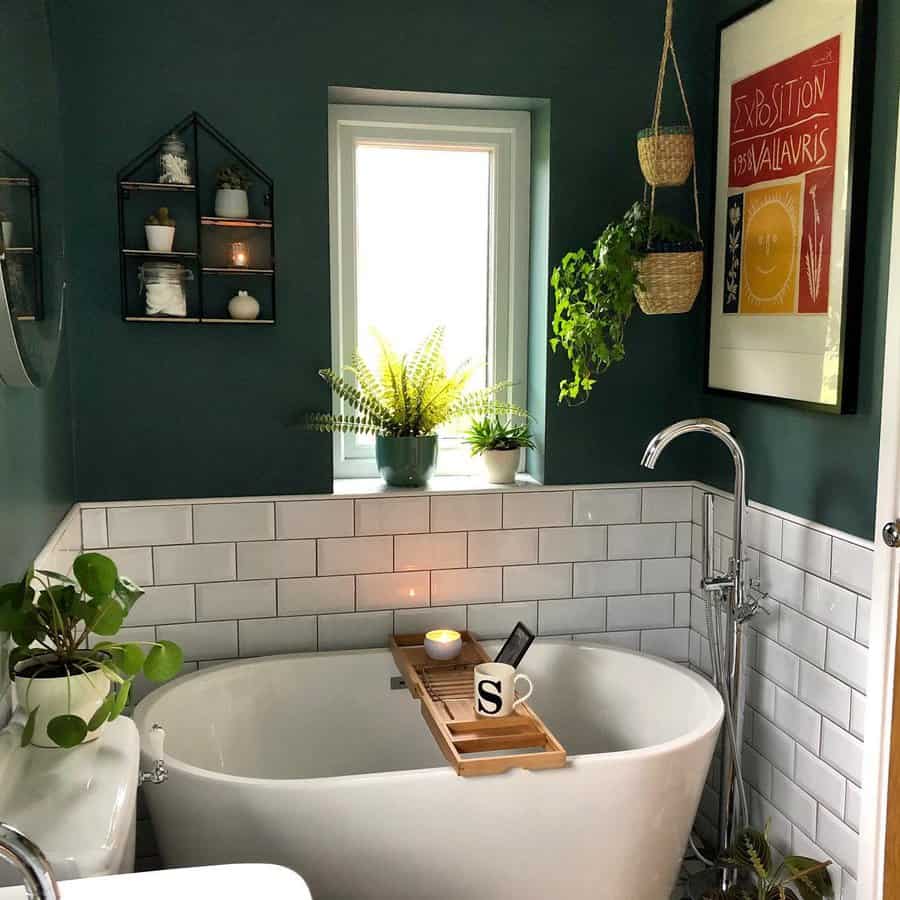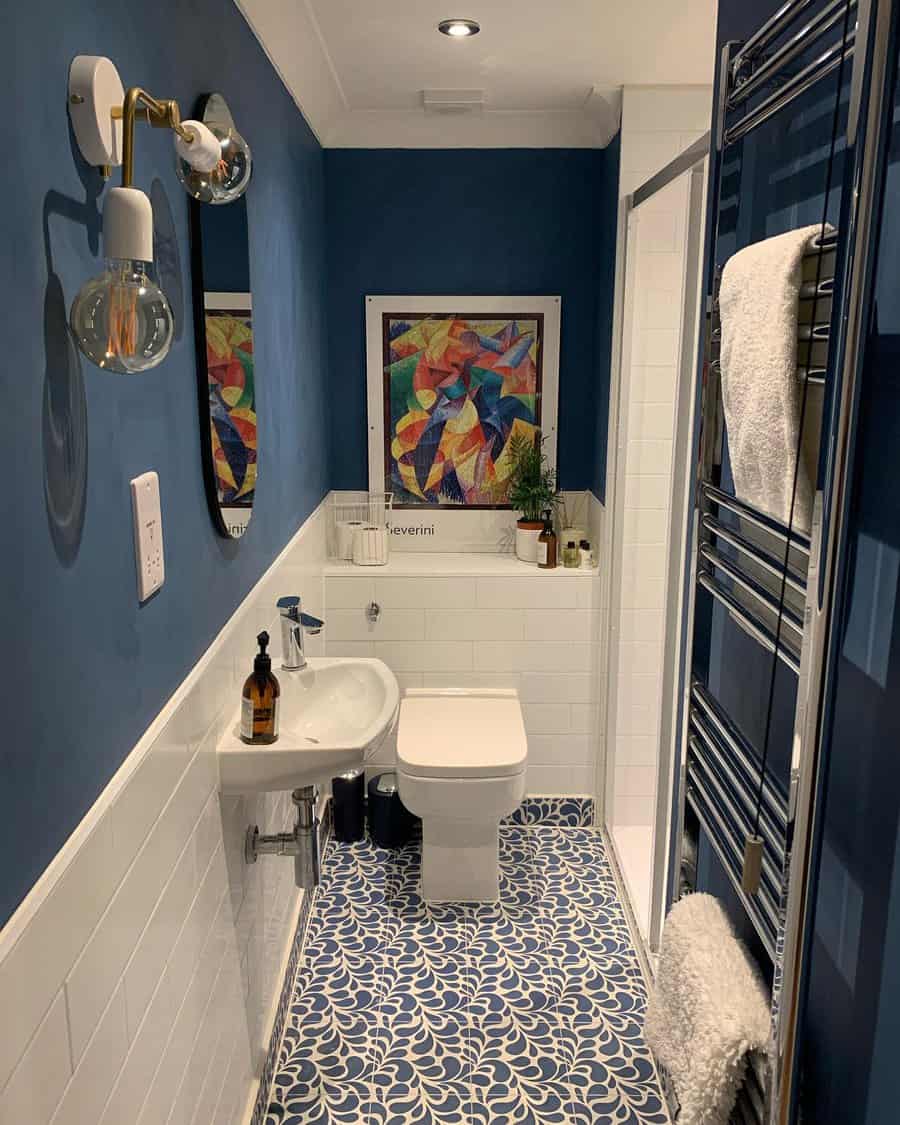 Decluttering and organizing bathroom cabinet space is essential. Hang shelves on the wall over the toilet, or install an over-toilet shelf unit. Hang a shoe organizer on the back of the door and use it to stash toiletries and washcloths. Invest in a sink cover to turn your bathroom basin into usable vanity space for applying makeup or styling your hair. Incidentally, sink covers are a great way of adding counterspace in the kitchen, too.
2. Cool
One way to create a cool small apartment living room or bedroom is to adhere to modern midcentury decor. Few interior design styles give off a cooler vibe than the trendy elements from the 1960s. A low, modern sofa goes well in a small living room, not taking up as much room as a larger piece of furniture. A loft bed looks cool in a small sleeping space and leaves room below for a desk or extra seating.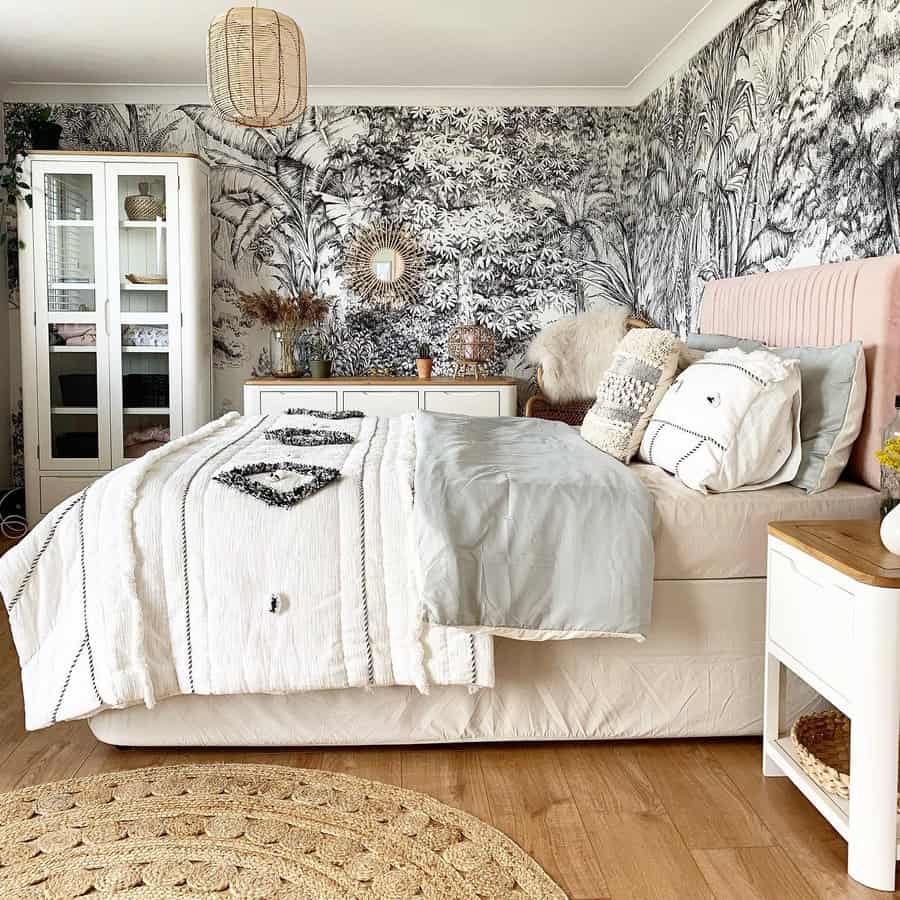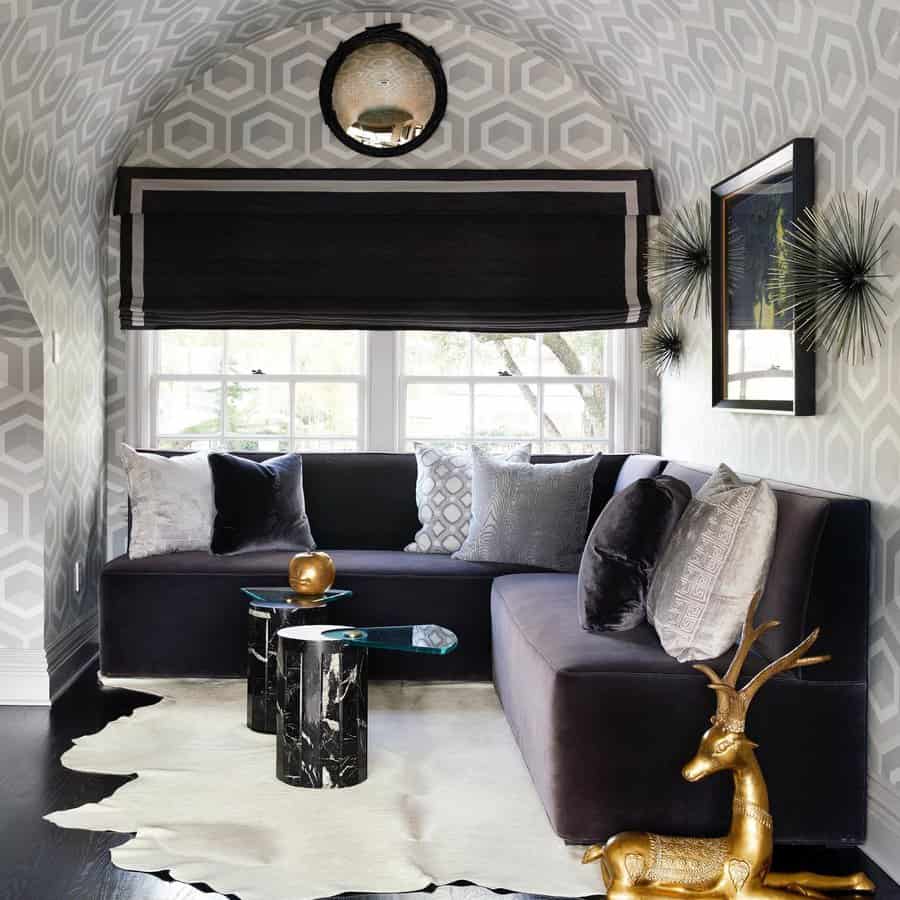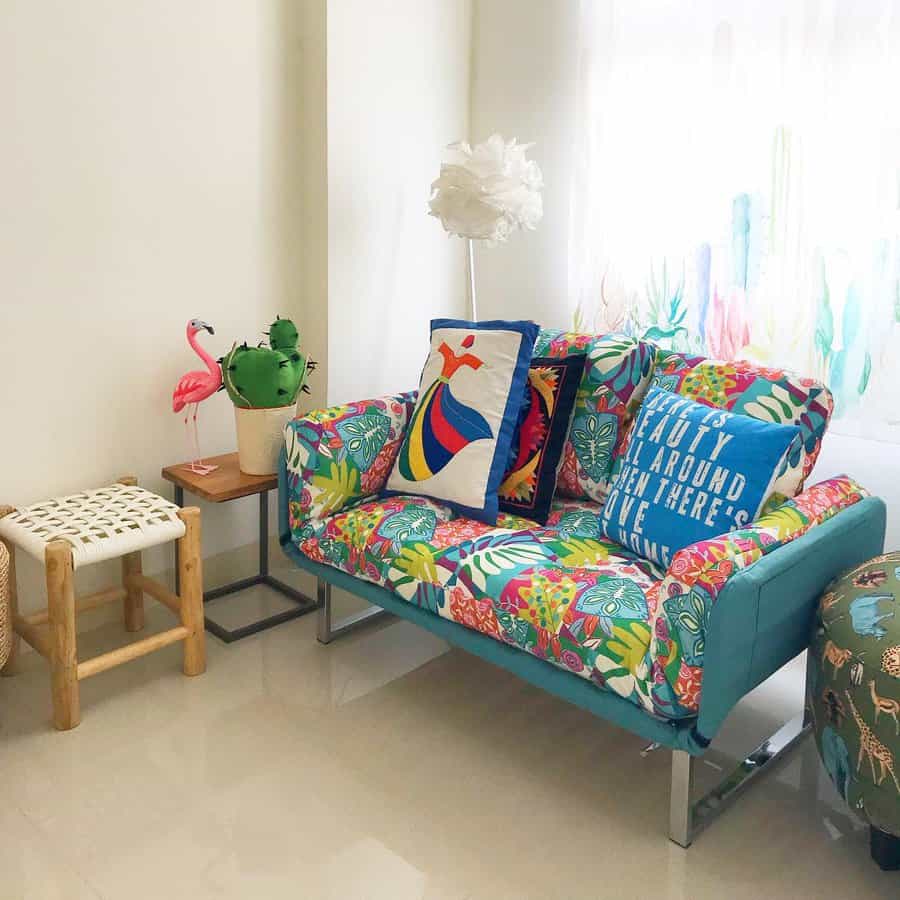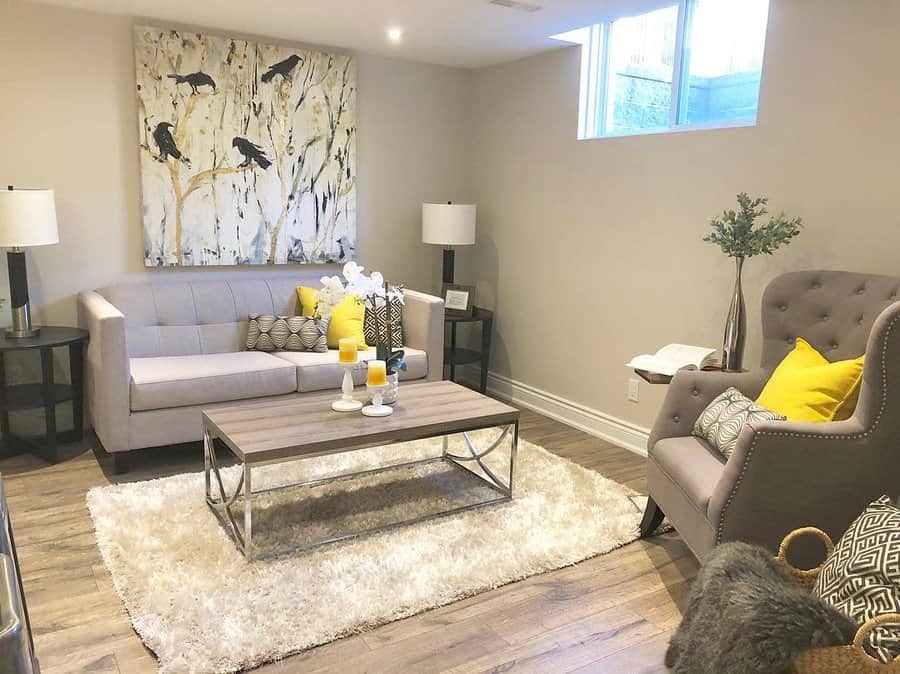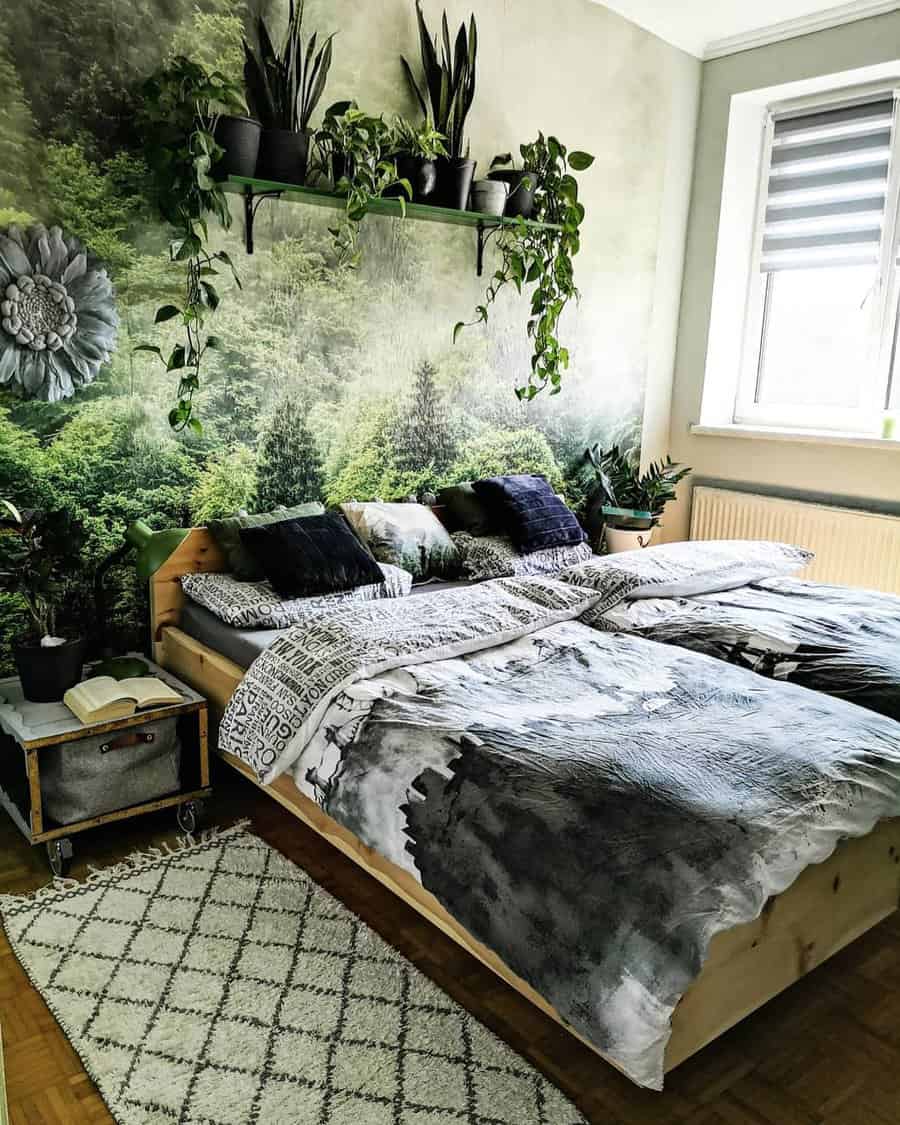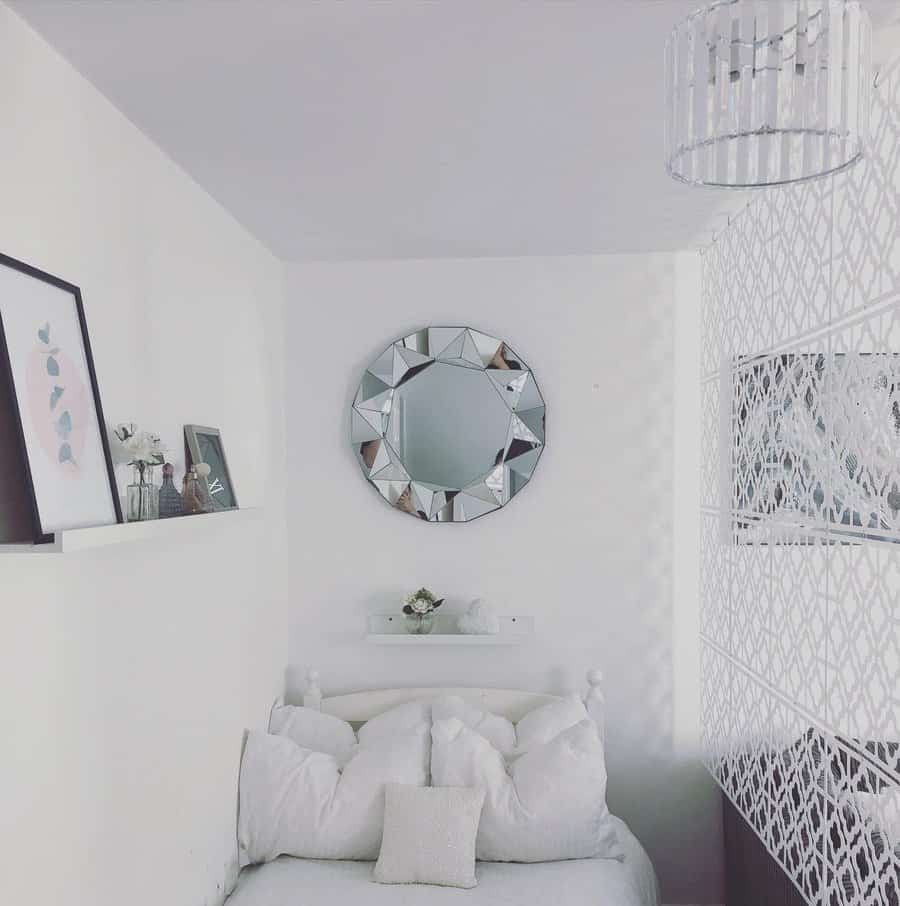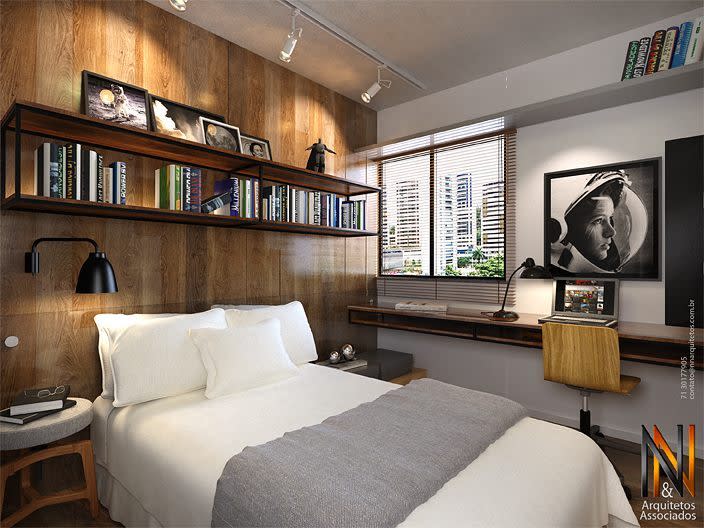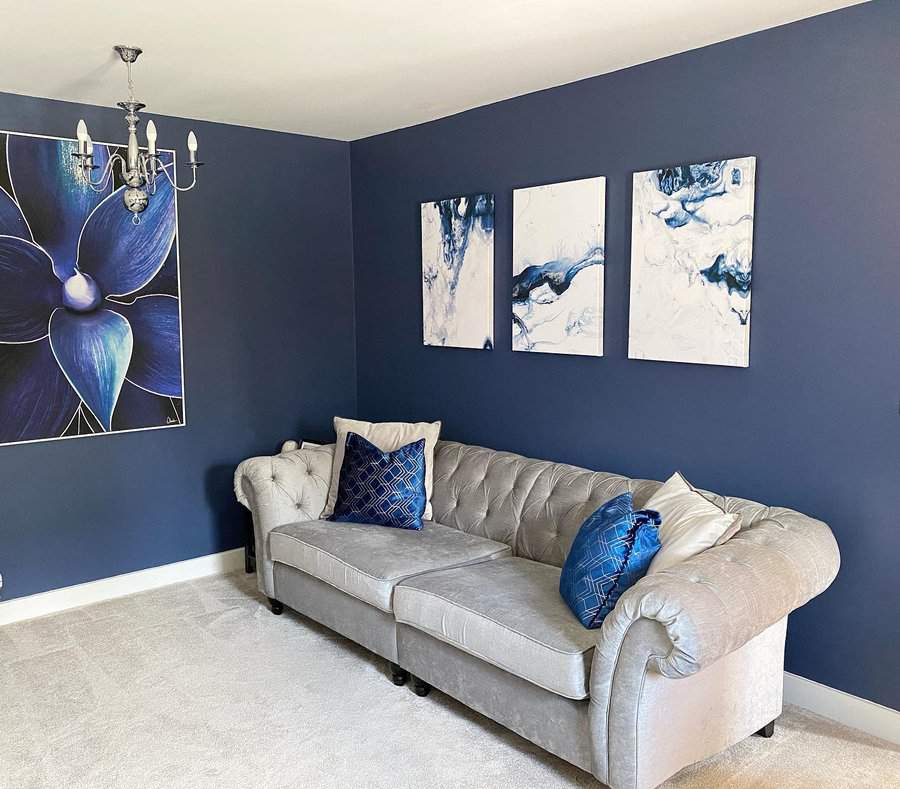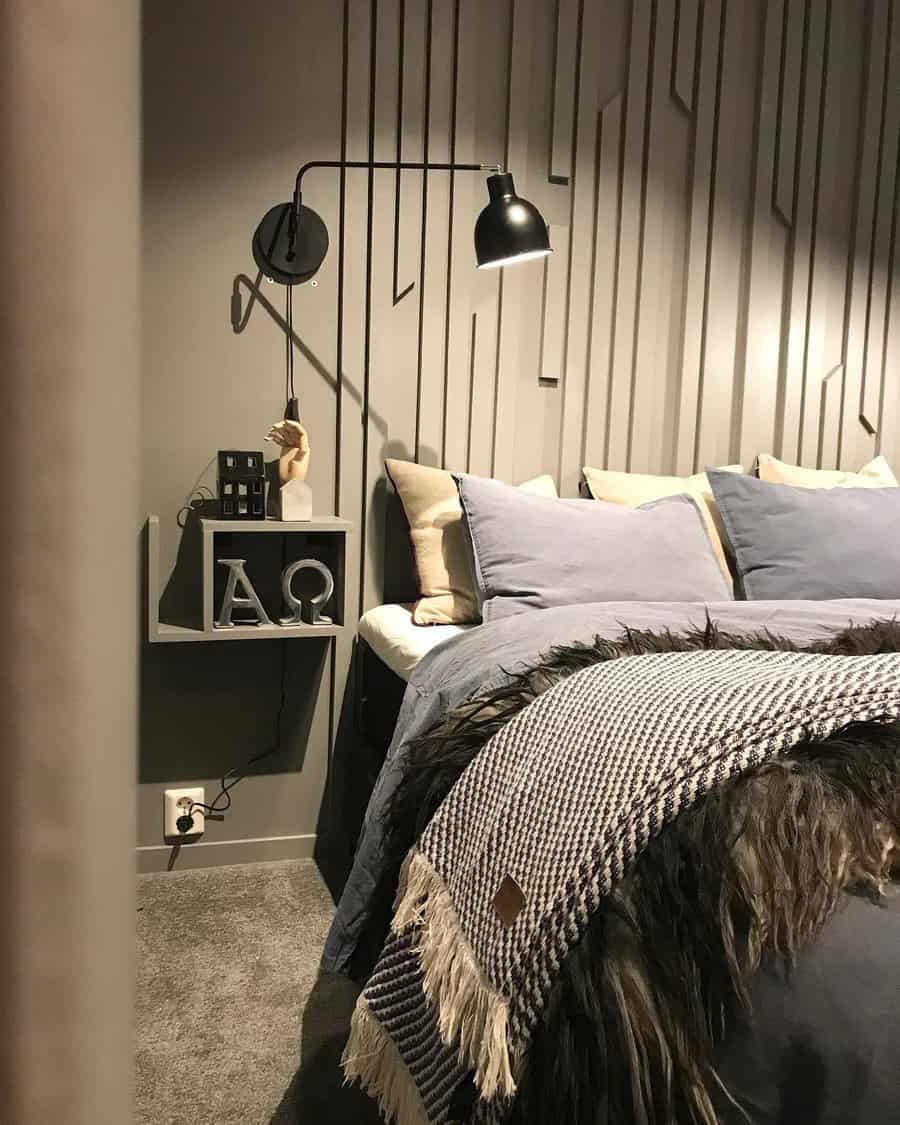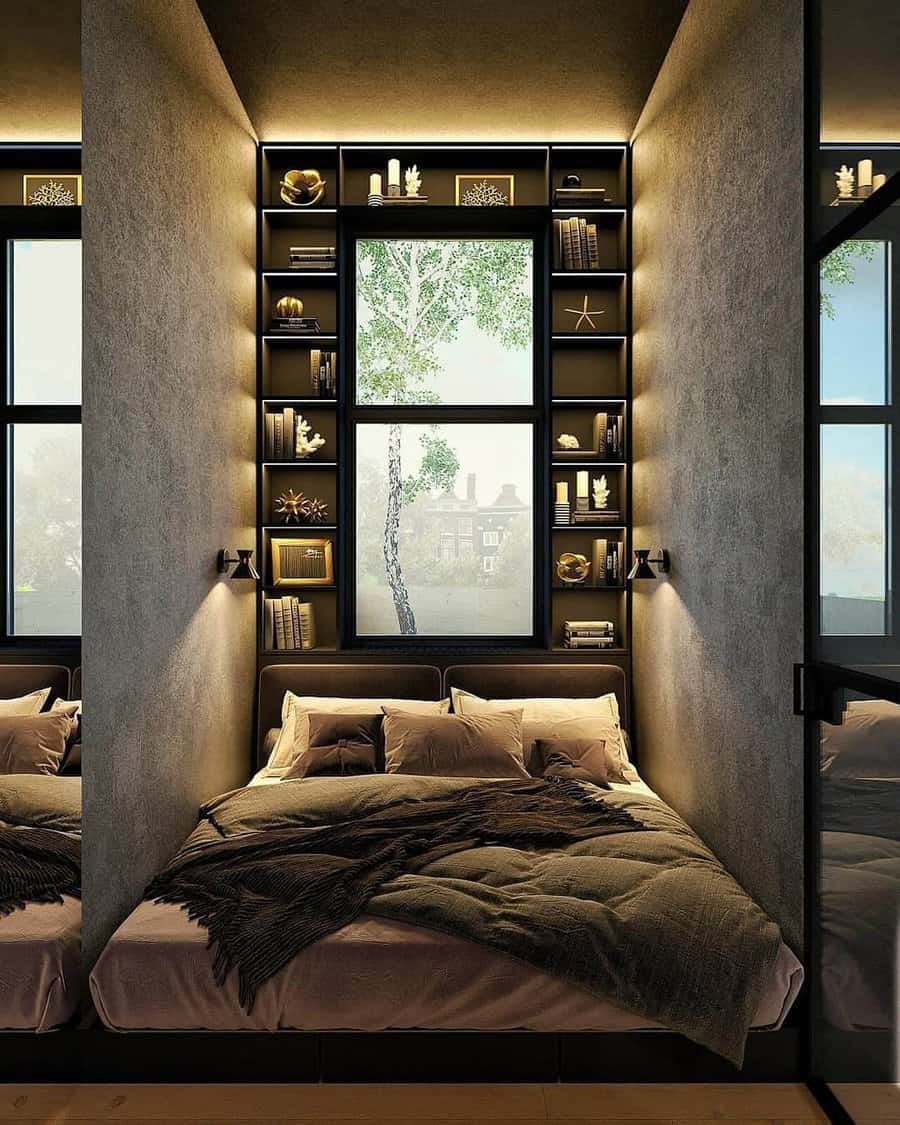 Keep your furniture choices as light and airy as possible. Succulents, air purifying plants, and indoor trees add a cool touch to any small room. Position them on higher shelves to draw the eye up, or center them on your coffee table.
3. Decor
Mirrors are essential for expanding a small studio apartment. Covering a whole wall with mirror panels can be transformational, as they trick the eye into seeing extra space even where it doesn't exist. They also reflect a great deal of light and cut down on the number of lamps you need.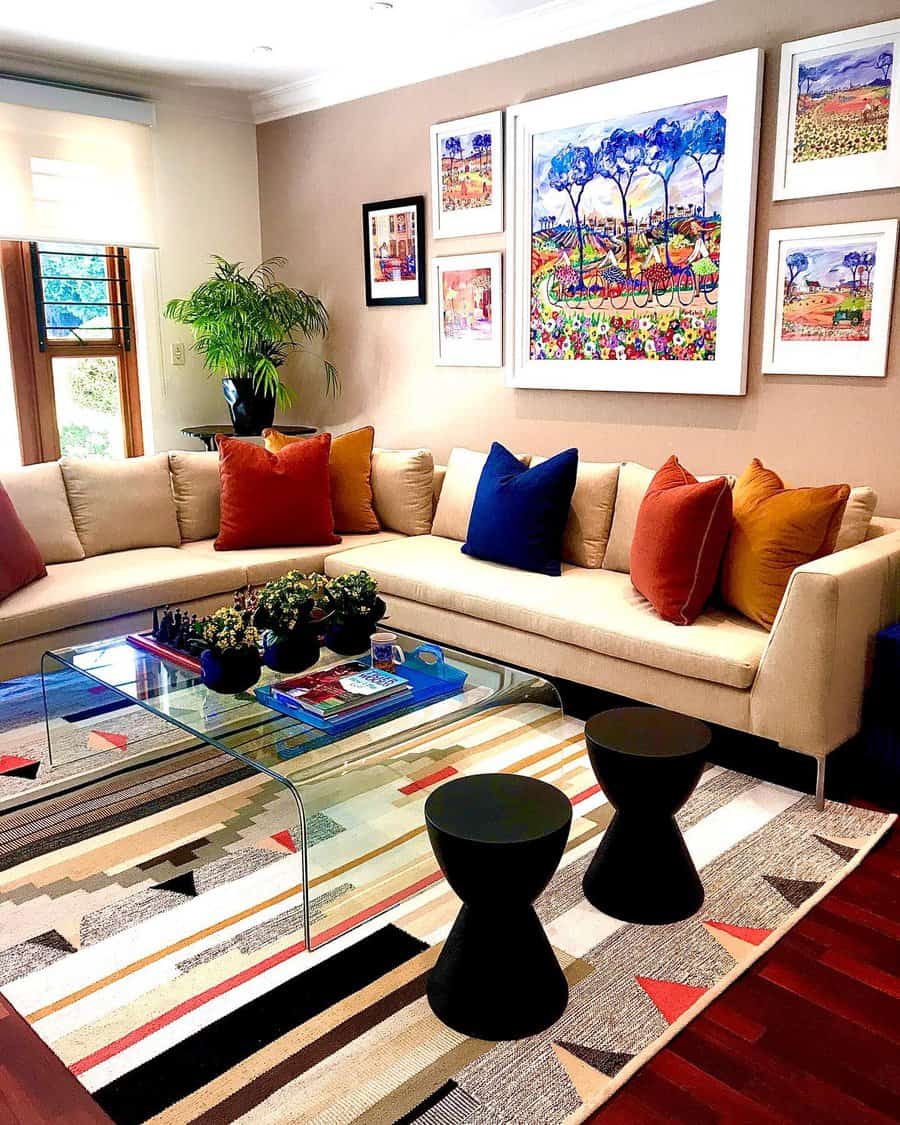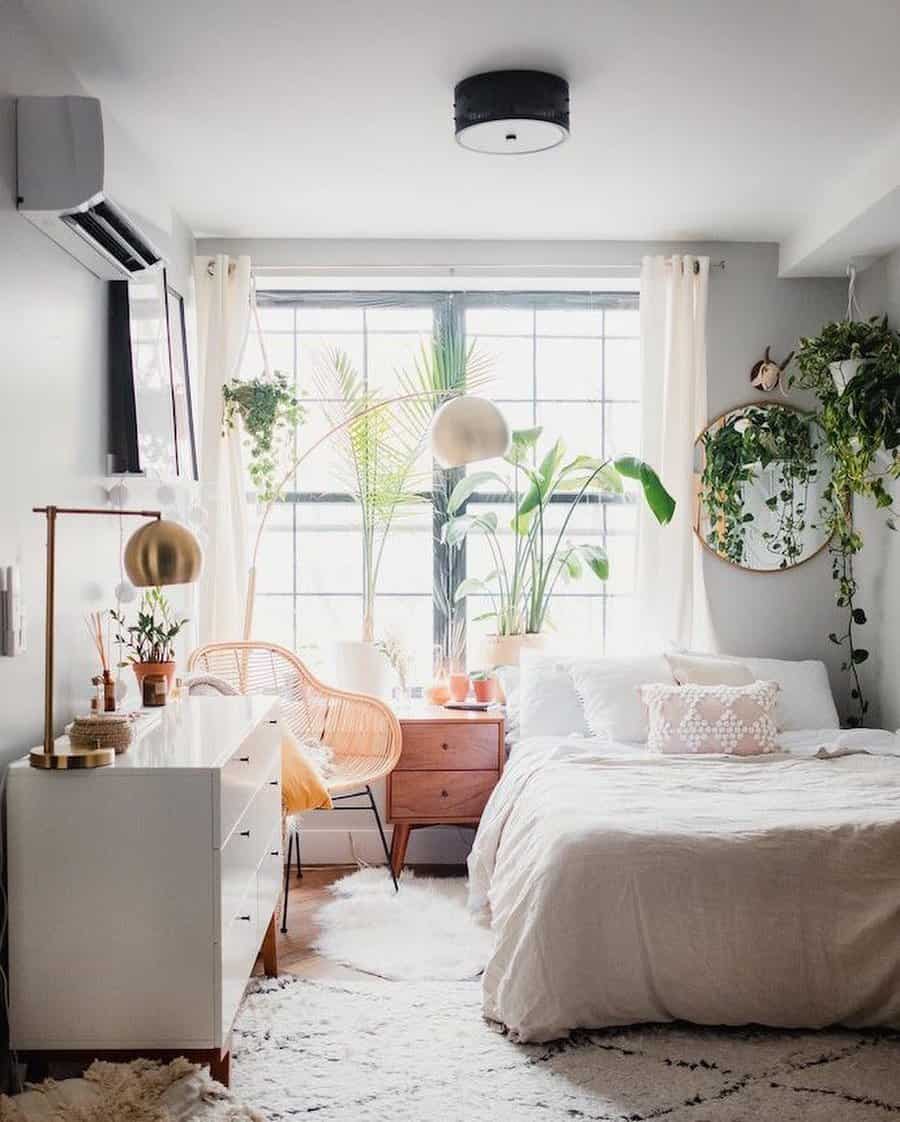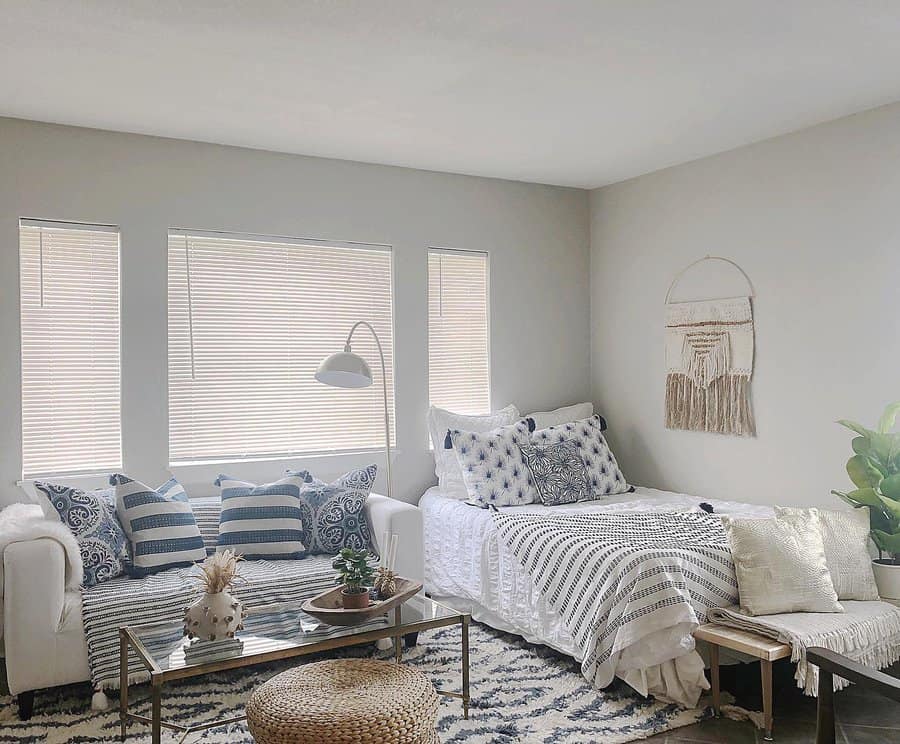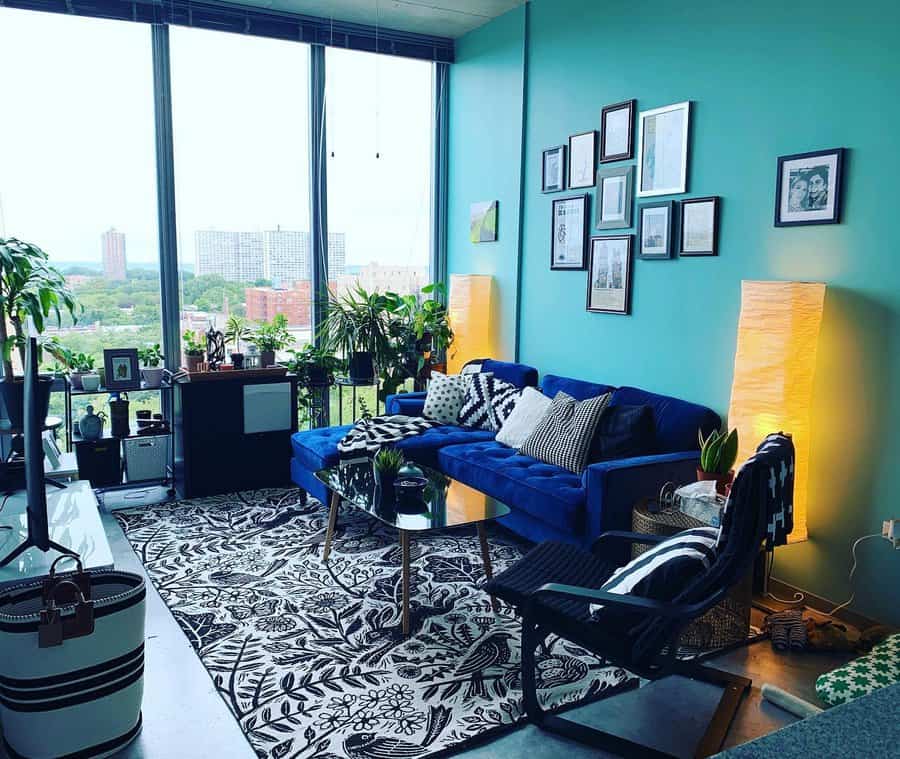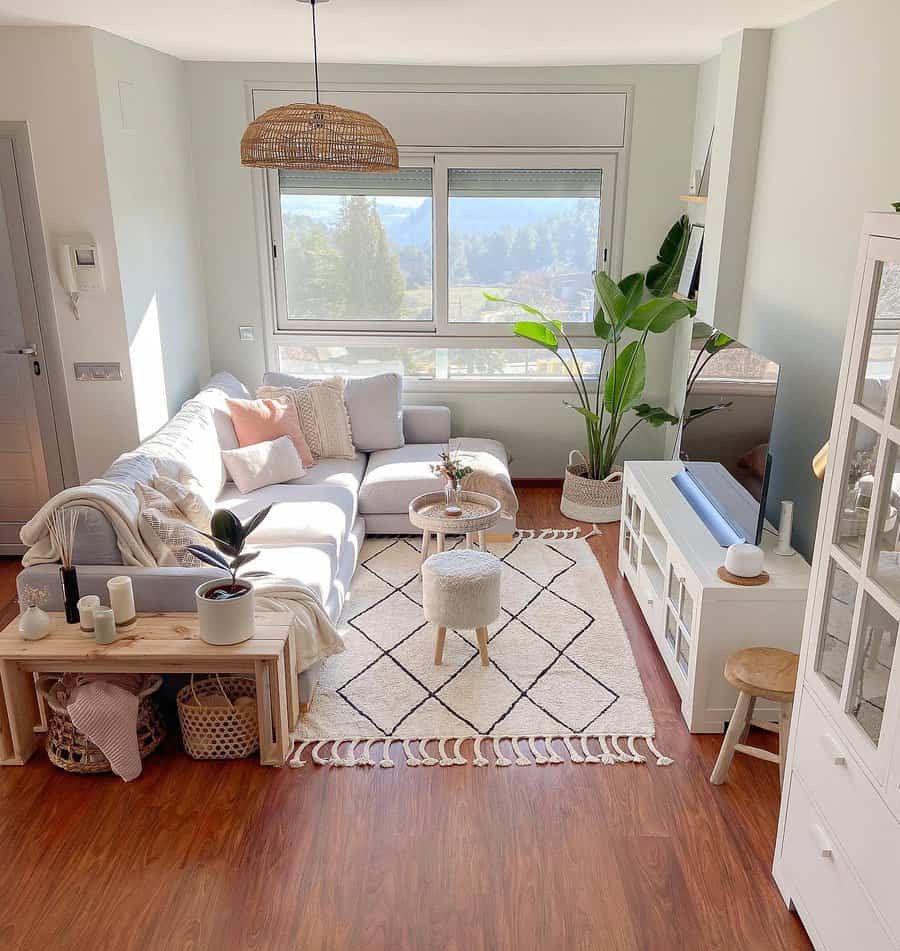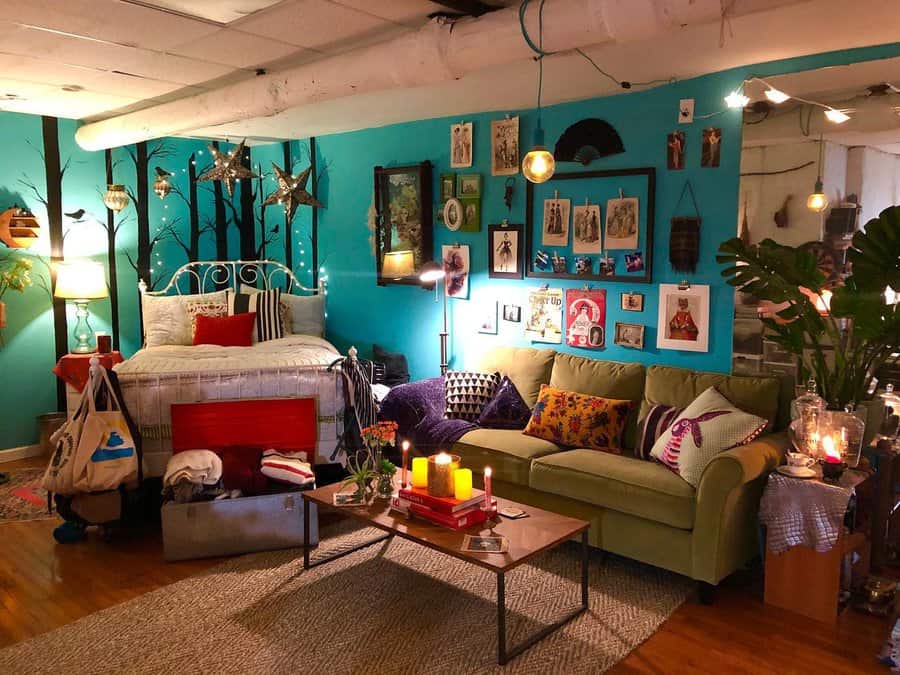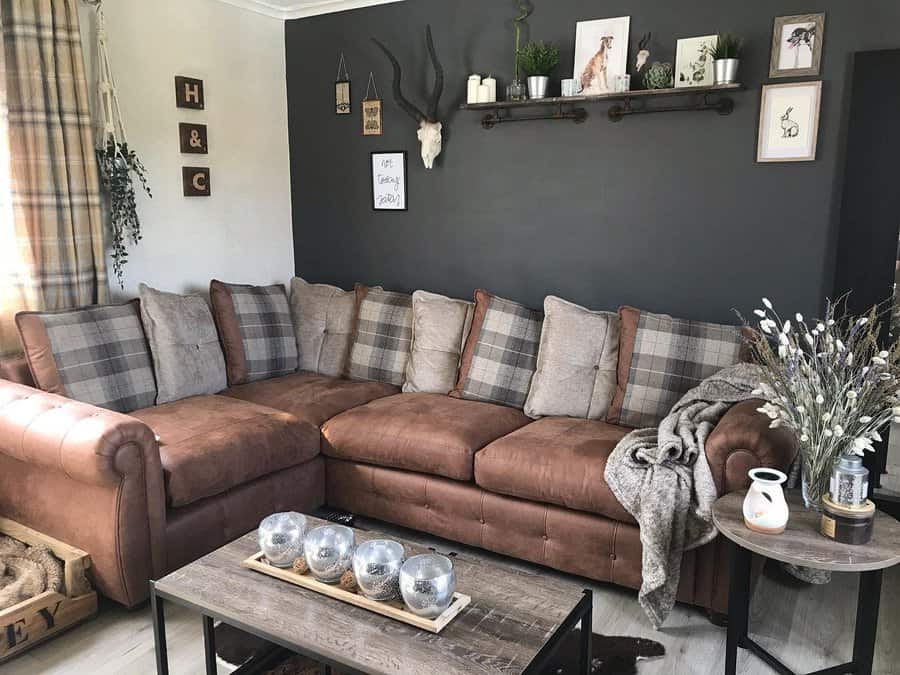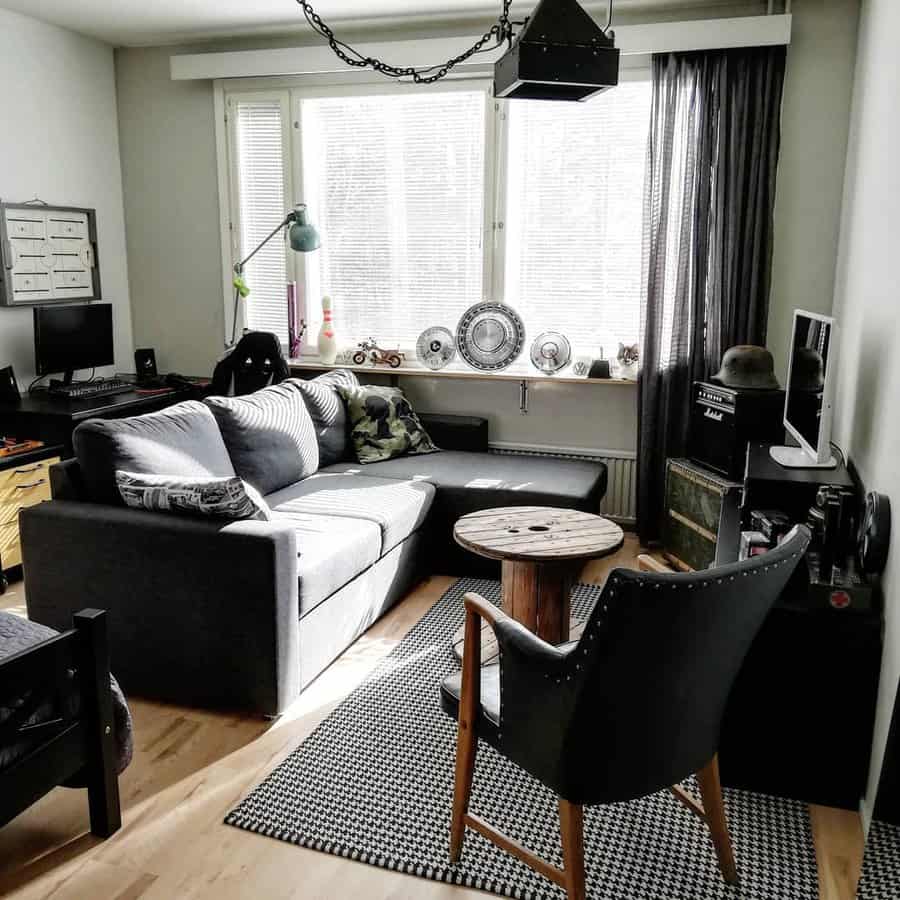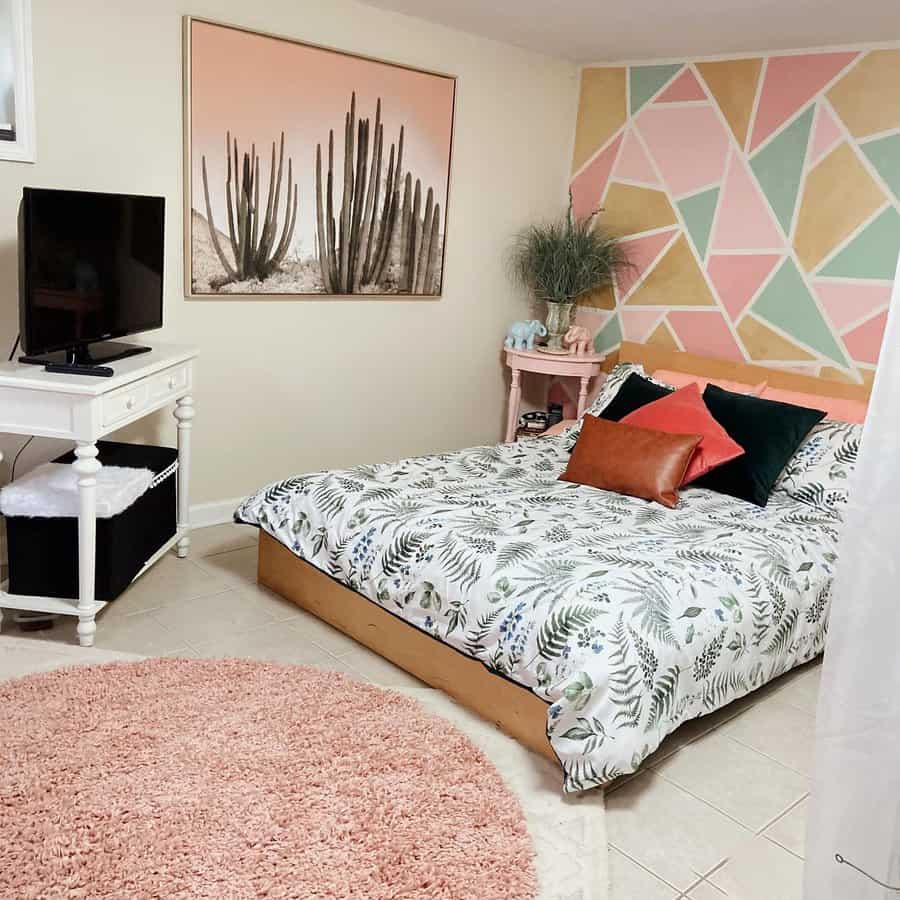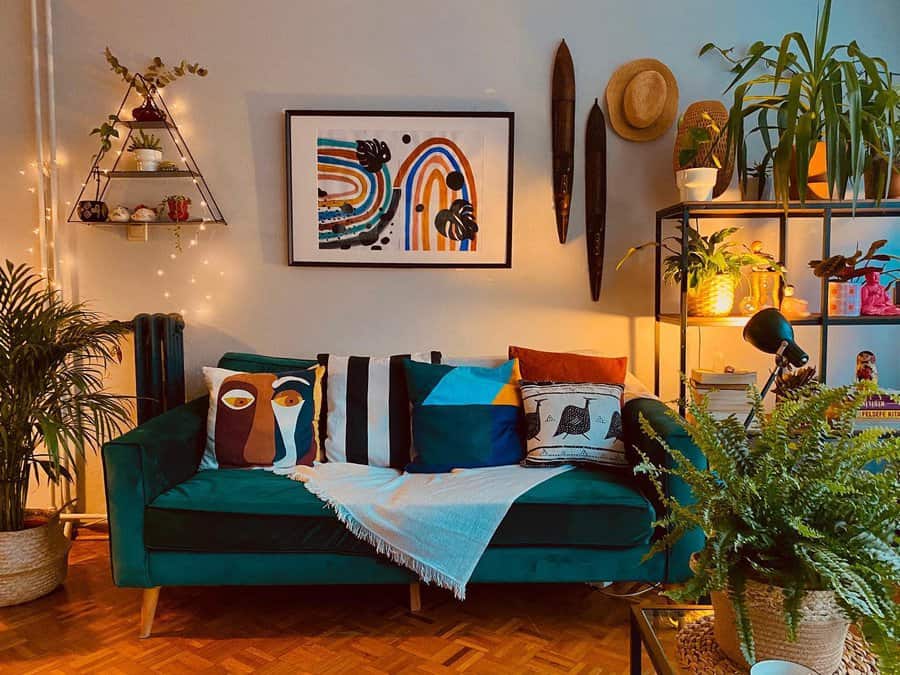 Usually, the lighter the room, the larger it feels. So keep your color palette on the lighter side. Even smaller decor items, such as linens and dishes, lighten up a room when they're in pale colors. Use rugs and a room divider to separate open floor space into designated zones.
4. Kitchen
If you have a lot of dishware to hide, you may find upper kitchen cabinets helpful. If not, remove them and replace them with a floating shelf display. Floating shelves are far less bulky than upper cabinets and are great places to store cookbooks, vases, mugs, and glassware. Take further advantage of available vertical space by storing chef knives on wall mounts, and hanging a pot rack from the ceiling.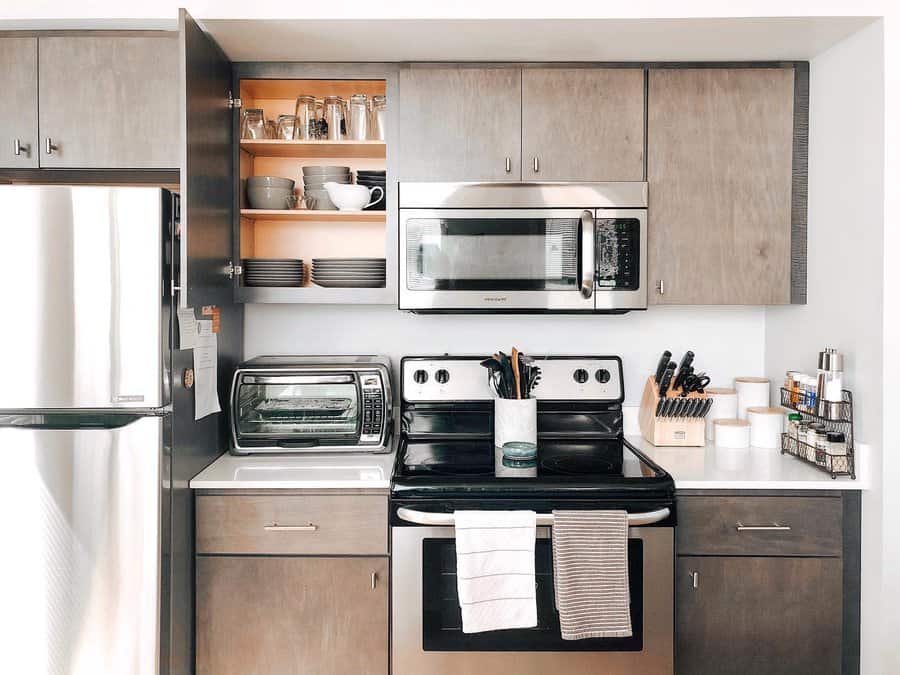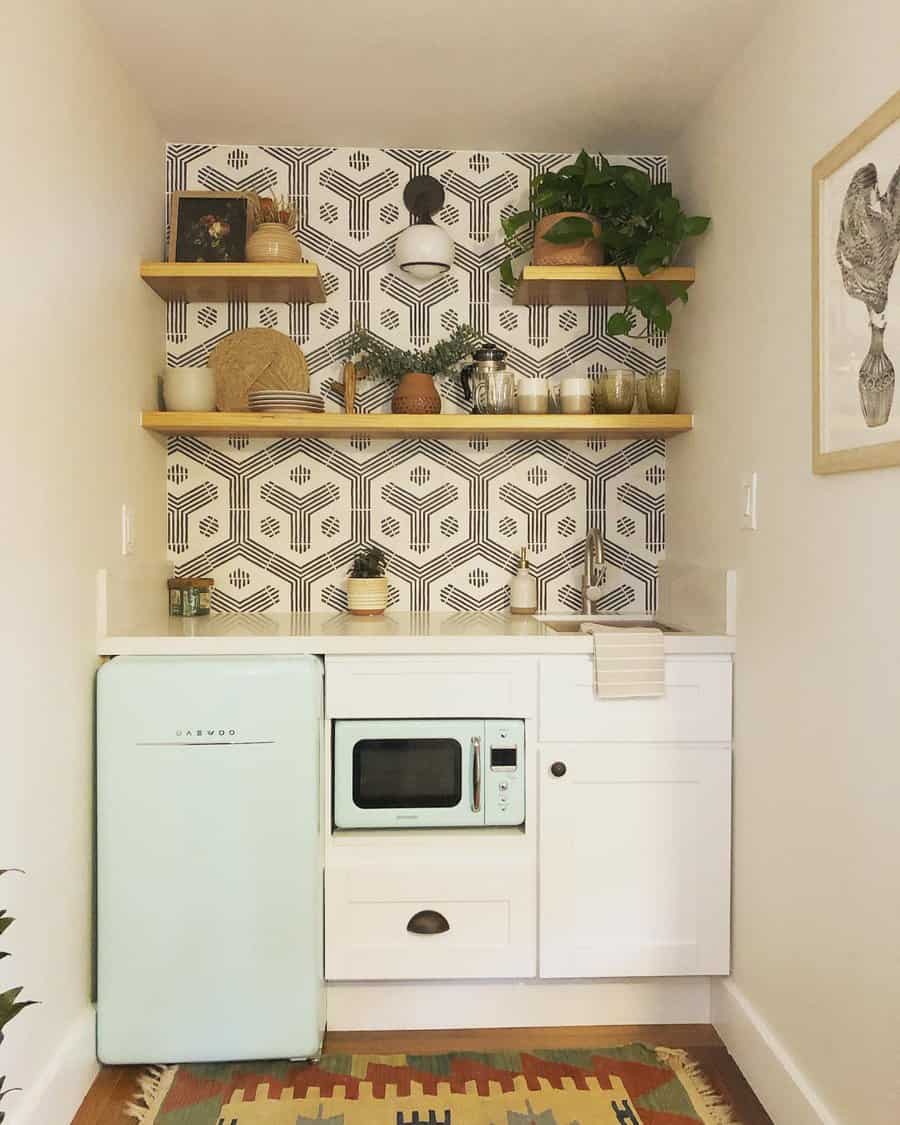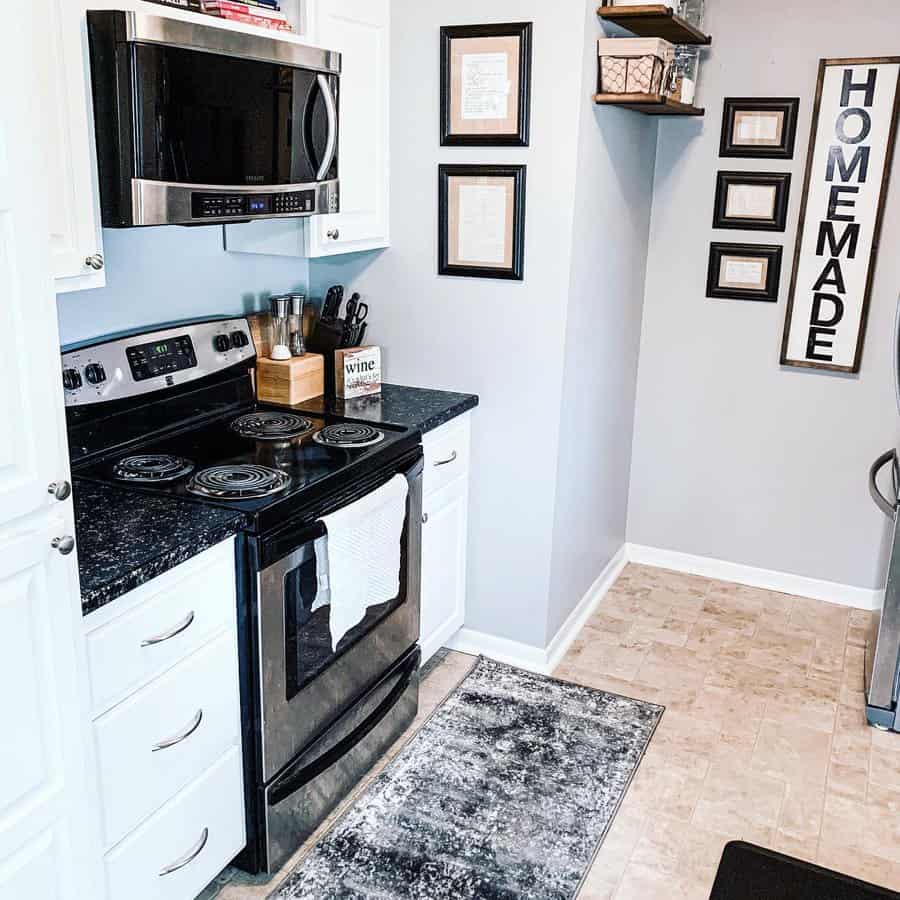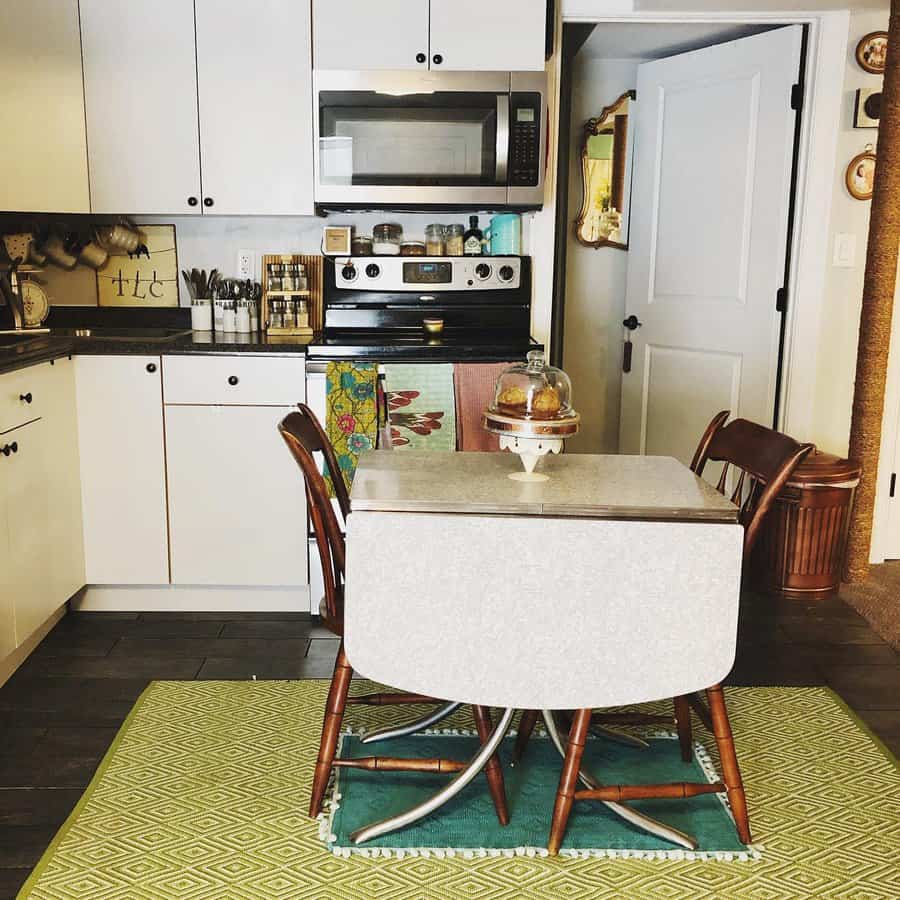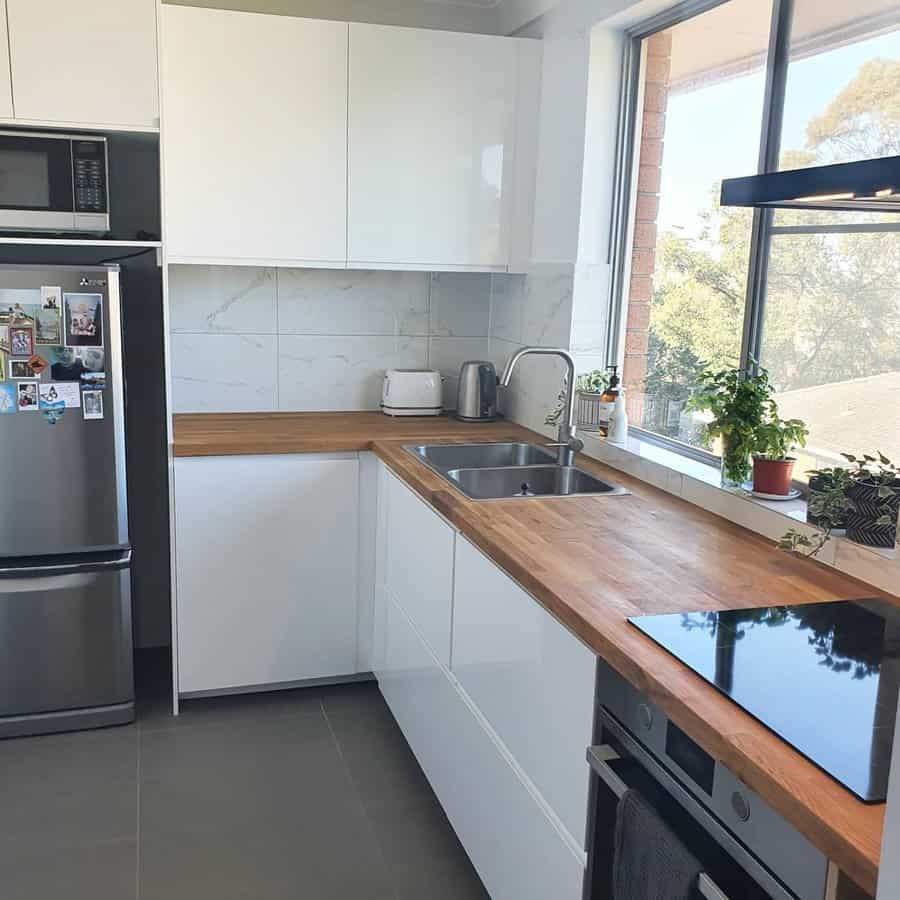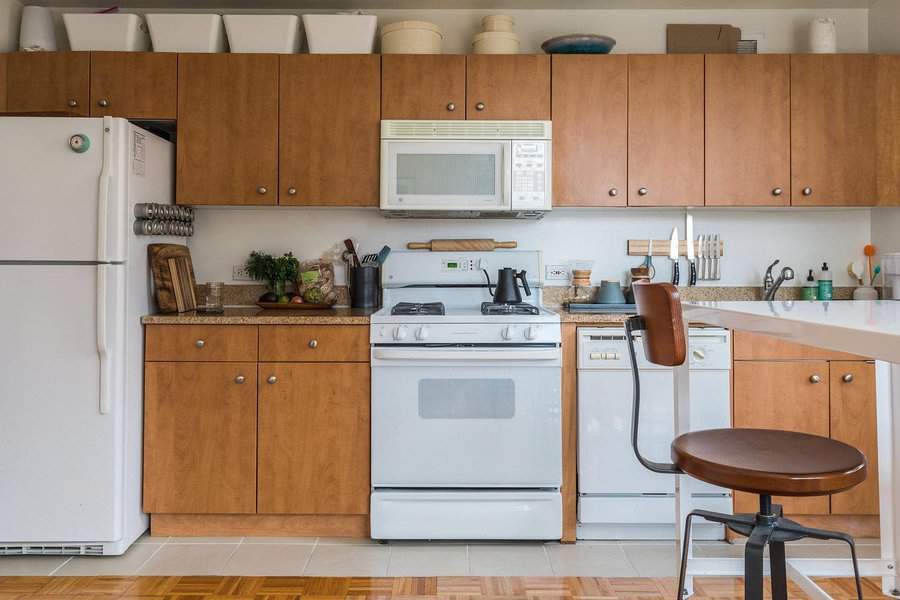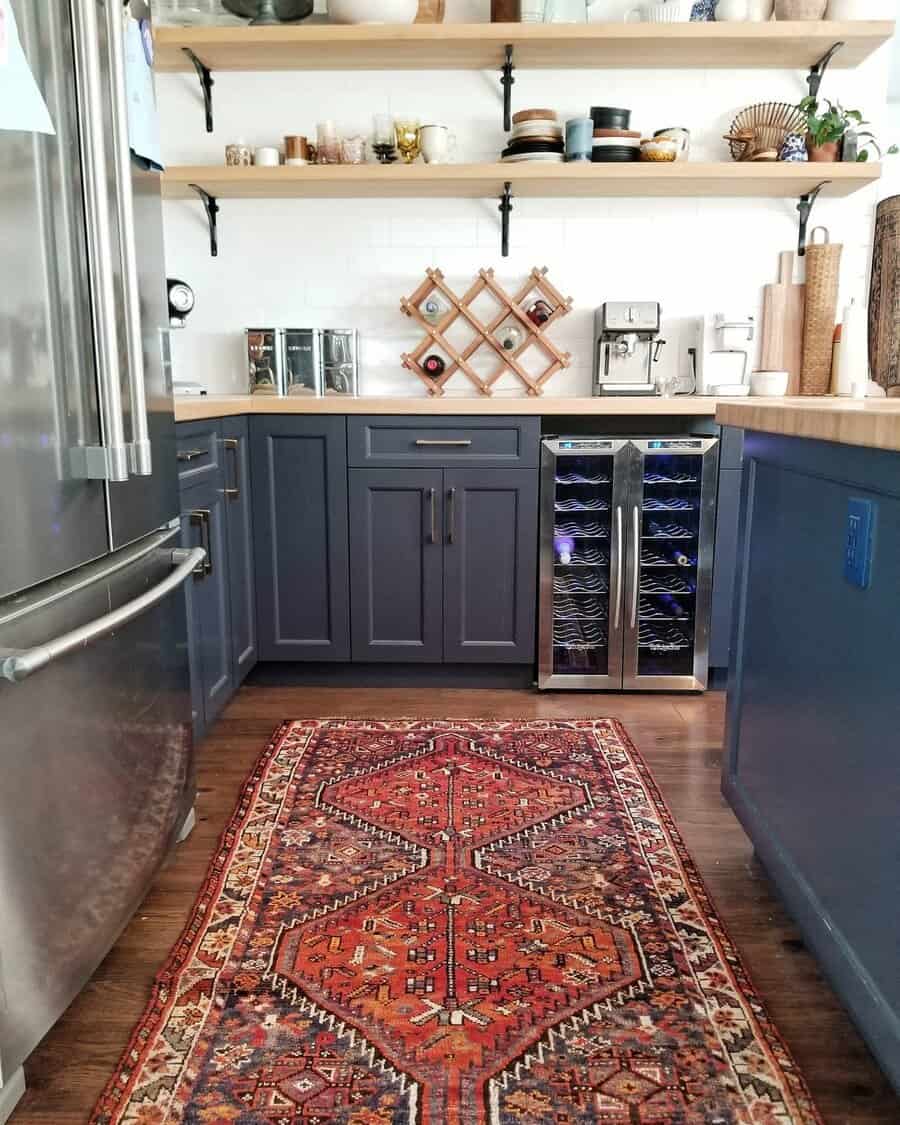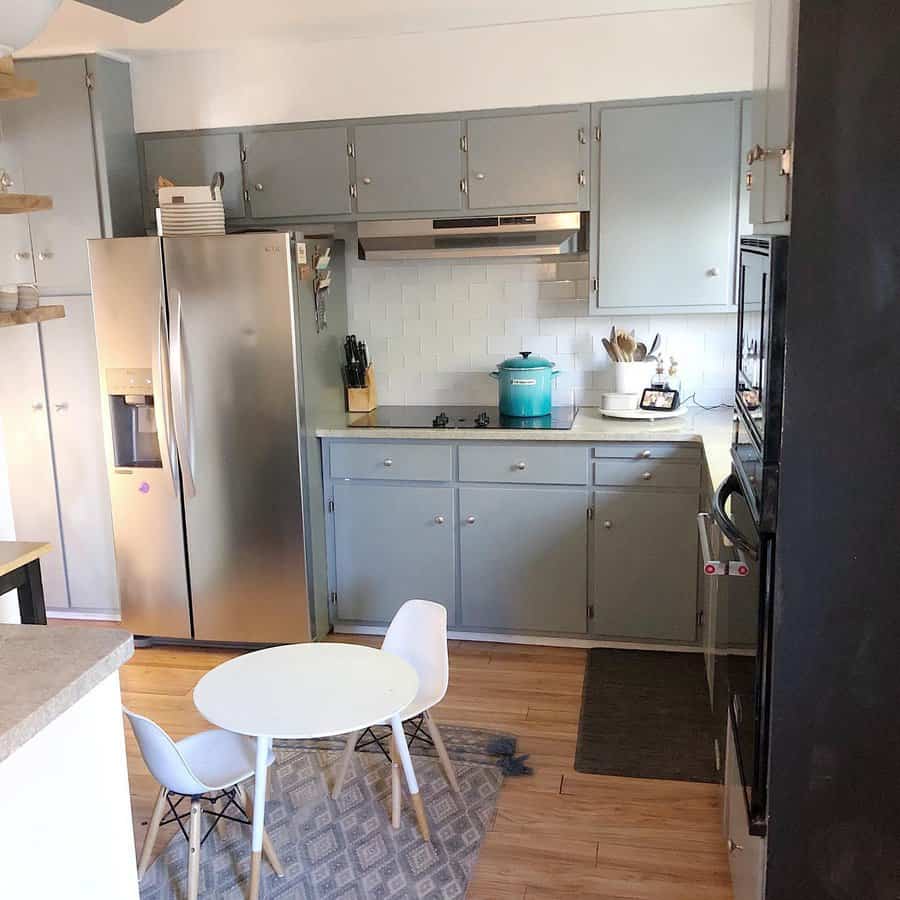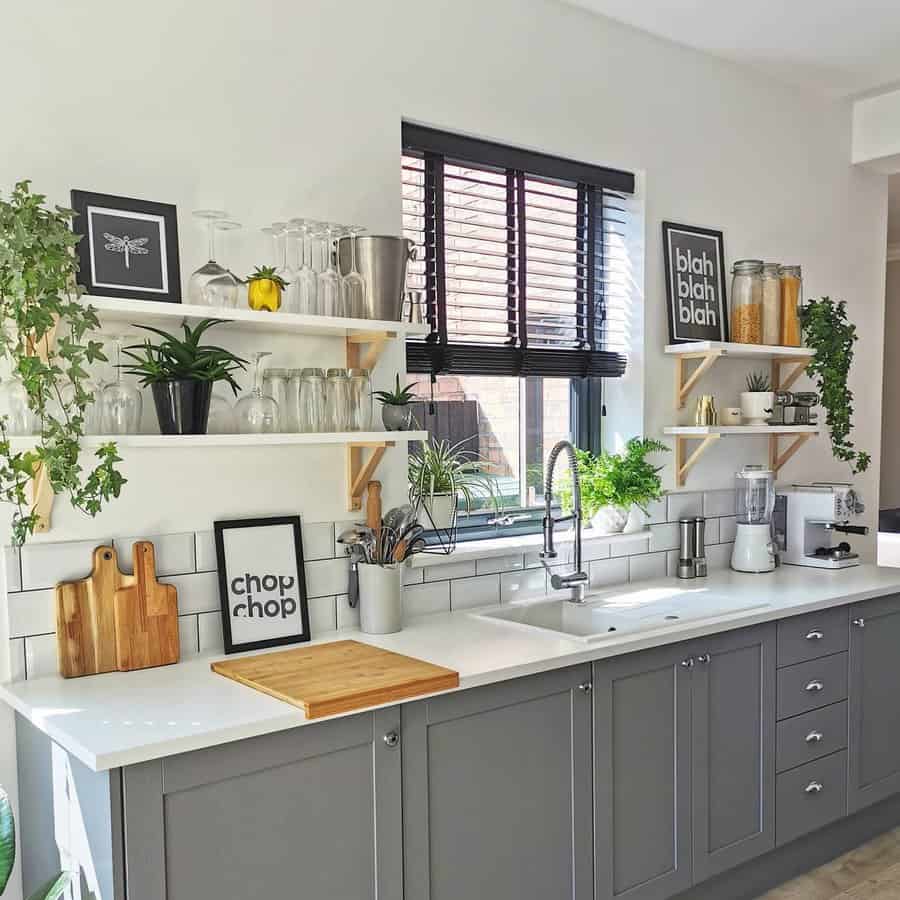 Free up more wall space by replacing a full-size refrigerator with a small, under-the-counter model. Replace a dining table and chairs with a built-in banquette, if possible. Not only can you fit more people on bench seating, it can be built with hidden storage under each bench. If a banquette isn't feasible, a bistro table with two chairs is a great alternative to a larger dining room table.
5. Living Room
Furniture with hidden storage room is a must in a tiny apartment. Bench seating, storage footrests, tables with drawers, and other furniture pieces with secret storage do double duty in your small space. If you have a living room closet, consider turning it into a home office. A comfortable leather office chair becomes extra living room seating when your closet office isn't being used.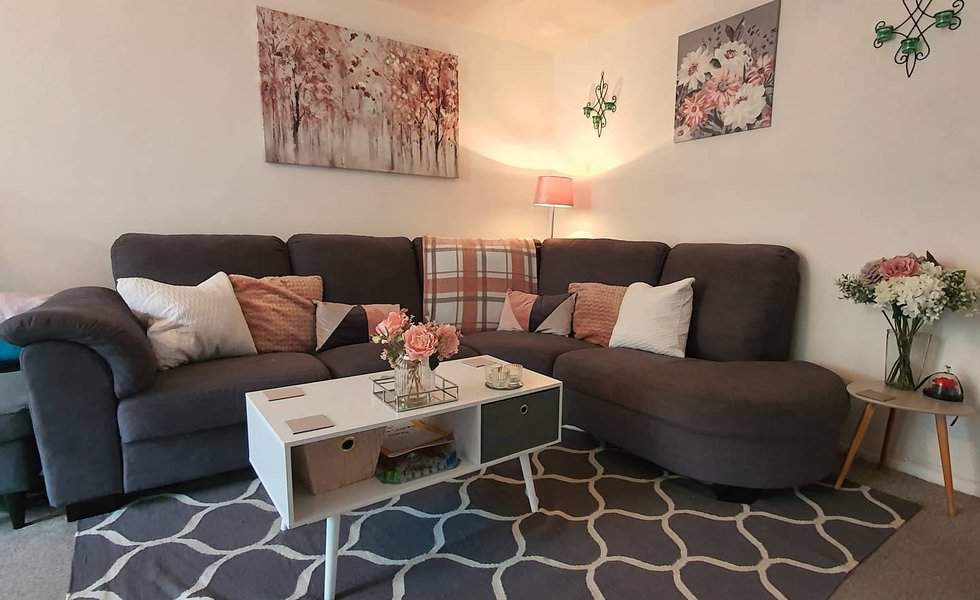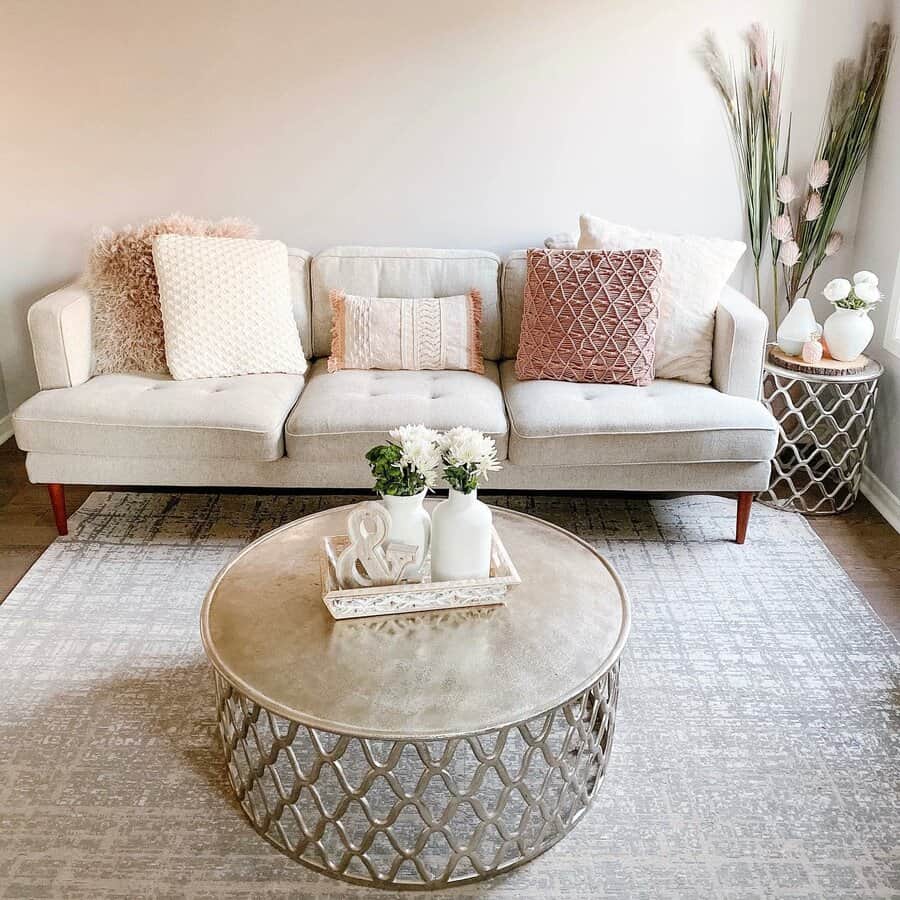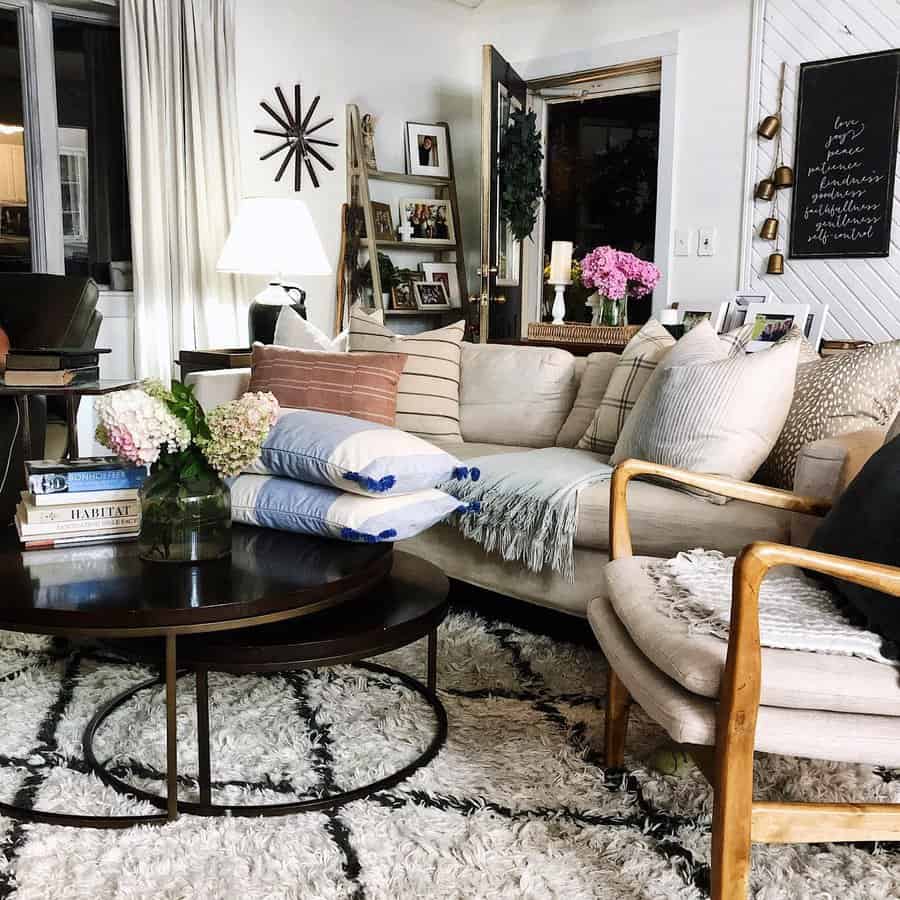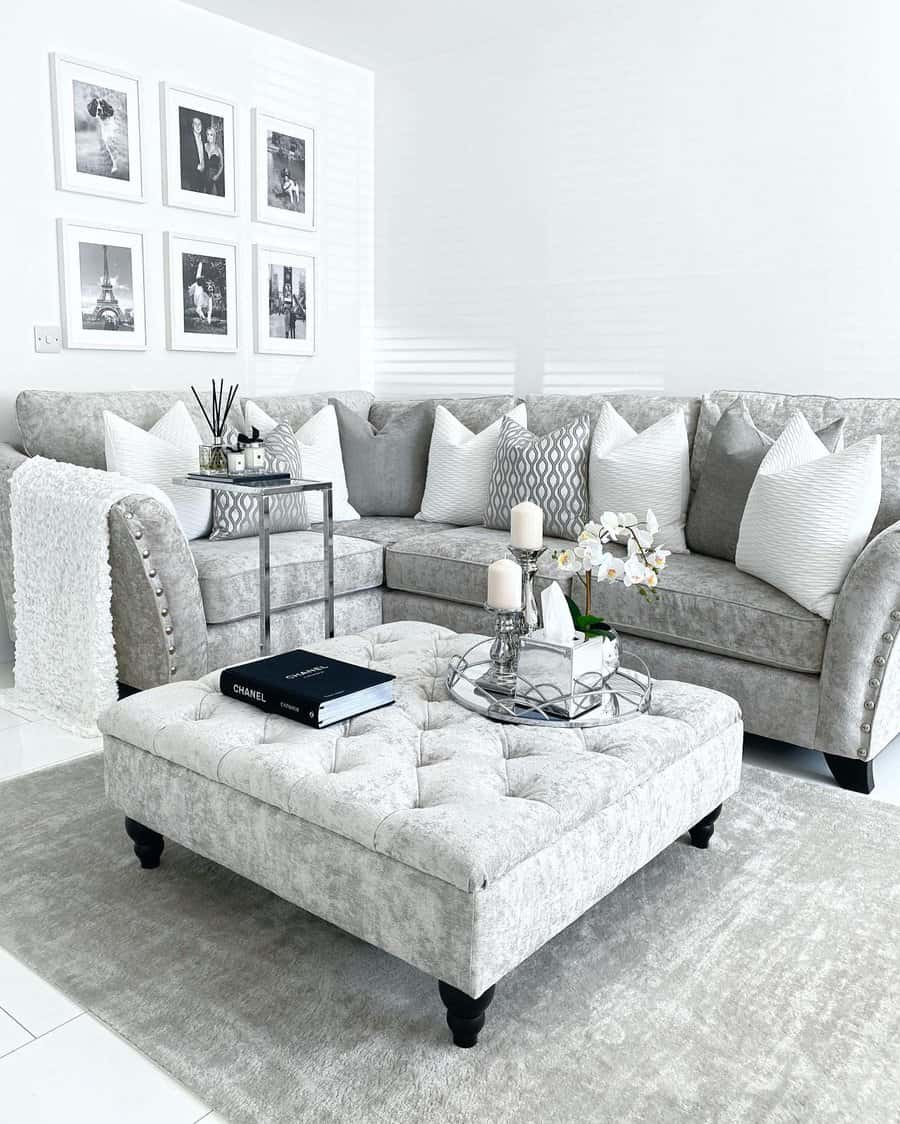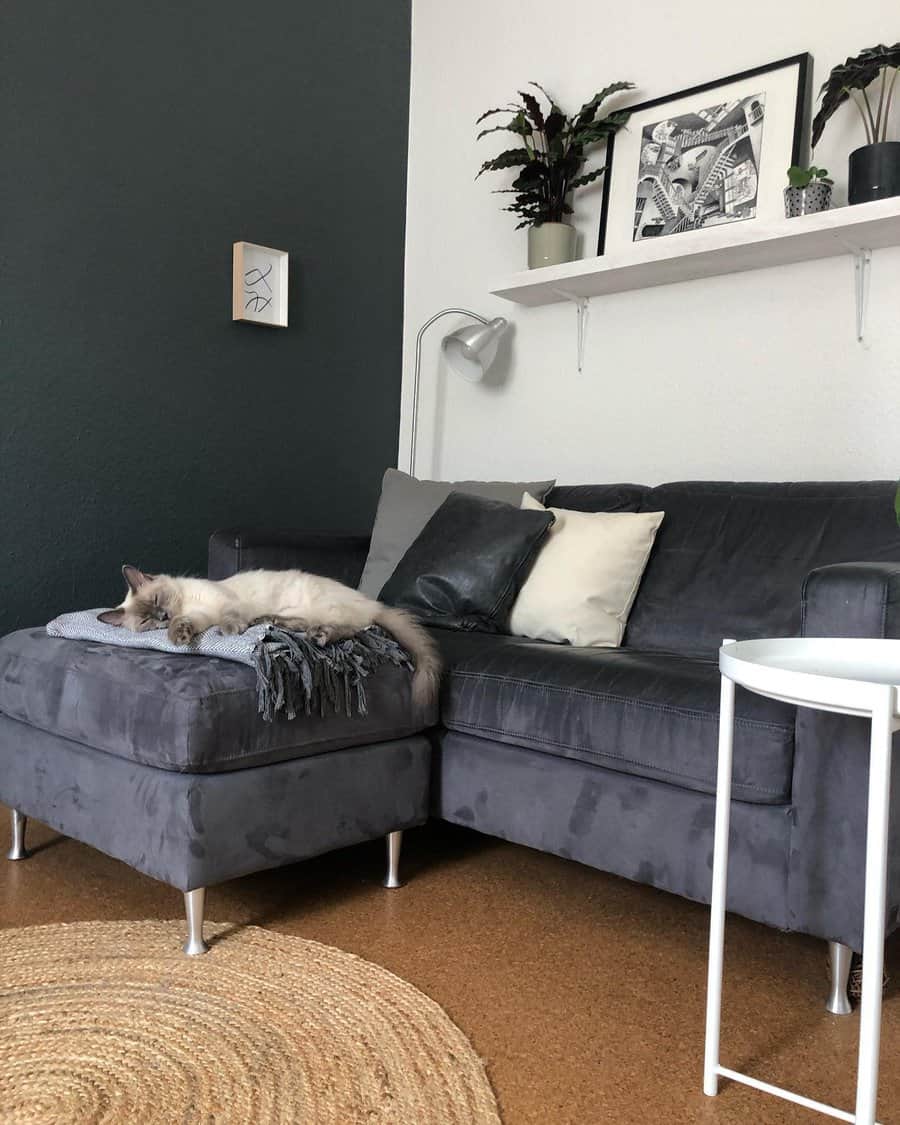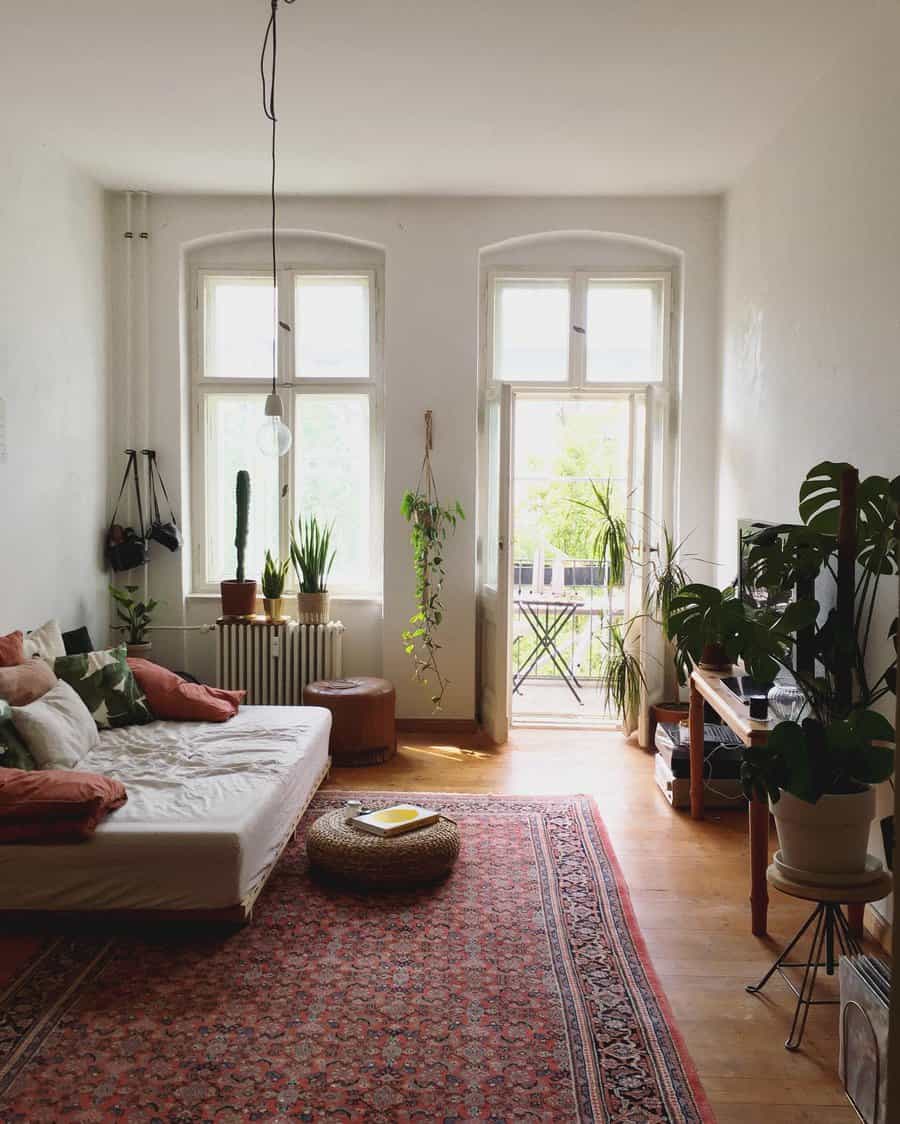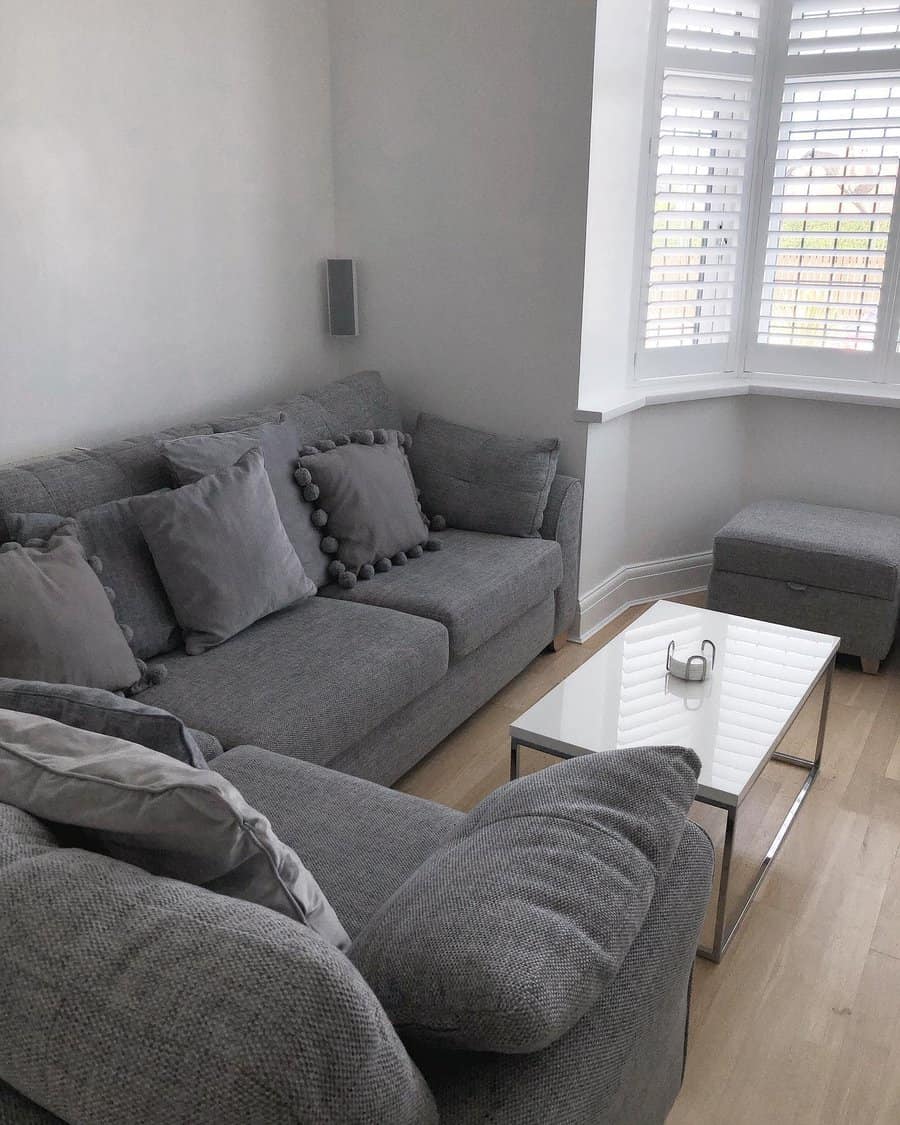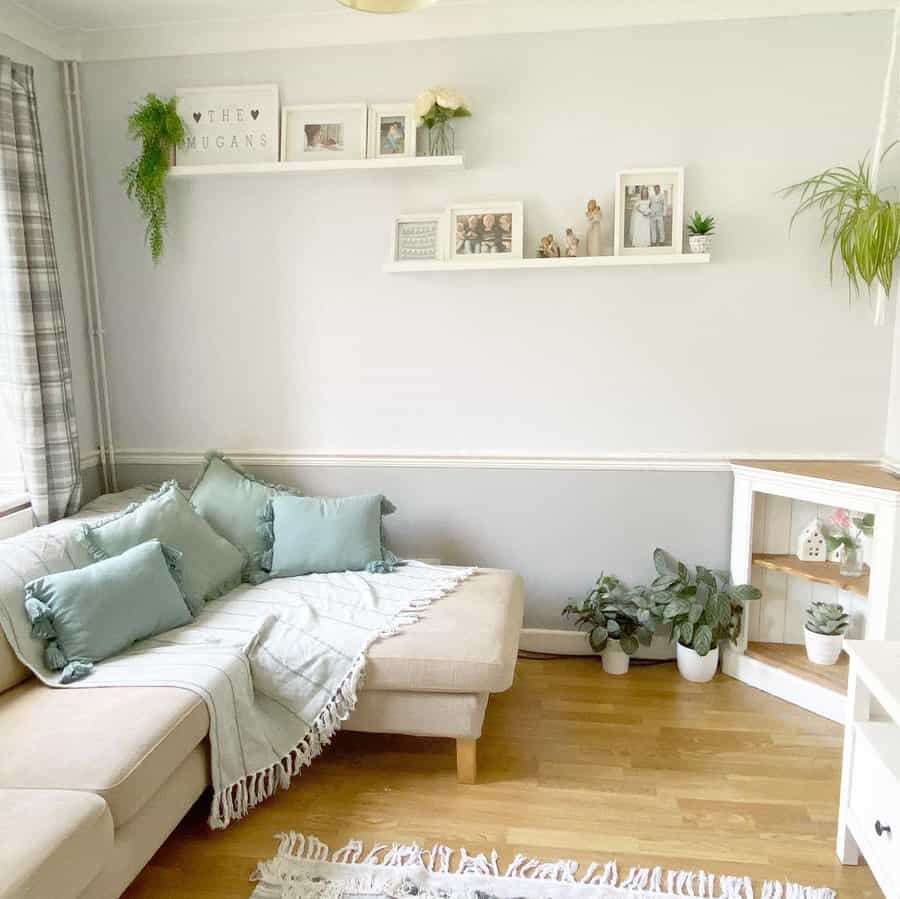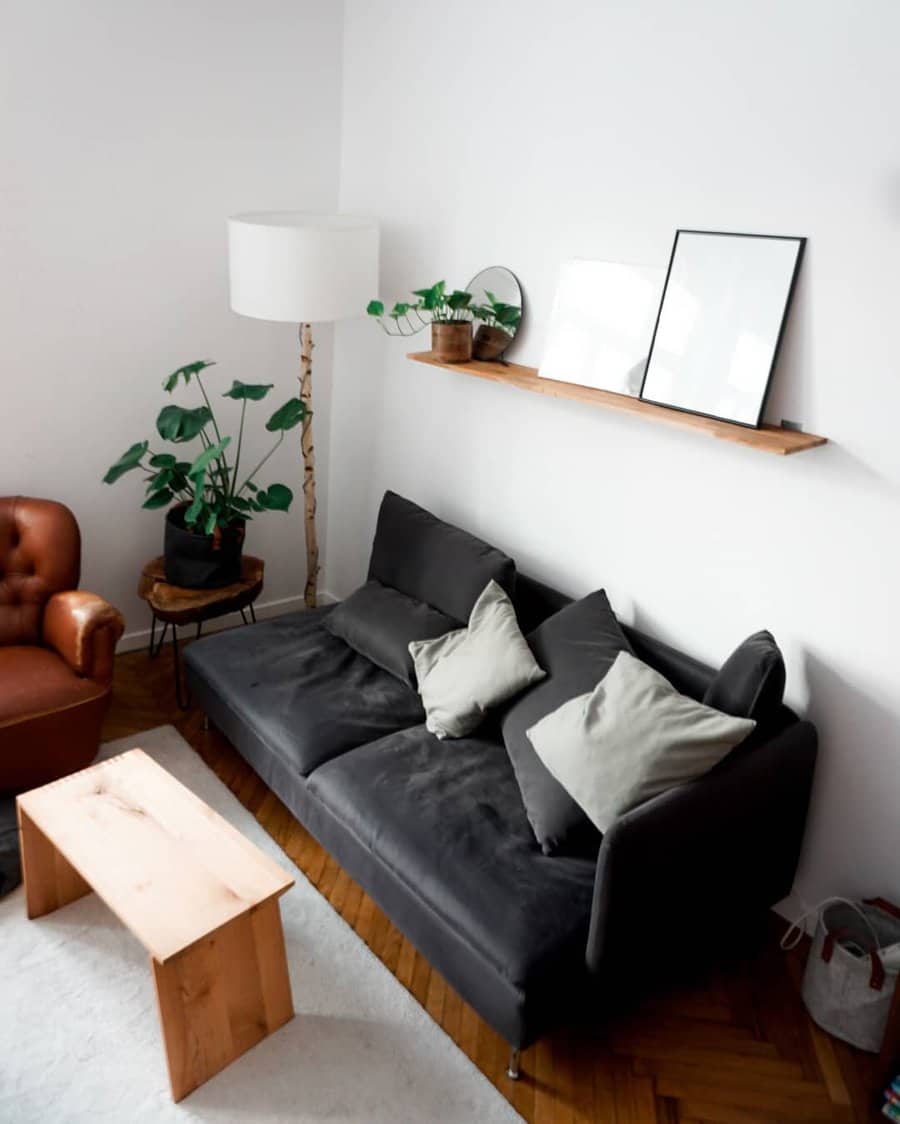 If you live in a studio apartment, your living room probably doubles as your bedroom. If so, a Murphy bed or sleeper sofa is a great alternative to squeezing in a standard size bed. Murphy beds fold up against the wall during the day, freeing up all available floor space. Sofa beds have greatly improved through the years, and it's possible to get one that is just as comfortable as a regular bed.
6. Luxury
Elegant finishes that enhance a small apartment include mirrors, marble, and fine fabrics. Large print designer wallpaper can help expand a small living room or bedroom. When confined to an accent wall, a dramatic wallpaper can turn a small apartment living area into a designer space.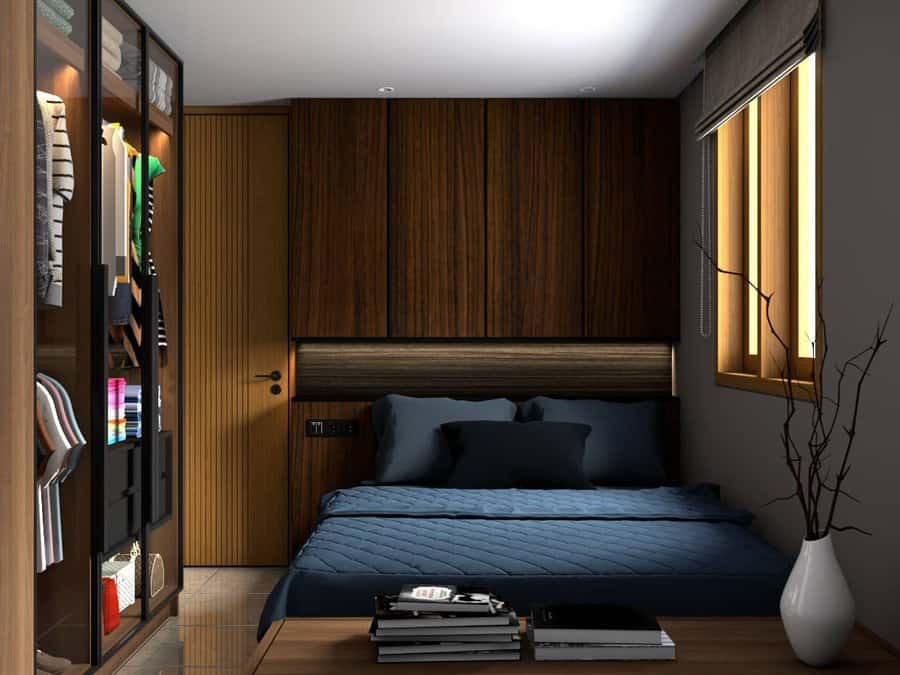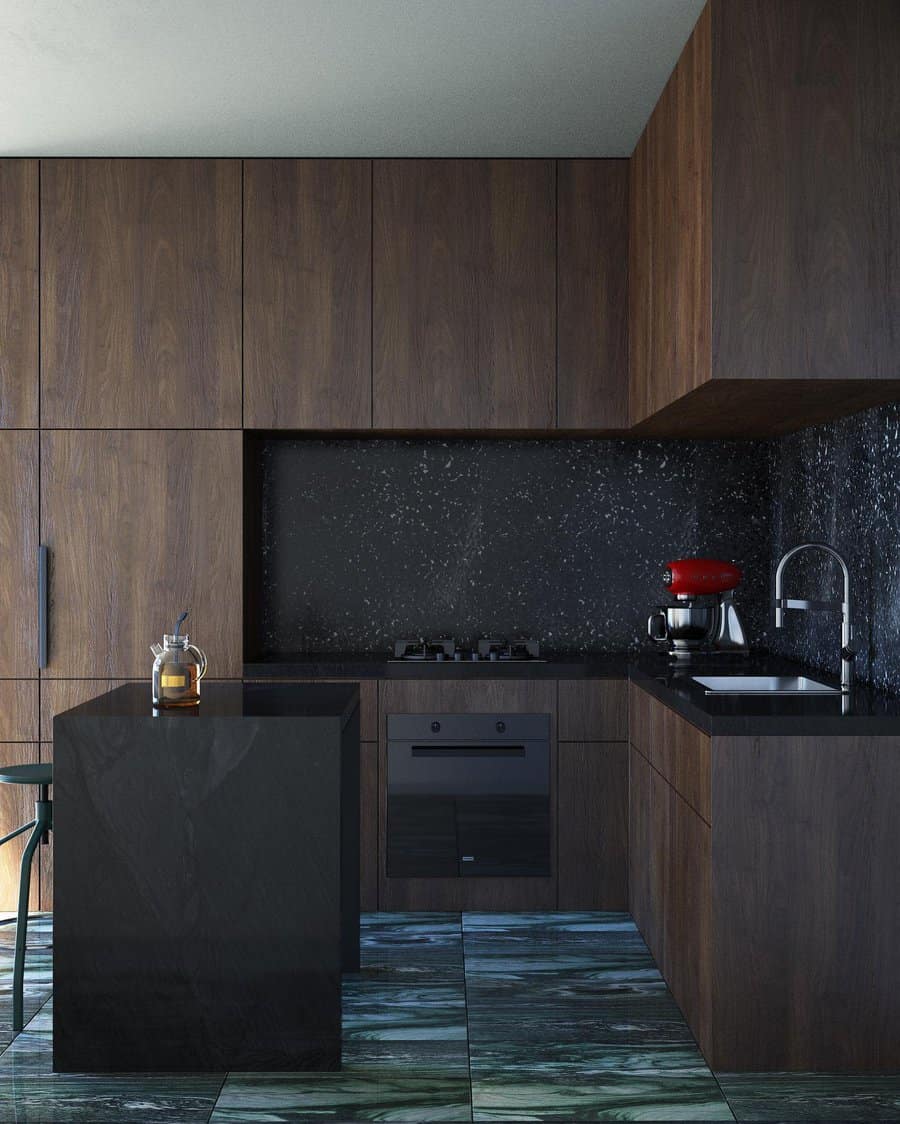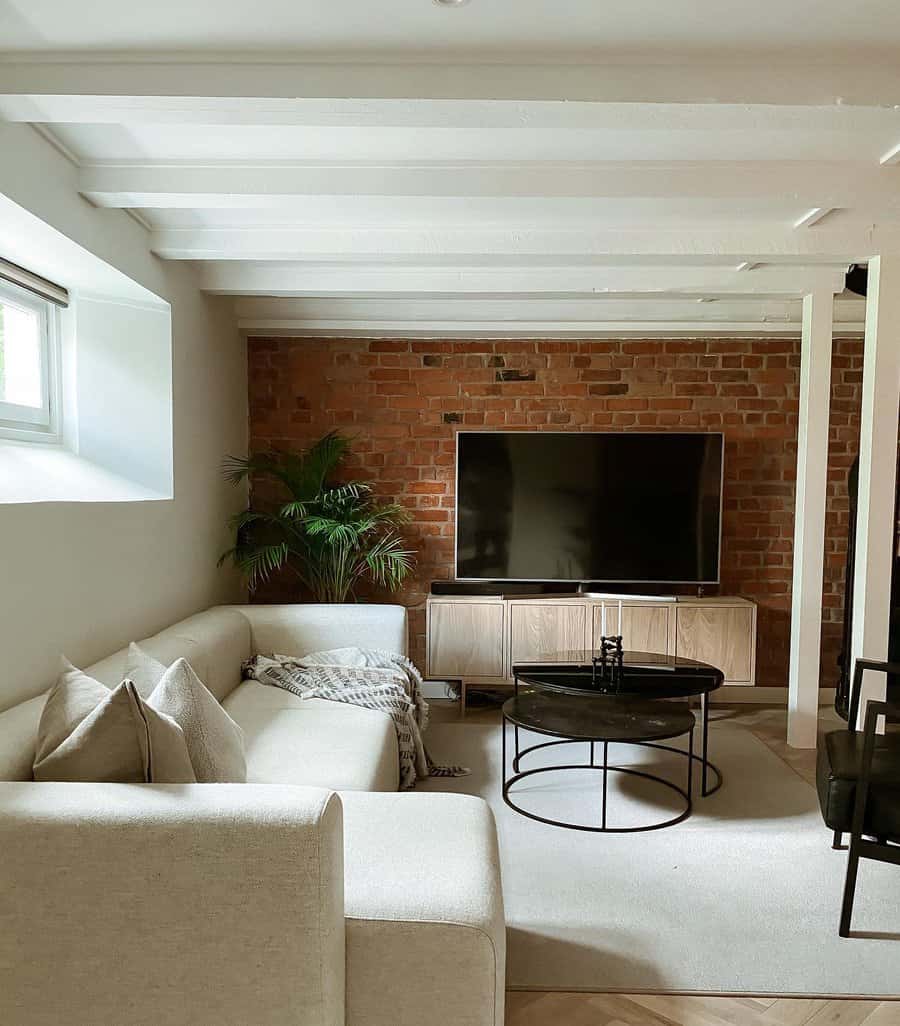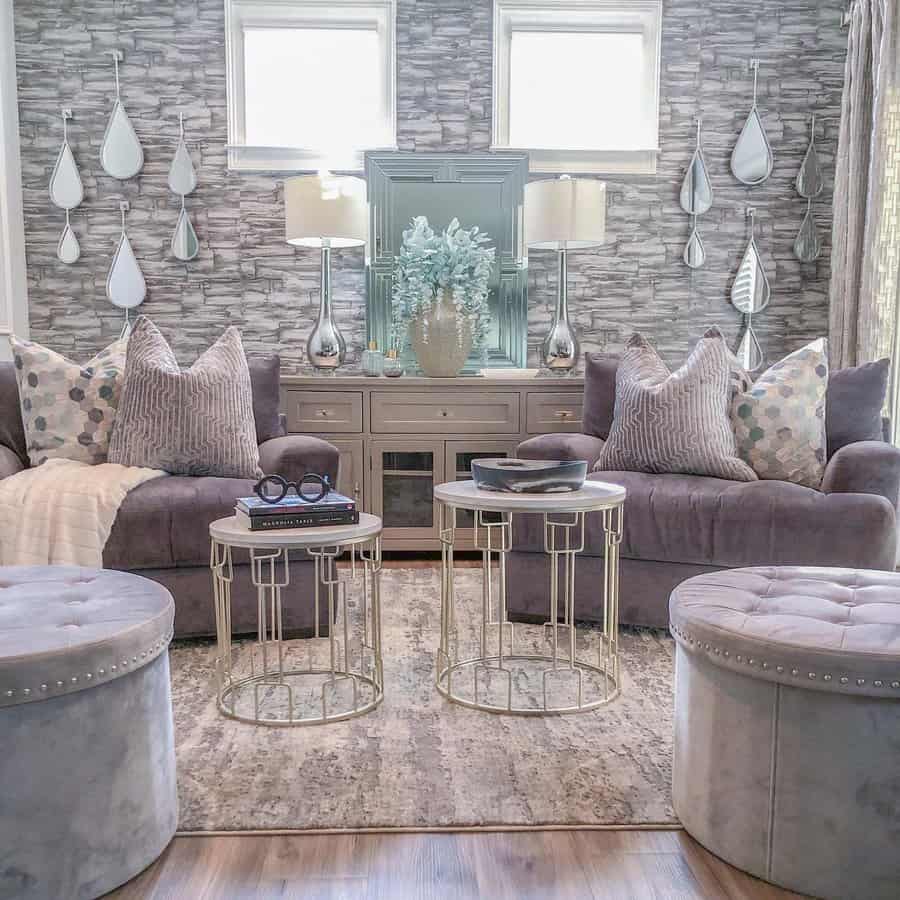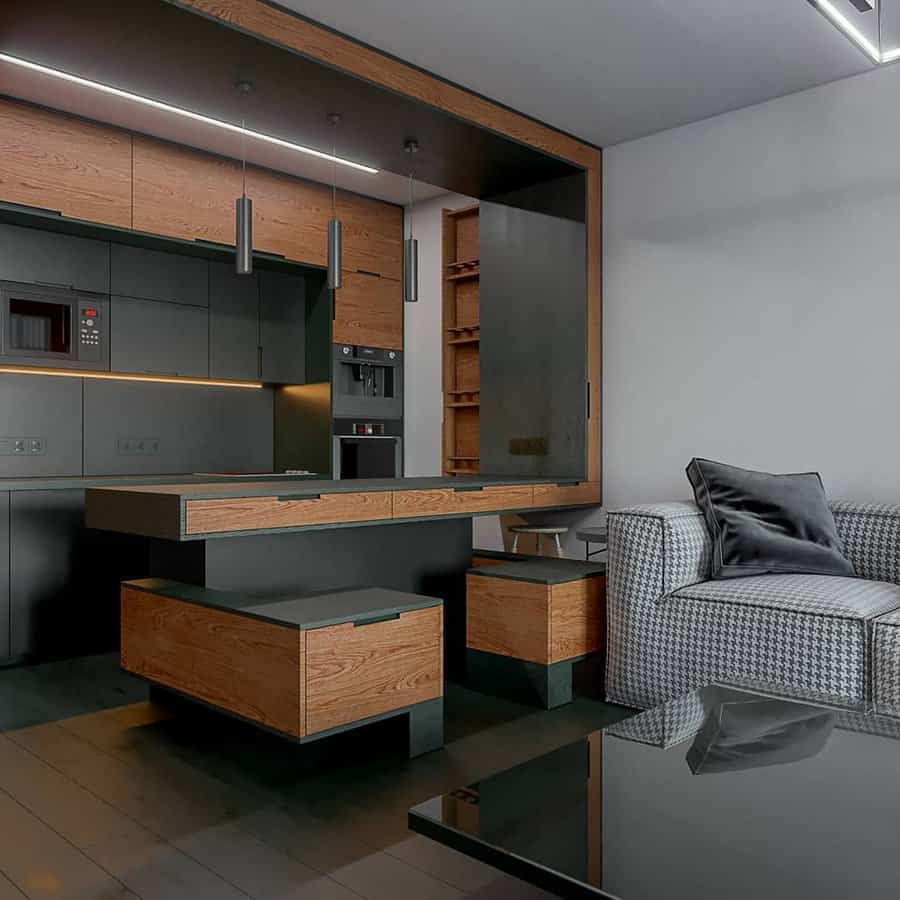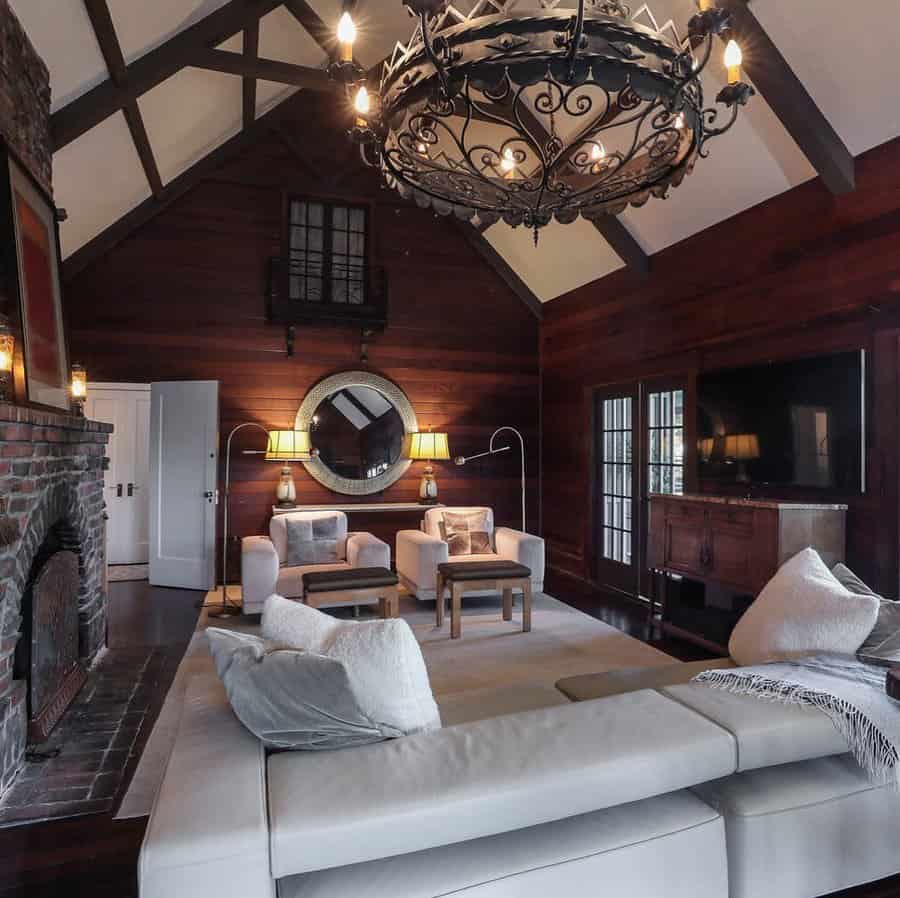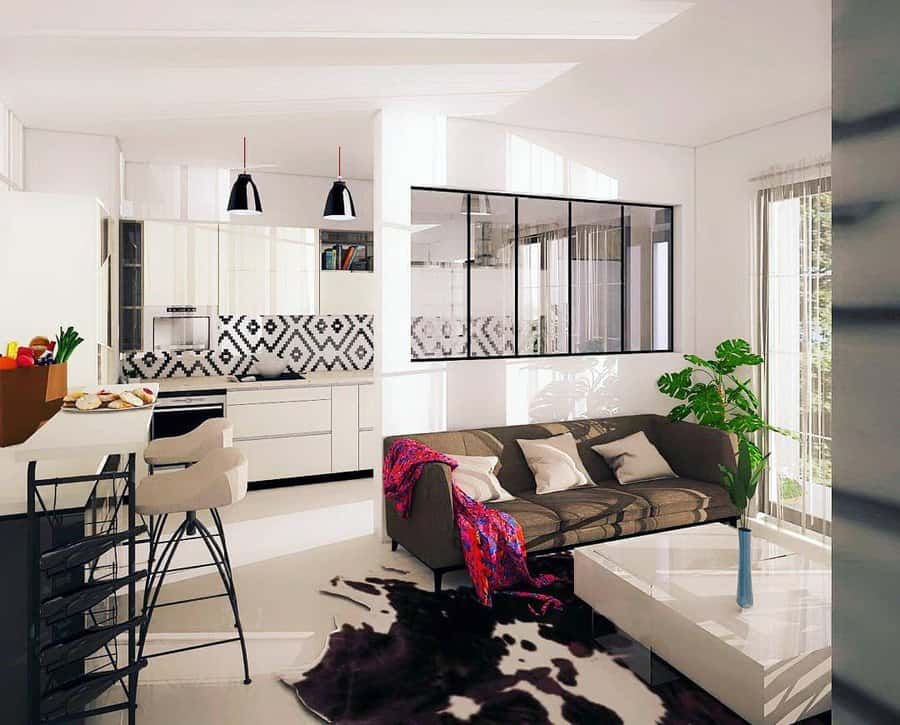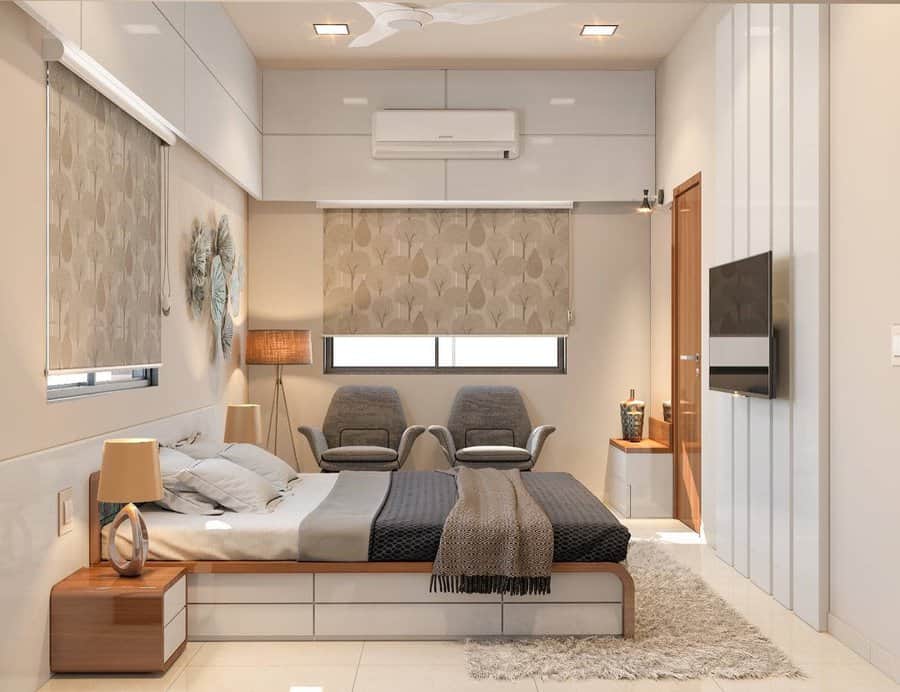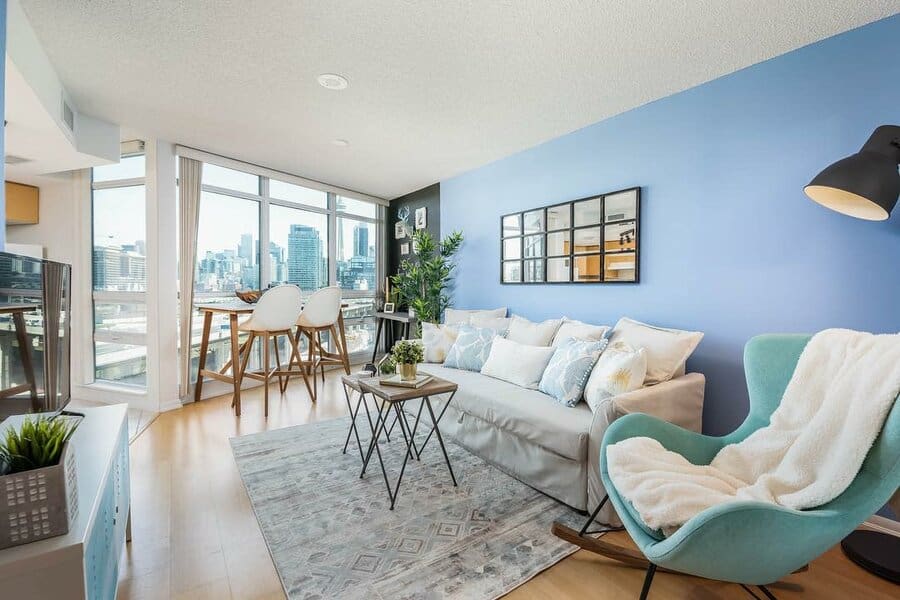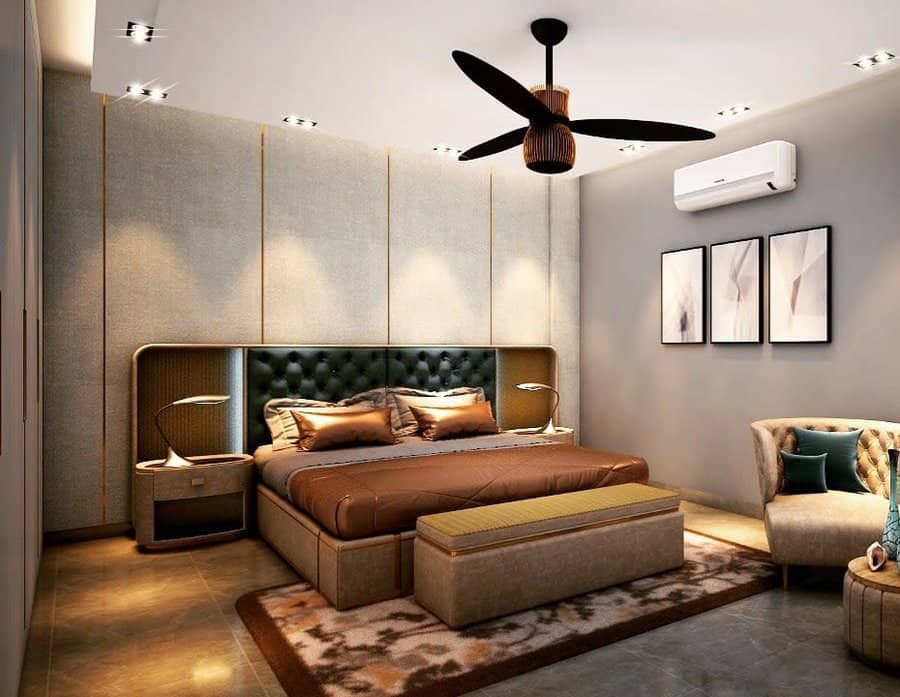 Add luxurious details such as a designer floor lamp, silken sheer curtains, and a small-scale crystal chandelier. Piles of throw pillows add a plush touch to a sofa bed and larger ones can double as floor cushions when you have guests. Even though you should usually go with light colors in a small room, darker hues can make a stronger luxurious statement. Don't be afraid to buy furniture with dark finishes, such as an ebony coffee table.
7. Minimalist
Decluttering each surface, drawer, and closet is the first step toward living a minimalist lifestyle. Only keep the things you truly need and enjoy. Stash as many of your possessions as possible inside cabinets and behind closet doors to maintain your minimalist energy.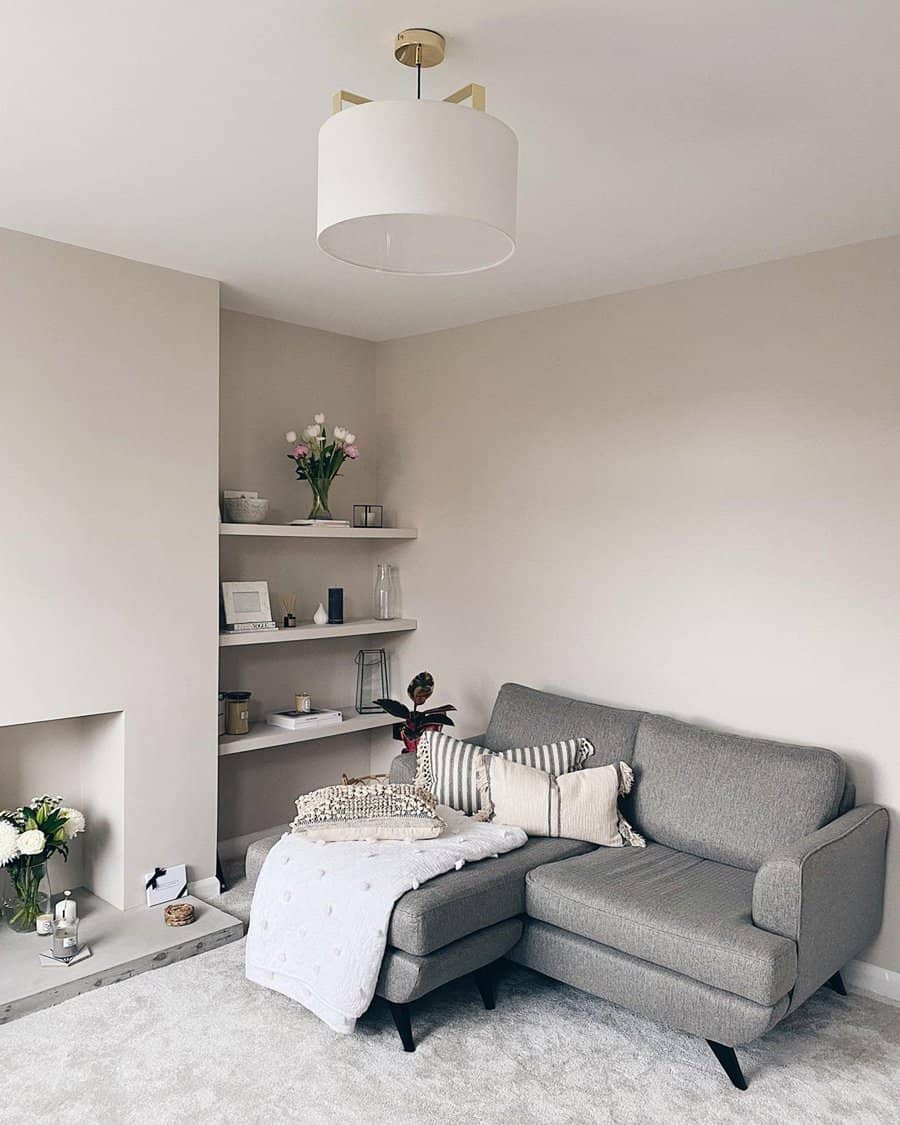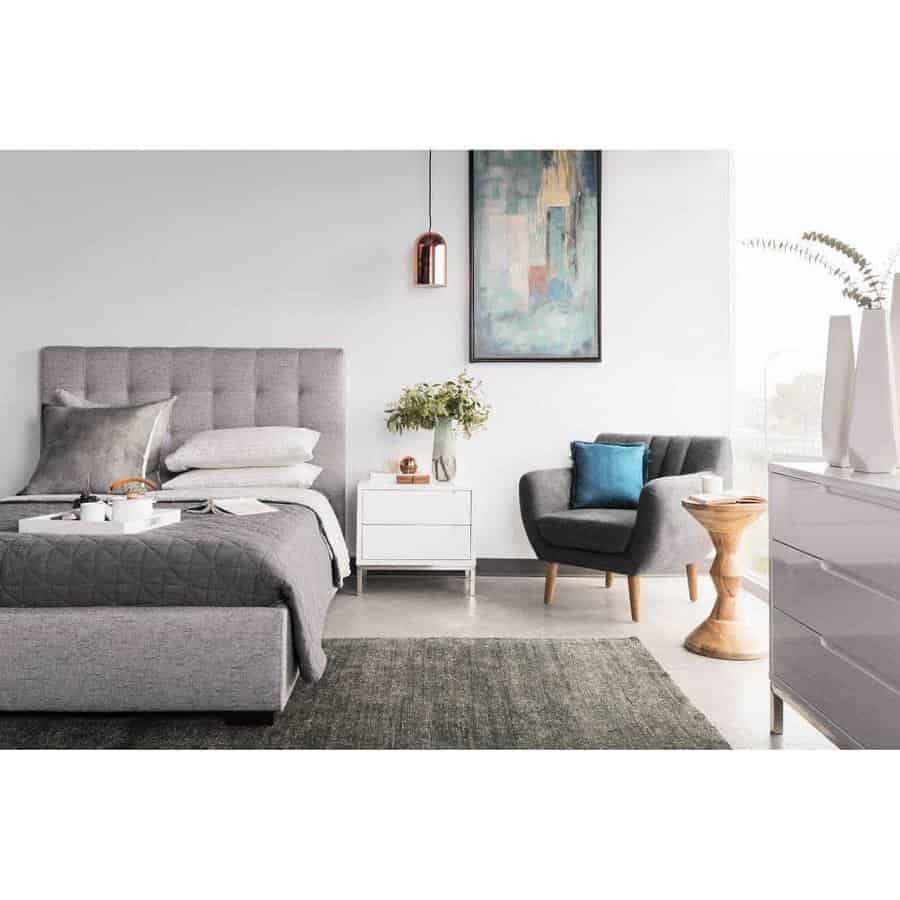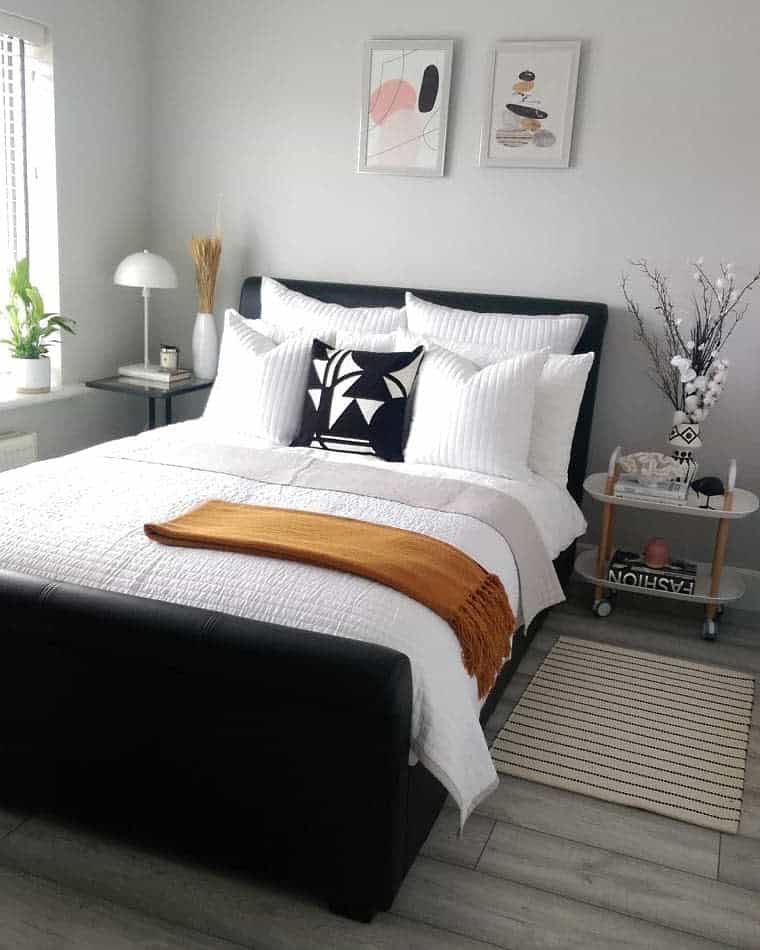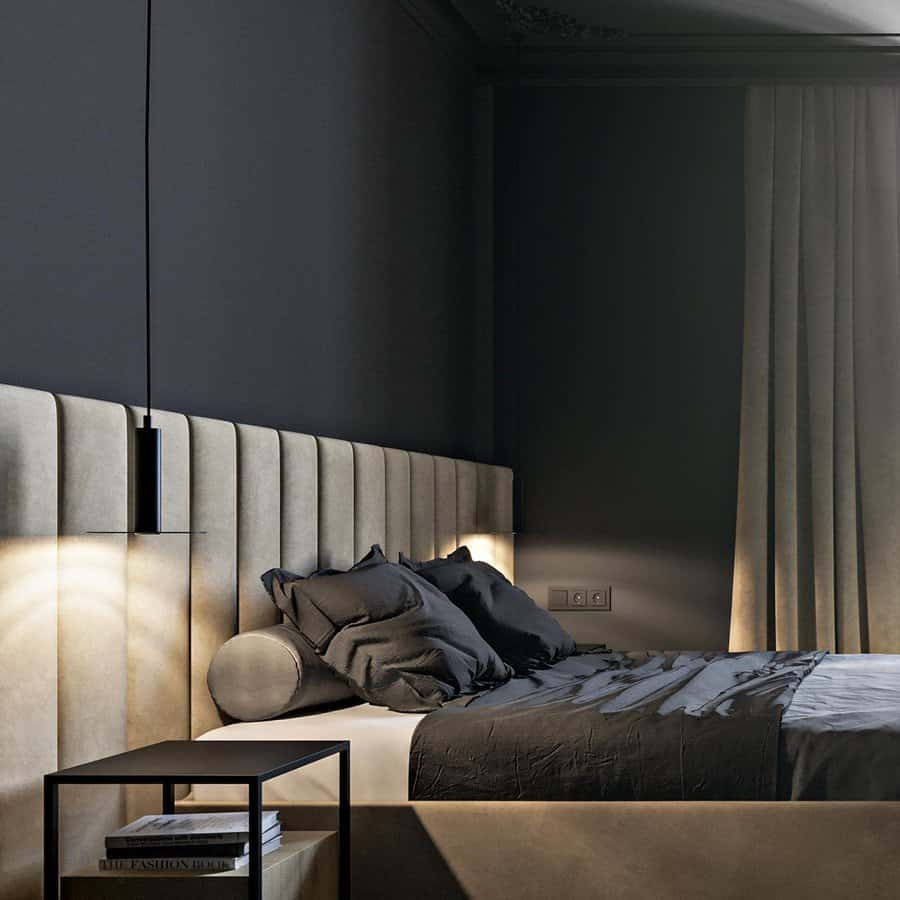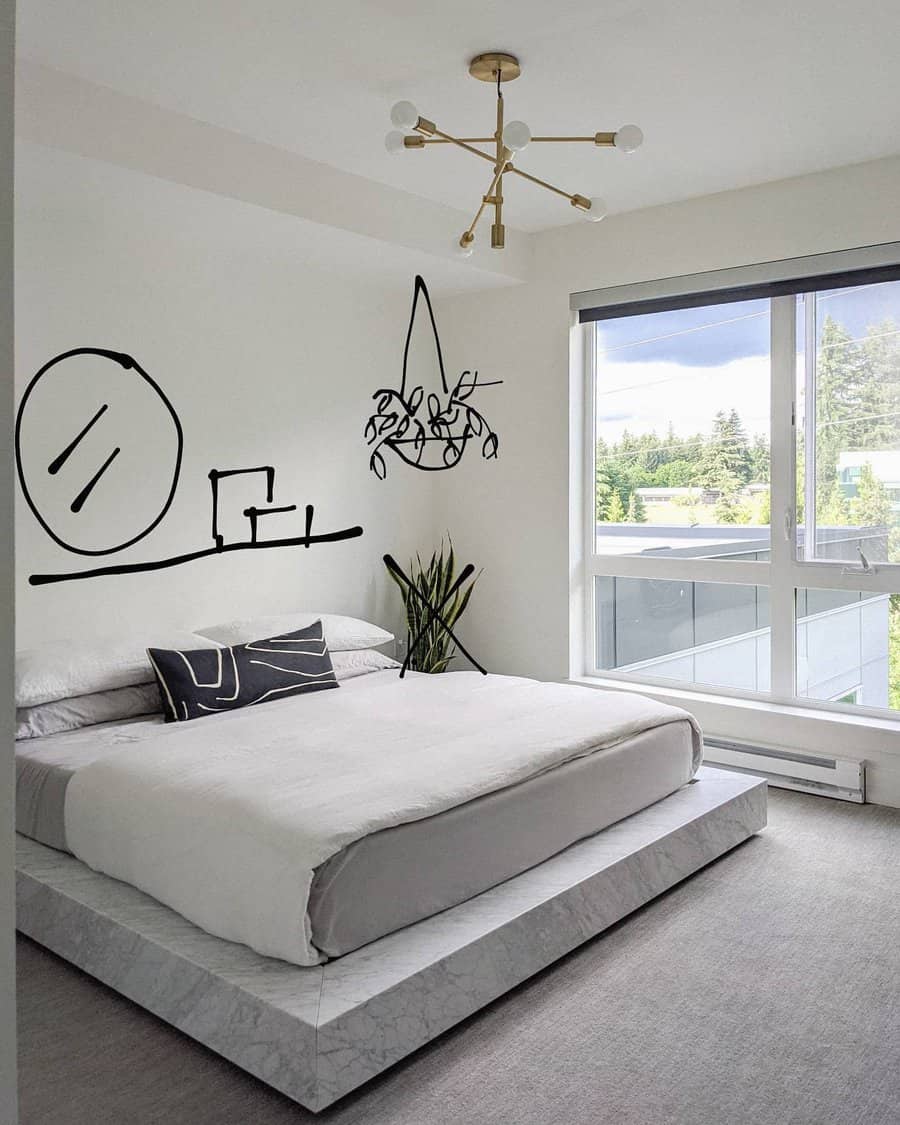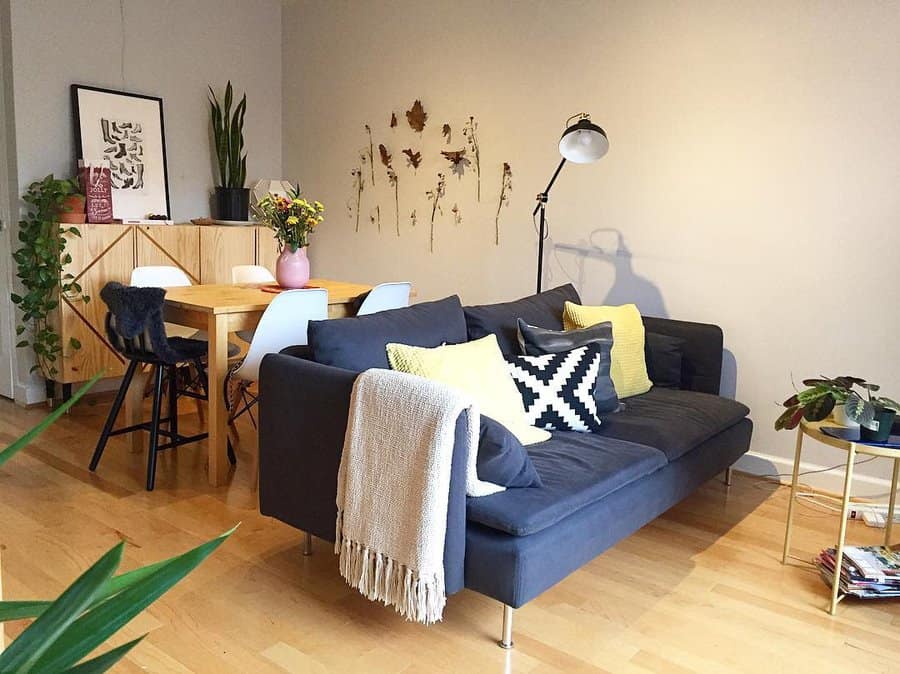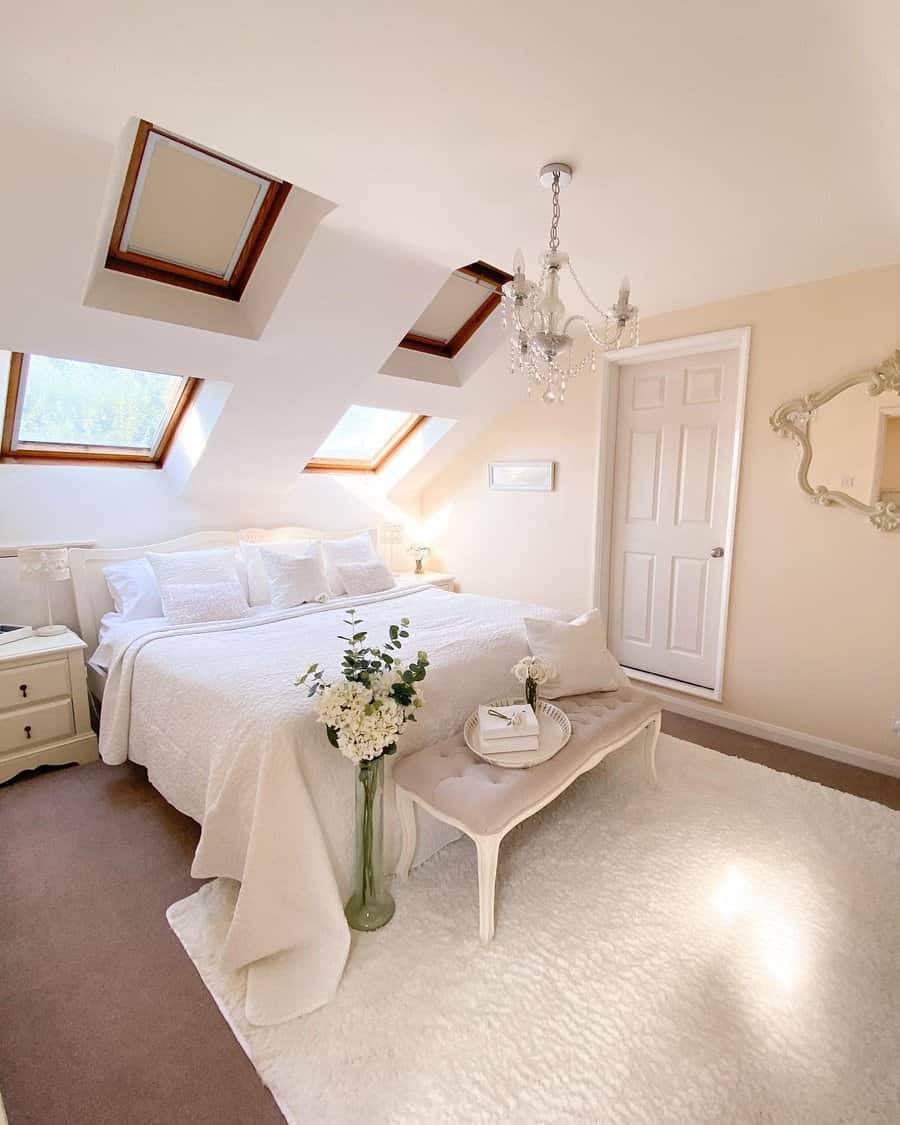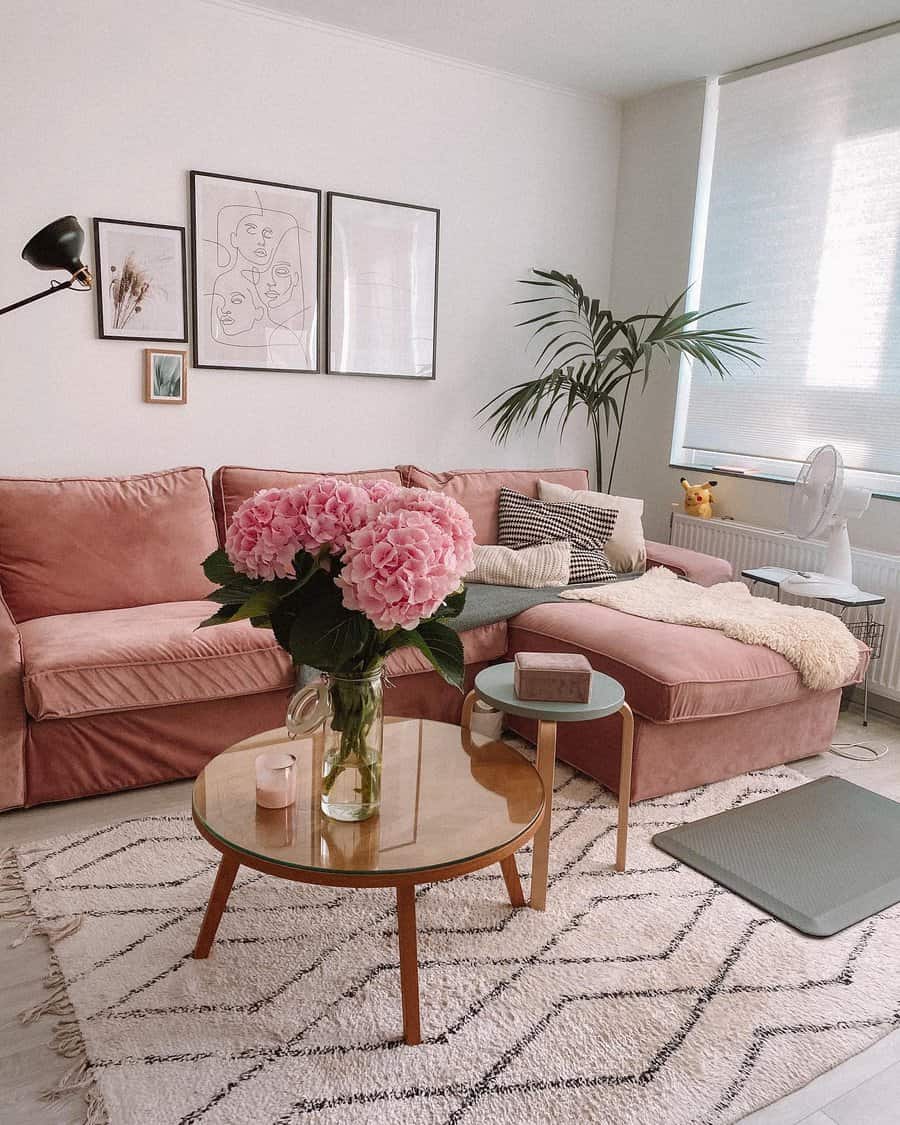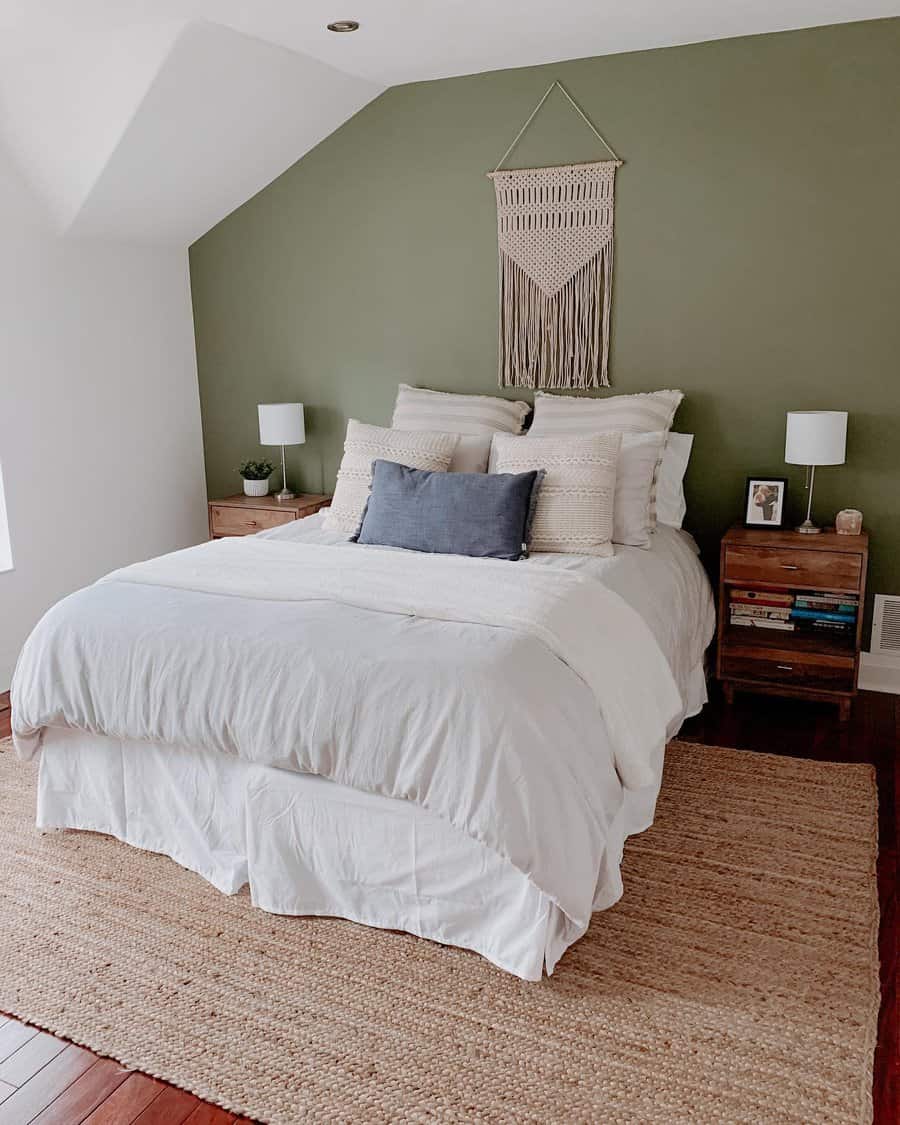 Streamlined finishes—such as pairing stainless steel cabinet doors with stainless steel appliances—help a small space feel more open. Radiator covers have the same effect, especially when painted the same color as the walls. Paint built-in cabinets and bookshelves a neutral warm grey to help them recede into the background.
8. Modern
Modern furniture is ideal in a micro apartment. Not only does its clean lines and simplicity keep the space from looking cluttered, you can buy pieces made of clear acrylic or glass. Being able to see through your furniture helps the entire room look more spacious, and many of these furniture options carry a strong midcentury vibe.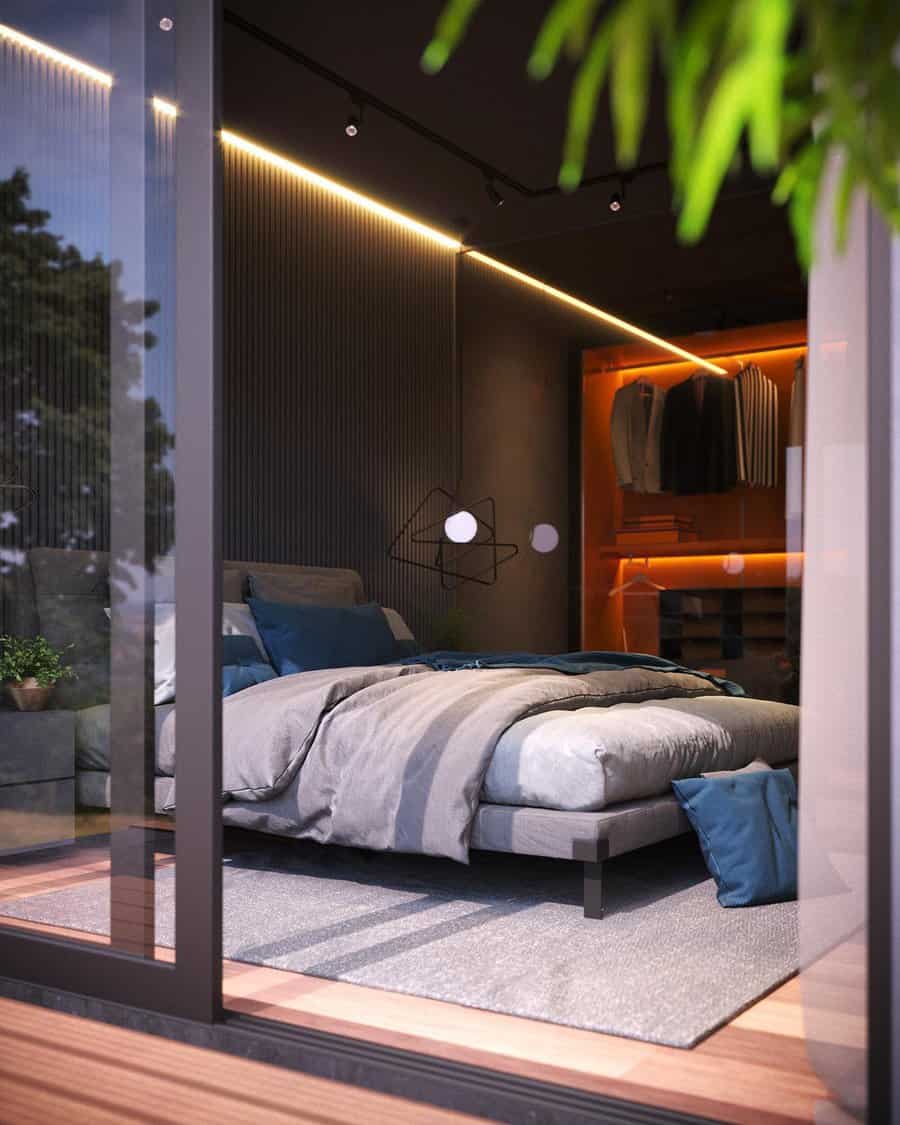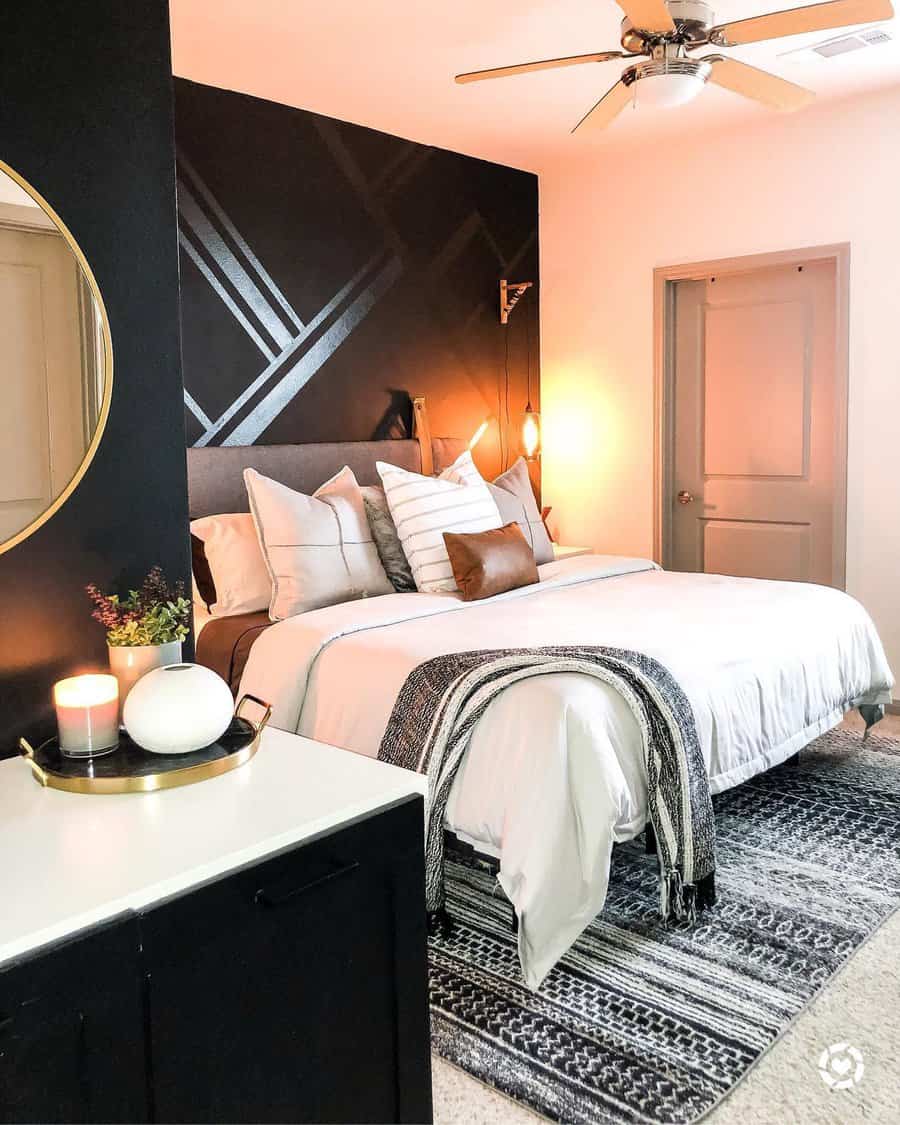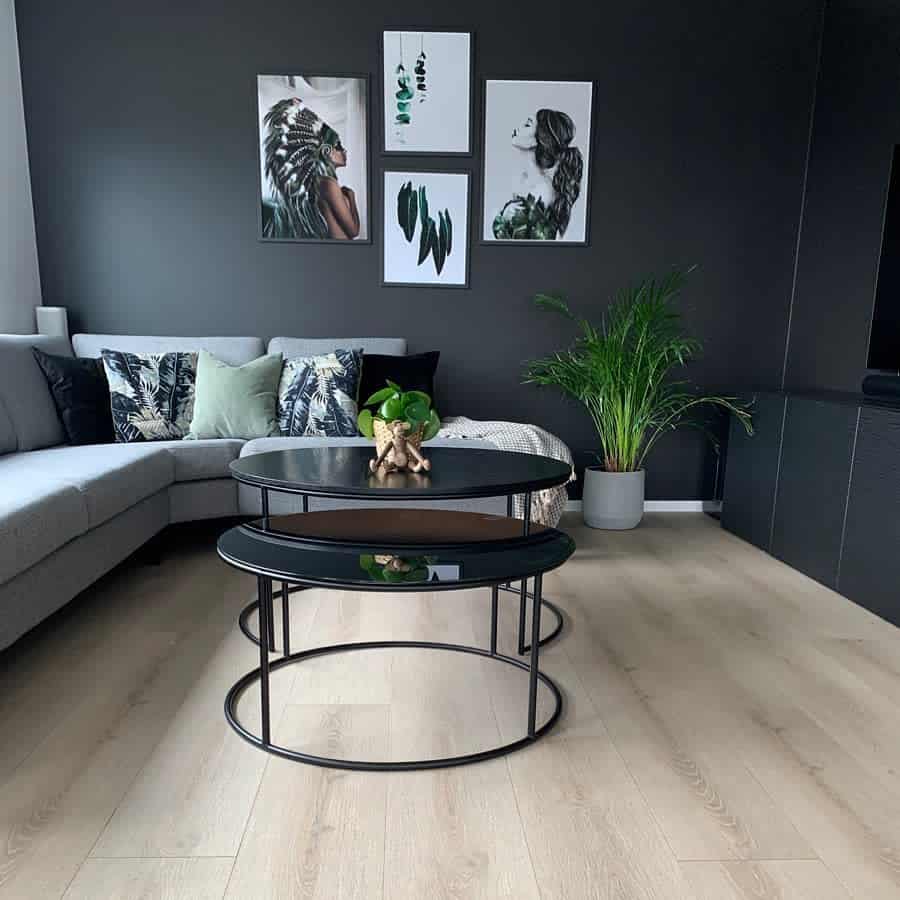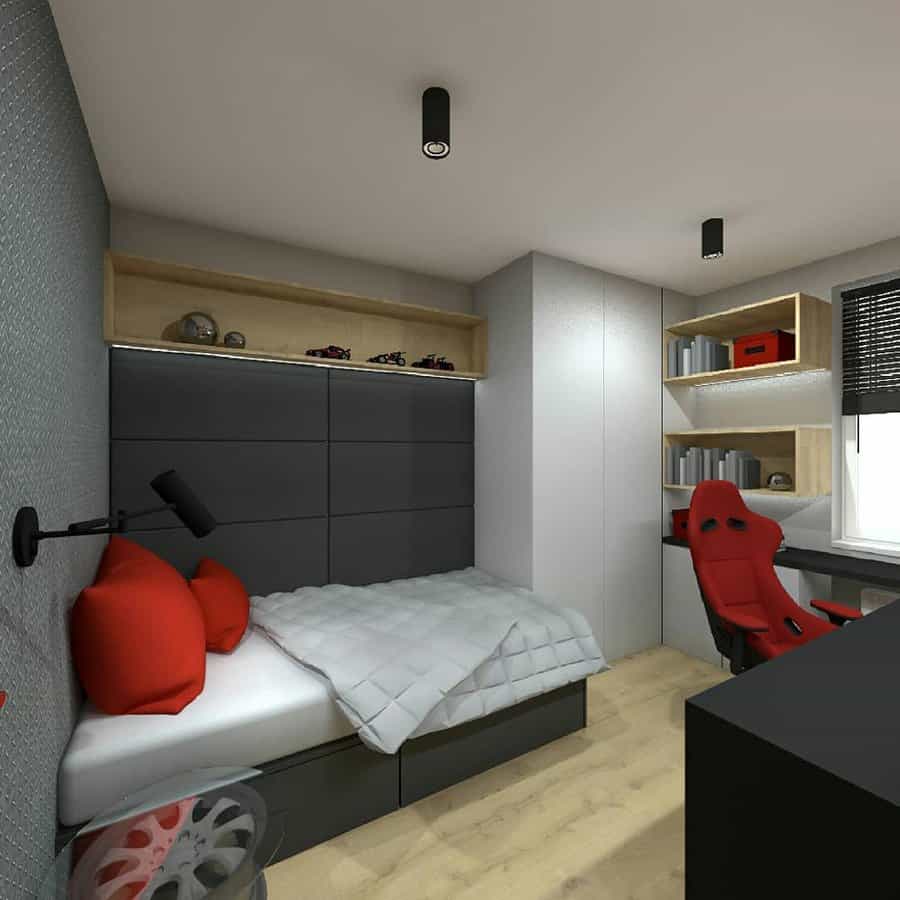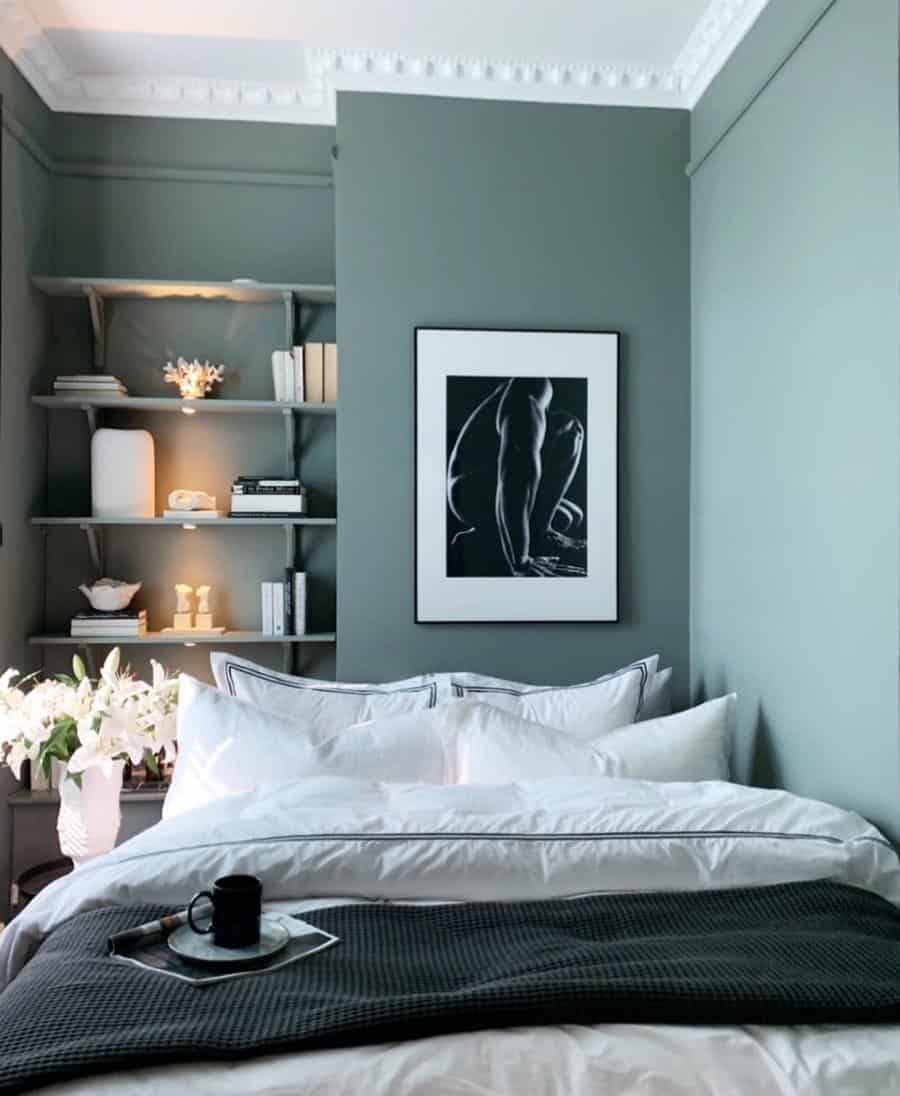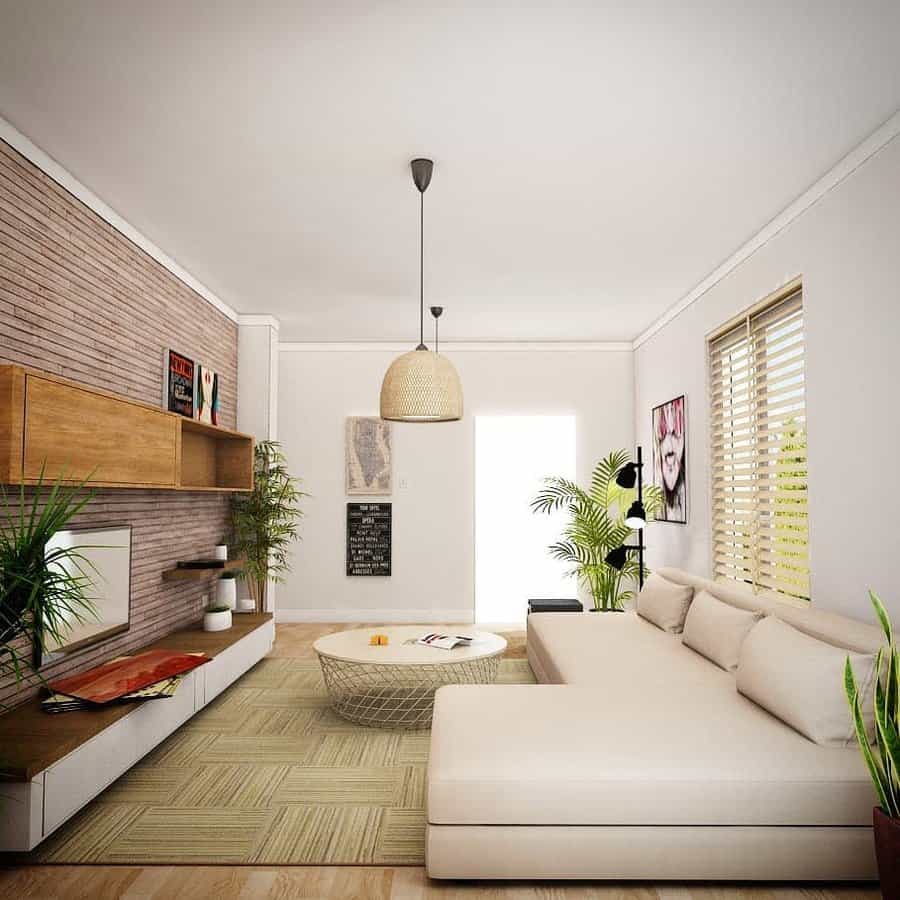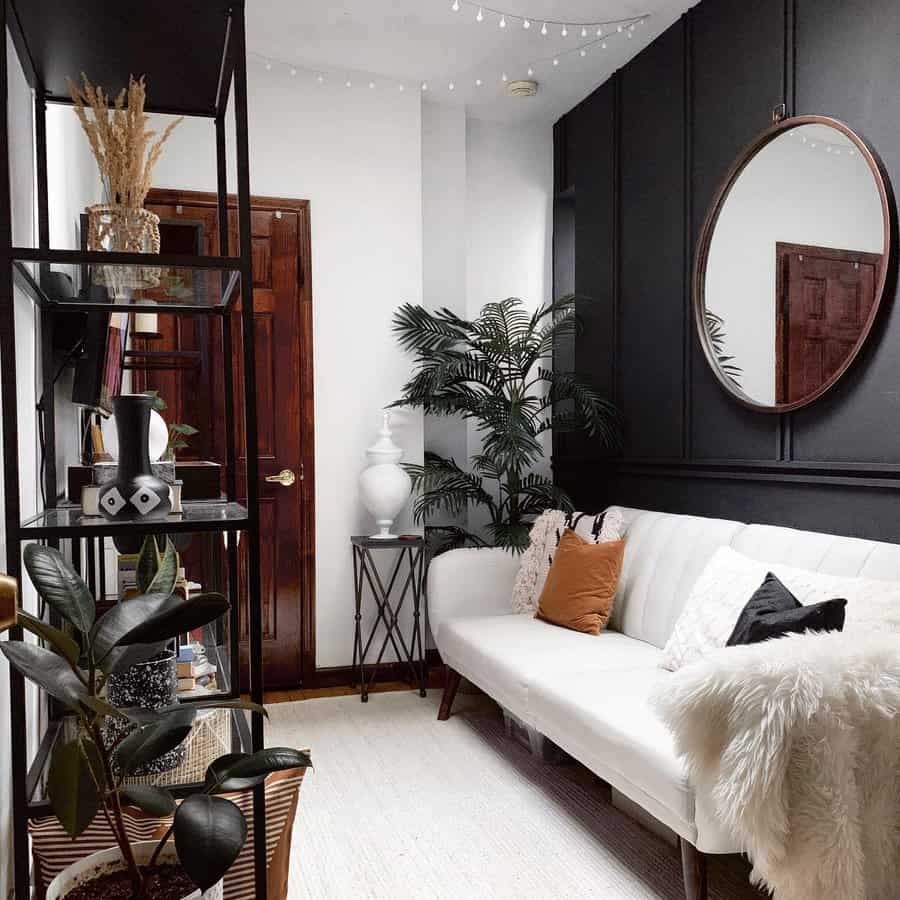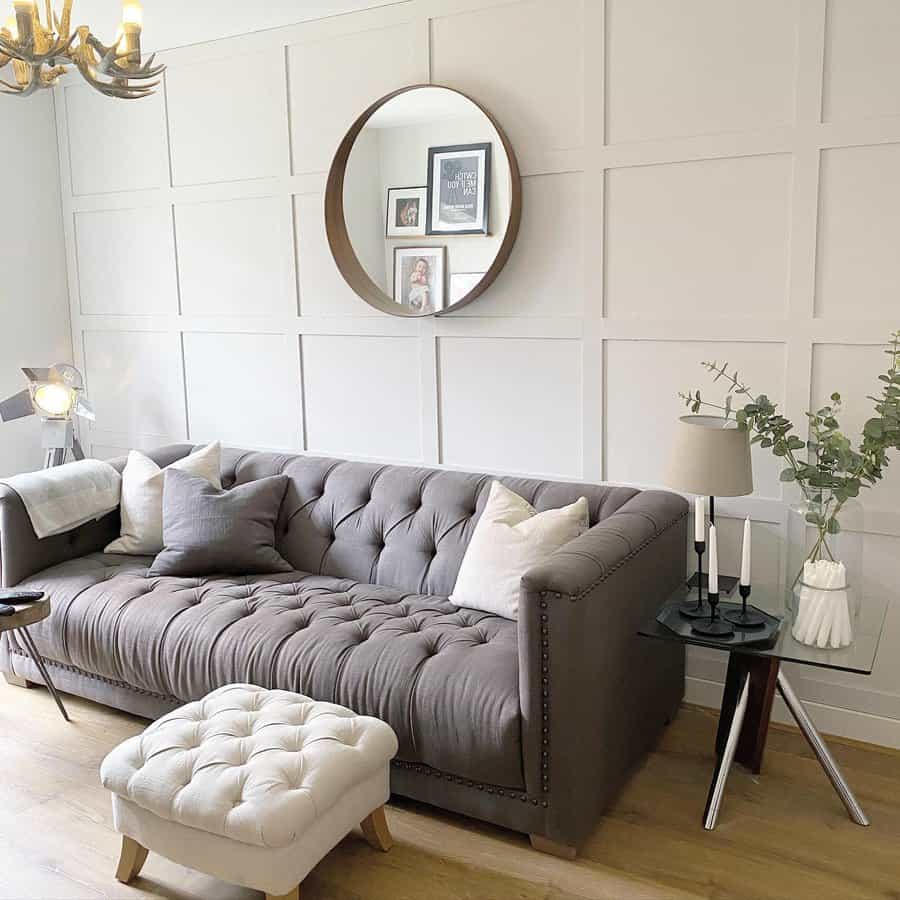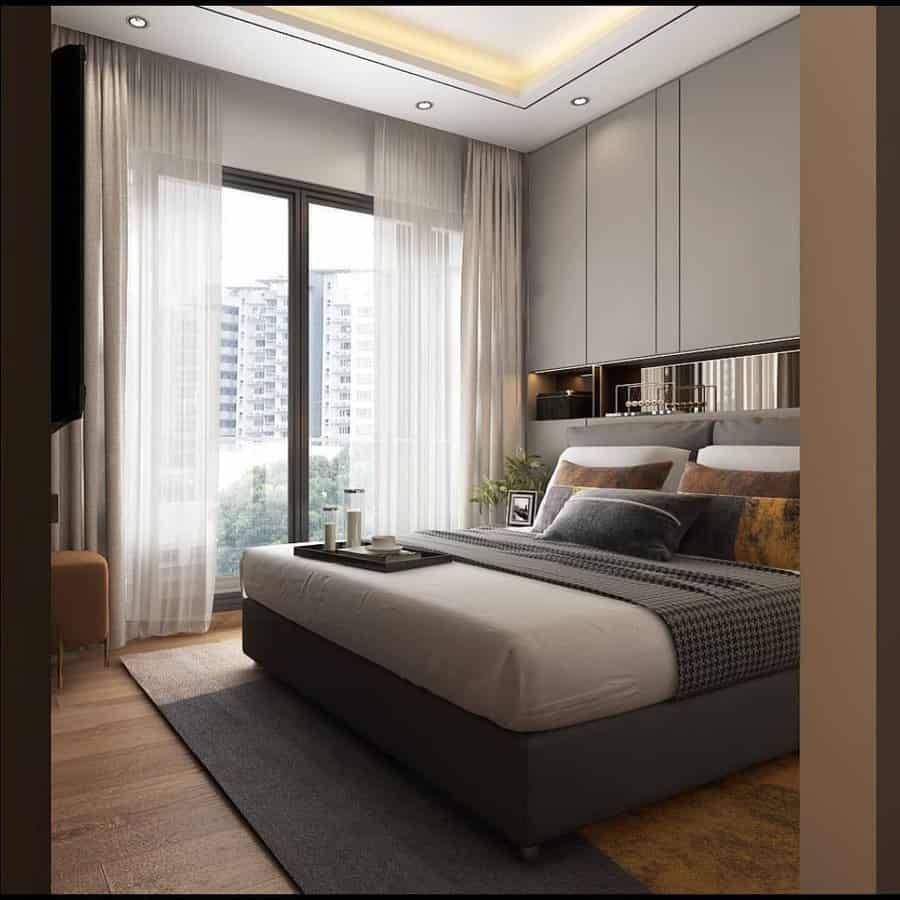 Hang an oversized round mirror over the sofa for a simple modern accent that will also visually expand the room. A modern geometric printed wallpaper makes a great accent wall behind a bed or couch. Install under-shelf lighting in each room to add a welcoming glow at night.
9. White
White is the classic color to use when you need to make a small room look bigger. Whether you prefer a farmhouse-style of white or a more modern take on the all-white room, you can't find a better color for a small room. White is also a good choice for furniture, although you may prefer darker upholstered pieces if you have pets or small children.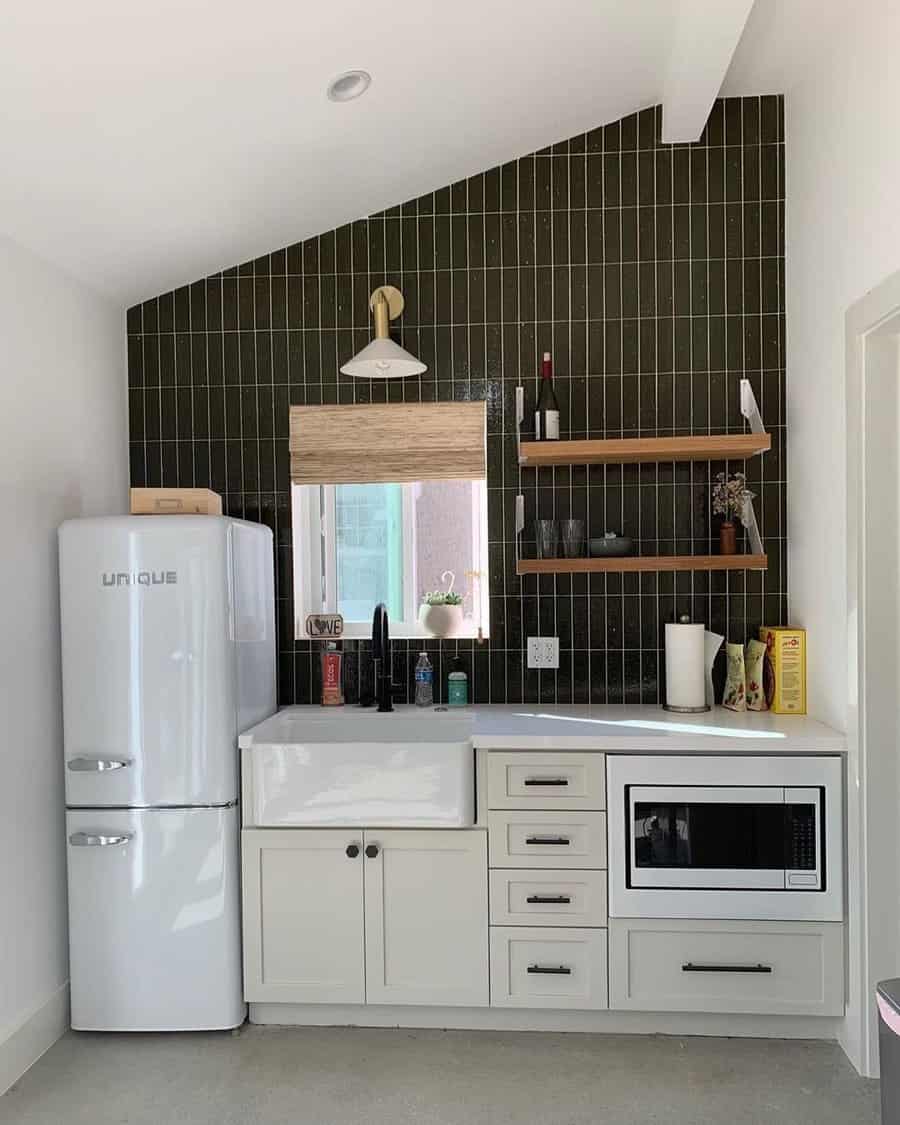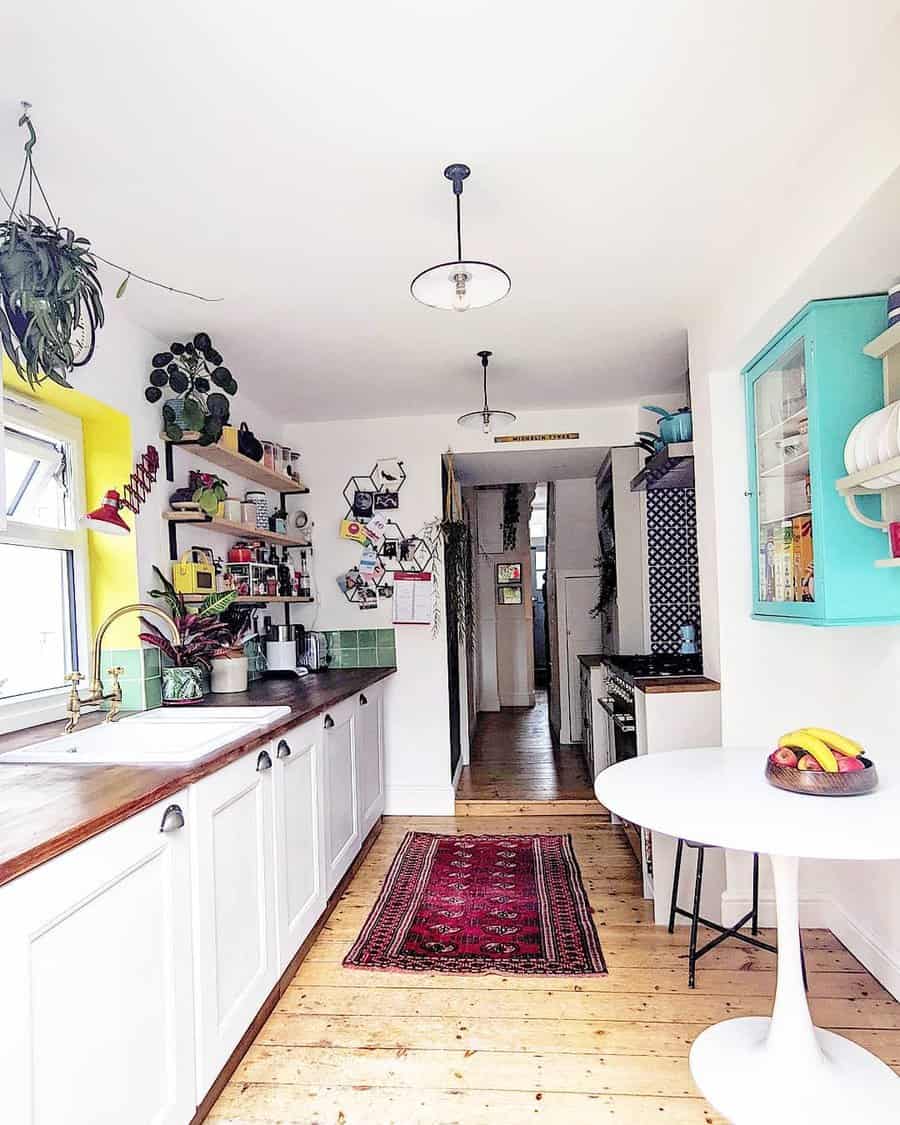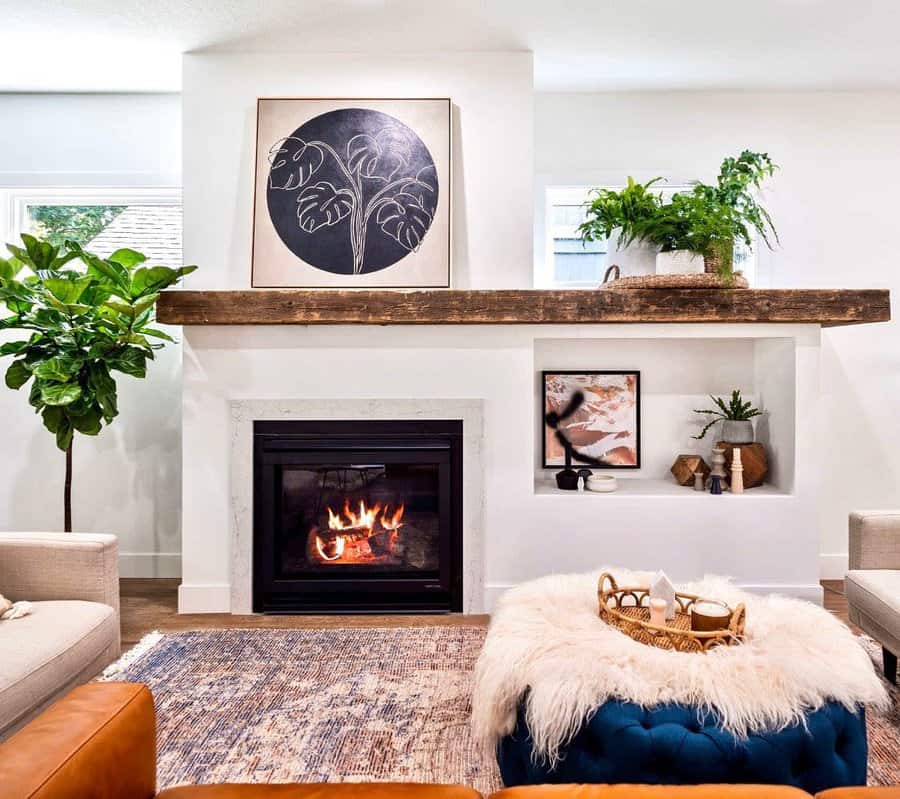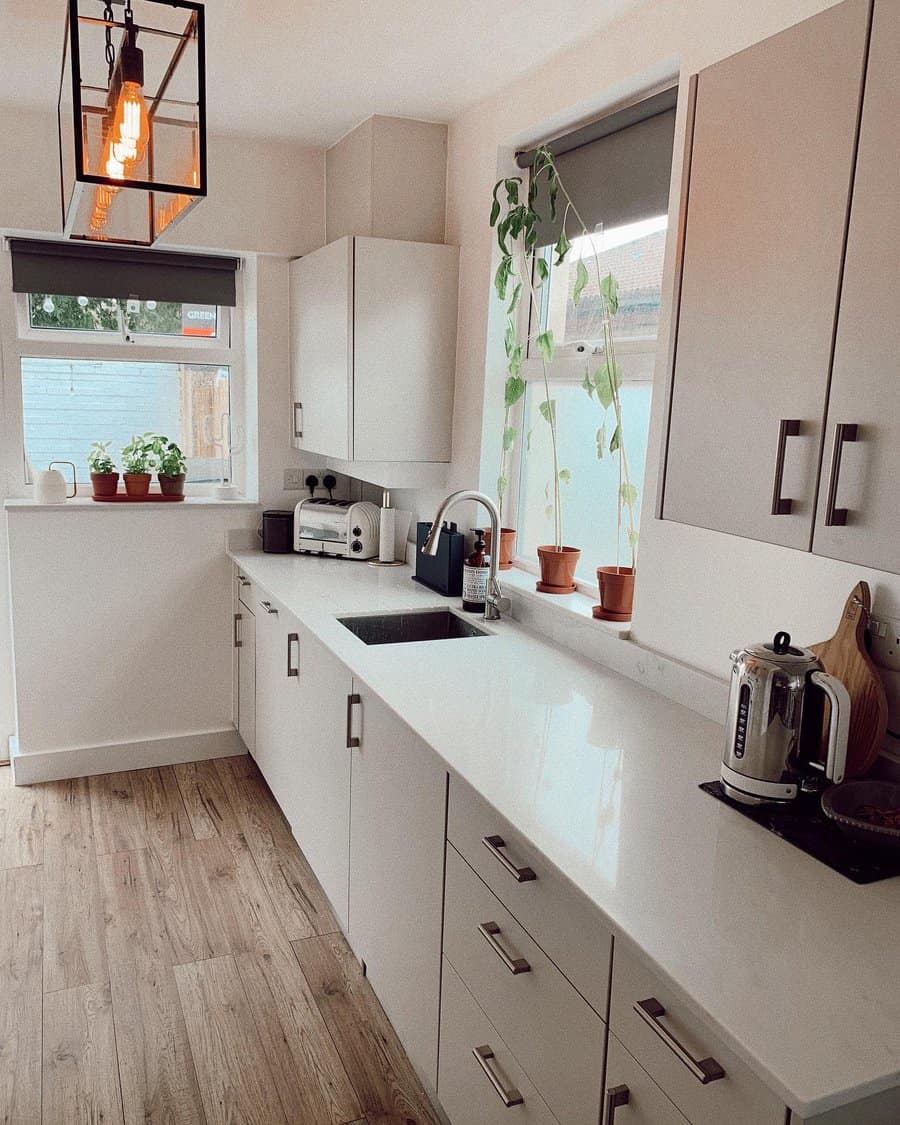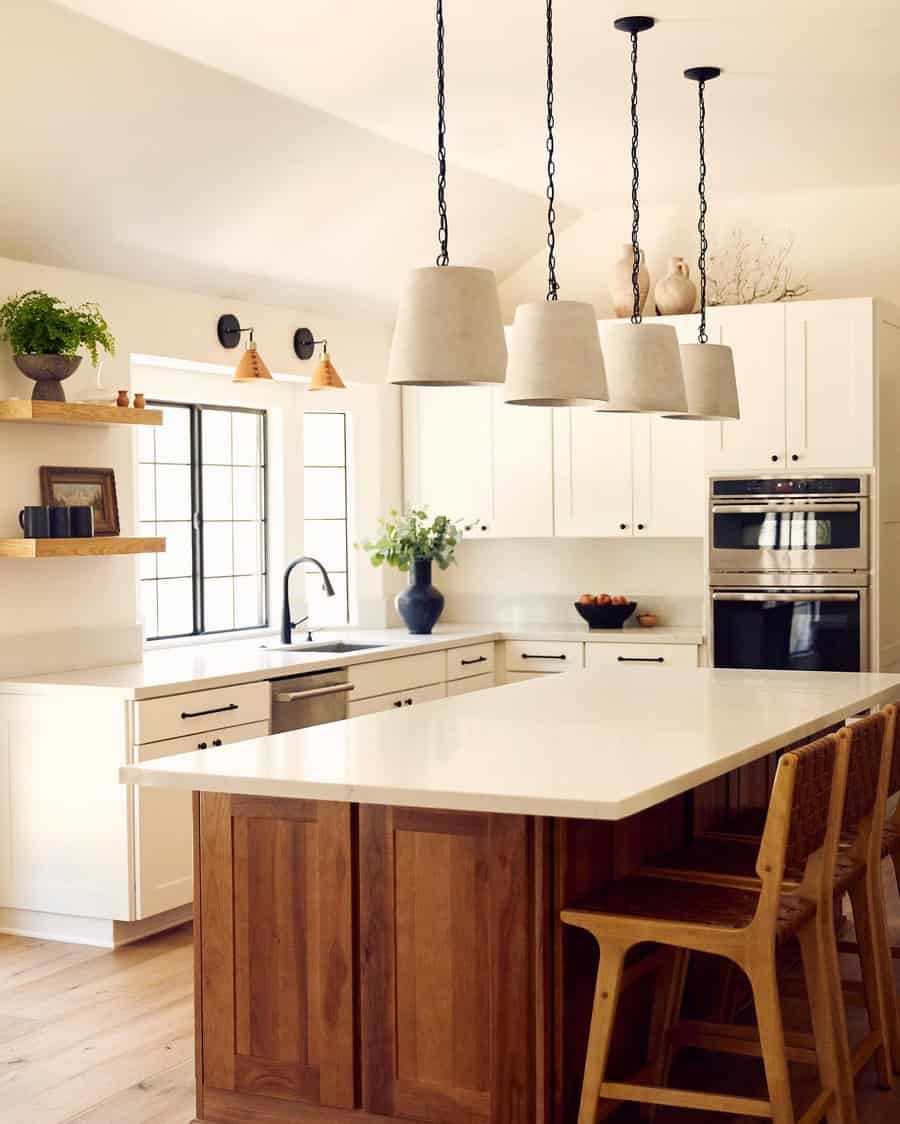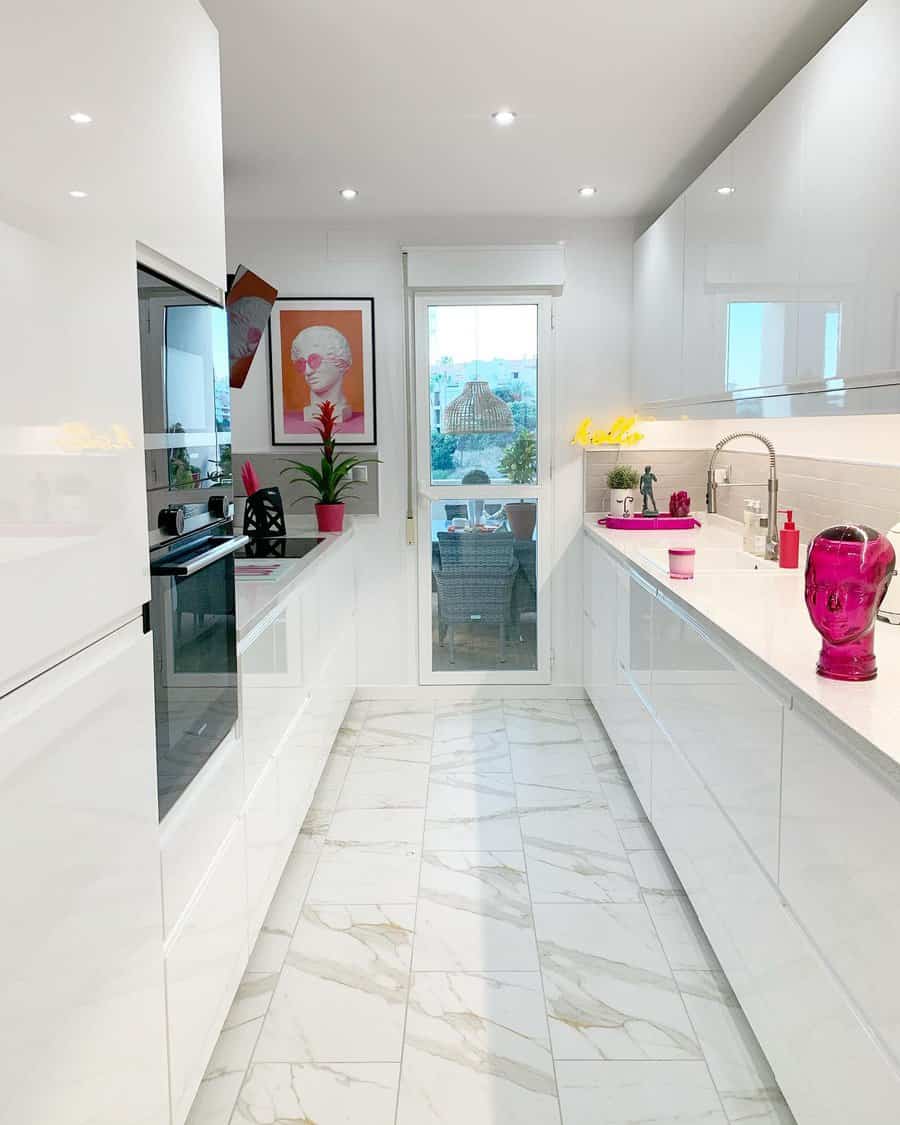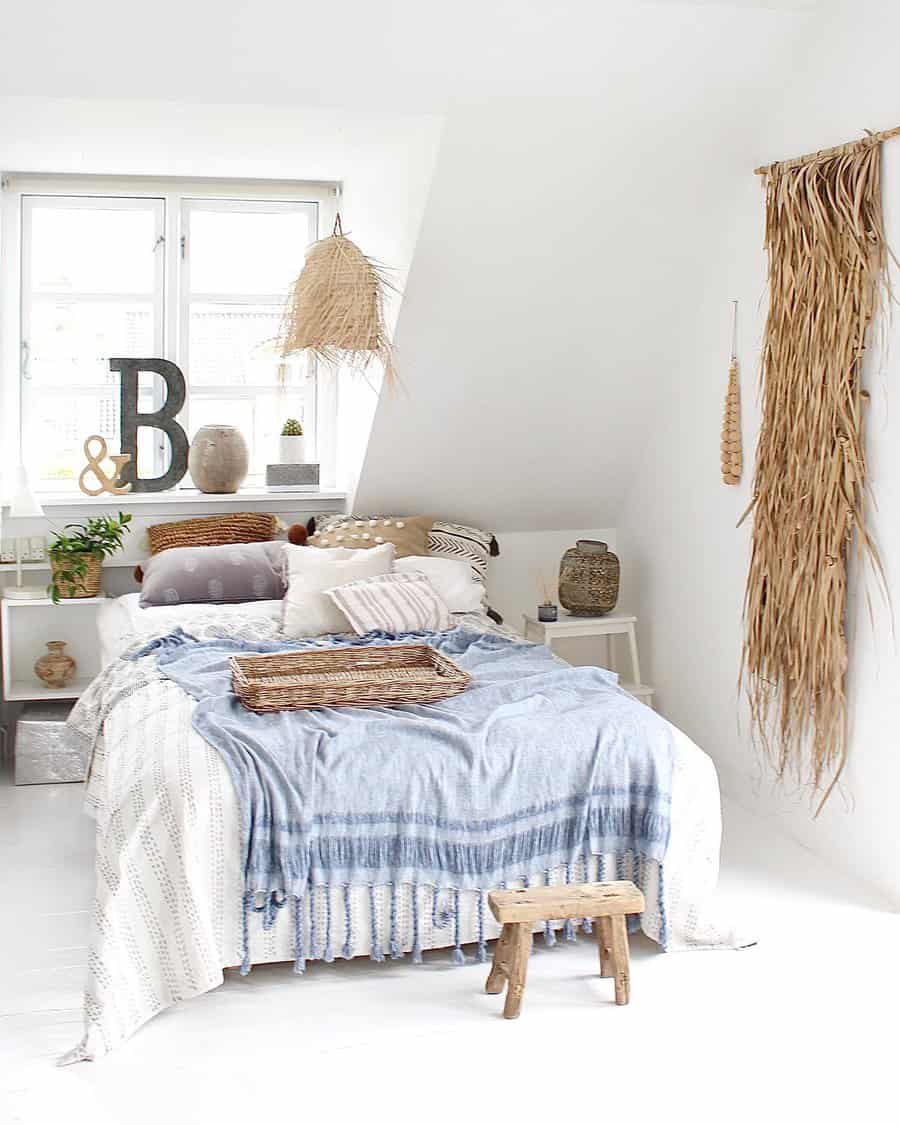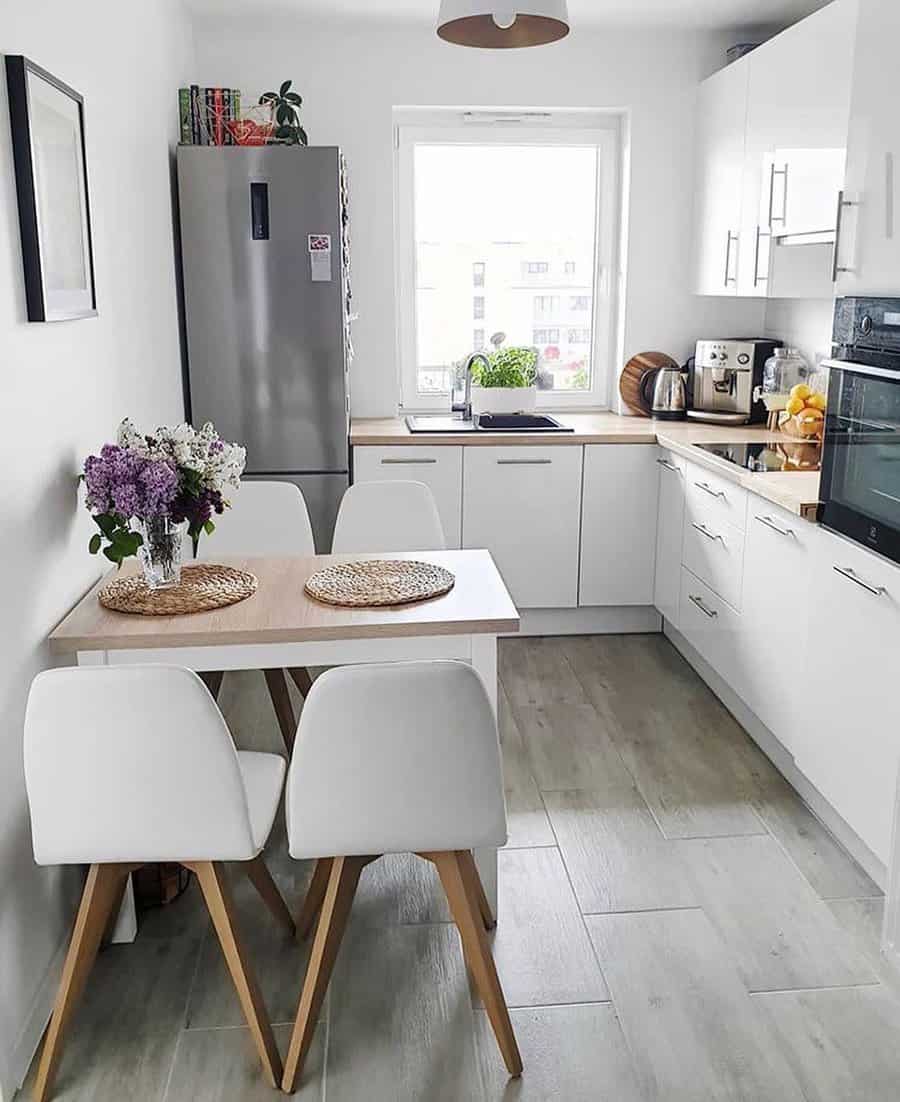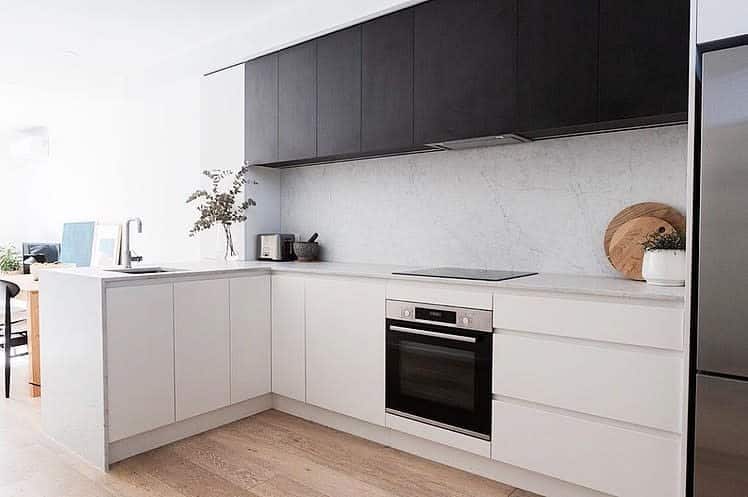 White cabinets, countertops, and walls visually expand your small kitchen and look great paired with stainless steel appliances. Make use of unused space in a kitchen, bathroom, or office by hanging white pegboards. There are dozens of pegboard hooks, baskets, and bins available now, allowing you to showcase attractive items while hiding the mundane.
Small Apartment FAQs
How can I decorate my small apartment on the cheap?
Thrift stores are your friend when you're trying to decorate a small apartment on a budget. Affordable small apartment decorating ideas include buying used furniture that has hidden storage space. For example, use an old chest for a coffee table and buy a bed that includes built-in drawers beneath.
Habitat for Humanity stores often have paint, curtain rods, wall shelves, and other decor necessities at ridiculously low prices. Wall decals are inexpensive, removable alternatives to pricey framed paintings. Mirrors are a cheap way to visually expand a smaller space.
Cooking a full meal in a tiny space can be a challenge, especially if you're used to a lot of counter space. But with a little ingenuity, you can incorporate everything your inner chef needs. A small rolling cart adds an extra prep surface along with extra storage space beneath. White walls and cabinets are a simple way to make the kitchen look bigger.