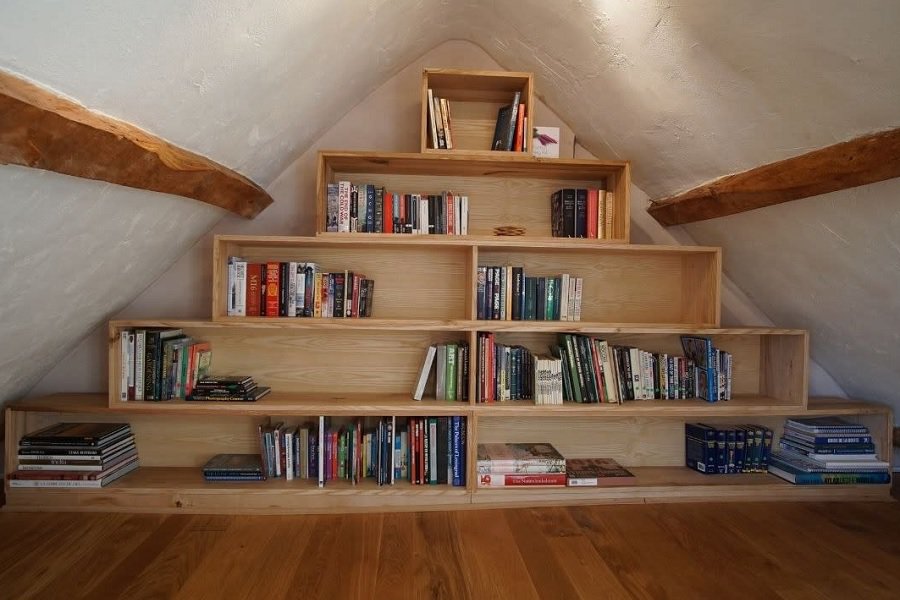 The Top 51 Attic Storage Ideas
"I like attics…The past stacked up like forgotten memories, but with a small effort, brought down and enjoyed again." – Kim Harrison
Attic storage space is often under-utilized—or not used at all. But if you find your possessions outgrowing your closets, the attic presents a plethora of storage opportunities just waiting to be used.
With a few modifications, most attics can be turned into excellent storage space. Need inspiration for making the most of your attic? Scroll through our collection of amazing attic storage solutions and see how you can free up more room inside your house today.
1. Overhead Shelf With Rolling Ladder
Looking to maximize your storage space and add some charm to your attic? Consider installing an overhead shelf with a rolling ladder! This innovative storage solution not only provides a practical solution to your clutter woes but also adds a touch of vintage flair to your home.
With the ability to utilize overhead space, you can now store all of your seasonal items, extra clothes, and holiday decorations with ease. The rolling ladder makes accessing your items a breeze and adds a stylish, industrial touch to your attic.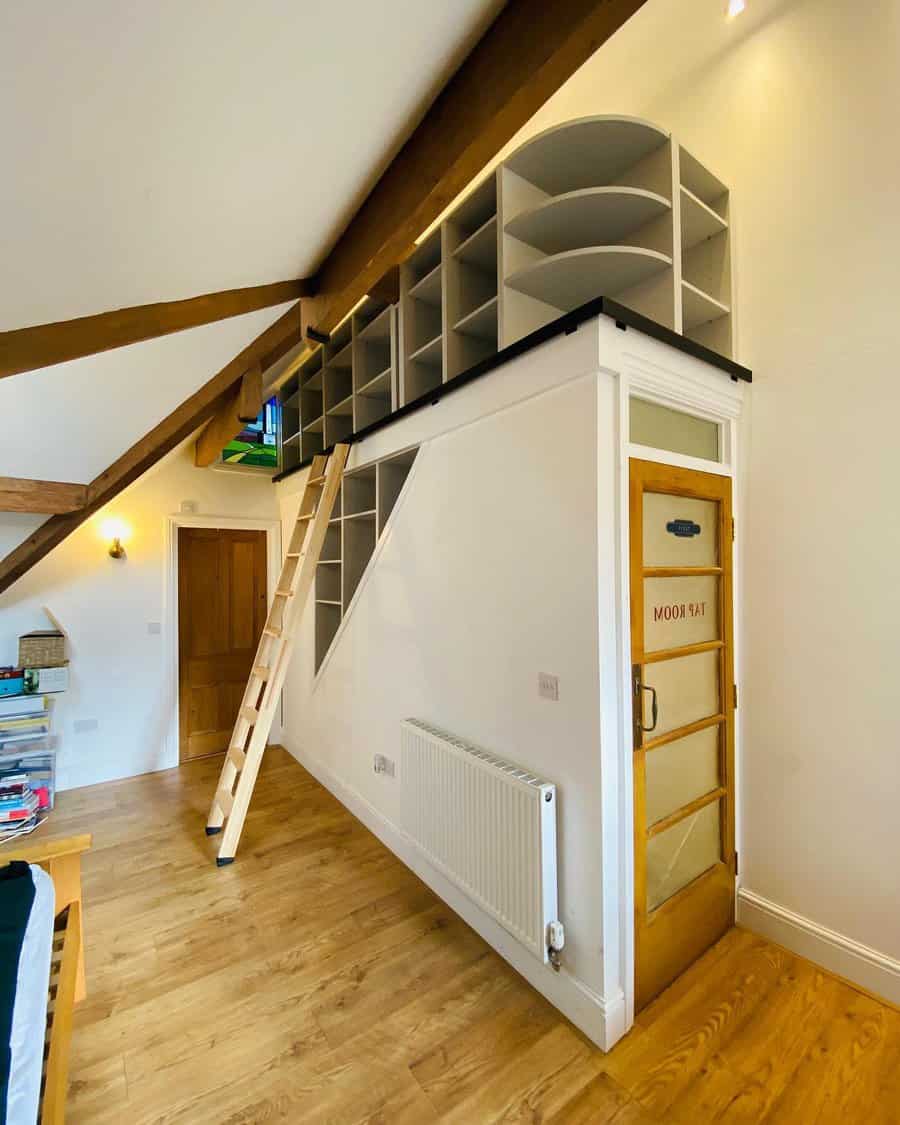 2. Built-In Cabinets
When it comes to attic storage, built-in cabinets can be a great solution, especially for storing small items. With a bit of planning and creativity, you can turn your cluttered attic into a functional and organized space. Built-in cabinets not only provide ample storage but also blend seamlessly into the space, making it look more streamlined and polished.
You can choose from a variety of materials and finishes to match your home's style, whether you want a modern or traditional look. With their clever design and functionality, built-in cabinets can help you make the most of your attic space and keep your belongings in order.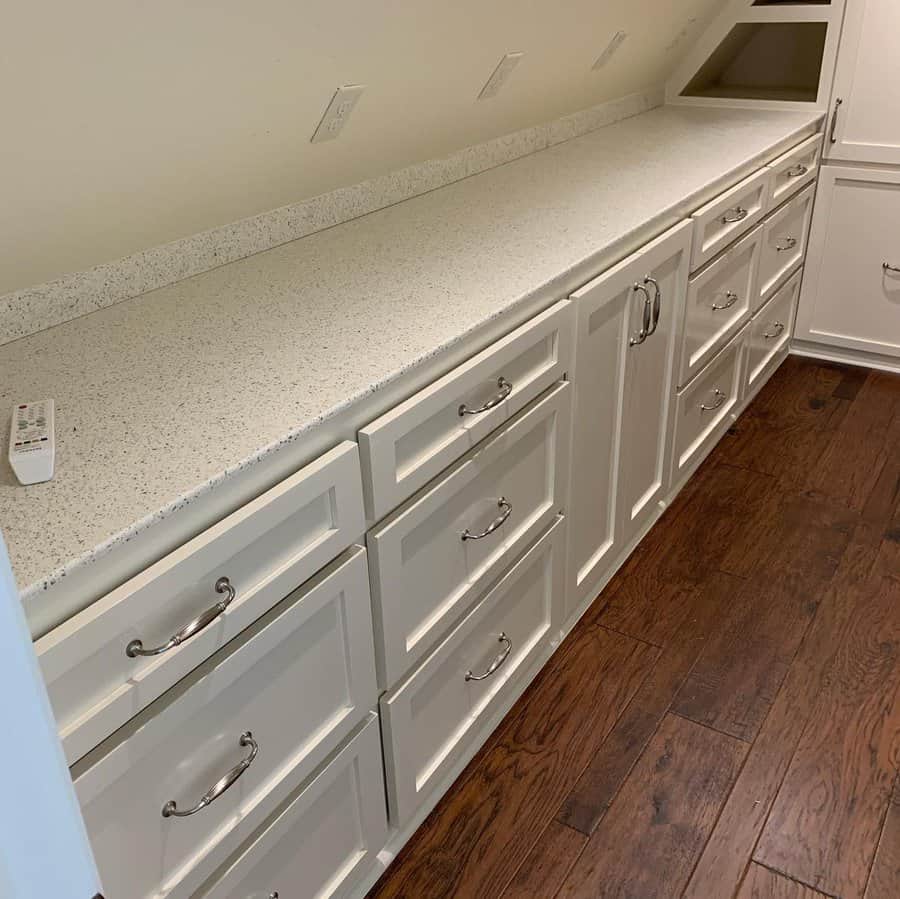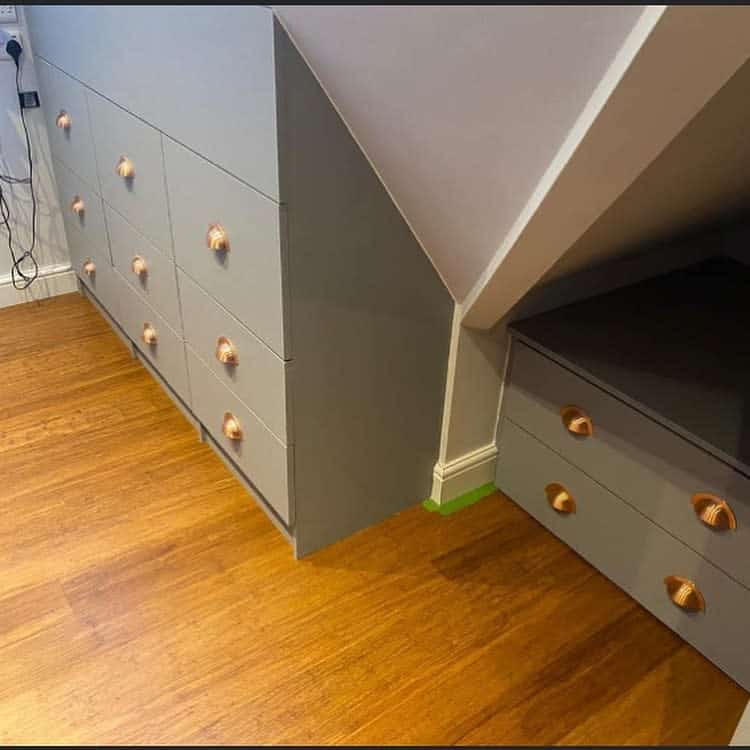 3. Recessed Cabinets
A recessed attic cabinet can be a great addition to any home that needs more storage space. These cabinets are installed directly into the walls of your attic, allowing you to store your belongings out of sight and free up valuable floor space.
Not only are they practical, but they can also be a stylish addition to your home's decor. You can choose from a range of finishes and styles to match your existing decor or go for a bold statement piece that stands out.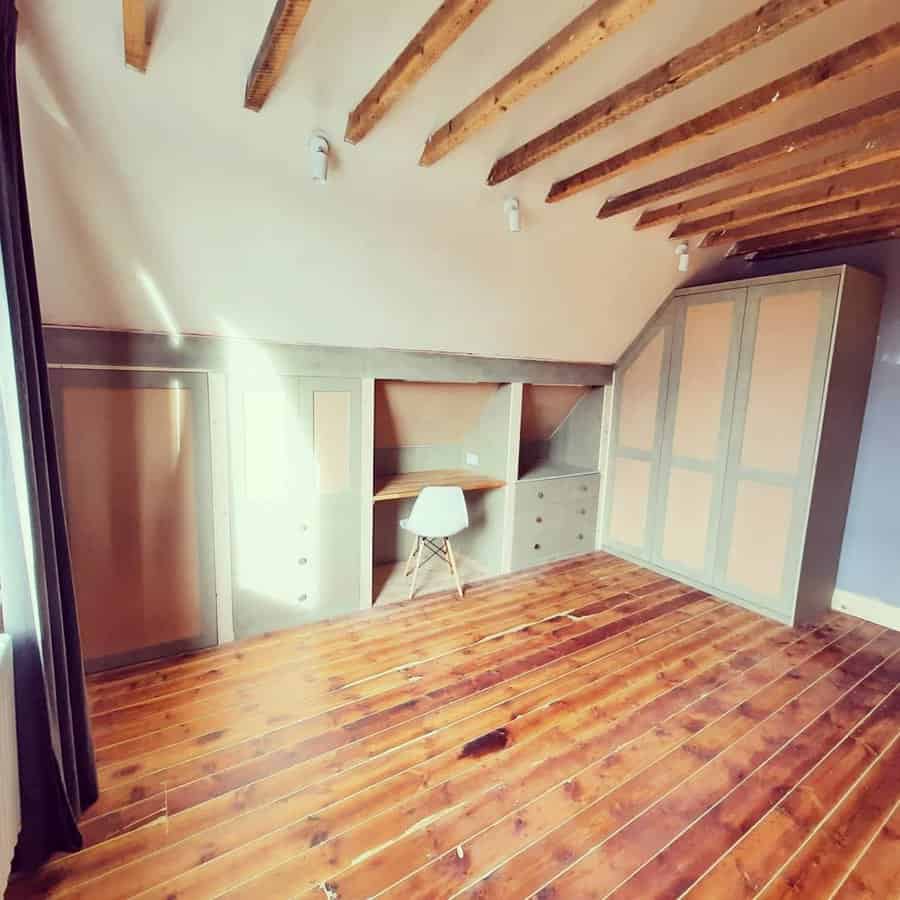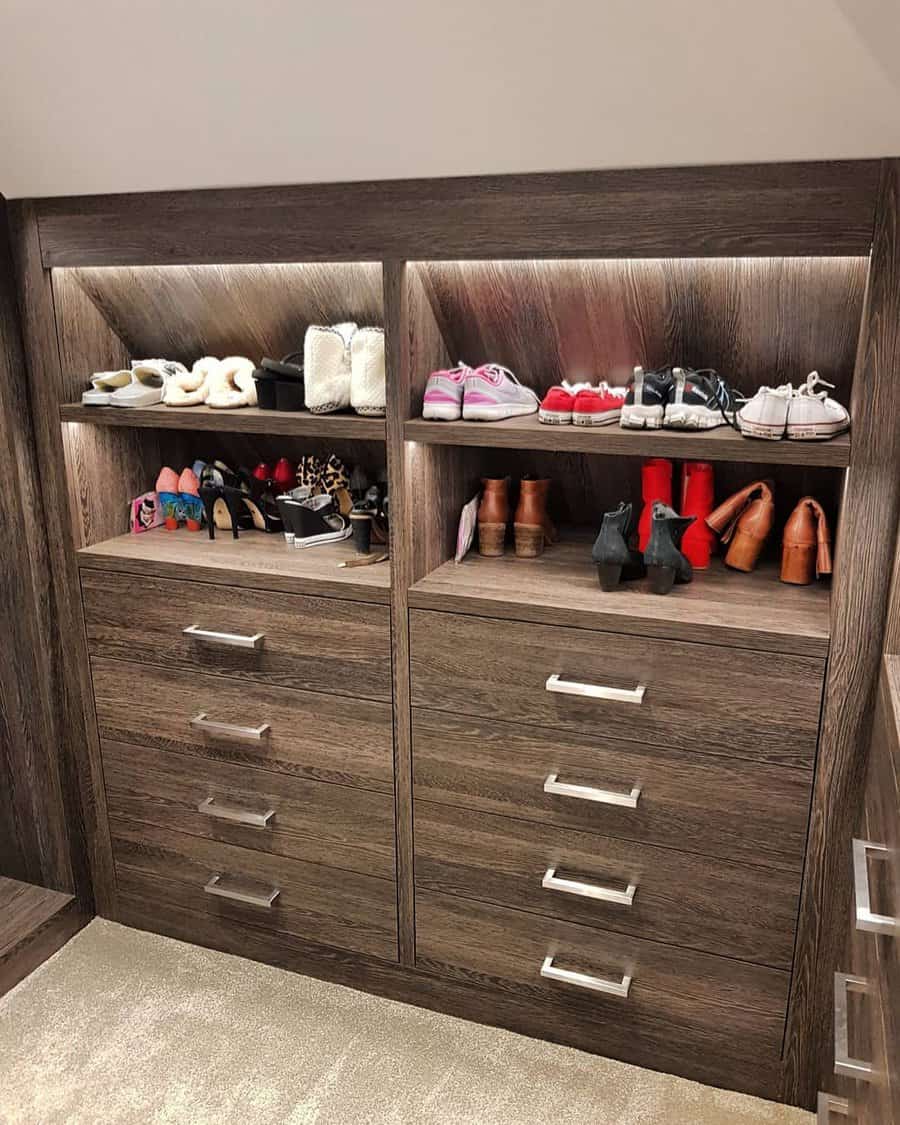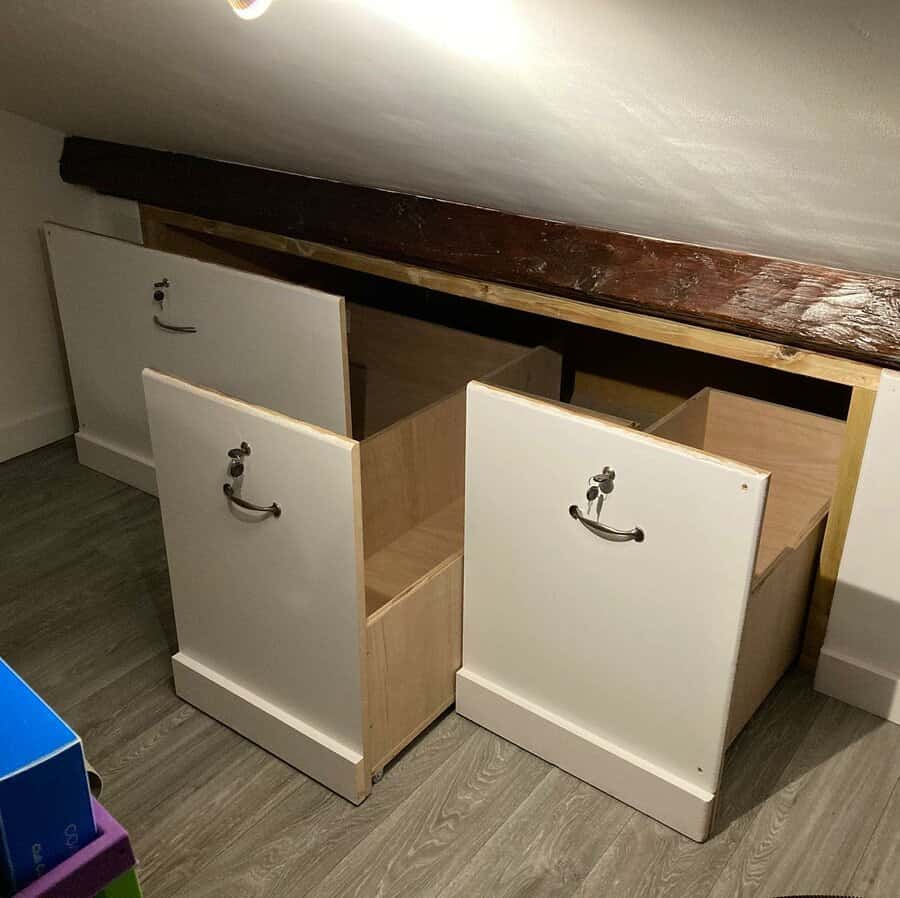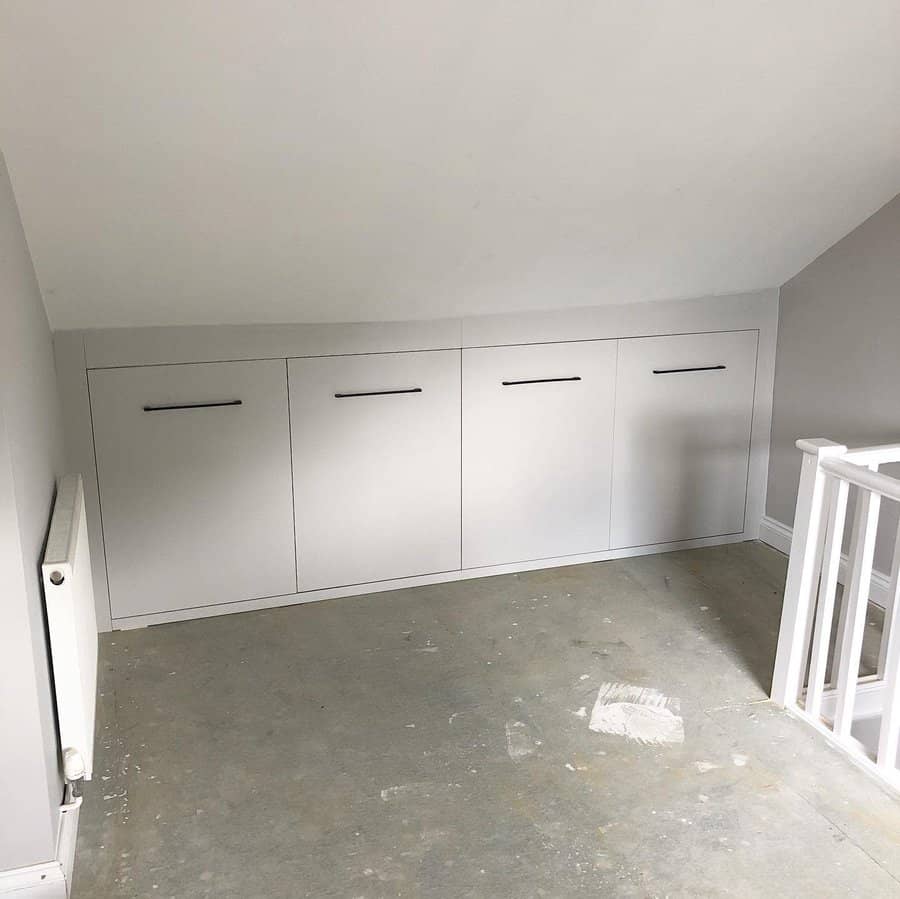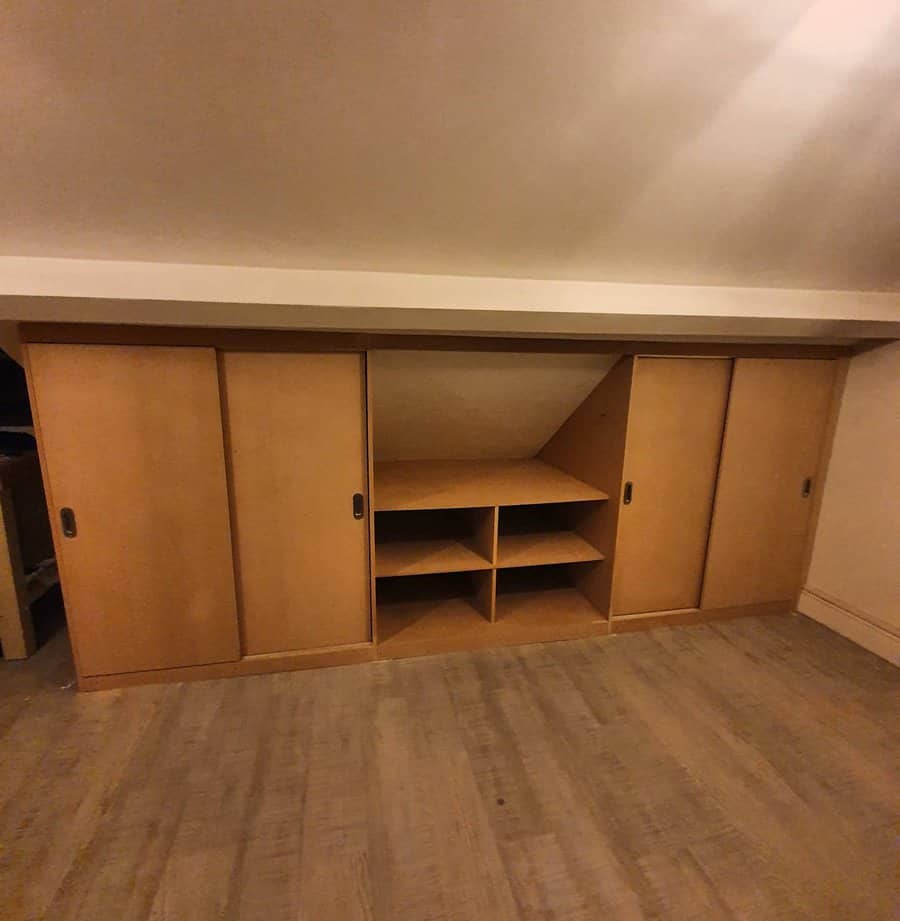 4. Bay Window Shelf With Seating
If you're looking to add some charm and practicality to your bay window, why not consider a shelf with seating? This idea not only adds a cozy and functional element to your space, but it also creates an inviting nook that's perfect for curling up with a book or just enjoying a cup of coffee while basking in natural light.
You can customize the shelf to match your décor, adding some decorative elements like potted plants, books, or photo frames. Whether you have a small or large bay window, this simple yet elegant addition can transform the look and feel of your room, making it a relaxing and stylish spot in your home.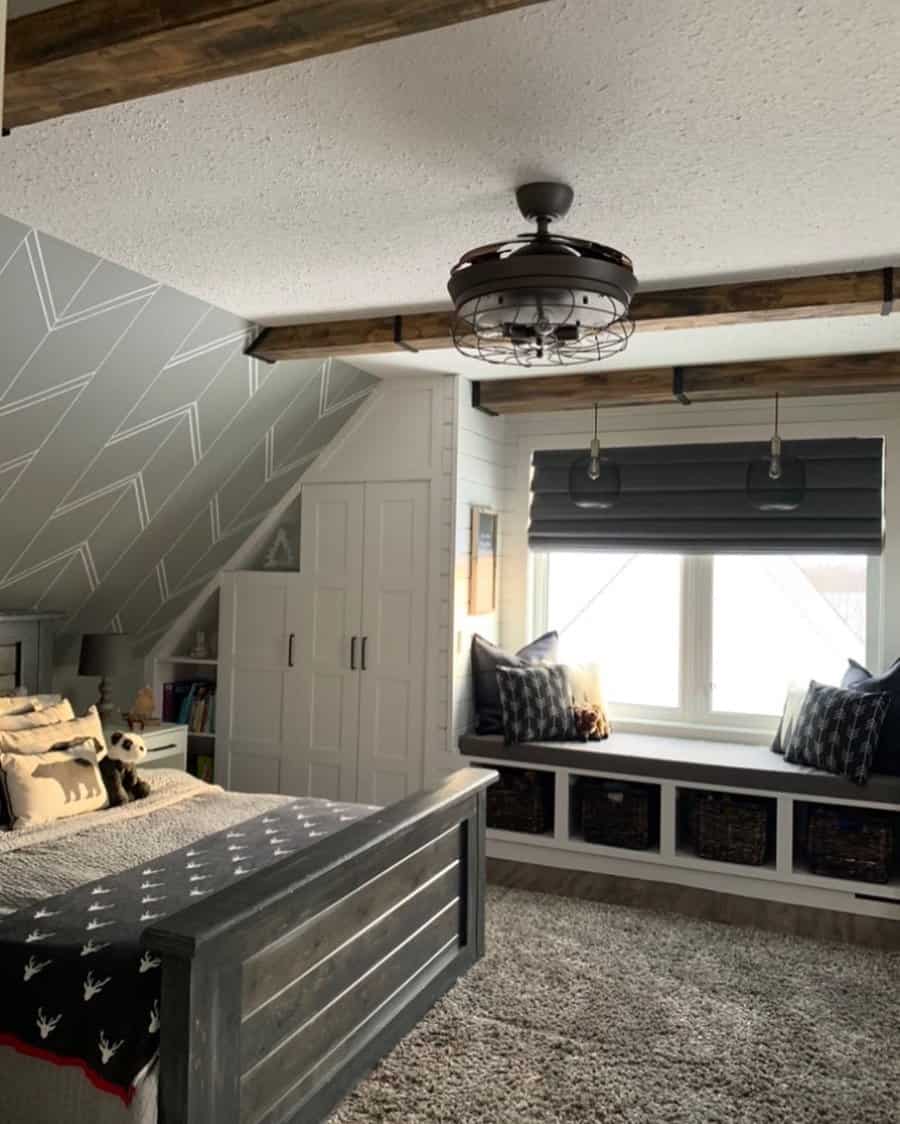 5. Under-The-Bed Storage
Under-the-bed storage is a lifesaver for those who live in small spaces or have limited storage options. It's the perfect solution for hiding away items you don't use regularly while keeping them easily accessible when you need them.
From plastic bins to woven baskets, there are many different types of storage containers you can use to create an organized space under your bed. And with the rise of bed frames that come with built-in drawers or shelves, you don't have to sacrifice style for functionality.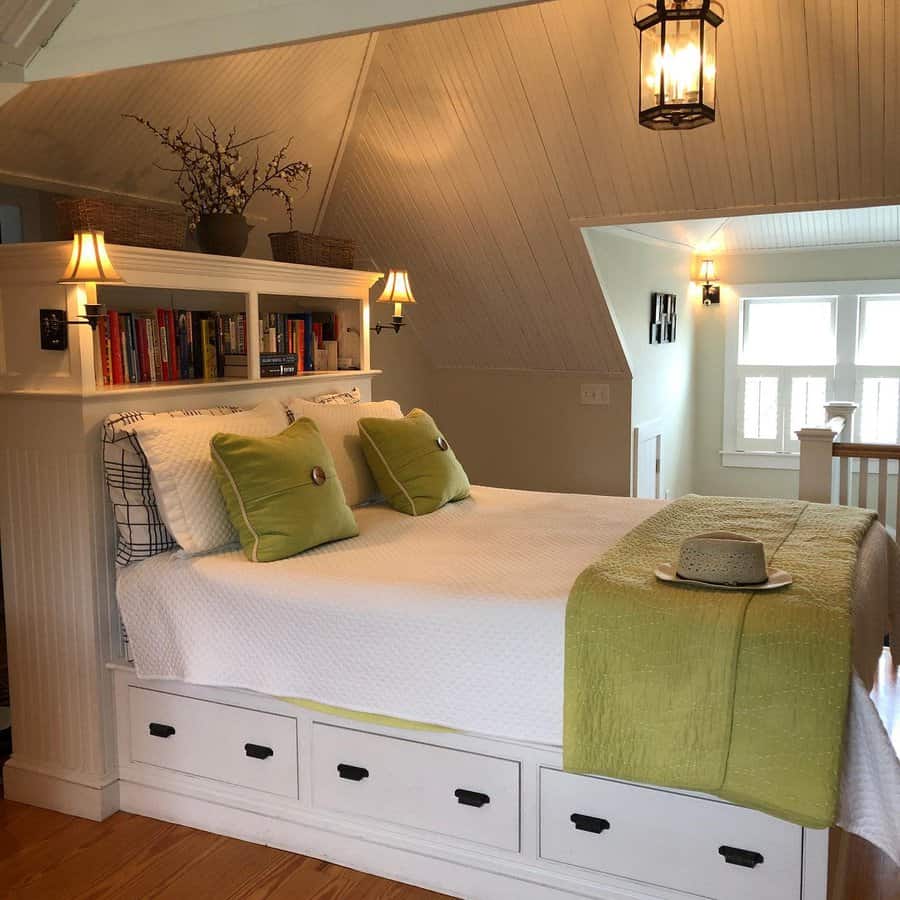 6. Built-In Closet
An attic can be an ideal space for storage, but it can also be a daunting task to organize it. That's where a built-in closet comes in. A built-in closet can help maximize the storage space in the attic and make it easier to keep things organized.
With a variety of customizable options, you can create the perfect closet to fit your specific storage needs. Whether it's for seasonal clothing, holiday decorations, or household items, a built-in closet for attic storage can help you keep your belongings in order and make the most out of your space.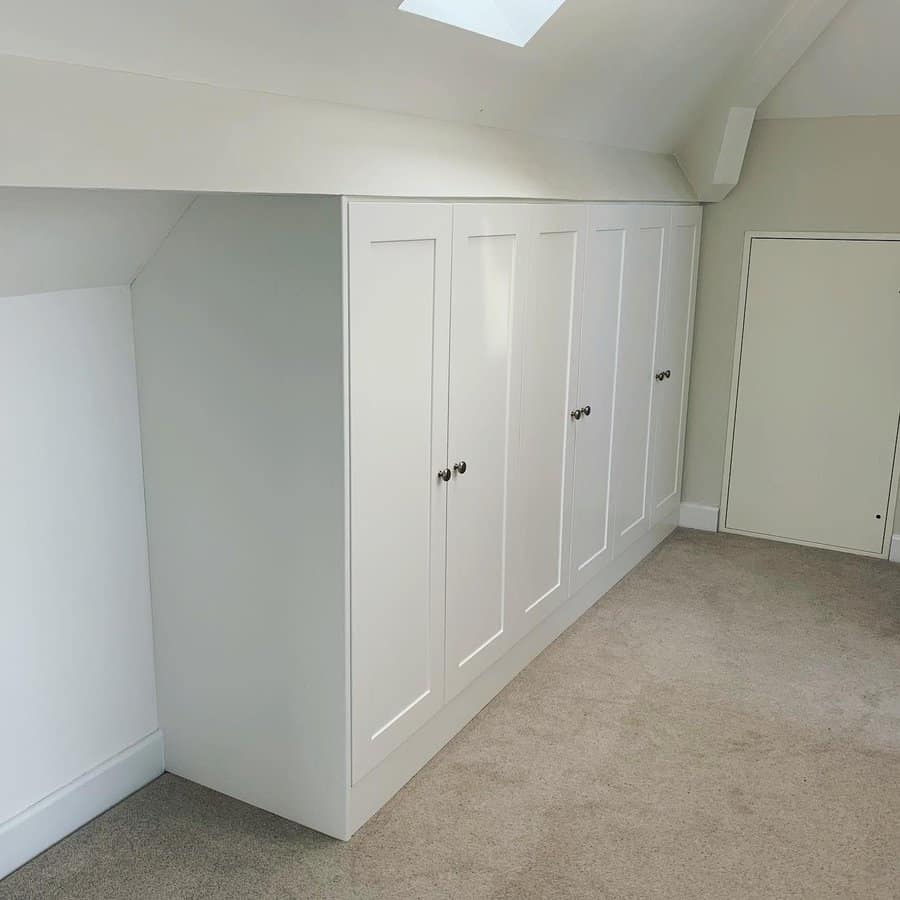 7. Standalone Shelves
Standalone attic cabinets are a great storage solution for those who need a movable and versatile option. These cabinets can be placed anywhere in the attic to store items that you don't frequently use. With shelves that are adjustable, you can create the perfect storage solution for your toy collections, books, or other miscellaneous items.
The standalone cabinets come in different sizes, so you can choose the perfect one that will fit your attic space. With this type of cabinet, you can have a neat and organized attic while still having the ability to move it around to suit your needs.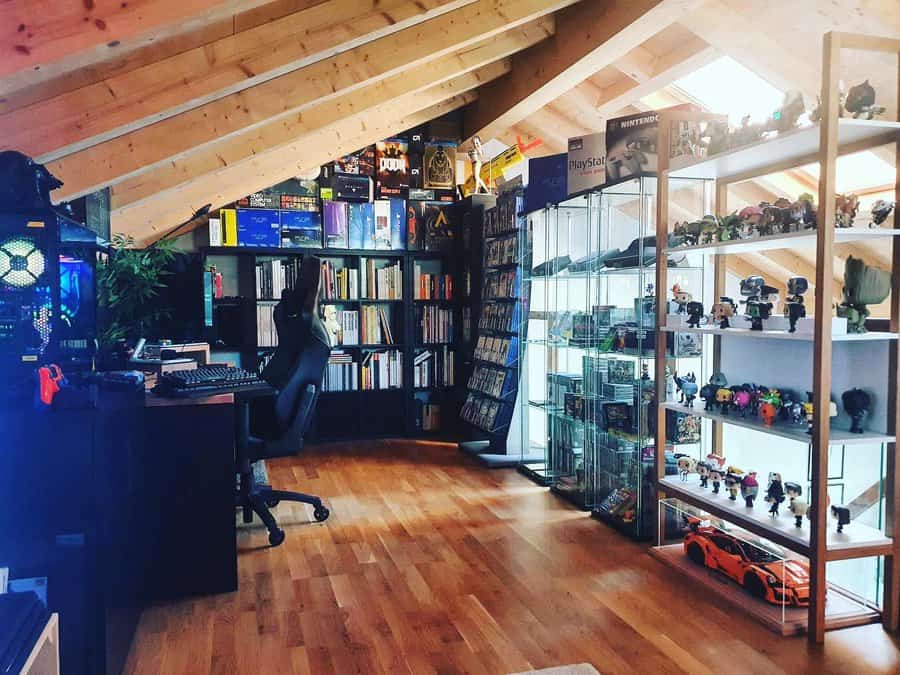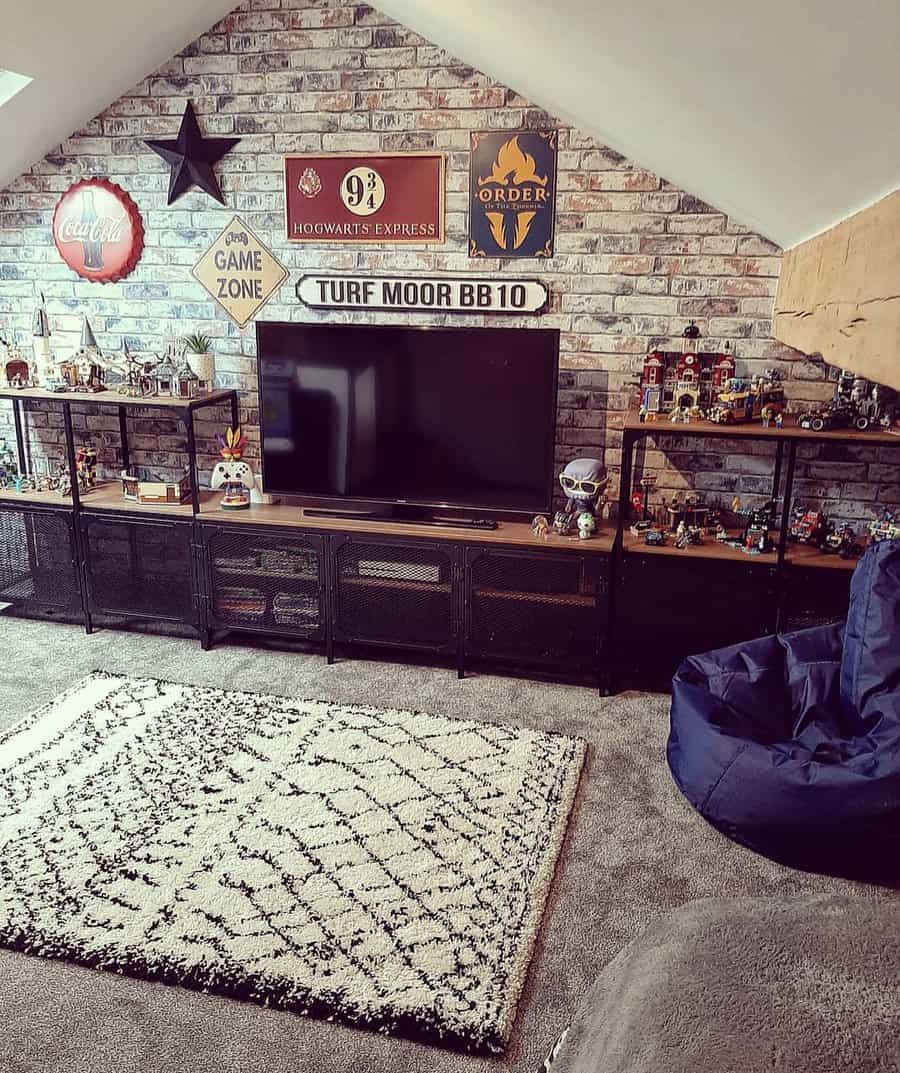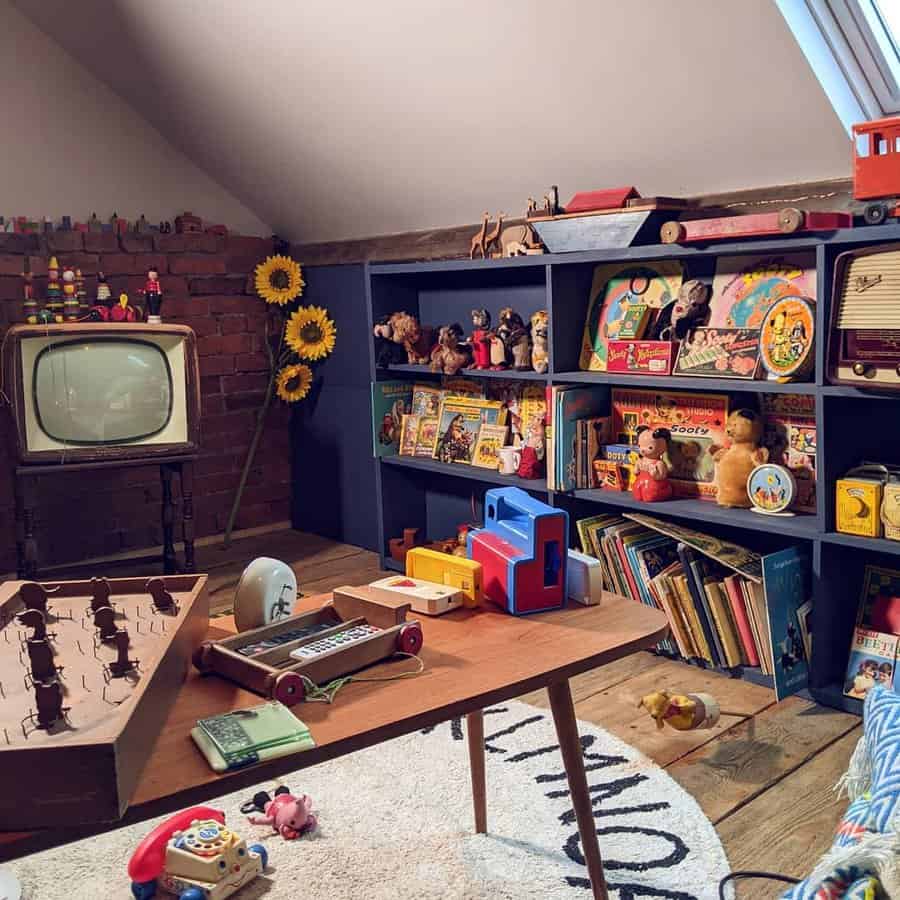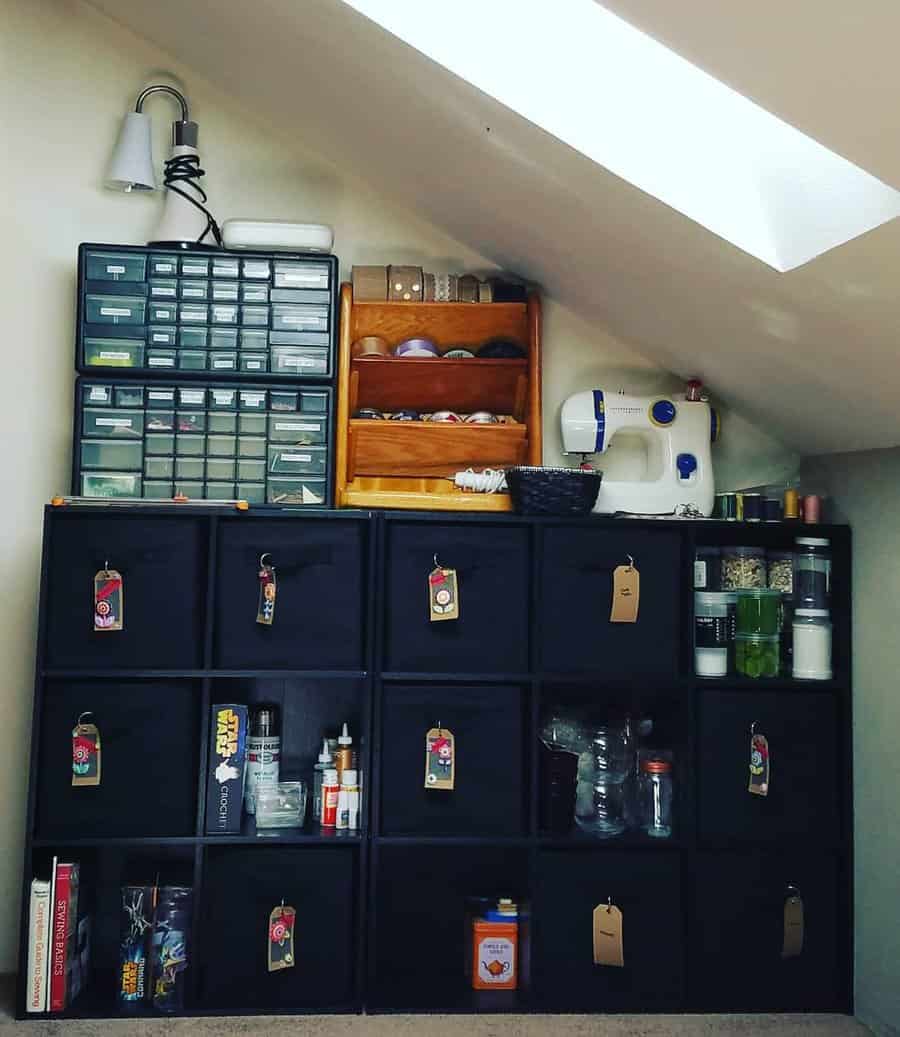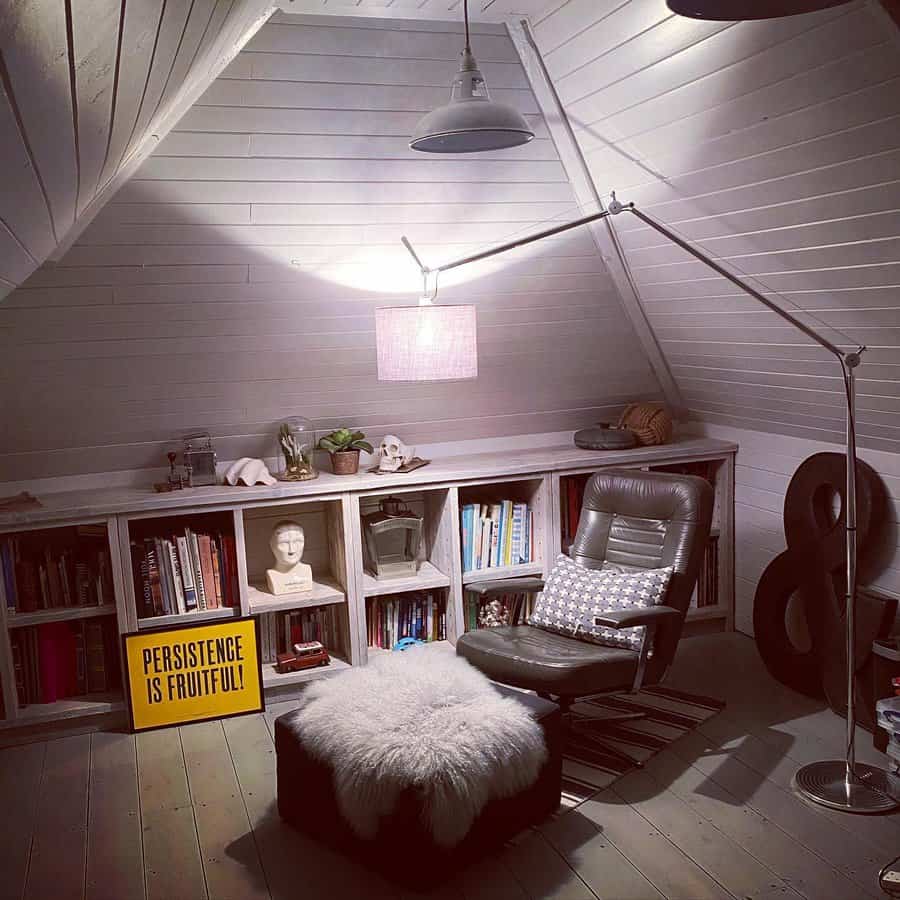 8. Floating Shelves
One way to do this is by installing floating shelves, which not only utilize vertical space but also add a modern and chic touch to the room. With floating shelves, you can easily store and display your belongings while keeping them off the floor and out of the way.
Plus, since they don't require any brackets or visible supports, they create a streamlined and seamless look that is sure to impress.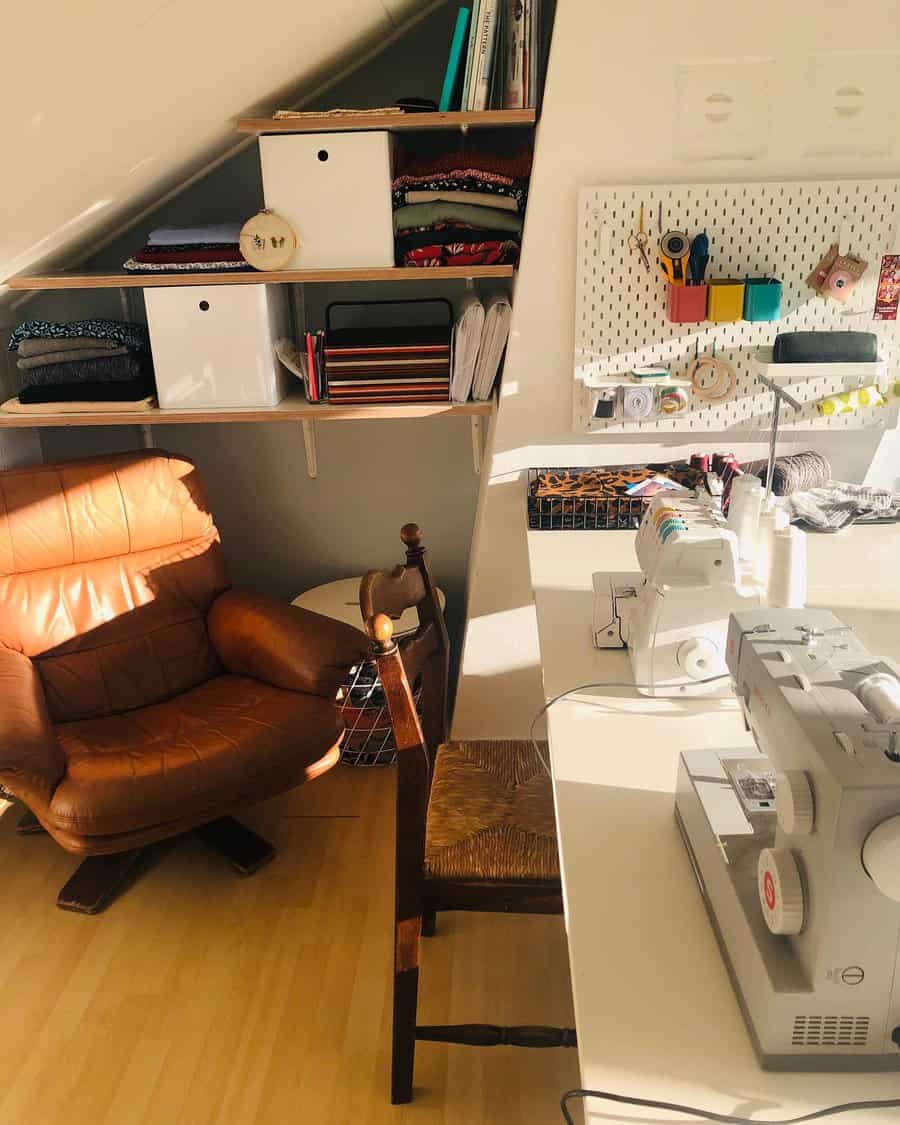 9. Sliding/Rolling Cabinet Doors
Looking for a clever storage solution that doesn't take up too much space? Consider installing sliding cabinets in your attic! This nifty idea is perfect for those who need to store items but don't want to sacrifice too much floor space.
Sliding cabinets make use of the often-overlooked vertical space in your attic, creating a neat and organized storage area that's out of the way. Not only do they save space, but they're also a great way to keep your belongings hidden and protected from dust and other debris that can accumulate in an attic.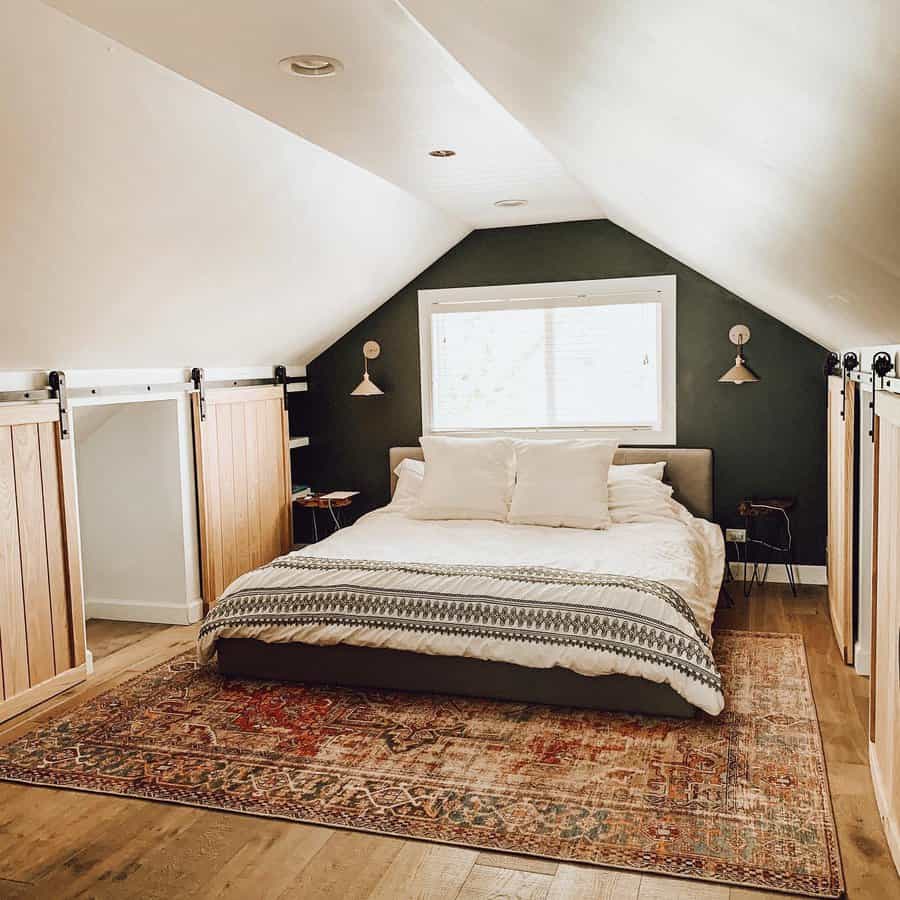 10. Under-The-Roof Closet
This innovative storage solution allows you to maximize your available space and keep your clothing and accessories organized and easily accessible. With a built-in closet designed specifically to fit the unique angles and dimensions of your attic, you can create a sleek and modern look while making the most of every square inch of your home.
From clothing to shoes and everything in between, this under-the-roof closet is the perfect way to keep your space tidy and stylish.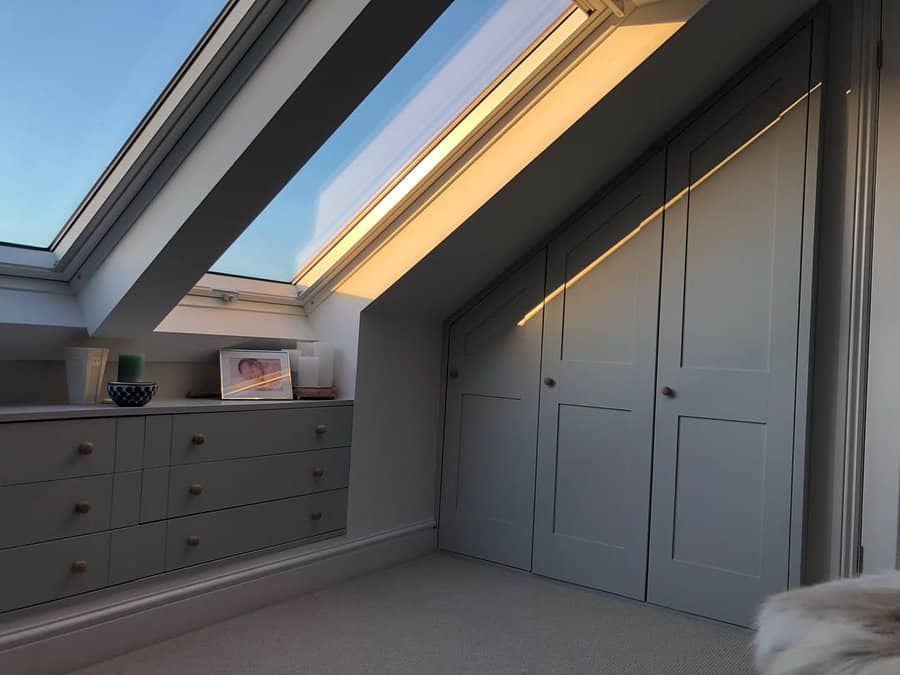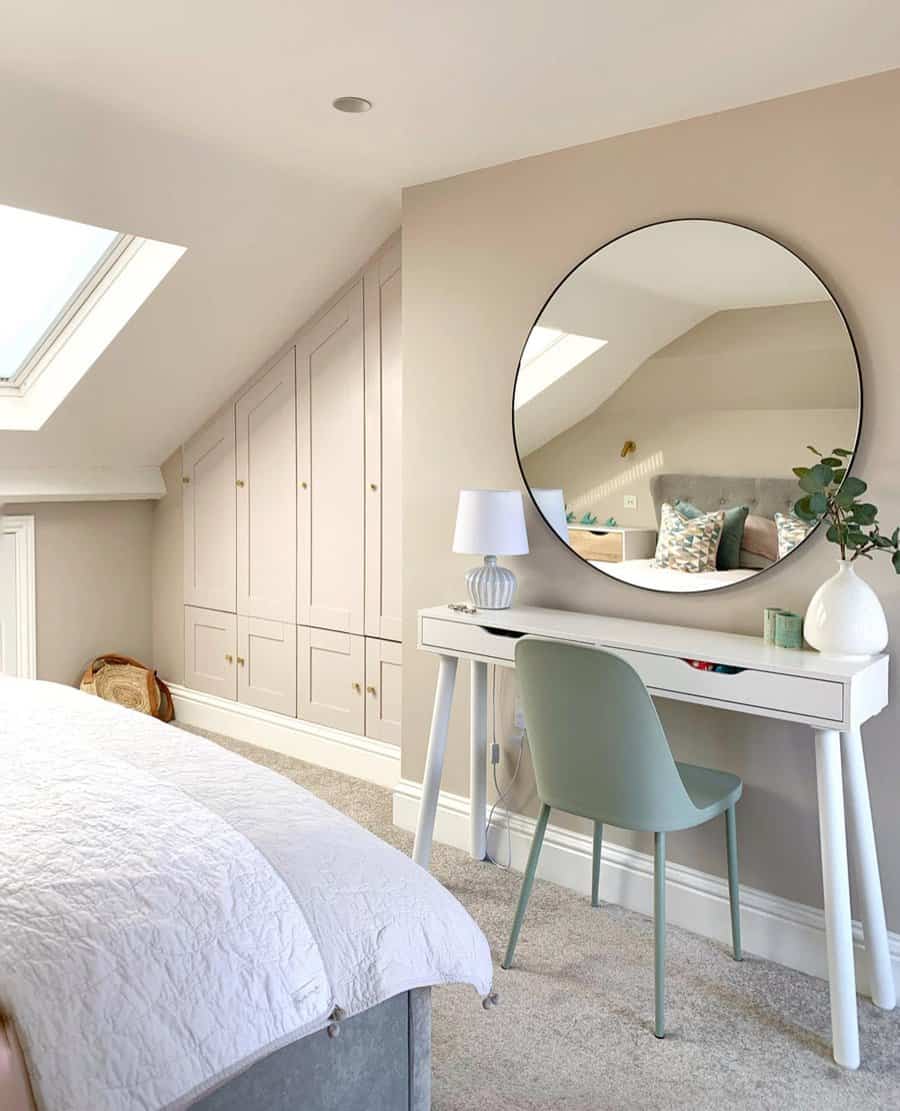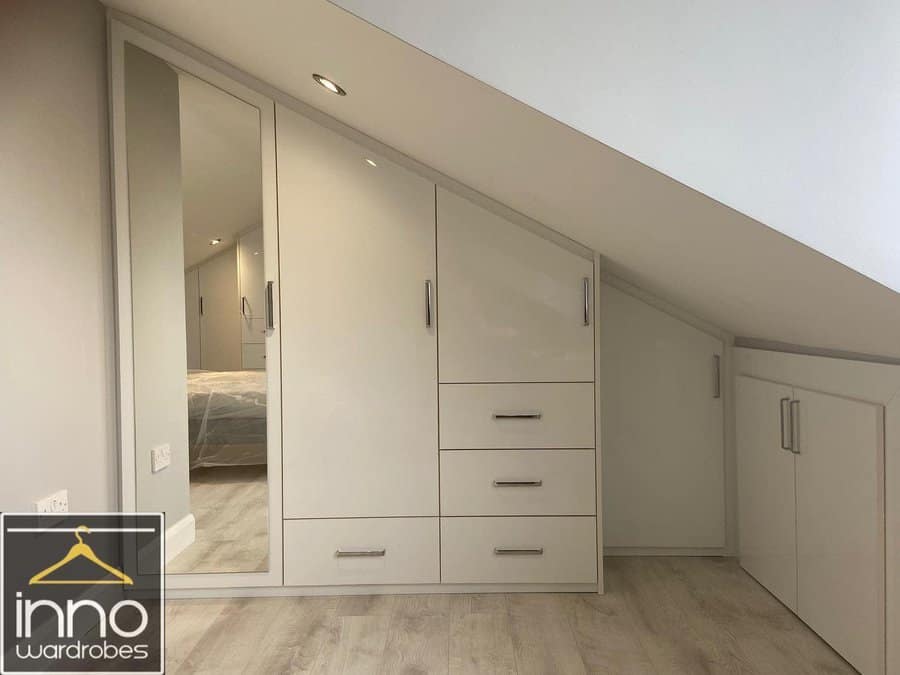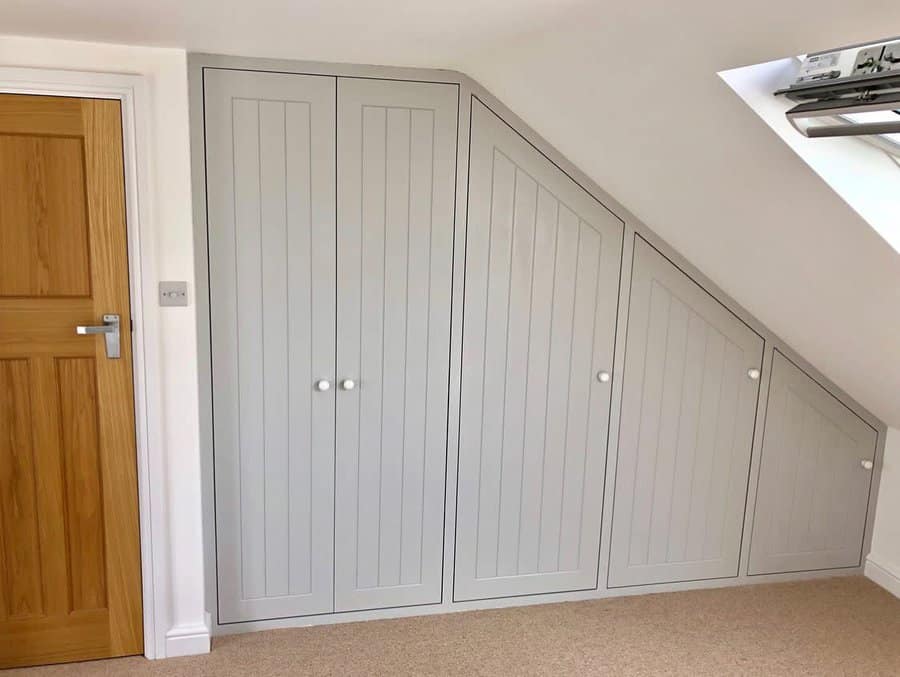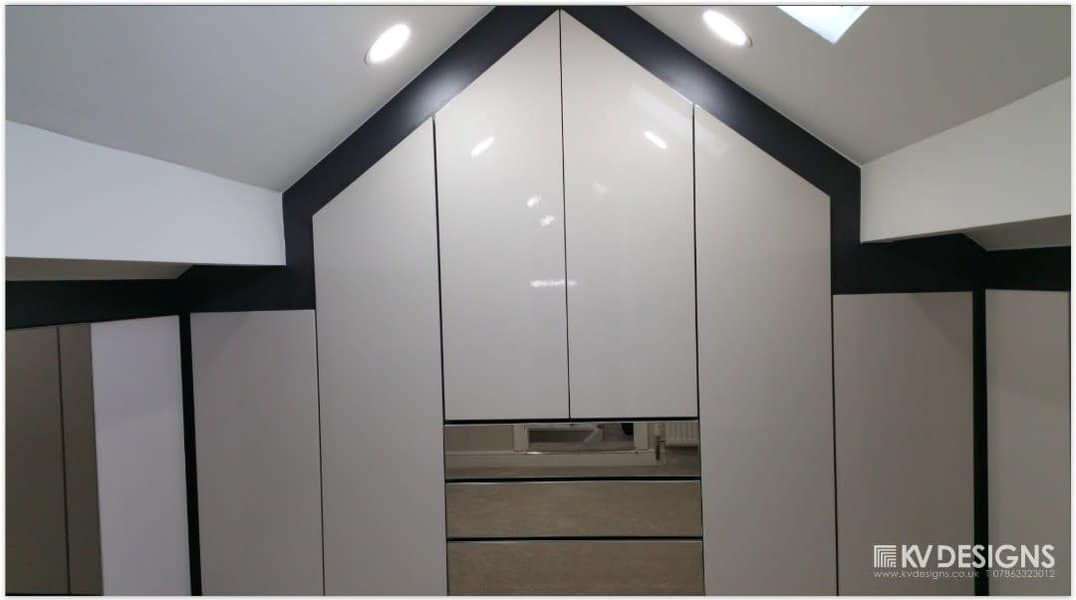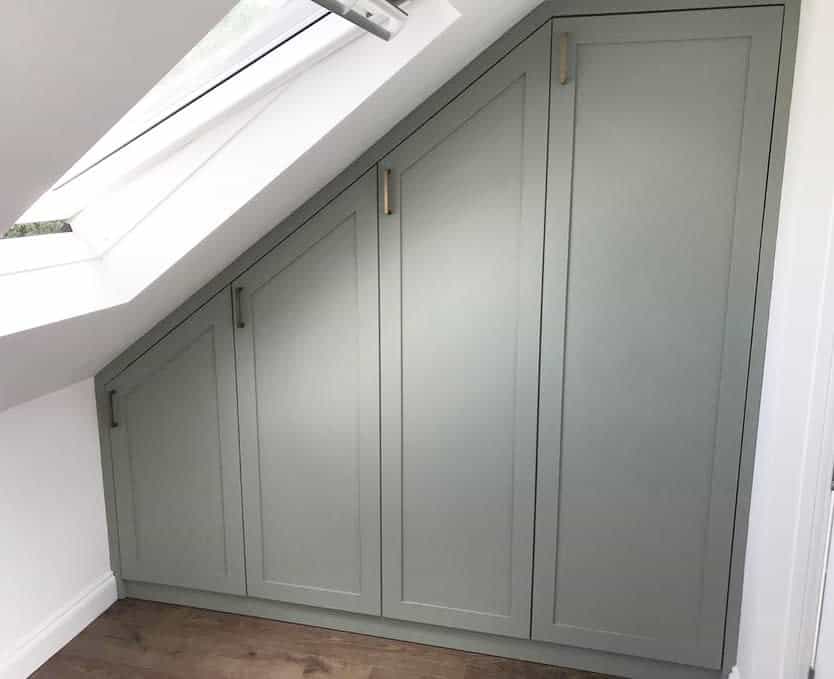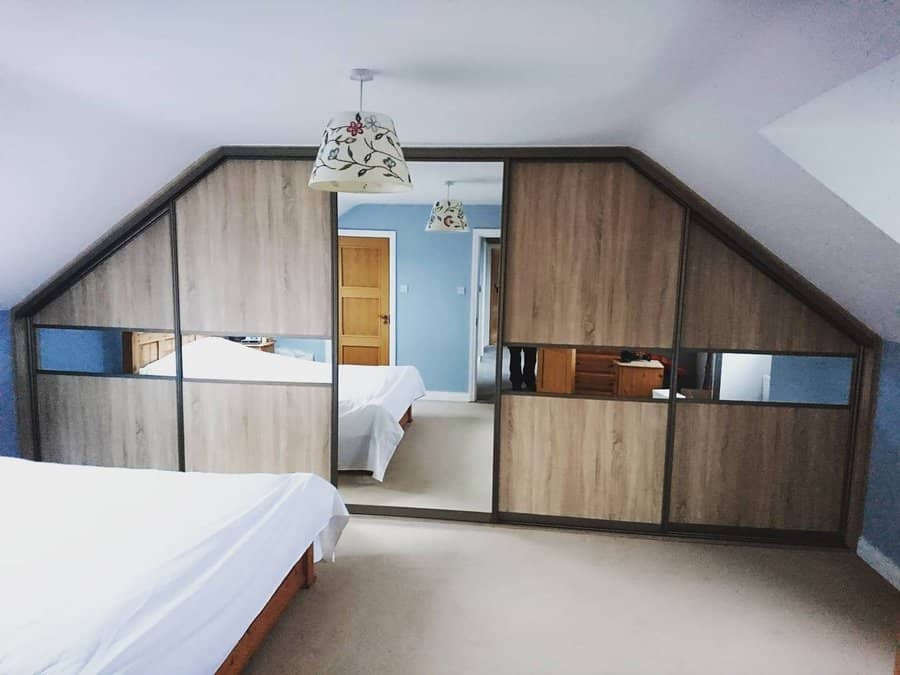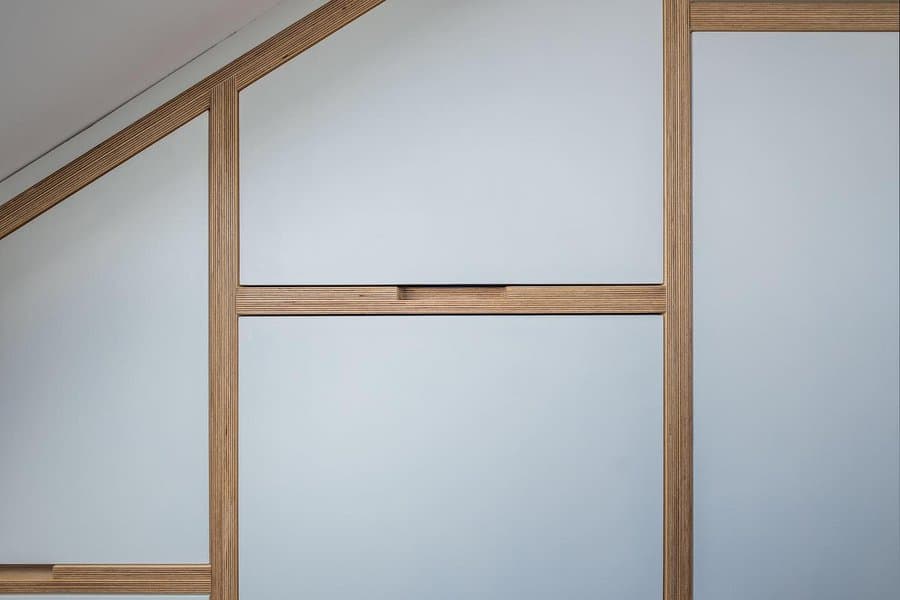 11. Labeled Crates
Stacked plastic crates are a great way to utilize vertical space, and the addition of labels can ensure that everything is easy to find. For a more rustic touch, try using wooden crates instead.
Not only are they durable, but they also add a charming touch to the space. With the help of these crates, you can easily organize your attic and free up space in other parts of your home.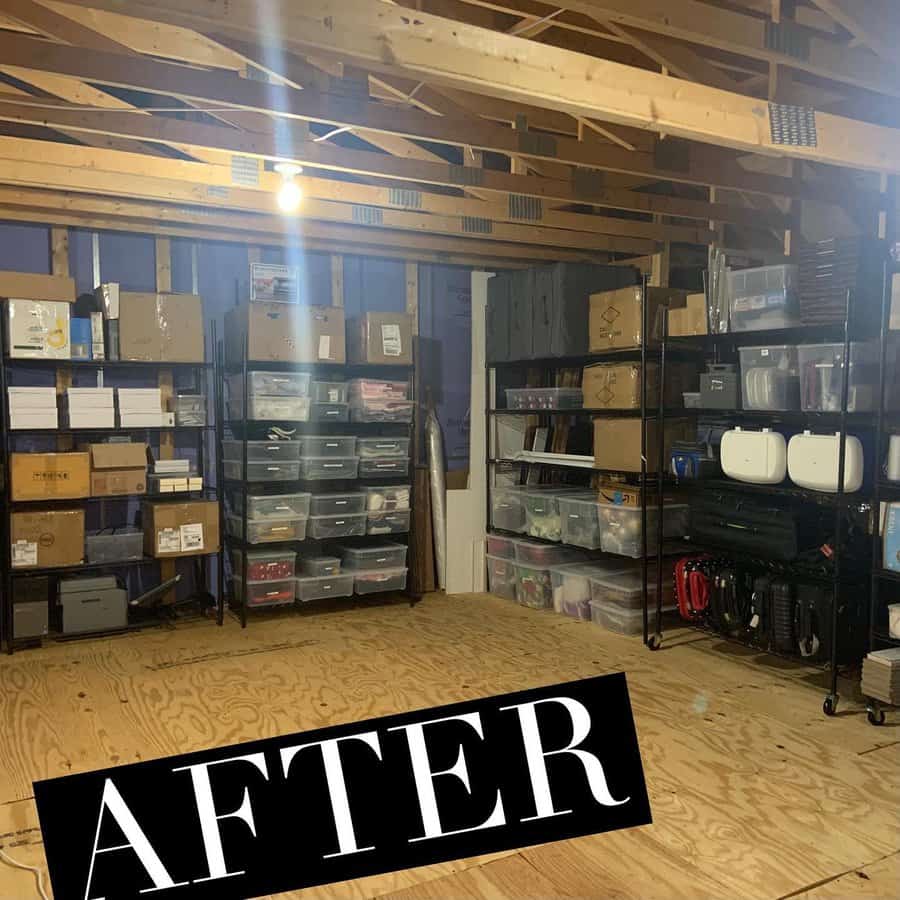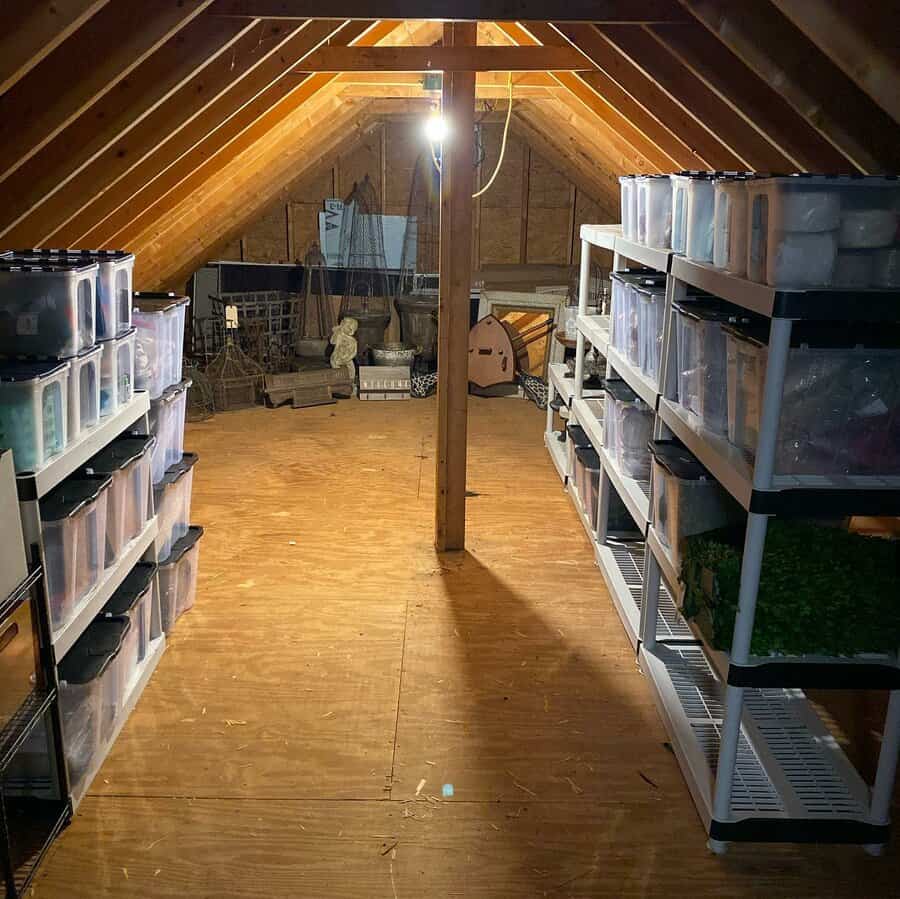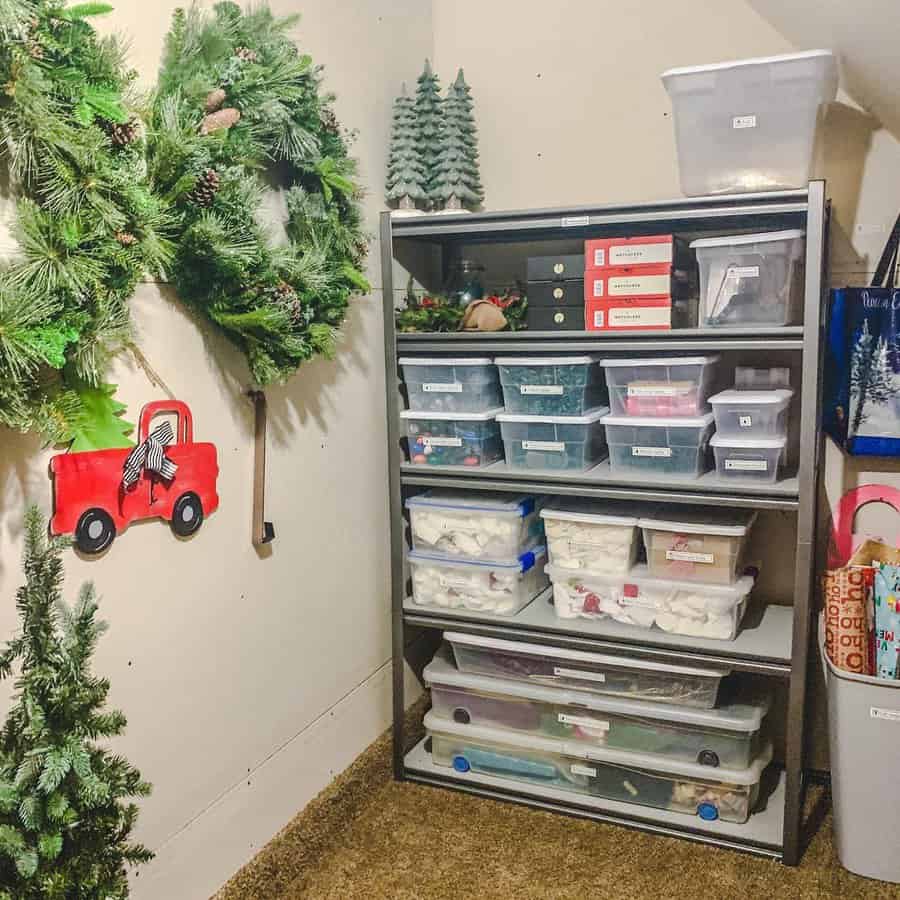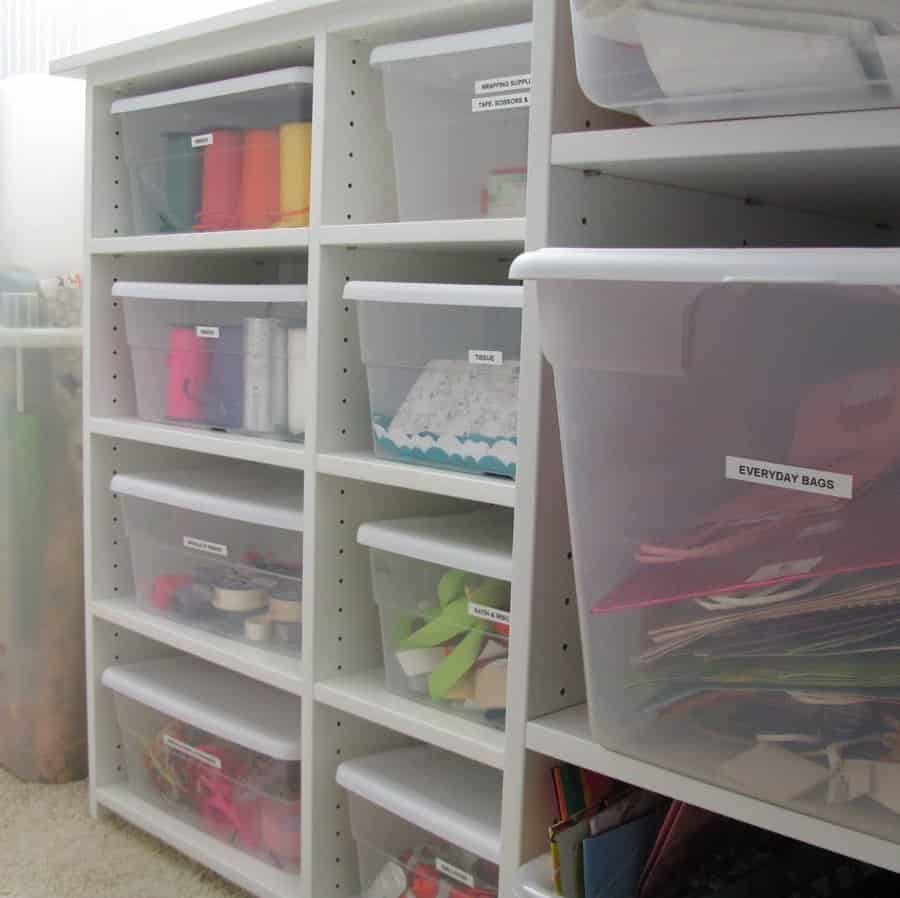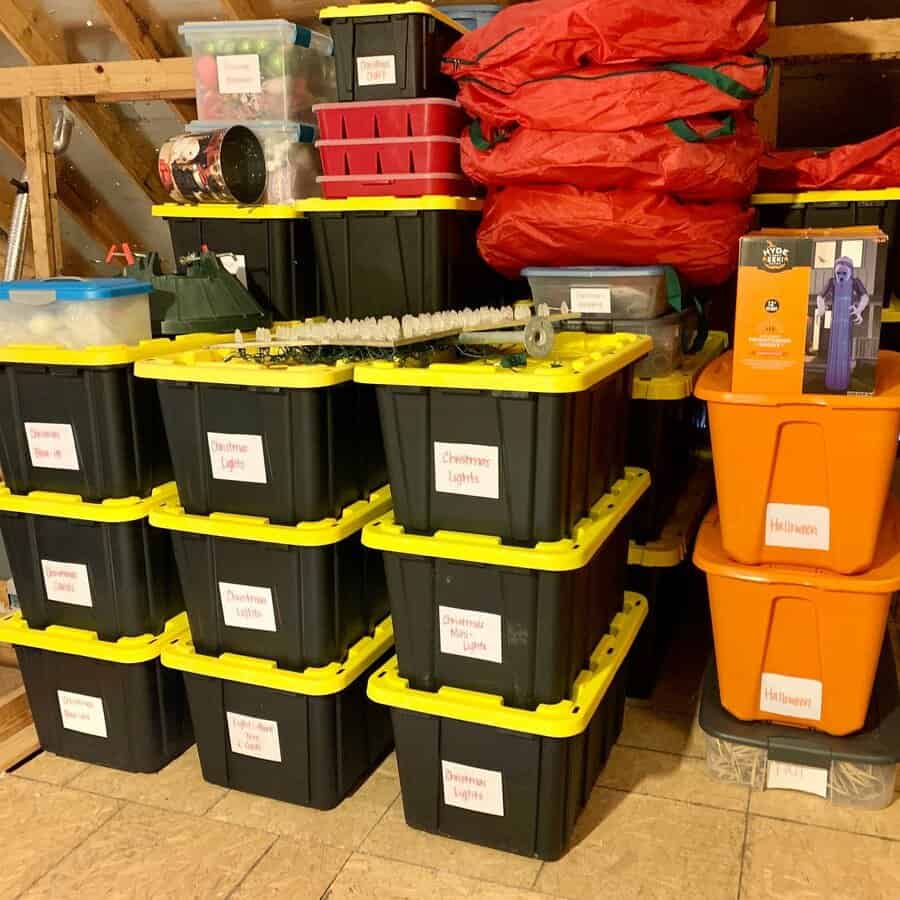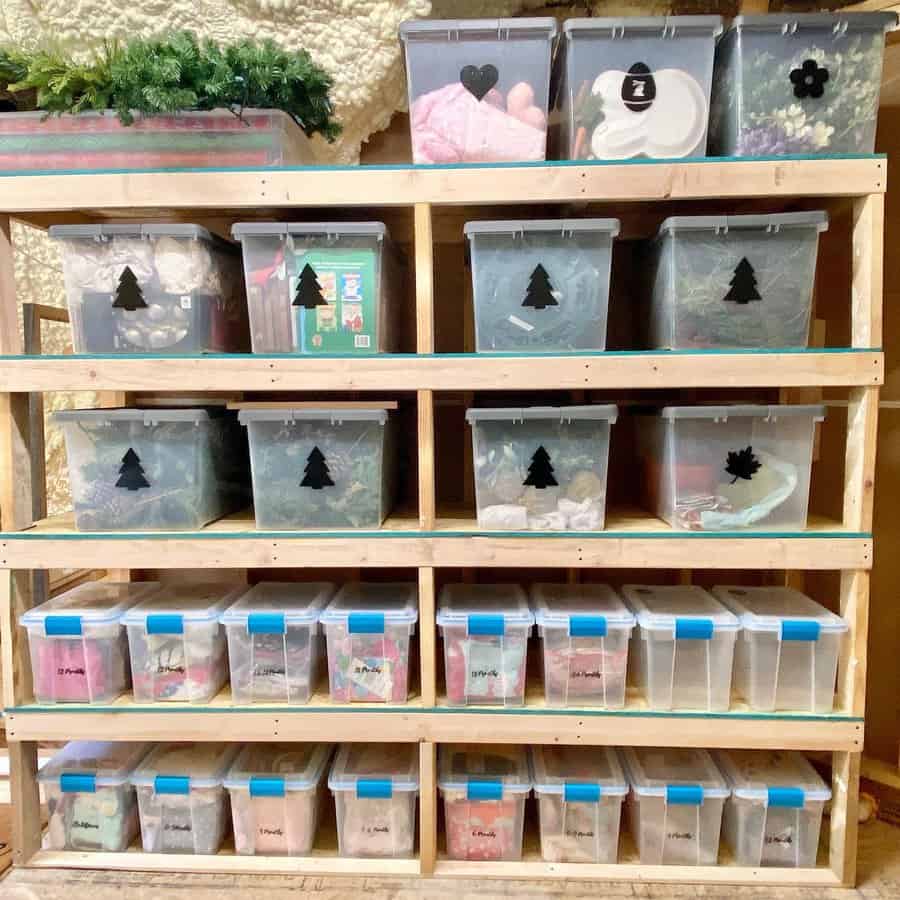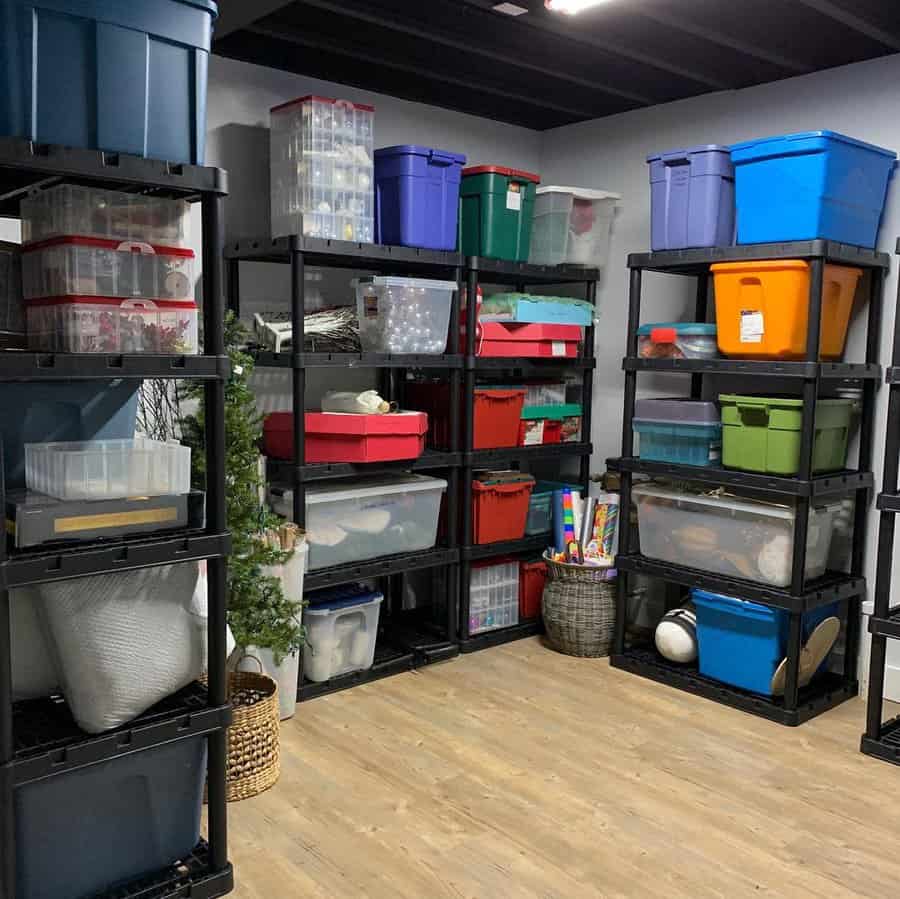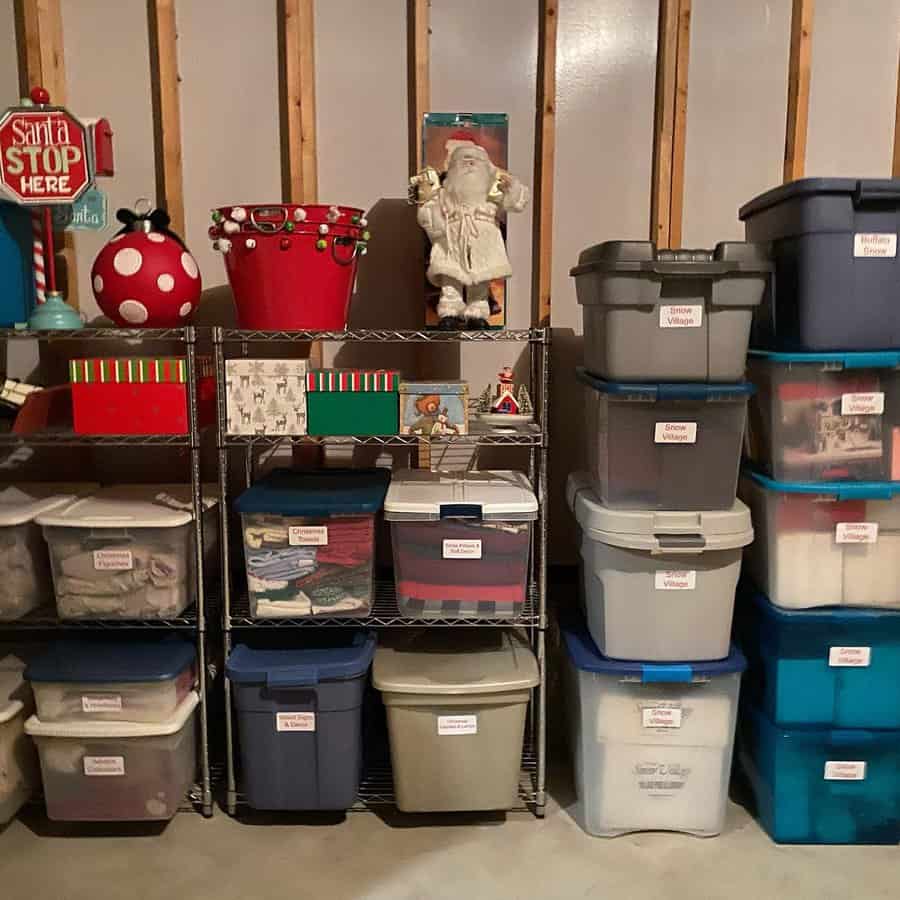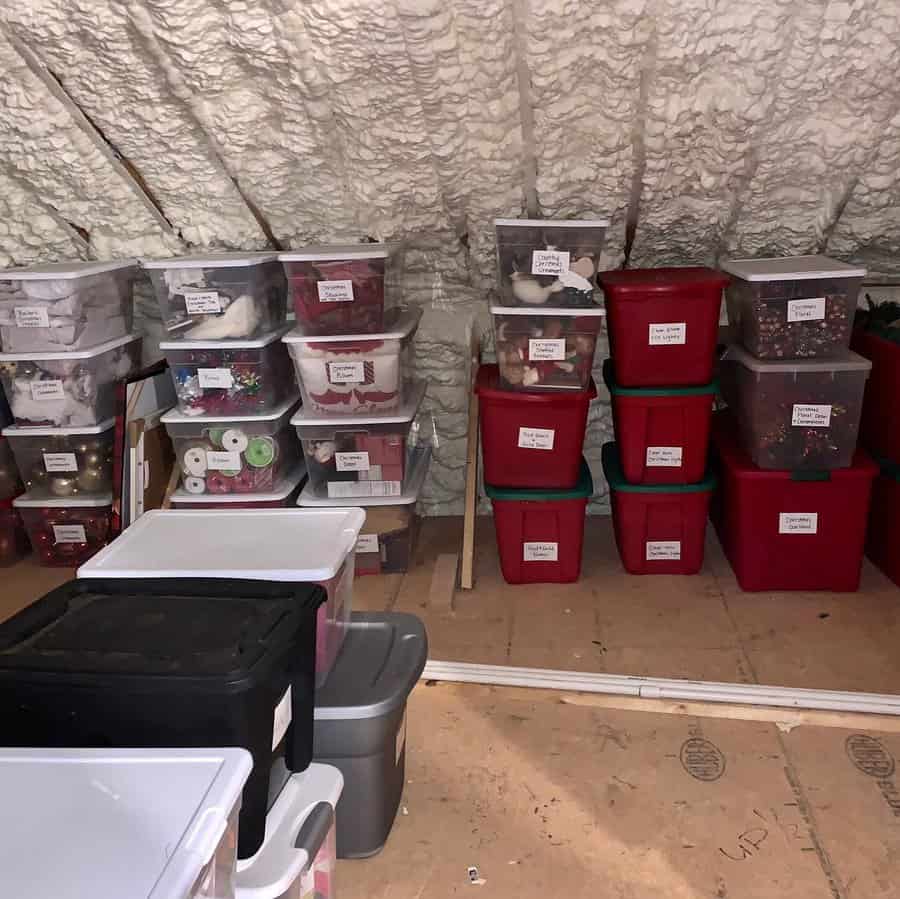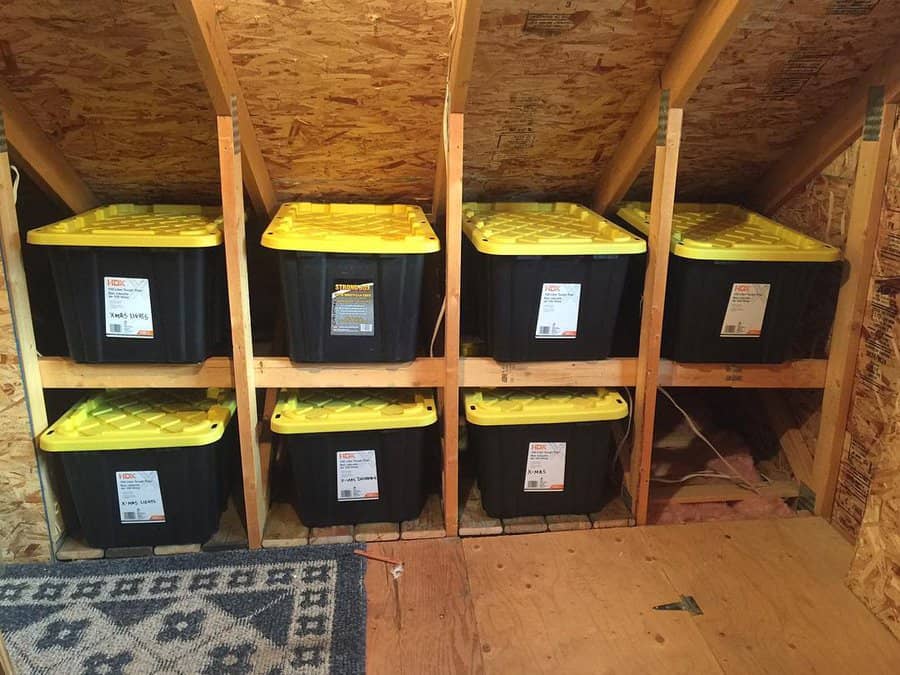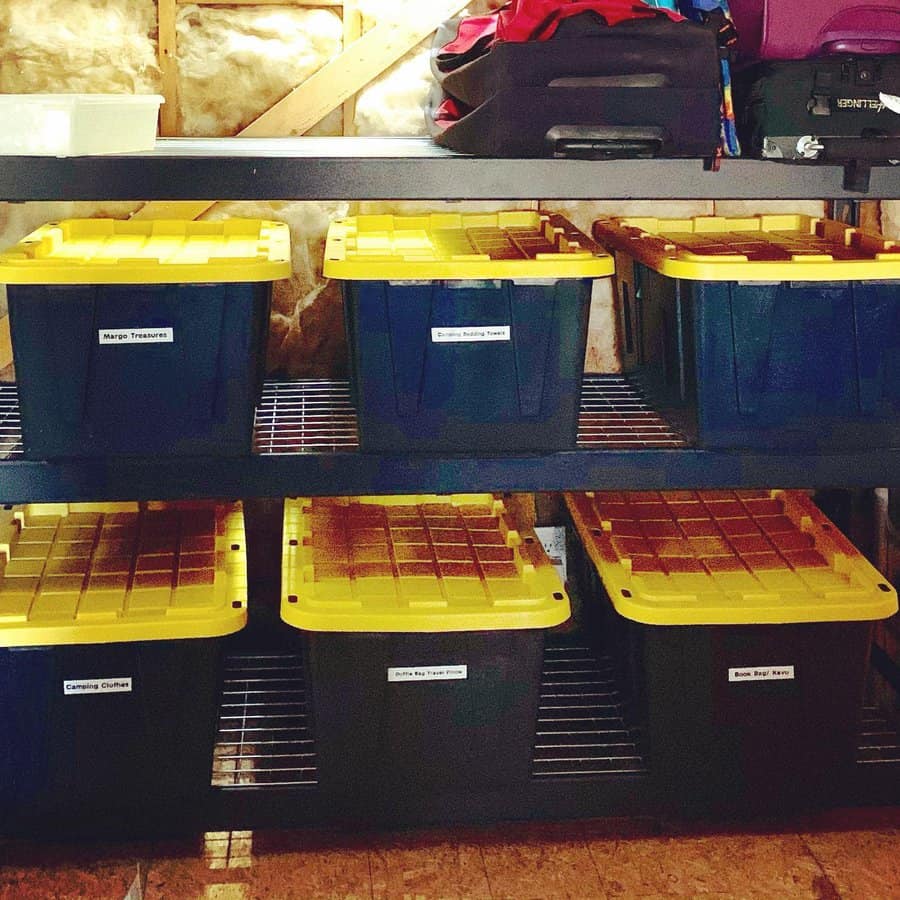 12. Wall-Mounted Equipment
Are you tired of tripping over your bikes and beach equipment in your attic? It's time to get organized with wall-mounted equipment attic storage! By installing this convenient storage solution, you can free up floor space and keep your gear neatly organized and within reach.
Whether you're an avid cyclist or beach-goer, this storage system is perfect for you. With a variety of hooks, racks, and shelves available, you can customize your storage to fit your specific needs. Plus, with everything off the floor, you'll have more room to move around and enjoy your attic space.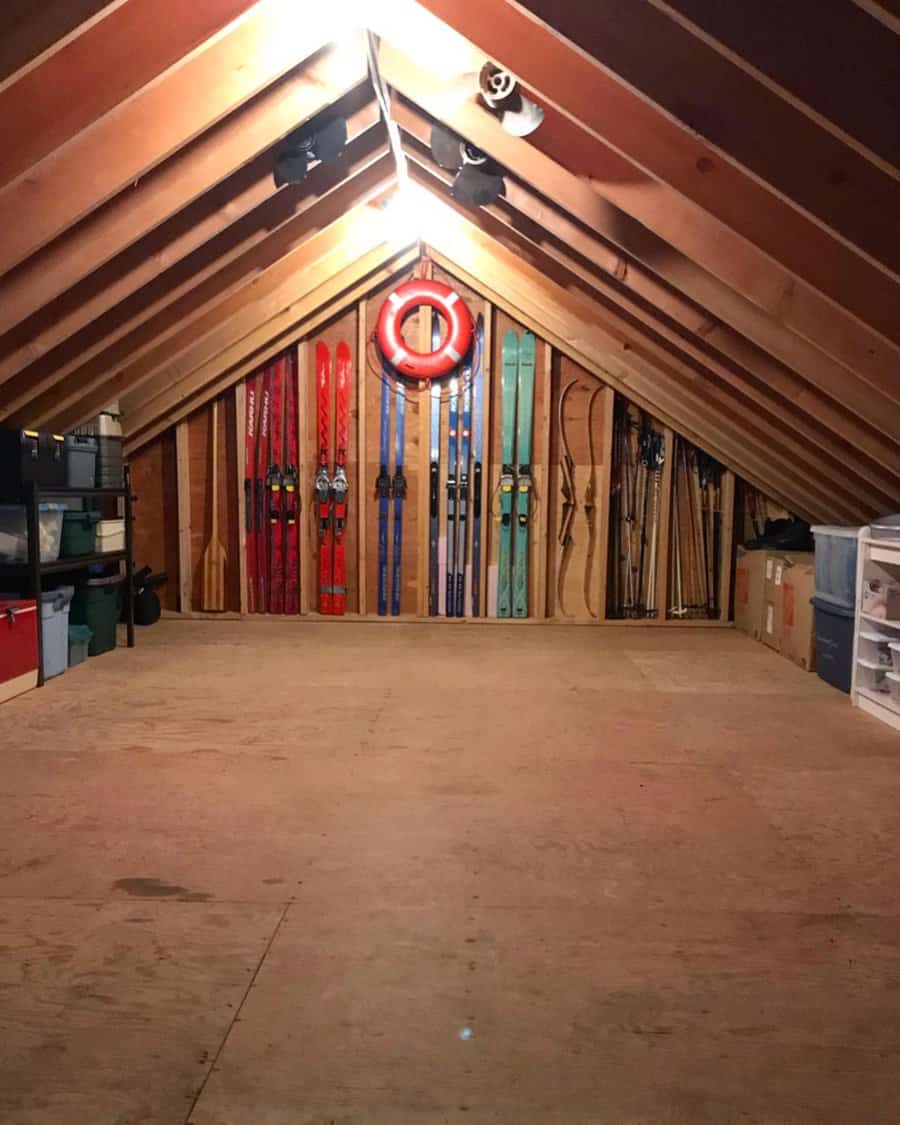 13. Open-Space Storage
An open space attic can be a versatile storage area that adds a touch of charm to any home. With its high ceilings and spacious layout, it's the perfect place to store items that are not used on a regular basis. However, without proper organization, it can quickly become cluttered and difficult to navigate.
Adding organizers such as shelves, bins, and storage racks can help to maximize the space and make it easier to find what you need. Whether you want to store holiday decorations, seasonal clothing, or other items, an open-space attic can be the perfect solution for your storage needs.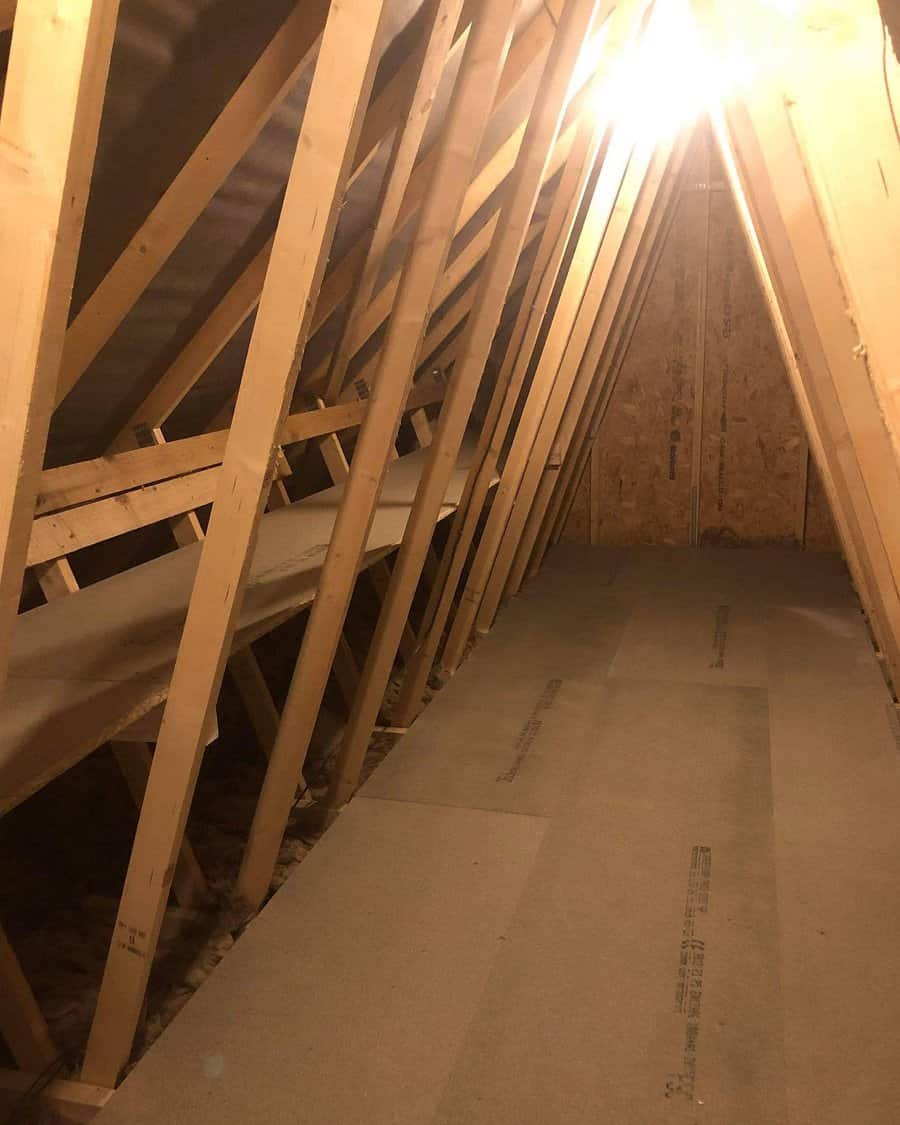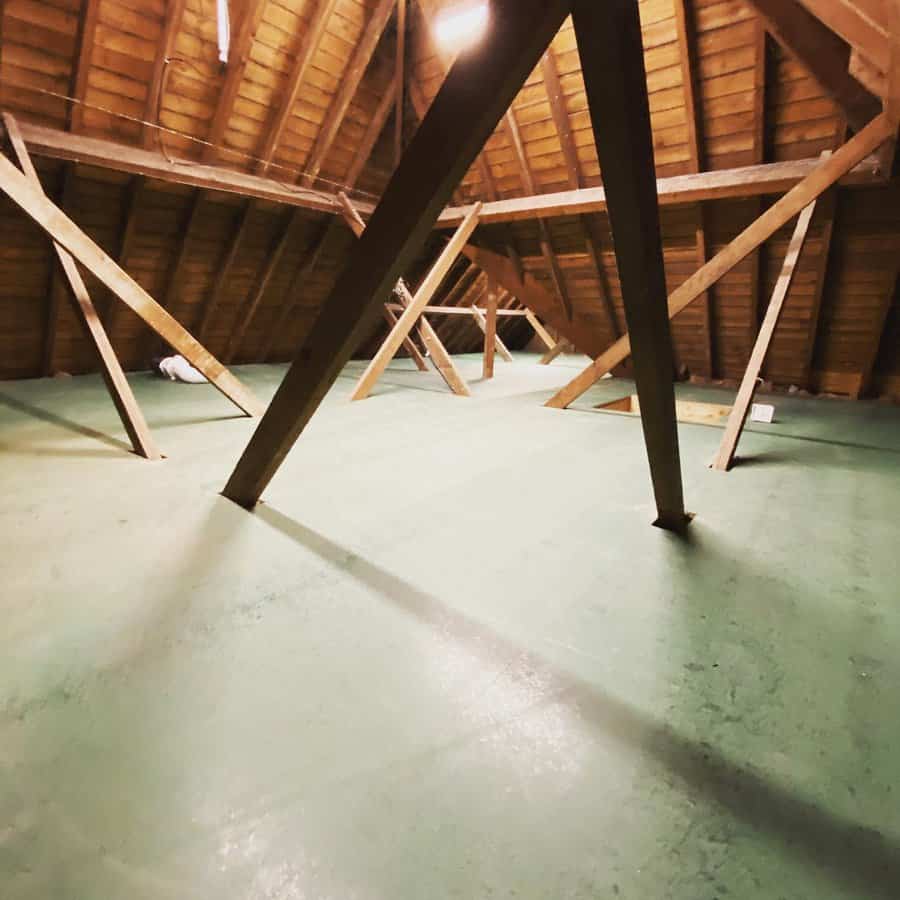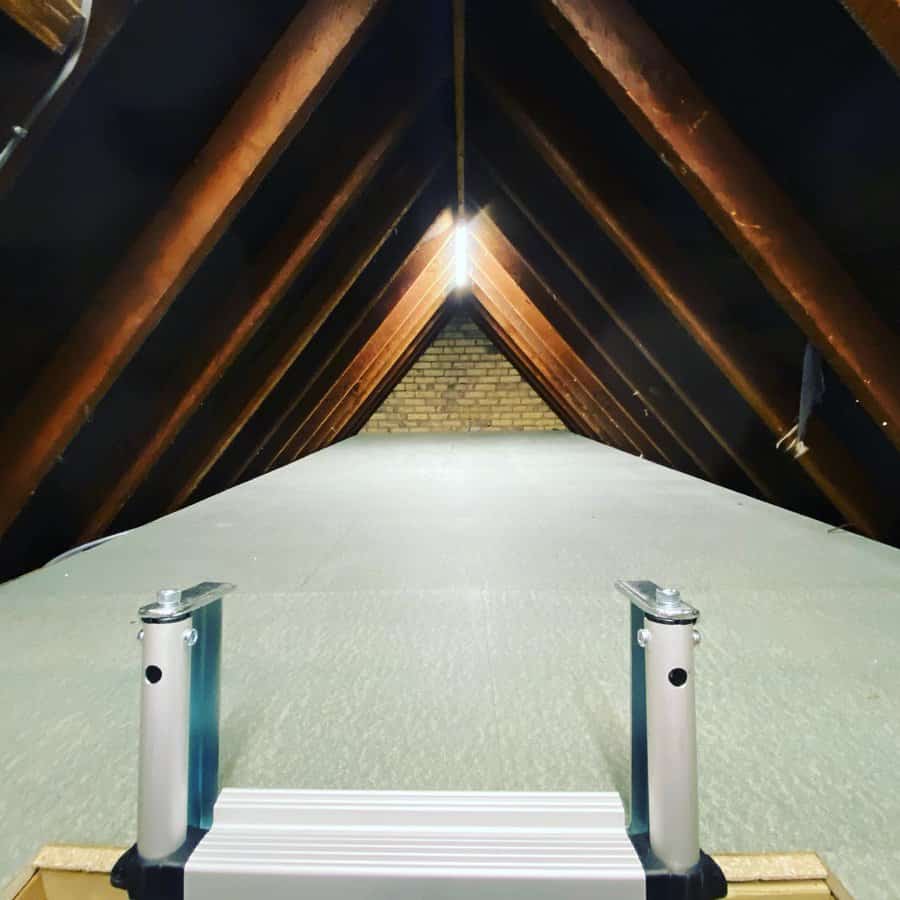 14. DIY Wood Pallet Bookshelf
Looking for a unique and budget-friendly way to organize your books? A DIY wood pallet bookshelf might just be the answer you've been looking for! By repurposing old wooden crates and wood pallets, you can create a rustic and charming bookshelf that is both functional and stylish.
Not only is this project eco-friendly, but it also adds a touch of character to any room. Plus, you can customize the size and shape to fit your specific space and needs. So if you're up for a fun and creative DIY challenge, why not give a wood pallet bookshelf a try?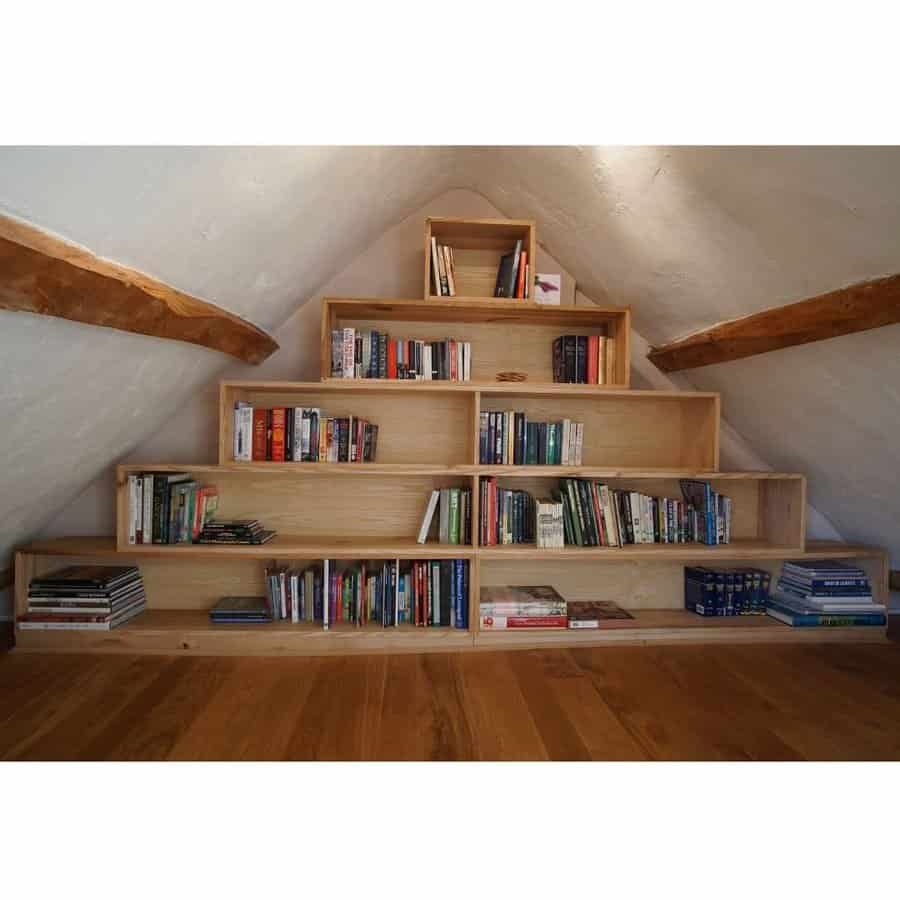 15. Recessed Bookshelf
A recessed bookshelf is a clever and practical way to add storage space to your home without sacrificing floor space. These shelves are built directly into the wall, creating a sleek and streamlined look that is perfect for modern homes. Whether you're looking to create a cozy reading nook or just need more storage for your favorite books and knick-knacks, a recessed bookshelf is a great solution.
With a little bit of creativity and some basic DIY skills, you can create a unique and functional space that is sure to impress. So why not try your hand at building a recessed bookshelf today and see just how easy and fun it can be to add a touch of style and functionality to your home?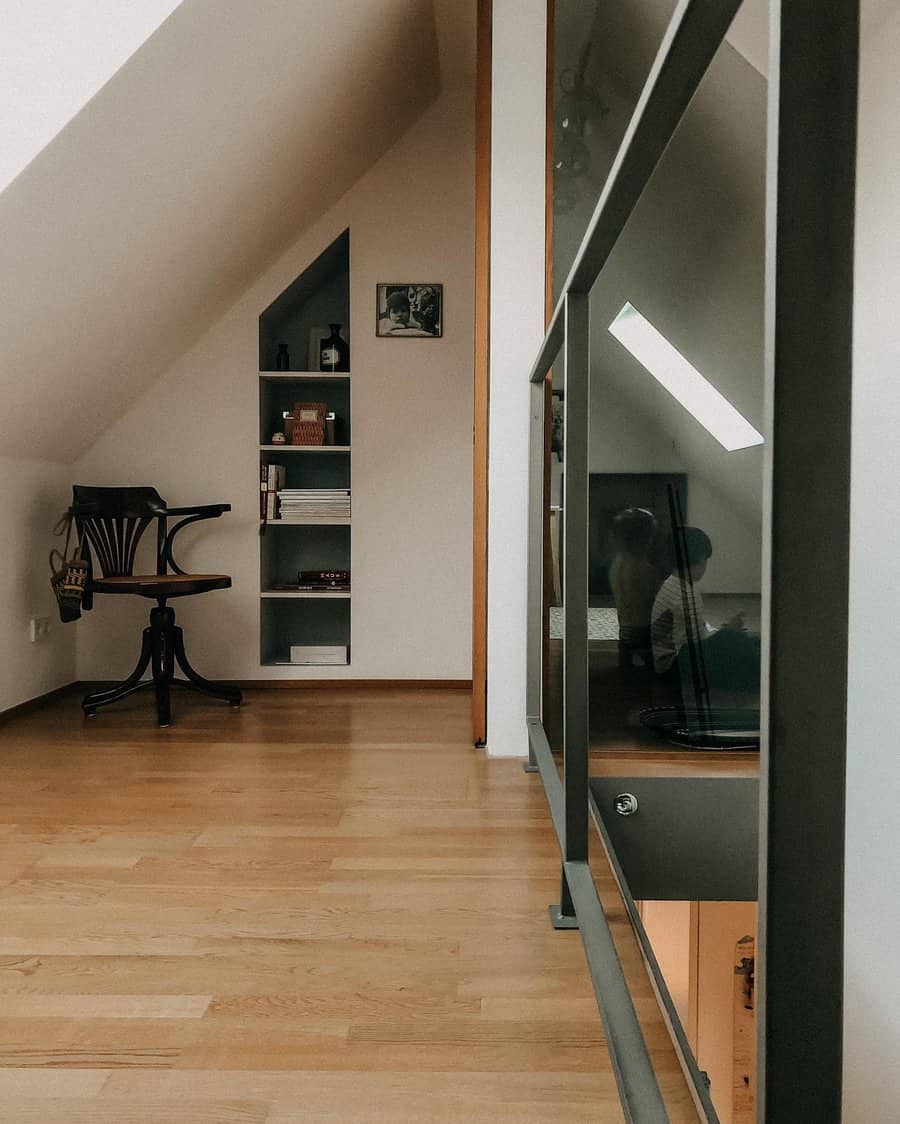 16. Attic Walk-In Closet
Utilizing the often-underused attic space can lead to a functional and stylish closet, perfect for storing all your clothing, shoes, and accessories. The unique shape of an attic provides an opportunity to get creative with closet design, from adding built-in shelves and drawers to incorporating a dressing area.
You can also play with lighting and decor to create an inviting and stylish atmosphere. With some thoughtful planning and clever organization, your attic can become the walk-in closet of your dreams.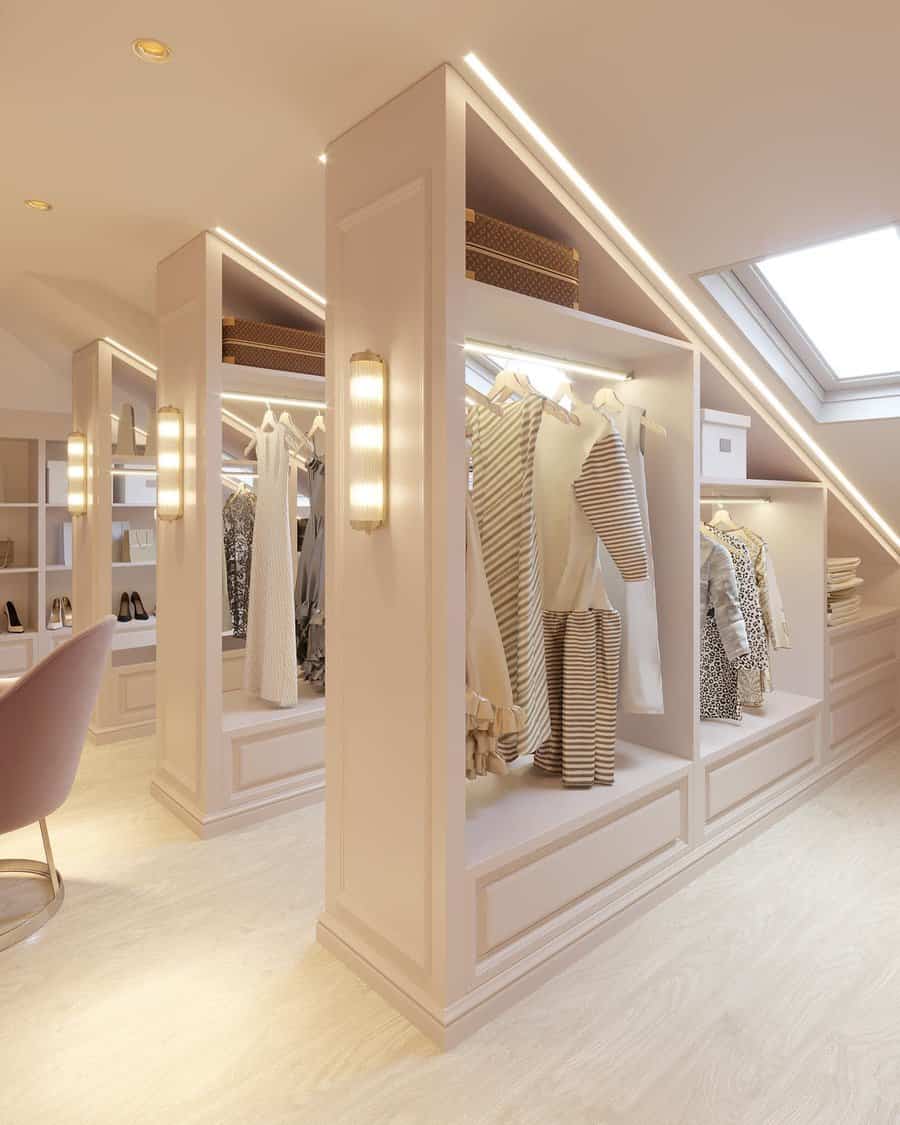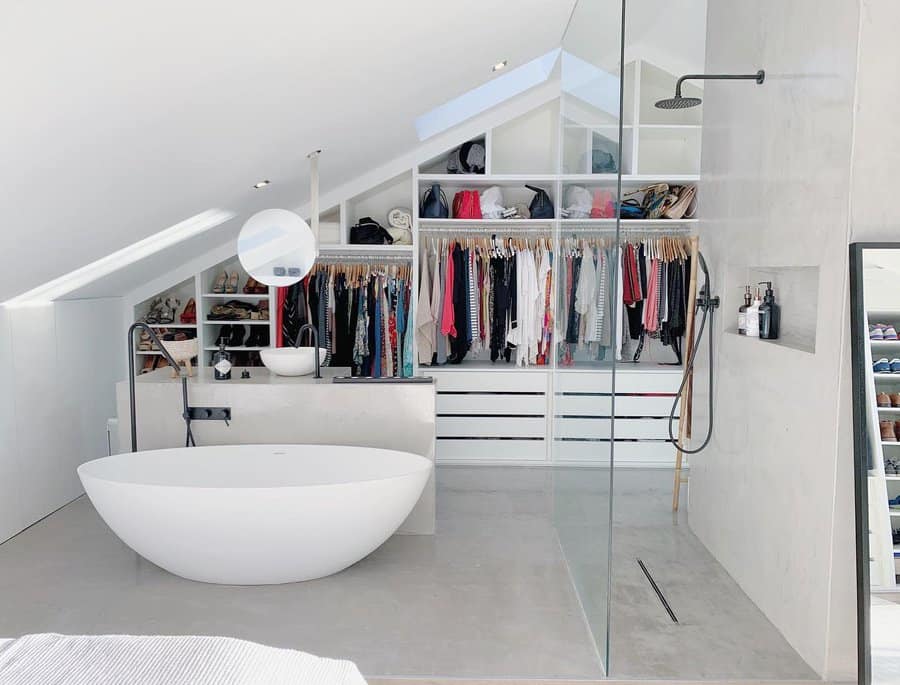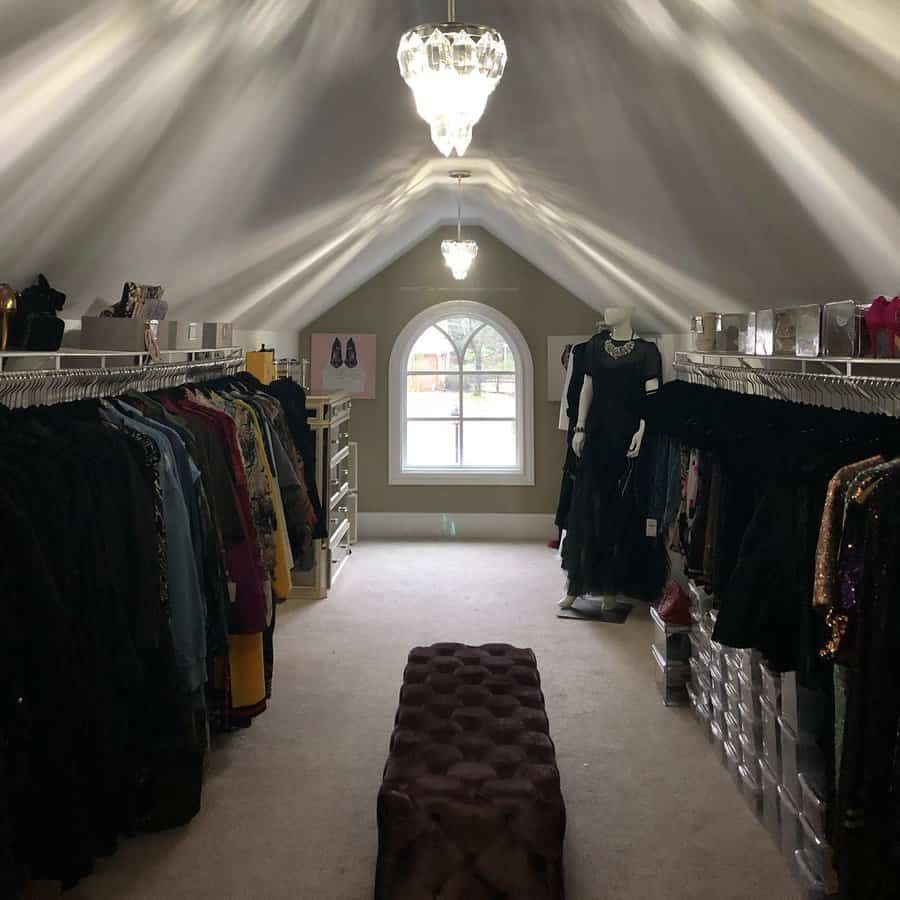 17. Attic Bay Window Shelving Unit
If you're looking to maximize storage space in your attic, consider installing pre-fabricated bay window shelves. These unique shelving units take advantage of the often underutilized space beneath sloping attic windows to provide a stylish and functional storage solution.
Plus, the added natural light from the windows can help brighten up your attic space. With the sleek, modern design of these shelves, you'll have an organized and attractive storage area in no time. So why not make the most of your attic space with these innovative bay window shelves?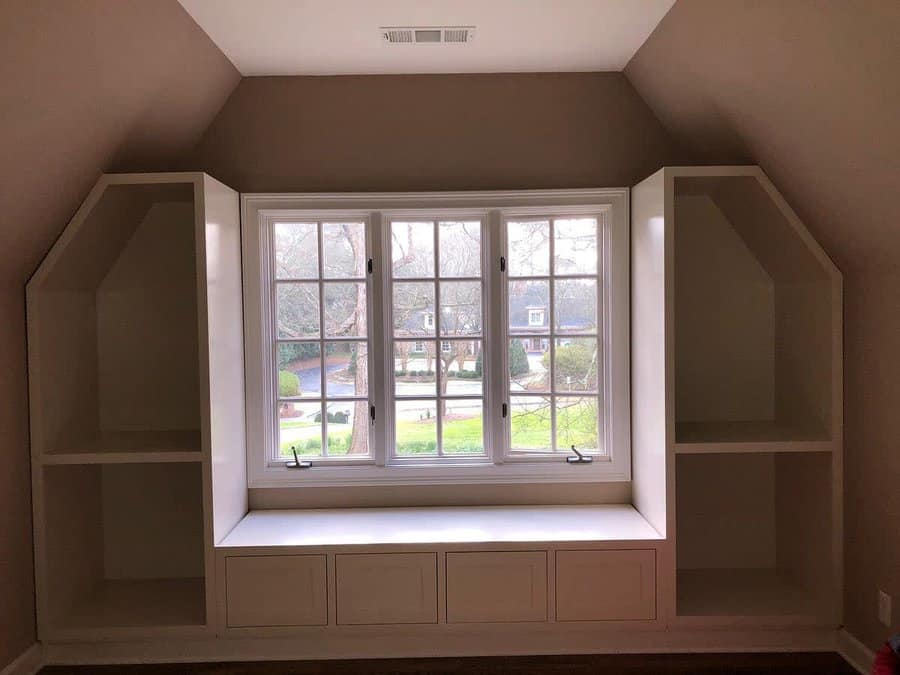 Attic Storage FAQs
How do I make my attic usable for storage?
Instead of just stacking things on the attic floor, build shelves to hold your items. This creates layers of storage space that maximizes how much you can keep in the attic. Avoid blocking vents as air needs to flow freely throughout the attic space.
What should not be stored in an attic?
Avoid using the attic as a storage solution for anything flammable or delicate. Electronics, candles, and other items that can be harmed by excess heat or moisture should be kept out of the attic. Important papers and photographs should be stored in temperature controlled areas inside the home.
Is my attic strong enough for storage?
It's important to know how much weight your attic floor joists can support before deciding to build an attic floor. In general, their size determines what you can store in the attic and how easily you can move around. If you have:
2×4 joists: Only store very light items, such as empty suitcases.
2×6 joists: Store boxes filled with relatively light stuff, such as holiday décor.
2×8 joists or larger: They can usually support the weight of heavier boxes and belongings.
Consult a professional contractor if you are unsure if your attic floor can support the weight of the items you plan to store.