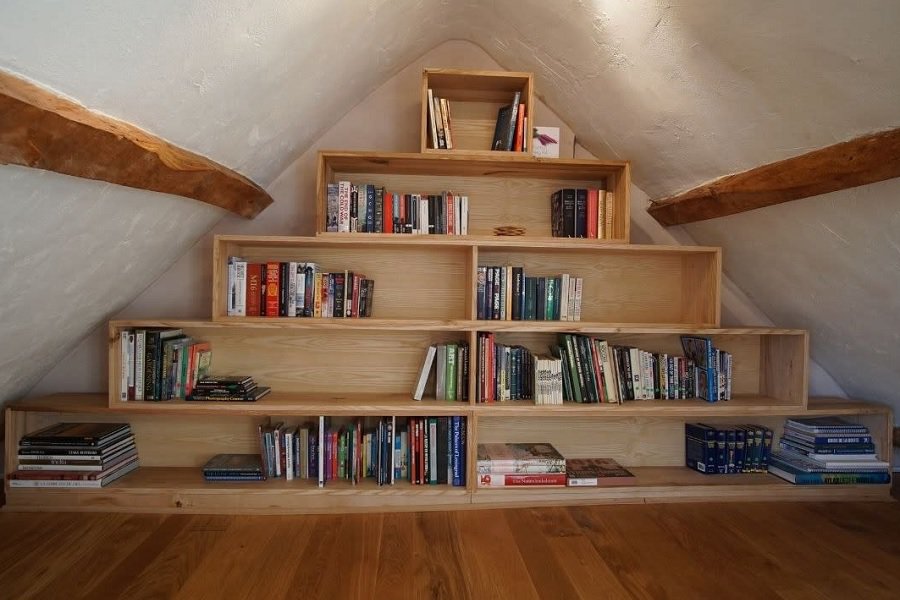 The Top 51 Attic Storage Ideas
"I like attics…The past stacked up like forgotten memories, but with a small effort, brought down and enjoyed again." – Kim Harrison
Attic storage space is often under-utilized—or not used at all. But if you find your possessions outgrowing your closets, the attic presents a plethora of storage opportunities just waiting to be used.
With a few modifications, most attics can be turned into an excellent storage space. Need inspiration for making the most of your attic? Scroll through our collection of amazing attic storage solutions and see how you can free up more room inside your house today.
1. Clever
Attics usually have lots of angles, nooks, and crannies that call for clever attic storage ideas. Some are easy to DIY, while others may require hiring a contractor.
A cabinet maker can build sliding drawers to fit into unusually-shaped corners or add a row of cabinets beneath a sharply angled roof line.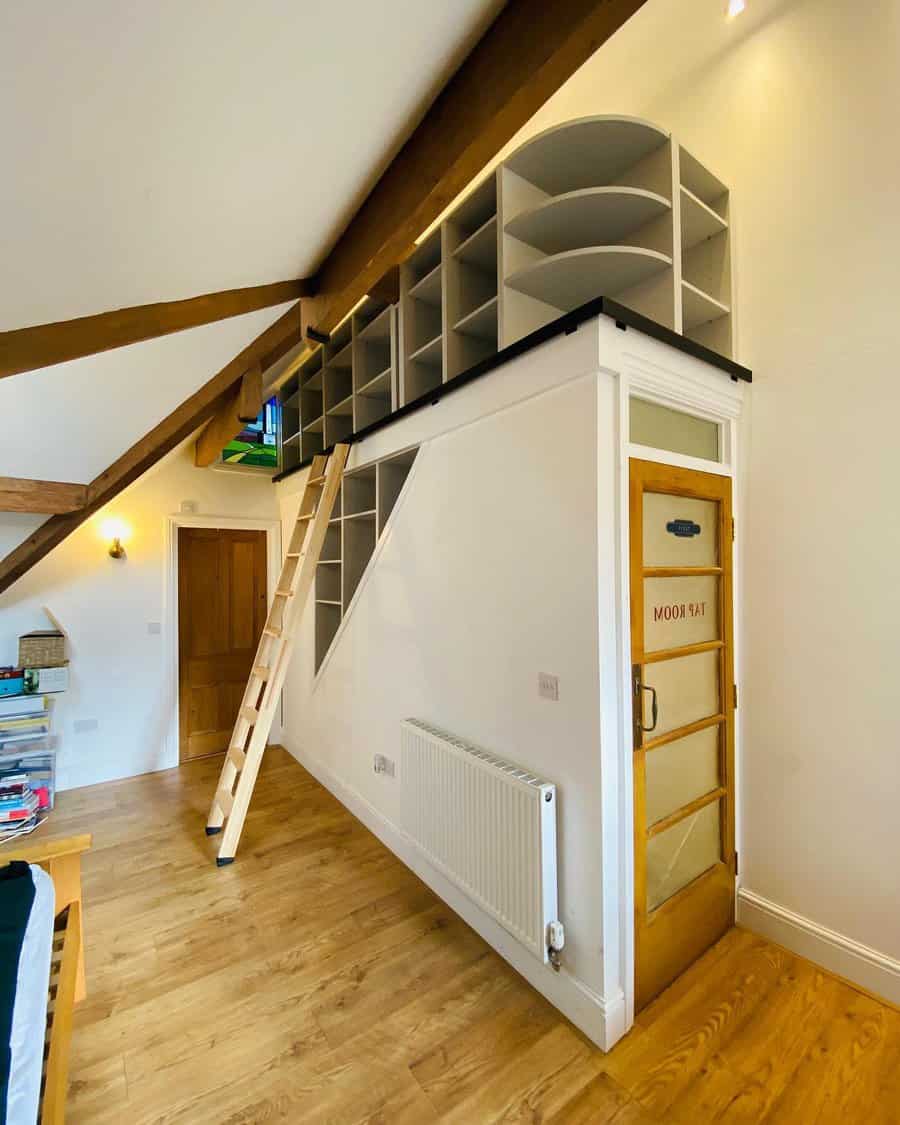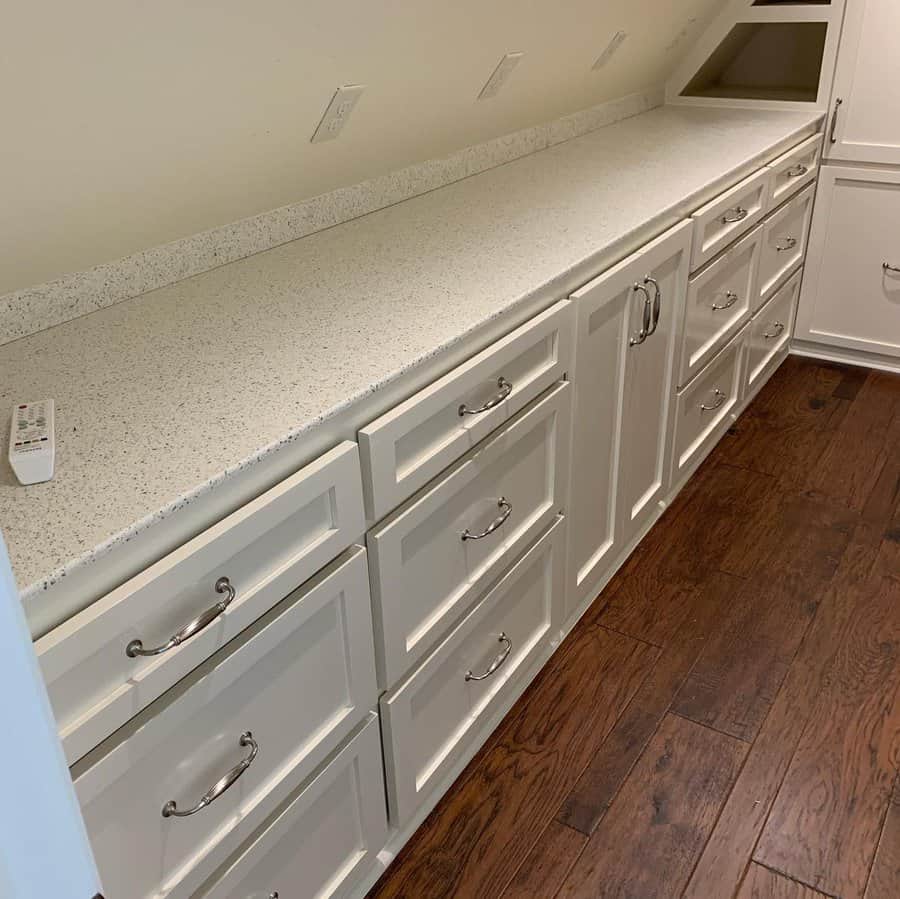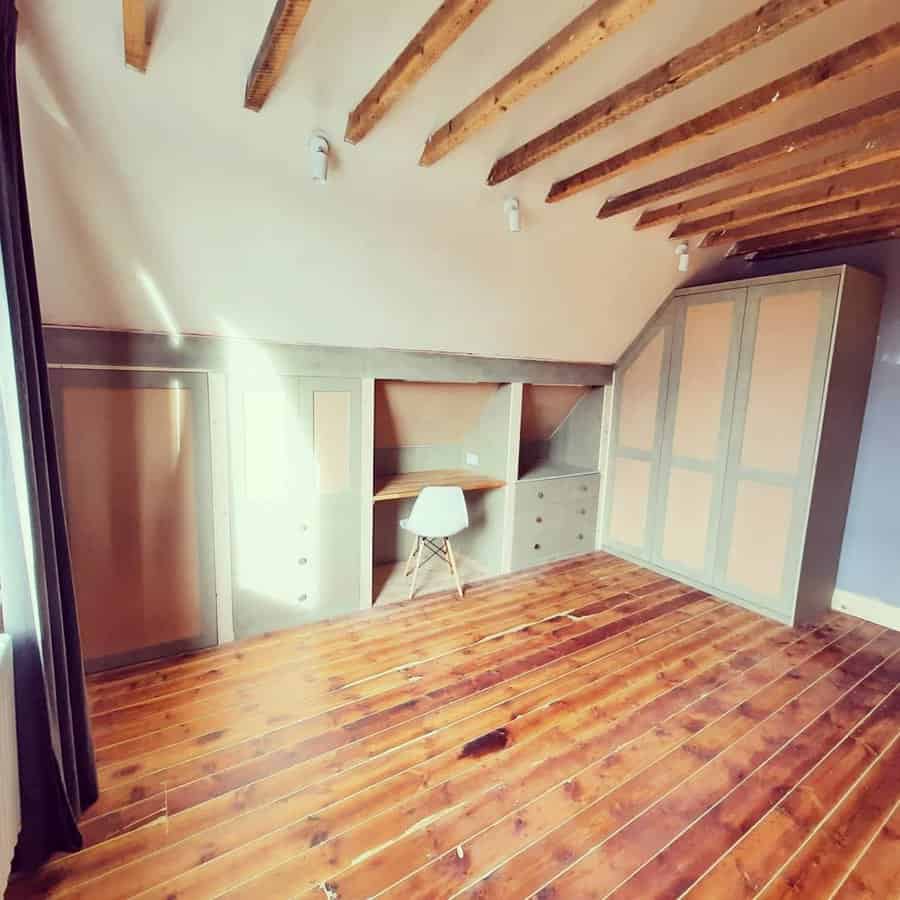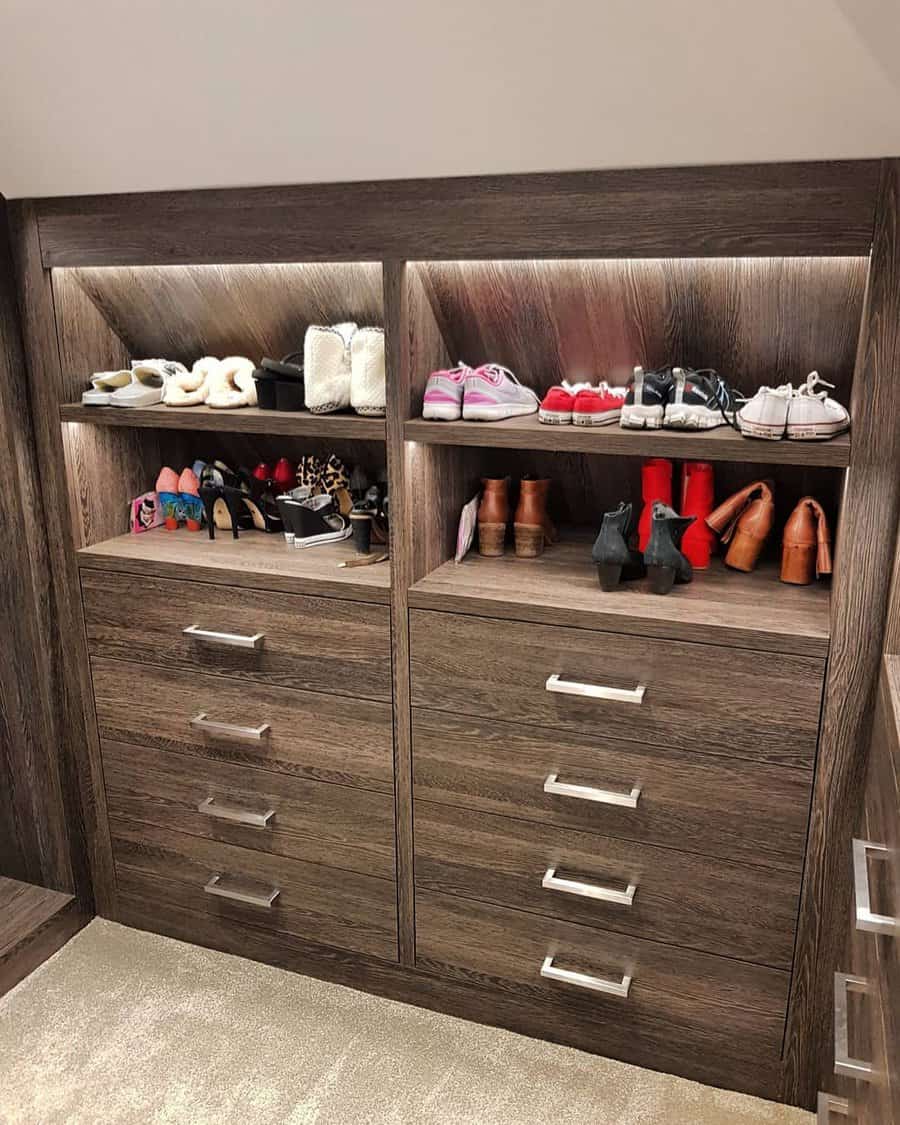 An easy DIY way to expand your attic storage is to screw cup hooks into the rafters. Use them to hang up wreaths, tools, or plastic storage baskets. This frees up your attic floor space for larger boxes and is an extremely affordable way to store smaller items.
2. Converted
When an unfinished attic is converted into living space, dormer windows, gables, and other features allow for creative storage options.
Place a long, low bookshelf under a sharply angled ceiling in an attic bedroom or office. Build a storage bench inside a dormer to add extra storage space and seating.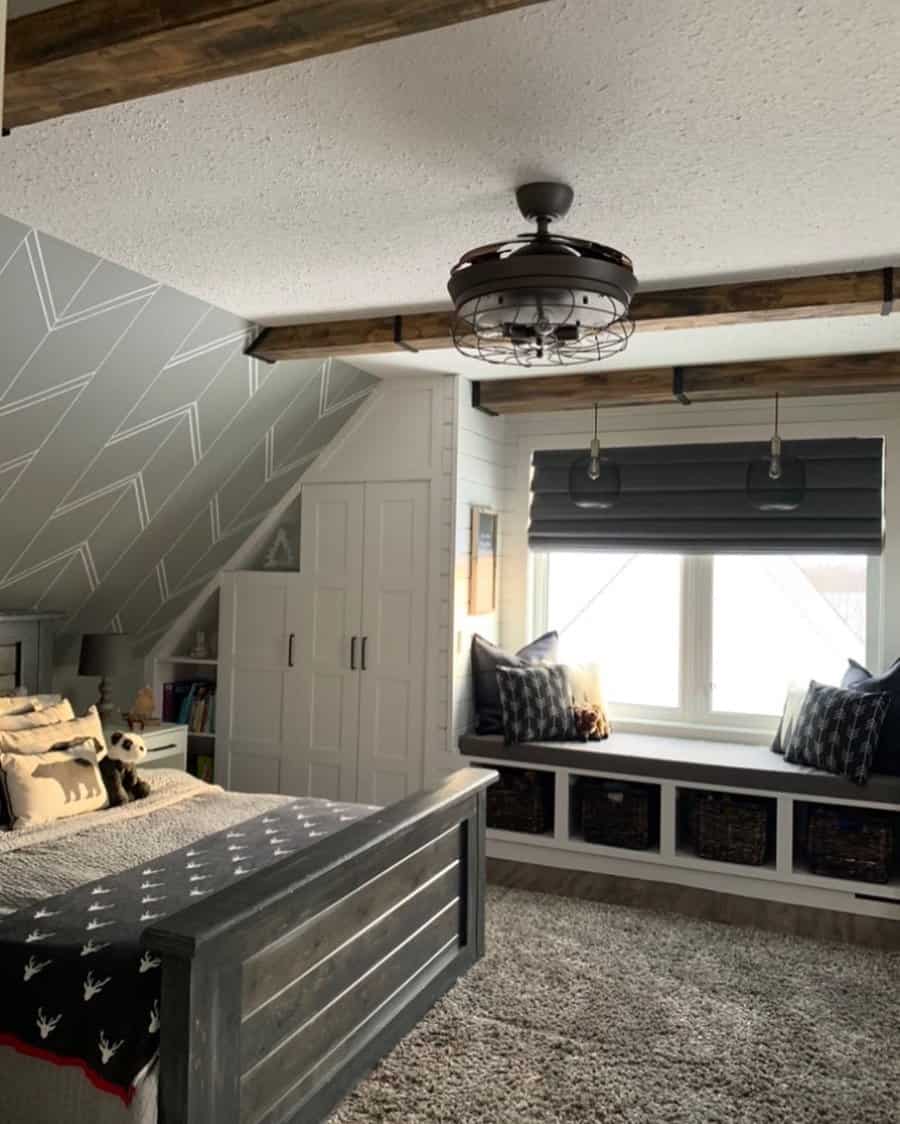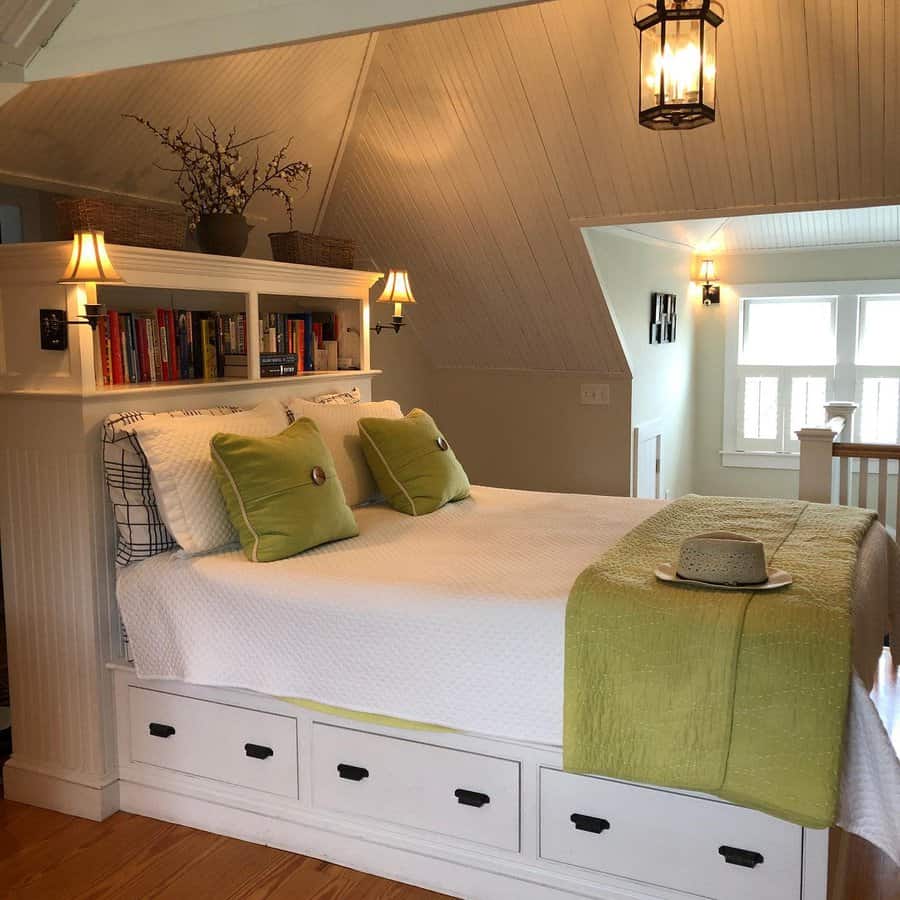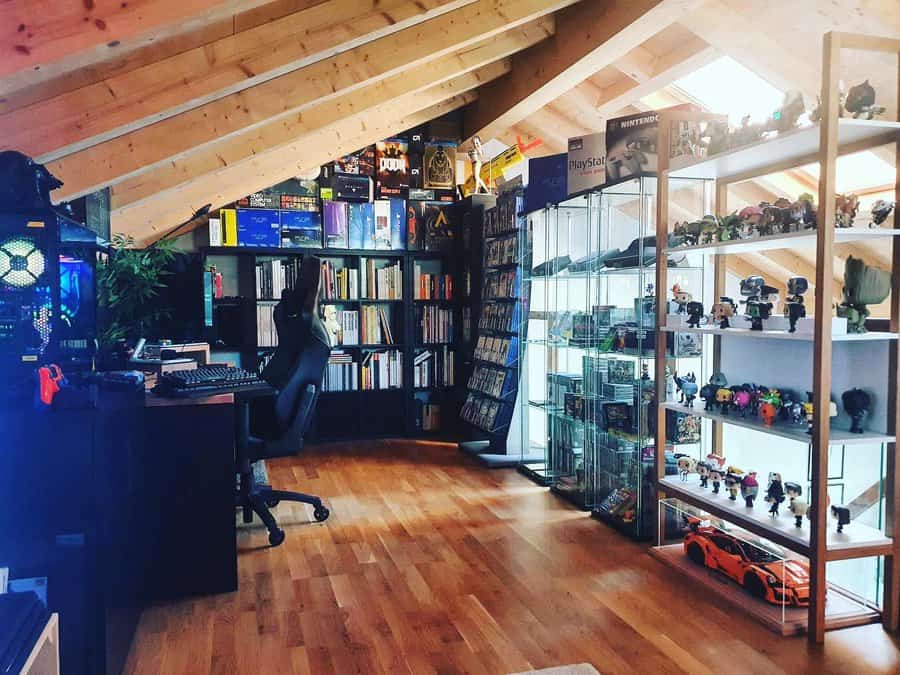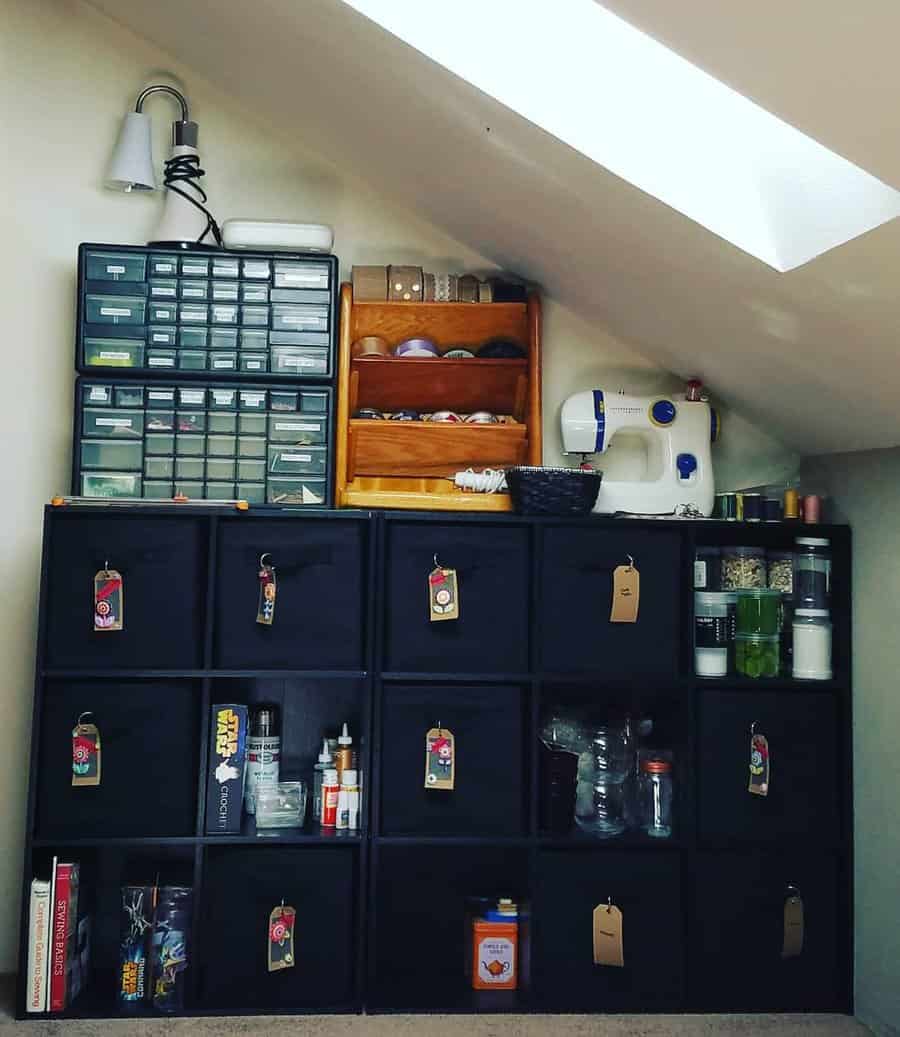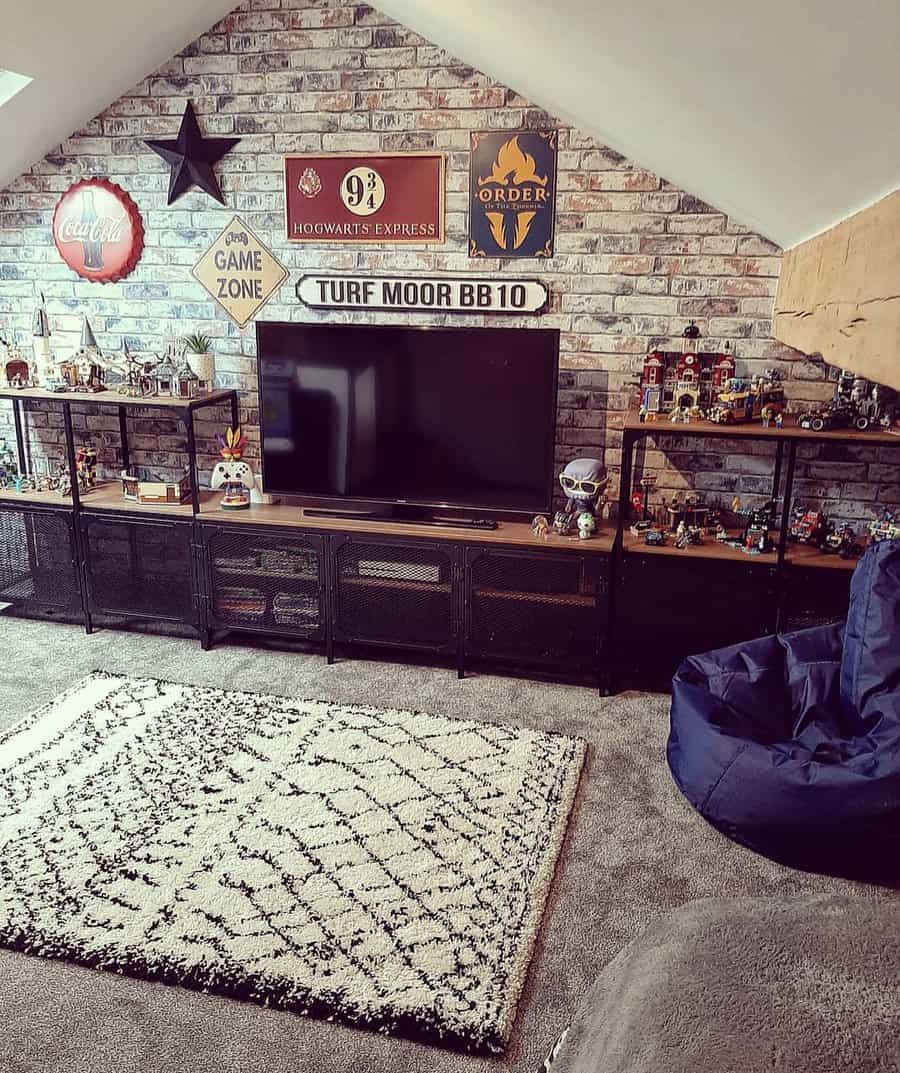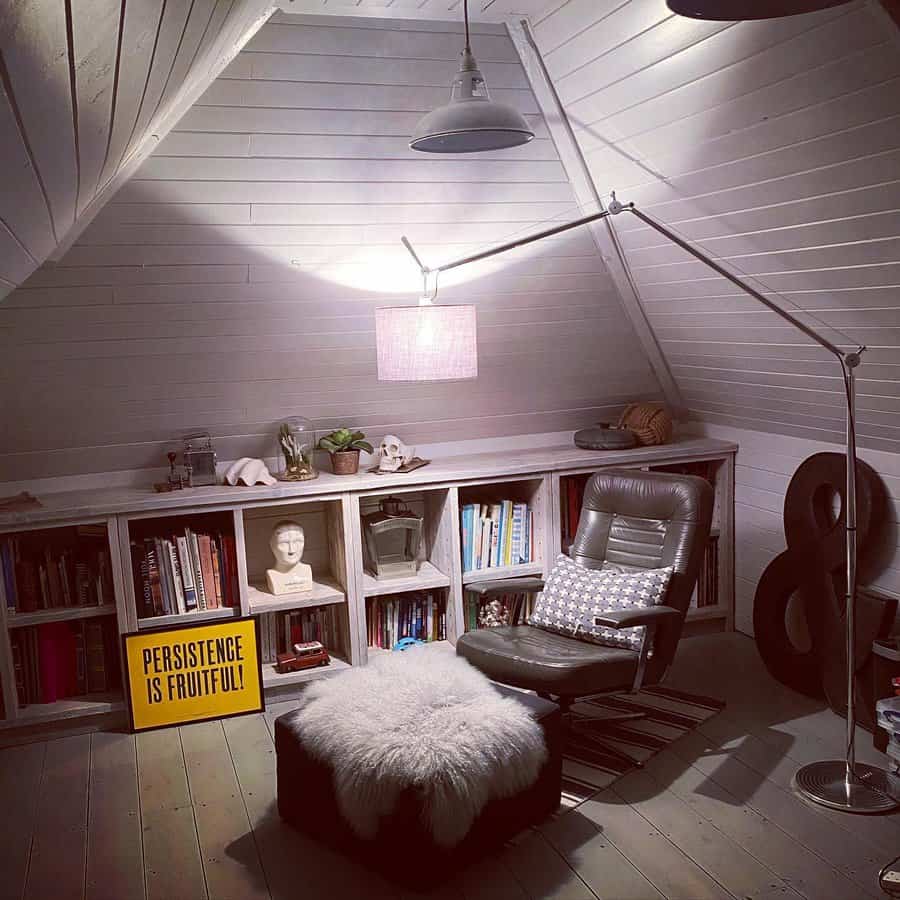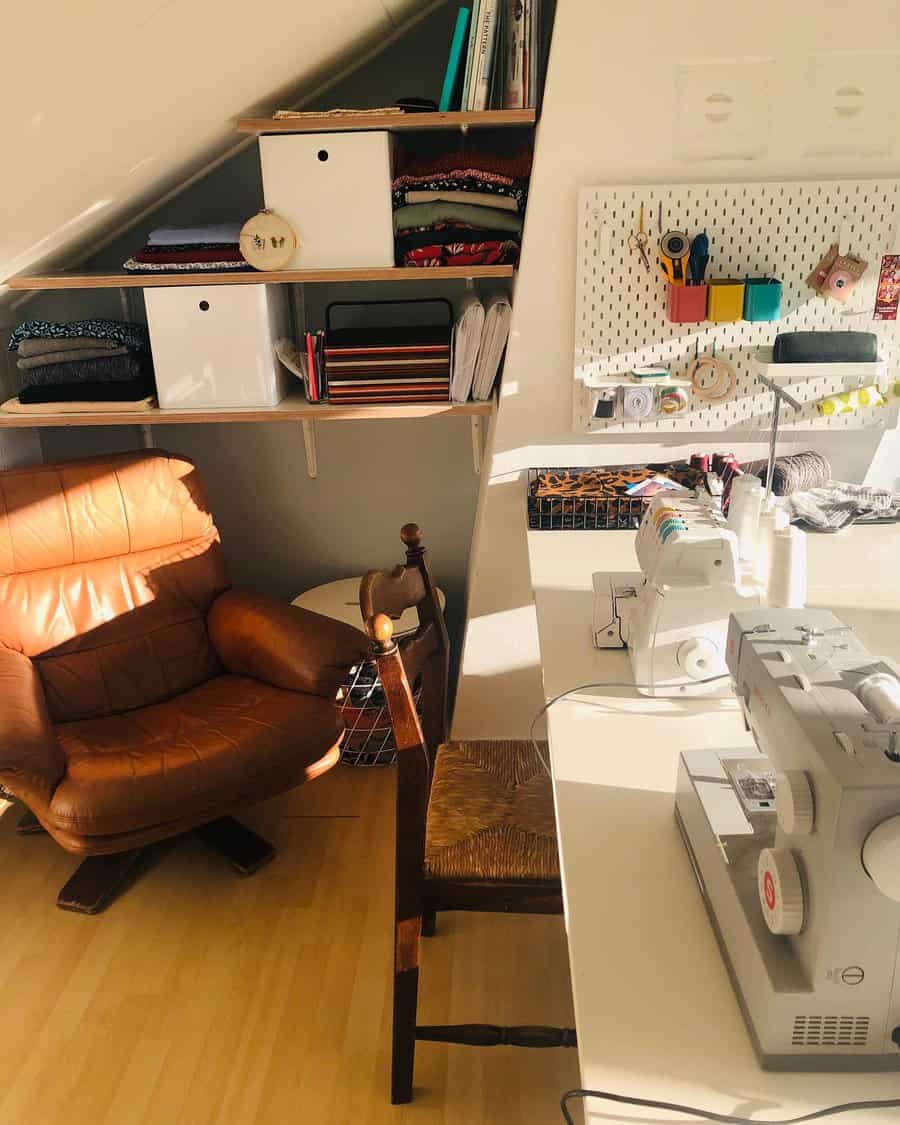 Natural light is often limited in the attic, but skylights help to brighten dark corners in a finished attic room. Try to include one or two in your attic remodel, ideally over a built-in desk or storage unit.
3. Eaves
Attic eaves are the spaces in an attic or loft that taper away in a triangular shape where the roof line meets the floor. Often thought of as wasted space, they are actually great locations to try out creative attic storage ideas.
In some homes, eaves are used as crawl space accessible through a small attic door.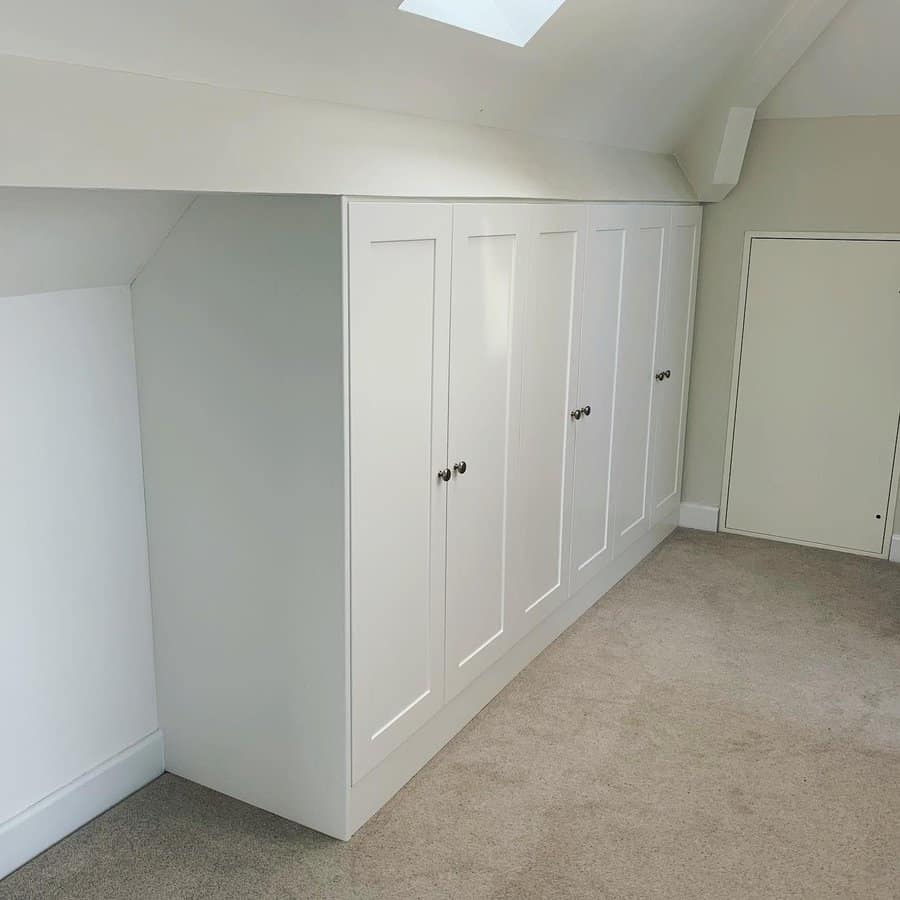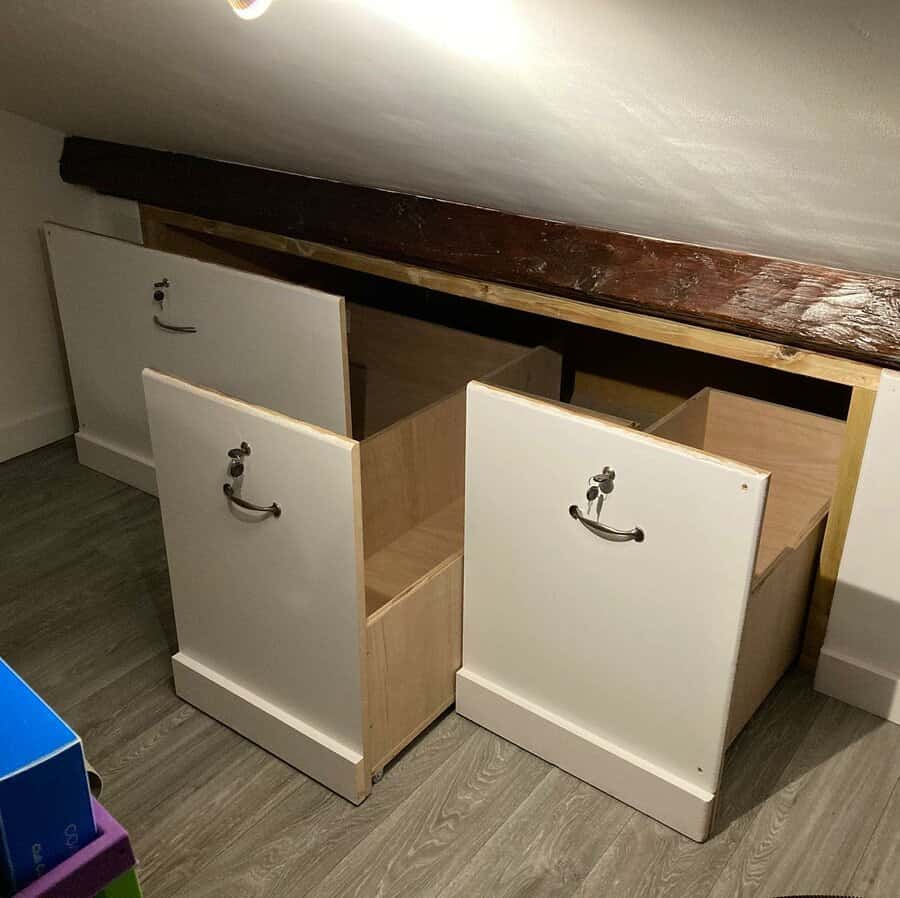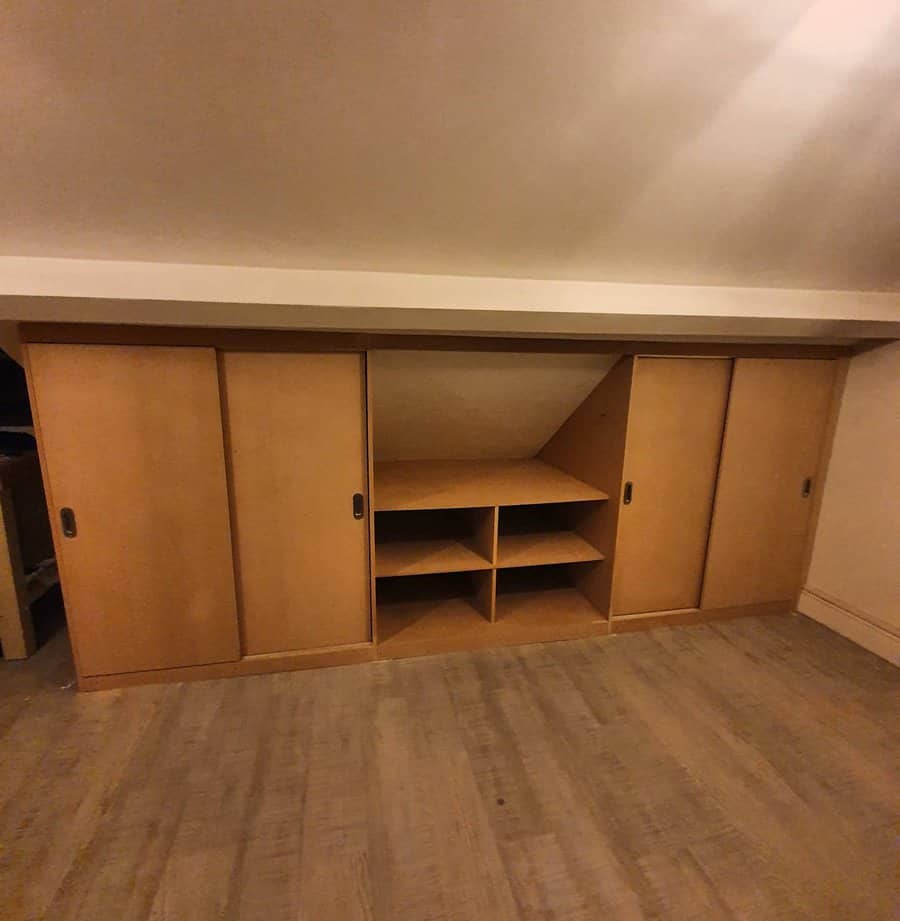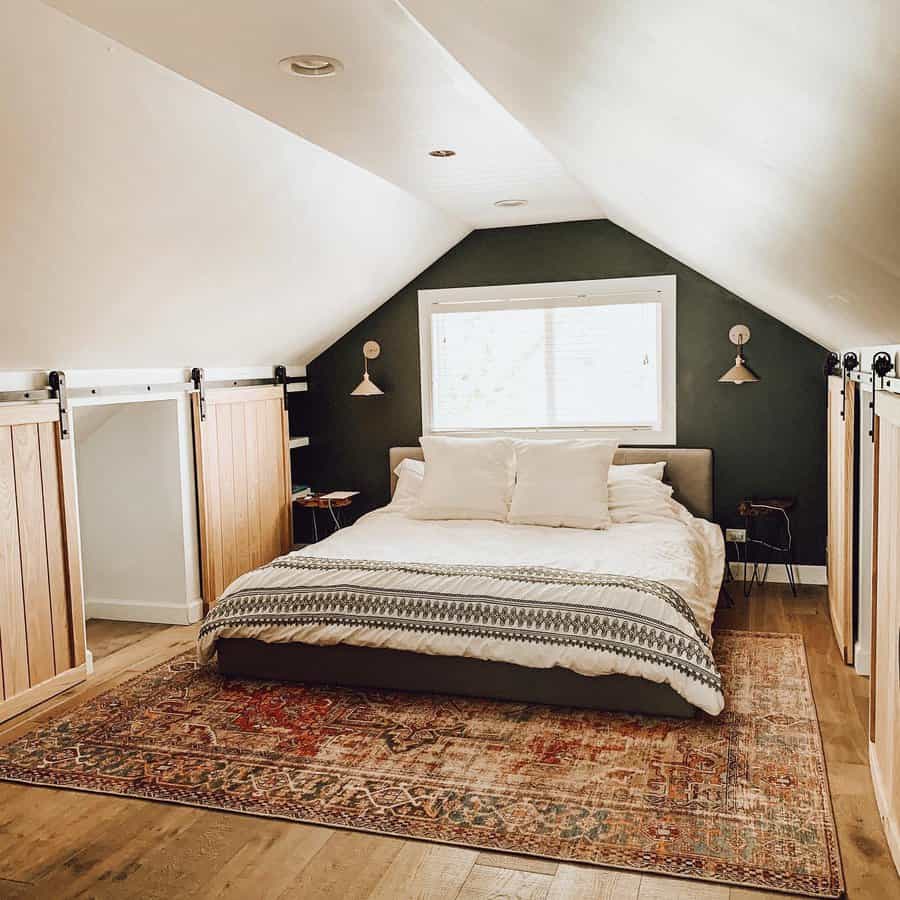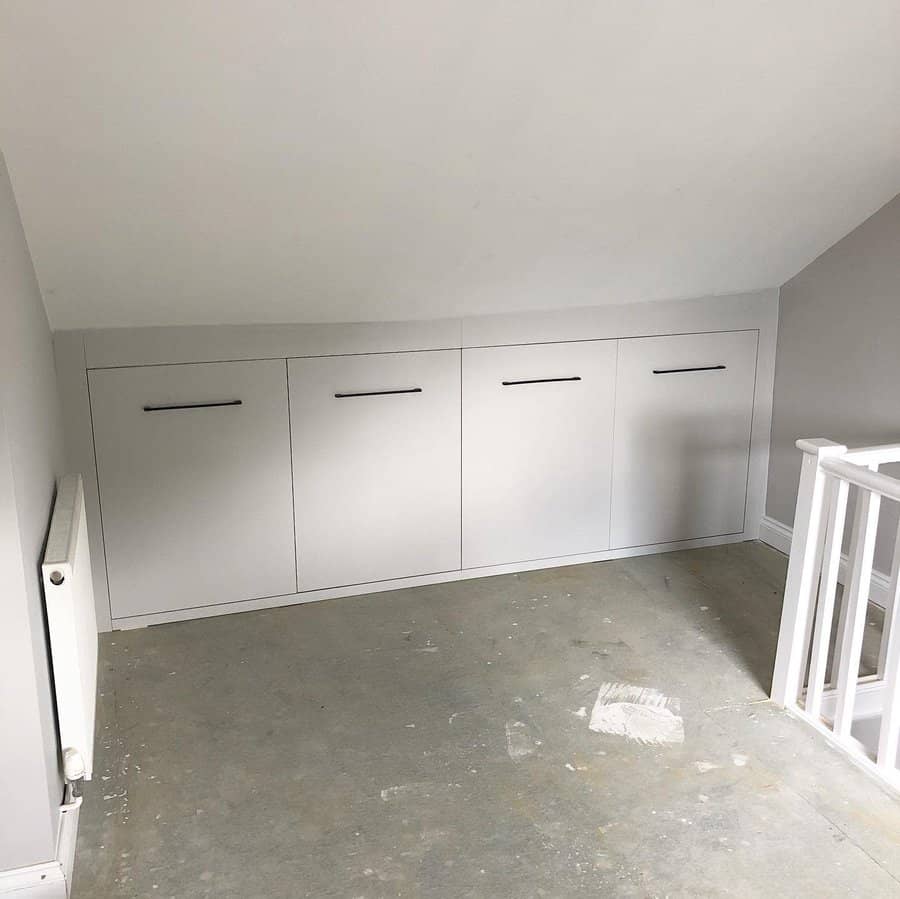 Add built-in storage compartments or drawers to open eaves and use them to hold clothing and shoes. You can also slide a storage bin collection into the gaps. If you have a finished attic or loft conversion, hide eave shelves behind sliding barn door panels.
In an unfinished attic, install a tension rod between exposed attic ceiling trusses. Even if the rod is just three or four feet above the floor, it's the perfect height for hanging some clothing, seasonal wreaths, and folded blankets.
4. Fitted Wardrobes
Fitted wardrobes are some of the most attractive attic storage solutions. Custom-built to fit perfectly into the available space, a fitted wardrobe makes a great closet substitute.
Given the odd angles and wasted space in many attics, a wardrobe maximizes your attic storage space better than a freestanding piece of furniture.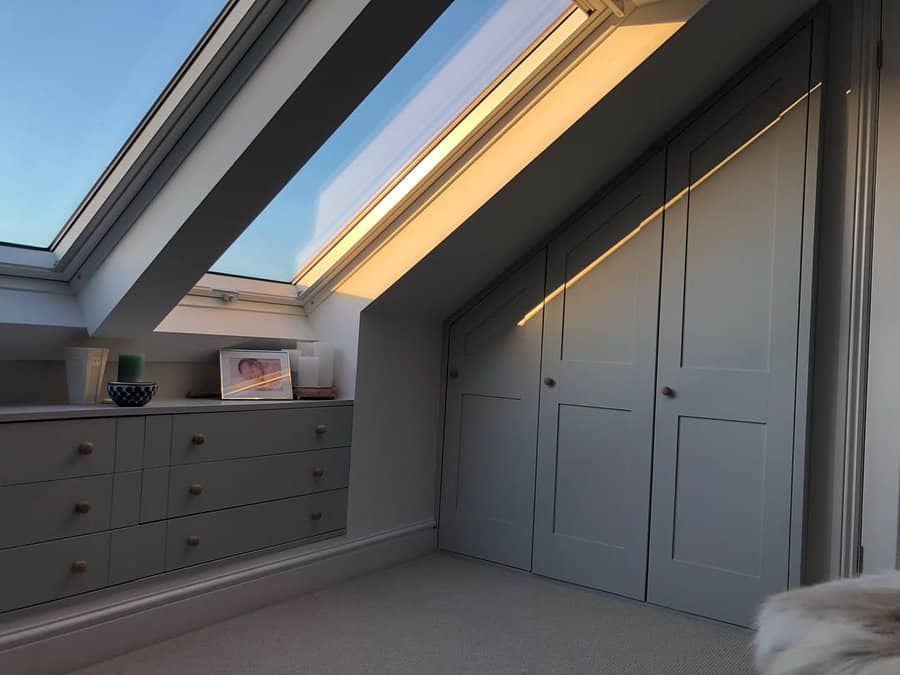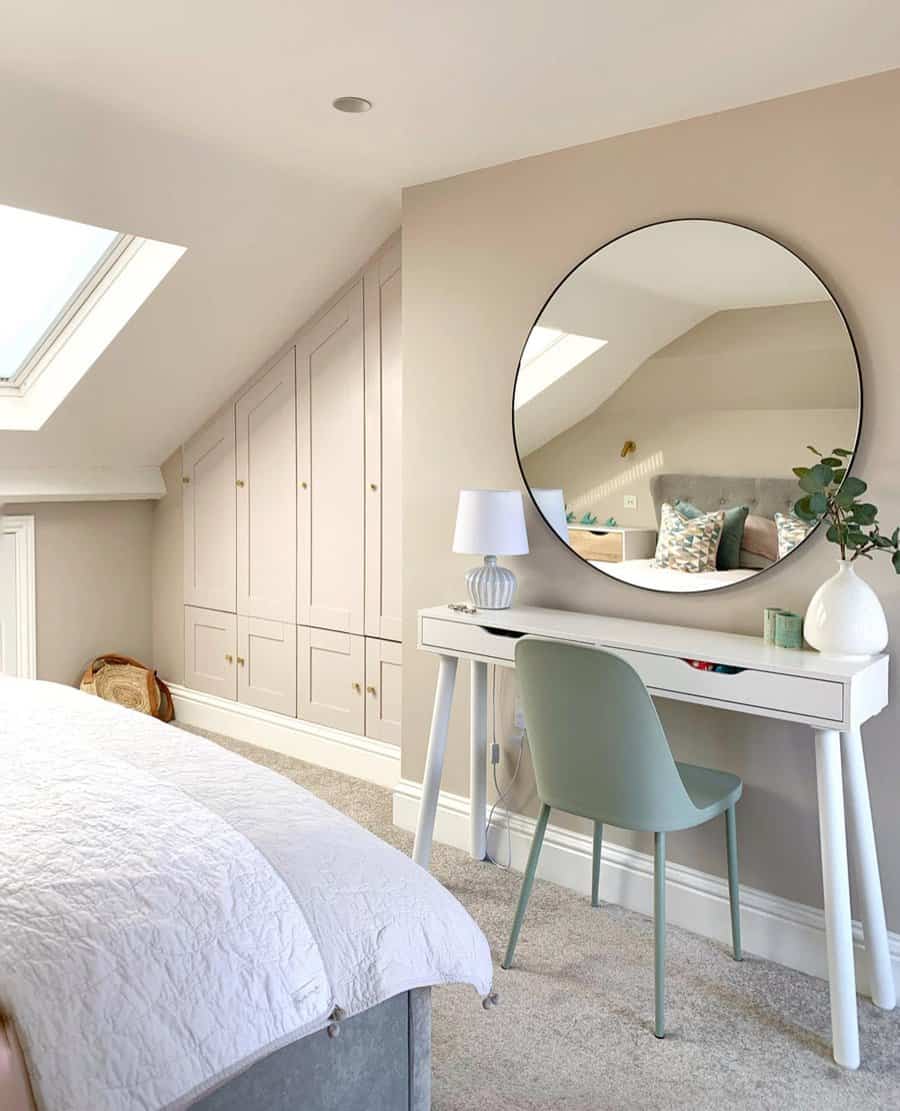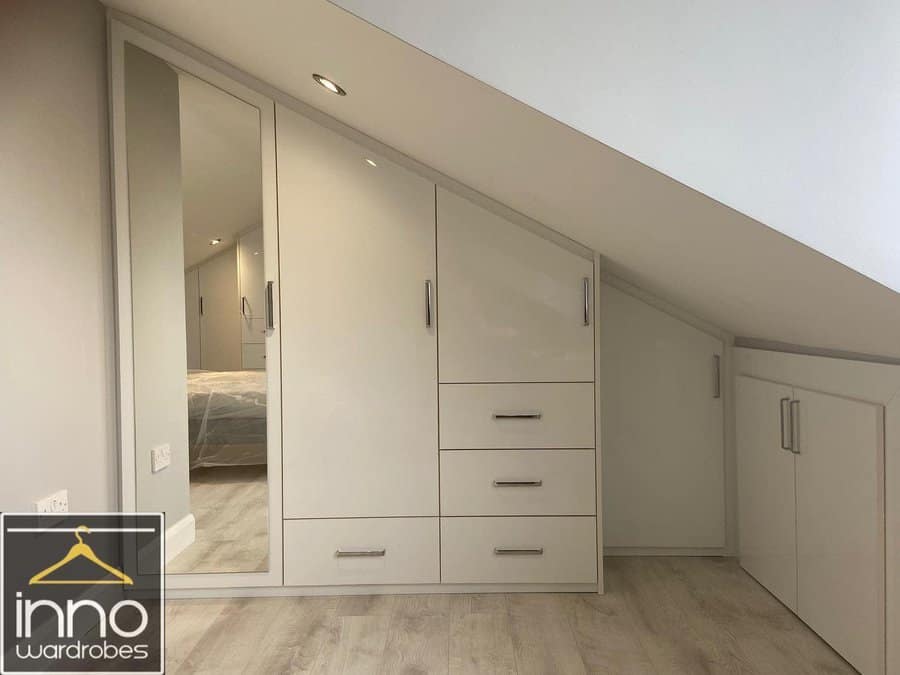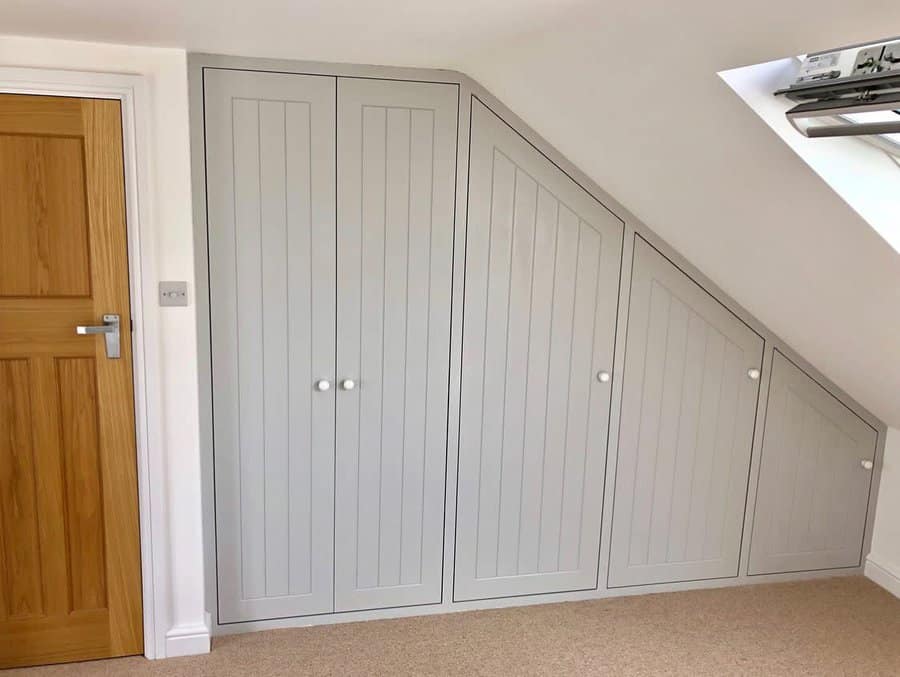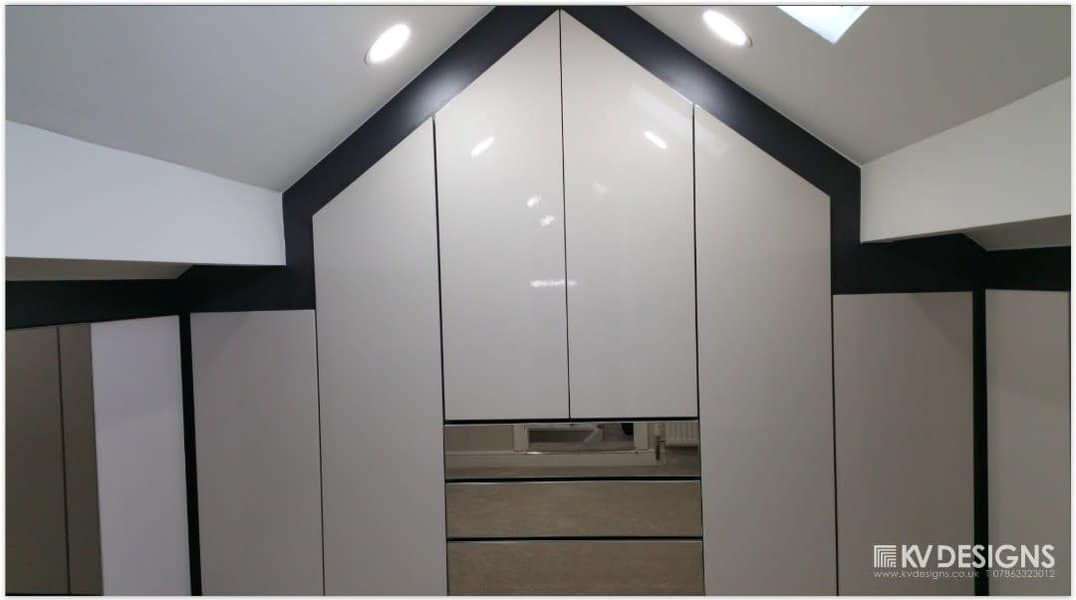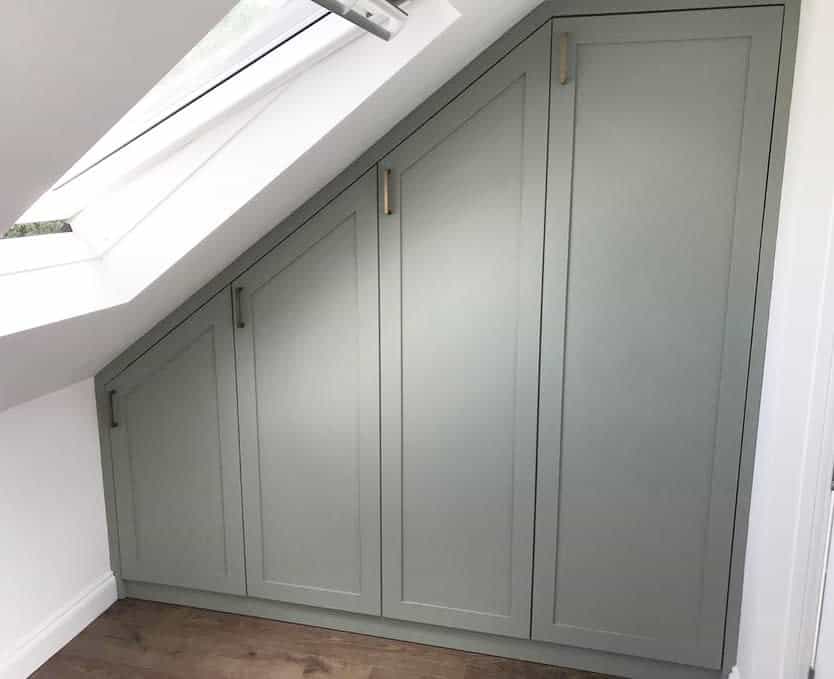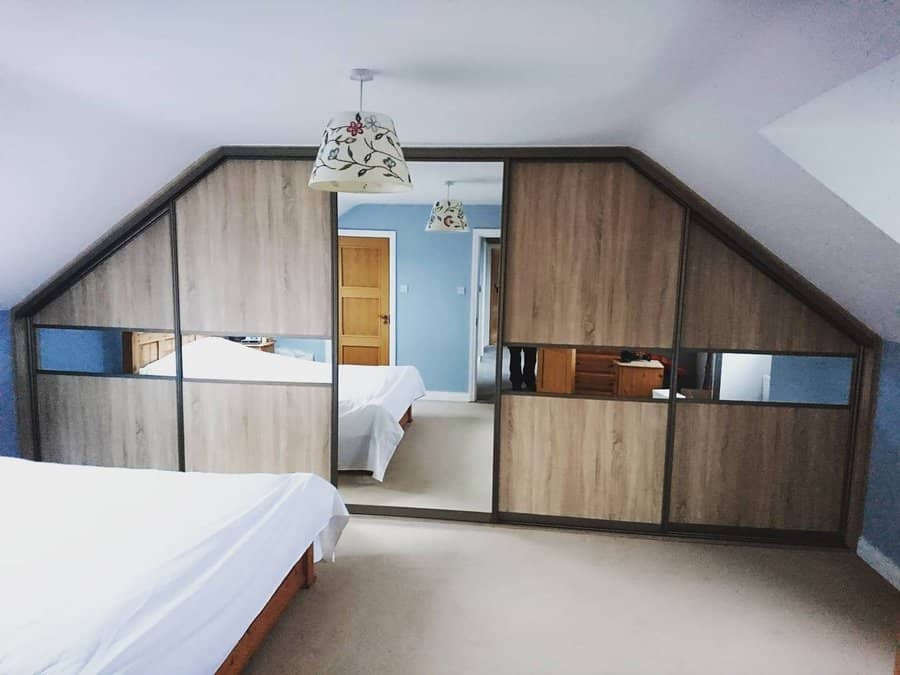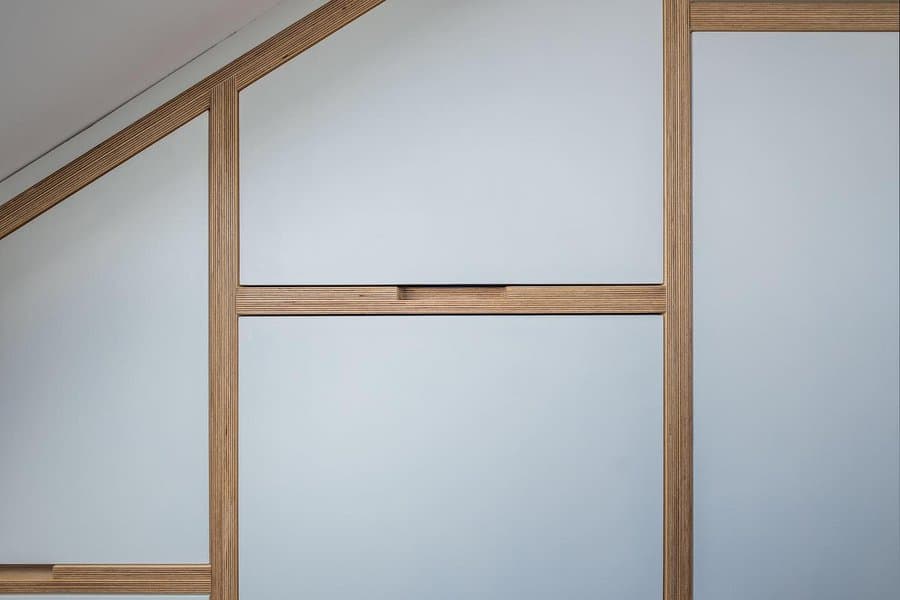 Go for the largest fitted wardrobe your attic space will allow. An entire wall filled with attractive wardrobe doors adds a classic, refined air to your attic room while providing ample covered storage options.
5. Organization
Group like items together, then store them in color-coded plastic bins. For example, put holiday decorations in green bins, fall décor in orange, off-season clothing in purple, and so on. Clearly label each bin, even if you think you'll remember what's inside.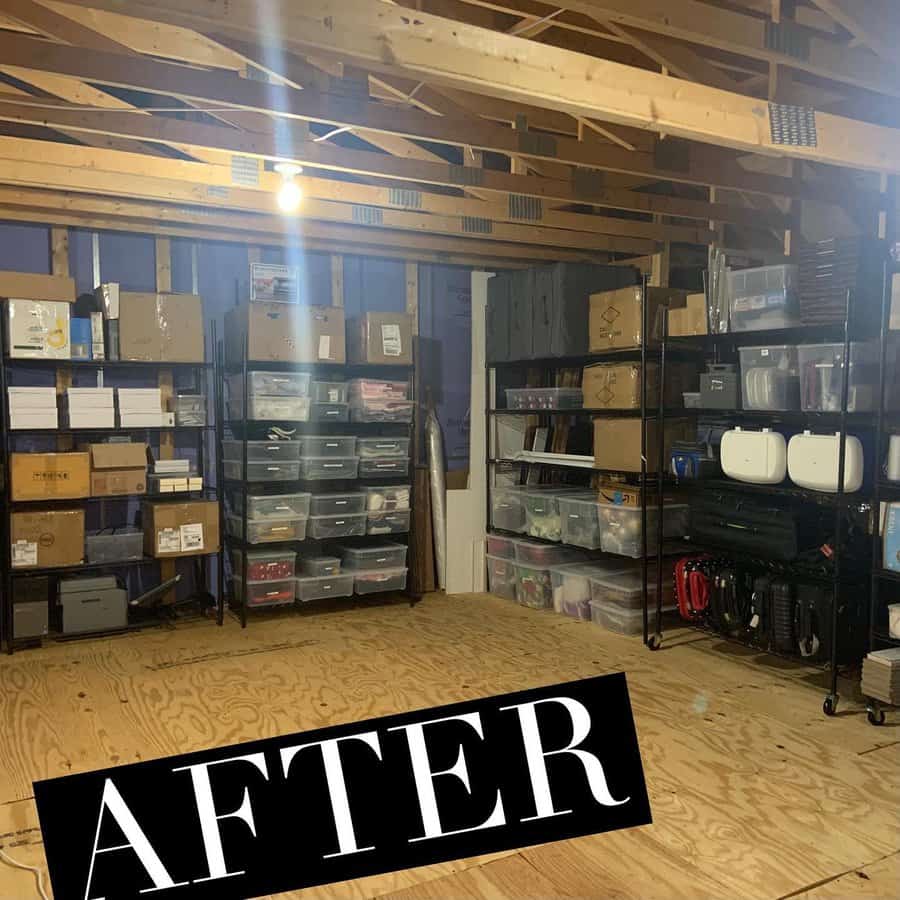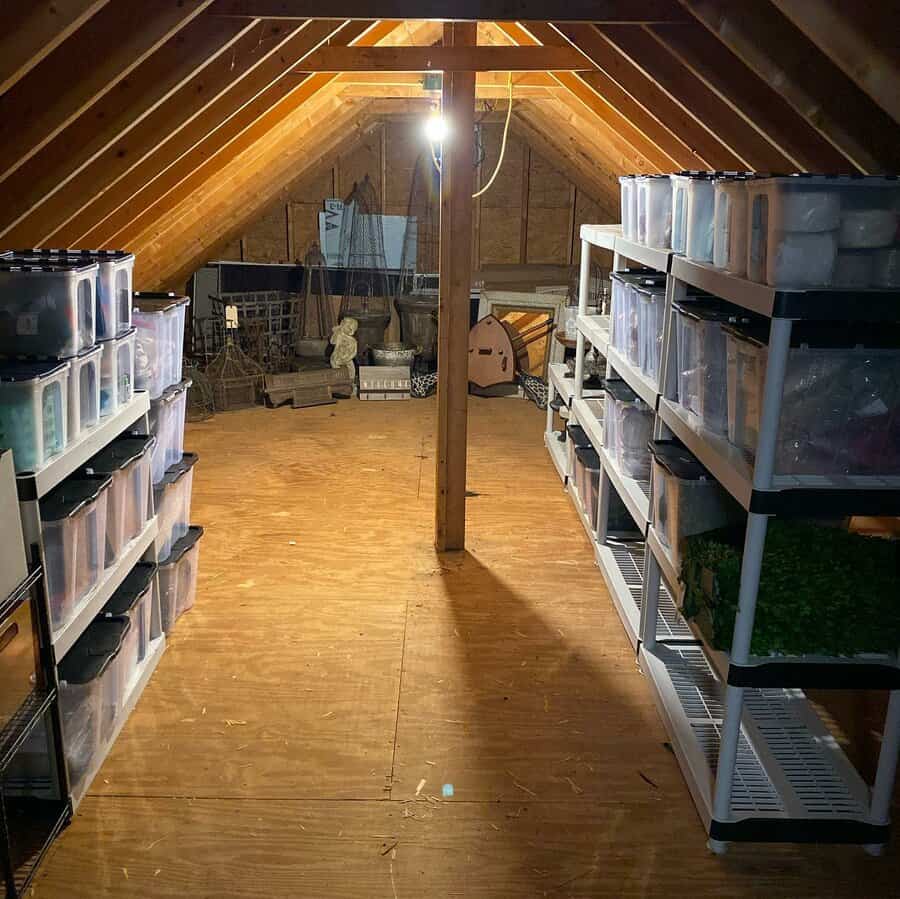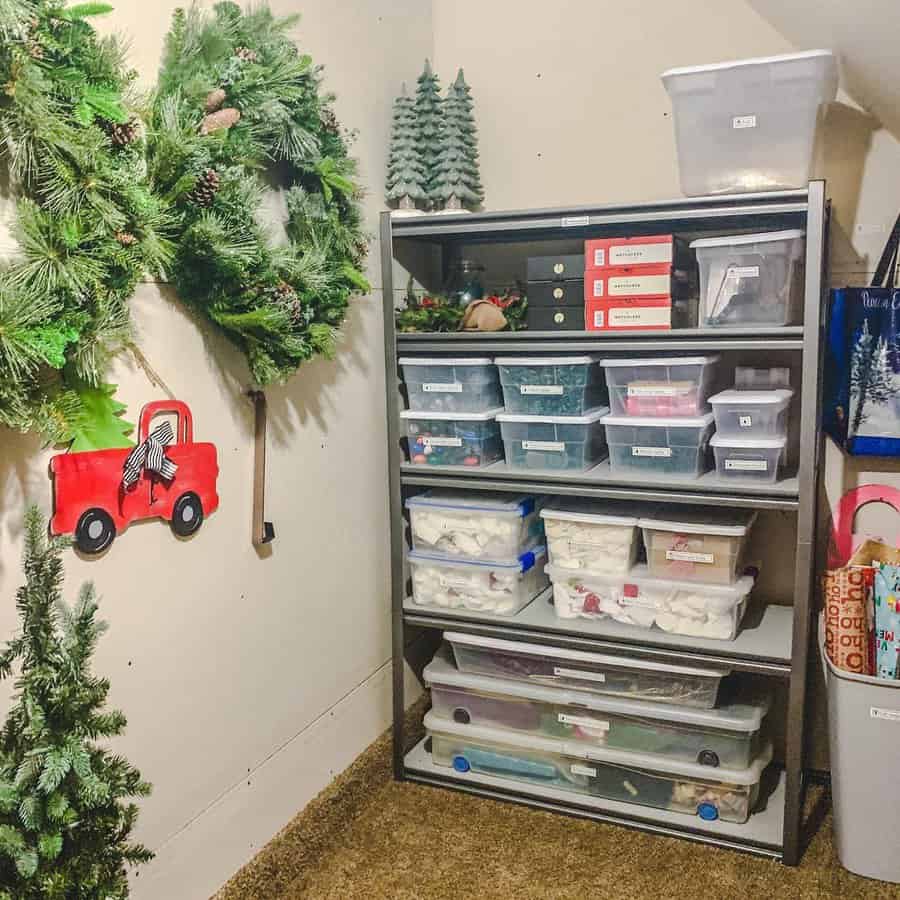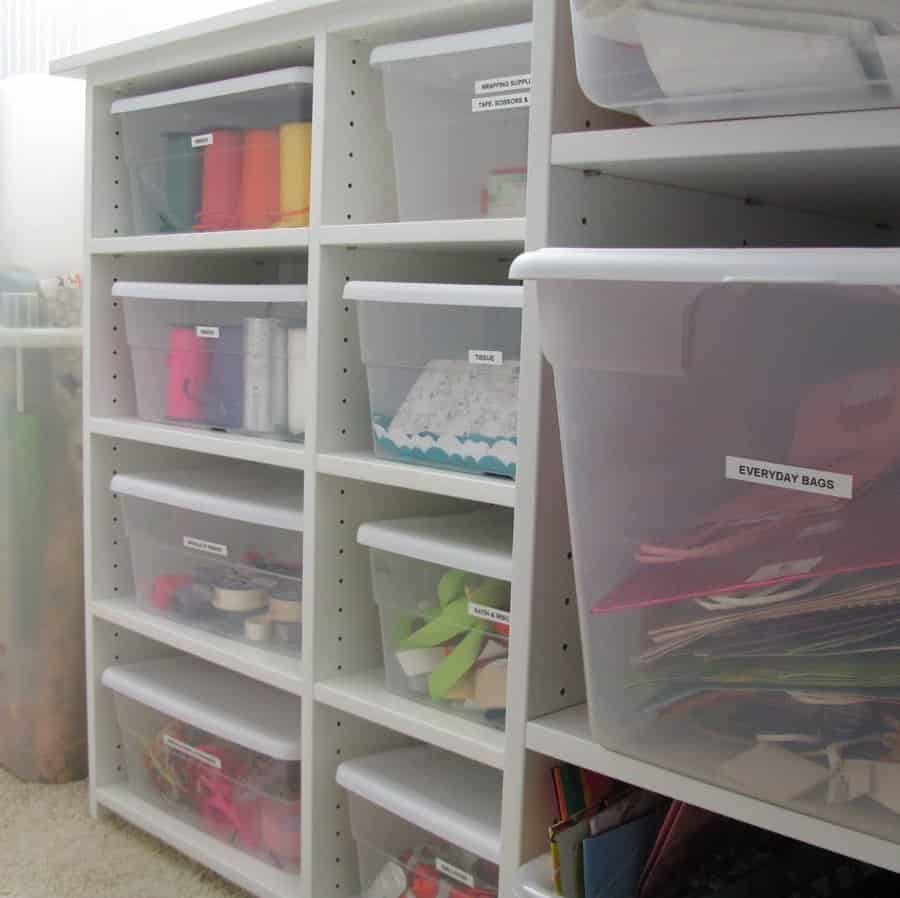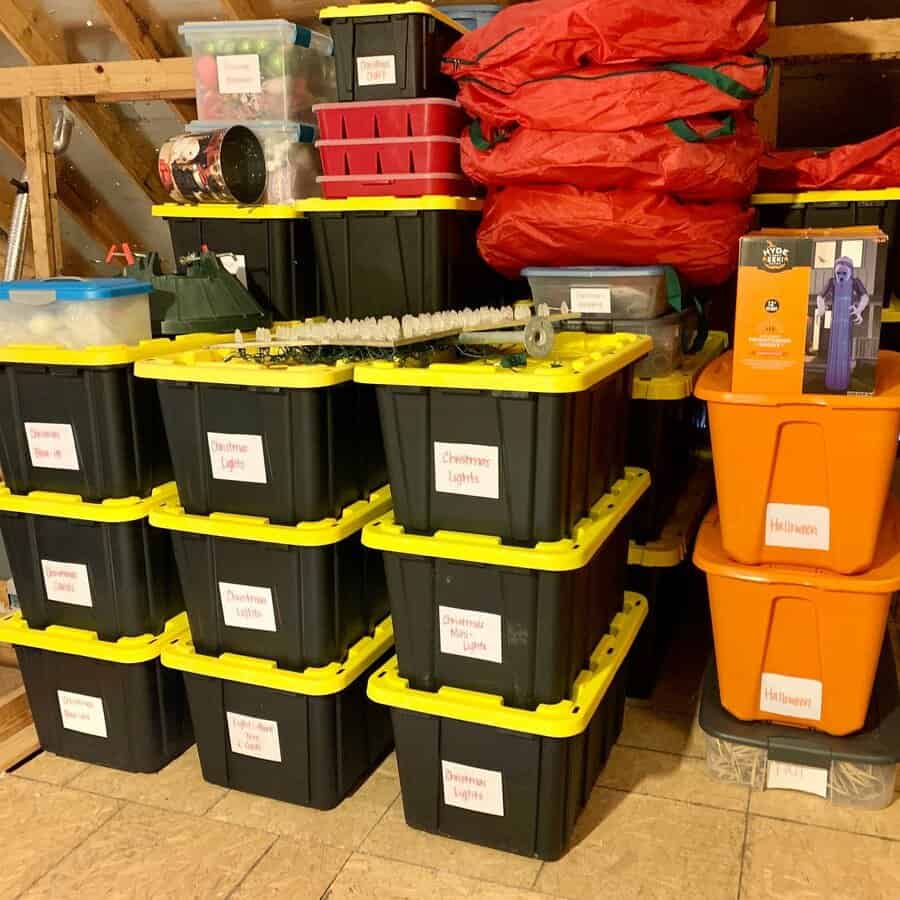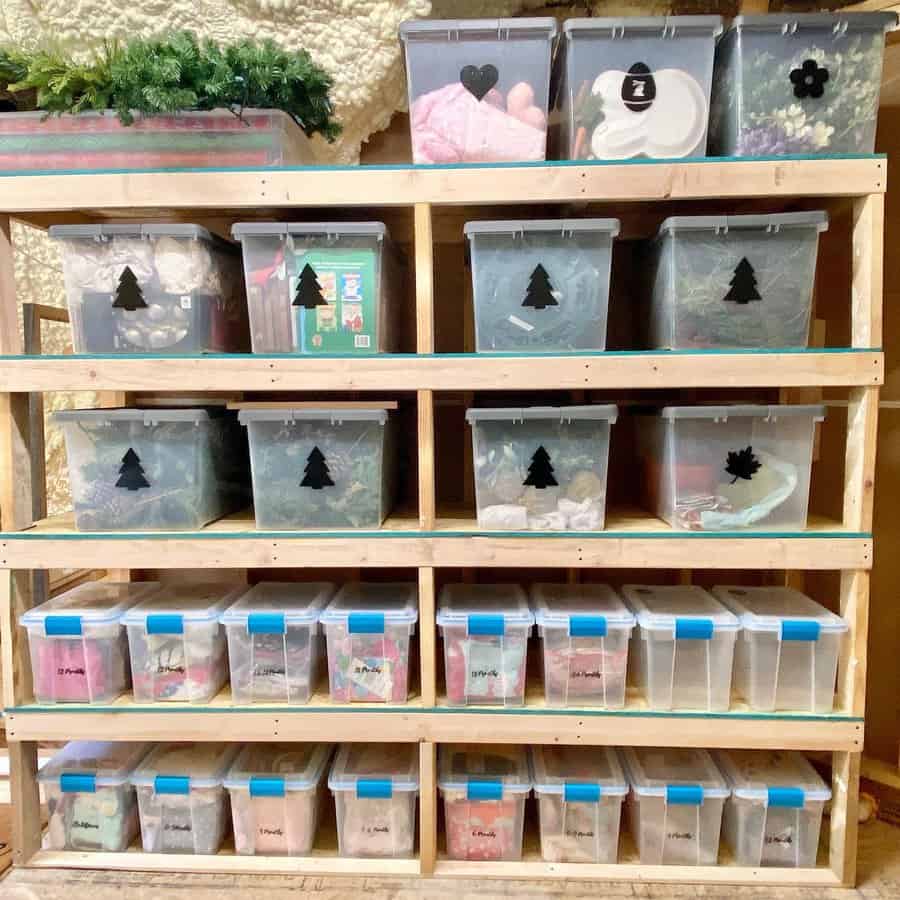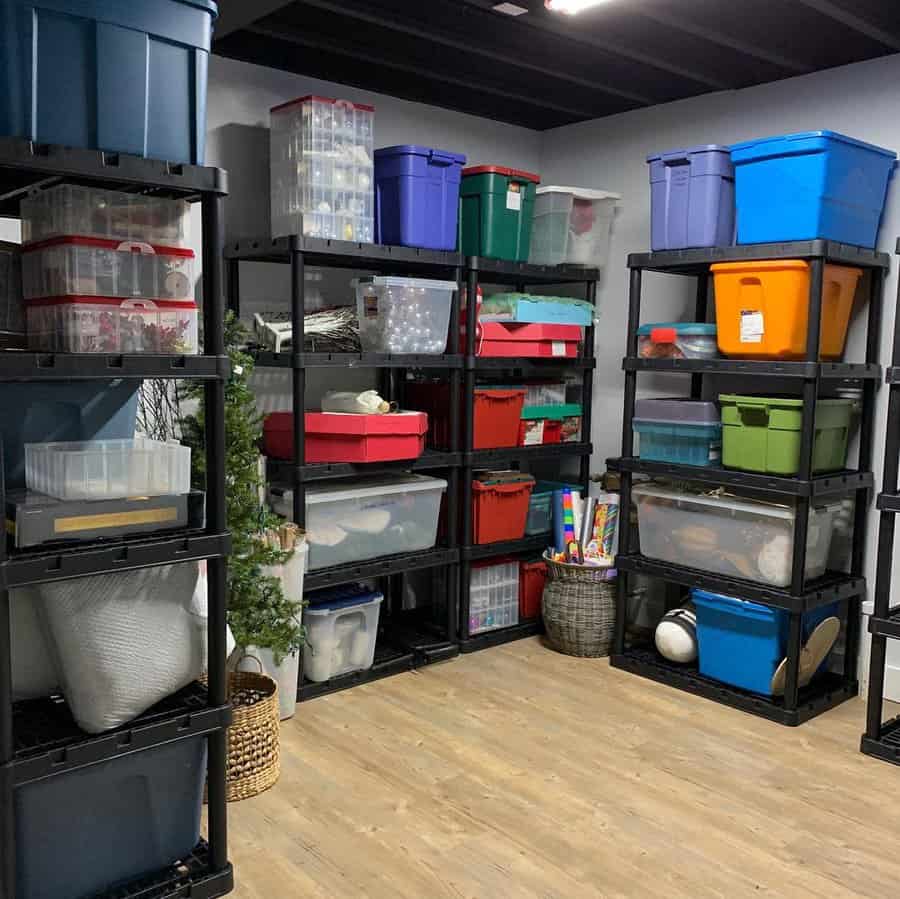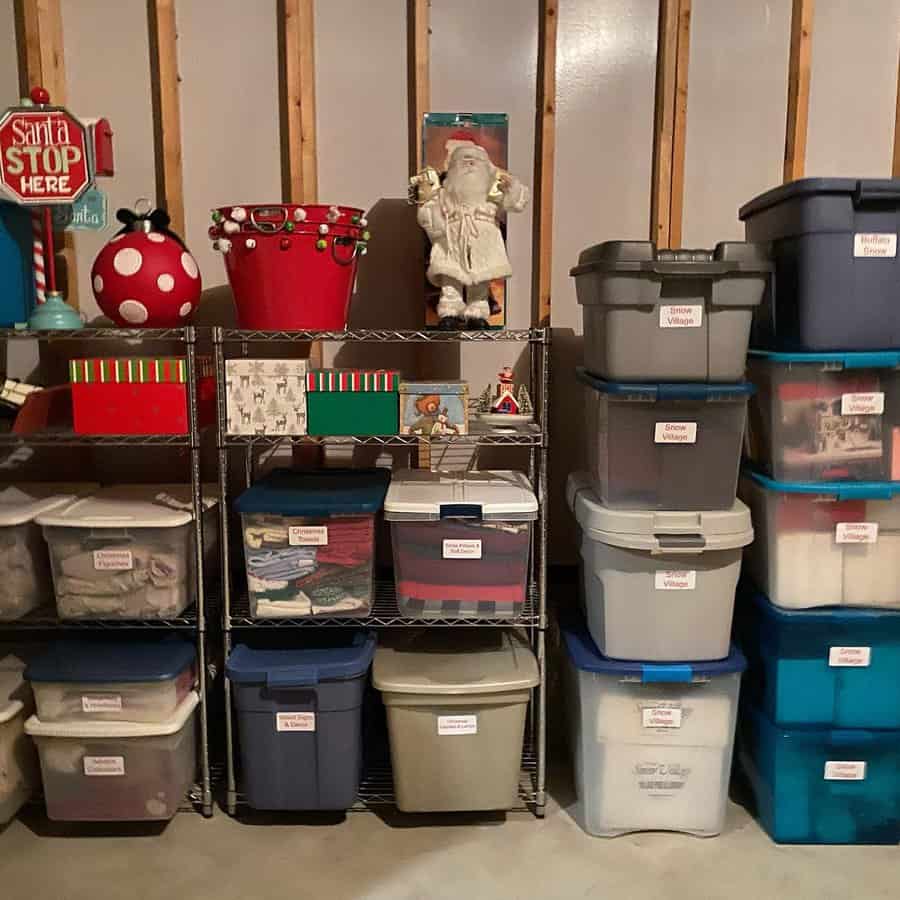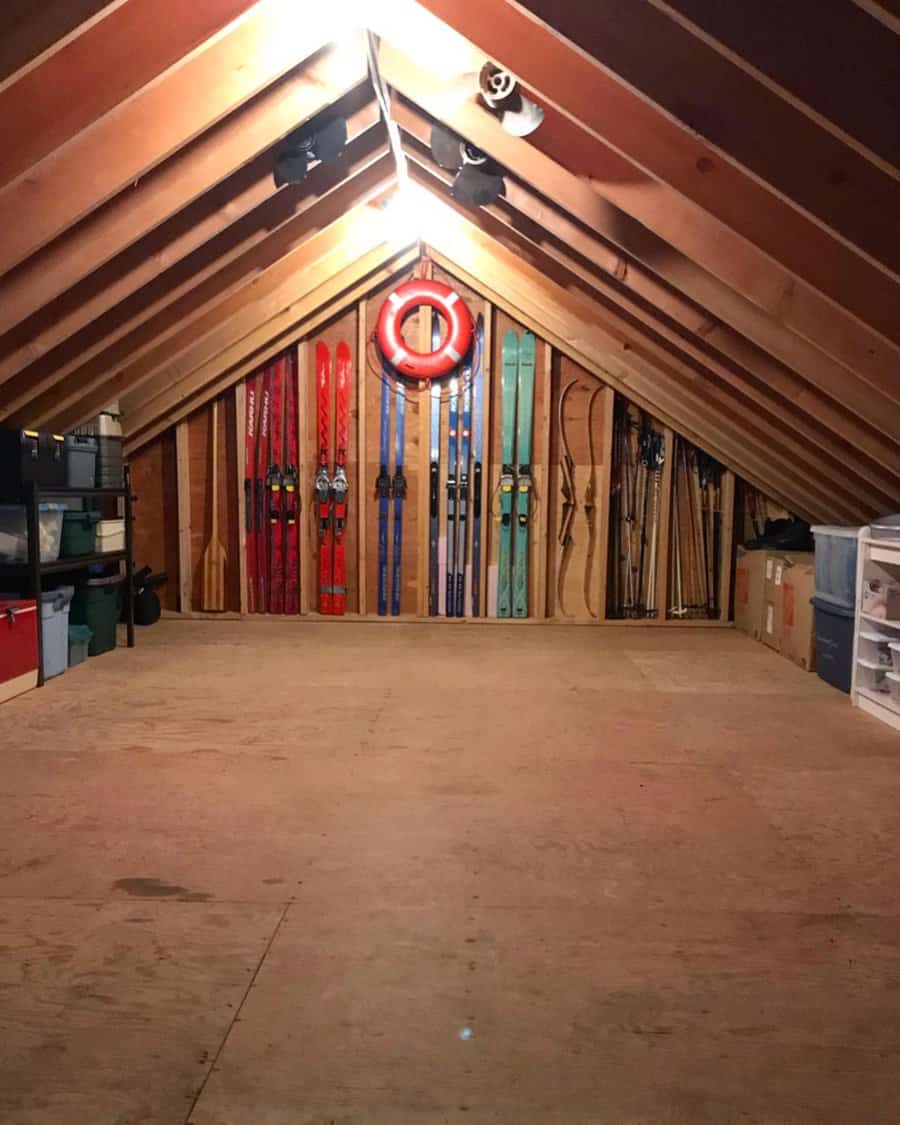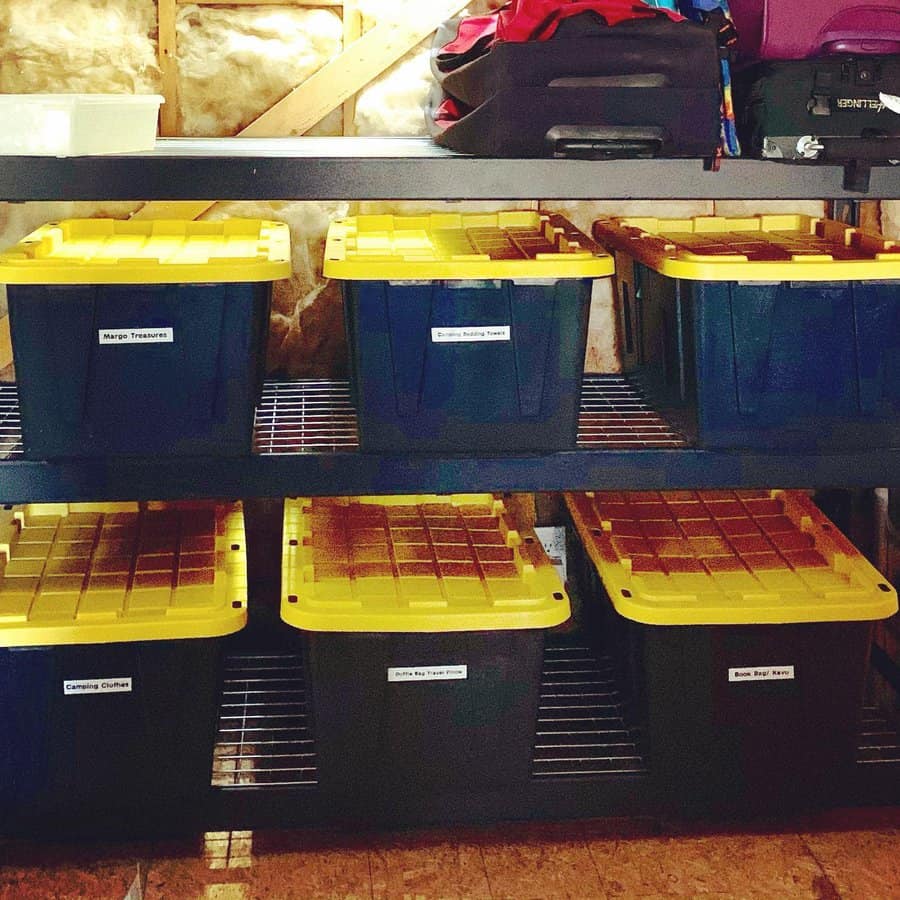 If you prefer, store items in clear bins and color code the lids. Then you can easily see each bin's contents. If your attic has electric outlets, add a few floor lamps or hang simple light fixtures from the attic ceiling so you can find items at night.
When deciding what goes where, put least-used items toward the back of your attic. Make sure that more frequently used items are easy to reach along shelf fronts.
If you have many heavy items to move into your home or garage attic space, it might be difficult to get them up the attic ladder.
6. Roof Storage Space
If attic organization space is limited along the floor, look up. Often the roof will provide attic storage ideas you might not have thought of before.
Any number of items can be hung from the attic roof. Simply mount the appropriate hardware, and you can hang up bicycles, skis, extra lumber, or other large items. This frees up storage space in your garage or basement.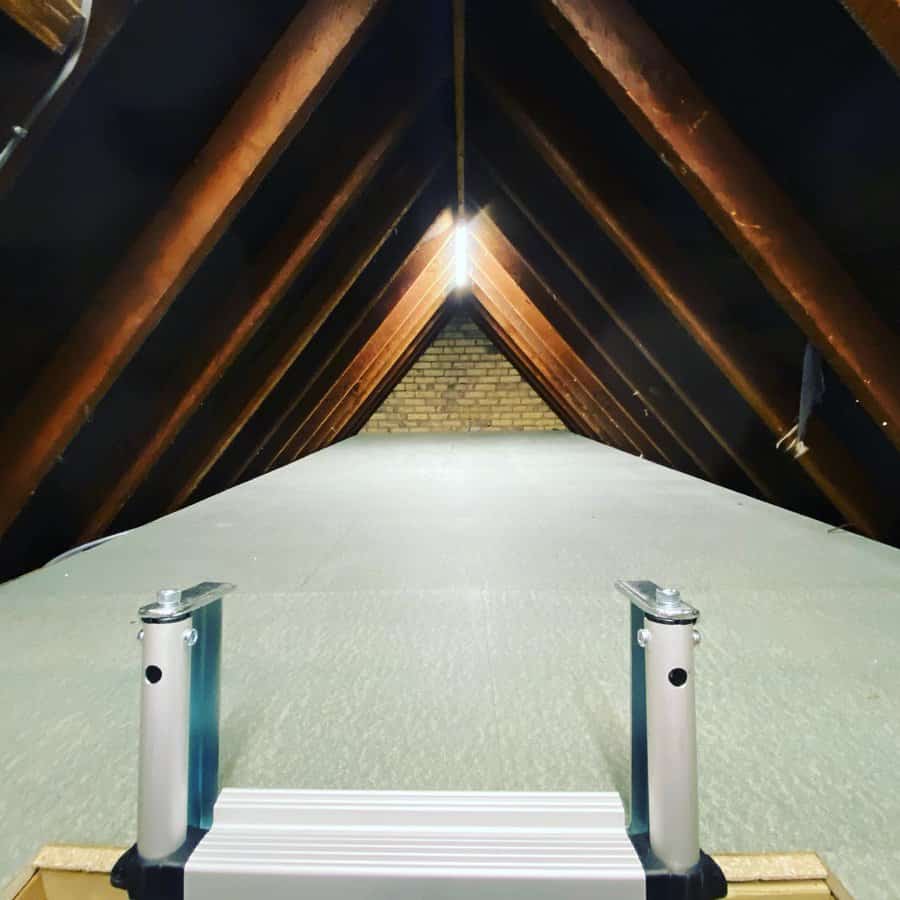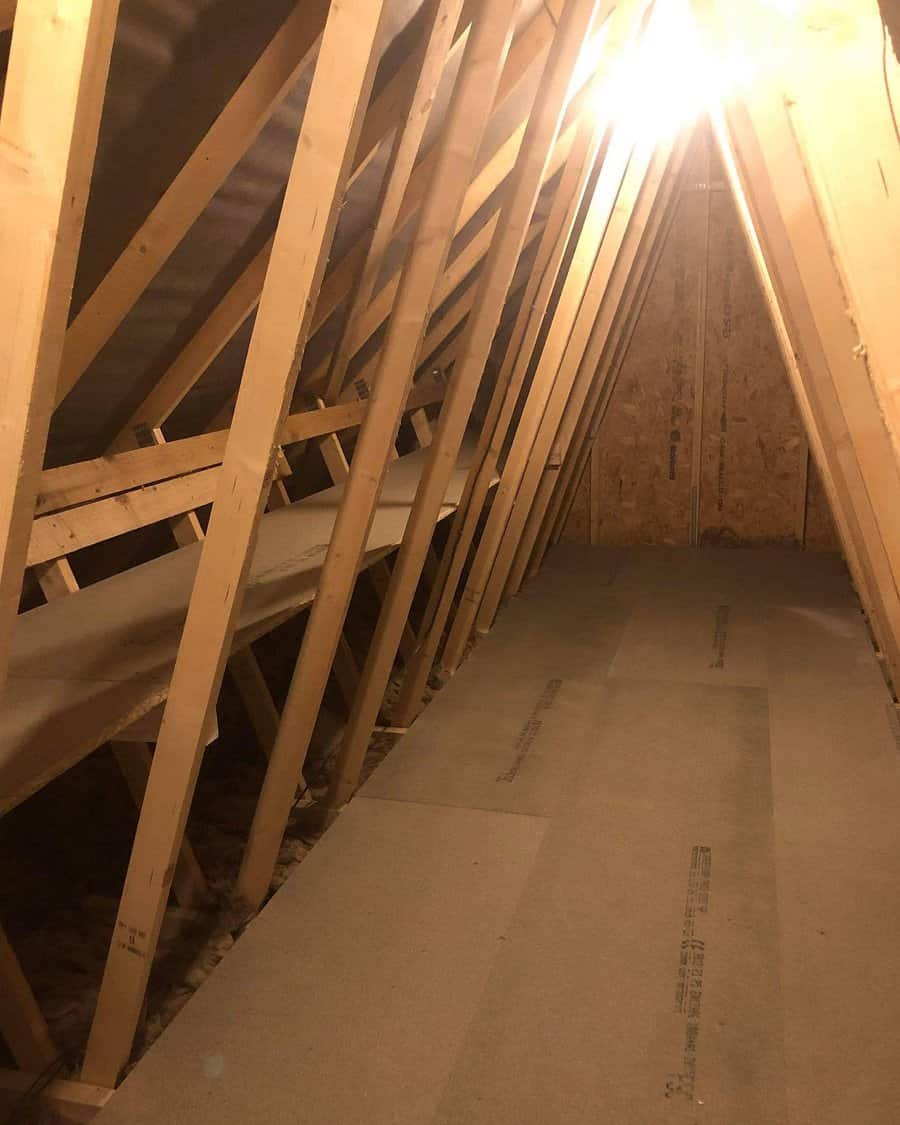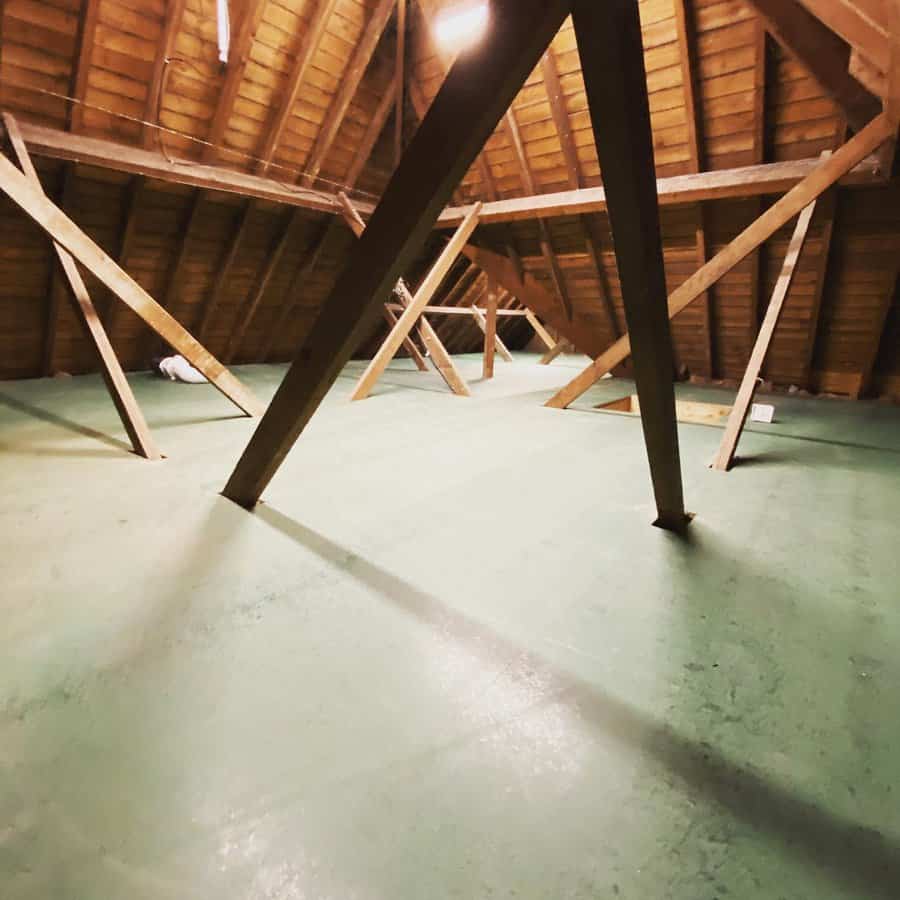 Make supports between trusses for simple plywood shelves. Stack a plastic drawer unit on the shelf between each gap or store camping equipment and other seasonal outdoor goods on these easy DIY shelves.
7. Shelving
Simple shelf units are the quintessential attic, garage, and basement storage idea. They make use of existing vertical storage space and can be designed to fit into virtually any area. Custom shelf or cube units are also among the most attractive attic storage solutions in a finished attic room.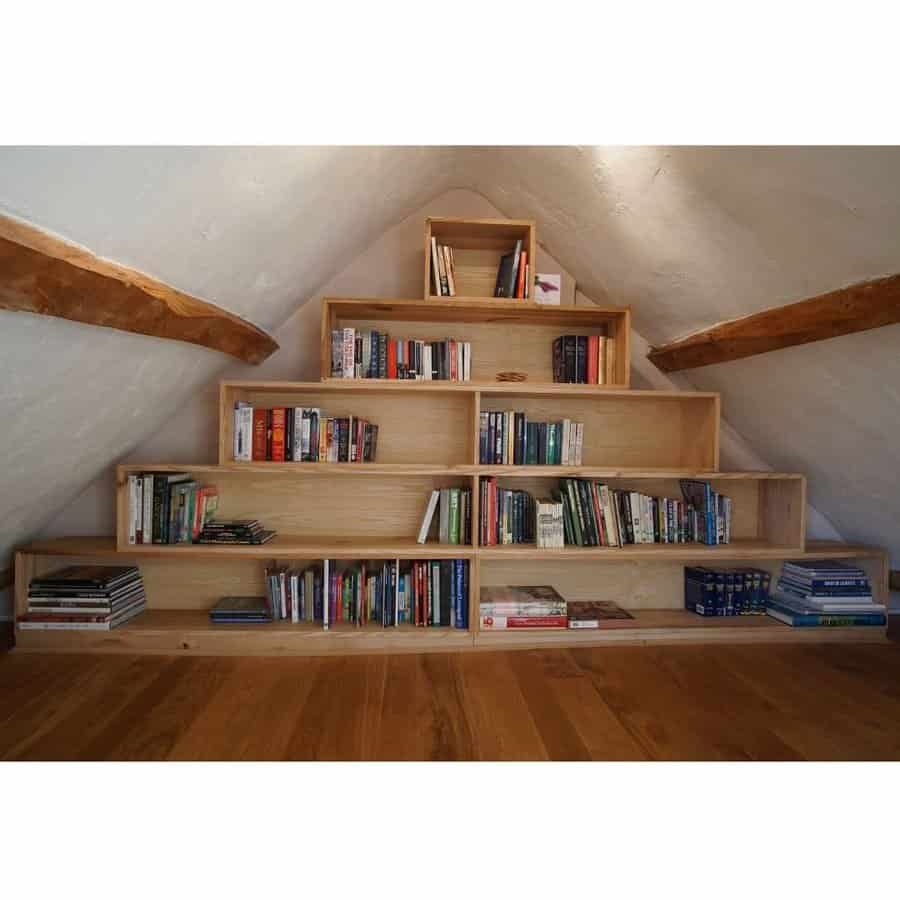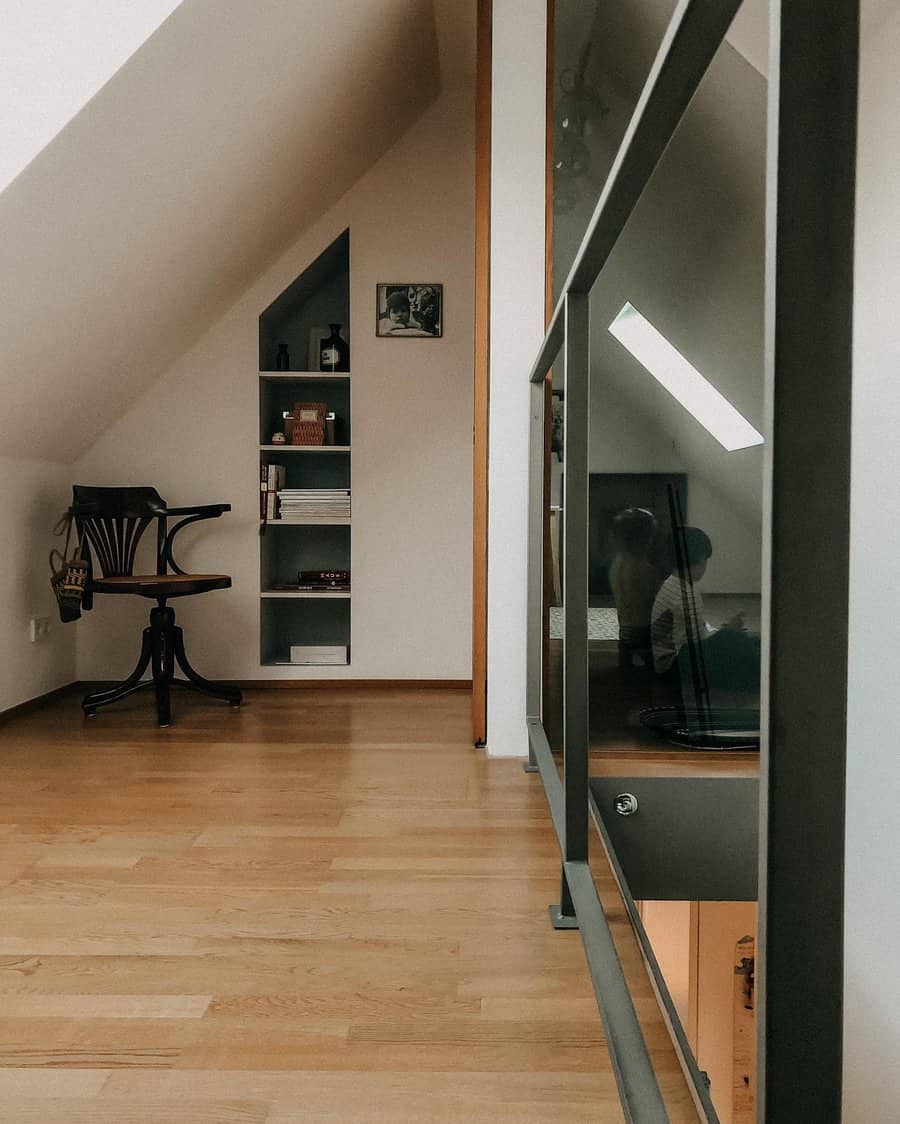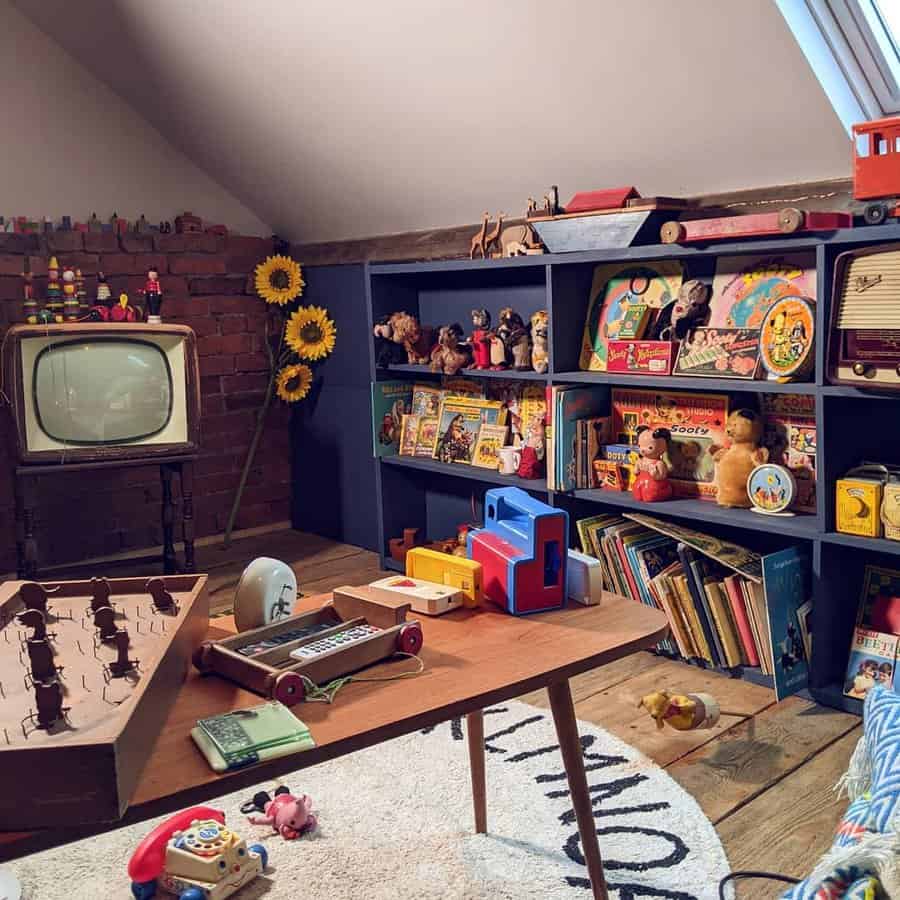 Built in wood shelves are a great attic storage idea in unfinished attics, too. However, shelves made from plastic or metal tend to be lighter.
Depending on the size of the joists beneath your unfinished attic deck, you might need lighter shelving so as to not overburden the floor.
8. Unfinished
An unfinished attic doesn't have to be attractive to be functional. In fact, this type of attic space is a great place to reuse old shelves and other storage items that have lost their original beauty.
Make sure your storage bins fit around exposed pipes or ductwork and be careful to not block attic vents.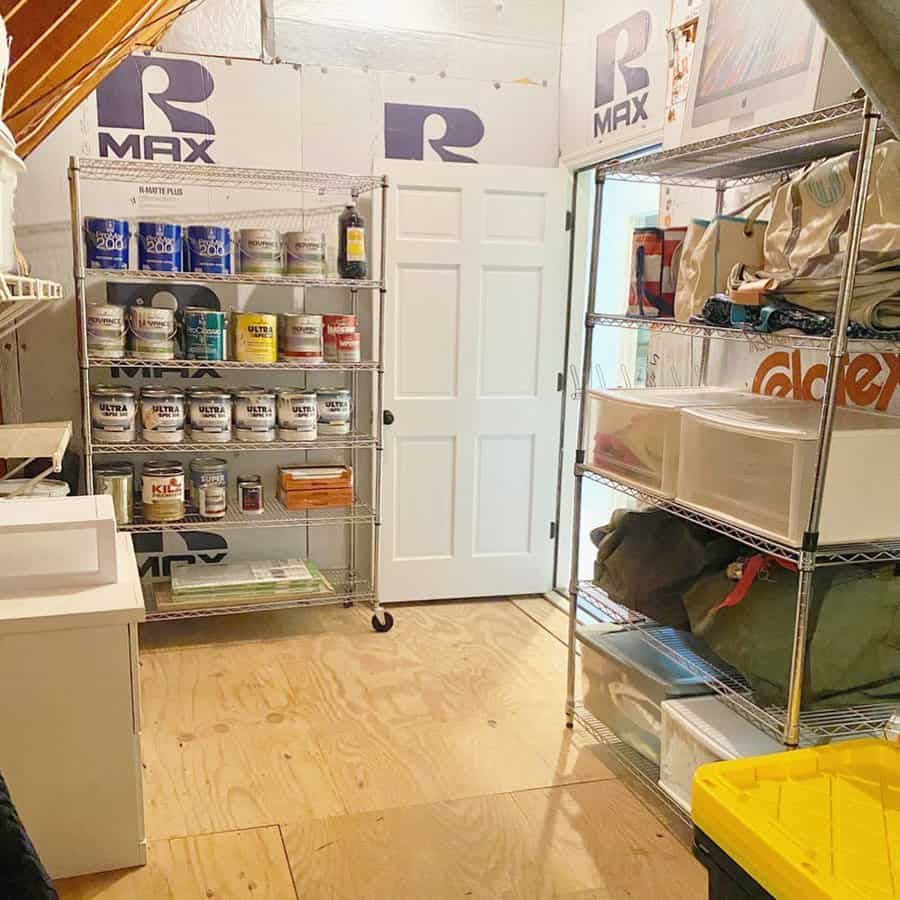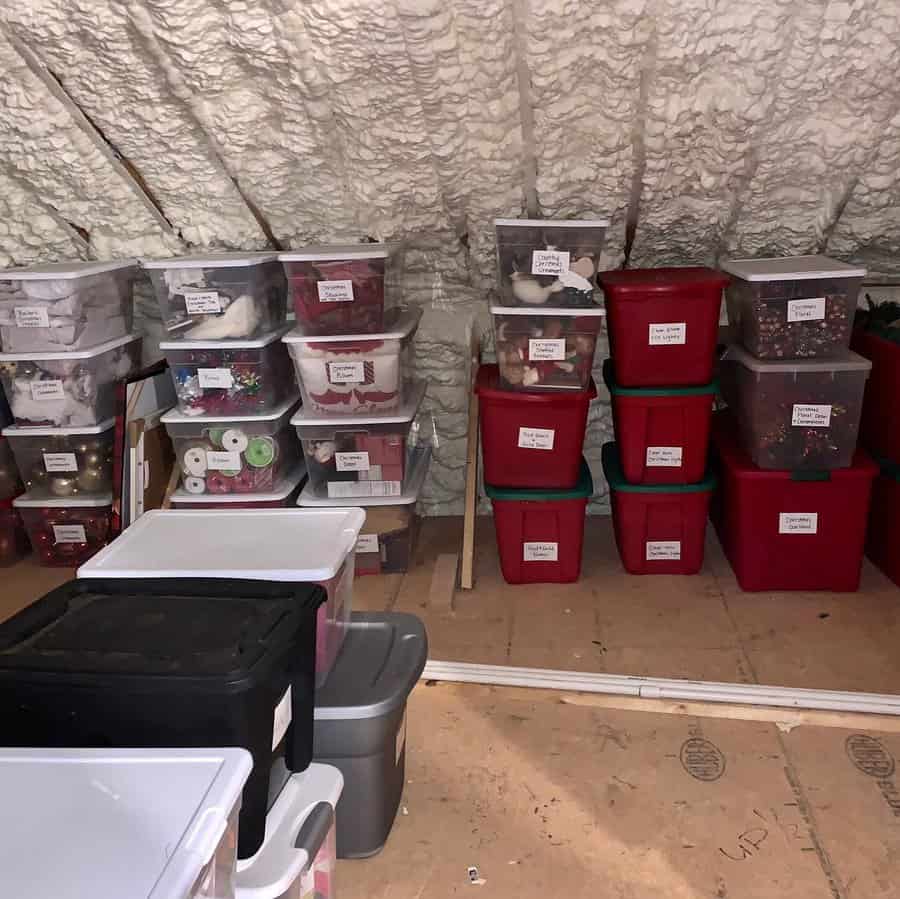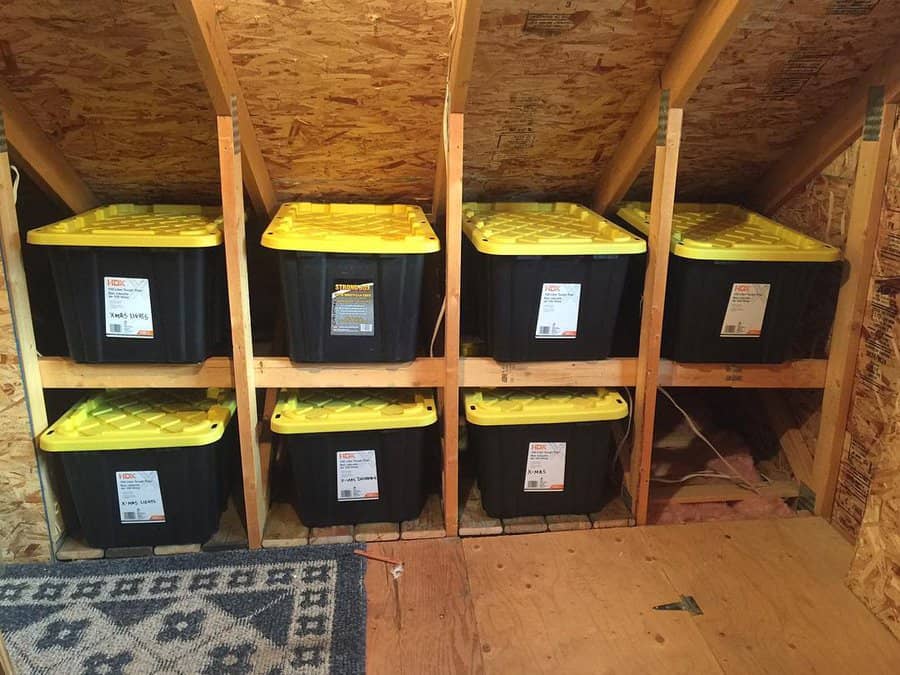 Before you start storing things in your unfinished attic, have a look around and make sure the joists can support your weight. Never step on the space between joists because even if it looks stable, the ceiling panels below are quite flimsy.
Lay down sheets of plywood to create a walking path and screw them into the joists to create a stable attic floor.
9. Walk-In Closet
If you have walk-in attic access, you can easily create an attic closet and double—or even triple—your home's bedroom closet space.
Buy a closet rod, brackets, and screws and install clothing rods along your attic trusses. You can also buy a hanging rod and mount it to the roof beams.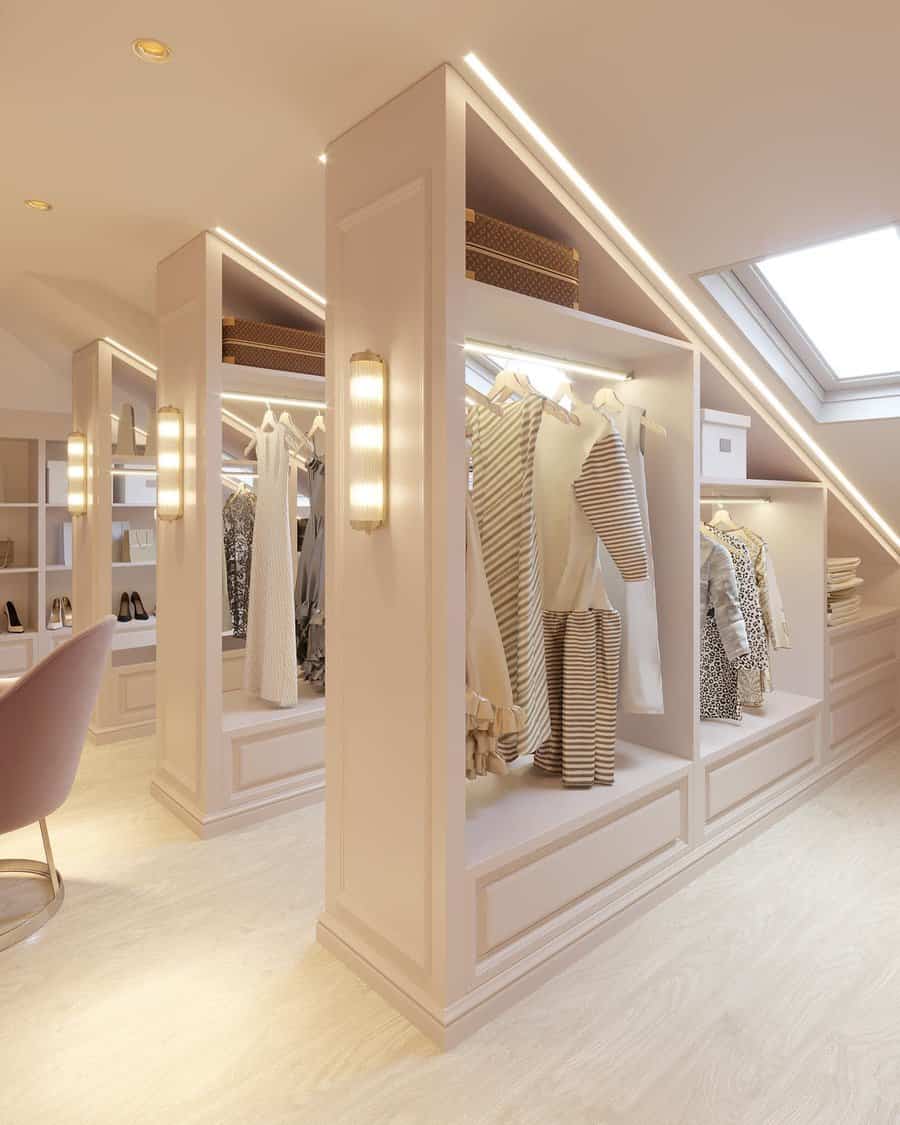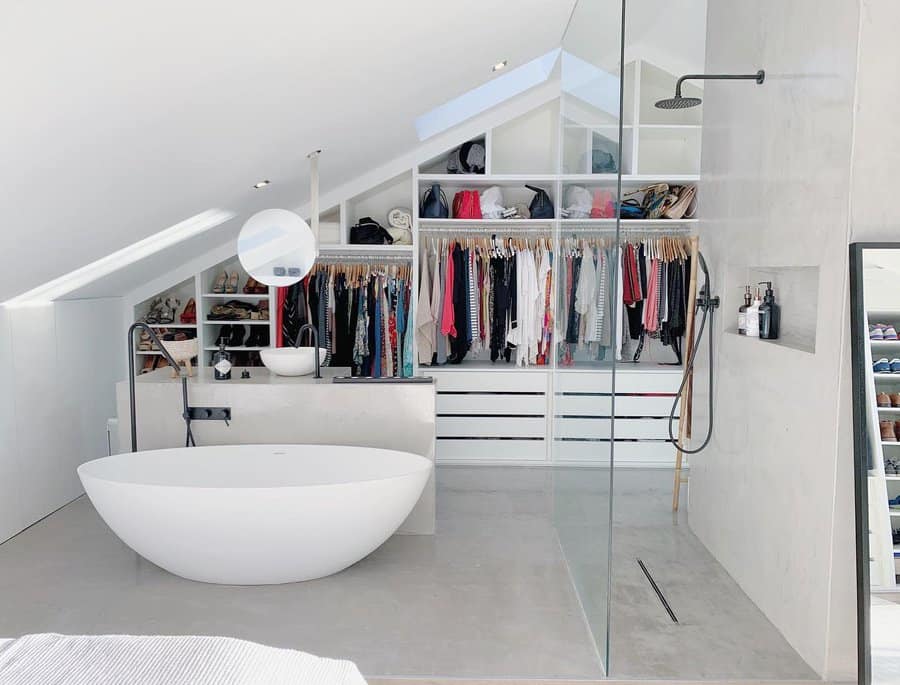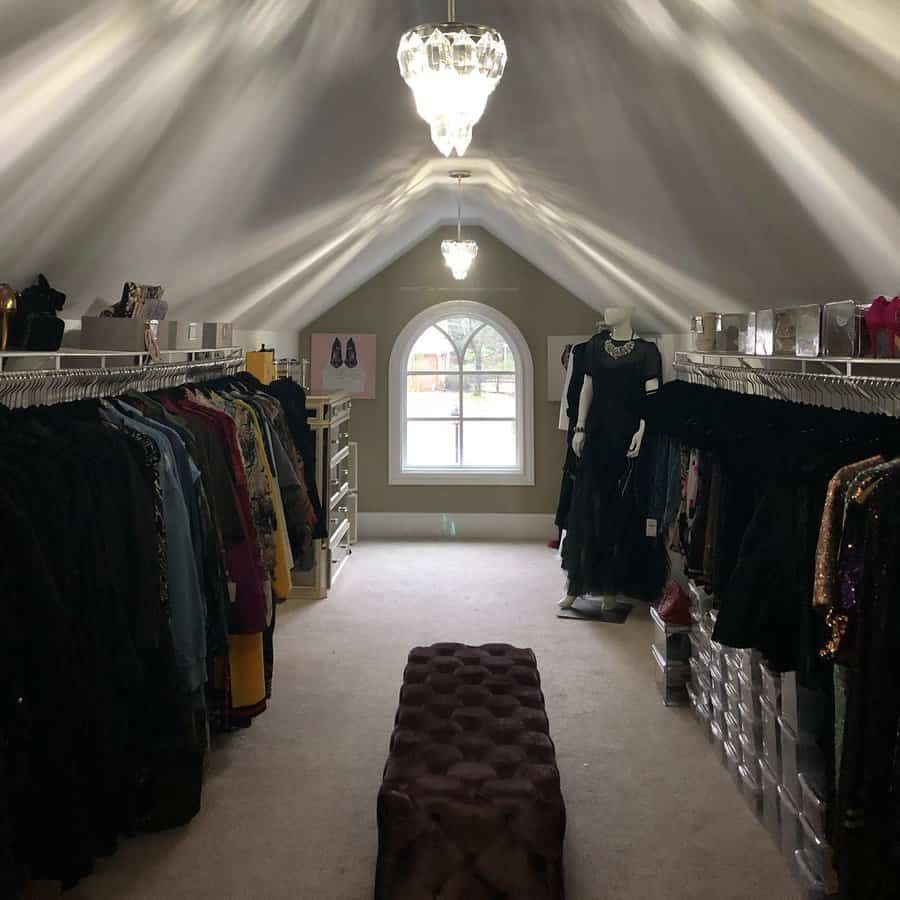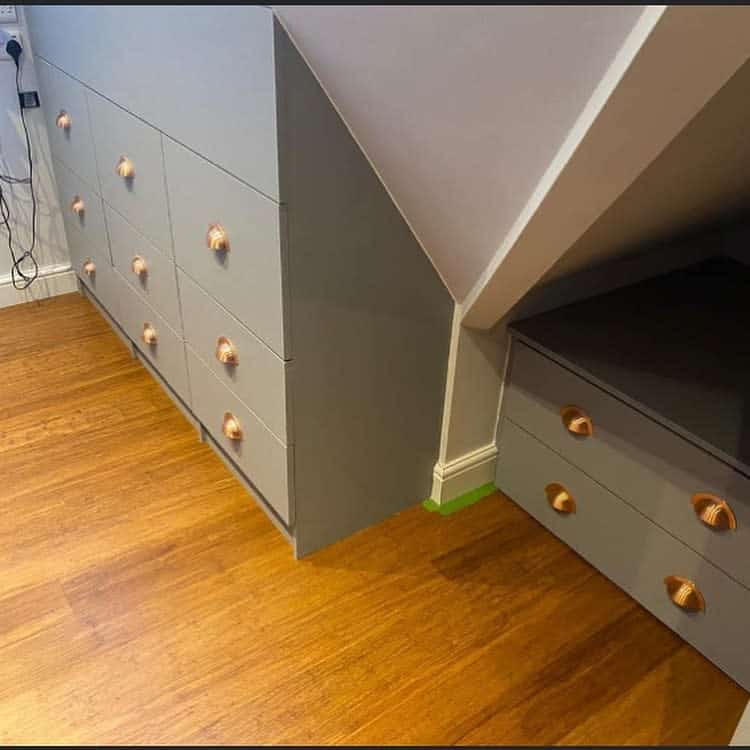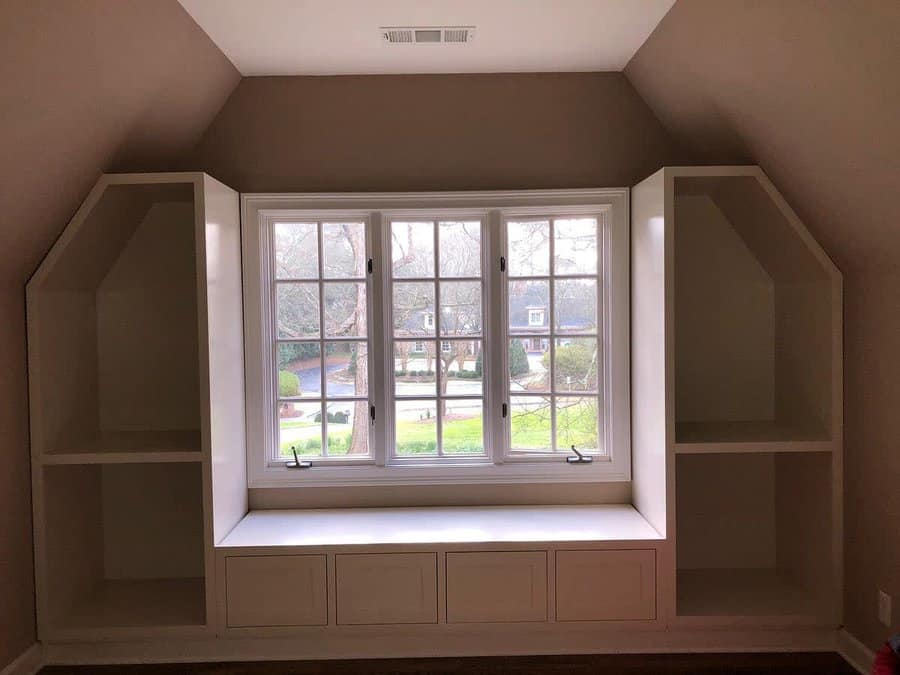 To protect your clothing from dust in an unfinished attic, drape a sheet or tarp over your clothes after you hang them up. You can also purchase plastic wardrobe covers like the ones dry cleaners use and cover each piece of clothing individually.
Attic Storage FAQs
How do I make my attic usable for storage?
Instead of just stacking things on the attic floor, build shelves to hold your items. This creates layers of storage space that maximizes how much you can keep in the attic. Avoid blocking vents as air needs to flow freely throughout the attic space.
What should not be stored in an attic?
Avoid using the attic as a storage solution for anything flammable or delicate. Electronics, candles, and other items that can be harmed by excess heat or moisture should be kept out of the attic. Important papers and photographs should be stored in temperature controlled areas inside the home.
Is my attic strong enough for storage?
It's important to know how much weight your attic floor joists can support before deciding to build an attic floor. In general, their size determines what you can store in the attic and how easily you can move around. If you have:
2×4 joists: Only store very light items, such as empty suitcases.
2×6 joists: Store boxes filled with relatively light stuff, such as holiday décor.
2×8 joists or larger: They can usually support the weight of heavier boxes and belongings.
Consult a professional contractor if you are unsure if your attic floor can support the weight of the items you plan to store.