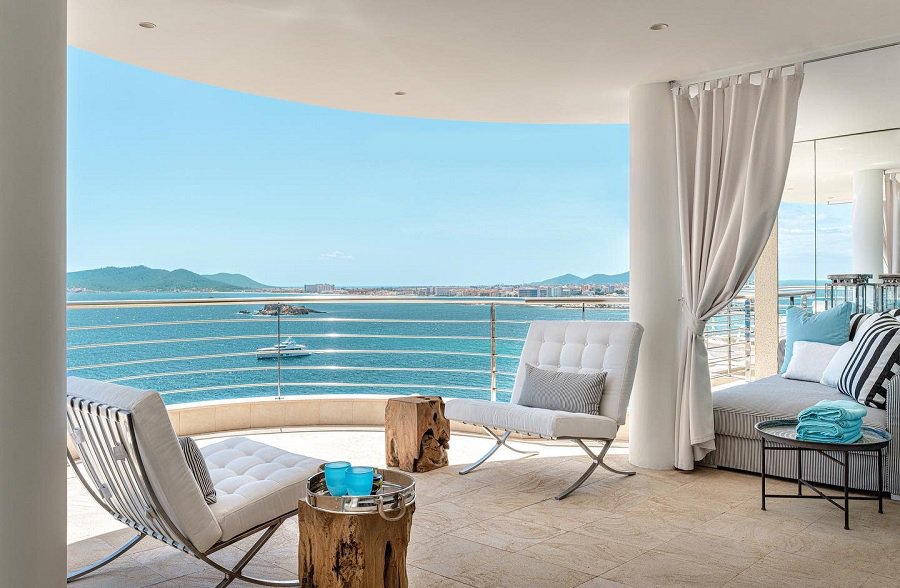 51 Balcony Decorating Ideas for Home
by — Kari Apted

Published on February 11, 2021

Updated on October 17, 2023
A balcony is a welcome city escape, a private outdoor oasis in the concrete jungle.
When looking for an apartment or condo, a balcony is probably on your "must-have" list. Sitting outside while drinking your morning coffee or relaxing beneath the stars with someone special are coveted experiences in a home without a yard.
Whether you have a beautiful view, or your balcony overlooks another wall, you can turn this outdoor living space into something special. Take a few minutes to scroll through our best balcony ideas and find inspiration for creating your own unique outdoor getaway.
1. Craft a Tranquil Balcony Retreat
Revitalize your living space with these balcony ideas! Opt for adaptable furniture and decor for balcony patios. Make the most of your balcony size by either creating a cozy daybed nook adorned with soft cushions and rugs or fashioning an elevated patio area with stylish railings for those magical dusk moments.
Hang potted plants along the balcony railings or introduce trellis partitions to impart a secluded, walled-in ambiance. Unleash your creativity with various colors and materials until you achieve the perfect blend for an outdoor sanctuary you'll never want to depart.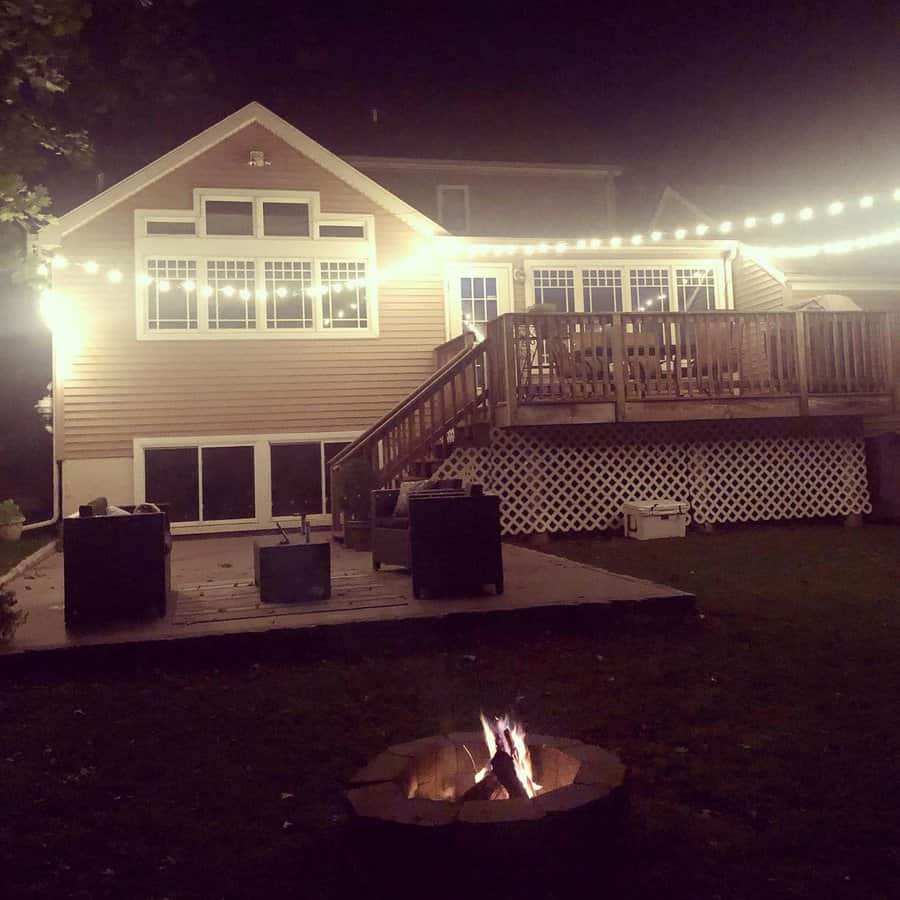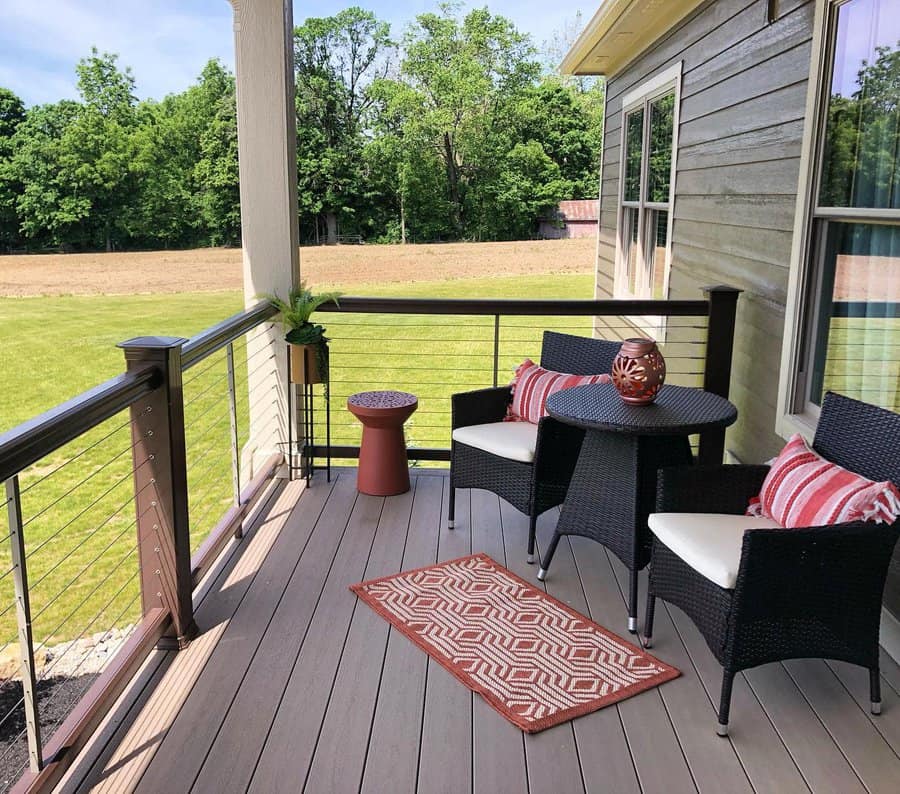 2. Create an Enclosed Sanctuary Space
When it comes to elevating your balcony's allure, envision an enclosed patio. Unlike conventional balconies, enclosed patios offer a secluded haven where you can unwind and relish the outdoors. Personalize it by selecting patio covers adorned with glass windows to embrace natural light and scenic vistas.
Should you prefer indoor comfort, transform your enclosed patio into a productive workspace or a cozy reading nook. With an array of furniture and lighting options, your balcony's potential is boundless, allowing you to infuse a distinctive charm.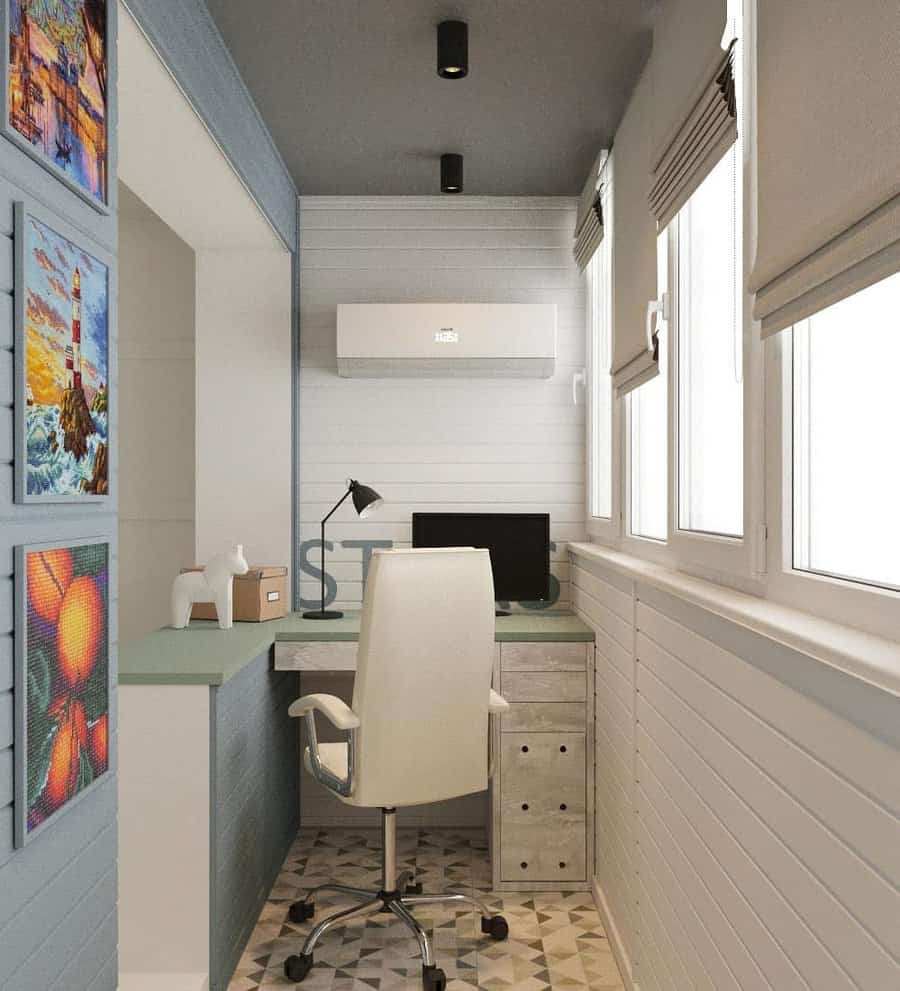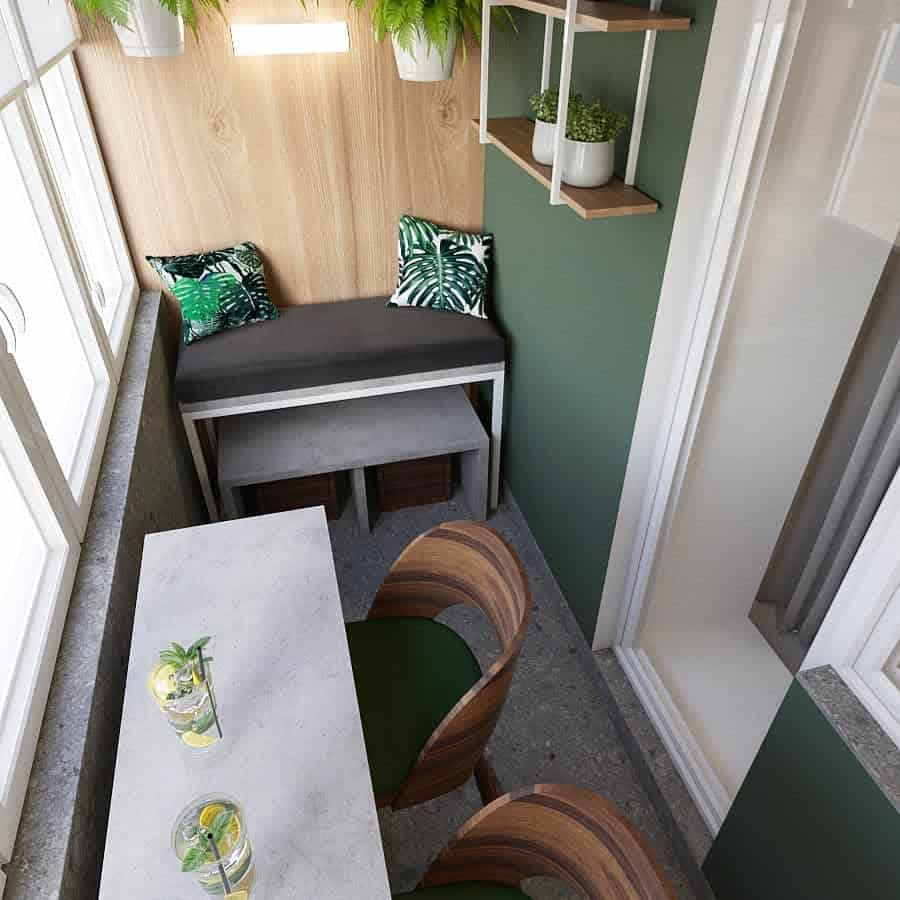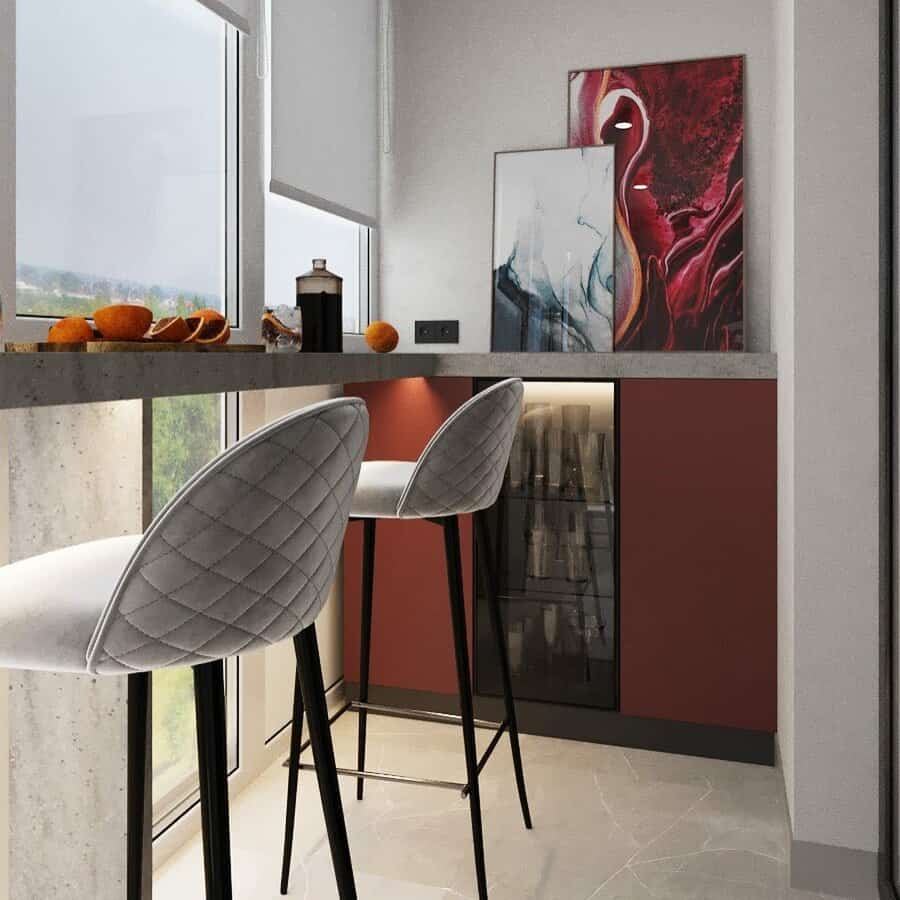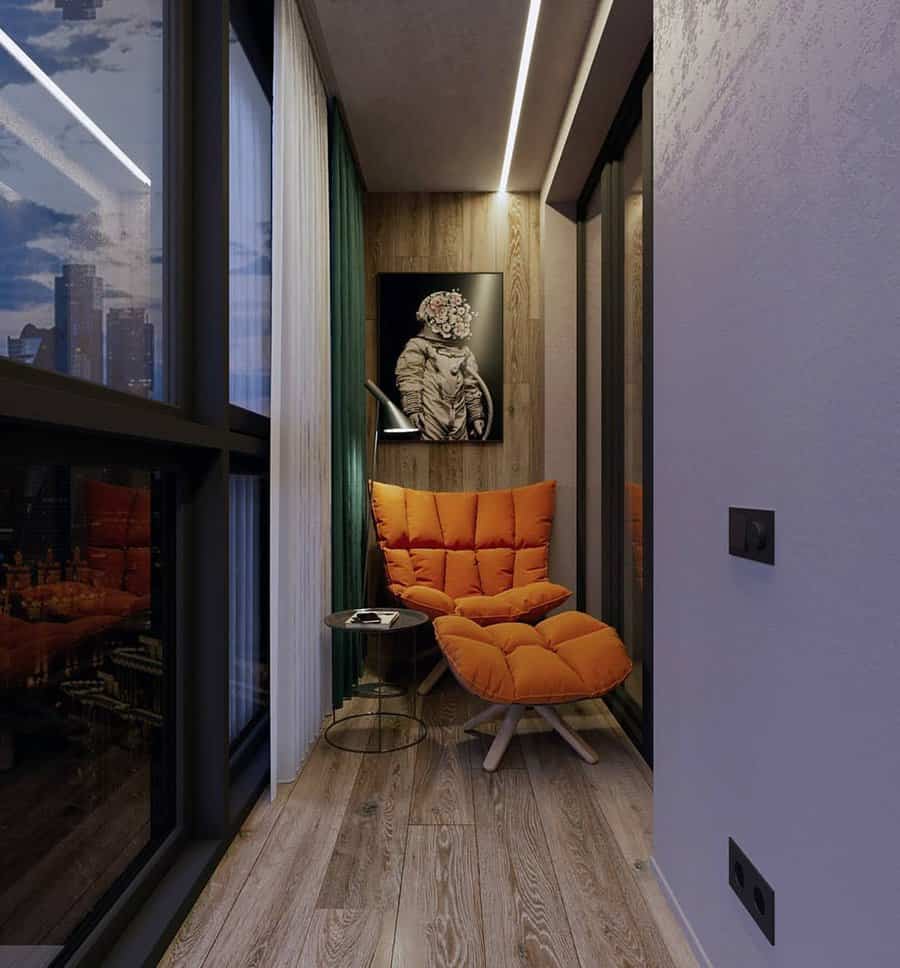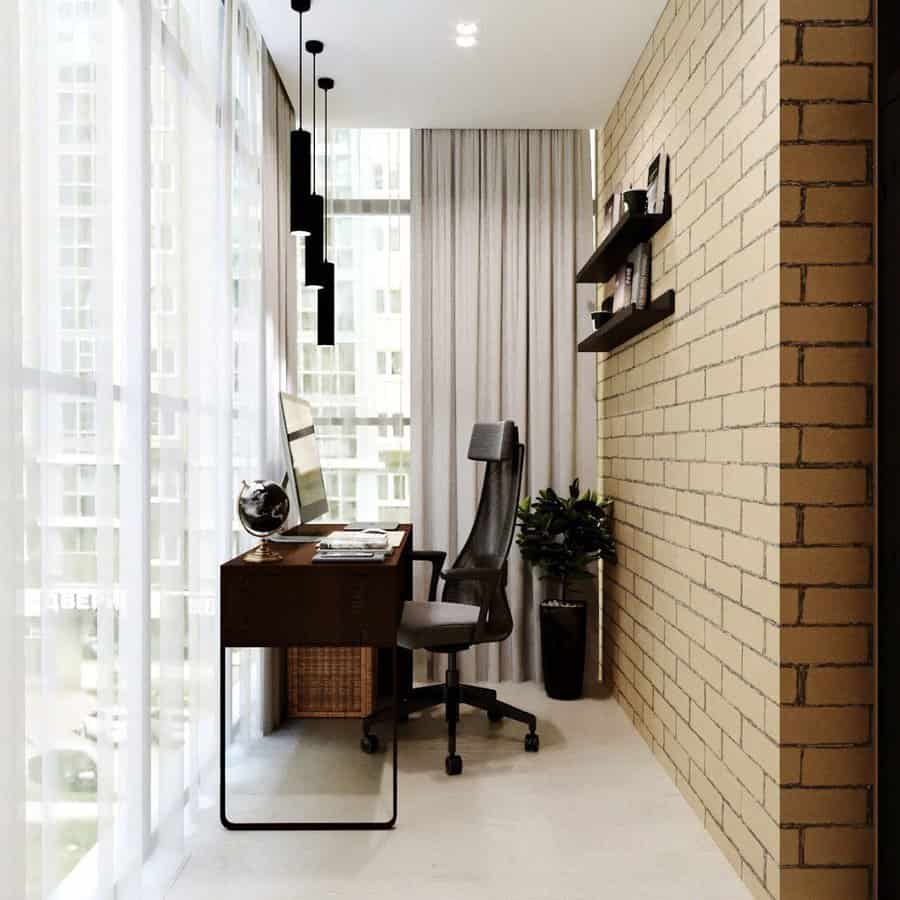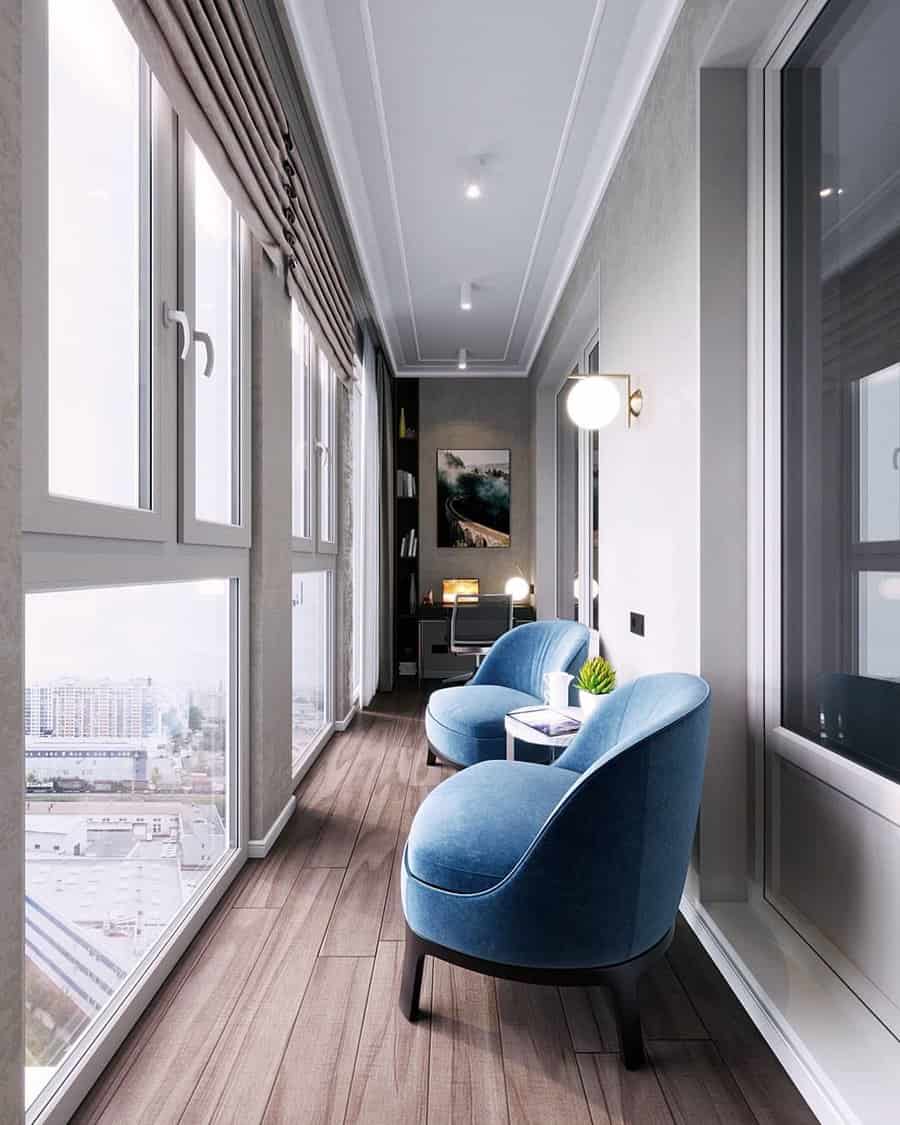 3. Cozy Vibes with Chic Rug Additions
Enhance the comfort and style of your balcony by incorporating chic area rugs. These rugs serve a dual purpose – they create a cozy atmosphere while also dampening any unwanted noise. When selecting area rugs, go for ones with bold colors and distinctive patterns that resonate with your personal taste, infusing a unique charm into your outdoor space.
Arrange your furniture strategically to establish distinct zones for relaxation and entertainment, allowing you to fully immerse yourself in the surrounding natural beauty. With a dash of creativity and the following ideas, your balcony can swiftly become a captivating focal point.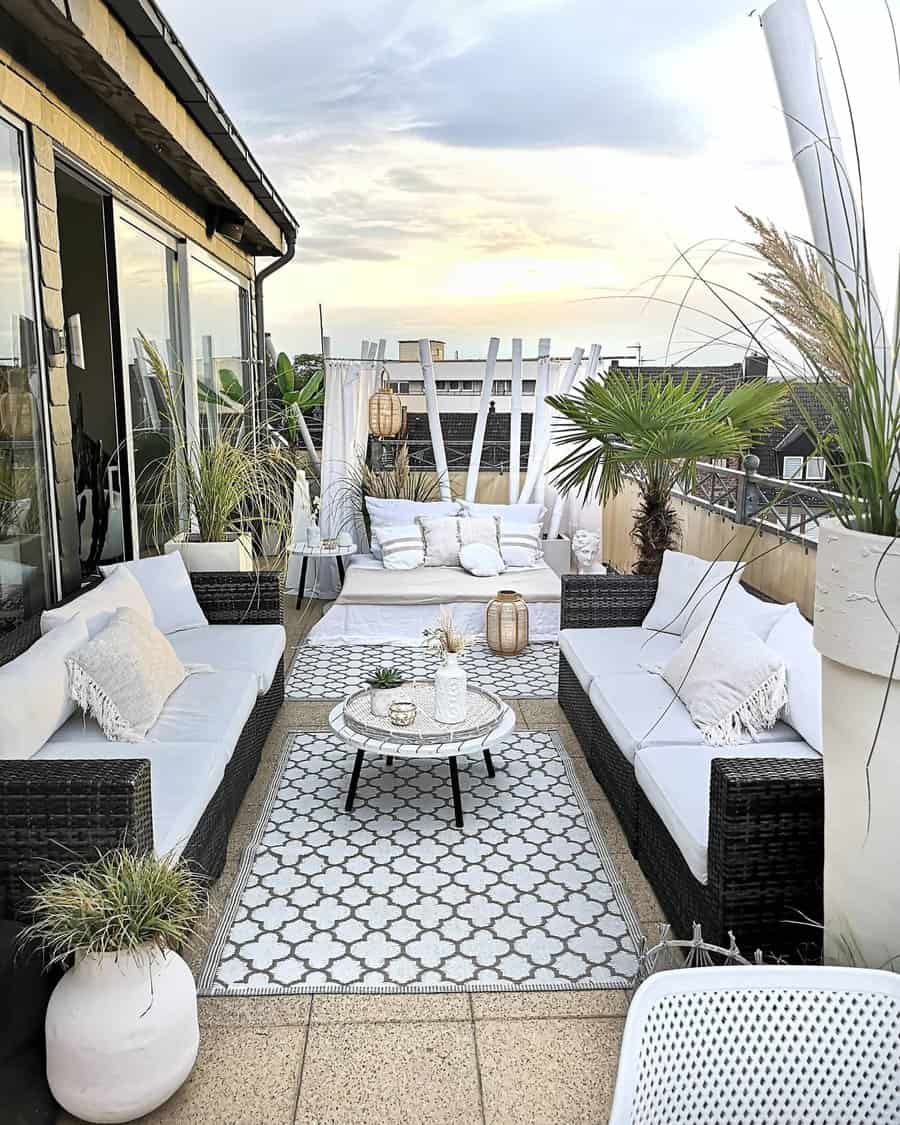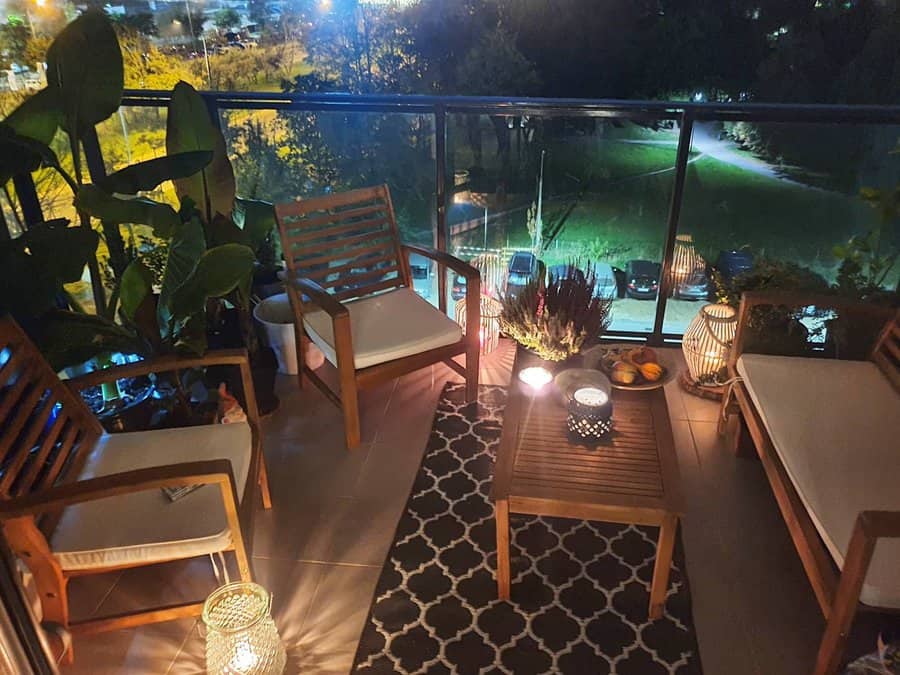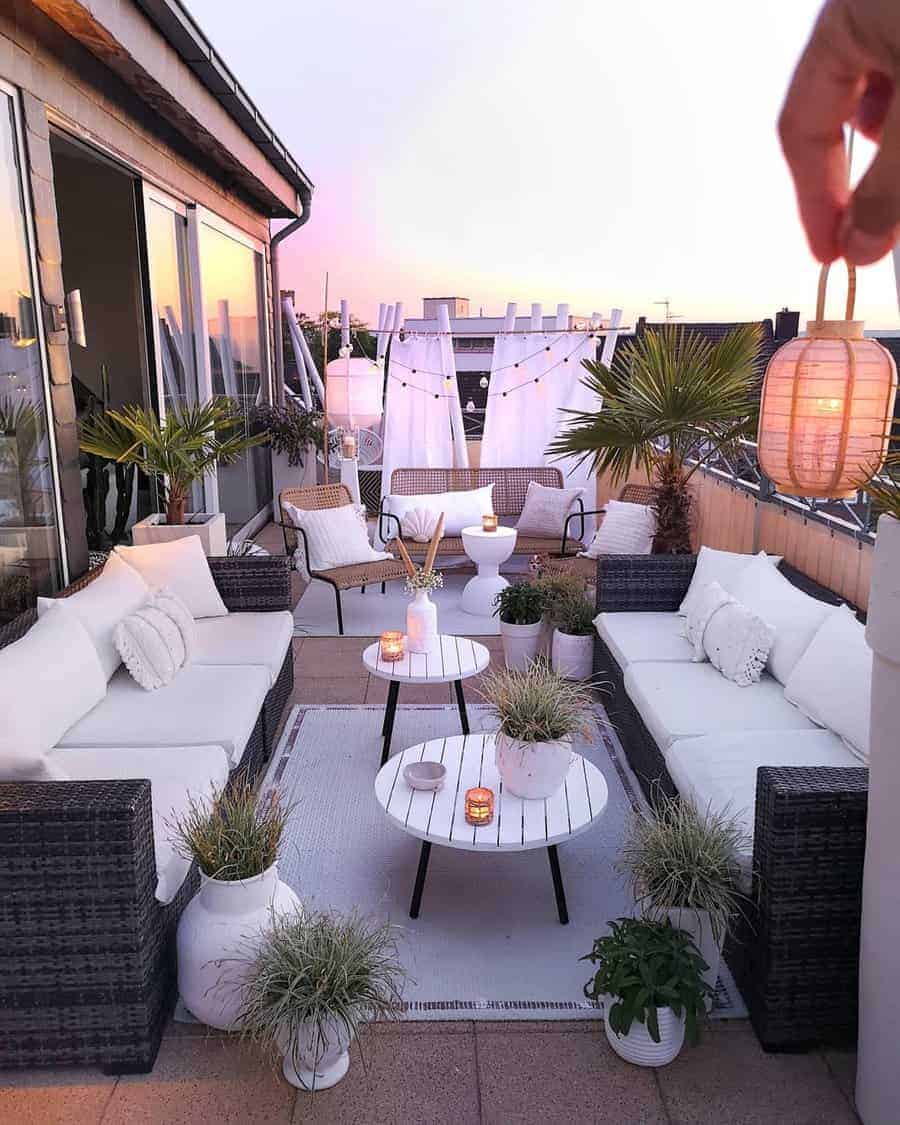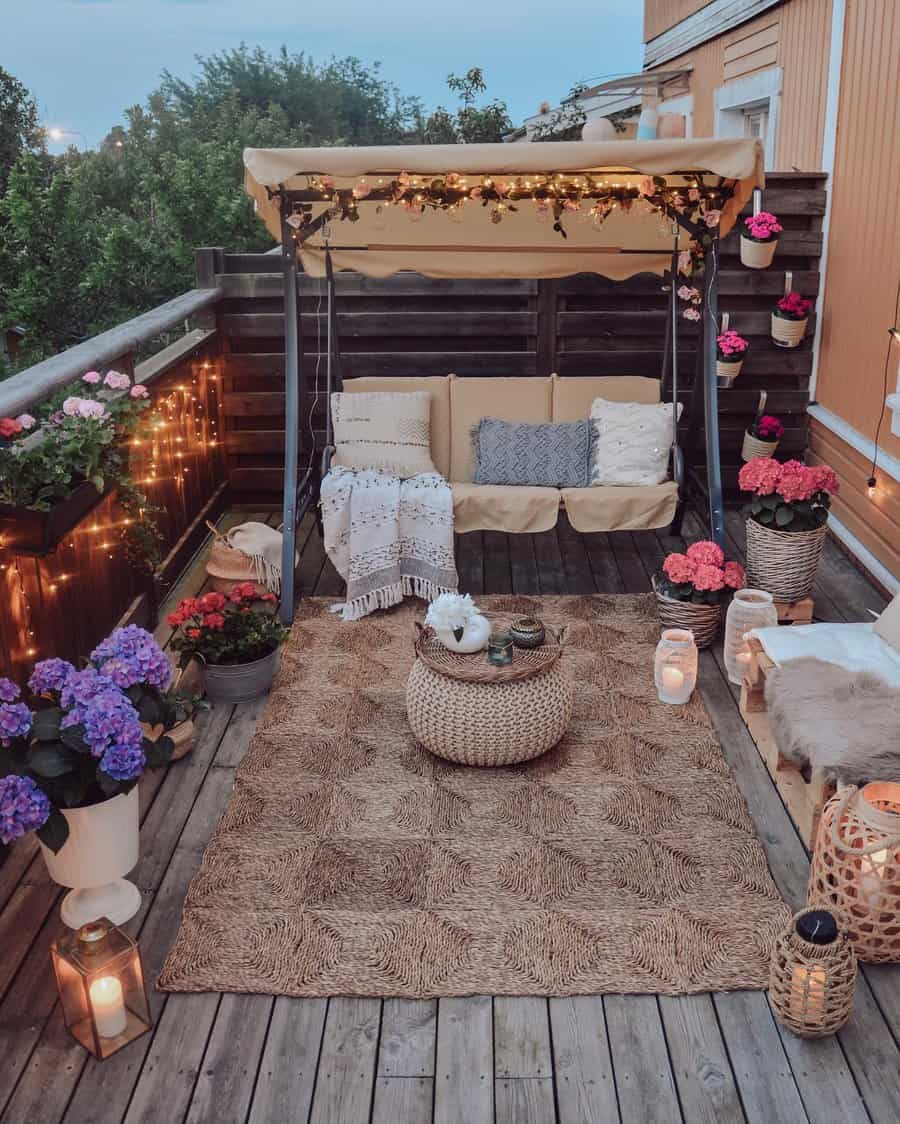 4. Innovative Illumination for Atmosphere
To enhance your balcony, consider innovative lighting options such as LED lights and string lights. These not only set the mood but also add a striking visual element with minimal effort. For an extra touch, hang plants or introduce a hammock for comfortable lounging. By incorporating these creative ideas and designs, you can effortlessly craft a balcony space that mirrors your personality and style.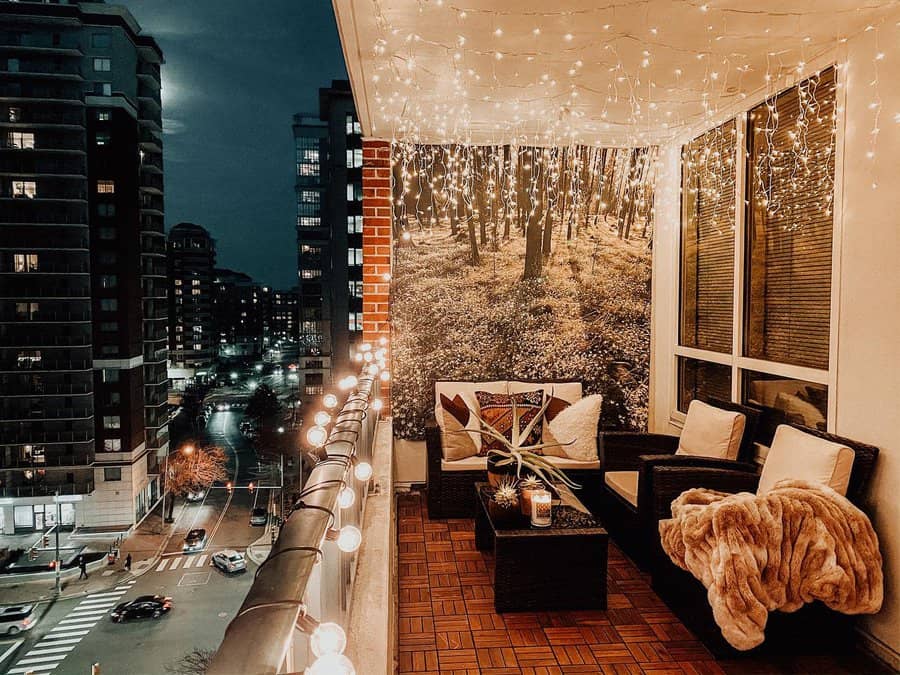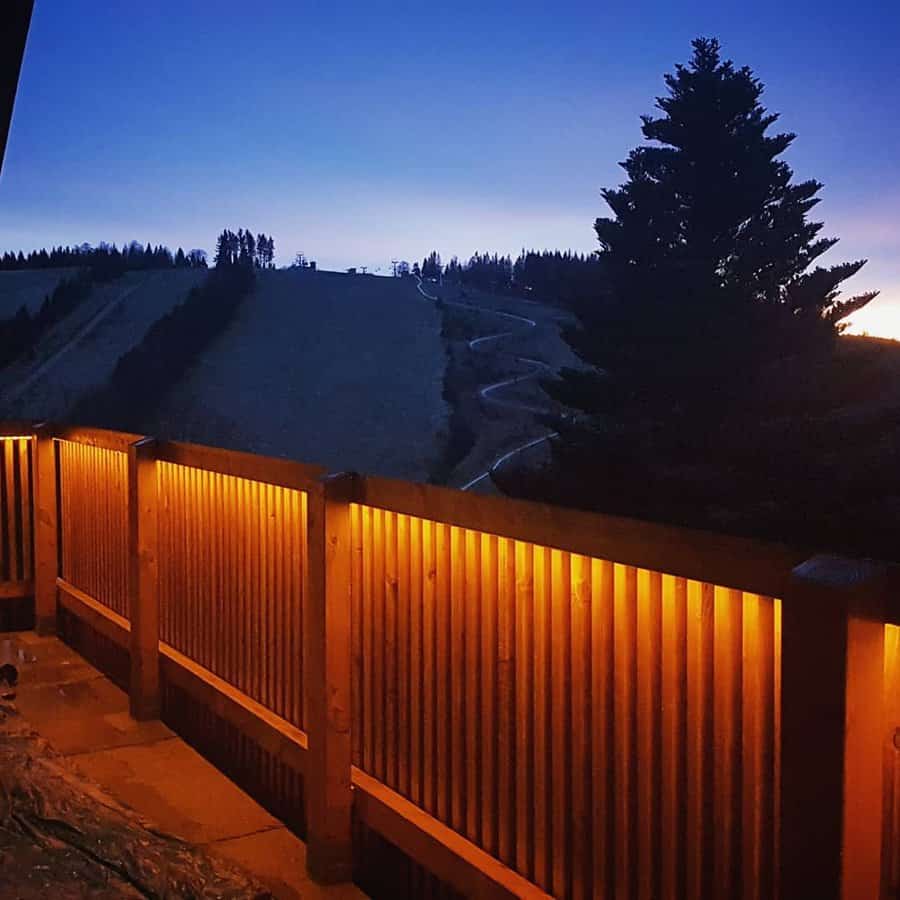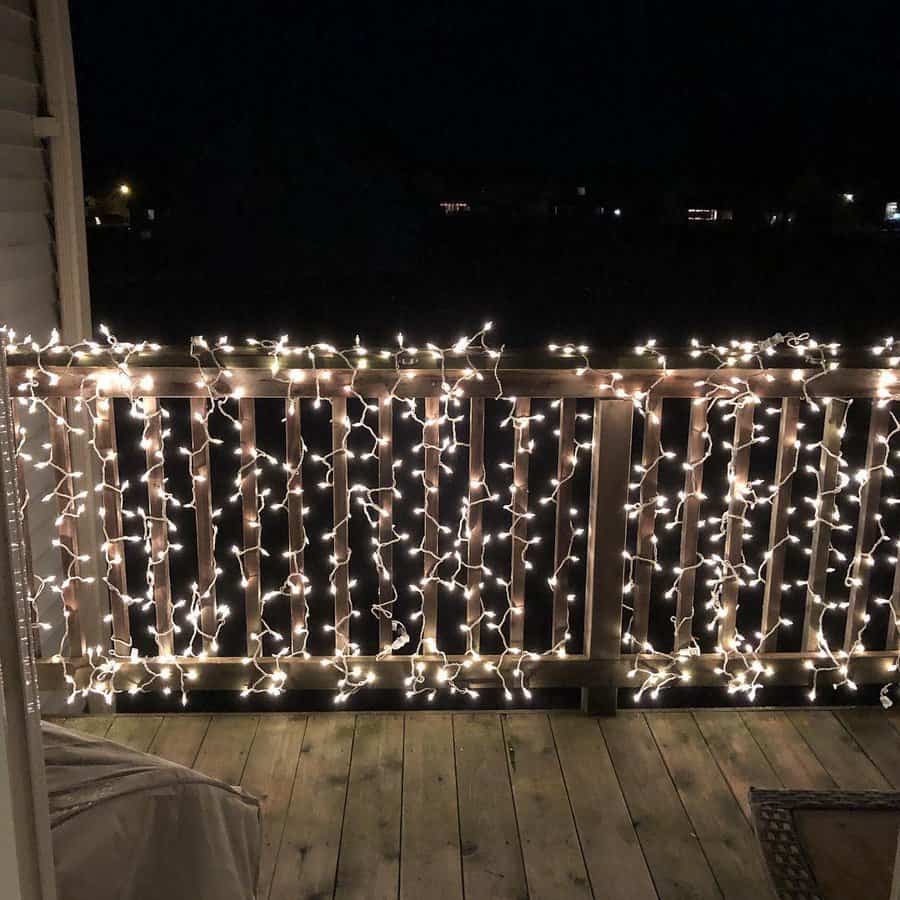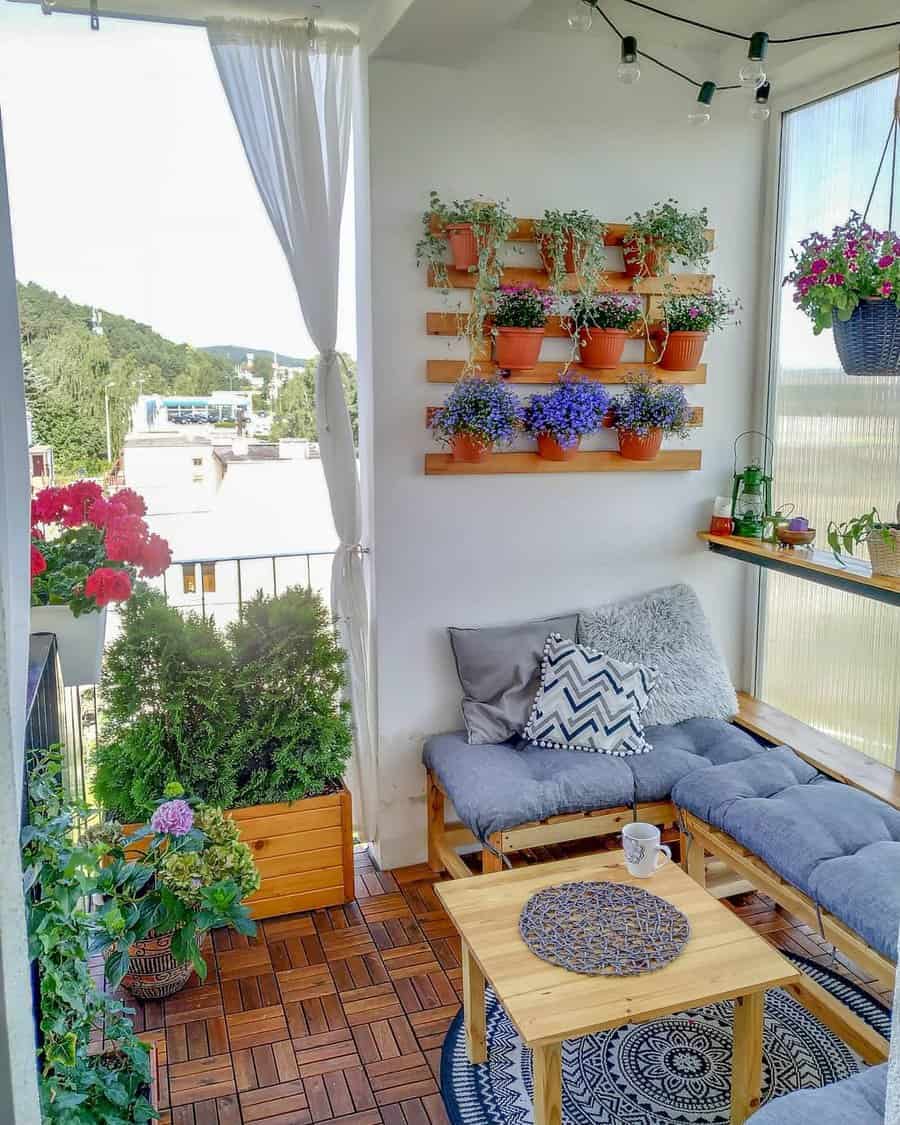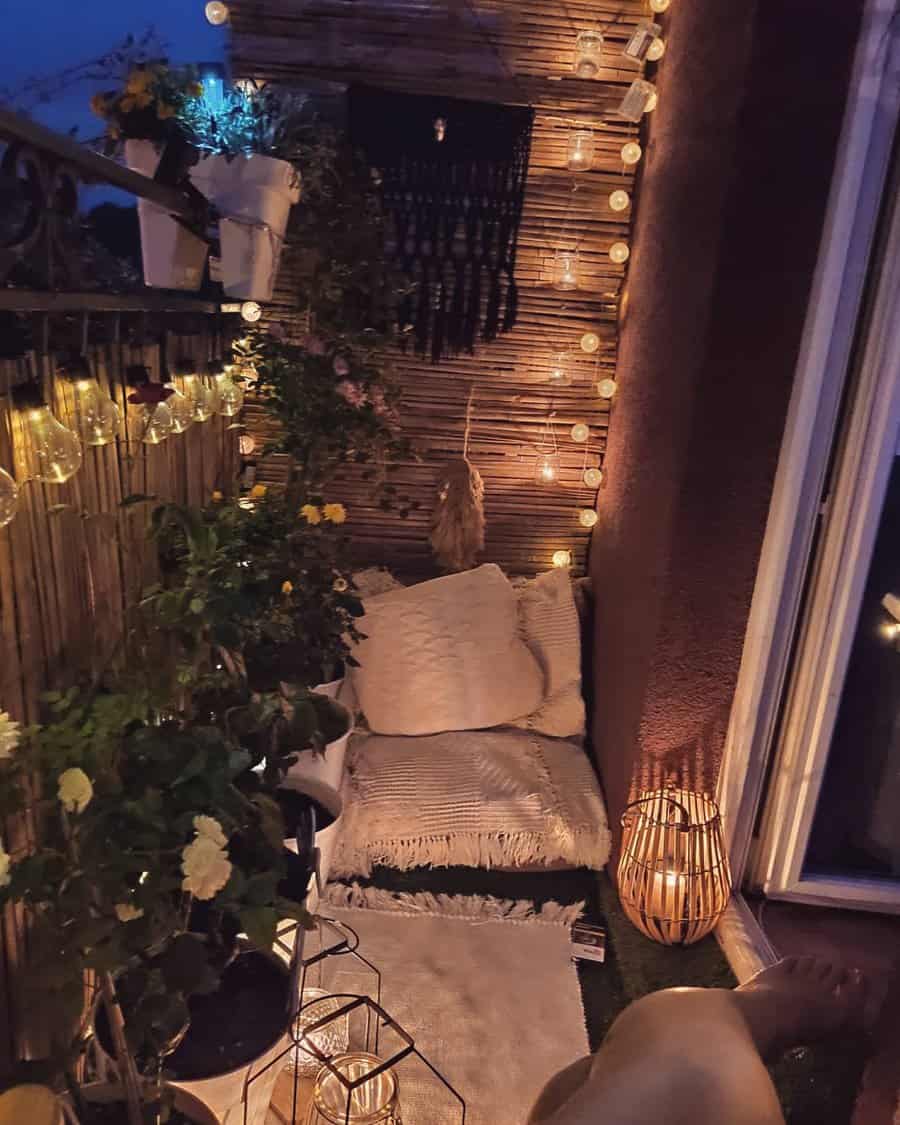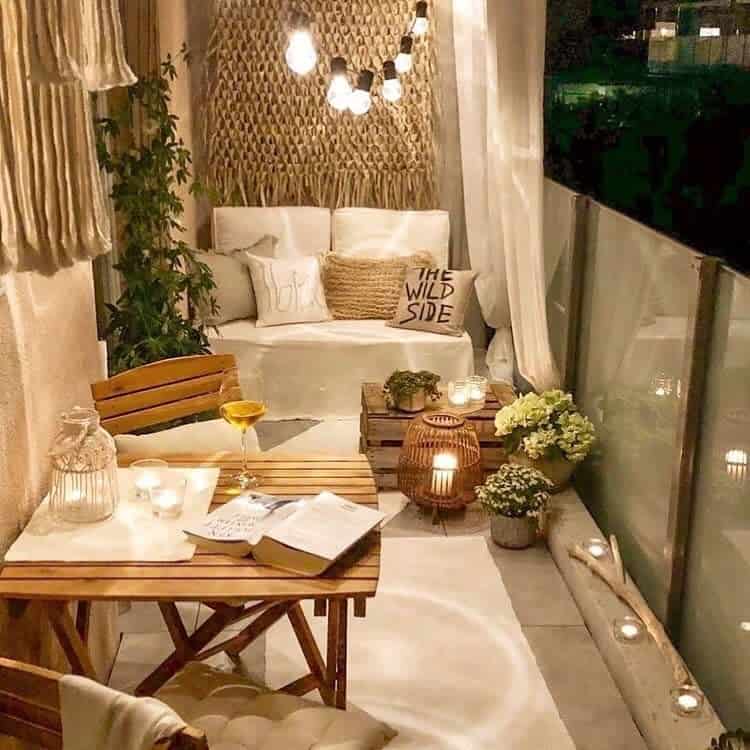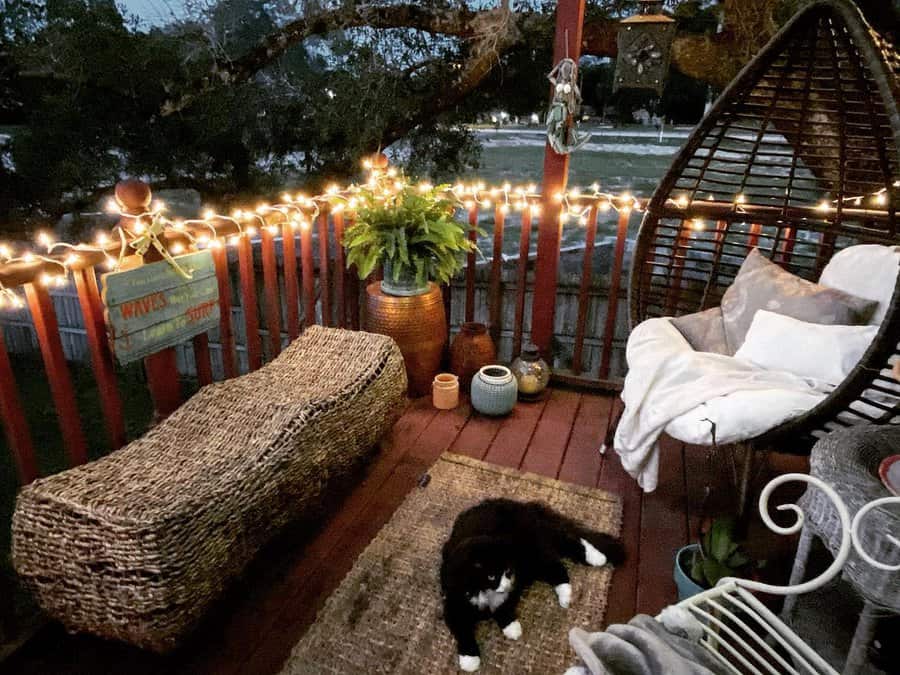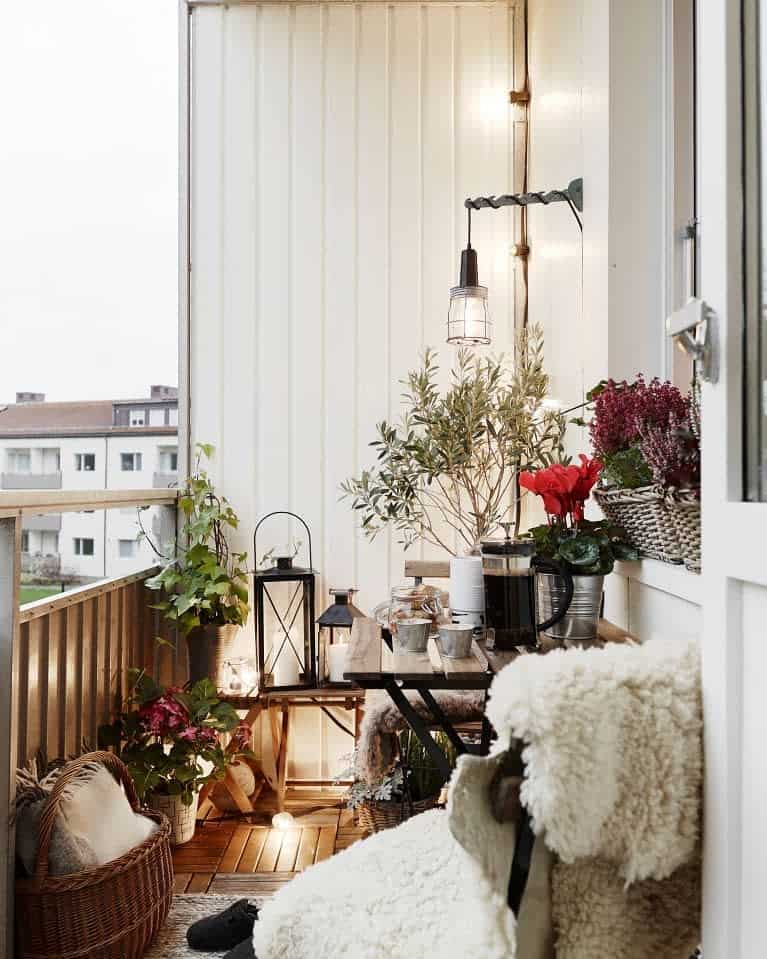 5. Airy Freedom with Glass Screen Door
Incorporating glass sliding doors in your balcony design is a fantastic way to infuse your home with more natural light. These doors not only brighten your space but also add a touch of aesthetic allure, reflecting the sunlight beautifully.
Beyond their visual appeal, glass screen doors offer practical advantages, improving ventilation and becoming a delightful conversation piece for guests. Whether you opt for clear glass or explore various colored glass options, integrating glass doors enhances both the visual and functional value of your home.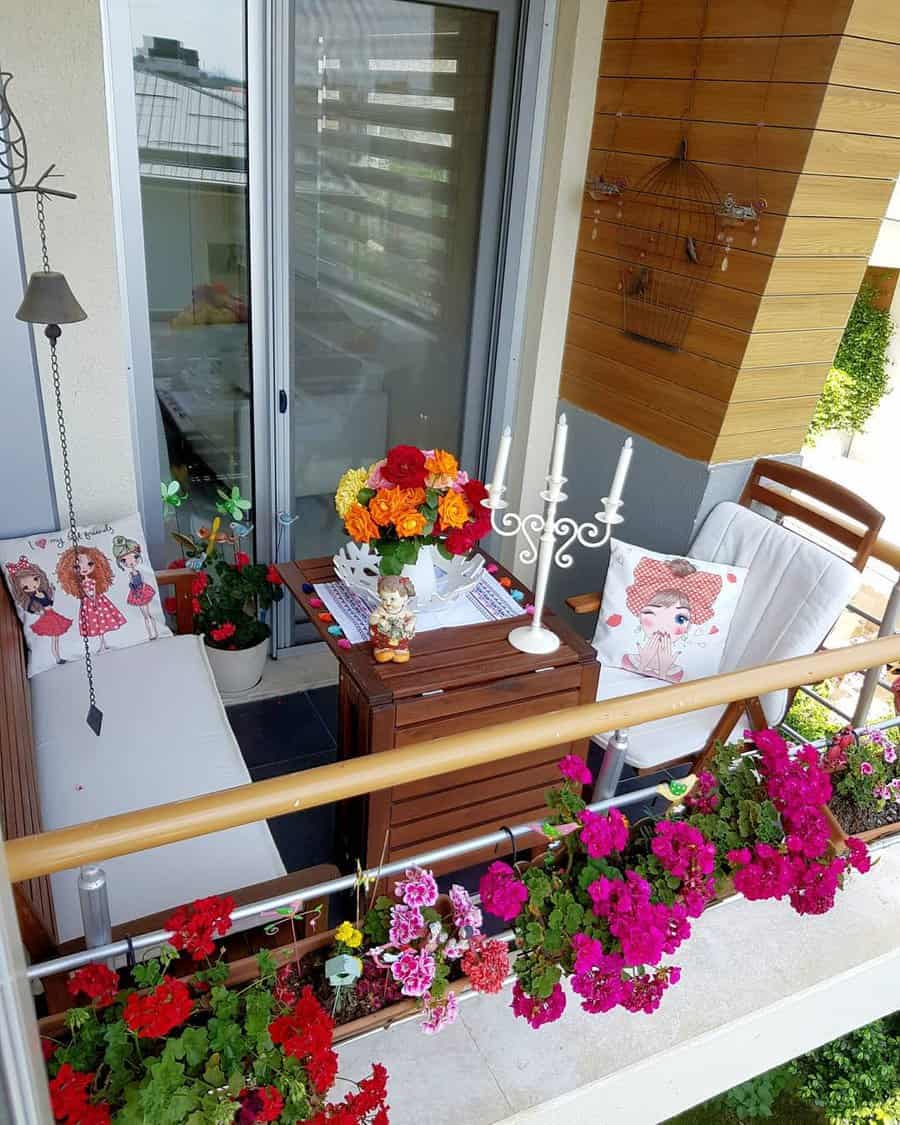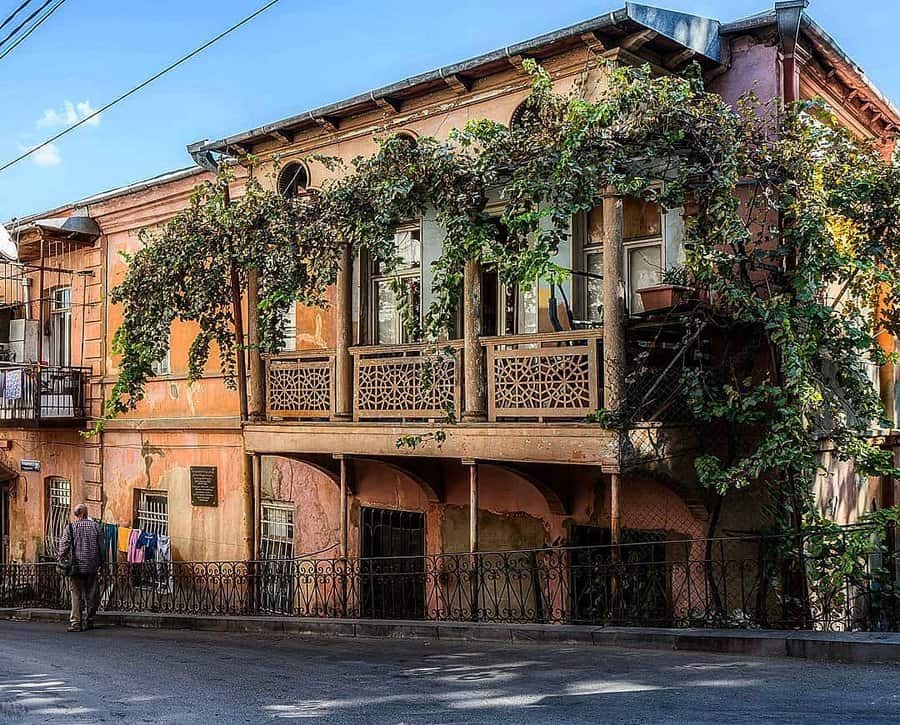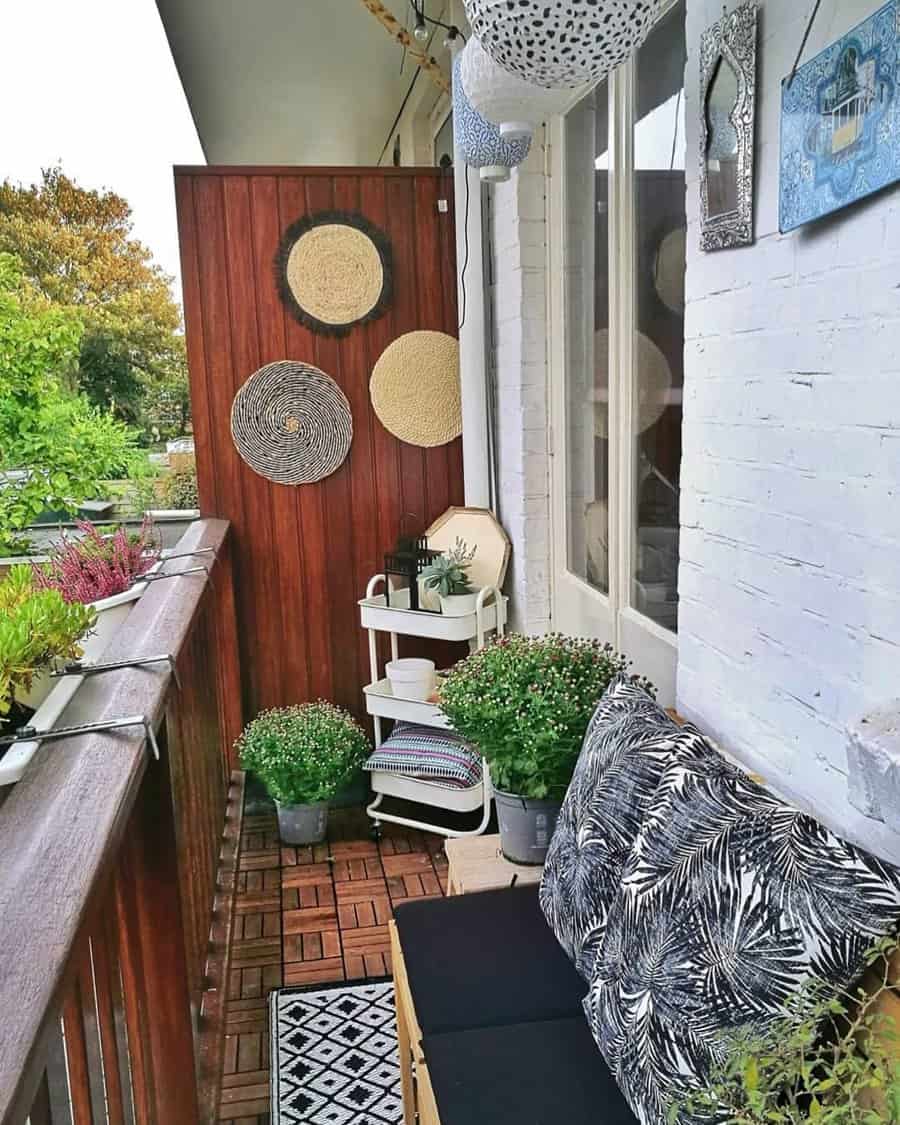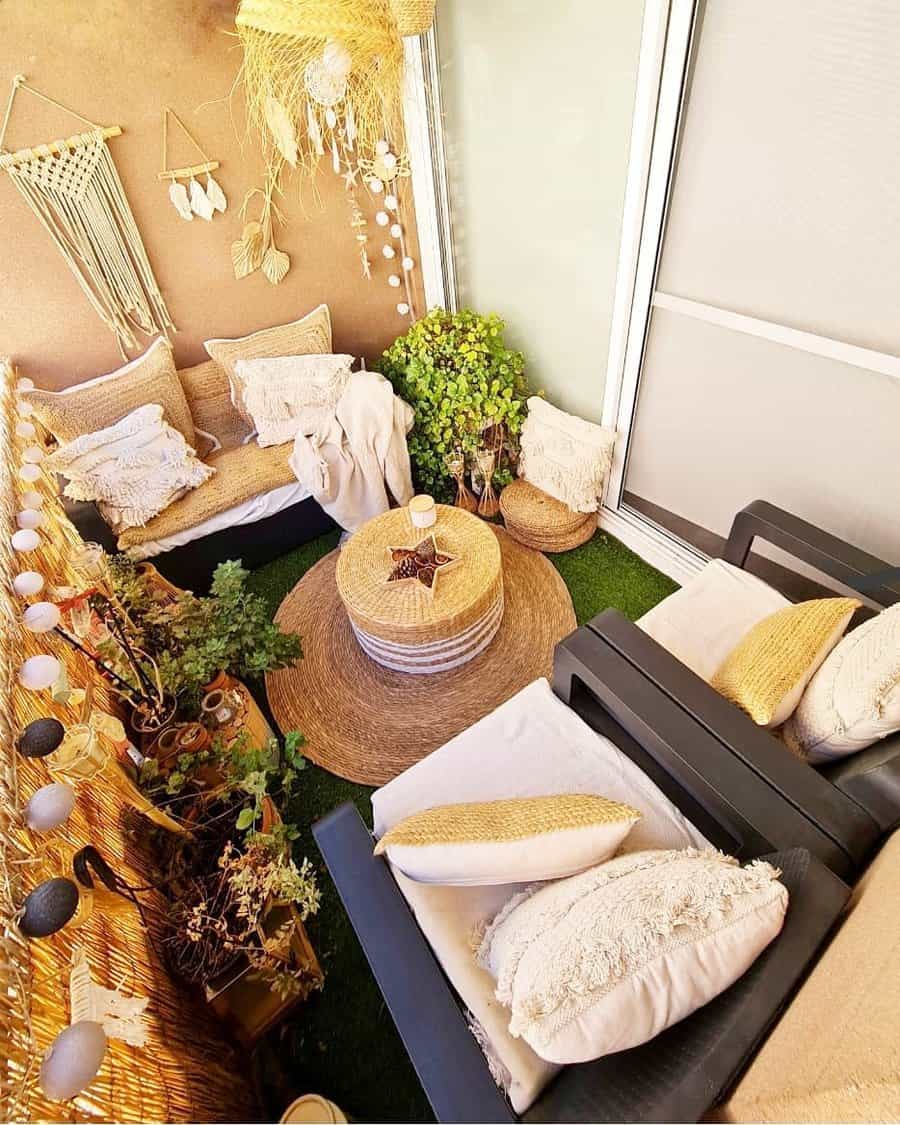 6. Elegance Through Sheer Curtain Drapes
Achieve a relaxed and elegant atmosphere by hanging sheer curtains that gently filter sunlight. This diffused light not only creates a cozy ambiance but also offers the ideal conditions for growing greenery and herbs. To enhance the balcony's rustic and homely look, complement the sheer curtains with wooden furniture for seating, simple accessories, and strategically placed plants. Embracing these elements ensures that your balcony becomes a serene oasis, perfect for both relaxation and entertainment.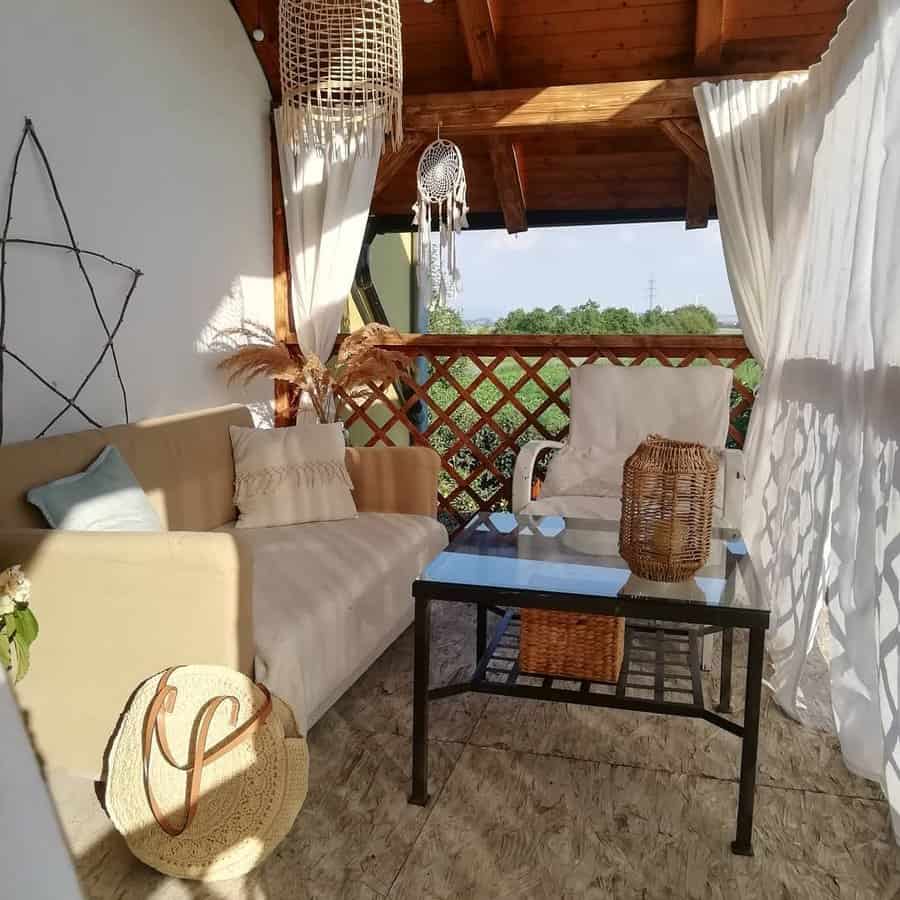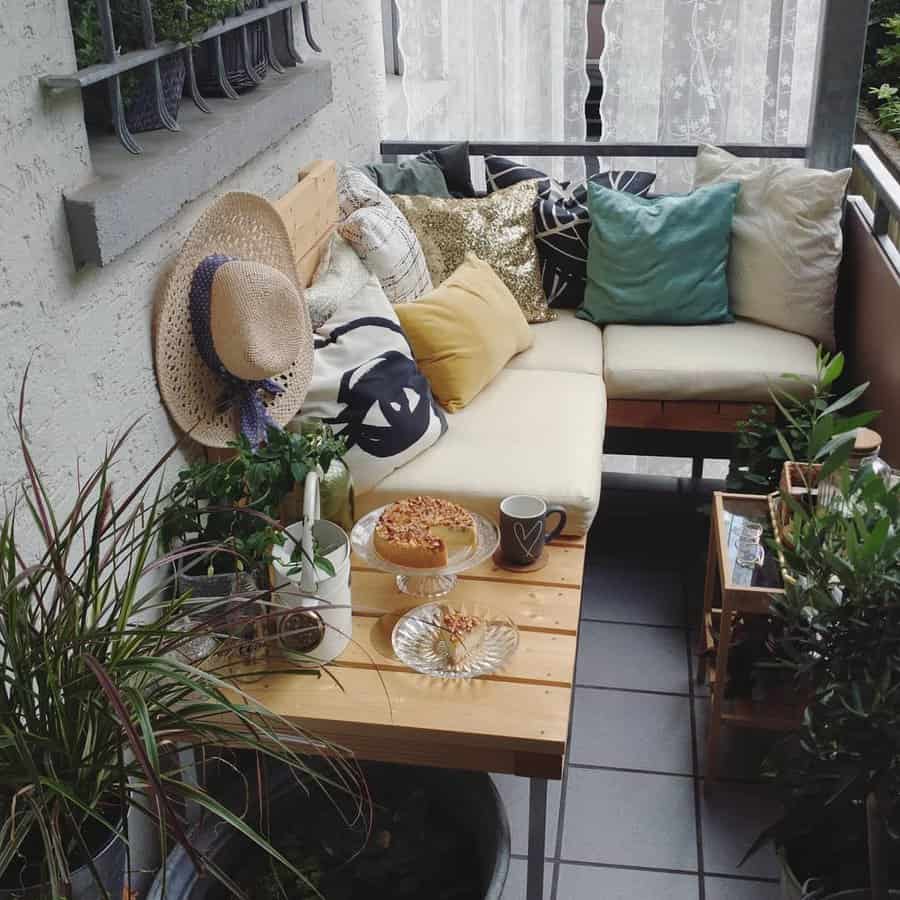 7. Spectacular Views via Tempered Glass Rails
Transform your balcony into a stunning vantage point with tempered glass railings, granting you expansive views from any apartment location. To make a bolder statement, illuminate these railings with lights for a dramatic effect and improved visibility. Enhance your outdoor experience by incorporating lush greenery and vibrant flowers, creating a serene atmosphere that you can relish from the comfort of your home.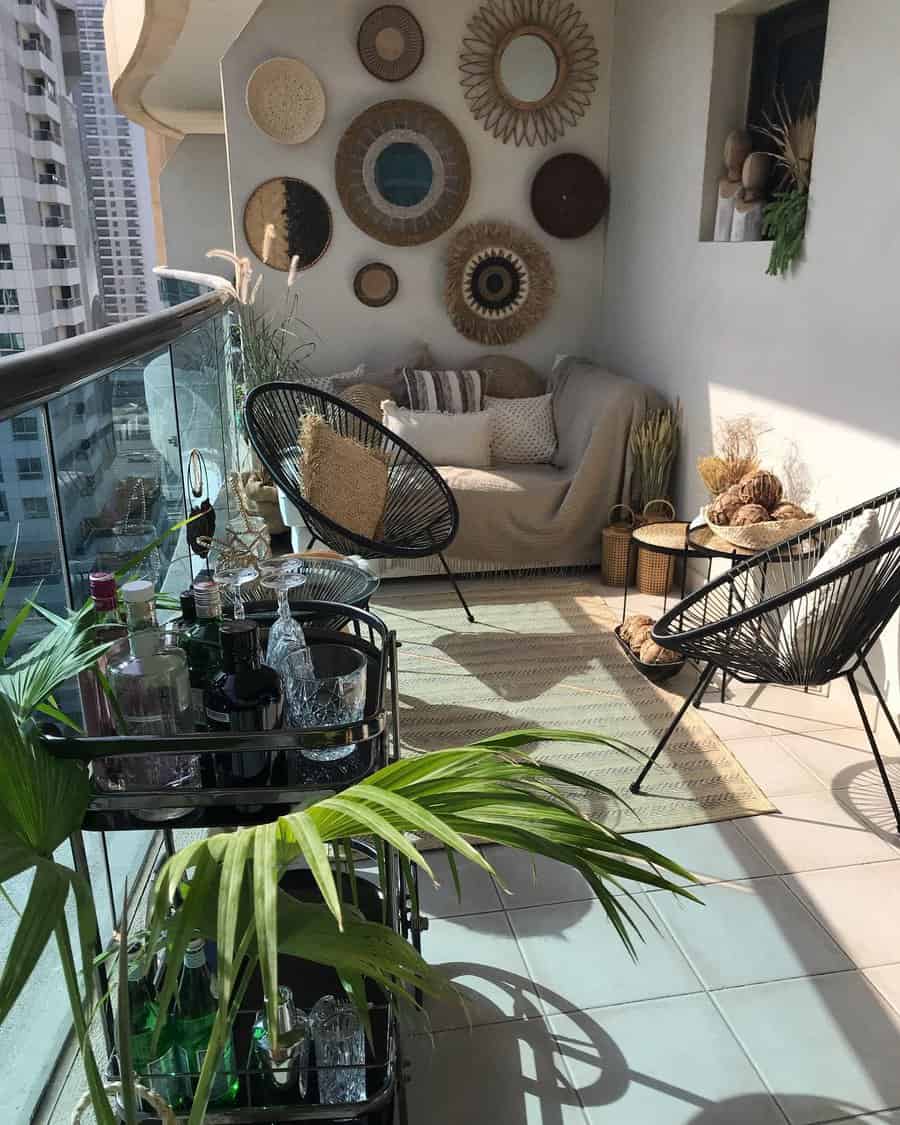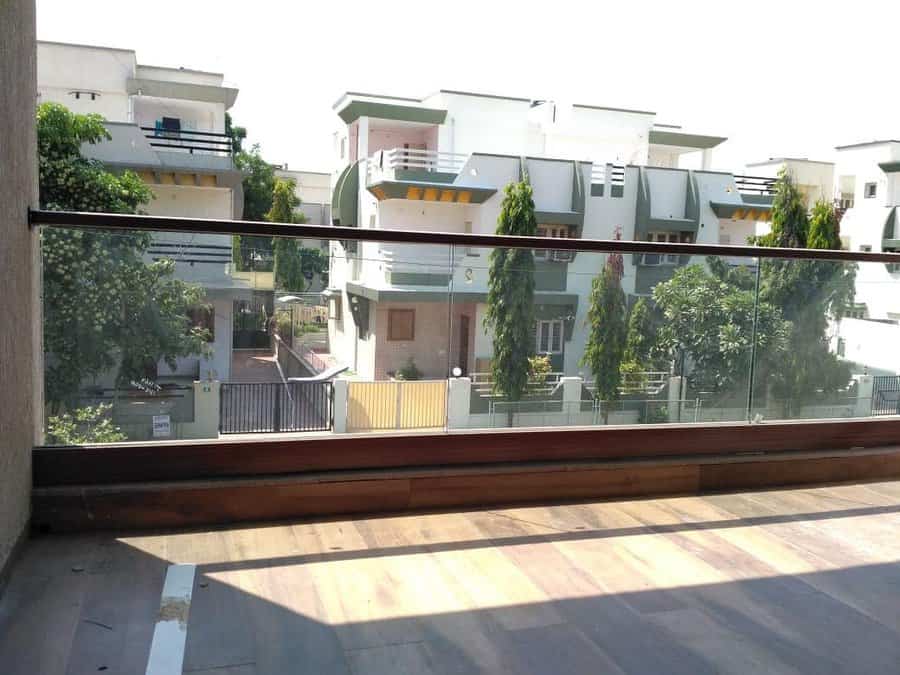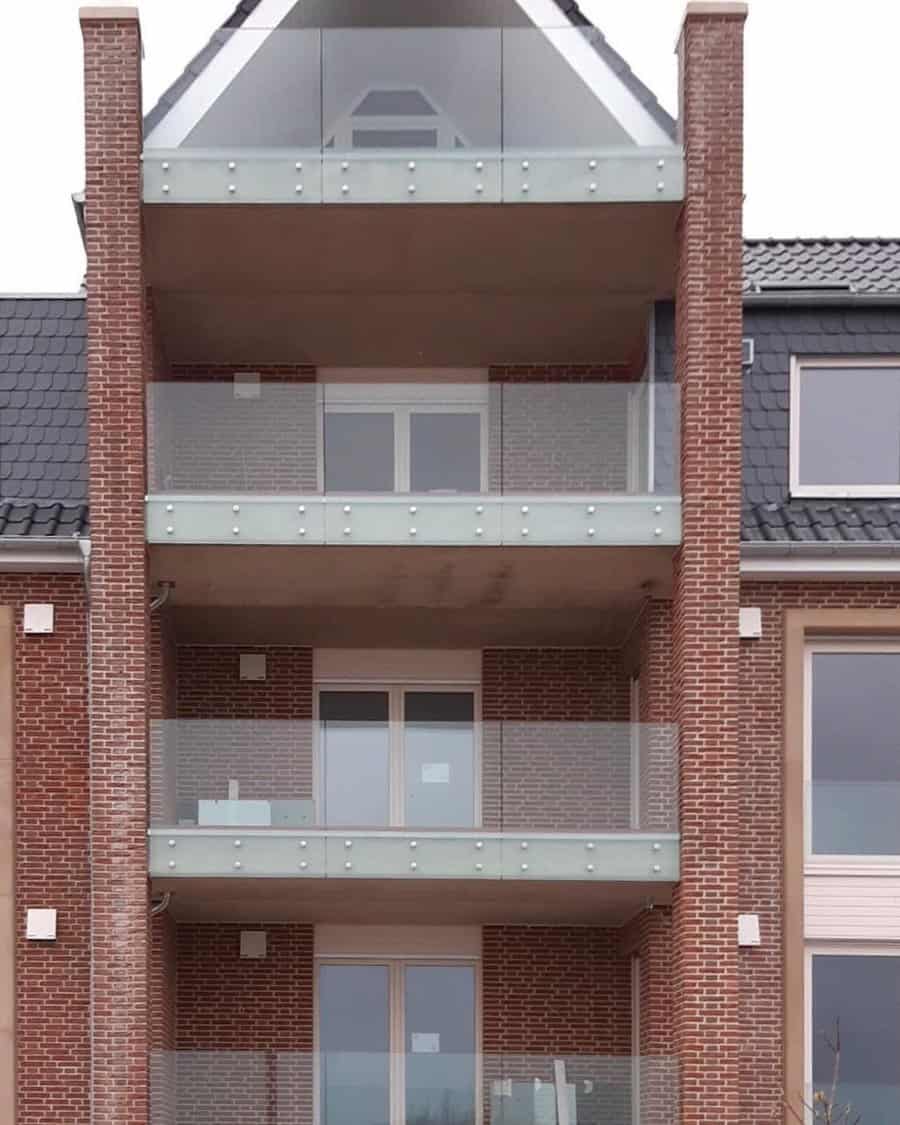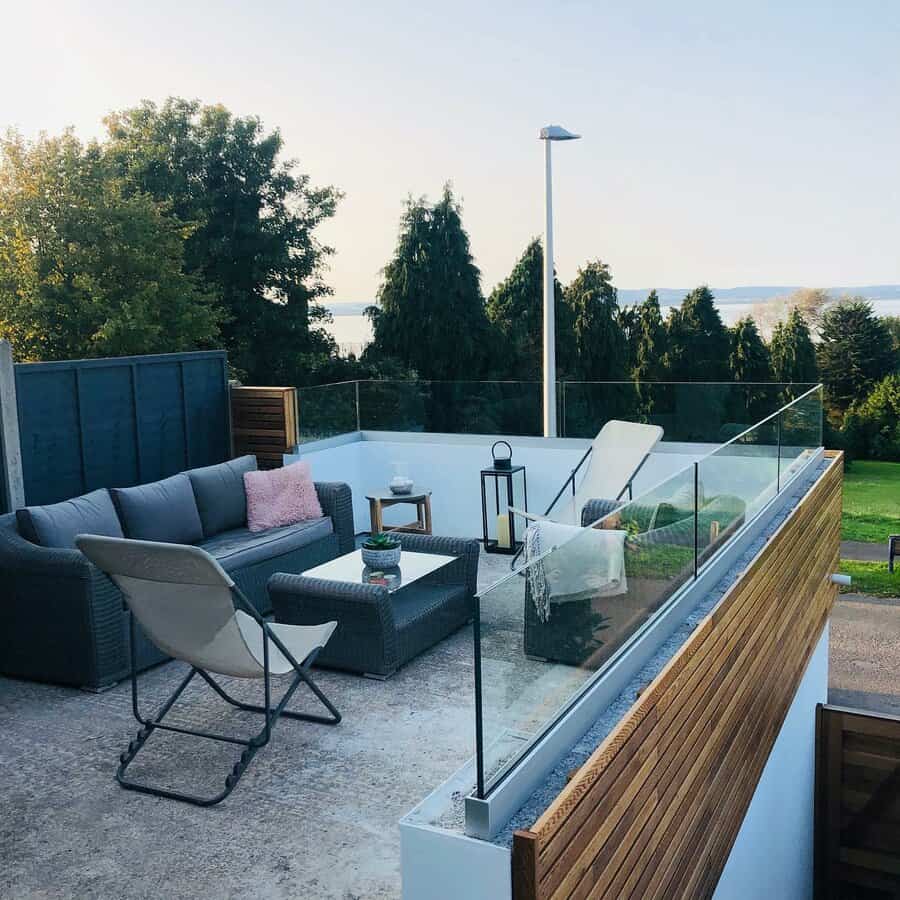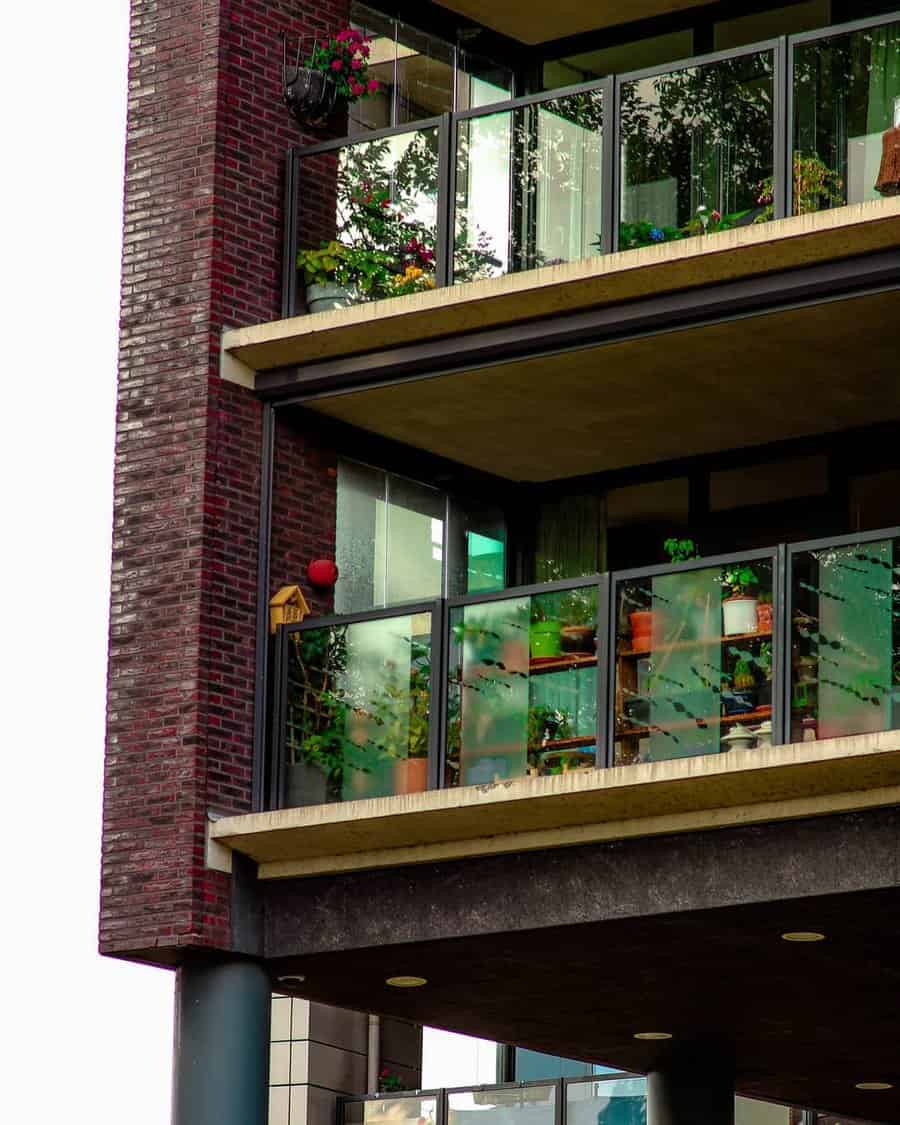 8. Flourish with Abundant Balcony Greenery
Boost your balcony's charm by incorporating a variety of vibrant plants. Start by exploring online balcony design ideas to find inspiration that suits your space. Strategically place potted plants in corners and use flower boxes along the balcony's edges to create a neat and visually appealing layout.
Add trailing hanging plants along the railing to introduce a vertical garden ambiance. By carefully selecting the right plants and design elements, you can craft a captivating balcony oasis perfect for unwinding and relaxation.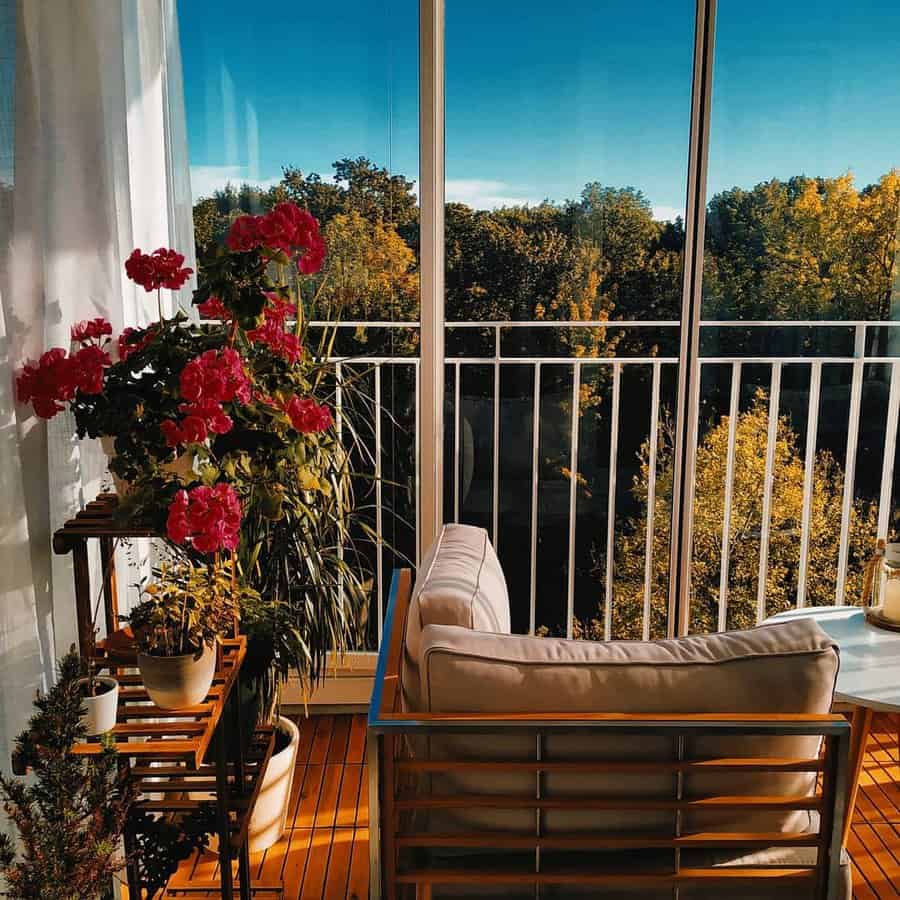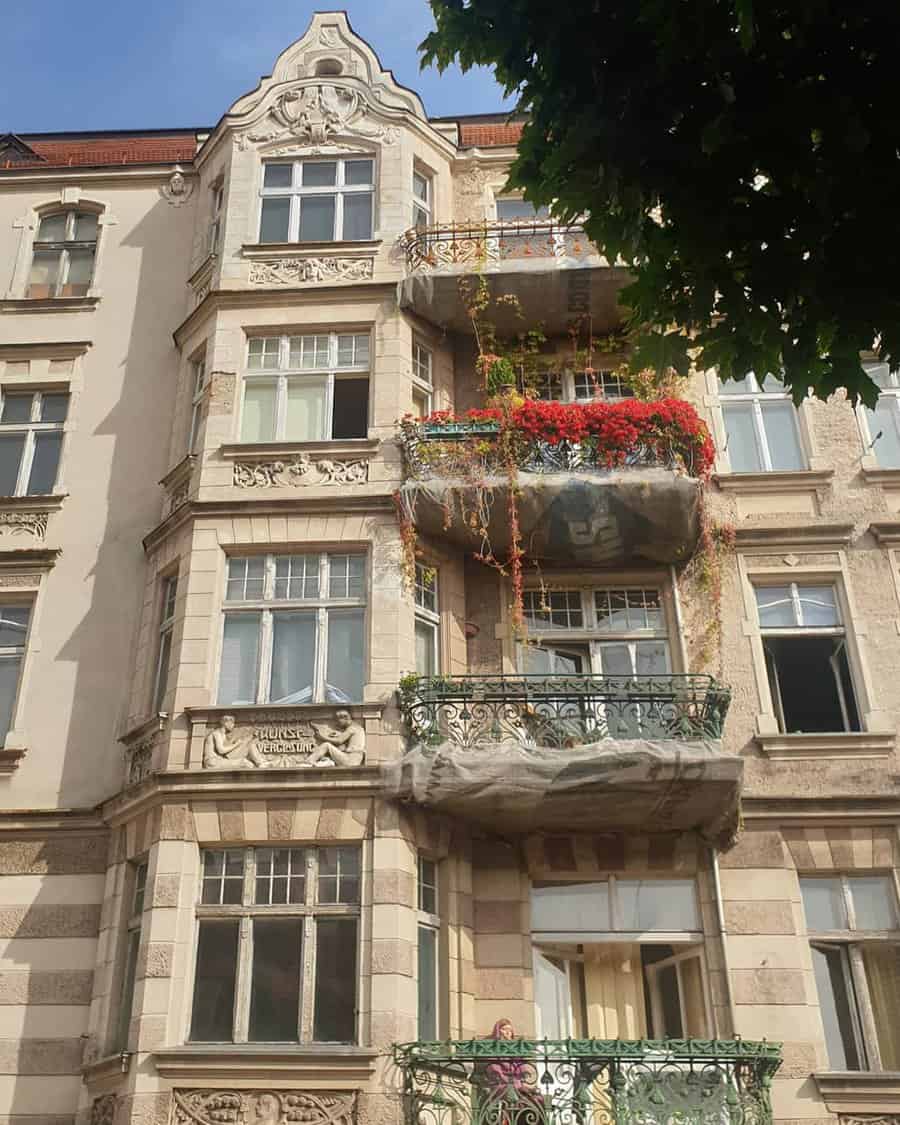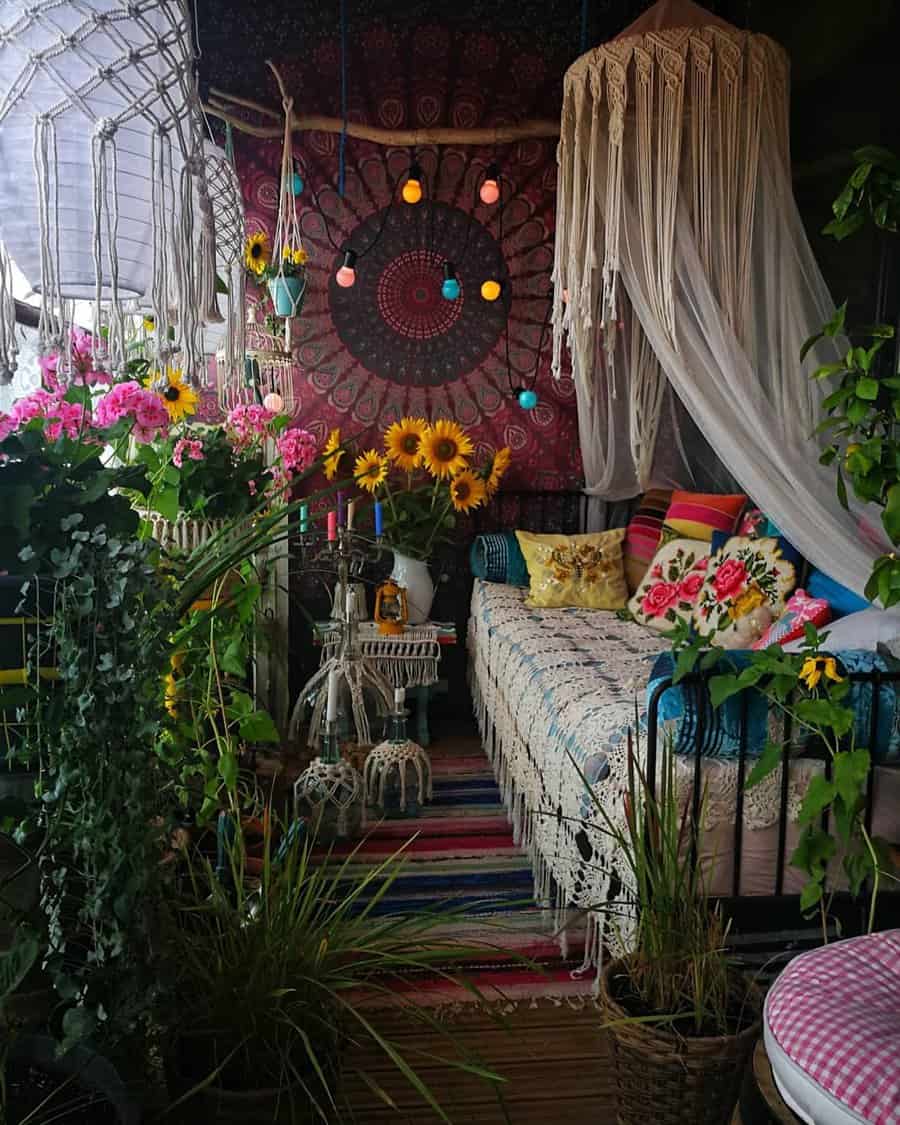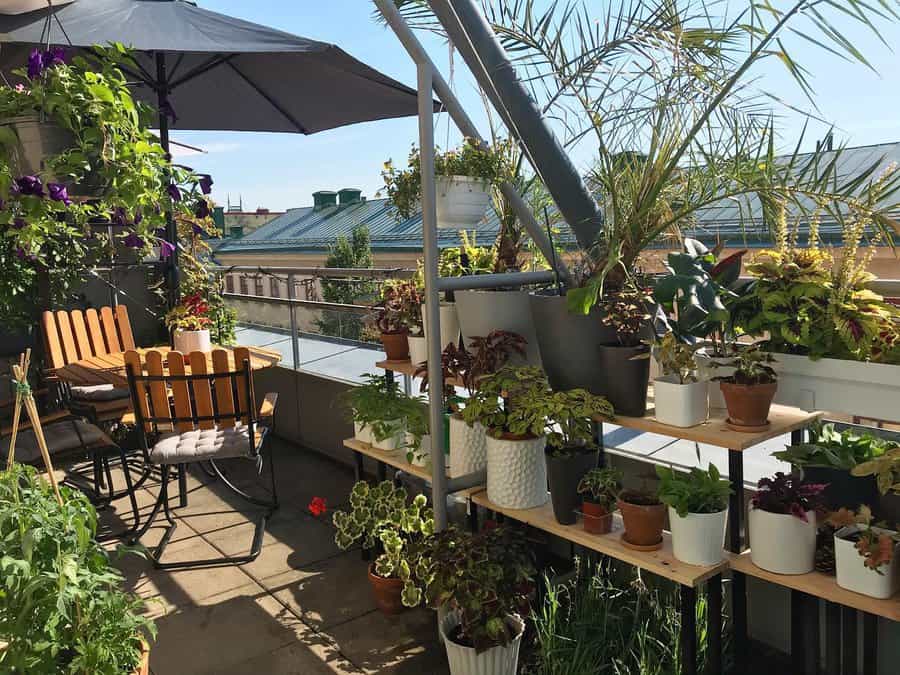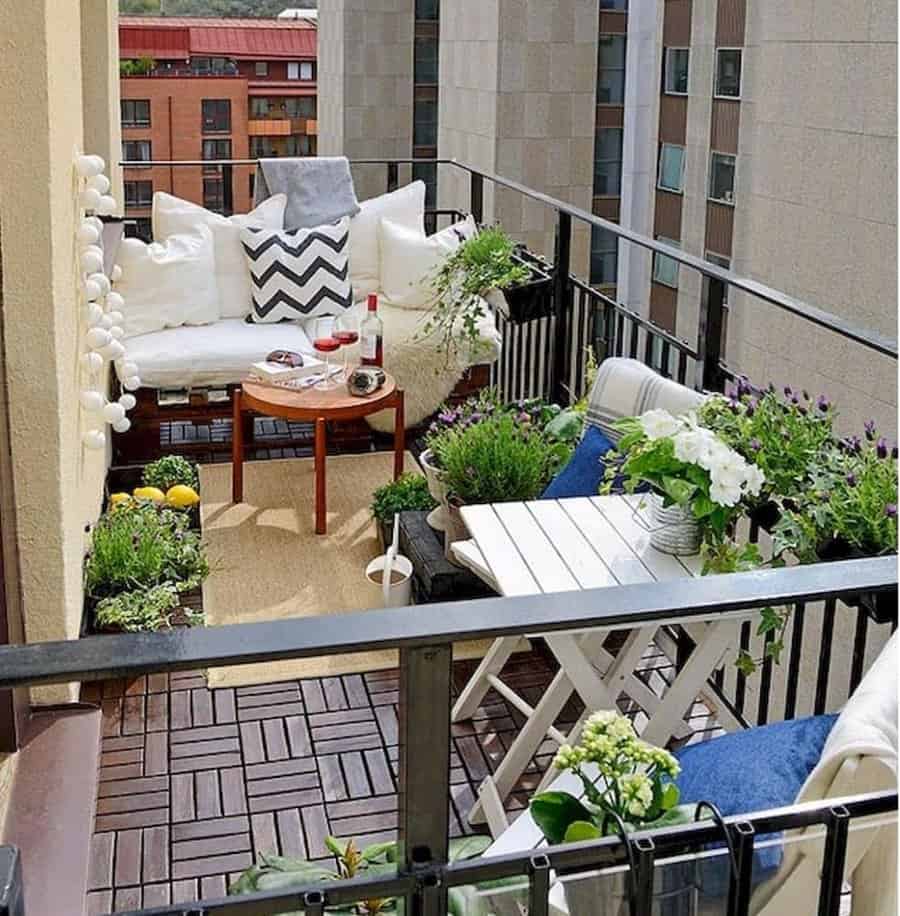 9. Enhanced Airflow with Ceiling Beams
Balconies offer a serene retreat to bask in natural light and fresh air. To elevate your balcony's charm, consider incorporating balcony ceiling beams, reminiscent of a rustic farmhouse style. This design not only adds a unique character to your outdoor space but also enhances ventilation.
Picture yourself on a high-ceilinged balcony, observing the bustling city life below – it's an experience worth savoring. Additionally, these ceiling beams can provide a sense of privacy, should you desire it. Get inspired and explore creative balcony ideas with this timeless addition to transform your outdoor haven.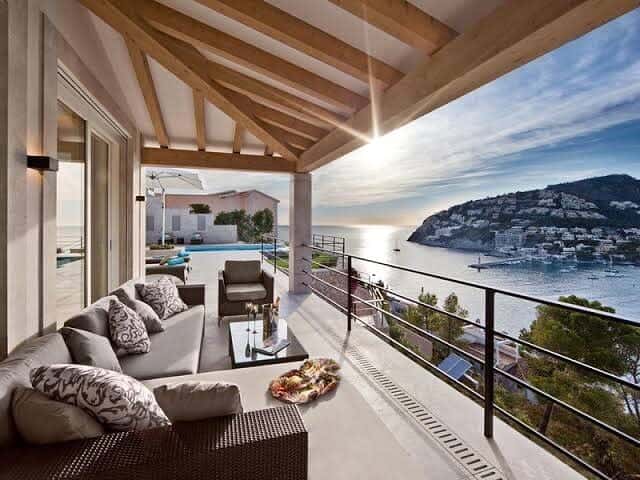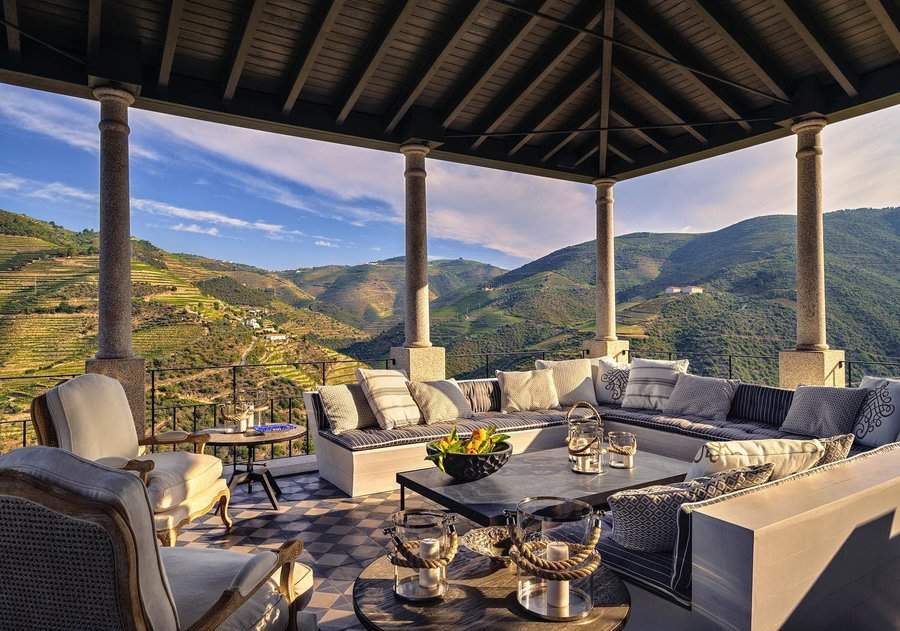 10. Crisp & Bright Aesthetics with White
Opting for white furnishings when designing your balcony is a smart choice to create an open and inviting atmosphere. White is a timeless hue that exudes freshness and reflects light, particularly beneficial for smaller spaces. To enhance your balcony's charm, seek white furniture with intricate details such as graceful curves and subtle patterns.
For a personalized touch, consider adding brightly colored accent pieces like cushions, flags, or vibrant potted plants to highlight specific areas. However, remember that moderation is key; avoid overwhelming the space with excessive clutter for a tranquil and relaxing ambiance.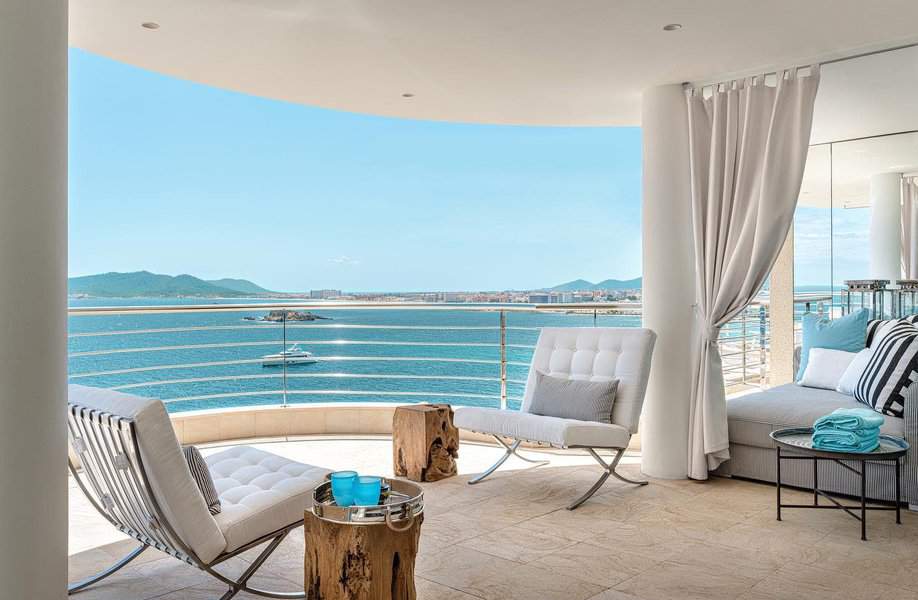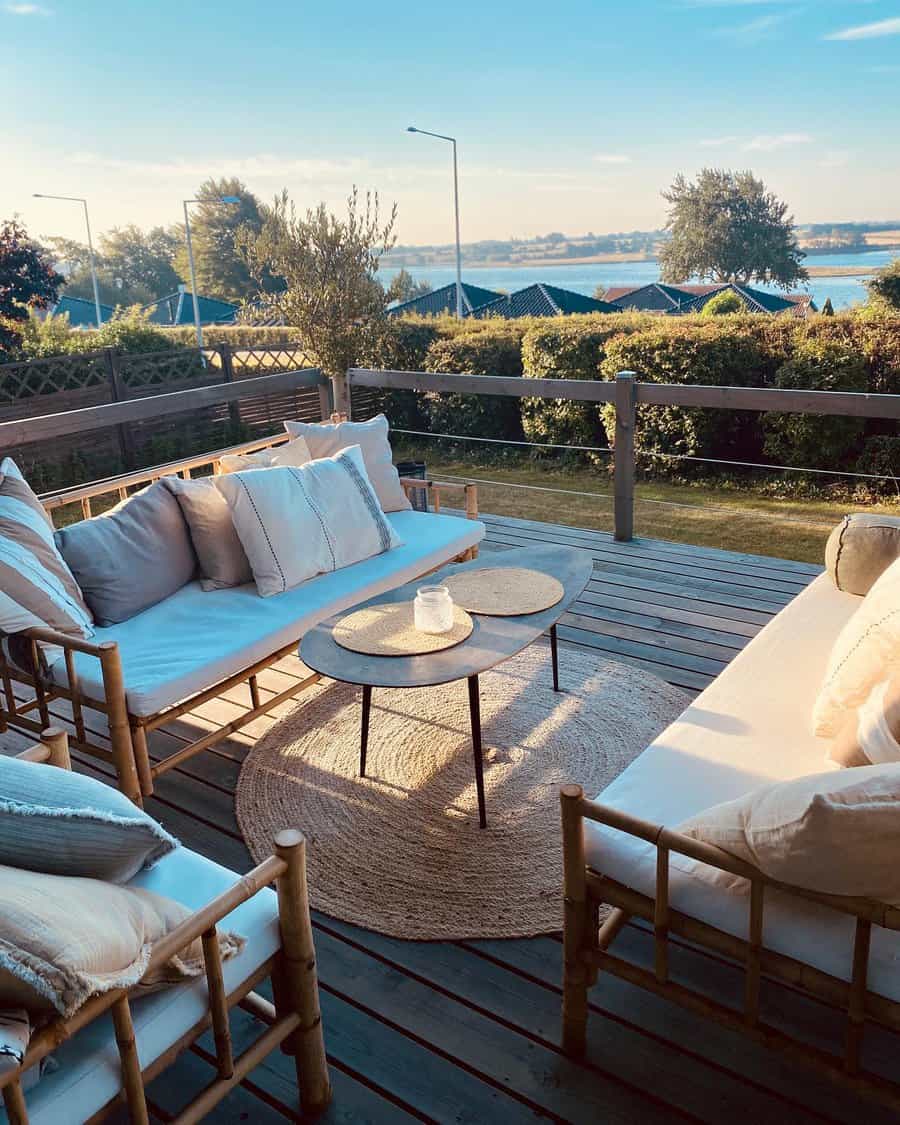 11. Swinging in Style with Hanging Chairs
If you're seeking innovative balcony ideas, consider incorporating hanging chairs to infuse charm and comfort. The popular choice of an egg chair offers a range of stylish designs. These chairs not only create an inviting outdoor ambiance but can also be hung from your indoor ceiling for a whimsical decor element.
You'll find a diverse selection of hanging chair styles online to suit your balcony's aesthetic. Some even come with built-in canopies, allowing you to experiment with adding curtains for added privacy and a touch of elegance.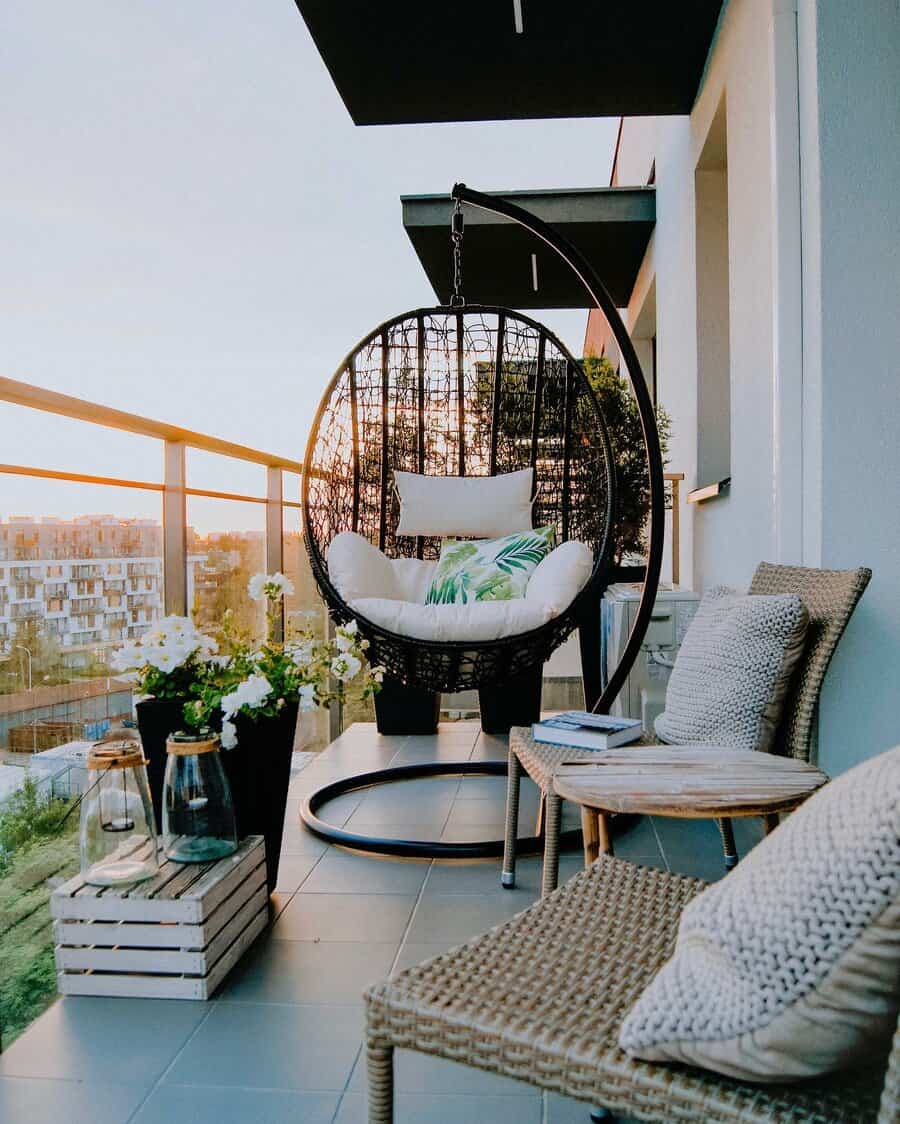 12. Italian Elegance: Folding Door Vision
Envision the allure of Italian-style folding doors that seamlessly connect your home to a delightful balcony retreat. Experience the joy of sipping morning coffee in the sun's warmth or hosting evening gatherings amidst the cool summer breeze.
Folding doors offer a versatile solution to expand your living area without compromising on space when closed. Whether your aim is to embrace nature's beauty or entertain guests, consider folding doors as a splendid means to transform your balcony into a unique and elegant space.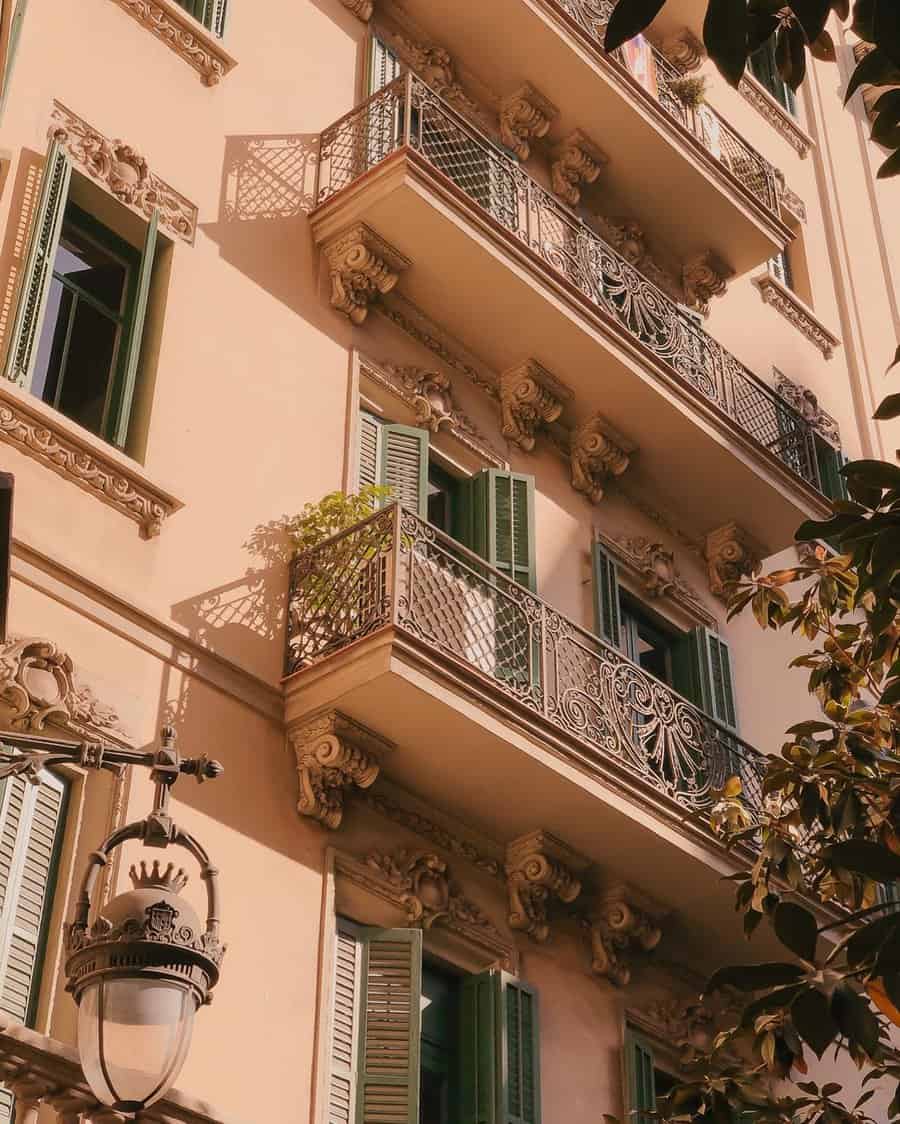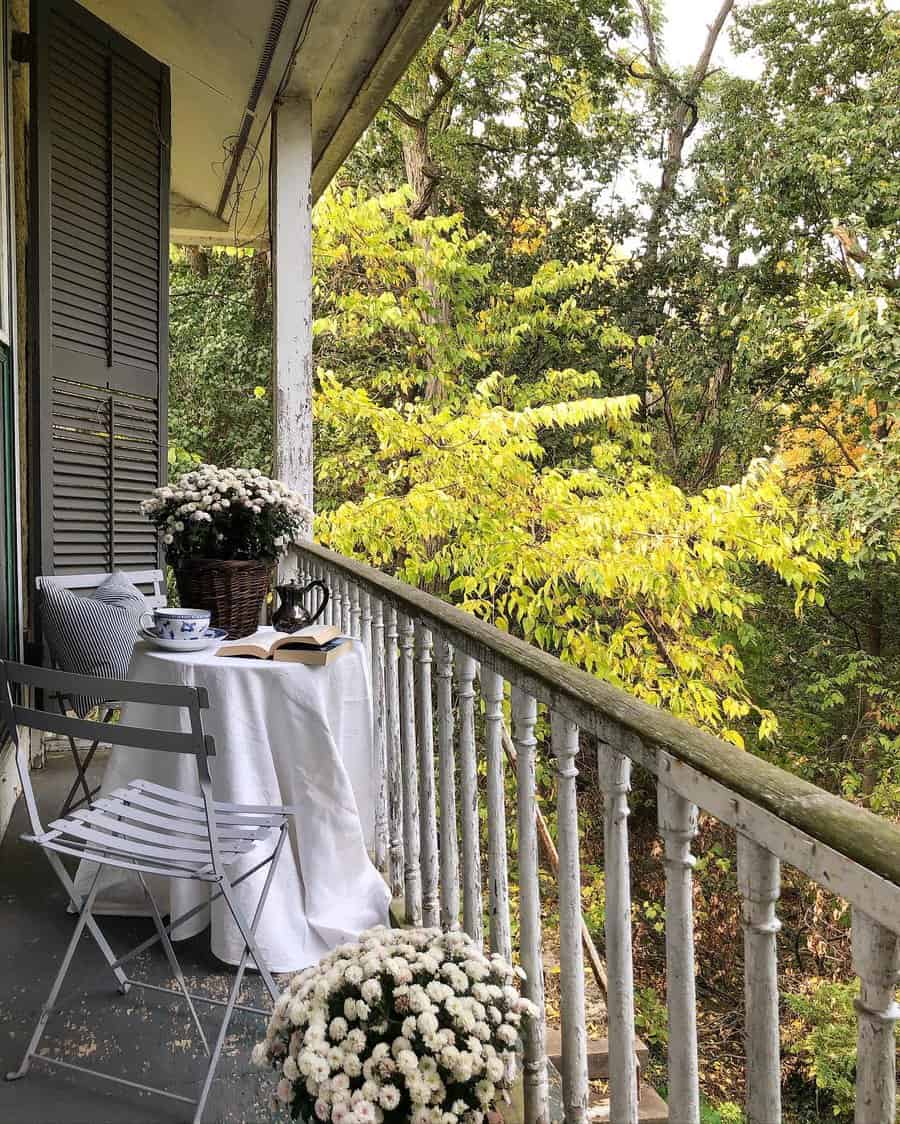 13. Greenery Grace with Artificial Grass
Amplify your balcony's allure with the introduction of artificial lawn, a fuss-free green element that metamorphoses your space into a tranquil haven. Combine the synthetic grass with comfortable camping chairs to establish an idyllic retreat for escaping your everyday demands.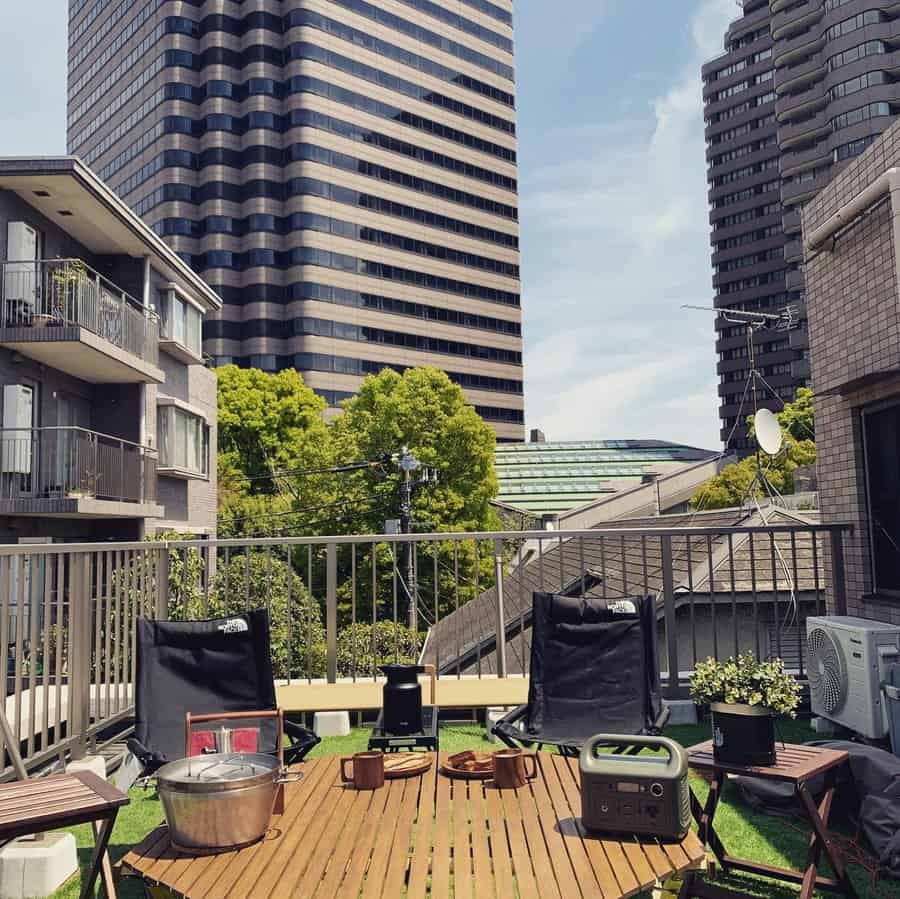 14. Pergola Paradise on Your Balcony
Enhance your balcony's appeal with the addition of a pergola, marrying aesthetics with practicality. Pergolas offer both shade and seclusion, transforming your balcony into a serene outdoor sanctuary. For added sophistication and safety, think about incorporating wooden railings. Opt for weather-resistant wood to ensure the lasting charm of your pergola.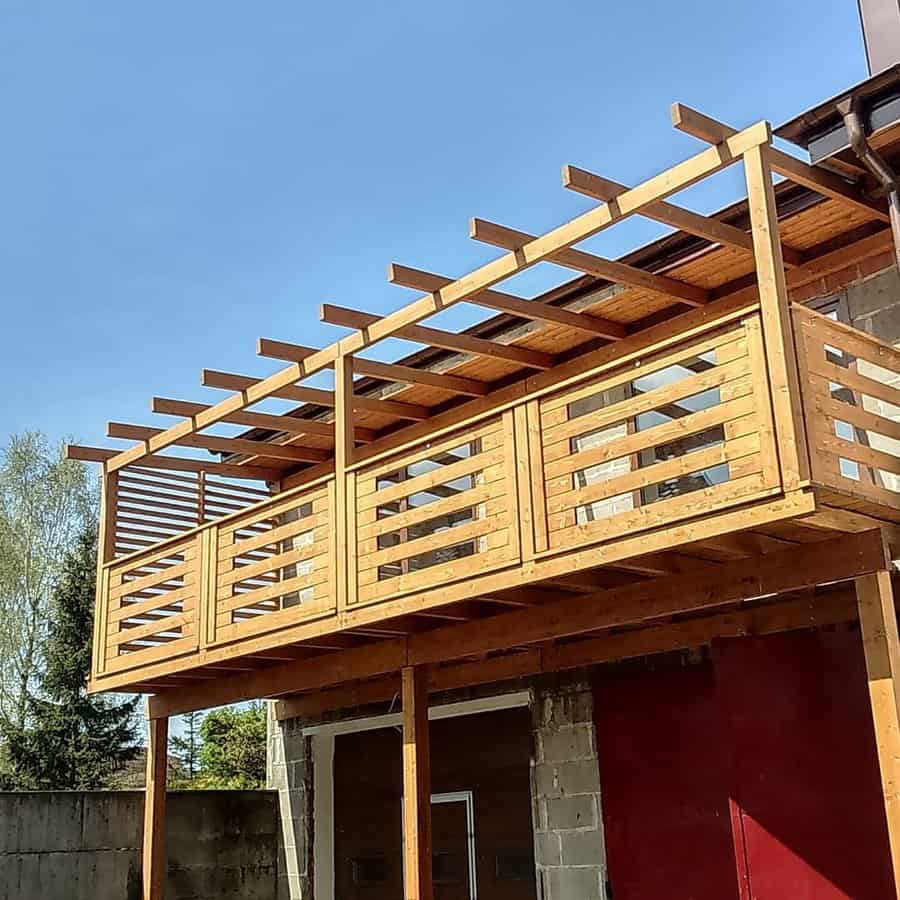 15. Wooden Railing Charm and Warmth
Wooden railings bring timeless charm and warmth to your outdoor living space. Their rustic elegance complements any home. Enjoy the summer breeze on your balcony while feeling safely enclosed. To maintain their beauty, regularly inspect wooden railings for signs of rot or water damage, and apply protective sealants as needed. Embrace wooden railings for the perfect blend of style and comfort.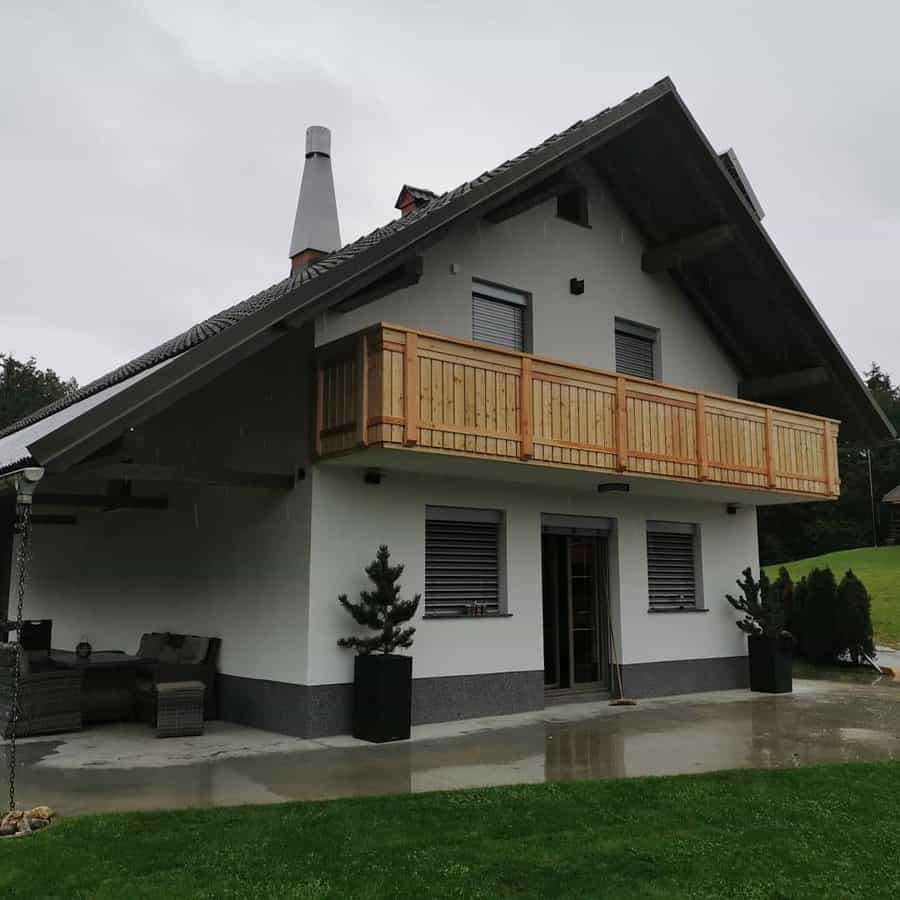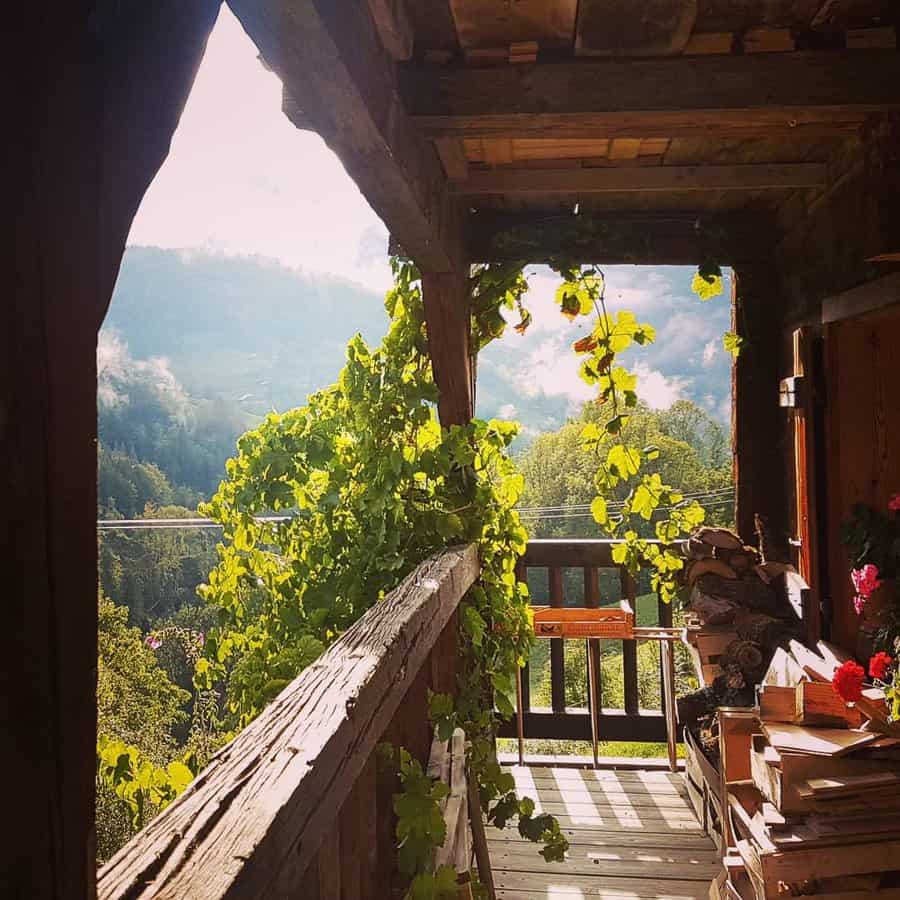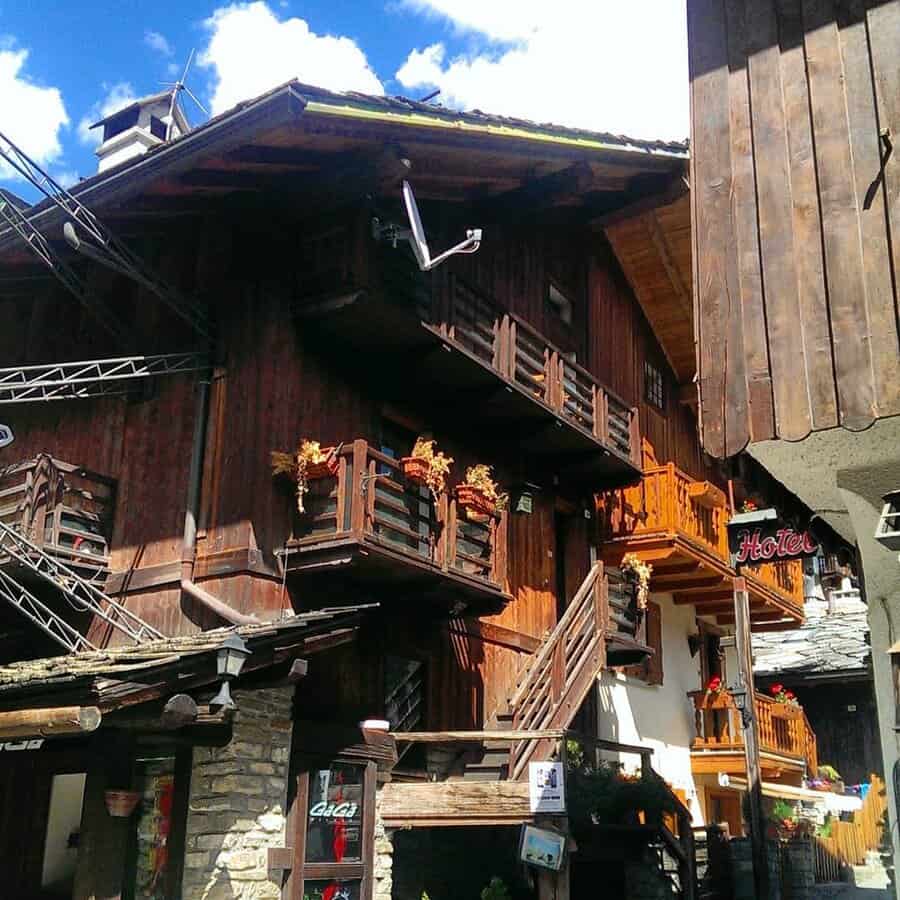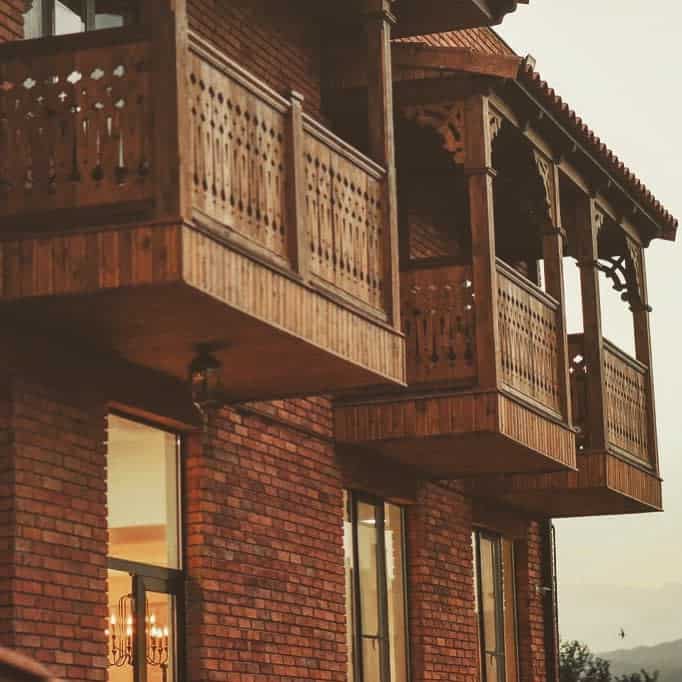 Balcony FAQs
What is the best flooring for a balcony?
A balcony floor should be attractive, durable and waterproof. Therefore, the best flooring options for a balcony space include concrete, ceramic tile, porcelain tile, brick, and rubber pavers.
How do you make a balcony safe?
Make sure your balcony railing and flooring are sturdy and in good condition. Use wire or plastic mesh to prevent children or small pets from becoming entrapped between posts or even falling through. Keep furniture away from the railing so that kids aren't tempted to climb up and over the rail.