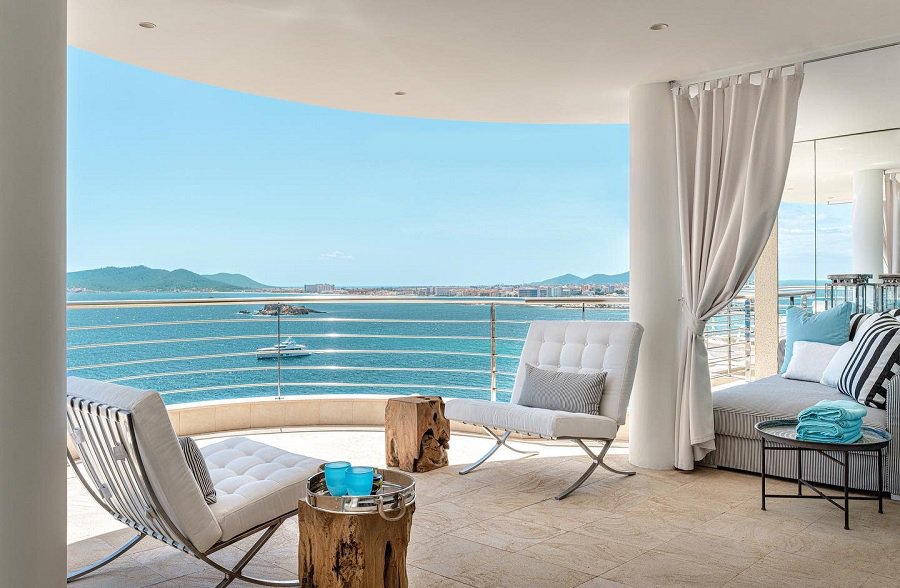 51 Balcony Decorating Ideas for Home
A balcony is a welcome city escape, a private outdoor oasis in the concrete jungle.
When looking for an apartment or condo, a balcony is probably on your "must have" list. Sitting outside while drinking your morning coffee or relaxing beneath the stars with someone special are coveted experiences in a home without a yard.
Whether you have a beautiful view, or your balcony overlooks another wall, you can turn this outdoor living space into something special. Take a few minutes to scroll through our best balcony ideas and find inspiration for creating your own unique outdoor getaway.
1. Backyard
A balcony is an architectural feature commonly found on condos and apartments, but many private homes include a balcony off rooms on the second or third floor.
These backyard balconies overlook the garden and add instant appeal to the room lucky enough to have one. Adding a small balcony to an owner's suite is a perfect way to create a private outdoor space.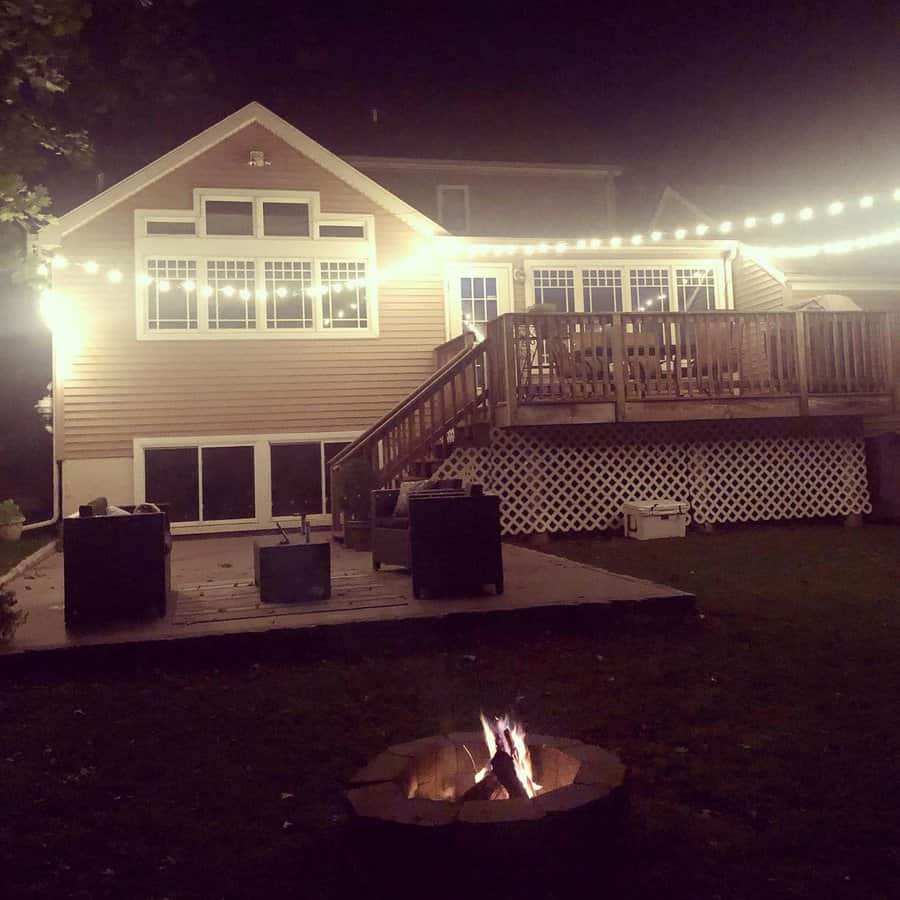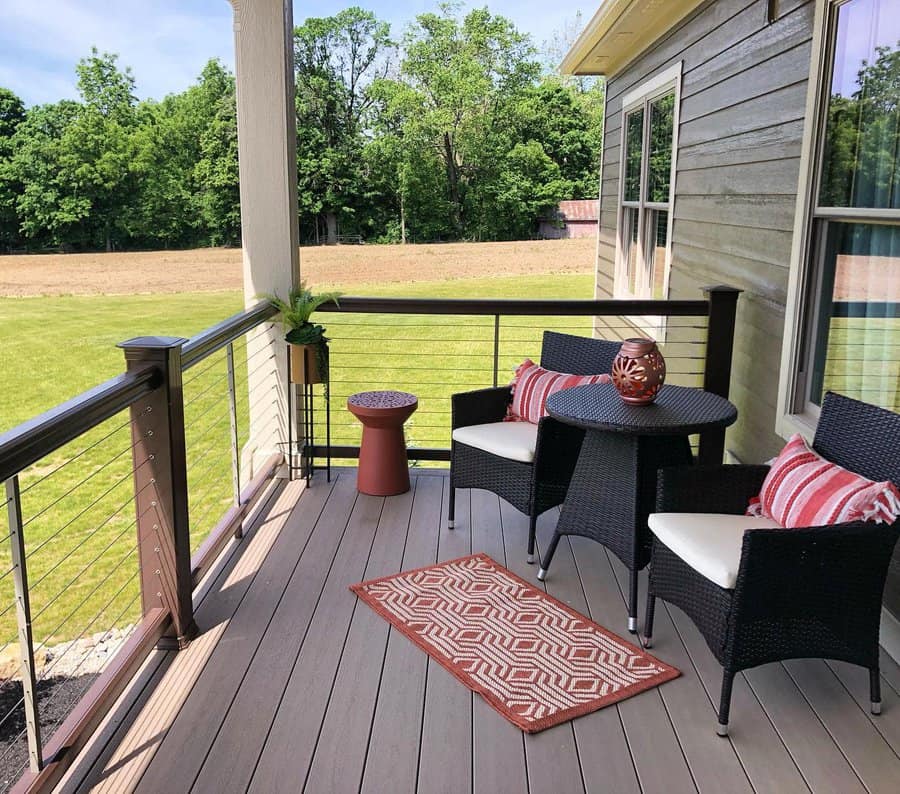 Adding a balcony to an upper floor living room provides a place to enjoy gatherings that flow easily between indoor and outdoor space.
If your floor plan is compatible, turn a ground-level patio's roof into a balcony to enjoy from the second floor. Make sure your balcony design is maximized by keeping the garden it overlooks in prime condition.
2. Balcony Conversion
If you have a small apartment, you may wish to convert all or part of your balcony from outdoor space into indoor living space. Before attempting to convert a balcony, make sure your building allows it. You must also follow local building codes and be mindful of your neighbors while the construction occurs.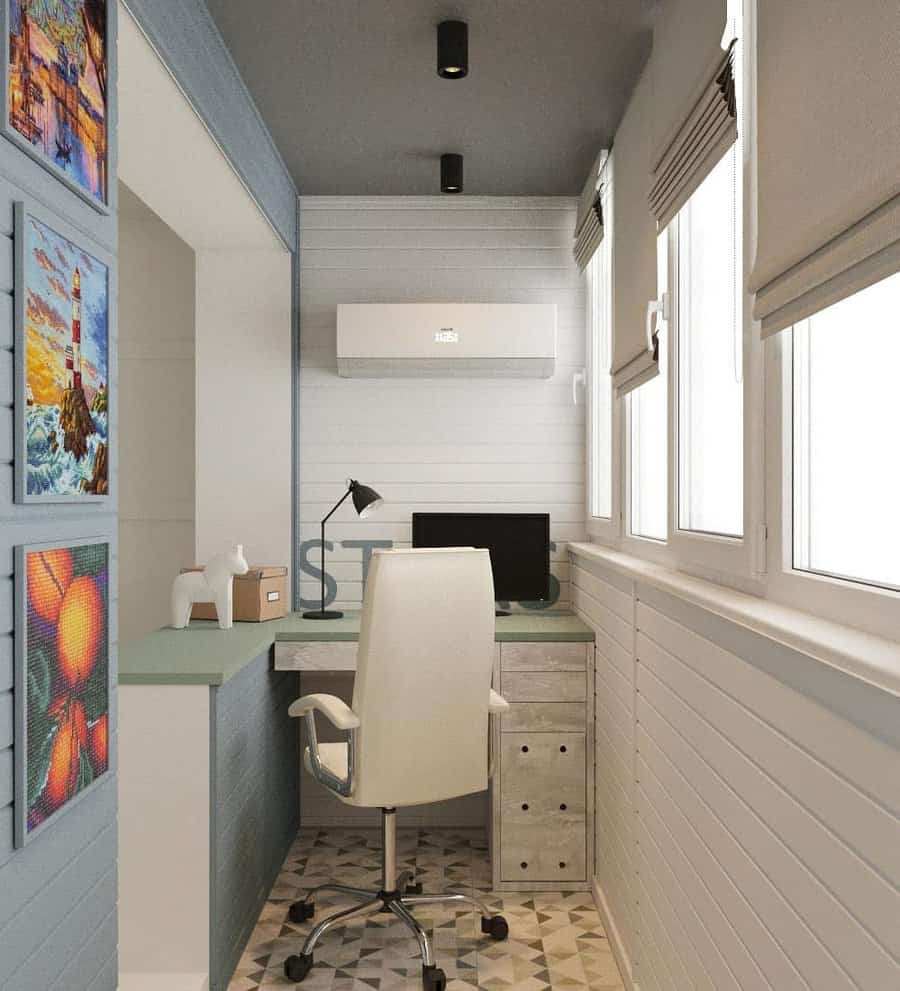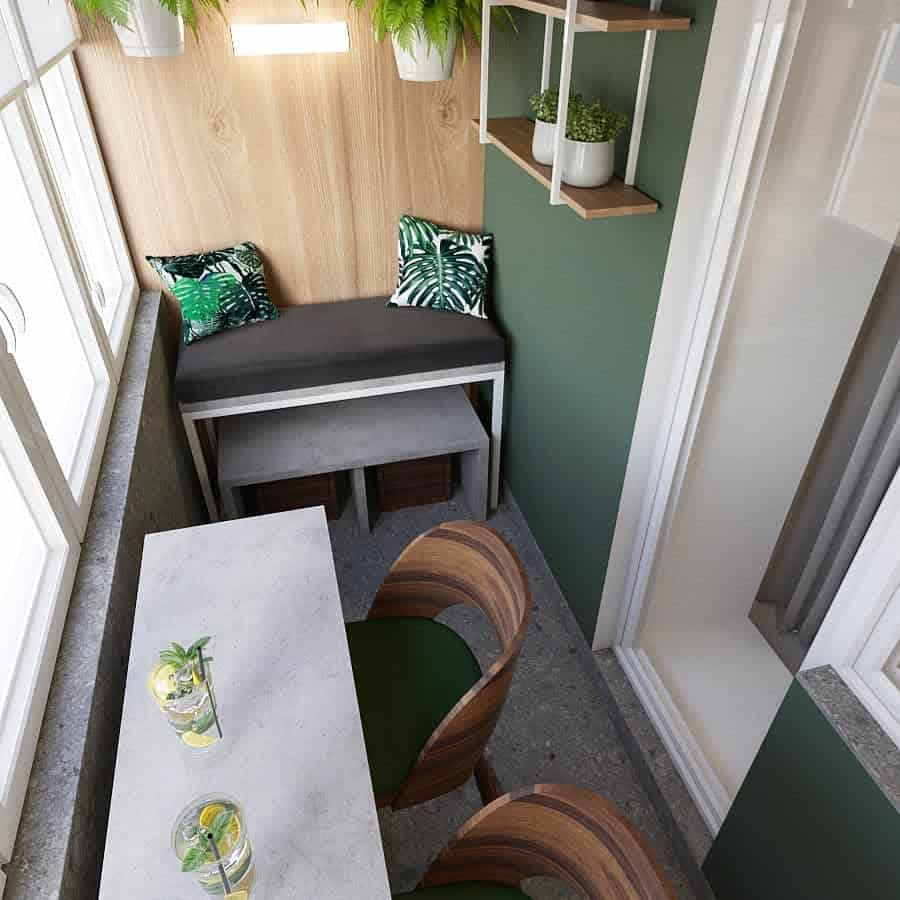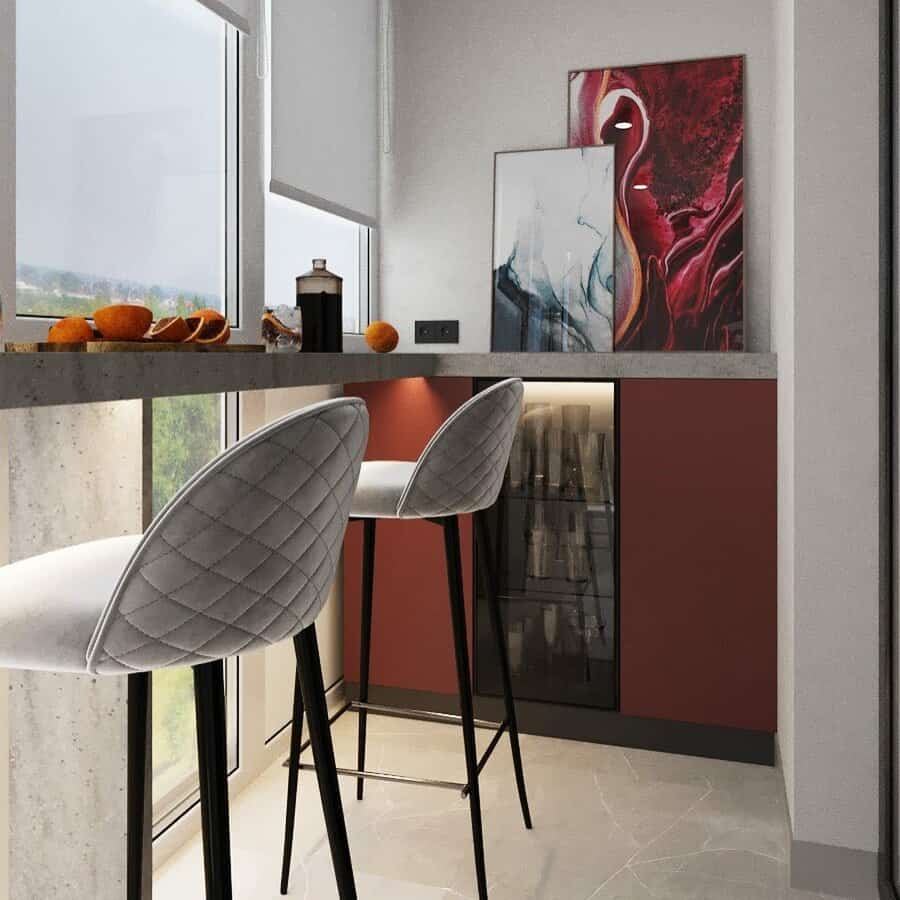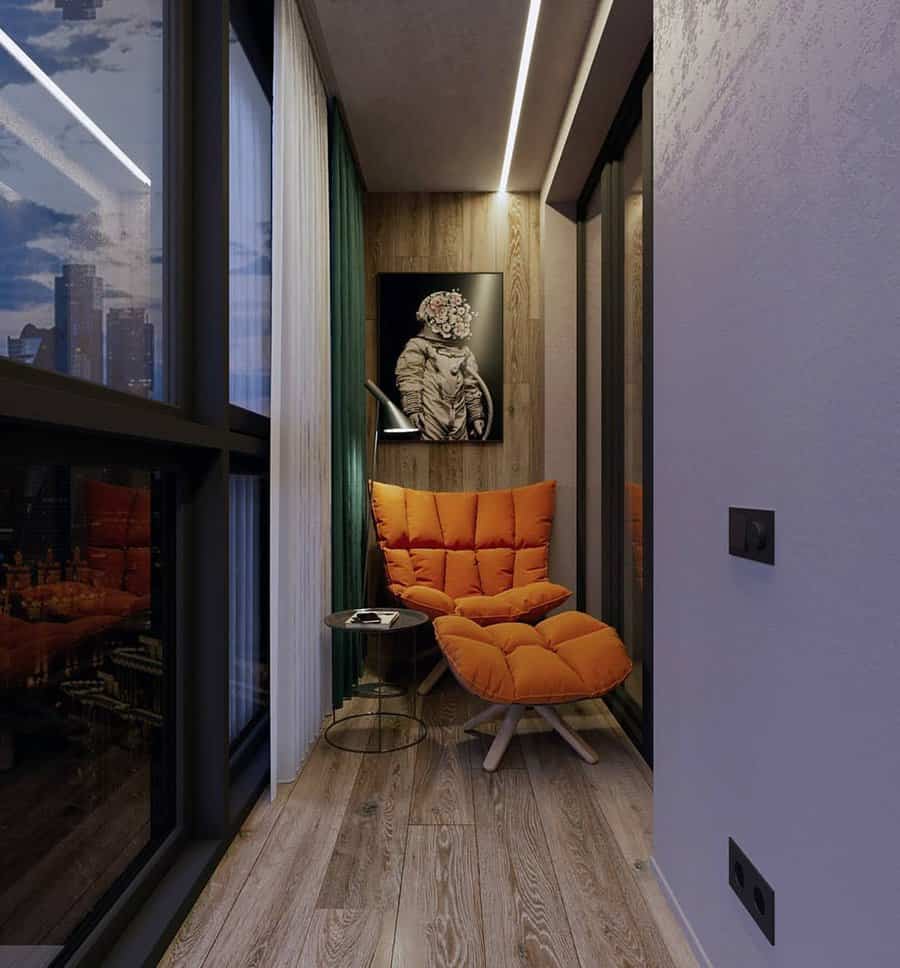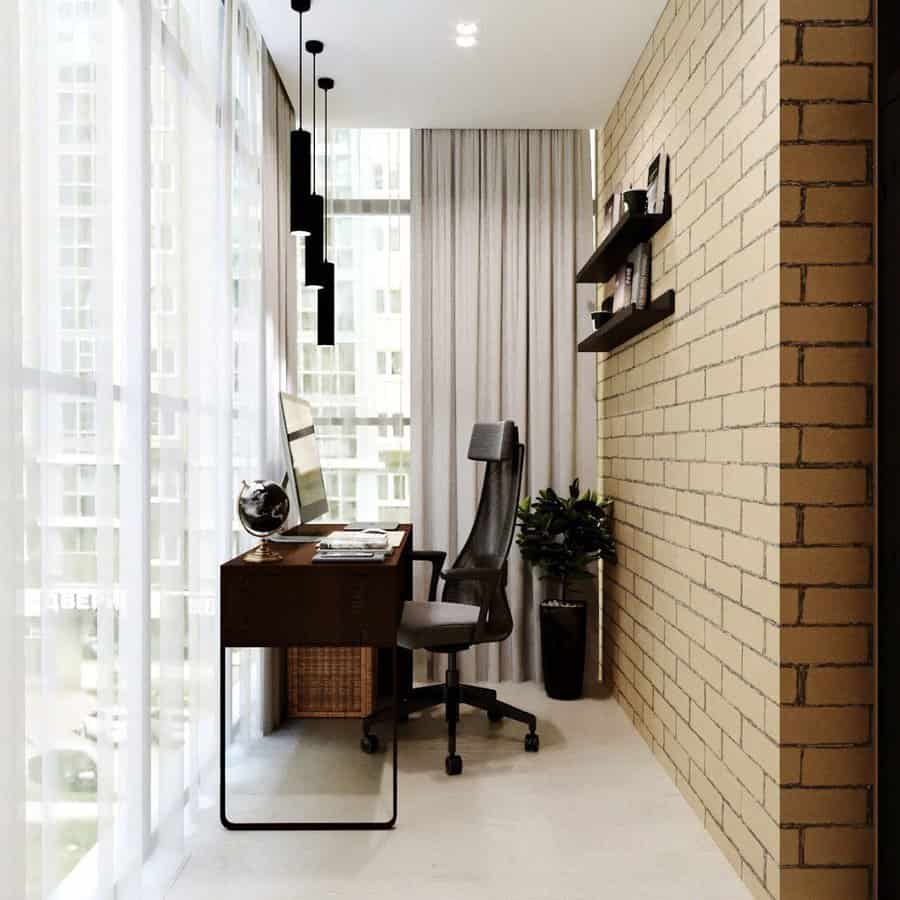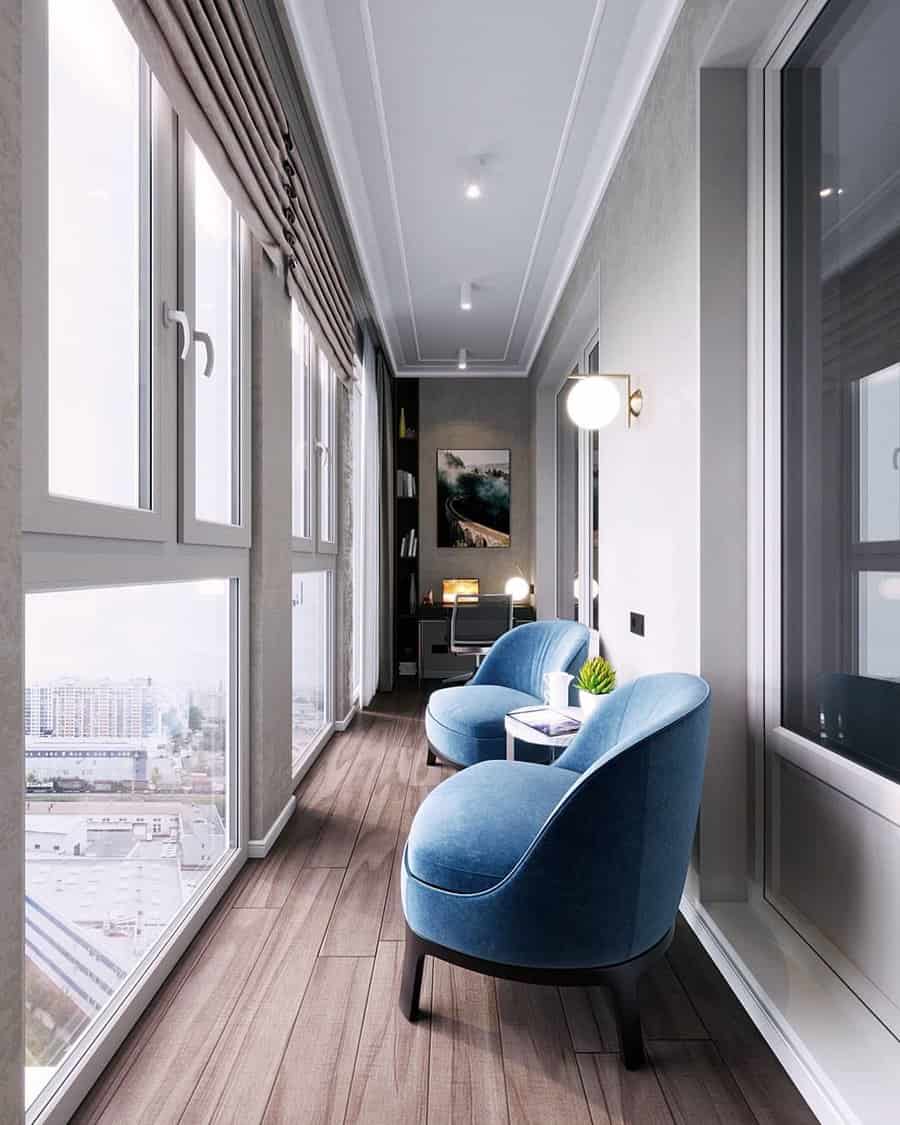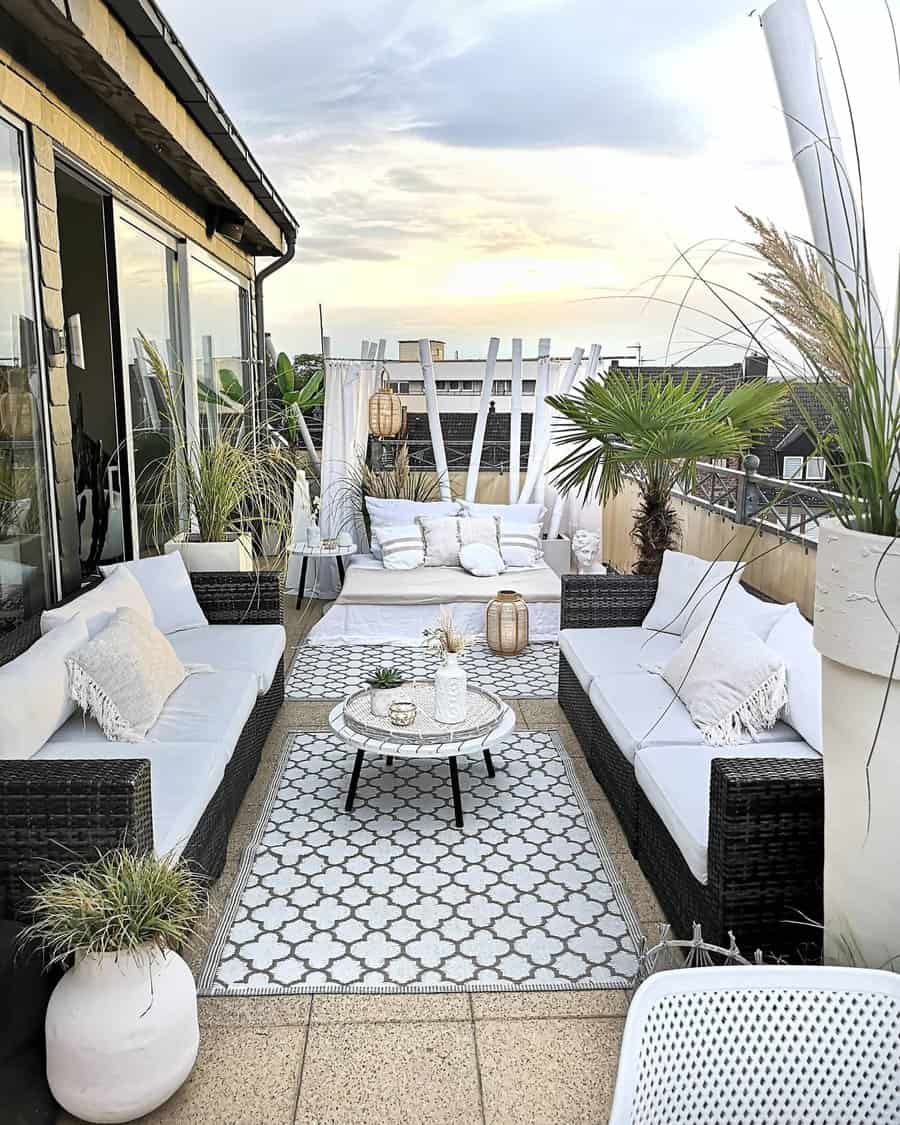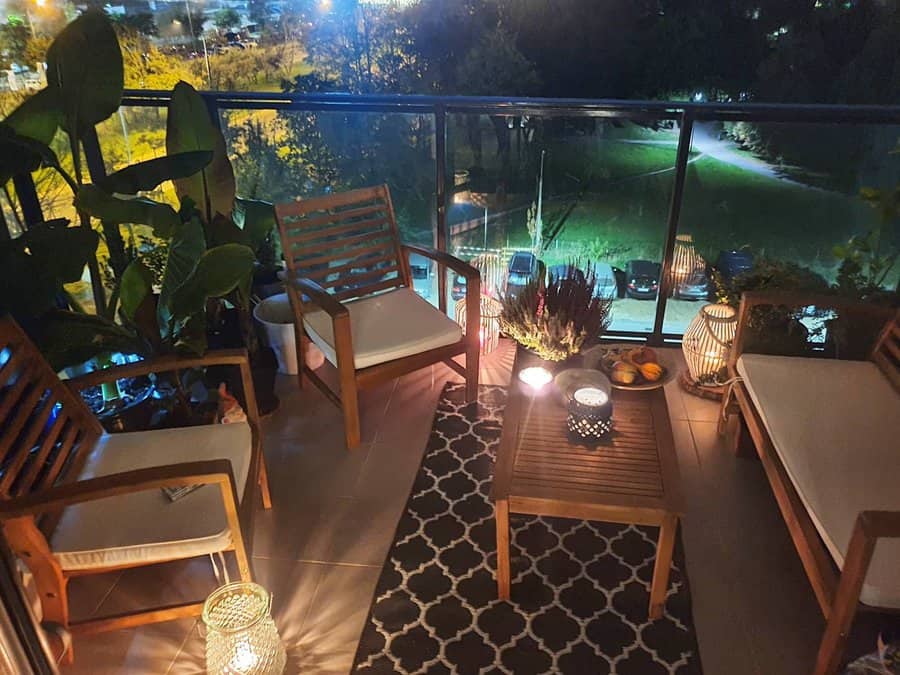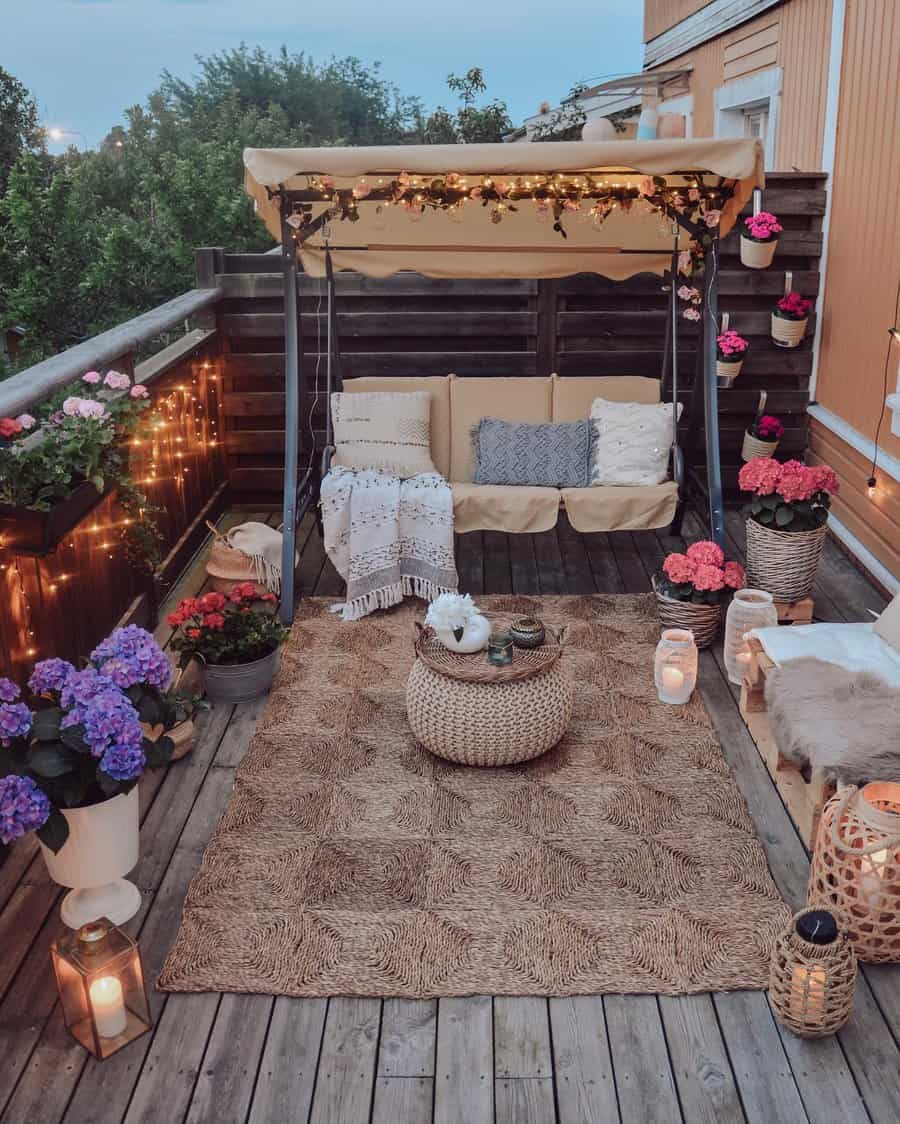 An office or studio is a wonderful small balcony conversion idea. Although it may initially feel like you are reclaiming only a small amount of outdoor space, you may be surprised by how much furniture and storage you can incorporate into a converted balcony. For visual continuity, use the same décor style when choosing furniture and accessories for your new balcony room.
3. Lights
Ideally, your balcony is already bright and welcoming from its exposure to the sun. If that's not the case, you may need to incorporate new lighting ideas into your balcony décor. A durable lamp is a functional balcony decoration element that casts warmer lighting than a harsh overhead light fixture.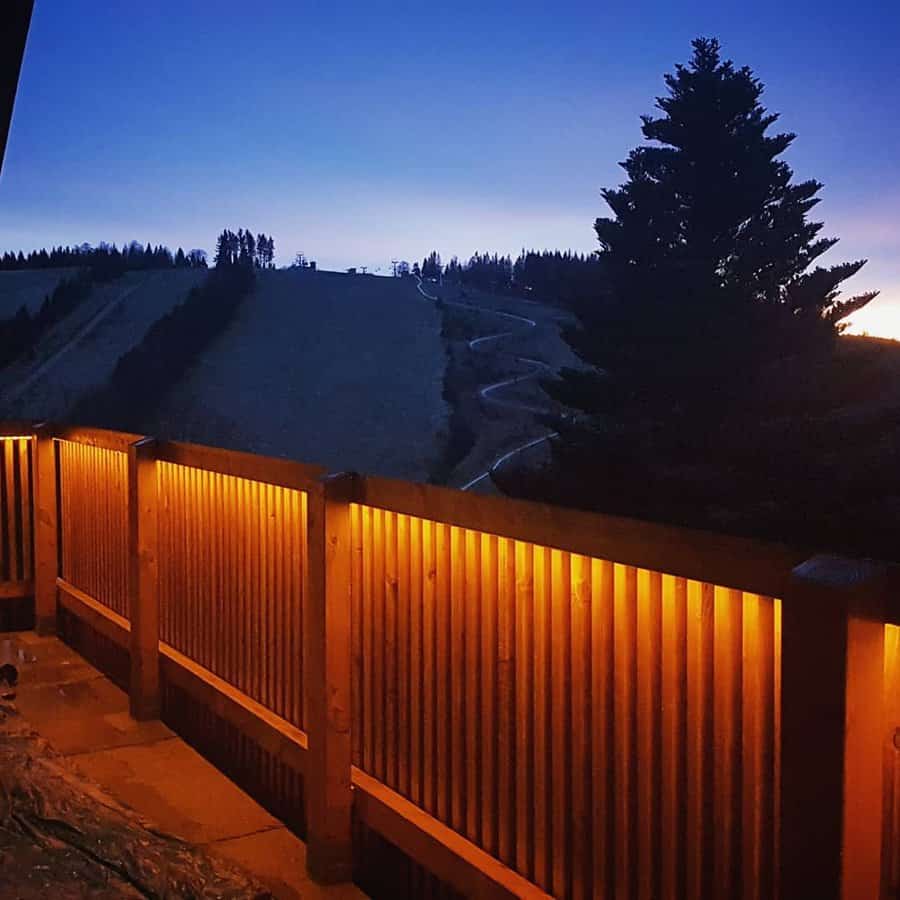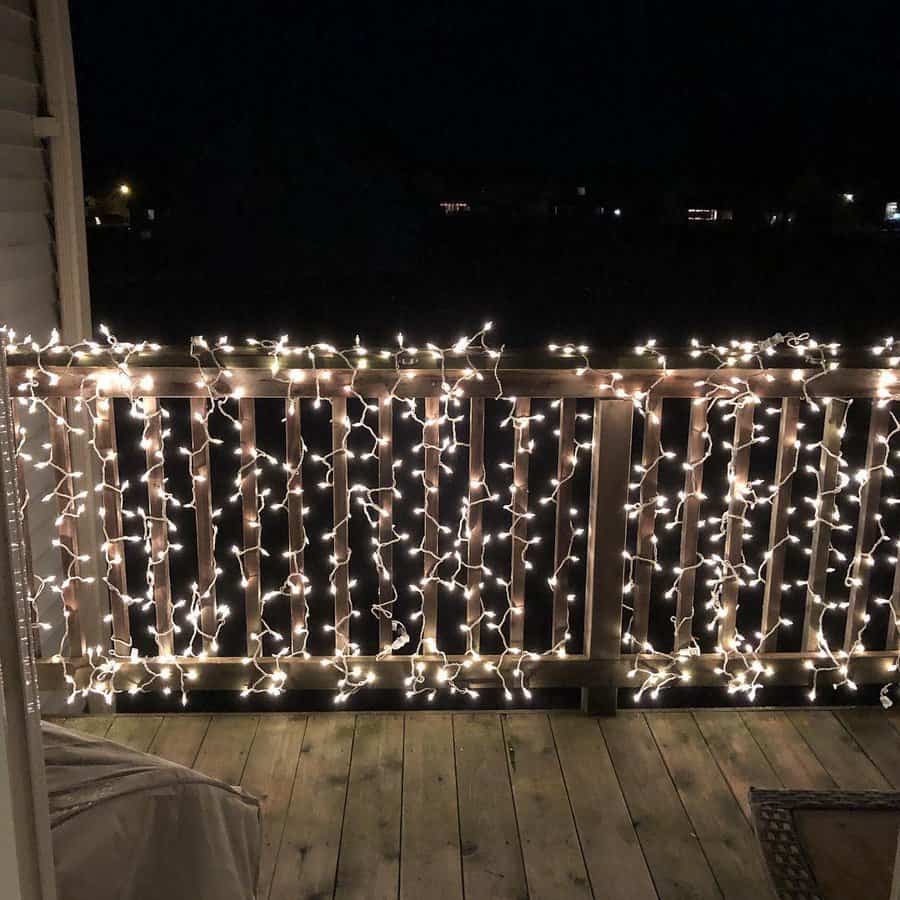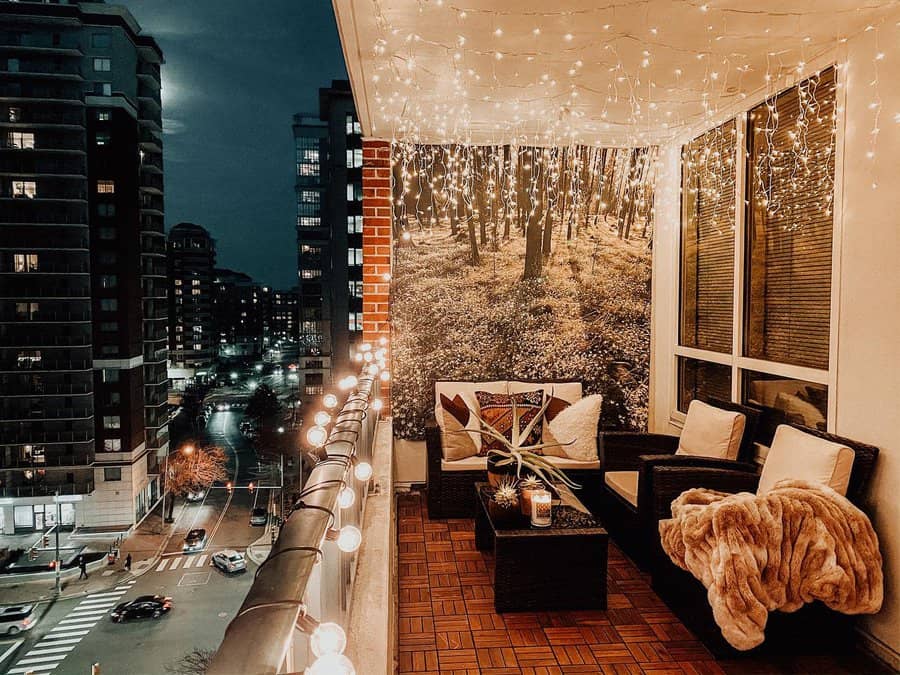 Hanging fairy lights along the railing is one of the best balcony ideas for adding ambience to the outdoor space at night. Light strands are available in a huge assortment of styles and colors, including tiny globe lights or Edison bulbs. If a small balcony means that your balcony furniture is limited, shop for floor lamps or wall sconces instead of table lamps.
4. Beautiful
When planning beautiful balcony décor, treat this outdoor space as you would any other room in your apartment. A patterned rug, colorful throw pillows, candles, and decorative greenery are all beautiful elements to include on your balcony decorating idea list. Comfortable seating, a small table, and a light source help your small outdoor space feel inviting.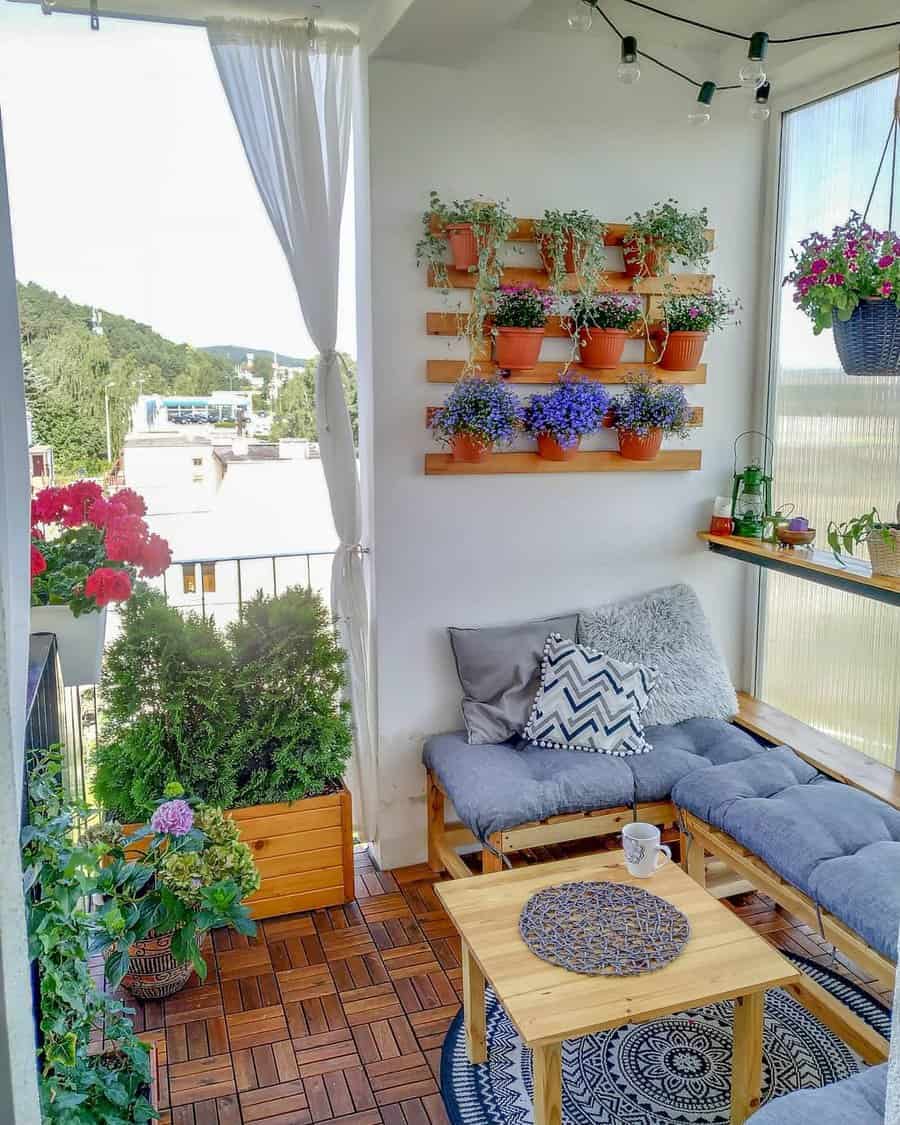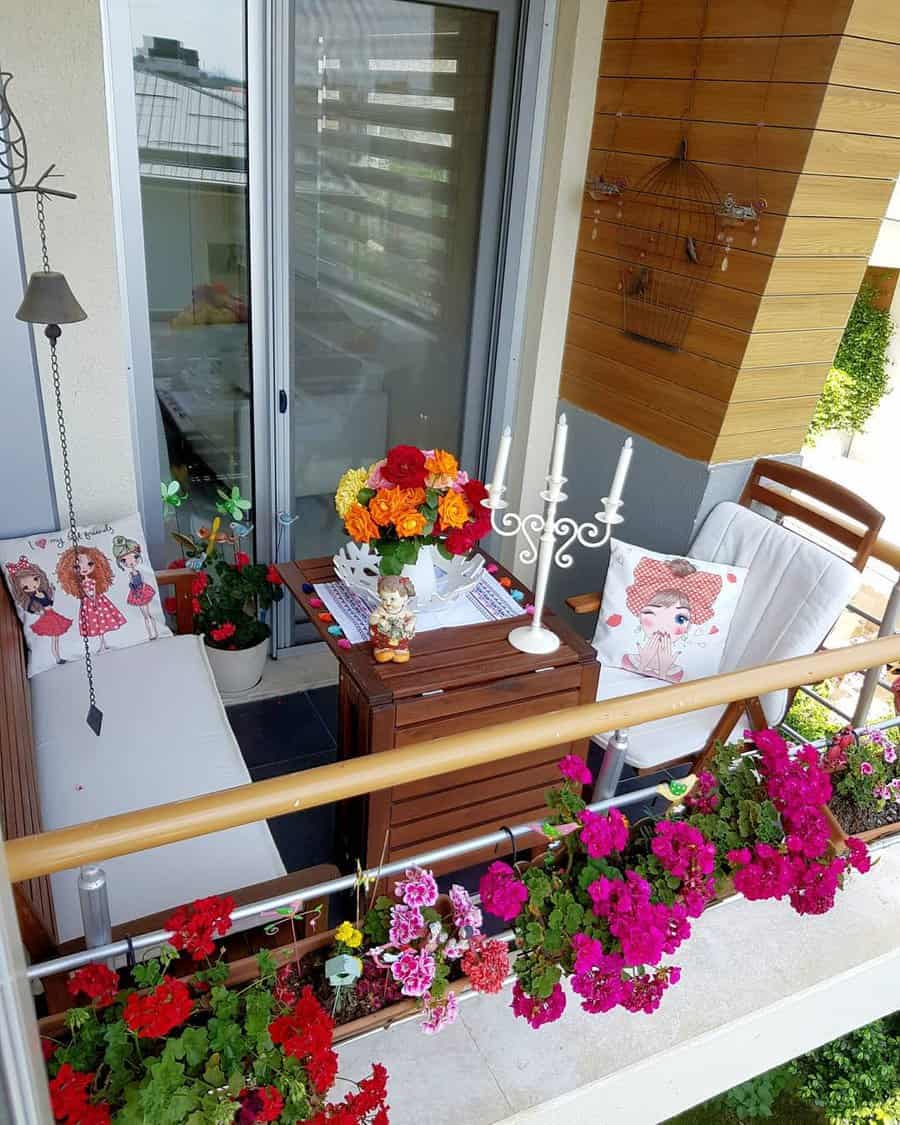 Maximize your small balcony with built-in seating along one wall. Look for a coordinating pillow and cushion set for the built-in bench and find an outdoor rug that compliments it all.
Replicate the warmth of a wooden floor by installing tile that looks like hardwood flooring. Fill flower pots with blooming plants or colorful succulents and put up a few hanging plants to beautify the space.
5. Boho
Boho or bohemian style is eclectic, internationally-inspired, casual and chic. It's a perfect balcony idea for making your outdoor space a casual, comfortable retreat. Boho balcony décor is colorful and welcoming and should include a variety of potted plants and hanging planters. Colorful rugs and pillows add boho flair to ordinary outdoor furniture.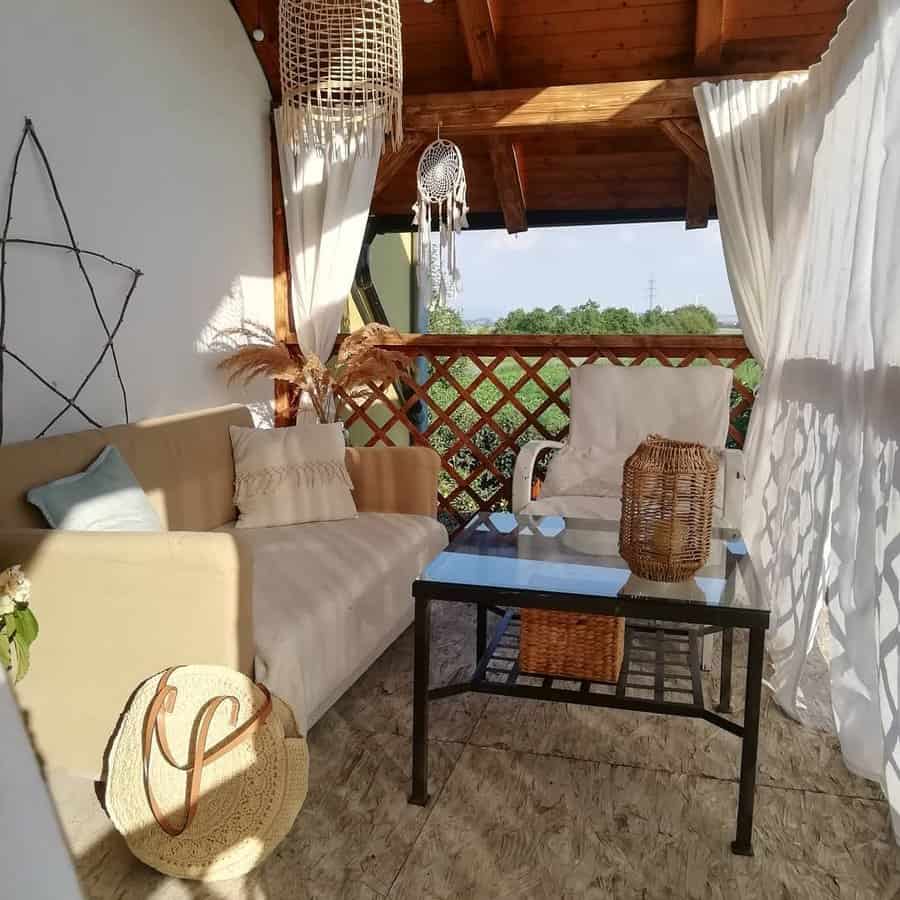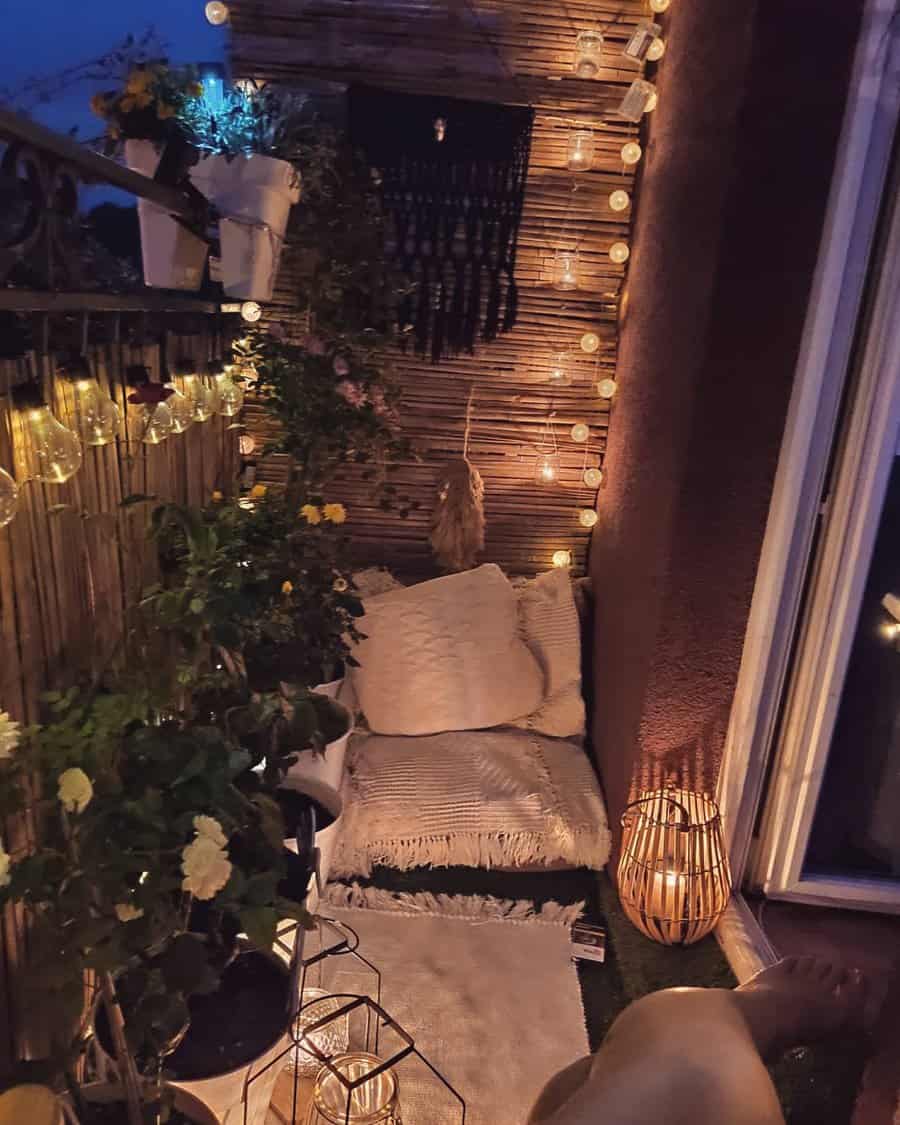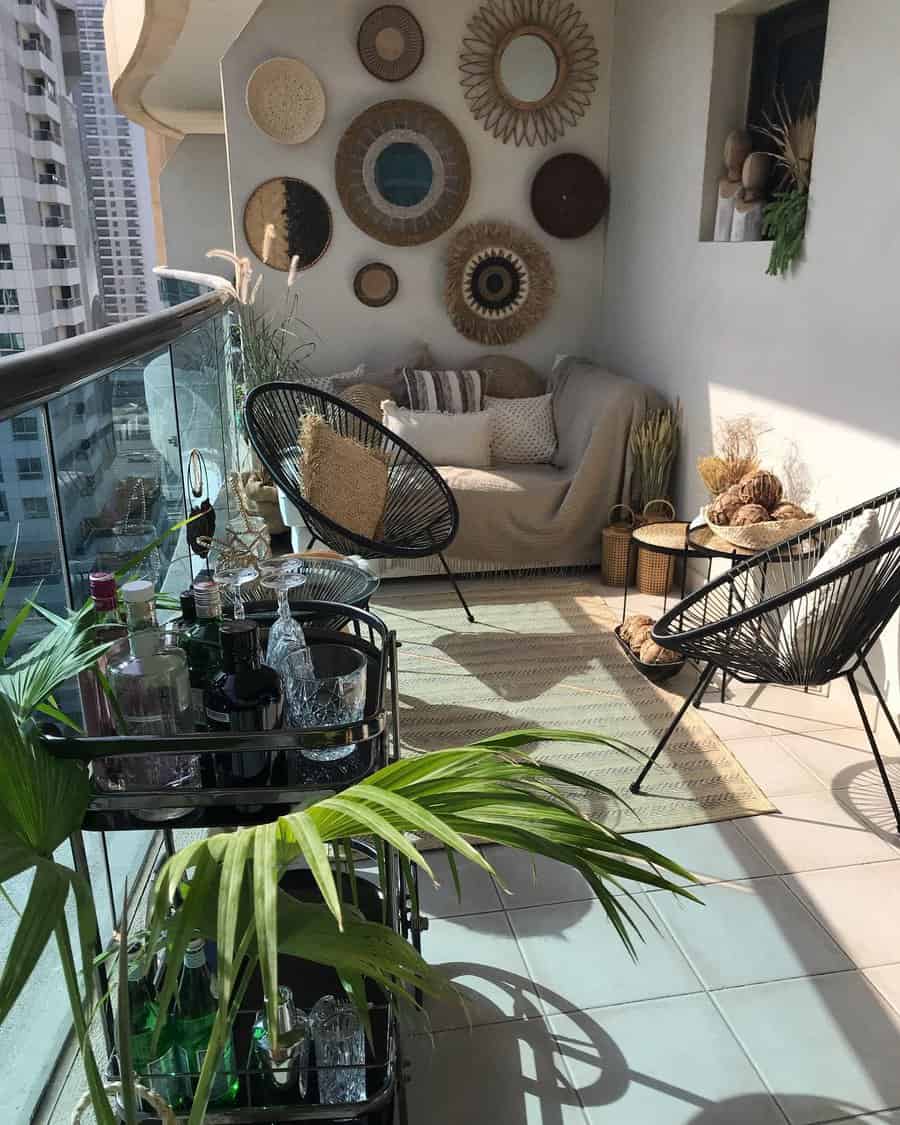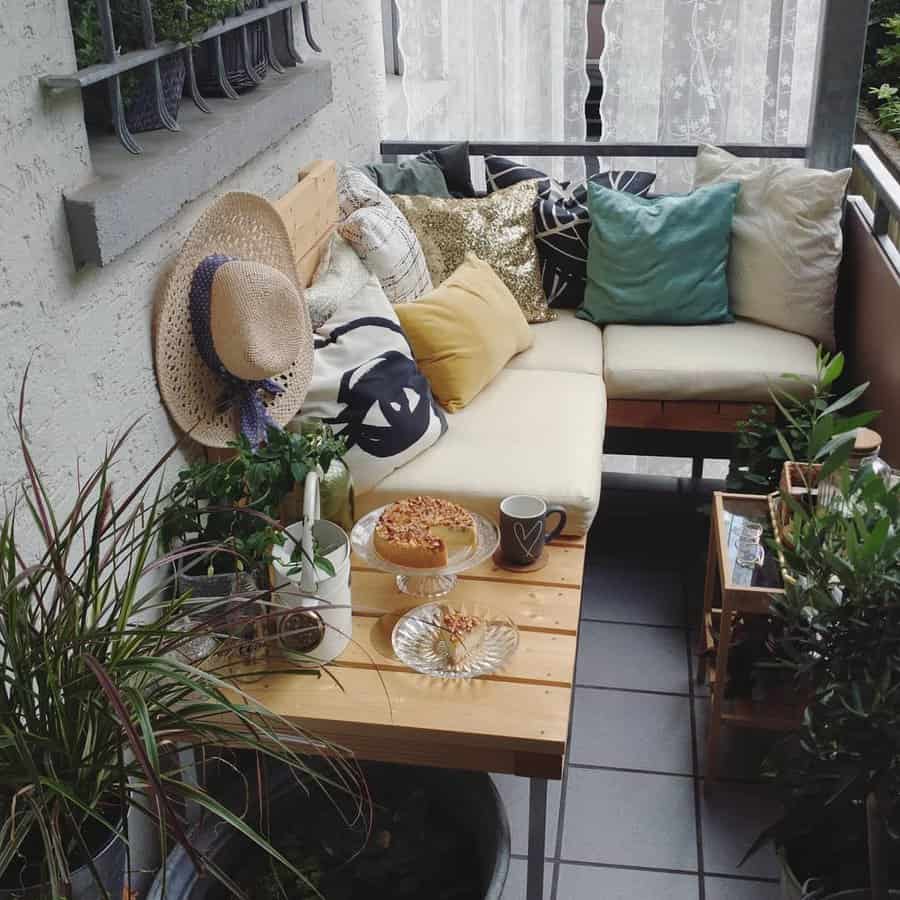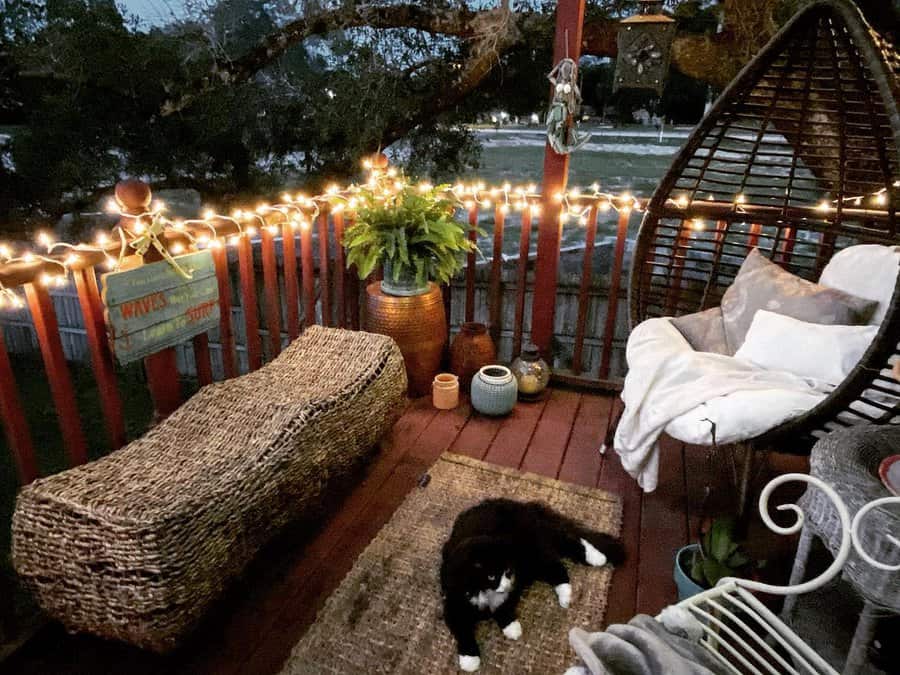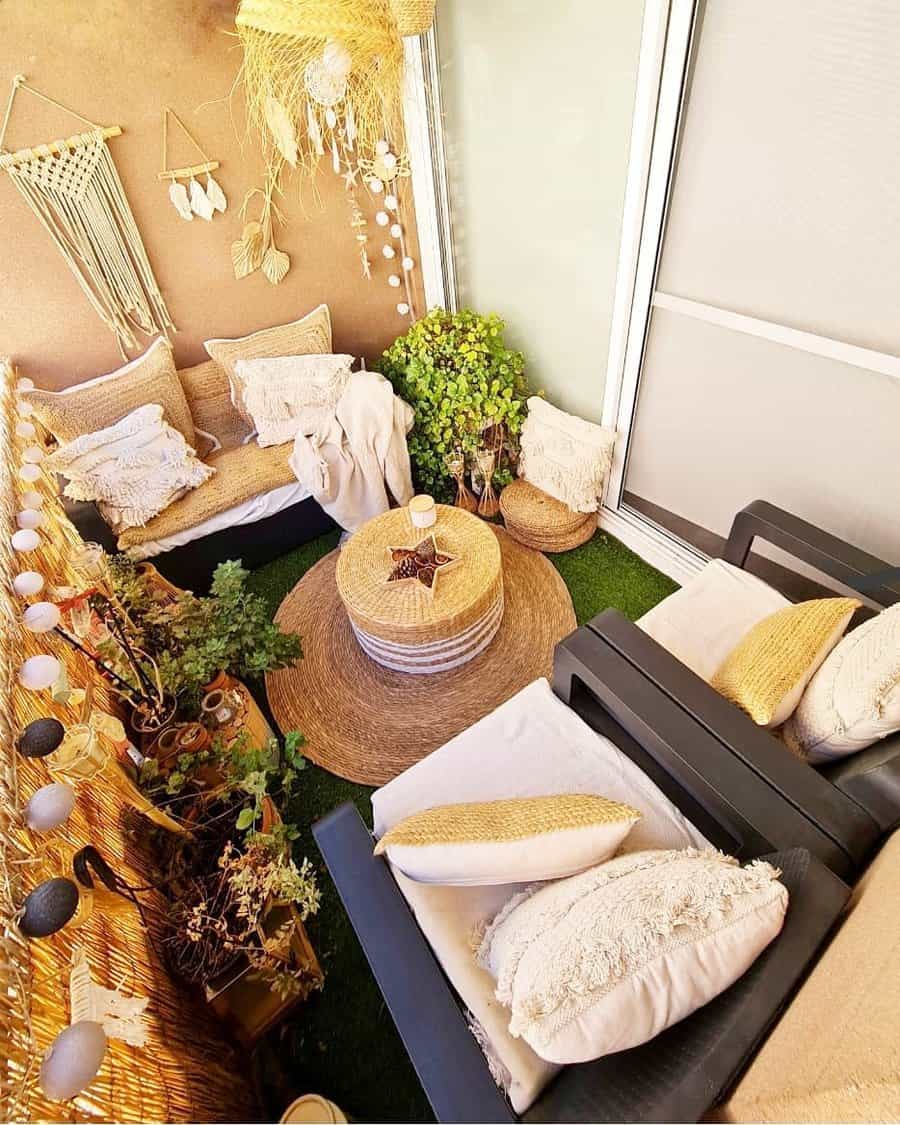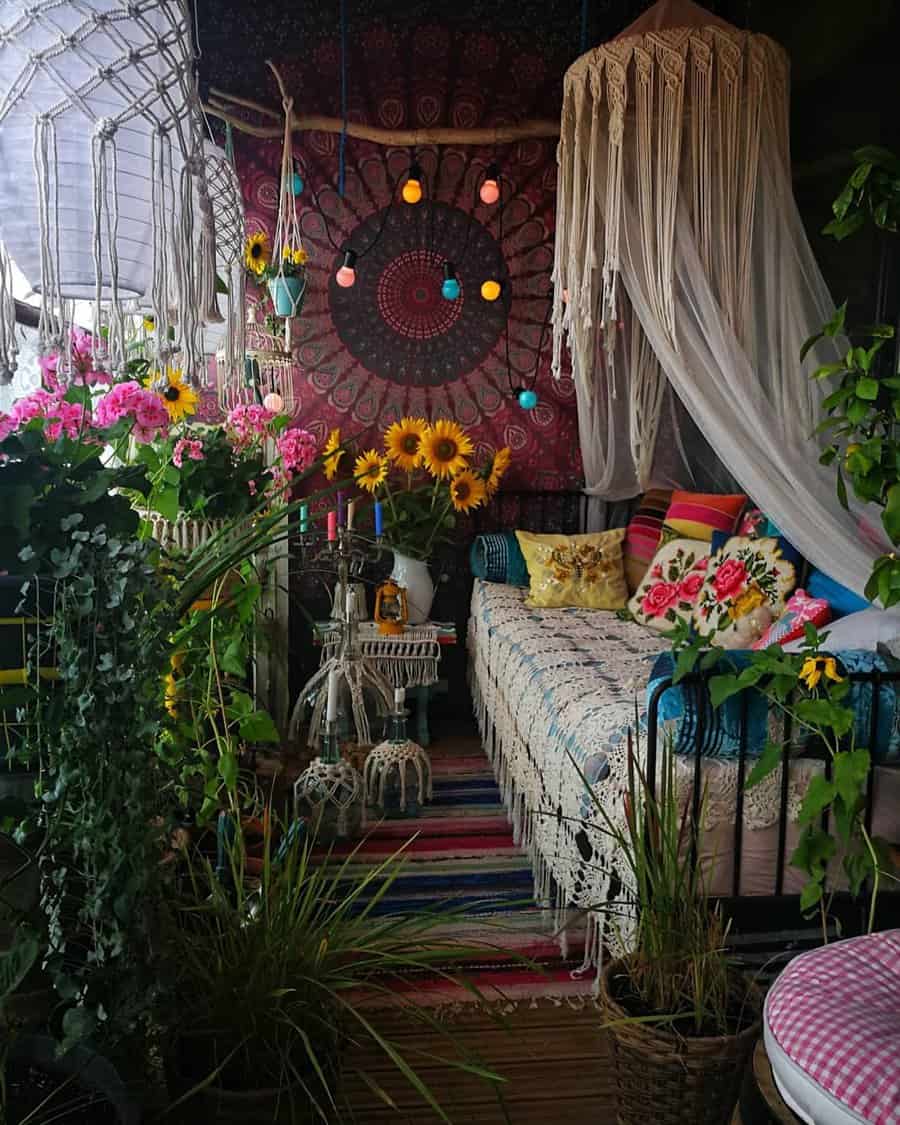 Greenery is an easy way to add a boho vibe to an apartment balcony. A balcony garden may be a small herb garden—a luxury for city-dwelling culinarians. A vertical garden on a blank balcony wall is another lovely way to add life to a small space outdoors.
6. Glass
A glass front balcony is an elegant, modern take on a traditional railed balcony. Often framed in brushed metal or painted metal, glass panels are a small balcony idea that immediately expands how open the balcony feels.
Some balconies have sliding glass panels that allow you to control how open or closed your balcony is at any given time.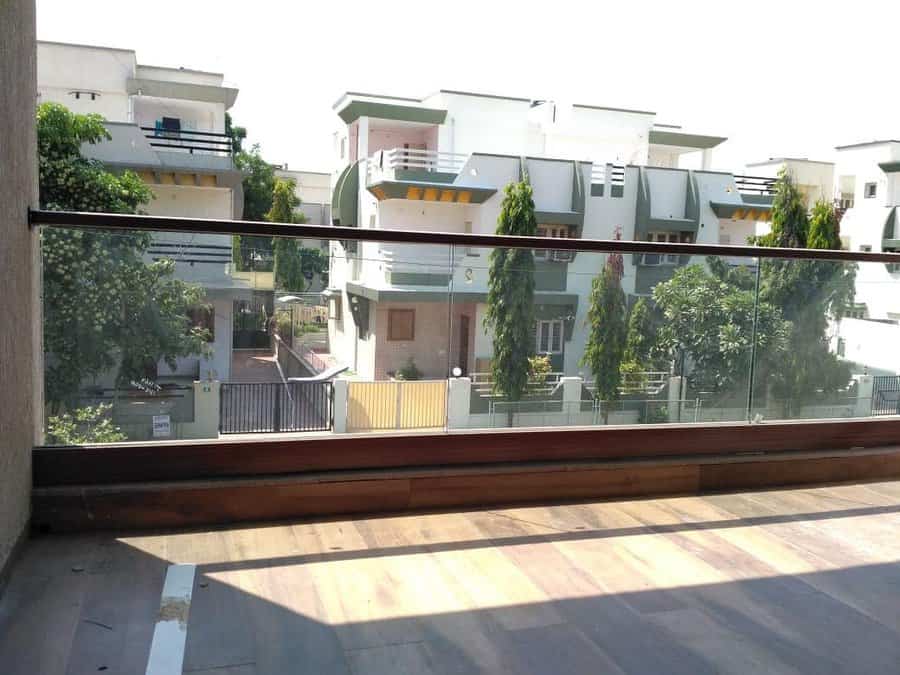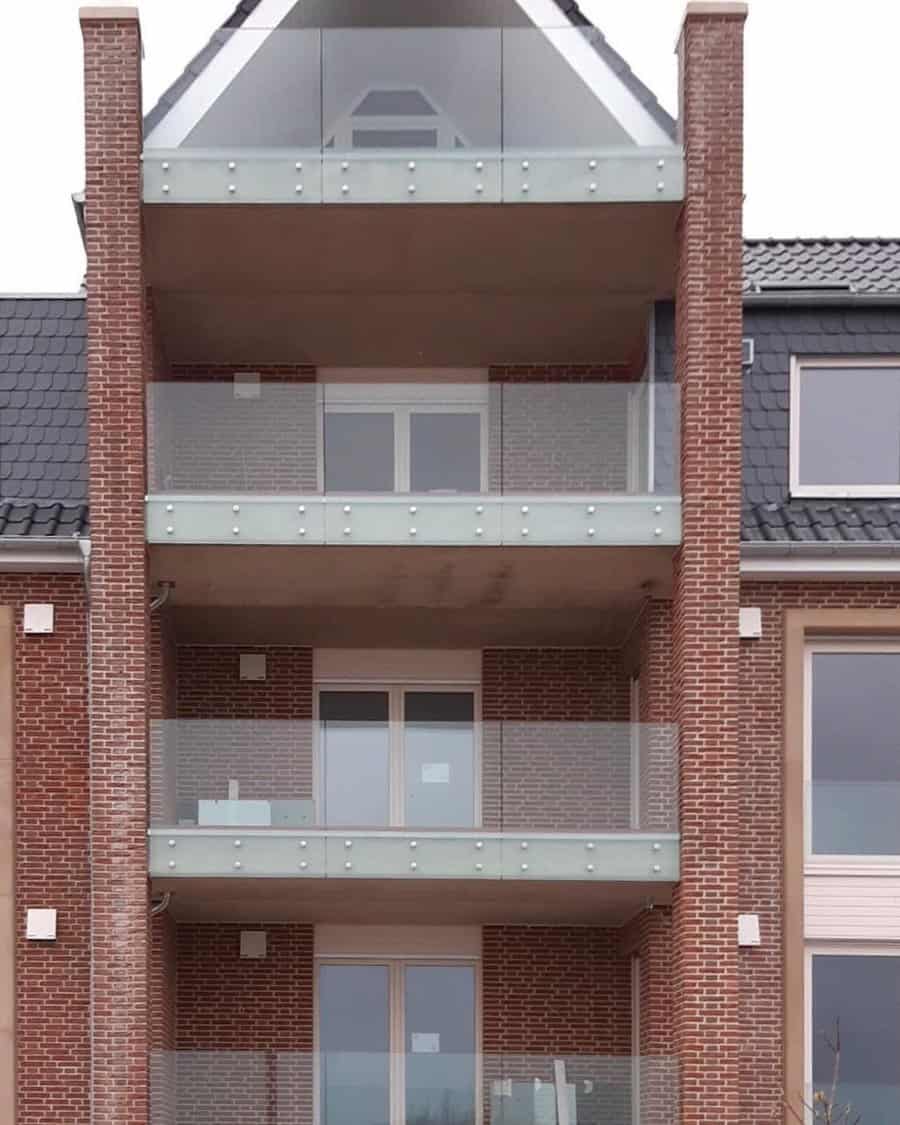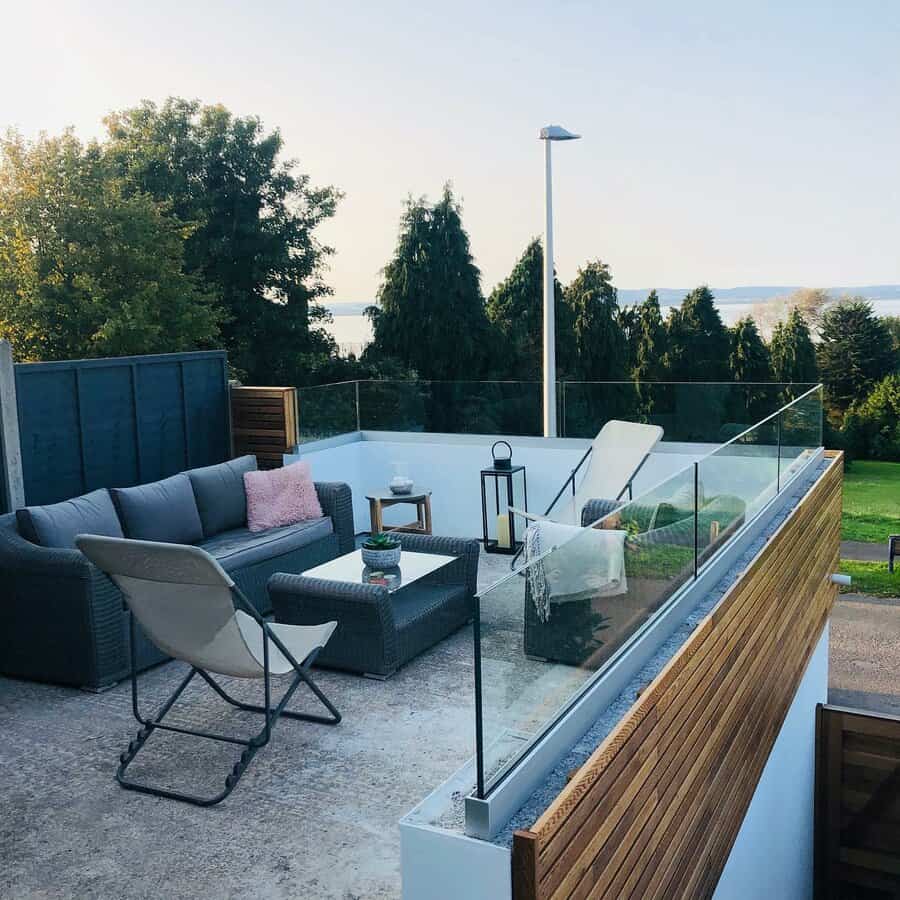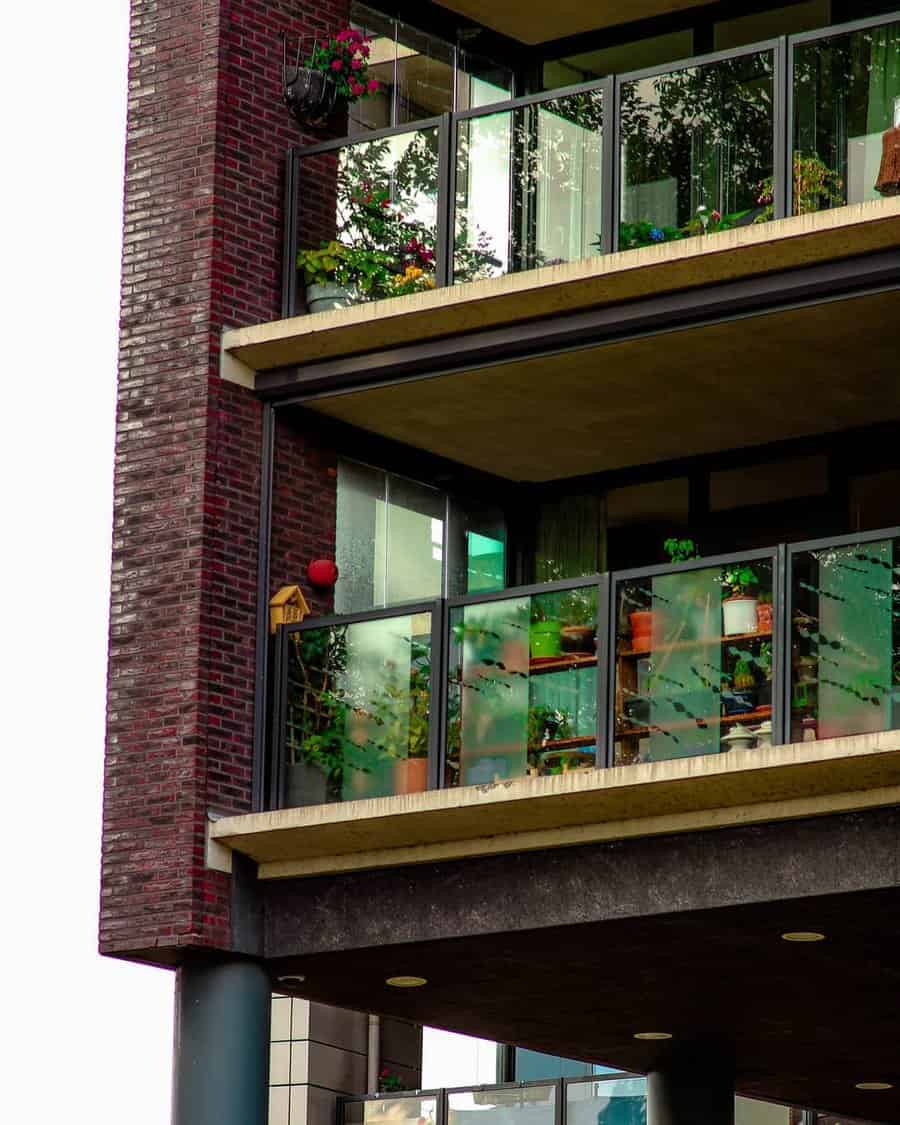 Opt for a glass front balcony to keep from blocking a beautiful cityscape or oceanfront view. Glass balcony panels are also great for allowing unobstructed light to flow into your balcony garden.
Just keep in mind that you will have to clean your glass balcony often. Handprints, rain drops, and pets' noses all leave unsightly smears and residue behind.
7. Luxury
A luxurious balcony is usually a large terrace with an impressive view. High-end outdoor furniture, a luxurious outdoor rug, and weatherproof artwork are all commonly found on luxury balconies.
Multi-million-dollar high-rise apartments and condos often have luxurious balconies that rival any ground-level garden or patio.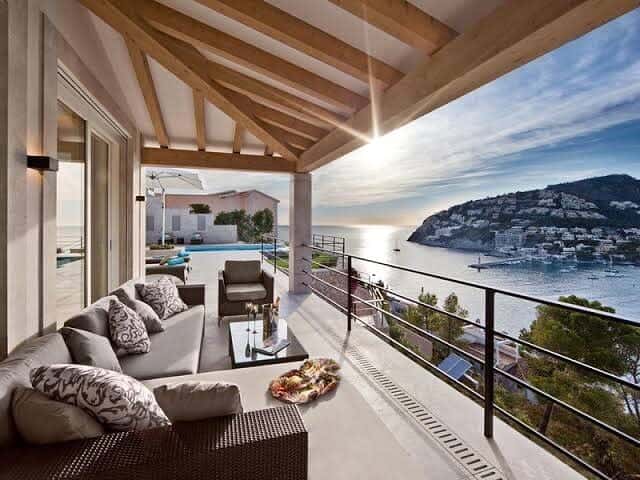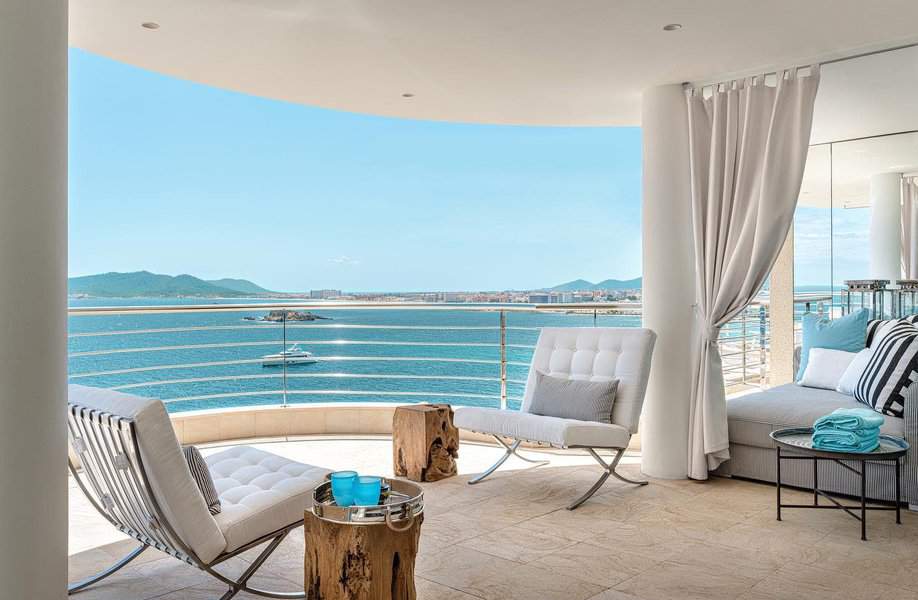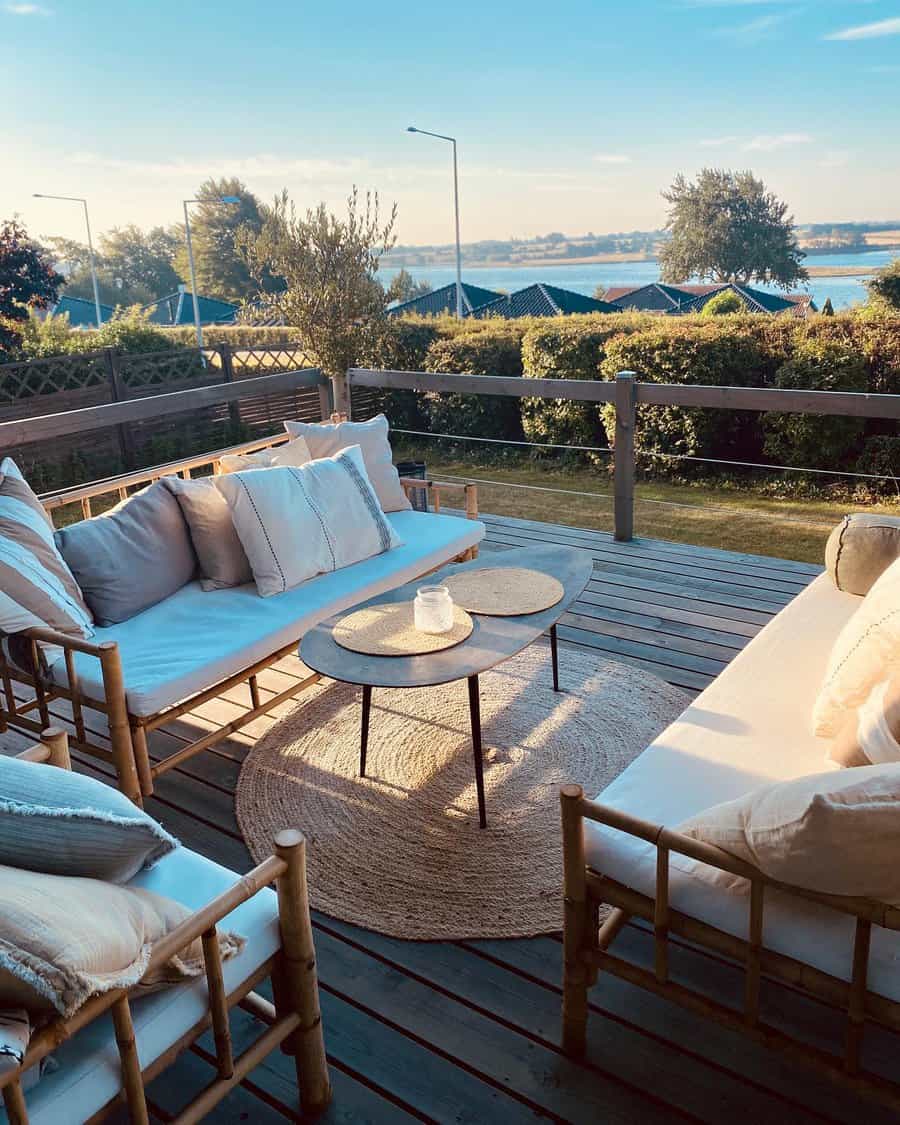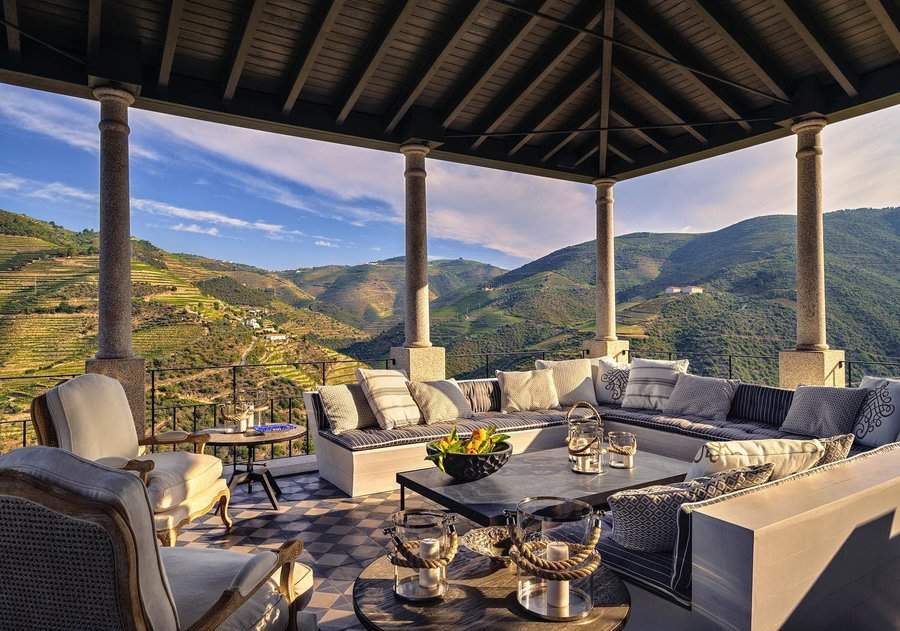 A truly luxury balcony is also one that creates a feeling of privacy. Achieve this through planting tall balcony garden plants, such as bamboo or tall narrow shrubs in planter boxes on each end of your terrace. Install a retractable awning if you have too much uncovered space on your balcony.
8. Modern
A modern balcony is one that adheres to the minimalist principles of modern style. This doesn't mean just tossing a chair on the balcony and calling it minimalist décor.
True modern apartment balcony ideas will include intentional use of a simple color palette, simple furniture, and few accessories or embellishments.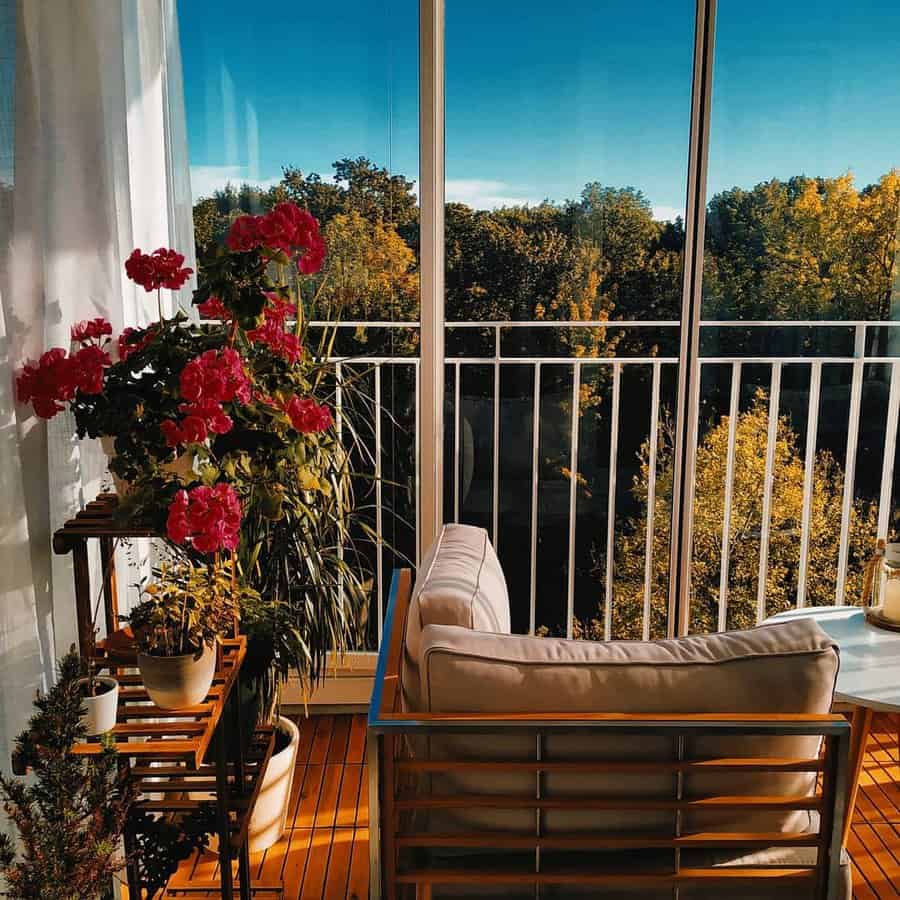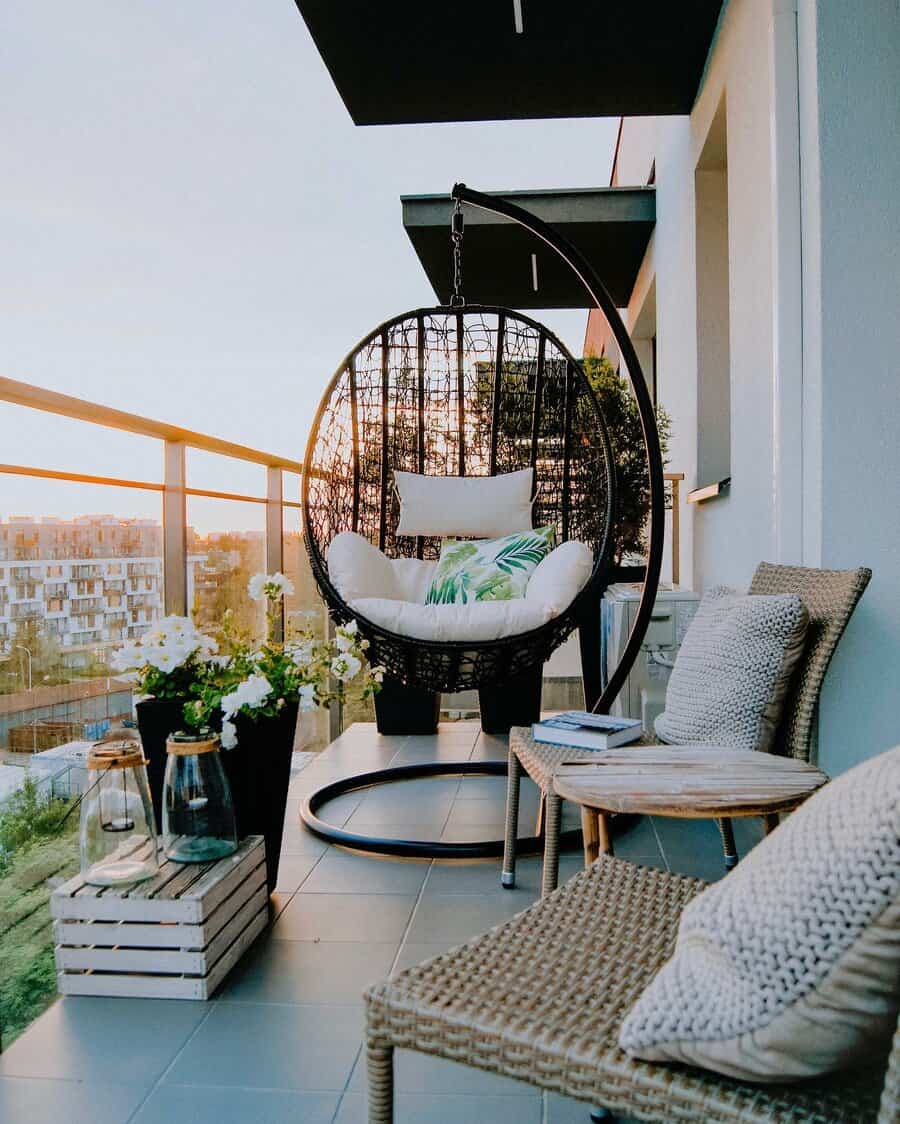 A modern balcony makes the most of what exists. Therefore, if you have a spectacular view, leave it as unobstructed as possible. Conversely, if your view is nothing exciting to behold, shift the focus to a fantastic mid-century patio chair or a colorful rug printed in a modern geometric pattern.
9. Railings
A balcony railing isn't just a protective feature. It can also be a place to add unique design elements to your balcony design. Hang flower boxes on the railing or train a wandering vine to swirl around its posts.
String fairy lights along the railing for night-time ambience, and if your building's rules allow, paint the railing an exciting color.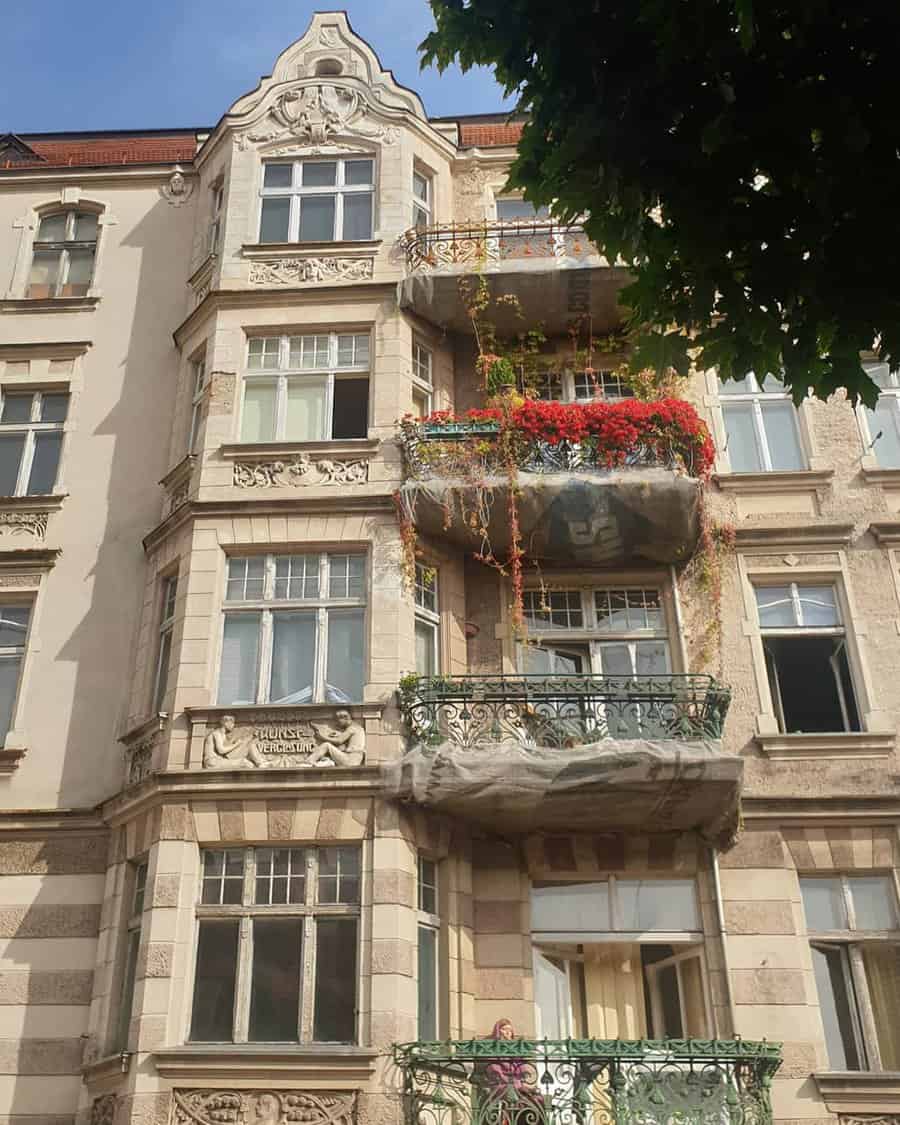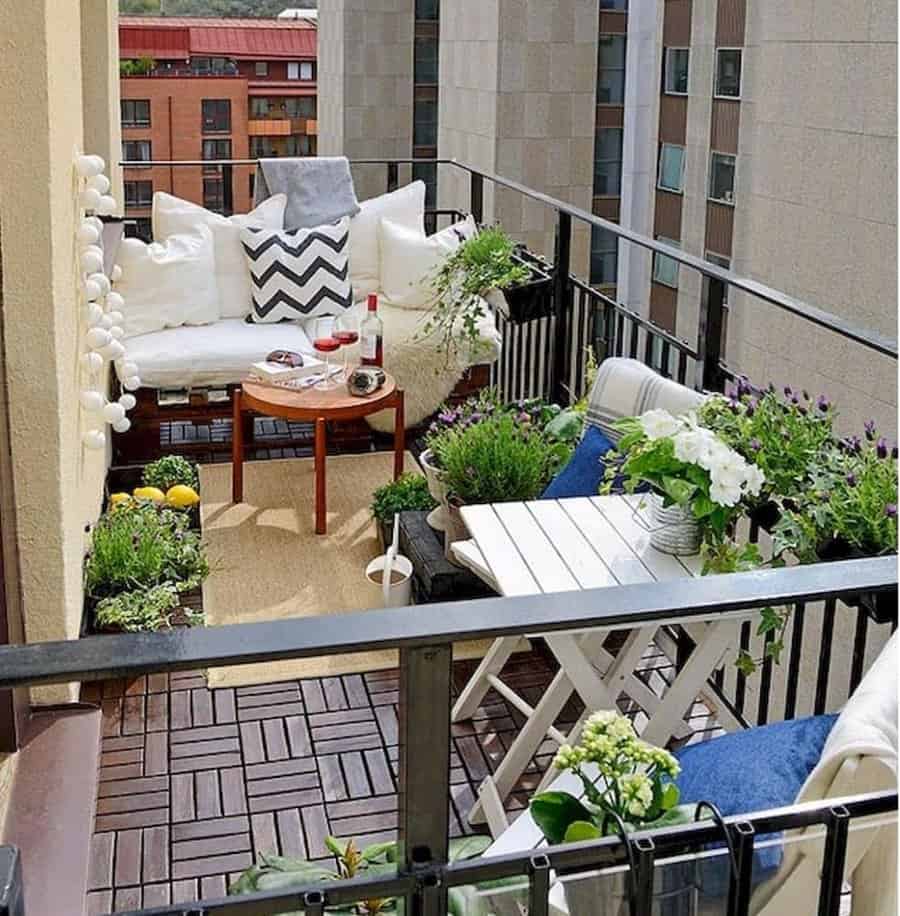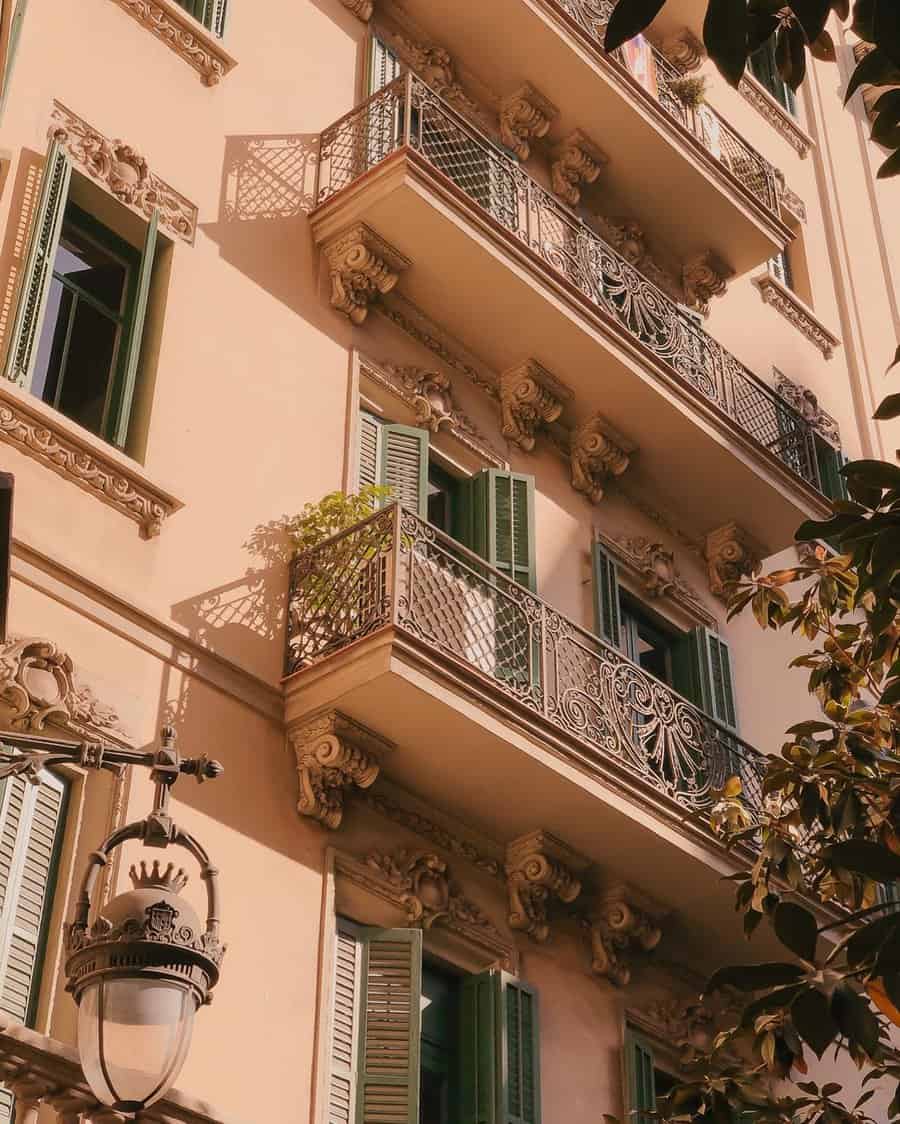 Hang rolling bamboo shades above your balcony railing to block harsh sun rays in the late afternoon, or simply to add an air of privacy to an open railing. Hang a banner or garland along the rail to decorate your outdoor space as the seasons change.
10. Roof
Most balconies will already have a roof, but if yours is uncovered or only partially covered, you can make use of certain balcony roof ideas. For instance, you can hang an awning or a shade sail over an uncovered area for a temporary shade solution. If you are allowed to build on your patio, add a gazebo-like structure on one side for a small, roofed lounging area.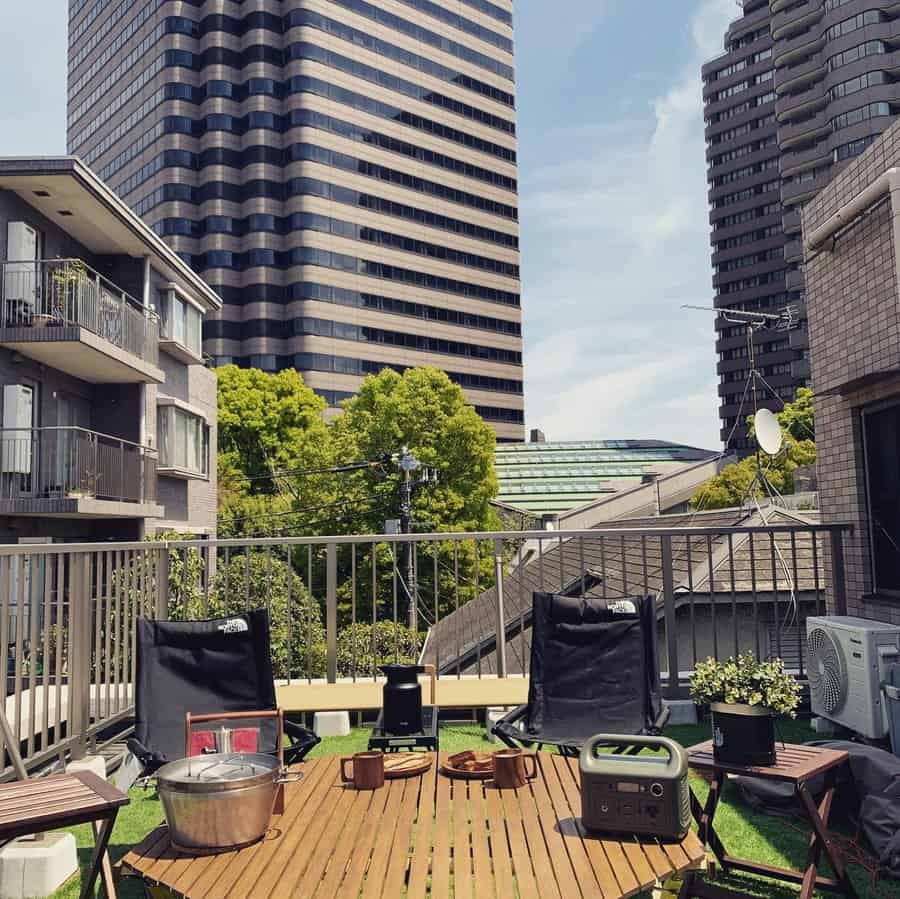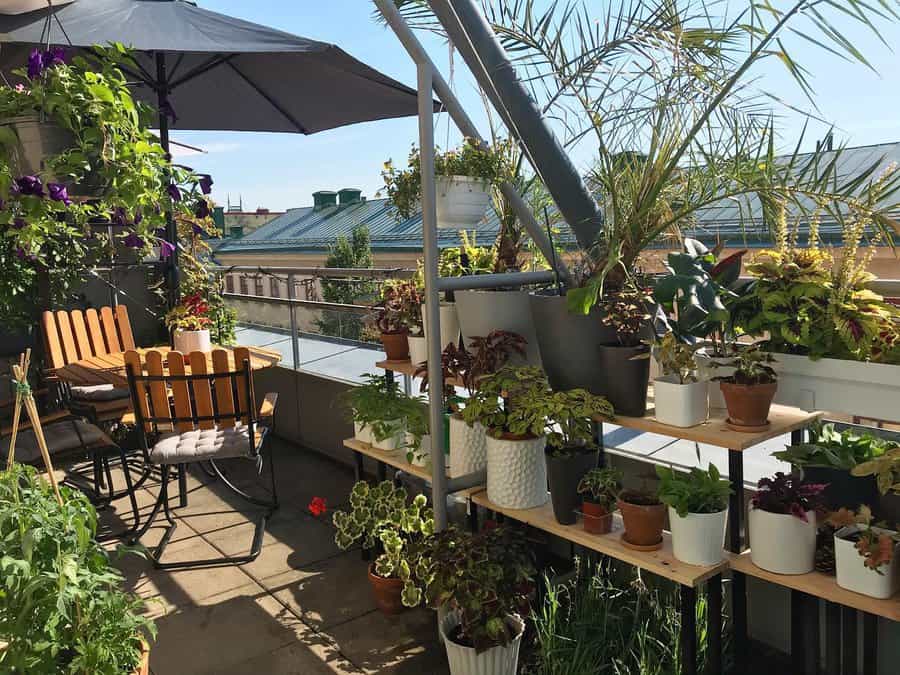 Decorate an existing balcony roof with light strands, hanging planter baskets, or garlands. You may be able to cover an unsightly balcony ceiling with weather resistant beadboard panels or even real wood paneling.
11. Small
A small balcony can be as comfortable as a larger one with a little more attention to design. If you don't have room for much furniture on a small balcony, try floor pillows for seating that can be carried in and out. Make sure your outdoor pillows are made of a water-resistant material. Place them around a low coffee table for a tiny balcony dining area.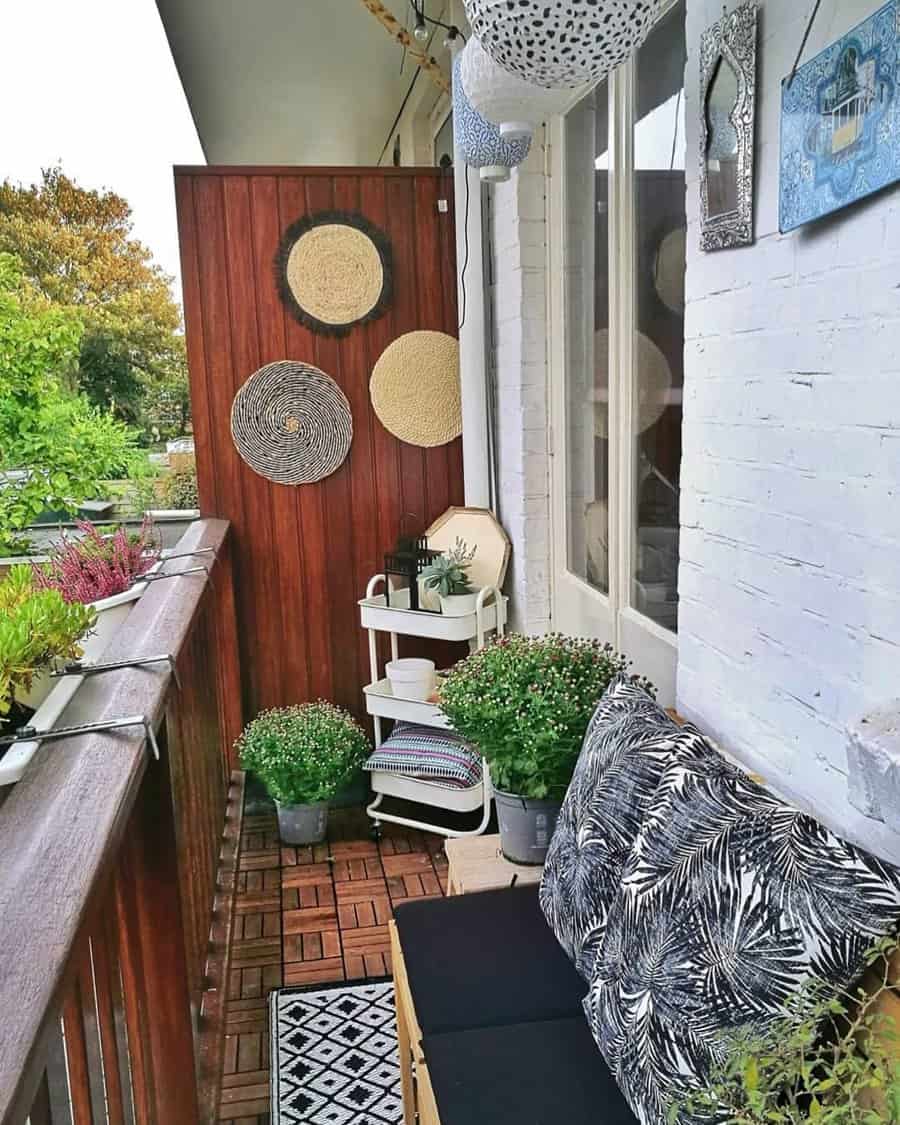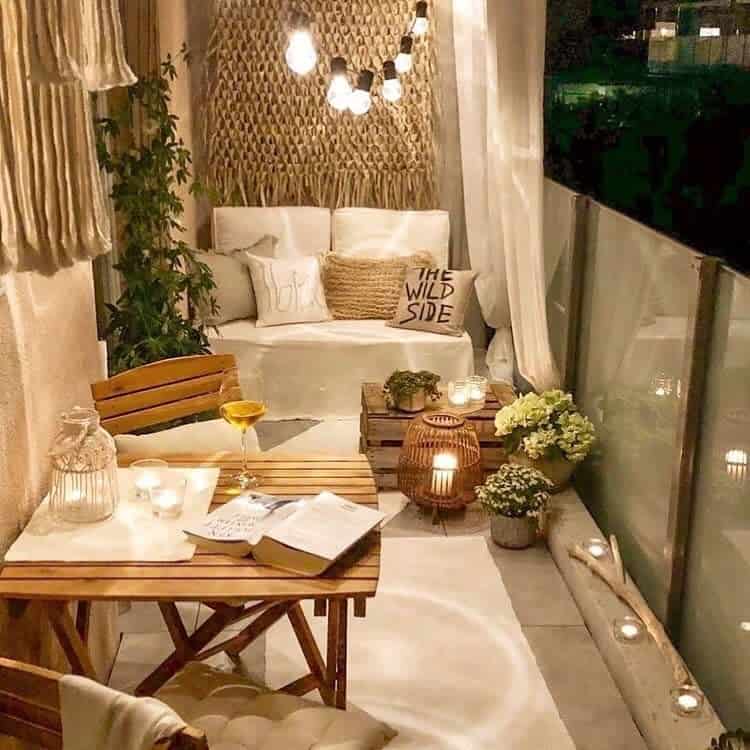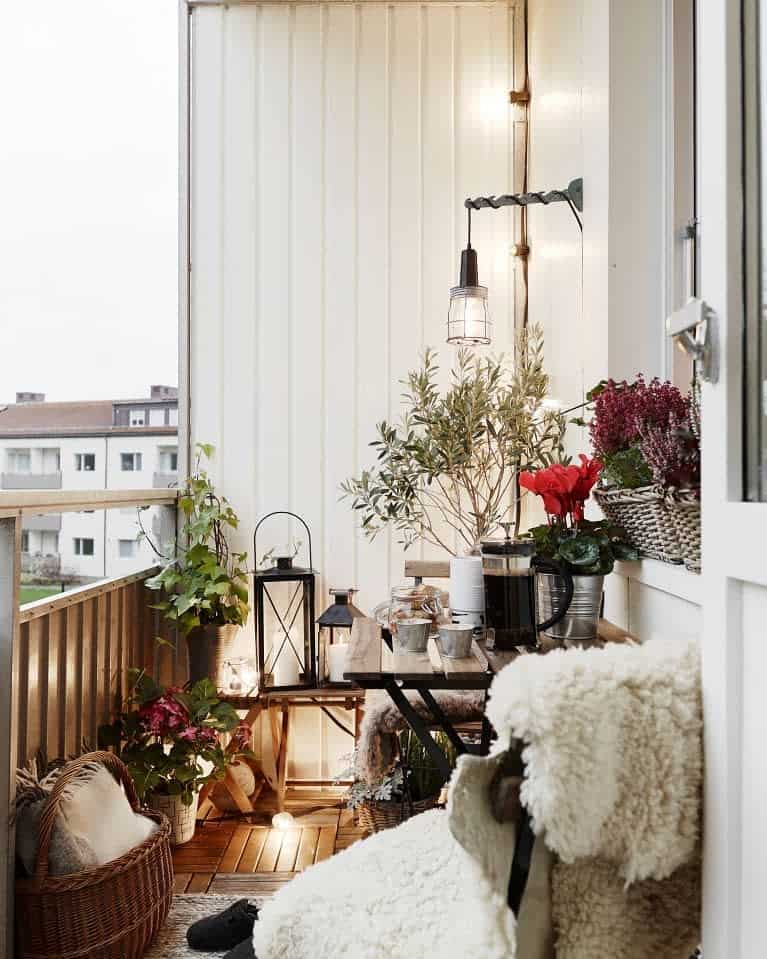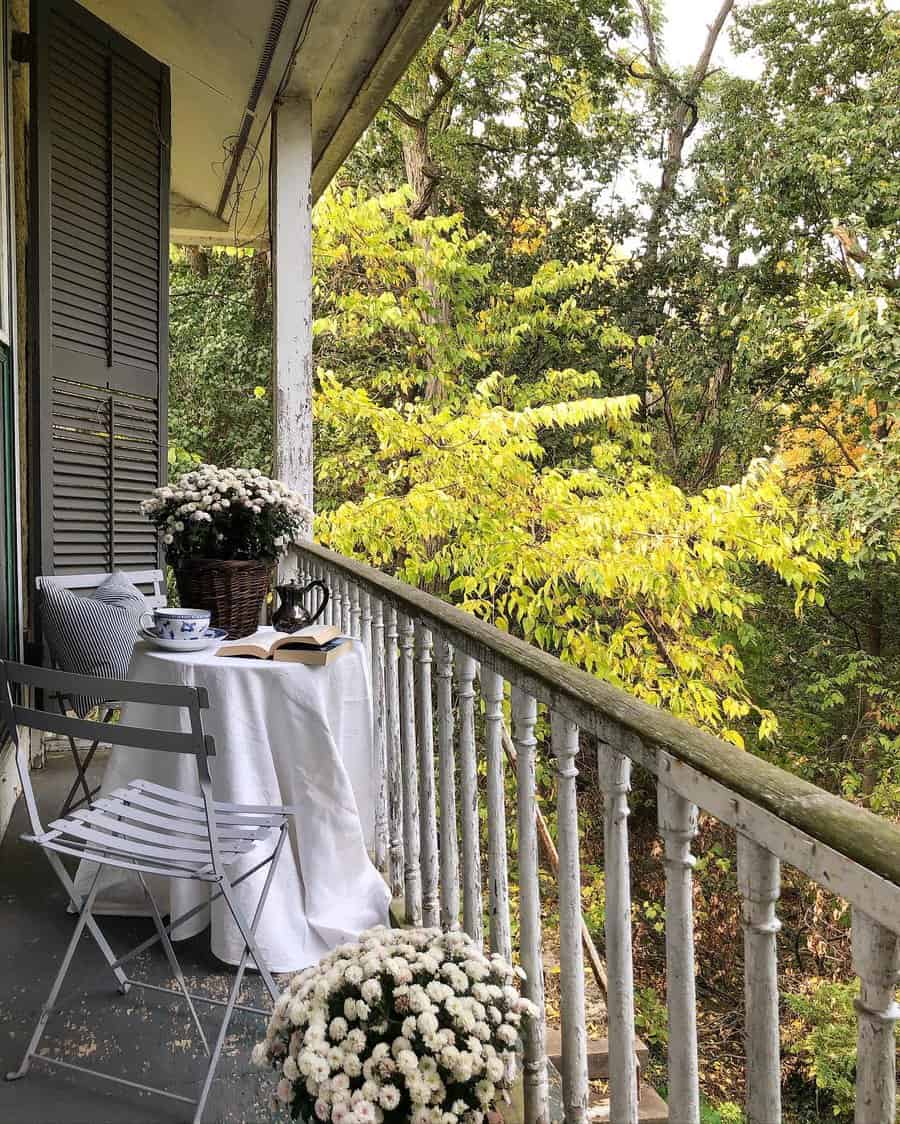 A hanging chair or small swing are fun balcony ideas if you want to give your balcony a carefree vacation-like vibe. If you have enough room, hang a hammock across your balcony. It's a fun way to relax while getting some fresh air and sunshine. Be sure to choose smaller sized furniture for a small balcony, as oversized pieces will crowd the space.
12. Stylish
A balcony is a perfect place to exhibit personal style. It can be as basic or as stylish as you wish, and any type of décor that you enjoy inside can also be expressed outdoors. Hang dramatic lanterns or clusters of string lights and accent your furniture with beautifully printed textiles. Tuck candles between flower pots and hang metal mandalas or other art on the walls.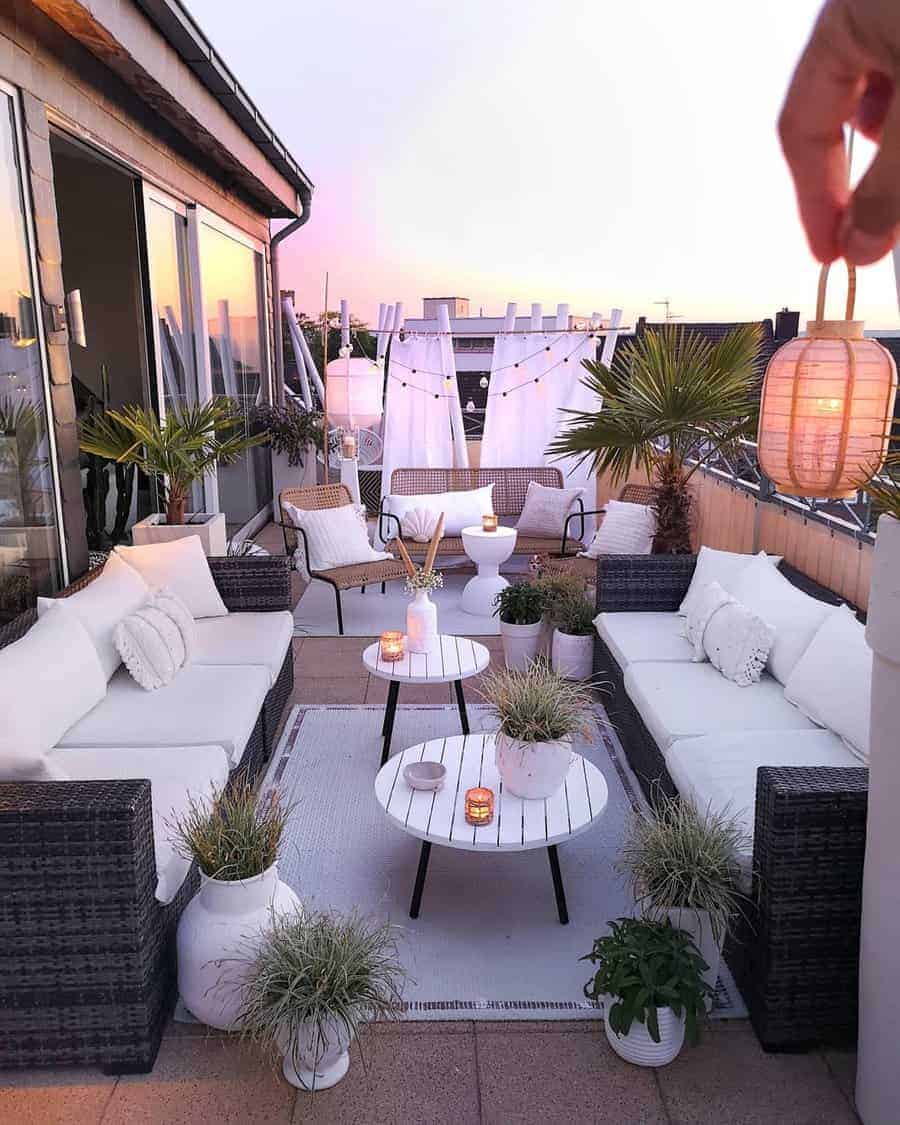 If you long to walk in the grass but live 20 stories above concrete, plant a low tray with grass and arrange your favorite patio chair so that your feet can dangle into its softness. Keep it trimmed with a pair of garden shears. You can also replicate the feeling of a lawn with a large grass-like area rug.
13. Wooden
Wooden balconies are common on some homes and suburban apartment complexes. These deck-like structures have a more rustic feeling than a metal or glass urban balcony.
Wood's natural warmth makes it an easy material to enhance virtually any design style. Laser-cut wood panels make beautiful design accents in place of ordinary wooden railings.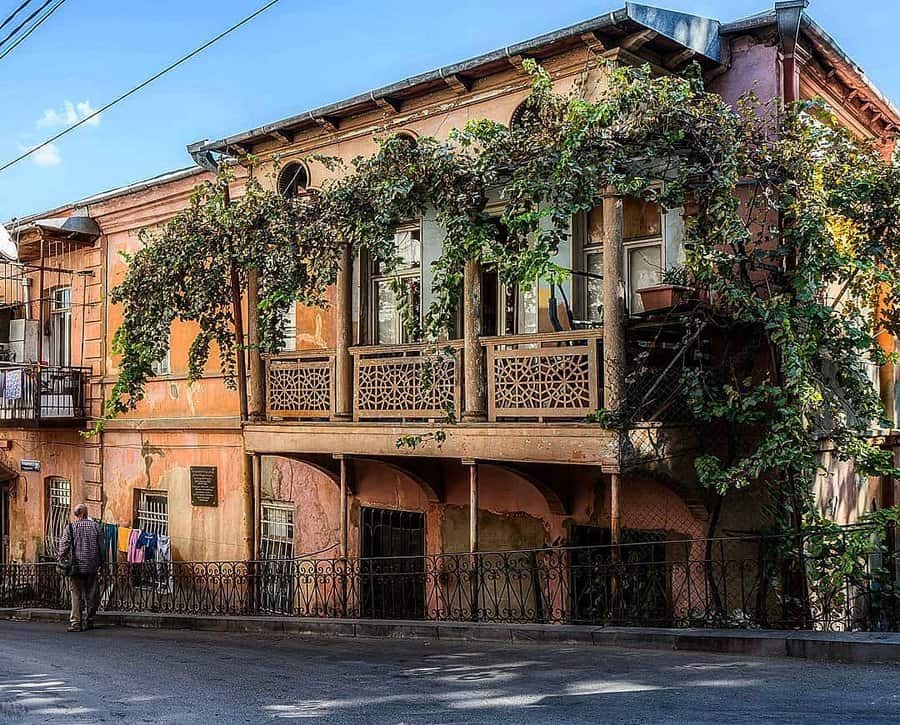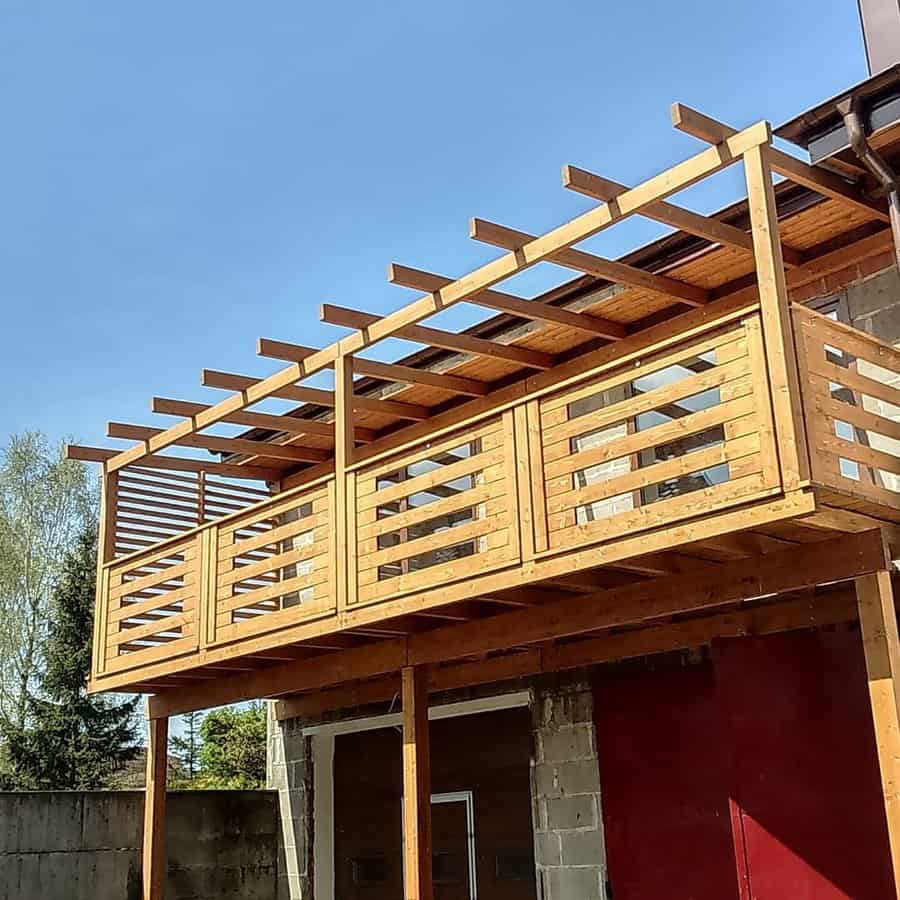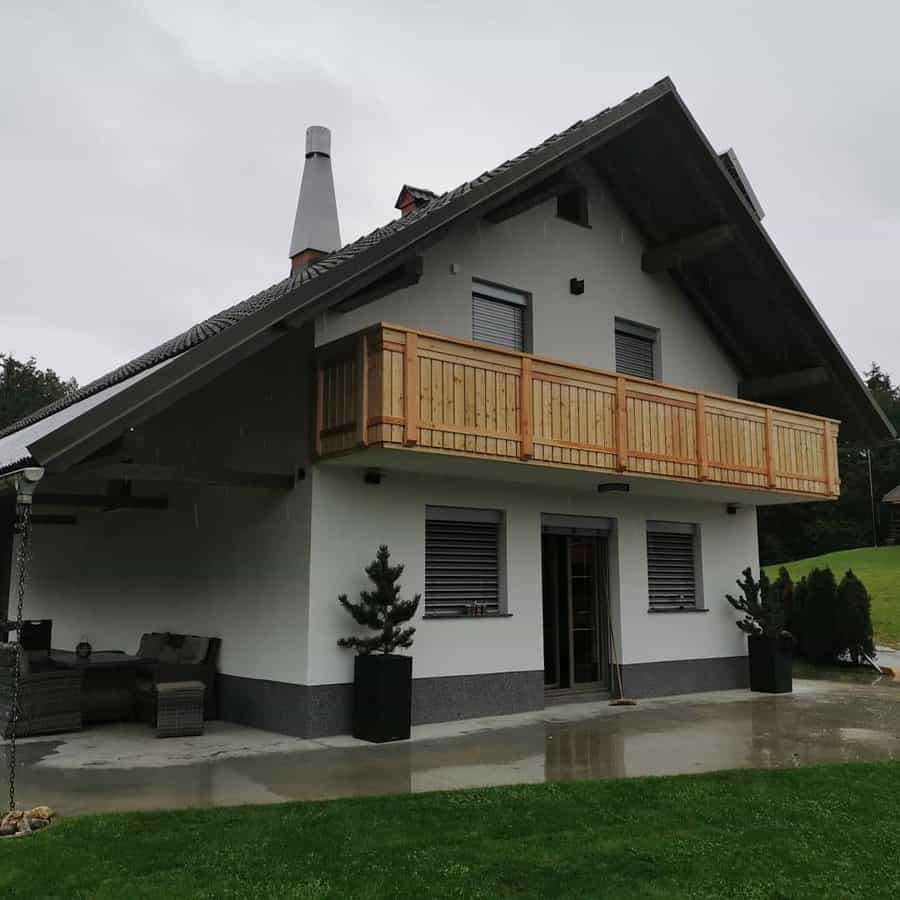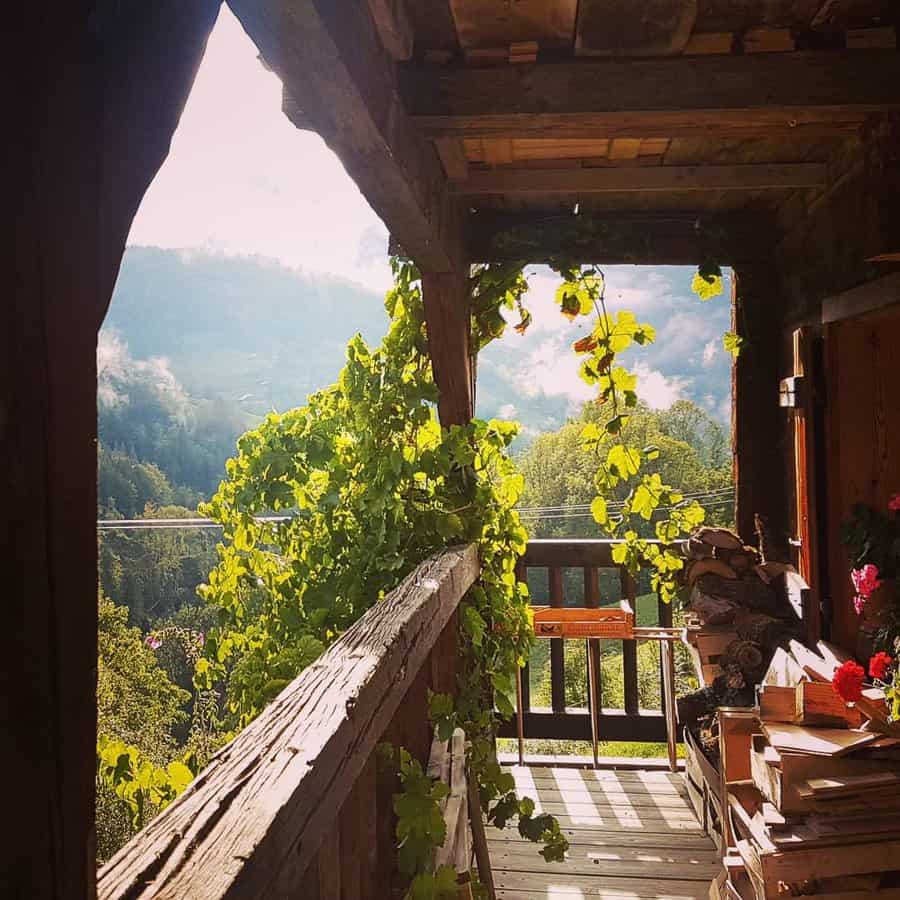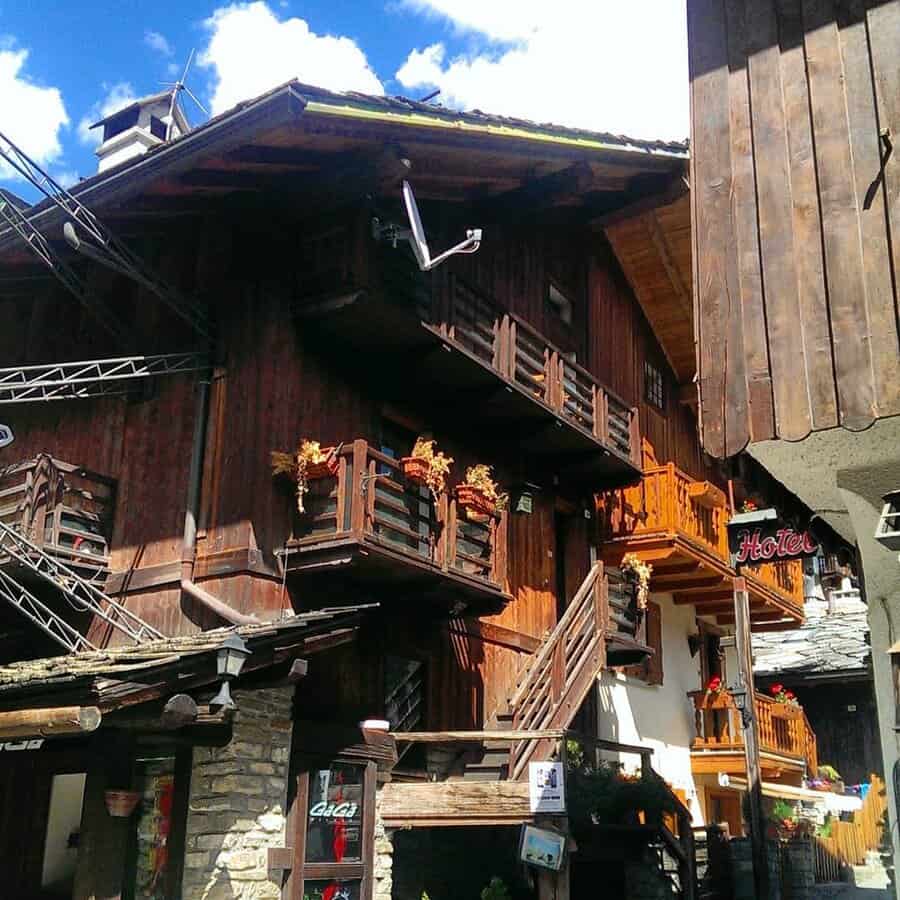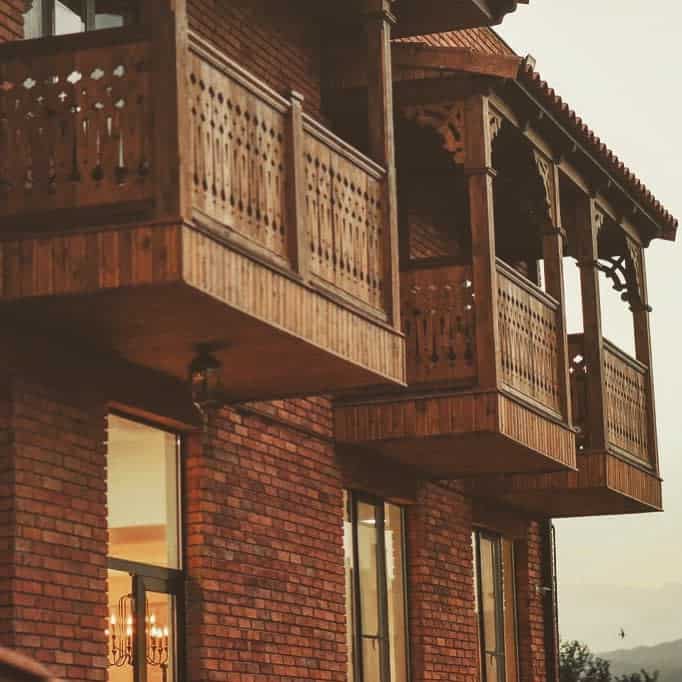 Wood is a practical material for posts and railings, as it's easy to nail up light strands or screw in hooks for hanging plants. The downside to wooden balconies is that they need more frequent maintenance than metal balconies.
Wooden balcony floors and railings should be inspected regularly for signs of weakness or wear. Reinforce any weak or worn areas or ask your building's maintenance department to fix them for you.
Balcony FAQs
What is the best flooring for a balcony?
A balcony floor should be attractive, durable and waterproof. Therefore, the best flooring options for a balcony space include concrete, ceramic tile, porcelain tile, brick, and rubber pavers.
How do you make a balcony safe?
Make sure your balcony railing and flooring are sturdy and in good condition. Use wire or plastic mesh to prevent children or small pets from becoming entrapped between posts or even falling through. Keep furniture away from the railing so that kids aren't tempted to climb up and over the rail.